Stammtisch brings a German tavern's time-honoured temptations to LaLaport Bukit Bintang City Centre
September 14, 2023
---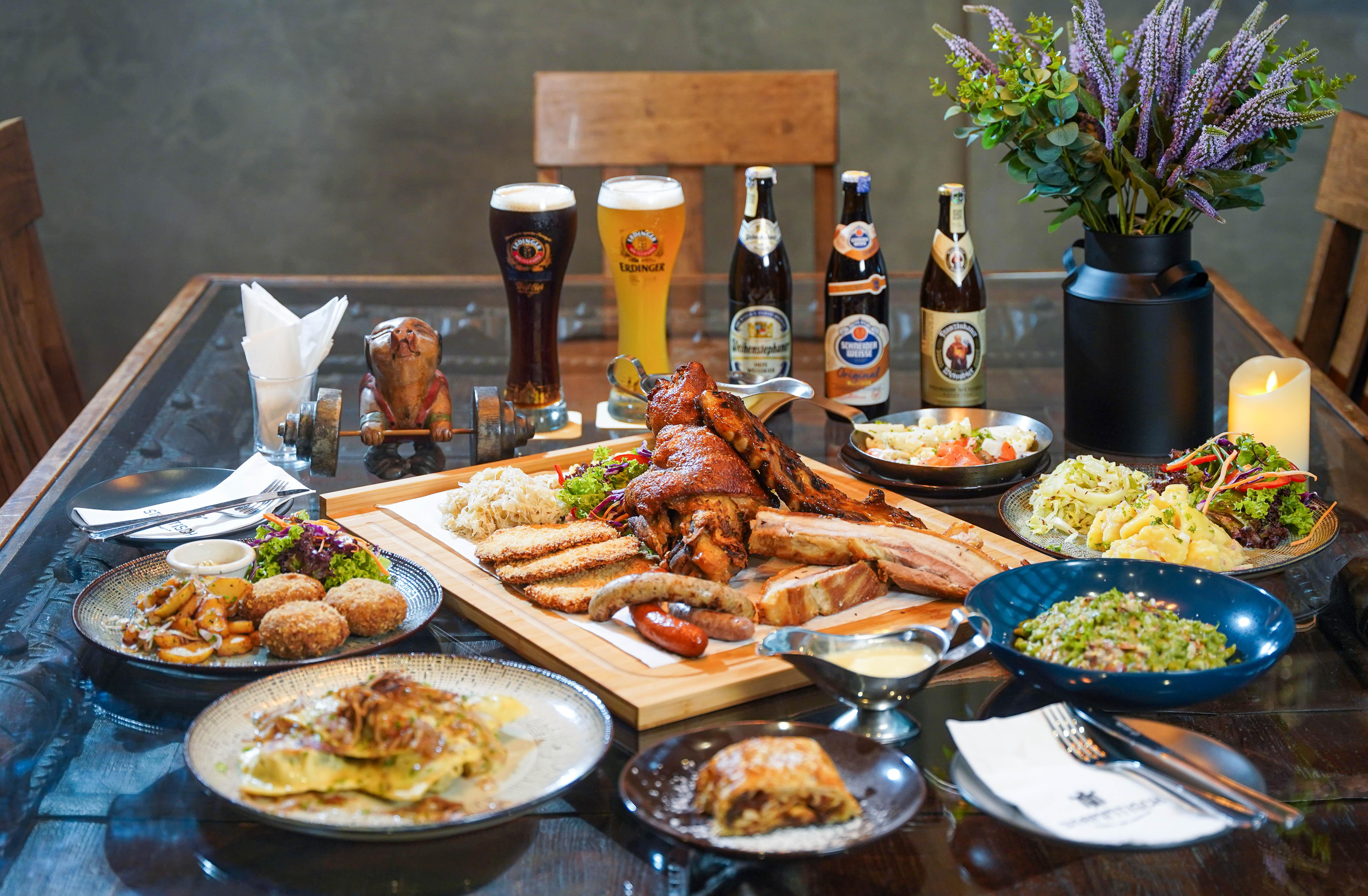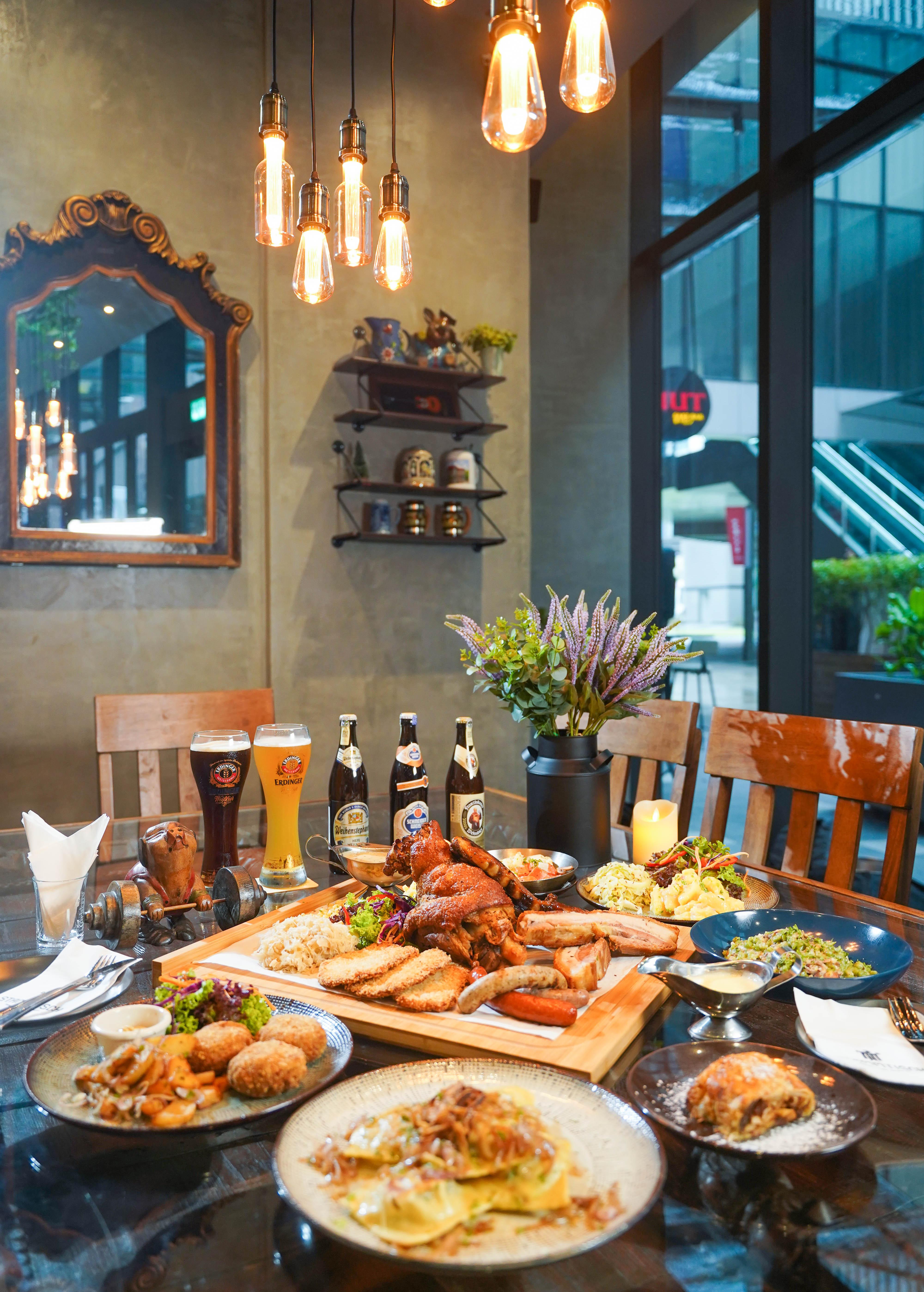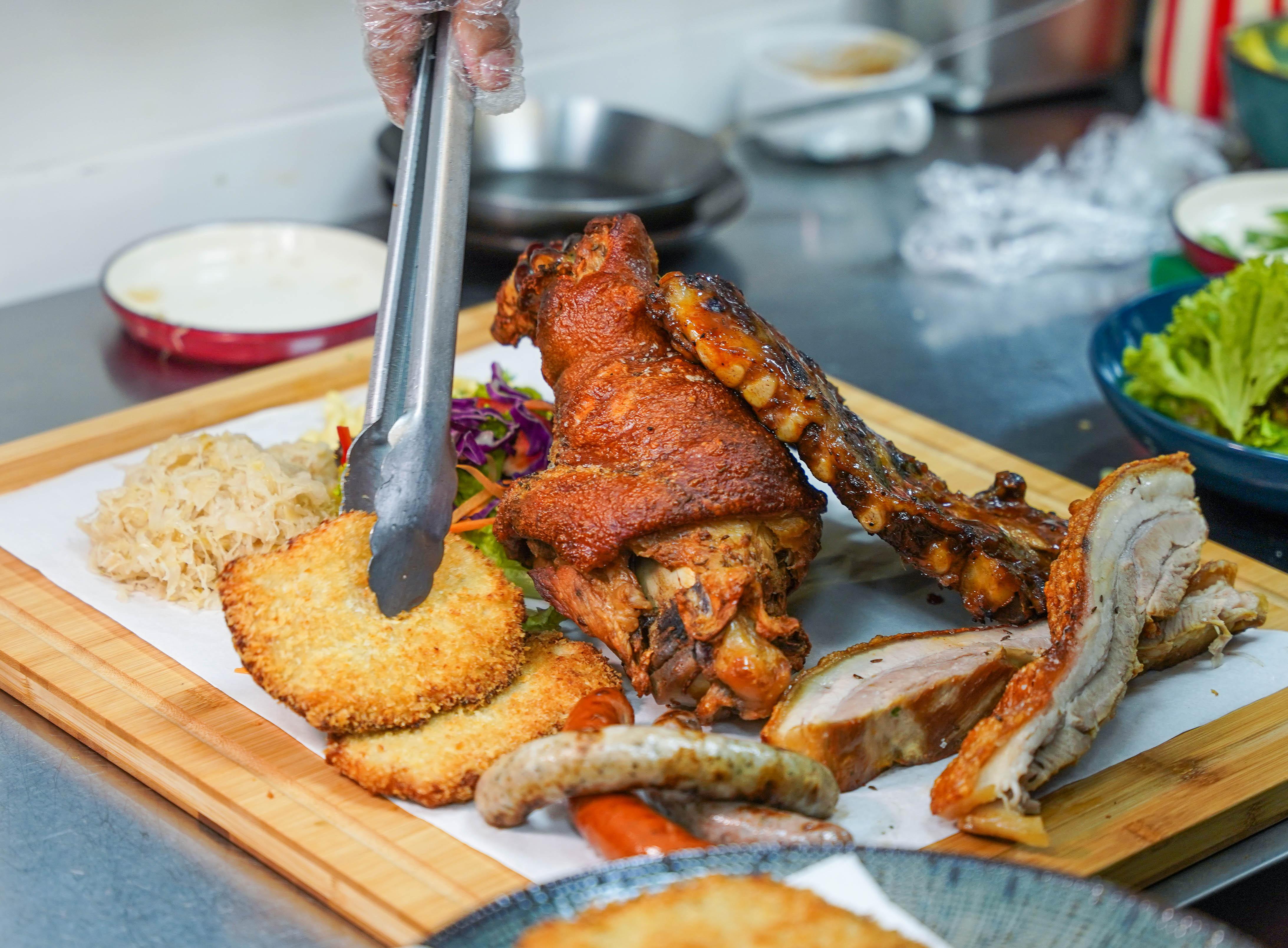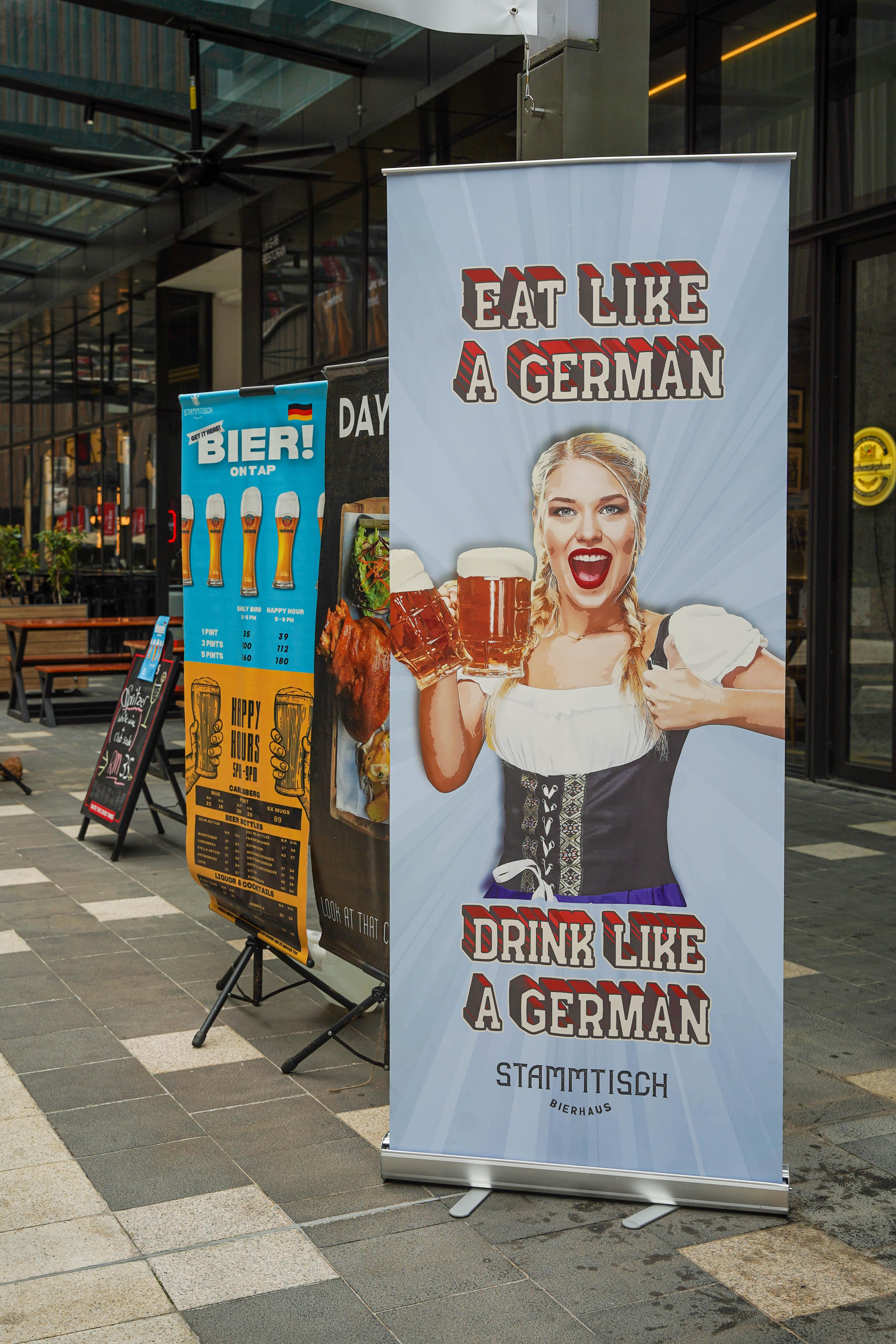 Beckoning guests to 'eat like a German, drink like a German,' Stammtisch has launched its second branch, bringing authentic Bavarian attractions to LaLaport Bukit Bintang City Centre.
Stammtisch has been our favourite German restaurant ever since it opened in Bukit Damansara in 2019, so we're happy to see it spread in KL. This LaLaport location is larger and even more atmospheric, with an ambiance inspired by inns and taverns in southern Germany.
If you're seeking monumental pork knuckles and succulent sausages to sink your teeth into, or German specialities seldom seen in Malaysia, such as spaetzle, fleischpflanzerl and maultaschen, Stammtisch satisfies cravings for a full-bodied German feast, complete with a variety of true German beers!
Watch our video about Stammtisch above.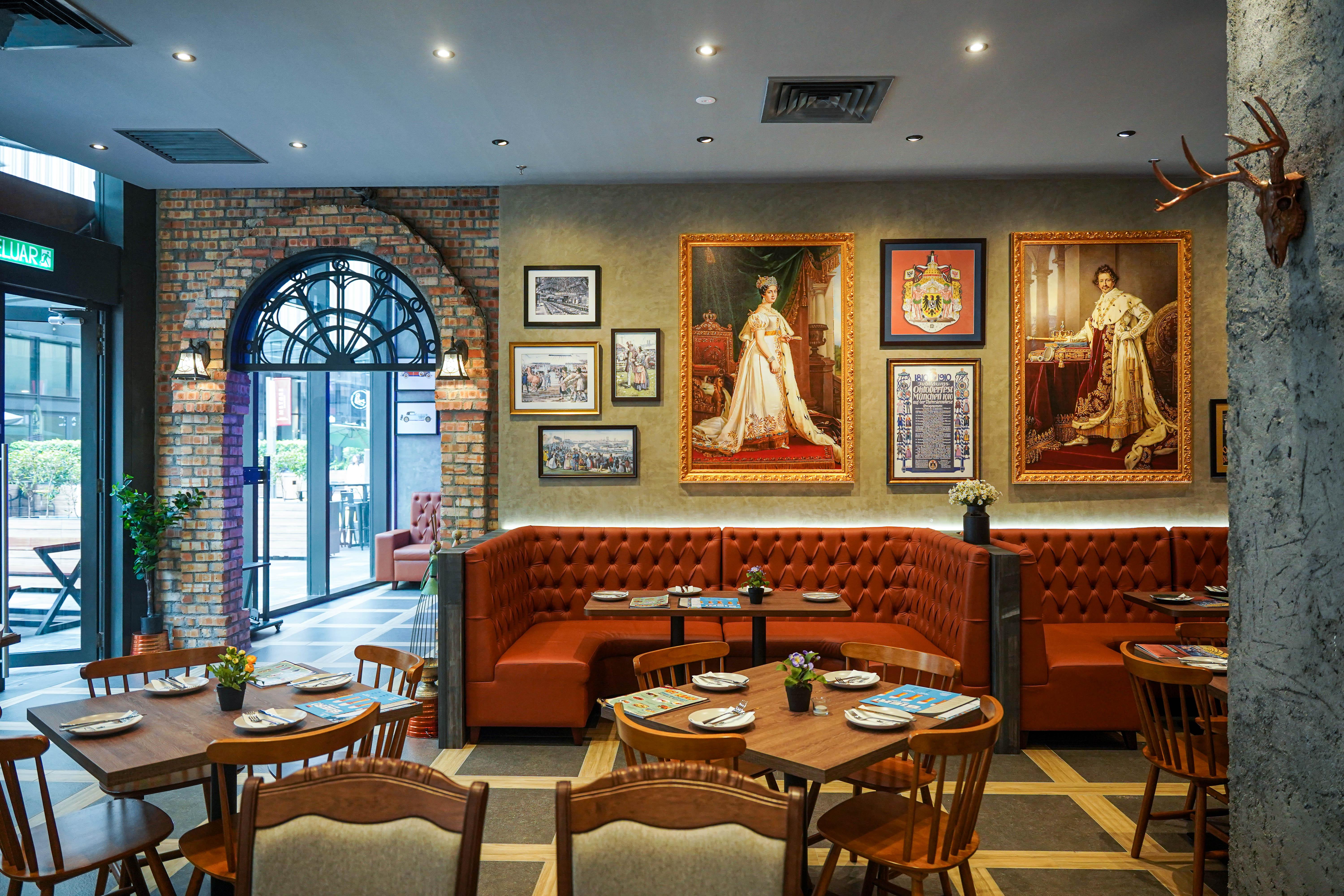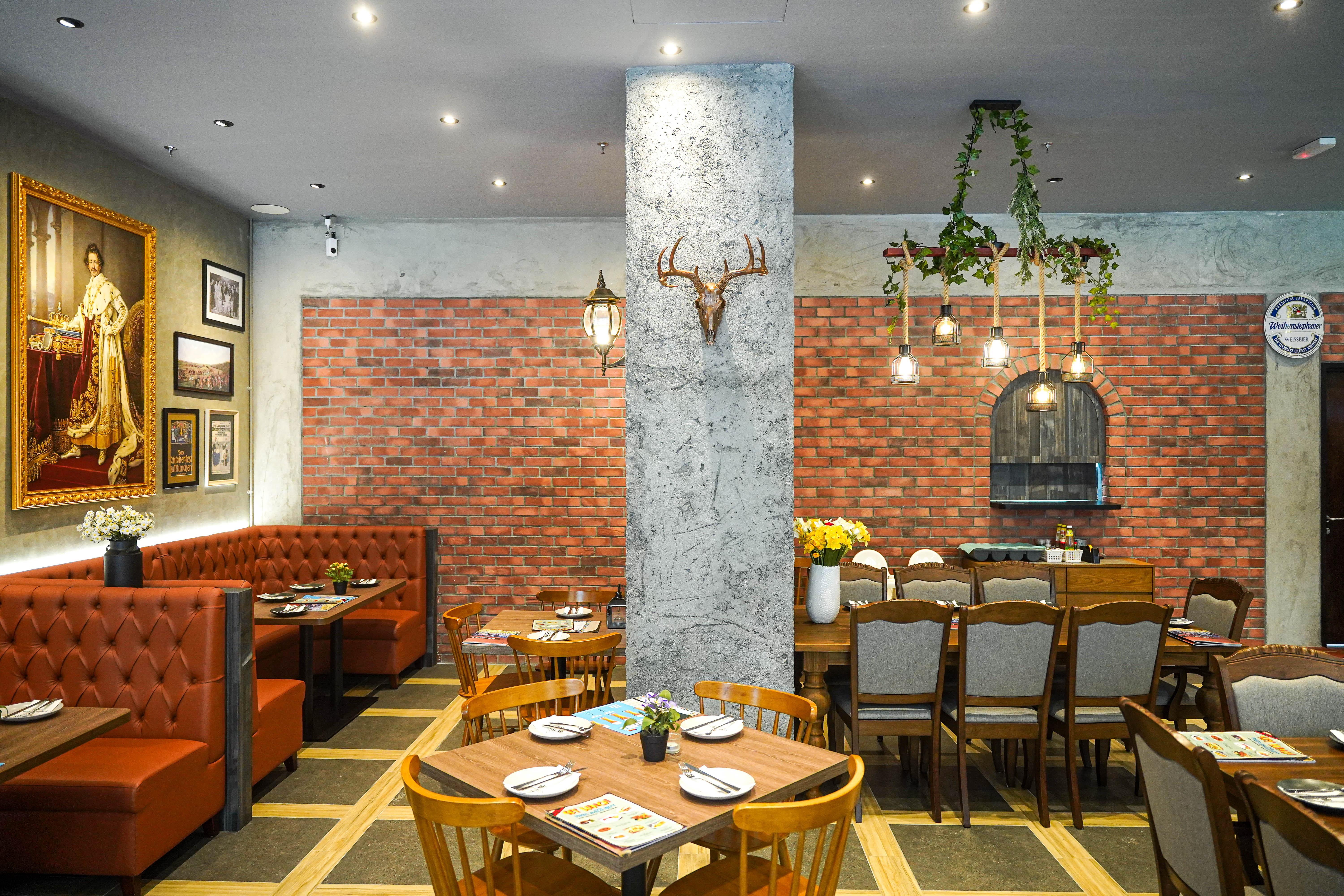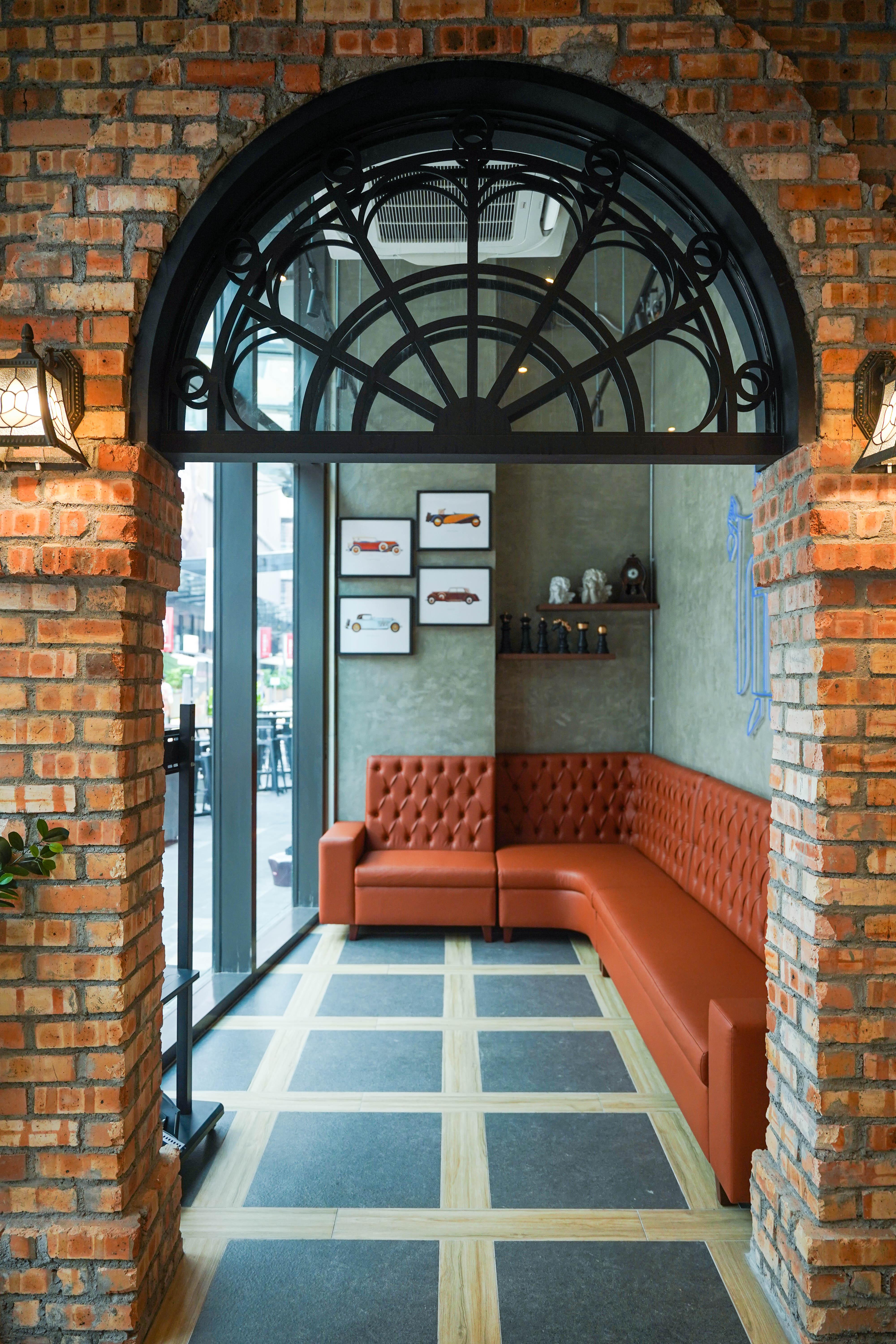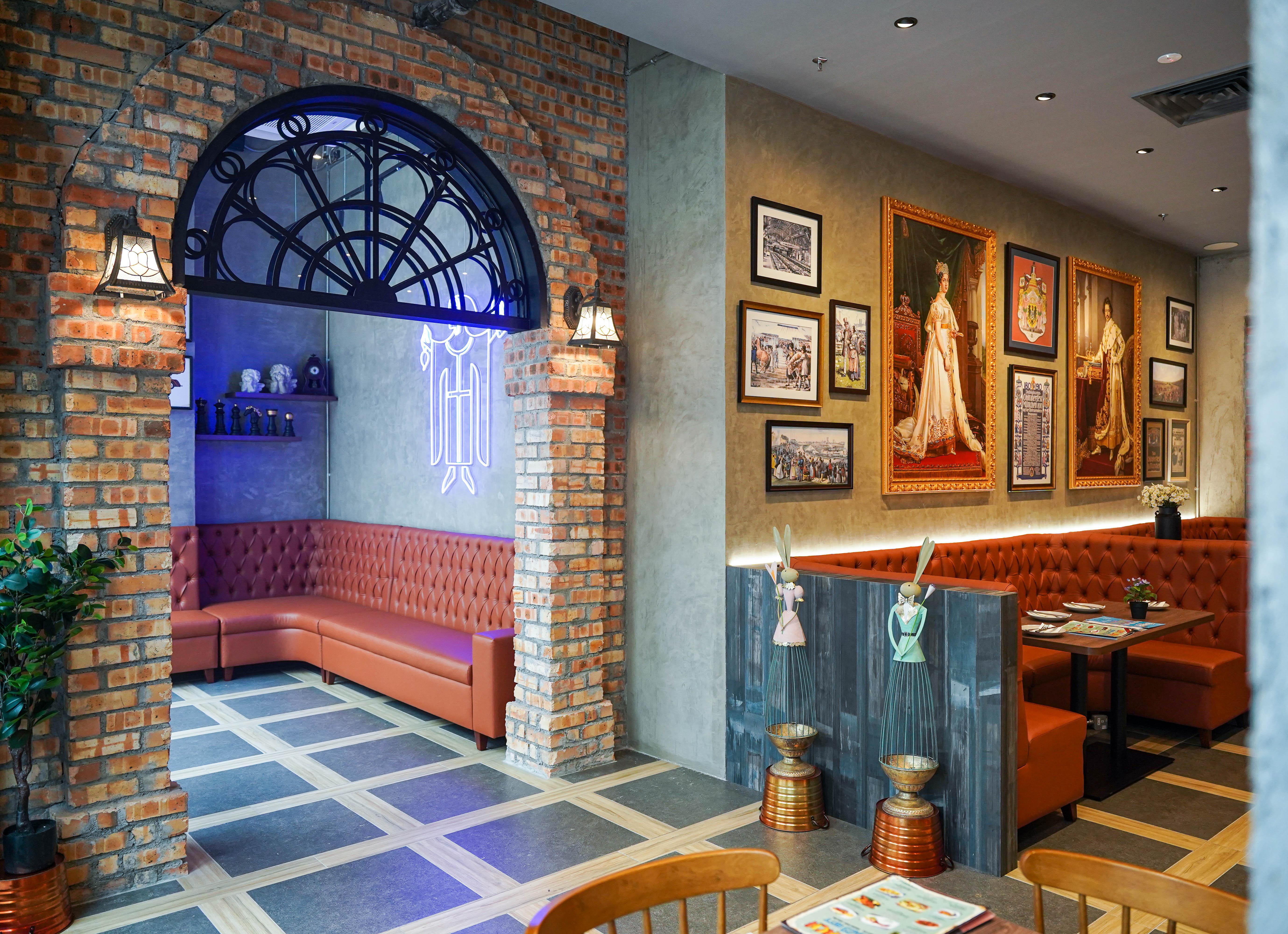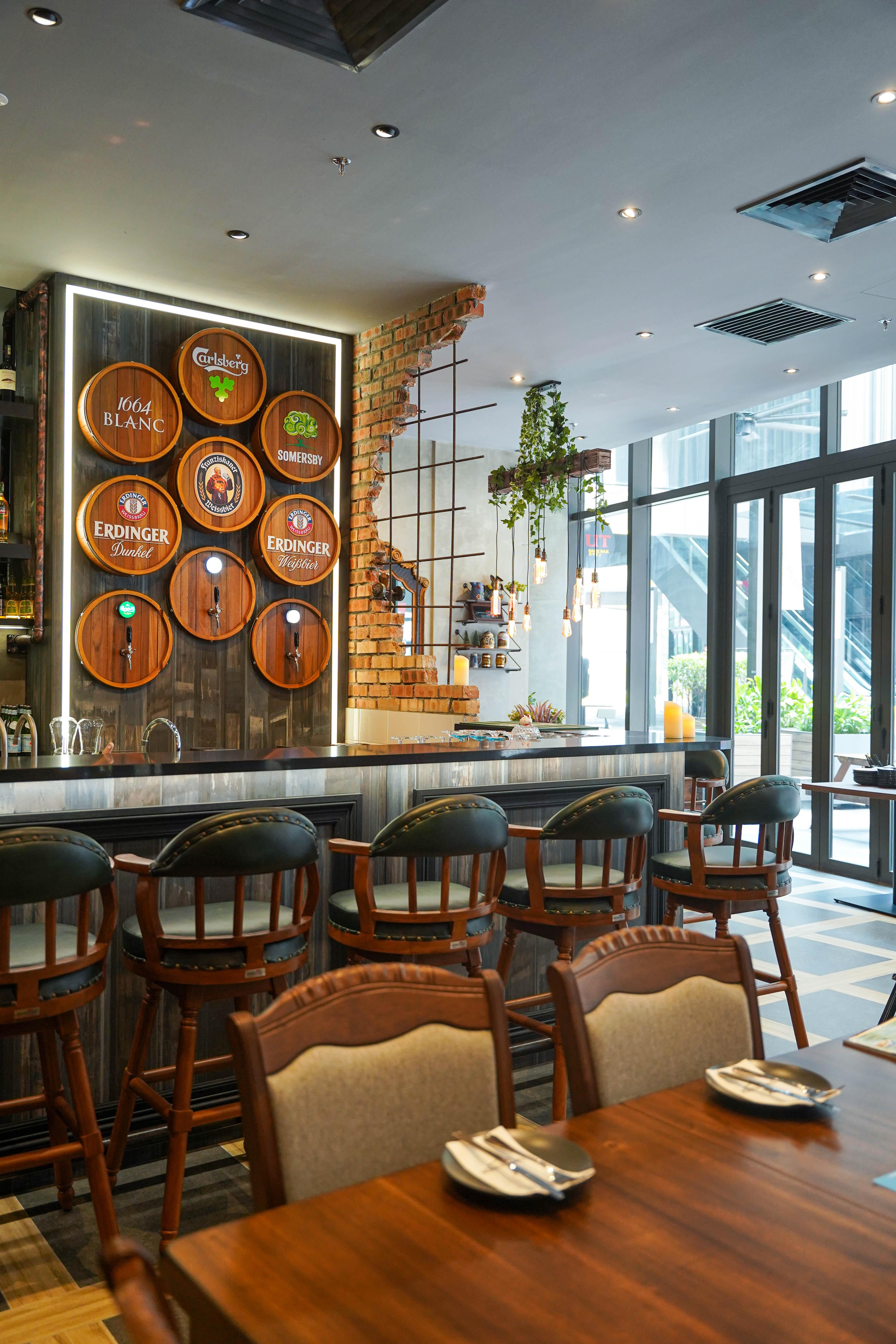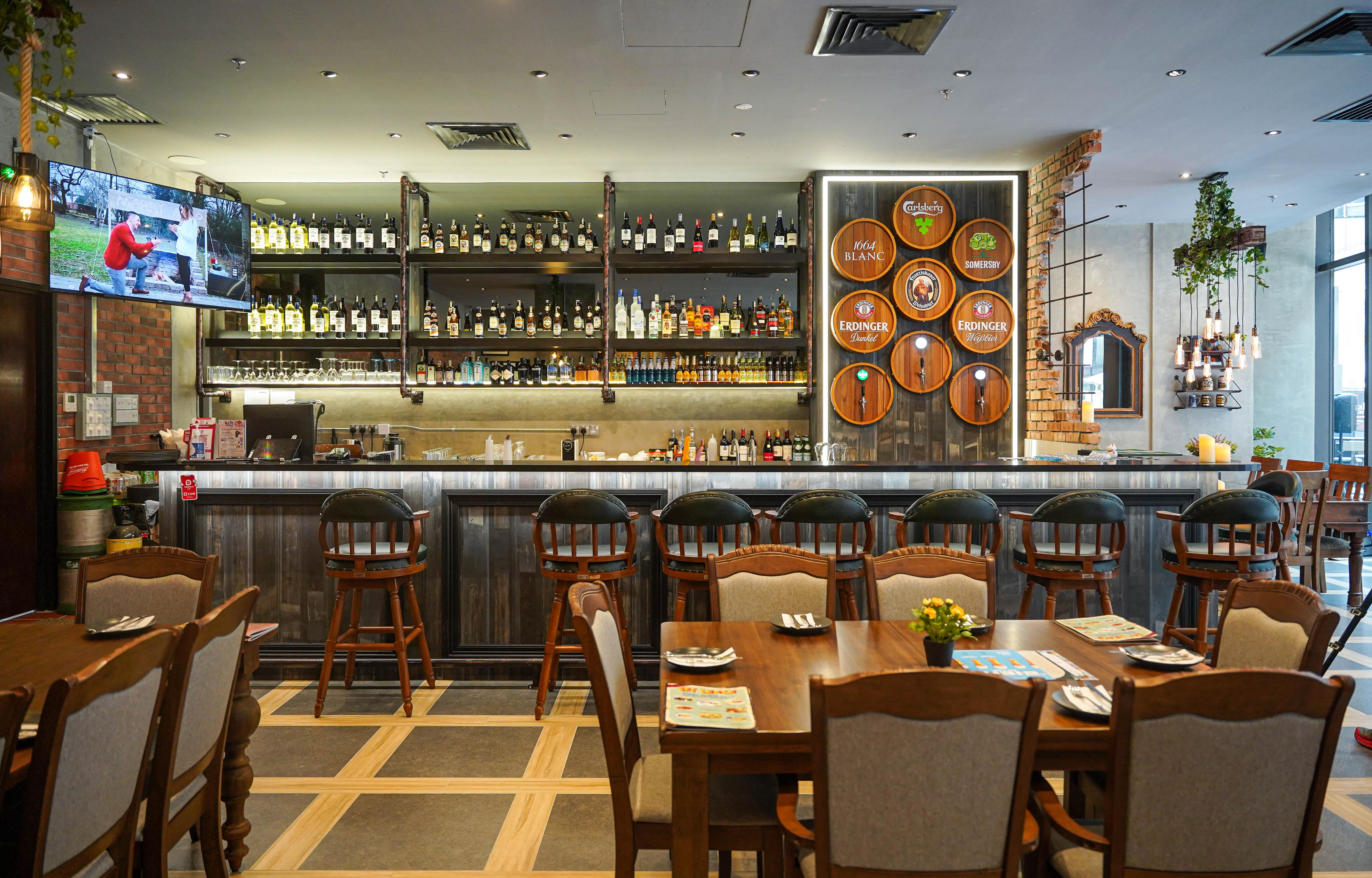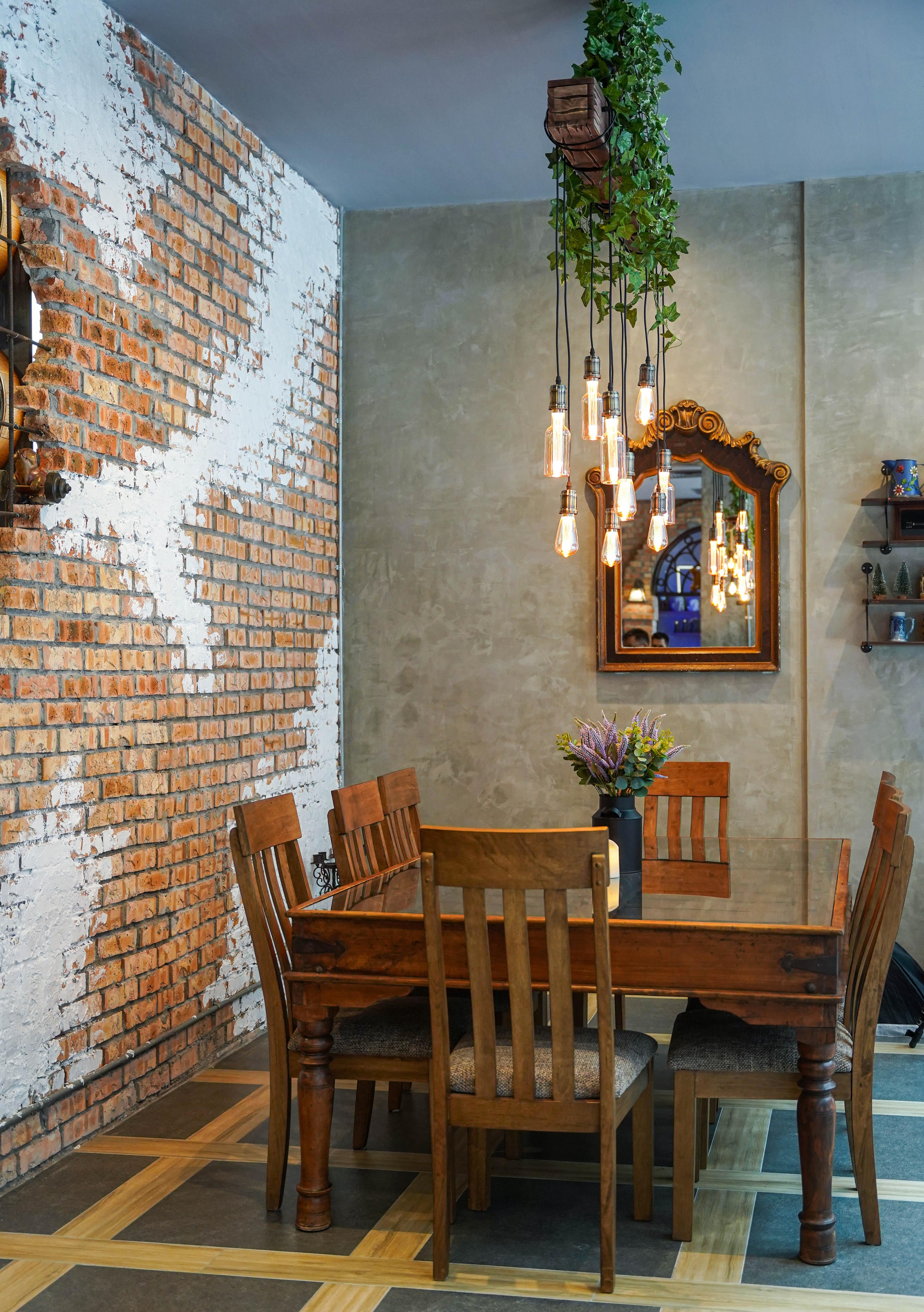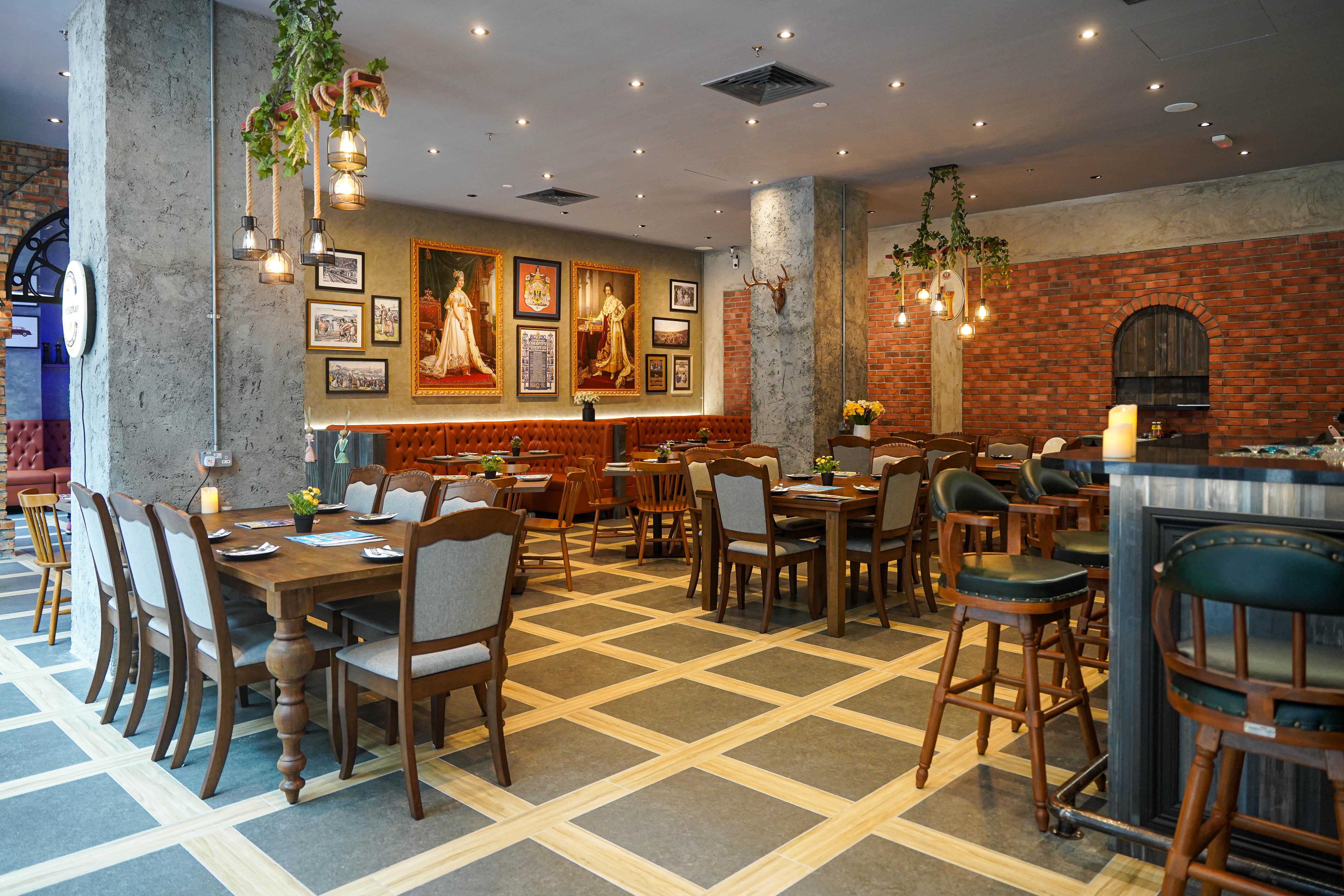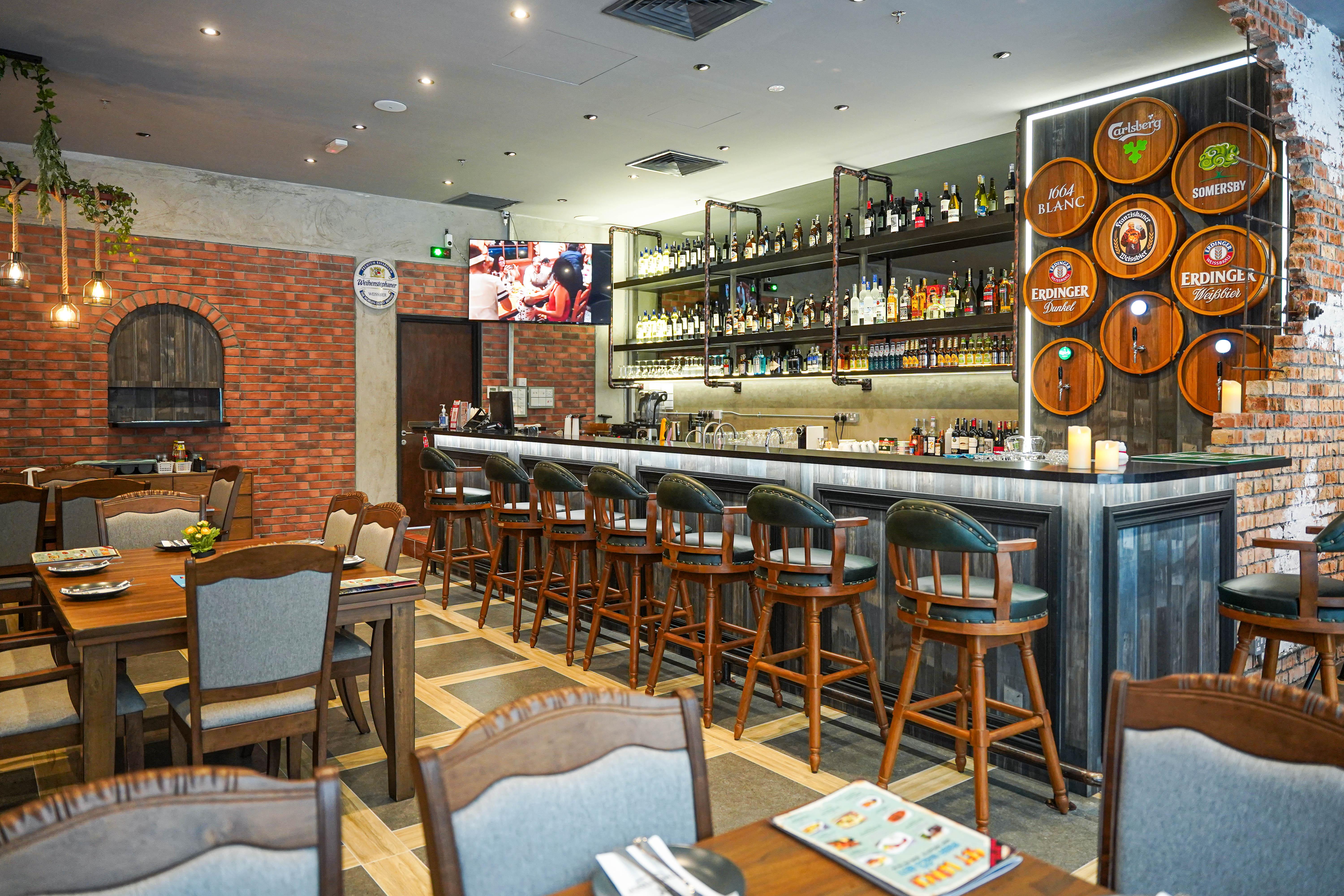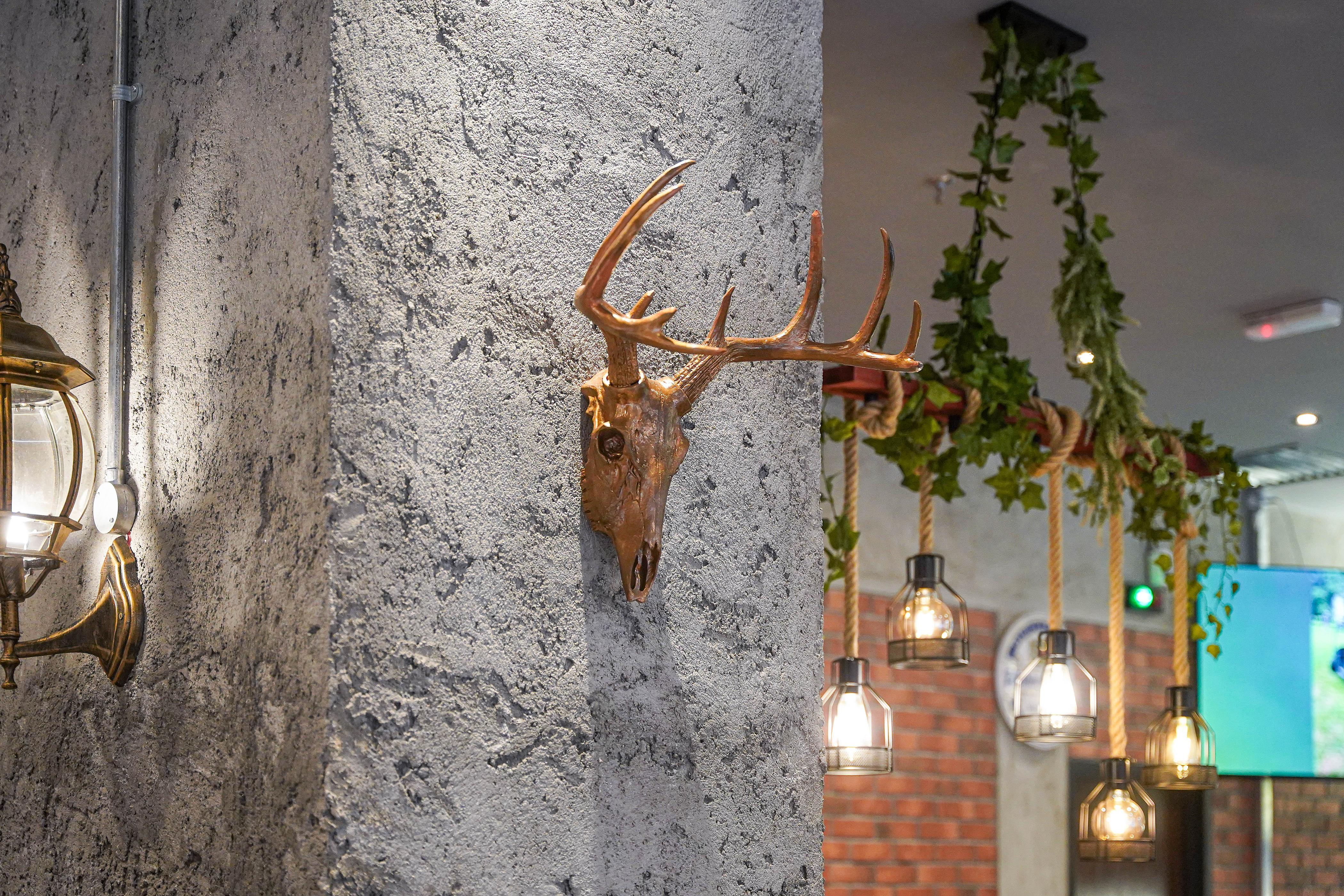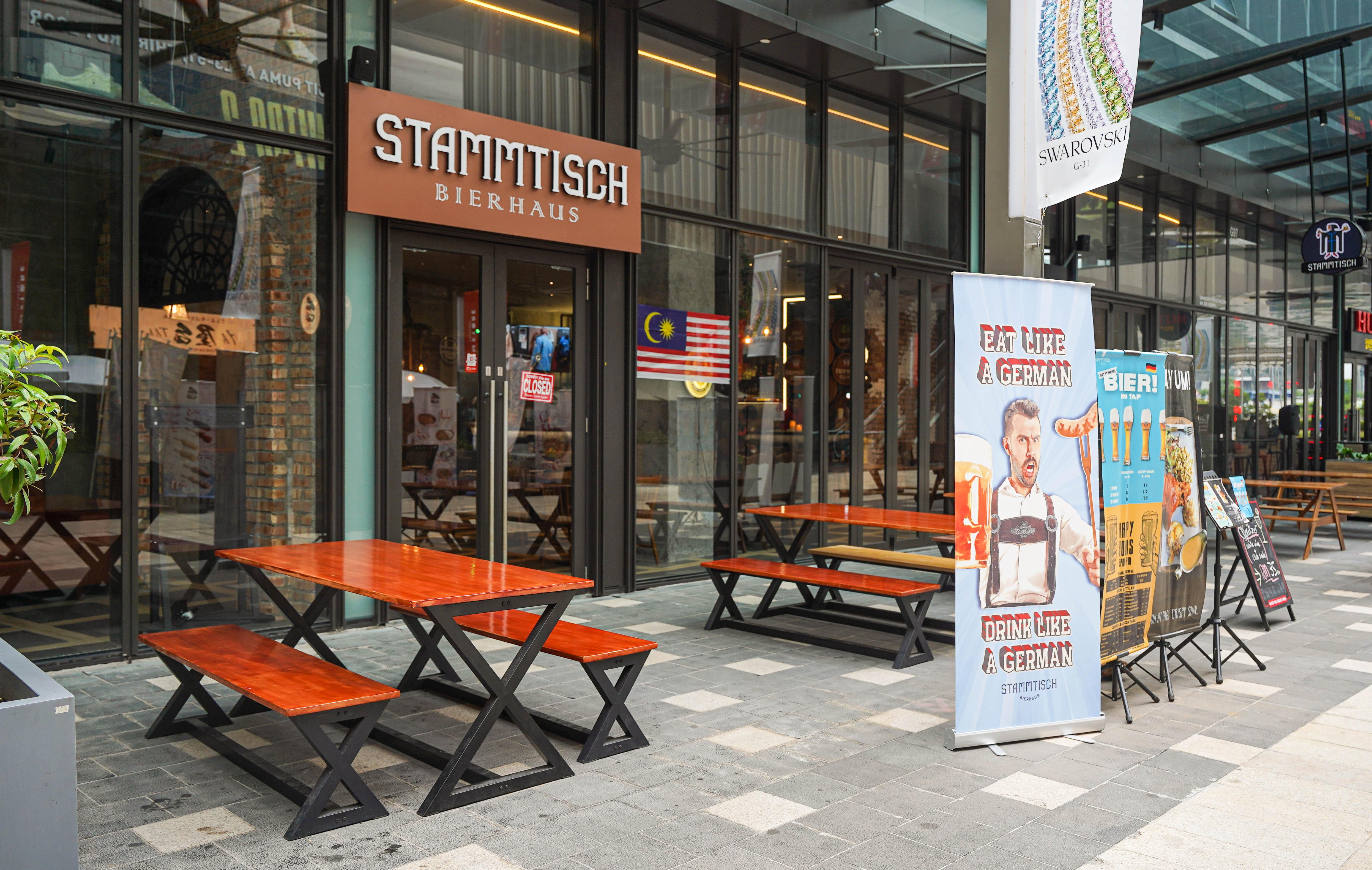 Stammtisch in LaLaport Bukit Bintang City Centre is the closest thing to a German gasthaus in KL, designed like the rustic inns and traditional taverns of southern Germany. 
You'll find portraits of Bavarian royalty and illustrations of the history of Oktoberfest, immersing customers in centuries-old German culture (fun fact: Oktoberfest has been held in Bavaria since 1810!).
An alfresco area is also available on LaLaport's Gourmet Street.
The food stays true to generations-old German heritage - Stammtisch's founders emphasise "this is what everyone is eating in Germany," focusing on hearty, rich and comforting recipes.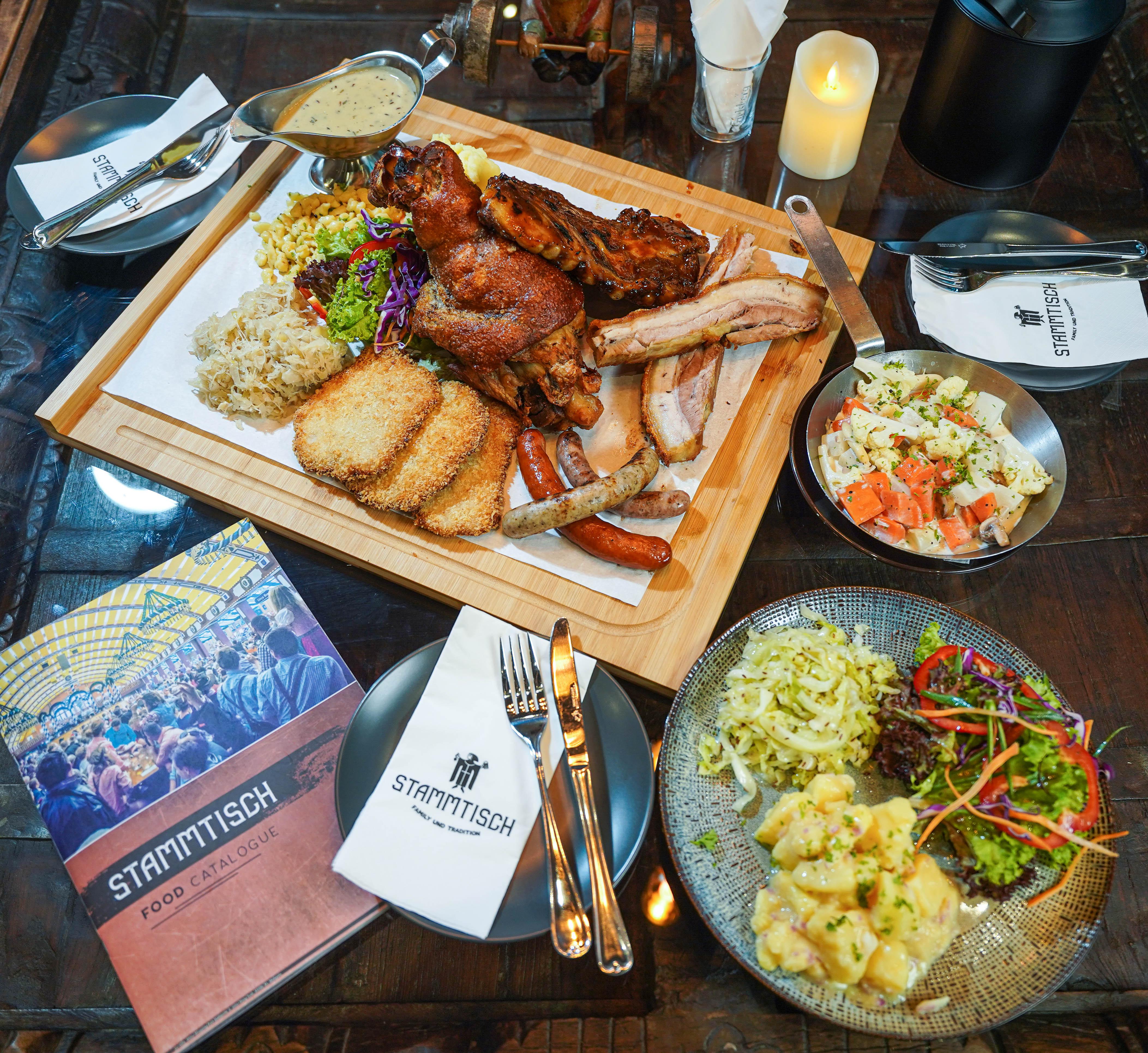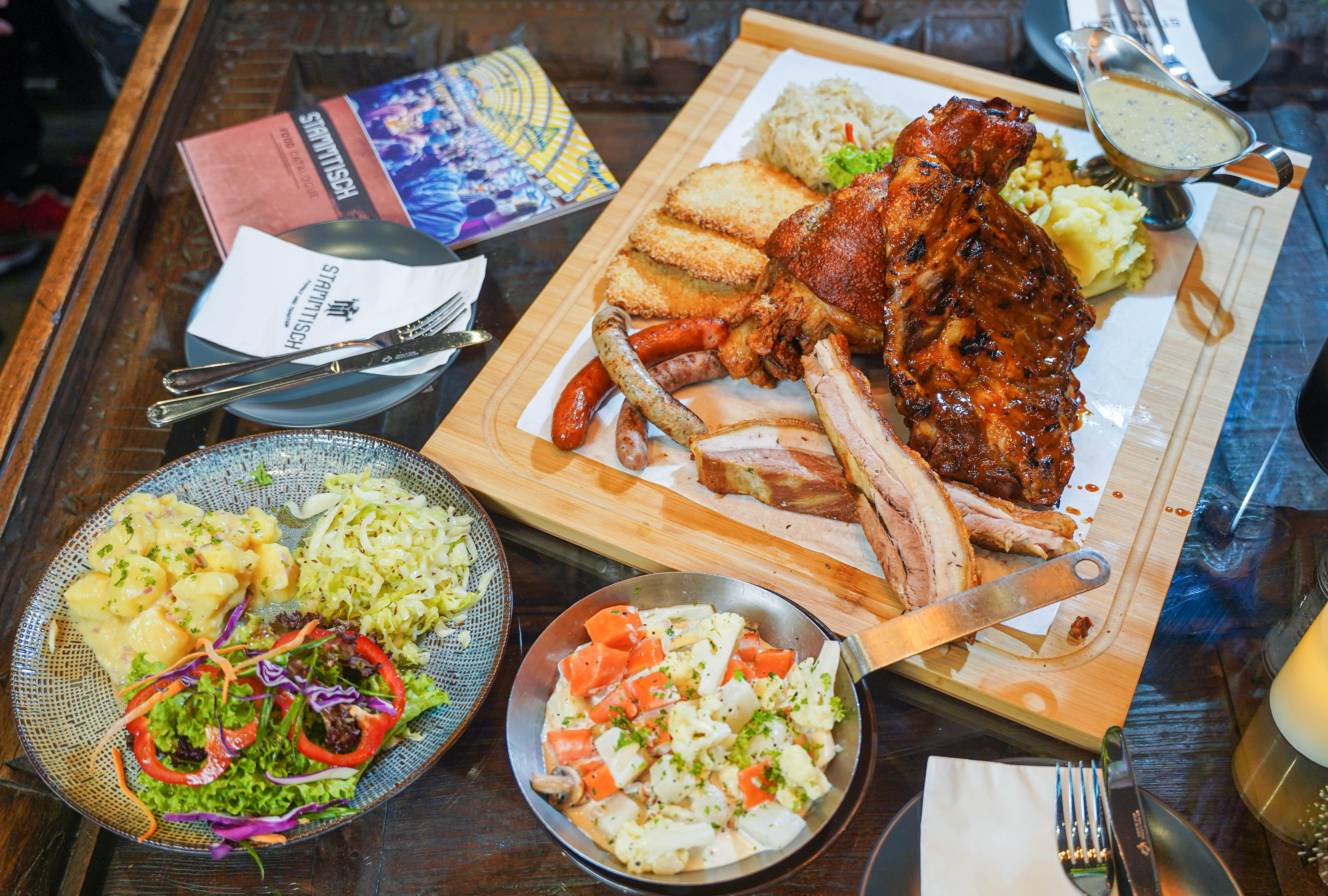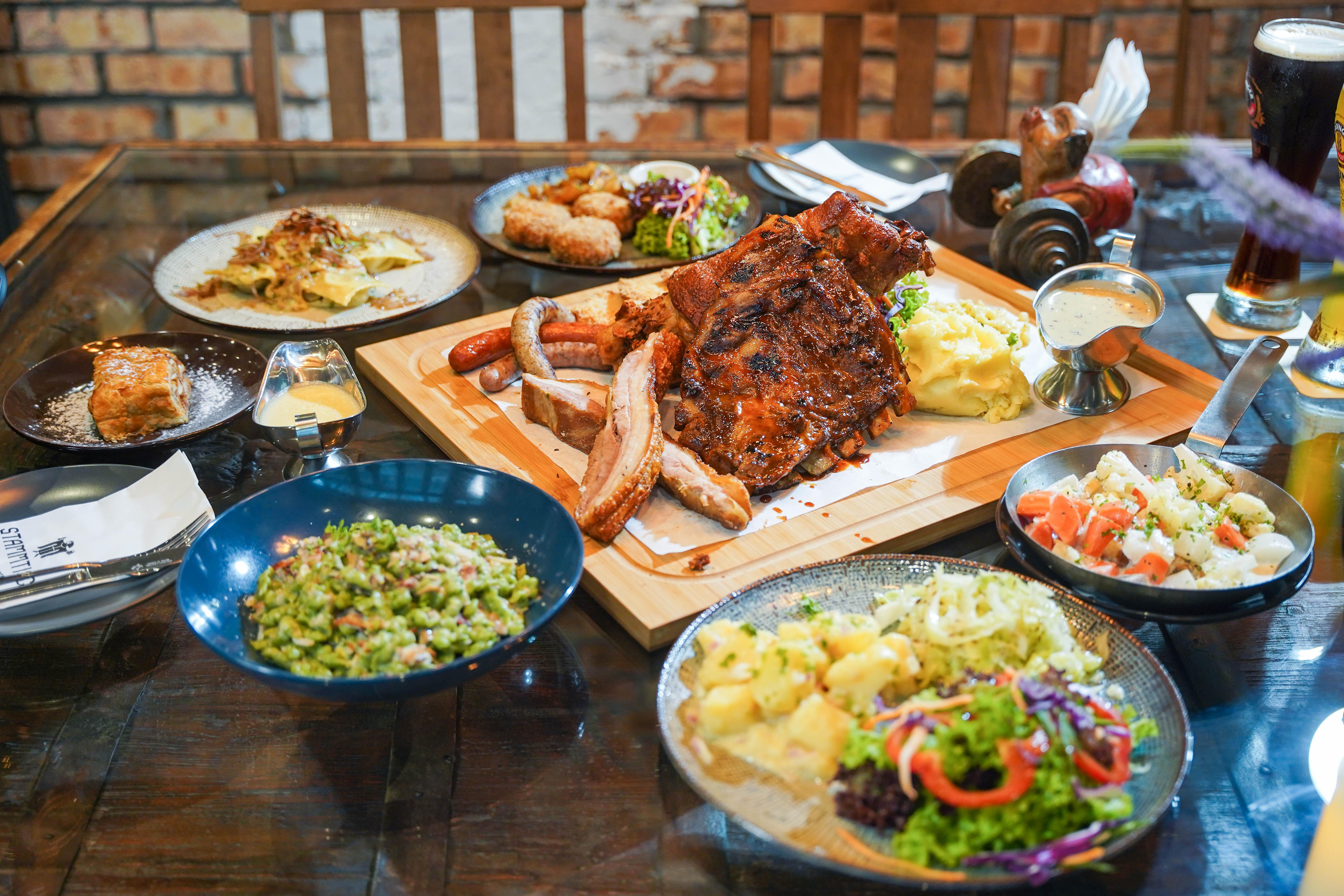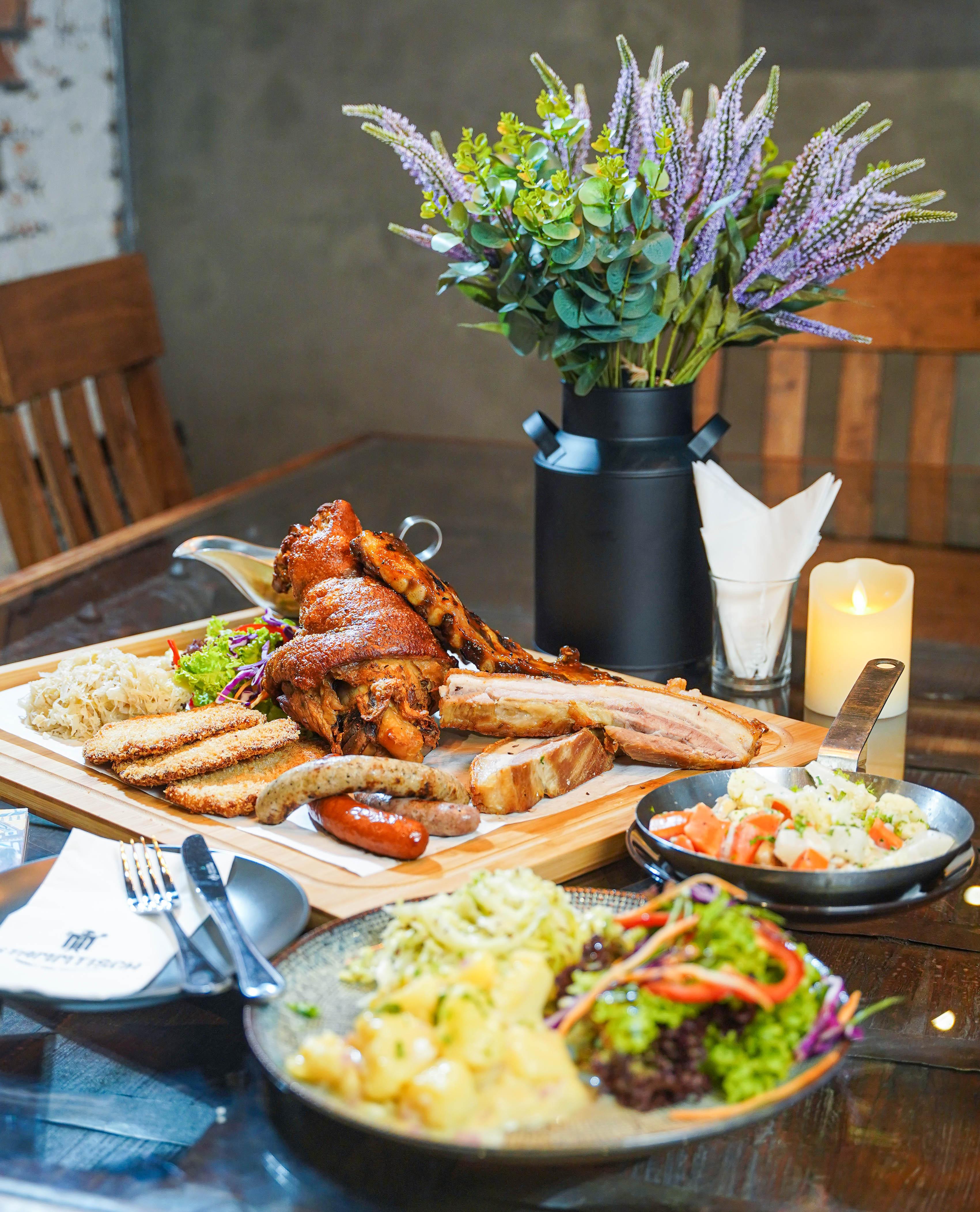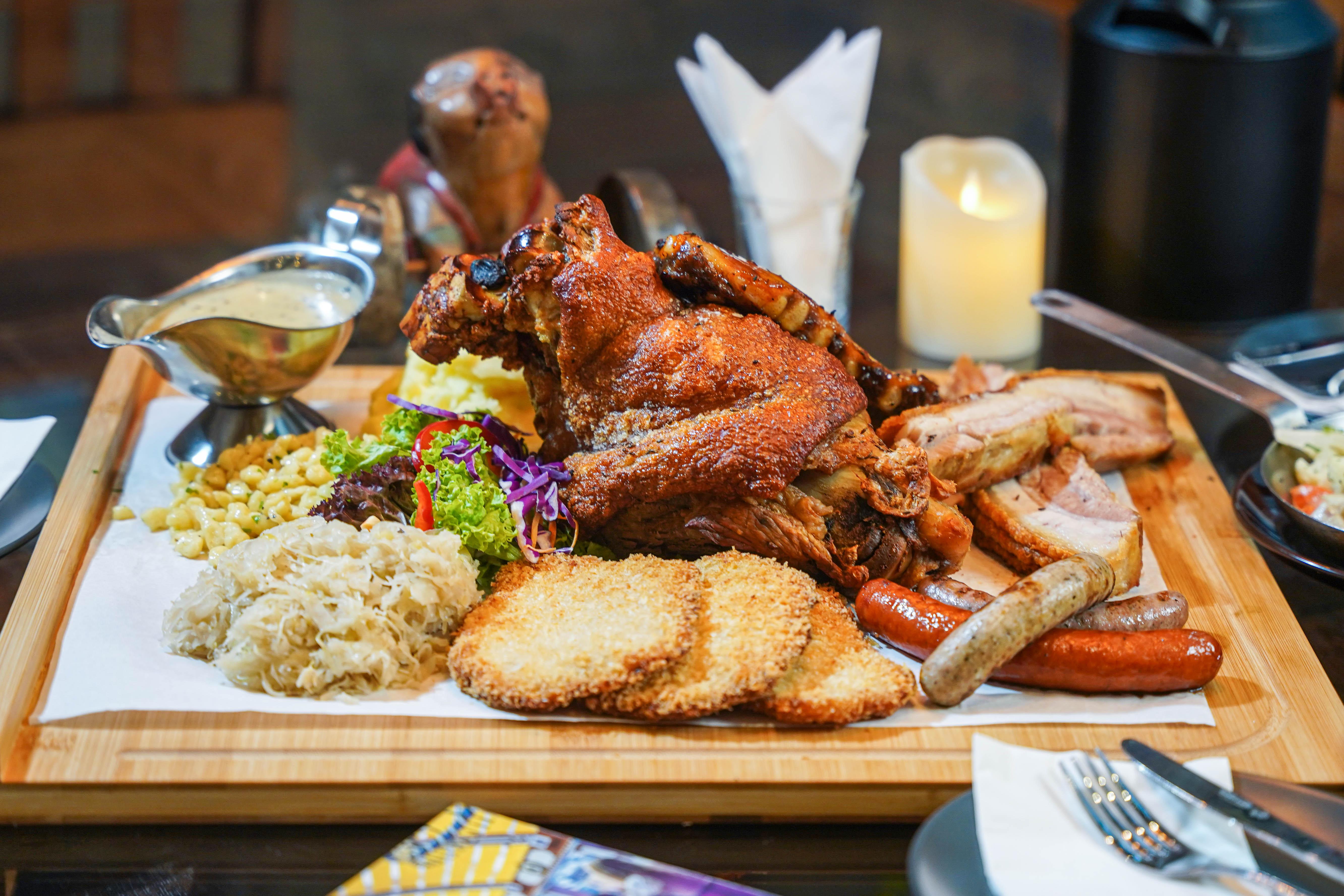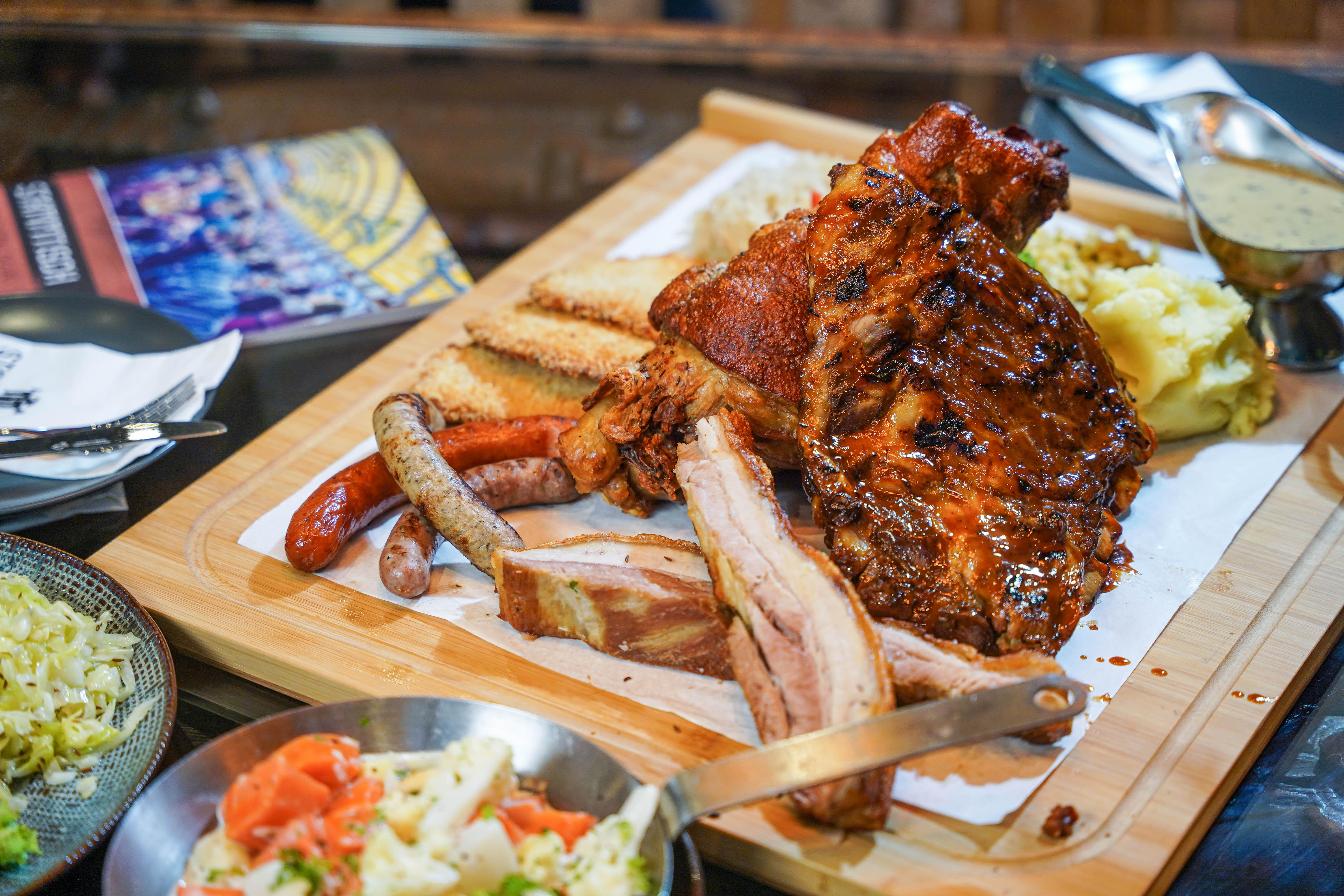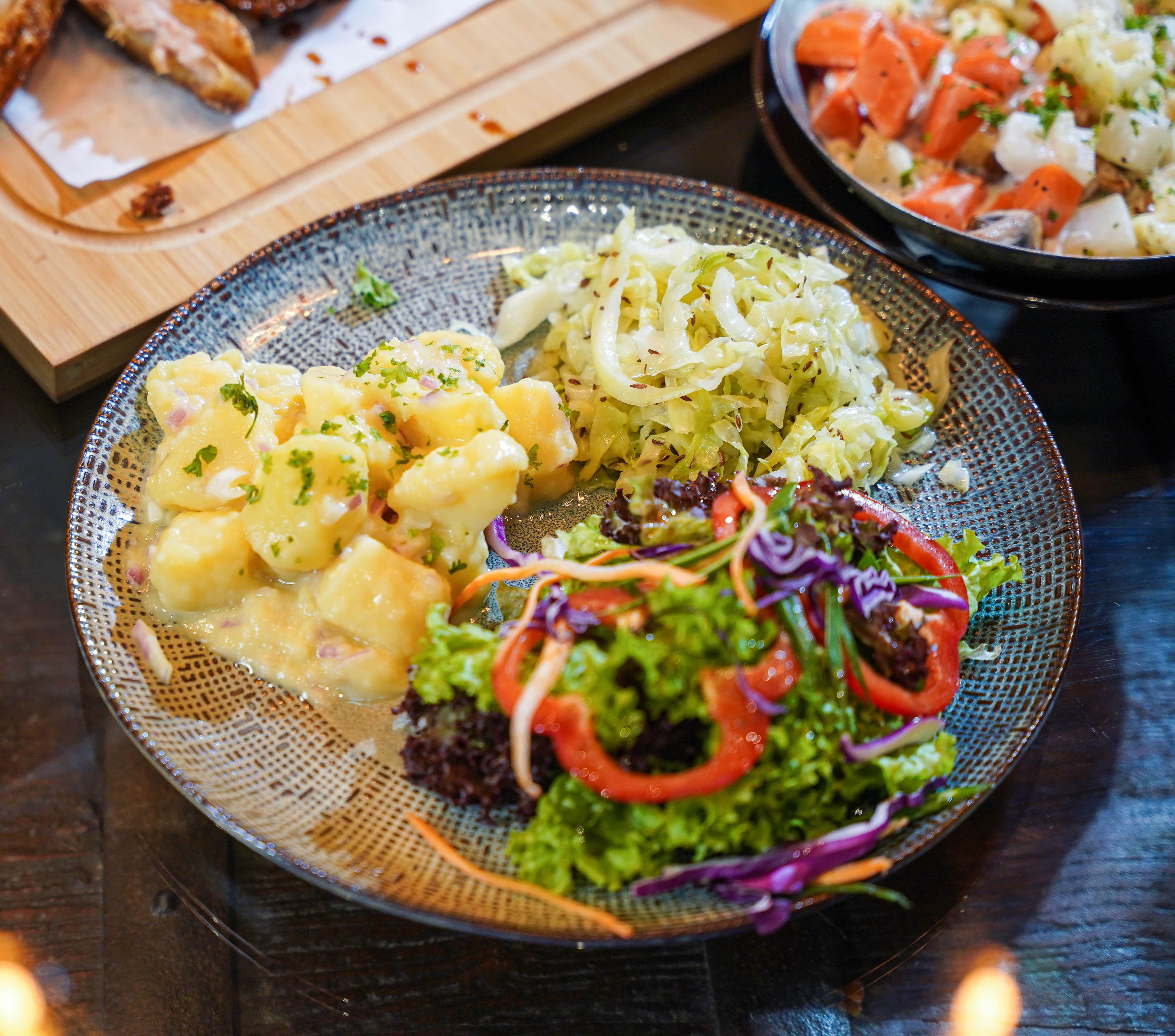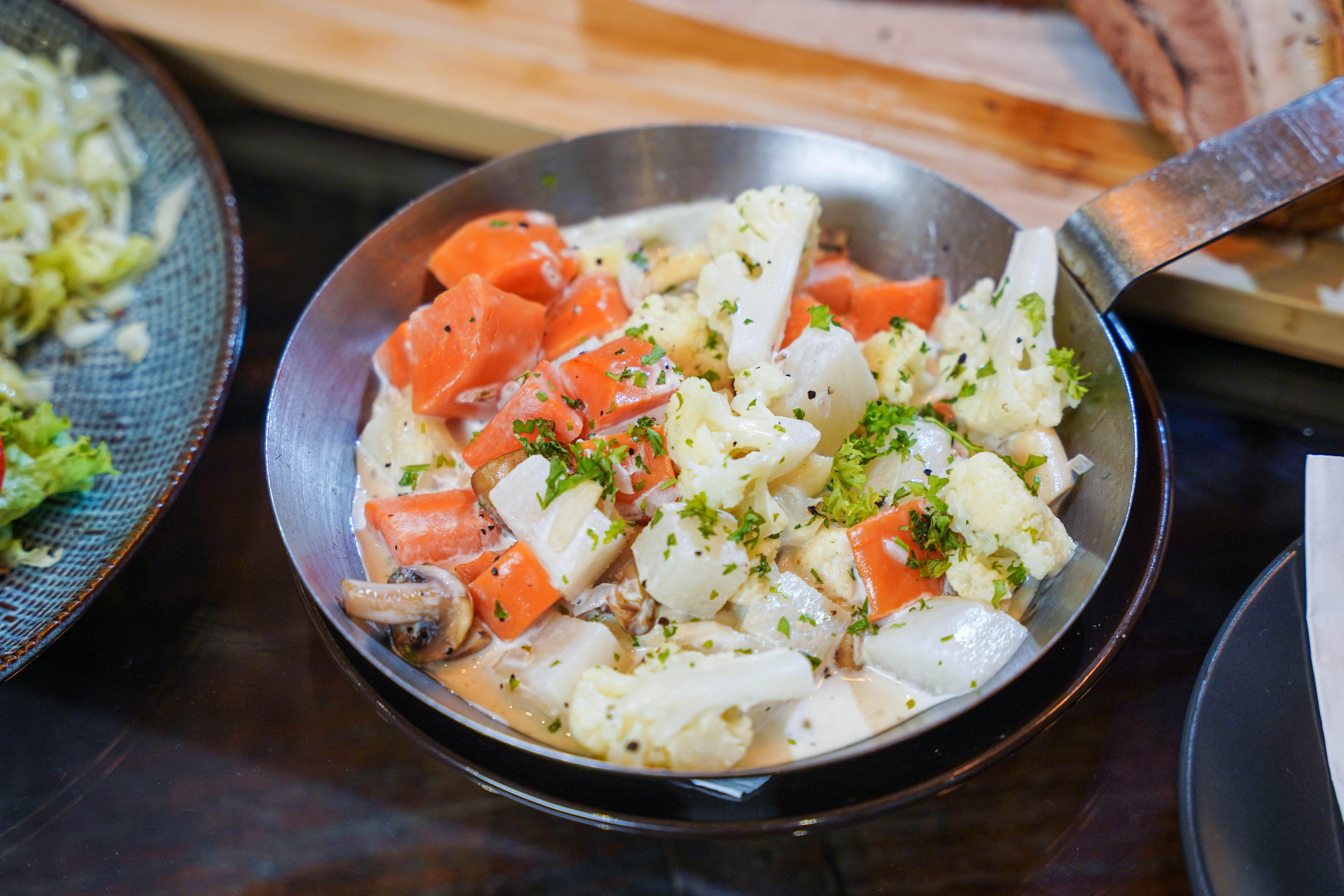 When visiting a German restaurant, it's best to come with a raging appetite!
Bring your family and friends for Stammtisch's Ensemble Platter (RM385, perfect for 4 to 6 persons), showcasing the kitchen's crowd-pleasing highlights.
The signature pork knuckle lives up to expectations - a whole knuckle is impeccably roasted for crispy, crackly skin, concealing irresistibly tender meat inside.
This carnivorous platter is rounded out with a trio of sausages - kasewurst (smoked cheese sausage), nurnberger (mini Bavarian sausages) and theuringer (herbed sausage) - plus pounded pork schnitzel, pork belly and balsamic pork ribs.
Carbs and fibre make for a complete meal with sauerkraut, spaetzle (egg noodles), mashed potatoes with mustard and real gravy, cabbage salad with vinegar and caraway seeds, a classic German potato salad, and mixed greens.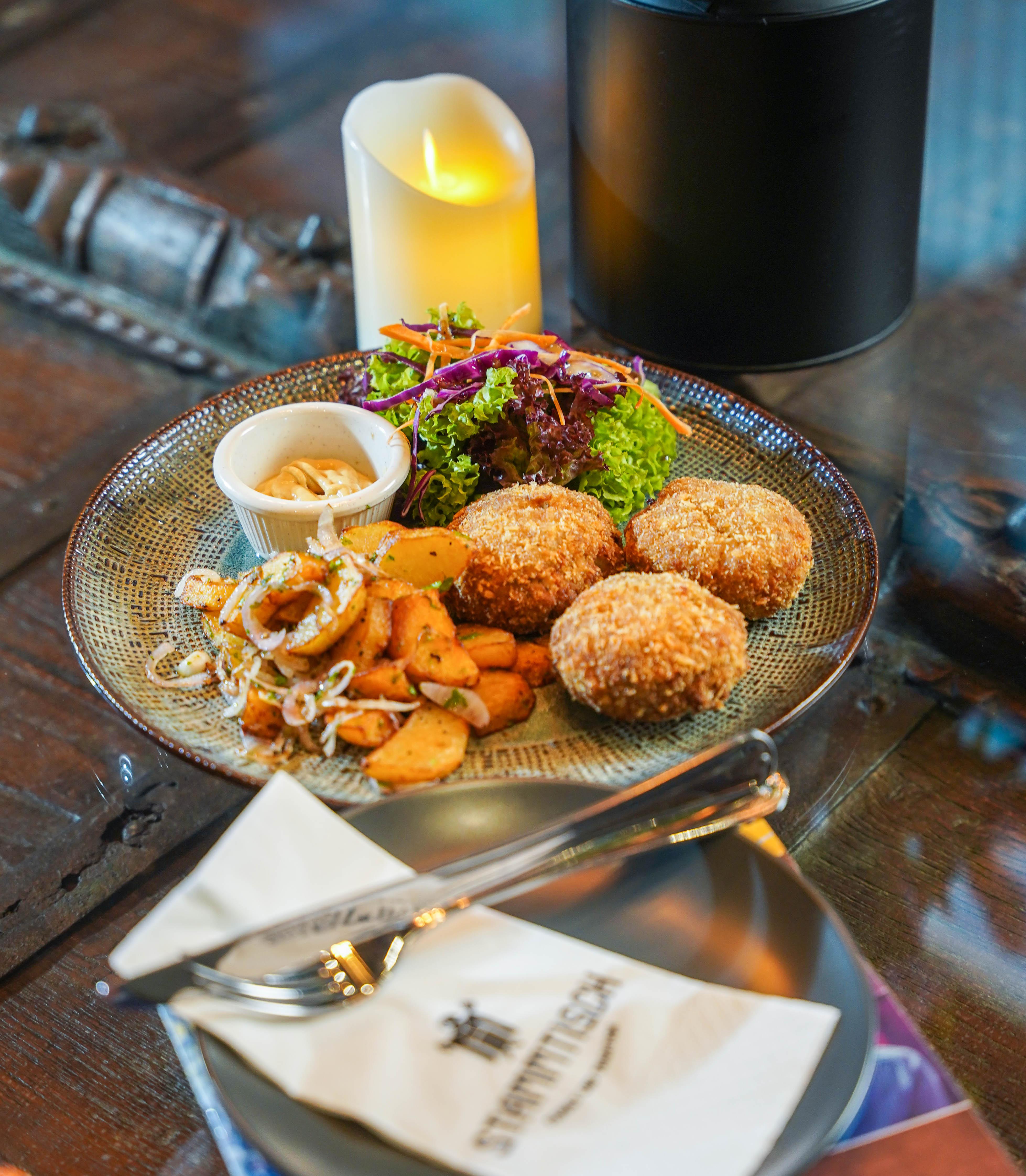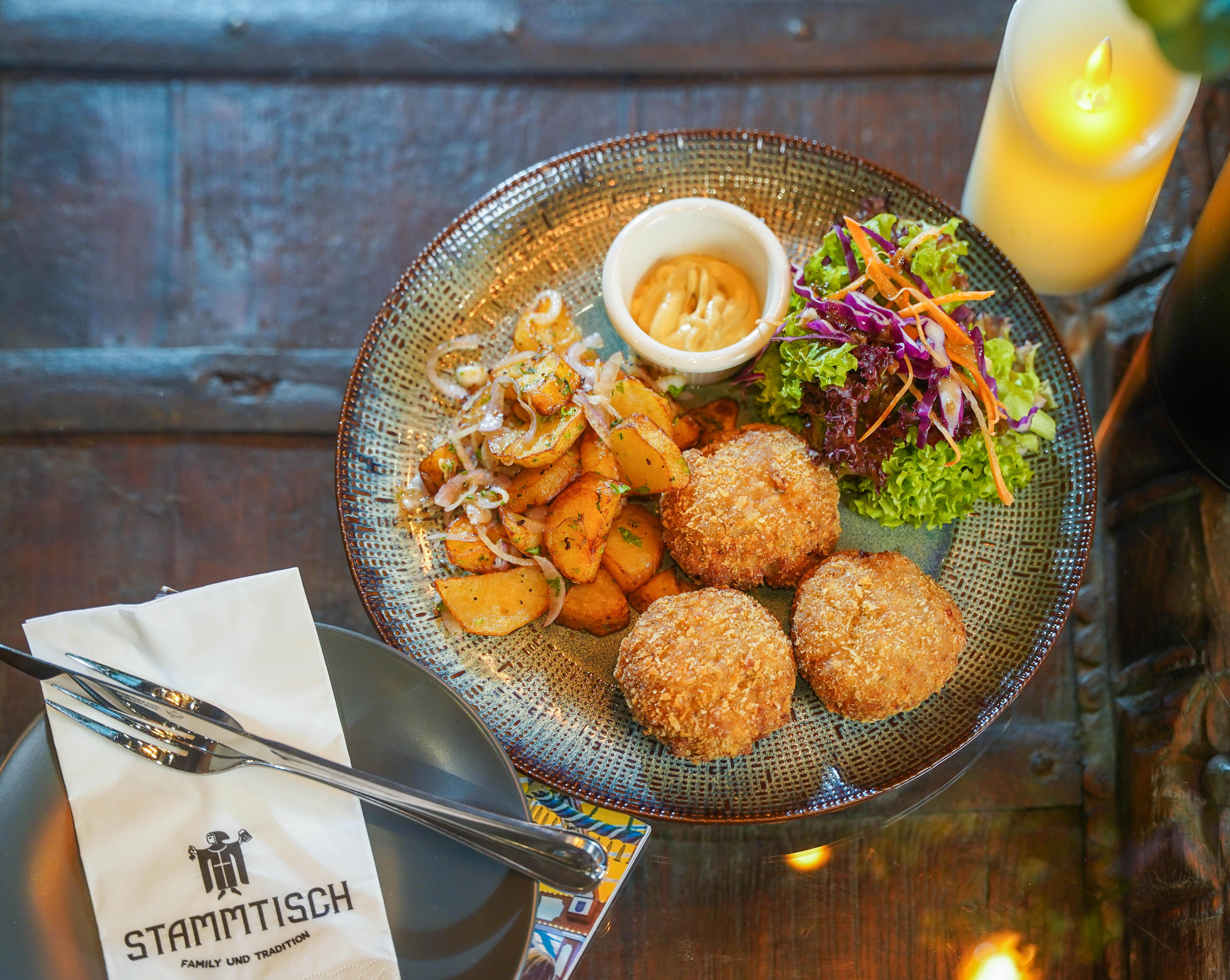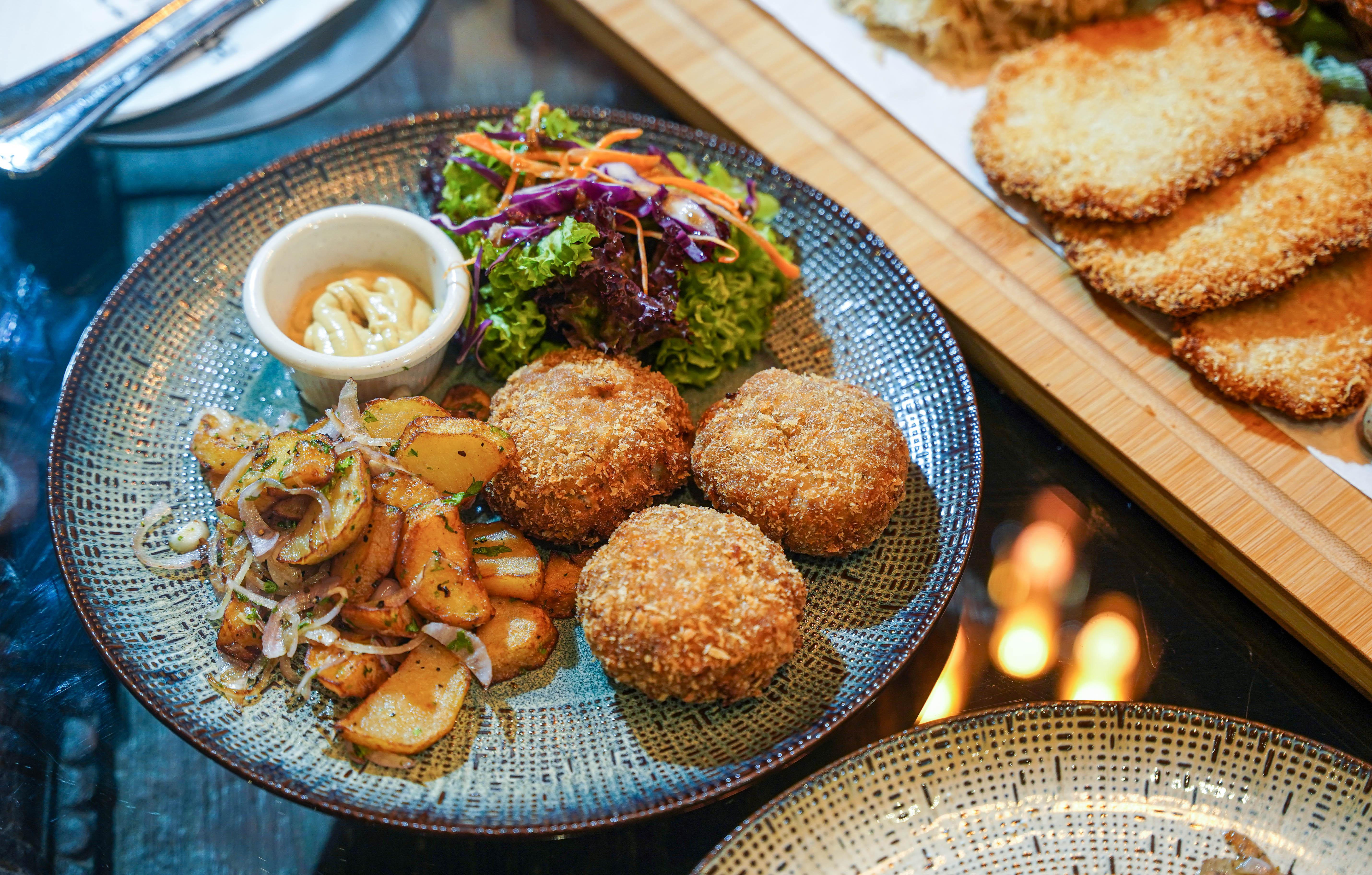 For single-plate pleasures, Stammtisch takes pride in Fleischpflanzel (RM45), a Bavarian special no-bun burger, featuring pan-fried pork-and-beef patties coated with bread crumbs, plus bits of bread within. It comes with a garden salad, fried potatoes and German mustard with a punchy tang that balances the robust succulence of the patties.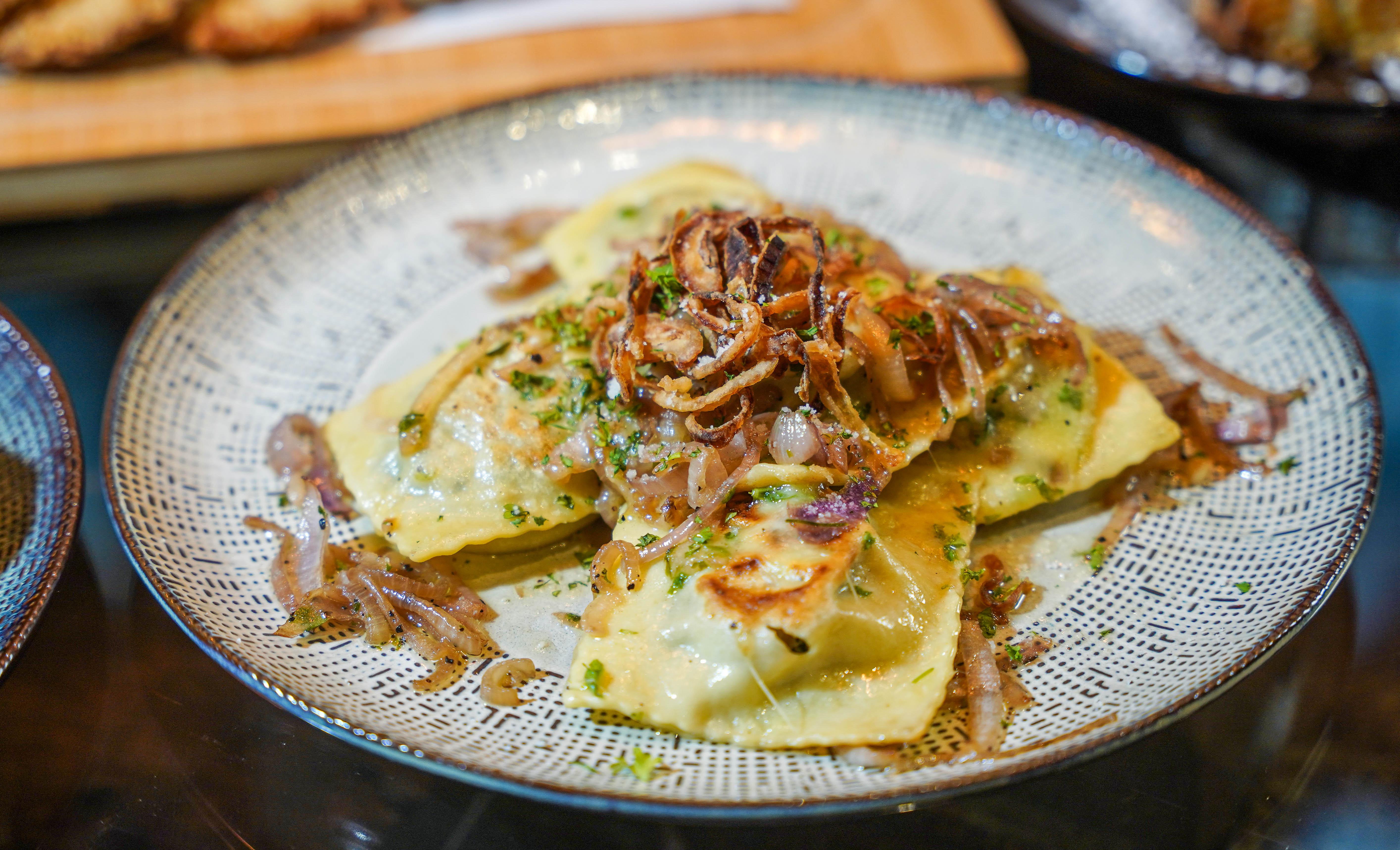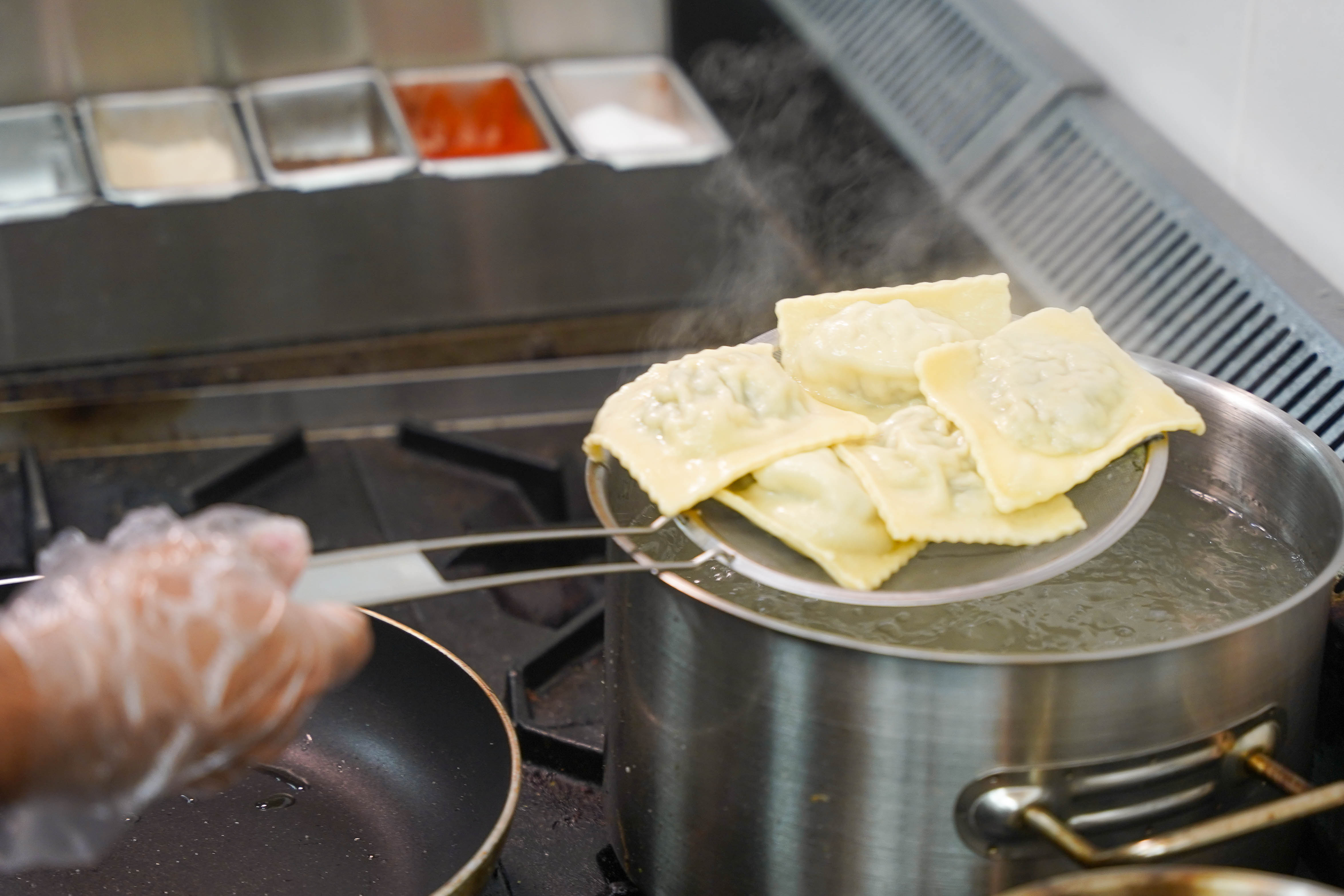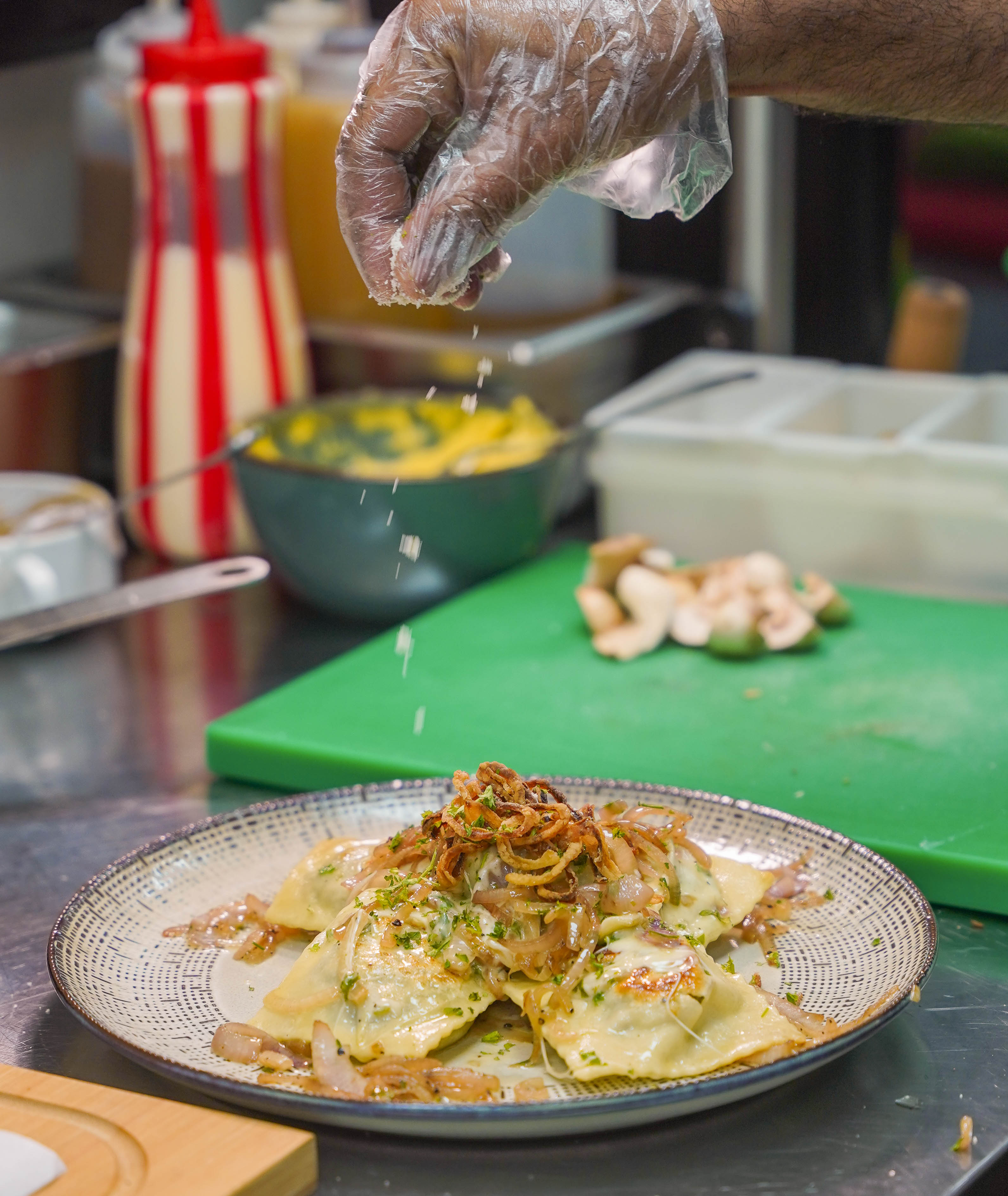 Maultaschen (RM42) is another mouthwatering masterwork - jumbo pan-fried dumplings, plumply packed with minced pork and spinach, topped with herbs, breadcrumbs, fried onions and cheese, for the soulful German equivalent of Italian ravioli.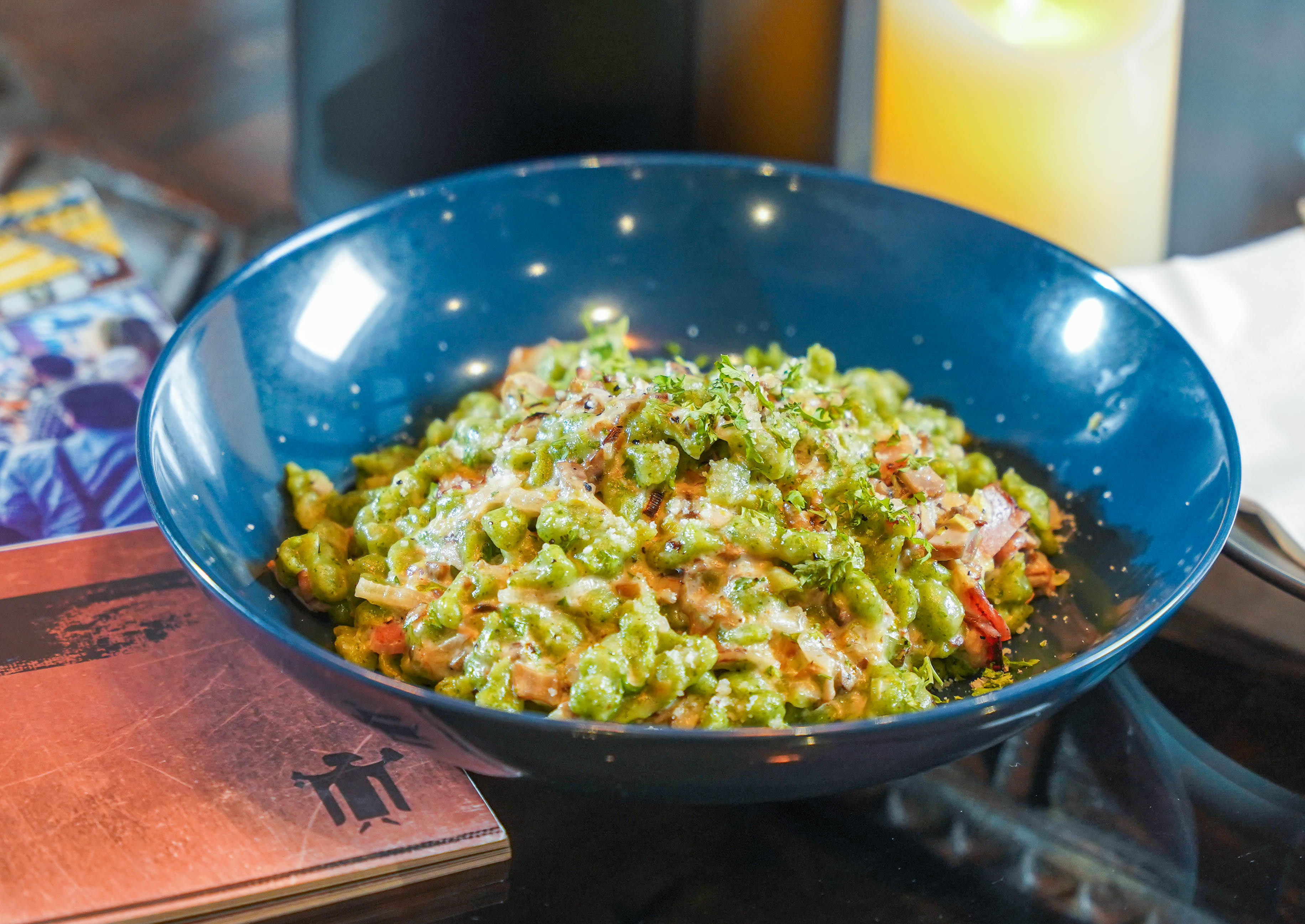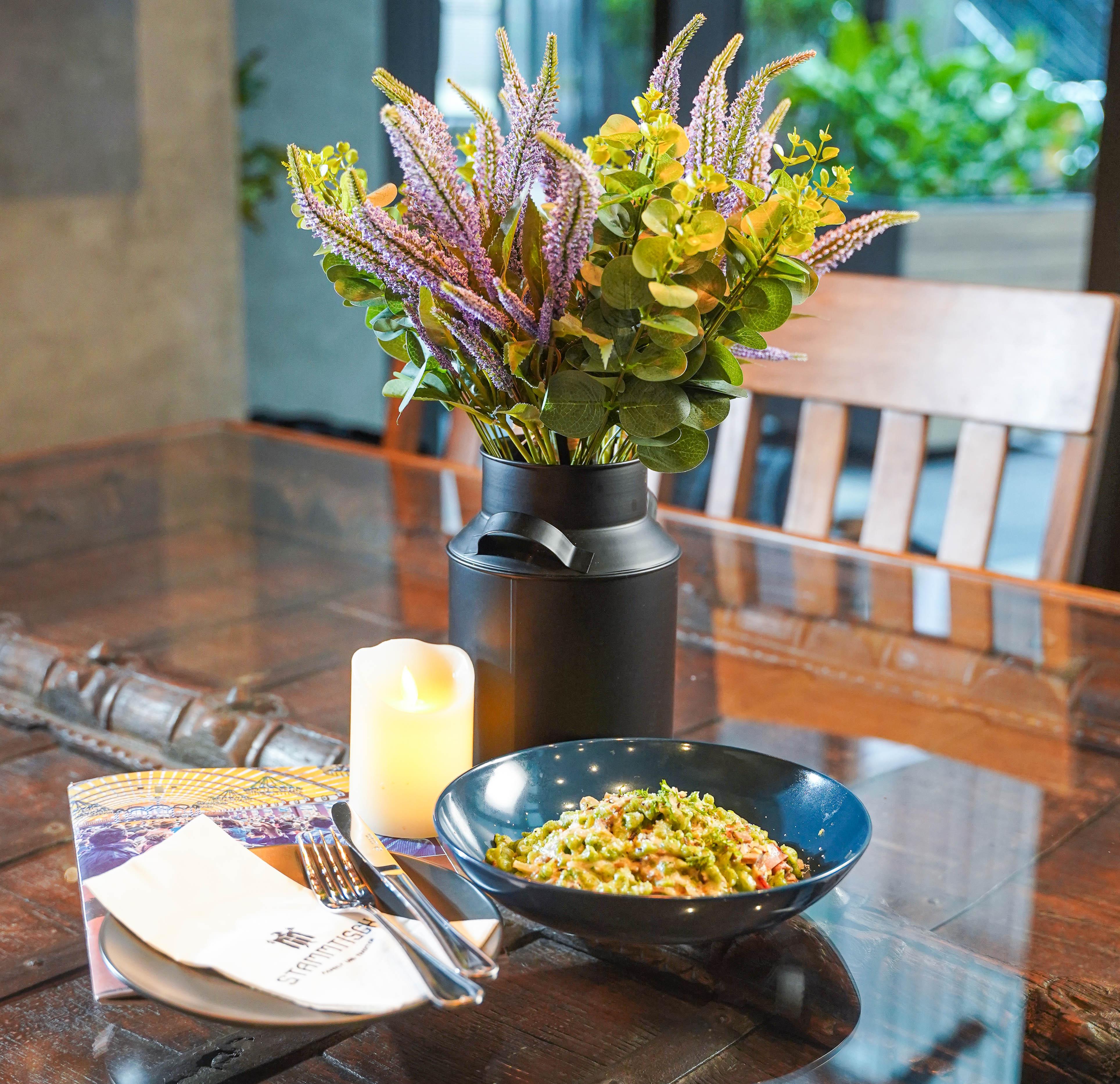 The Hunter Spaetzle (RM40) is our best bet for a fuss-free, fulfilling lunch - egg droplet noodles tossed with savoury bacon, leeks, onions, button mushrooms, cream and cheese, heartwarming and spirit-satisfying.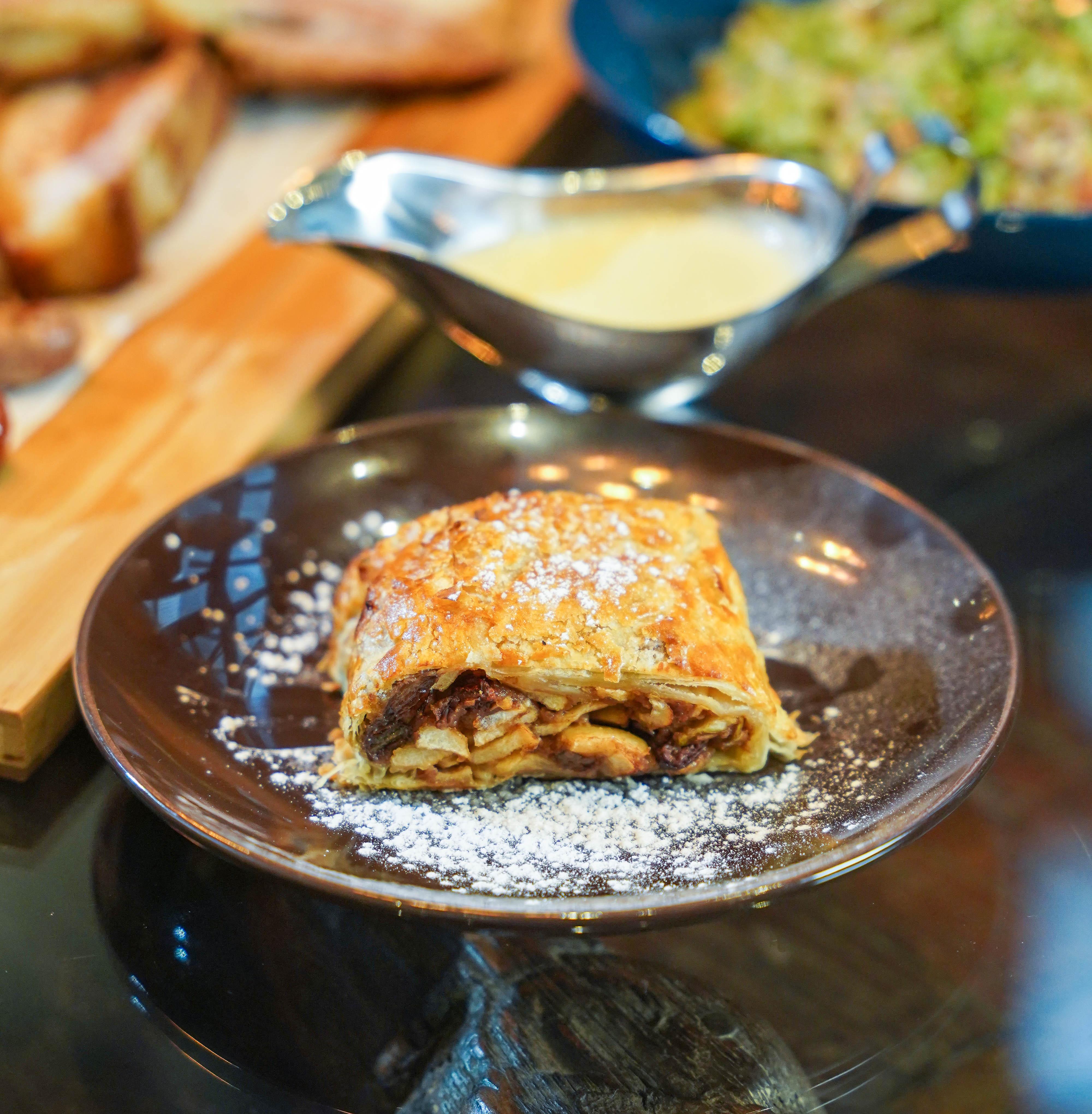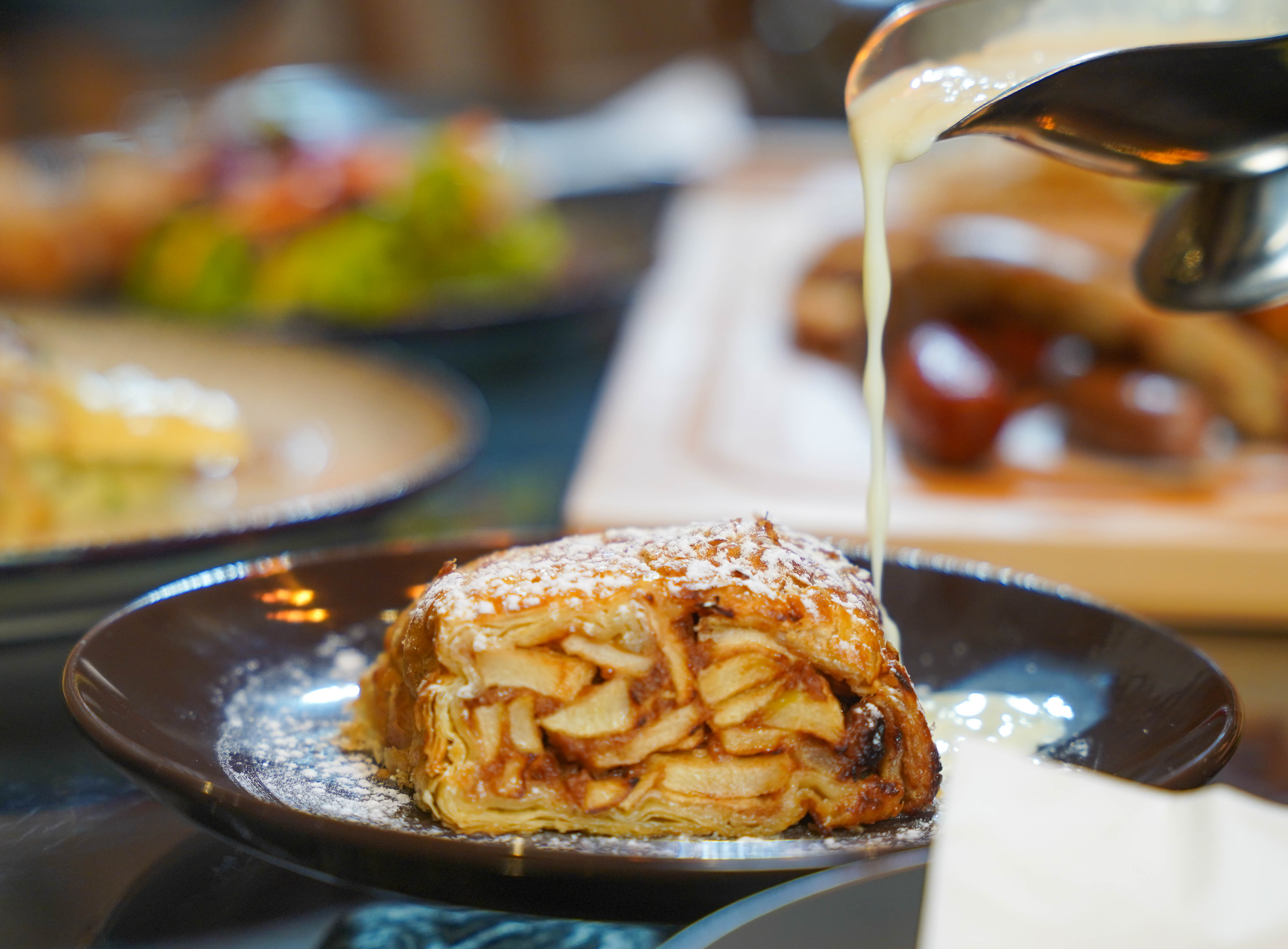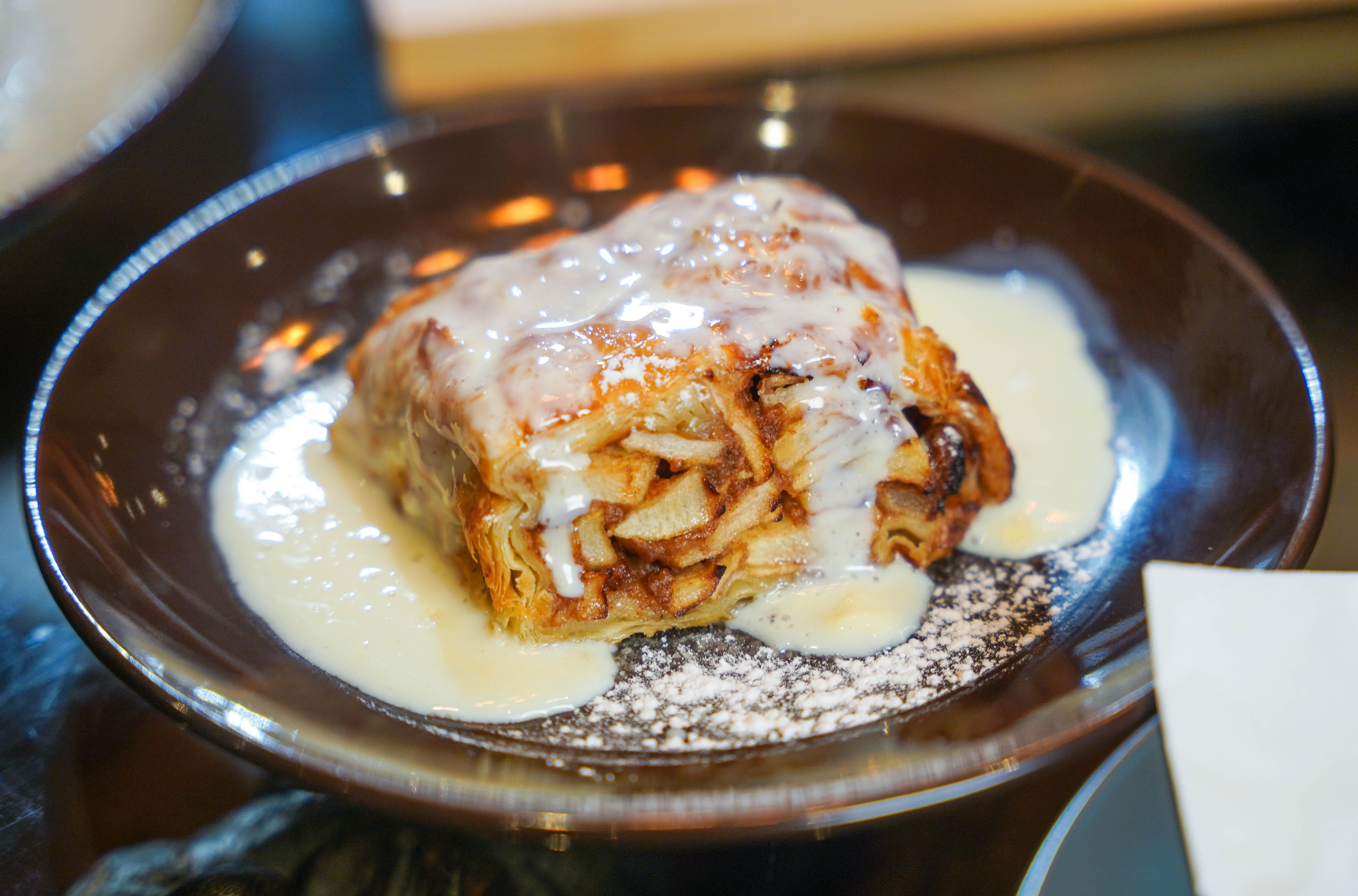 Apfelstrudel (RM25) is the perennially popular German dessert, layered lusciously with poached apples, scented with cinnamon and showered with vanilla sauce. Ice cream optional!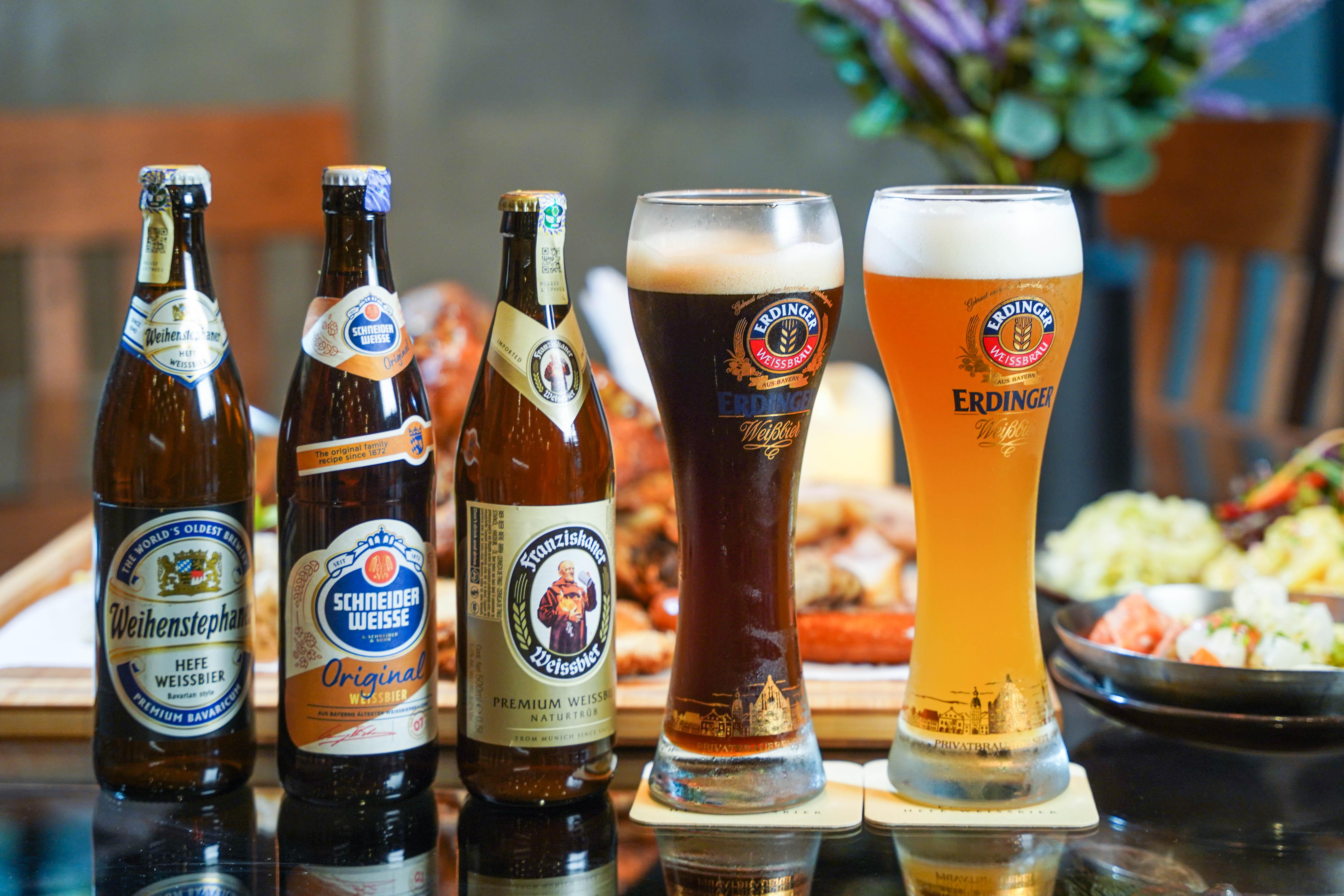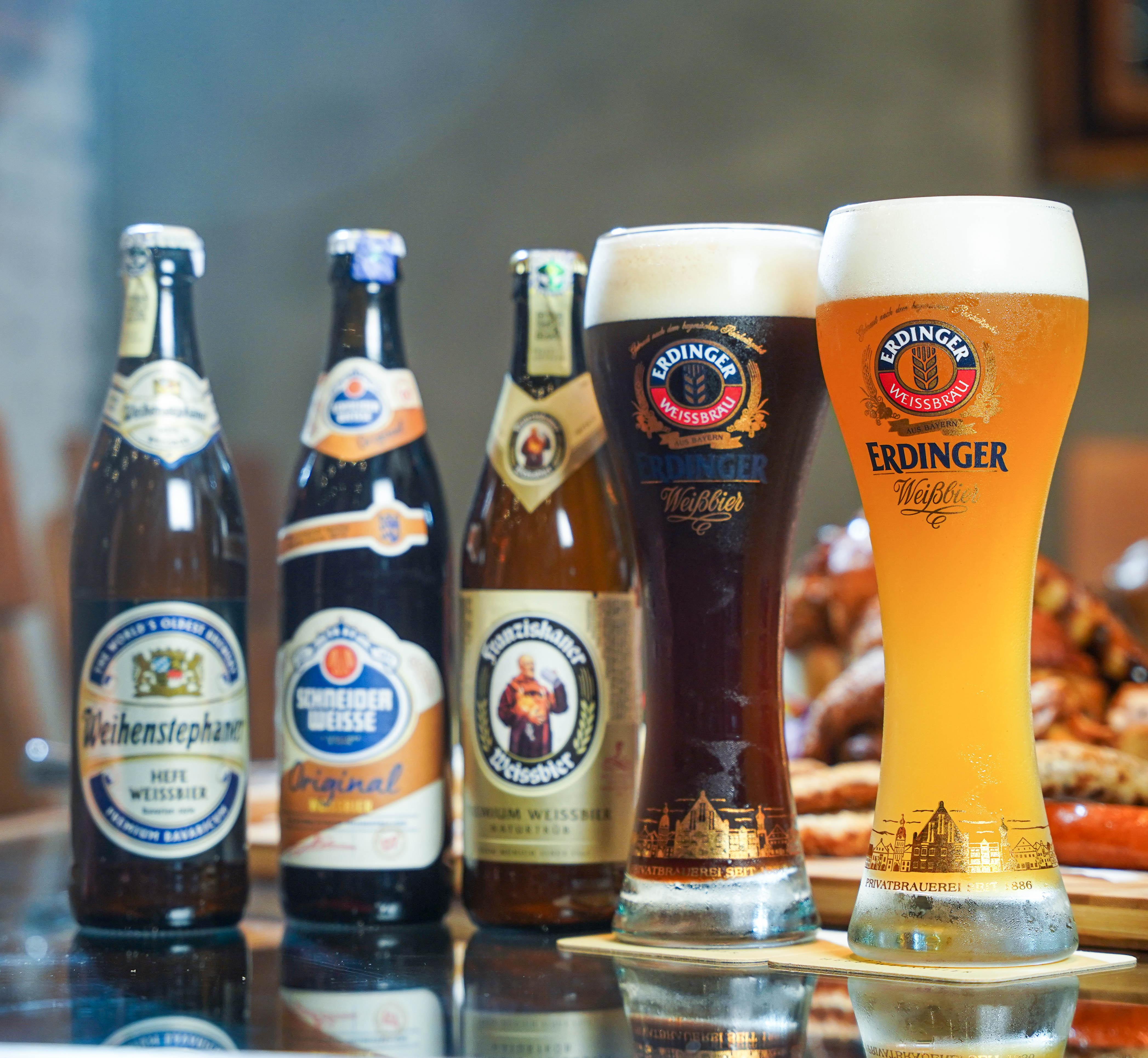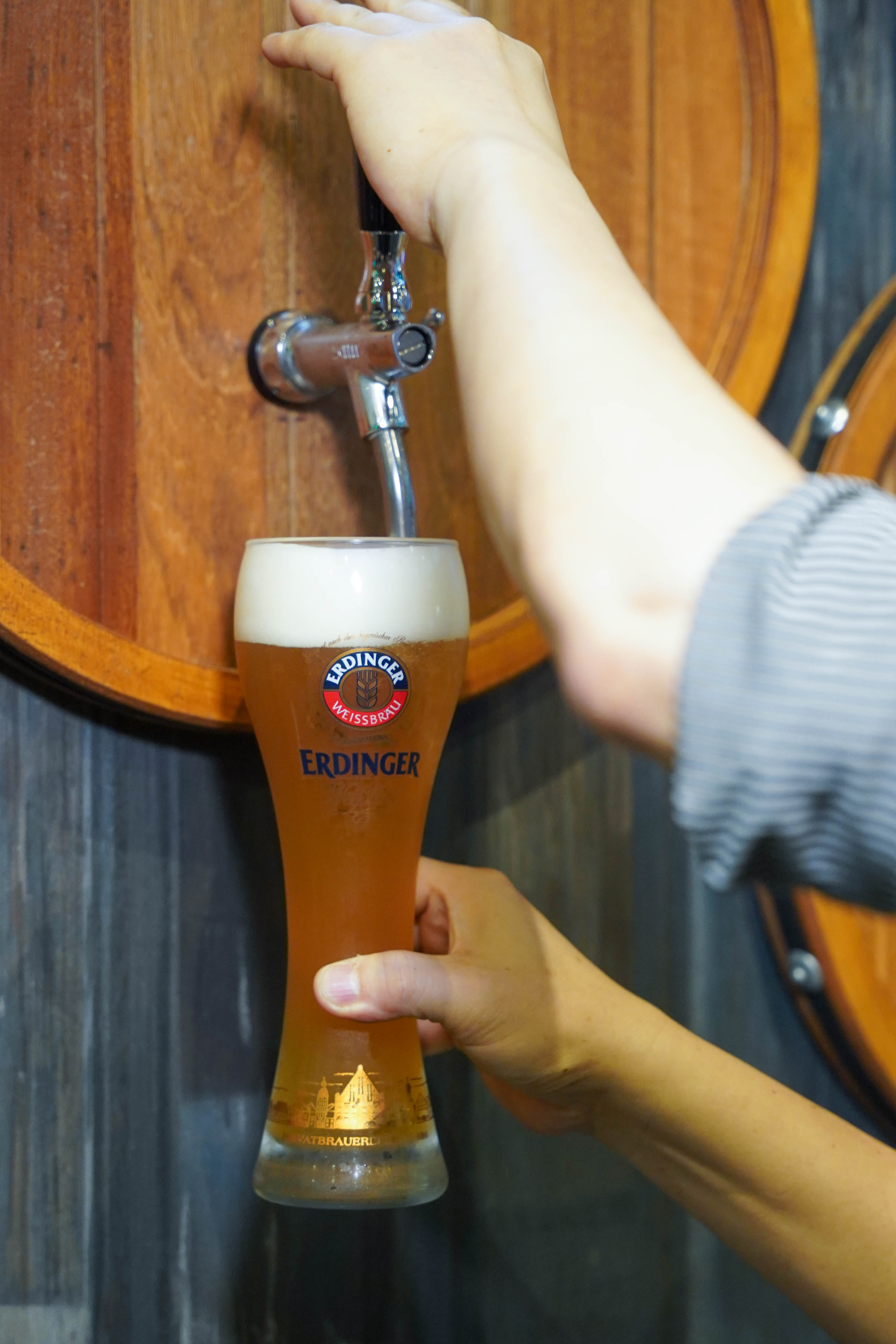 Of course, there's no lack of German beer at Stammtisch, by the bottle and on the top, spanning favourites like the Erdinger Dark (RM42) and Erdinger White (RM42). Prost!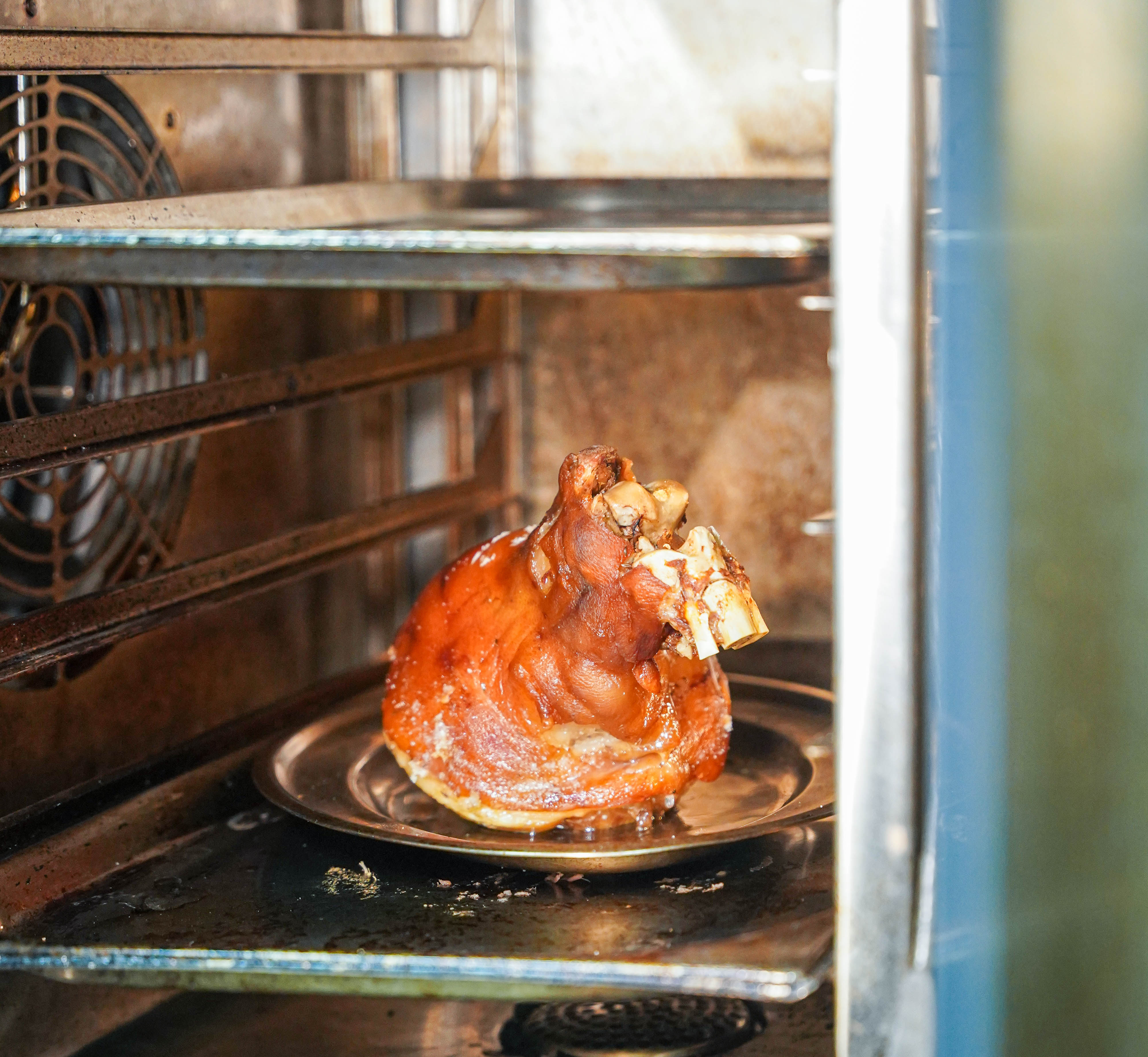 Stammtisch Bierhaus
G-96, Gourmet Street, LaLaport Bukit Bintang City Centre, Pudu, 55100 Kuala Lumpur.
Weekdays, 10am to 11pm. Weekends / PH Eve, 10am to midnight.
Tel: 012-731-7877
Also find Stammtisch at 18-G, Jalan Medan Setia 2, Bukit Damansara.
---
You Might also Like