Spillstone Coffee: KL's decaf destination for culinary trips to Greece, Jamaica & more, serving Central American coffee till midnight
June 8, 2023
---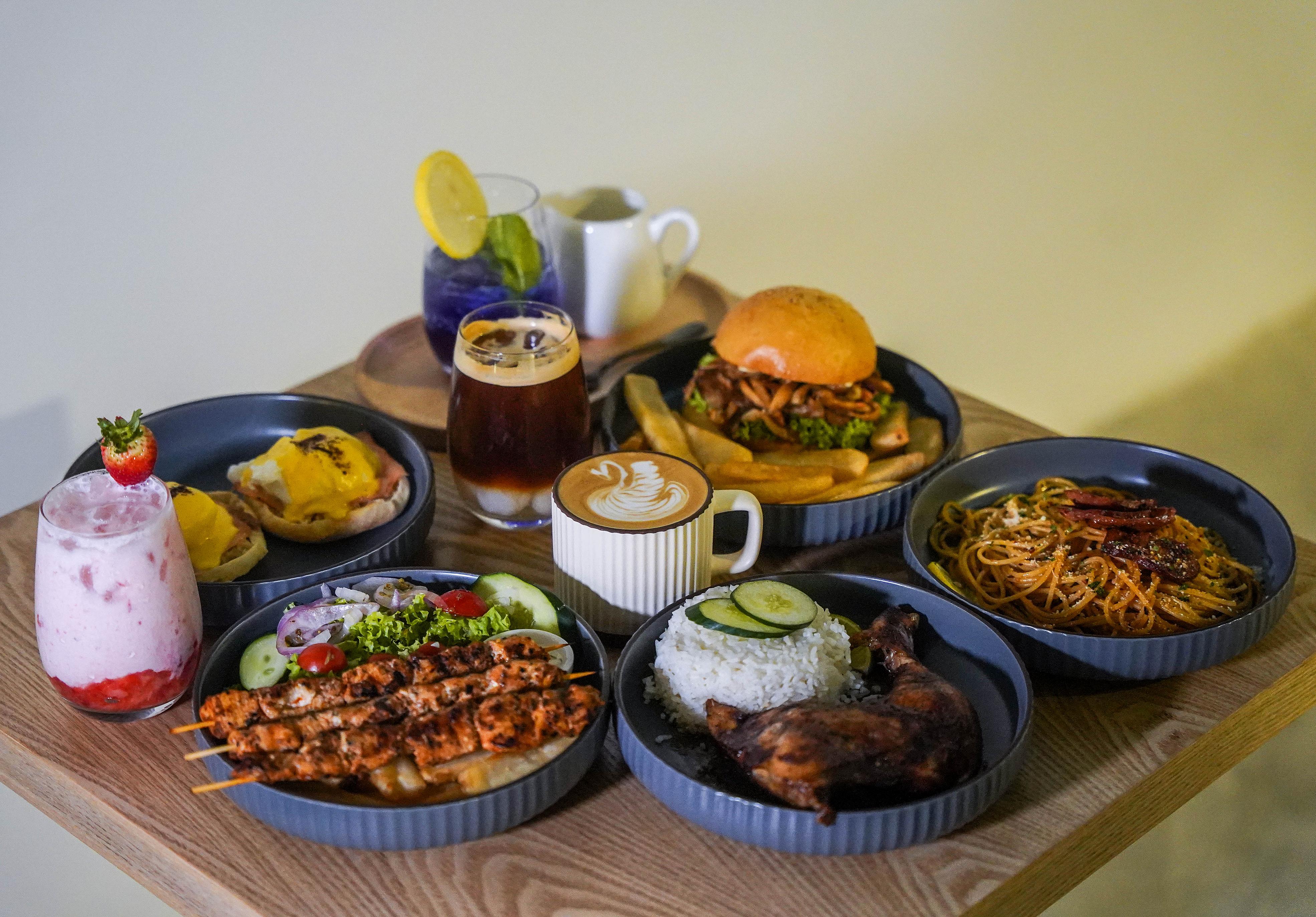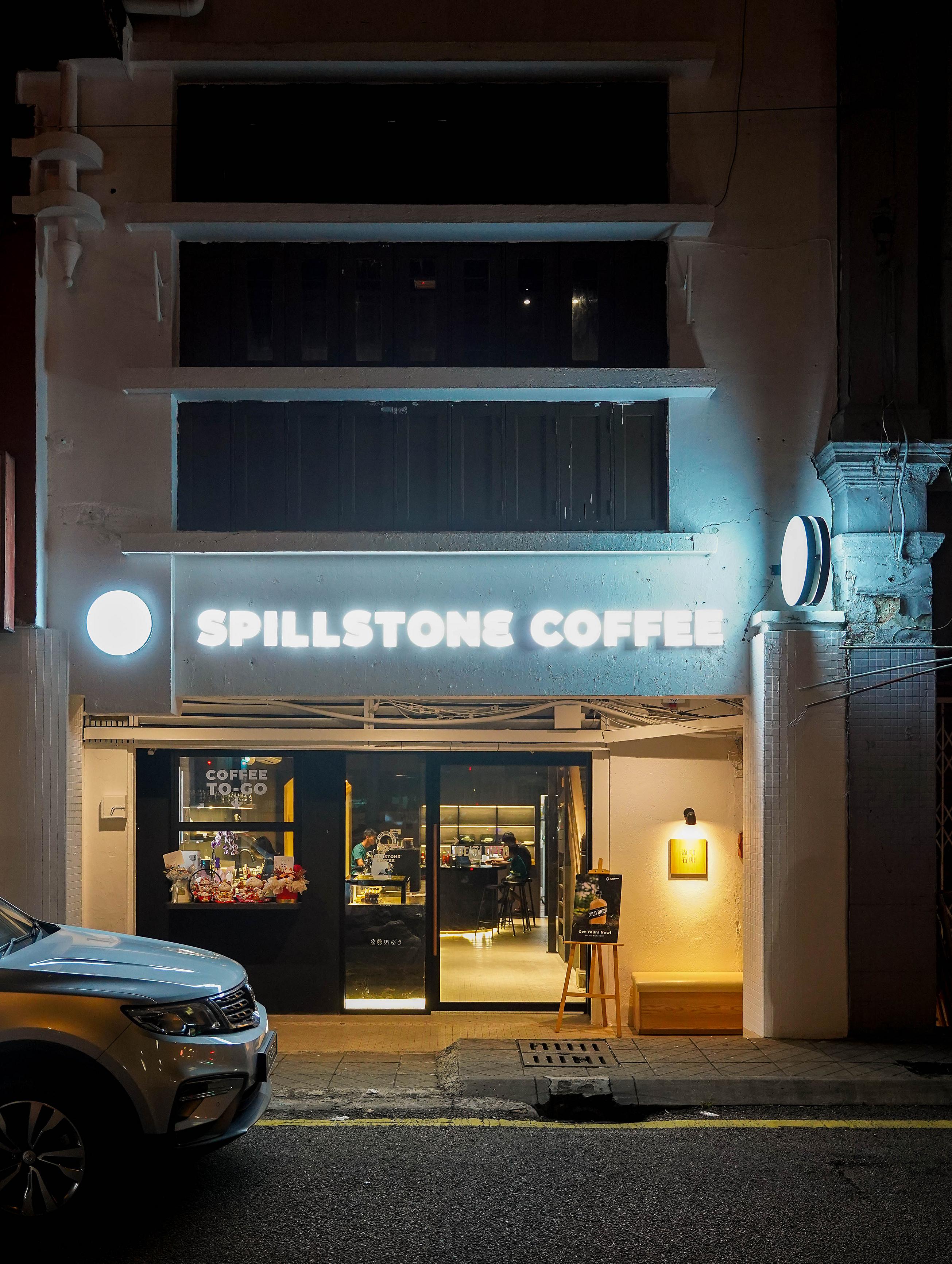 One month after we first visited Spillstone Coffee, we return to explore this space in a different light - this time, after dark, when night casts a spectacular spell on Spillstone.
Enjoy an enchanted evening once the sun sets on Spillstone, when a magical glow illuminates its glass-ceilinged centrepiece and other corners of this nearly century-old prewar structure.
While enthusiasts now know Spillstone by its setting, its servings also merit recognition.
Spillstone's culinary offerings are inspired by the souvlaki of Greece, the jerk chicken of Jamaica and more. It has even named those dishes by the serpent-themed legends of Greek, Central American and Cherokee mythology.
While Spillstone has rapidly reaped fame as a decaf destination, it actually also offers caffeinated options, currently relying on coffee beans sourced from Central and South America for a distinctive drinking experience.
If you've only checked out Spillstone during daylight, it's time to head here past twilight too, especially since the cafe remains open through midnight everyday.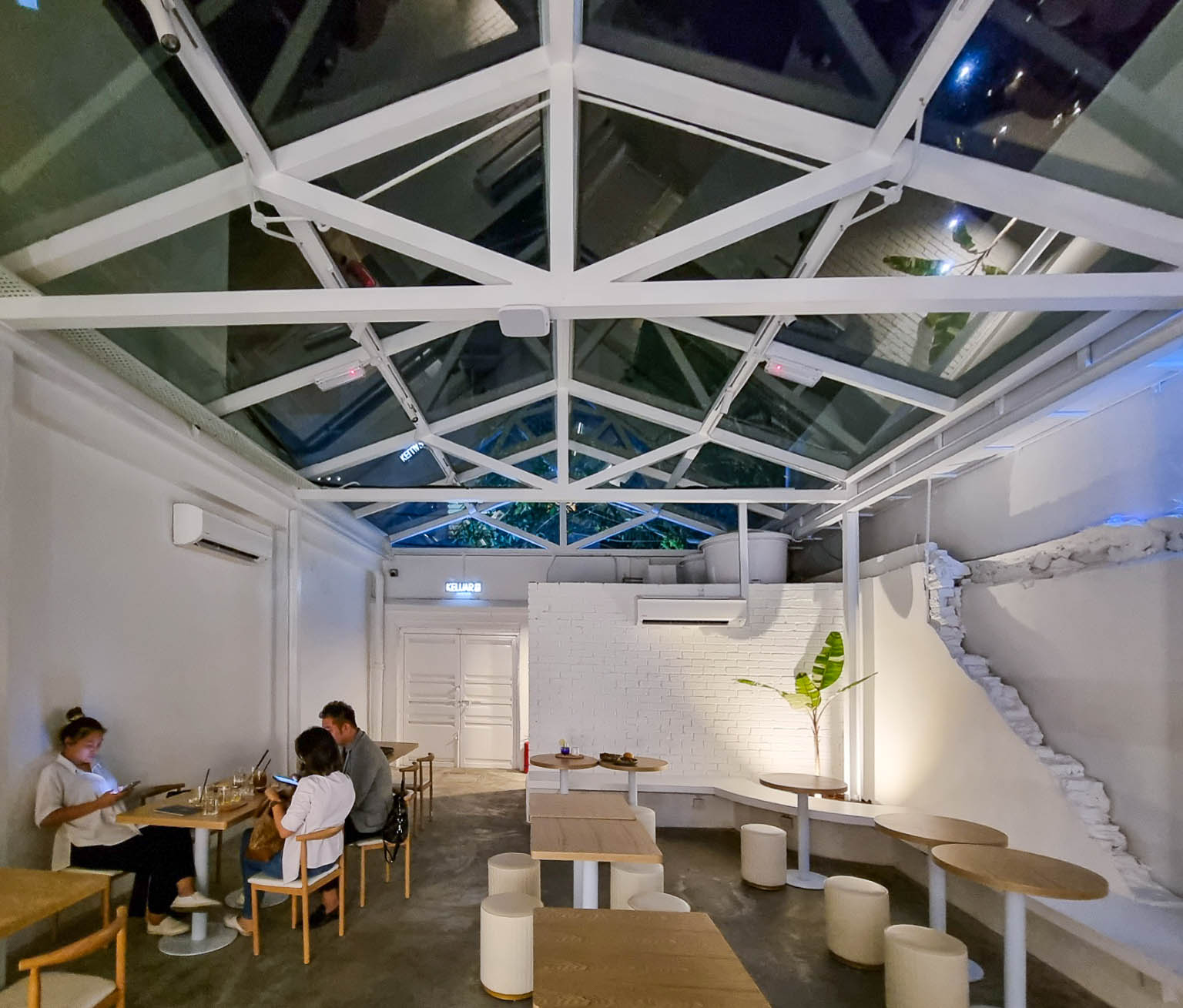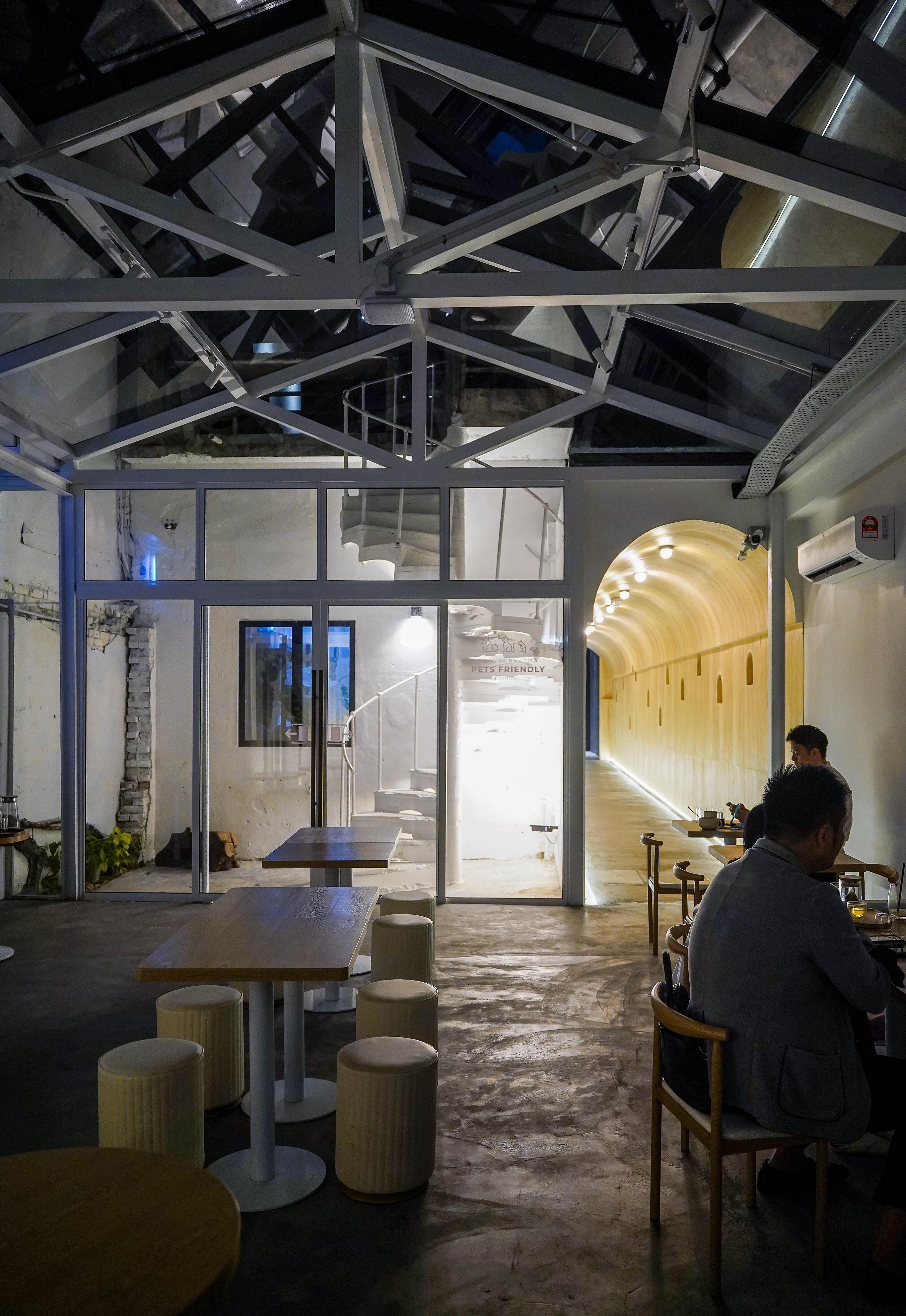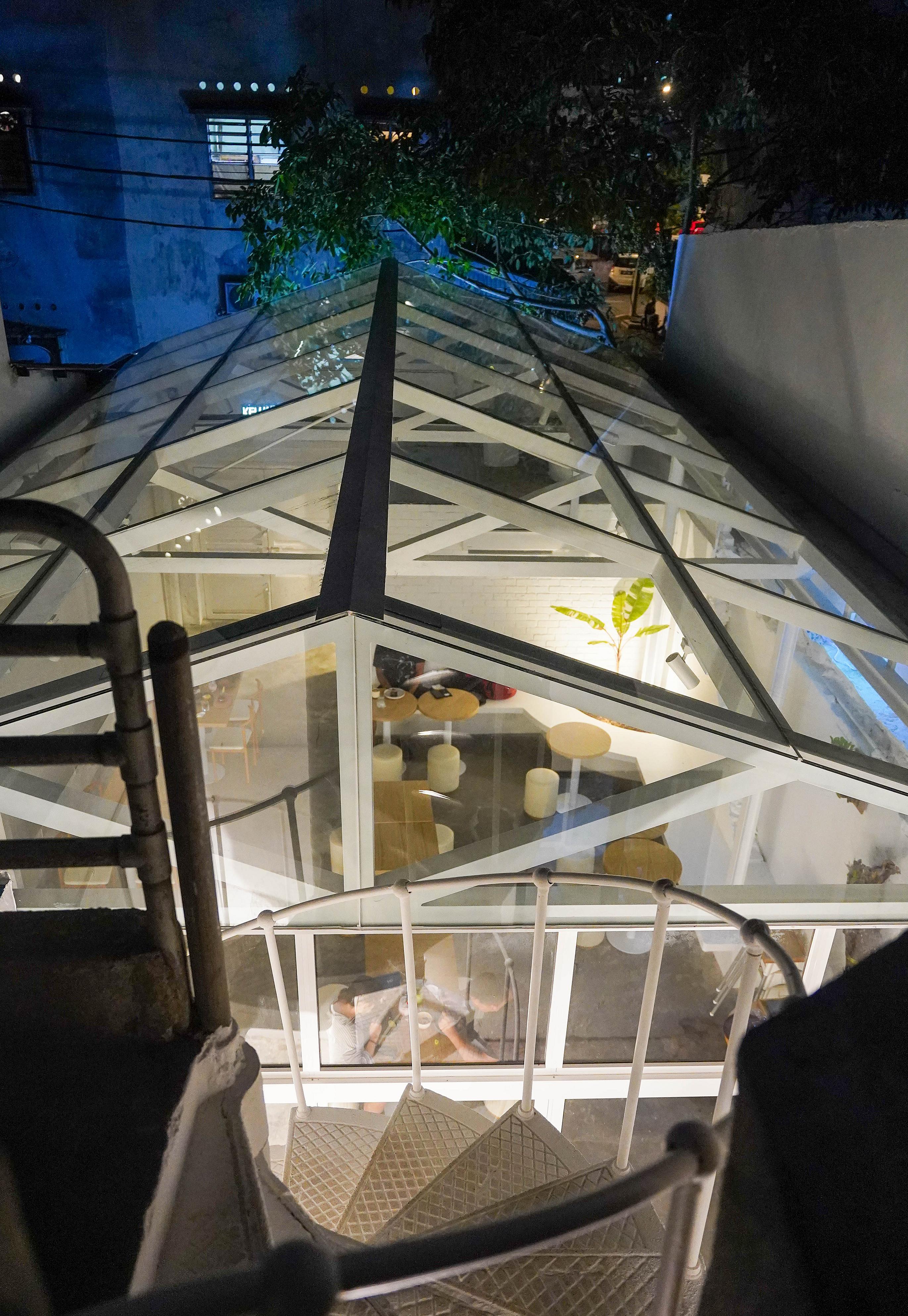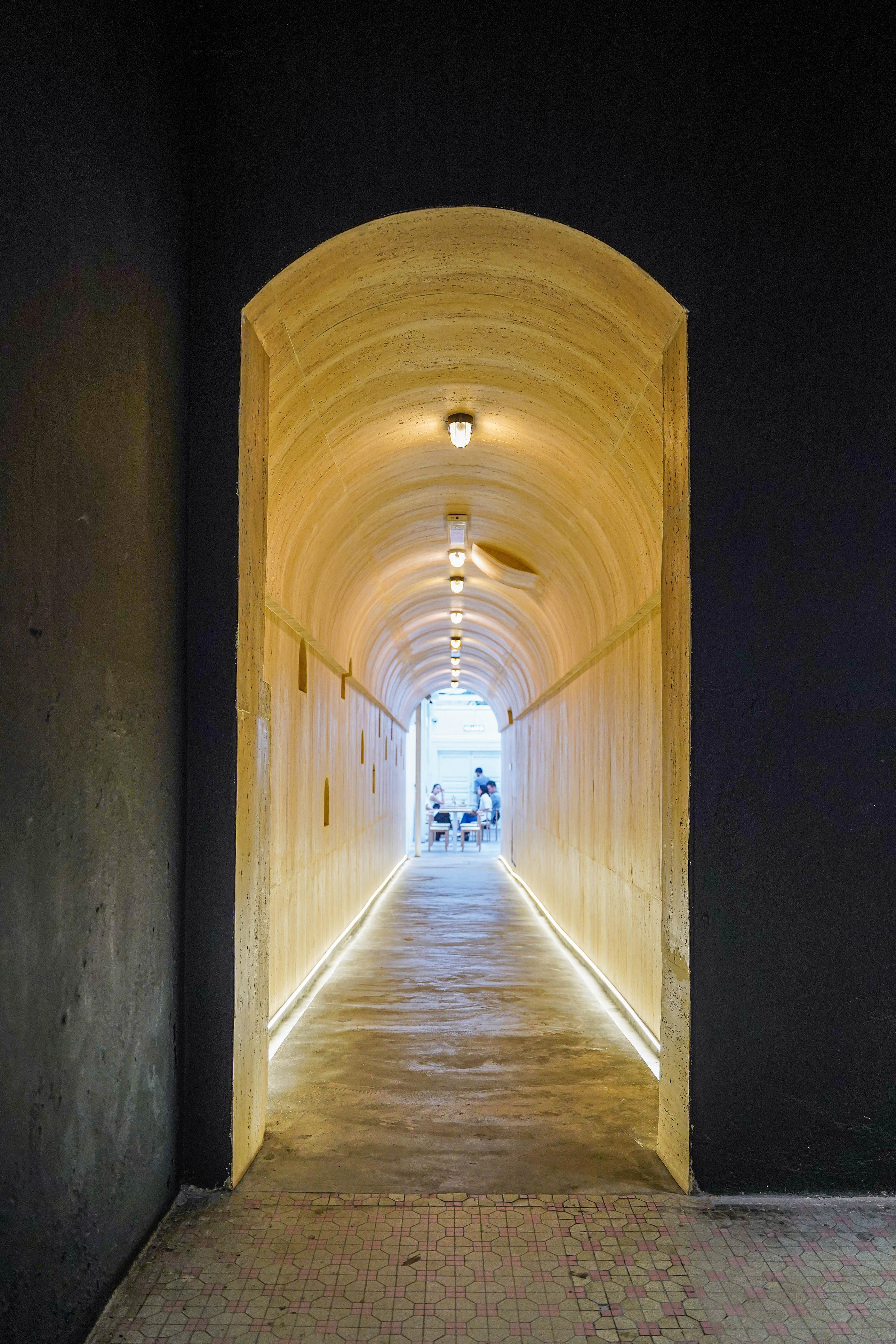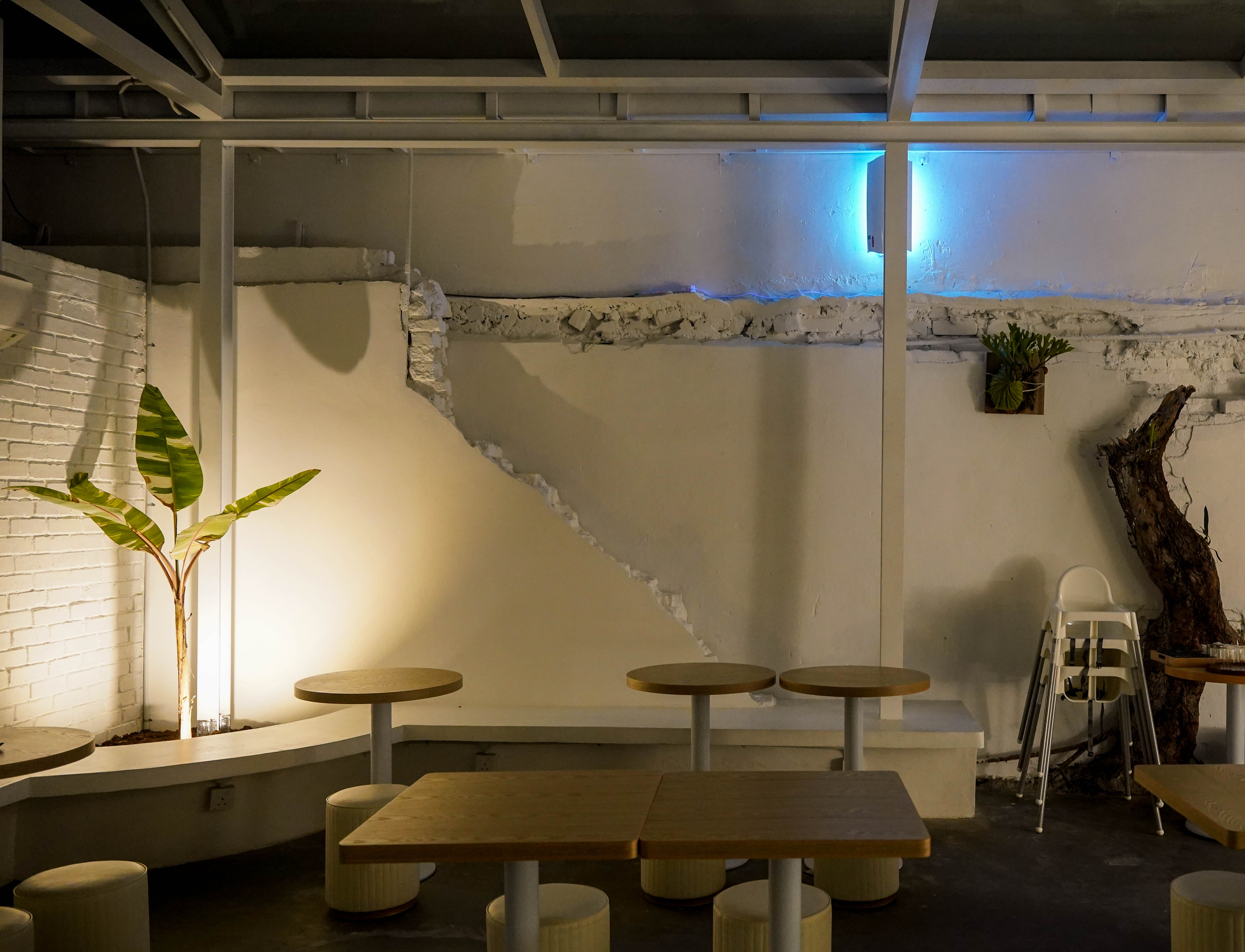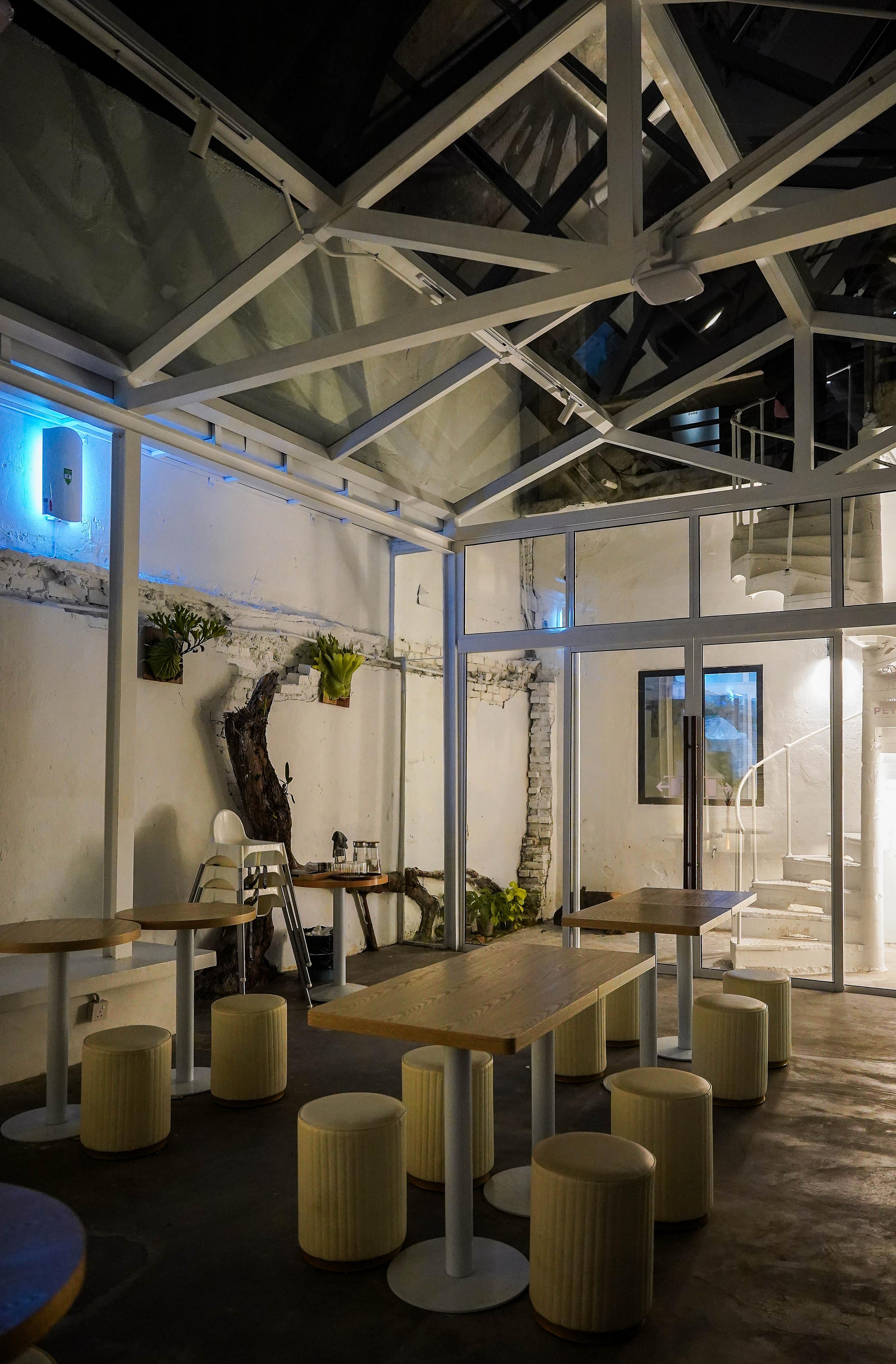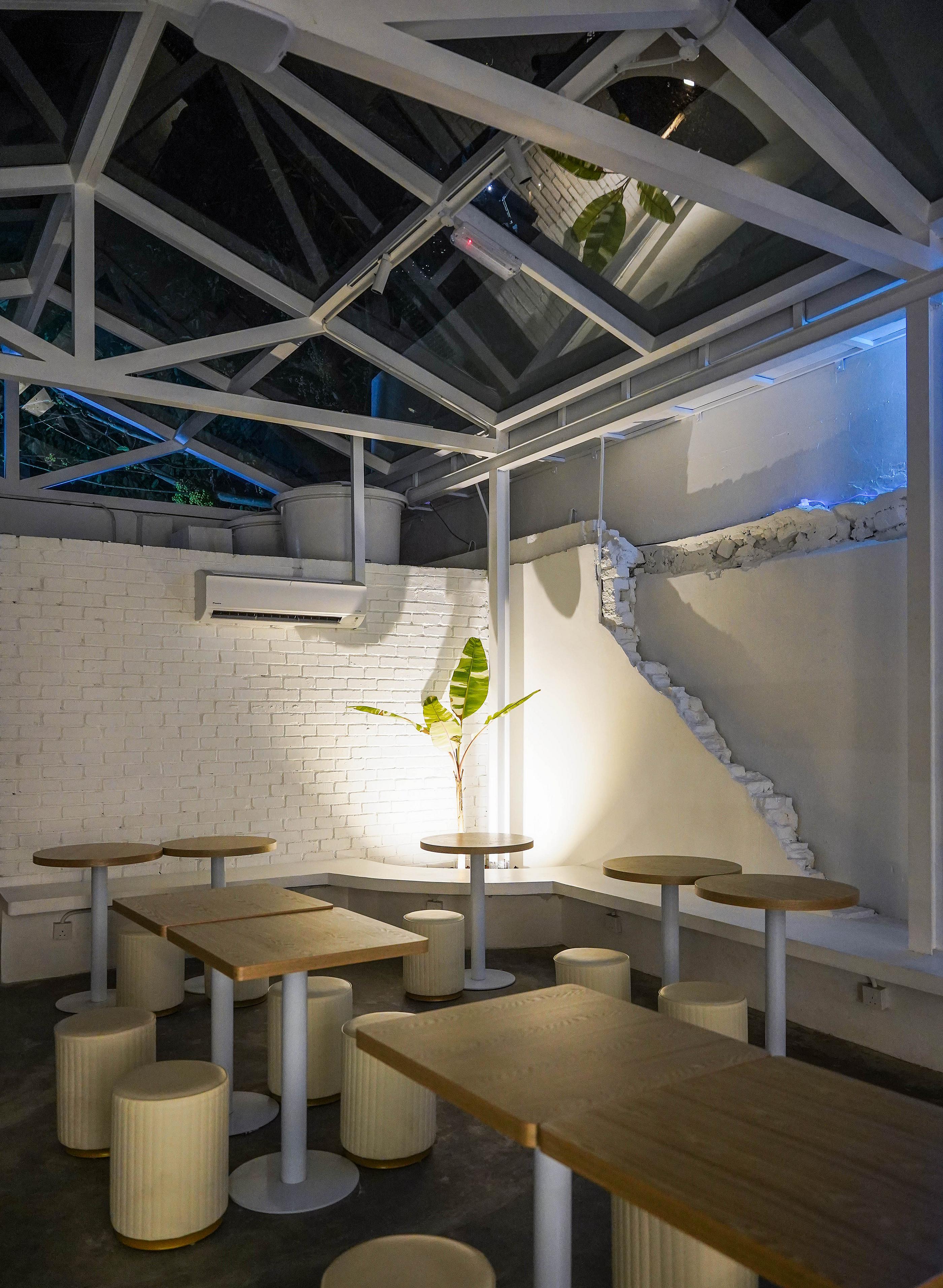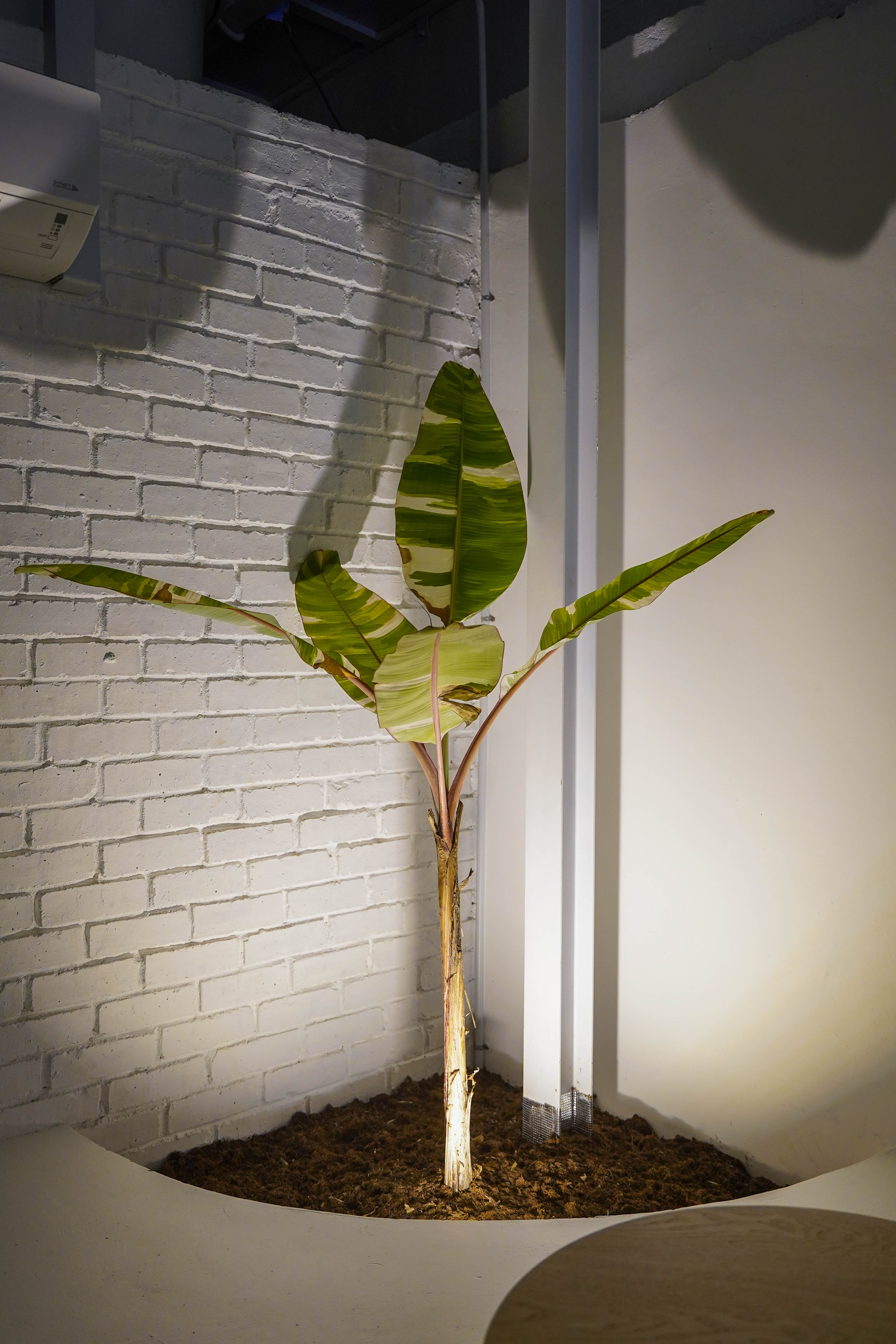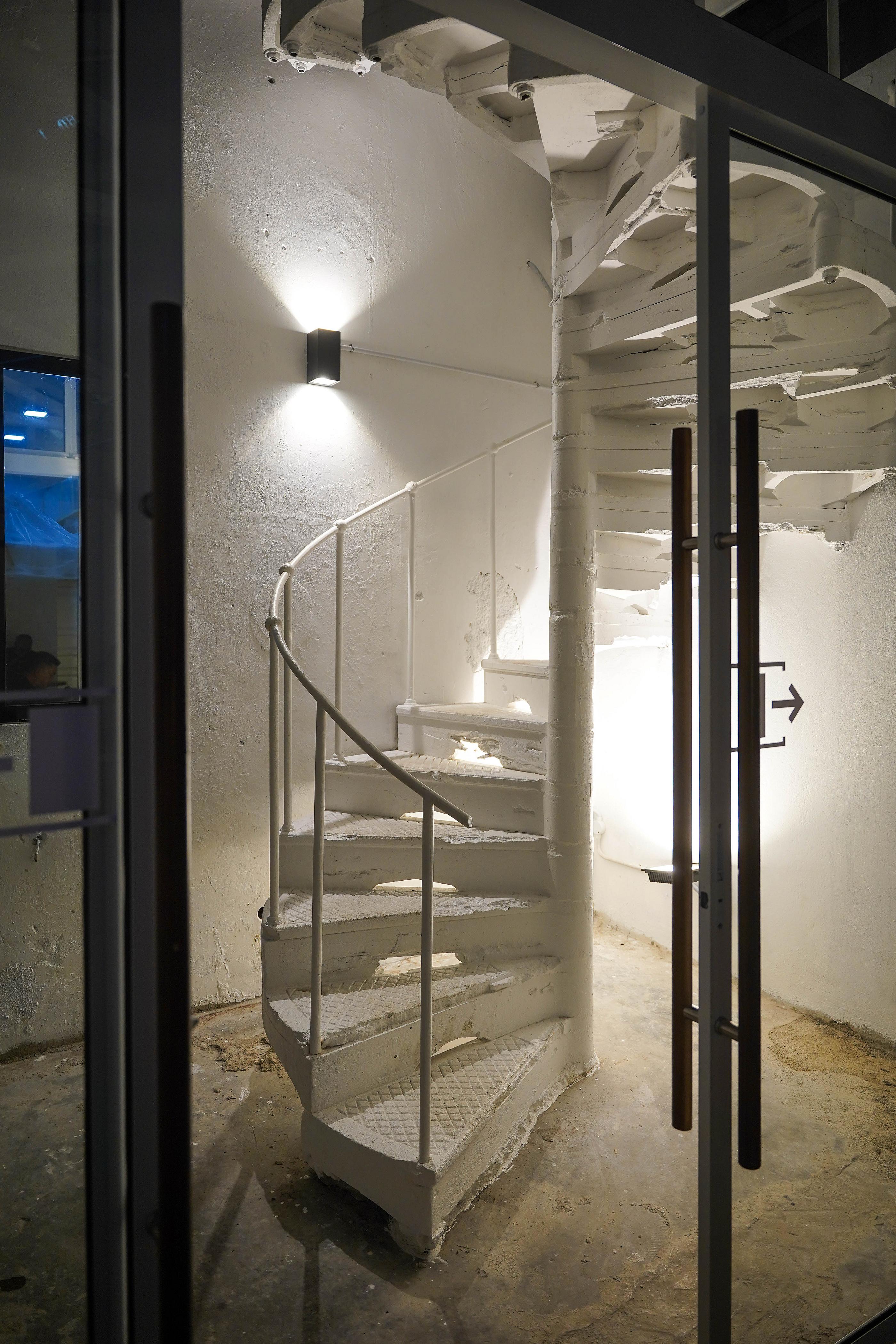 Spillstone is meant to be three cafes in one - its most renowned section boasts a glasshouse-influenced ambiance, connected to the front by a cavernous corridor, with a compact flora-themed collection of a rare white banana tree and ferns.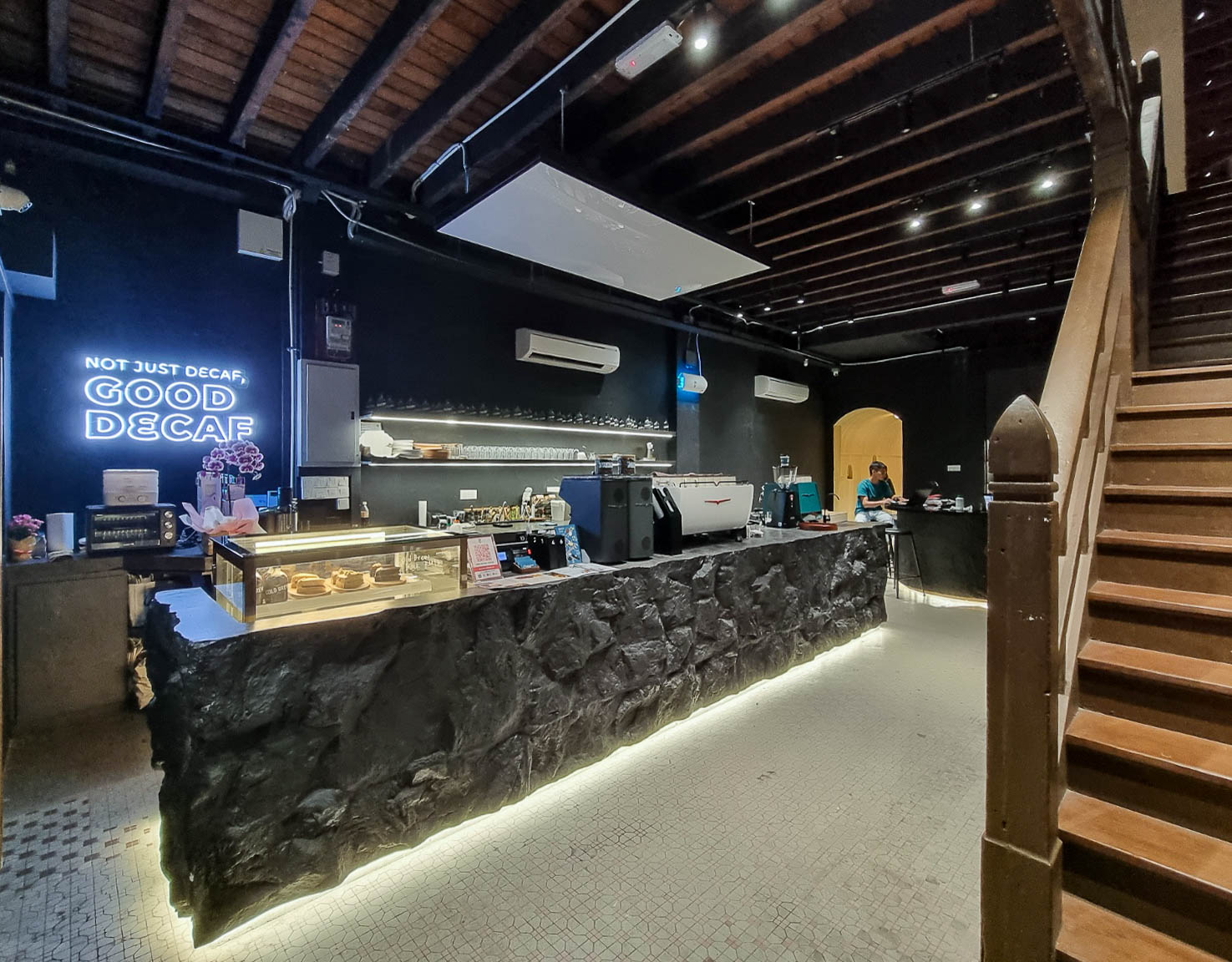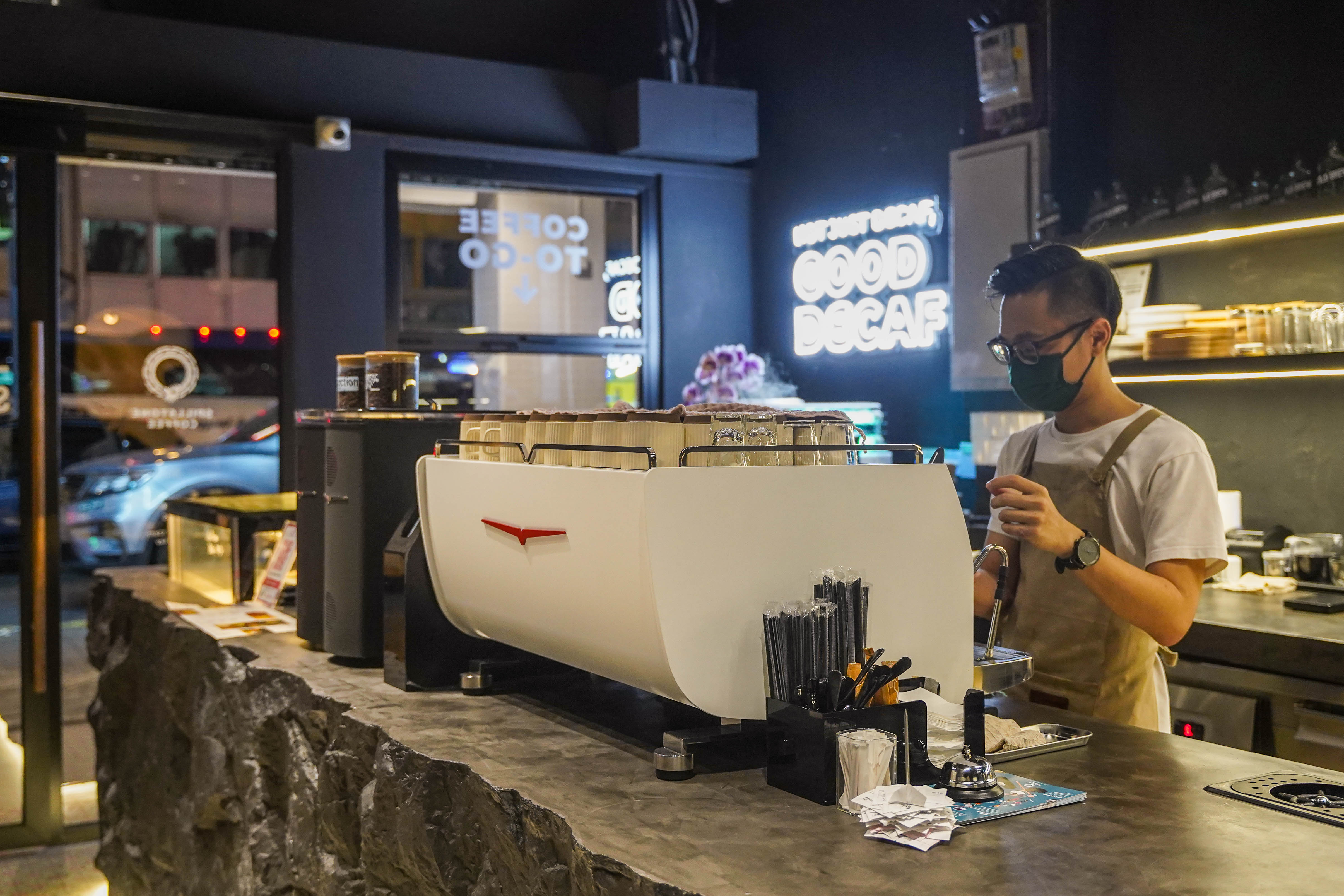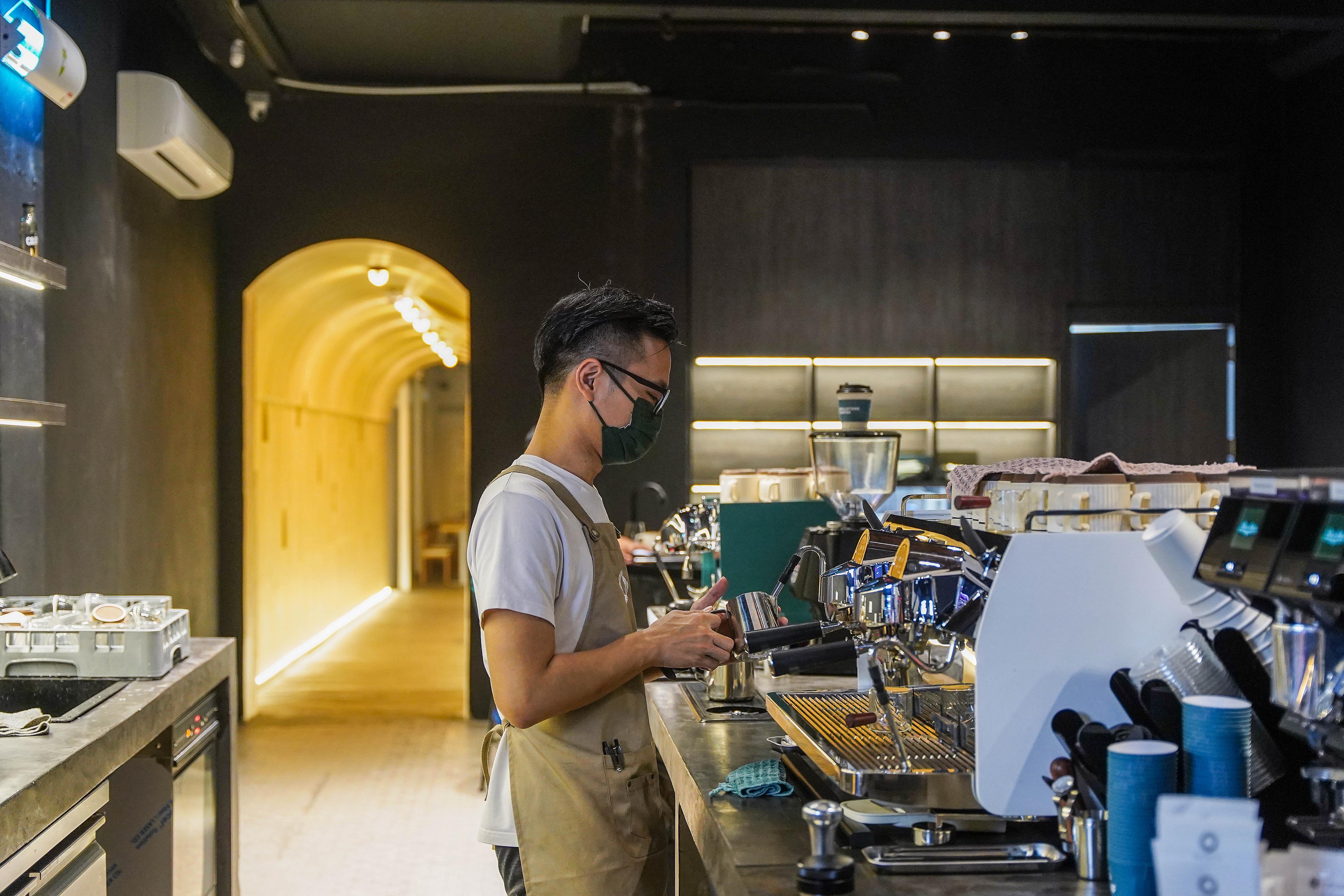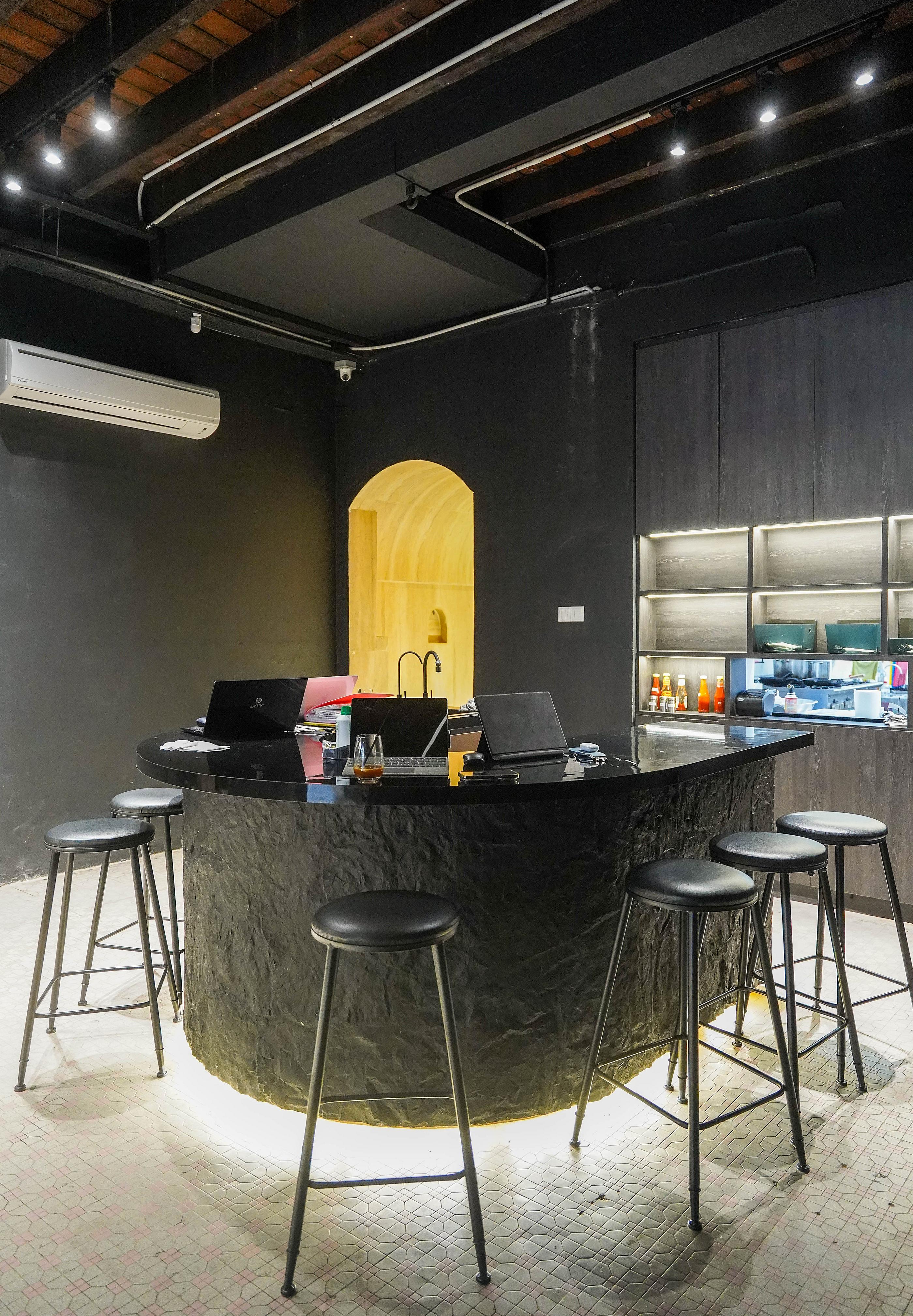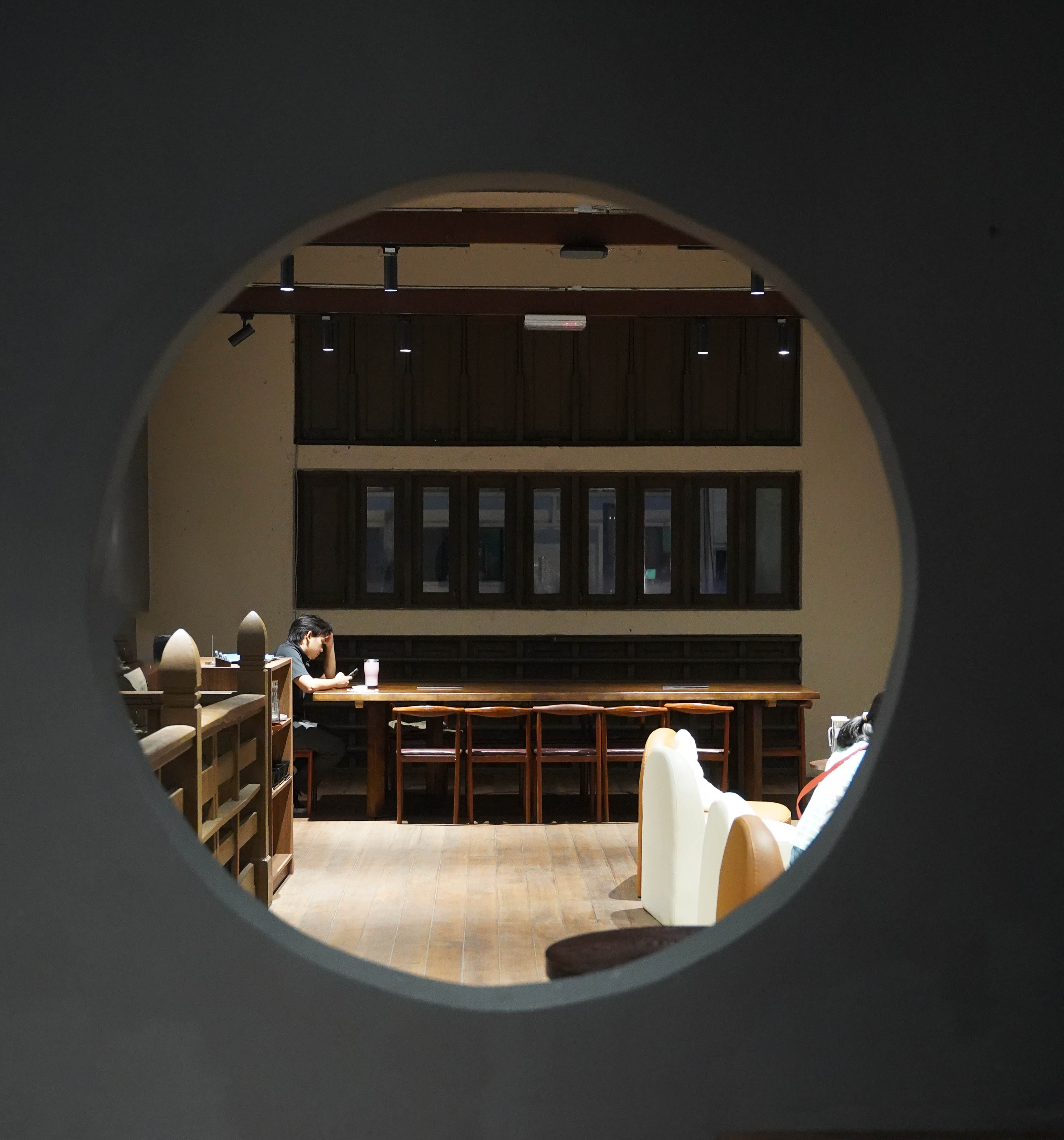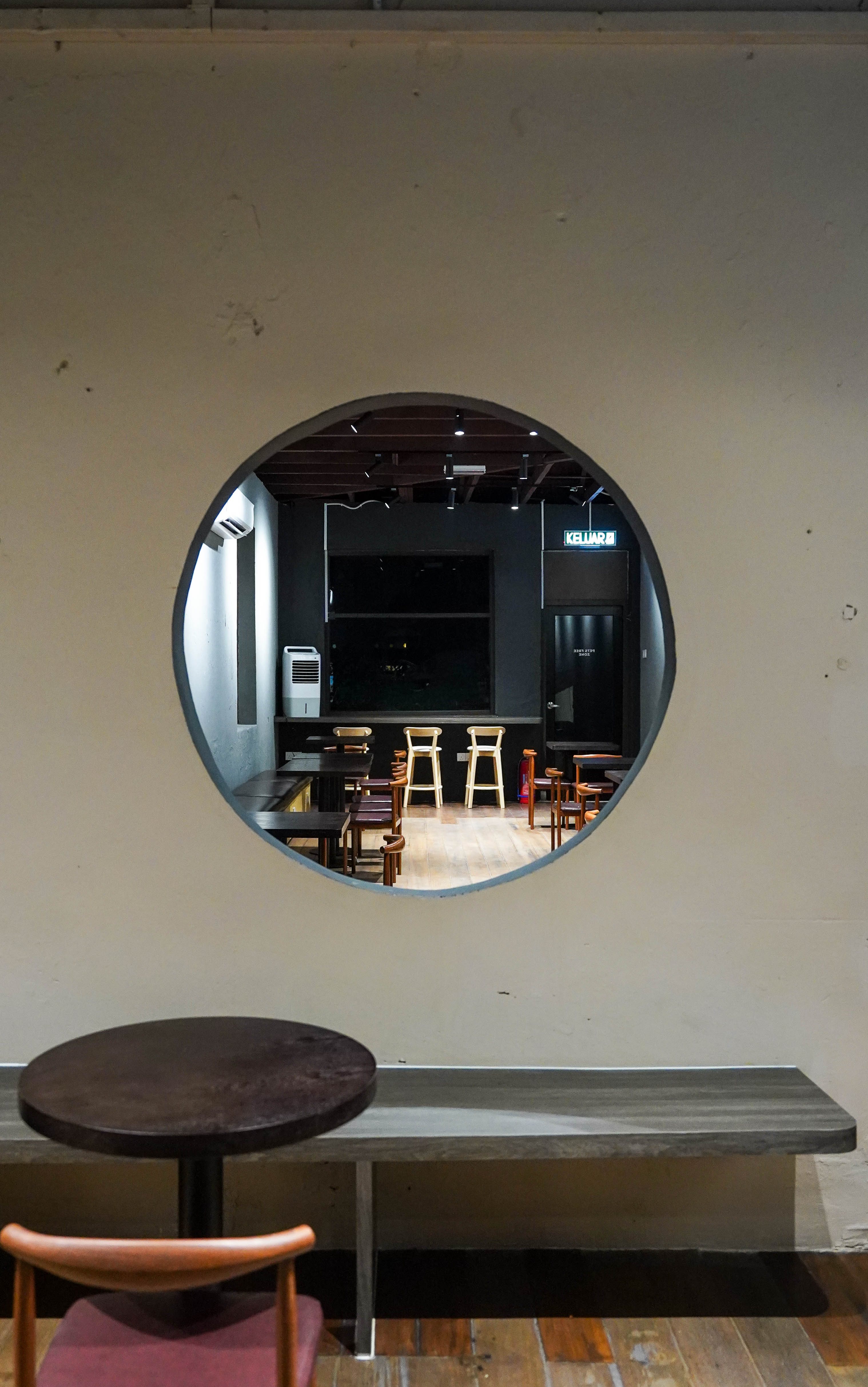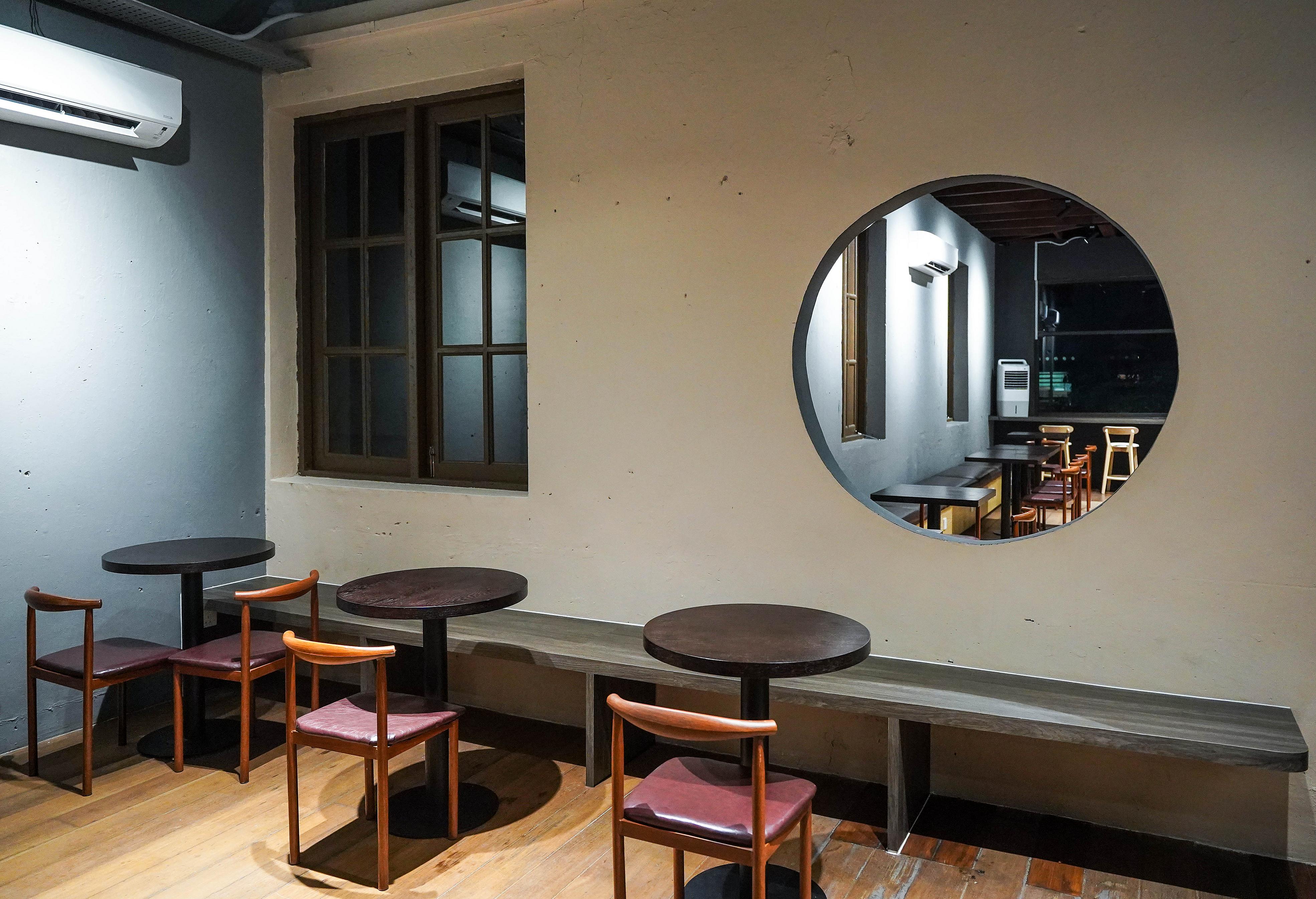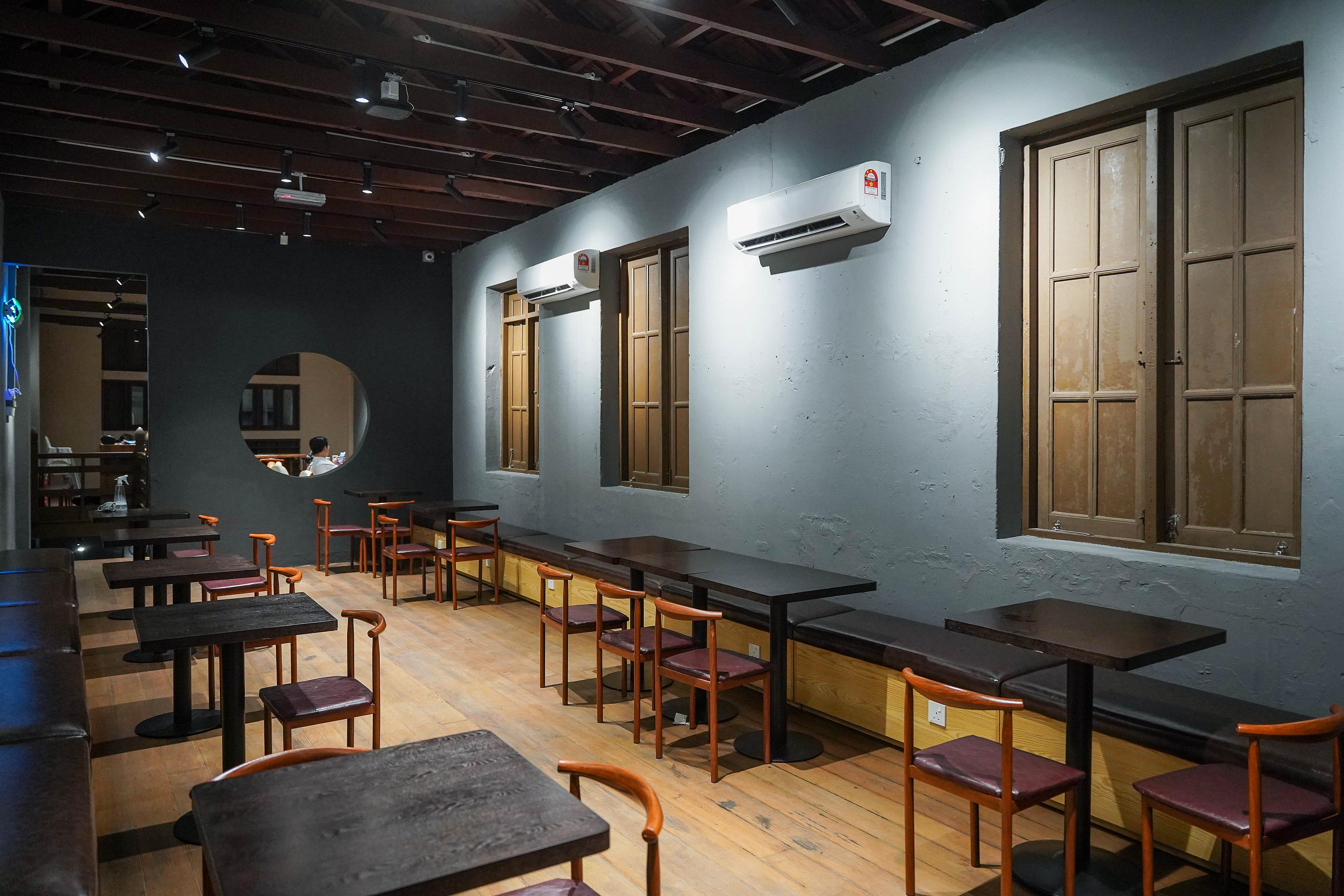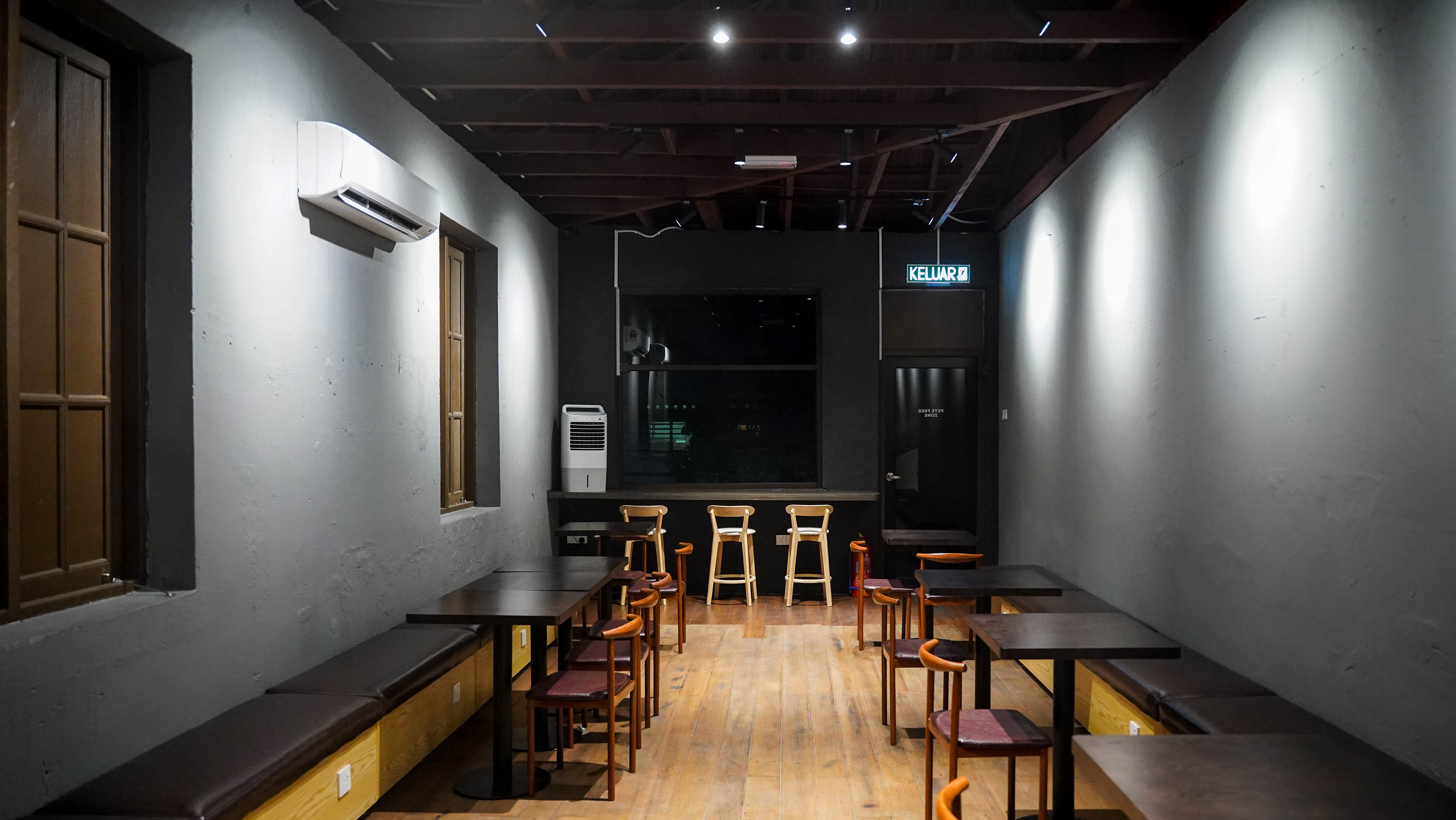 Spillstone's front section is where the coffee is brewed, with a semi-circle table that'll soon be transformed into a filter coffee hub.
Upstairs is comfortable for chilling out, since it's often calmer here. Many patrons also prefer to work here on their laptops.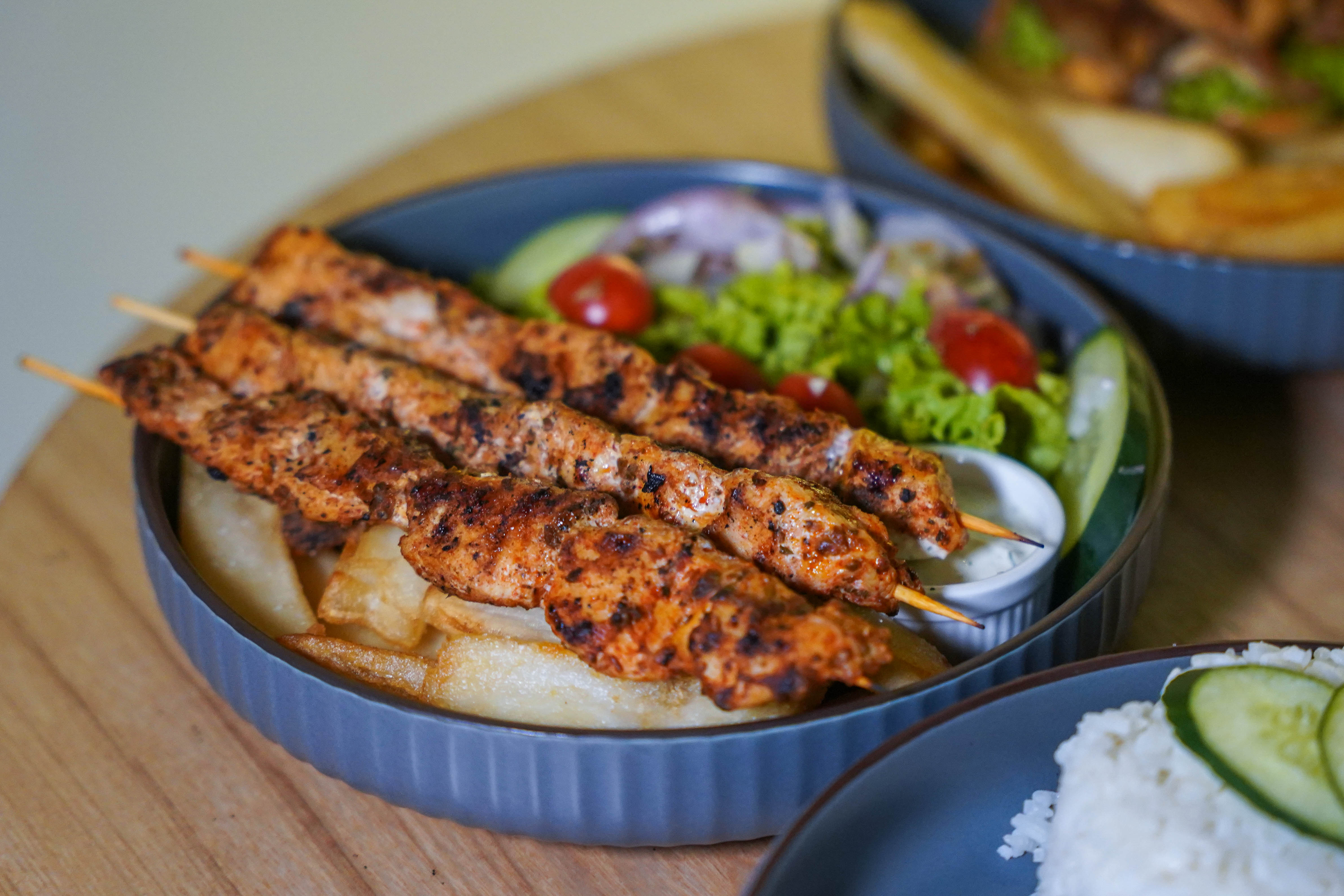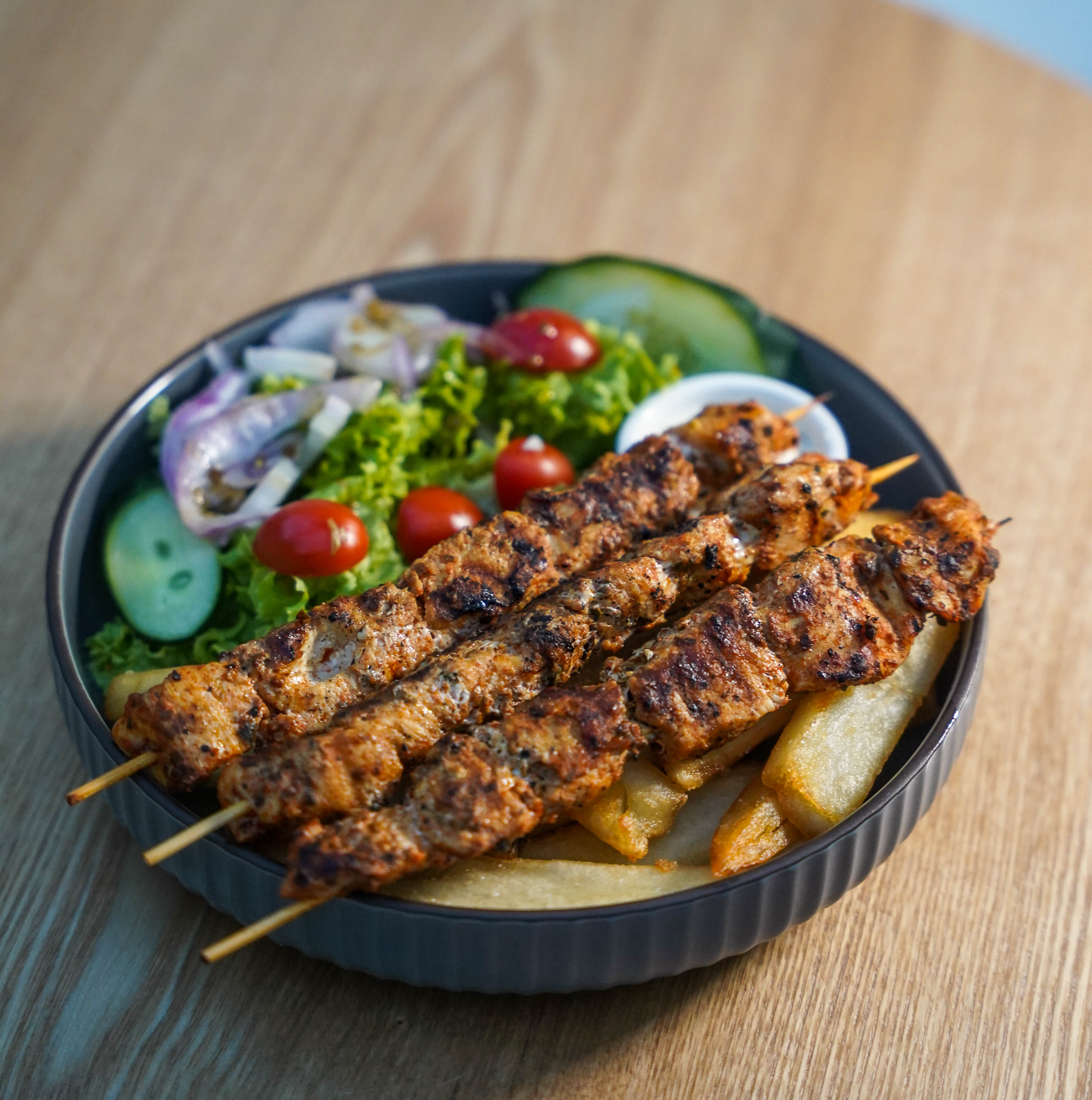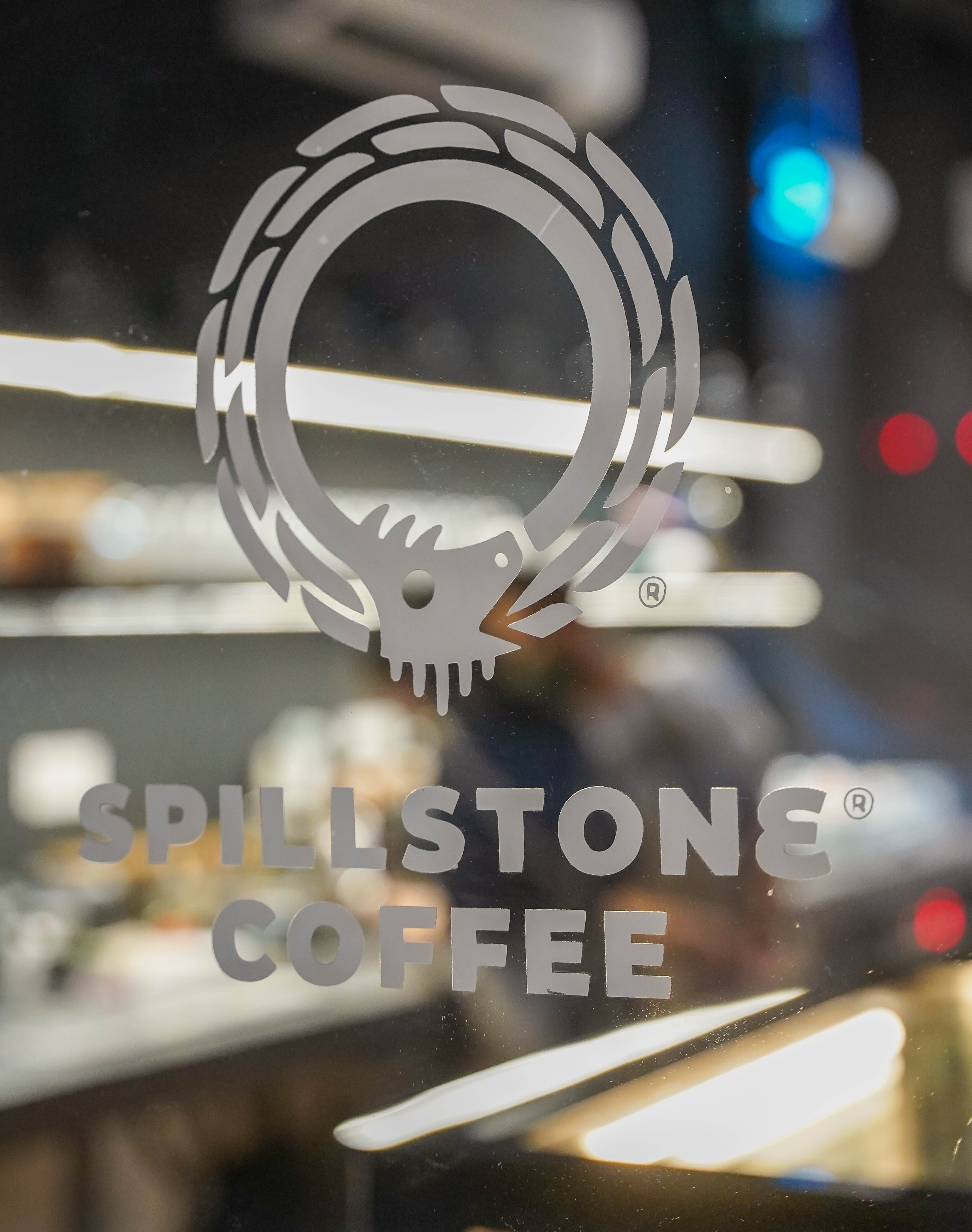 Ouroboros is named for the Greek term that represents a snake or dragon consuming its own tail, a symbol of life, death and rebirth.
Suitably, Spillstone's Ouroboros  (RM29) is a Greek treat of chicken souvlaki, terrifically tender and chunky skewers marinated with Mediterranean flavours, rich and sharply herbaceous with a confident char, buoyed by a crisp salad and tangy yogurt-based dill sauce, instantly transporting us to a faraway Greek island.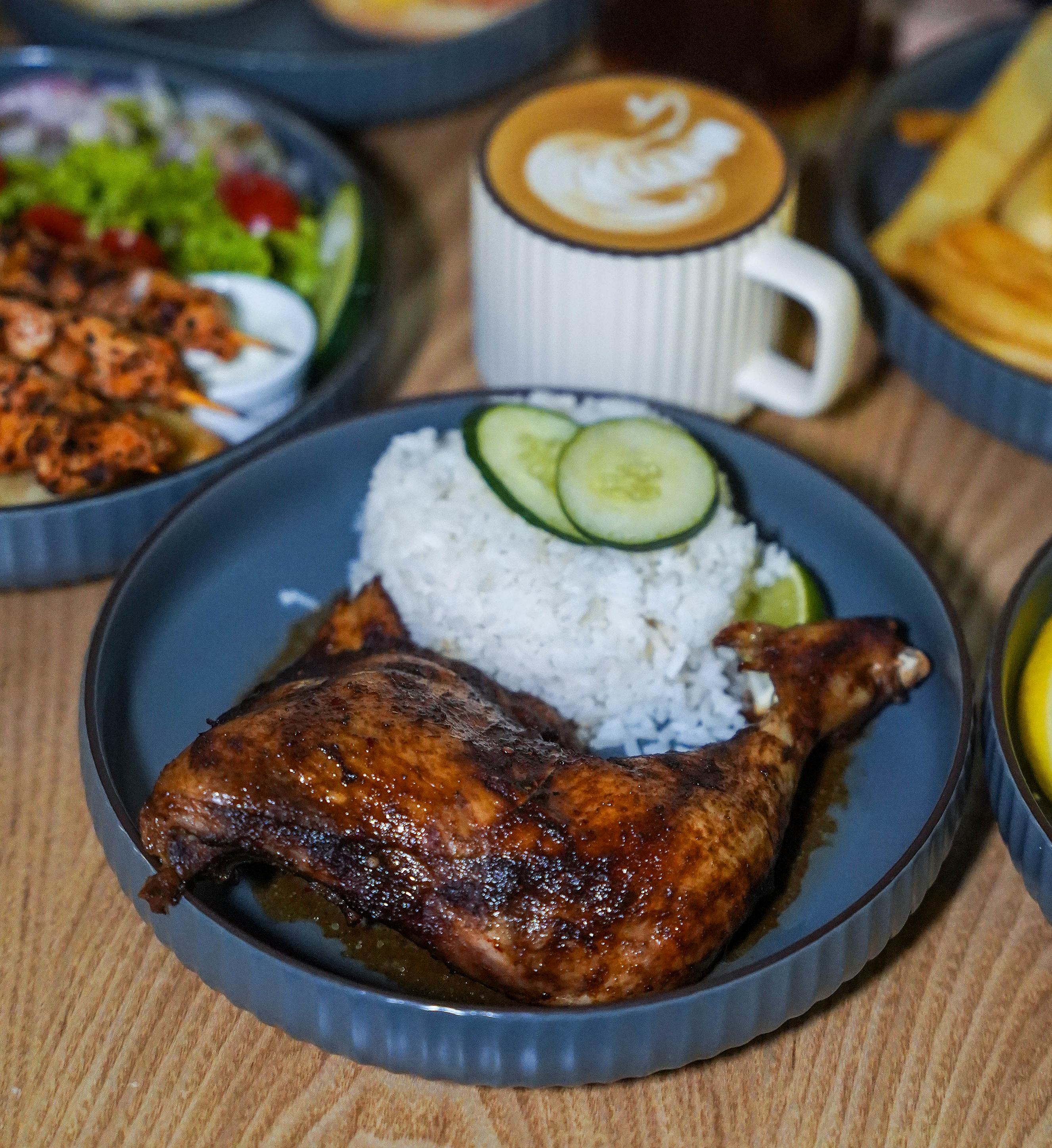 K'uk'ulkan (RM33; named for the Mesoamerican serpent deity) takes us on a journey to Jamaica, the birthplace of jerk chicken.
Spillstone's rendition makes for a juicy jerk, a whole chicken leg aromatic with allspice, thyme, onions and black pepper, rounded out with equally fragrant coconut rice for the complete taste of a tropical paradise.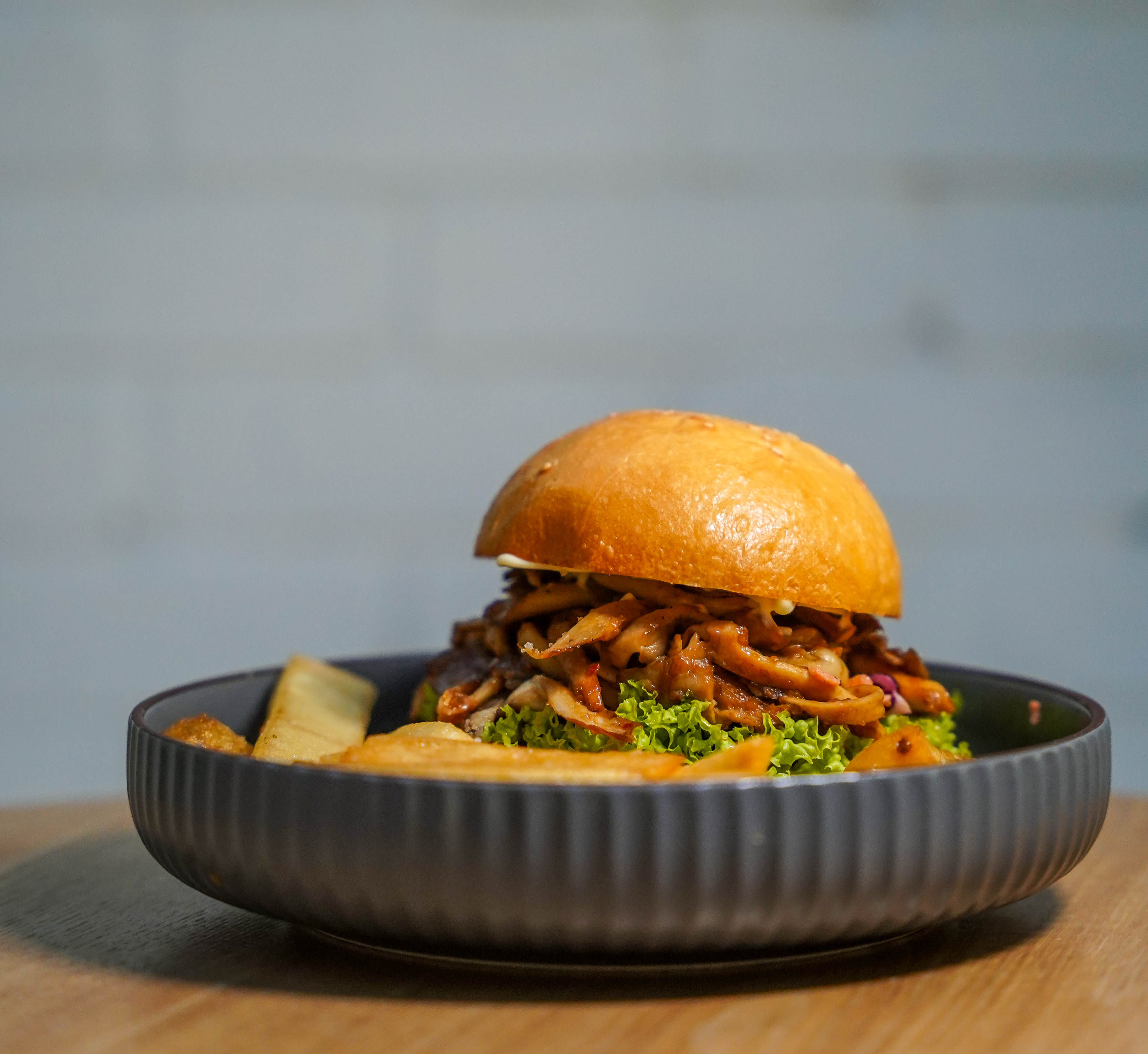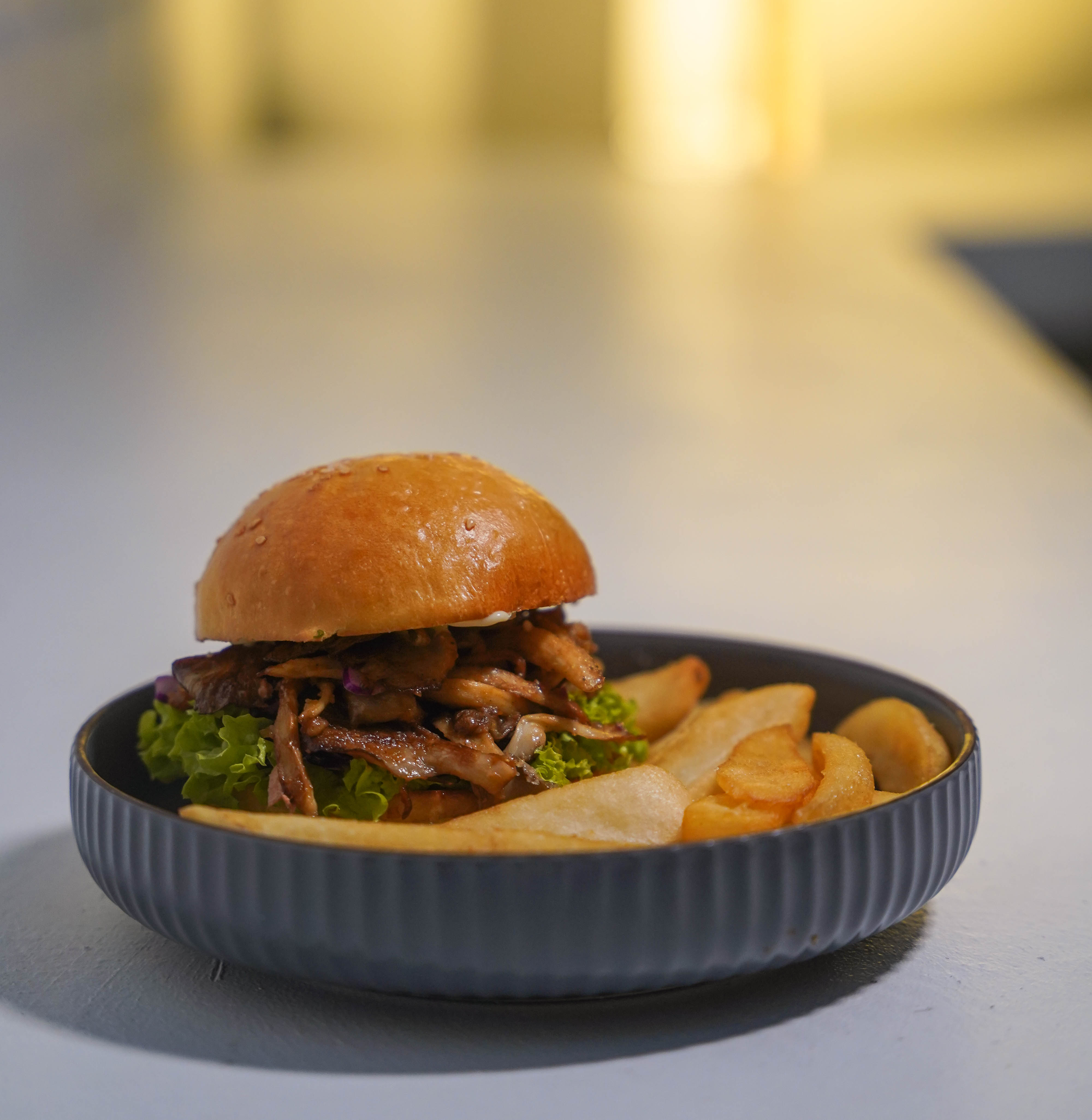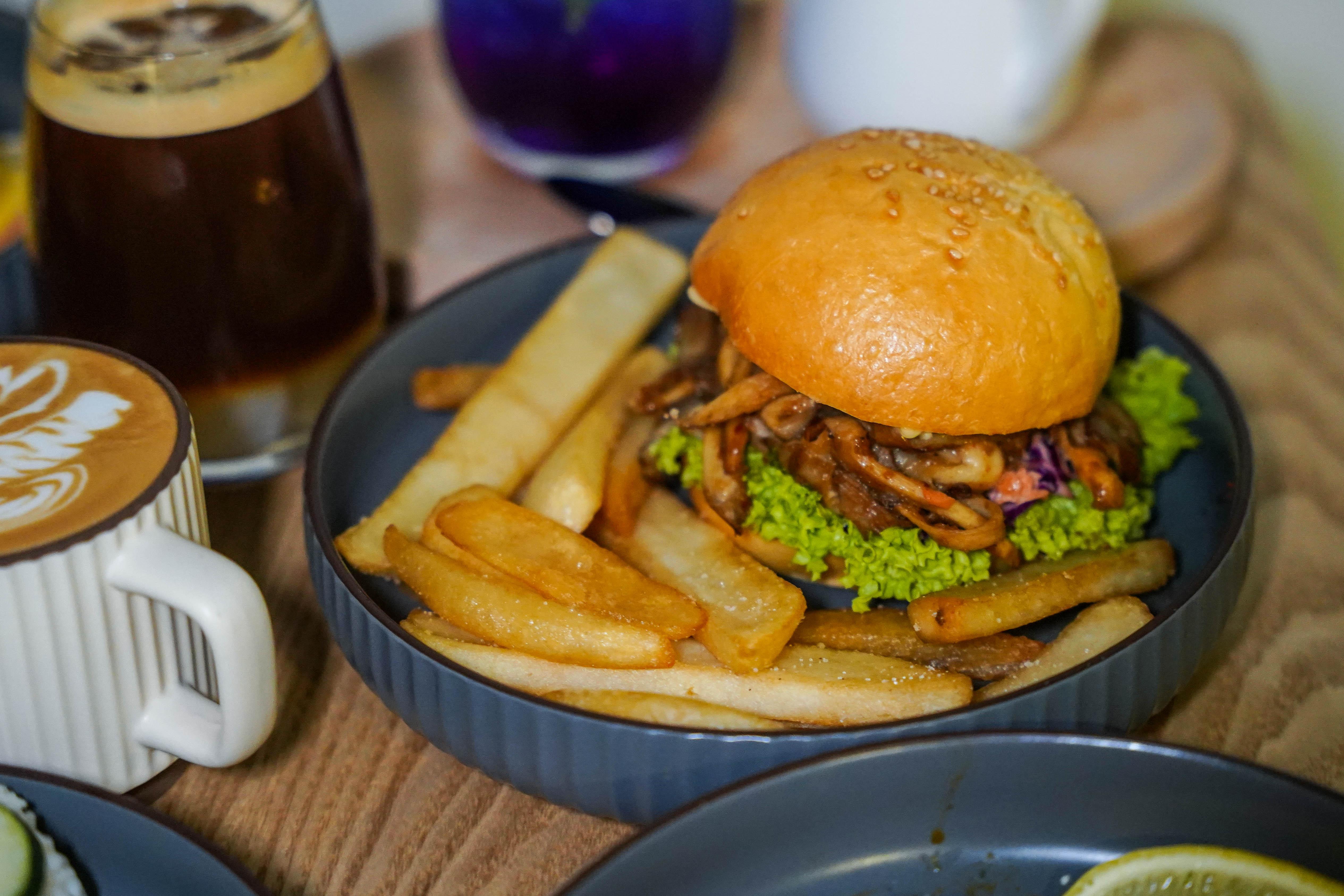 Uktena (RM25; the horned serpent of Native American Cherokee legend) is the meat-free equivalent of an all-American burger. 
This 'mushroom steak' burger features trips of oyster mushrooms packed together for a pleasurable umami, with a full-bodied texture that resembles pulled meat, blanketed in barbecue sauce, tall and triumphant with thick-cut fries. So satisfying to sink our teeth into.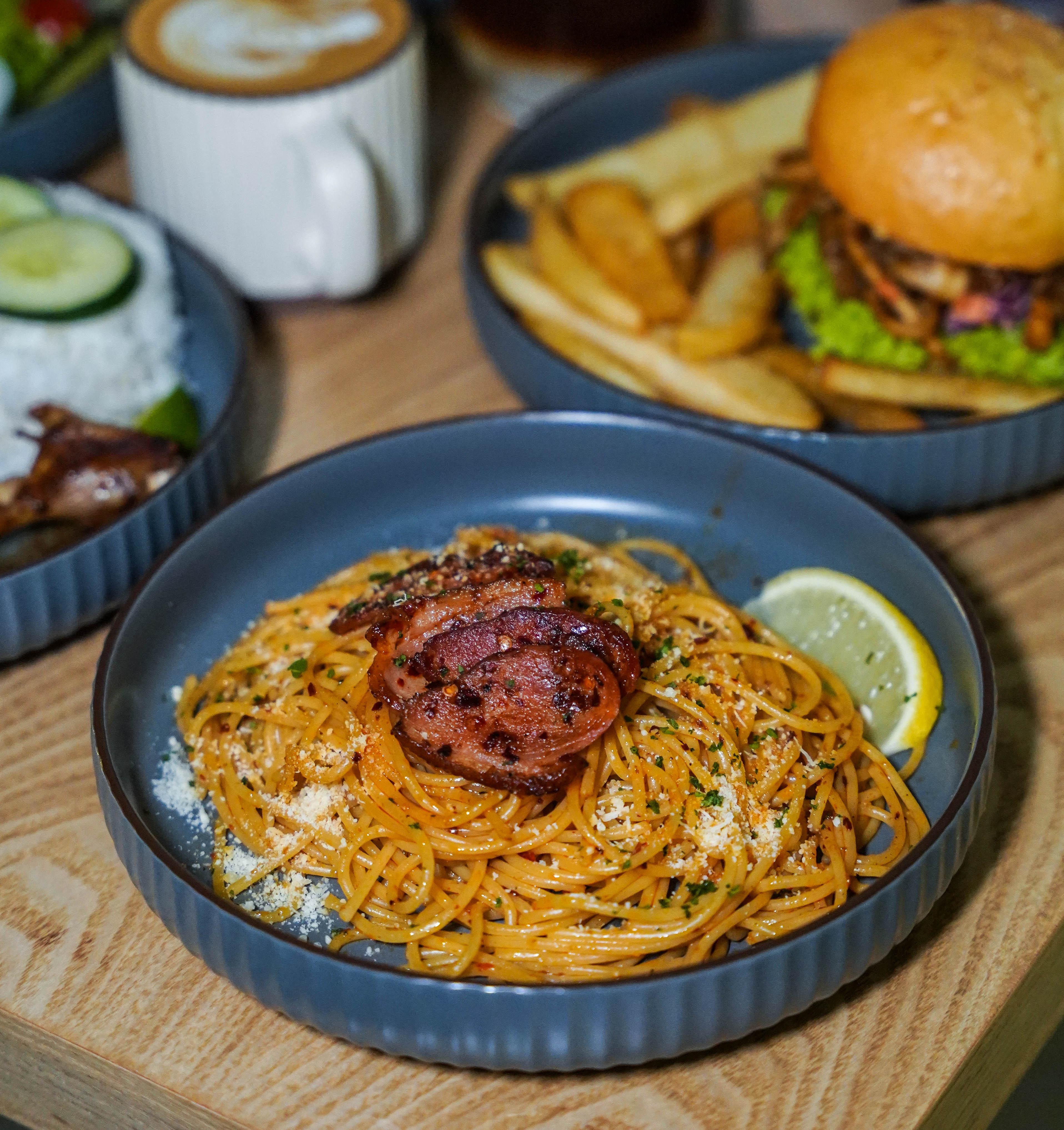 The Smoked Duck Aglio Olio (RM27) is straightforward and savoury, an Italian-inflected crowd-pleaser that's perfect for hearty eaters, highlighting robustly punchy smoked duck laid atop al dente pasta.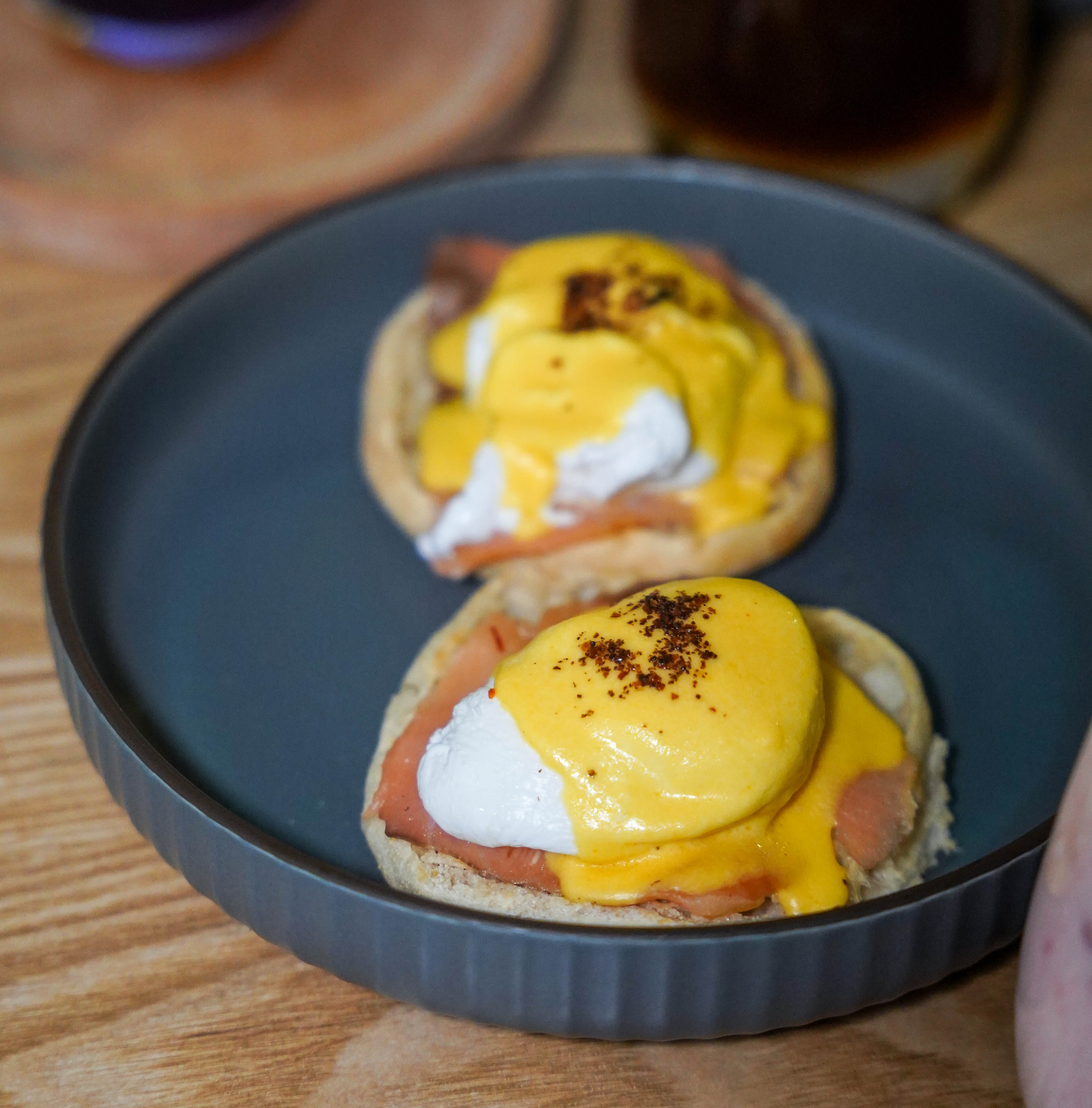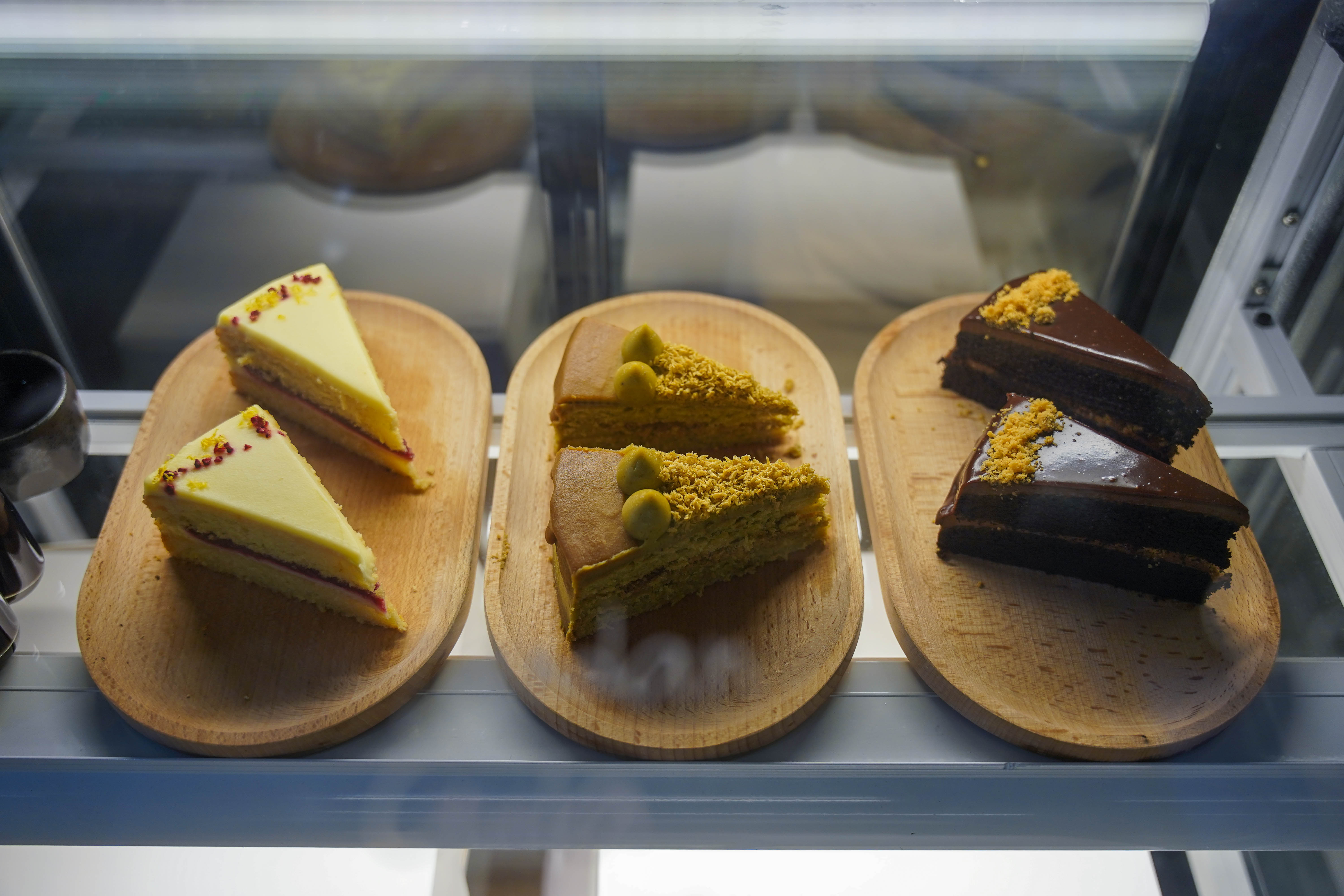 A brunch favourite for dinner? Customers can enjoy Eggs Royale (RM29) and other all-day breakfast staples even after dark at Spillstone, showcasing smoked salmon and poached eggs with hollandaise sauce draped over English muffins.
Cakes are also available for an anytime indulgence, day or night.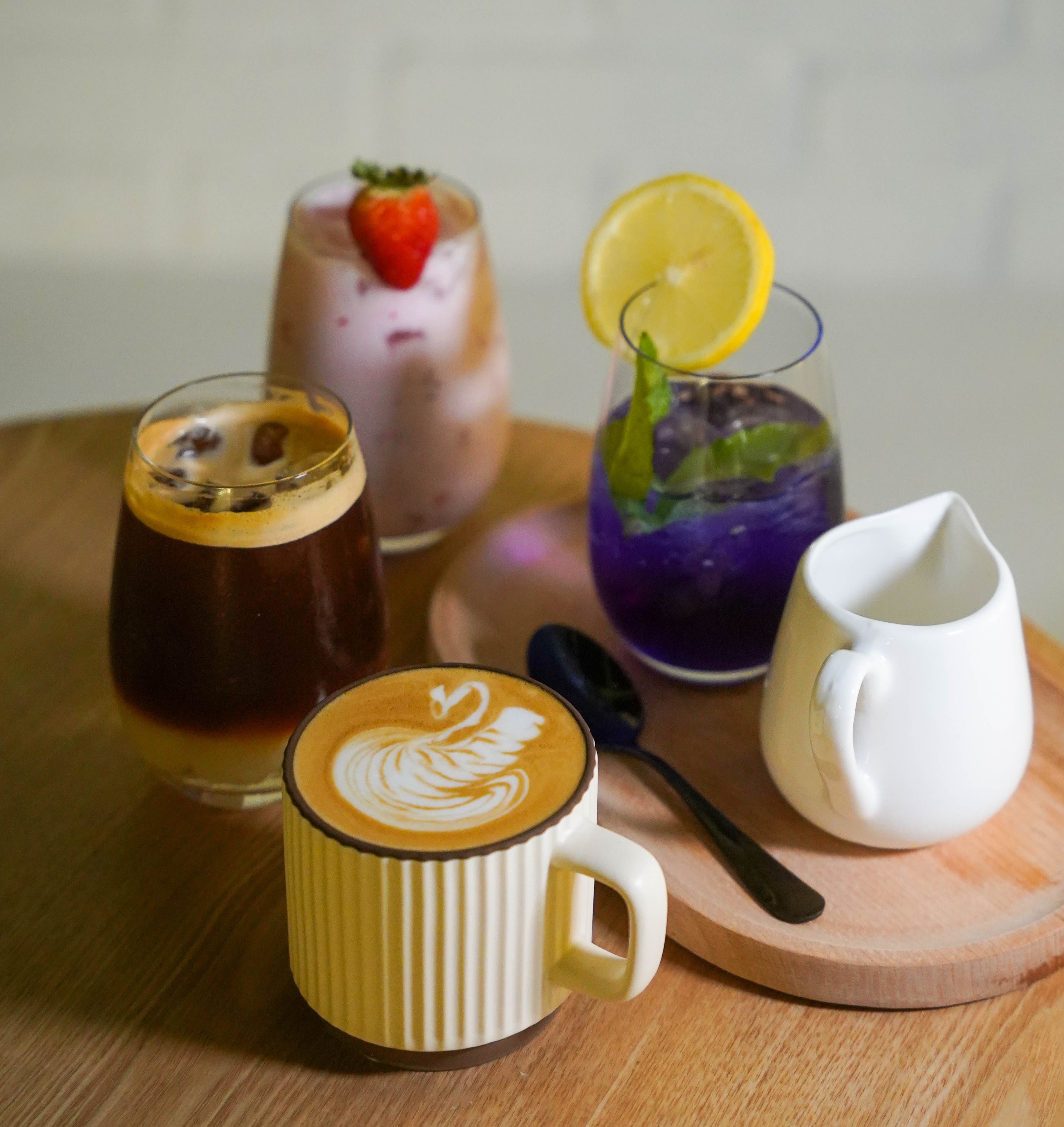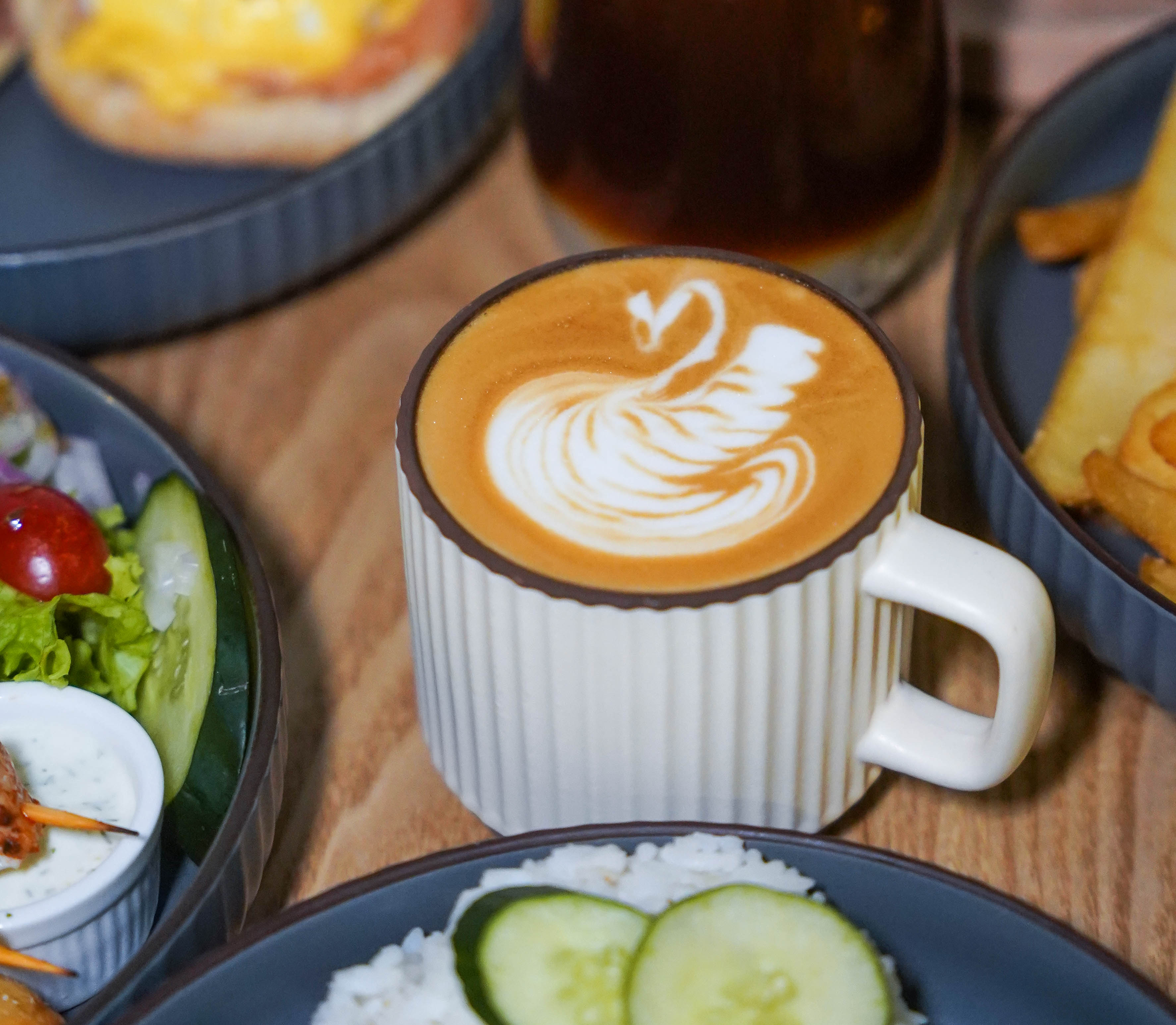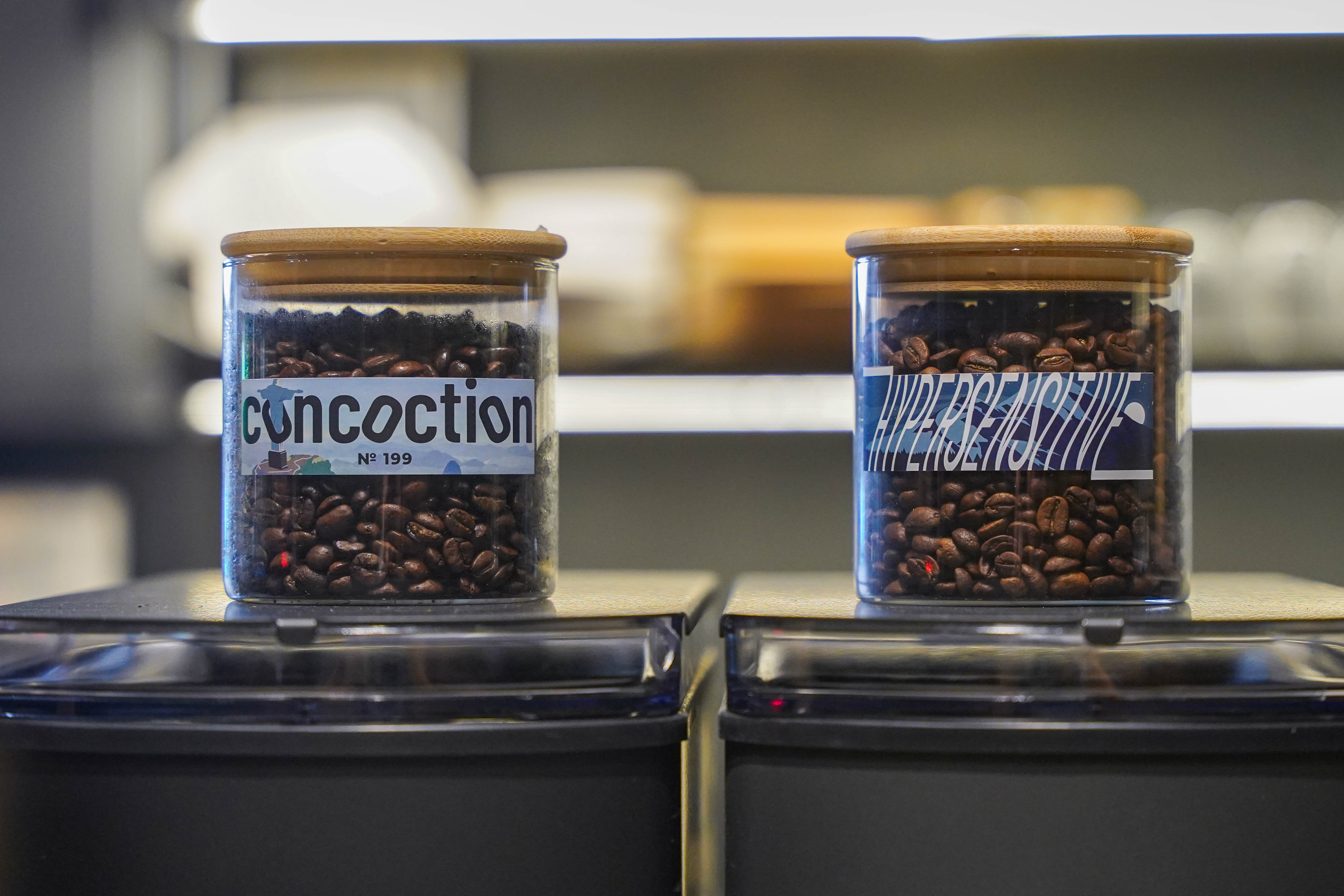 As noted earlier, Spillstone serves both decaf and regular caffeinated choices.
The decaf option is nicknamed 'Hypersensitive,' harnessing single-origin Mexican decaf beans, roasted in South Korea, a marvellous medium roast with an acidic fruitiness.
The caffeinated house blend is currently Concoction No. 199, a medley of South and Central American beans from Brazil, Peru and El Salvador, the kind of coffee that many enthusiasts relish, a dark roast that's deep and determined with chocolaty nuttiness.

Spillstone's White (RM15) is worthwhile, combining the characteristics of a cappuccino, latte and flat white, all in one, for a subtly creamier-than-conventional coffee.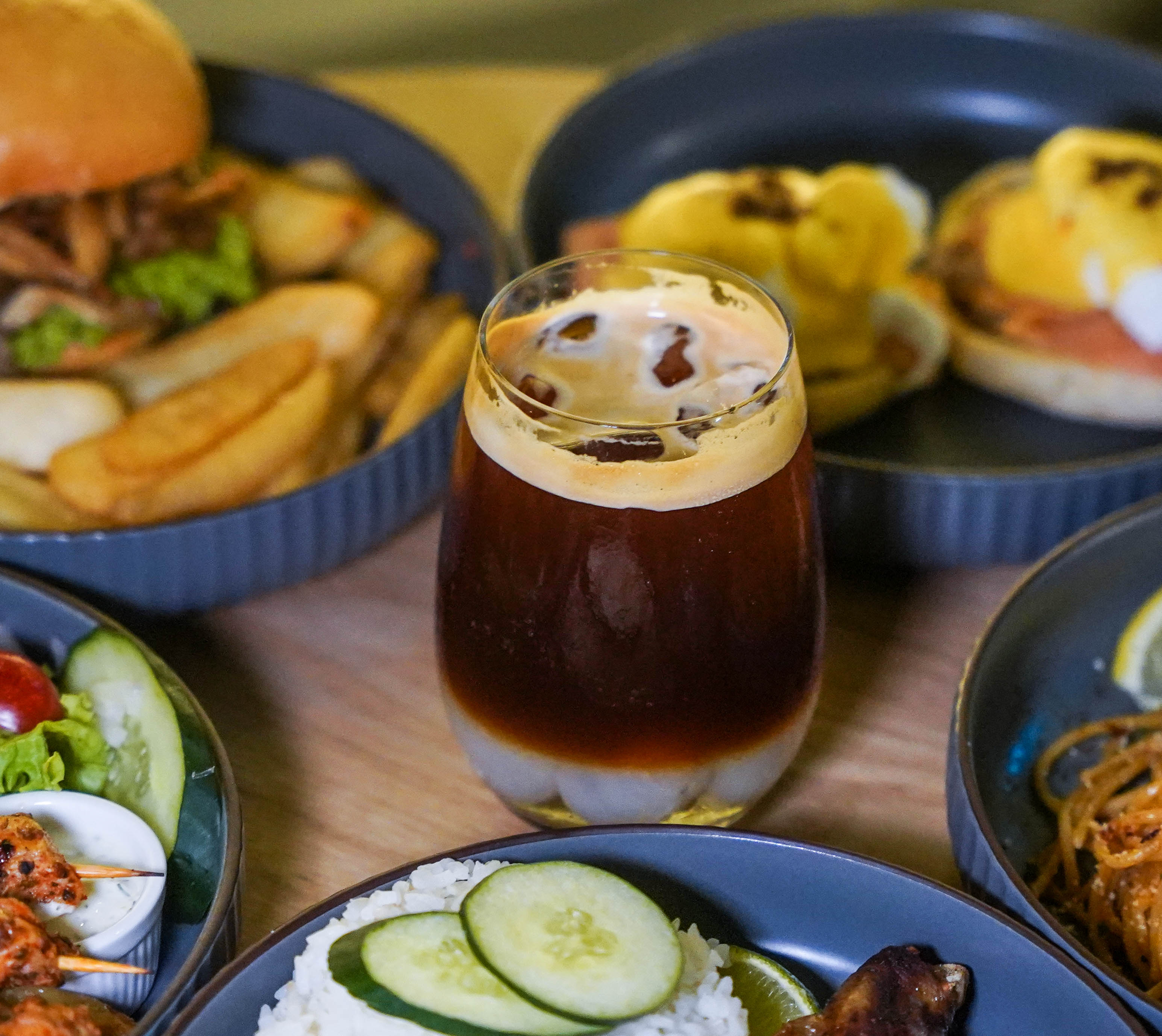 Dragon's Eye (RM15) won't keep us wide-eyed too long - it's a refreshing beverage of Hypersensitive decaf espresso with longan and soda water, lovely with the luscious sweetness of the longan slicing through the coffee's natural acidity.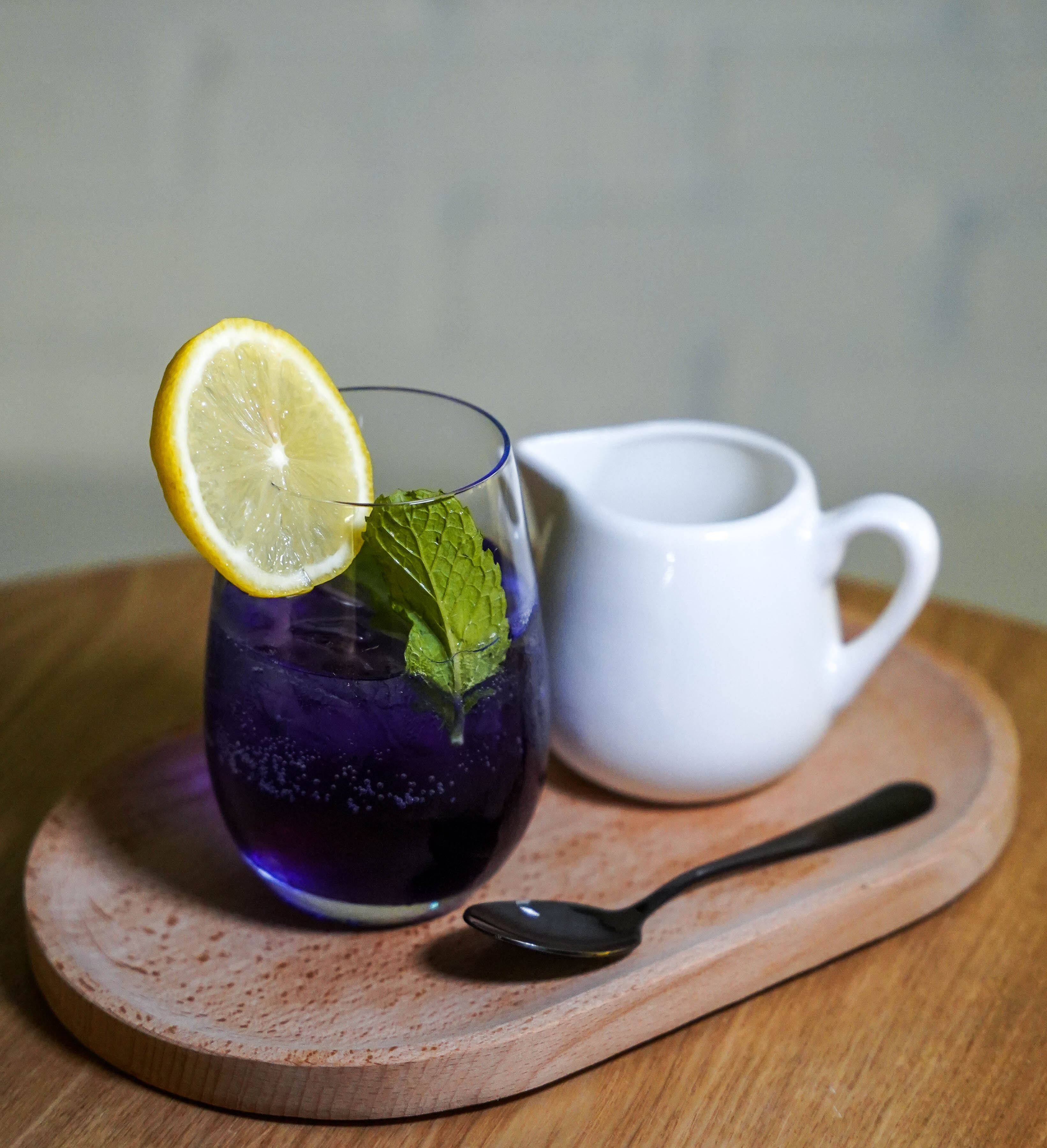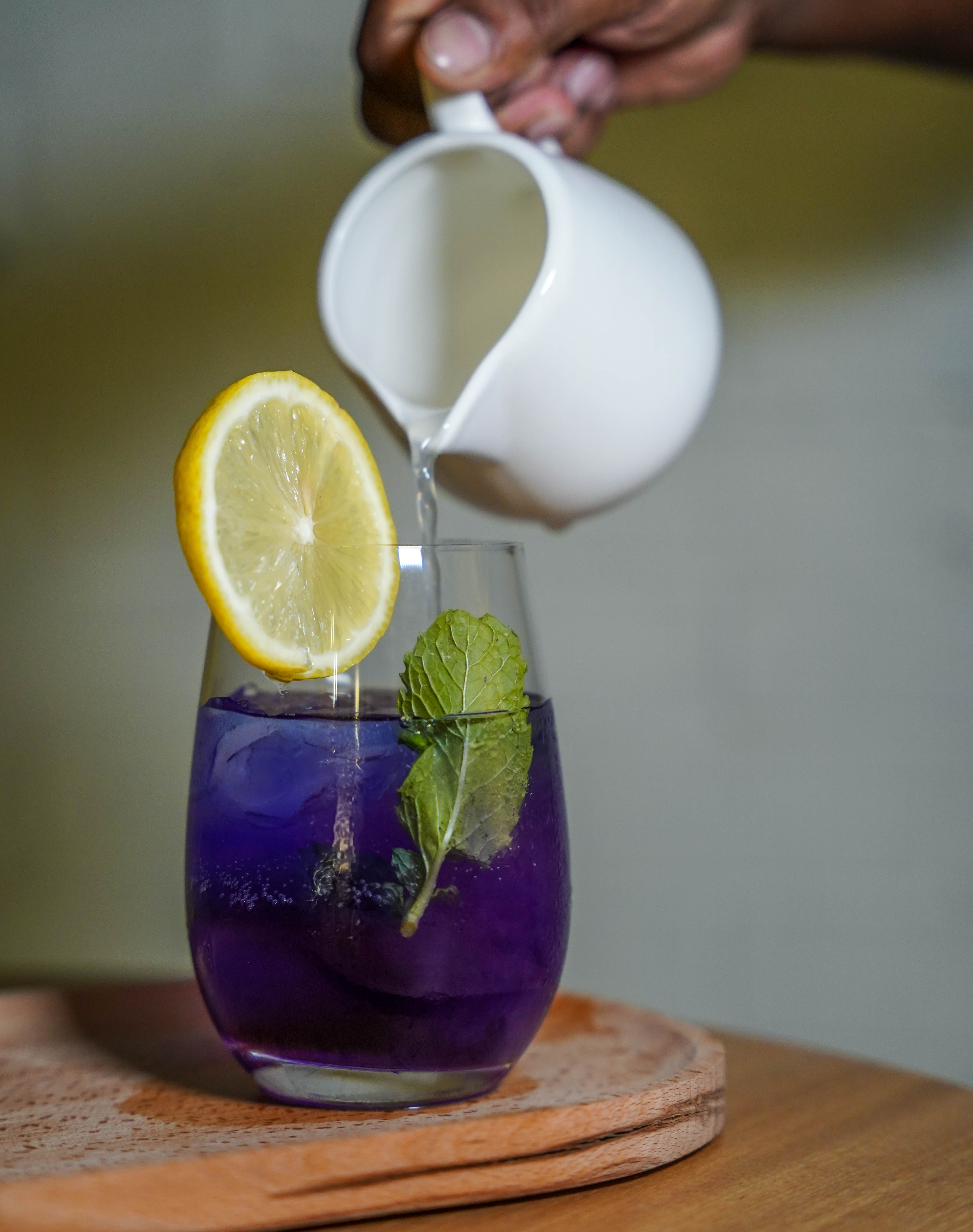 For non-coffee drinkers who resist even decaf, the Pink Lemonade (RM16) is fabulous for fans of bracing acidity, channelling the liveliness of lemon juice with splashes of butterfly pea flower syrup for a vibrant blue-purple beverage.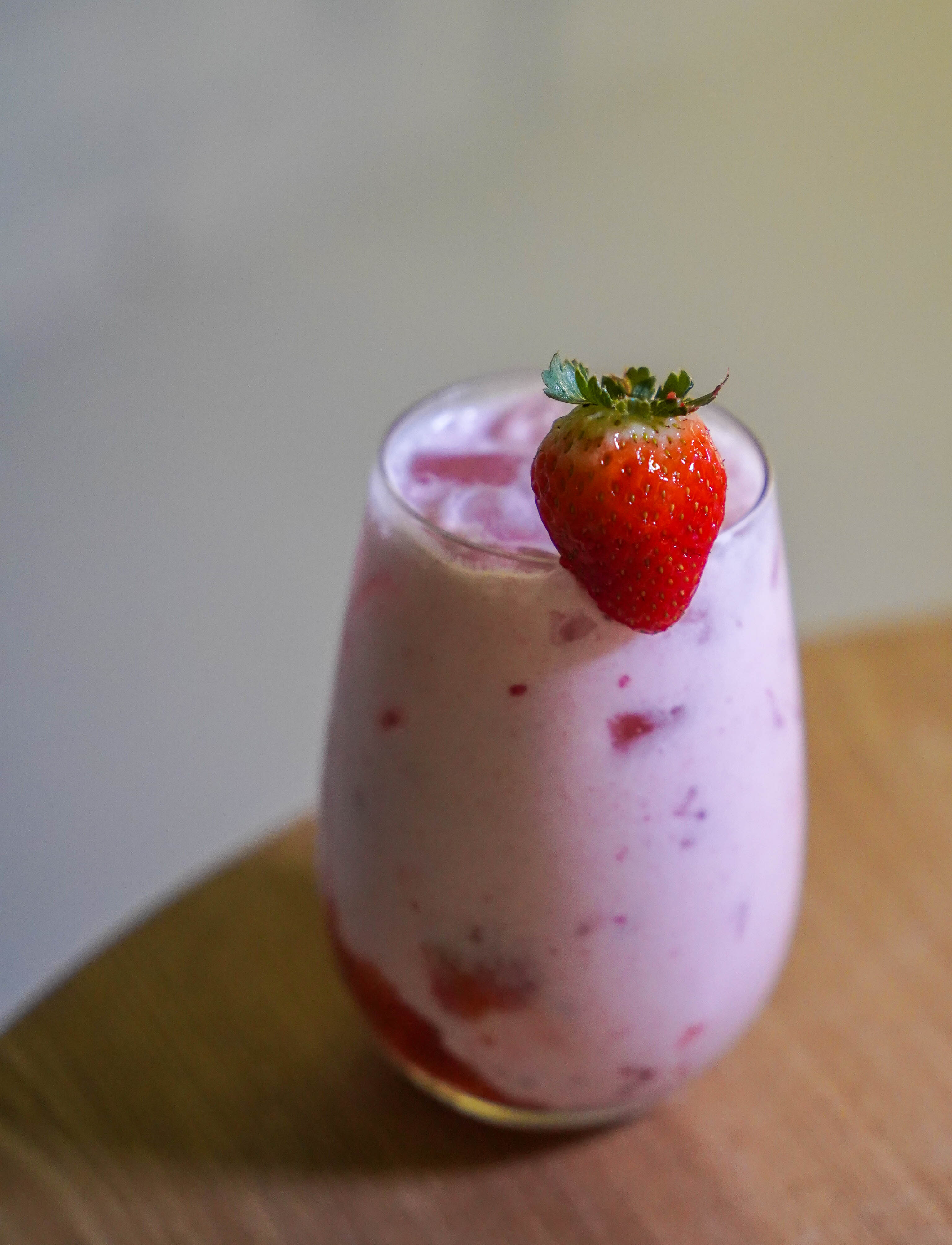 Sip also on the Strawberry Yoghurt (RM16), a perky potion of strawberry puree with yoghurt milk, marvellous for children and the young at heart.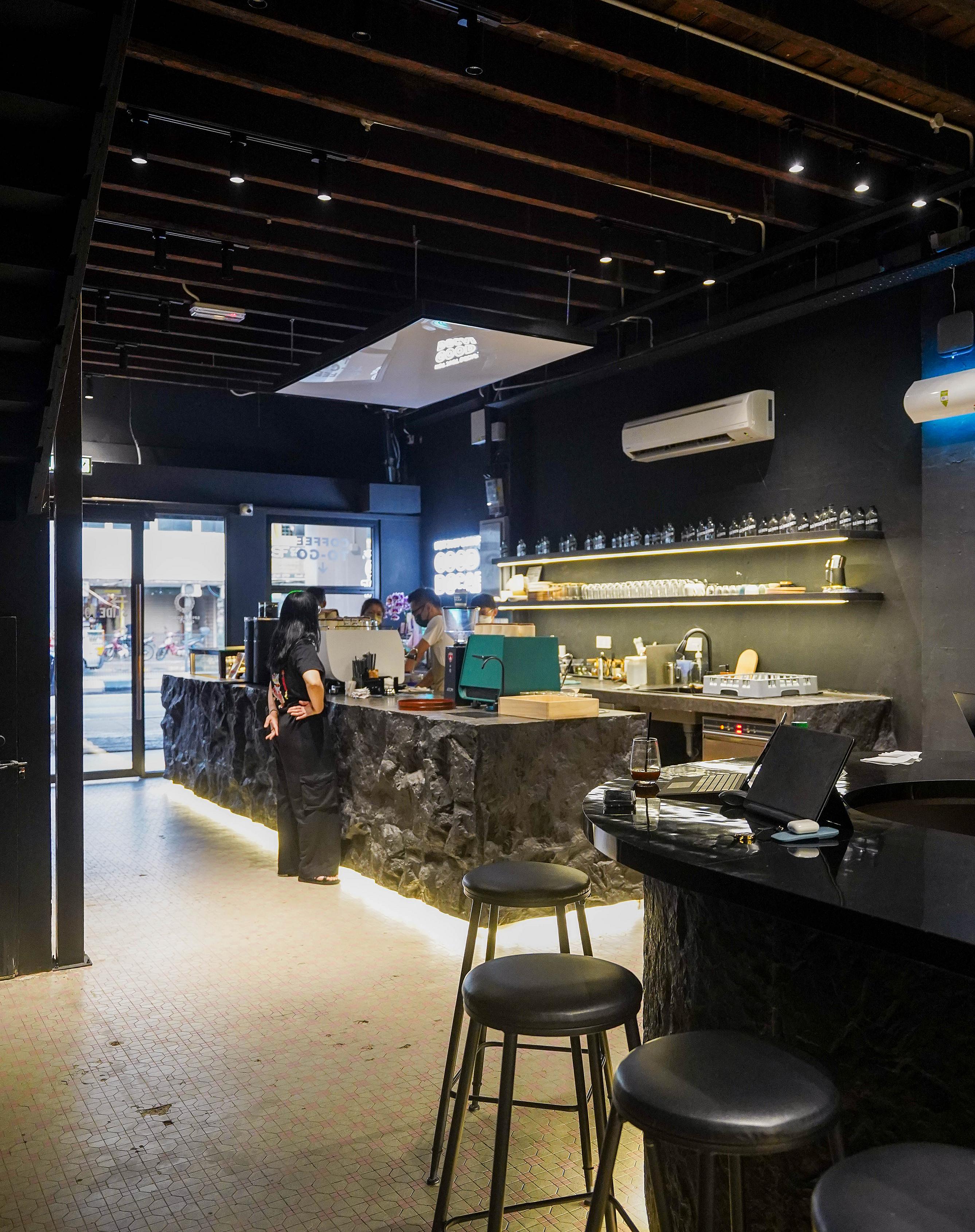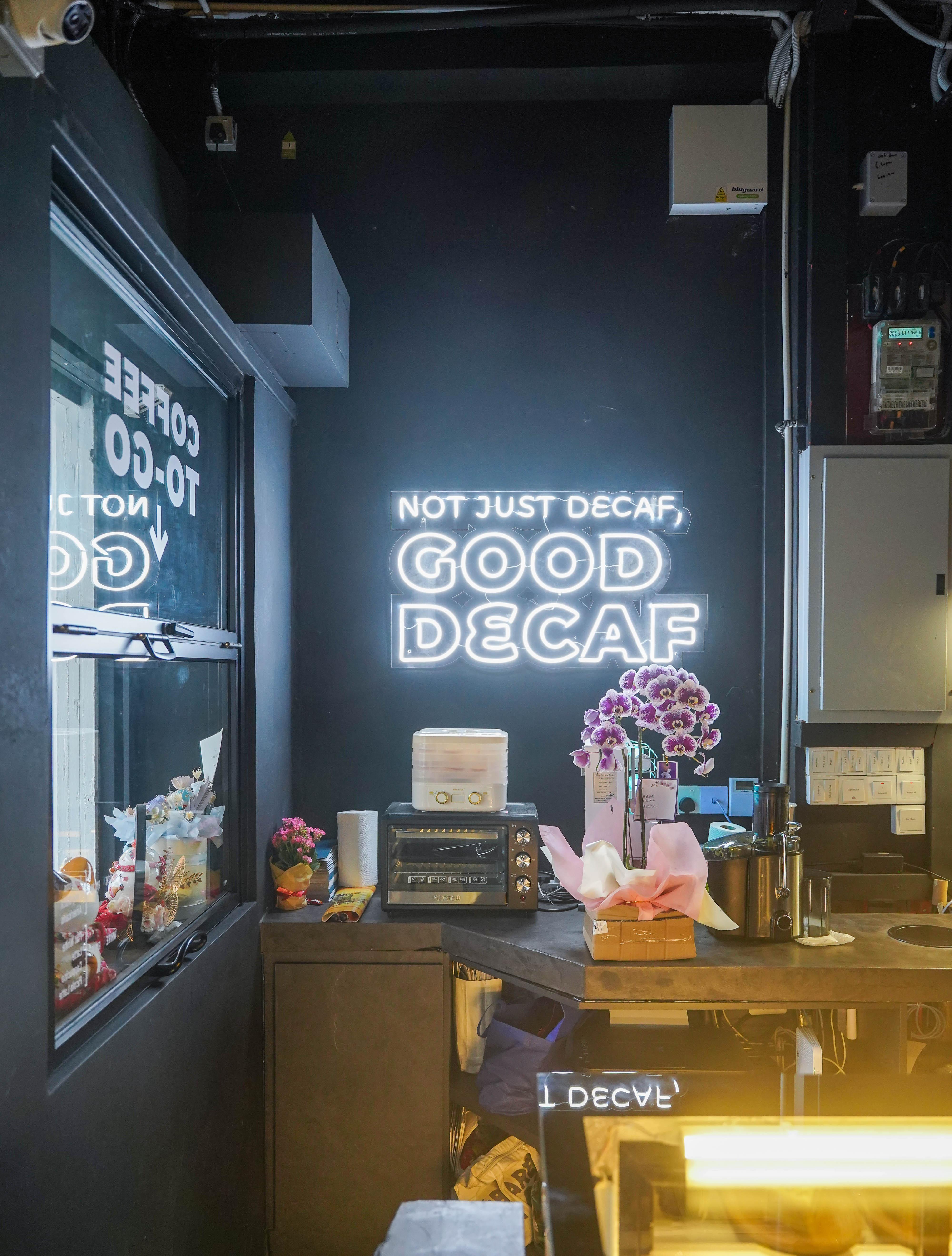 Spillstone Coffee
199, Jalan Pudu, Pudu, 55100 Kuala Lumpur. 
Daily, 8:30am-12am. Tel: 018-271-0214