Sora @ Sky: KSL Esplanade Hotel's new restaurant with a sweeping bird's-eye view of Klang
May 18, 2023
---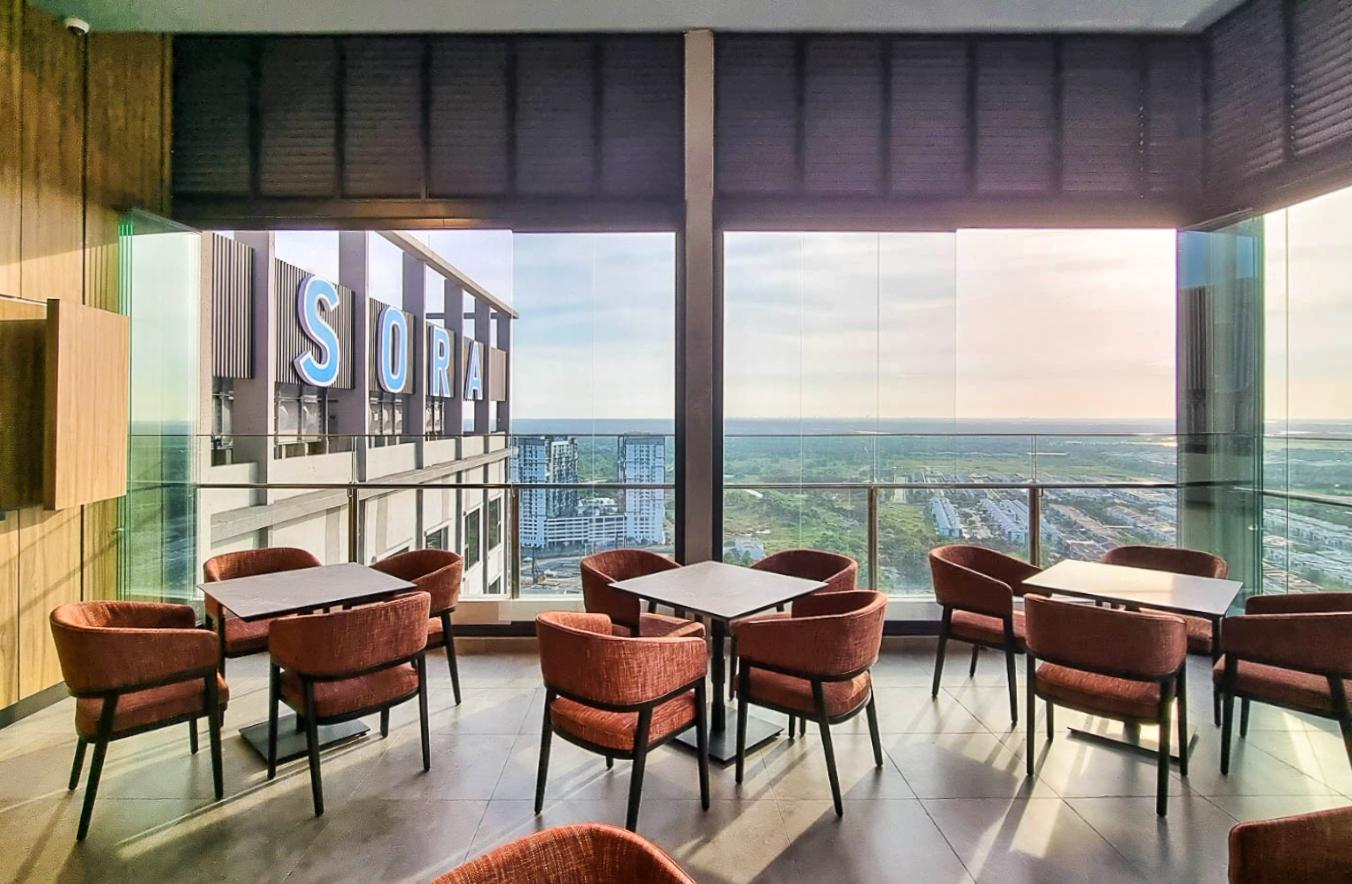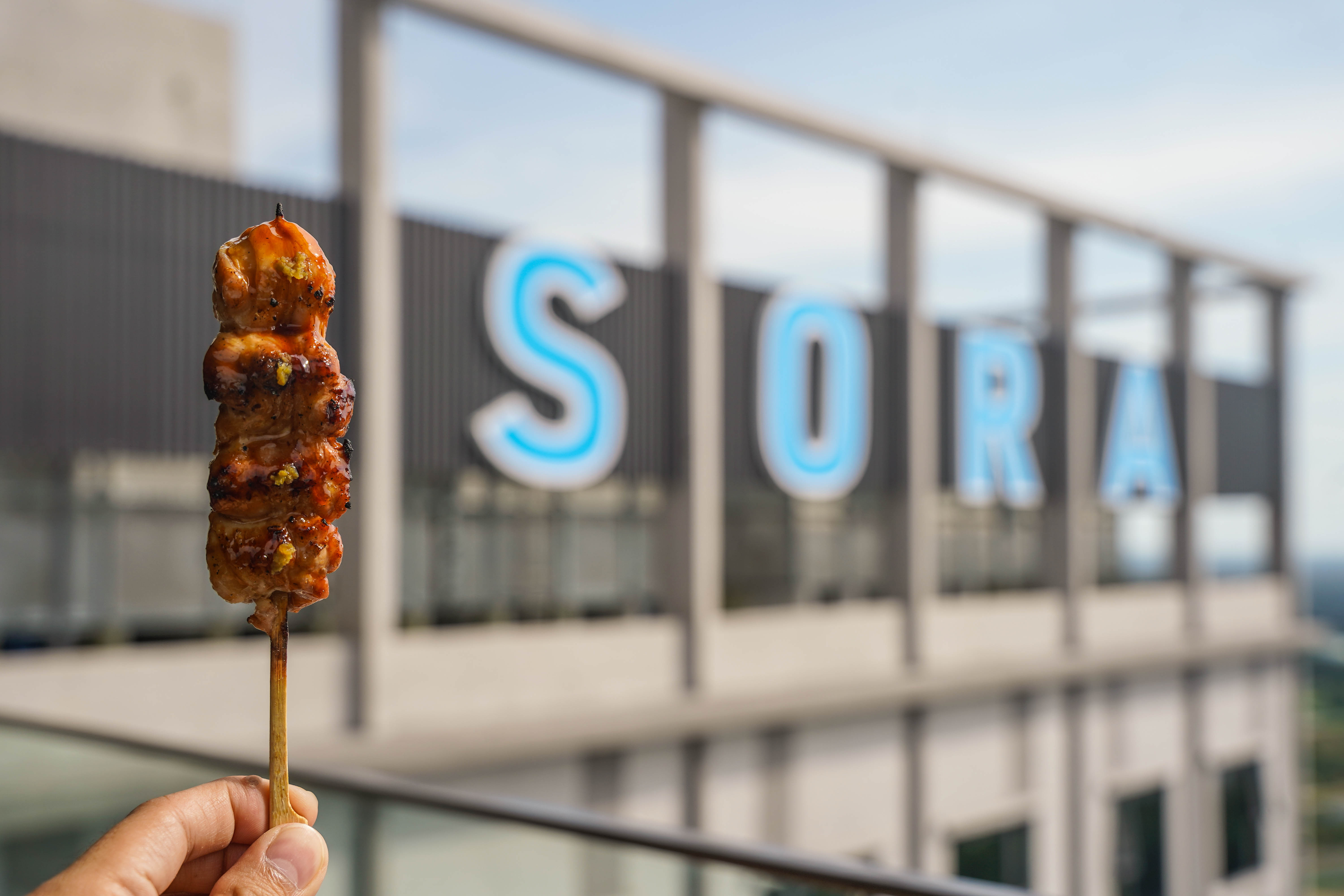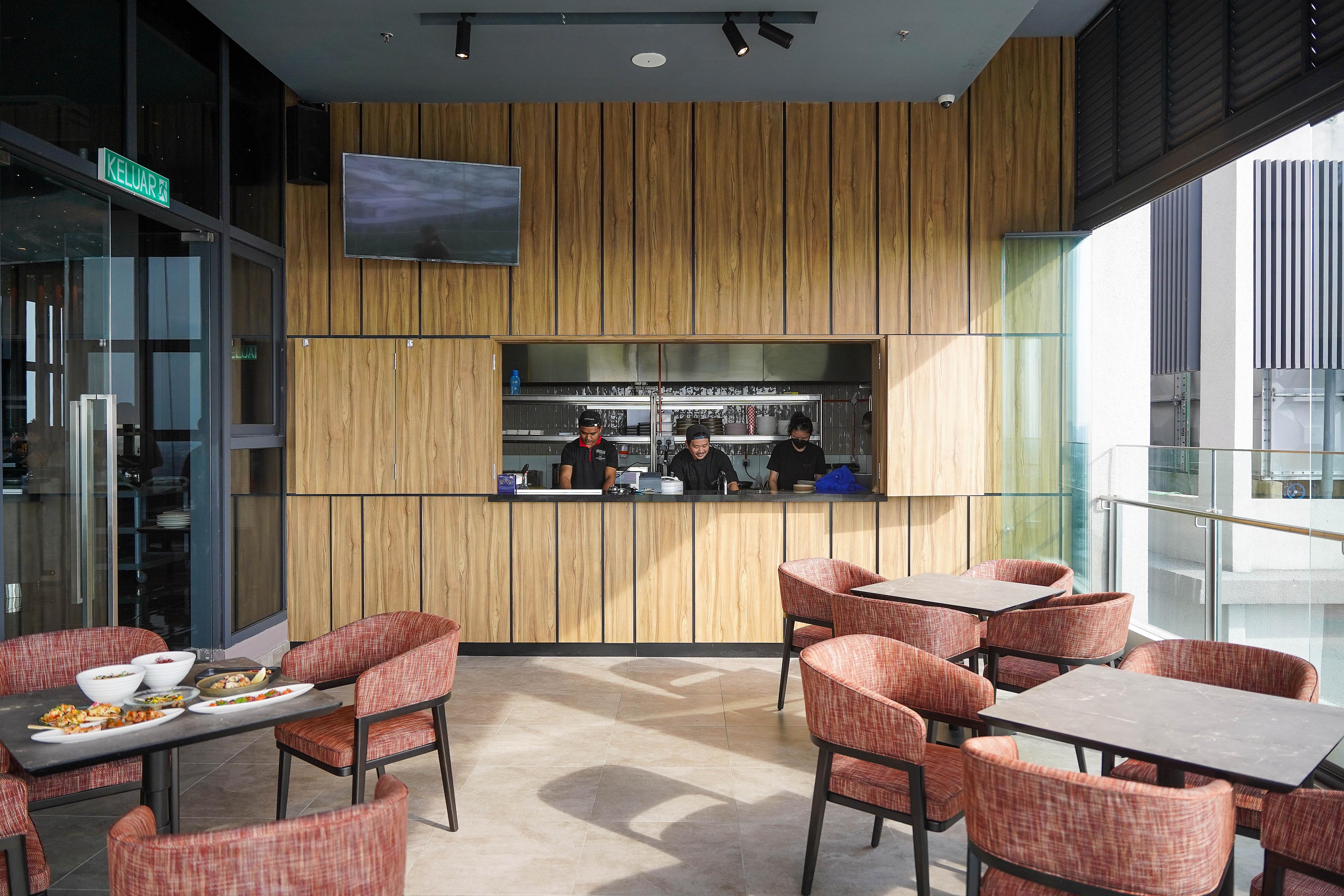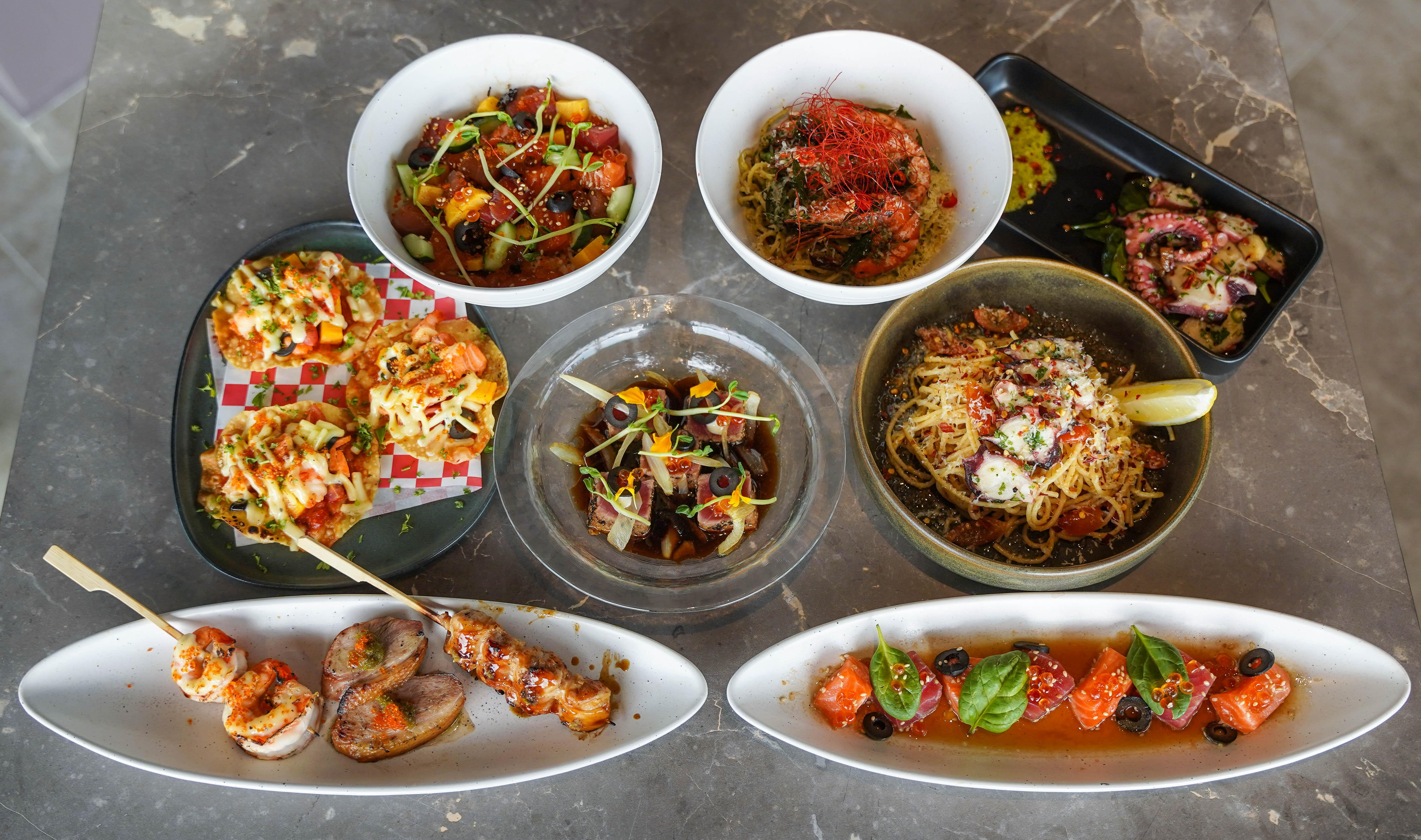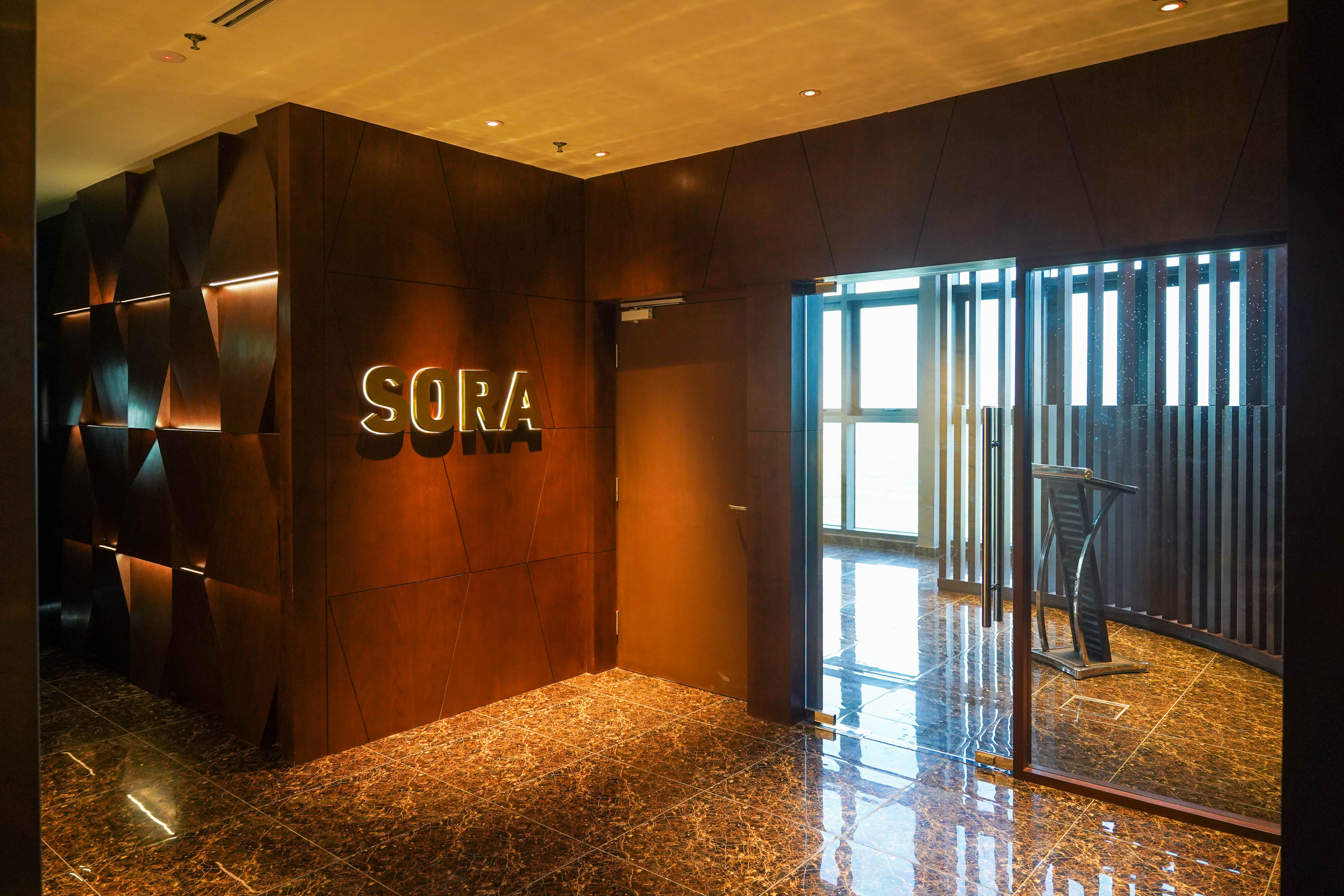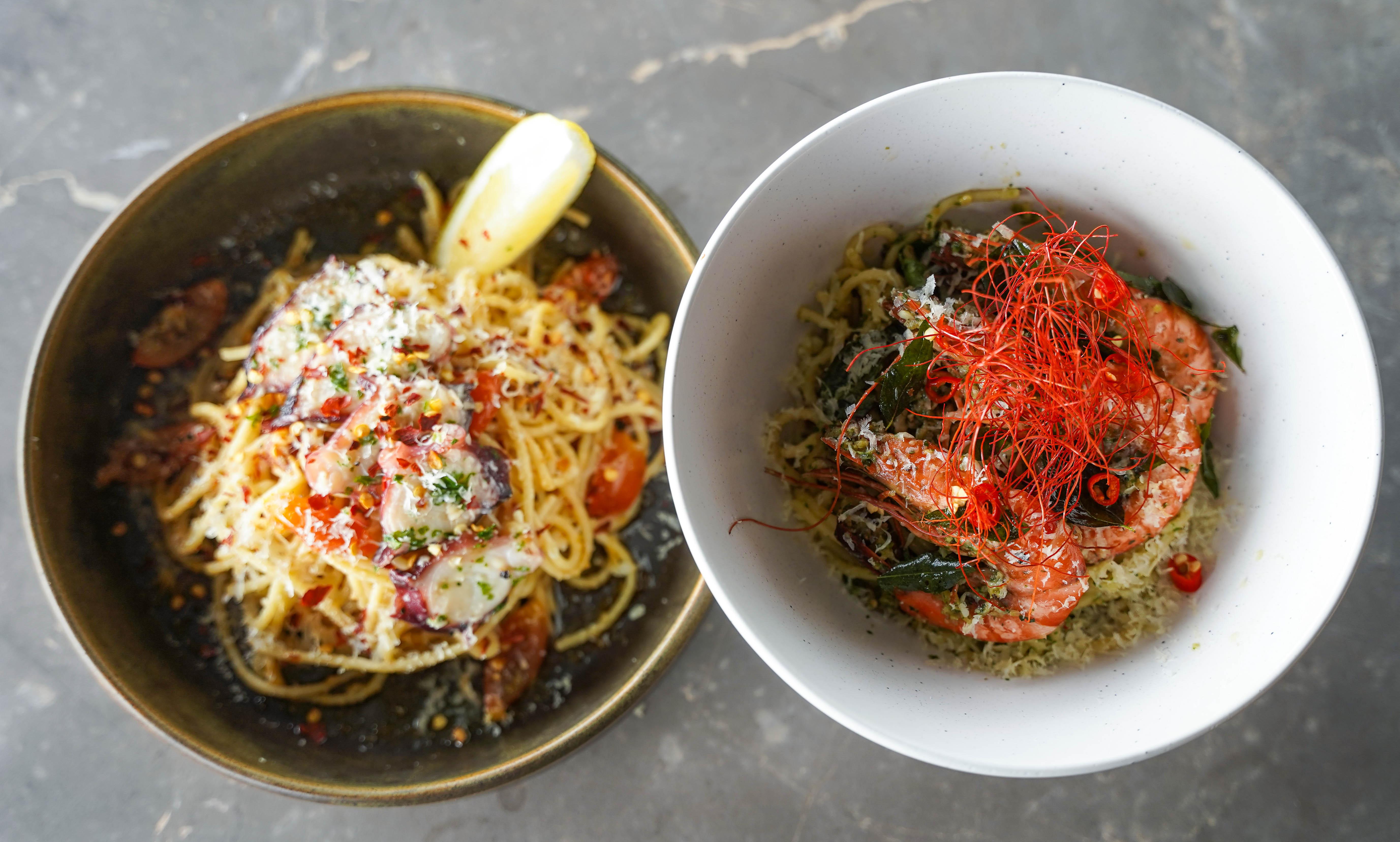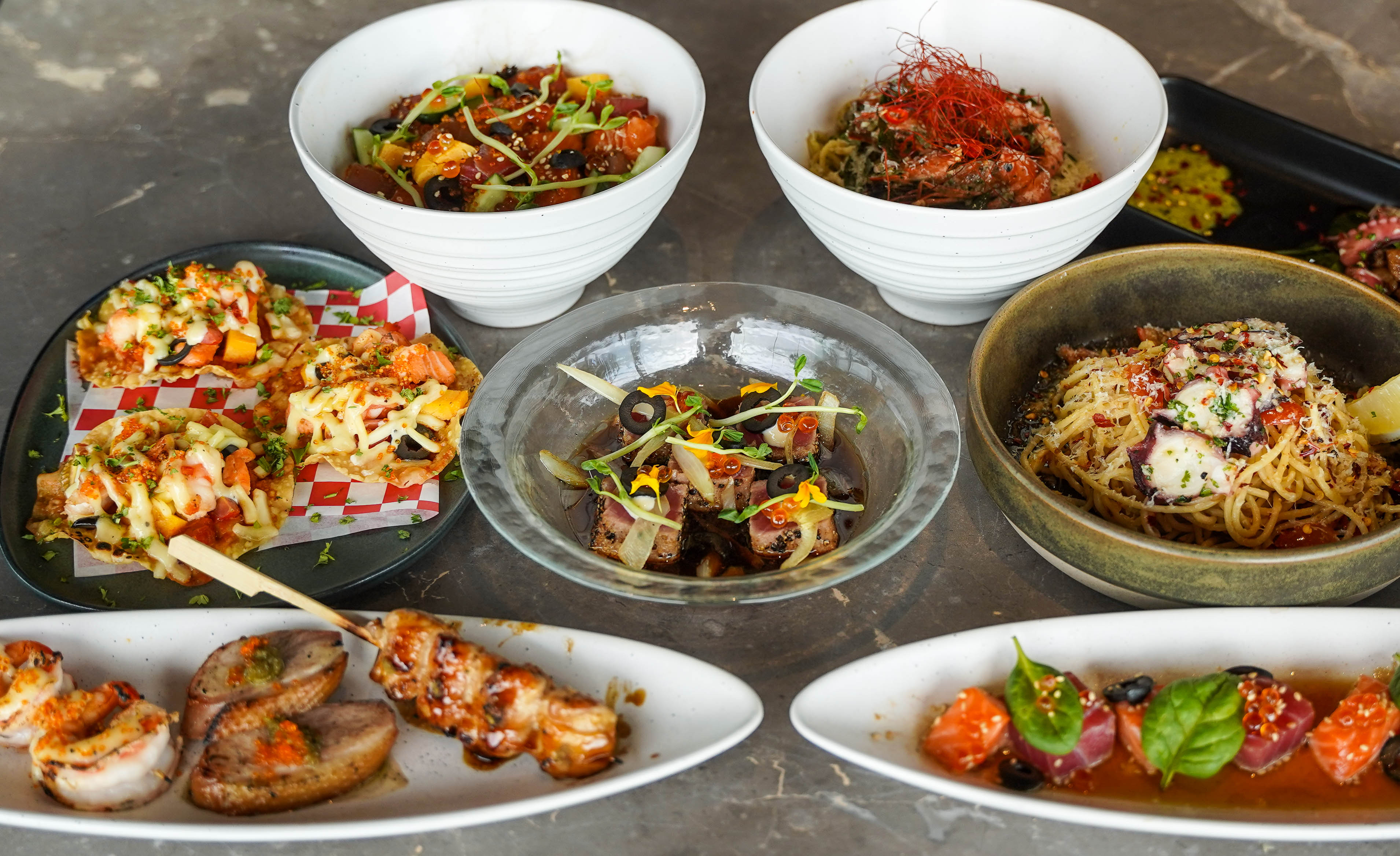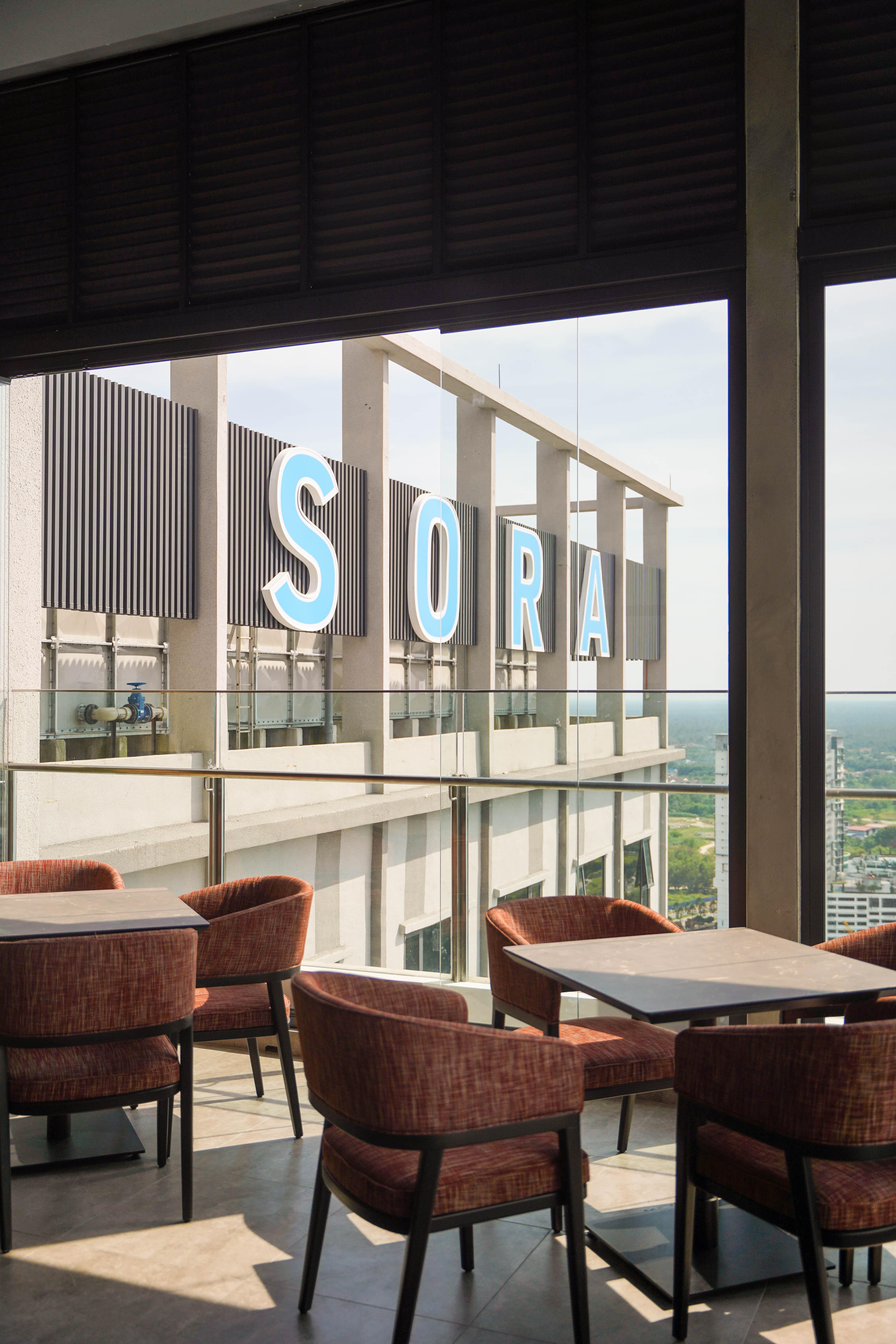 Soaring with a towering view, Sora @ Sky brings a fresh perspective to Malaysia's high-rise restaurants - perched on the 23rd floor of the new KSL Esplanade Hotel, Sora offers customers the most commanding sights from the sky in Klang.
Launched only a month ago, Sora @ Sky is a destination waiting to be discovered.
Instead of the cosmopolitan claustrophobia of KL's skyscrapers, Sora peers comfortably over Klang's lush, wide-open countryside, promising a soothing sense of space and serenity. 
Sora's kitchen is also worth exploring. From Japanese-style crowd-pleasers of binchotan-grilled kushiyaki and bara chirashi to Italian-inflected treats with Asian twists like ginger prawn spaghetti, Sora brings together sumptuous panoramas with scrumptious flavours.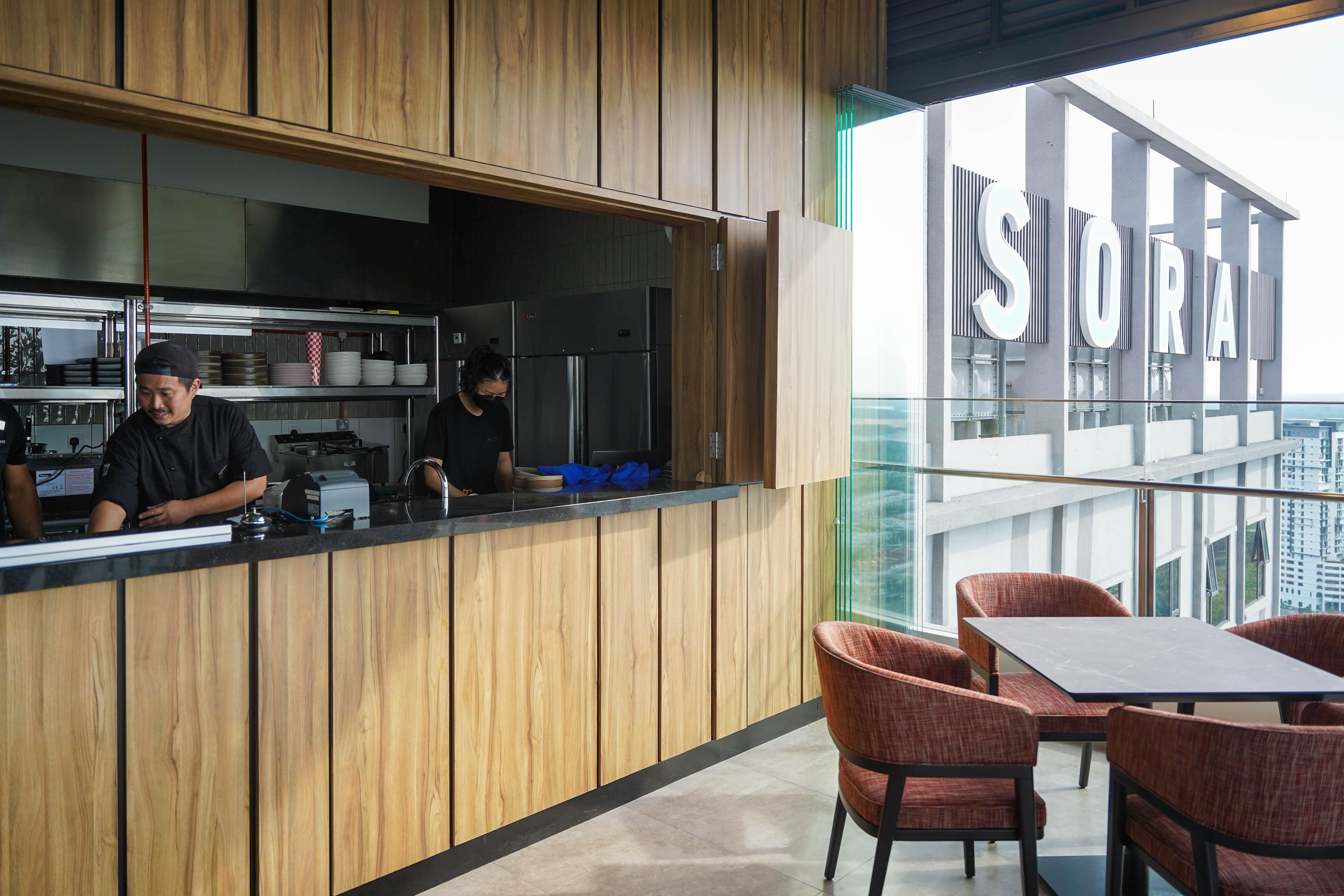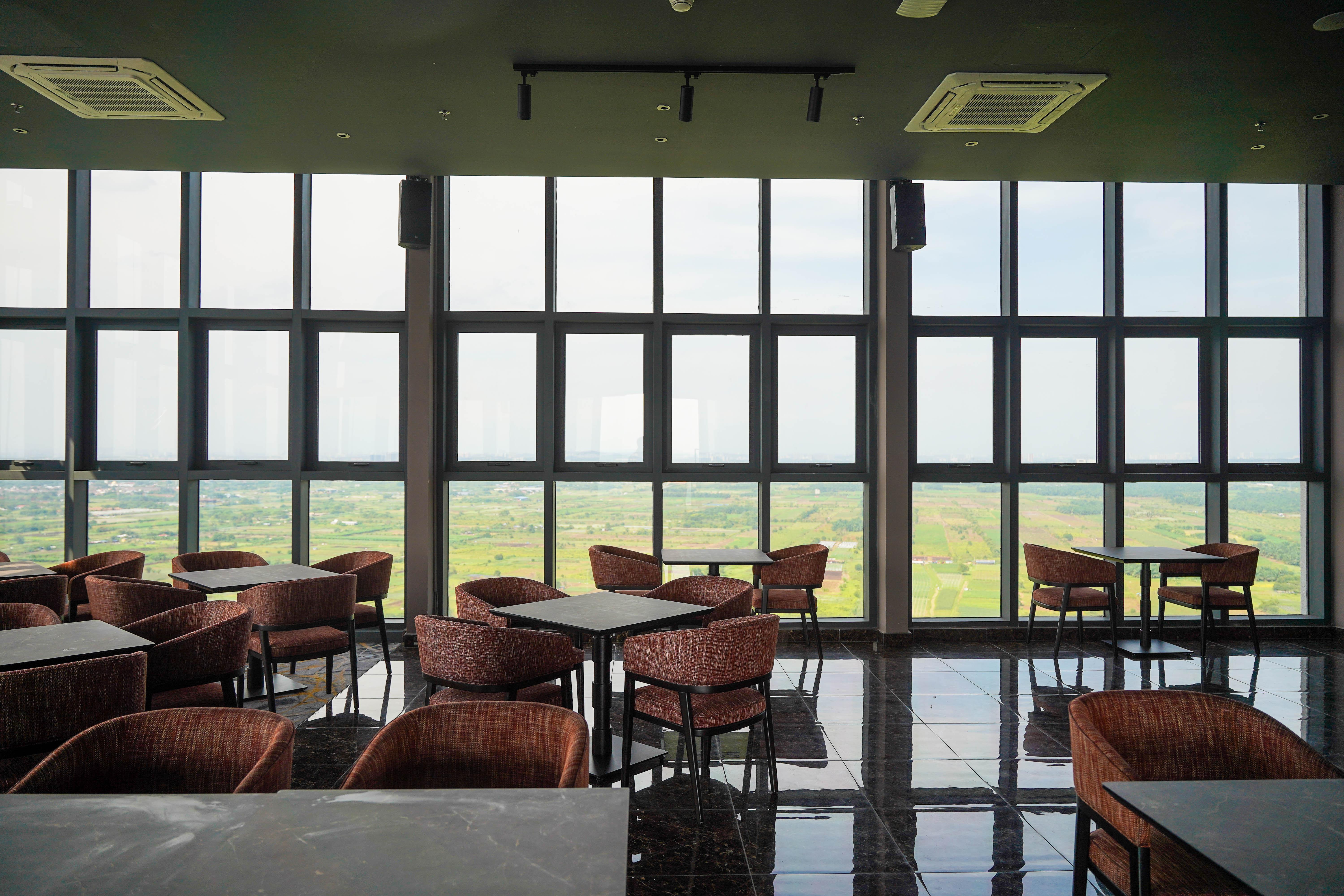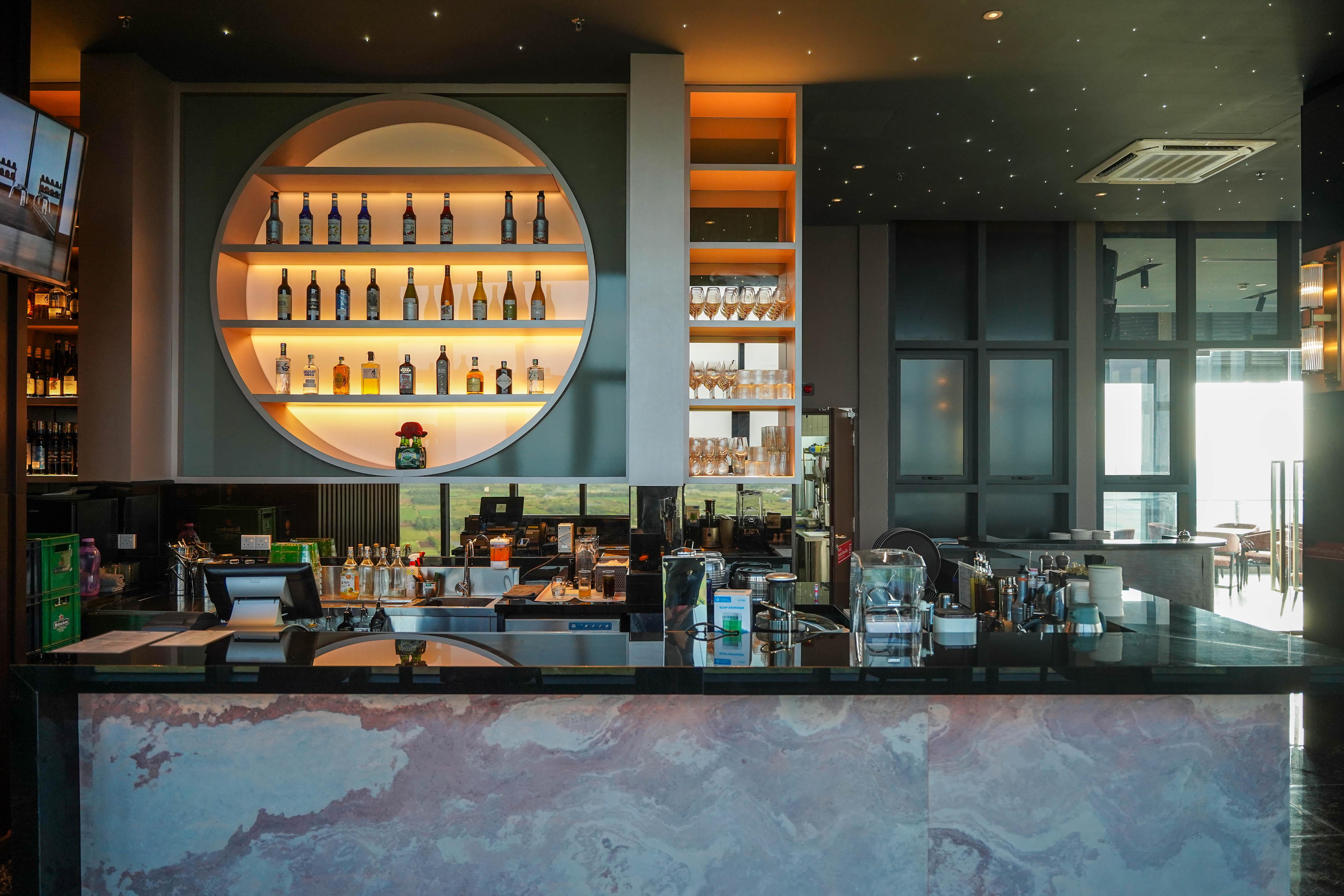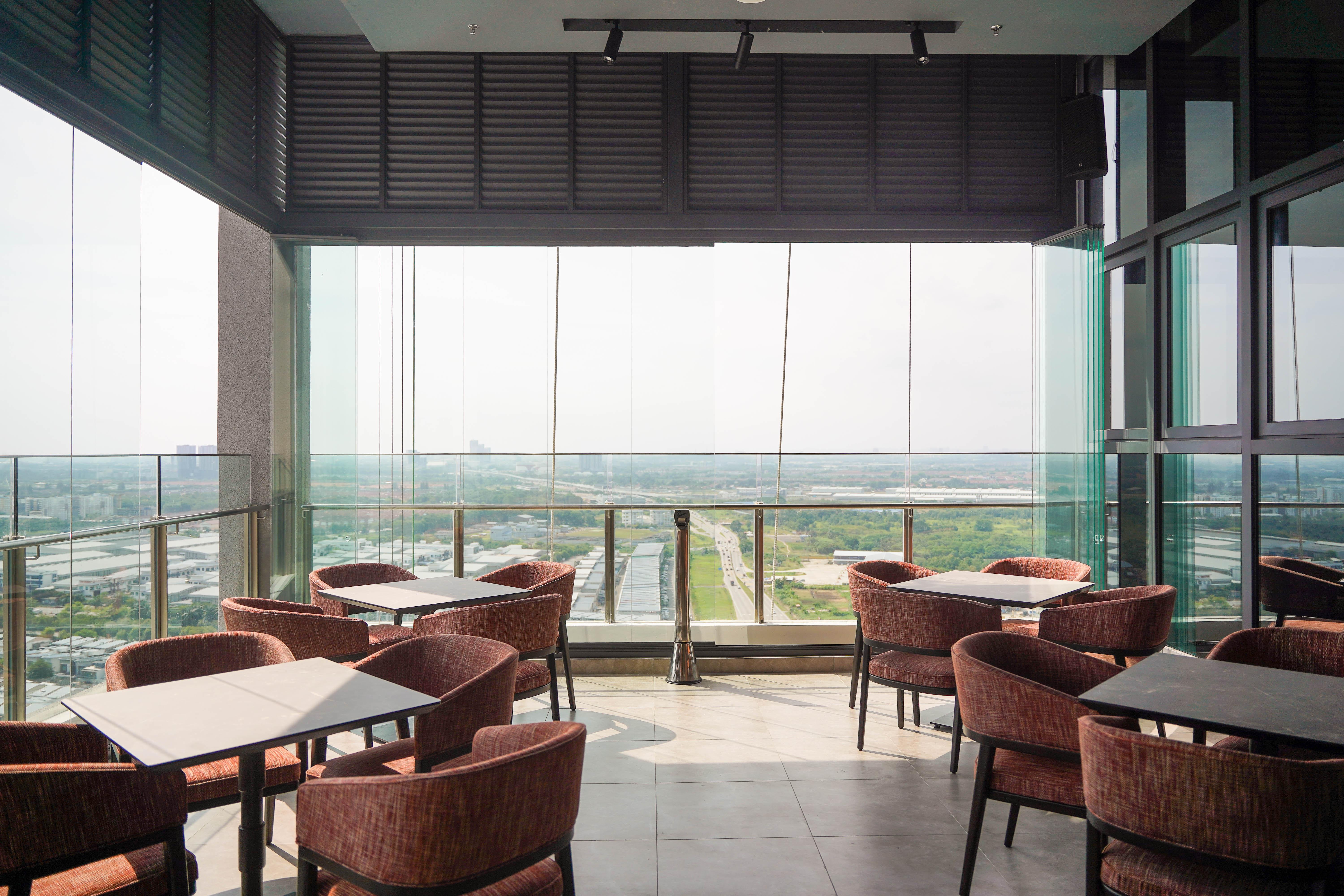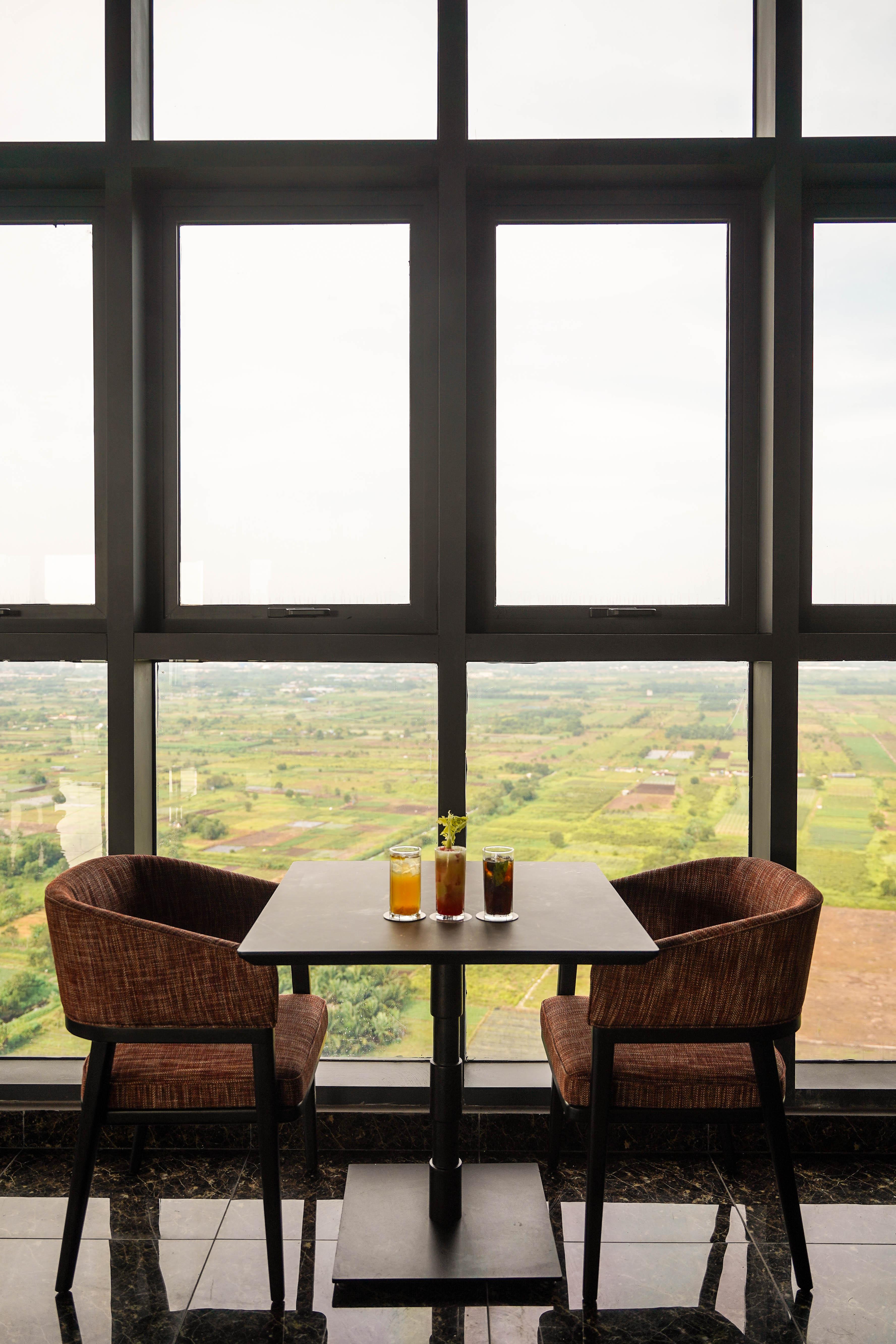 Sora's setting is sleek and stylishly contemporary, with wide and tall windows that let in lots of natural sunshine. On a clear evening, guests can get a great glimpse of the landscape stretching to the horizon.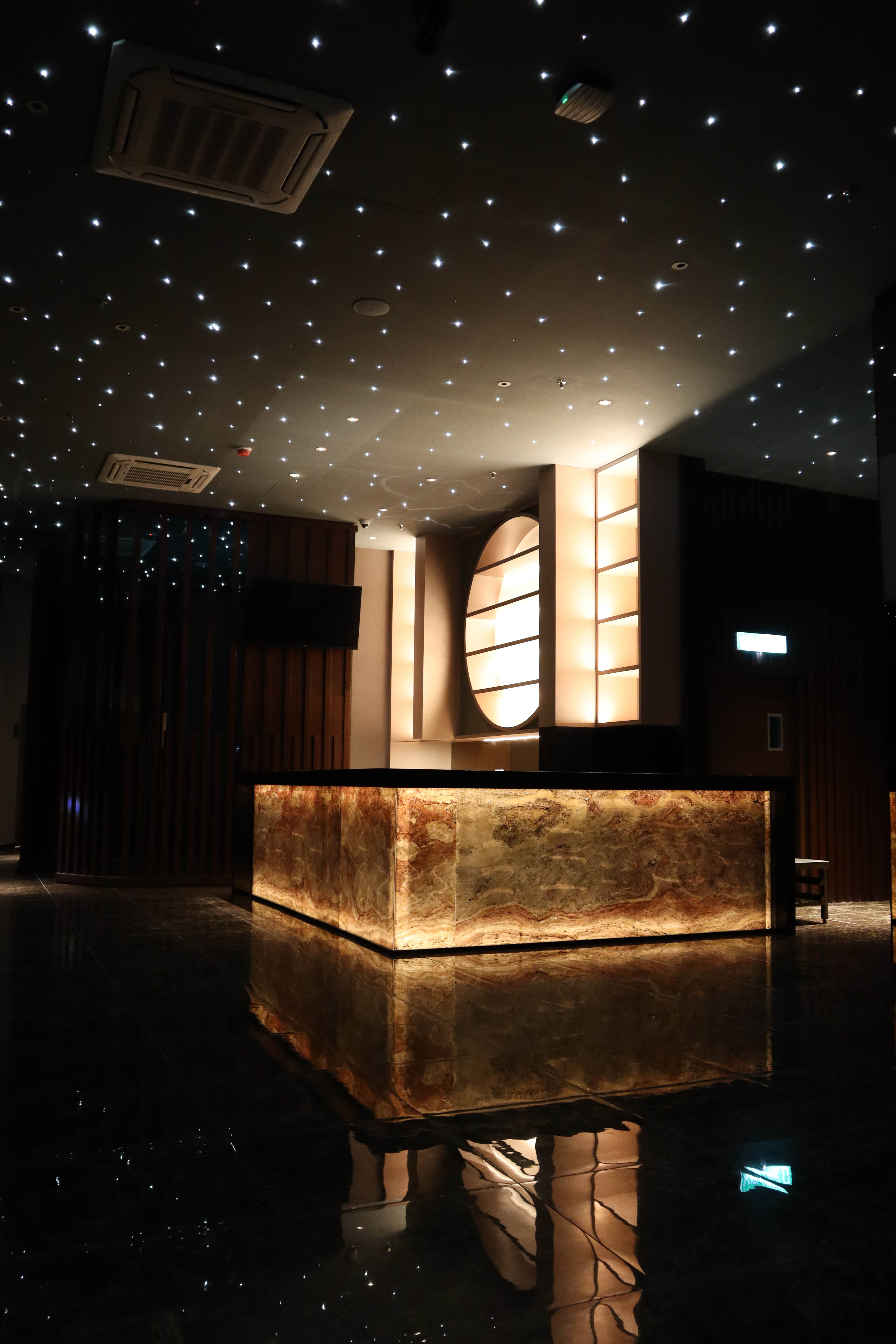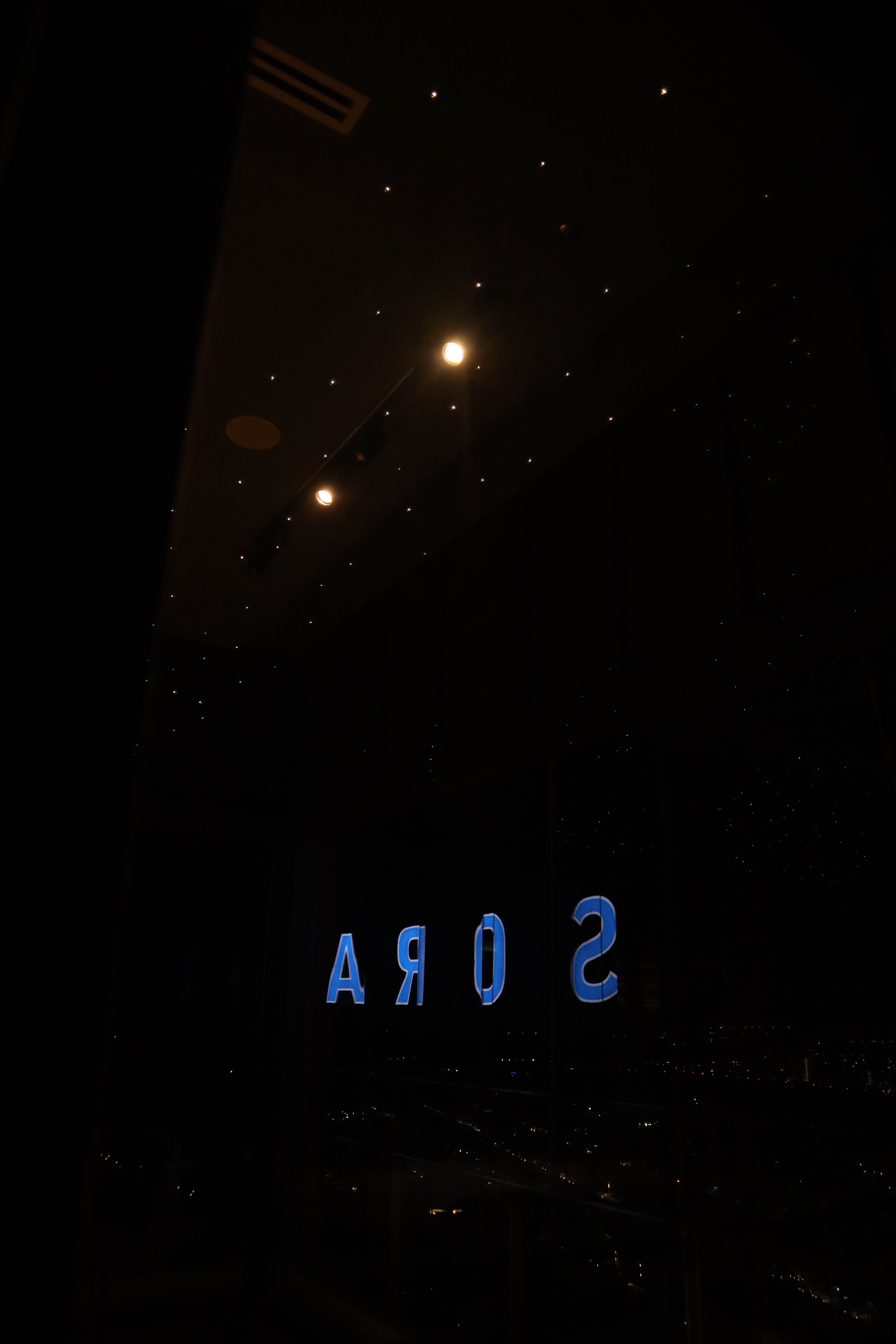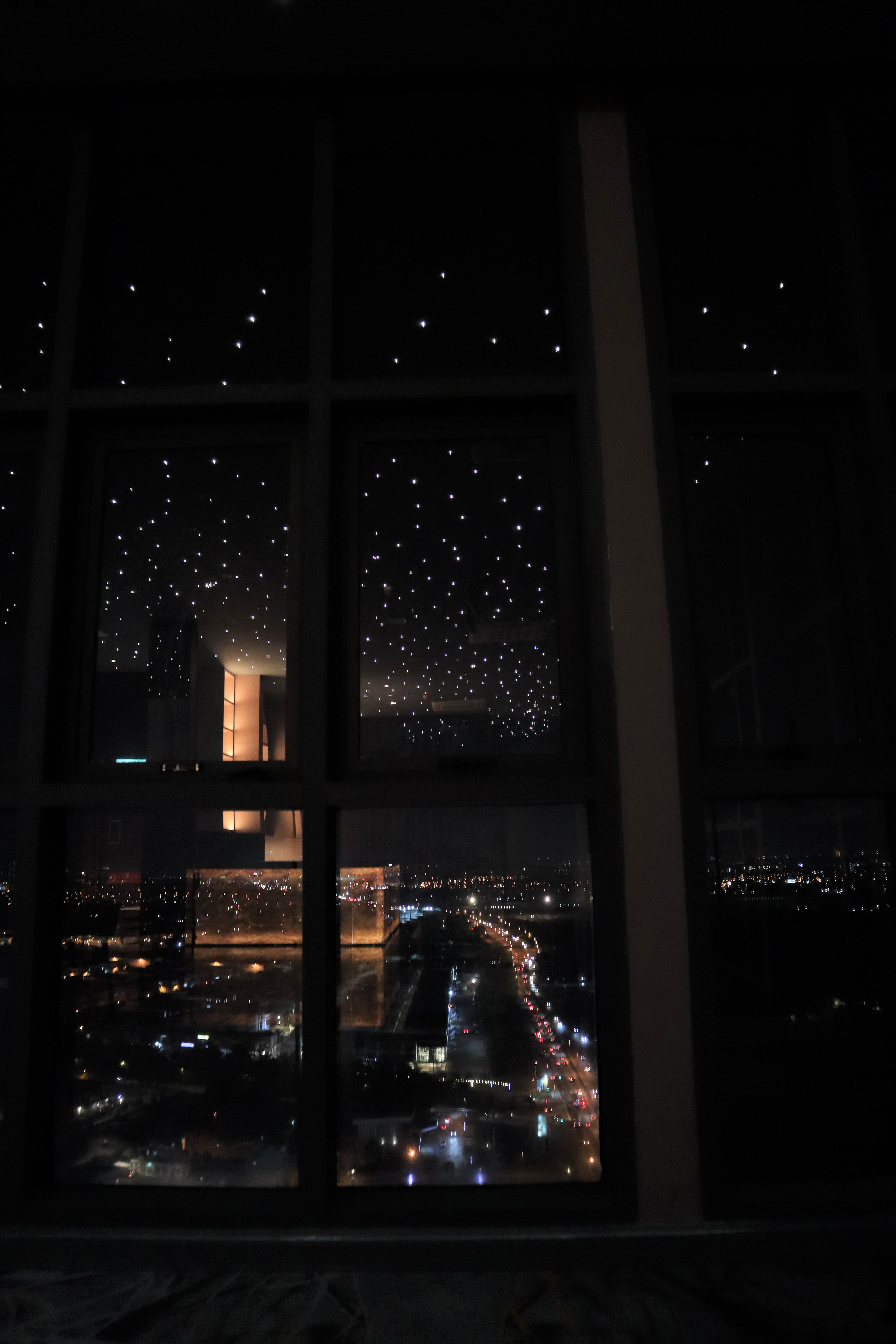 After the sun sets, the twinkle of lights - near and far - set the stage at Sora for a romantic night to remember.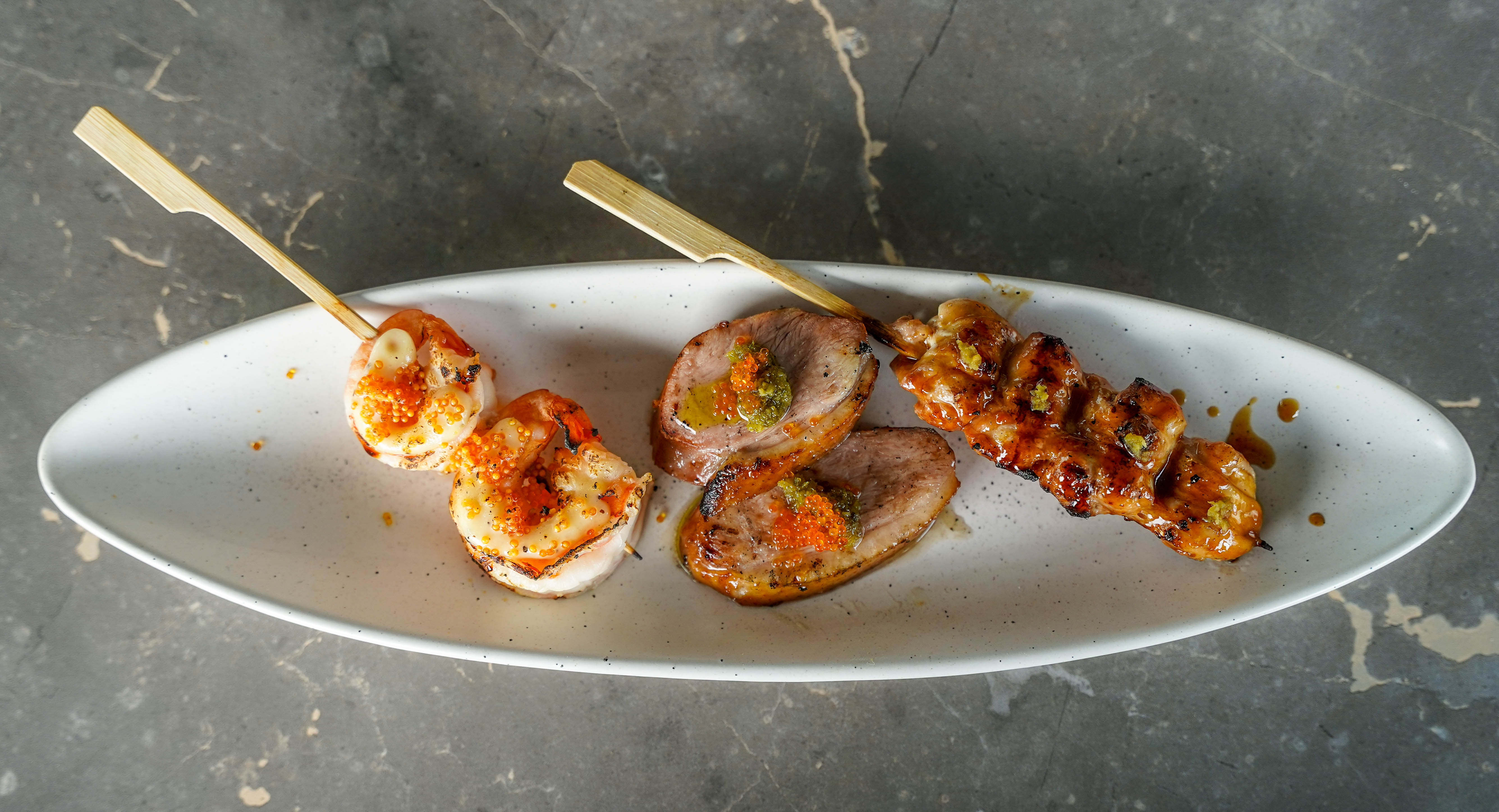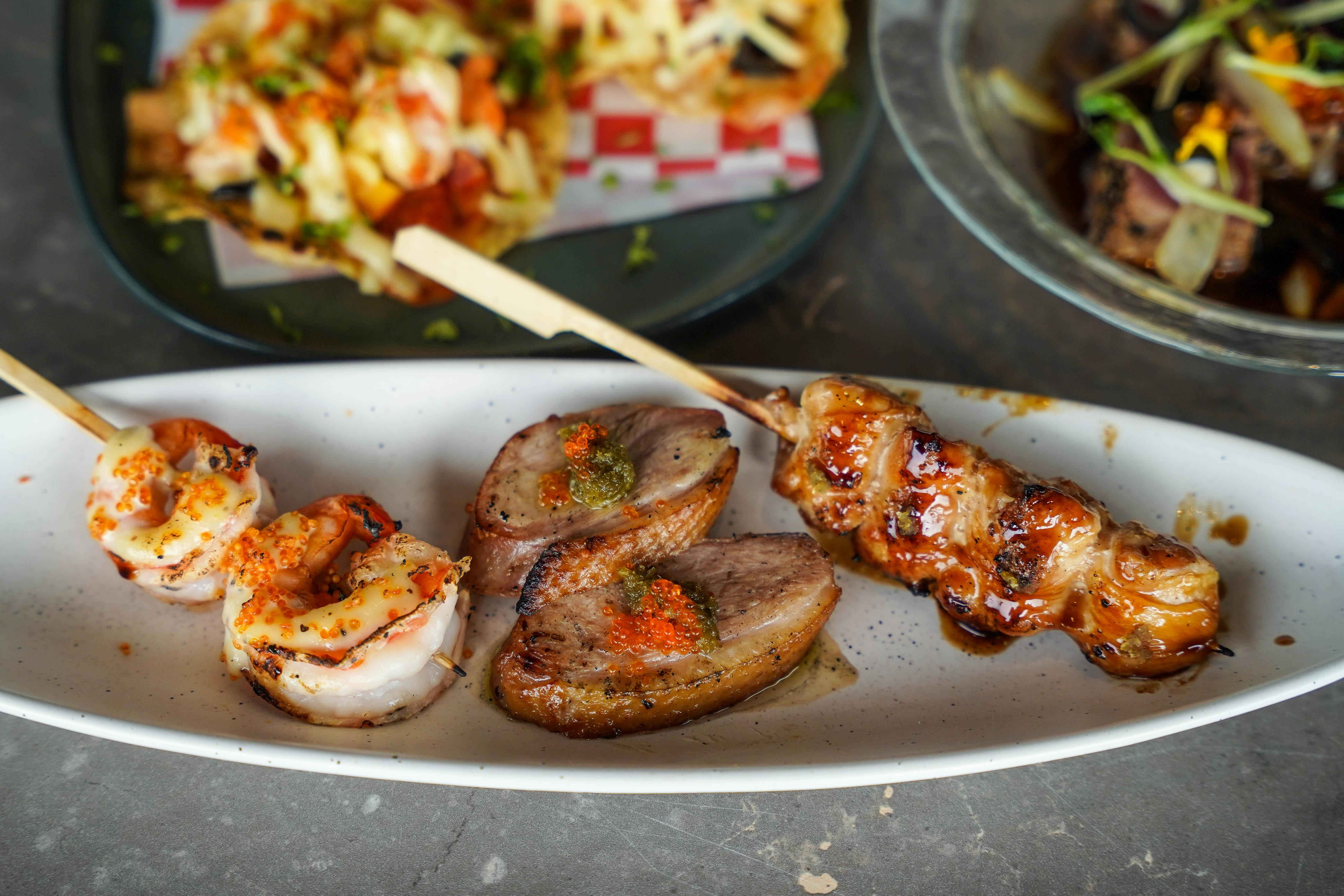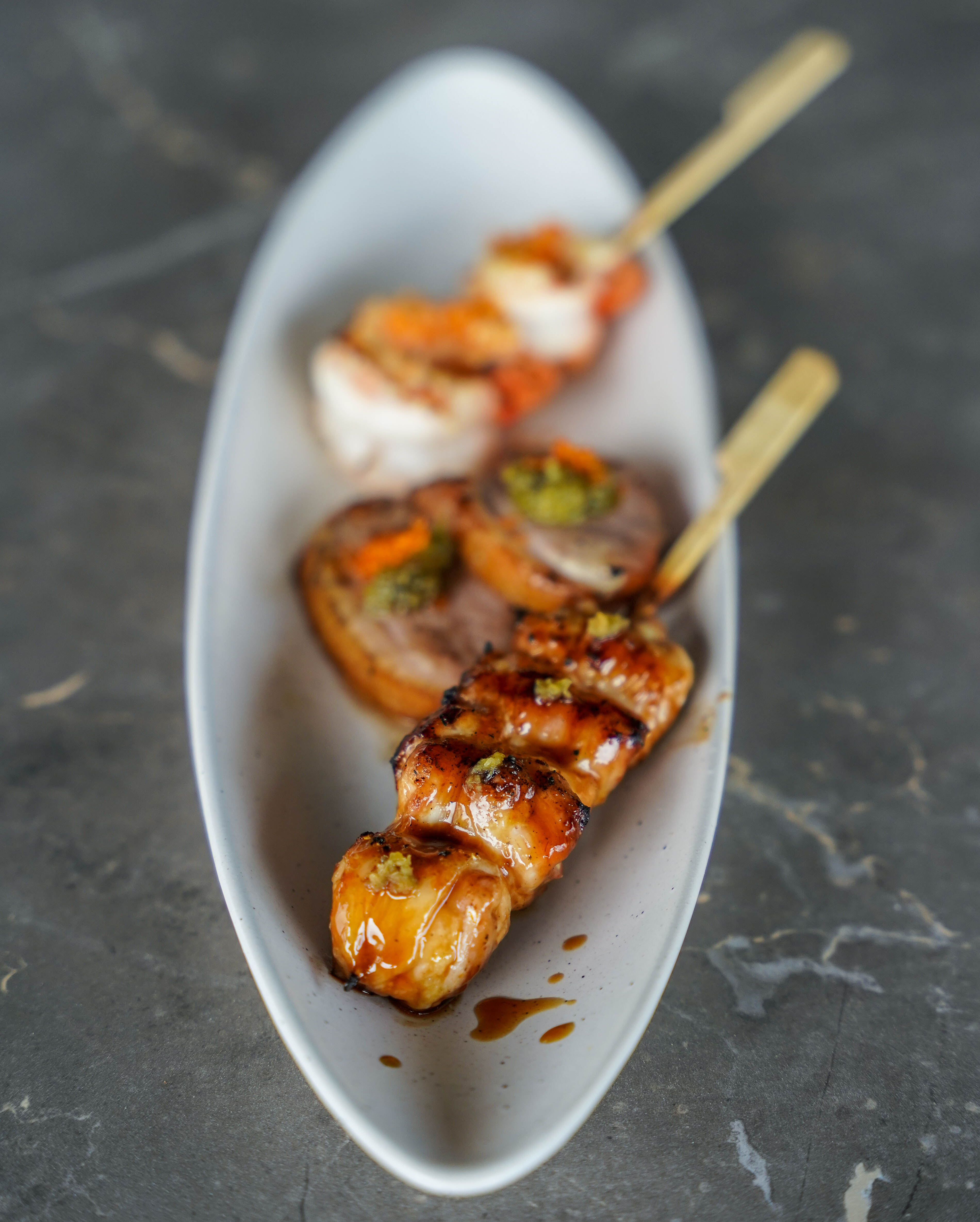 Sora's starters are stellar for snacking - the charcoal-fired skewers make for marvellous munching, true to Japanese traditions with modern twists, spanning succulent crowd-pleasers like Chicken (RM10; with teriyaki sauce and yuzu kosho), Smoked Duck (RM15; with spicy ginger sauce and tobiko) and Tiger Prawn (RM13); with garlic aioli and tobiko), full of flavour and textures.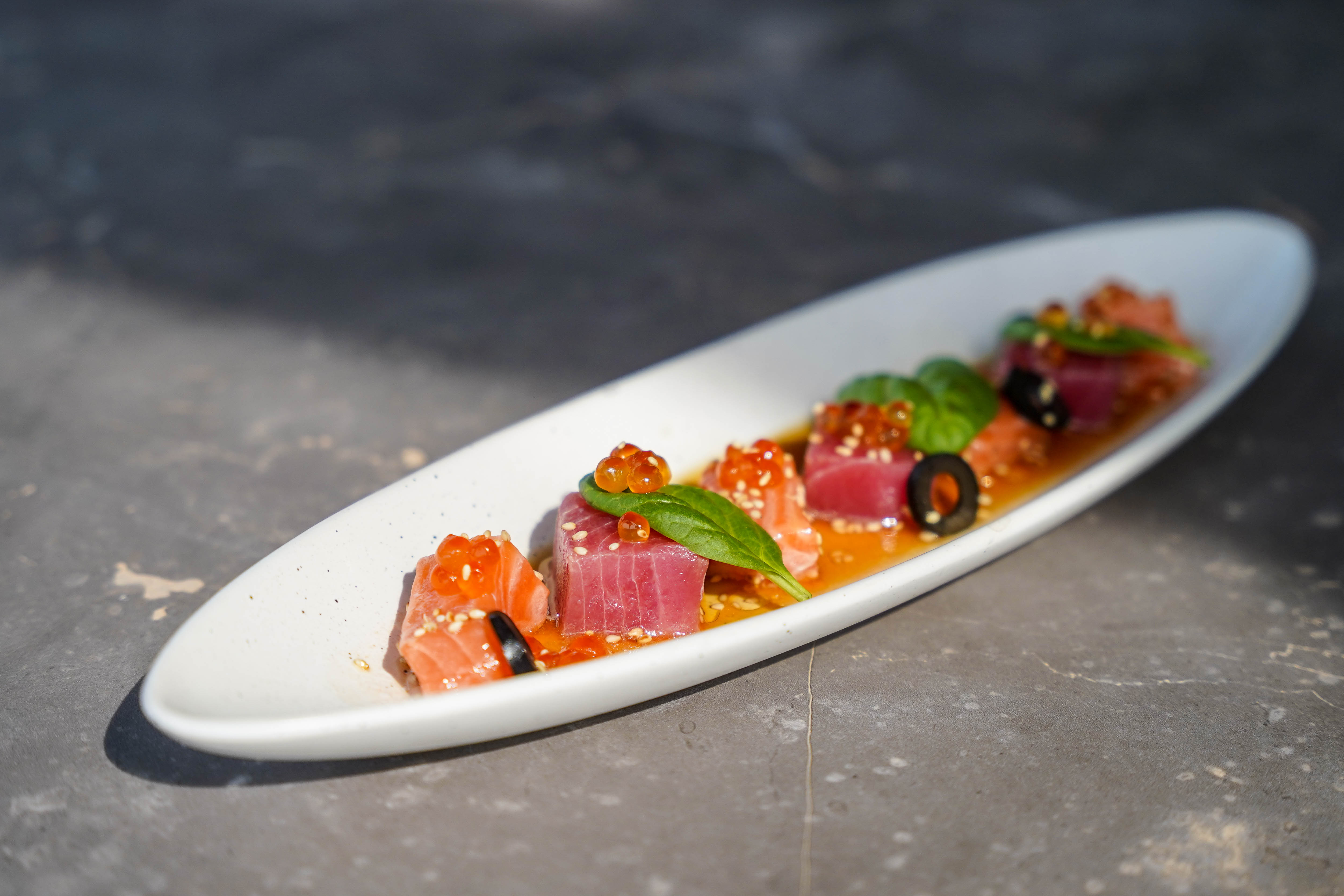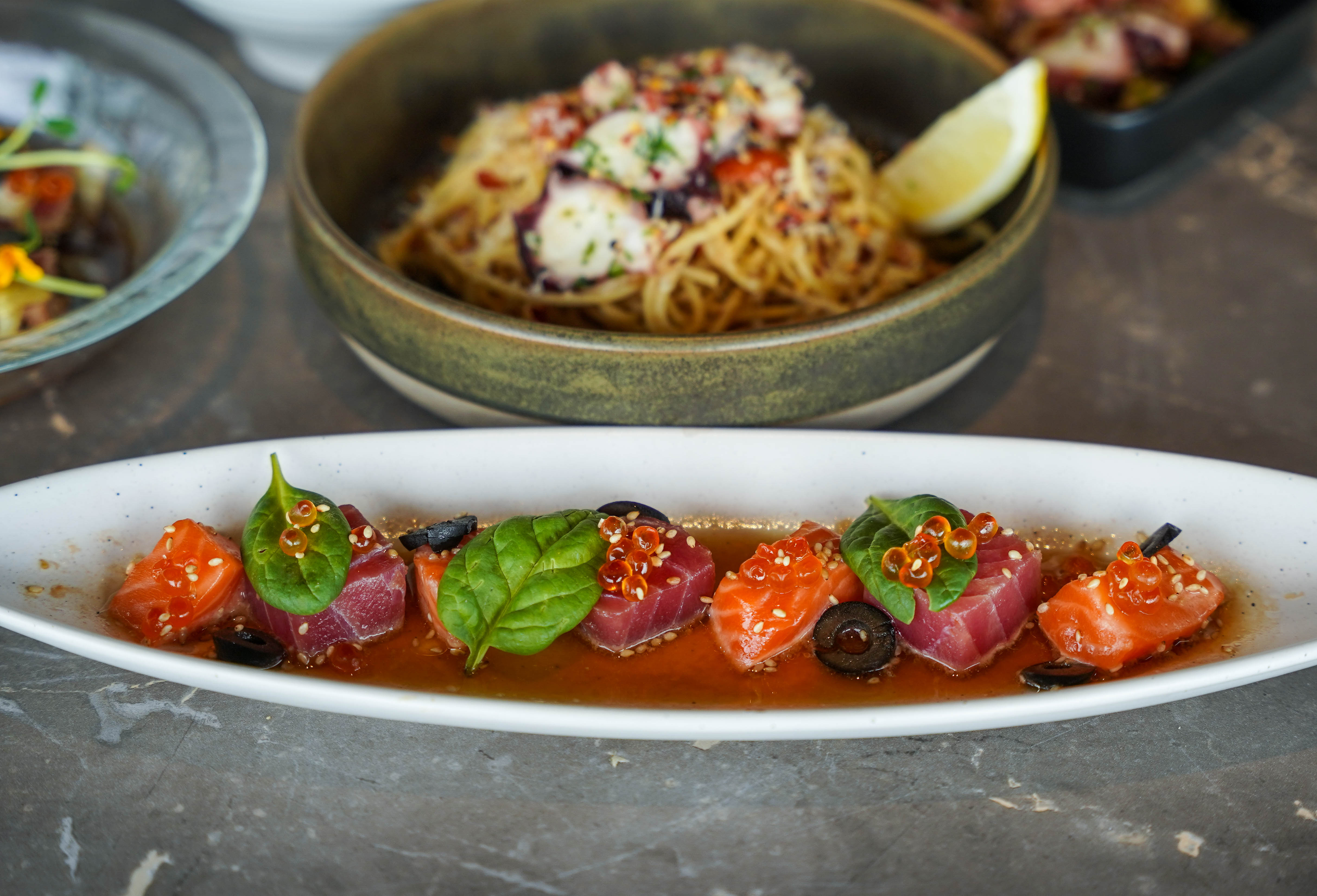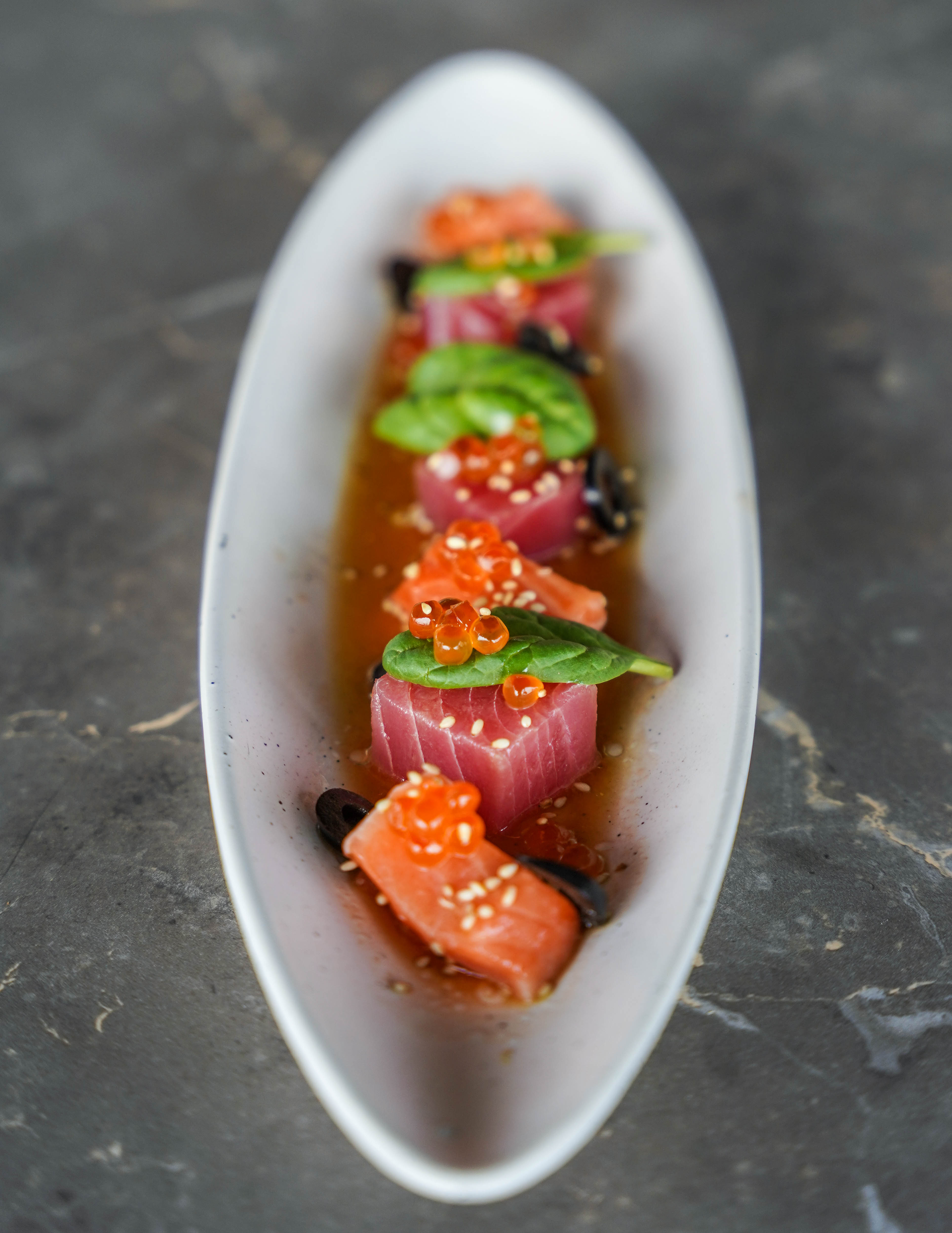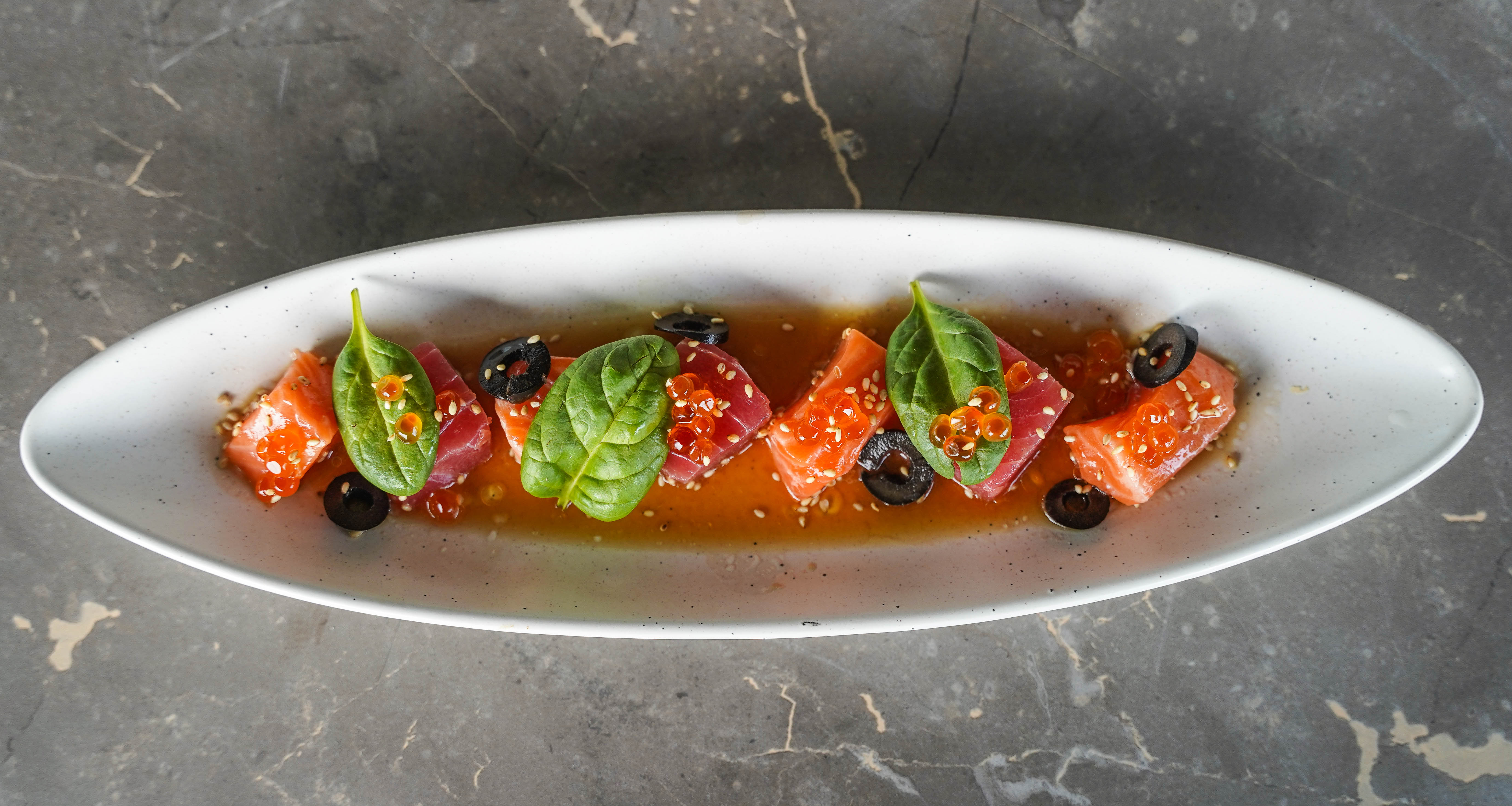 For a refreshingly raw platter to perk up the palate, try the Sora Sashimi Carpaccio (RM32), showcasing raw salmon and tuna, jazzed up harmoniously with ponzu sauce, black olives, truffle oil, ikura, baby spinach and sesame seeds, bringing together sea and land beautifully.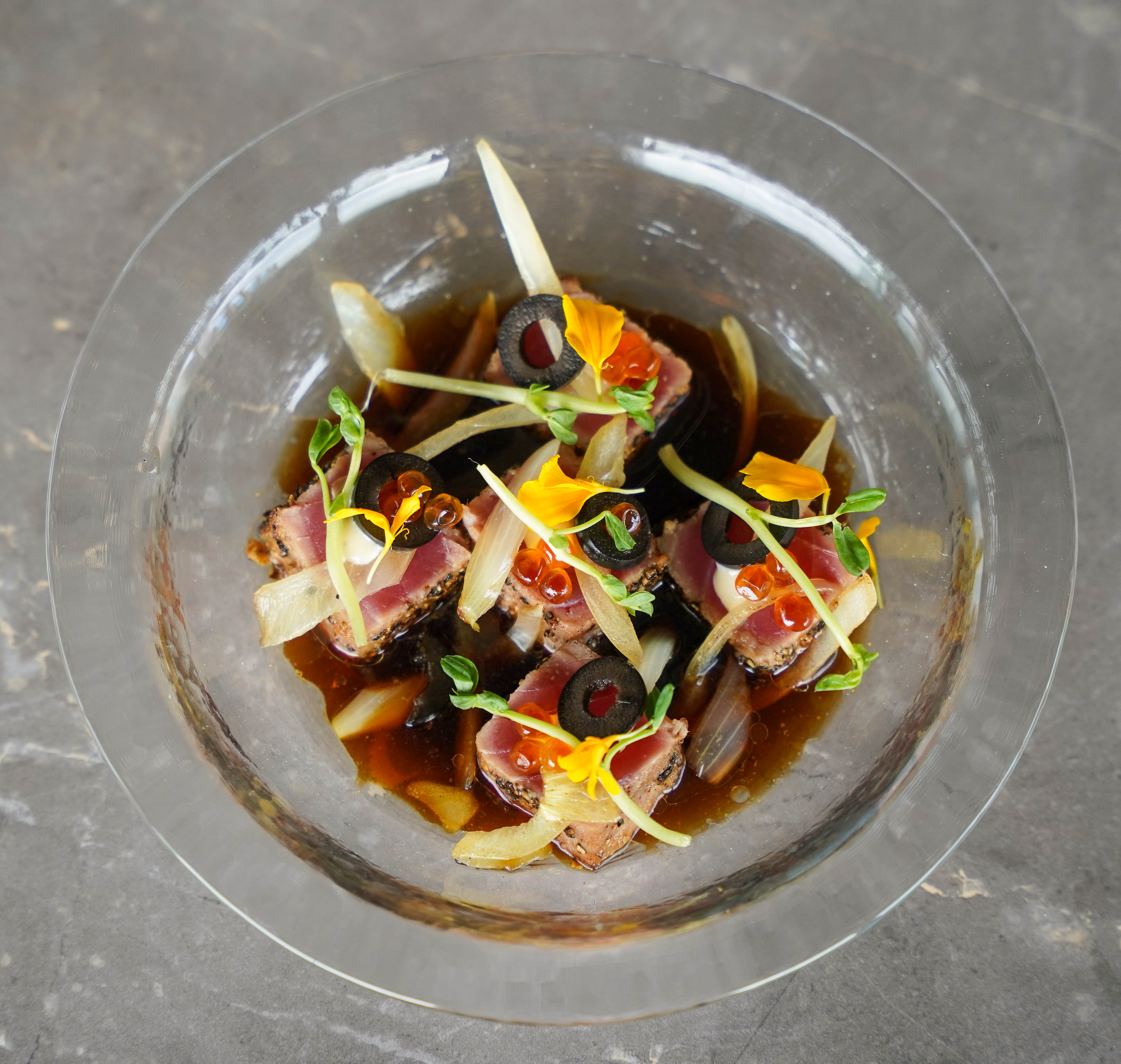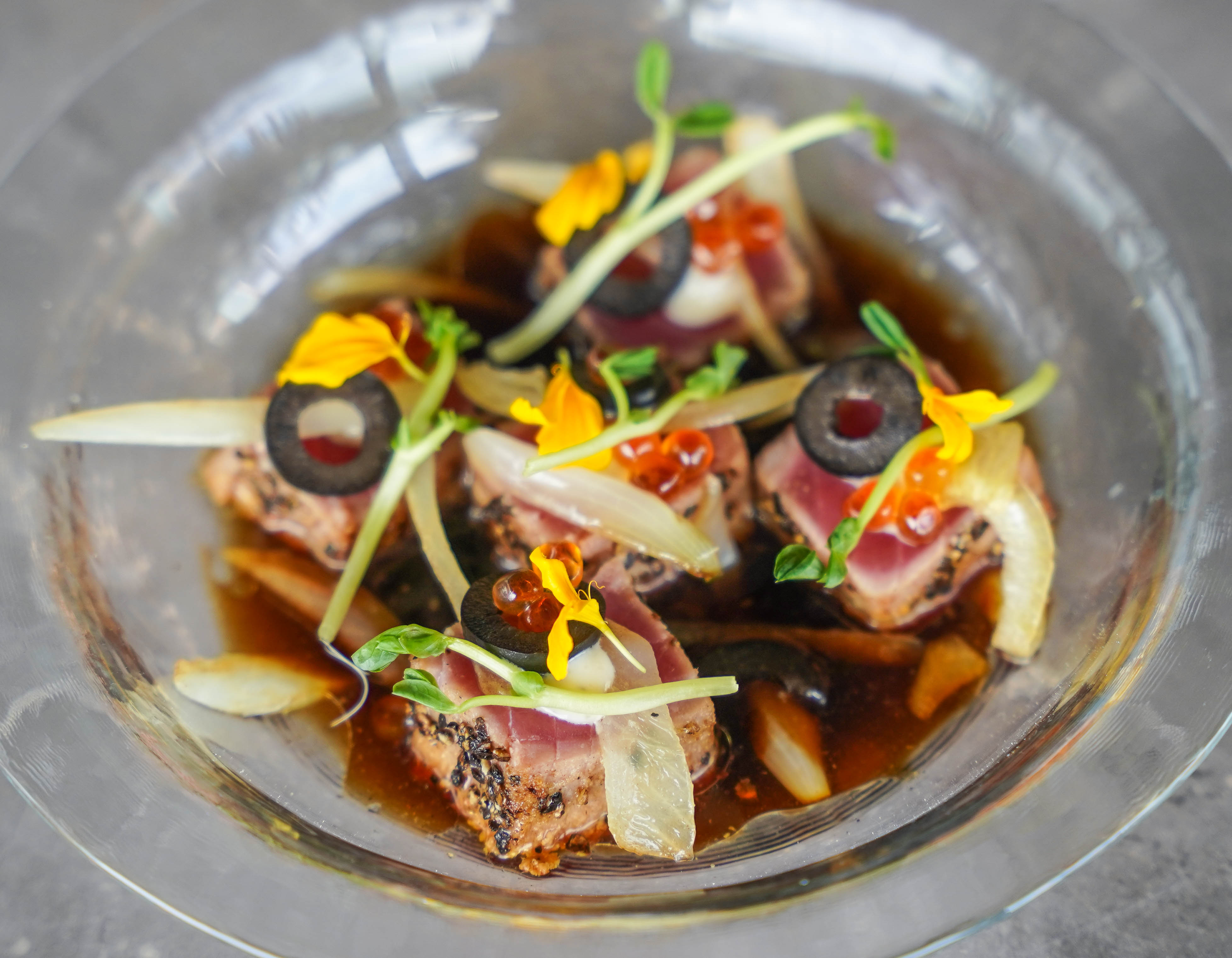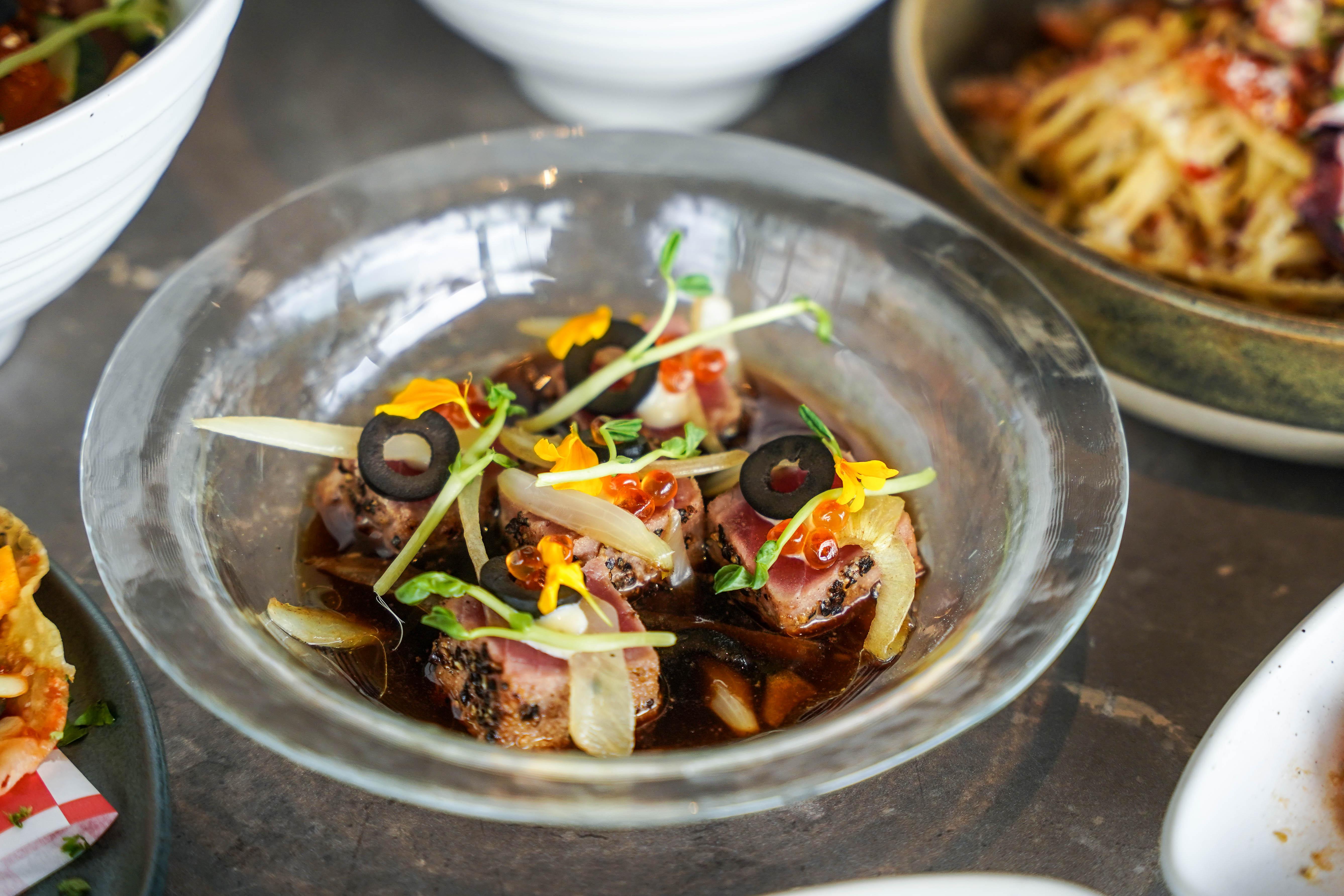 The Osaka Tuna Tataki (RM30) brings a rich touch to tuna, juicily pan-seared with an aromatic seasoning that hints of truffles, rounded out fragrantly with onions, garlic, tobiko and pea sprouts, worthy of a respected Japanese restaurant.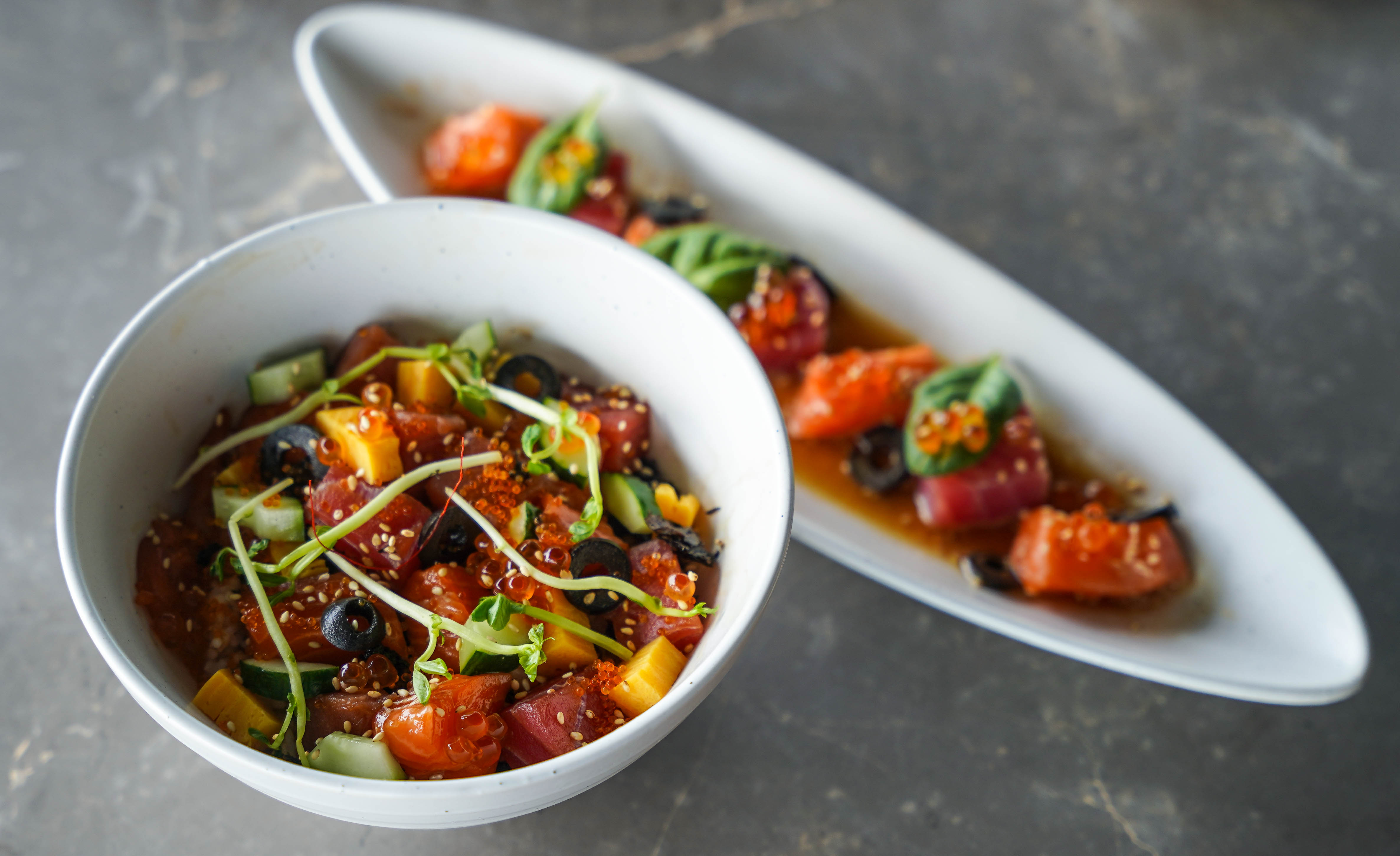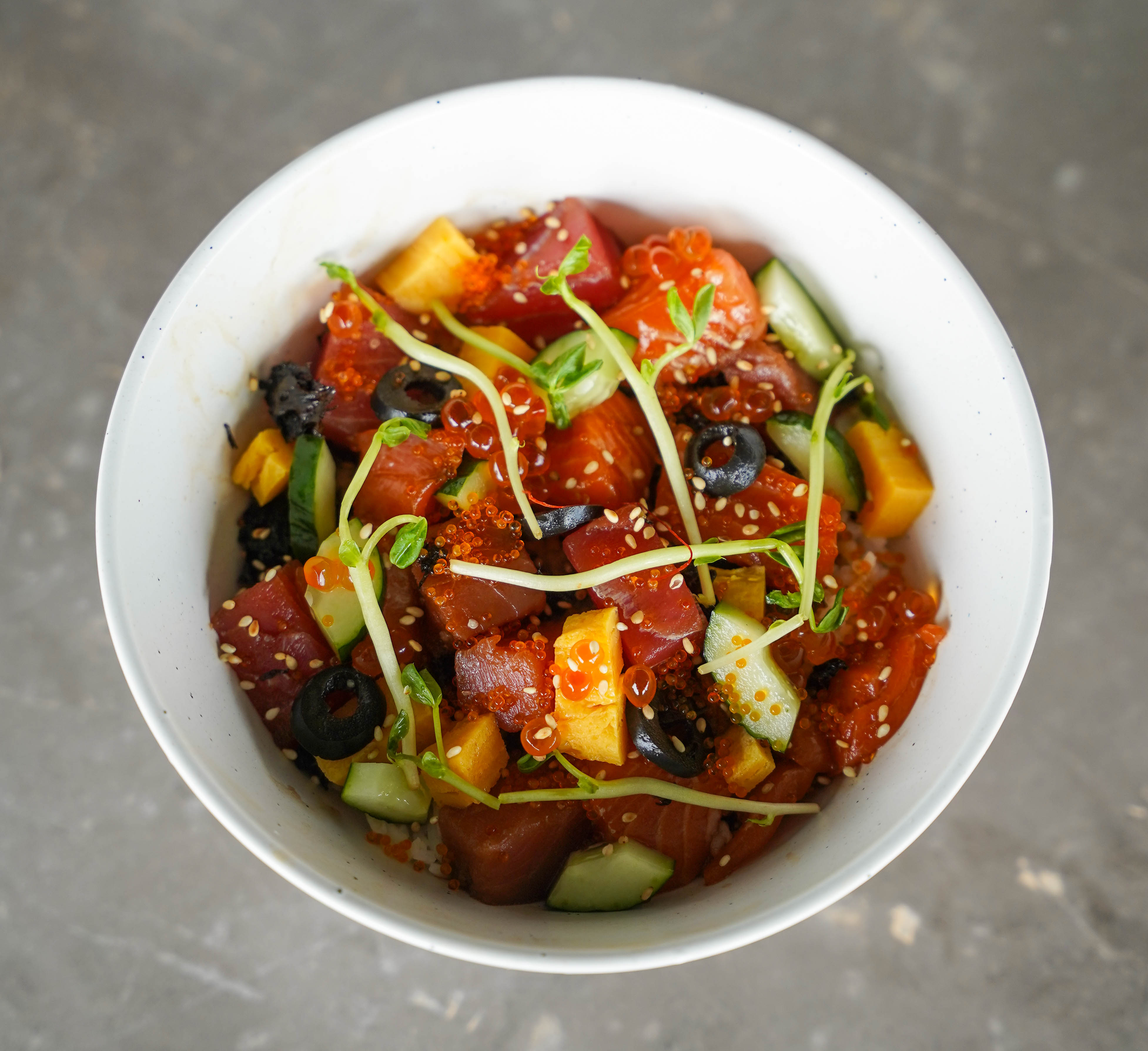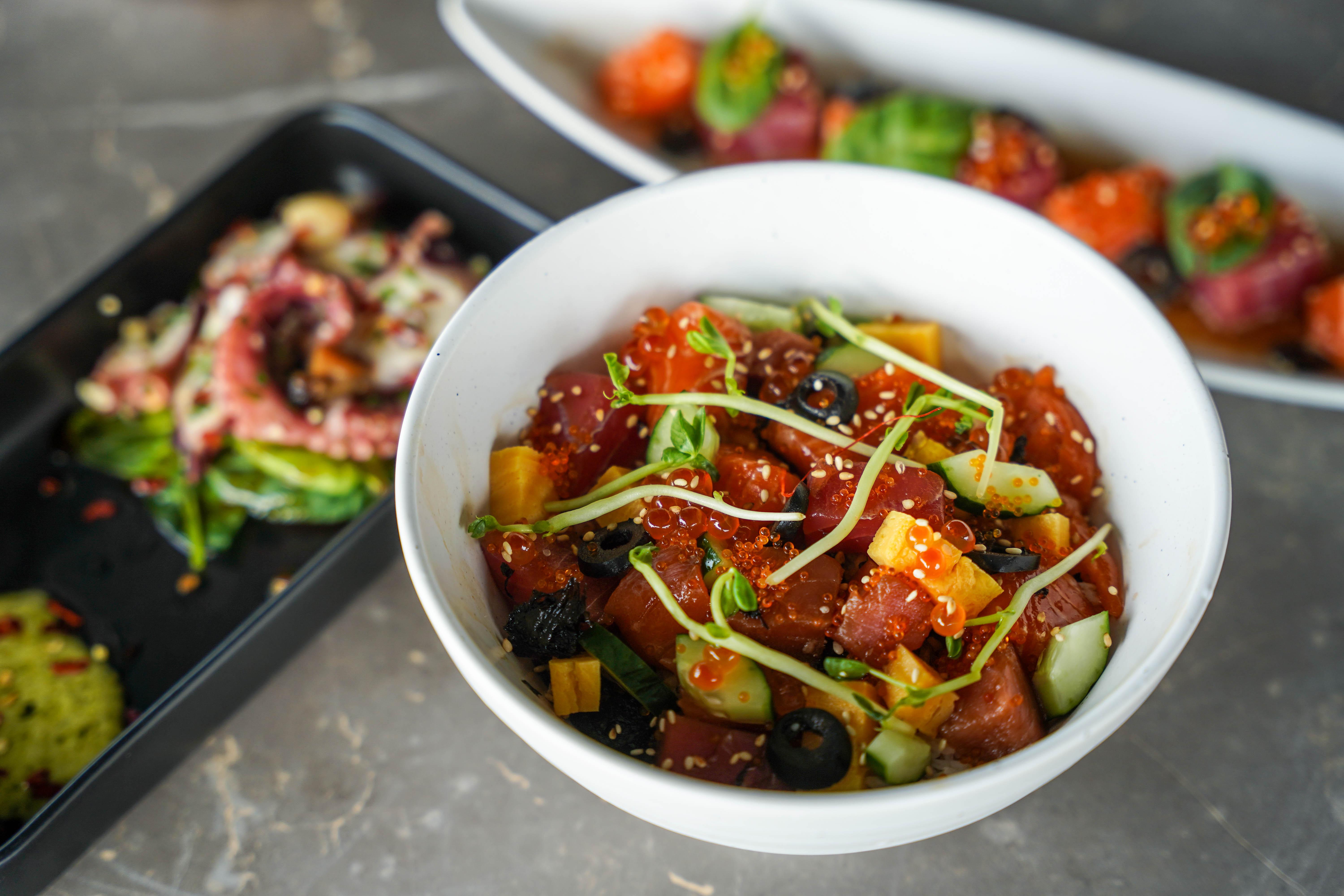 For a more filling meal, dig deep into the Sashimi Bara Chirashi Rice (RM36), a satisfyingly substantial serving of salmon and tuna, layered over rice with ikura, tobiko, tamago, seaweed, cucumber, black olives, sesame seed and pea sprouts for a bright, balanced bowl.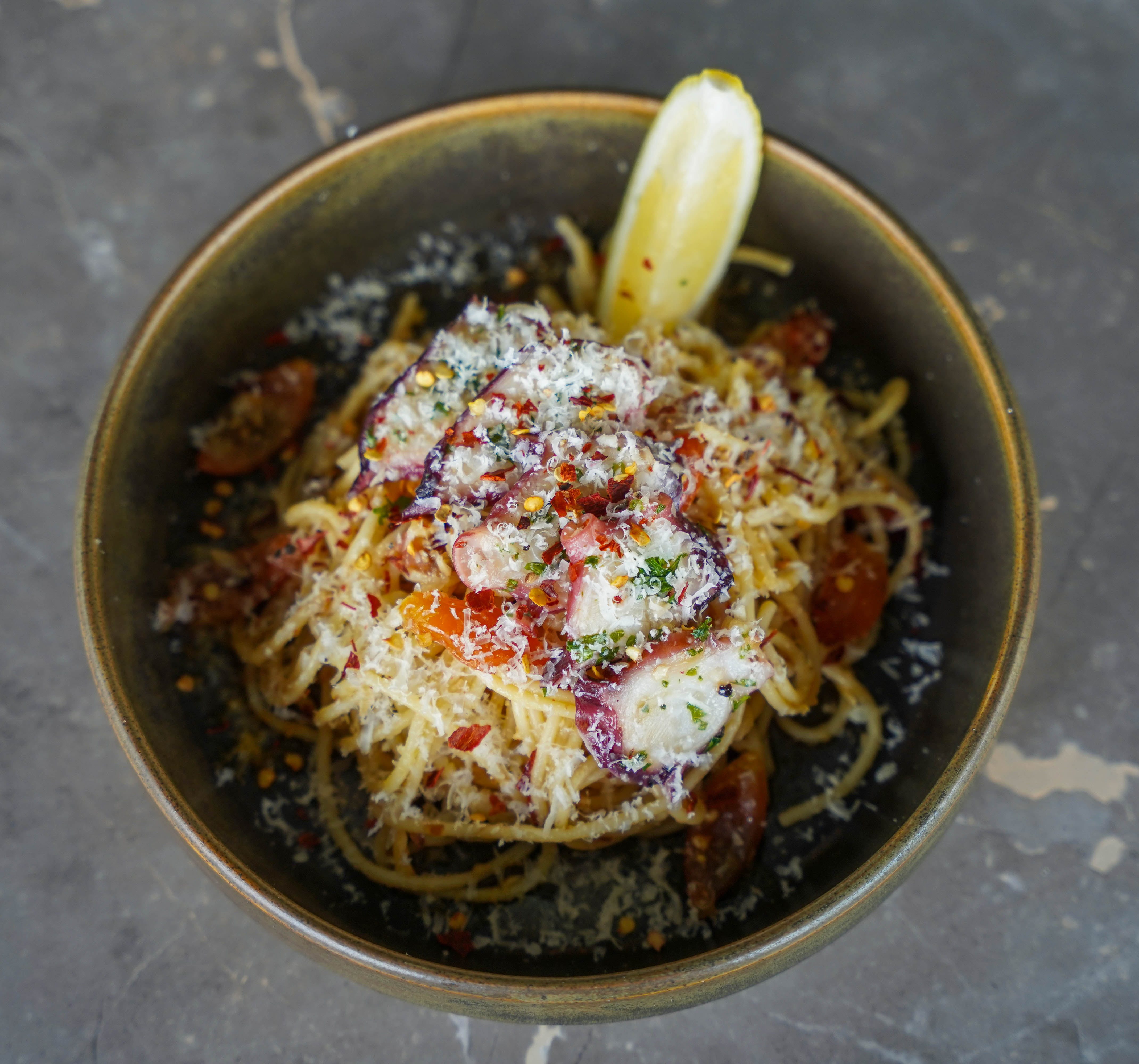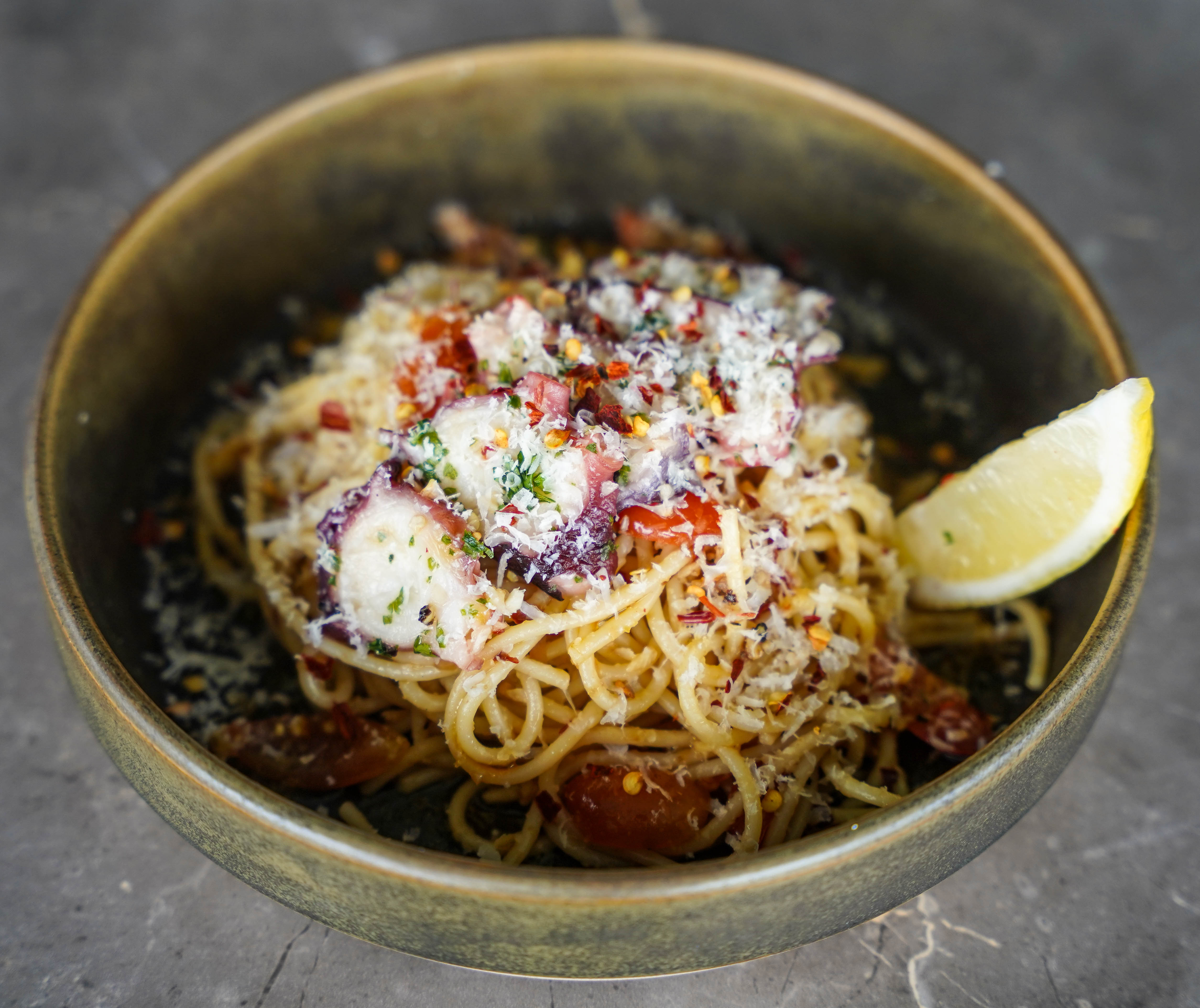 Heading west to Italian shares, Sora's kitchen surfaces with the Aglio Olio Spaghetti with Octopus (RM36), a little zestier than the typical aglio olio, tossed with black olives, chilli flakes and sun-dried tomatoes, topped with tender octopus and a lemon squeeze.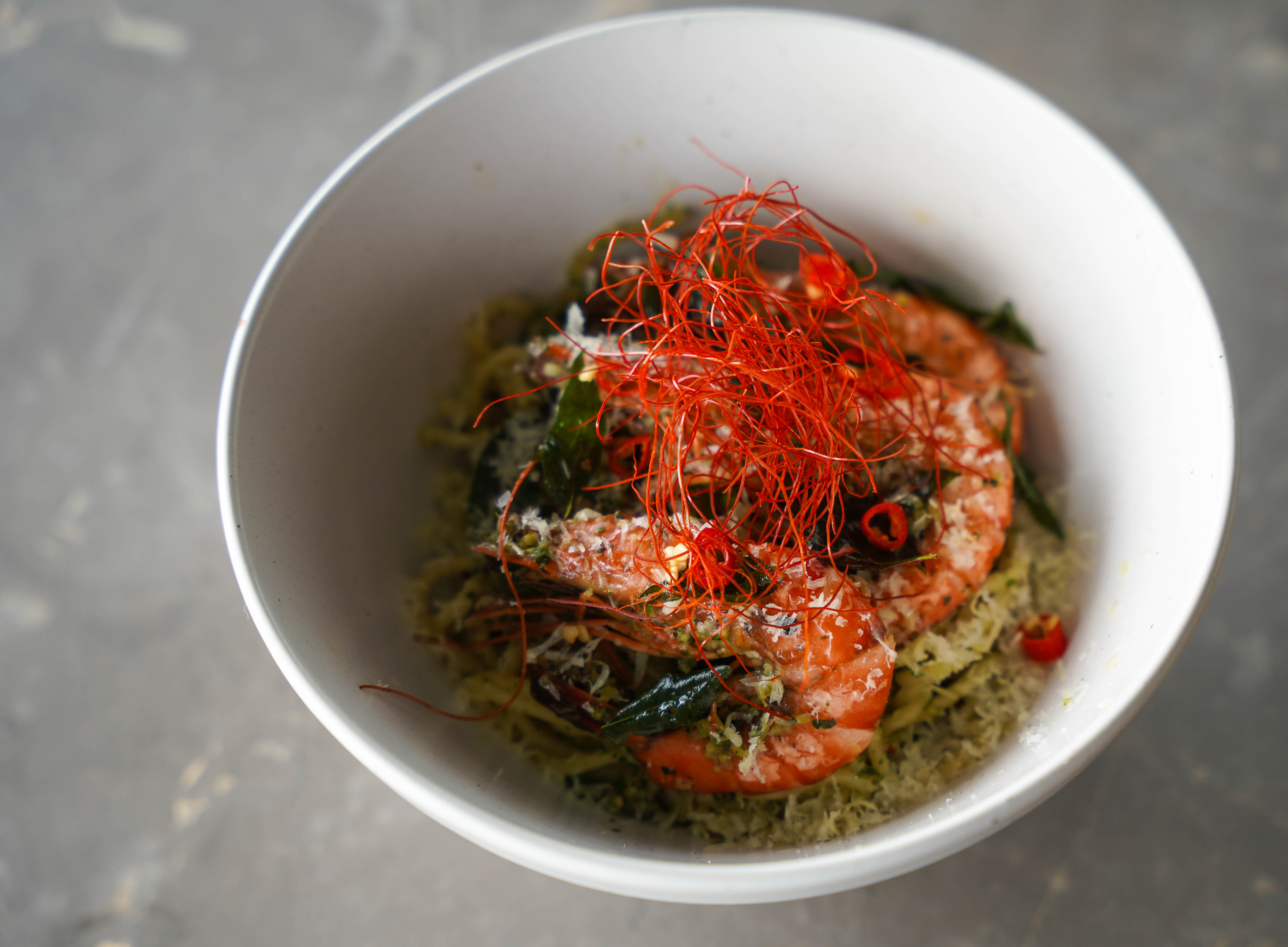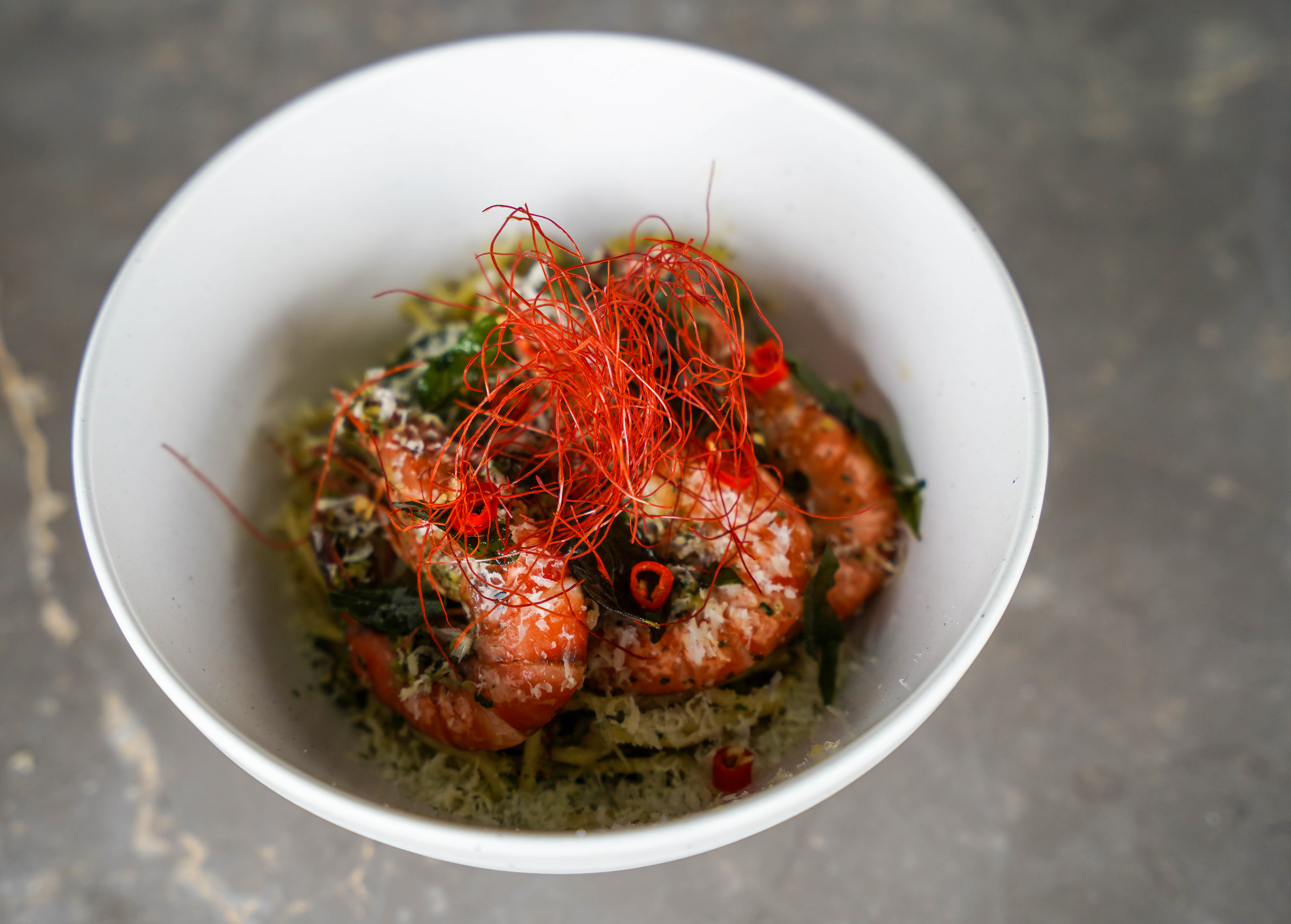 We love the Special Ginger Prawn Spaghetti (RM38), a Sora special that merits the trip here, taking inspiration from Southeast Asian flavours with a pronounced kick of ginger, lending complexity to this medley of pasta with plump tiger prawns, cili padi, curry leaves, coriander and olive oil. An excellent East-West experiment.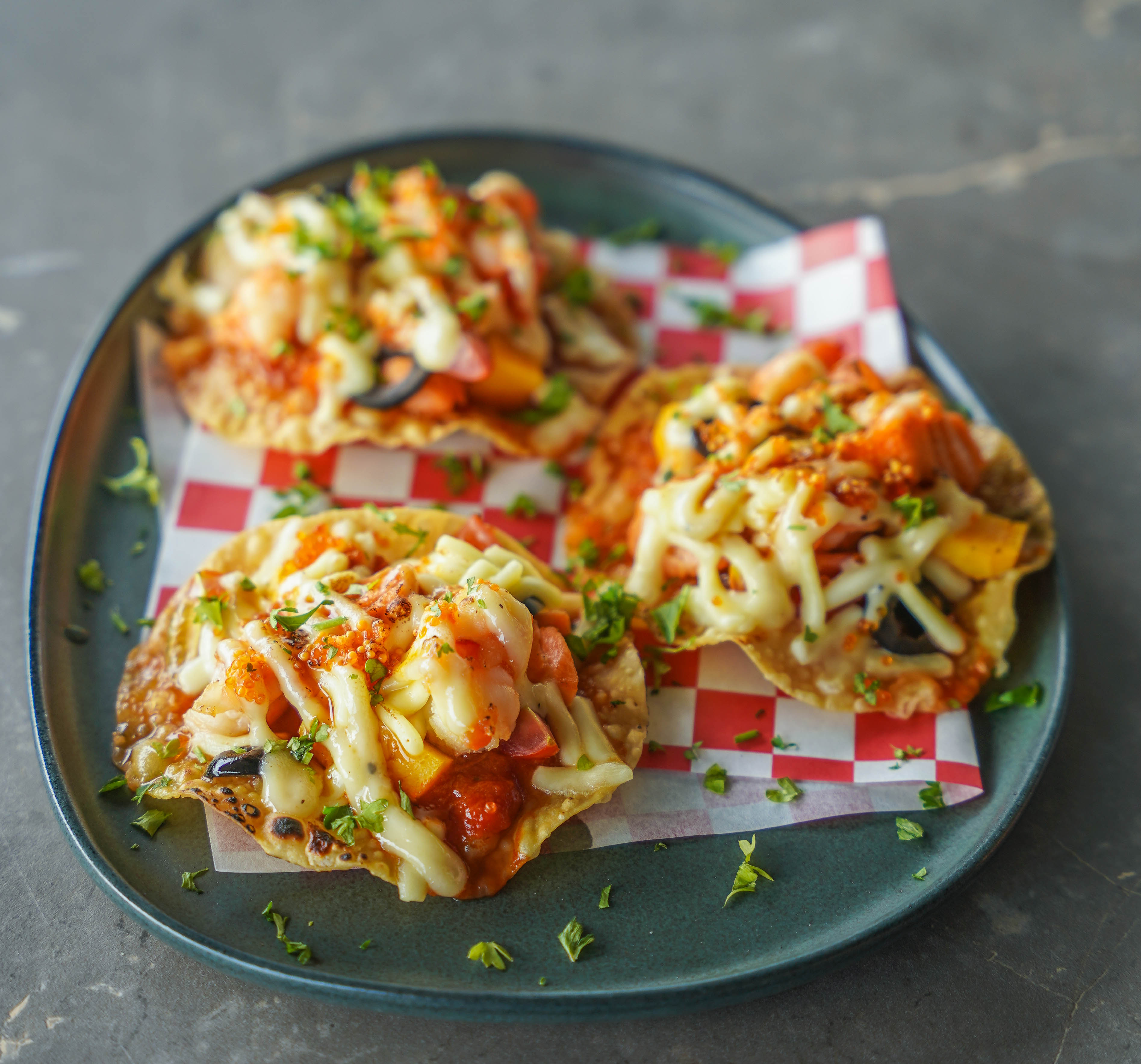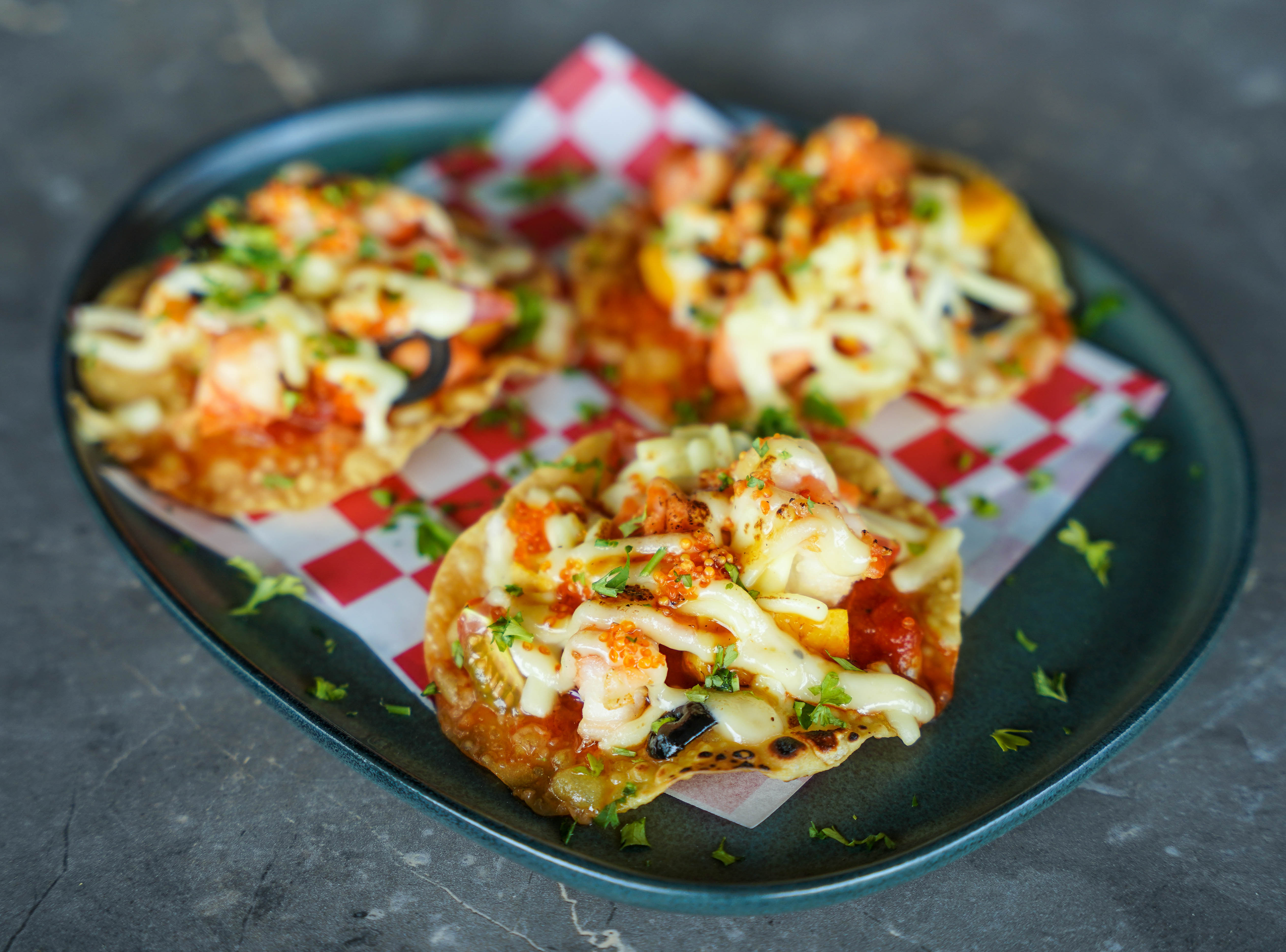 The Sora Mini Seafood Pizza (RM28) is also intriguing, with a crispy base that's like a cross between wonton wrappers and crunchy tortilla, blanketed irresistibly with salmon, tiger prawns, black olives, mozzarella cheese, tomato paste, garlic aioli, tamago, tobiko and teriyaki sauce. Fun fare, perfect for the young at heart.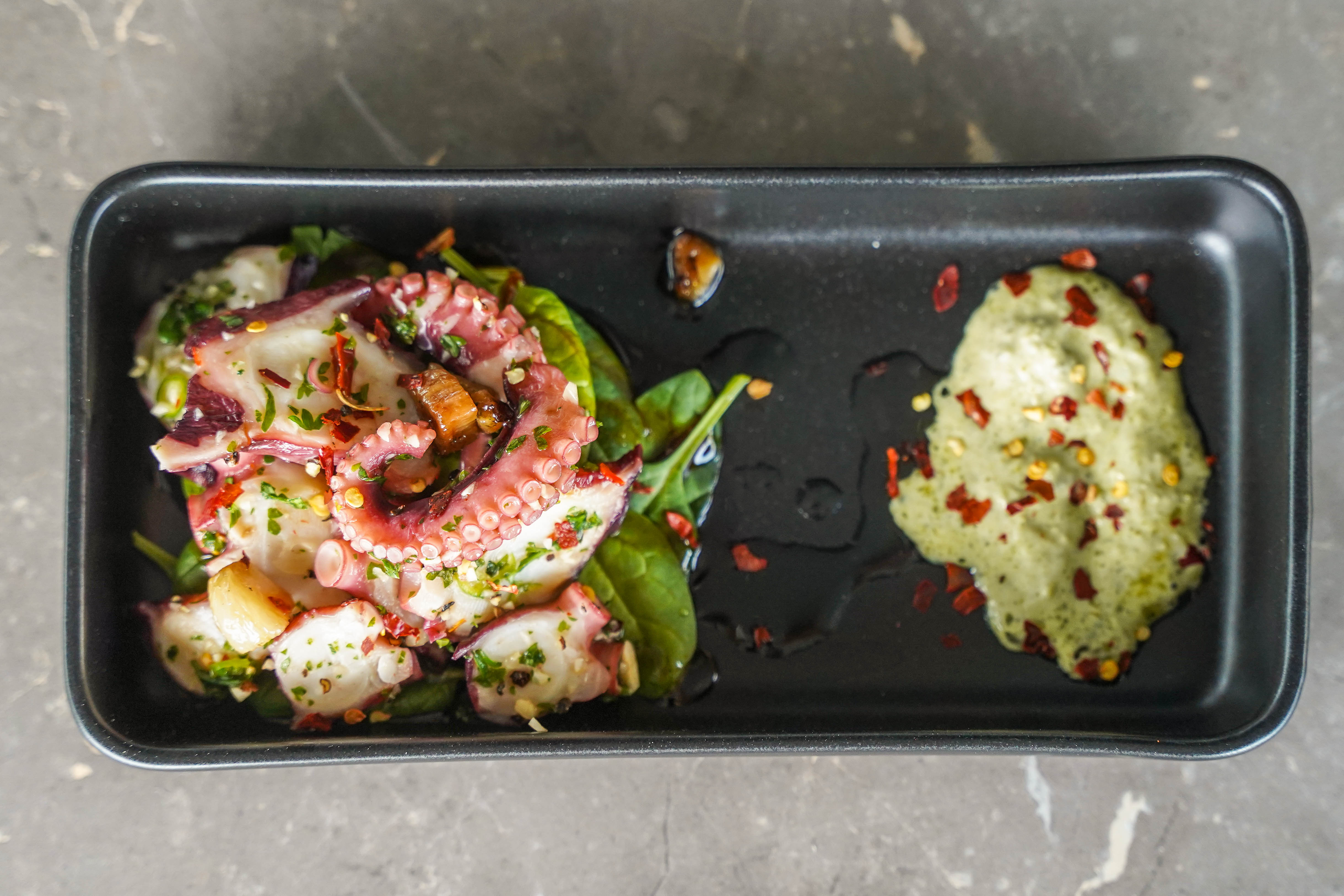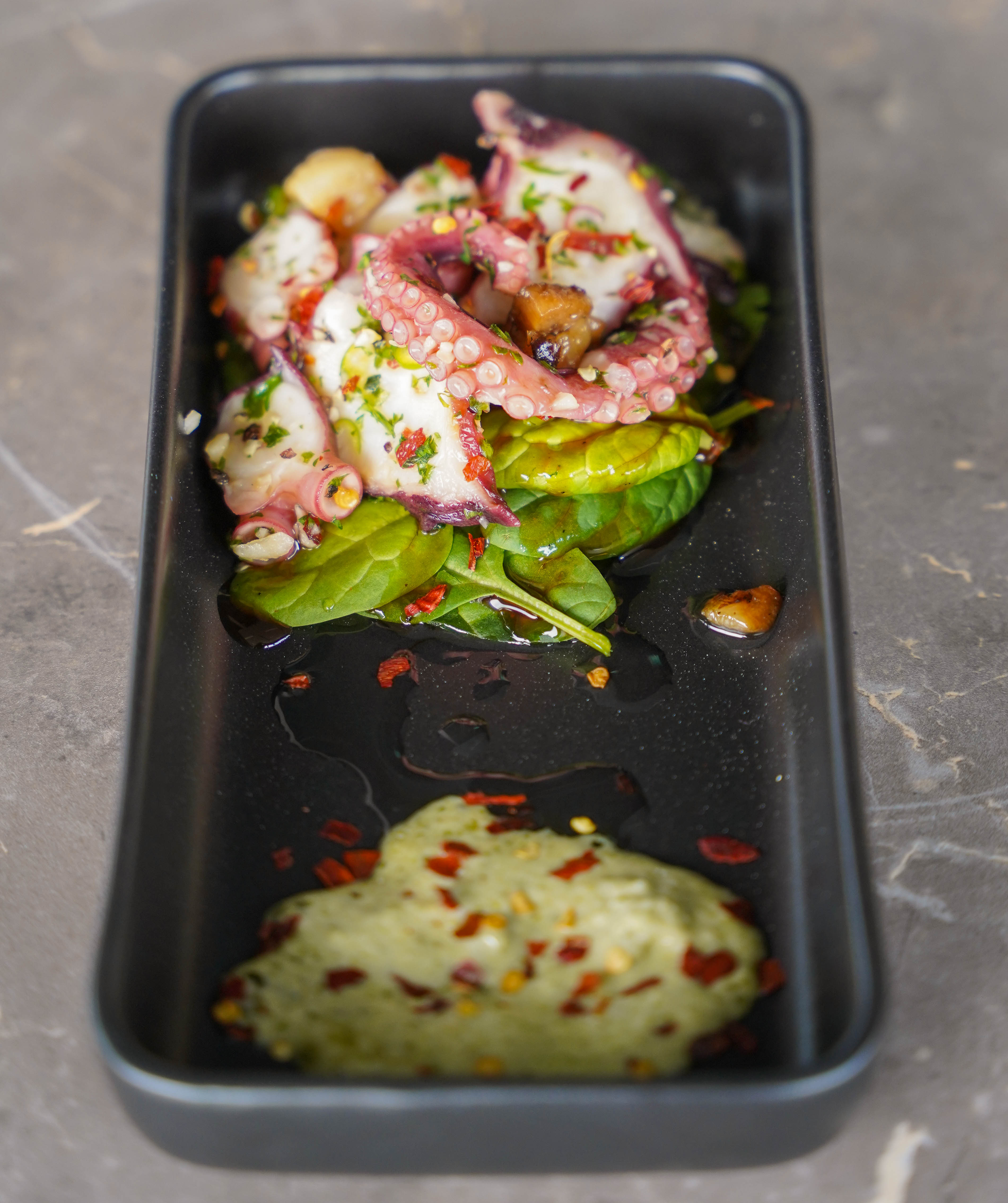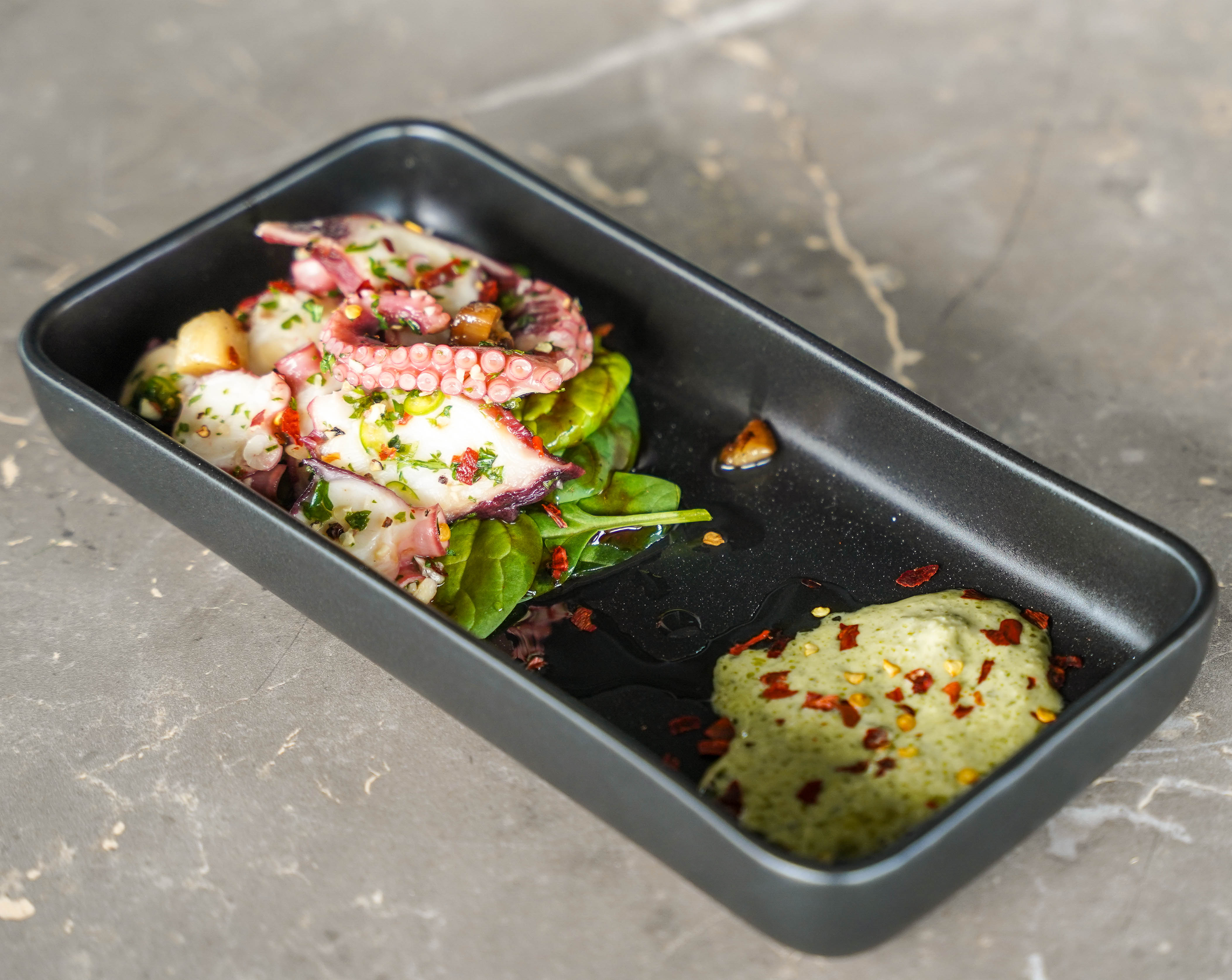 The Asian Chilli Garlic Octopus (RM28) brings us another dose of that delightful octopus, this time marinated Asian-style with chillies, garlic and vinegar for a more potent punch of flavour, garnished with ginger mayonnaise, parsley and cili padi for a take on Malaysian tapas.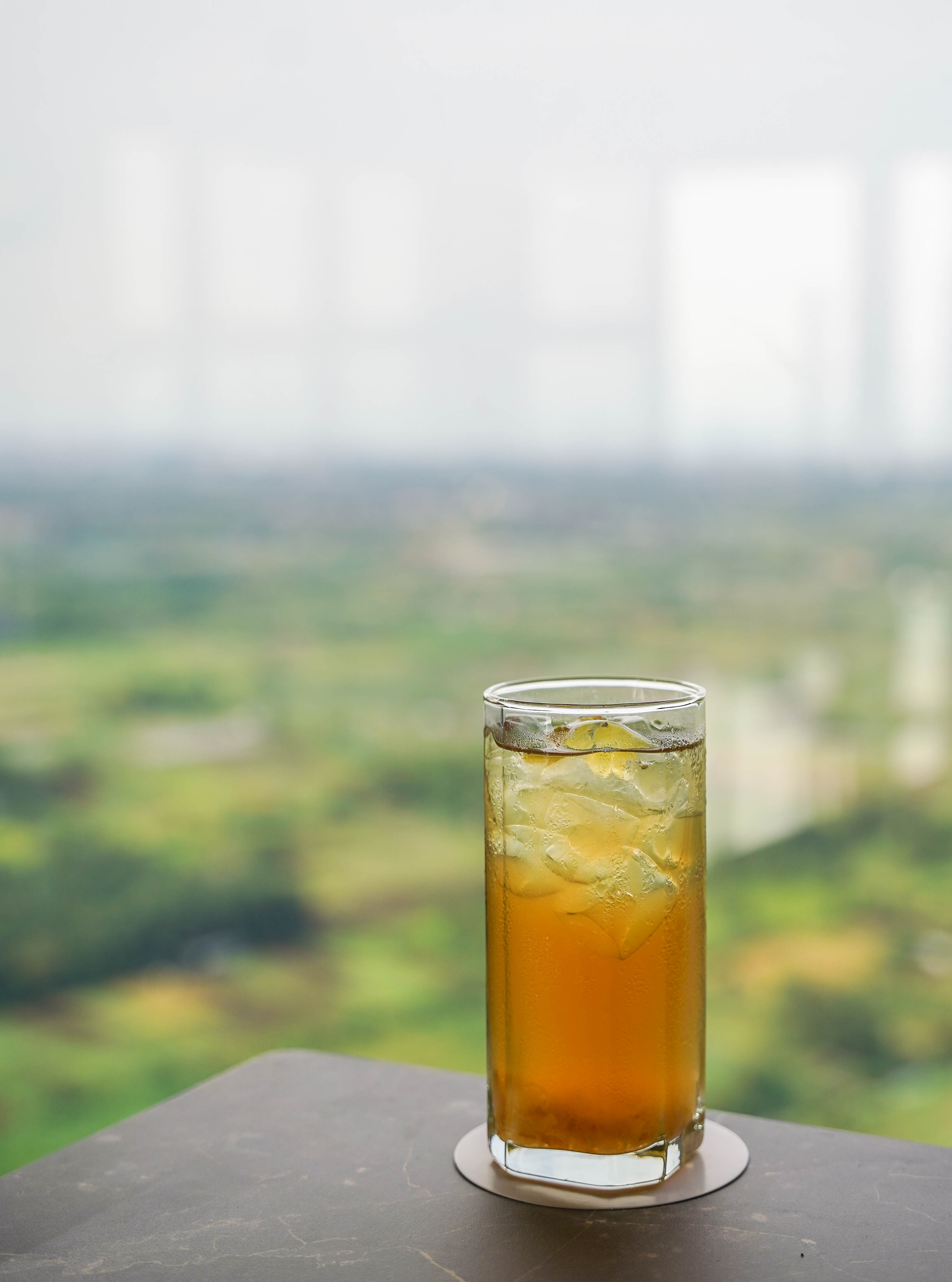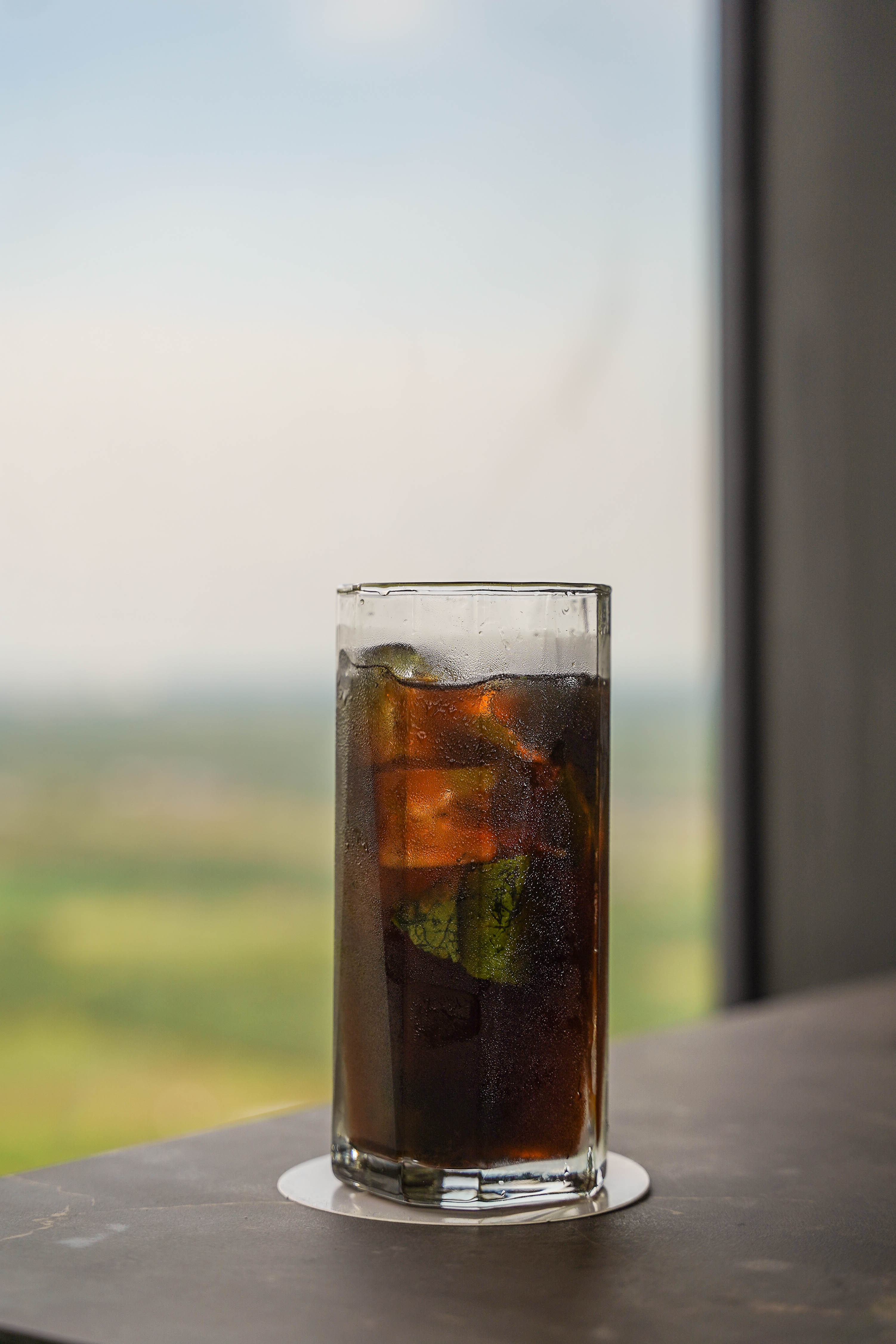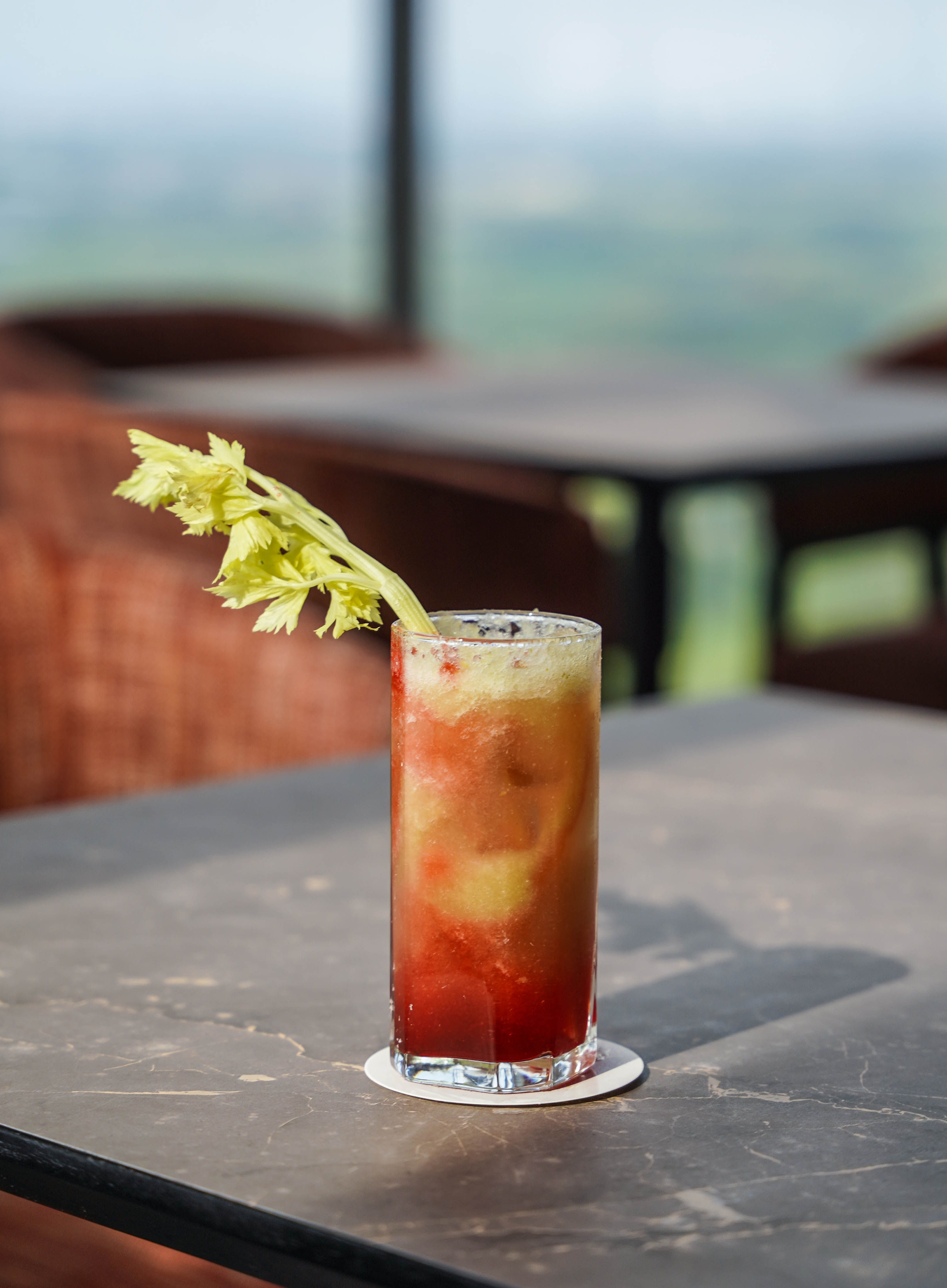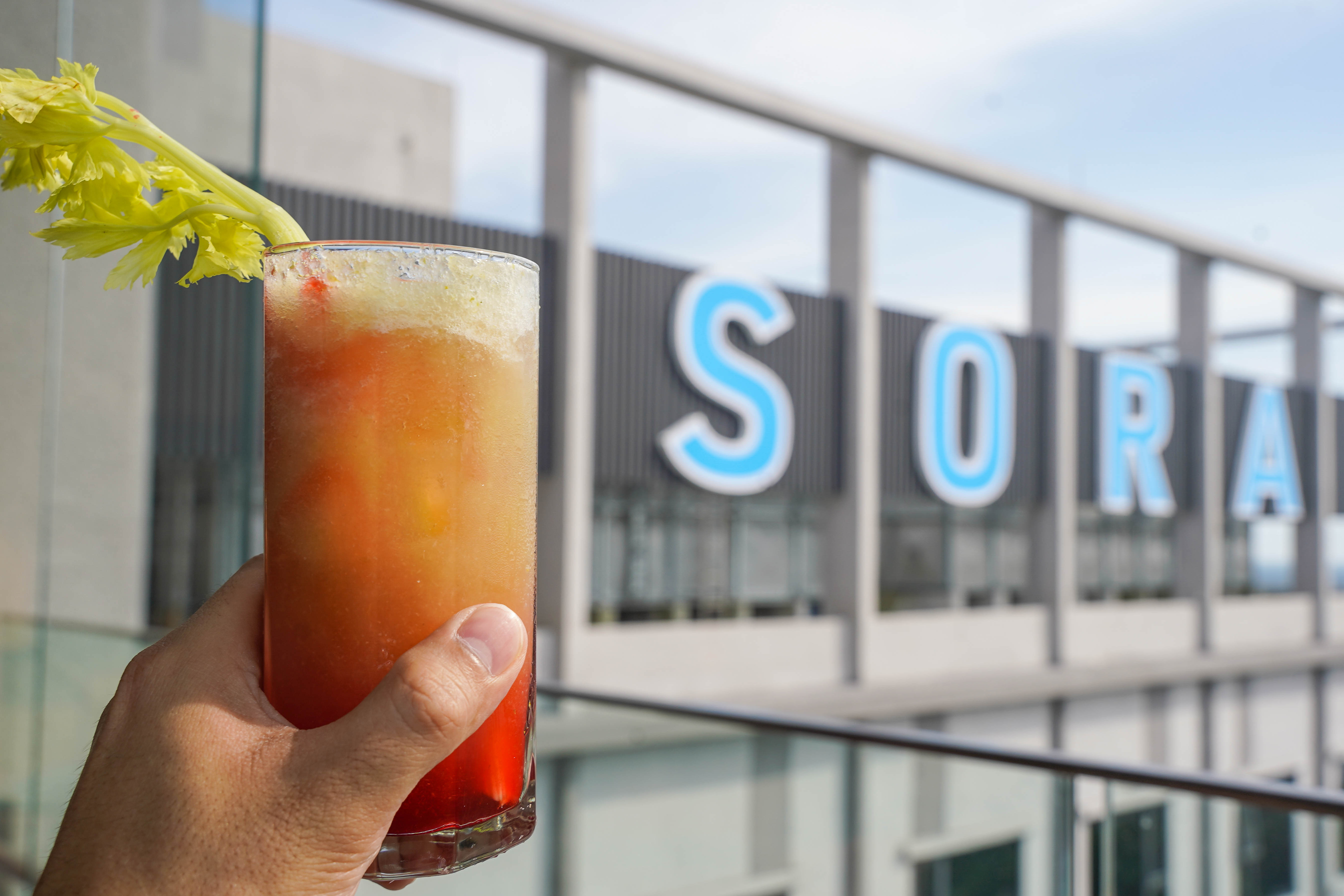 Thirst-quenchers include citrusy coolers like the Yuzu Oolong Tea (RM16) and Yuzu Soda Mint (RM16), ideal for countering the heat and humidity. Healthy beverages from the hotel's spa are also available.

Alcoholic drinks are offered too, including a wonderful range of Japanese whiskies.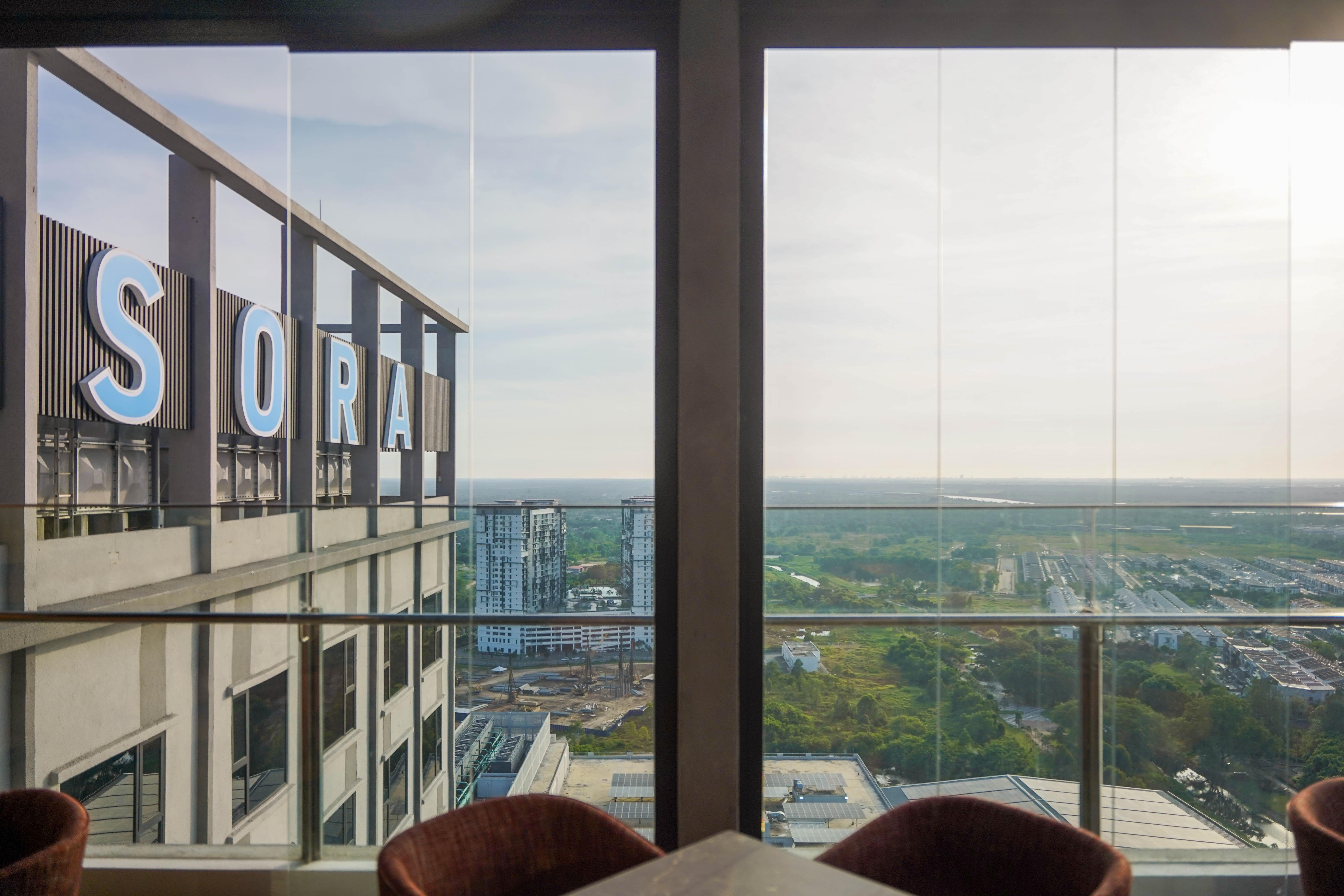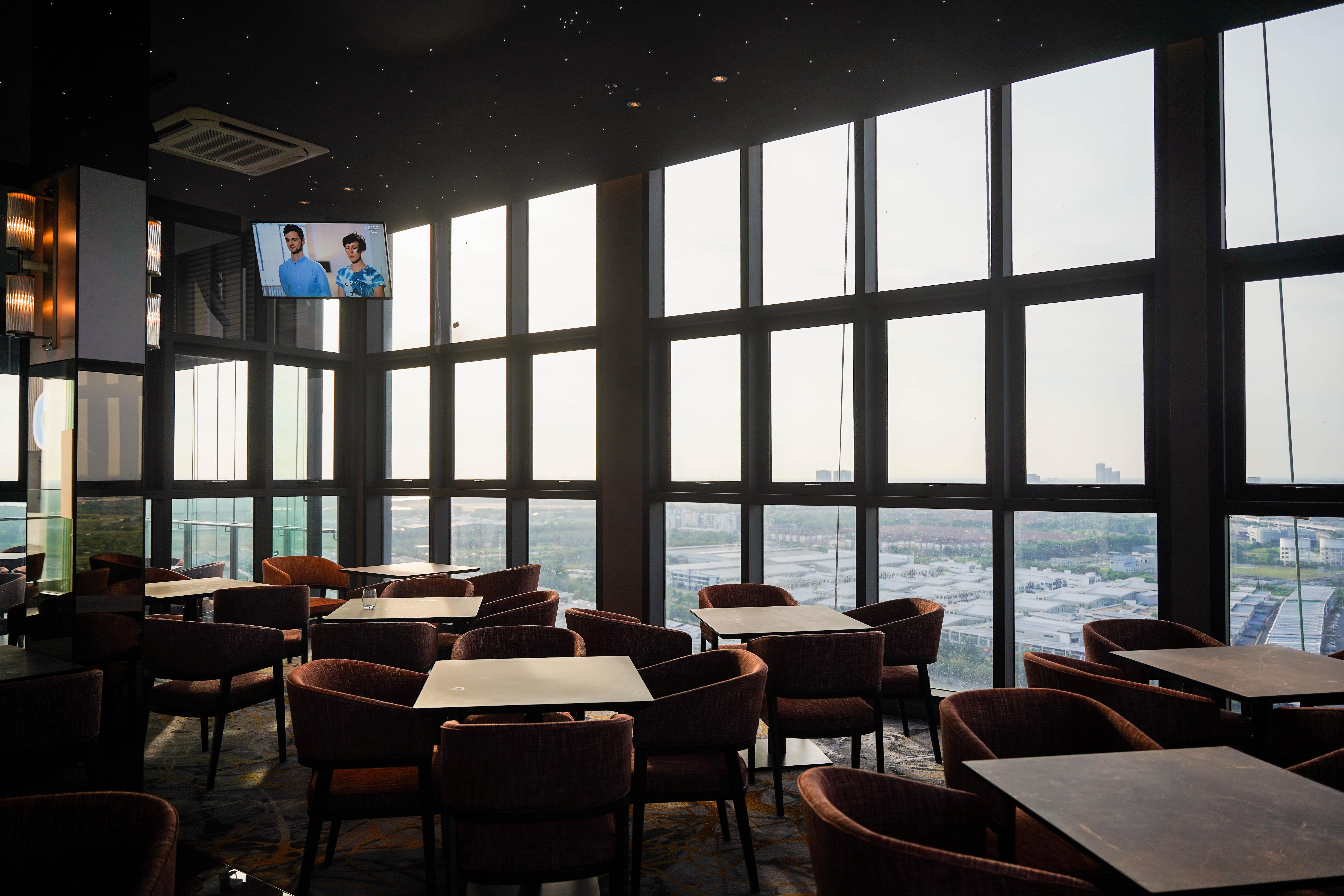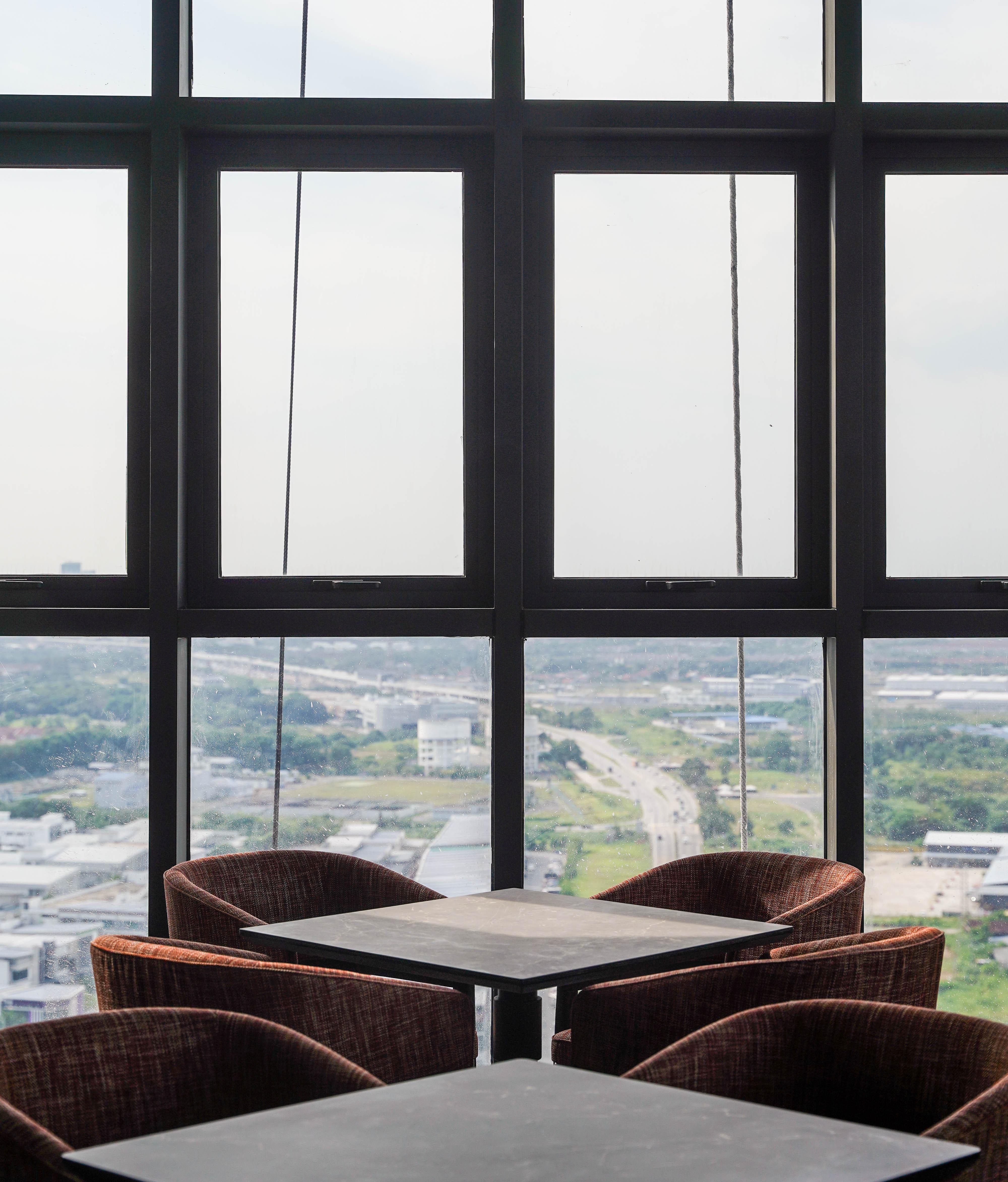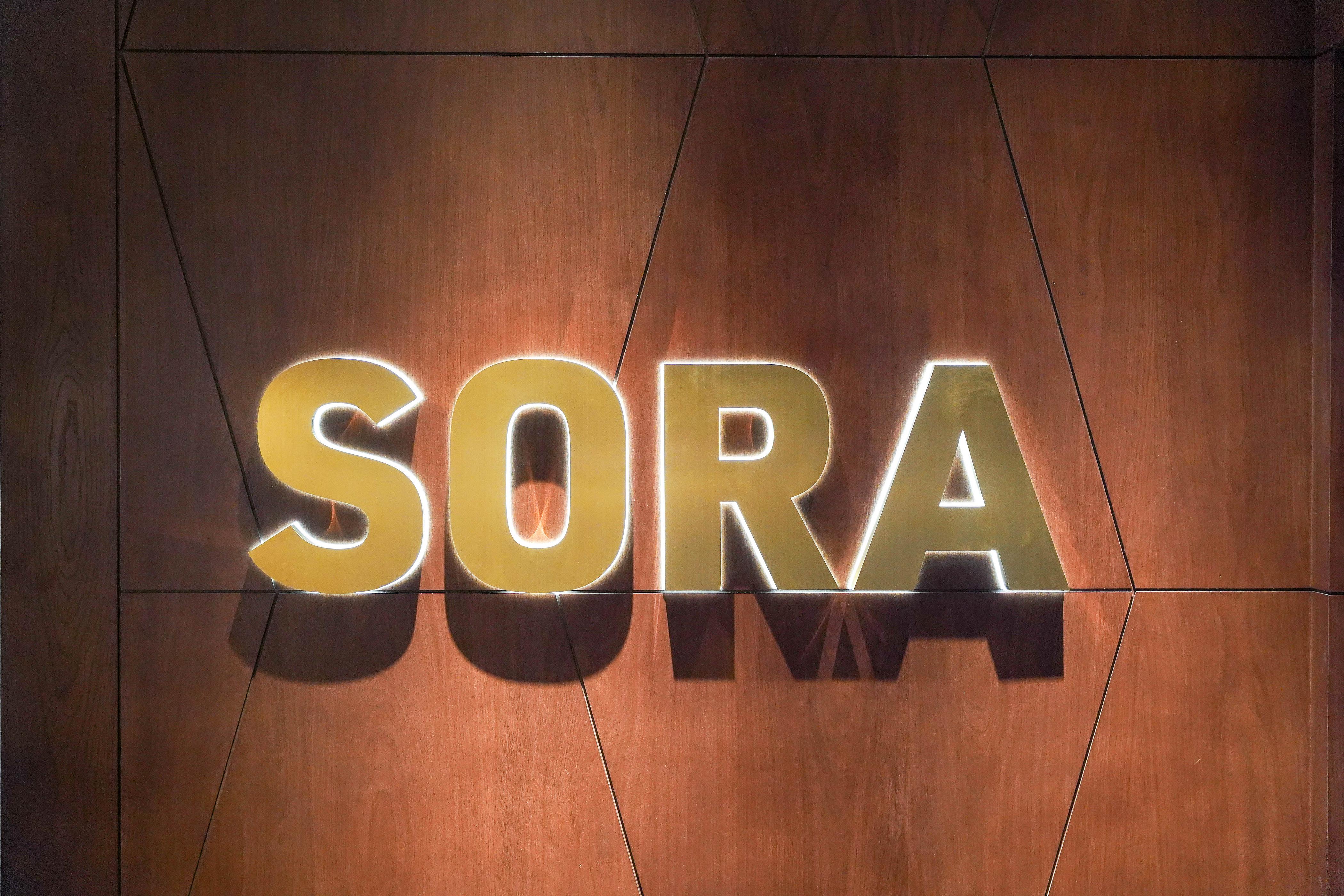 Sora @ Sky
KSL Esplanade Hotel, No. 1, Persiaran Bestari 2 / KS09, Bandar Bestari, 41200 Klang, Selangor. 
Open daily, 5pm till 12am.
Tel: 011-7000-2288