Signature Tiffins Cafe: Bandar Rimbayu's oasis for tasty temptations served with thoughtful touches
November 16, 2022
---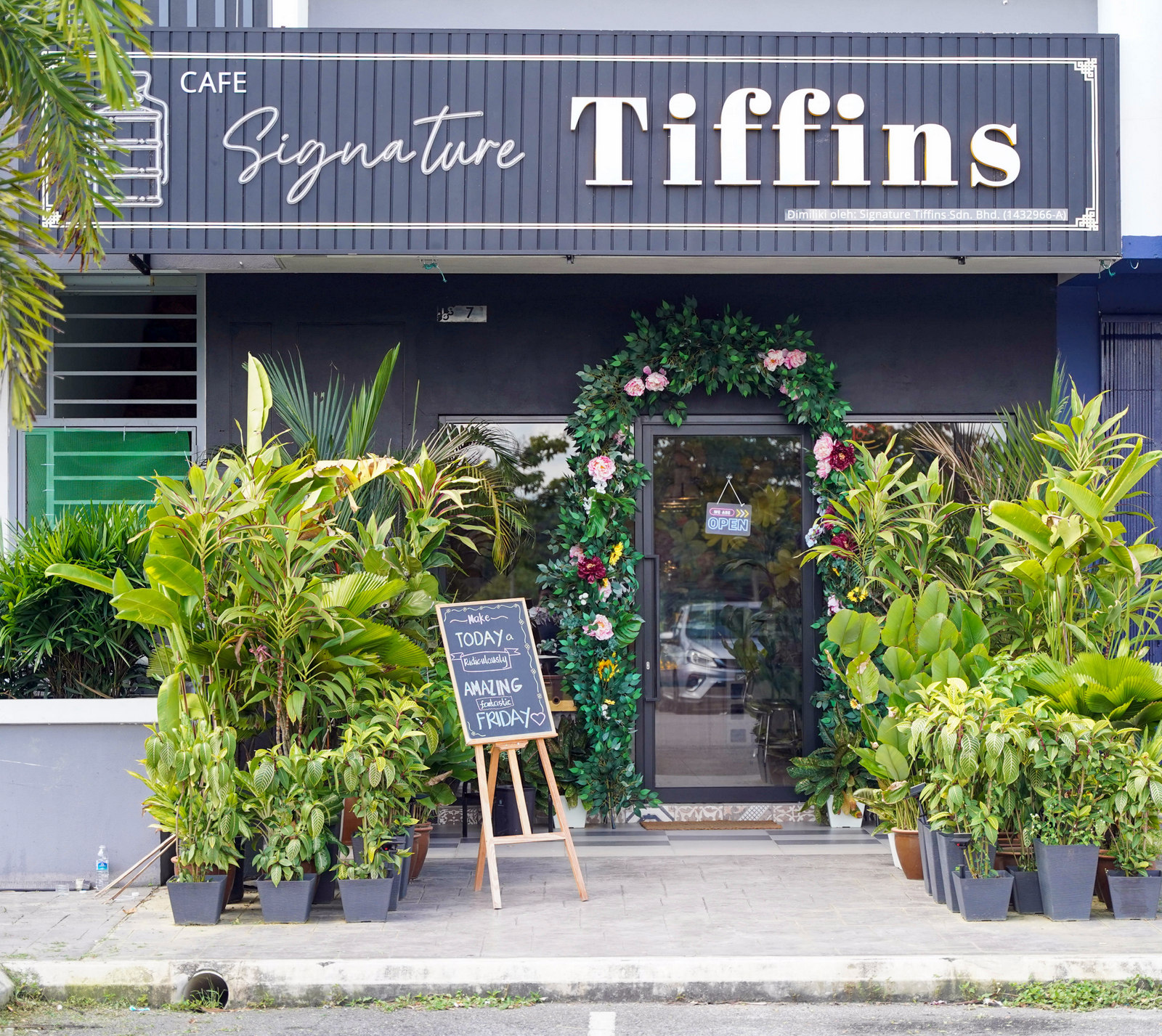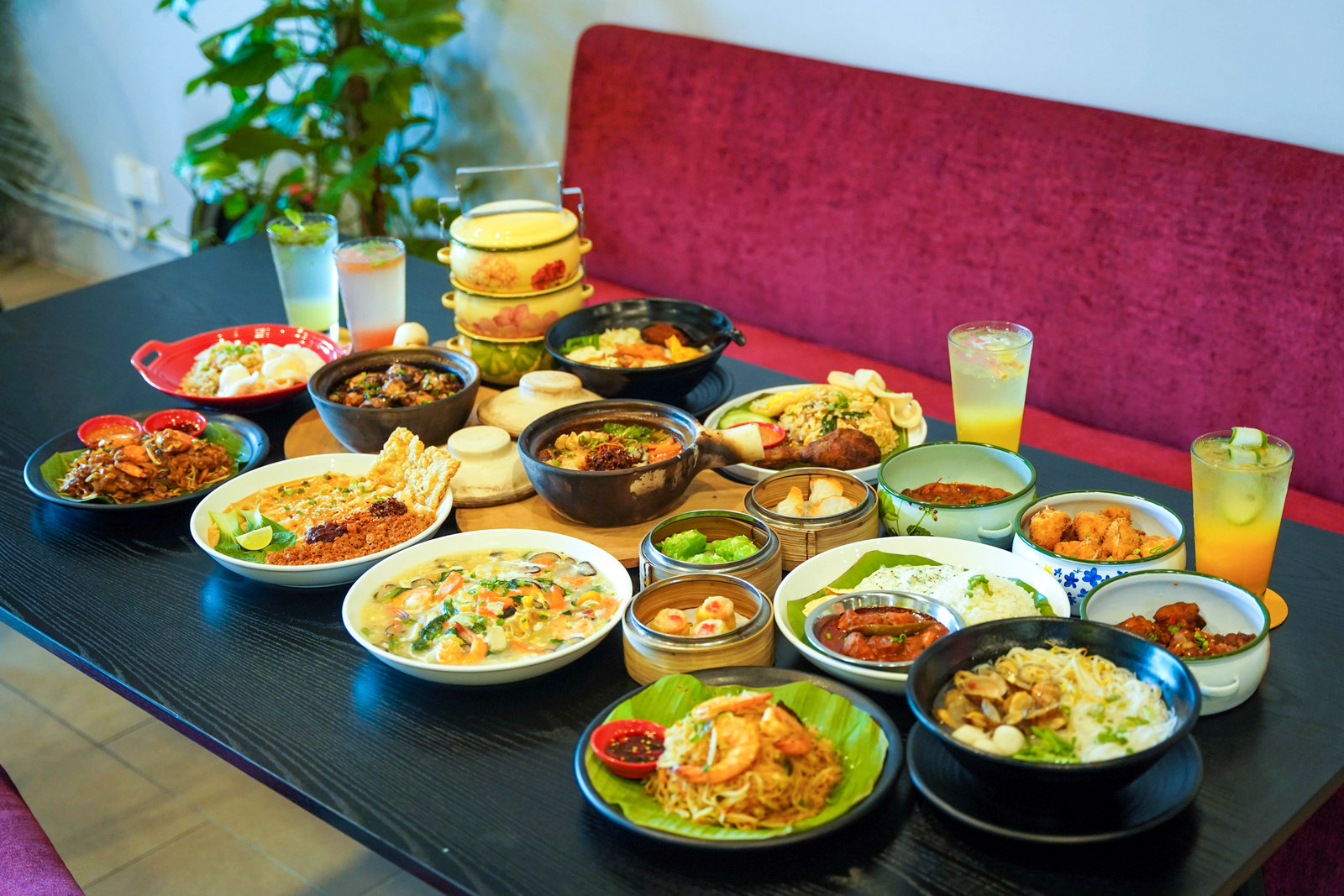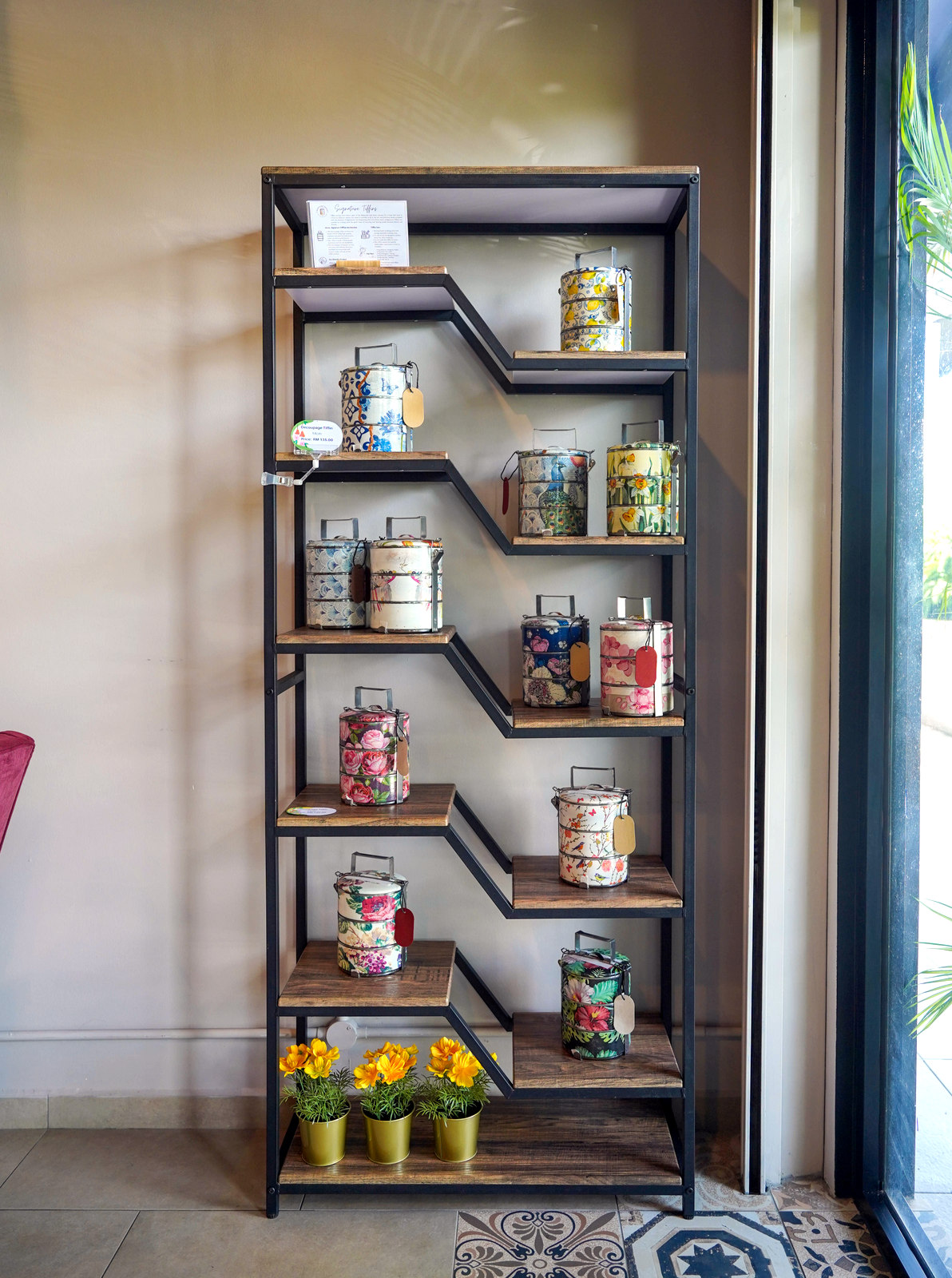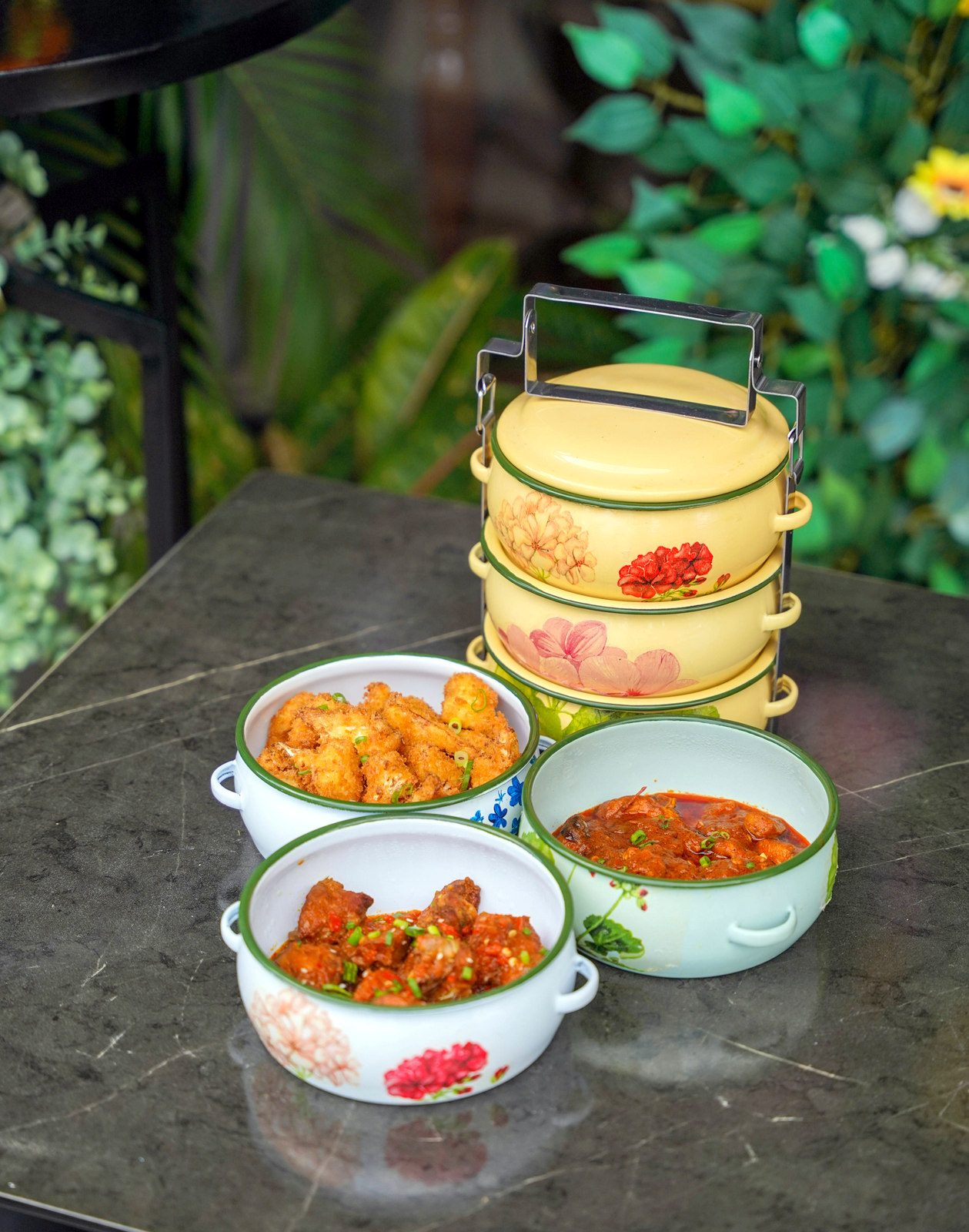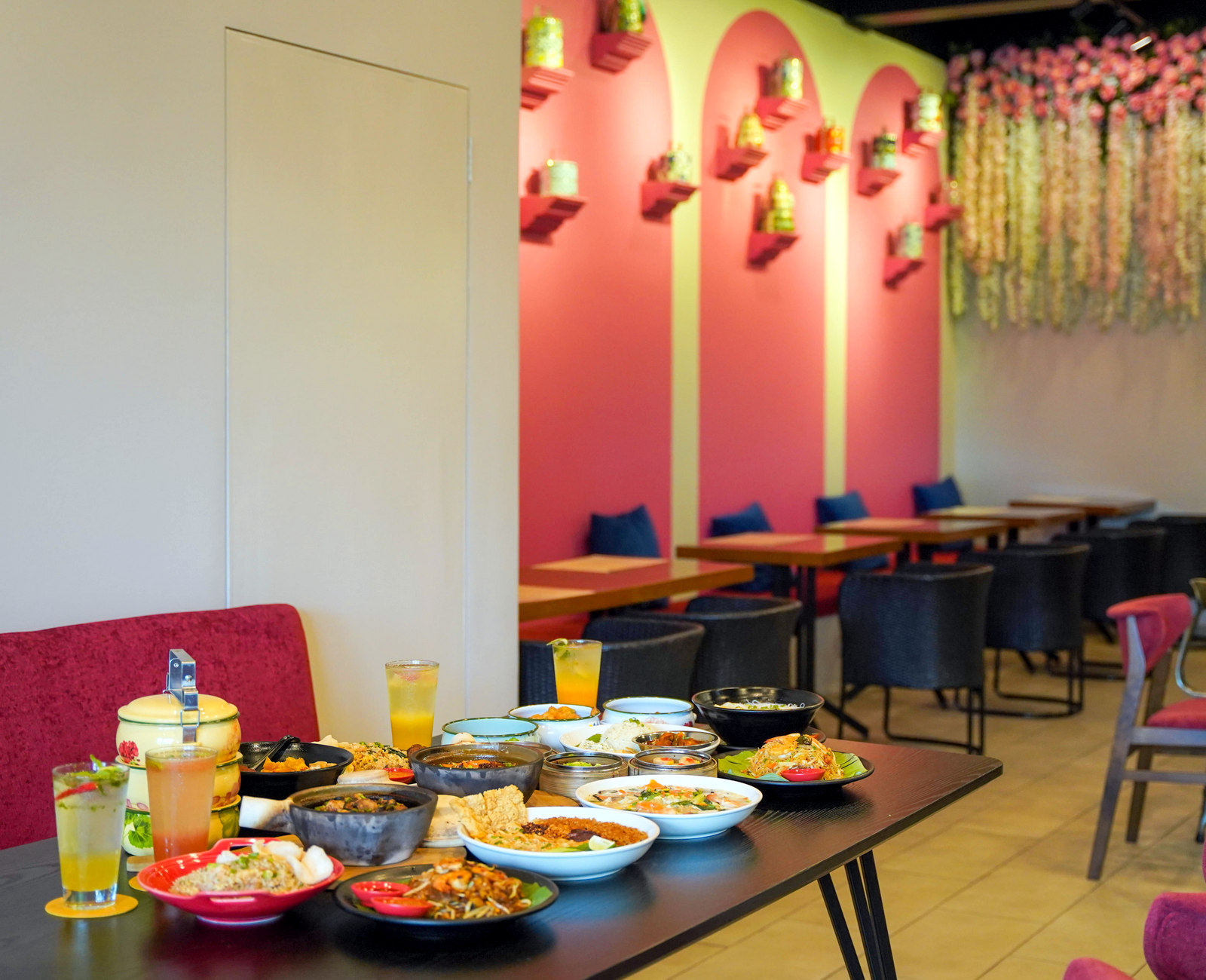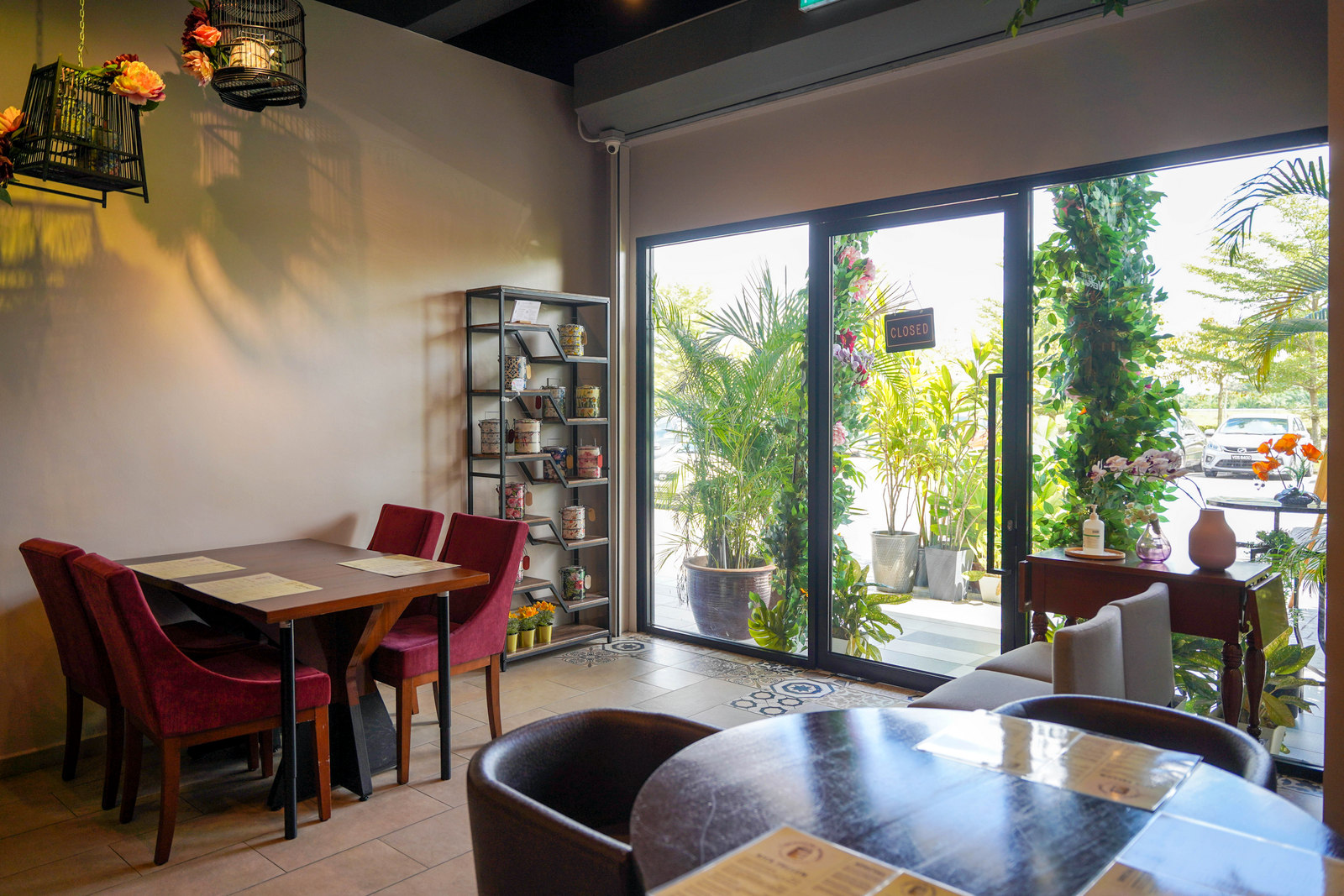 As we approach Signature Tiffins Cafe, the plant-wreathed entrance fills us with a feeling of calm, beckoning us into a sanctuary for the senses.
This modest hideout in Bandar Rimbayu is an oasis away from the city, serving a soulful take on classic Malaysian comfort food, from meals in tiffin carriers to claypot rice, lala bihun and much more. 
Focusing on thoughtful service and quality ingredients, Signature Tiffins Cafe is worth a trip to this neighbourhood - meet the super-friendly team and savour a satisfying lunch or dinner, cooked up with character, charm and cheerfulness.
And if you enjoy community-based activities, Signature Tiffins Cafe has plans for everything from book club meetings to movie nights to coffee tasting sessions!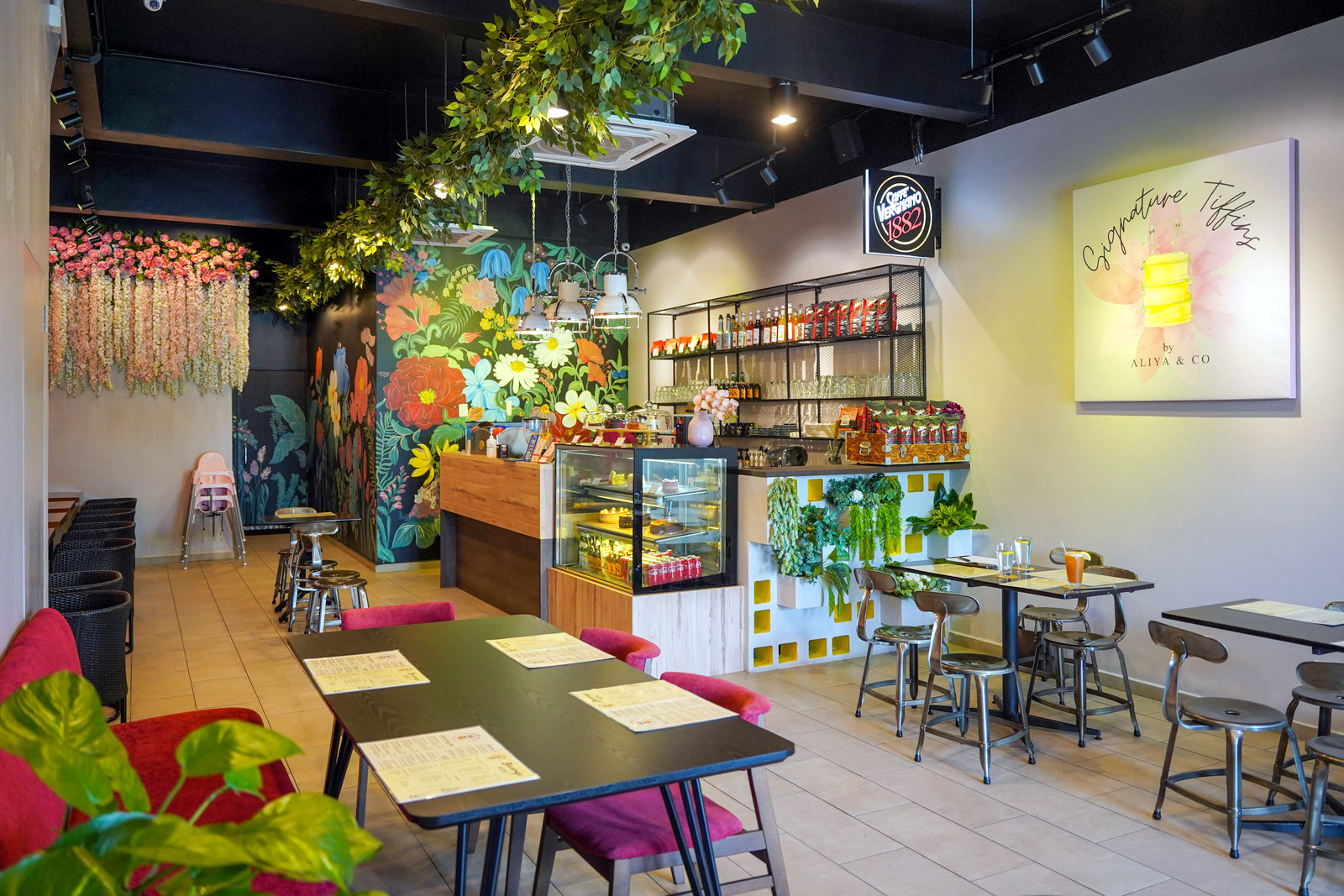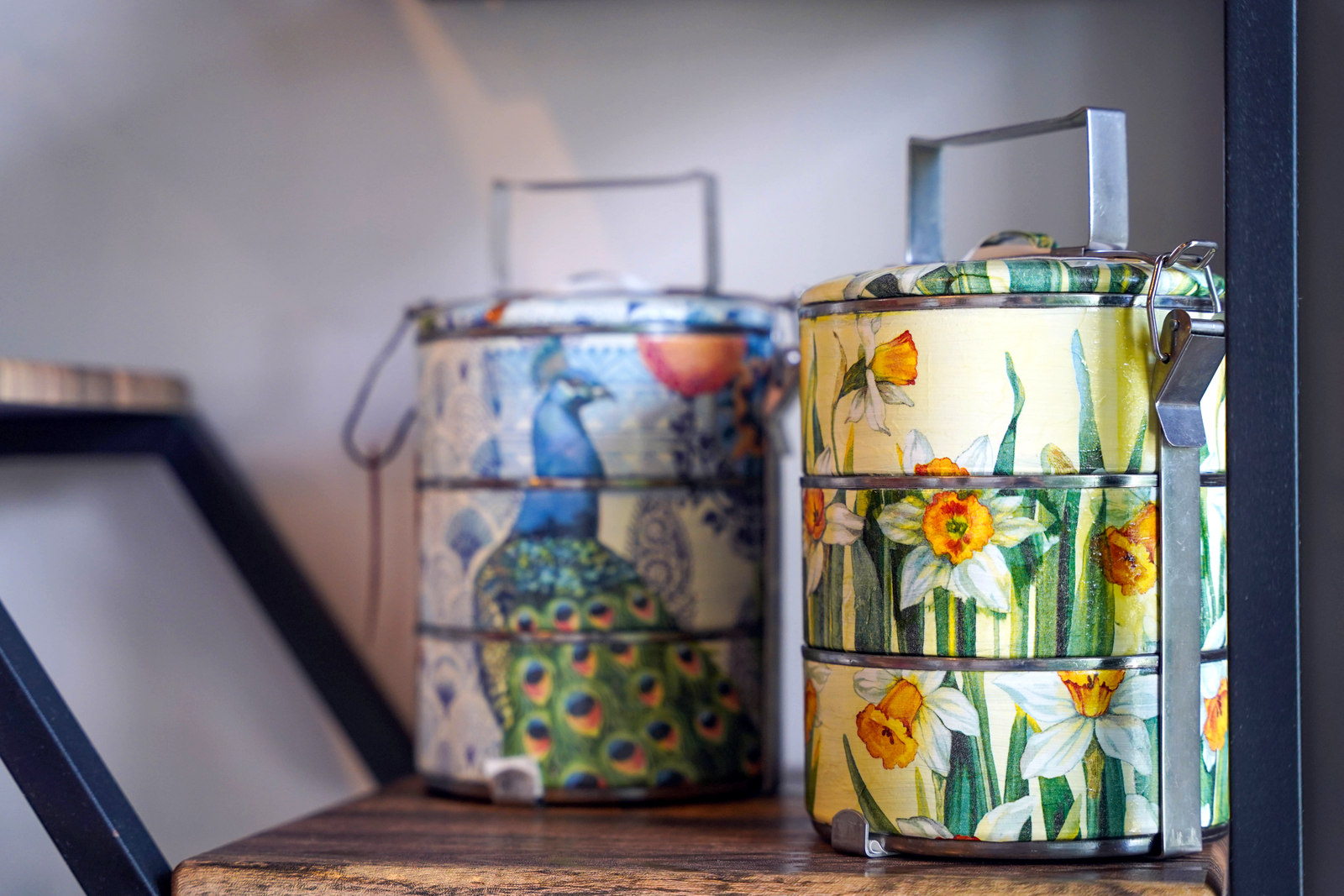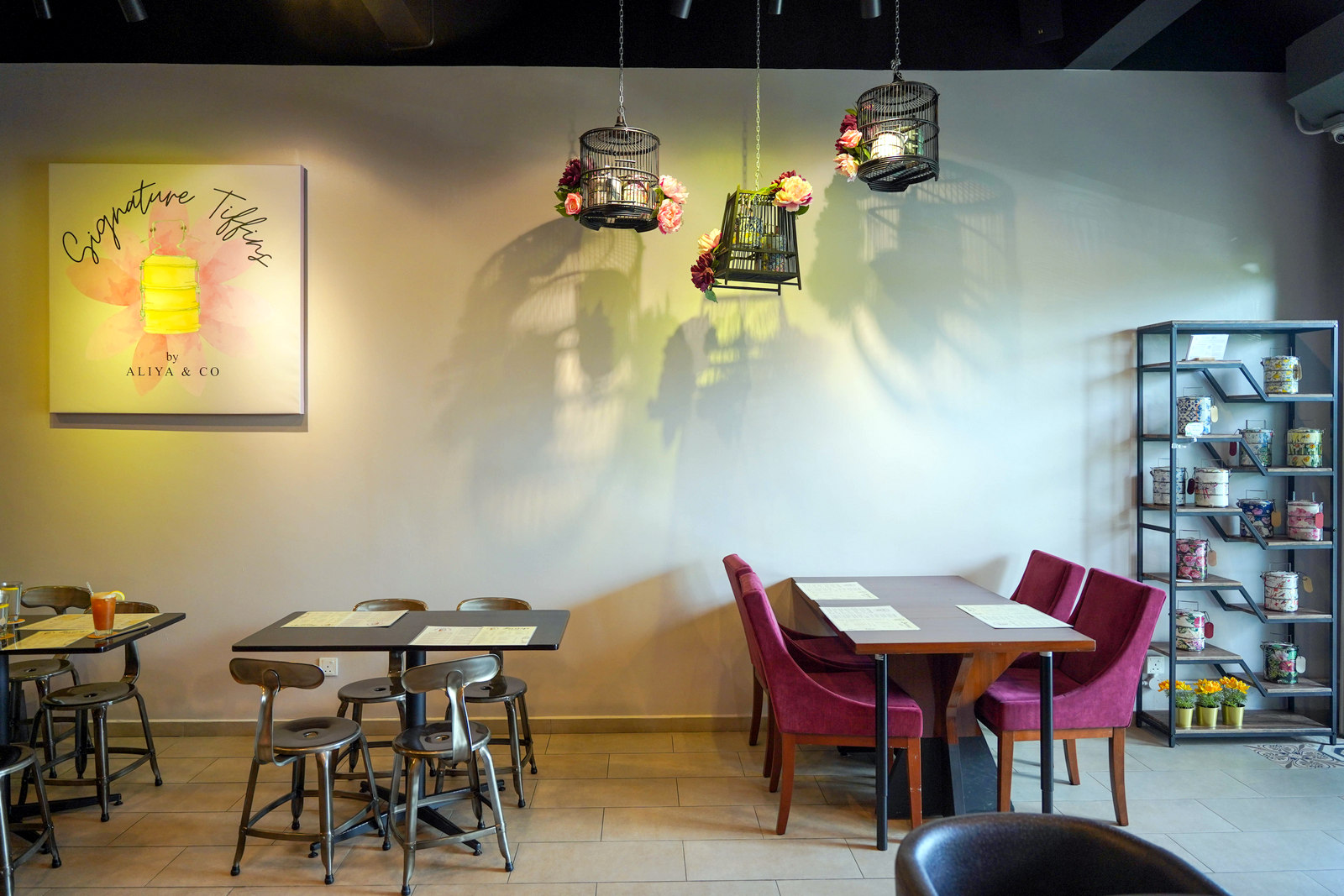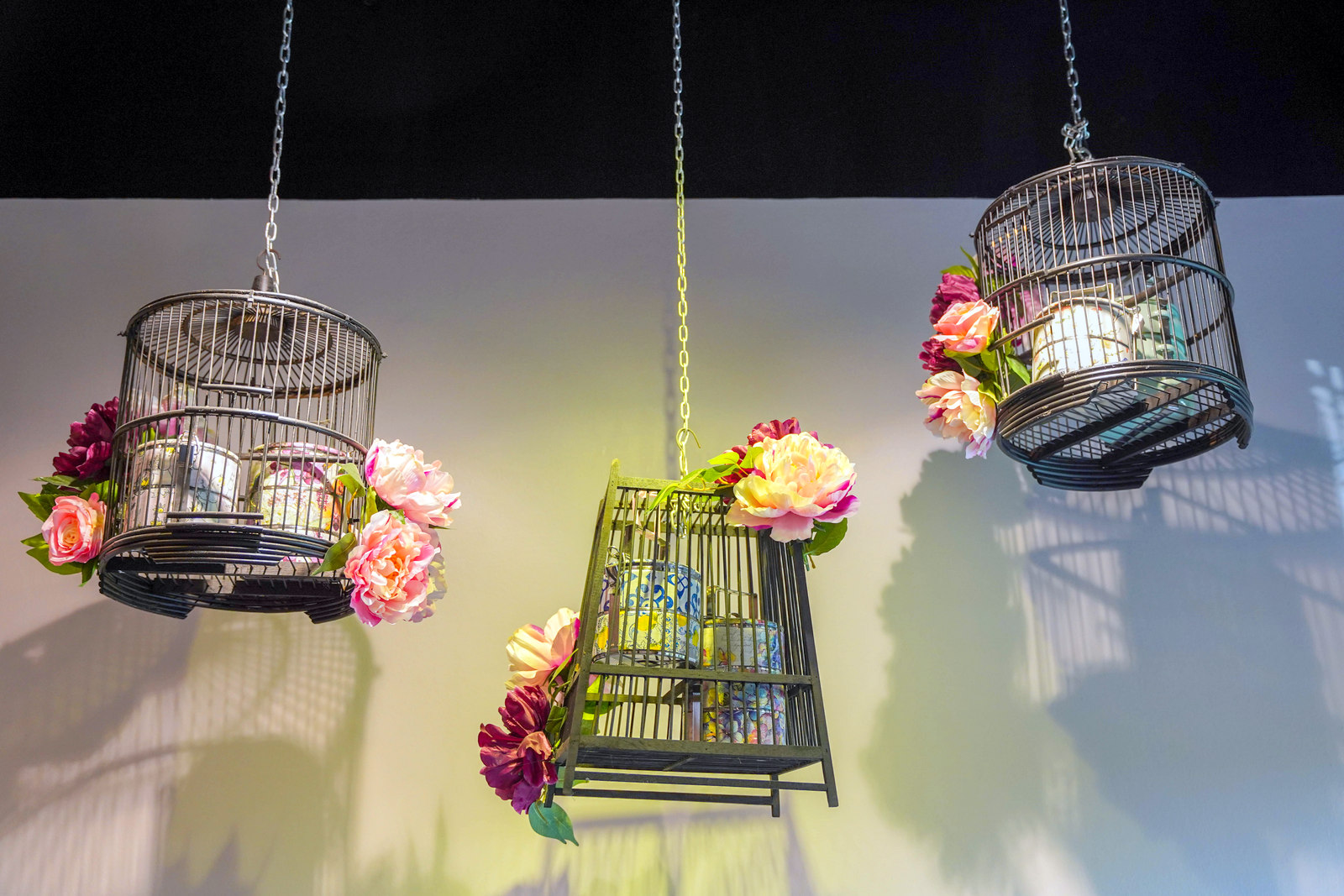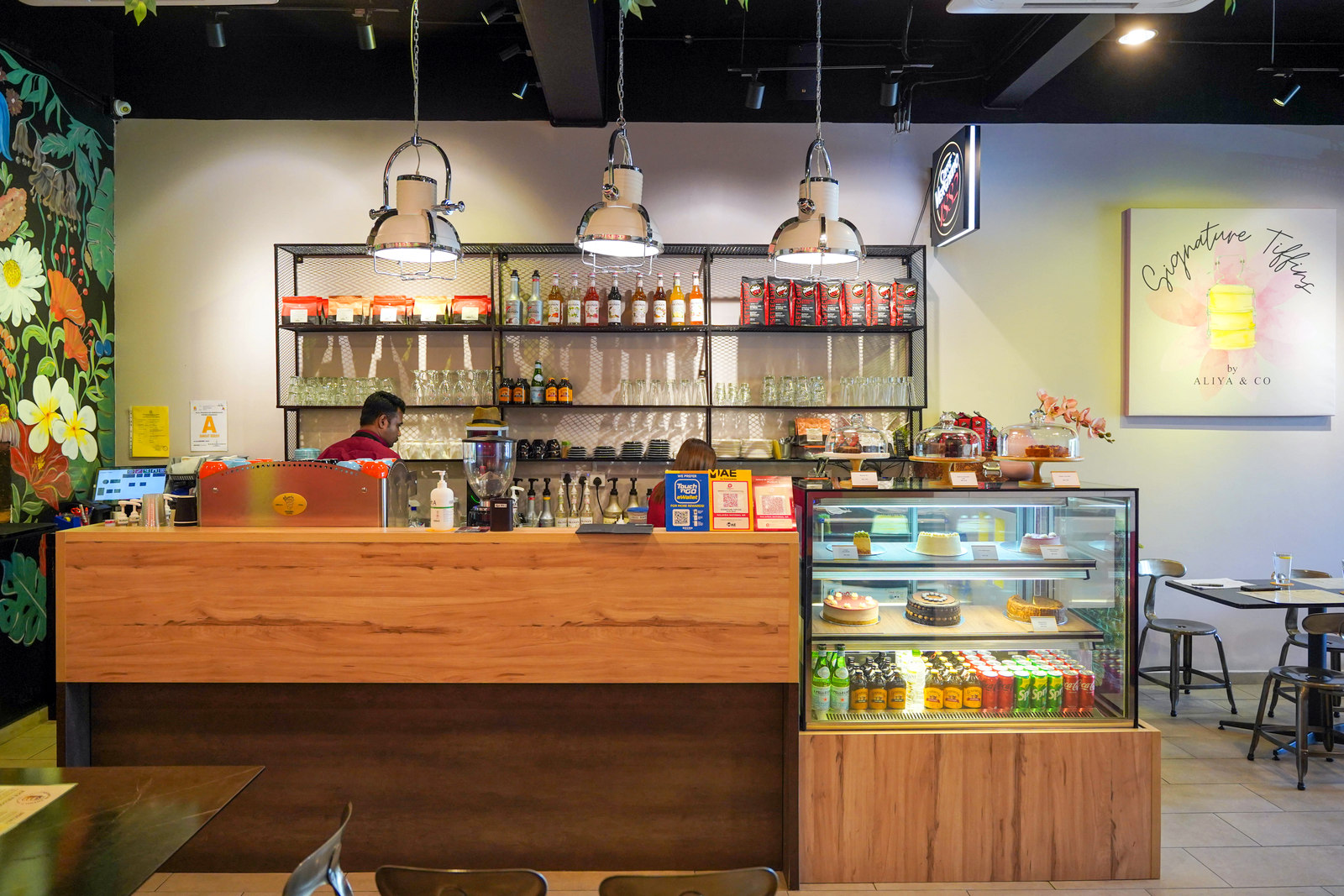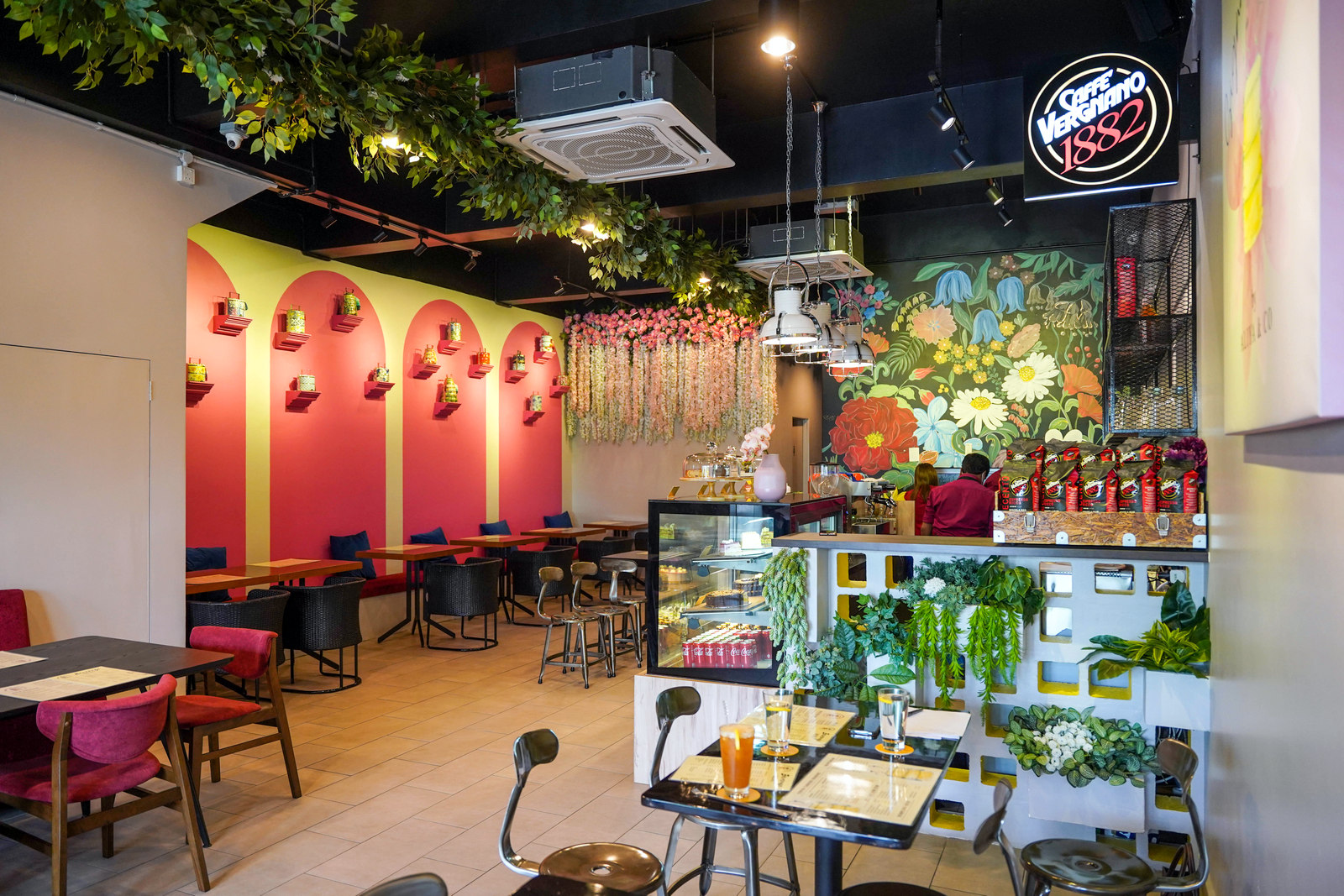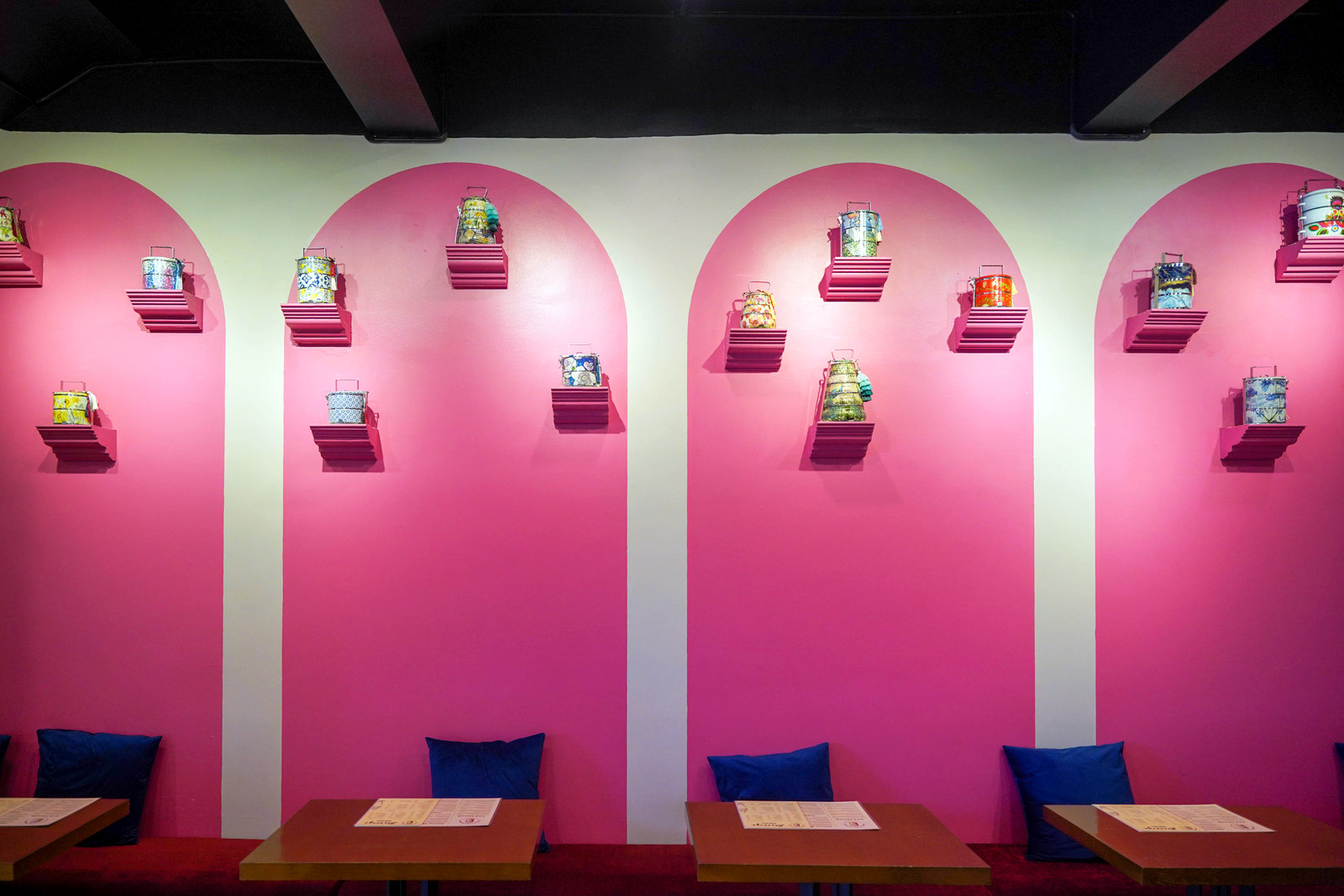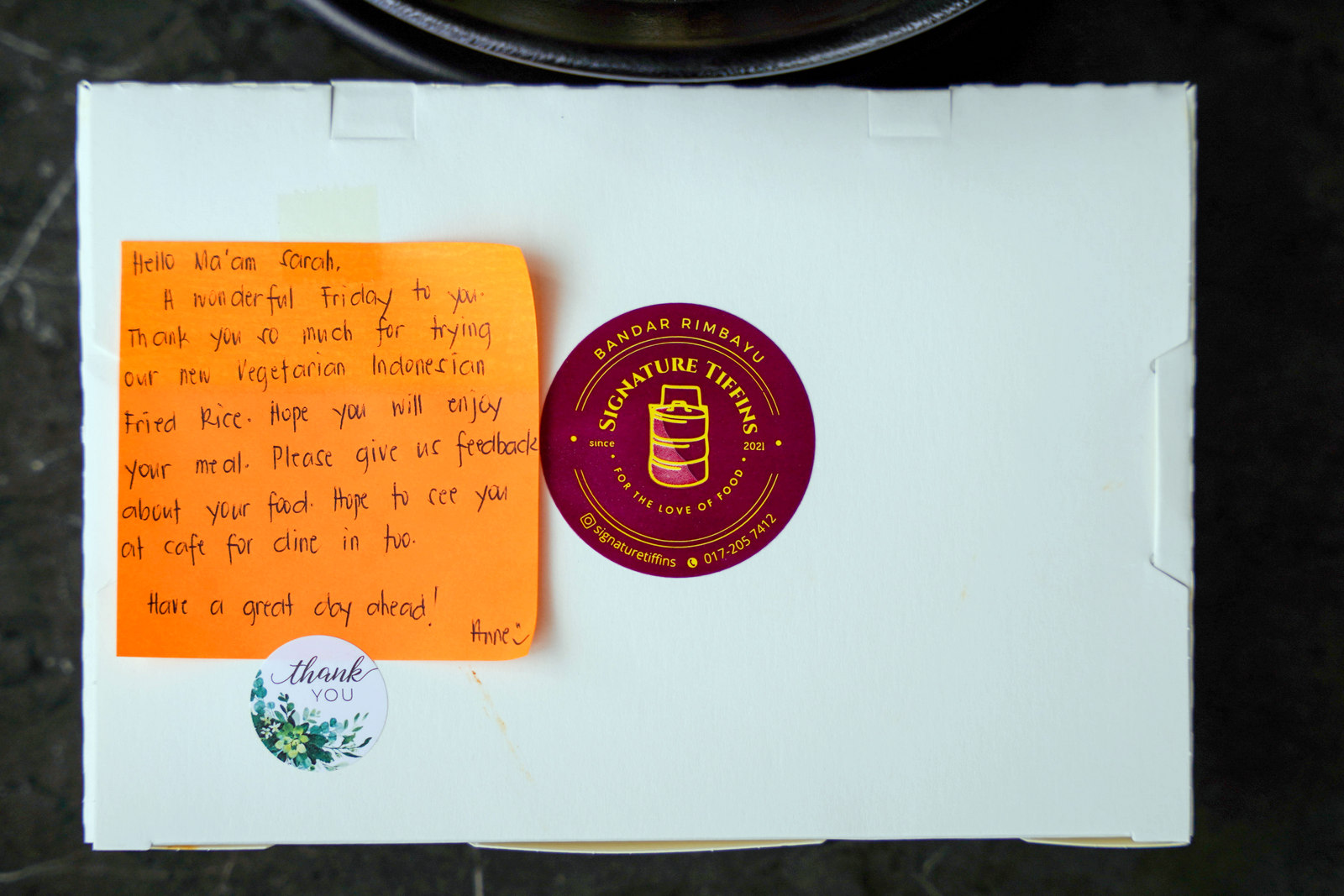 True to its name, tiffin carriers are a cornerstone of Signature Tiffins Cafe's setting. 
There's plenty of touches to admire, including artistic flourishes by the cafe's founders, friends and supporters, such as original paintings on the wall, floral arrangements and even the illustrations of peacocks, sunflowers and other natural flora and fauna on the tiffin carriers. 
Fun fact: These tiffin careers are also available for sale - the perfect containers for food takeouts, practical gifts or simply as household ornaments. Spot some of the carriers in petal-decked birdcages hanging from the cafe's ceiling!
This is a beautiful space with its own special personality. Everything feels unique, including the handwritten thank-you notes that accompany each meal delivered from the cafe.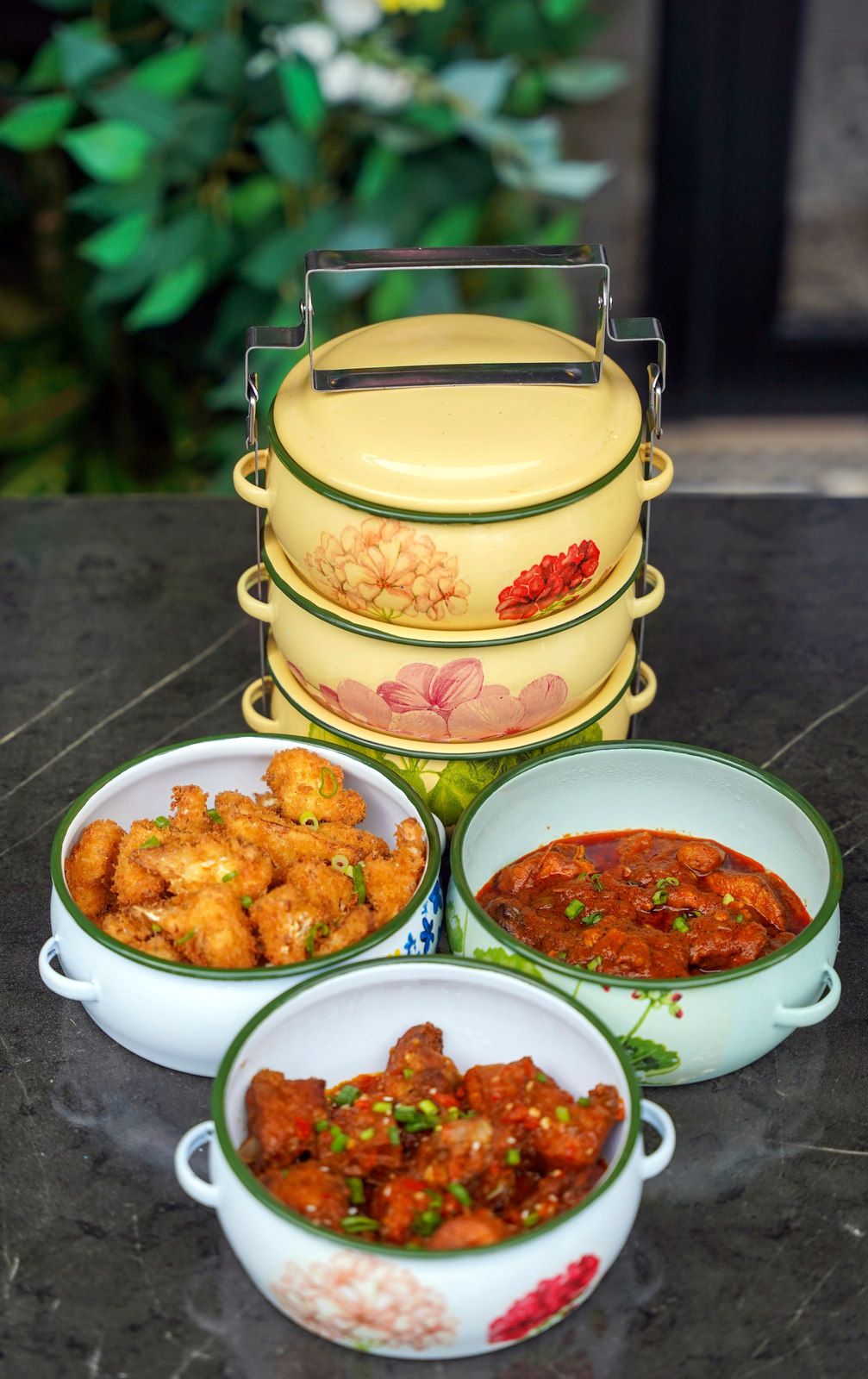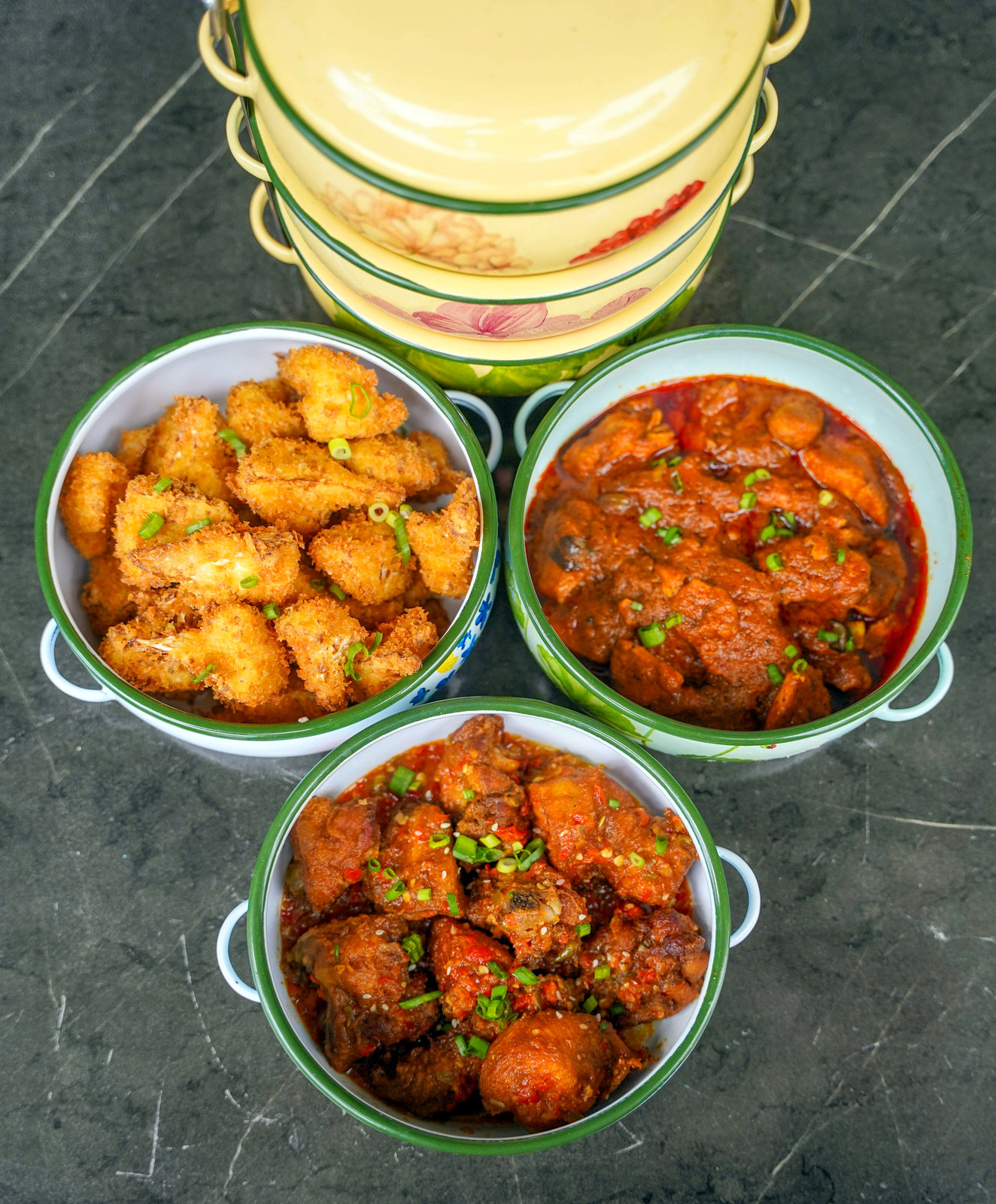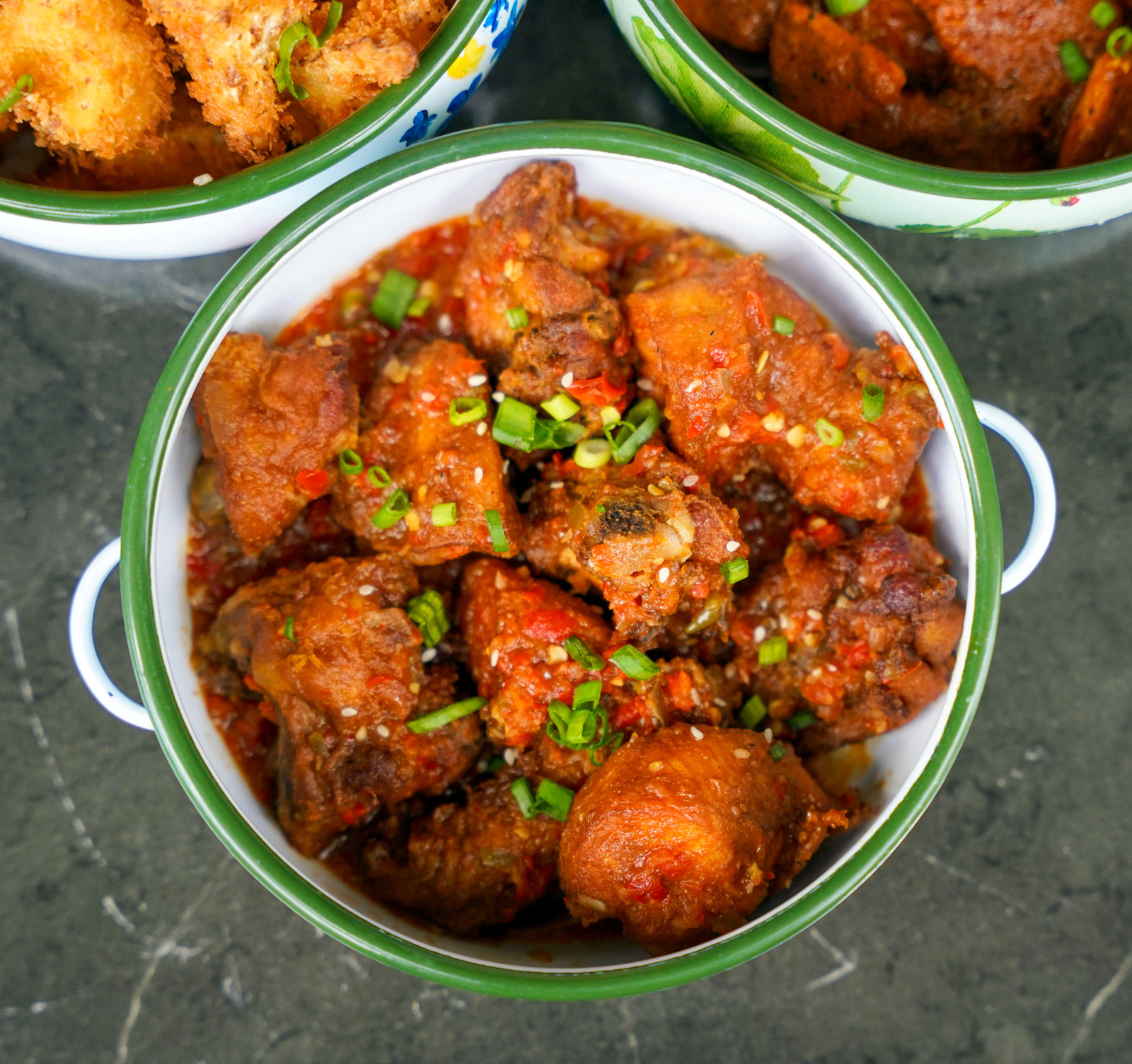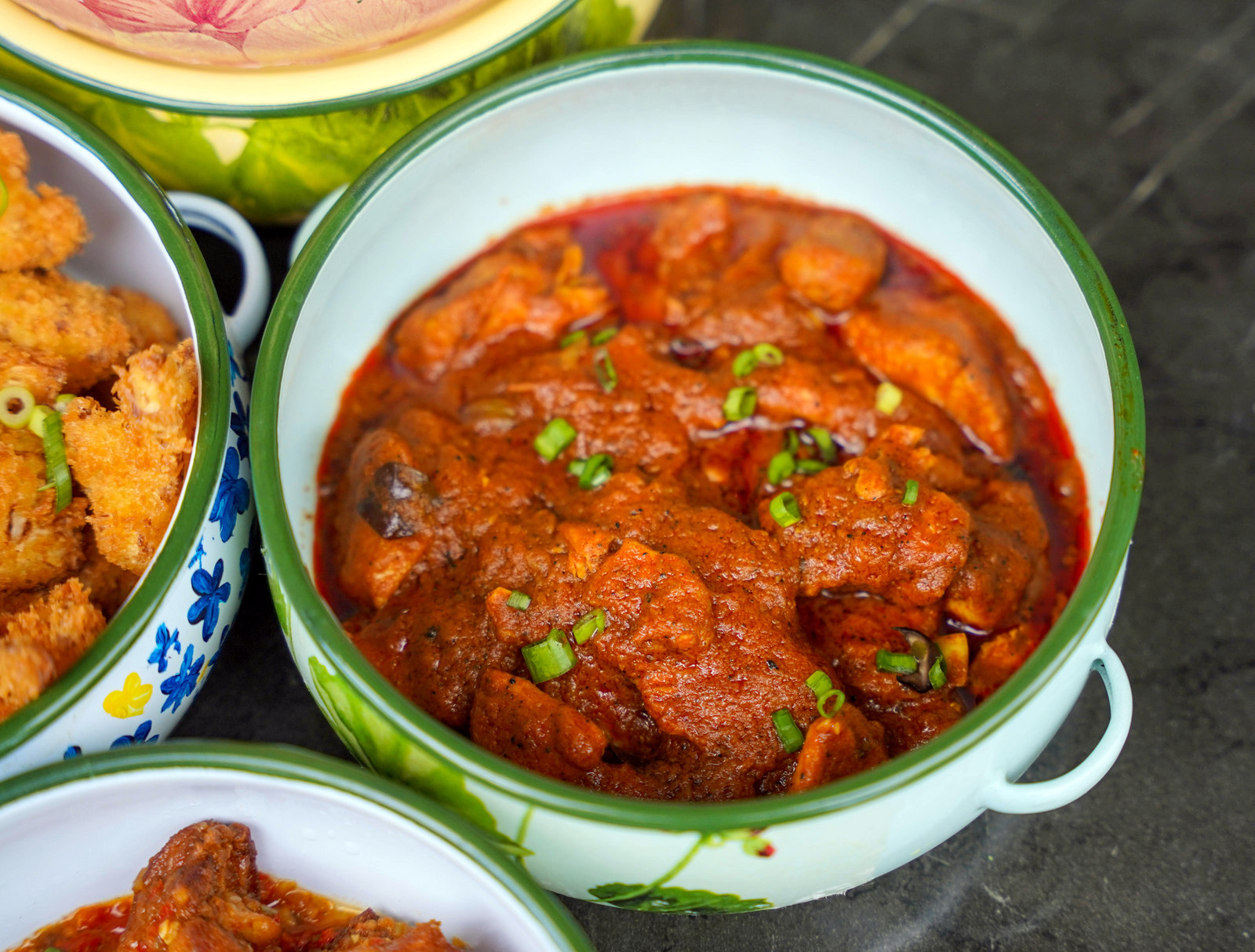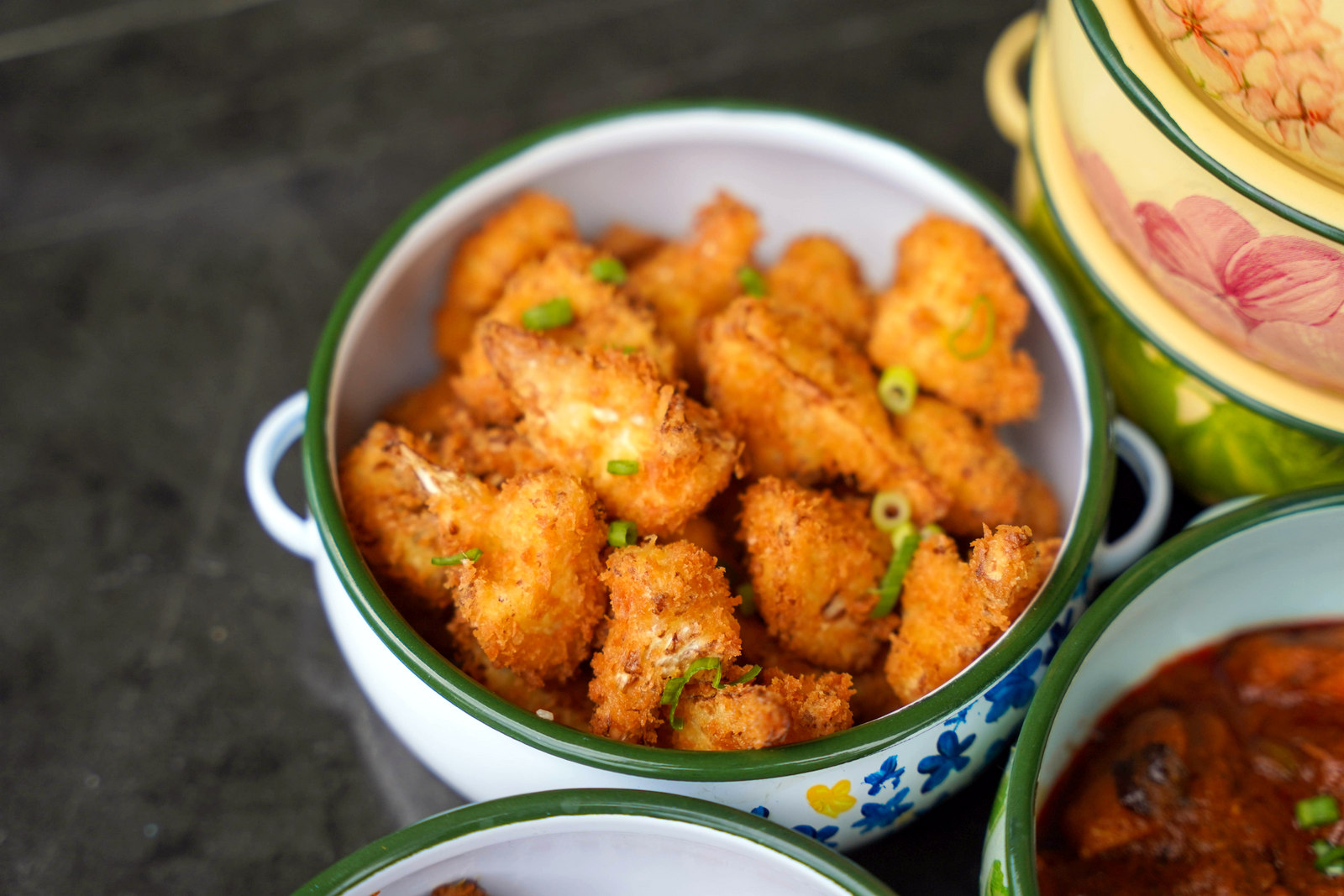 The ideal introduction to Signature Tiffins Cafe is the Tiffin Carrier Sharing set, suitable for two to three persons. These comprise recipes from family and friends, presented in a fashion that bridges multiple generations, channelling time-honoured tradition in these turbulent times.
Recommended dishes for the tiffin set span the breadth of Asia, from Sambal Ayam Balado with Indonesia's unmistakable bumbu-spiced heat (RM22.90) to Bombay Masala Chicken, rich and robust, thickly creamy with the earthy flavours of India (RM22.90) to Crispy Fried Cauliflower, with a light crunch to each chunky piece (RM18.90).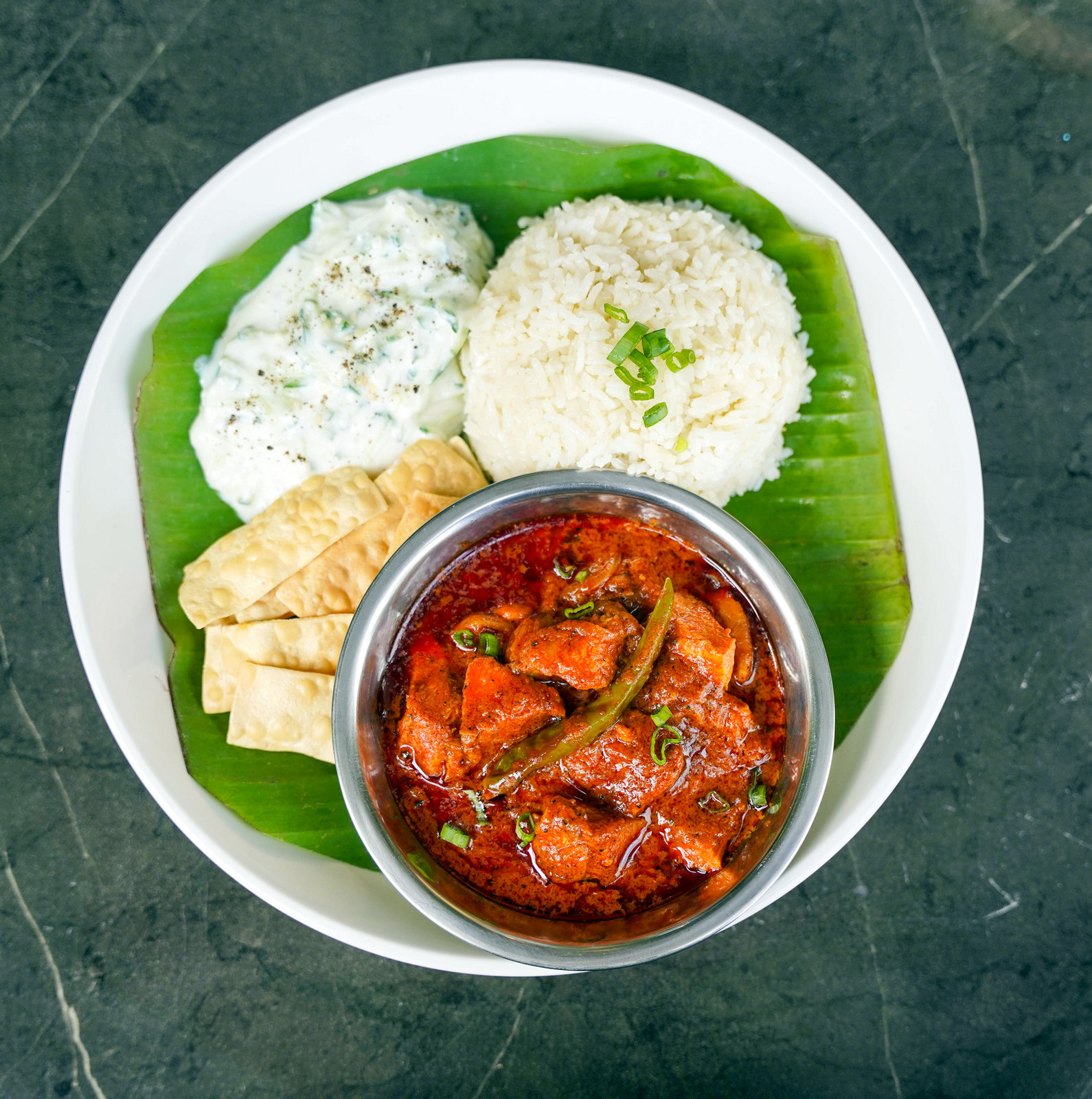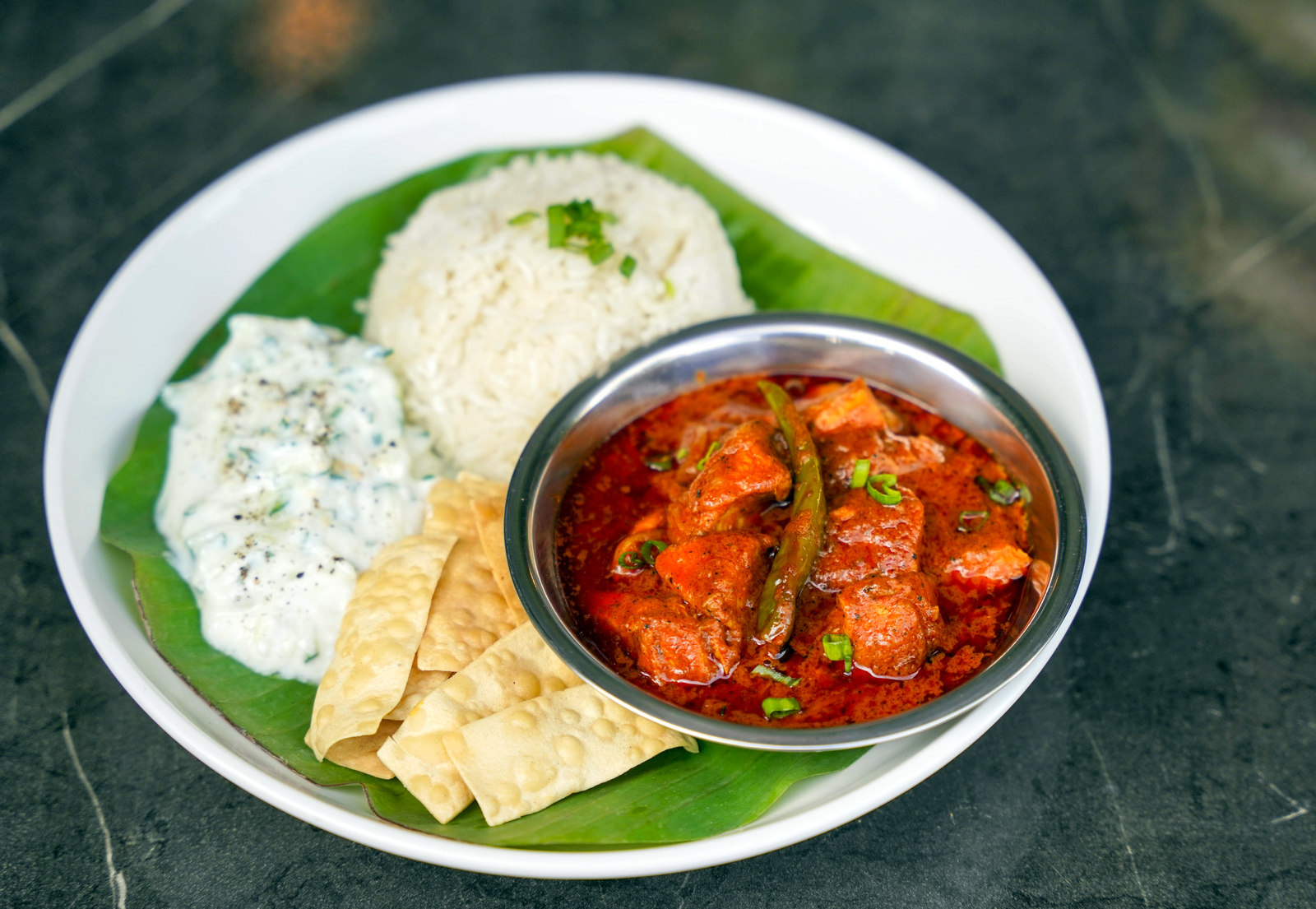 Single-plate meals are also available. The Bombay Chicken Masala can be ordered with steamed jasmine rice, cucumber, yogurt and papadum, perfectly complementing the chef's boneless chicken cuts, simmered in sumptuous masala gravy (RM19.90).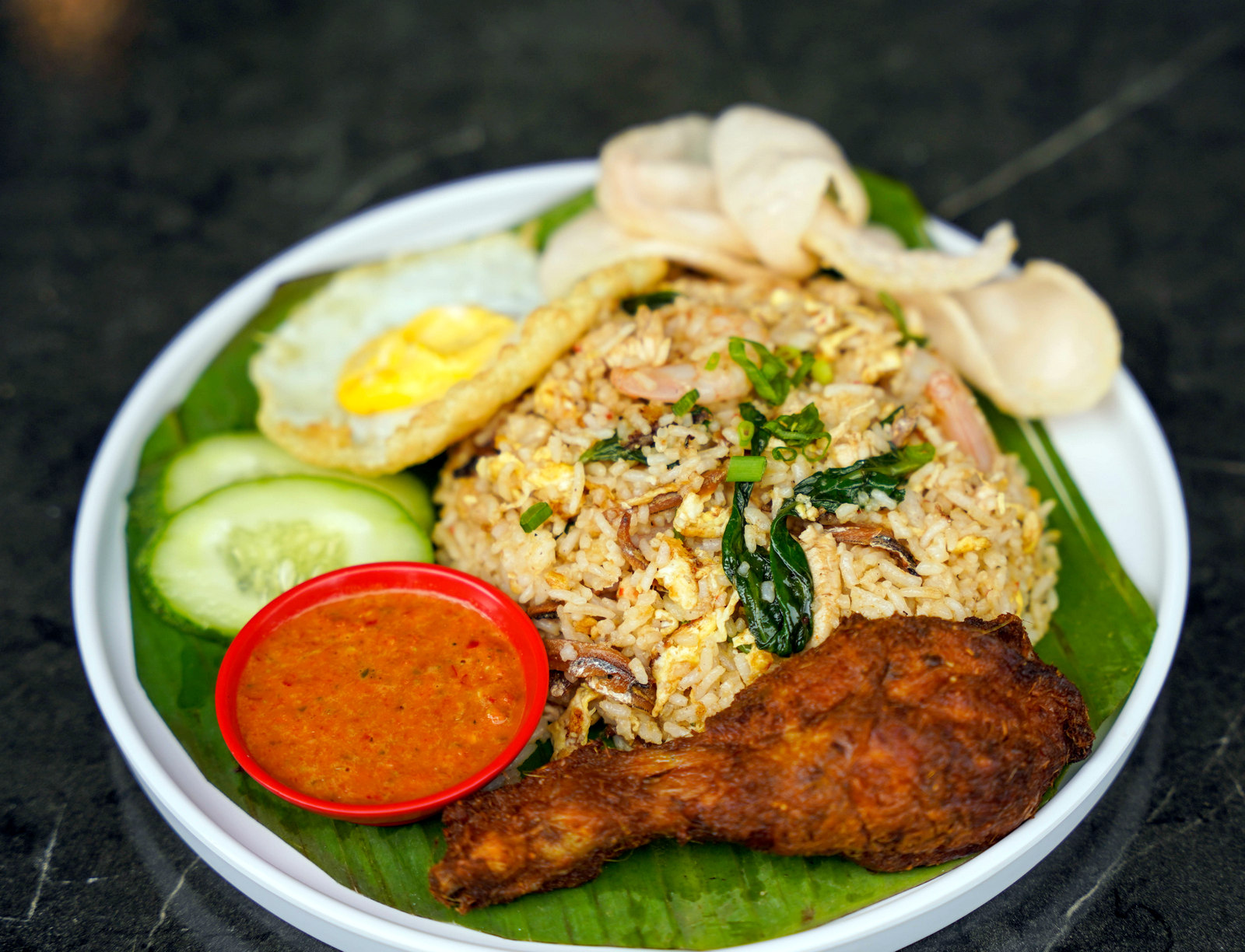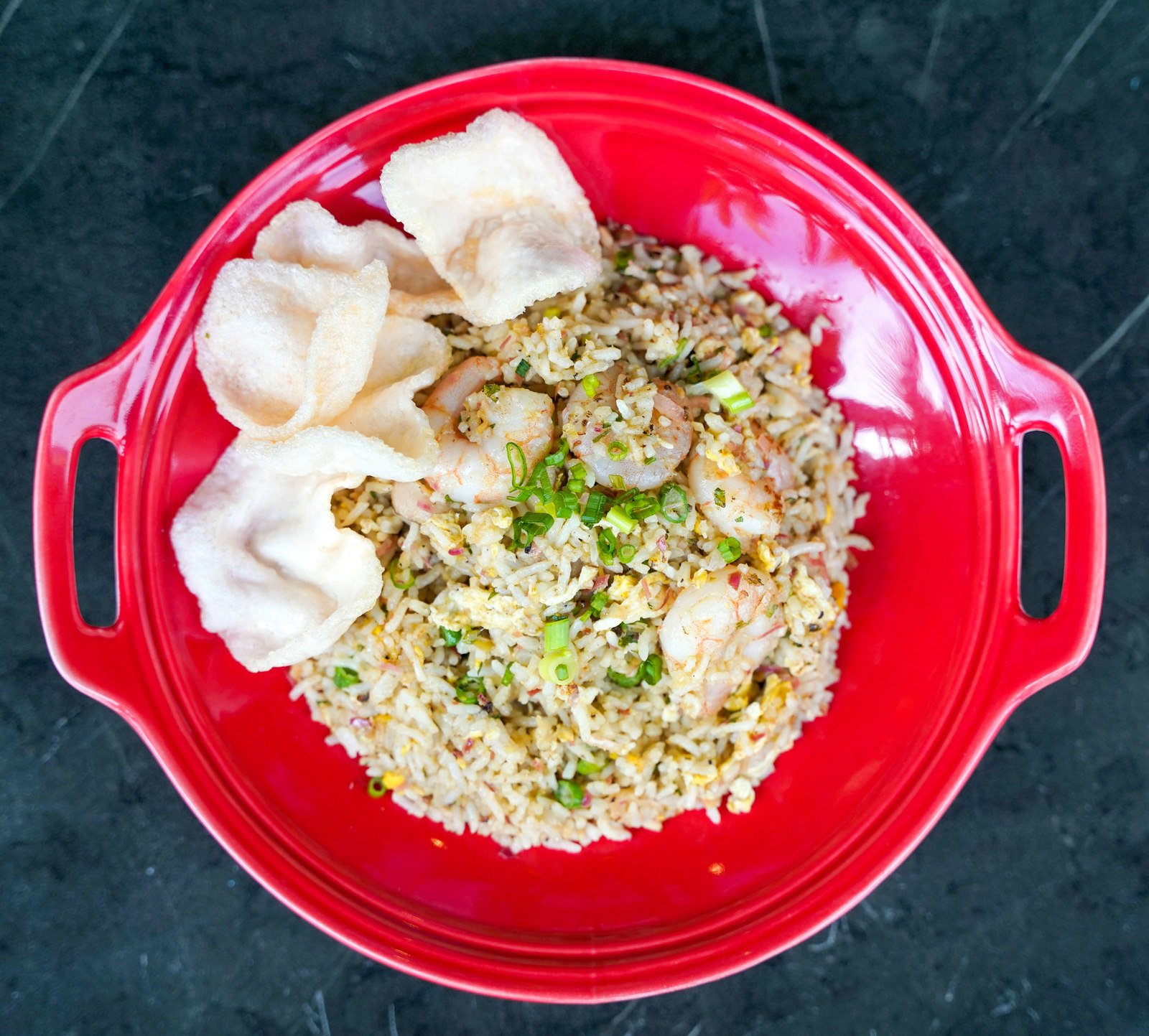 Prefer fried rice? The Nasi Goreng Kampung Special (RM18.90) evokes village flavours, with full-bodied wok hei infused into the rice, rounded out with ayam goreng rempah, Thai-inspired fried egg, sambal belacan and keropok udang. Also hearty and heartwarming is the Nasi Goreng Kerabu (RM16.90), aromatic with local herbs, tossed with plenty of prawns, chicken and a special kerabu vegetable mix, crisped up with fragrant prawn keropok.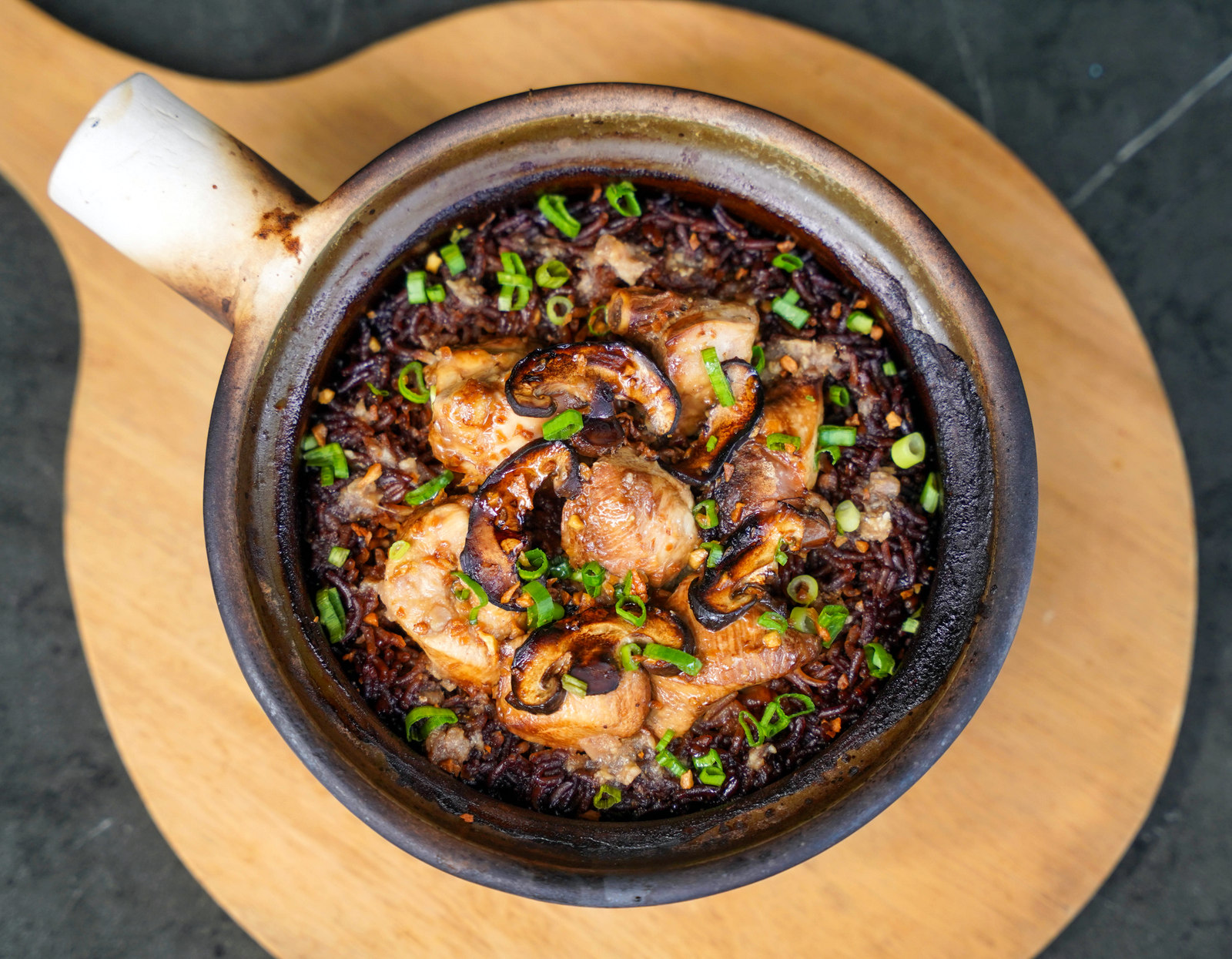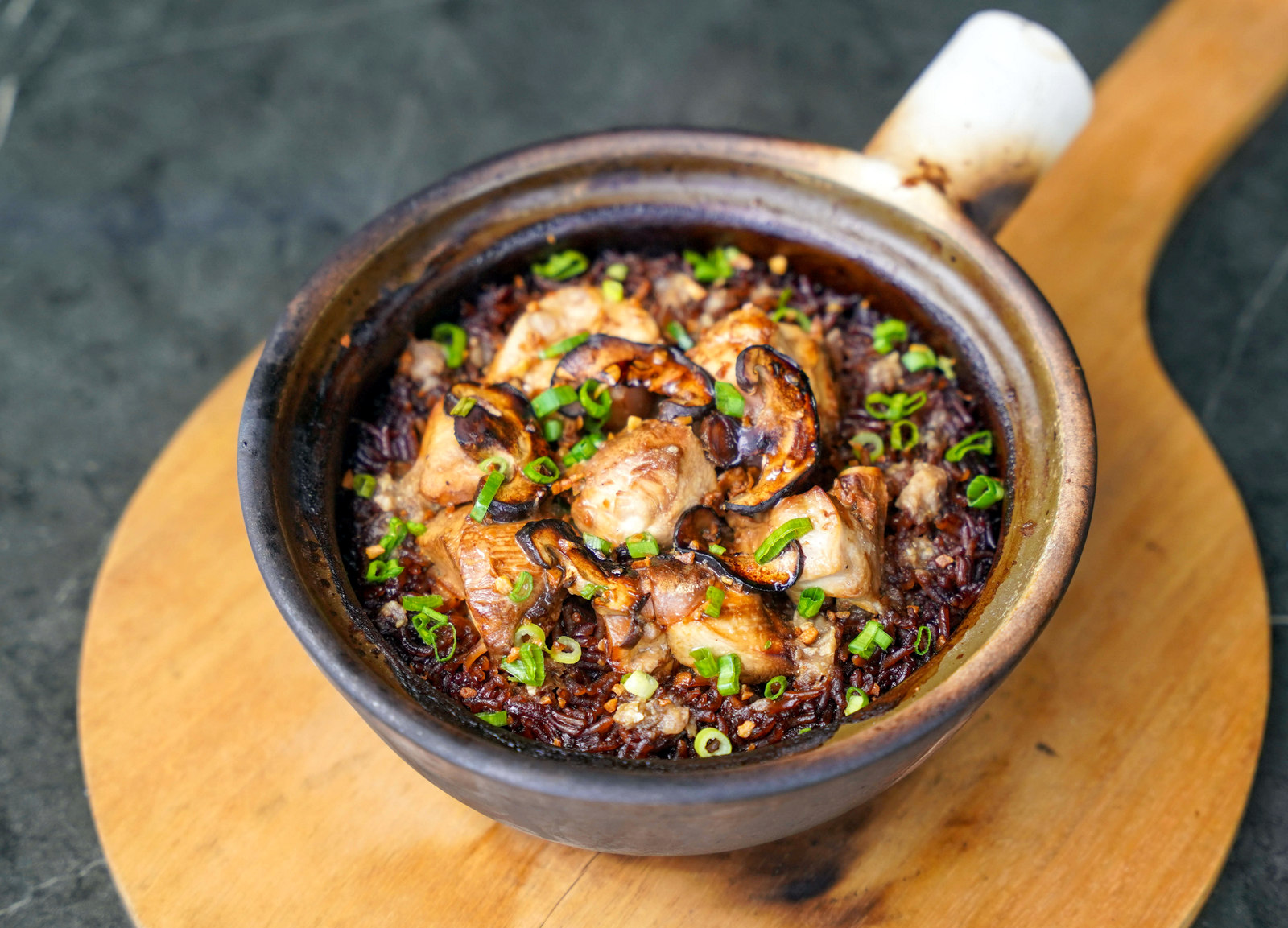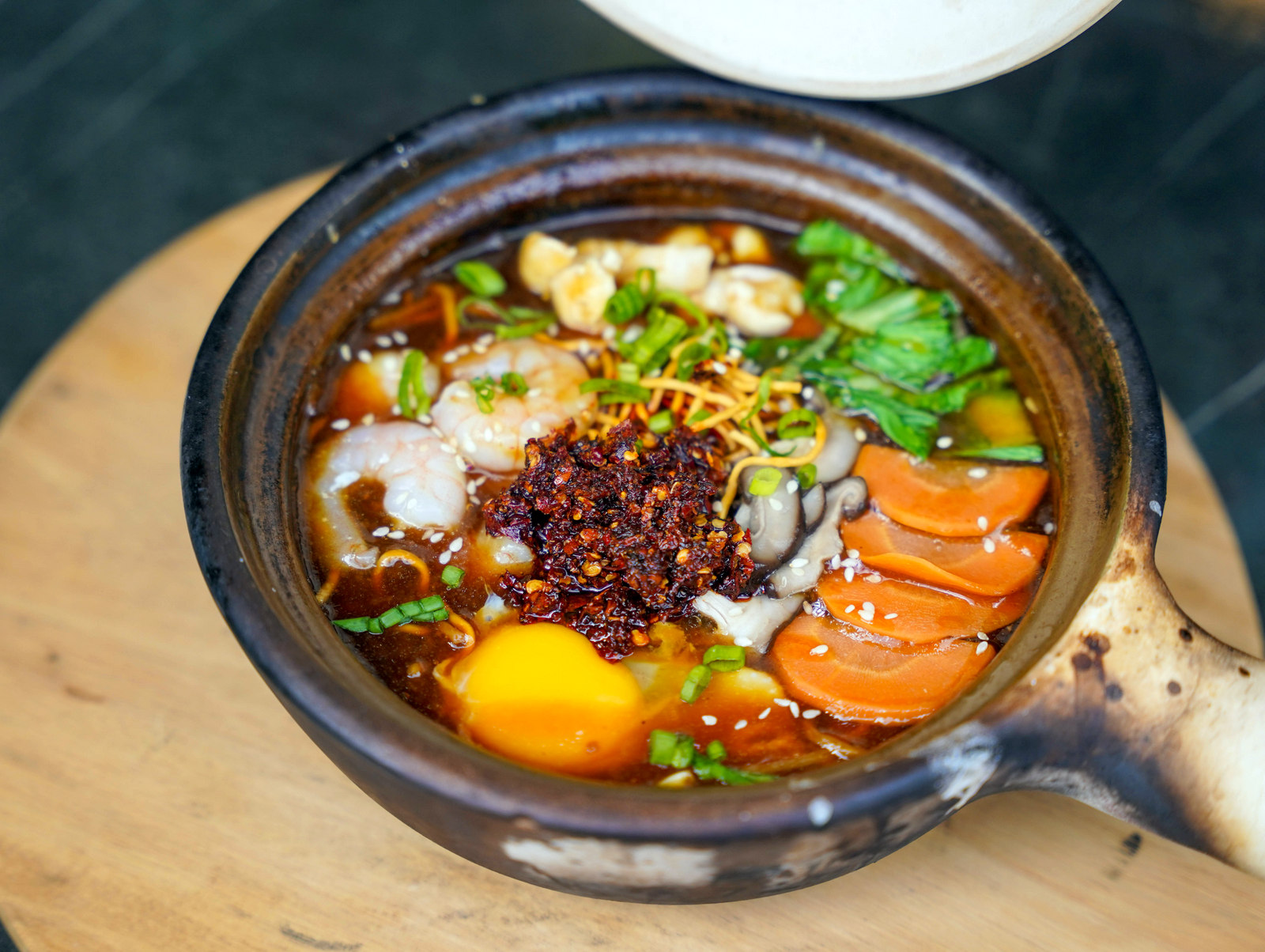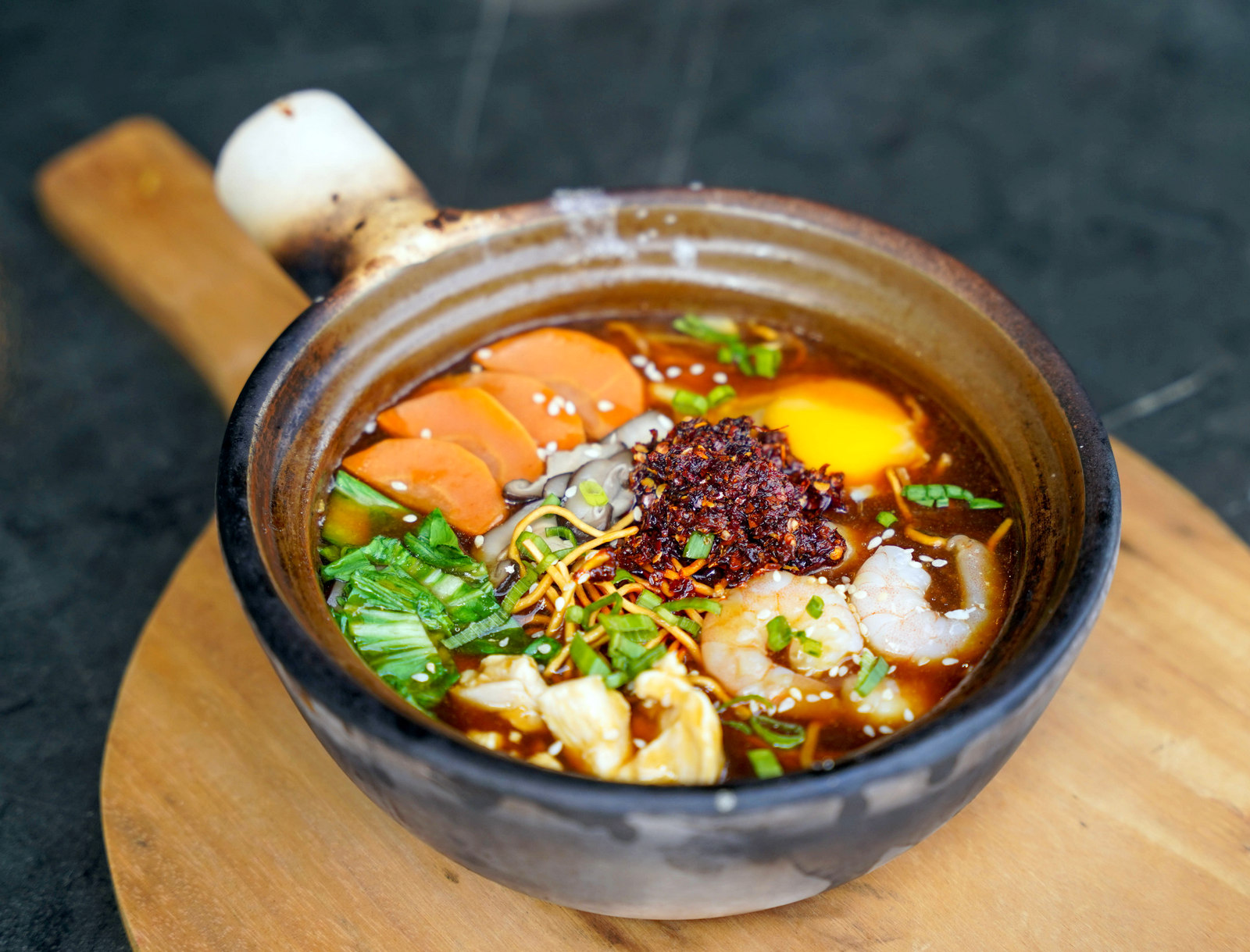 For food to nurse a broken heart, we suggest Signature Tiffins Cafe's claypot specialities.
The Claypot Chicken Rice is a smash hit, flavour-packed with chicken, salted fish and shiitake mushrooms in dark, deep soy sauce - best of all, it contains the crackly, smoky crust that we love for the caramelised base of claypot rice (RM19.90).

The Claypot Chilli Yee Mee is the cafe's confident twist on yee mee, brimming with noodles blanketed in chicken, prawns, egg and vegetables in chilli-loaded, soy-laced soup (RM19.90).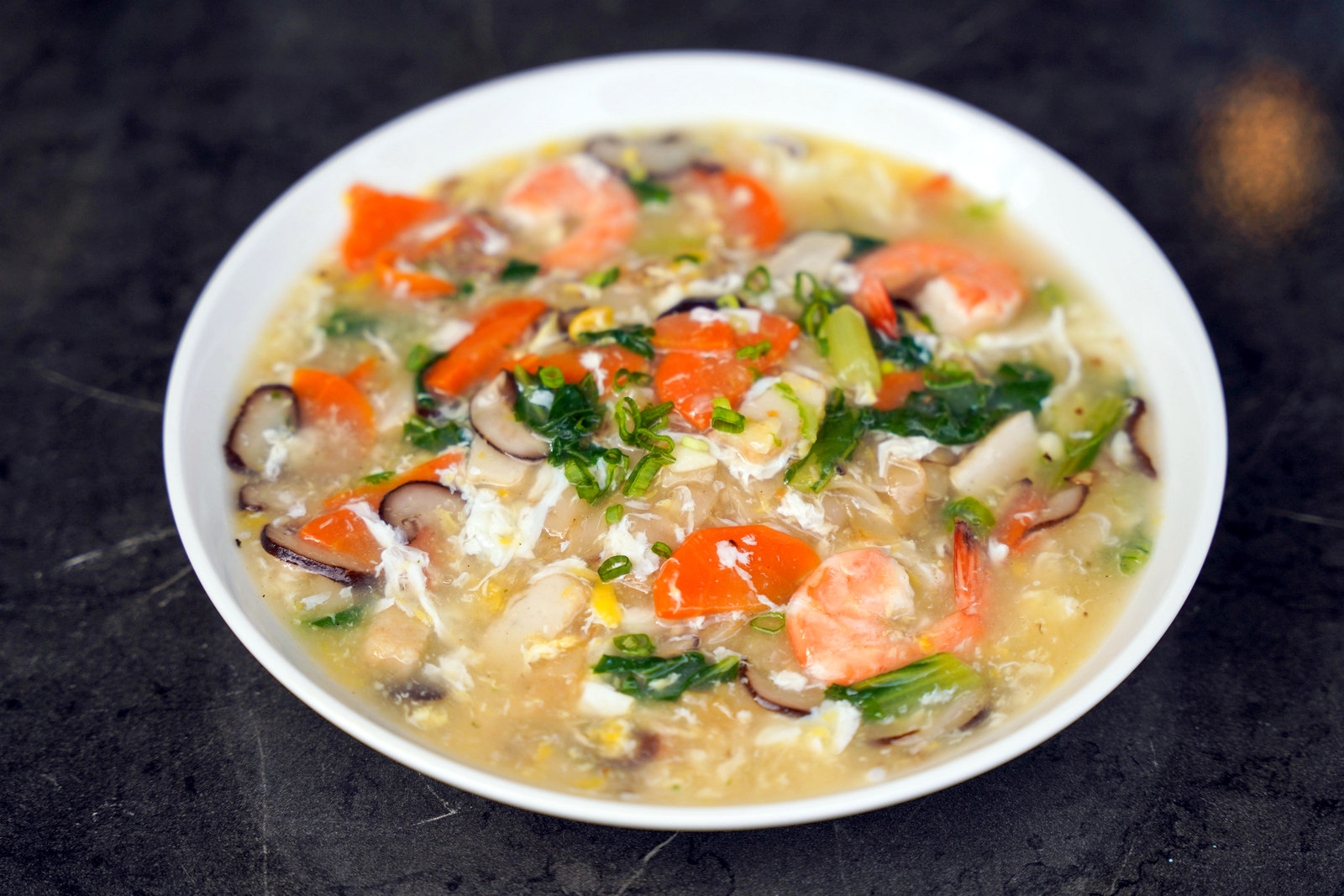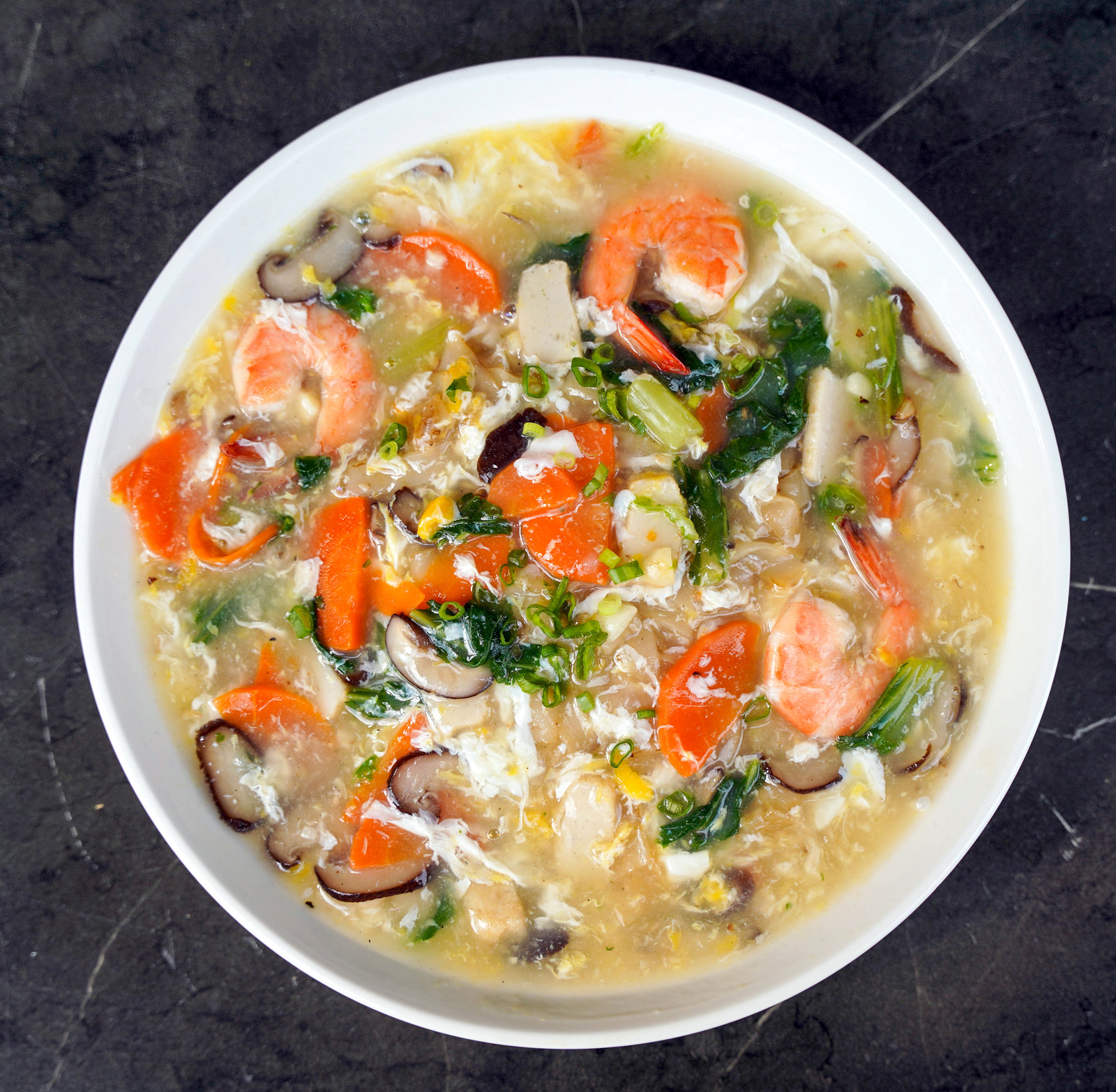 Rivalling KL's veteran kopitiam stalls, Signature Tiffins Cafe whips up a mean, mouthwatering Authentic Wan Tan Hor, a convincing rendition of Cantonese kuey teow submerged in luscious egg gravy with prawns, chicken, fish cakes and vegetables (RM17.90). This could be our favourite wan tan hor in the whole of Telok Panglima Garang.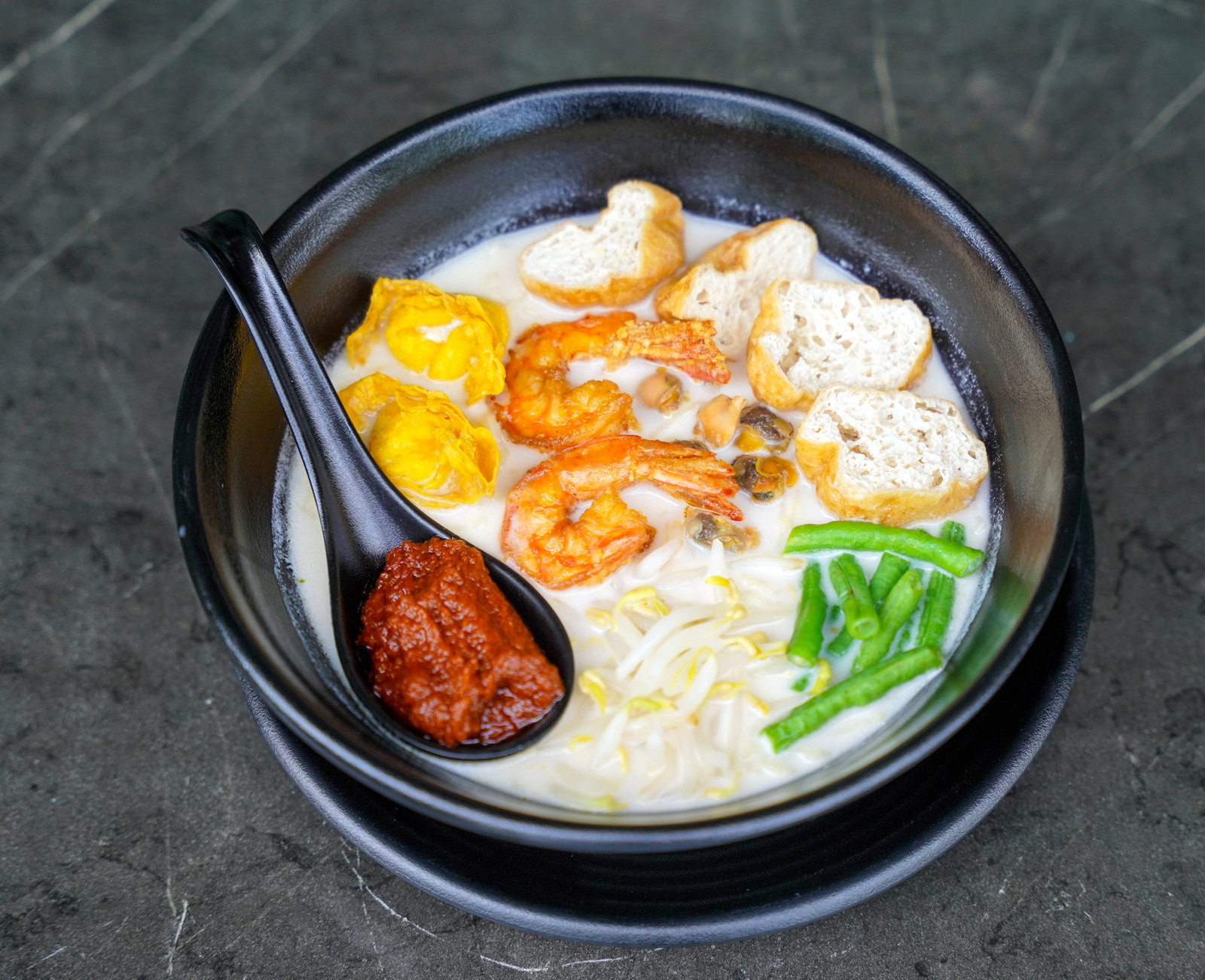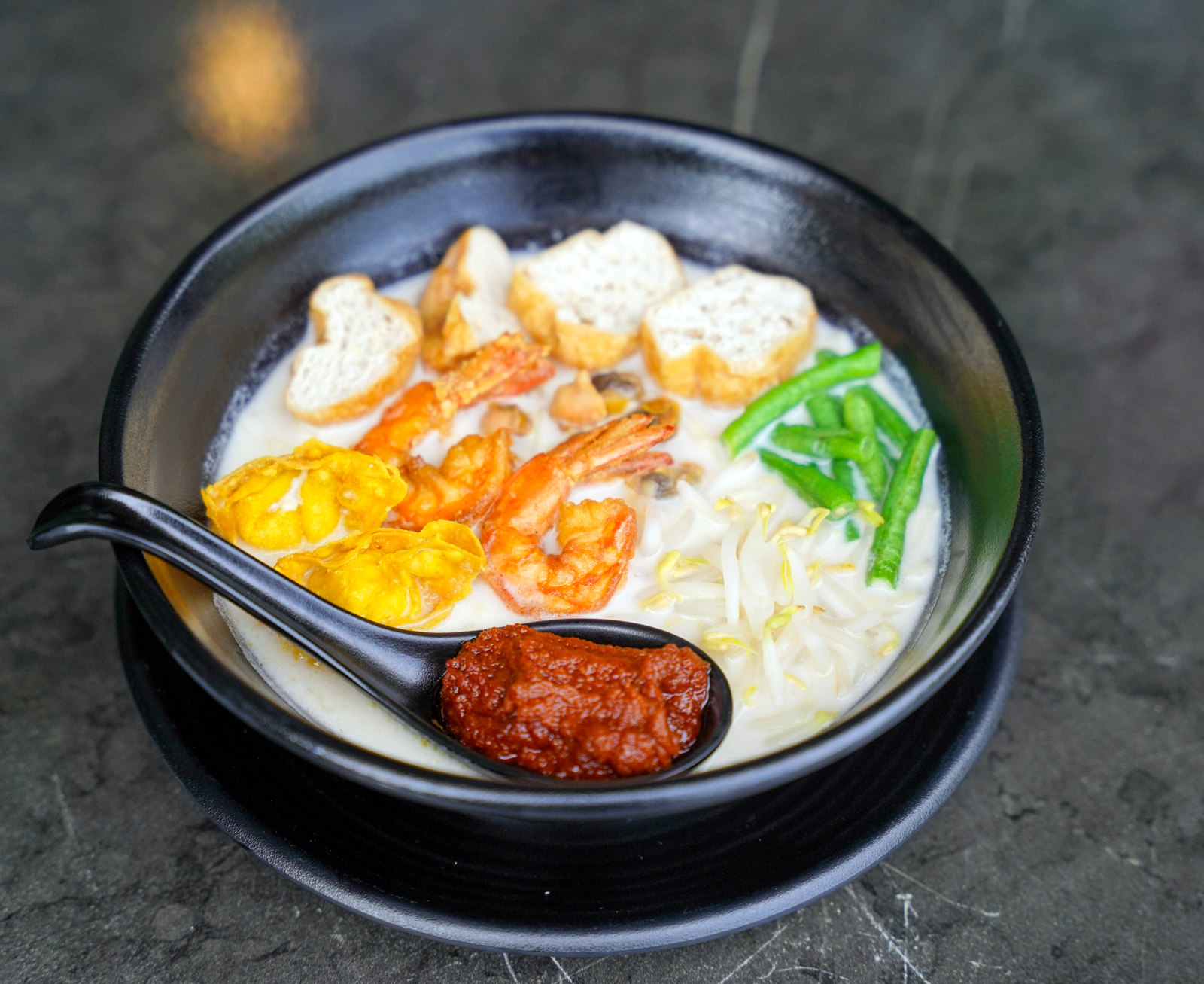 From Wan Tan Hor to Wan Tan Mee: The Signature White Curry Wantan Mee (RM18.90) offers an intriguing medley of inspirations, with noodles, fried wantans, prawns, tofu, taugeh and long beans swimming in a santan-saturated, galangal-sharpened white curry, harnessing Signature Tiffins Cafe's own curry spice mix. If you love checking out different, distinctive white curry noodles, bookmark this for your next exploration.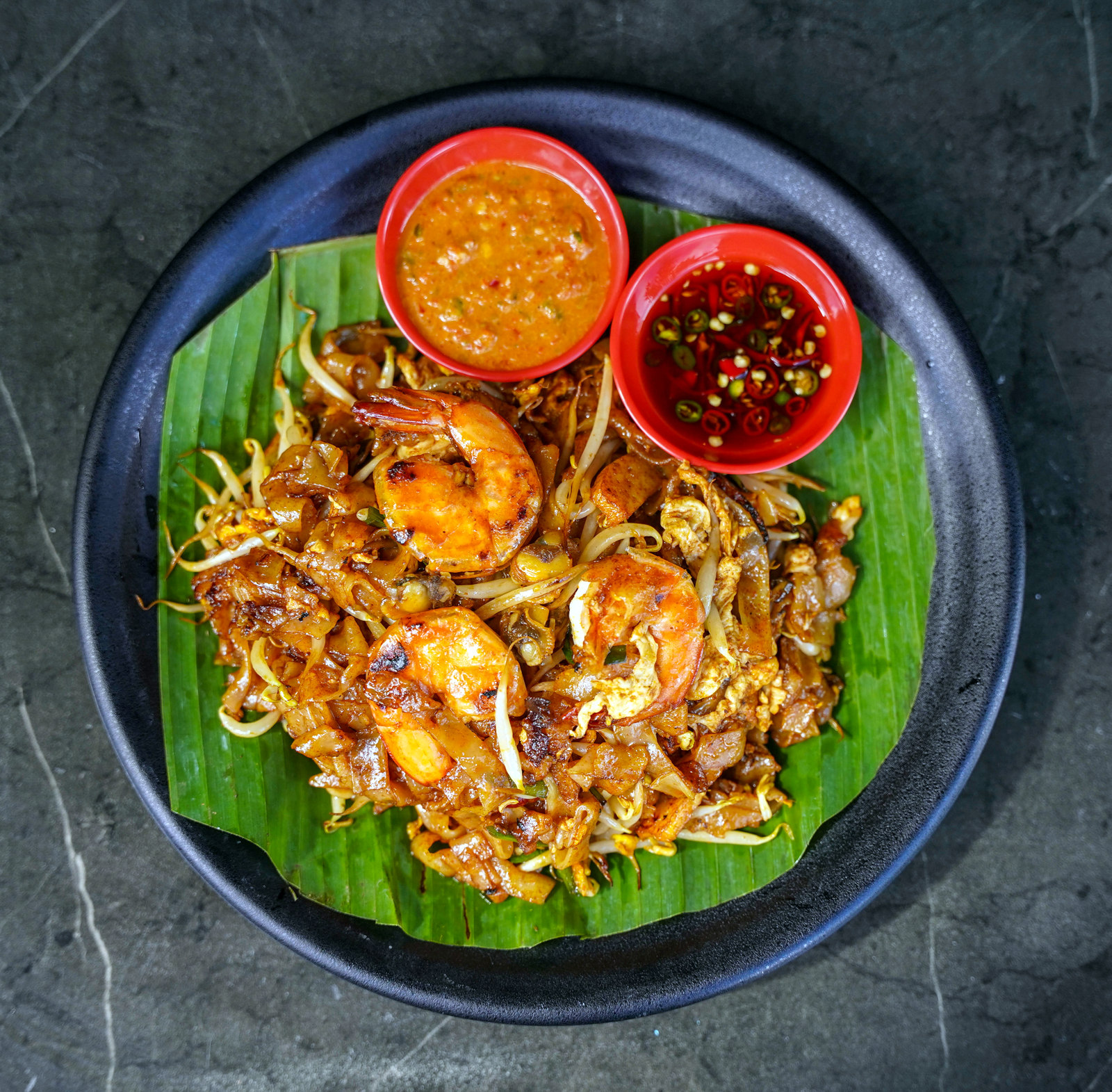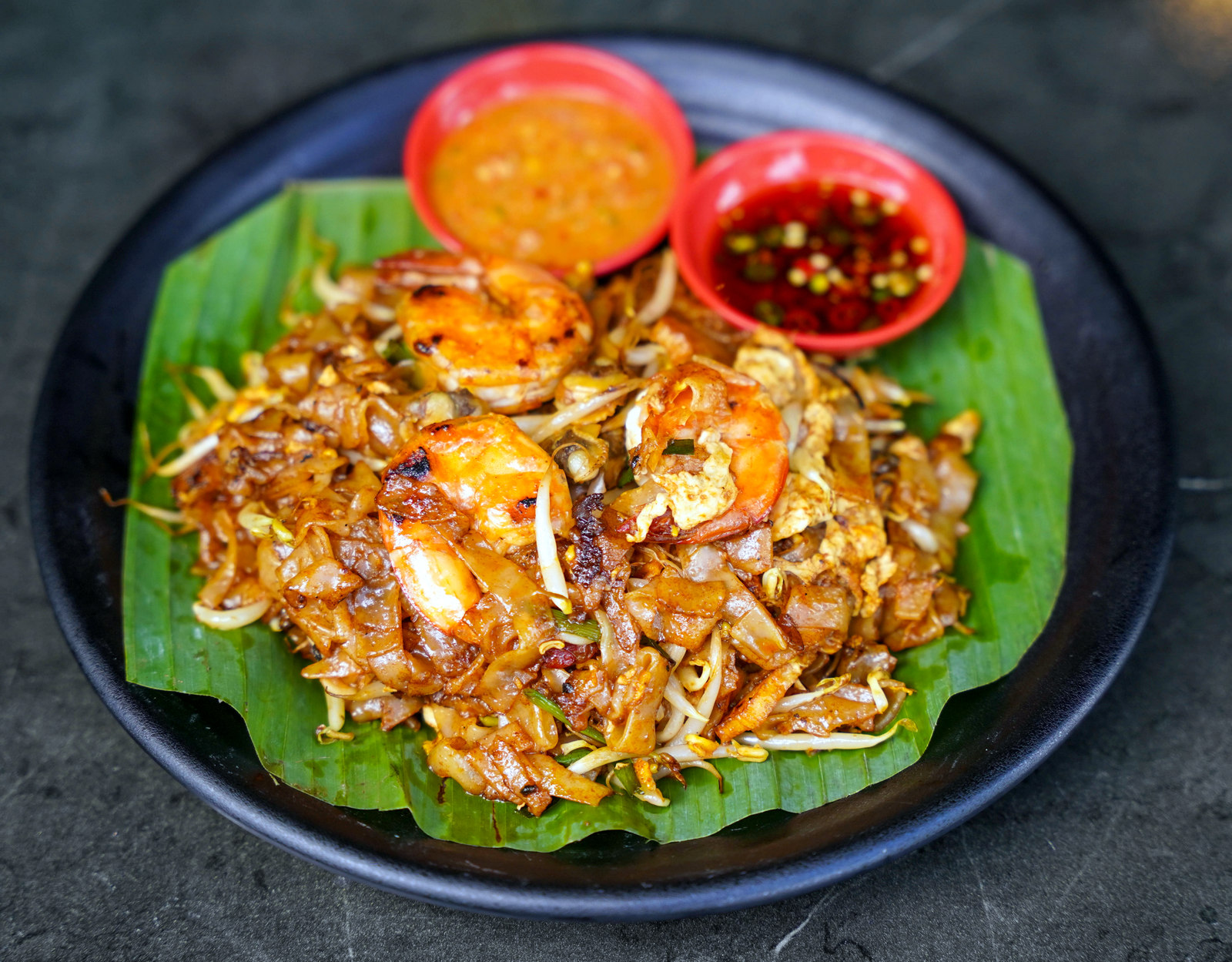 The taste of Penang also shines through in the Classic Char Koay Teow (RM15.90), showcasing nicely fried kuey teow with cockles, prawns, chives, beansprouts and egg, served with sambal belacan to punch up its kick.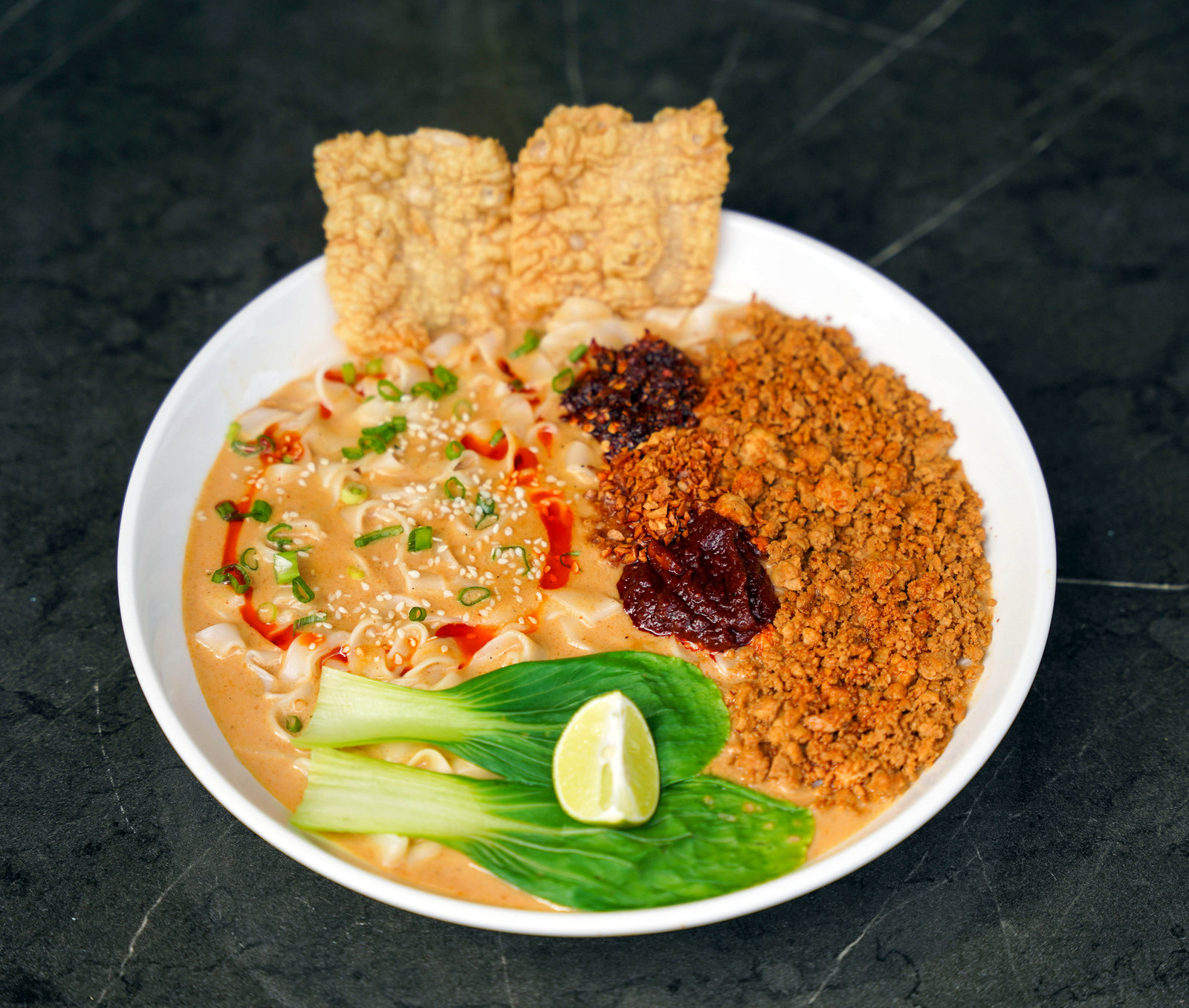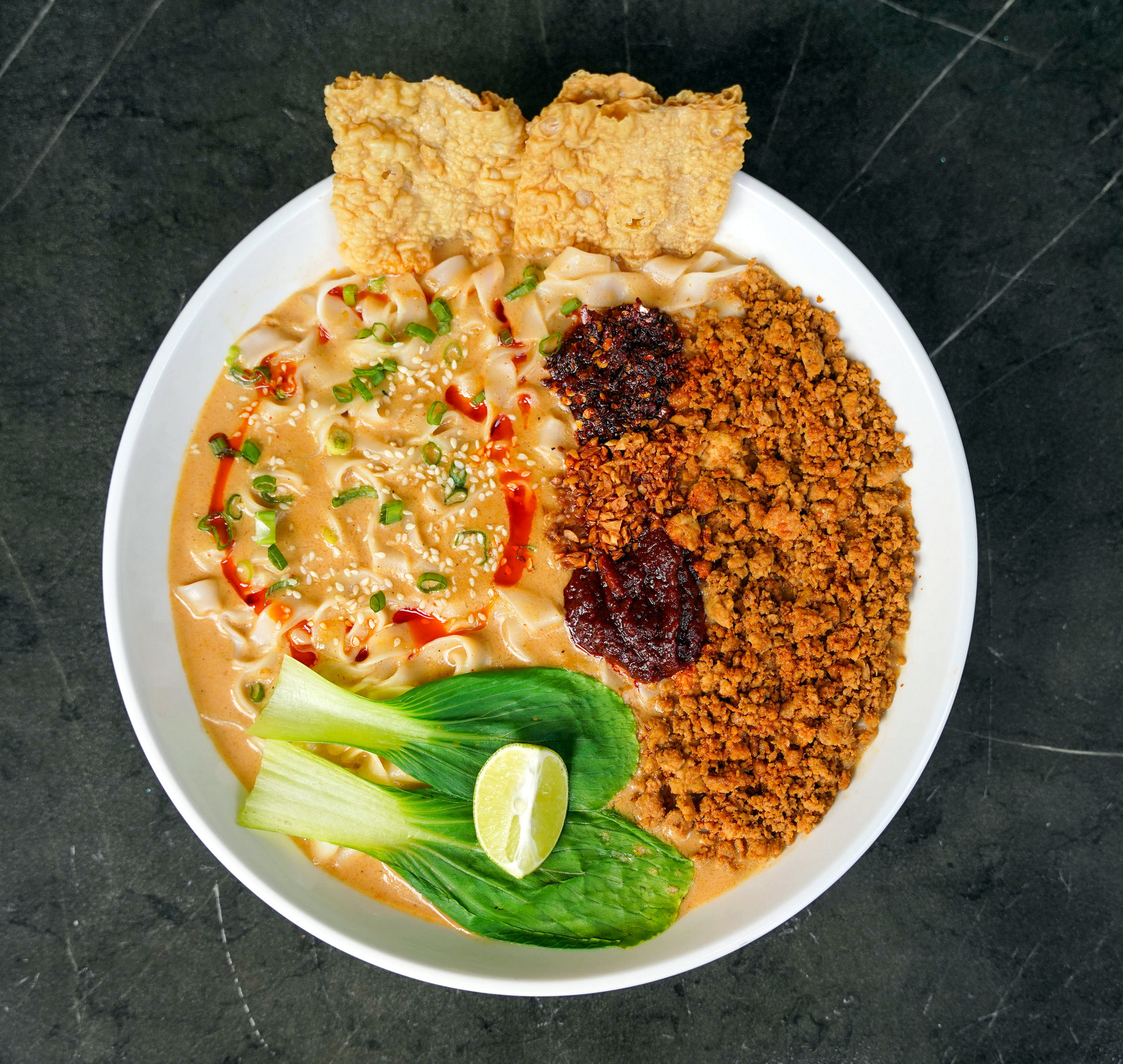 For pan mee pleasure, sample the Signature Secret Noodles (RM18.90), featuring thick, flat noodles coated in a mildly spicy-sweet, tangy sauce, to be mixed together with minced chilli chicken, pak choy, fried fuchuk and garlic, bursting with bountiful flavours and textures.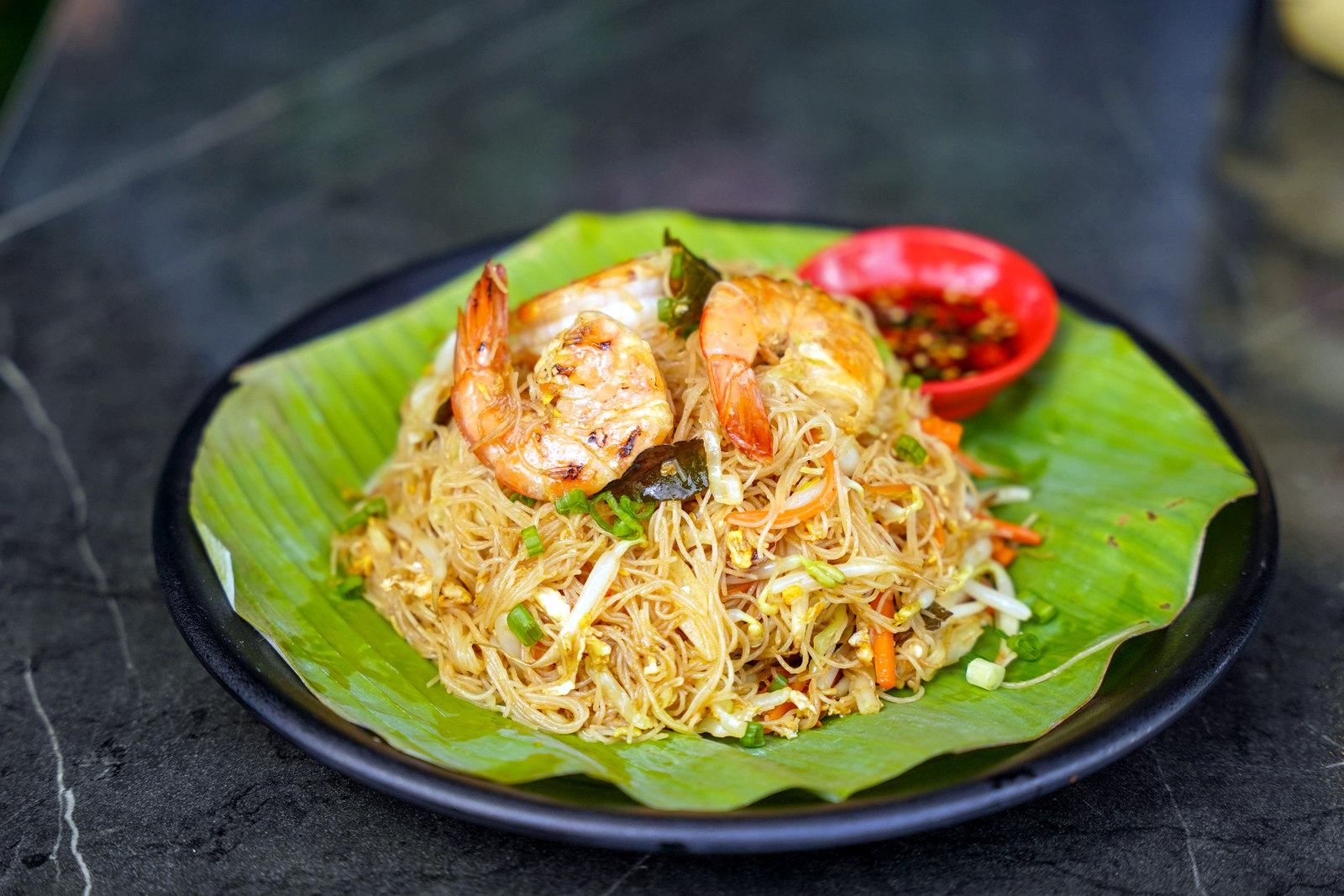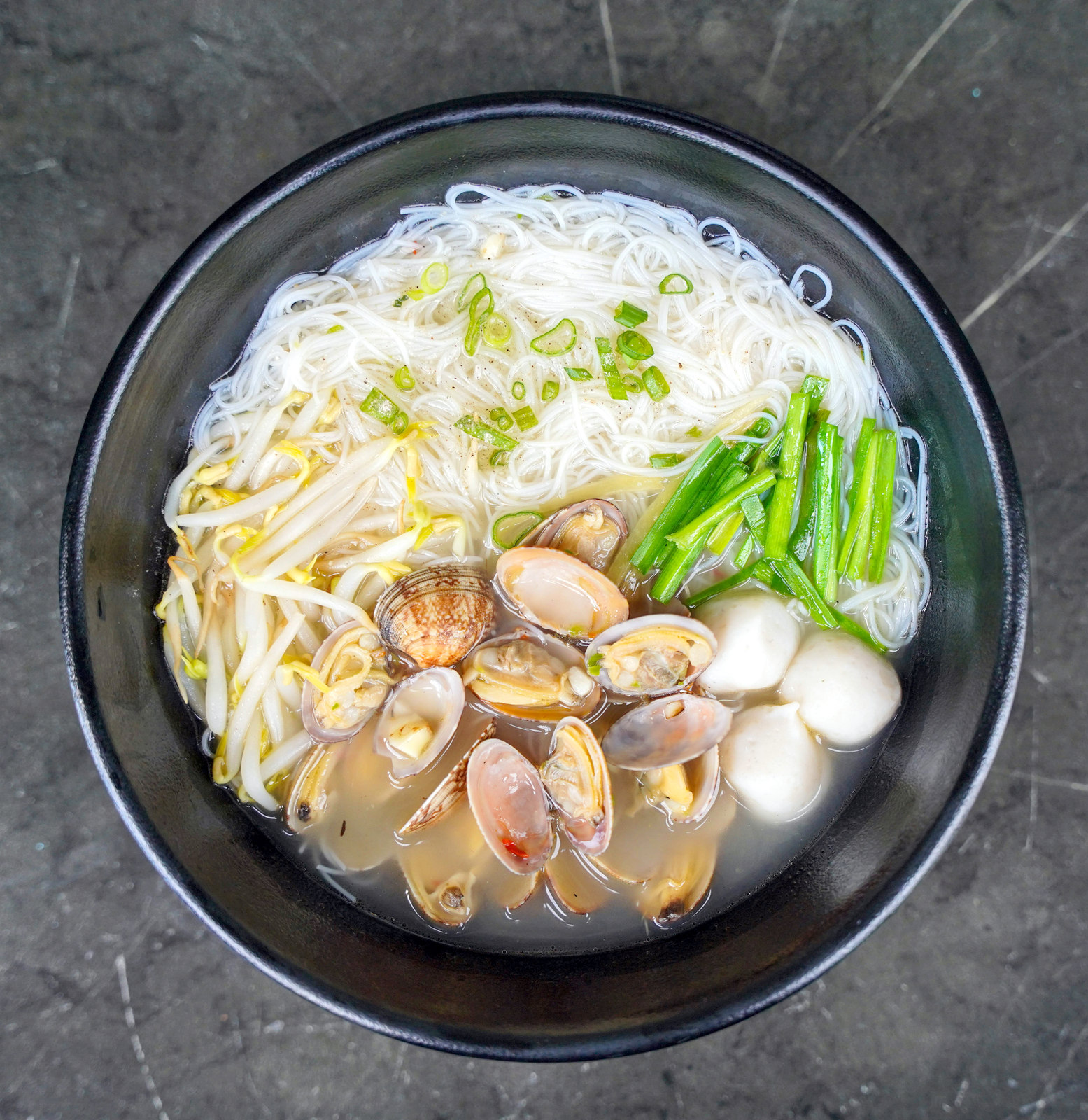 Bihun buffs can check out their favourite noodles in dry and soupy preparations.

The Salted Egg Char Bihun is precisely proportioned with salted egg, savoury but not cloying or overpowering, well-balanced with prawns, bean sprouts, vegetables and curry leaves (RM17.90), while the ST Lala Bihun Soup Special lives up to the 'special' in its name, with bihun bolstered by lots of fresh, briny clams, bean sprouts, fish balls, chives and fried fuchuk, buoyed by sambal kicap cili padi in a clear soup with a subtly reviving tang (RM16.90).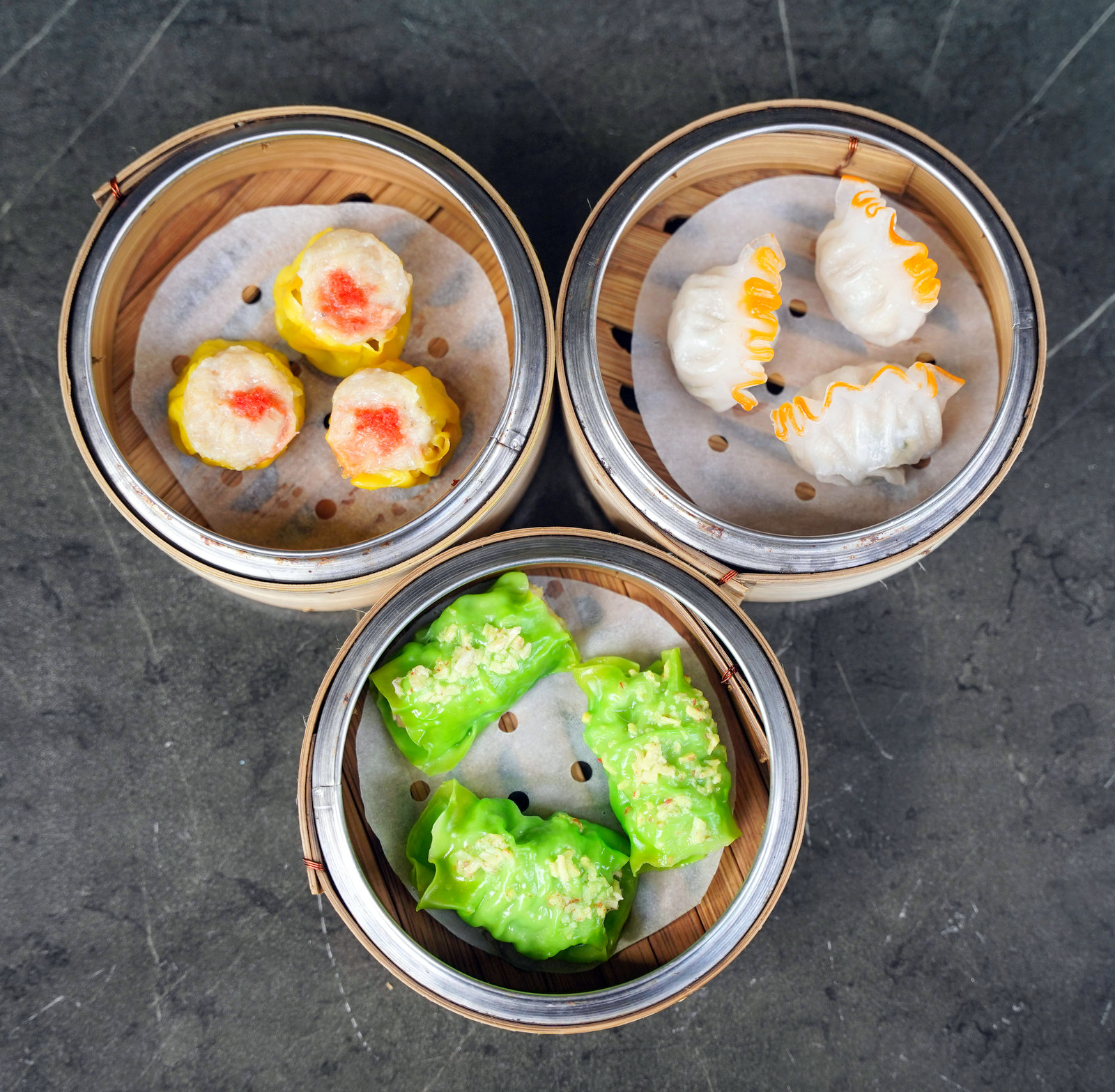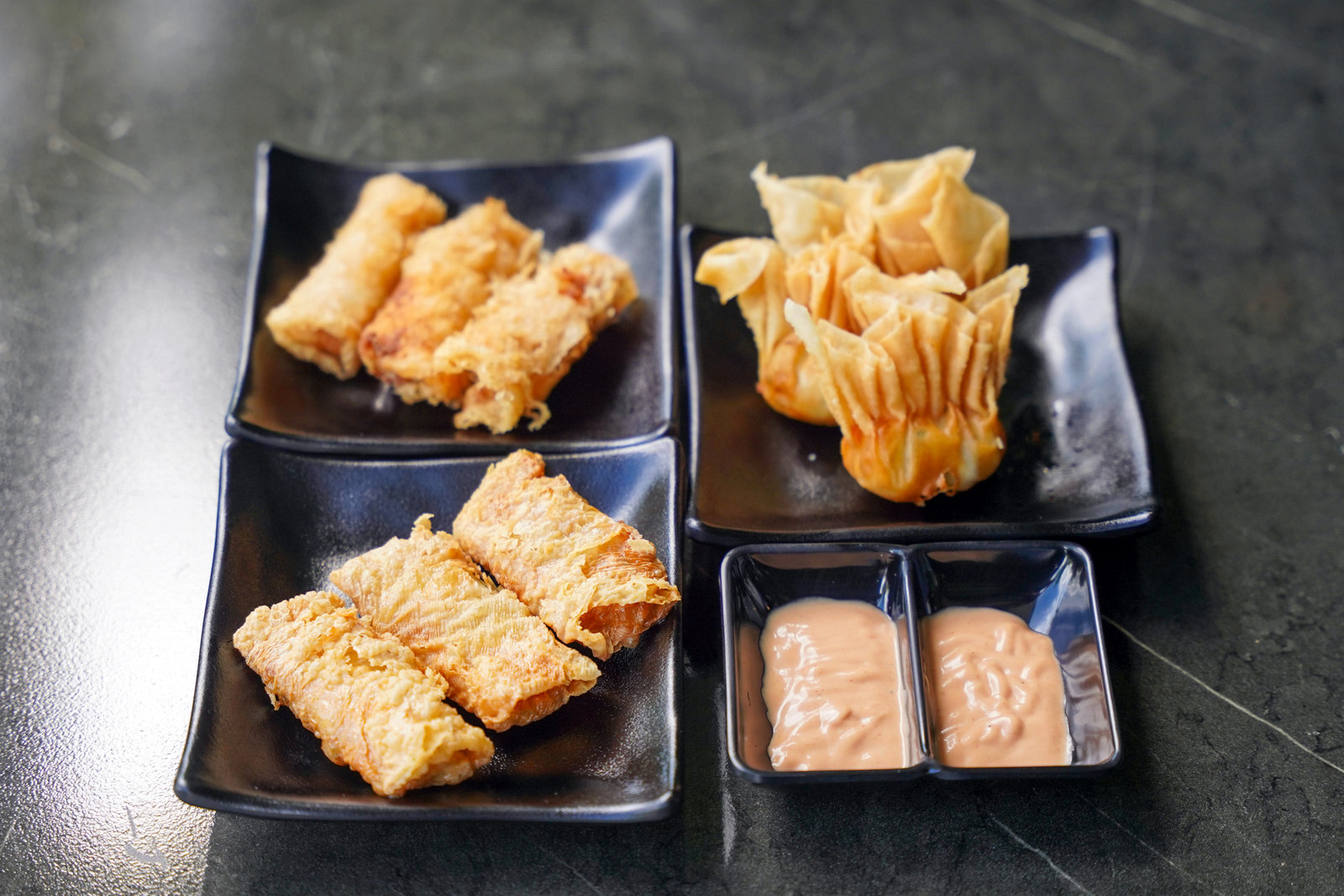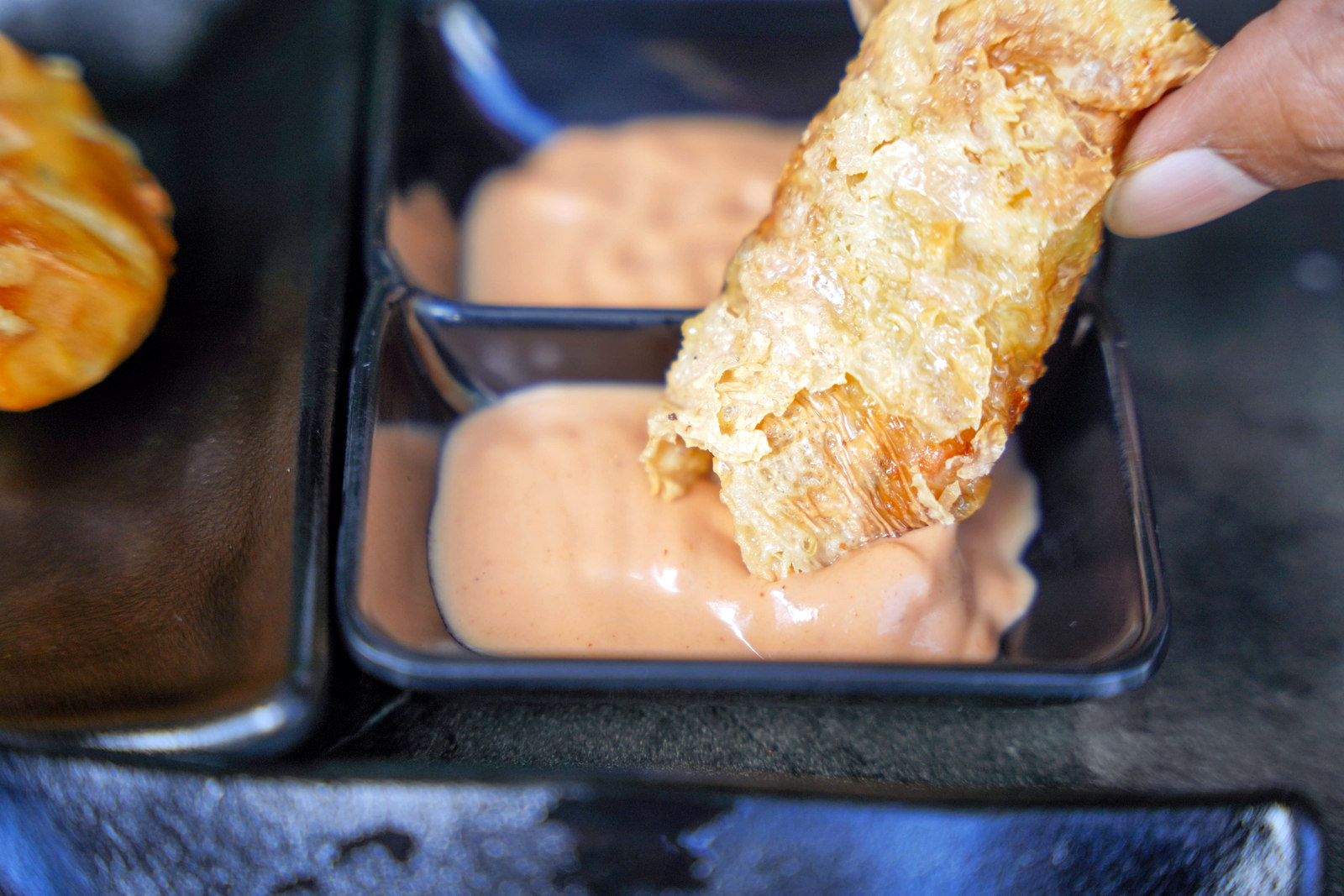 For those of us who crave dim sum all day, including in the evening and night, Signature Tiffins Cafe caters to us with its All Day Dim Sum, a parade of handmade dumplings and other delights, expertly steamed and fried, from the crustacean lover's Crab Meat Jade Roll (RM12.90), Prawn Siew Mai (RM11.90) and Crown Chicken Dumpling (RM11.90) to addictively munch-worthy snacks like the Bean Curd Cheese Roll (RM11.90),  Fried Prawn Beancurd Roll (RM12.90) and Vietnamese Mozzarella Chicken Roll (RM11.90).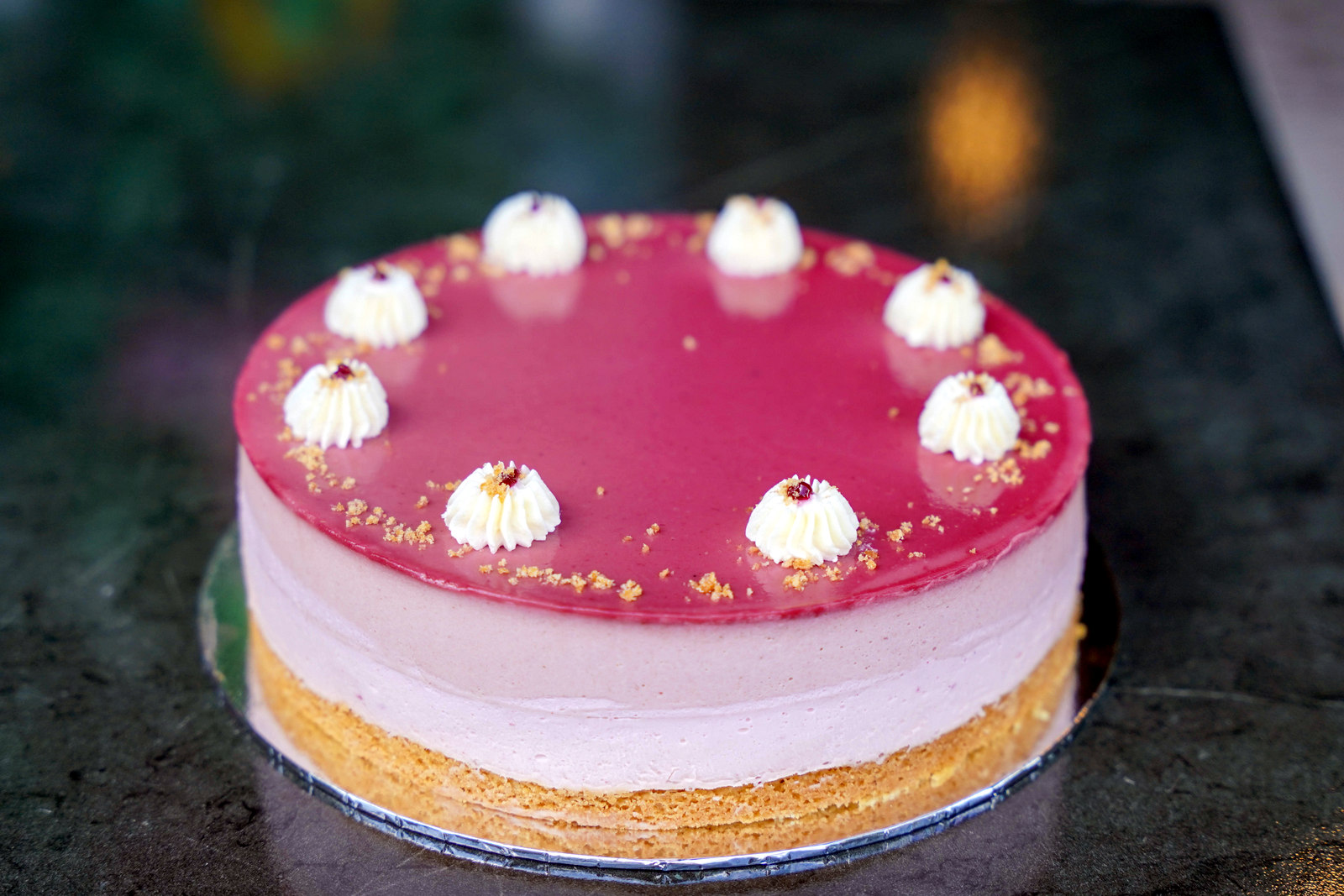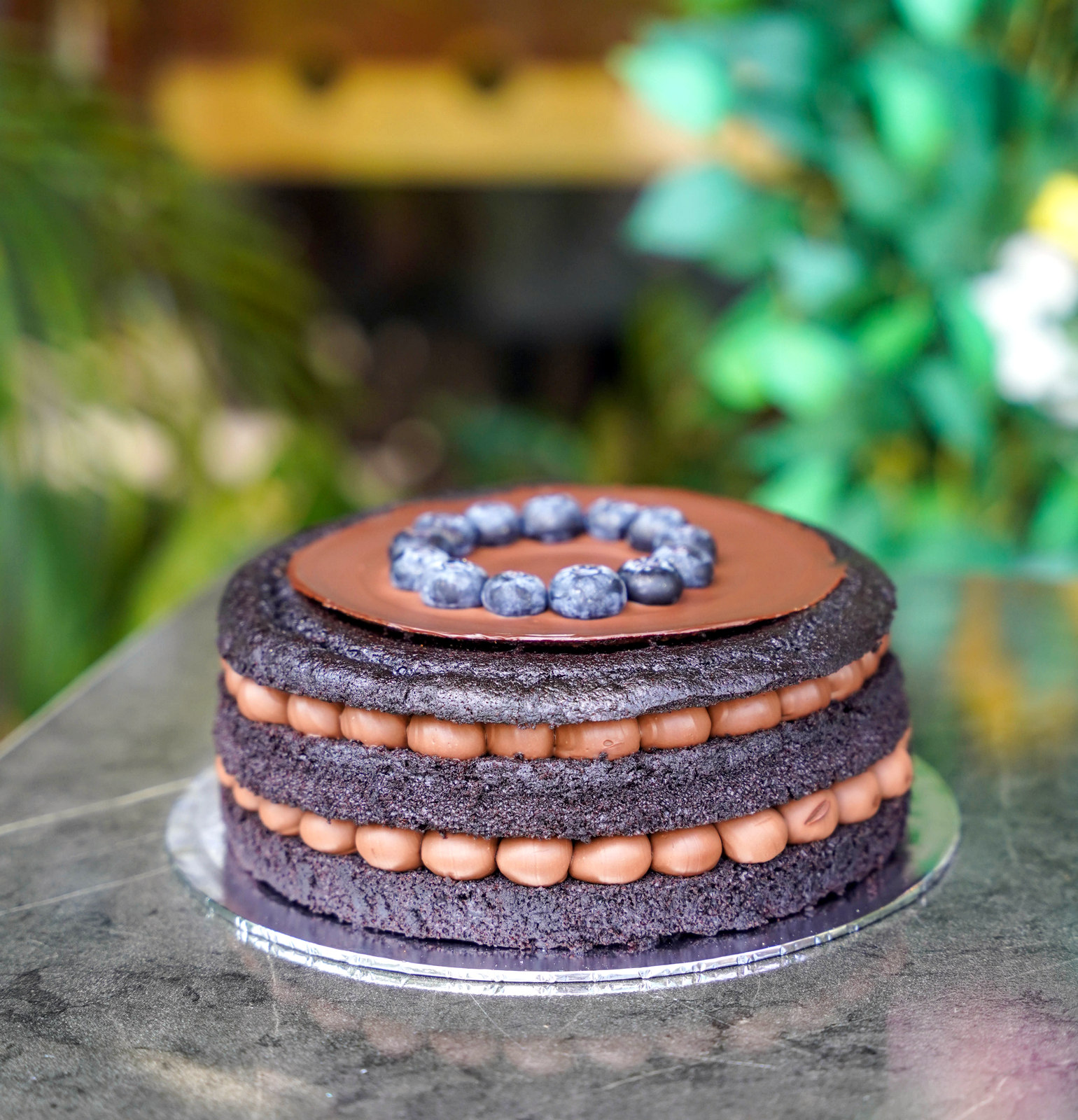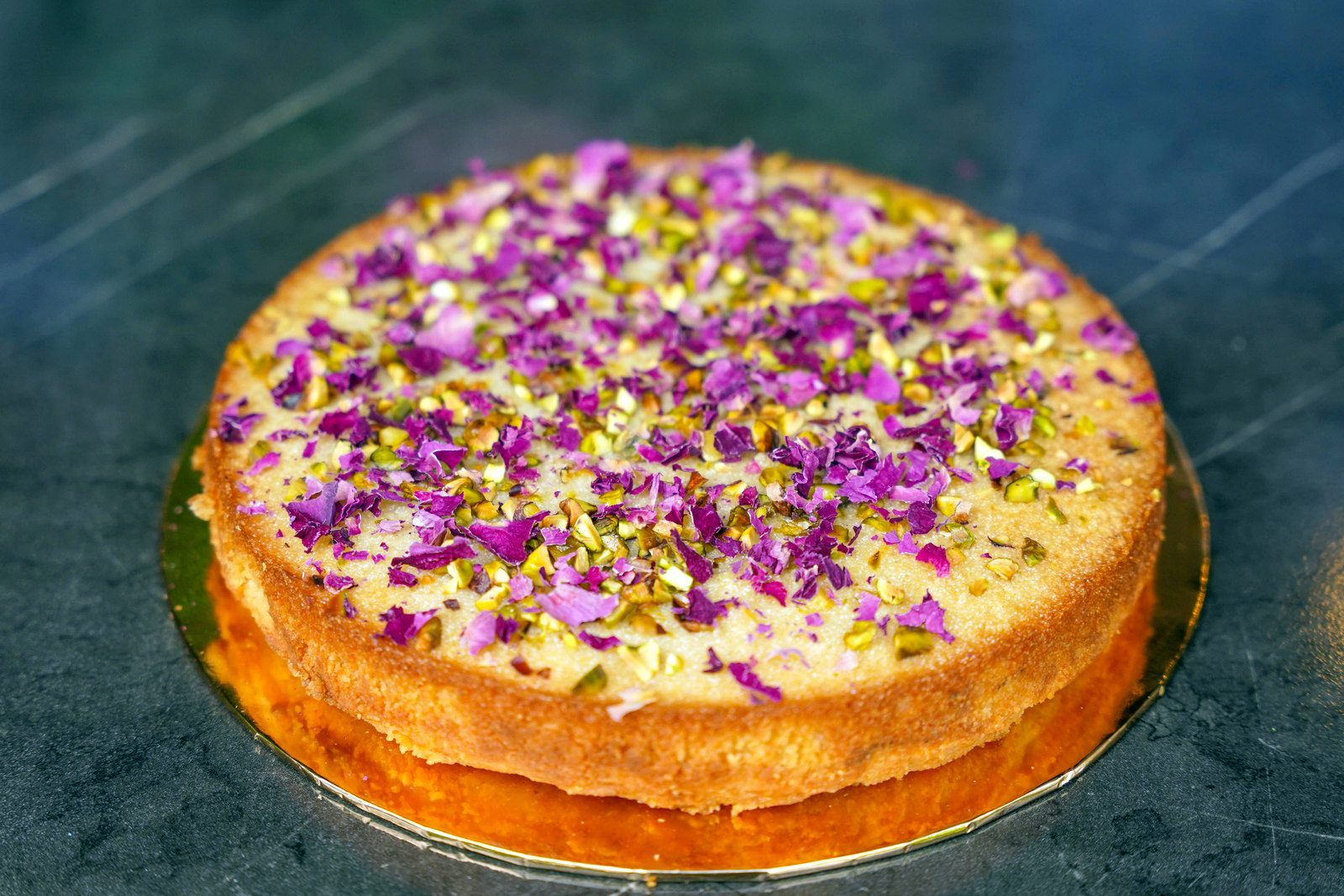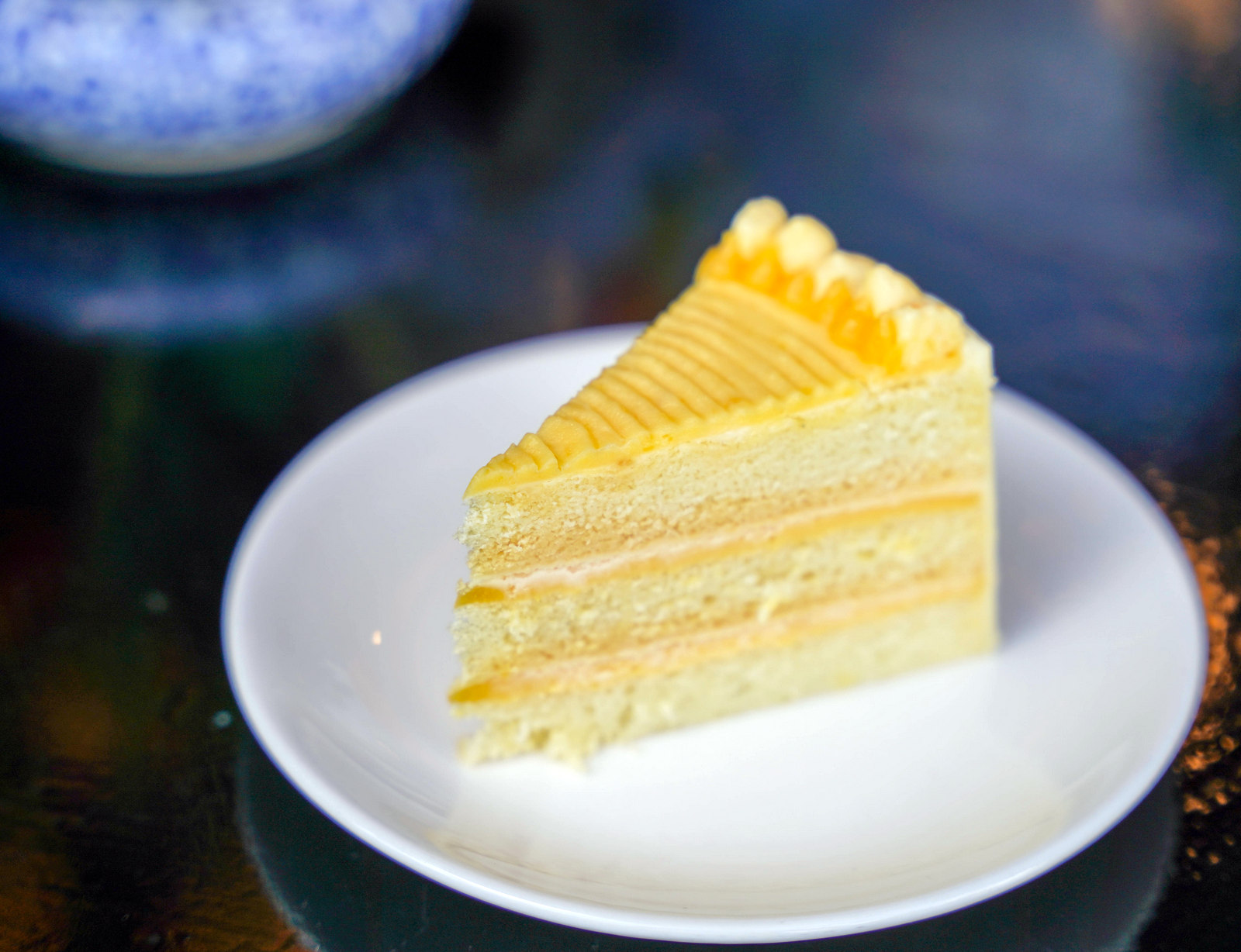 Cakes lead us to a sweet conclusion, with just the right level of indulgence.
Choices include the Strawberry Mousse Cheesecake with layers of strawberry mousse and cheese on a cracker base (RM15.50 per slice, RM124 whole), Valrhona Chocolate Cake, moistly marvellous with French premium dark chocolate, crowned with blueberries (RM15.50 per slice, RM124 whole), Persian Love Cake, the most delicate of these cakes, lovingly baked with semolina, almonds, pistachios, rosewater and rose petals (RM17.90 per slice, RM143.20 whole) and the Lemon Mascarpone, a lively sponge cake with lemon and mascarpone cheese layers (RM15.50 per slice, RM124 whole).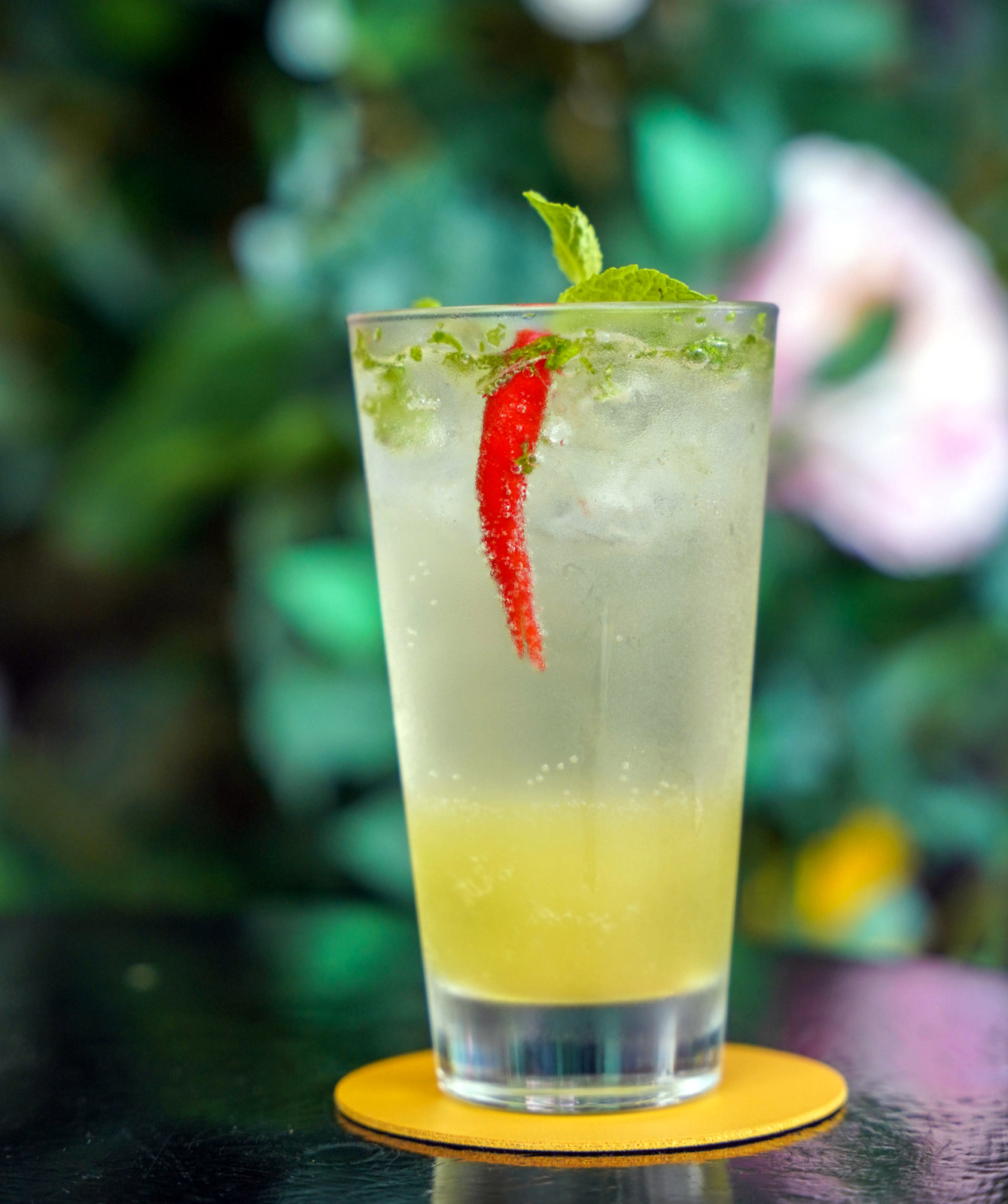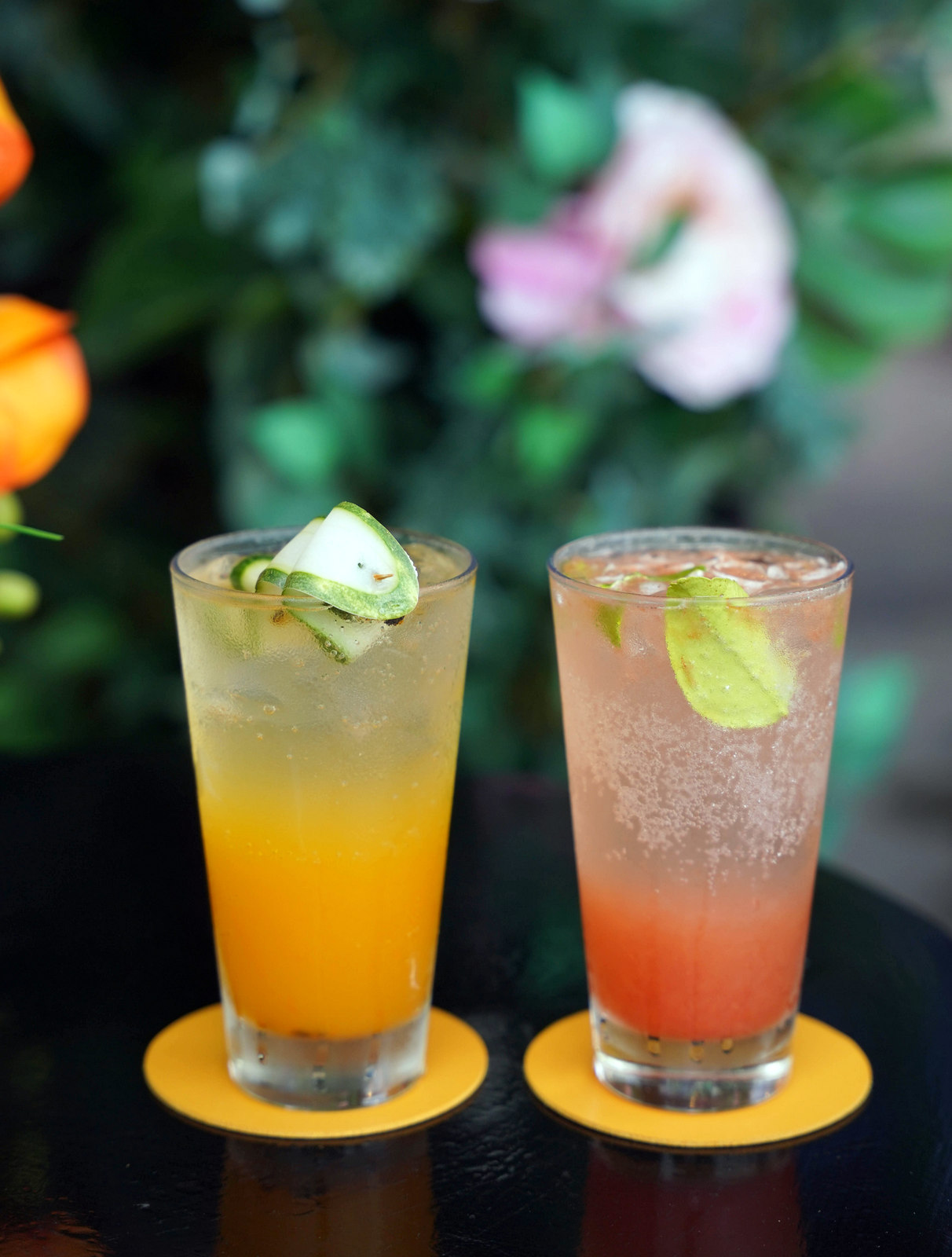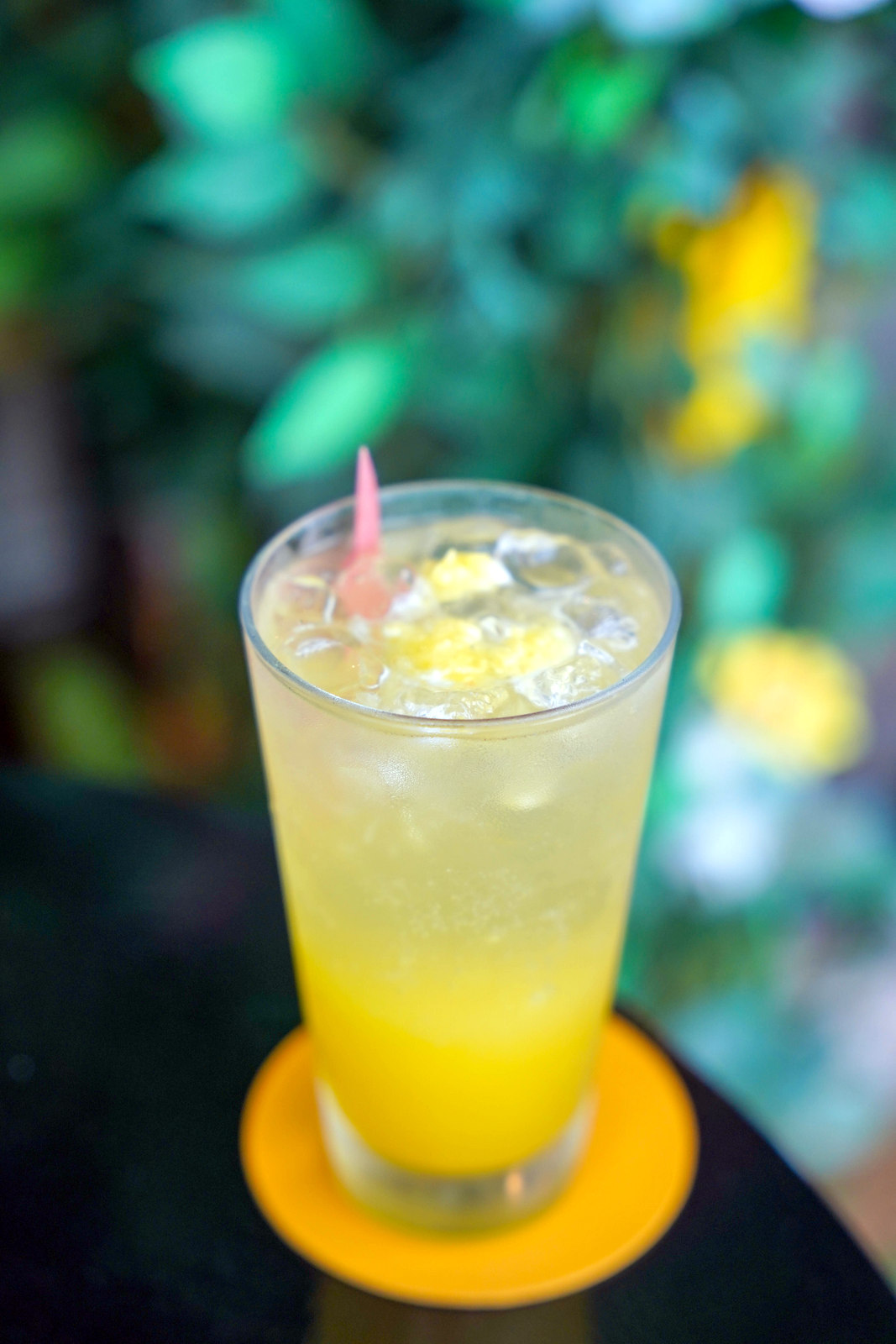 For beverages, Signature Tiffins Cafe's sodas offer the tropical triumph of the Spicy Mint and Lime, crimson with a whole cili padi garnish (RM13), Kaffir Grapefruit with kaffir lime leaves and grapefruit chunks (RM13), Pineapple & Elderflower with grated pineapple for a nutritious, nourishing drink (RM13) and Passion Fruit Calamansi for a big boost of Vitamin C (RM13).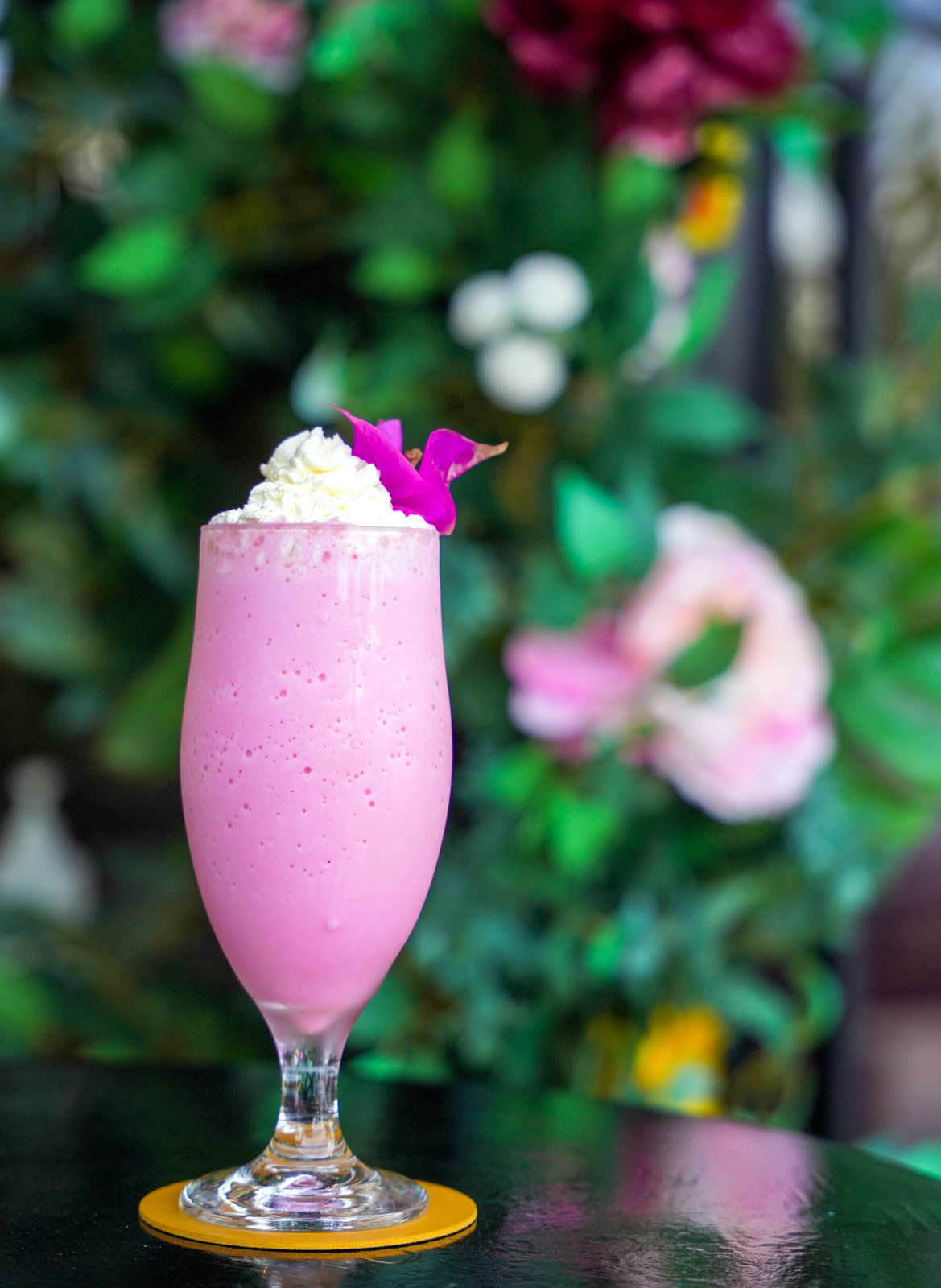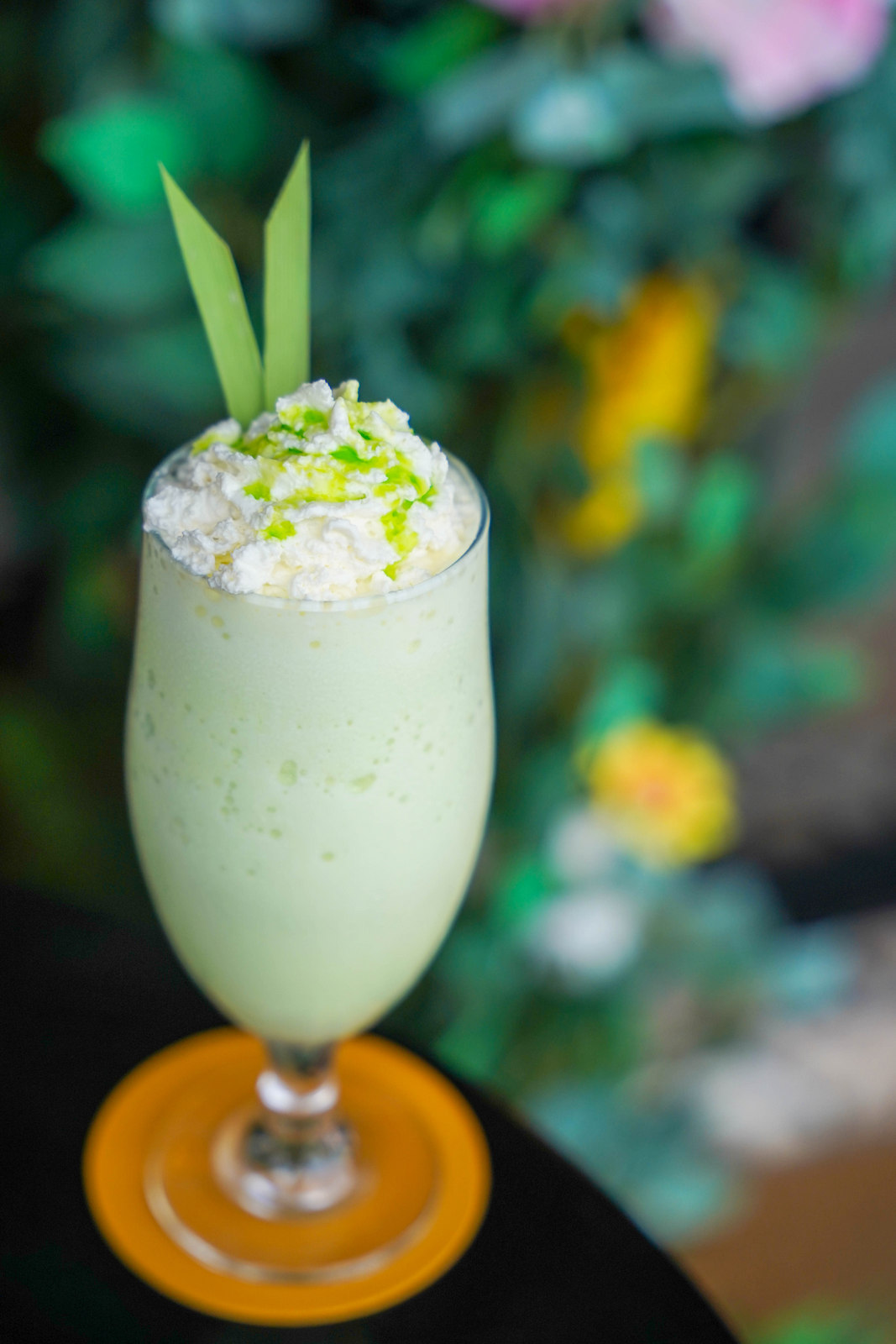 Creamier drinks include the Rose Bandung Frappe (RM15.50) and Coconut Pandan Frappe (RM15.50), conveying the soothing flavours of Southeast Asia in each slurp.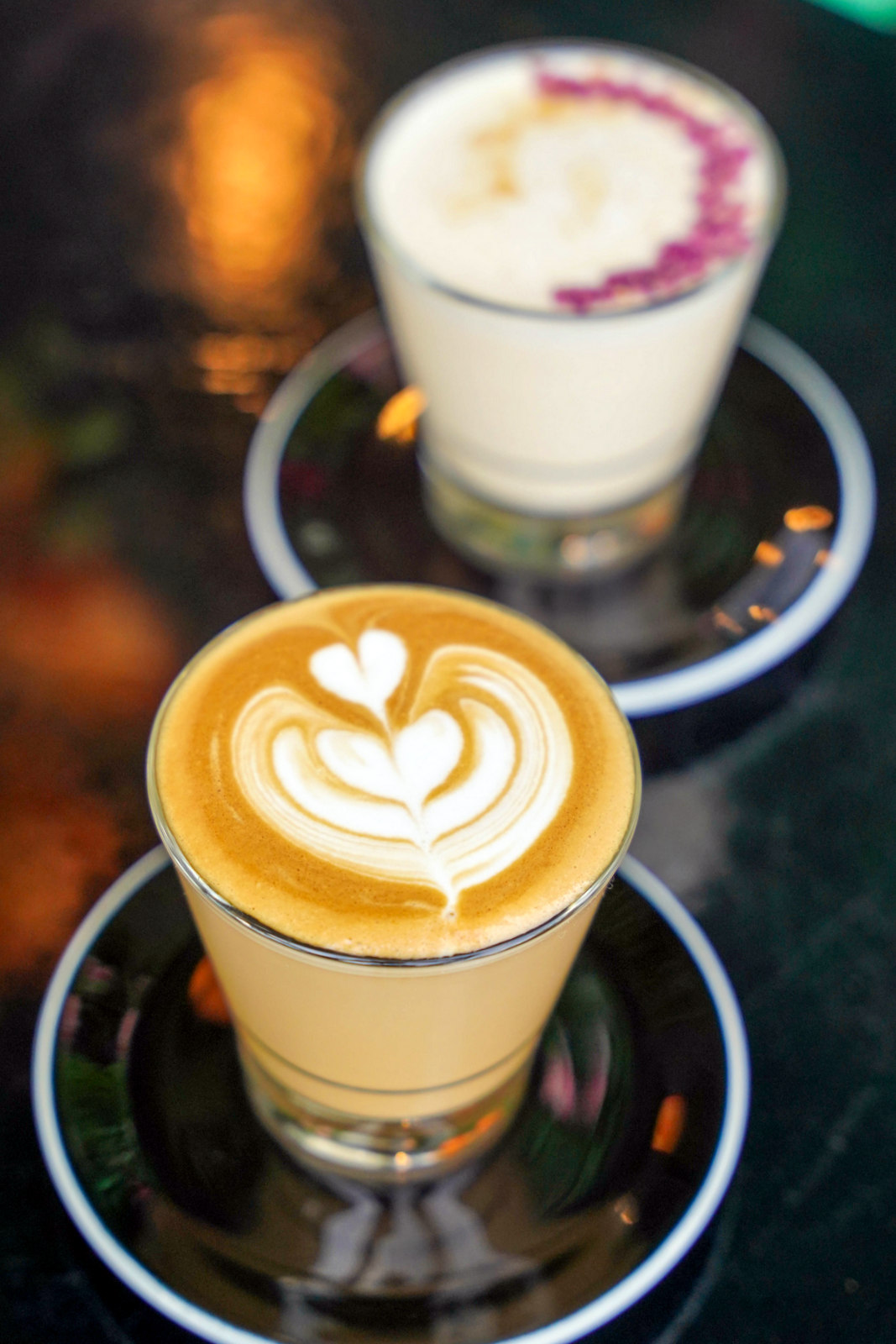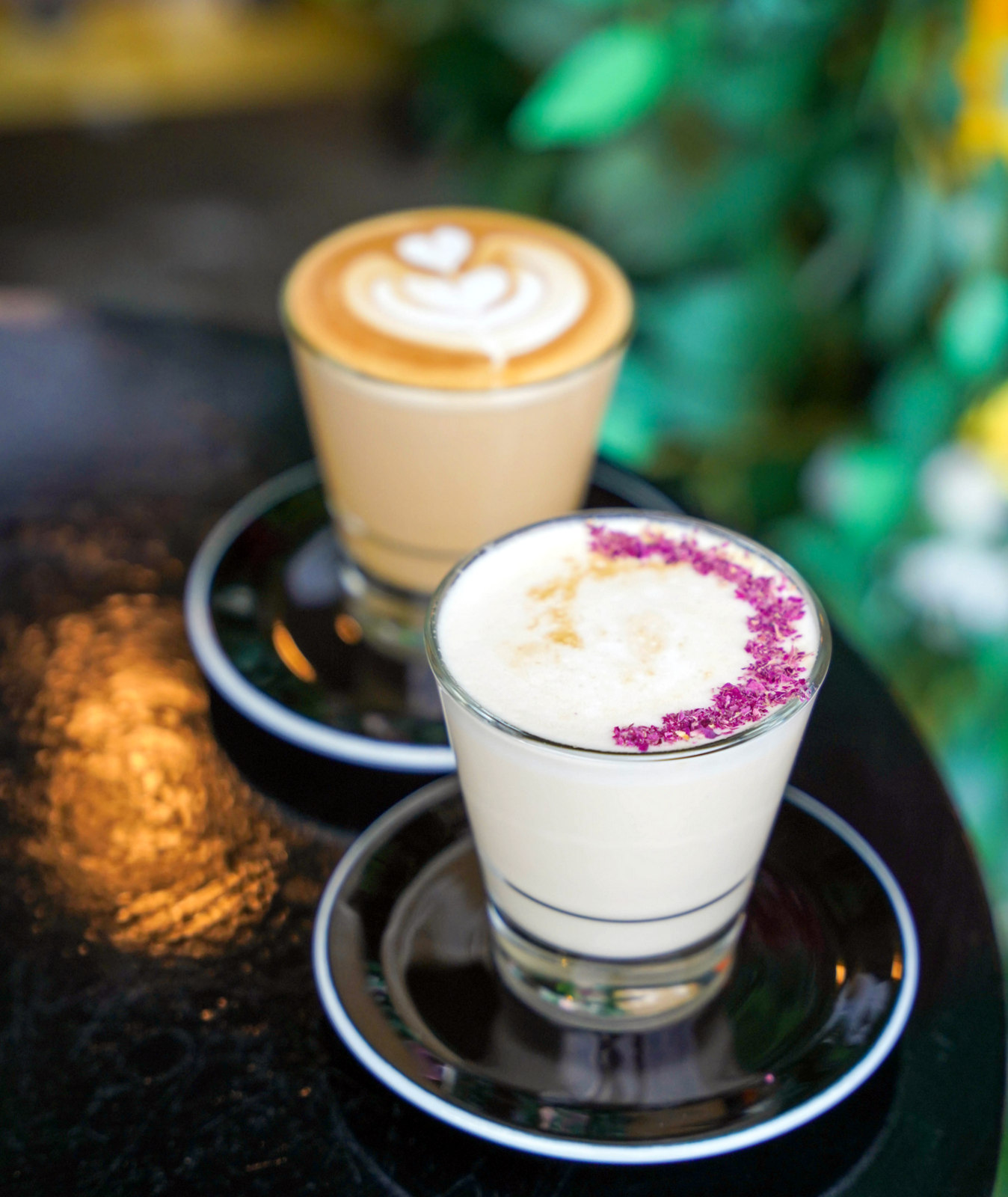 Coffee and chai for contemporary cafe-hoppers include an impeccably brewed Flat White of Arabica beans that's bold and strong with nutty notes (RM11.50) and Hot Rose Chai Latte that pairs pleasantly with Signature Tiffins Cafe's cakes (RM11.50).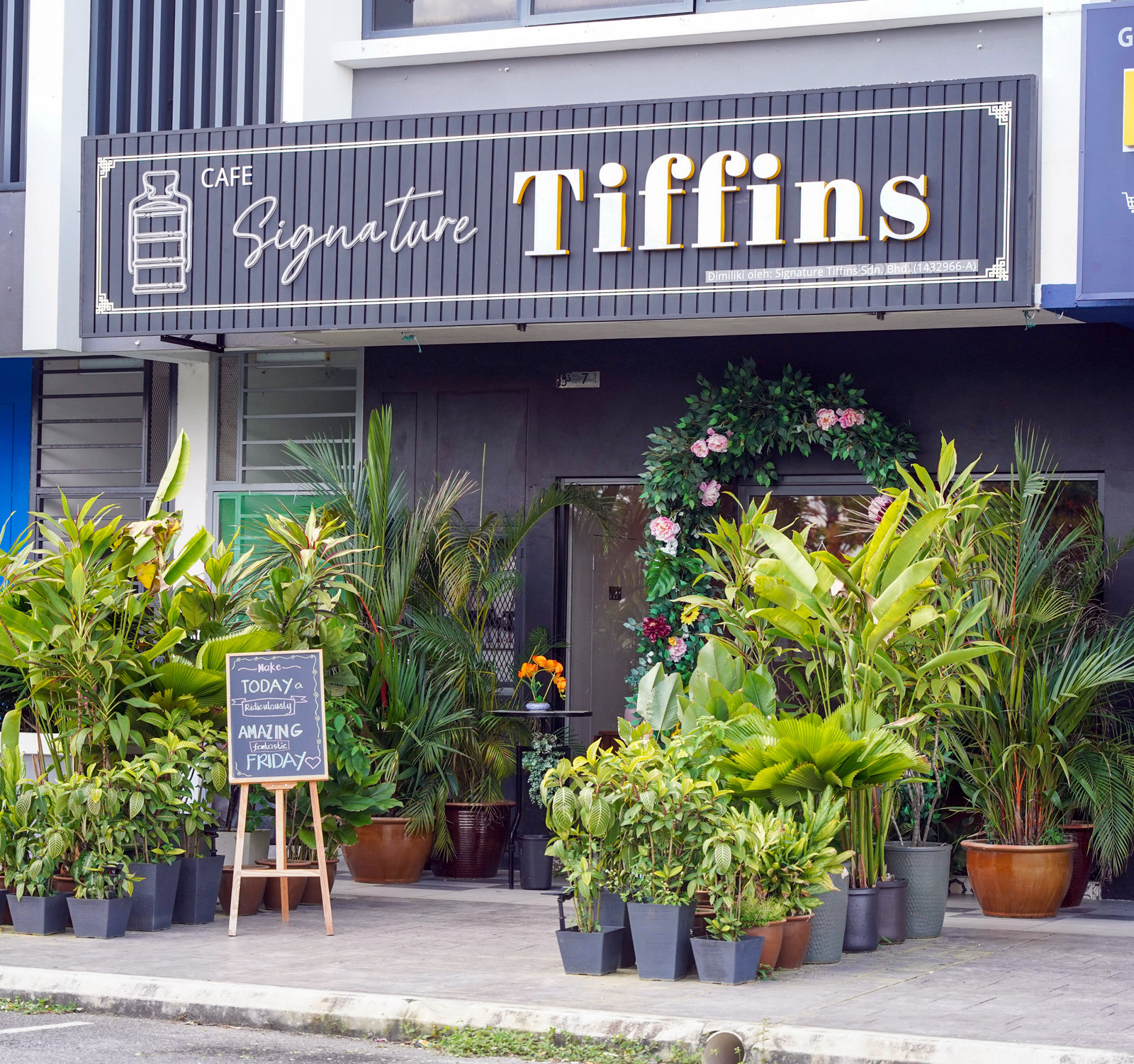 Signature Tiffins Cafe
Blossom Square, 7-G, Jalan Flora 1/4, Bandar Rimbayu, 42500 Telok Panglima Garang, Selangor.
Open Tuesday-Sunday, 1130am-10pm. Tel: 017-205-7412