SEEKscapes by JobStreet: Envision a new career path, listen to inspirational speakers, taste exciting flavours
February 17, 2023
---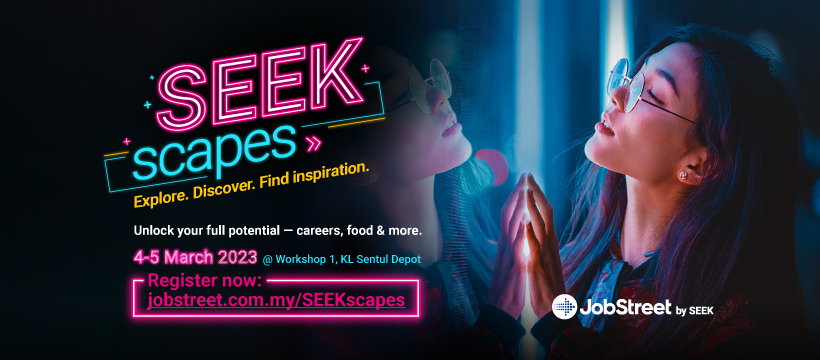 Mark your calendars for JobStreet's event of the year: SEEKscapes promises a landscape of insightful career talks by charismatic industry experts to inspire your future, combined with imaginative flavours to ignite your taste buds!
Pre-register now for SEEKscapes at Sentul Depot KL, Workshop 1, on 4-5 March 2023 to explore potential new professional paths while experiencing fresh temptations by top F&B purveyors!
Minister of Youth and Sports YB Hannah Yeoh will launch SEEKscapes and share her uplifting career advice at this must-attend event for young job-seekers who hope to discover better opportunities in a rapidly changing world.
Meet hirers from a diverse range of reputable companies in person, including Genting Group, Berjaya Starbucks Coffee Company, Sunway Group, Teleport (AirAsia), Big Bad Wolf Books, Sports Direct and more.
Fuel up by enjoying brilliant bargains on food and beverages by brands like Flaaah, Salad Atelier, Sugar and I, The Bao Guys, Brotani, Dao, Krispy Kreme, Sala, Joybean, Tealive and Starbucks.
Lively activities - including performances by bands and dance groups, plus mini fashion shows and personality quizzes - will keep visitors entertained on both days, 10am-8pm.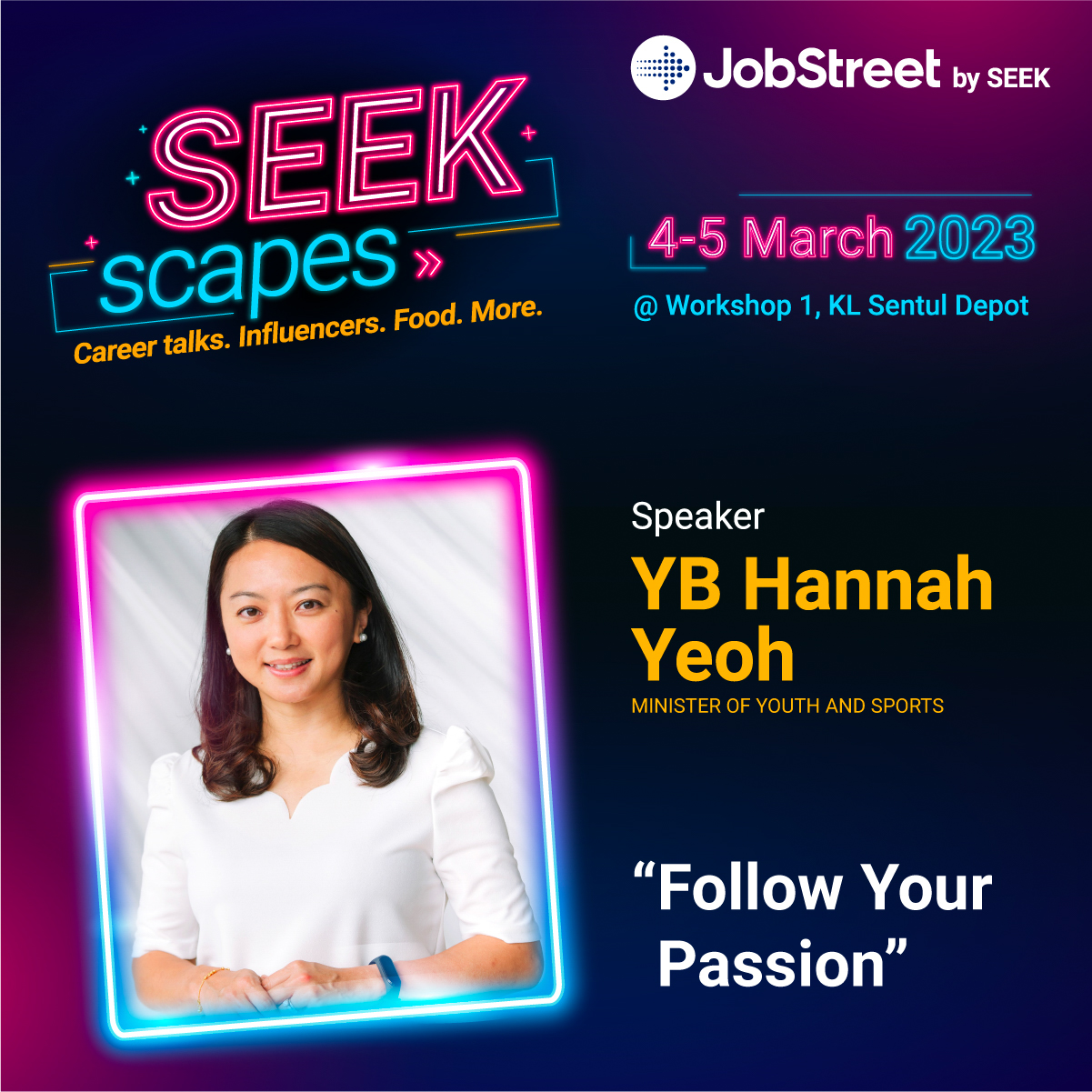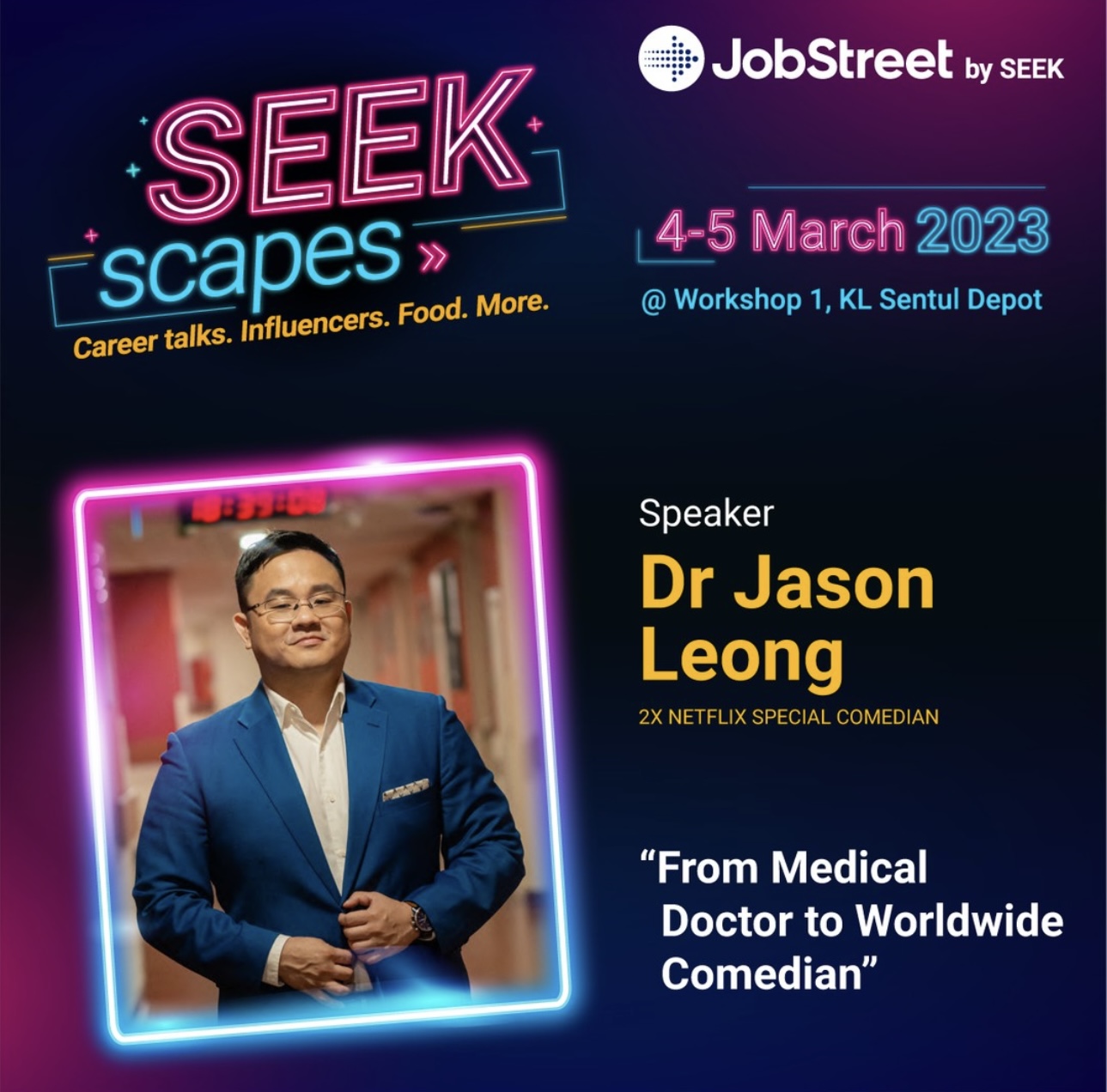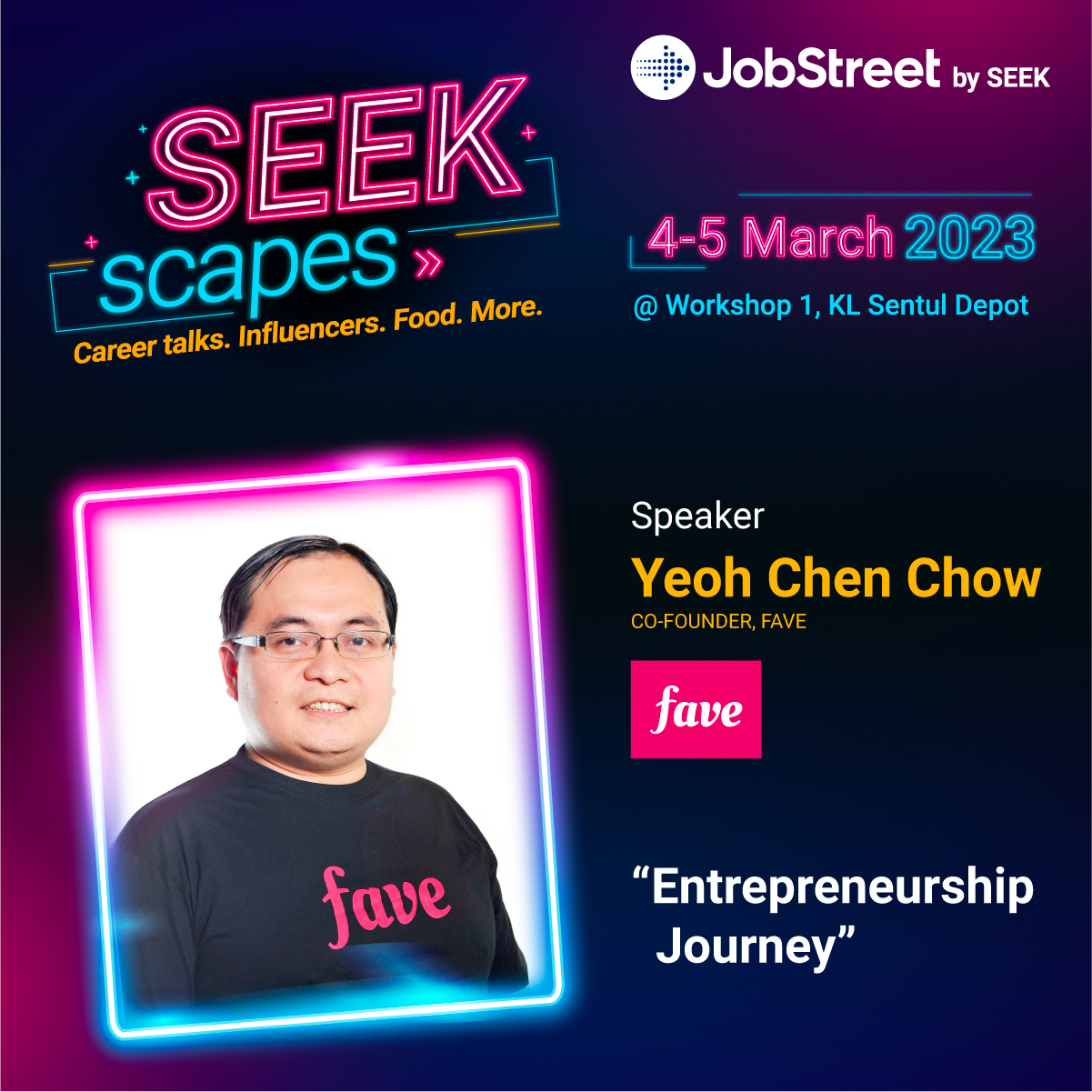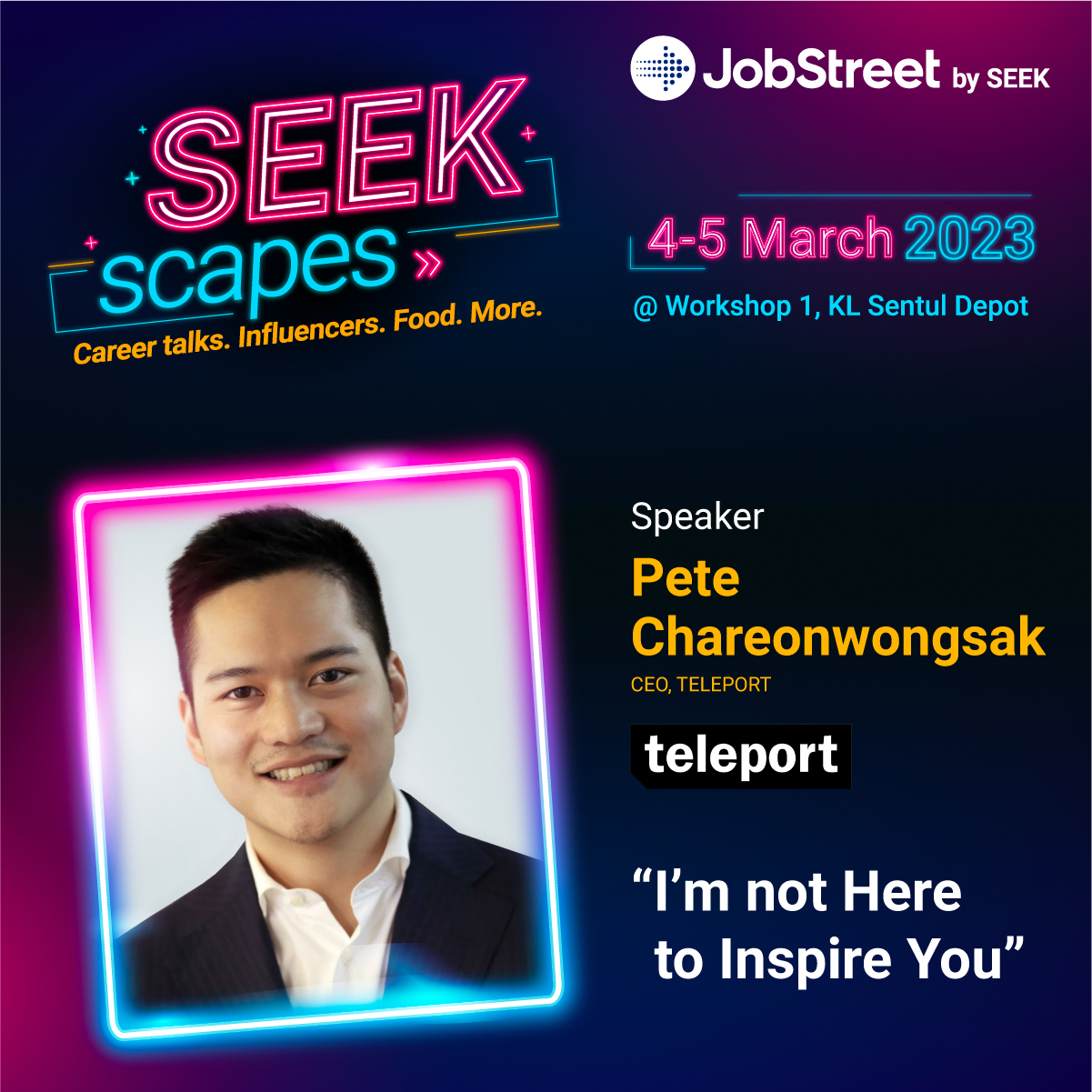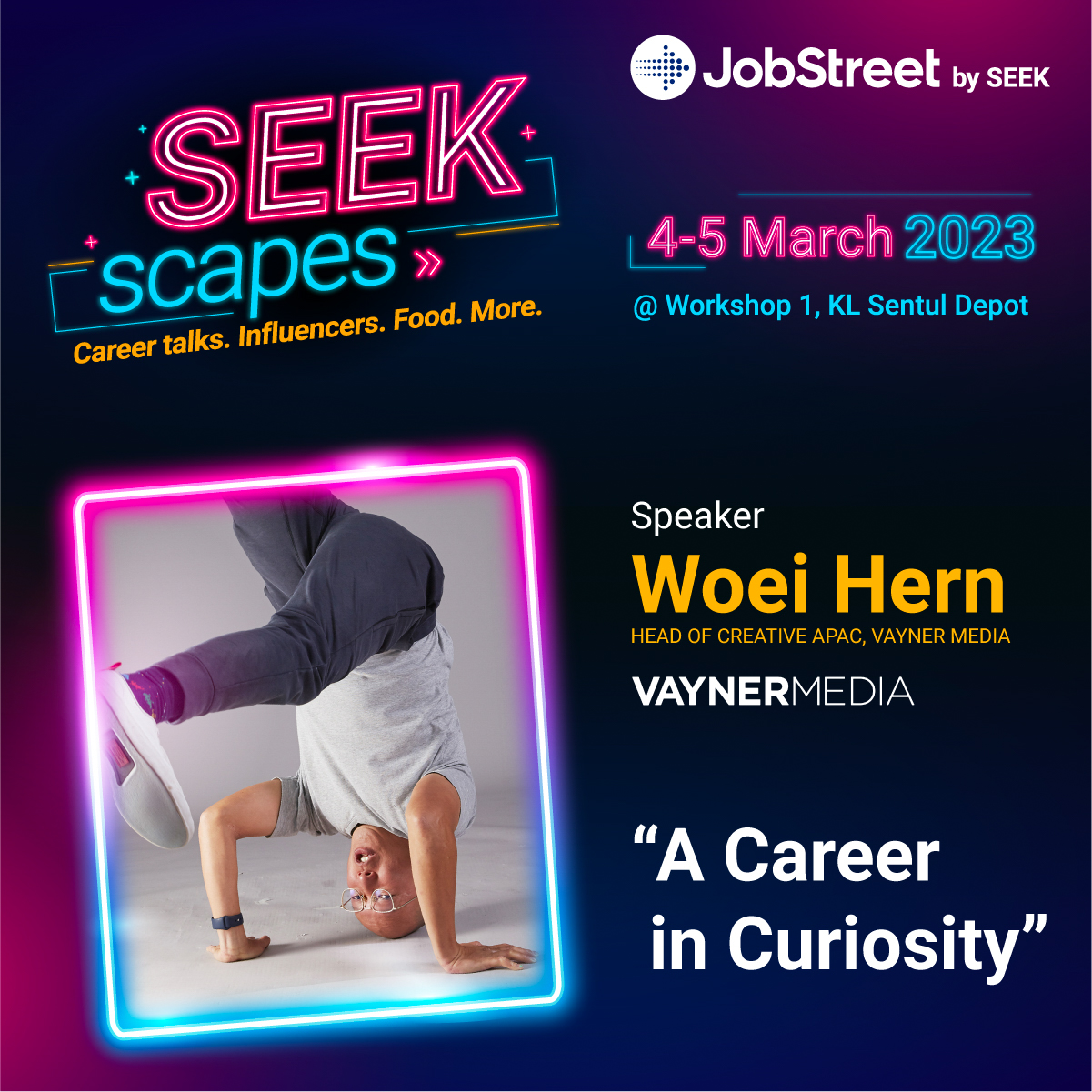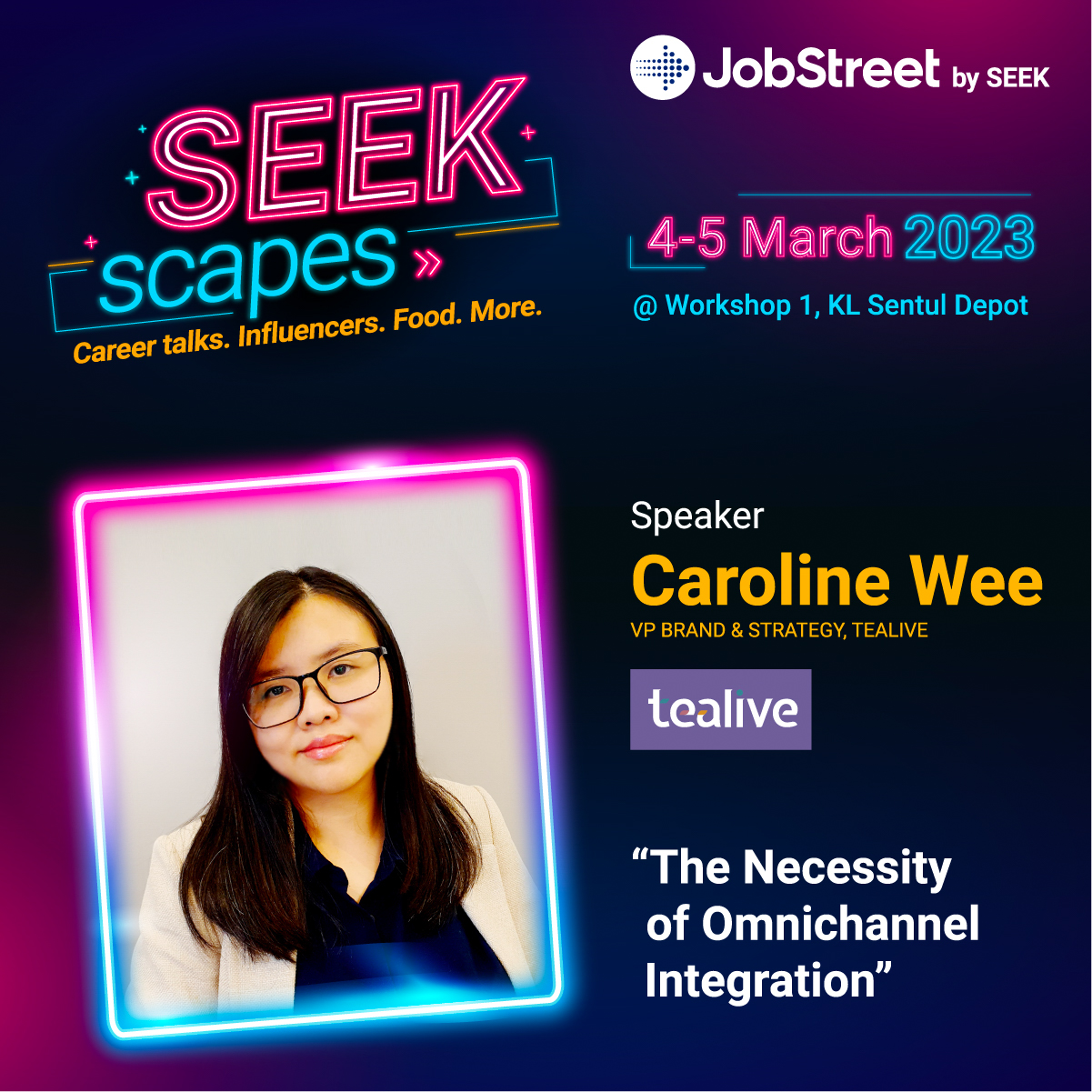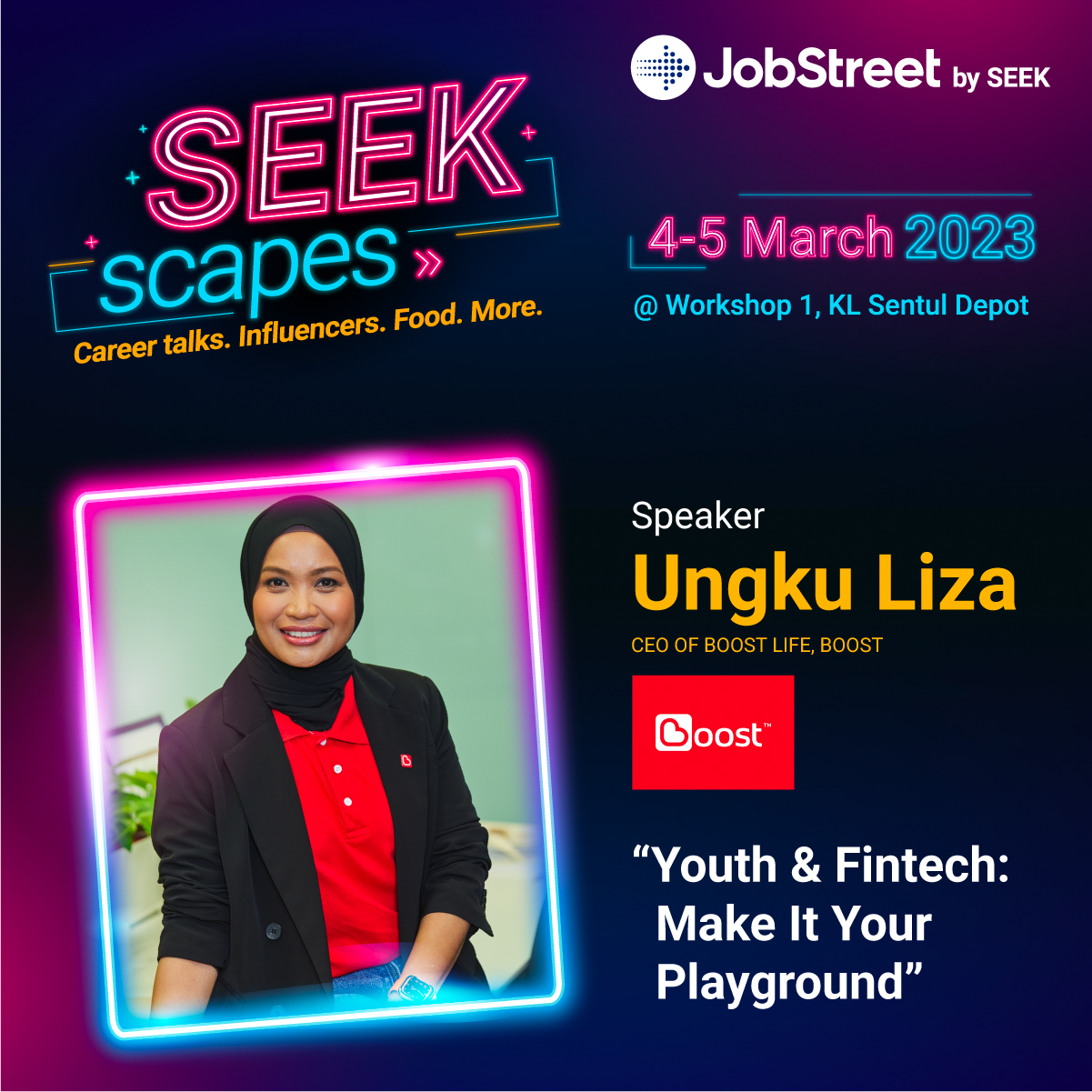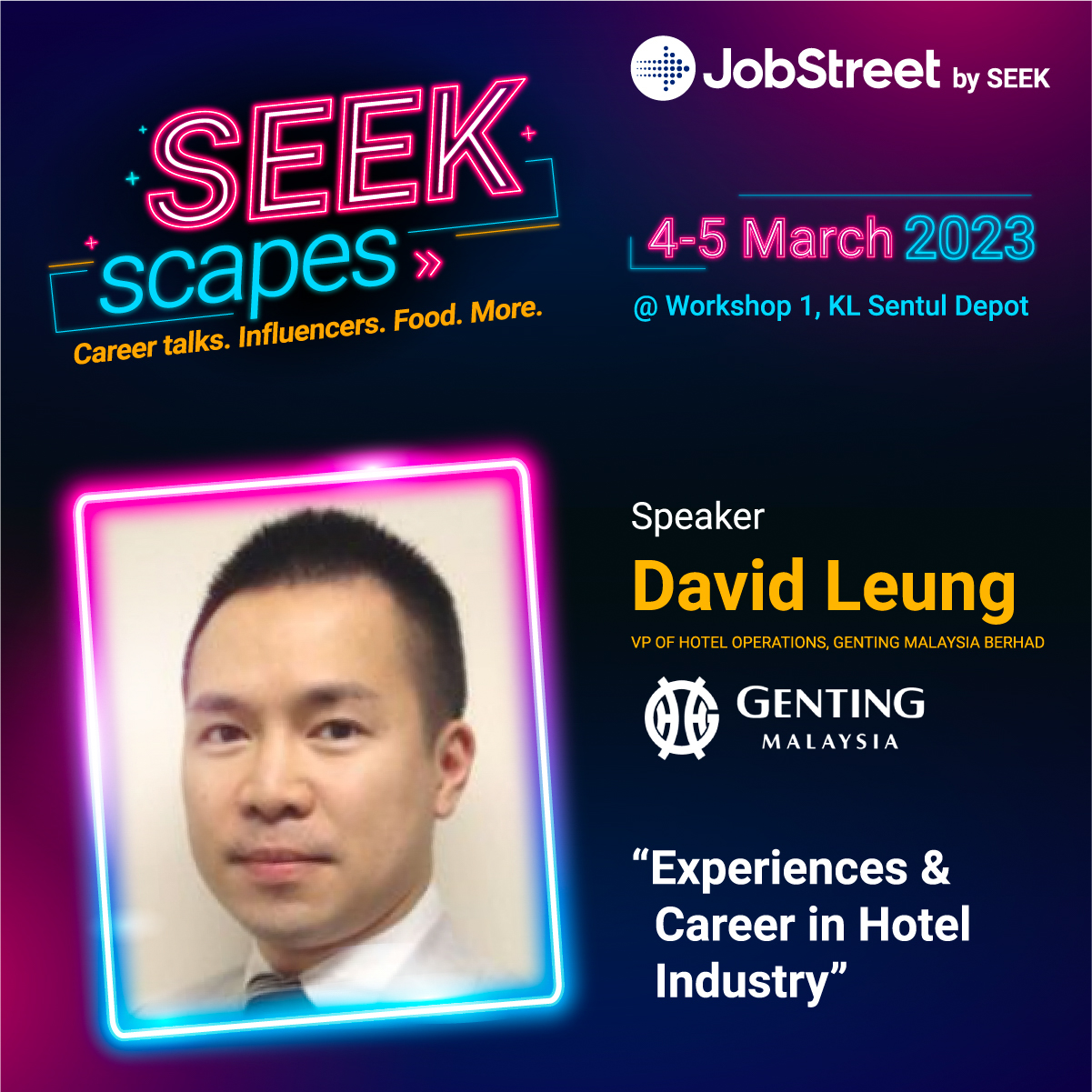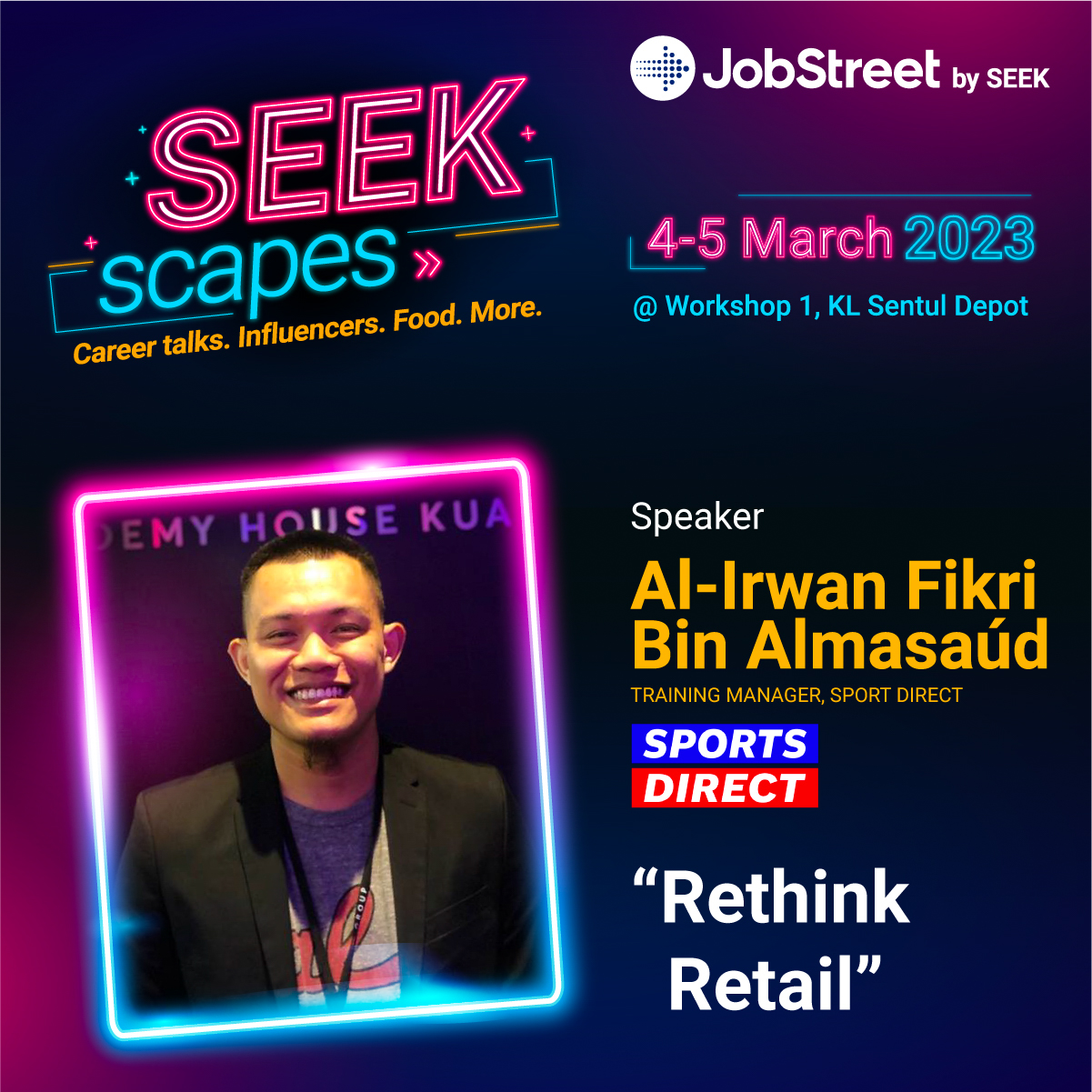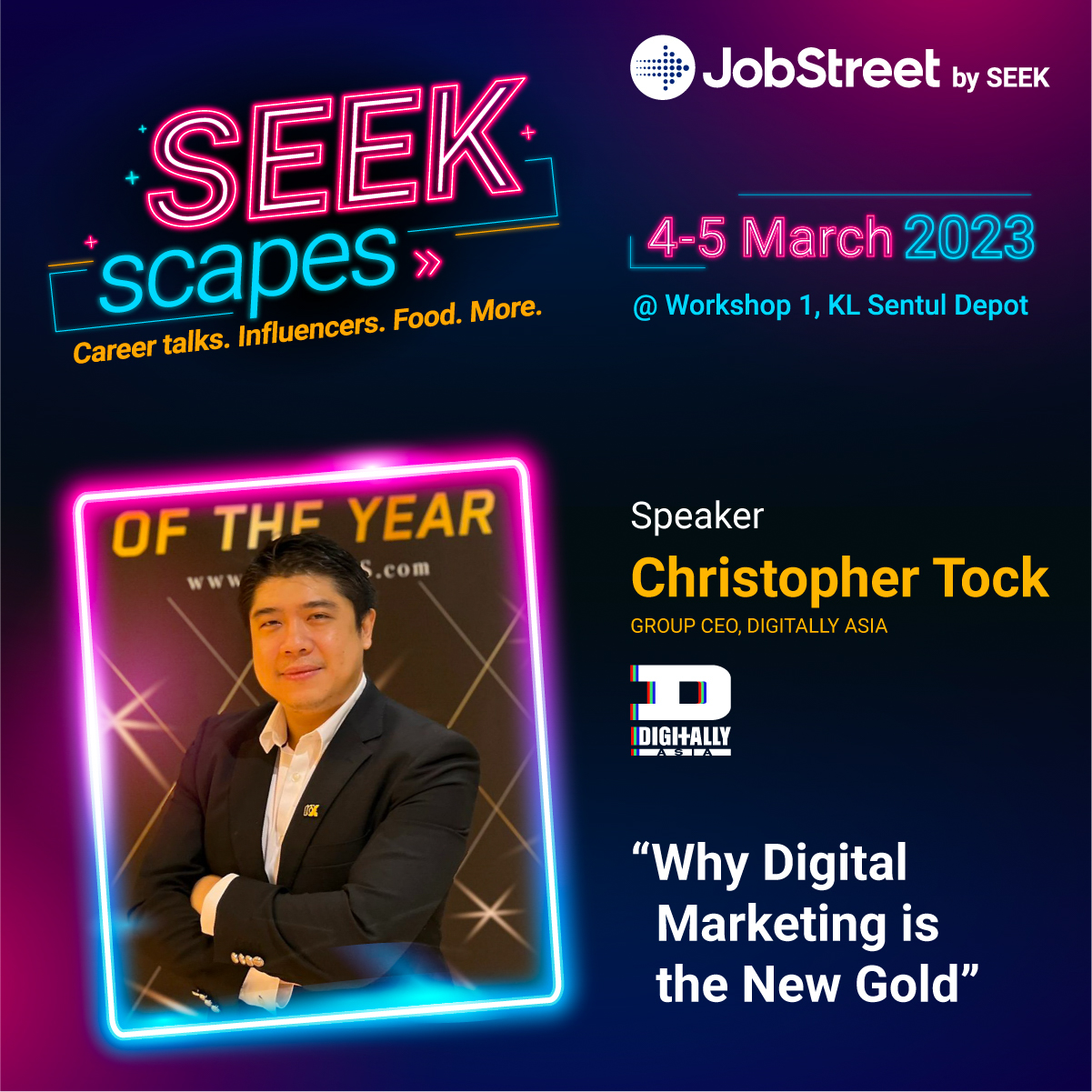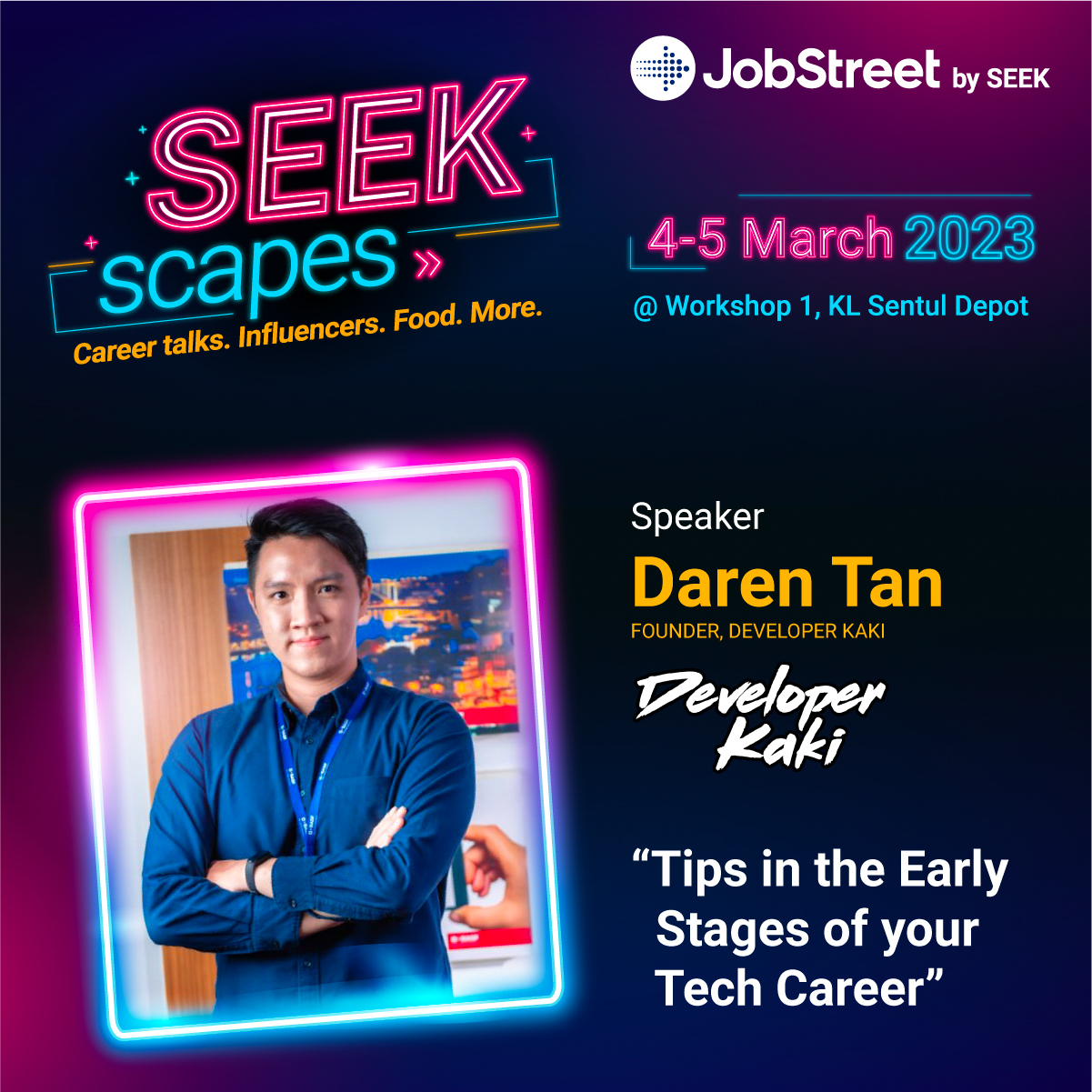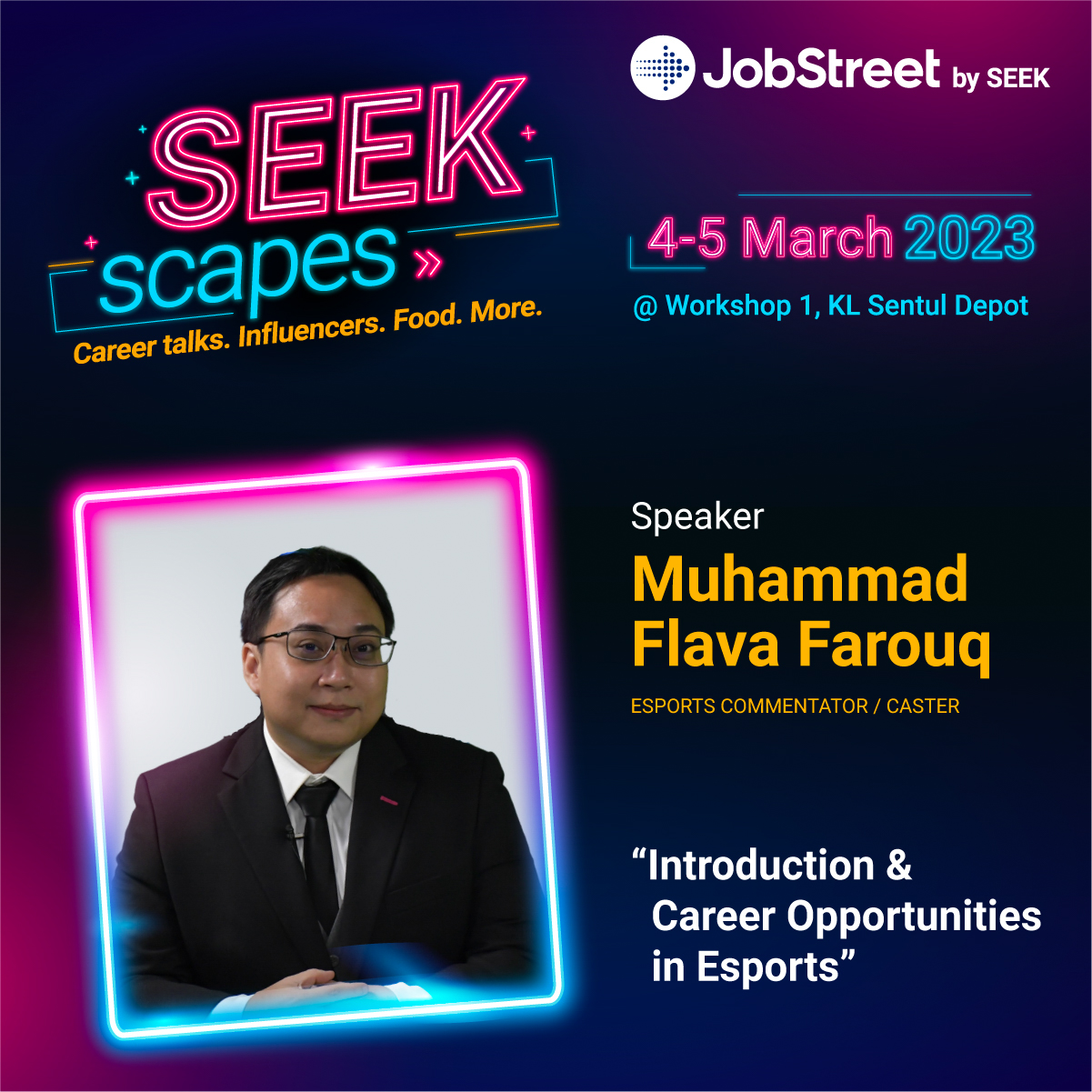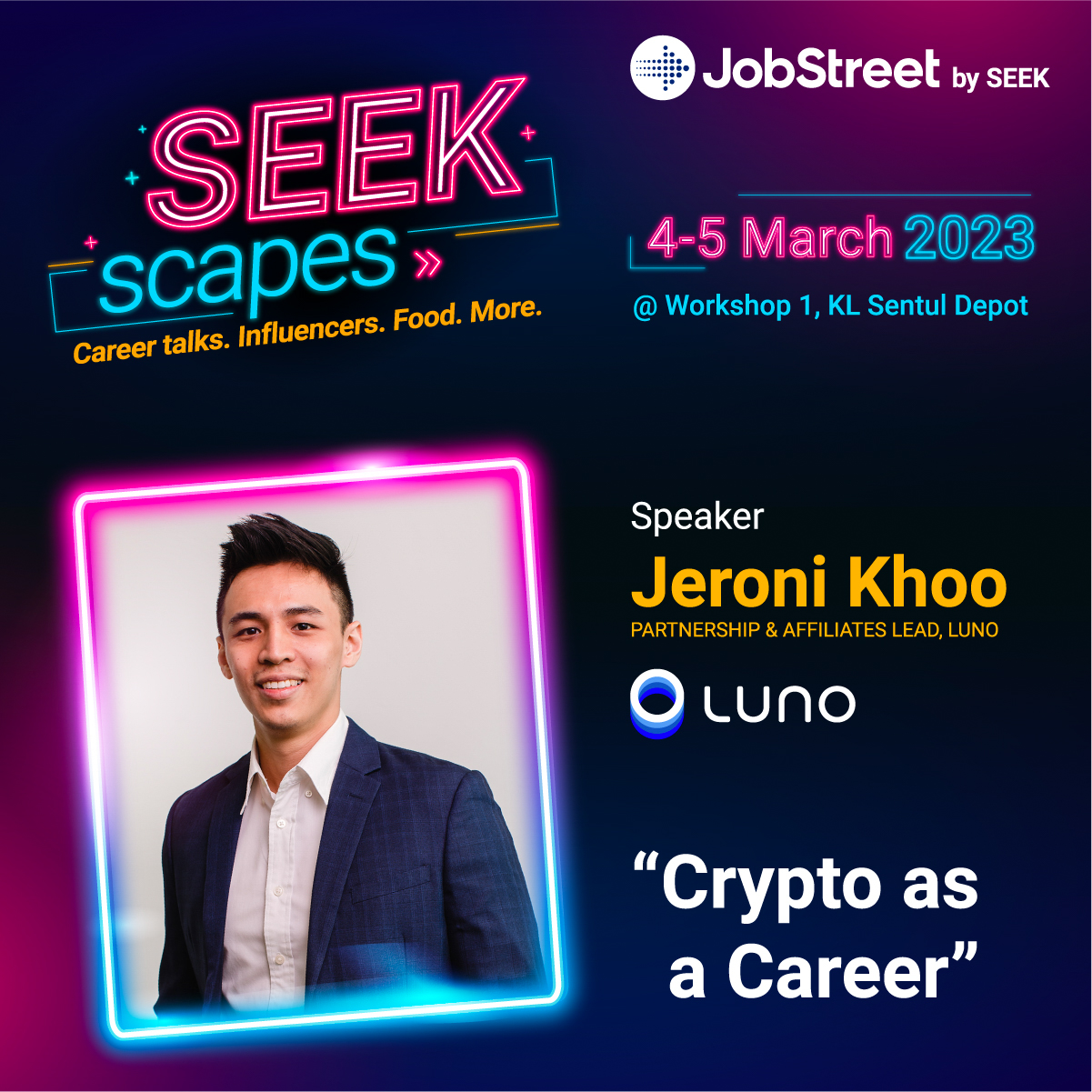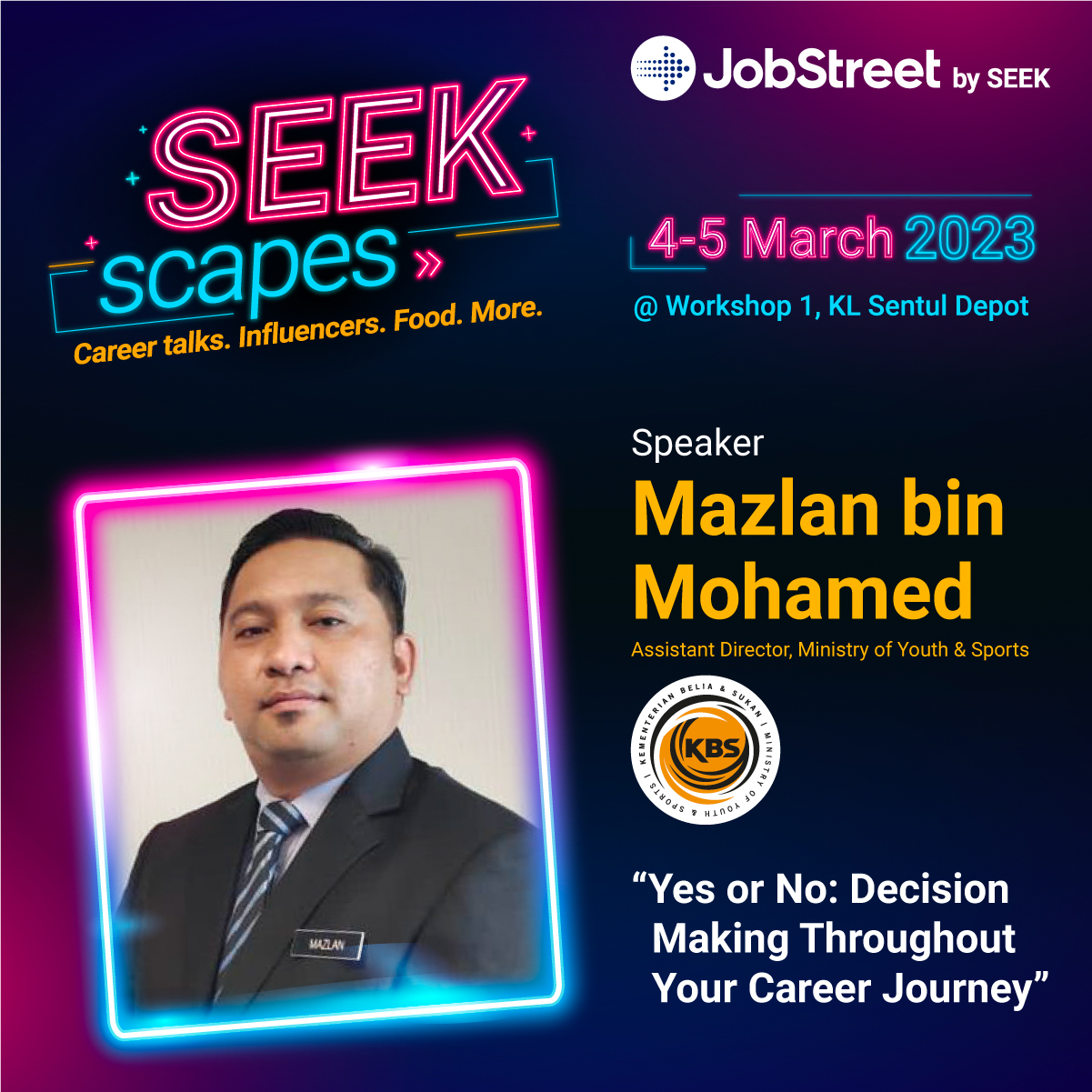 SEEKscapes' line-up of speakers includes YB Hannah Yeoh, Dr. Jason Leong (Malaysia's medical doctor-turned-comedian sensation) and others who'll share guidance on topics like the Entrepreneurship Journey, Crypto As A Career, and Why Digital Marketing Is The New Gold. You won't want to miss a minute!
Pete Chareonwongsak, CEO of Teleport, will share his experience on taking charge, making bold moves and letting passion be your driving force, while Woei Hern, Head of Creative for the Asia Pacific Region of Vayner Media, will discuss advertising and a career in curiosity, and Caroline Wee, Tealive's VP of Brand & Strategy, will highlight how Tealive leverages on technology to bring people closer.
Ungku Liza, CEO of Boost Life, will showcase empowerment in her talk on Youth & Fintech: Make it Your Playground, while David Leung, VP of Hotel Operations at Genting Malaysia, will take us into the thrilling world of hotel hospitality, and Al Irwan Fikri, Training Manager of Sports Direct, will enlighten us on the future of shopping.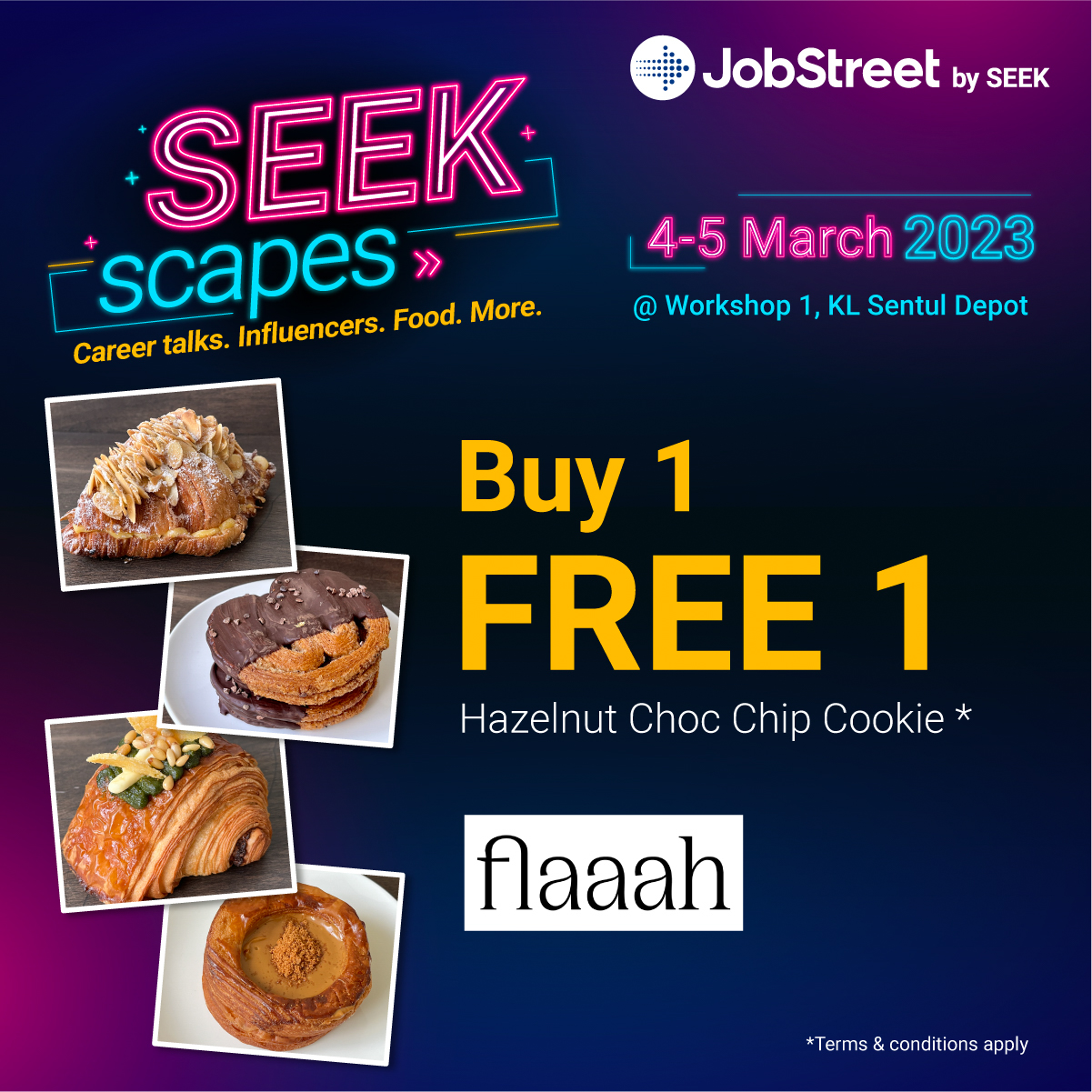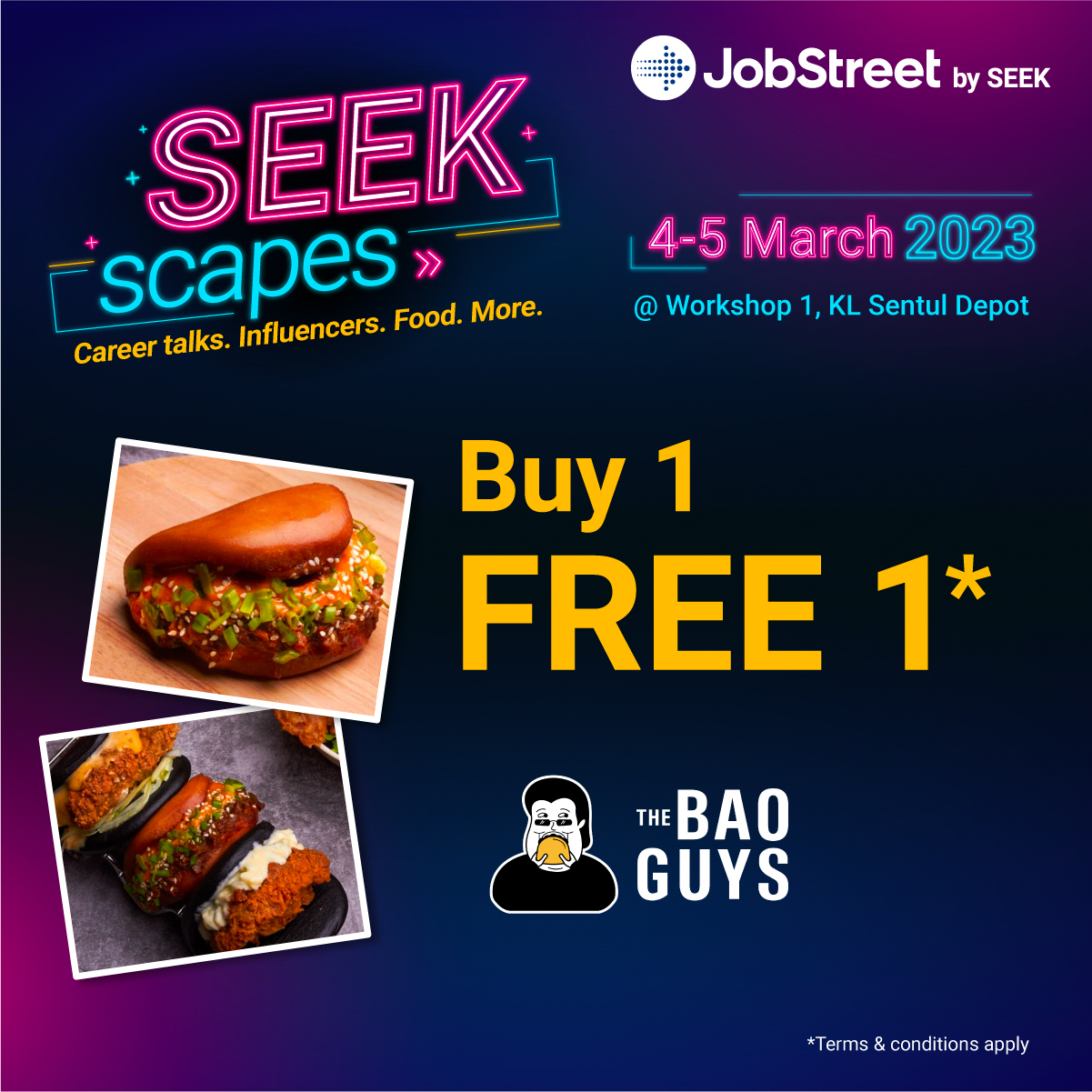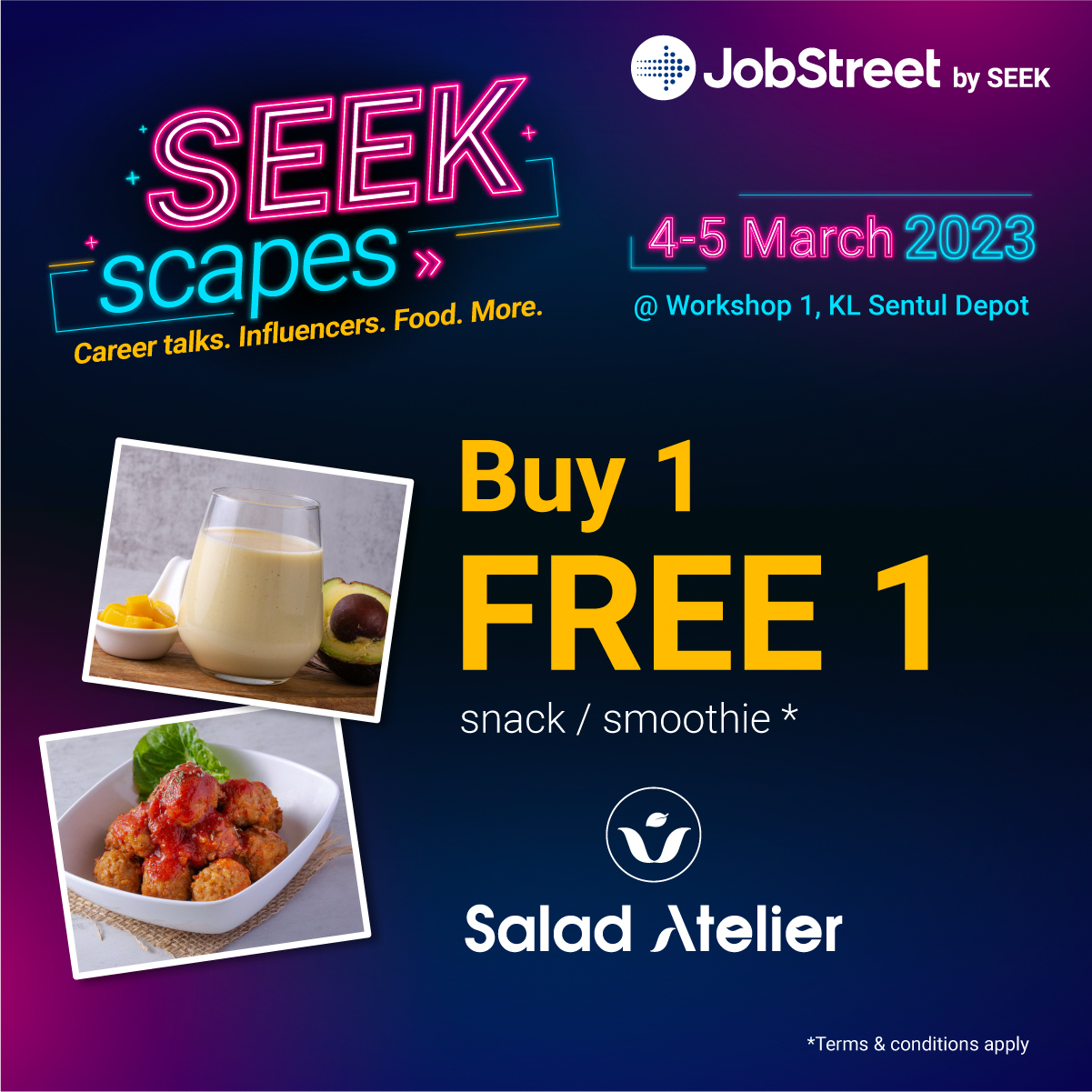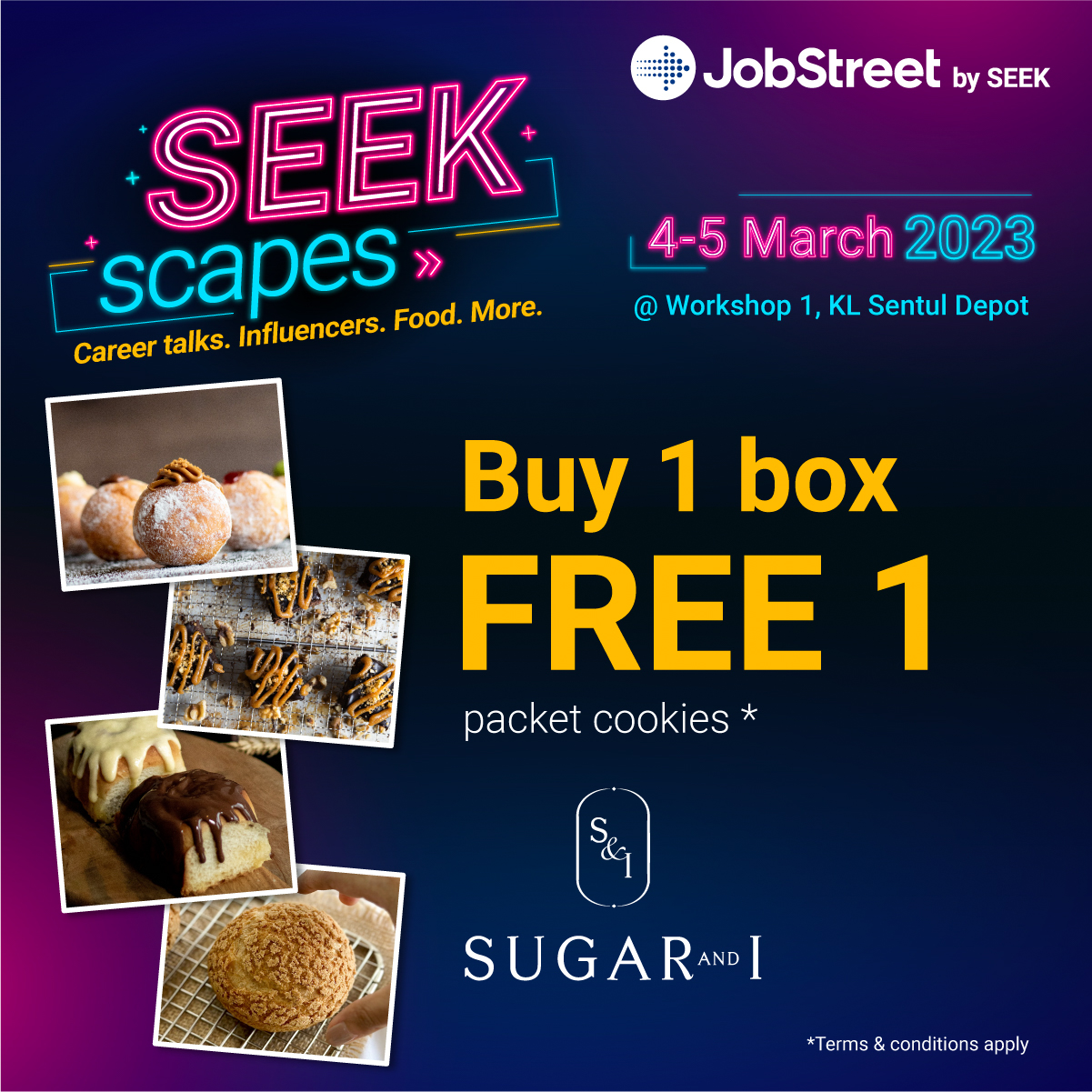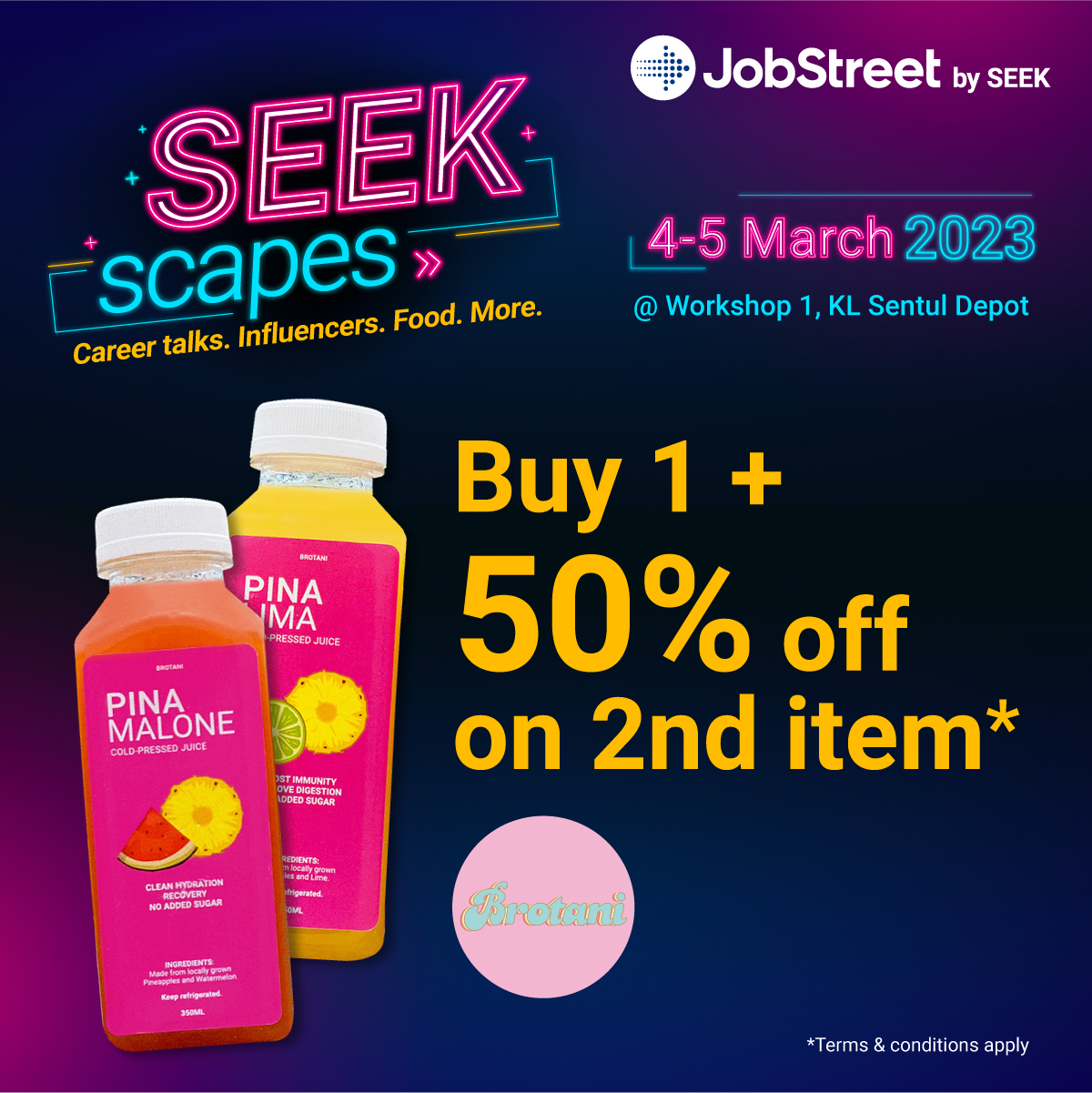 Even those of us who might not be job-hunting will be tempted by the terrific F&B treats at SEEKscapes.
Satisfy your carb cravings with Flaaah's famed baked fare - chomp on crunchy croissants and savour a Buy 1, Free 1 bargain on Flaaah's Hazelnut Choc Chip Cookies.
Also enjoy these excellent deals with your family and friends:
Buy 1, Free 1 for The Bao Guys
Buy 1, Free 1 for snacks and smoothies by Salad Atelier
Buy 1, Free 1 cookie packets by Sugar and I
Buy 1, enjoy 50% off on second beverage for Brotani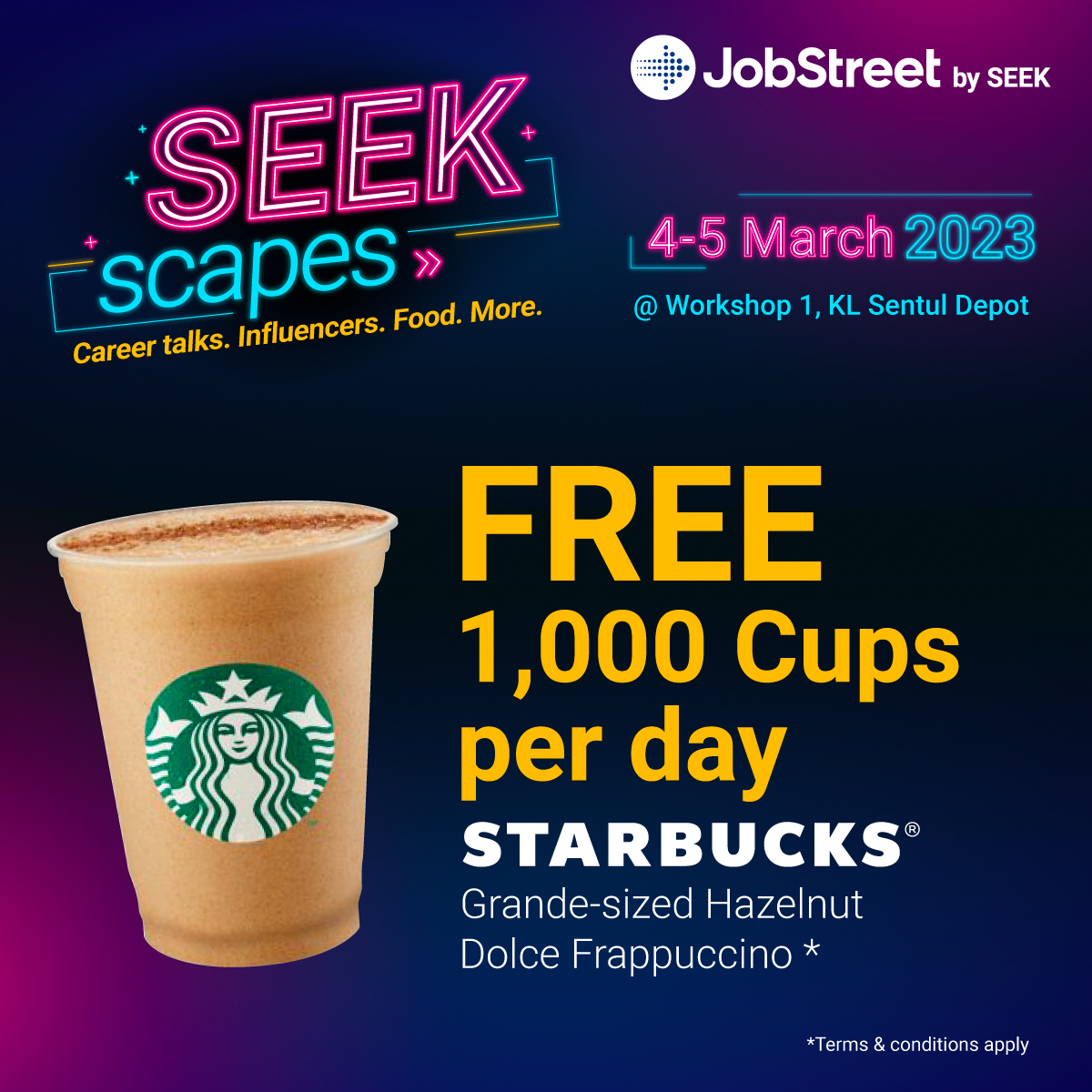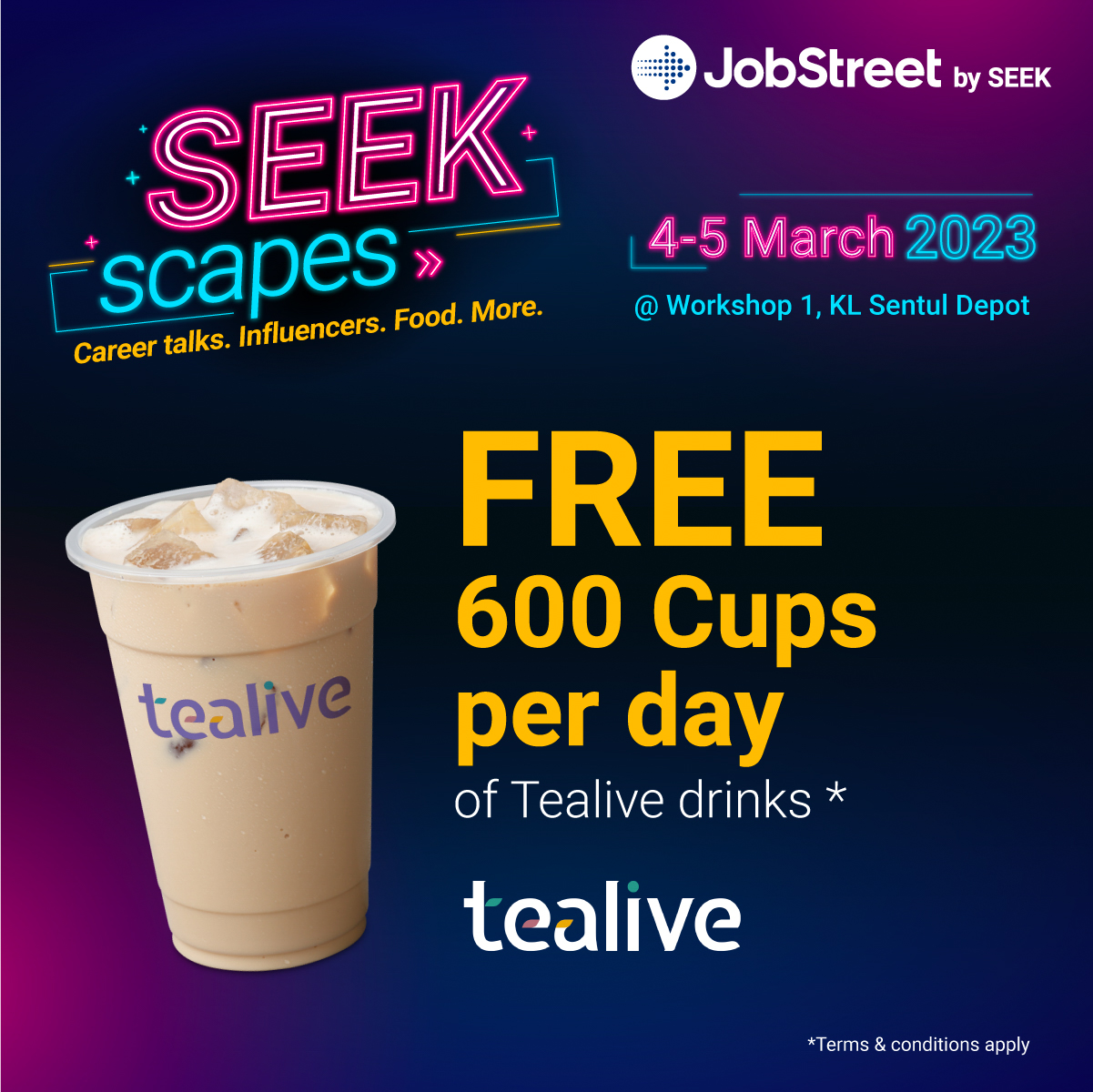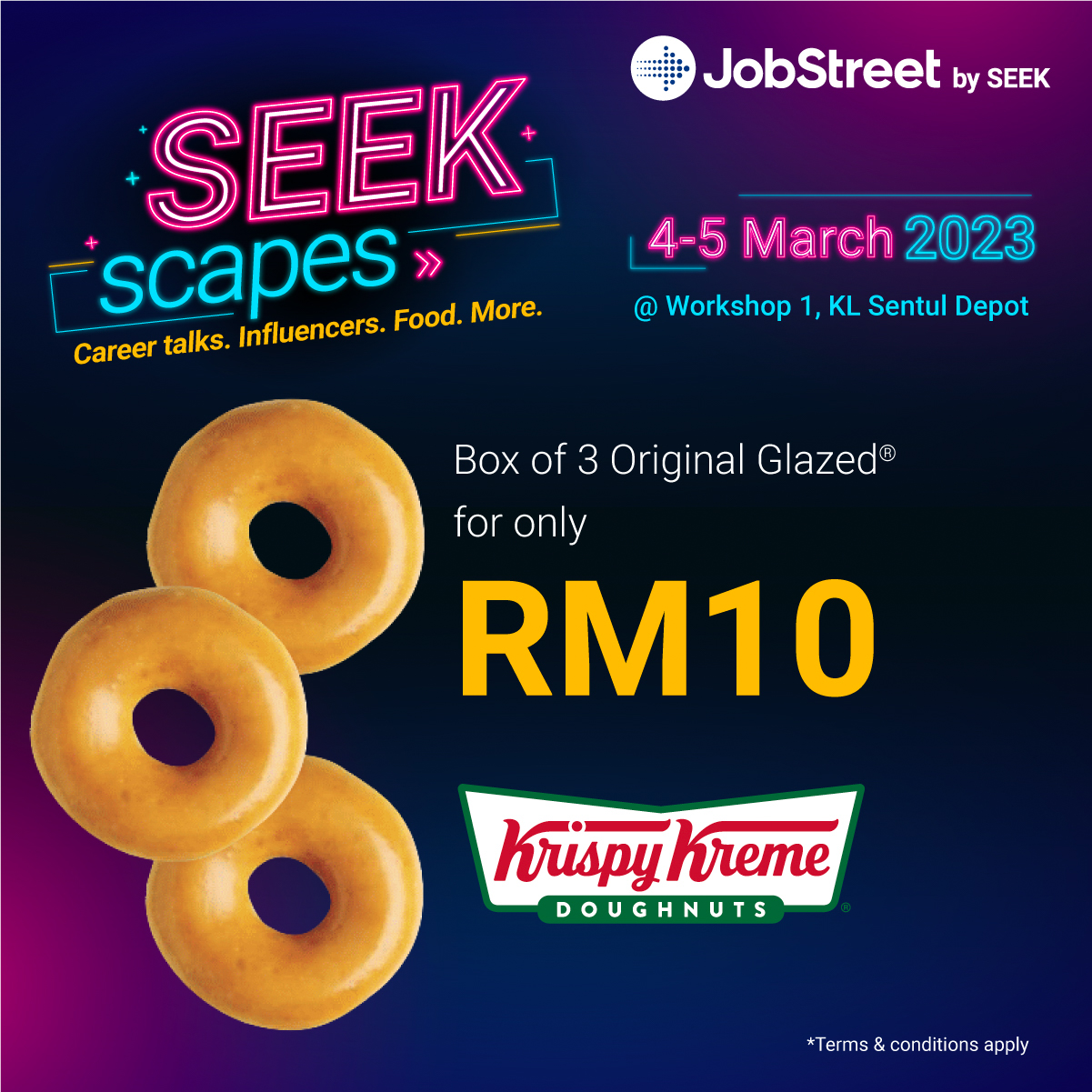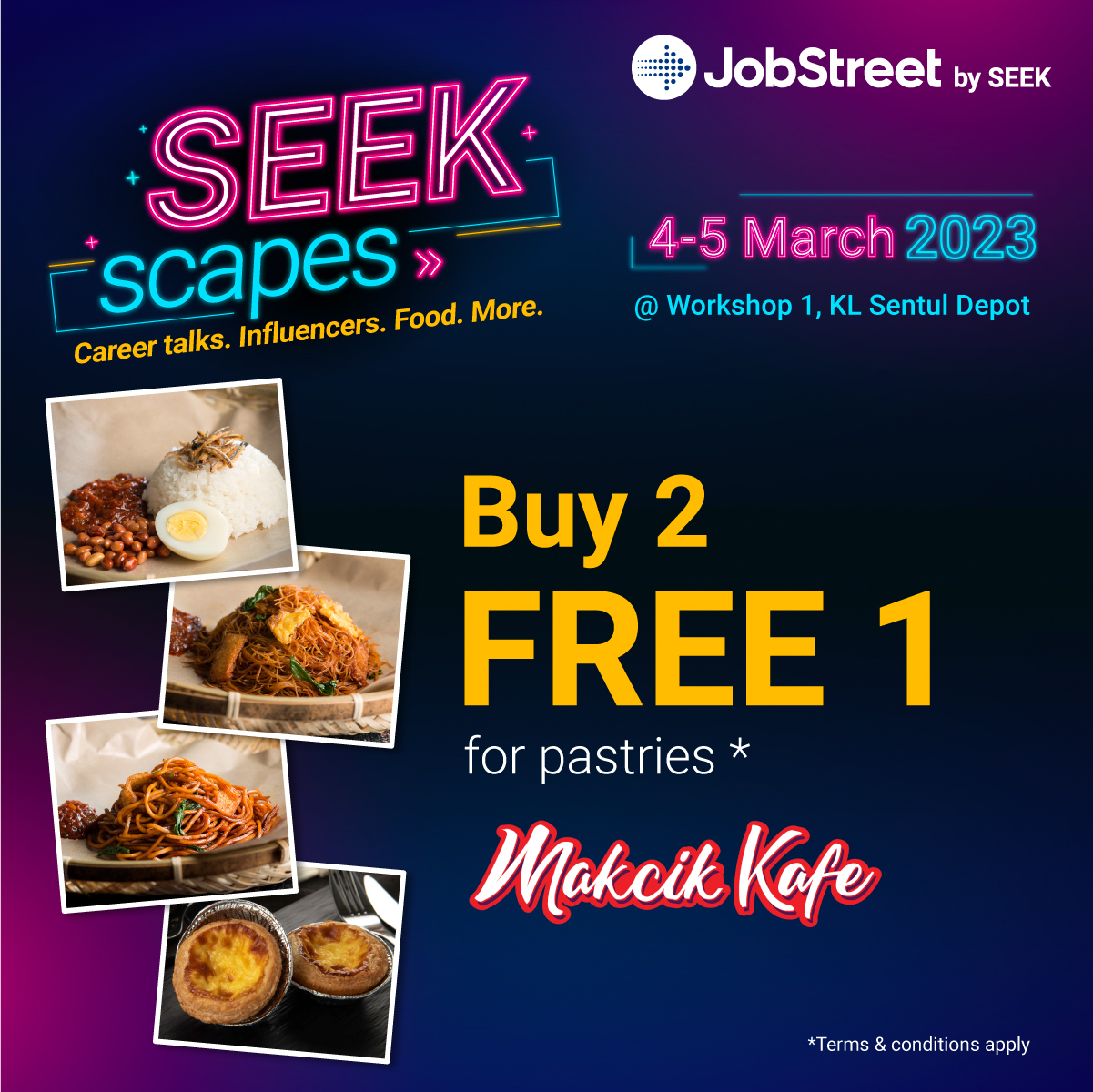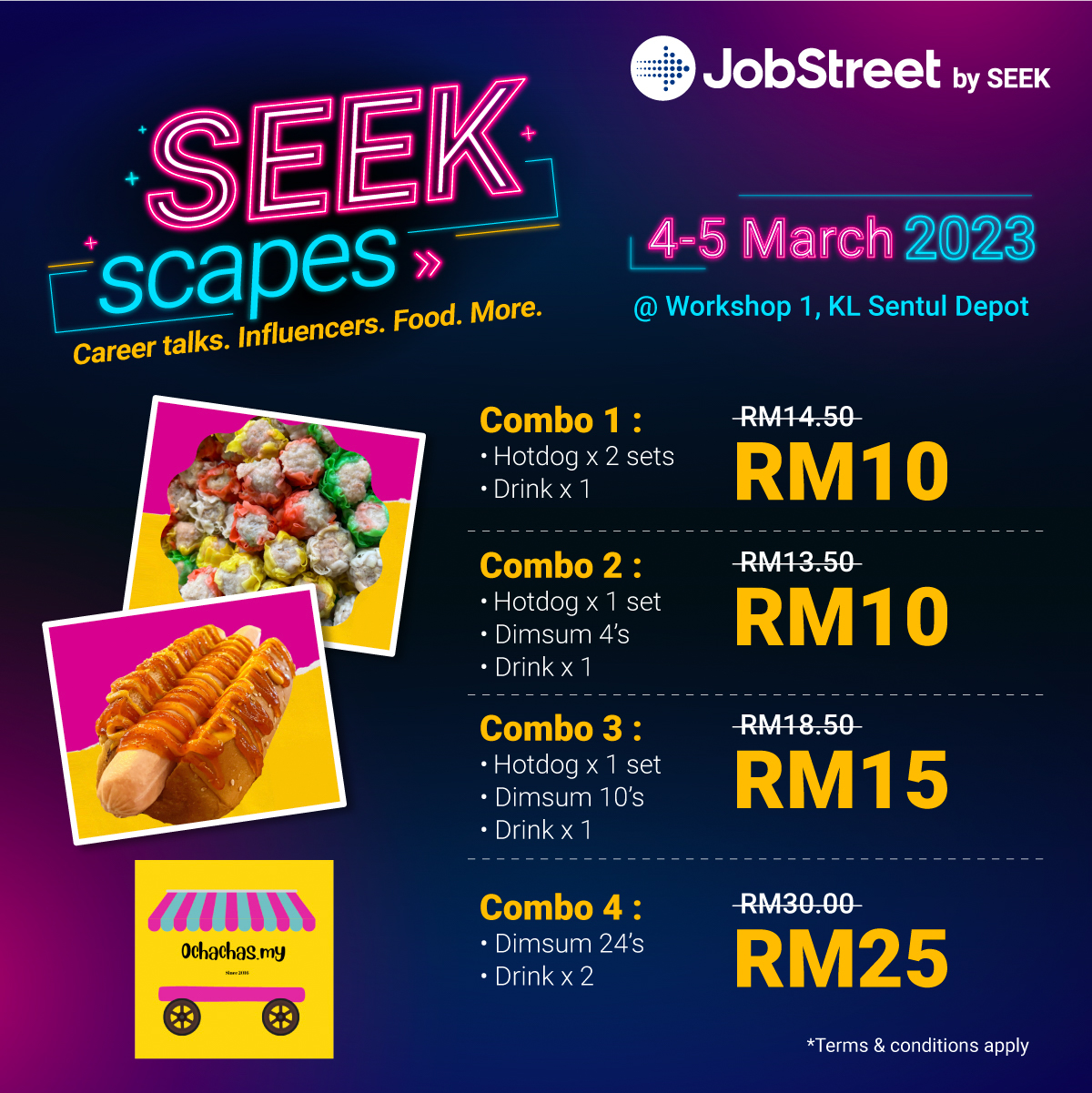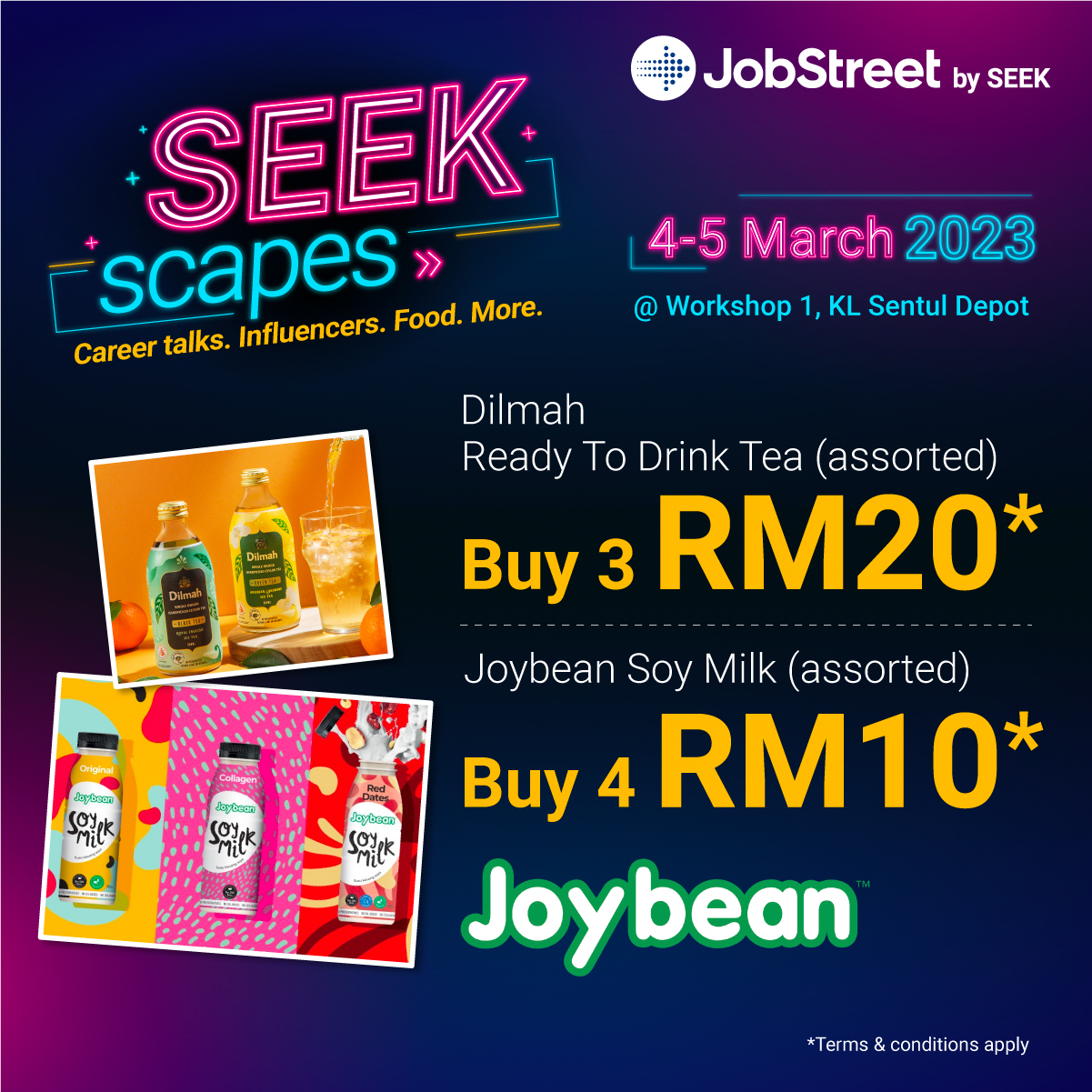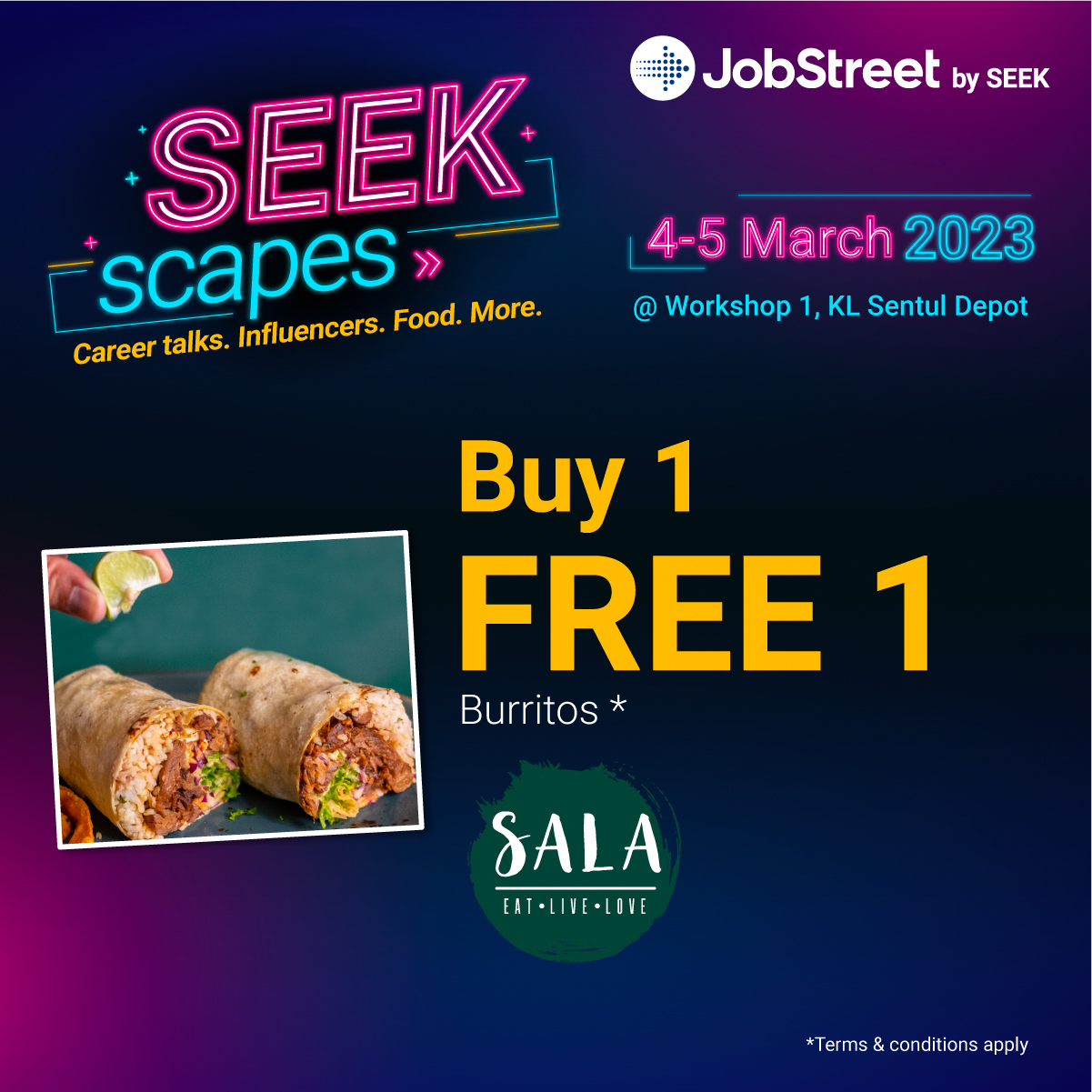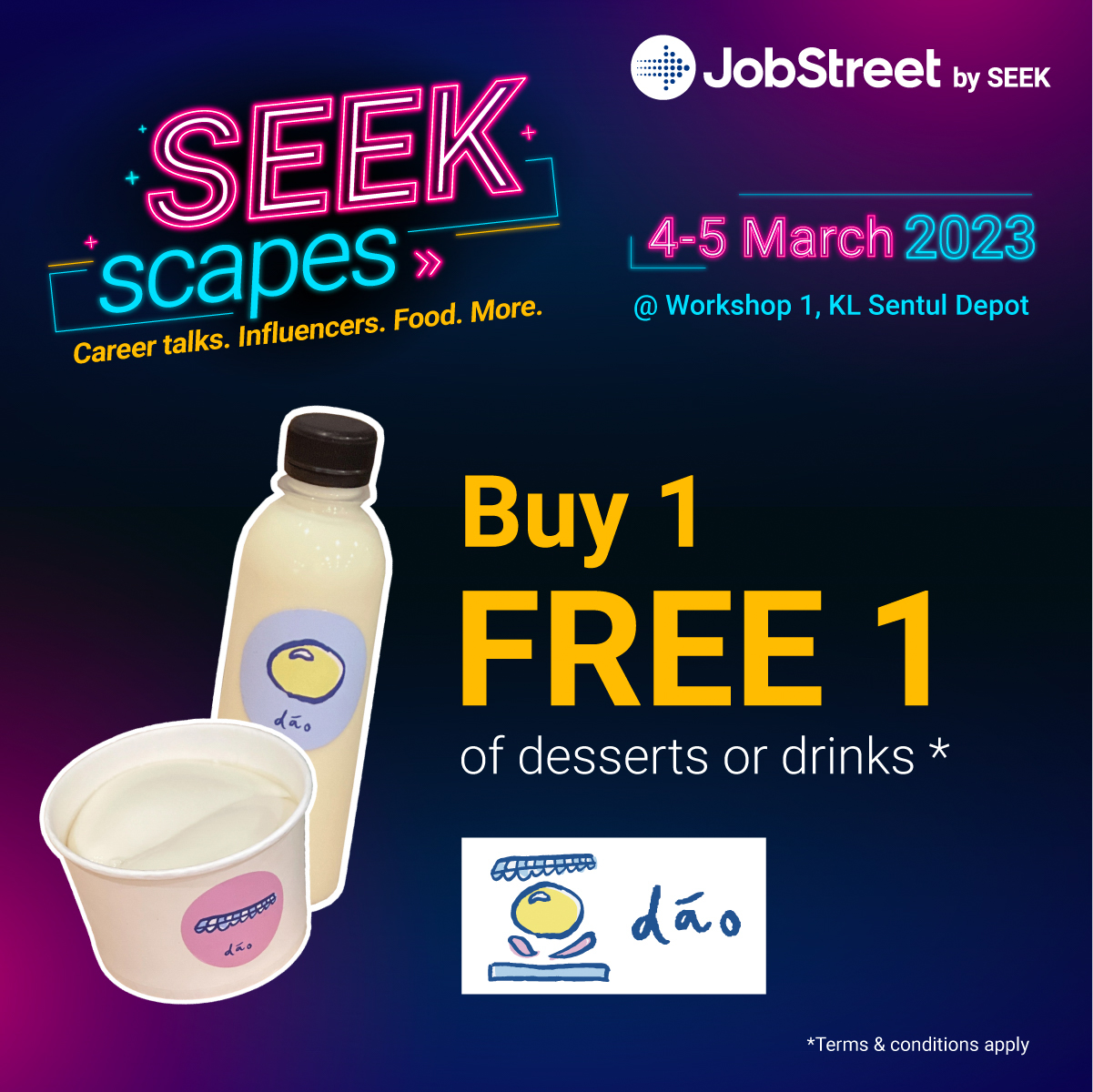 Head to SEEKscapes with a full appetite - there's something exciting to eat and drink everywhere you turn, including free frappuccinos by Starbucks and complimentary Tealive beverages, plus other exclusive offers by Krispy Kreme, Dao, Sala and more!
Find out more by following JobStreet, Malaysia's #1 job site with the highest number of job postings online: