Savour by GEST, Glo Damansara
February 3, 2023
---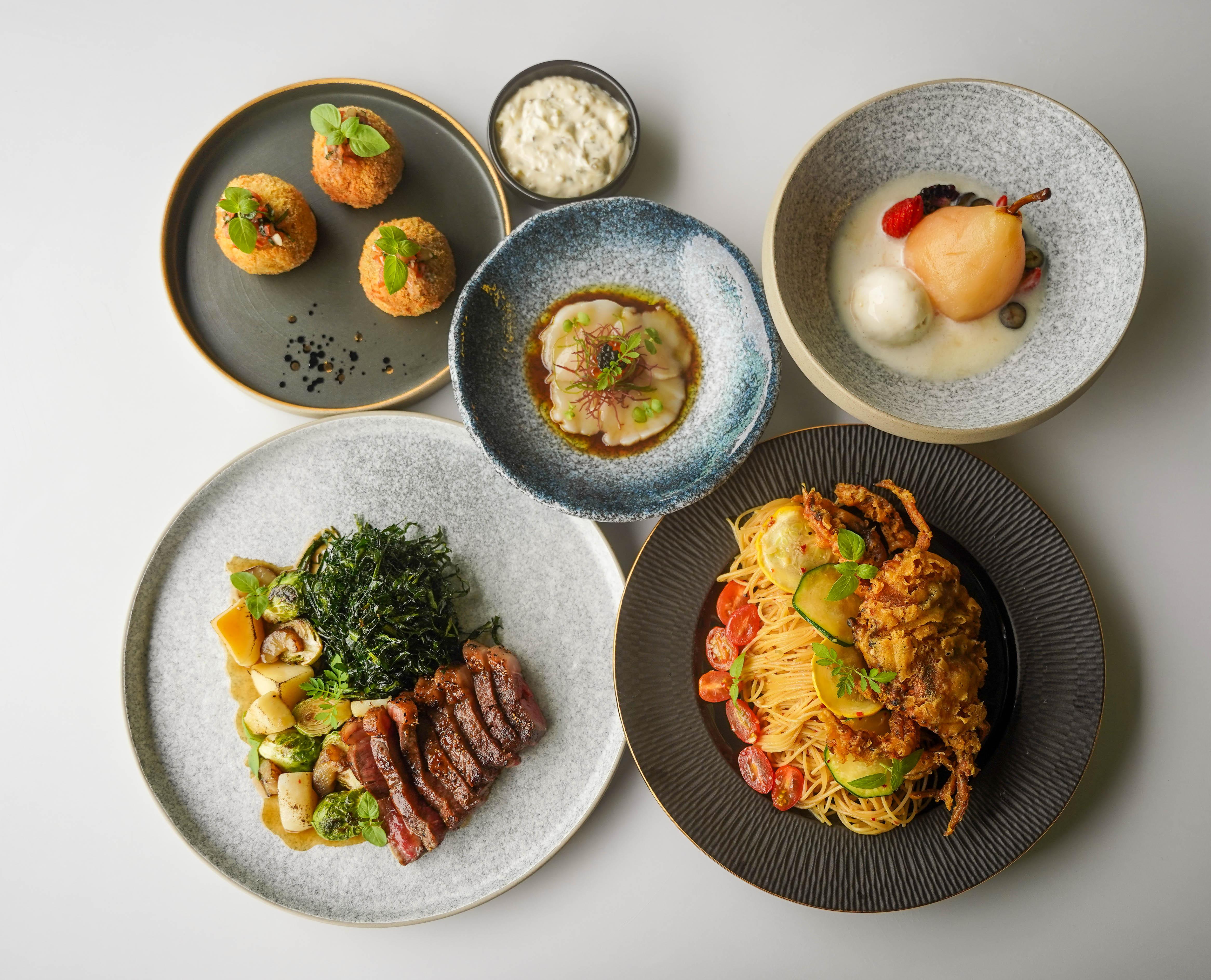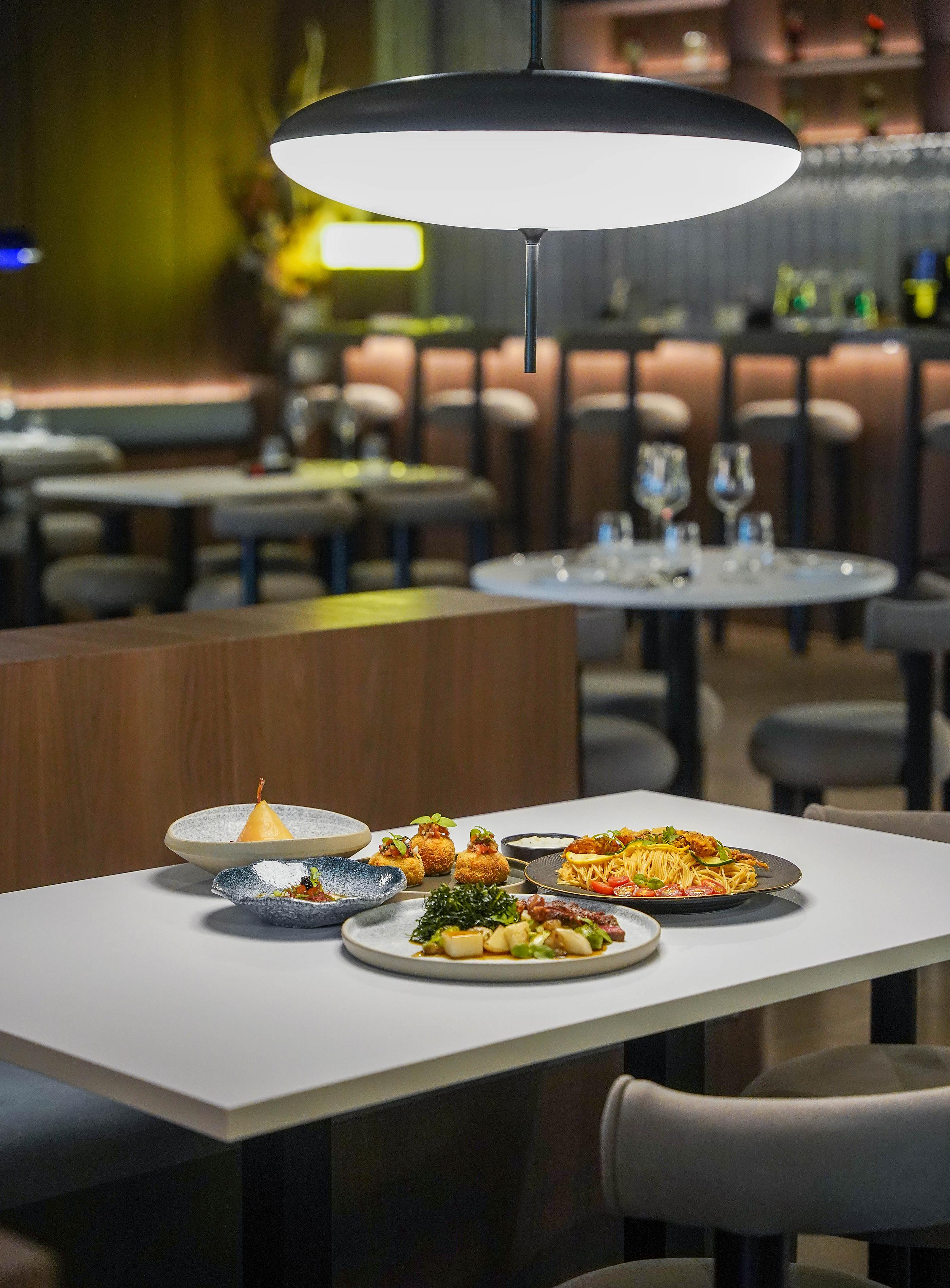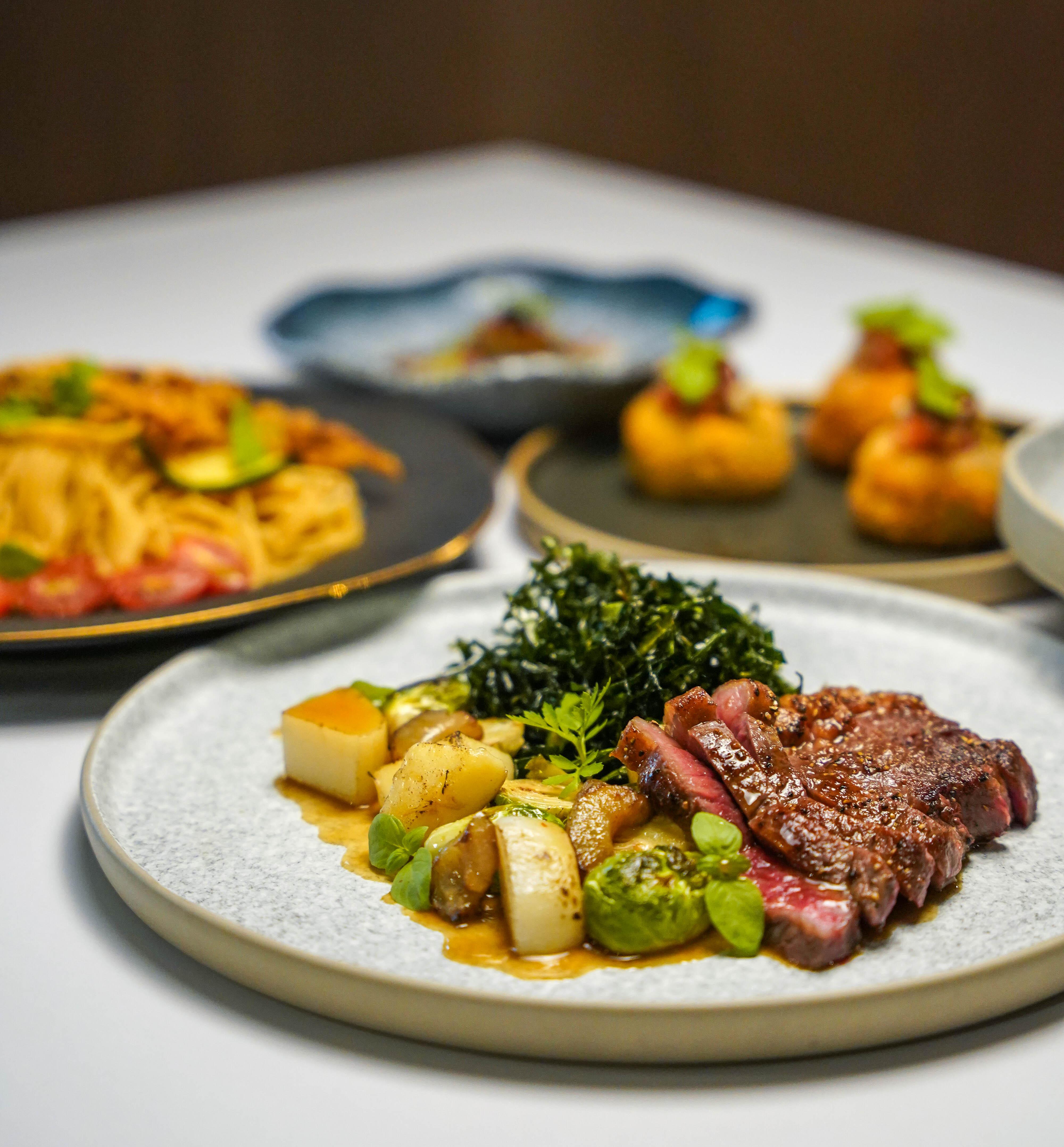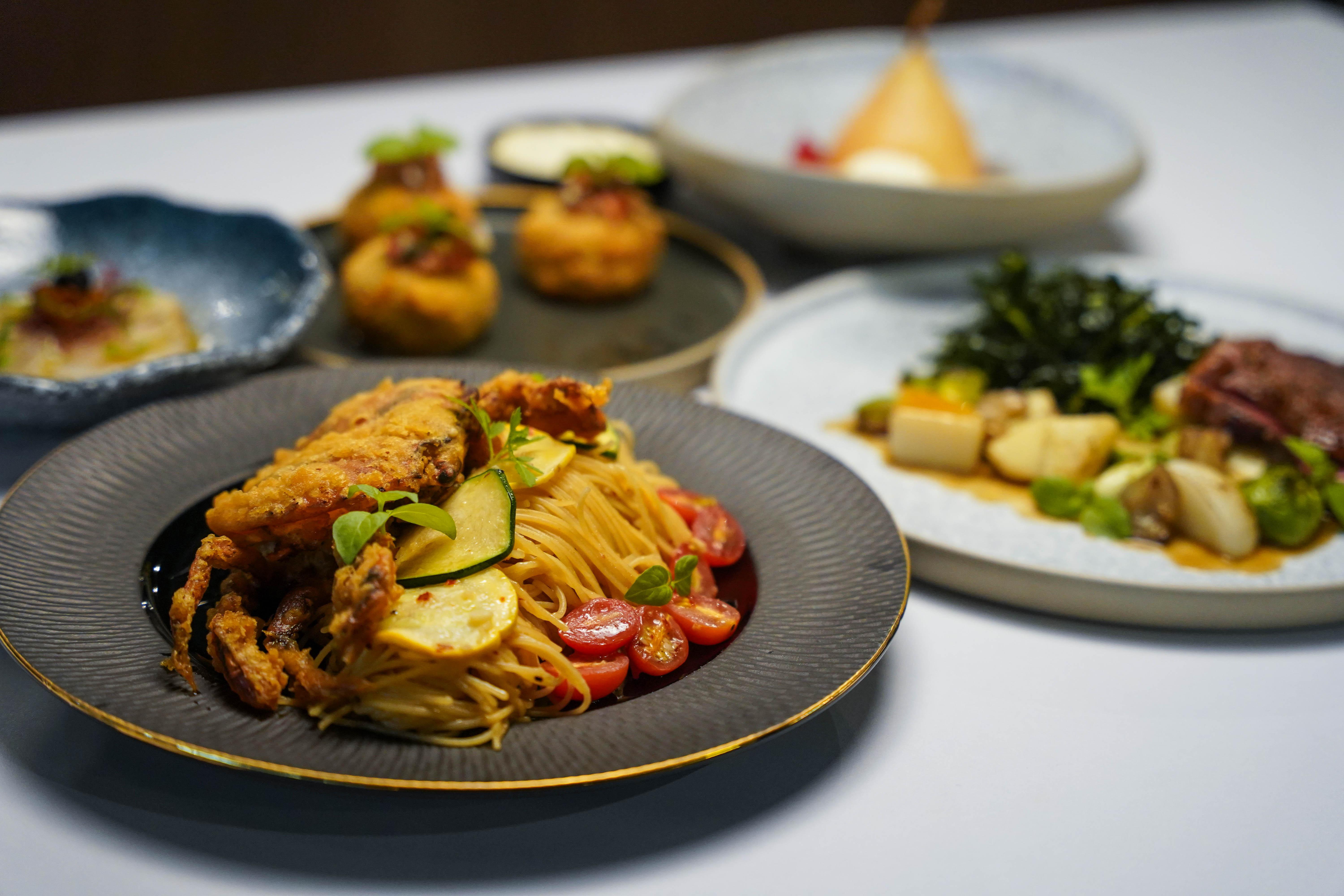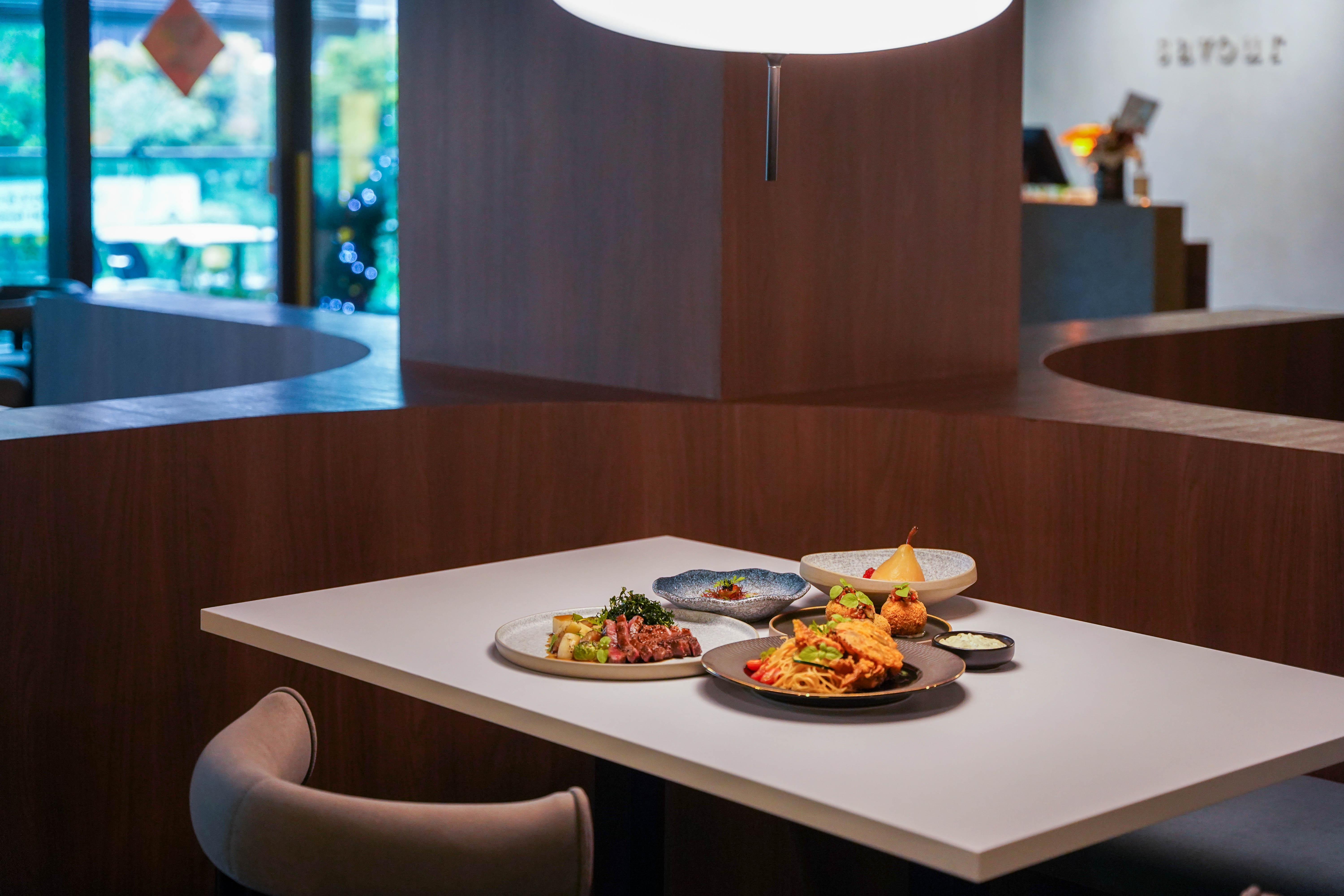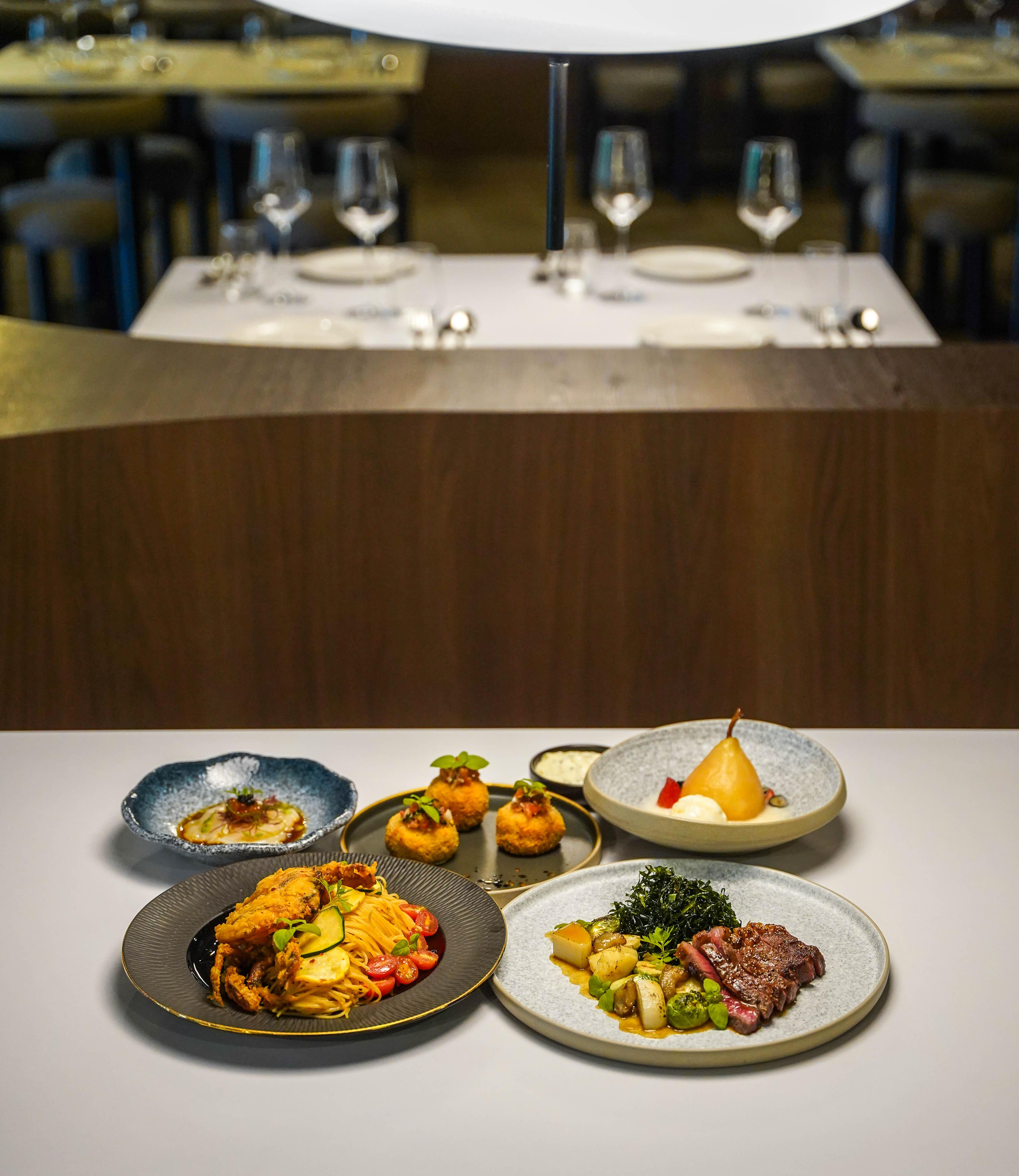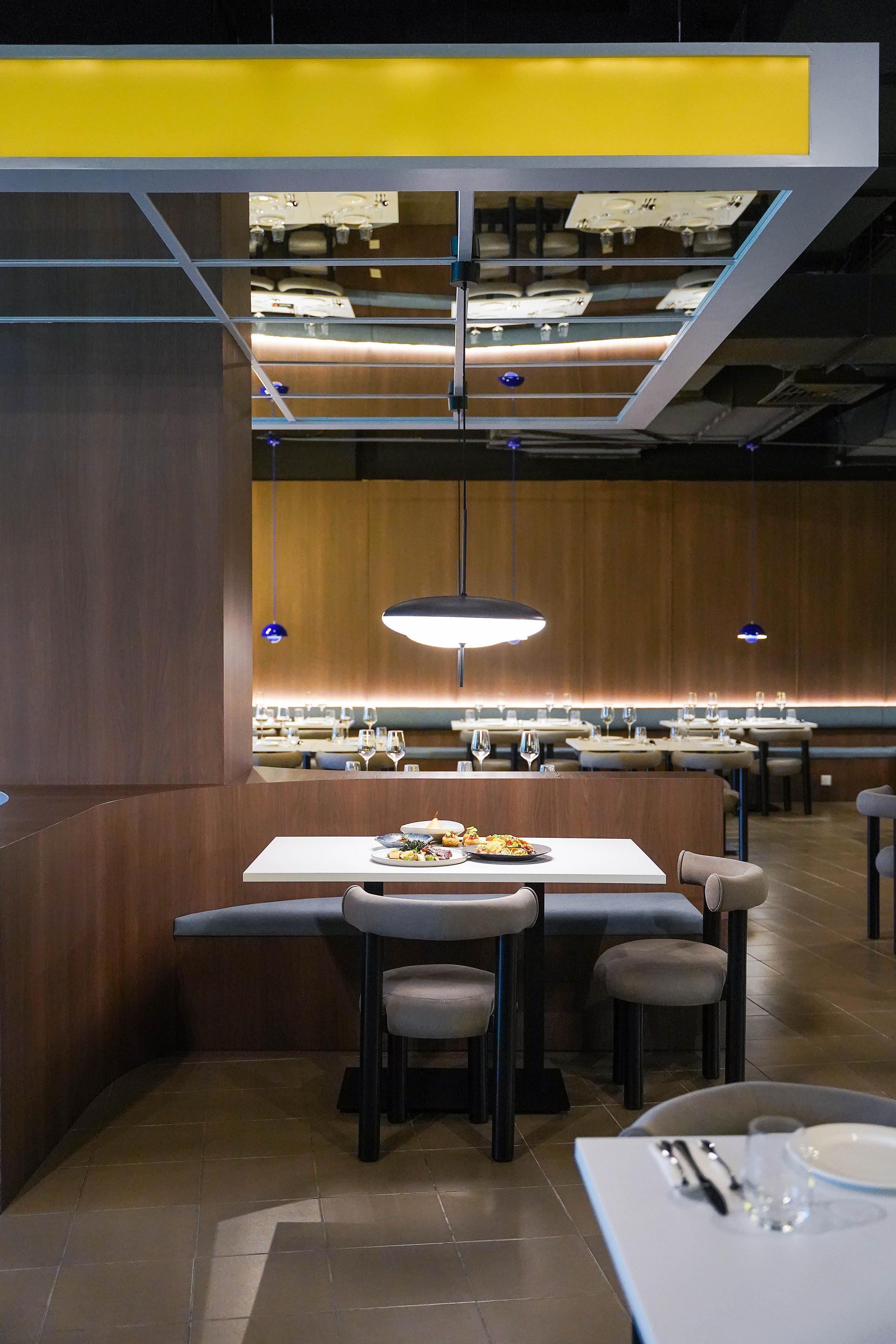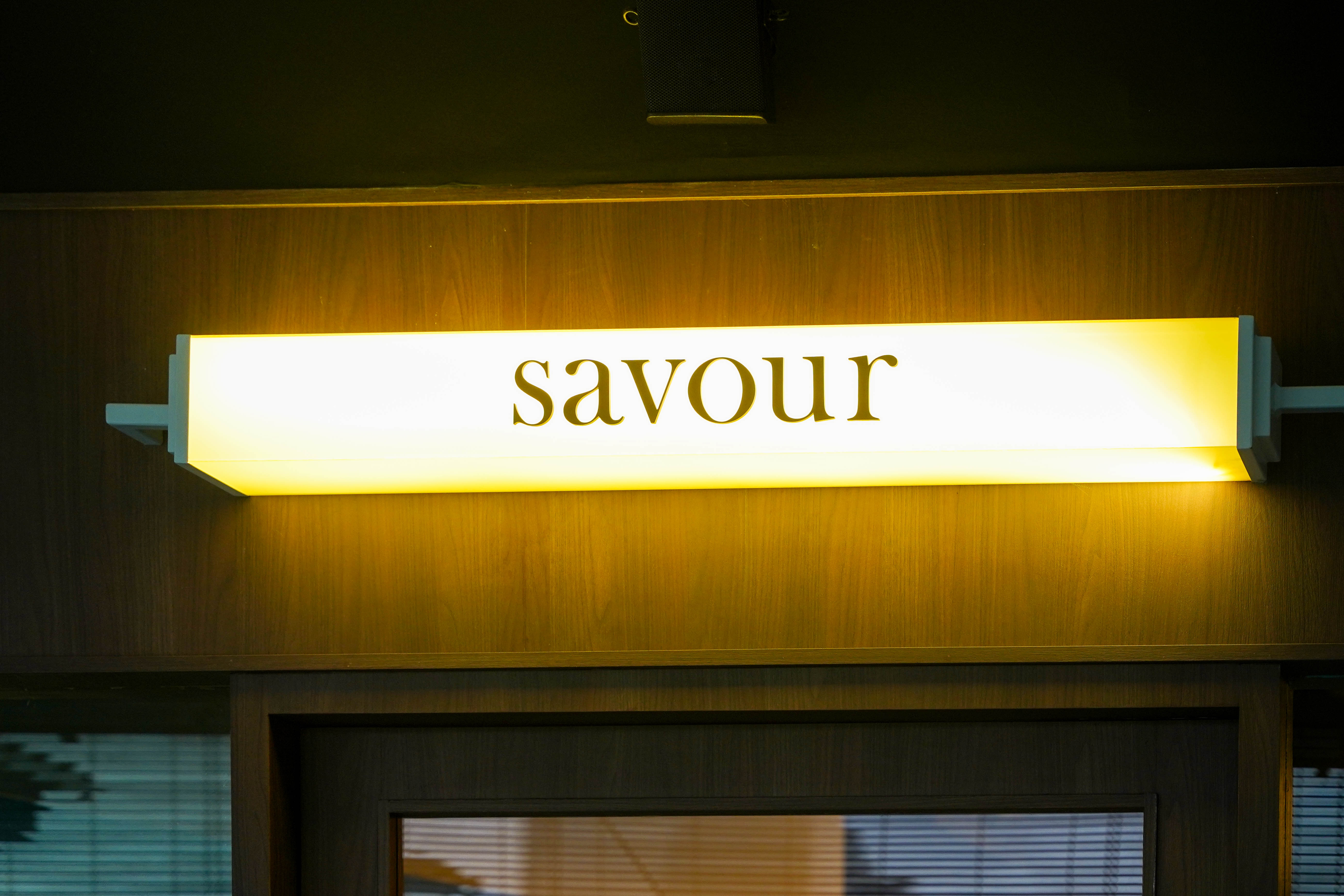 Sous vide abalone noodles with salted kelp; seafood risotto with sea cucumber jus; bouillabaisse with Chinese leeks - Savour by GEST's dinnertime menu is a delight for fans of inventive cooking, enhancing a European foundation with Chinese culinary flourishes.
Since launching in Glo Damansara in December 2022, Savour by GEST has become one of this neighbourhood's most distinctive dining destinations. For lunch, it serves casual comfort fare like Chicken Parmigiana and Creamy Mushroom & Spinach Linguine. In the evening, it becomes an elegant venue for elaborate creations of artistry and ambition.
Its exuberance is fuelled by youthful energy - Savour's Sarawak-born, Malacca-raised head chef is only 28 years old, but he showcases the skills of a polished professional with discipline and determination. The kitchen brigade consists entirely of twentysomethings - including one newly out of his teens - who contribute their creativity to the multifaceted menu. 
Fun fact: Savour by GEST is a pork-free member of the family of restaurants spearheaded by Cantonese stalwart Extra Super Tanker, broadening the two-decade-old group's range beyond its Asian gastronomic roots. Its attraction also rests in its sensible prices - its variety of pastas, for example, costs RM22-RM28.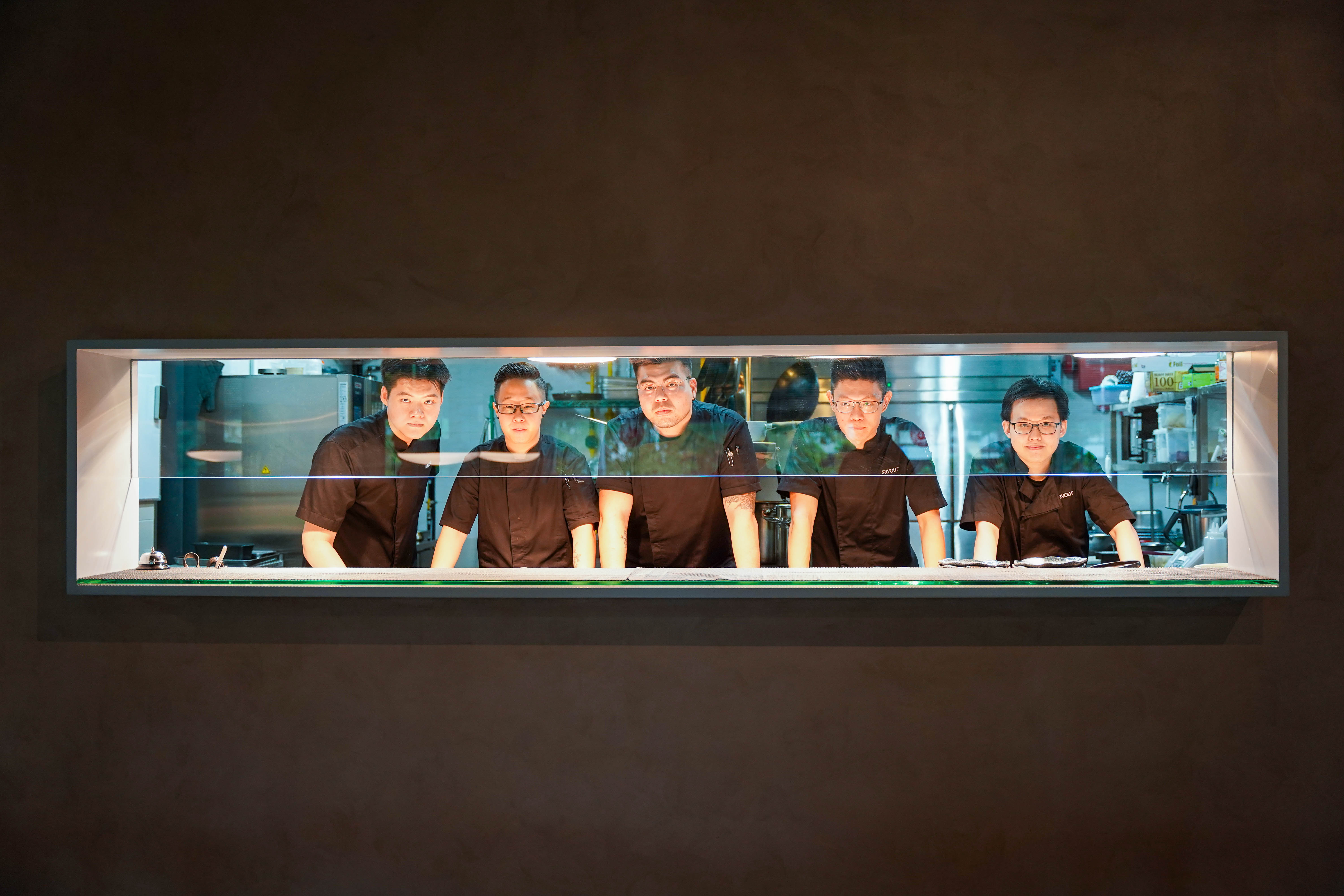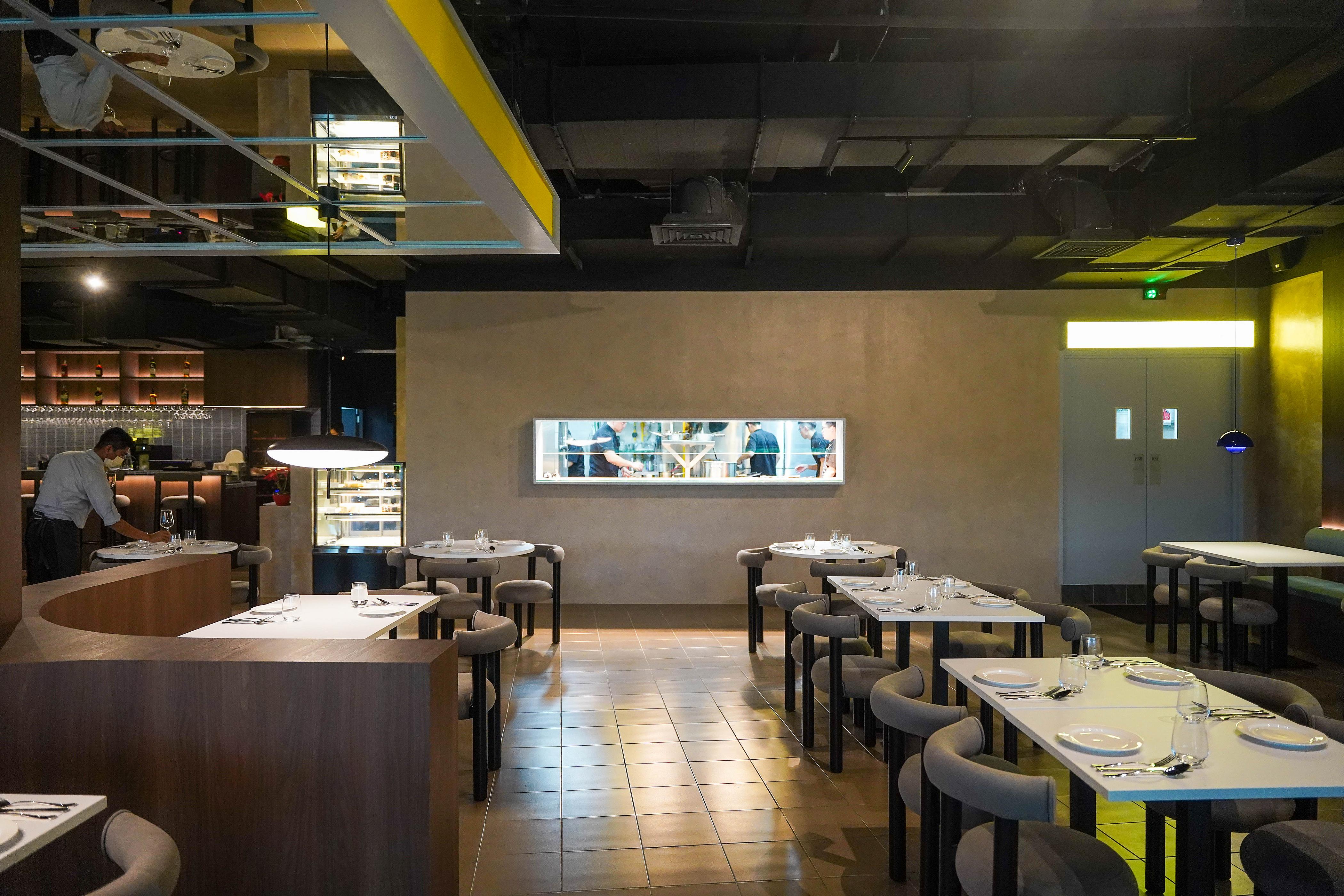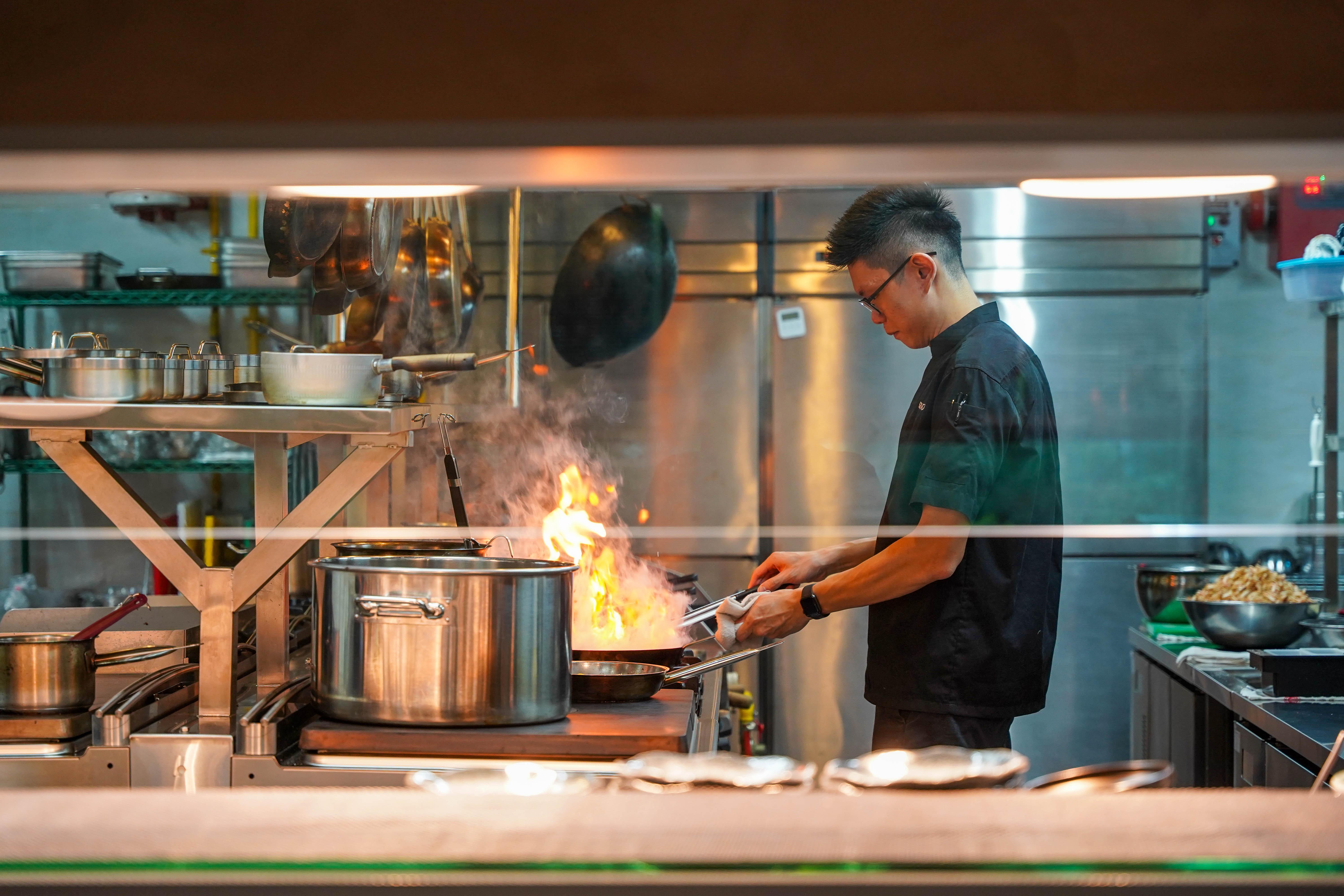 Guests at Savour can peer into the open kitchen to watch the chefs at work, firing up everything from Har Bisque (ravioli-style prawn dumplings in superior crustacean stock) to Cilantro-Crusted Lamb Rack with Chinese Herbs. 
The team is headed by Jeremy Theseira, who spent nearly 18 months fine-tuning Savour's selection. A second-generation culinary talent whose Kristang father was also a chef, Jeremy finds joy in seeing customers come together to enjoy food - he strives to honour the essentials of each recipe while sparking conversation with surprisingly harmonious embellishments.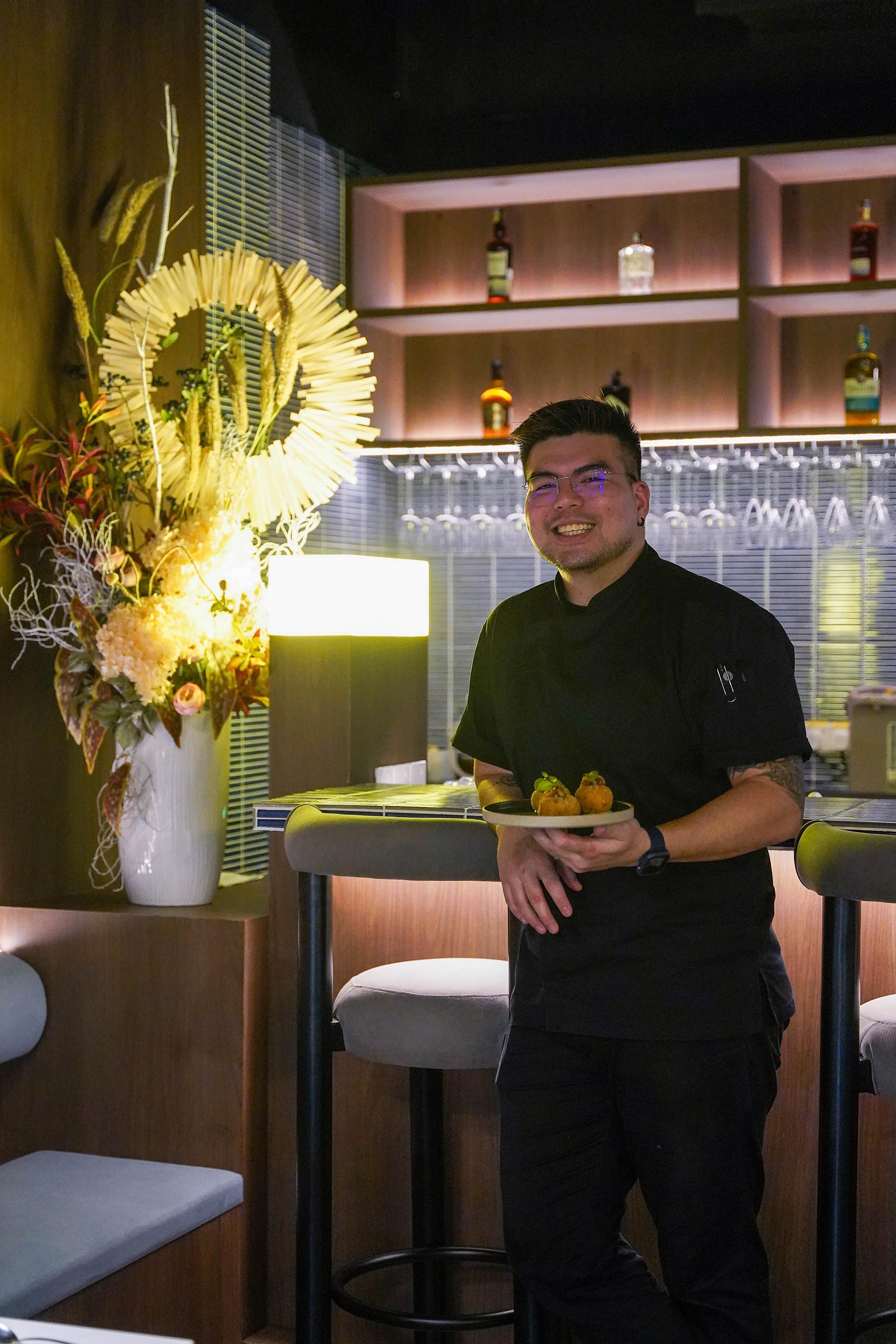 Head chef Jeremy Theseira, 28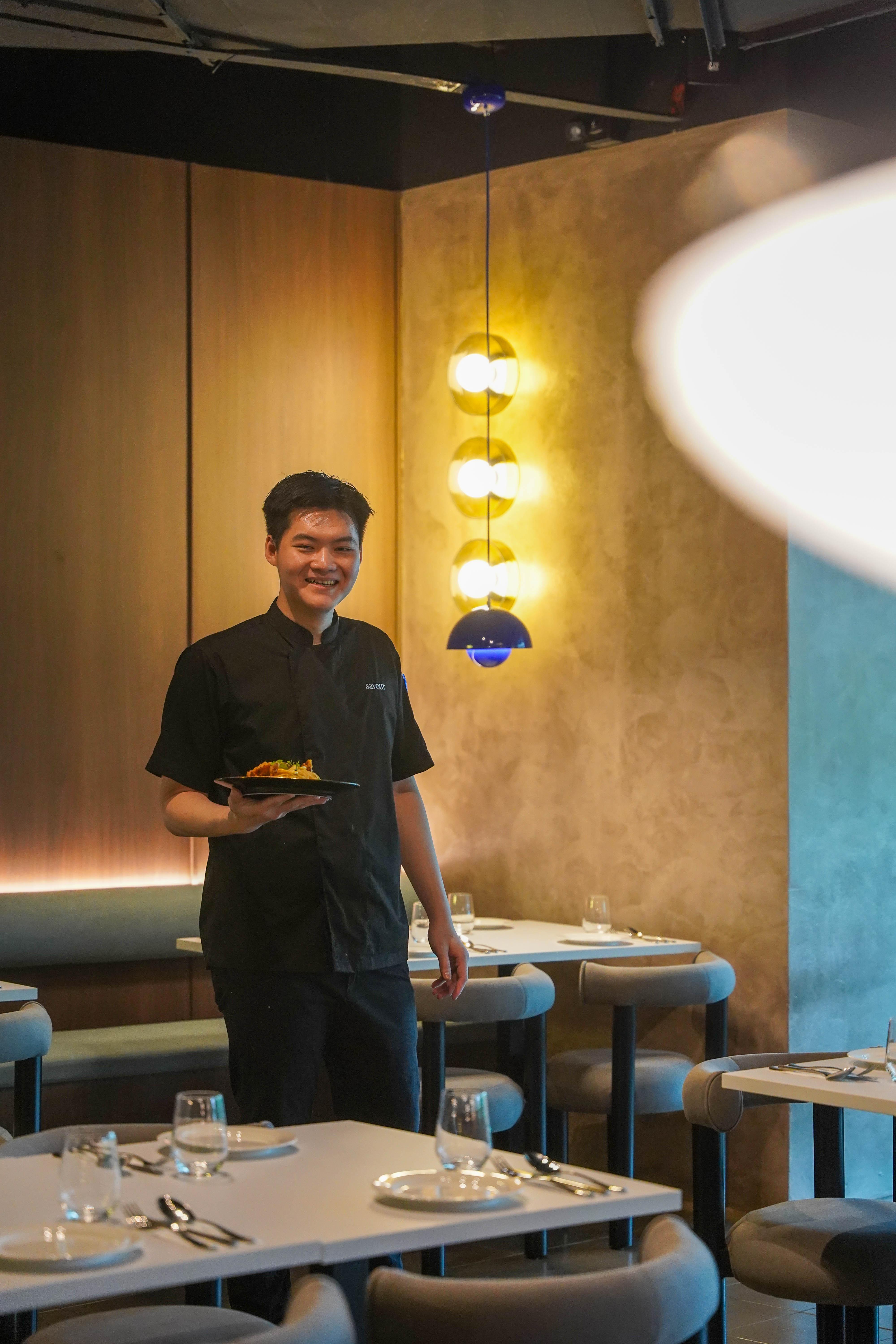 Chef Lucas Tan, 20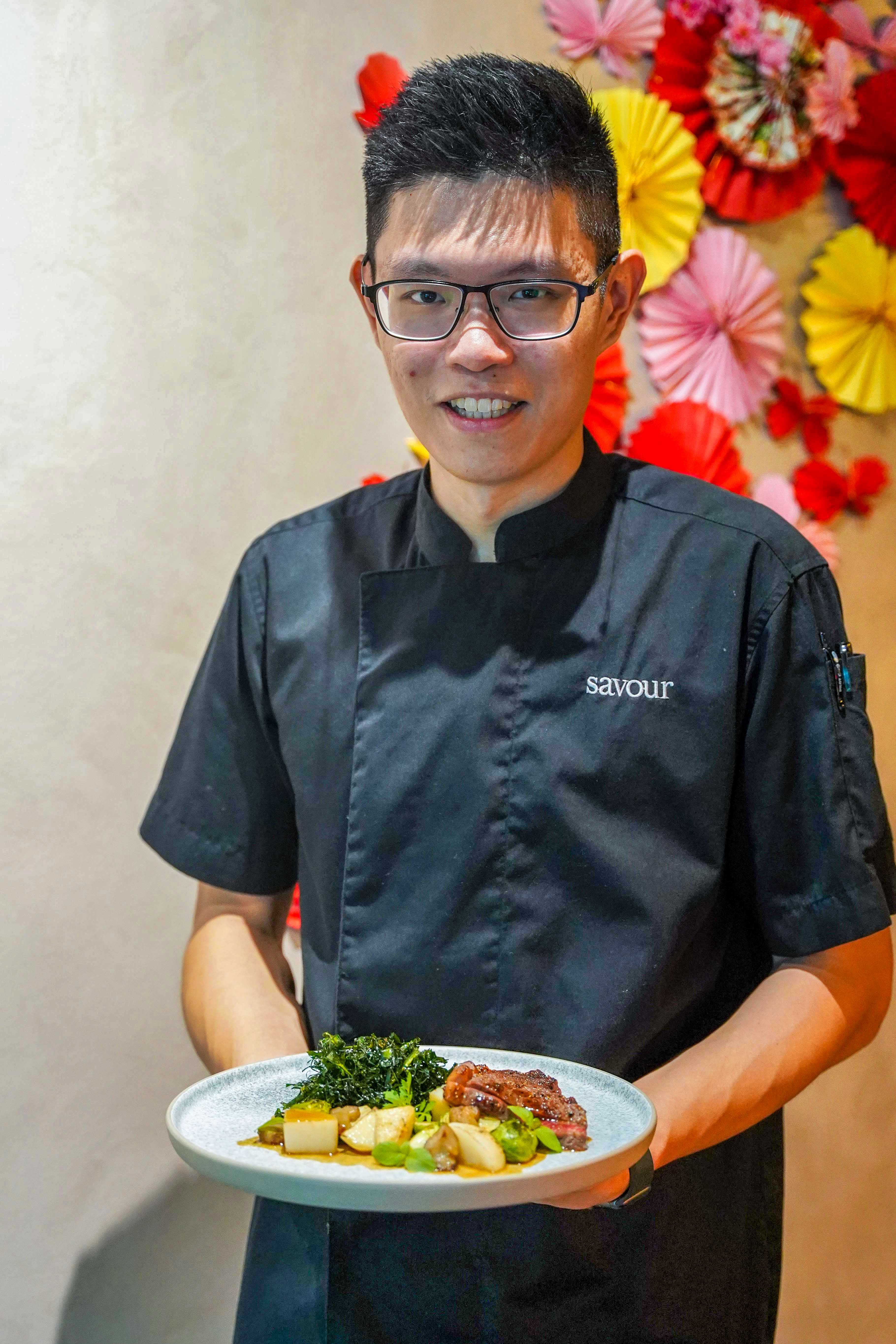 Chef Tan Kai Xuan, 26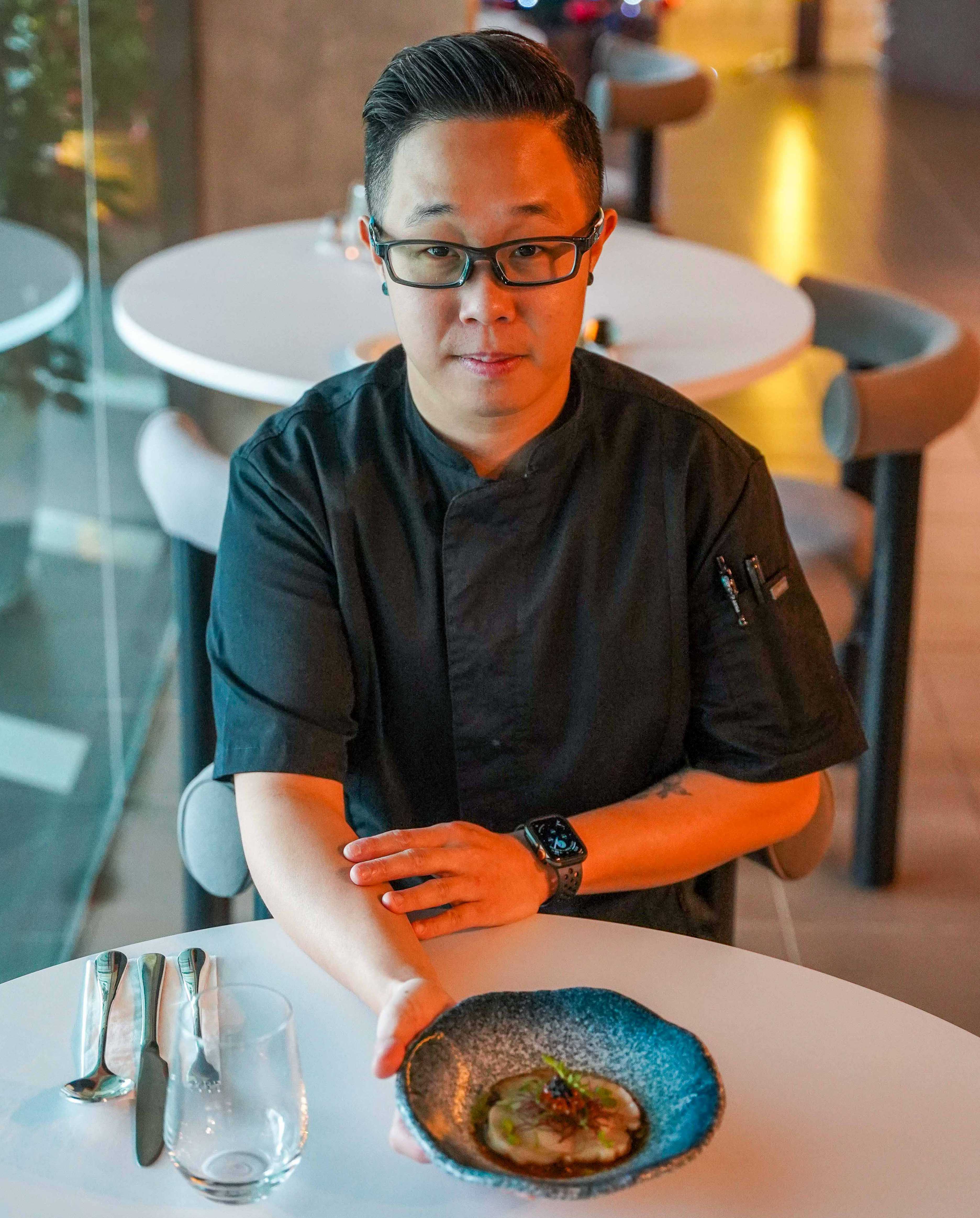 Chef Mathew Chiam, 28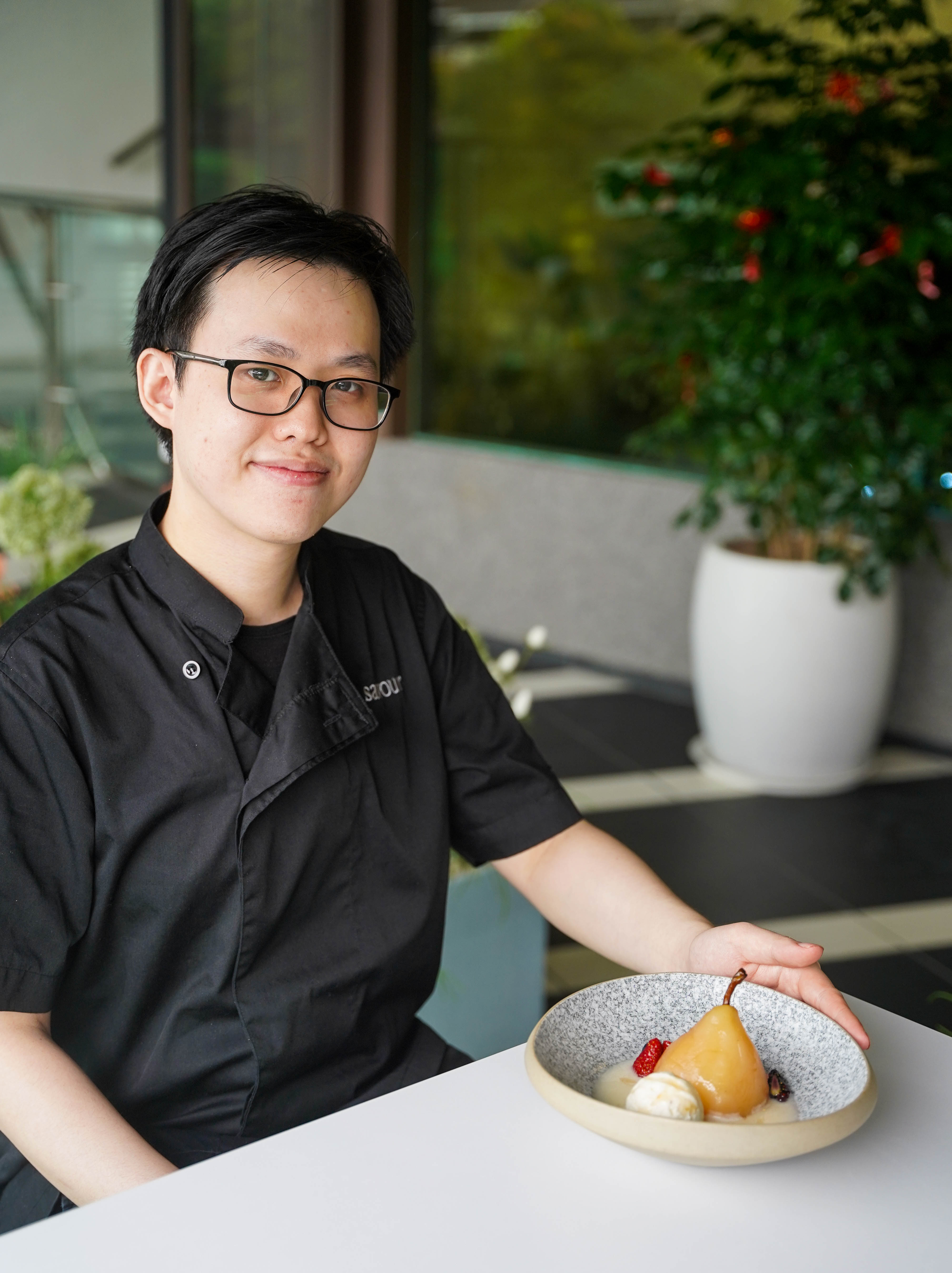 Chef Sum Kian Shien, 28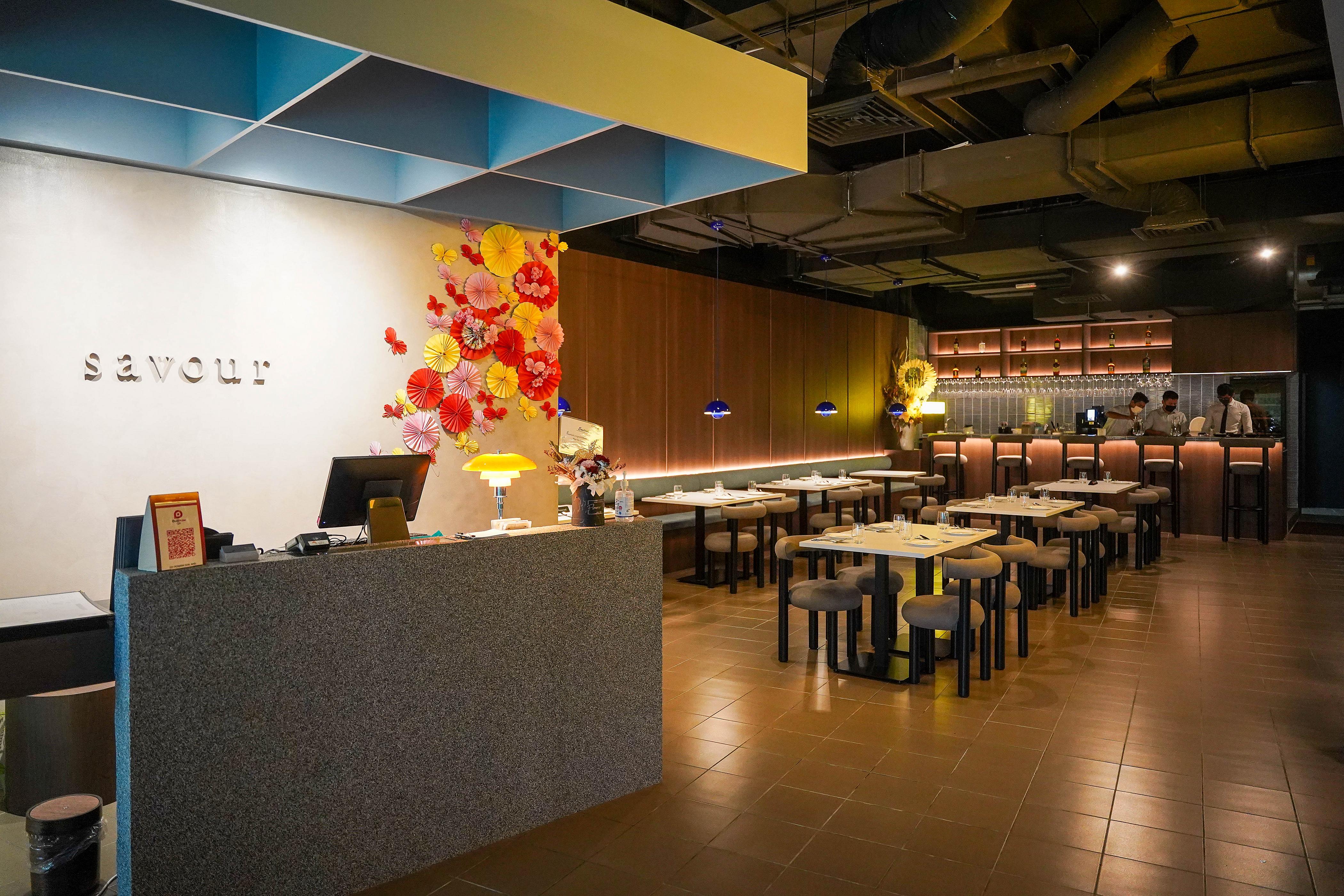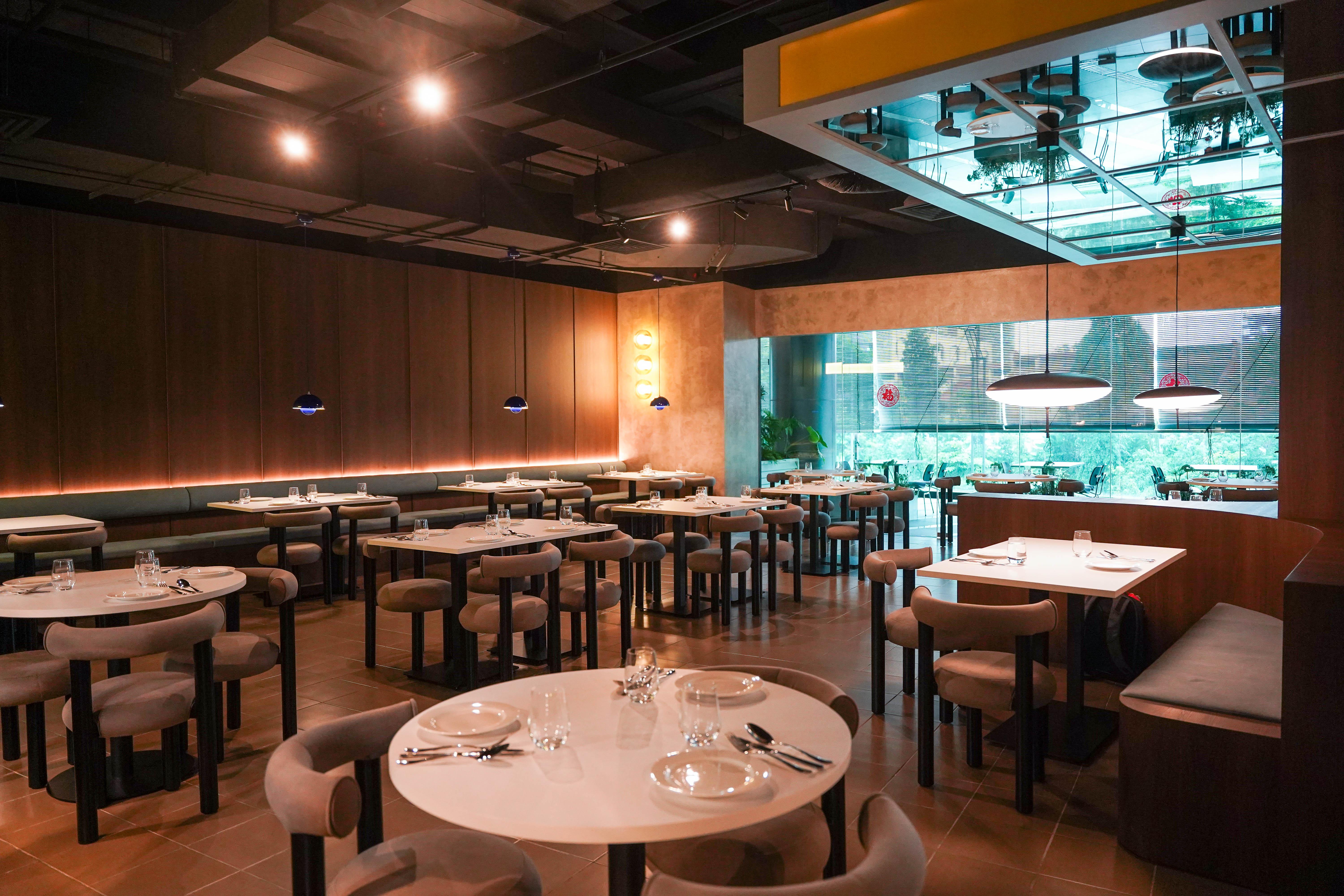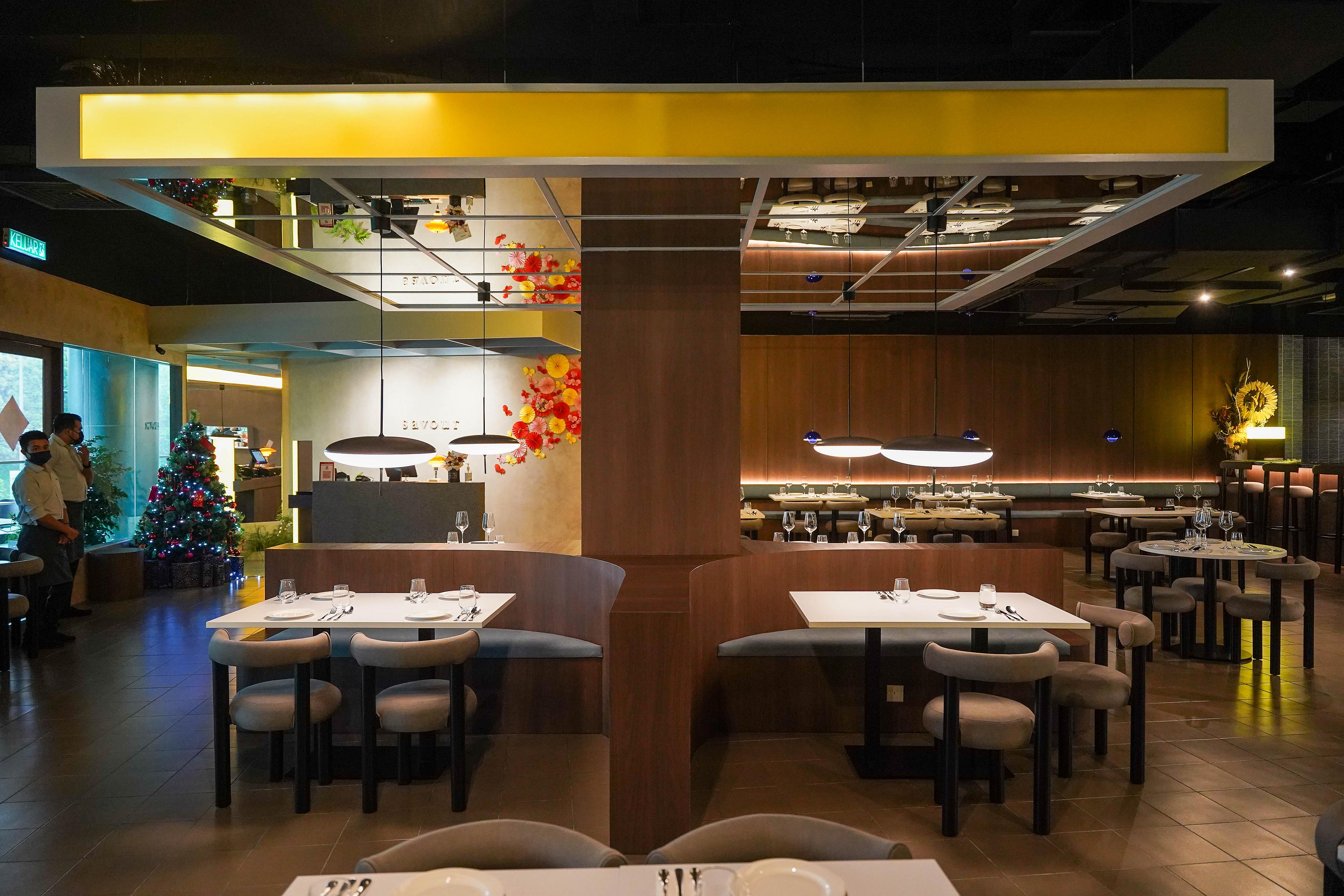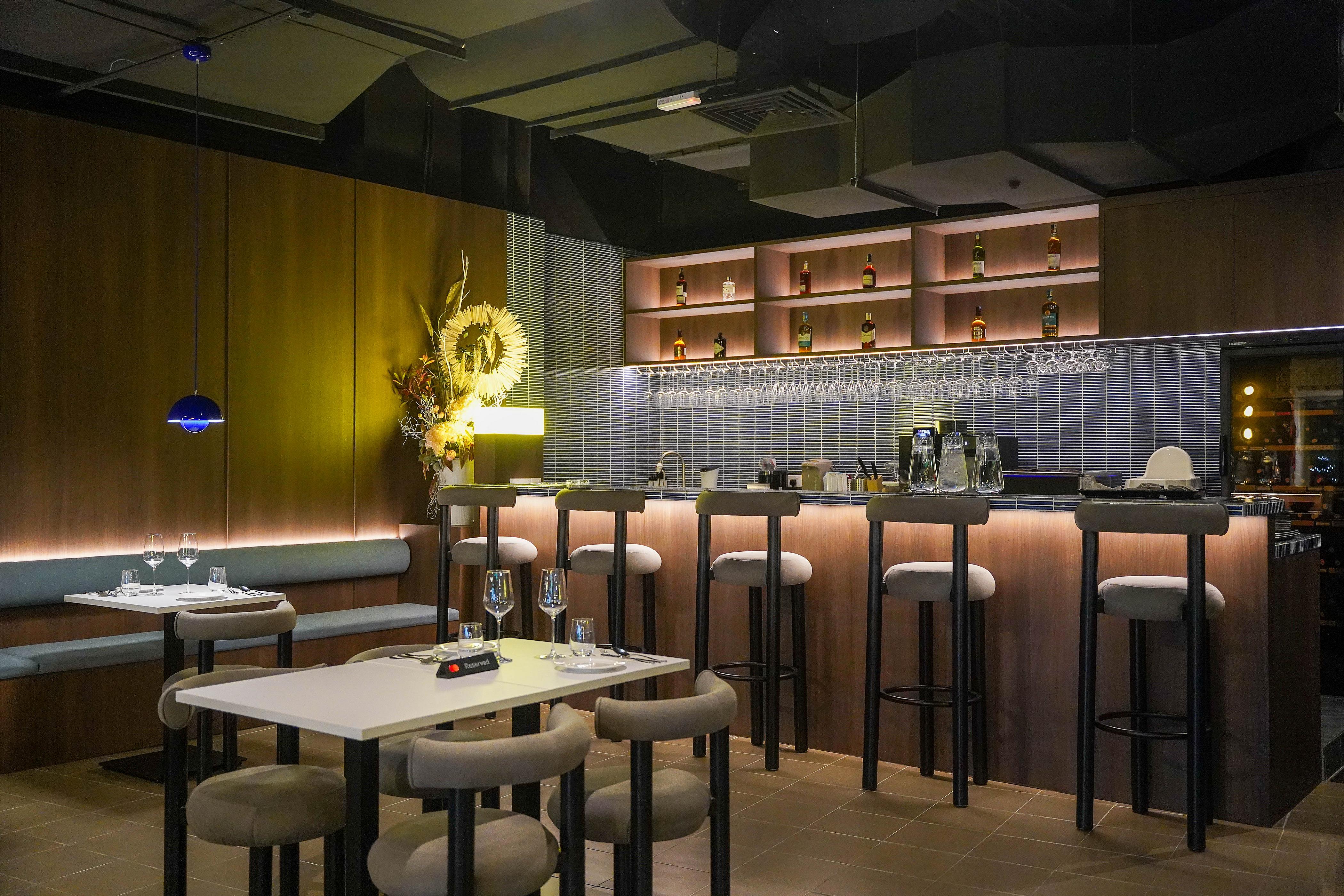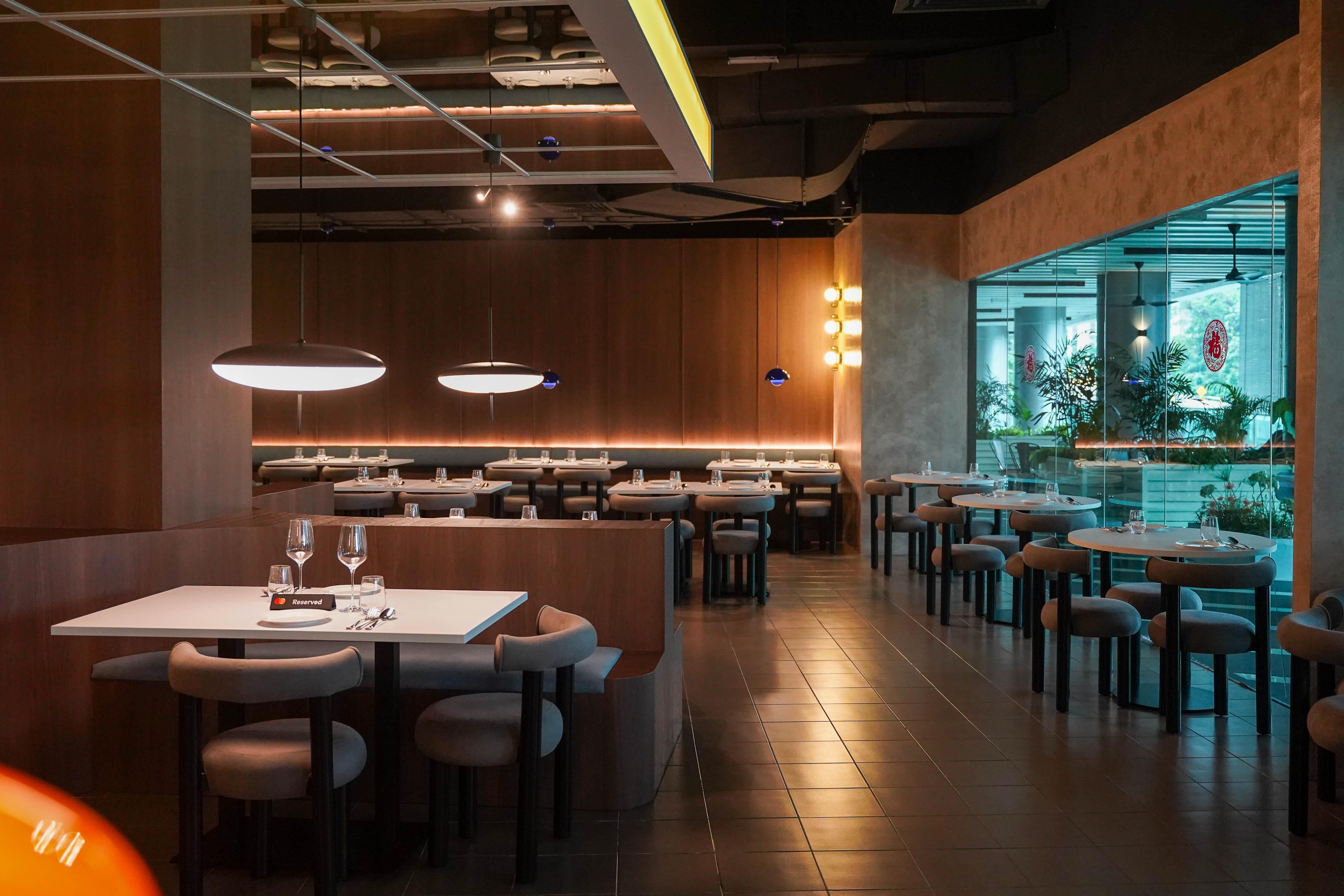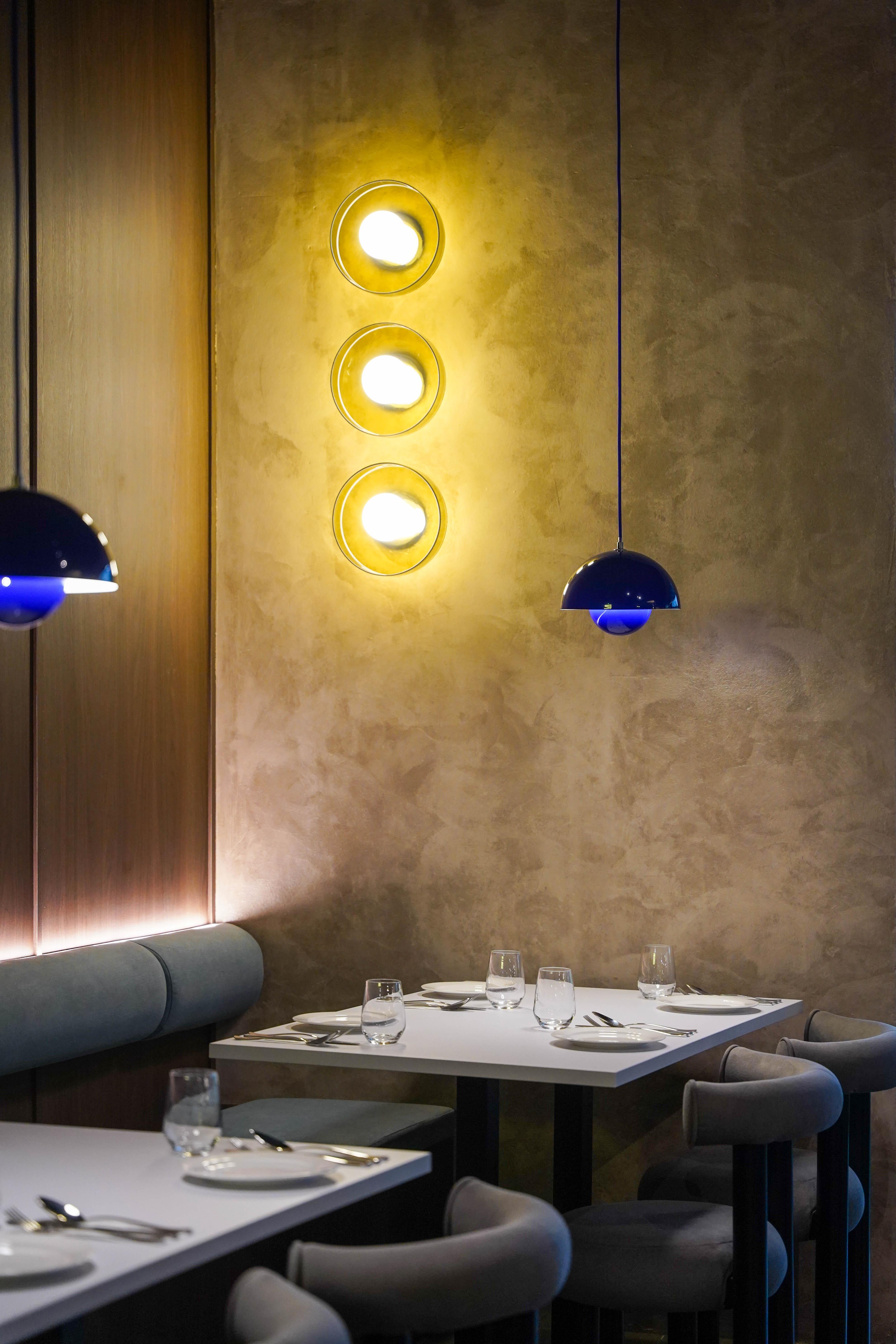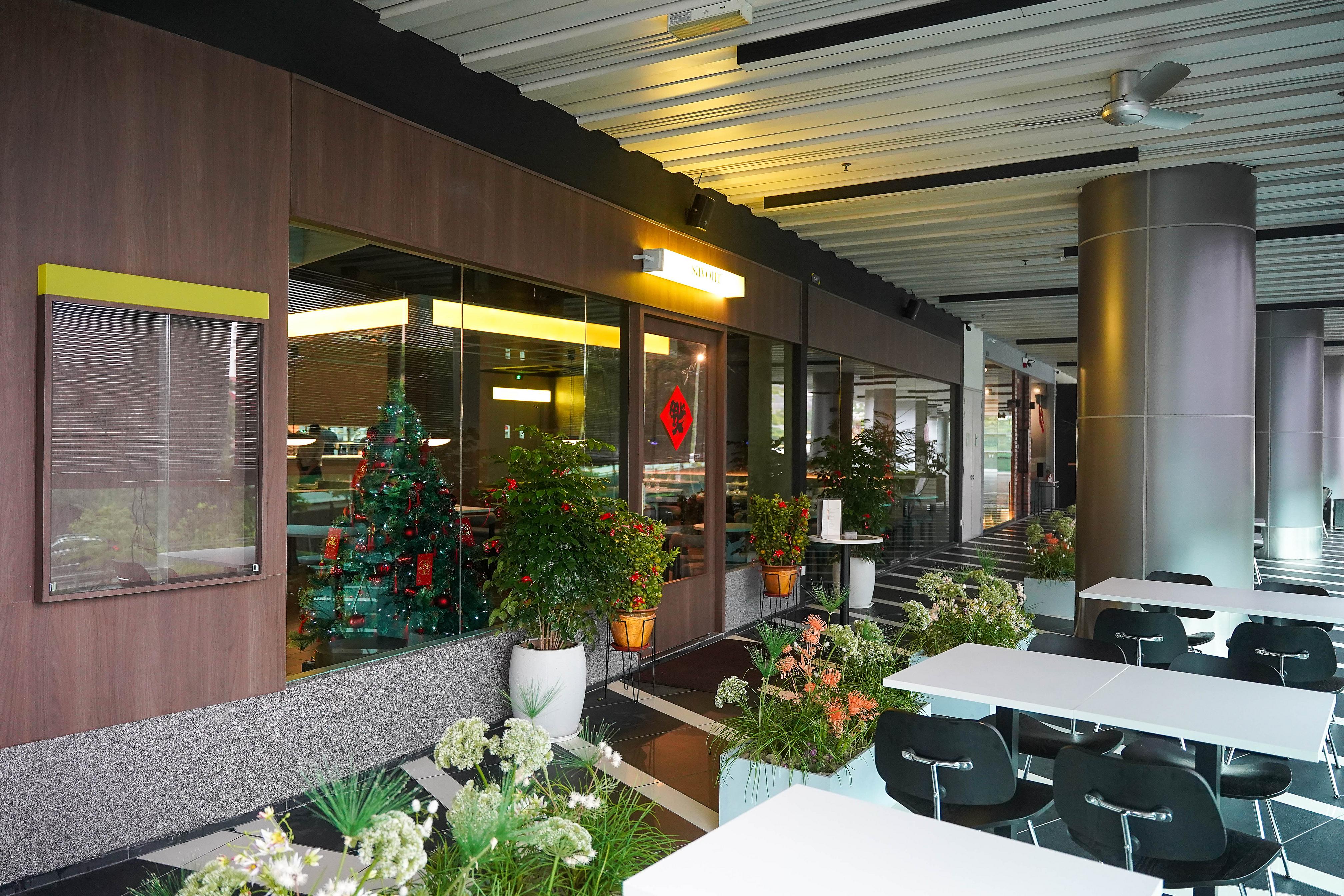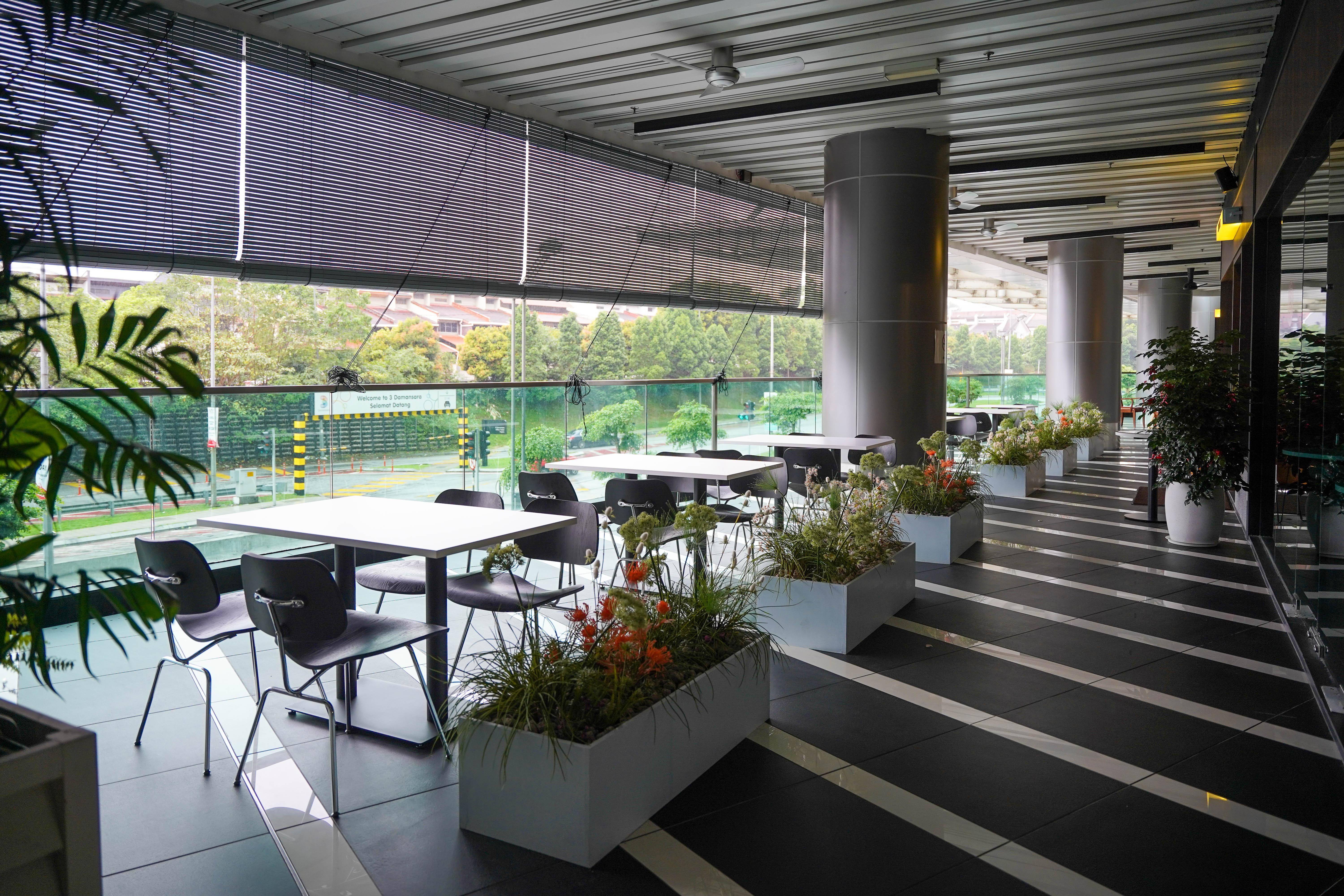 Savour's setting is sleek but not intimidating - patrons can come as they are, without pressure to dress up. The friendly service team welcomes everyone with fuss-free warmth; take a table in the stylishly comfortable interior or relish the fresh air on the simple alfresco terrace.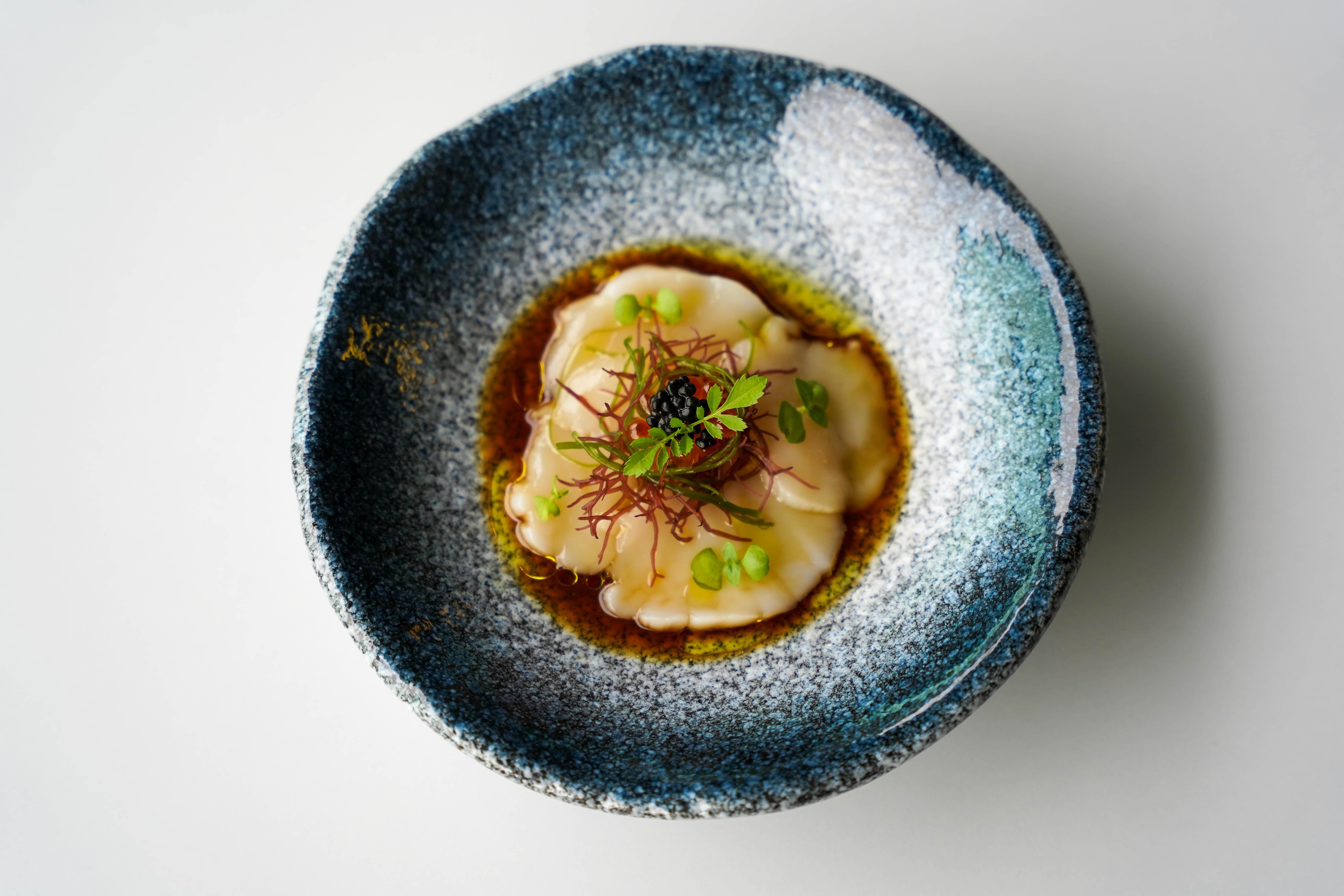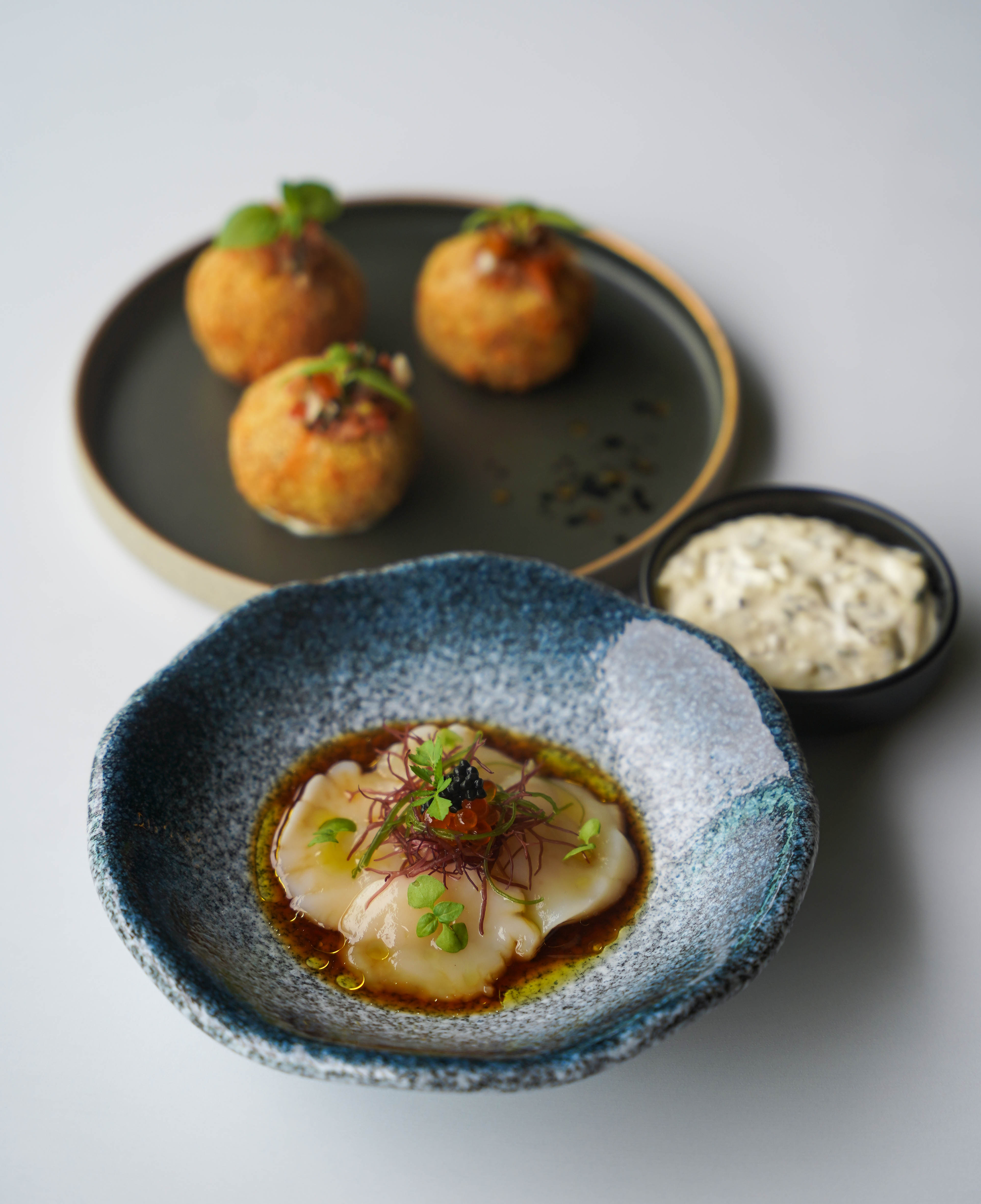 Savour's forte is layering its recipes with Asian stocks and bases, spanning superior chicken stock to sea cucumber jus, instead of conventional French ones. 
Our sampling of Savour's evening menu started with the Hotate Ceviche - smooth scallops marinated with aged shoyu, scallion oil and truffle oil, sprinkled with green and red Japanese seaweed, salmon roe and avruga caviar (RM38). The marination supplies the magic, delivering deep dimensions of umami and potent aromatics in flavour, with a beautiful buttery slickness in texture. Consider our appetite completely whetted.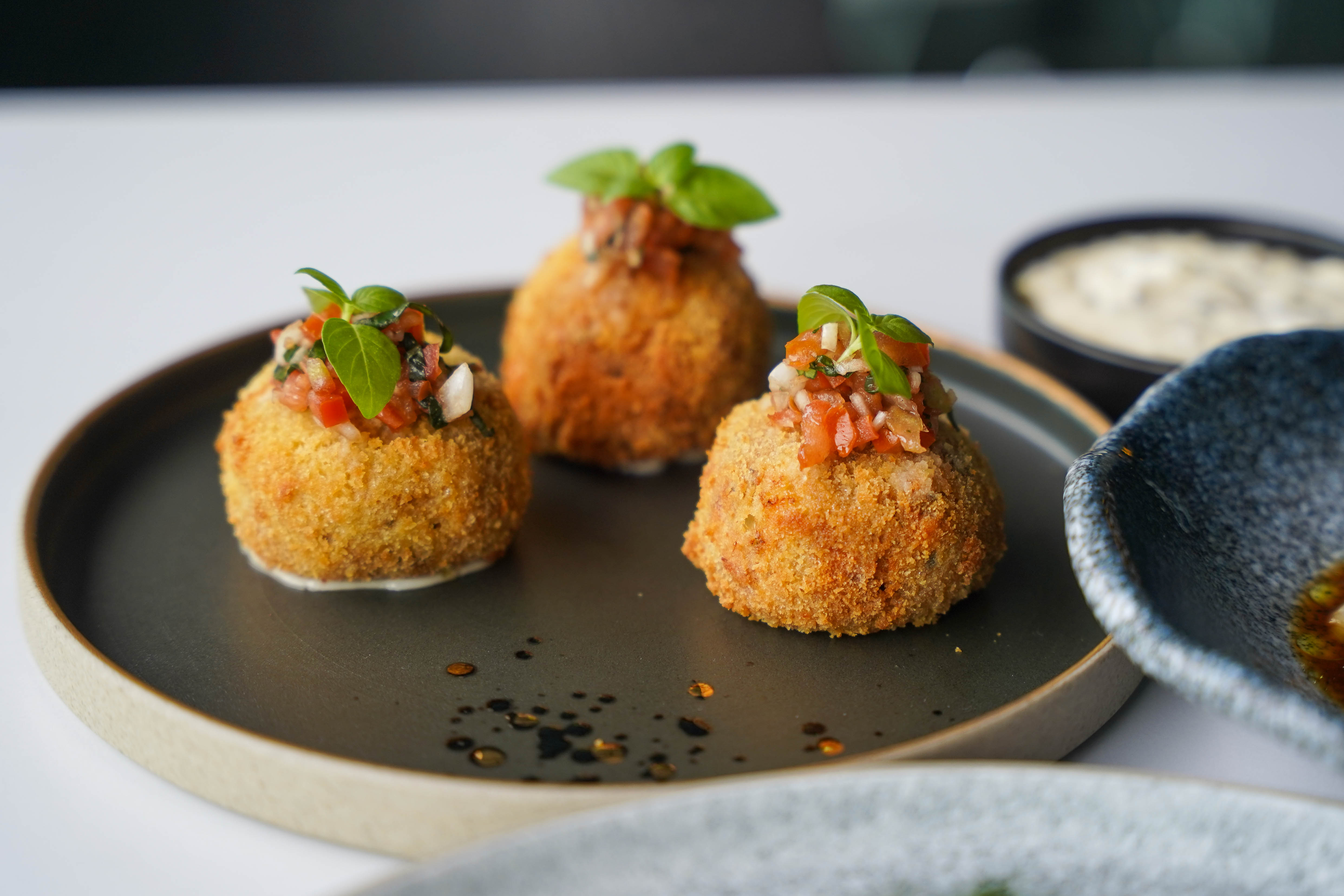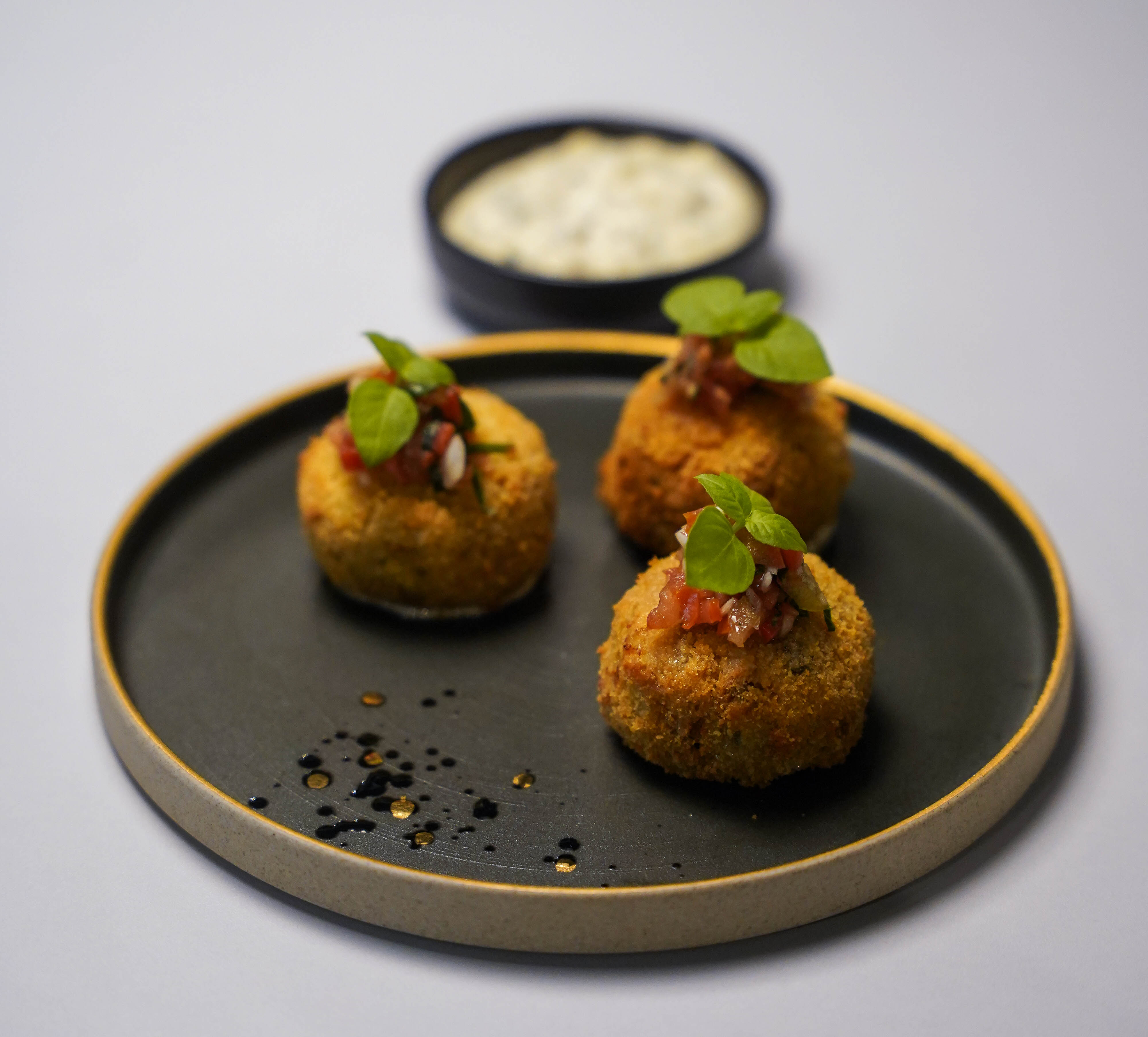 Also ideal for snacking and sharing, the Fried Crab Cakes (RM38) harness the flesh of fresh live-sourced mud crabs, blanched and breaded, marinated in a secret seasoning that speaks of Chinese five-spice powder, topped with tomato relish. 
These gorgeously golden crab cakes - crisp to the bite, moist and meaty to the chew - would be wonderful even on their own, but they're completed with a fabulous remoulade, fragrantly and flavourfully infused with rosemary, gherkins and capers.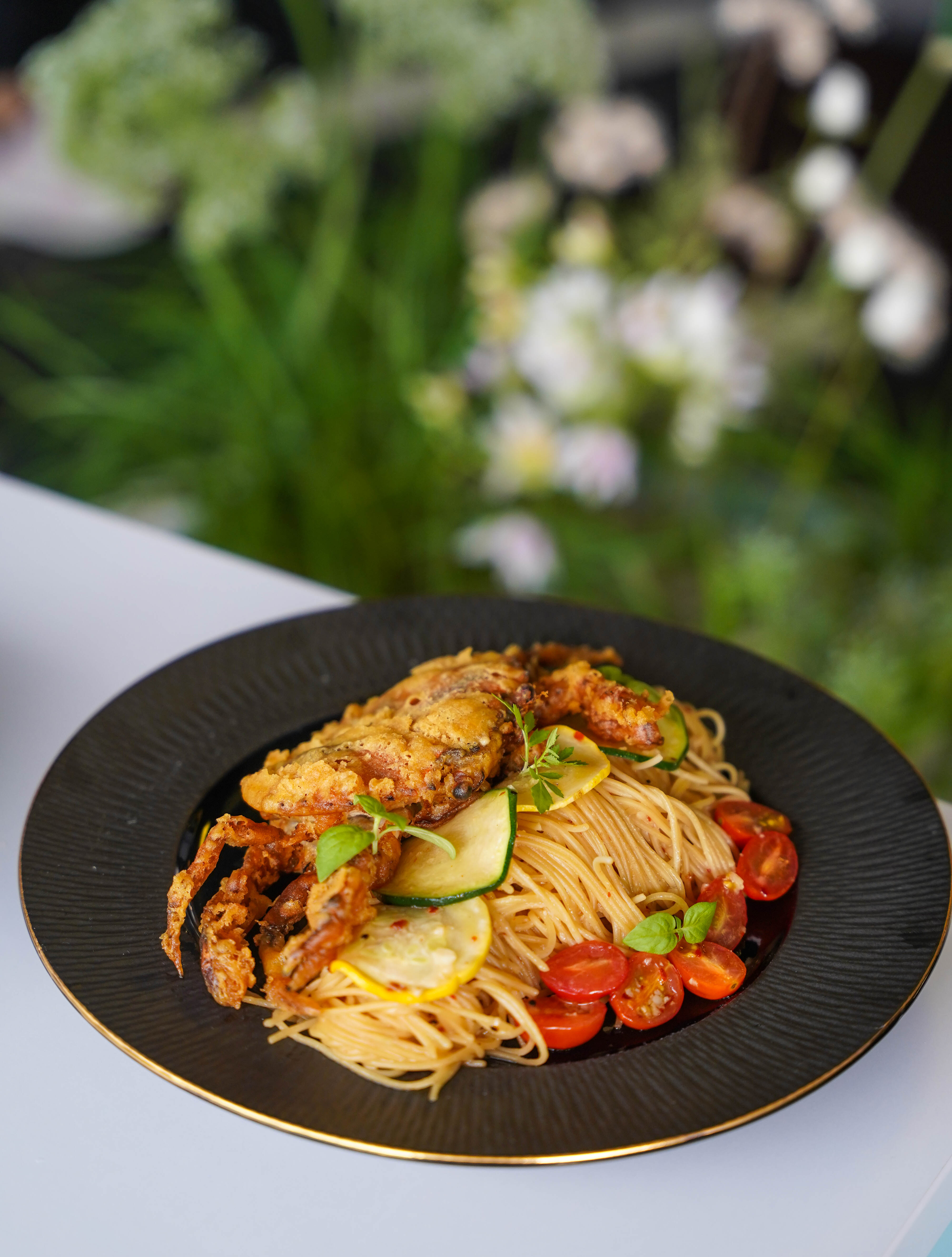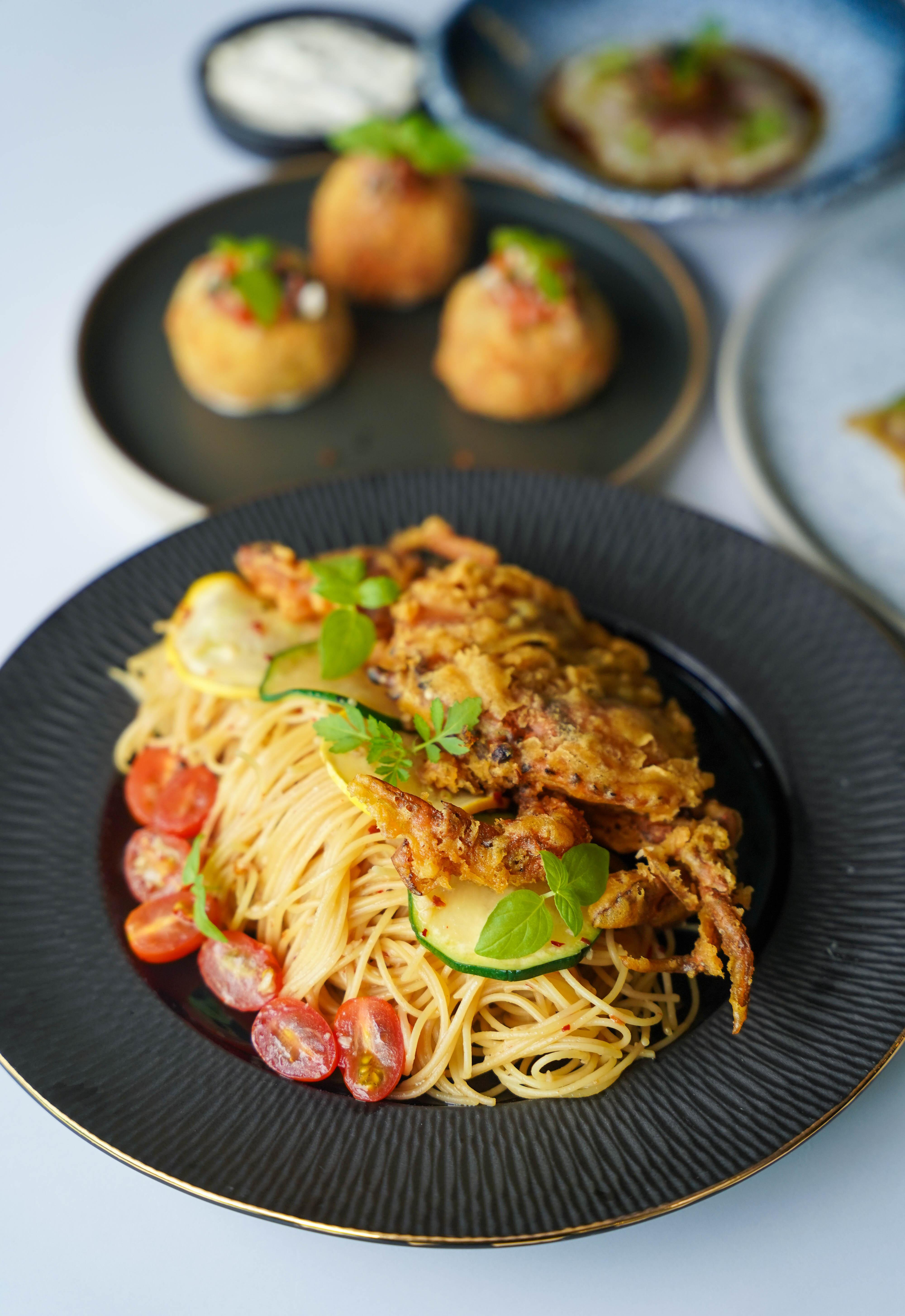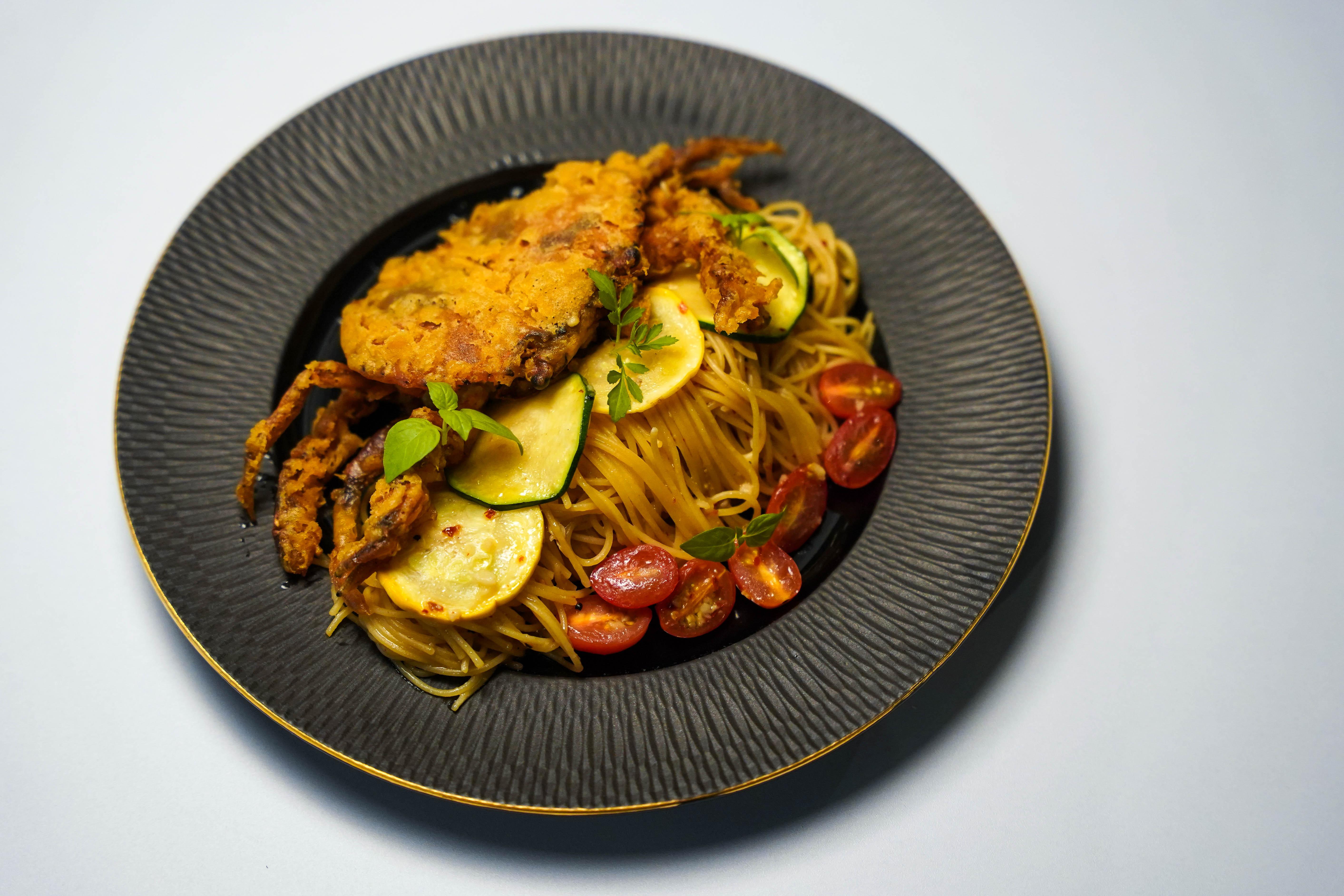 Soft-Shell Crab Pasta (RM48) may sound like regular cafe fare, but Savour serves possibly the most satisfying version in KL, vibrantly nuanced and well-executed, conceived by chef Lucas.
The firm capellini embraces the sweet, stirring brininess of the sea, courtesy of superior prawn stock inspired by har mee, boiled down with prawn heads and shells.
The platter is crowned with a whole soft-shell crab, deep-fried in a house-blended flour mix for the Chinese equivalent of tempura, crunchy without too heavily coating the crab - customers can taste the purity of the crab instead merely batter, buoyantly balanced with cherry tomatoes, zucchini and togarashi peppers for a subtle spice.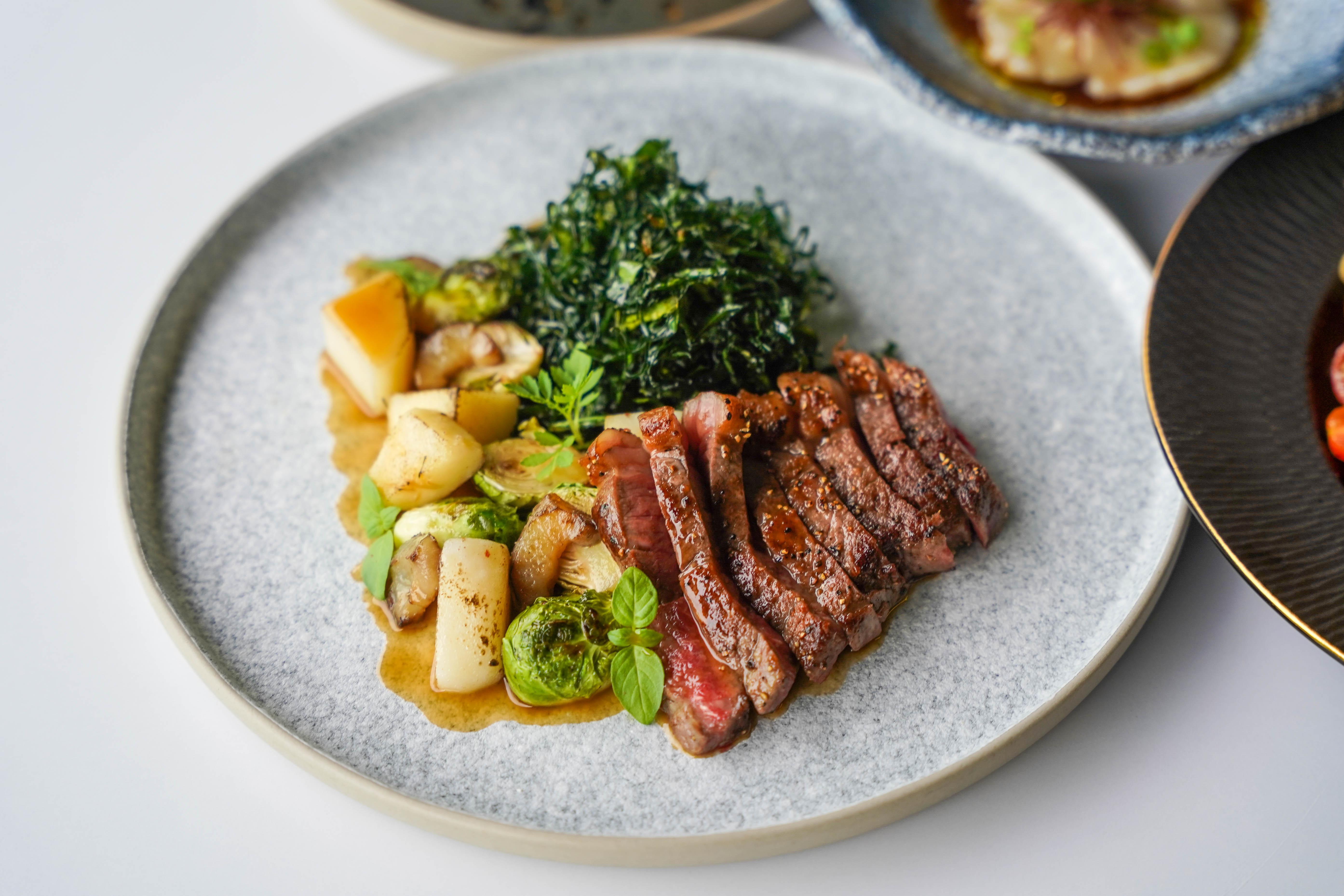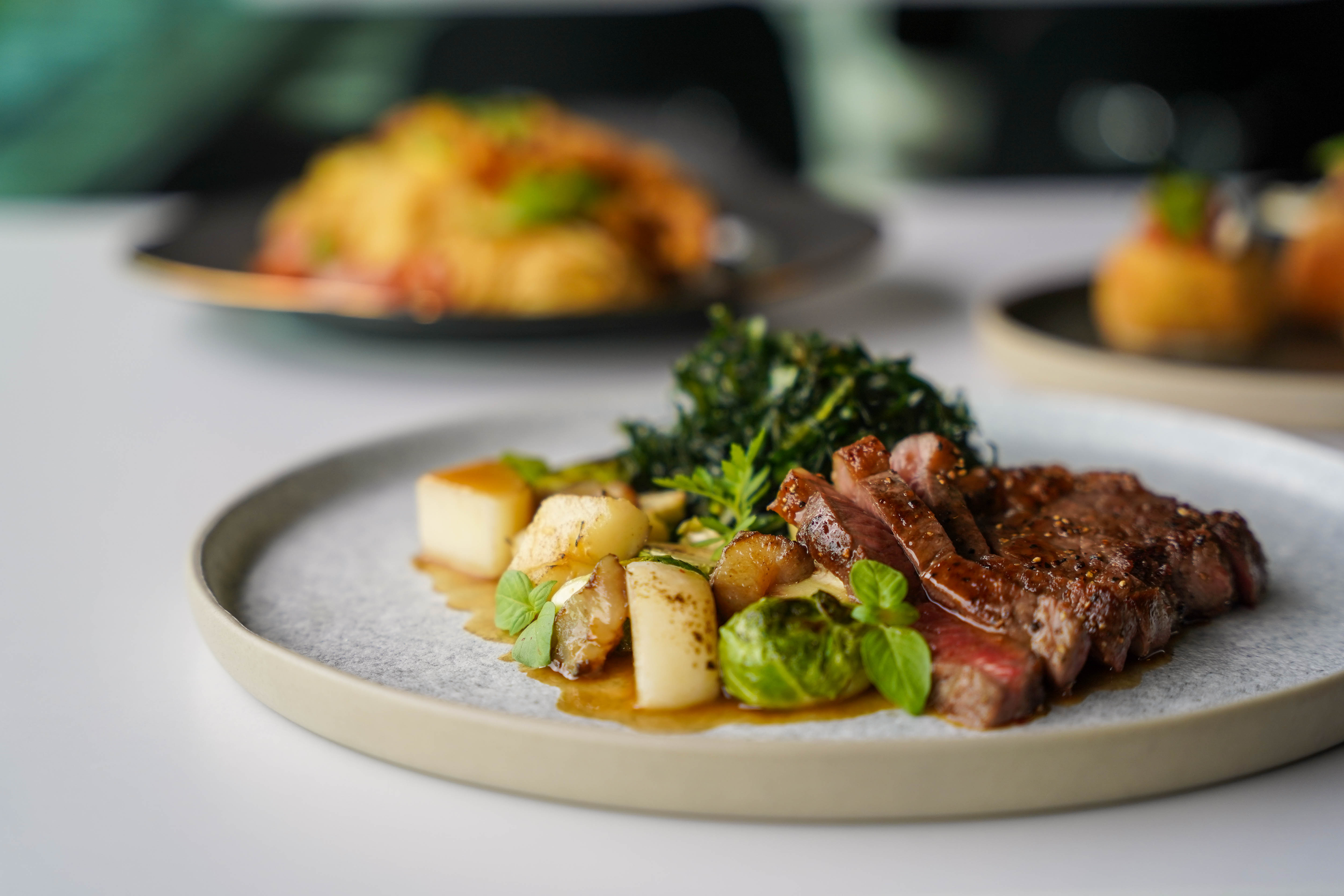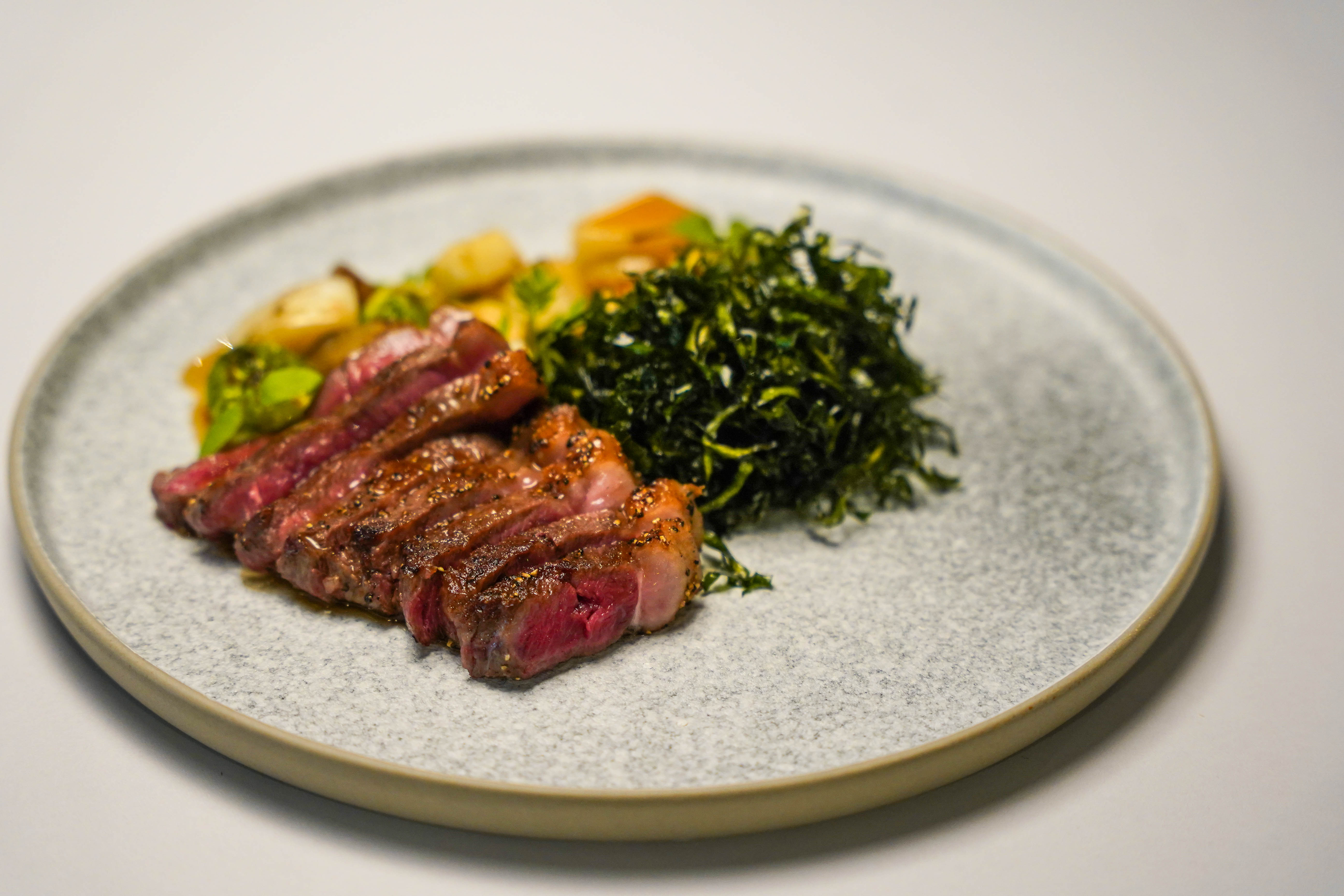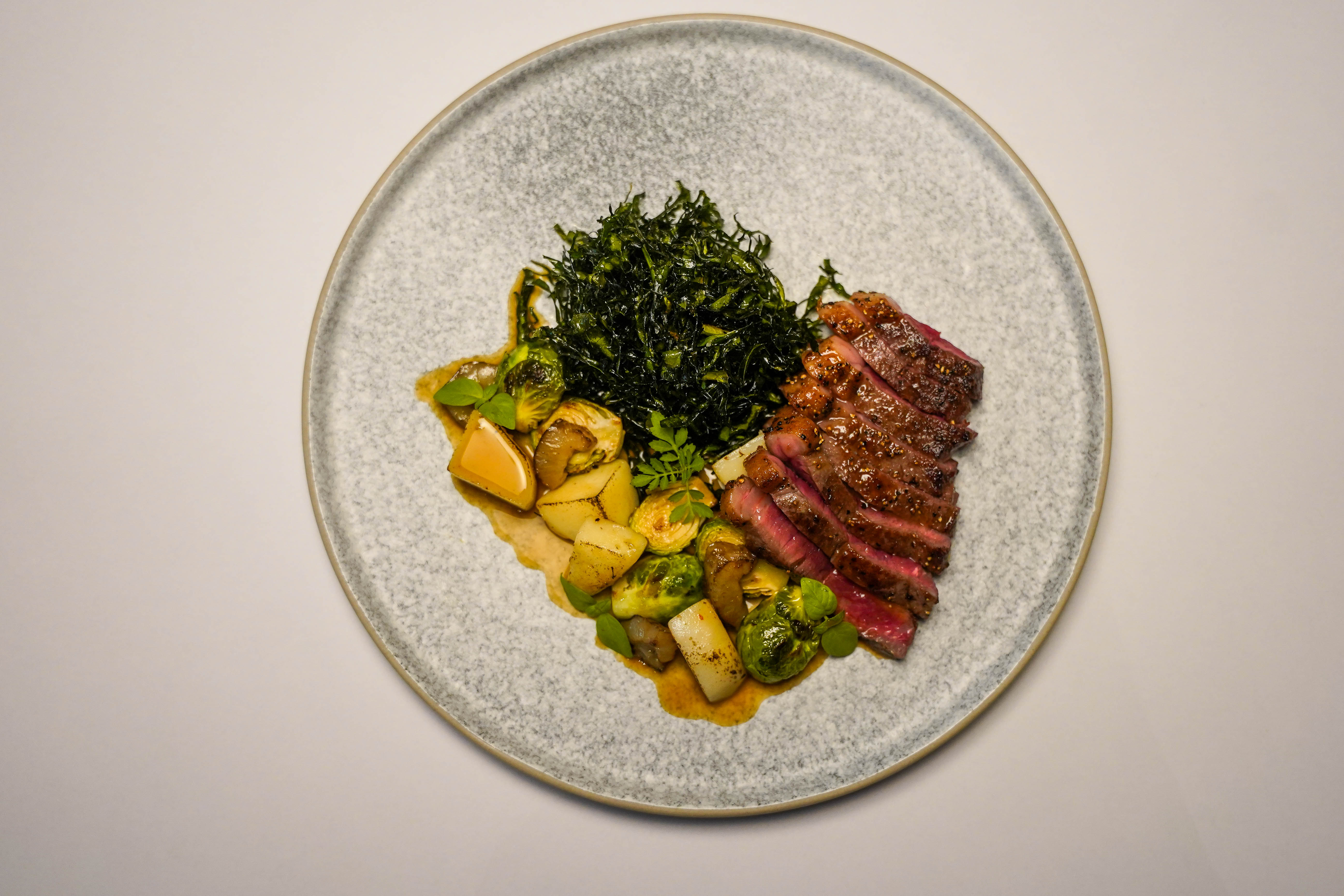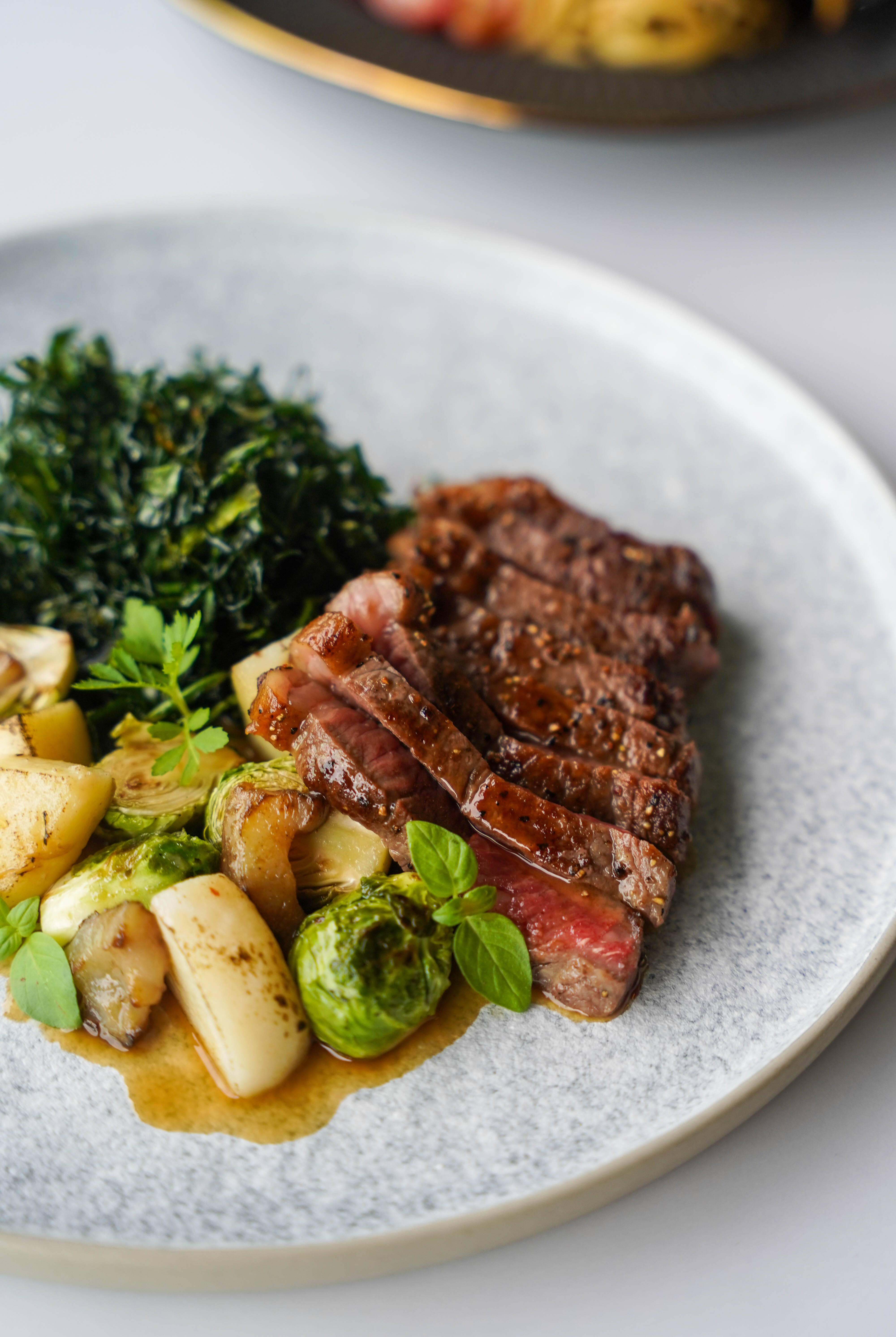 Steak enthusiasts seeking a different spin on their favourite protein powerhouse should check out Savour's Grilled Beef with Sea Cucumber (RM138). 
The Australian wagyu sirloin is confidently cooked, perfectly seared with a convincing char that conceals sheer succulence. What elevates it are the accompaniments - braised sea cucumber with a full-bodied bounce, rounded out with yin yang kailan, sautéed Brussels sprouts and shallot-glazed potatoes, gently but generously immersed in sea cucumber jus, a more delicate, delightful substitute for beef jus.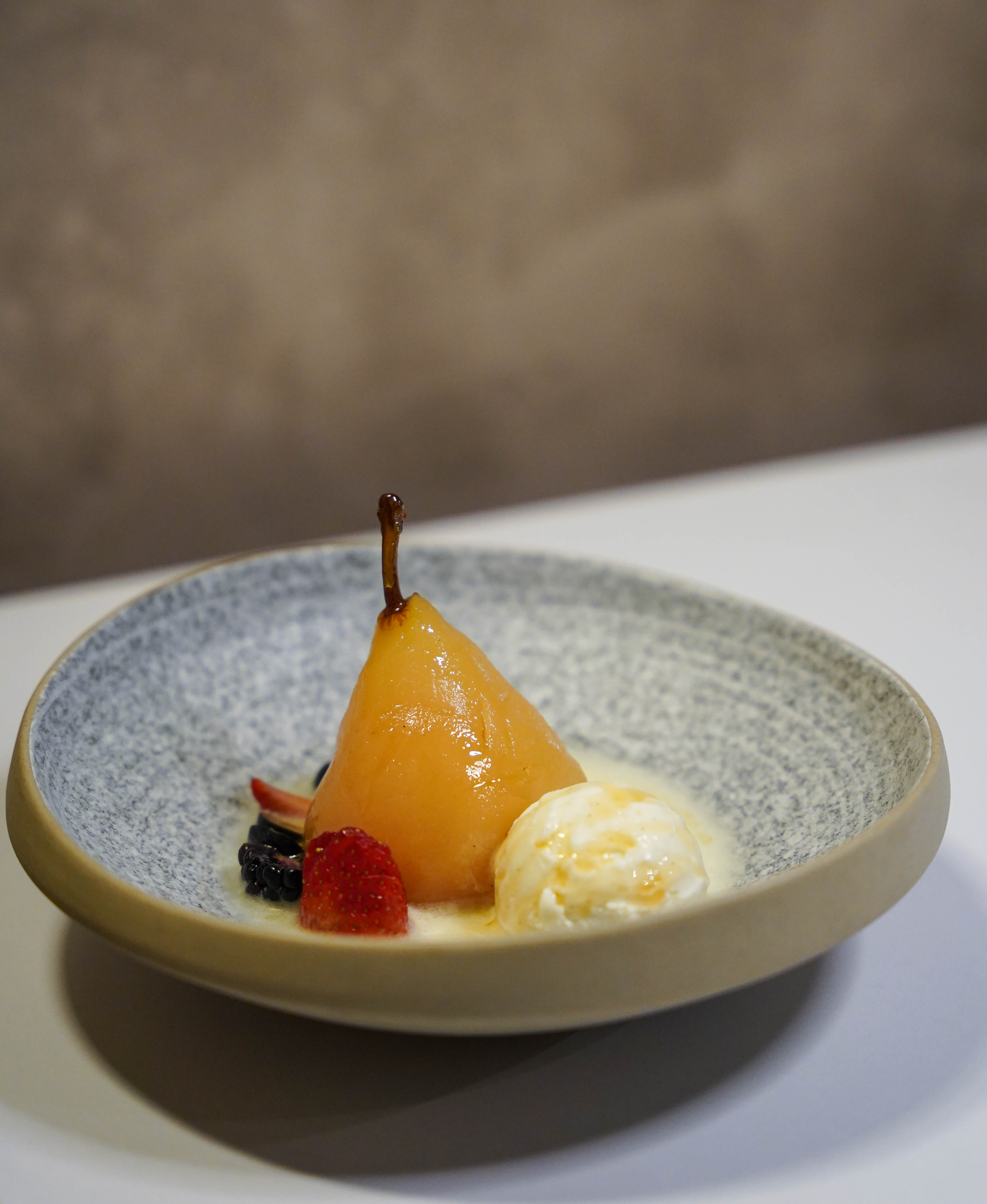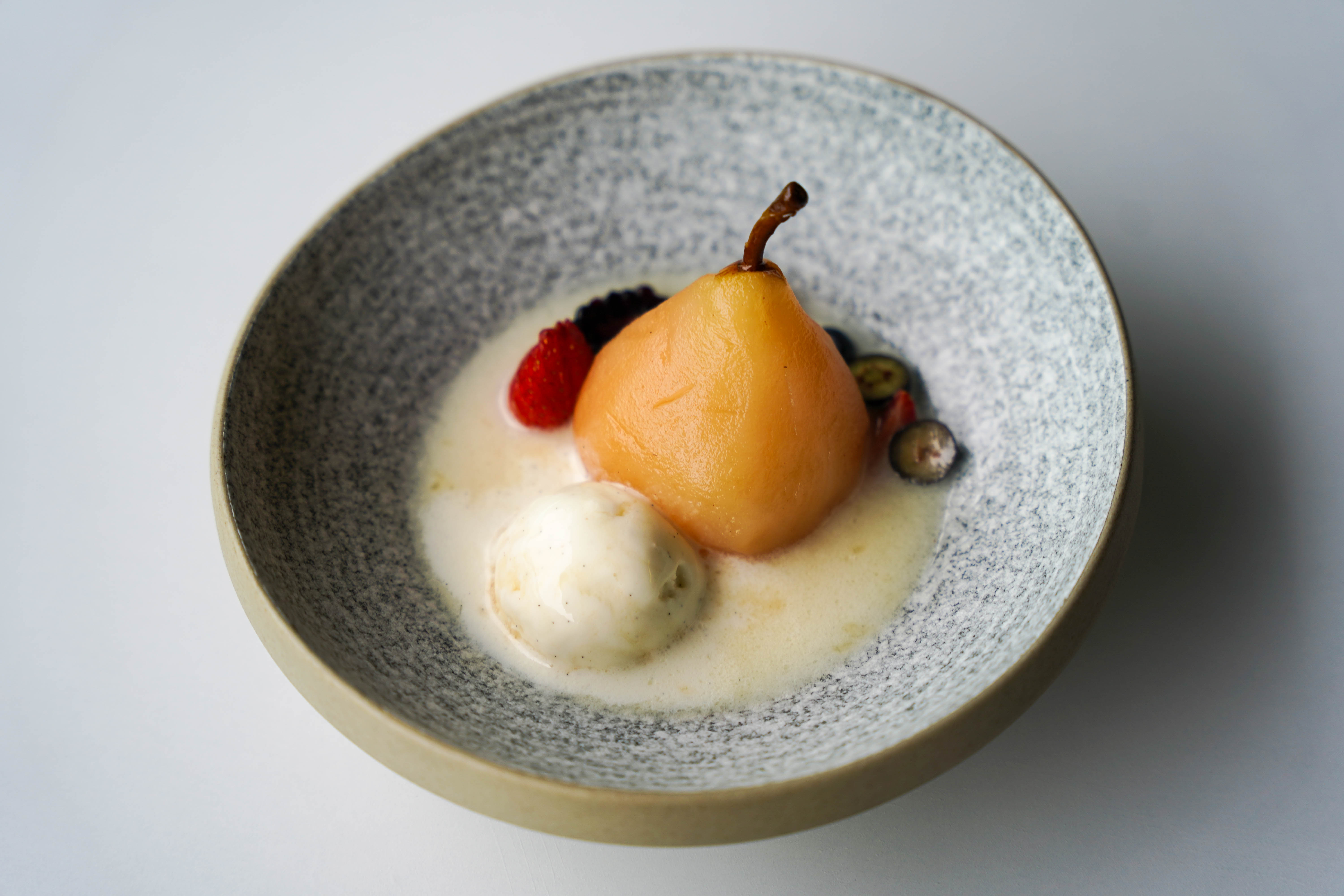 For a soothing finish, order the dessert of Chinese Pear (RM25), five-spice poached with hints of cinnamon and star anise, rested for a day to let the flavours saturate the ripe, nectarous fruit. Not too sweet, never cloying nor too intense, it's pleasantly served with house-brewed almond tea, plus mixed berries and an ice cream of the day. Other options include the Aged Mandarin Creme Brûlée, which sounds like a compelling citrusy take on the French classic.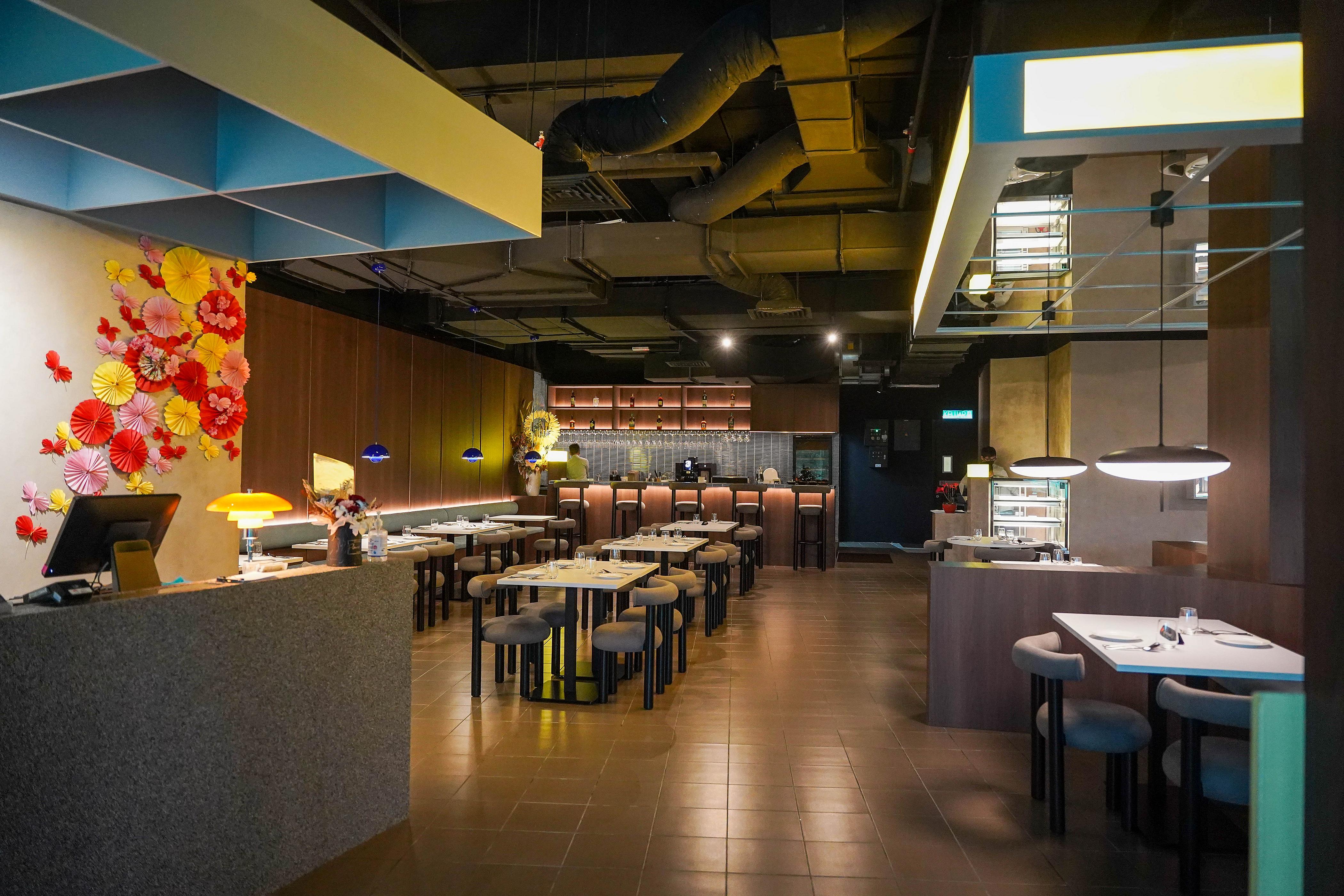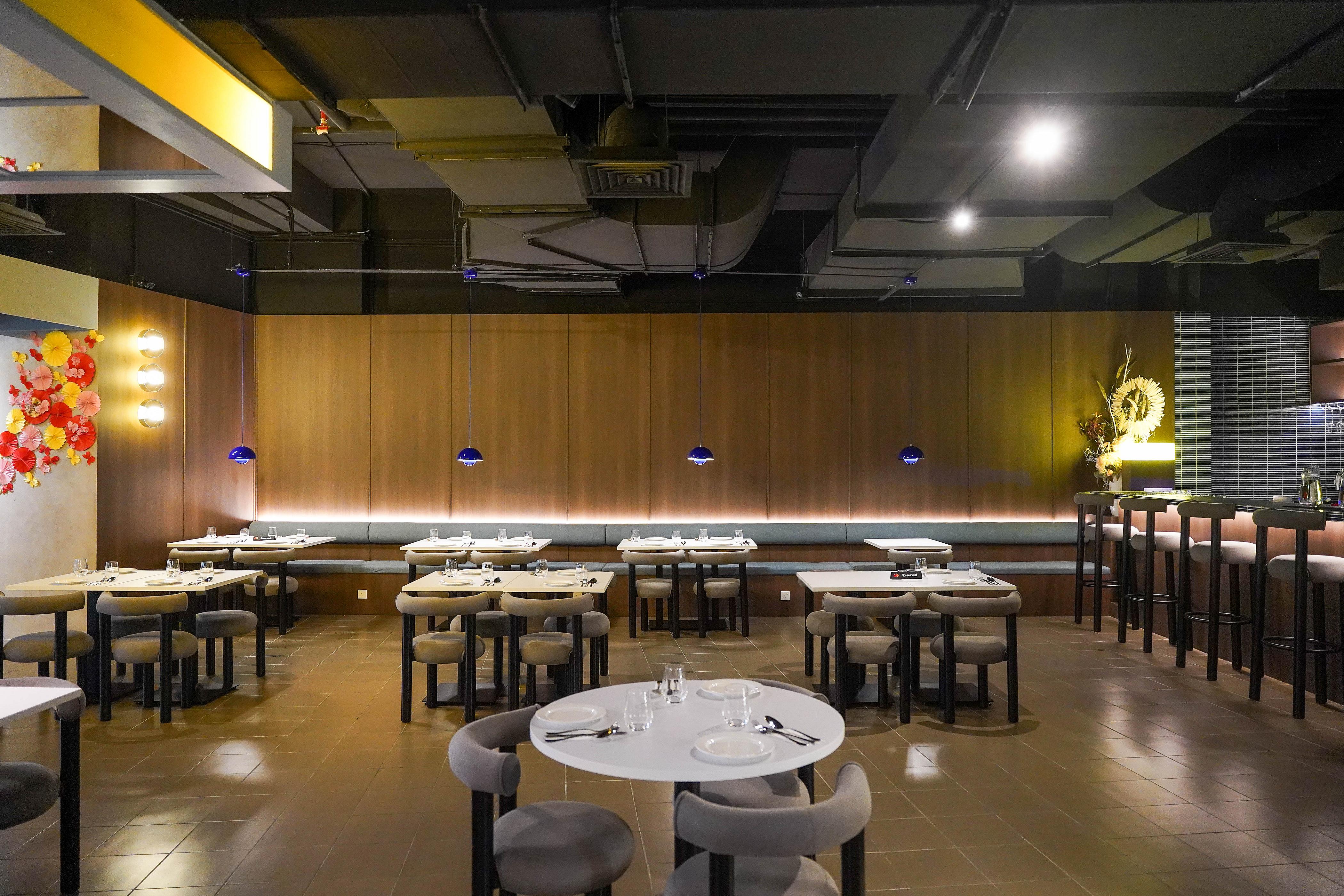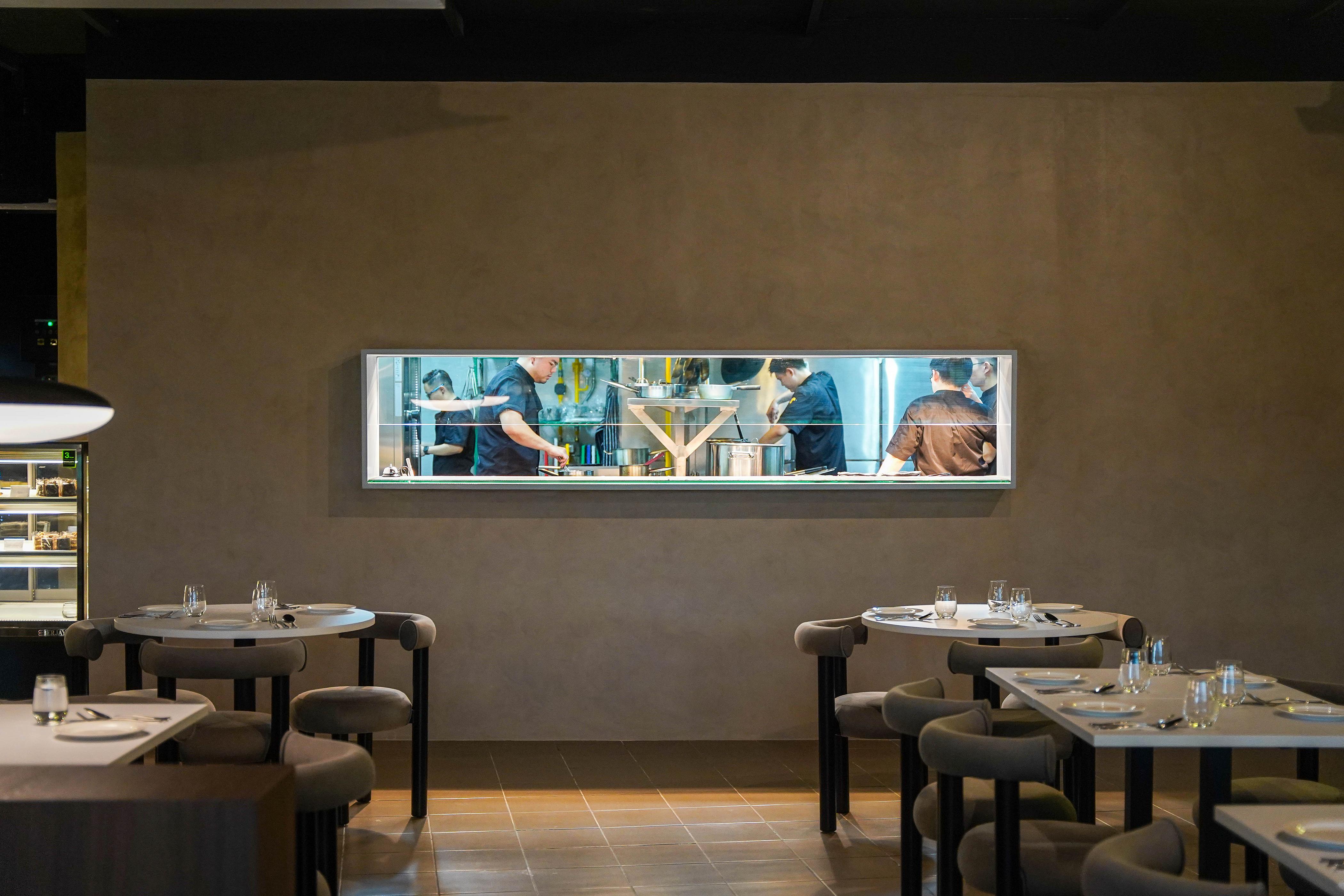 Savour by GEST
Ground Floor, Glo Damansara, Jalan Damansara, 60000 Kuala Lumpur.
Daily, 11am-10pm. Tel: 03-7732-8234
Kitchen last call is at 2.30pm (lunch) / 9.30pm (dinner) [email protected] FB/IG: @savour.by.gest