Salad Atelier: Healthy Eid Satay with hazelnut drinks for Ramadan & Raya 2023
March 24, 2023
---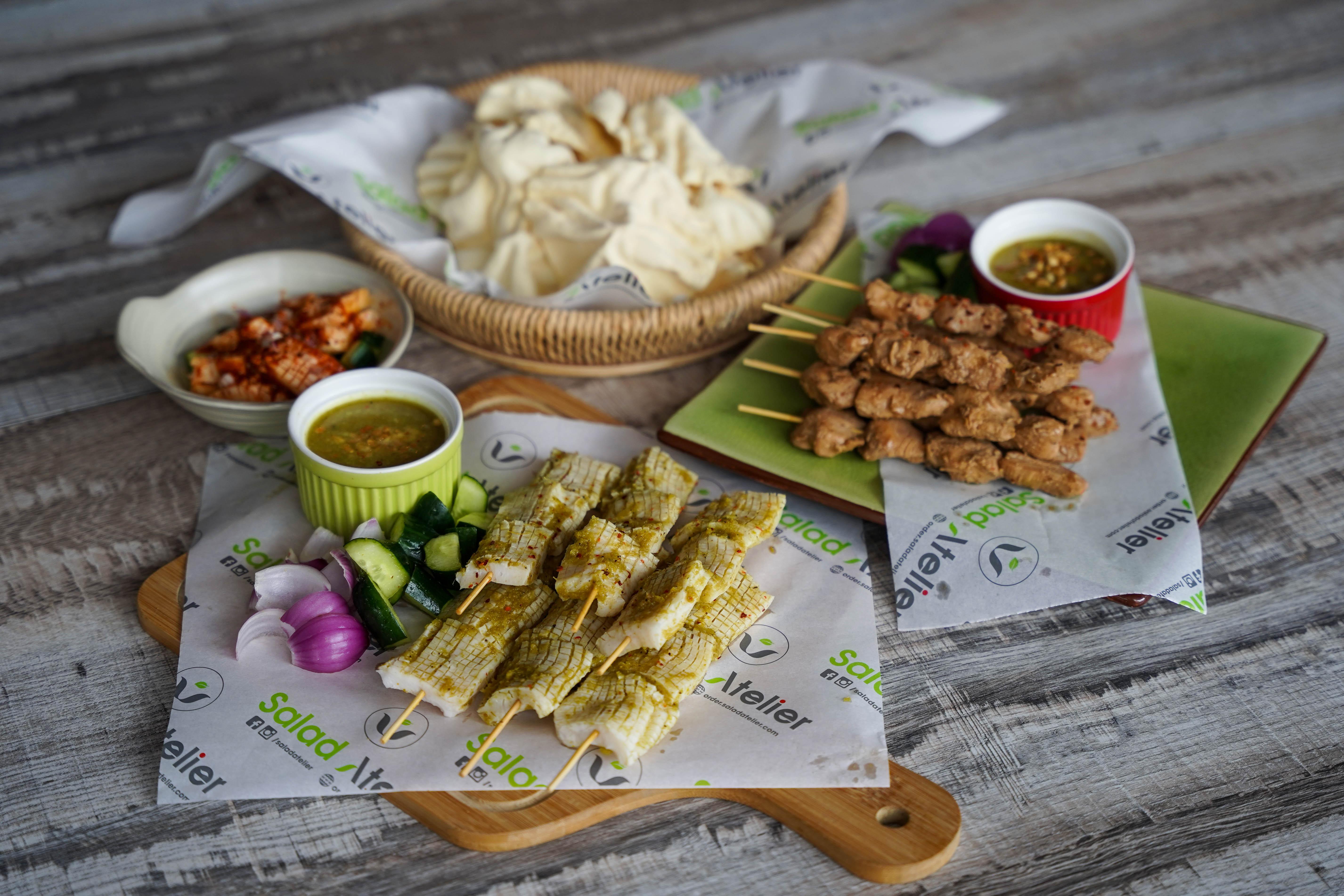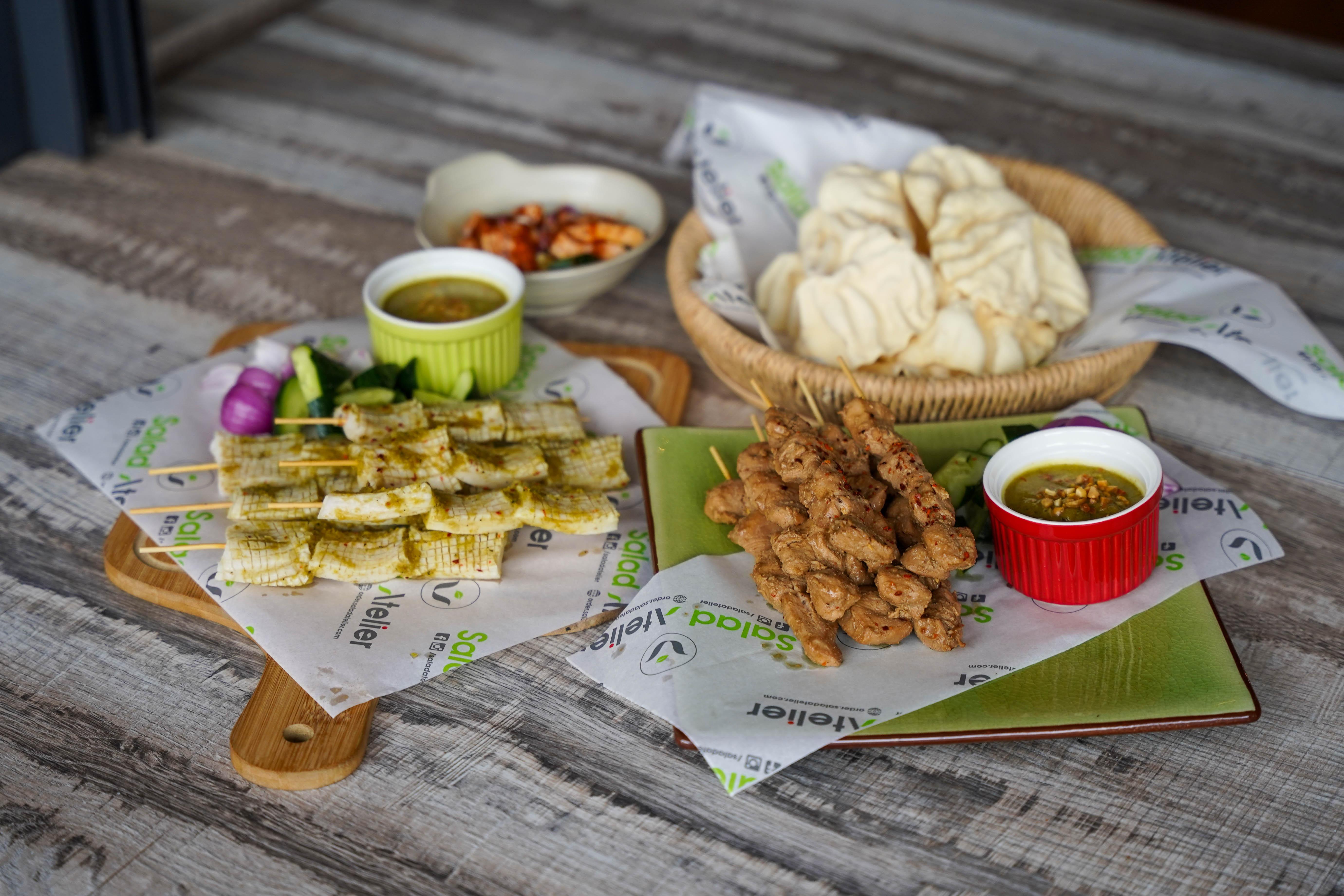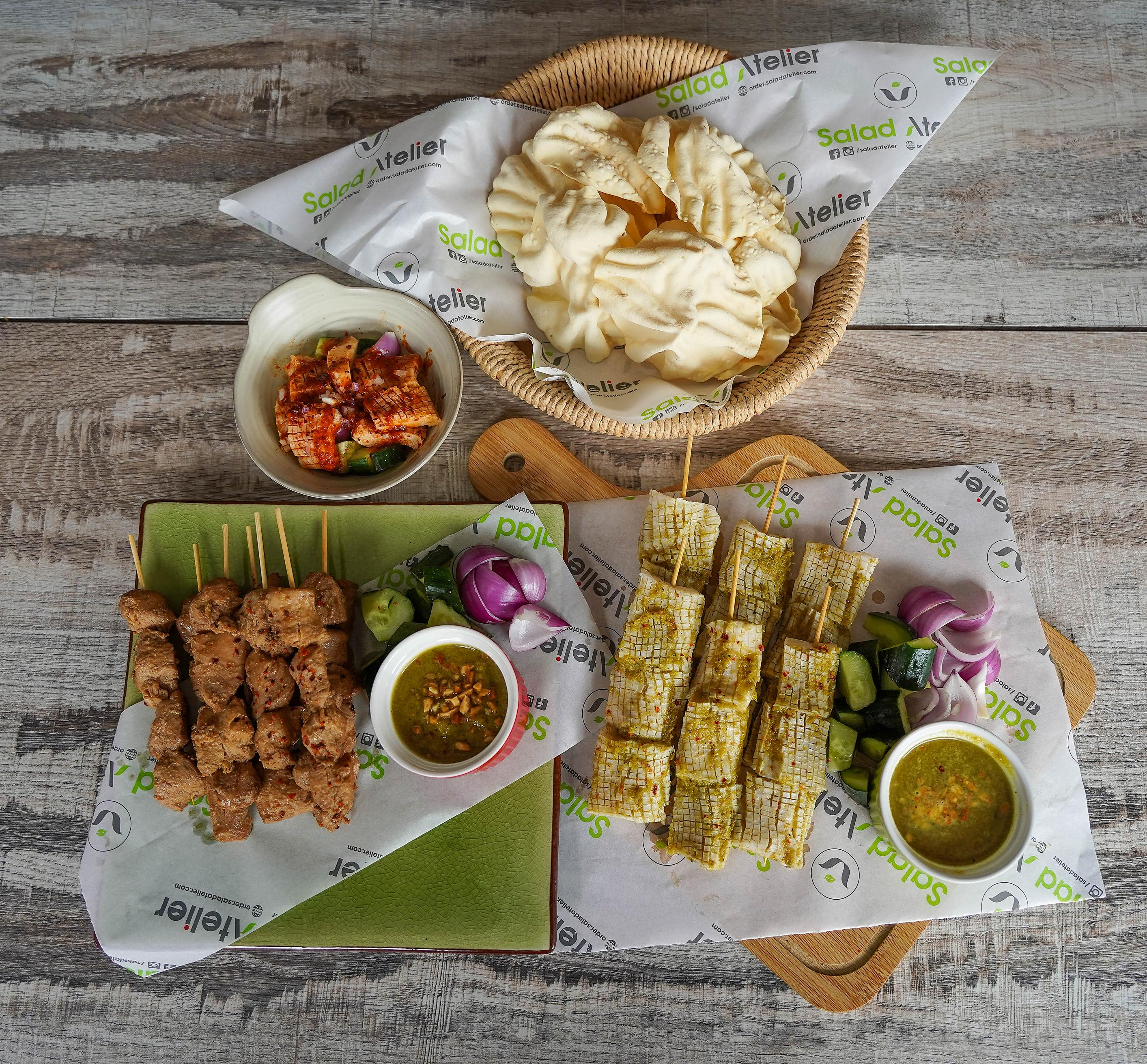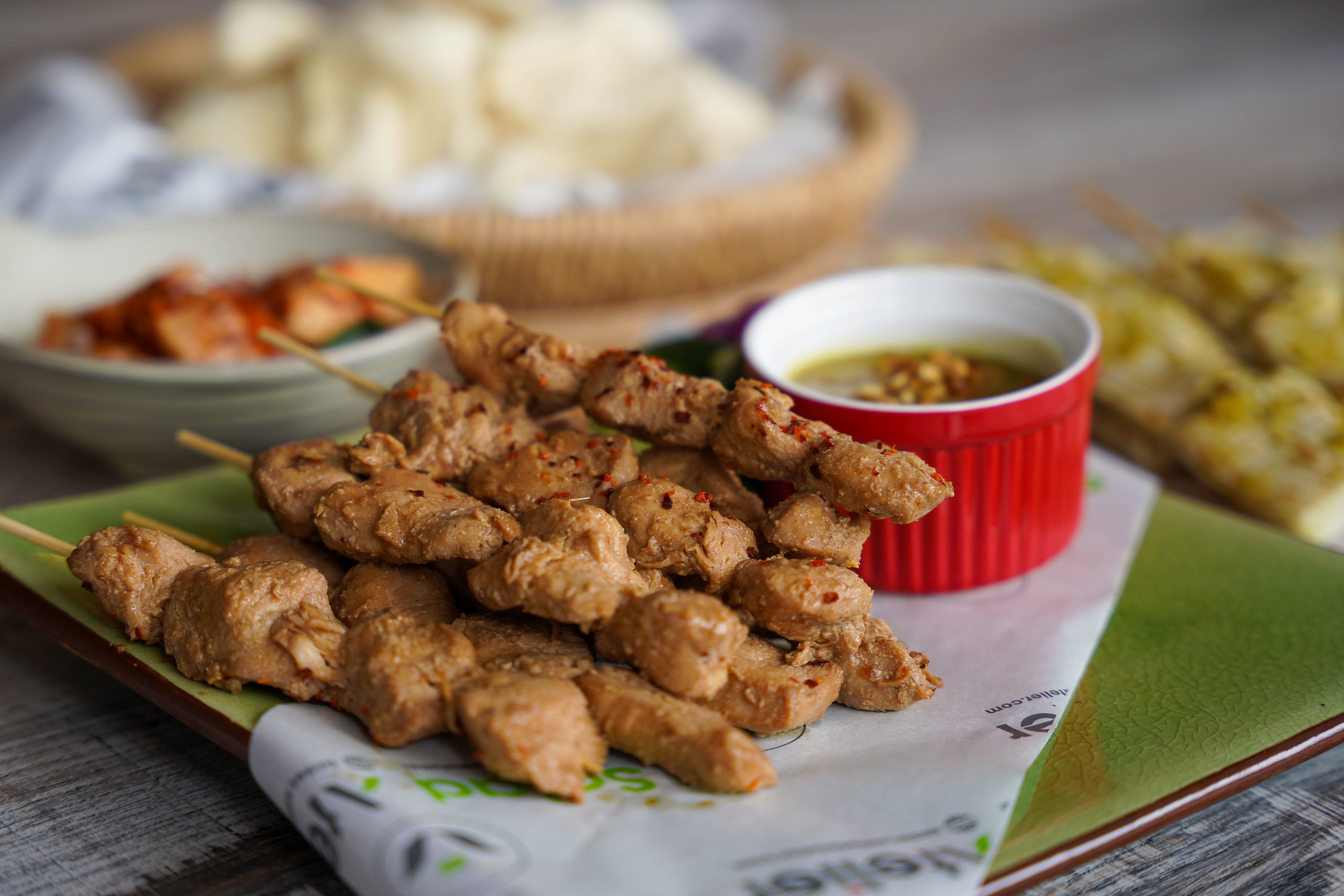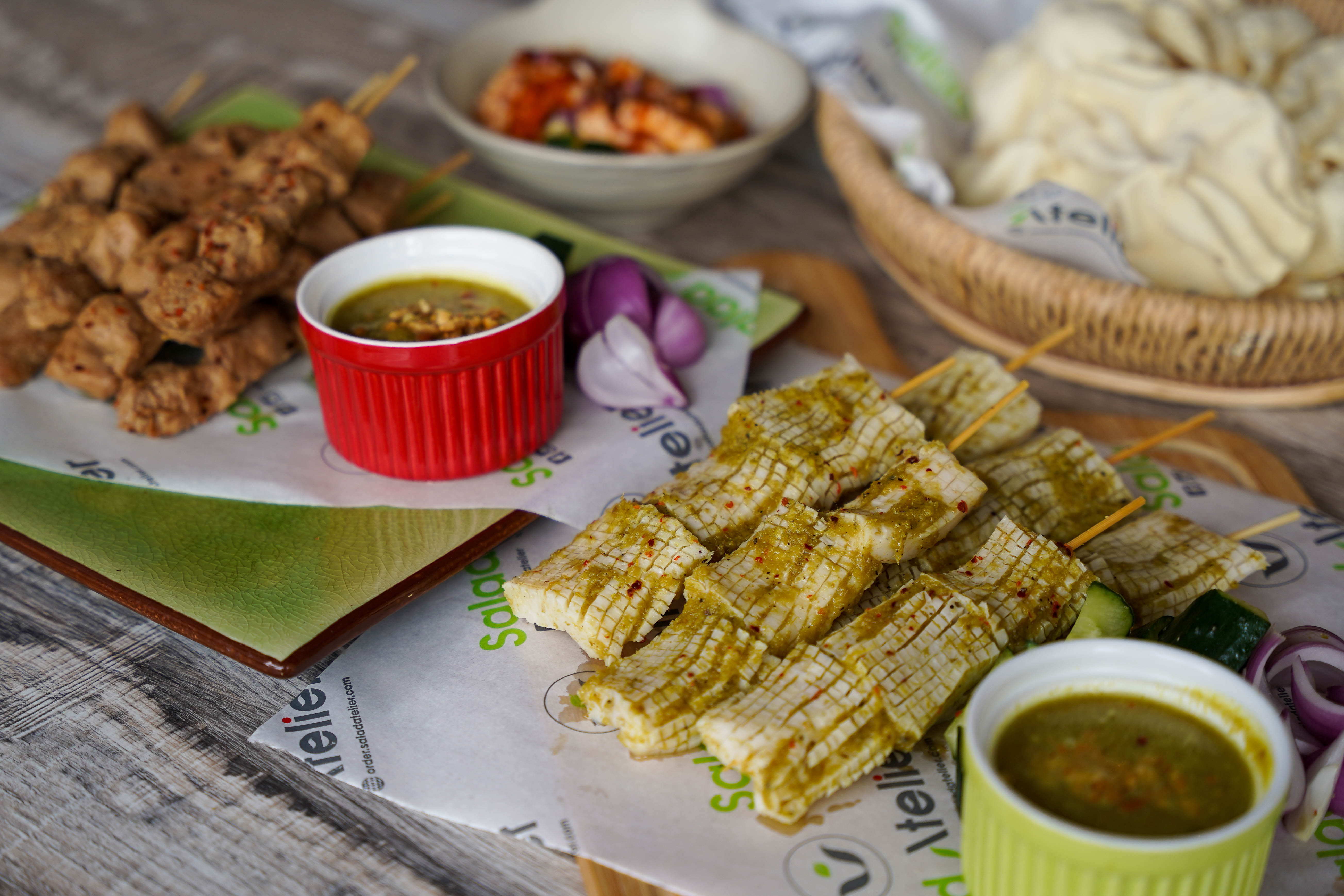 Salad Atelier has rolled out its Ramadan and Raya specials for 2023, serving a range of healthy satay with fewer calories and less sodium - but with all the satisfying succulence, complemented by wholesome hazelnut beverages!
These scrumptious seasonal skewers illustrate Salad Atelier's spotlight on Lokal Delights, promising low-guilt renditions of familiar Malaysian favourites, affordably and conveniently incorporated into everyday meals. 
The Healthy Eid Satay comes in a choice of Chicken or Squidiee (plant-based squid), served in portions of five sticks for one person (starting from RM22.90) or 10 sticks for two to share (starting from RM39.90), available for dine-in or takeaway. 
Fans of chicken satay will relish Salad Atelier's chunky, full-bodied skewers, moist and flavourfully marinated, complete with onions, cucumber and a special peanut sauce. The flavours are clean but not bland, rich but not cloying - the ideal indulgence for the health-conscious satay lover.
The plant-based Squidiee satay caters to vegetarians, but even carnivores can savour the Squidiee experience. It's smooth and tender, with a delicate-textured springiness that evokes bouncy fresh squid, buoyed by mellow seafood aromatics.
The Squidiee can be ordered as a side dish. Sambal Squidiee (RM9.90) is tossed in spicy sambal that packs a pleasurable punch. We also recommend snacking on a basket of Papadoms (RM2), large, fresh and crisp. 
If you're craving Salad Atelier's variety of other temptations, check out the buka puasa-themed Buy 1 Free 1 promotion throughout Ramadan, until 30 April 2023.  From 4pm to 8pm, customers can buy any main dish and choose any of the following for a complimentary bonus: Chicken Aglio Olio, Rendang Beef Bowl or Fruity Wakame Salad.
Salad Atelier's stores are expected to be busy for buka puasa heading into Eid, so customers are encouraged to preorder for pick-ups. Click here to order.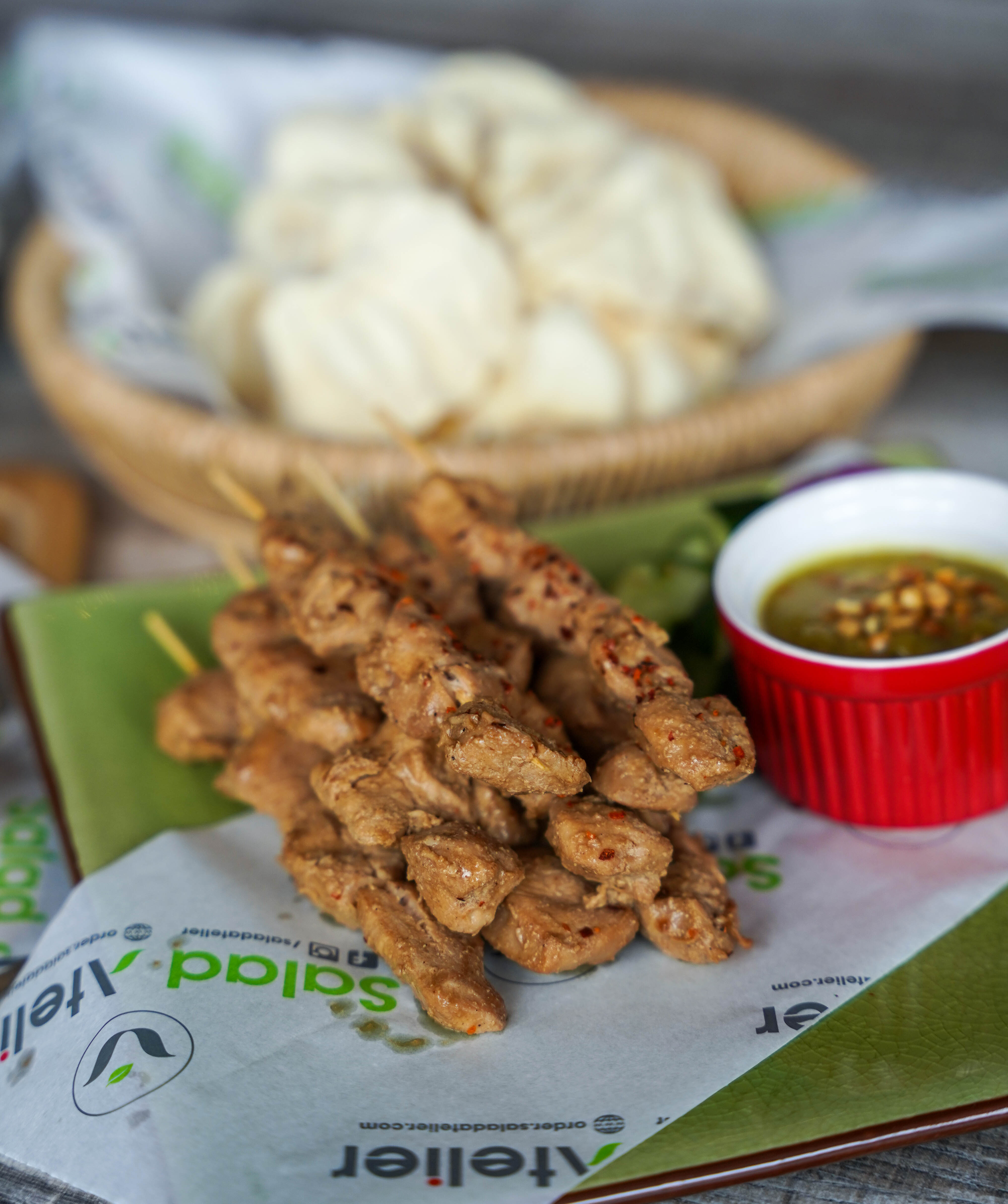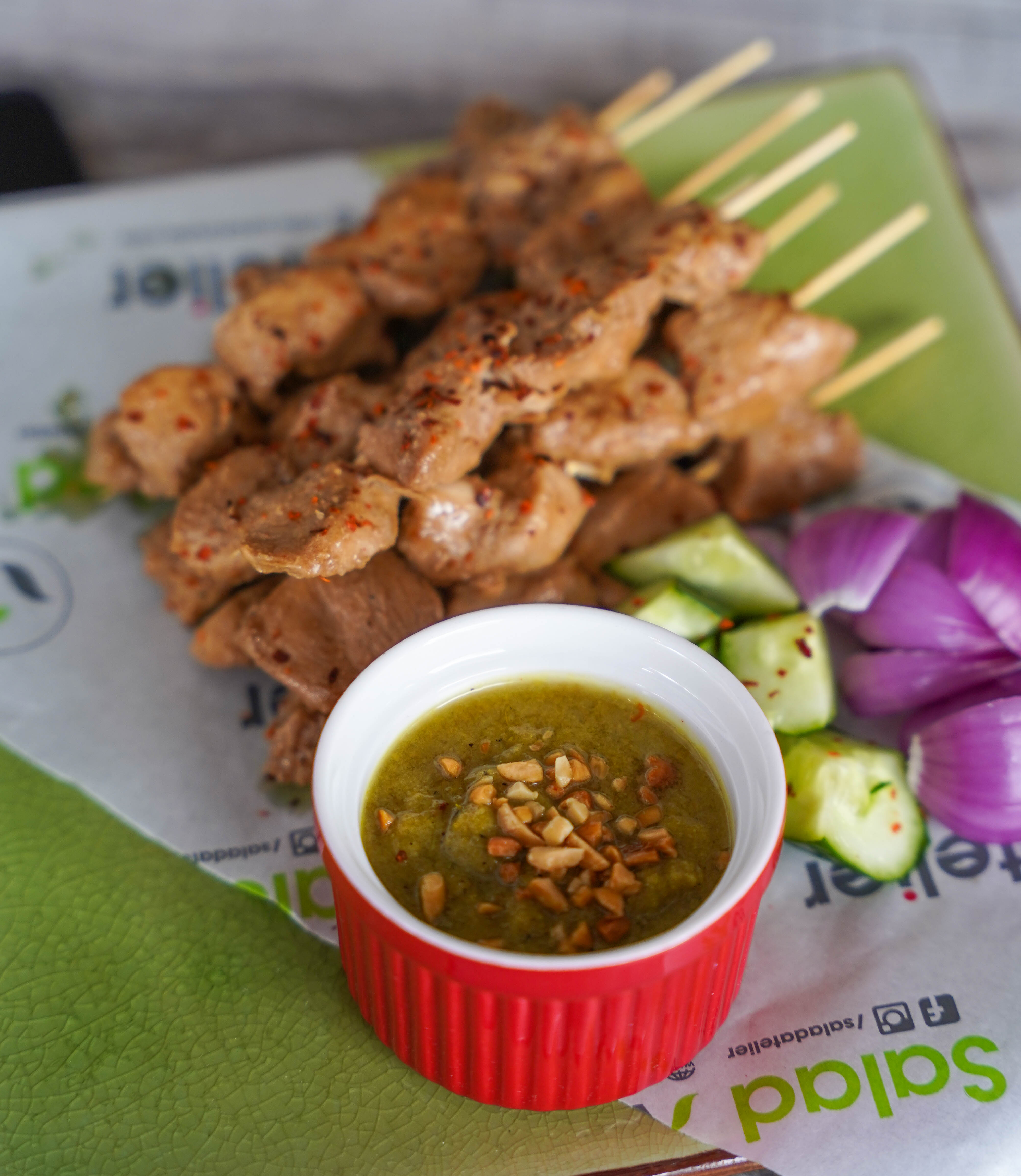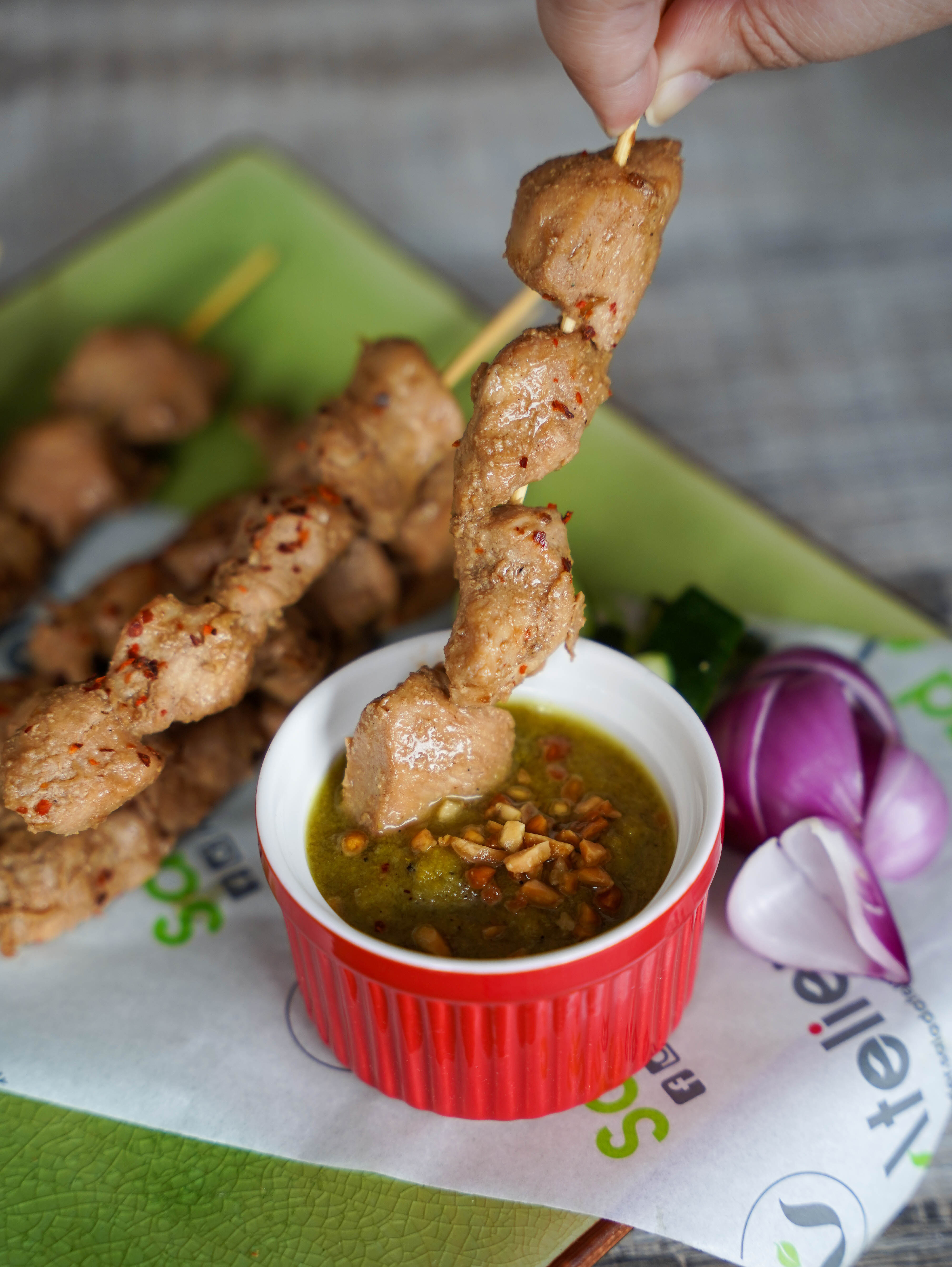 Healthy Eid Satay (Chicken)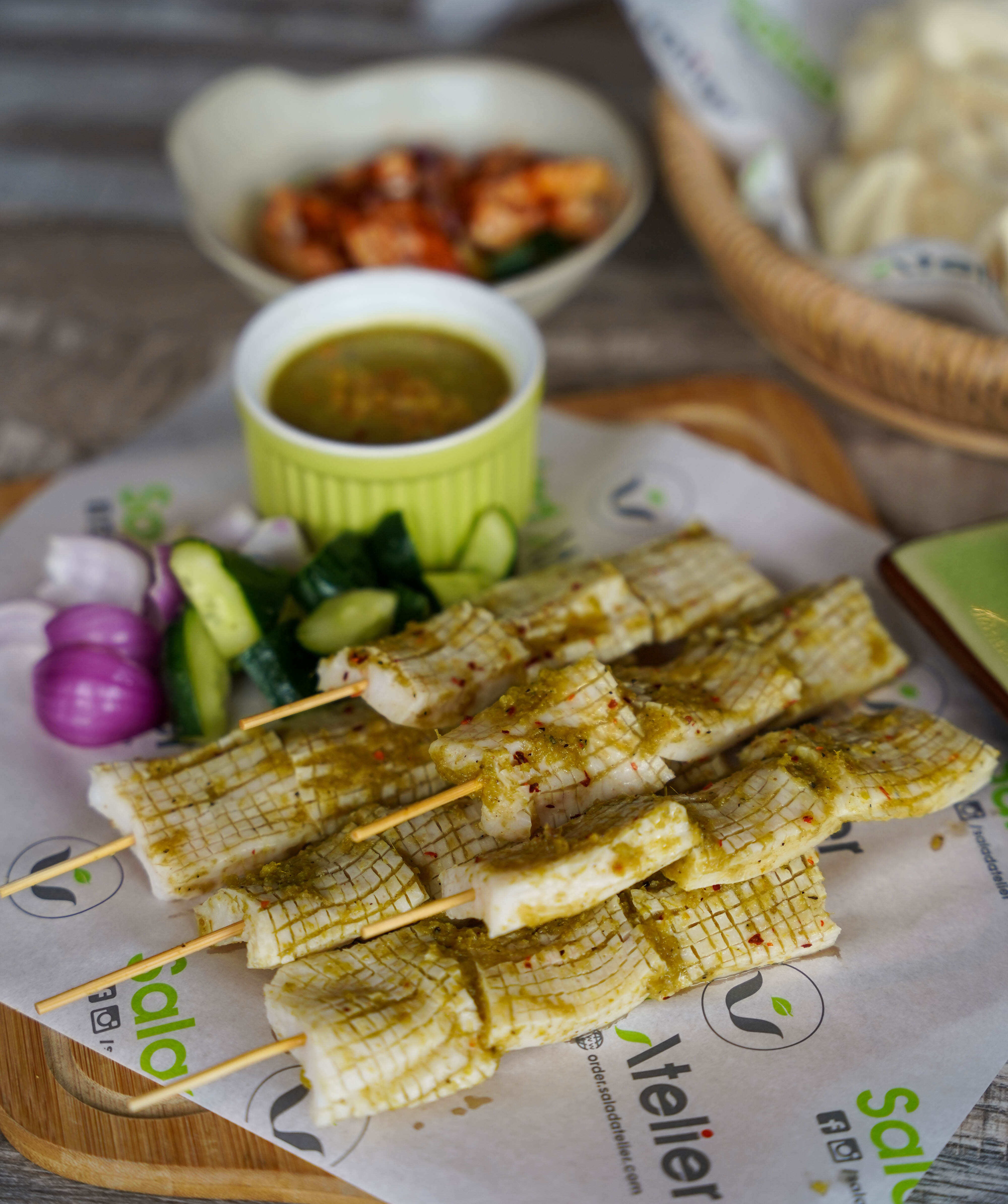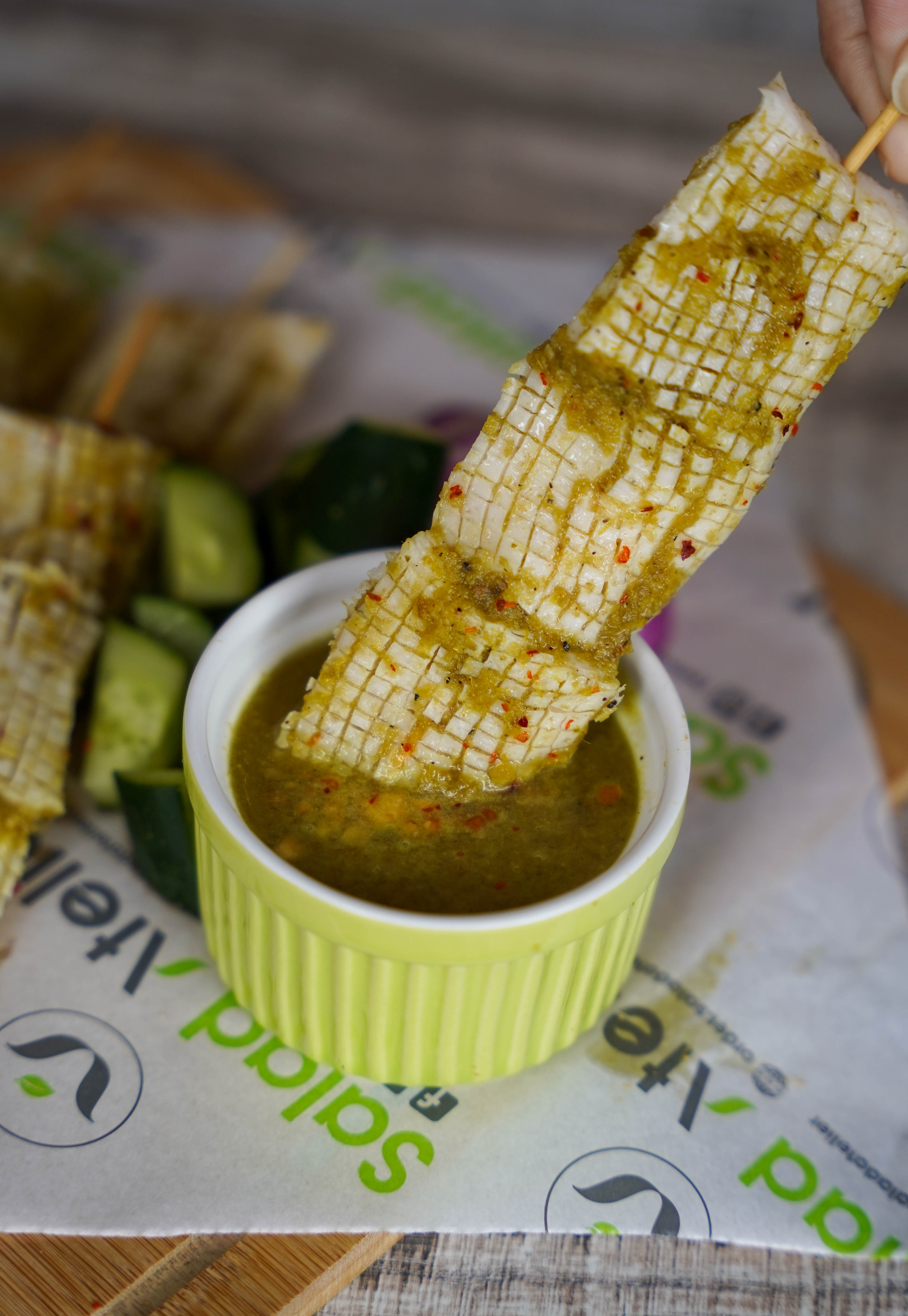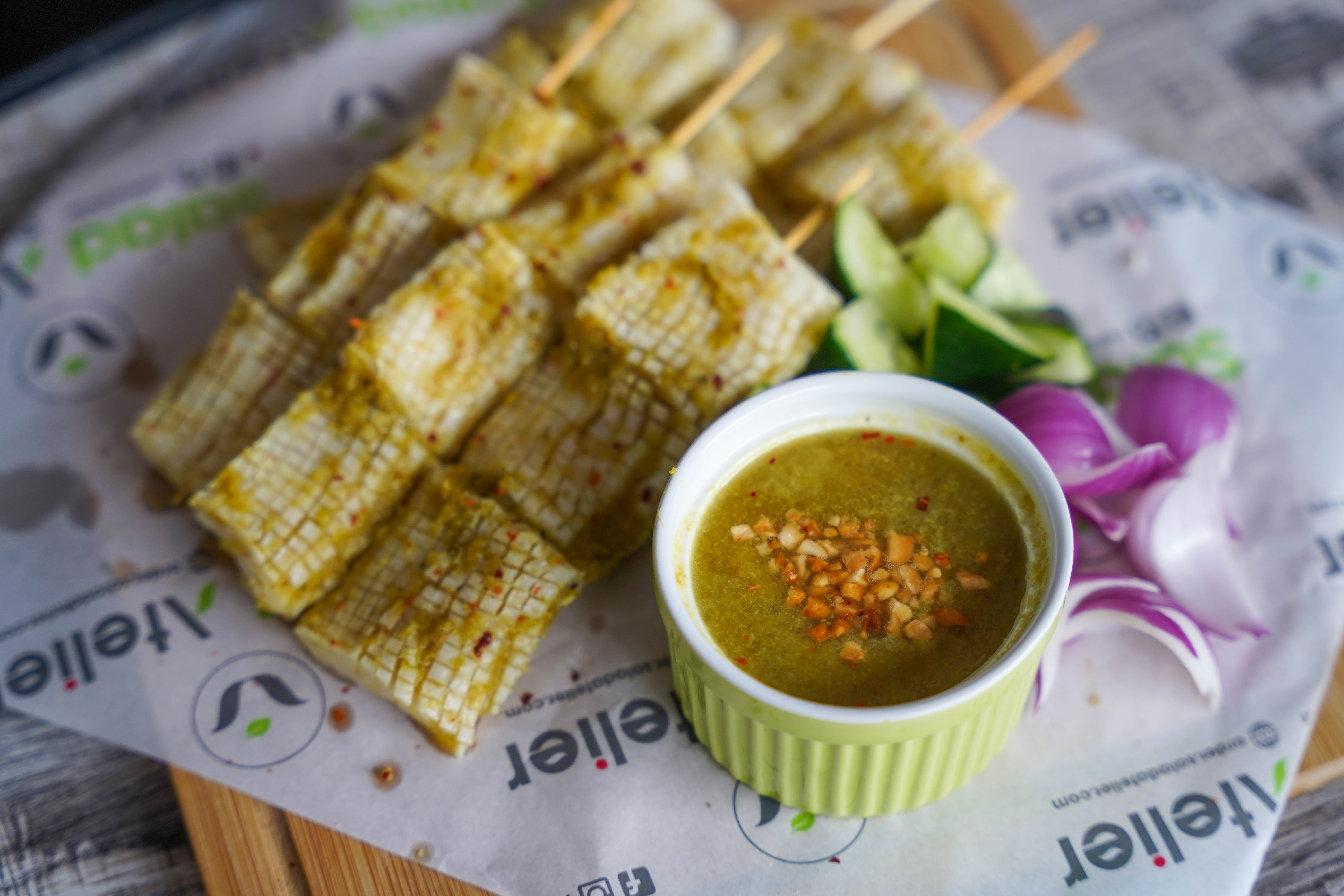 Healthy Eid Satay (Squidiee)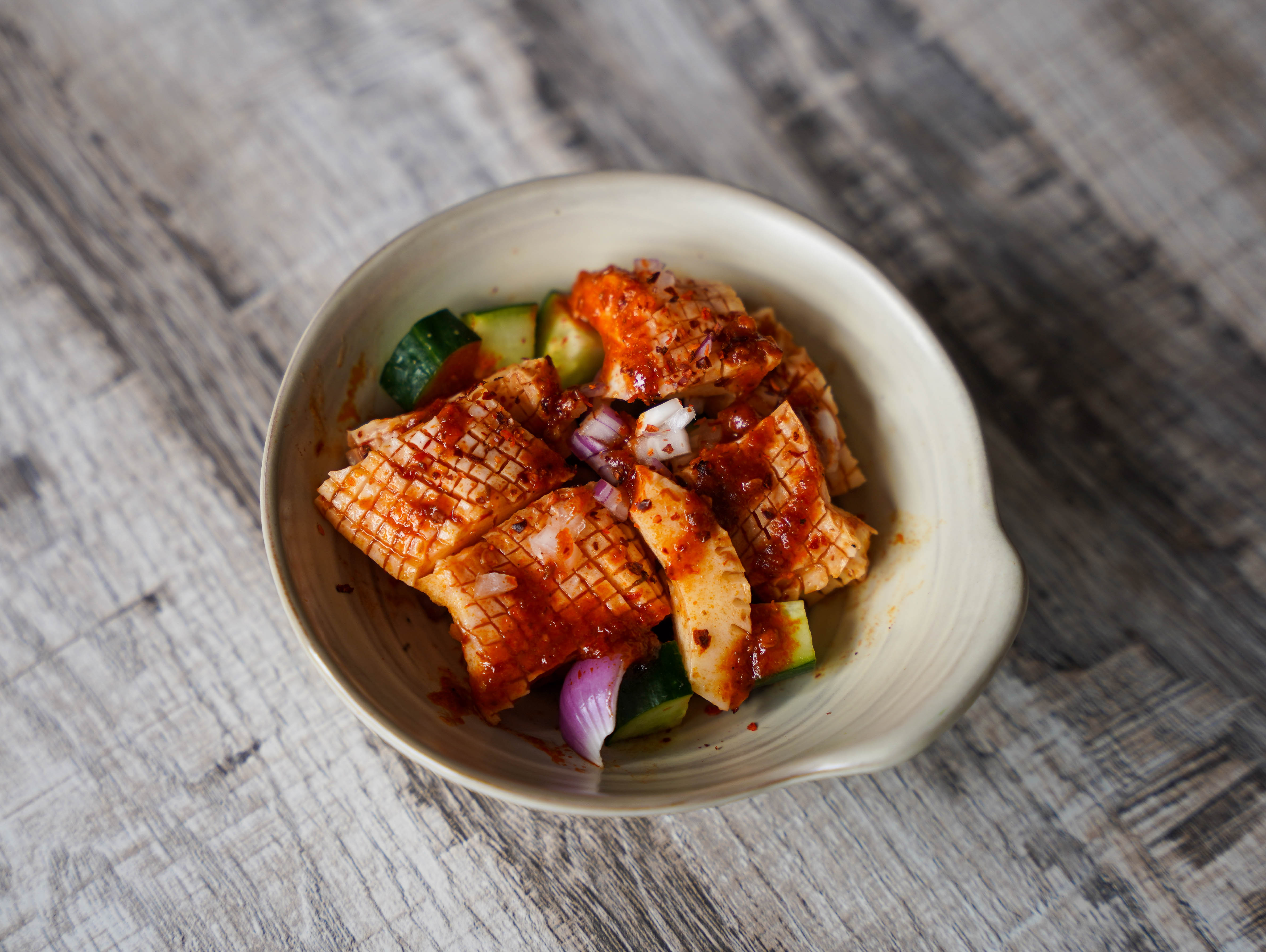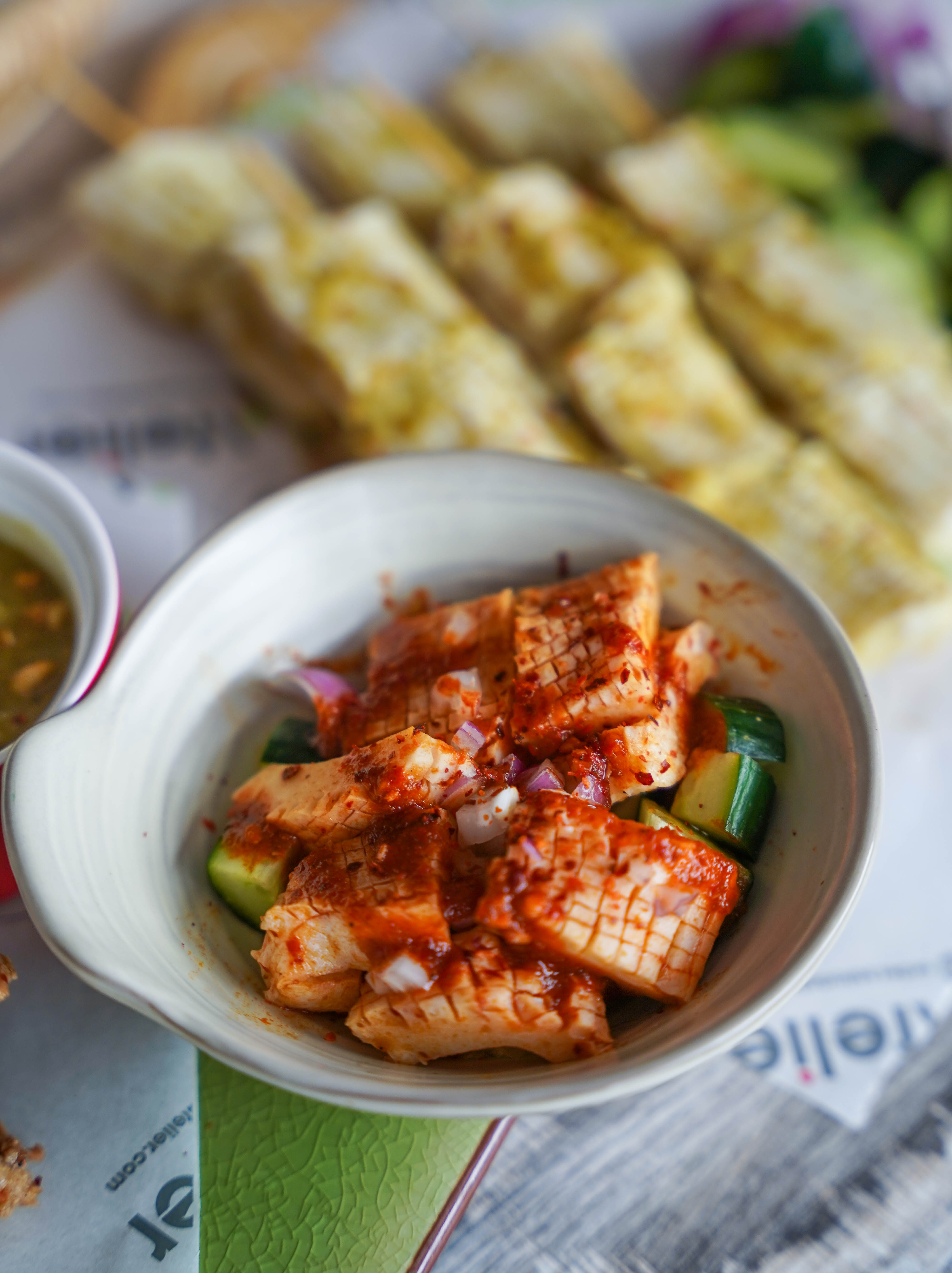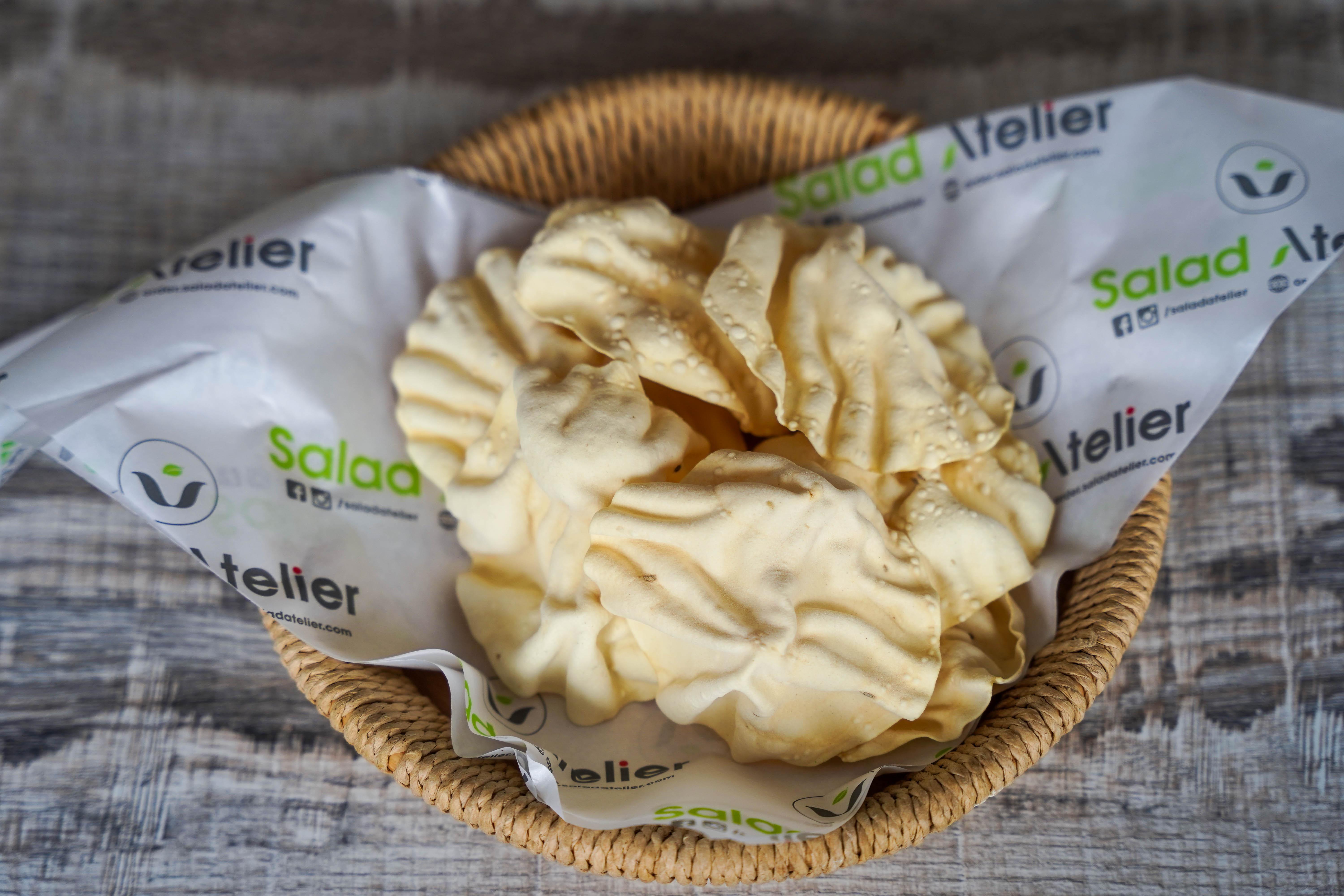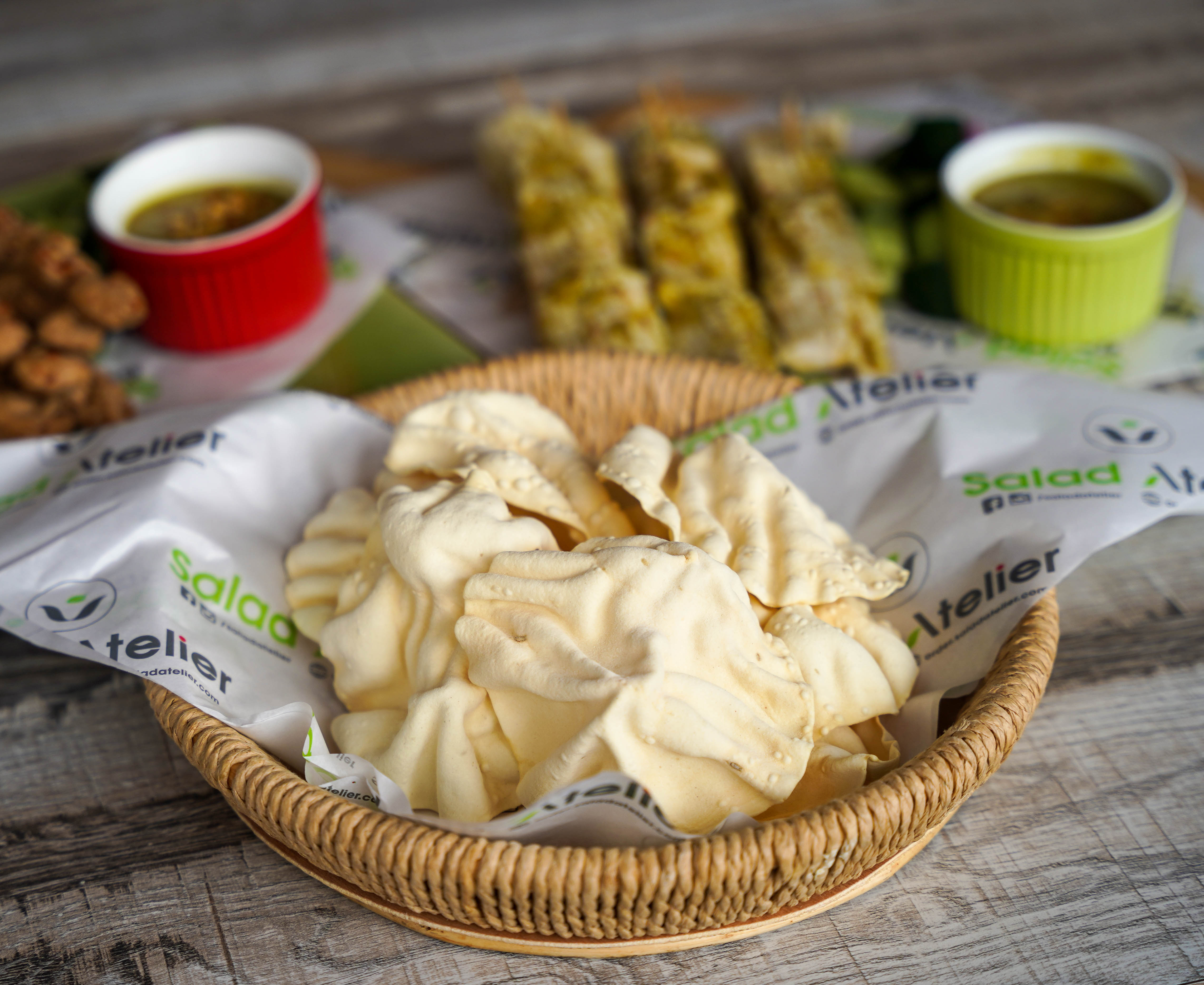 Sambal Squidiee and Papadoms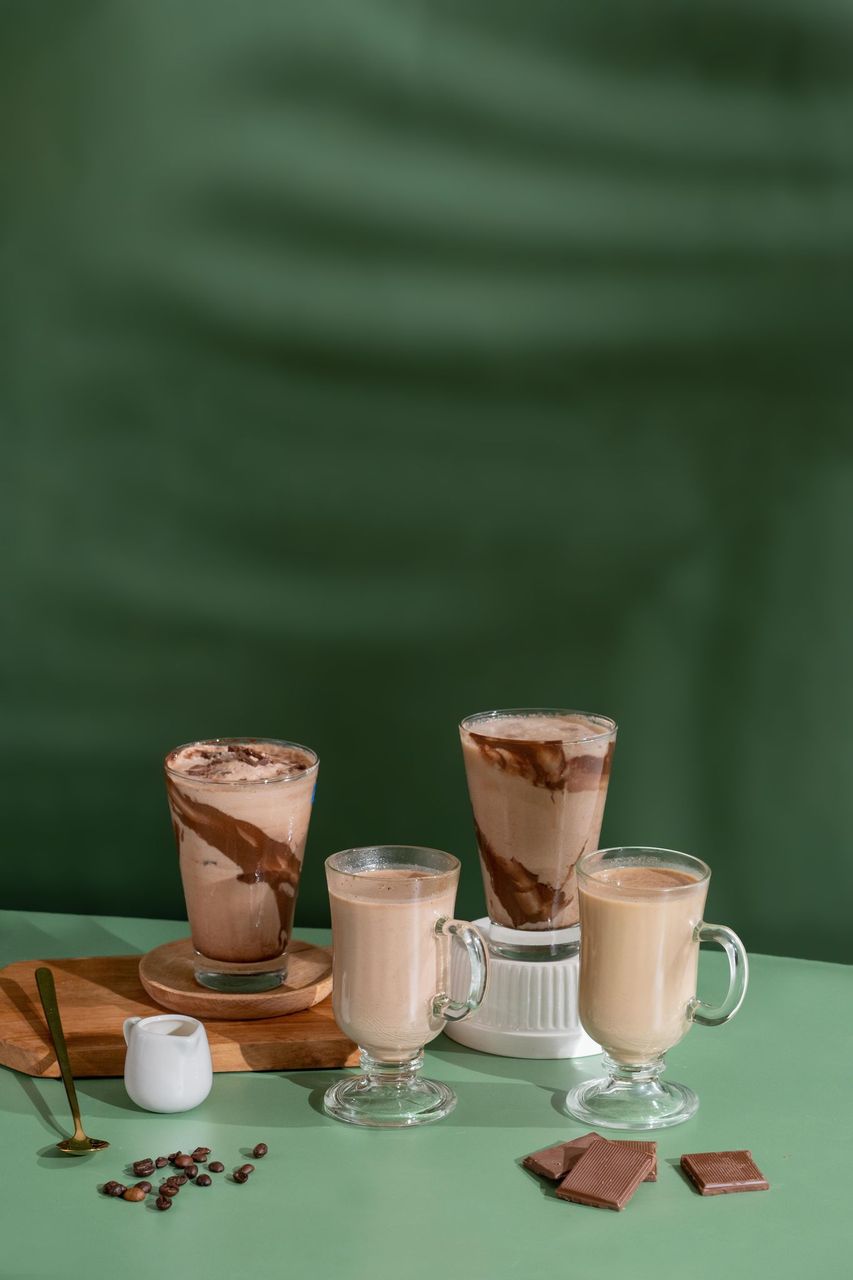 For Ramadan and Raya, Salad Atelier is releasing its hazelnut series of refreshing beverages, comprising choices for coffee fans and non-coffee drinkers.
Salad Atelier harnesses the Arabica coffee beans for the Hot Hazelnut Latte (RM11.90) and Hazelnut Latte Ice Blended (RM12.90). 
Also available are Hazelnut Hot Chocolate (RM8.90) and Hazelnut Chocolate Ice Blended (RM9.90).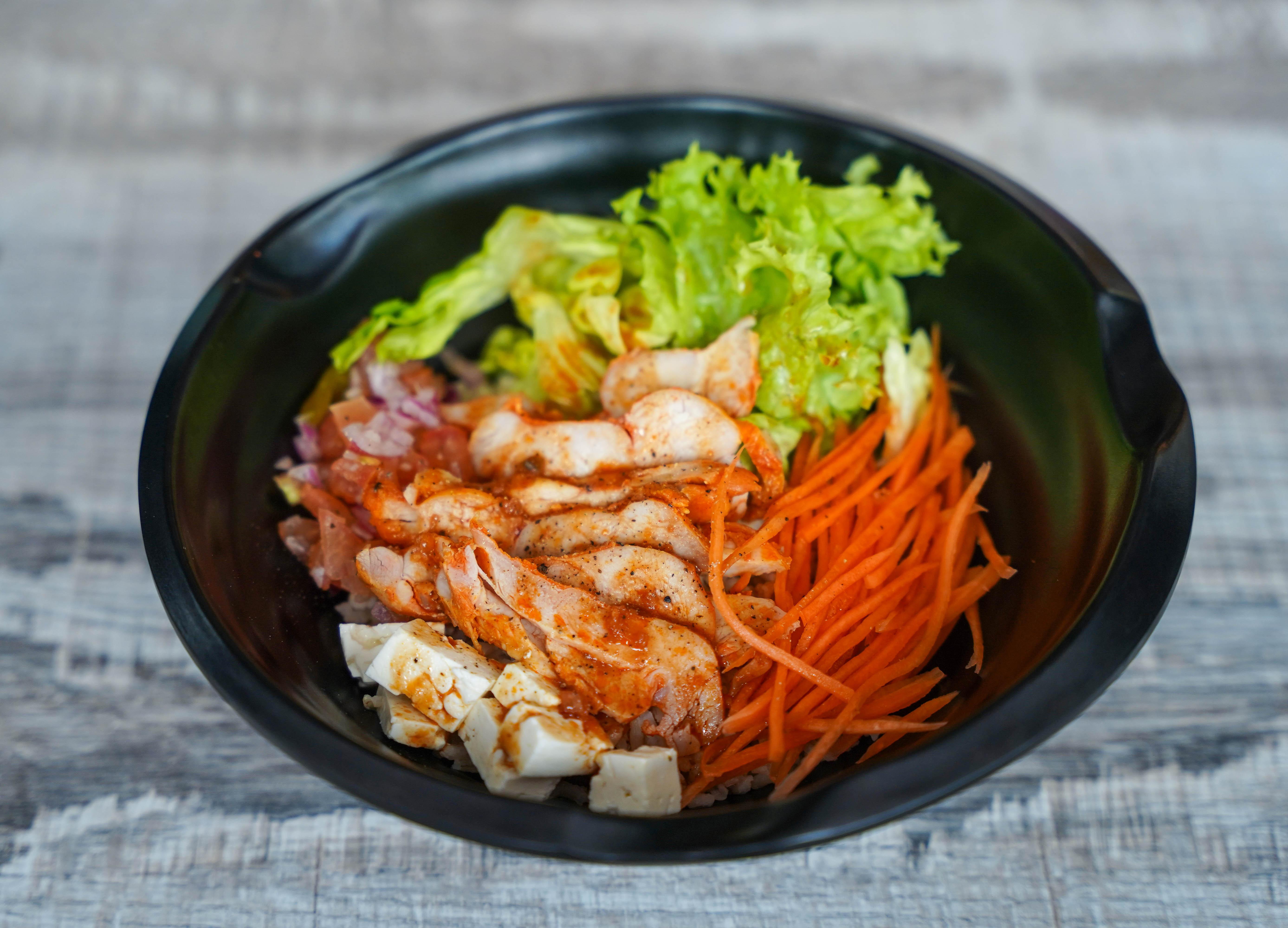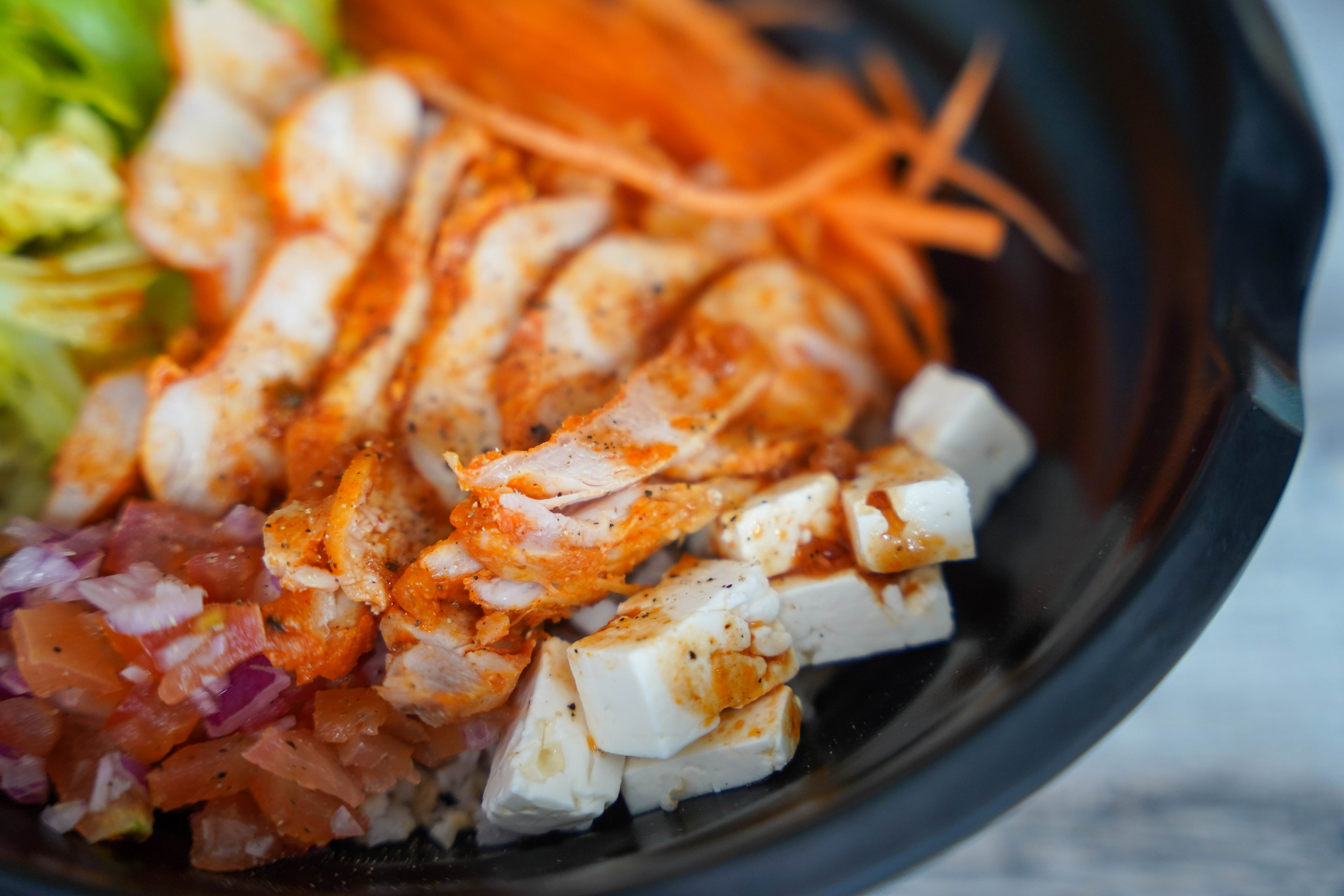 There's always something to anticipate at Salad Atelier, including the Meal of the Day promotion, available for dine-in and takeout, 12pm-3pm and 6pm-9pm daily throughout March, reasonably priced at RM11.90, RM15.90 or RM19.90 depending on the meal chosen.

For RM11.90, choose the Nasi Lemak SA, Rendang Beef Bowl or Power Taufu Bowl. For RM15.90, possibilities include the Tandoori Chicken Bowl, Pasta Pedas, Creamy Spices Spaghetti or Smoked Duck Aglio Olio Bowl. For RM19.90, savour the Kimchi Bibim Poke, Sawadee Thai Salad, Roasted Eggplant Soba, Kale Chicken Salad or Seafood Aglio Olio. Add RM2 for a drink - coffee, jasmine tea, lemon tea, green tea or Coca-Cola.

We tried the Tandoori Chicken Bowl, loaded with chicken, tofu, carrots and vegetables on brown rice. The chicken is mildly spiced, with a light smokiness to please the palate.
Click here
 to check out Salad Atelier's monthly promotions, and stay tuned for more.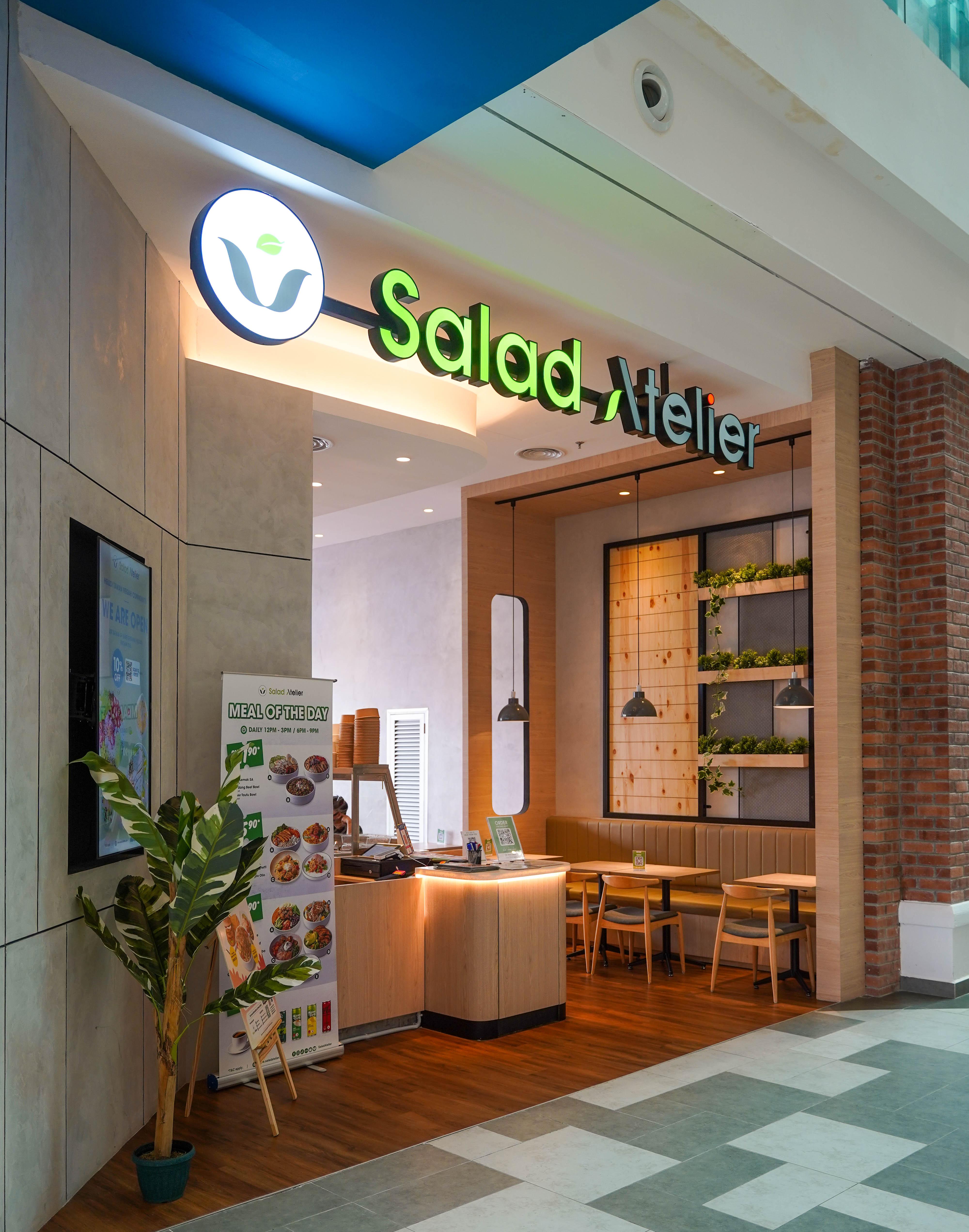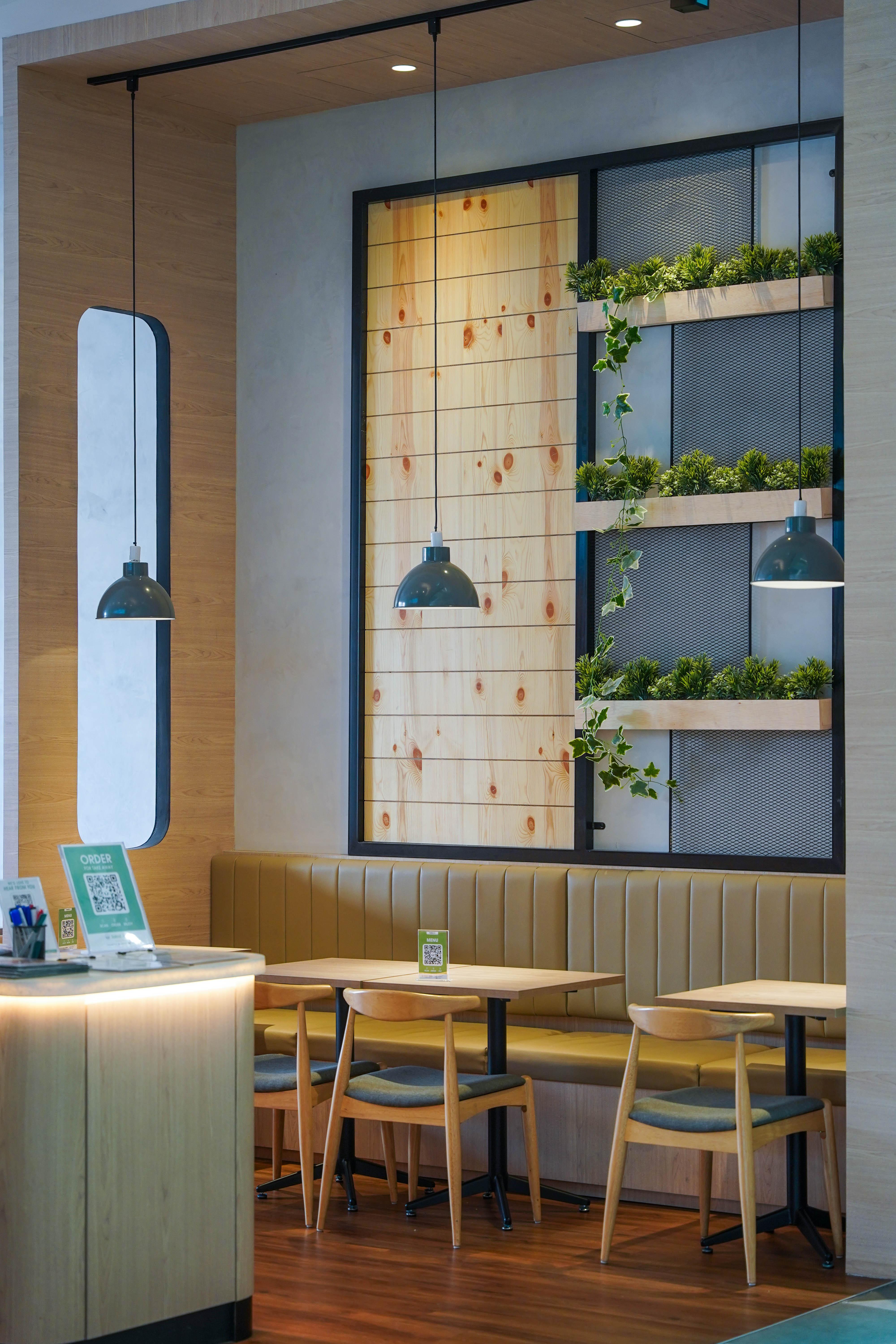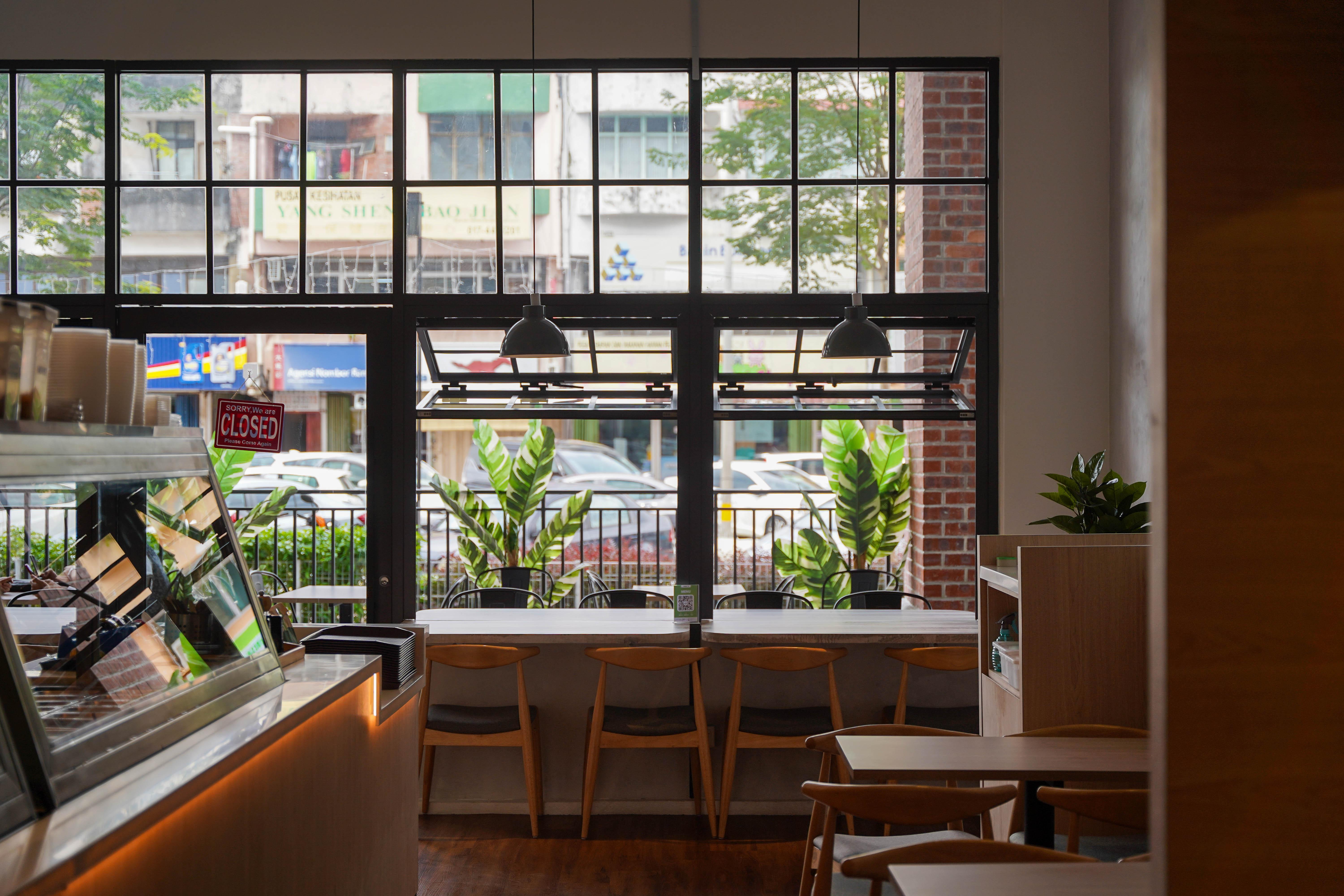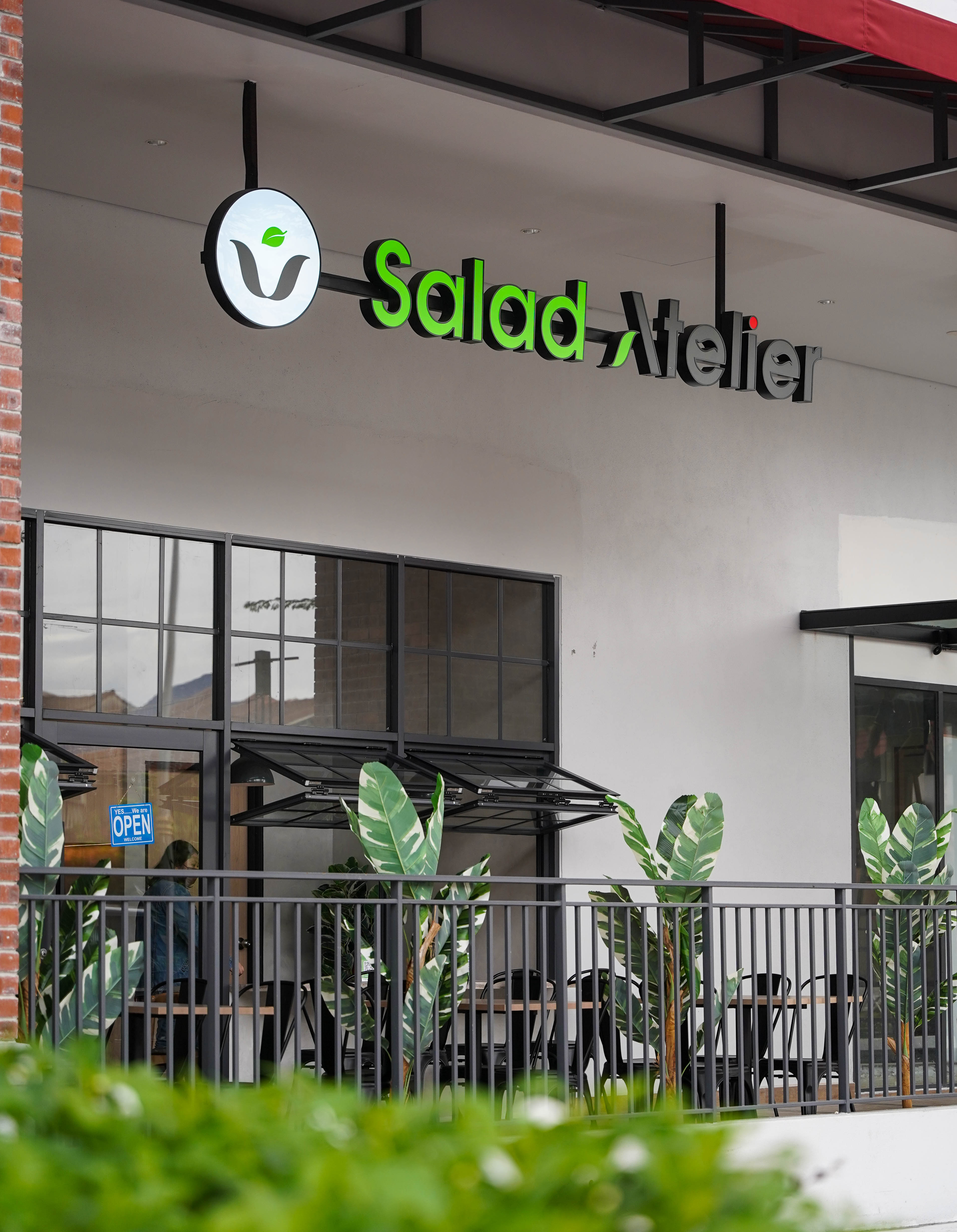 We enjoyed this meal at one of Salad Atelier's new branches, in Megah Rise Mall. Salad Atelier has launched 20 outposts since 2014, with its latest in TD Central, Johor Bahru. The future looks bright as Salad Atelier aims to expand across Malaysia and the ASEAN region.
Find the closest Salad Atelier to you: 
E-Shop: 
Instagram: