Rinjin Shokudō: Bukit Jalil's neighbourhood eatery for heartwarming, home-style Japanese cooking
October 16, 2022
---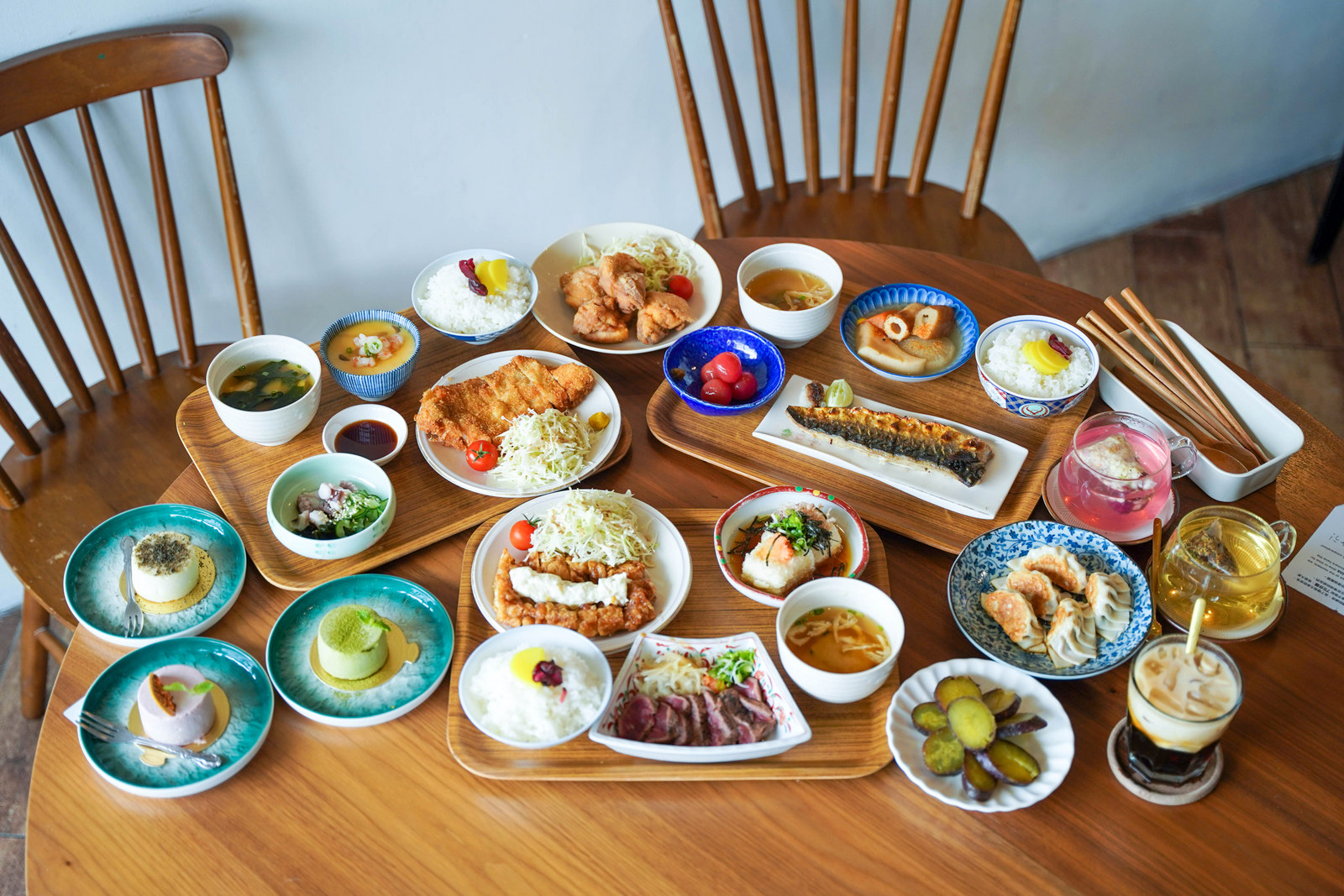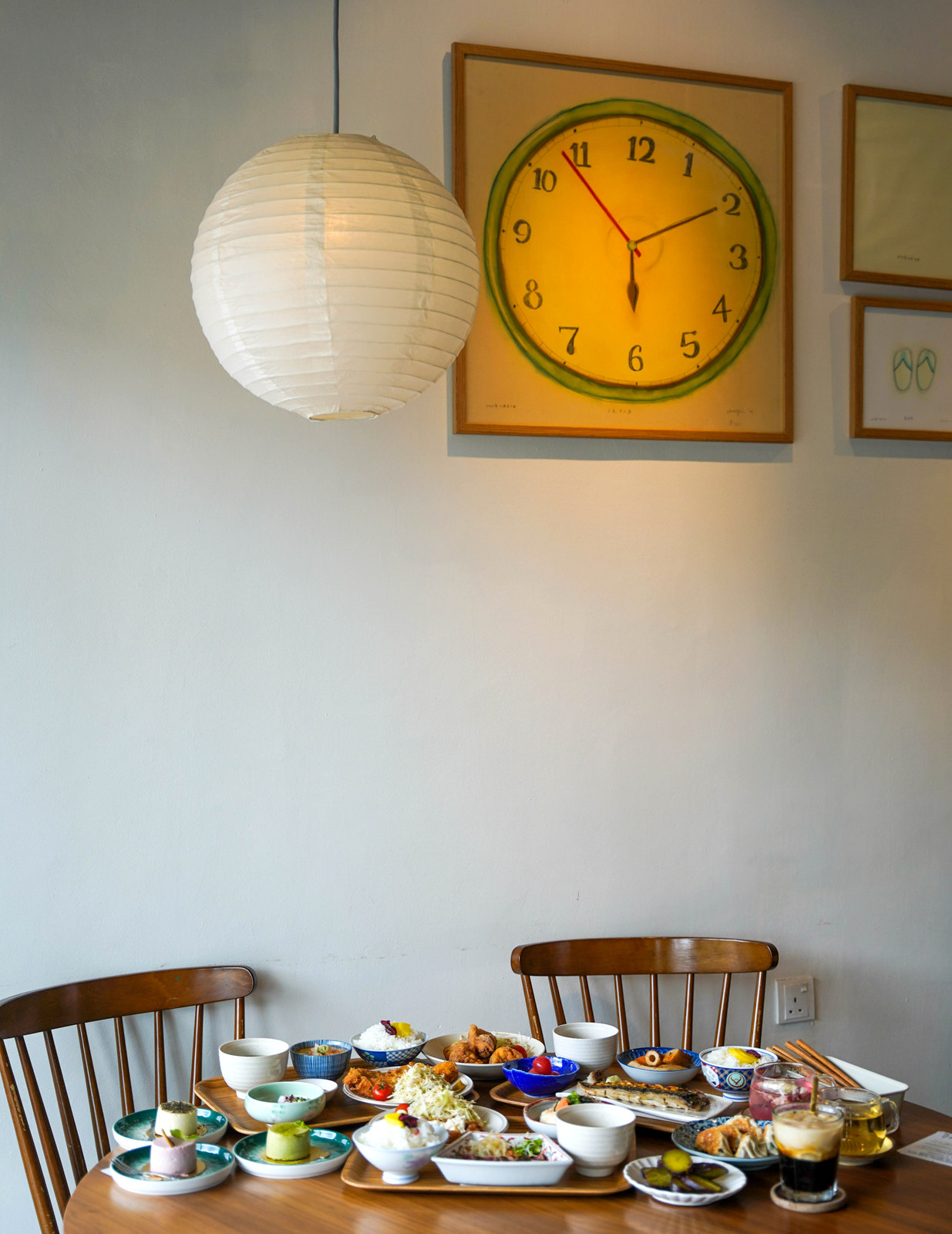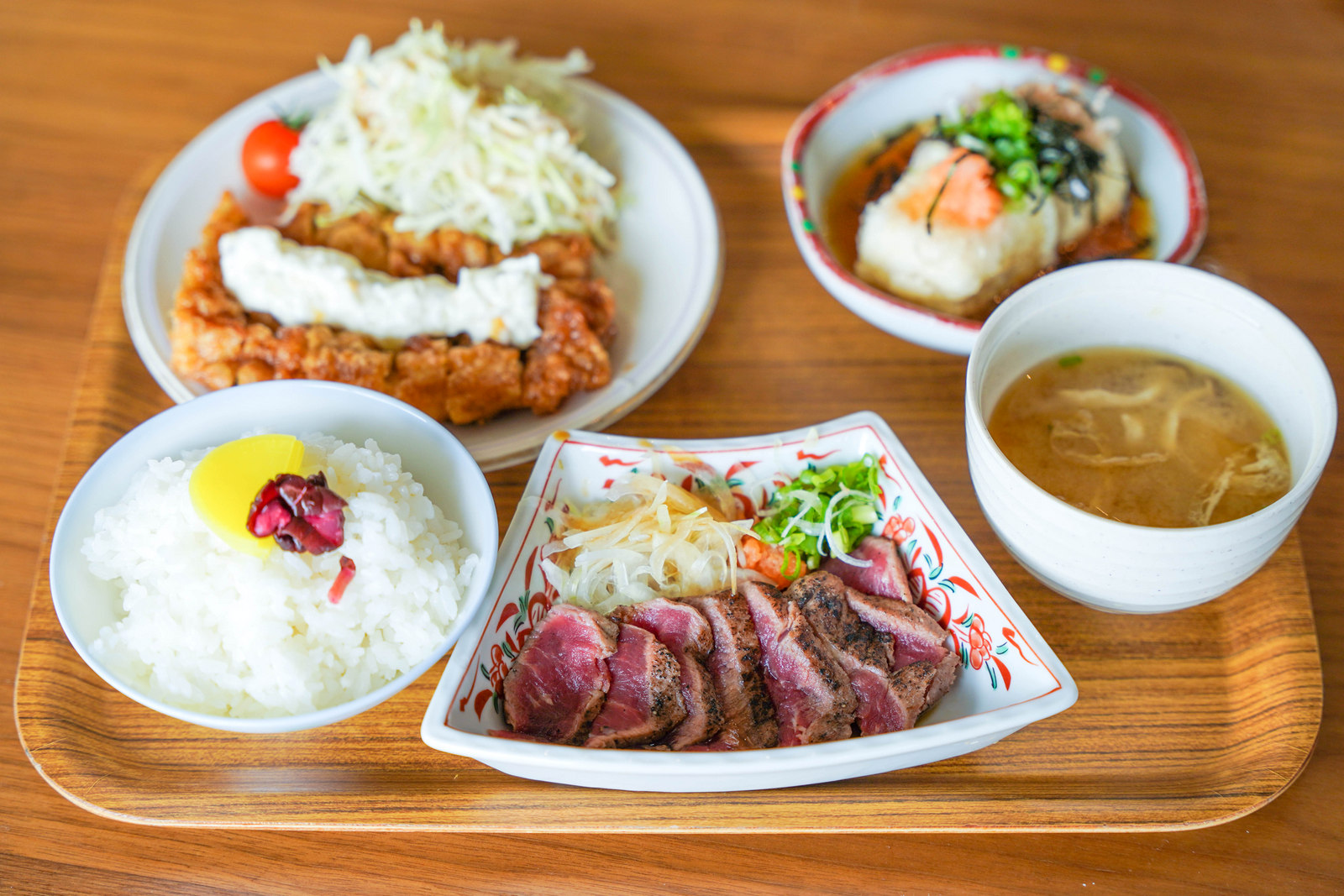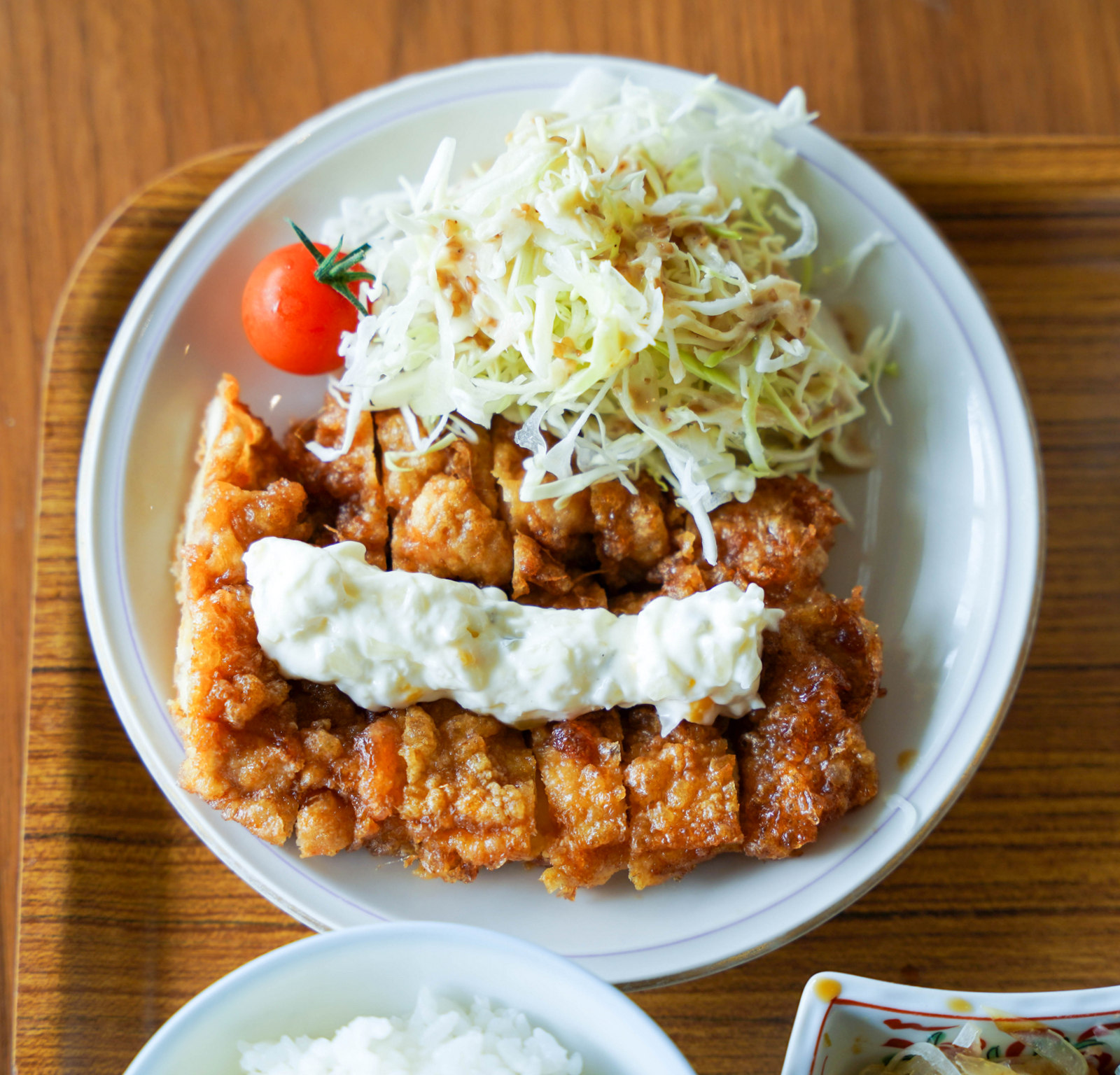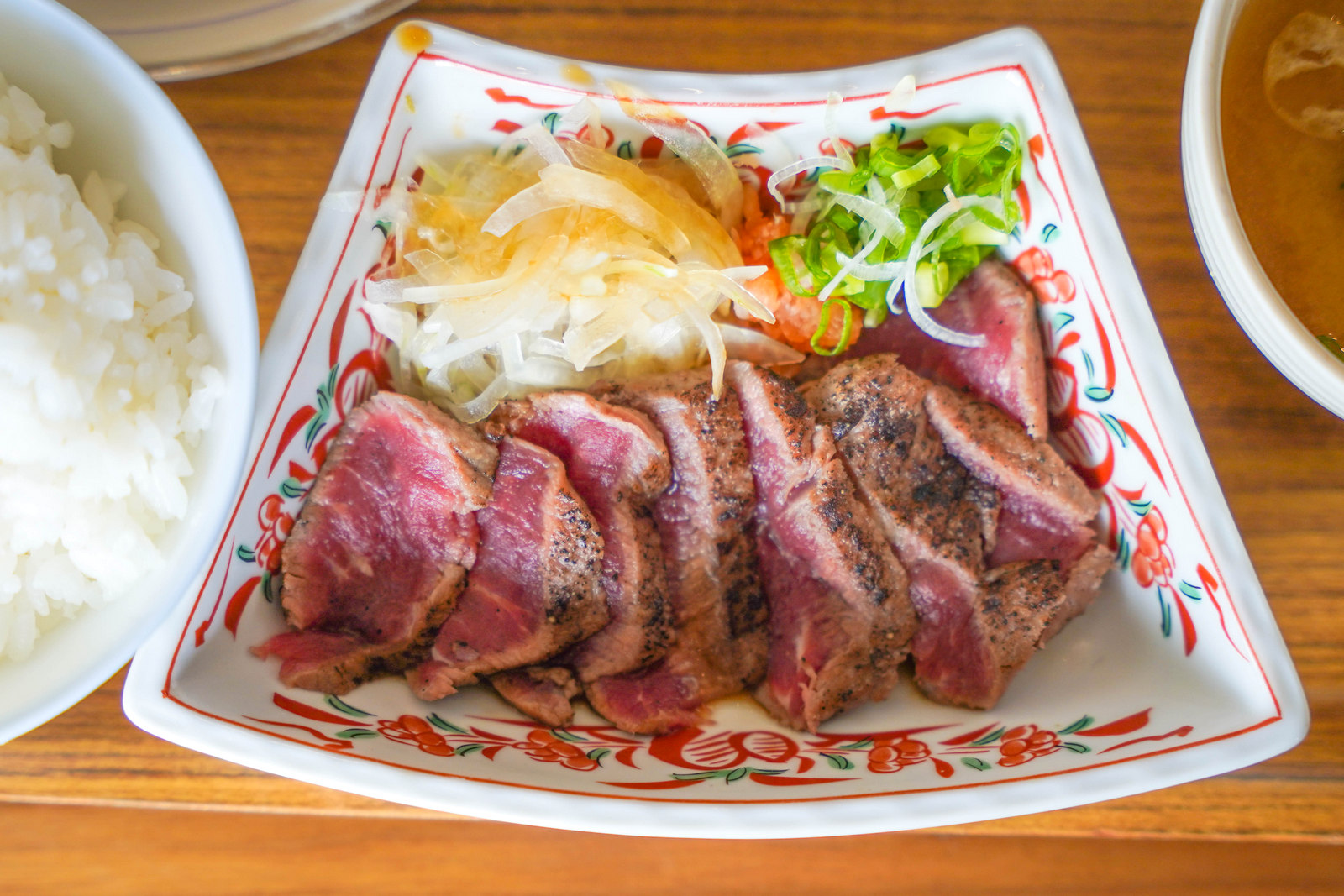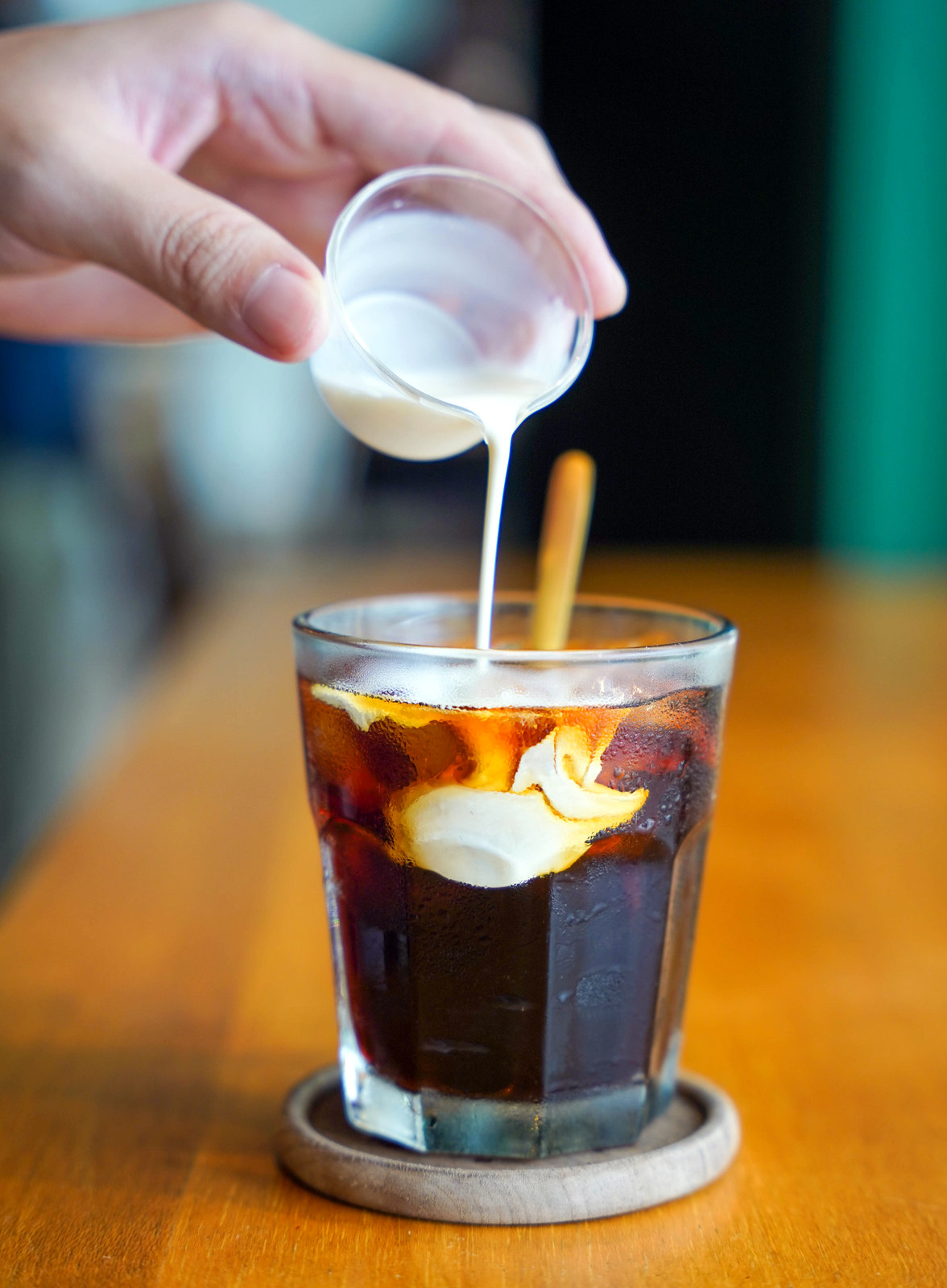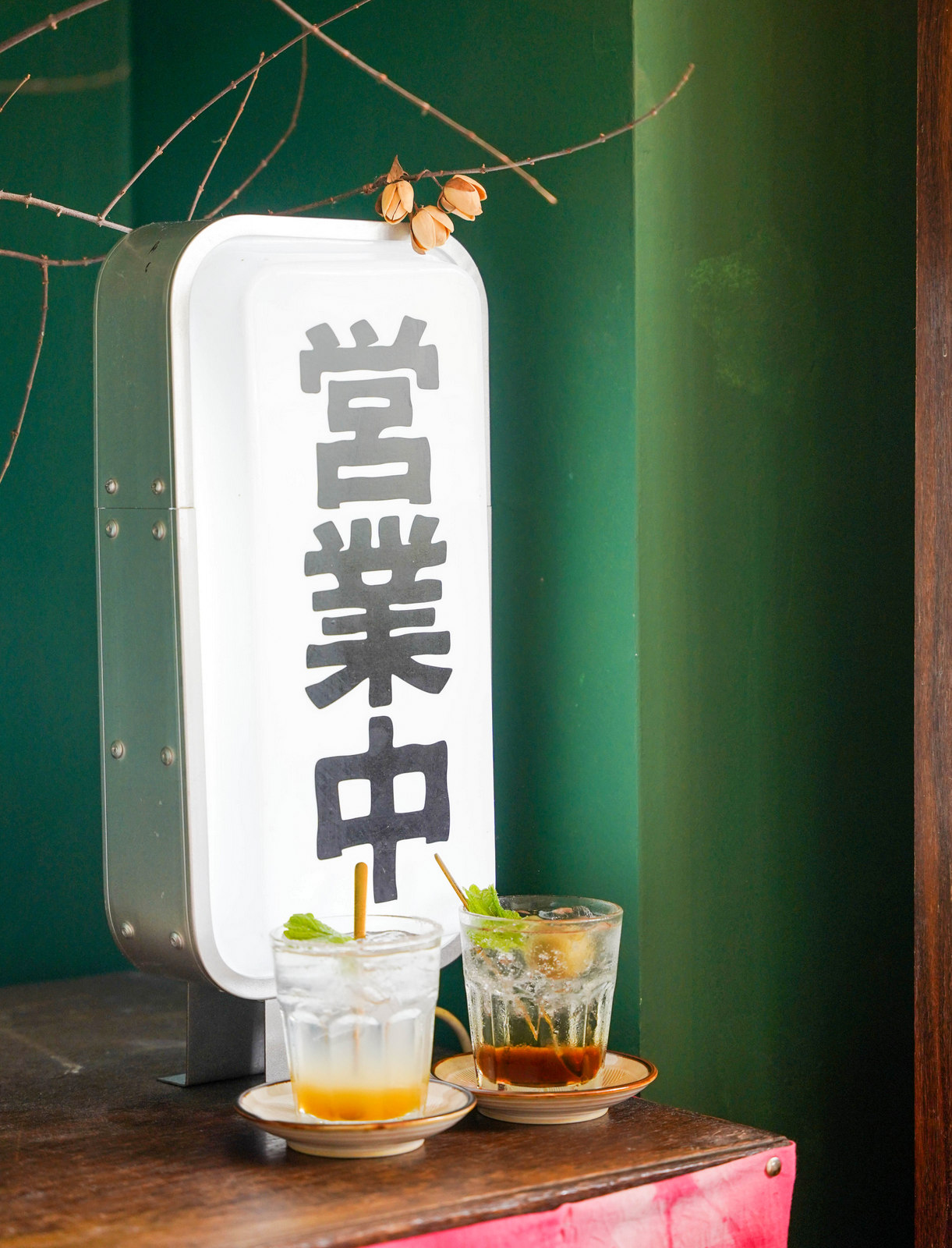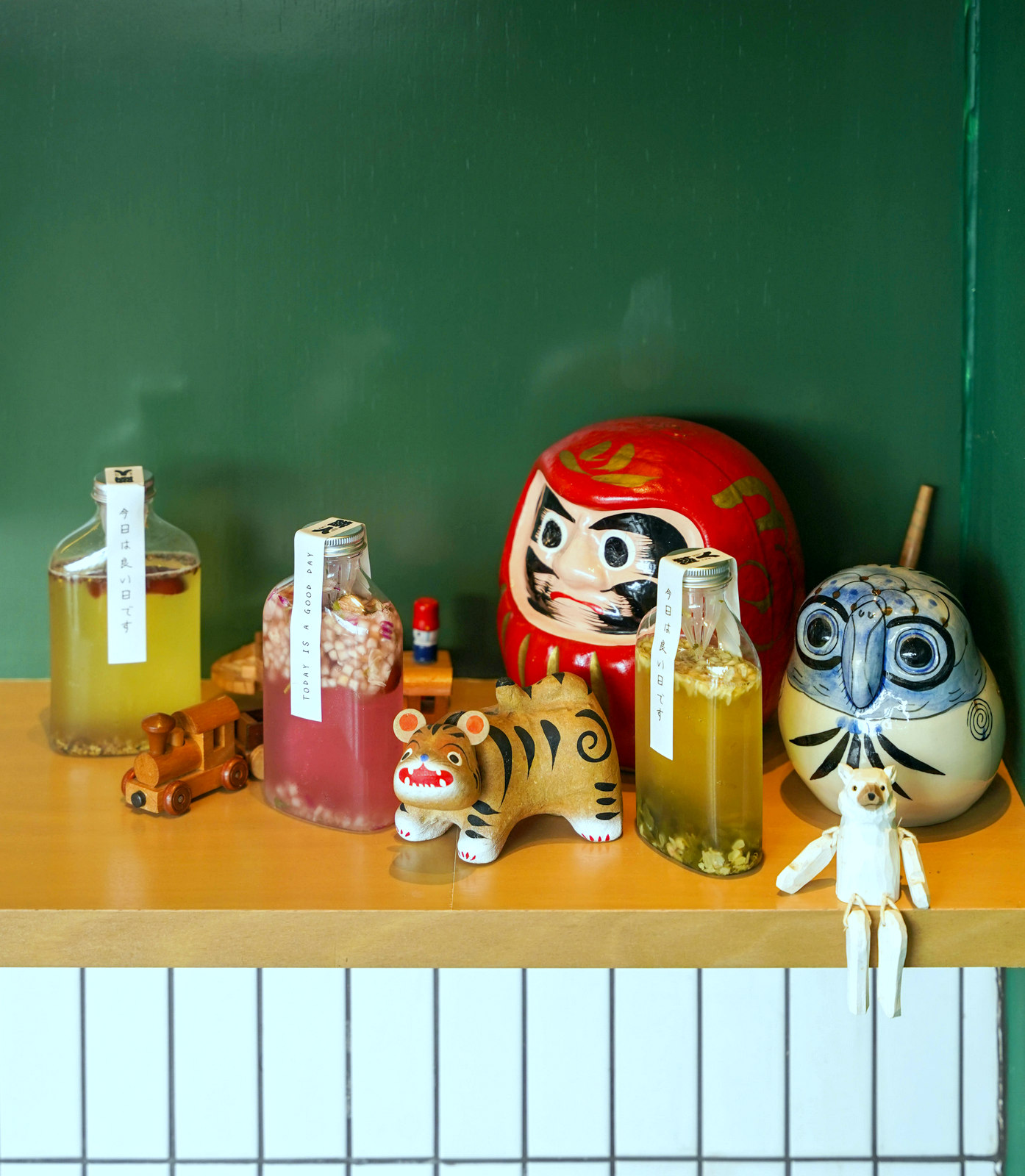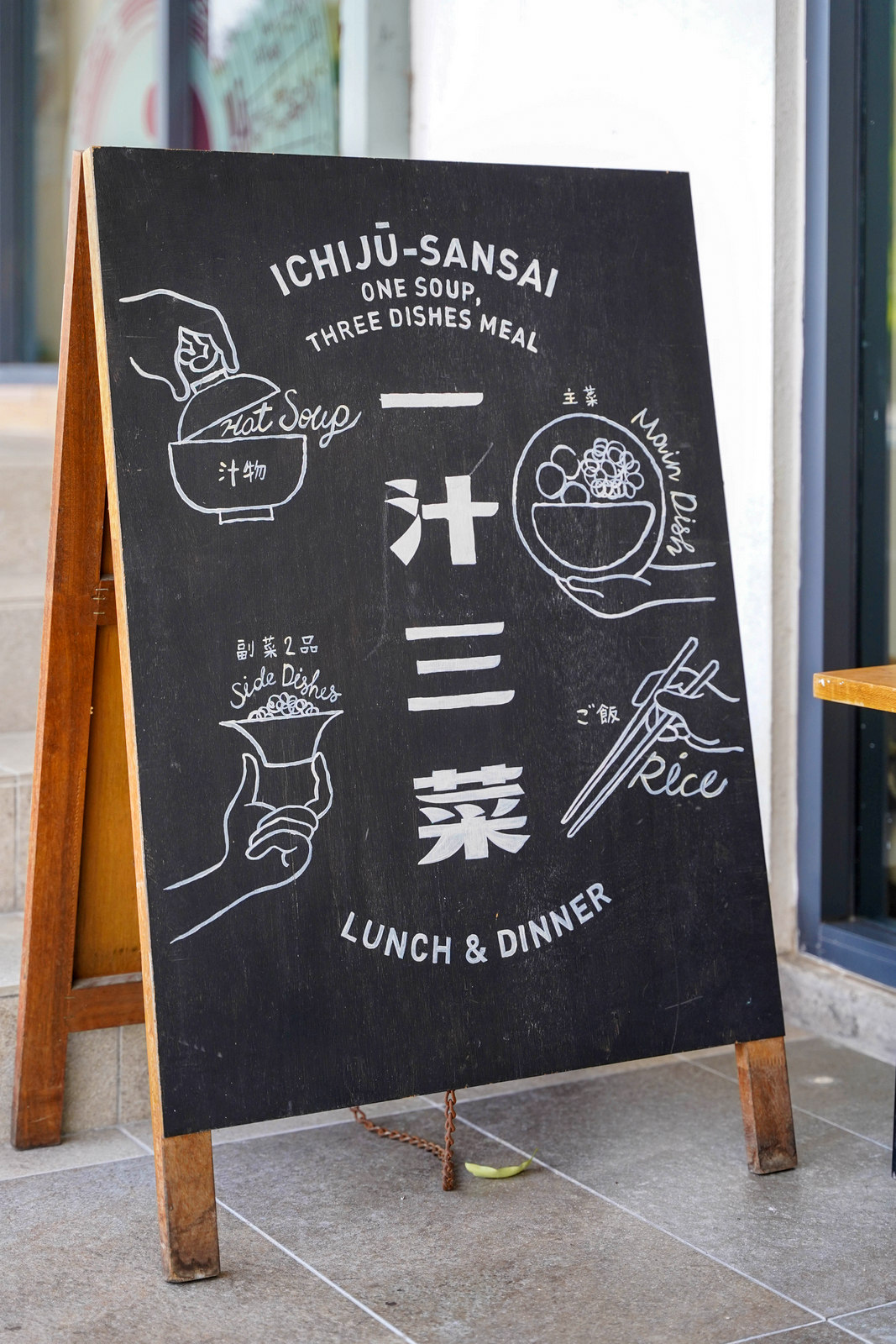 When Rinjin Shokudō opened in Bukit Jalil in July 2018, it introduced the neighbourhood to heartwarming, home-style Japanese cooking, prepared with consistent care and honest effort.
More than four years later, Rinjin Shokudō remains a beloved restaurant, brimming with customers seeking casual comfort for lunch and dinner. 
Rinjin is Japanese for neighbour - it strives to serve like a gracious neighbour who humbly invites guests for a meal, promising good food and good times.
Rinjin Shokudō pours plenty of love into its ingredients and preparations, free of artificial colourings and preservatives, so that customers can savour the original flavours.
Gyoza is hand-crafted. Sauces like Rinjin's teriyaki glaze are fragrantly blended from scratch with more than 10 ingredients. Vegetables and fruits are pickled in-house. Meat and seafood are sourced from trusted producers in Malaysia and abroad, especially from Japan. 
Rinjin Shokudō's founders are genuinely passionate about what they offer. Head chef Kuan has more than 25 years of professional experience, spanning sushi bars to fine-dining eateries, learning from a Japanese mentor who taught him not only about food but culture.
Rinjin Shokudō specialises in Ichiju Sansai - the style in which traditional teishoku set meals on trays are constructed. Here, this comprises one main course, two nutritious side dishes, miso soup and refillable Japanese white rice.
Customers can mix and match their favourite main courses with a balance of hot and cold side dishes for endless combinations. Each set starts from RM28.90.
Rinjin Shokudō currently serves 12 different main courses, including gyu hambagu katsu, tori bata-yaki, salmon teppan, halibut saikyo-yaki, and unagi to omuretsu. There are also 12 side dishes to select, plus many creative Japanese-inflected beverages.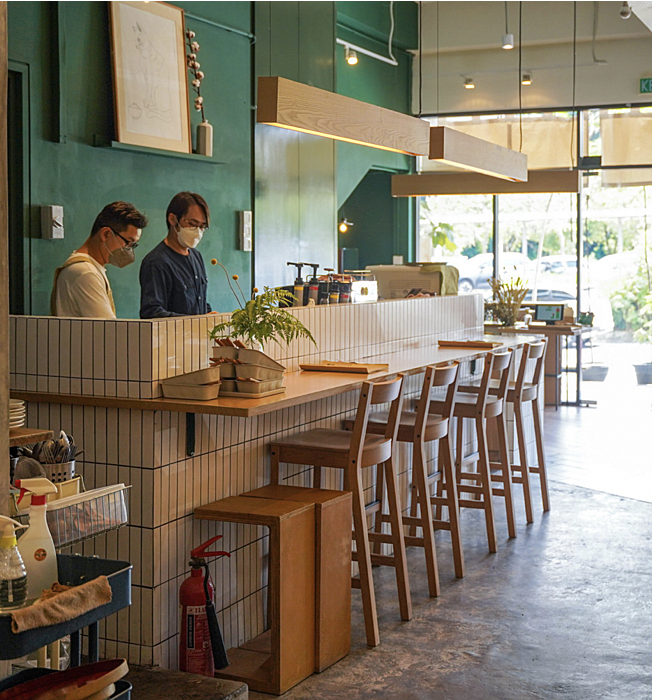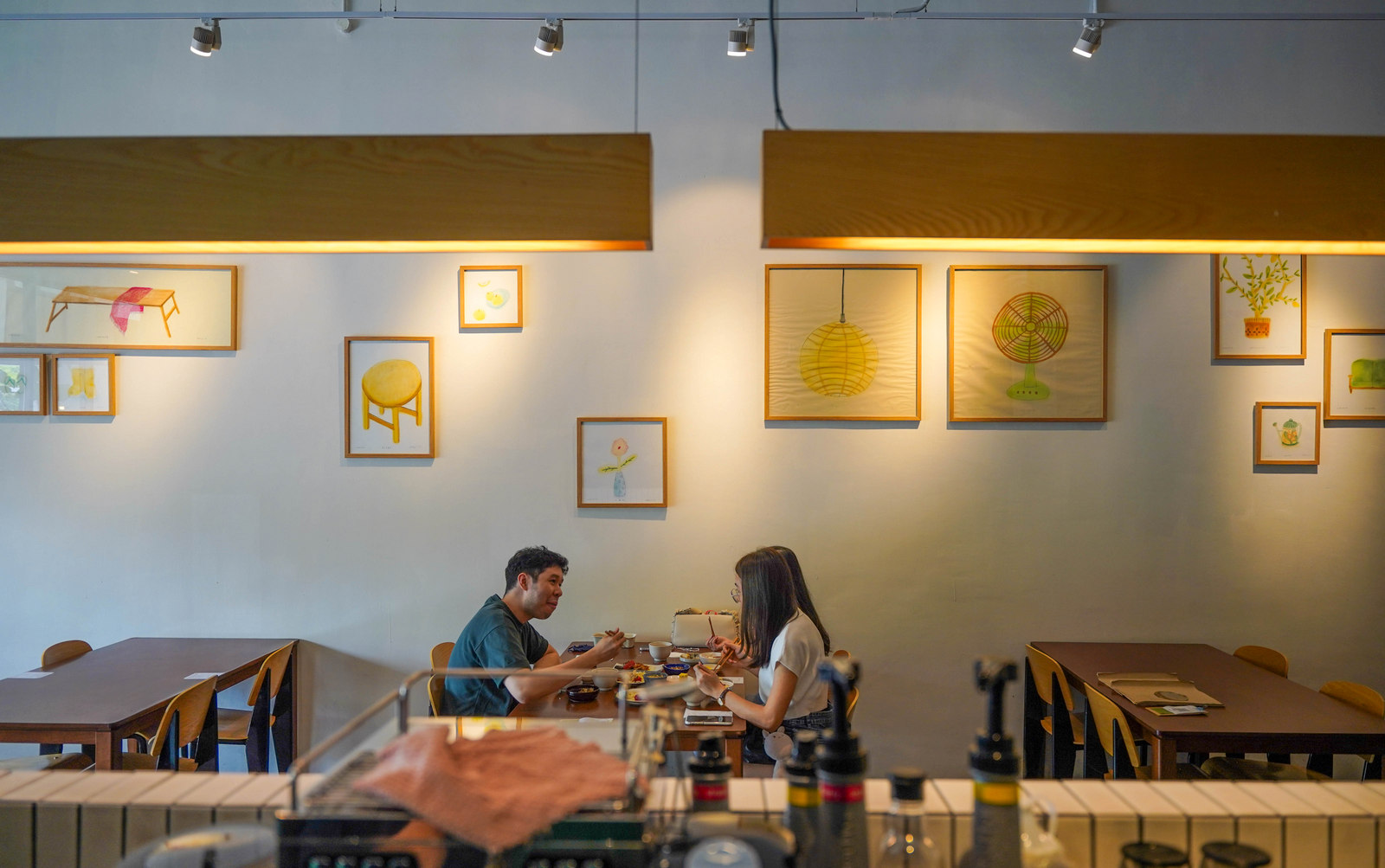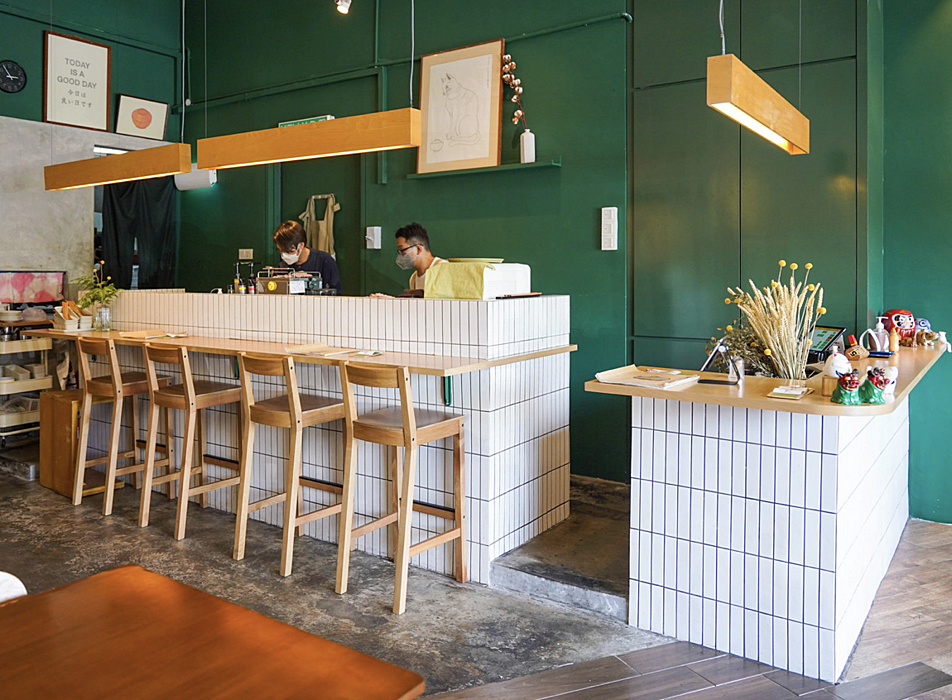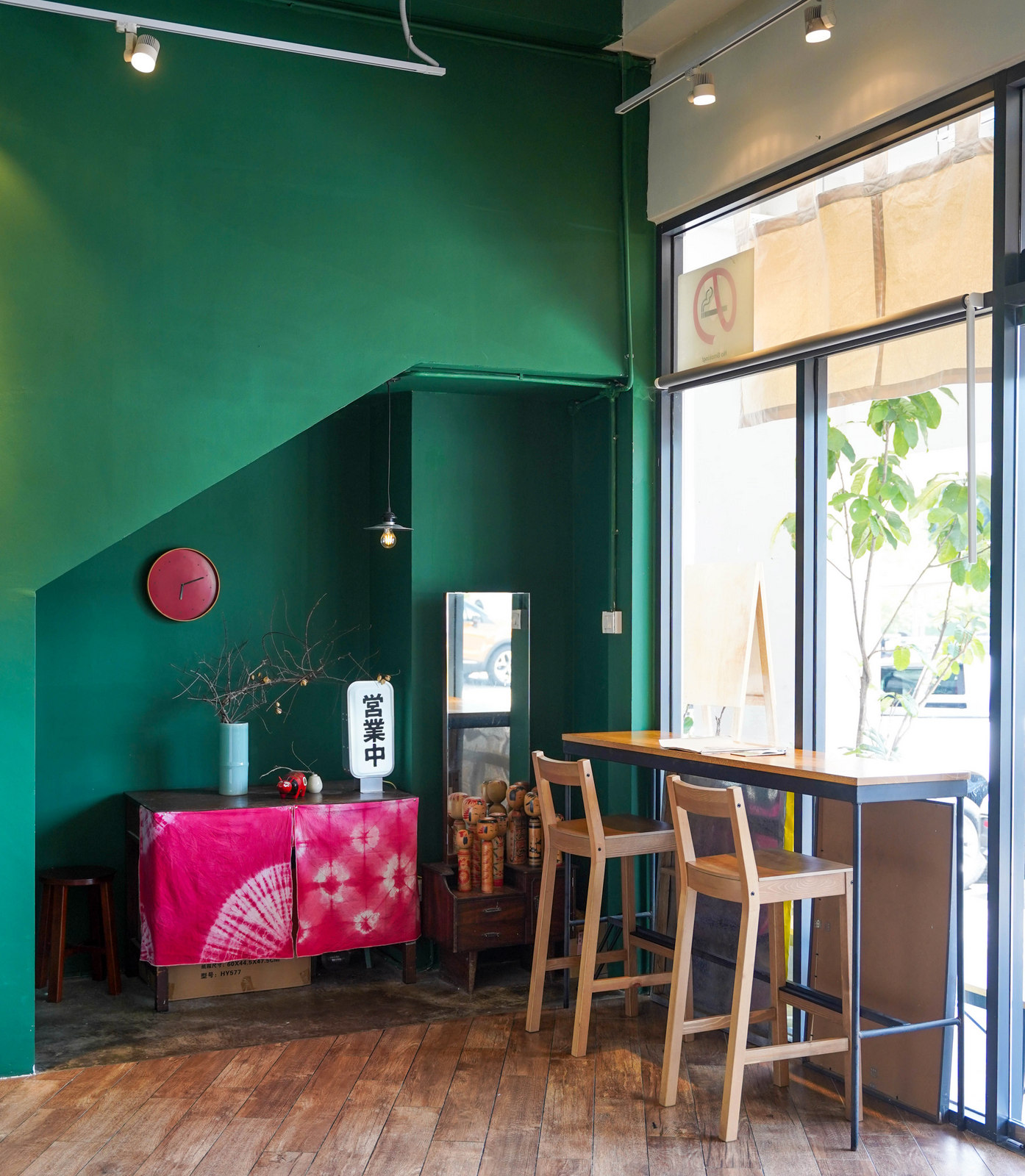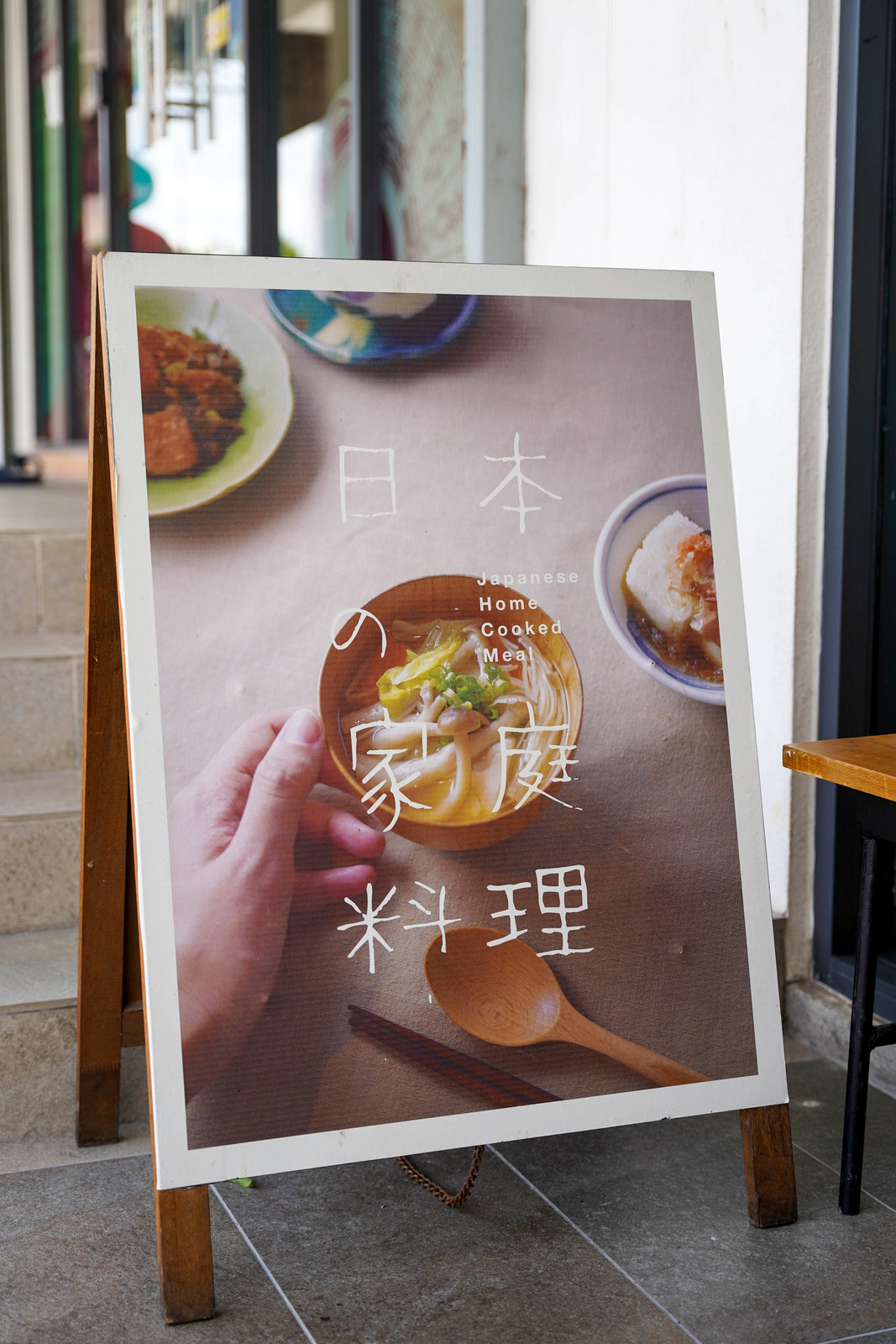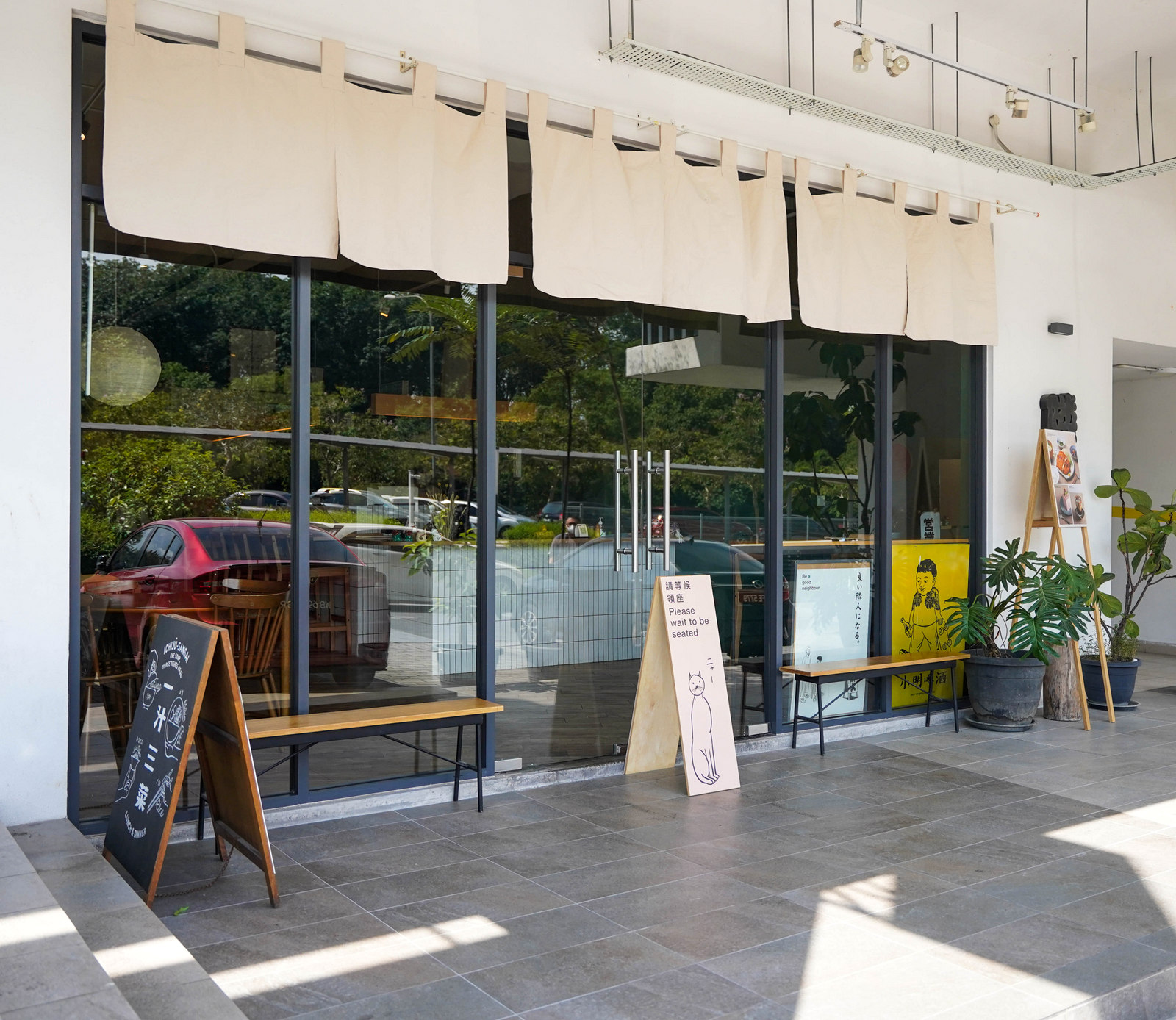 Stepping into Rinjin Shokudō offers a warm, welcoming sense of familiarity - there's nothing fussy here, making it a staple for many customers who live or work in Bukit Jalil and beyond.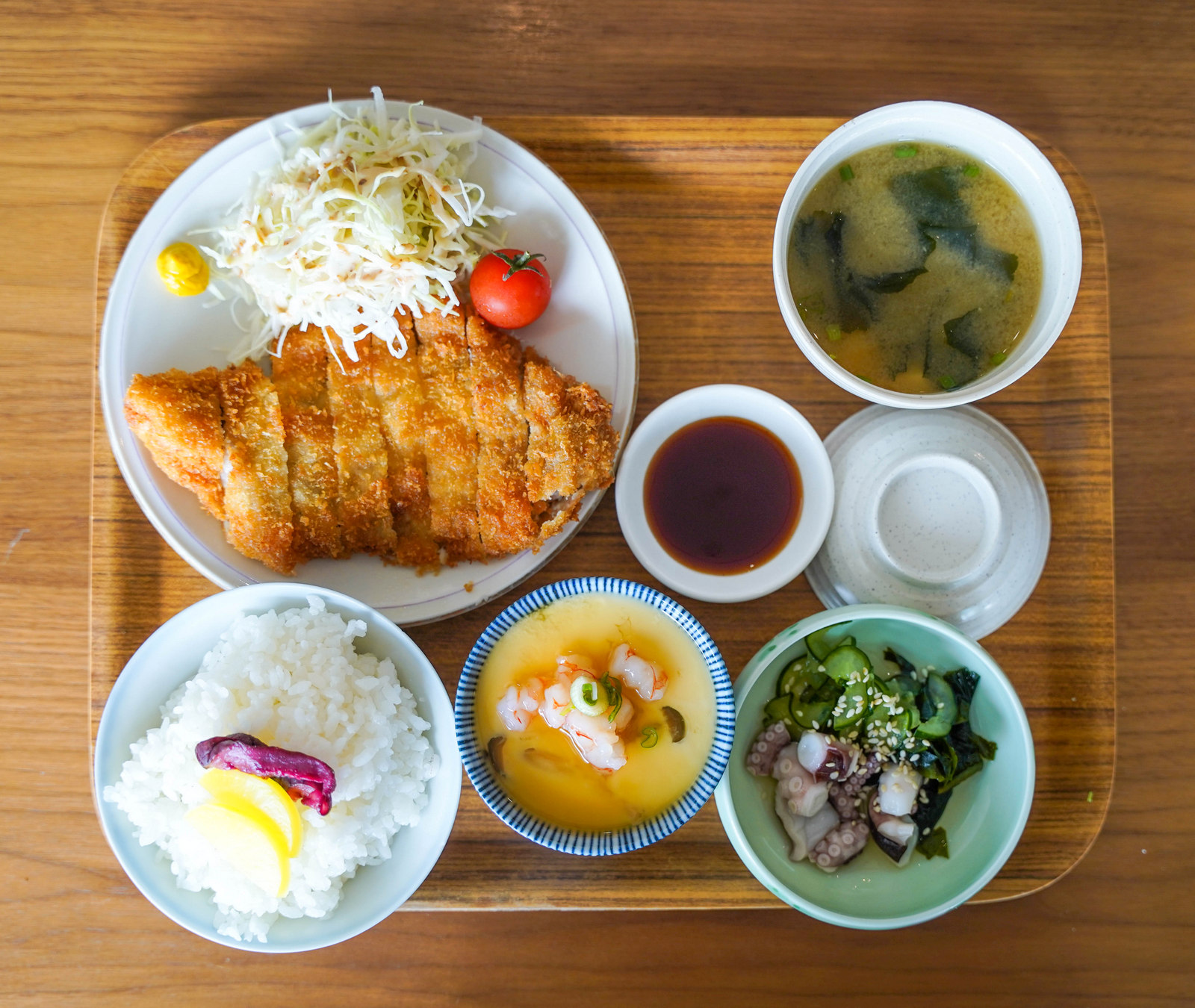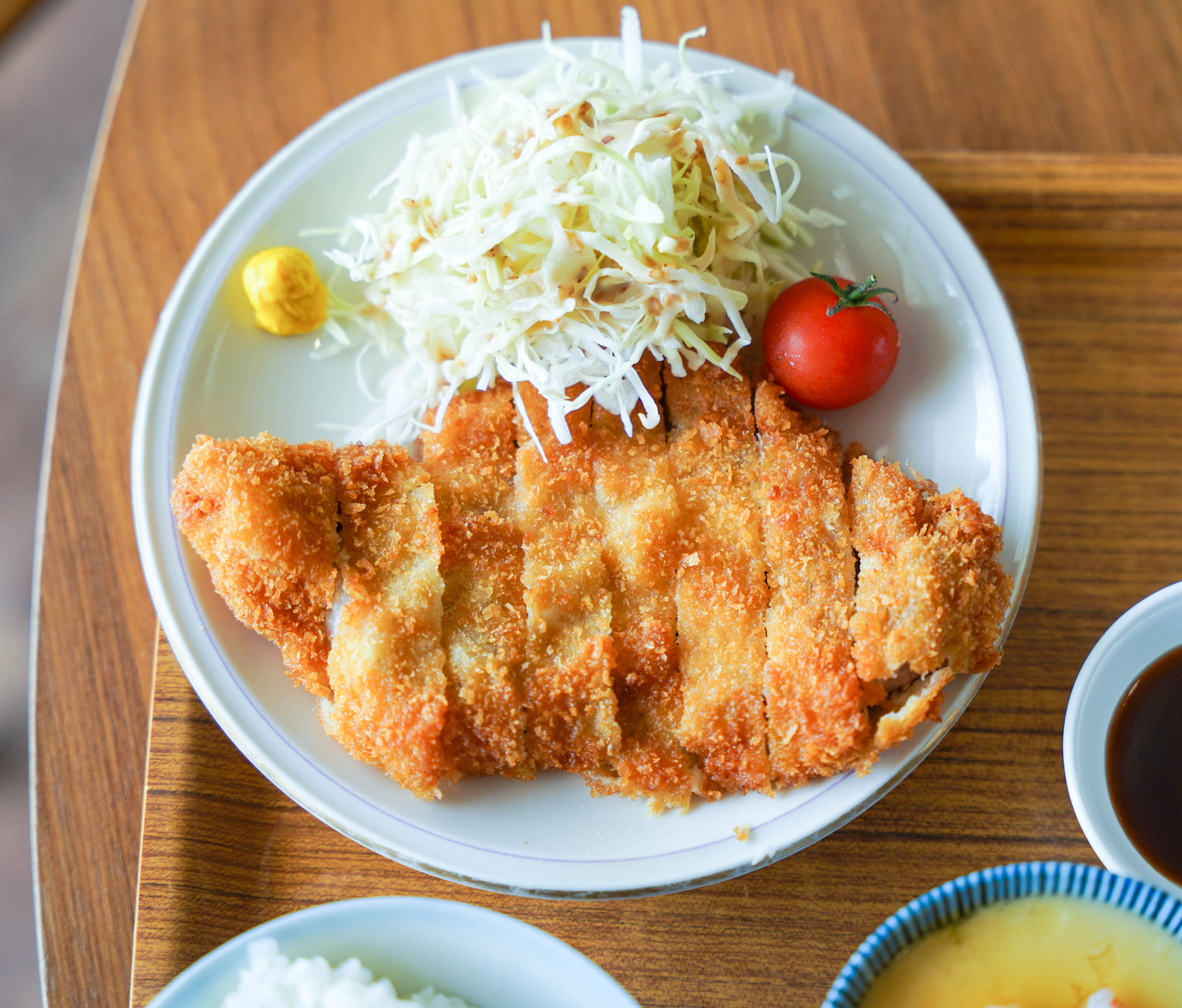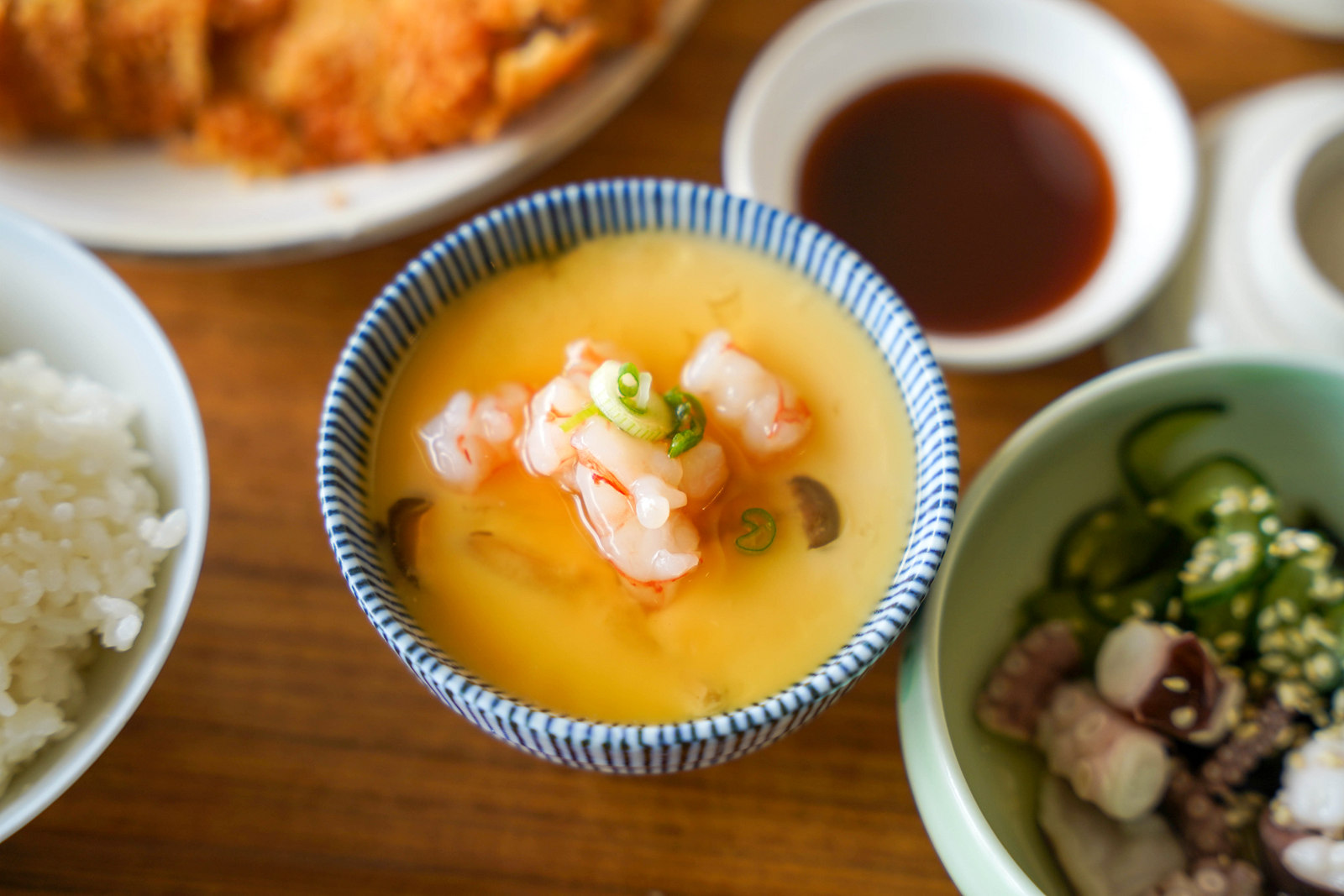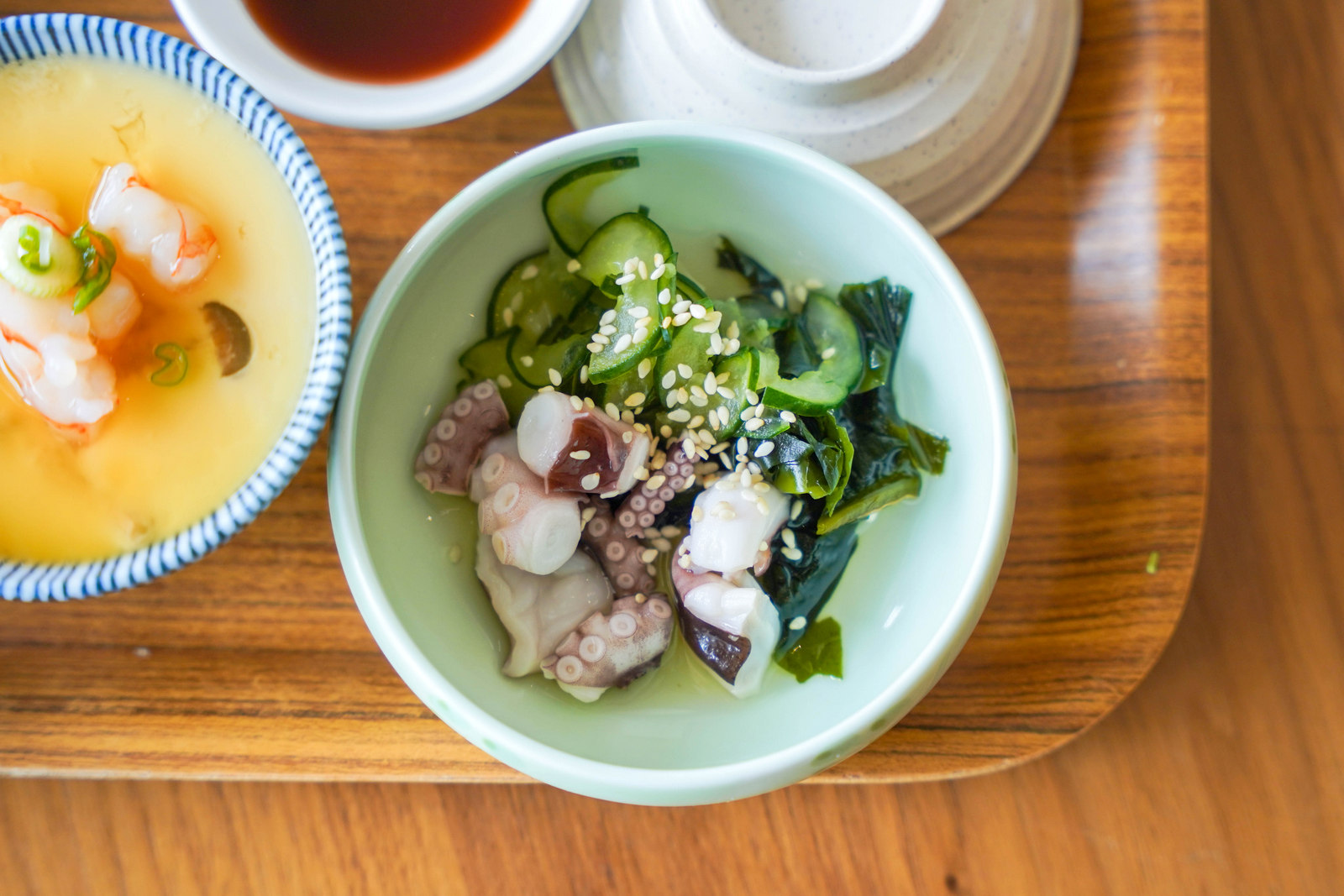 For this visit, we had an enjoyable experience of Rinjin Shokudo's One Soup, Three Dishes concept, choosing a variety of sets with vibrantly nourishing recipes. 
If you love pork, try the Tonkatsu (RM29.90 for a full set), comprising a crisply tender deep-fried Sanbanto premium pork cutlet with a delicately delicious tonkatsu sauce. 
We partnered this protein powerhouse with Ebi Chawanmushi (with a RM2 surcharge), smoothly custardy Japanese steamed egg topped with luscious boiled shrimp, and Tako to Kyūri no Sunomono (with a RM2 surcharge), beautifully boiled octopus marinated with vinegar and pickled cucumber salad for tangy bursts of flavour.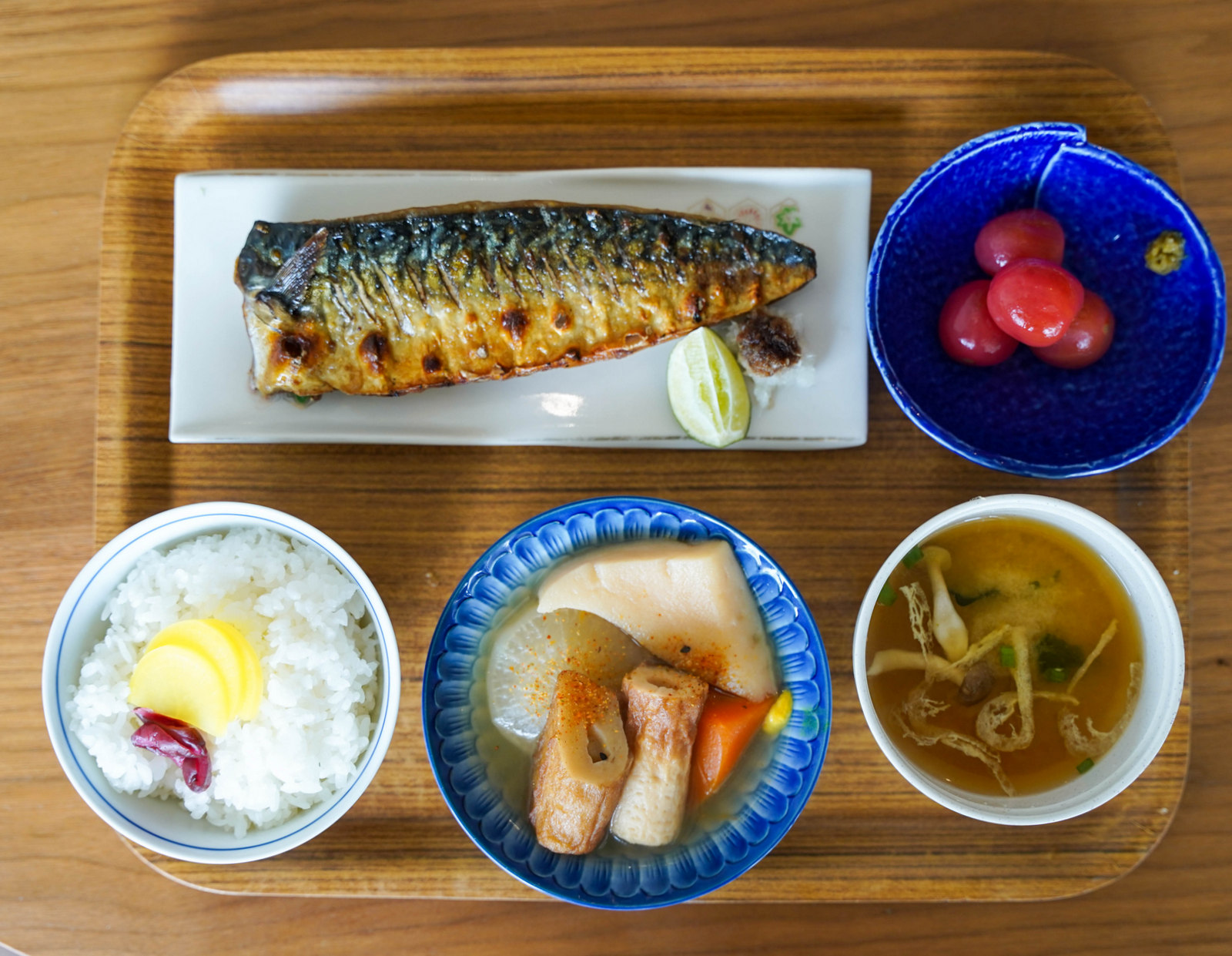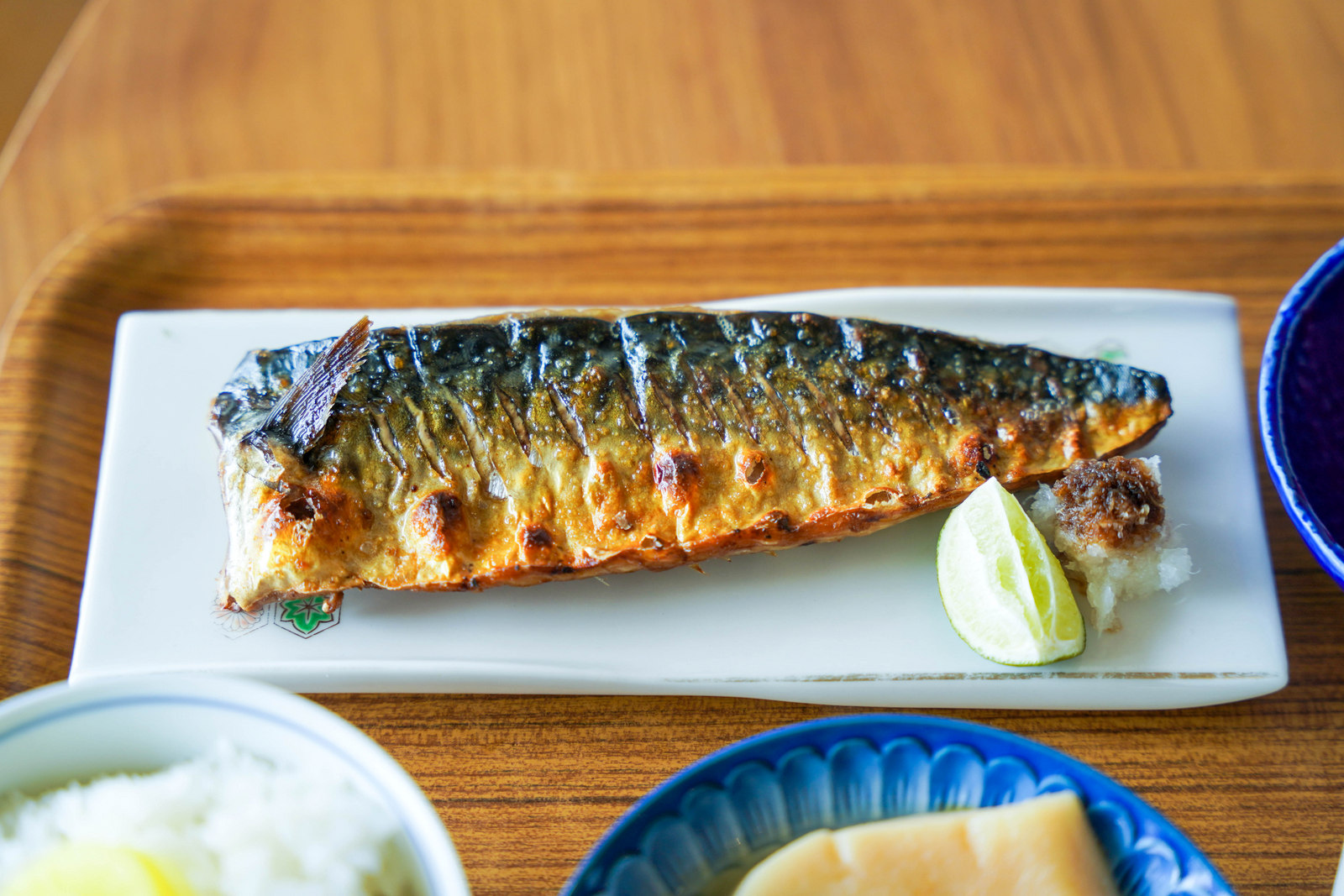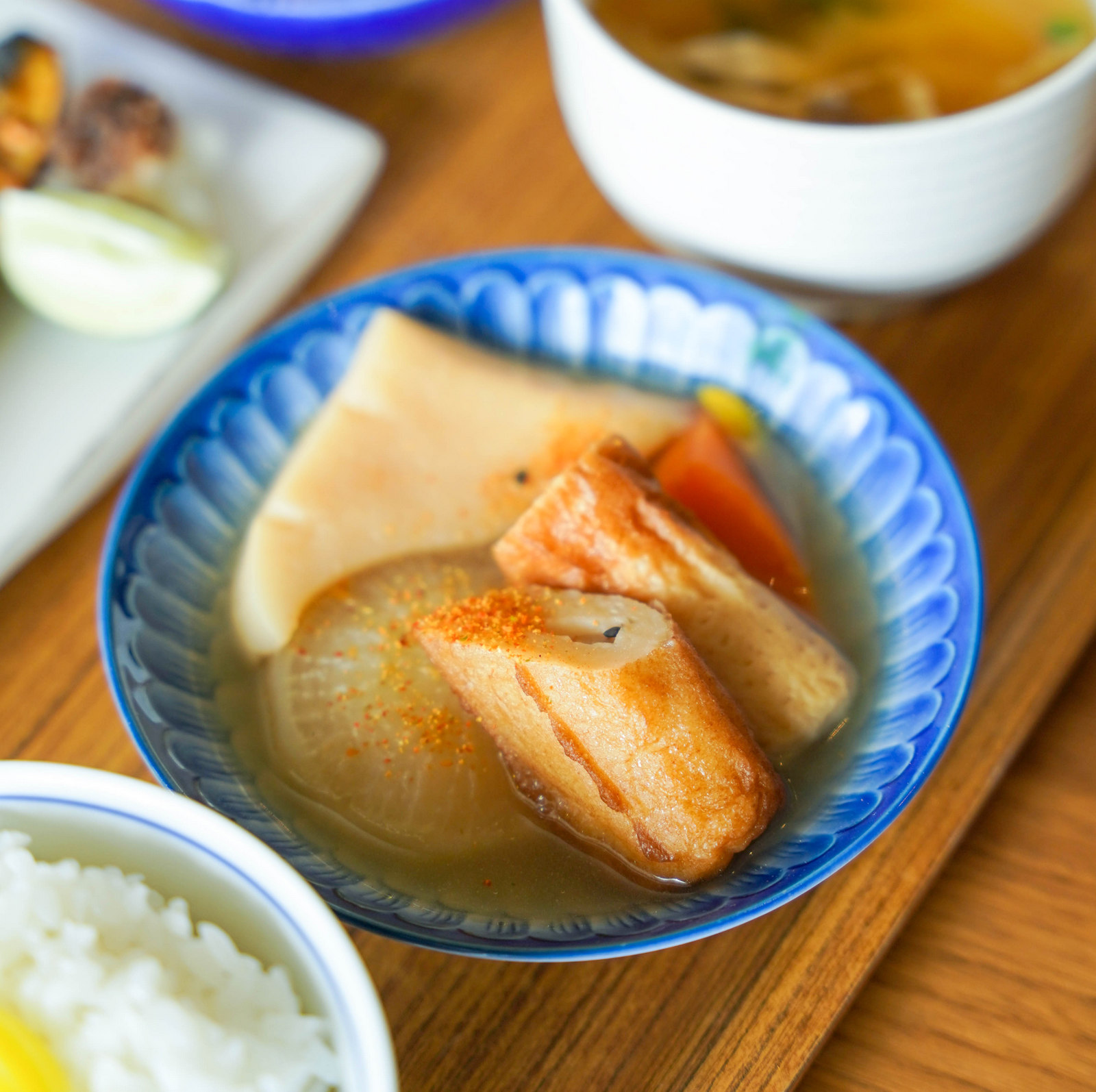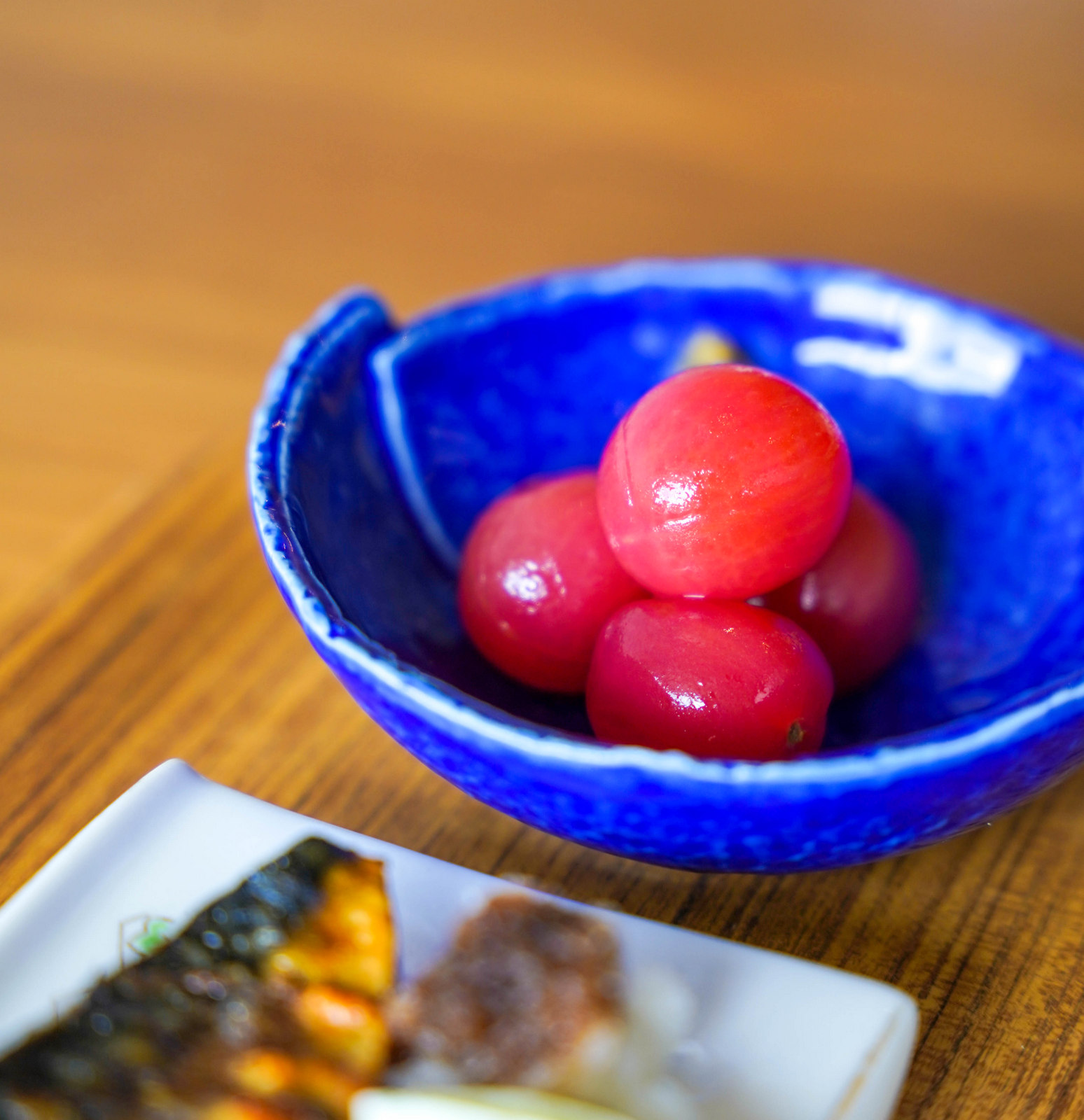 For fans of fish, sample the Saba Shioyaki (RM28.90 for the full set), gracefully grilled mackerel with salt, fleshy and firmly moist, flavourful but not too fishy-tasting. We sometimes shun mackerel because of its pungency, but this is a lovely representative of how mackerel can be marvellous.
For soulful sustenance, we partnered the fish with Oden (+RM4), the time-honoured stew brimming with daikon and various fish cakes in dashi soup, and Hiyashi Tomato no Yuzu Koshō, chilled Cameron Highlands sakura cherry tomatoes, their naturally juicy sweetness spiced up with a playful citrus-chilli paste.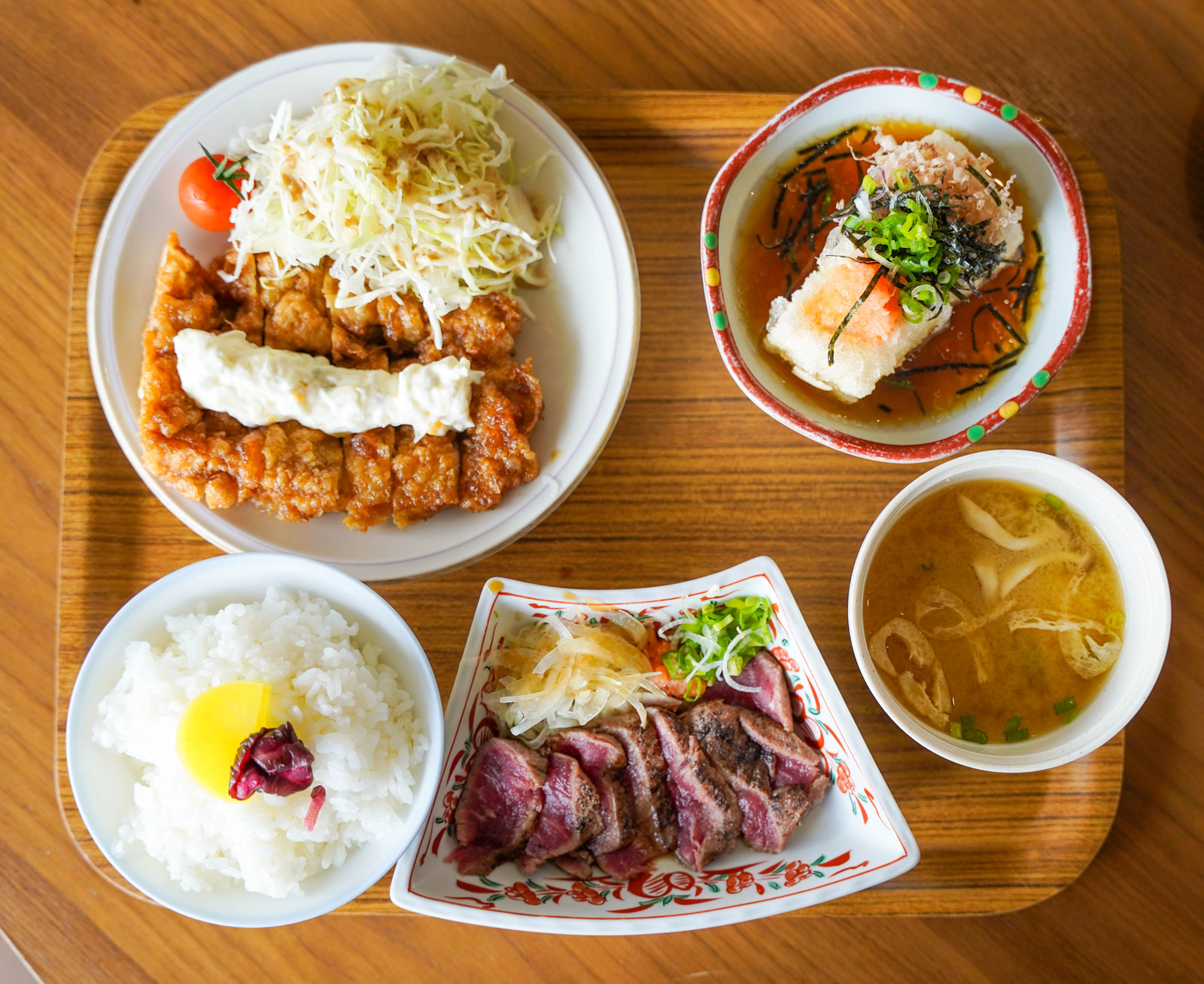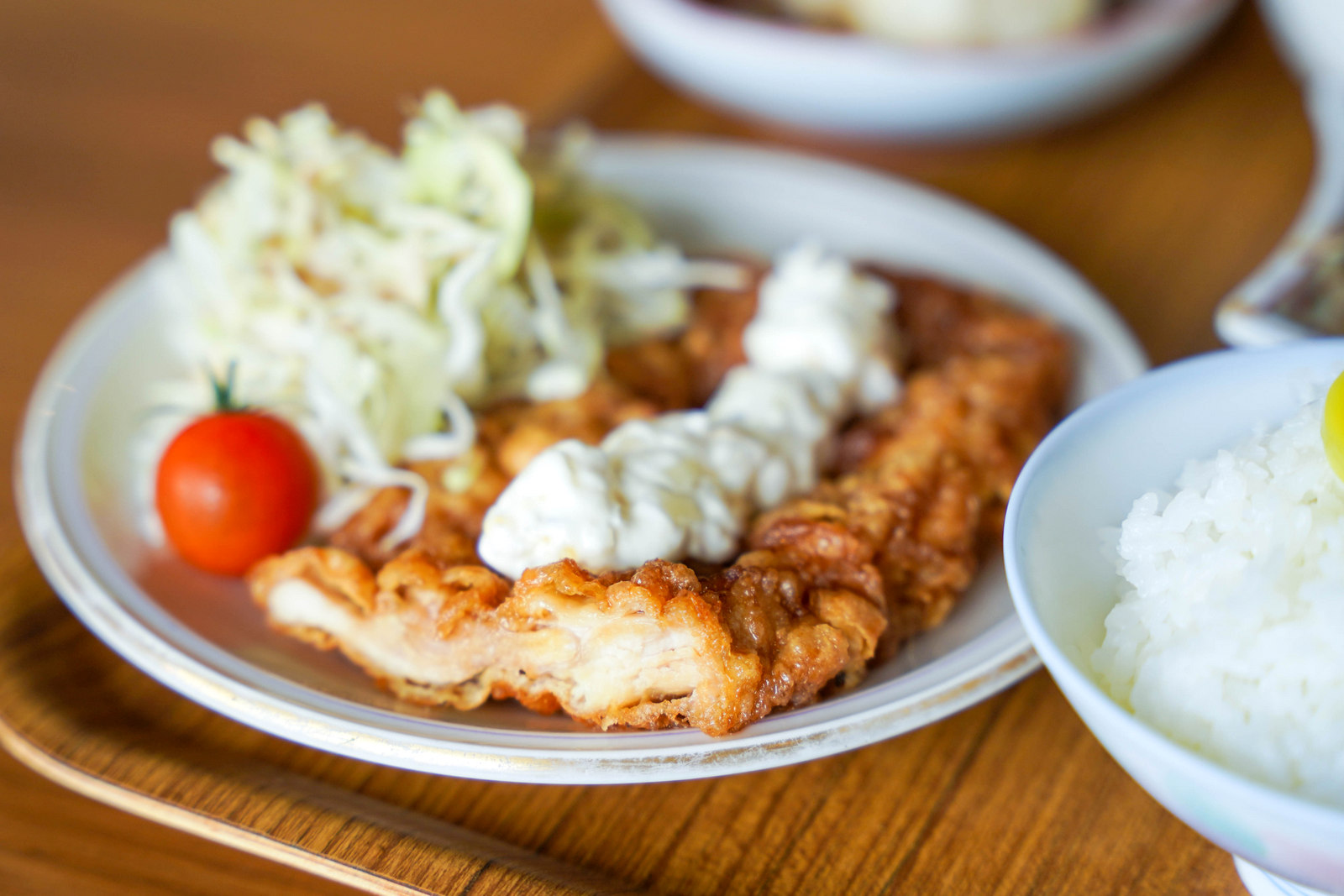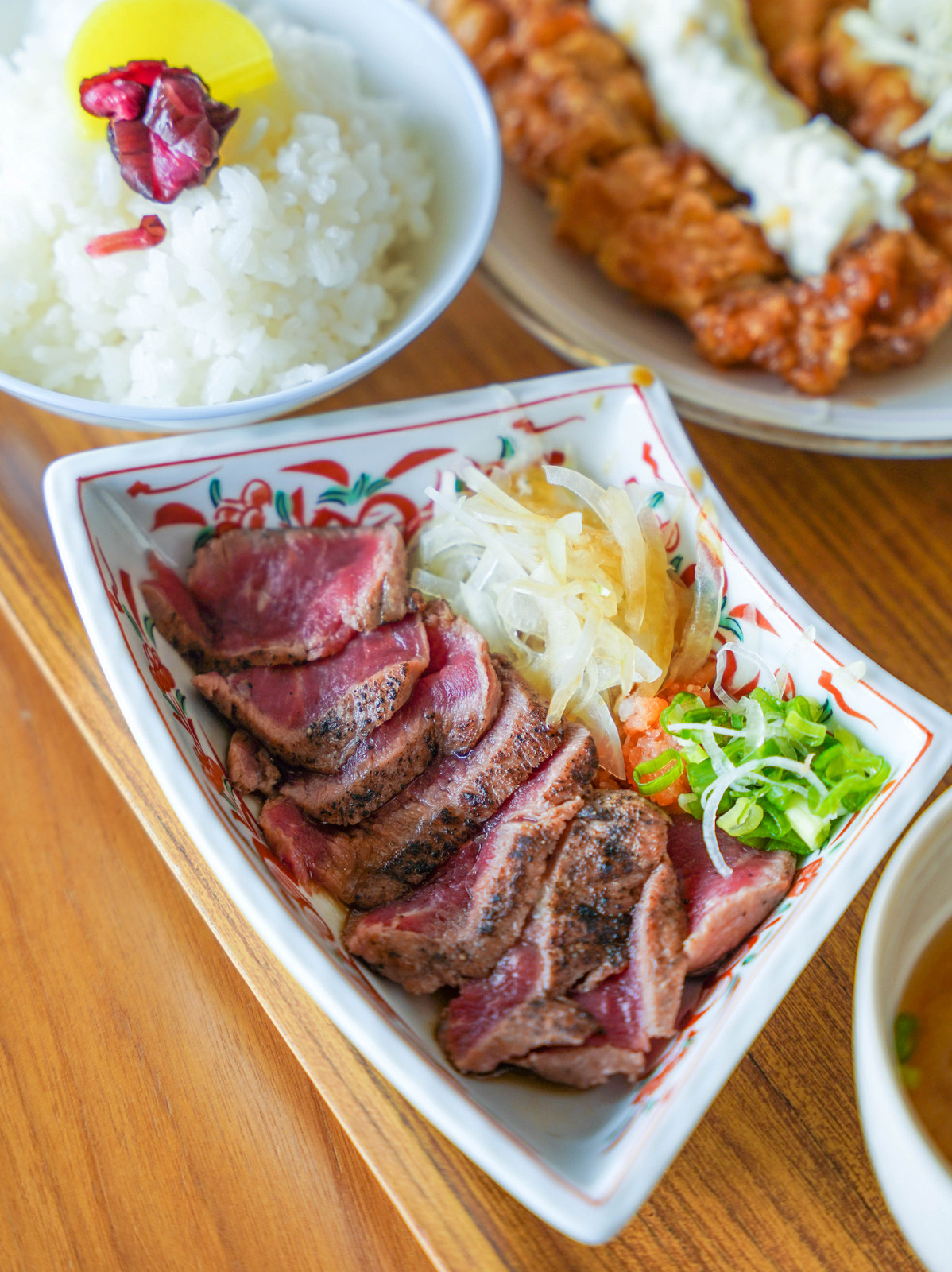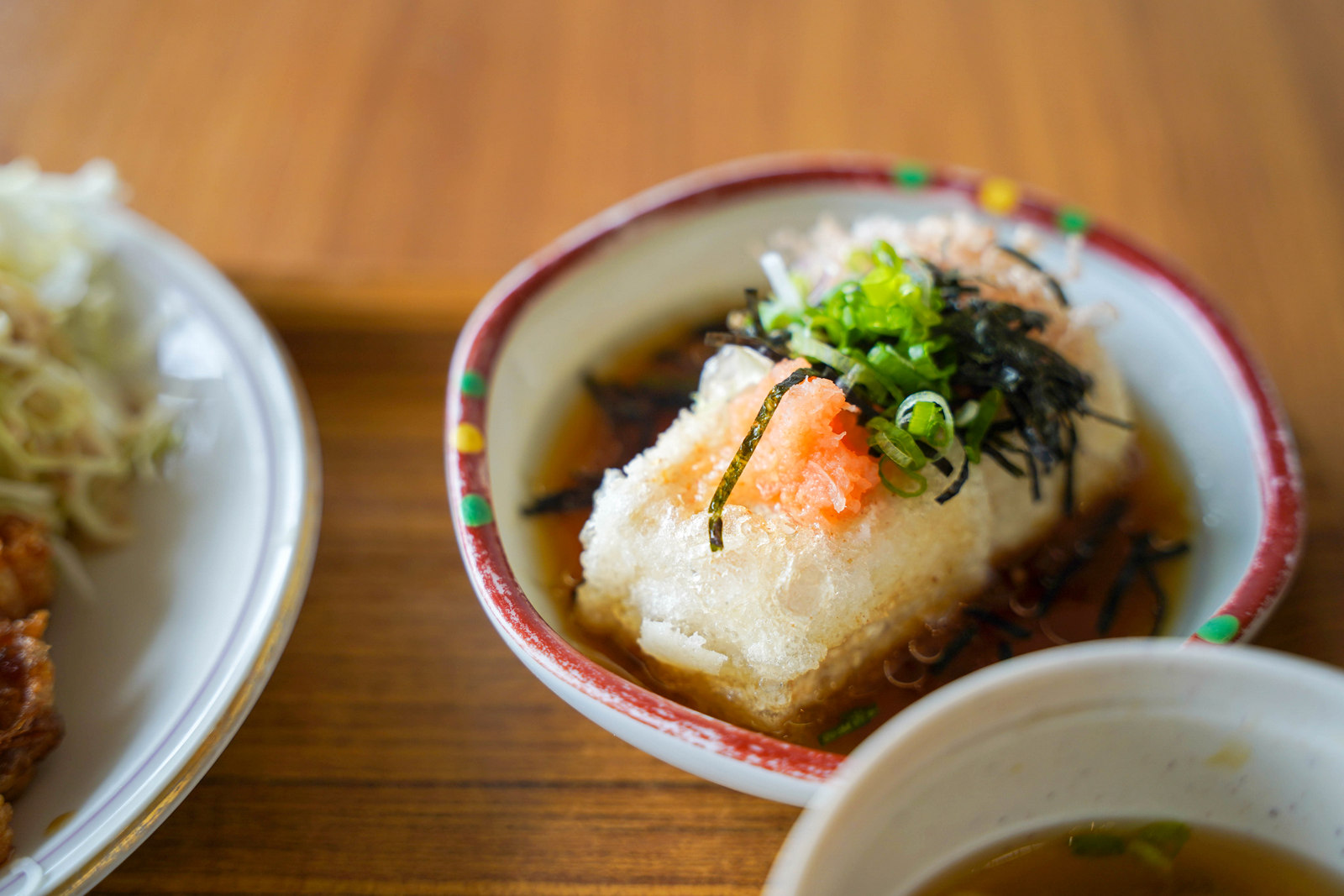 Poultry pleasure: The Tori Nanban (RM28.90 for the full set) is crunchy-fried chicken coated in a sweet-sour nanban sauce, rounded out with creamy tartar sauce, a classic from Miyazaki Prefecture on the island of Kyushu in Japan's south. 
If you're a beef buff, get the Gyū Tataki (+RM9) as a side - the lightly seared beef slices with ponzu sauce are impeccably done, not overcooked, so you can relish their silky succulence. And you'll never go wrong with Agedashi Tofu, the deep-fried tofu delight, swimming in an umami-rich sauce, an alluring appetiser in shokudos, izakayas and kaiseki establishments.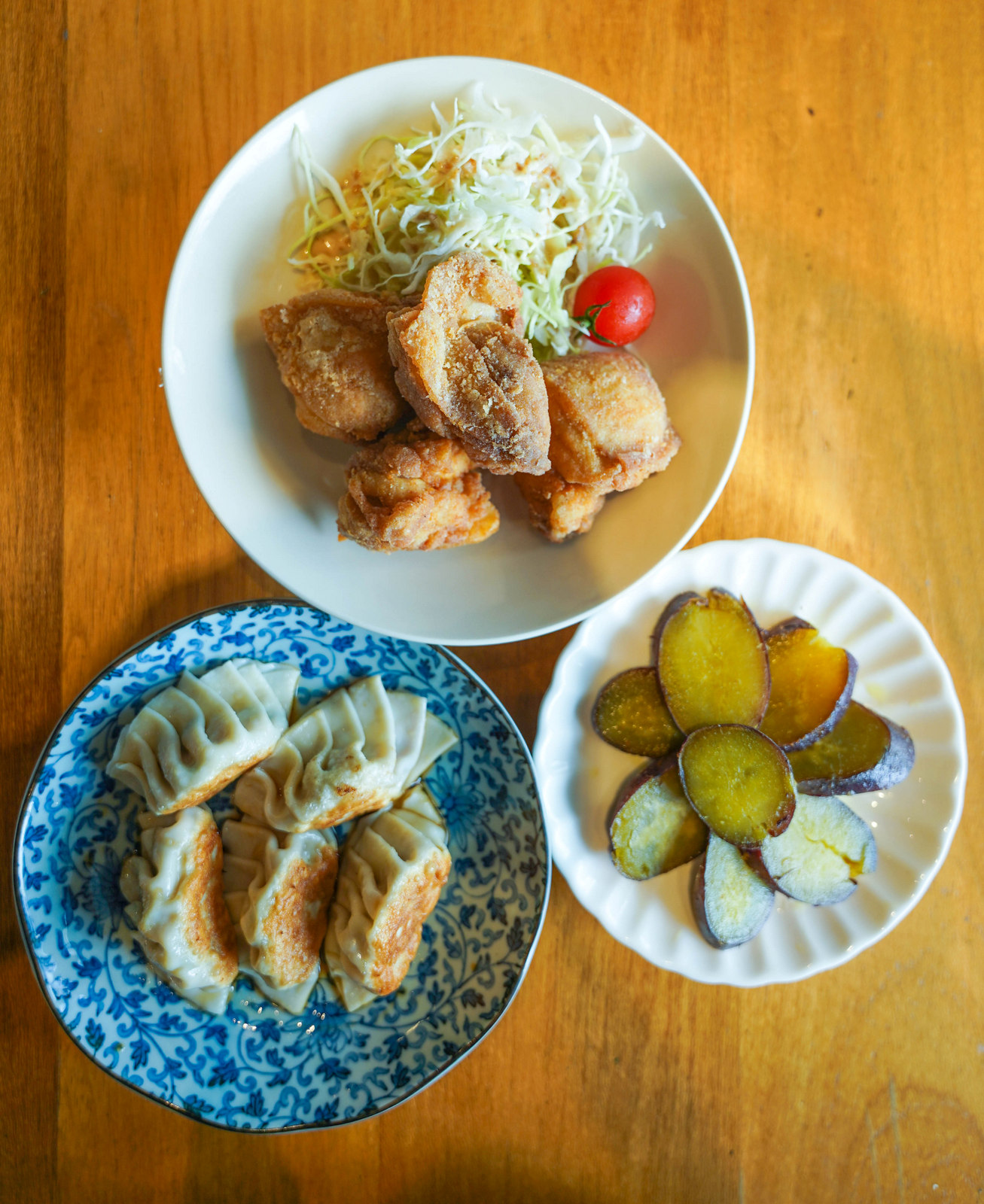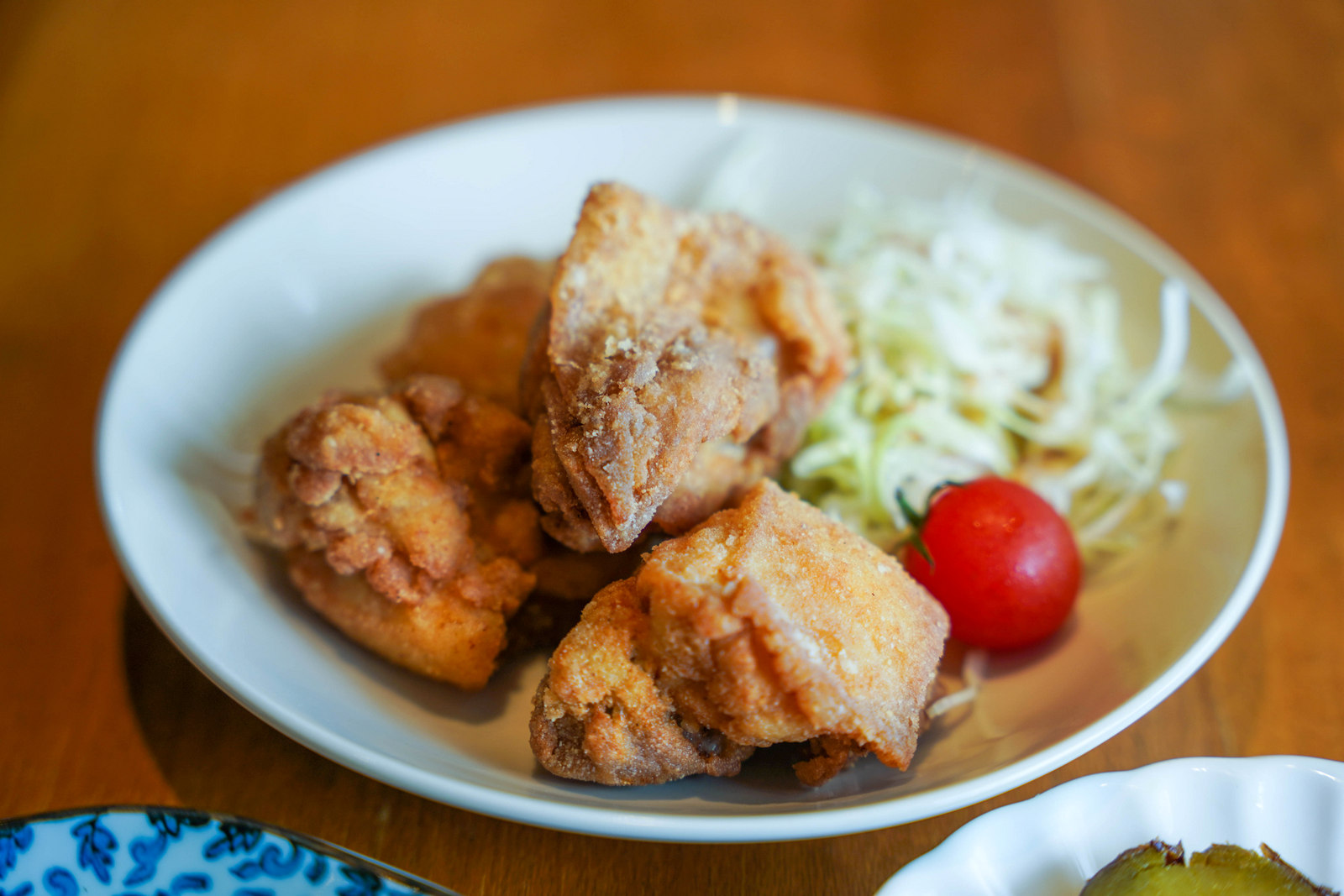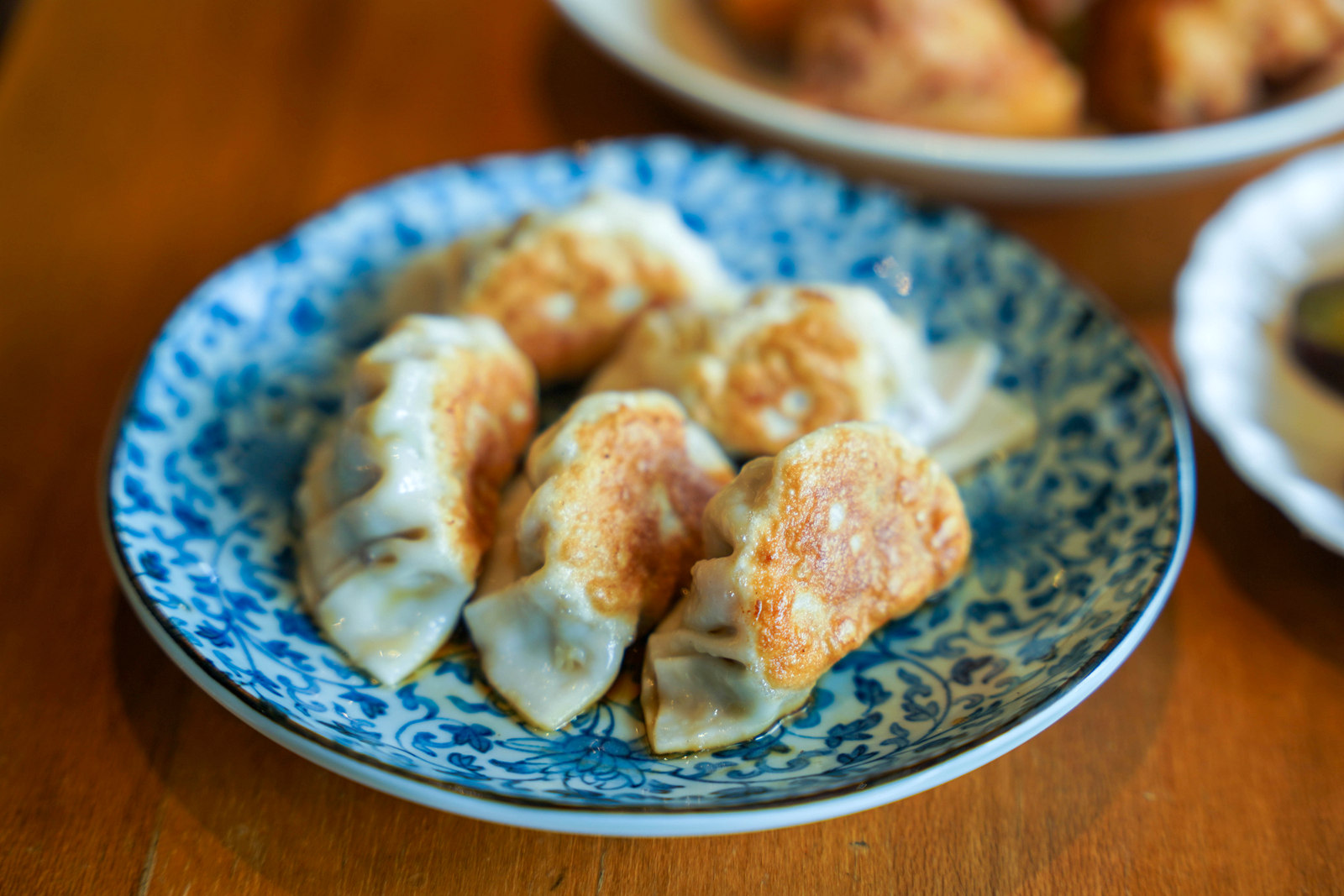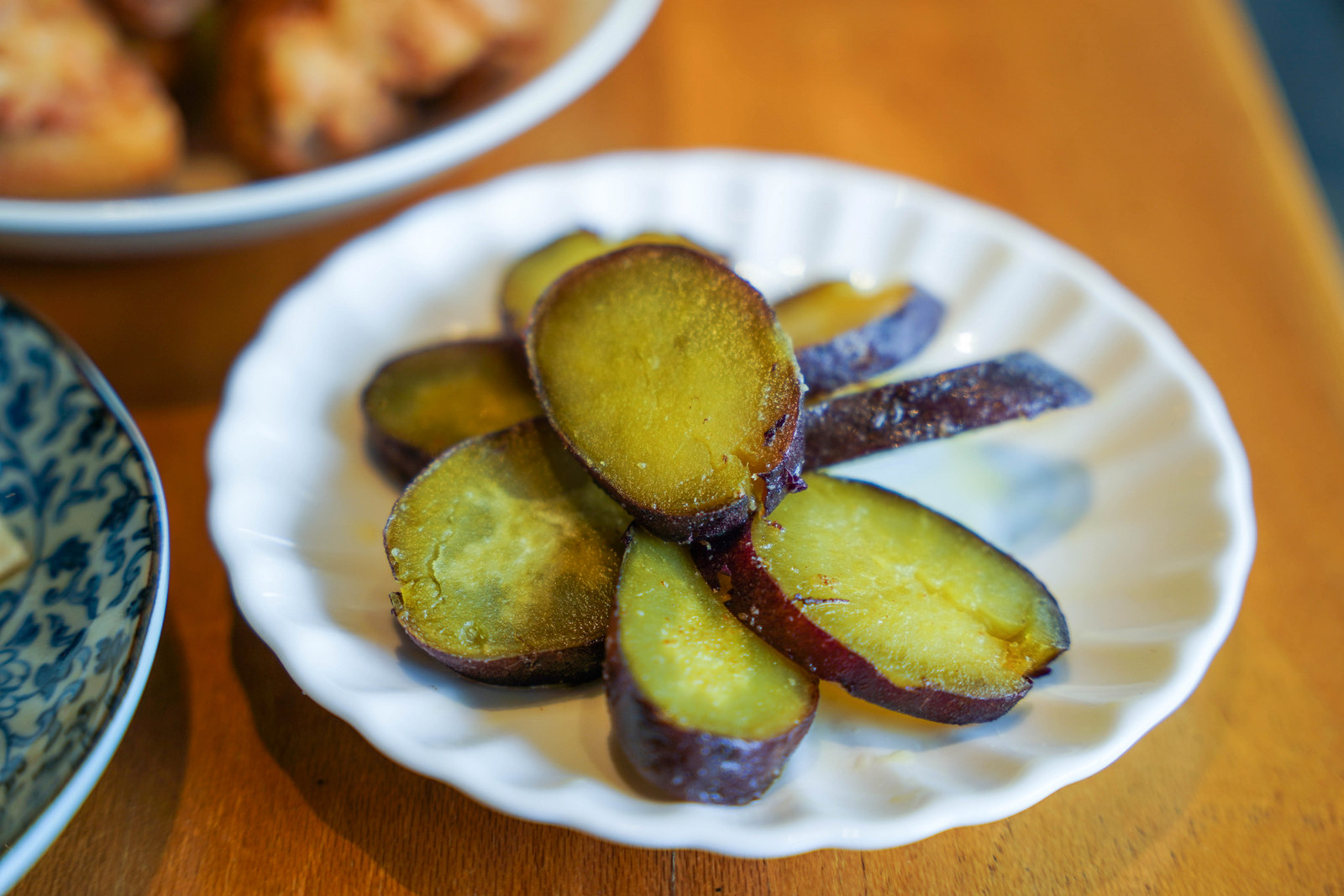 To curb wastage, customers can also order a la carte servings of snacks for lighter meals.
Munch-worthy efforts include the perennially popular Tori Karaage (RM12.90 for four pieces of addictive Japanese-style fried chicken), Handmade Gyōza (RM12.90 for five pieces of these pan-fried chicken dumplings, terrifically textured both inside and out) and Satsumaimo Batā-yaki (RM10.90; elegantly earthy Japanese sweet potatoes, gorgeously grilled with butter).
Seasonal menus are also available for celebratory occasions like the Lunar New Year.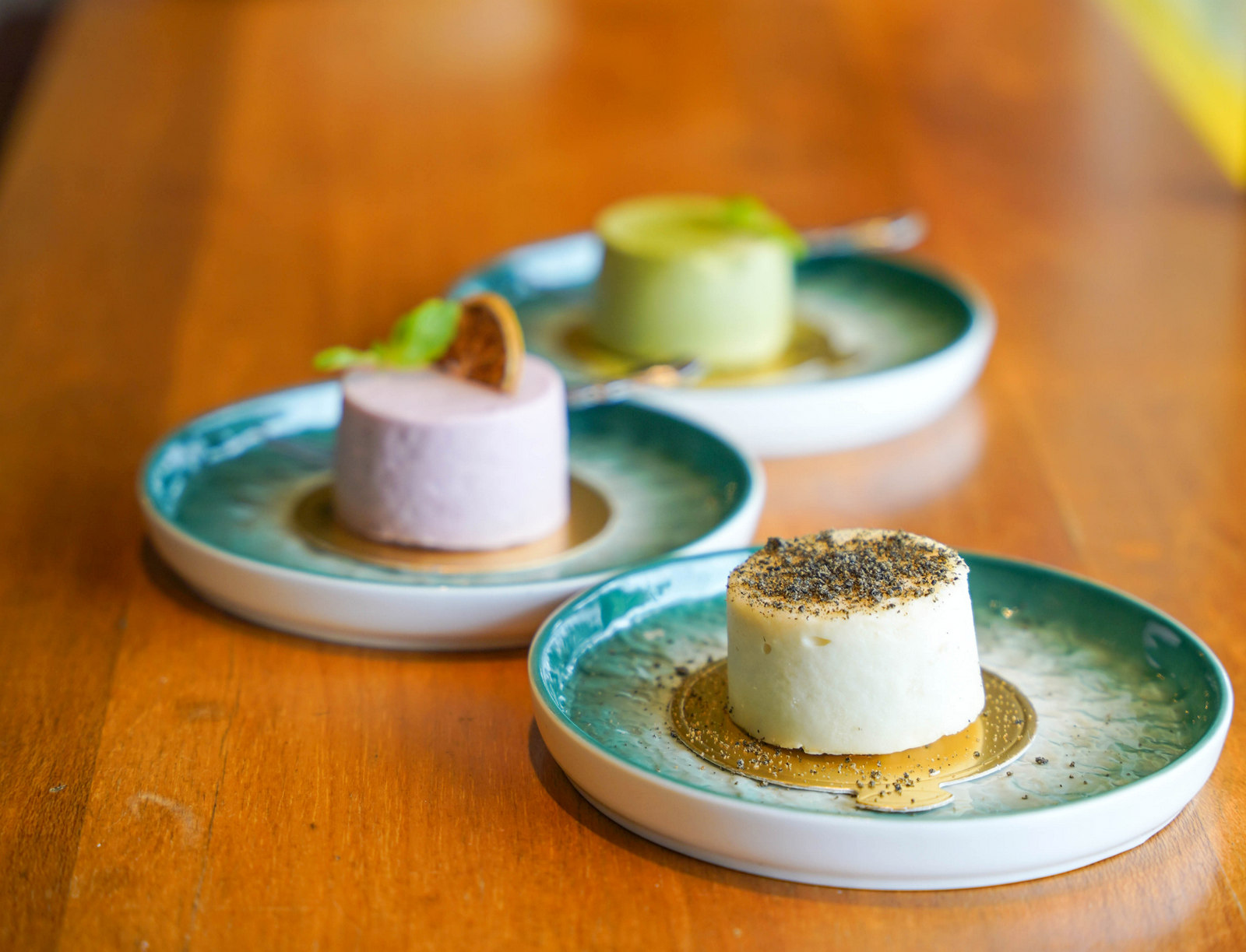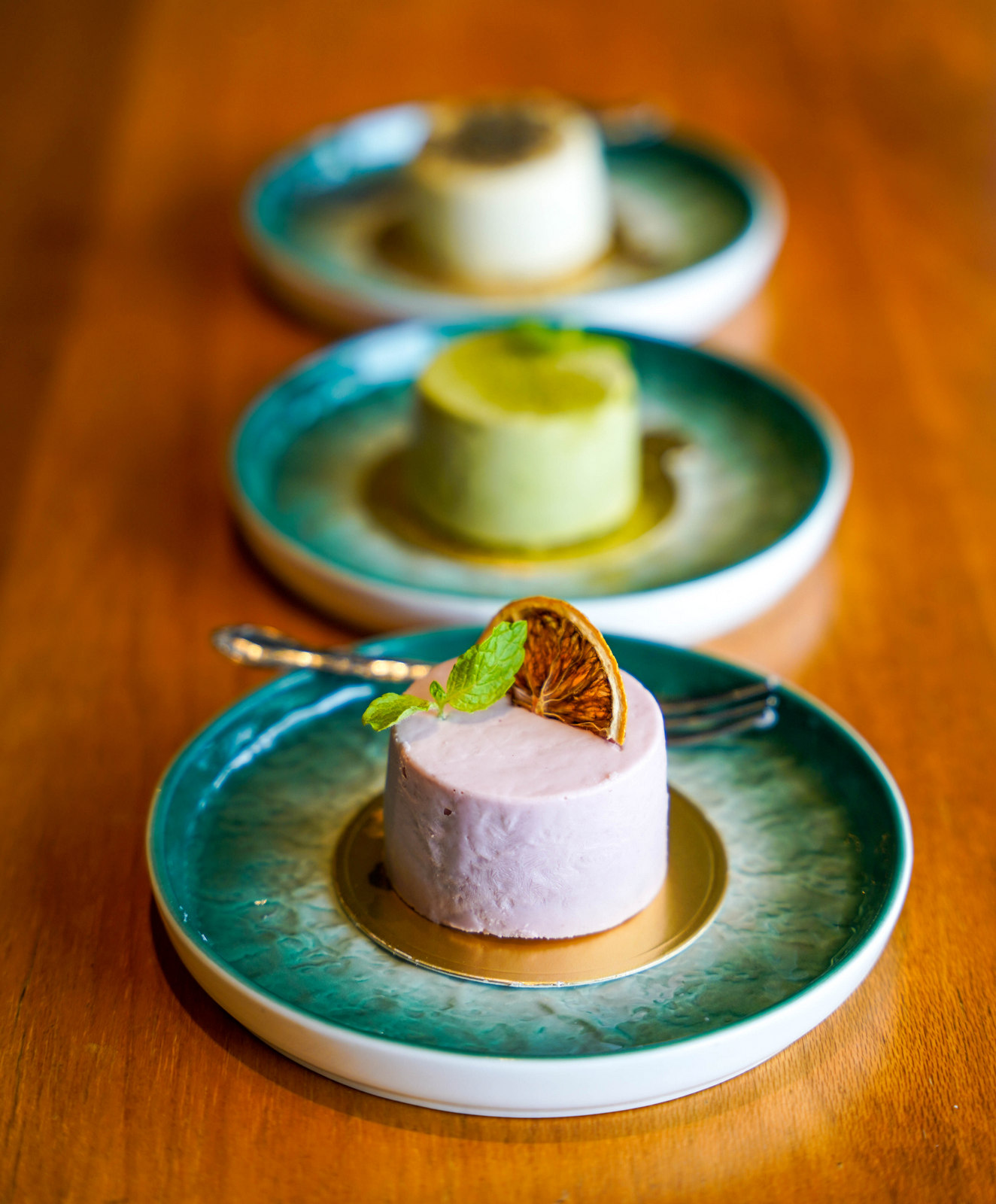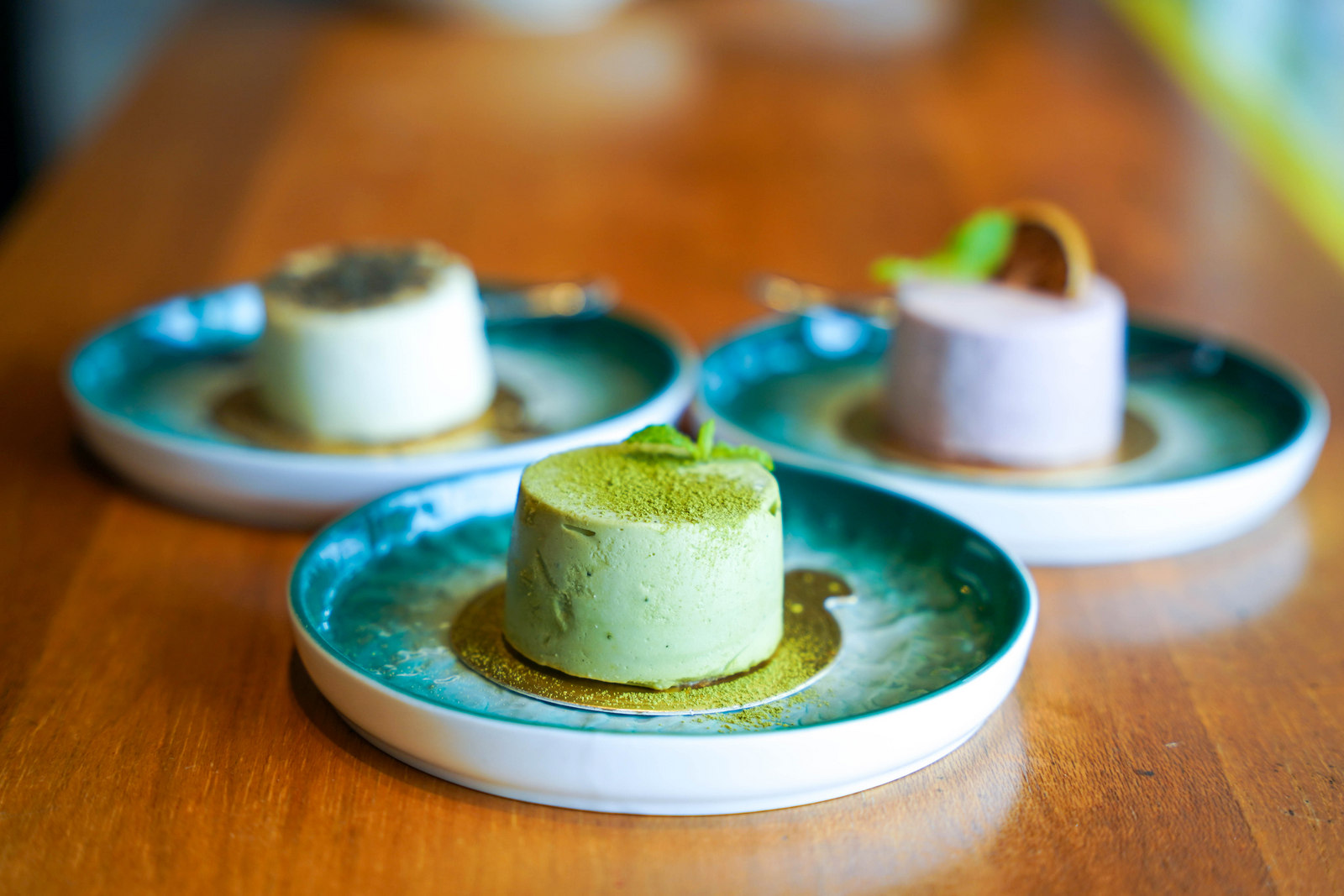 Mini cheesecakes, all house-made, bring a sweet, sinful finish to a satisfying feast - indulge in the Premium Matcha Yuzu Mini Cheesecake, Black Sesame Tofu Mini Cheesecake or Raspberry Lychee Mini Mousse Cake (RM13.90 each, or RM9.90 as add-on to the sets).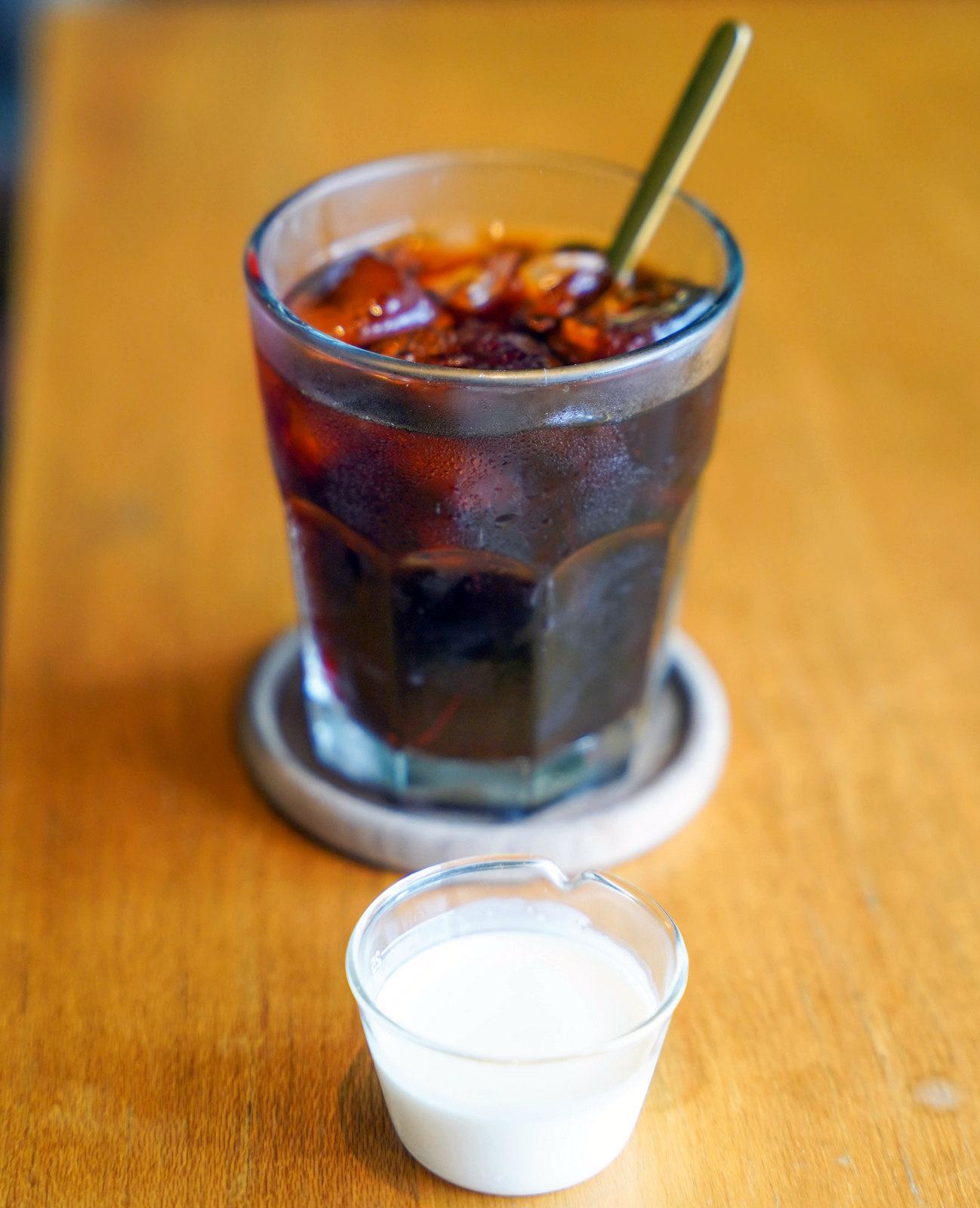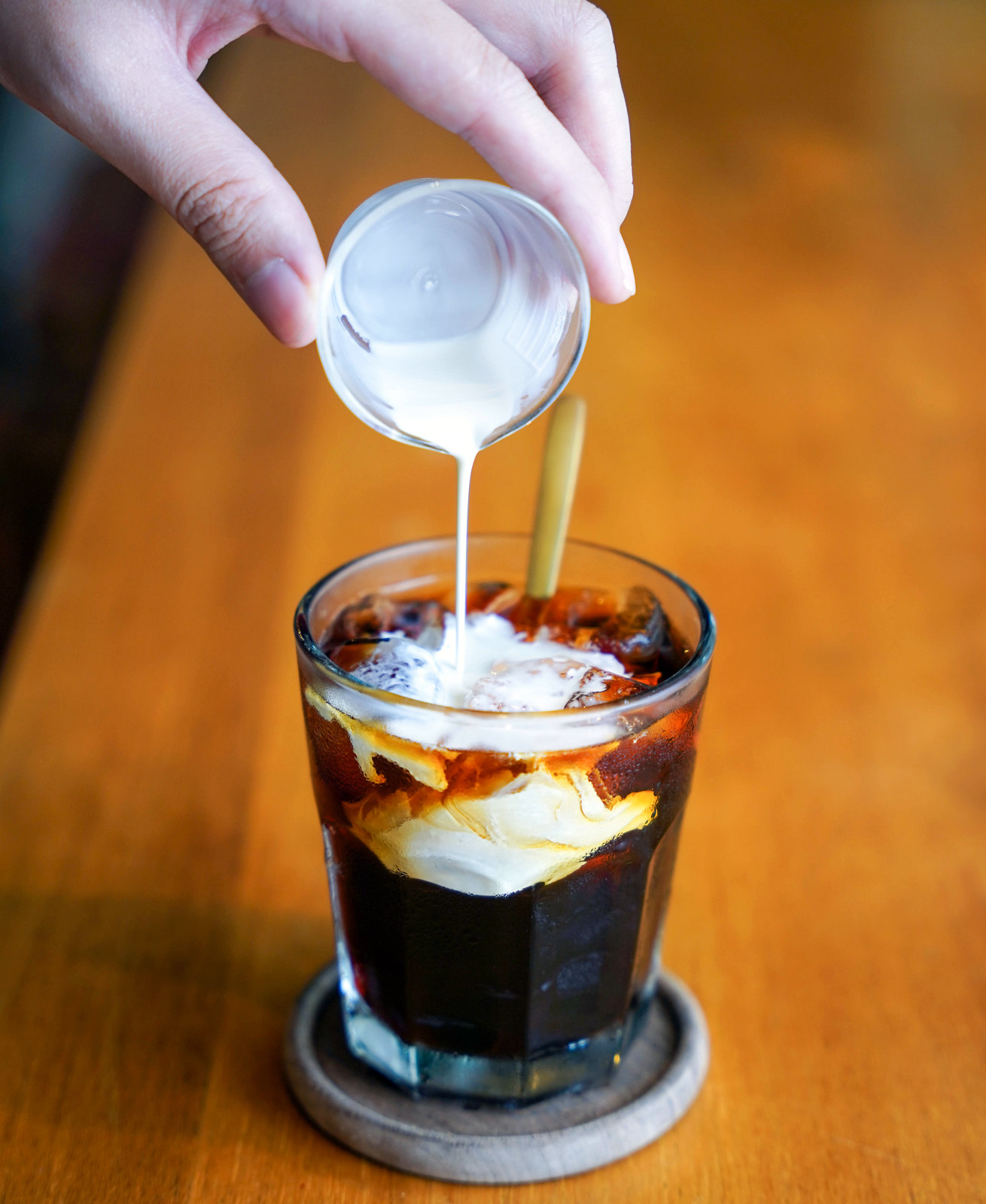 For beverages, we like the Cold Brew Caramel Milk Coffee (RM12.90, or RM9.90 as add-on to the meal set), a gentle cold brew coffee that's irresistibly enriched with nectarous notes of caramel and a pour-over of fresh milk. Fun fact: Rinjin Shokudō even makes its own caramel, so that it's not too cloying and not artificial-tasting.
This Cold Brew Caramel Milk Coffee is Rinjin's signature drink, brewed for eight hours.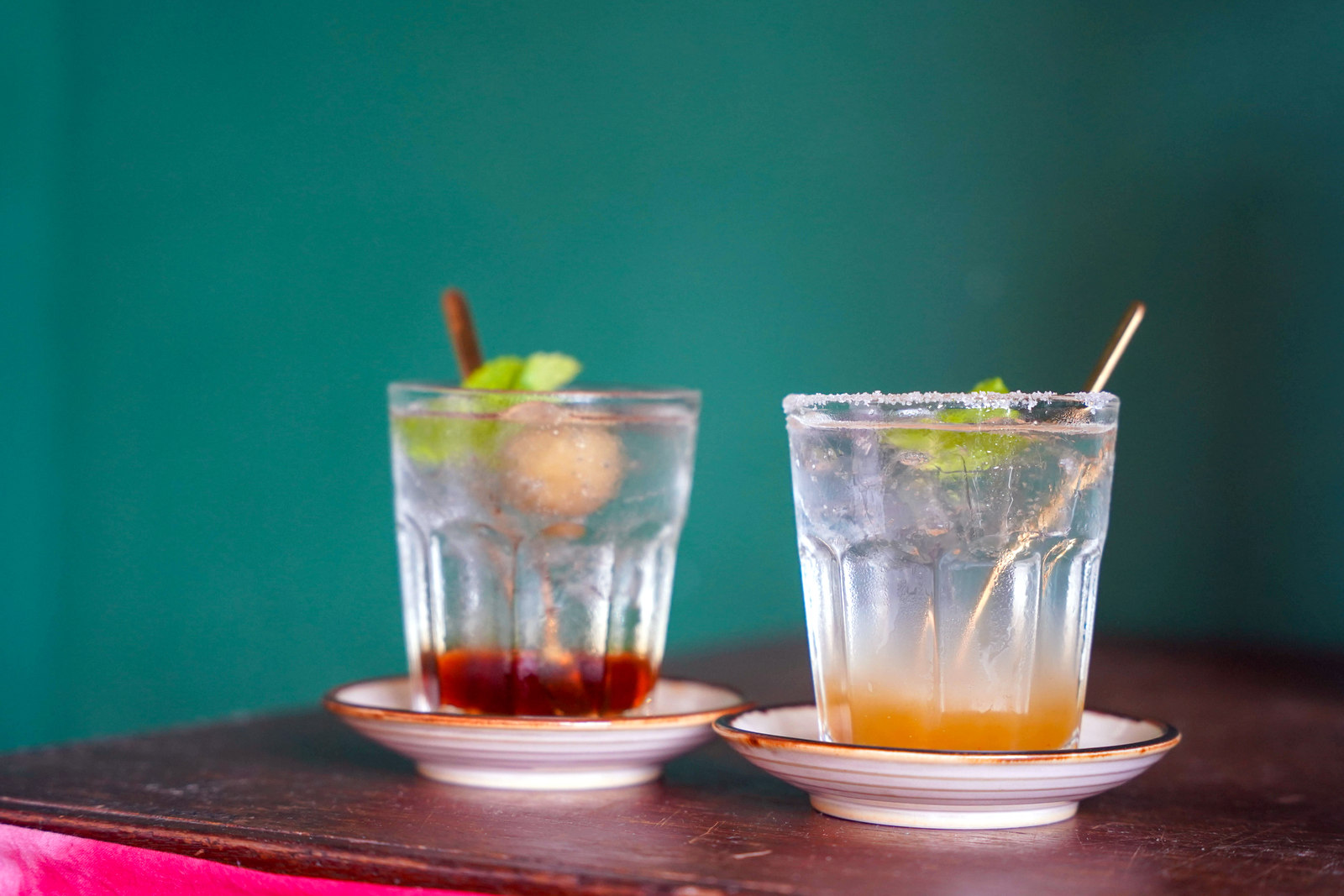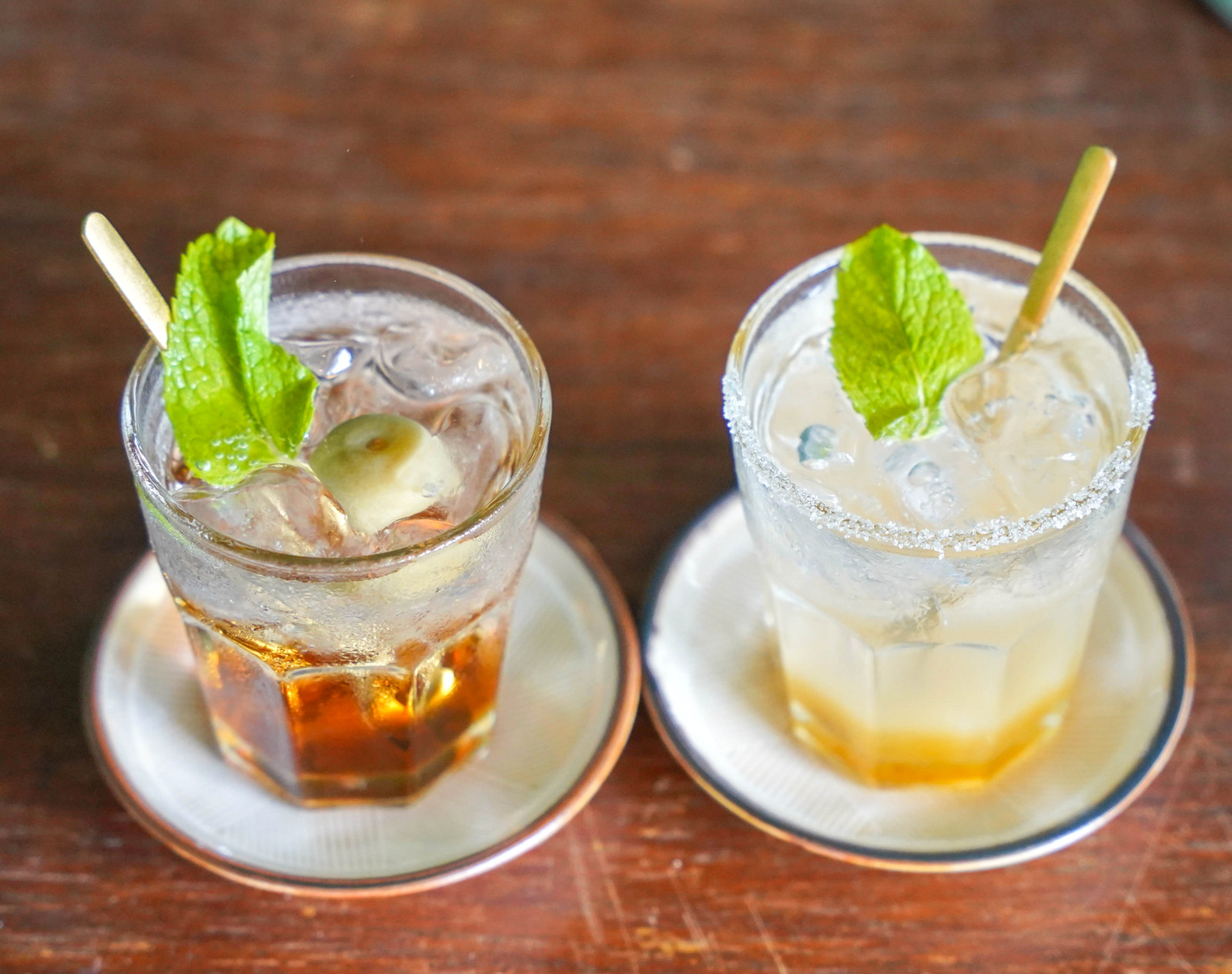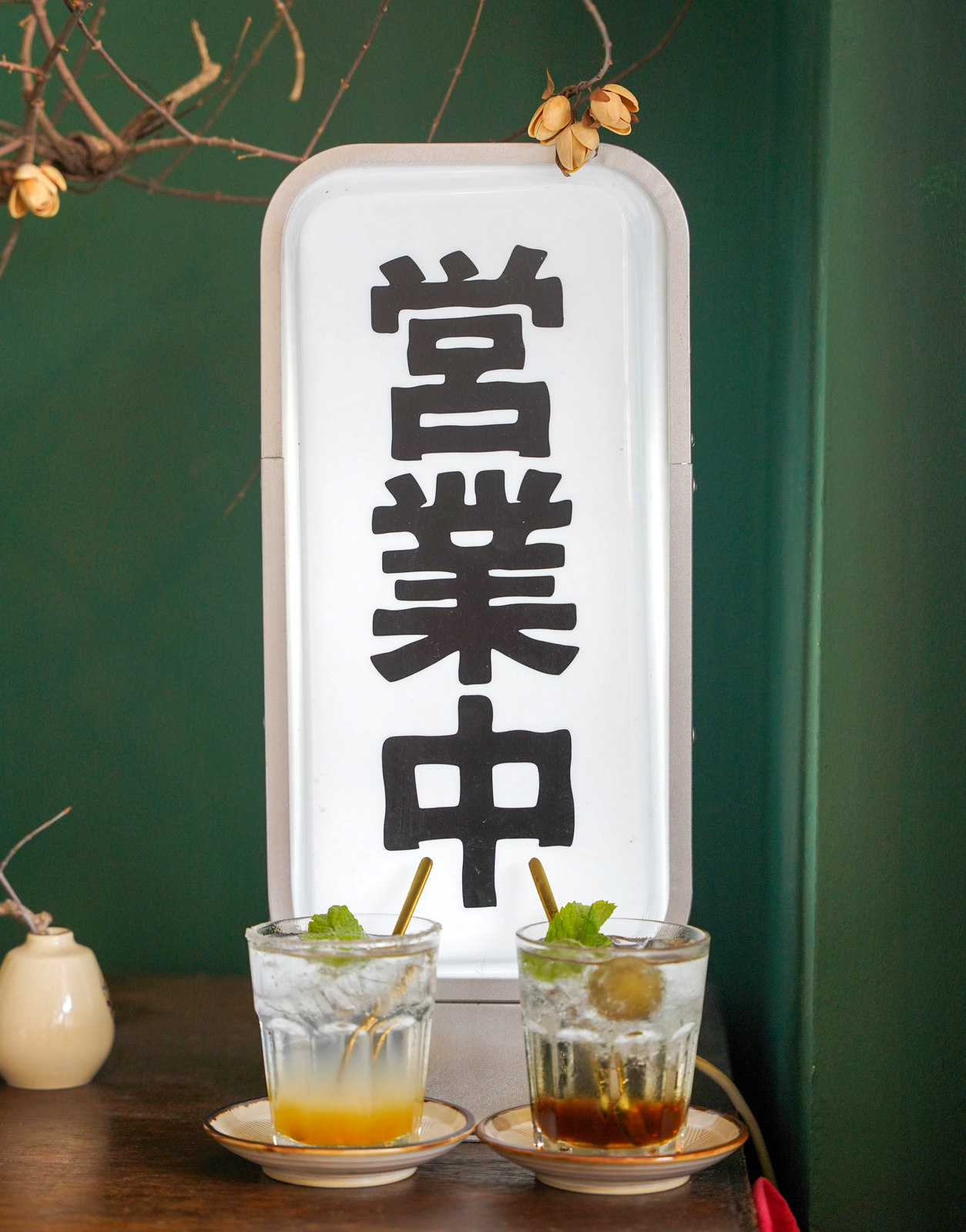 For a fun, fizzy thirst-quencher on hot, humid days, sip on Rinjin Shokudō's  Calpis Strawberry Soda and Shio Yuzu Soda (RM13.90 each, or RM11.90 as add-on to the set meals).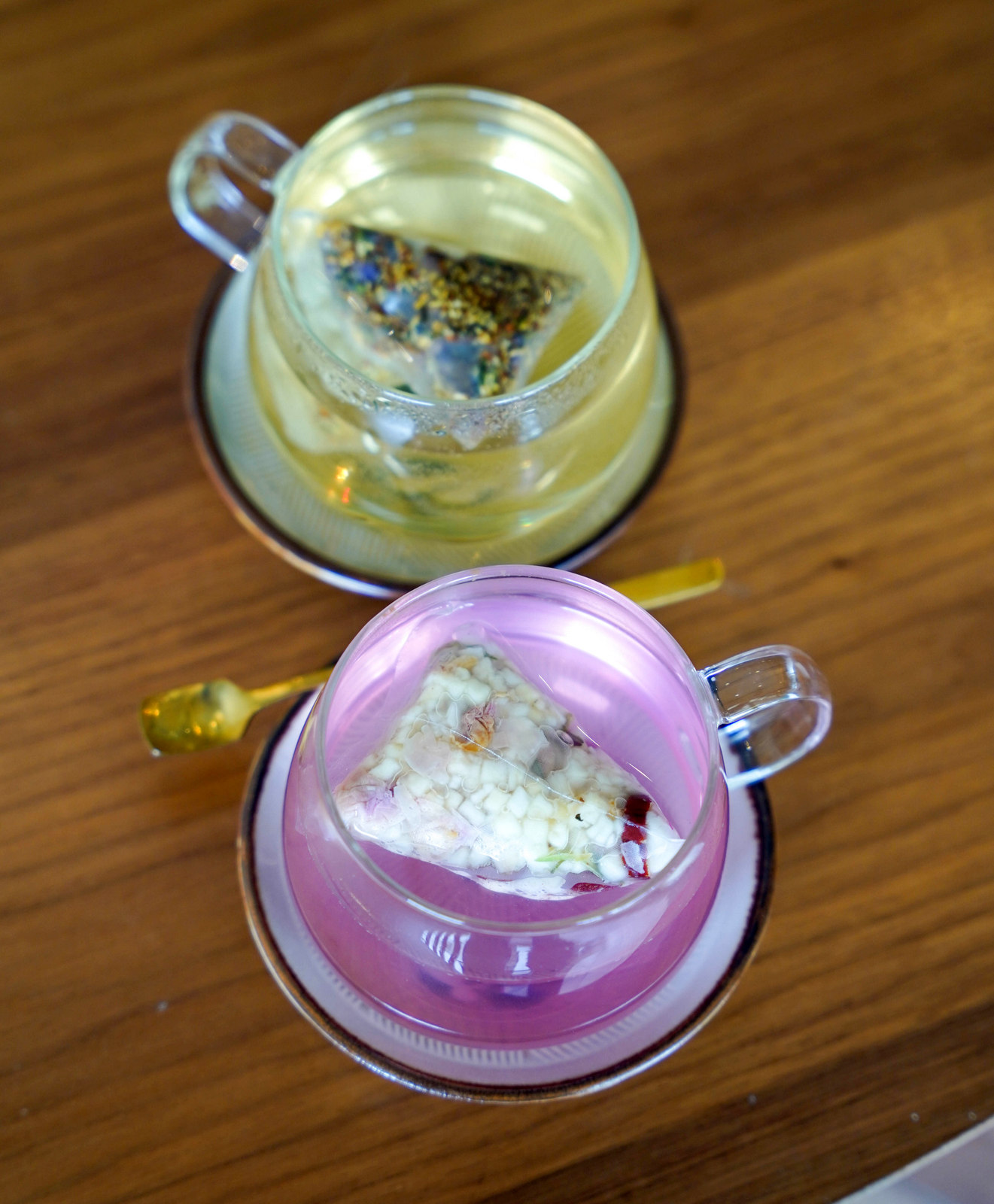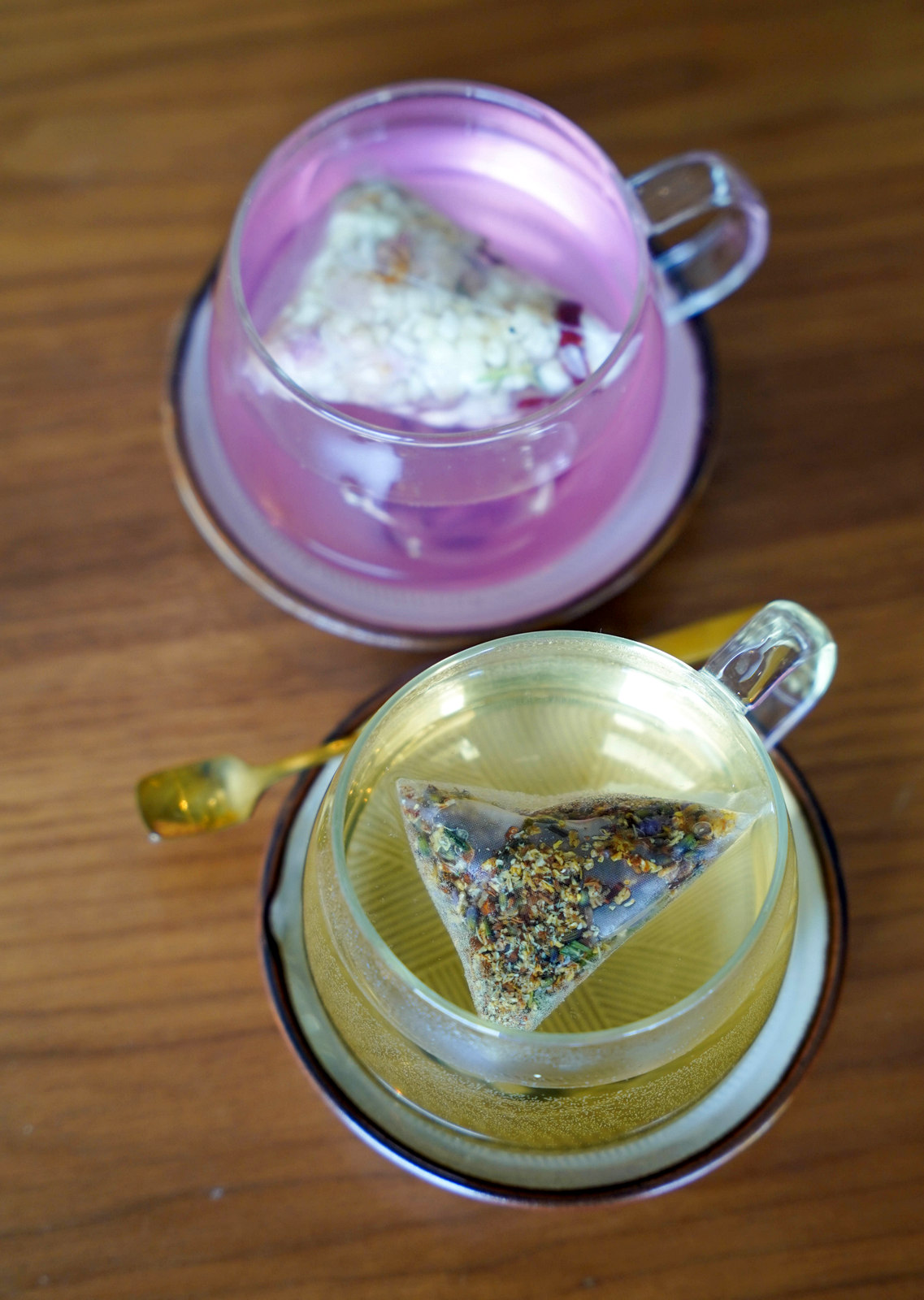 Rinjin Shokudō also blends its own floral tea bags, so soothe your senses here with the steaming Hot Apple Rose Tea and Hot Osmanthus Red Date Lavender Tea, alluringly aromatic (RM10.90, or RM8.90 as add-on).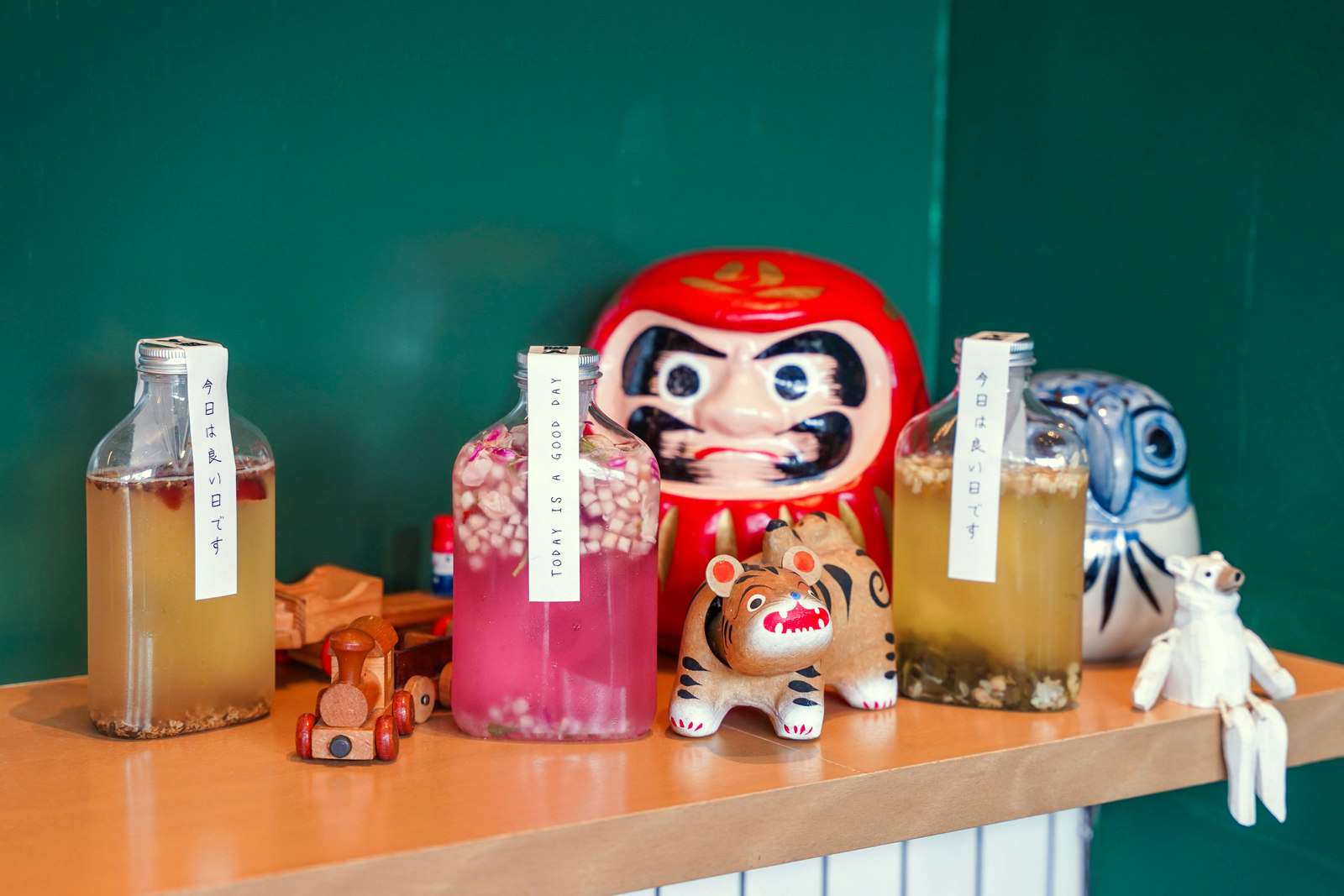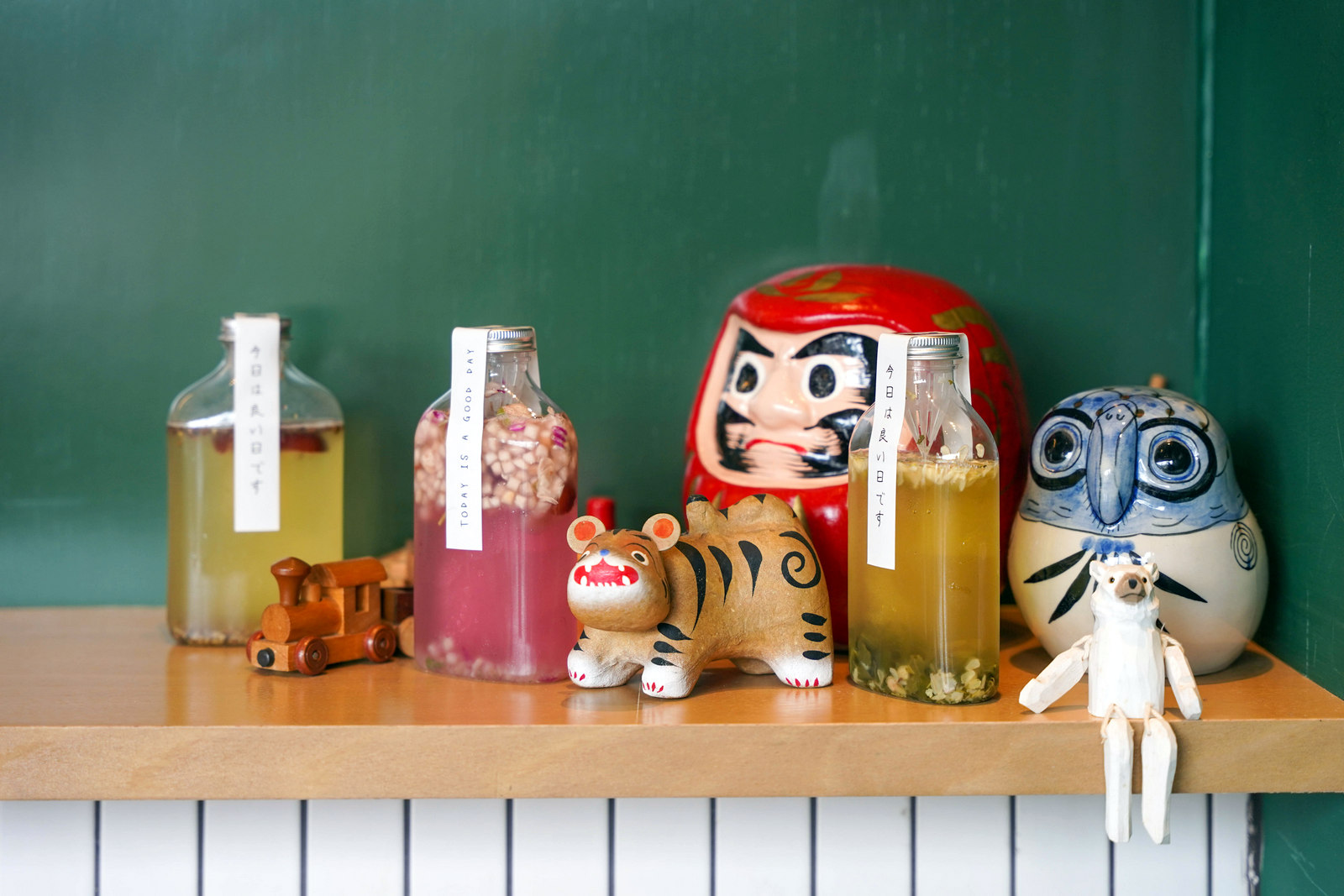 Bring home a fragrant bottle of Rinjin Shokudō with the Cold Brew Apple Rose Tea, Cold Brew Osmanthus Red Date Lavender Tea and Cold Brew Jasmine Genmai Green Tea, each meticulously mixed to calm the spirit (RM12.90 each, or RM10.90 as add-on to the set meals).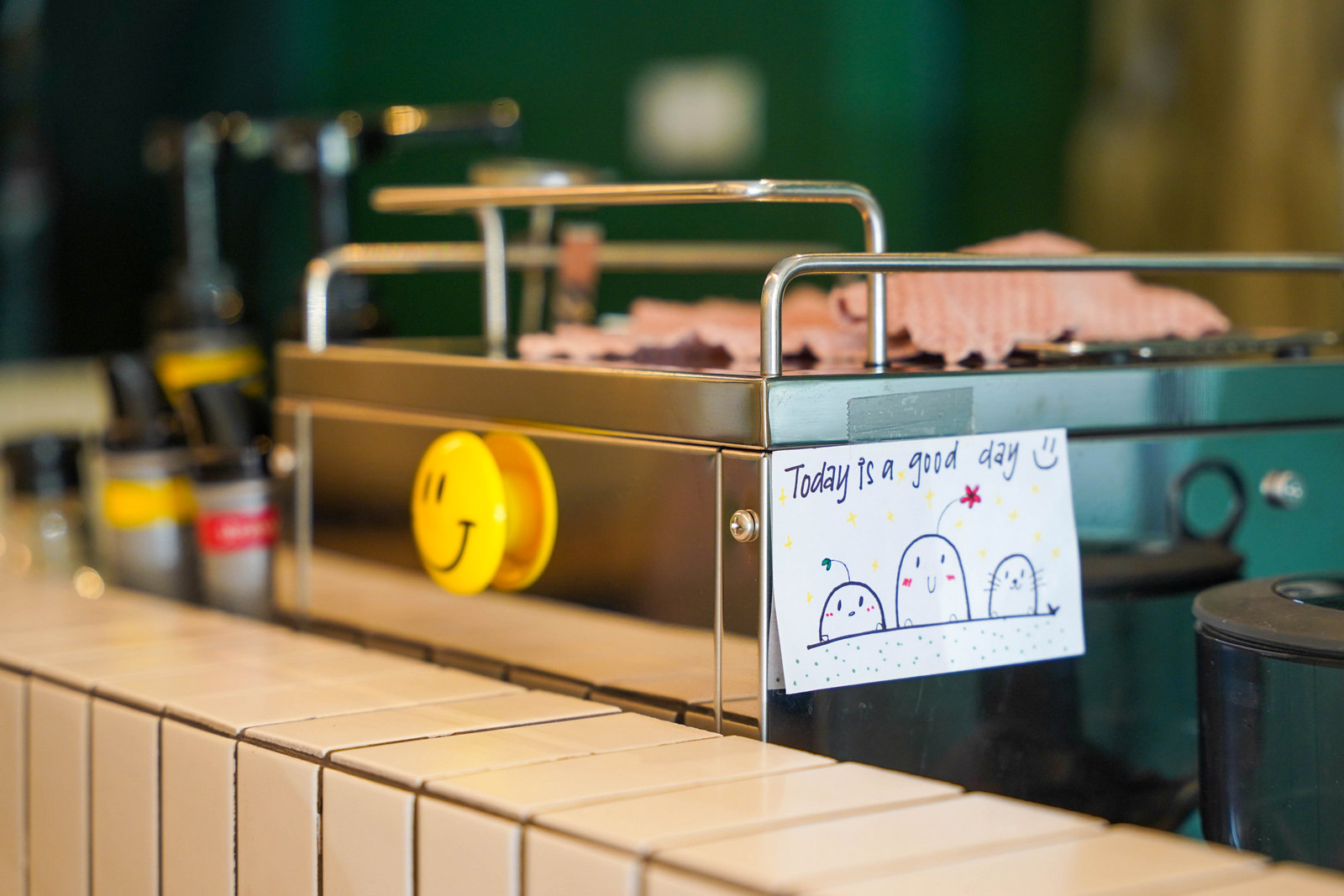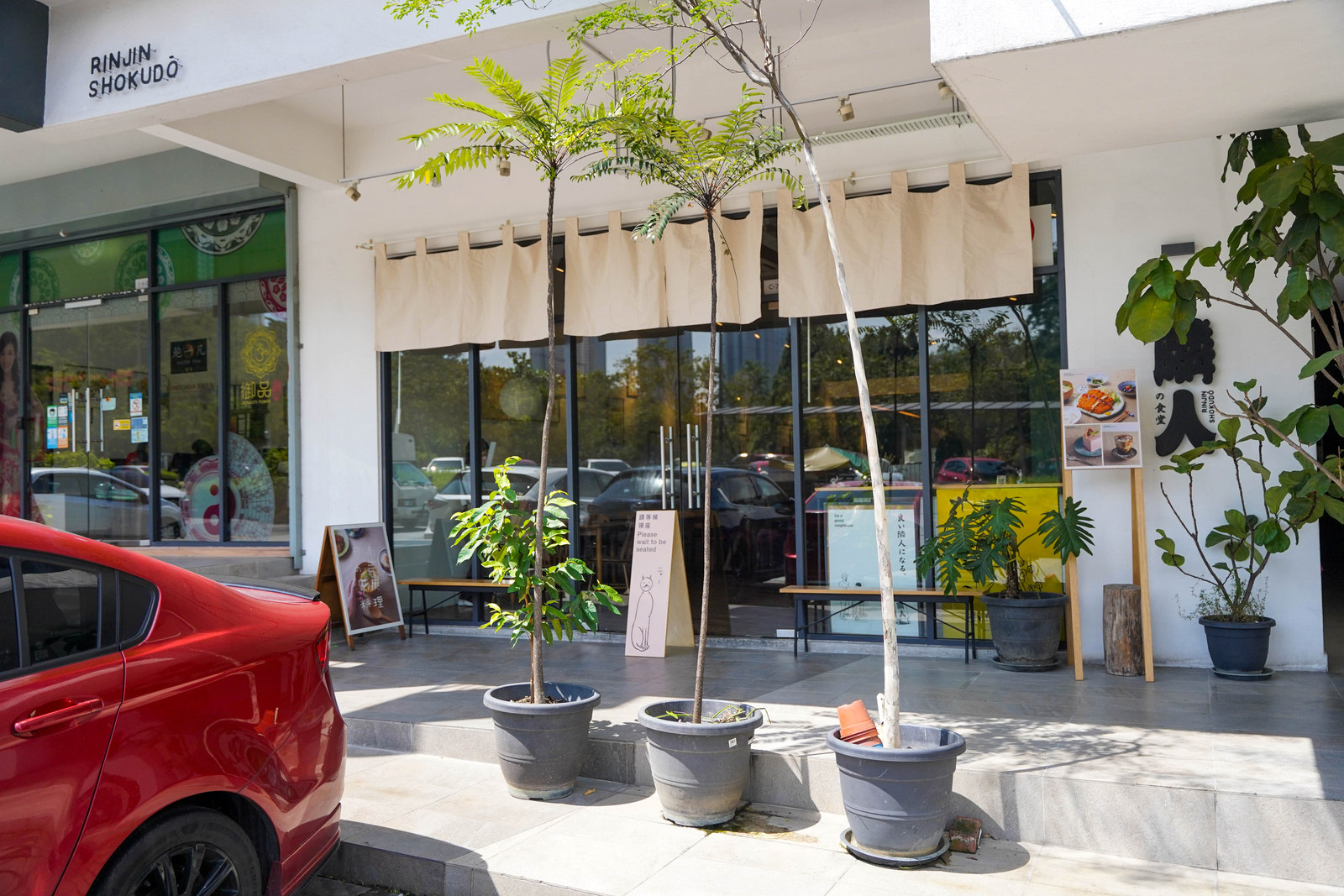 Rinjin Shokudo 隣人食堂
C-7-G, The Link, 2, Jalan Jalil Perkasa 1, Bukit Jalil, 57000 Kuala Lumpur.
Open Tuesday-Sunday, 1130am-330pm (last order 3pm), 530pm-930pm (last order 9pm). 
Tel: 012-380-3518
---
You Might also Like