Real Japanese cheese, real joyful meals: CHIZU is our cheerful choice for cheese drinks & croissants in the Klang Valley
December 1, 2022
---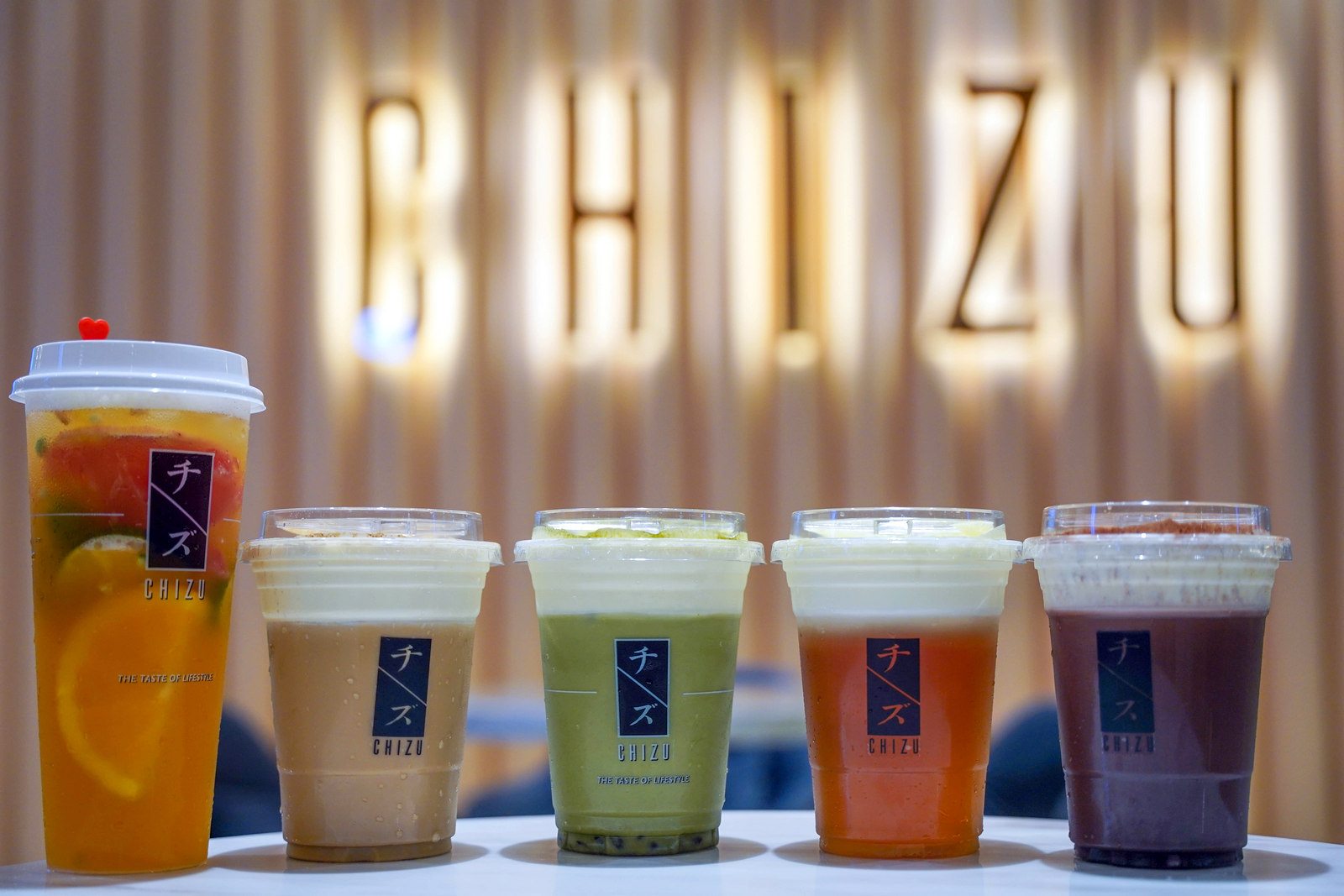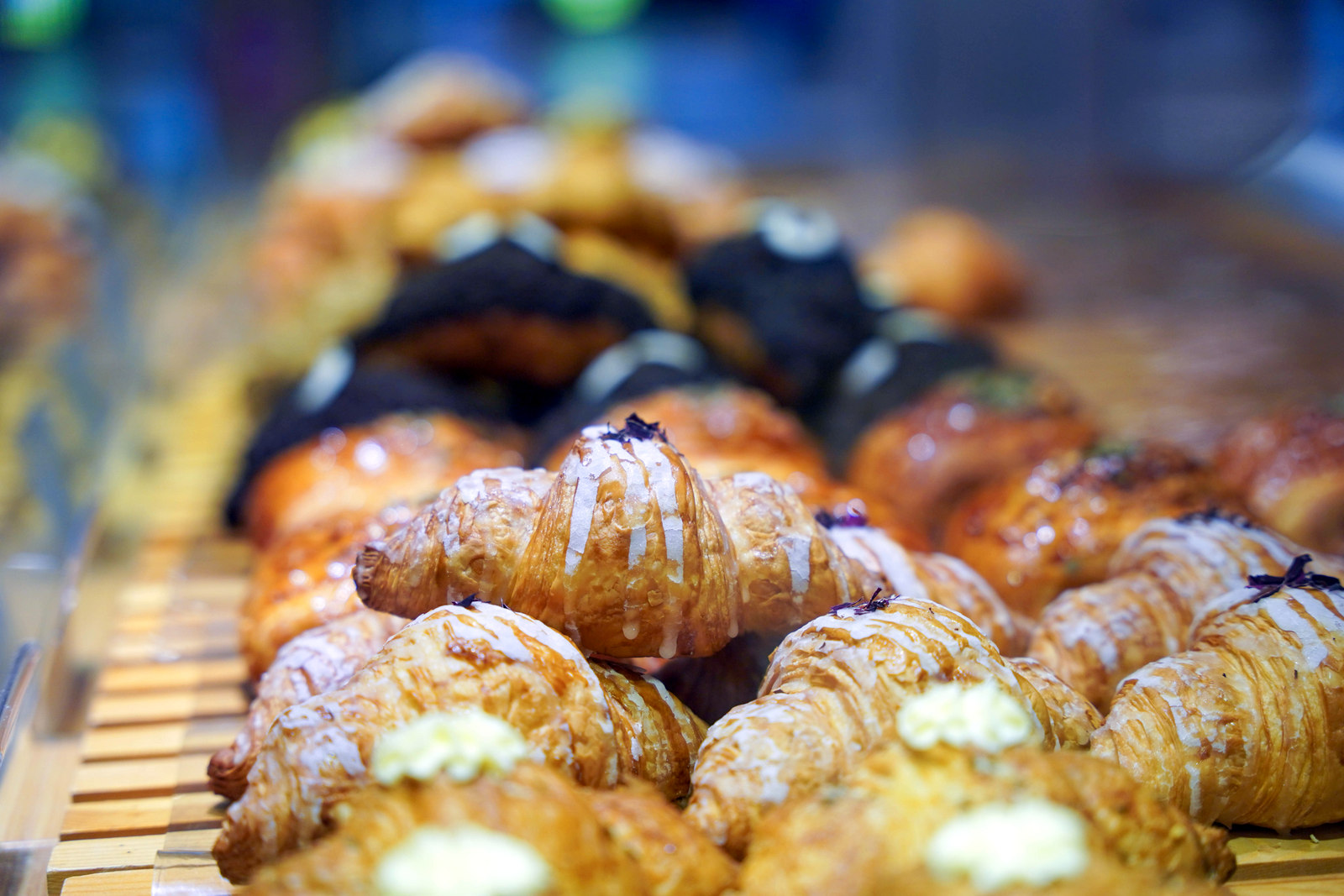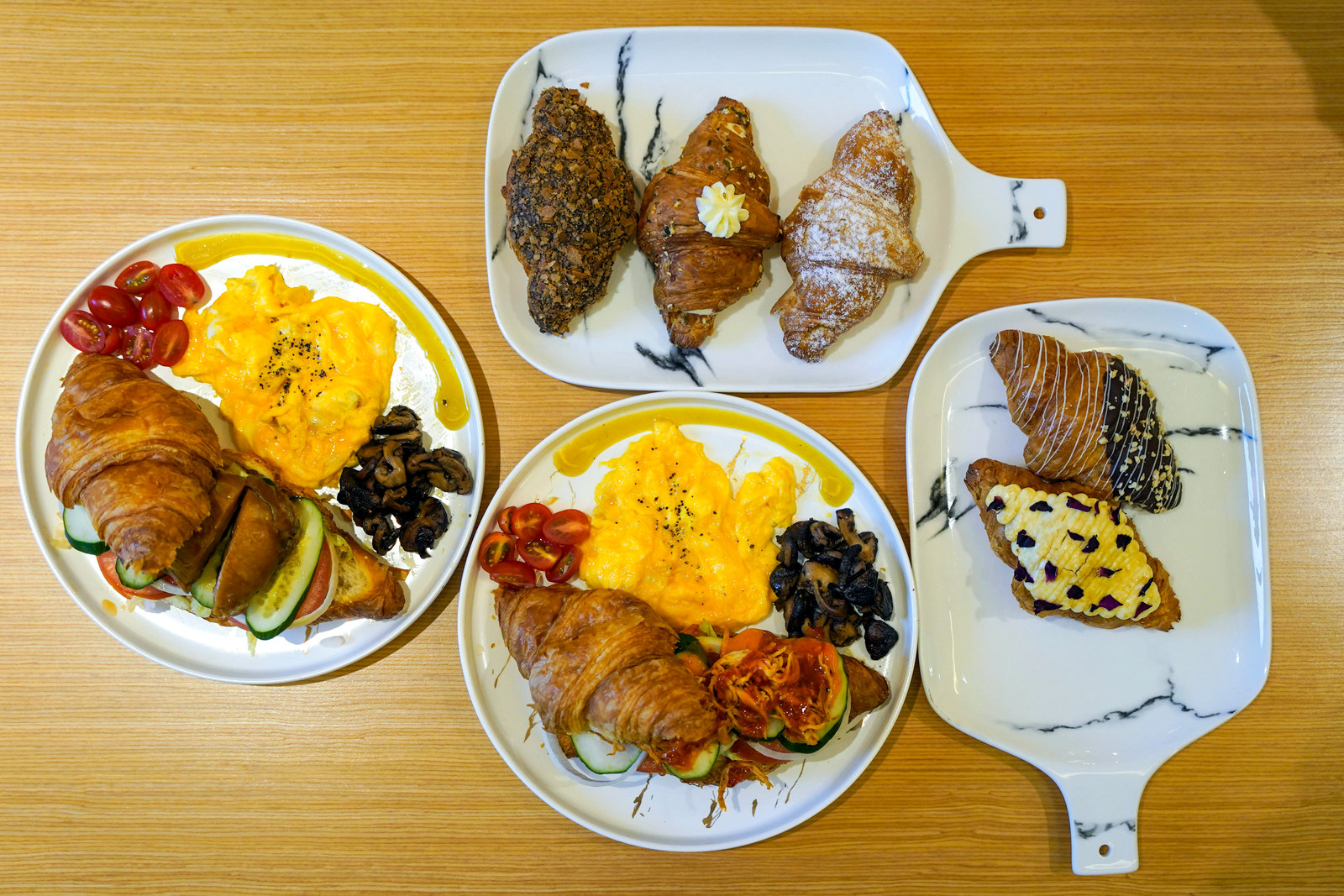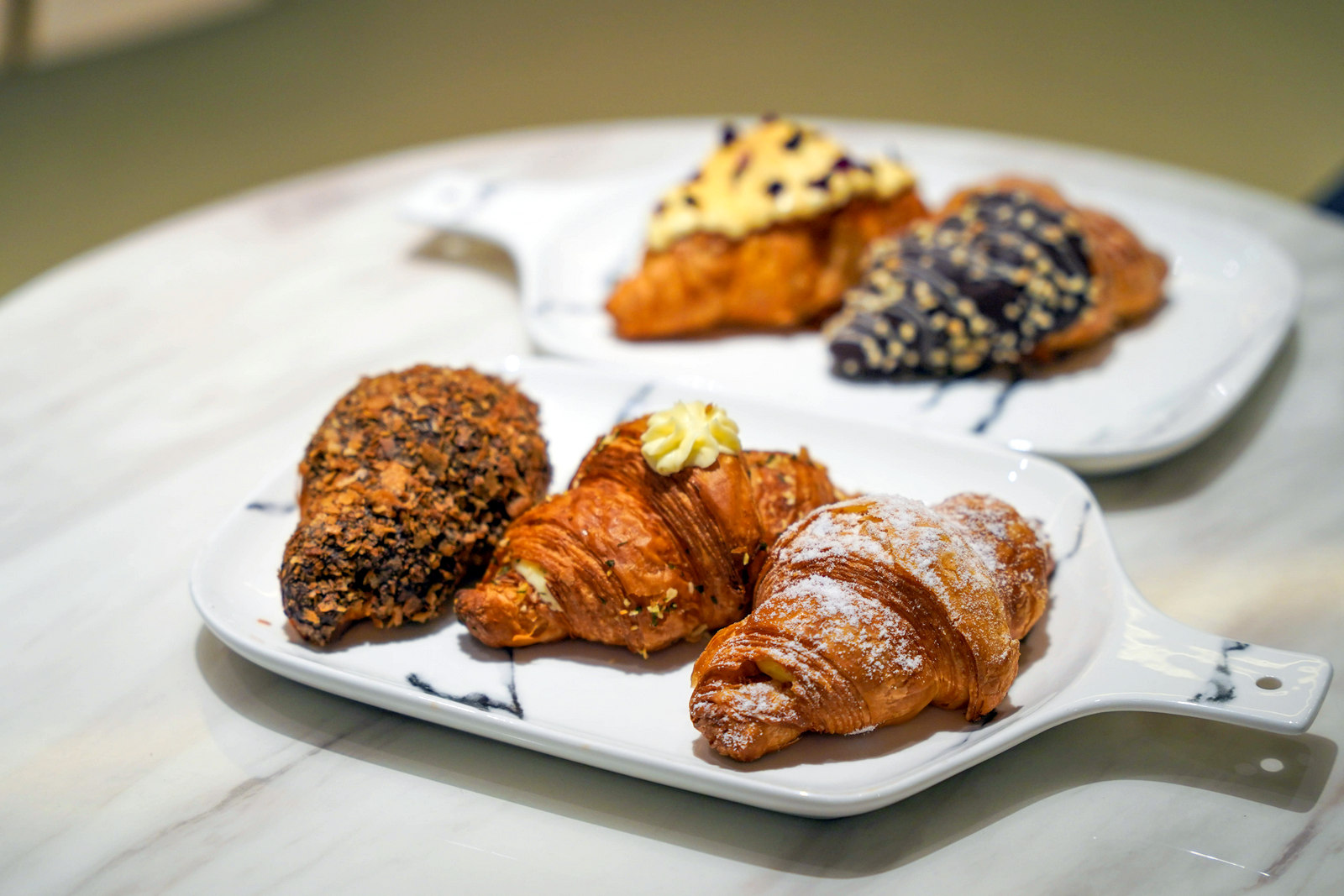 It's been five years since CHIZU started popularising the pairing of cheese drinks with croissant meals in Malaysia, taking the country's contemporary tea culture to a fun new level.
With 11 outposts throughout the Klang Valley, mainly in major malls, plus more in Triang, Pahang and even Indonesia, CHIZU has established itself as a reliable homegrown brand for cheese beverages and croissants.
CHIZU's versatile range promises something for everyone. Its delicious drinks playfully partner not only tea but coffee and chocolate with all-natural Japanese-sourced cheese, lovingly layered for unique flavours.
Coupled with charming croissants, served on their own or on brunch-style platters for crowd-pleasing feasts, CHIZU's signature temptations are worth checking out for cafe enthusiasts. 
Read on for our latest exploration of CHIZU, cementing why this is our favourite Japanese-concept cheese drink and croissant destination in the Klang Valley.
From 1 December 2022 until 28 February 2023, use the promo code RM5_Off_Min_RM30_EDKL to enjoy RM5 off a minimum purchase of RM30 at any CHIZU outlet, from 10am to 4pm daily. Just show this promo code to the cashier before payment. This promo code is not applicable for use with other CHIZU promotions.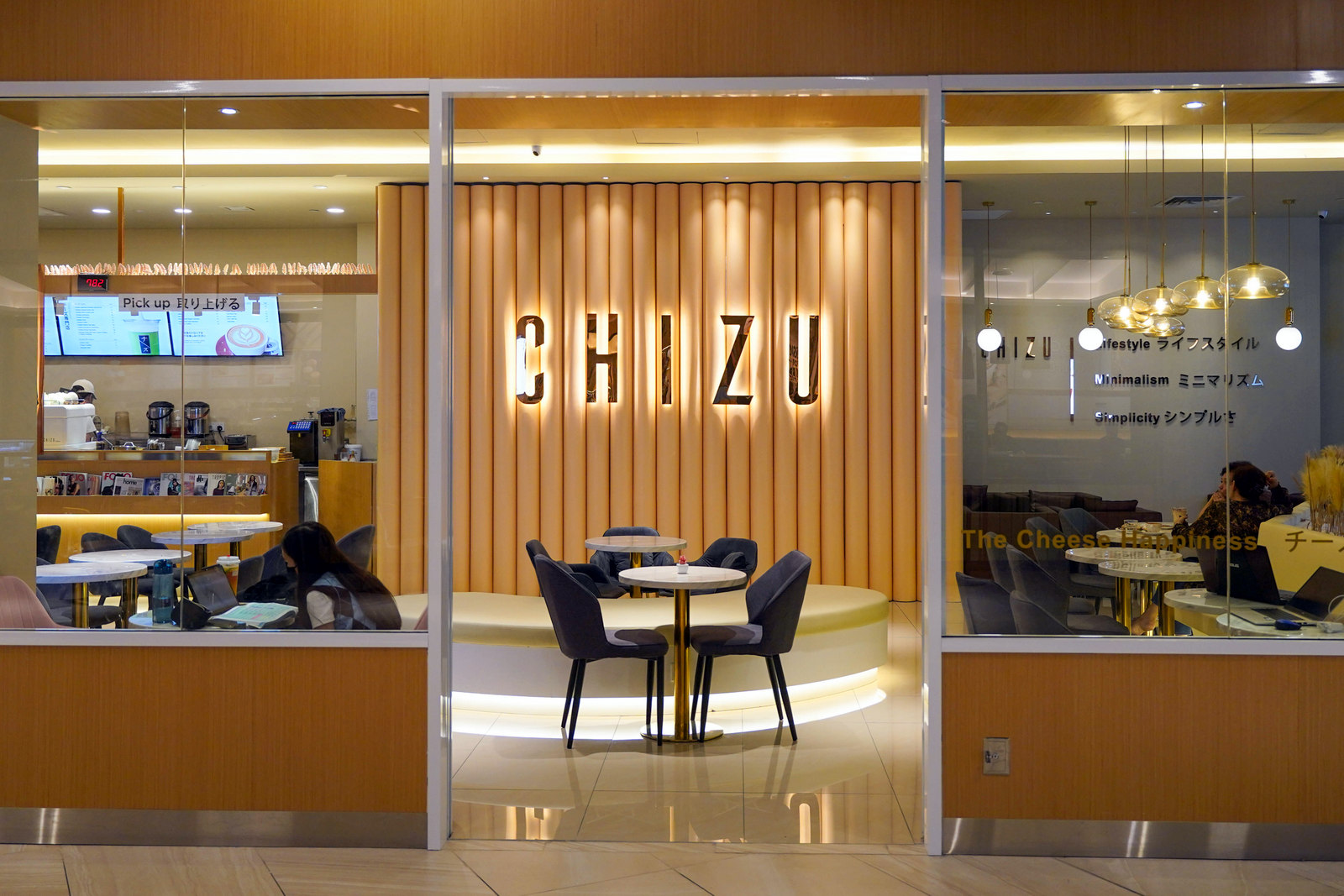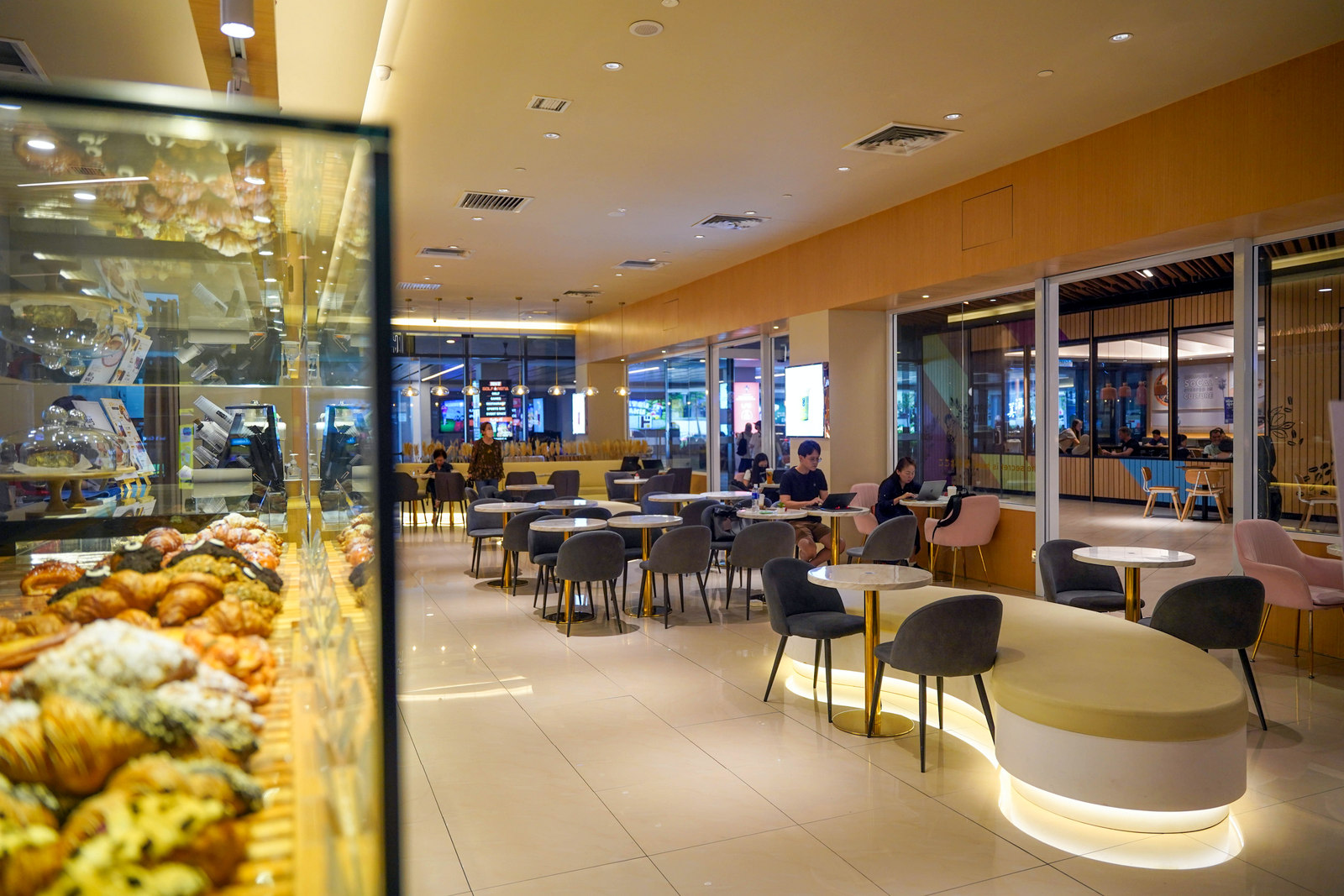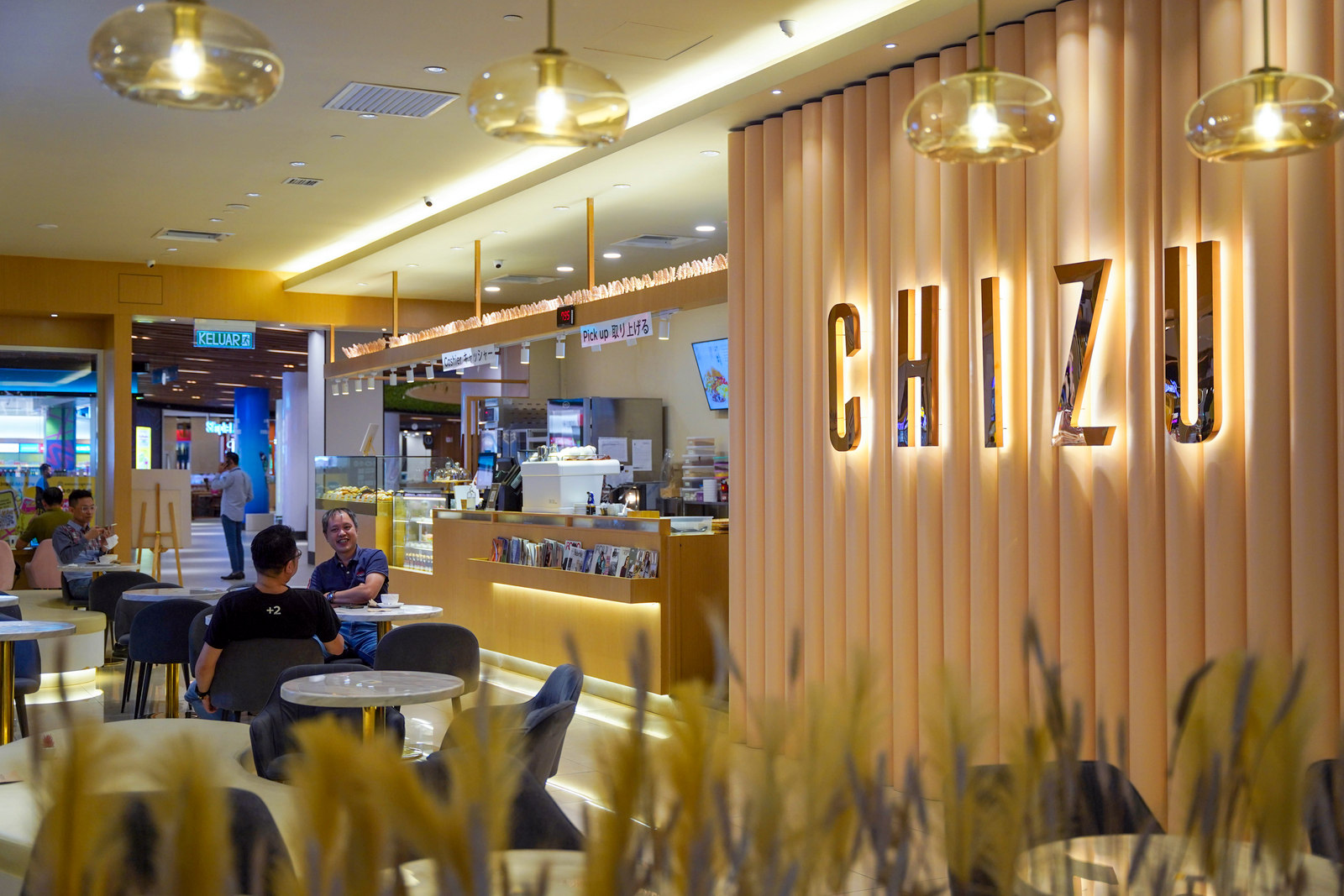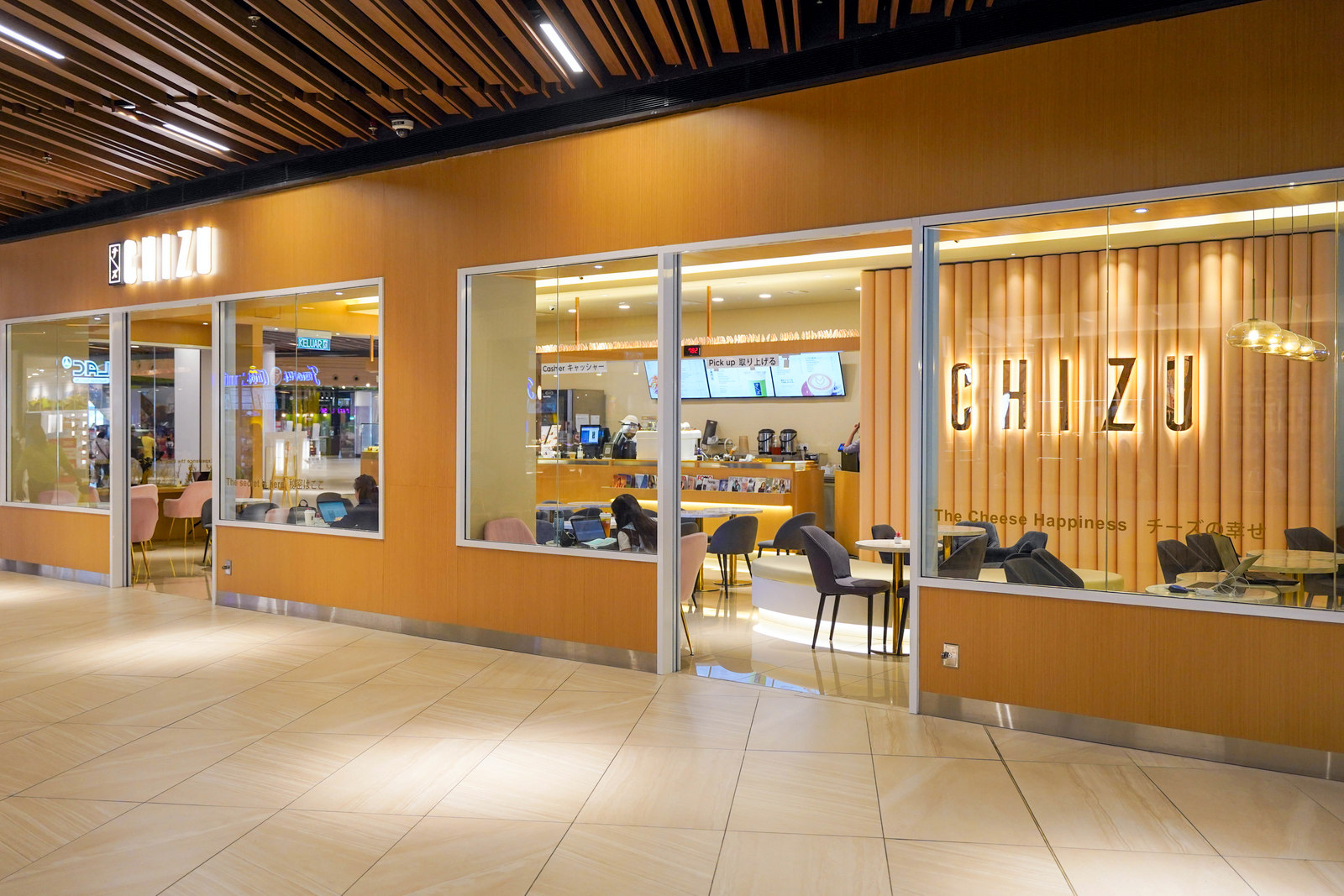 With so many branches spread across KL and Selangor, there's certainly a CHIZU venue that's conveniently close to most of us. 
Gleaming in golden hues, CHIZU in Tropicana Gardens Mall was our nearest choice recently. This is a sleekly inviting space, with a modern mood and a clean, comfortable setting. It lives up to its mission of helping customers share beautiful moments with their loved ones.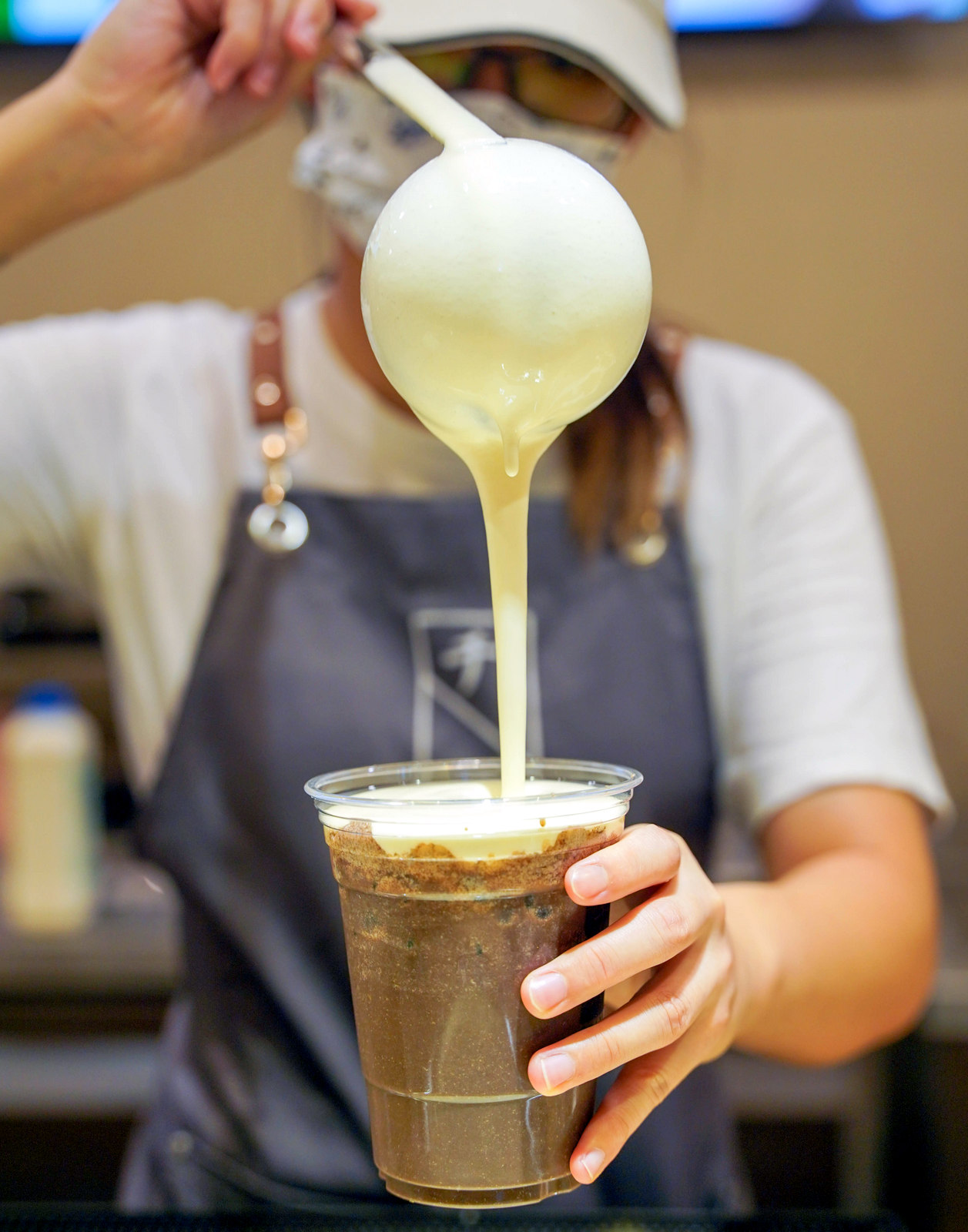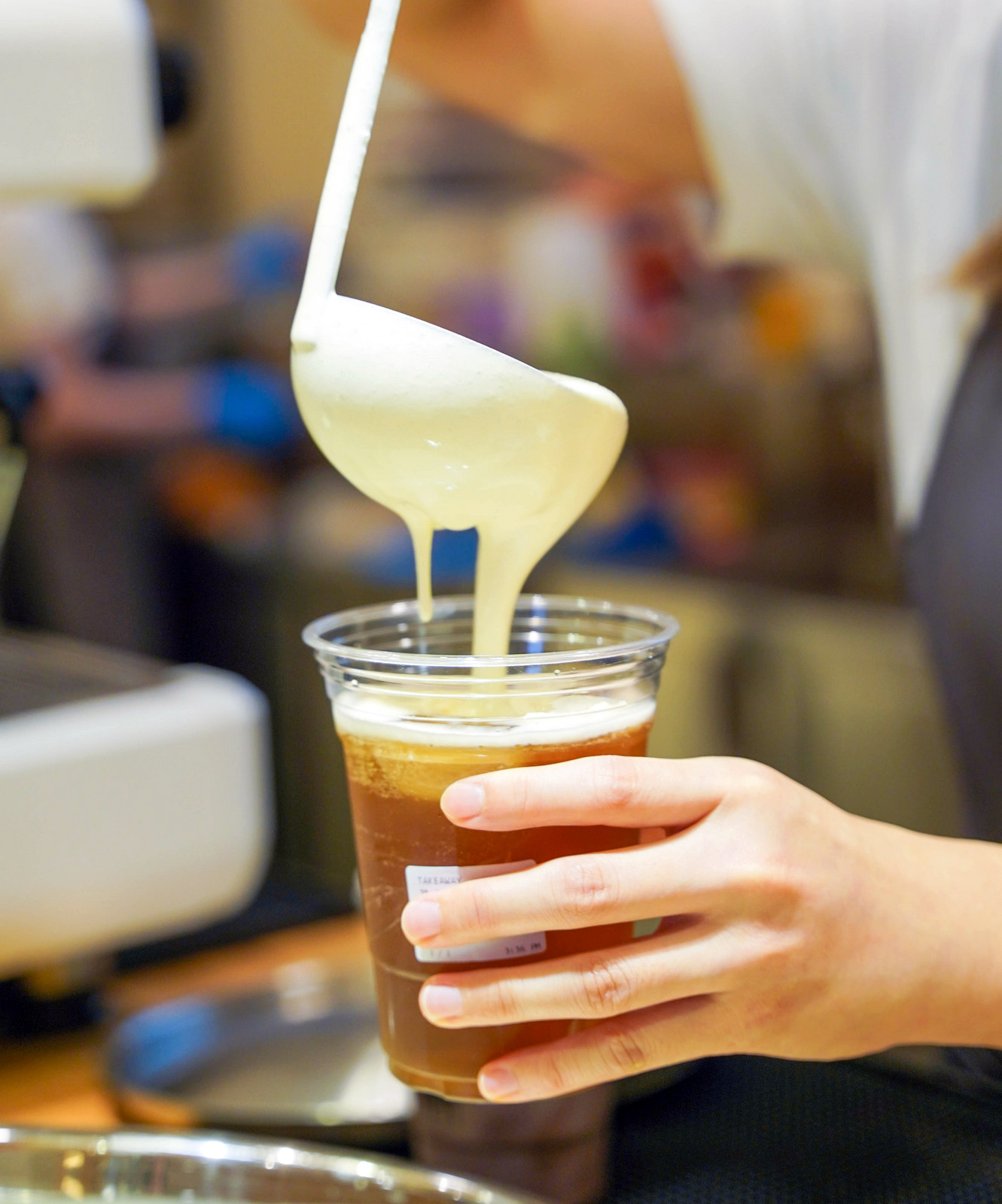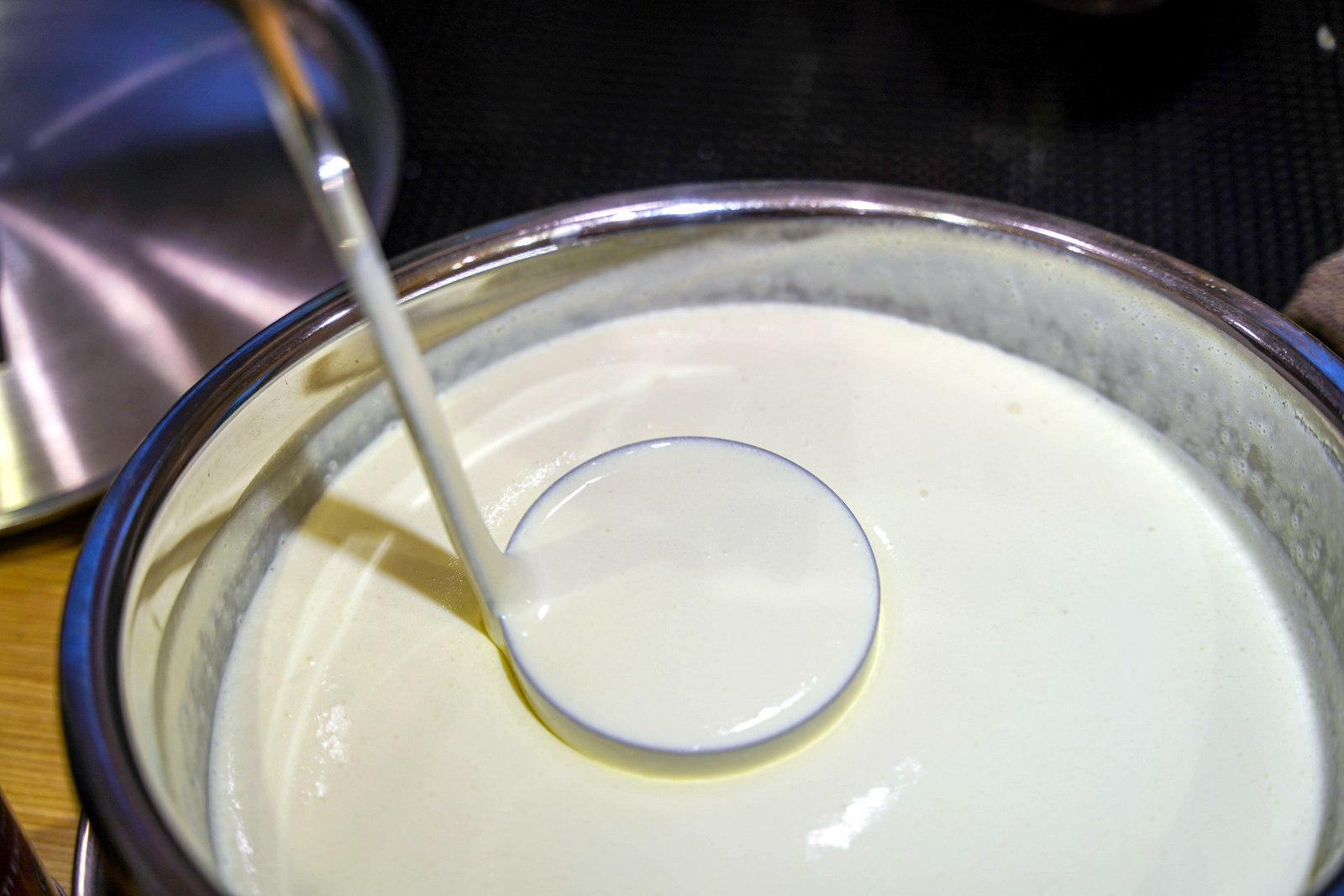 Here's why CHIZU's beverages taste extra-terrific.
CHIZU harnesses the goodness of genuine cheese - not cheese powder - imported from Japan, whisked daily so the foam is impeccably fresh.
Watch your beverage being made to see that indulgent mousse-like cheese foam being poured!
CHIZU has carefully chosen this all-natural cheese - it's smooth in texture, light and pure in taste, matching wholesomely with the beverages, not overpowering them. It brings a luscious silkiness and gentle tang that complements each beverage harmoniously.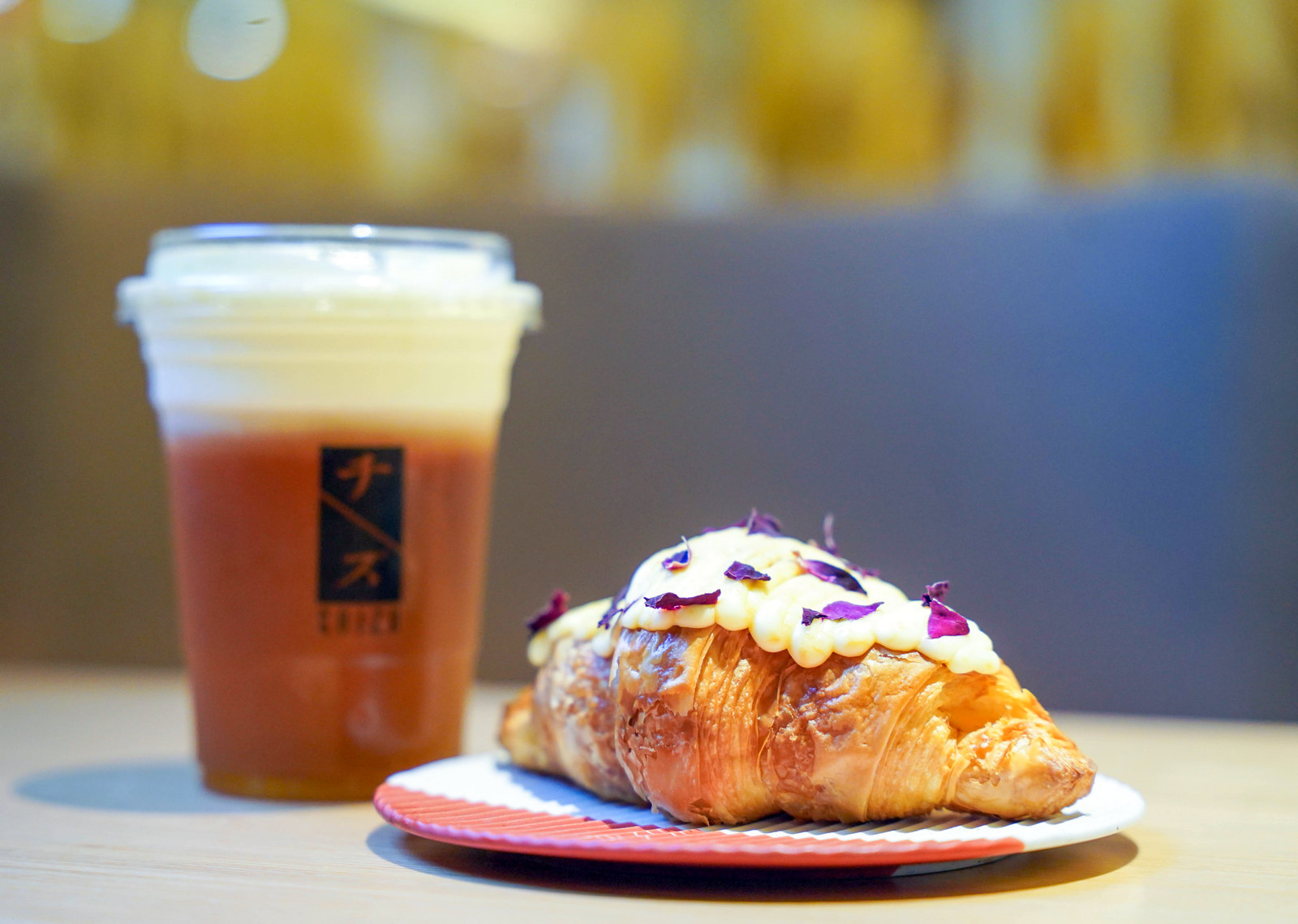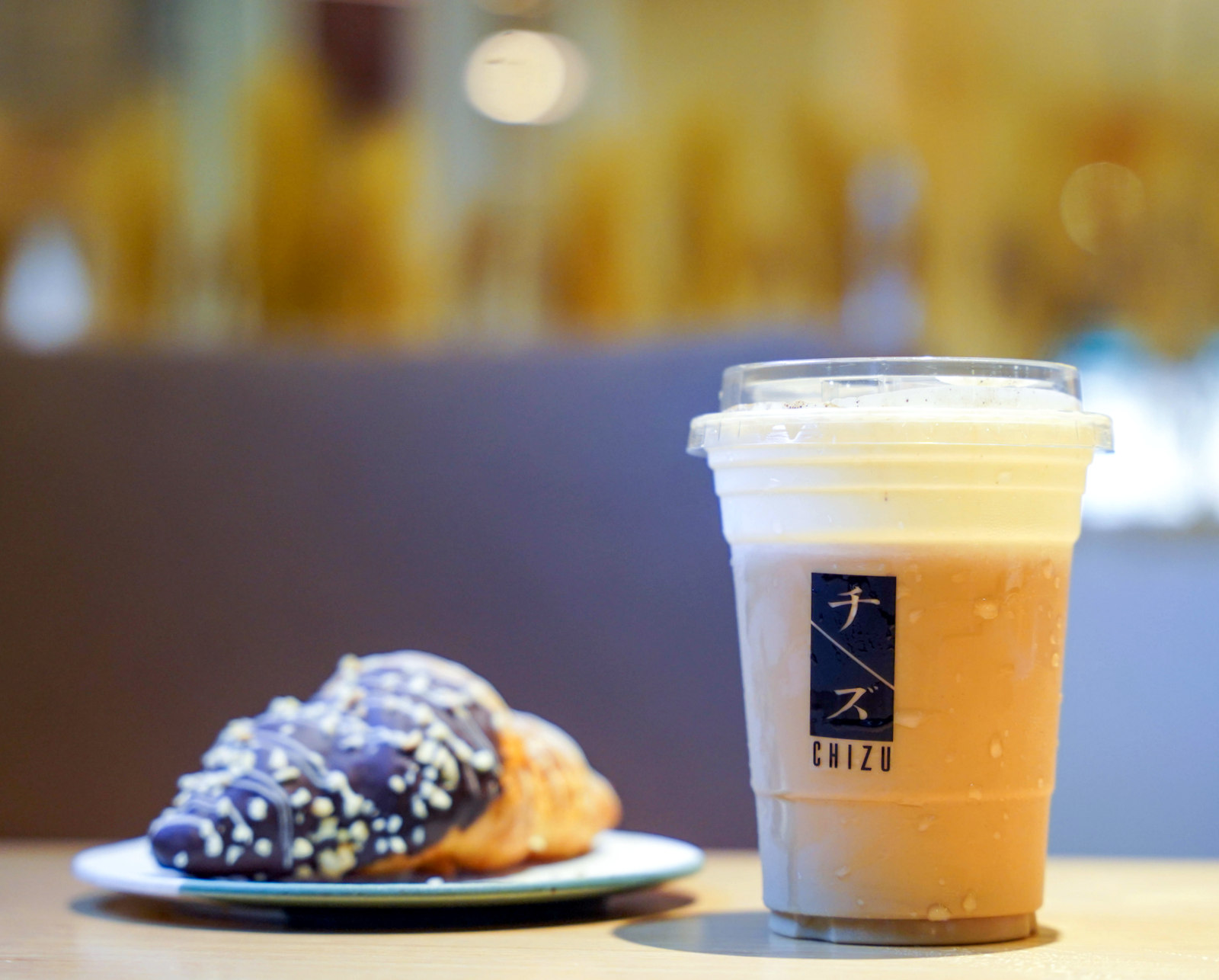 The best way to savour the CHIZU experience? Pair one of the signature cheese drinks with any croissant to make it a set. This tea-time promo is available all day, seven days a week!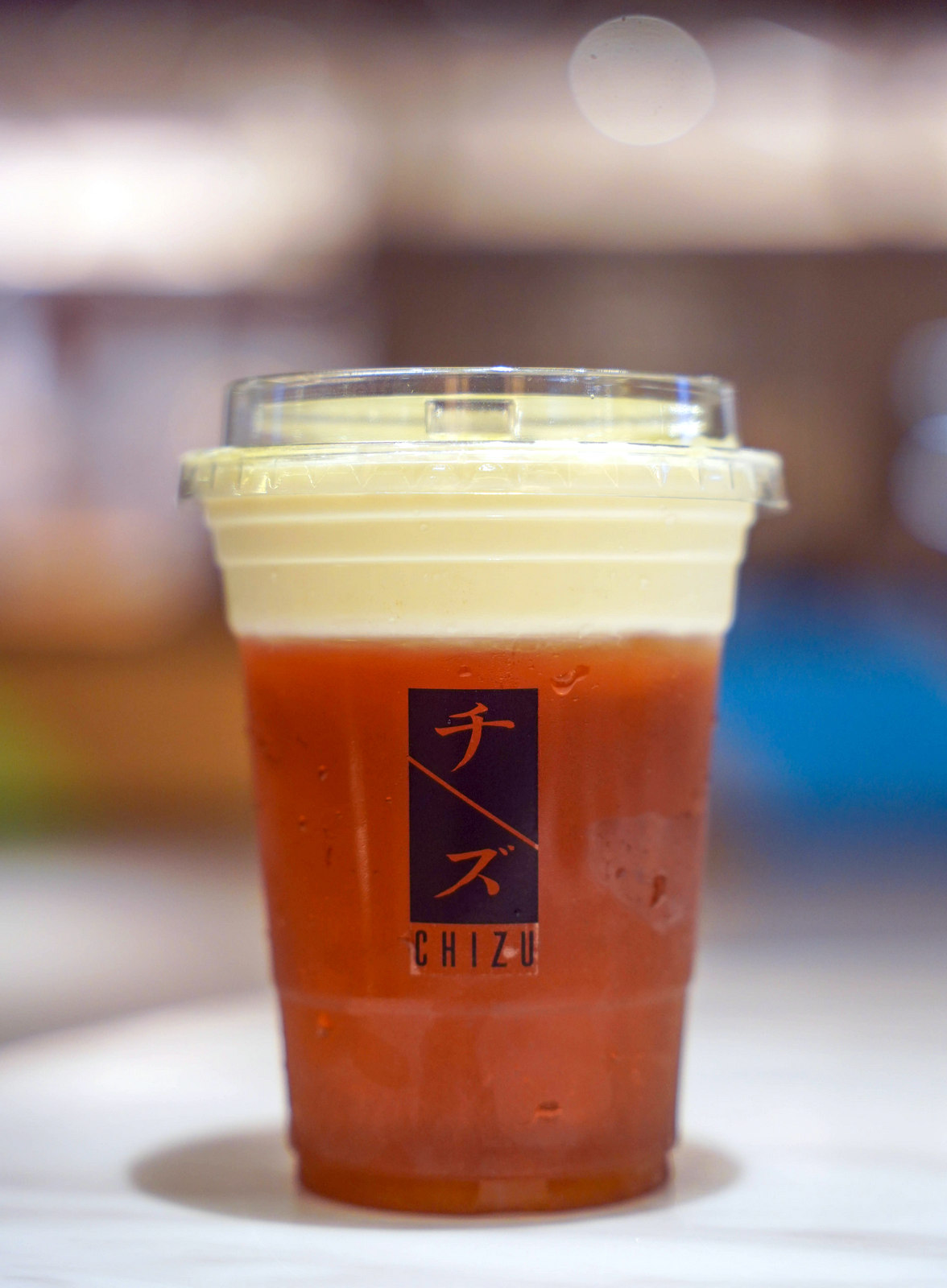 If you're new to CHIZU, the ideal introduction is the Cheese Japanese Roasted Oolong Tea. The tea on its own offers a pleasurable roast, but the sofuto-style cheese elevates it even further, making it brighter and richer, a little more decadent with a savoury aftertaste.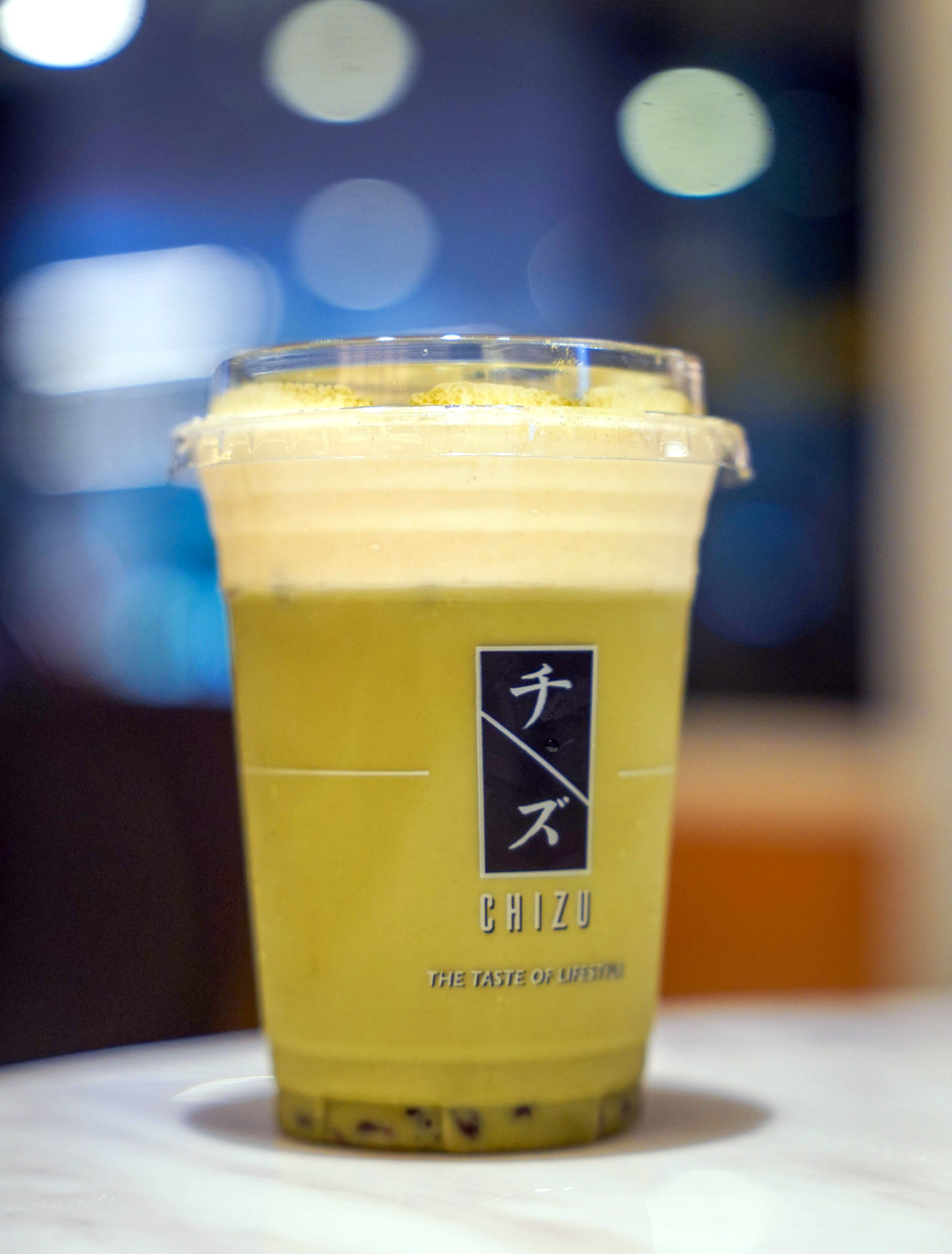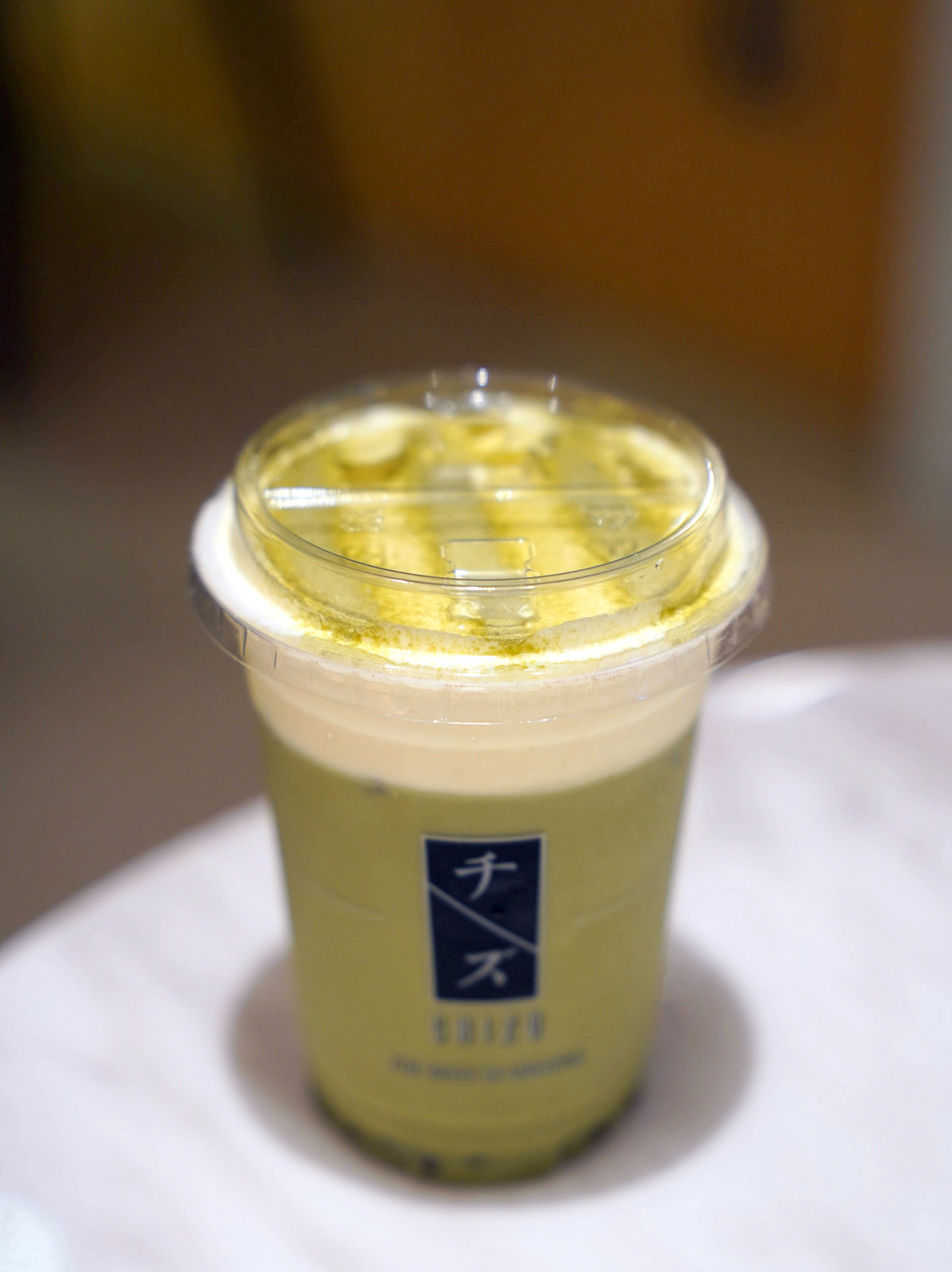 The Cheese Matcha Red Bean infuses a cheese twist into the classic Japanese combination of green tea with adzuki, balancing the natural bitterness of the matcha with the earthy sweetness of the red beans and the subtly salty kick of the cheese.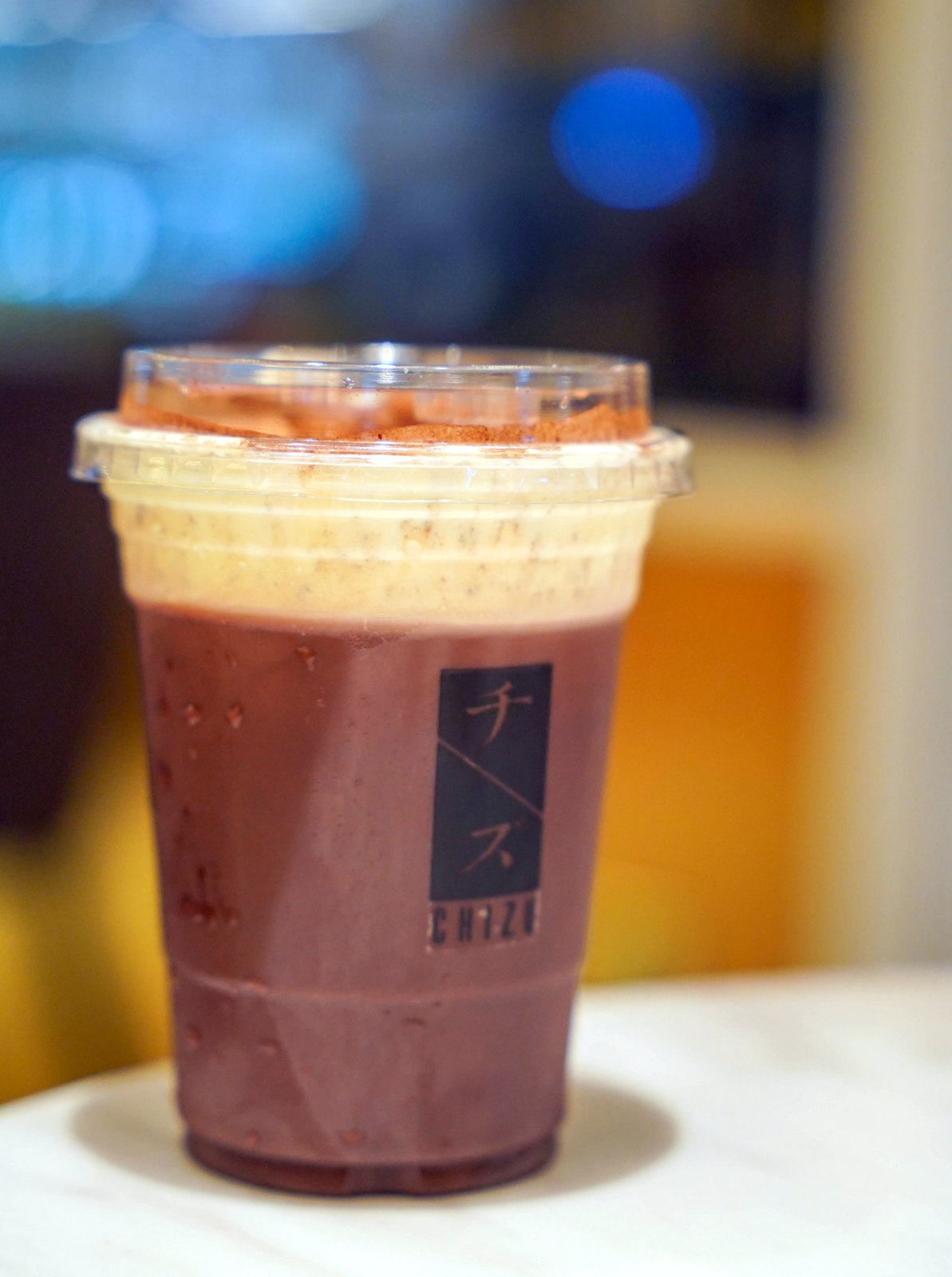 CHIZU's Cheese Chocolate proves that cheese and chocolate can confidently come together, with the frothy cheese lending a delightful depth to enhance the soothing chocolate.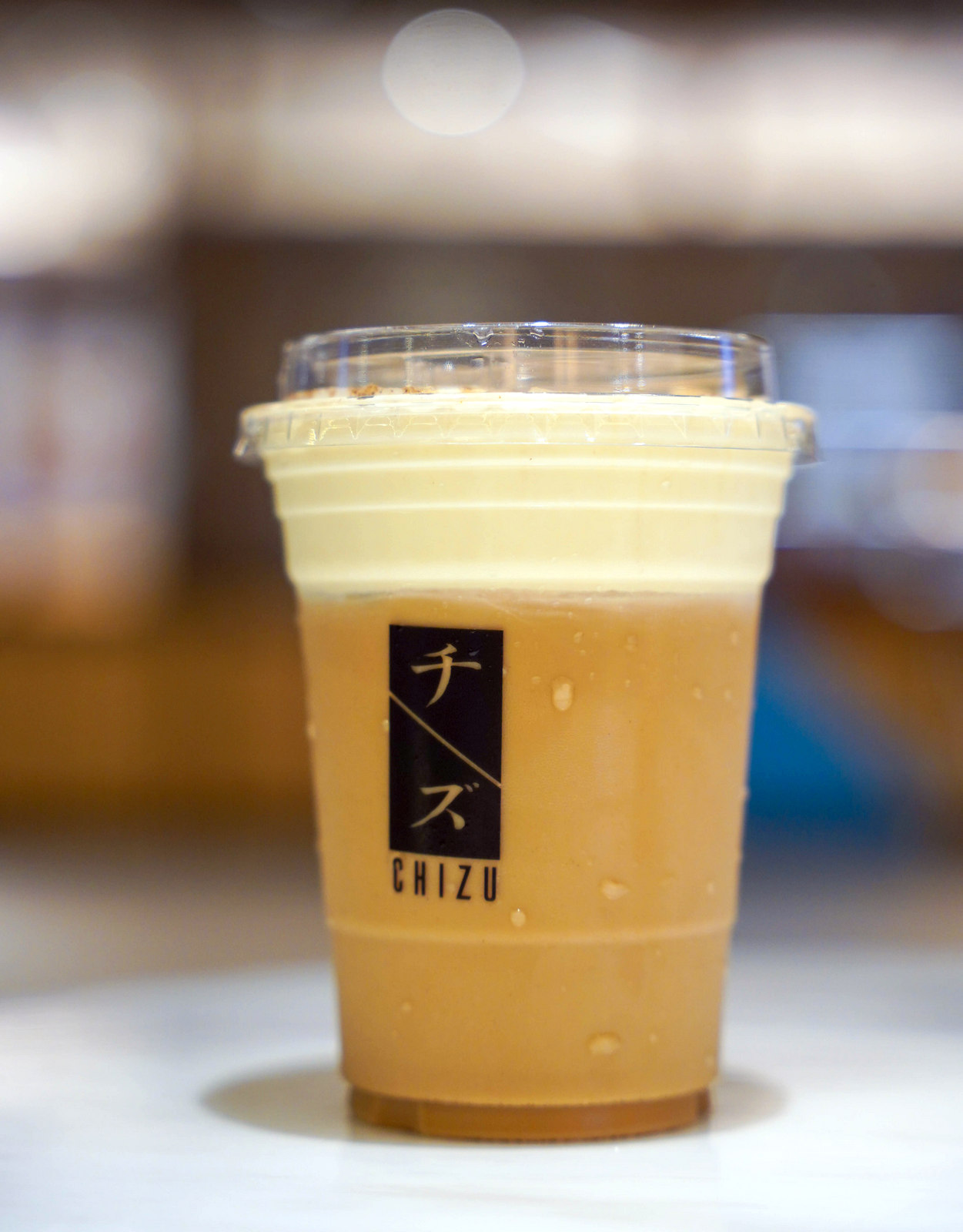 Similarly, CHIZU's Cheese Coffee isn't a gimmick either, 
This is satisfying coffee that a respectable barista can work with, using a house blend of three distinct Arabica beans. The result is an inherently fruity flavour with flair, enjoyable on its own, even better with the cheese foam that blends buoyantly with the milkiness of this latte.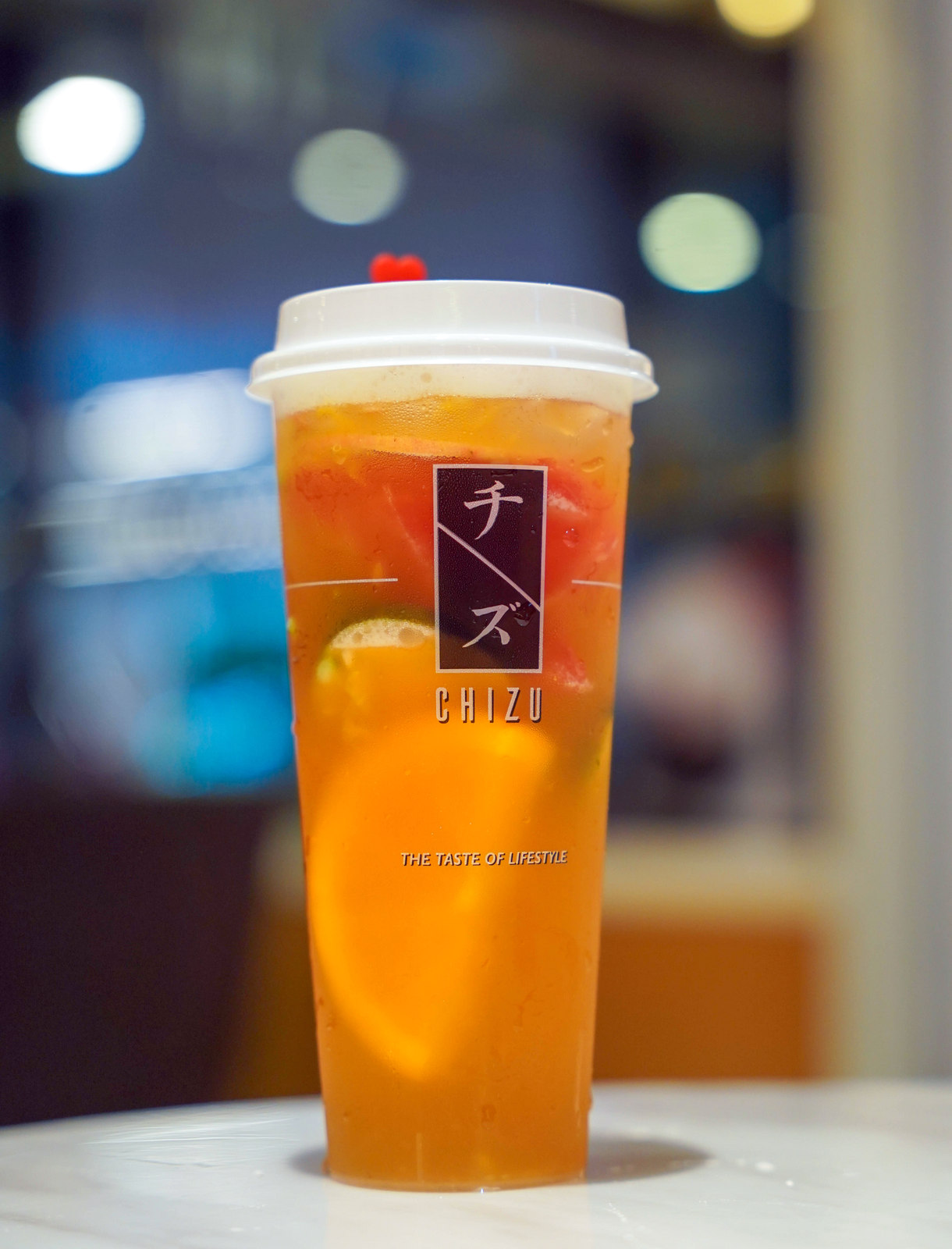 If you're avoiding cheese for dietary reasons, no worries - Chizu also serves non-cheese concoctions like the Super Season Fruit Tea, robust with notes of berries and real citrus fruit slices for a refreshing treat fuelled with fibre and vitamins.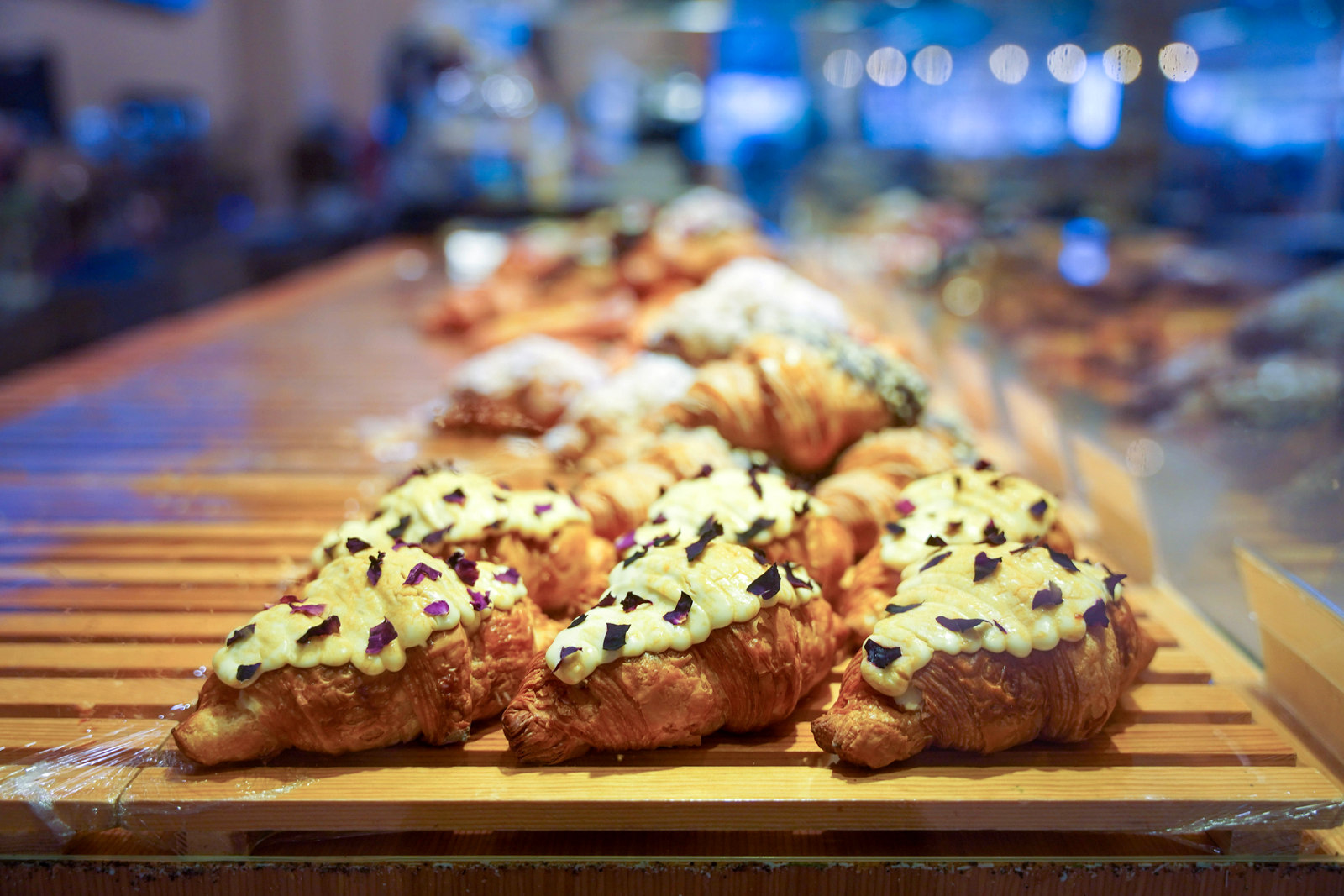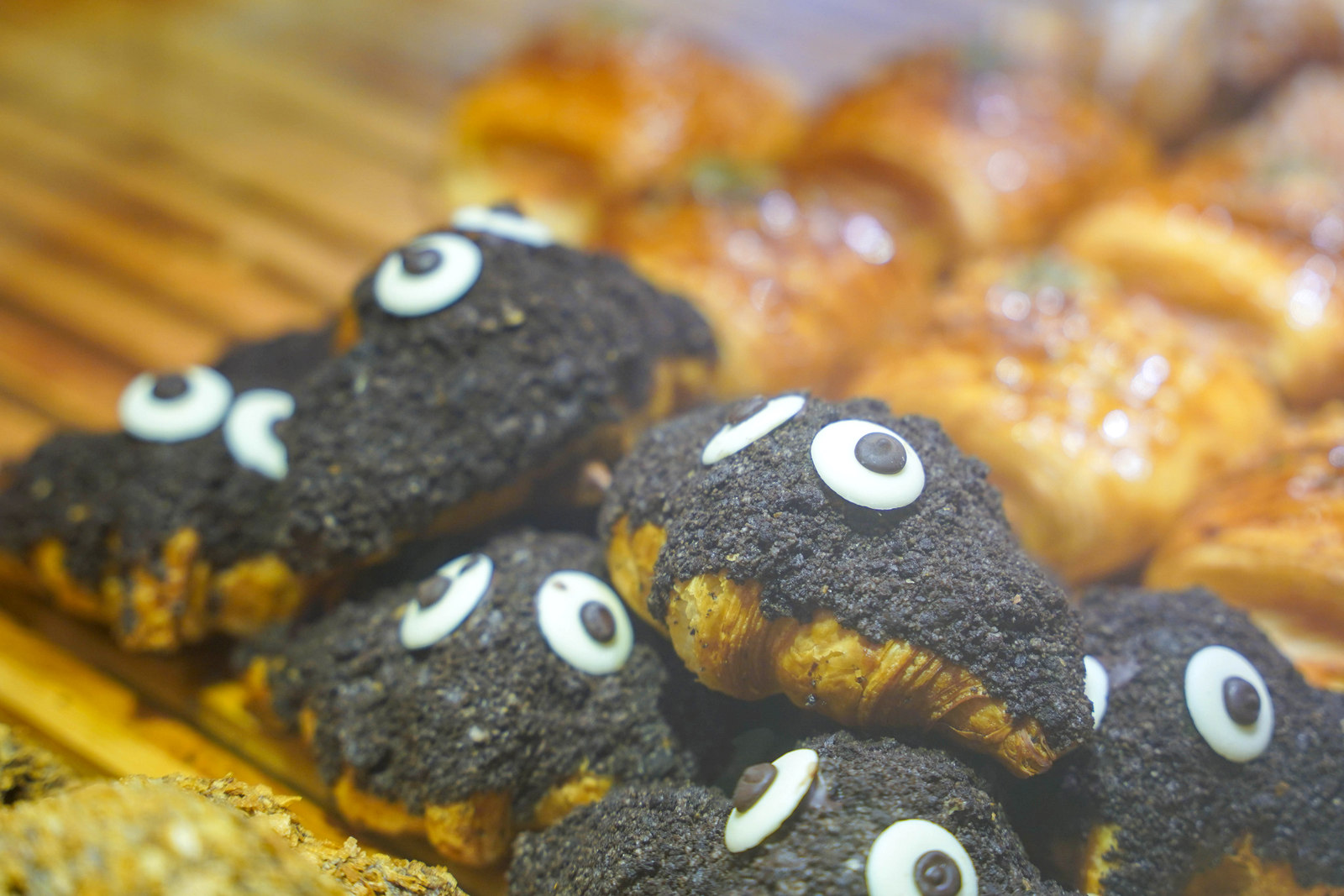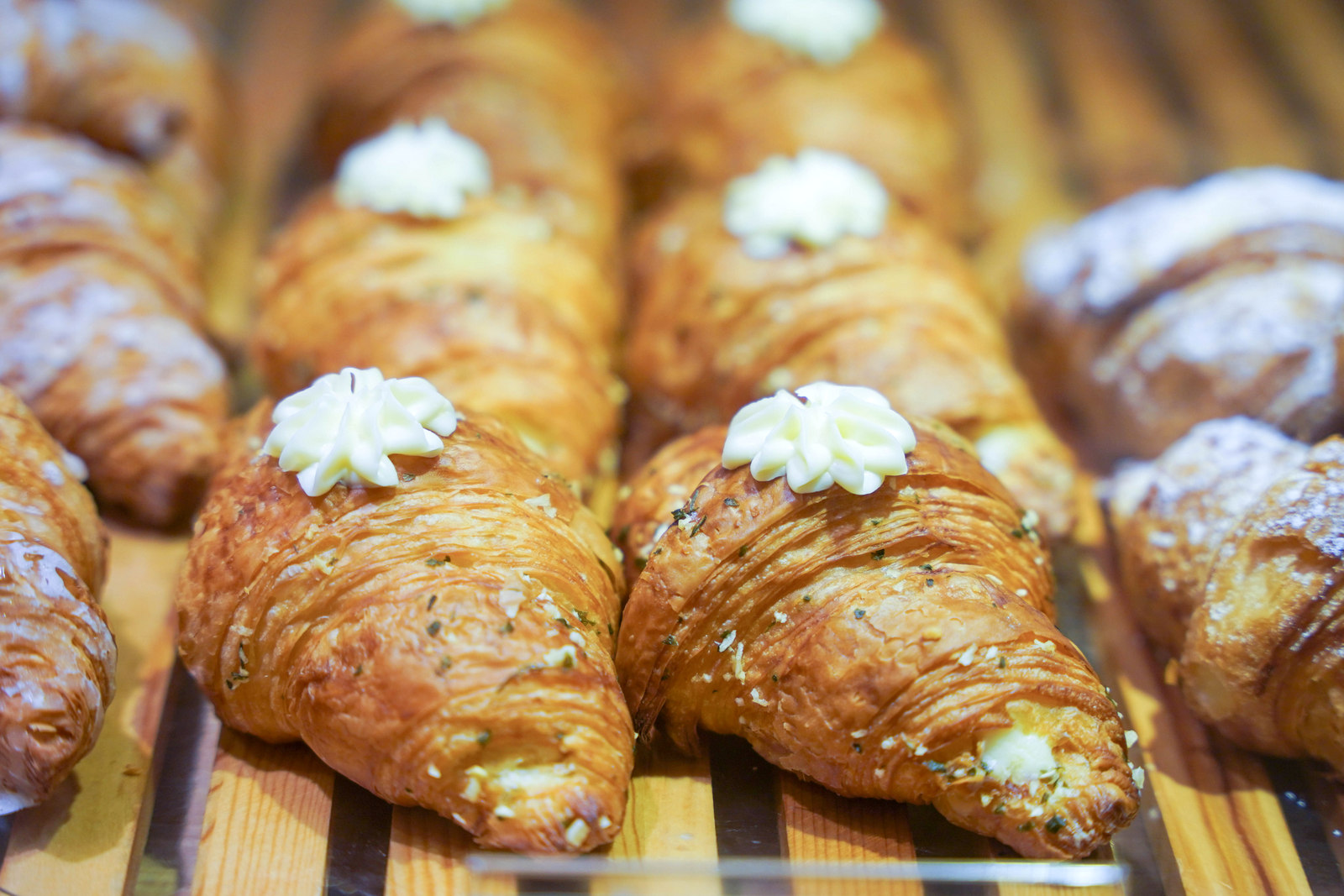 Croissants are irresistible at CHIZU, with a wide variety beckoning to us from the counter. 
Fun fact: CHIZU bakes its own croissants for a lovely character, with a mellow butteriness, extra flaky to the touch, tender to the chew.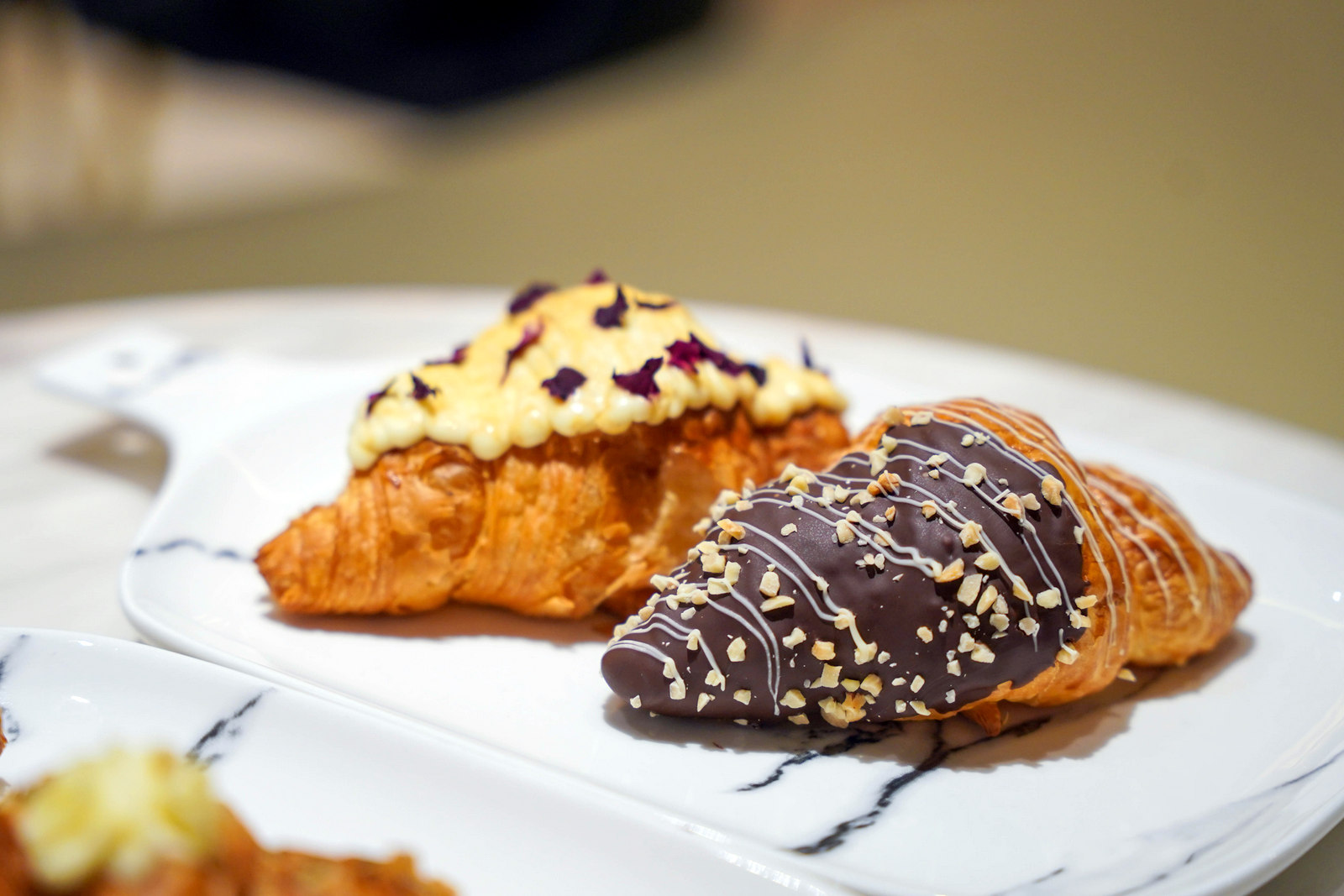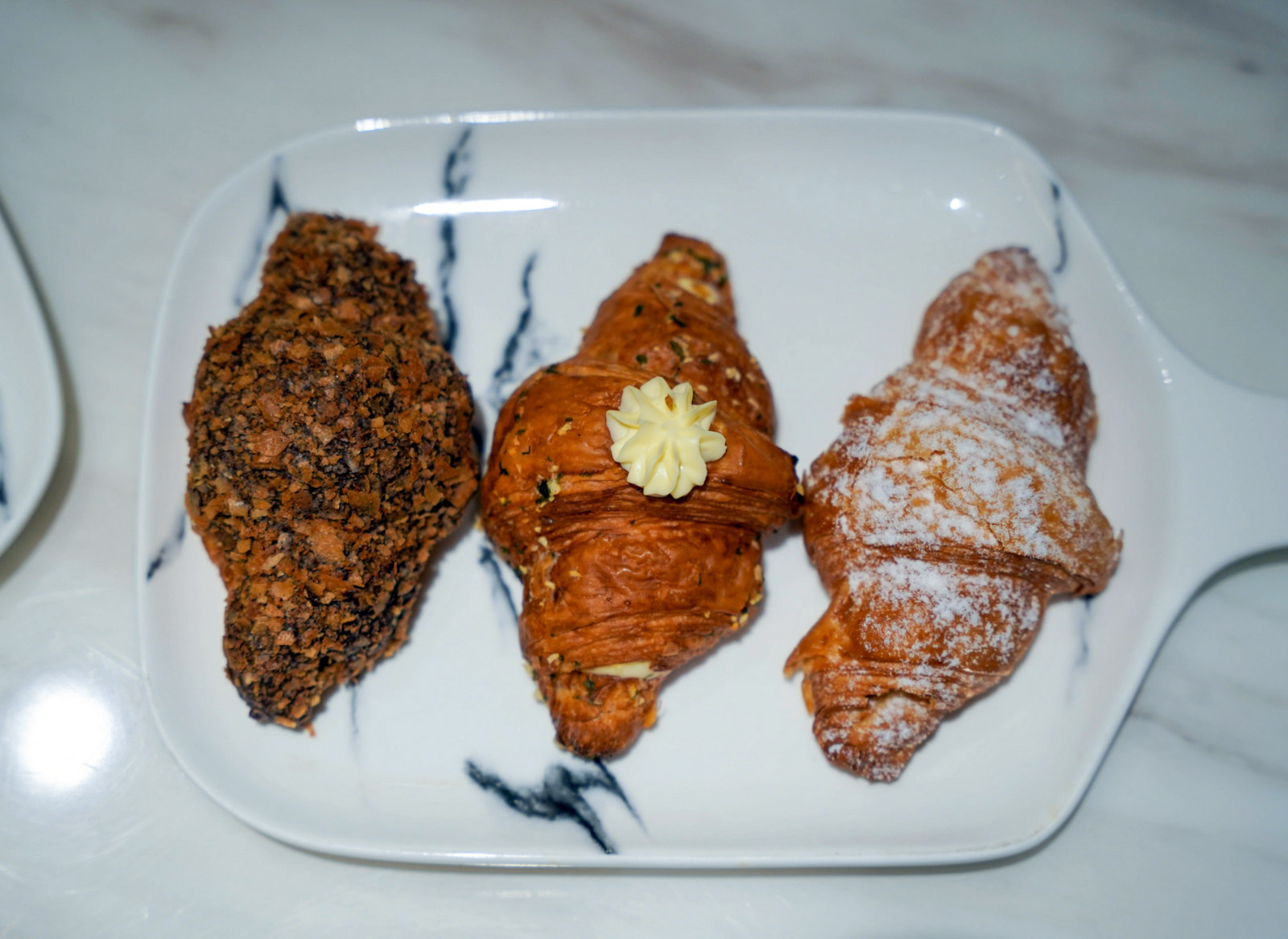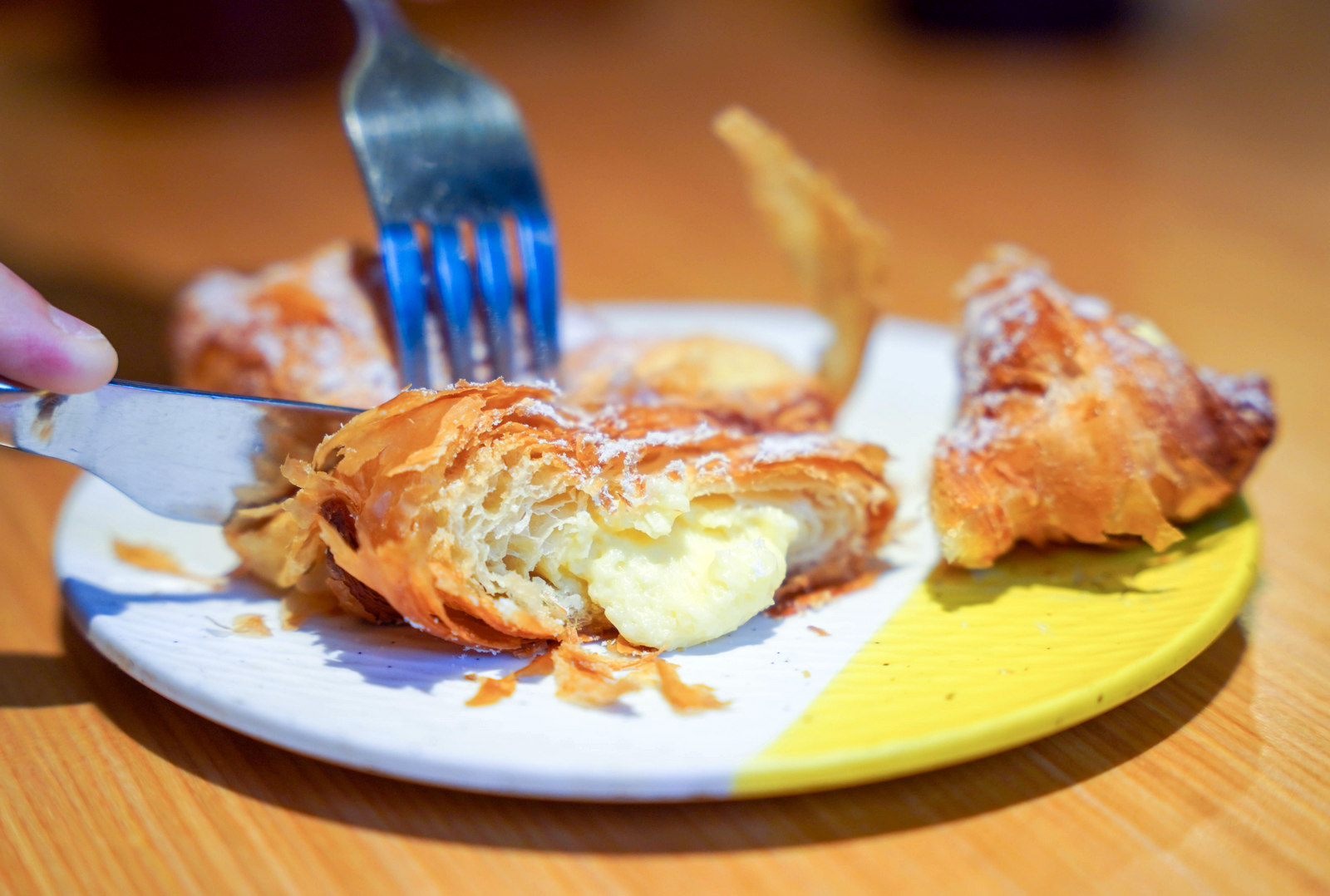 The croissant selection includes stylishly creative pastries crafted by CHIZU. 

The Japanese Cheese Croissant is a triumphant original, blanketed with the same Japanese sofuto cheese in the beverage foam, doubling up for the perfect pairing with the cheese drinks. The croissant's crispness is captivatingly contrasted with its creamy topping.
The Garlic Cream Cheese Croissant is for customers who crave a heavier, firmer cheese, fragrantly aromatic with garlic, while the Snowy Custard Croissant is a hit with kids of all ages, sugar-dusted with a generously eggy sweet custard centre.
The Belgium Dark Chocolate Croissant is another bestseller, with the dark chocolate bolstering the croissant like a dynamic duo, while the Golden Hazelnut Croissant is all nutty and nice, the best bet for Nutella devotees.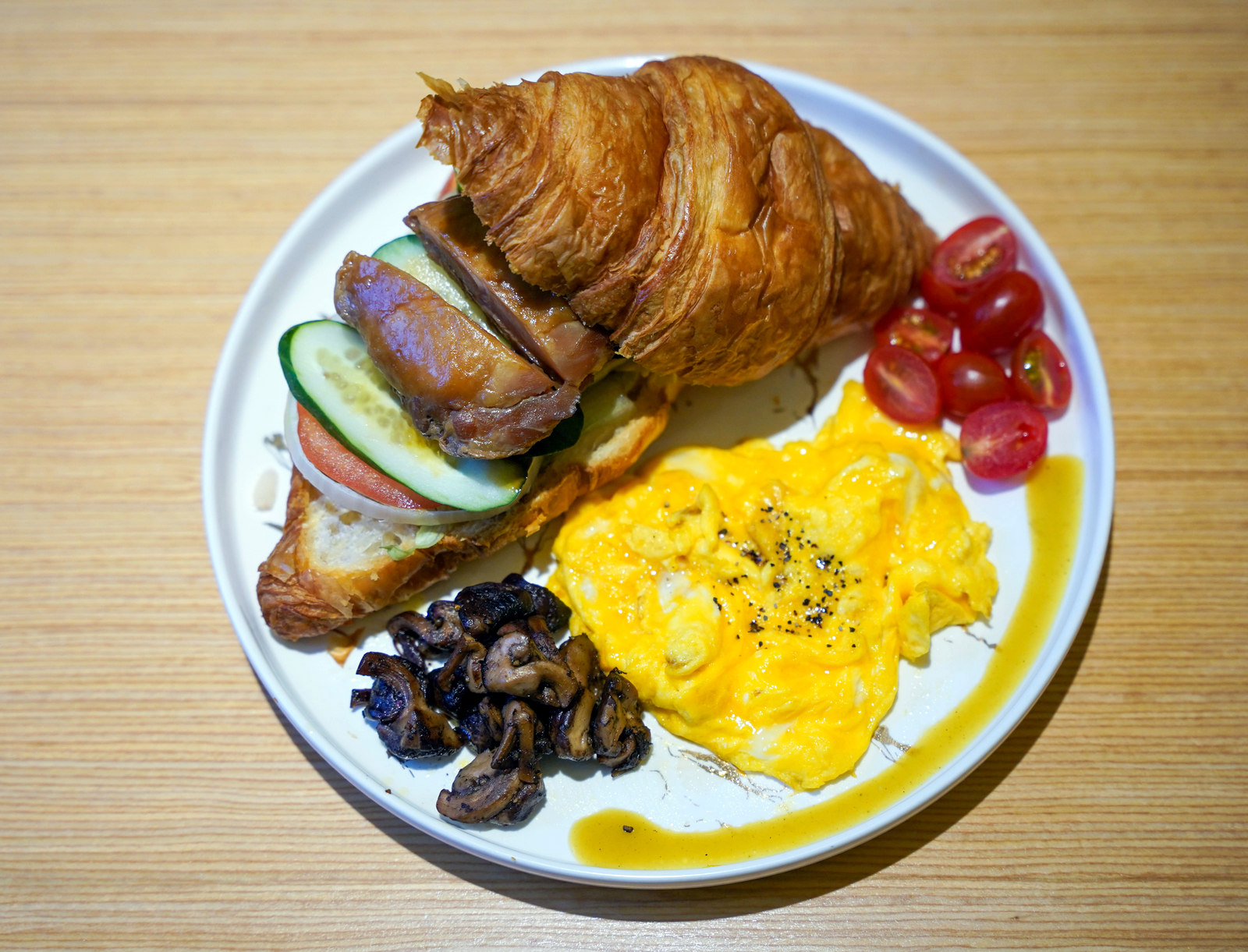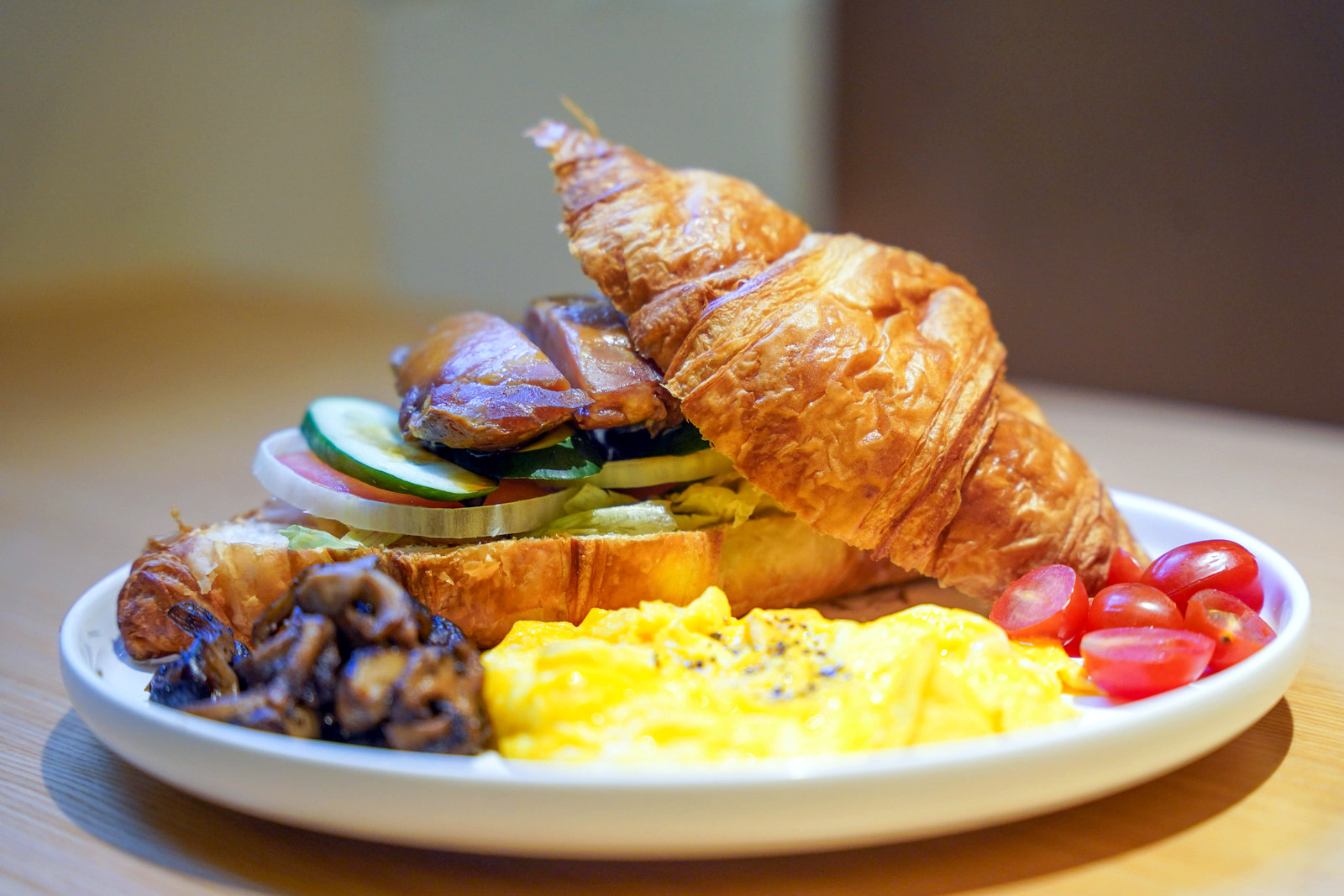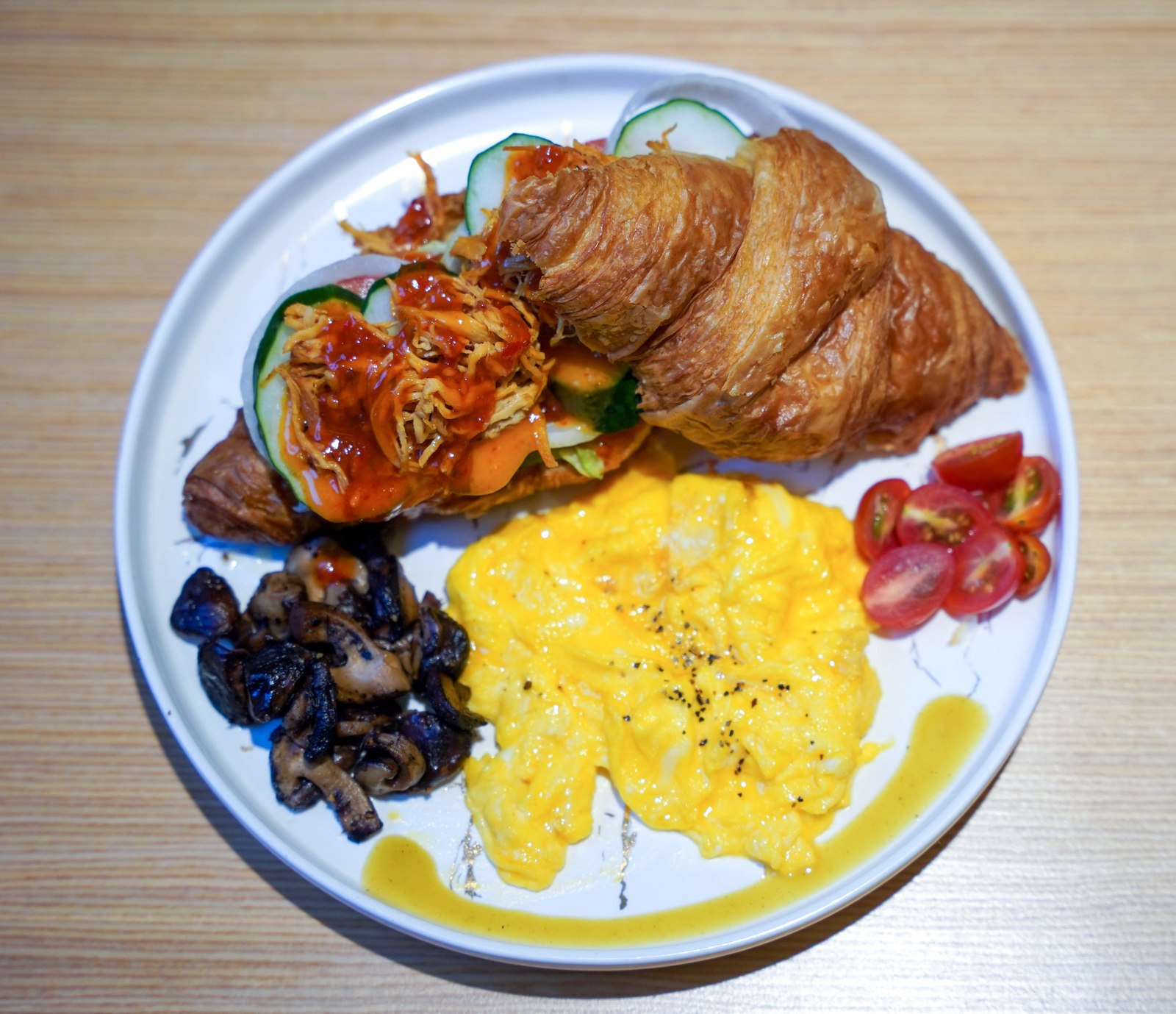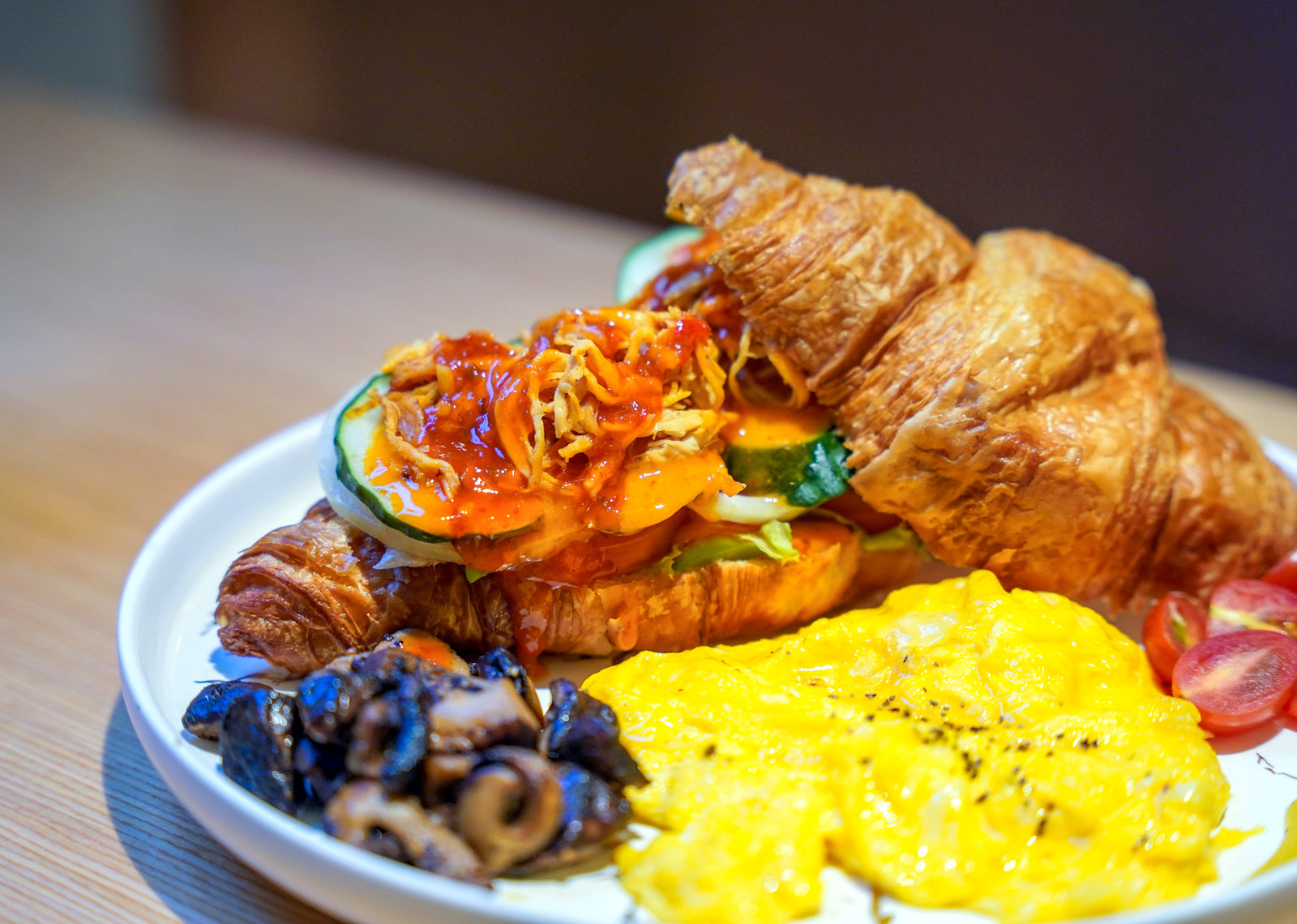 CHIZU's croissants are also the cornerstone of its wallet-friendly meals. 
The Chicken Teriyaki Croissant is a take on big breakfasts, sandwiched with chicken flavoured with CHIZU's own teriyaki sauce, rounded out with a fluffy omelette, cherry tomatoes and mushrooms, while the Ban Ban Ji Chicken Slice Croissant fires us up with pulled chicken meat showered in a special sauce, blending spicy mayo with CHIZU's house-made 'mama chilli' sauce, channelling a little heat but not too spicy.
All in all, whether you're craving a cooling drink plus a snack on the go, or a place to hang out with your favourite people over a hearty meal, CHIZU is a convenient, cheerful choice.
With the festive season now here, CHIZU is spreading the Yuletide joy with its Merry Cheesemas 2022 promotion, 1-31 December. 
Enjoy the Cheese Strawberry Tea for RM19,  Cheese Strawberry Creme beverage for RM19, or a special package of 1 Cheese Strawberry Tea, 1 Cheese Strawberry Creme, and any two croissants for RM45.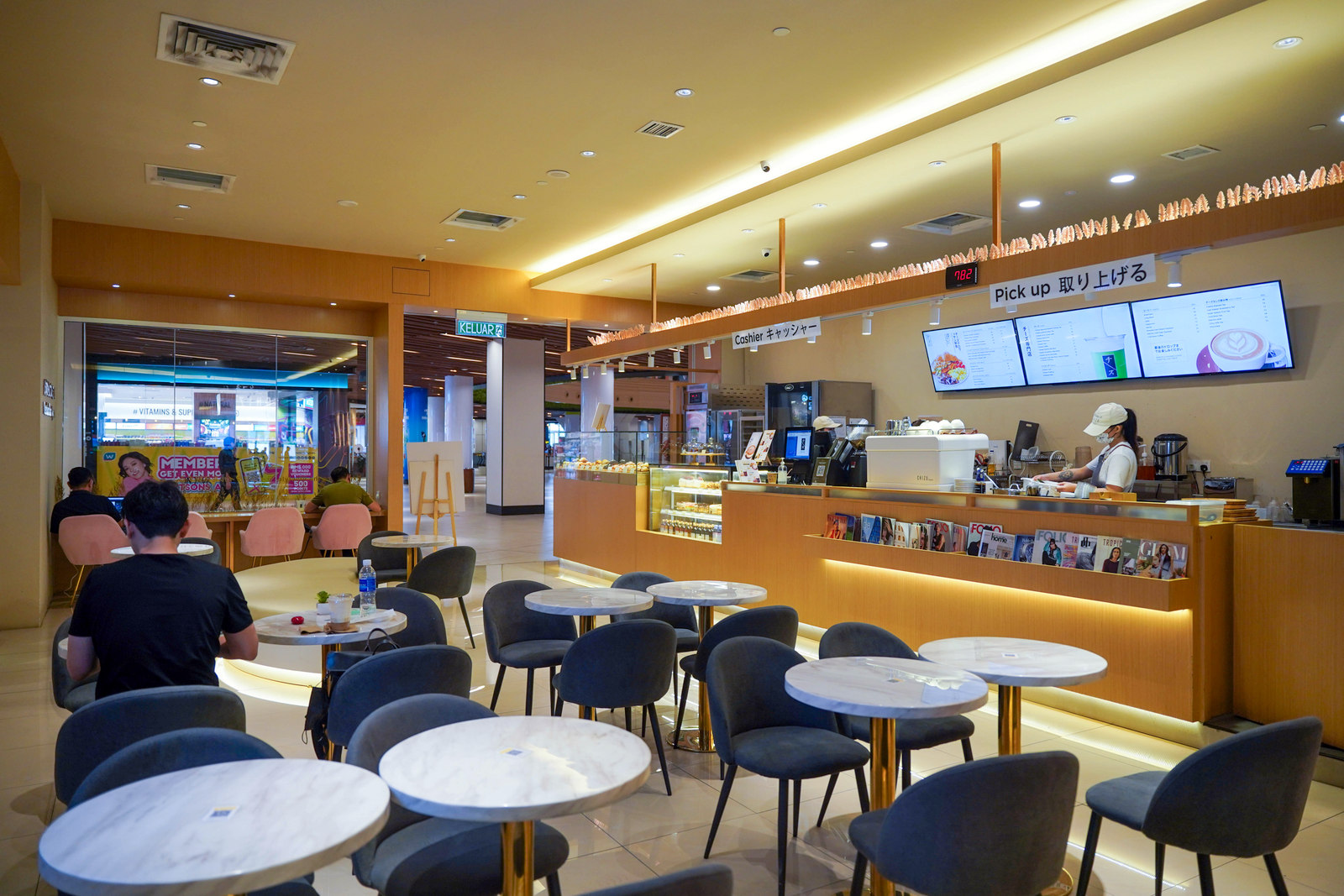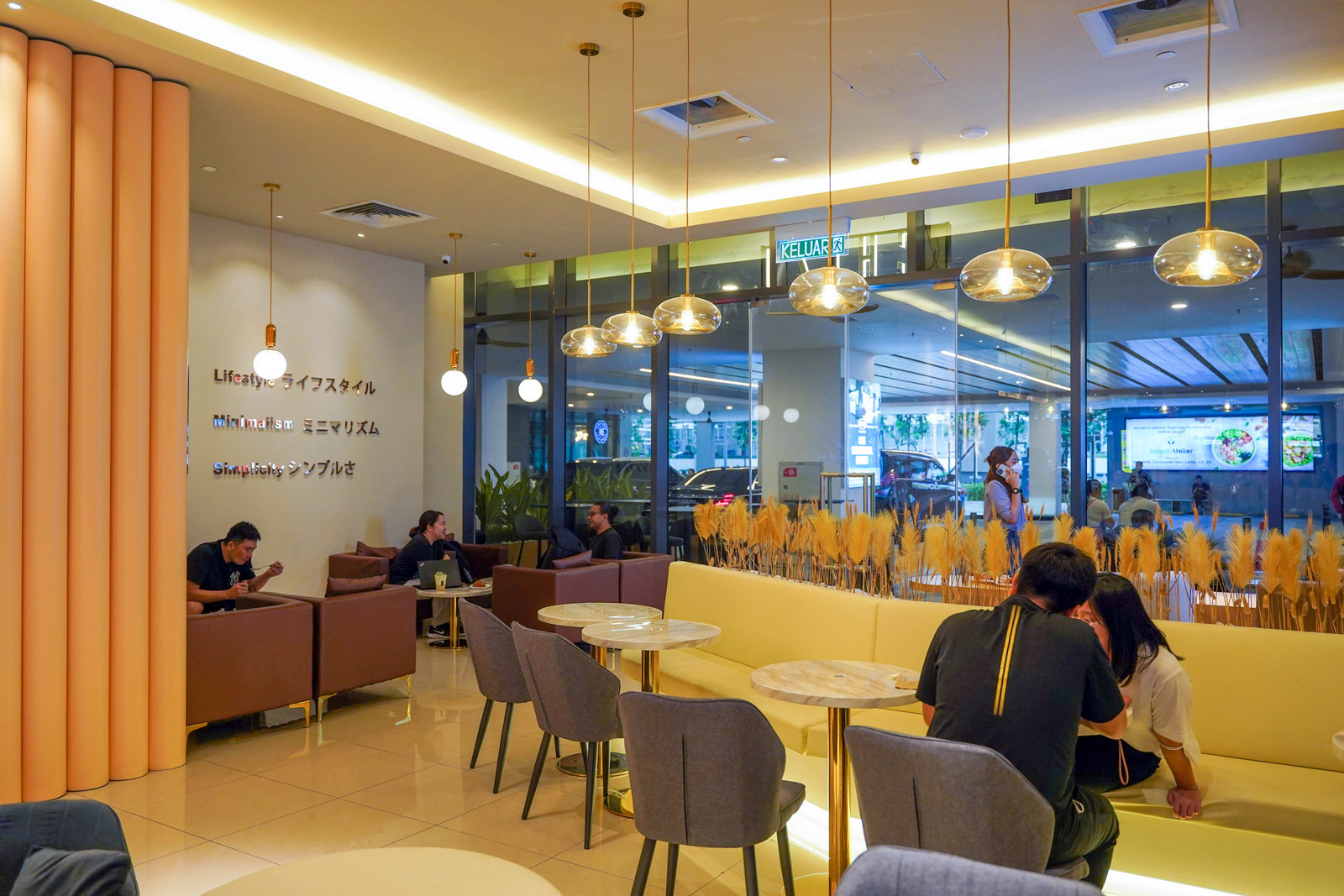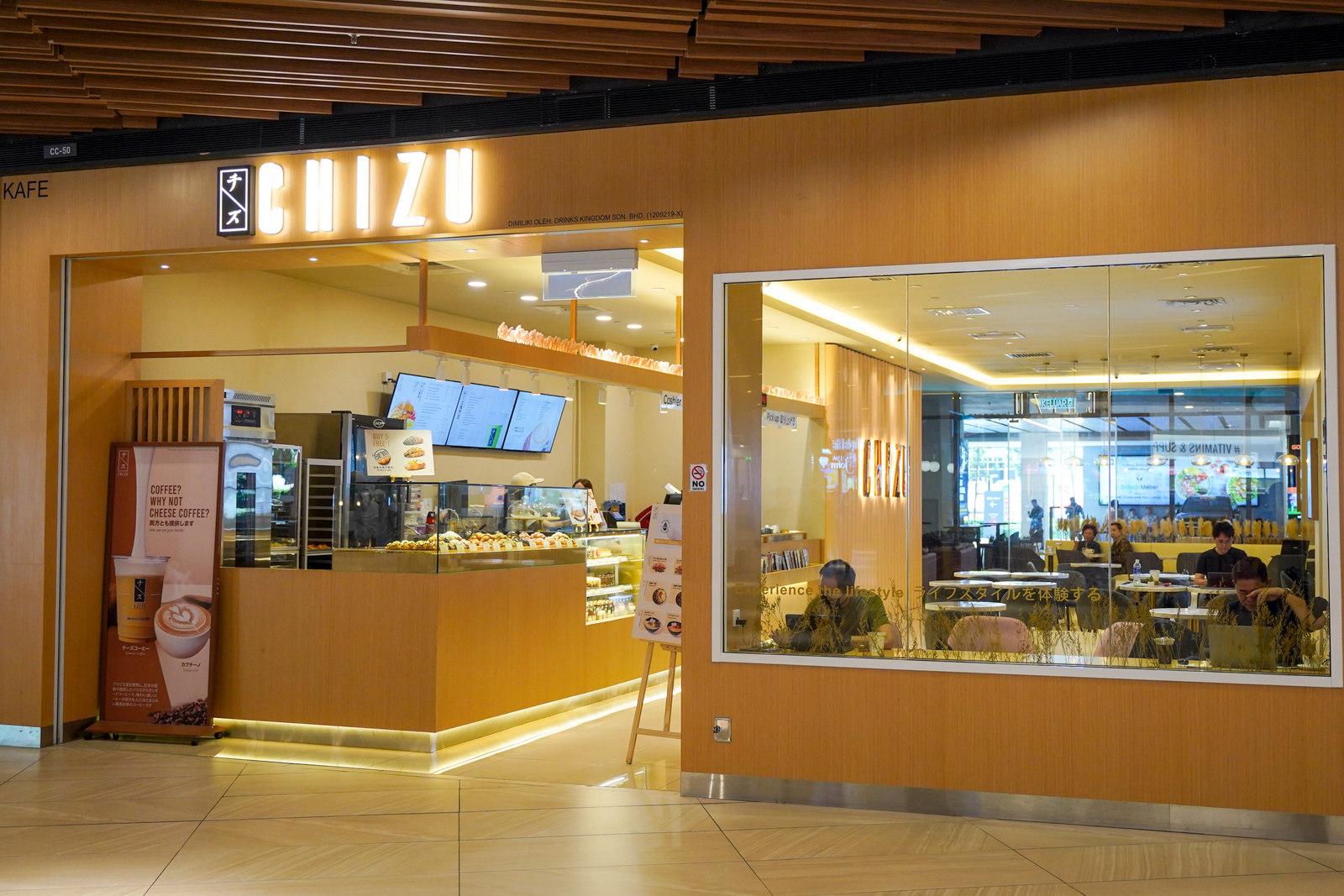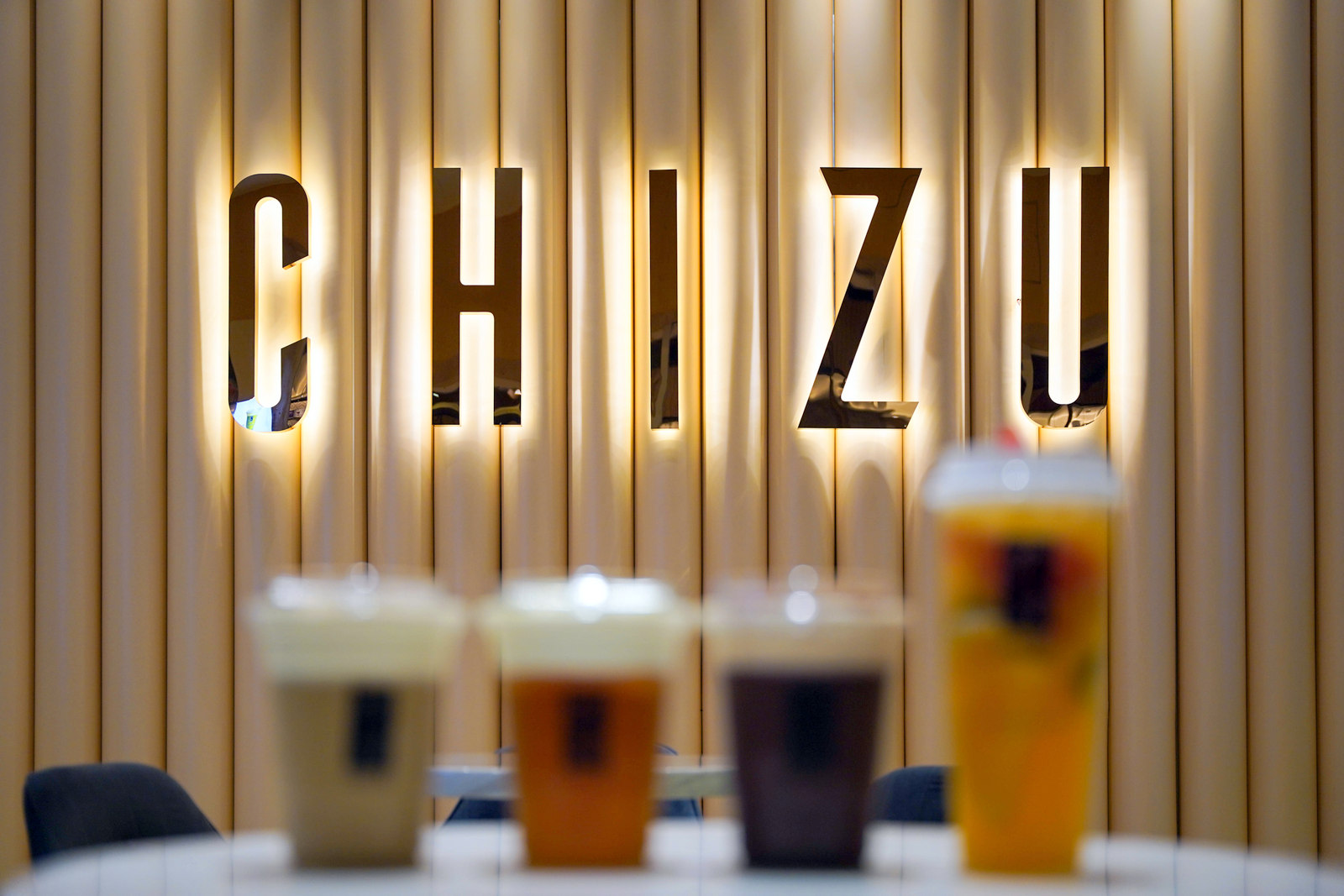 Here's where to find CHIZU in the Klang Valley:
Tropicana Gardens Mall @ Petaling Jaya
CC-50 & 50A, Tropicana Gardens Mall, Persiaran Surian, 47810 Petaling Jaya, Selangor.
Sunway Pyramid @ Sunway
LG1.08A, Sunway Pyramid, Jalan PJS 11/15, Bandar Sunway, 47500 Petaling Jaya, Selangor.
IOI City Mall @ Putrajaya
LG-K11A, IOI City Mall, Lebuh IRC, IOI Resort City, 62502 Putrajaya.
Citta Mall @ Petaling Jaya
G-28, Ground Floor, Citta Mall, Jalan PJU 1A/48, Pusat Perdagangan Dana 1, 47301 Petaling Jaya, Selangor.
1 Utama @ Petaling Jaya
SK-2F, 2nd Floor Promenade, 1 Utama, Lebuh Bandar Utama, 47800 Petaling Jaya, Selangor.
NU Sentral @ Kuala Lumpur
L4.01-01, Level 4, NU Sentral, Jalan Tun Sambathan, Brickfields, 50470 Kuala Lumpur.
Leisure Mall @ Cheras
L1-51, Level 1, Leisure Mall, Jalan Cheras, Taman Gemilang, 56100 Kuala Lumpur.
Setia City Mall @ Setia Alam
UG-47, Setia City Mall, Persiaran Setia Dagang, Setia Alam, 40170 Shah Alam.
KL Gateway Mall @ Kuala Lumpur
LG1-15&16, KL Gateway Mall, 2, Jalan Kerinchi, Pantai Dalam, 59200 Kuala Lumpur.
Melawati Mall @ Melawati
G-24 & 25, Melawati Mall, 53100 Kuala Lumpur.
RIO Puchong @ Puchong
1-1, 2 Rio Office Park, Persiaran Bandar Puteri, 47100 Puchong, Selangor.
Triang, Pahang
No 1, GF, Jalan Triang Sentral 8, Sentral Triang Triang, 28300 Bandar Bera, Pahang.
Website: http://www.chizucafe.com.my/