Pyro, Damansara Kim
November 16, 2023
---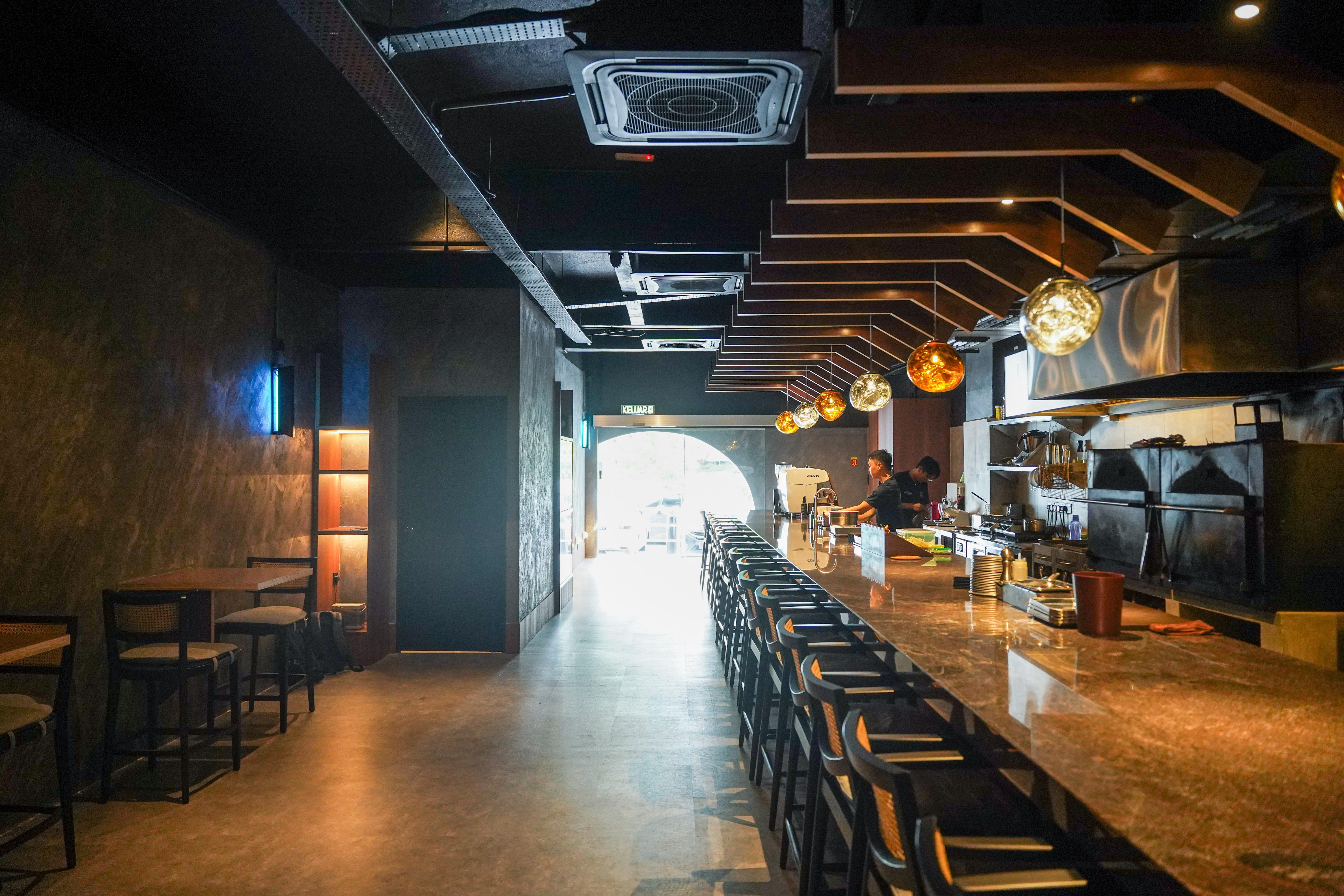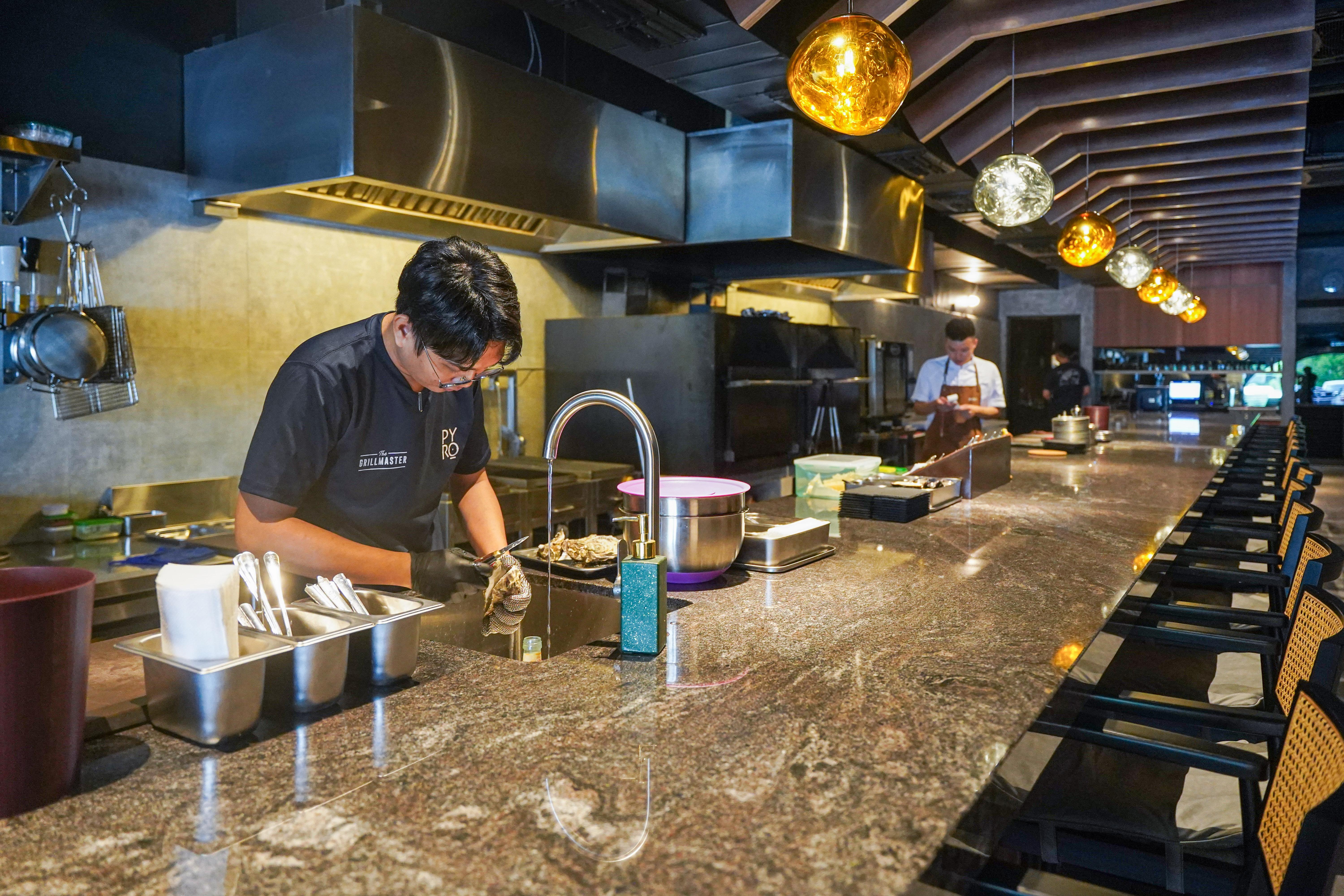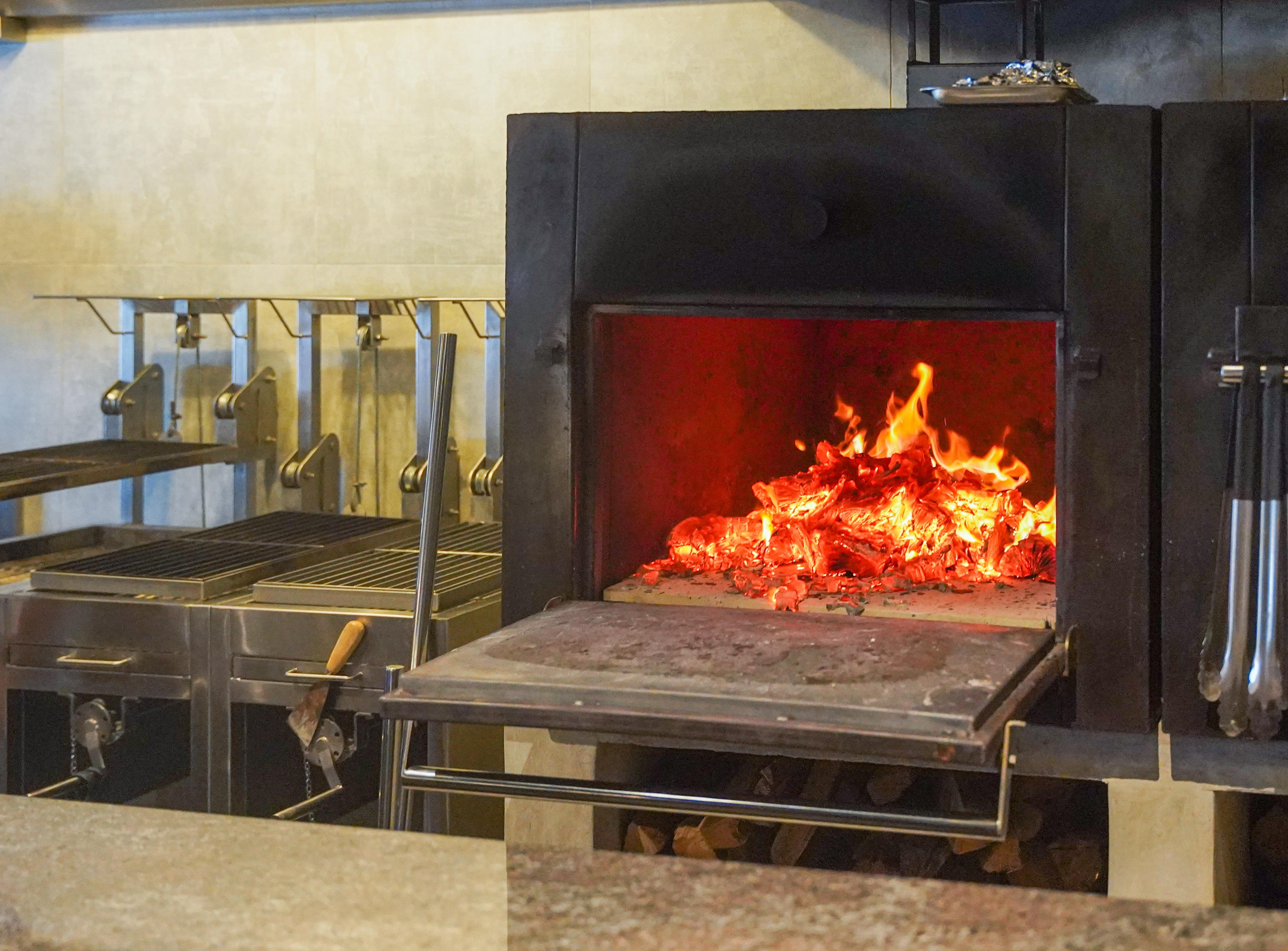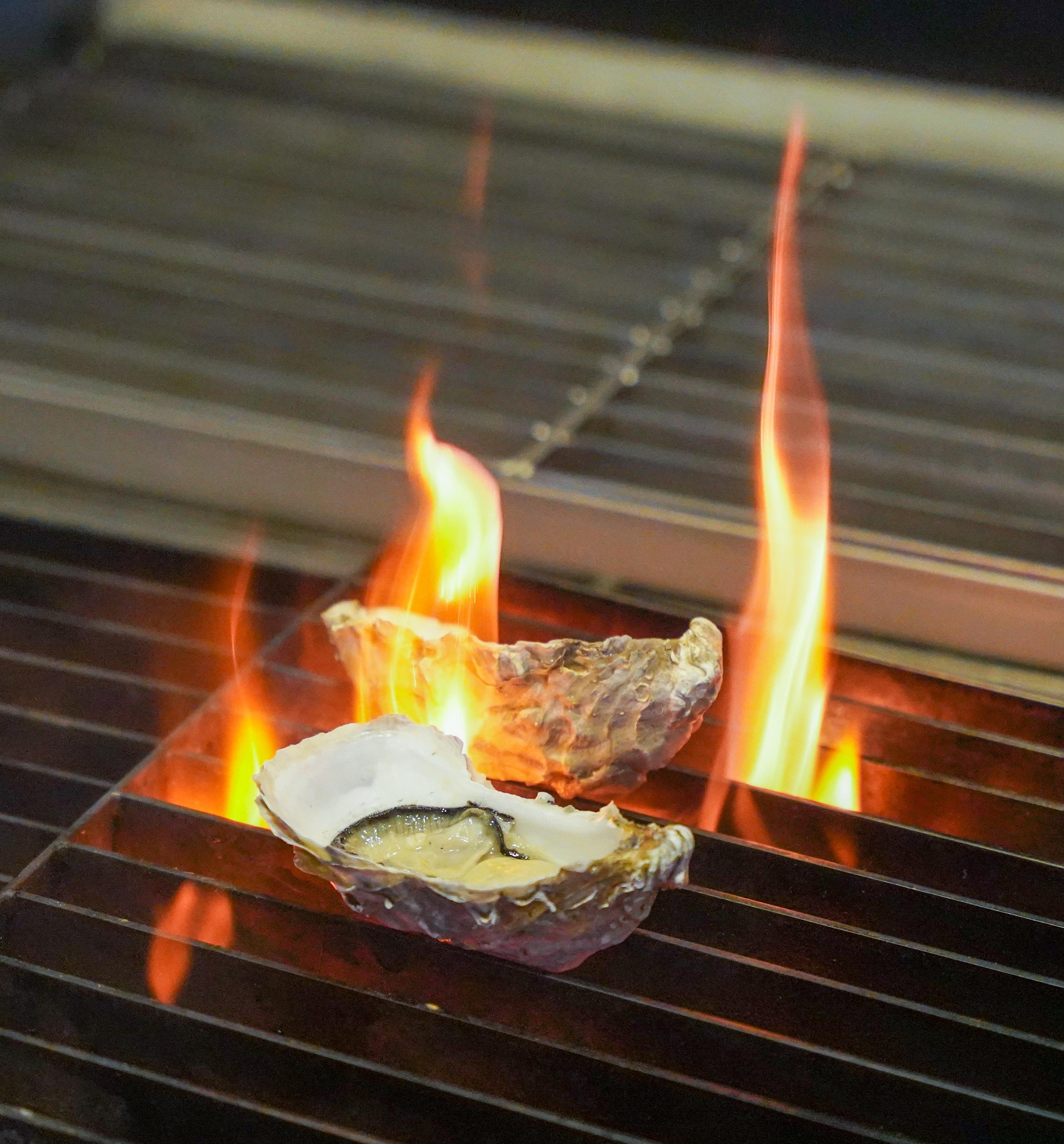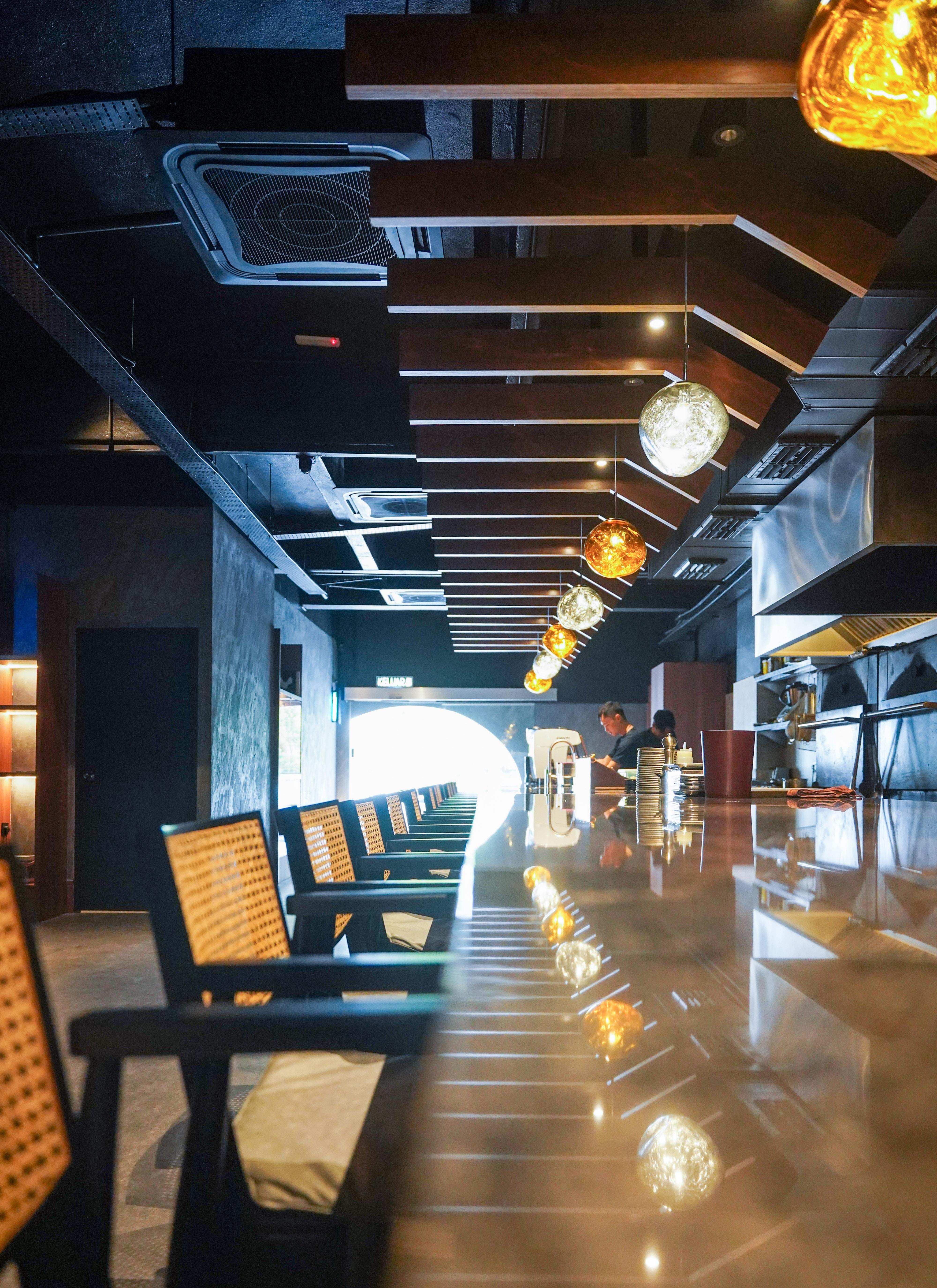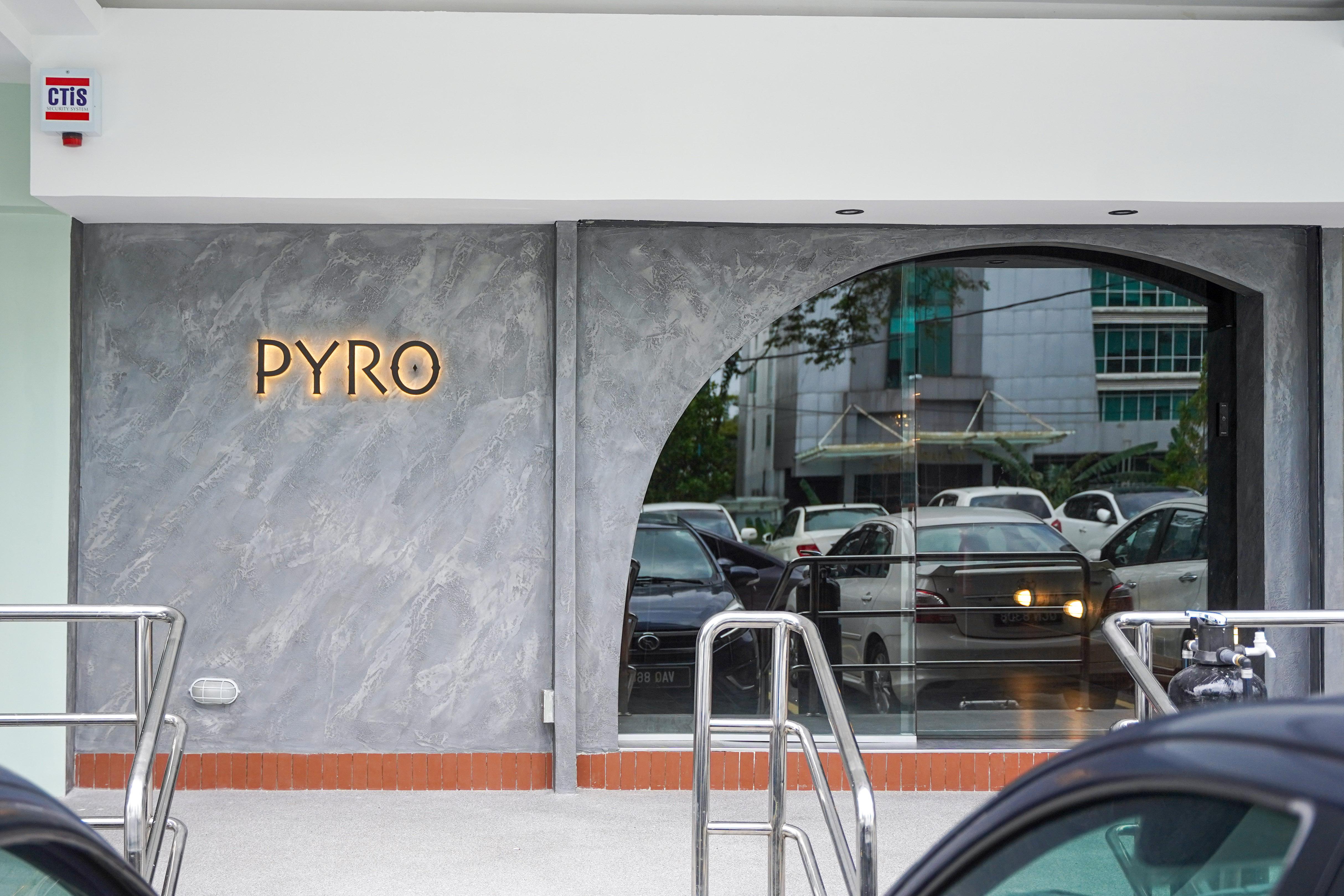 Wood-grilled wonders light up the table at Pyro, PJ's prime place for fans of flames, where French oysters, Australian beef and New Zealand lamb are scorched to sultry succulence on Malaysian mangrove embers. 
At the helm of Pyro's culinary adventures is a Malaysian chef whose vast international experience spans Spain, the Netherlands and Singapore. His expertise is evident in every dish, as Pyro proudly embraces the art of open fire cooking, utilising both ovens and grills.
Louis isn't any ordinary chef; he has honed his skills at some of the world's top restaurants, including Asia's finest. His time spent in those kitchens has influenced the level of precision and passion that he brings to Pyro.
From roasted fennel to burnt leek, lobster tail to half-shell scallops, Pyro turns up the heat to impeccable proportions, never overpowering its produce with smoke, resulting in perfectly charred flavours and pleasurably juicy textures. 
Fun fact: Pyro chooses to cook entirely with mangrove wood, dense and firm, for long-lasting fires that burn hotter than conventional charcoal, with a fresh, nuanced aroma. Pyro uses no pork and no lard in its kitchen.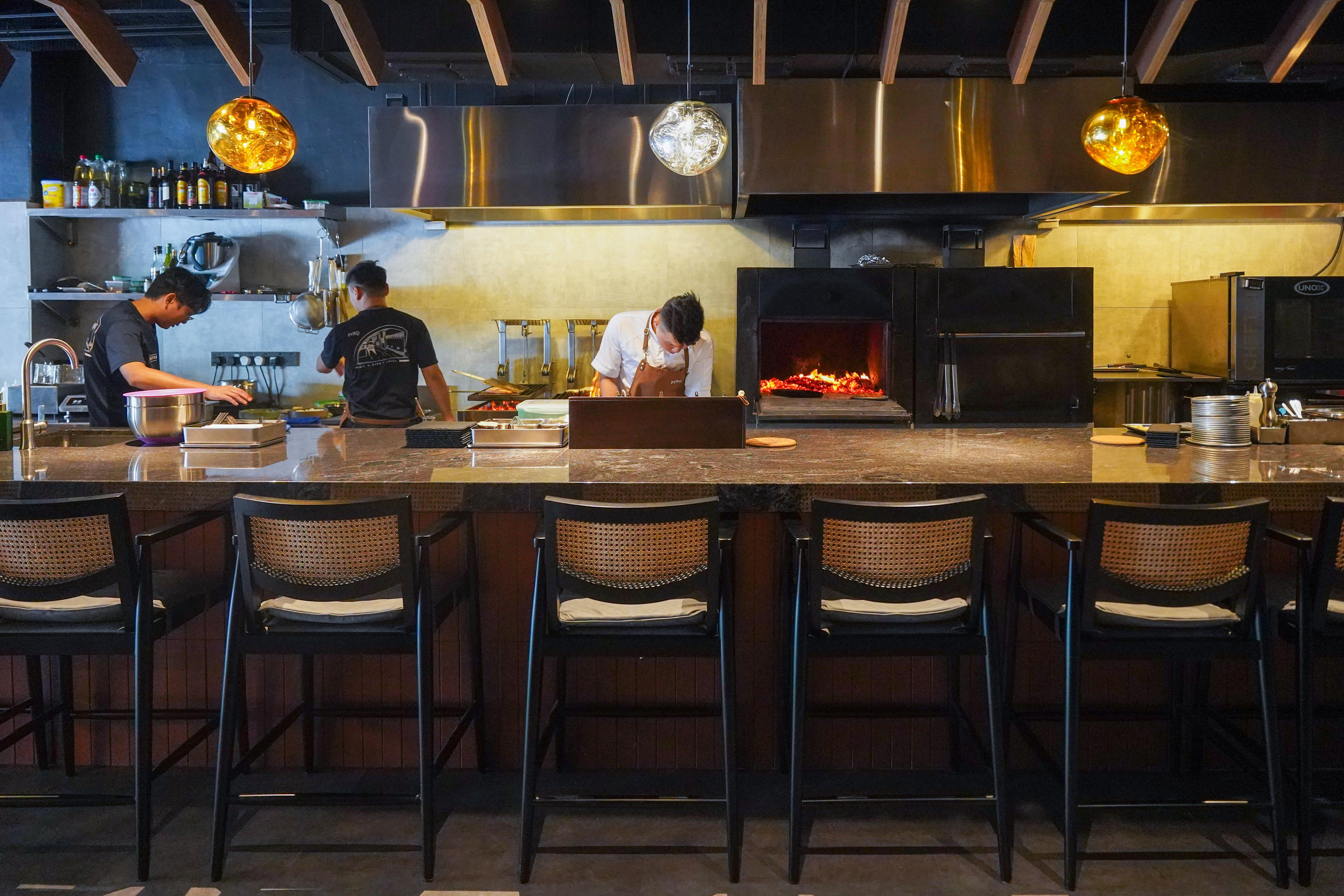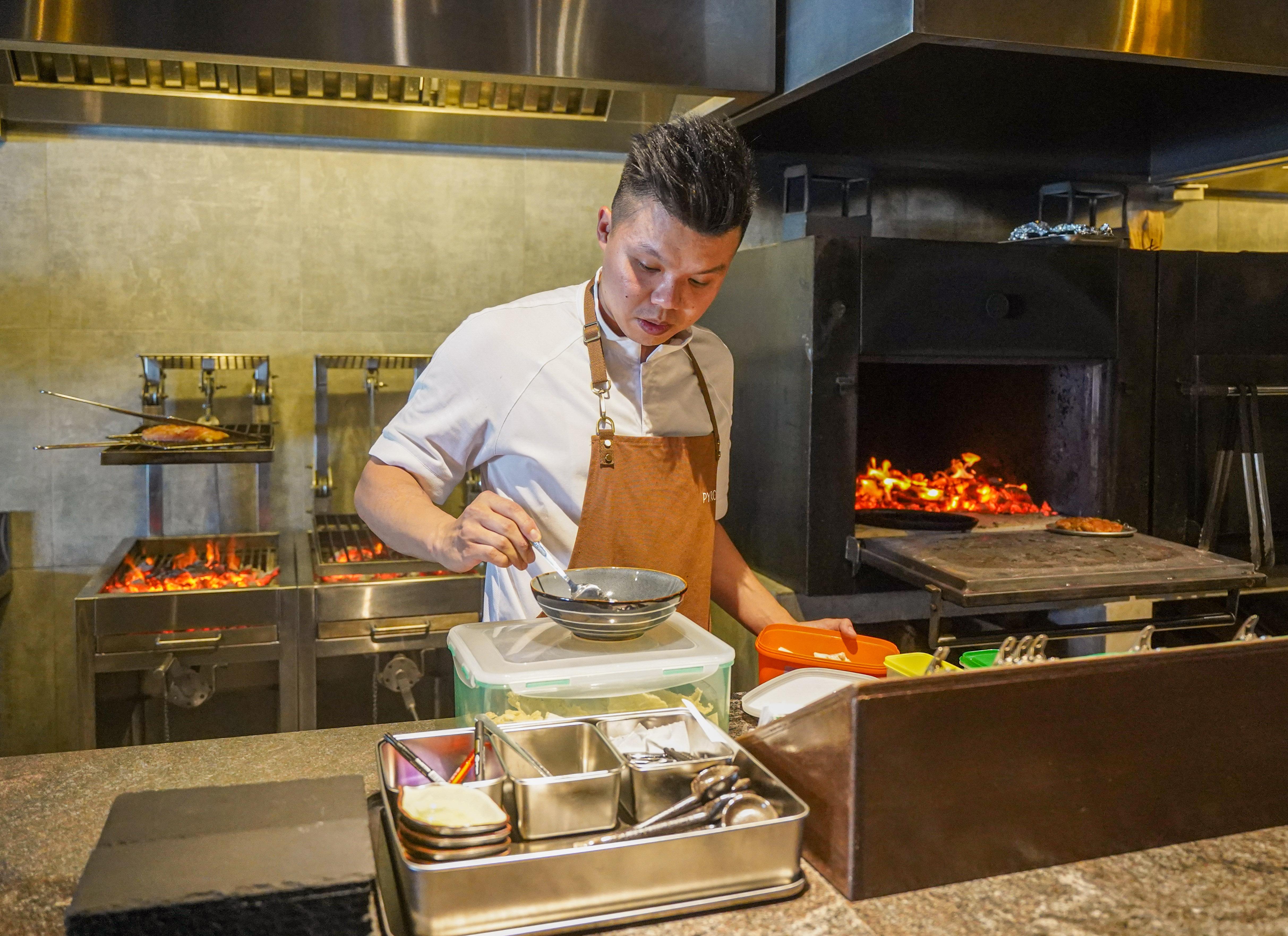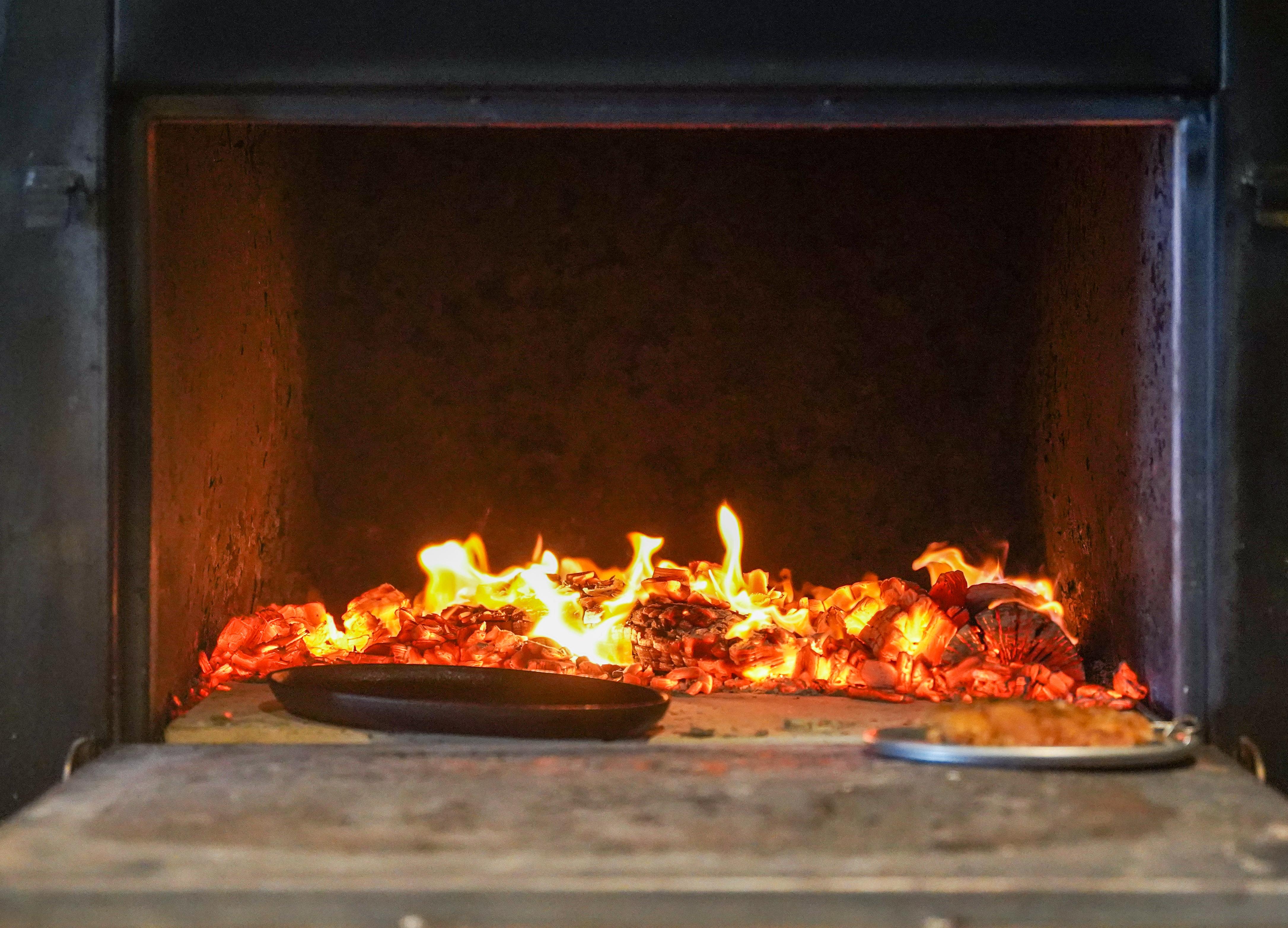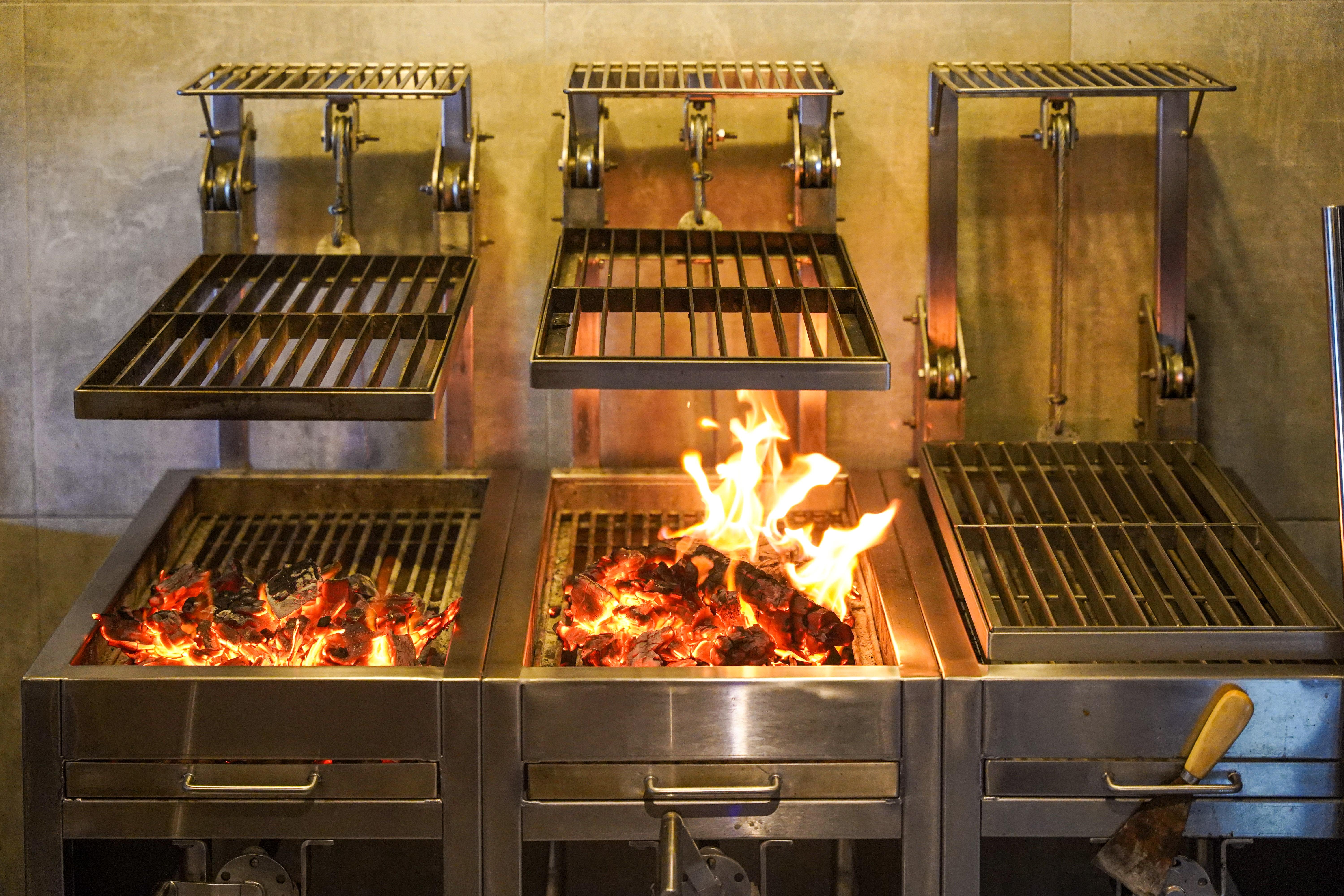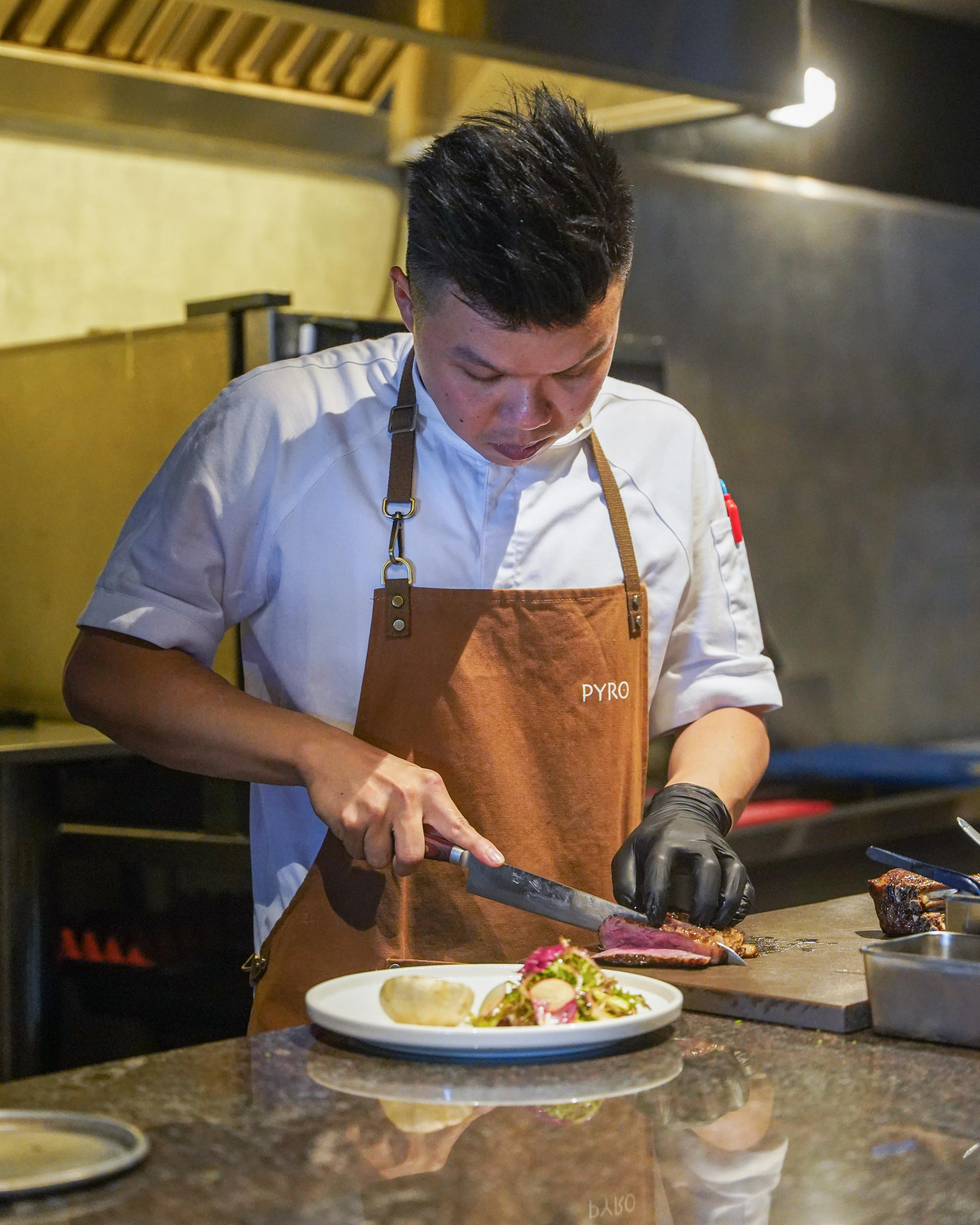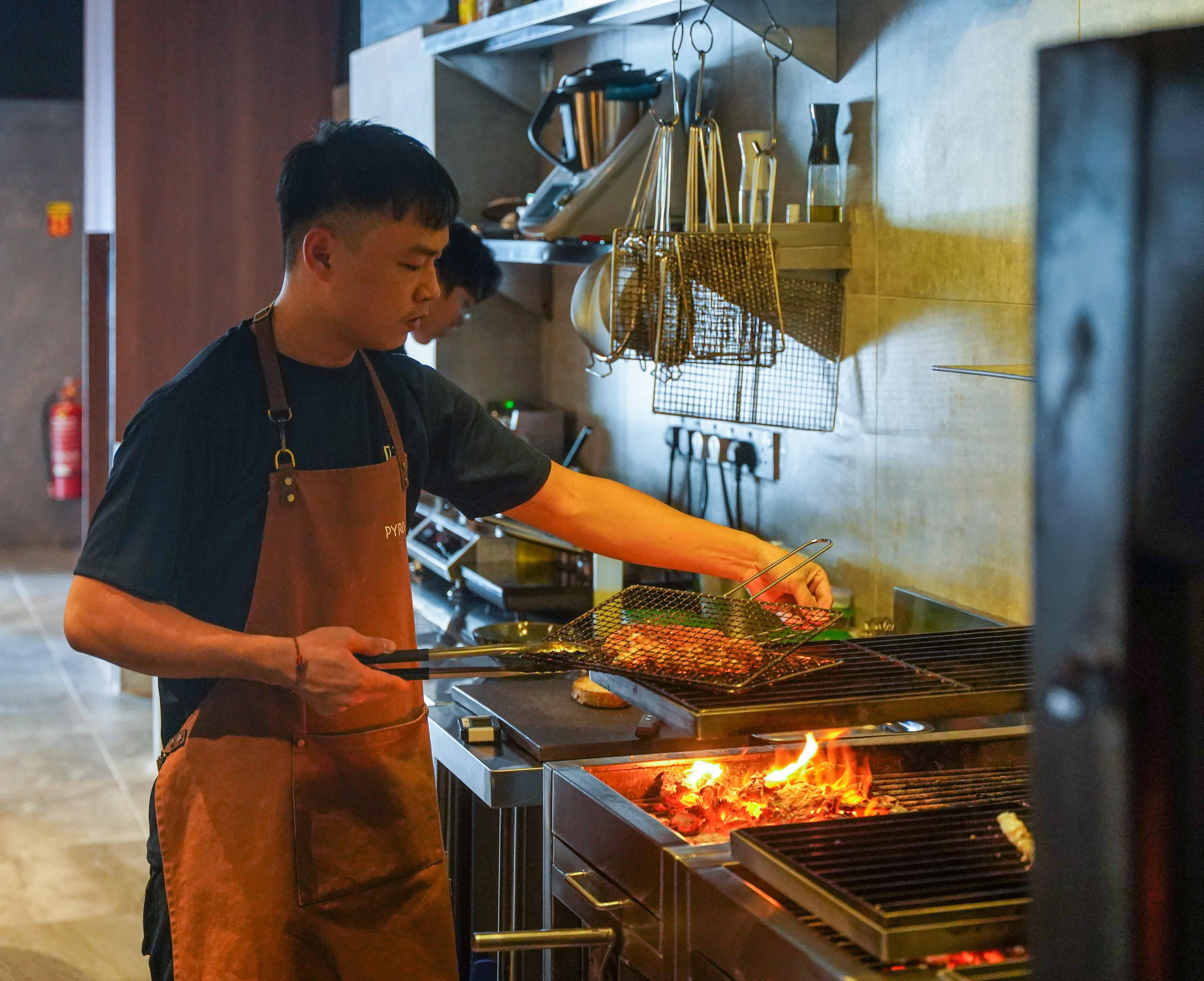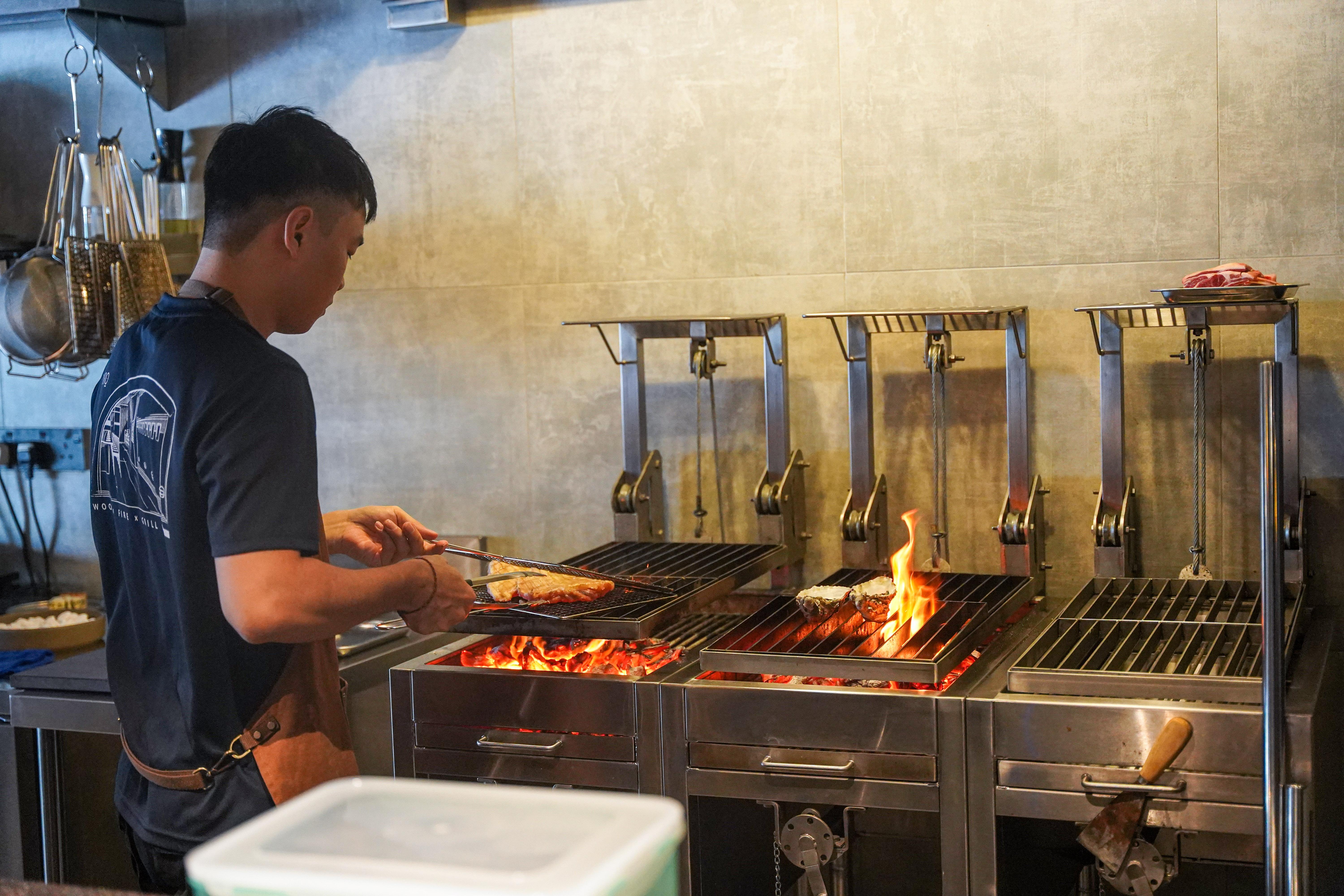 Take a seat at the long counter with unobstructed views of the kitchen brigade's work.
Led by Chef Louis, the Pyro team brings over a decade of global culinary experience to the table. Louis' meticulous attention to detail and expert craftsmanship infuse each recipe, delicately refined to let the natural flavours of the meat, seafood and vegetables shine through.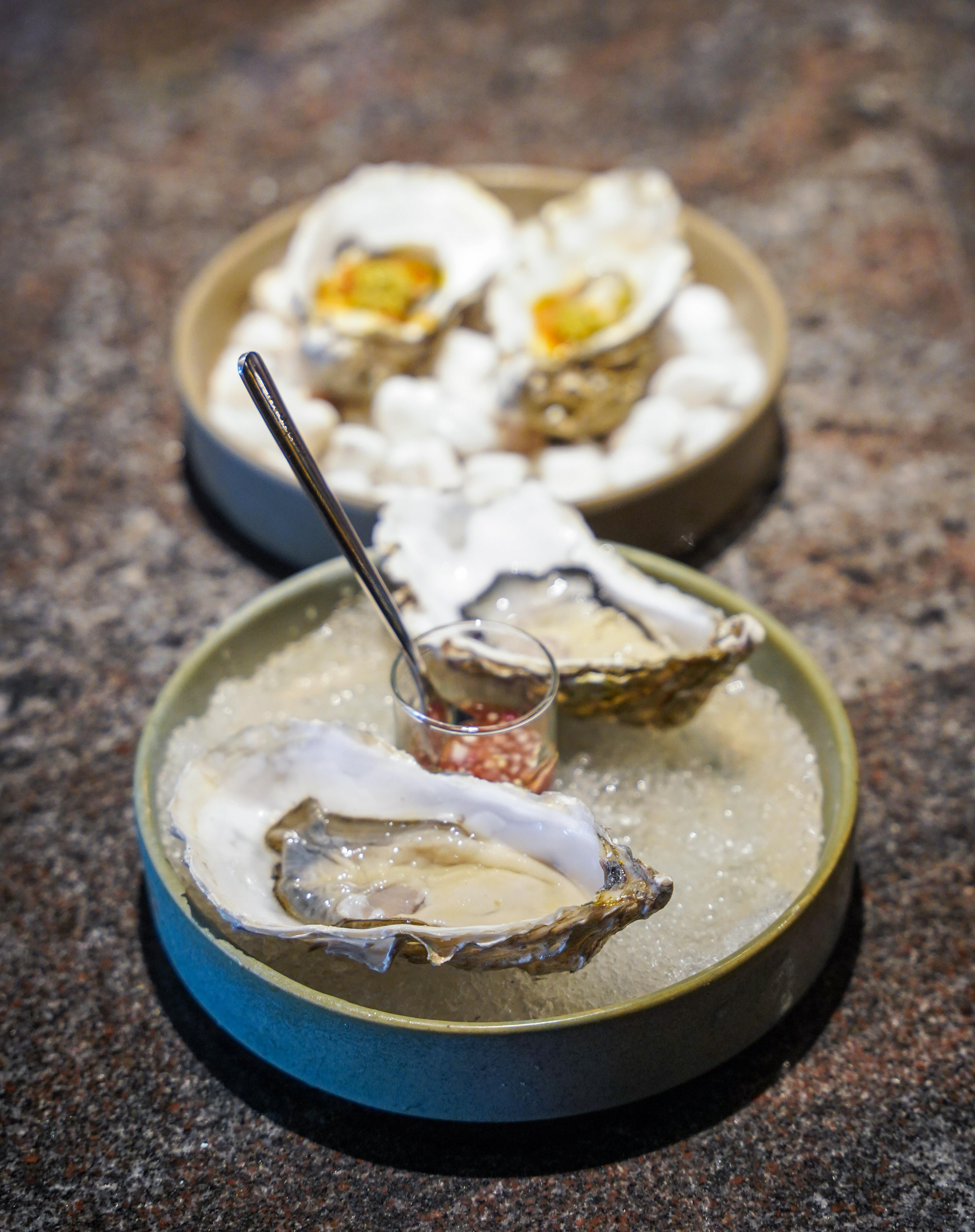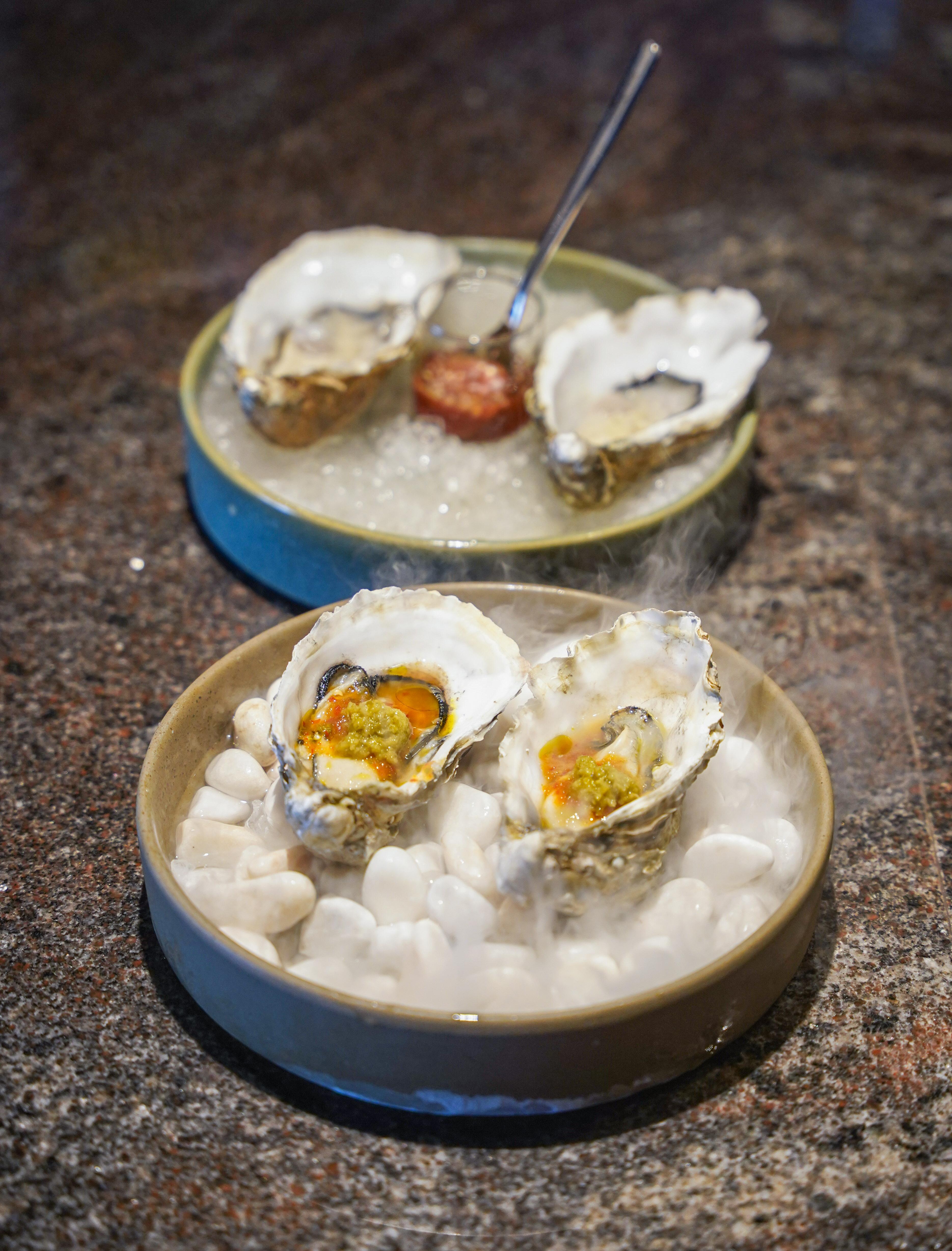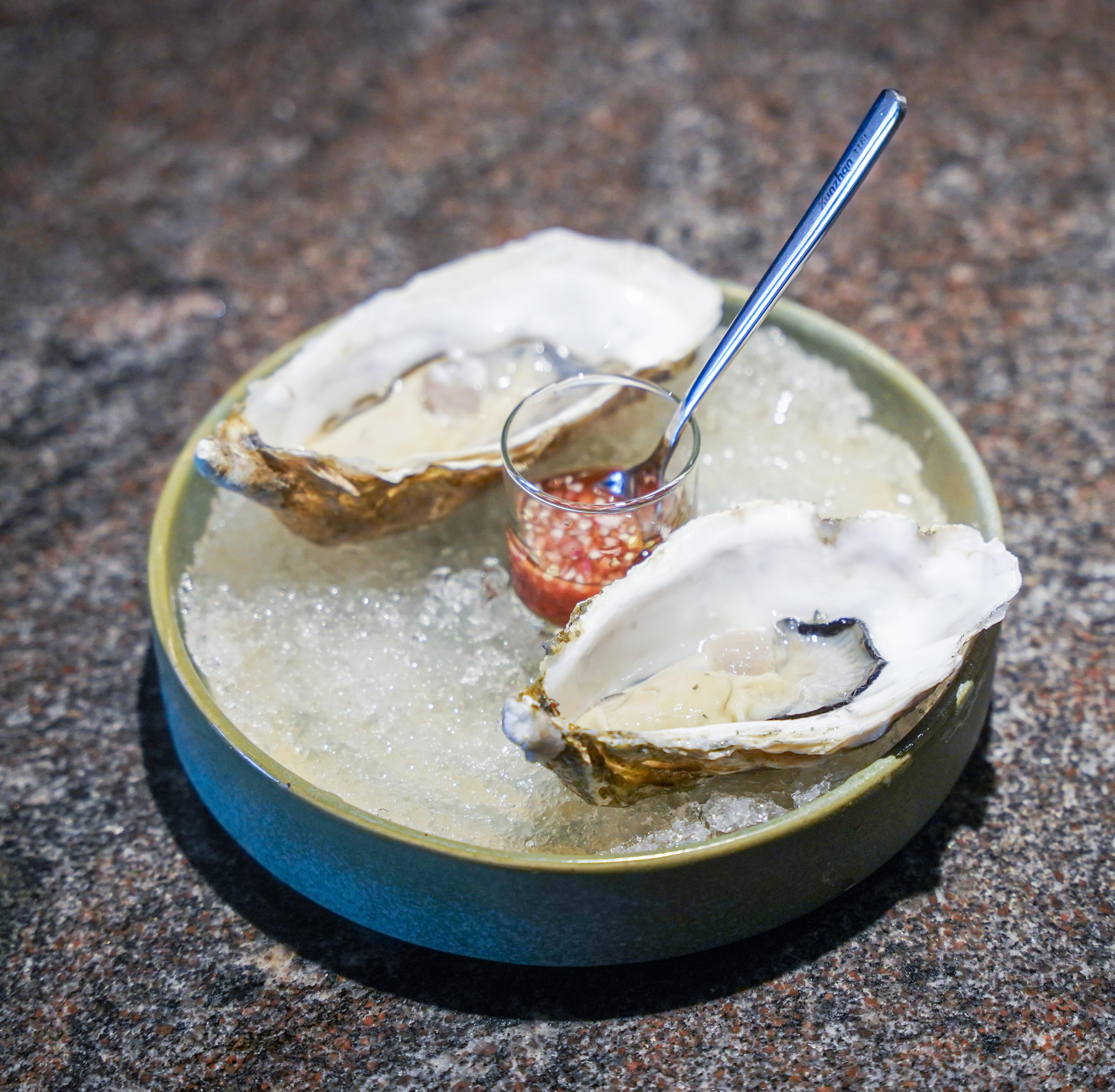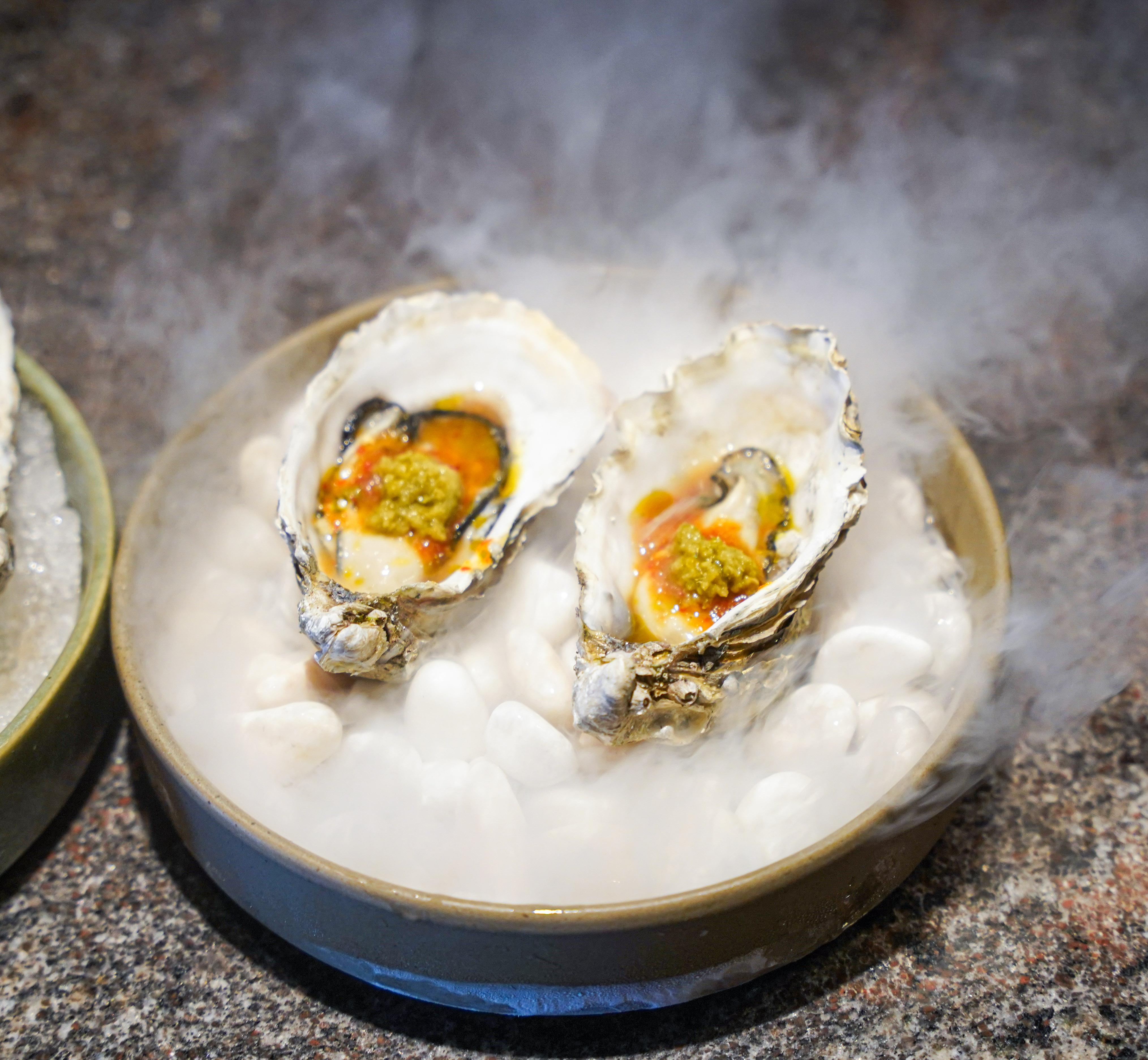 Start with two ways of oysters - Fine de Claire oysters from France's Marennes-Oleron bay, pristine in their raw purity, paired piquantly with red wine vinegar and shallots (RM28), and Oysters in Fire Ember with House Special Sauce, plump and luscious, gently grilled with lime juice and a lightly spicy dressing of chillies and green harissa paste (RM28).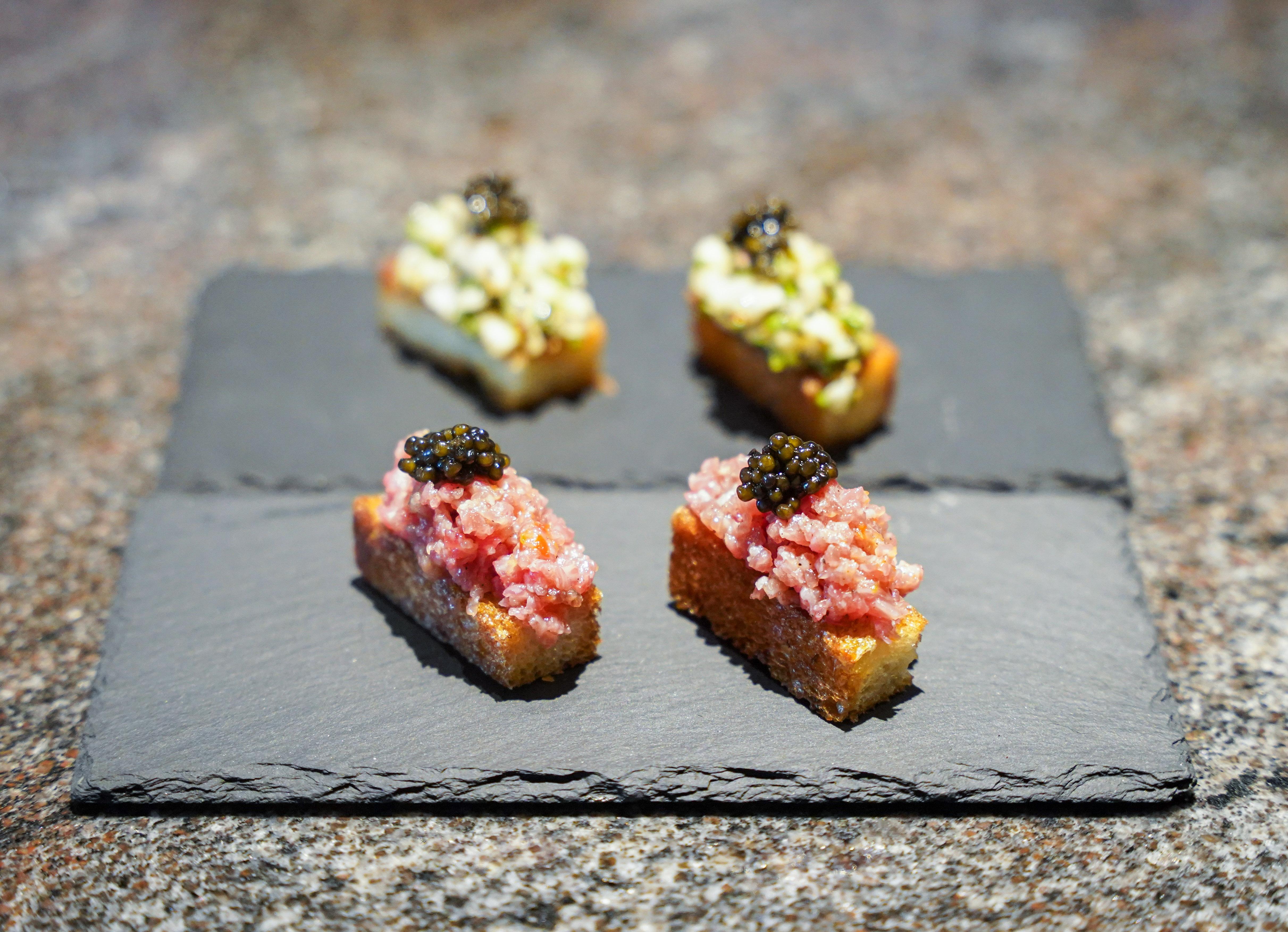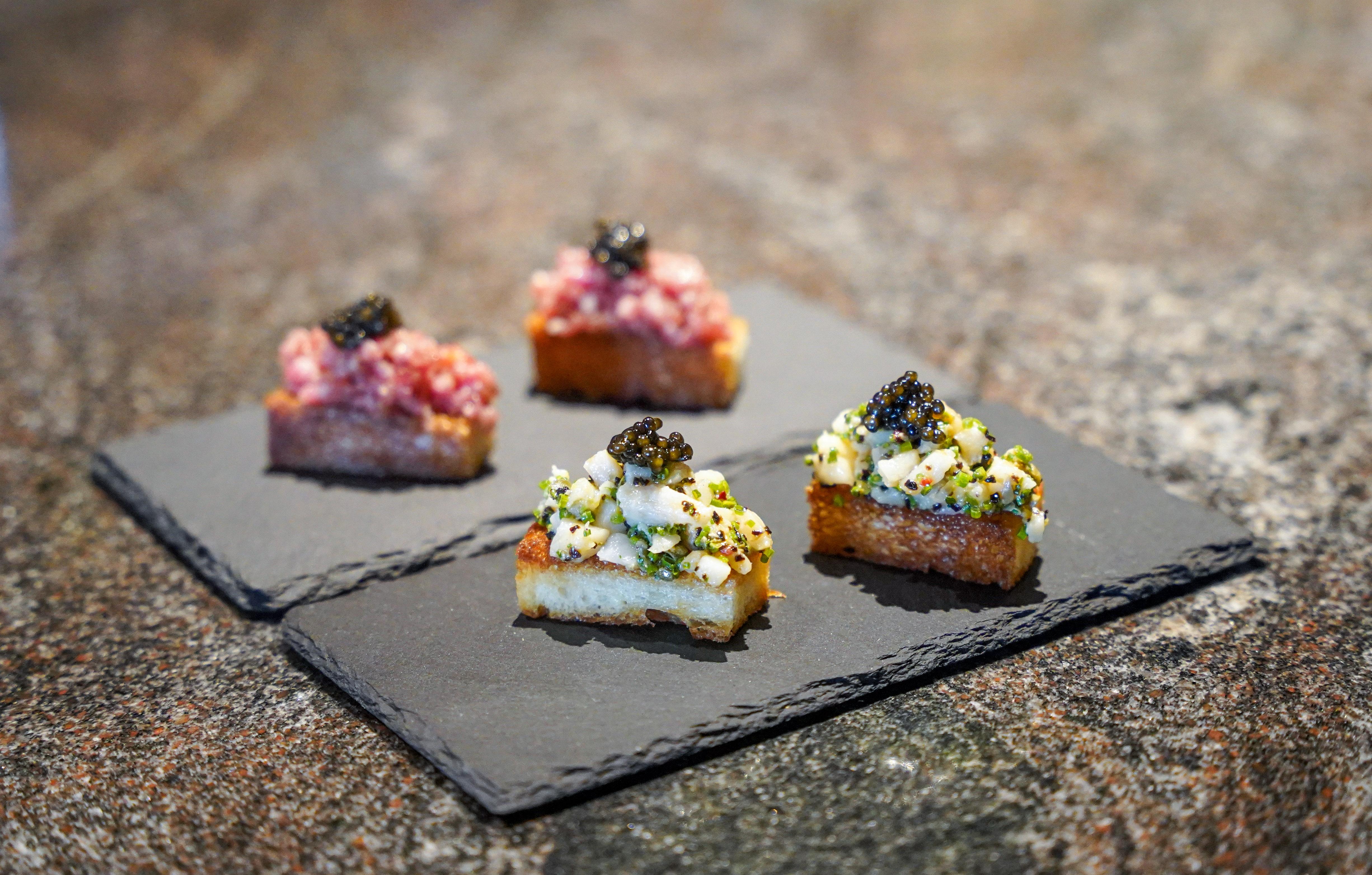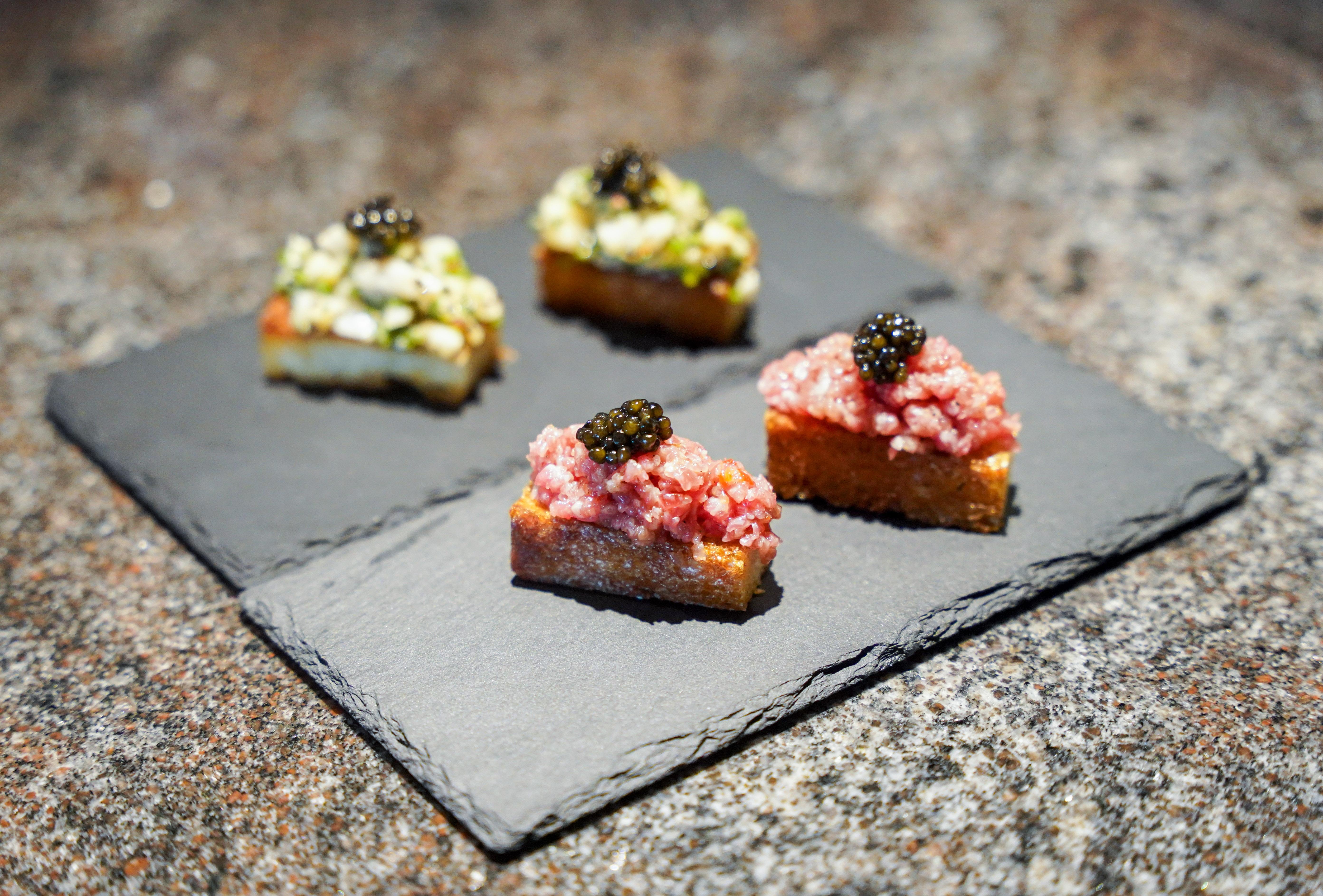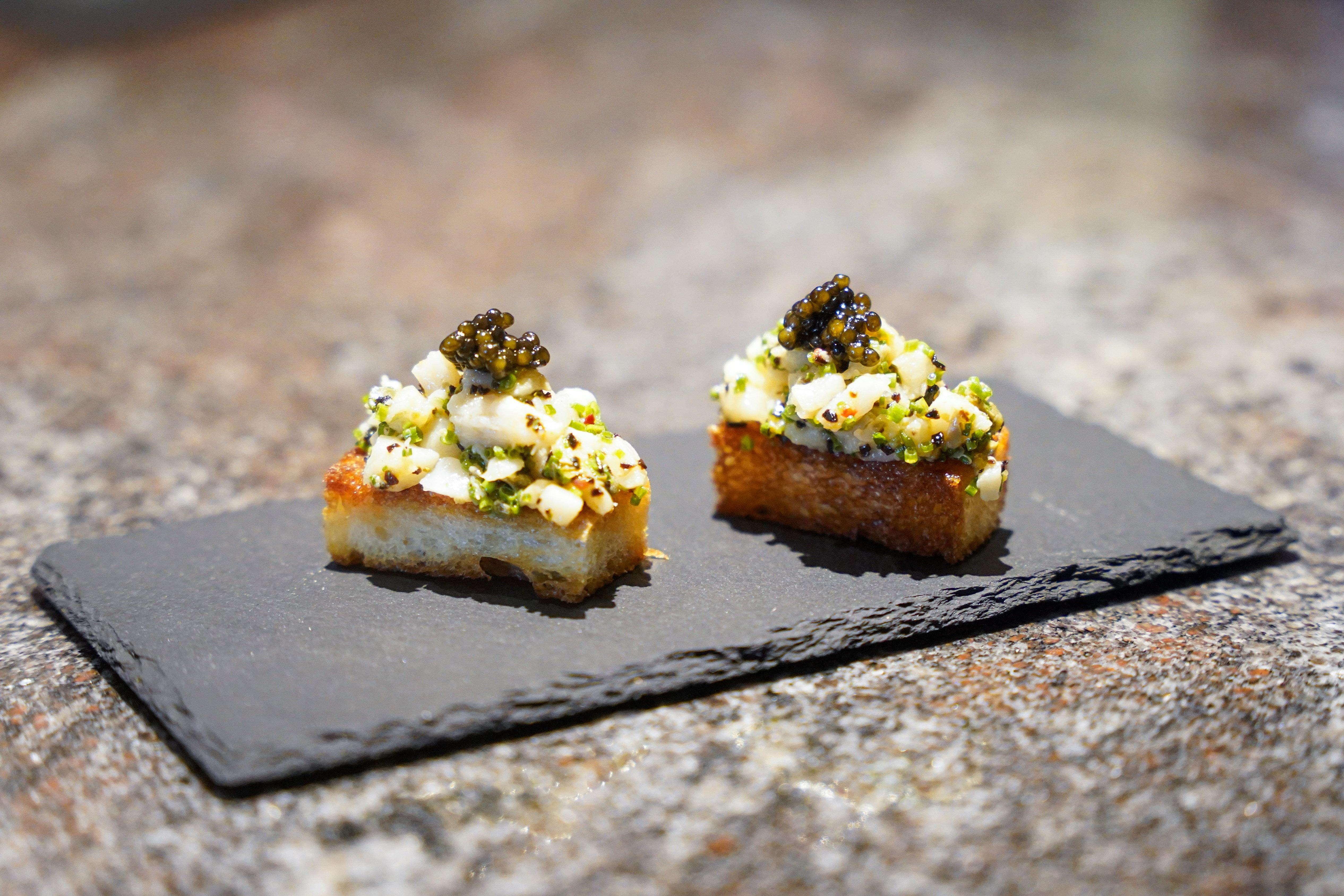 Caviar-crowned, brioche-based appetisers make a mouthwatering amuse-bouche - Steak Tartare & Caviar, confidently seasoned with salt, pepper and olive oil (RM30), and Cured Yellowtail & Caviar, zesty and savoury with lemon, kombu, capers and dill oil (RM30), lovingly and lavishly layered on golden brioche slices, crisply pan-seared with beef fat.
Fun fact: The base of the Steak Tartare & Caviar and the Cured Yellowtail & Caviar might shift with the tides of Chef Louis's culinary whims.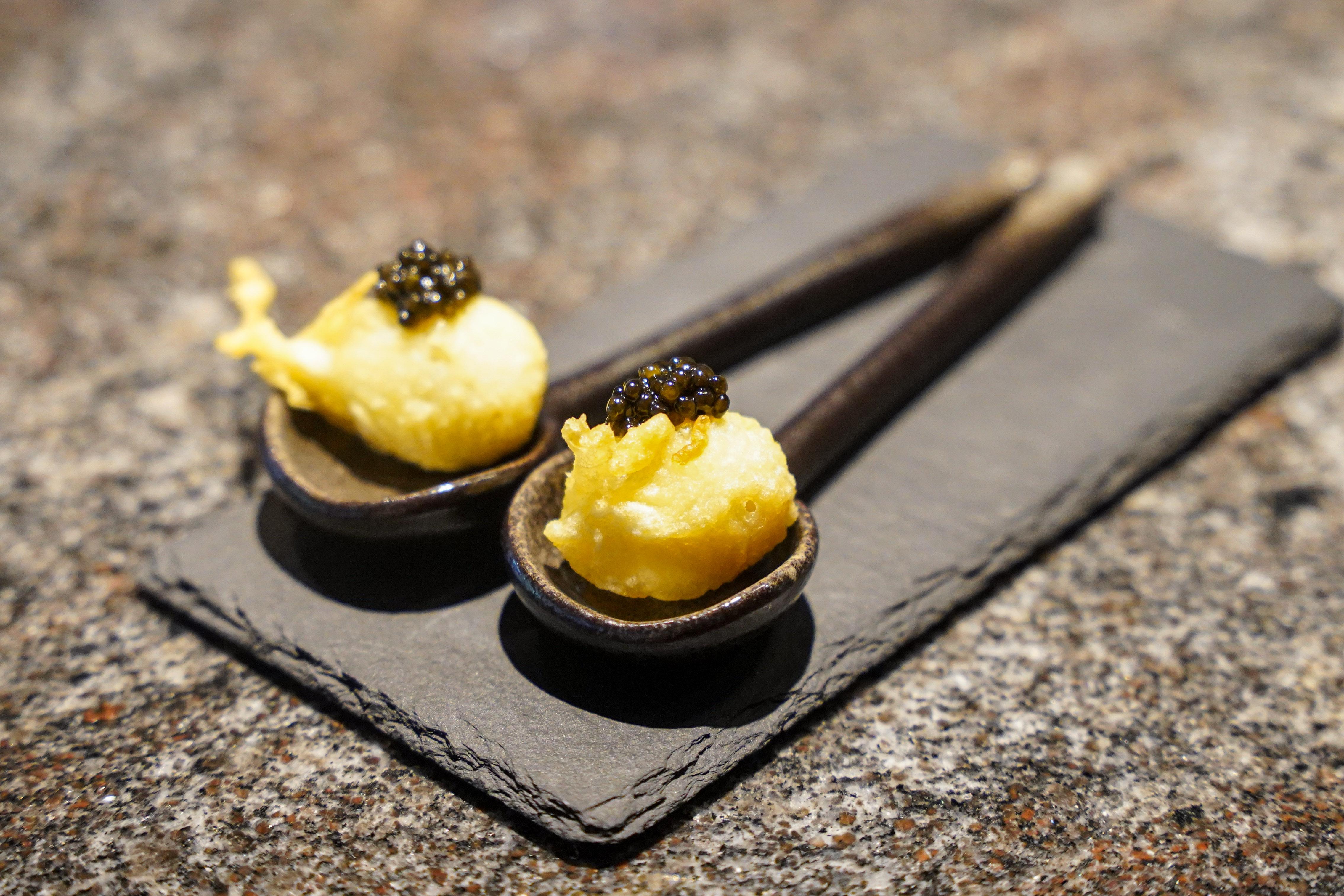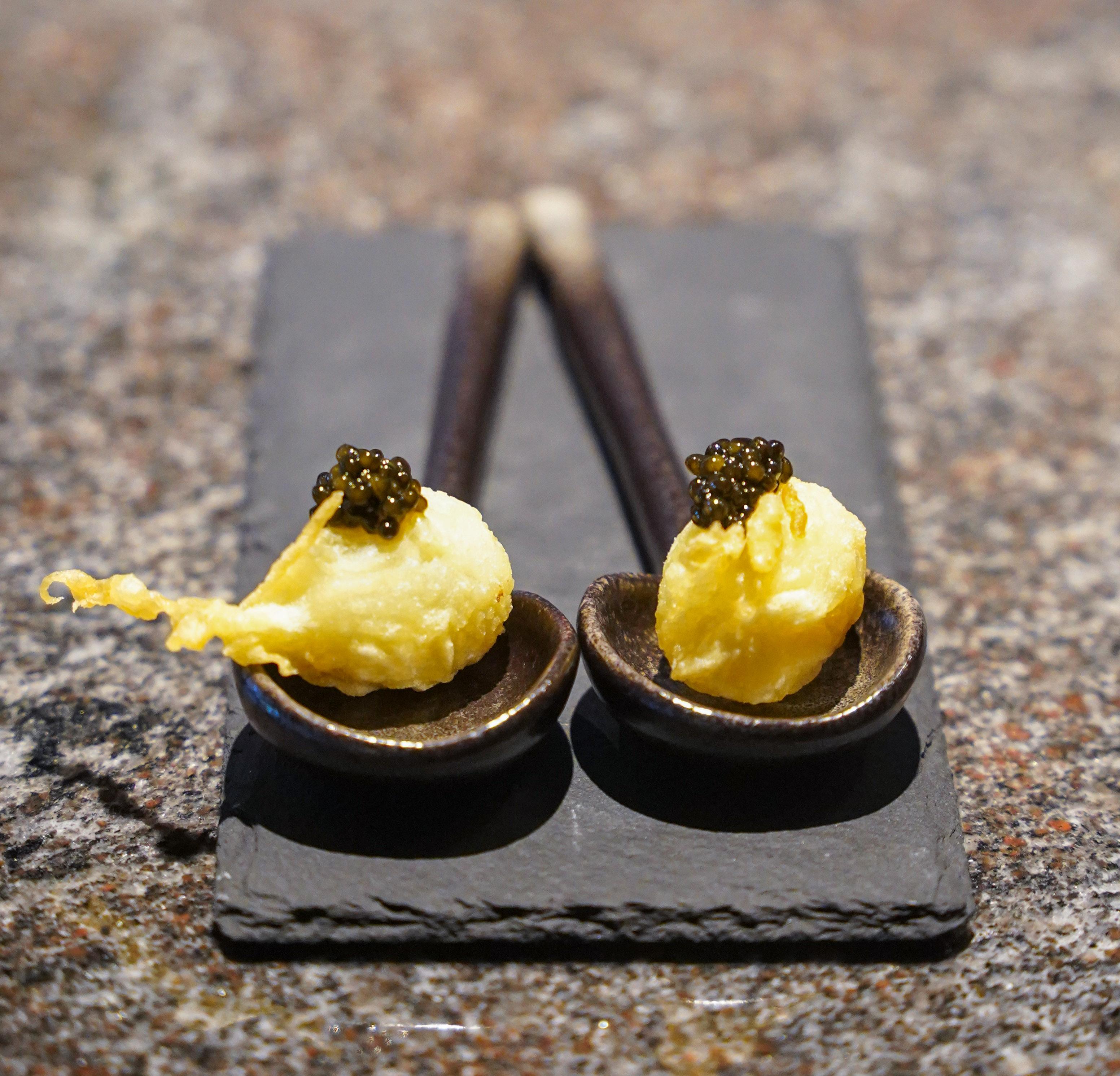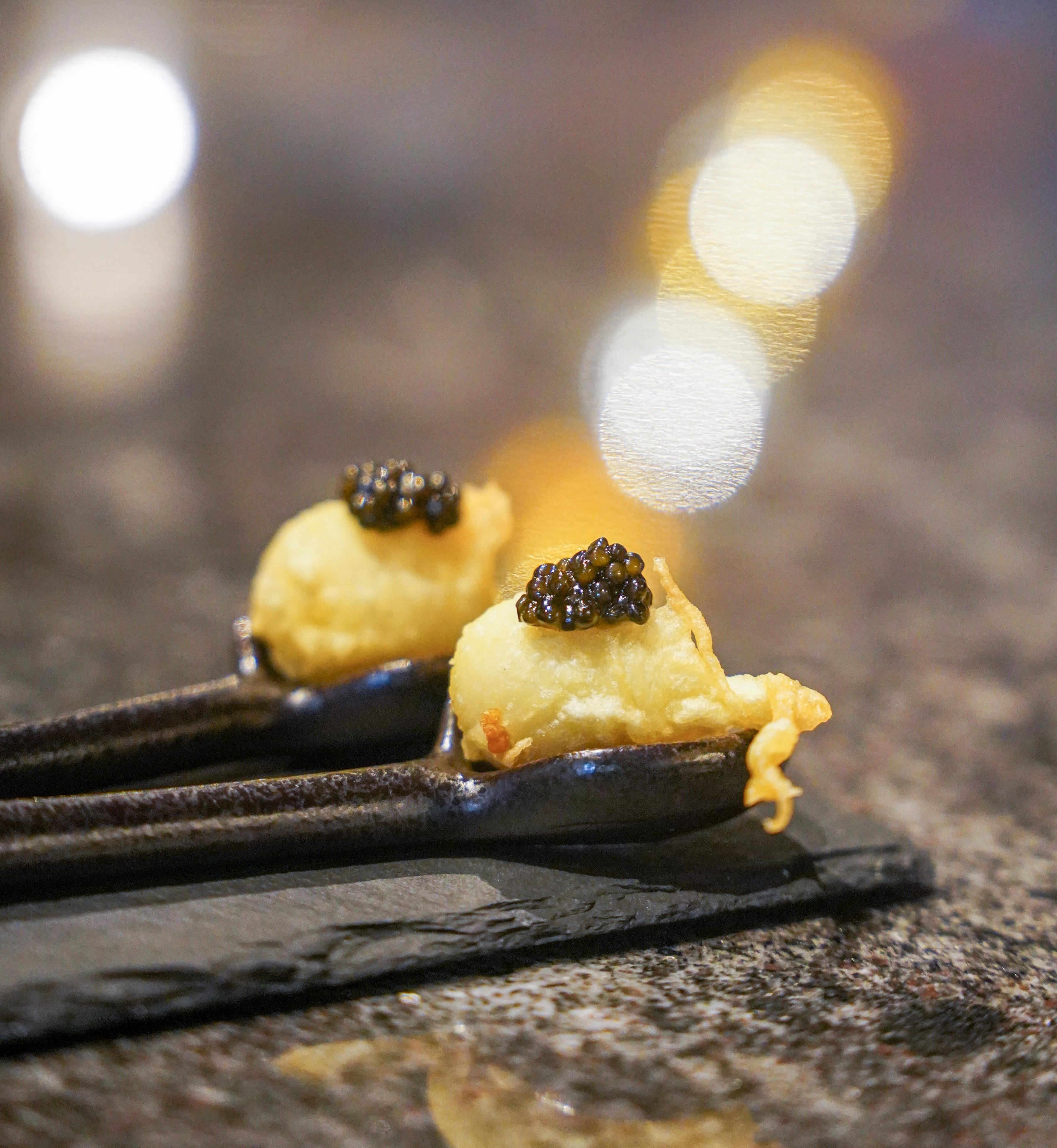 The Embered Elysium Eggs (RM25) are a beauty - caviar-topped smoked quail eggs, deep-fried with fluffy tempura batter, bursting open at first bite with runny-yolked decadence.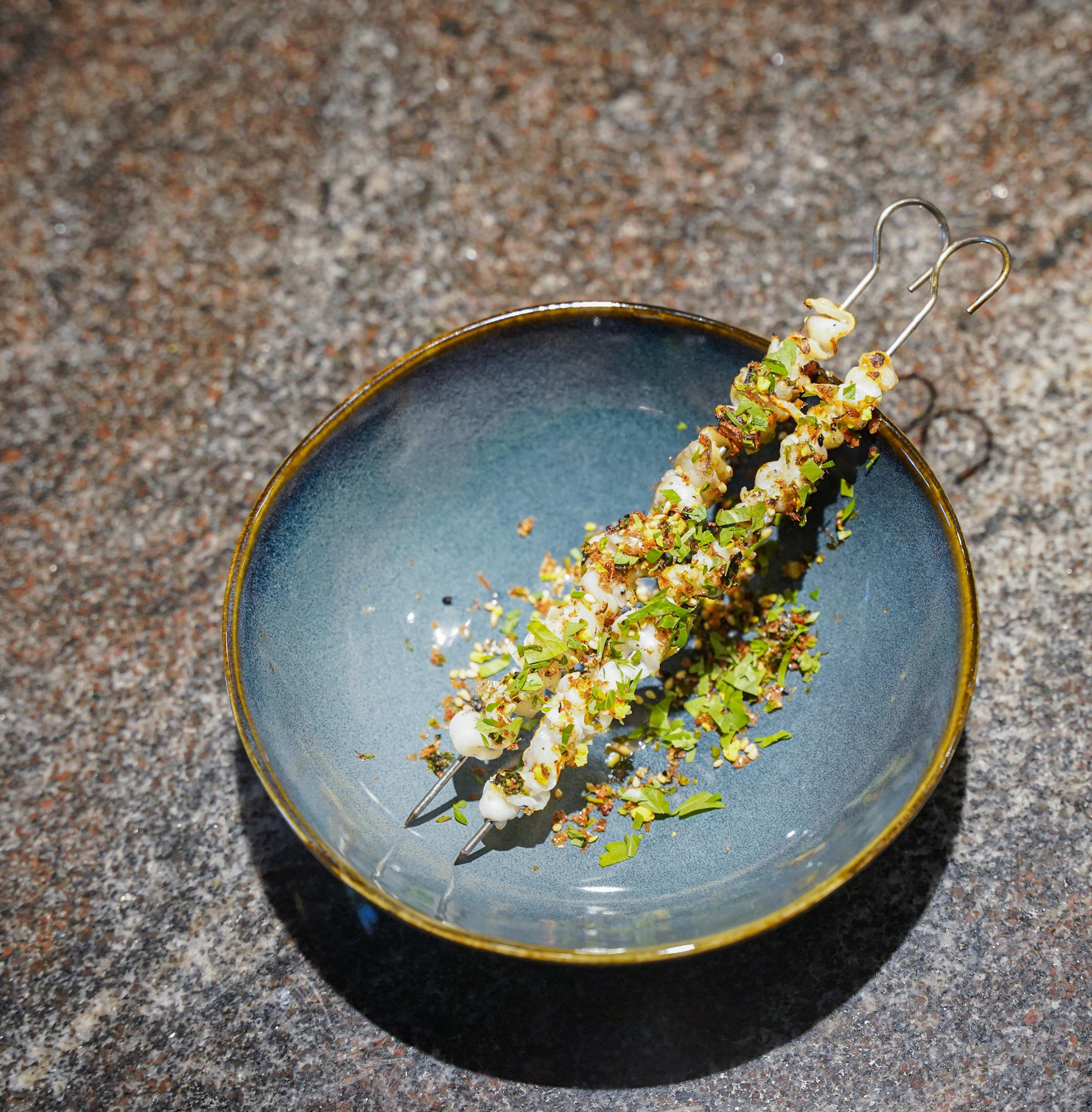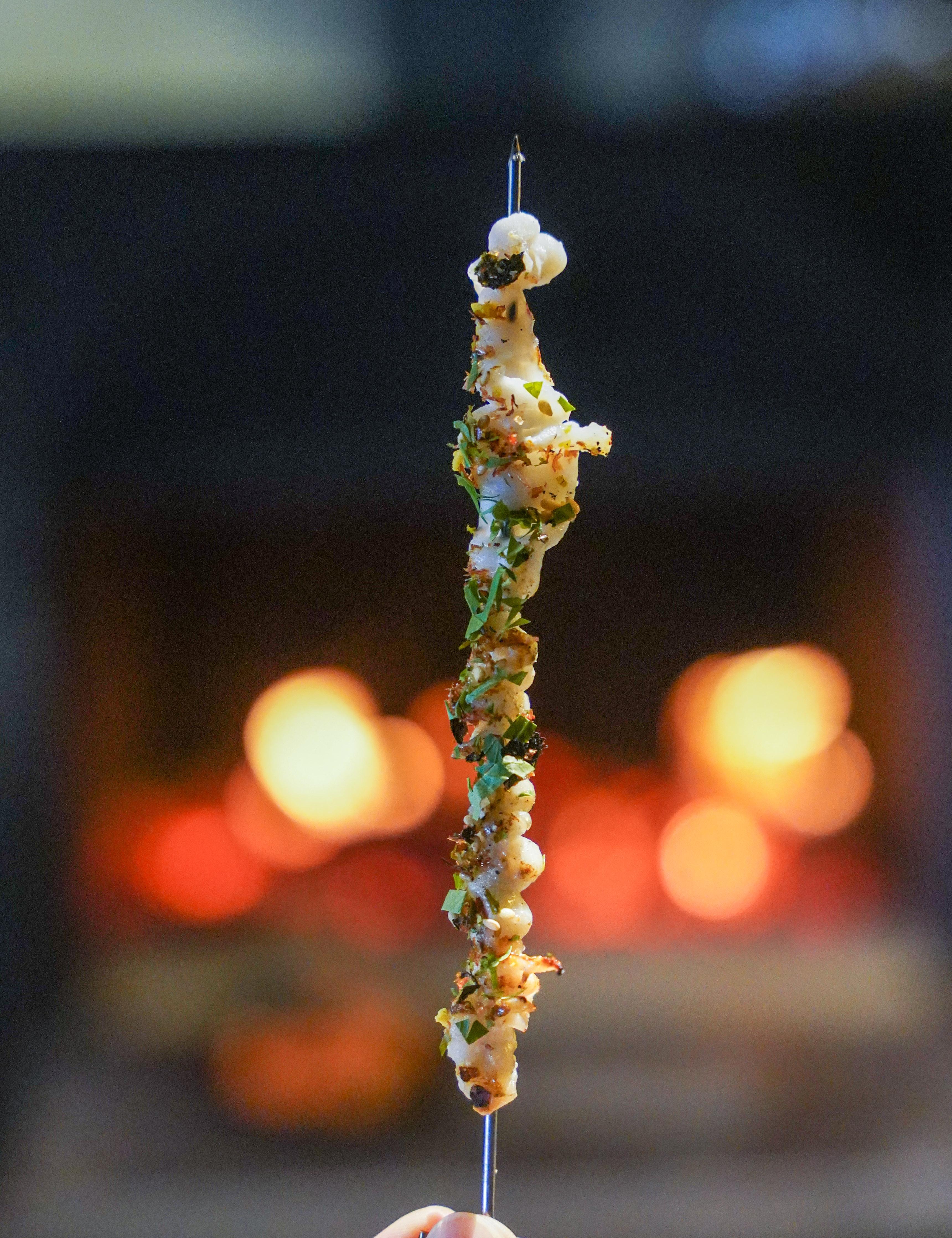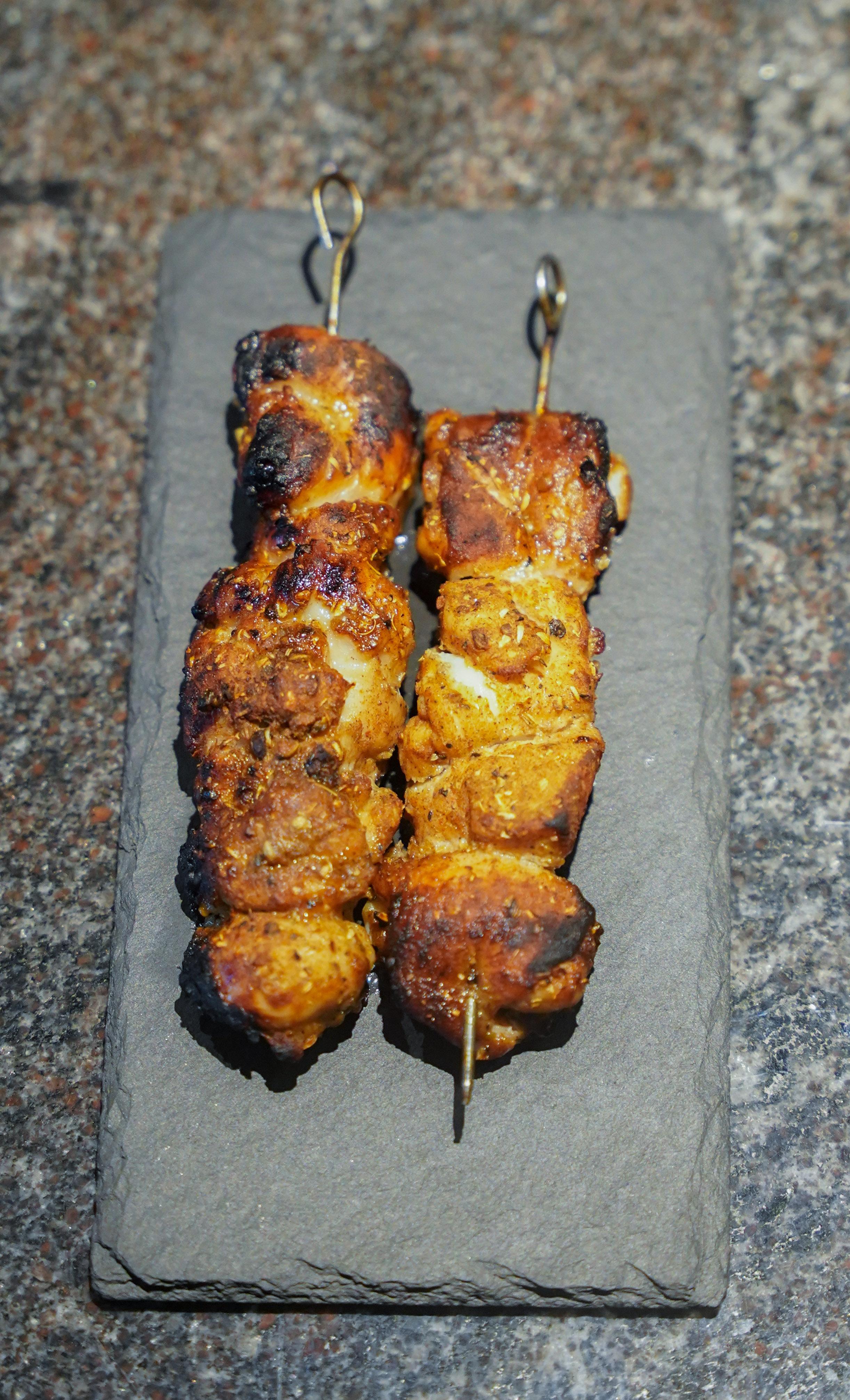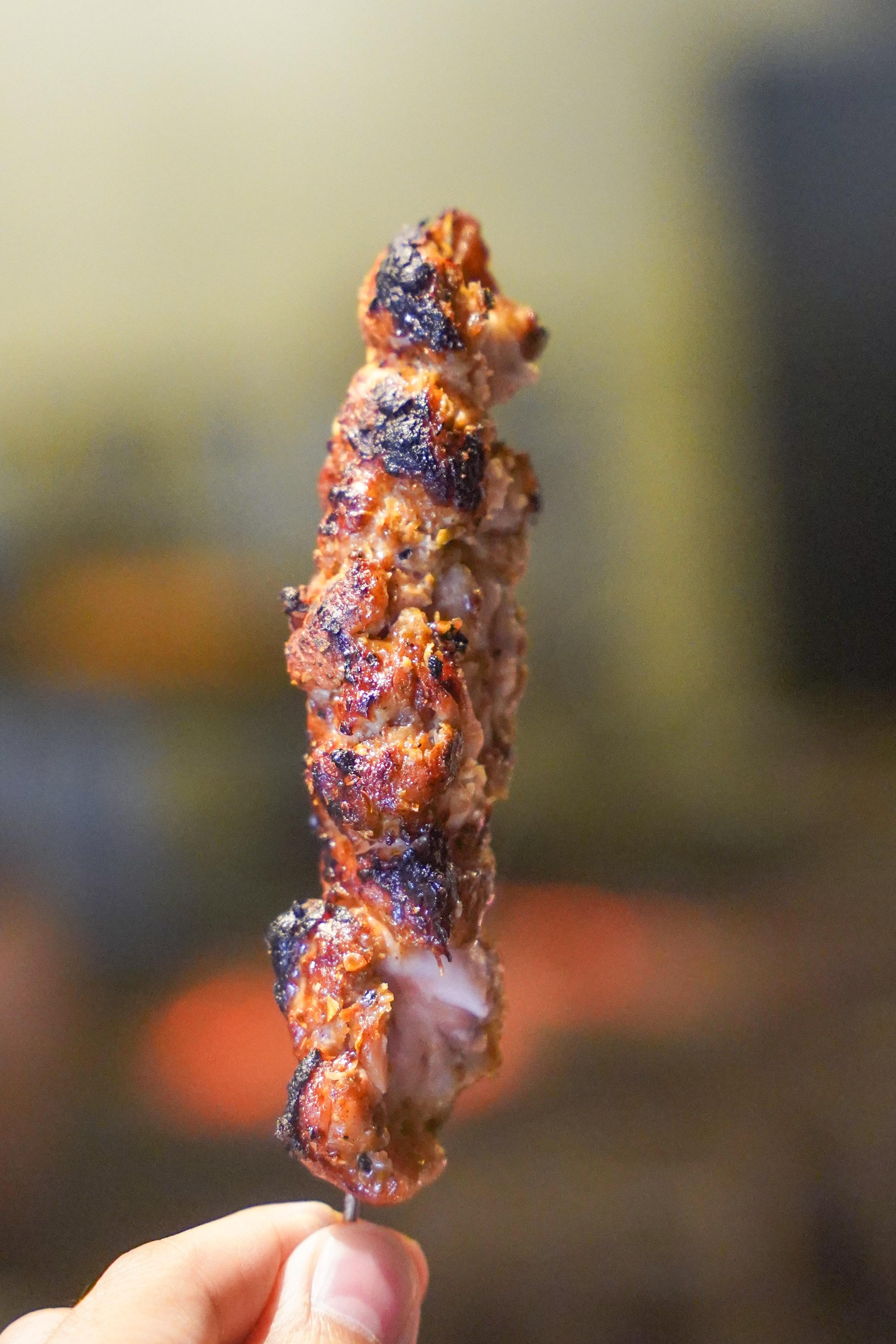 Don't miss out on Pyro's skewers, chunky and full-bodied, gorgeously grilled - the Squid Furikake Skewer surfaces from the sea, brightened with furikake and lime juice (RM20), while the Pimento Chicken Skewer channels the inspiration of Jamaican jerk chicken, sweet and spicy with brown sugar and peppers (RM20).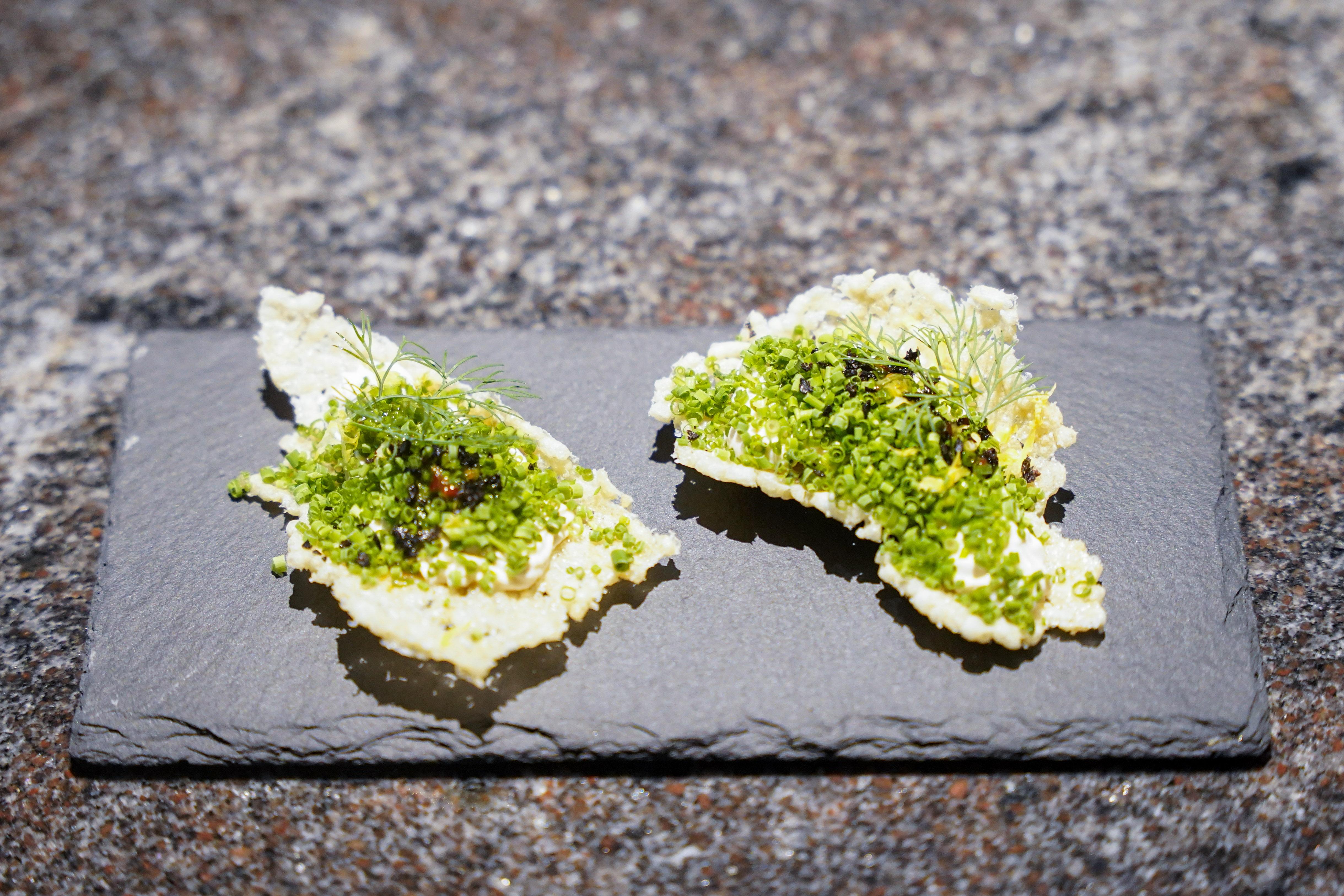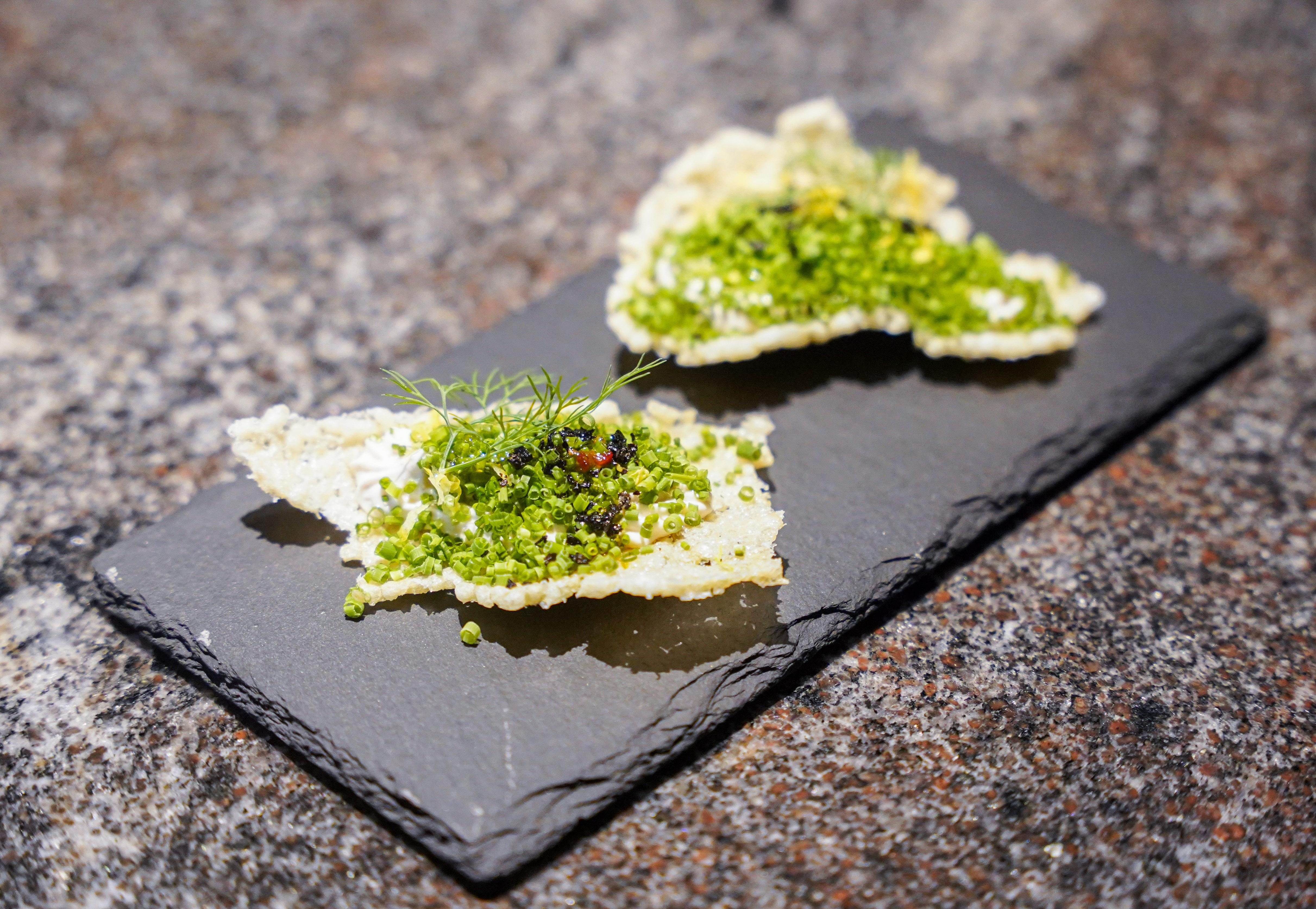 The Seaside Dip & Cracker (RM18) speaks of beachside brininess - mentaiko, carefully cured and blended with sourdough into a spread, piped on a cracker with chives and kombu, garnished with dill, bringing together the flavours of both land and sea in robust harmony.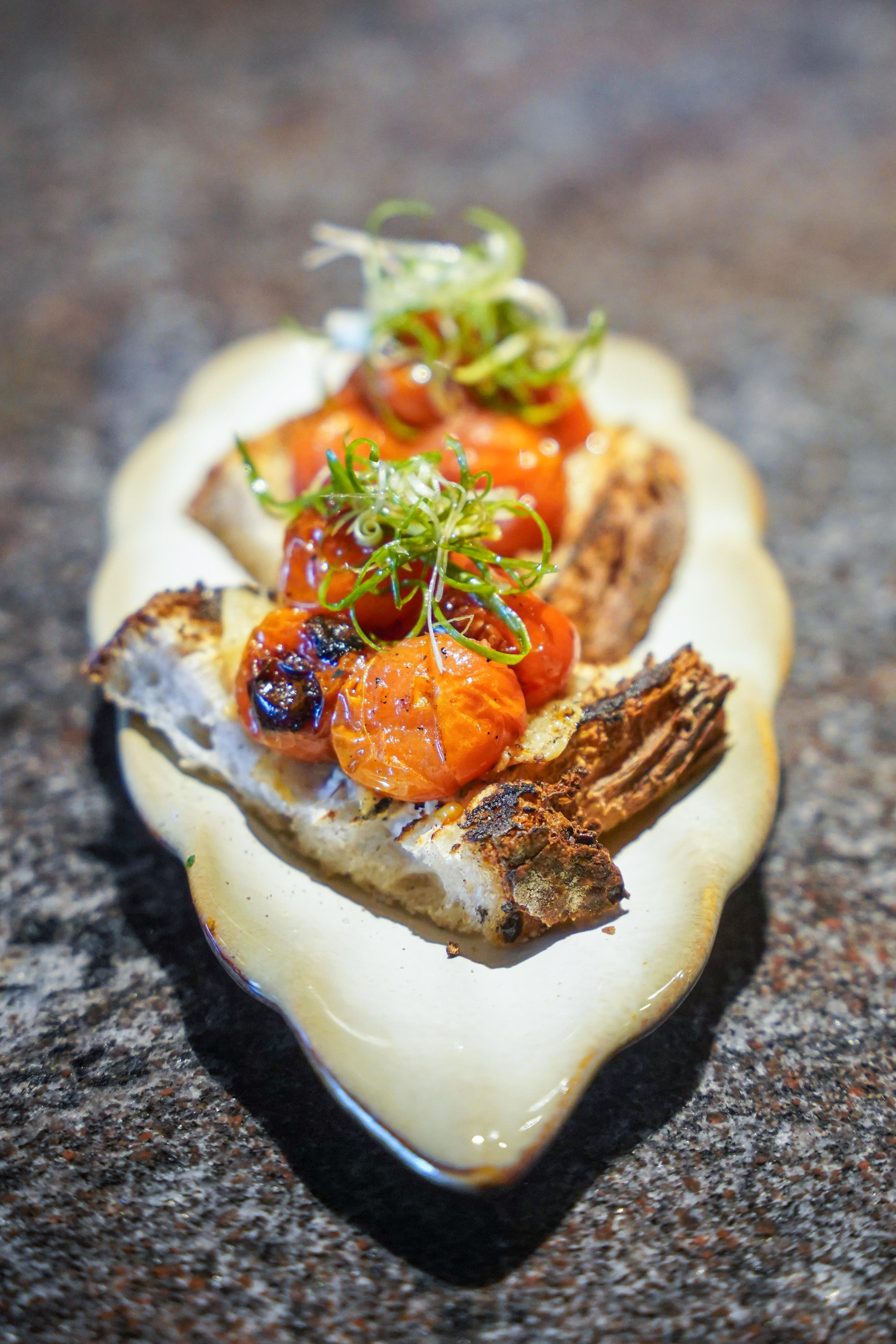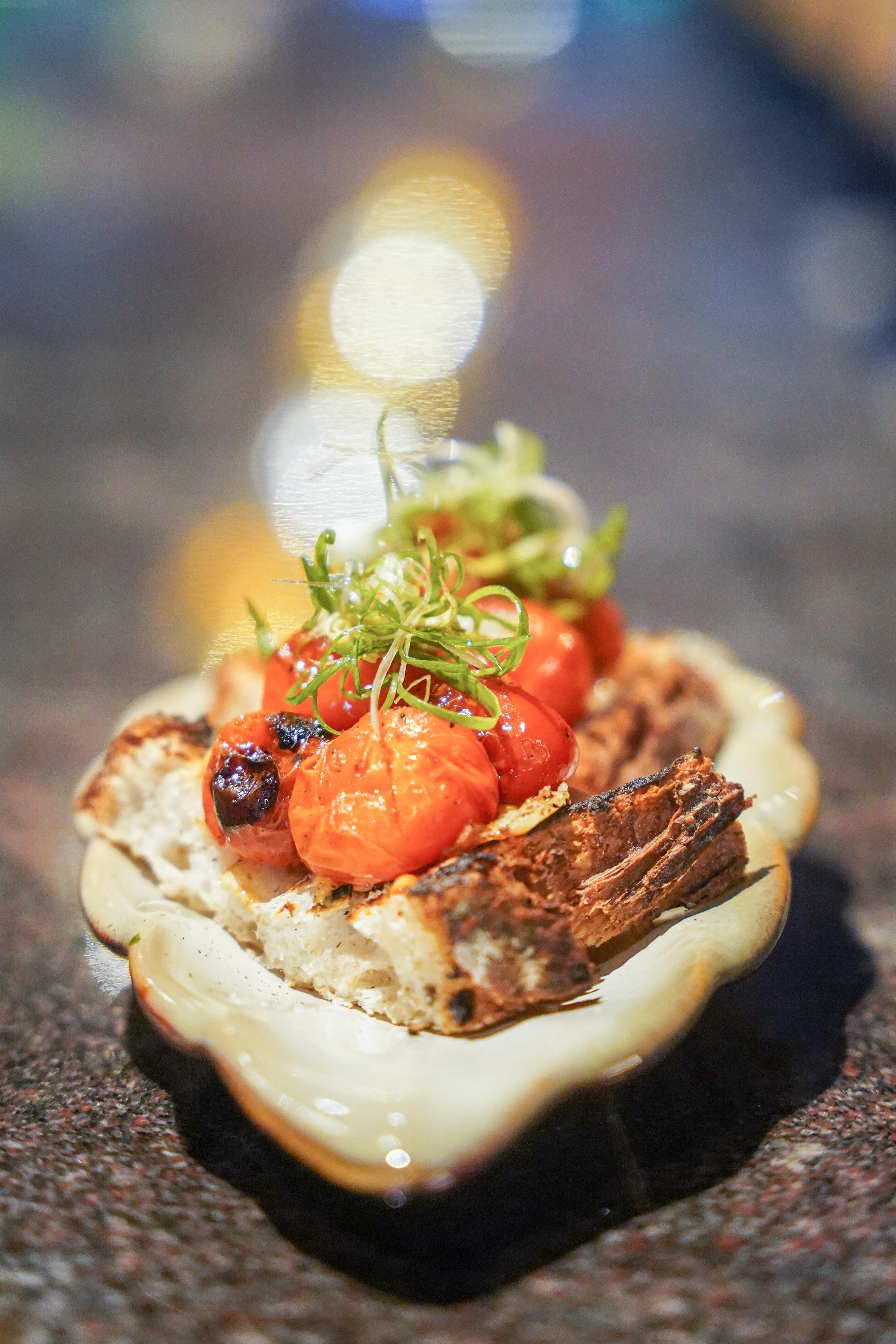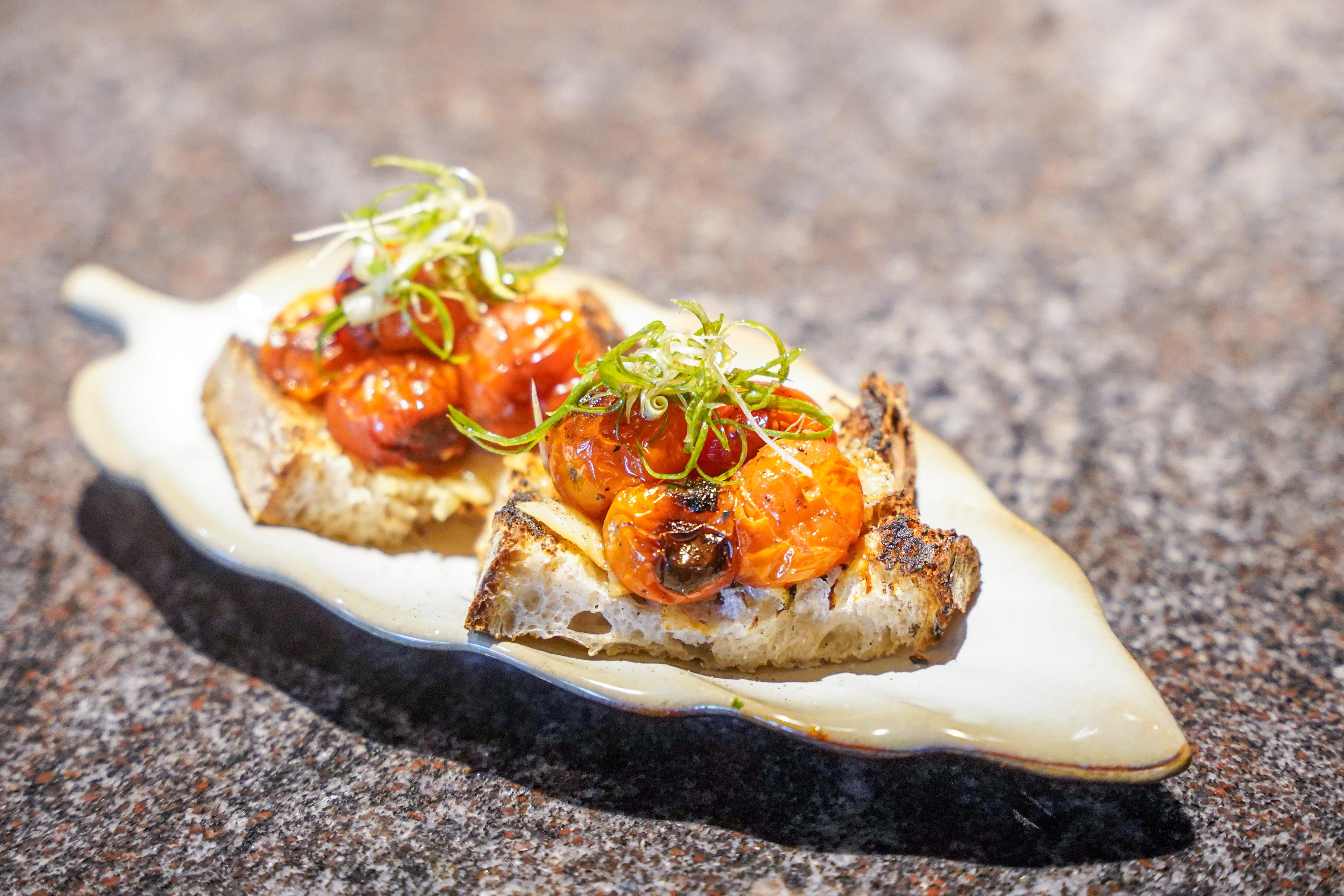 The Tomato Bruschetta (RM18) is far from typical too - sourdough toast is overlaid with mangrove-roasted garlic, blanketed with oven-charred tomatoes, sweet with spring onions.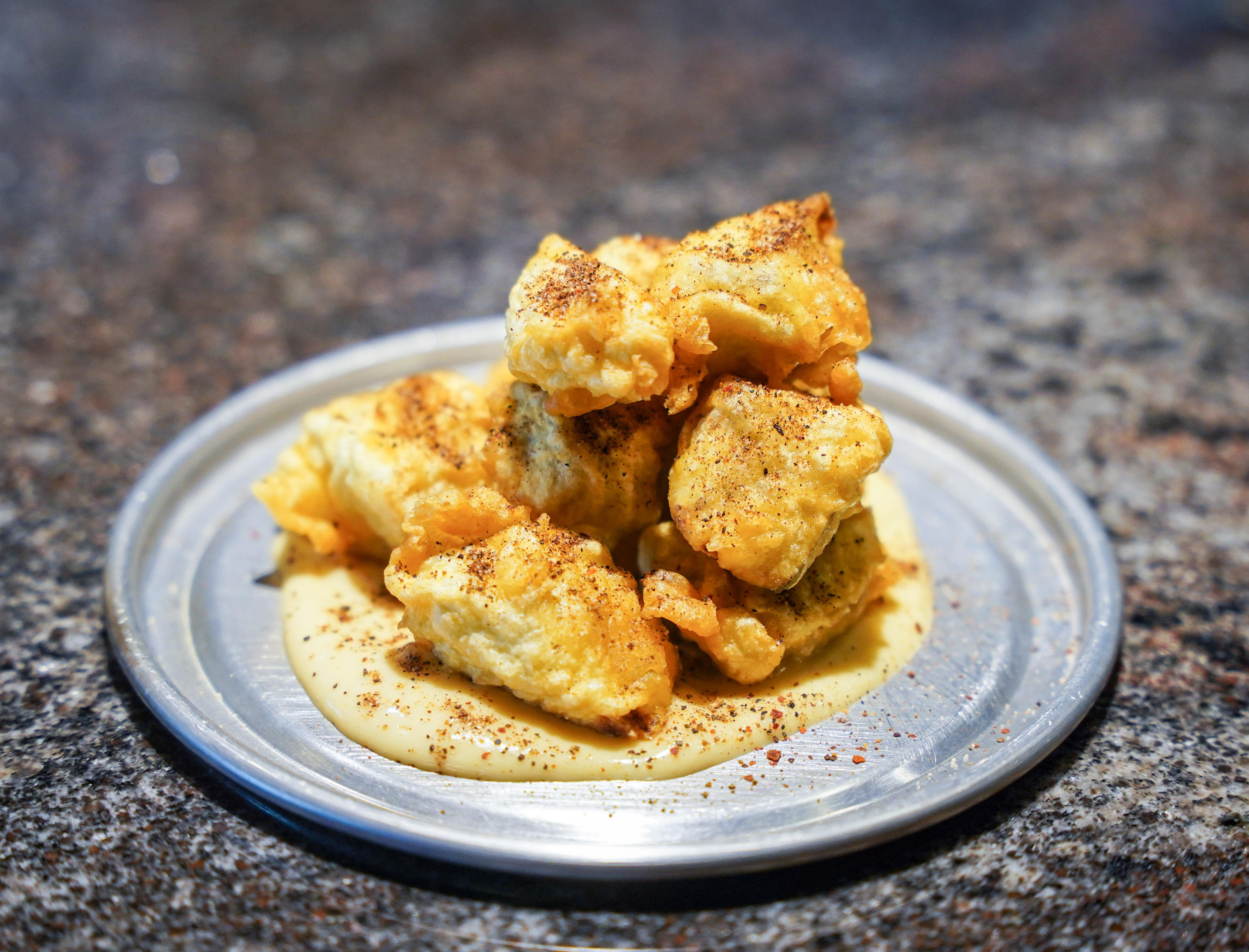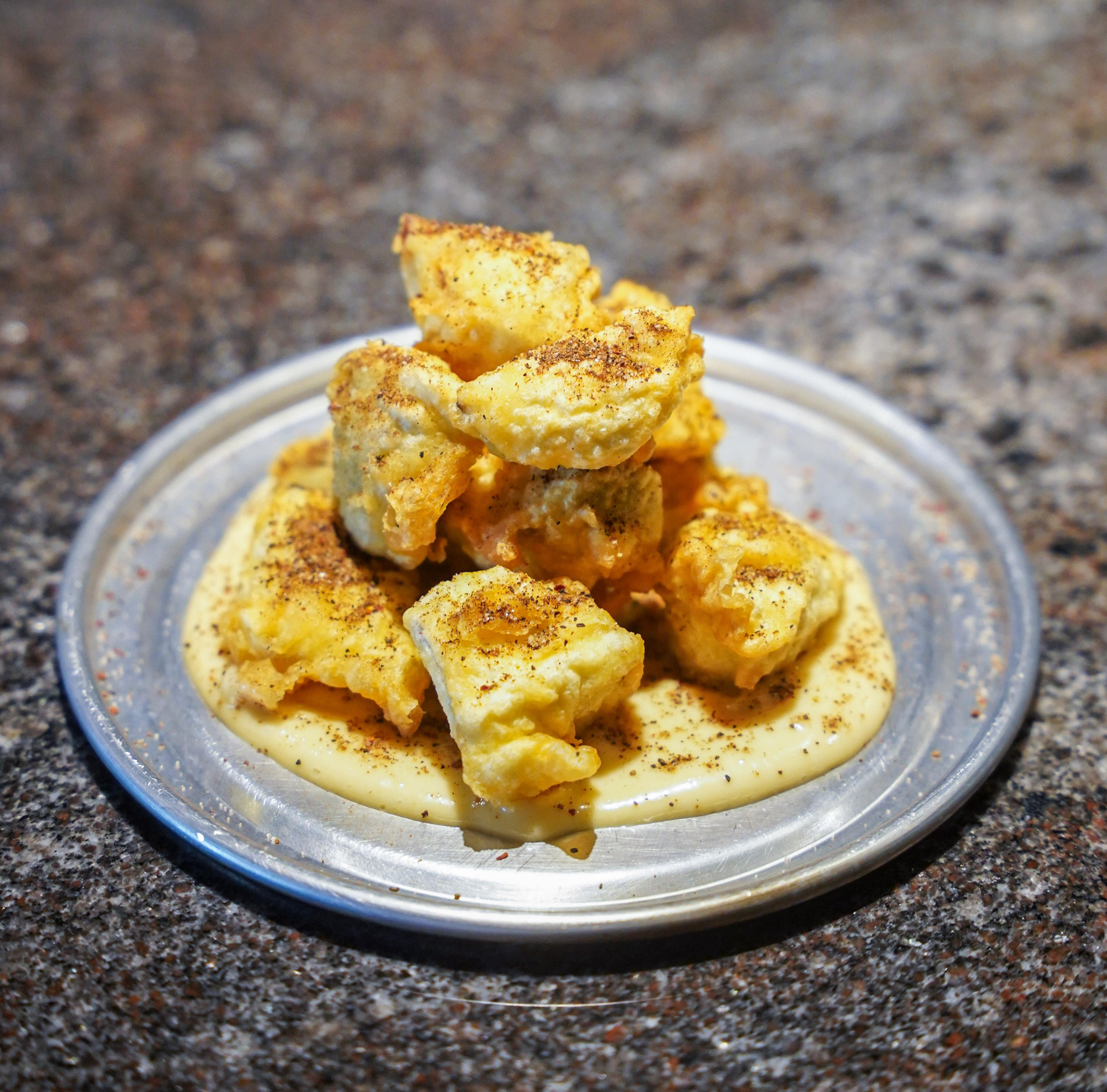 Brinjals with Fermented Soybean Mayo (RM20) put an enjoyable twist on eggplant, sliced bite-sized and battered, cushioned with umami-addictive miso aioli, spectacular for sharing.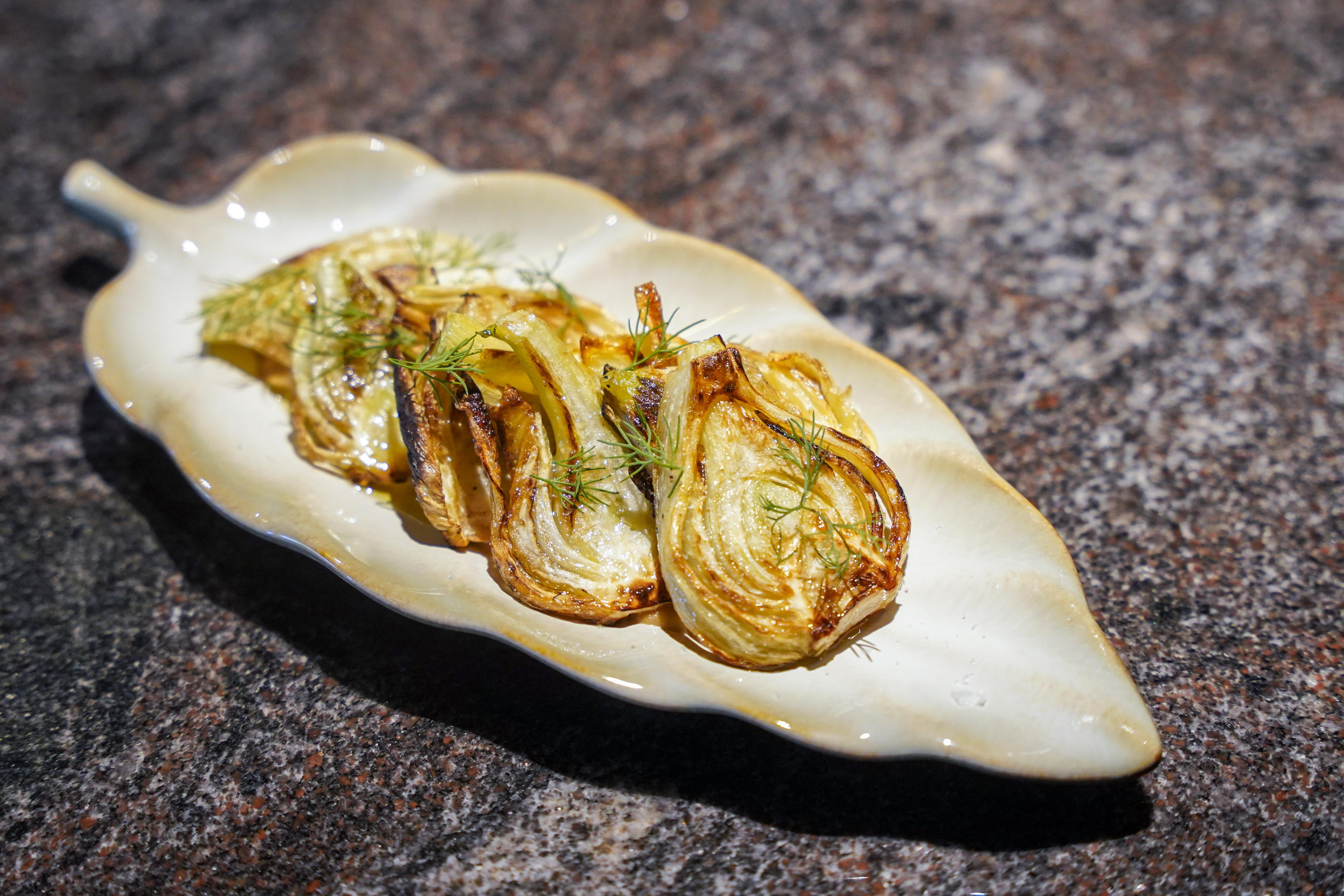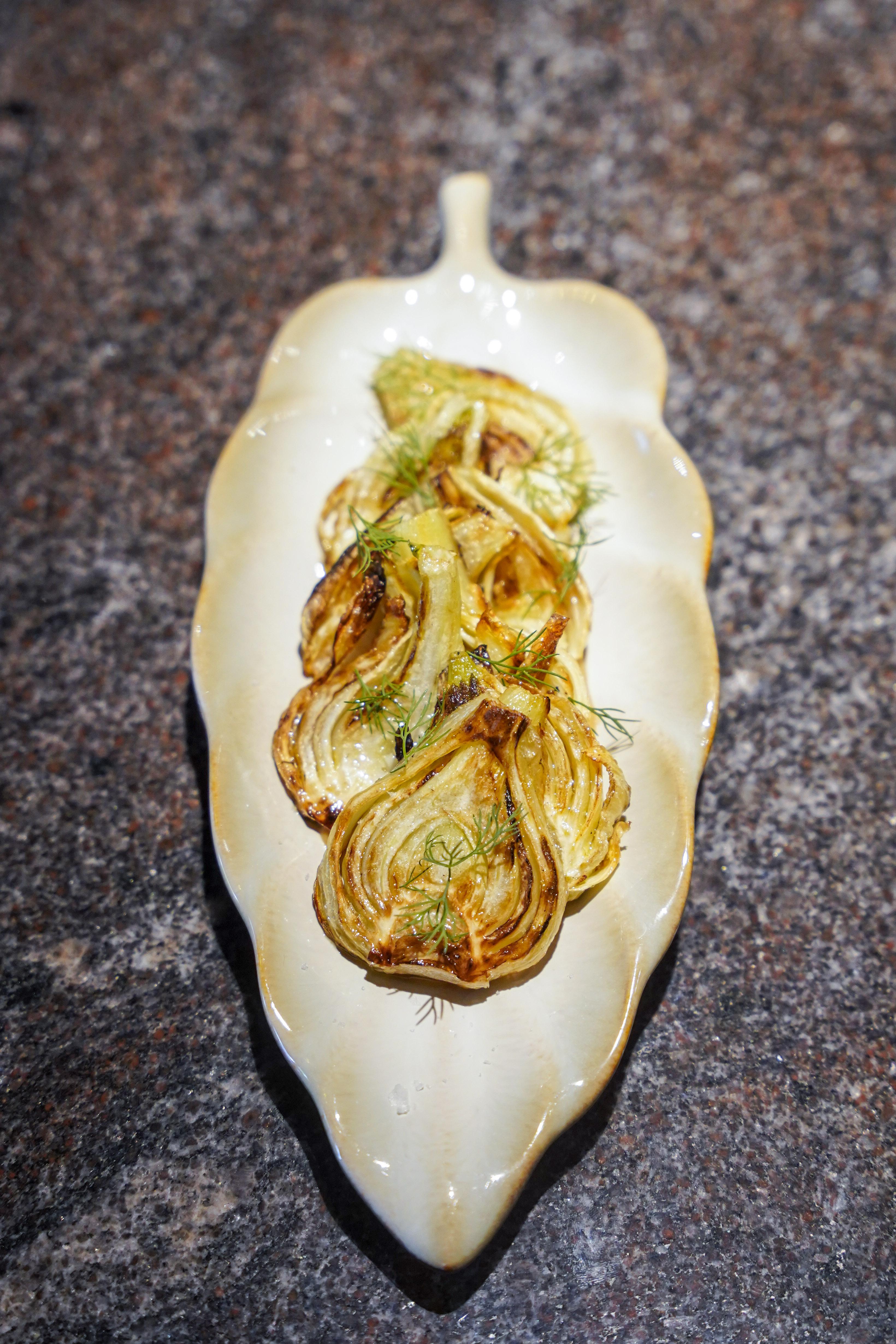 The Roasted Fennel & Onion (RM28) showcases fantastic fennel slow-cooked to terrific tenderness, deep and delicious with onion puree, fragrantly showered with olive oil and dill.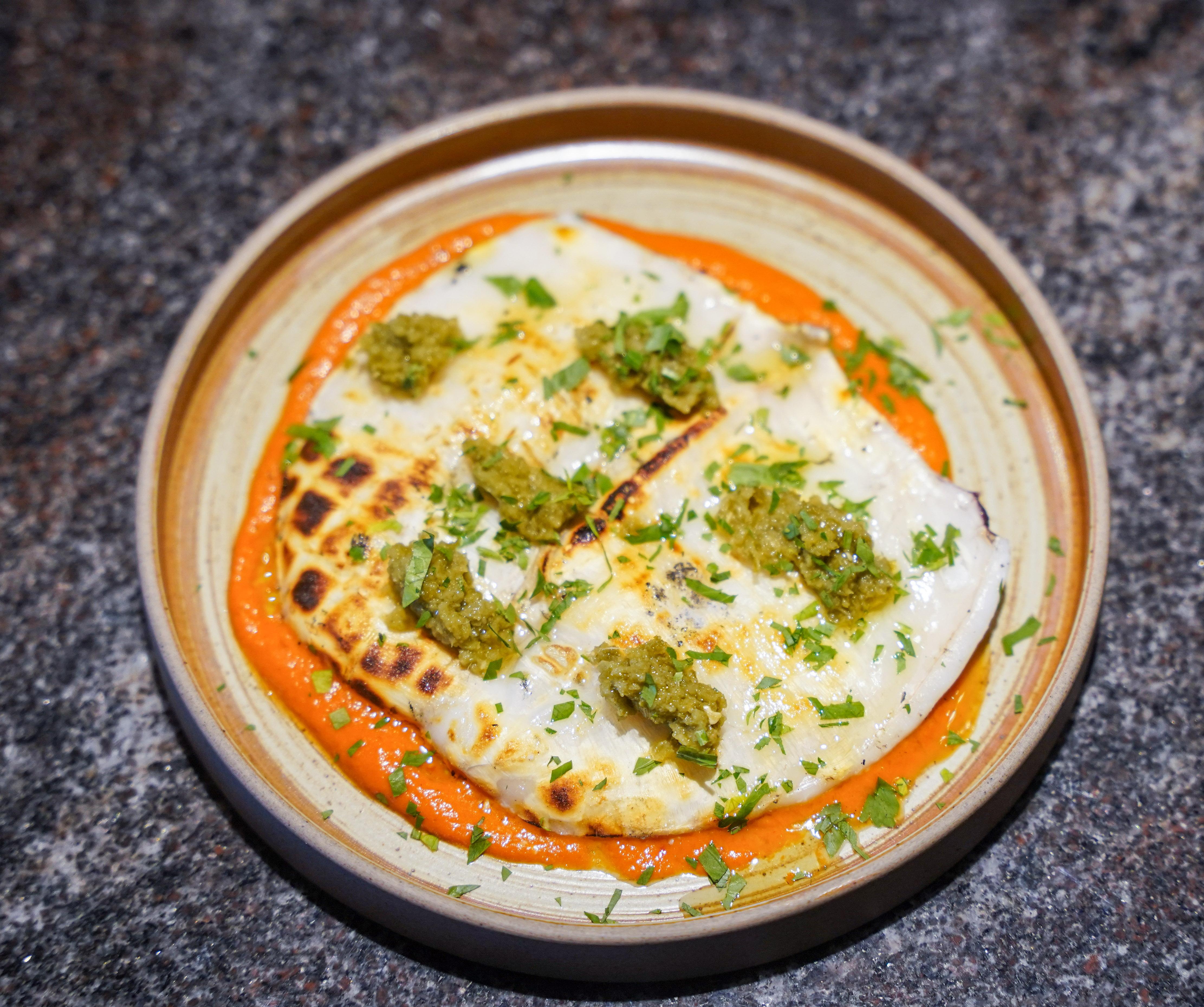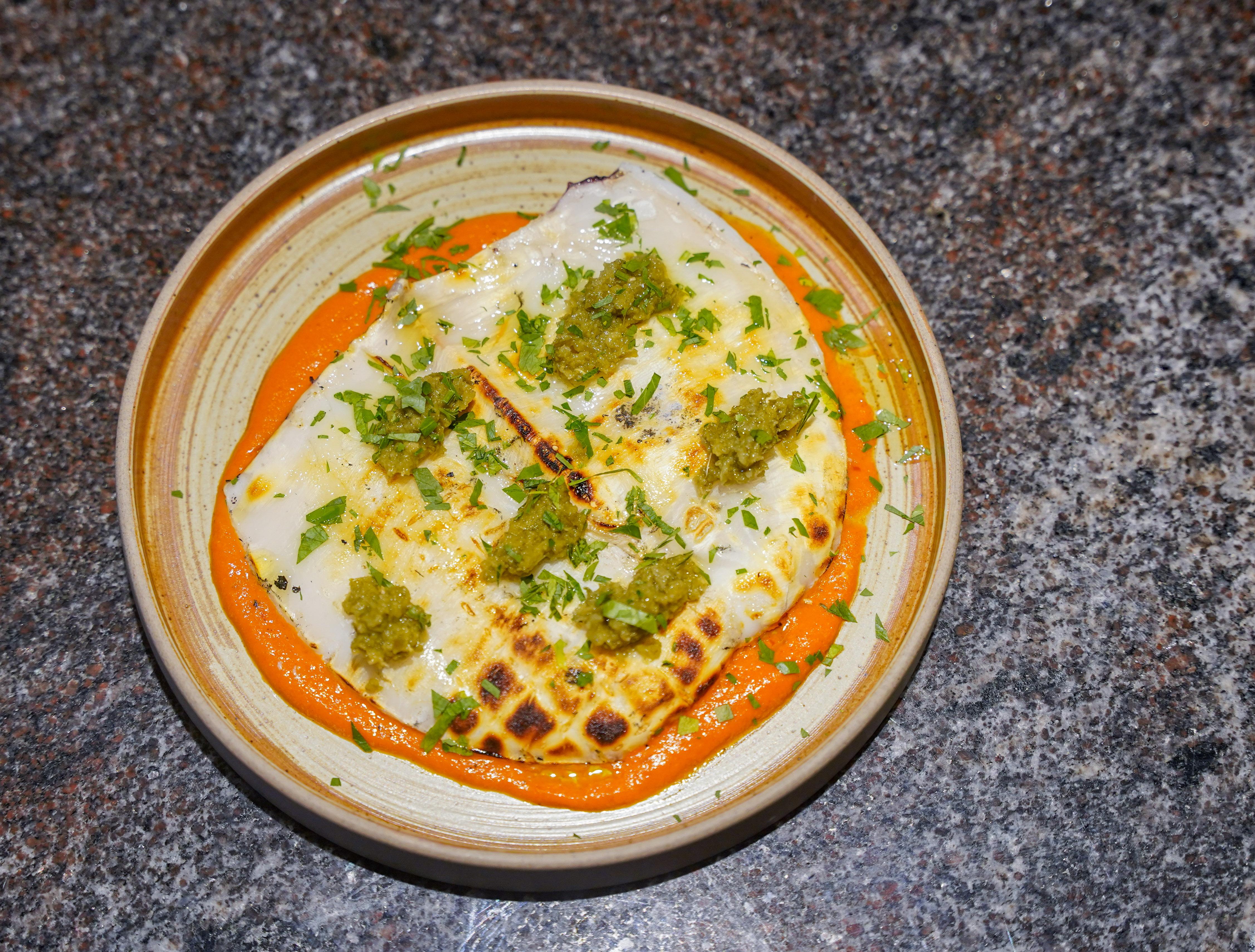 For seafood, check out the Grilled Cuttlefish with Romesco Sauce (RM78) - a flat platter of captivating cuttlefish, seared on embers for less than a minute, served on thick tomato-based sauce that does rich, ripe justice to Catalonian culinary traditions.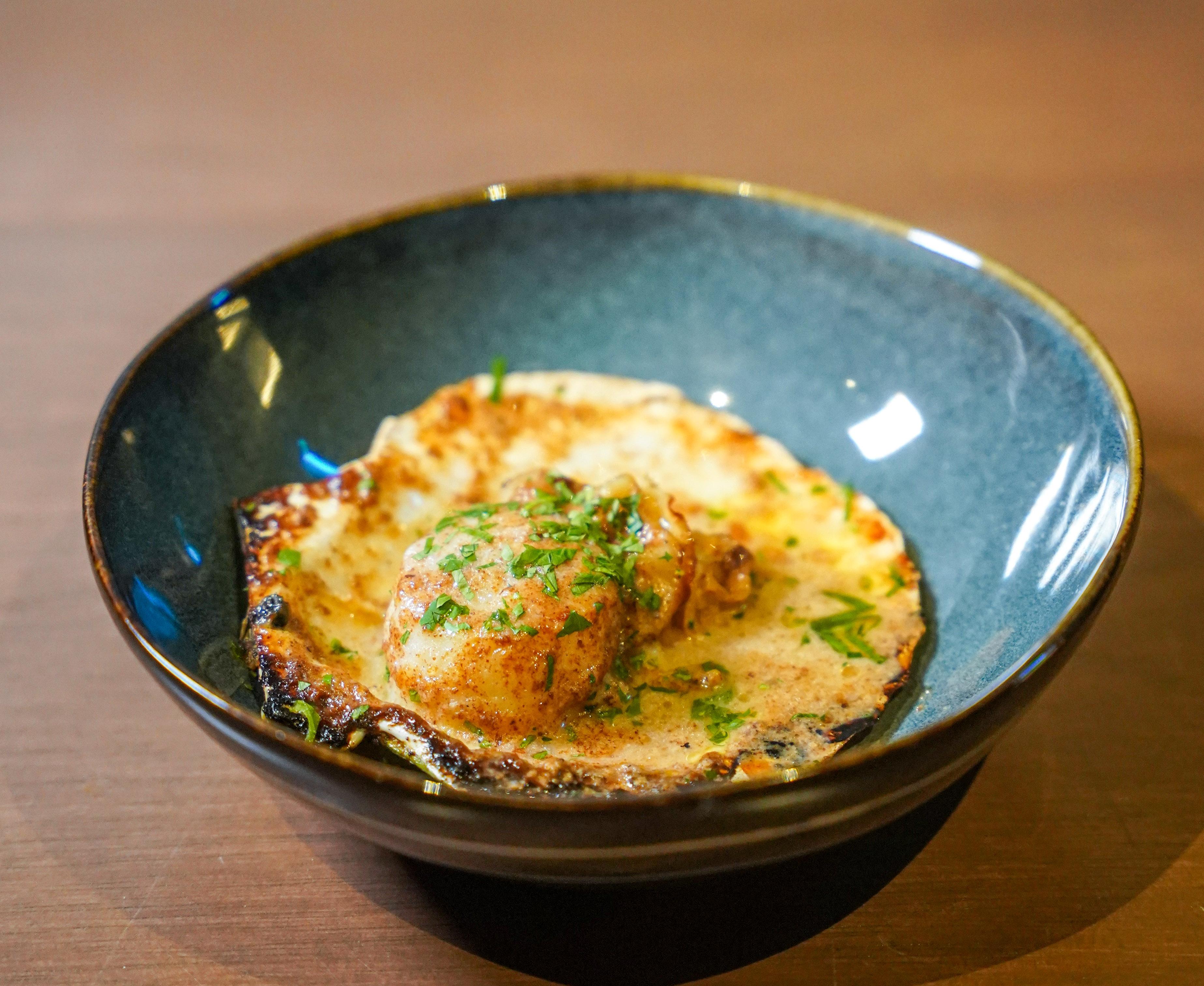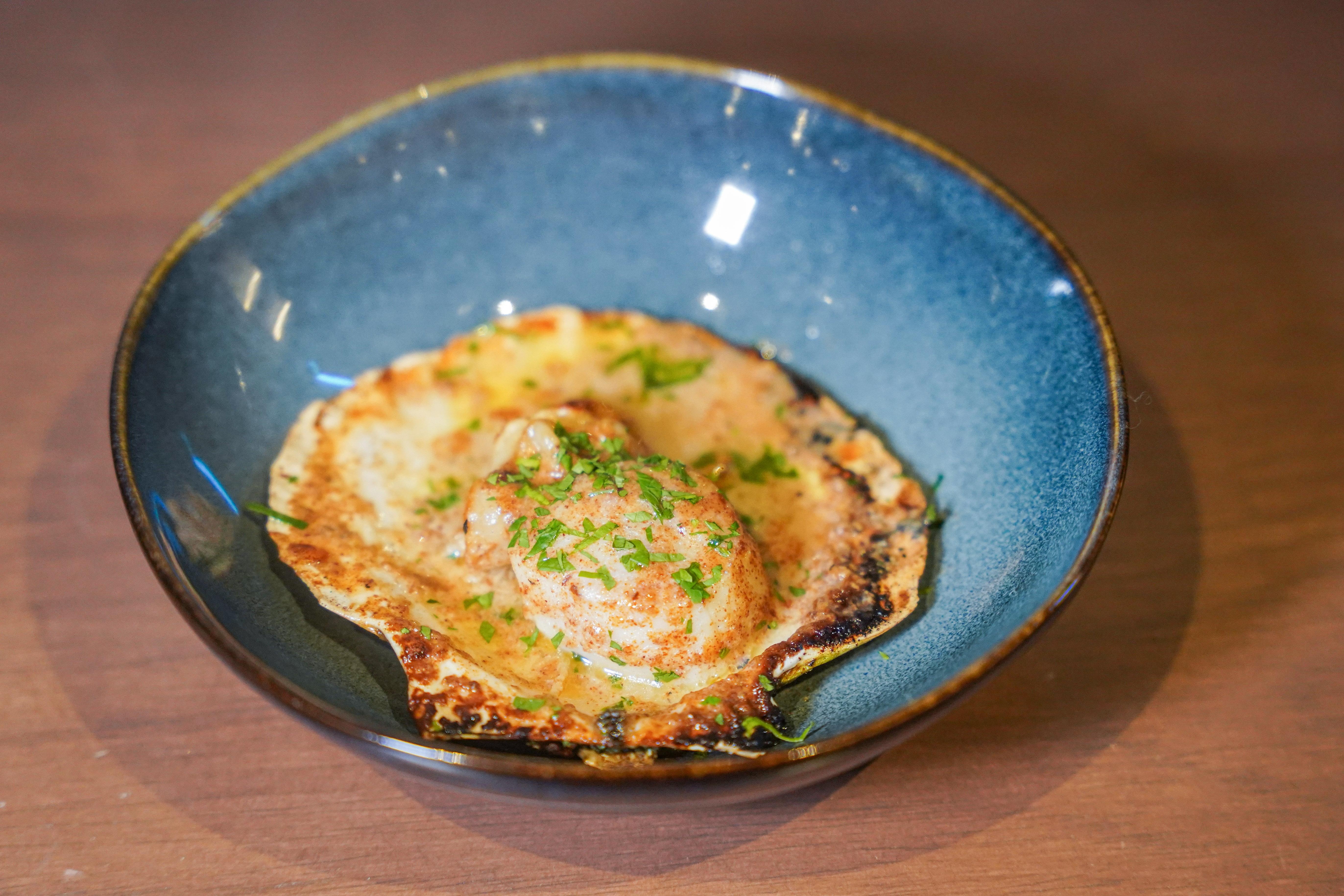 The Half-Shell Scallops (RM50) harness Japanese scallops in luxuriously creamy butter sauce, oven-cooked at 50 degrees Celsius until they emerge with the flair of flame-kissed fleshiness.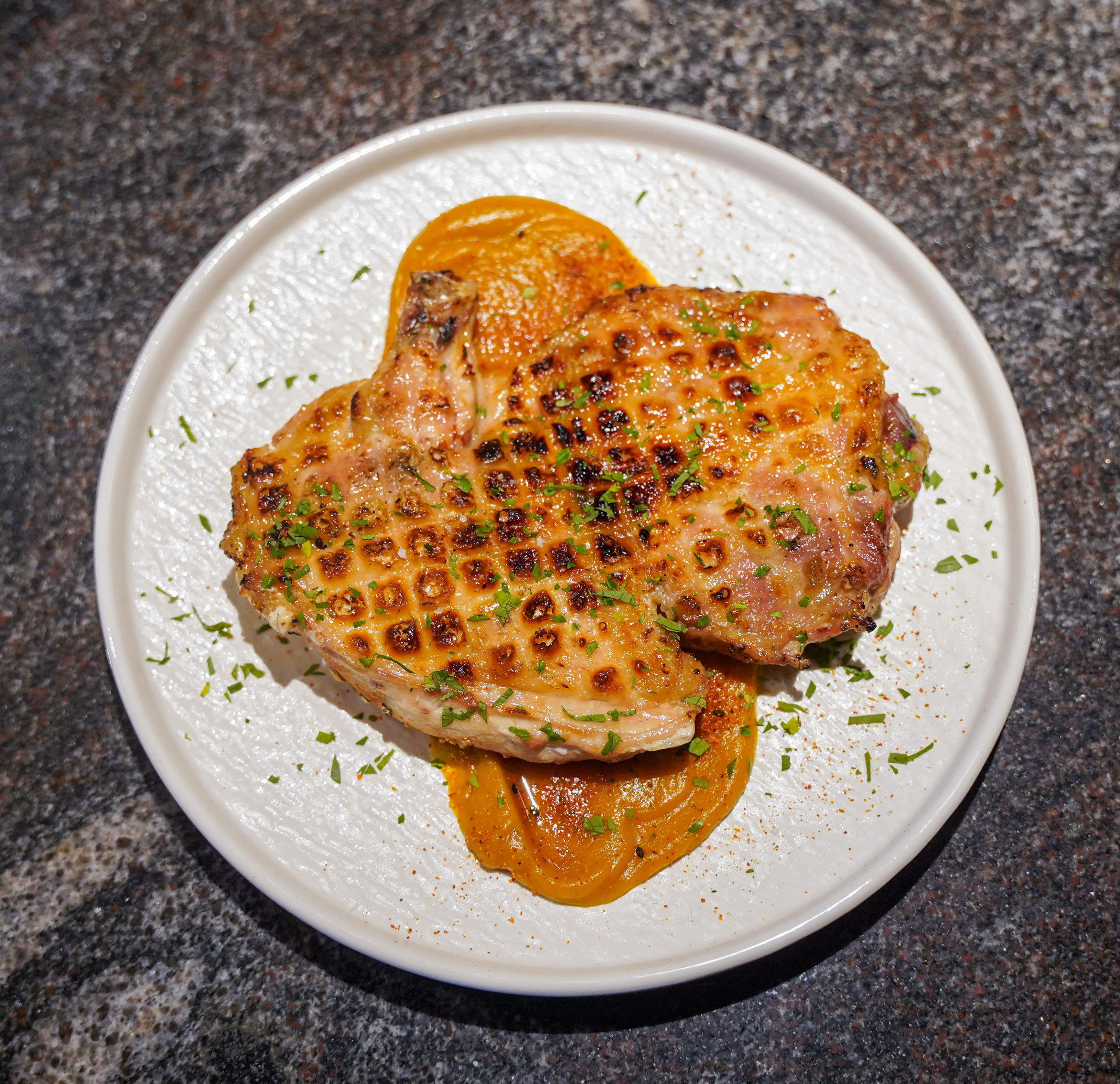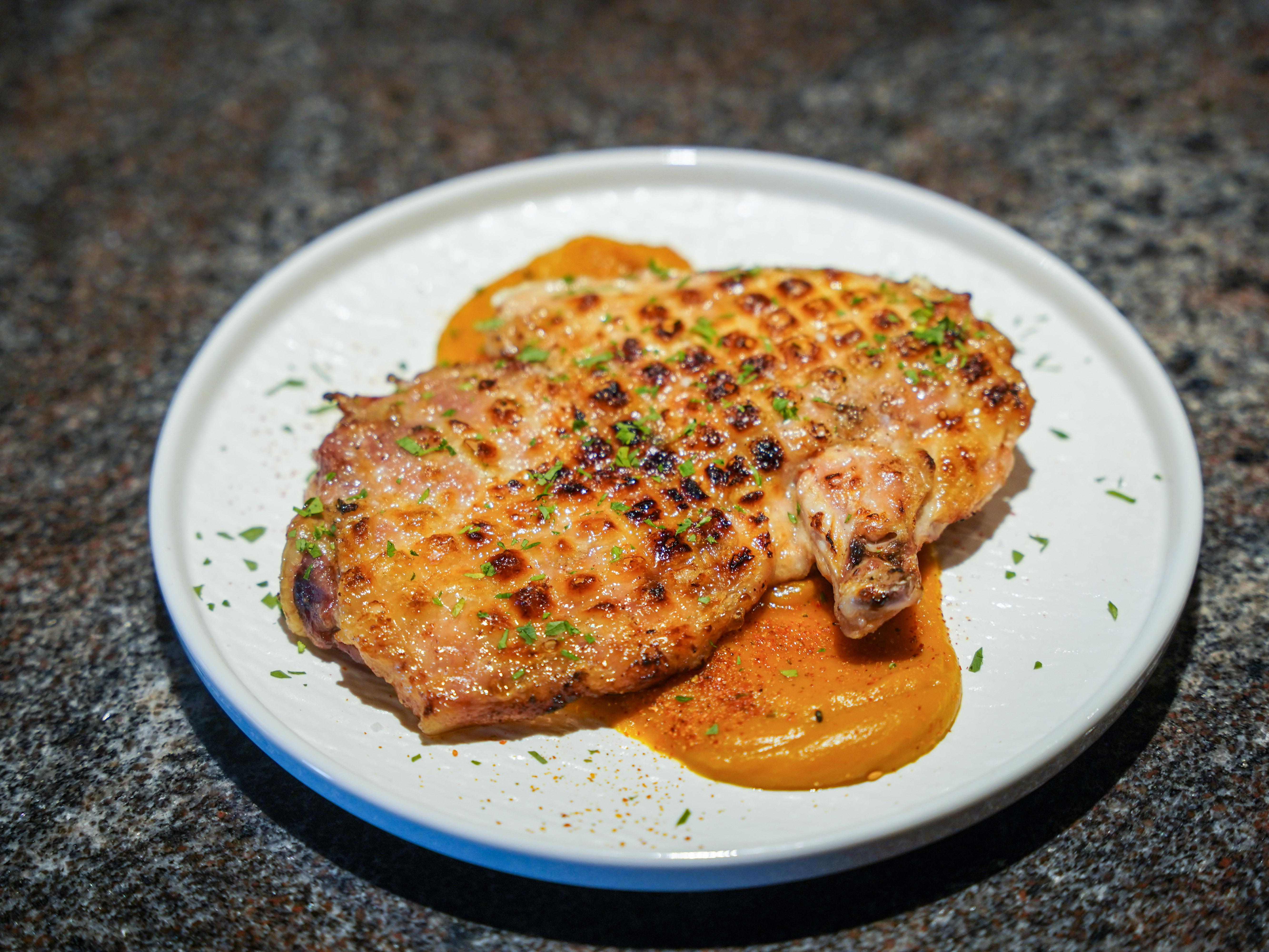 Moving on to carnivorous temptations, the Grilled Half Chicken (RM52) is a must - poultry at its peak, impeccably grilled for crackly browned skin and monumentally moist meat, partnered with pumpkin puree and chicken jus. One of our favourite chicken dishes of recent times.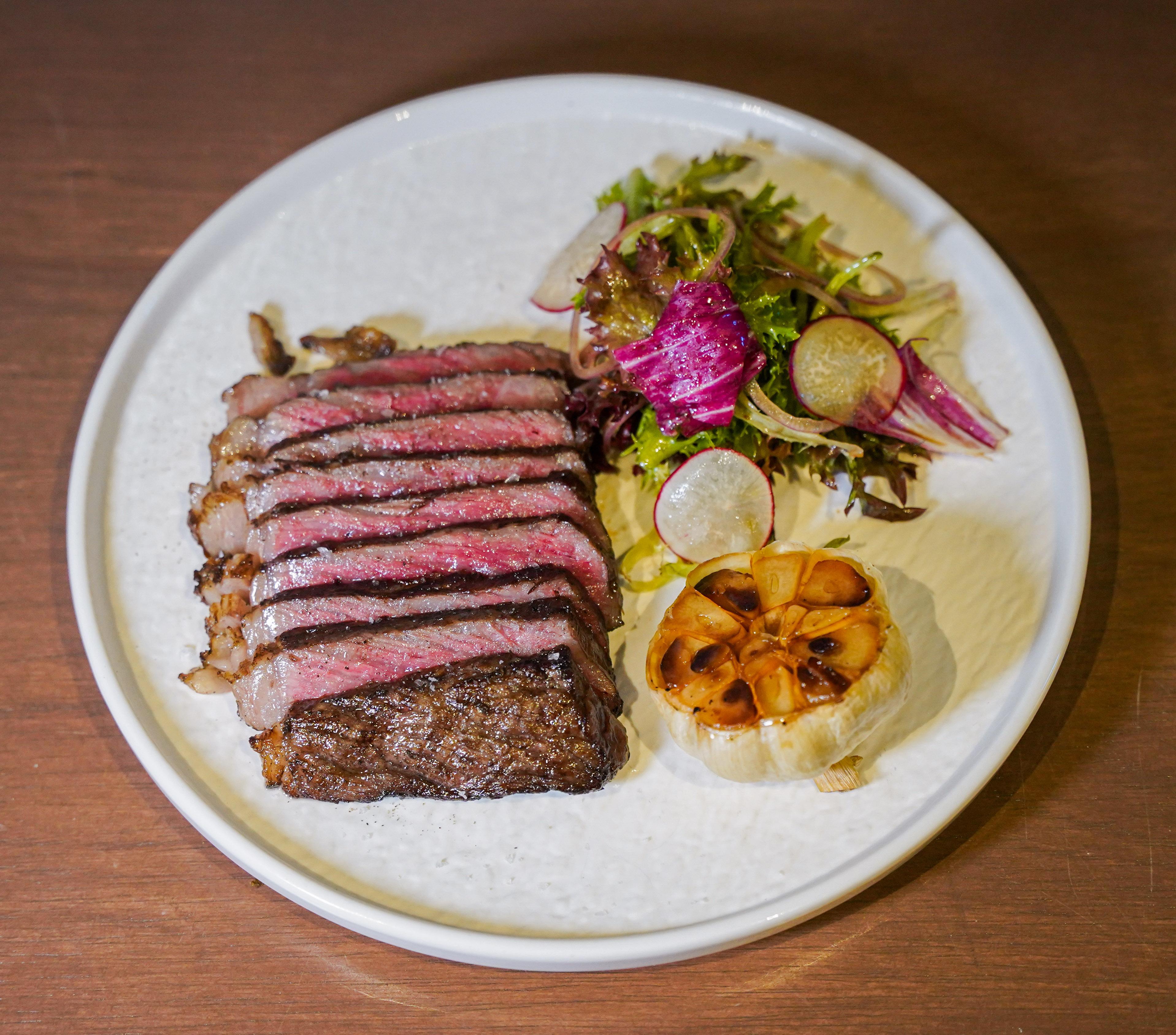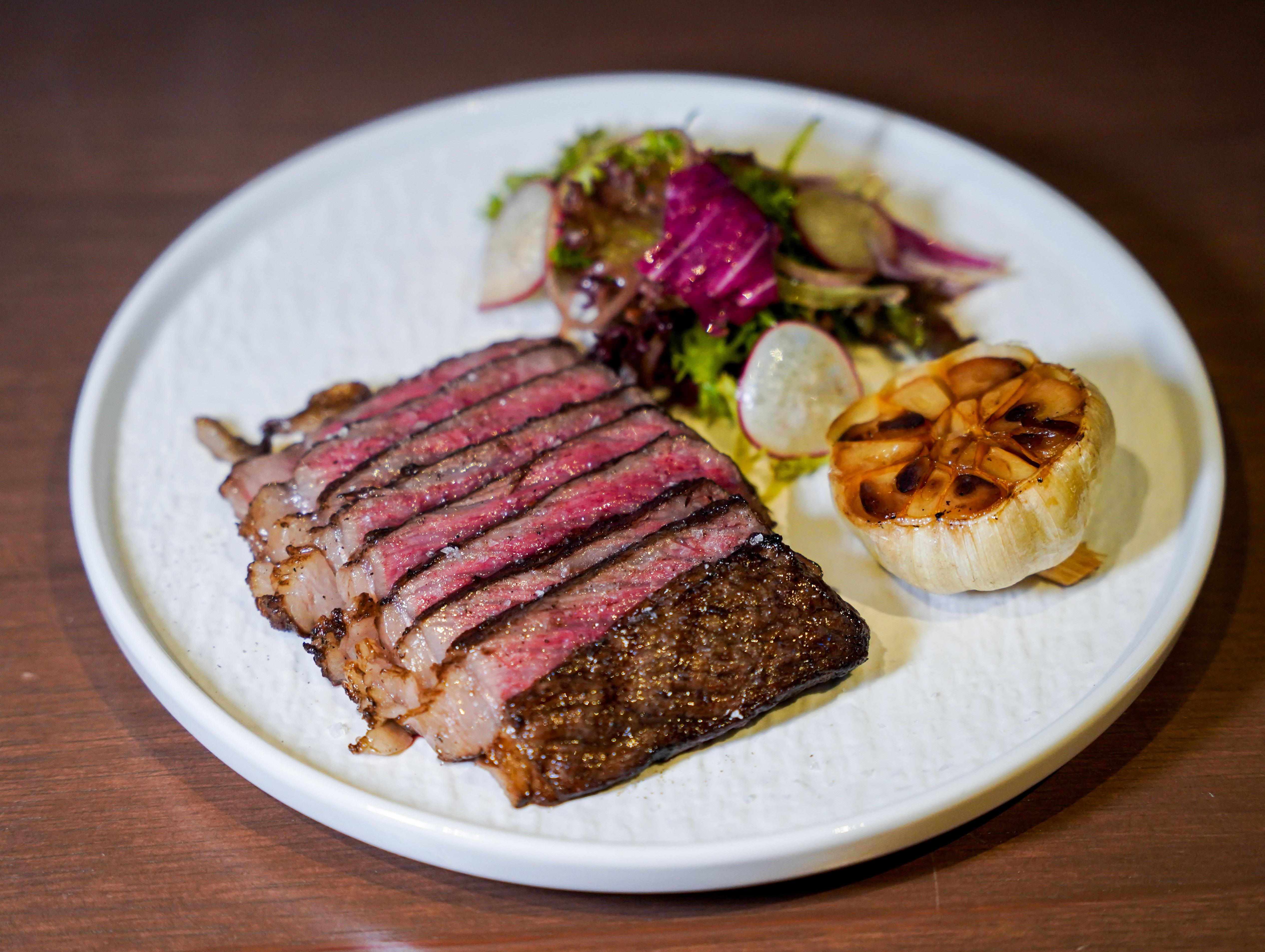 Pyro's ultimate masterworks might be its steaks, including the Mayura Signature Striploin MB9 (RM2 per gram) - the marriage of top-tier wagyu beef with marvellous technique results in a commanding crust that conceals peerlessly pink medium-rare beef. Be sure to order this.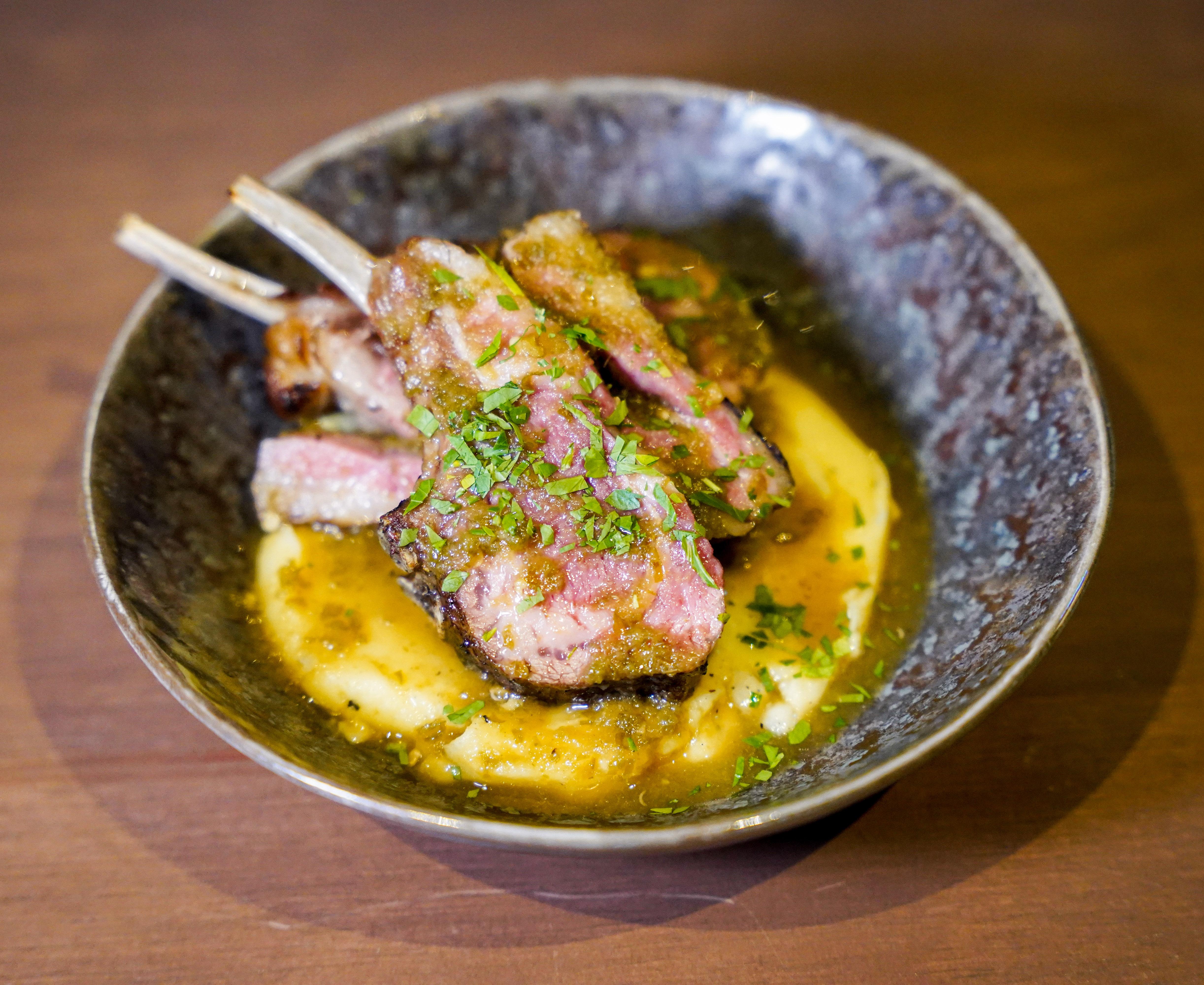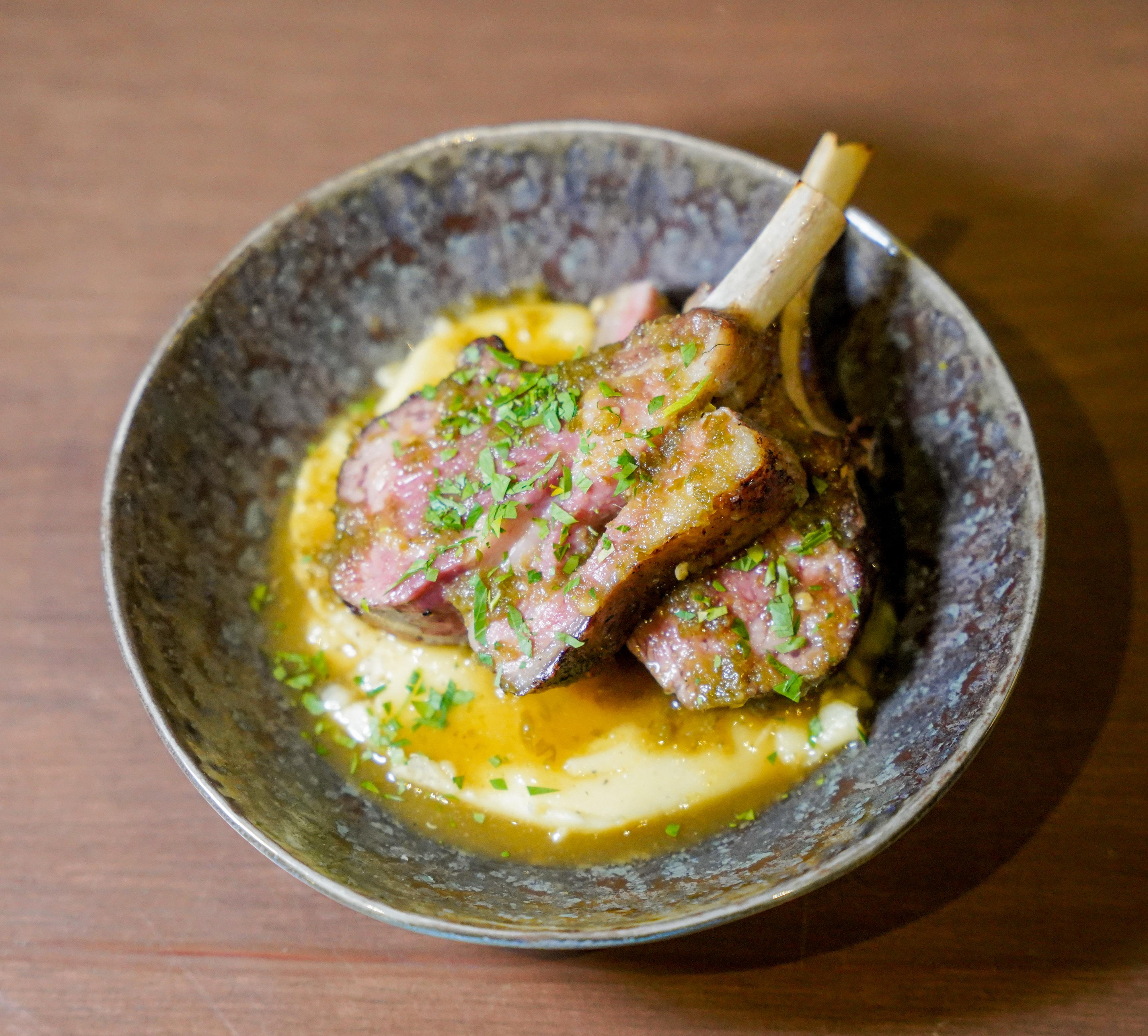 The Grilled New Zealand Lamb Rack (RM88) is also caveman-worthy, formidably primal, robust but not gamy, relying on lustrously dewy baby lamb, memorable with mashed potatoes, saturated with smoked butter and five-day fermented green harissa, ginger and coriander.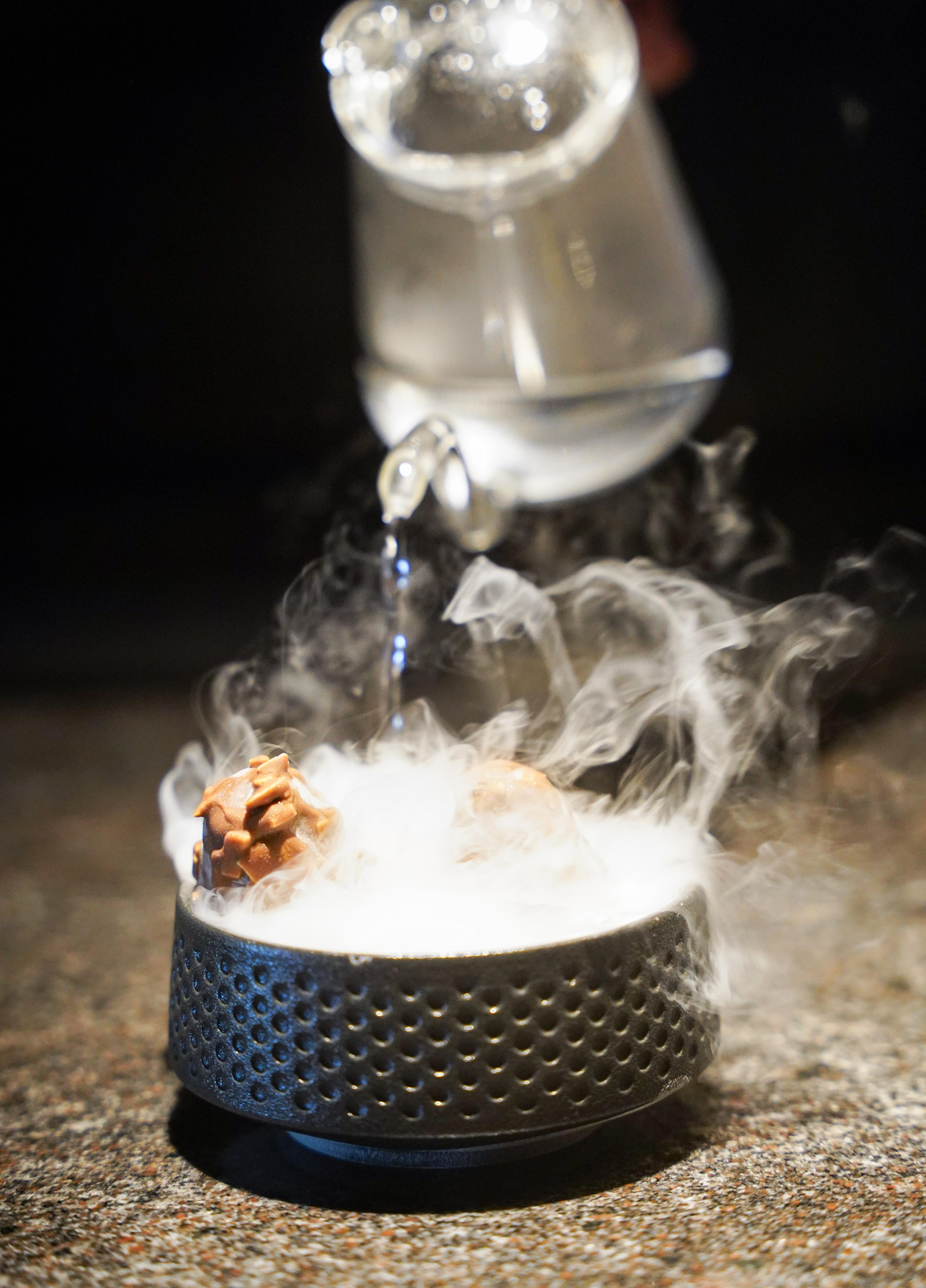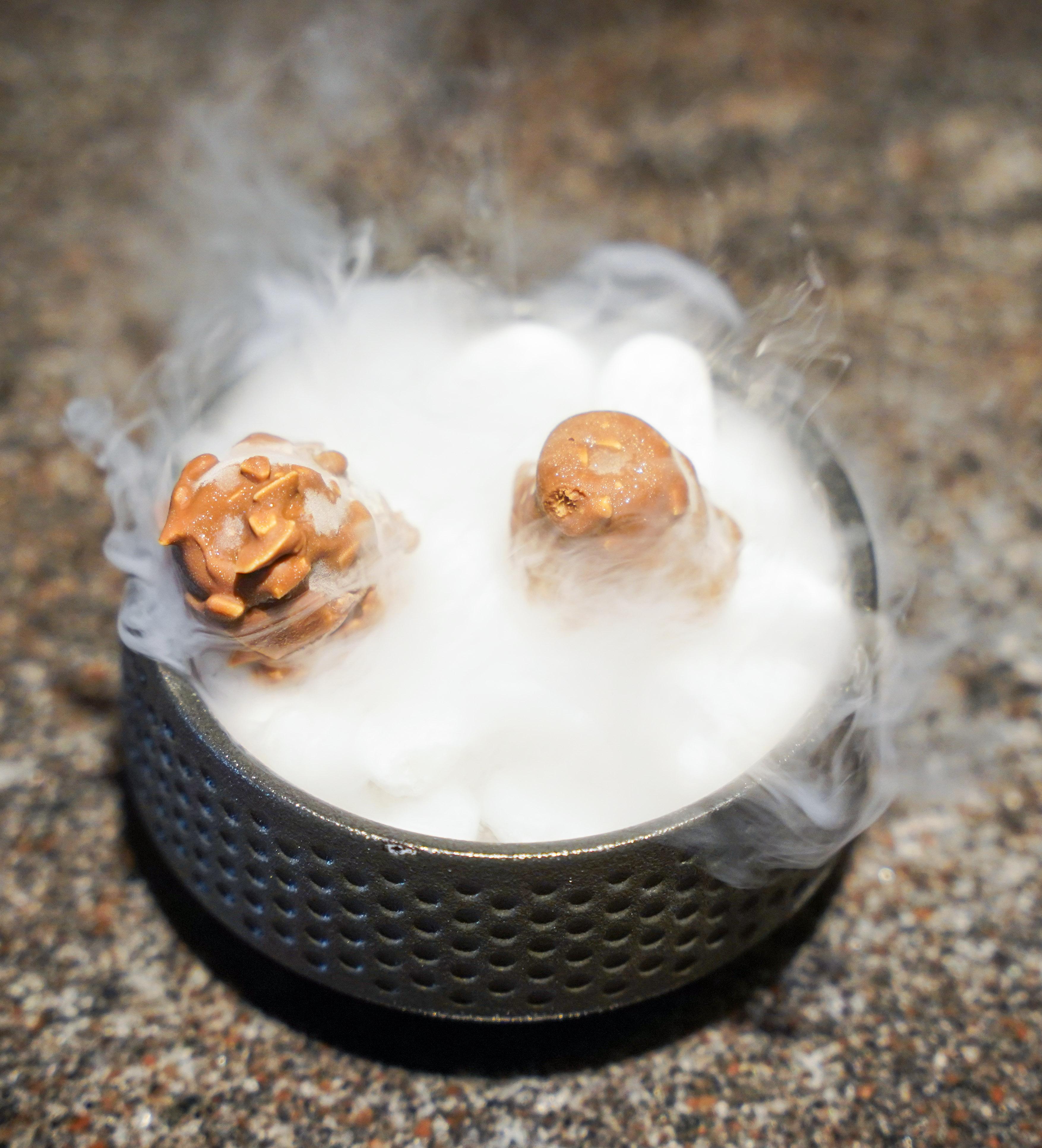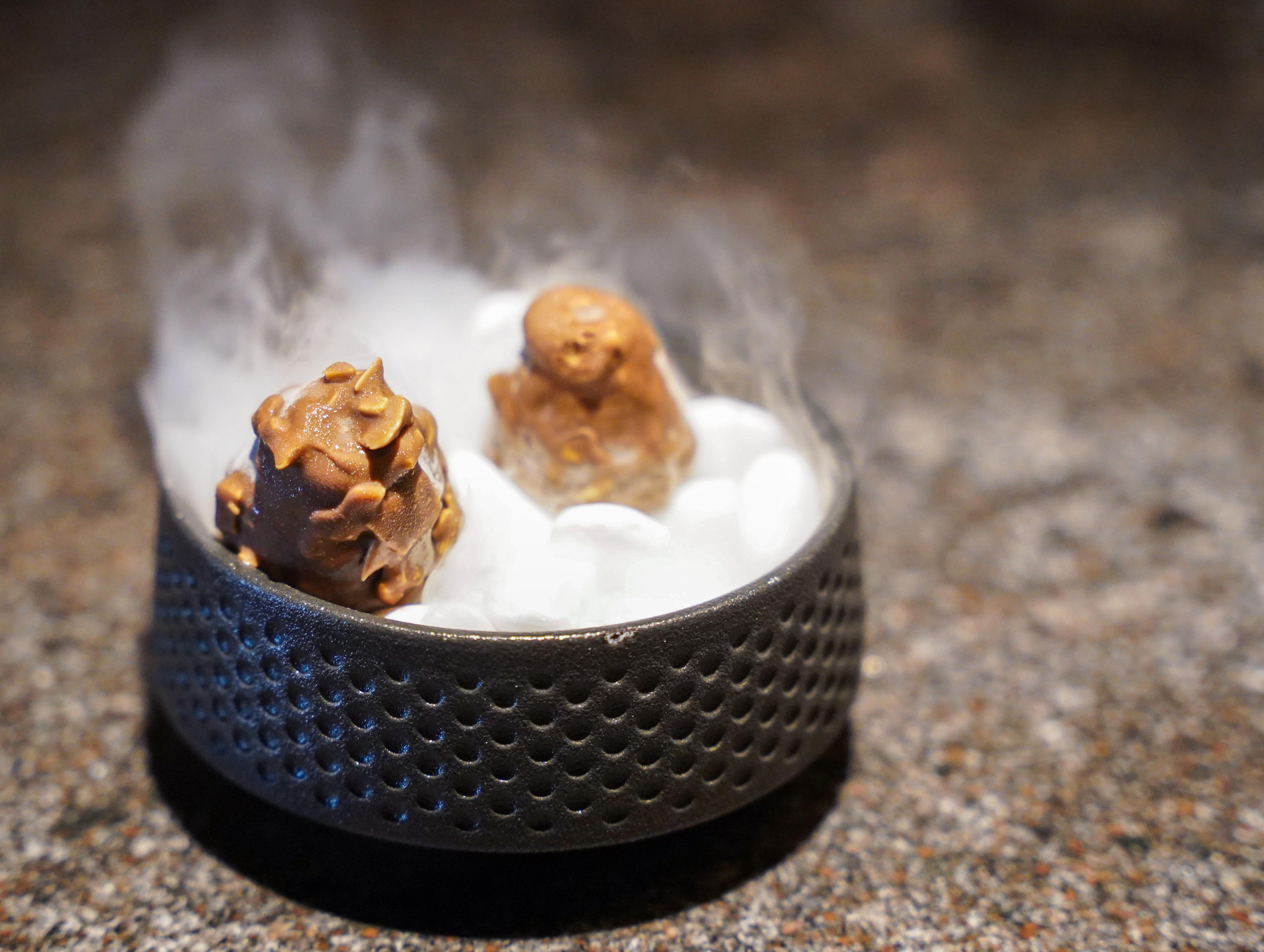 Pyro's repertoire requires multiple visits to explore, especially since desserts are enticing too.
Grizzly (RM25) roars with childhood treasures reinvented for adult pleasure -  think of luscious malt-flavoured ice cream coated in rich chocolate and sprinkled with nuts, like mini Magnums, deliriously delicious.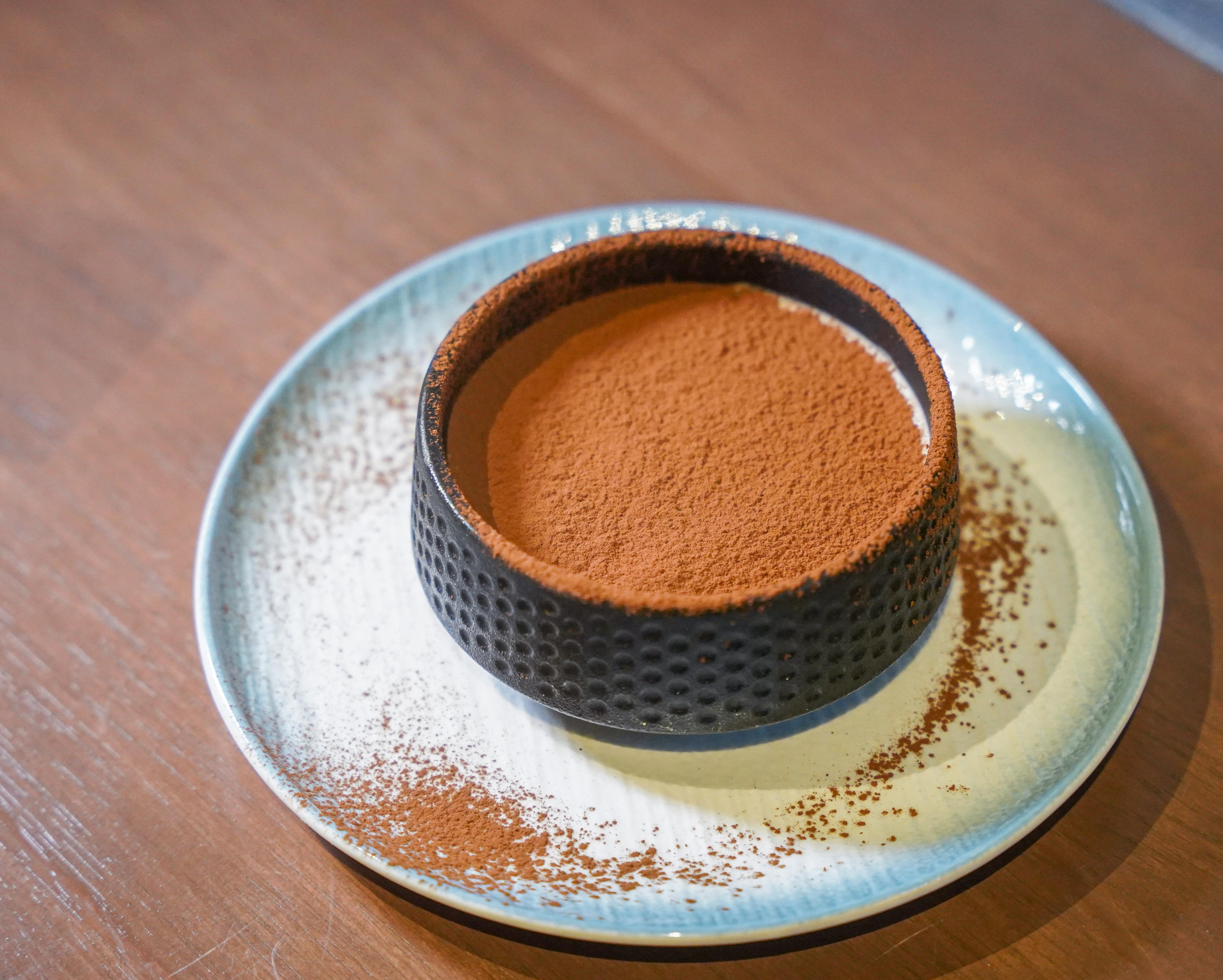 Tiramisu enthusiasts, try Pyro's take (RM40), one of the Klang Valley's finest, exquisitely enchanting with the Italian staple's essential elements, sumptuously lined with ladyfingers, espresso, kahlua, mascarpone, Marsala wine and cocoa powder.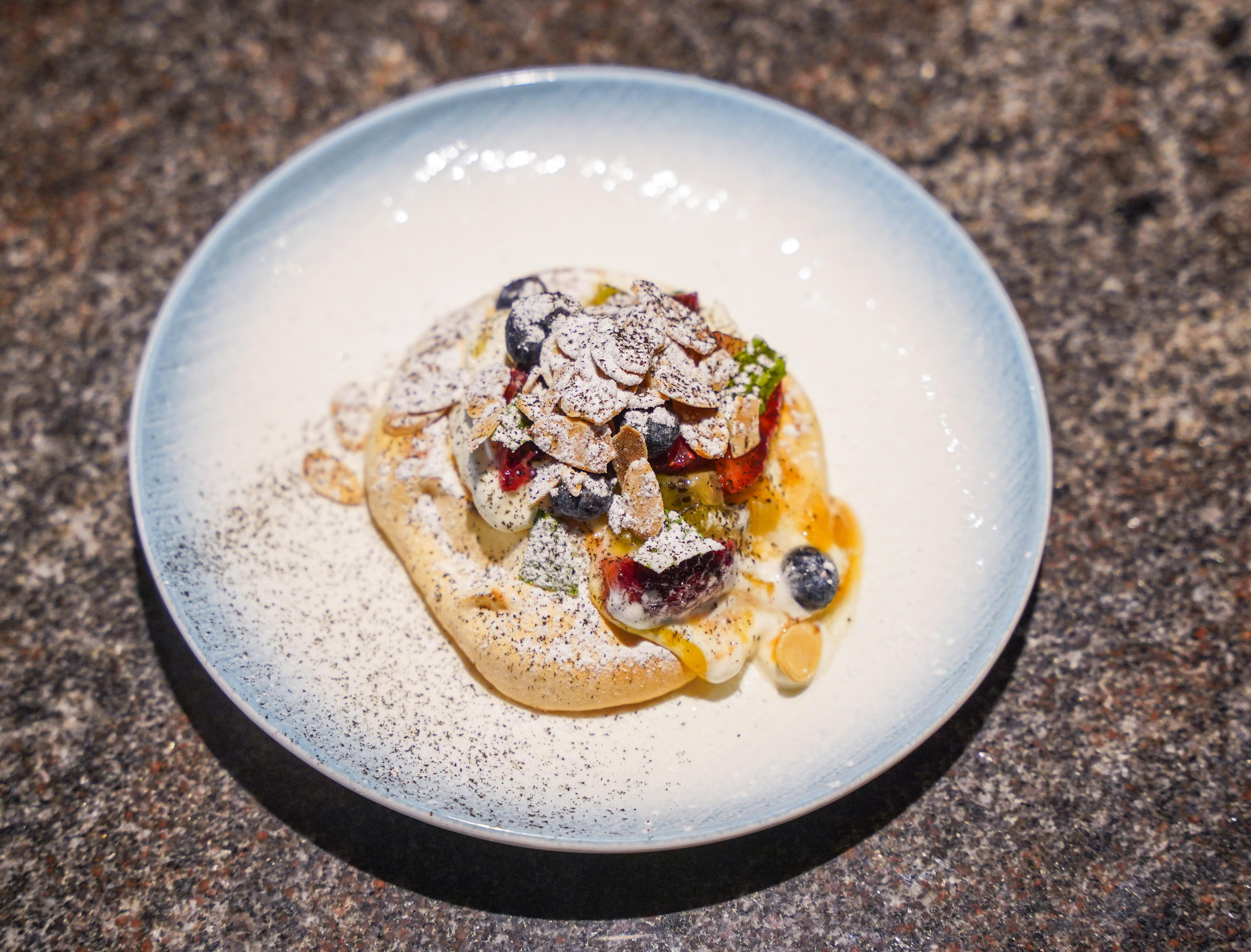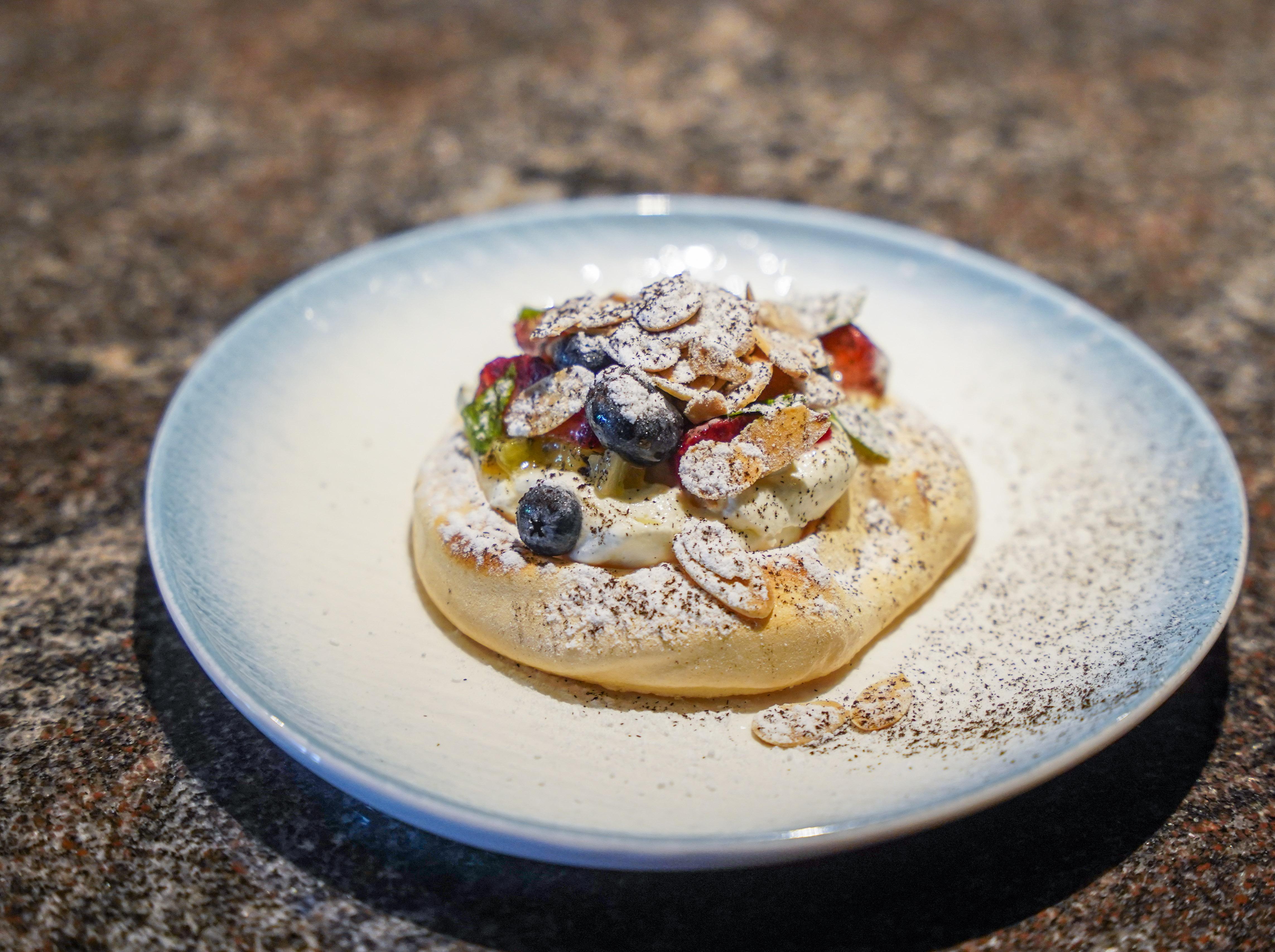 Finally, the Fruit Pavlova (RM35) embodies Pyre's fundamental fire-fuelled philosophy, bringing together baked meringue with roasted pineapple puree, enlivened with chantilly cream, various fruits, almonds and mint leaves.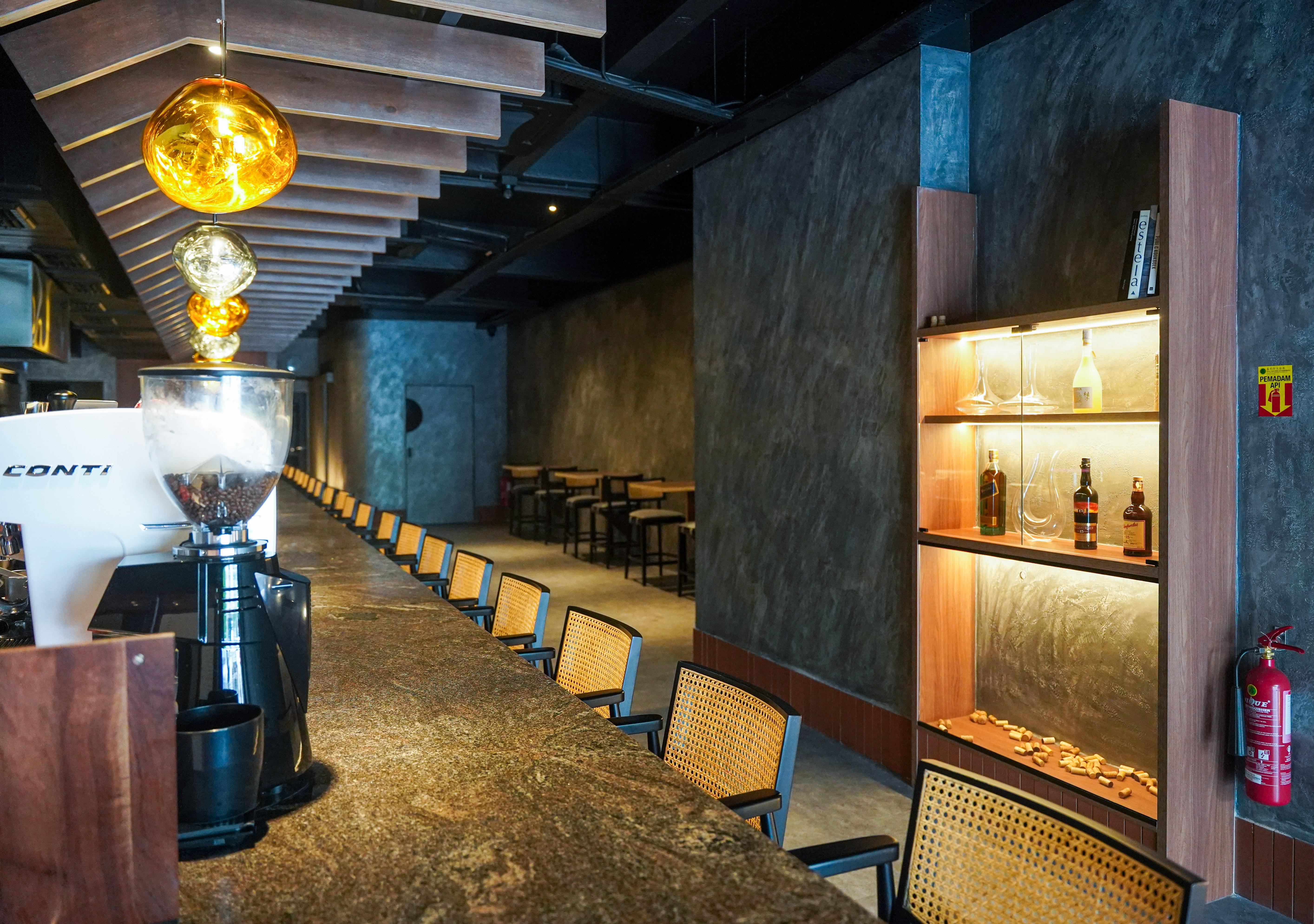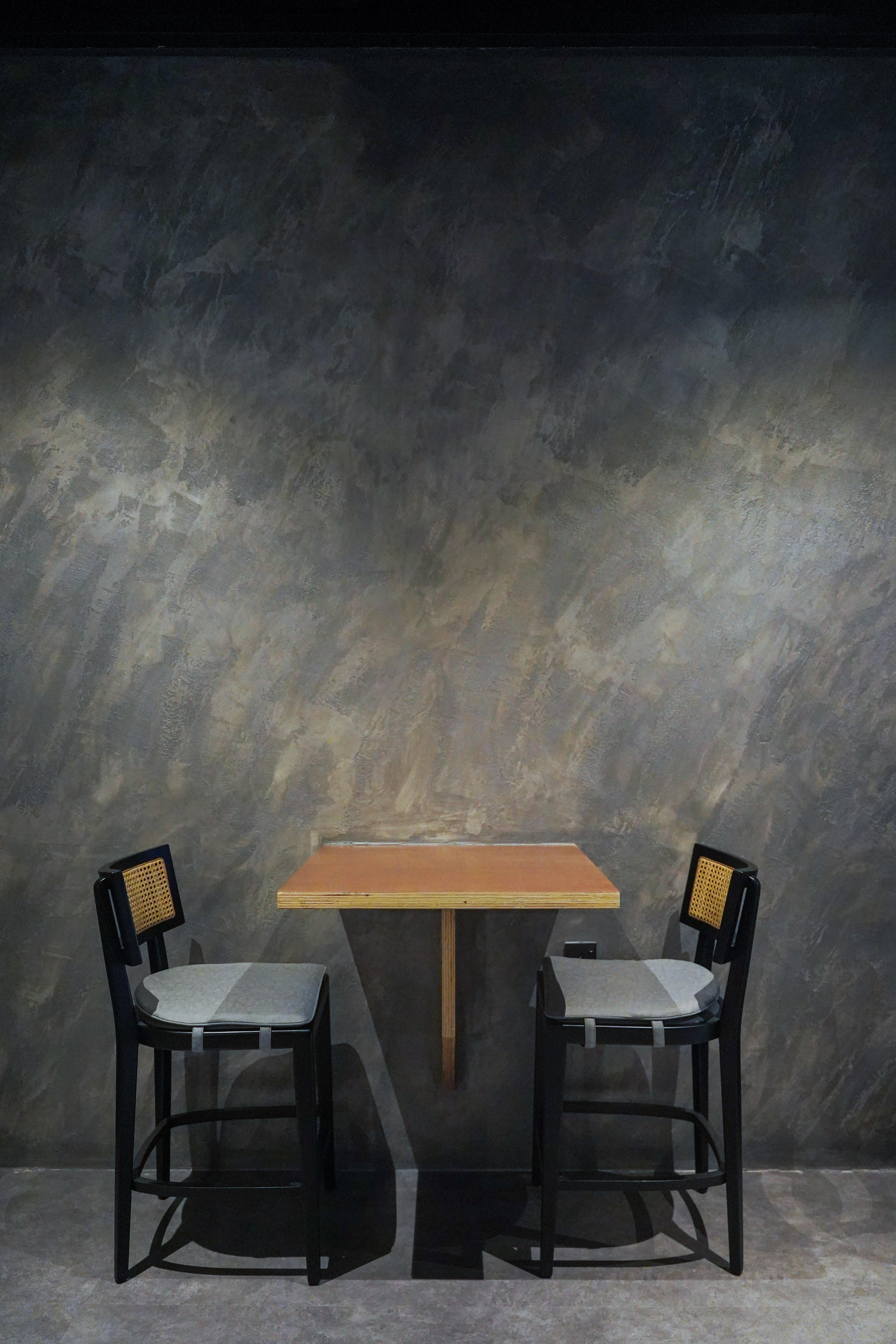 At Pyro, the promise of surprise is as much a staple as the crackle of firewood and the aroma of char. 
With each visit, guests are assured a dining experience replete with unexpected delights, from the chef's mood-inspired variations on classic dishes to the dynamic selection of fine wines tailored for the perfect pairing. 
This commitment to culinary wonder ensures that no two visits are quite the same, making Pyro not just a restaurant but a stage for an ever-evolving gastronomic show.
Pyro
44, Jalan SS 20/10, Damansara Kim, 47400 Petaling Jaya, Selangor. 
Open Thursday-Tuesday, 6pm-11pm. Closed Wednesday. Tel: 010-365-1353