Poppy Cherry Pop: Deck the halls with designer tarts, cupcakes & cookies this Christmas
December 5, 2021
---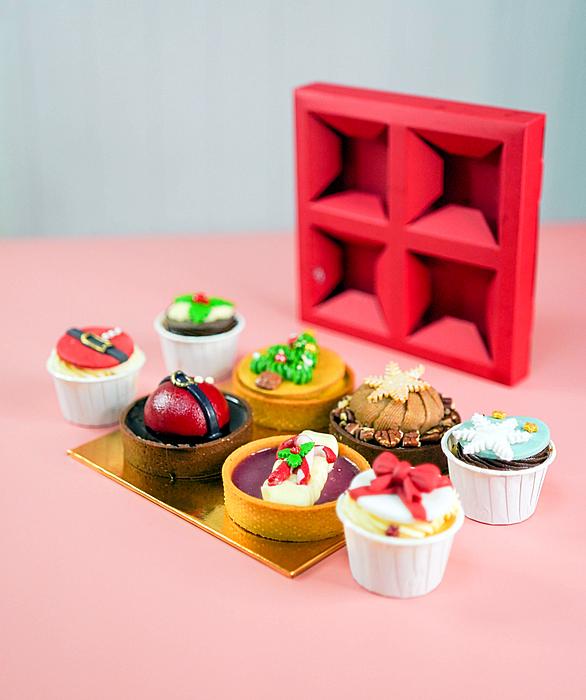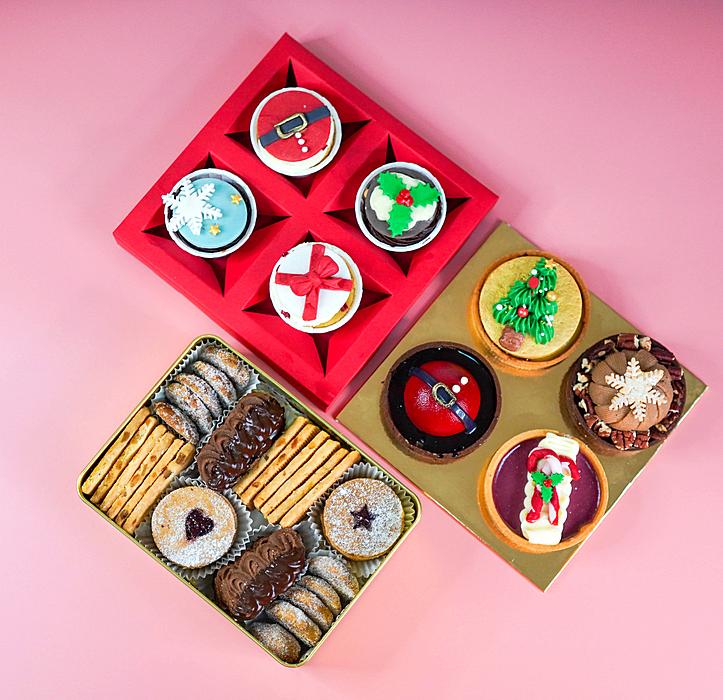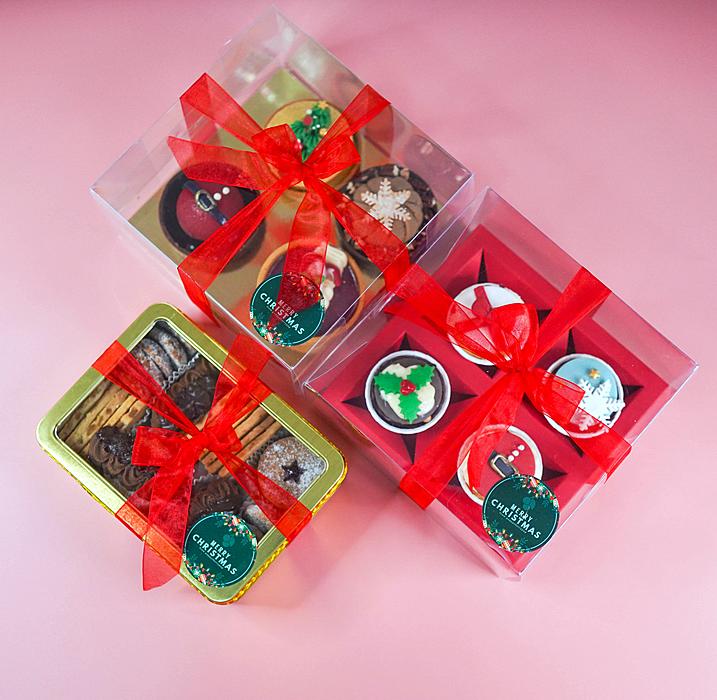 If you love designer desserts that make a fabulous impression on the festive table, check out Poppy Cherry Pop's charmingly crafted tarts, cupcakes and cookies this Christmas. 
Whimsically topped with symbols of the season, from Santa to snowflakes, Christmas trees to candy canes and mistletoe, these promise eye-popping pleasure for the palate, infused with impeccable ingredients.
Founder Khalisshah Iman perfected her pastry skills for five years at JW Marriot KL, preparing hundreds of sweet temptations daily. She fast realised that tarts were her favourite - pastries brimming with possibilities, with endless flavours and looks to experiment on.
Poppy Cherry Pop brings together Khalisshah's passions for food, fashion and art in one home-based, family-run business. Her tarts and other treats taste as terrific as they look, made with top-notch butter, cream and cheese.
Khalisshah's flair for originality is evident throughout her range. For Christmas, her limited-edition specials are perfect for gifting and receiving, as beautiful as anything that Santa's most talented elves could create.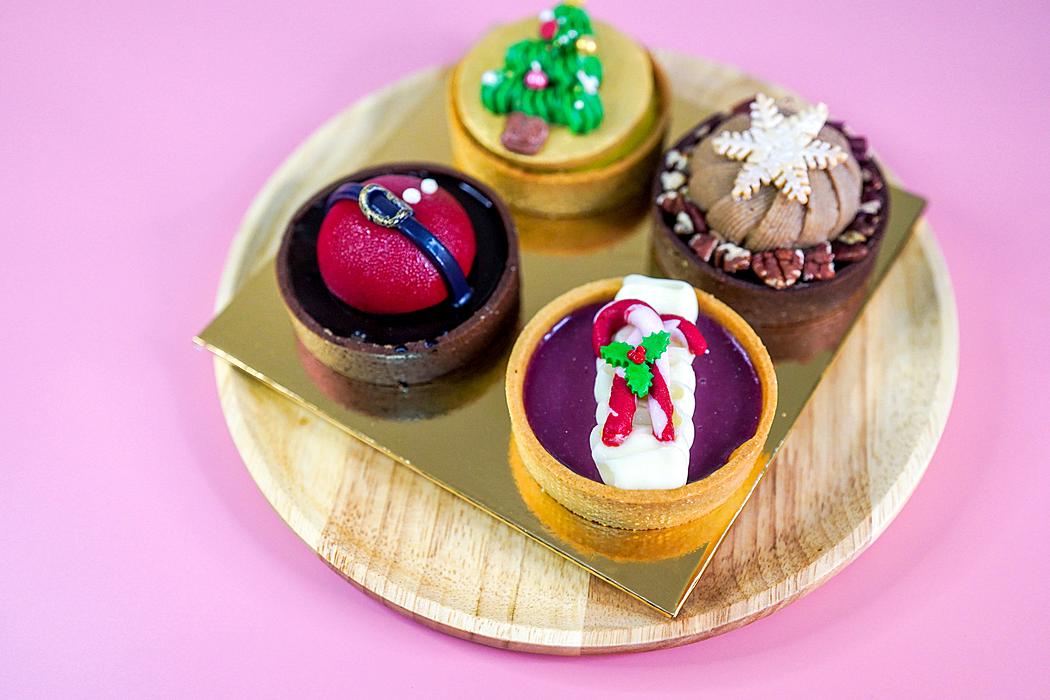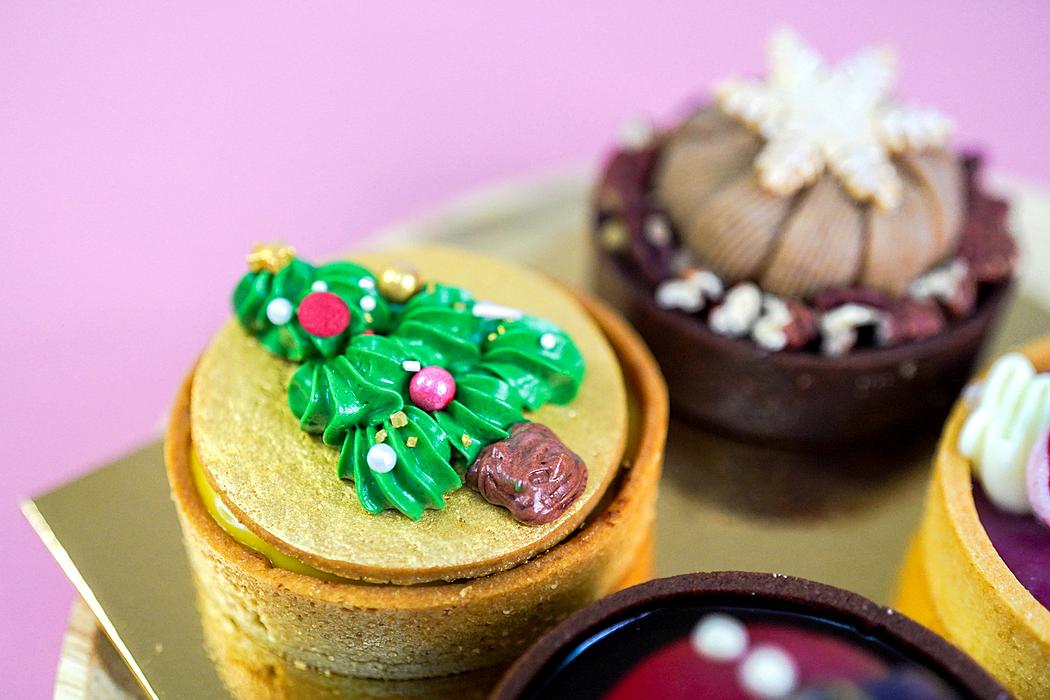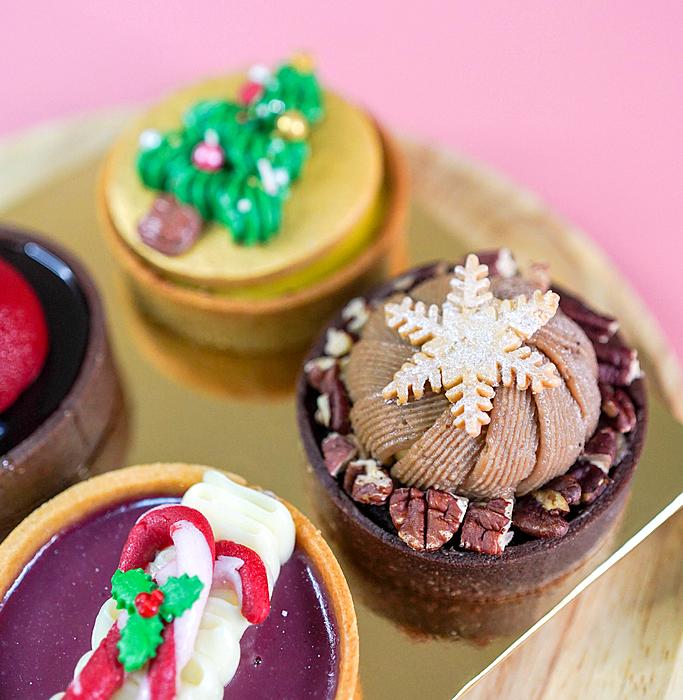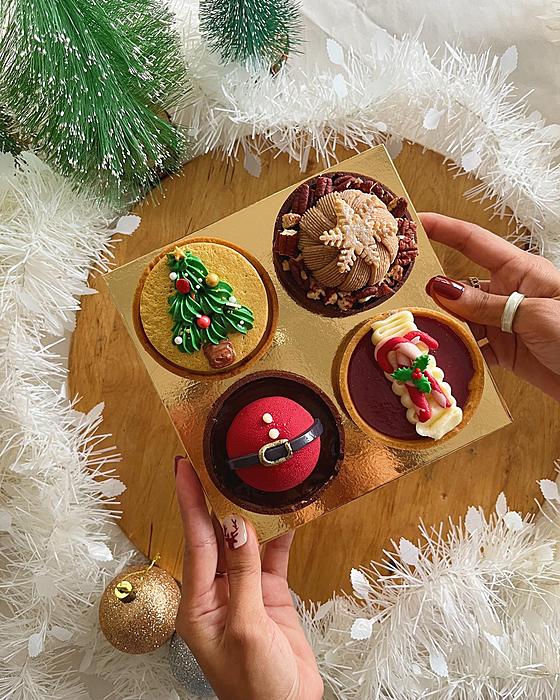 The Festive Fiesta Christmas Tarts calls for a celebration, with handcrafted toppings that thoughtfully illustrate four touchstones of the Yuletide season (RM95 per box).

Dear Santa is the jolliest of all, cutely protruding with a plump belly, unmistakably clothed in Father Christmas' bright red suit, complete with belt and buttons. This Santa is a lovable chocoholic, bolstered by a velvety, chocolate-rich filling of Gianduja Valrhona hazelnut chocolate cremeux, plus dark and deep Guanaja chocolate mousse, brightened by blond chocolate tones of crisp Dulcey pearls, comfortingly blanketed in almond sponge cake. 

The Christmas Tree, decorated with a star and baubles, hides a treasure trove of presents for the sweet tooth beneath its buttercream surface, marrying pistachio frangipane with passionfruit curd for a nutty-tangy match made in Poppy Cherry Pop paradise, mellowed with vanilla cream for a beautifully balanced medley.

The Candy Cane reminds us that it's the most wonderful time of the year, beckoning us with mistletoe fondant to a chocolate tart buoyed by raspberry ganache and vanilla cream, ideal for children, the young at heart, and kids of all generations.
Our favourite is the Mont Blanc, super-cool and creative, featuring Jack Frost nipping at our nose with its snowflake mini-cookie atop a tart reinterpretation of the European chestnut classic dessert, layered with chocolate frangipane, chestnut ganache, cherry compote, vanilla cream and pecans. It's the next best thing to chestnuts roasting on an open fire.
If you're planning to gather with loved ones, order the Christmas Party Box for everyone to enjoy (RM150), comprising 20 smaller-sized tarts in four flavours: Mont Blanc, pistachio and passionfruit, Gianduja and Guanaja chocolate, and strawberry and mint cheese.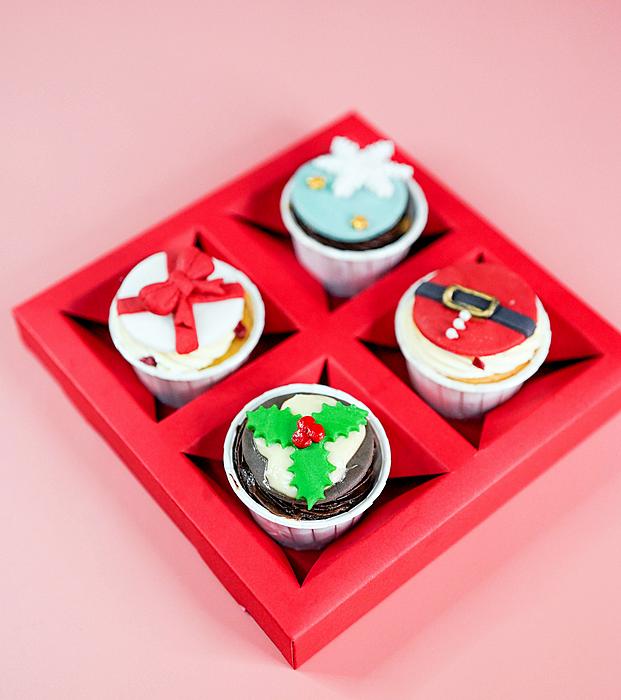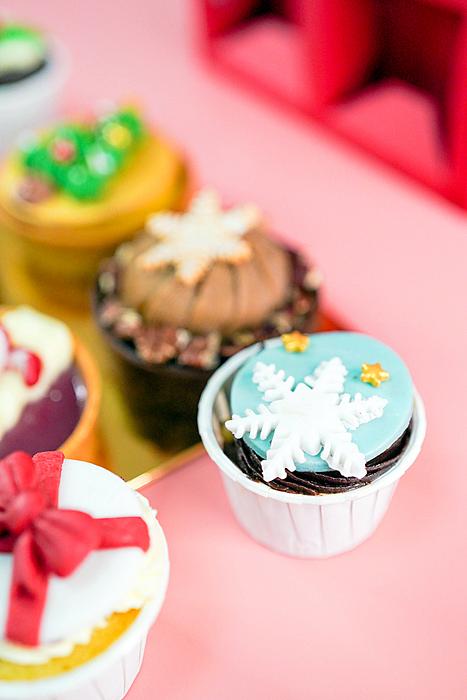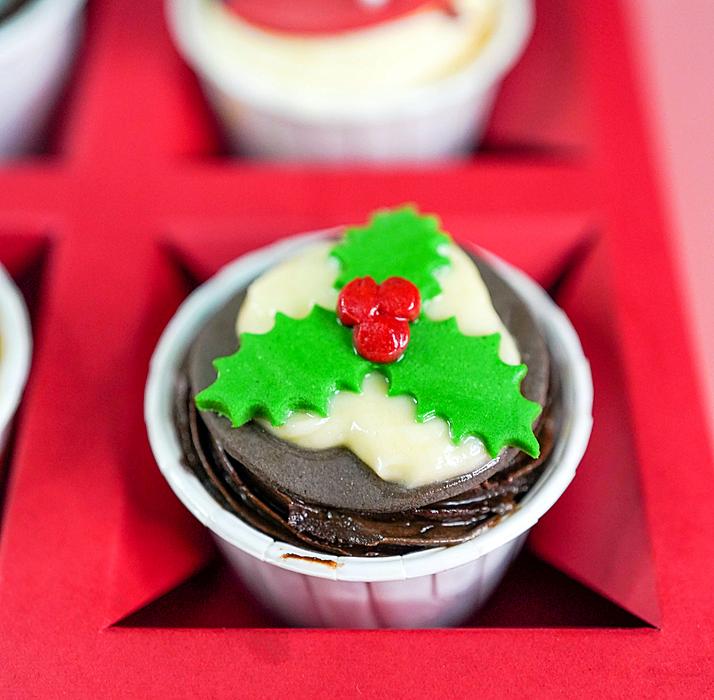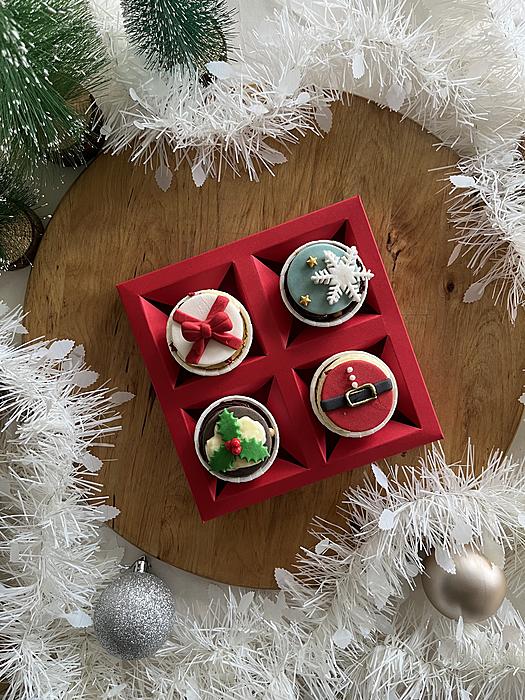 Poppy Cherry Pop's Hohoho Christmas Cupcakes similarly evoke the merry themes that make us feel warm and fuzzy, bringing joy in a neat package all tied up in ribbons and bows (RM48 per box of four cupcakes).
Whether it's a lemon cupcake with raspberry jam and vanilla buttercream or a chocolate cupcake with dark chocolate ganache and hazelnut praline, these Christmas Cupcakes are smooth and satisfying, full-bodied in flavour and texture.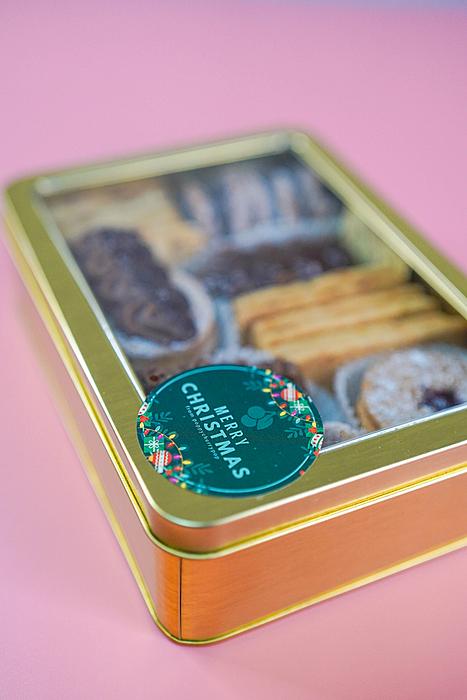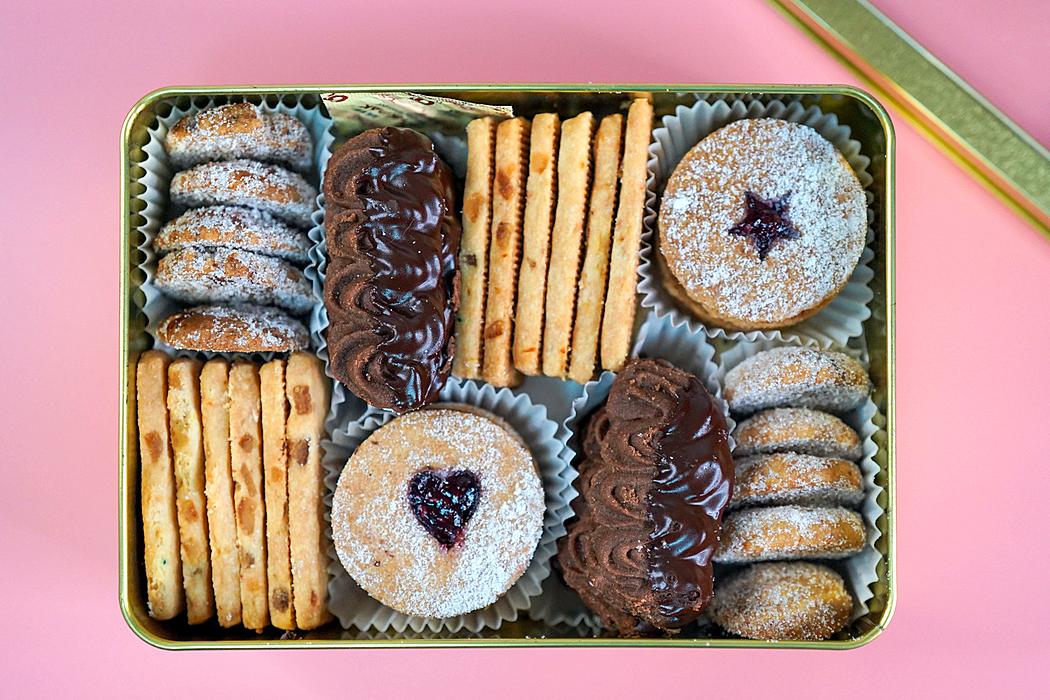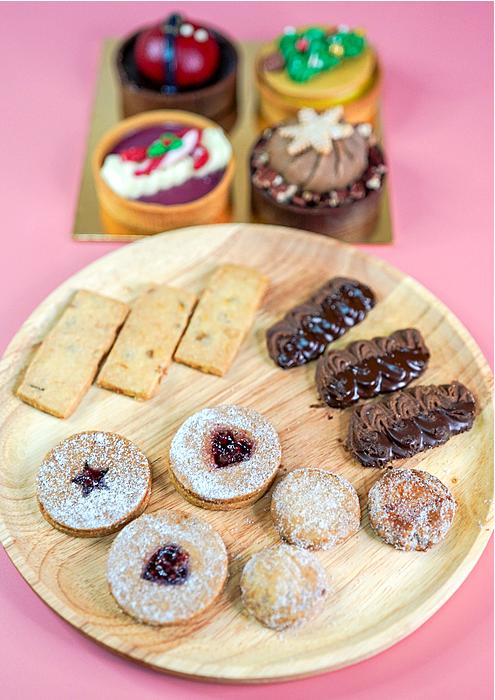 Poppy Cherry Pop's Holiday Cookie Box (RM50) channels childhood memories of snacking on cheerful tidbits as the year ends. 
These cookies embrace a time-honoured European elegance - the sugar-dusted Linzer has a gentle crumble to the touch and a jammy fruitiness to the bite; the Heidesand traditional brown butter shortbread boasts a buoyant snap and brilliantly melty chew; the Classic Chocolate Butter Cookie is light but packs a tasty punch; the Orange Shortbread is upliftingly citrusy.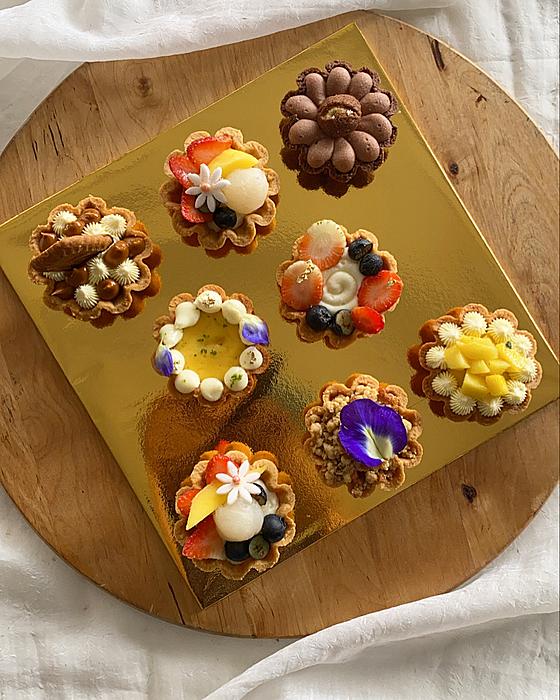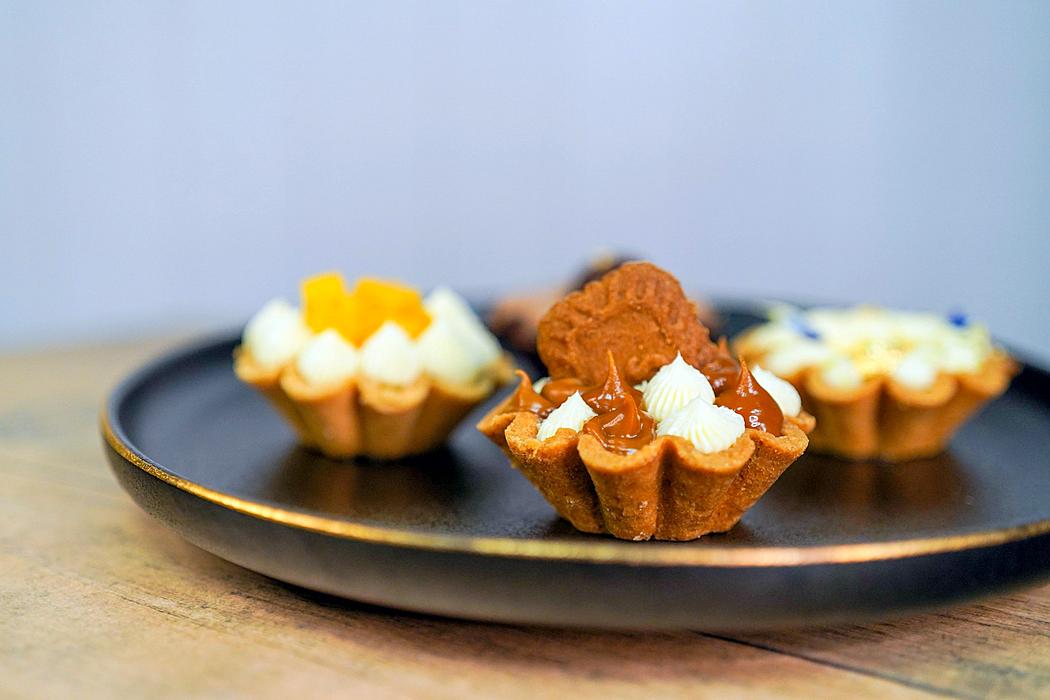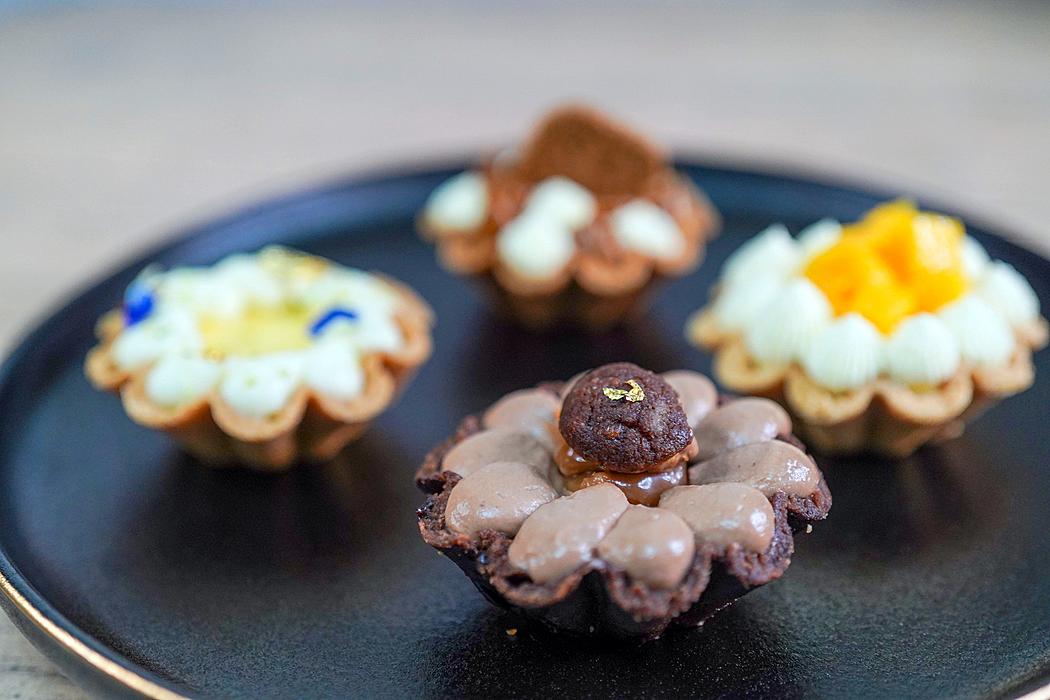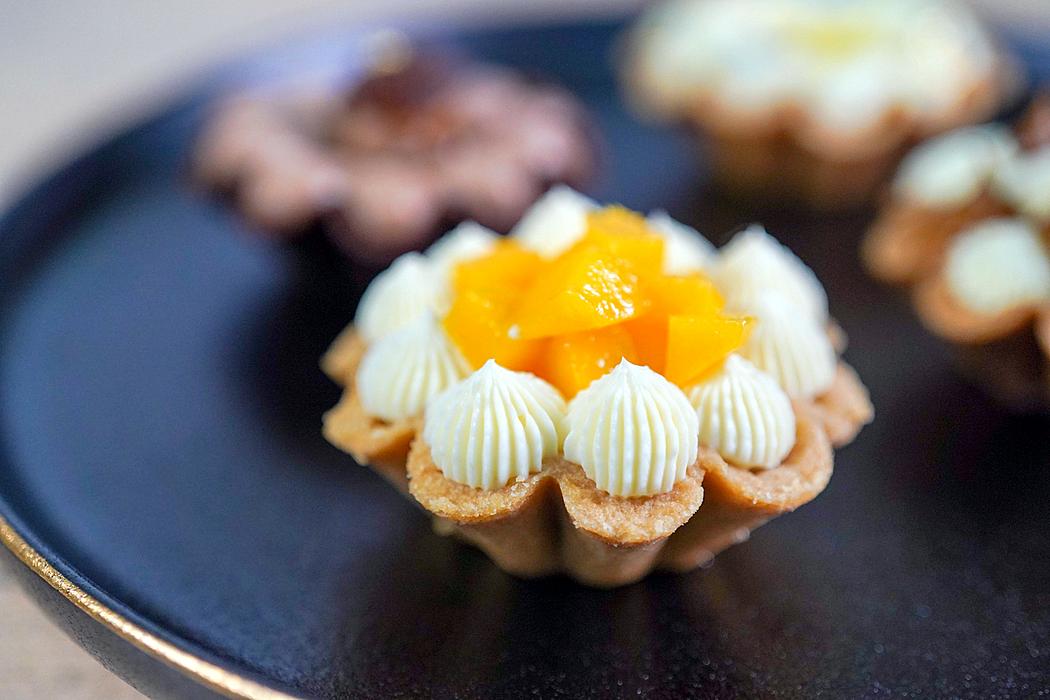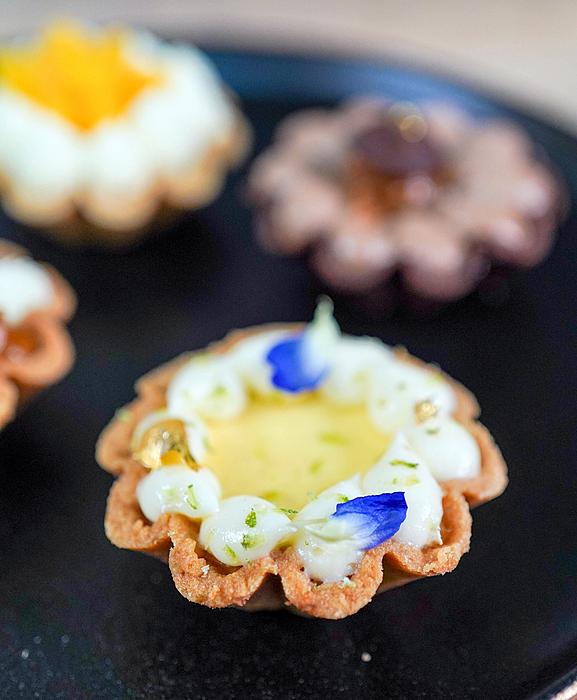 Poppy Cherry Pop is worth bookmarking well into 2022 - its regular selection is chockfull of fun fare, including its perennially popular 2.5" mini tarts in flower pod-shaped crusts, with fine flavours of fillings like Lotus Biscoff, complete with caramelised cookie; Valrhona Chocolate; Mango Cheese with juicy morsels of ripe, real mango; and Key Lime, a tart that's tantalisingly tart with a nectarous floral acidity.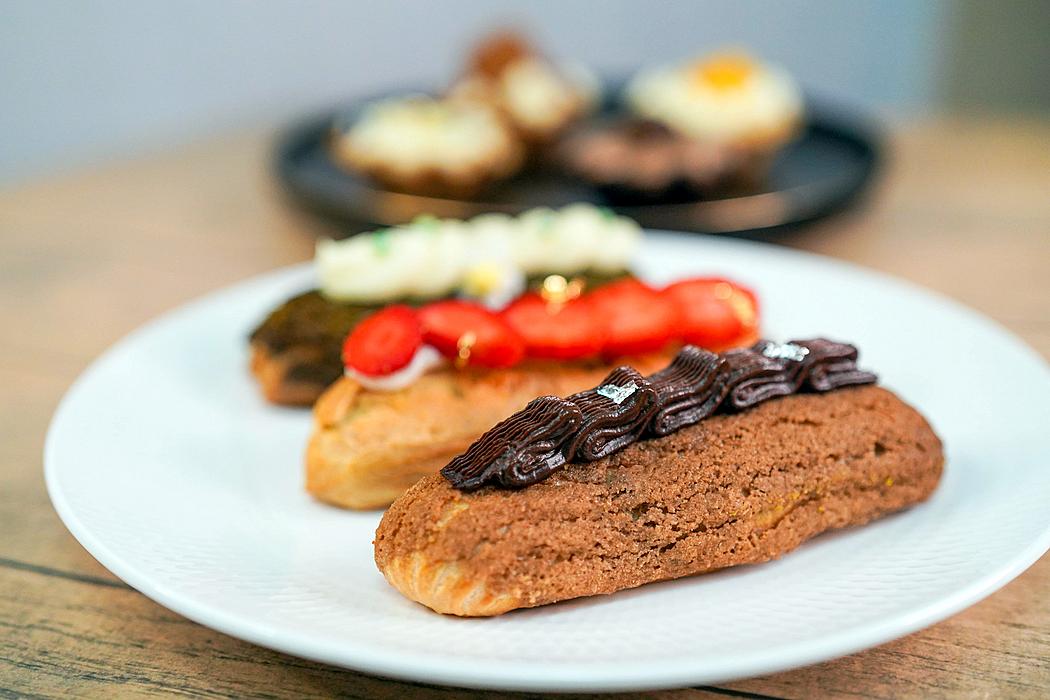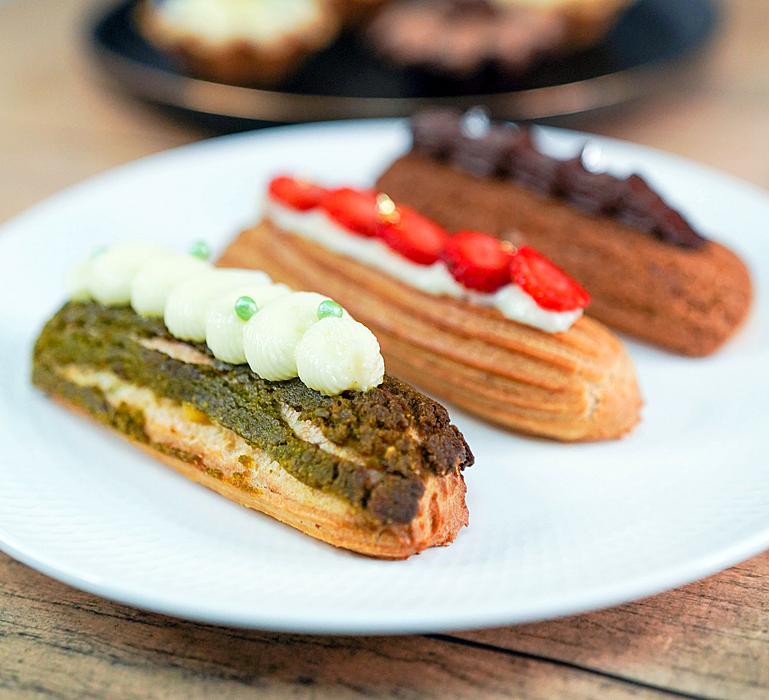 Last but not least, eclairs confirm Pop Cherry Pop's vibrant versatility, their crunchy exterior concealing a fluffy tenderness inside, bursting with exuberant stuffings and toppings.
Strawberry Shortcake is the bestseller, lined with vanilla cream and raspberry jam, crowned with fresh, fragrant strawberries; the Green Tea and Passion blends a bittersweet green tea ganache with lively notes of passionfruit curd, extra-nuanced with green tea crumble and vanilla cream; the Chocolate and Salted Caramel is a surefire crowd-pleaser with malty Jivara 40% Valrhona chocolate cream and salted caramel, enhanced with Callebaut 70.5% dark chocolate ganache. 
Half a dozen eclairs clock in at RM62 for a choice of two flavours and RM67 for three flavours. A dozen mini eclairs are also available at RM67 for two flavours and RM72 for three.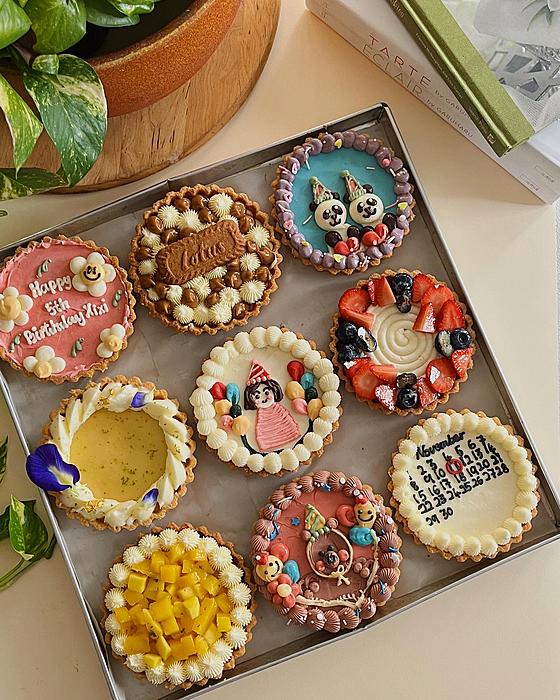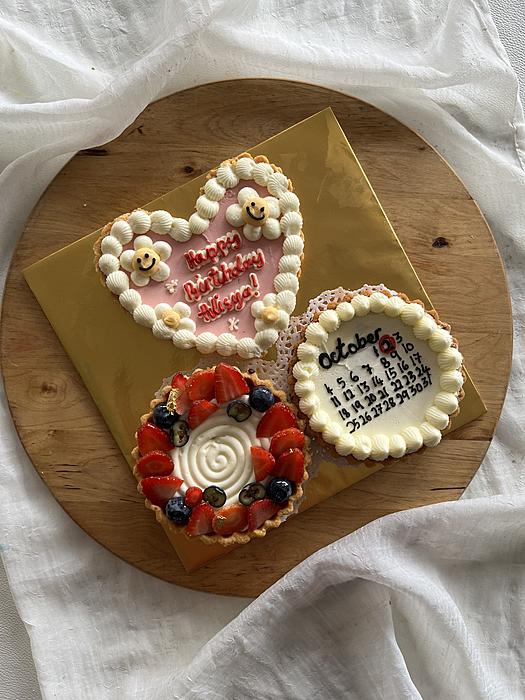 For other times, casual or celebratory, spruce up the occasion with Poppy Cherry Pop's customised tarts, tailor-made to your event, be it a birthday, anniversary, or thank-you gesture. Choose from chocolate or cheese tart - prices vary, depending on design, around RM30-RM35 for five-inch tarts and RM37-RM50 for six-inch heart-shaped tarts. 
All of Poppy Cherry Pop's treats are made with Muslim-friendly ingredients. Please preorder at least two days in advance.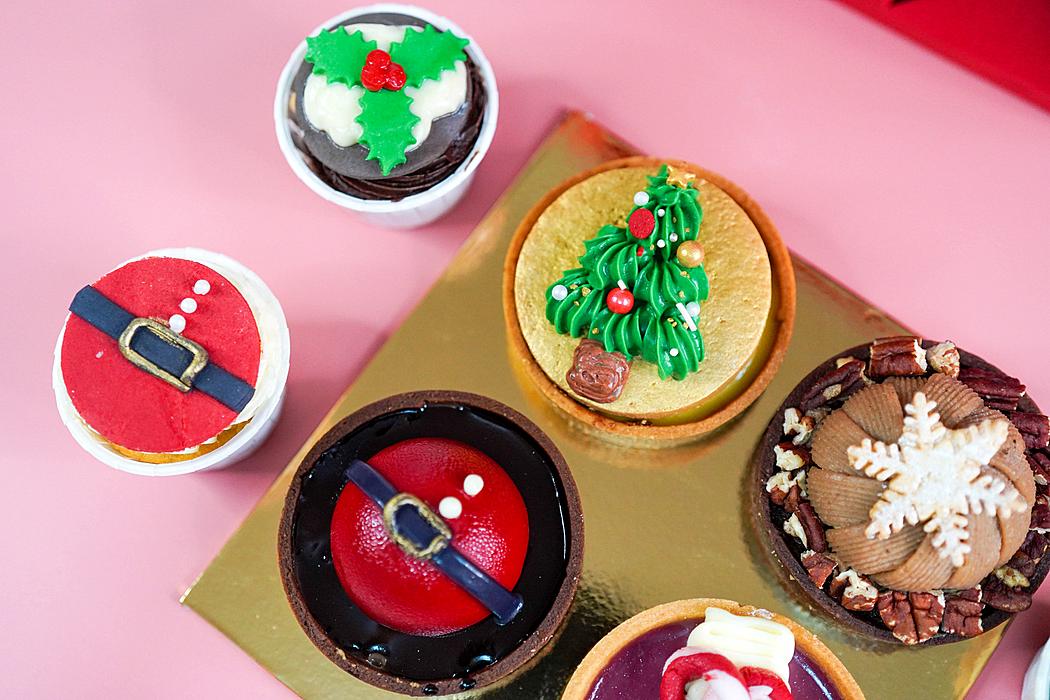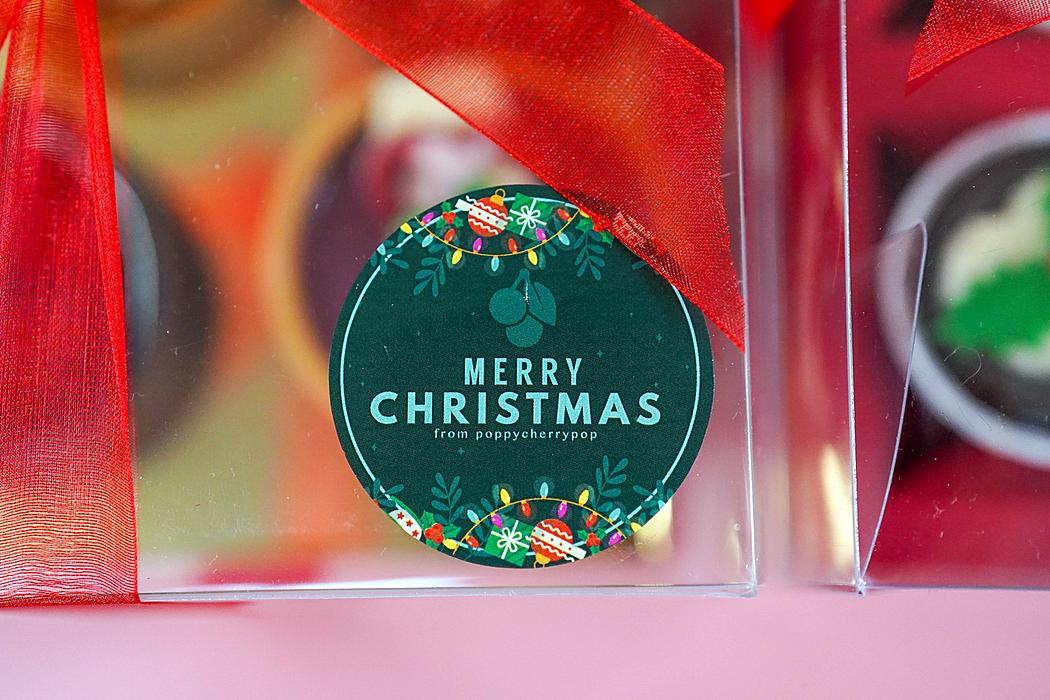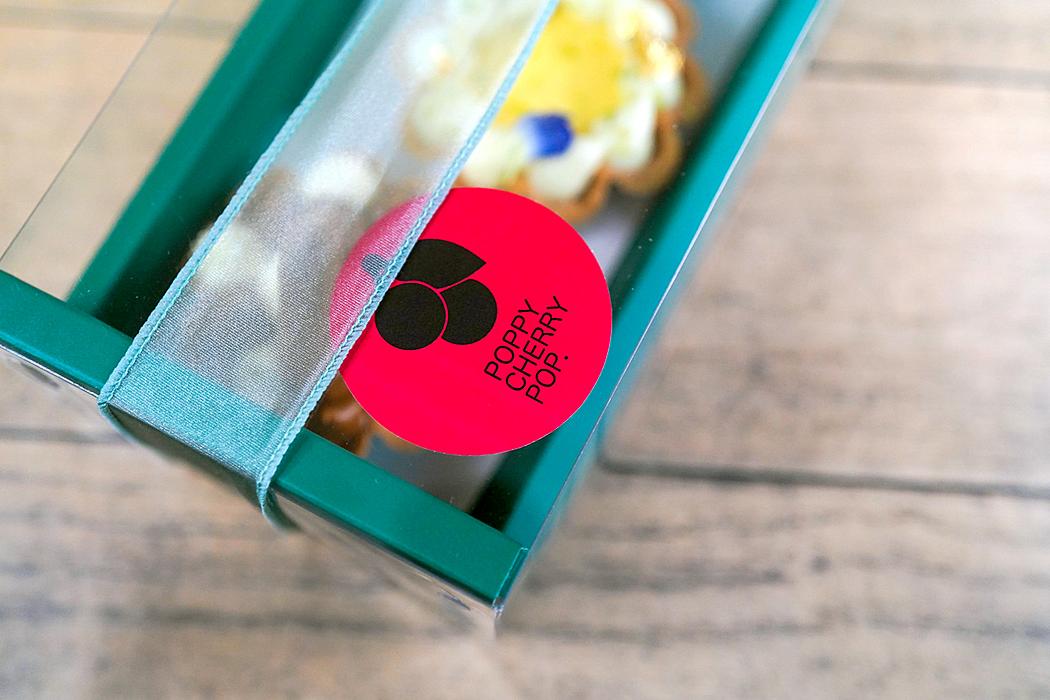 Poppy Cherry Pop
instagram.com/poppycherrypop
Order on WhatsApp: 011-3337-7482