Pan & Wine: Setia Alam's scrumptious destination for hearty pastas, pizzas & platters
August 4, 2022
---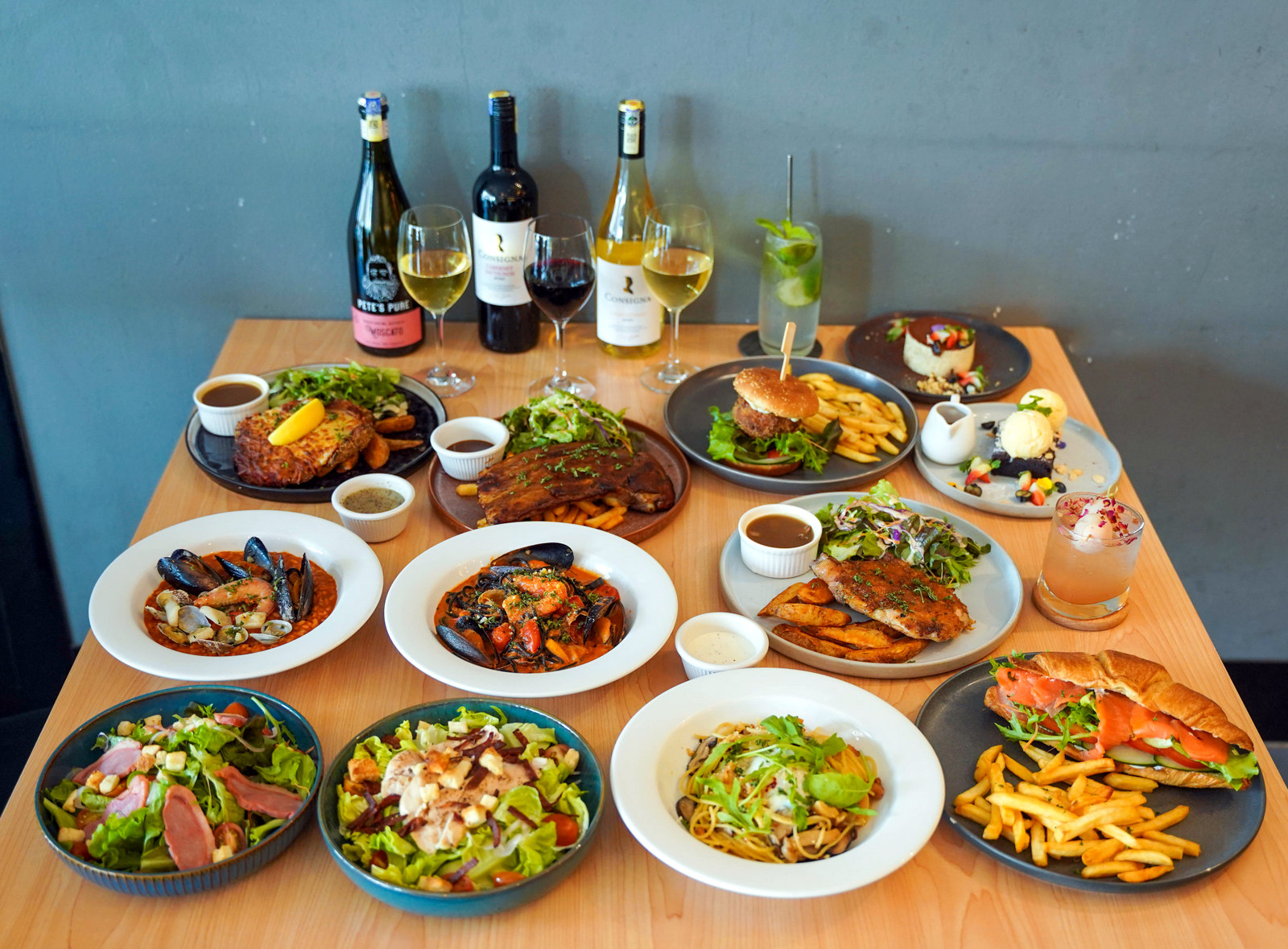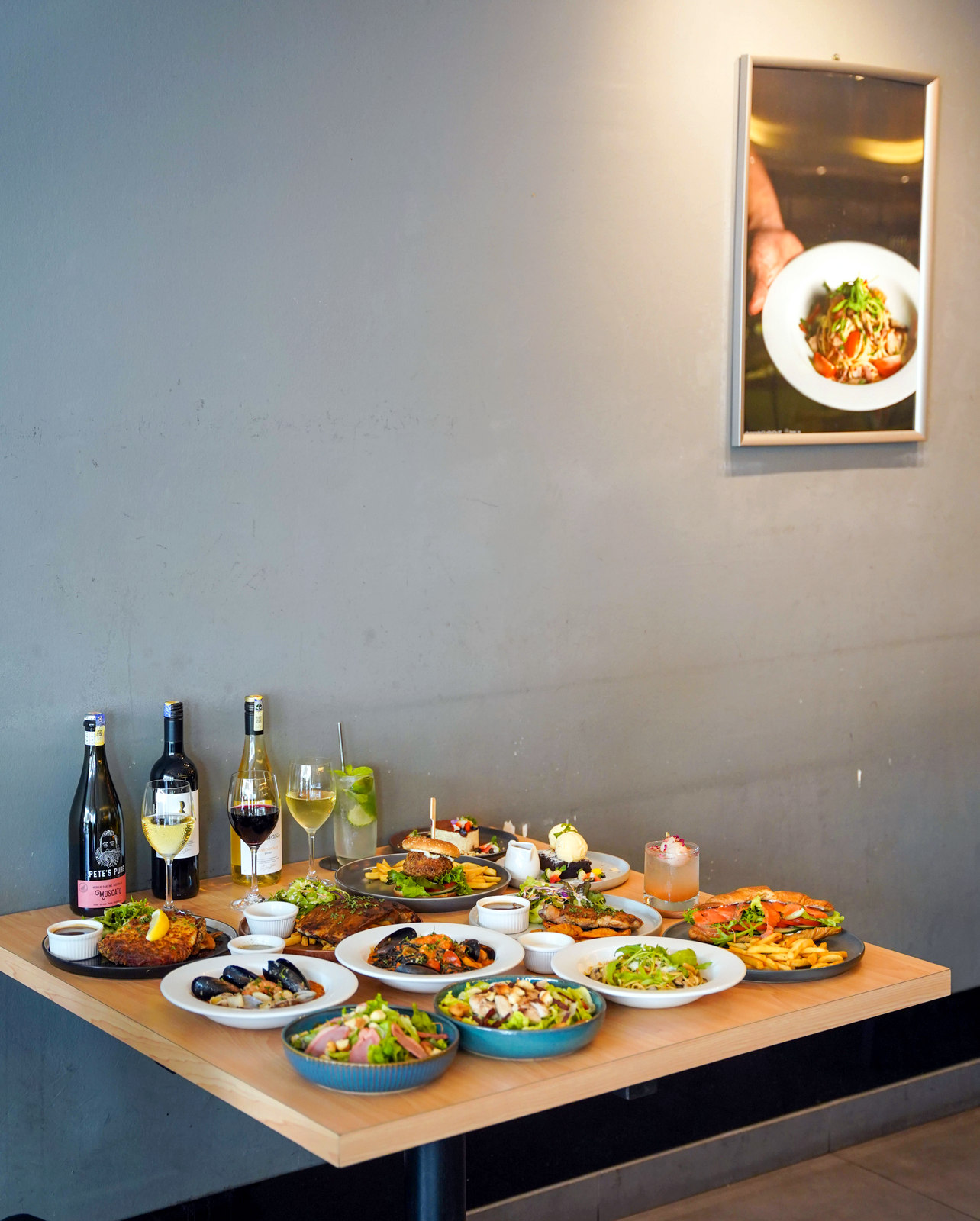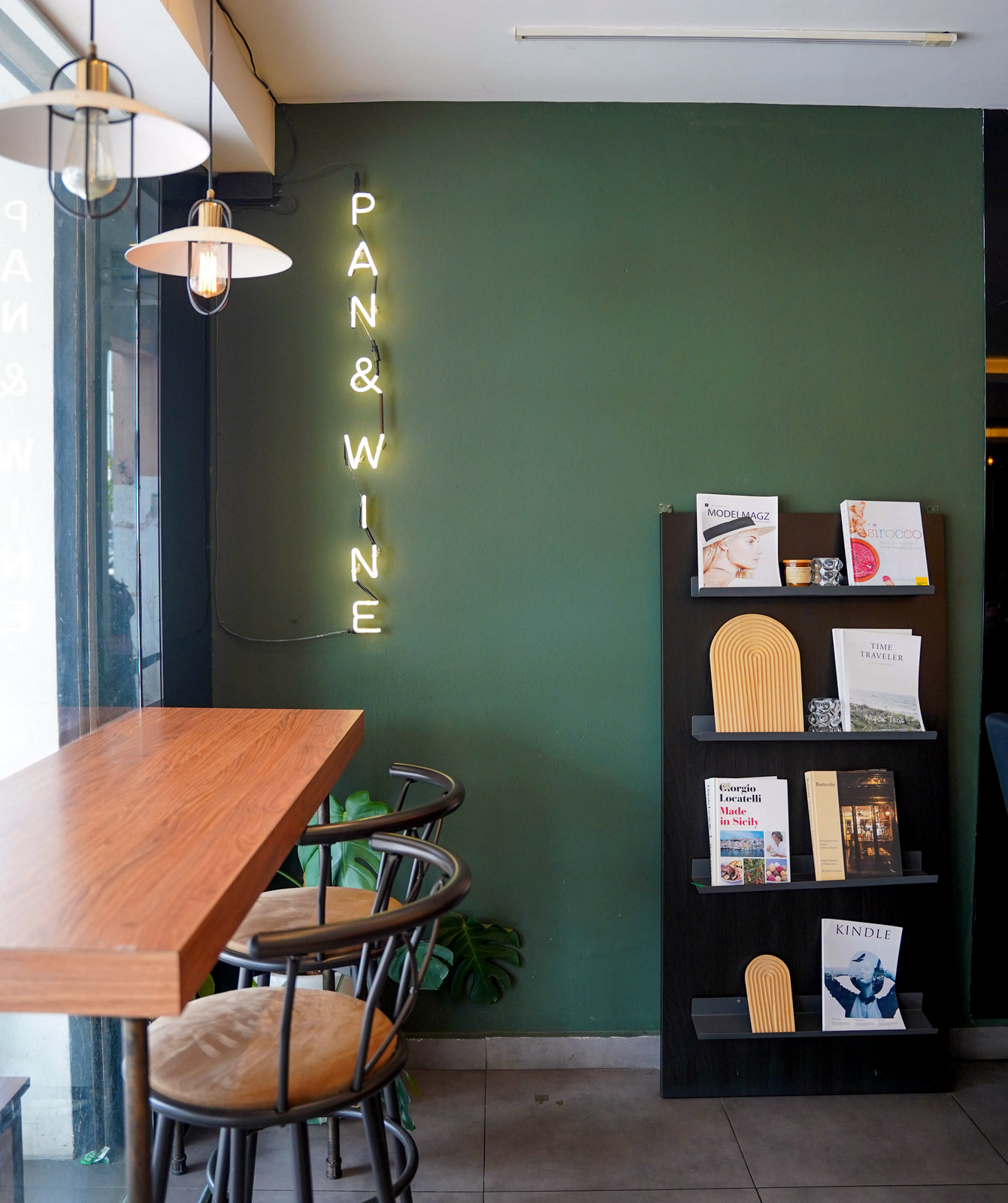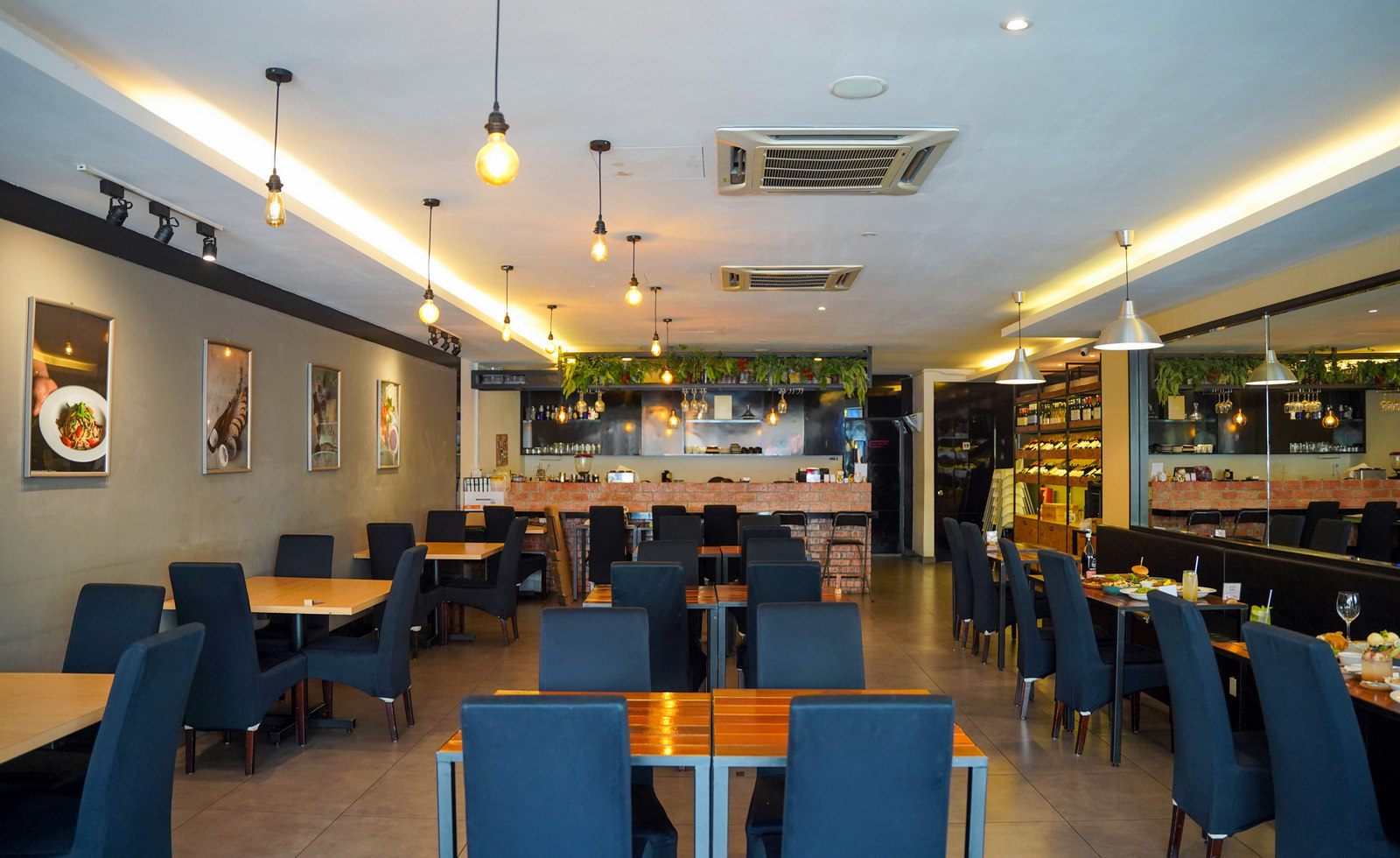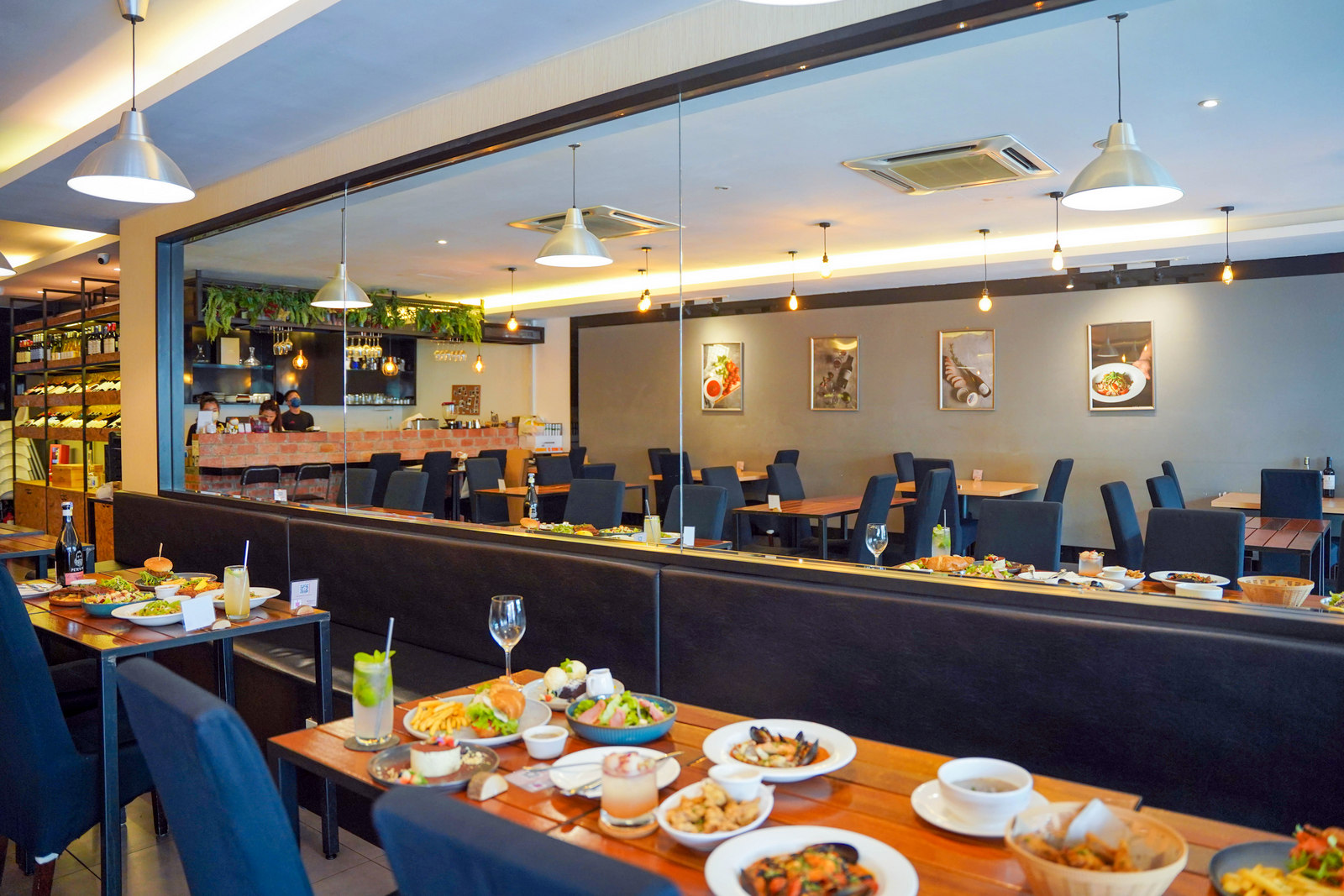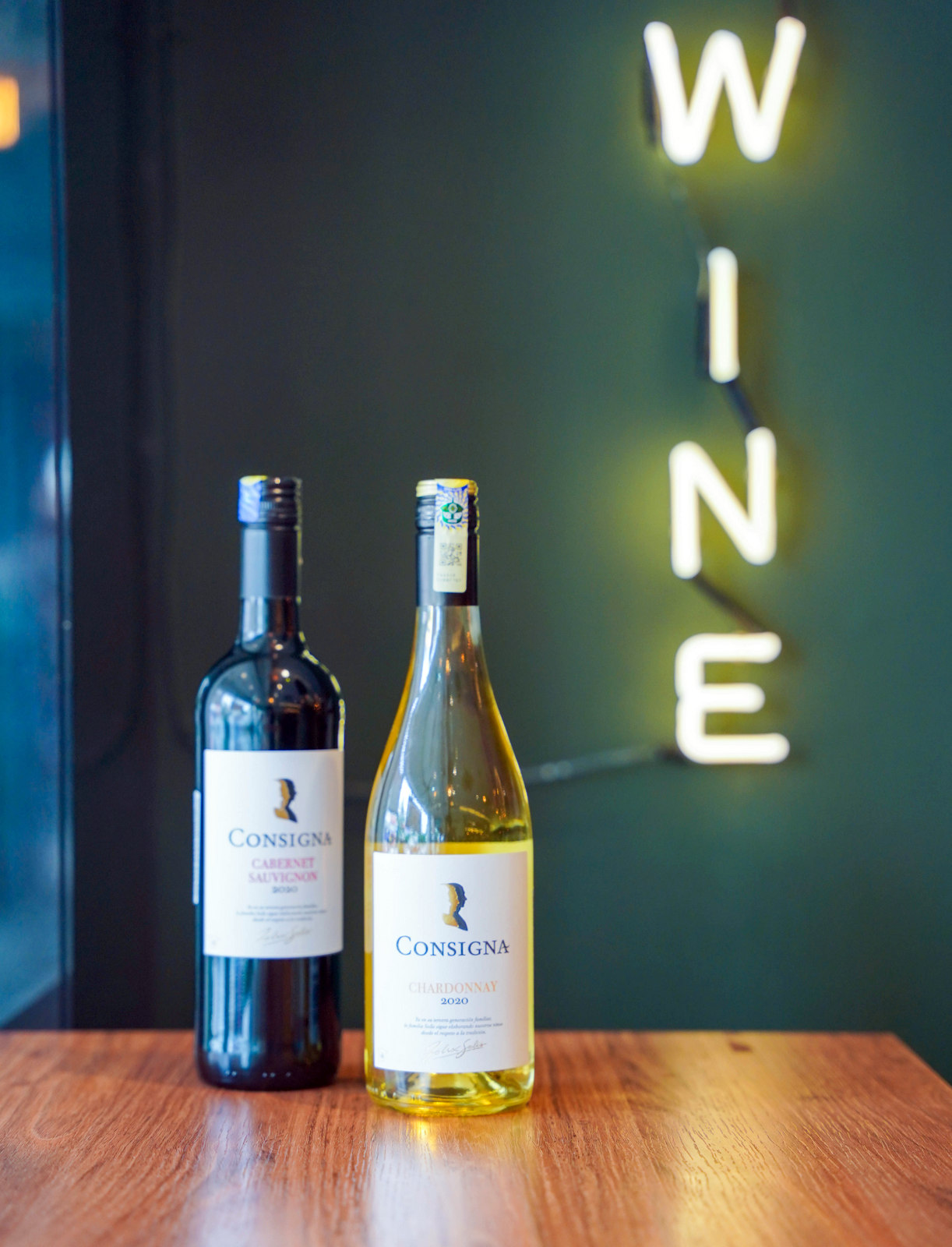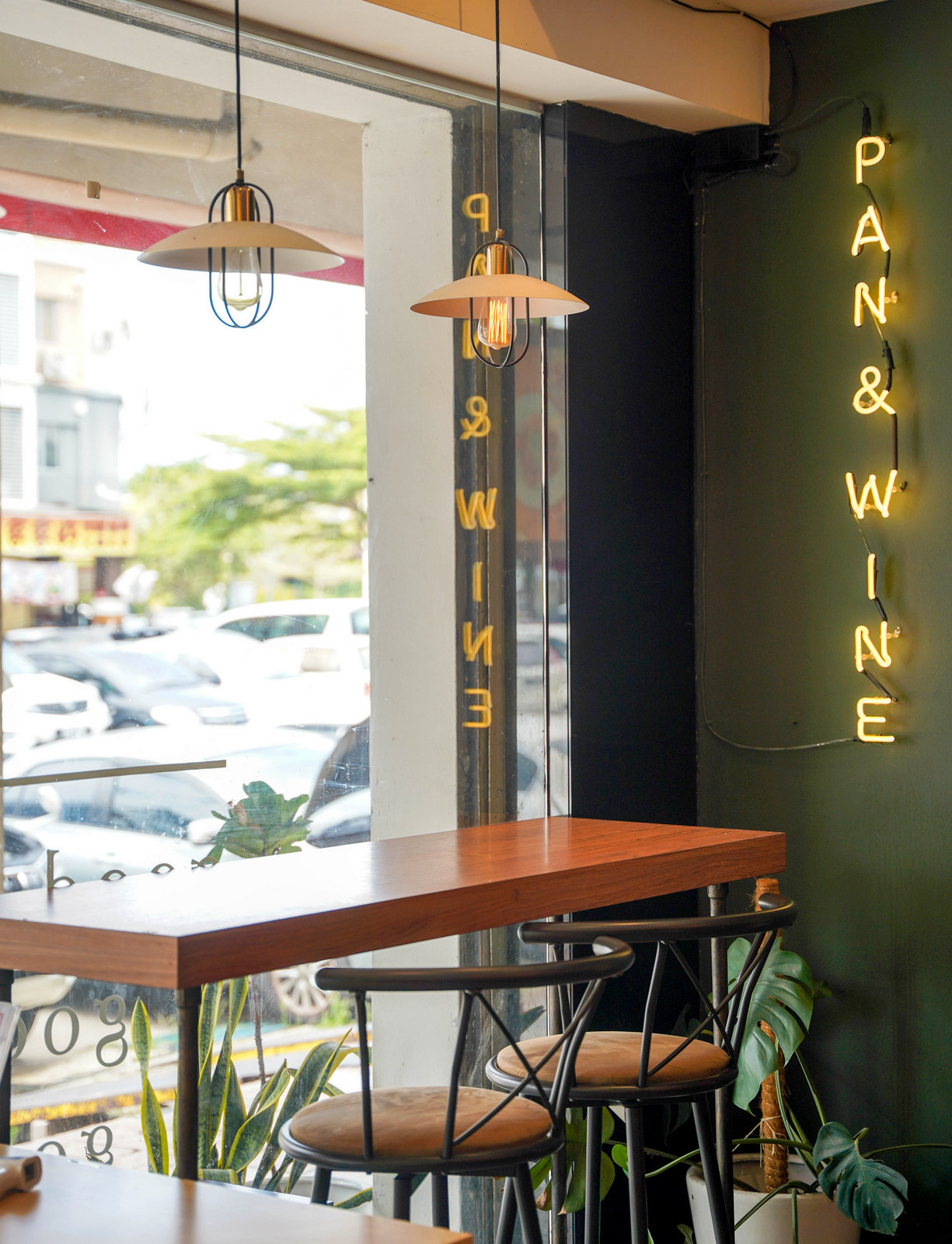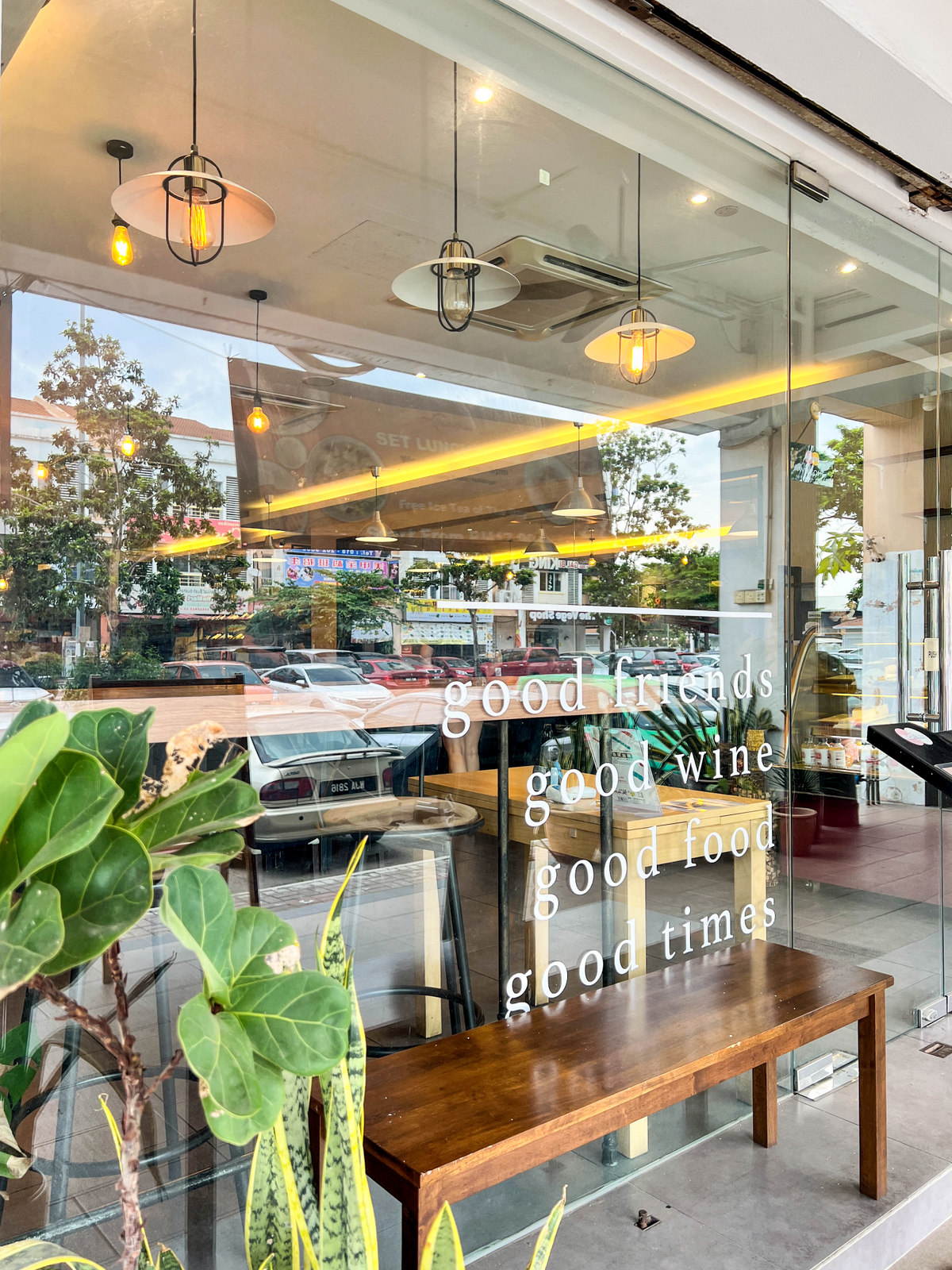 A firm neighbourhood favourite that has endured for five years now, Pan & Wine might be Setia Alam's most scrumptious restaurant, serving up well-prepared Western fare, ranging from pastas and pizzas to pork platters, paired with pleasurable wines in a cheerful setting.
This may seem like a distant destination for many of us who live in other parts of the Klang Valley - but for a satisfying meal to share with family and friends, Pan & Wine merits consideration, with a menu that's as mouthwatering as many respected KL establishments.
Pan & Wine's entrance promises 'good food' plus 'good times' - a pledge that it lives up to!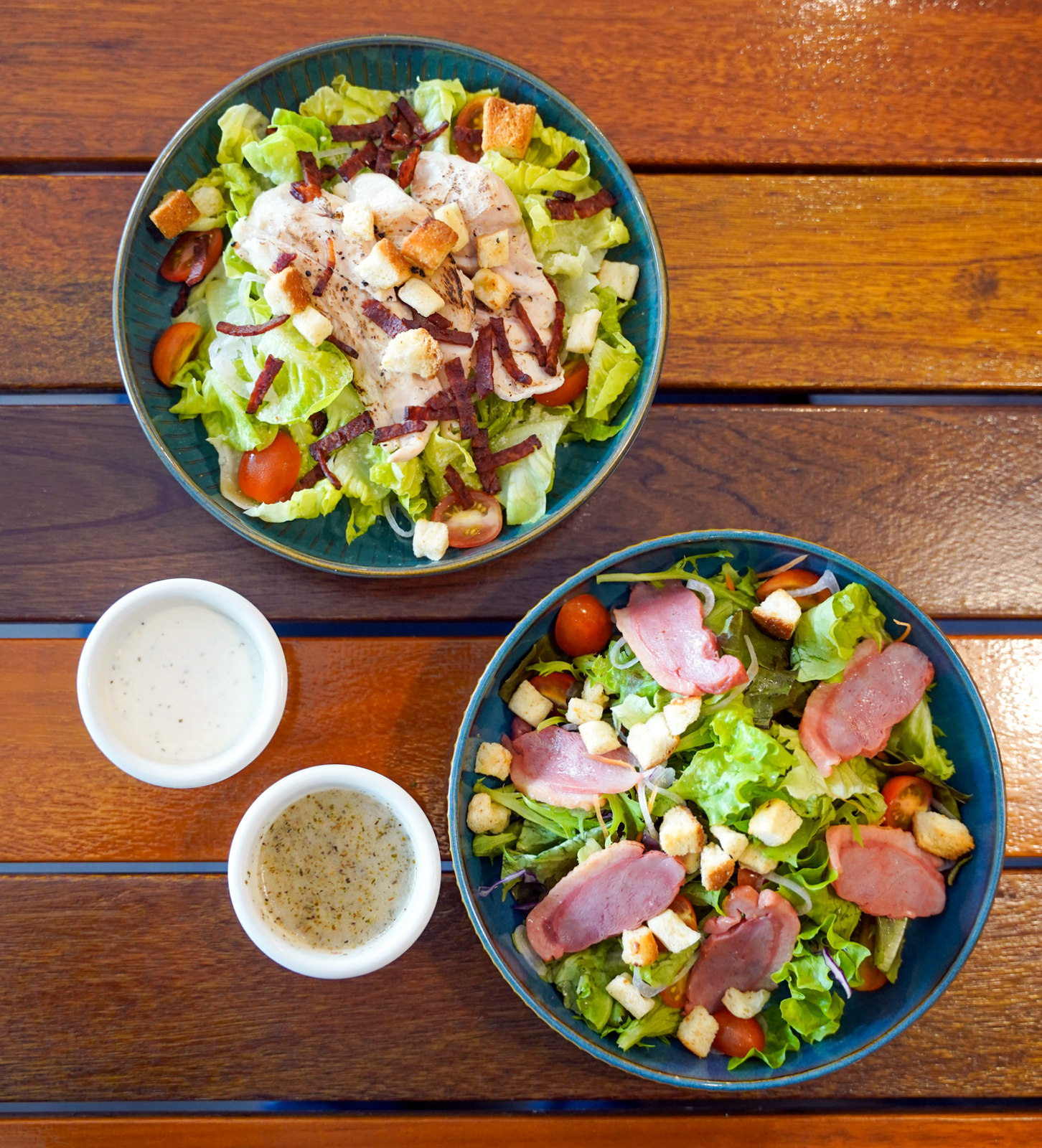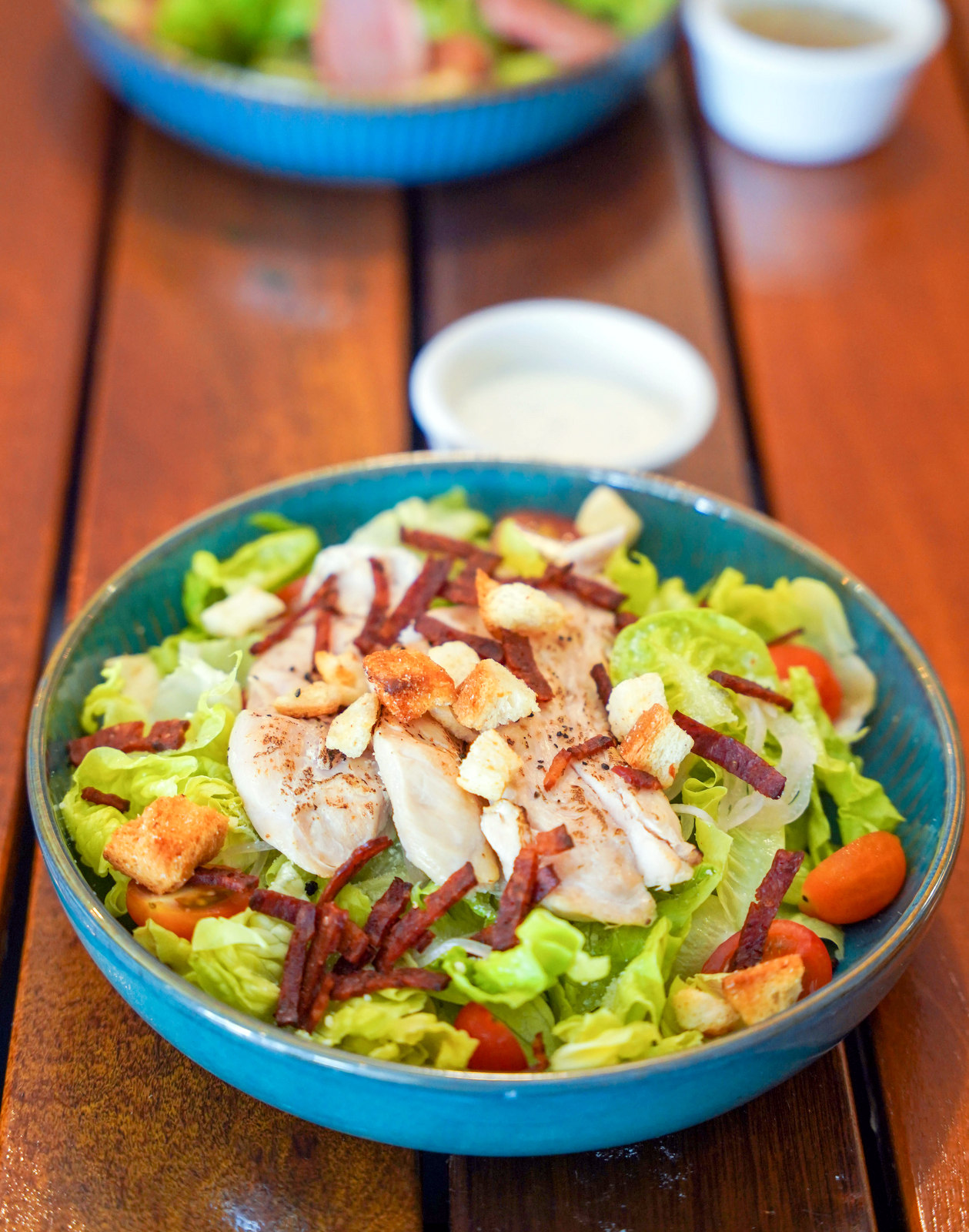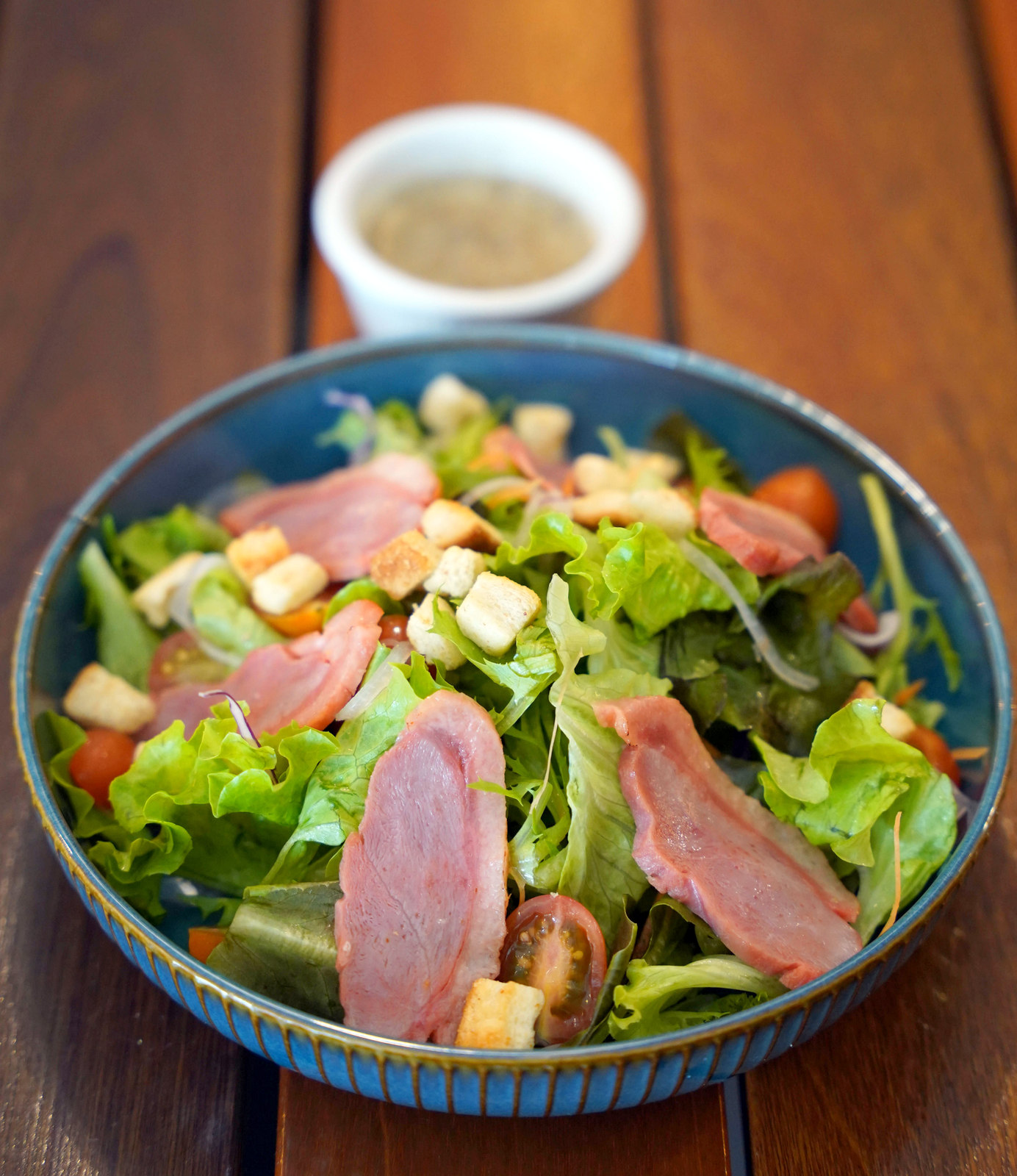 Salads offer a fresh start to the Pan & Wine experience, bursting with vibrant produce. Crowd-pleasers like the Romaine Chicken (RM21; grilled chicken, bacon bites, Parmesan cheese and Caesar dressing) and the Smoked Duck (RM23; smoked duck, croutons and red onions with Italian dressing) showcase the perfect pairing of protein with fibre for balanced nourishment.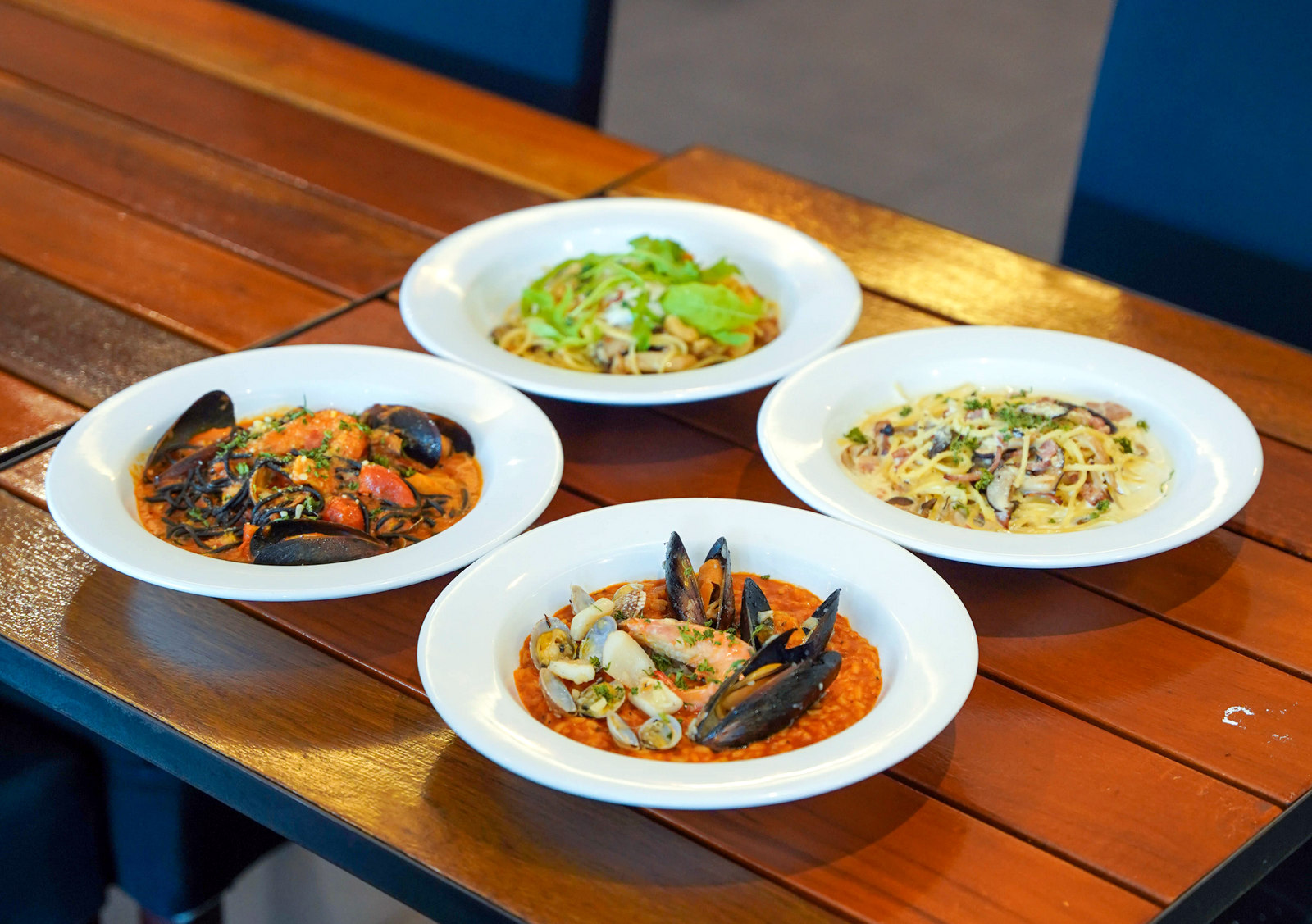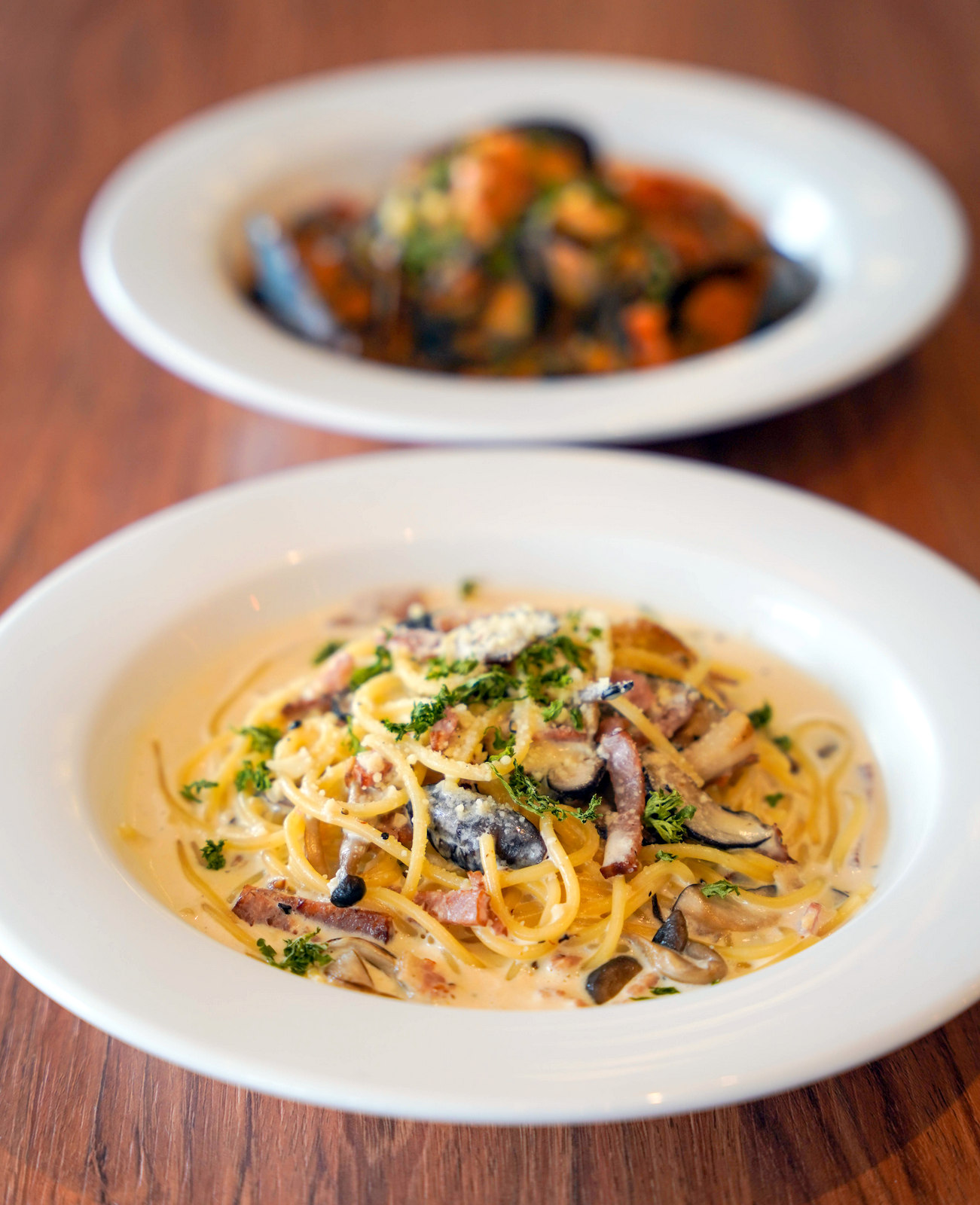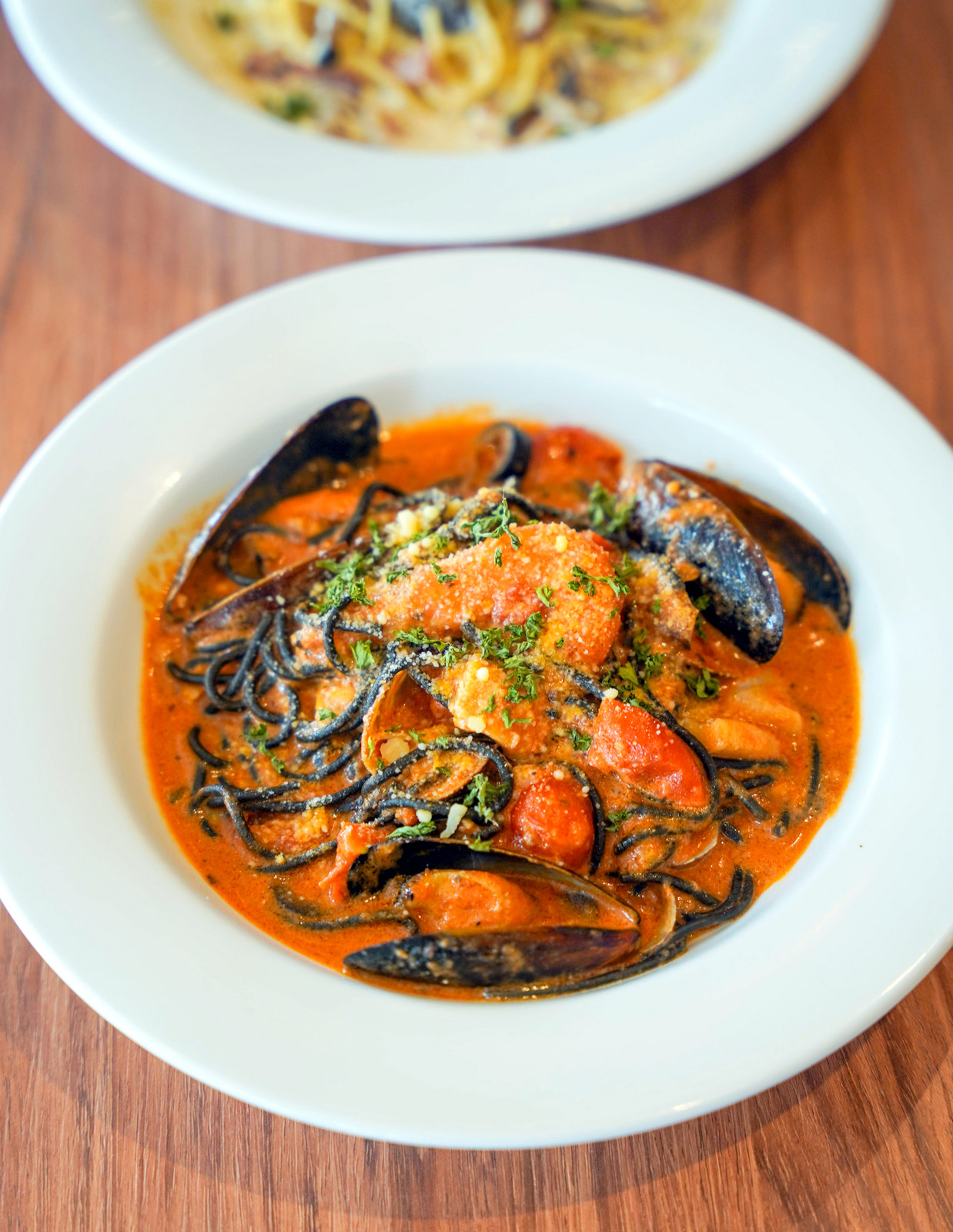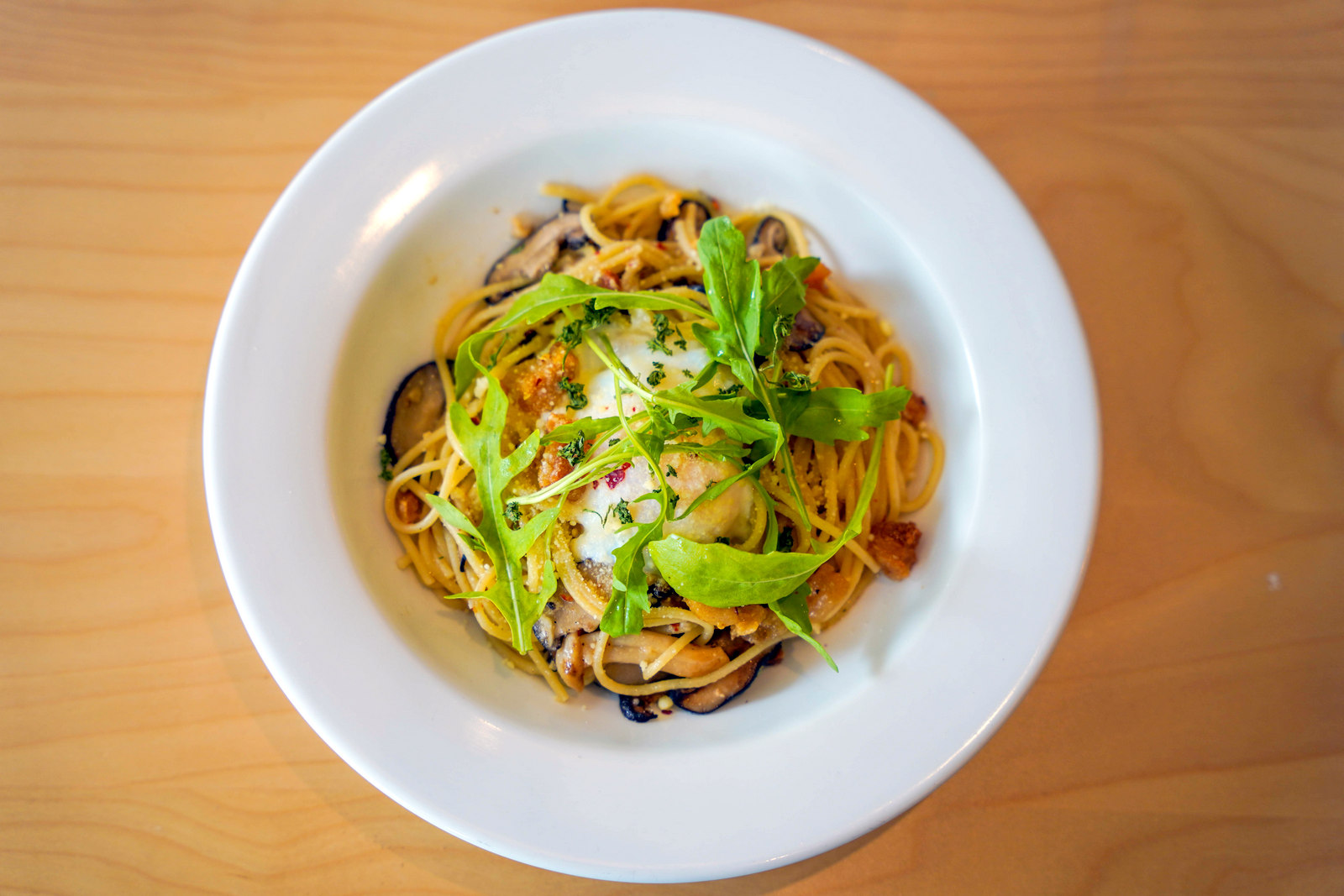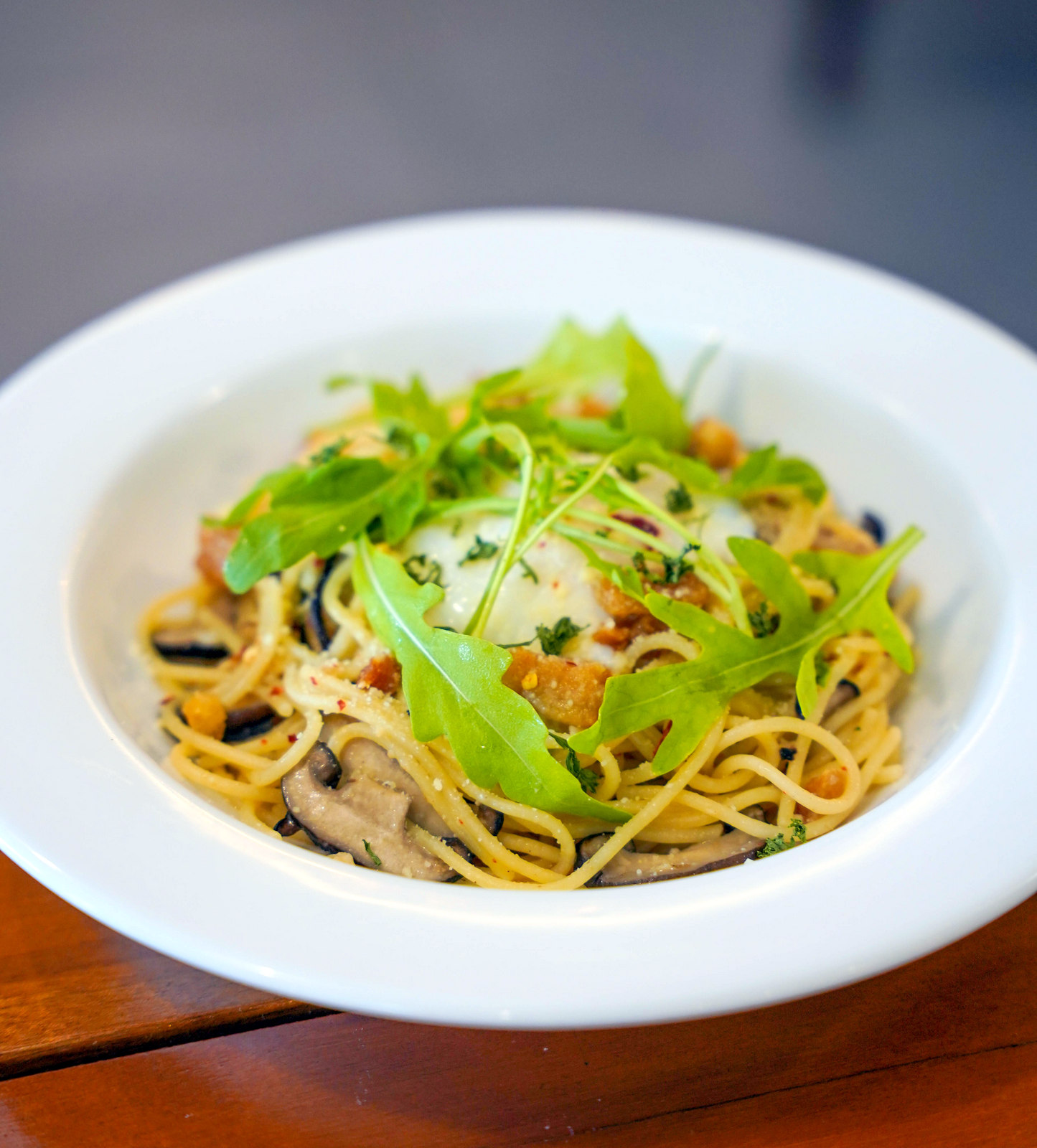 Our favourite orders at Pan & Wine are the pastas, as tasty as a full-fledged Italian eatery's.
The Bacon & Mushroom Carbonara is creamy but not cloying, brimming with pork bacon and mushrooms (RM24), while the Seafood Squid Ink Pomodoro comprises squid ink pasta tossed with lots of mussels, prawns and seafood in a rich, tangy tomato-based sauce (RM30). 
Most addictive of all: The Pork Lard Aglio E Olio, sinfully decadent with a soft-boiled egg and crunchy bits of pork lard, balanced with mushrooms and rocket leaves in garlic oil (RM24). As with all of Pan & Wine's attractions, prices are pretty reasonable across the board.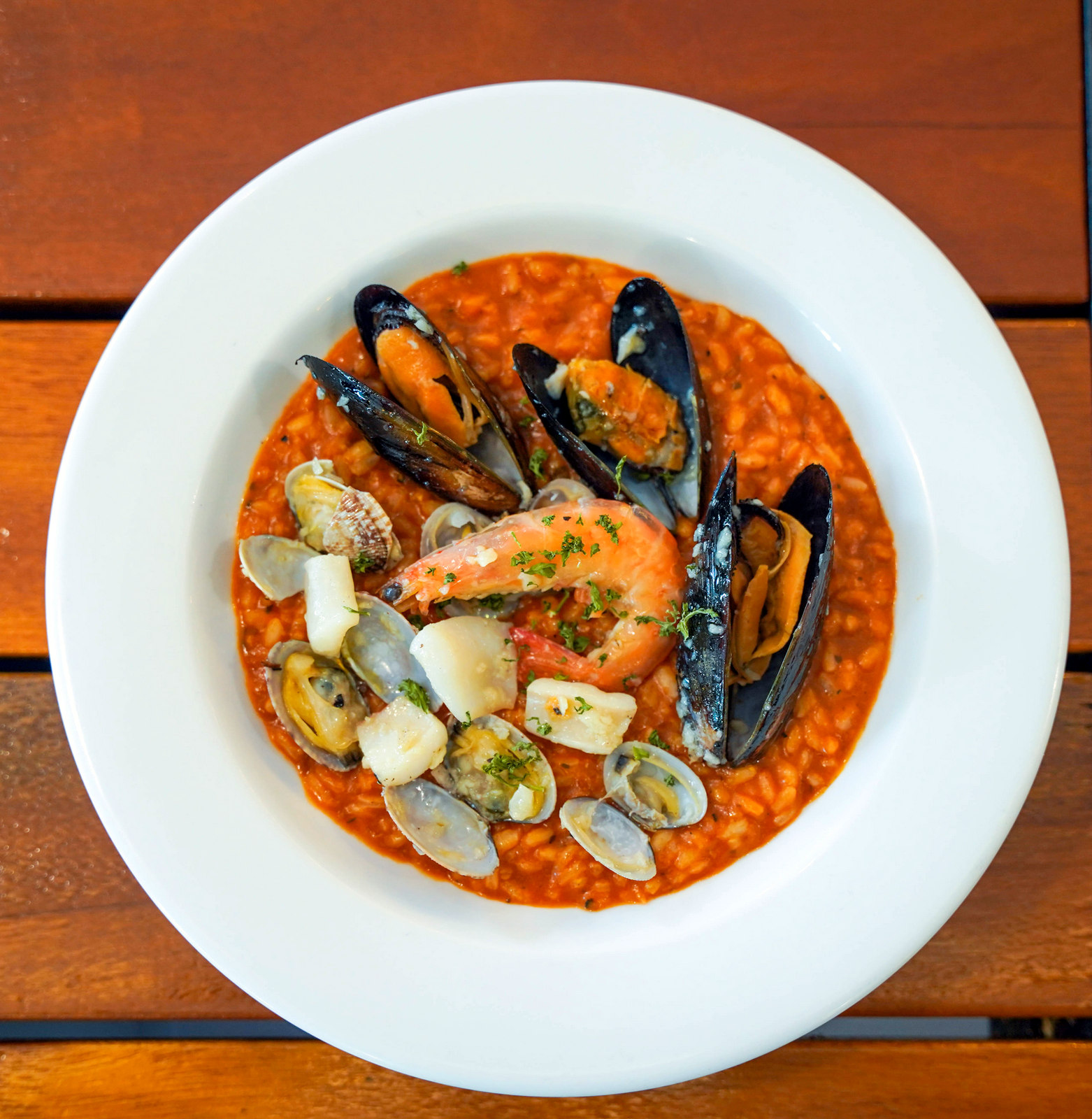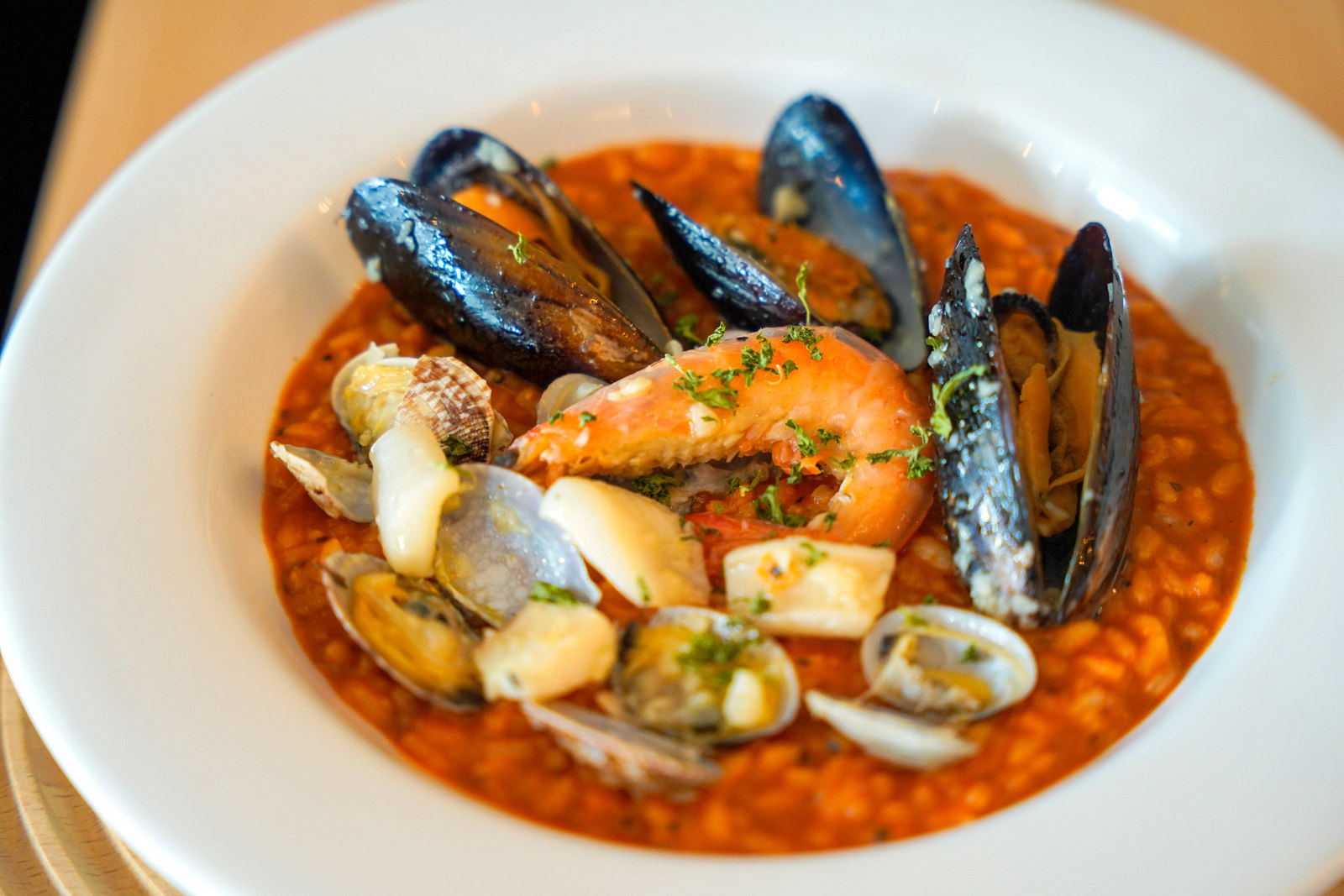 Pizzas and risotto round out the Italian component of Pan & Wine.
The pizza possibilities guarantee something for everyone - the Smoked Salmon with Spinach would probably be our recommendation, blanketed with moist fish and juicy vegetables on a crisp thin crust (RM32), but we'd also eagerly try the Margherita, Chicken & Broccoli, Bacon & Mushroom, Chicken Pepperoni, BBQ Sausage, or Ham & Pineapple next time. 
The Seafood Risotto is another highlight, worthy of a trattoria, with firm, full-bodied rice loaded with the bounty of the ocean, robust with the flavours of olives and tomatoes (RM34).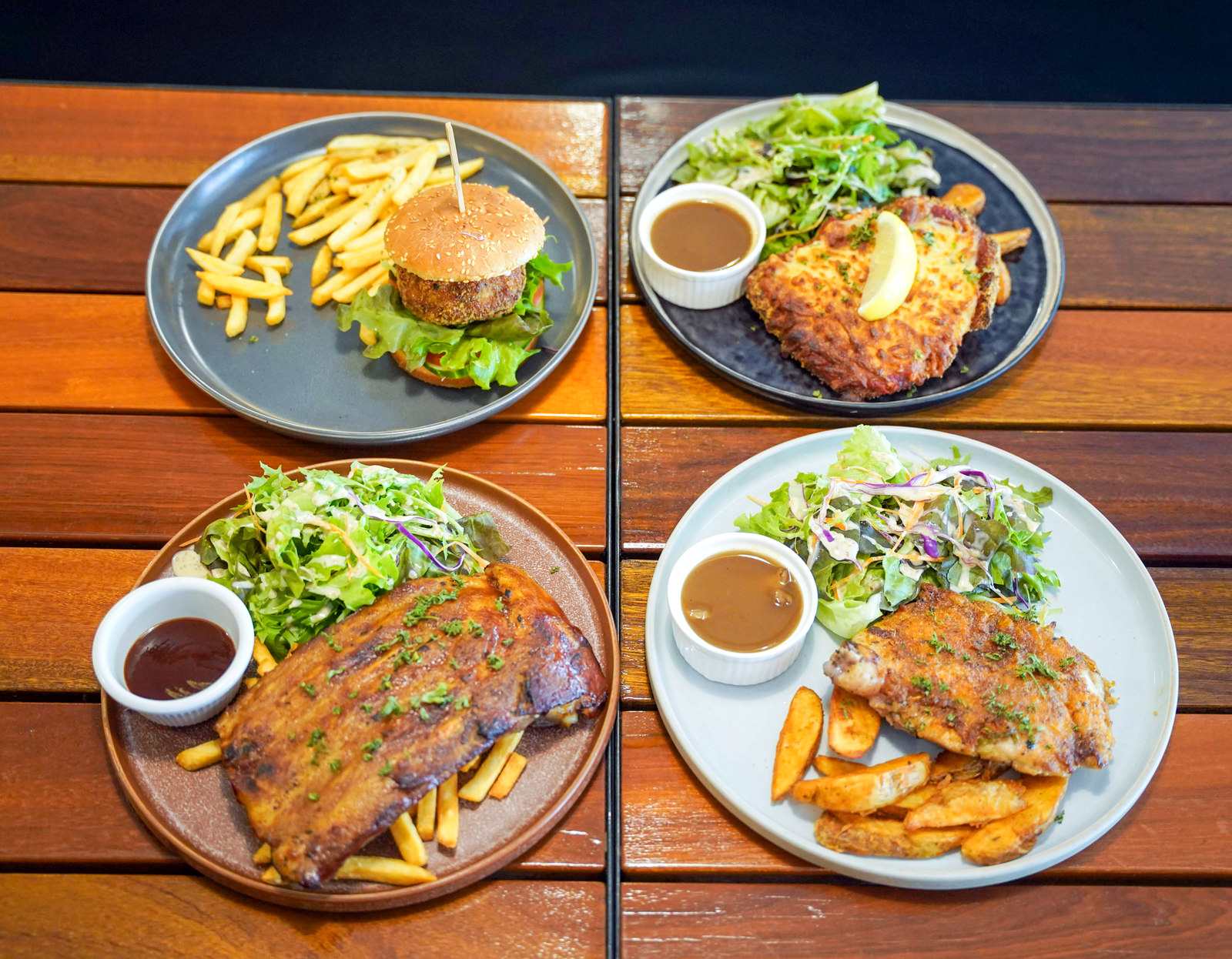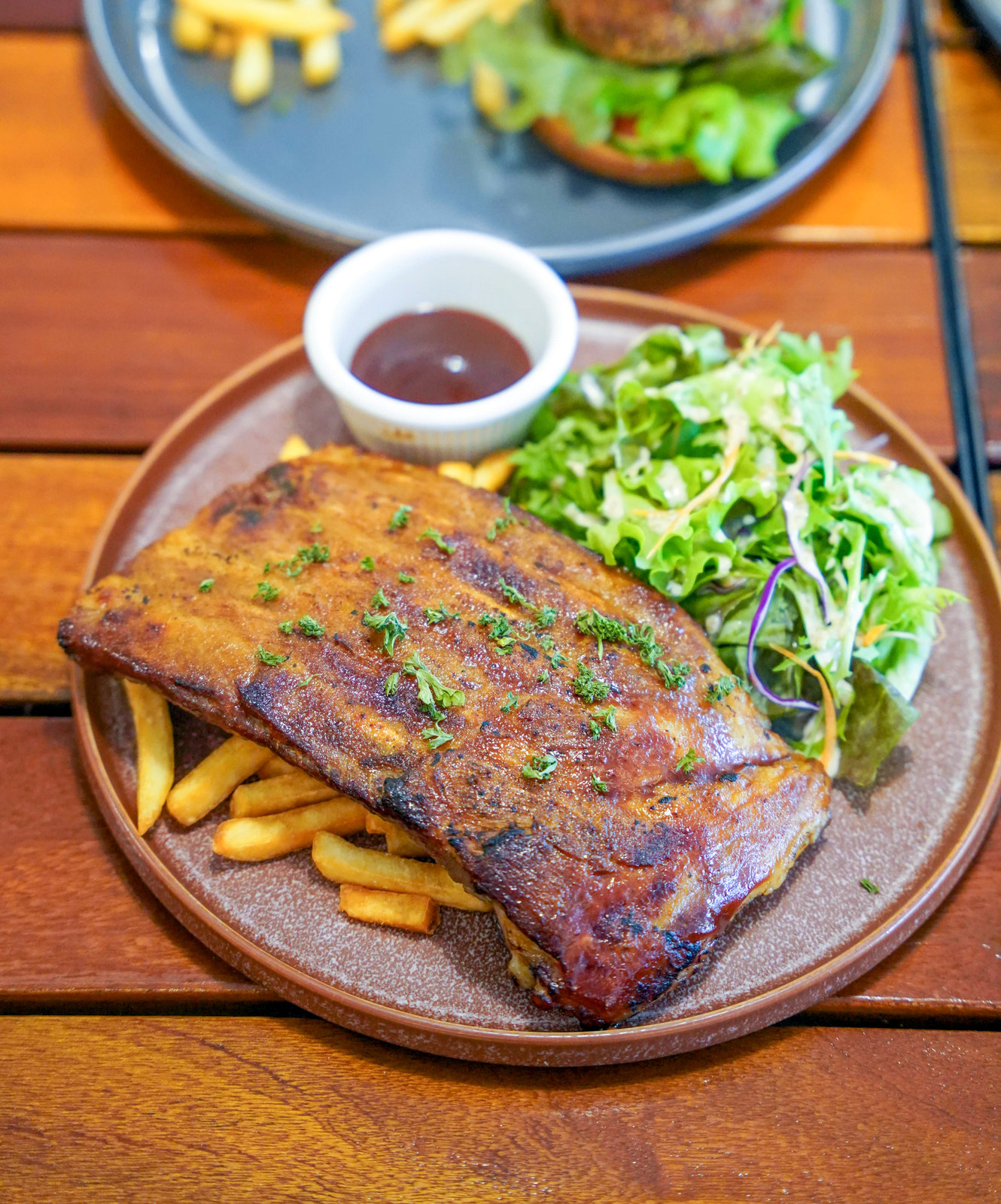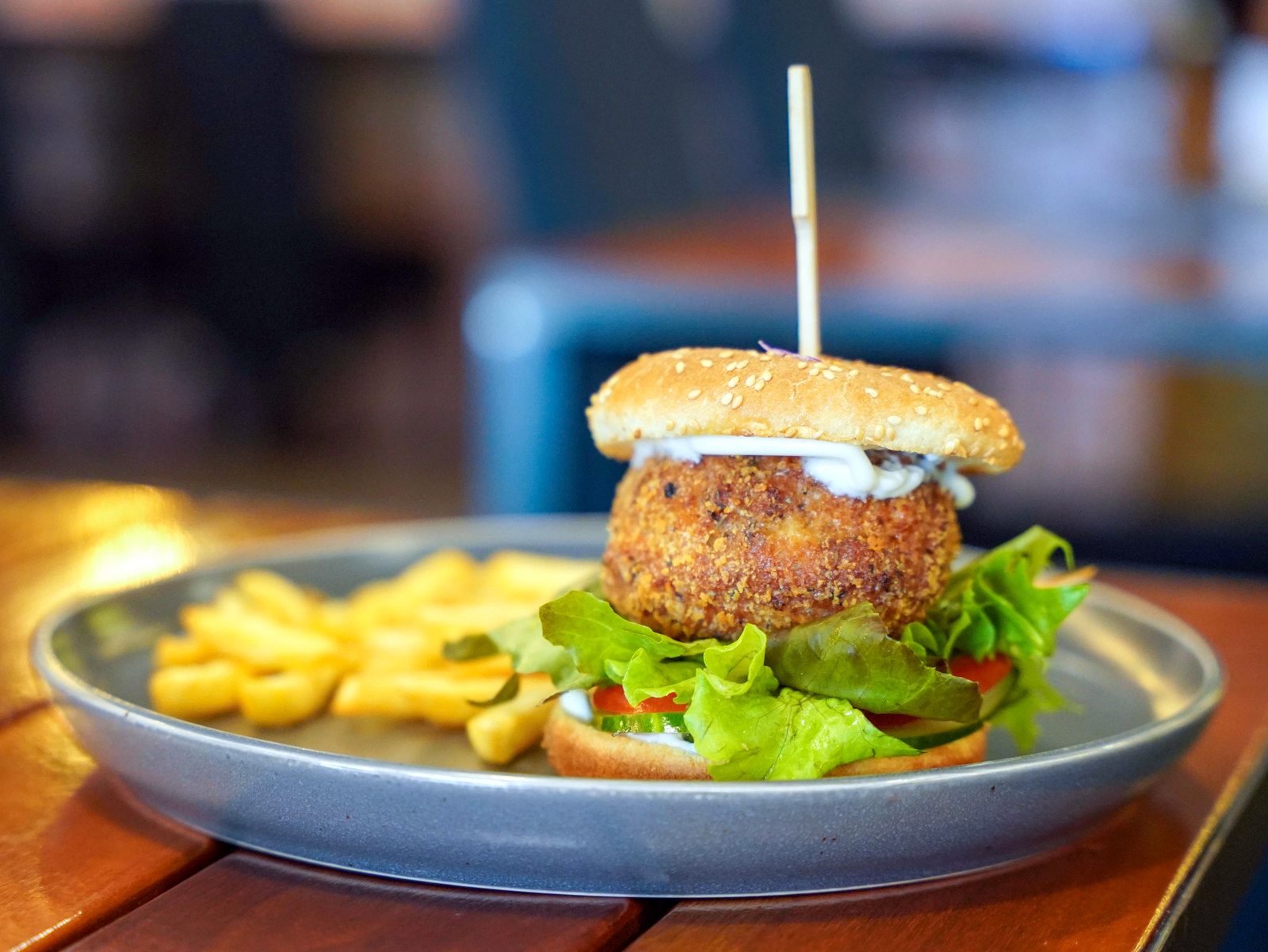 Main courses for massive appetites range from ribs to burgers, perfect for porcine preferences.
The Signature BBQ Ribs is fall-off-the-bone fabulous, a carnivorous serving of baby pork ribs, fleshy and flavoursome, their subtle smokiness enhanced by a house-made BBQ sauce, complete with fries and a salad for ribs that many patrons enthusiastically return for (RM58).
The Porkie Burger is a breaded behemoth, spotlighting a strikingly plump house-made pork patty, crisp to the bite and succulent to the chew, nicely seasoned for a memorable punch of tastes and textures - it's one of our top pork burgers of 2022 (RM28; with thick-cut fries).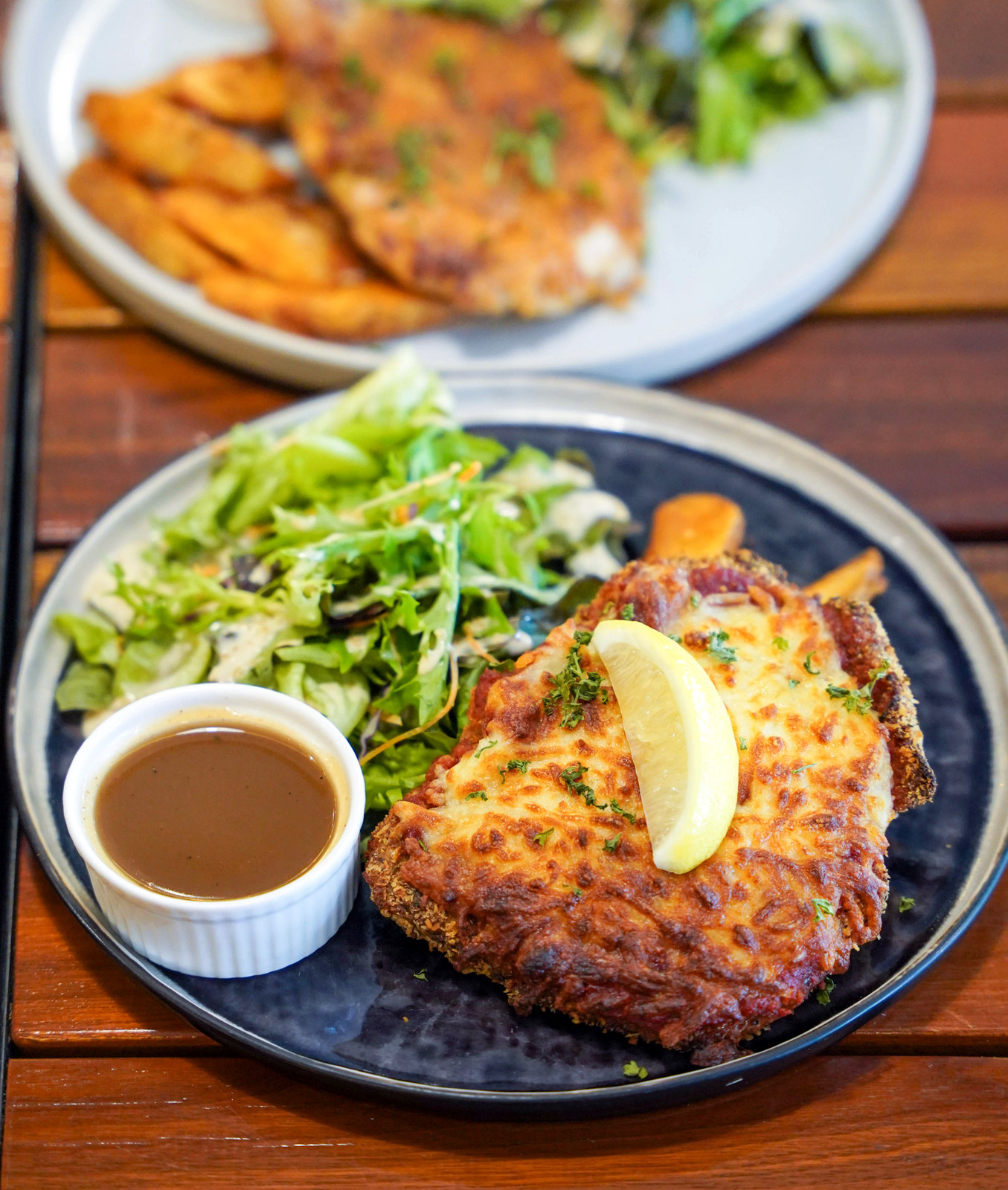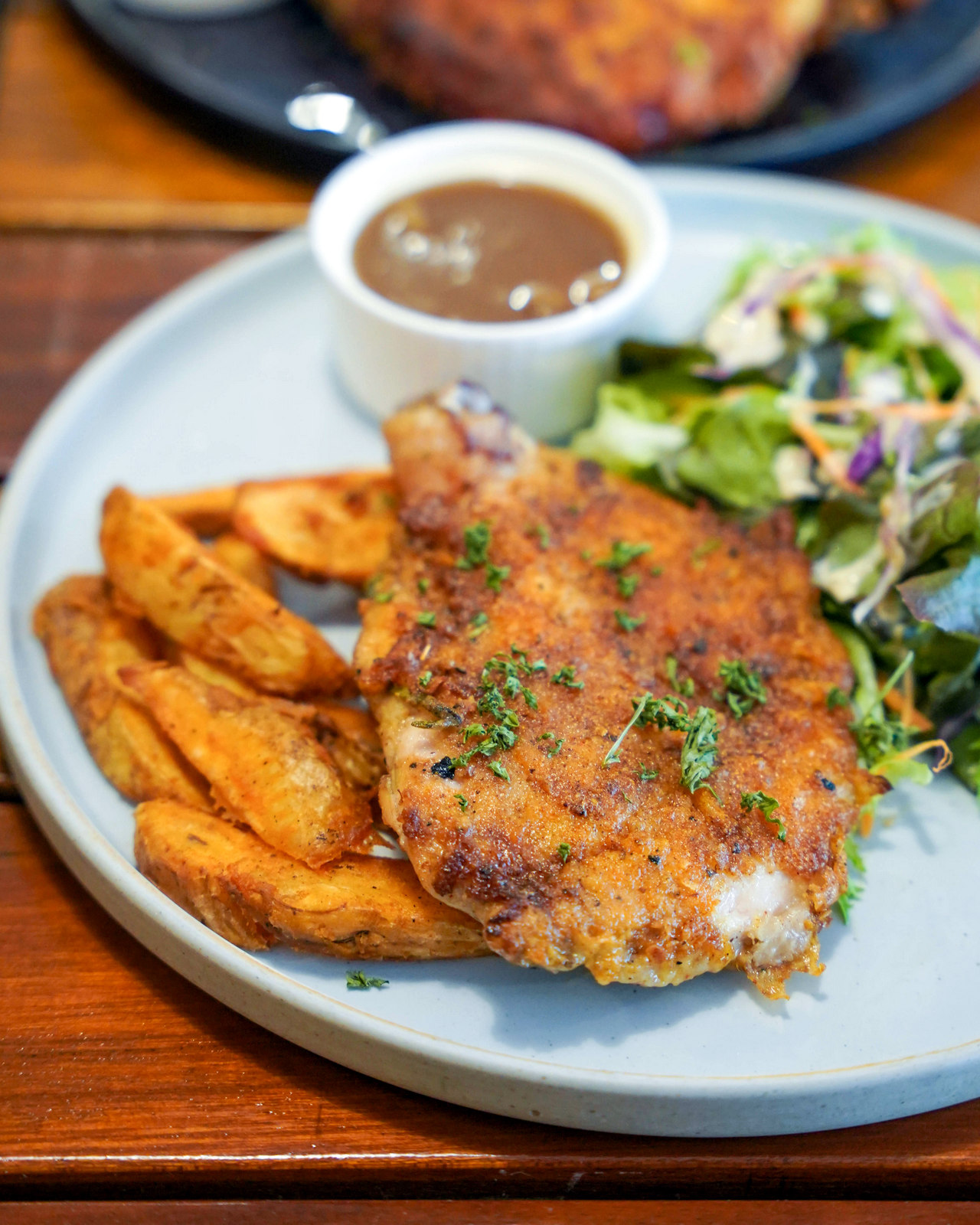 Protein pursuers can also sink their teeth into pork and chicken platters - the Pork Parmigiana is drop-dead delicious, with sumptuous pork shoulder coated in the baked bliss of cheese and tomato (RM28; with wedges and salad), while the Roasted Cajun Chicken is a buoyantly spiced whole chicken leg, impeccably luscious, lip-smacking with the house gravy (RM24).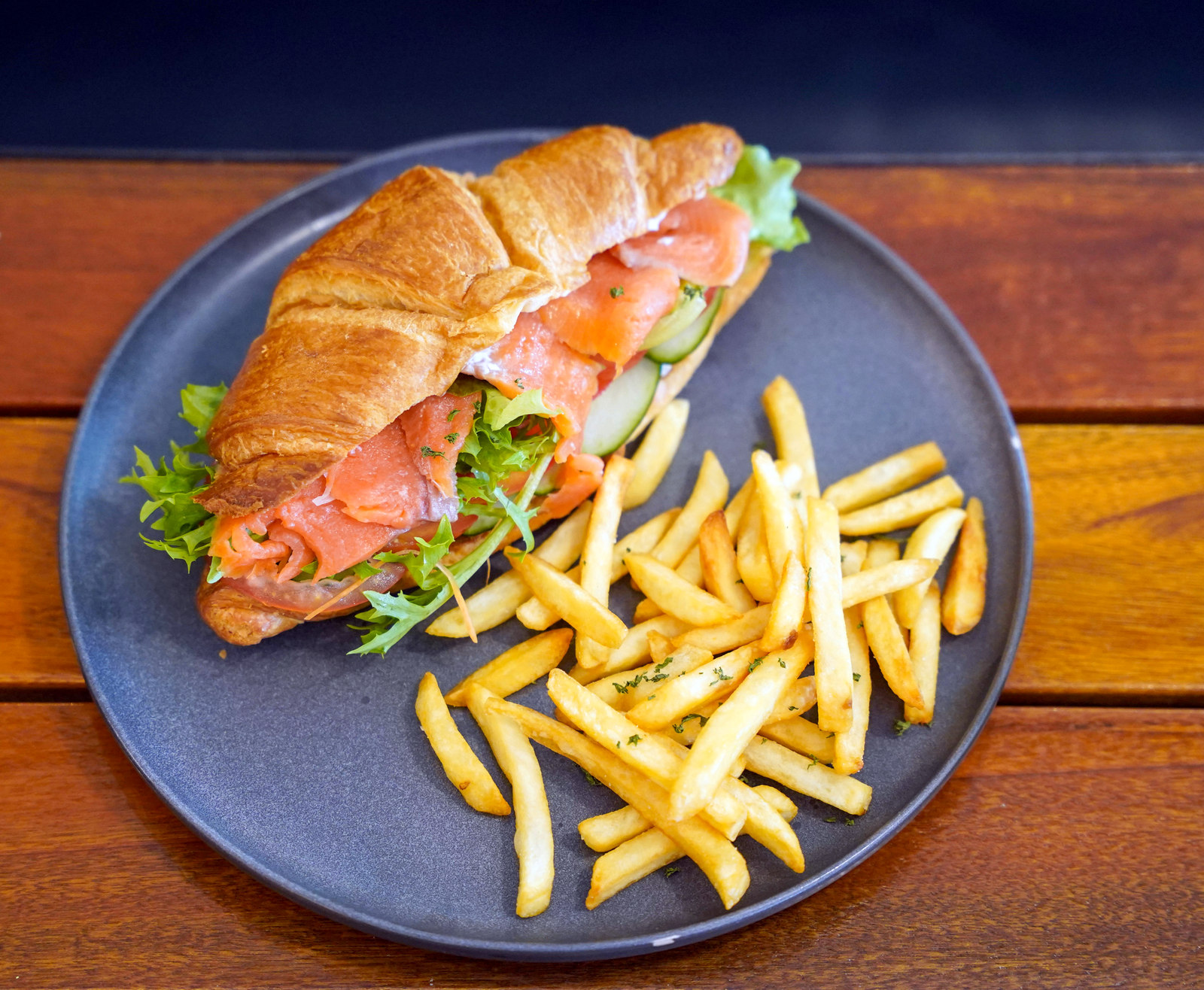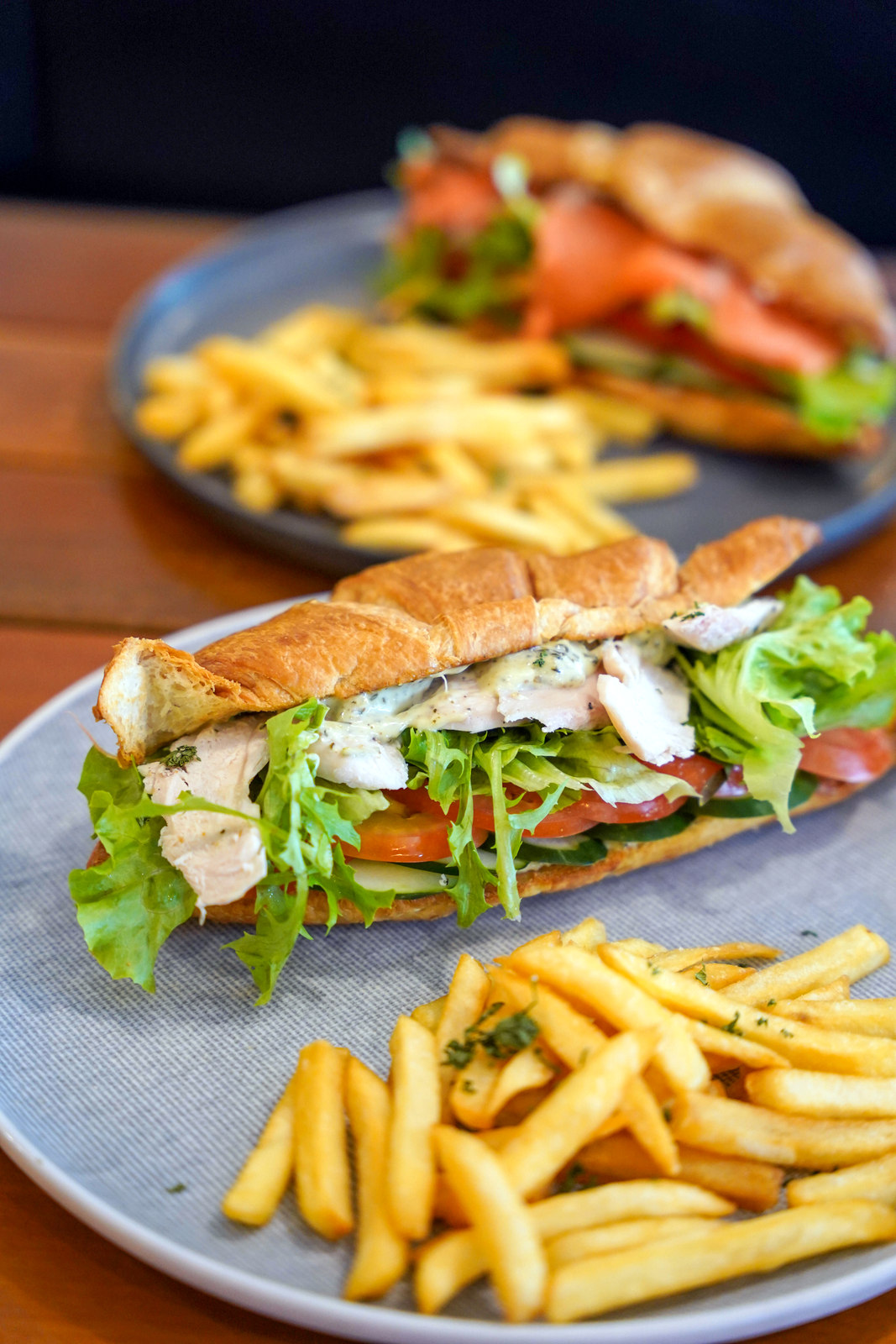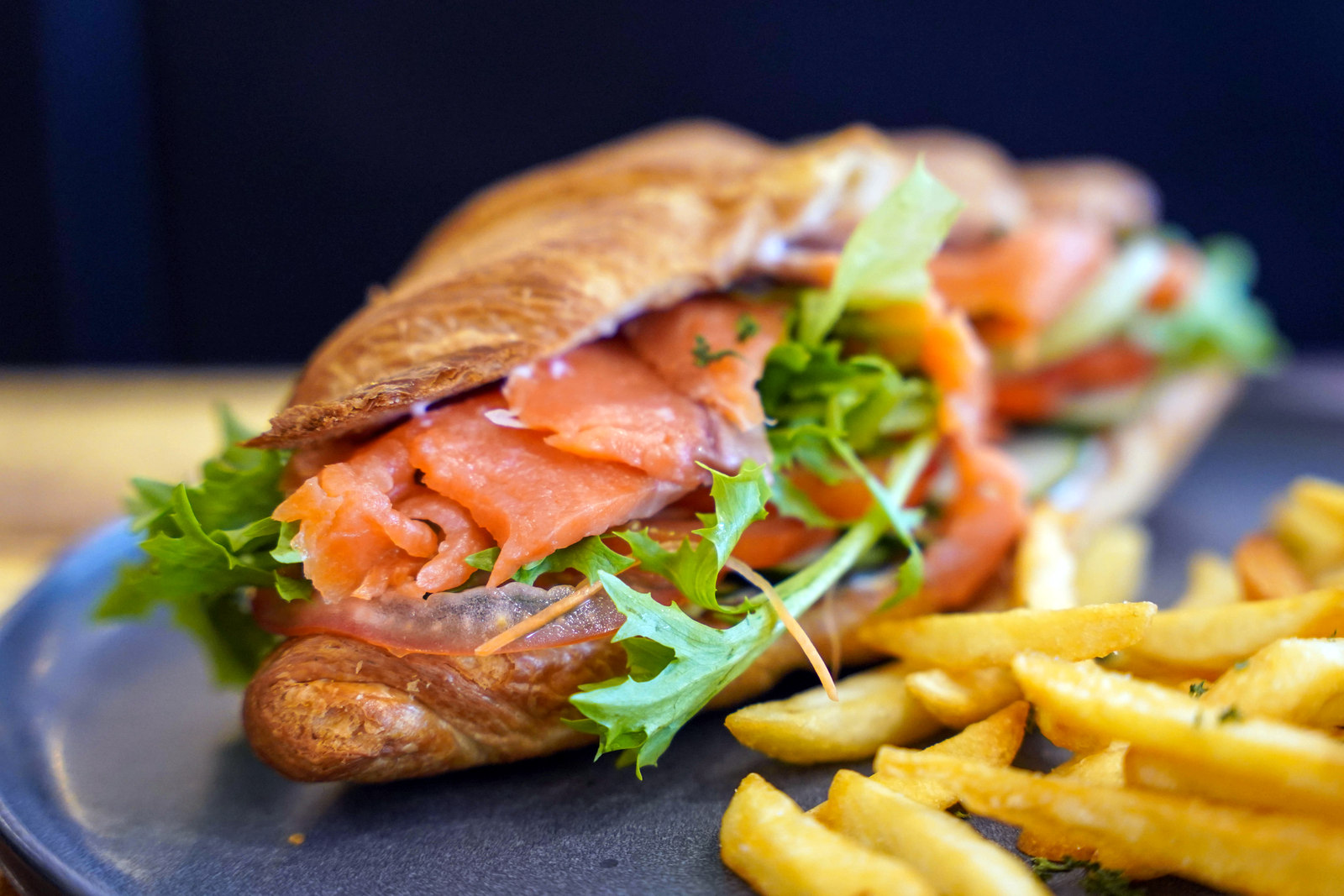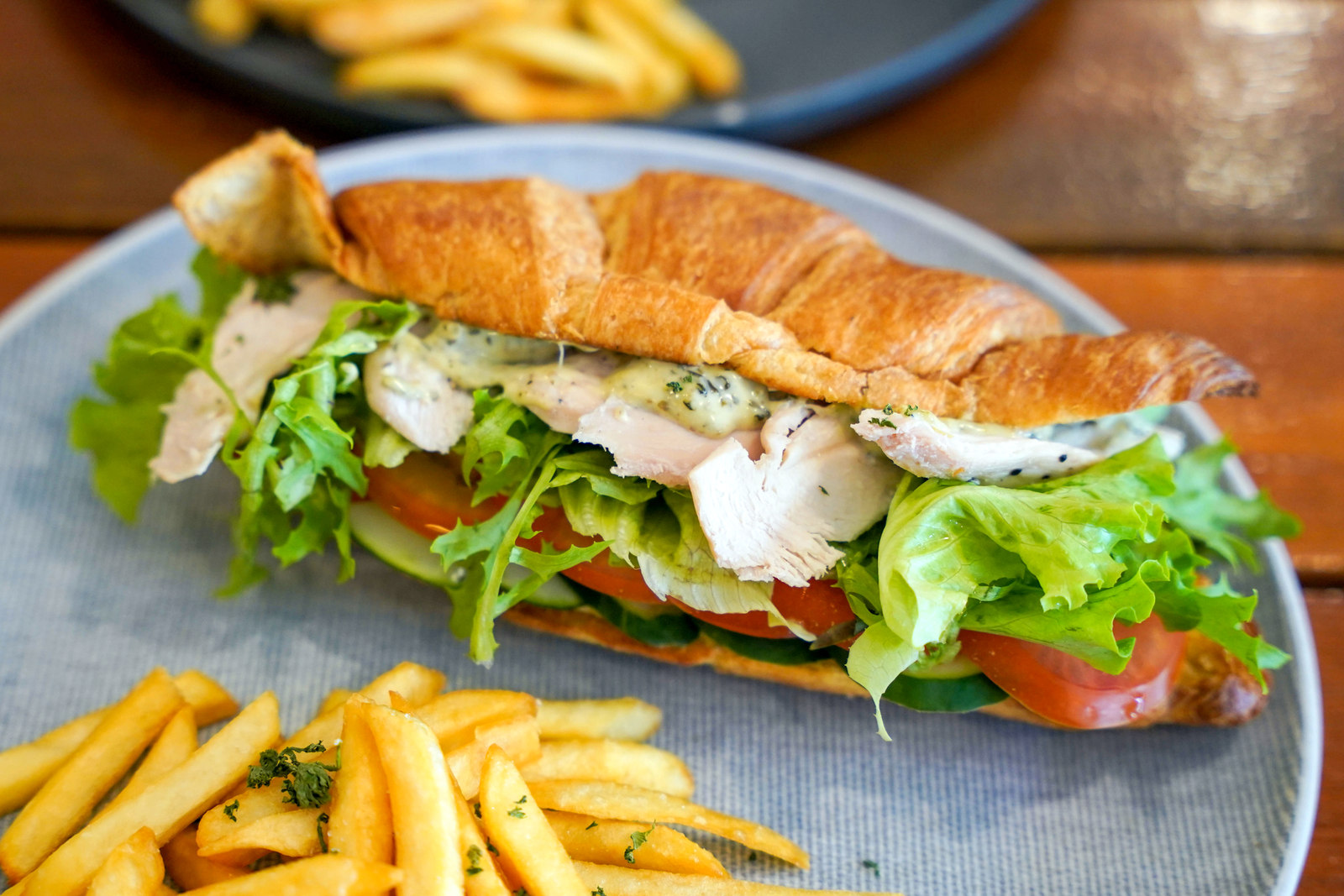 Croissant sandwiches are the best bet for carb cravings - these are huge too, more than filling for a midday lunch, with chunky croissants packed to overflowing with smooth smoked salmon (RM28) or herbaceous pesto chicken (RM24), layered with crisp leaves and tomatoes. We might not even need the fries on the side to be stuffed and satiated.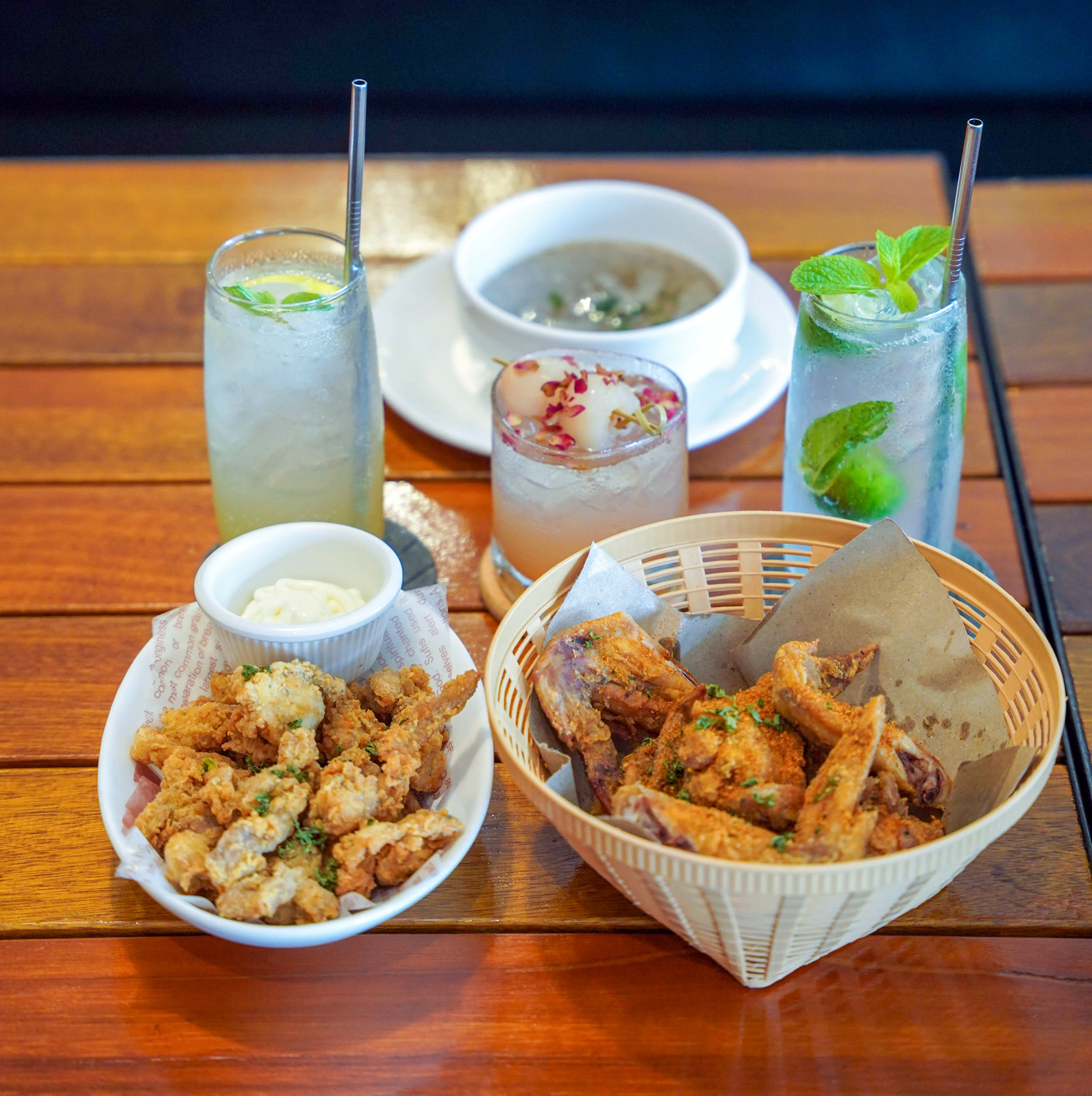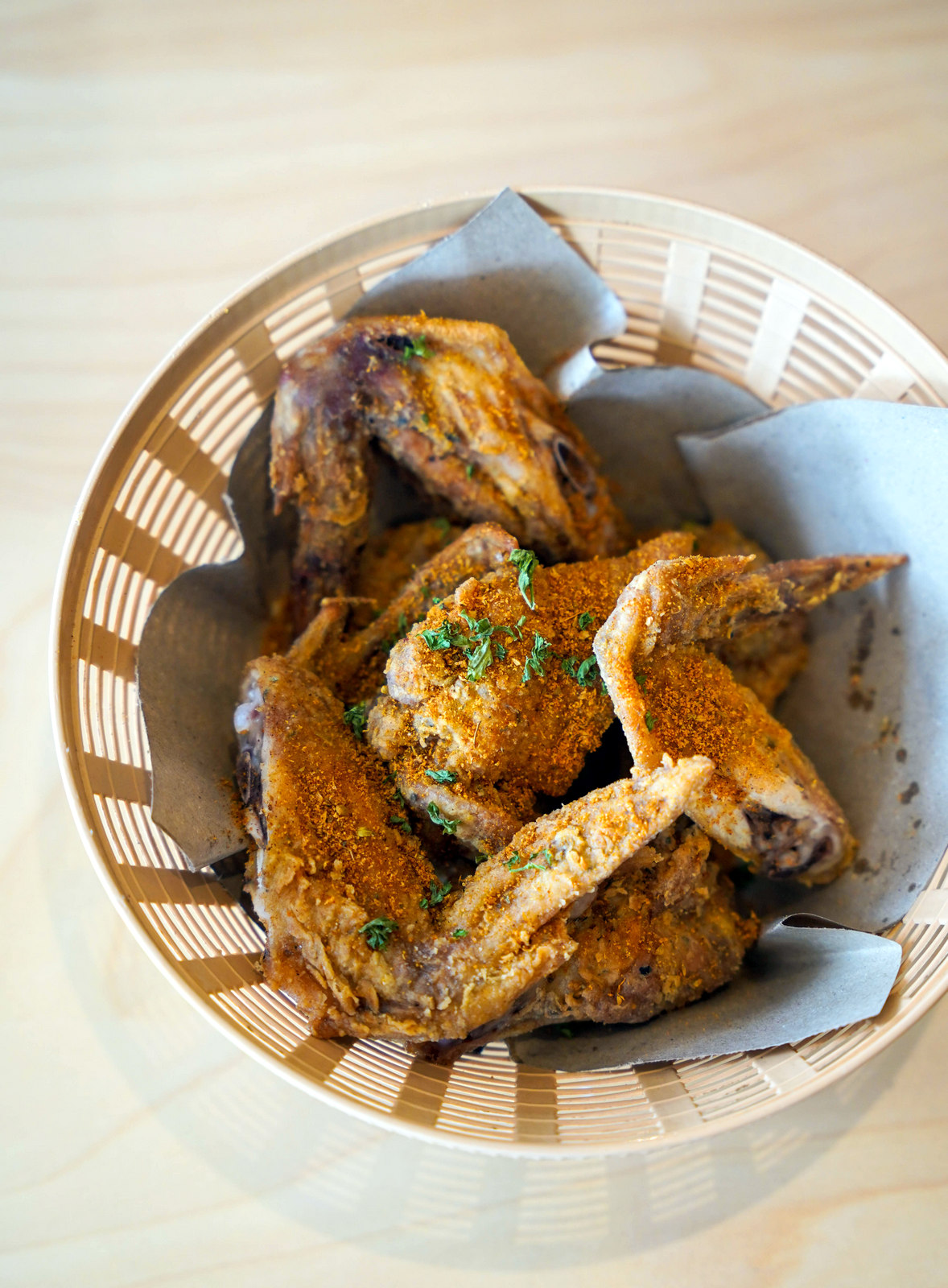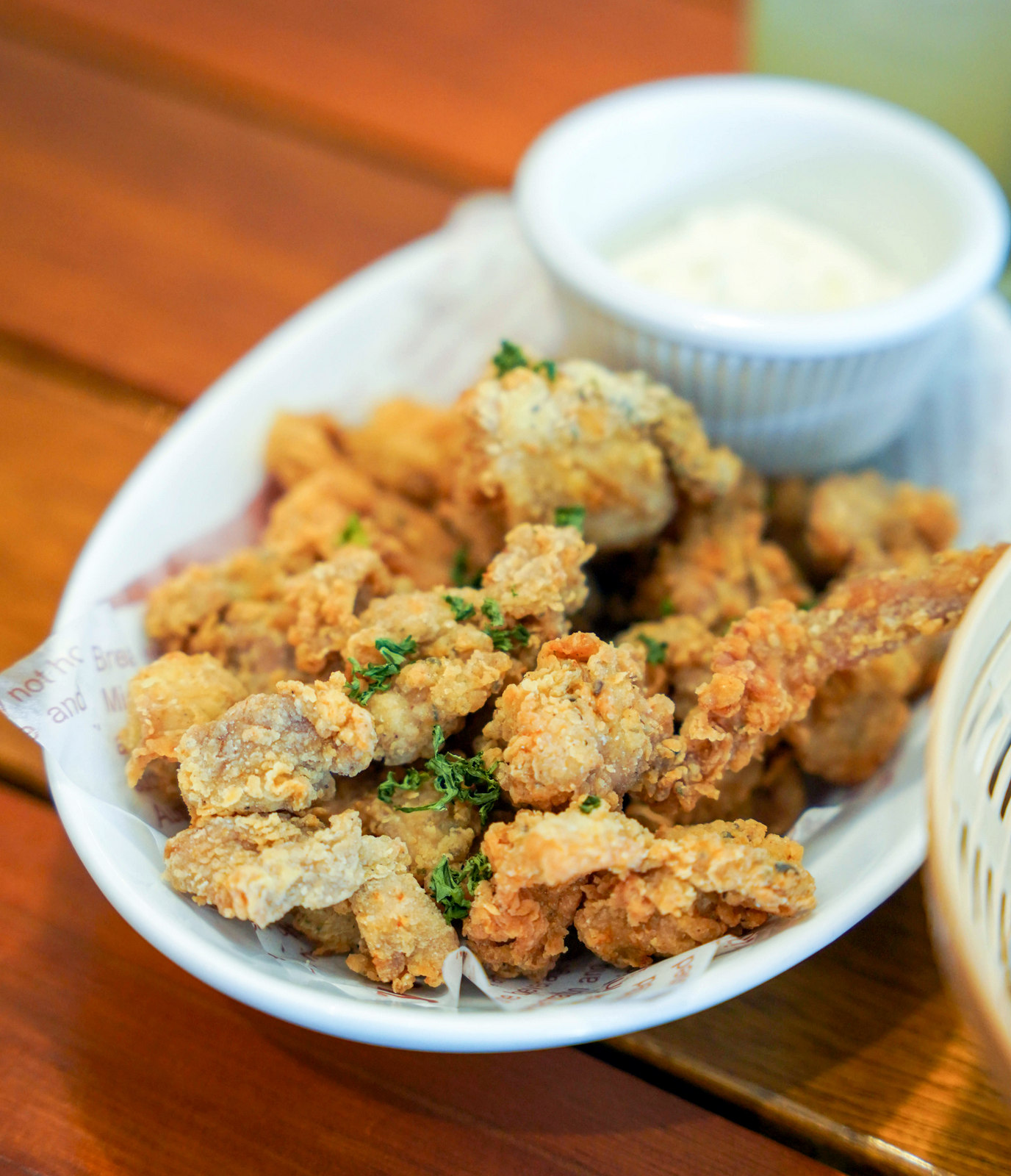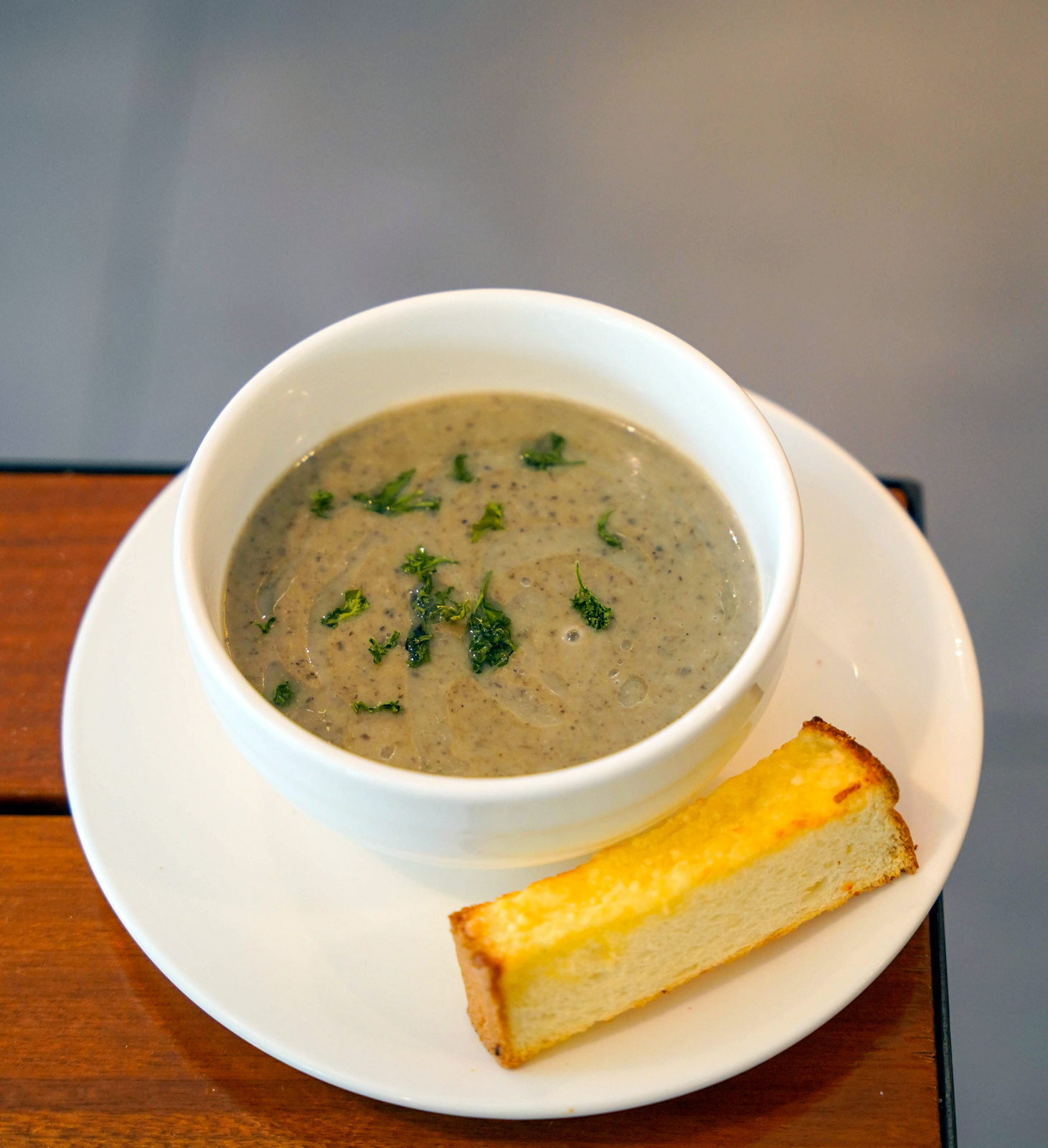 Snacks and soups round out Pan & Wine's extensive selection.
For merry munching, the Cajun Wings will keep us happy to the last piece, thanks to the chef's mouthwatering marination (RM18), while the Chicken Poppers yield a commanding crunch, complete with a mayo dip for a battered snack that everyone at the table will enjoy (RM15). 
Or for a light meal, the Wild Mushroom Soup is as temptingly thick and aromatic as desired, blended with a medley of mushrooms, complete with Parmesan toast (RM13).
Value-for-money set lunches are also available on weekday afternoons, starting from RM17.90 for a main course with iced tea.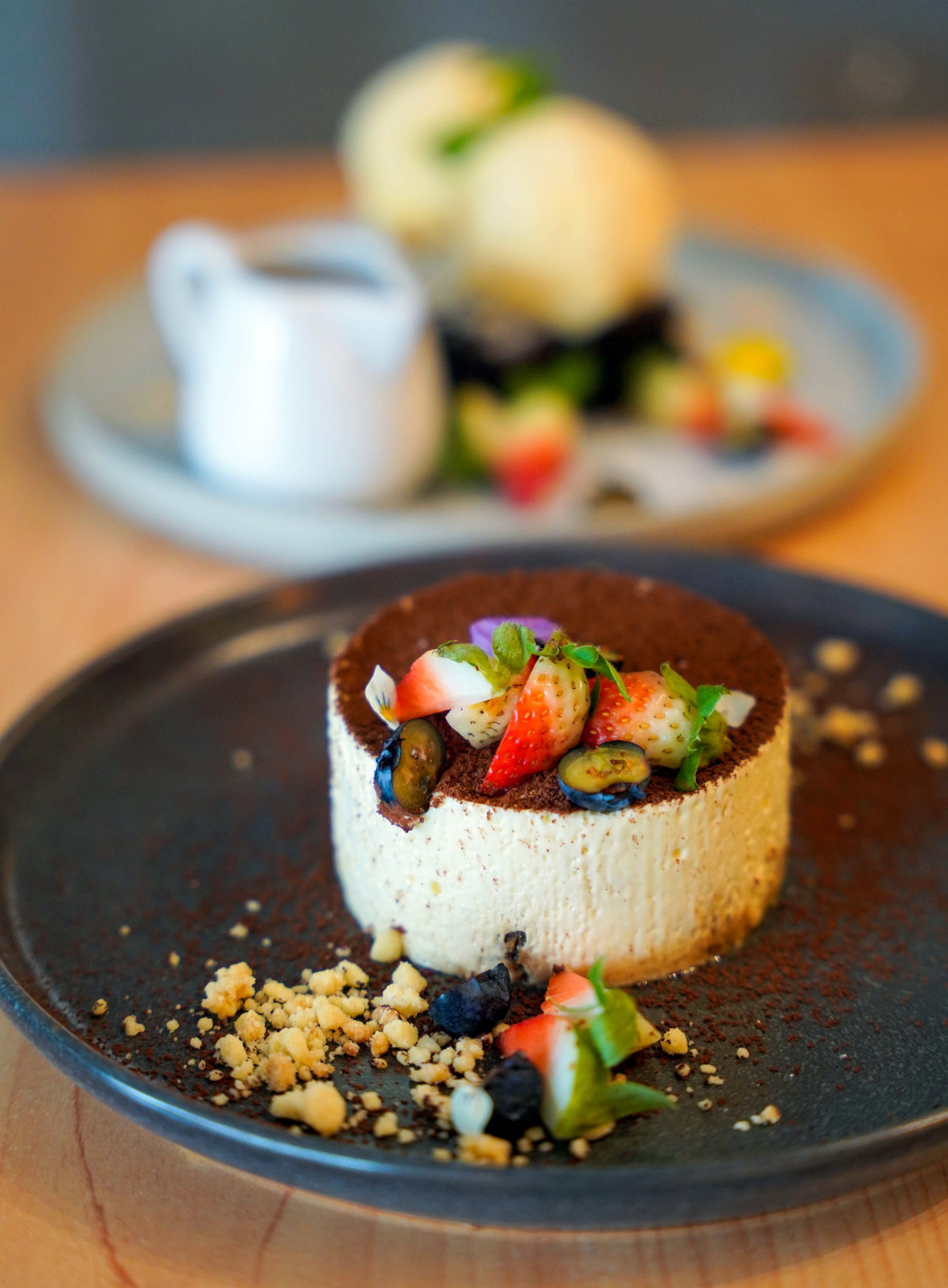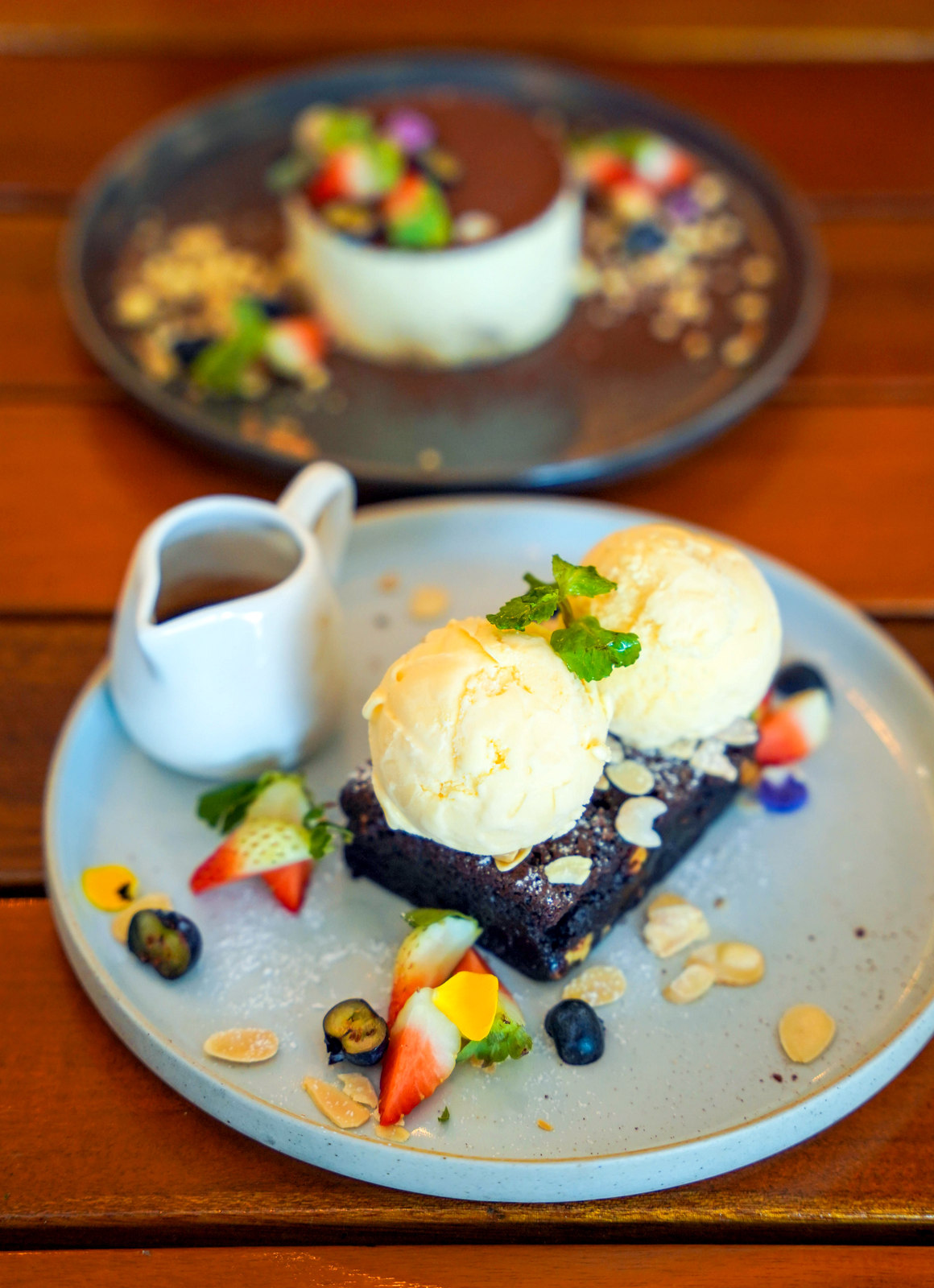 Desserts span the cherished staples, elegantly plated, like the Classic Tiramisu, laced with espresso, Kahlua and cocoa powder for the ideal end-of-evening indulgence (brilliantly priced at RM16), and the Signature Homemade Brownie, delightfully dense and dark, topped with two generous-sized scoops of vanilla ice cream and showered with fruits and nuts (RM16).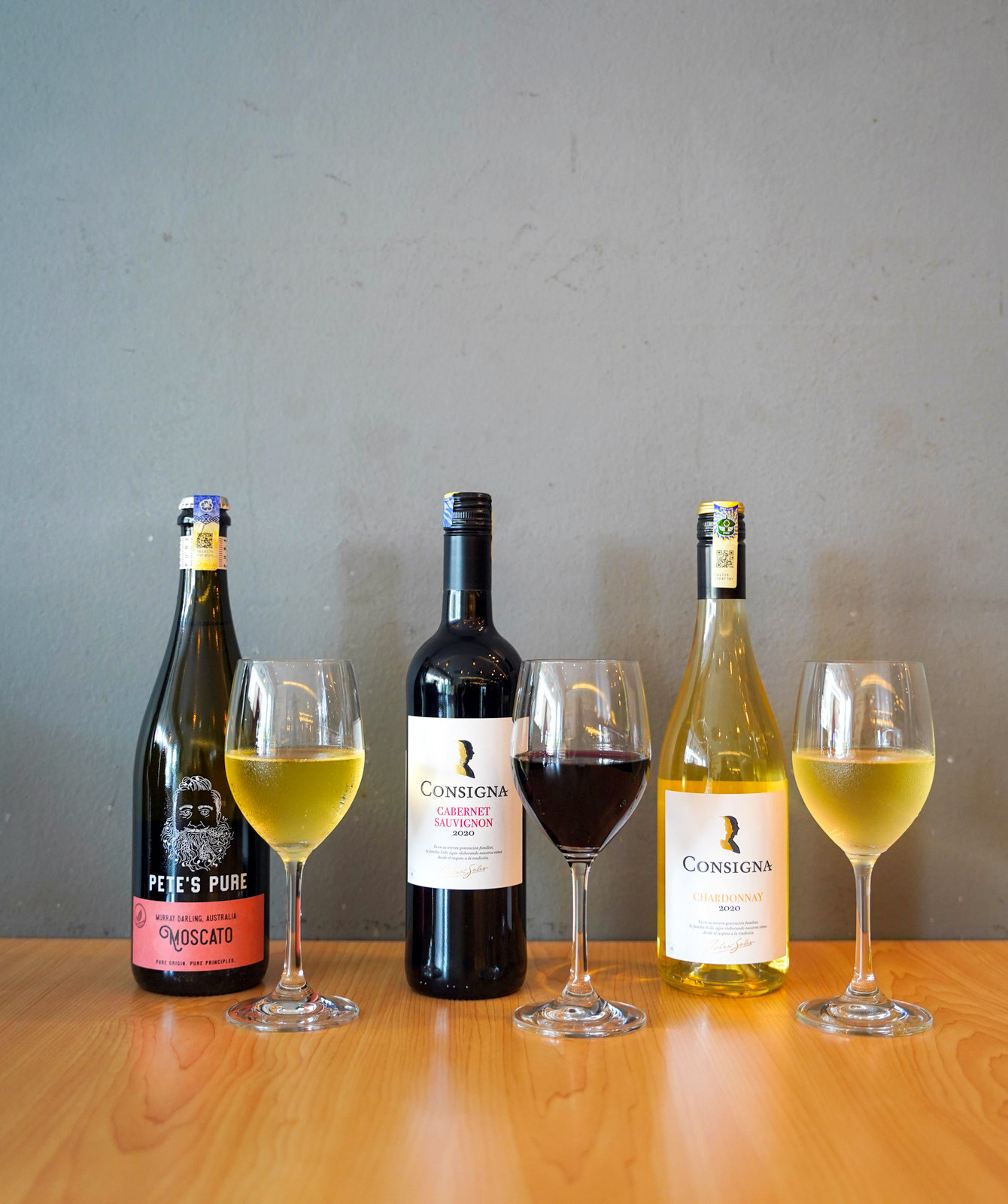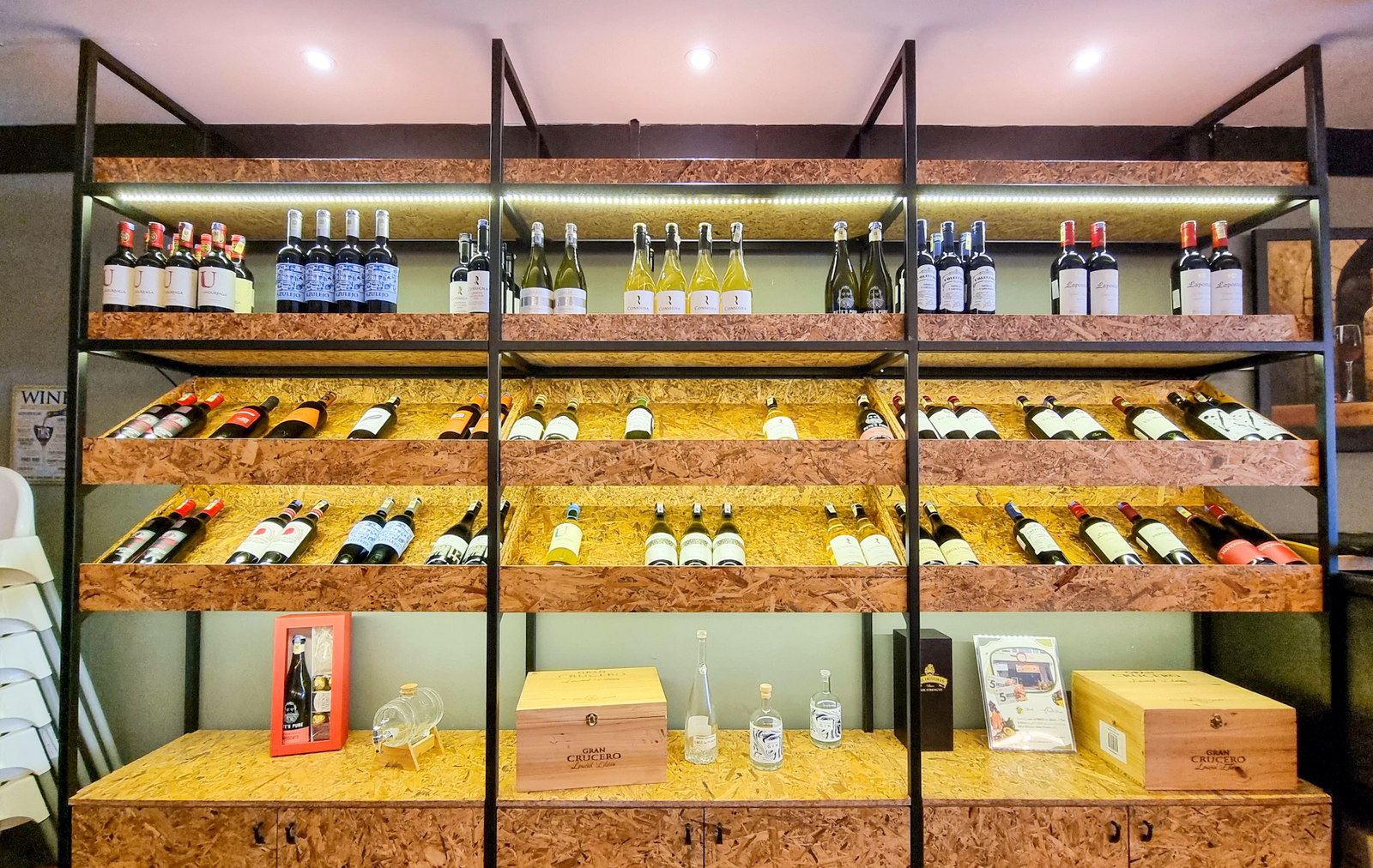 True to its name, there's no lack of wine at Pan & Wine. Choose a bottle if you plan to linger or a glass if you need a fast, fuss-free pick-me-up. House pours clock in at RM20 per glass and  RM100 per bottle for the Spanish red and white or RM25 per glass and RM125 per bottle for the South Australian moscato - an economical price that won't penalise the wallet.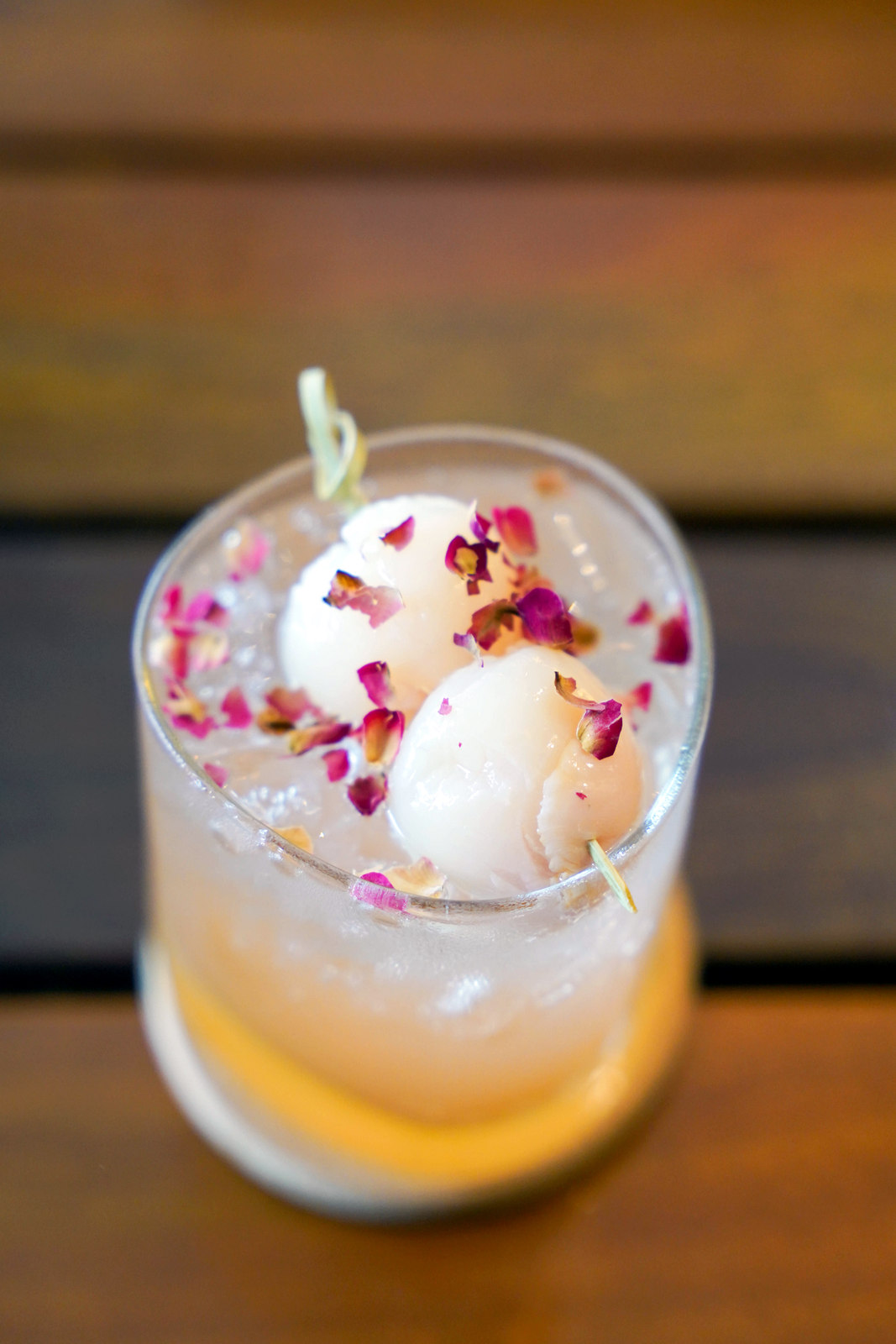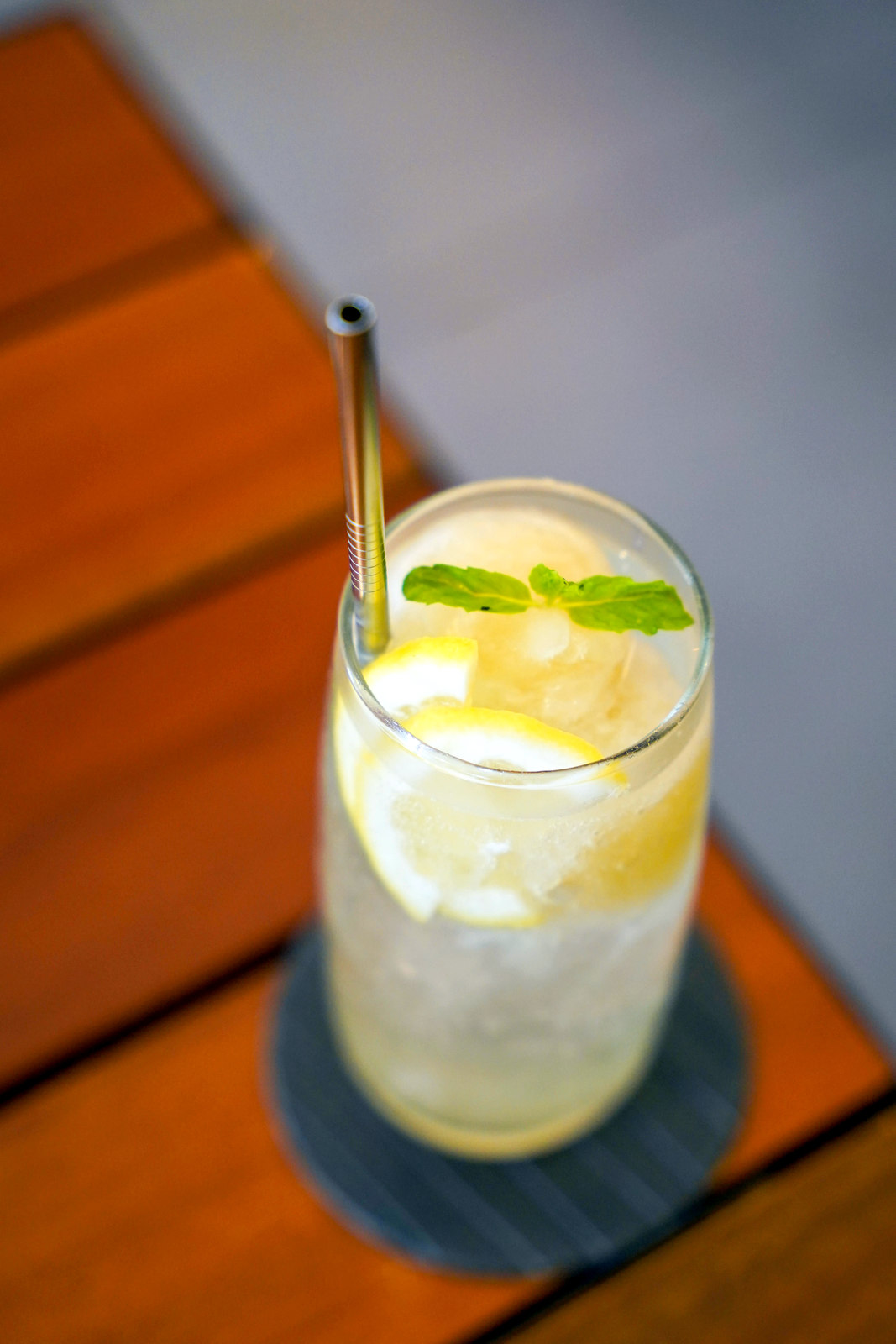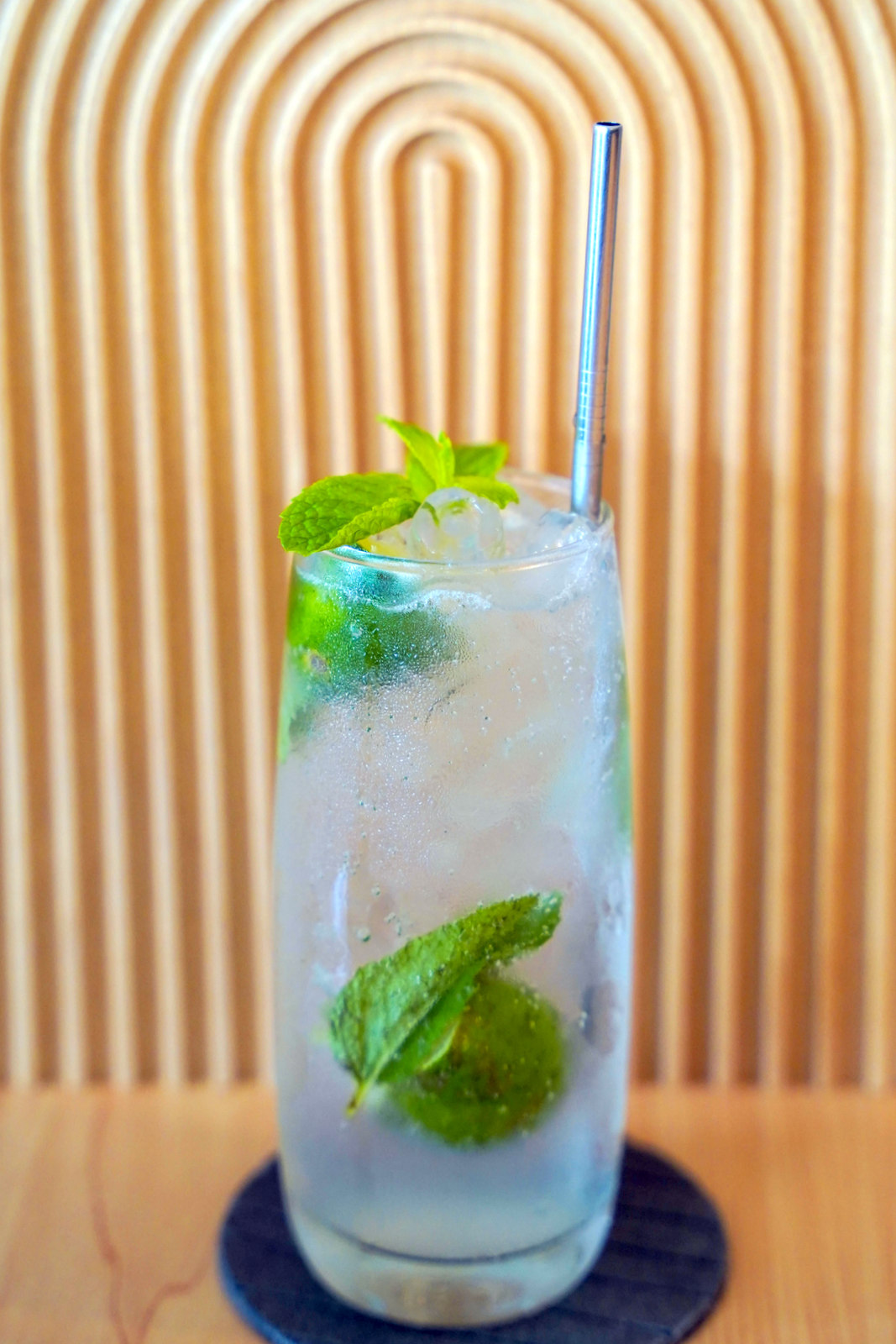 Signature mocktails keep things cool - The Anne's is fruity and floral with lychee and petals (RM14), the Lemonade is fizzy and reviving (RM12), while the Lime Mojito is a minty soda that's soothing for sipping on sultry afternoons (RM12).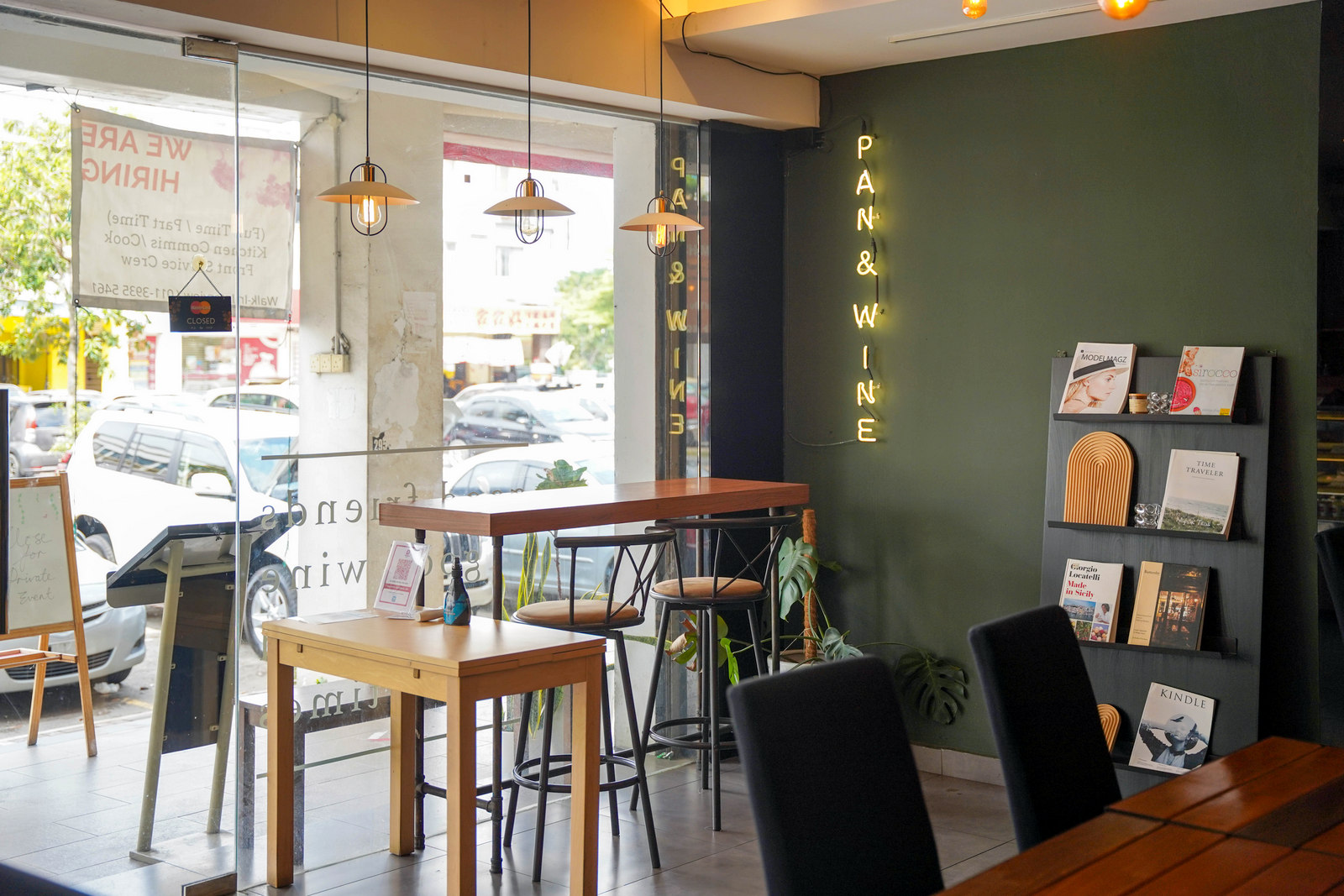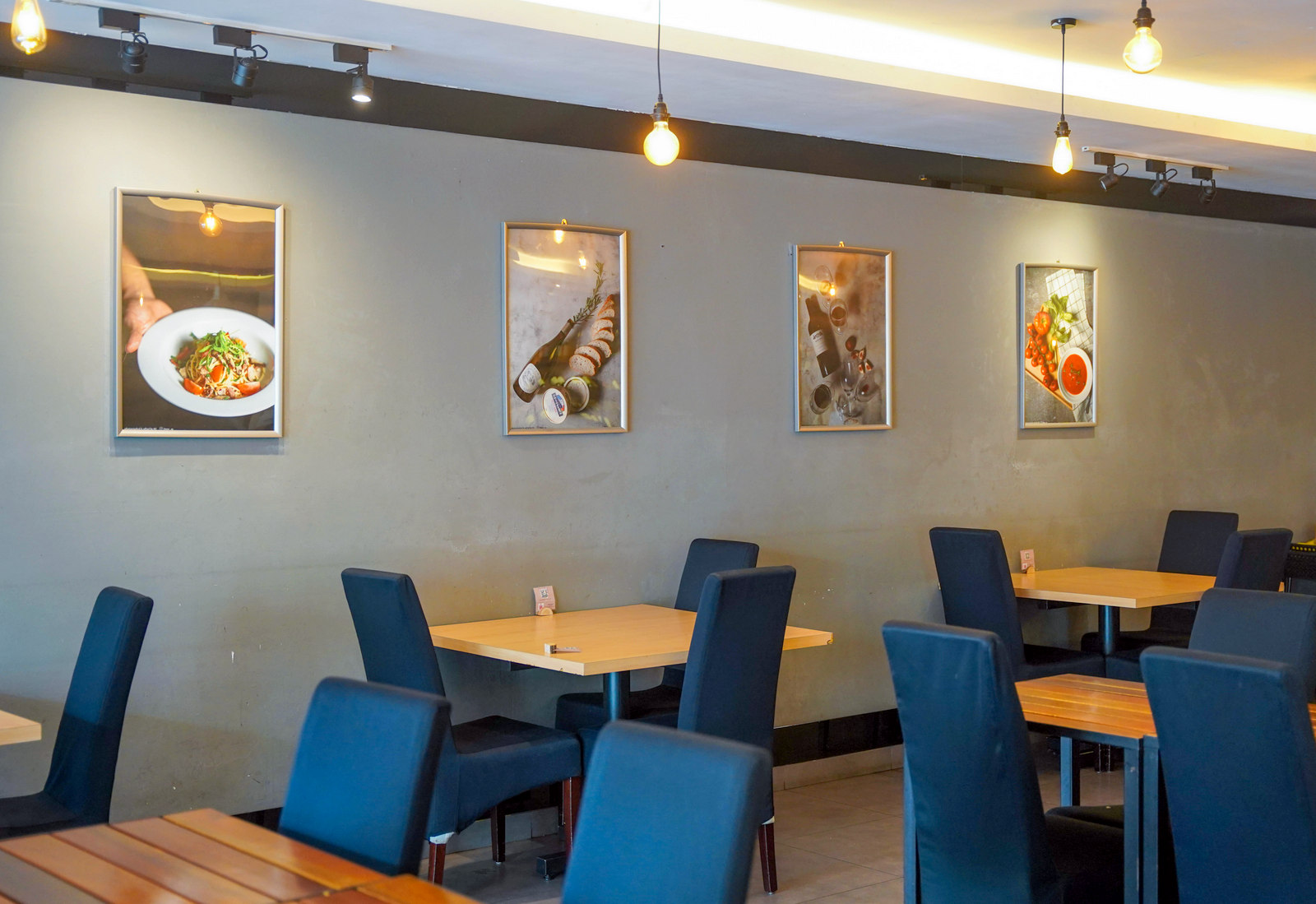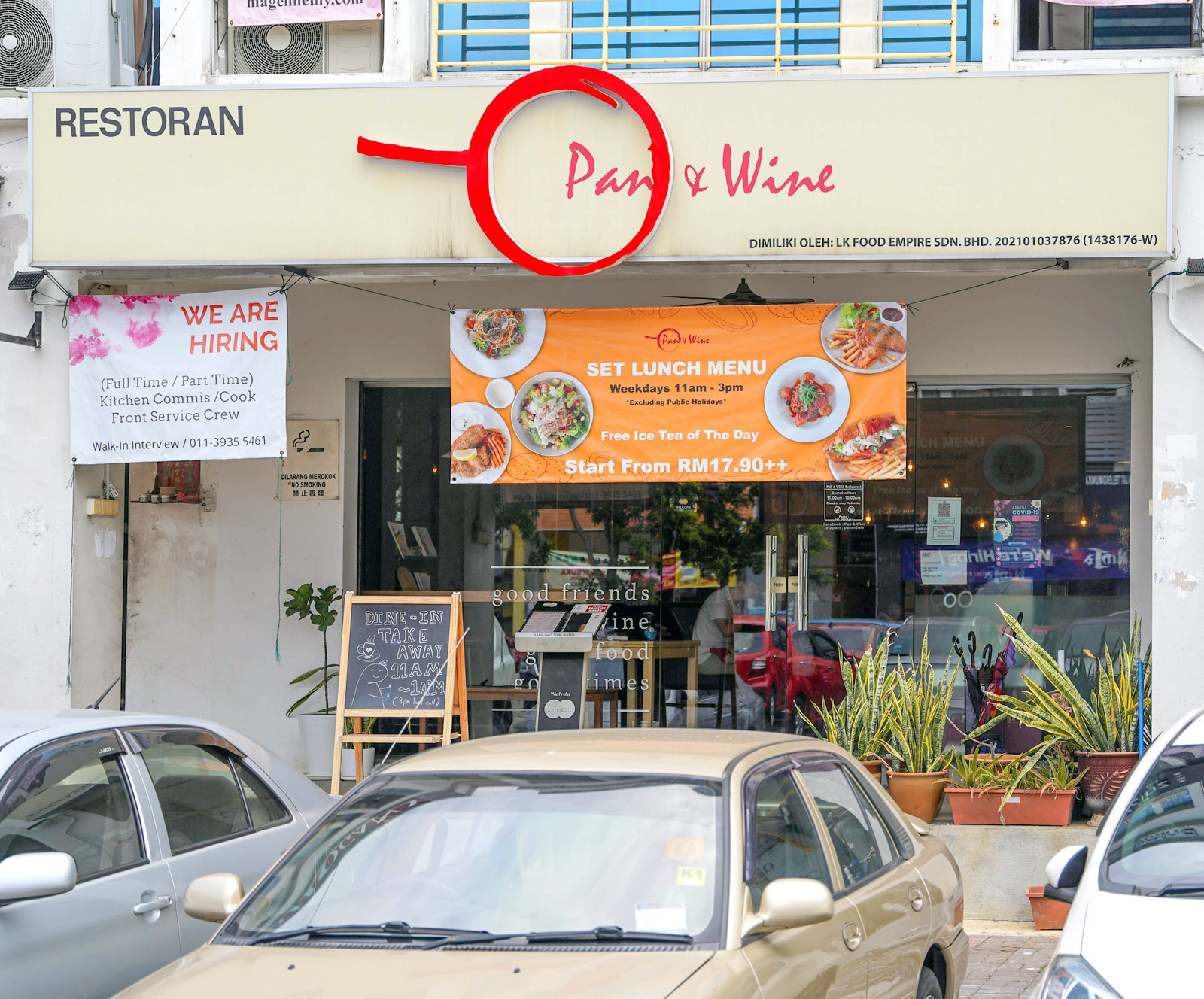 Pan & Wine
6-1-1, Jalan Setia Prima L U13/L, Setia Alam, 40170 Shah Alam, Selangor.
Open Thursday-Tuesday, 11am-10pm, Tel: 011-3935-5461