Oversea Imbi: A marvellous makeover, plus a masterful Mid-Autumn 2022 menu with mooncakes
August 2, 2022
---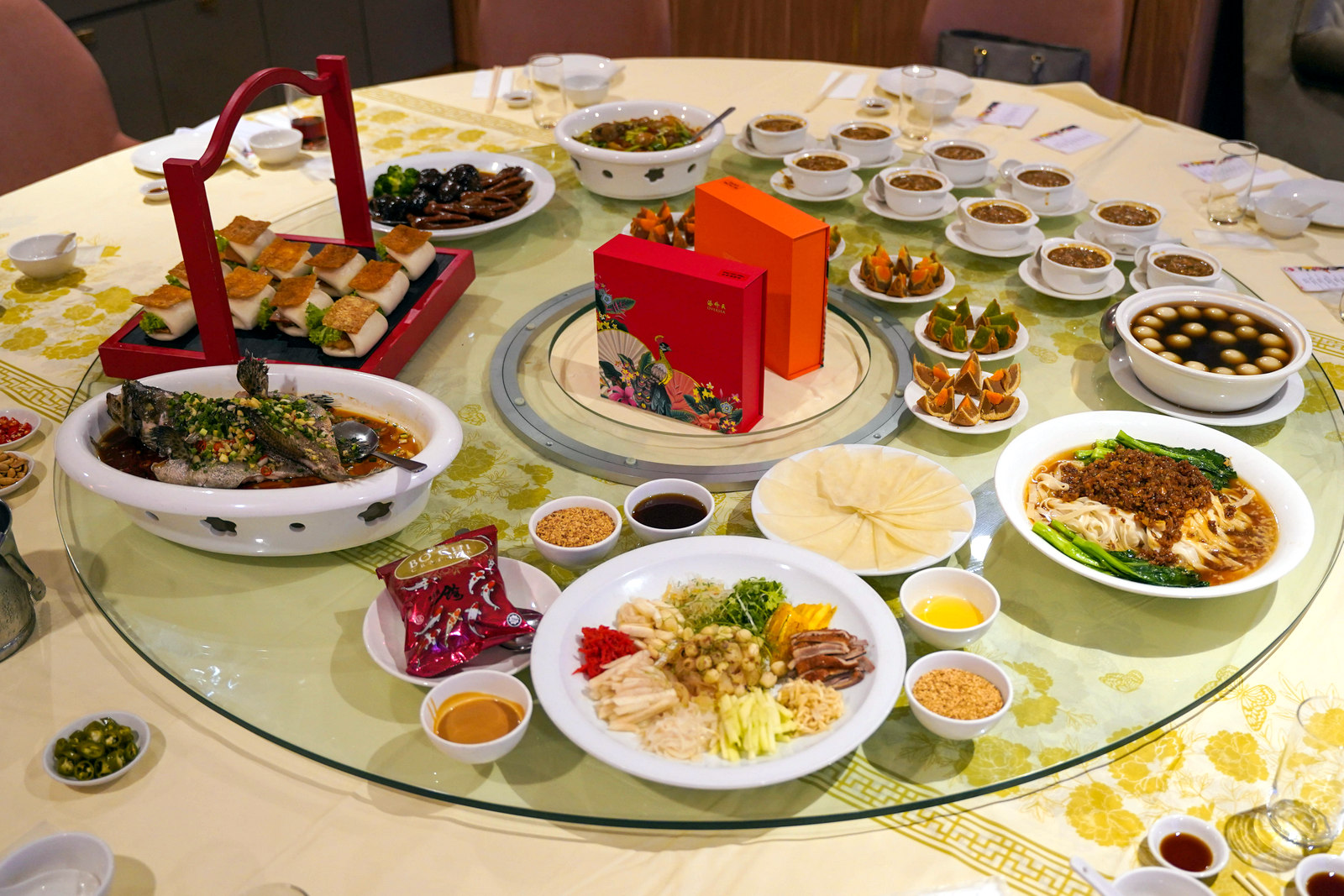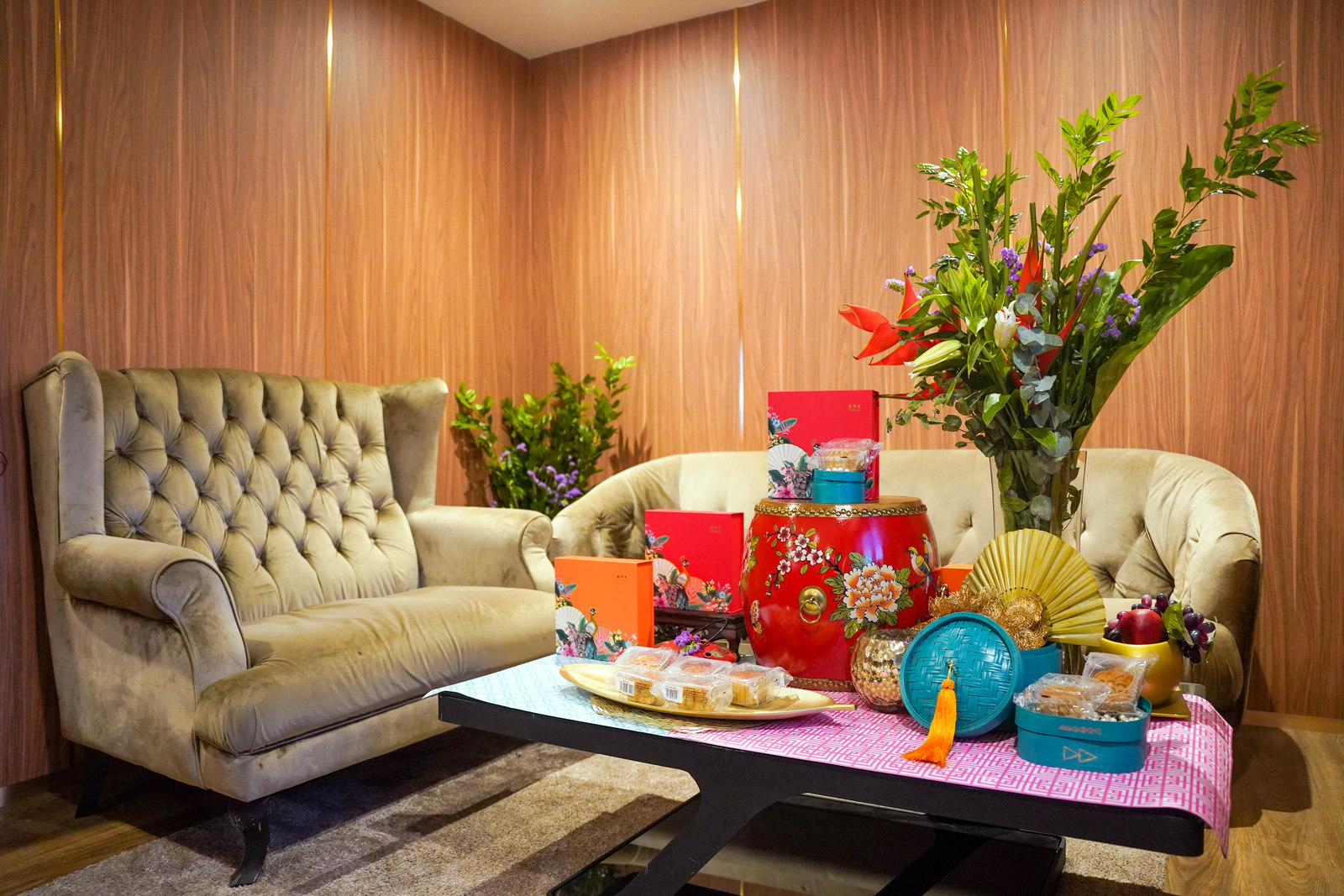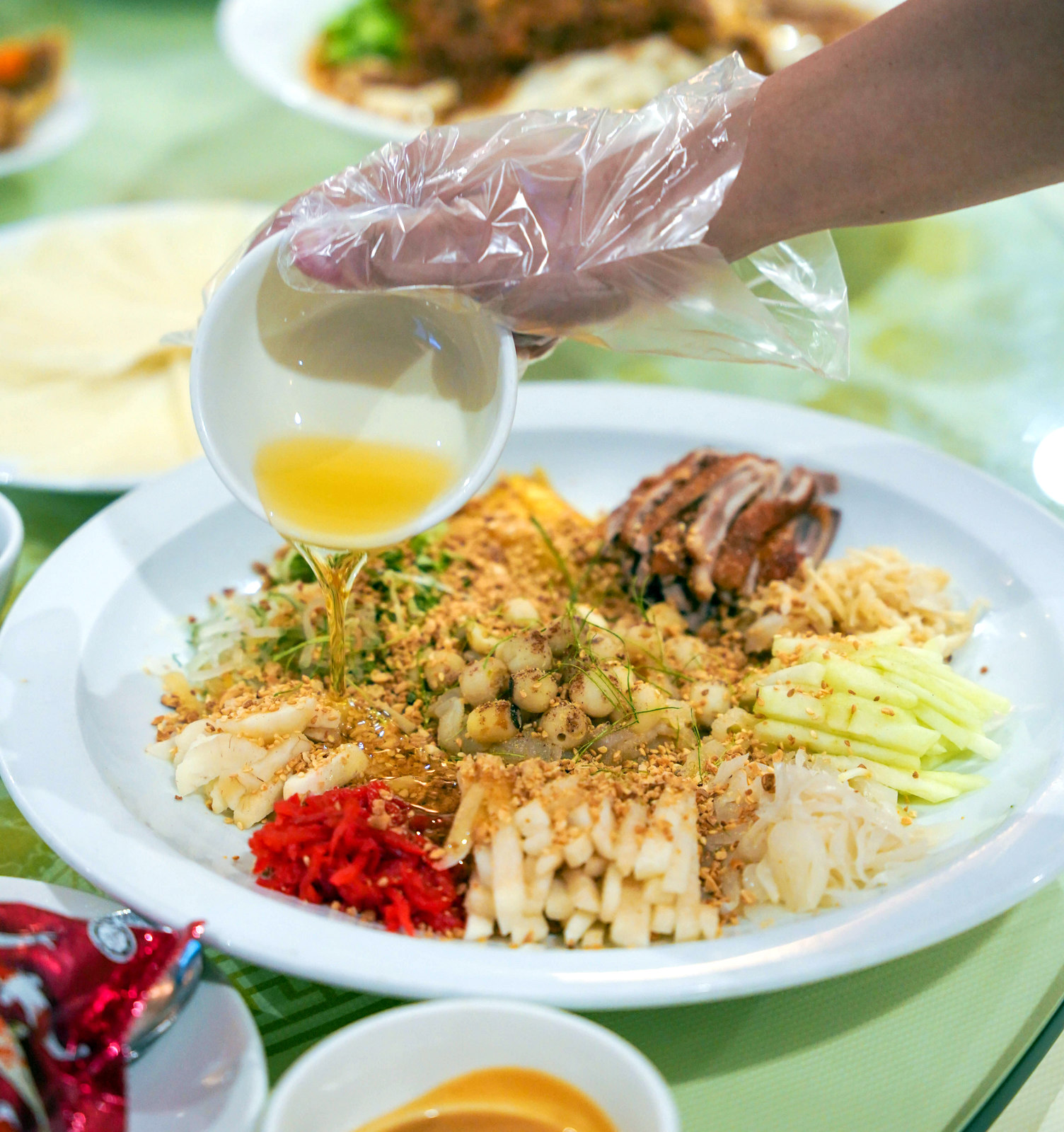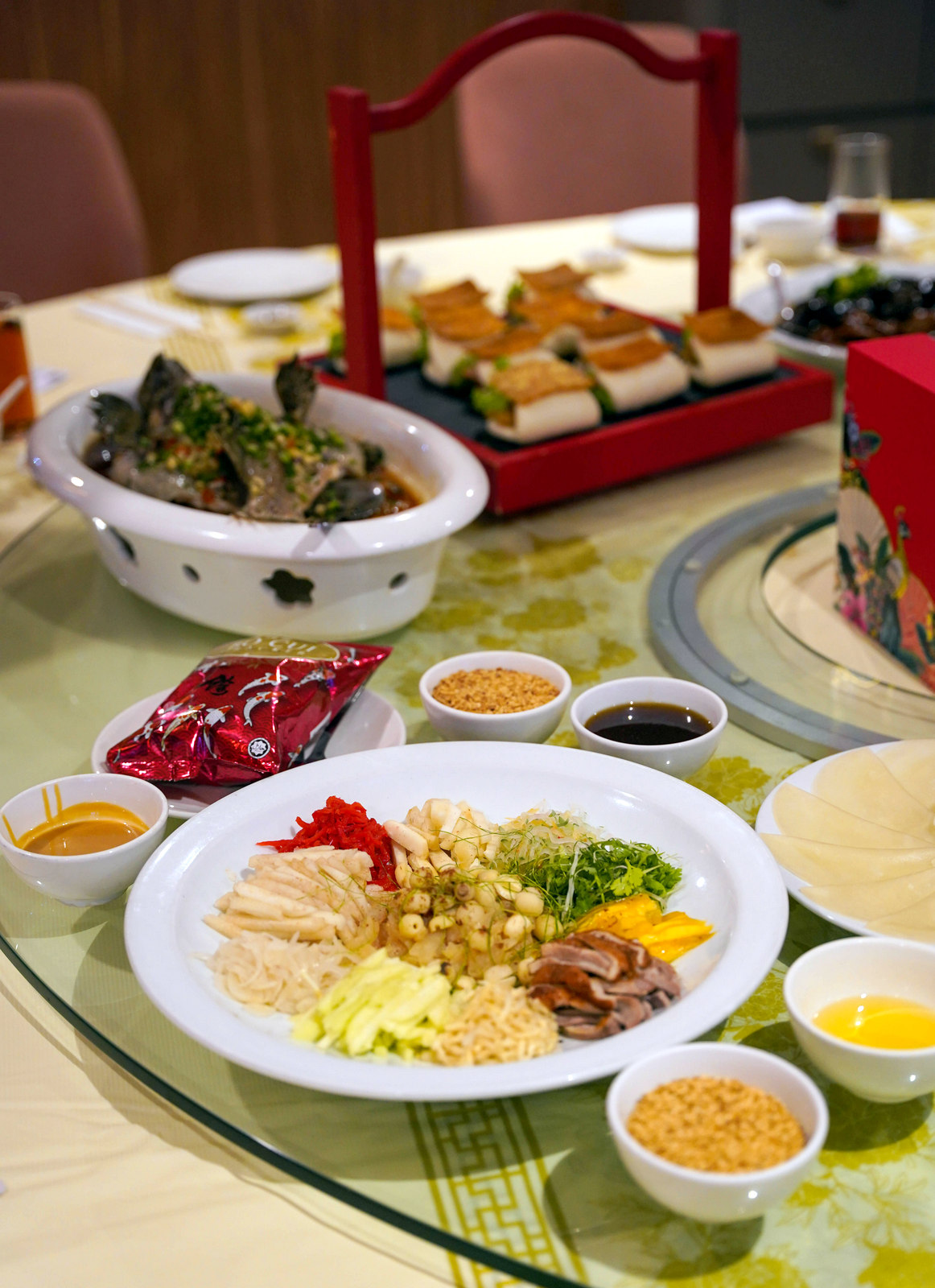 After five decades of welcoming countless customers, Oversea Restaurant in Imbi now enters its next half-century with a major refurbishment, reinvigorated for a younger generation with elegant new private rooms.

Now is a wonderful time to revisit this original outpost of Oversea in KL's Golden Triangle, with its ongoing physical transformation coinciding with a special seasonal set menu to mark the Mid-Autumn Festival.
Experience a one-of-a-kind Moonlight Swirl, the playful Mid-Autumn equivalent of yee sang, representing a progressive take on exquisite Cantonese cuisine, plus mouthwatering mooncakes and many more contemporary creations to captivate families and friends alike.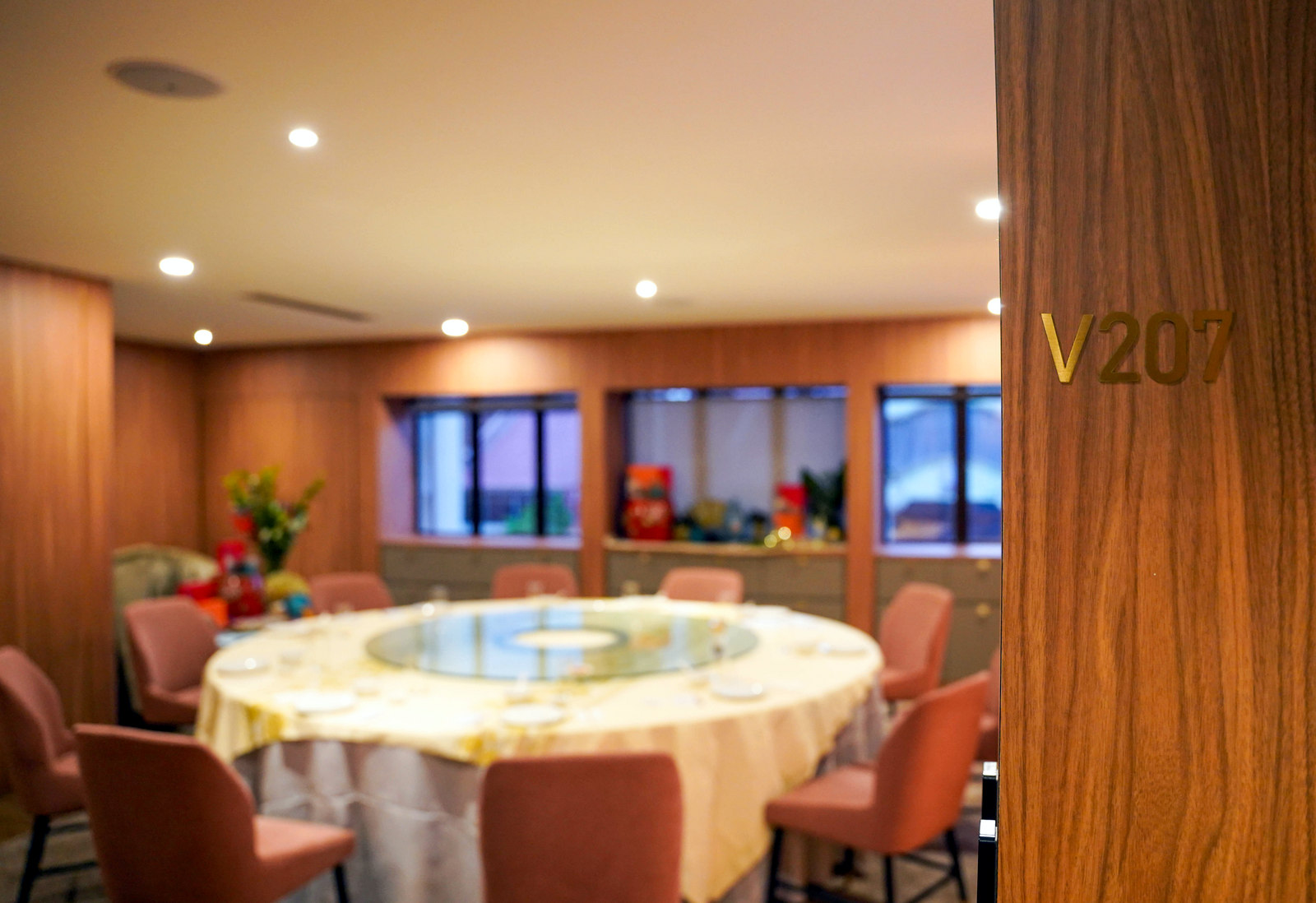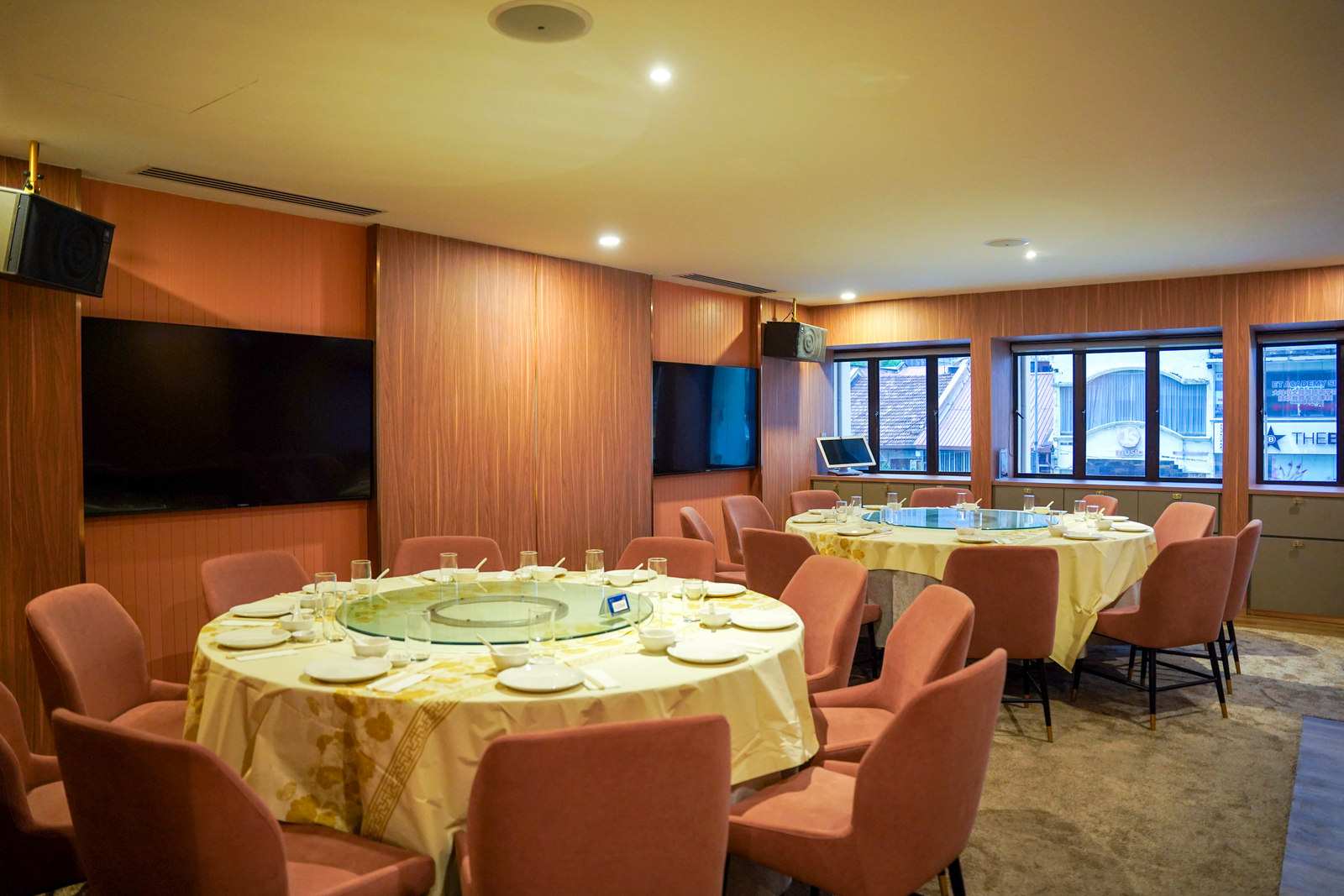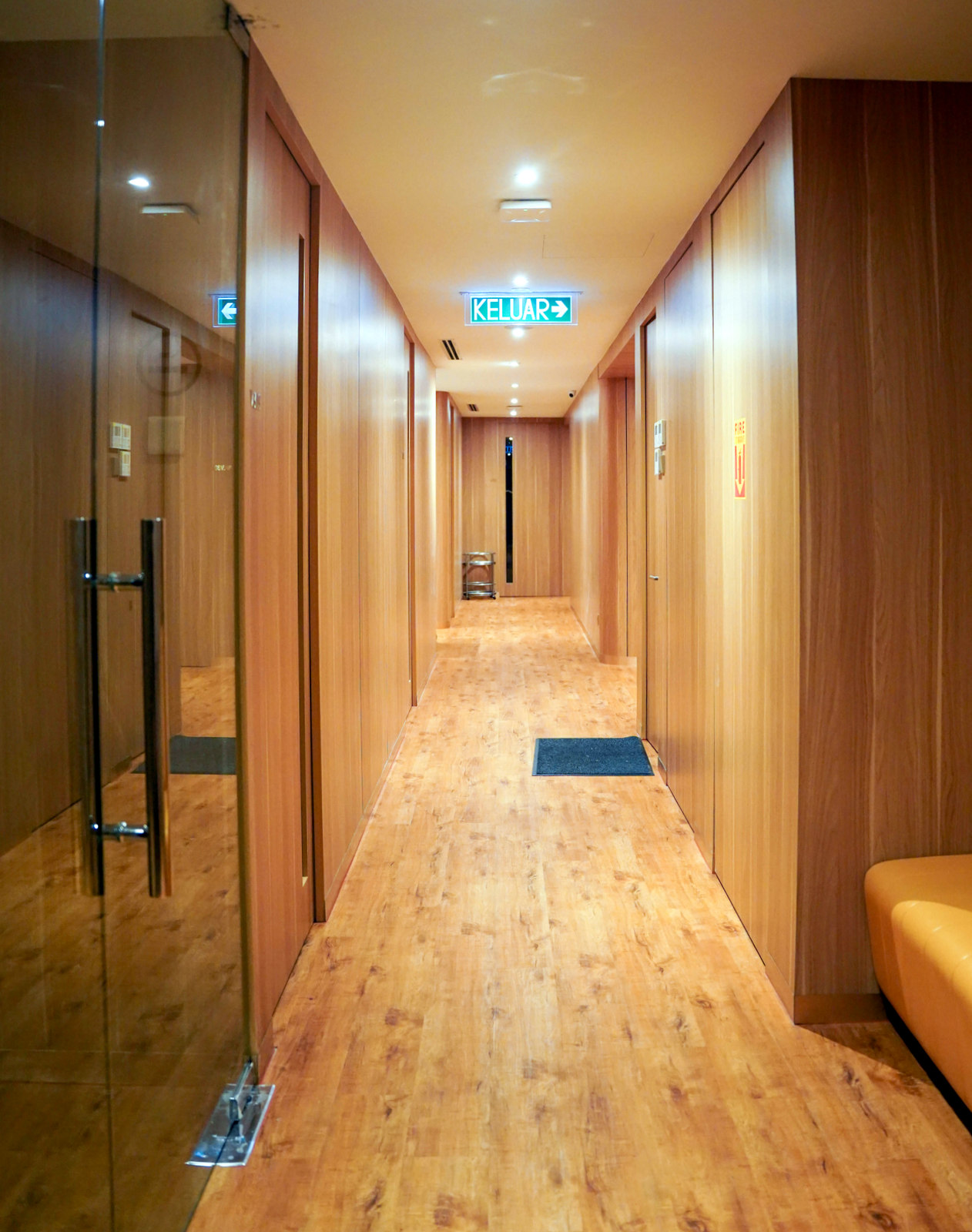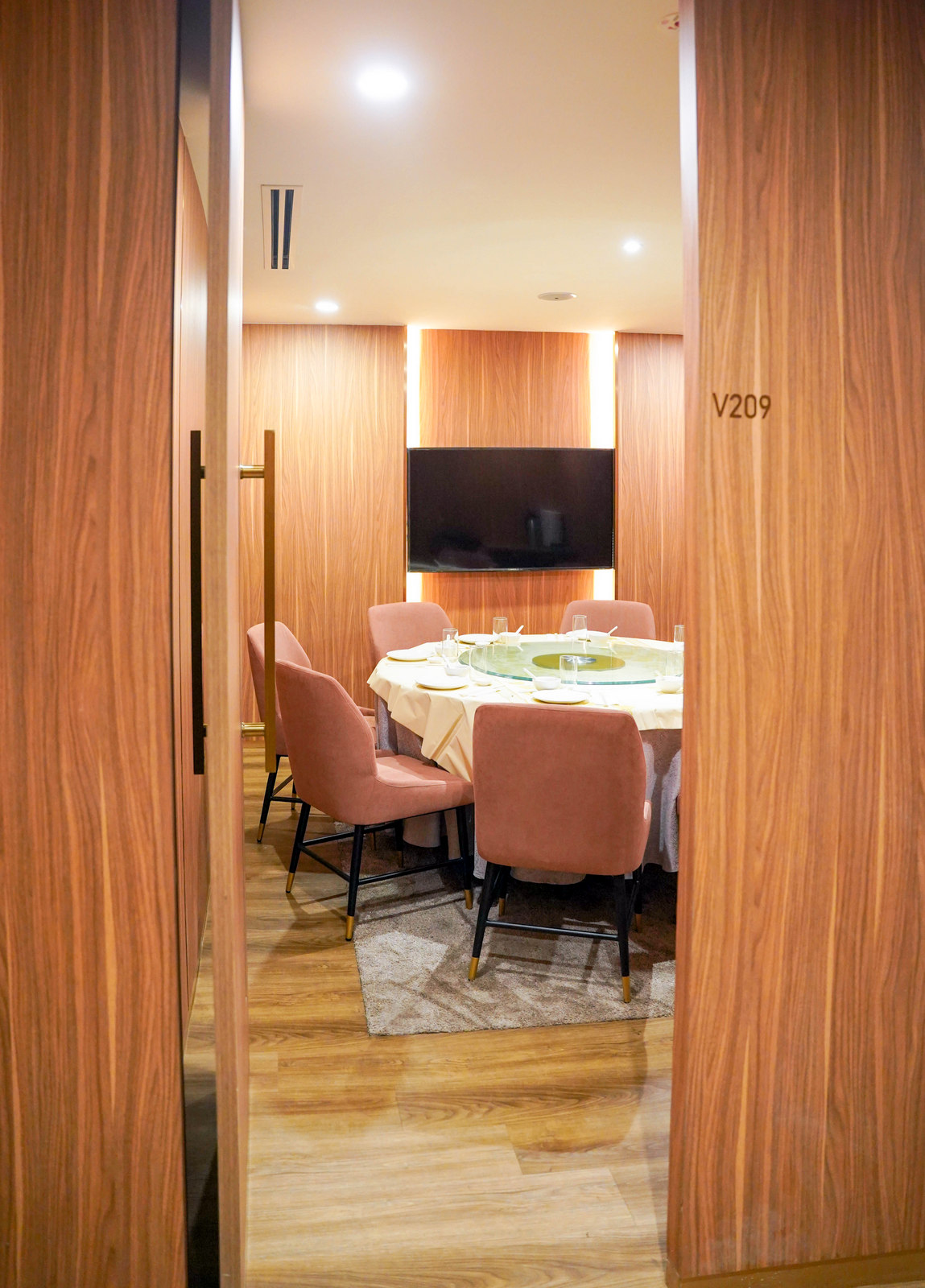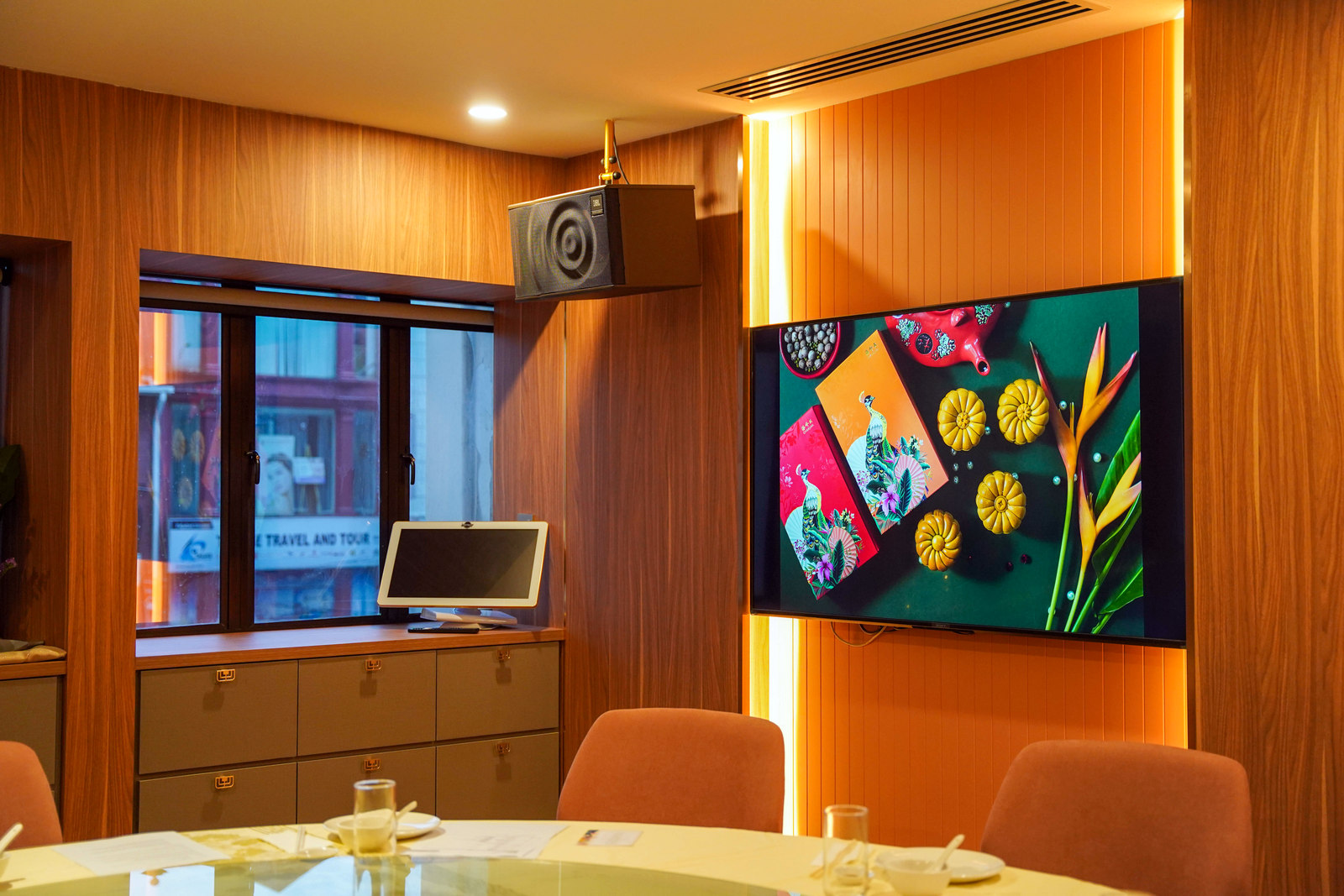 While Oversea Imbi's ground floor remains comfortingly traditional, the interior of its upper levels has been renovated for a chic, modern ambiance. Warm wood tones embrace corridors lined with private rooms of various sizes, comfortably seating at least eight persons per room. These rooms are perfect for both casual and corporate gatherings.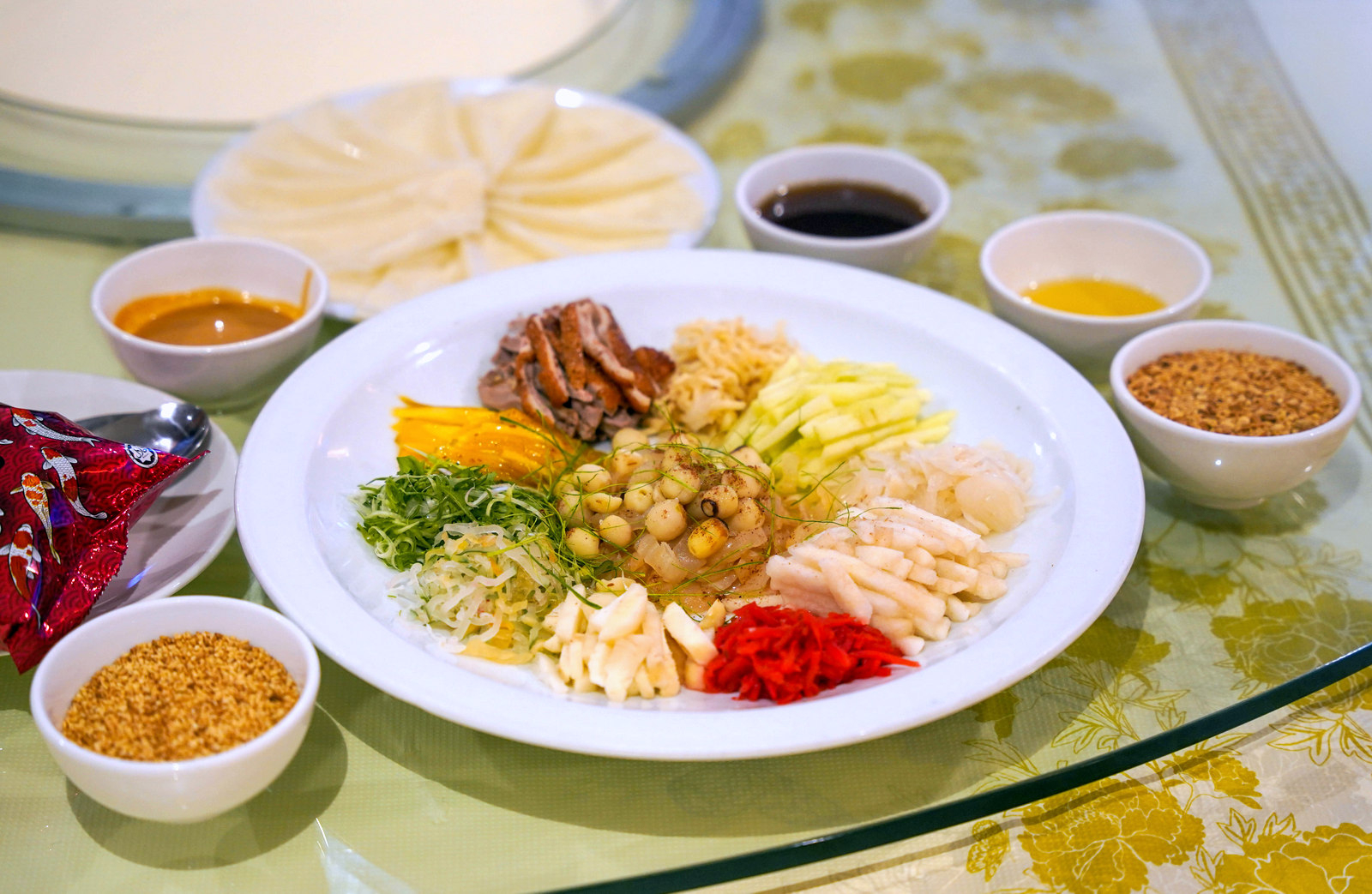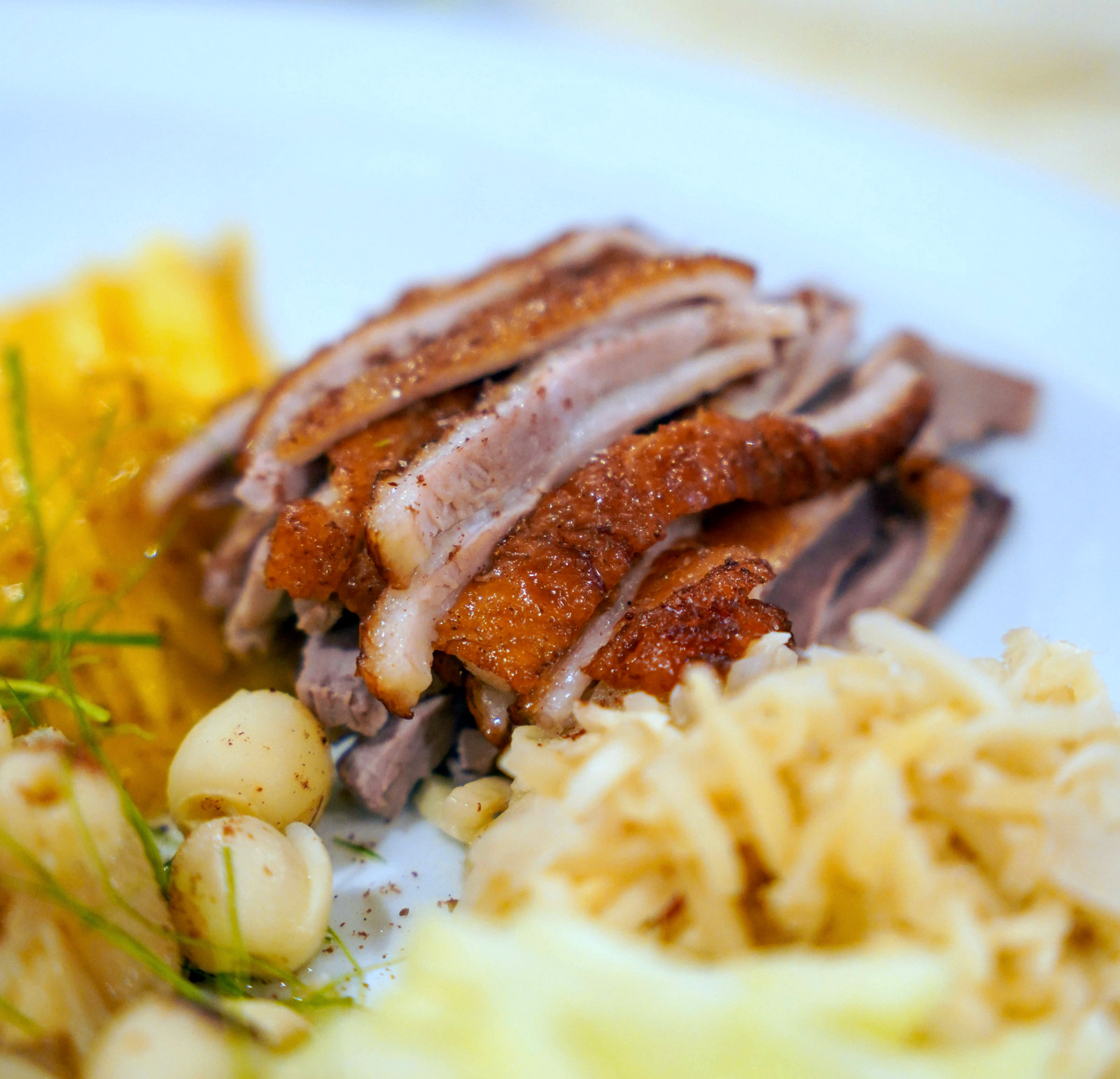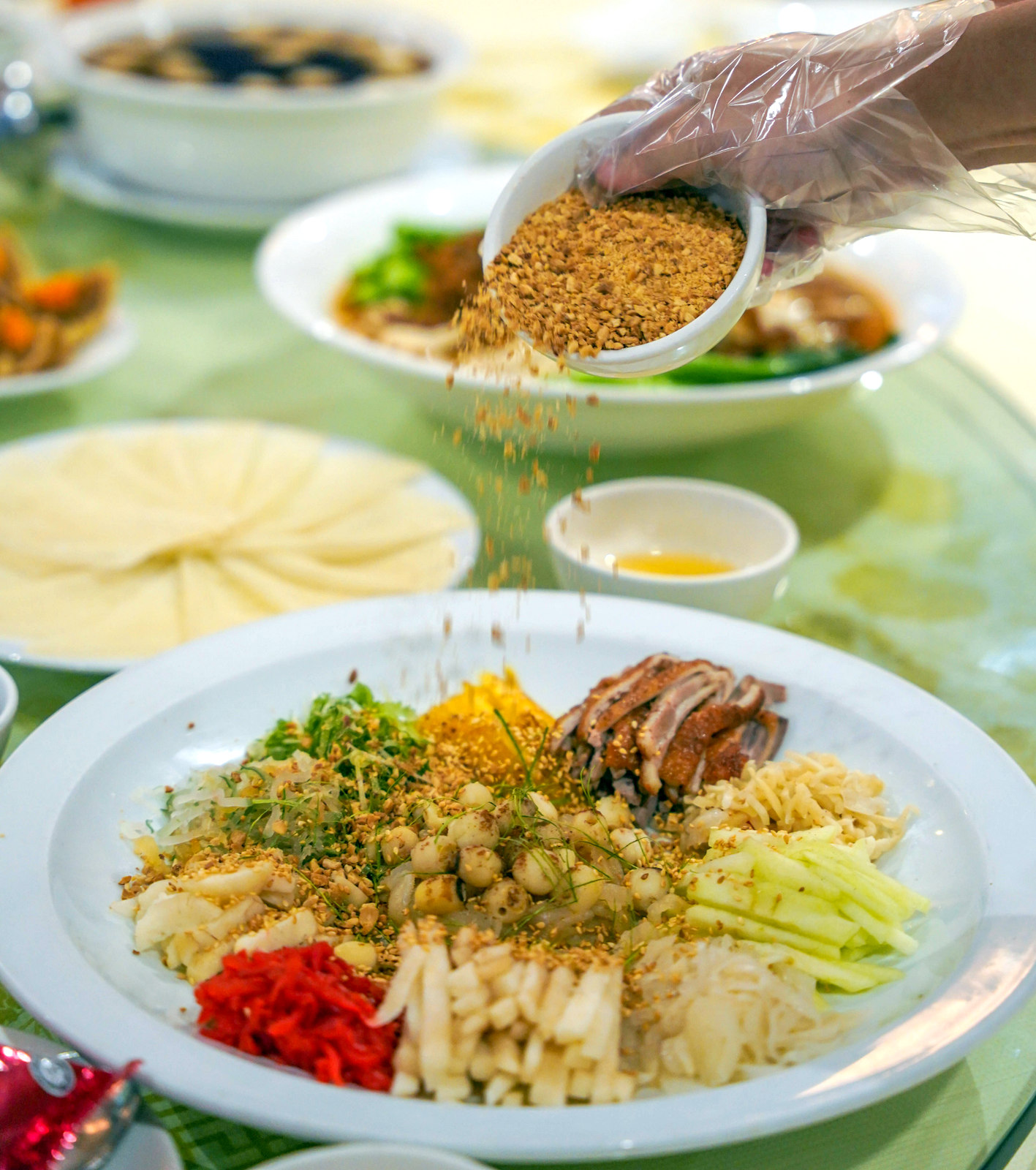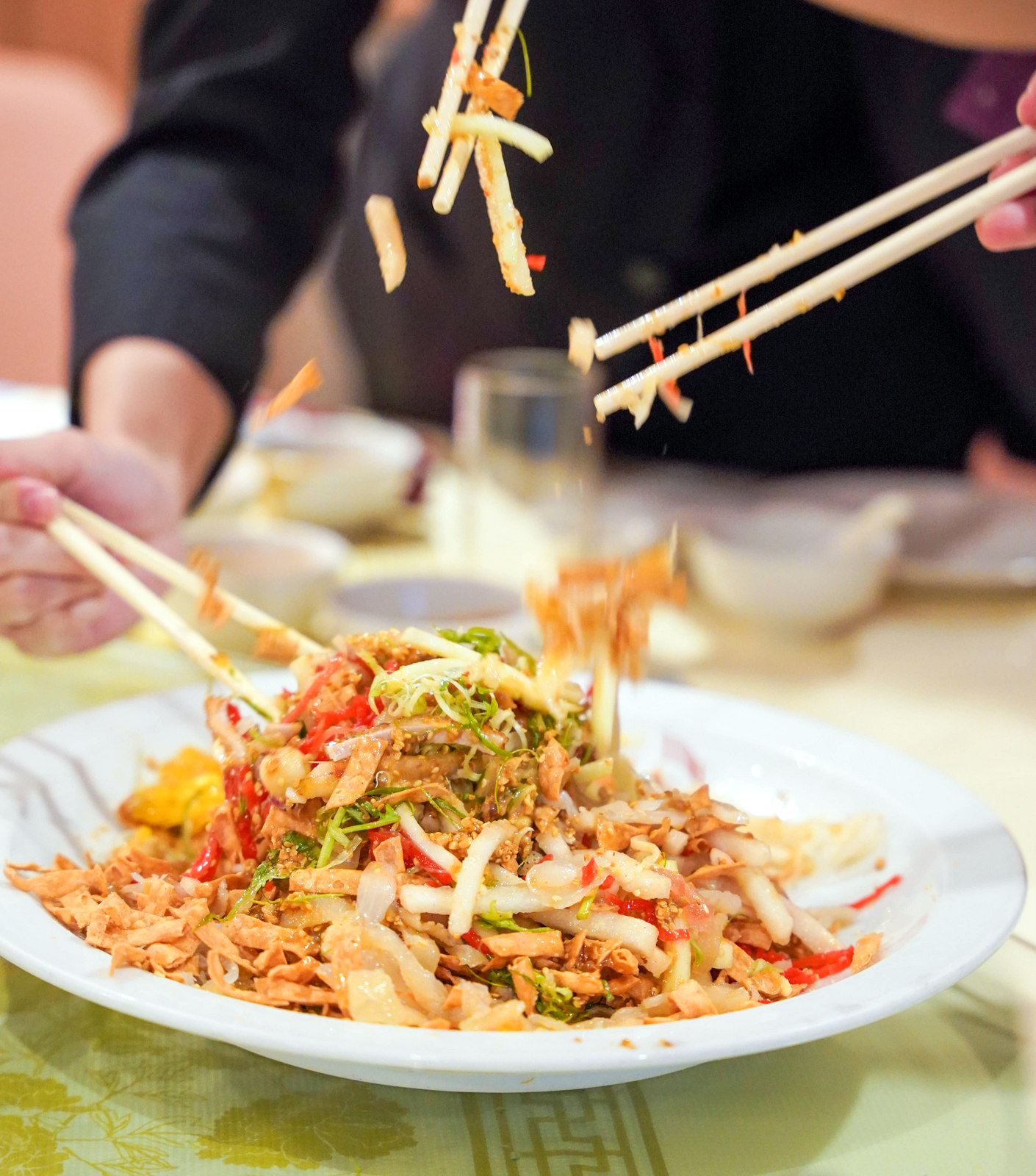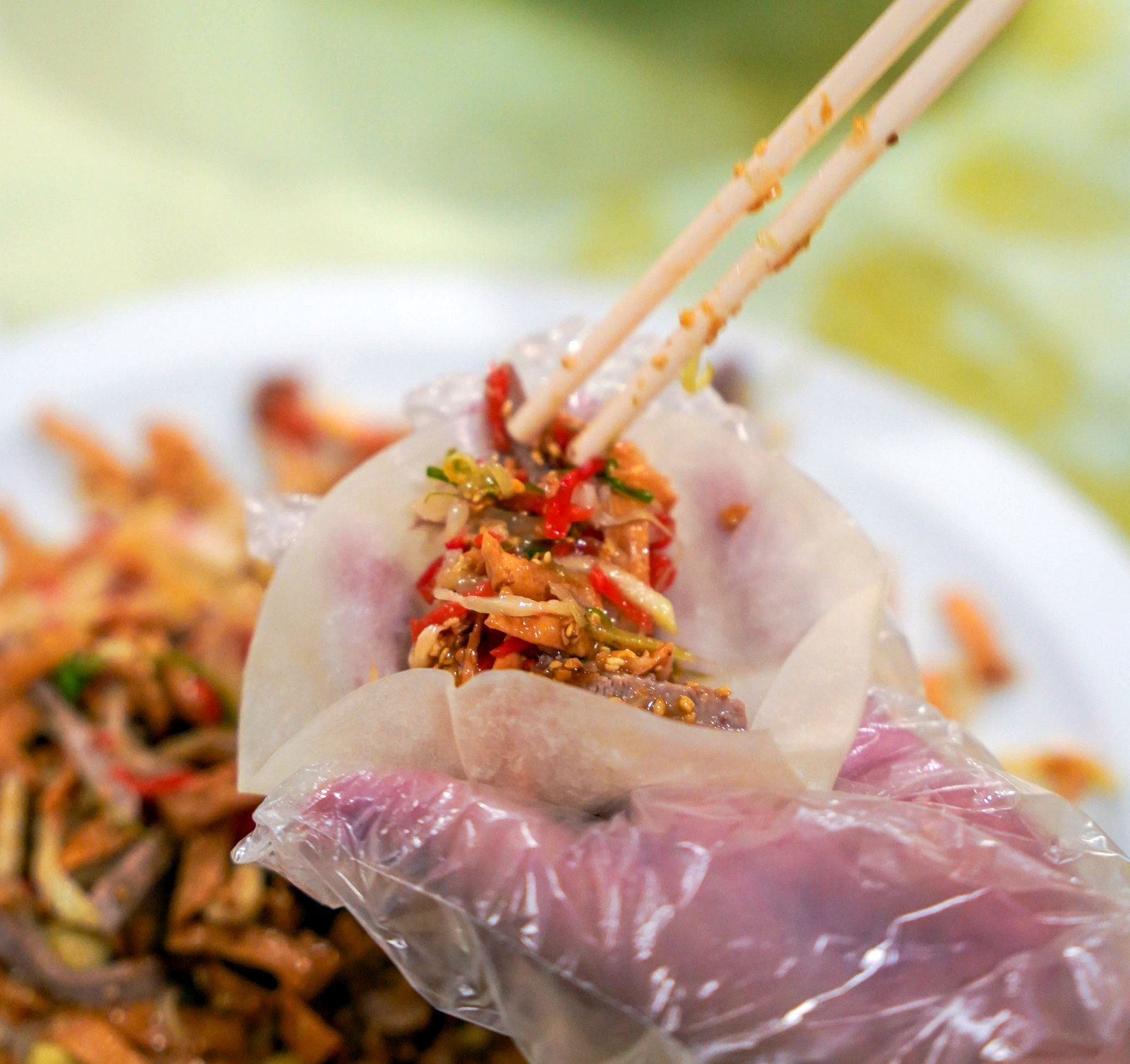 The 2022 Mid-Autumn Set Menu launched on 1 August 2022 and is now available for bookings until 11 September 2022. It's filled with flavourful auspicious specialities to bring fine fortune and happiness throughout this festive time.
The highlight is the Moonlight Swirl, exclusively available at Oversea - lou your luck to this creatively appetising concoction that's similar to yee sang, but with roast duck and lotus seeds instead of raw fish or seafood.

Toss this magical mix of ingredients with fresh vegetables, olive oil, peanut sauce and plum sauce, then wrap it all together in pancakes to savour a burst of memorable flavours and textures. The succulent duck, crunchy lotus seeds and juicy vegetables, plus tangy, lively sauces, combine for an addictive bundle of bliss that we would happily order every year.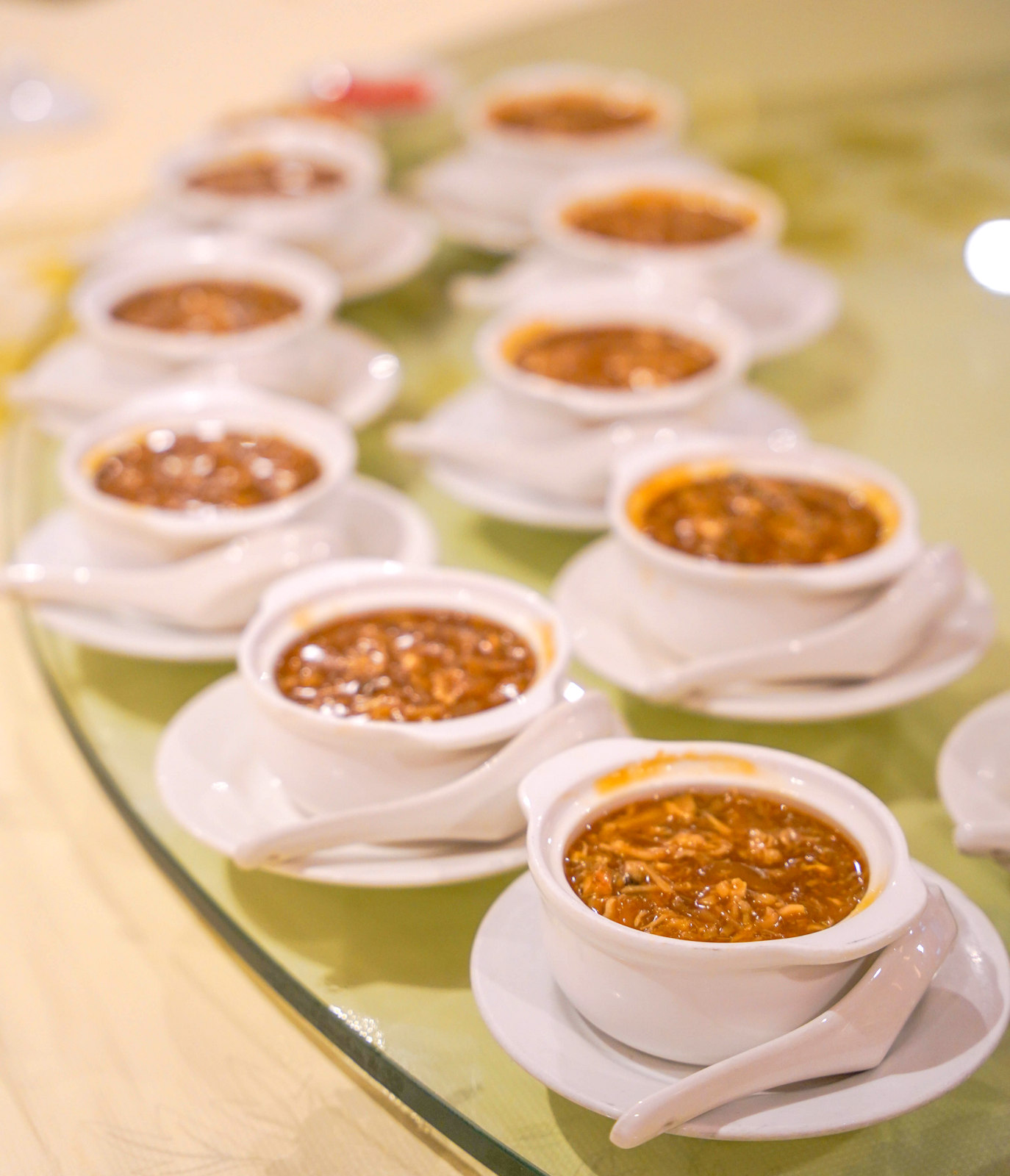 The Mid-Autumn Set Menu is complete with delicacies to delight - the Braised Assorted Dried Seafood Soup is brimming with hearty seafood for a thick, soulful soup.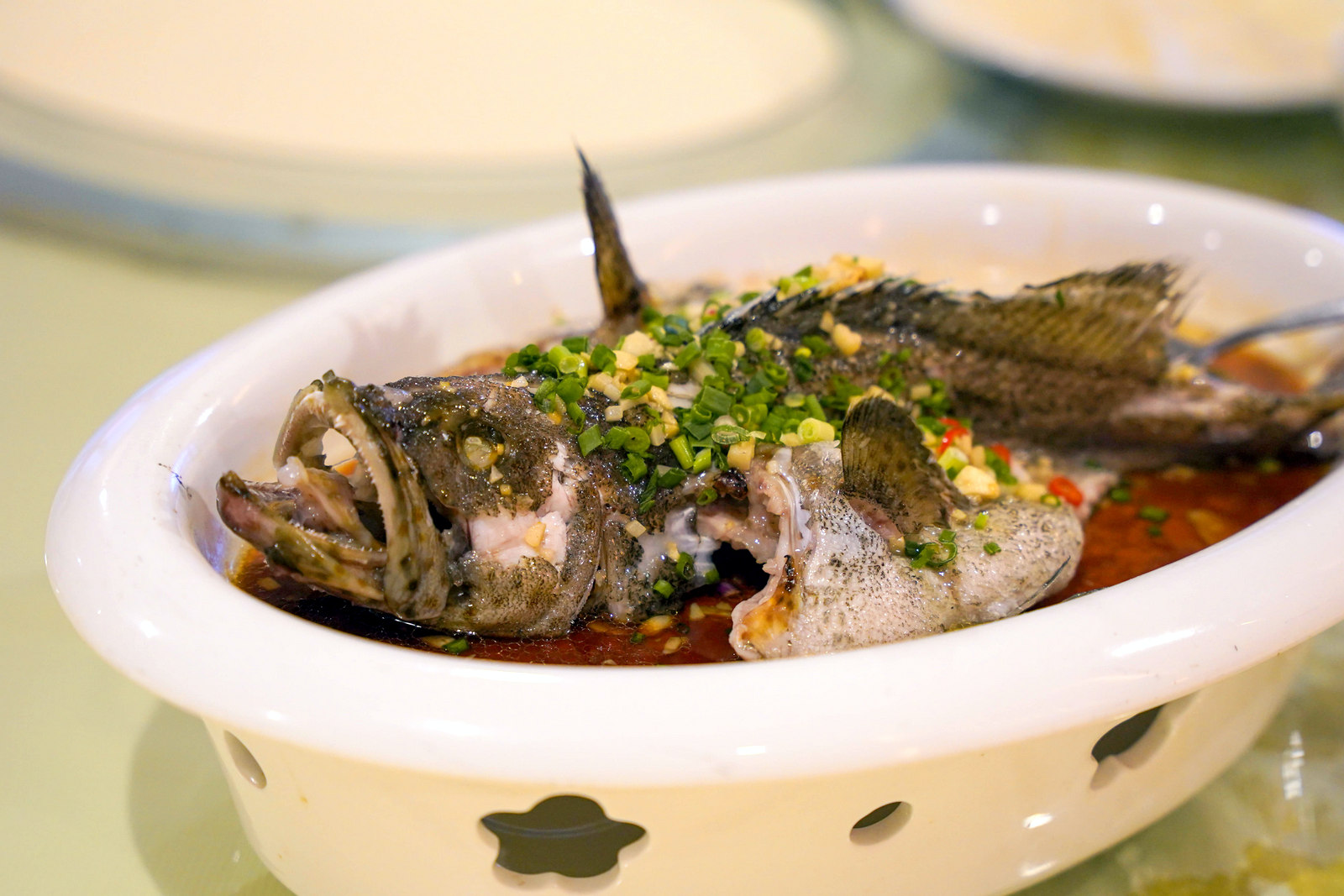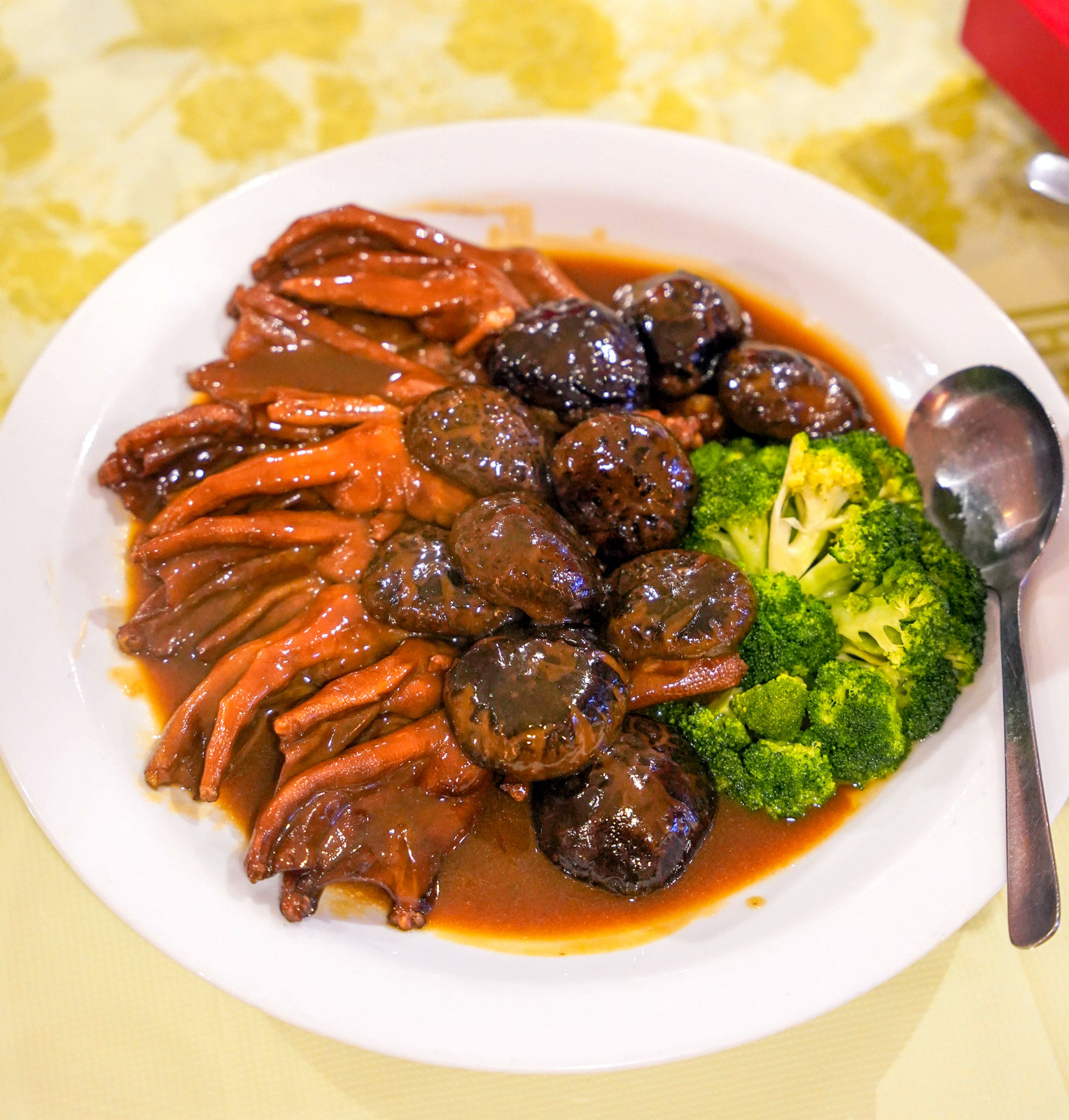 Throughout this menu, Oversea maintains its reputation for thoughtful preparation of terrific produce - the Steamed Grouper Fish with Superior Soy Sauce is moist, firm and flaky, while the Braised Goose Webs with Mushrooms is tender and collagen-rich in a sumptuous sauce.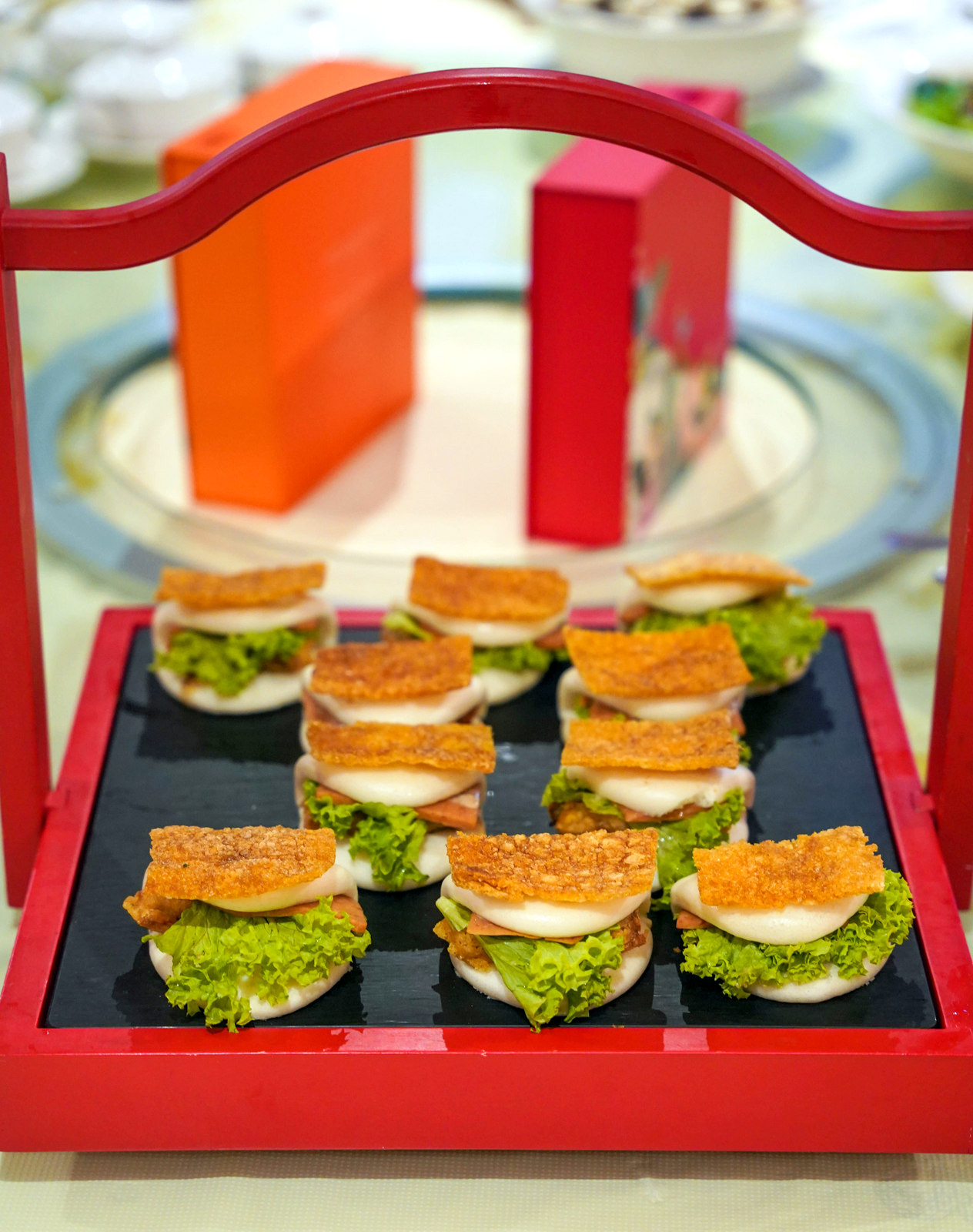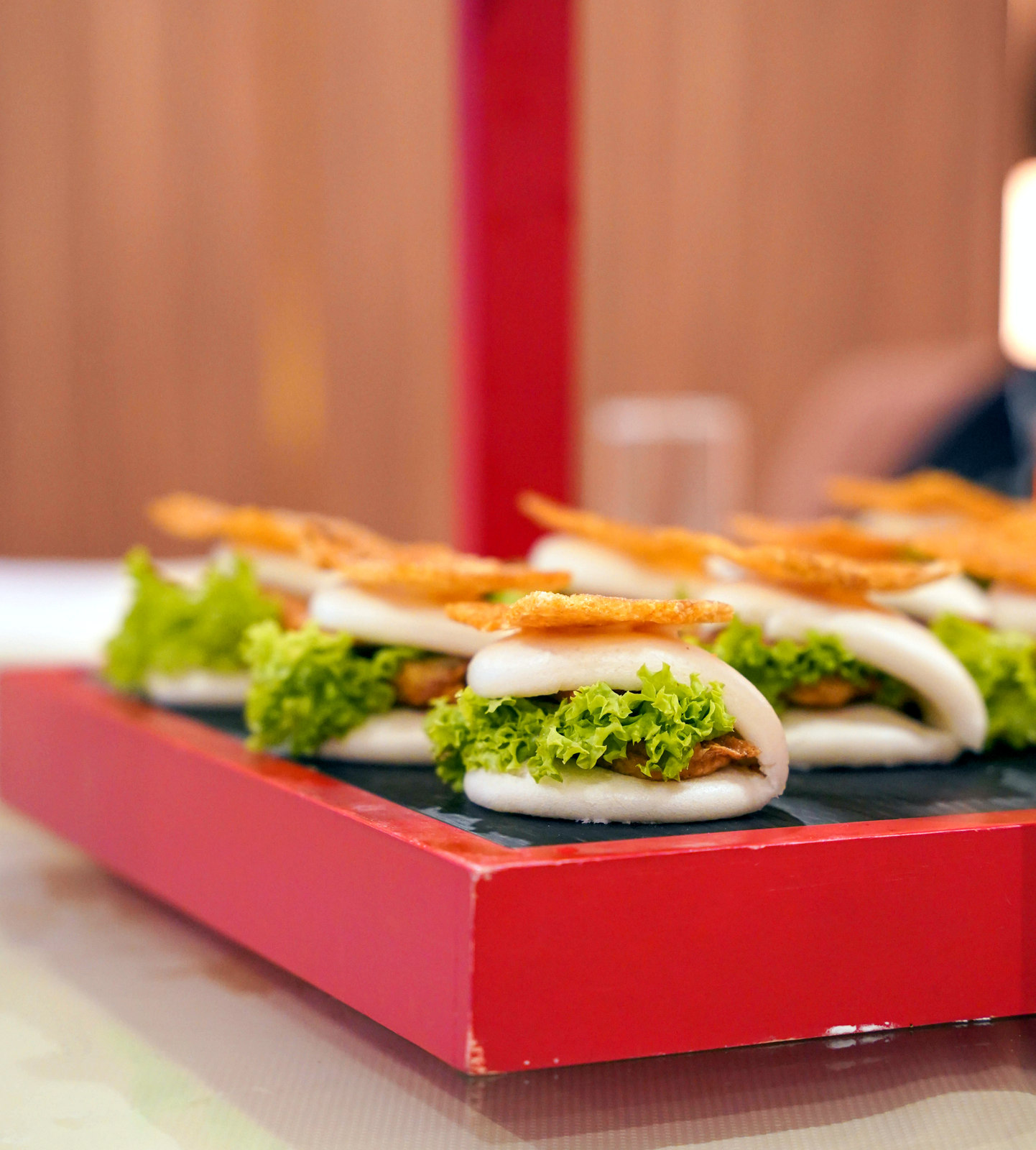 One of our favourite courses is the Sliced Roasted Pig Skin served with Buns, Stuffed Beancurd and Luncheon Meat - the layered ingredients work very tastily together, crafted for a crisp bite and full-bodied chew.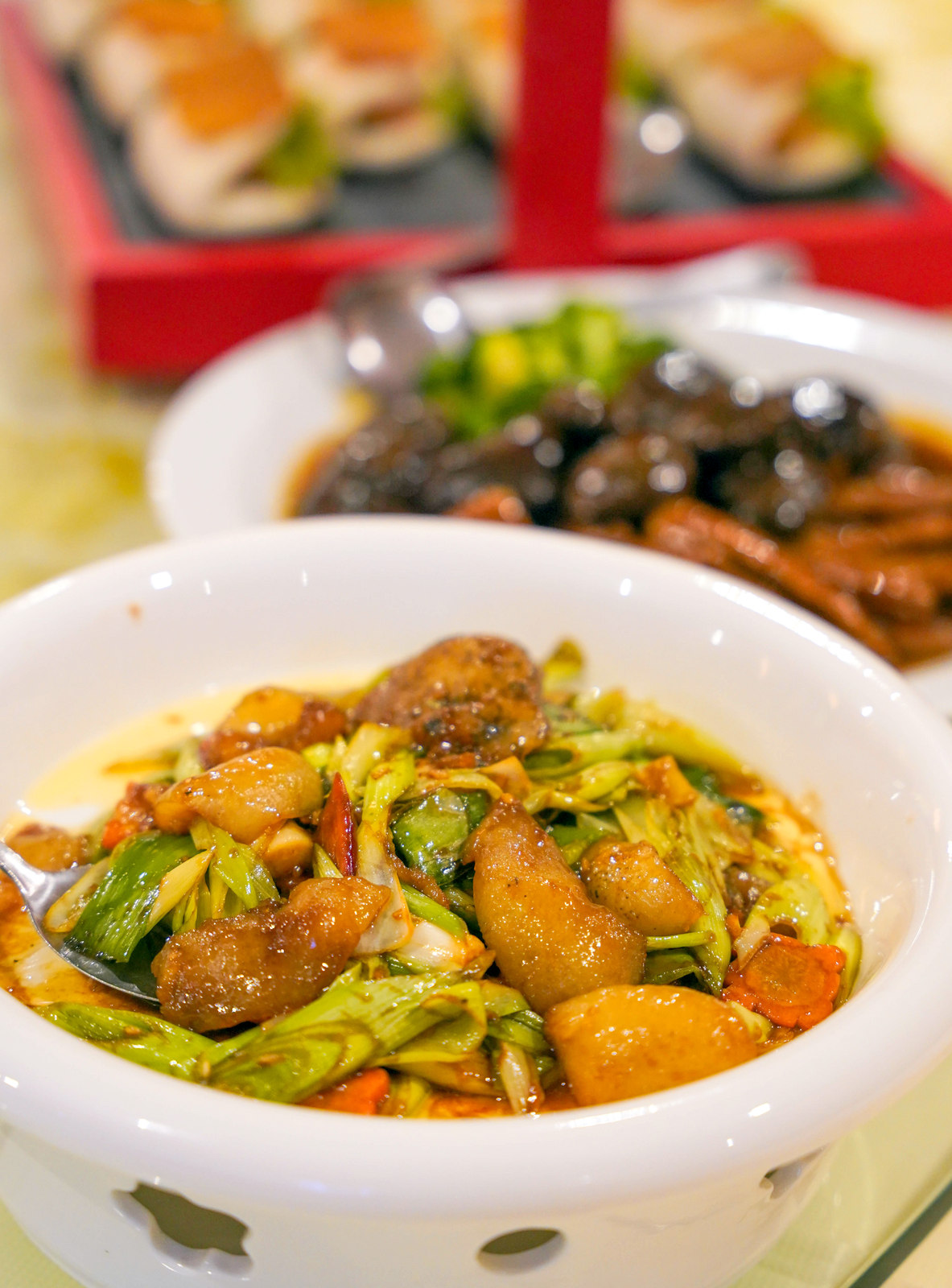 Stir-fried Sea Cucumber with Leeks marry the bounty of the sea with the harvest of the earth in harmonious, heartwarming fashion.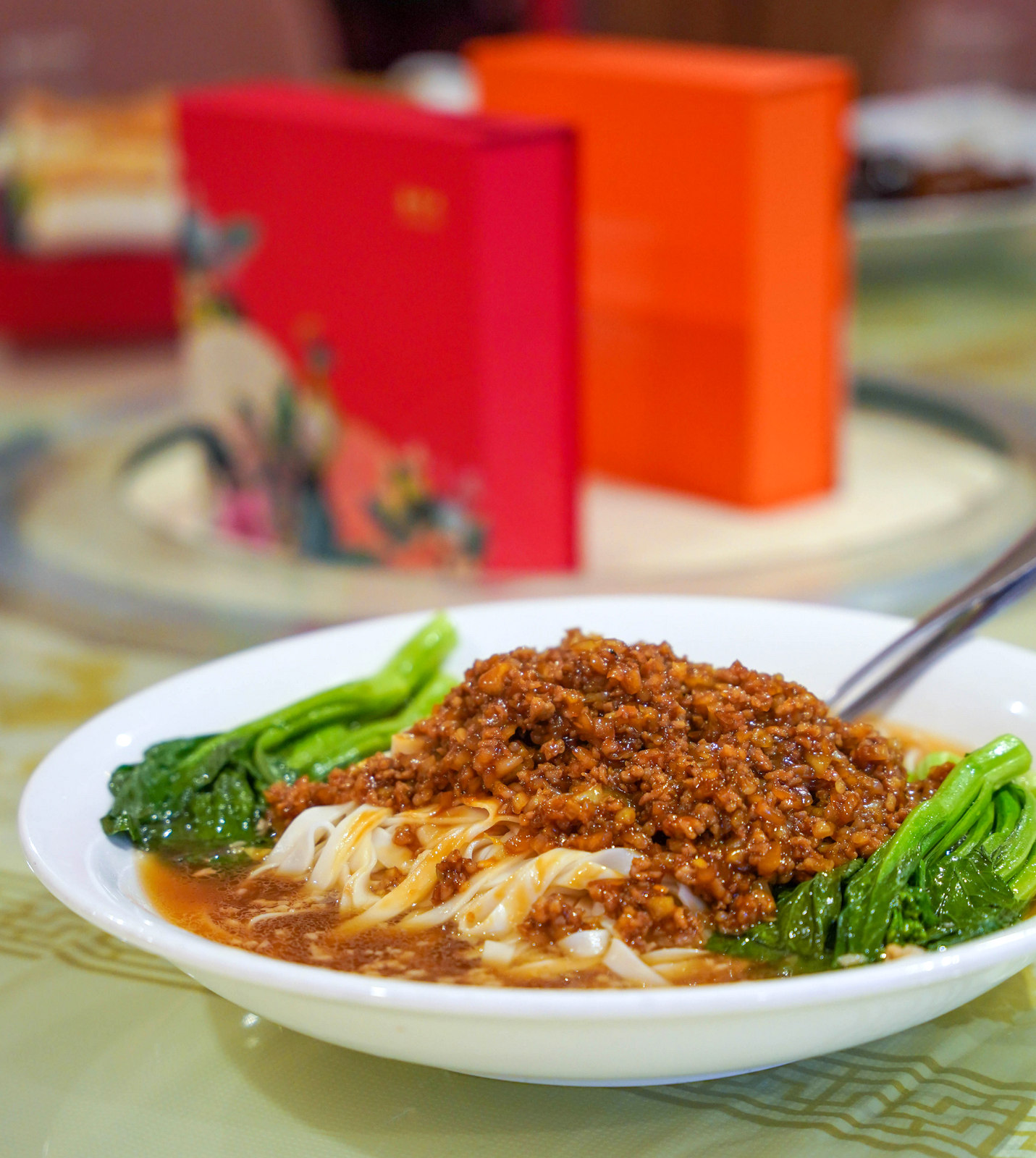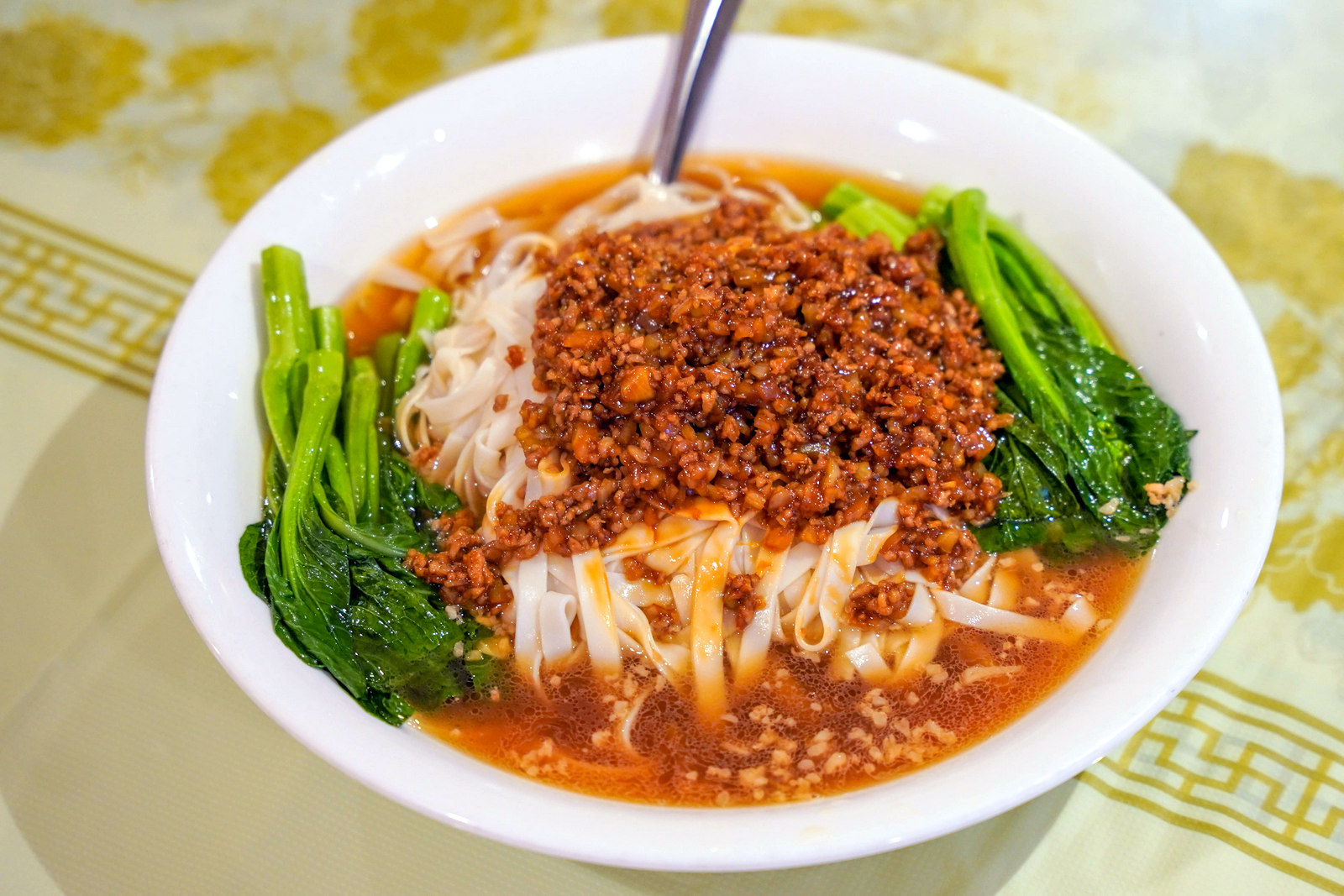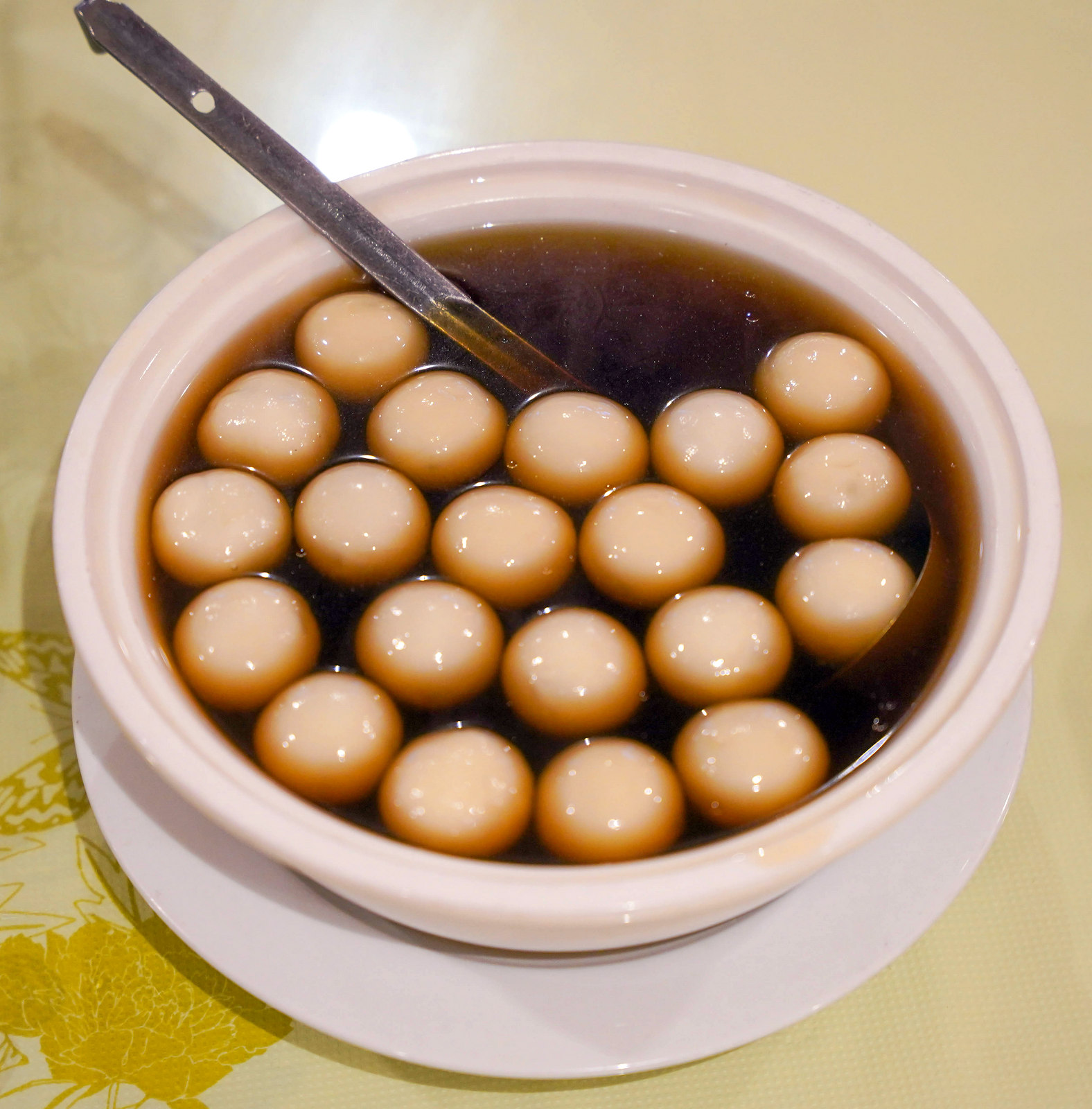 The Mid-Autumn Set Menu concludes on a satisfying note with smooth, slick Stir-Fried Noodles with Minced Meat, plus a nourishing Glutinous Rice Balls with Hot Ginger Soup.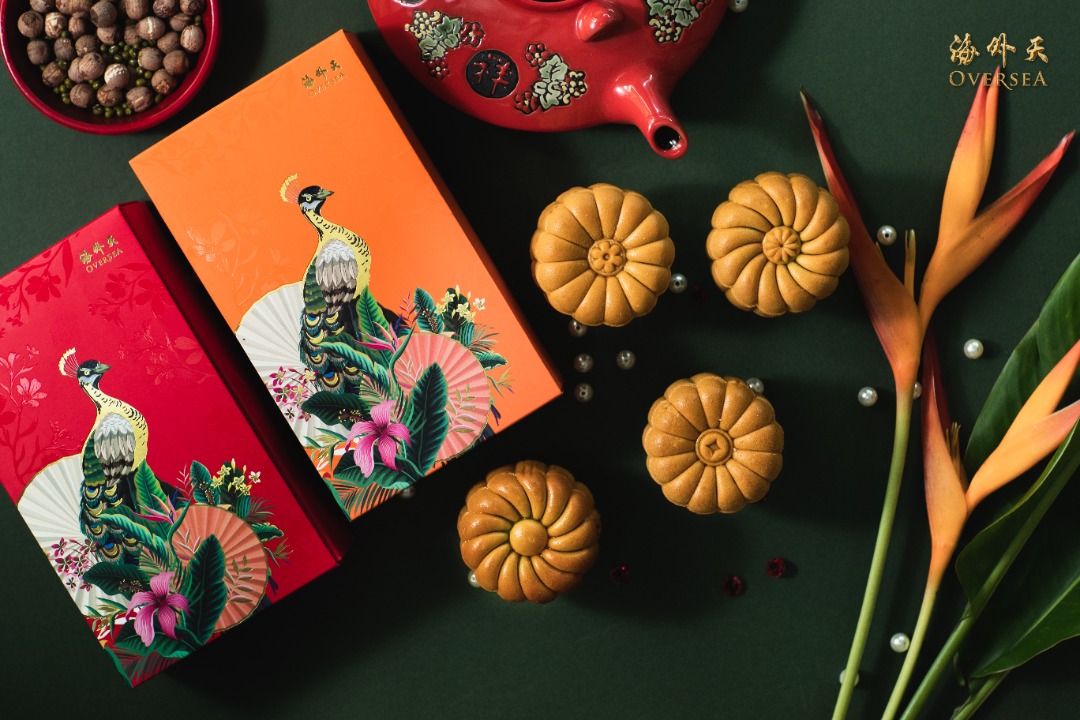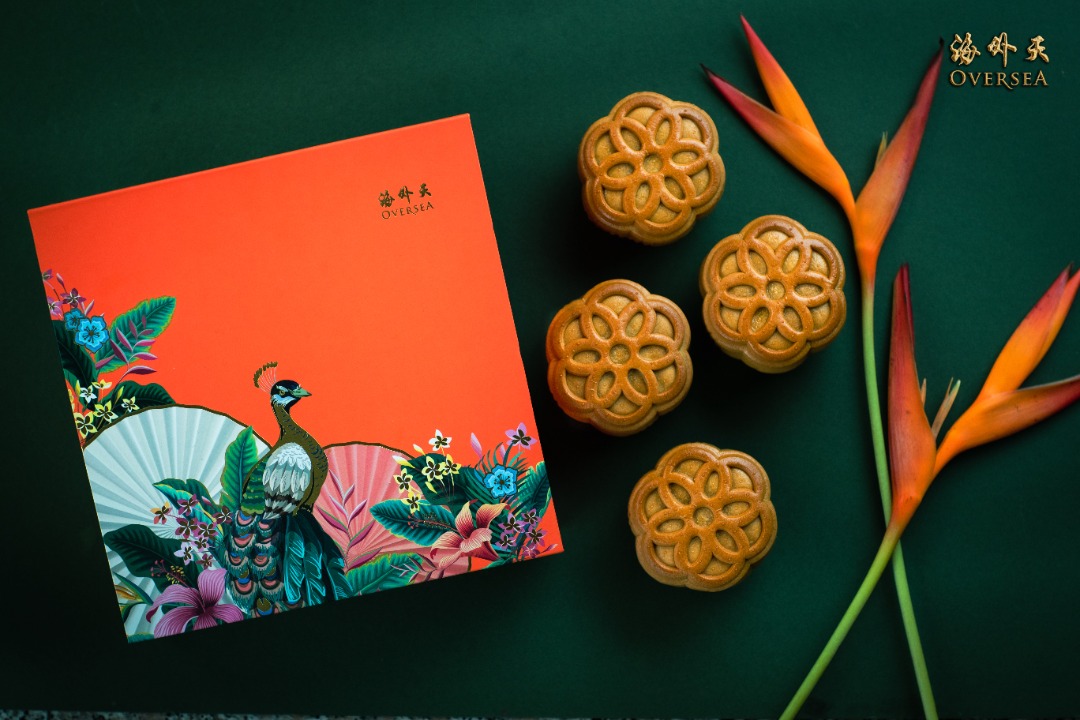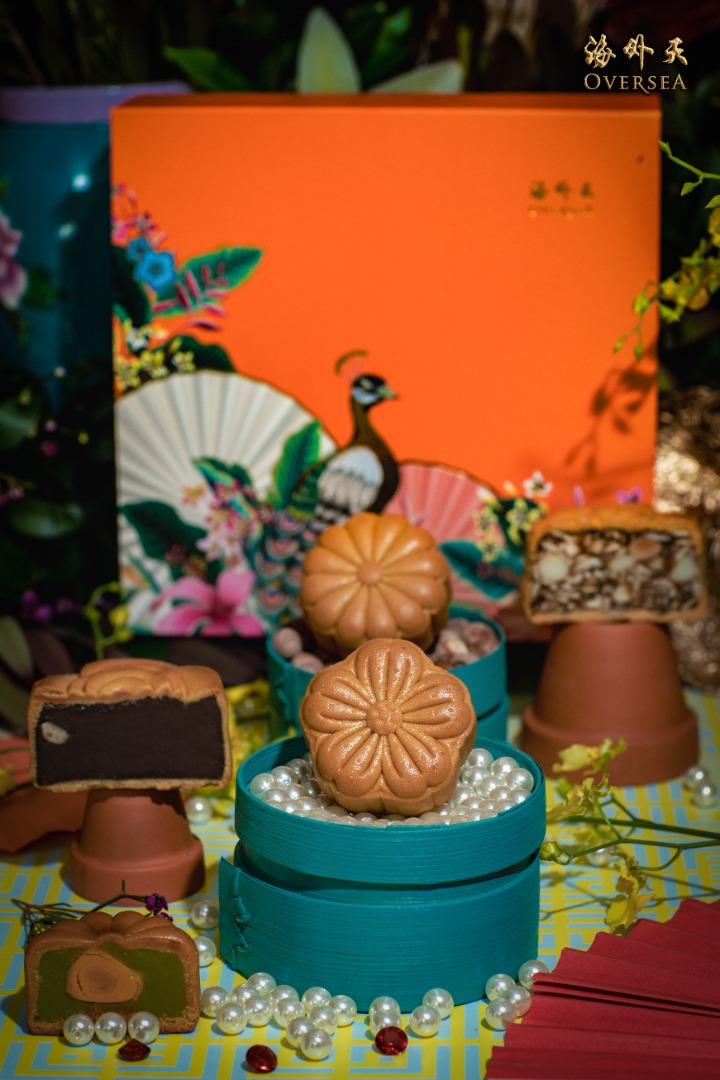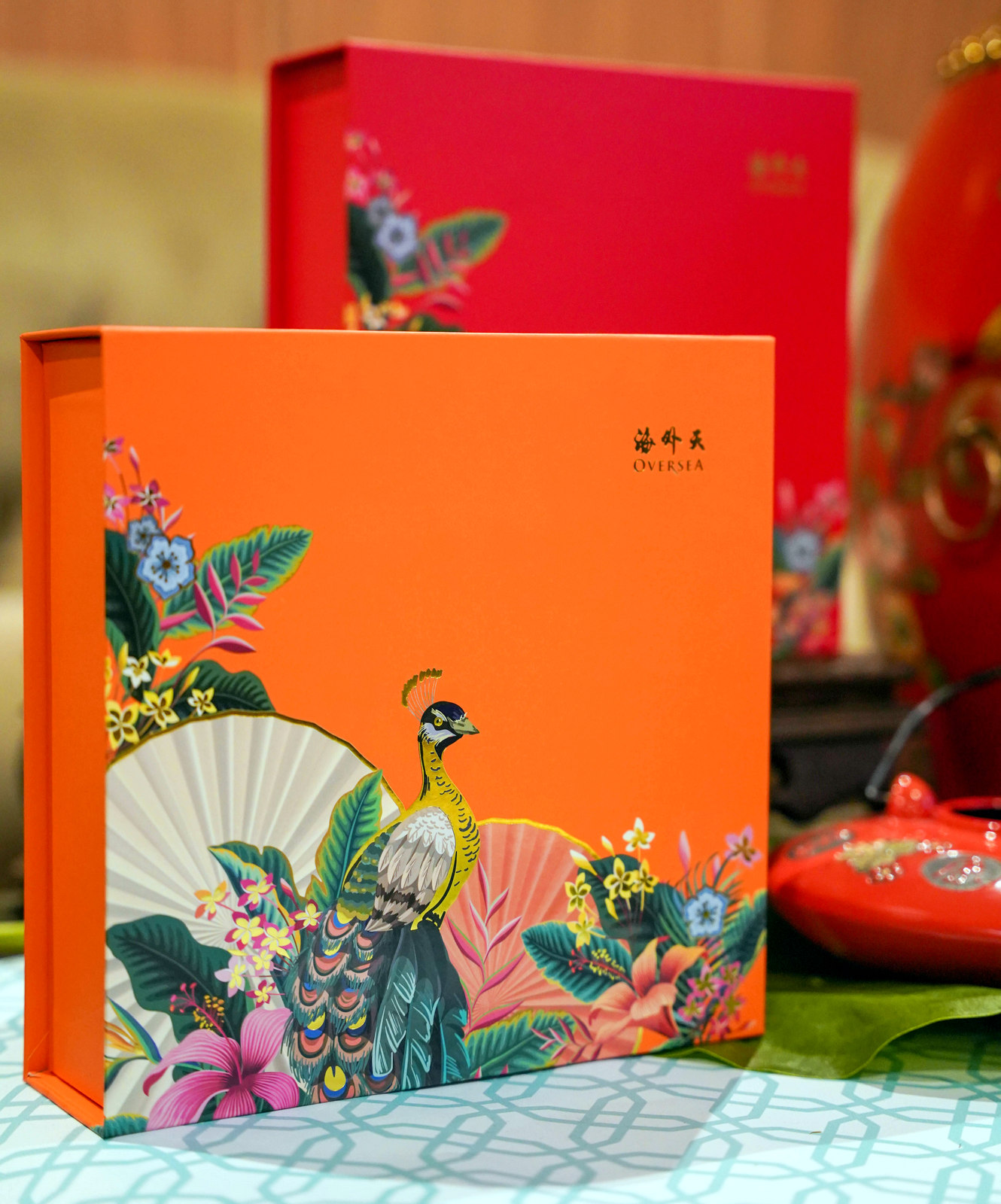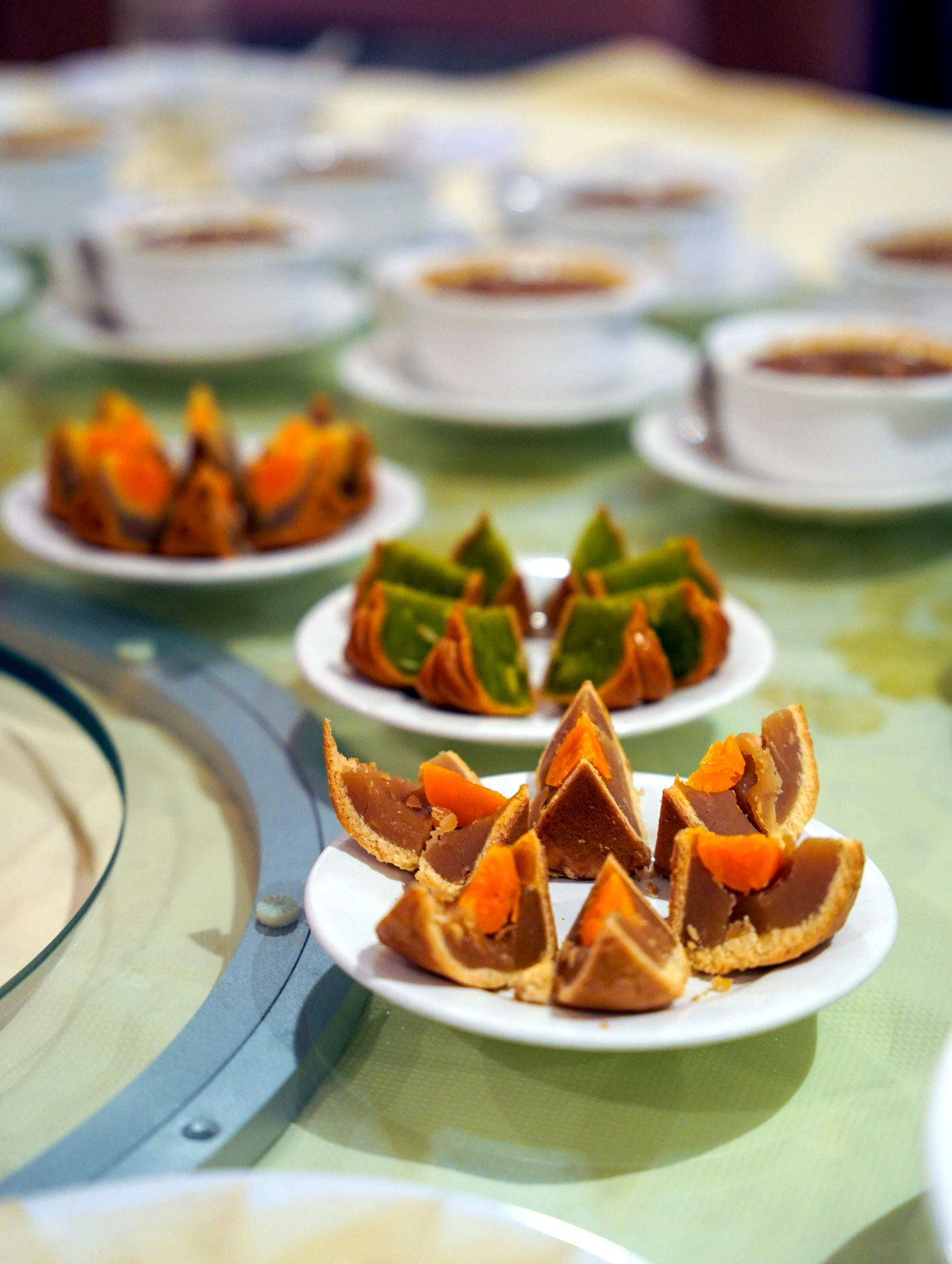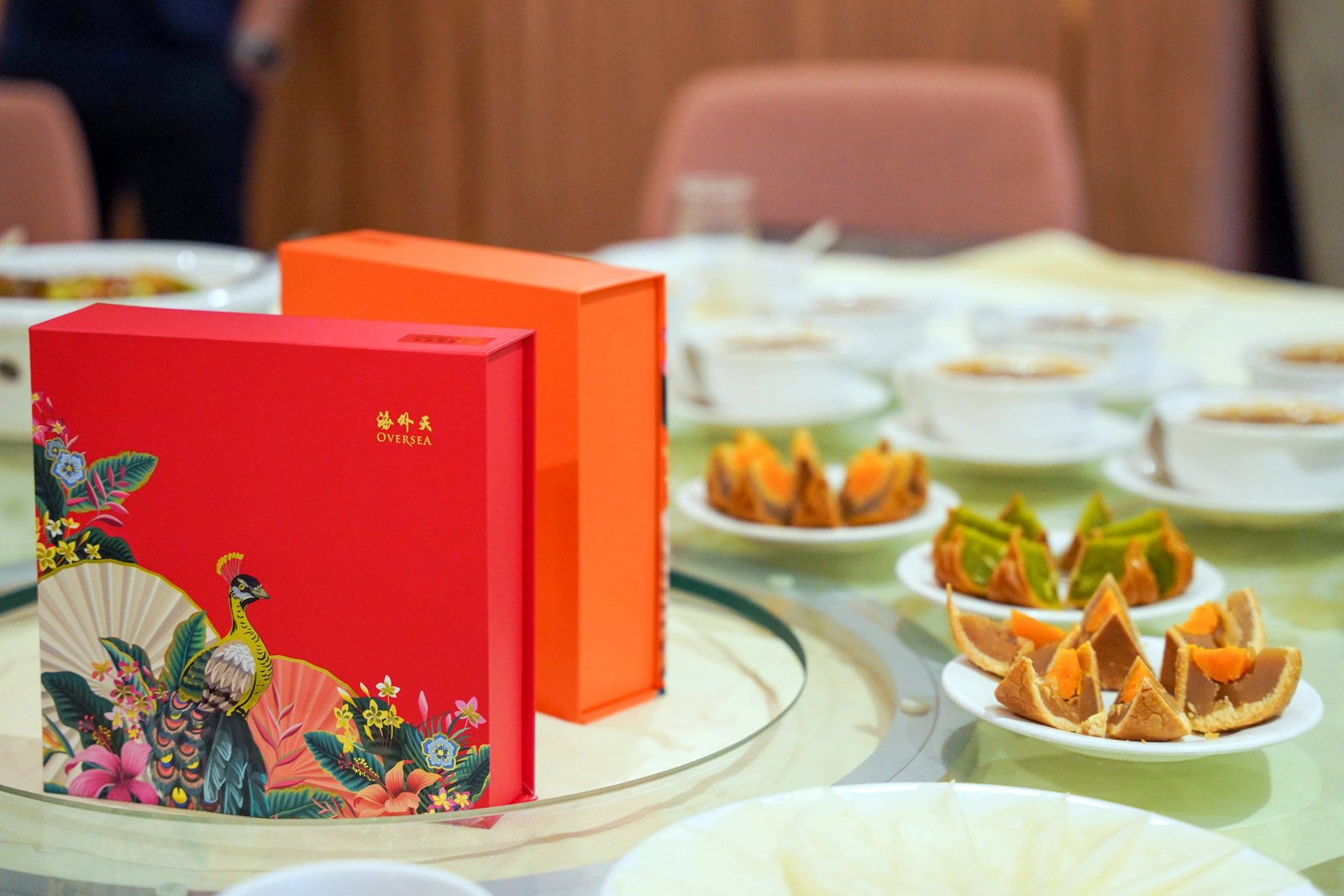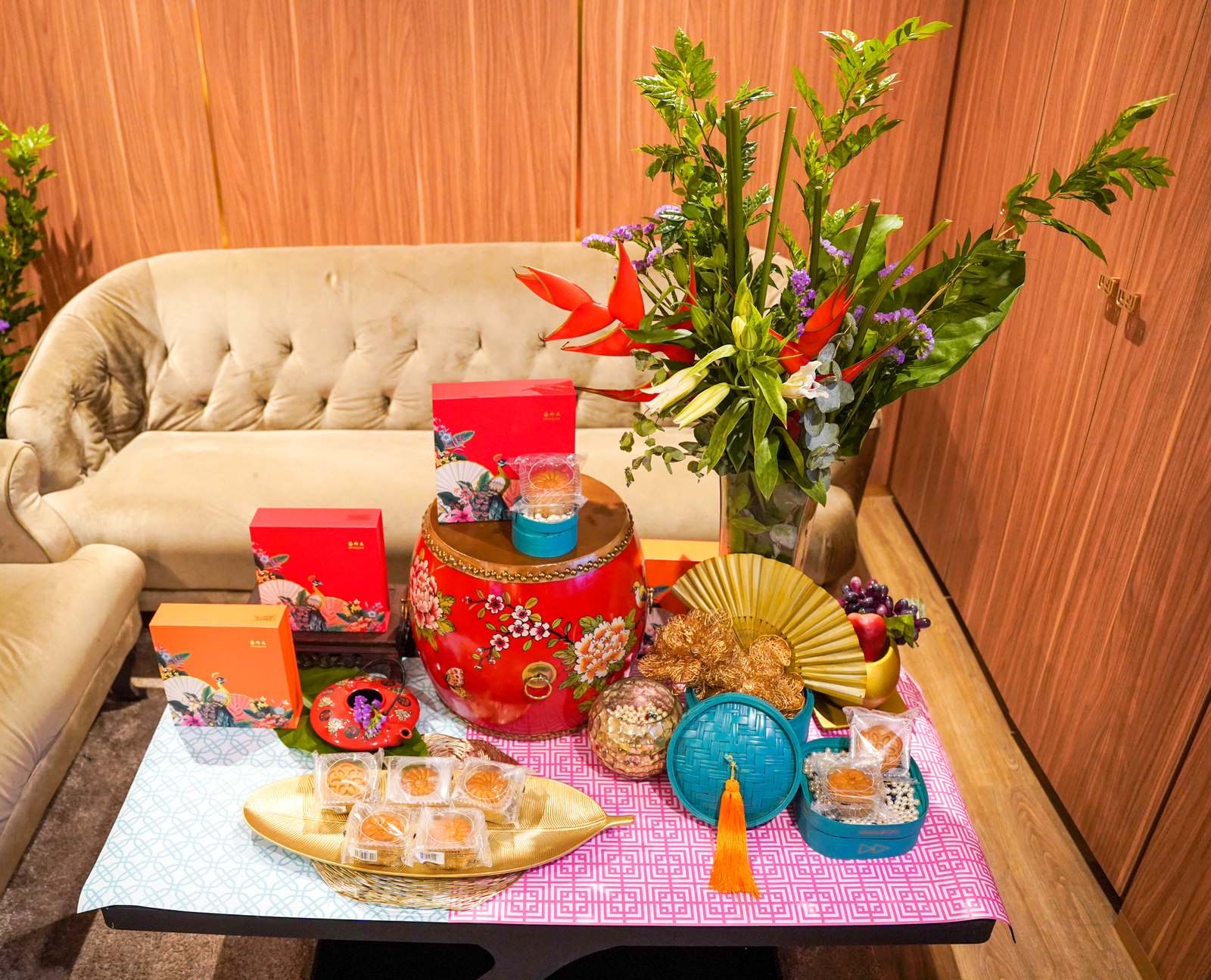 The Mid-Autumn Set Menu also includes a serving of Oversea Mooncakes.
Oversea's mooncakes are made in a halal-certified facility. These mooncakes can also be purchased a la carte for gifting and sharing. This year's mooncakes are themed 'Crazy Rich Flavours,' with opulent floral moulds in peacock-illustrated packages.
Top sellers include the Shanghai Mooncake with Single Yolk, Noble Delight with Single Yolk (comprising red dragon fruit), Royal Fairy with Single Yolk (osmanthus and red bean), Golden Starlight with Single Yolk (wild pandan with green bean) and Golden Emerald (wild pandan).
The mooncakes taste rich without being cloying, brilliantly balanced for enjoyment in every mouthful. Besides the classic baked collection, you'll also find the Lava Collection (featuring Custard Lava, Matcha Lava and Durian Lava) and Snowy Collection of snow-skin varieties.
Oversea Restaurant
84-88, Jalan Imbi, Bukit Bintang, 55100 Kuala Lumpur.
Daily, 1130am-10pm. Tel: 03-2144-9911
Contact Oversea outlets: 
Oversea Imbi 03-2144-9911 or WhatsApp 012-928-3170
Oversea Sri Petaling 03-9057-9911 or WhatsApp 012-292-3170
Oversea Ipoh 05-253-8005 or WhatsApp 012-938-3170
Oversea Genting 03-6101-1808
#corporate #overseagroup #overseamalaysia #overseamy #overseaimbi #privatedining #privateroom #overseamooncake