Opera Cafe & Lounge: Starhill's sleek destination is an Instagram magnet with dazzling dishes & desserts
March 7, 2023
---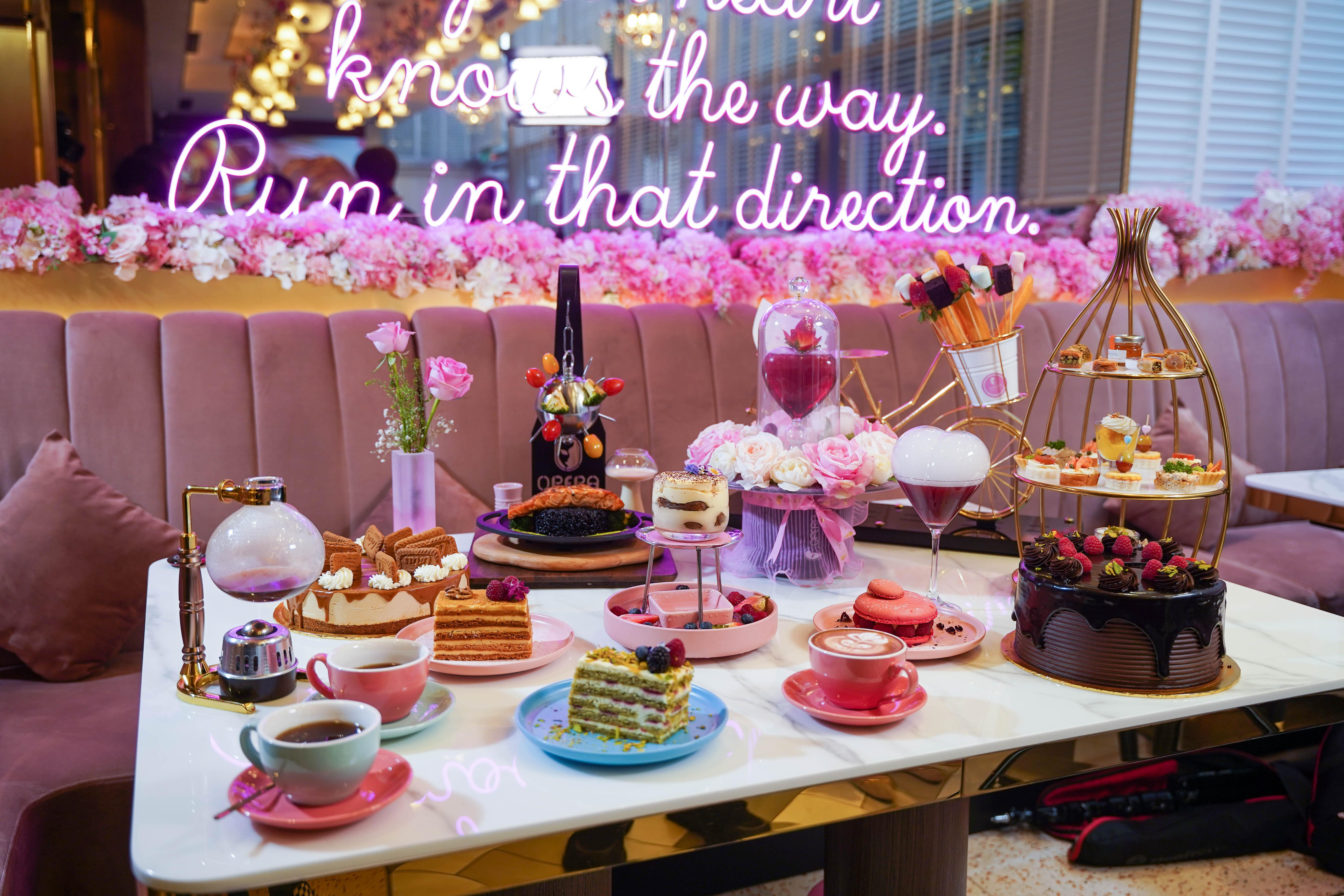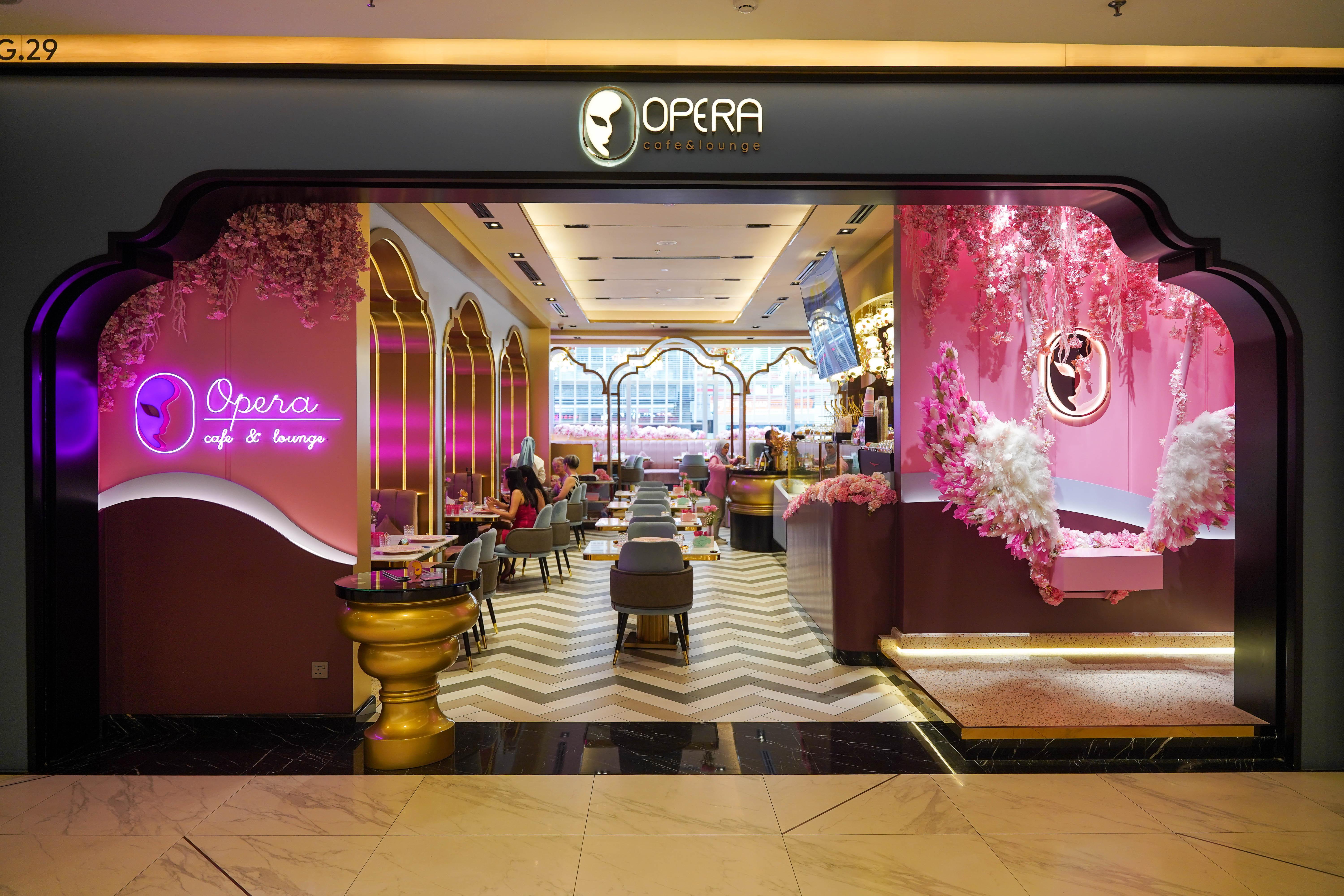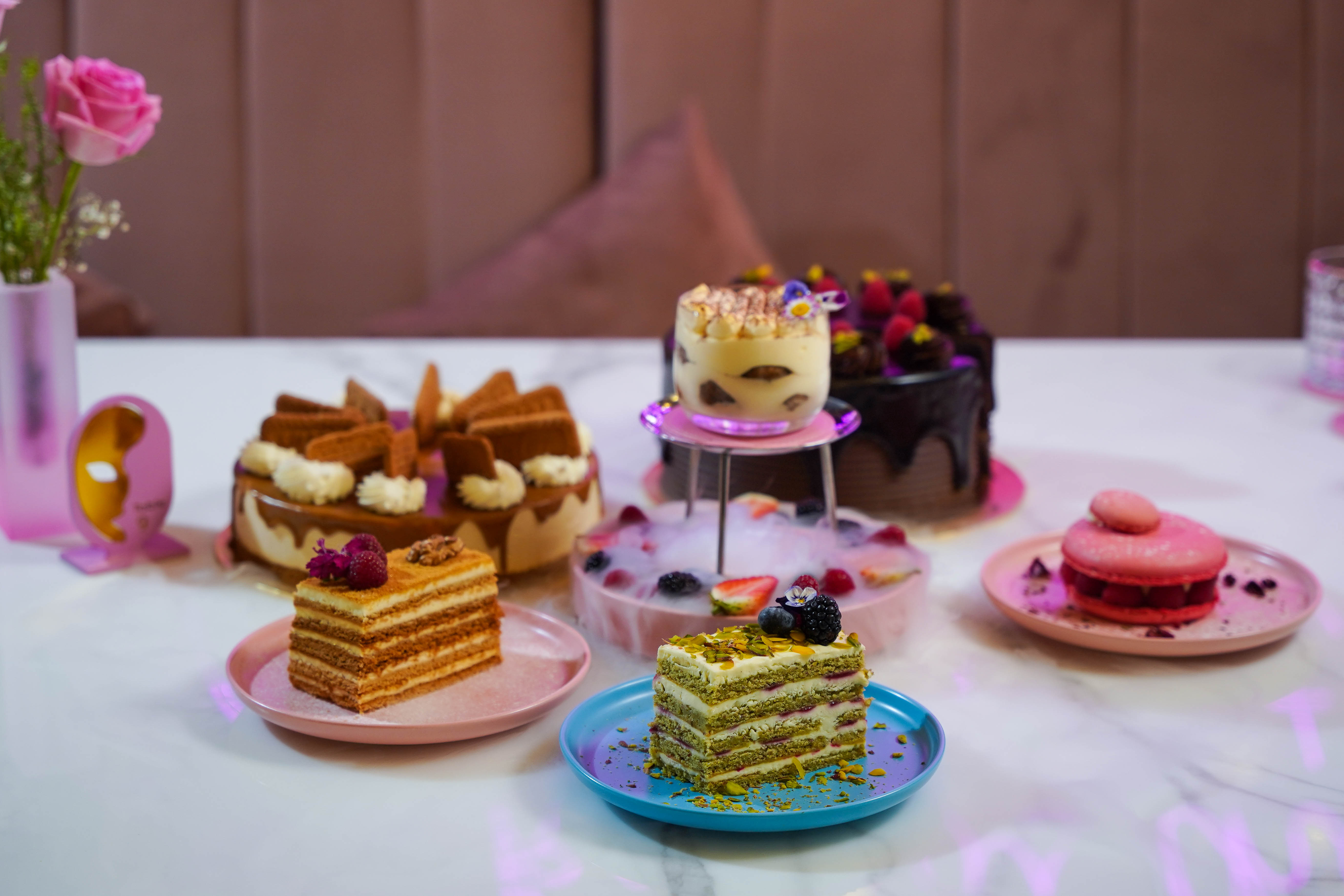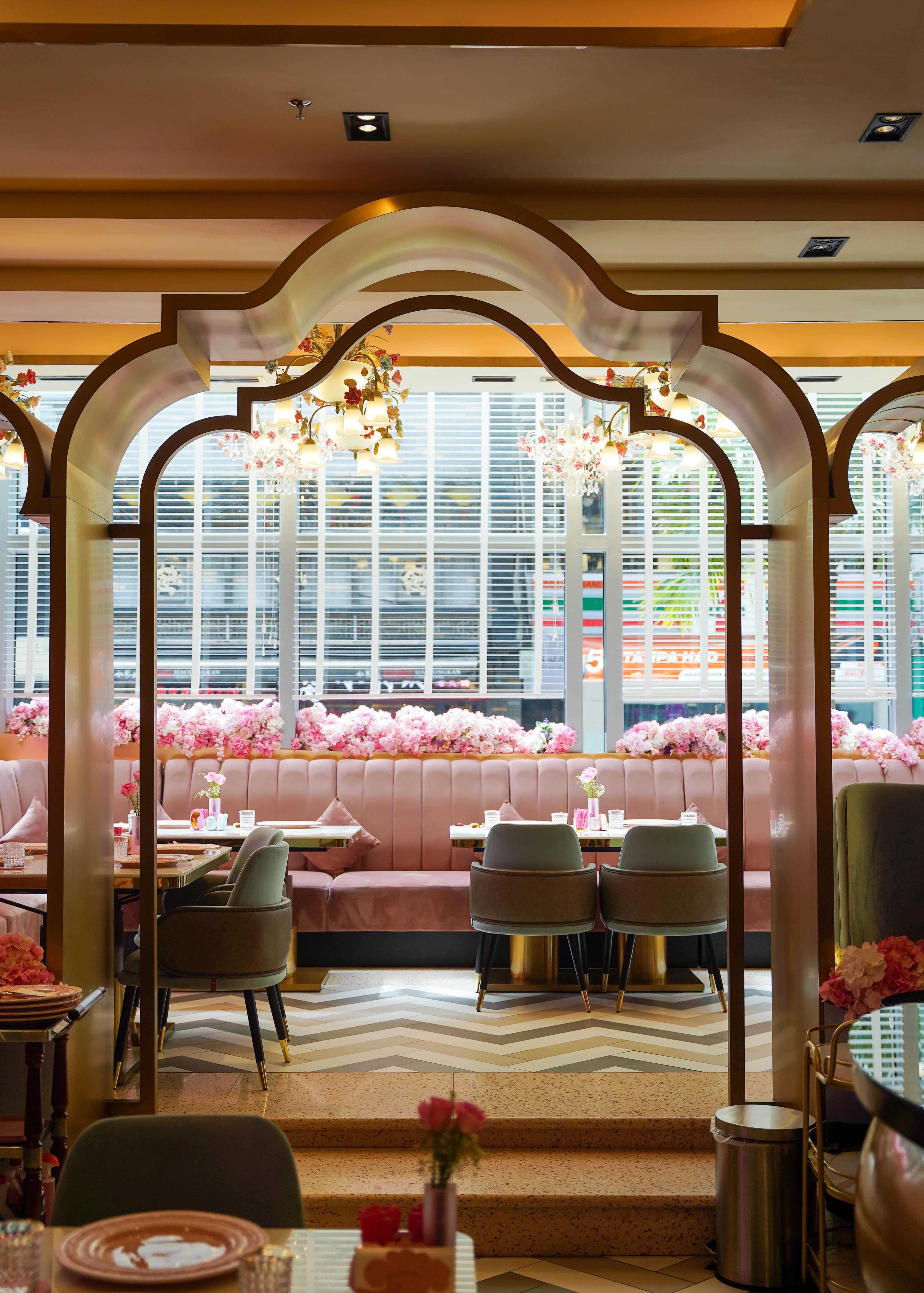 Starhill's sleek Opera Cafe & Lounge serves up a symphony of sights, scents and sensations - striving to become one of Malaysia's most Instagrammable cafes, it's pretty in pink, gorgeous in gold, lovely in neon lights.
Find your favourite corner in this shimmering wonderland of mirrors and arches, then feast your senses on a range of regal savoury meals, triumphant teatime temptations and dazzling desserts that ignite the imagination.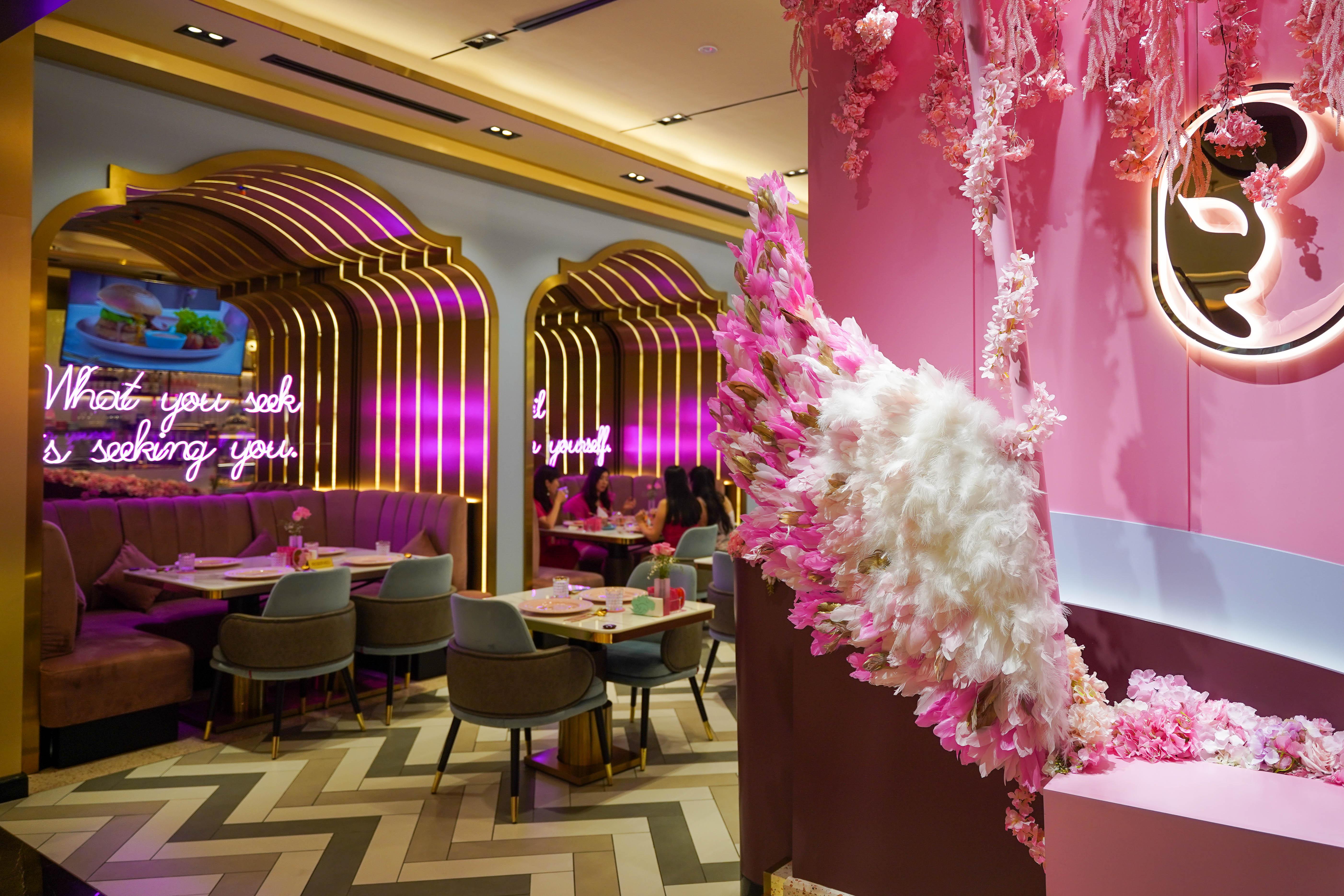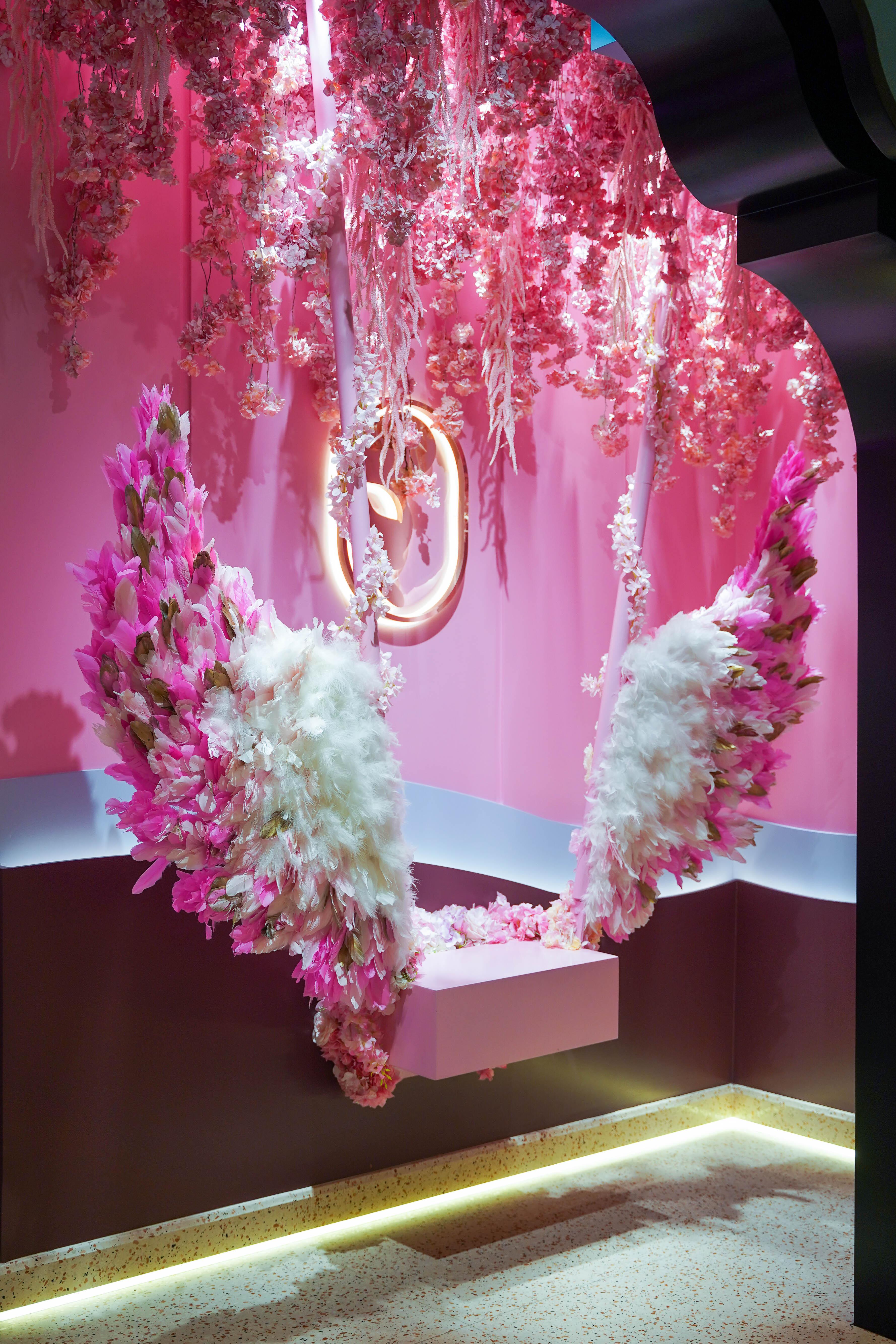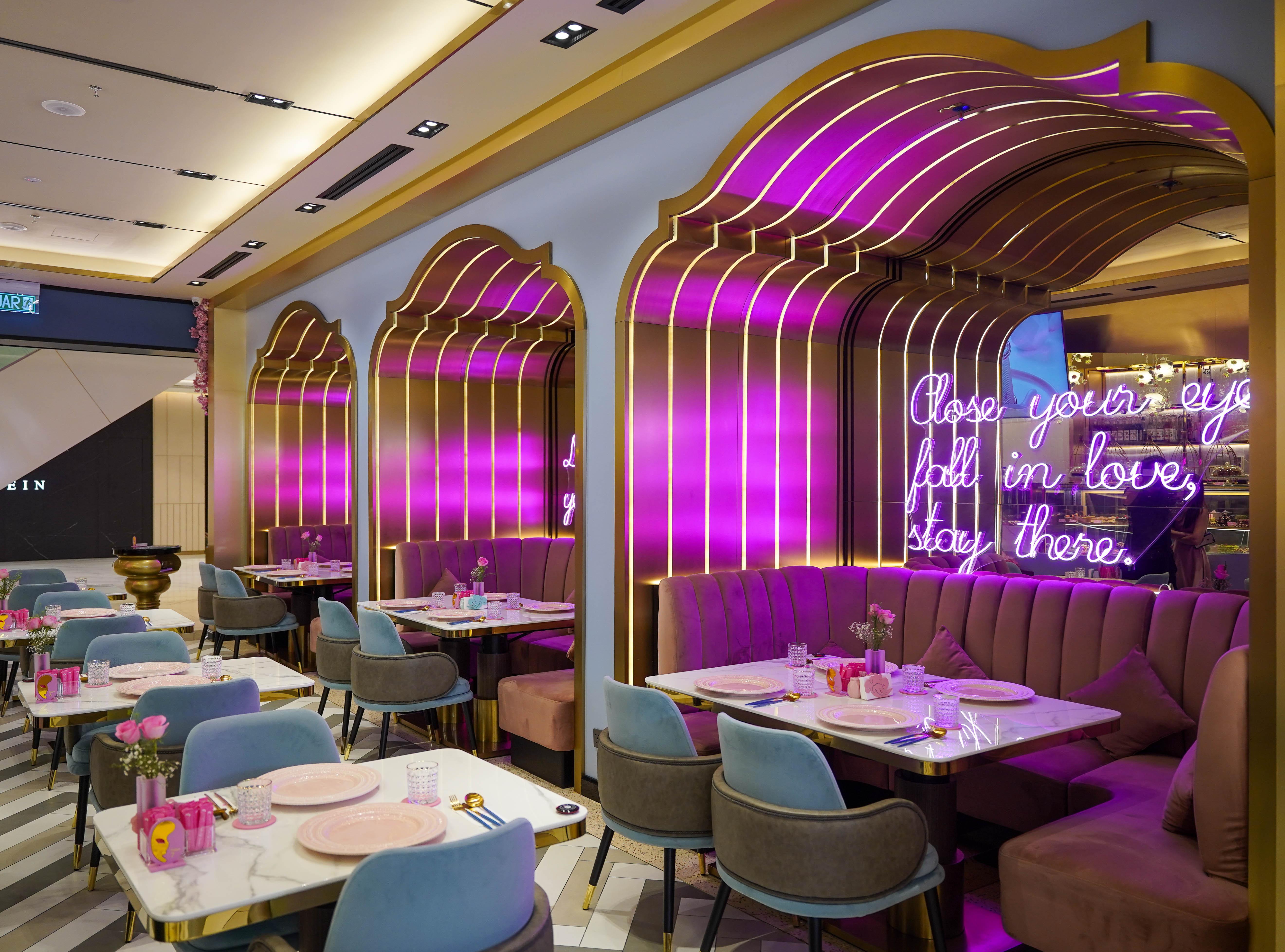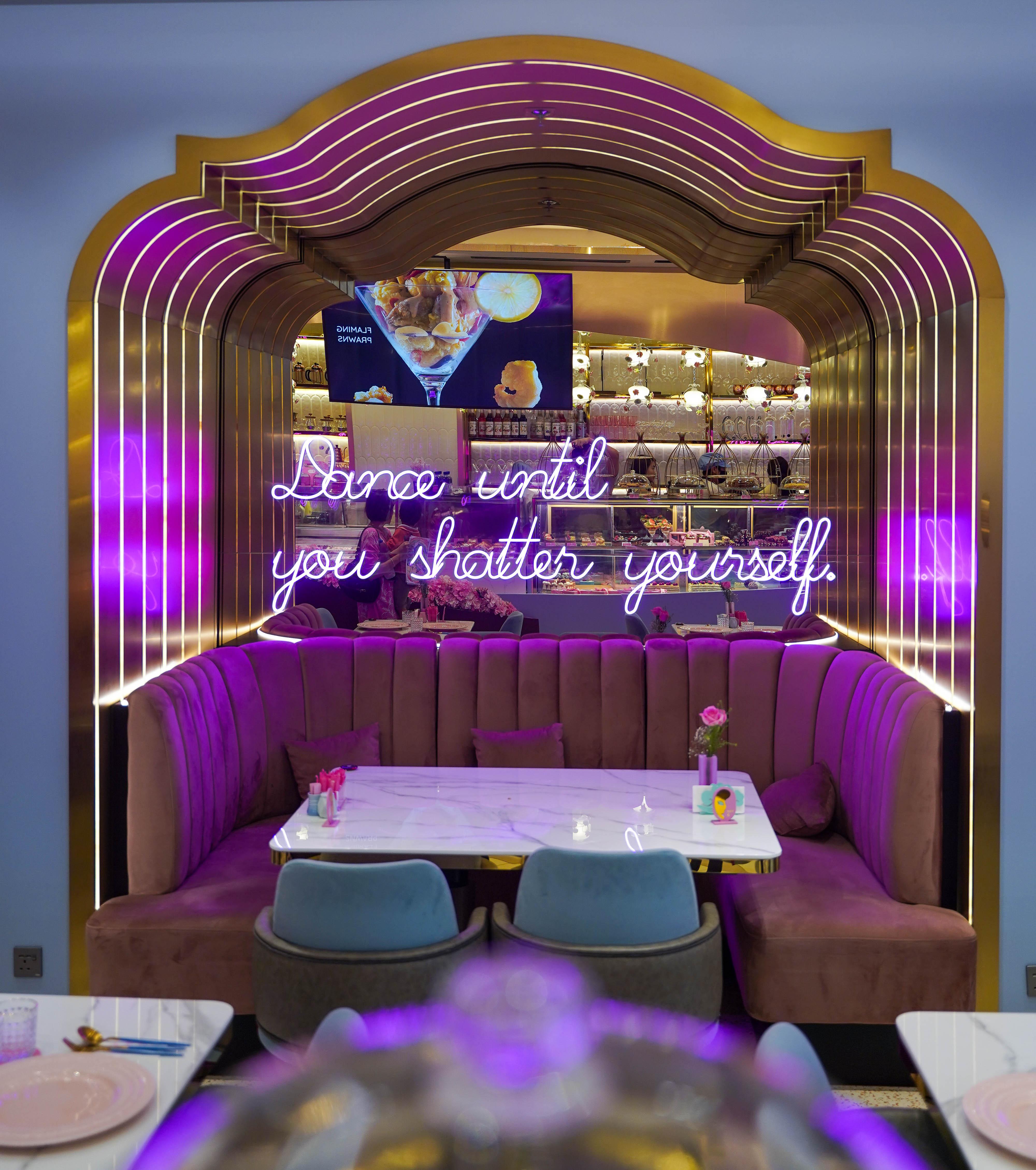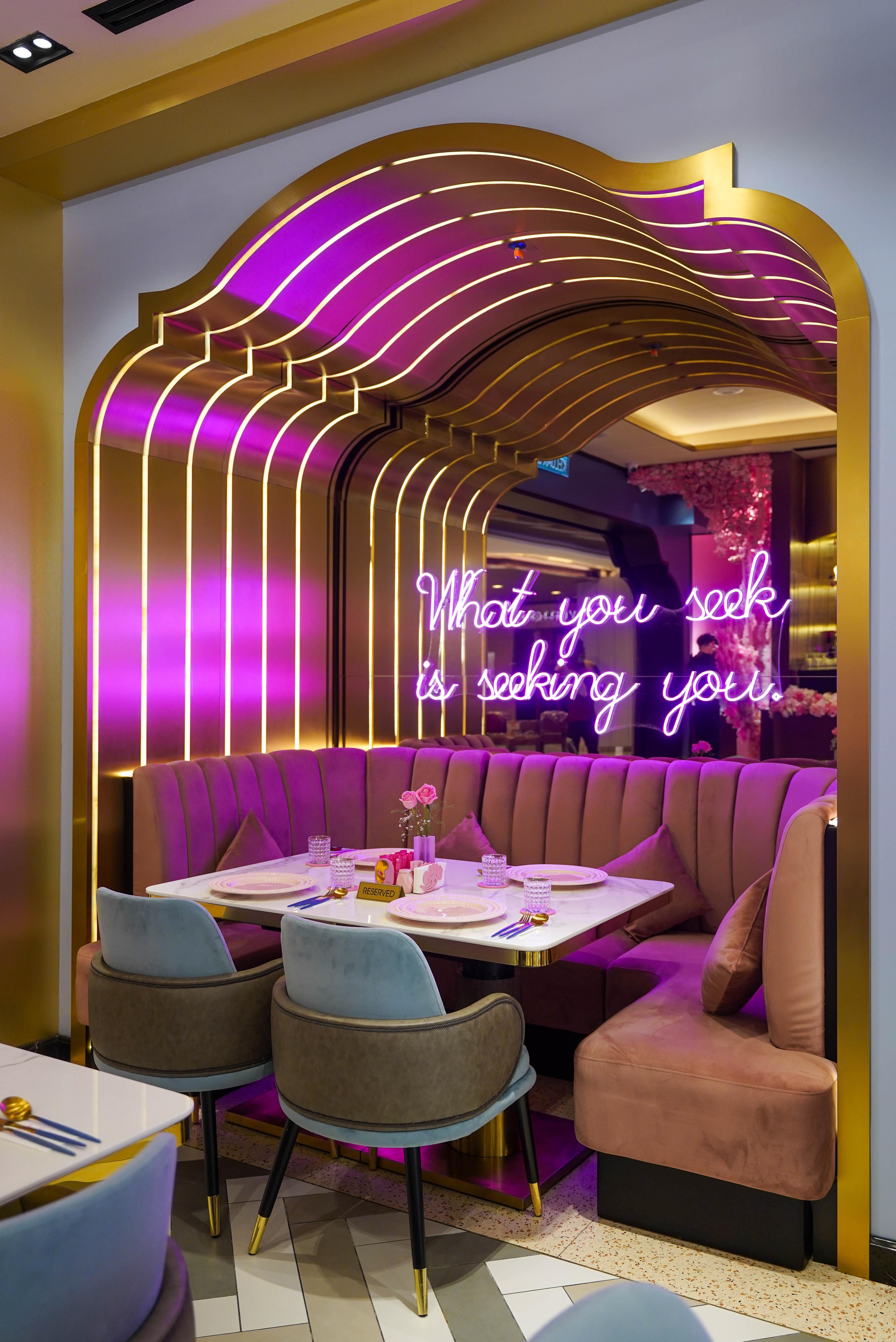 Explore Opera Cafe & Lounge's sumptuous seating sections - its main dining space includes a winged swing that's ideal for your Instagram selfies and group photos!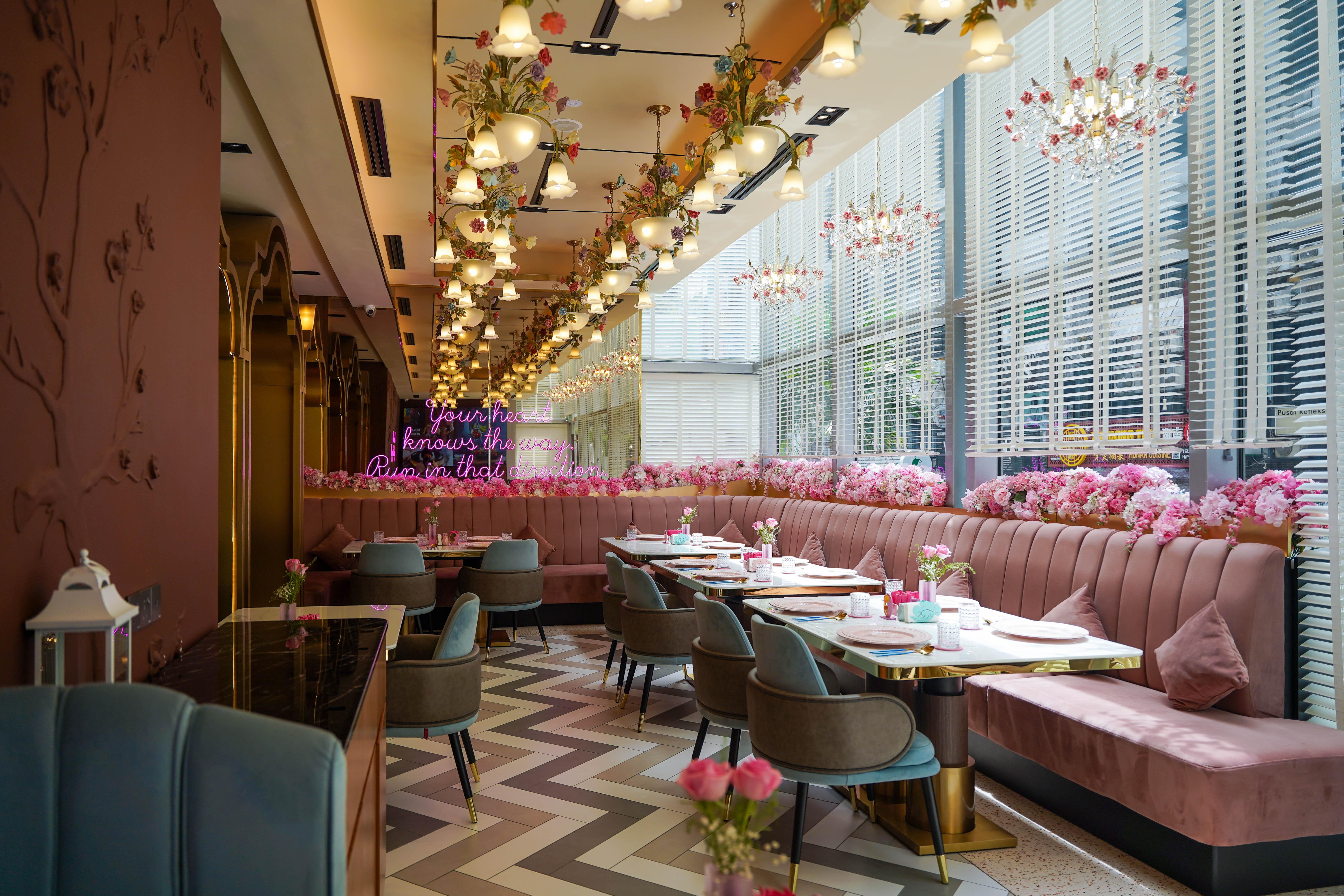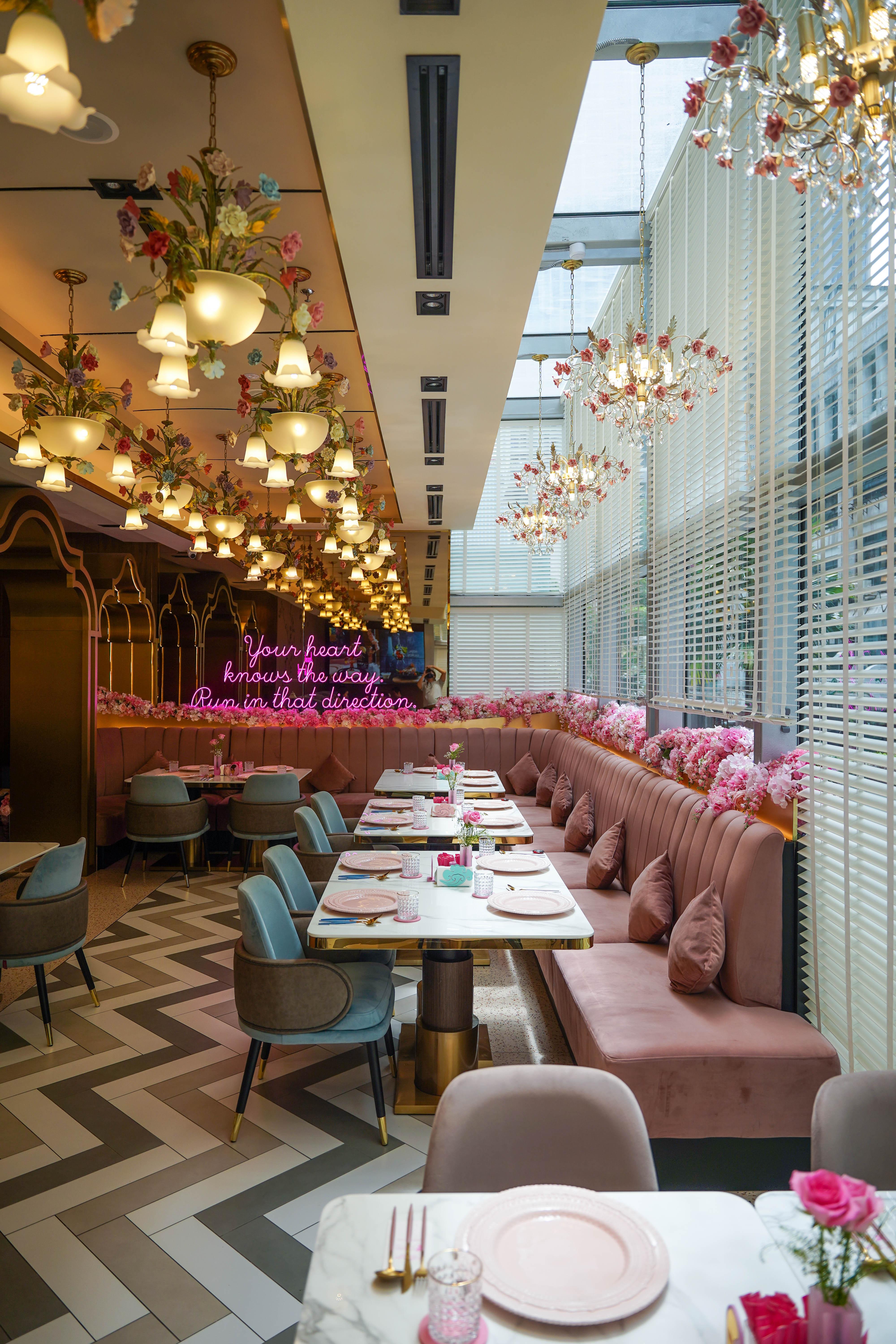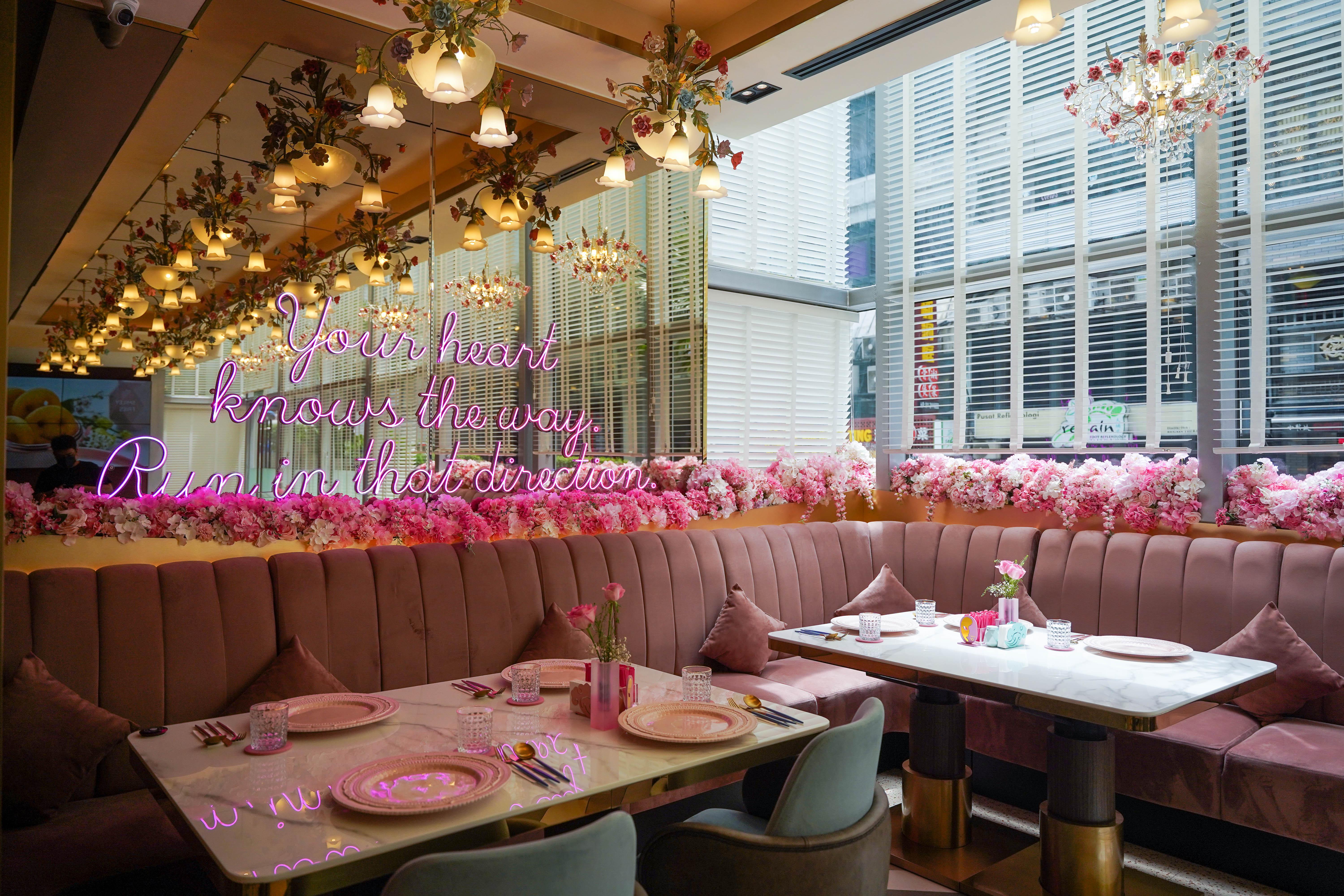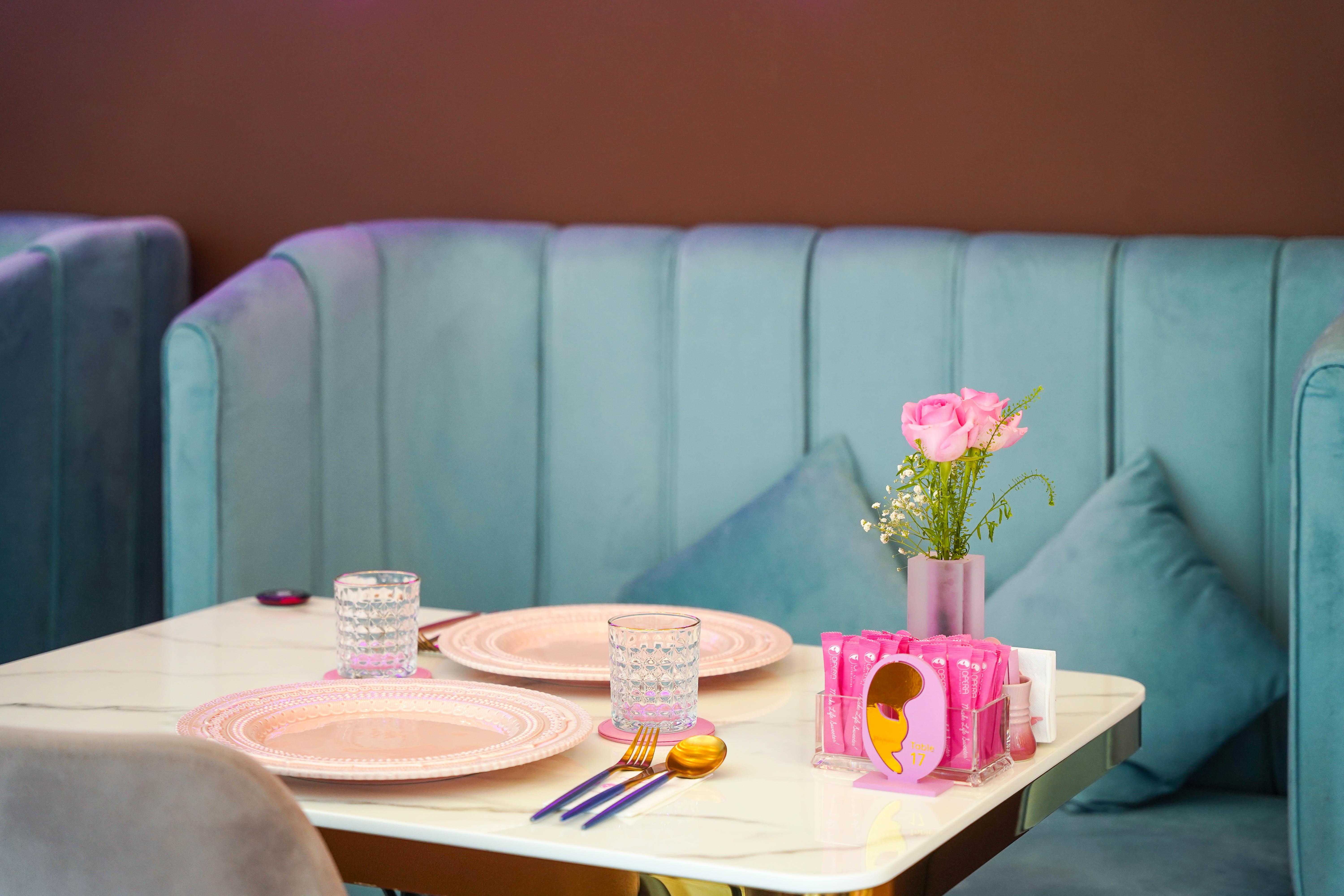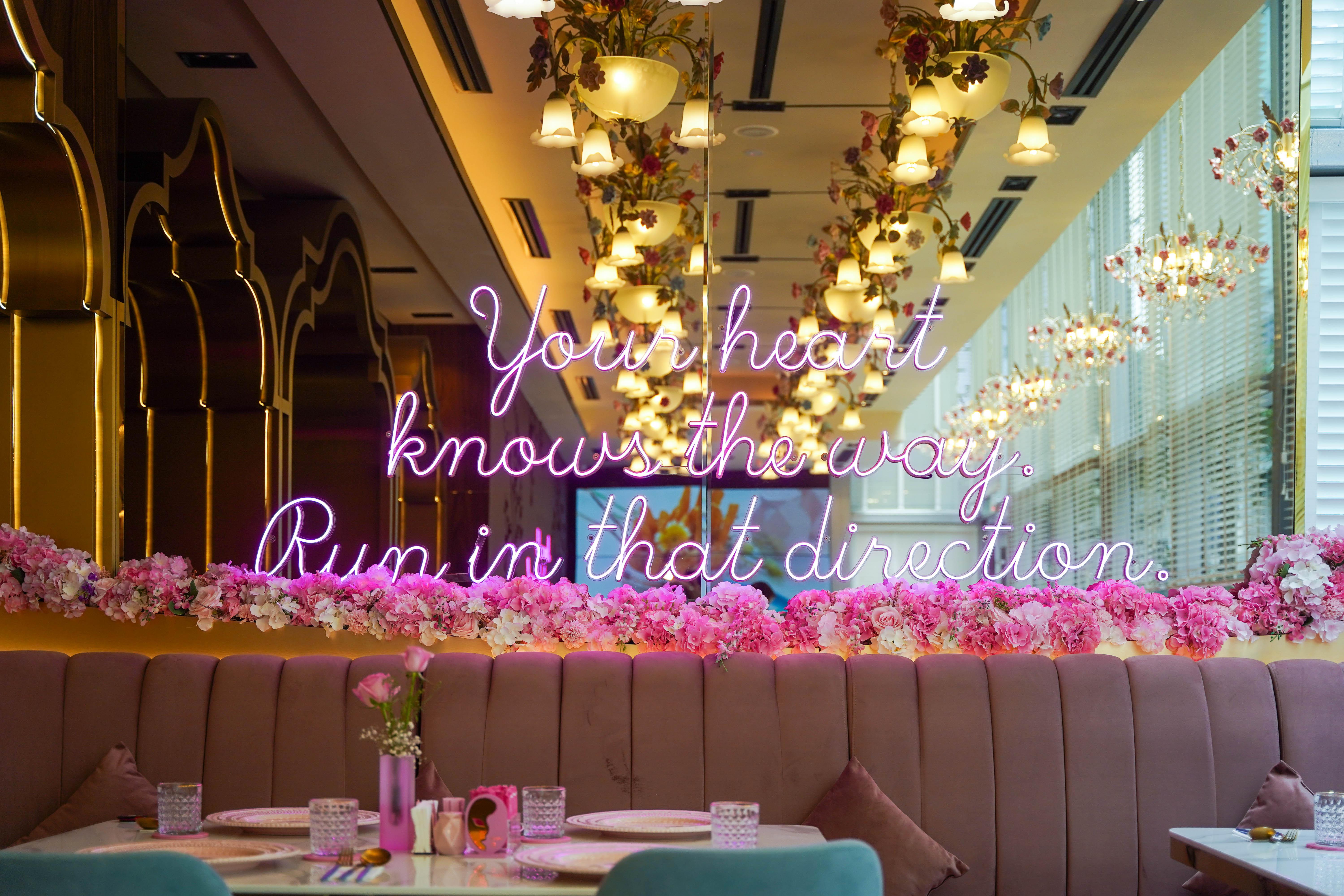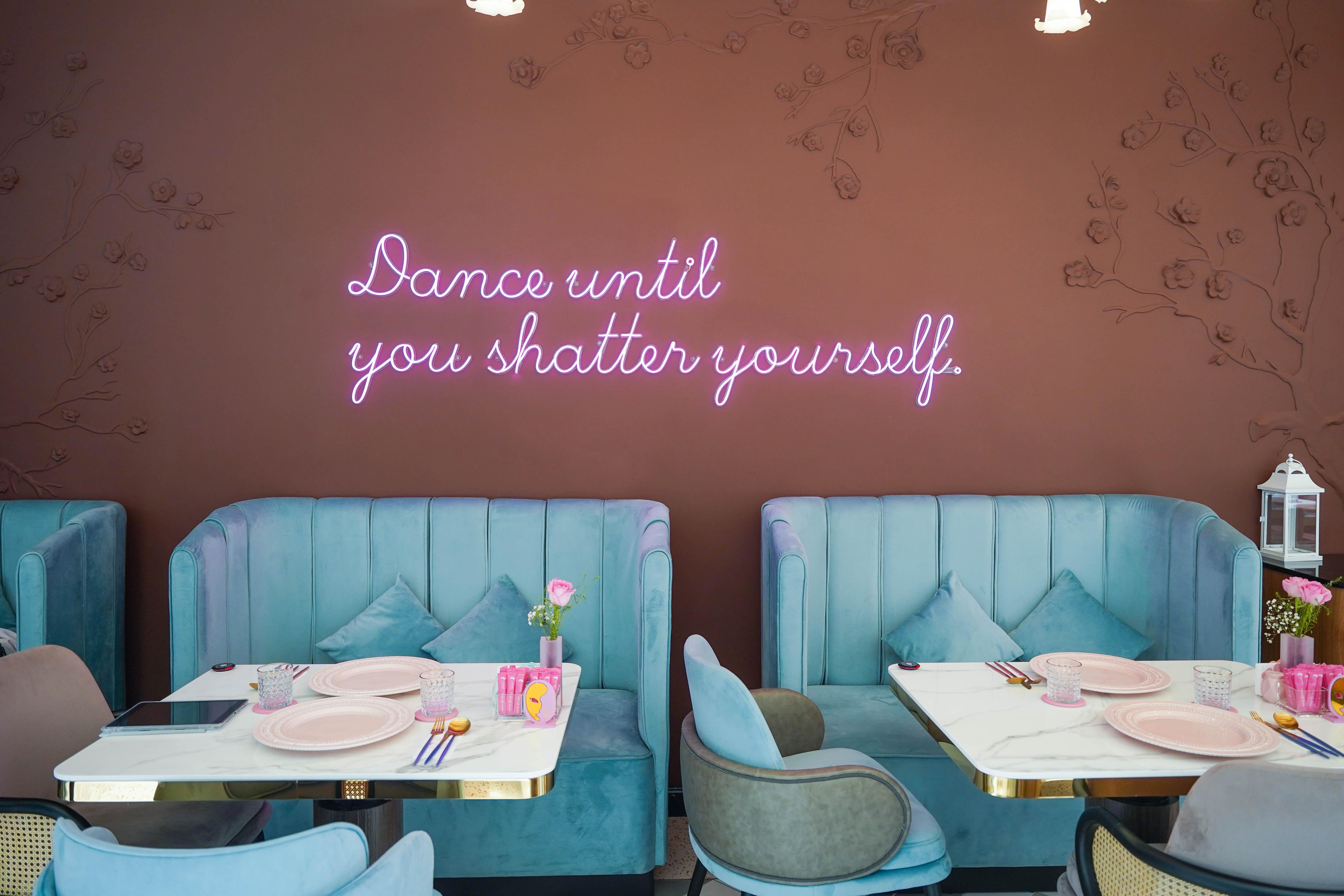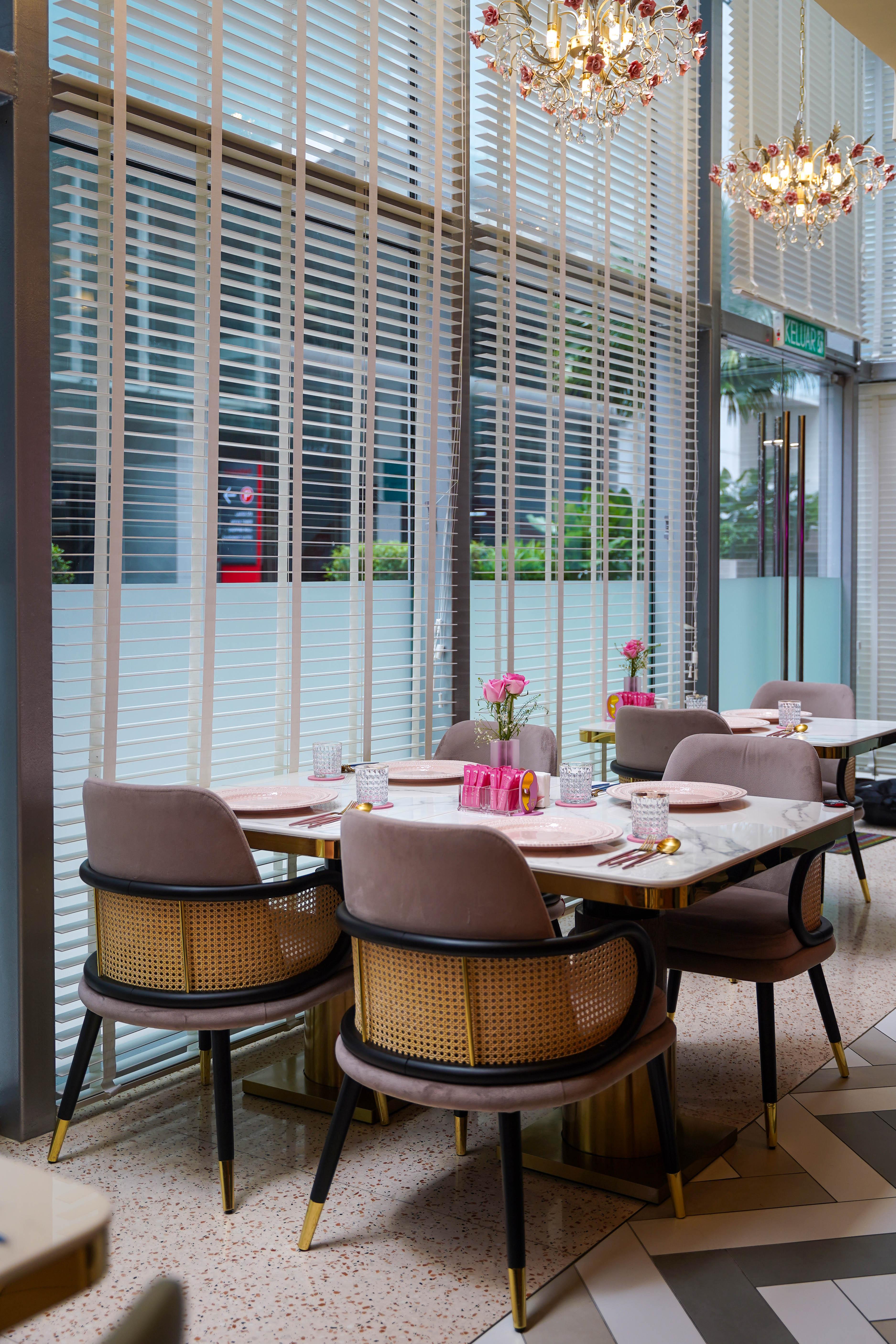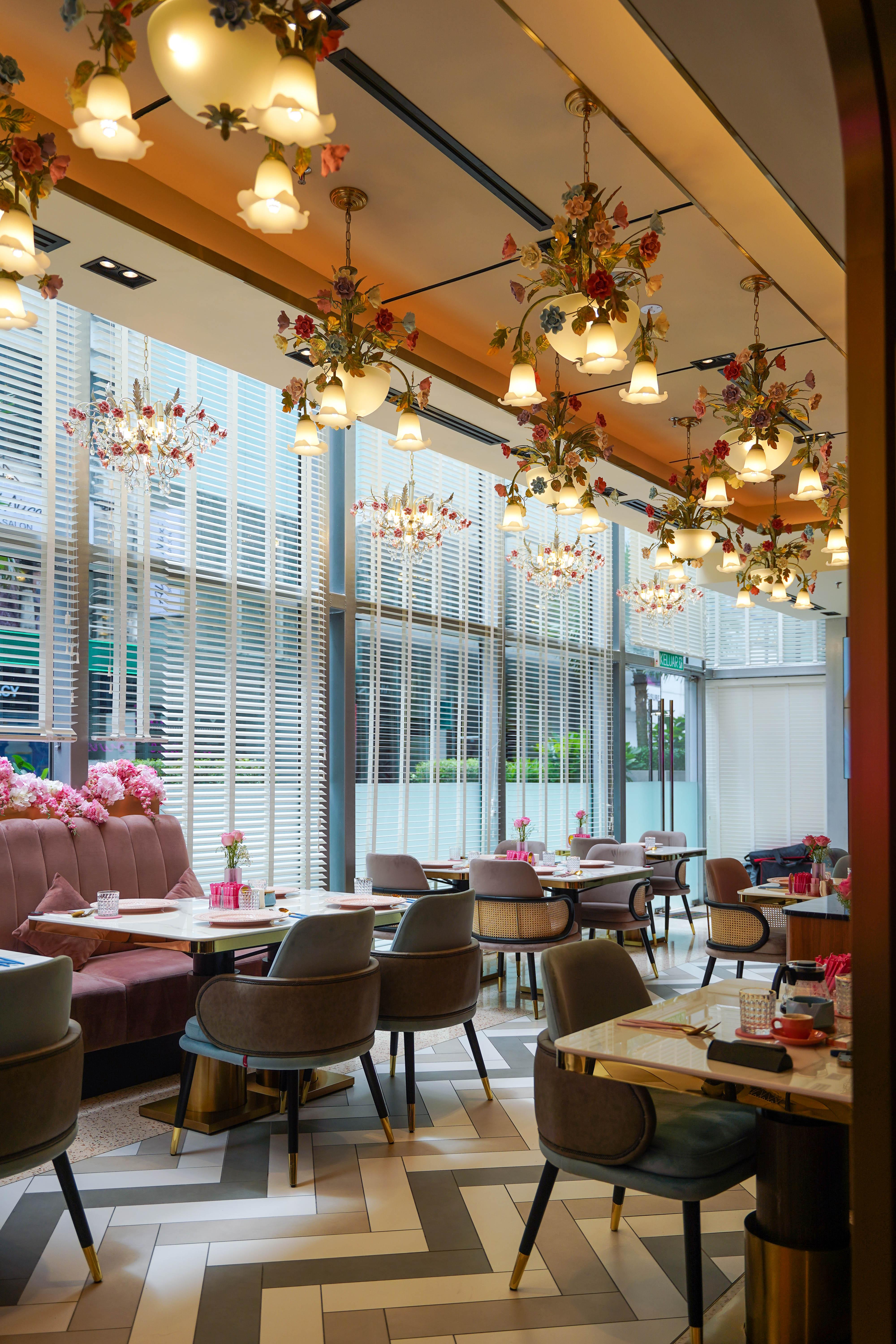 A shisha section is spacious, comfortable and vibrant with natural sunlight flowing in from the tall windows.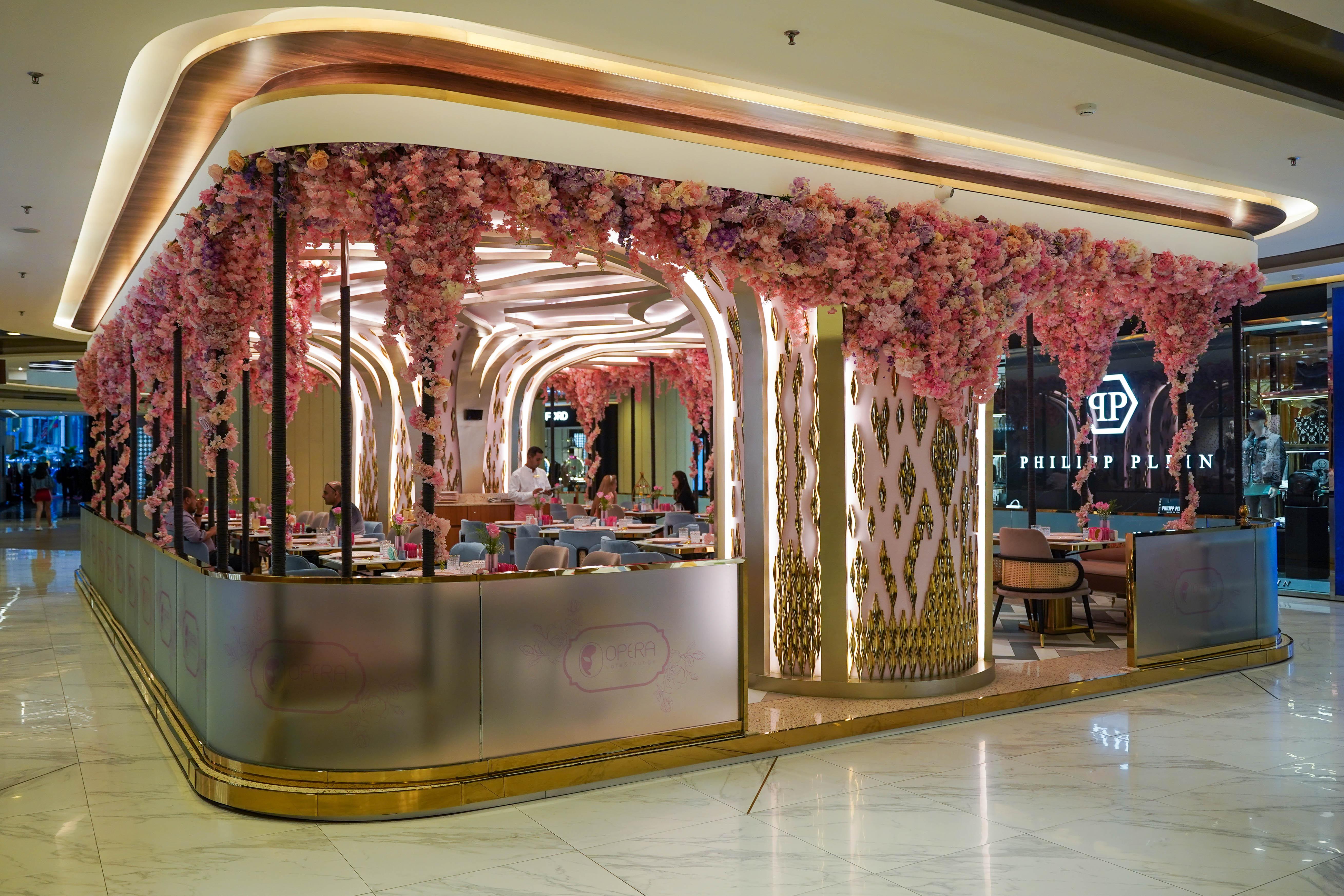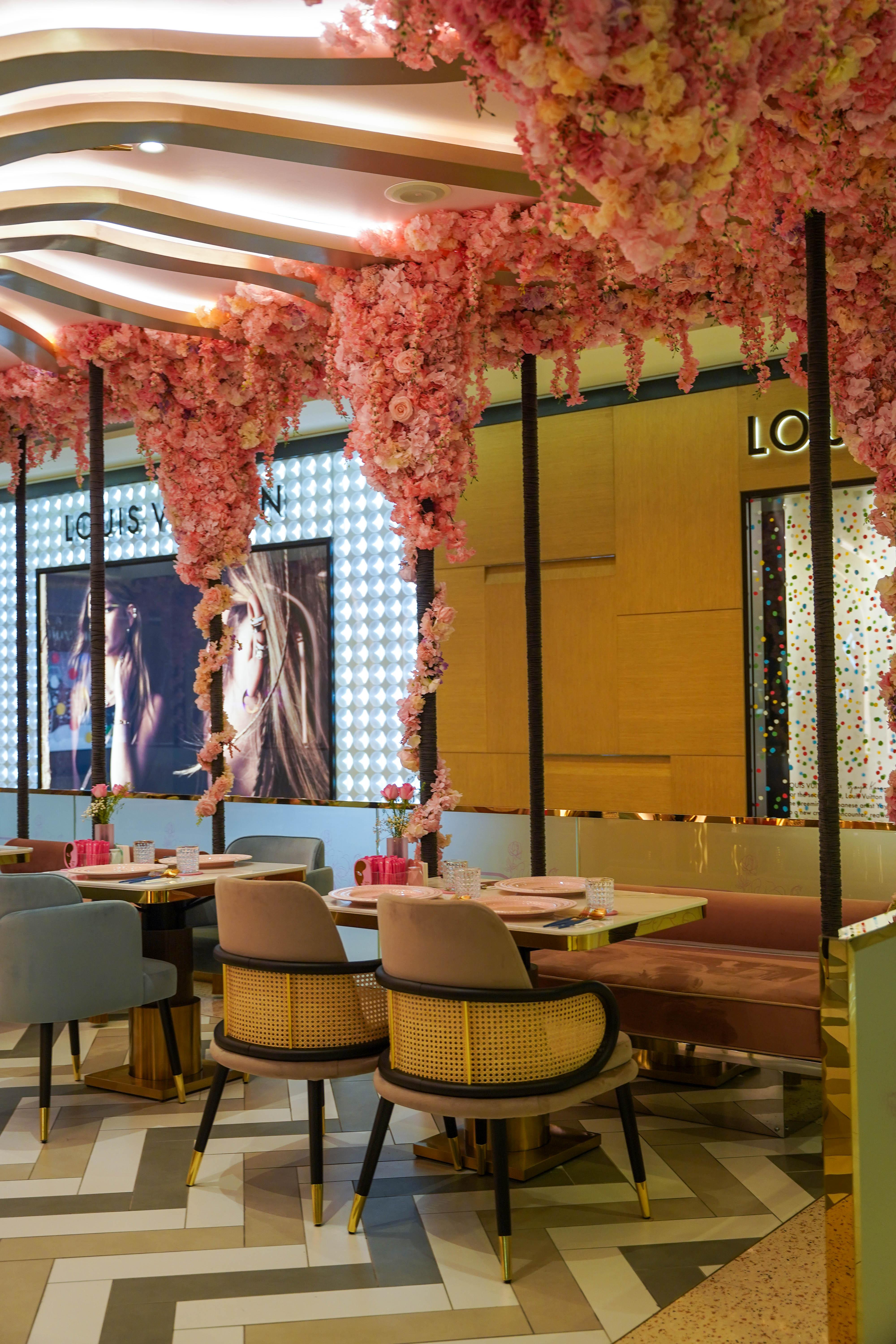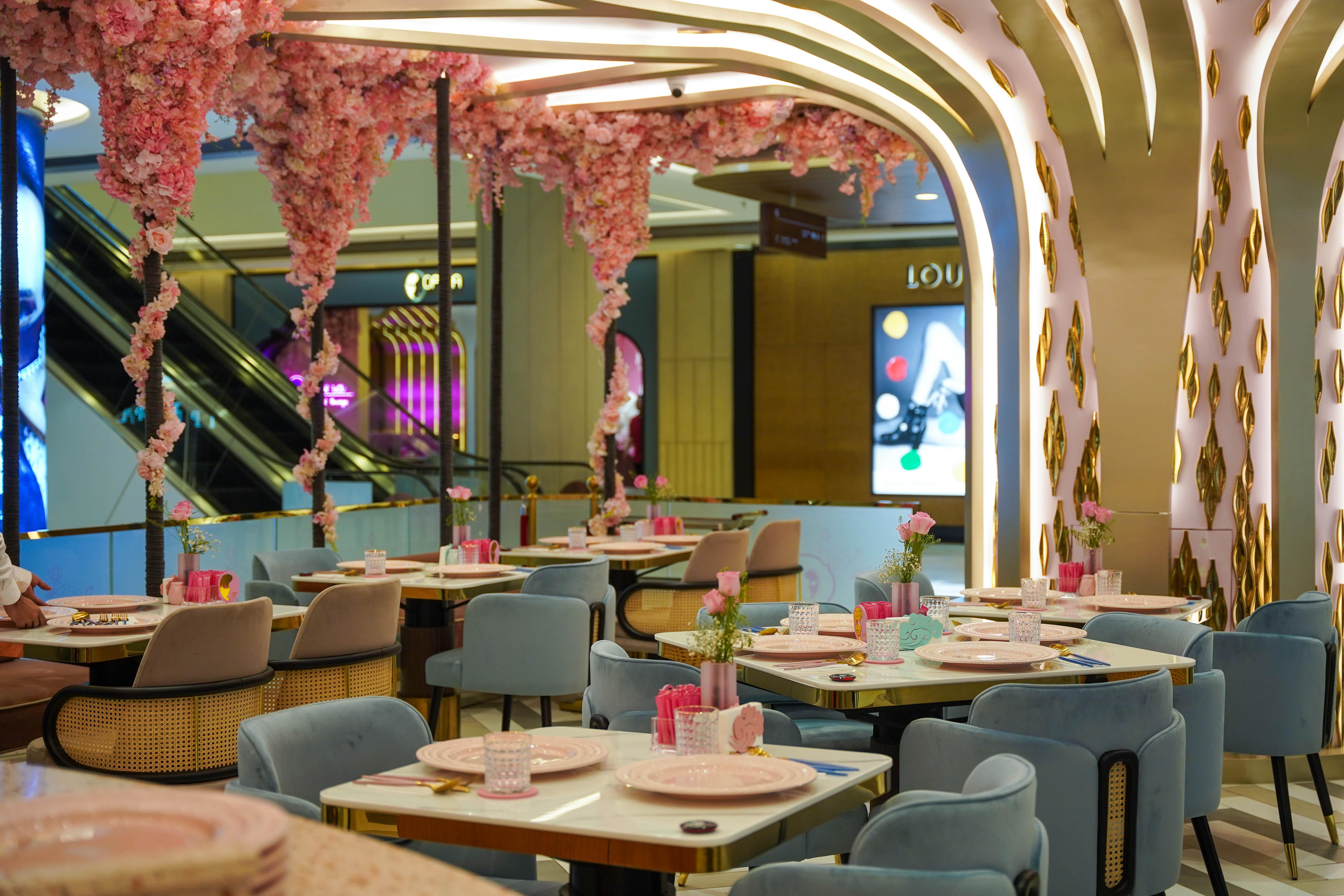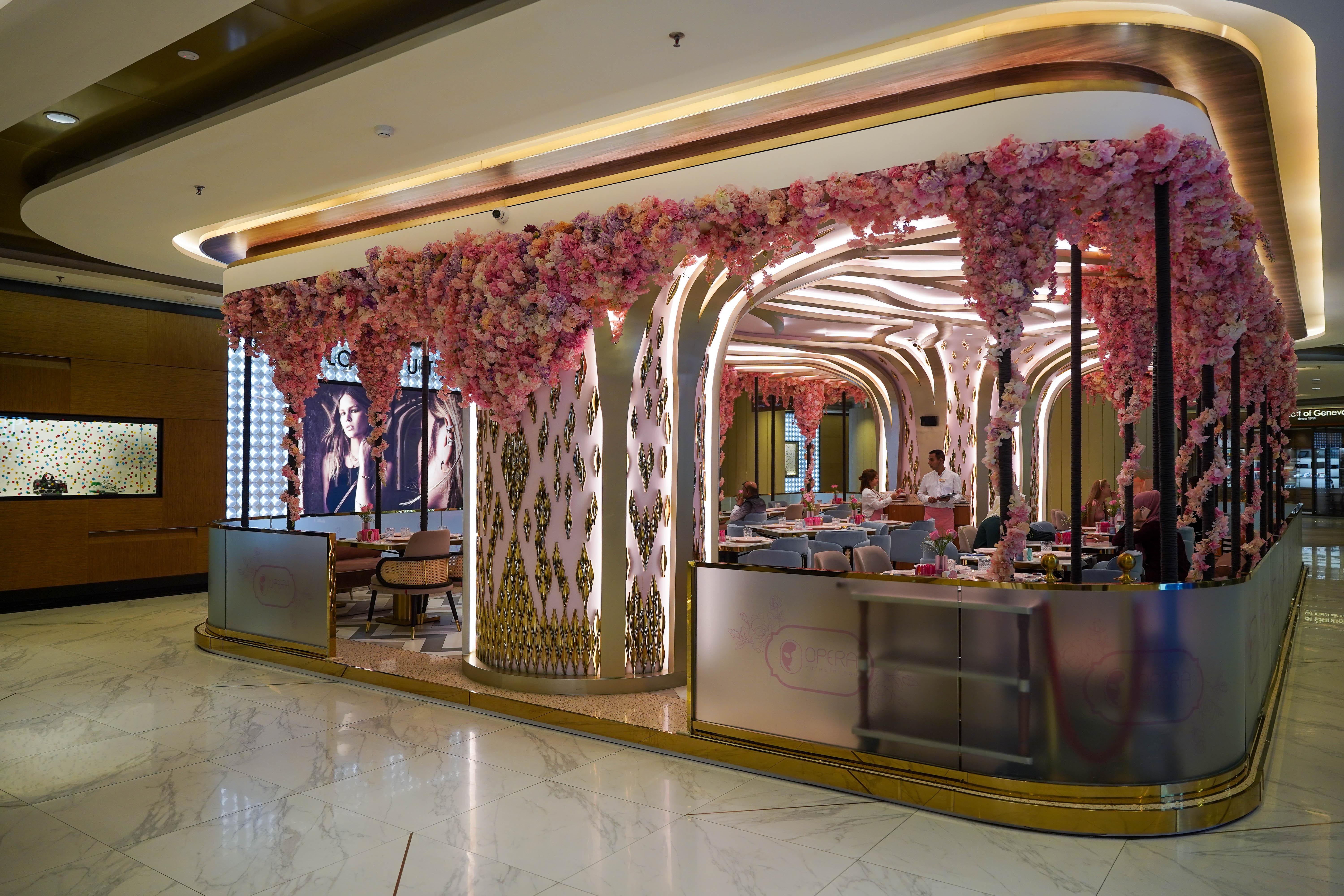 An external lounge is ideal for people-watching, strikingly designed with flowery accents.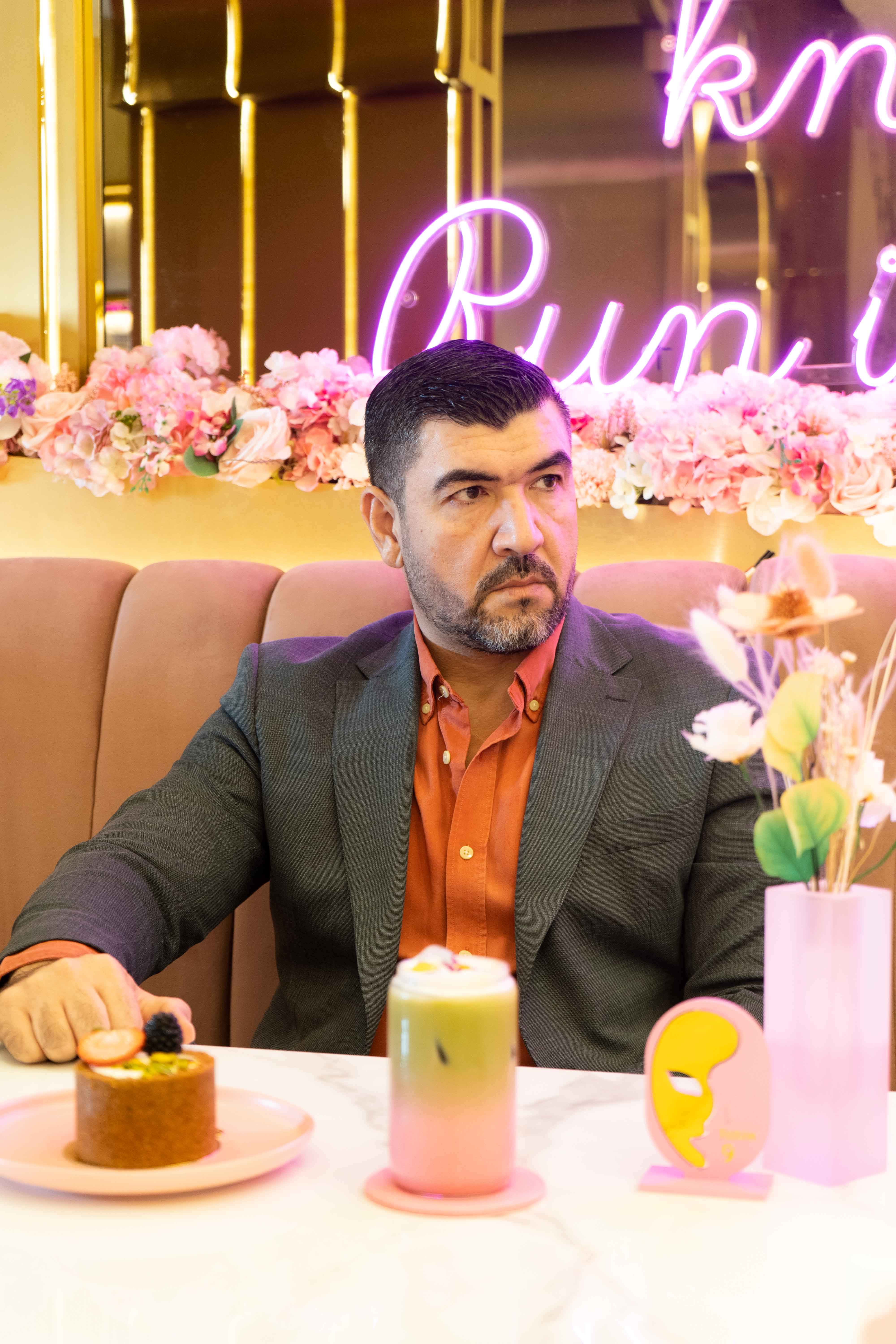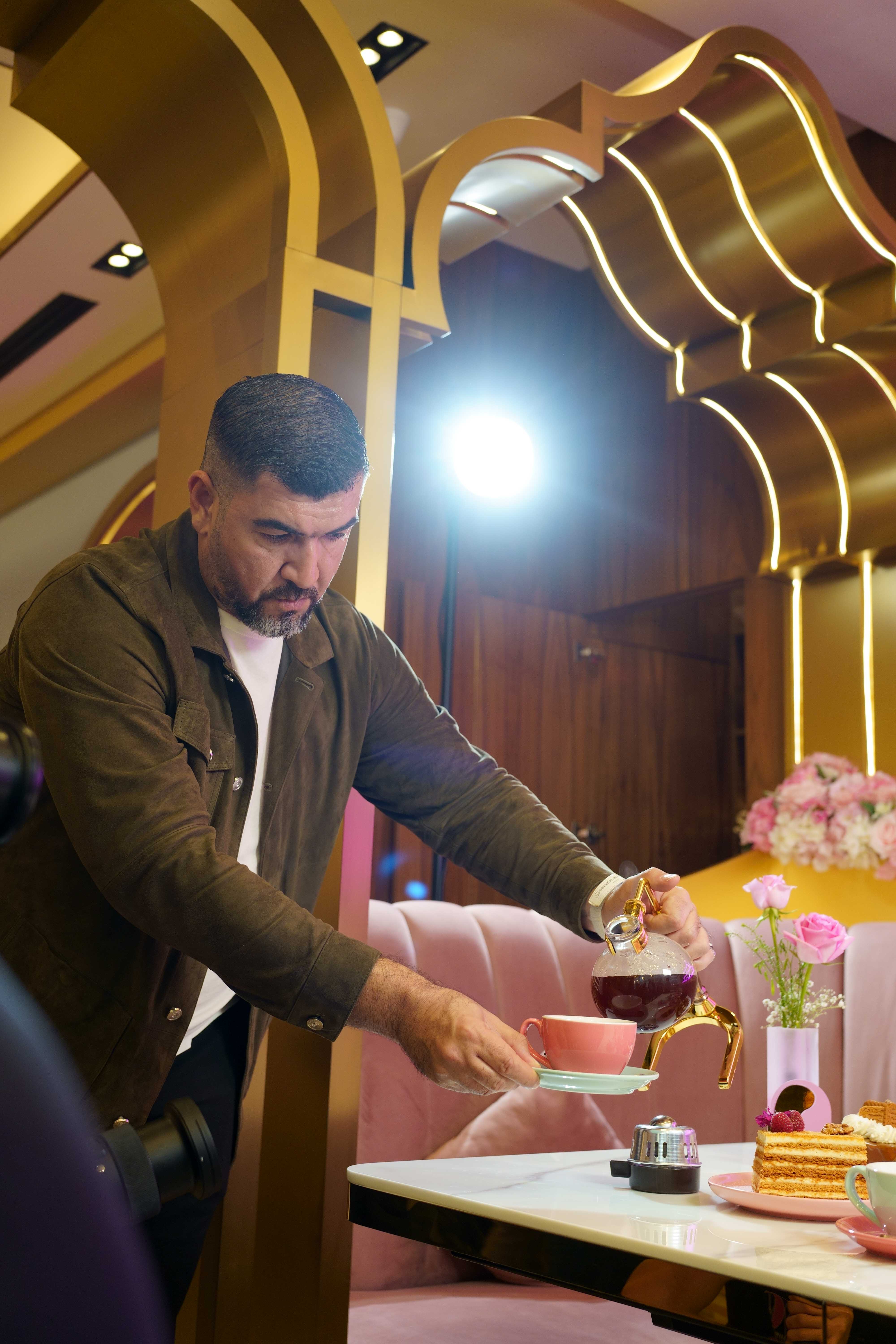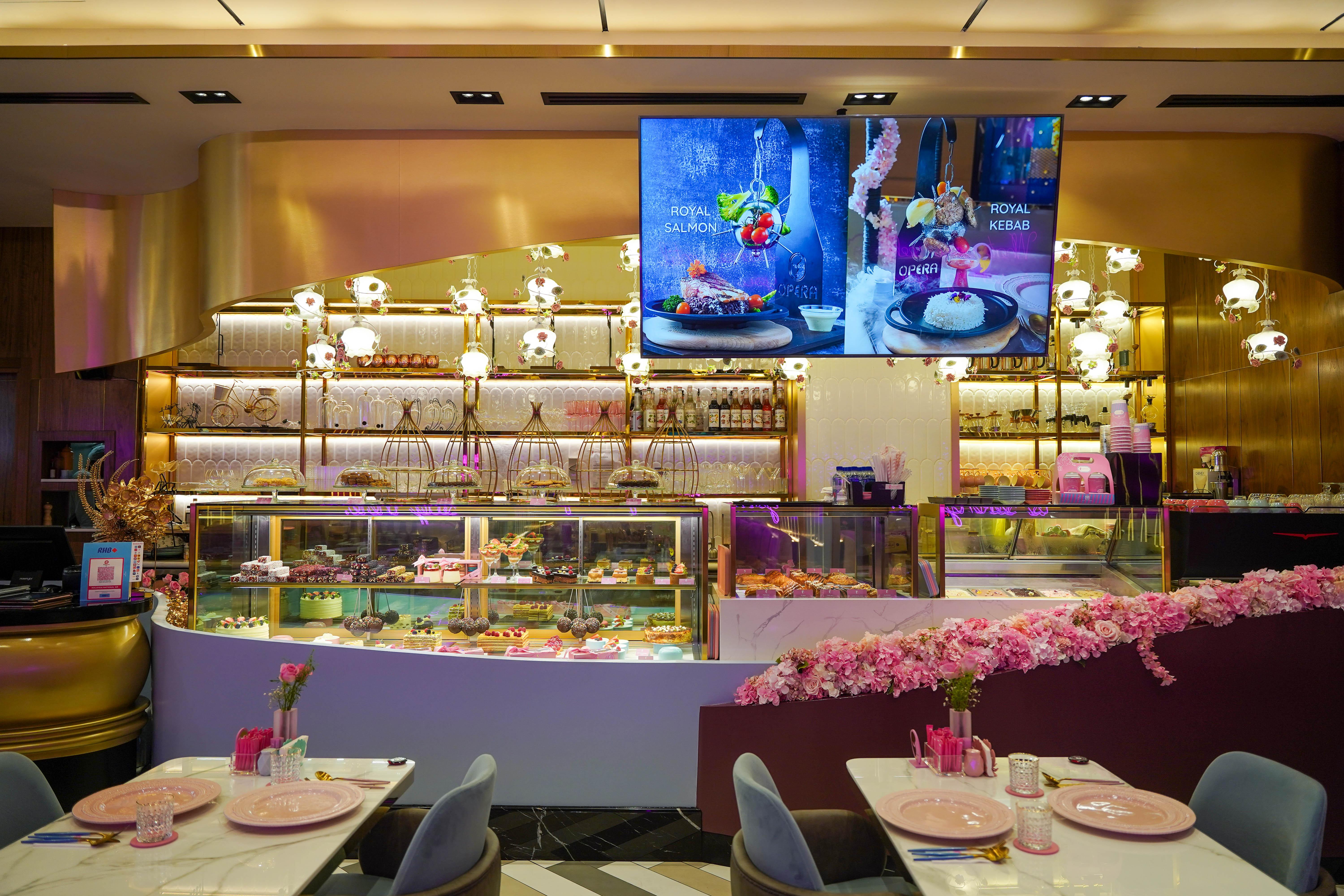 Opera's founder and chairman, Mr. Hazem Naser Alden, and his team have crafted a captivating setting, with friendly flourishes to ensure an enjoyable, exciting experience.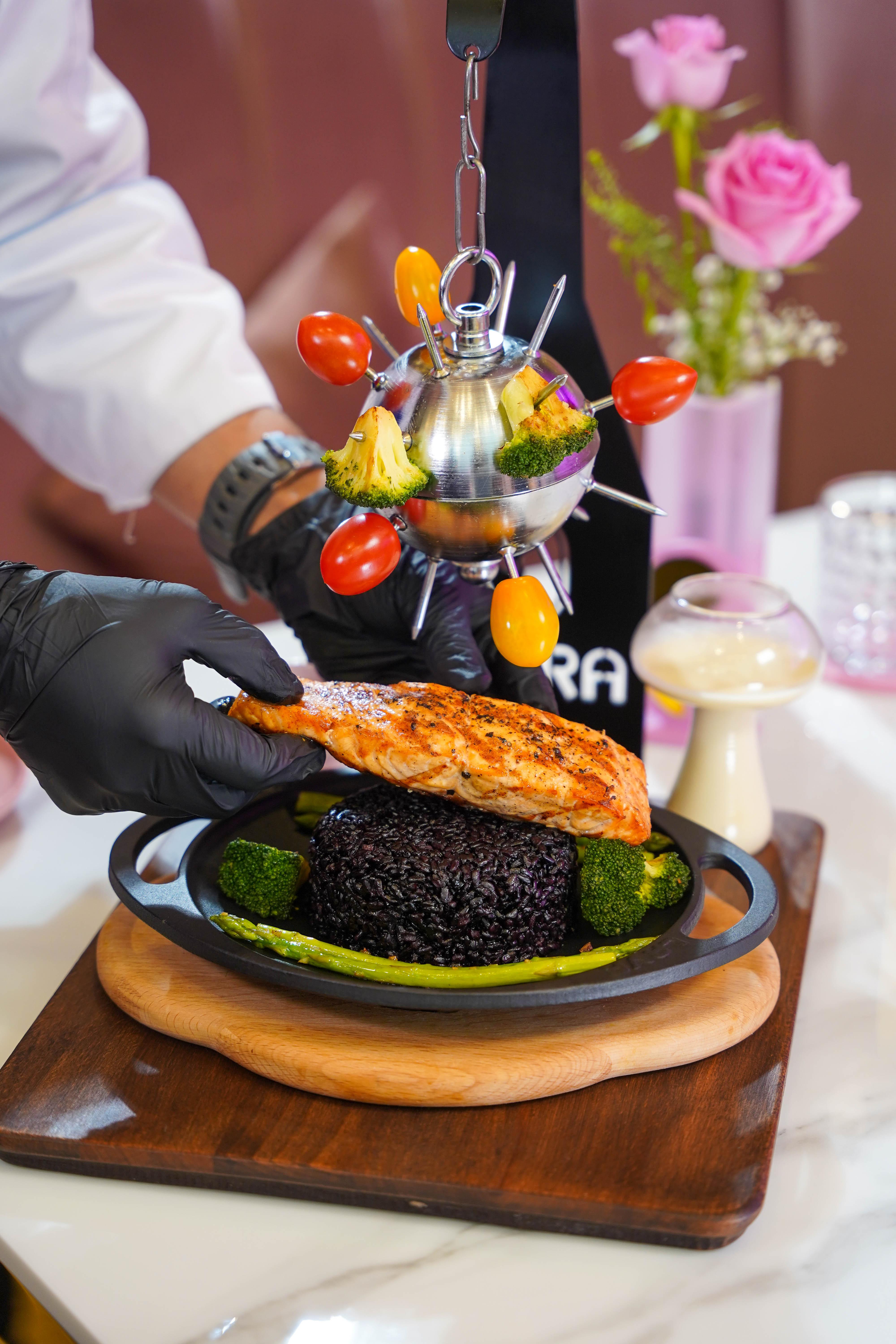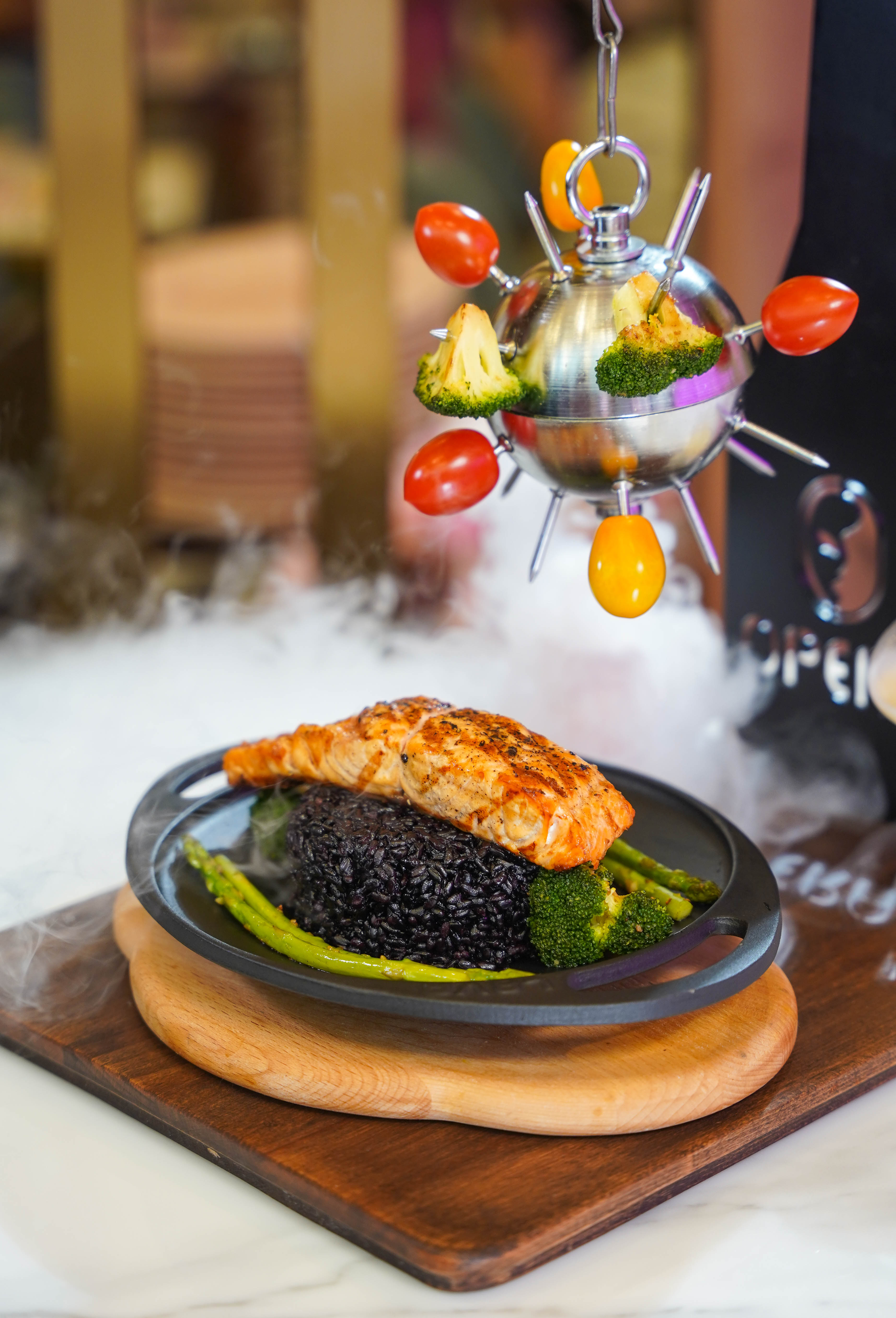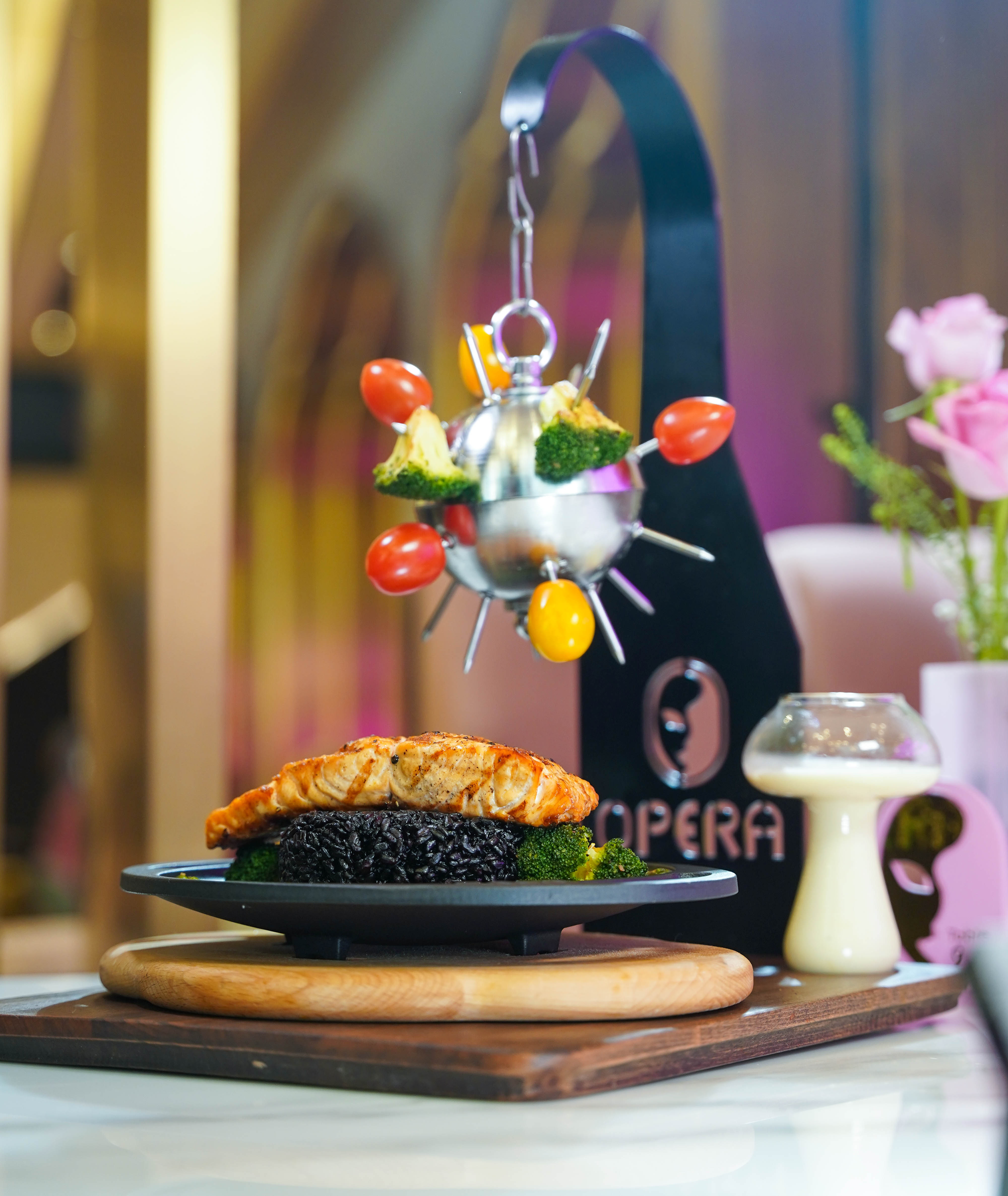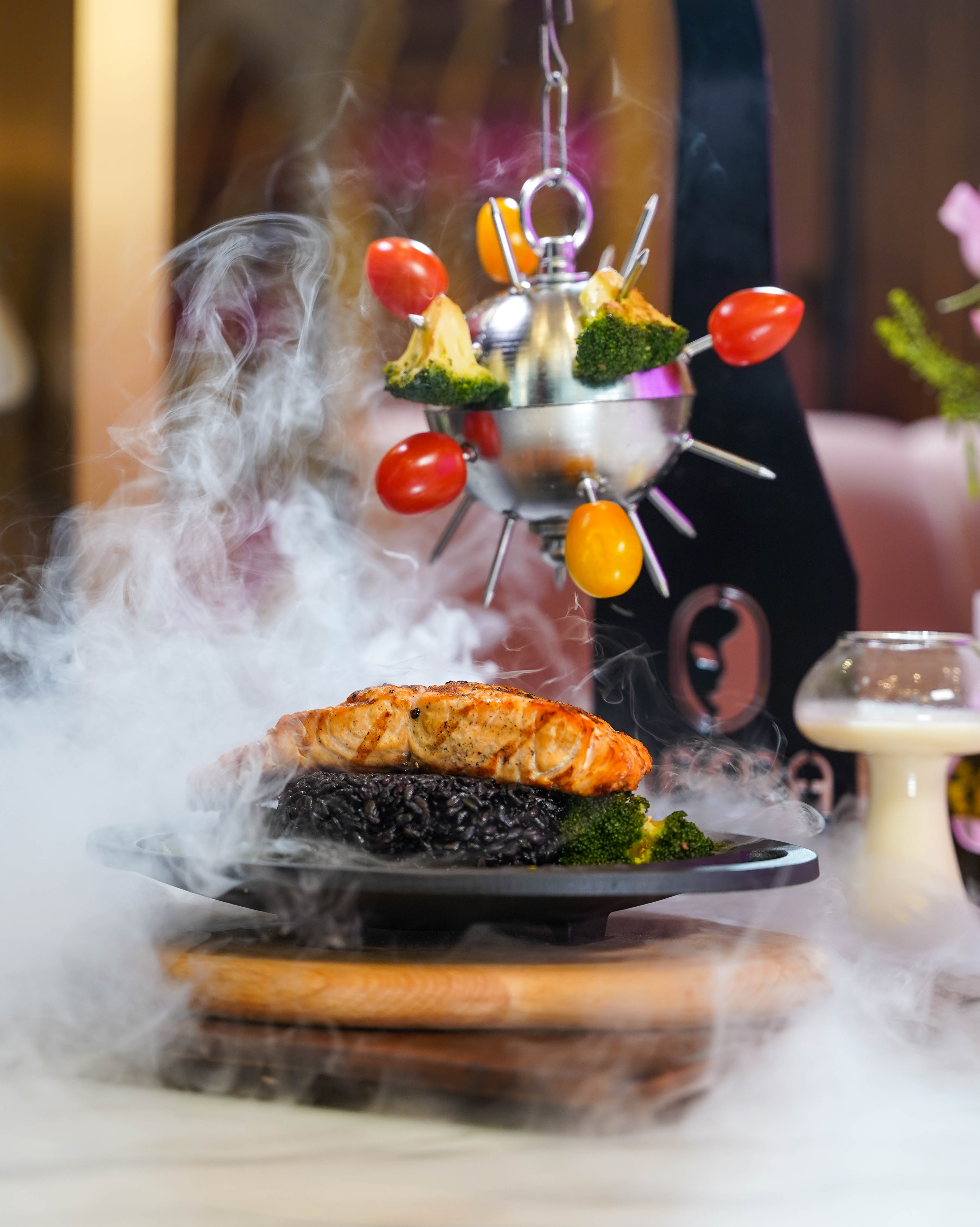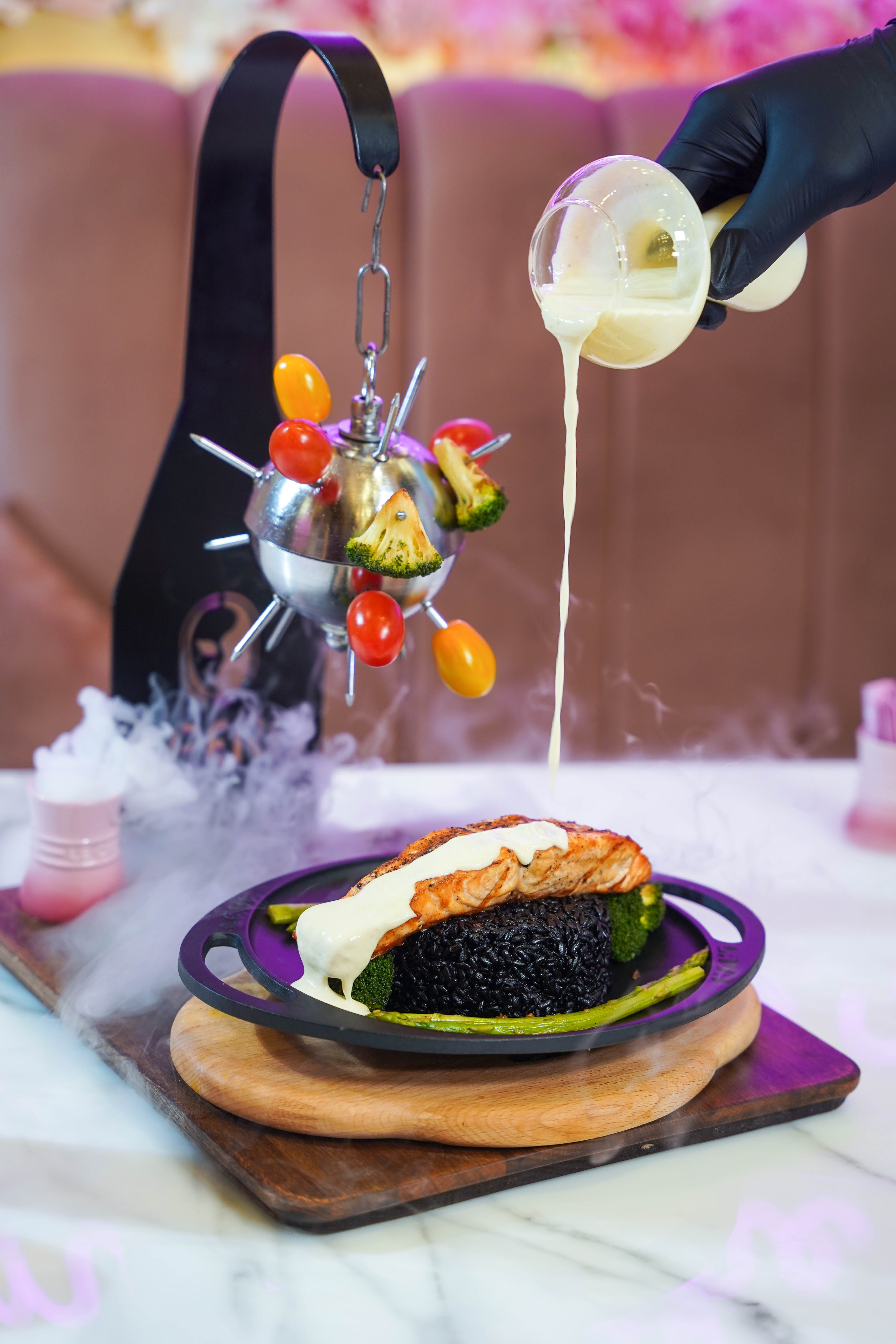 Opera Cafe's kitchen is capable of whipping up a multitude of meals.
Have your camera ready to snap some shots of the Royal Salmon (RM120), flame-grilled fresh salmon fillet that's fit for an emperor, served with broccoli, asparagus, cherry tomatoes, black-hued rice and creamy garlic sauce.
We love how the vegetables are vividly served in a wrecking ball above the crisp-skinned fish, layered with the firm, flavourful rice, brightly enhanced with the gentle garlic sauce.

Opera Cafe's menu is marvellous for a hearty lunch or dinner - you'll find many Middle Eastern and Western specialities with a twist, including beef, chicken, and kebab main courses; pasta like Chicken Pesto and Prawn Rigatoni; plus brunches inspired by eggs of the world, including Shakshuka, Eggs Benedict, Eggs Florentine, and Turkish Breakfast; as well as Soft Shell Crab Tacos, Falafels and the Smokin' and Say Cheese Burger that's crafted with 100% fresh and original Japanese Kagoshima wagyu beef.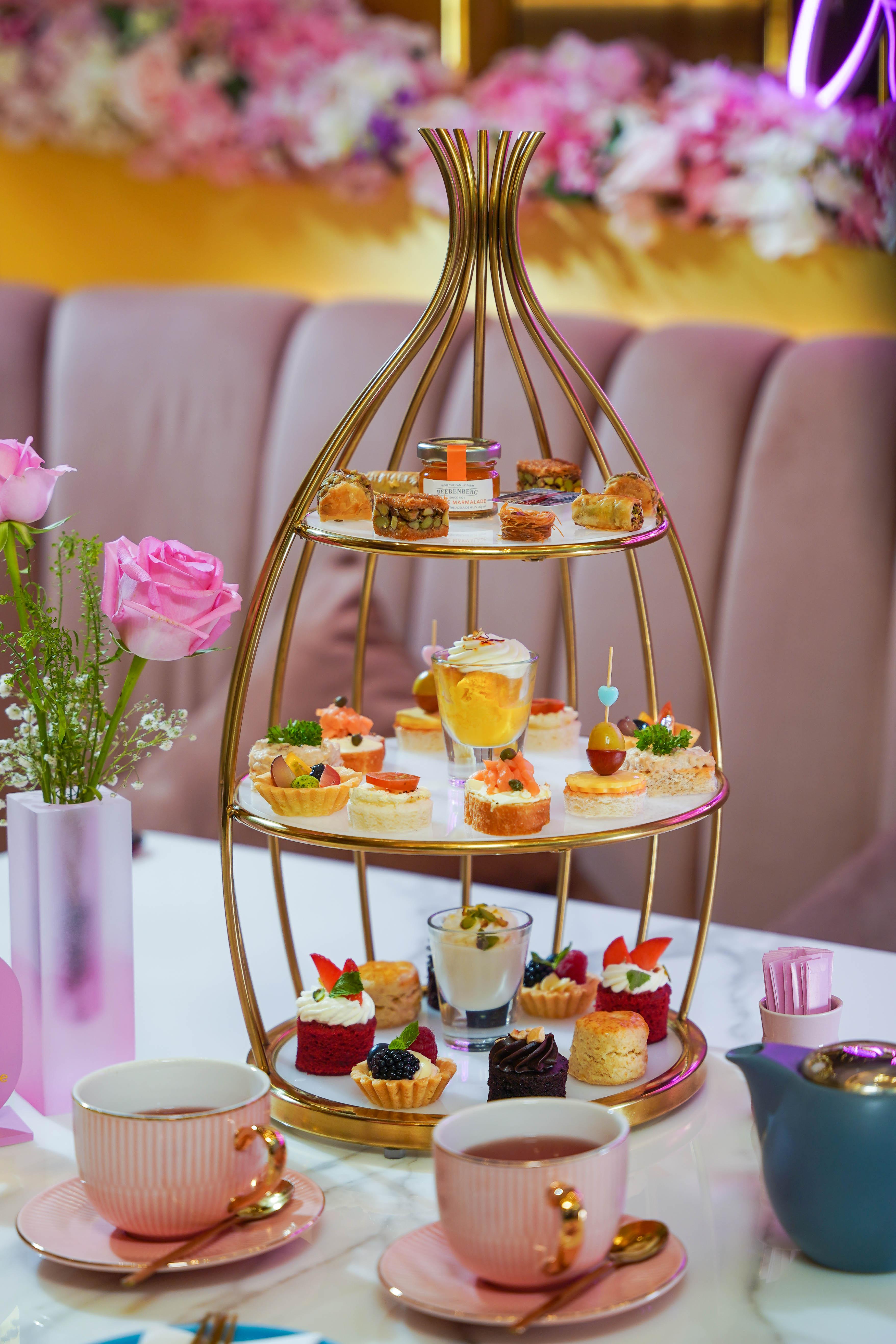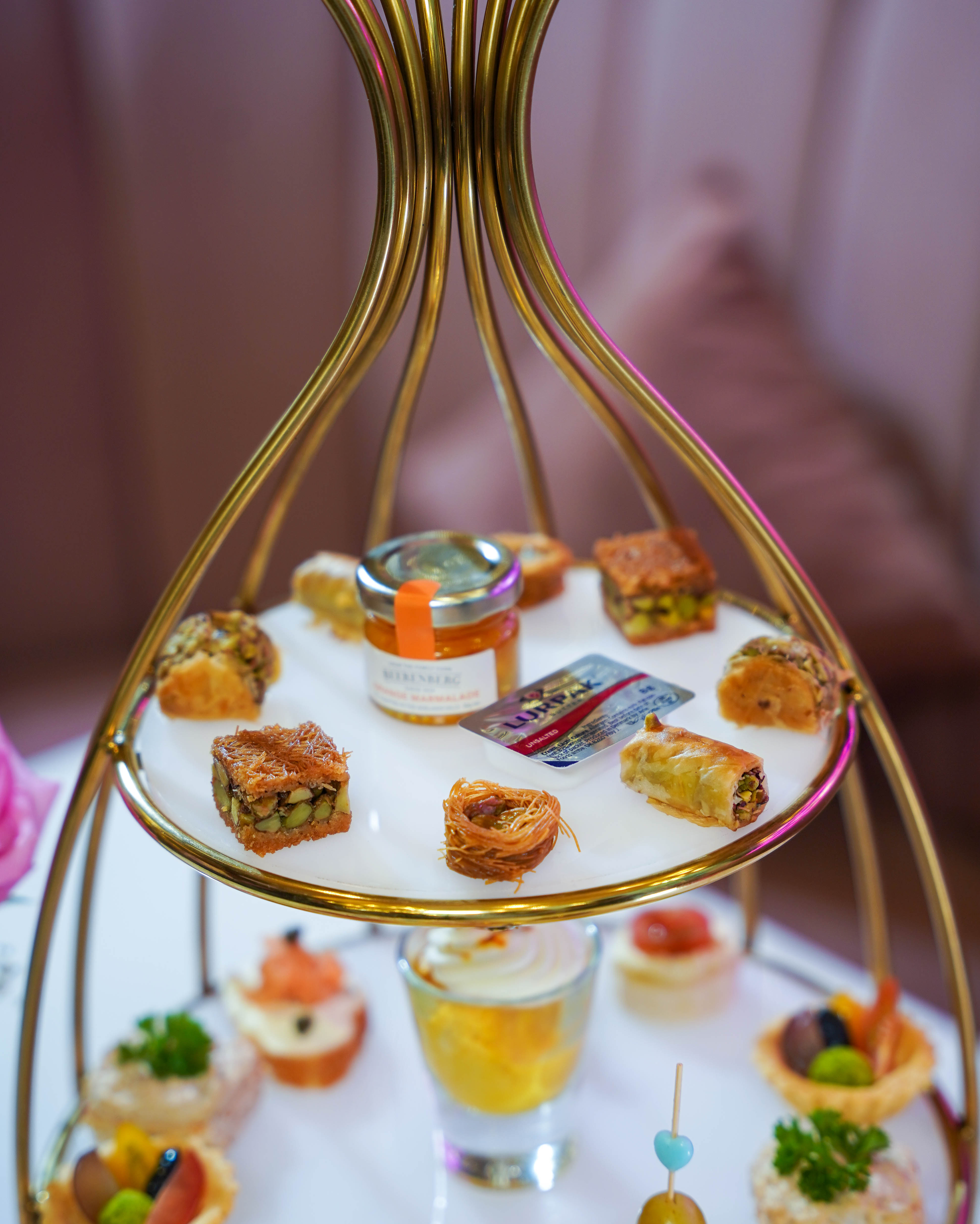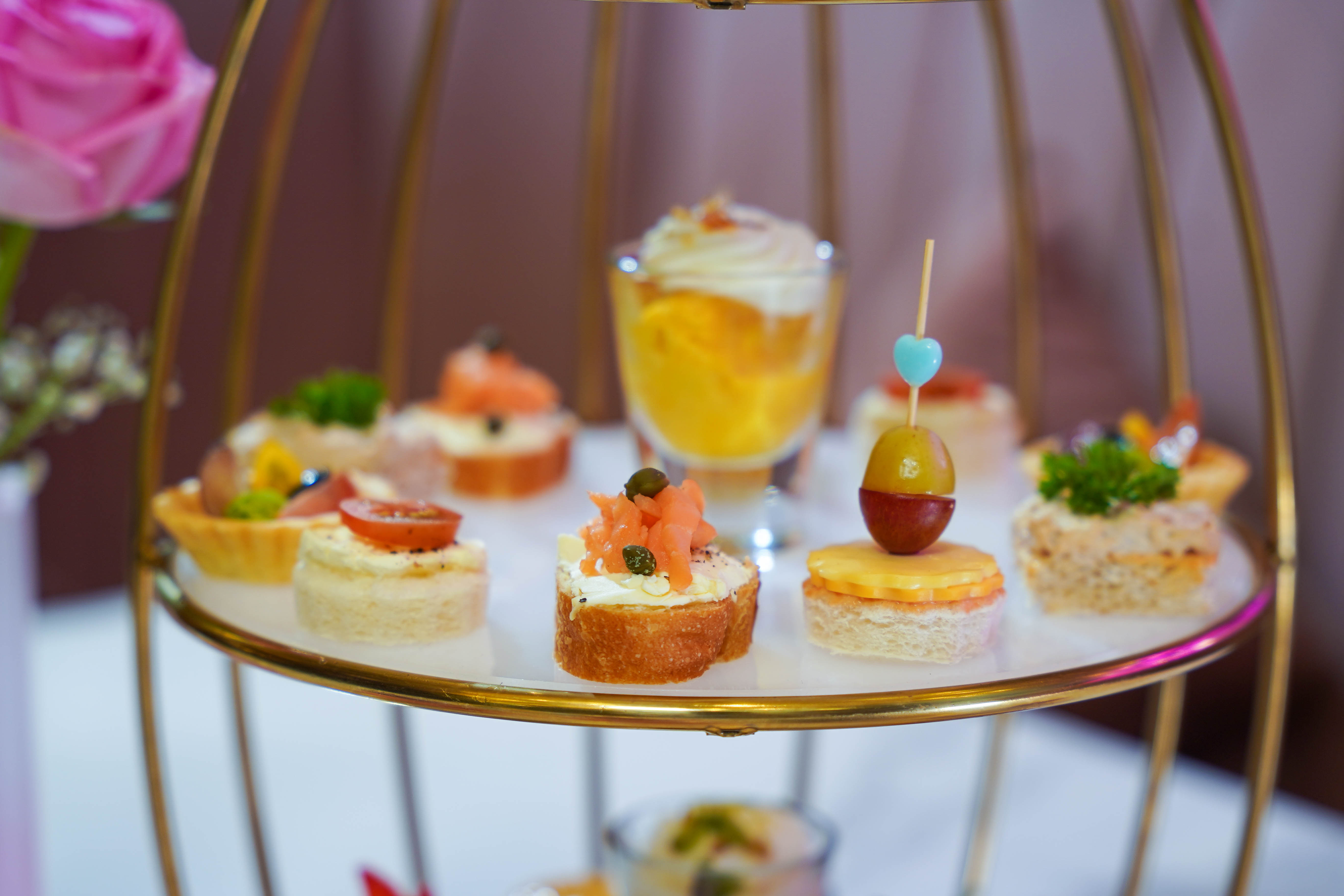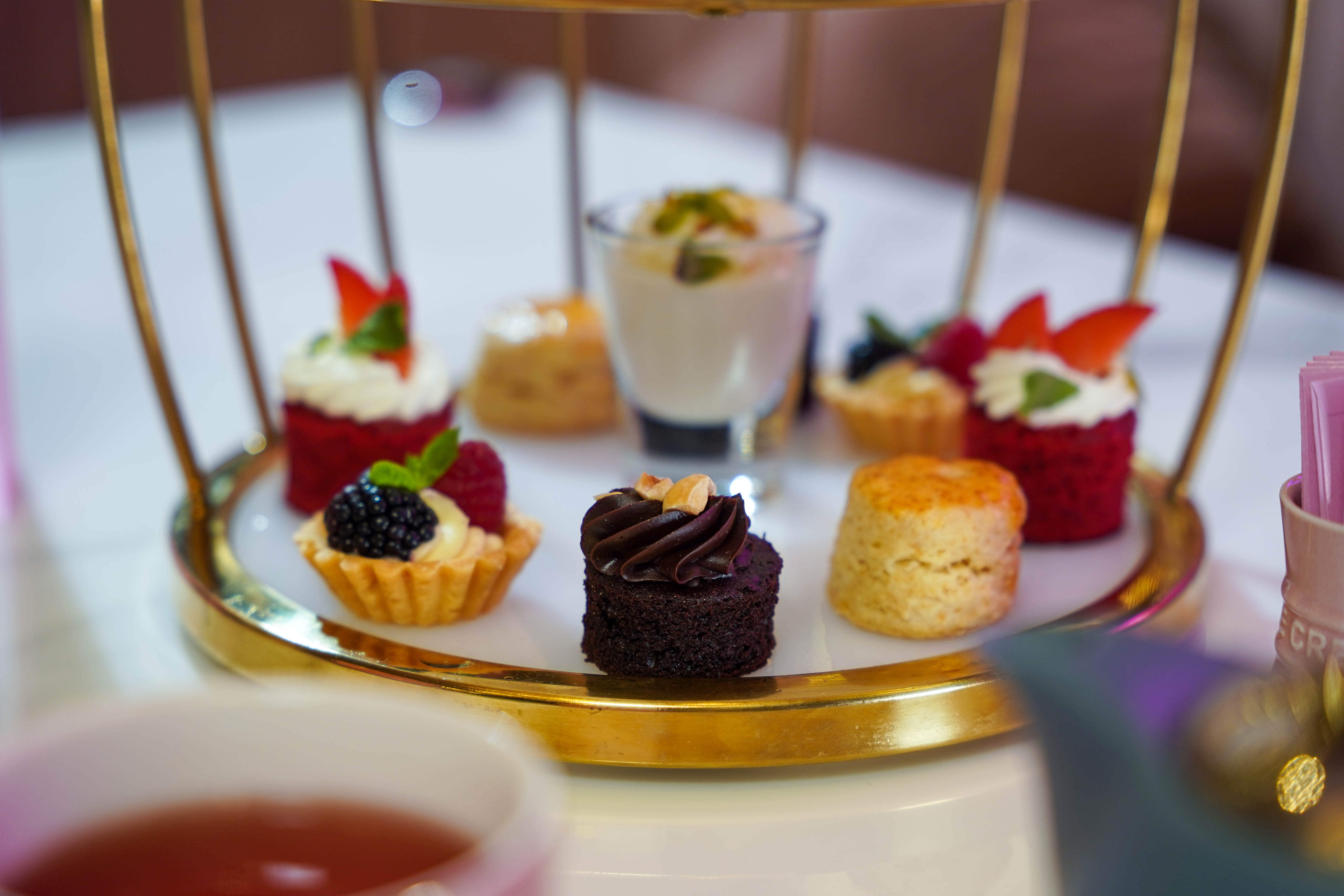 For a teatime treat, try the Floral Afternoon Tea Set to share (RM280), an alluring assortment of savoury and sweet canapes, such as smoked salmon, cheese with olives, Turkish delights, baklava with honey and bite-sized cakes. The set includes a choice of coffee or tea, officially available 2pm to 5pm, but the kitchen will aim to accommodate requests at other times too.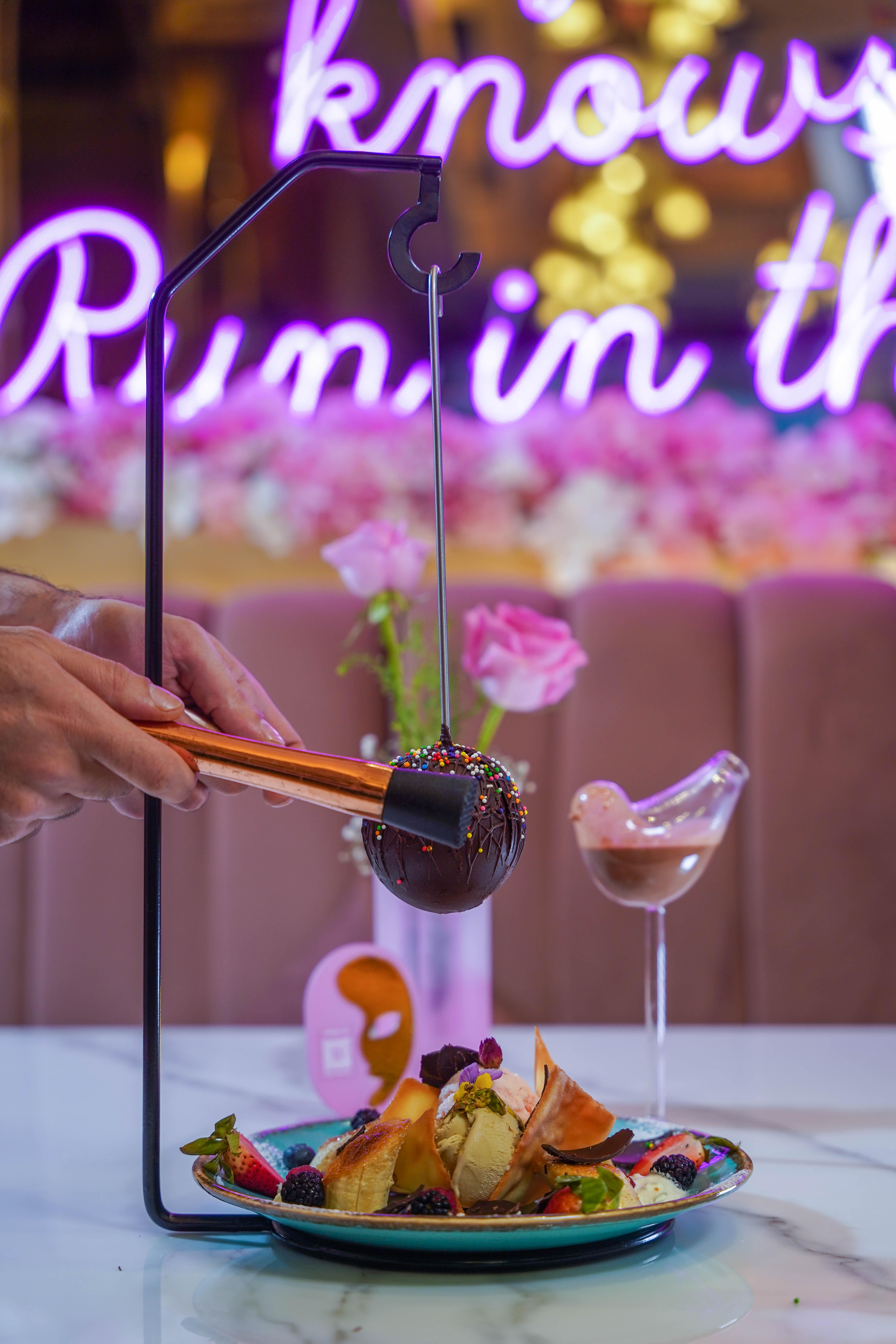 The Opera Ice Cream Carnaval (RM90) is a visual thrill - a chocolate sphere hanging over caramelised bananas, strawberry, custard cream and biscuit tuile, topped with two choices of fresh, house-made gelato (vanilla, chocolate, or pistachio).
Lights, camera, action: Break the chocolate ball for fun flair!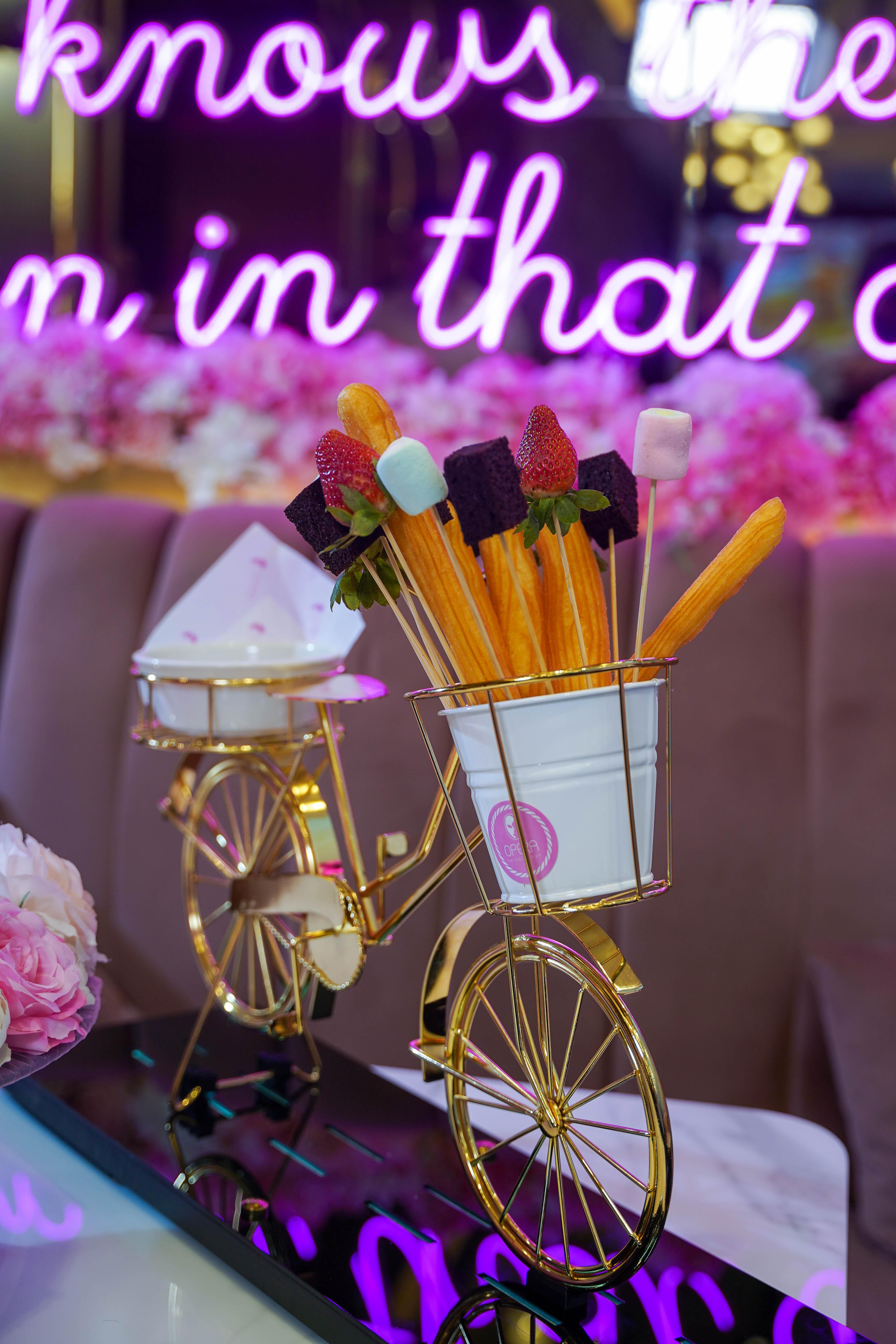 The Opera Tour (RM180) cycles straight into our hearts with its ensemble of fresh strawberries, soft chocolate brownies, fluffy marshmallows and sugar-powdered churros with a rich milk chocolate dip.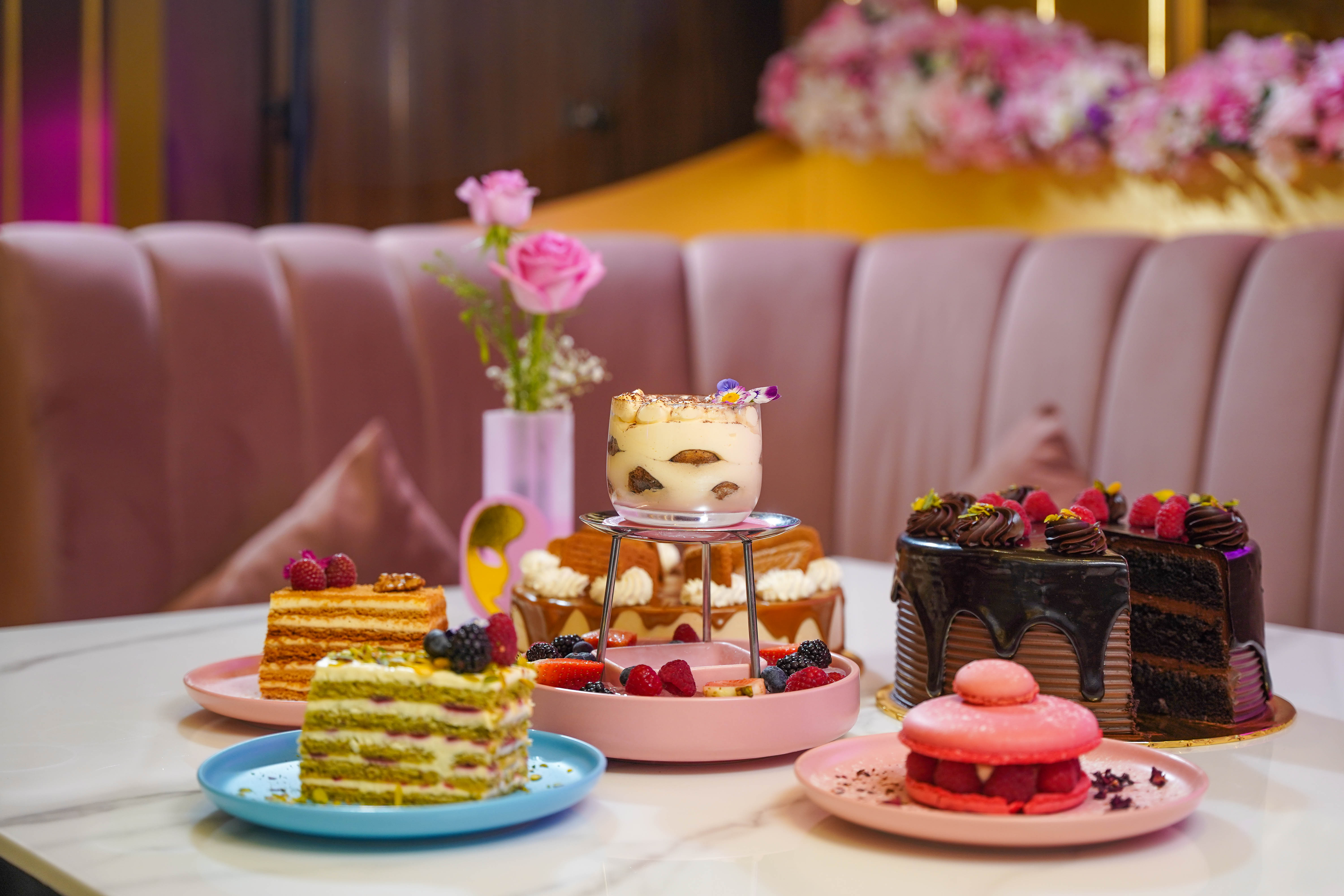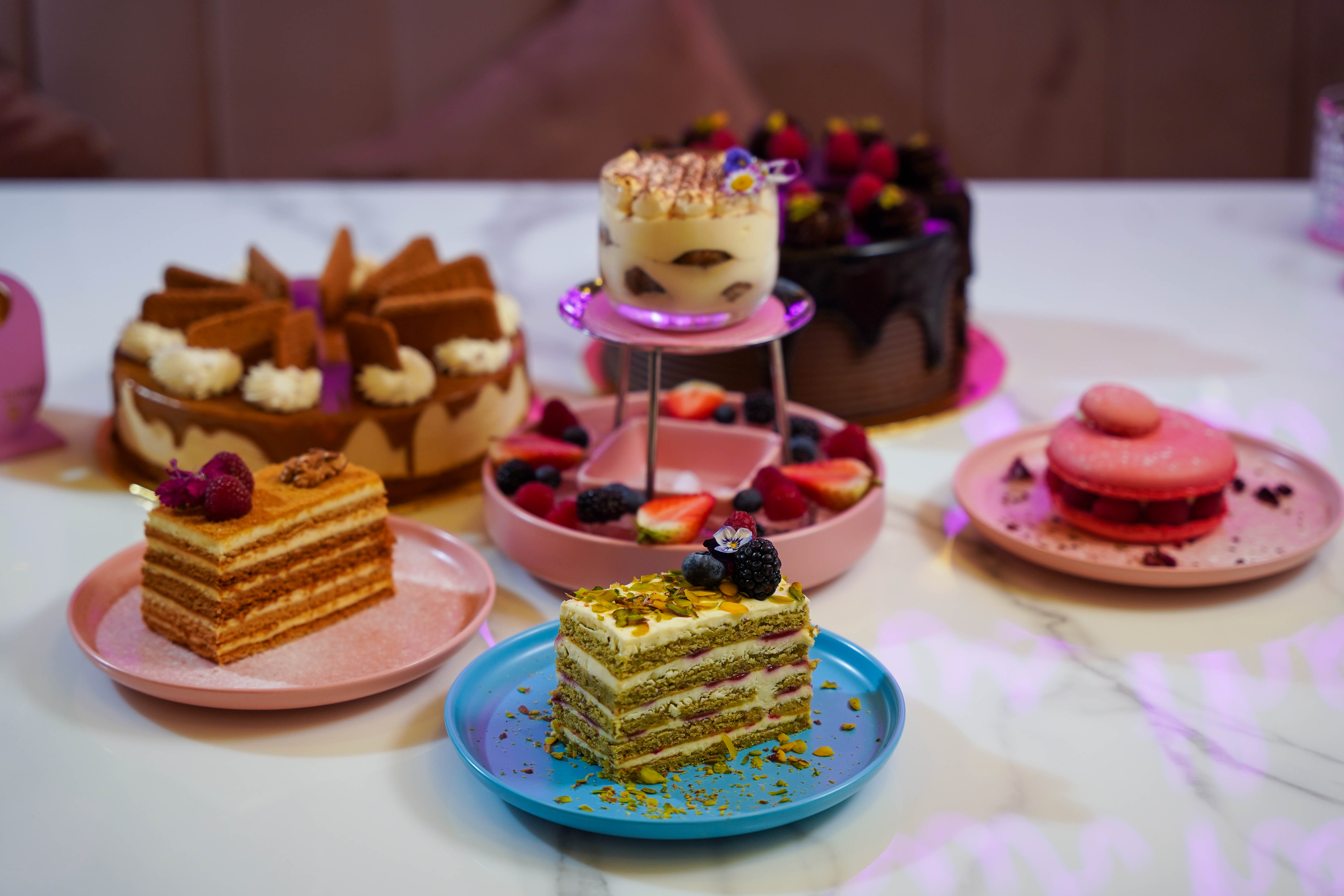 For cake enthusiasts, Opera Cafe is a the destination you desire, with its colourful collection of irresistible indulgences!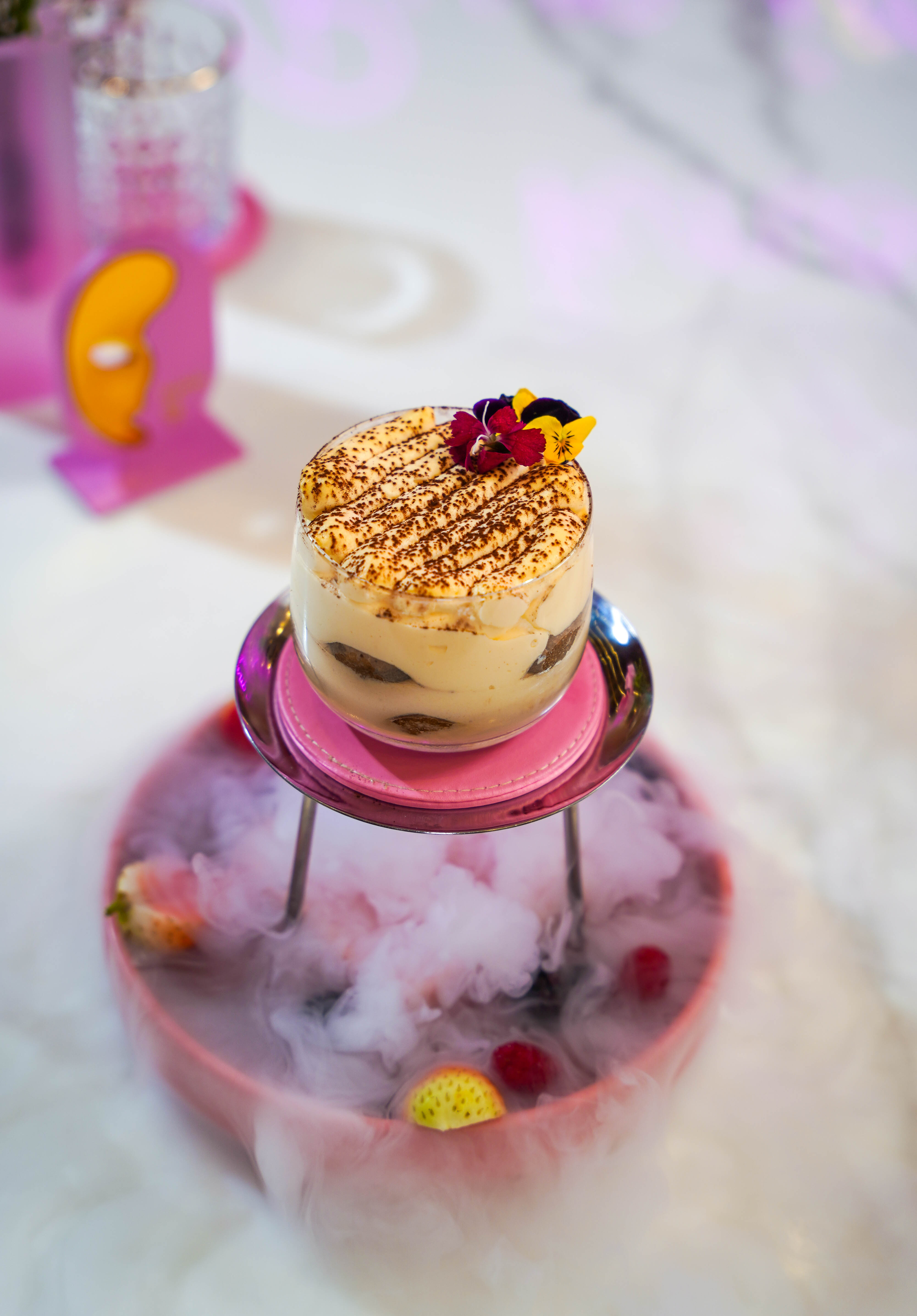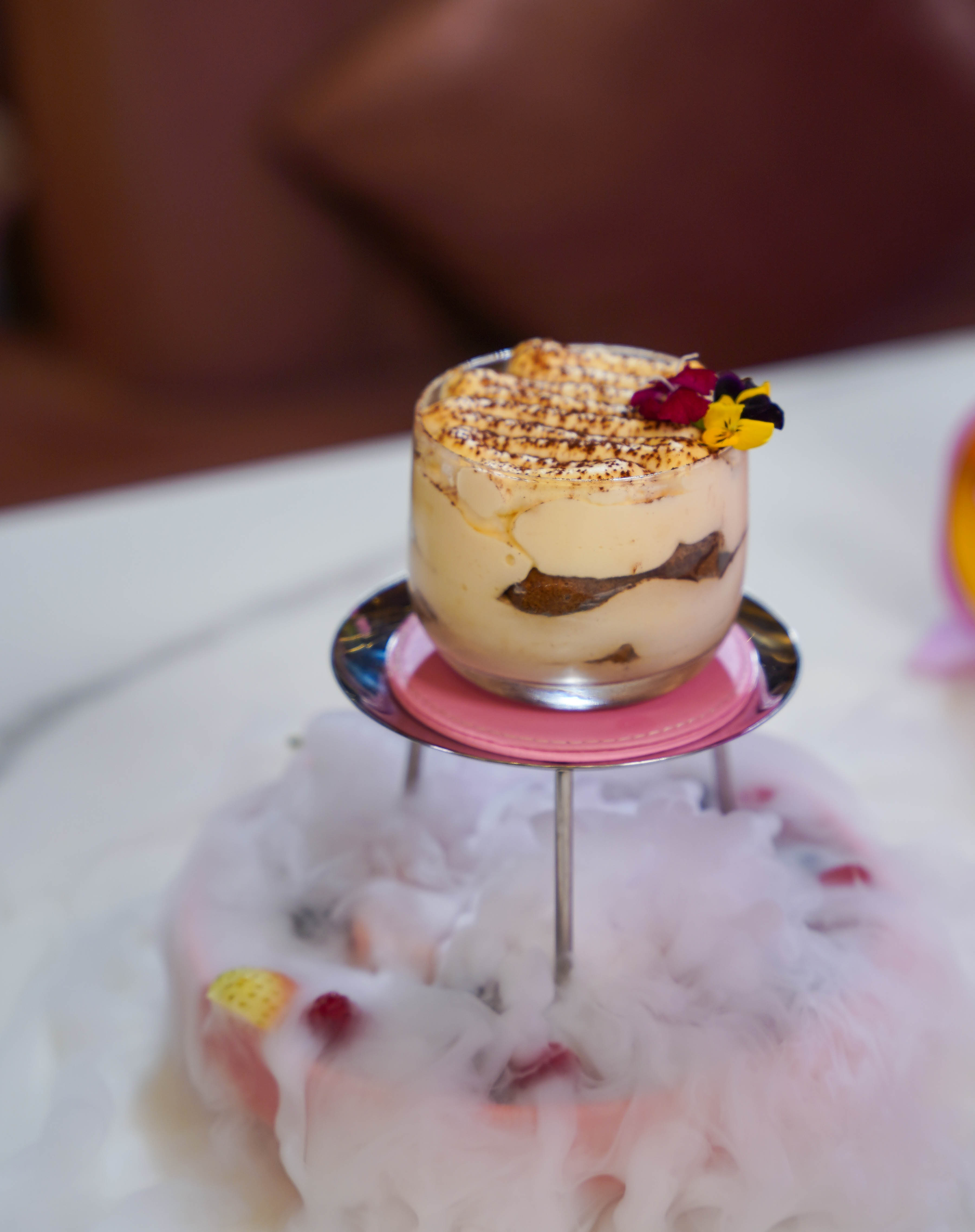 The Tiramisu (RM50) is the classic coffee-flavoured Italian dessert, served a surprising style, nuanced and well-balanced with a robust espresso base layered with ground beans and cacao.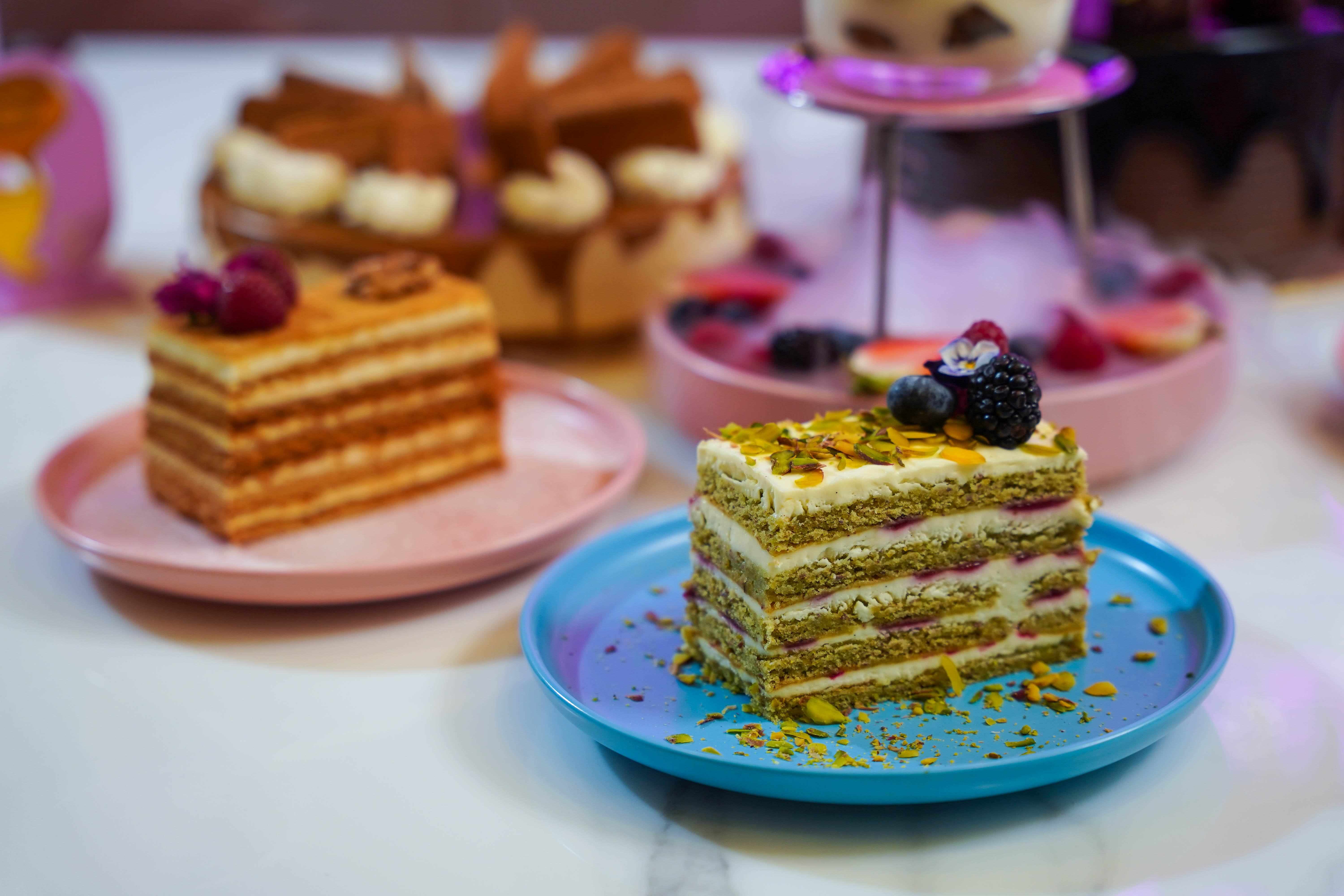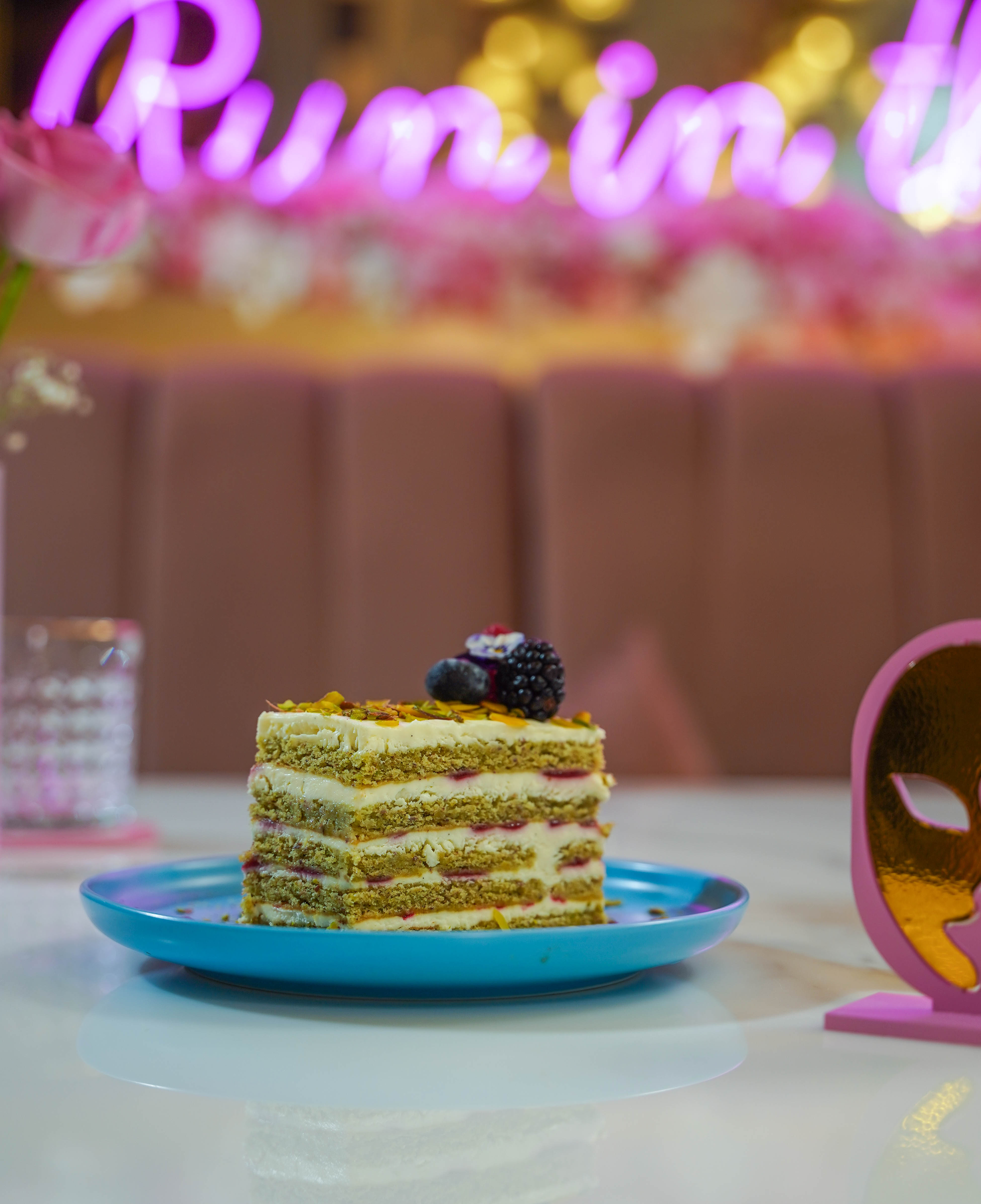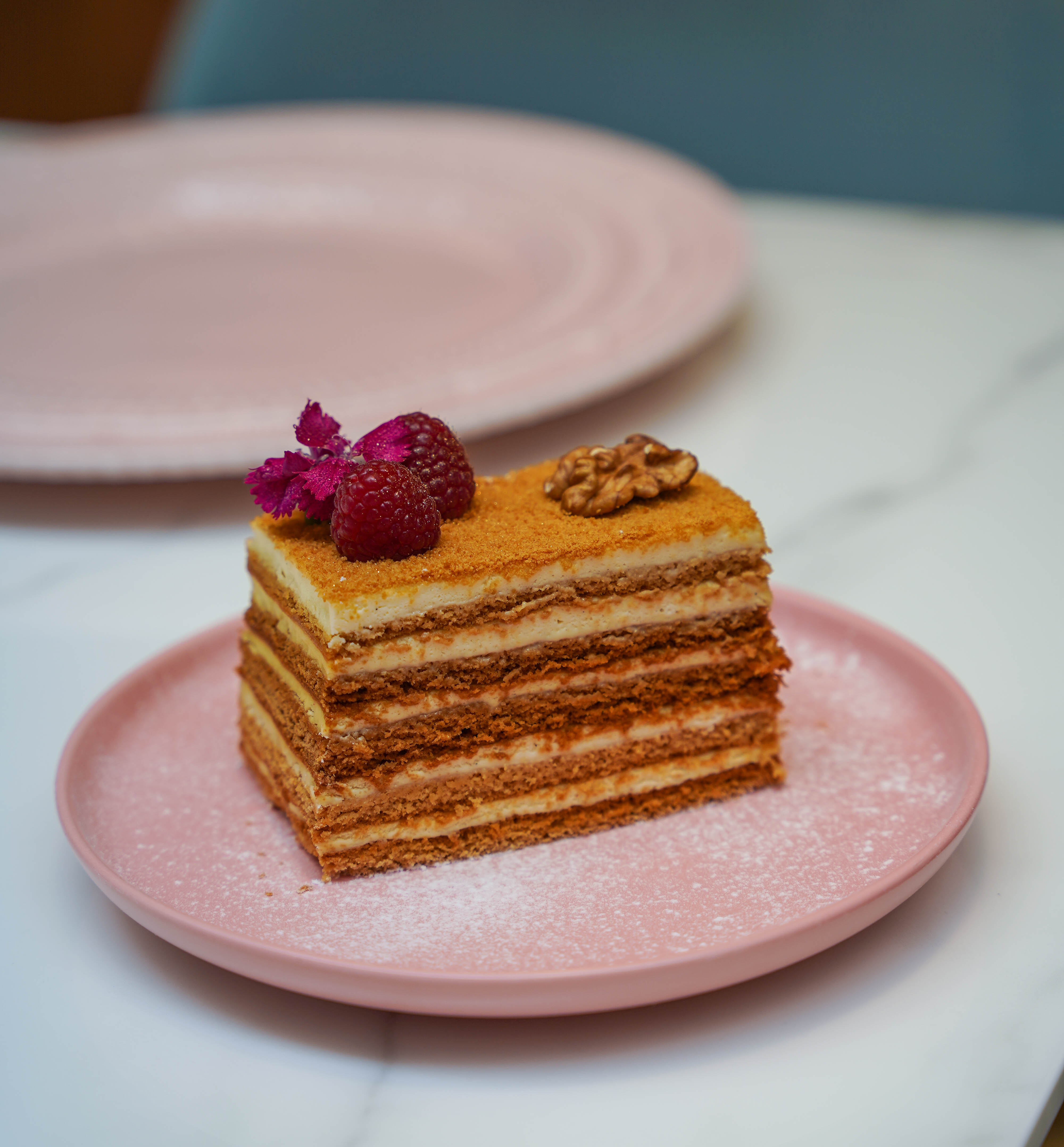 Other guilty pleasures include the Pistachio Cake (RM40) and Honey Cake (RM40), nutty and nectarous with luscious layers of sponge and cream.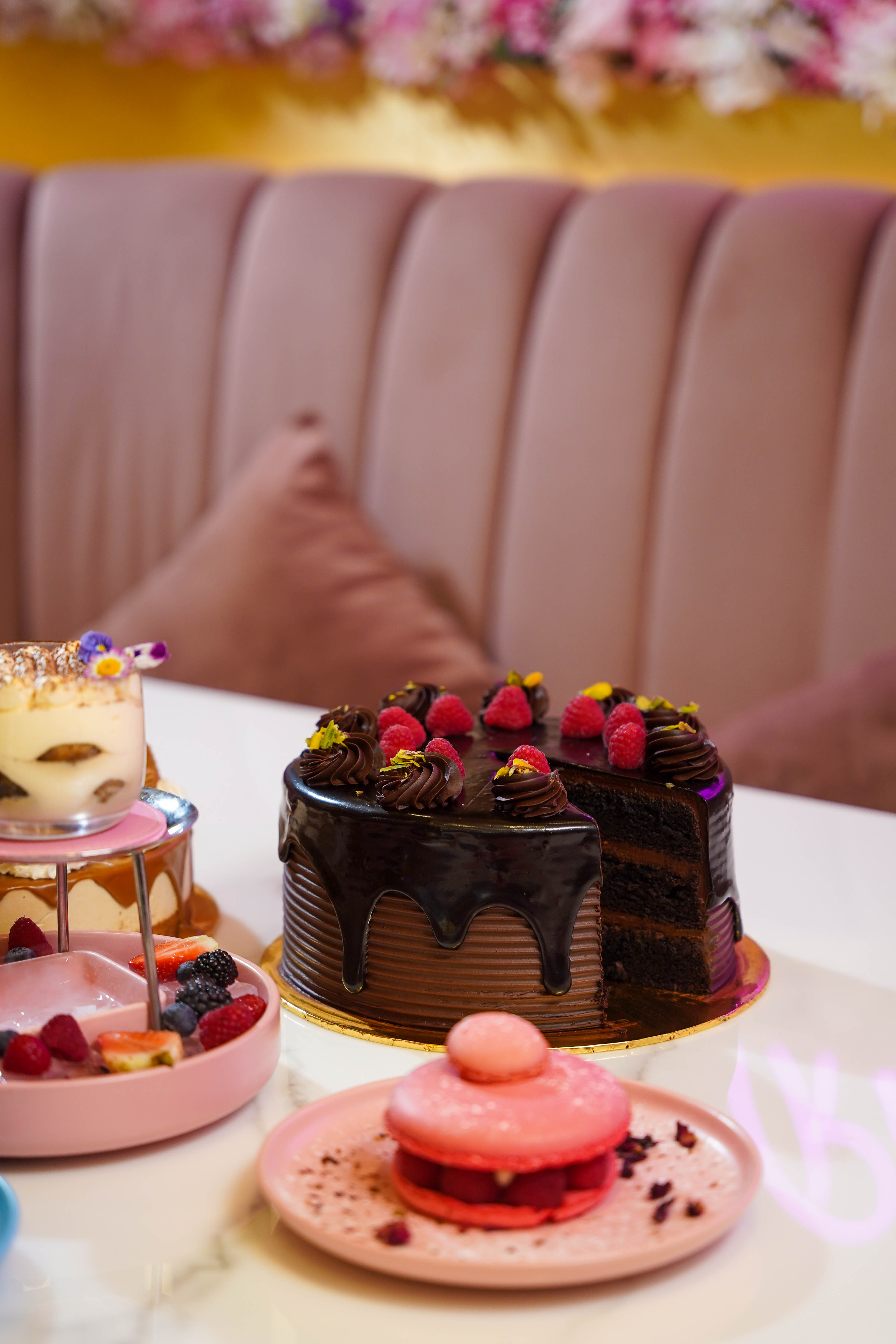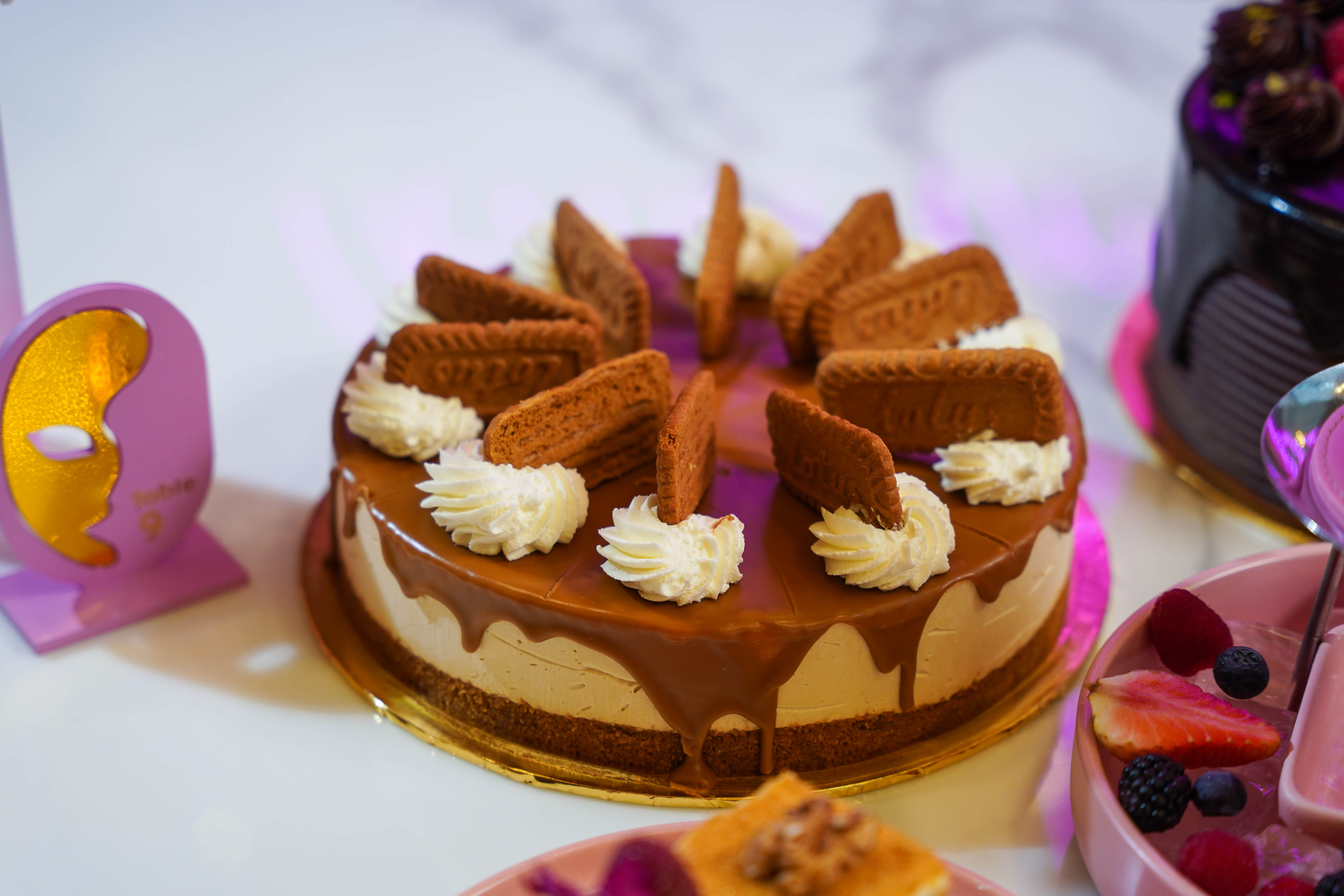 Whole cakes are also available for special celebrations, as well as by the slice, such as the Chocolate Cake and Biscoff Cheesecake. These are addictively crowd-pleasing, not too sweet or cloying.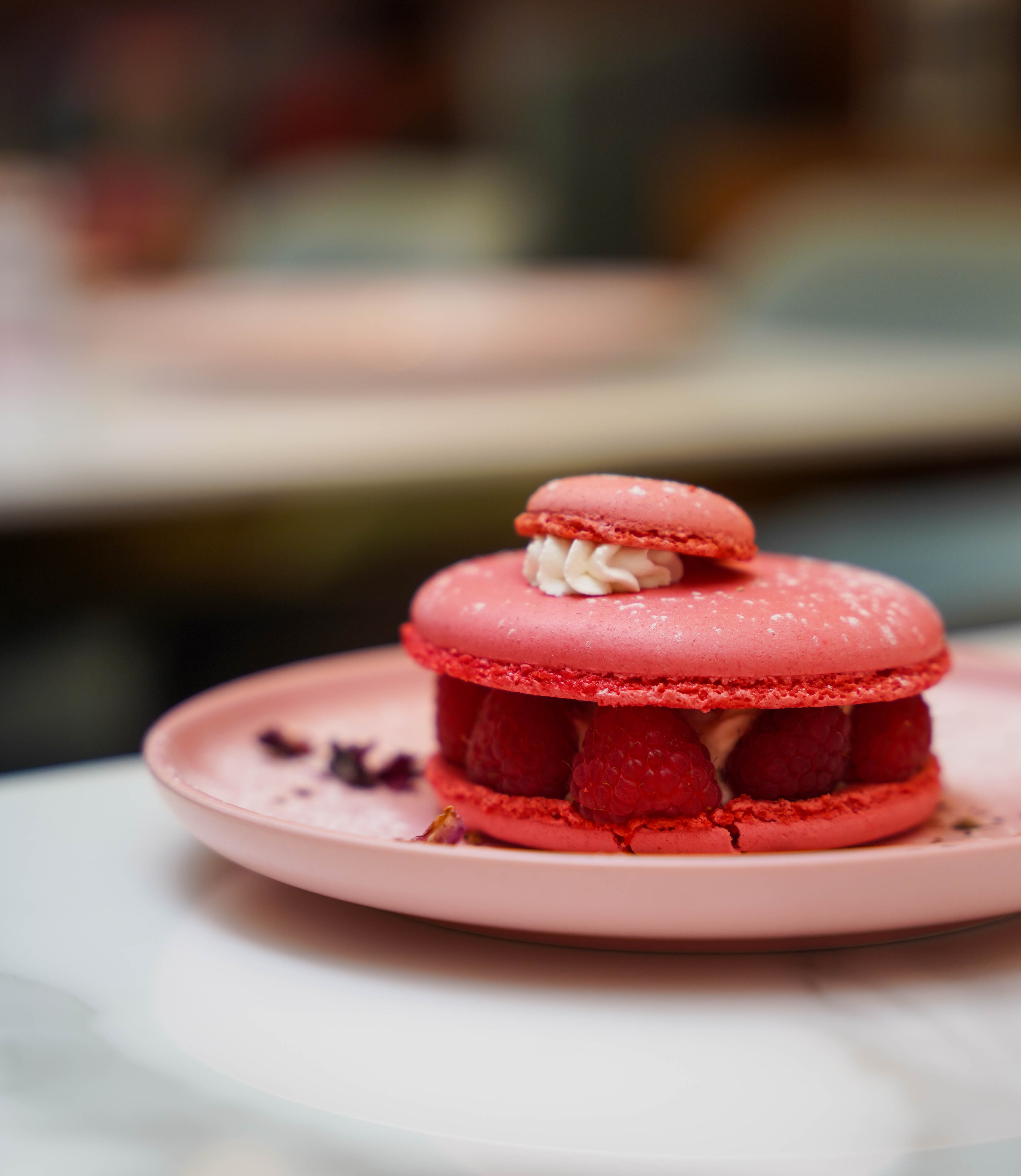 You also can't go wrong with Macarons - Opera Cafe even has a giant Rose Lychee Macaron, much more massive than usual, featuring notes of raspberry, rose and lychee cream. 
Other varieties of macarons come in normal-sized servings, including the Cookie Monster, Chocolate Passionfruit, Raspberry, Salted Popcorn, Honeycomb, Red Velvet, and even the Malaysian favourite of Ribena. These are all tender and not too sugary.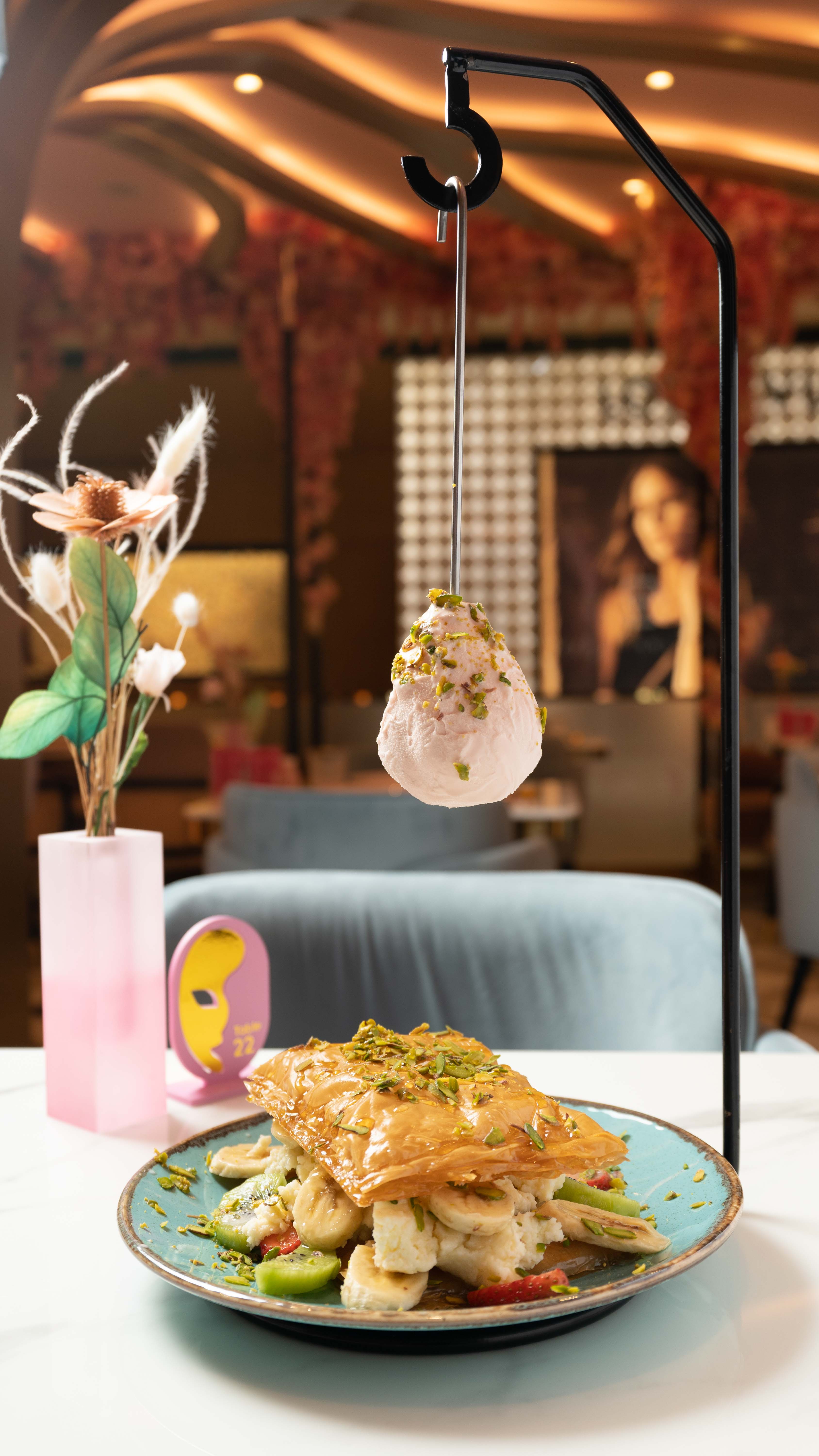 Opera Cafe is constantly introducing creative new specialities - its latest concoction is the Chef Opera Dessert, built with baklava layers topped with pistachios. Hovering above is a sphere of traditionally made Arabic ice cream, with a luscious core of Arabic cream known as qishta, paired with fresh cut bananas, kiwi and strawberries, plus sugar syrup on the side.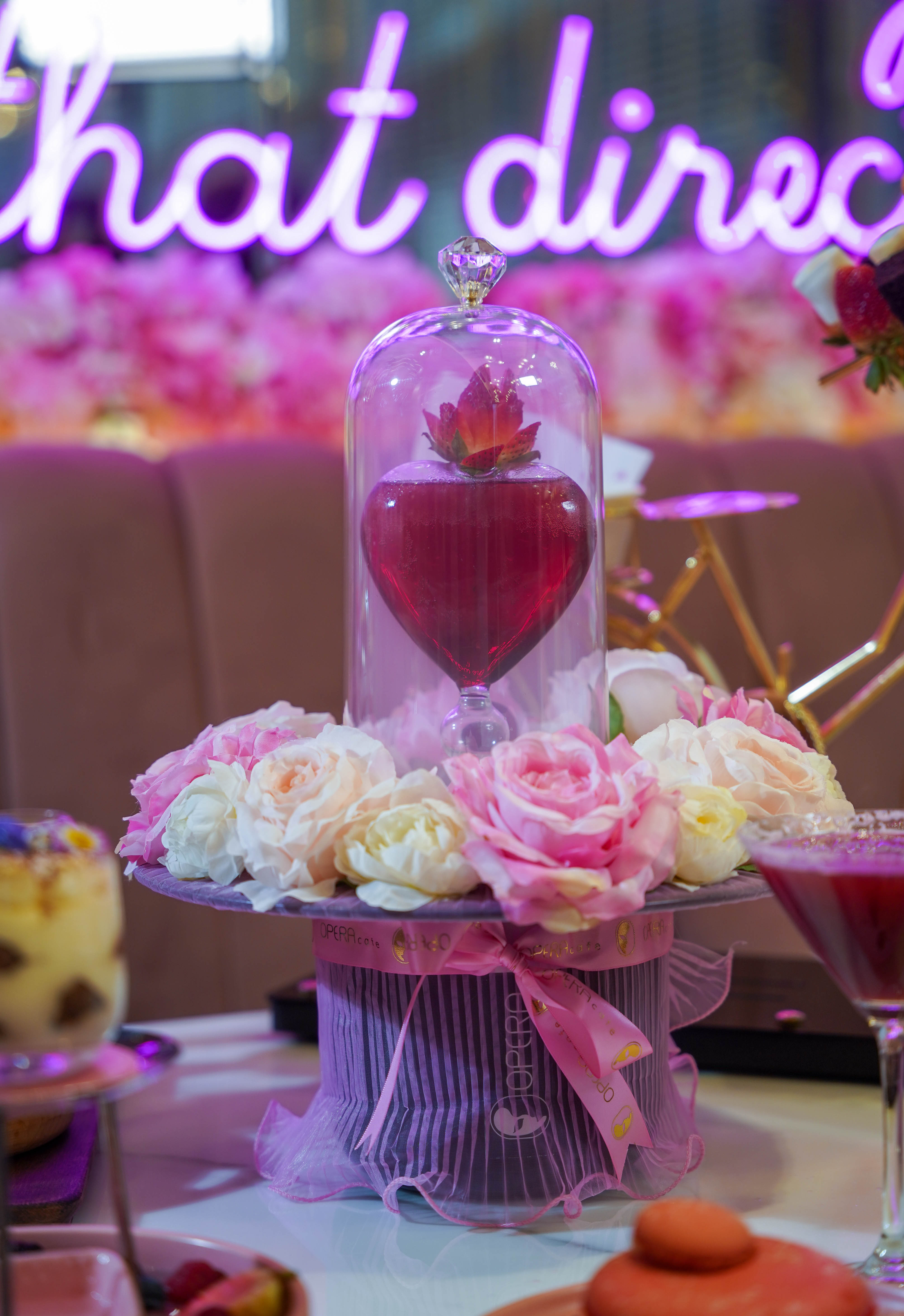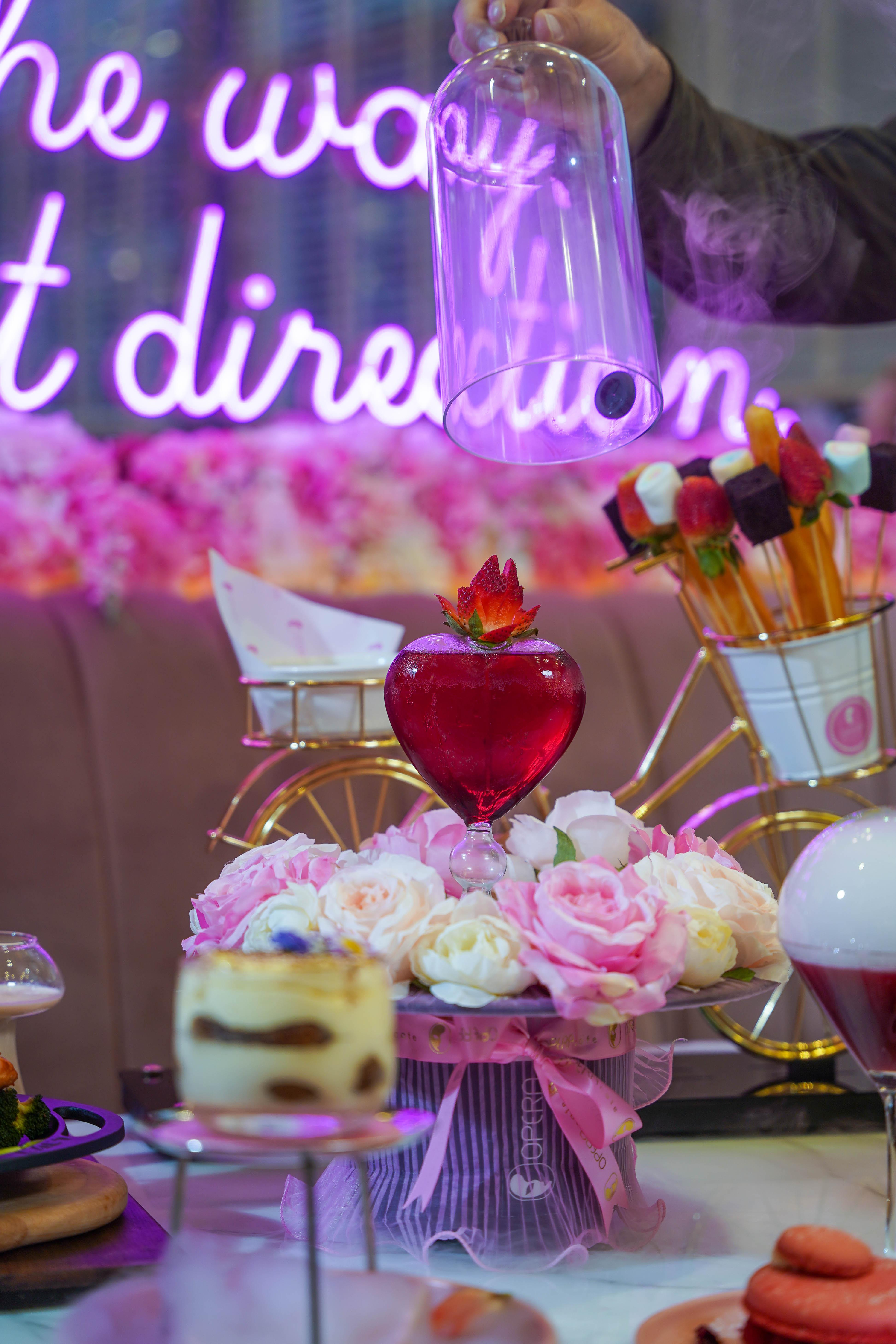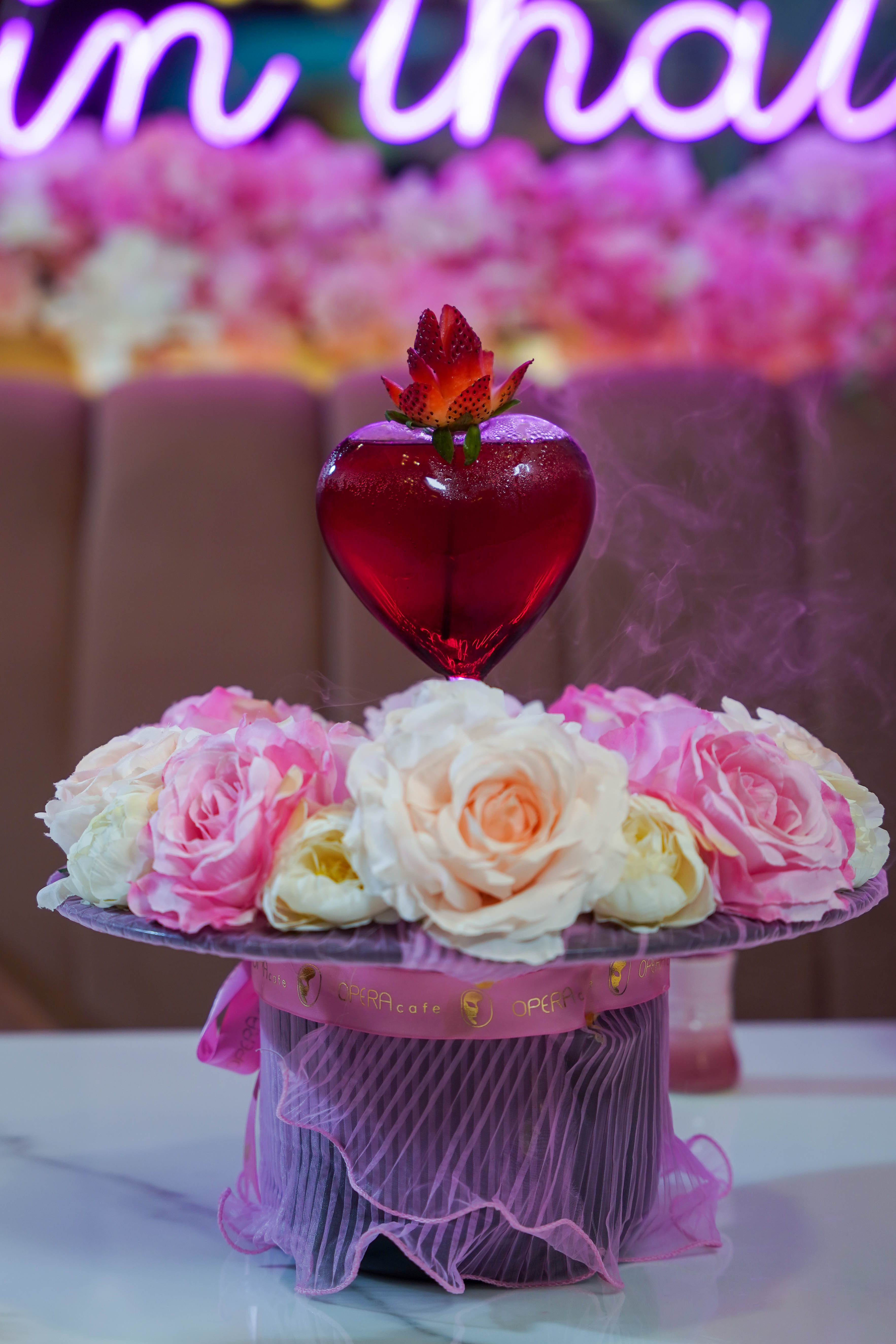 For brilliant beverages, lift the lid on the Opera Love Drink (RM75), which debuted here on Valentine's Day, served in a heart-shaped glass with rose syrup, grenadine syrup, pomegranate and soda.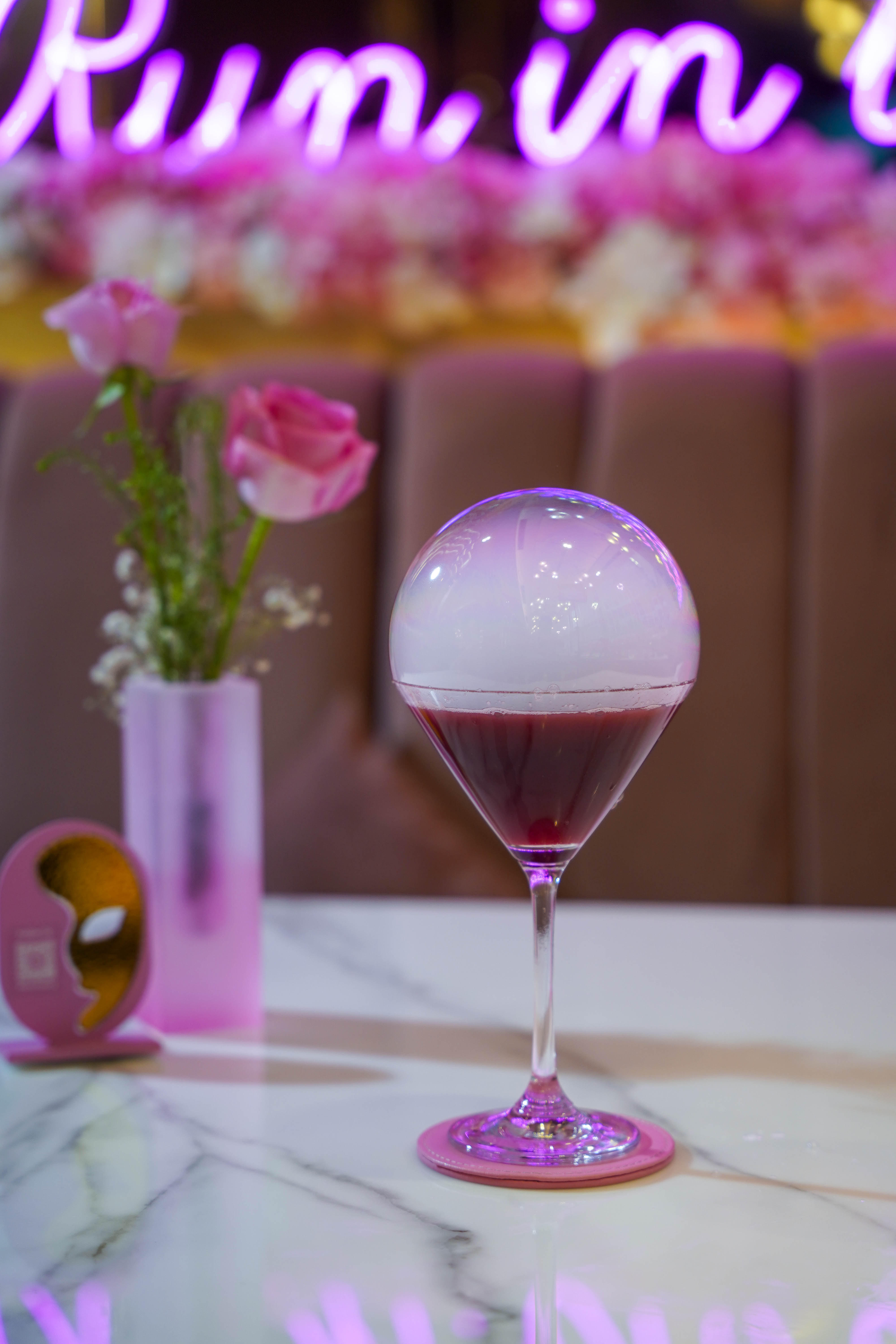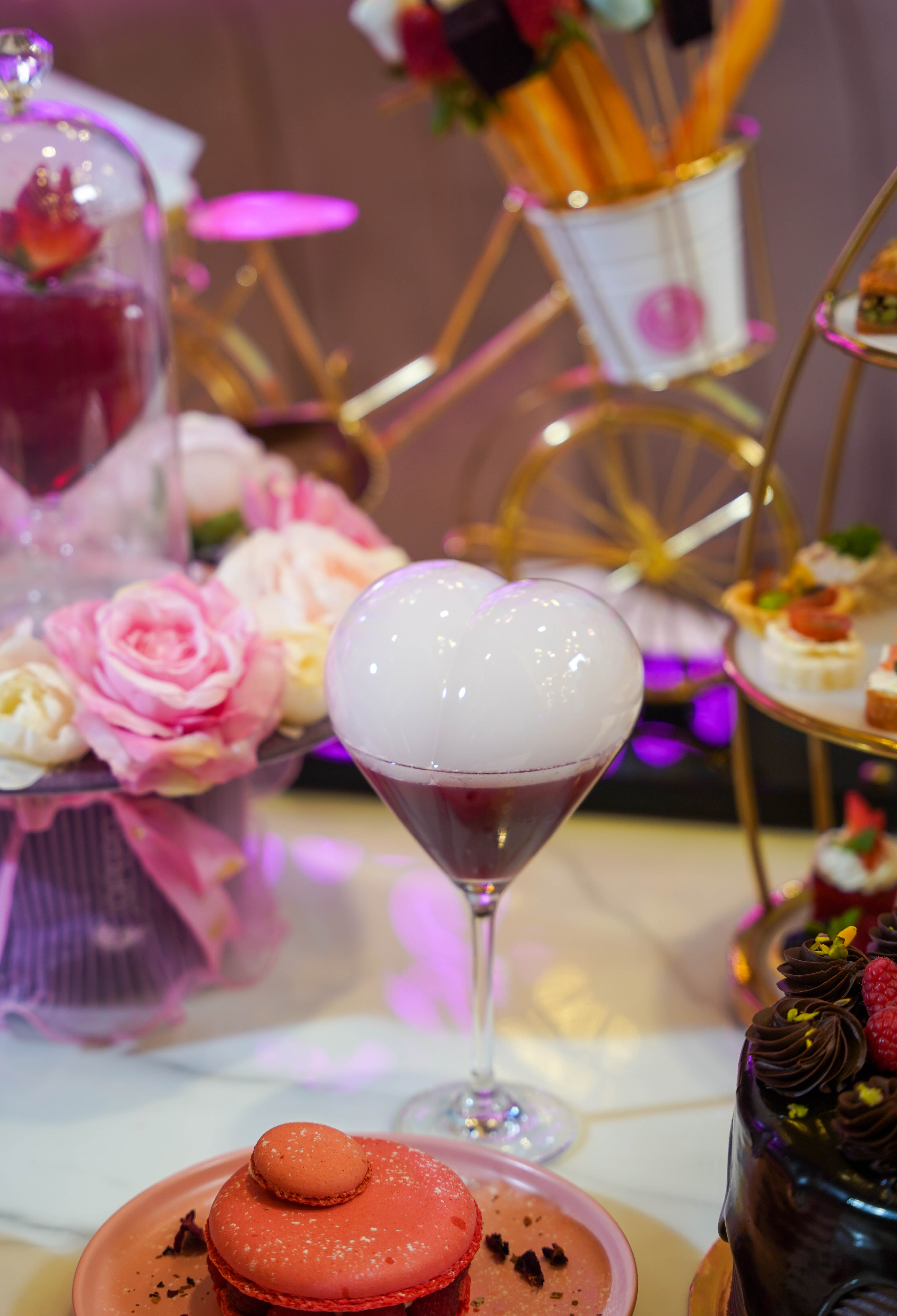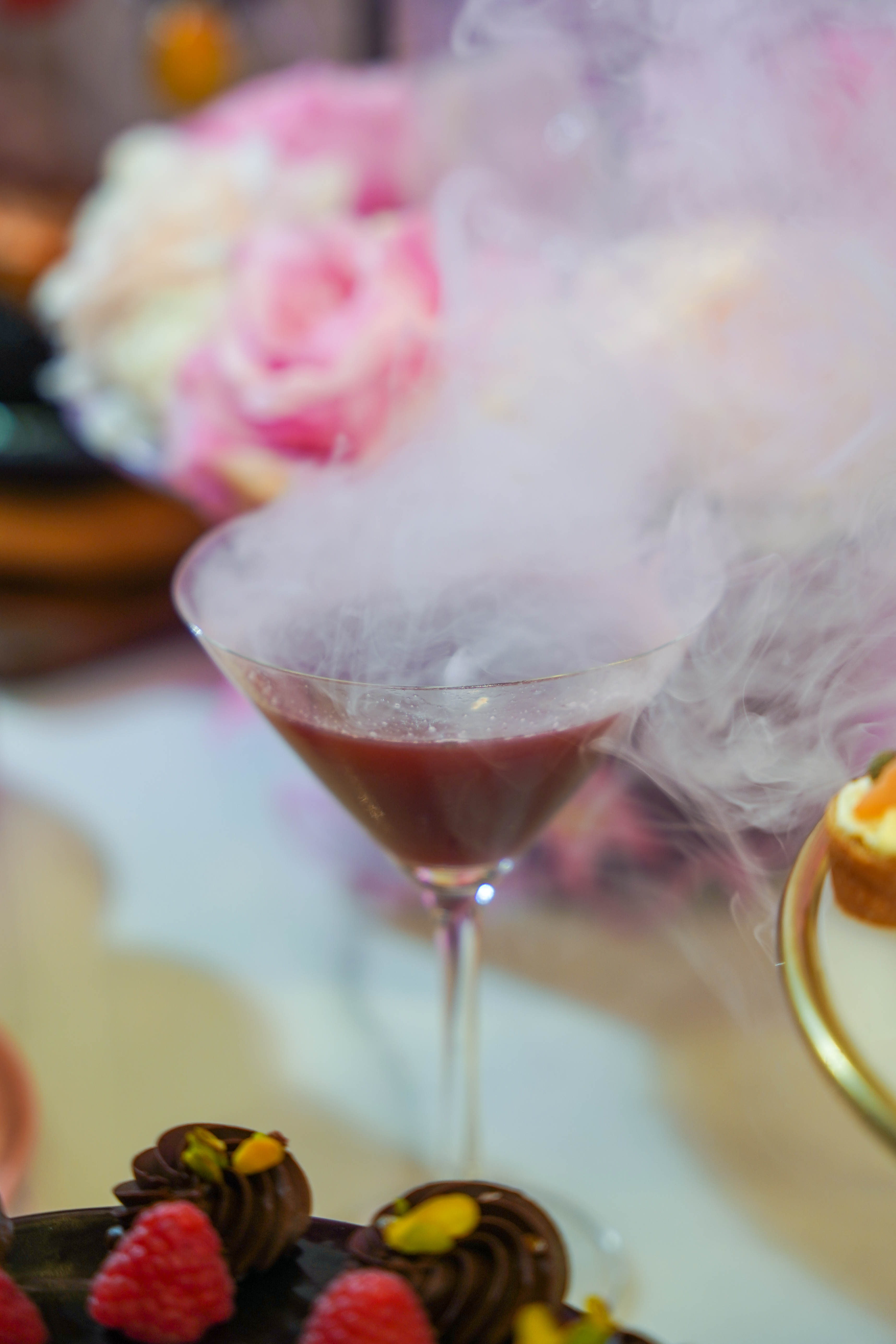 The Rose Bubble (RM50) is also a beauty, Opera's potent potion of lemon and lime juice, concocted with mixed berries puree, rose syrup and pomegranate juice, garnished with scented and flavoured smoke bubbles.
The bubbles pop pleasurably with a smoky swirl, created with a Flavour Blaster that lends fruity flavours of grapes or edible flowers.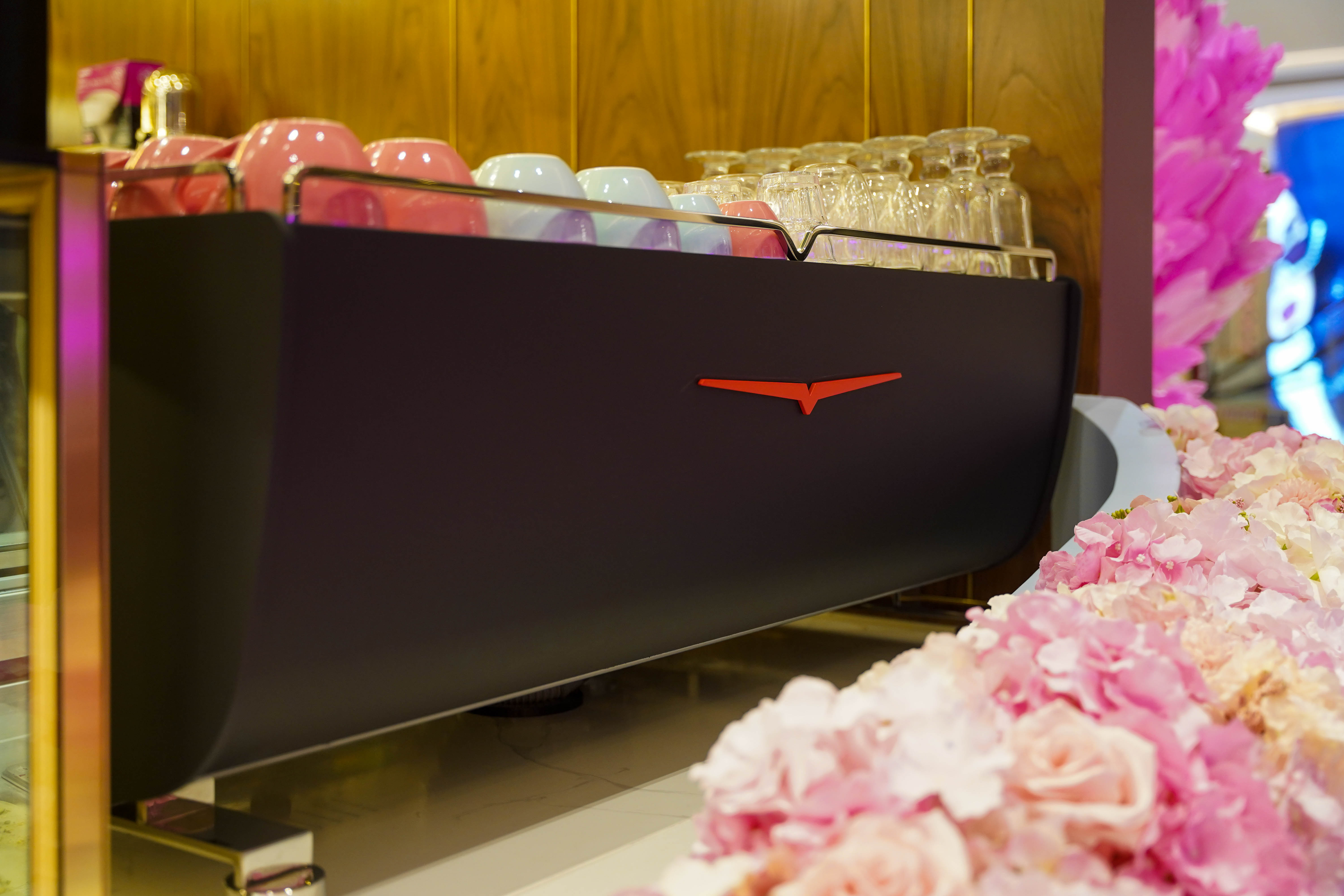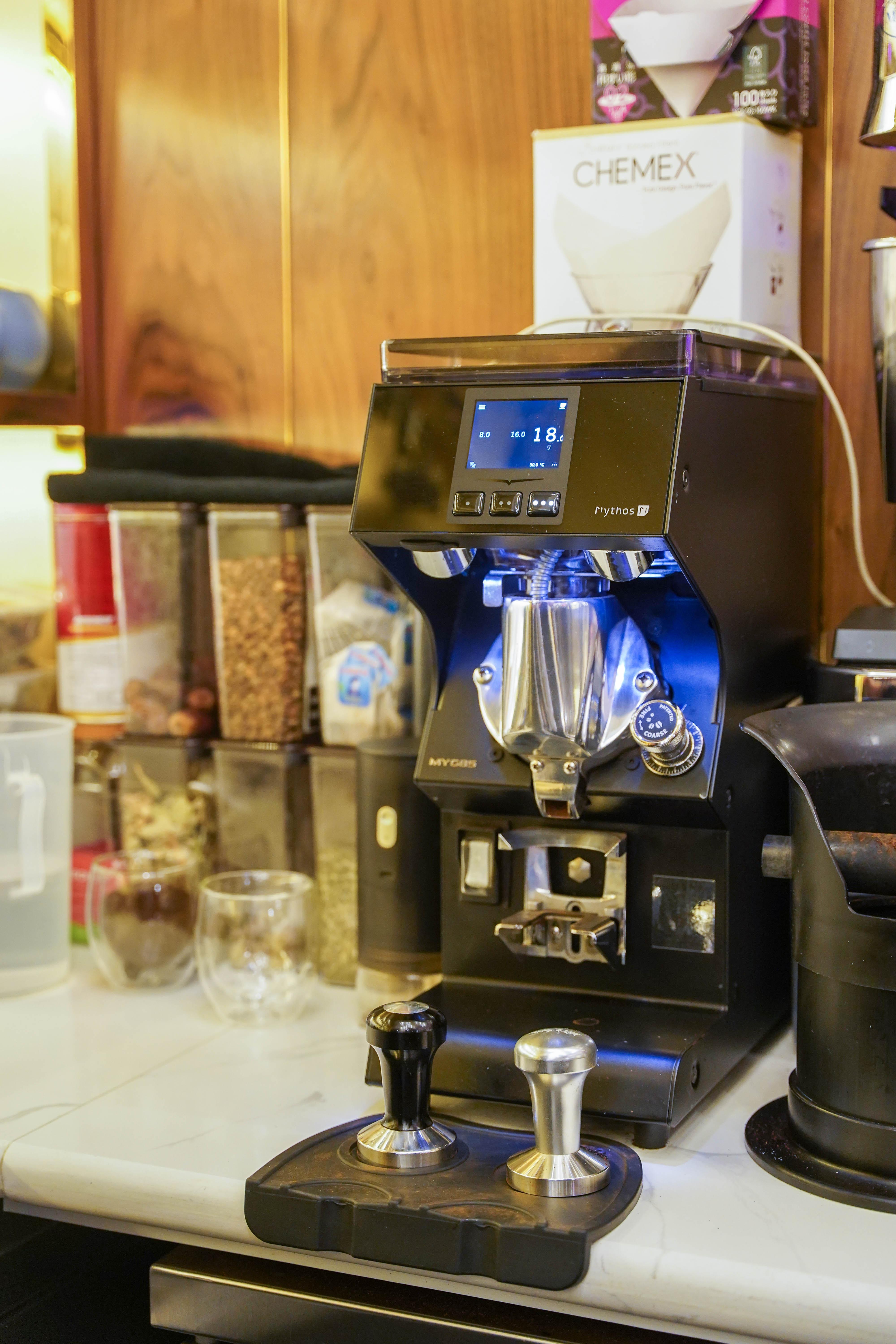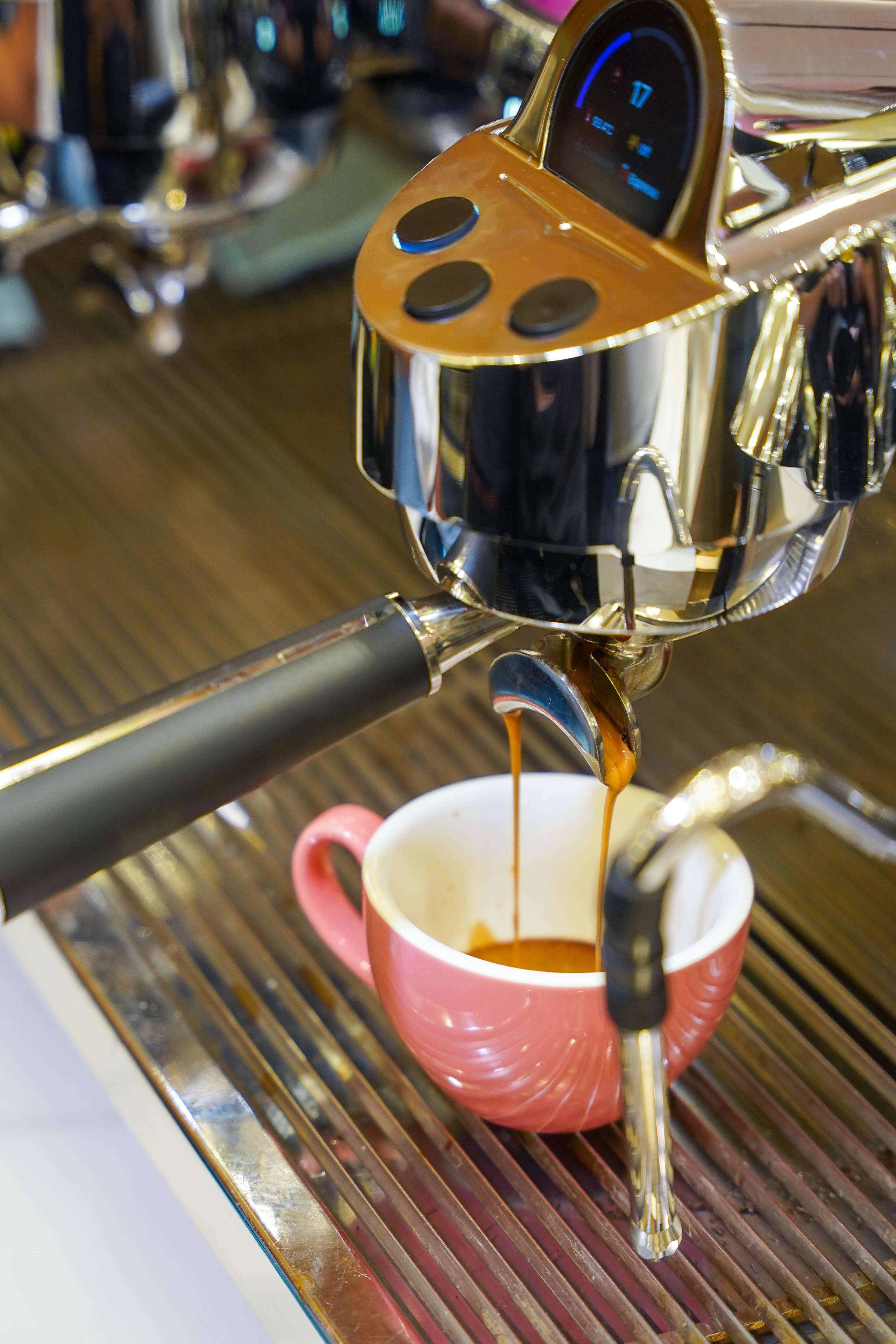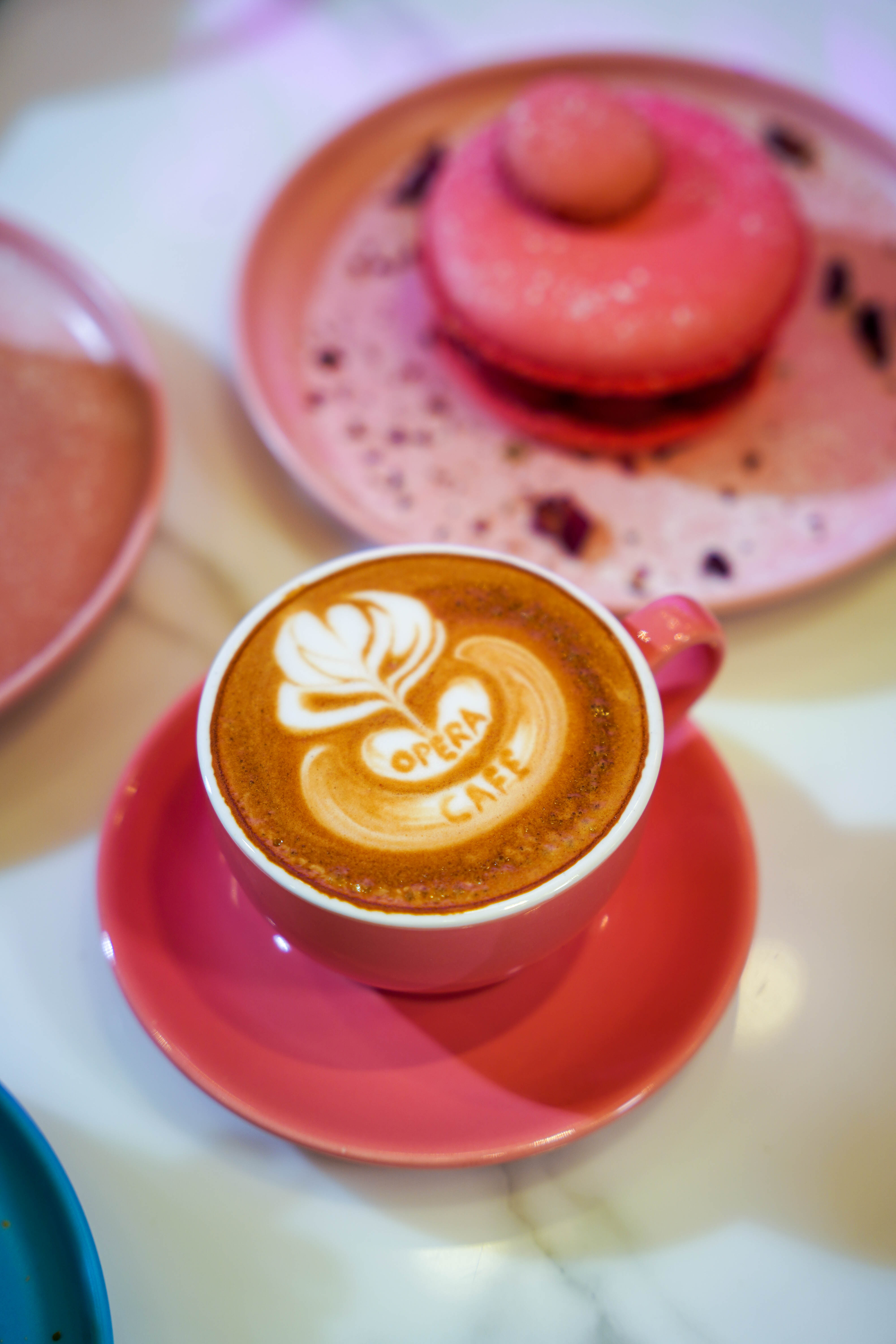 Opera Cafe takes its coffee seriously too, roasting its own Arabica beans for a bold but balanced blend. It's also among the first in Malaysia to harness the Italian-constructed Black Eagle Maverick espresso machine by Victoria Arduino, which encourages energy efficiency and extraction experimentation, with consistent automated results.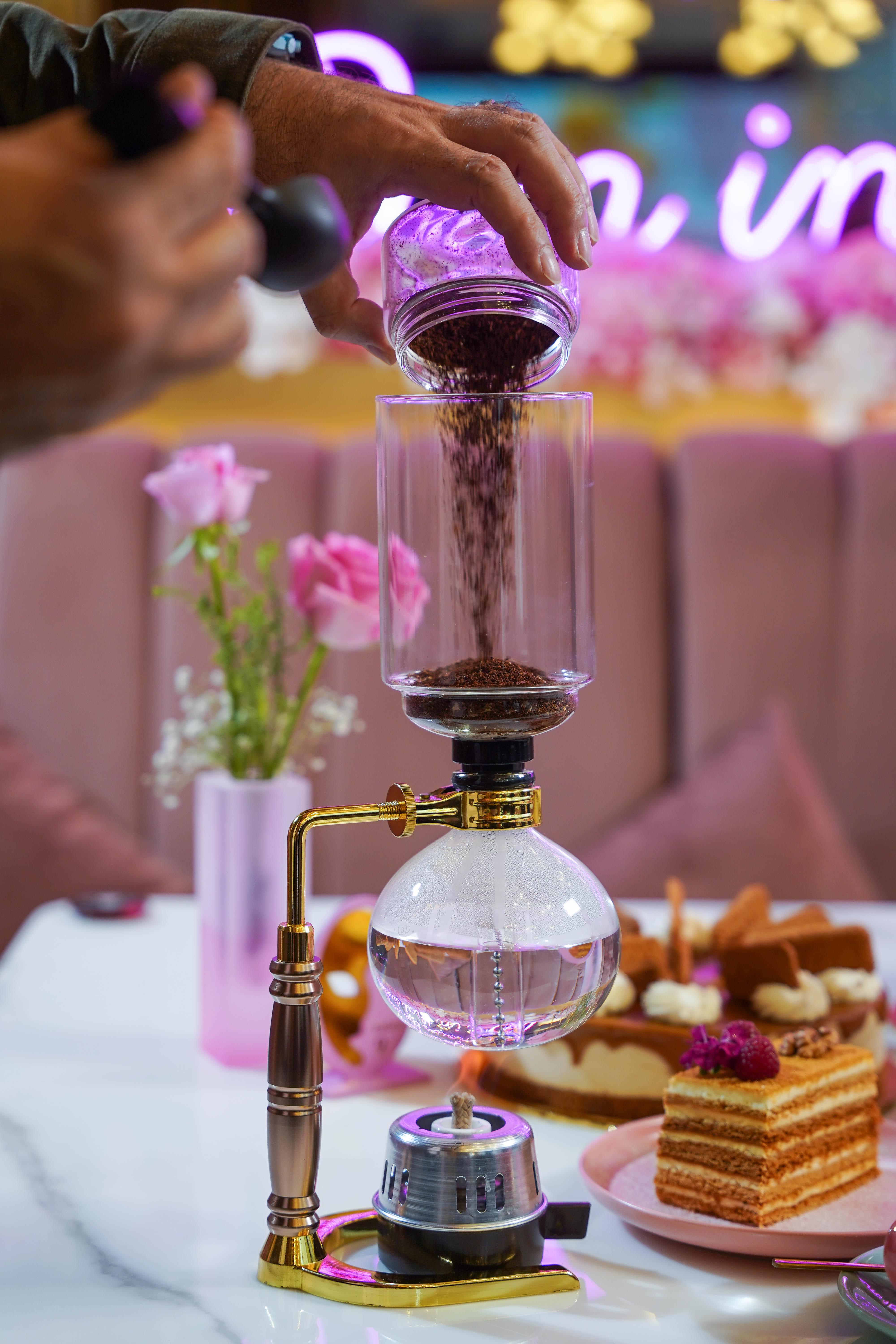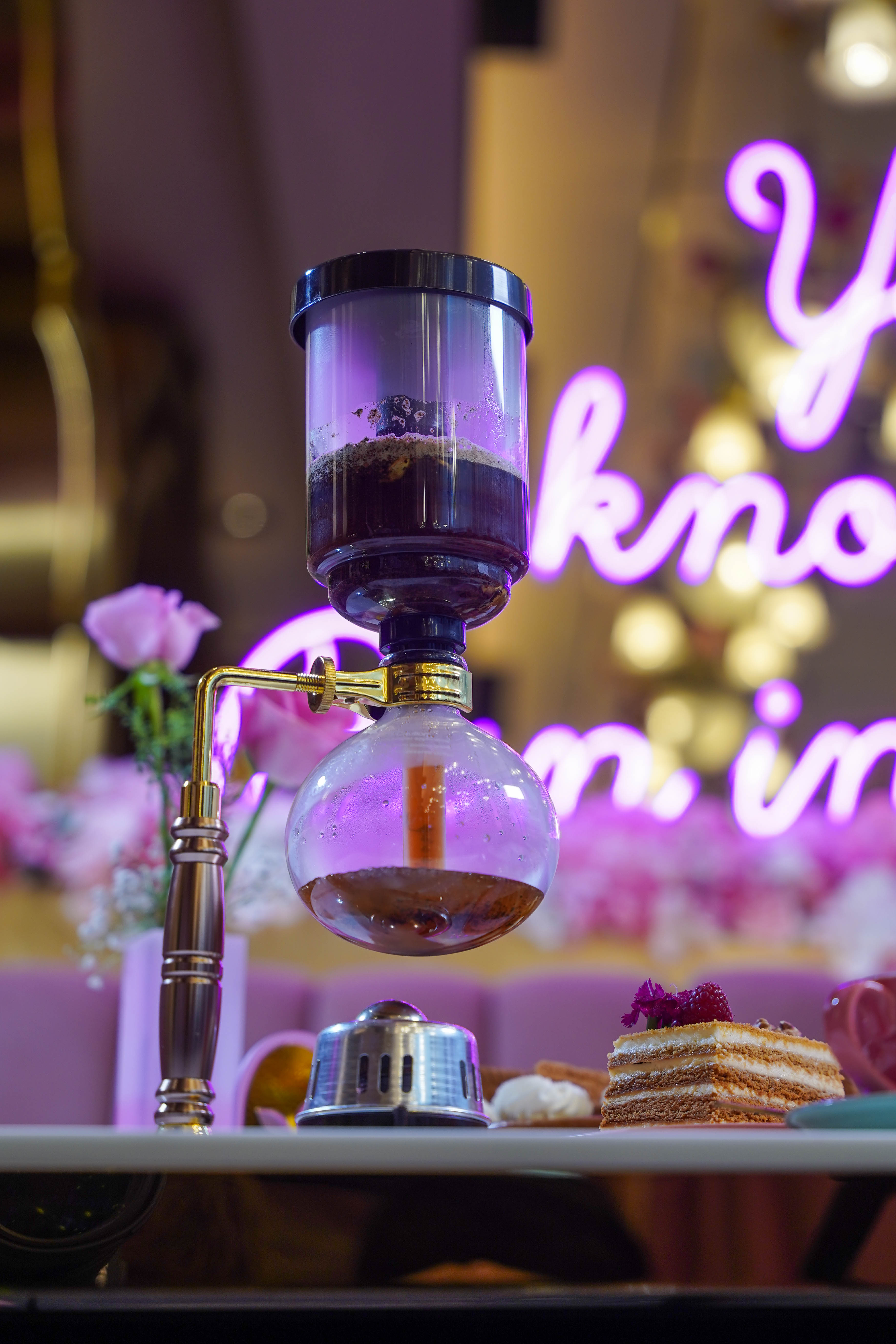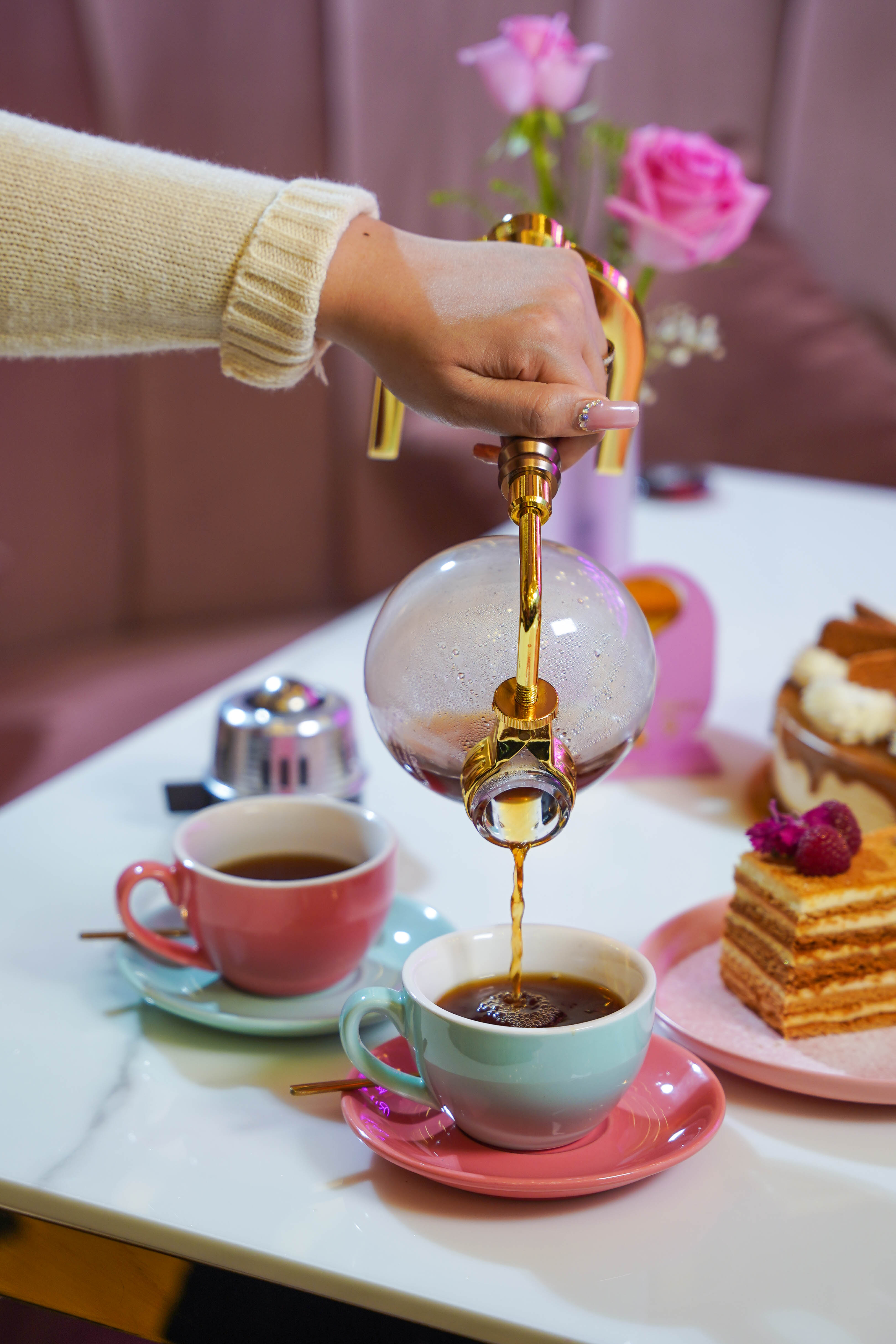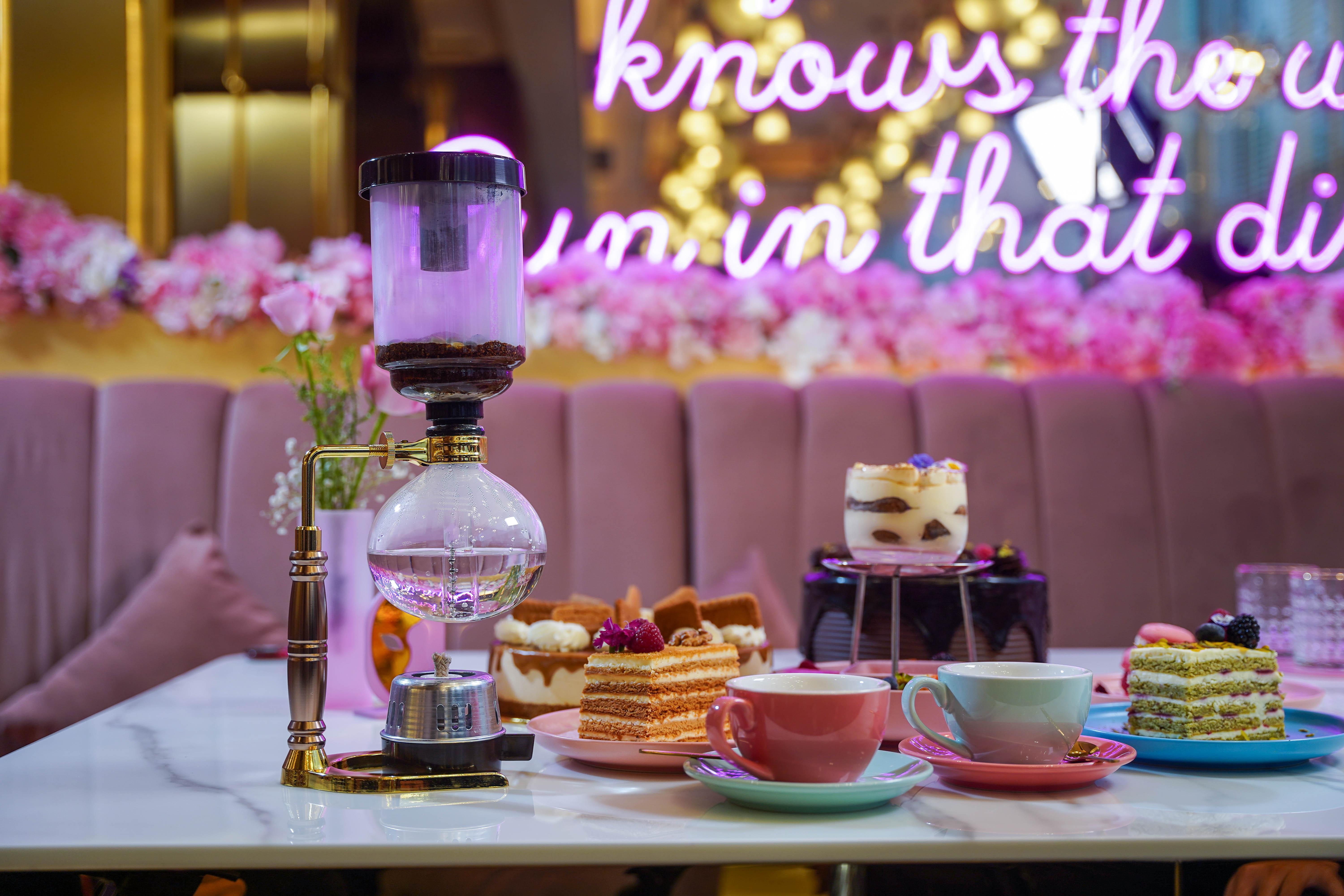 The Syphon (RM60) is spectacular, with brewed coffee that drips into your cup, yielding soft, mellow flavours. Other coffee choices include the Caffé Latte, Cappuccino and Flat White, plus less-common possibilities like the Cortado, Turkish Coffee and Arabic Coffee, while non-coffee drinkers can sip on frappes, lemonades, milkshakes and mocktails.
Watch our video about Opera Cafe here!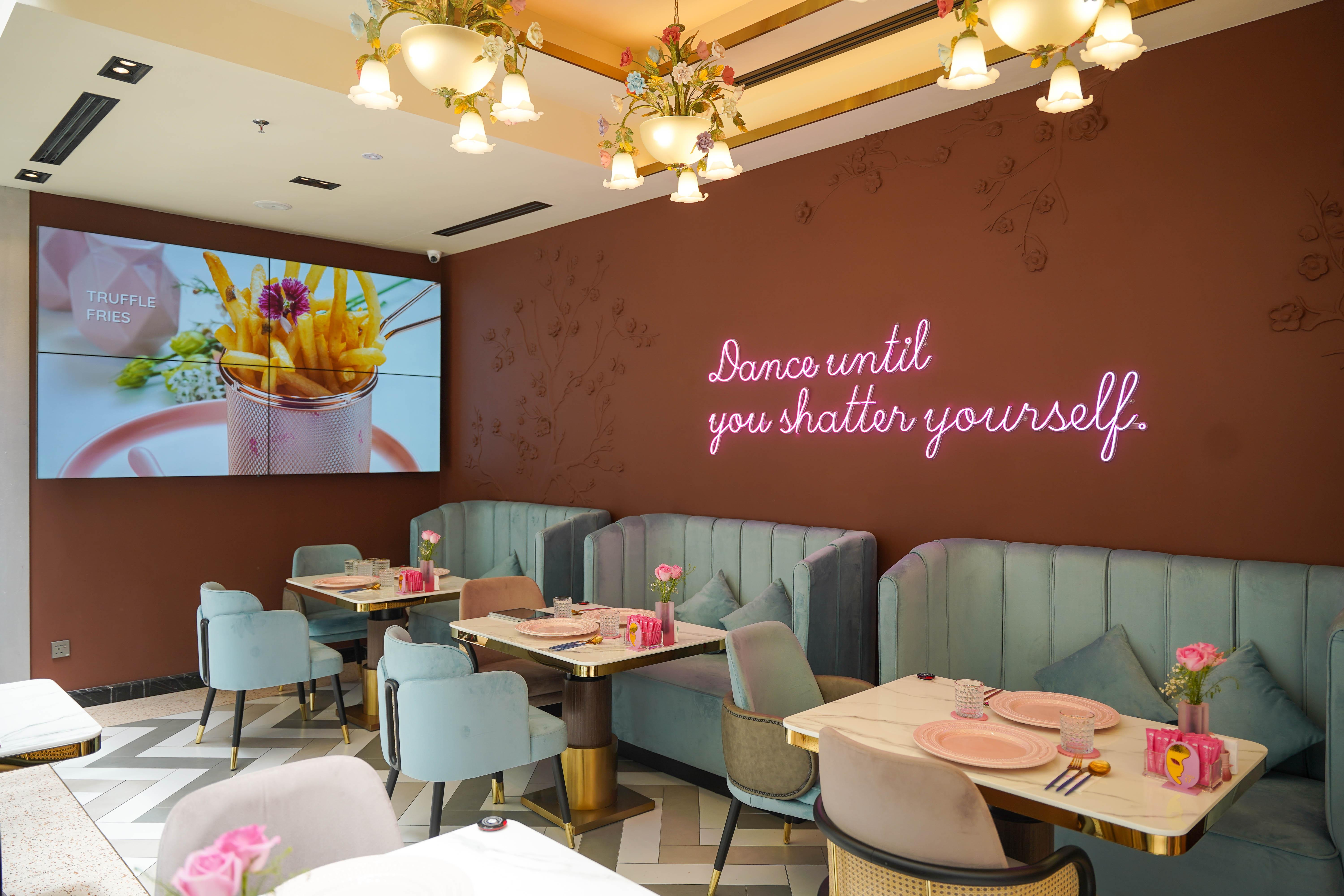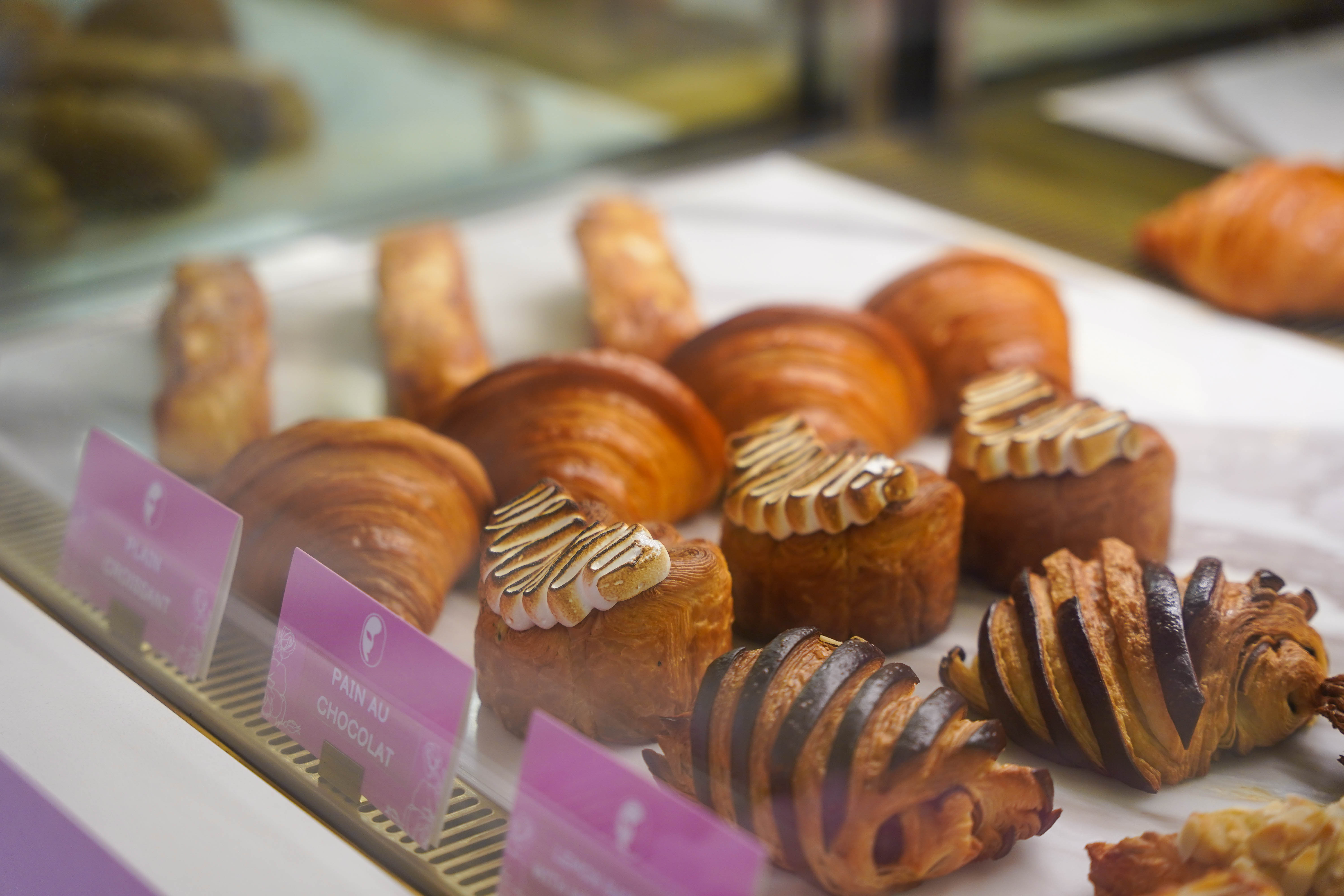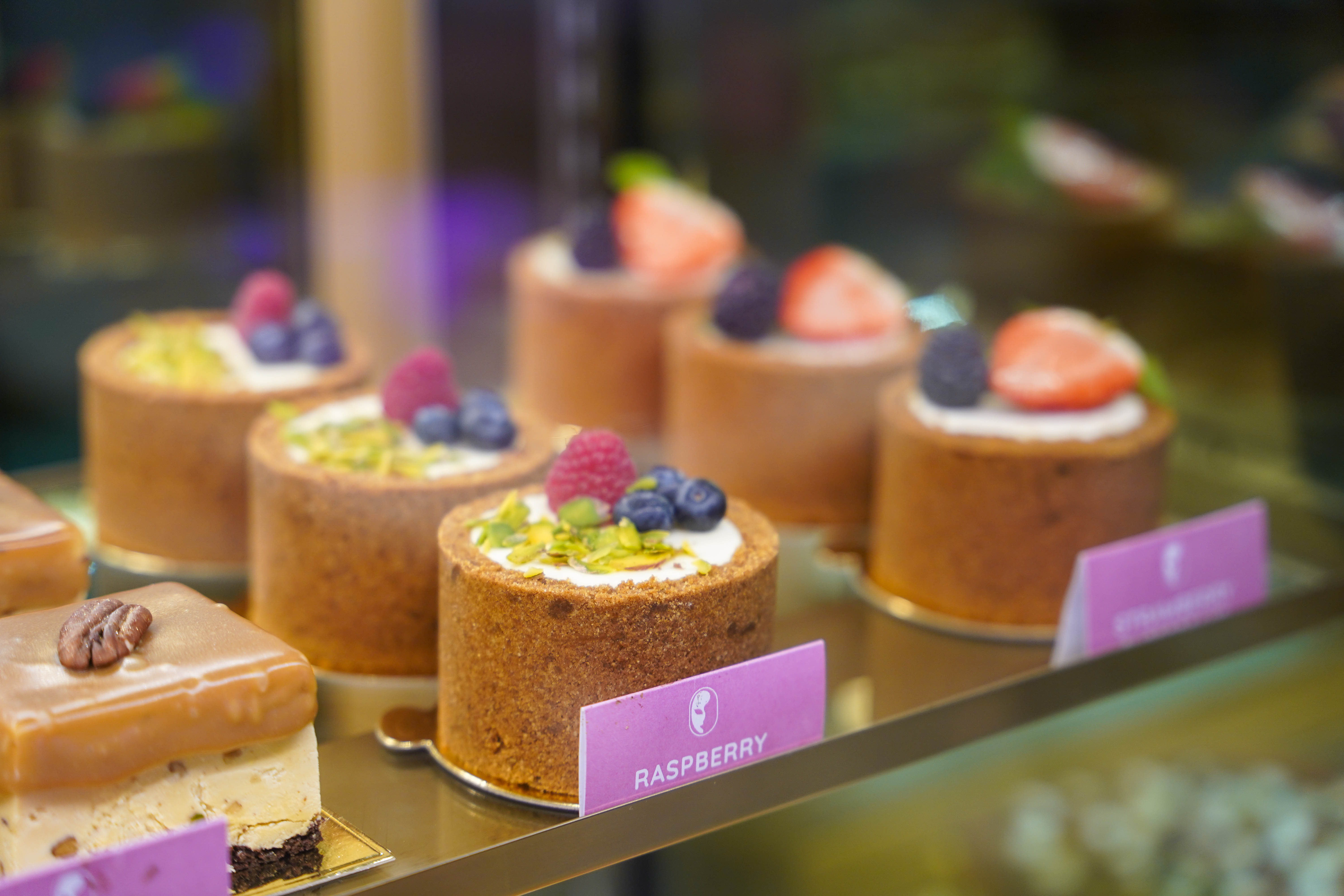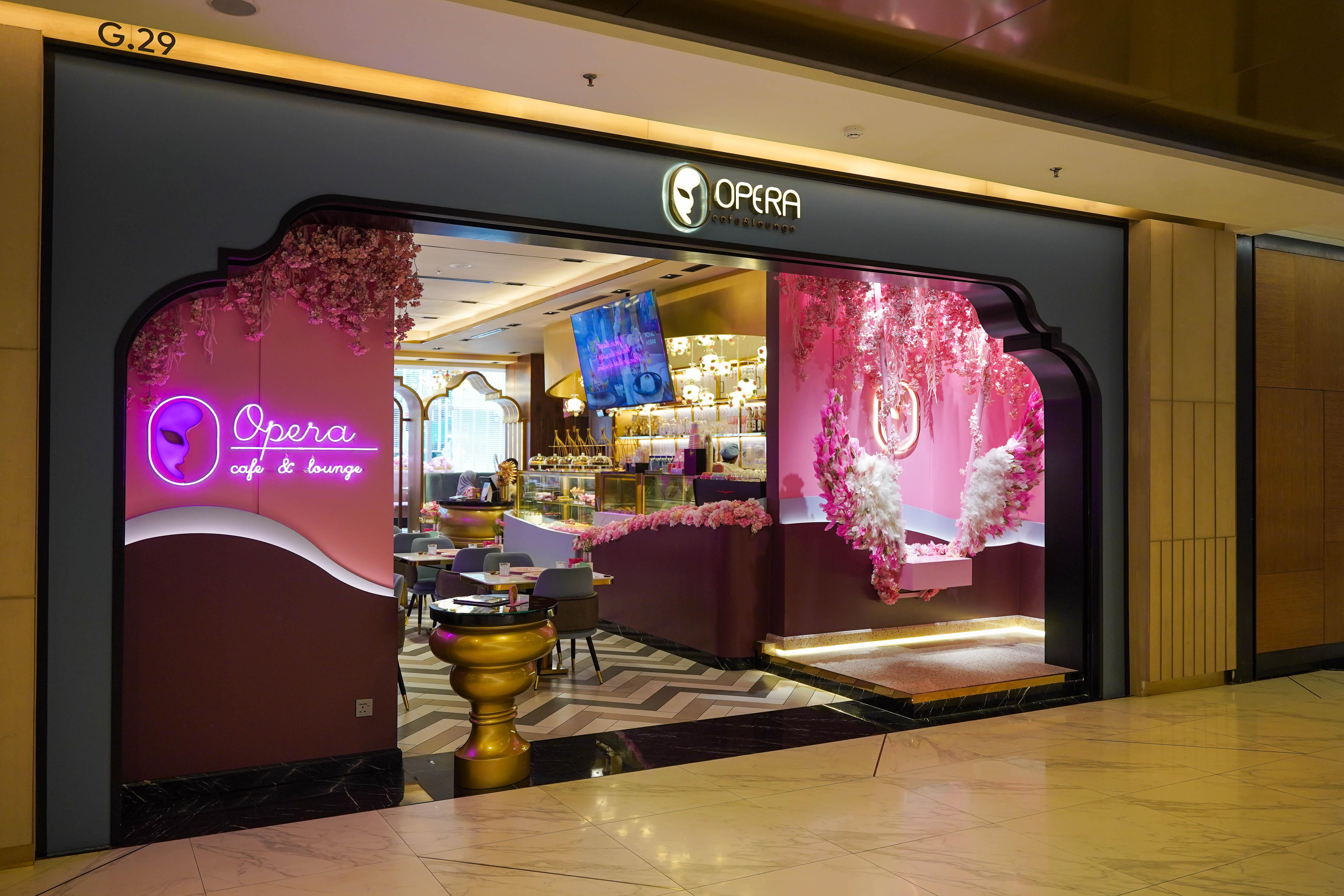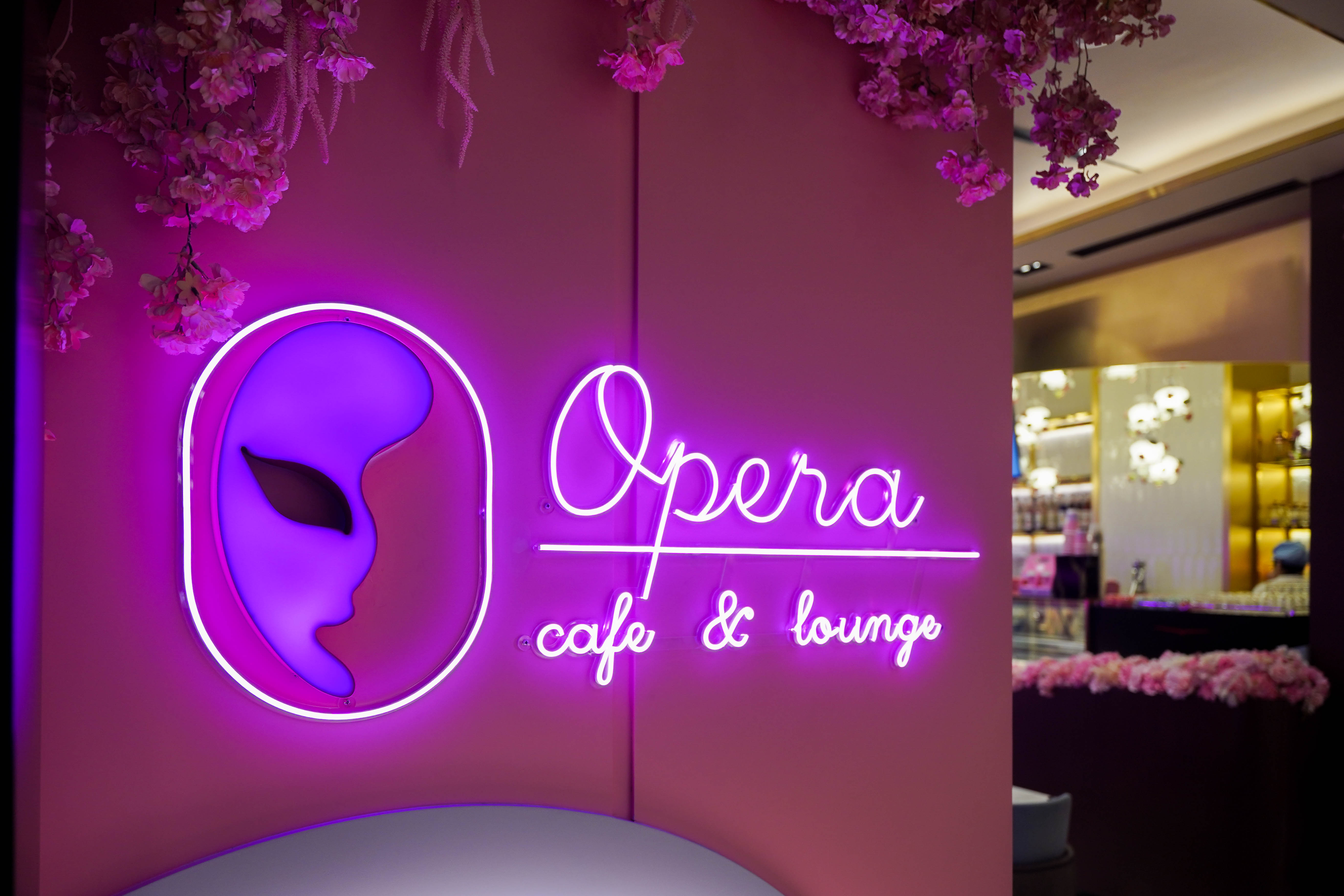 Opera Cafe & Lounge
G29(A) & G(B), 
Ground Floor, Starhill Gallery,
181, Jalan Bukit Bintang, 55100 Kuala Lumpur.
Daily, 8am-2am. 
Tel: 011-1129-9772 and 03-9772-2222