One World Hotel Petaling Jaya: Seafood Buffet Dinner & Mid-Autumn Mooncakes 2022
July 26, 2022
---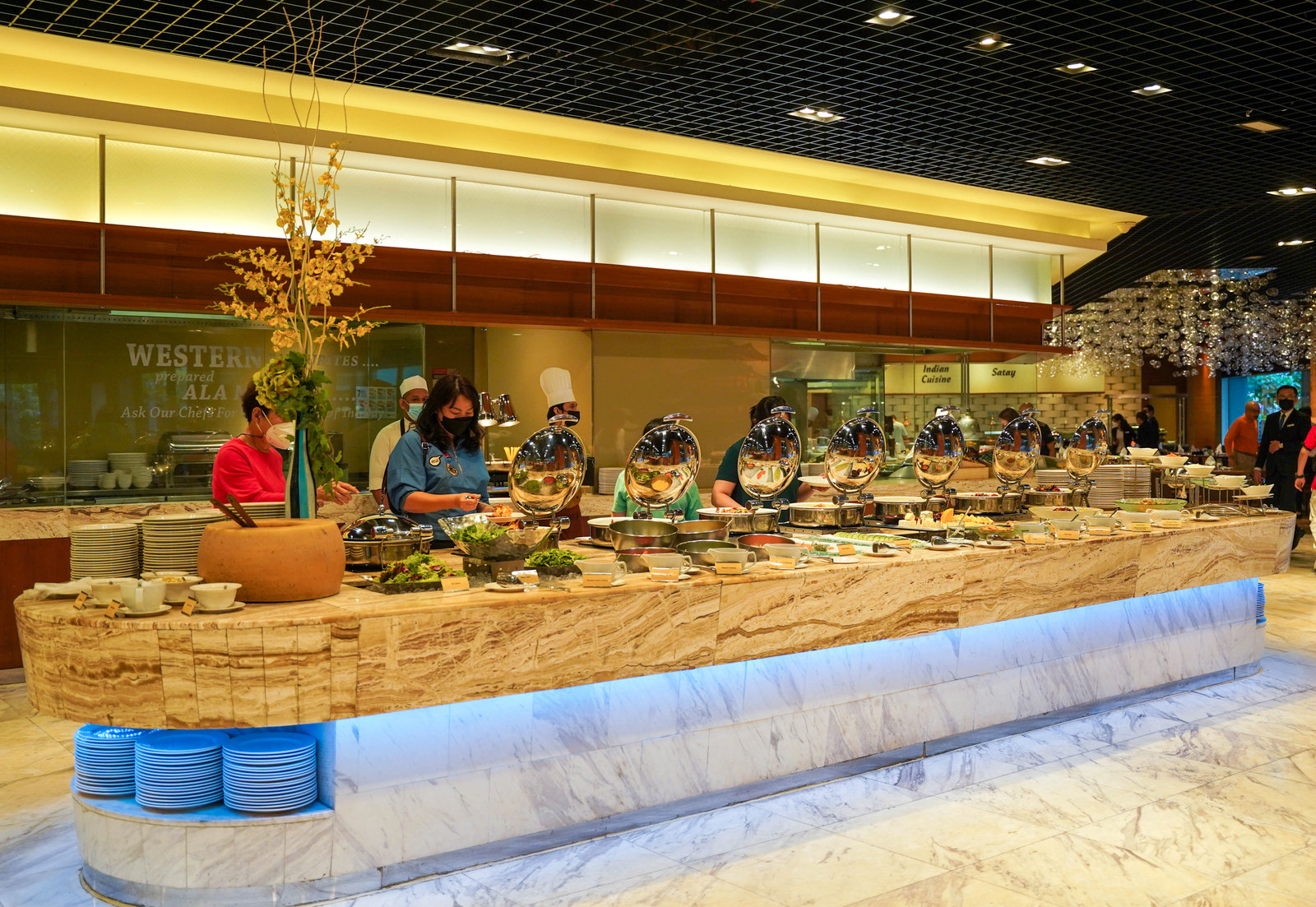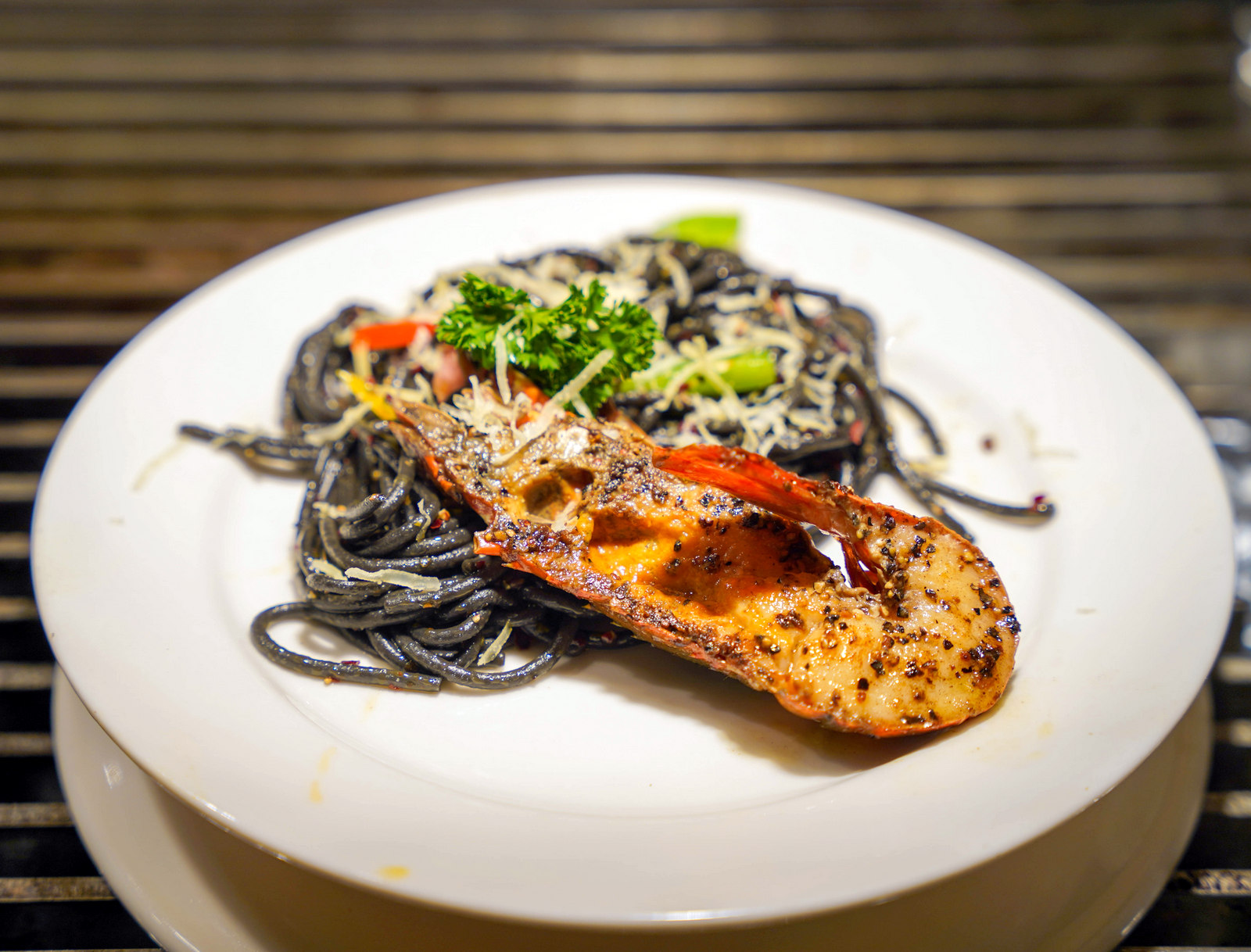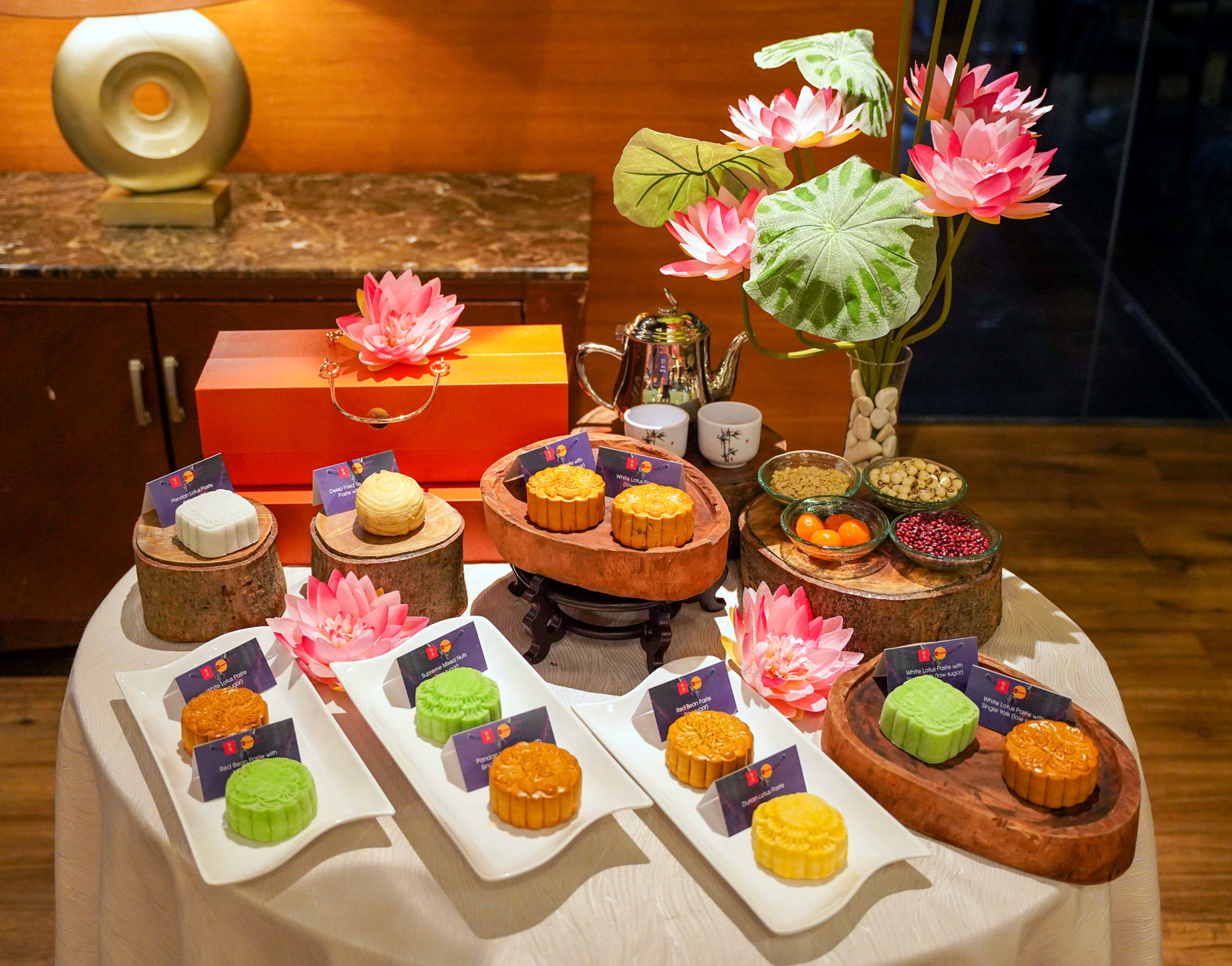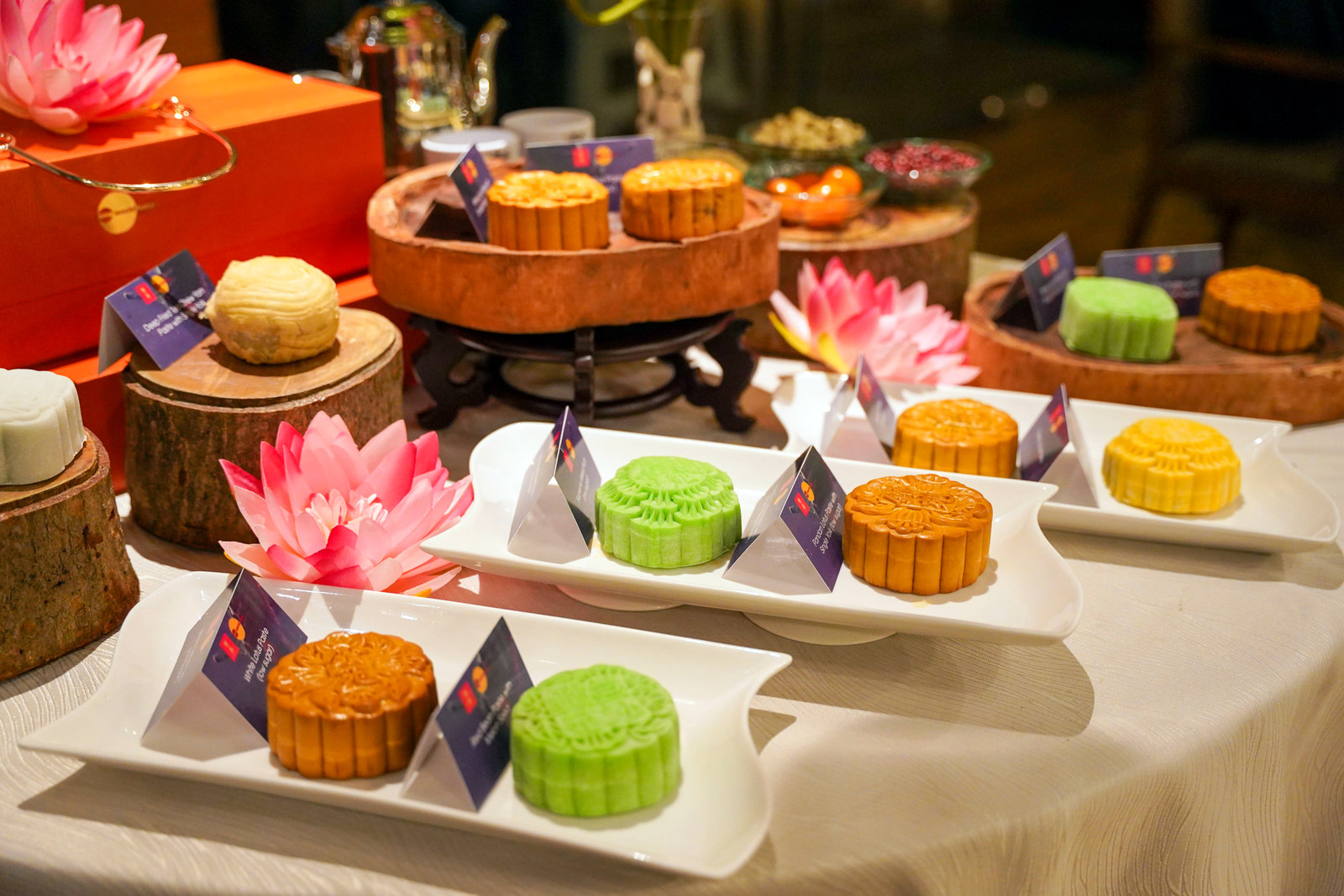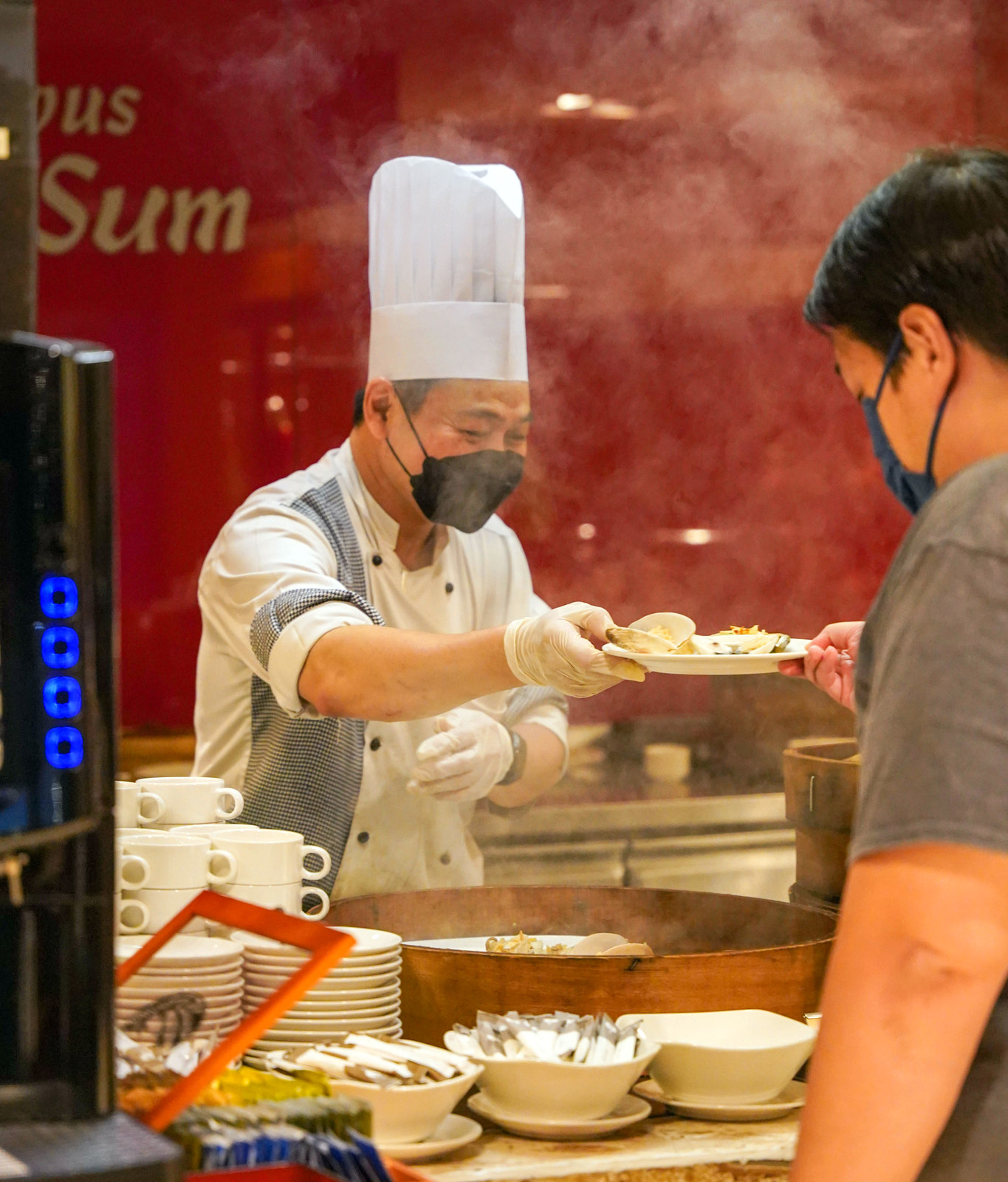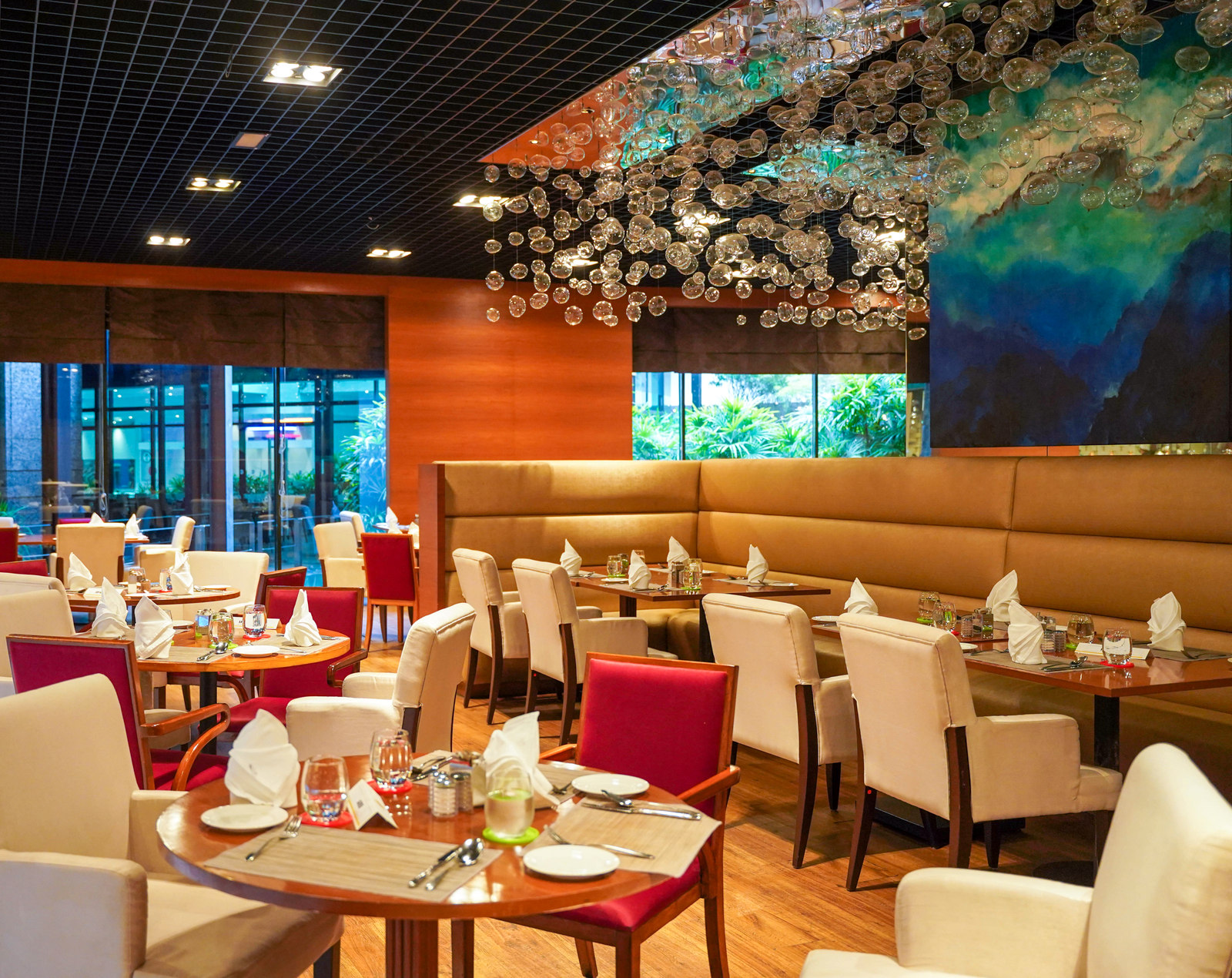 The fresh bounty of the ocean surfaces in full force at One World Hotel Petaling Jaya, with a massive wave of everything from oysters and geoduck to crabs, from Japanese air-flown maguro tuna to Sabah lobsters, served on ice, sashimi-style and plenty of other preparations, with pasta, paella, pizzas and much, much more.
The Seafood Buffet Dinner, exclusively available Friday and Saturday at One World Hotel's Cinnamon Coffee House, has become one of 2022's most celebrated buffets. Originally meant to run only in July, the buffet has now been extended indefinitely by popular demand.
Feast on fish, crustaceans, molluscs and other aquatic attractions, at RM238 nett per adult or RM119 nett per child of 6 to 12 years old. Maybank cardholders enjoy 15% off.  Reservations can be conveniently made: Book at this link, call 603-7681-1157 or WhatsApp 016-210-9521
While you're stopping for seafood, also place an order for mid-autumn mooncakes by One World Hotel's Zuan Yuan Chinese Restaurant. Call Zuan Yuan at 03-7681-1159 or WhatsApp 016-339-0995 or e-mail [email protected] or visit its online store at this link.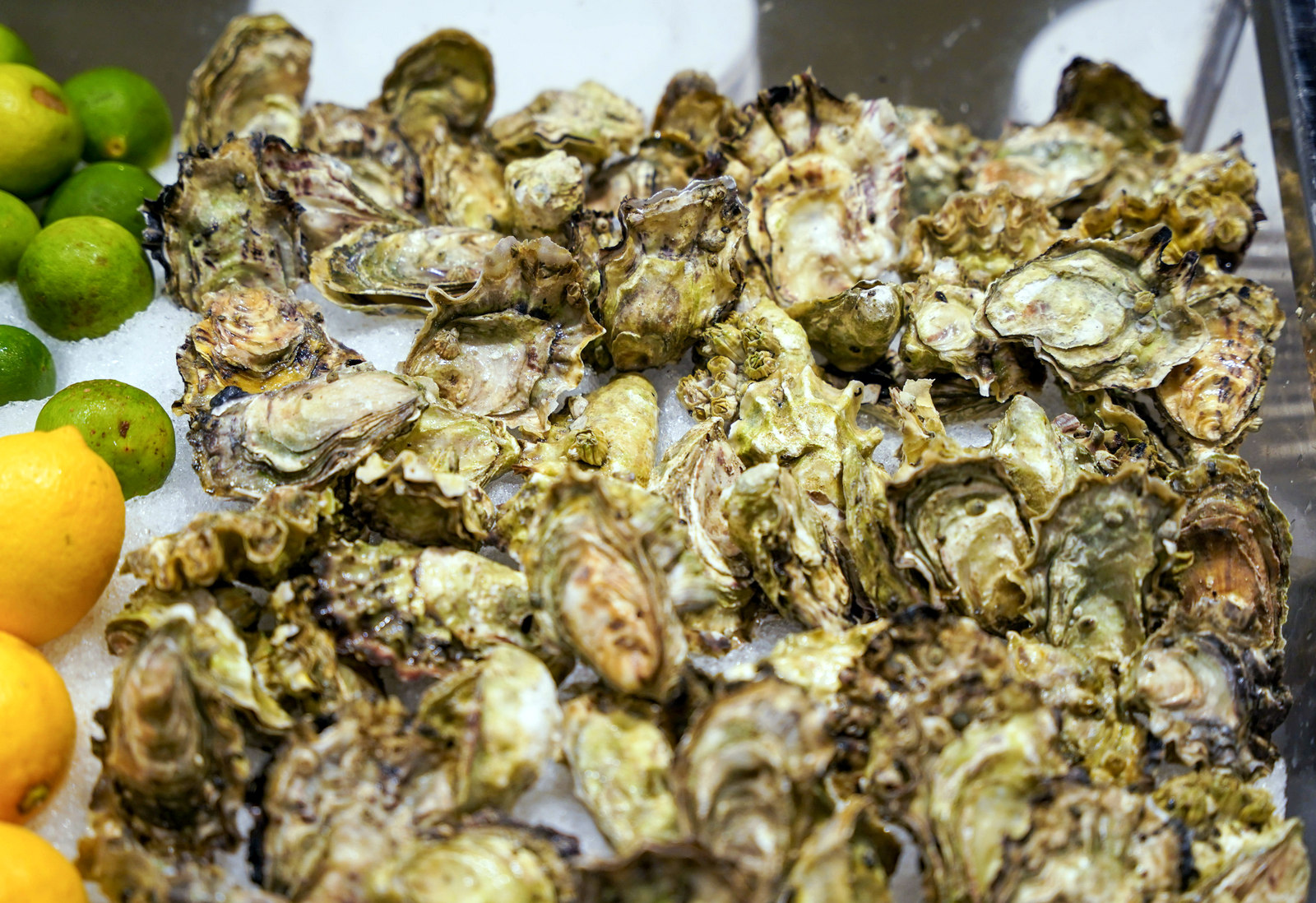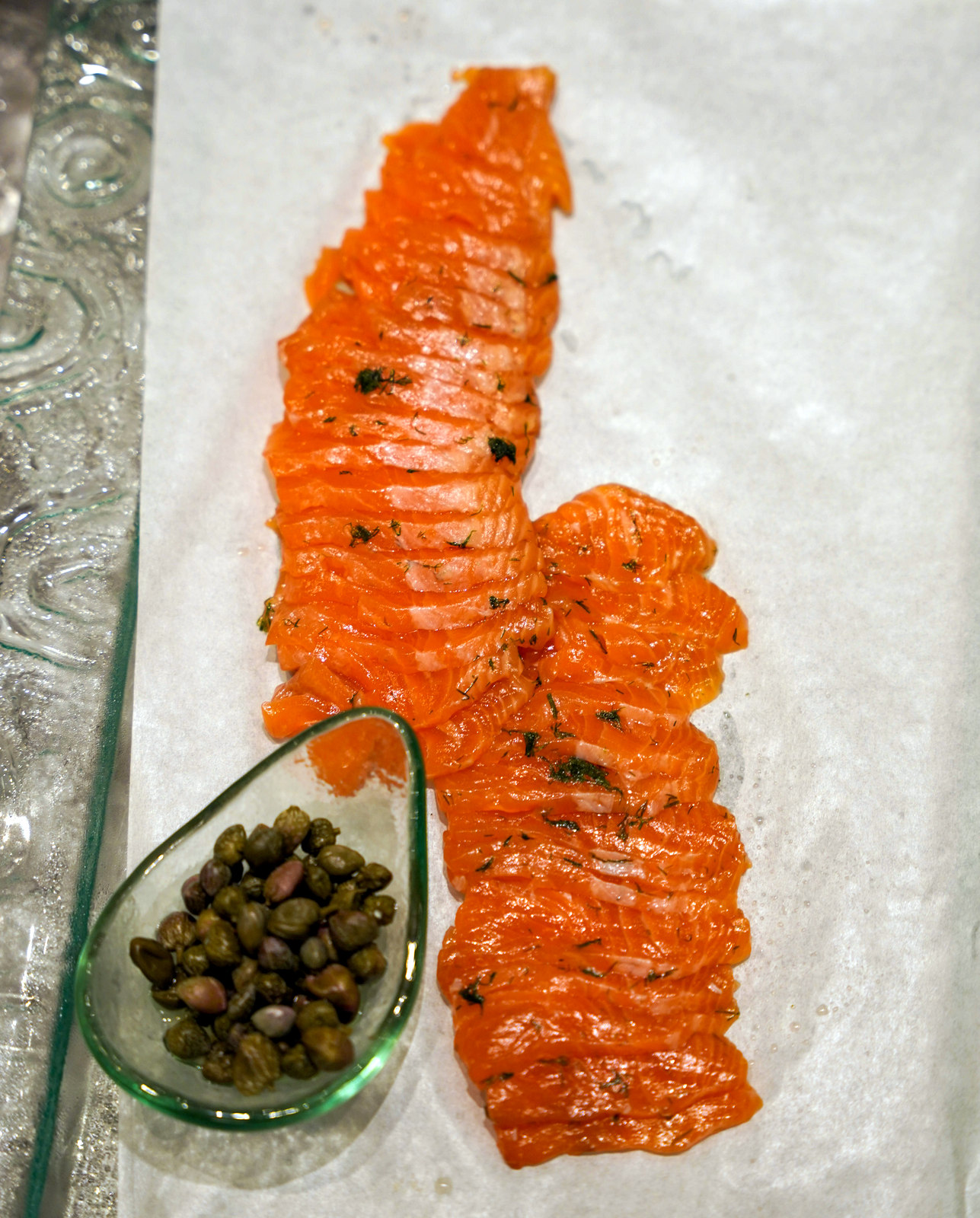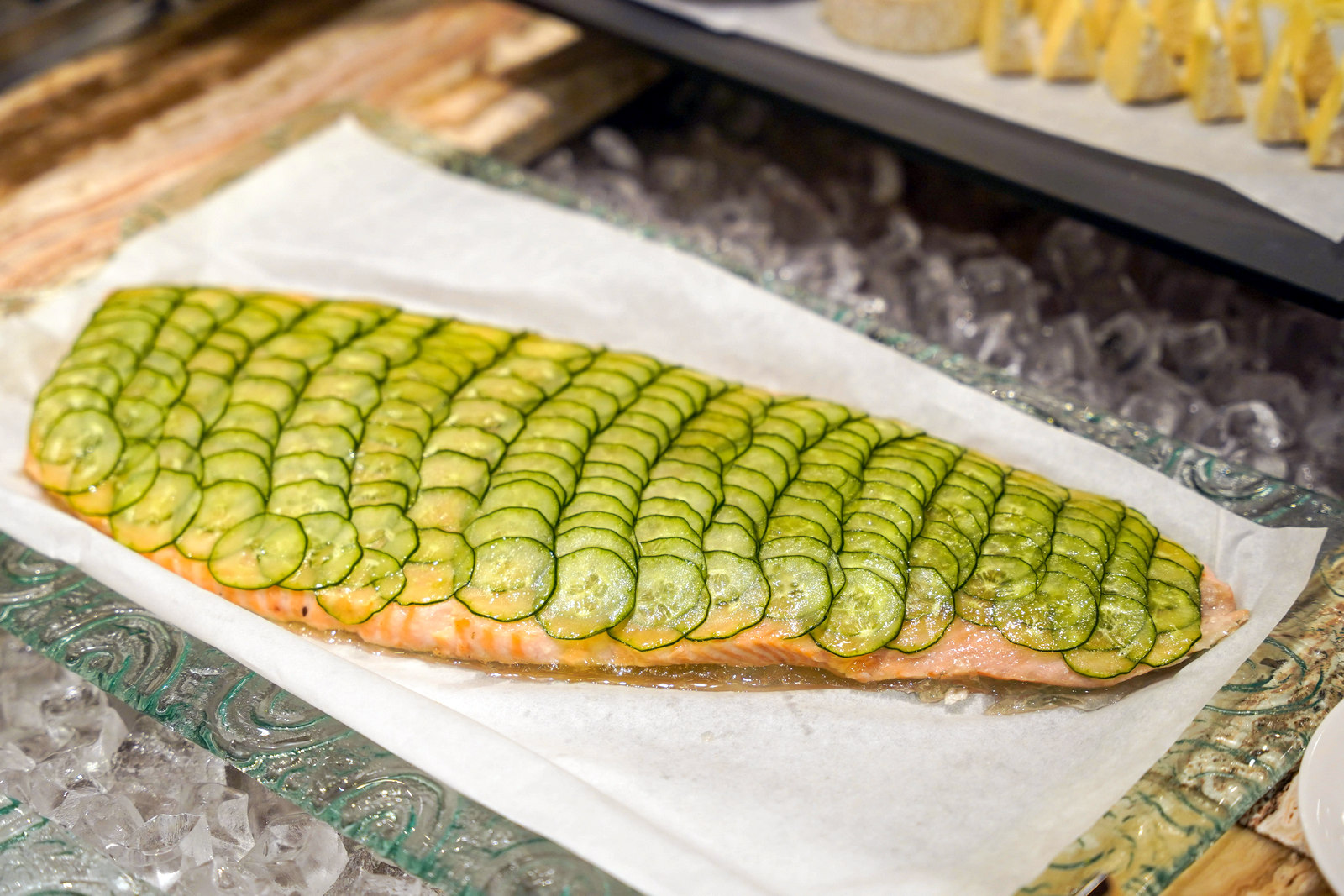 This voyage through One World Hotel's Seafood Buffet Dinner is a true exploration under the sea. Set sail for the oyster station first, for shucked oysters on the half-shell, briny and beautiful. before berthing at the salmon counter for a smooth, succulent starter of house-cured salmon gravlax and the Salmon Bellevue, lusciously whole-poached for a striking centrepiece.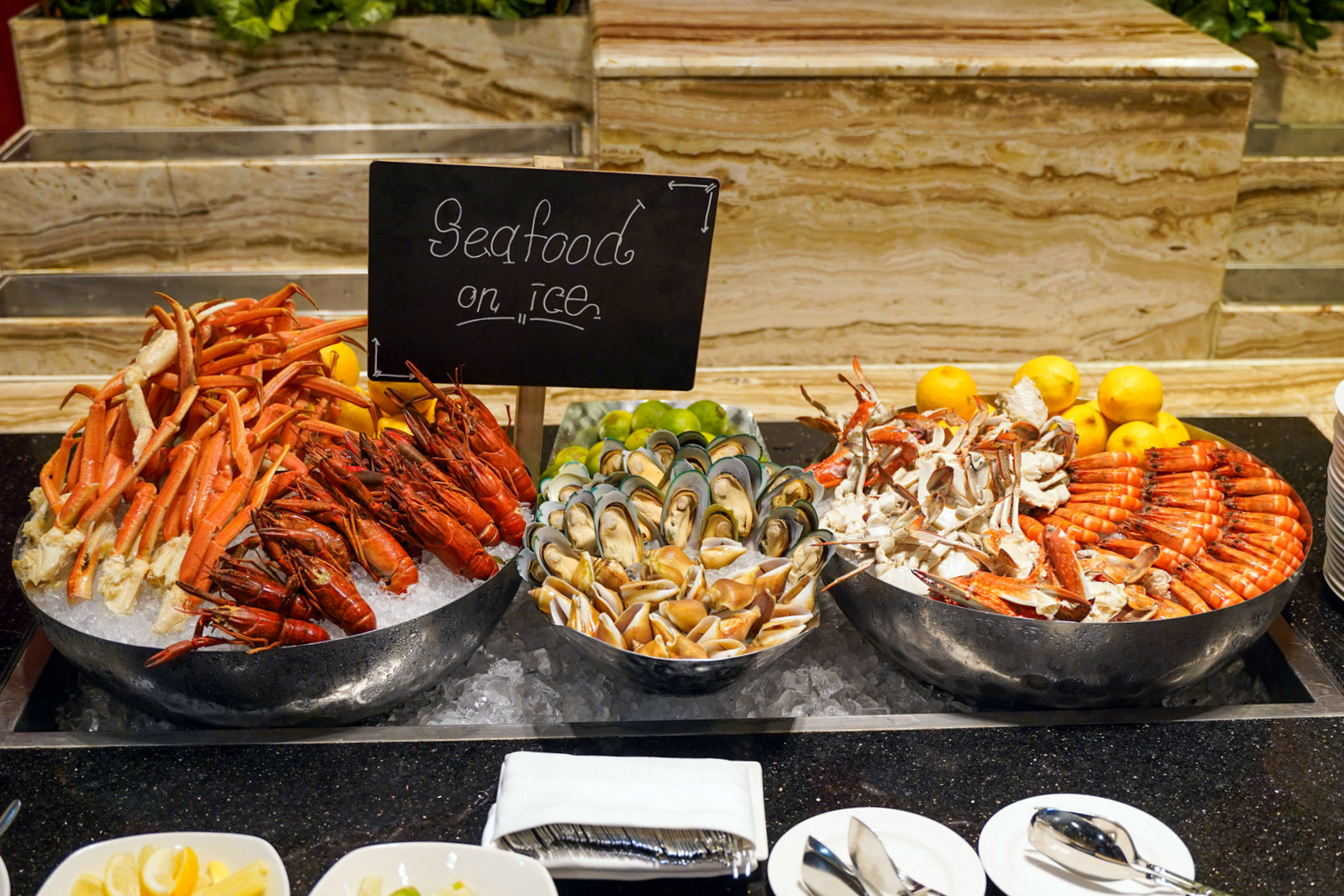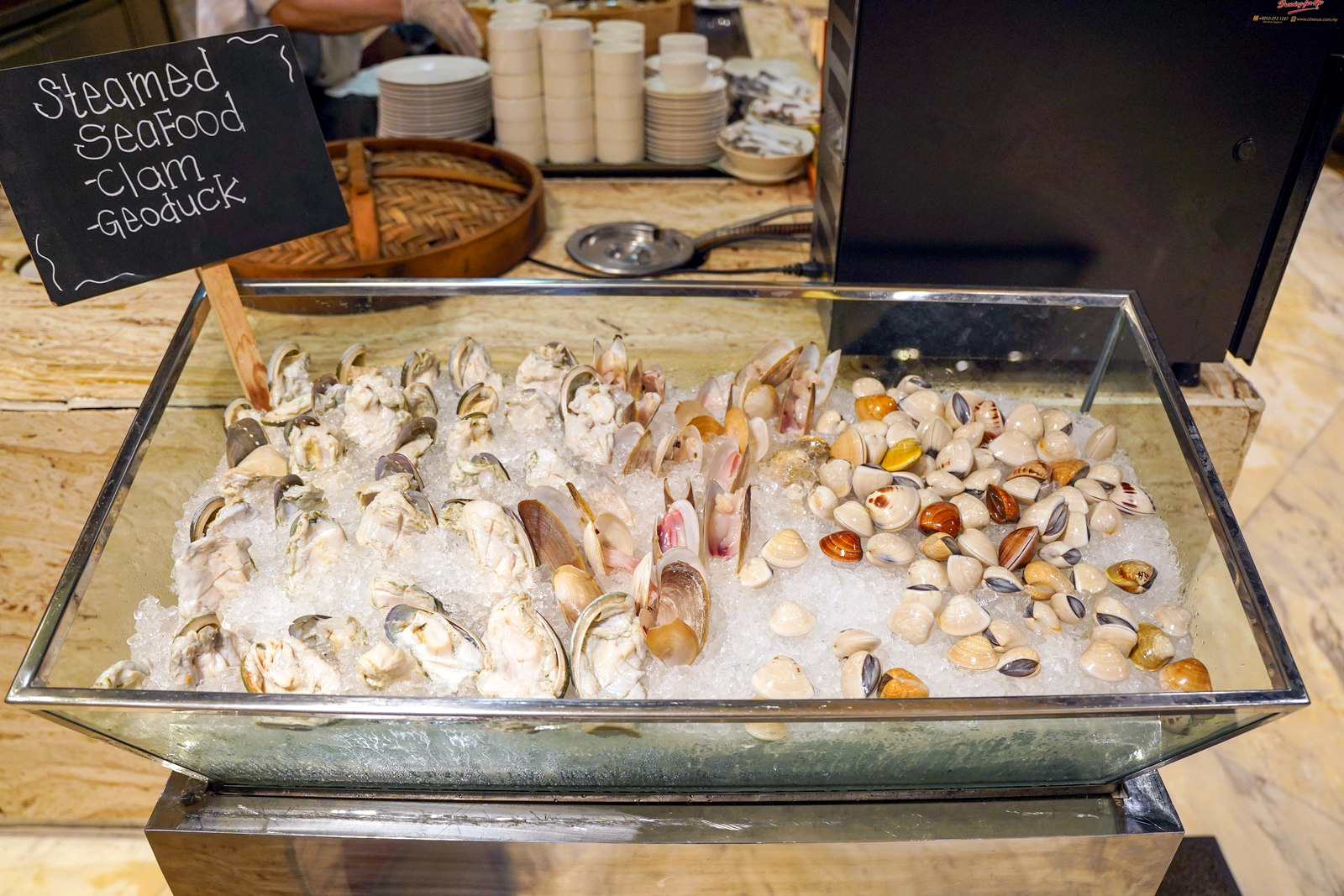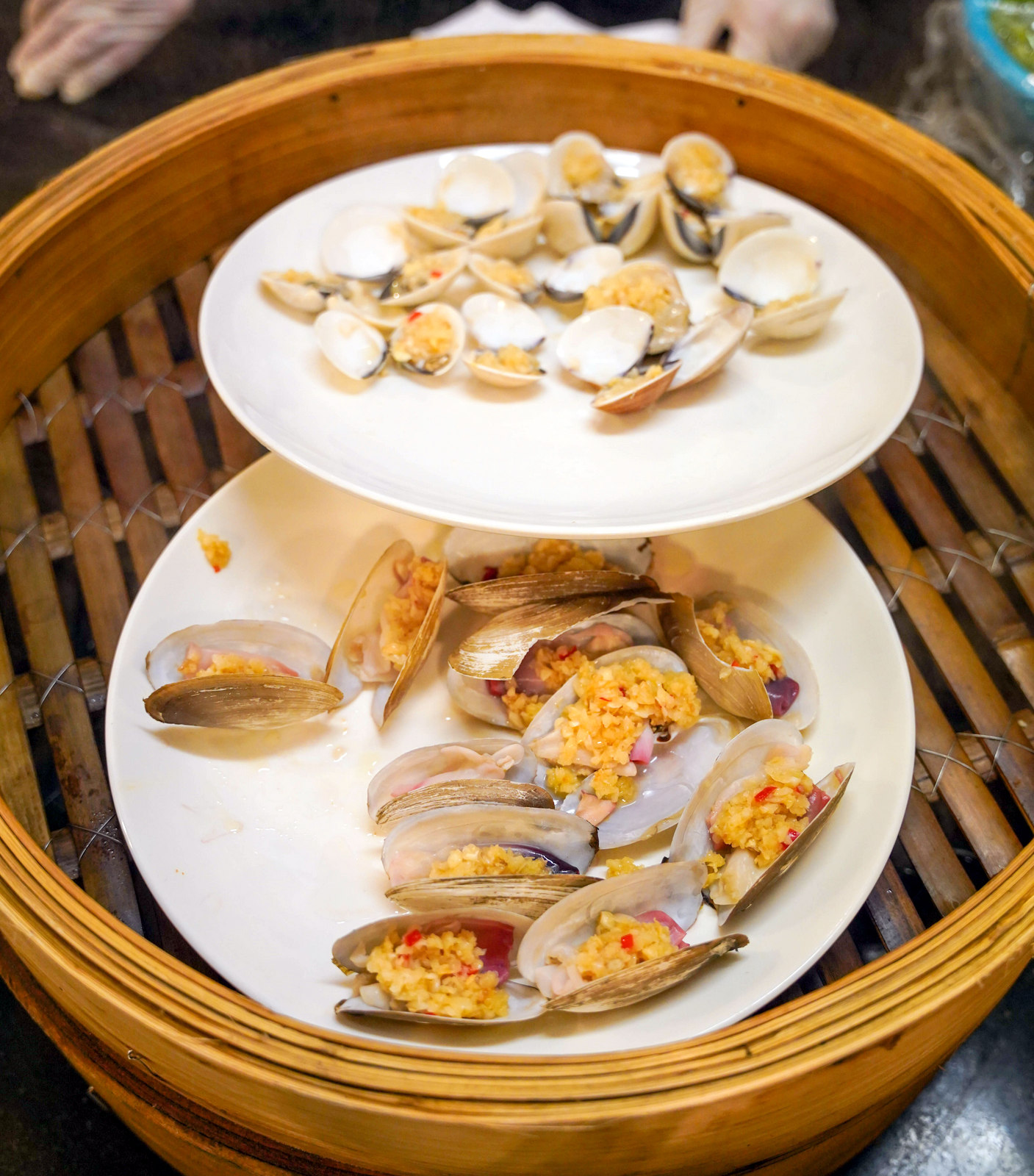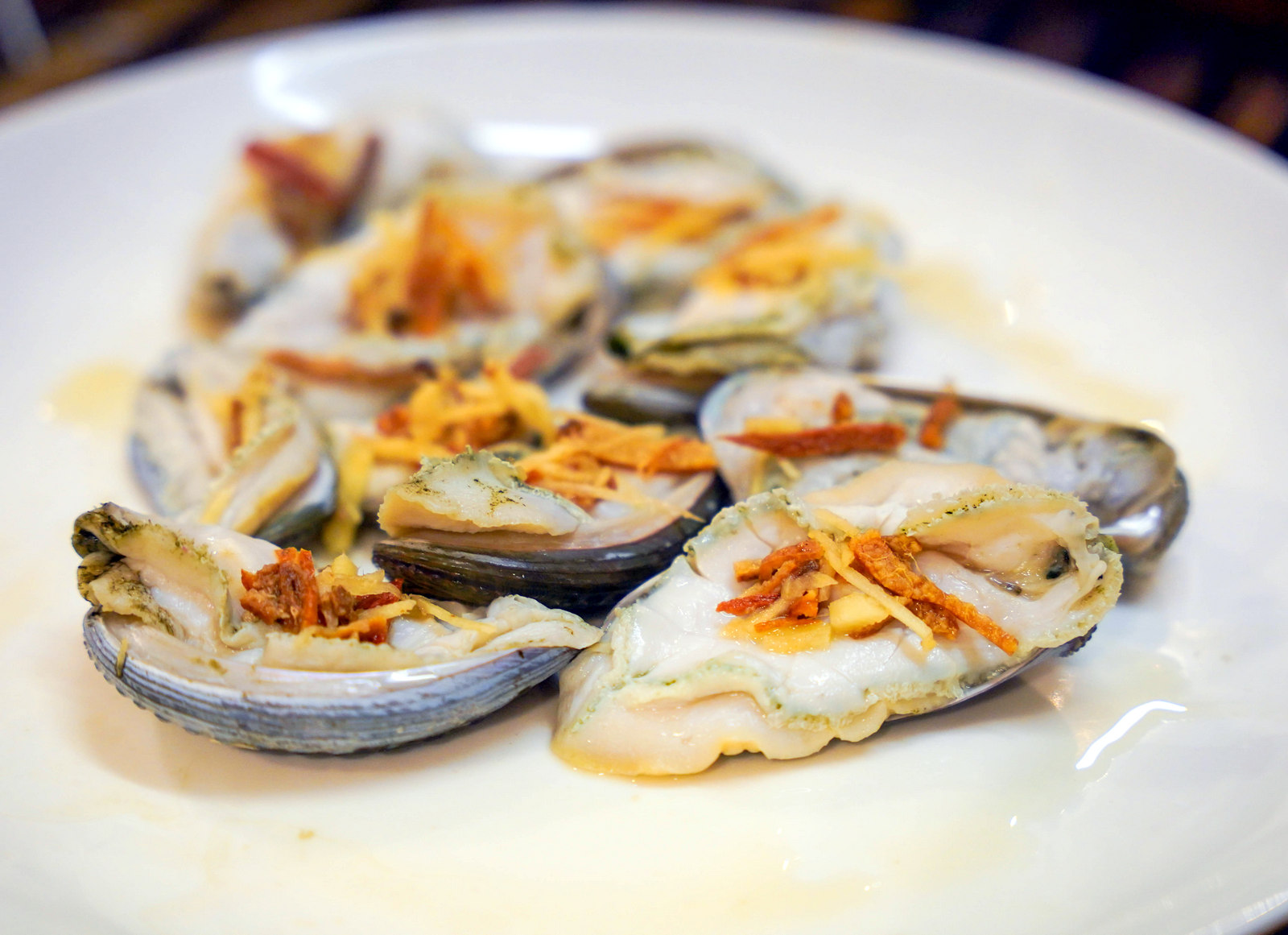 Anchors aweigh for the seafood on ice, one of the coolest spots in this buffet, spanning an all-you-can-eat chilled selection of snow crab legs, flower crabs, crayfish, mussels and more, plus steamed clams and geoduck.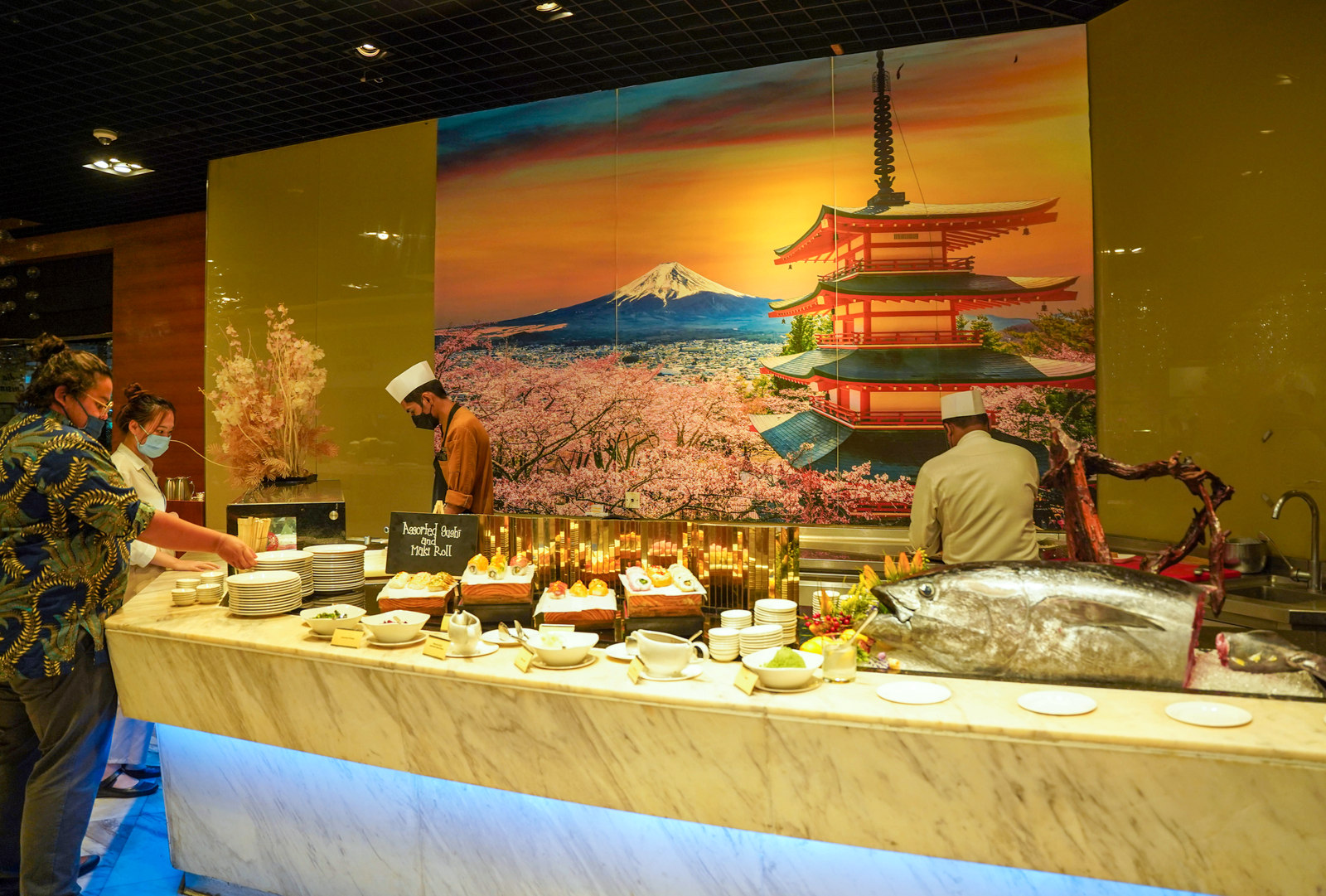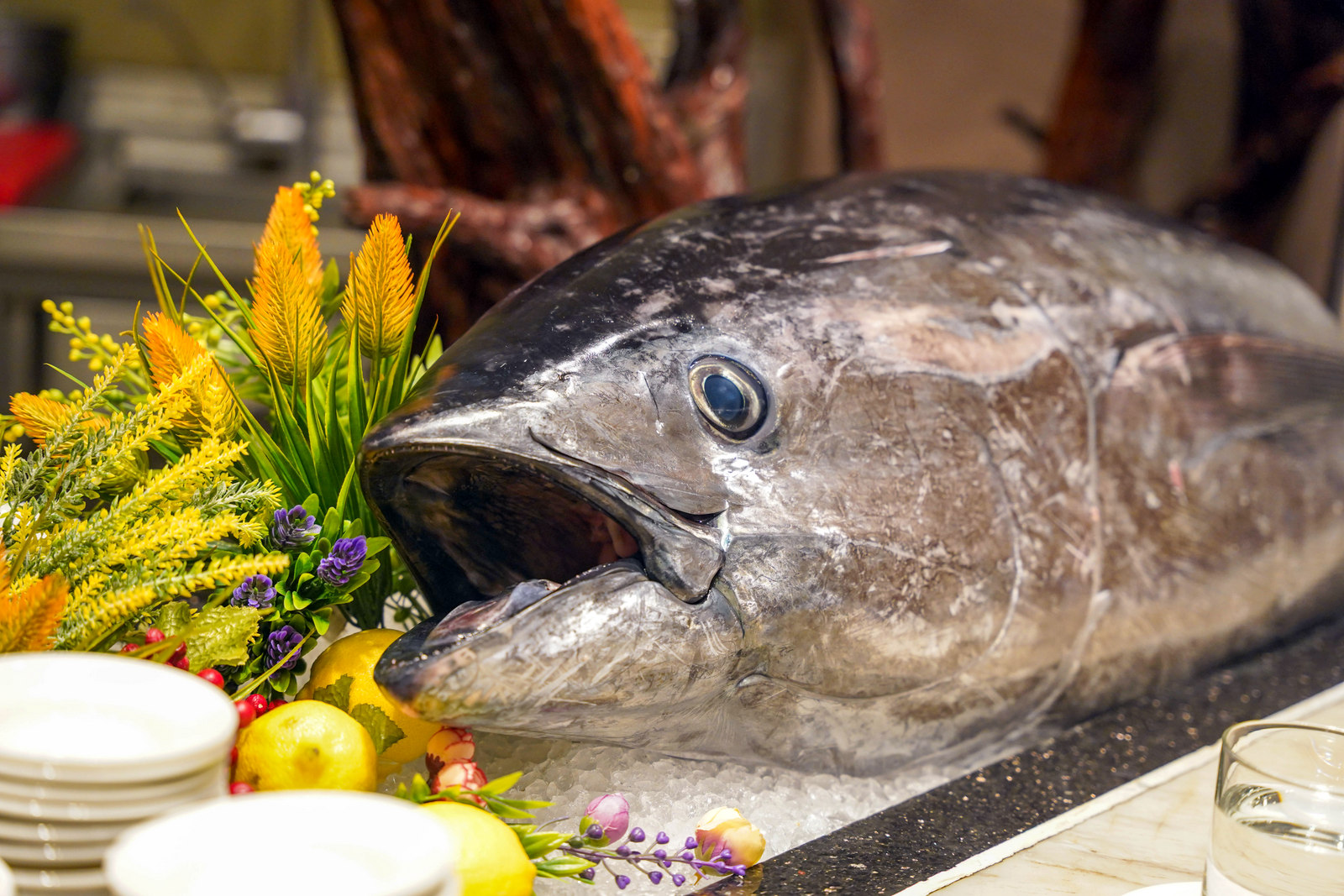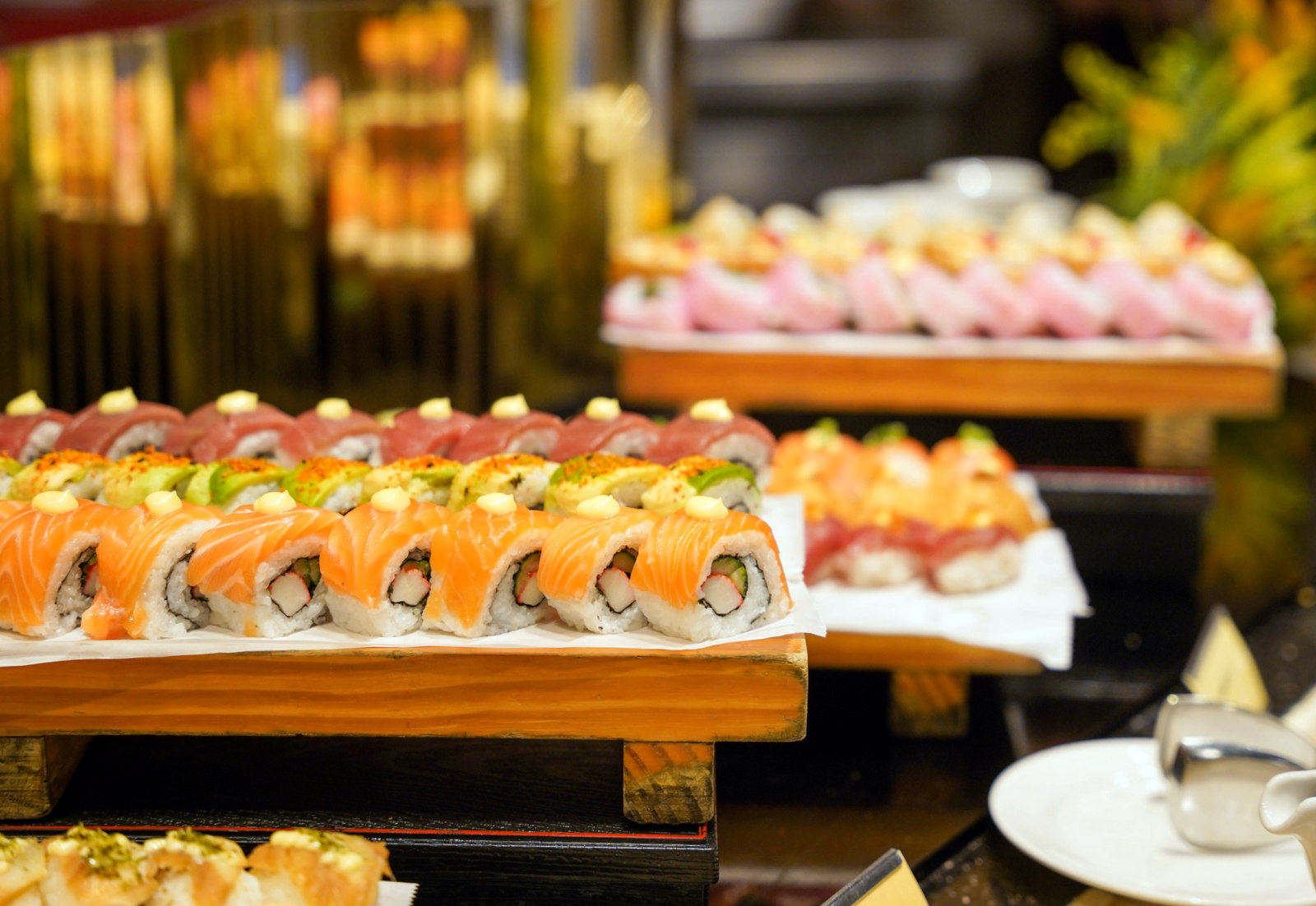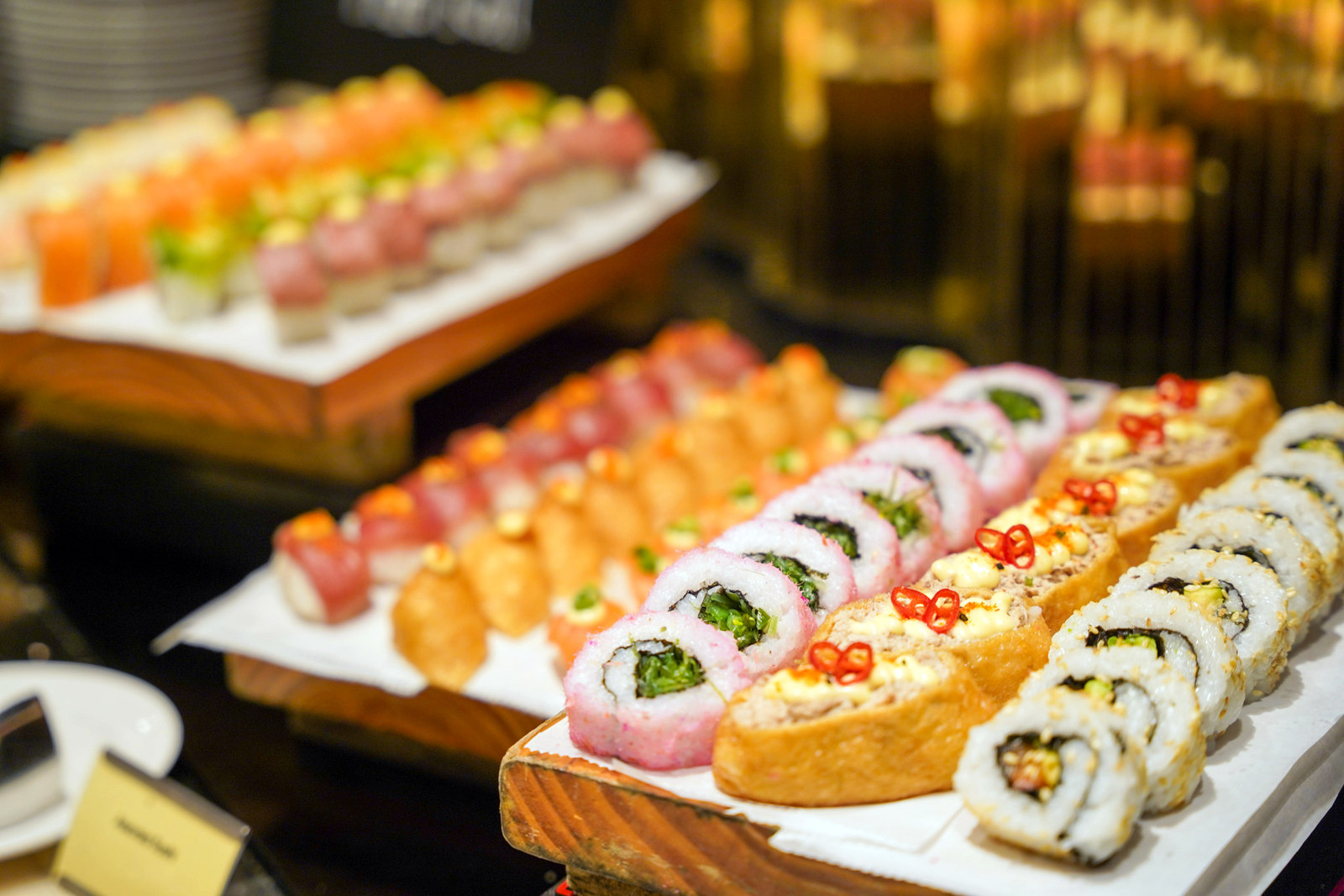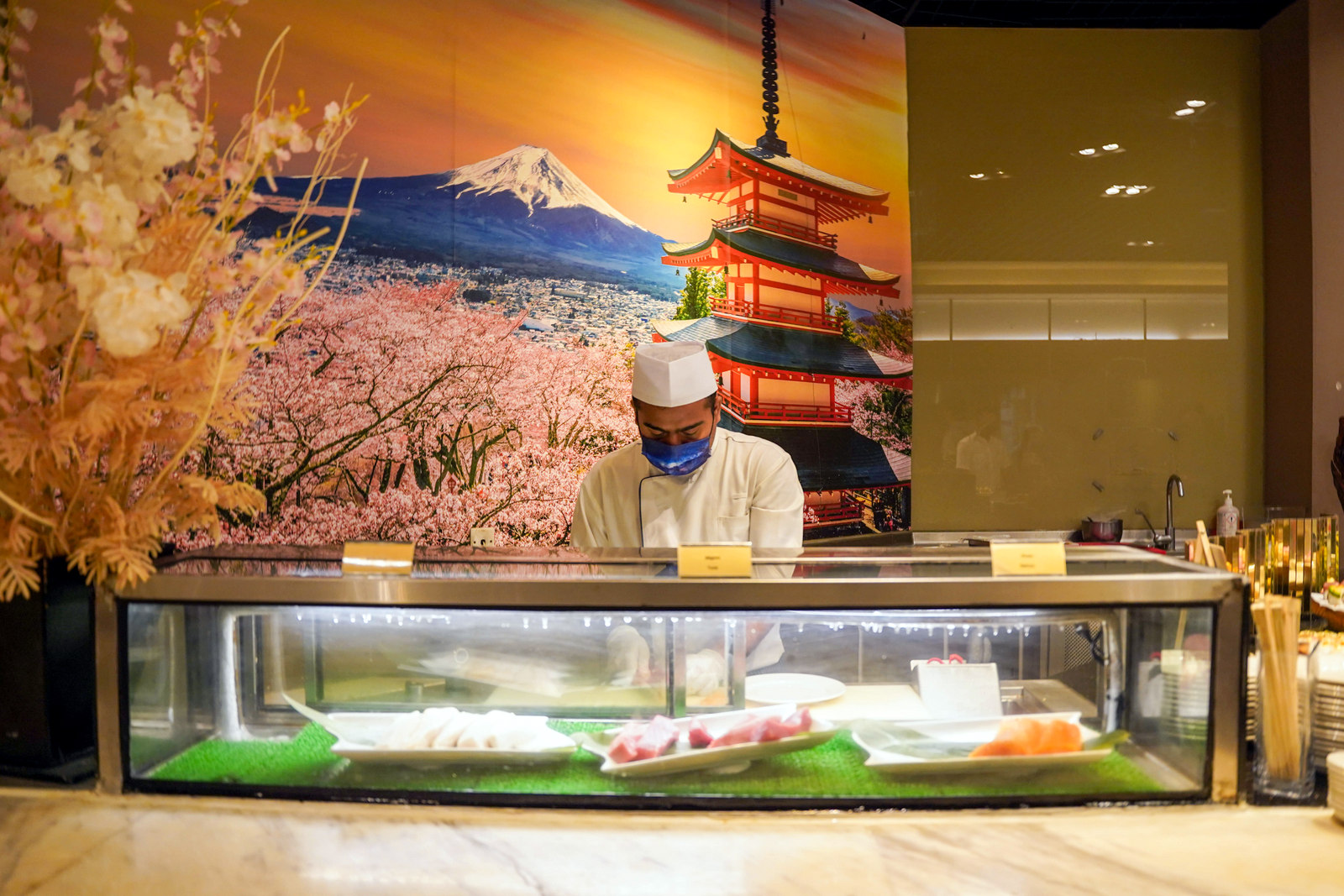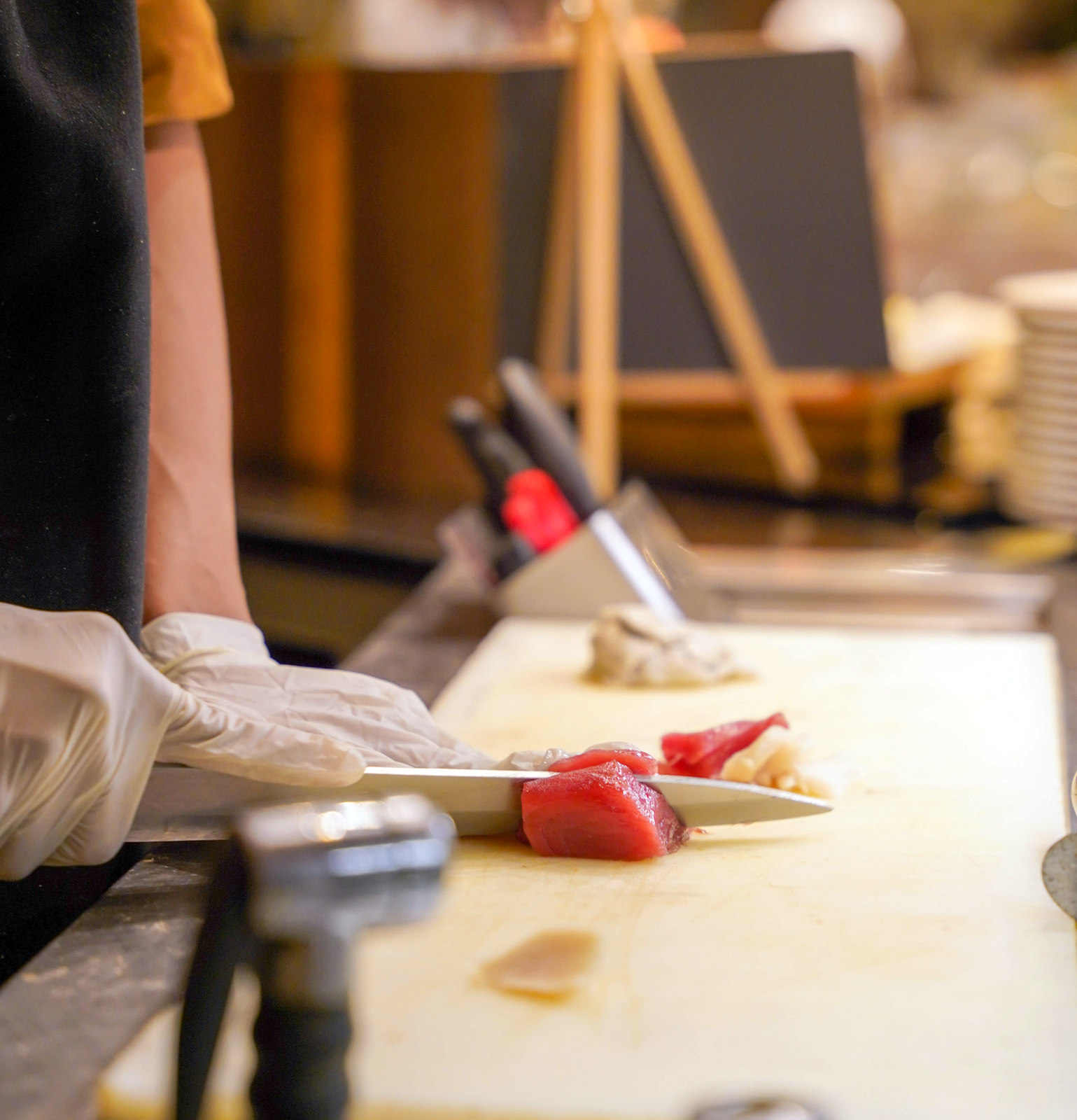 The Sashimi and Sushi station is another safe harbour, brimming with maguro tuna, salmon, butterfish and more, sliced to order or meticulously layered in nigiri sushi and maki rolls.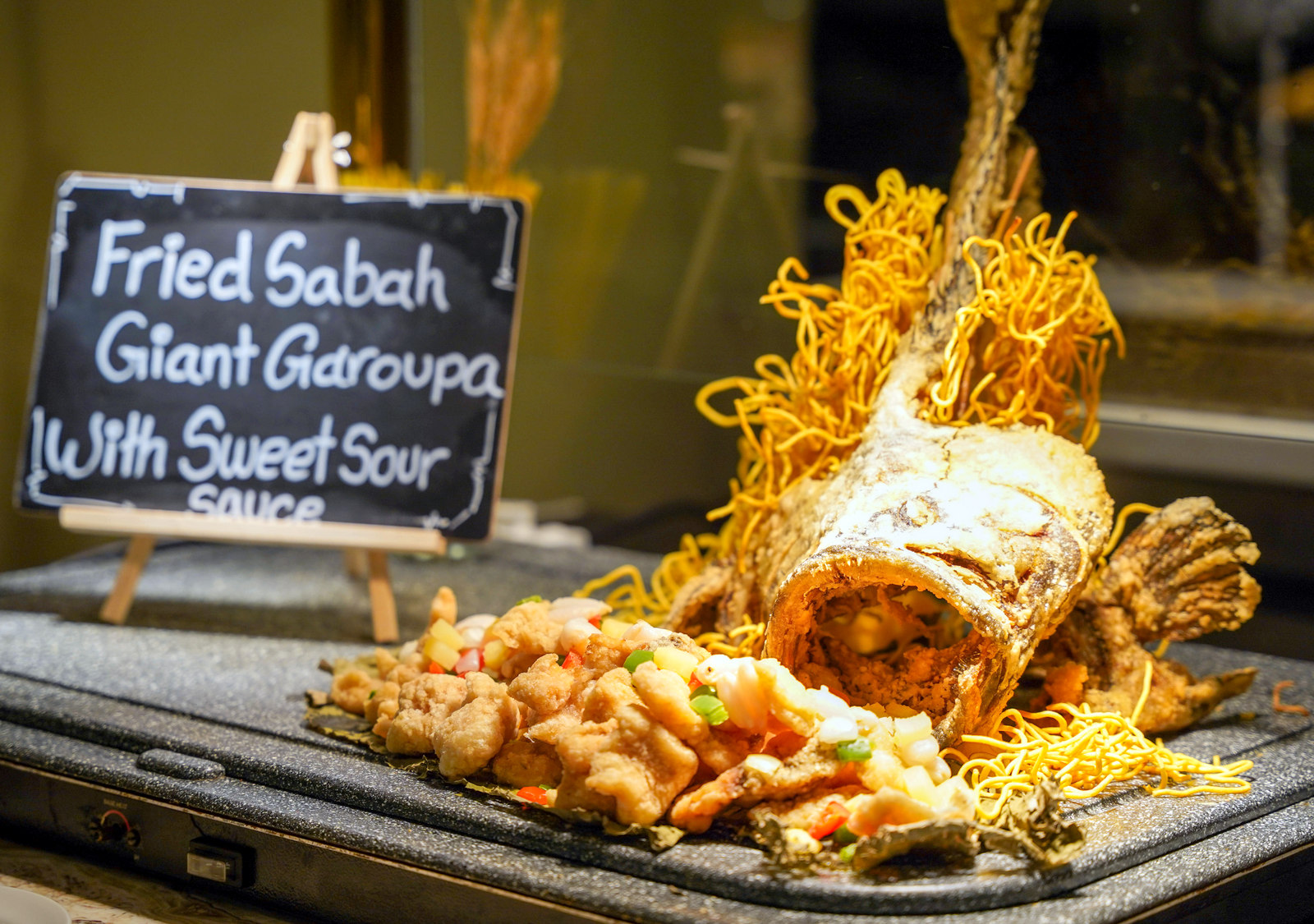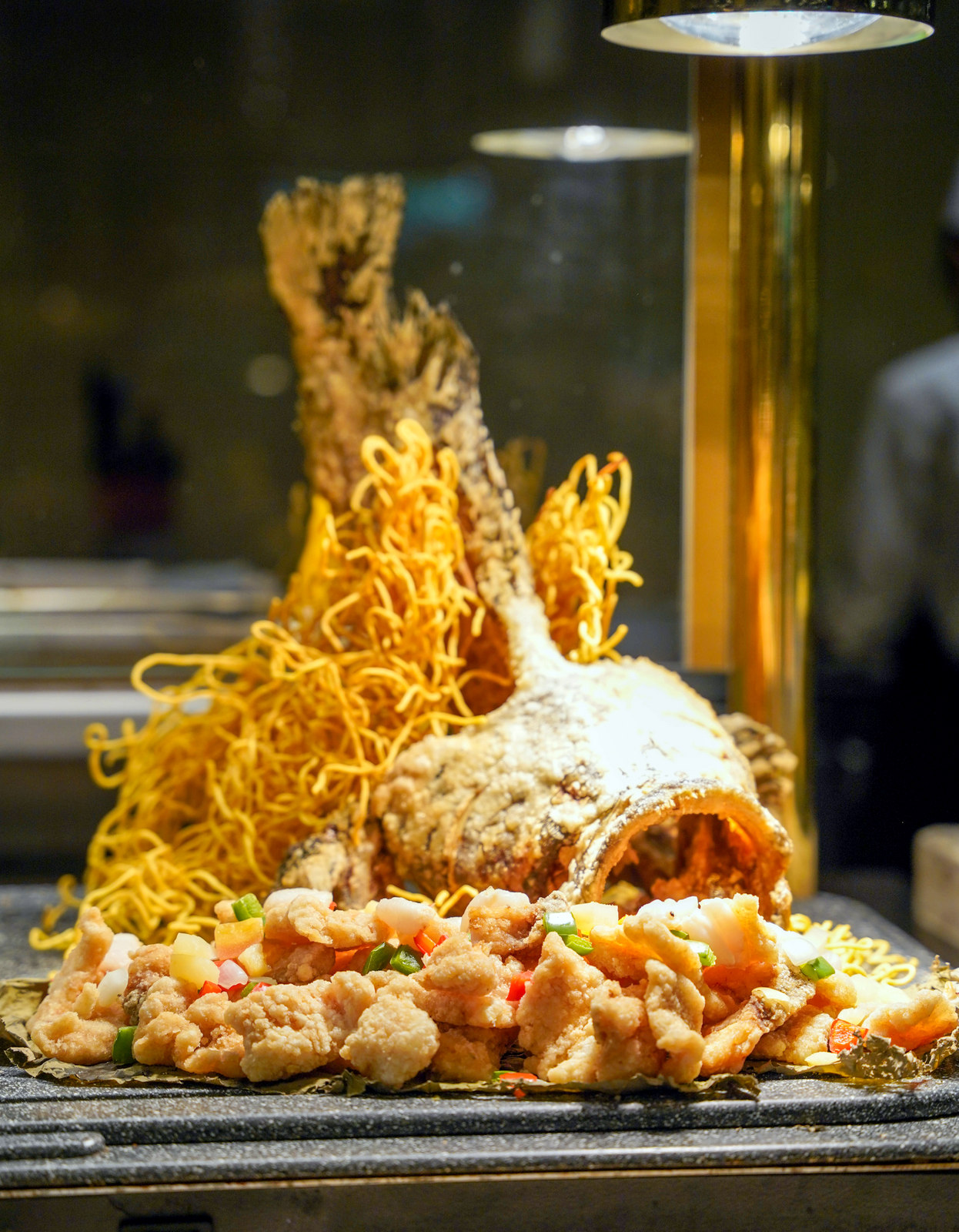 If you favour your fish cooked, try the Fried Sabah Giant Garoupa with Sweet & Sour Sauce - as gigantic as its name promises, with tender chunks of fish paired with a thick, tangy sauce.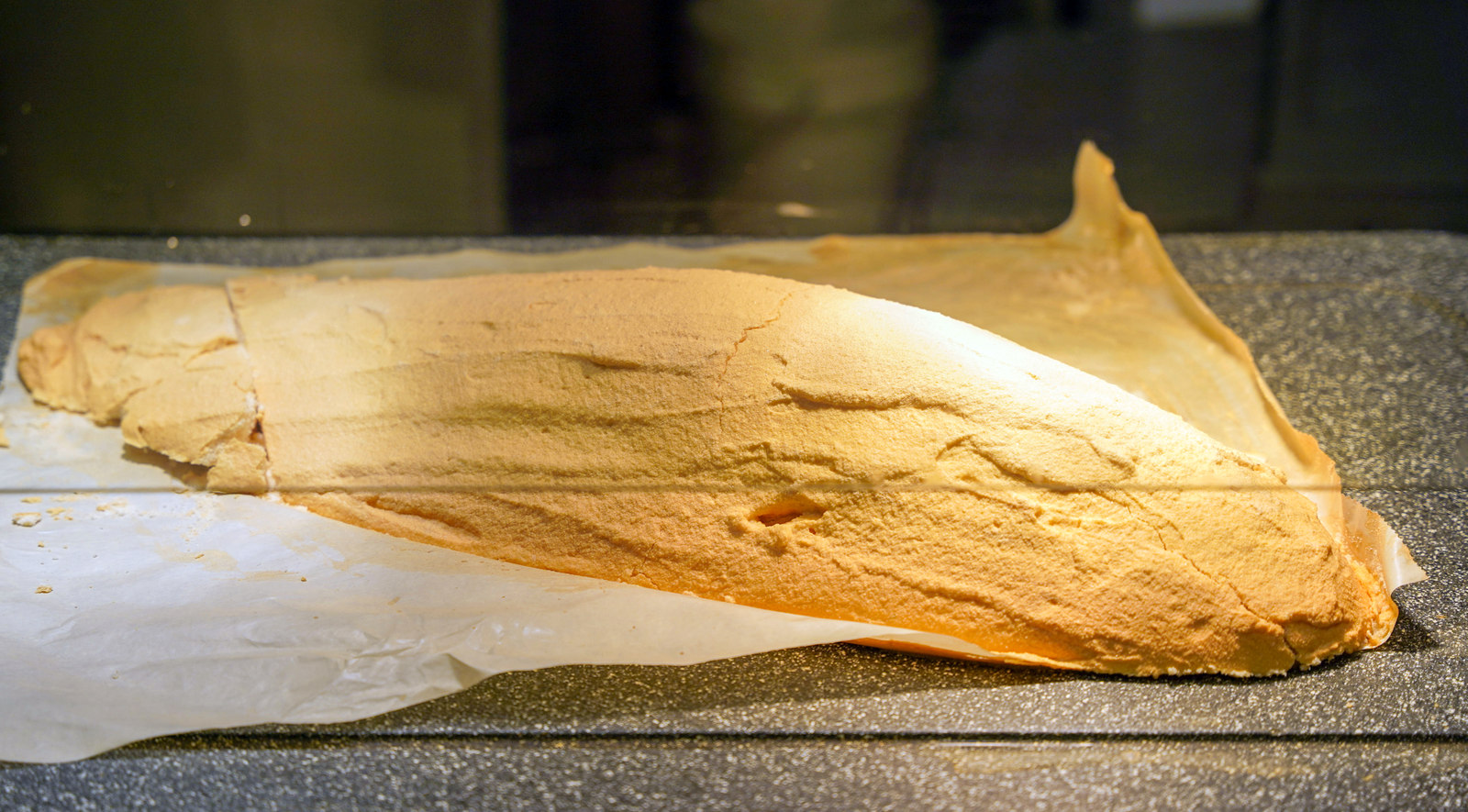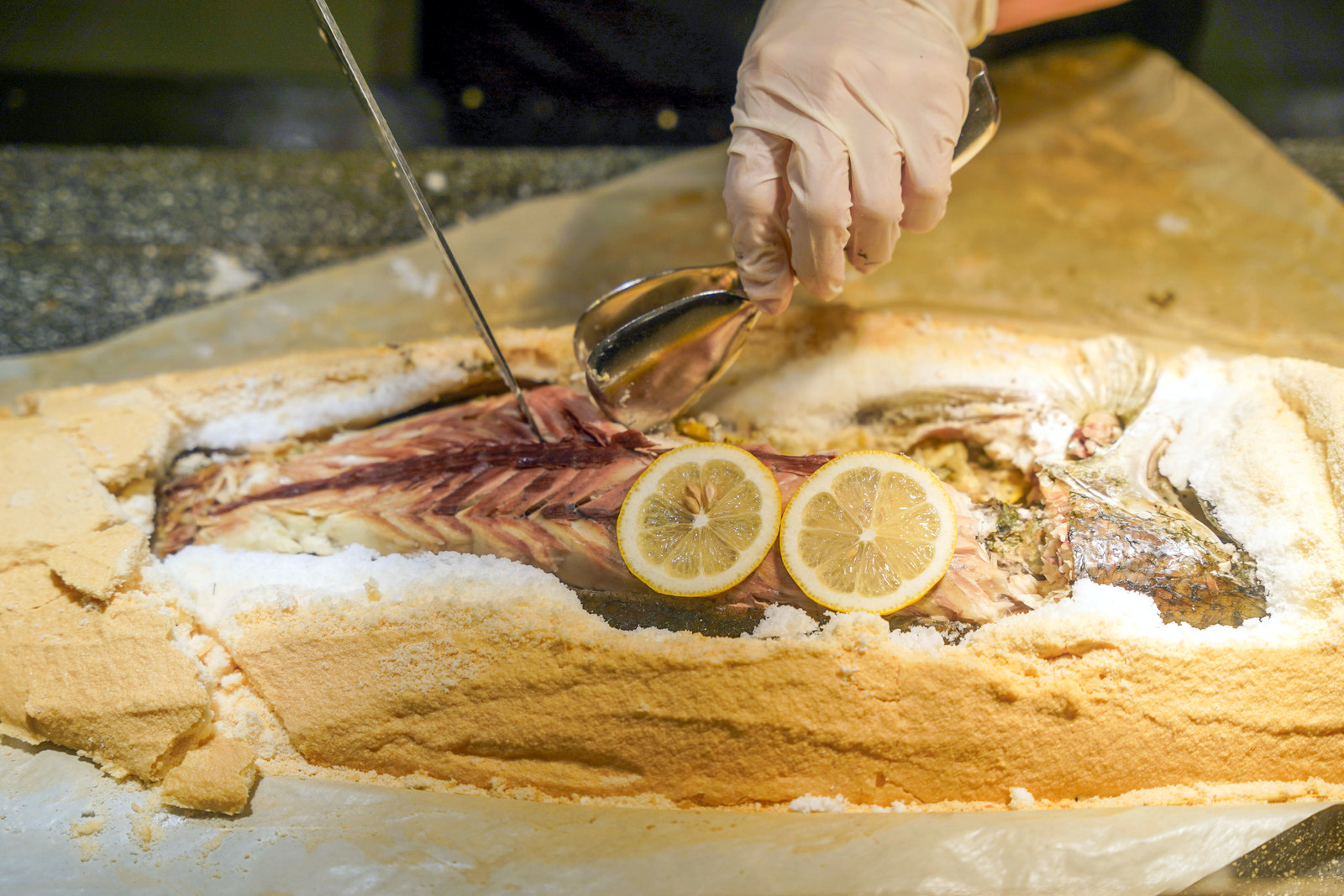 We're instant fans of the Salt Crust Baked Whole Sea Bass - the crust locks in the flavour and flakiness of the fish, leaving it full-bodied in both taste and texture. A total triumph!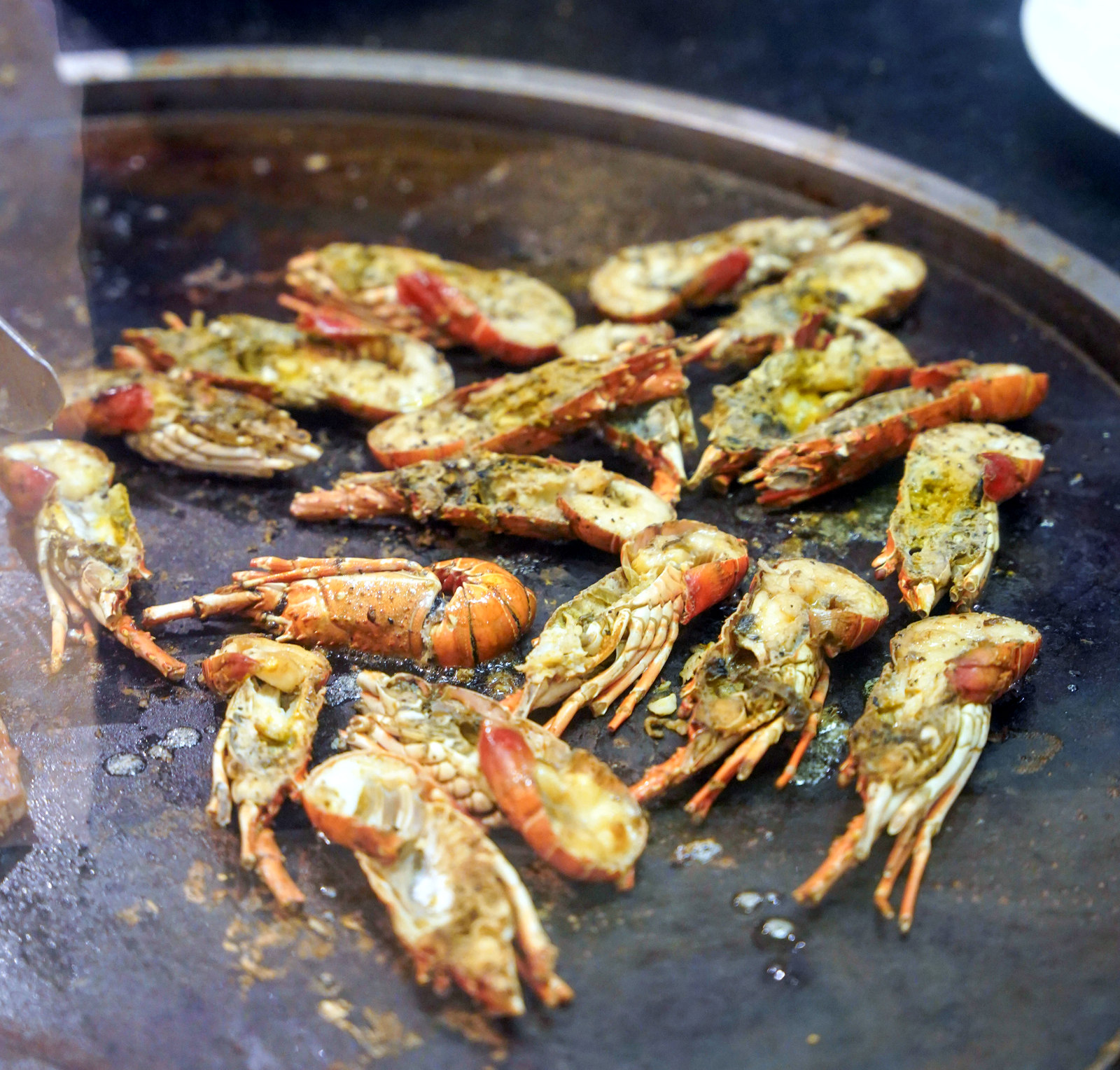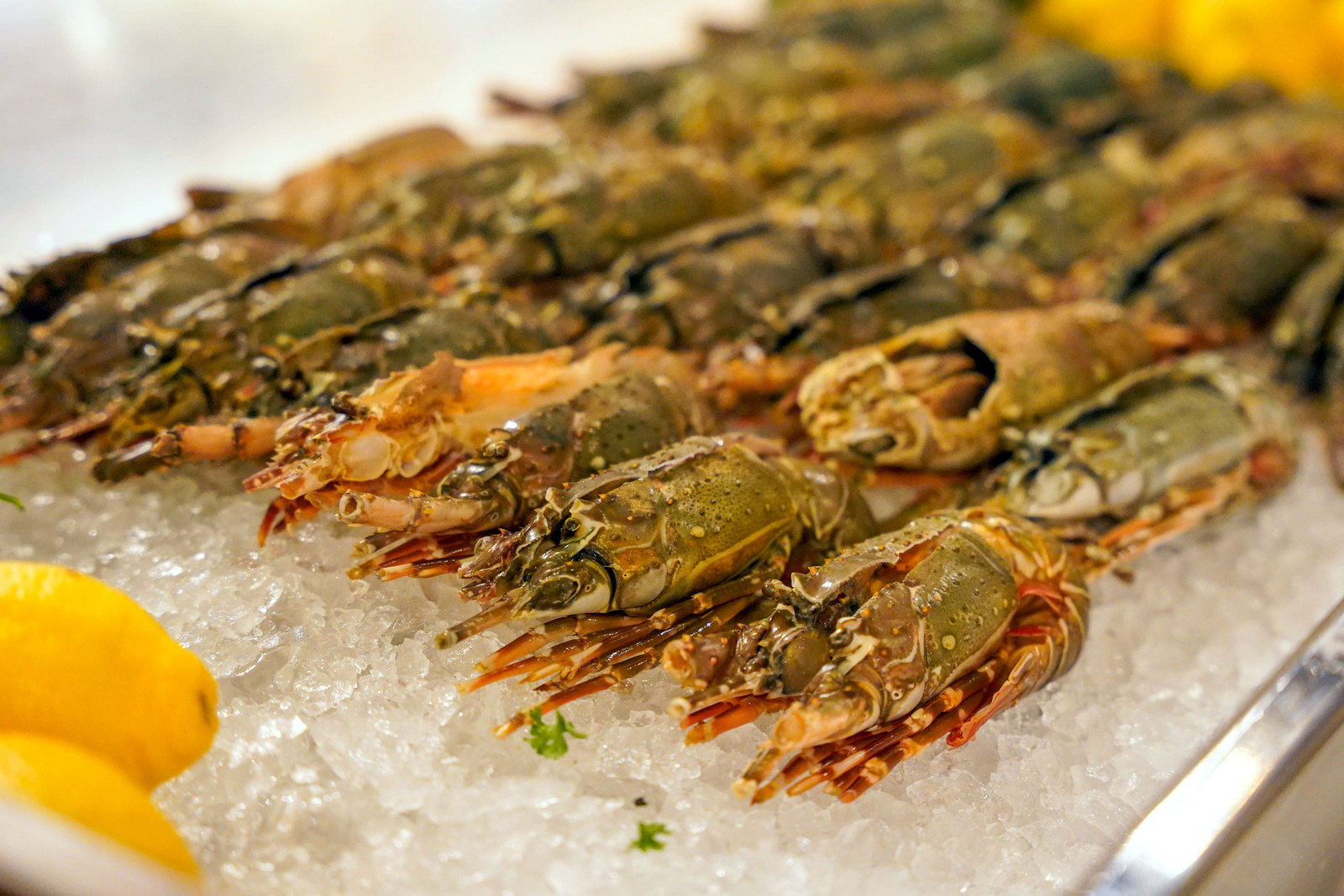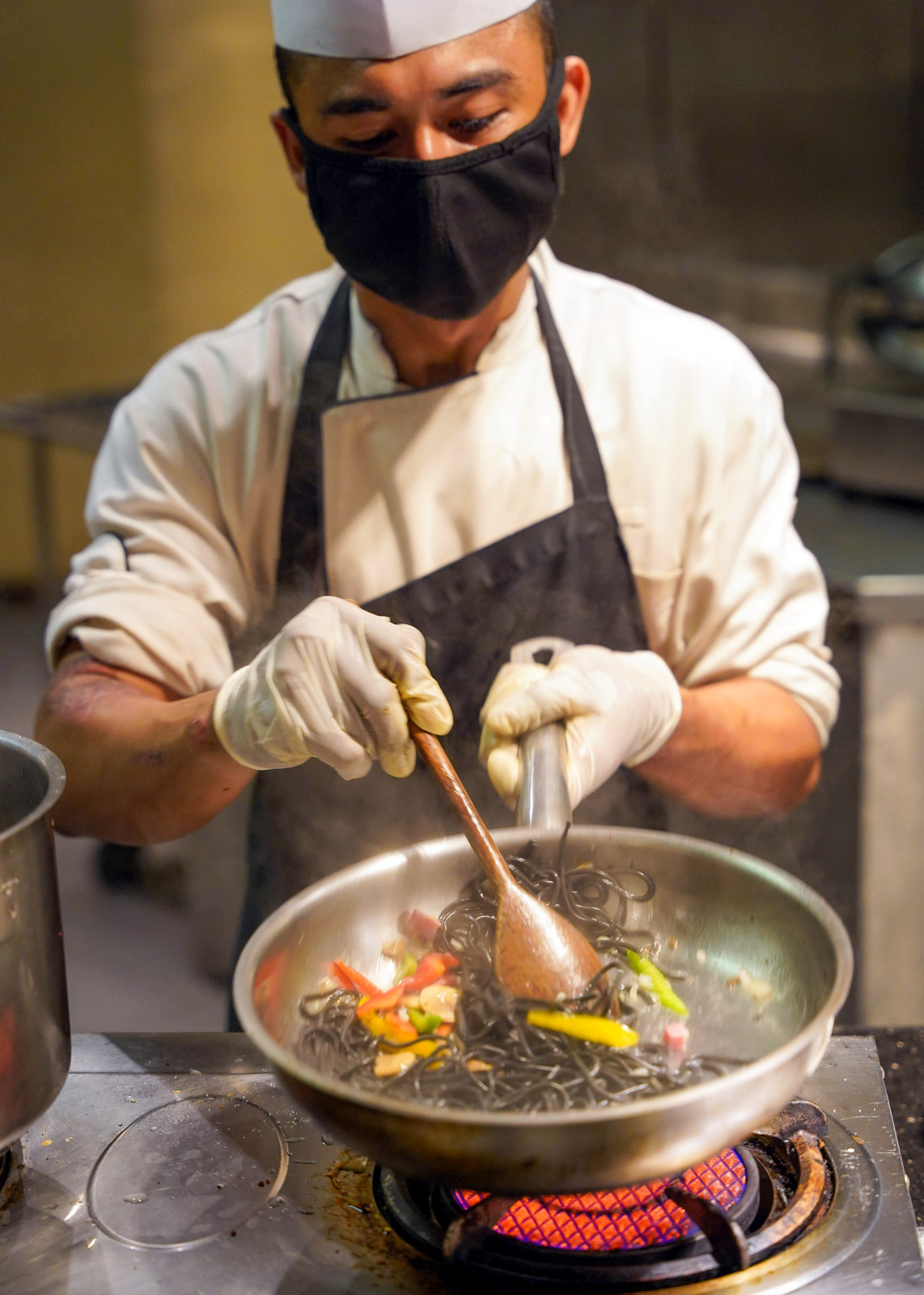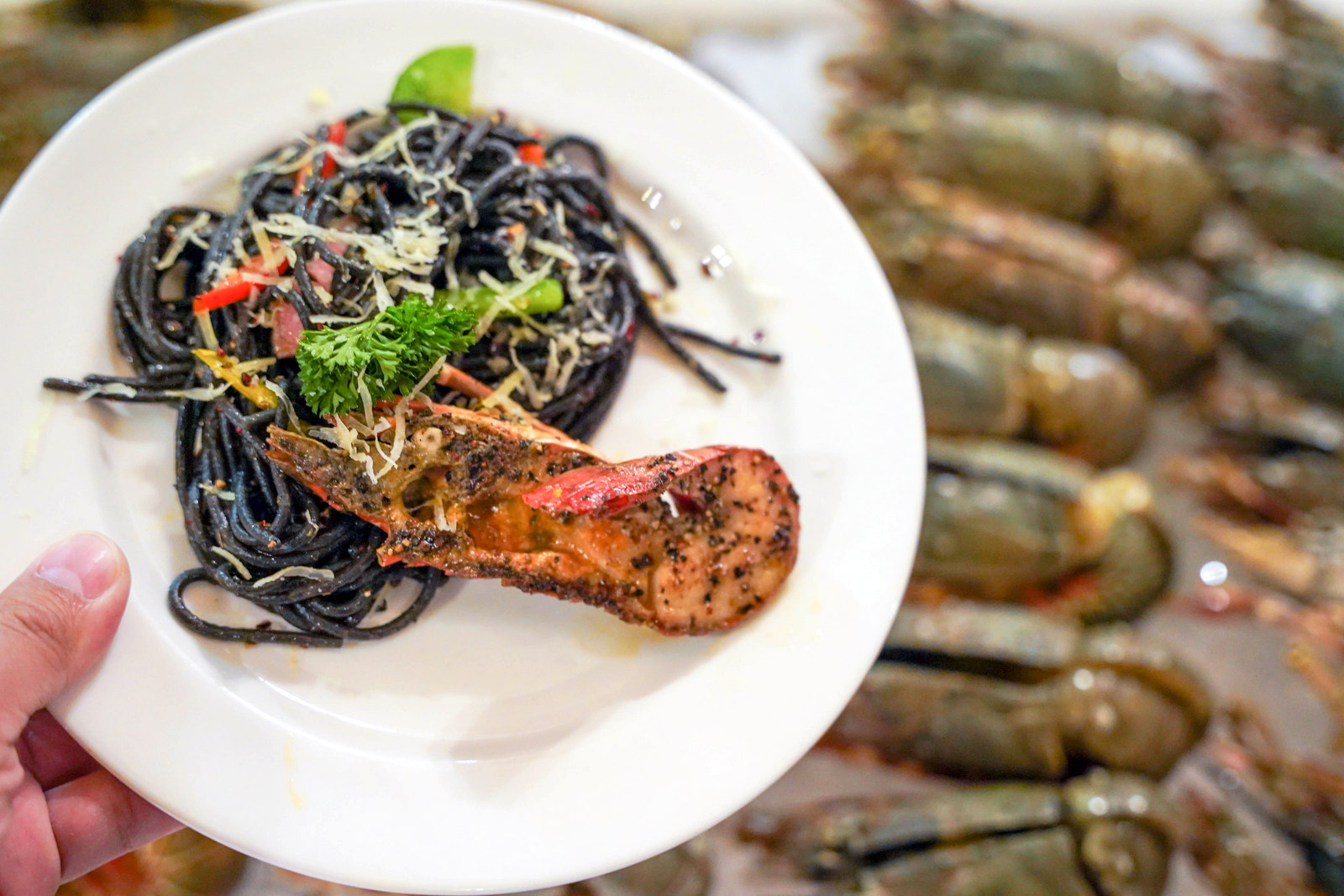 If you enjoy watching your meal being cooked, check out the station for rock lobster and pasta prepared on the spot, ready in two minutes or so. The Pan-Grilled Rock Lobster Aglio Olio Squid Ink Pasta is worthy of a respectable Italian restaurant - we'd return for a second serving!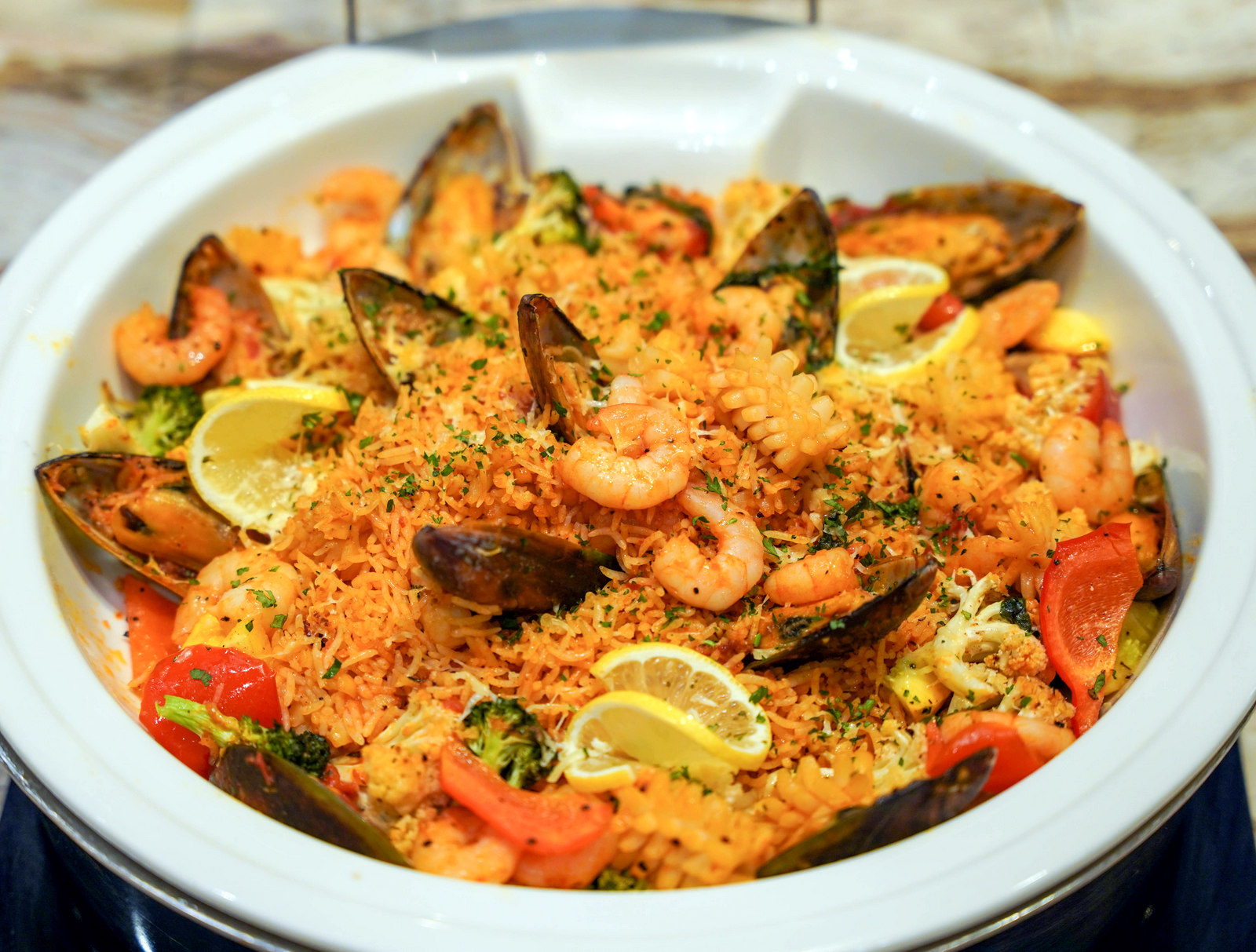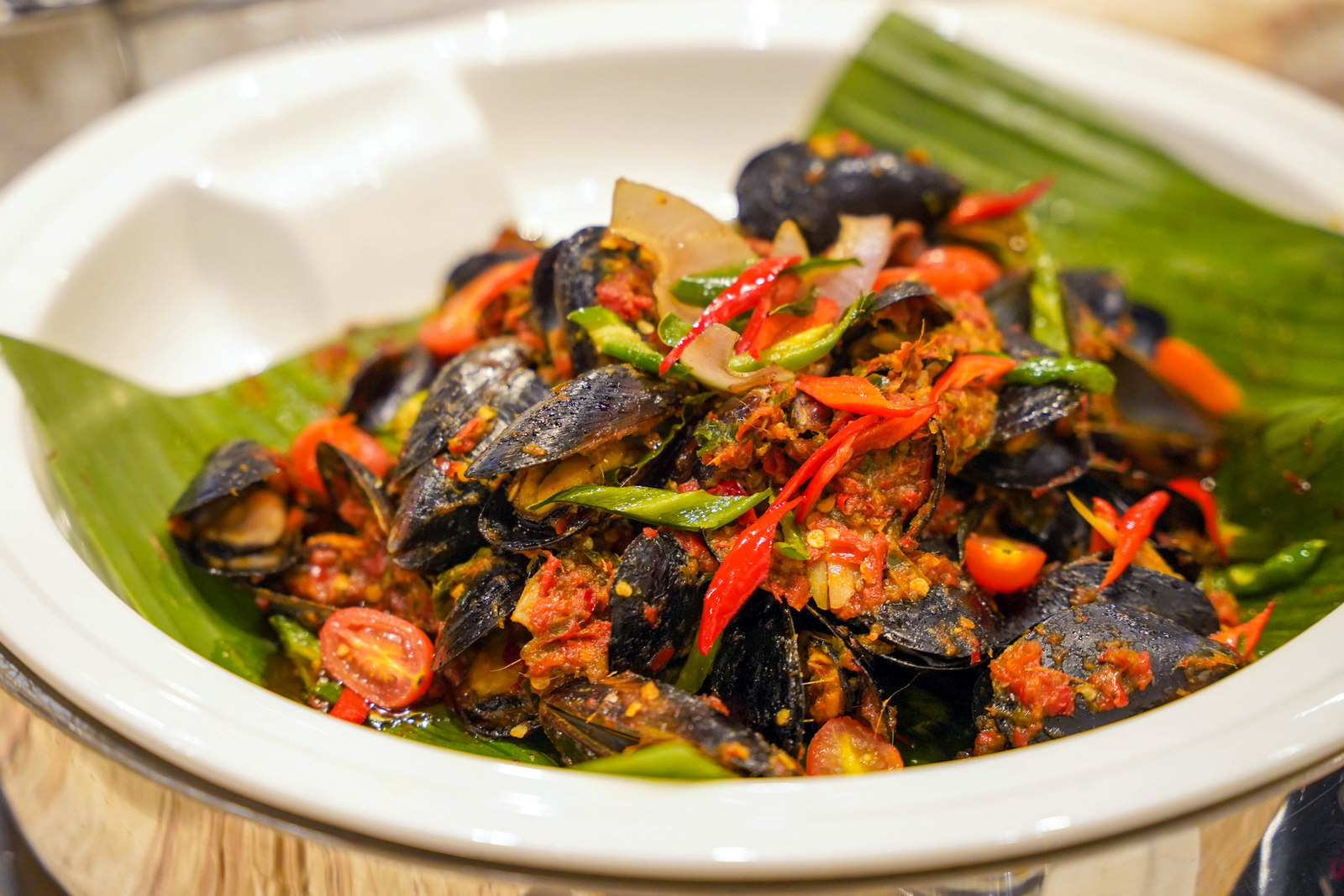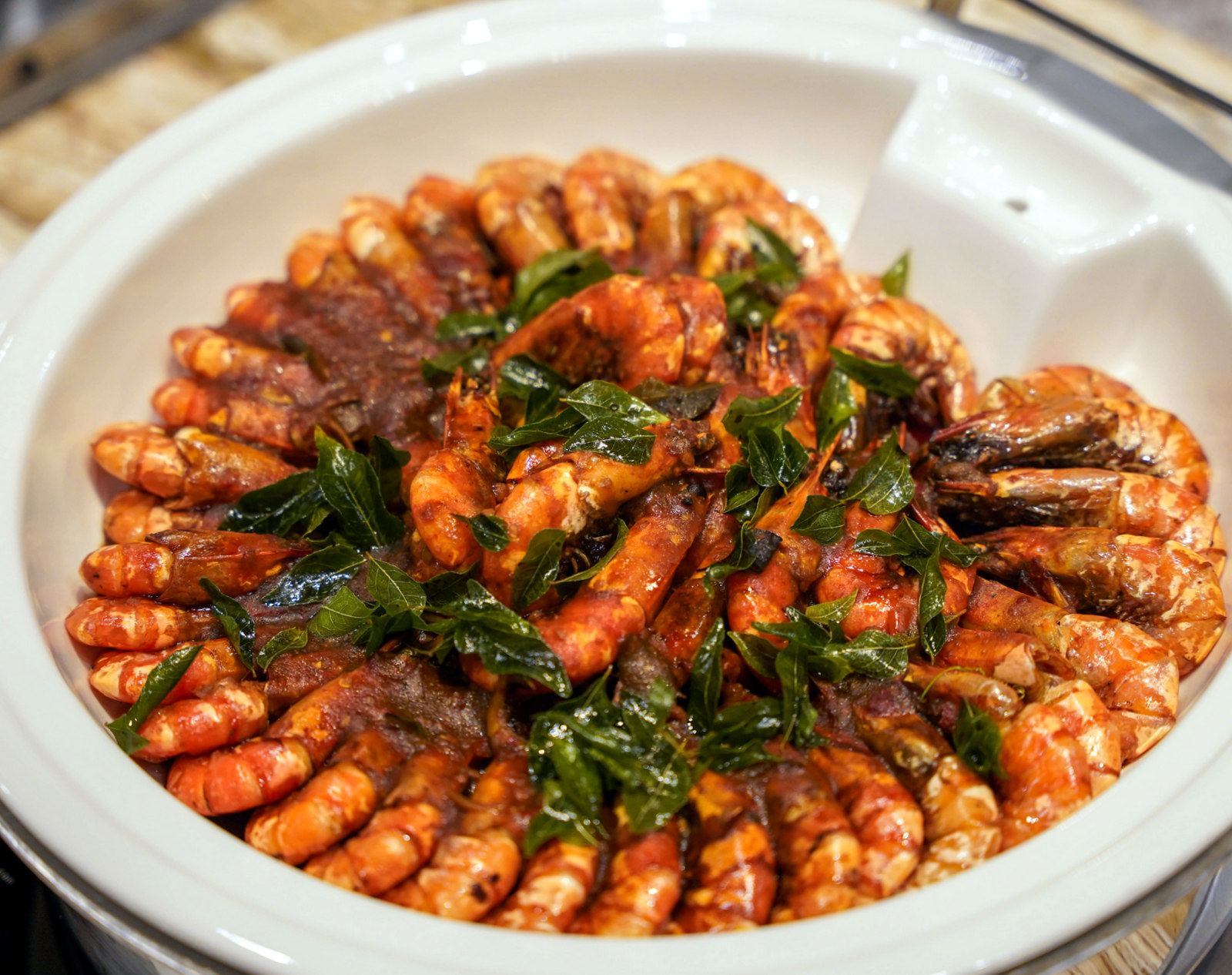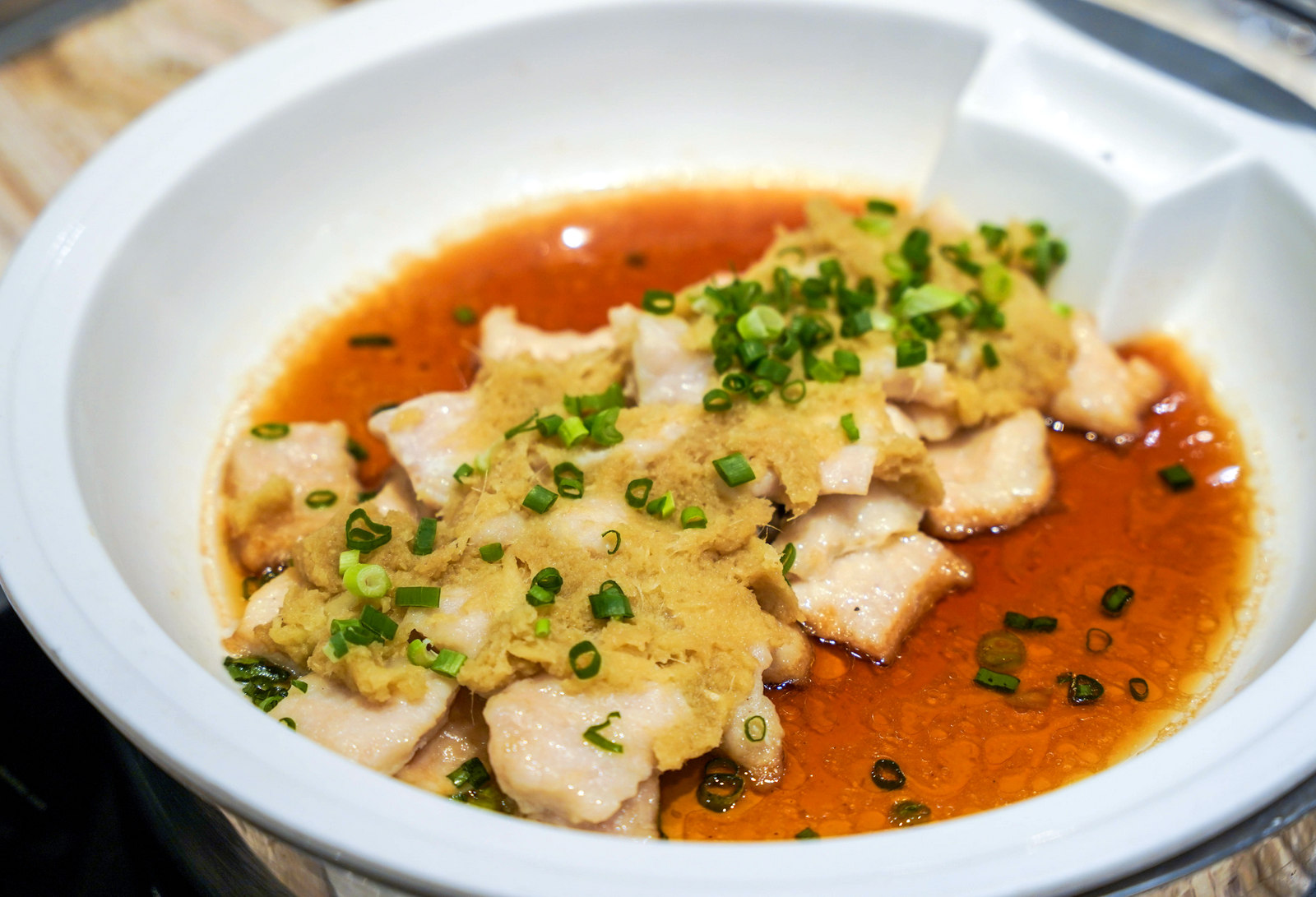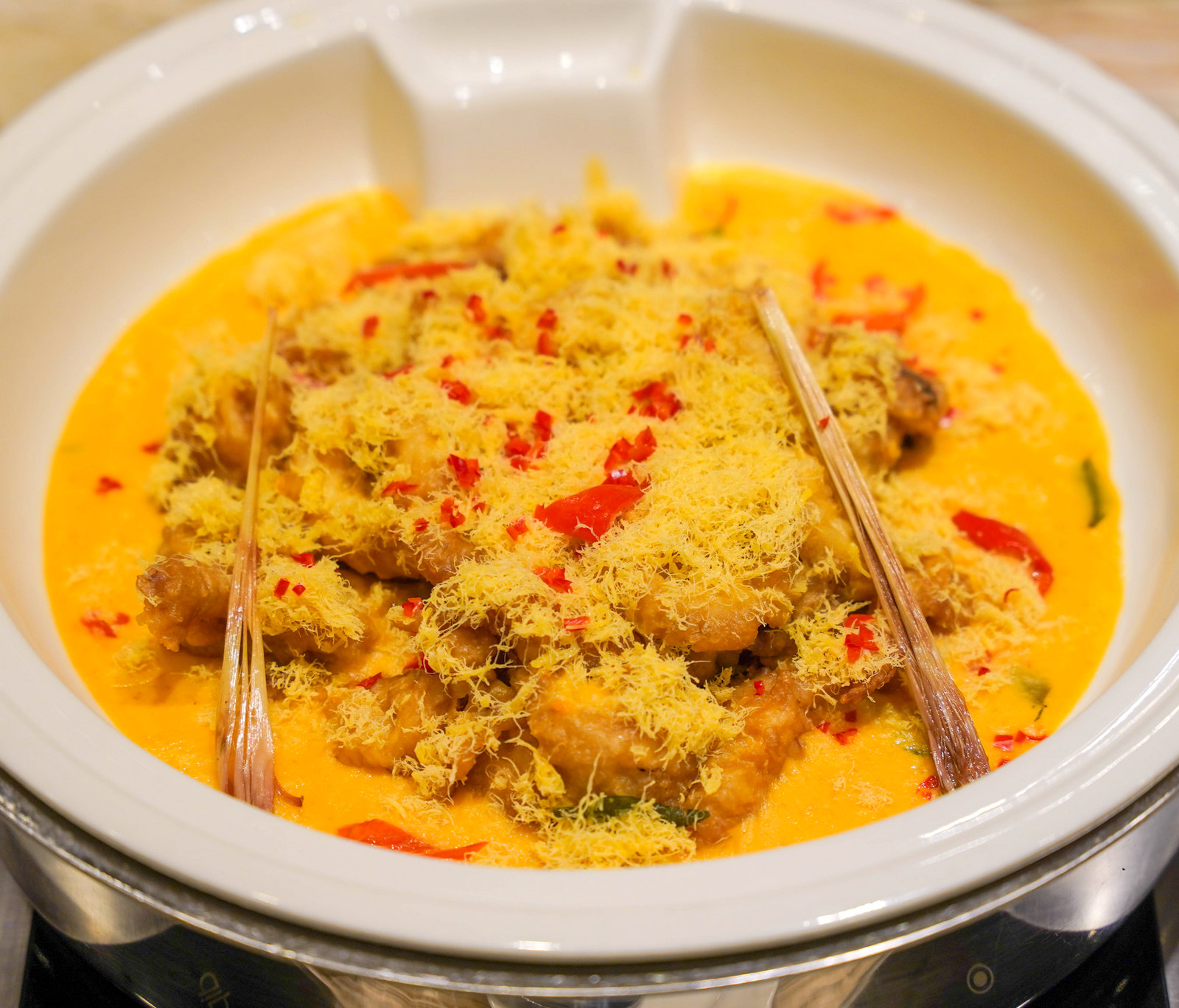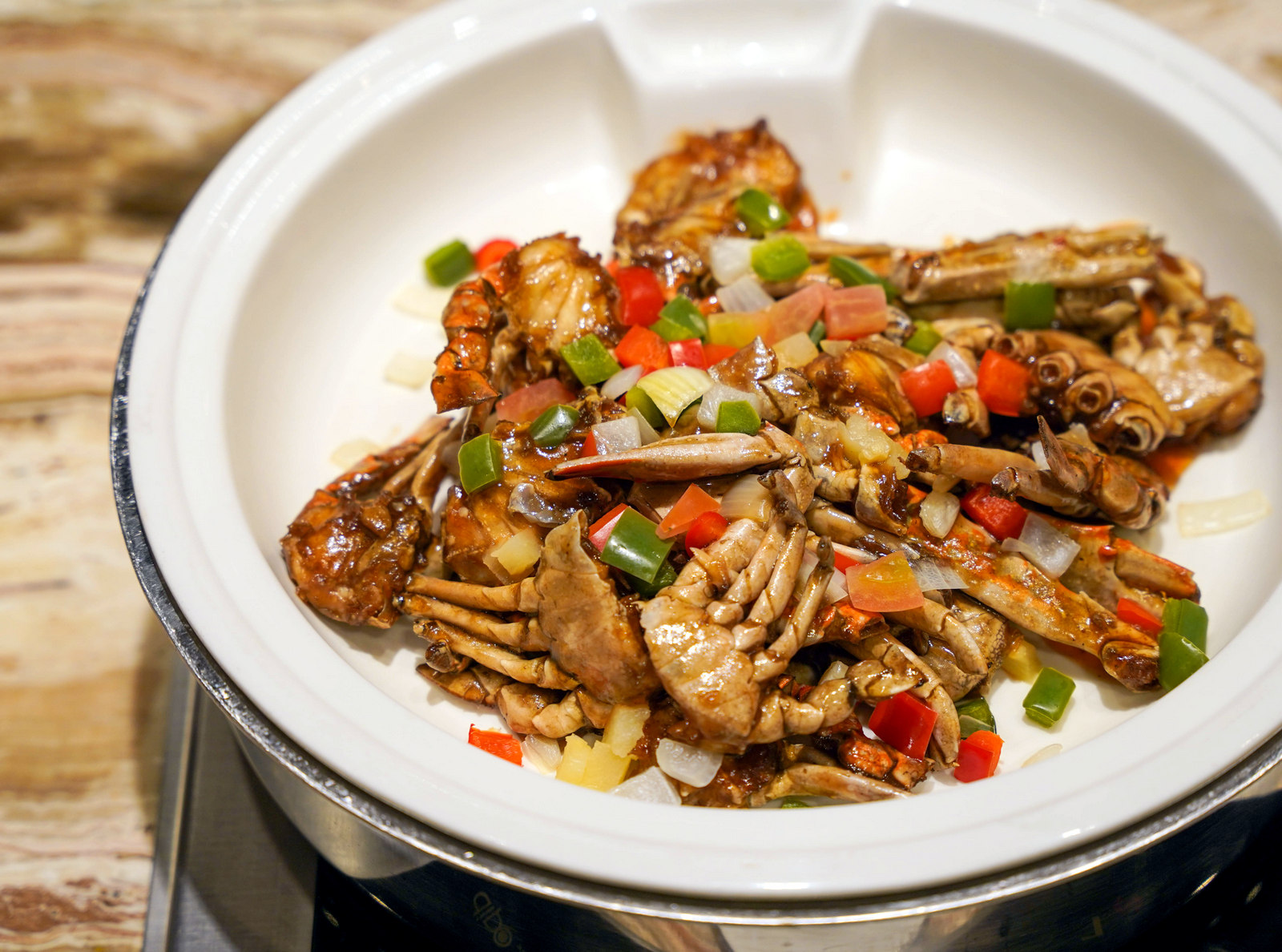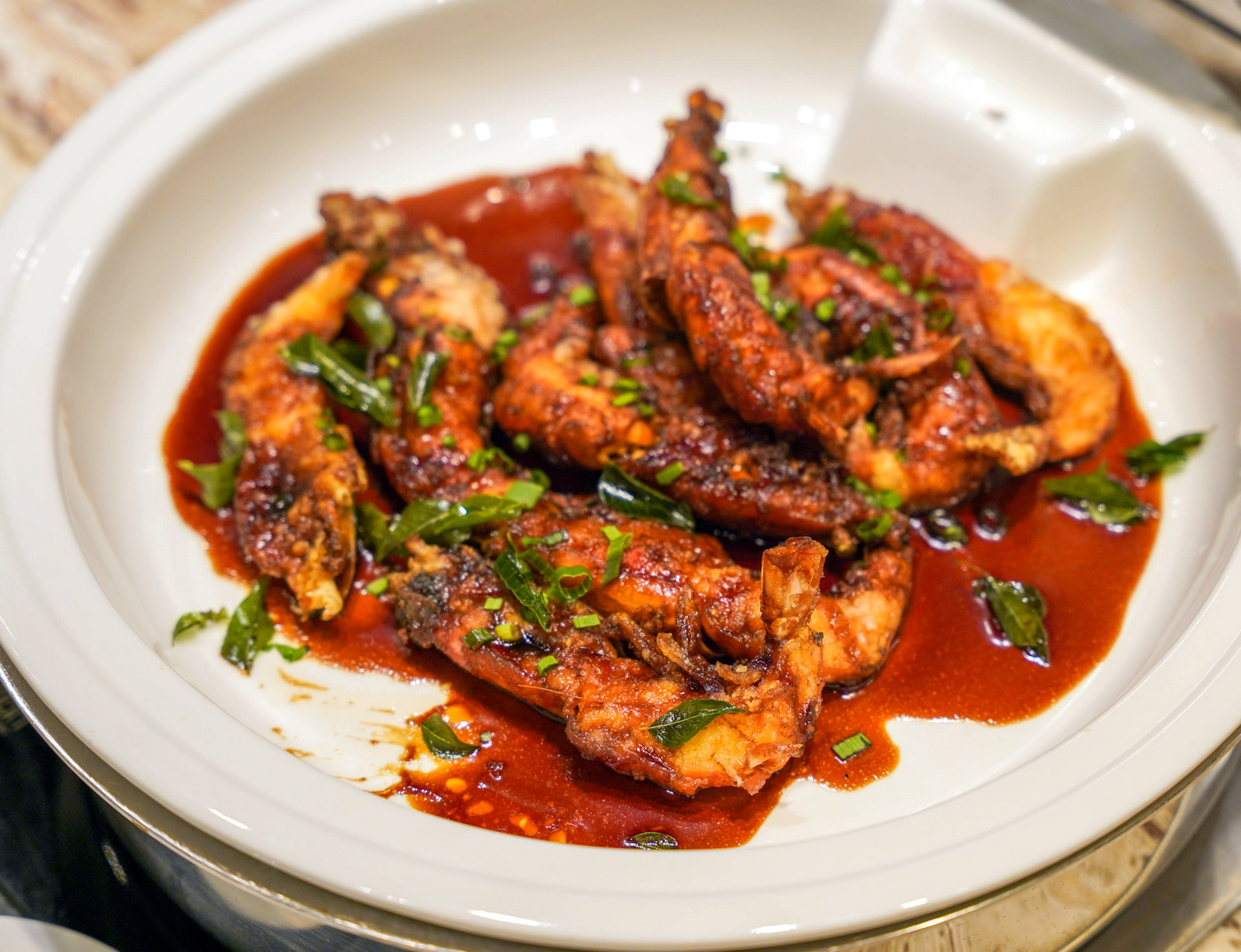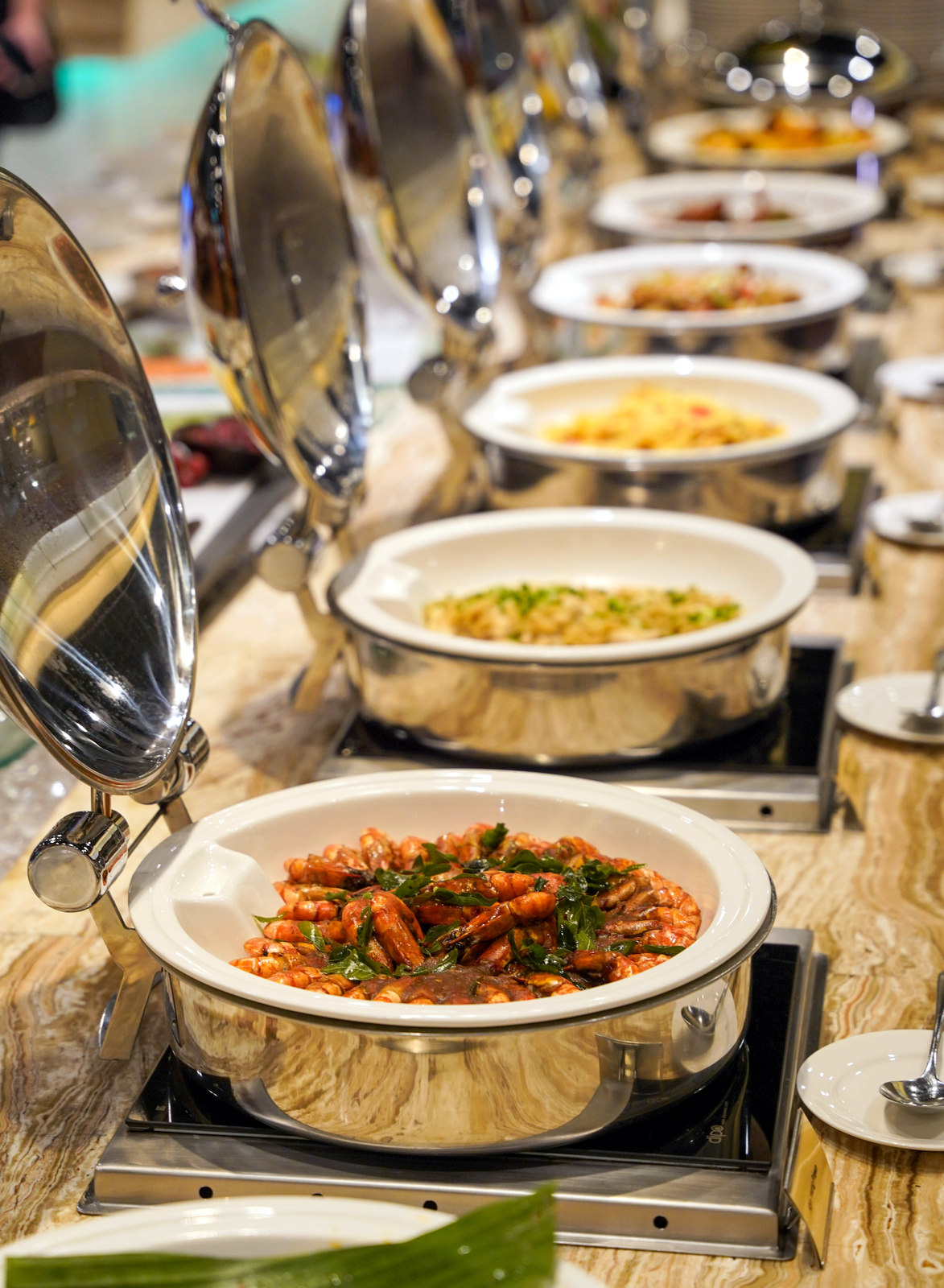 Main courses take inspiration from East and West, promising something for everyone, from Seafood Paella to Mussels Berlada, Kam Heong Prawns, Steamed Fish with Ginger Soy Sauce, Fried Squid with Salted Egg, Sweet and Sour Crab, Stir Fried Prawns and many more.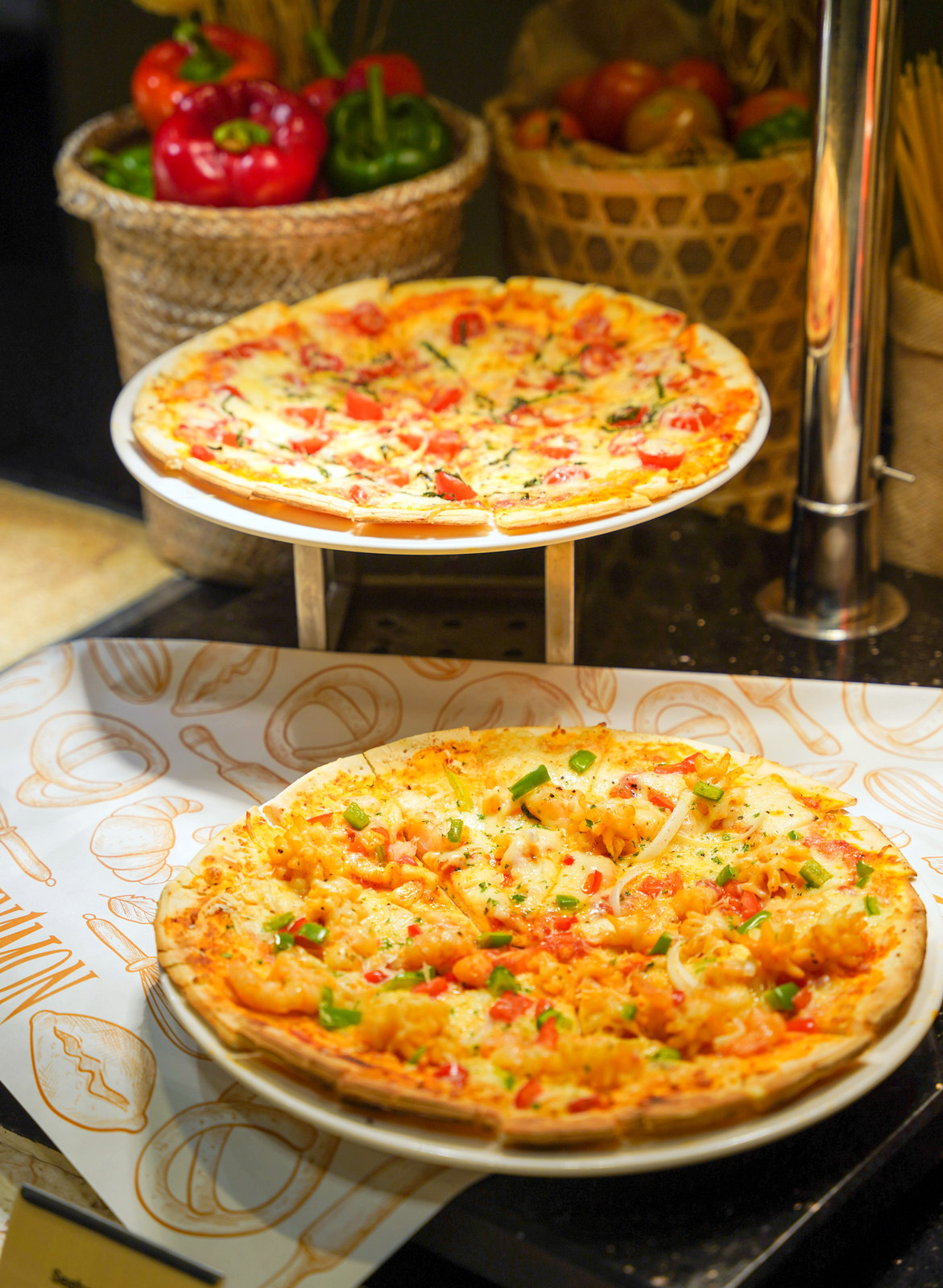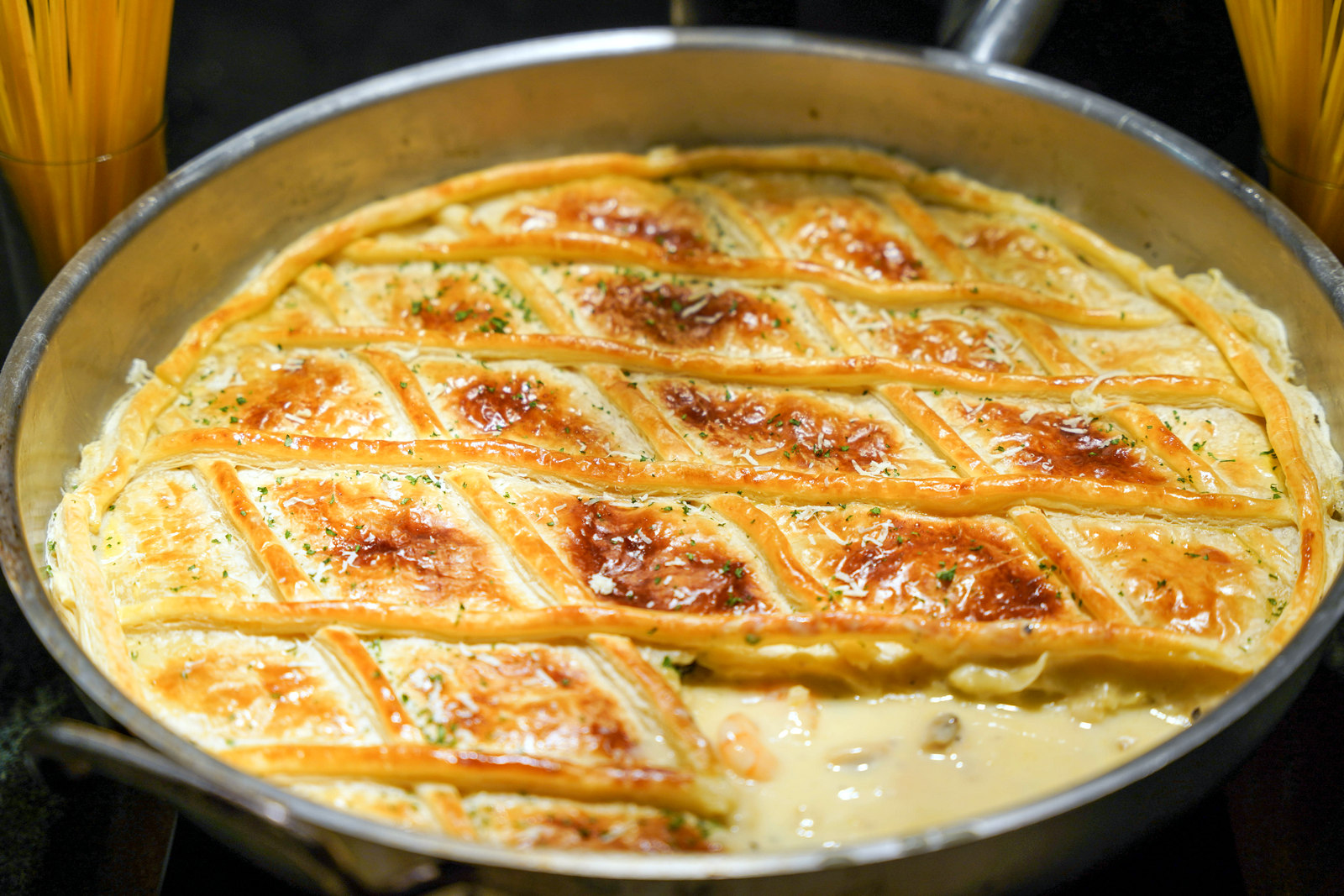 Hearty fare includes Seafood Pizzas and Seafood Pie, perfect for patrons who can't resist some well-baked carbs with their seafood - the next best thing to visiting a pizzeria by the beach.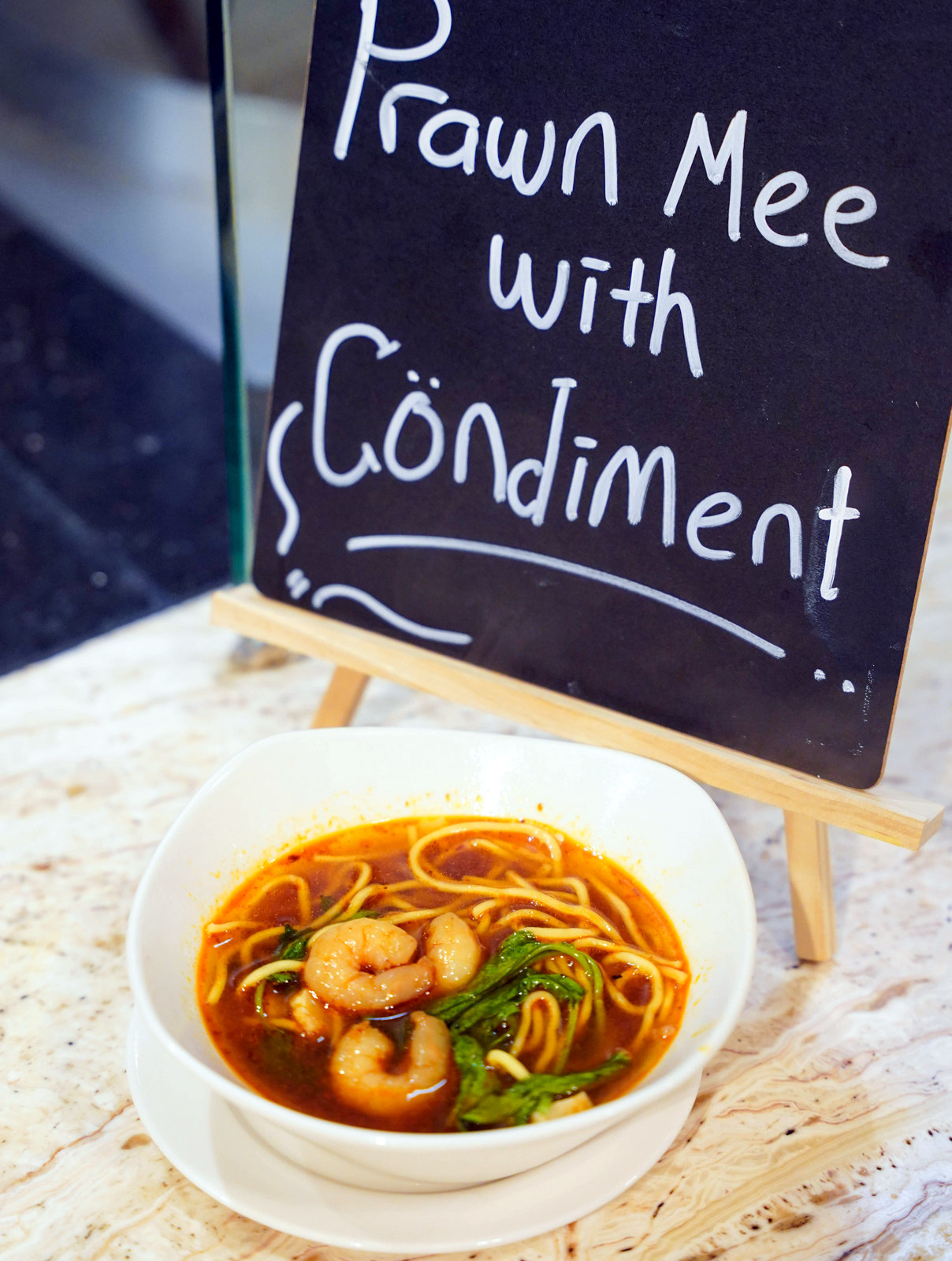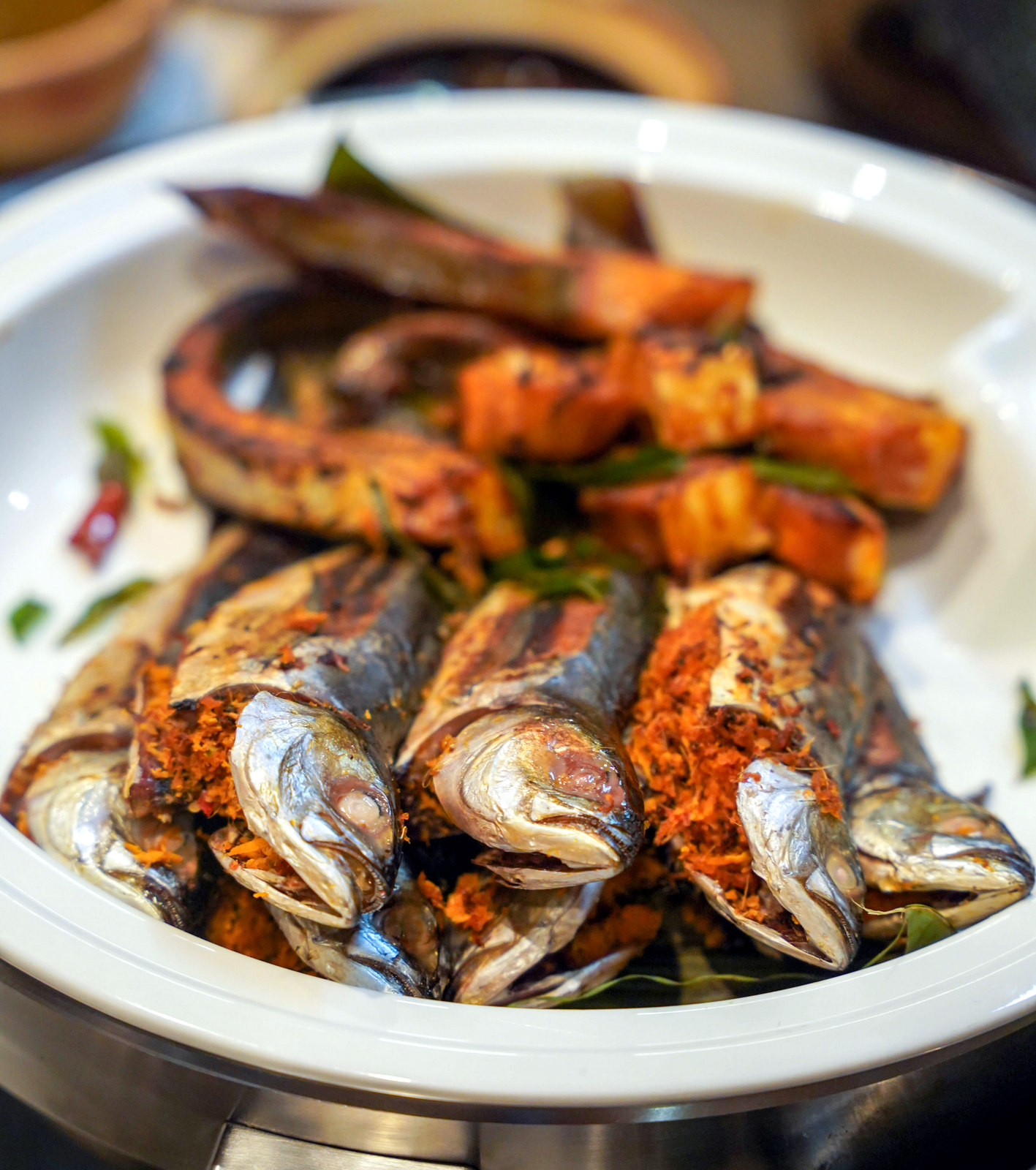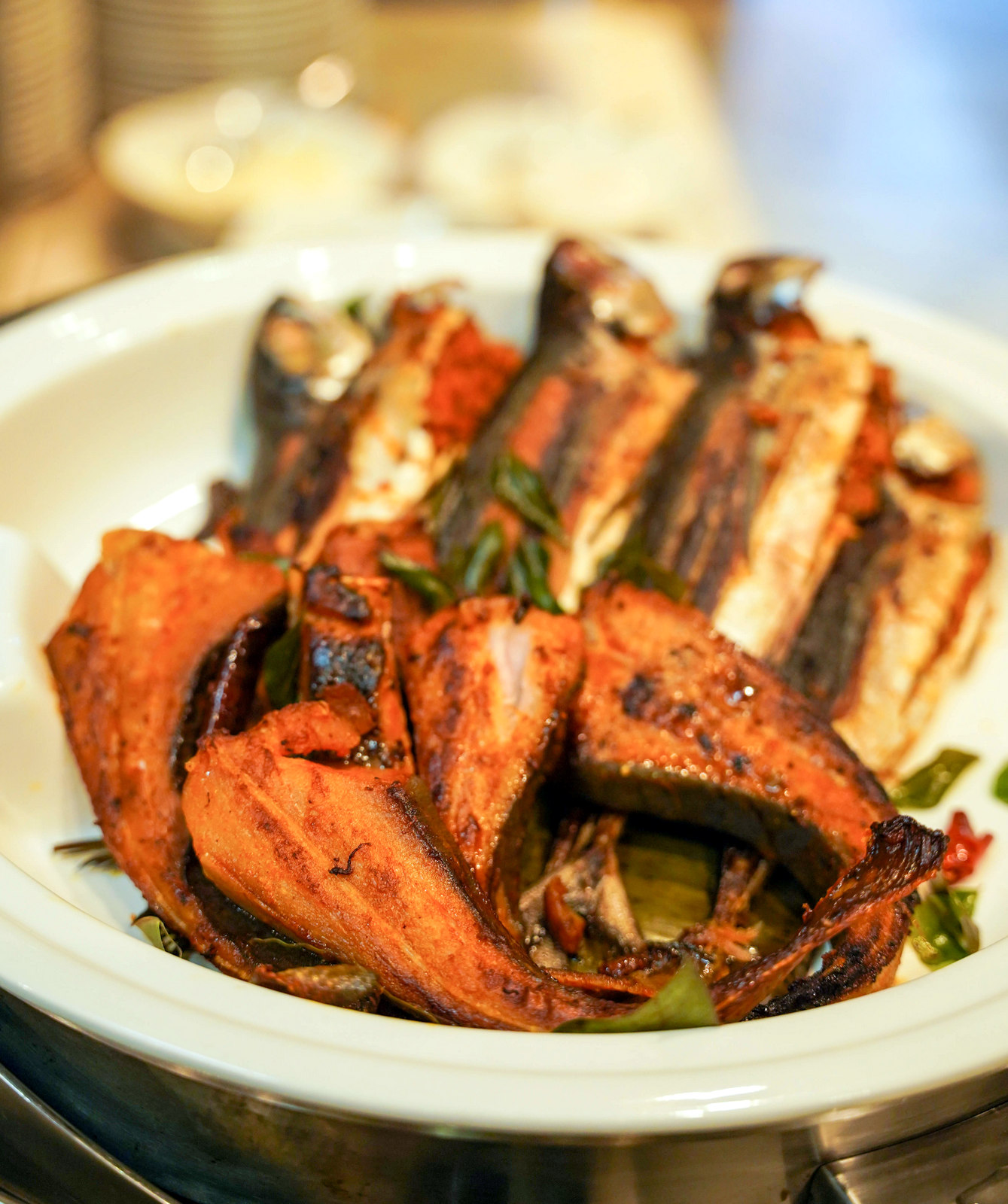 For local favourites with a flourish, have the har mee, sambal-stuffed fish, plus ikan bakar in the form of stingray, all bringing back nostalgic memories of meals with family and friends.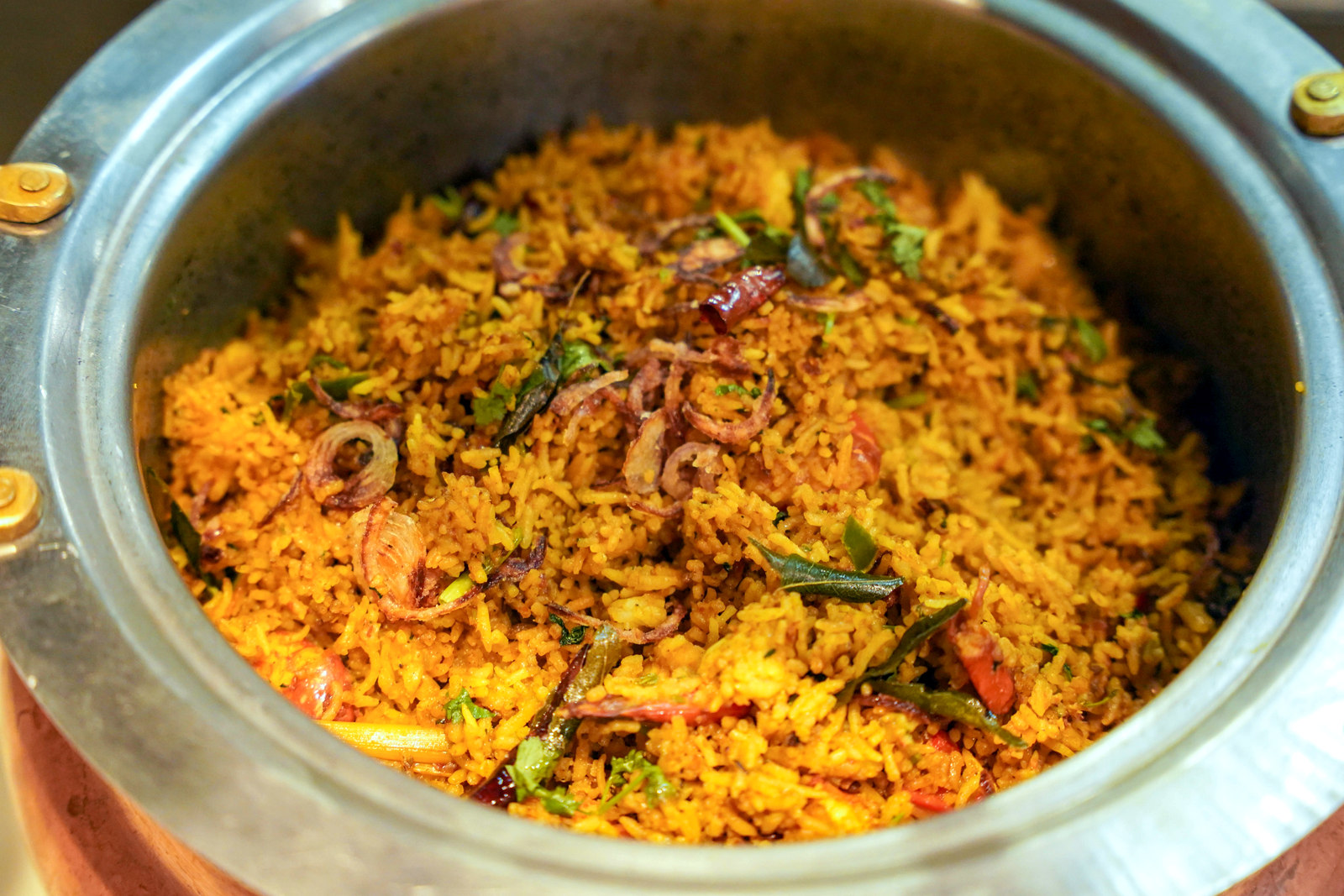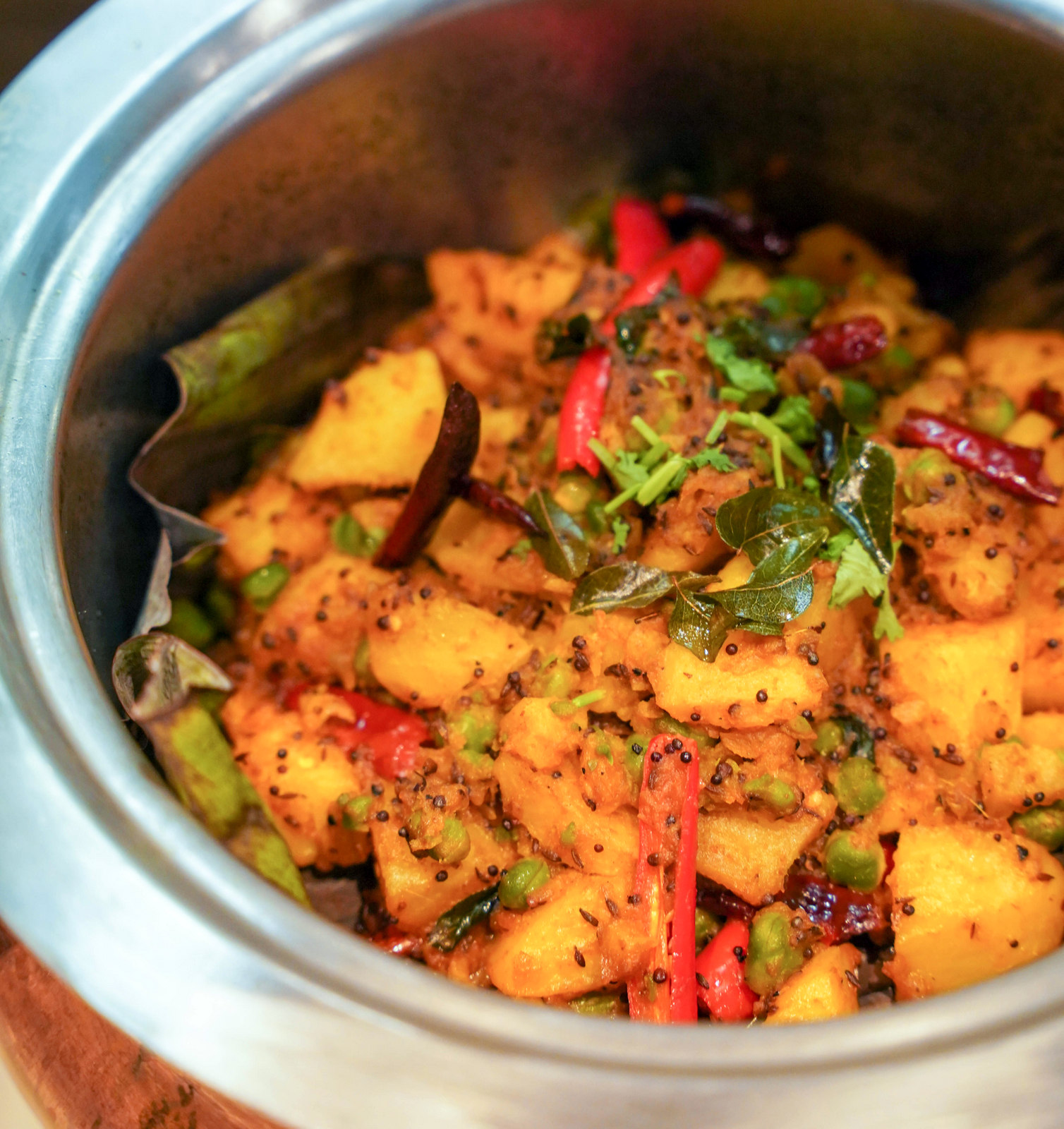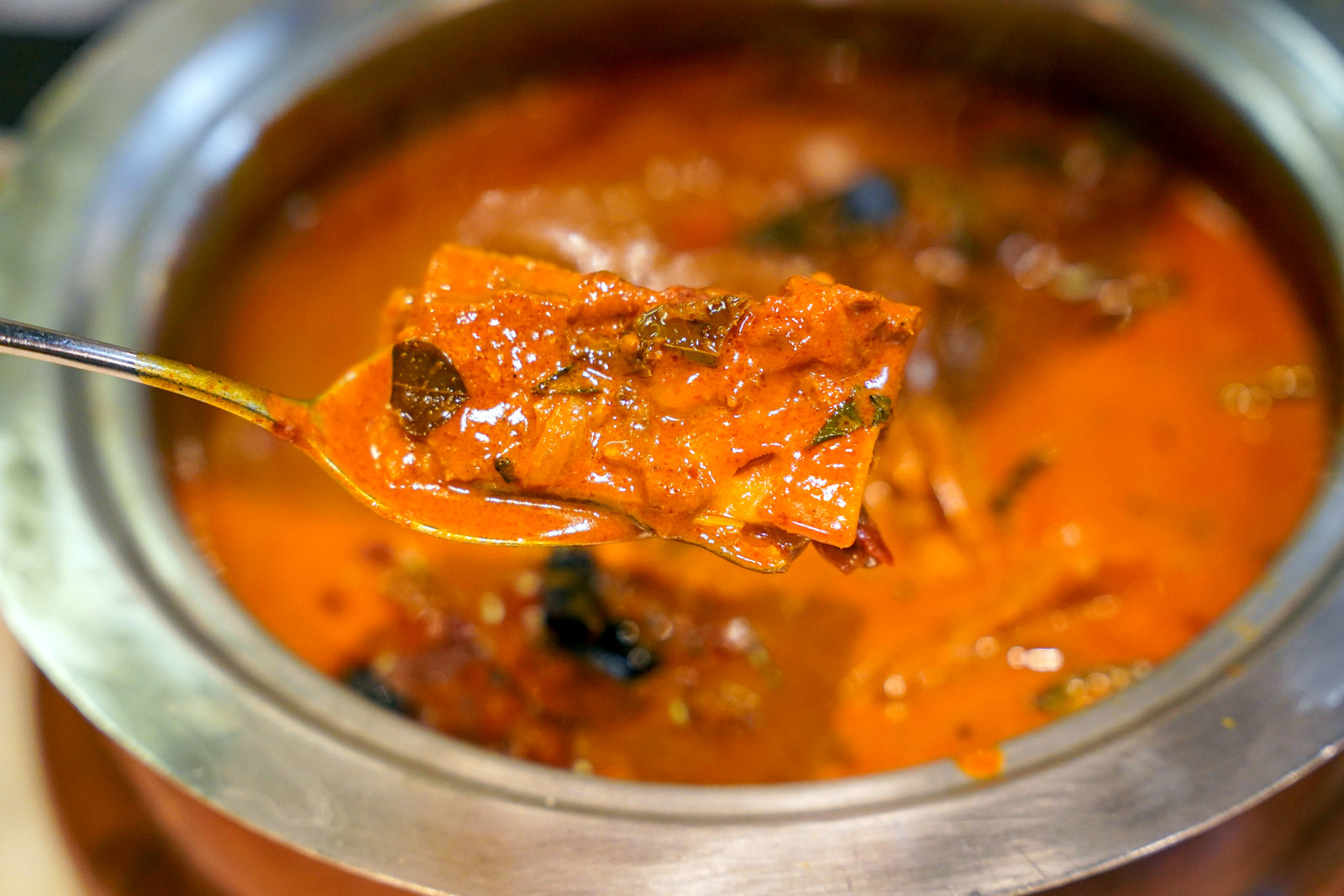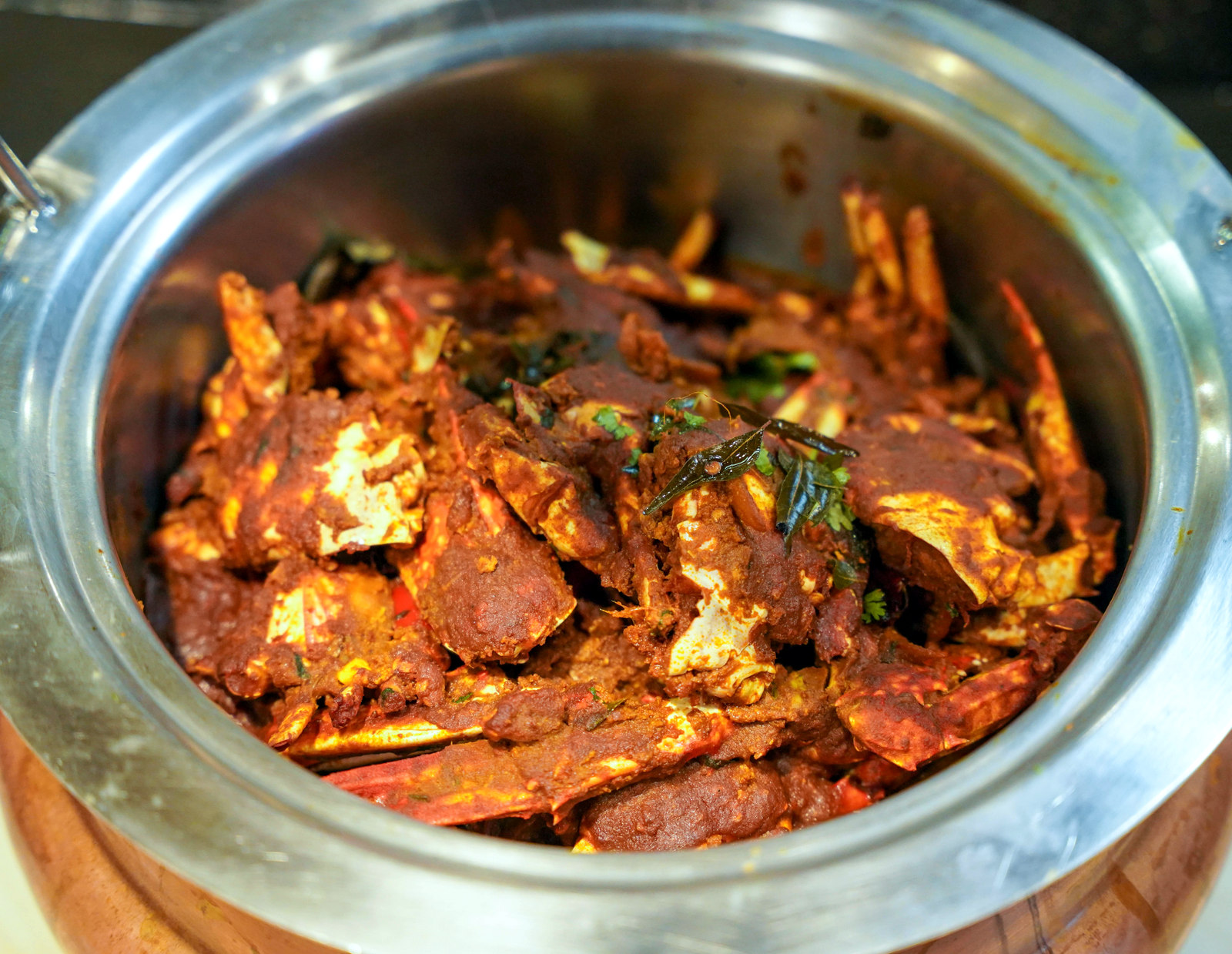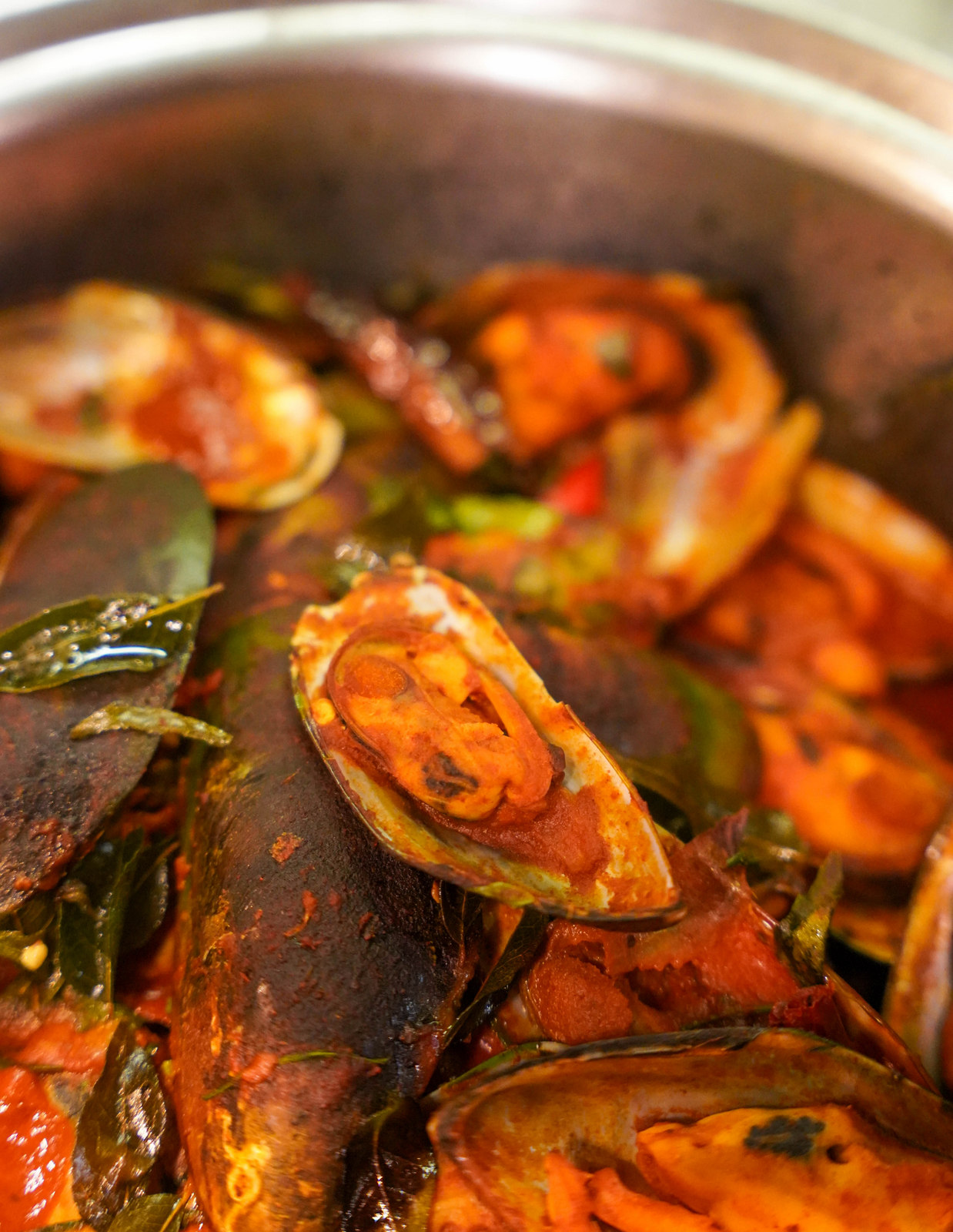 The spice is right: A section dedicated to Indian specialities is all fired up with Prawn Biryani, Tandoori Fish Tikka, Mamak Fish Head Curry and more to tantalise the taste buds.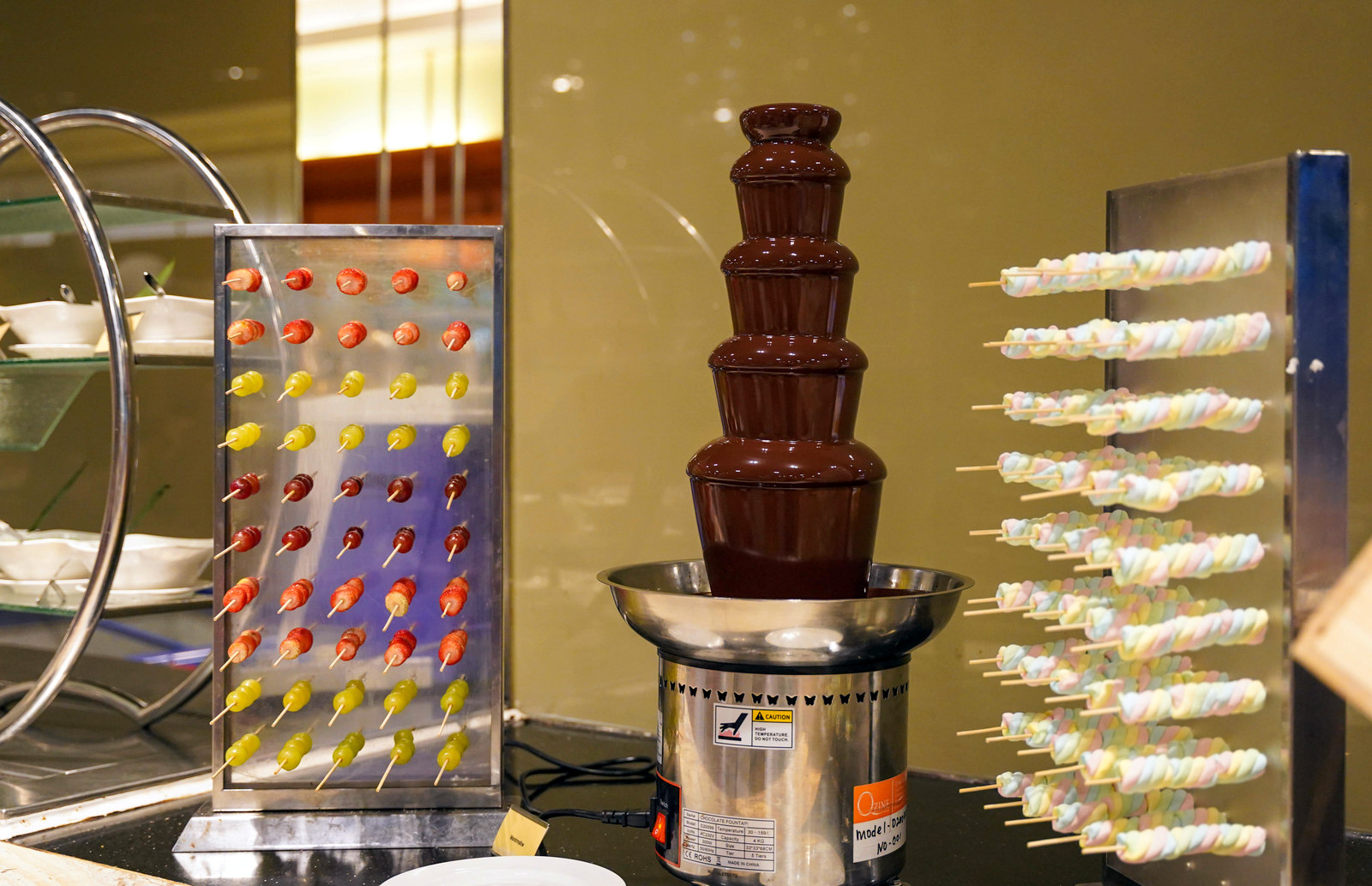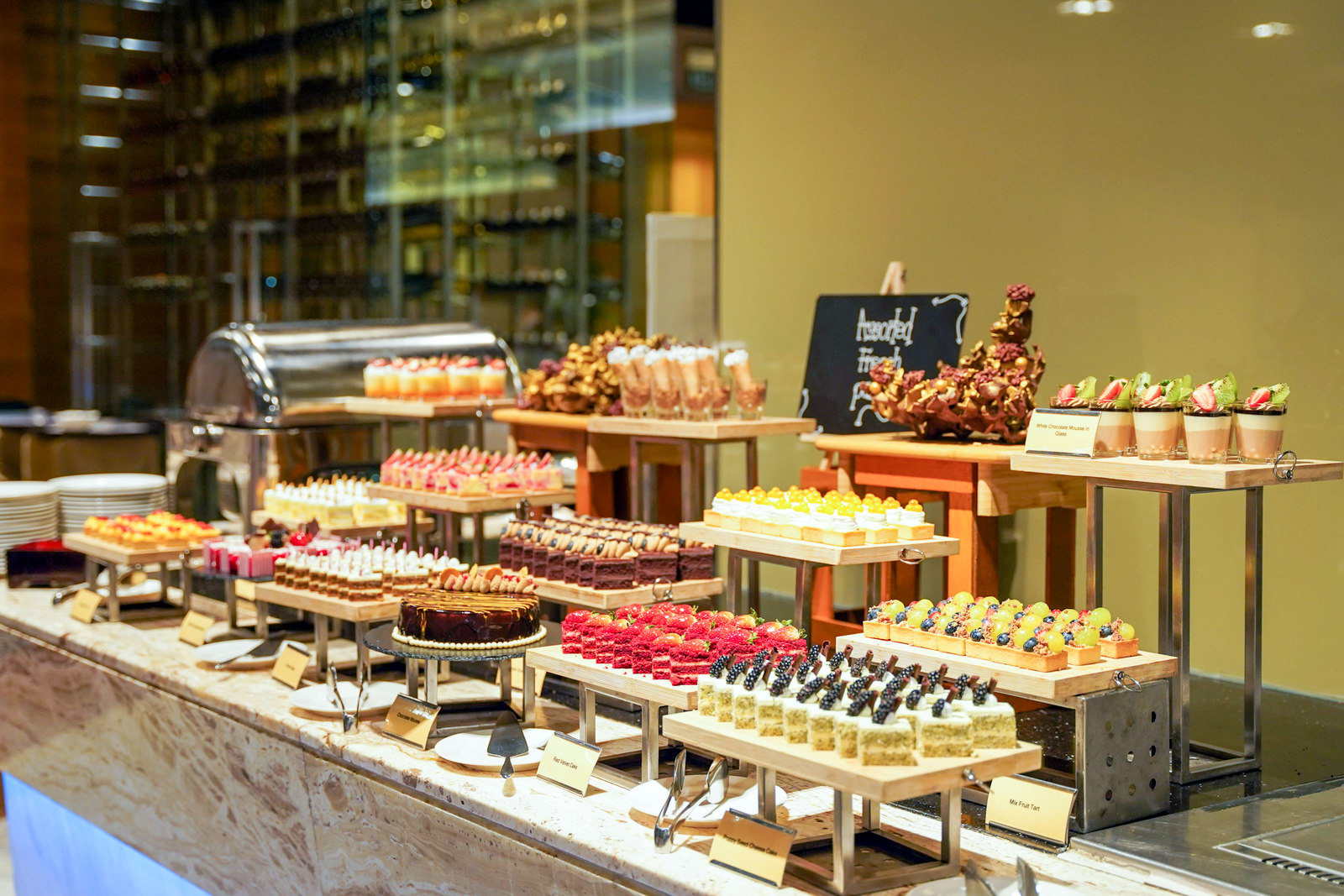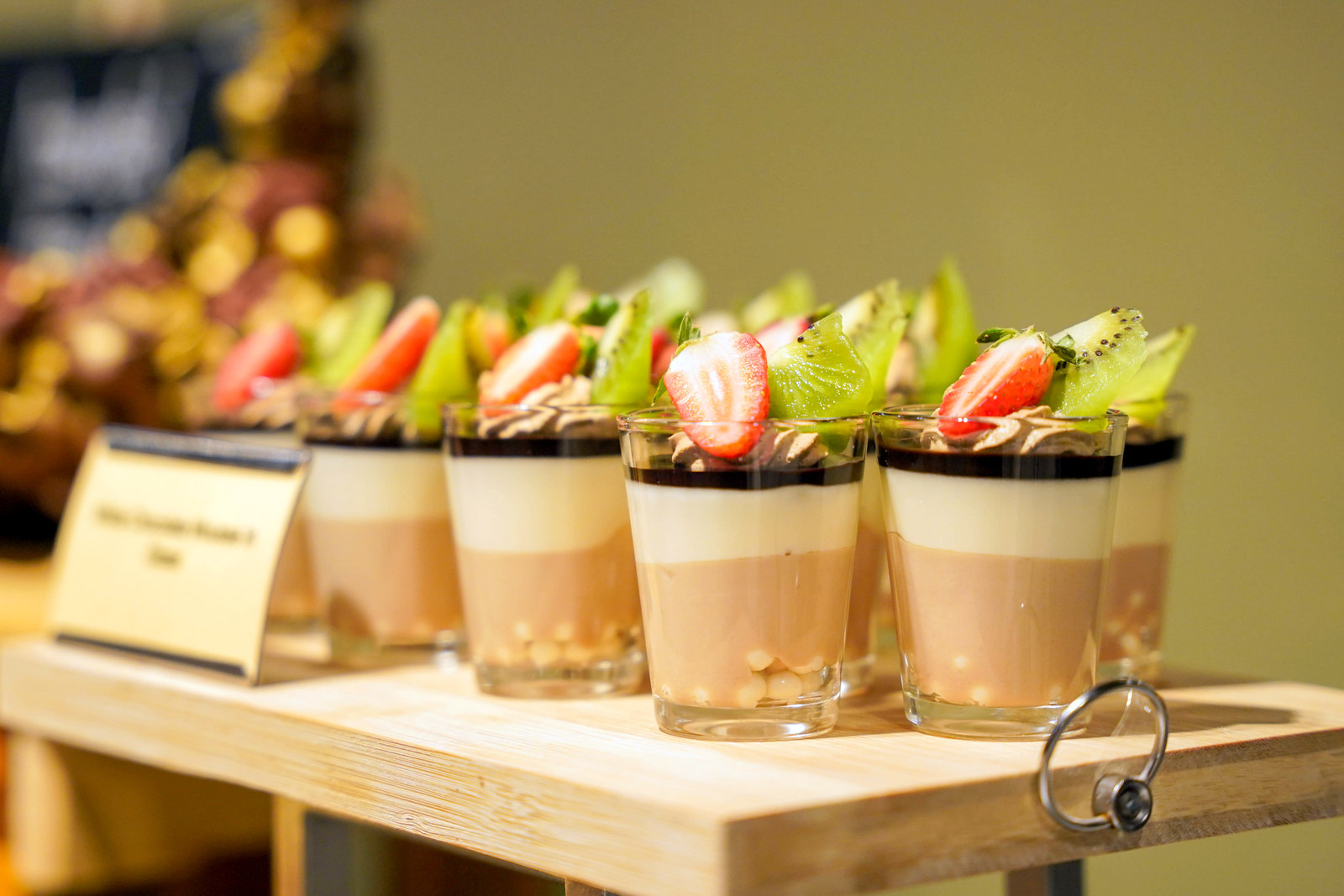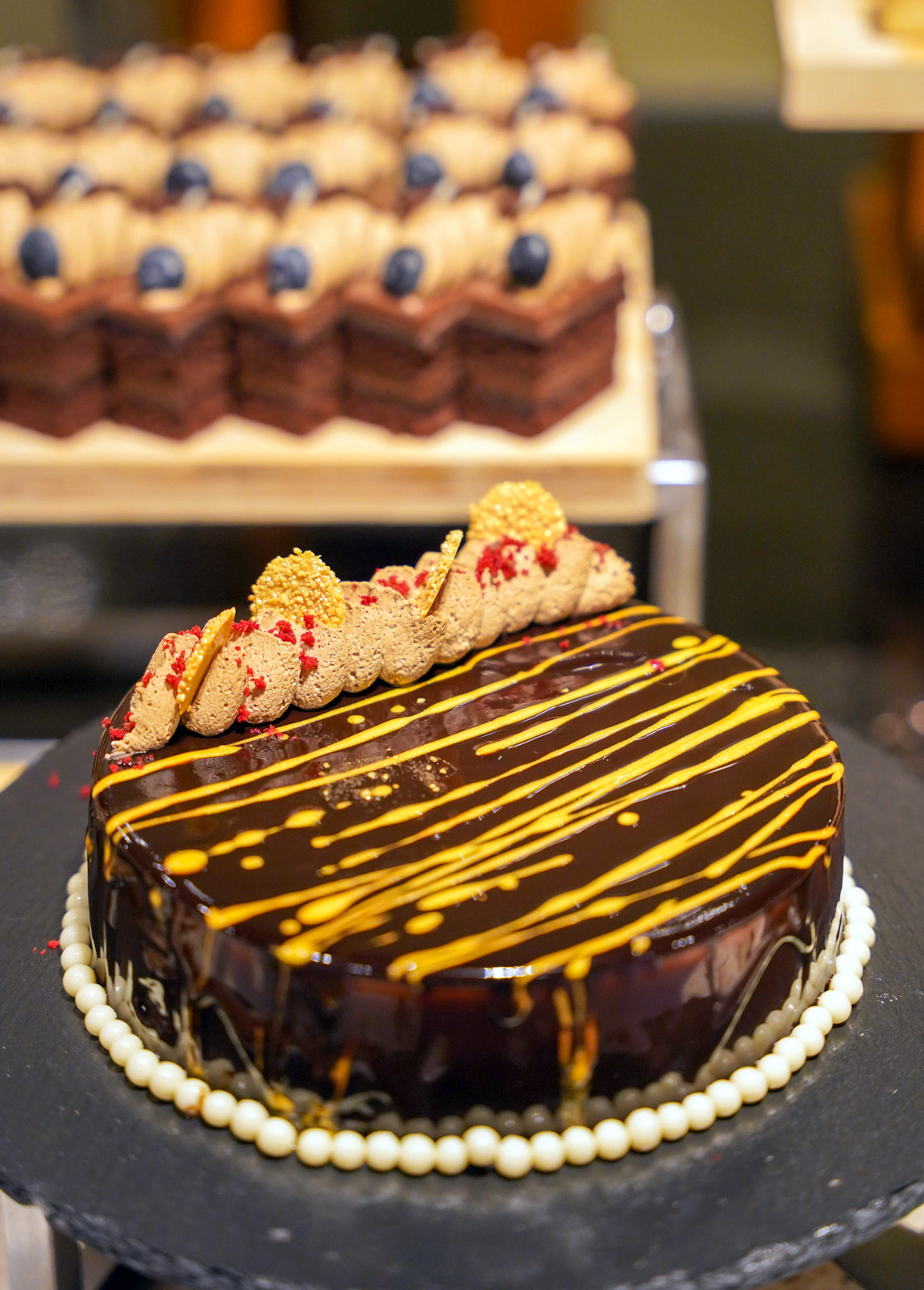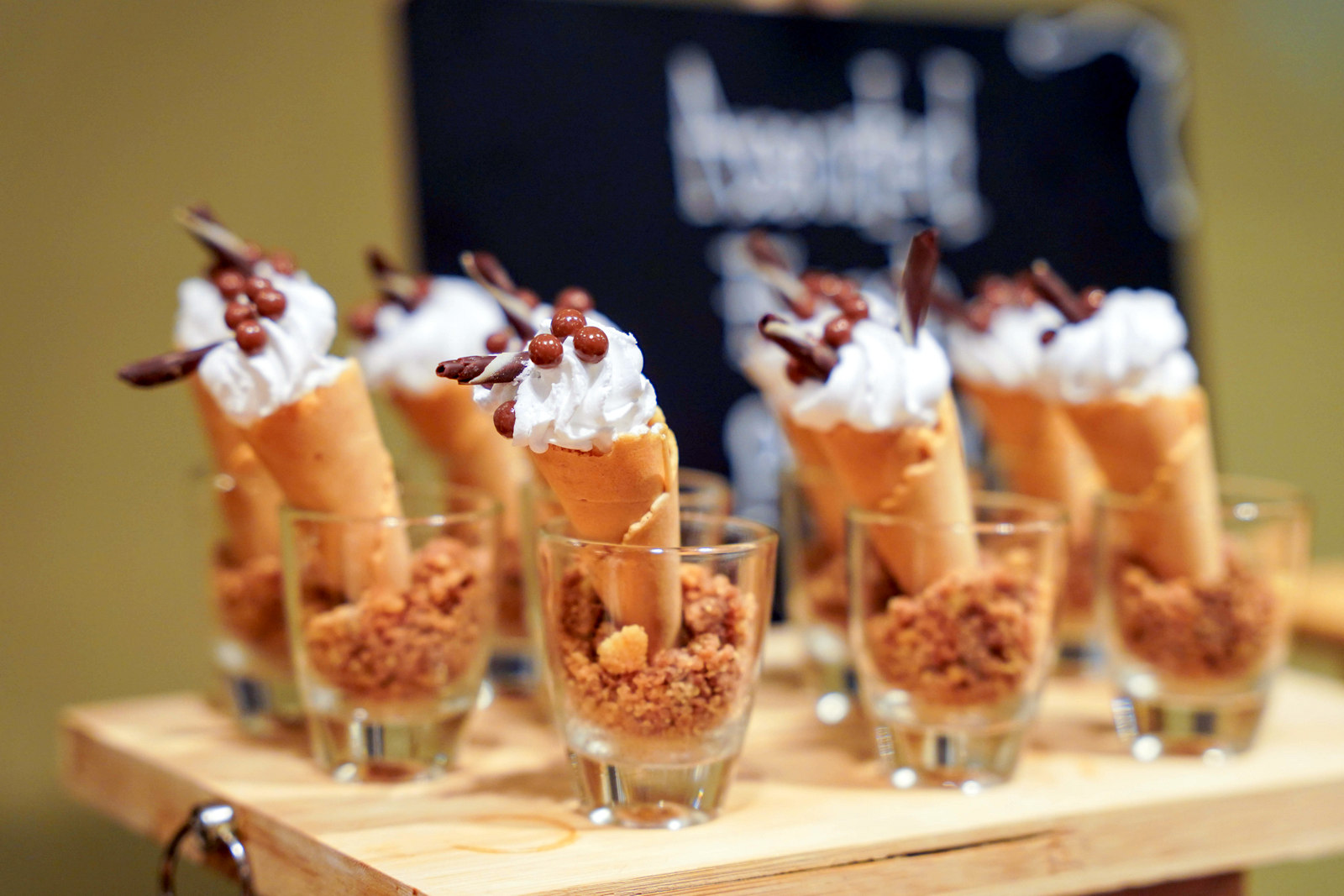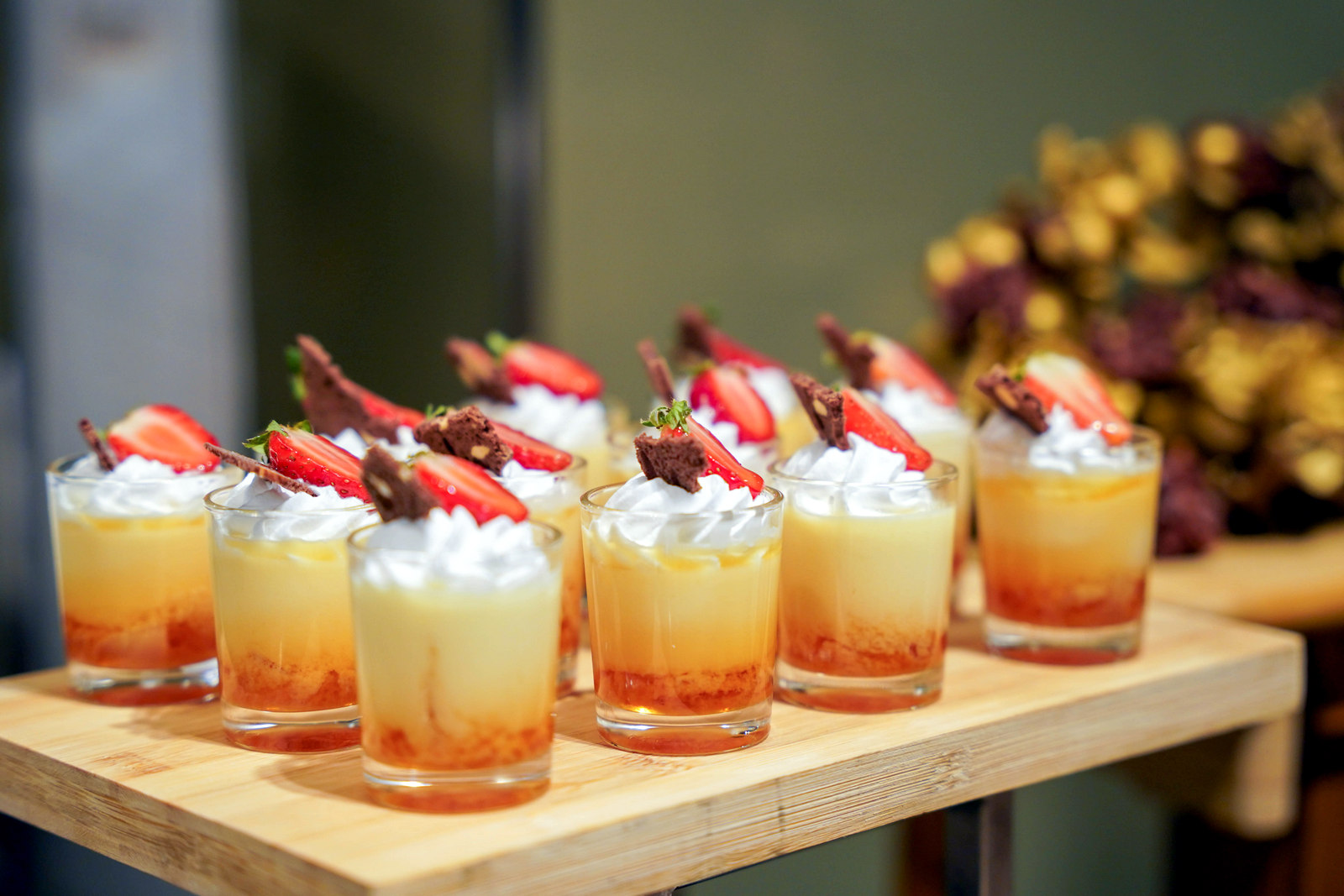 While seafood is the shining star of this buffet, other offerings like chicken rice and beef satay are also available, as well as an array of desserts, like Poppyseed Cheesecake, Mixed Fruit Tarts, White Chocolate Mousse, American Chocolate Cake and other decadent indulgences.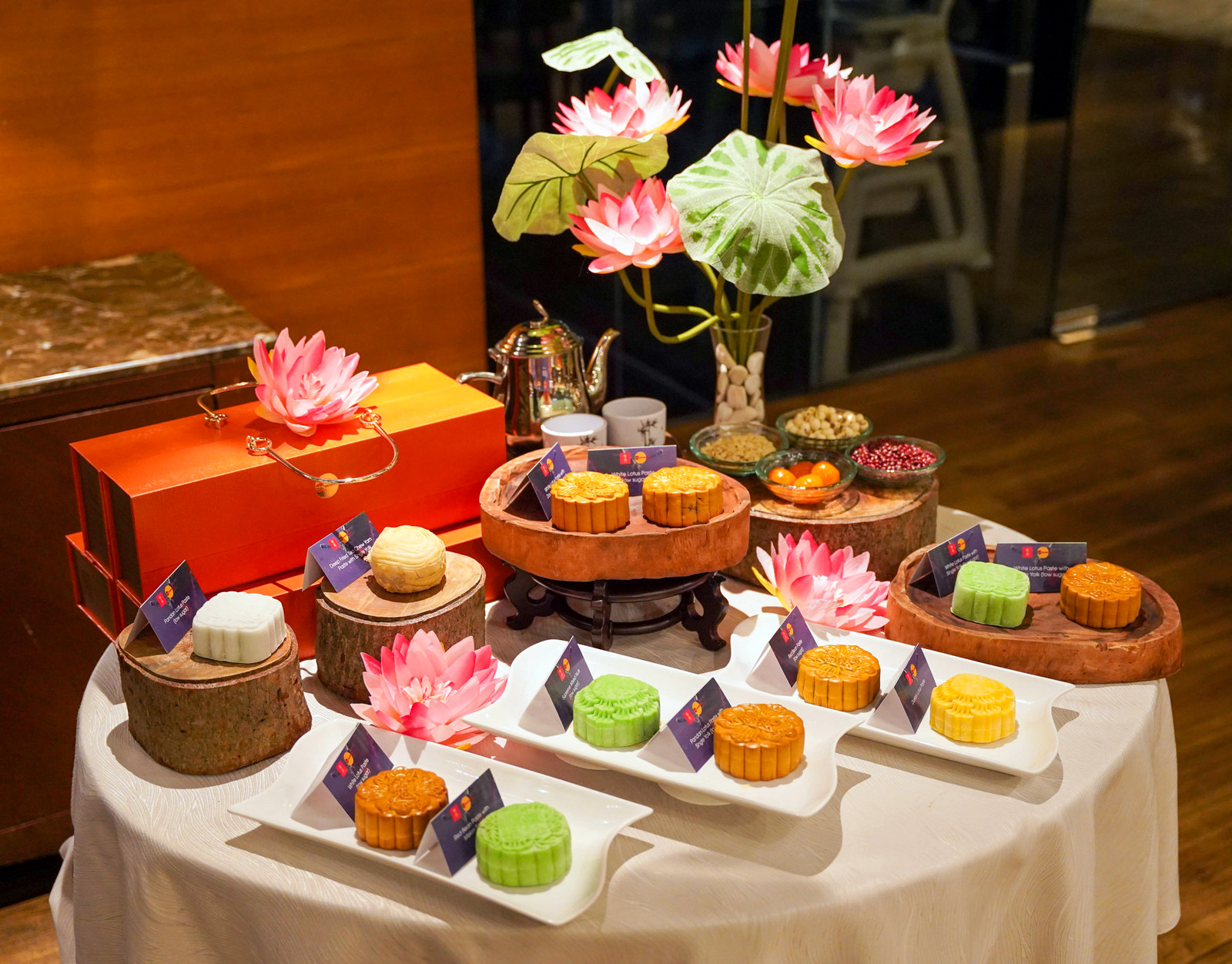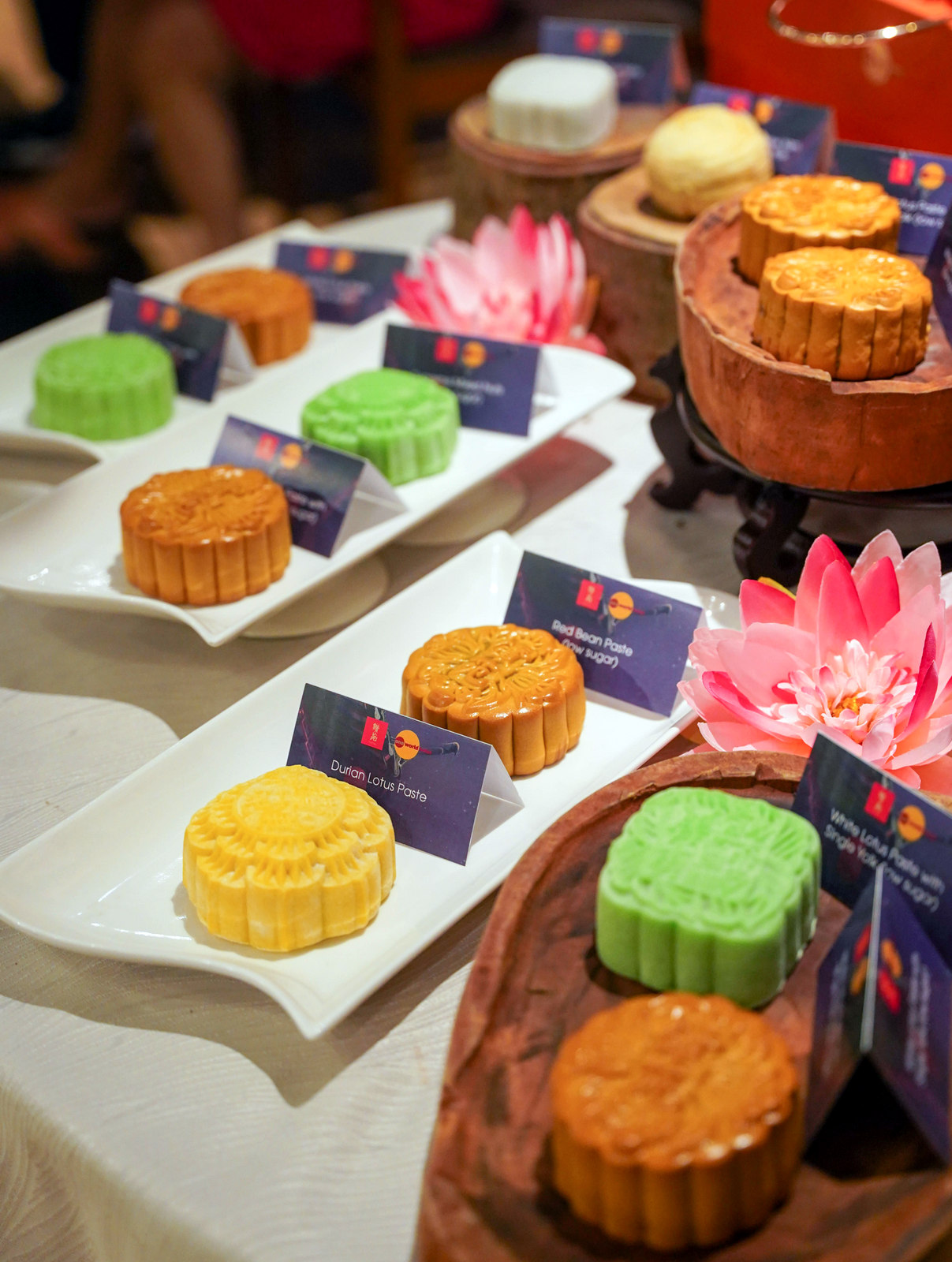 Speaking of sweet treats, Zuan Yuan Chinese Restaurant is ready with its Mooncake Delights for 2022 with 12 flavours, available now until 10 September 2022. Baked Mooncakes are priced from RM23++ per piece, while Snow Skin Mooncakes start from RM28++. Purchase any four pieces to receive an elegant custom-made mooncake box.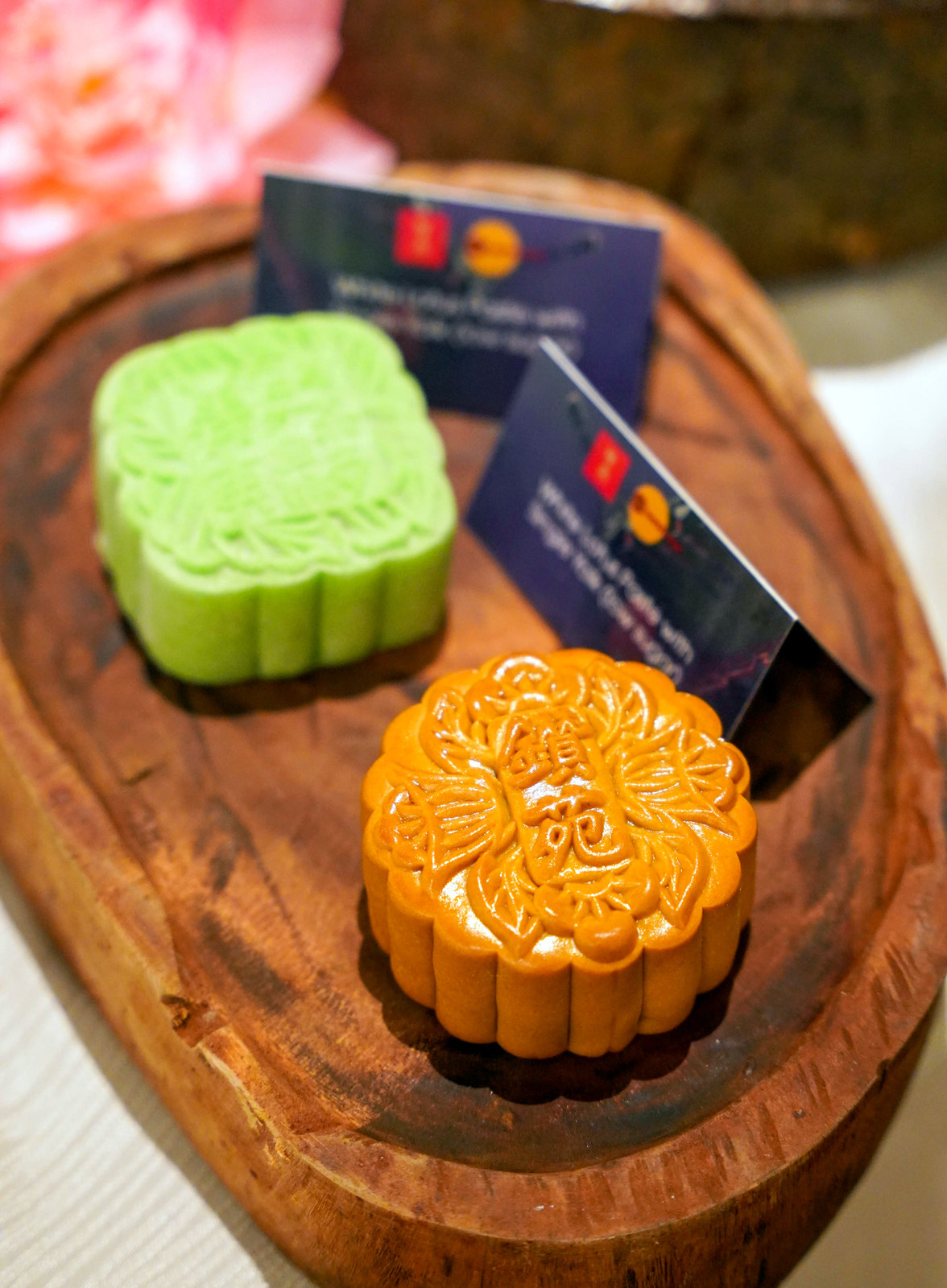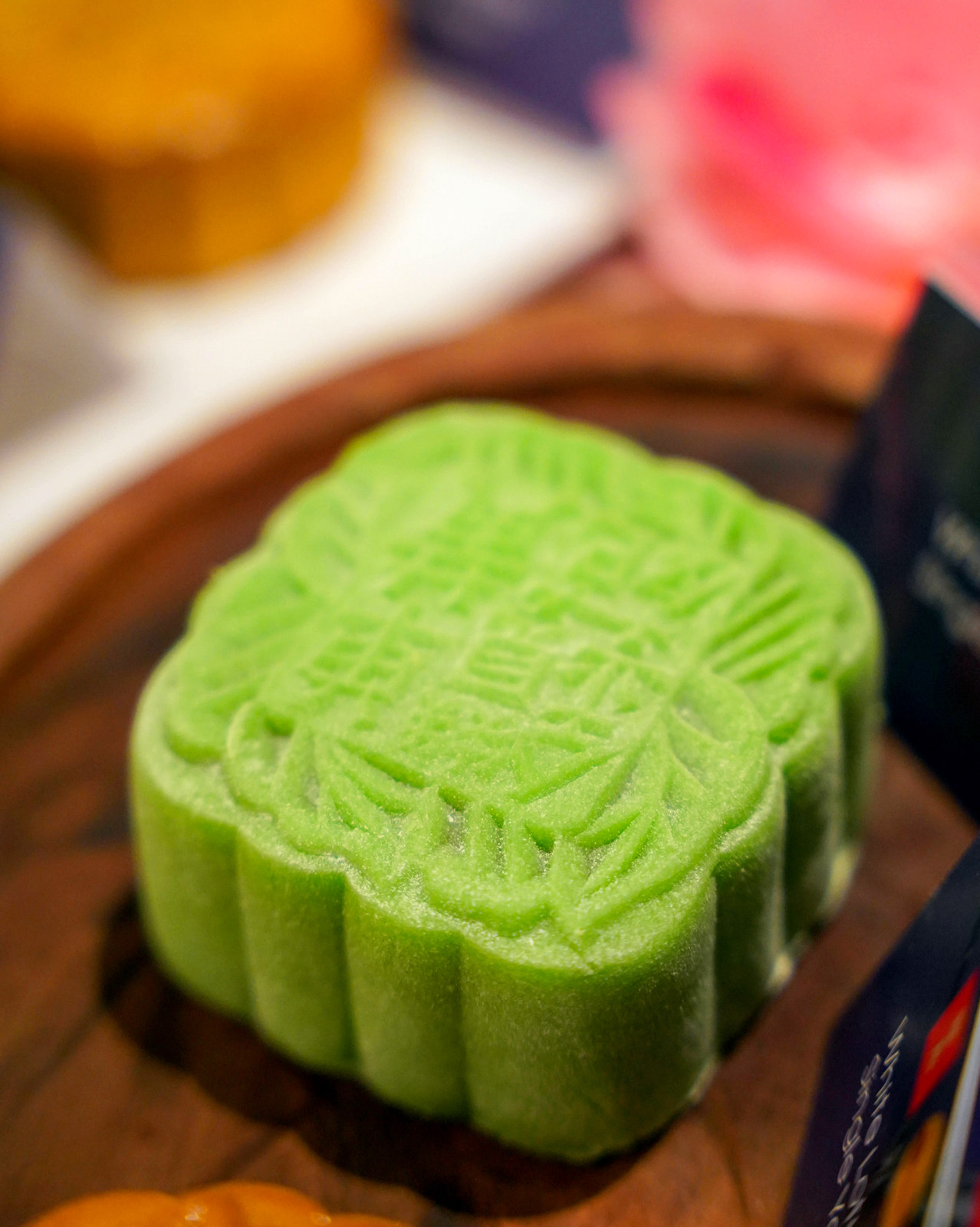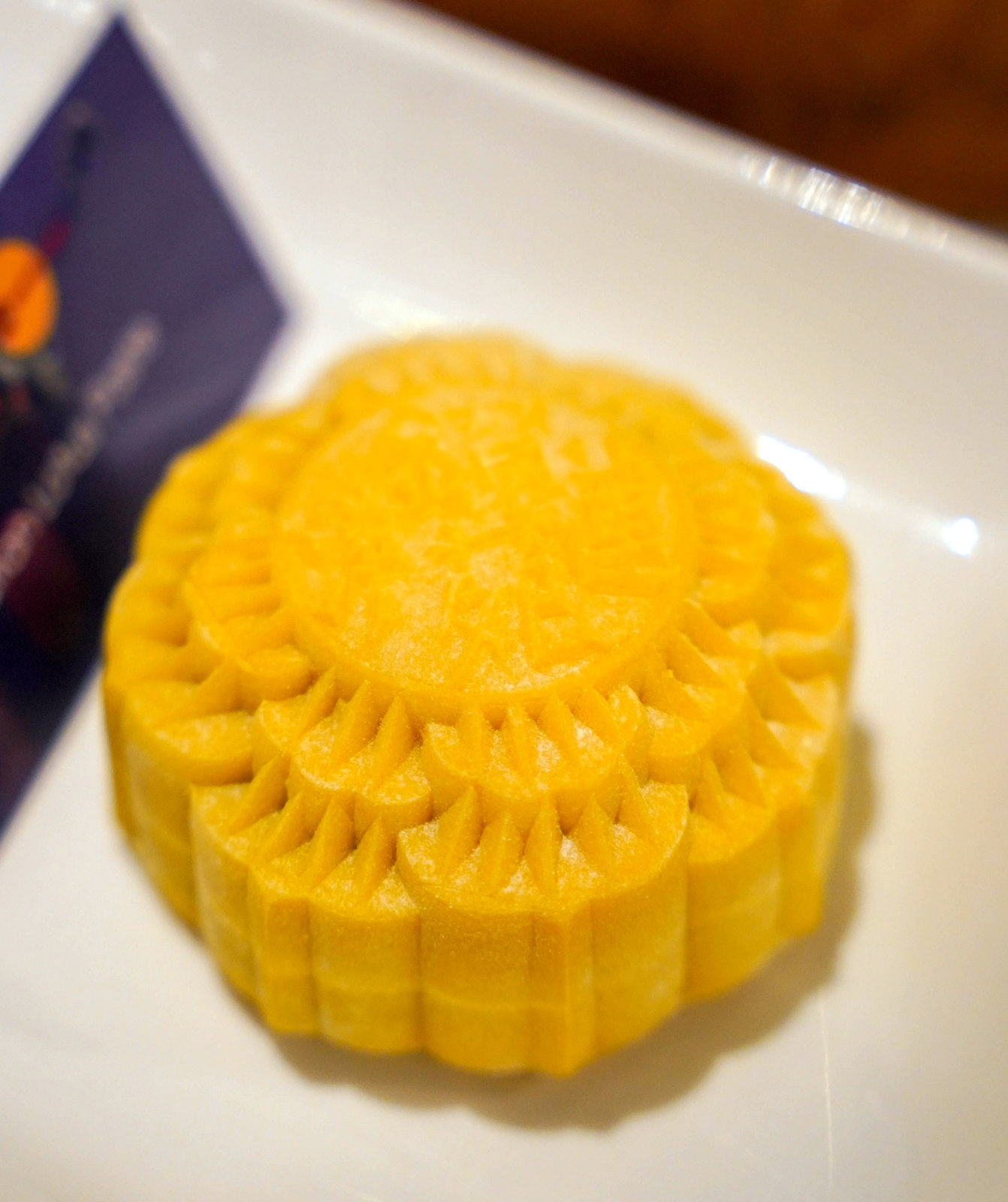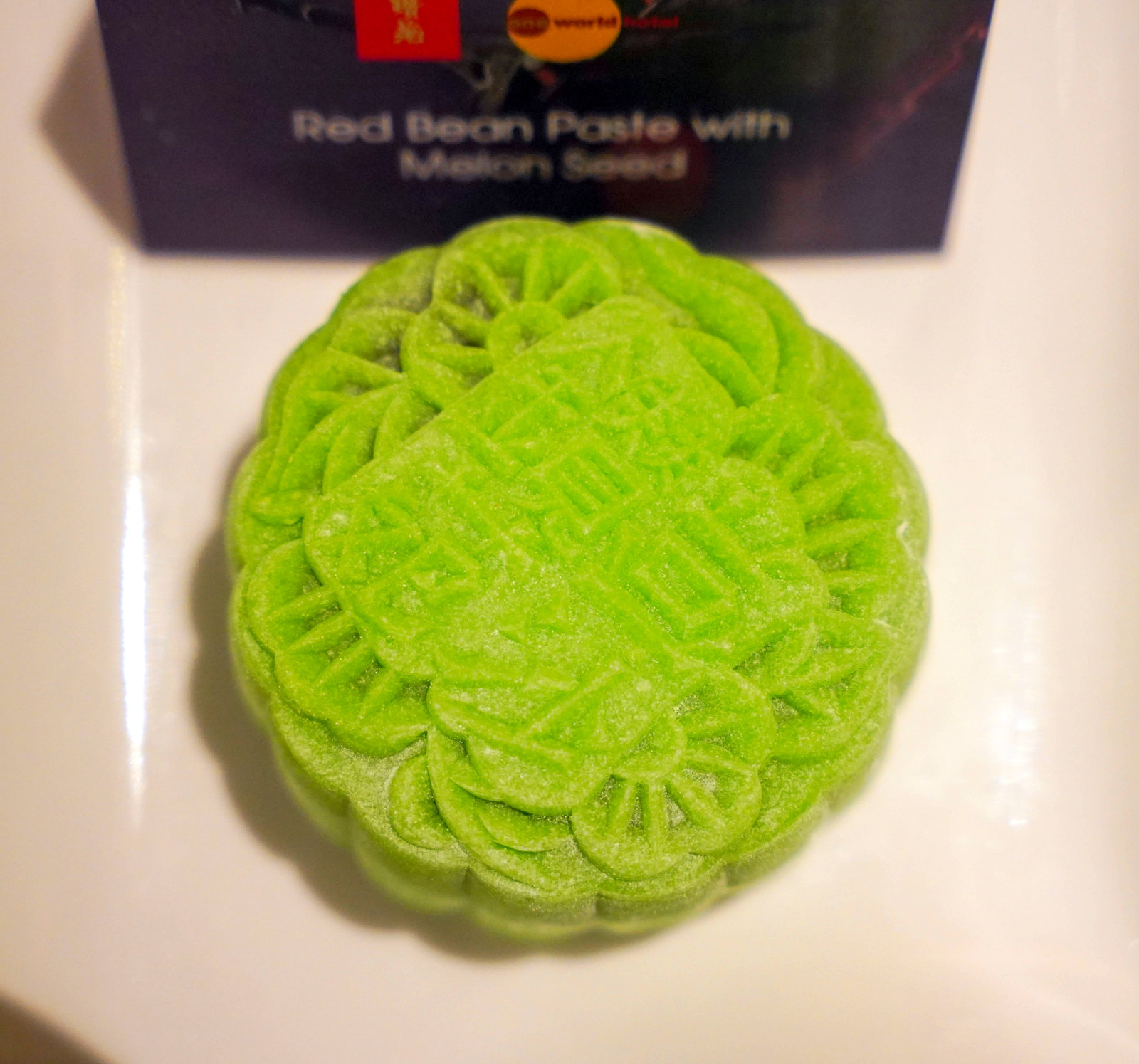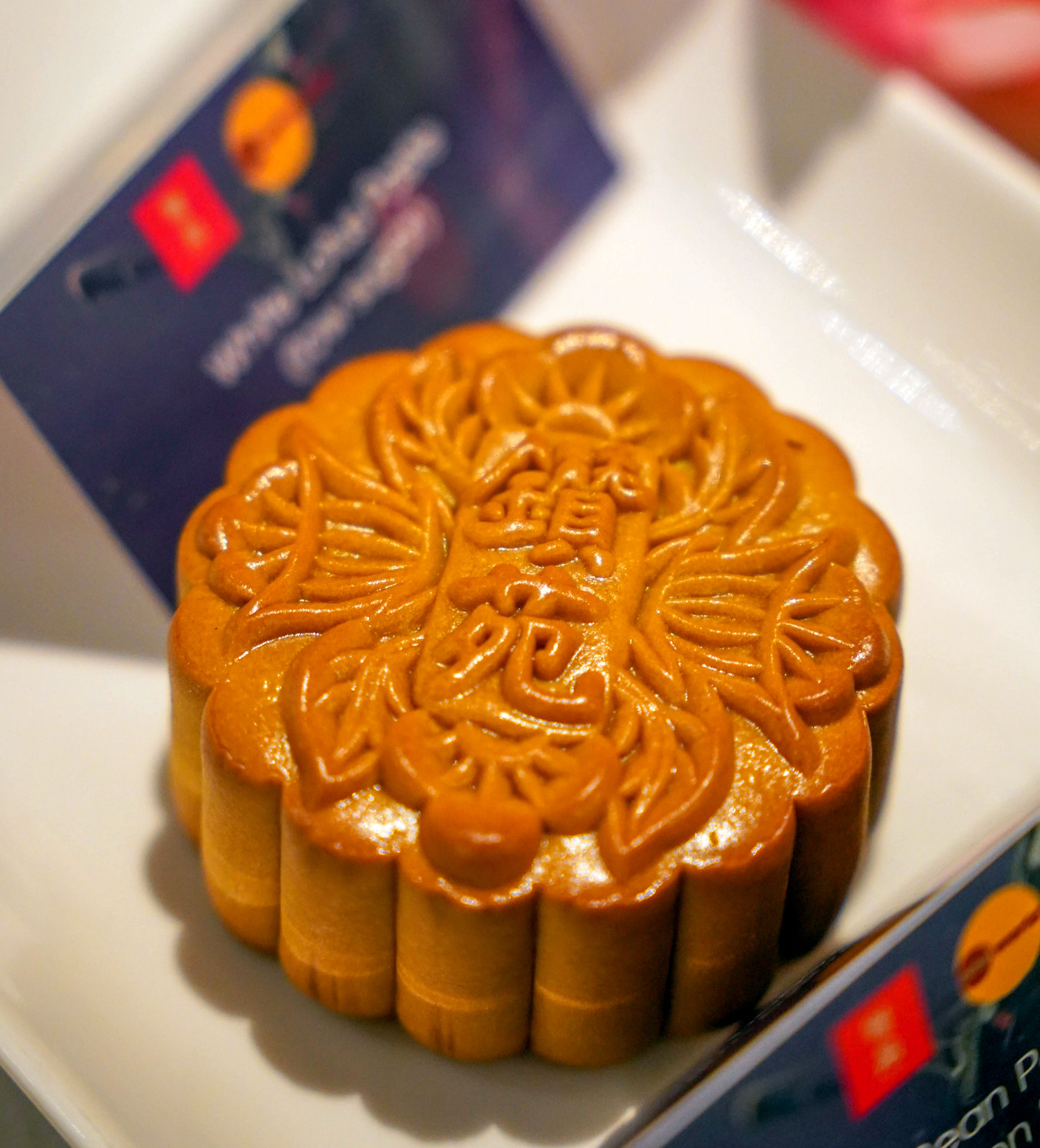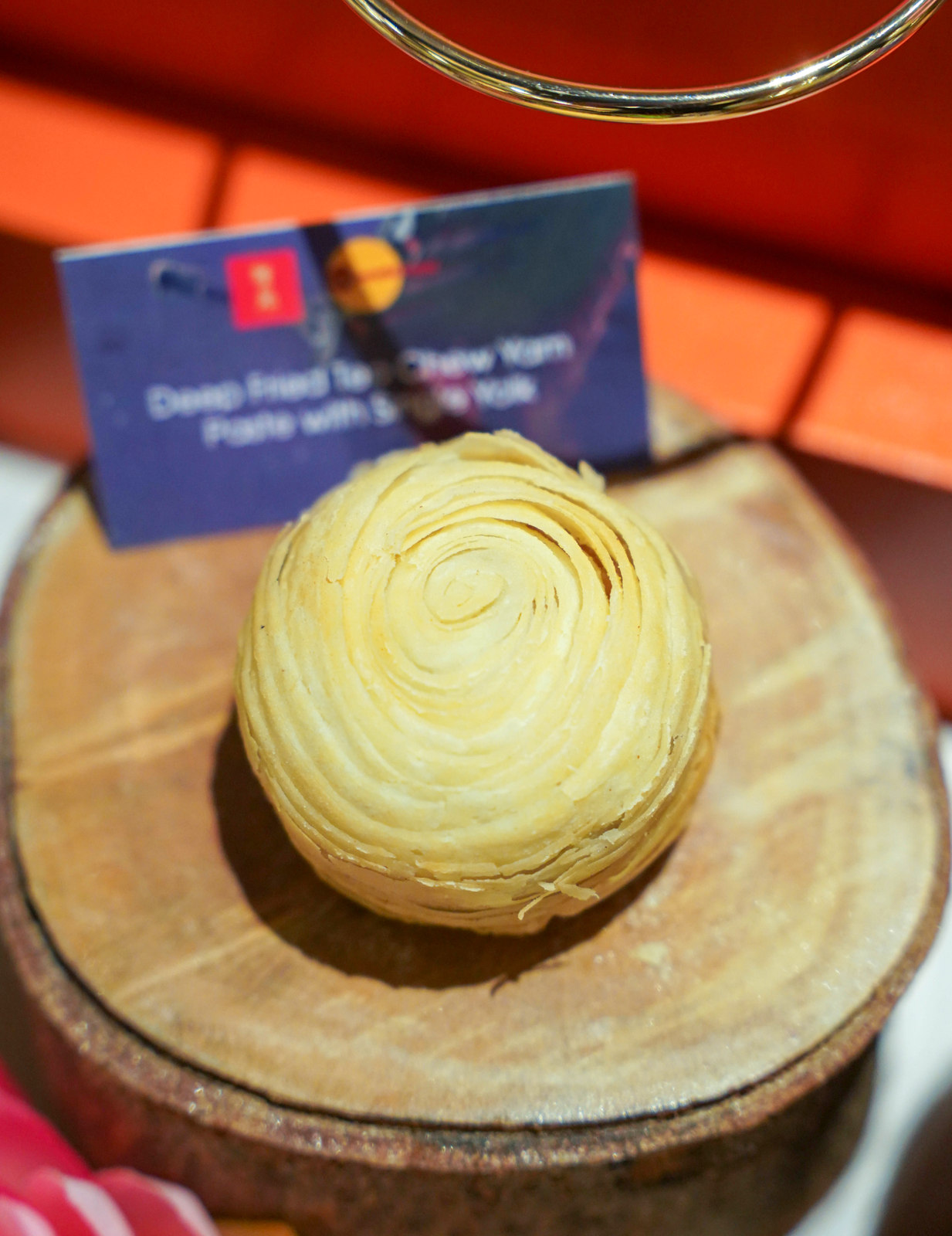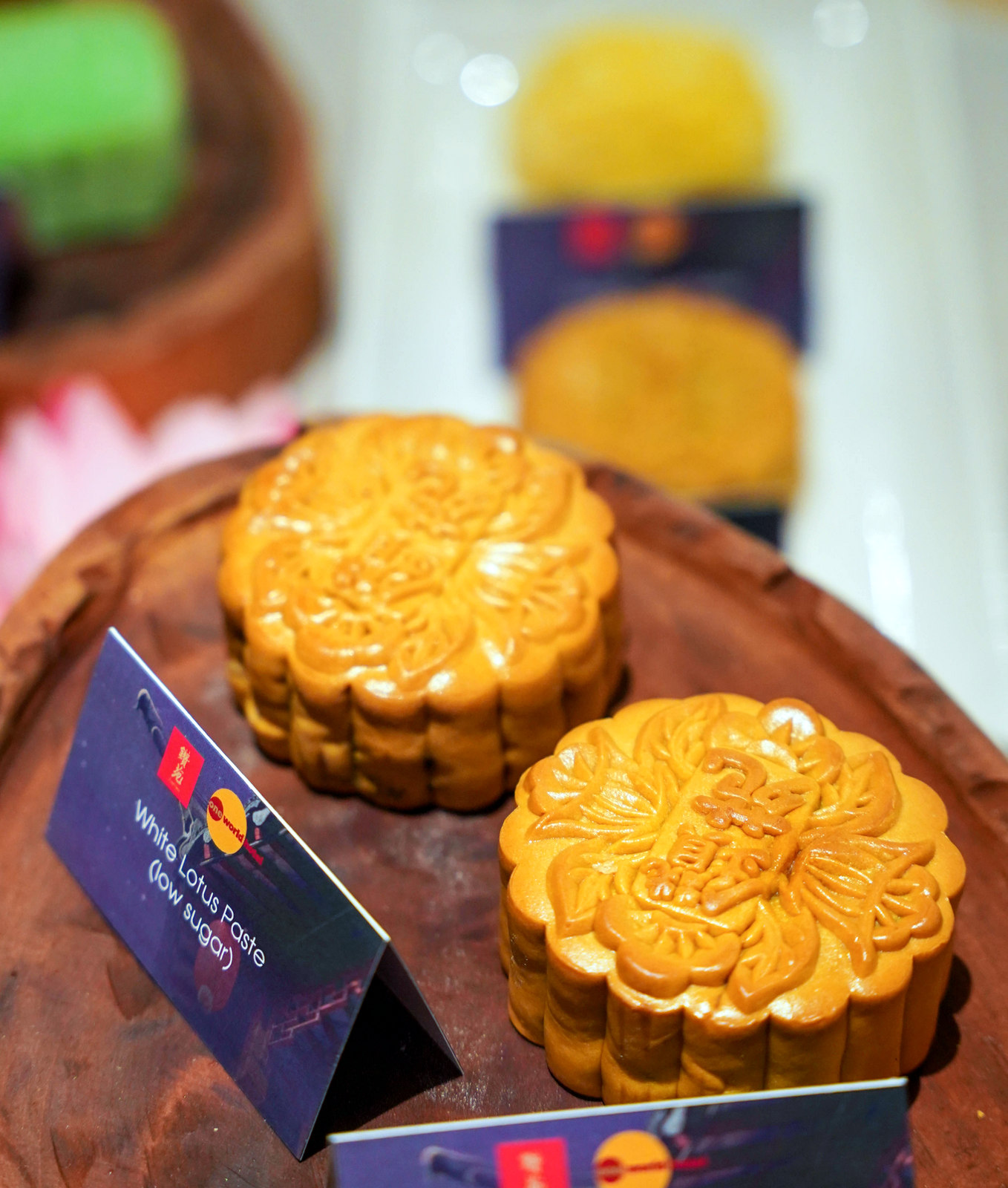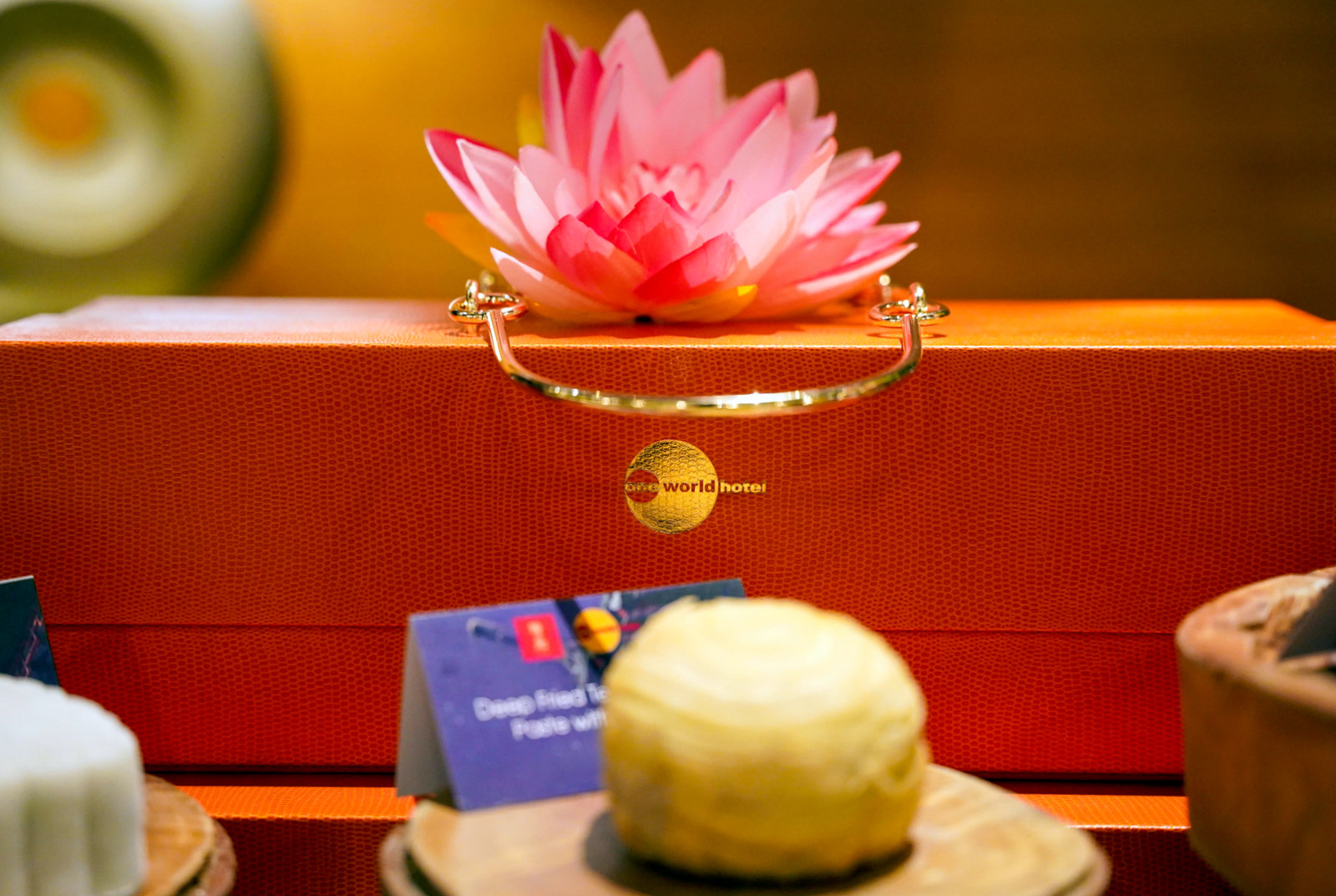 Returning flavours include the Low Sugar Pandan Lotus Paste, Low Sugar Supreme Mixed Nuts. Low Sugar White Lotus Paste with Single Egg Yolk and Low Sugar White Lotus Paste for health-conscious consumption. The Snow Skin Durian Lotus Paste Mooncake is also back, dreamy and creamy for durian devotees, mellow and mouthwatering.
Other favourites include the Red Bean Paste, Red Bean Paste with Melon Seeds, and the deliciously addictive Deep Fried Teochew Yam Paste with Single Yolk, plus the Low Sugar White Lotus Paste with Double Yolk and Low Sugar Pandan Lotus Paste.
One World Hotel Petaling Jaya
First Avenue, Lebuh Bandar Utama, Bandar Utama, 47800 Petaling Jaya, Selangor.
---
You Might also Like