Ní.Kizoku Modern Japanese Dining Bar, Sultan Road
December 28, 2021
---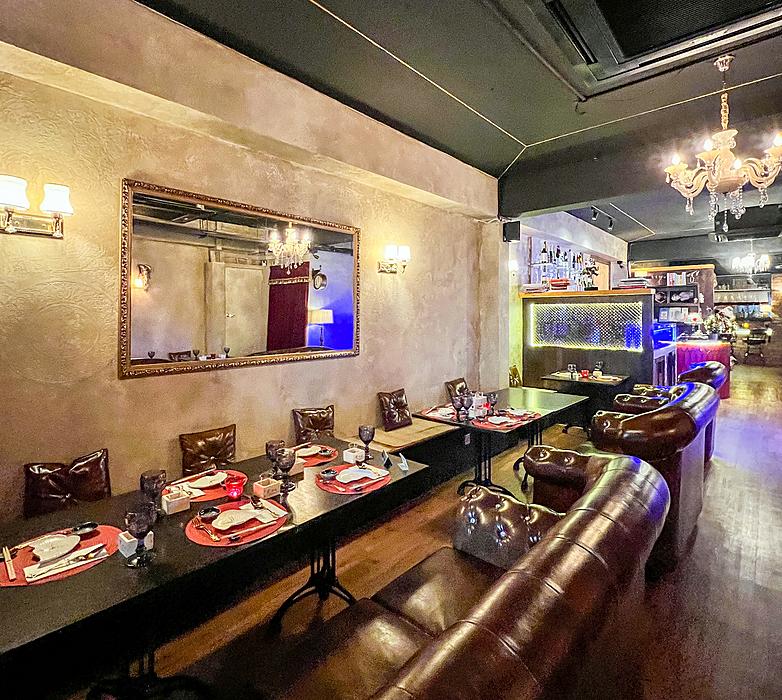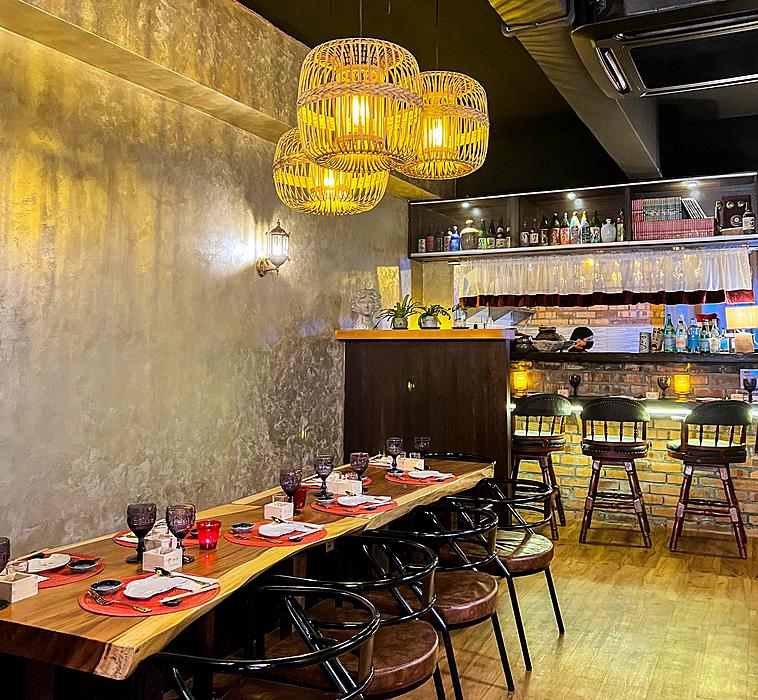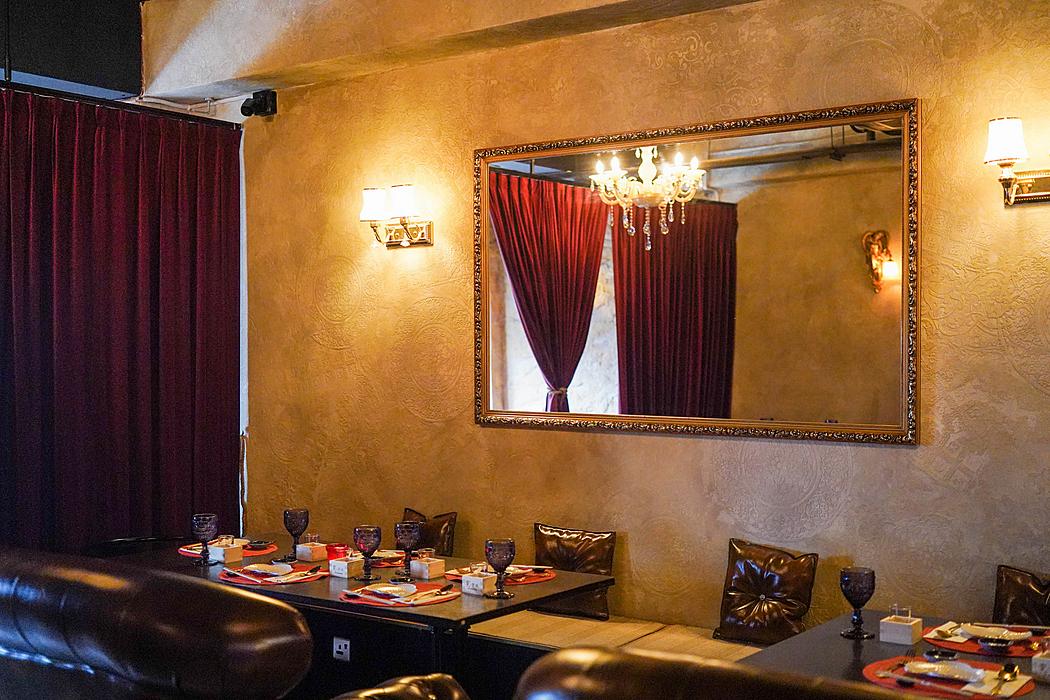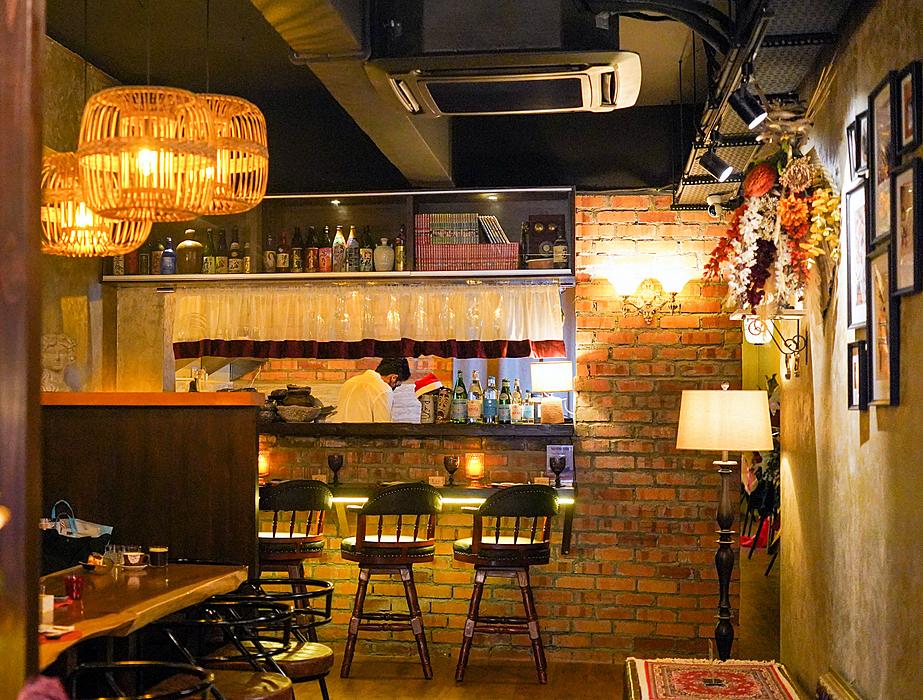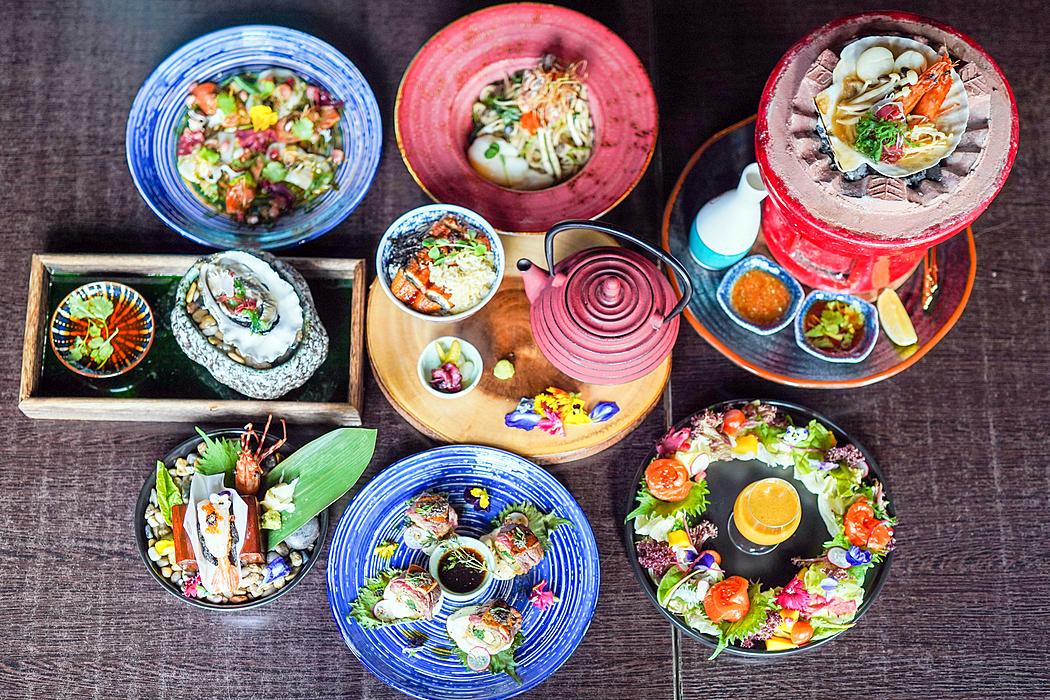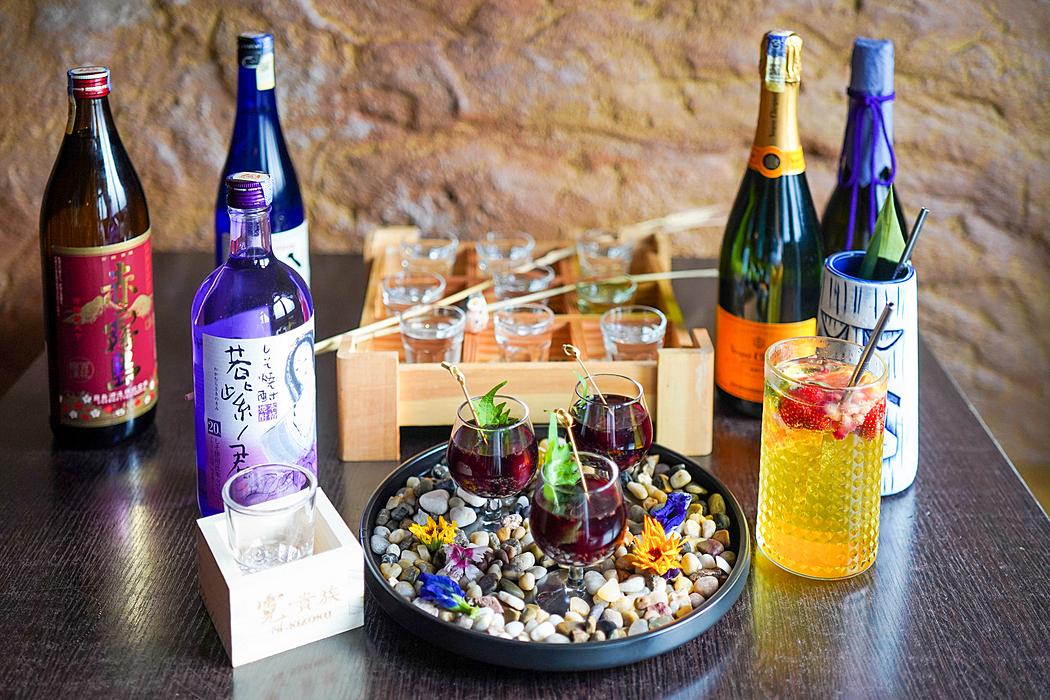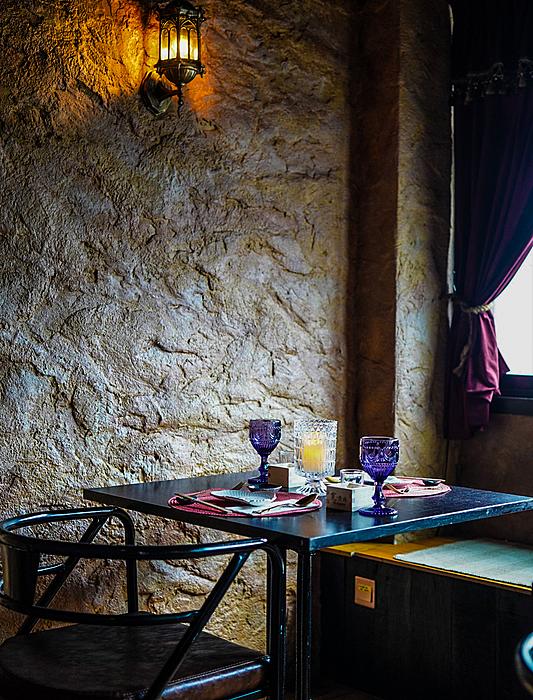 Stepping into Ní.Kizoku is like being instantly transported to a distant destination. 
At first glimpse, this might seem like a clandestine French brasserie, cloaked in crimson curtains, a stone's throw from the Moulin Rouge, with Edith Piaf's classic Sous le ciel de Paris wafting from the speakers.
But looking closer past the leathered sofas and the sculptured angel lamps, we find elements that evoke Japan, from a striking samurai figurine to the Hinomaru flag to sake barrels.
Welcome to Chinatown's intriguing new venue, a labour of love by couple Sean and Abby, bringing modern Japanese cuisine to a classic European-inspired space.
Sean and Abby are no strangers to running a restaurant. Sean has been in professional kitchens since he was 15 - at the age of 21, he left for Japan, honing his culinary craft in Nagoya and Tokyo. Returning to Malaysia, he teamed up with Abby to launch Fujisawa Izakaya Restaurant.
Ní.Kizoku, hidden on the first floor of a shop-house, is Sean and Abby's first foray into something different, offering original creations unseen in conventional Japanese eateries, transforming eel and oysters, scallops, shrimp, salmon and more into enchanting ensembles.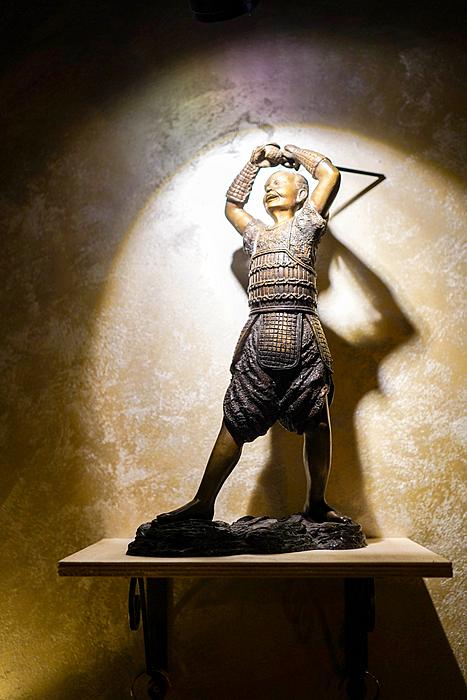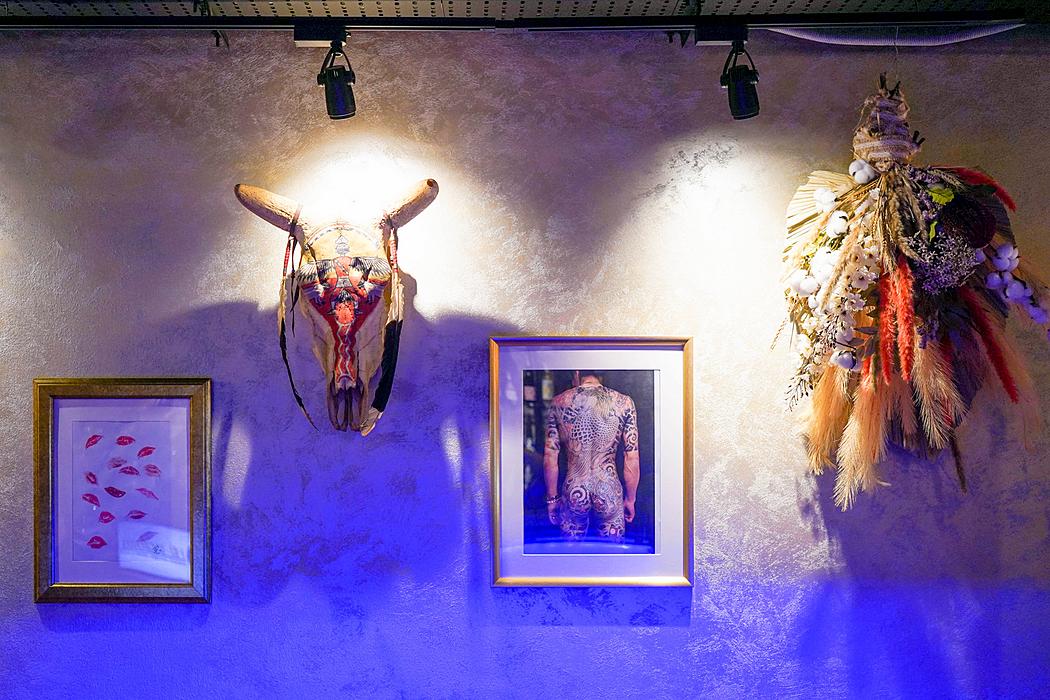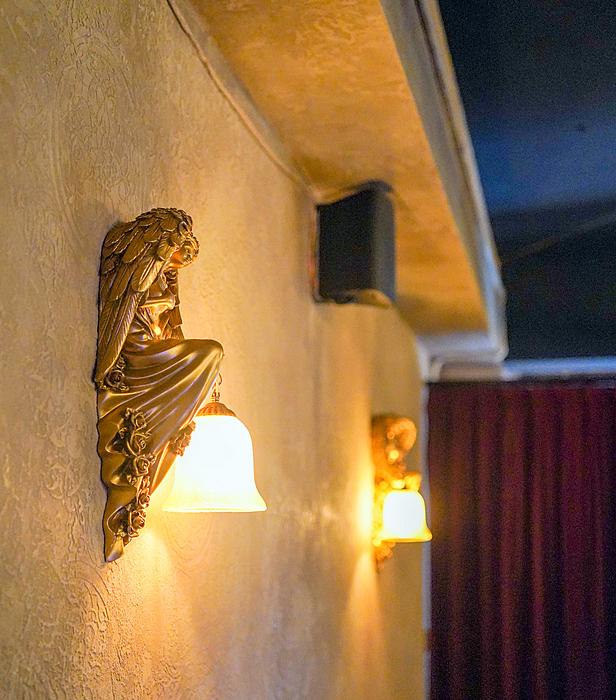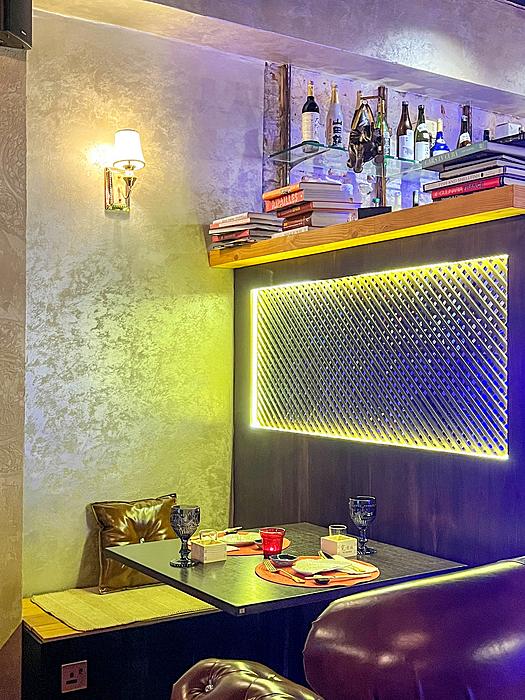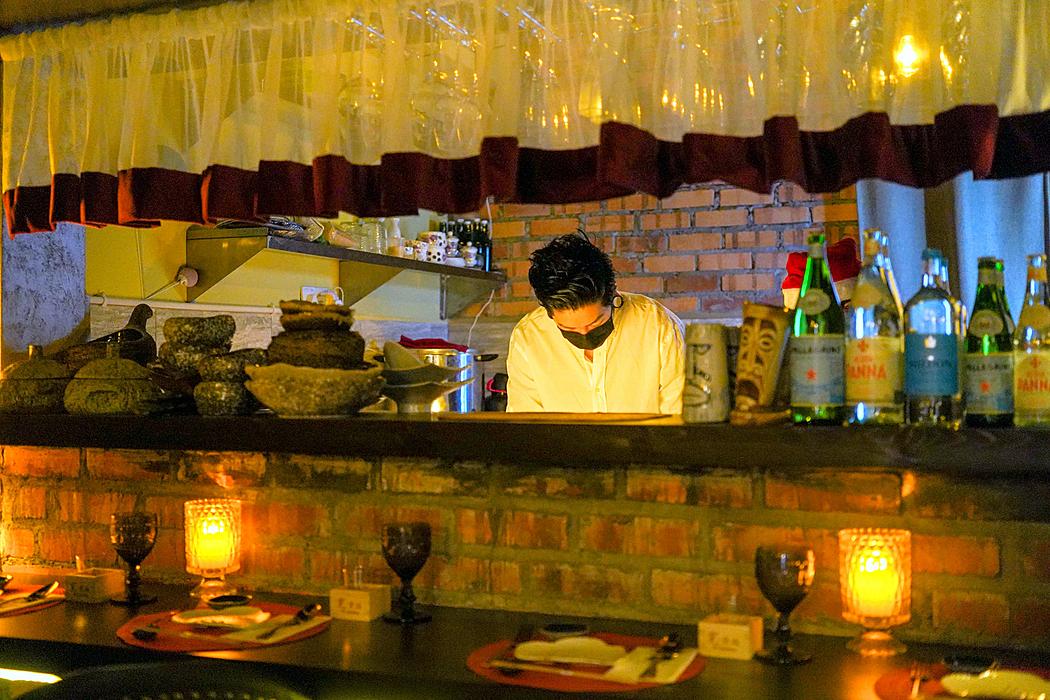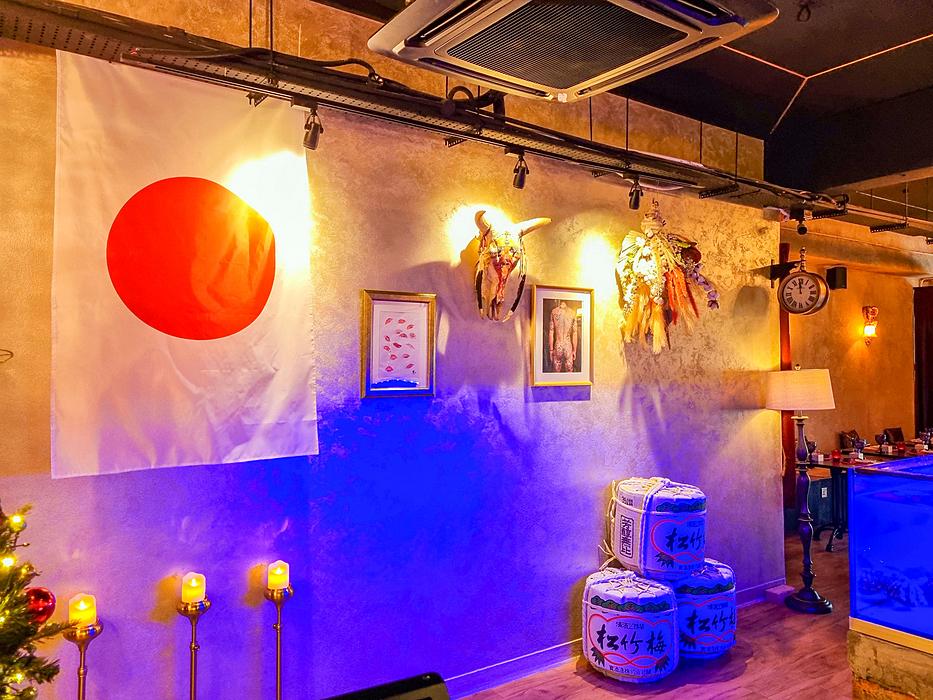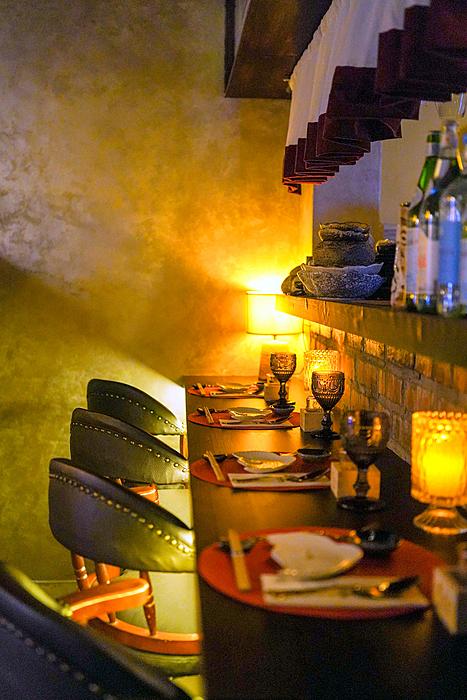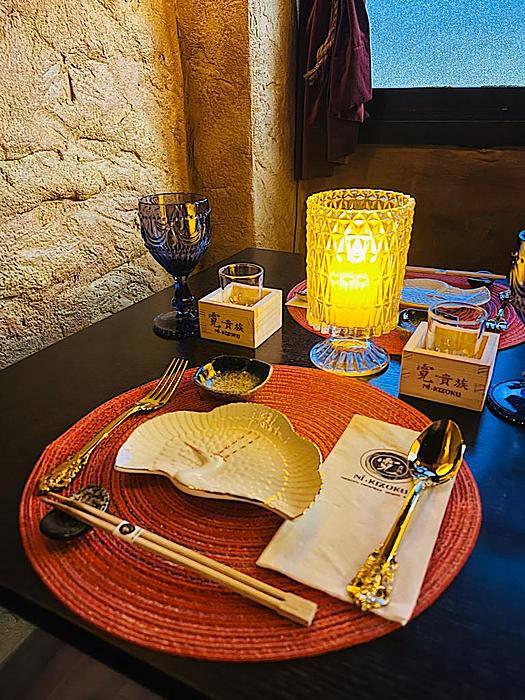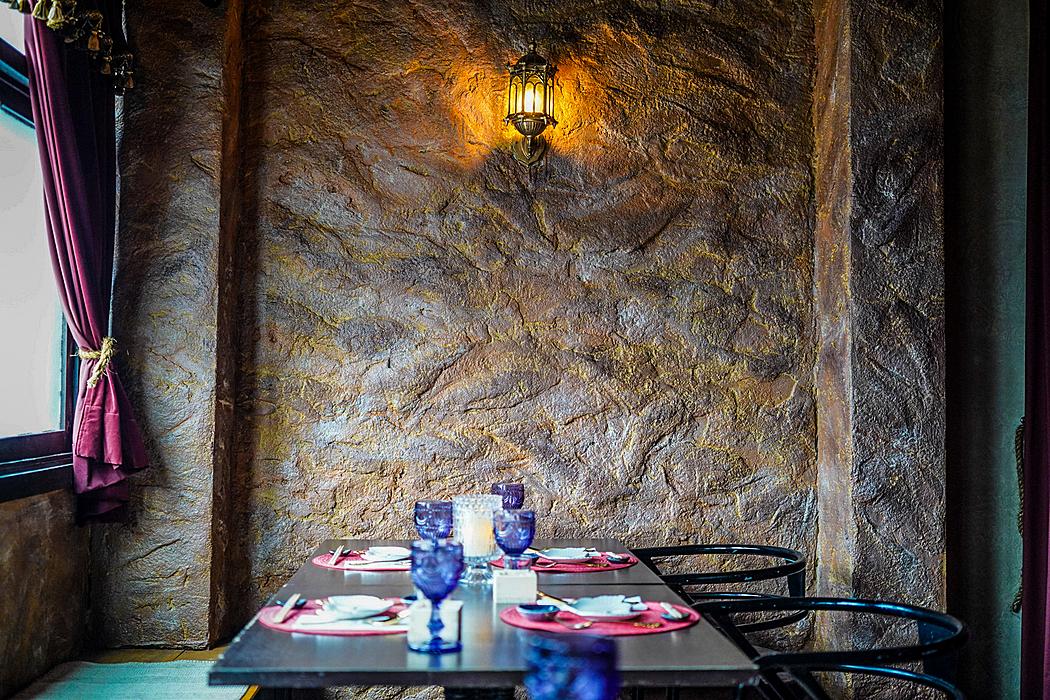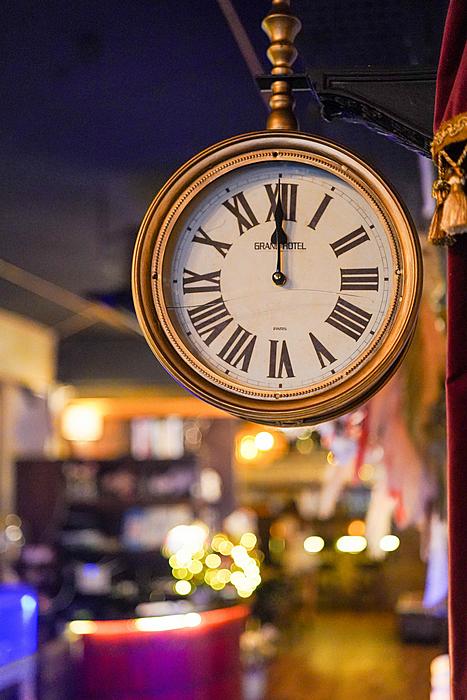 Customers will enjoy exploring every corner, crammed with character, with intricate details personally handpicked by Sean and Abby, who have a passion for travel, food and fashion. You'll find books on French, Italian and Spanish cuisine alongside antiques and art pieces. 
Take a table at the main dining hall, which bustles with excitement each evening, or a seat at the chef's counter. If you crave a more intimate, private experience, the curtains can be closed to create a cave-like room with beautifully textured walls, seating up to 12 persons.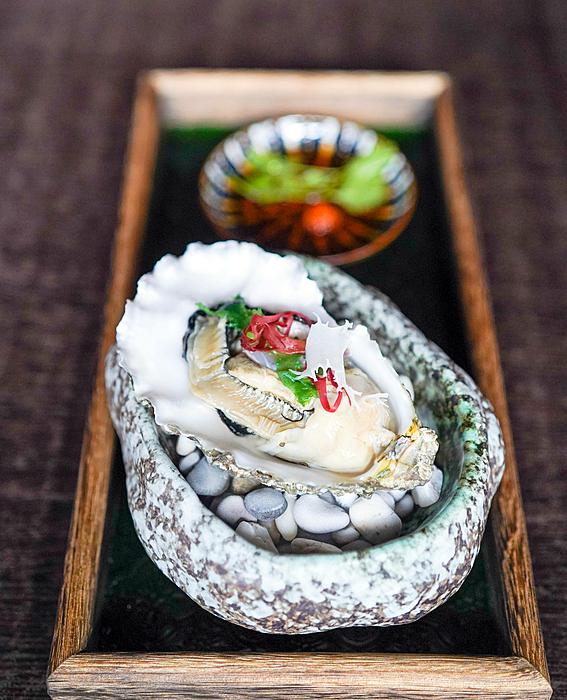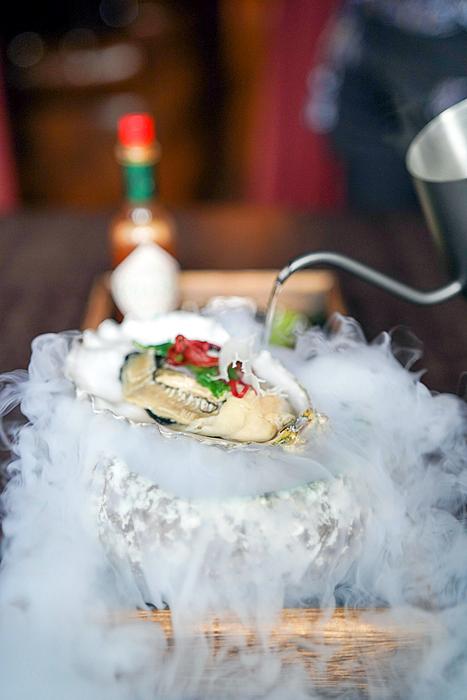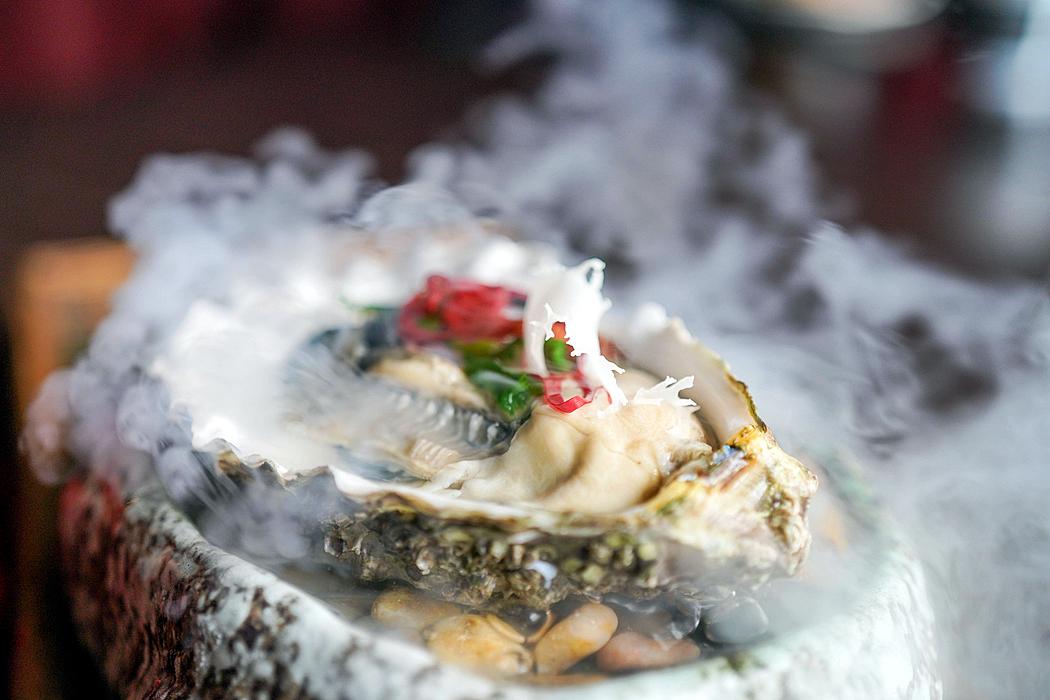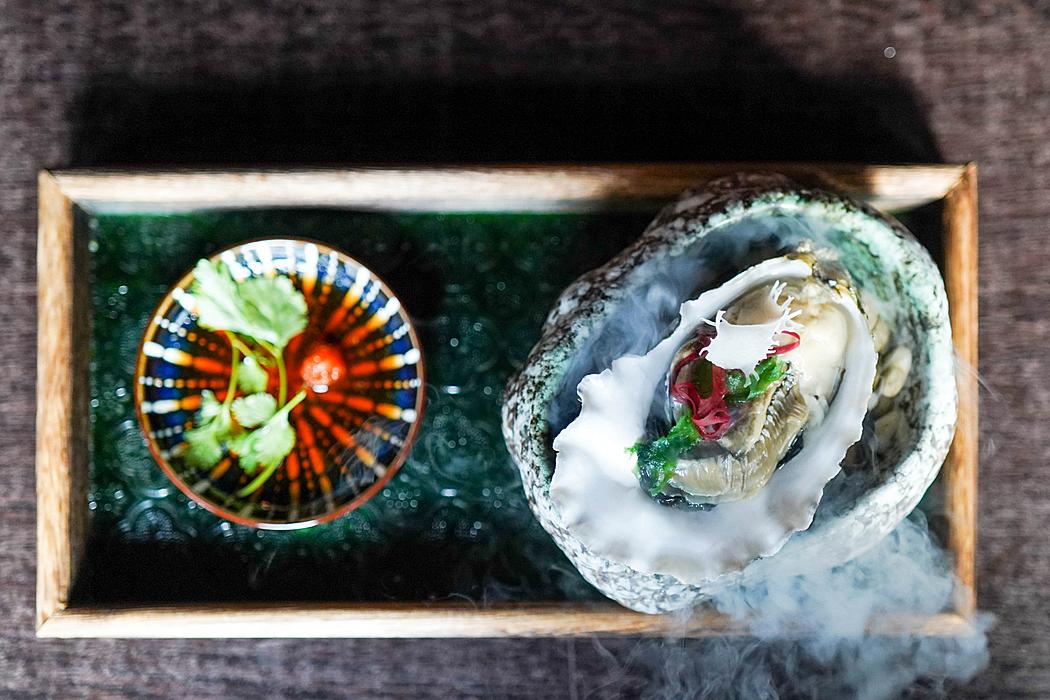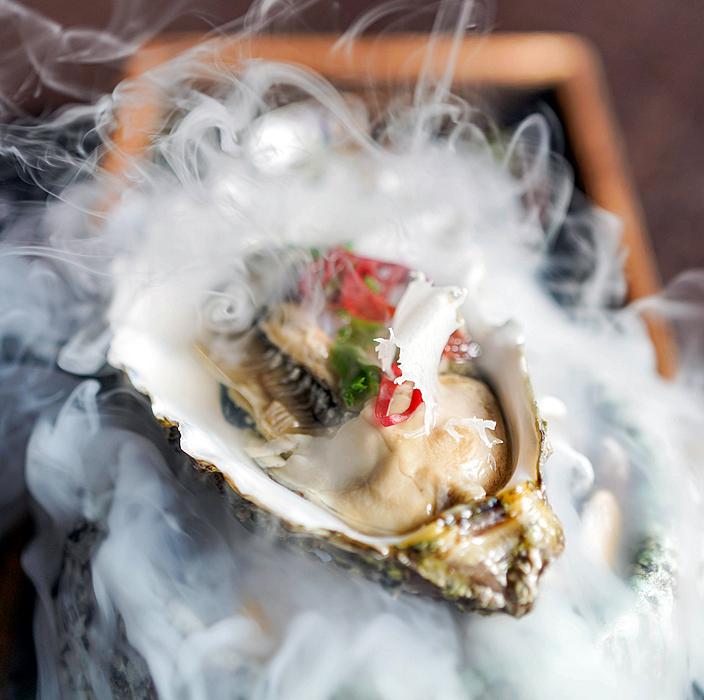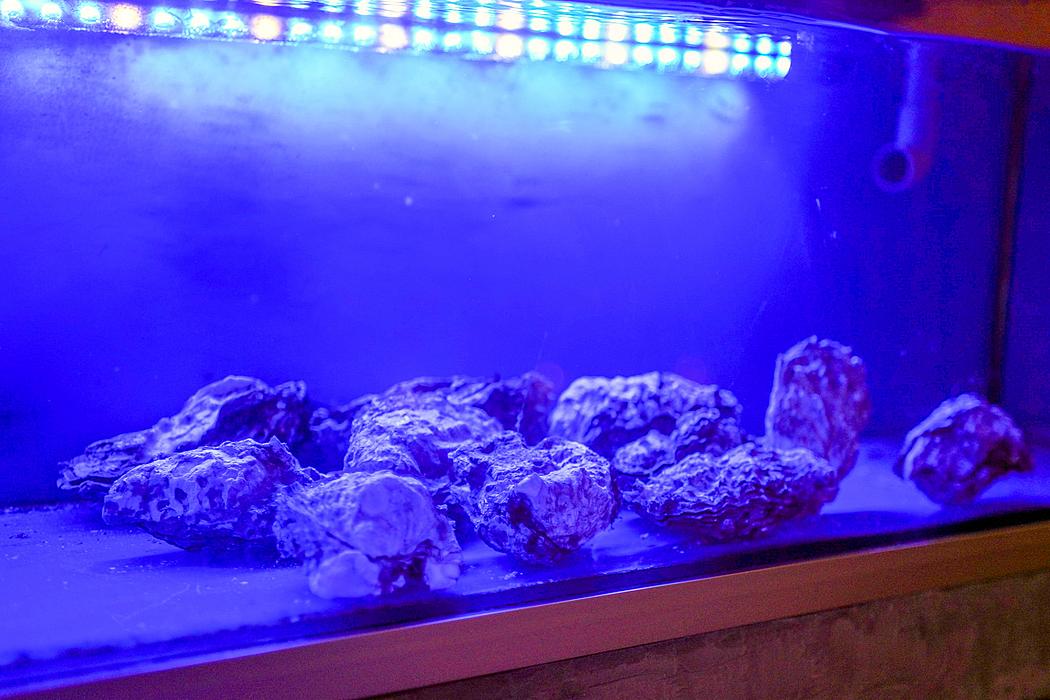 As you enter, you might spot an aquarium of U.S. and Canadian-sourced live oysters. 
Have them served in a swirl of fog, naturally sweet and fleshy in their luscious rawness, dressed delicately with Okinawa seaweed and chillies, plus a bright side dip of house-made ponzu sauce and coriander. 
If you prefer them cooked, Ní.Kizoku also does a version that's charcoal-grilled with sake.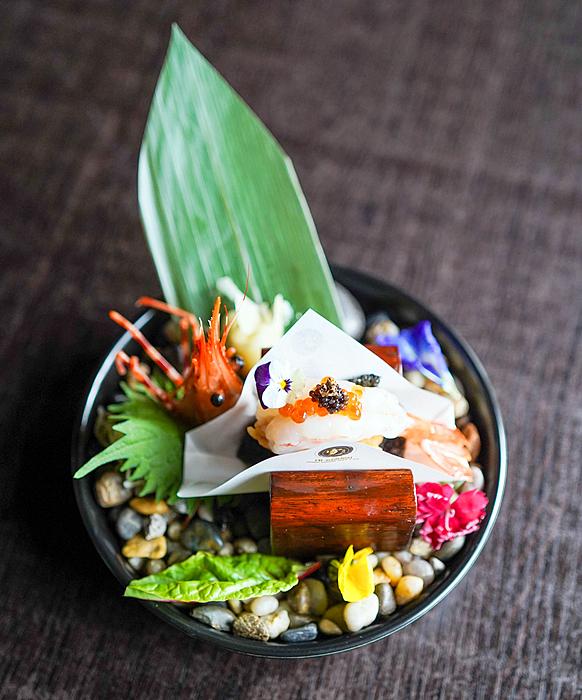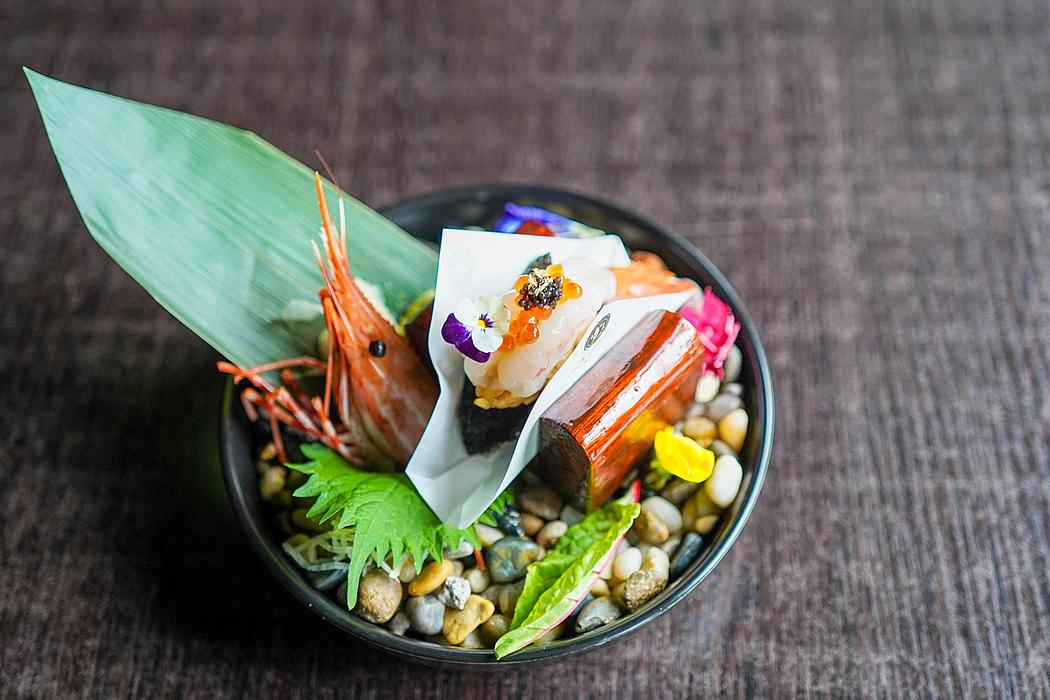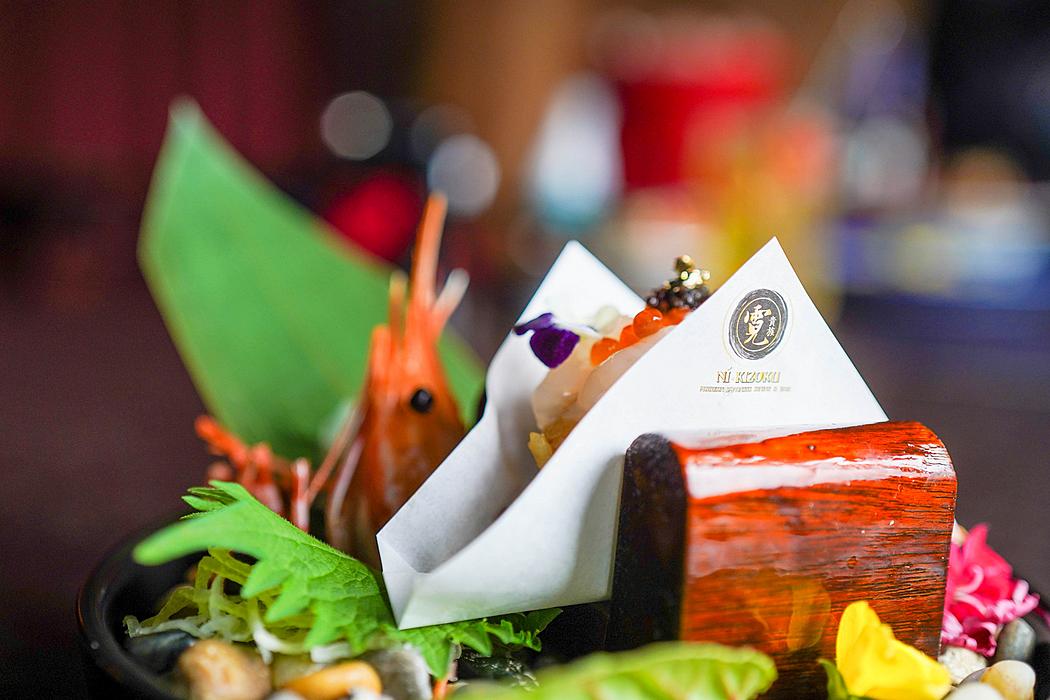 Another alluring appetizer is the Botan Ikura Nori Taco, a fresh clearwater shrimp sandwiched in crisp seaweed tempura atop vinegared sushi rice, studded with salmon roe, caviar and edible gold flakes, with the shrimp's head peeking beside on a stone beach. It's nearly too elegant to eat but heavenly on the palate, its rich, briny notes encased in crunchy, juicy textures.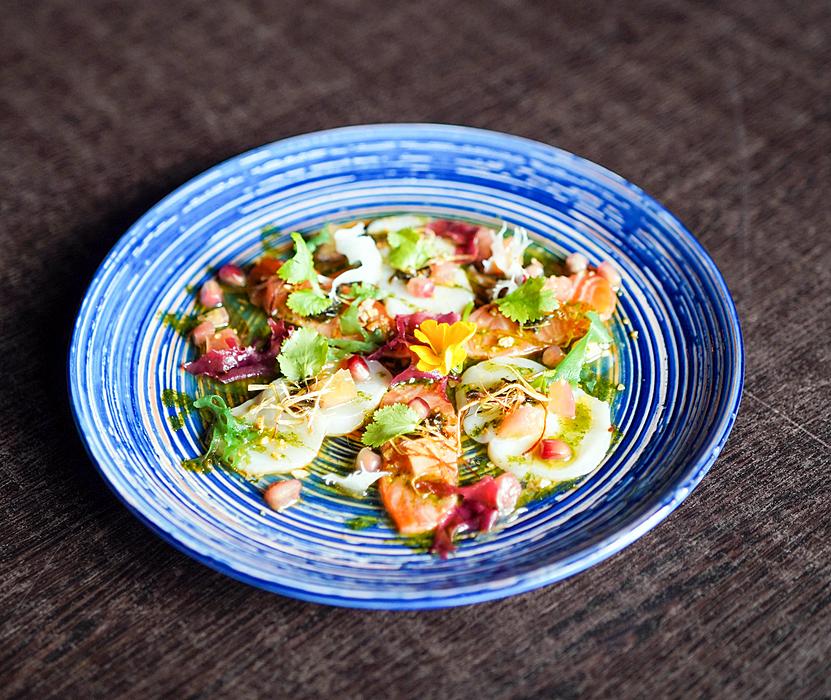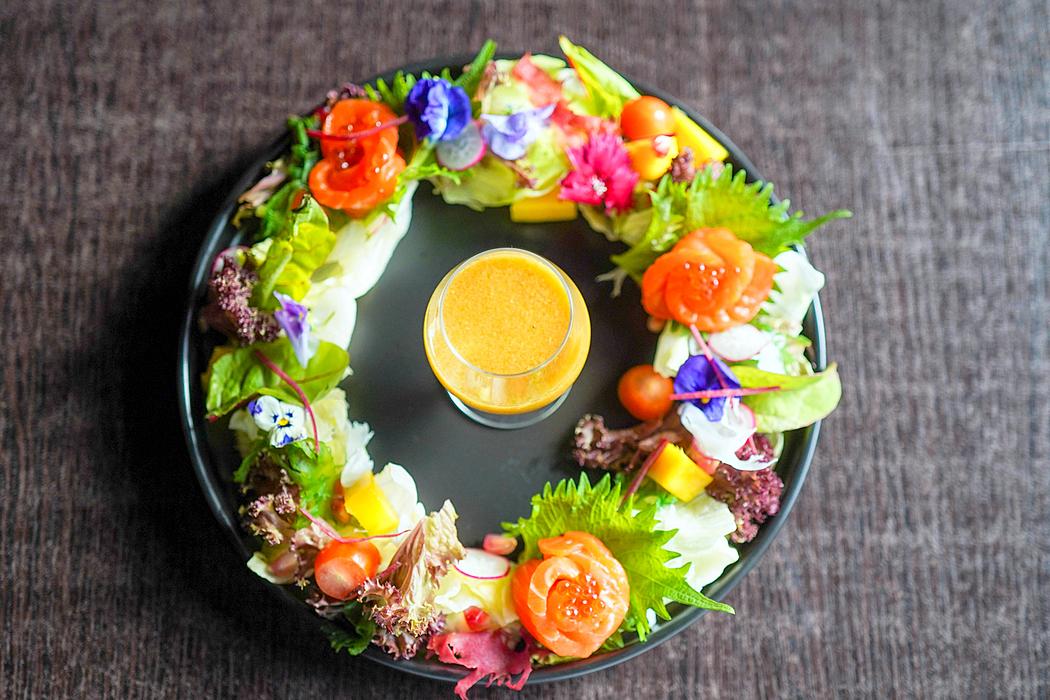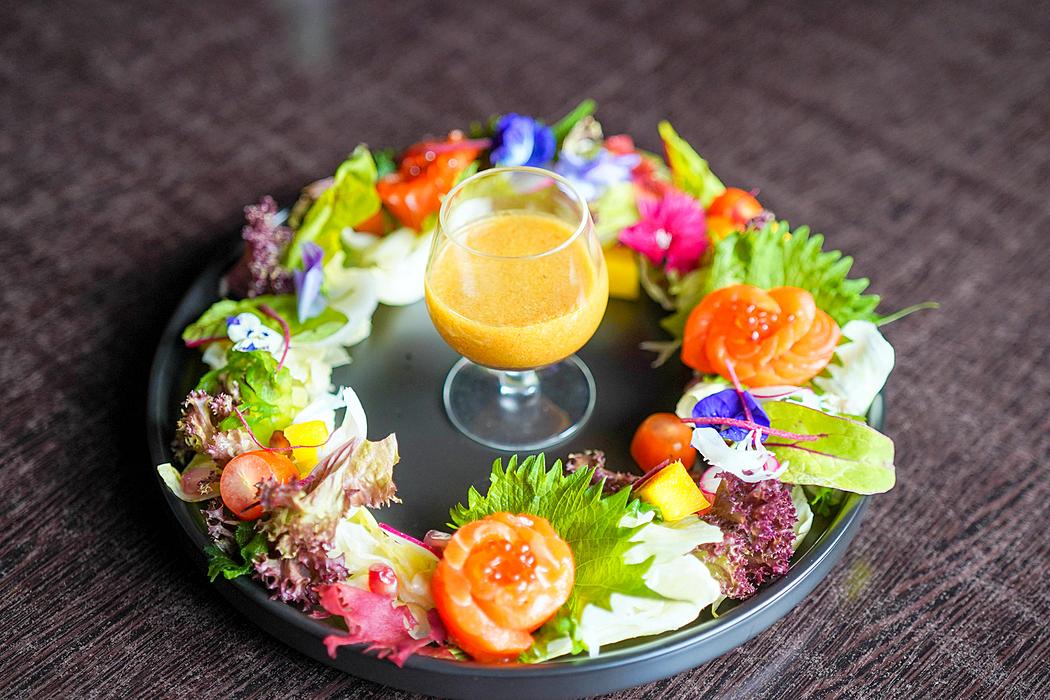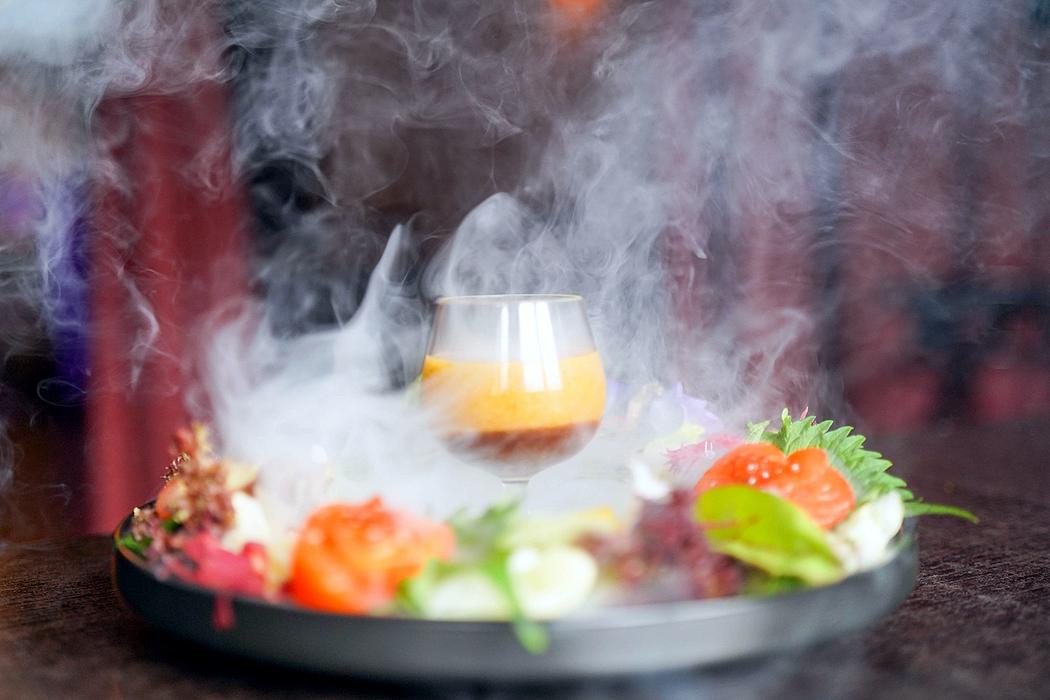 Each order at Ní.Kizoku is gorgeous.
The garden-like Hokkaido Carpaccio is sublime with raw scallops and salmon, meticulously garnished with fried garlic, leek, onions and pomegranates, rounded out with olive oil, basil oil and yuzu sauce.
The Smoked Salada is a mist-veiled circle of smoked salmon shaped into roses, sprinkled with ikura, a vividly colourful salad with mango, cherry tomatoes and mixed leaves, surrounding Ní.Kizoku's own creamy wafu dressing.
If you like your Japanese fare to be wholesome and vibrant-tasting, both of these will satisfy.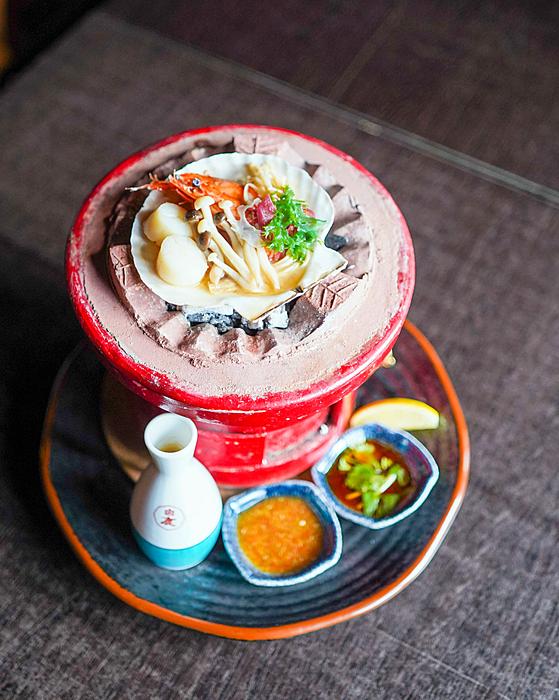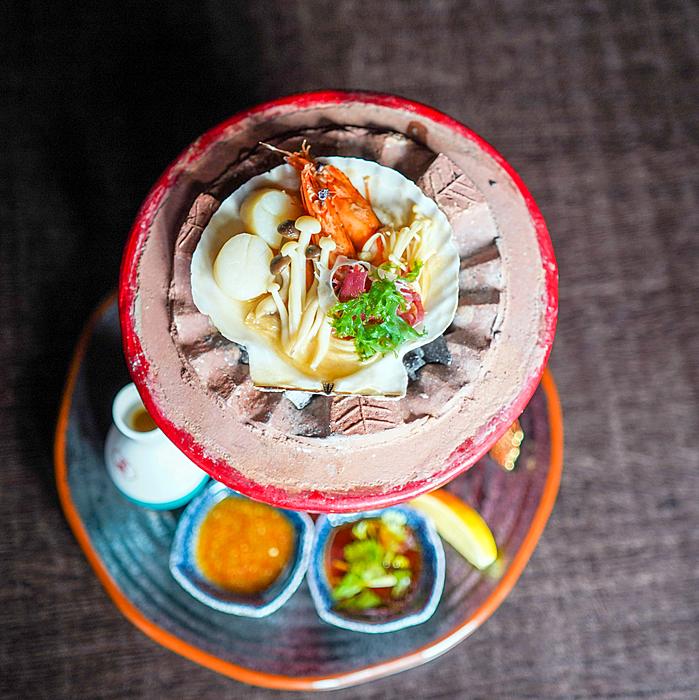 Ní.Kizoku puts a memorable spin on a kaiseki staple with the Kizoku Sakamushi of sake-steamed seafood. This towers on a charcoal grill in buttery sake soup, bubbling over scallops, tiger prawns, ikura, shimeji and enoki mushrooms, pure and pristine on their own, punchy with chilli and ponzu sauces. A carafe of the soup by the side helps keep everything moist and mouthwatering.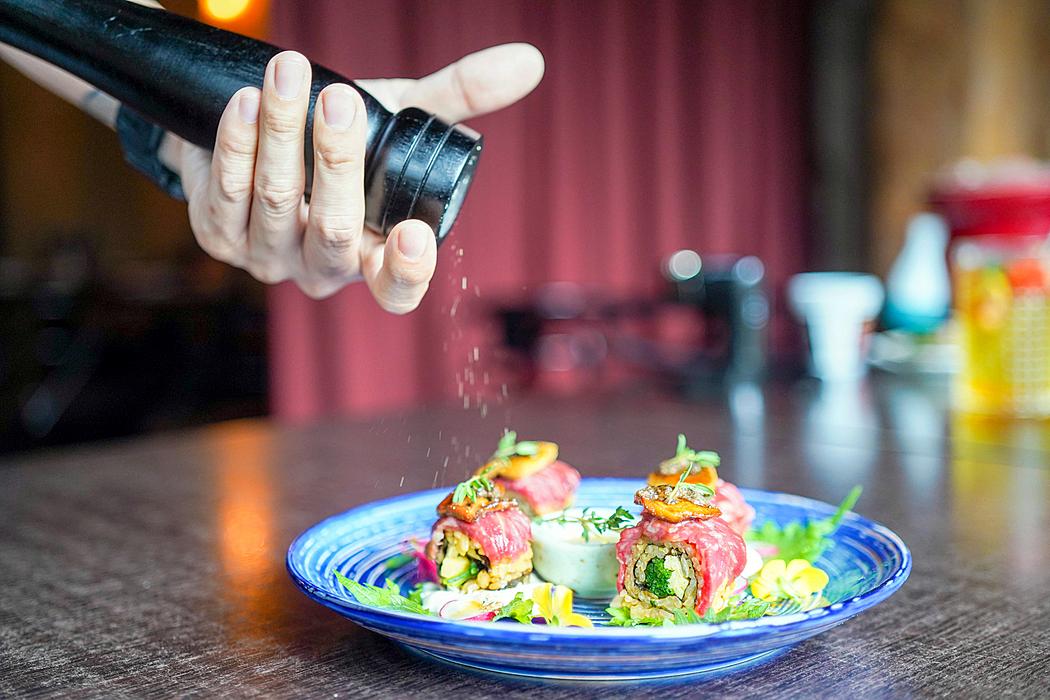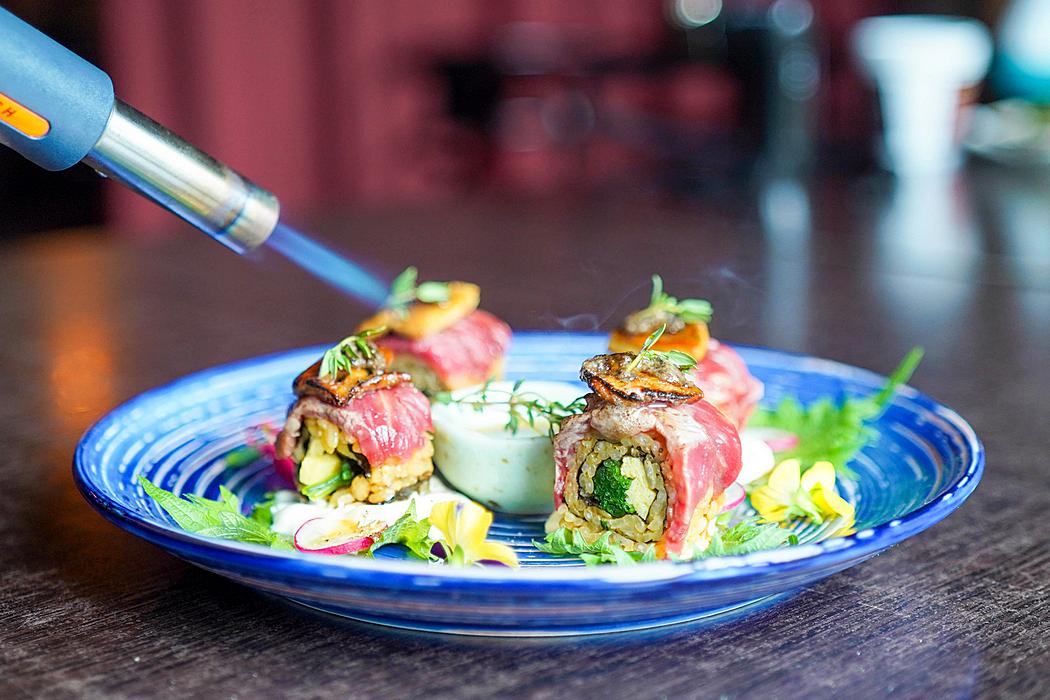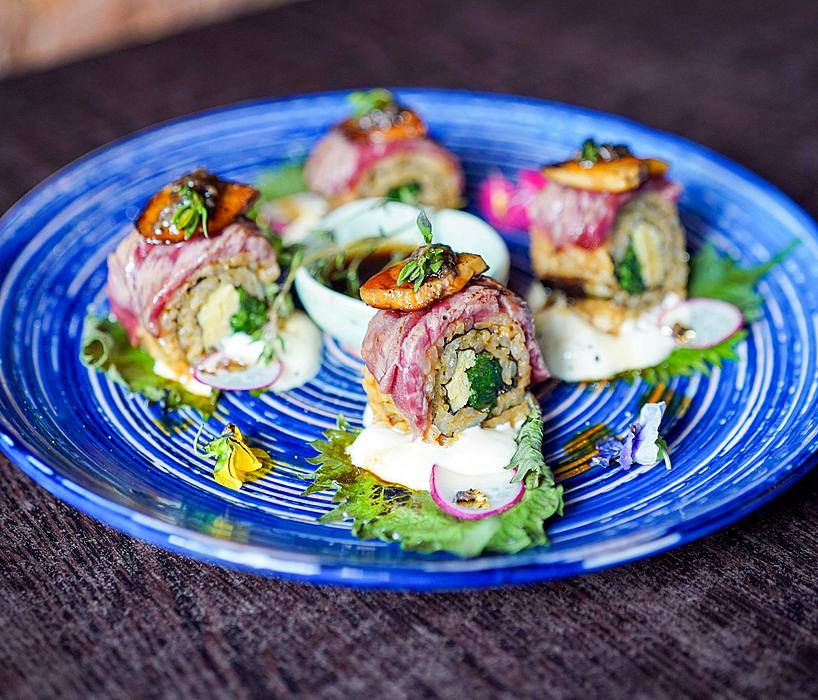 For fans of elaborate sushi rolls, Ní.Kizoku's flagship Wagyu Foie Gras Maki is a must, a decadent delight, topped with wagyu beef and foie gras lightly torched at the table, wrapped around a centre of spinach and tamagoyaki, aromatic with truffle teriyaki sauce. Each mouthful is succulent and savoury, fatty and fragrant.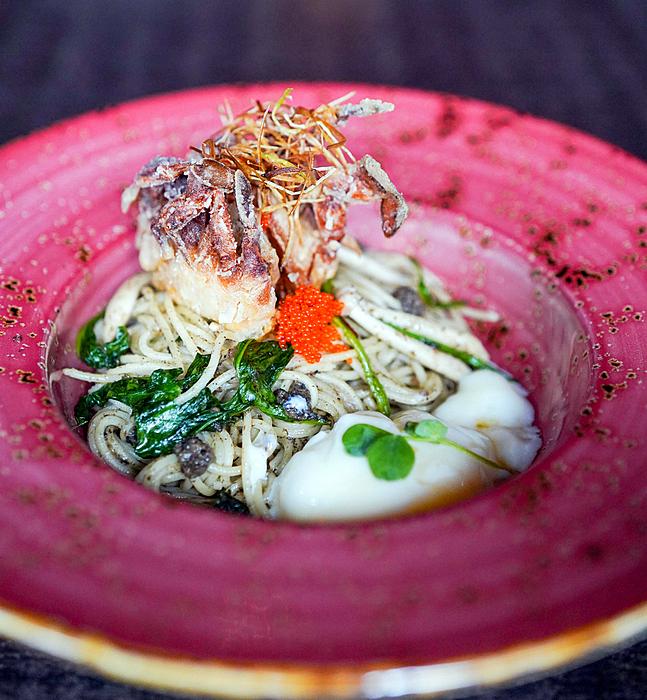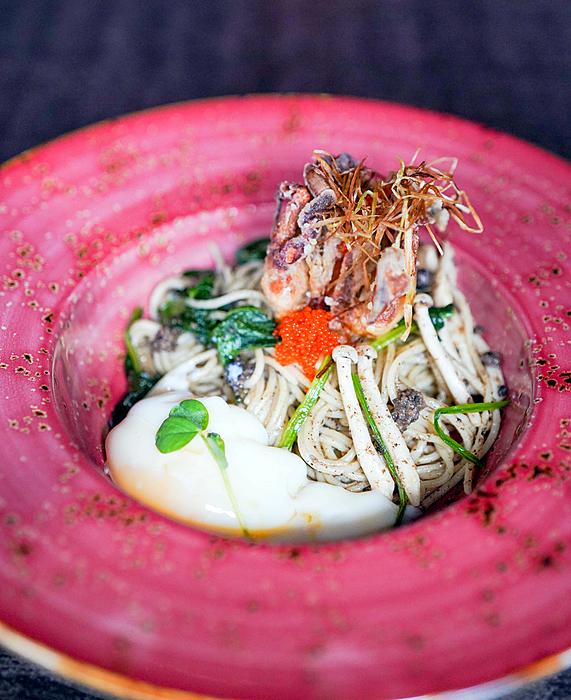 Fans of fusion fare done right will relish the Truffle Soft-Shell Crab Spaghetti, surfacing with a potent whiff of earthy truffle, slick and smooth with onsen egg, spinach and shimeiji, crunched up with soft-shell crab and tobiko - the perfect single-plate lunch or dinner, addictive enough that you won't want to share this.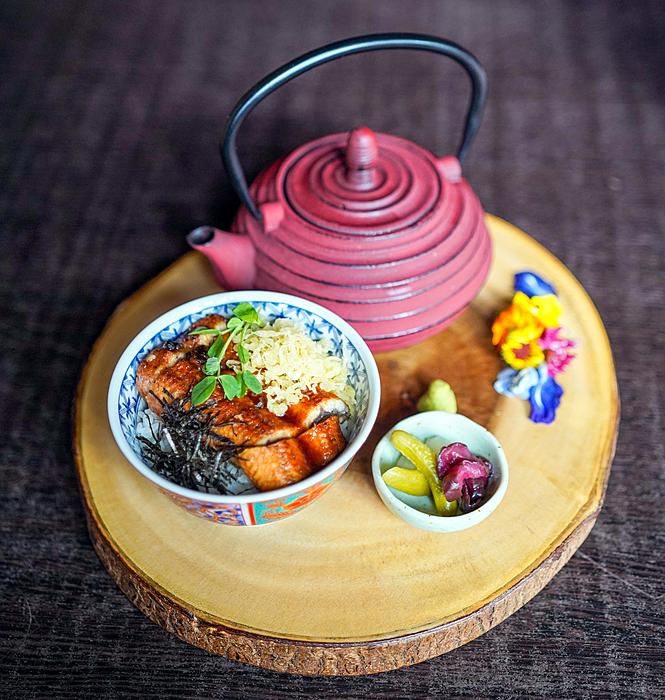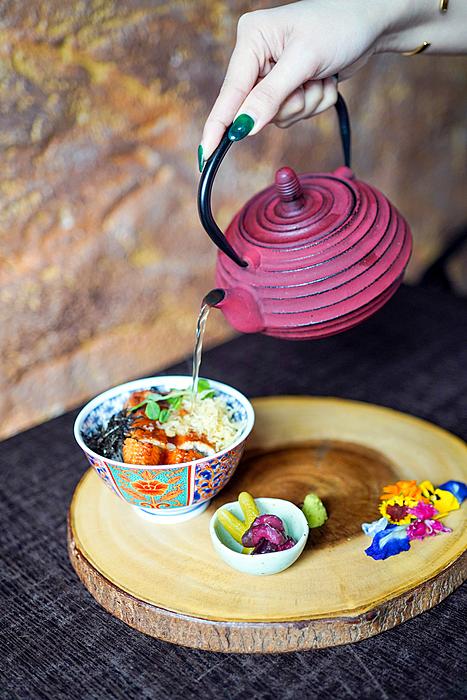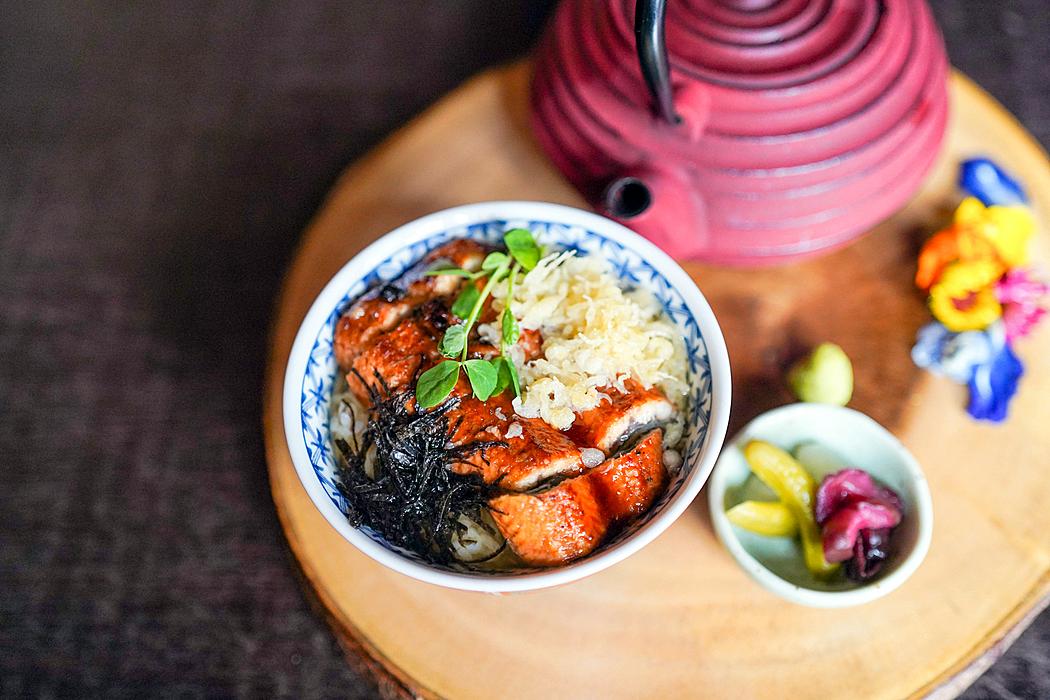 Alternatively, for an even more soothingly nourishing meal, try the Unagi Chazuke, a rice bowl topped with tender eel, poured over with hot genmaicha tea soup, complete with perky pickles, as comforting as a warm hug, pretty as a picture, from the plum-coloured kettle to multi-hued petals on the board.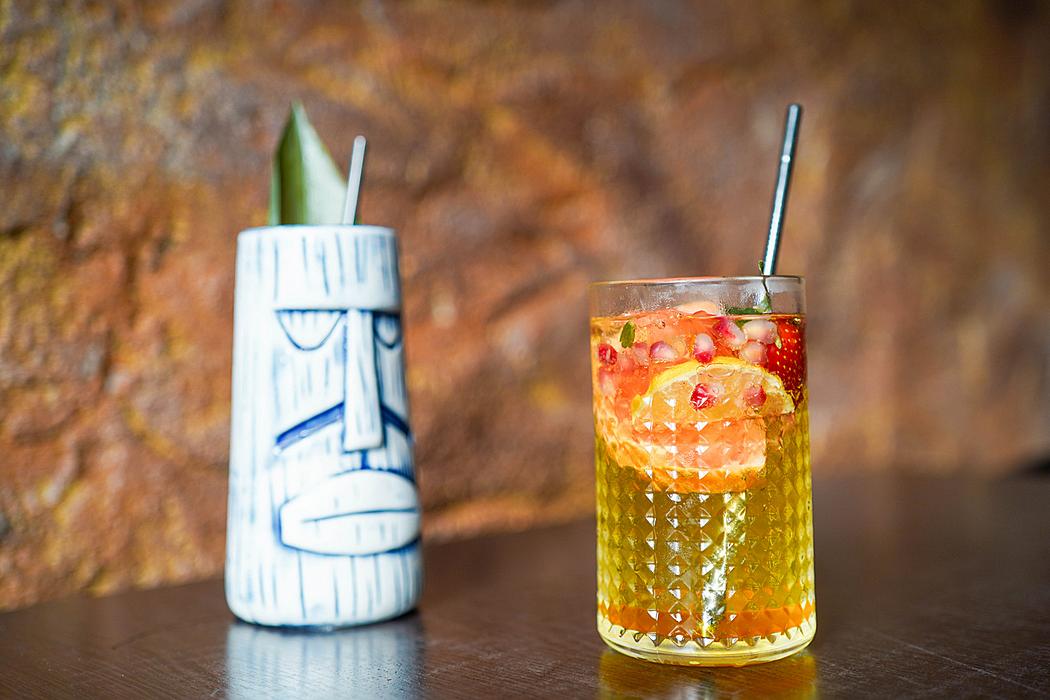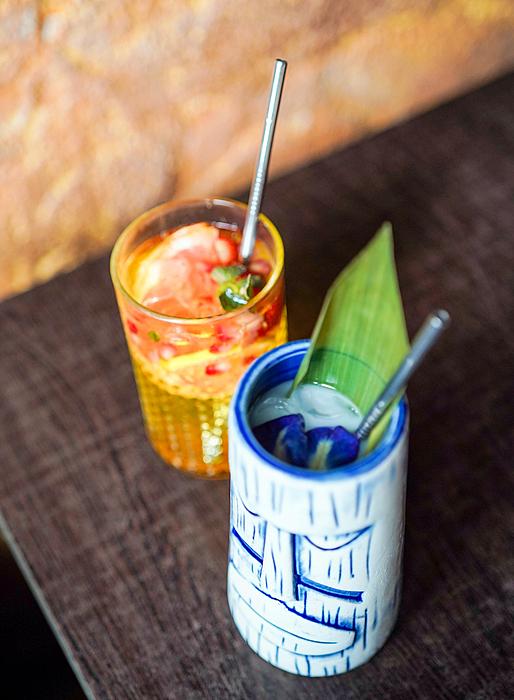 Beyond dining, Ní.Kizoku is equally adept as a bar, with intriguing drinks galore.
Quench your thirst with cool cocktails including the Okinawa Highball, a reviving blend of whisky with soda, made fruity with citrus and berry ripeness, and mocktails like the tiki mug brimming with iced Japanese coconut milk, a temptingly mellow tropical treat.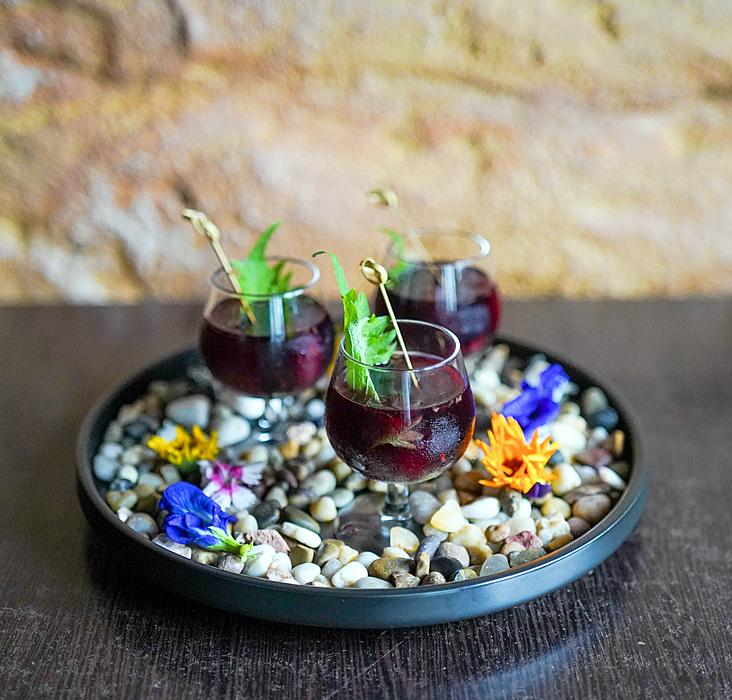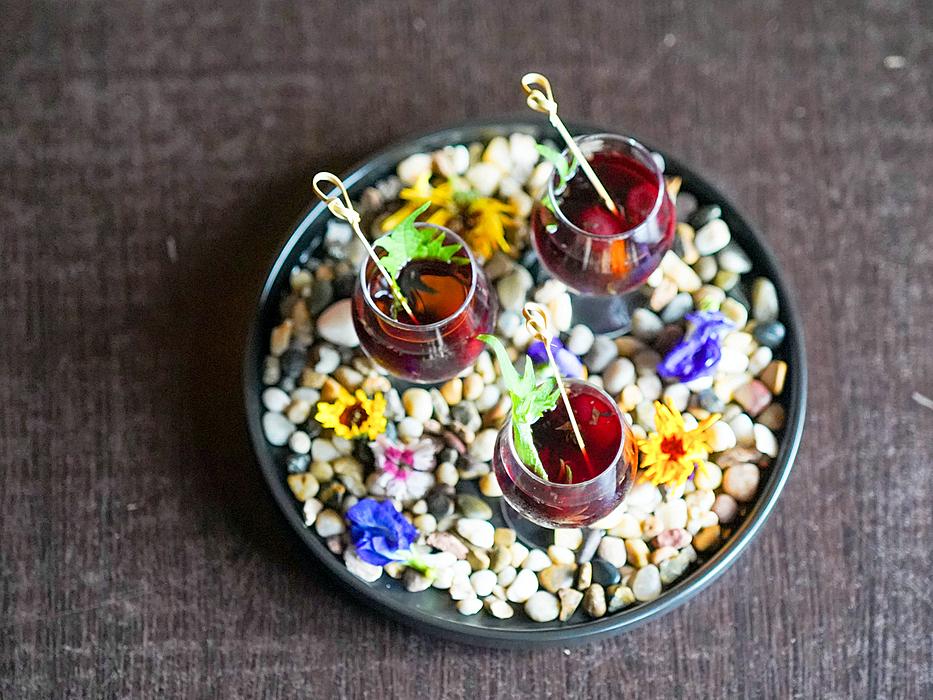 If you're already accustomed to Spanish Sangria, get adventurous with Ní.Kizoku's inventively international Tomato Zuke Sangria, featuring red wine submerged with pomegranates and Cameron Highlands cherry tomatoes that have been soaked in red wine for 72 hours, making them robustly winey, buoyed by an Asian dressing of shiso leaves. A special Sangria indeed.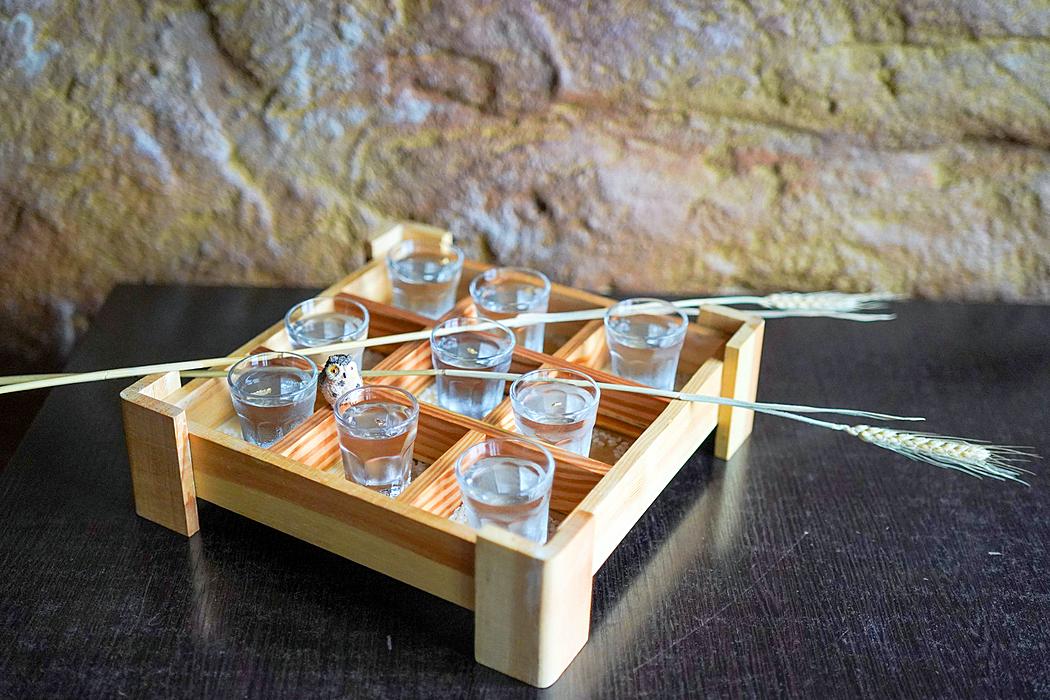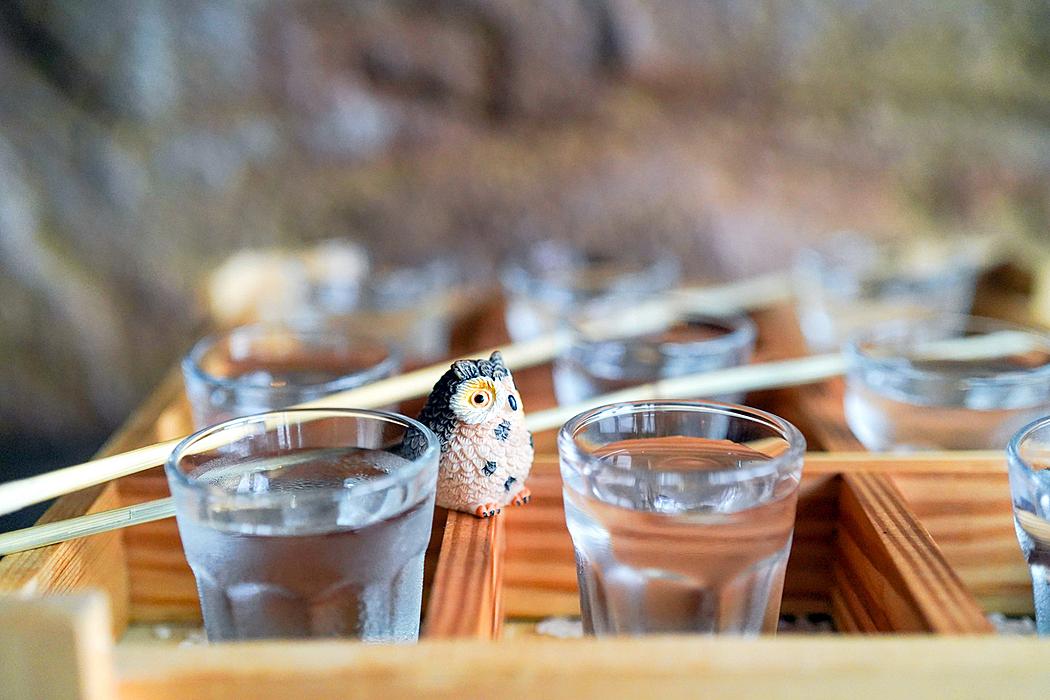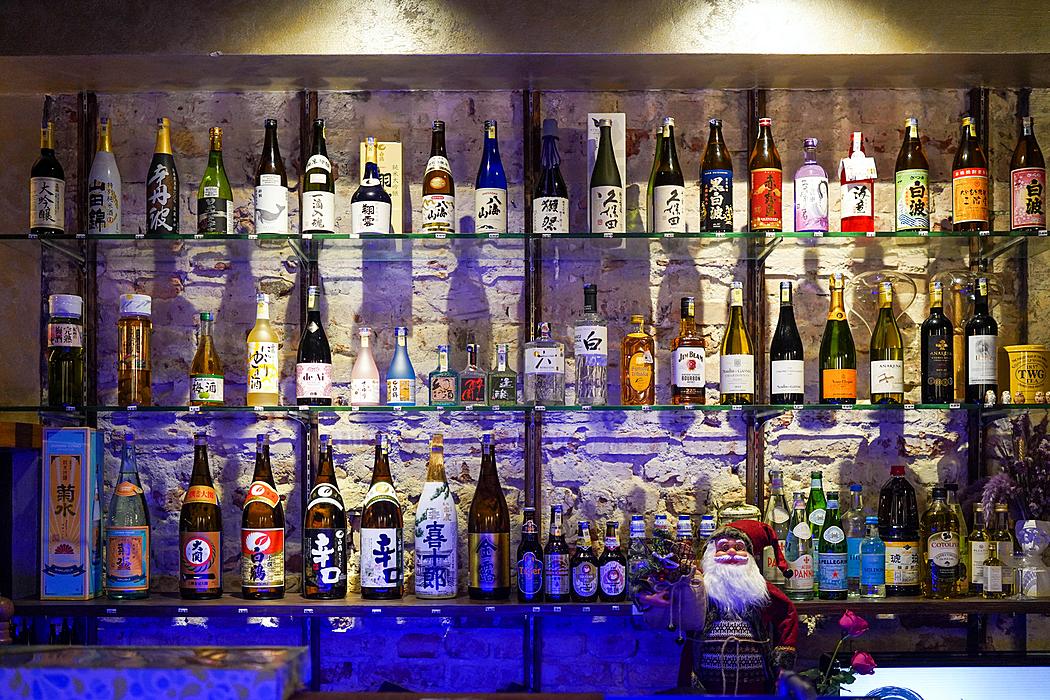 Sake, vodka and umeshu shooters are presented with style and flair too. And if you're spending the entire evening here, pick a bottle of your favourite sake, wine, Champagne and more.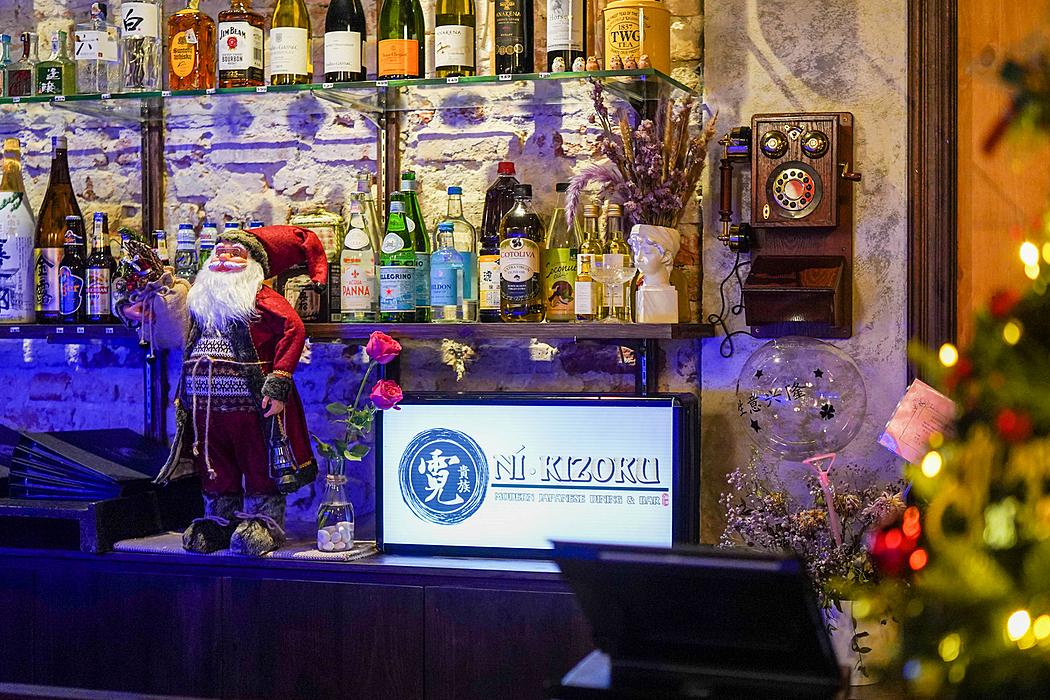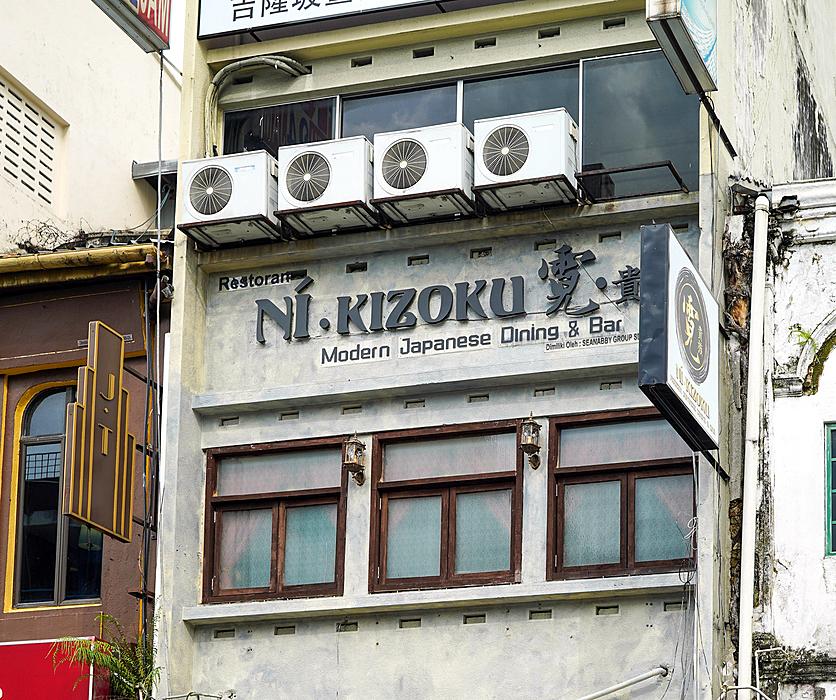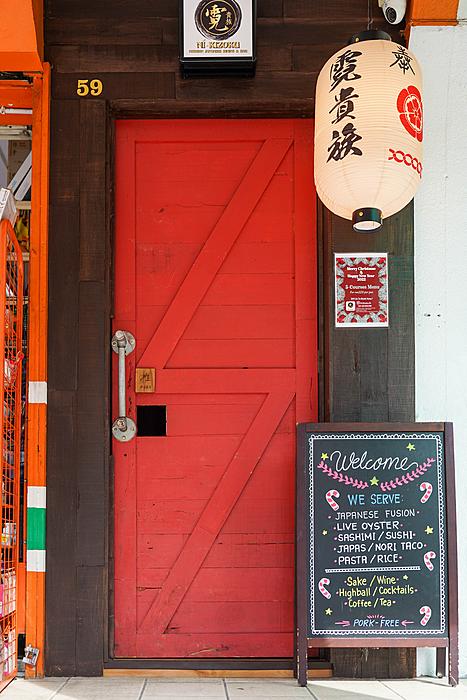 NÍ.KIZOKU Modern Japanese Dining Bar
Address: 59A, Jalan Sultan, City Centre, 50000 Kuala Lumpur.
Reservations: 03-2022-3889 or  011-3605-3839
IG: @ni.kizoku.kl
Open Monday-Thursday, 5pm-11pm
Friday, 2pm-12am
Saturday, 12pm-12am
Sunday, 12pm-11pm