Ní.Kizoku: Elevating the elegance of contemporary Japanese cuisine in Chinatown KL
August 5, 2022
---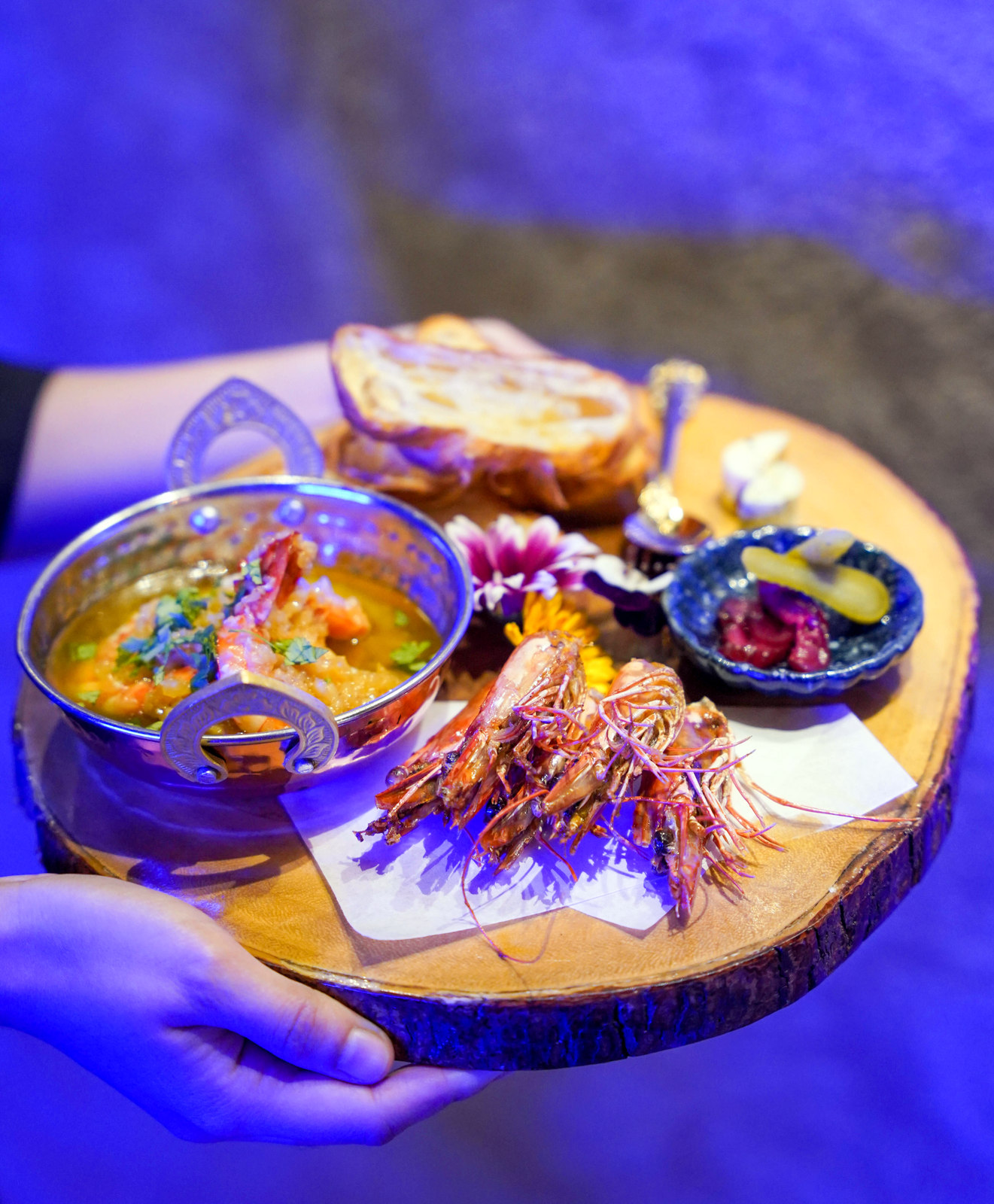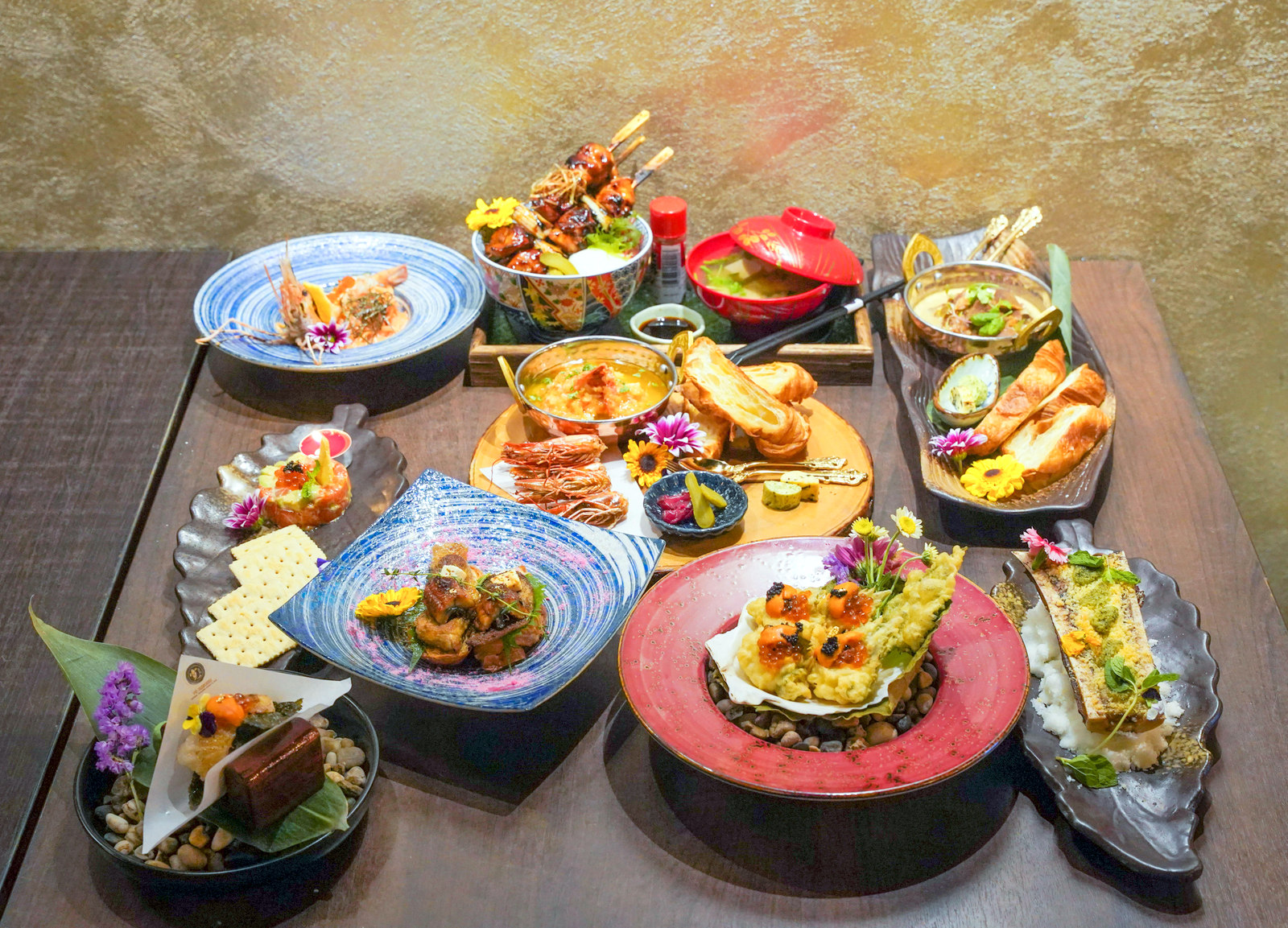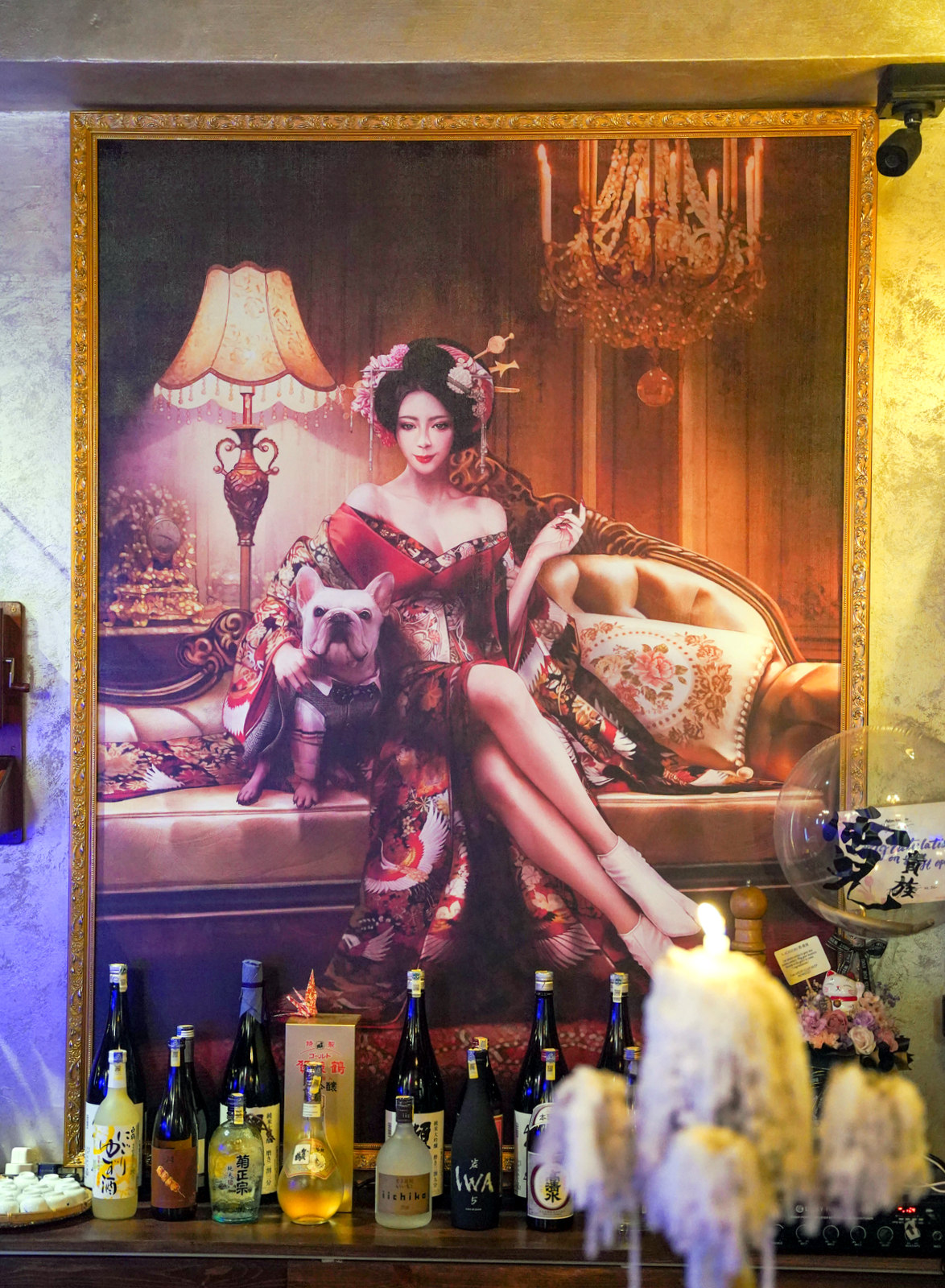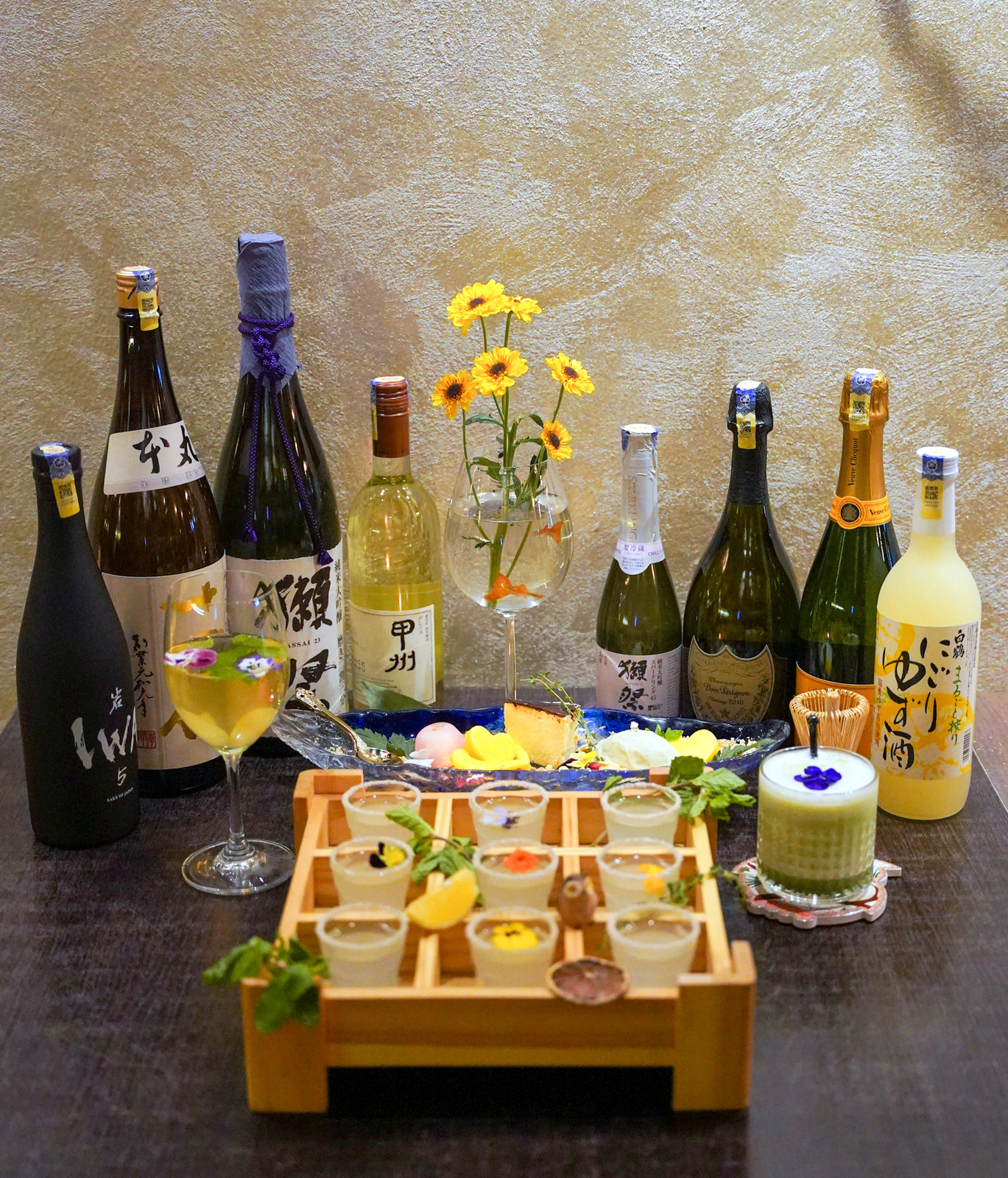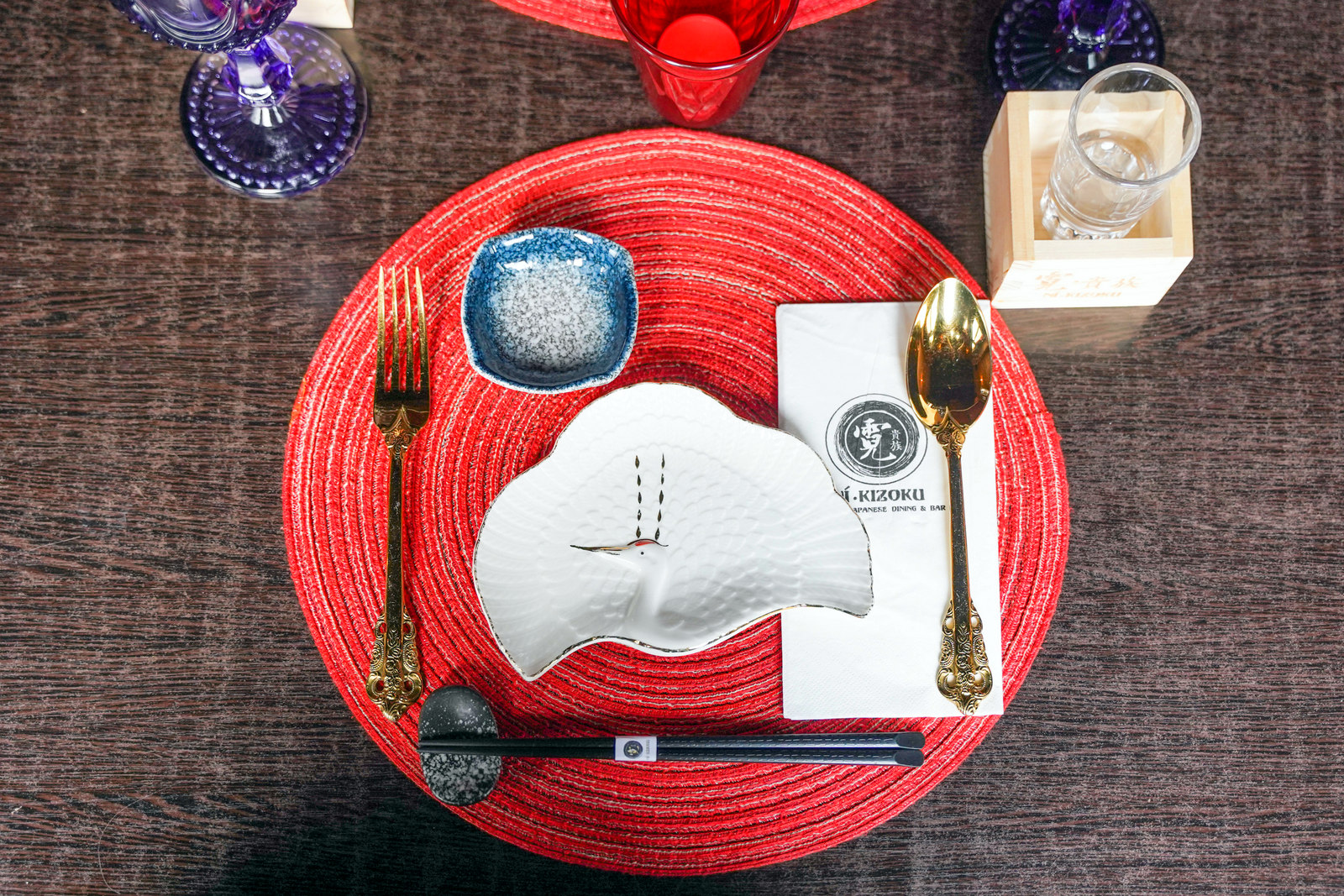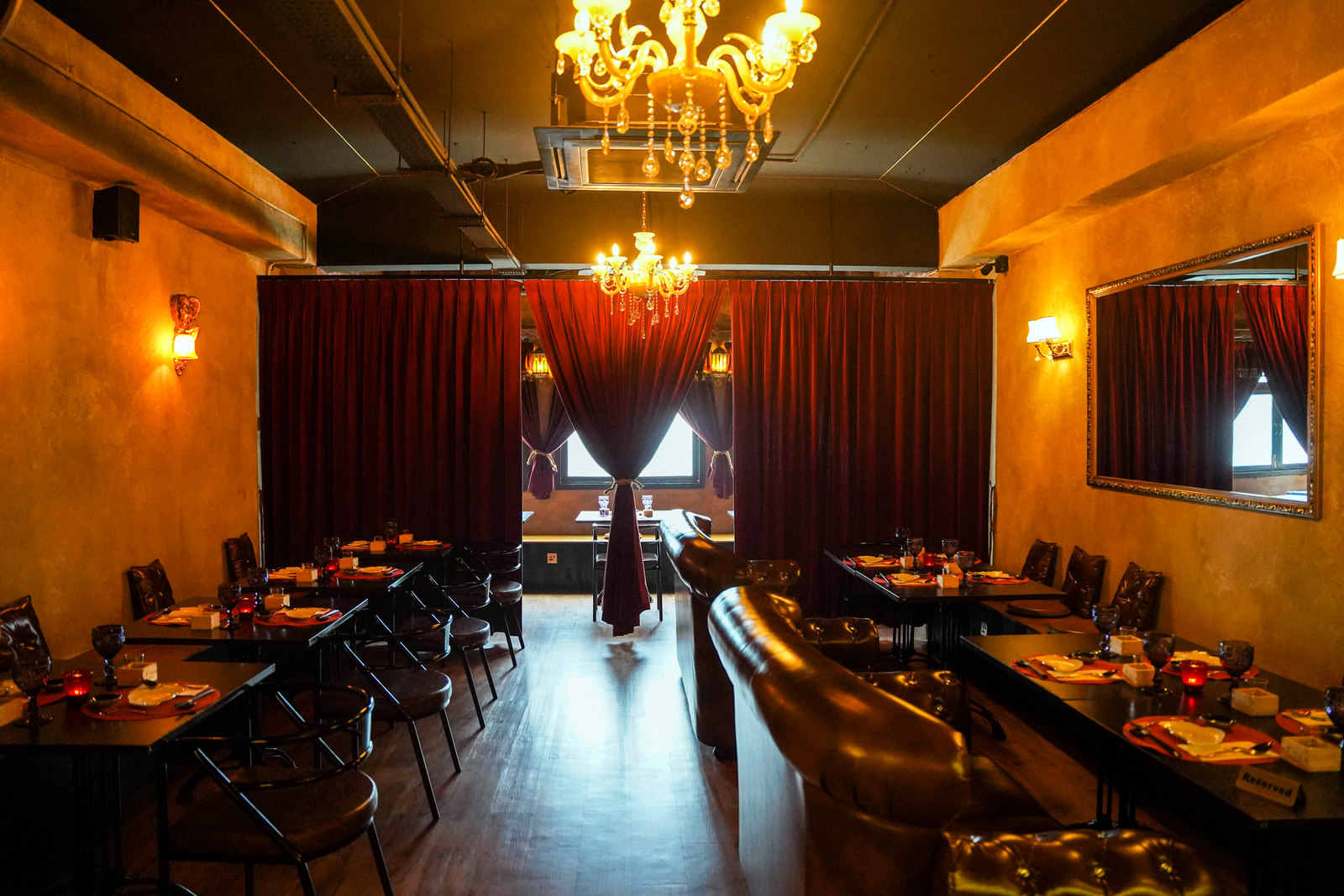 Six months after our first visit to Ní.Kizoku, we return to Chinatown's cavern of contemporary Japanese cuisine to explore its enhanced menu.
Making use of unexpected preparations in beautiful fashion, from oba-marinated engawa to wagyu bone marrow, Ní.Kizoku impresses us even more this time. This is a delightful destination for distinctive delicacies, embracing exquisite ingredients in exciting styles.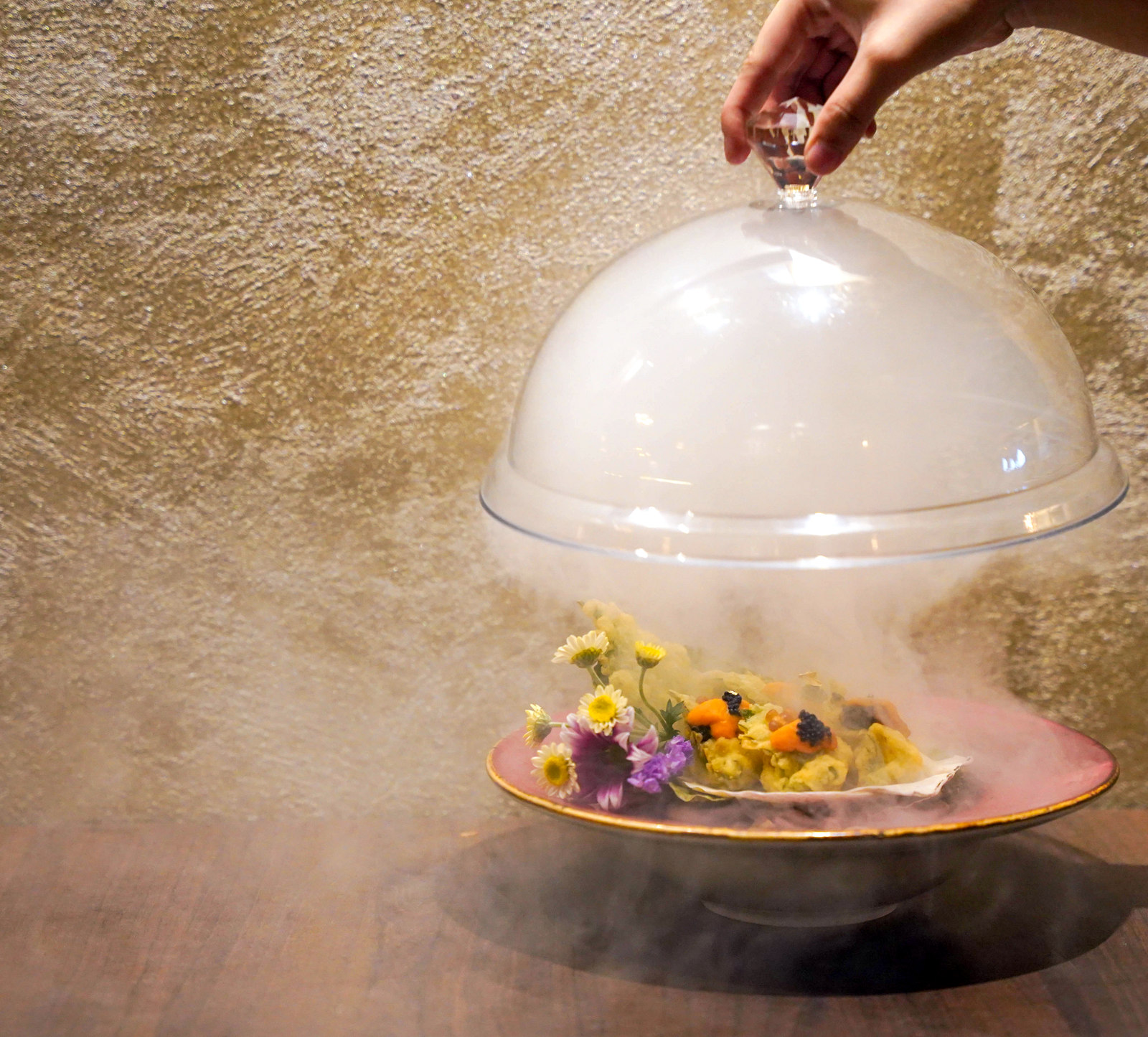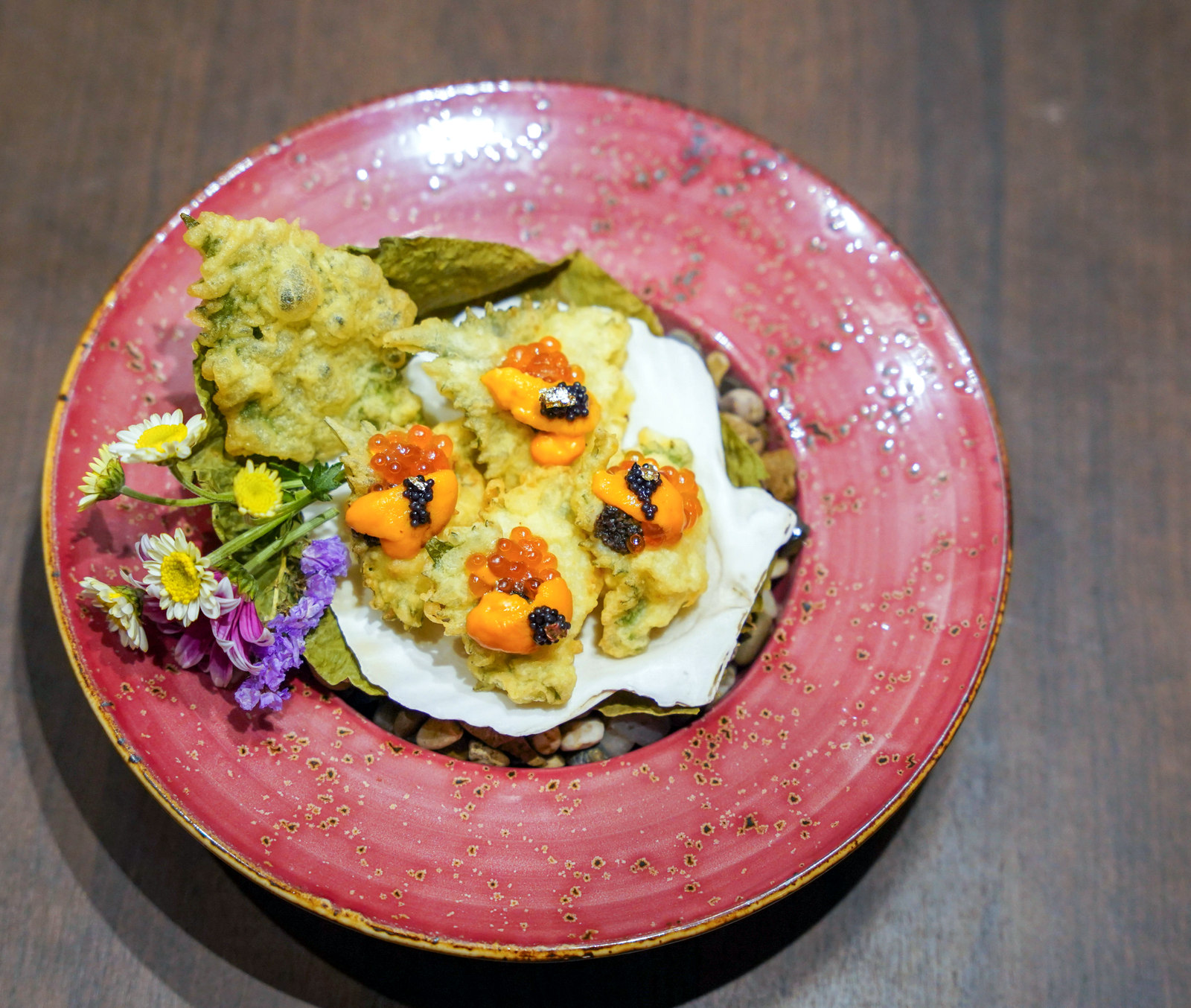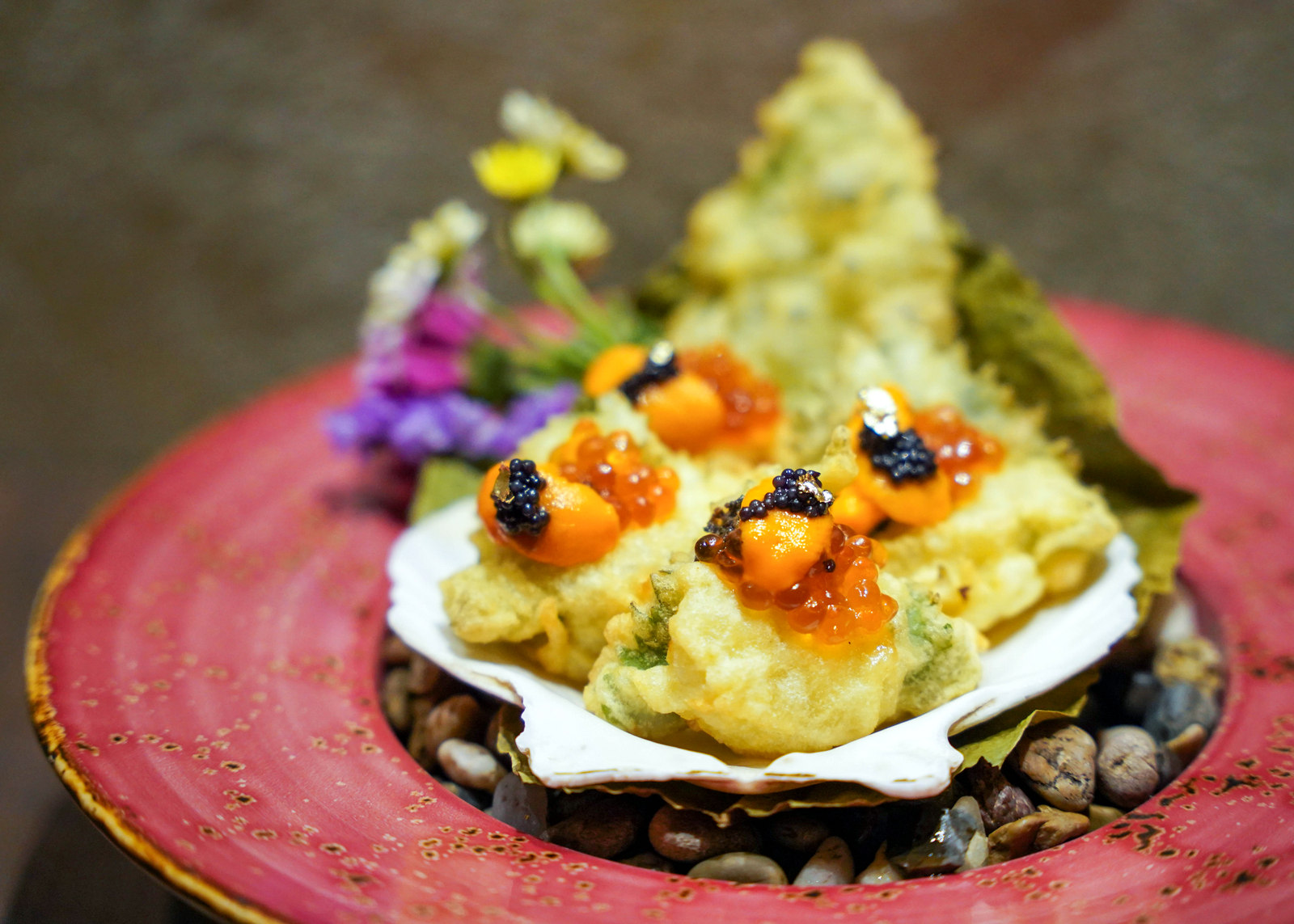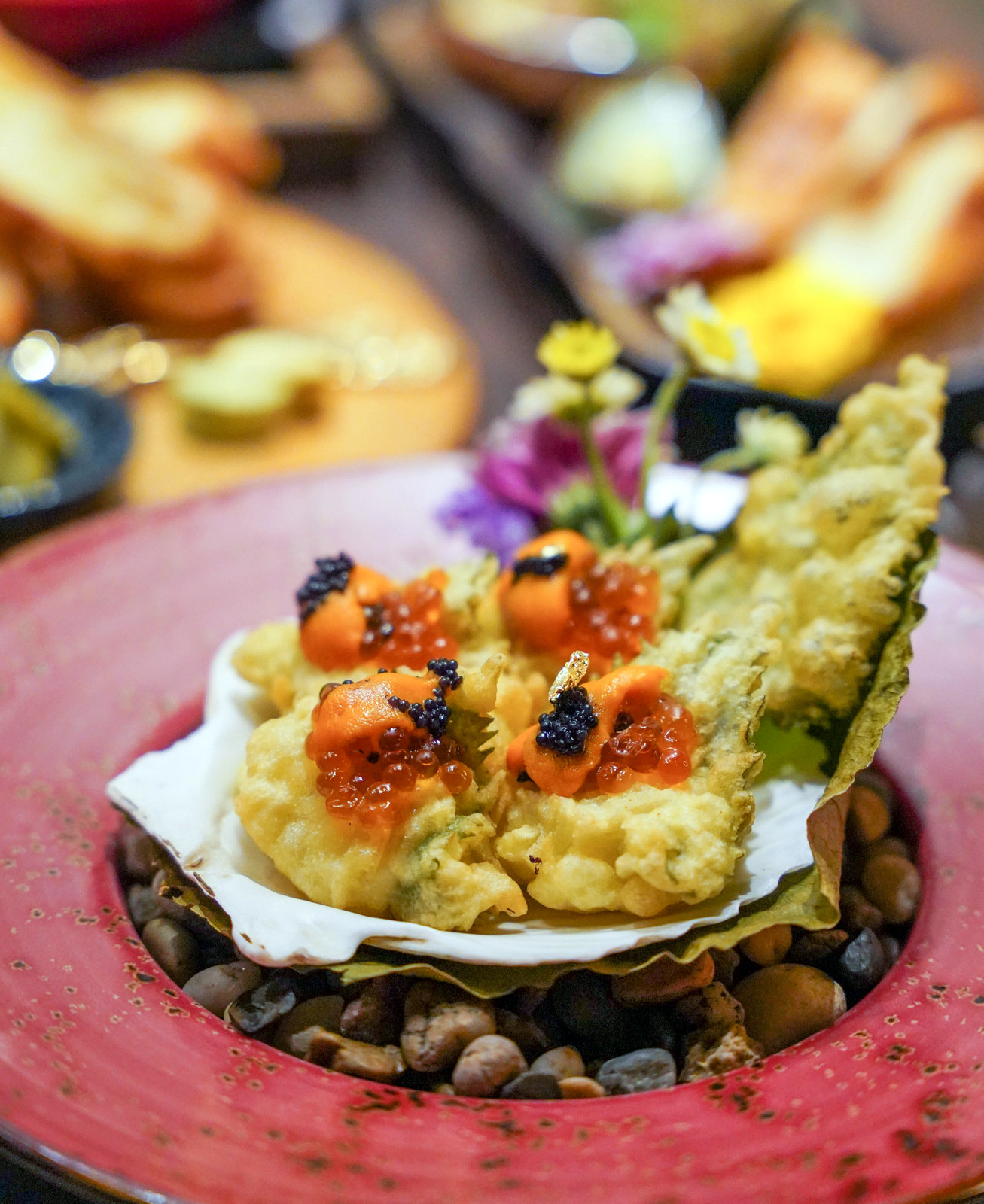 Lift the lid on Ní.Kizoku's one-of-a-kind creations, conceived by chef Sean and his co-founder Abby. You'll find dramatic flair inspired by Japanese and European sensibilities in every dish, unleashing a full-blown feast for the senses.
Uni enthusiasts will be enthralled by the Smoked Umami Kizoku Tempura, a showcase for brilliantly battered scallops inside, layered with mentaiko and oba leaves, light and crisp to the bite, smooth and succulent to the chew. Delectably decadent, its natural sweetness is boosted by ikura, sea urchin, caviar and gold flakes.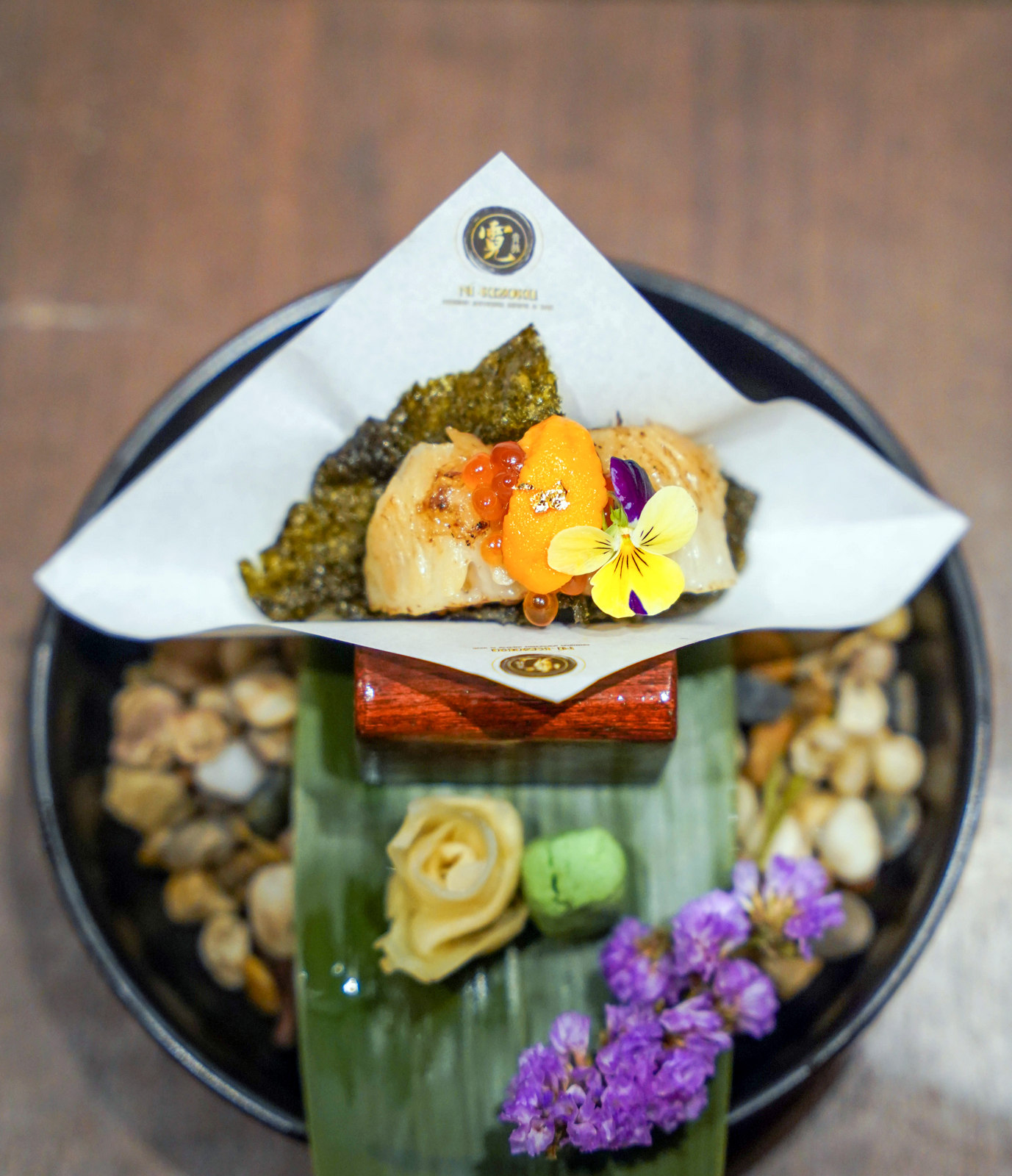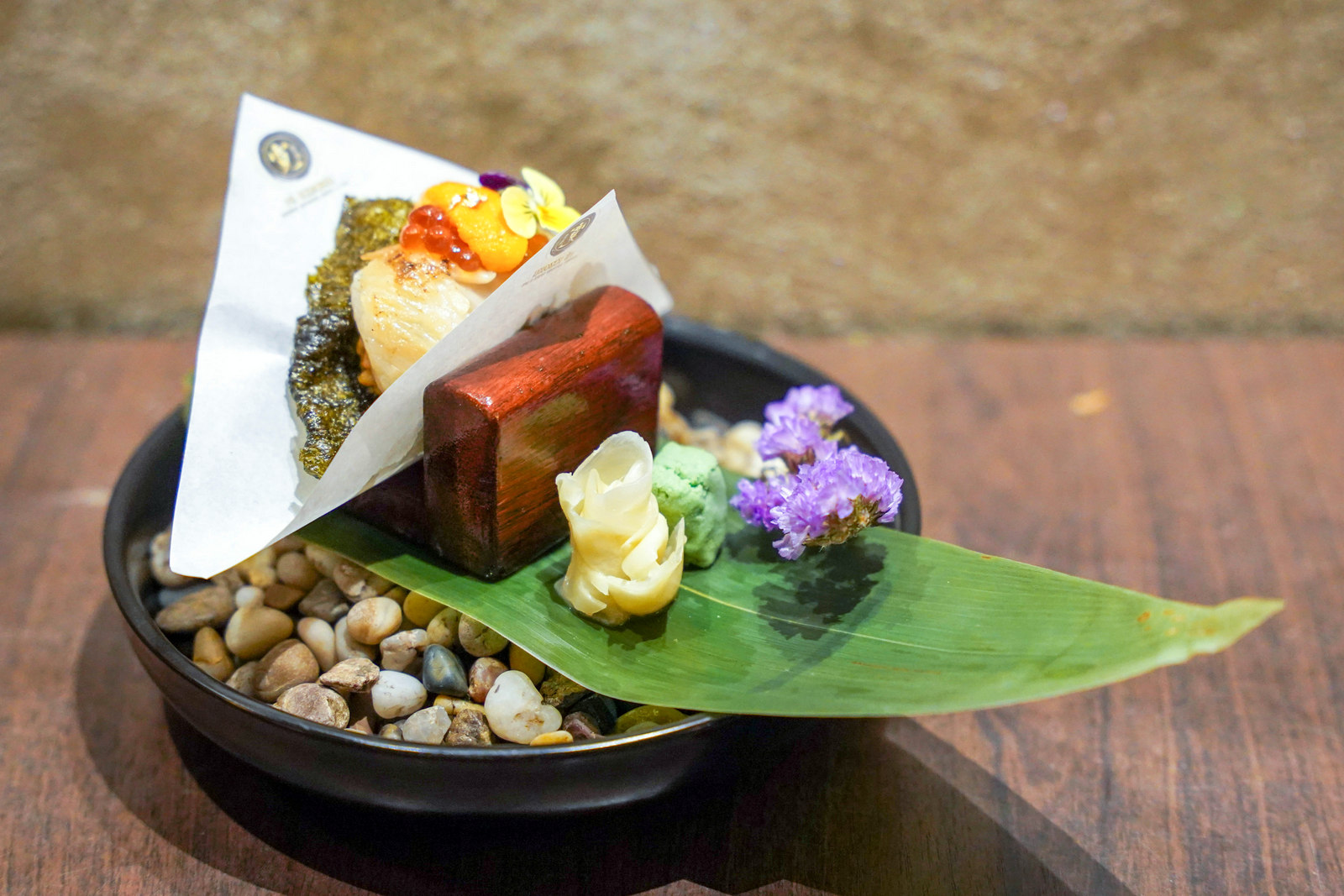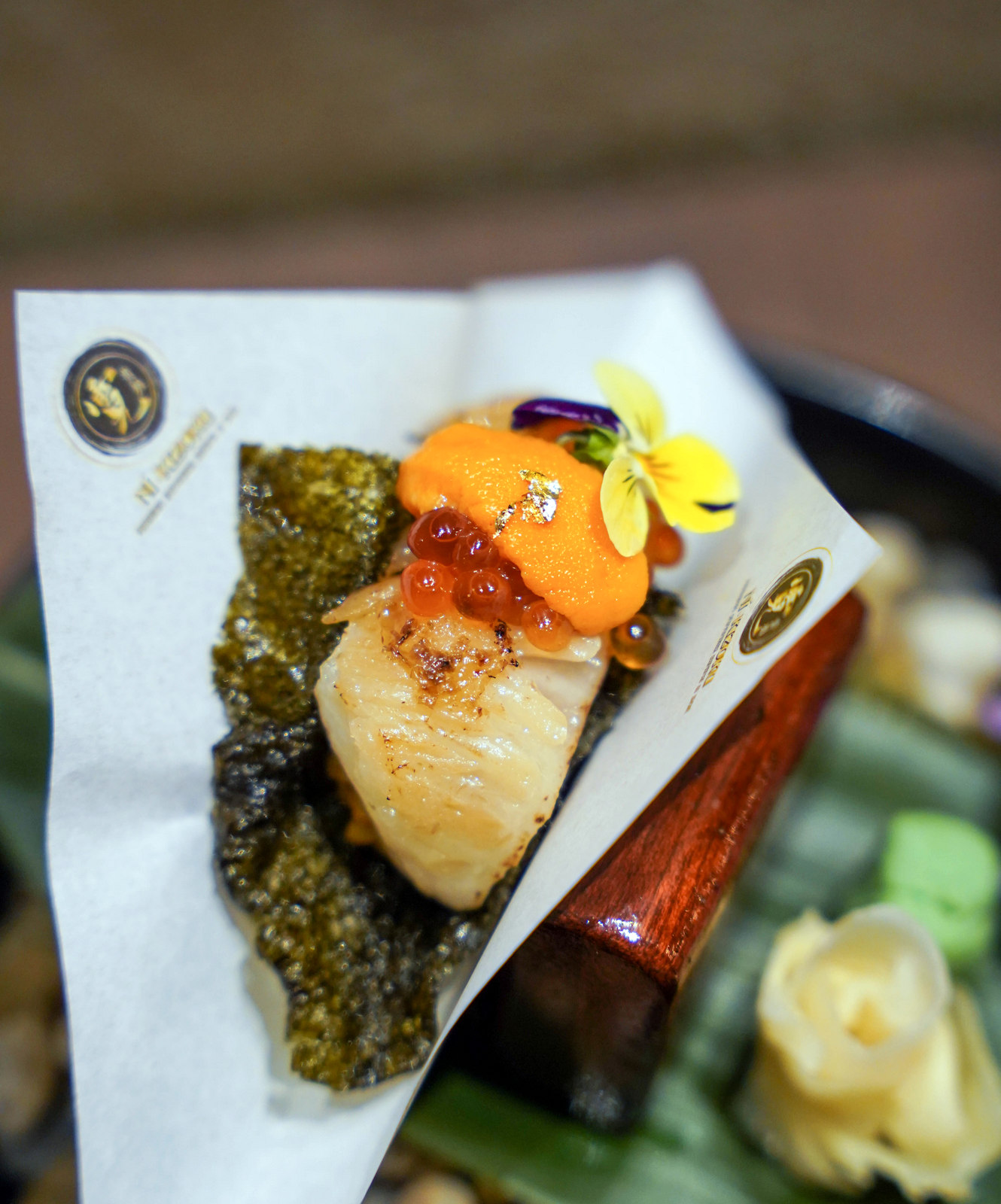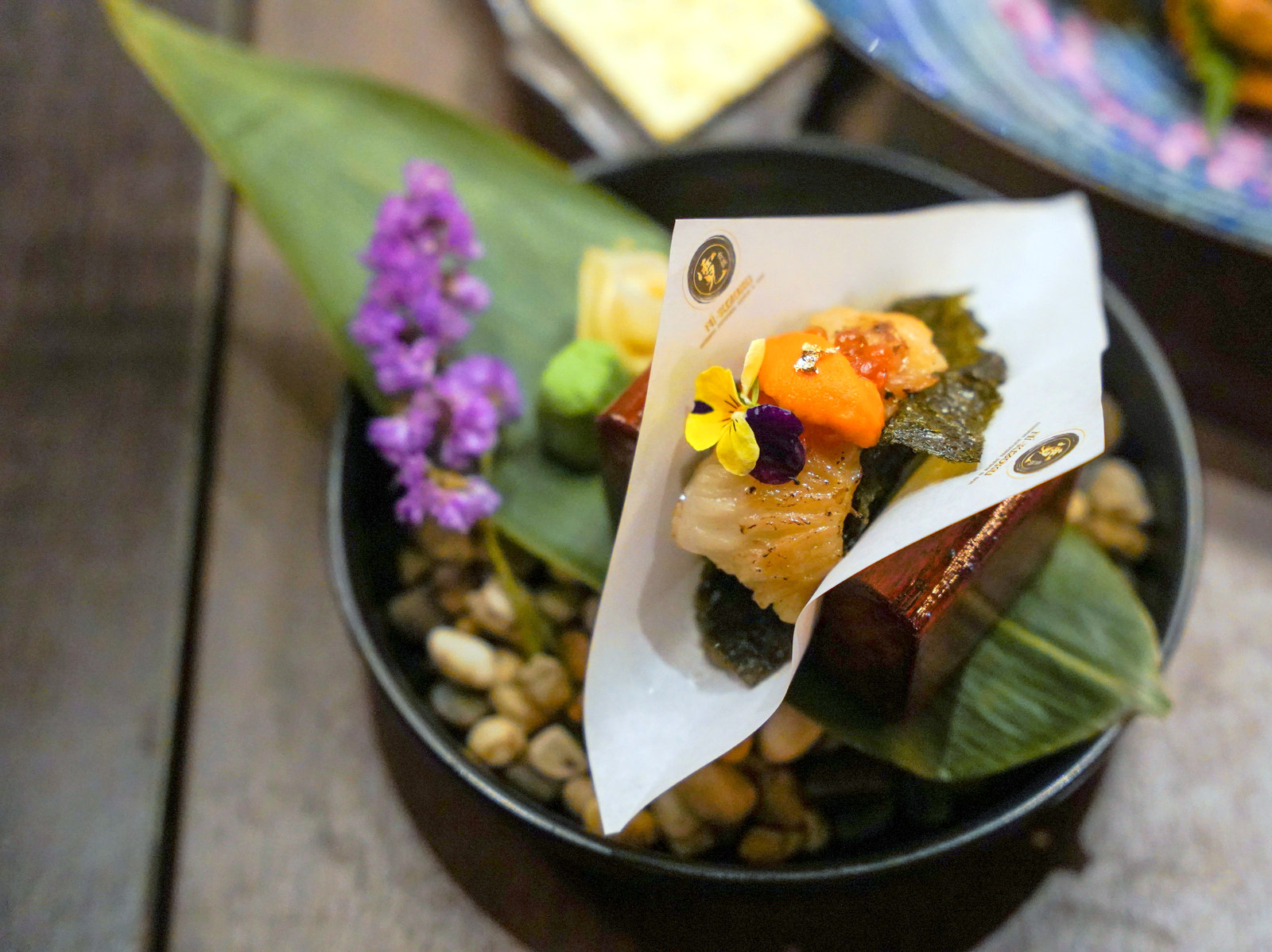 Also sublime is a mouthful of the Kizoku Engawa Nori Taco, loaded with extraordinary engawa, marinated with shoyu, oba leaves and oregano for uplifting aromatics that balance out the flounder's fattiness, crowned with uni, ikura and edible flowers for a visually thrilling taco.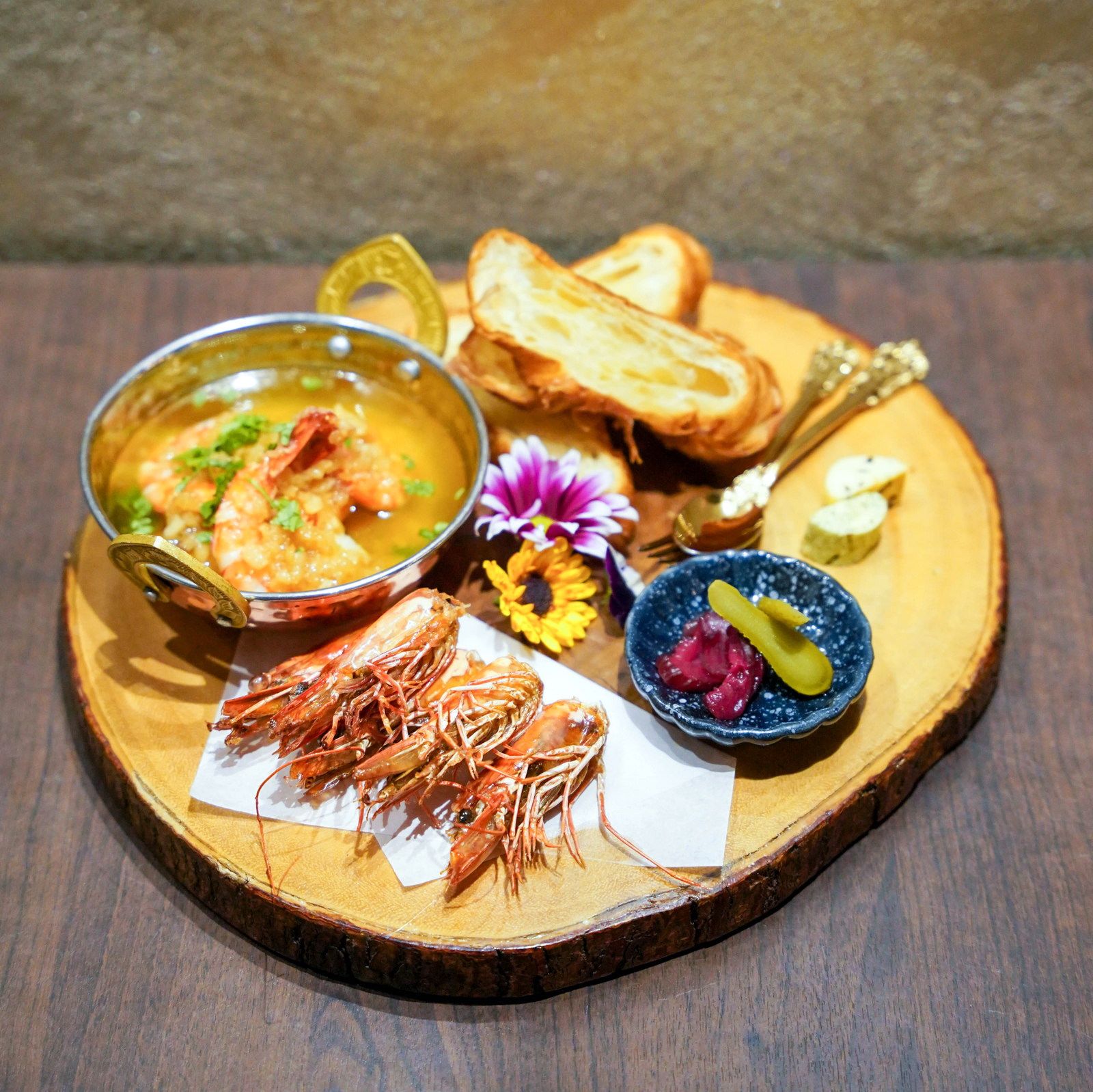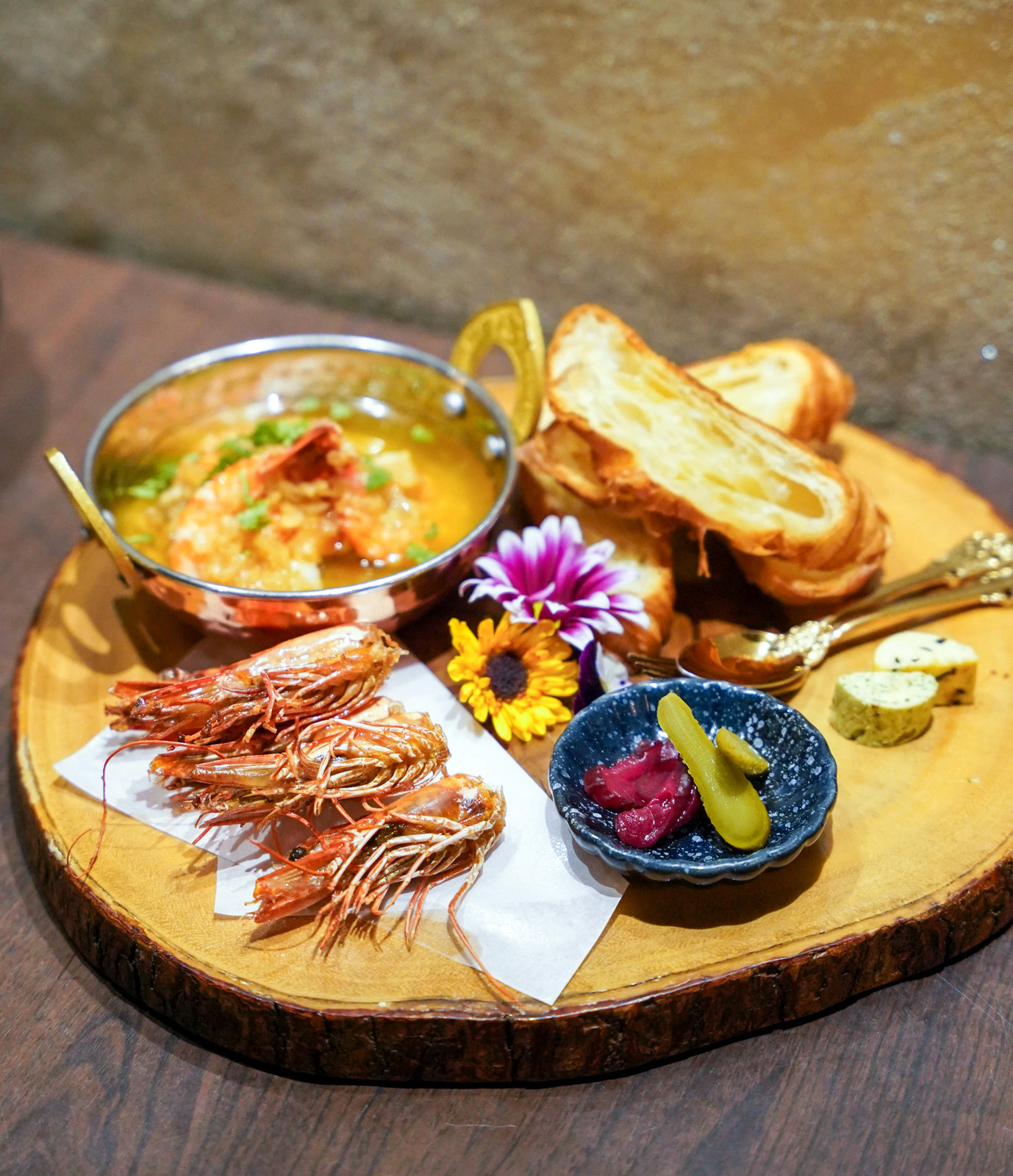 The Ebi Ajillo evokes a tapas temptation, with prawns swimming in a Spanish-style garlicky sauce laced with extra virgin olive oil, plus toast with garlic and kombu butters on the side. For an eye-catching extra, the platter comes complete with crunchy, briny fried prawn heads to munch on, for antenna-to-tail crustacean dining.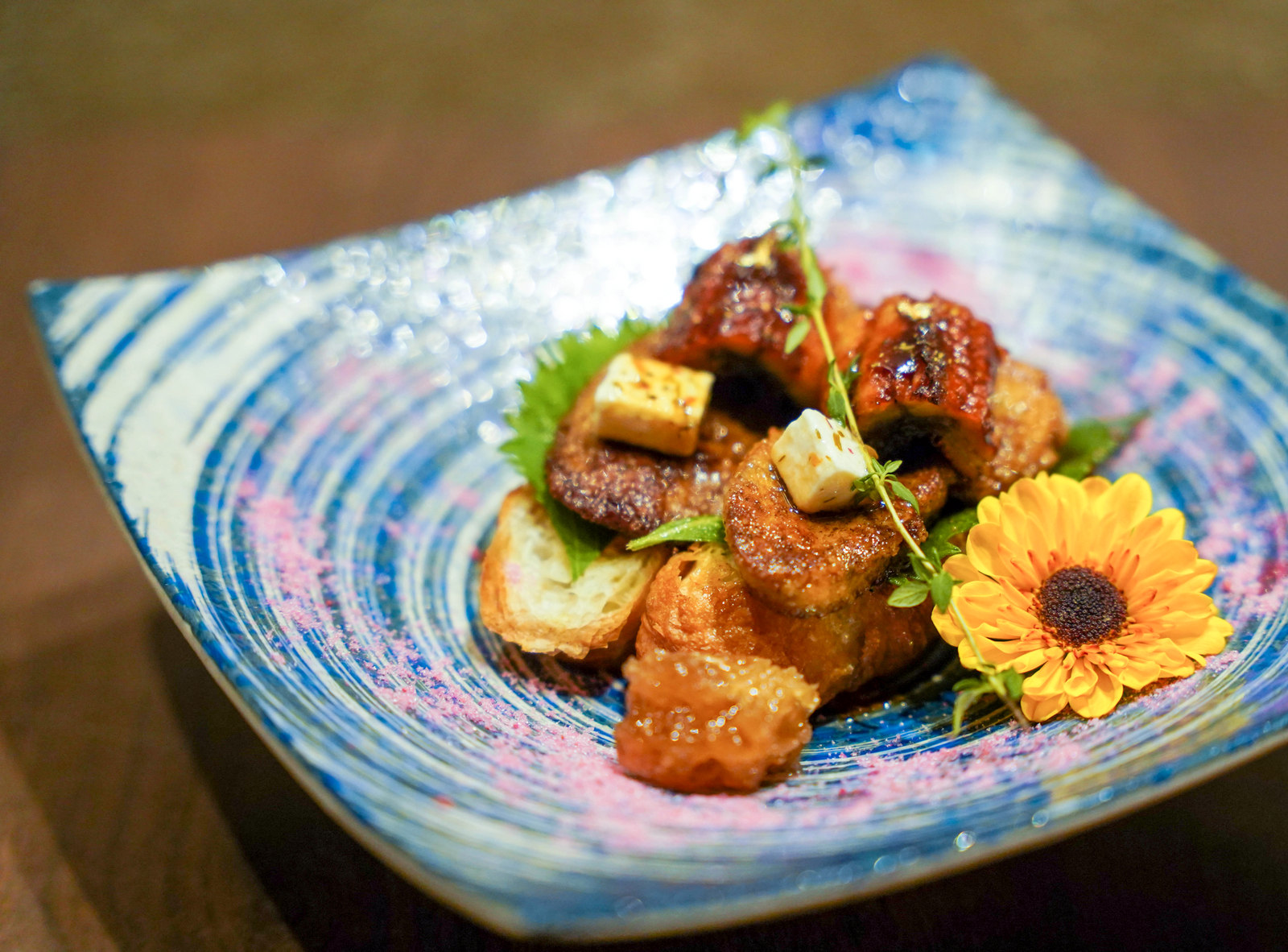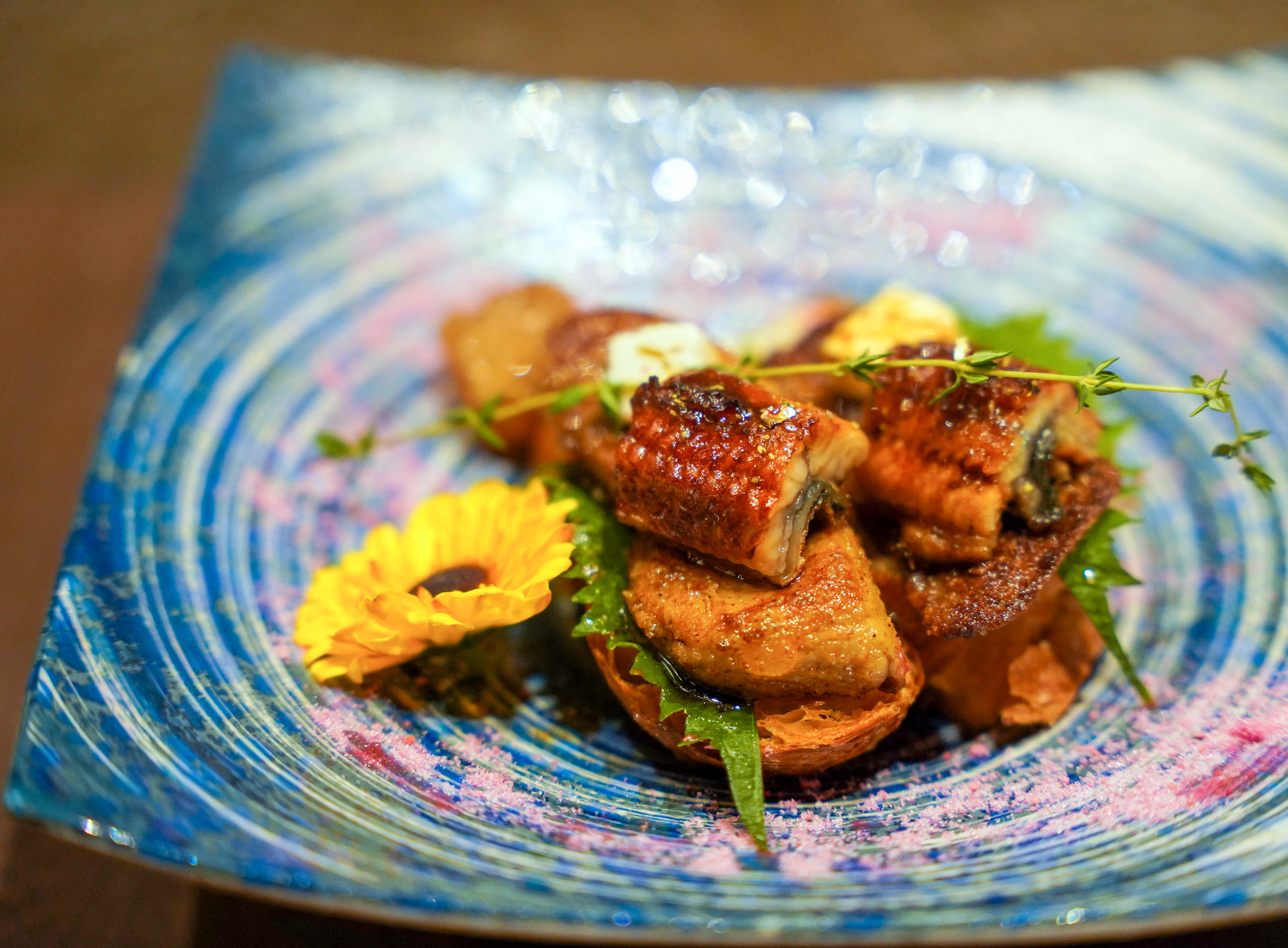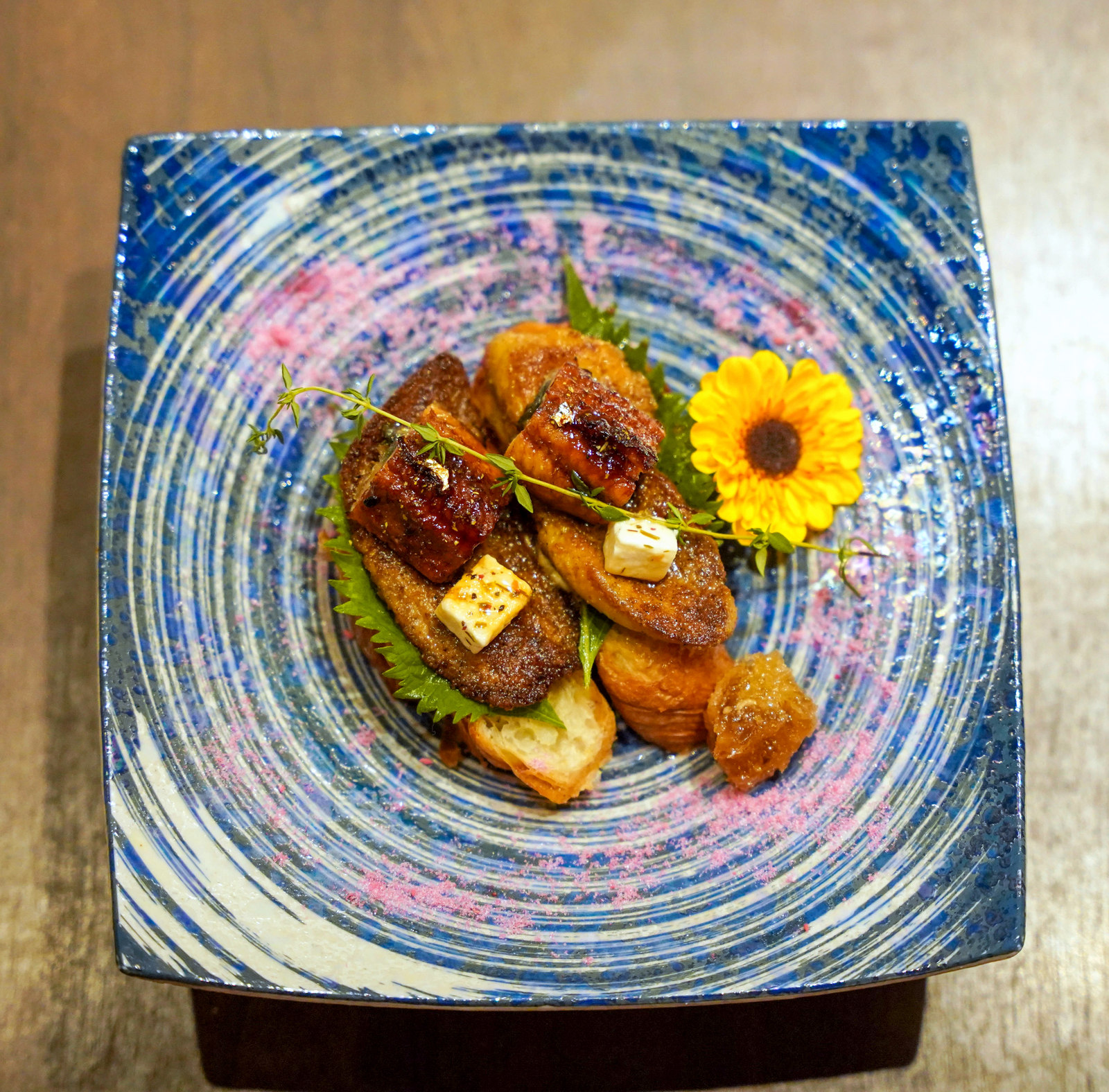 The closest equivalent to a brunch treat, Ní.Kizoku's Foie Gras Unagi Croissant jazzes up a buttery-flaky French croissant with foie and unagi for a French-Japanese culinary coupling.
But that's not all - Ní.Kizoku is consistently elevating every ensemble with nuanced ingredients: In this, you'll also find Hungarian honeycomb with a natural floral sweetness, Mediterranean white cheese with olive oil, sour cream, oba and sansho peppers. It might seem like a lot of diverse components, but Ní.Kizoku manages to make it all work harmoniously.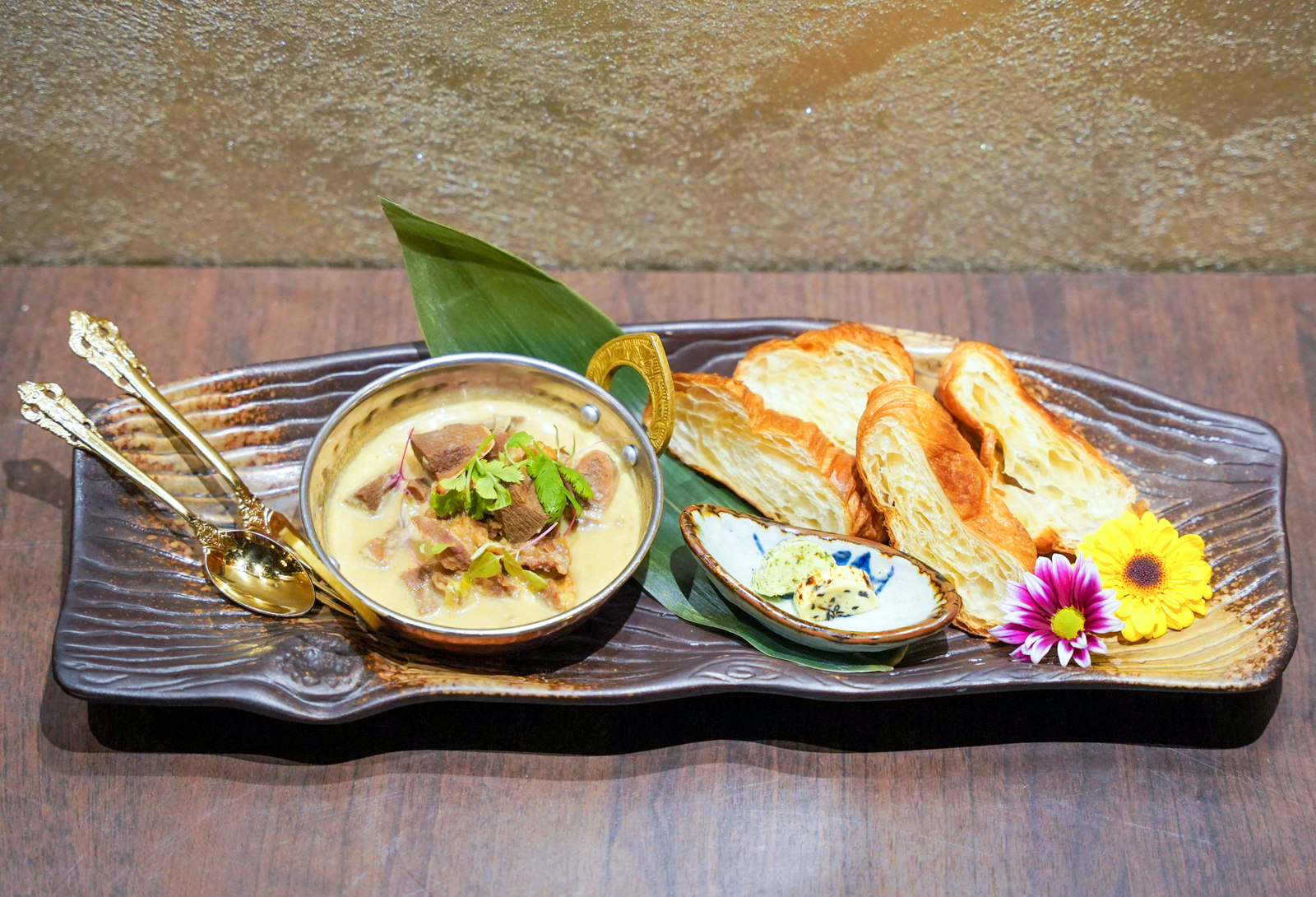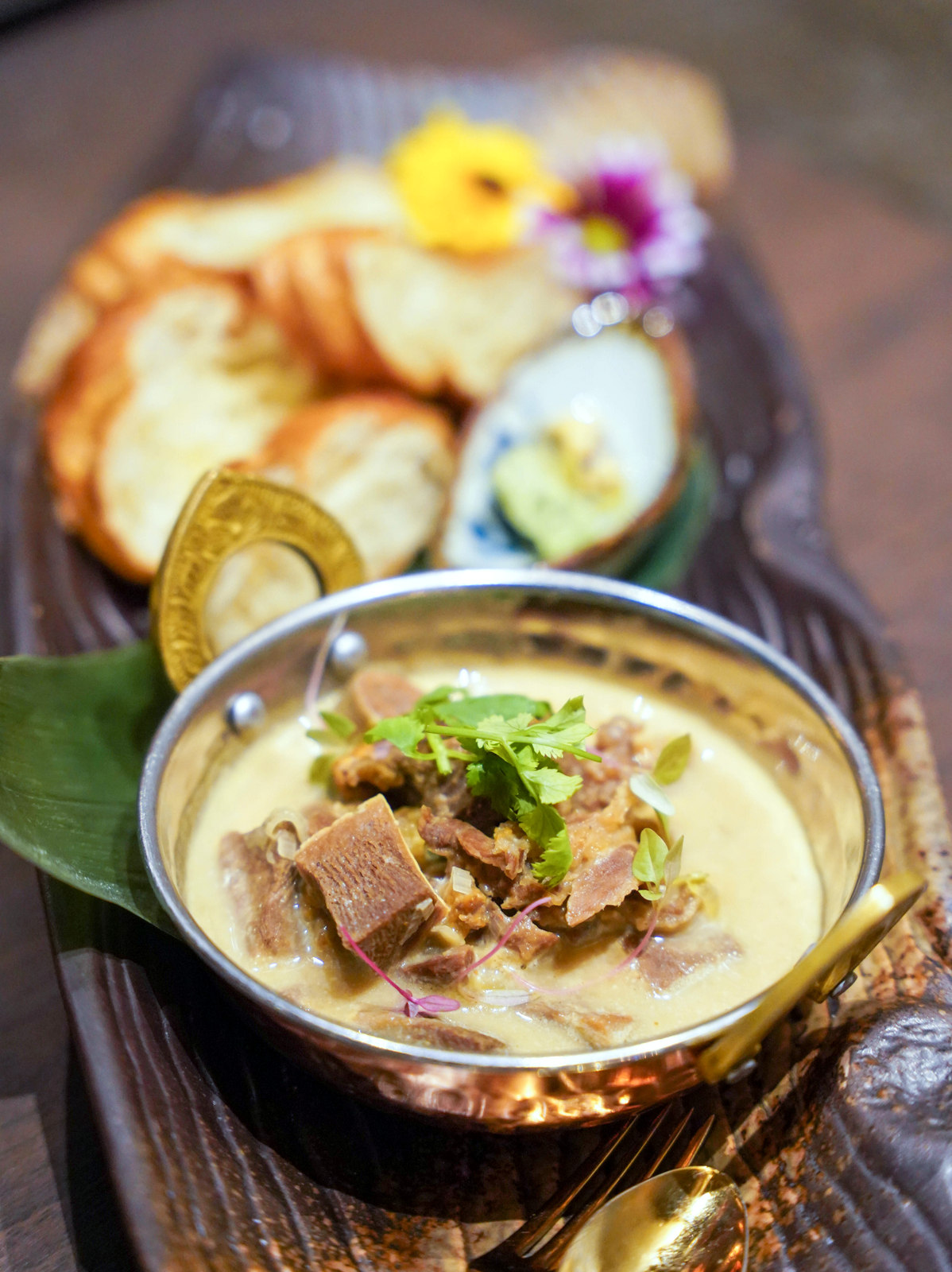 Bovine brilliance: Gyu Tan Miso Nikomi is ox tongue at its most tantalising, miso-braised to tenderness for three hours, soaked in dashi broth that's thickened with ginger leek whipping cream, brightened with shichimi spices. You'll want to soak up all that sauce with the bread.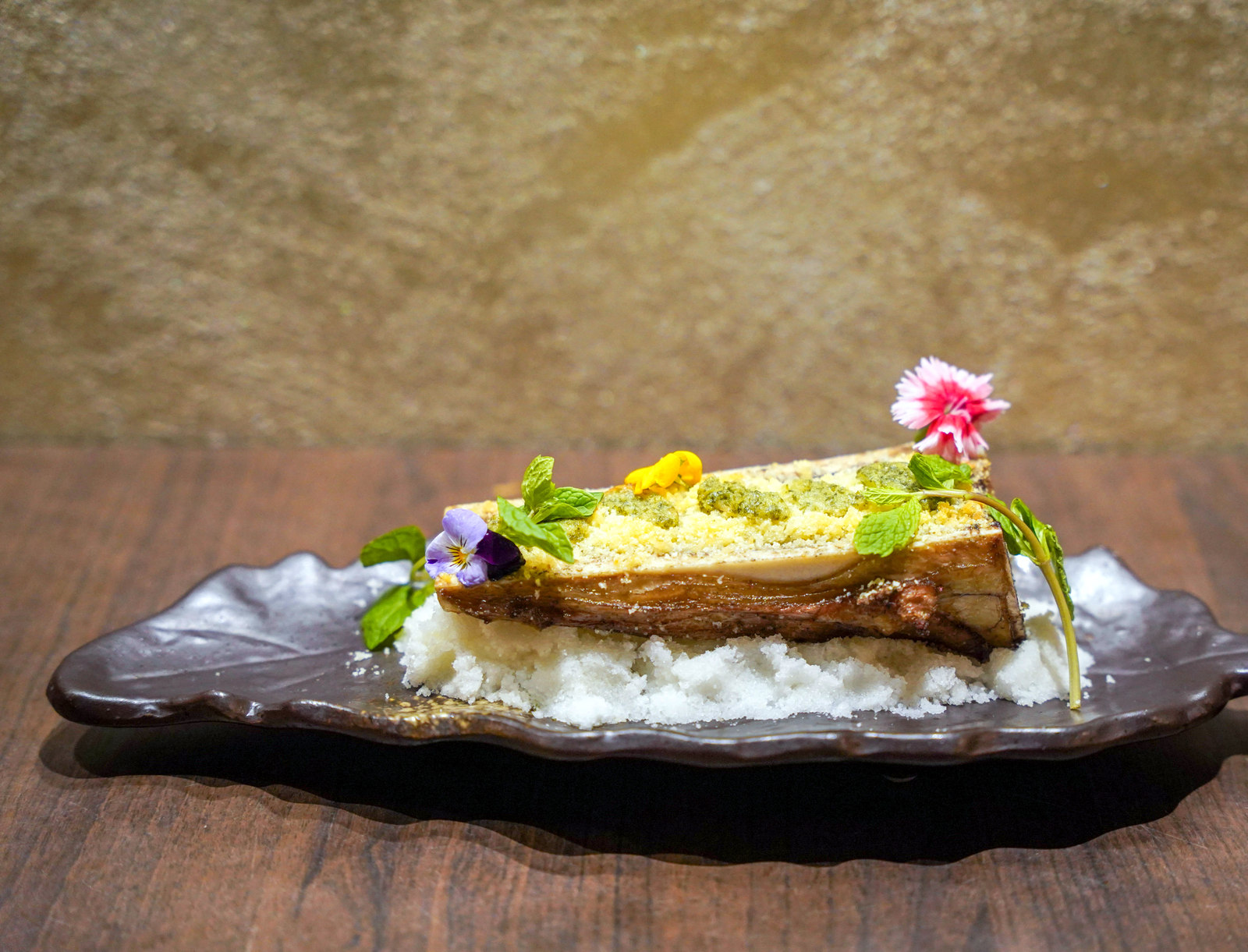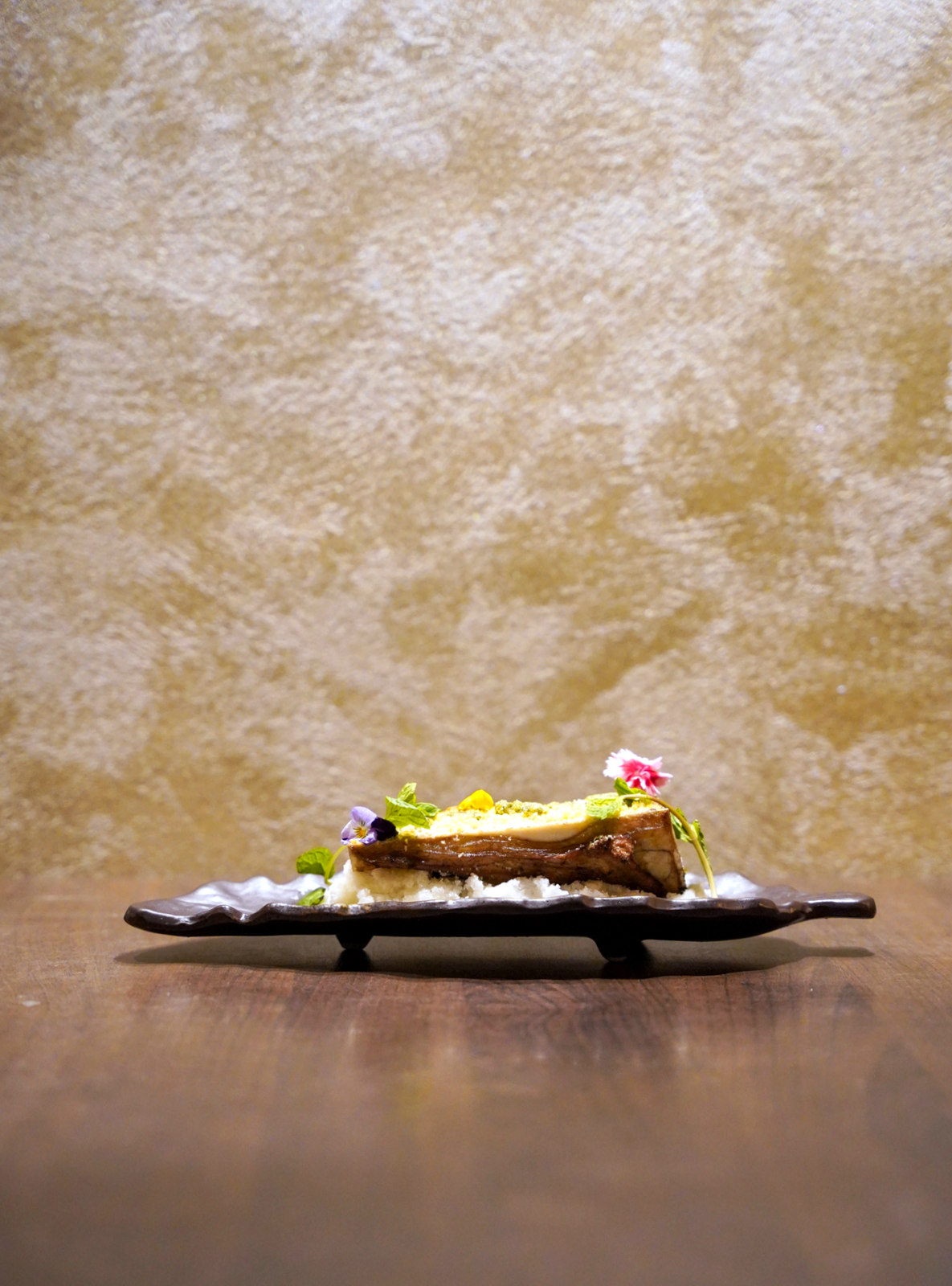 Sinful sumptuousness: The Ní.Kizoku Wagyu Bone Marrow is as wondrous as it sounds, charcoal-grilled and brimming with gelatinous, clean-tasting lusciousness, blanketed in flame-seared crispy panko crumbs and garlic butter for textural contrast. Absolutely addictive.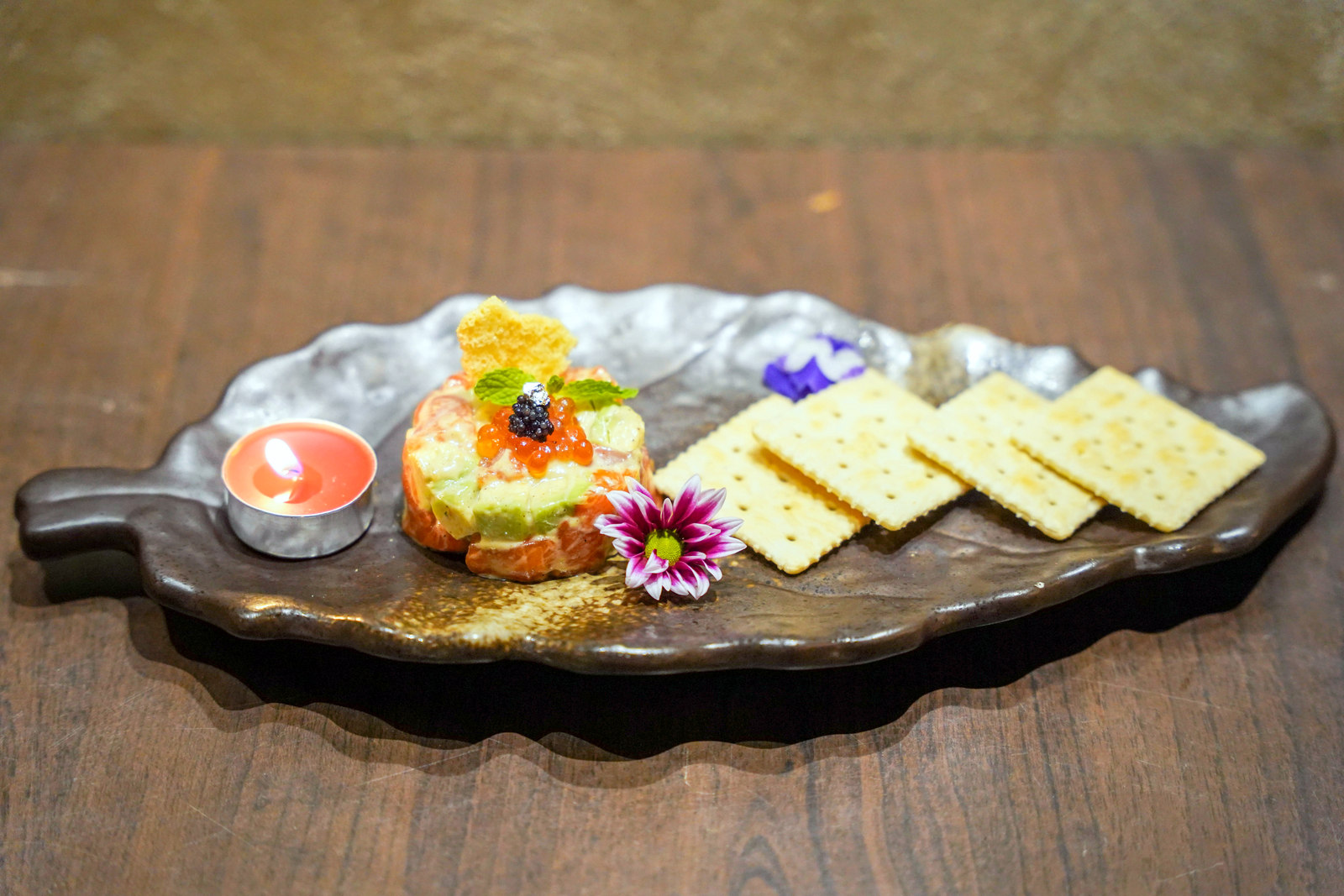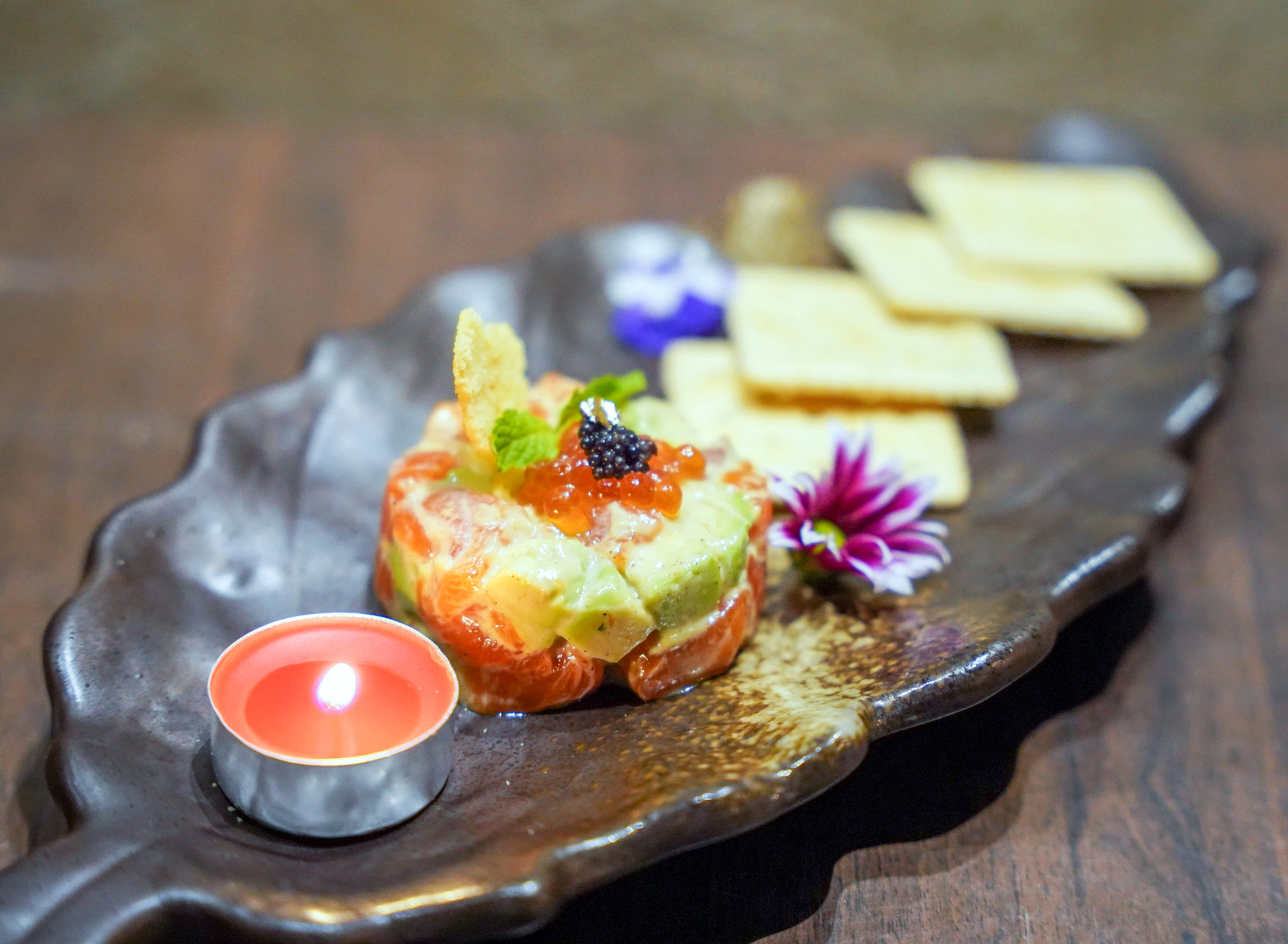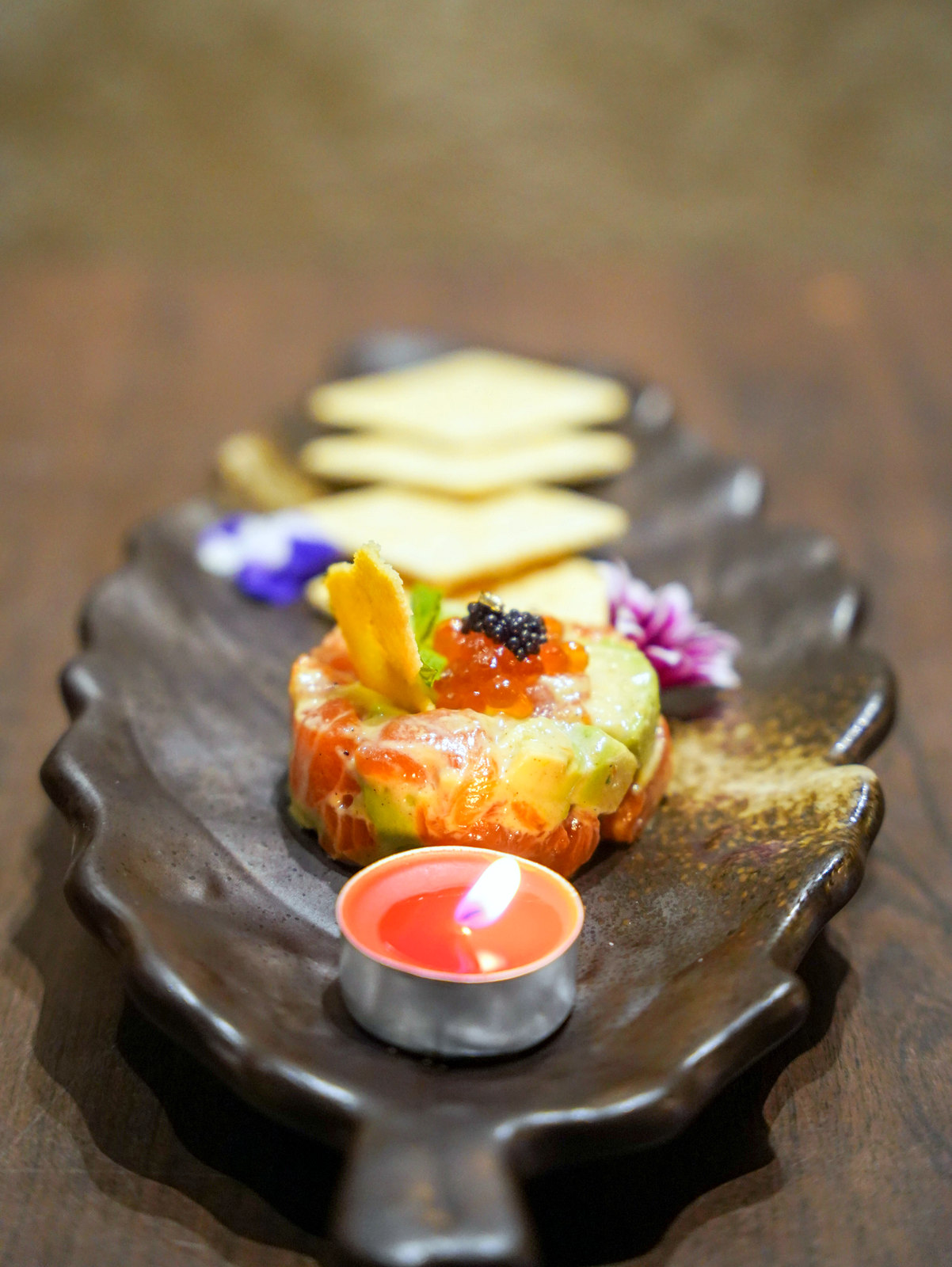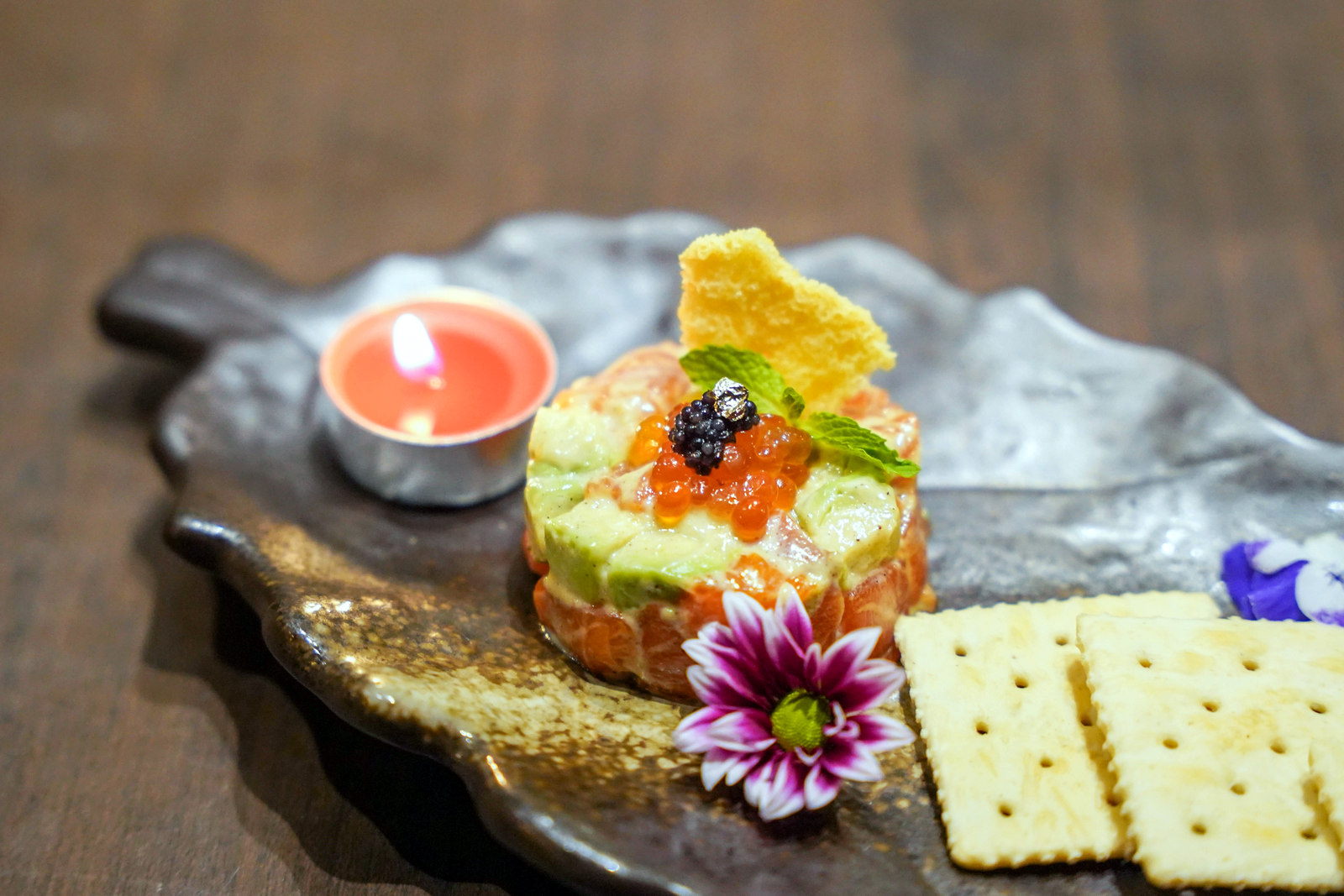 The salmon tartare with avocado, ikura and caviar is a crowd-pleaser, delicate in its gently creamy pairing of salmon and avocado, tinged with truffle oil for aroma.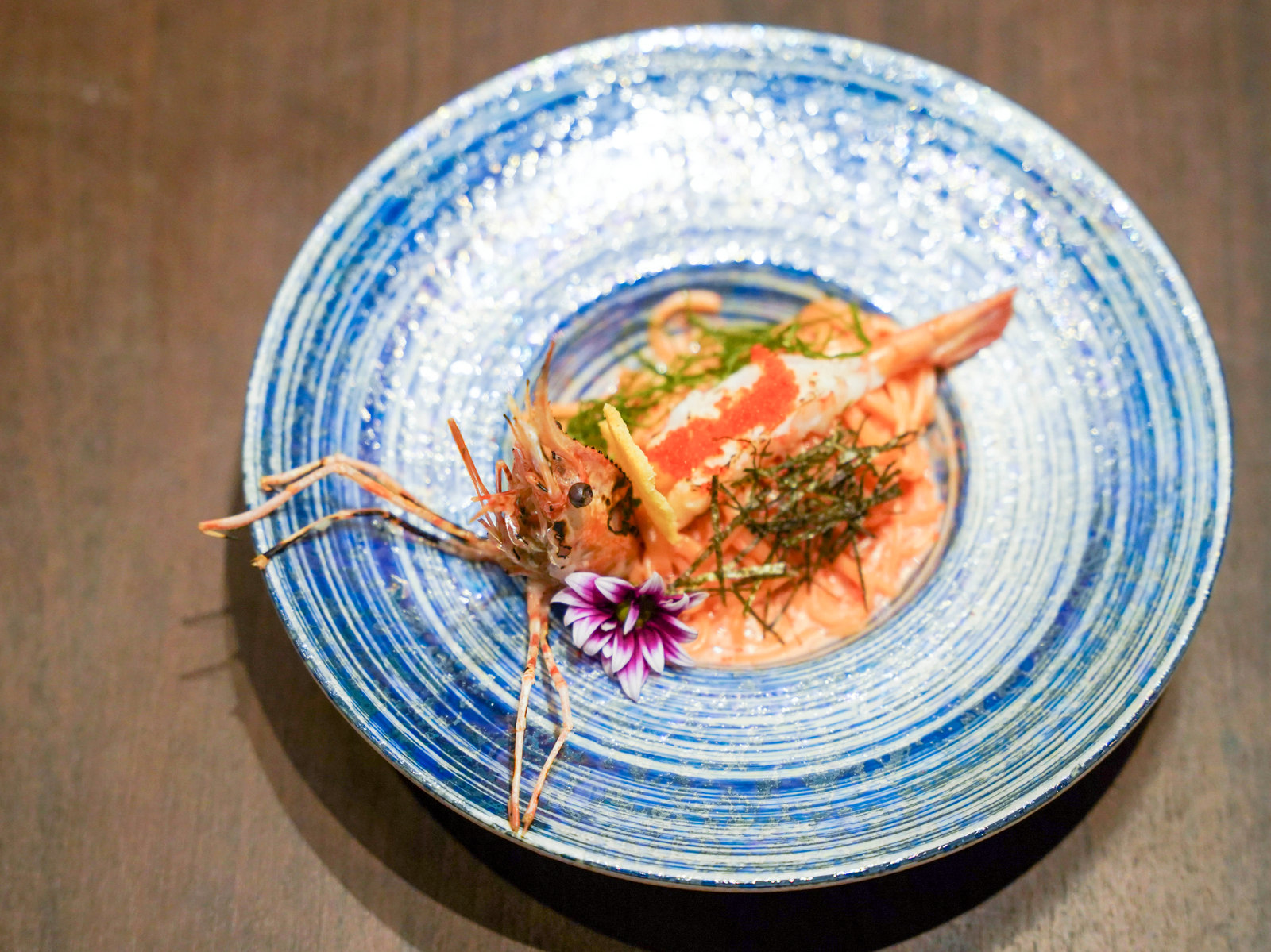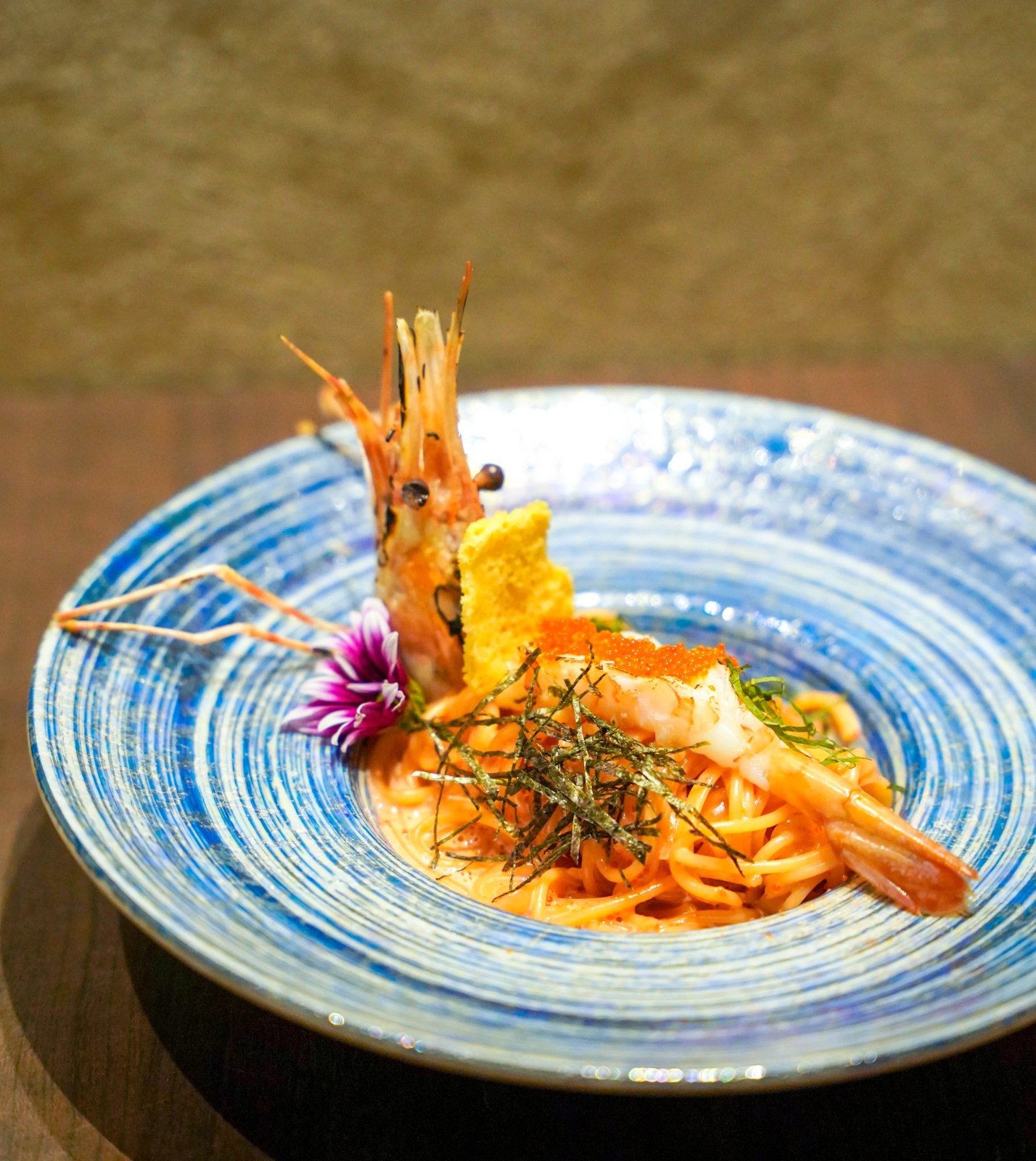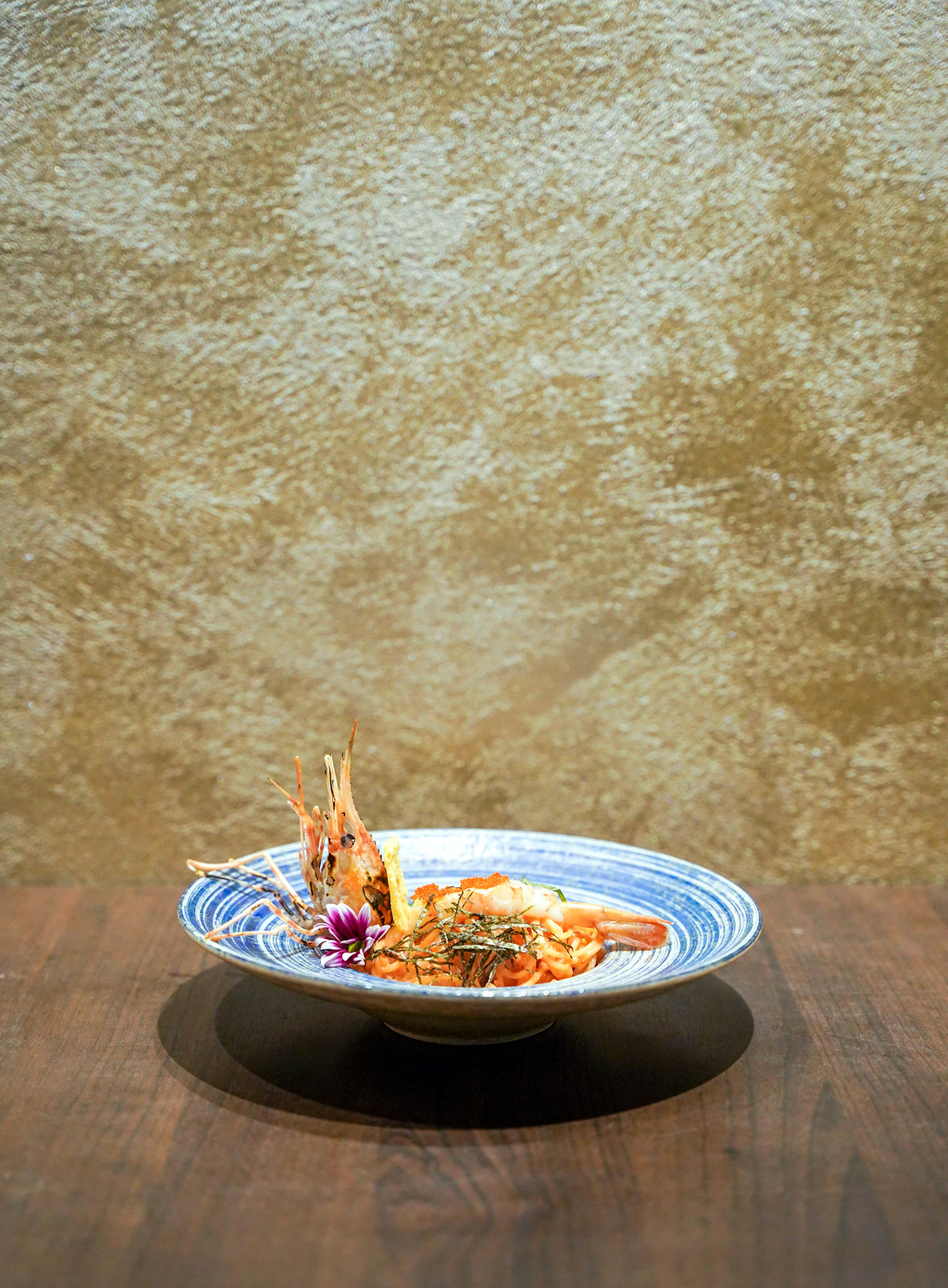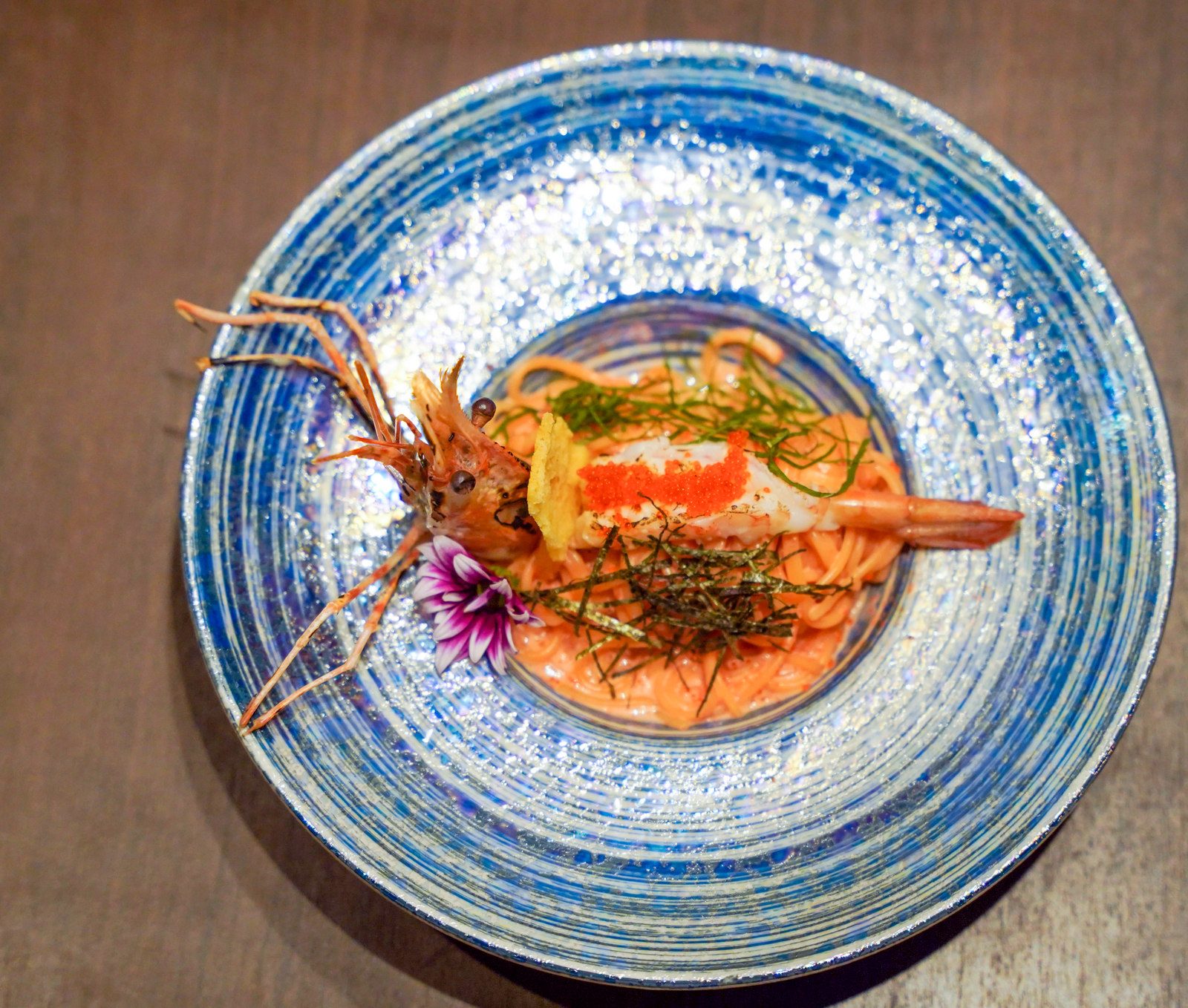 Also alluring is the Aburi Botan Mentaiko, with spaghetti in a rich mentaiko sauce, crowned with butterflied botan ebi that straddles the entire plate. Pasta at its prettiest!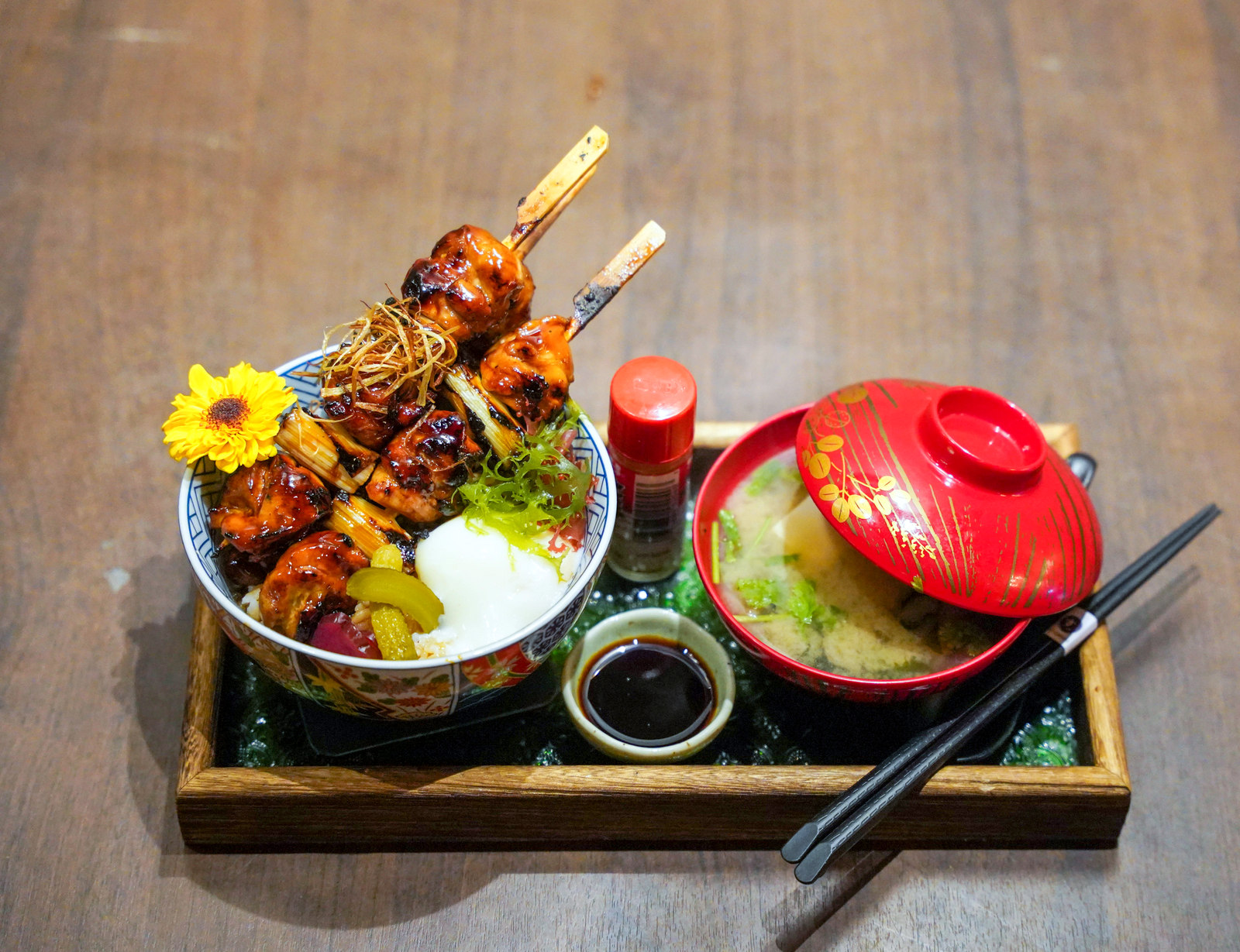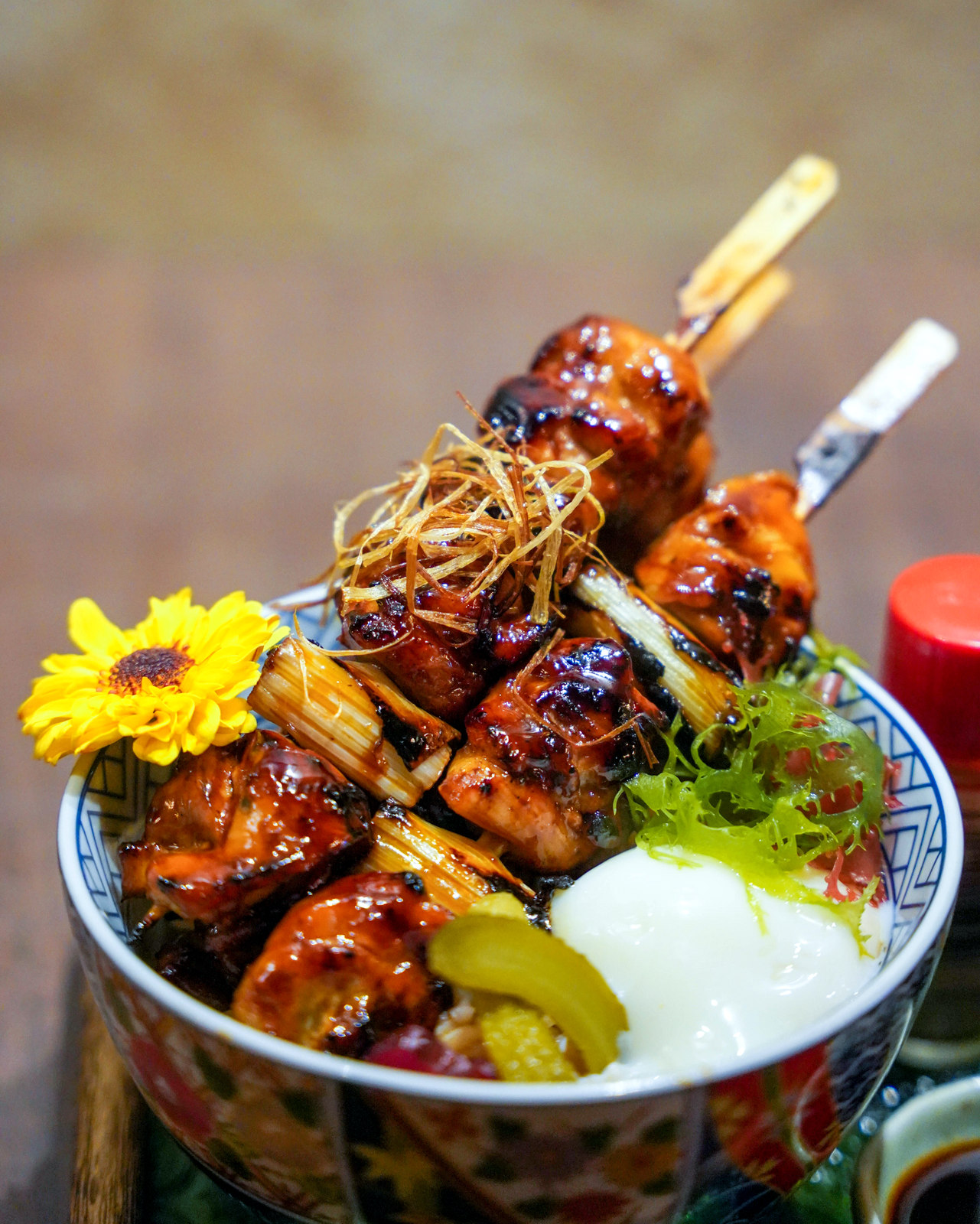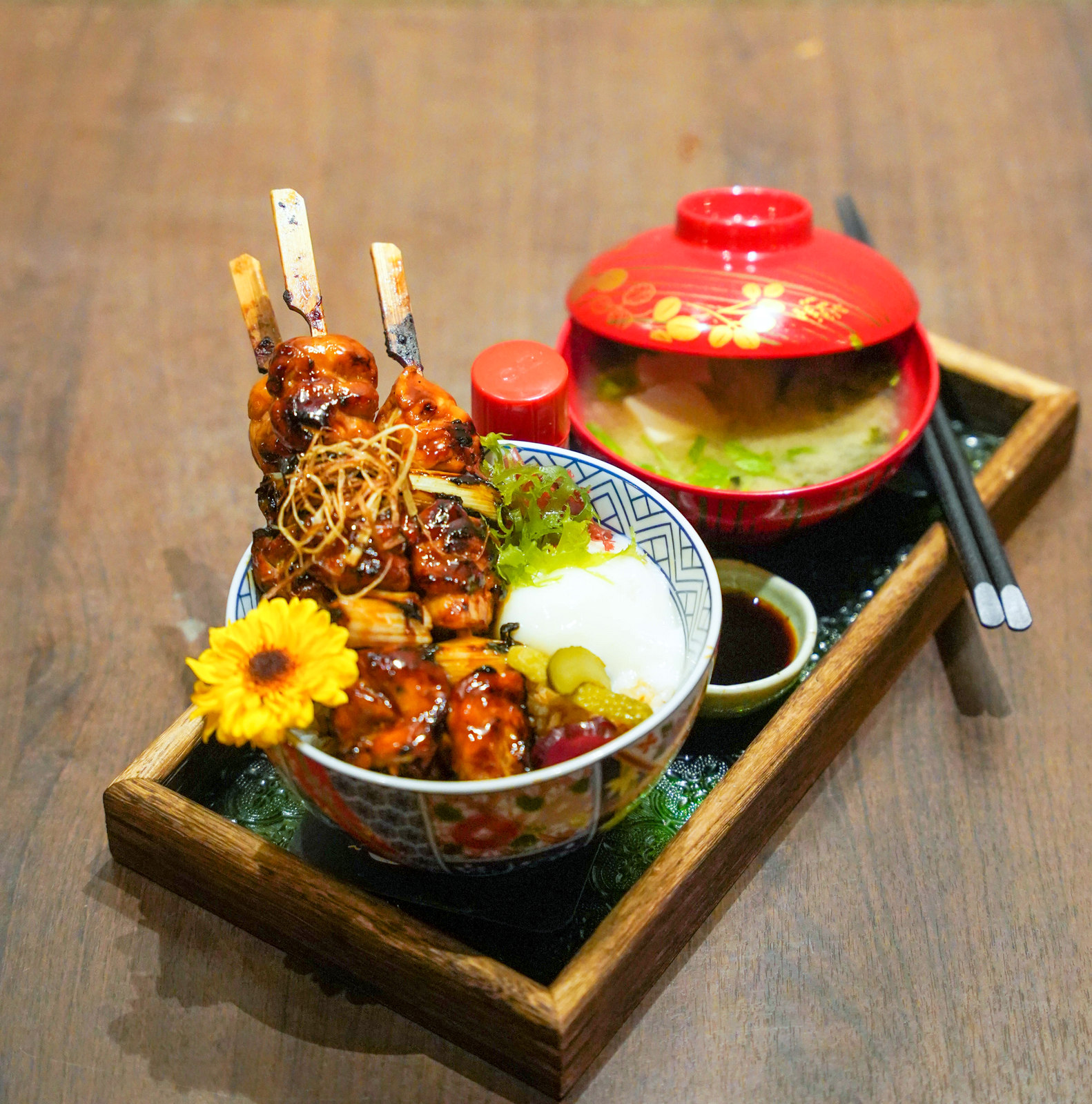 Beyond the fun and funky, Ní.Kizoku also embraces the essentials of Japanese cuisine. The Yakitori Onsen Don serves up a steaming-hot bowl of steamed rice that stands out with chicken skewers in traditional Japanese sweet sauce with onsen egg,  complete with a calming miso clam soup for soulful sustenance. Comfort fare for the end of a long, exhausting day.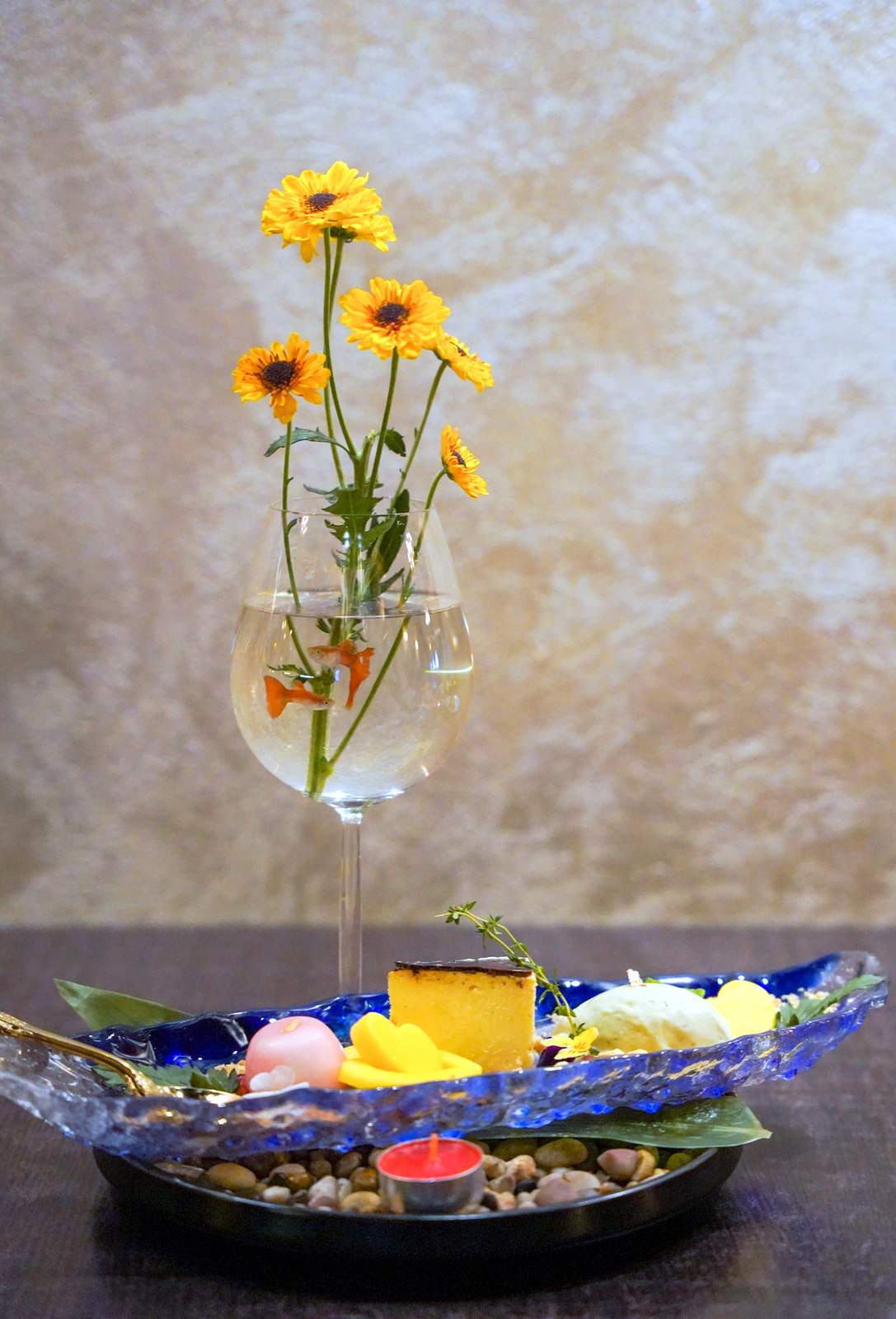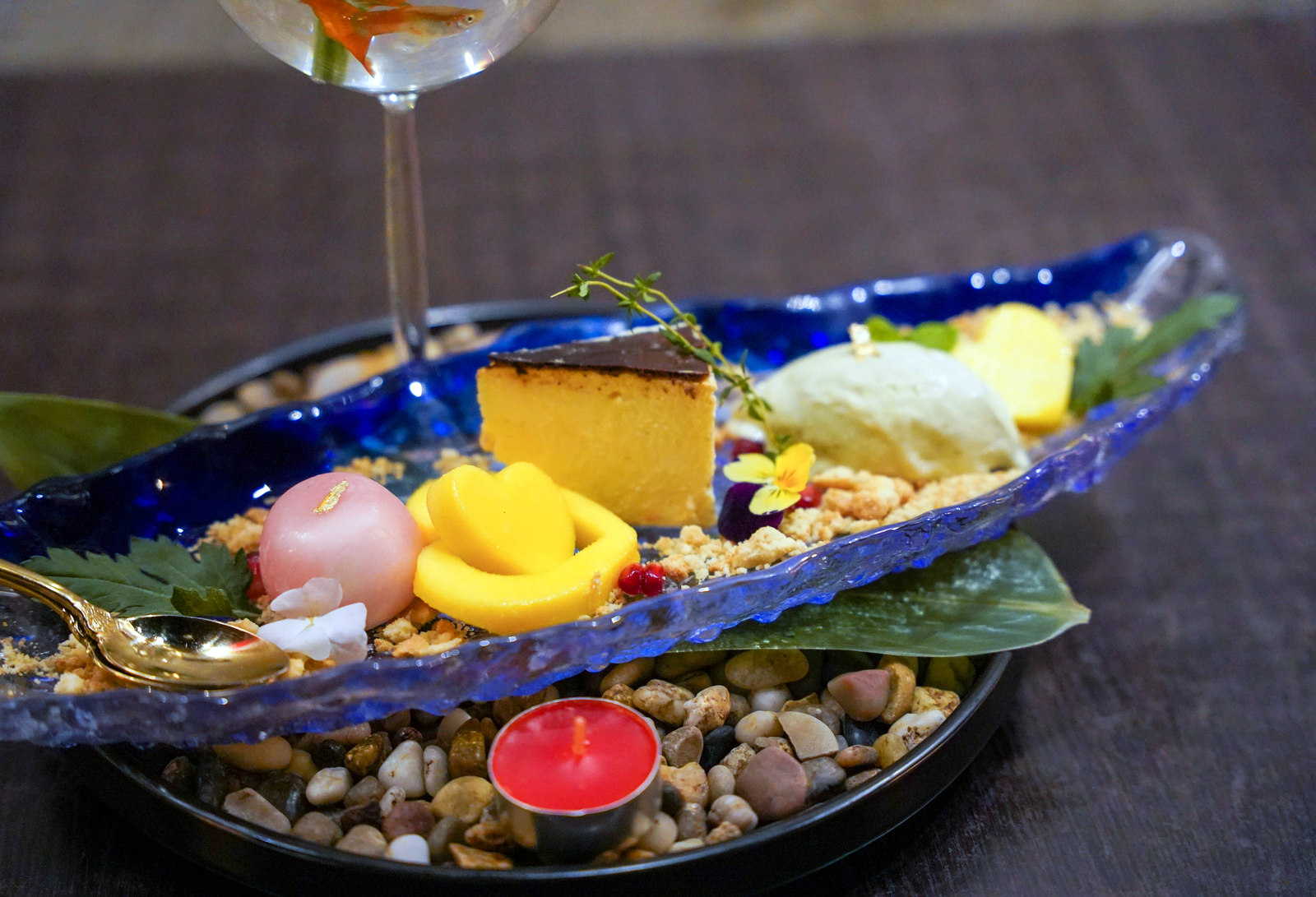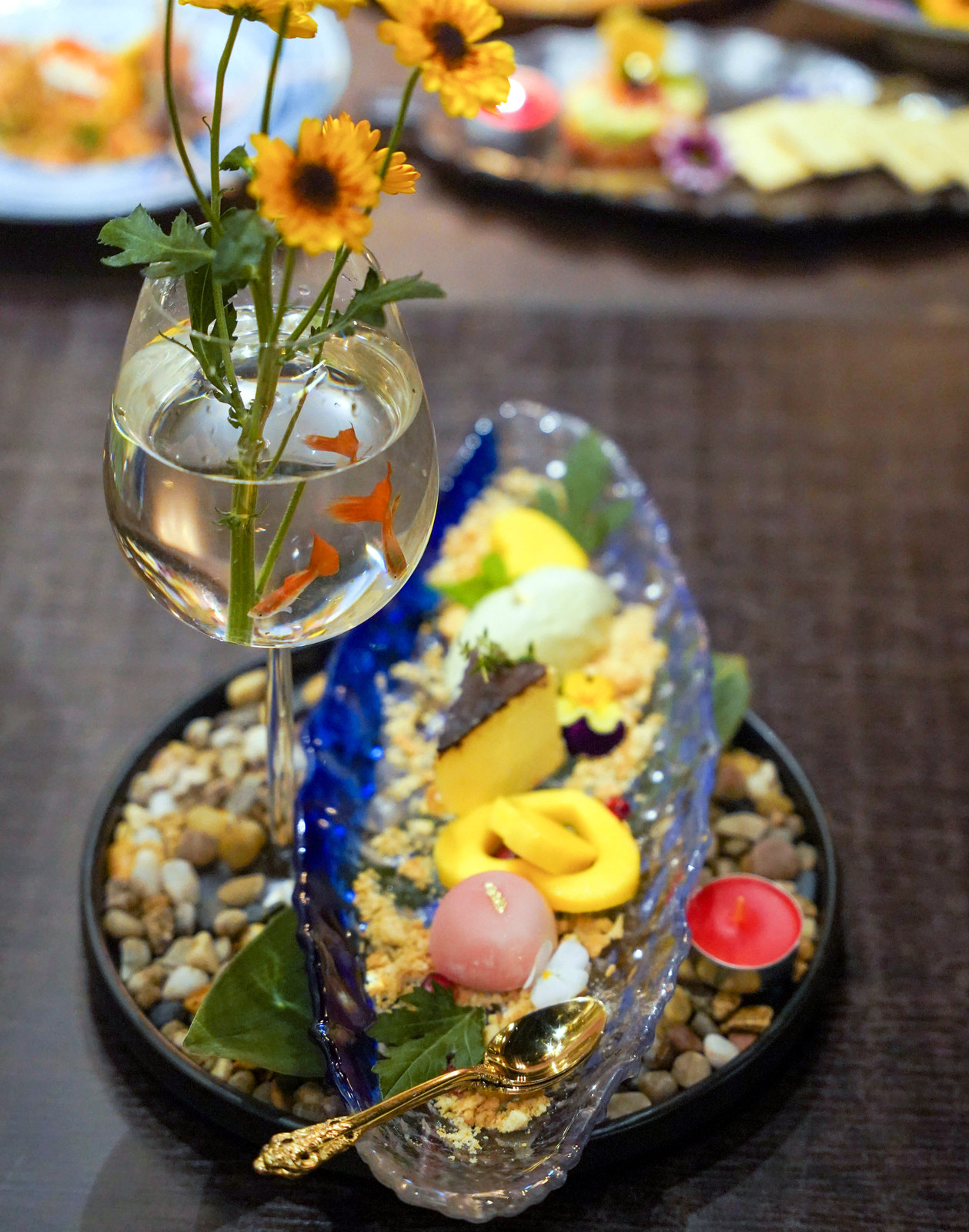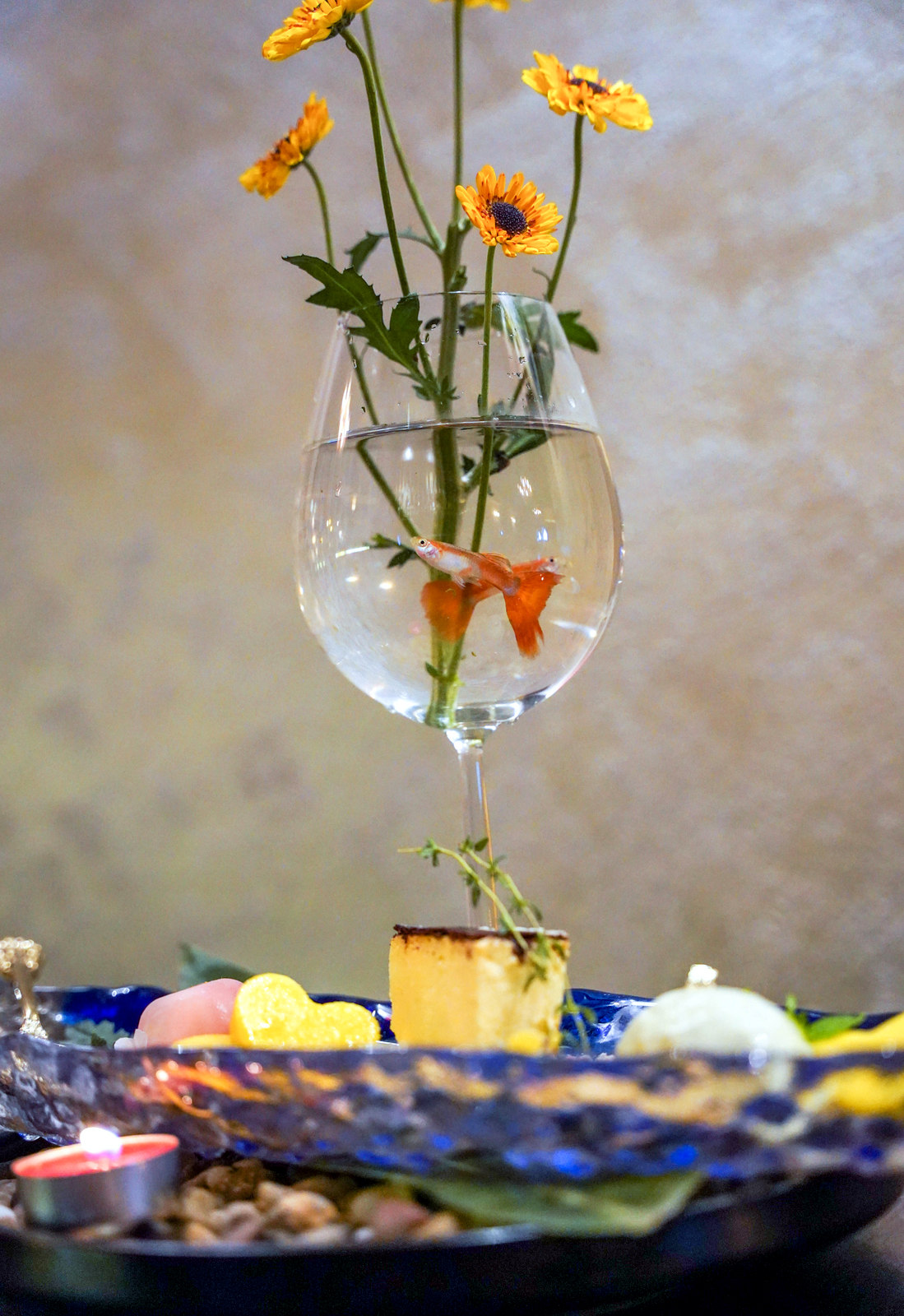 Love Story In A Fishbowl is the dessert platter that Instagrammers will adore, an array of seasonal sensations such as mochi, cheesecake, ice cream, panna cotta or creme brûlée, served with a wine glass that blossoms with cheerful flowers, plus a pair of guppies circling the water. Ideal for couples to share, representing the sweetness of romance.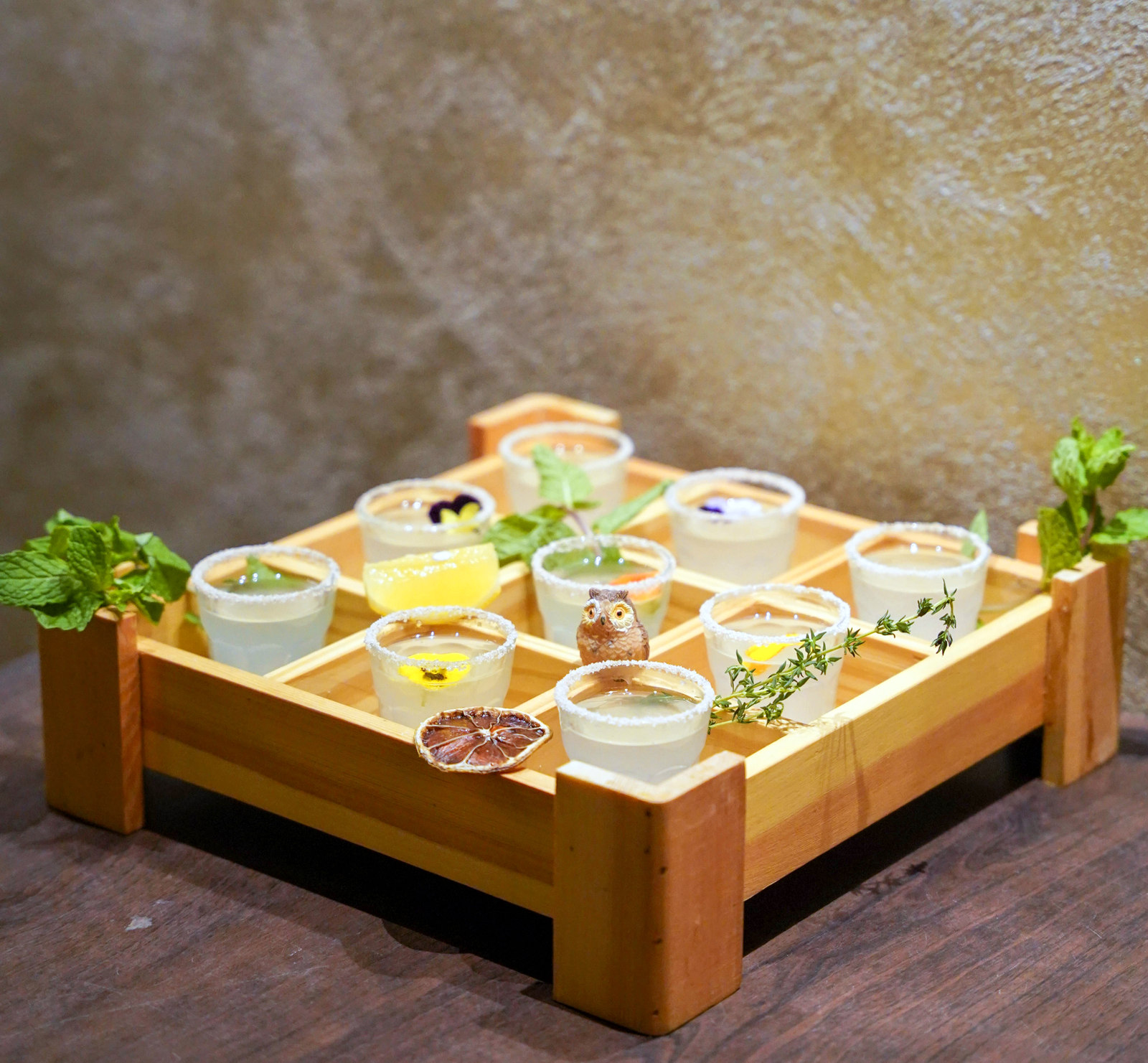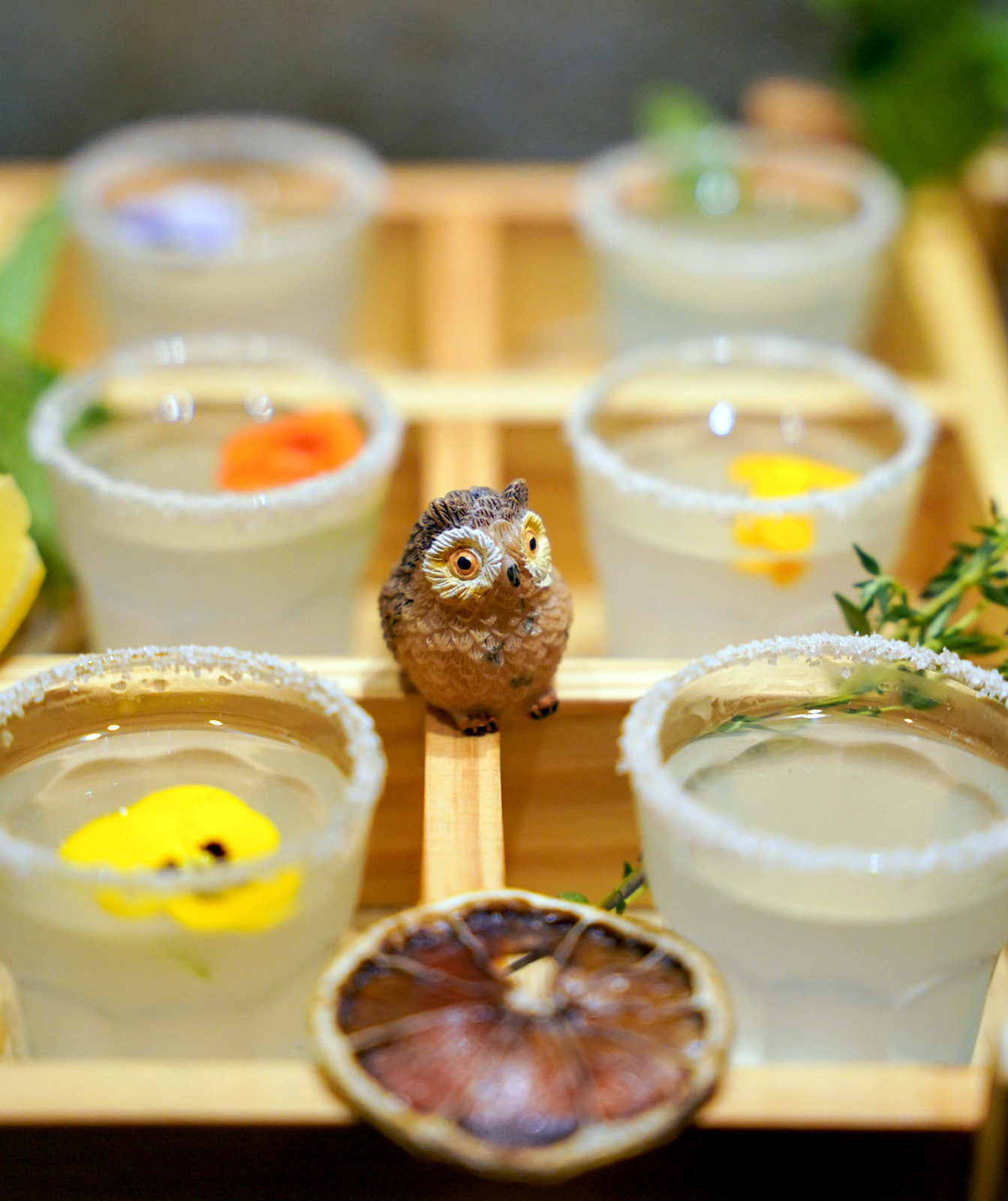 For drinking to accompany the dining, Ní.Kizoku promises numerous attractive choices. The Yuzu Chu-Hi Shooters would be great for groups, with shots of shochu and soda made citrusy with yuzu, fragrant with thyme, rimmed with Himalayan salt.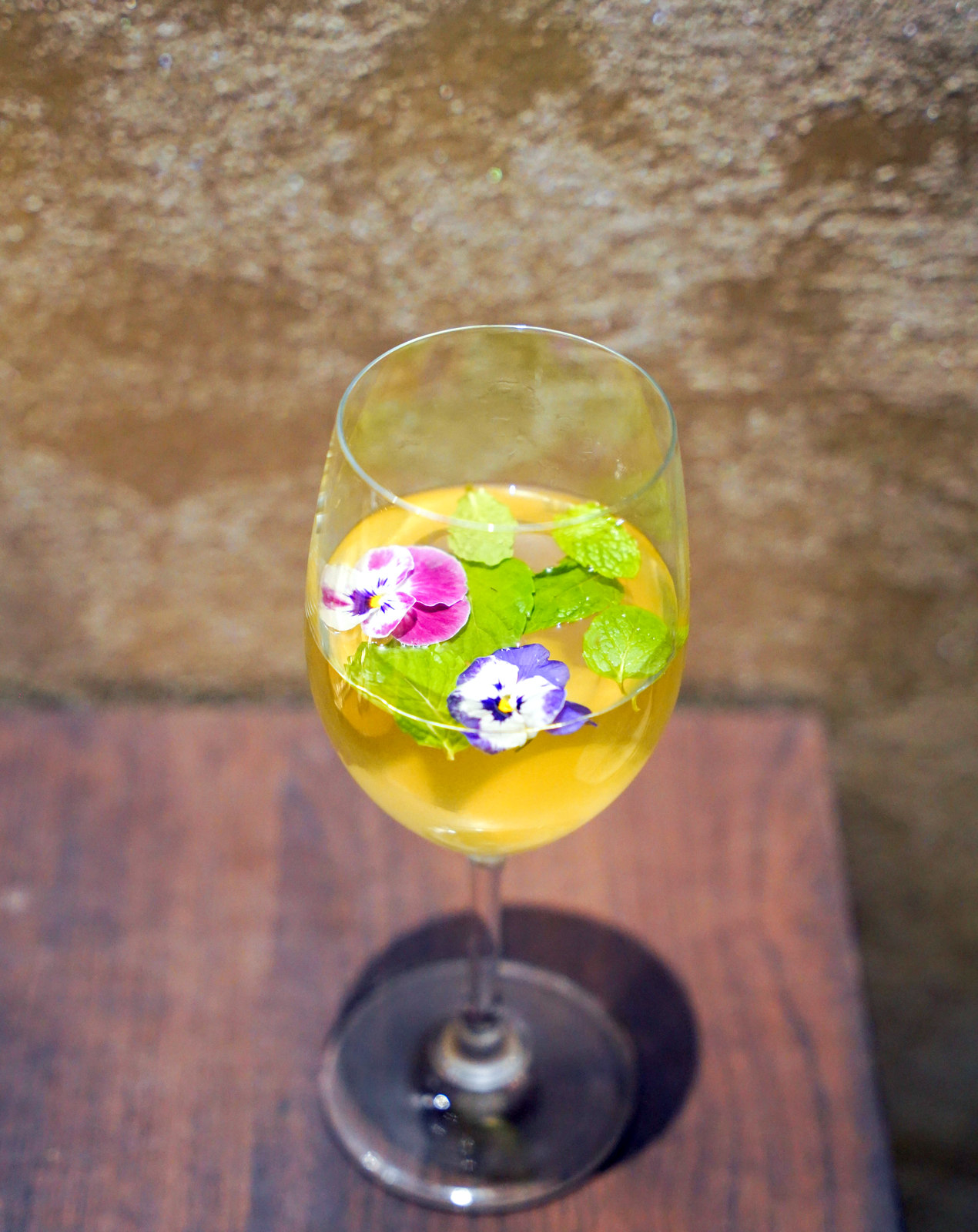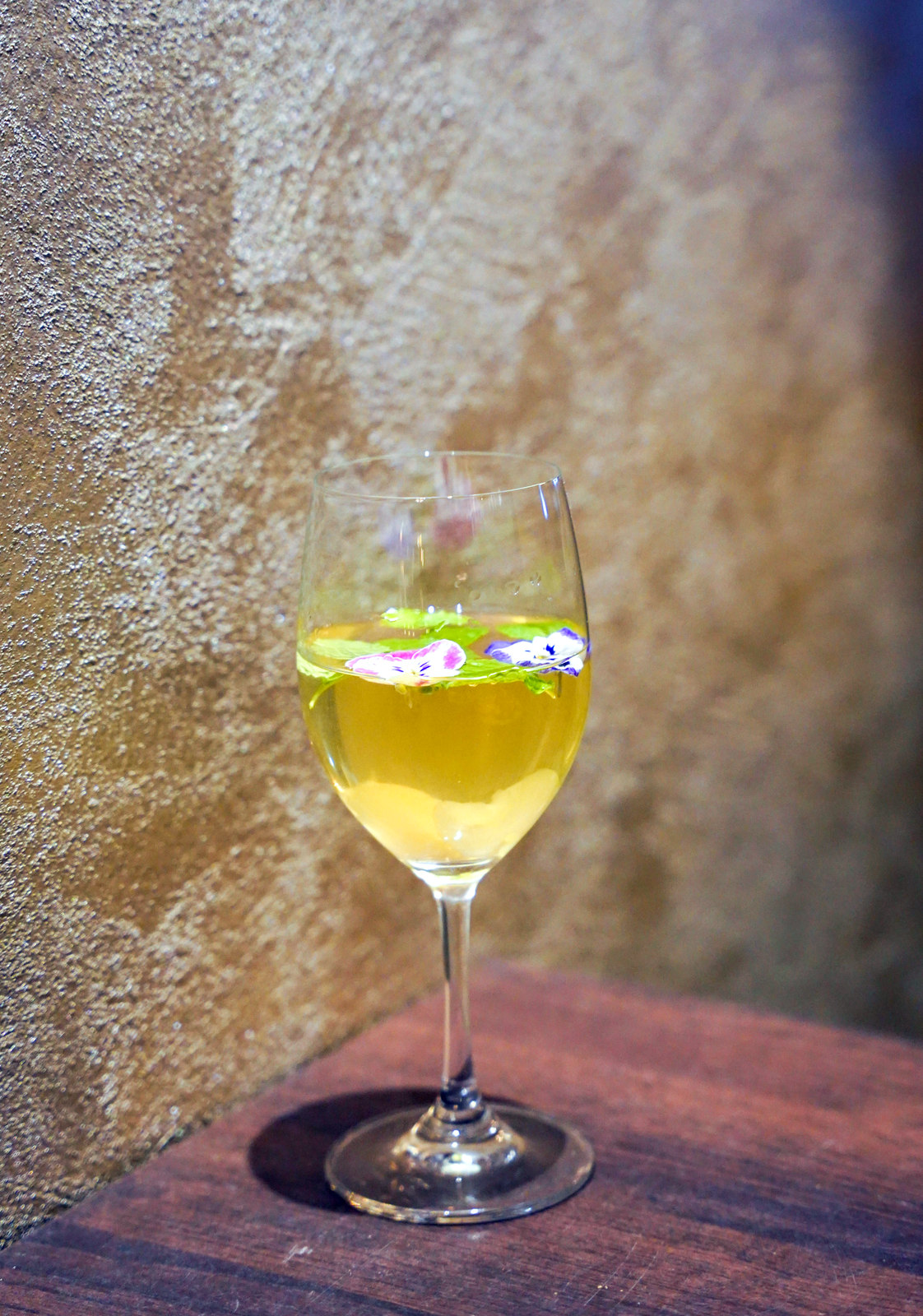 Speciality creations like the Ram-bu-tan harness fresh, fruity flavours to keep the palate invigorated. We like how they're not too sugary, so you can certainly order a few rounds.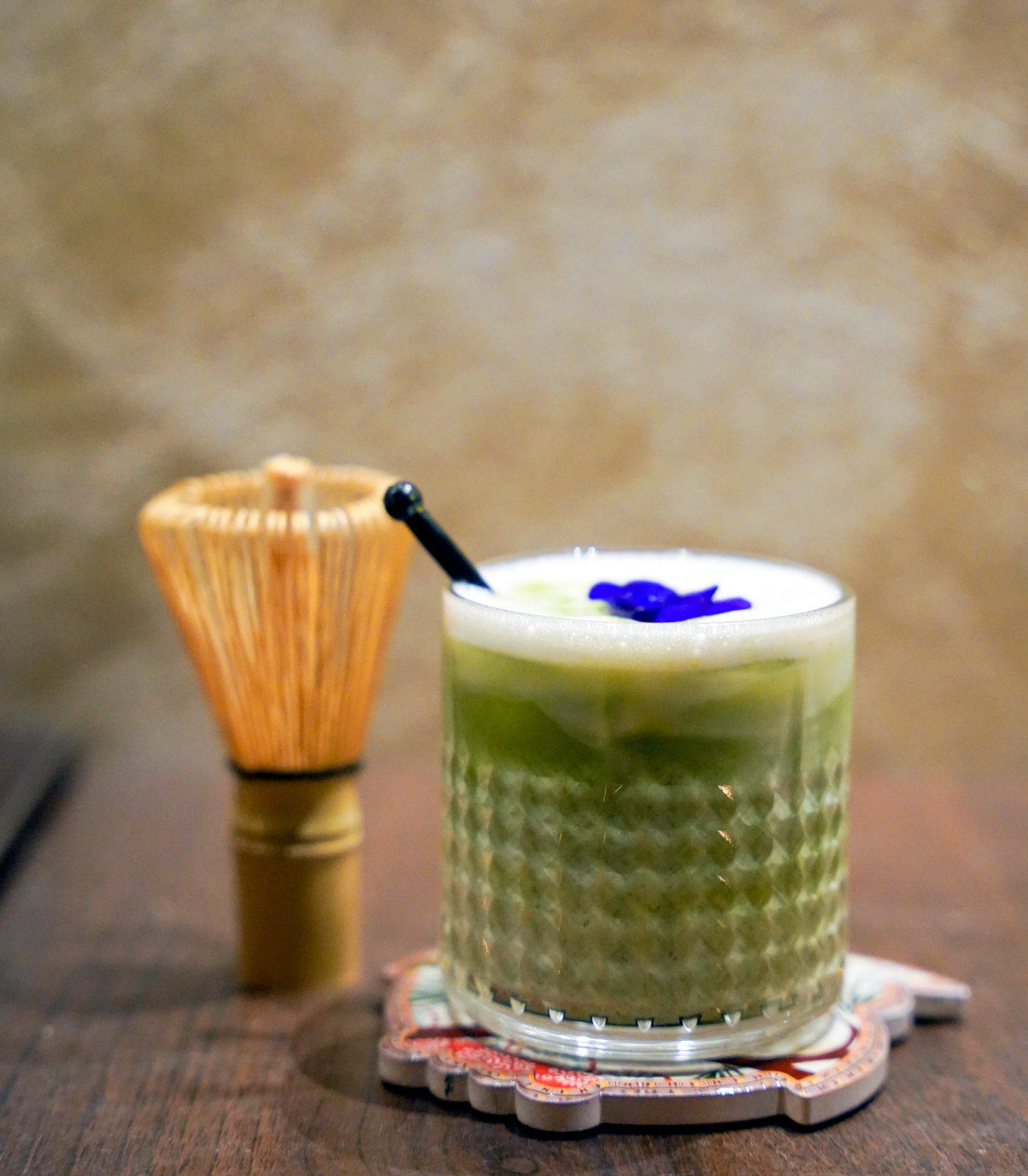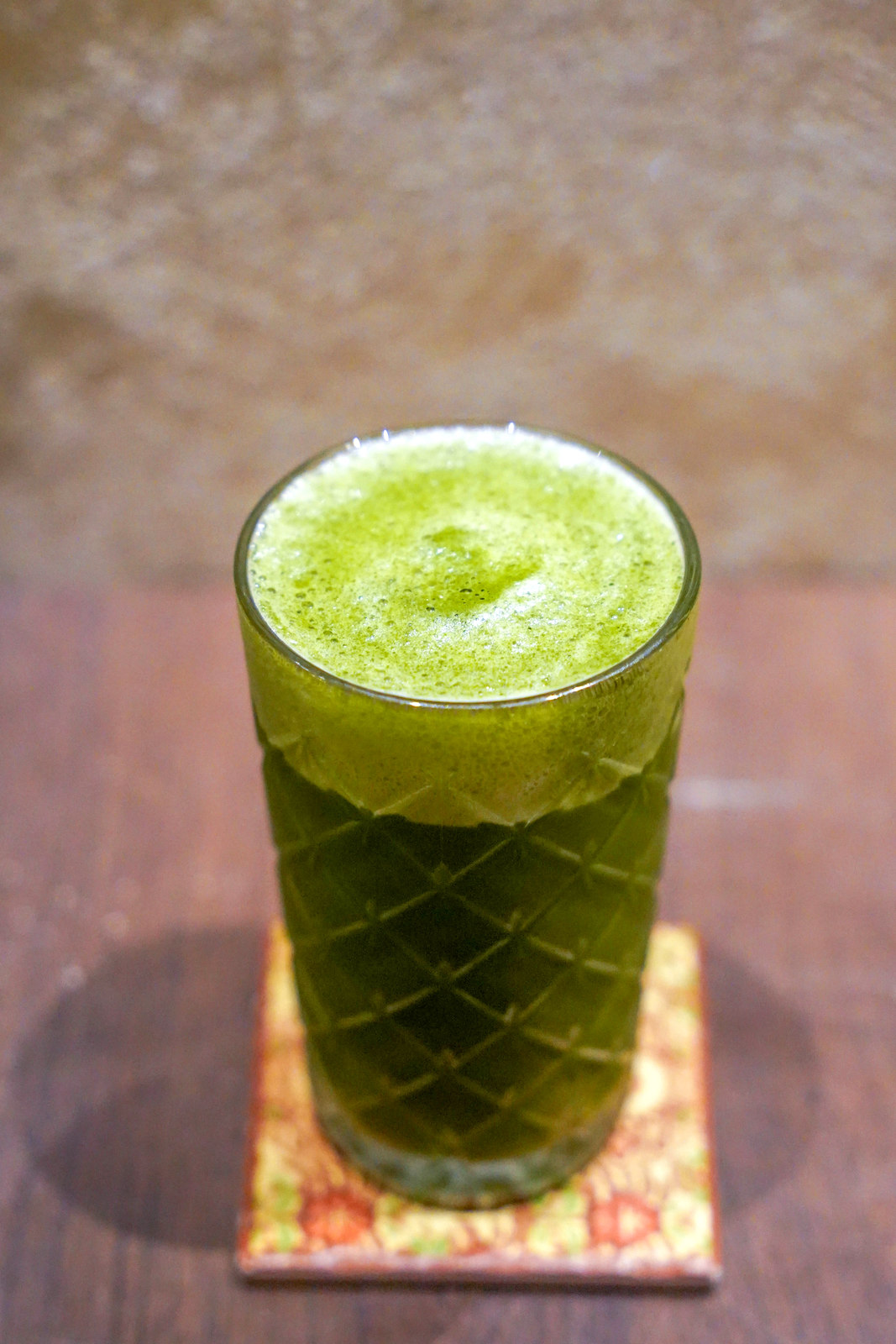 The final splash of Japanese inspiration surfaces in the use of matcha, ranging from a cafe-worthy Uji Matcha Latte that's classically bamboo-whisked to the Uji Matcha Beer, an unconventional but completely enjoyable mix of matcha and beer. Ní.Kizoku experiments with bold choices, but all the results taste terrific - a testament to the restaurant's capabilities.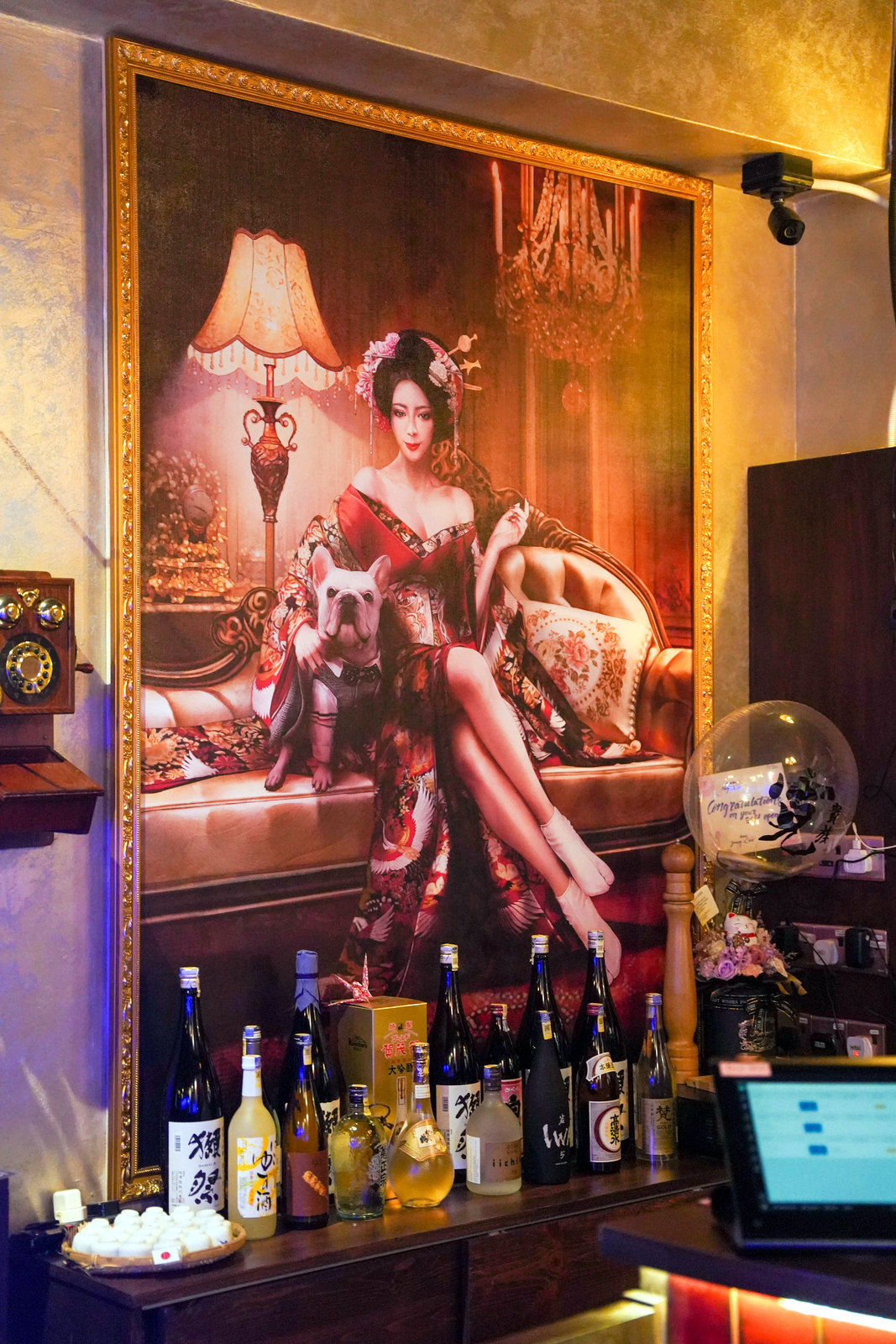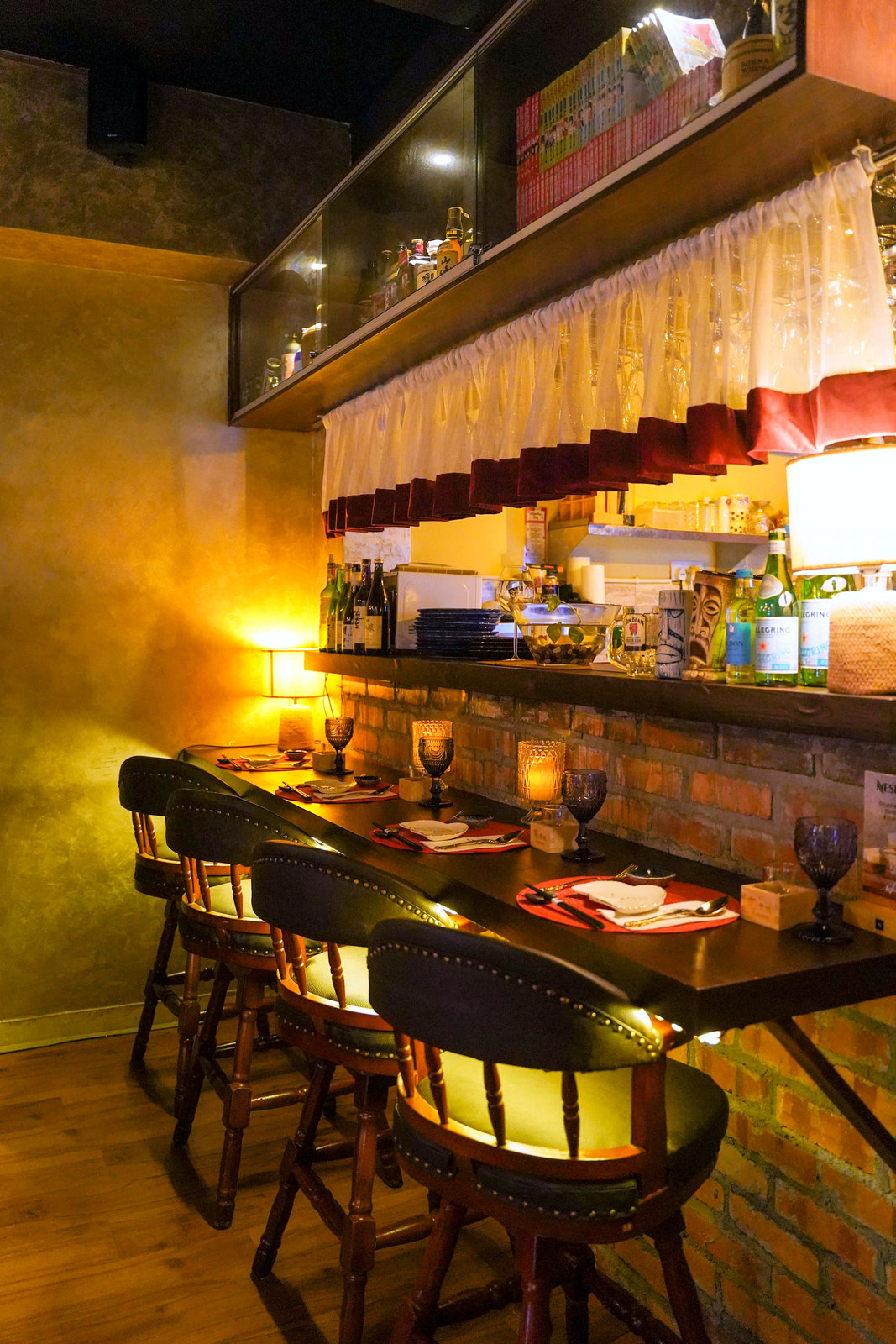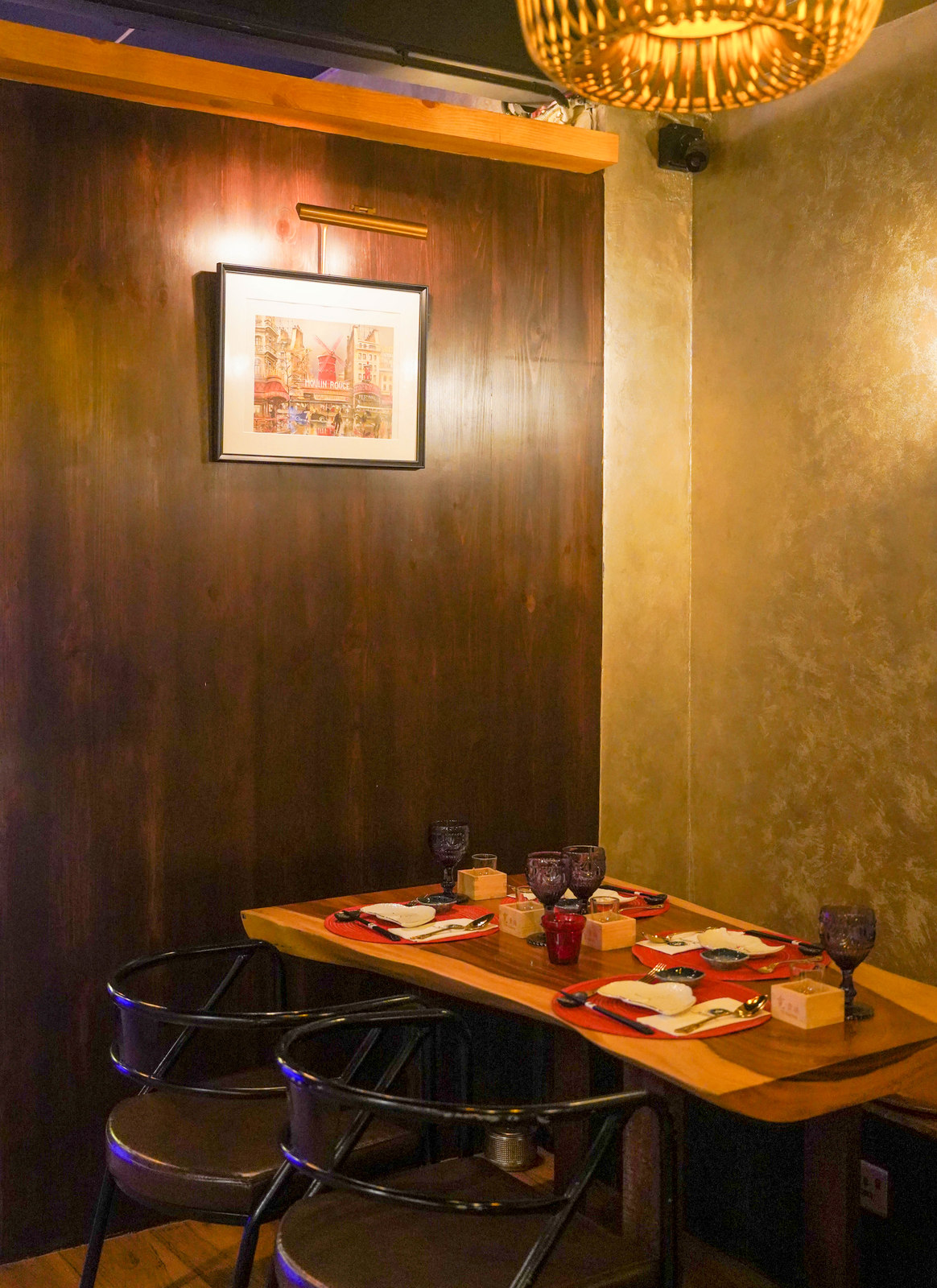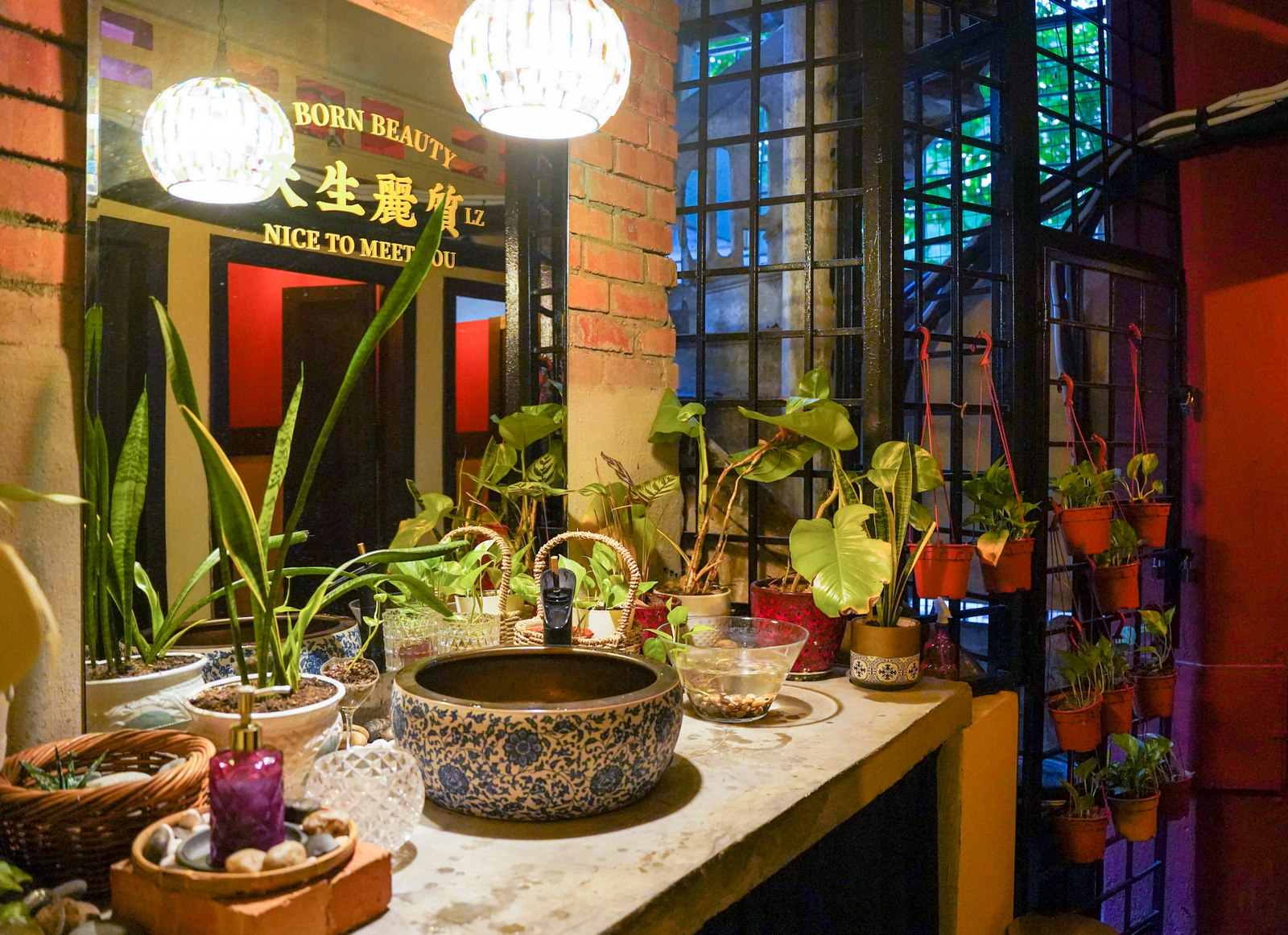 NÍ.KIZOKU Modern Japanese Dining Bar
Address: 59A, Jalan Sultan, City Centre, 50000 Kuala Lumpur.
Reservations: 03-2022-3889 or  011-3605-3839
IG: @ni.kizoku.kl
Open Monday-Thursday, 5pm-11pm
Friday, 2pm-12am
Saturday, 12pm-12am
Sunday, 12pm-11pm