Minami Omakase launches new lunch menu with donburi & omakase sets in Bukit Jalil
February 24, 2023
---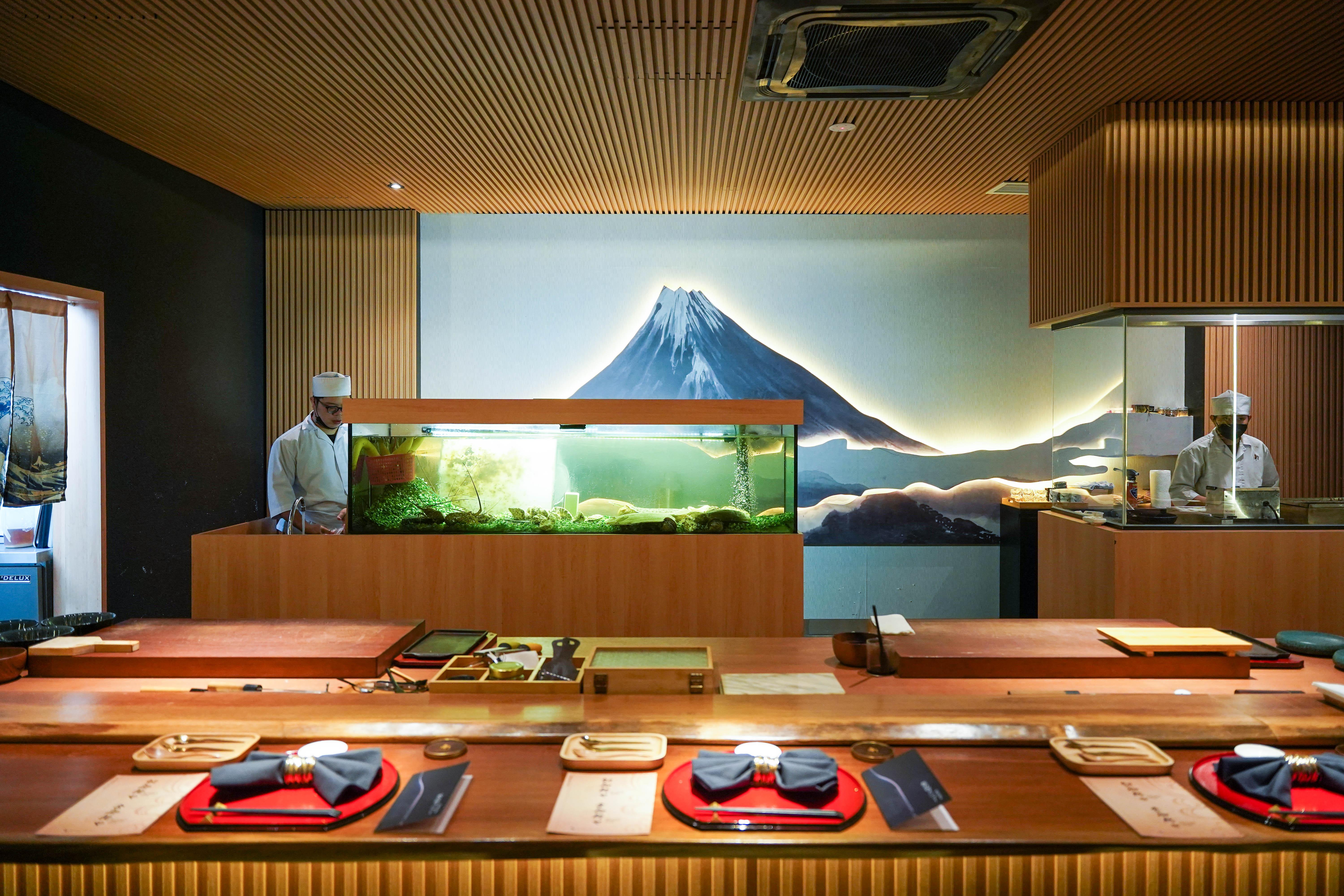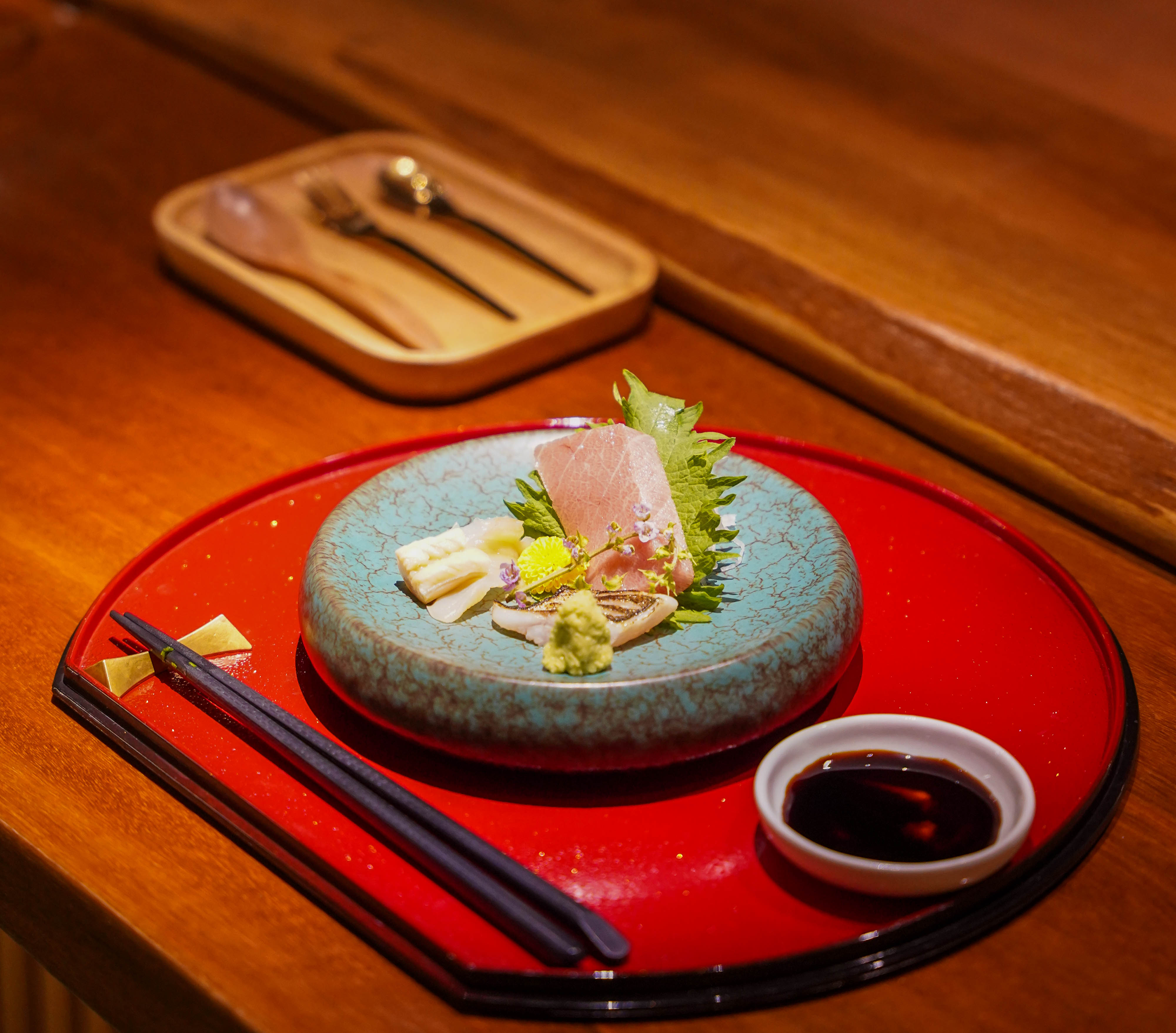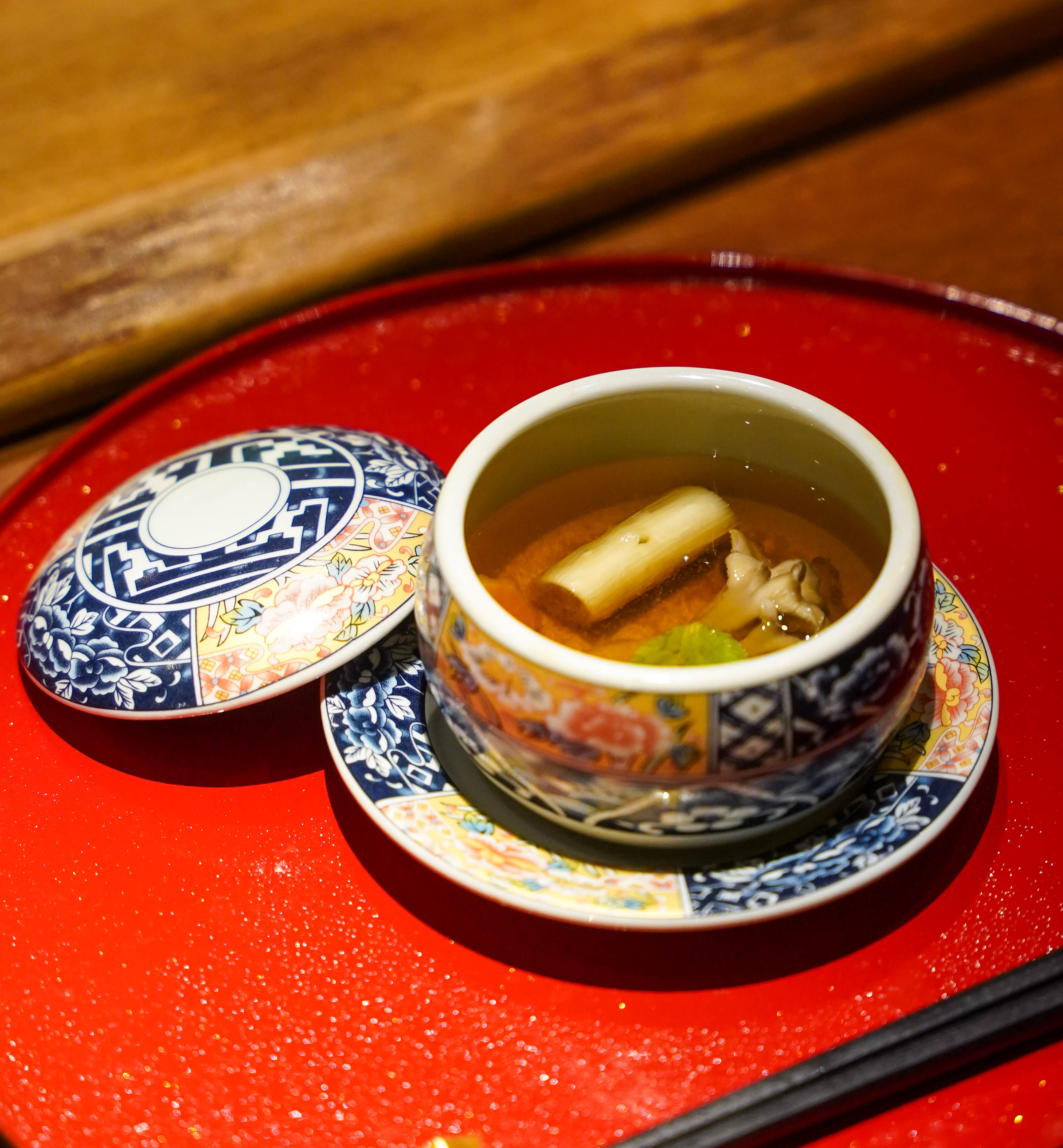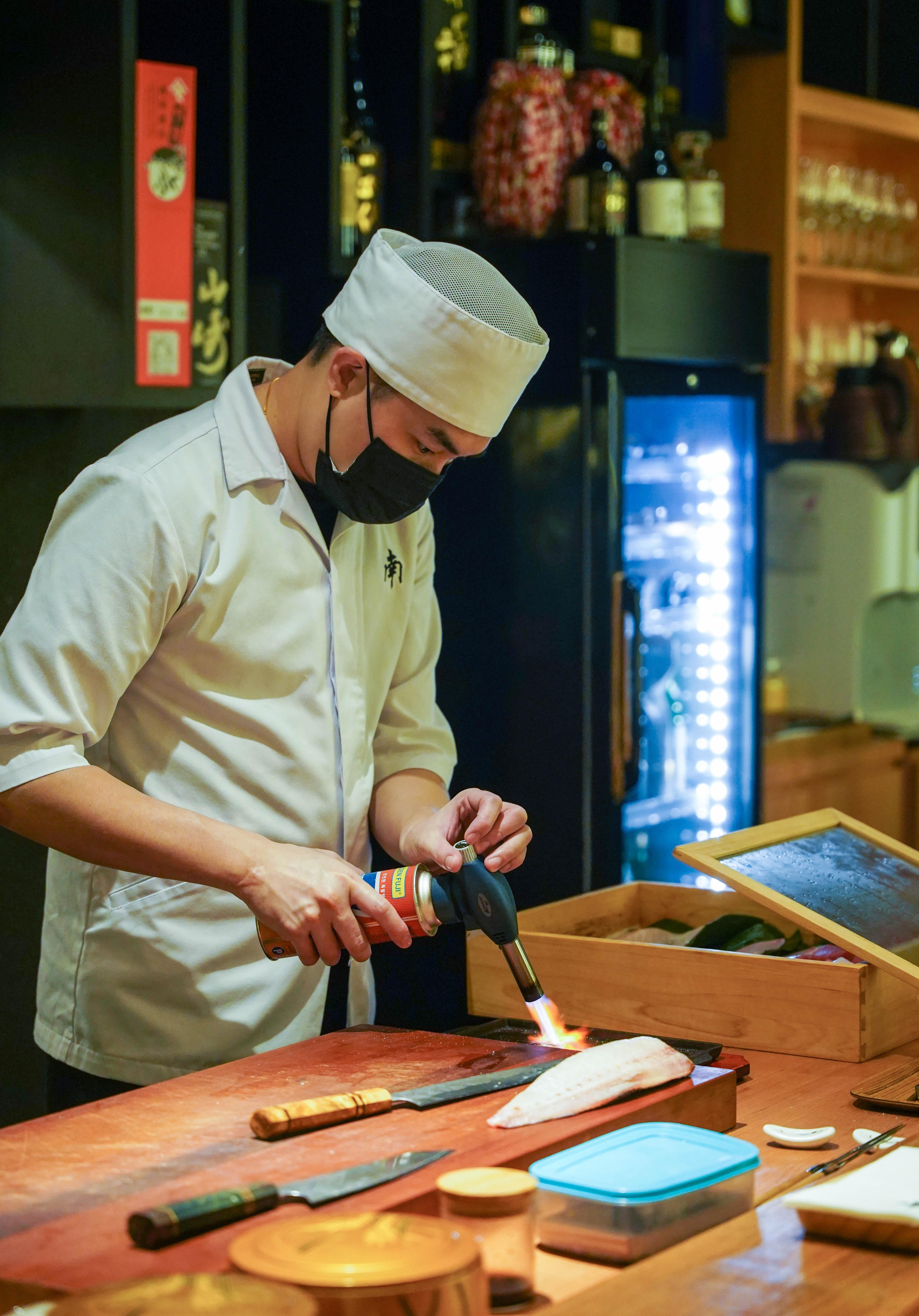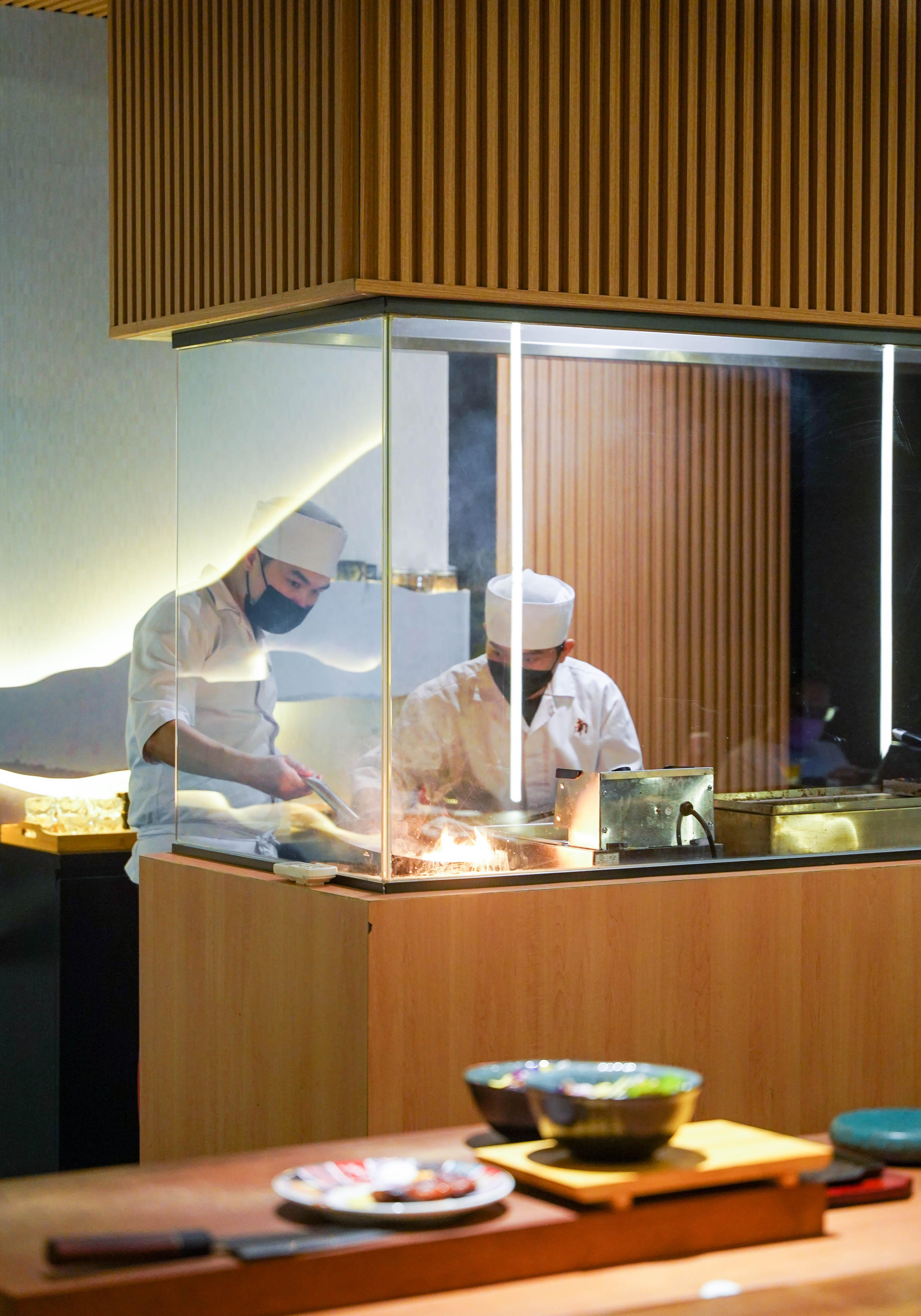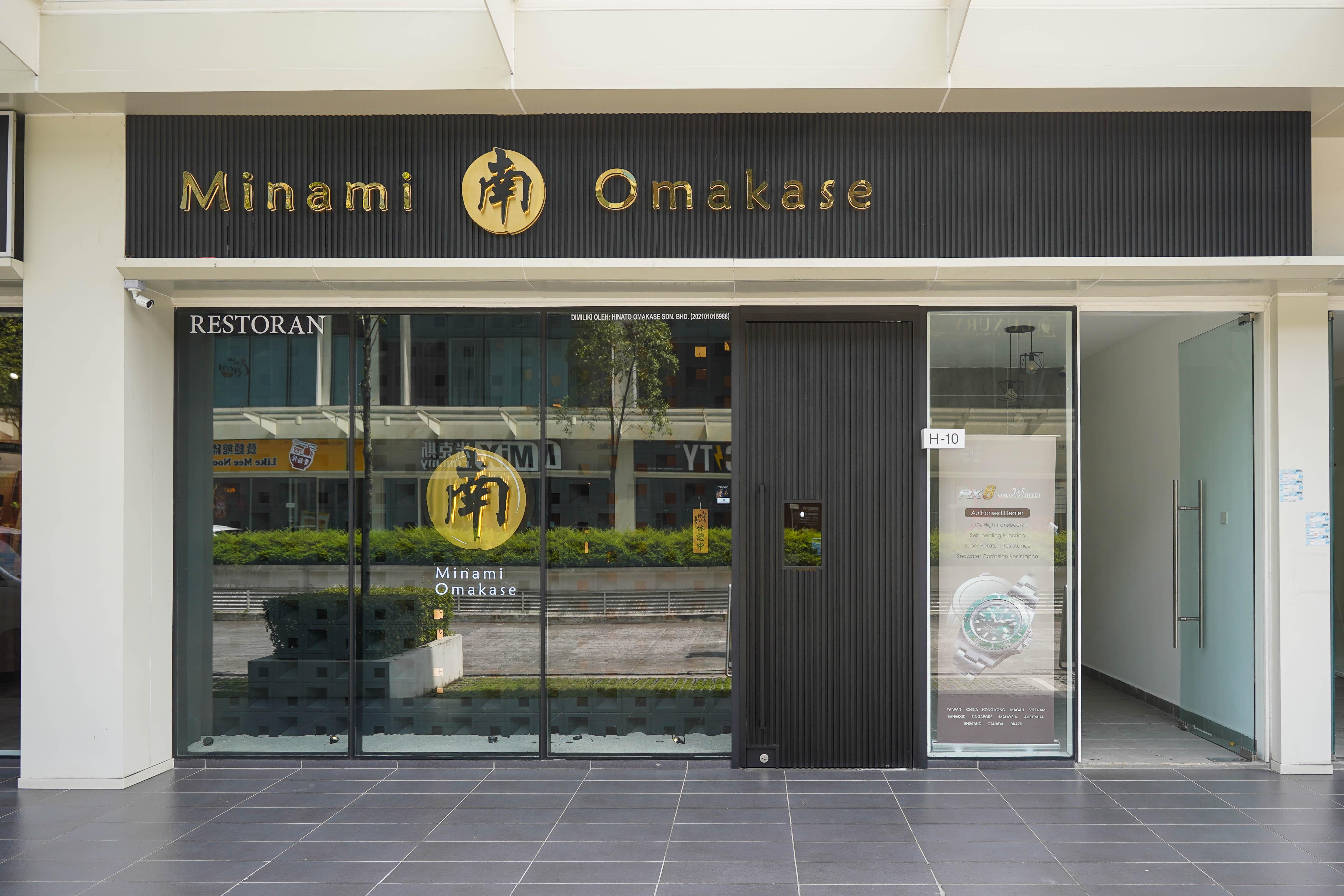 If you're craving a captivating Japanese lunch in Bukit Jalil, Minami Omakase makes for a marvellous choice - the restaurant recently launched its new lunch menu, which includes omakase feasts as well as simpler donburi sets.
Whether you're seeking a fast, fuss-free bowl with flavourful ingredients, or you have time for an omakase lunch of seasonal specialities, Minami makes sure you enjoy the experience.
For the set lunches, which include choices like Miyazaki A5 wagyu beef, sashimi and unagi, sets include an appetiser (such as fried whitefish), chawanmushi (with ingredients like ikura), miso soup with abura age, and dessert of rejuvenating yuzu sorbet.
For the omakase, two lunch menus are available - the Do Lunch Omakase costs RM288, while the Kin Lunch Omakase clocks in at RM388, both promising multi-course satisfaction.
All guests are welcomed with complimentary refreshing beverages as they take their seats at the sushi counter, with a view of live seafood in the aquarium and a mural of Mount Fuji.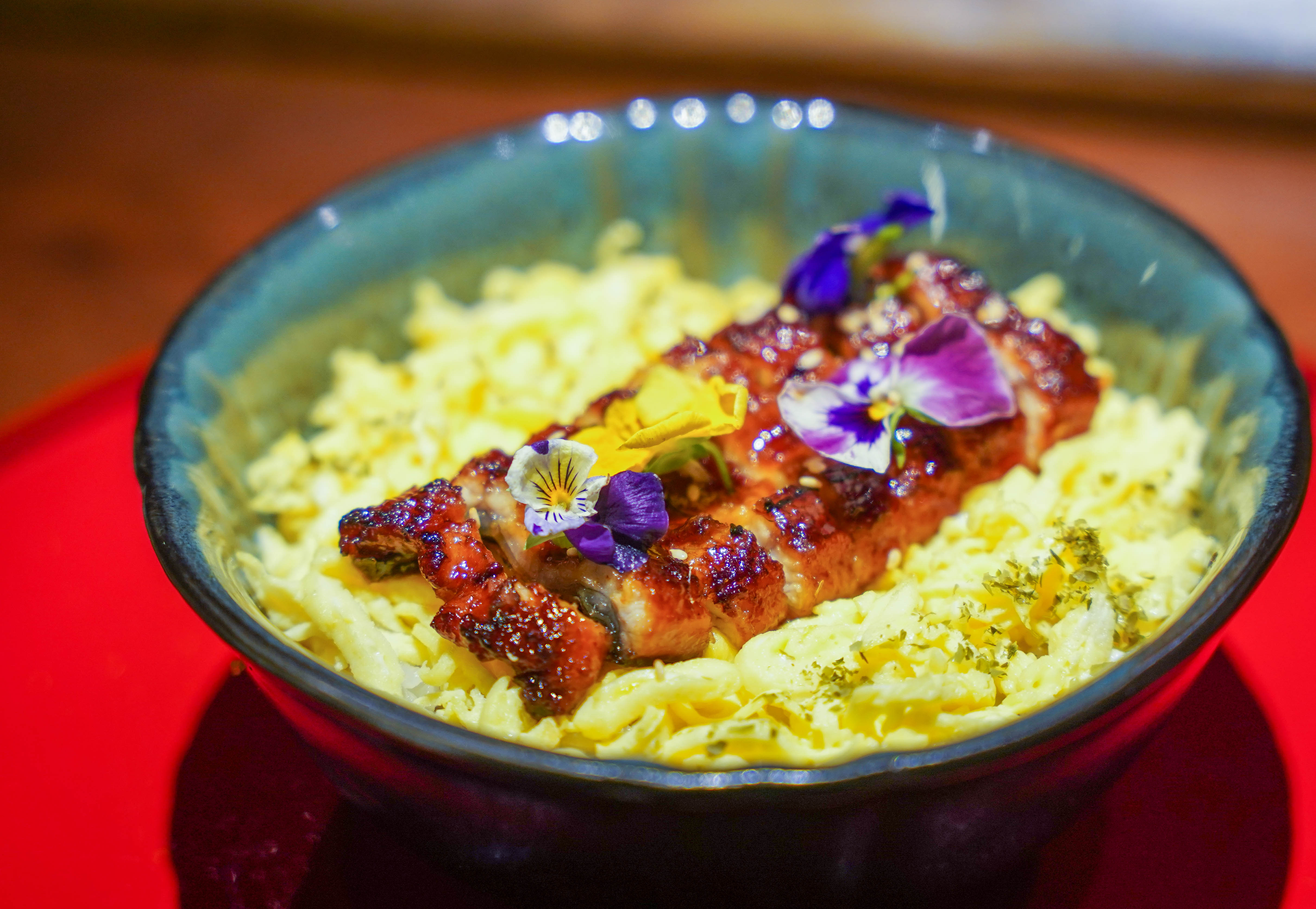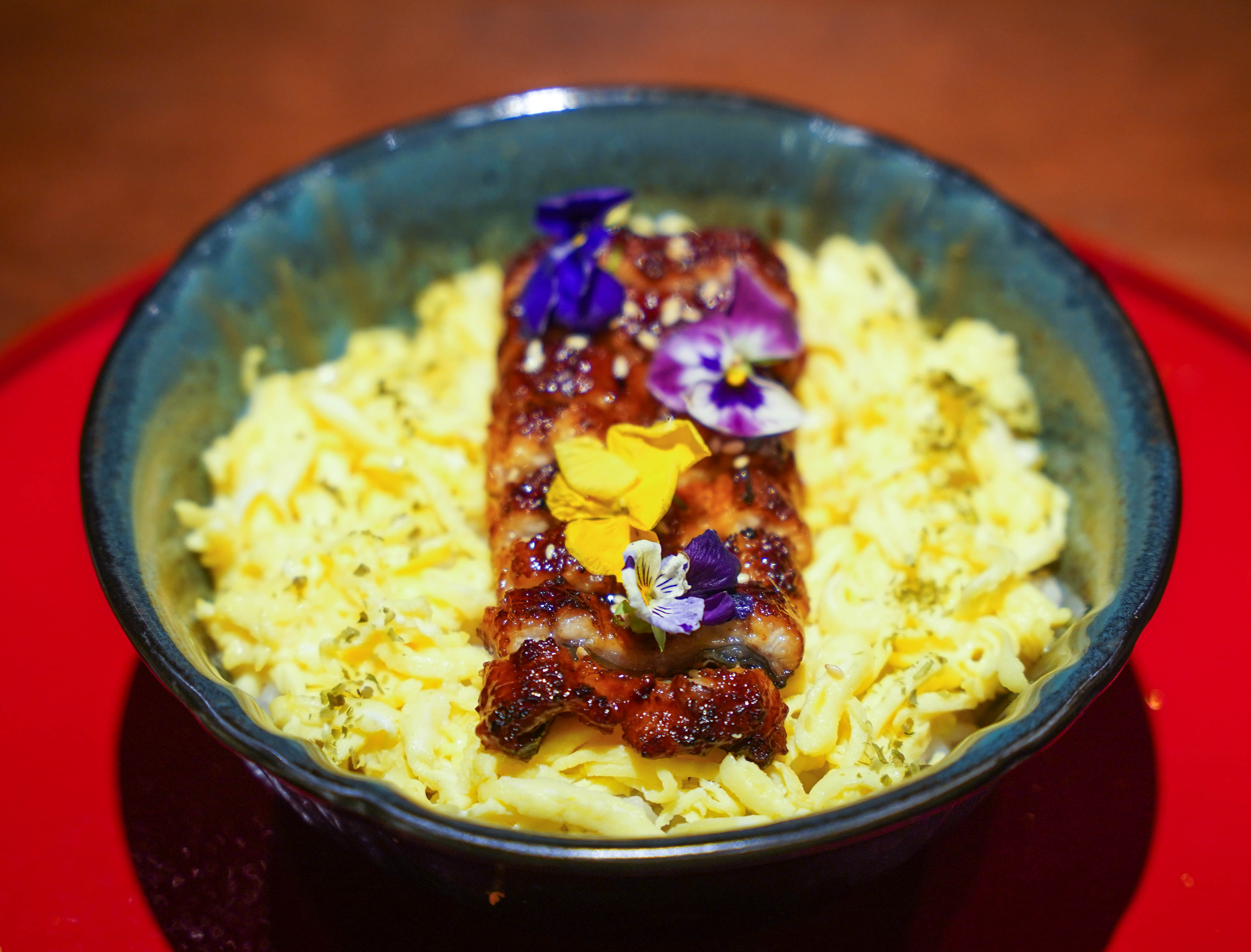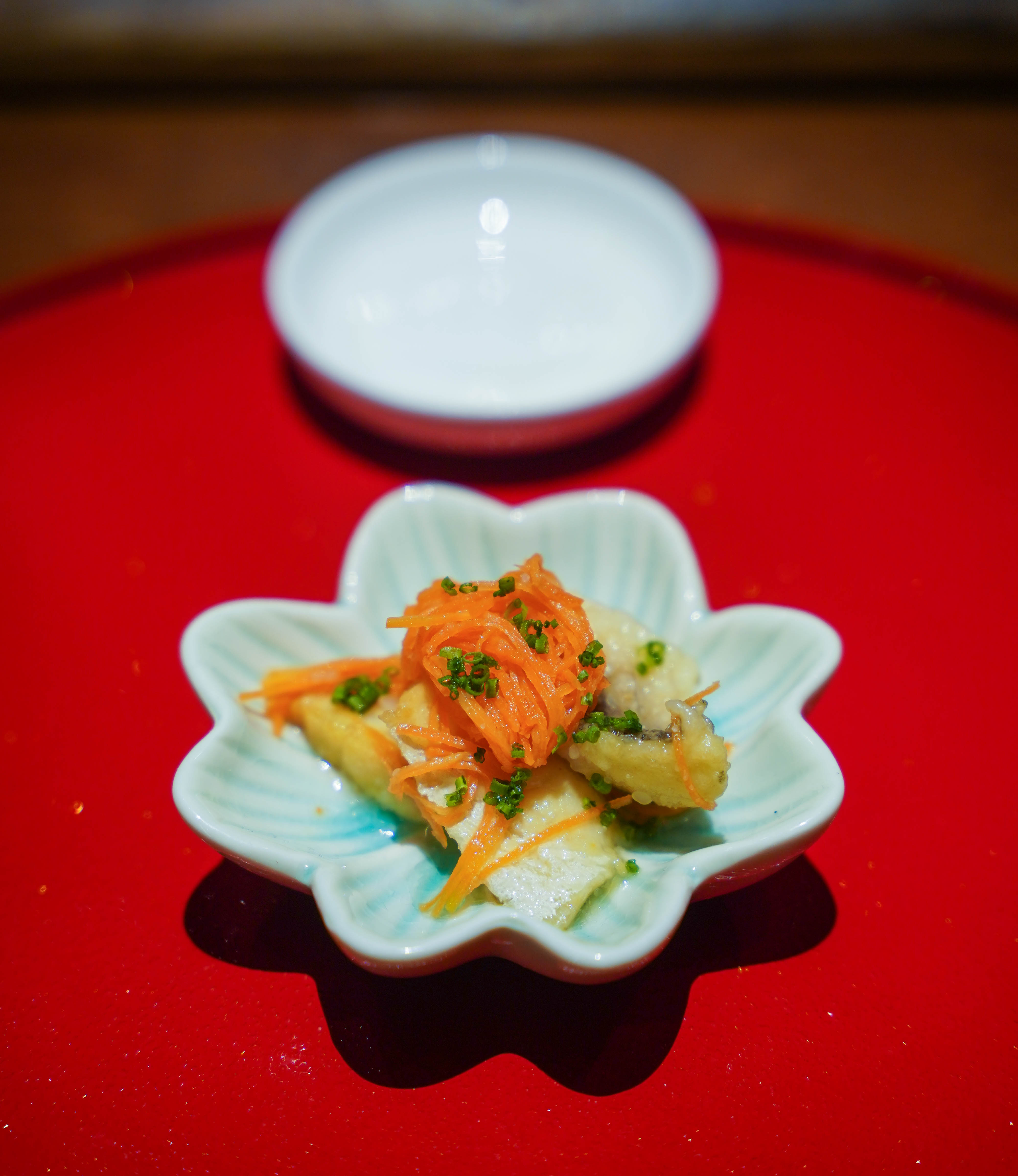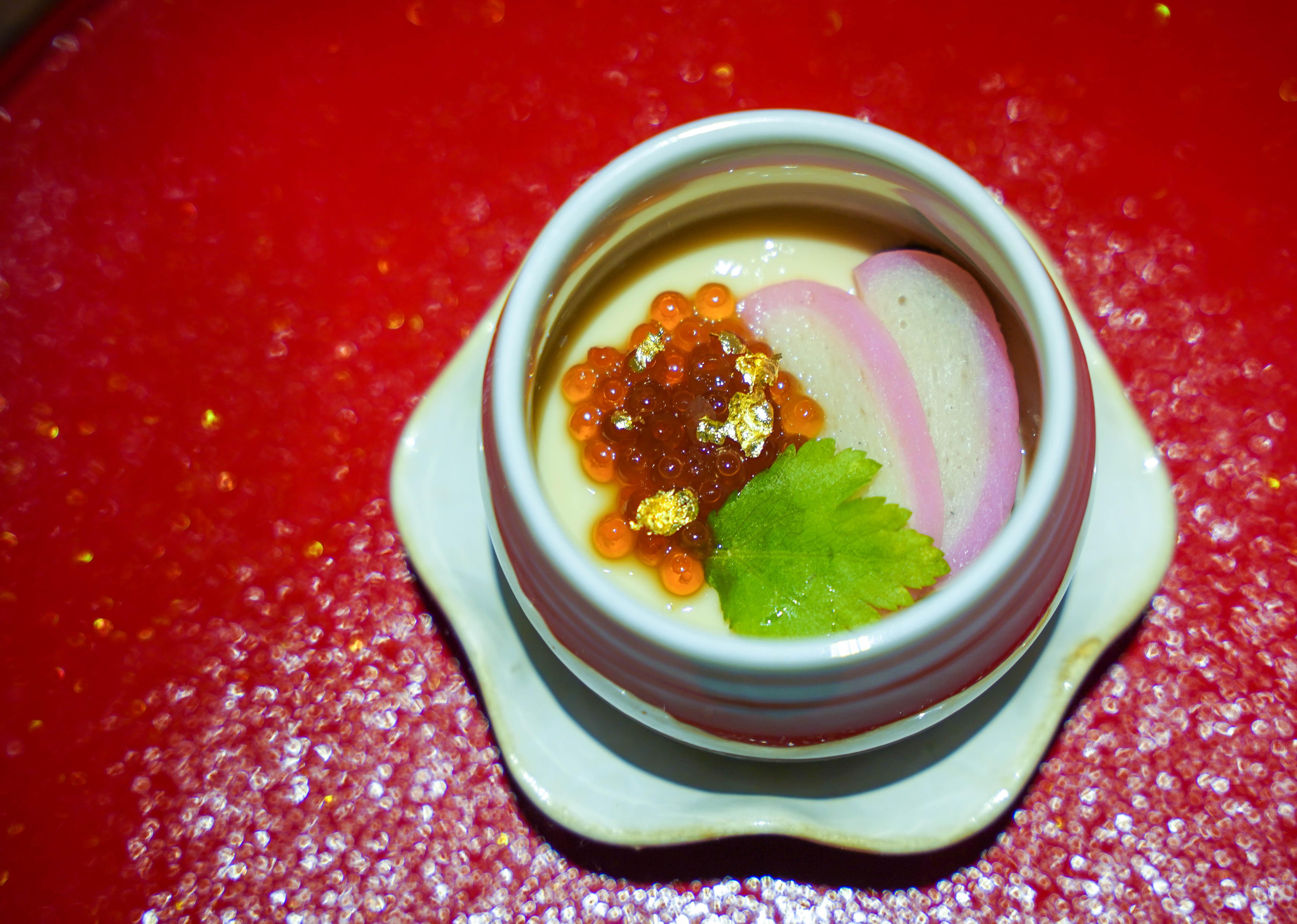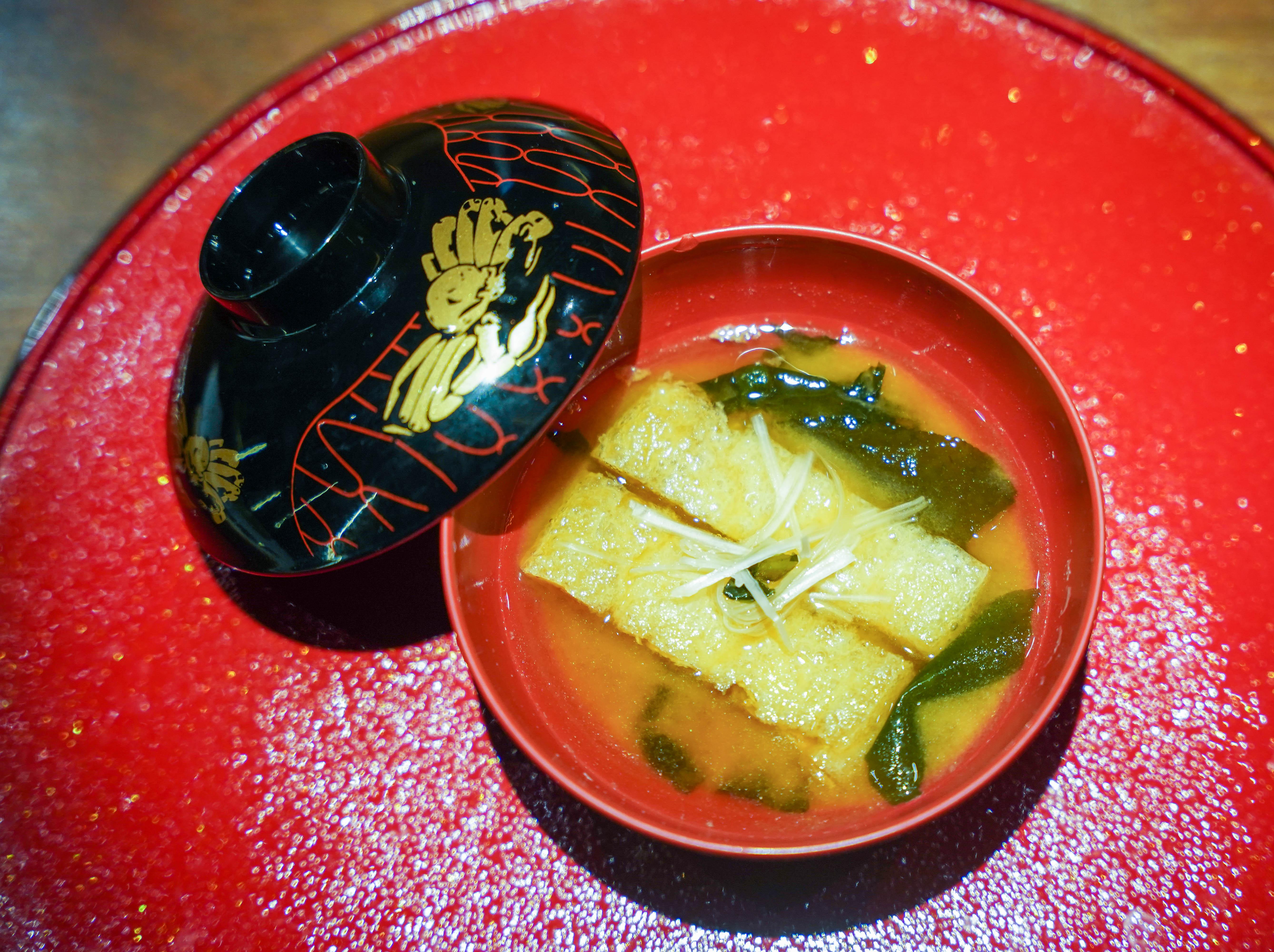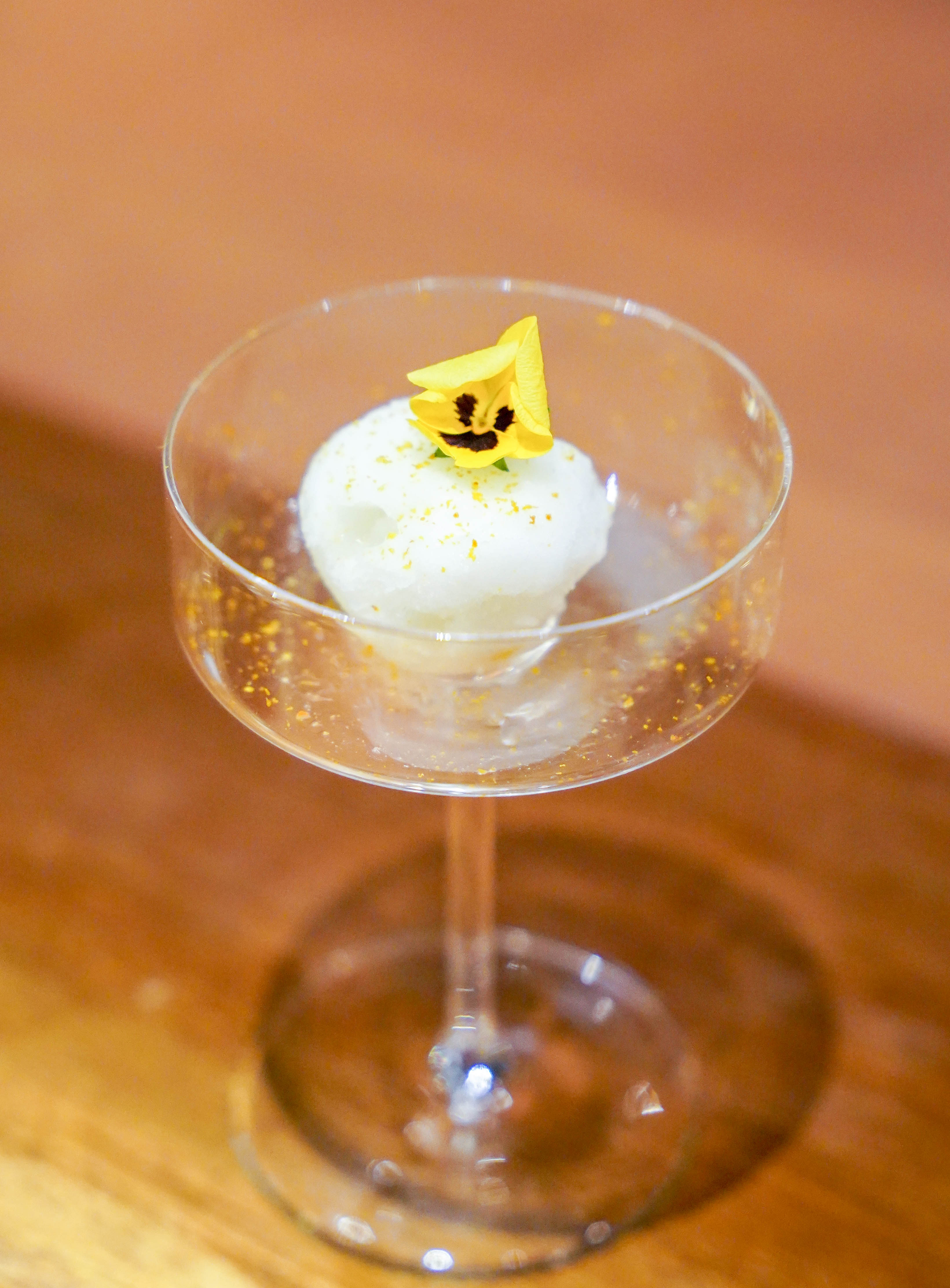 Let's start with set lunches: The Una Don (RM79.90 for the entire set) is the best bet for eel enthusiasts, showcasing Japanese grilled river eel with shredded egg over Japanese steamed rice for a hearty, soulful lunch.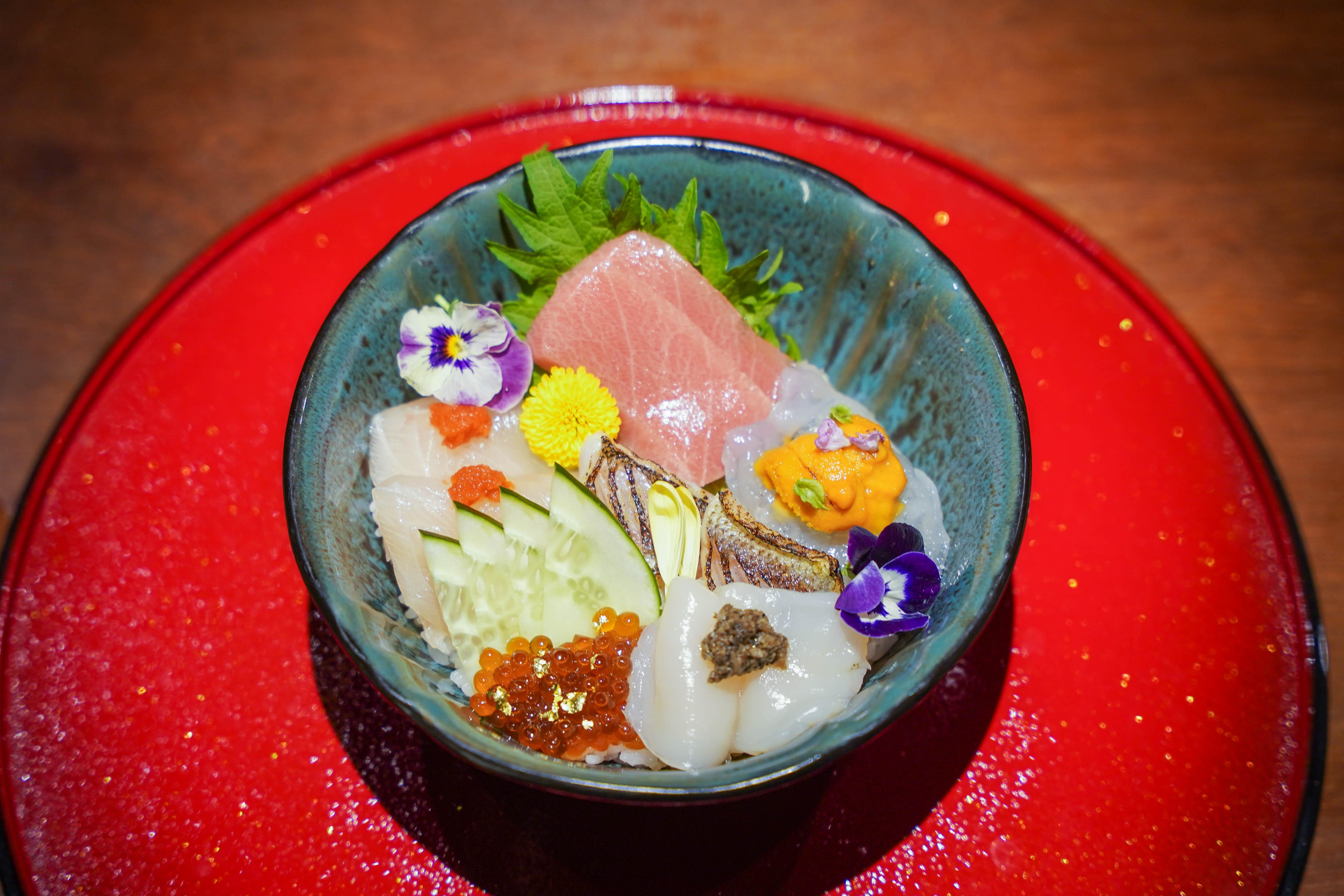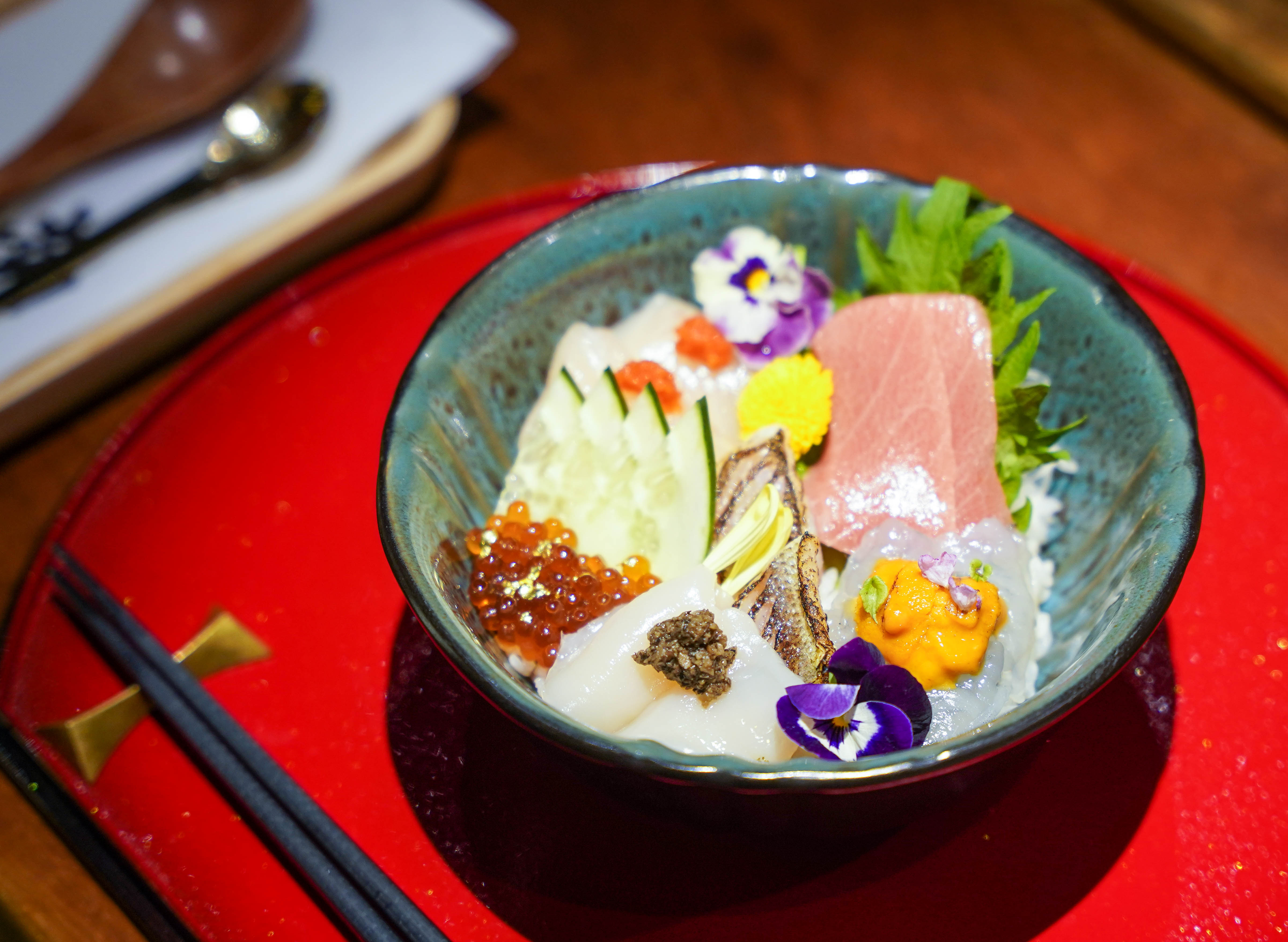 If you relish raw seafood, the Chirashi Don (RM118 for the entire set) is a bounty of the ocean's spectacular sensations - it generously brings together precious produce like chutoro, uni, shrimp, scallops, barracuda, amberjack and ikura, for all the greatest hits in a single bowl.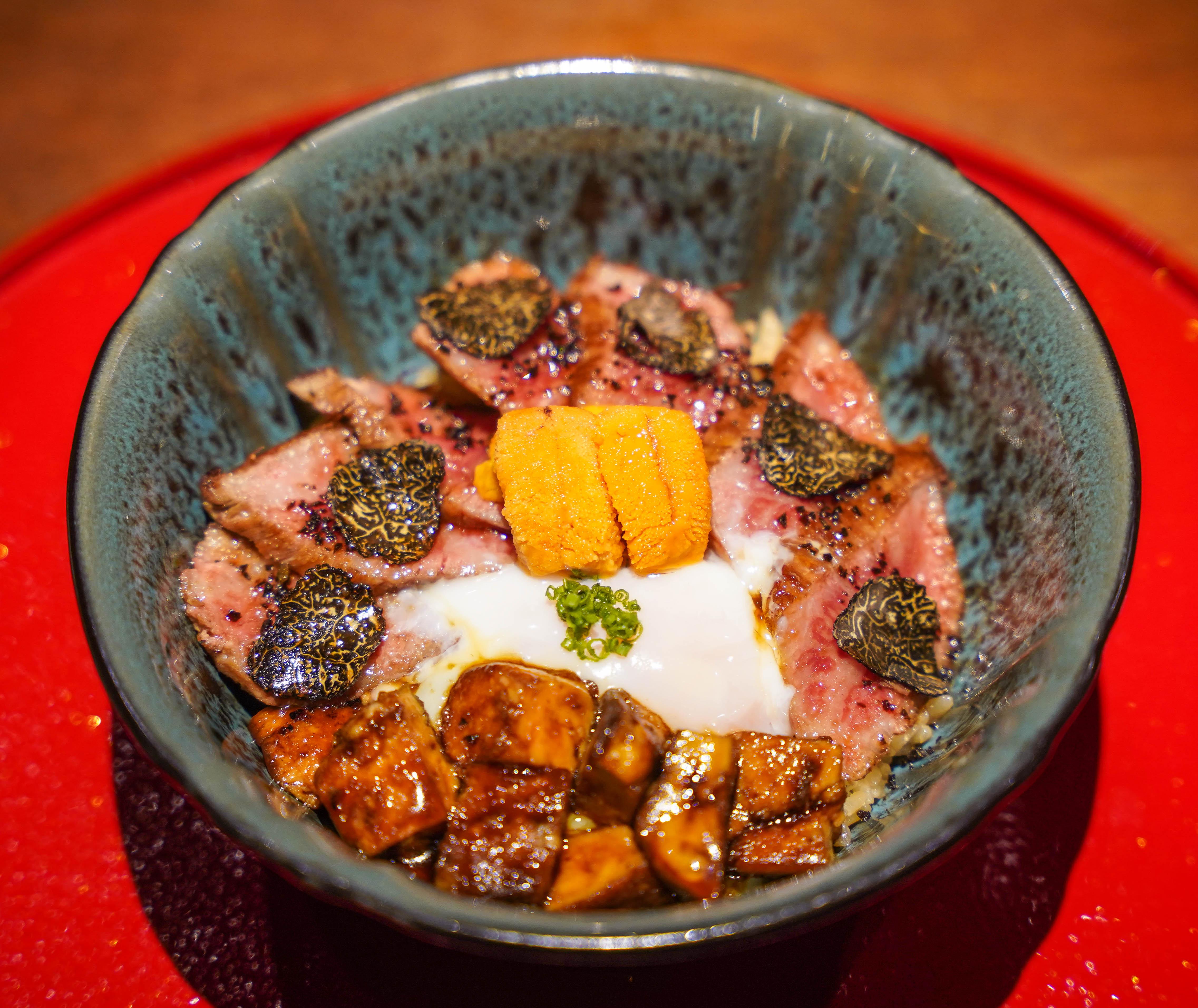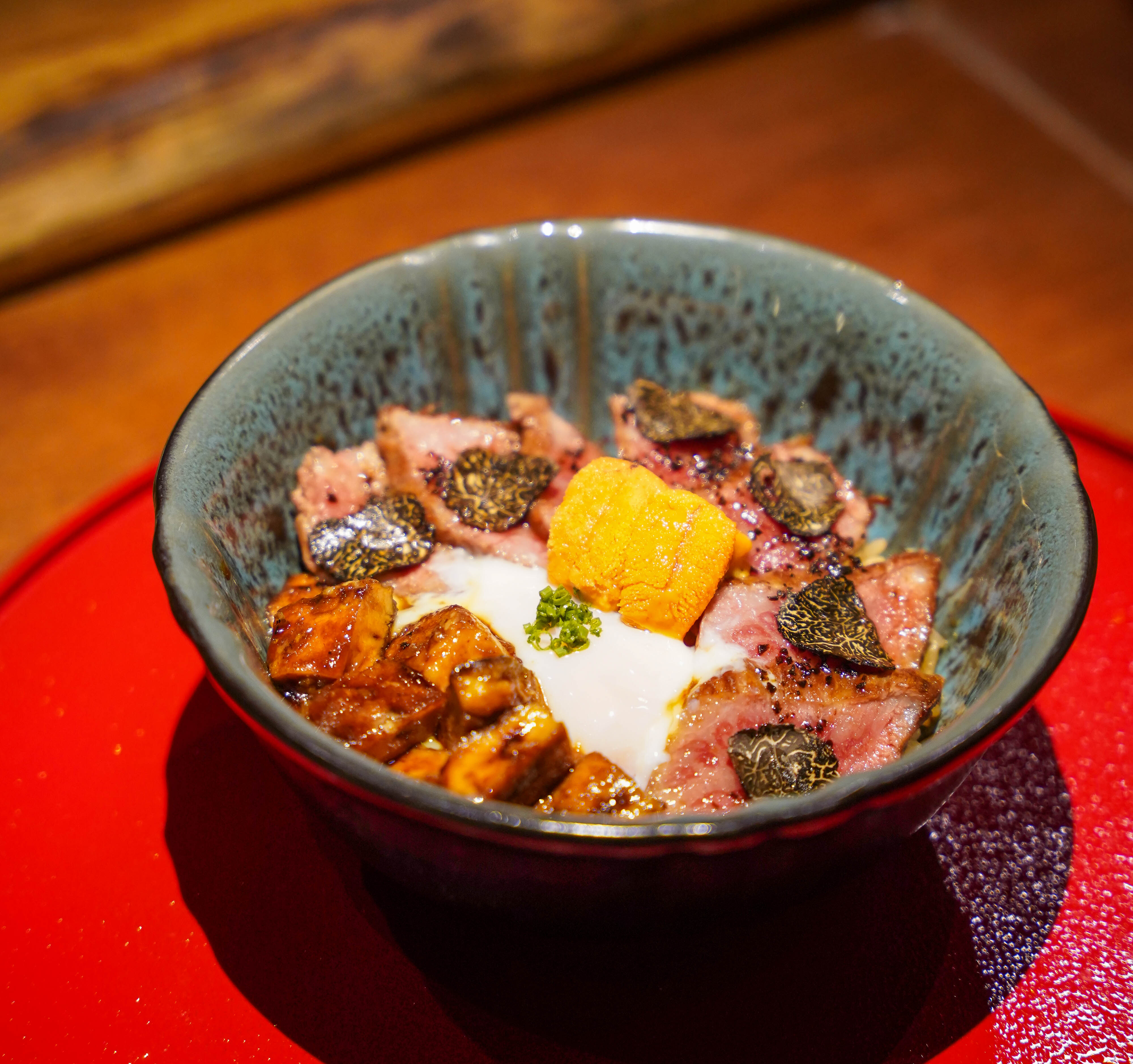 Beef buffs, bookmark Minami Omakase for this Premium Wagyu Don (RM250 for the entire set) - it's one of KL's ultimate indulgences, brimming with gorgeously grilled Japanese Miyazaki A5 wagyu beef, rounded out with melt-in-the-mouth foie gras, uni and half-boiled egg. A brilliant bowl!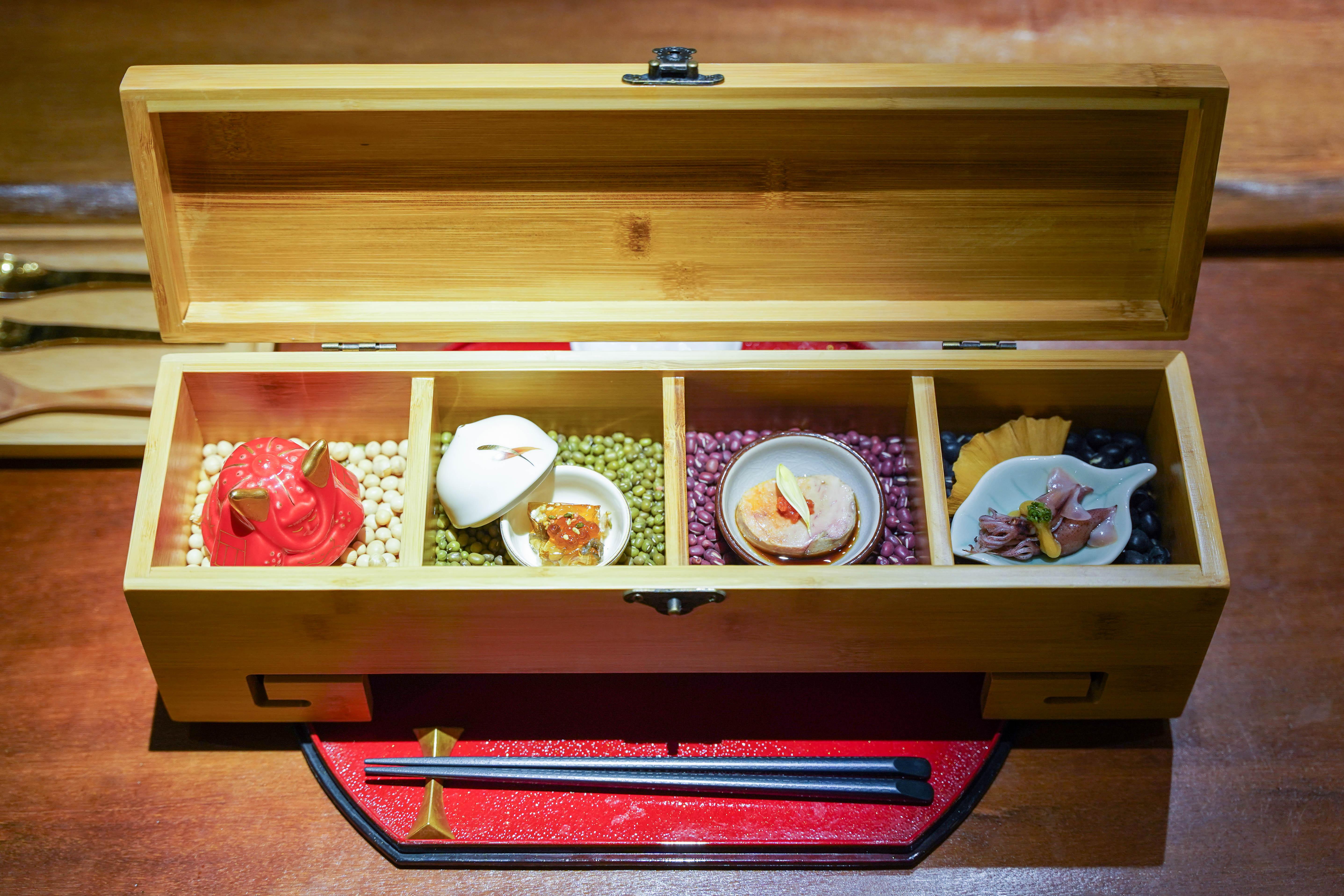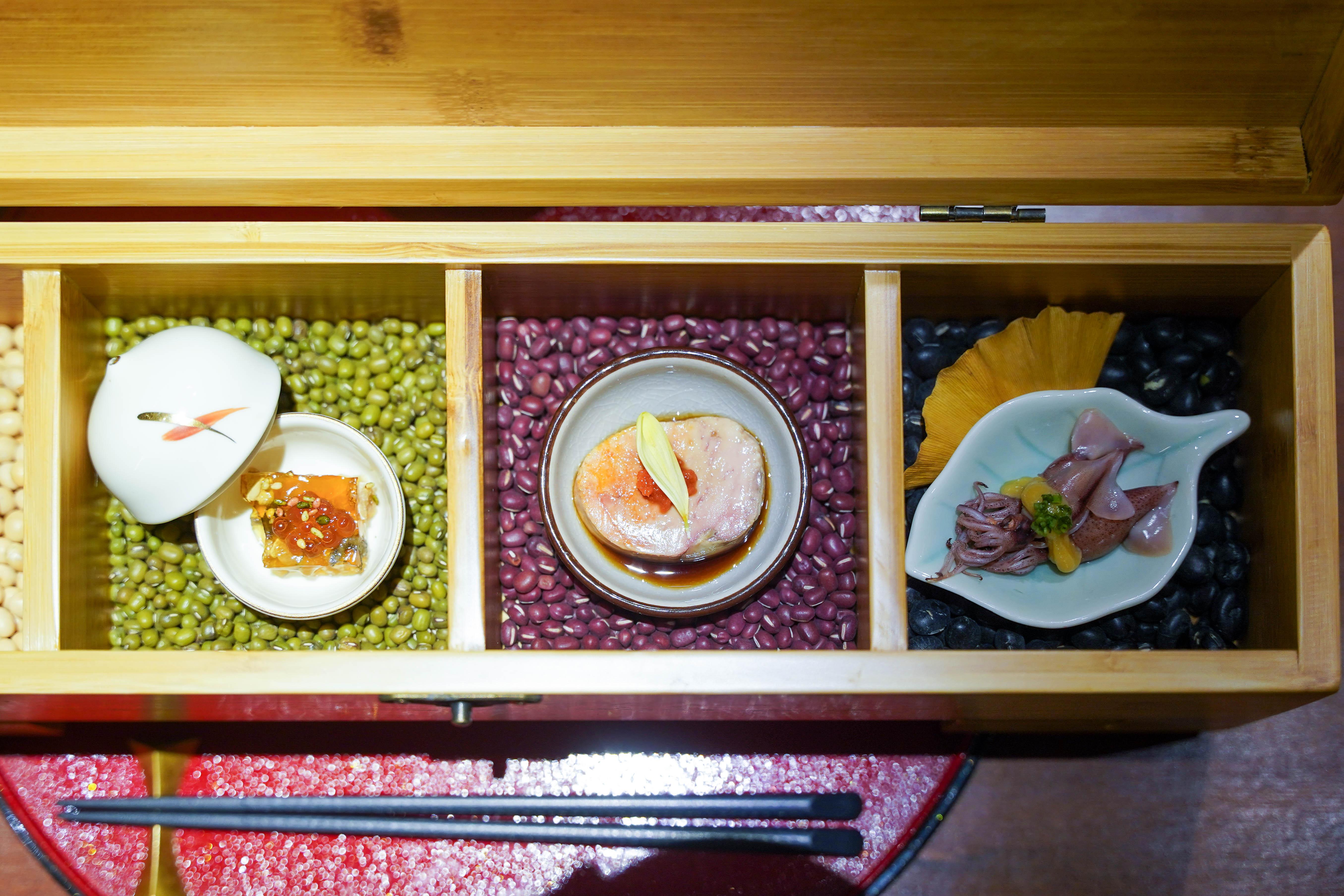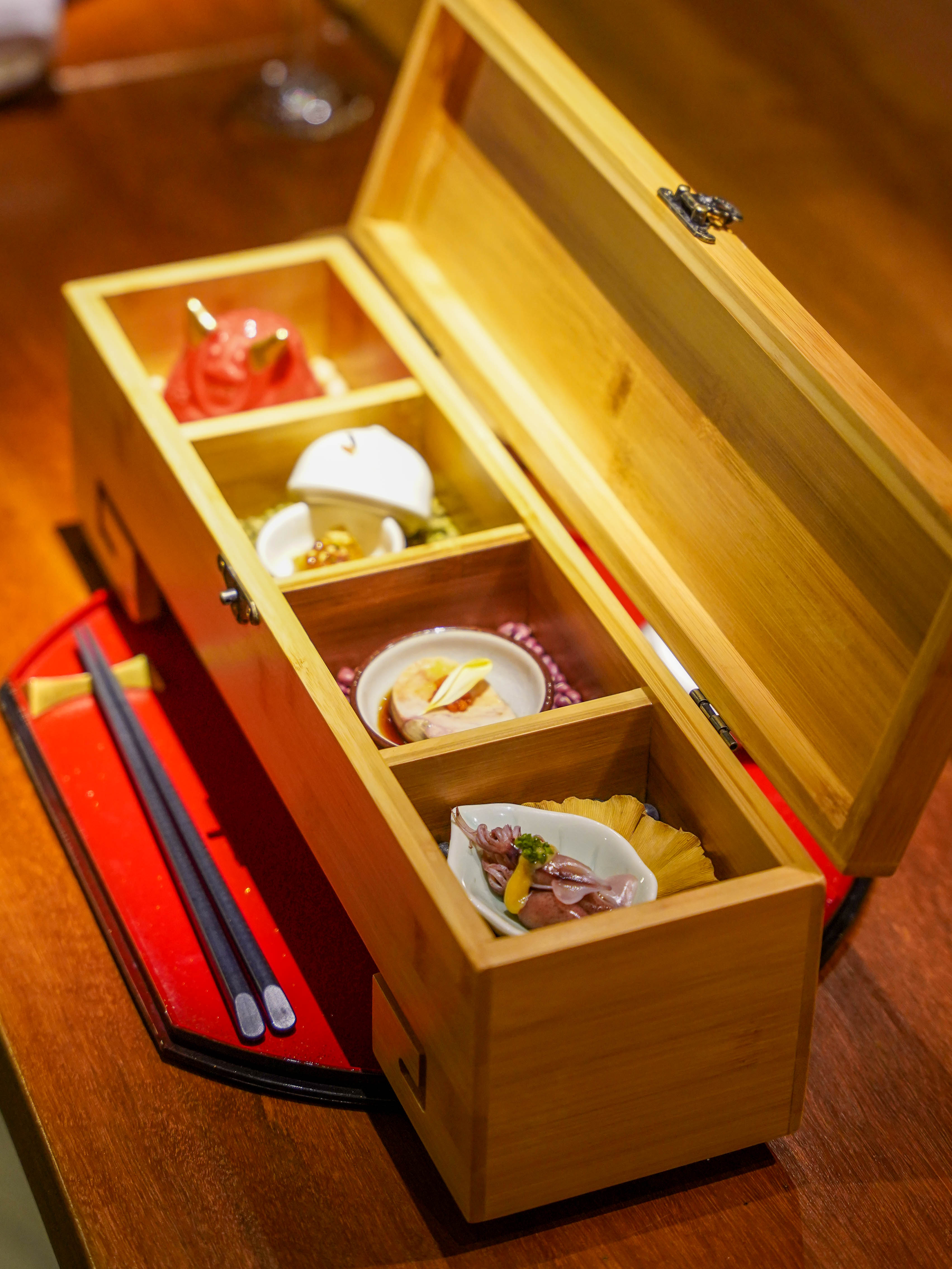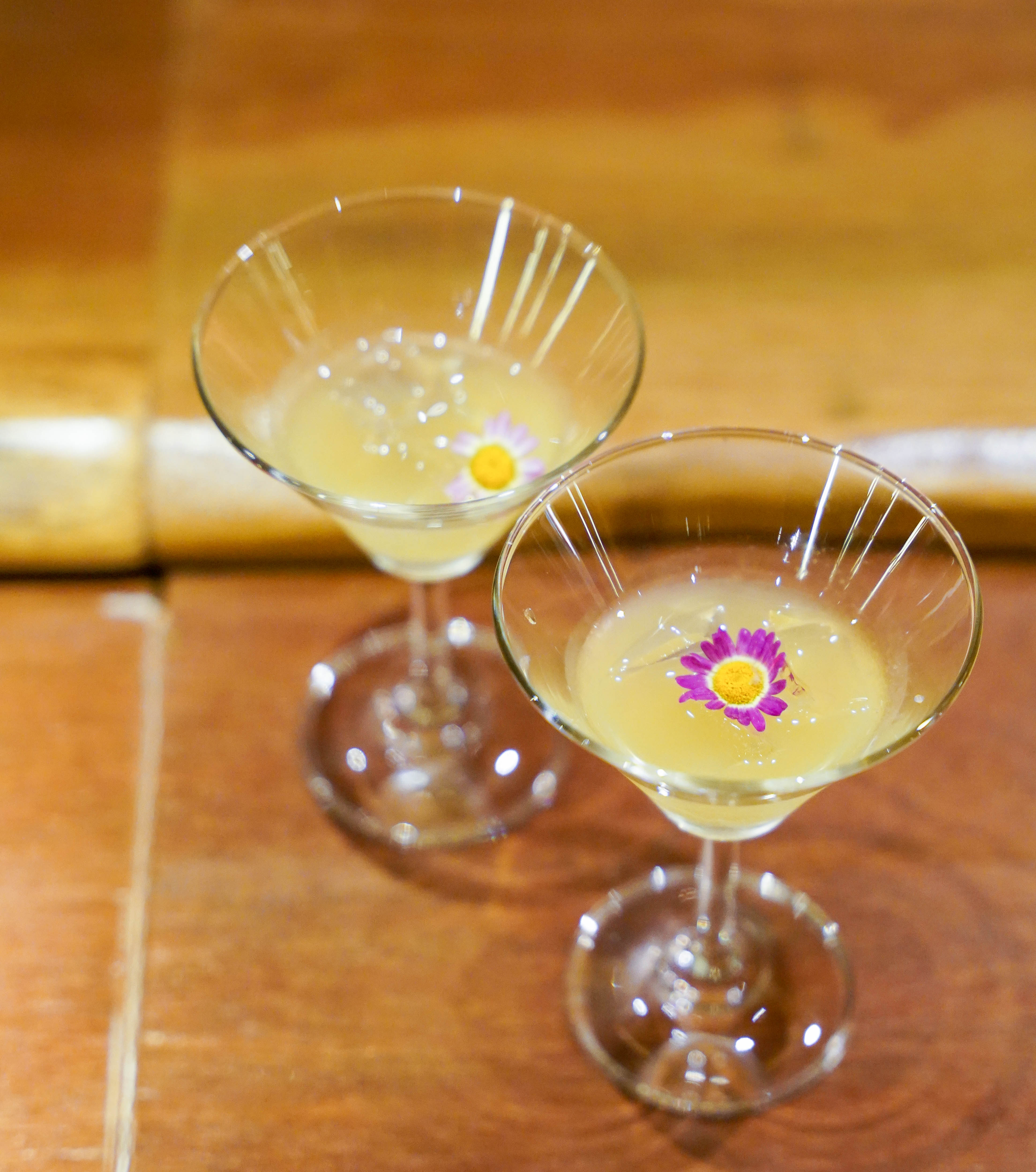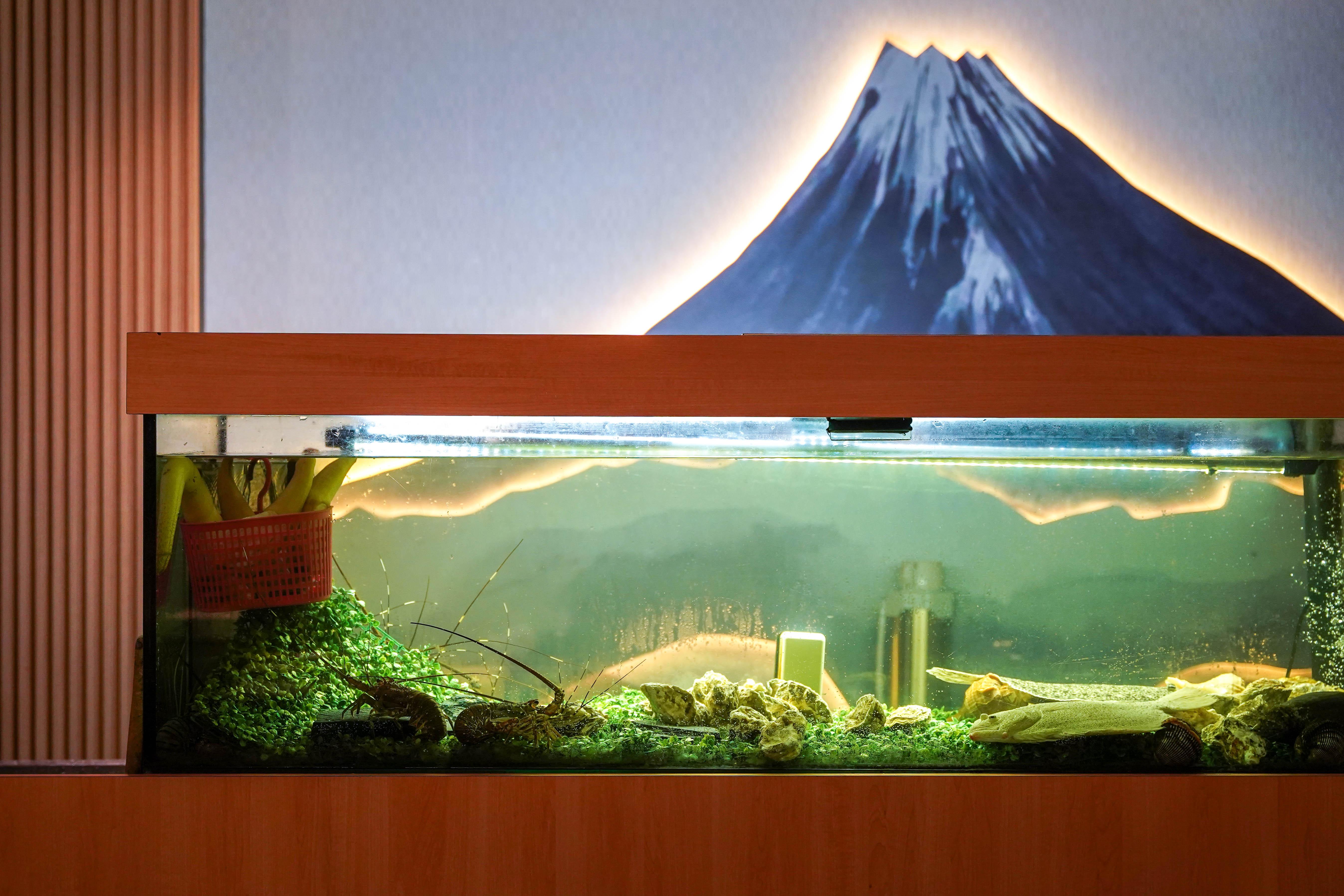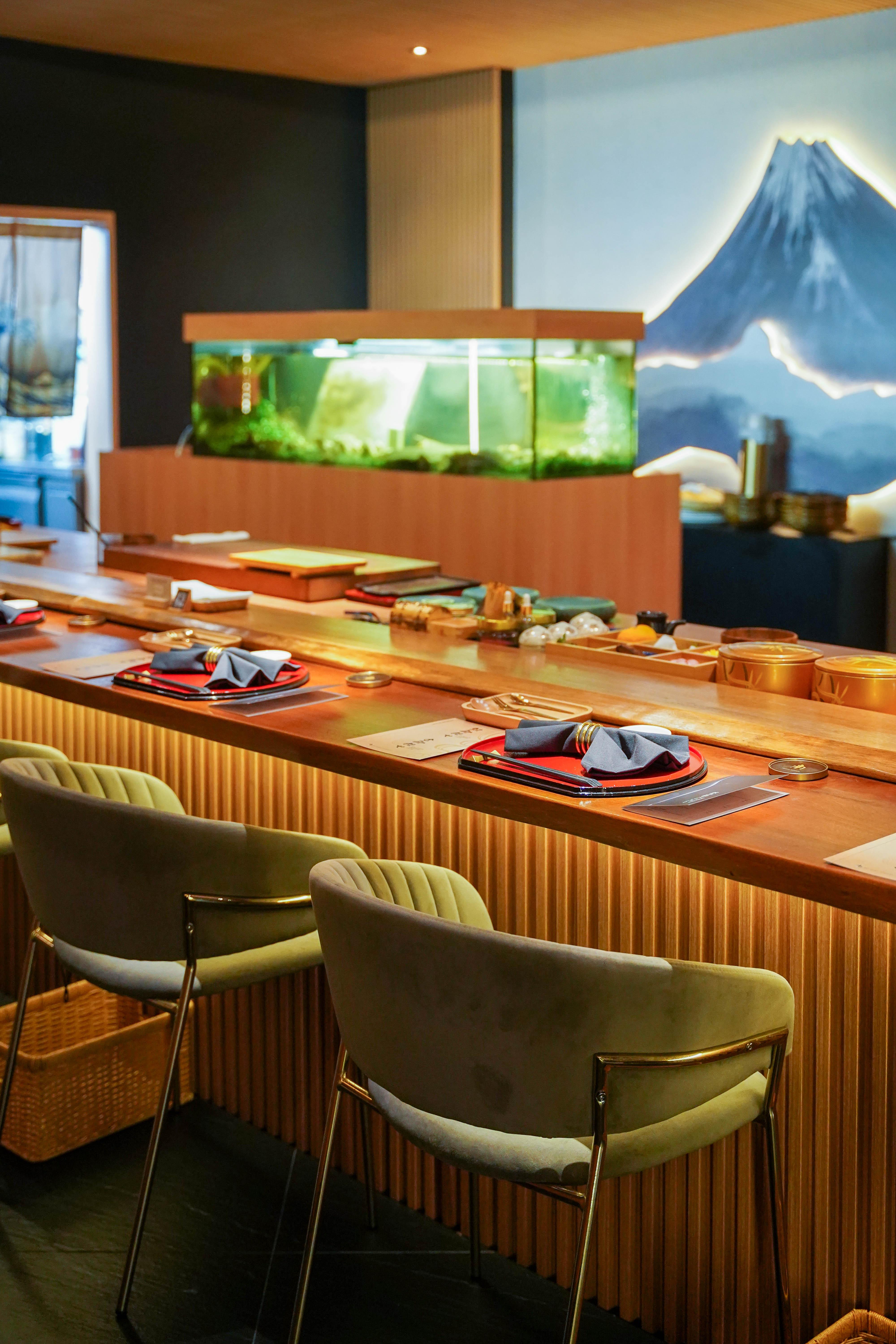 Let's move on to the main omakase menu.
The Kin Lunch Omakase kicks off with a beautiful treasure box of starters, with possible highlights like monkfish liver that's coveted in colder months, firefly squid that have their spawning season in springtime, and fugu (best from October to March) with vinegared jelly.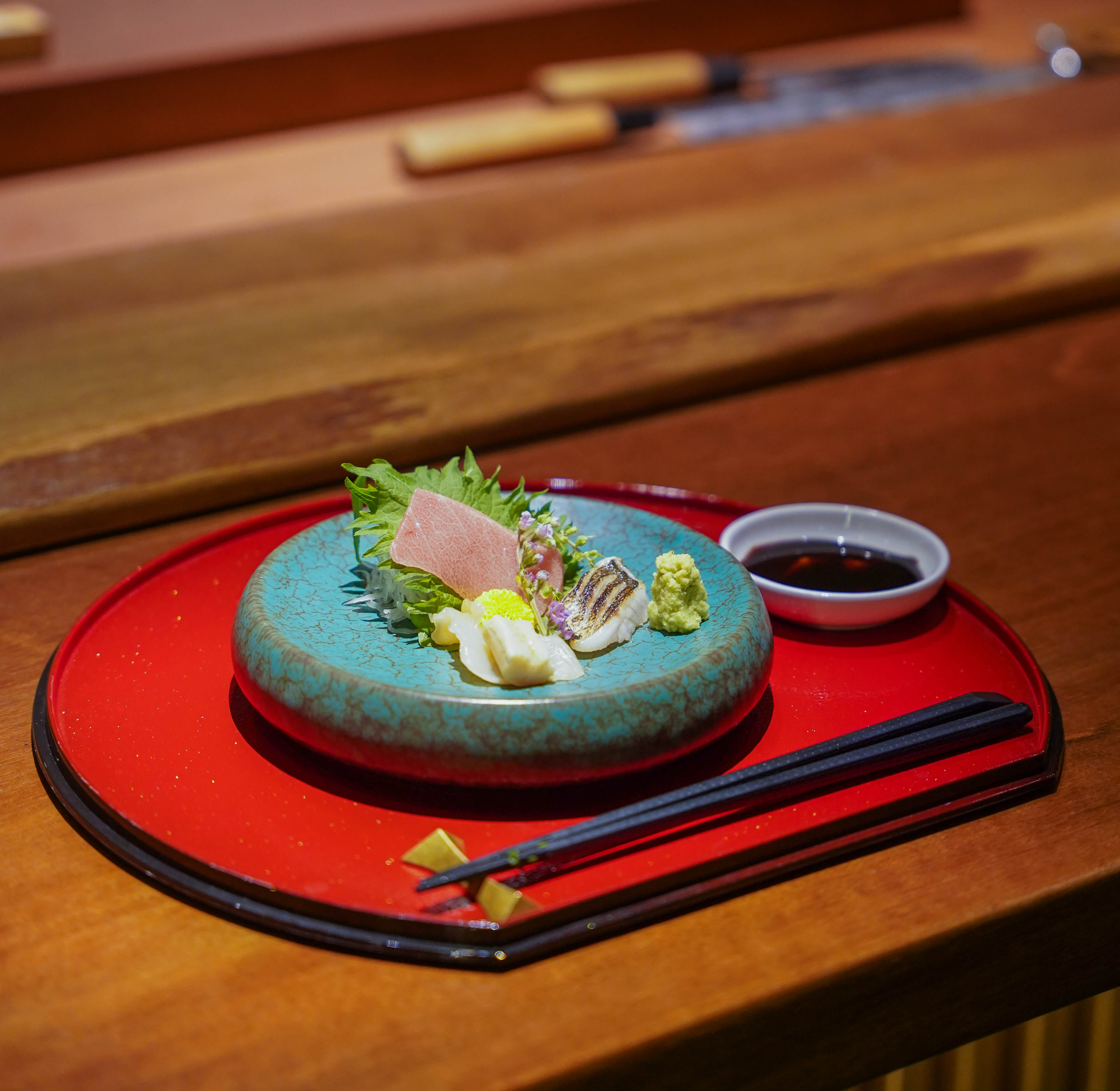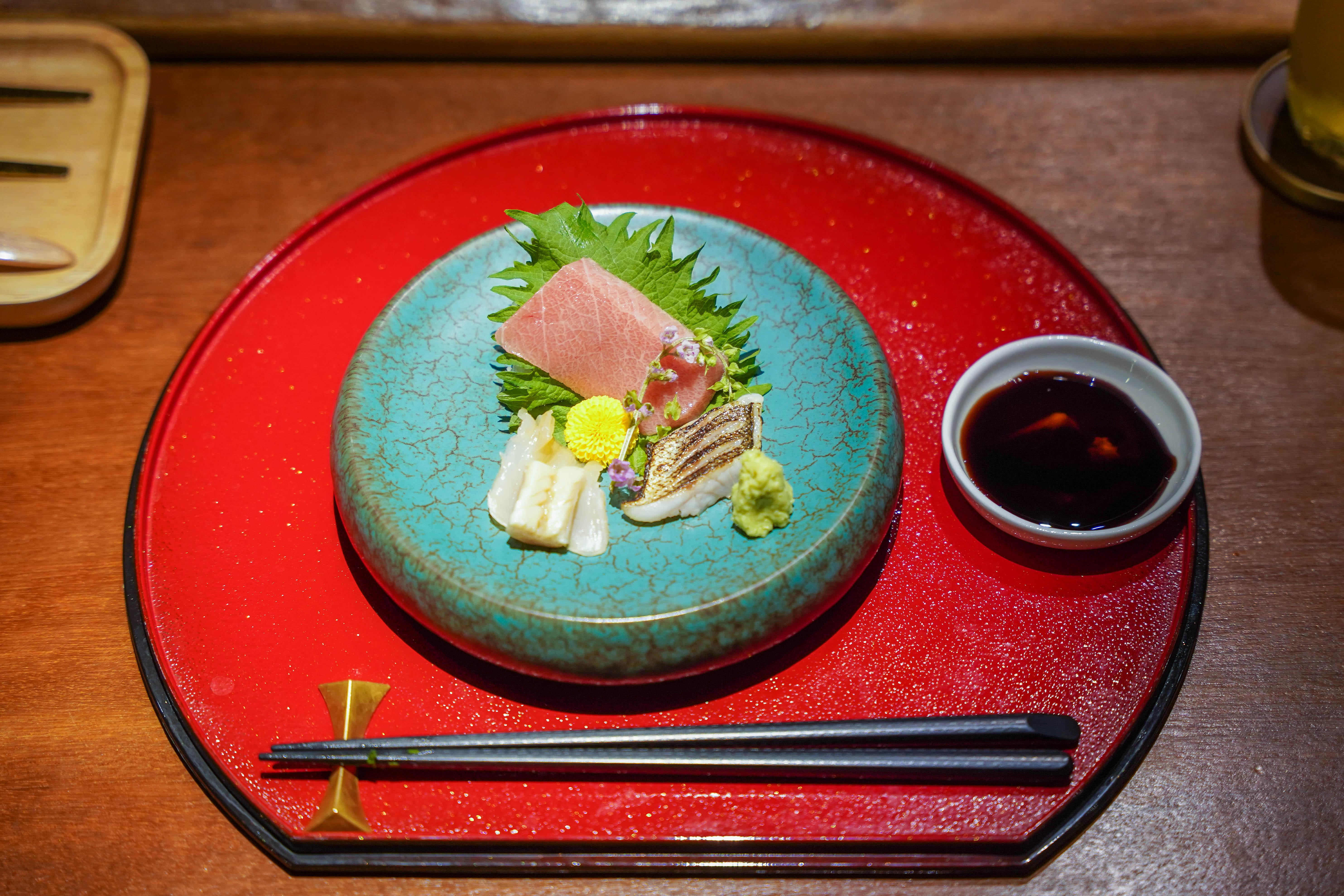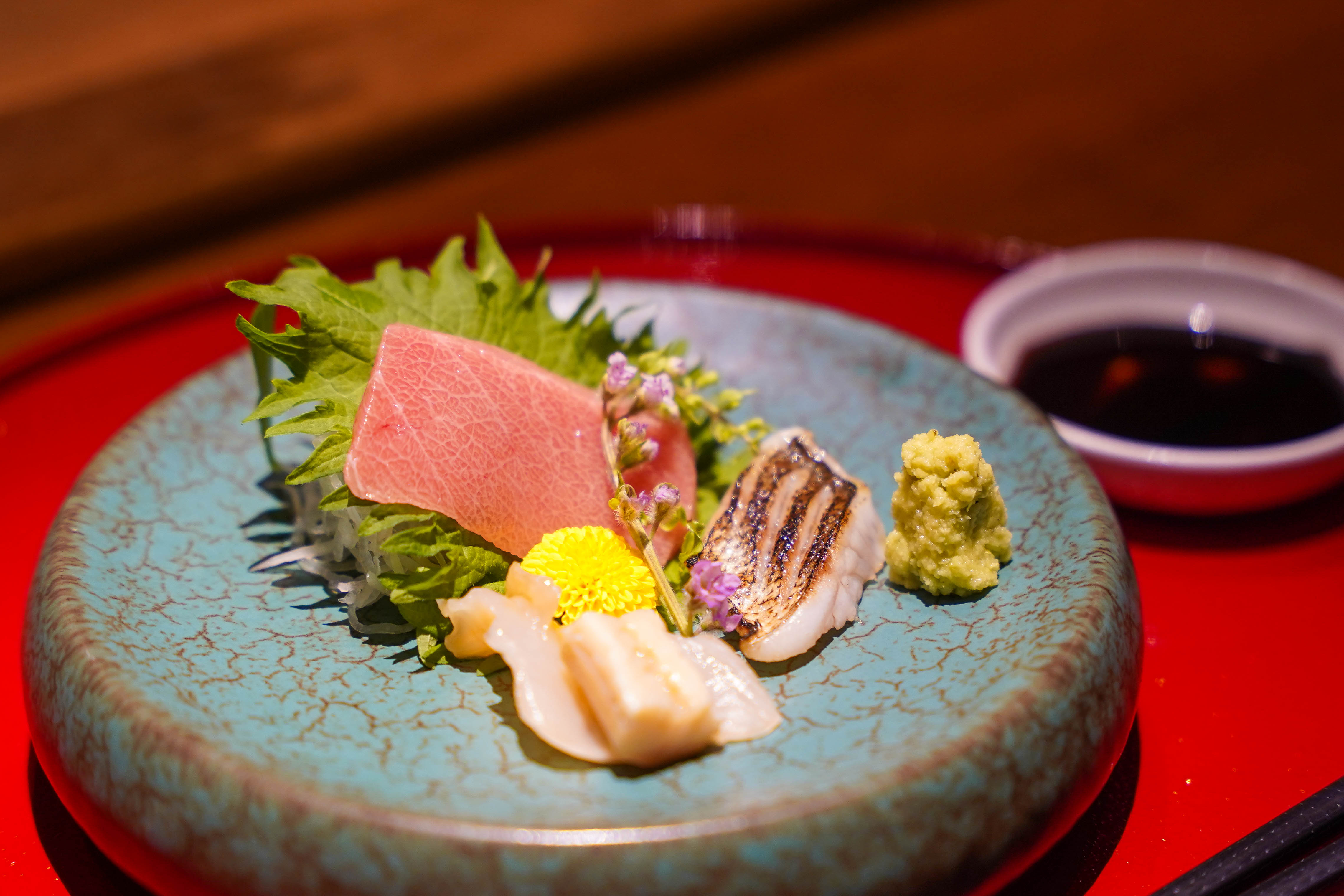 Sashimi sparkles to whet the palate - luscious chutoro, lovely barracuda, plus crunchy geoduck that surfaces straight from Minami's own tanks for maximum sweet freshness.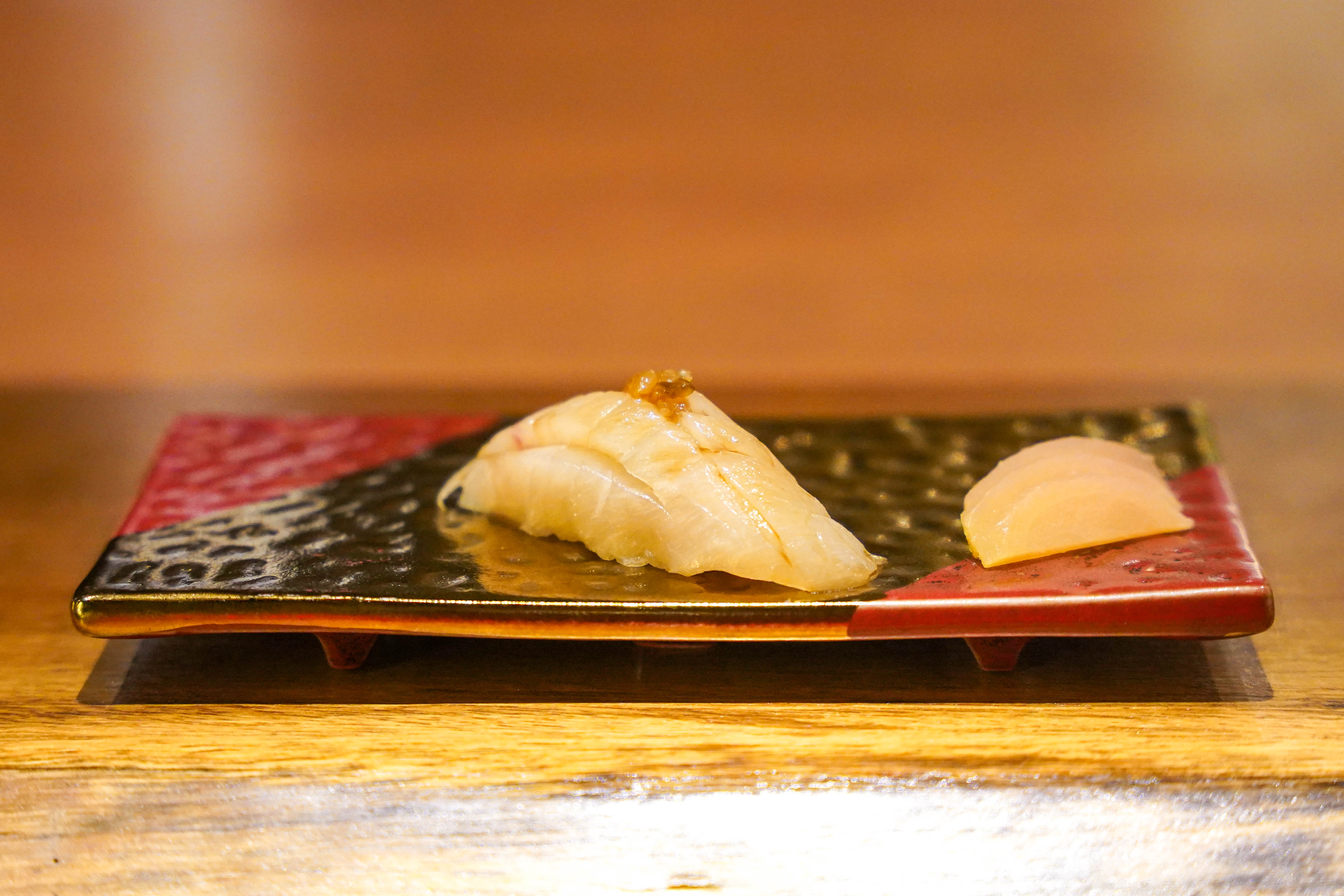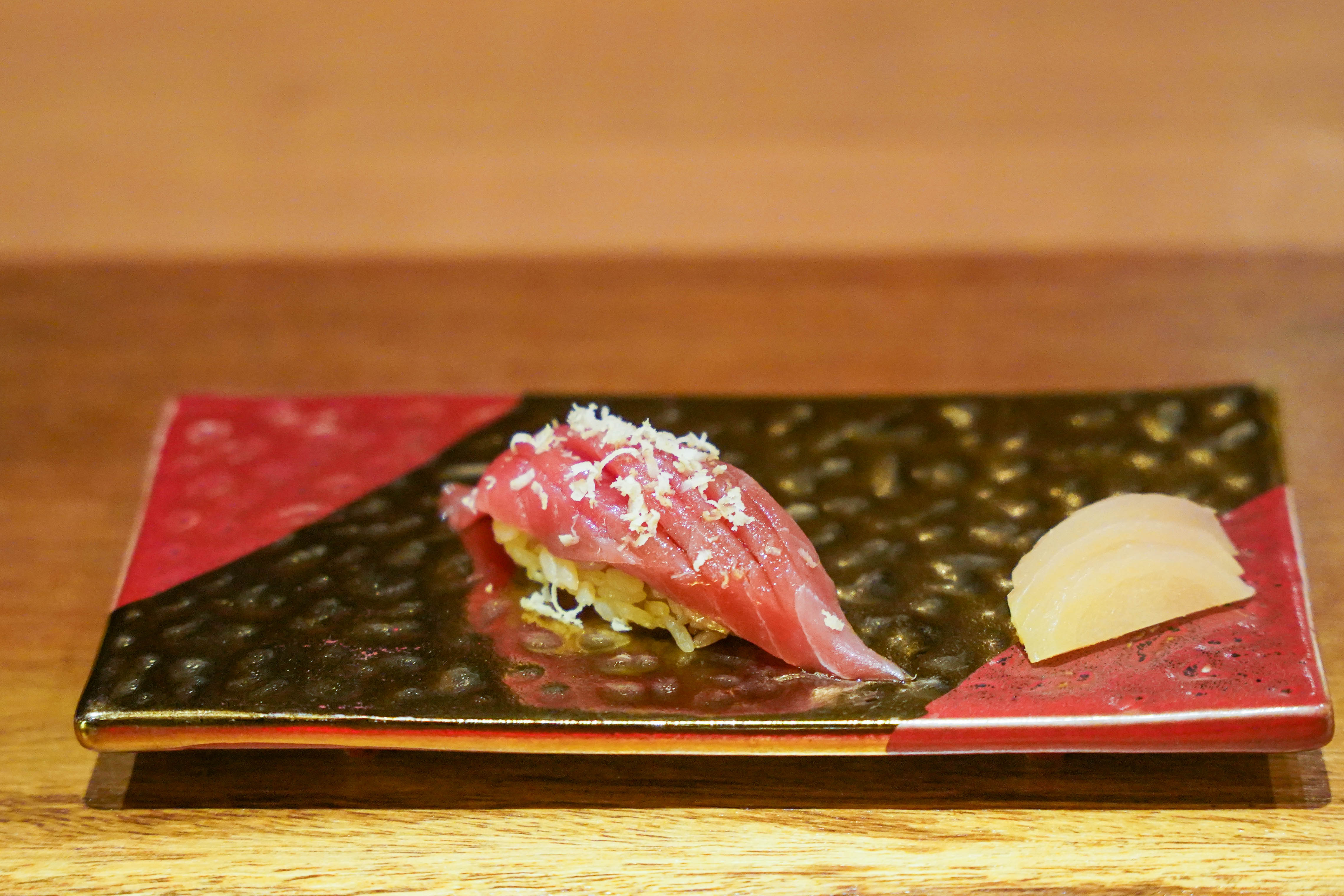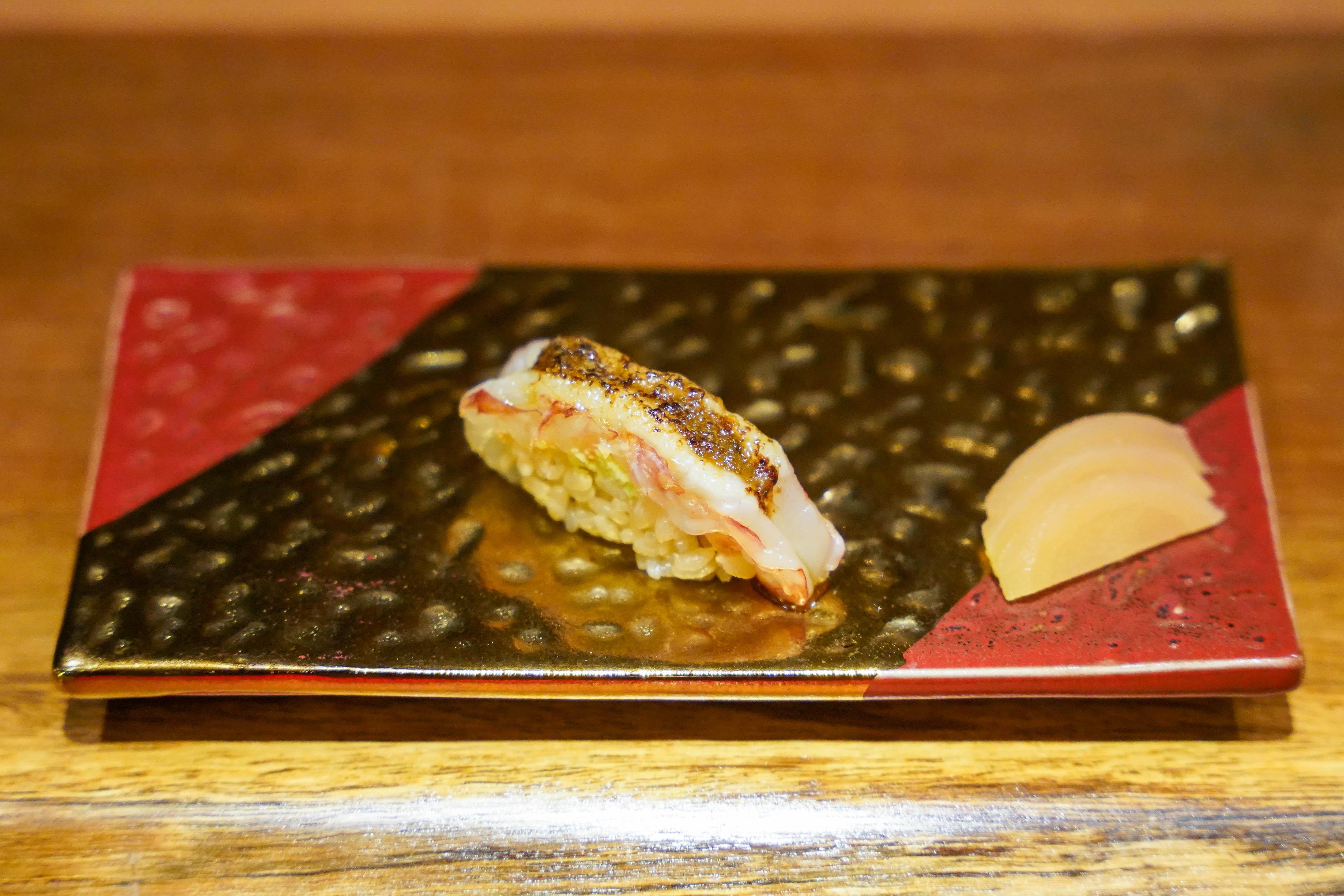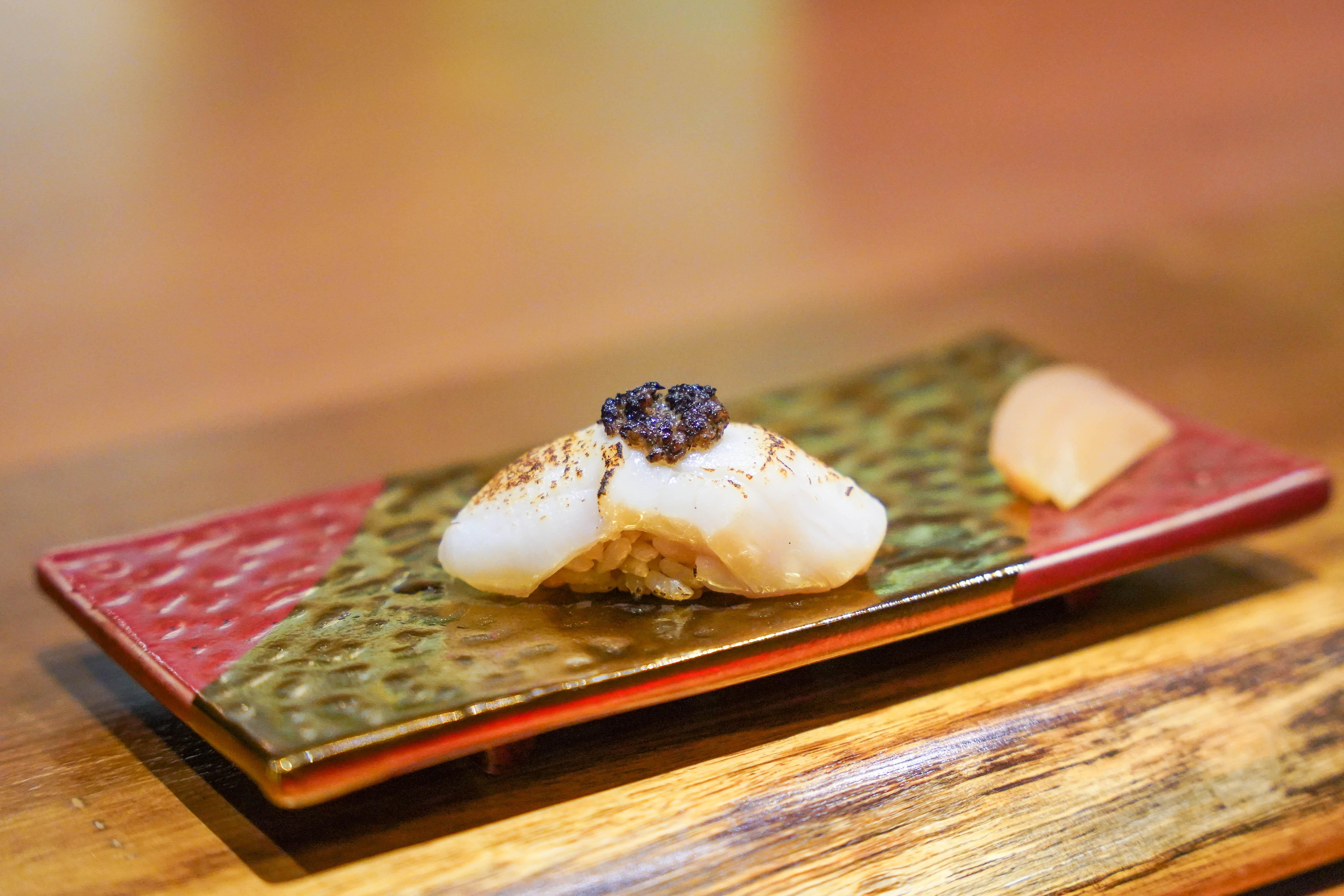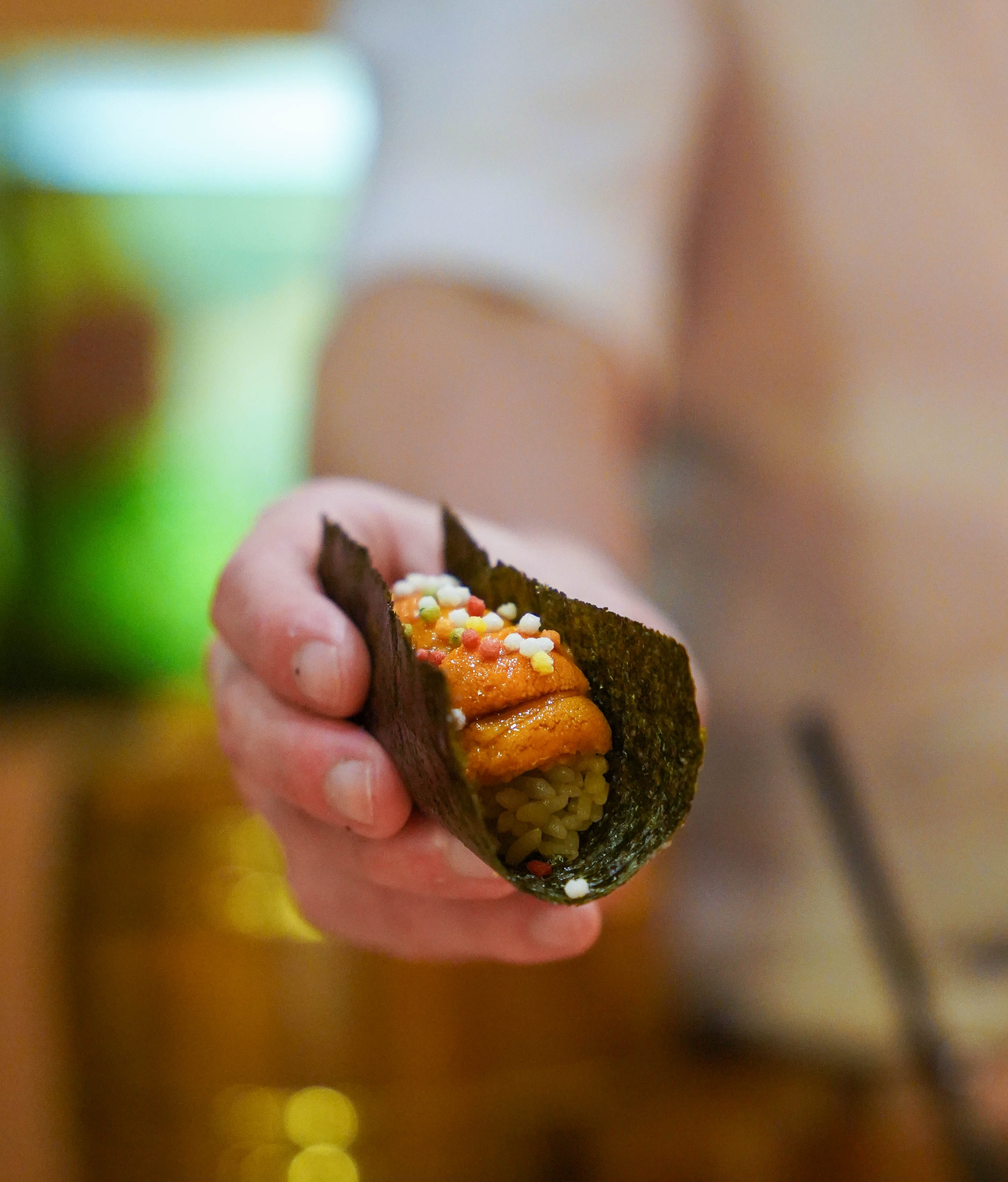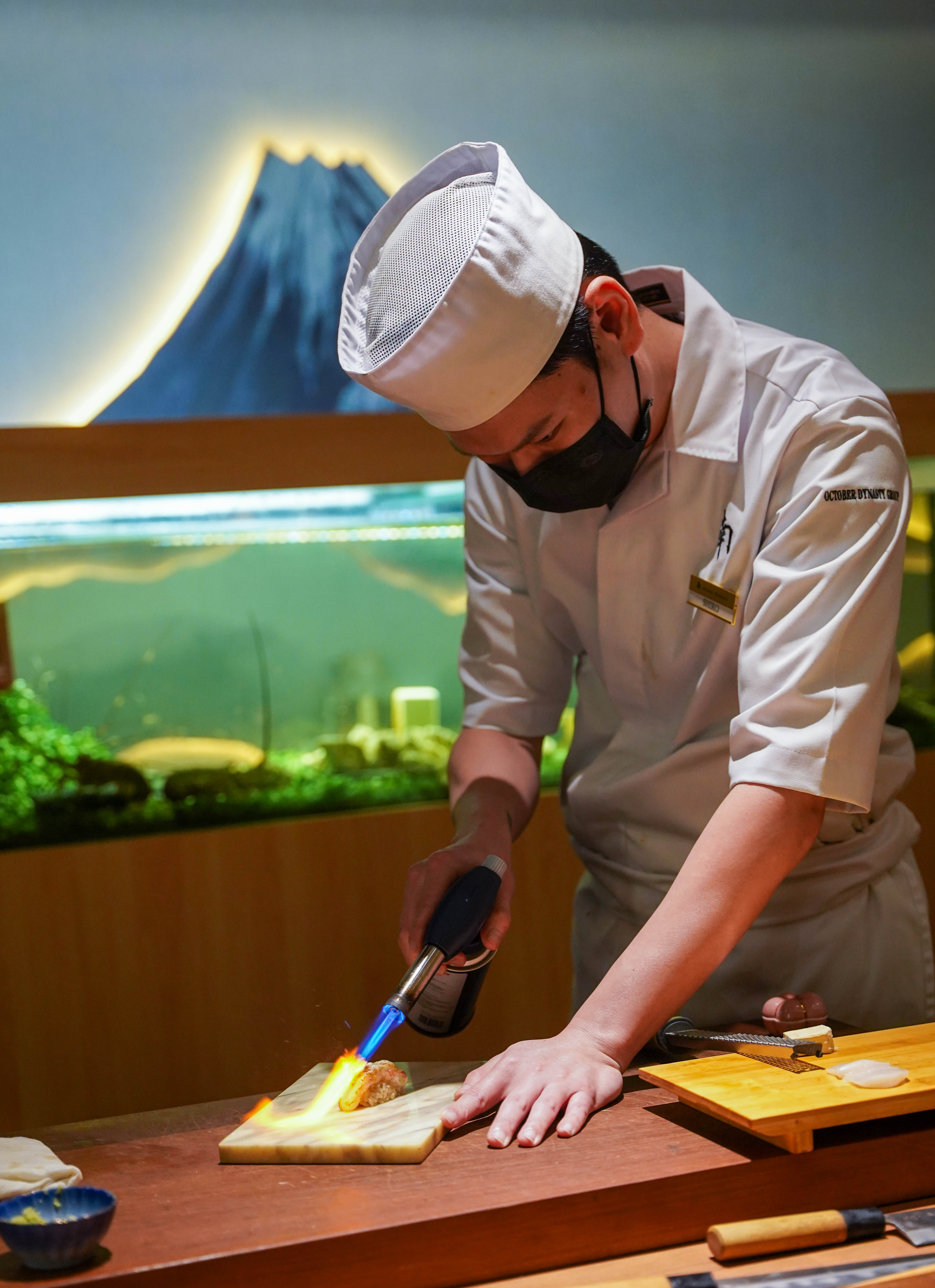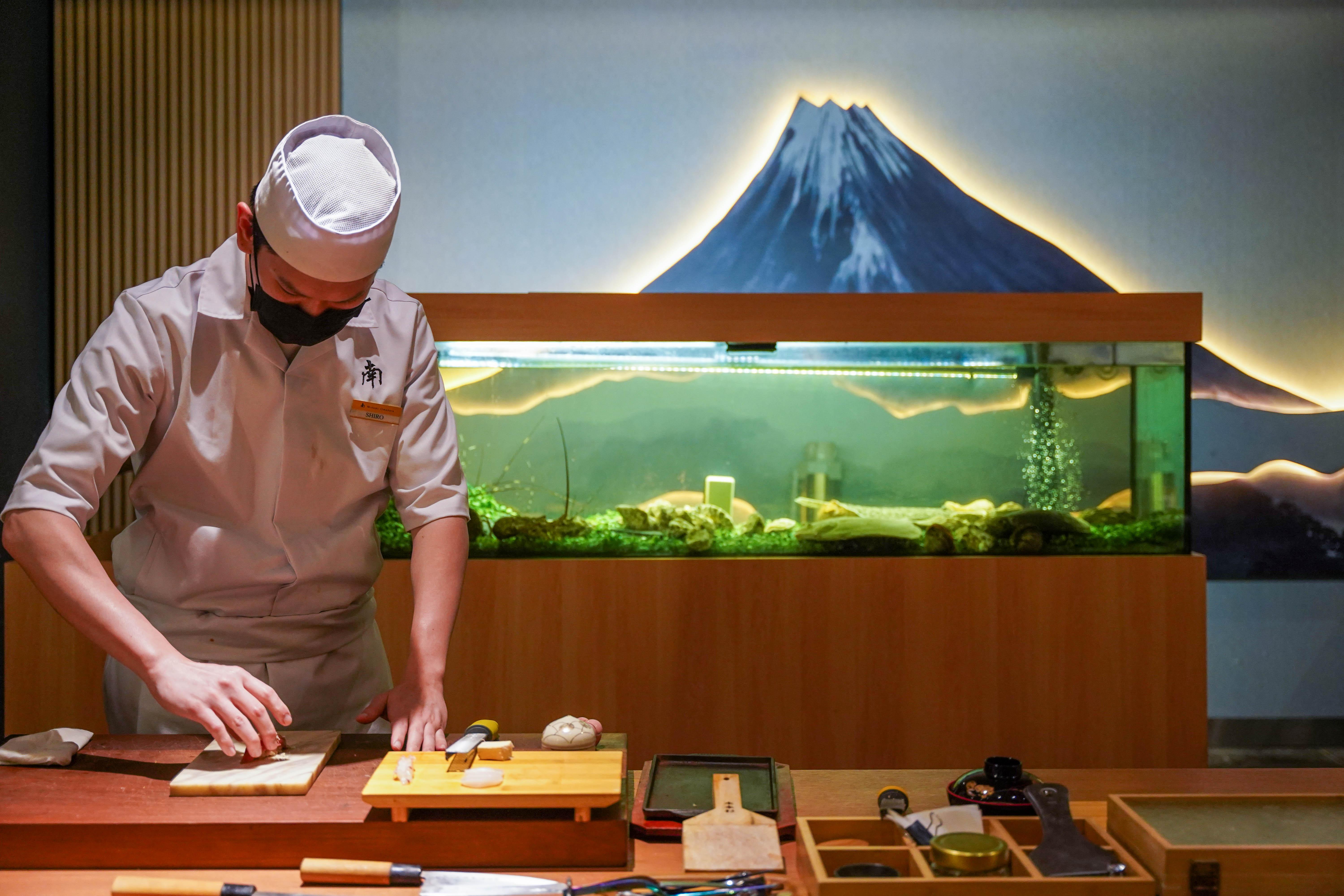 Minami Omakase's sushi is the star of the show for many customers, presented in creative combinations that result in terrific flavours and textures.
Our lunch comprised memorable miso shima aji, bluefin tuna akami with white wasabi shavings, akaebi with a pleasurable prawn head paste, and hotate with truffle paste, finished off with a sea urchin hand roll that crackles and pops colourfully.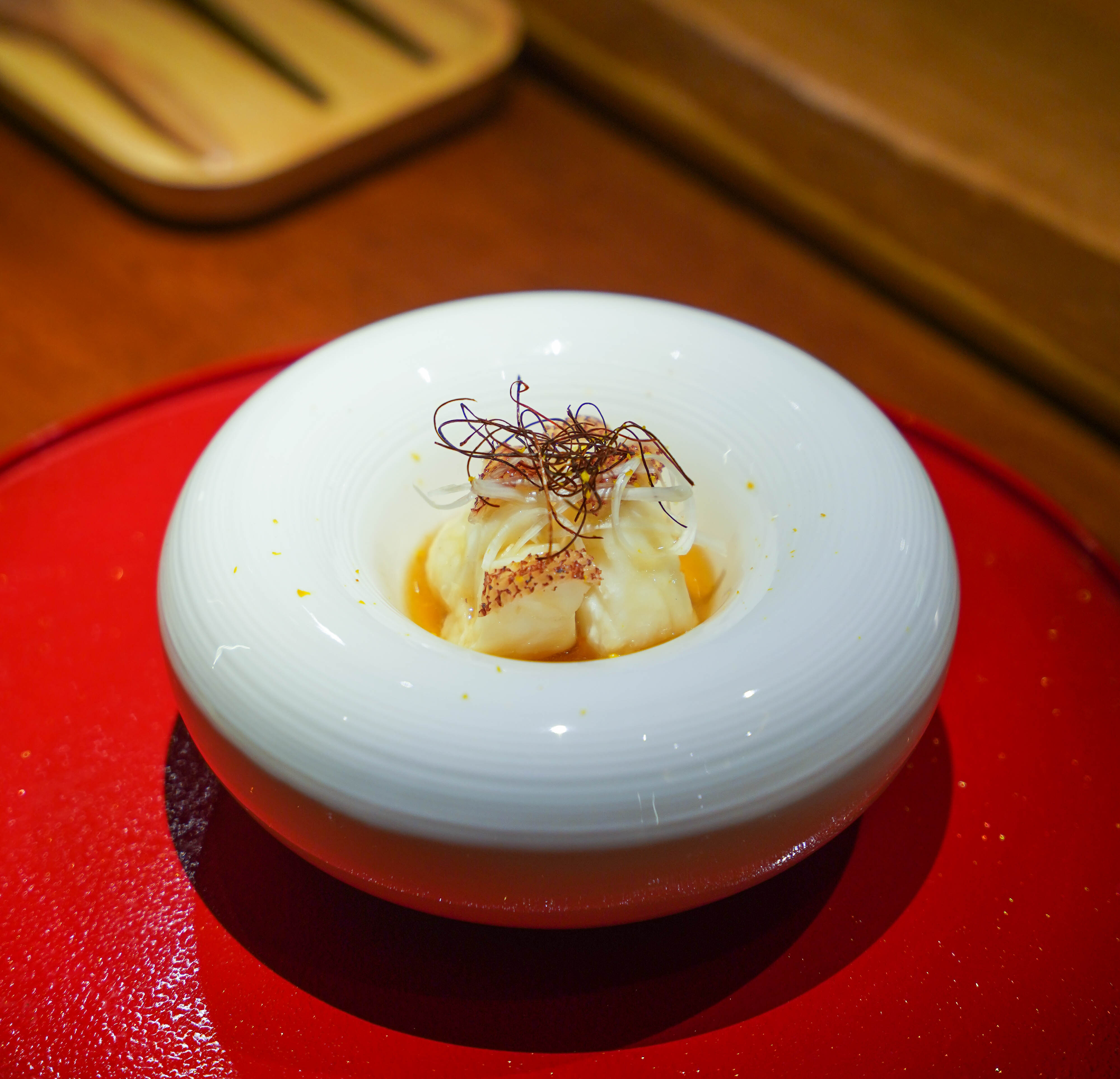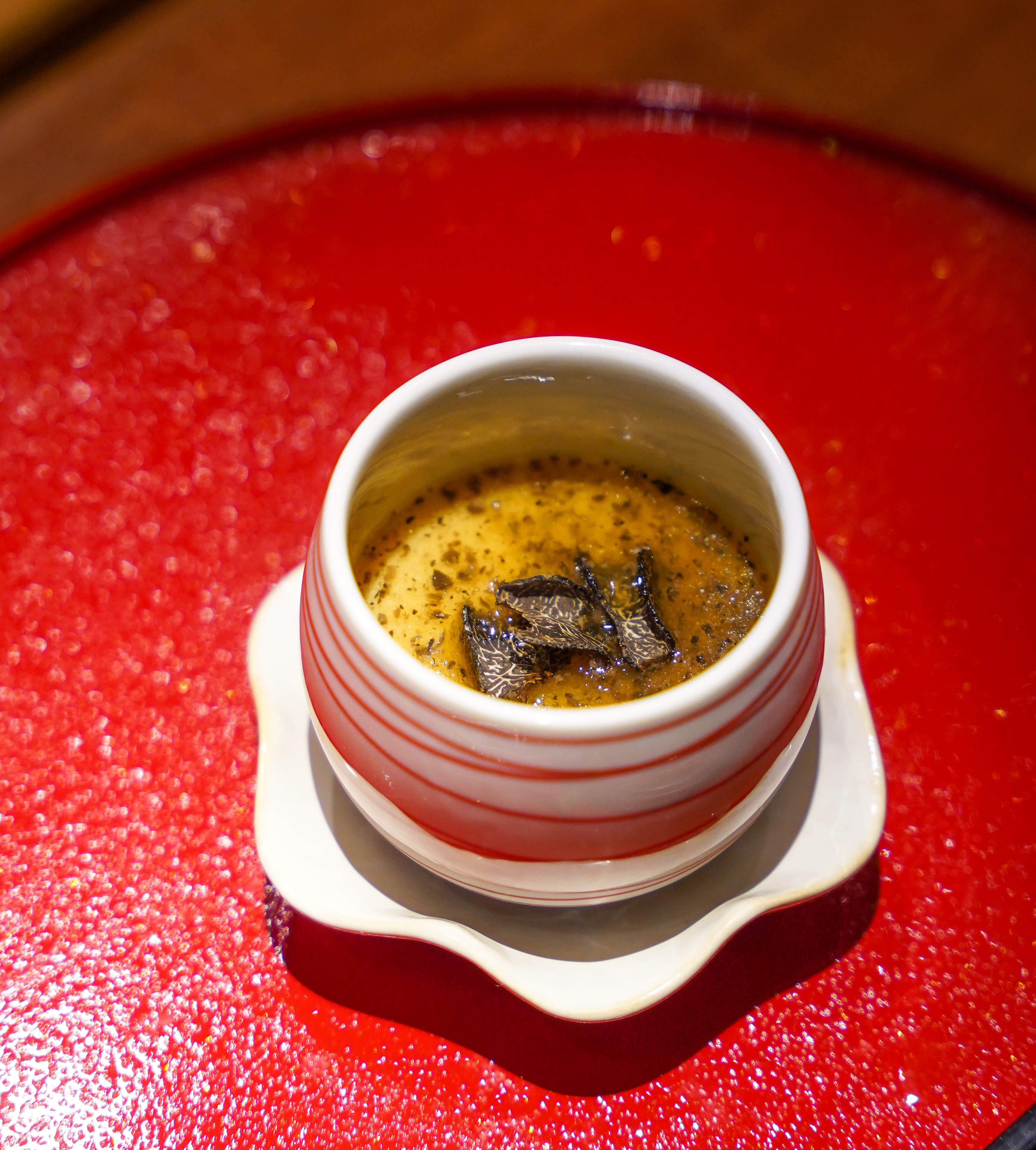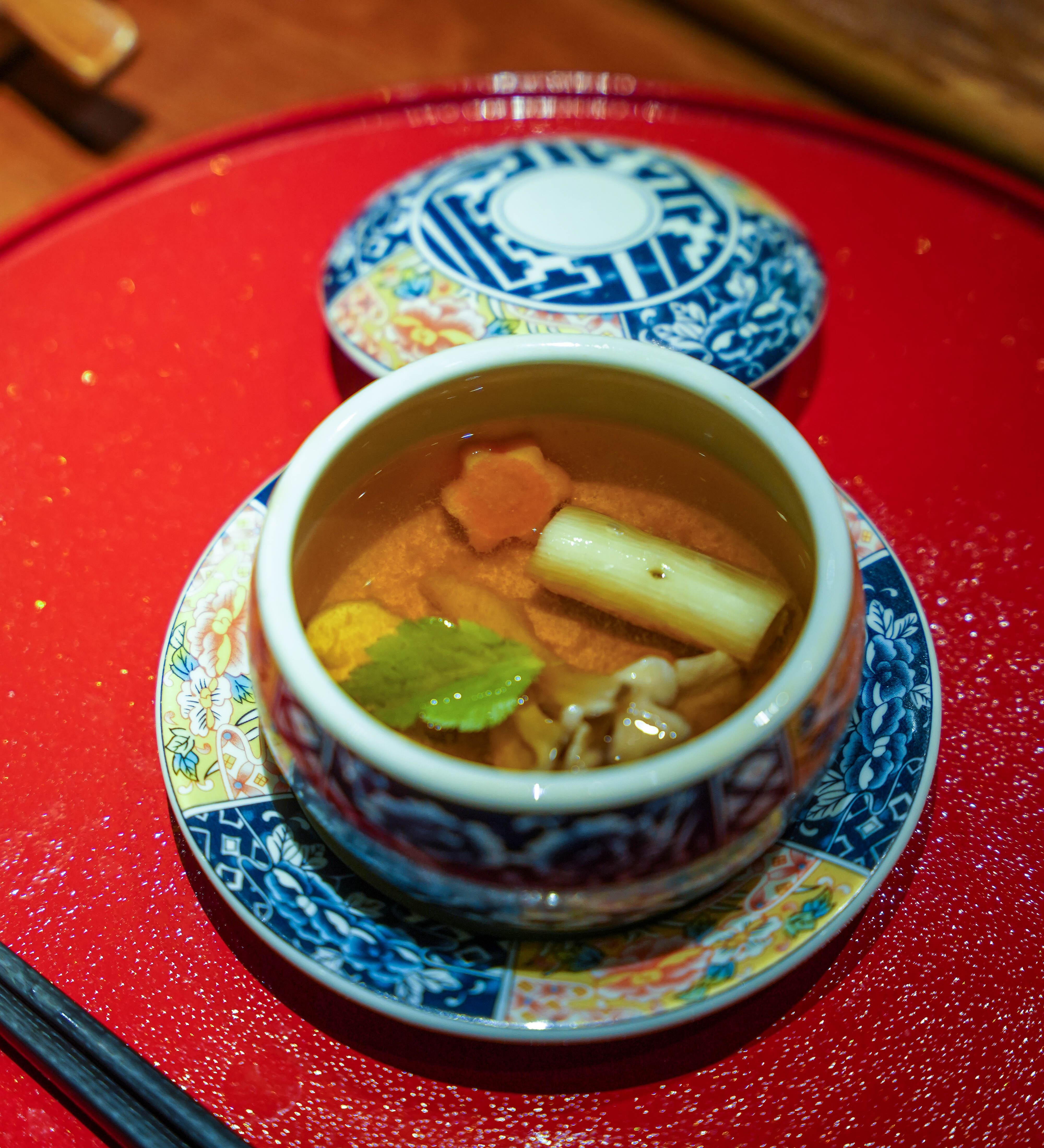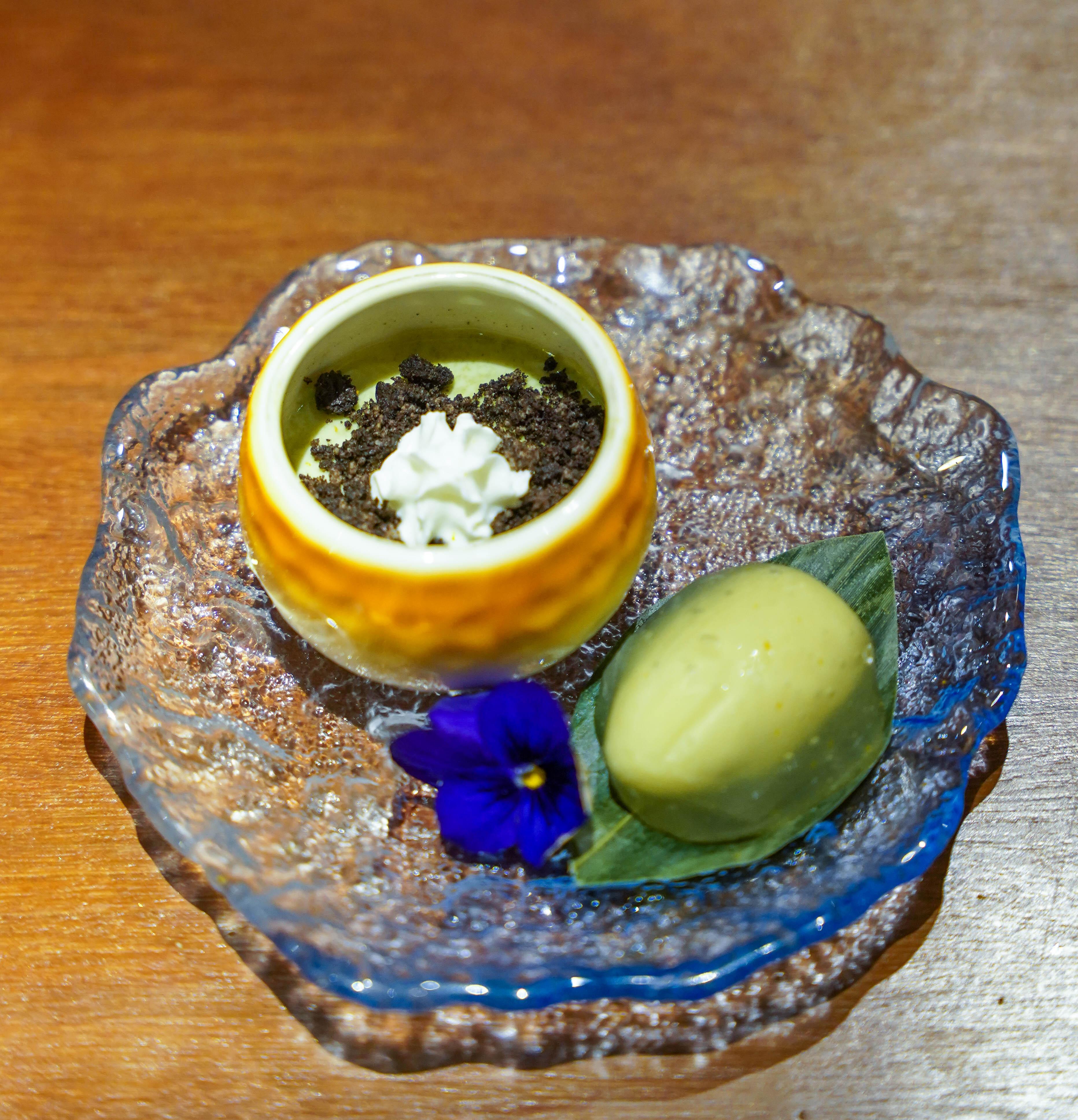 Our omakase also included cooked fare, spanning Japanese grouper delicately steamed with leeks and dried chillies, chawanmushi with the aromatic depth of truffles, a comforting soup of fugu with tender maitake mushrooms, and dessert of house-made mochi and matcha pudding.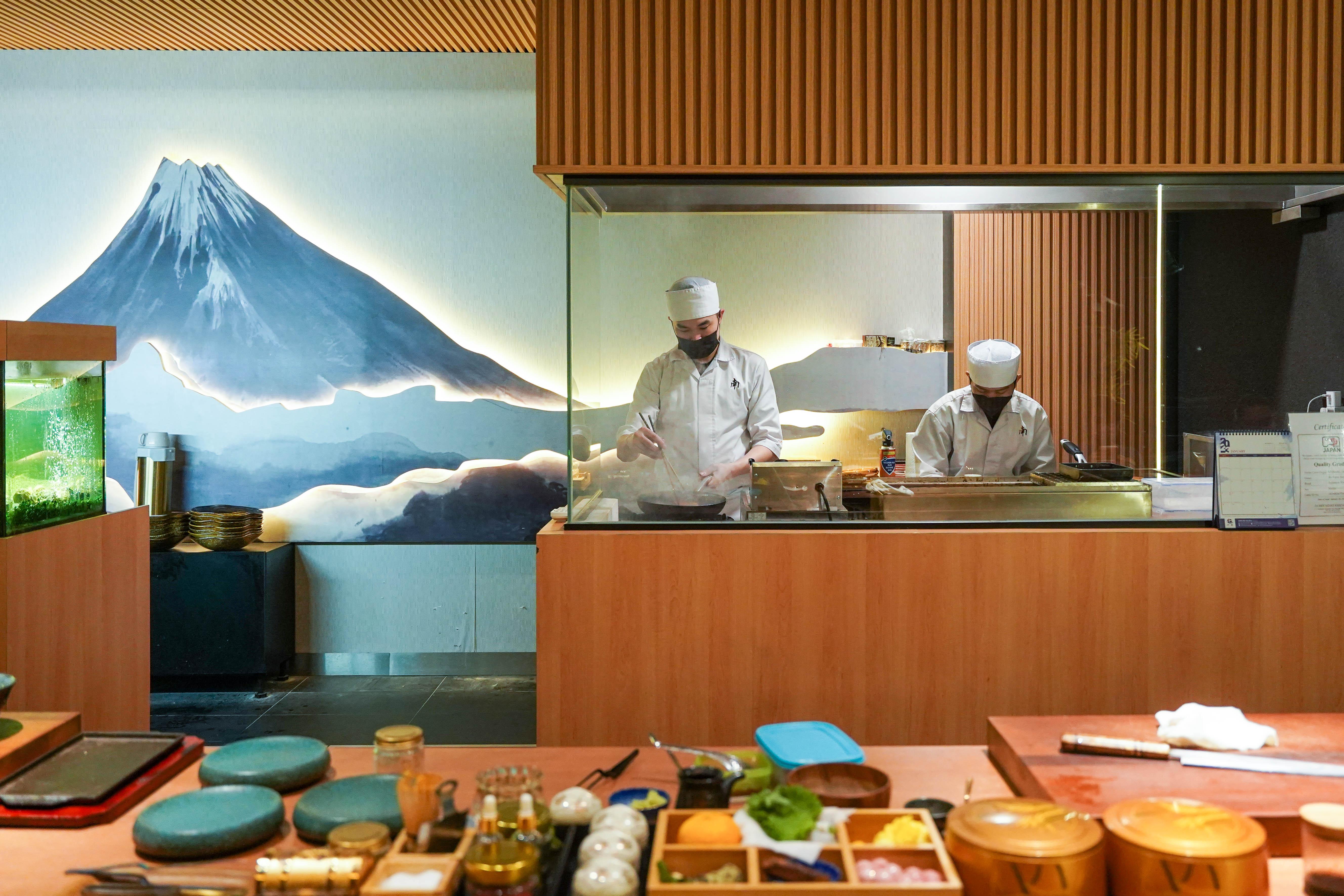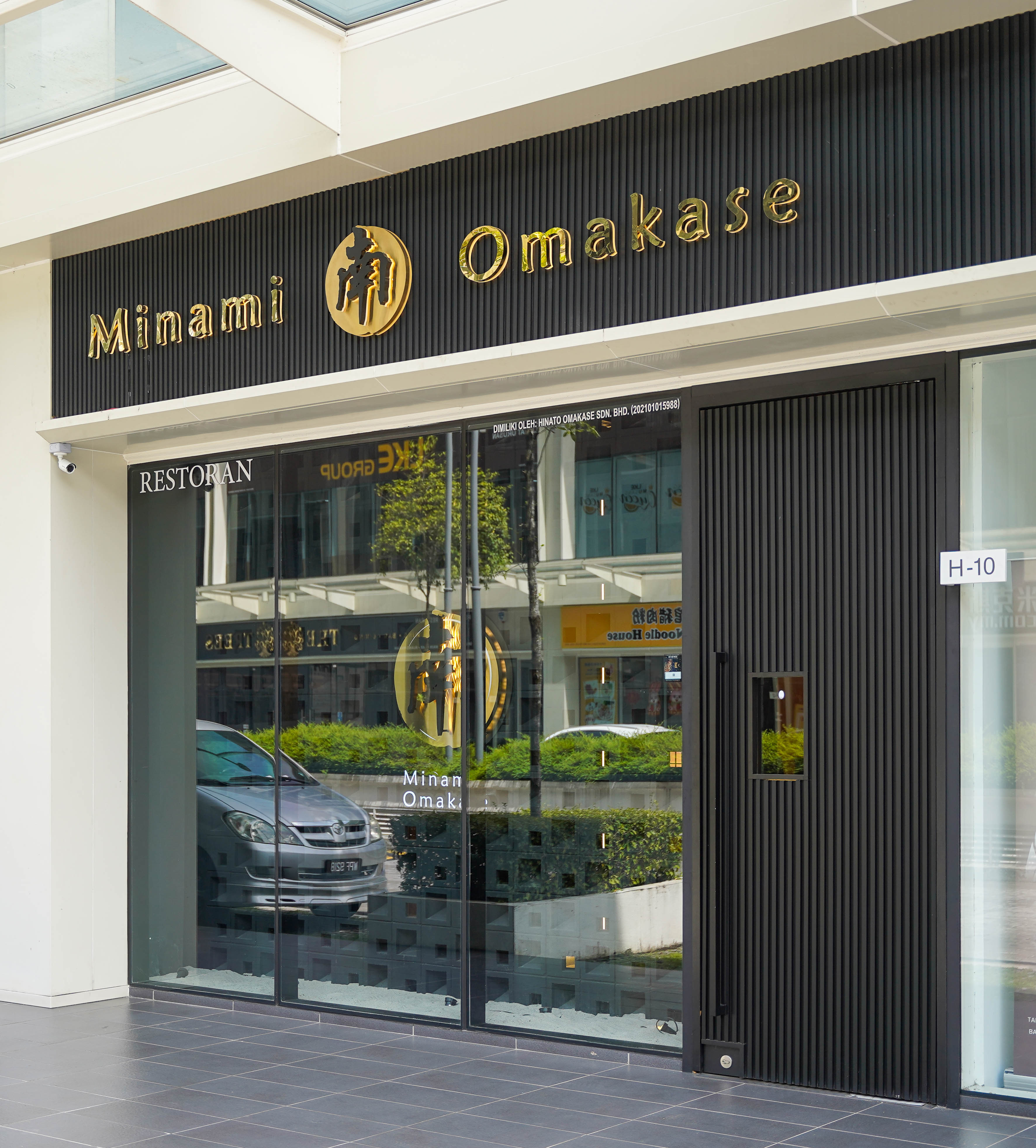 Minami Omakase
H10-1, Pusat Perdagangan Bandar Bukit Jalil, 1, Bukit Jalil, 57000 Kuala Lumpur.
Open Tuesday-Sunday, 12pm-230pm, 530pm-10pm. Tel: 016-255-1010