Mercat Barcelona Gastrobar: Savour a Catalan feast, shop for Spanish produce
December 10, 2021
---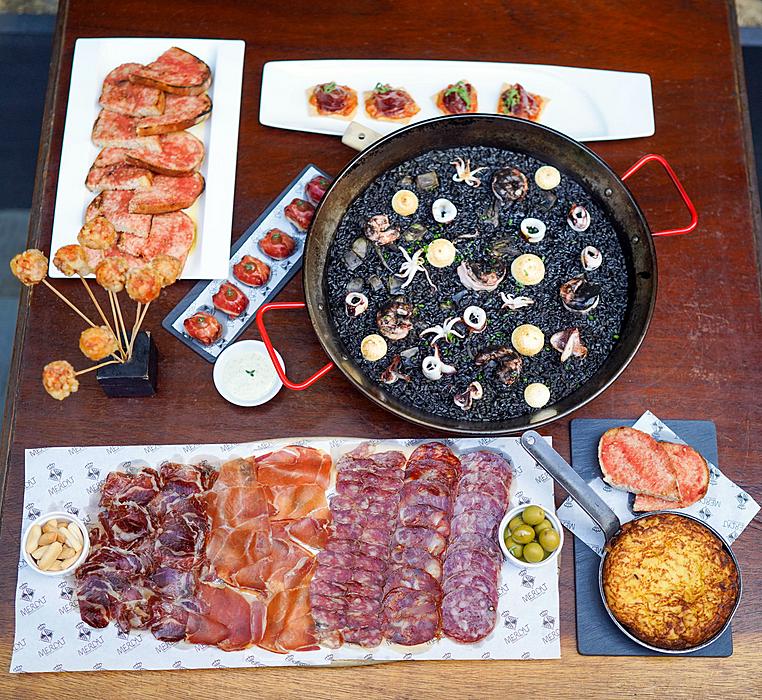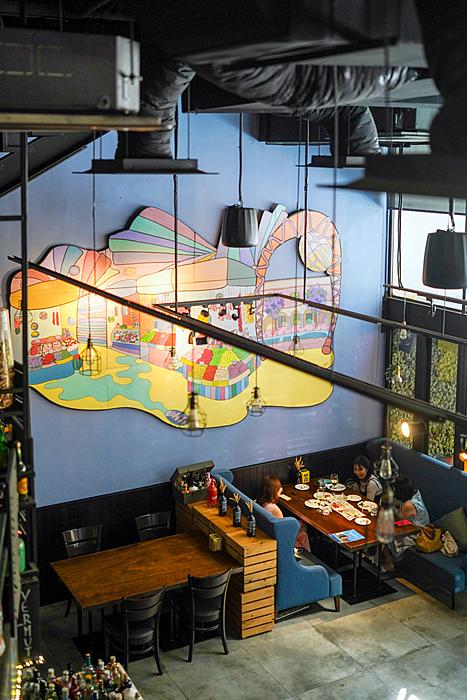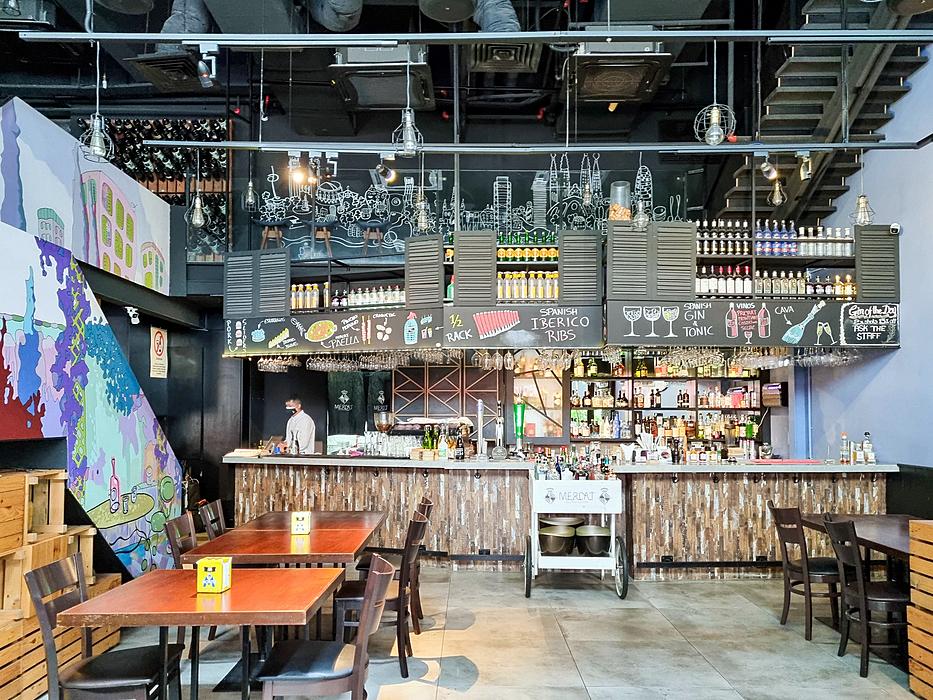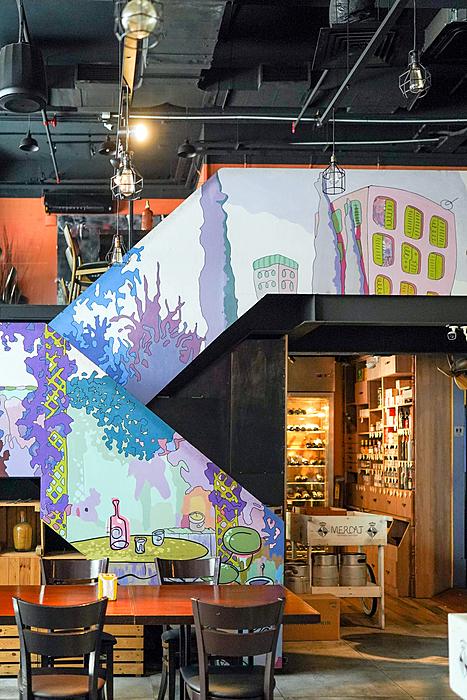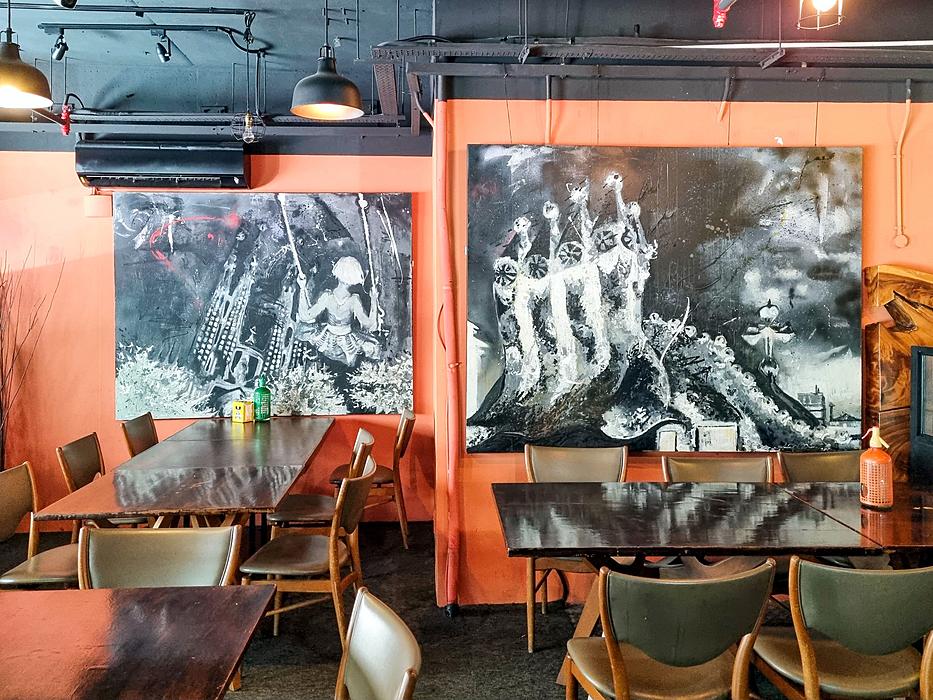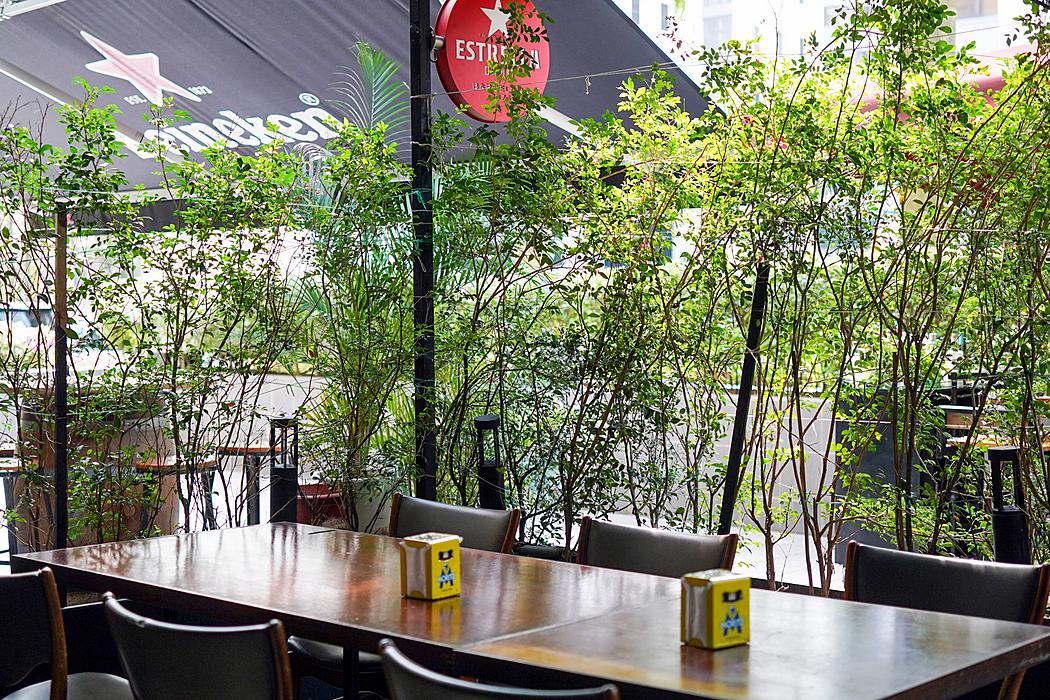 Step into Mercat Barcelona Gastrobar to be instantly whisked from Mont Kiara to La Rambla, with scenes and scents that channel the capital of Catalonia. 
On the walls, murals of Barcelona's La Boqueria market, Sagrada Familia basilica and architect Antoni Gaudí's other buildings offer a glimpse of one of Europe's best-loved cities. In the kitchen, Barcelona-born chef David Caral presides over the preparation of everything from tapas to paella, for the next best thing to a bar crawl in the El Born neighbourhood.
Mercat Barcelona Gastrobar has been one of KL's most authentic attractions for a Spanish feast since 2014, first in Bangsar, currently in 1 Mont Kiara, in a two-level space with its own alfresco garden patio, often with sounds of flamenco playing on the speakers.
But there's even more to Mercat now. In 2020, Mercat launched its own Spanish delicatessen, a treasure trove of cold cuts and cheeses, bread and beer, and even paella kits - making this our one-stop destination for Spanish dining and shopping.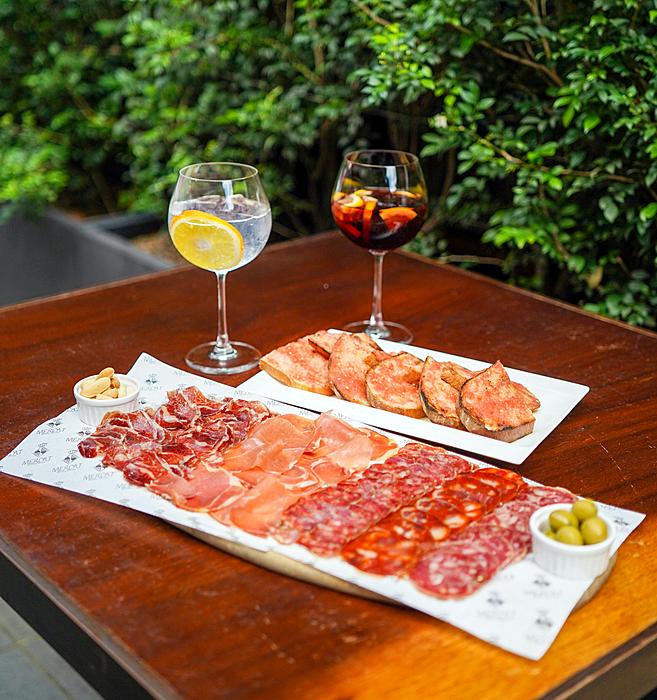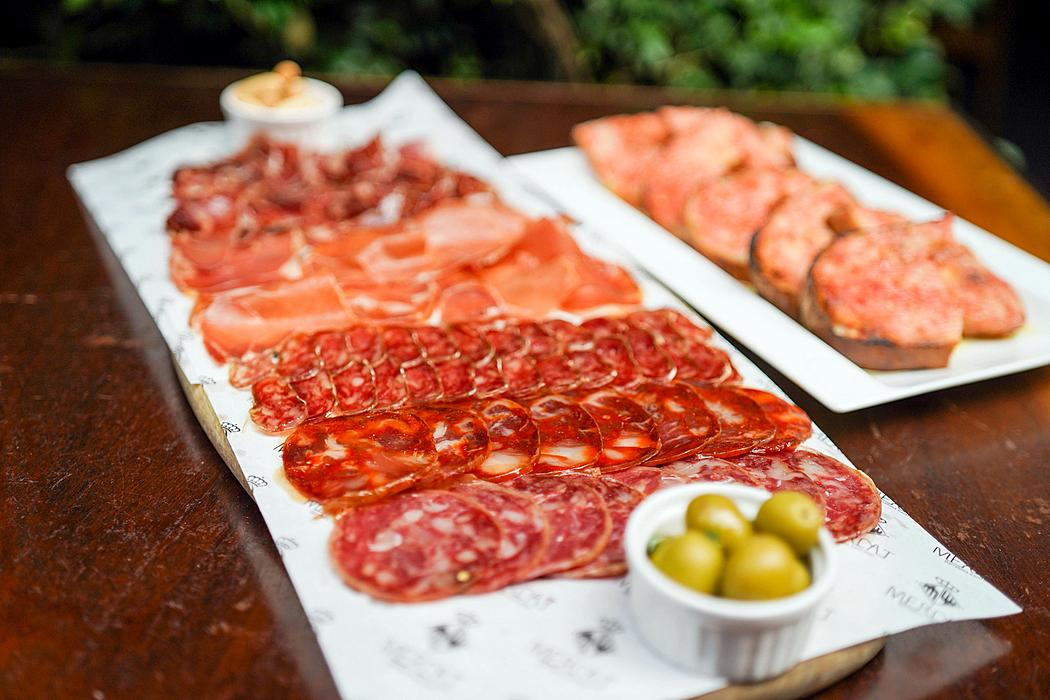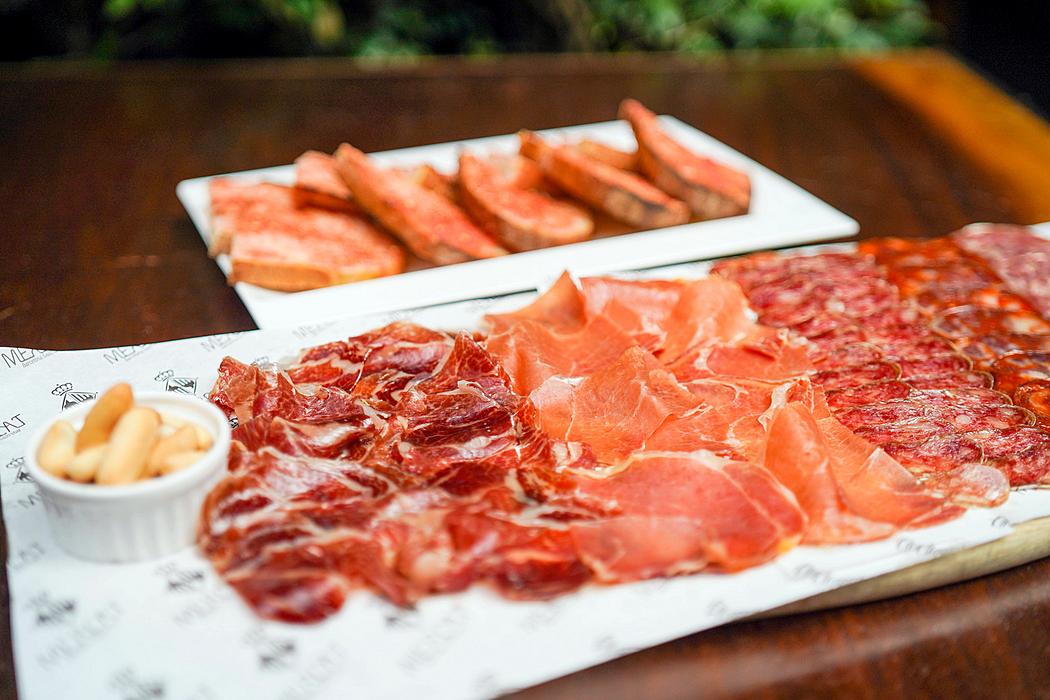 Mercat's Artisanal Meat Plate (RM69) promises sumptuous slices of Spain on a platter - 36-month-aged jamon iberico de bellota, 18-month-aged jamon serrano, salchichon iberico, chorizo iberico and fuet iberico furnish a taste mostly of acorn-fed Iberian pork, prized for its smooth, marbled texture and rich, savoury taste, shining through cured ham and sausages. Delicious with diverse spices and seasonings, served with olives and reganas breadsticks. 
You can also start with a cheese plate of Manchego  D.O., Cana De Cabra, Mahon and Valdeon blue cheese (RM56), paired with Pan Con Tomate, the traditional crusty-tangy bread rubbed with tomatoes (RM9).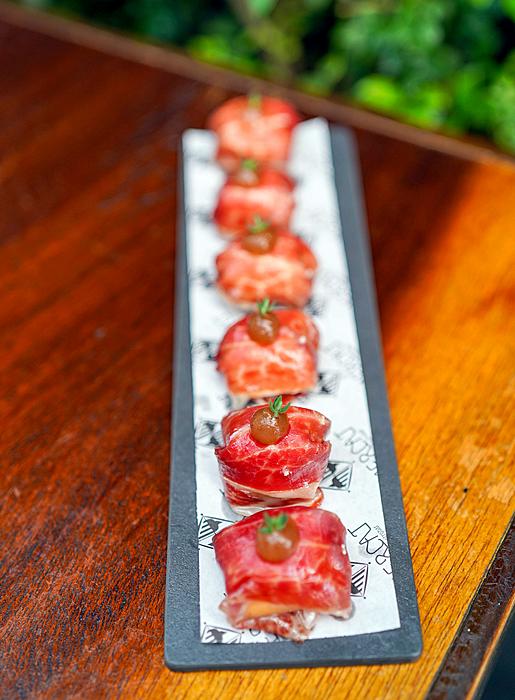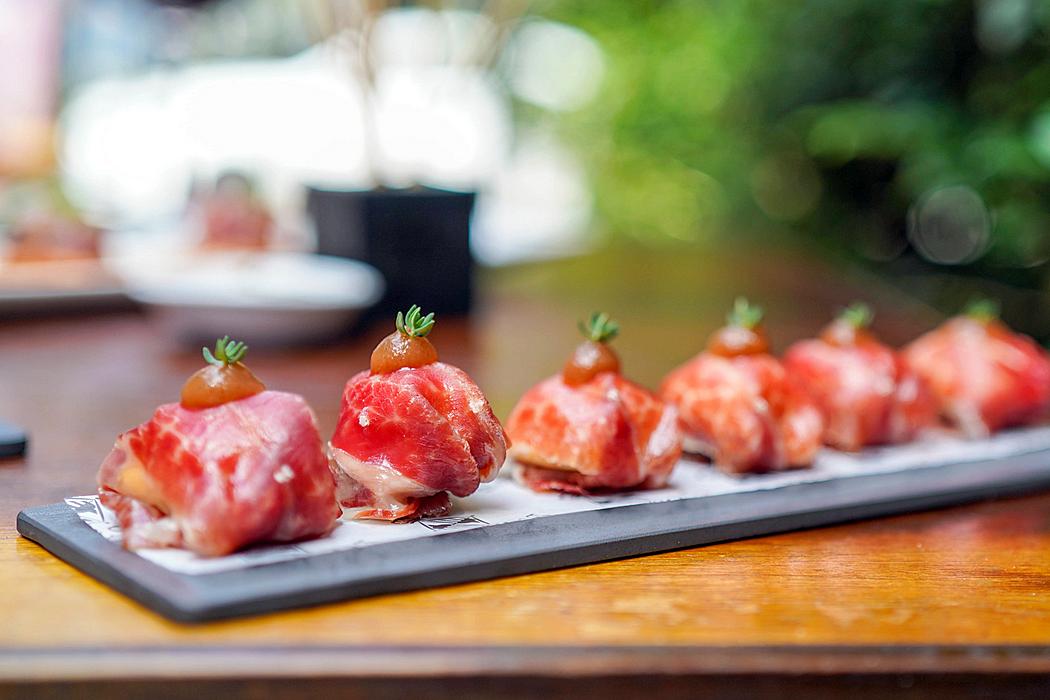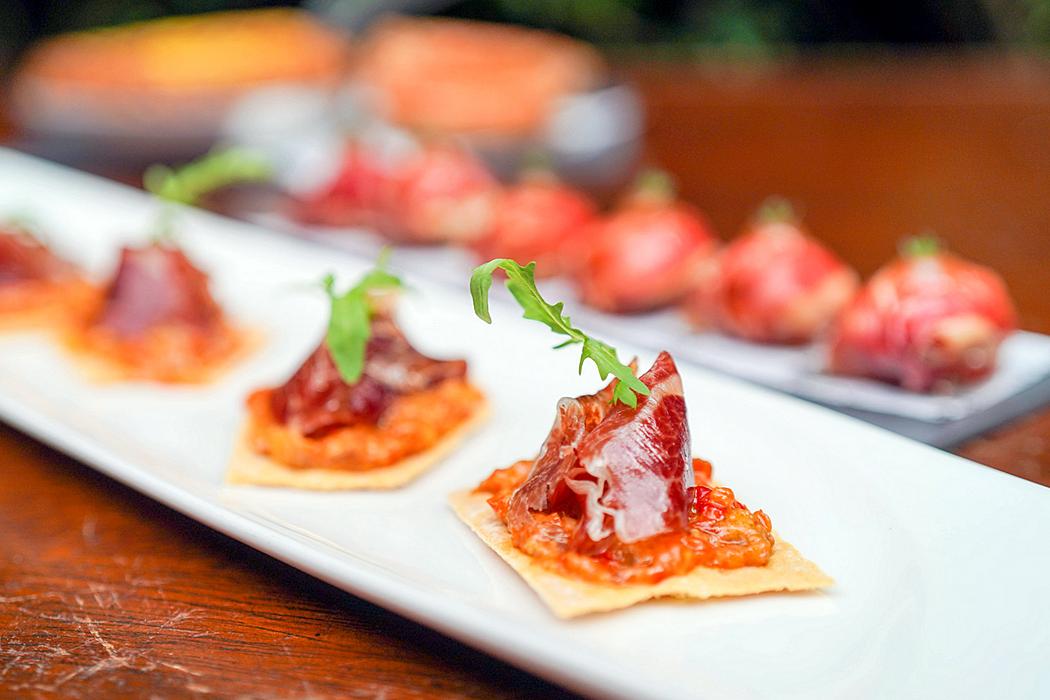 Mercat's menu is extensive, requiring multiple visits to explore, spanning everything from Spanish octopus 'a feira' style to Basque Txogitxu rib-eye beef, Spanish suckling lamb shoulder to Catalan-inflected organic spring chicken stew - dishes rarely encountered in KL.
For snacking and sharing, the tapas temptations are wide-ranging, comprising the classic and the contemporary. 
The Fardos Ibéricos con Aroma de Trufa pack an aromatic punch, with iberico ham wrapped around truffle cream for potently robust earthiness concentrated in bite-sized parcels (RM26).
Check for off-menu specials - you might discover distinctive delights like Coca di Ibericos, with iberico ham layered atop thin, crunchy coca bread with an addictively indulgent cream blended with piquillo peppers, manchego cheese and anchovies.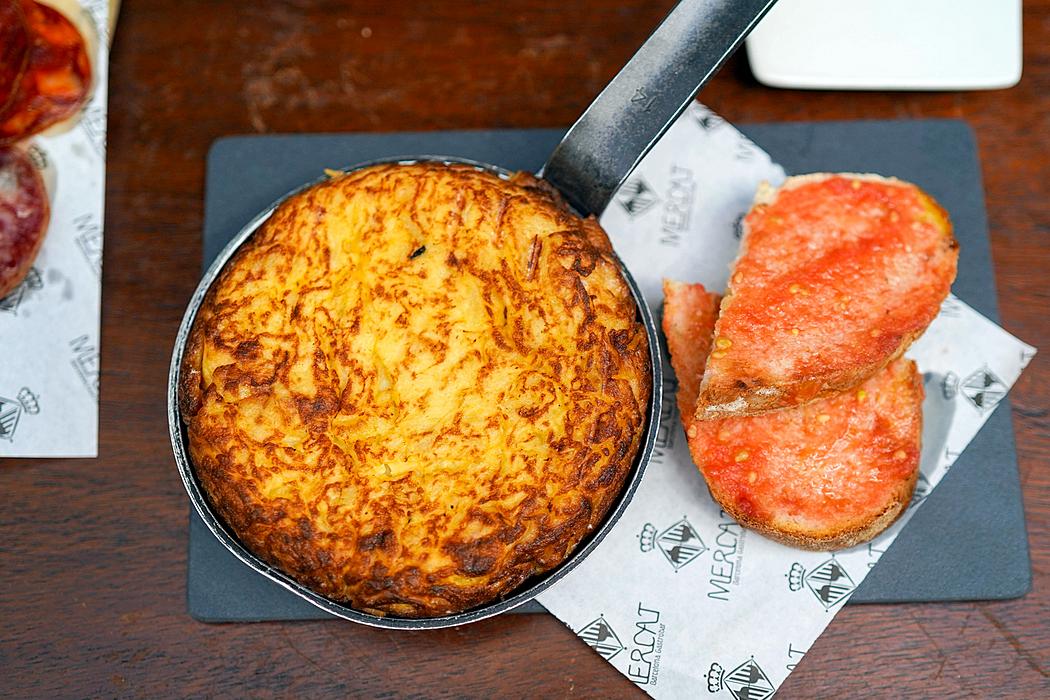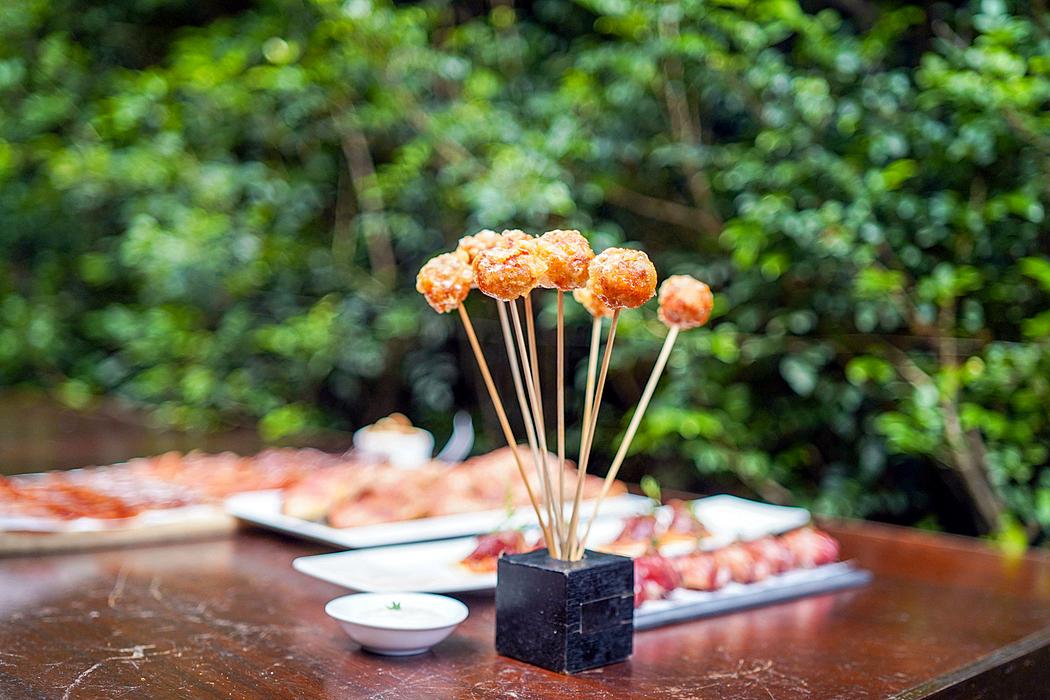 The famed Tortillas de Patatas is a crowd-pleaser that everyone enjoys, a thick Spanish omelette that's chunky with potatoes and onions (RM19), while the Chupa Chups de Chorizo are a cute charmer, lightly battered chorizo lollipops with a tartar sauce dip (RM24).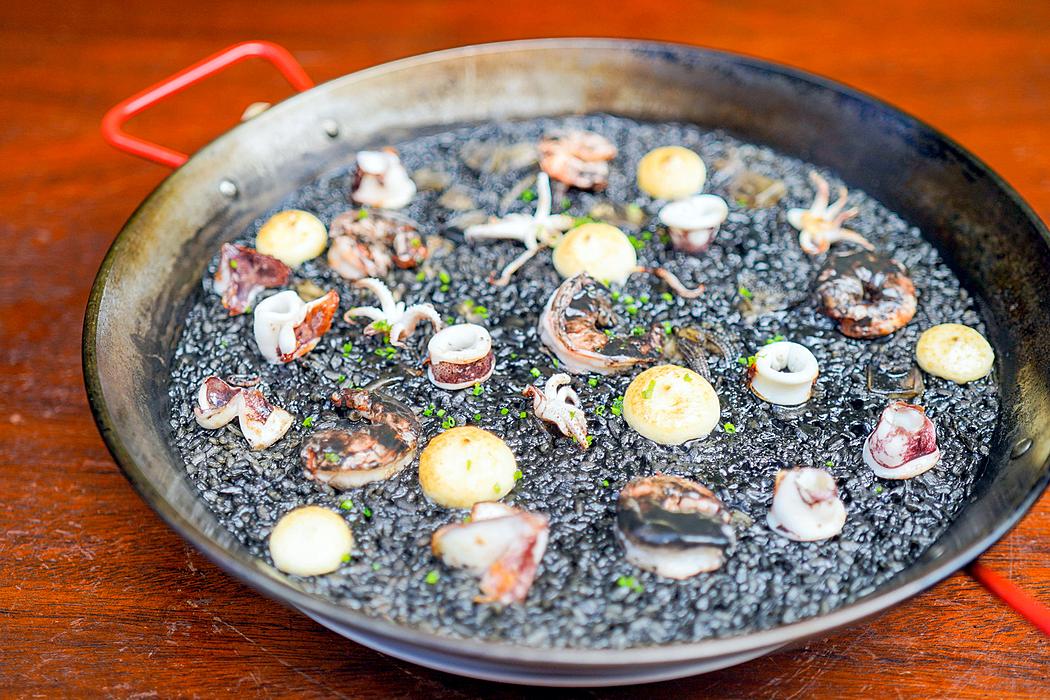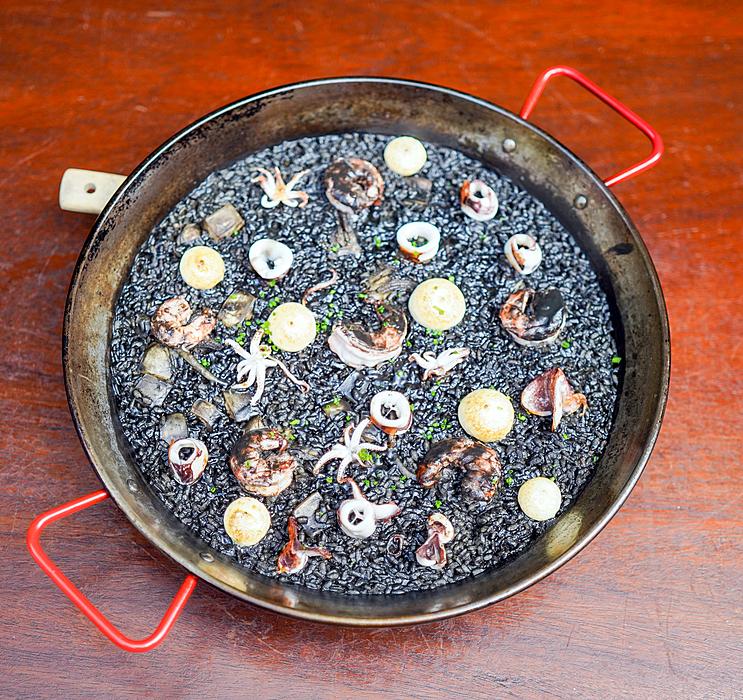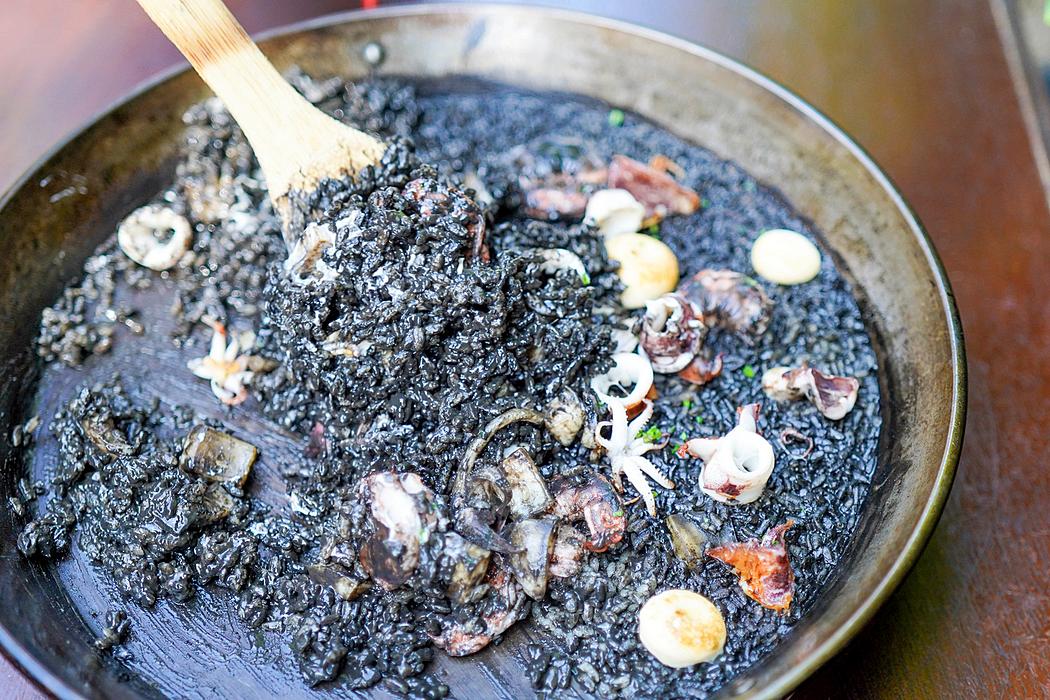 Save space for the paella - Mercat serves several varieties, with ingredients like chicken and chorizo with mushrooms, seasonal vegetables, or a seafood smorgasbord of mussels, cuttlefish and Spanish prawns cooked in lobster broth.
The one close to our hearts, which we recall from our first visit to Mercat seven years ago, is Paella de Arroz Negro, scattered with cuttlefish, prawns and aioli over rice dyed naturally with squid ink (RM88). It takes 30 minutes to cook and rest, letting the flavours settle into the grains, but the wait is worthwhile. Consistently stellar, still boasting a beautiful bite, moist but firm, flooded with the flavour of the ocean.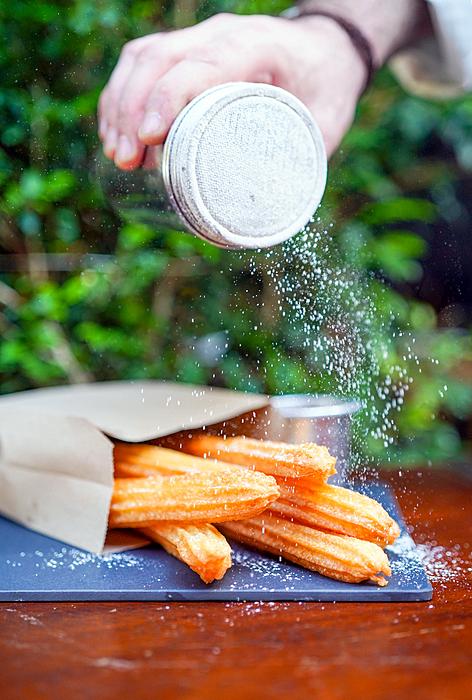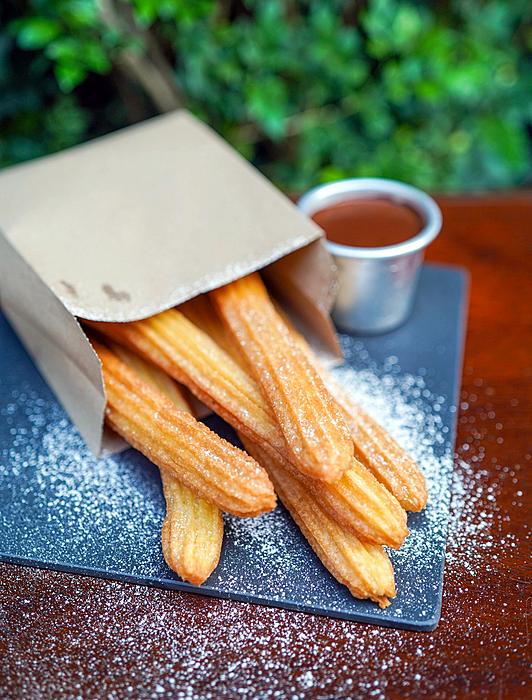 Desserts range from Crema Catalana to Sangria-infused watermelon. But if you only choose one, make it the churros, KL's most satisfying, their fragrant crispness yielding to a buttery tenderness, showered with cinnamon sugar, recommended with a dense, dark chocolate dip.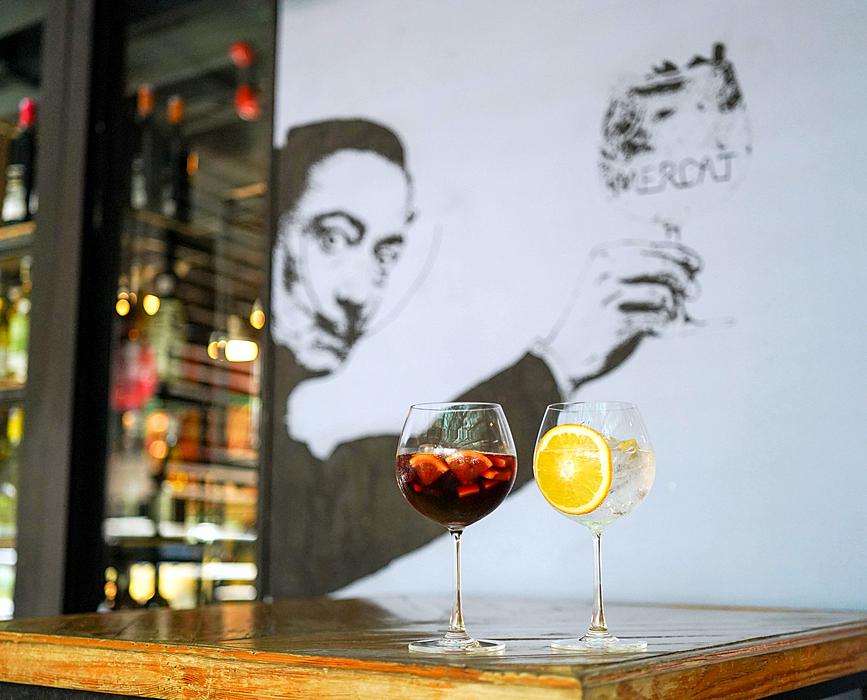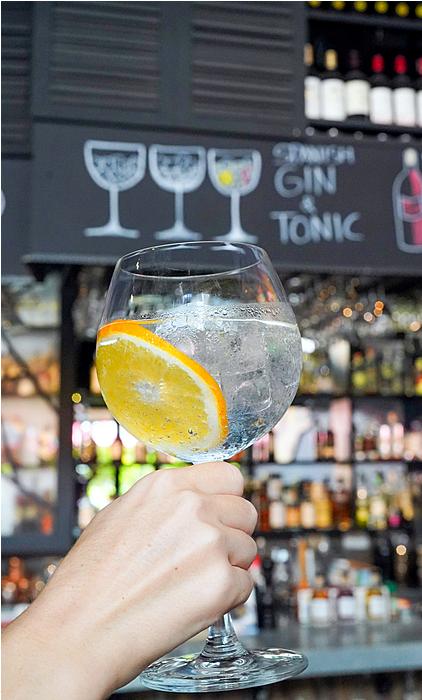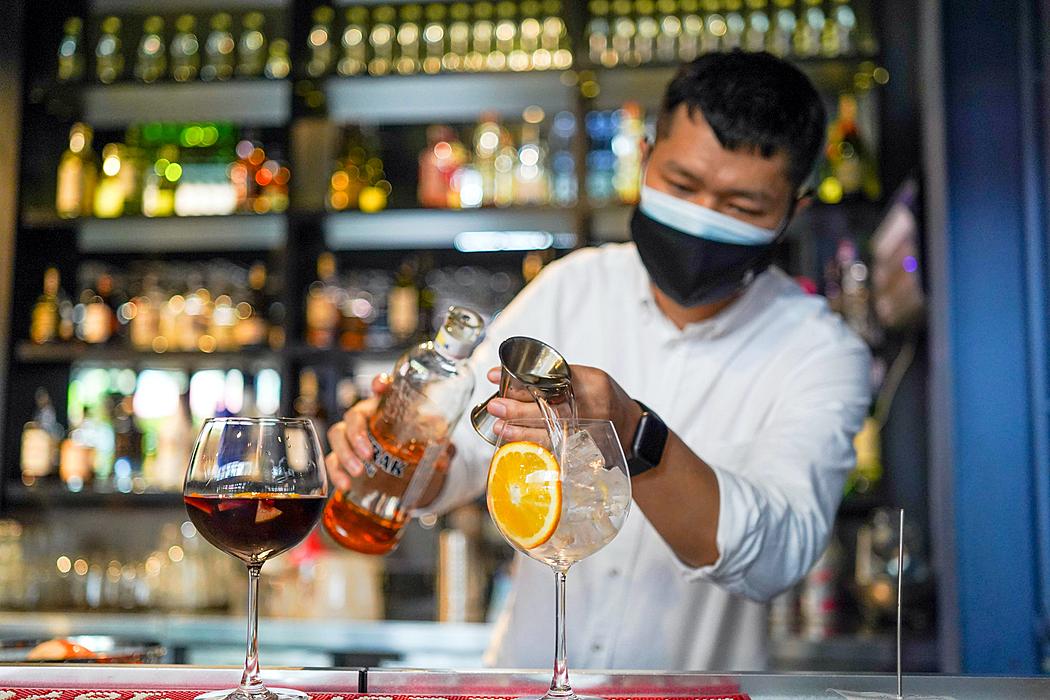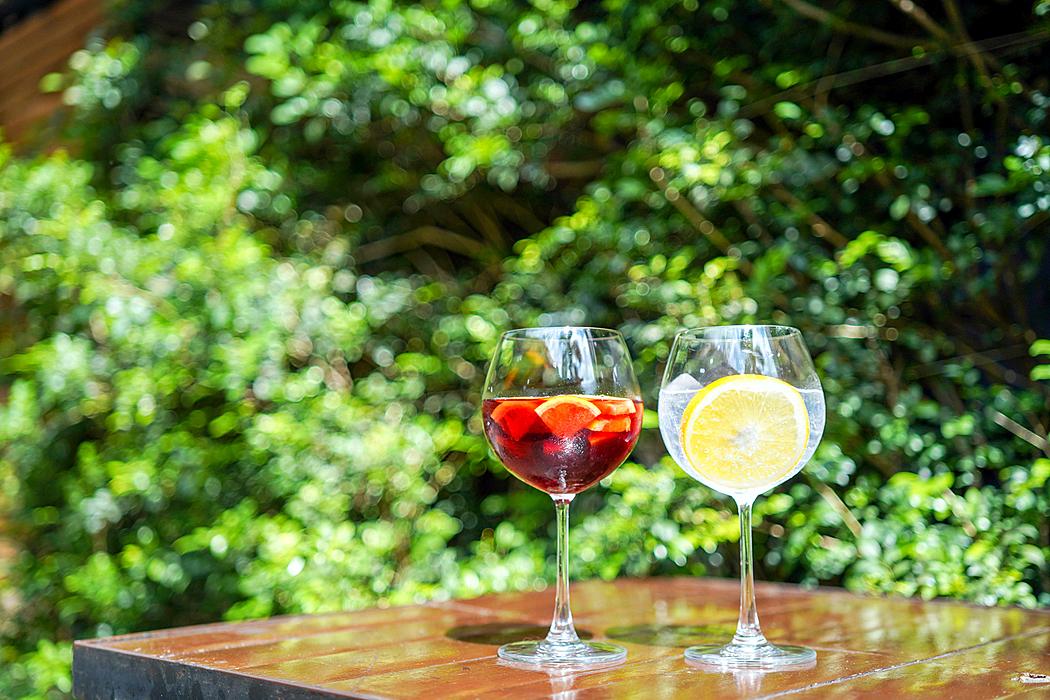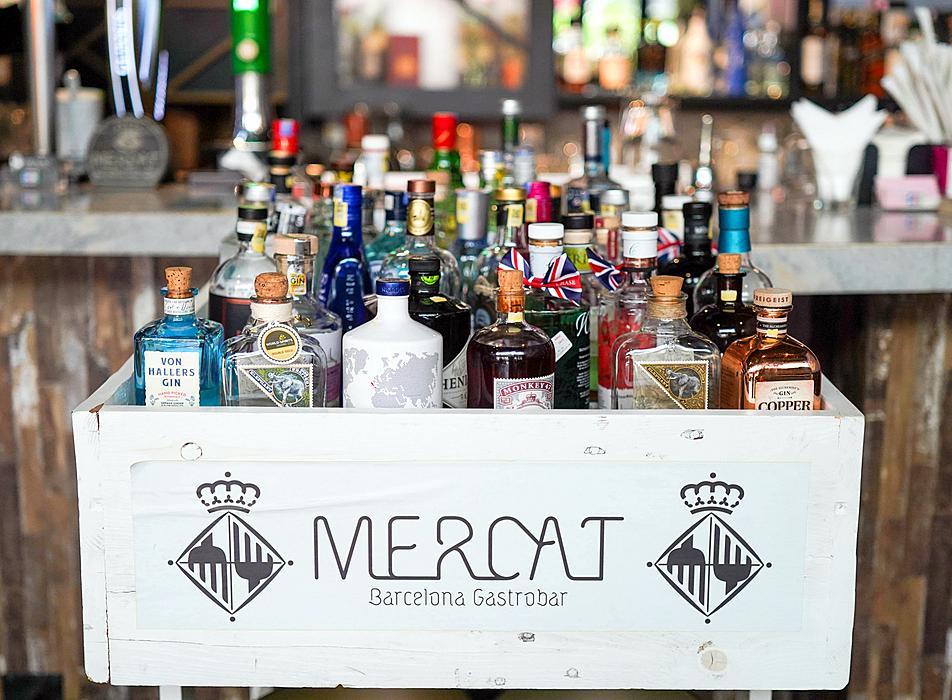 Speaking of Sangria, Spain's most pleasurable punch is well-executed here. But Mercat is also a must for its Spanish Gin & Tonics, a staple on the menu for nearly six years now. Inform the friendly bartenders of your preferred flavours and they'll whip up a smashing G&T for you, featuring fruity to floral nuances, herbal to spiced, dry to balanced or citrusy. Perfect for boozy brunches and late suppers, with Salvador Dali raising a glass in the background.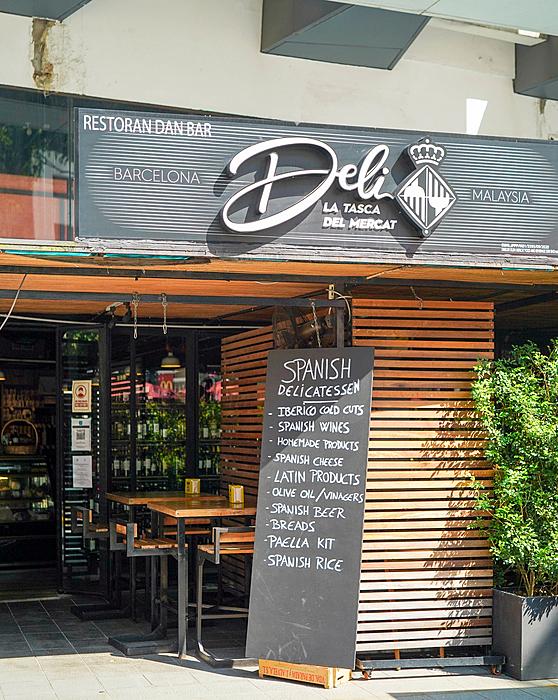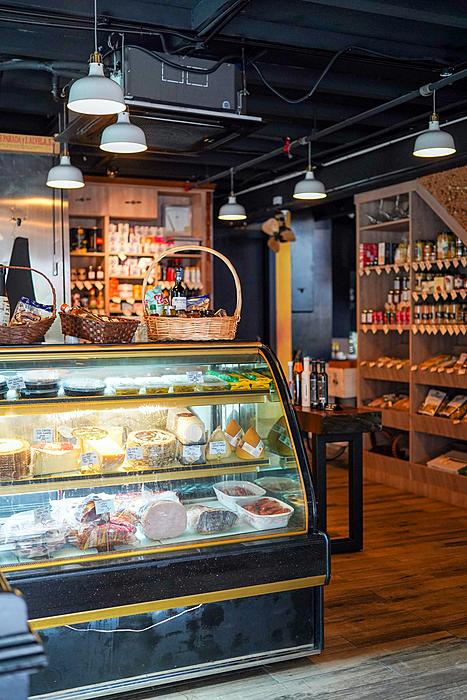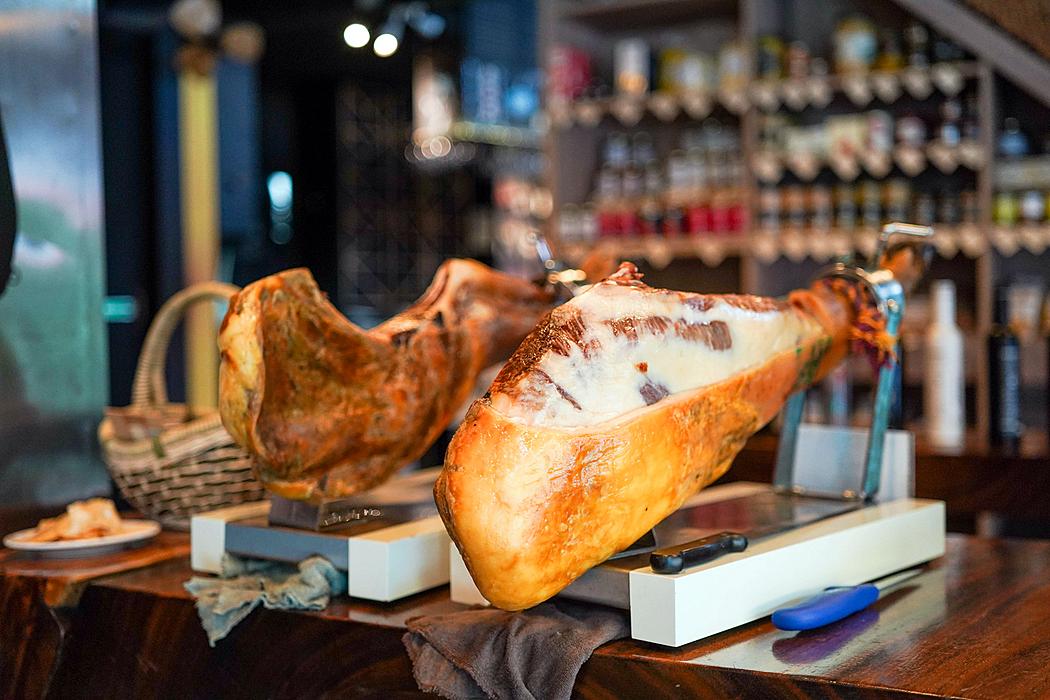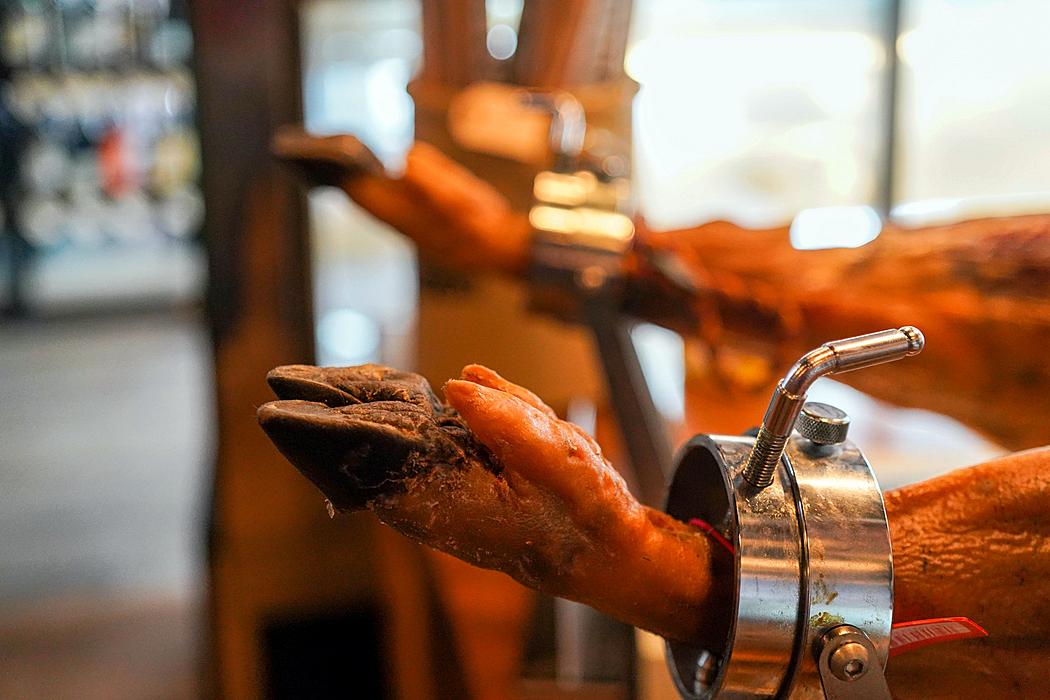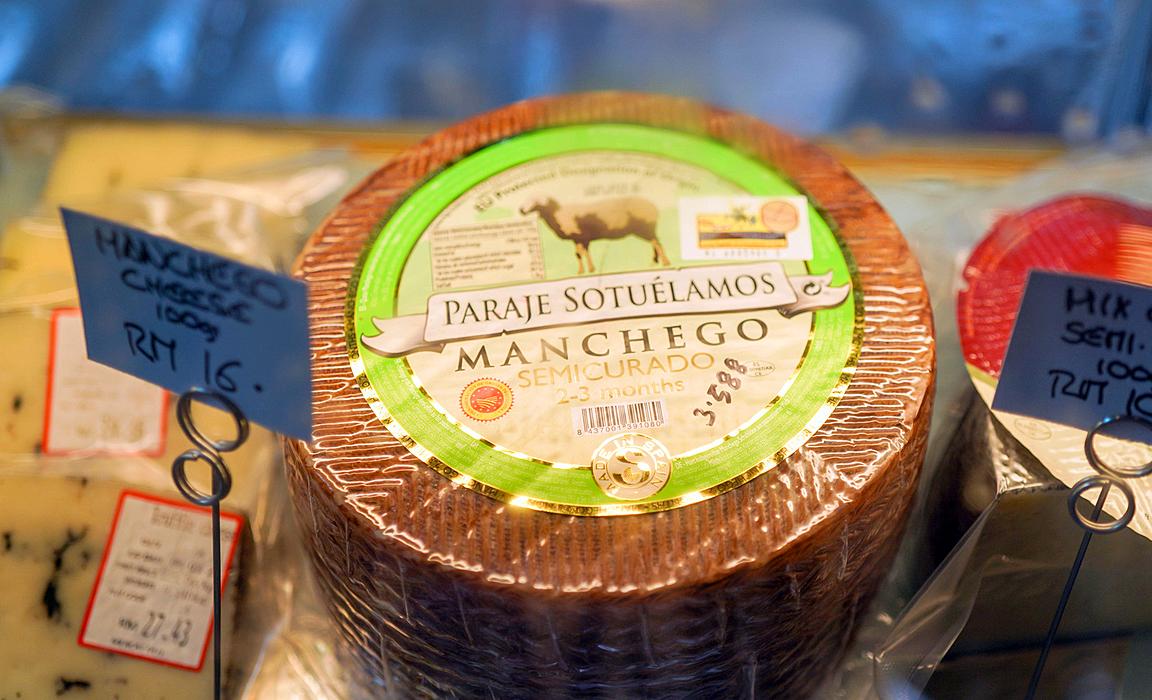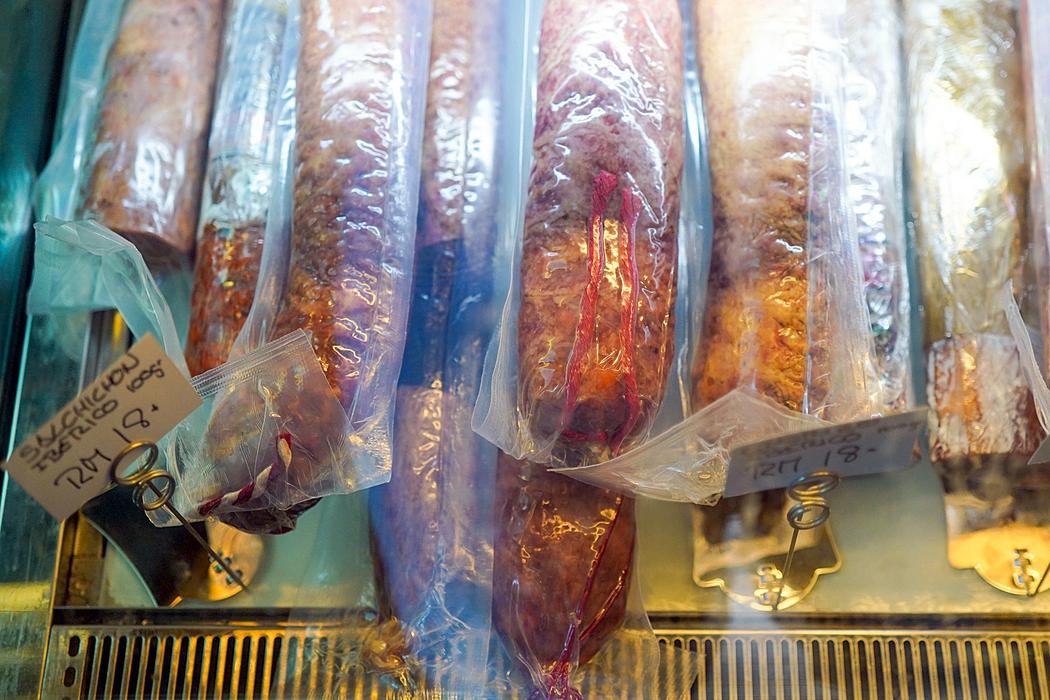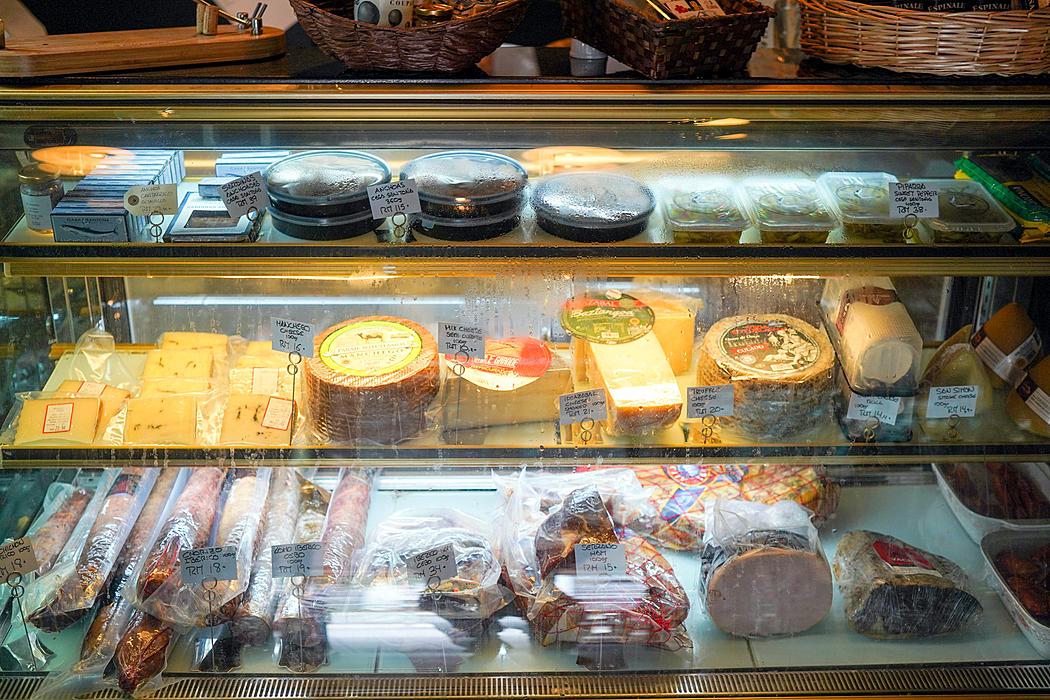 Bring back a taste of Spain by browsing Mercat's spectacularly stocked deli, with a centrepiece of hand-cut jamon iberico, surrounded by cold cuts and cheeses galore. 
Check out the comprehensive selection on mercatfoodbeveragesdnbhd.beepit.com with deliveries and pick-ups available.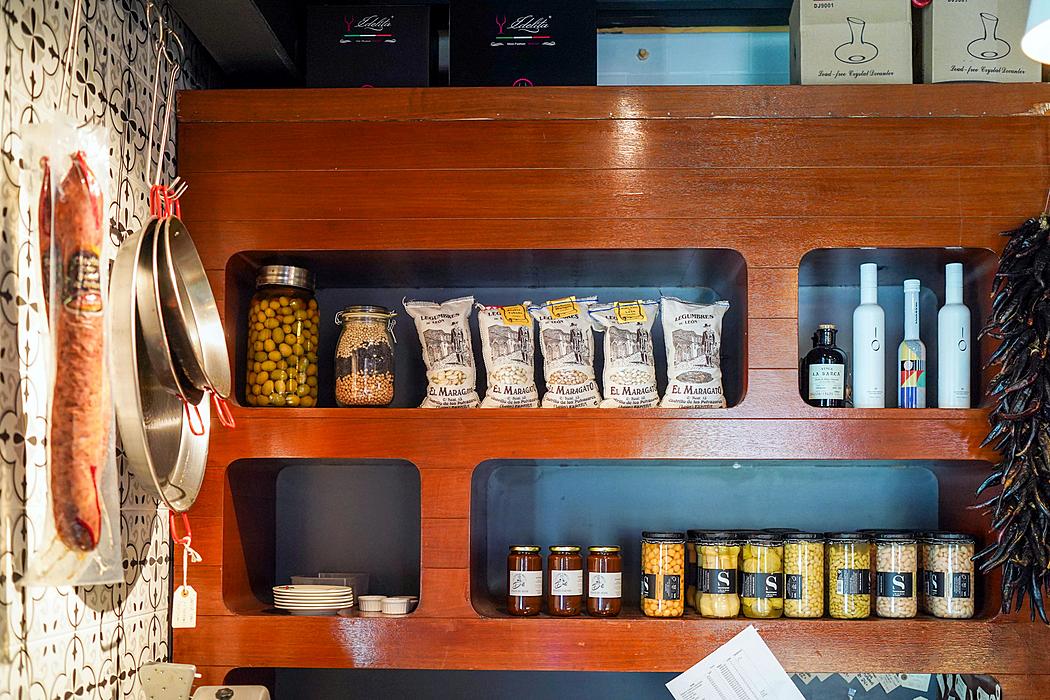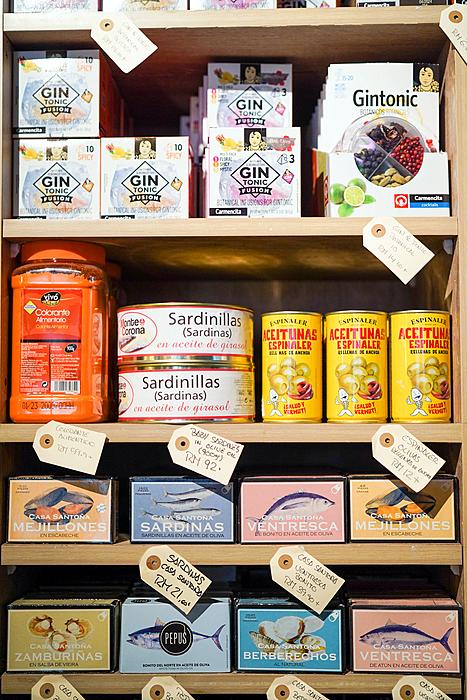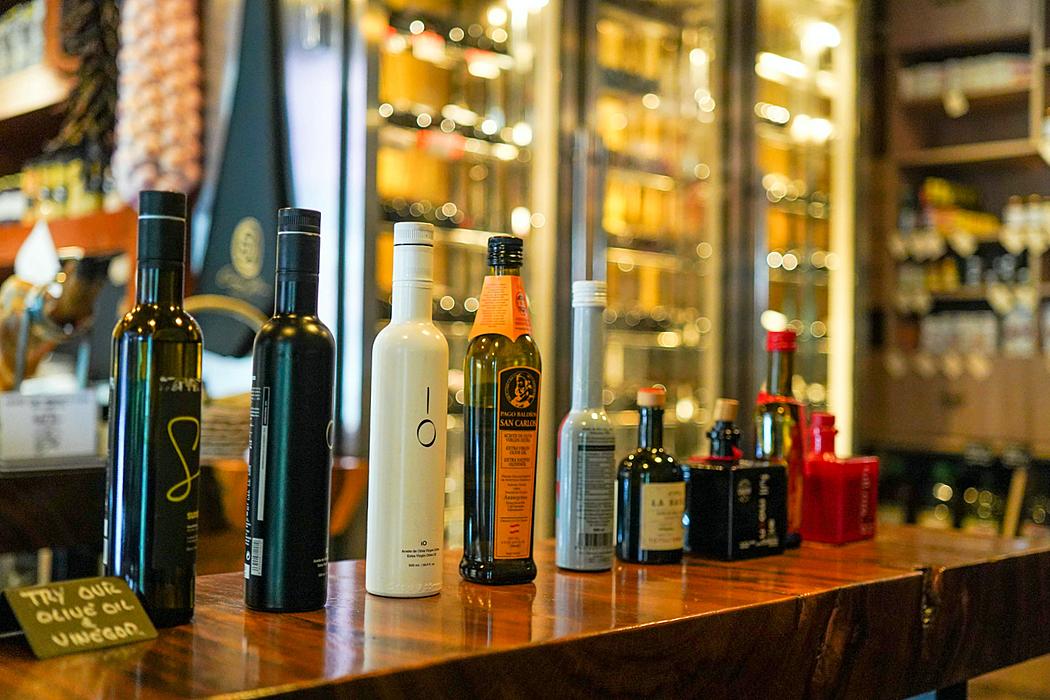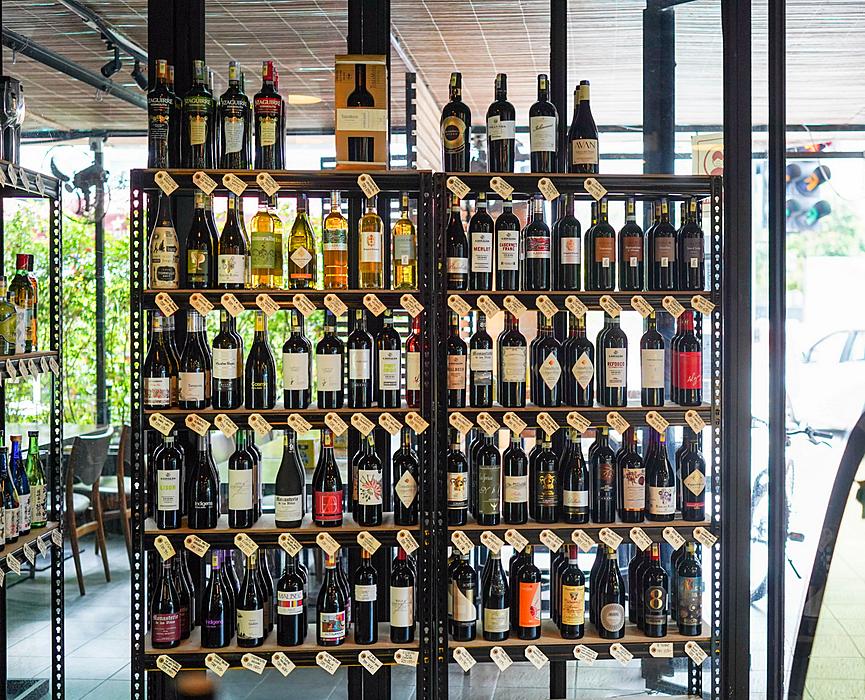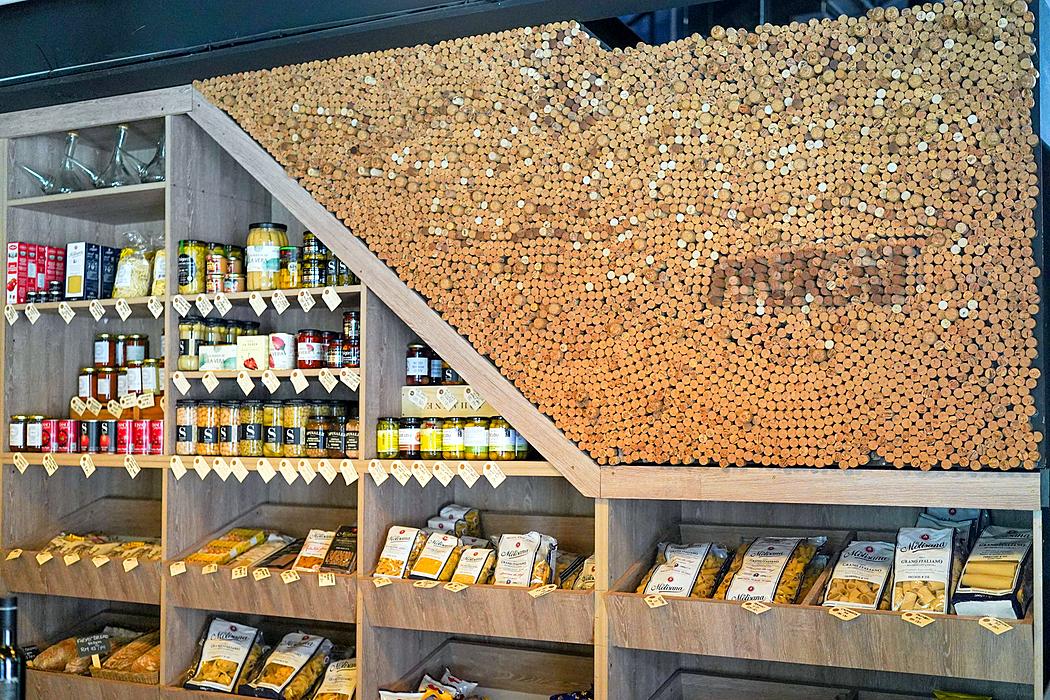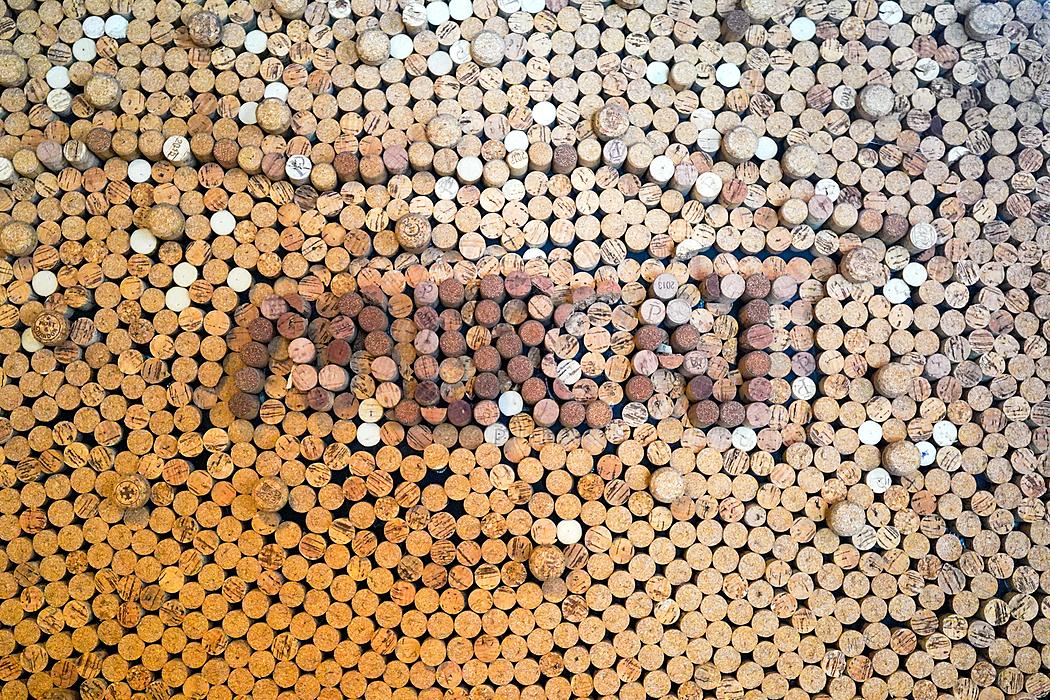 From canned anchovies in vinegar and olives stuffed with garlic, hearty sauces to heady wines, Mercat's deli is a wonderland for home cooks seeking to widen the horizons of their pantries. It might be many more months before most of us can travel to Spanish shores, so Mercat is the perfect place to tide us over till then.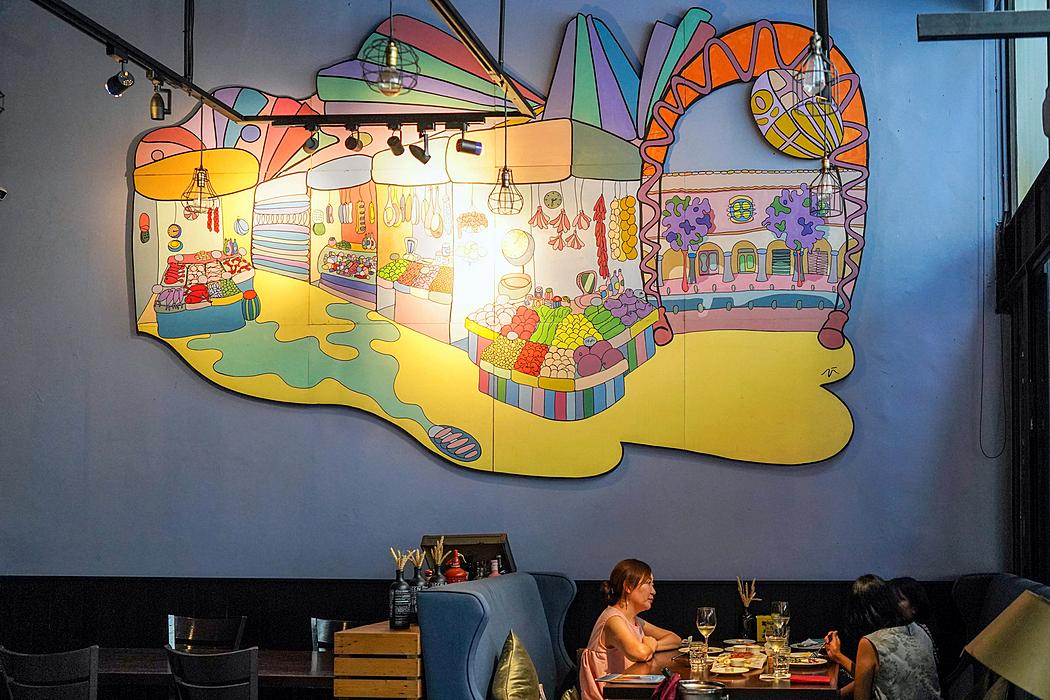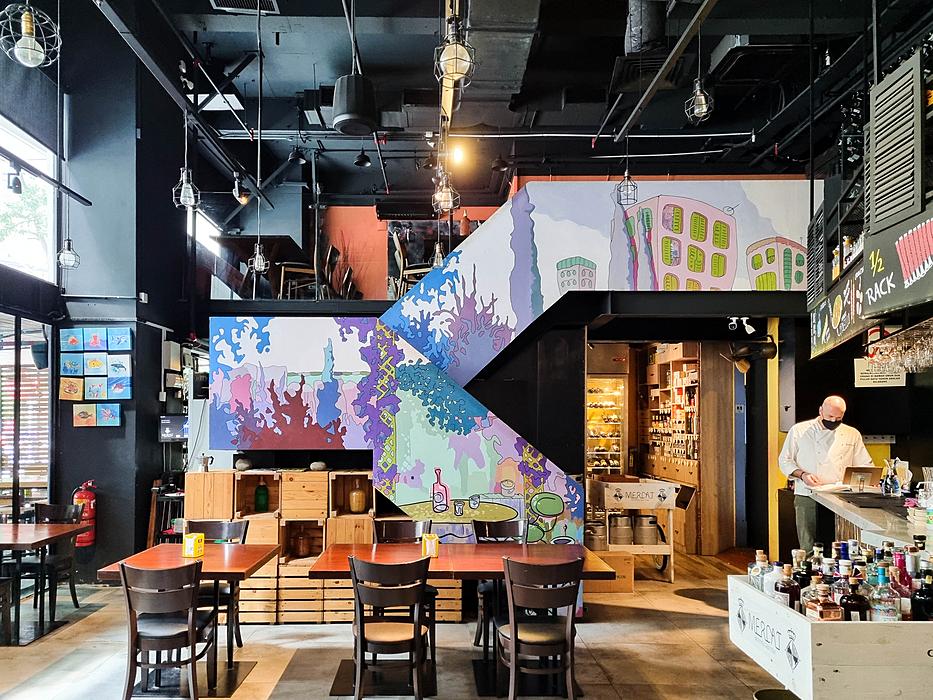 Mercat Barcelona Gastrobar
Lot G1, 1 Mont Kiara, Jalan Kiara, 50480 Kuala Lumpur. Daily, 11am-1145pm. Tel: 03-2201-5288