Me'nate Steak Hub: Mubarak Iftar Platter for Ramadan 2022
April 21, 2022
---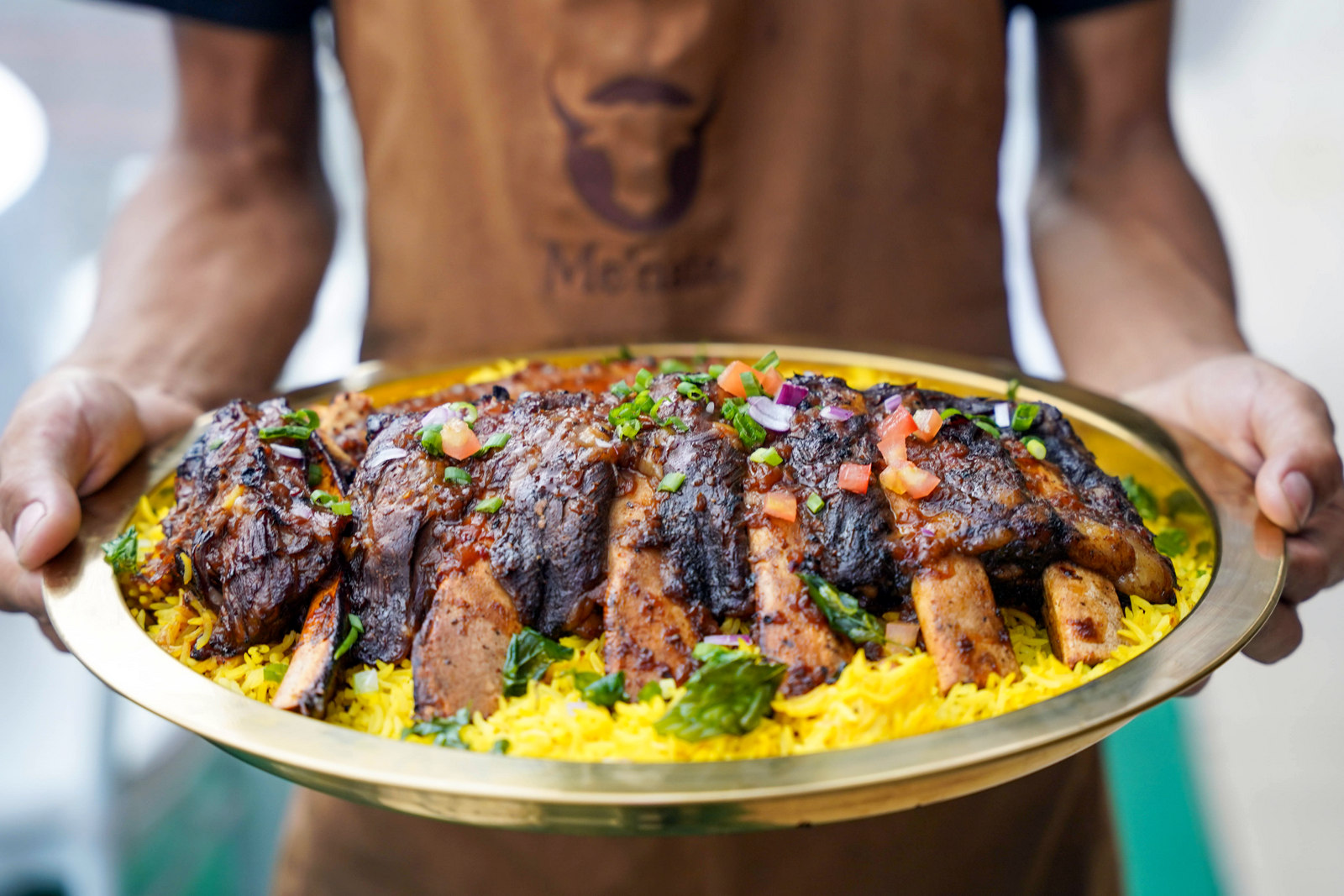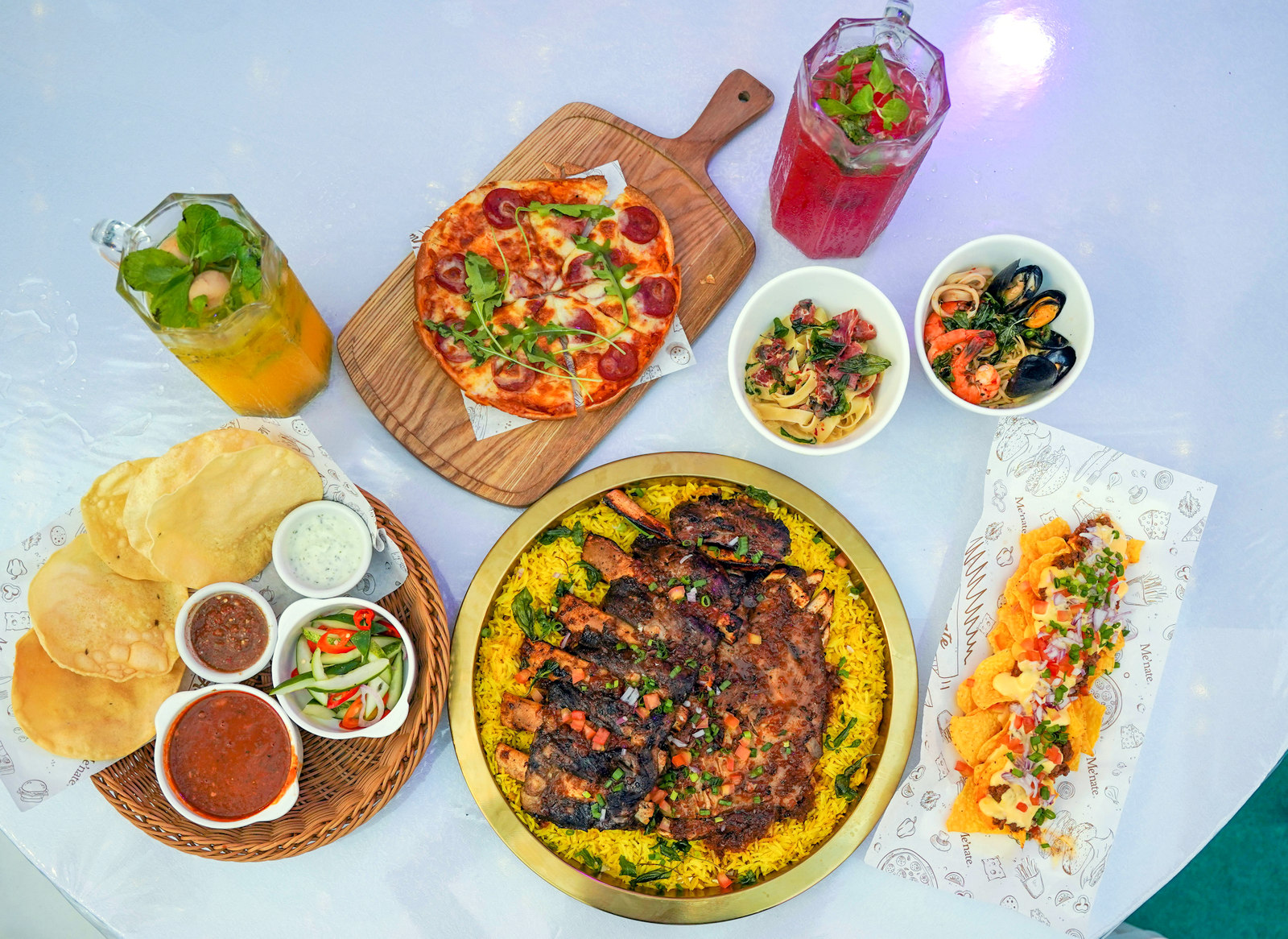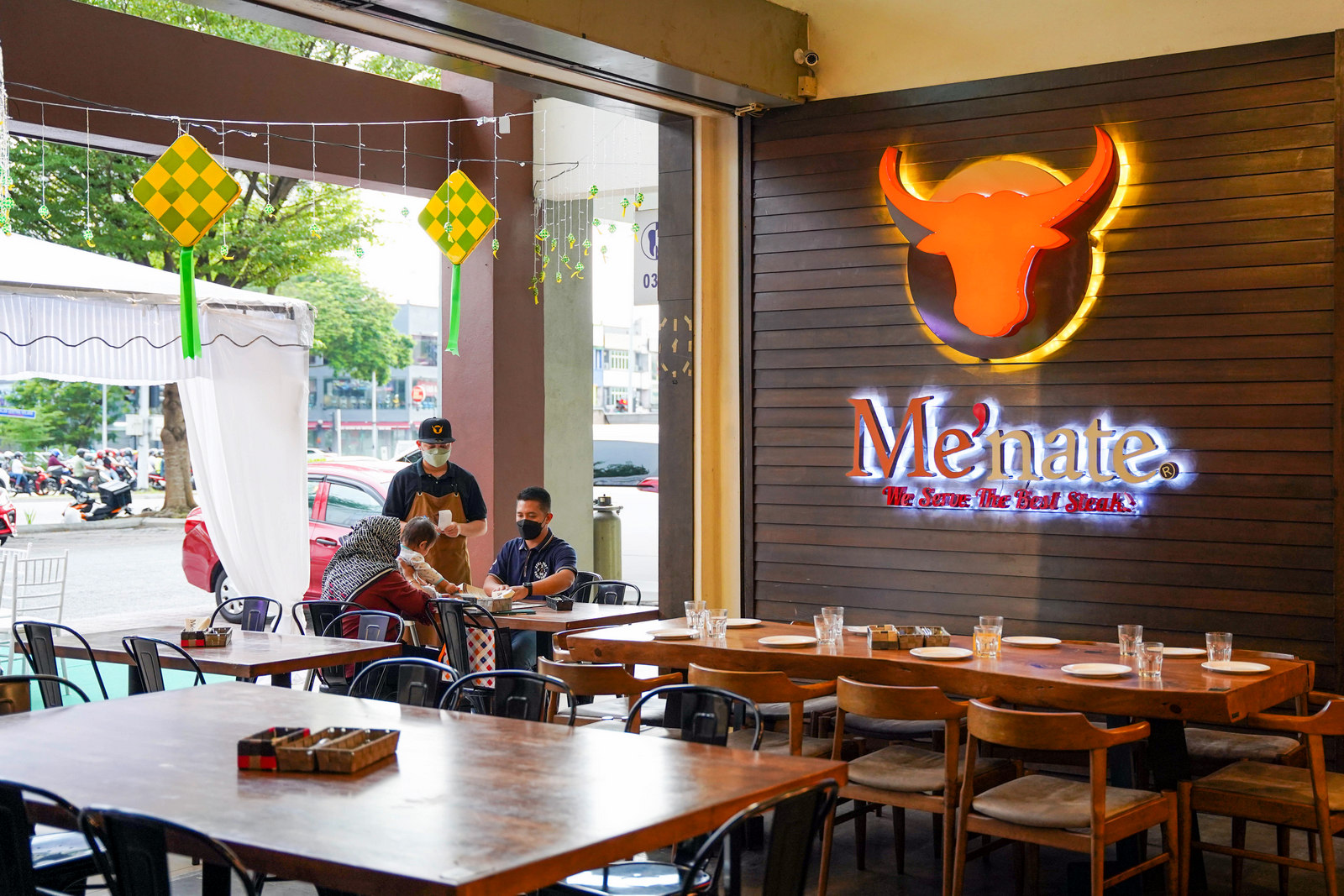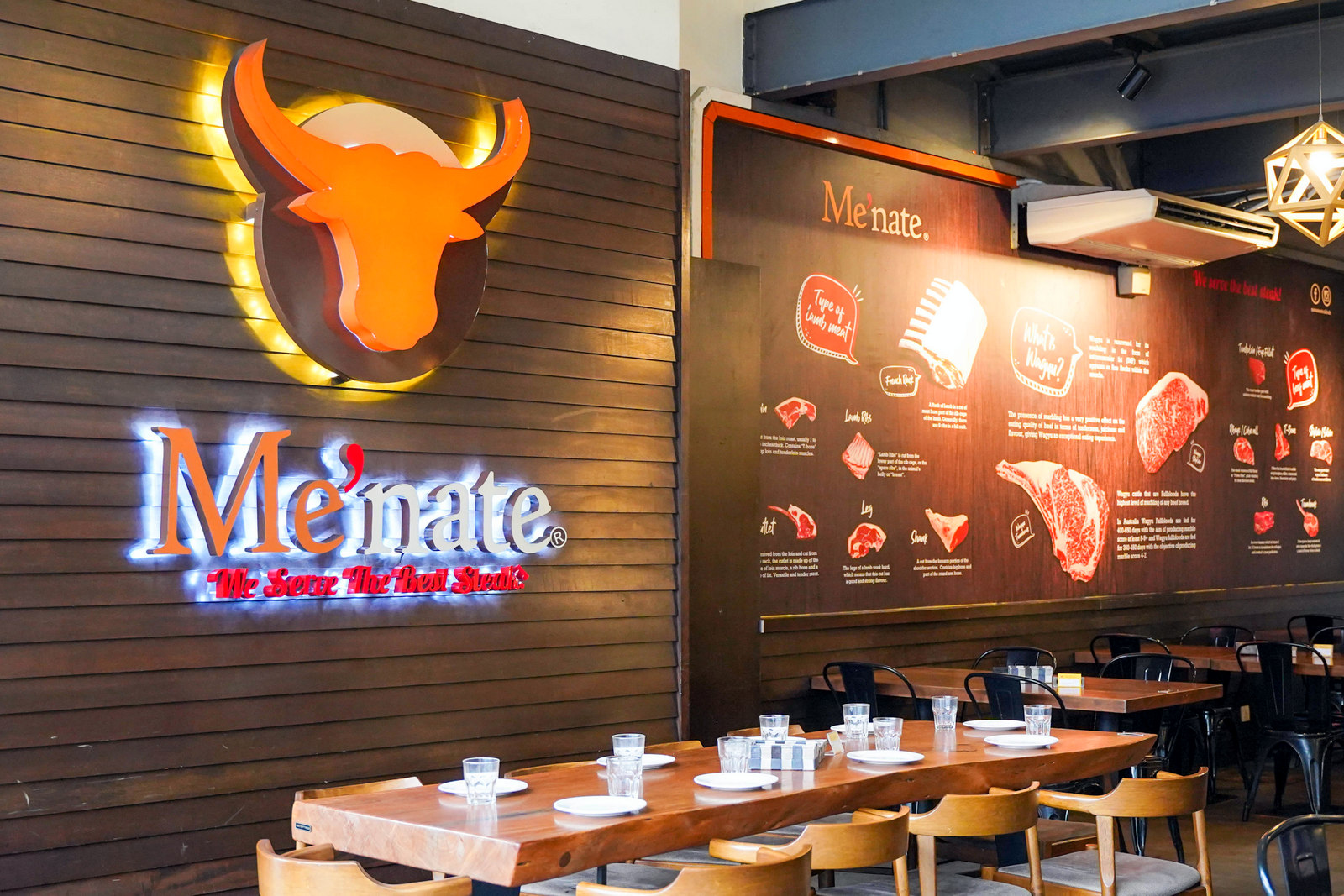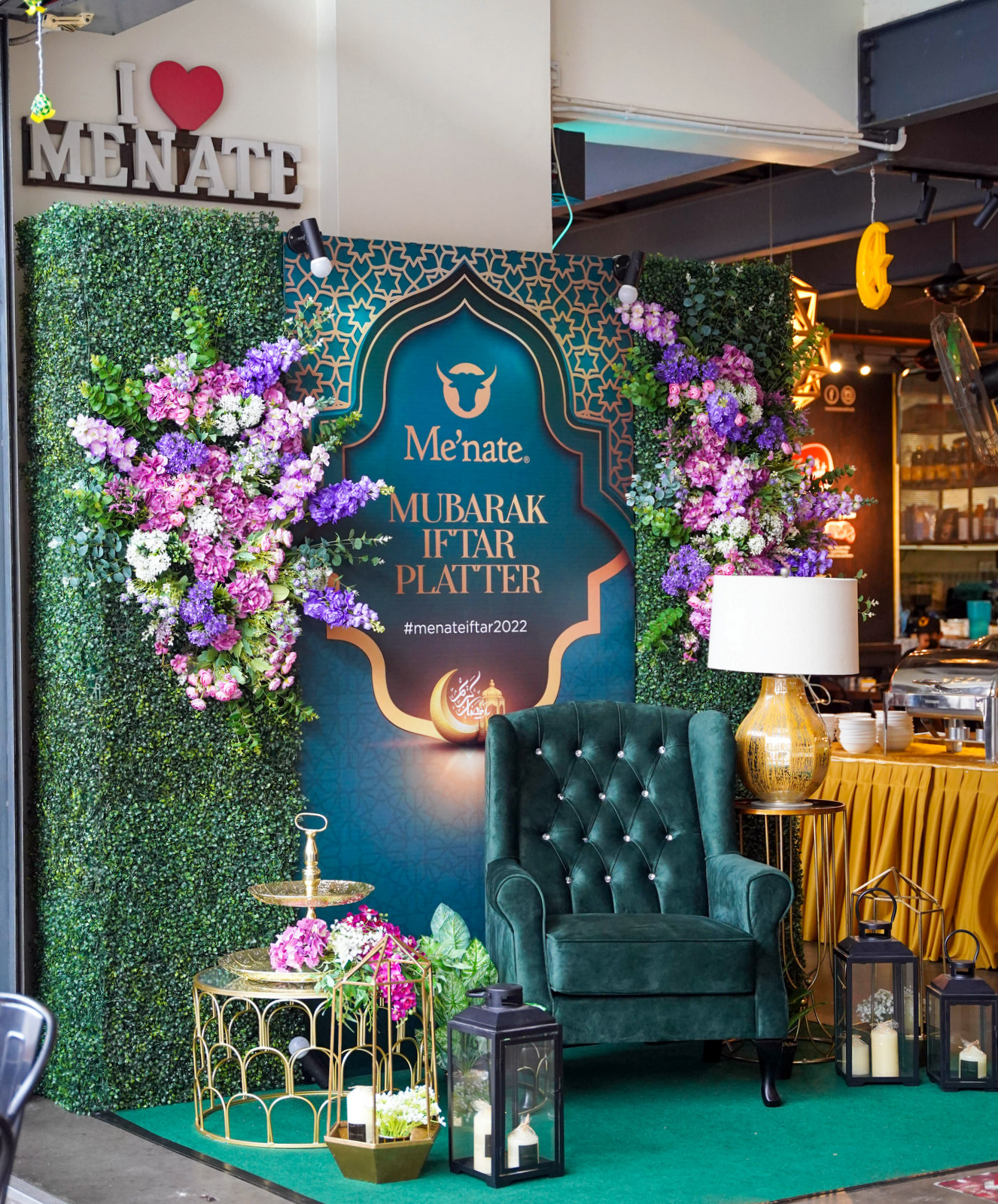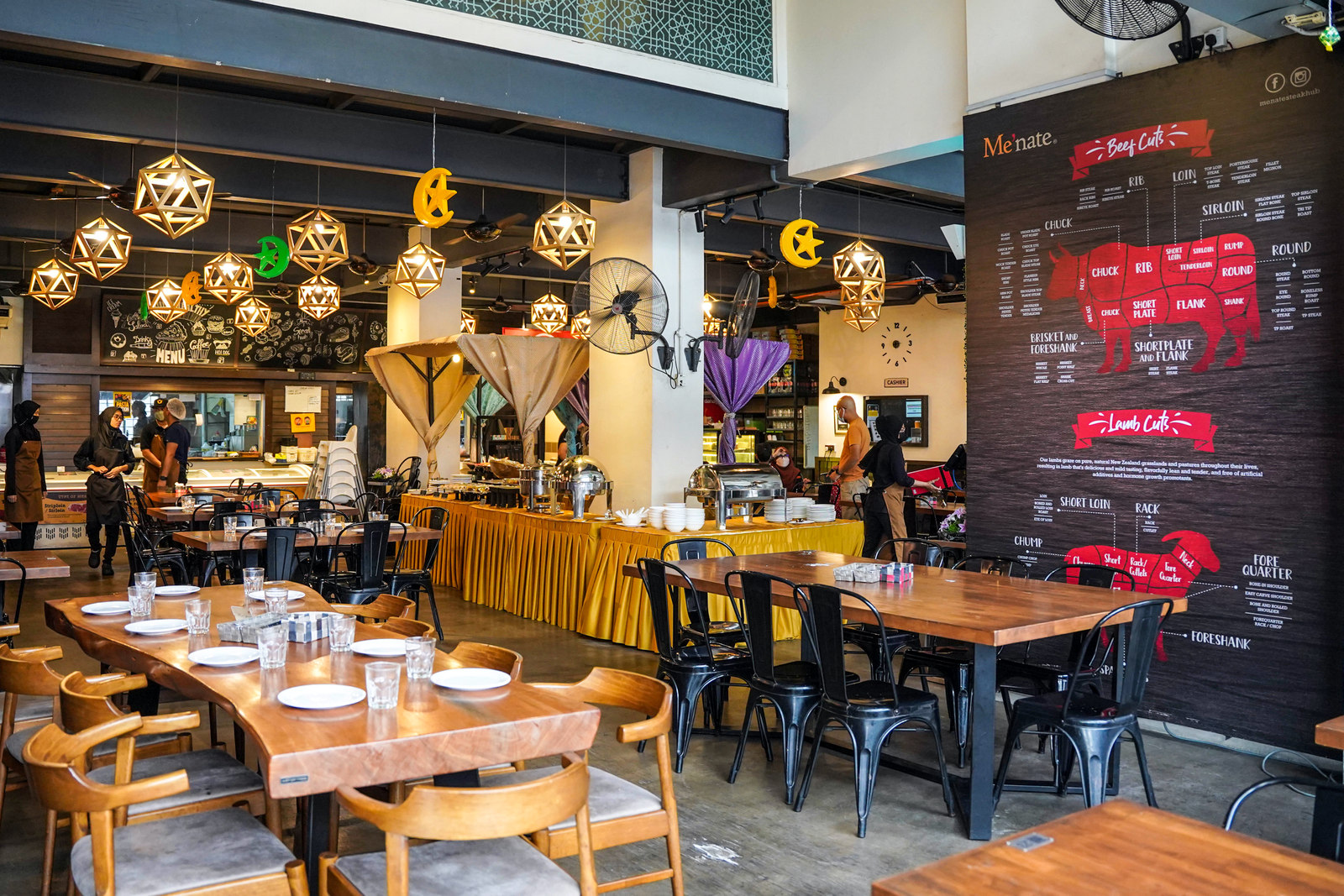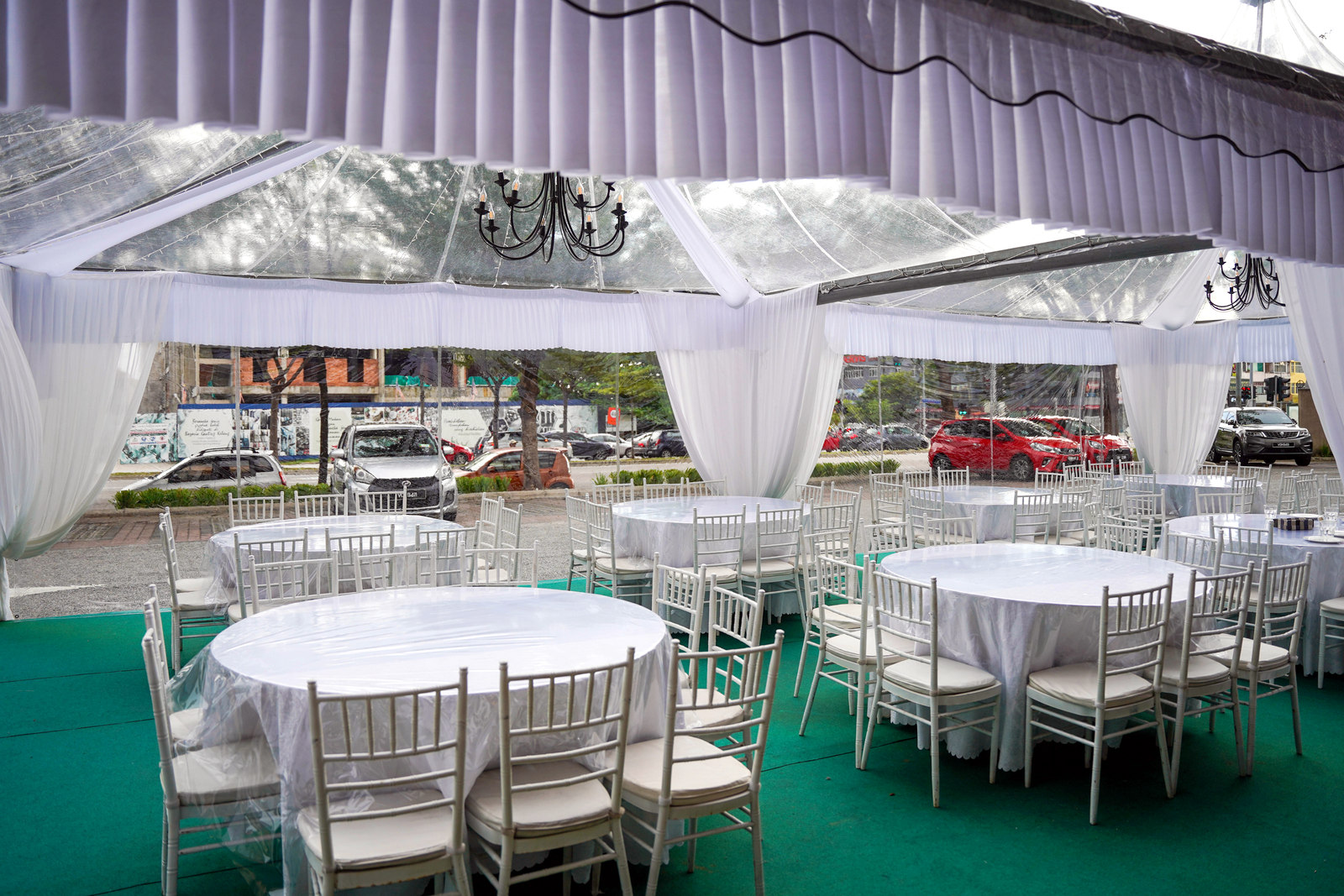 Meat enthusiasts, make Me'nate Steak Hub your destination this Ramadan - the popular steakhouse is offering a mighty Mubarak Iftar Platter that will satisfy four to five persons, served with an Arabian-inspired mini buffet of appetisers and desserts.

Customers have a choice of everything from BBQ wagyu beef ribs to Persian-style lamb shoulder in the Mubarak Iftar Platter. If you can't finish it, bring it home to savour it later!
With multiple venues in the Klang Valley and beyond, Me'nate Steak Hub is a convenient choice for coming together with your favourite people to break fast this month. Reserve online at 
menate.com.my/reservation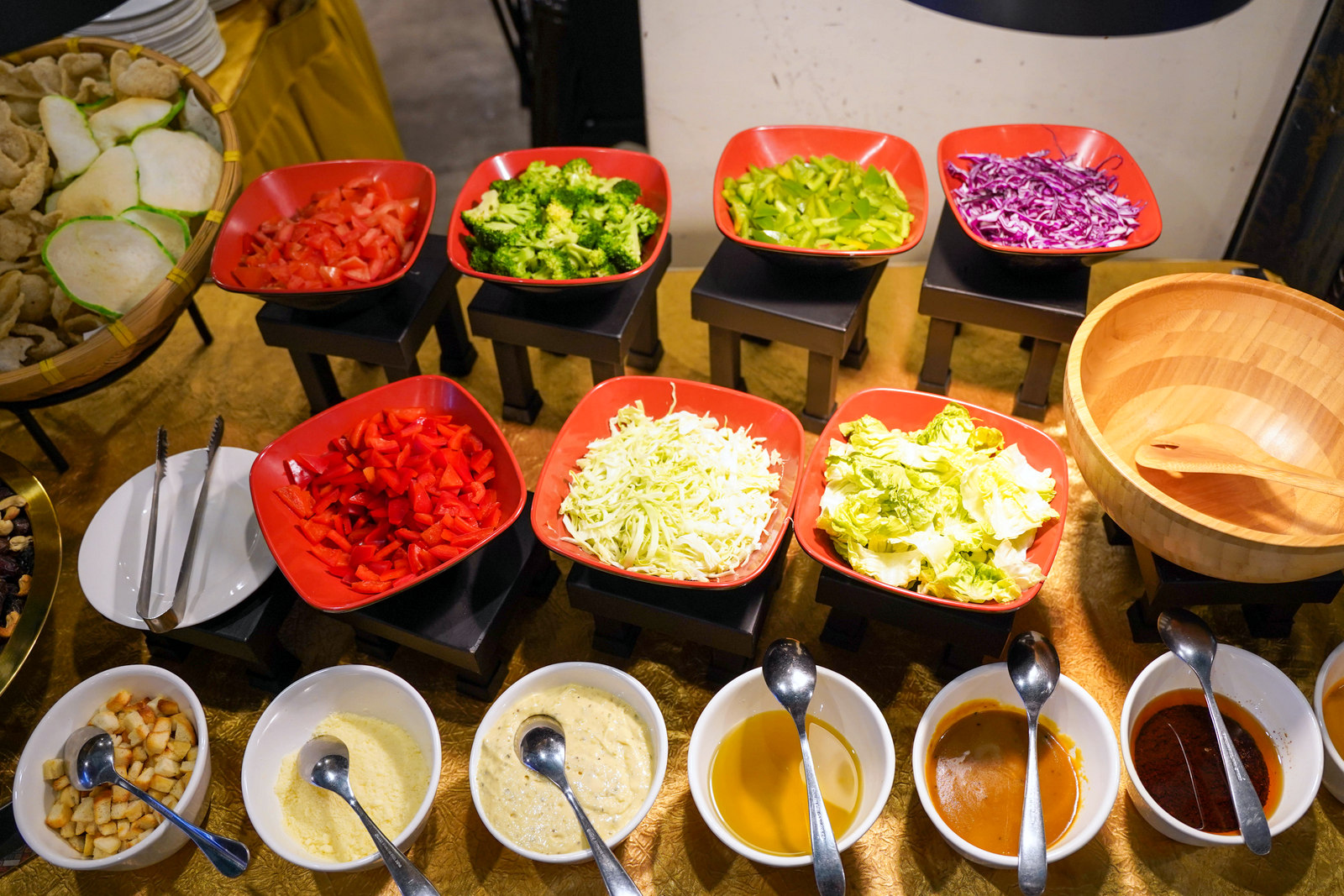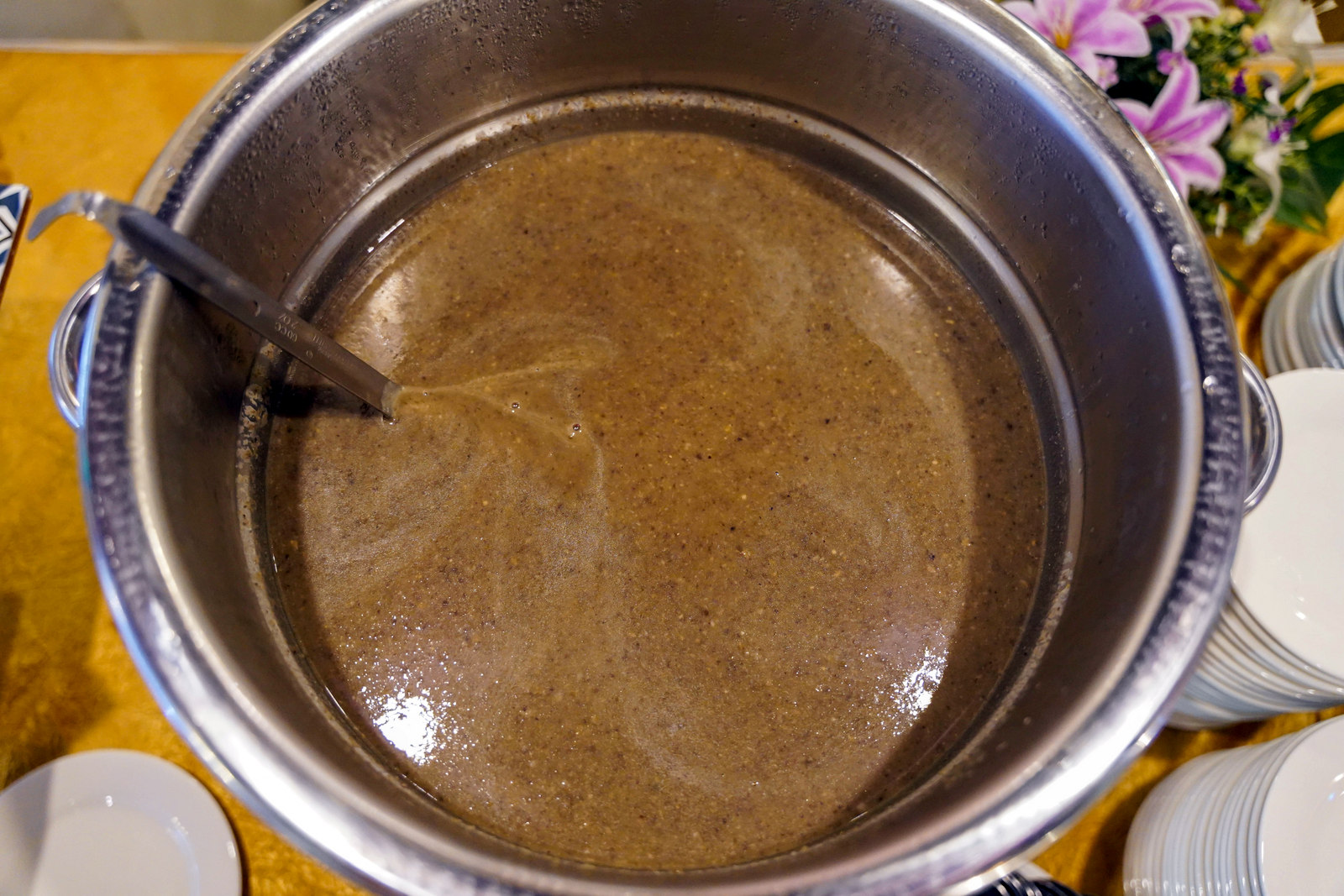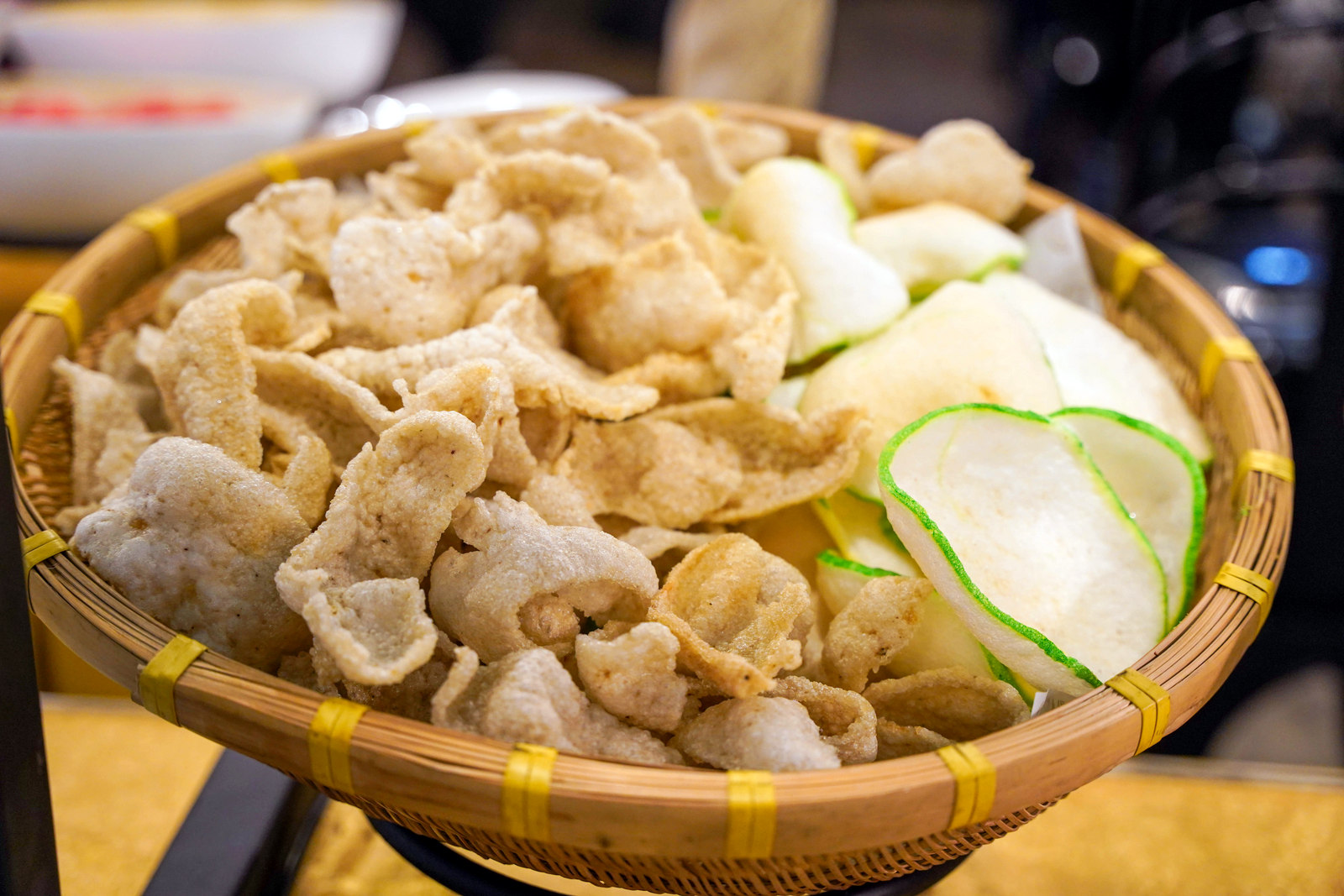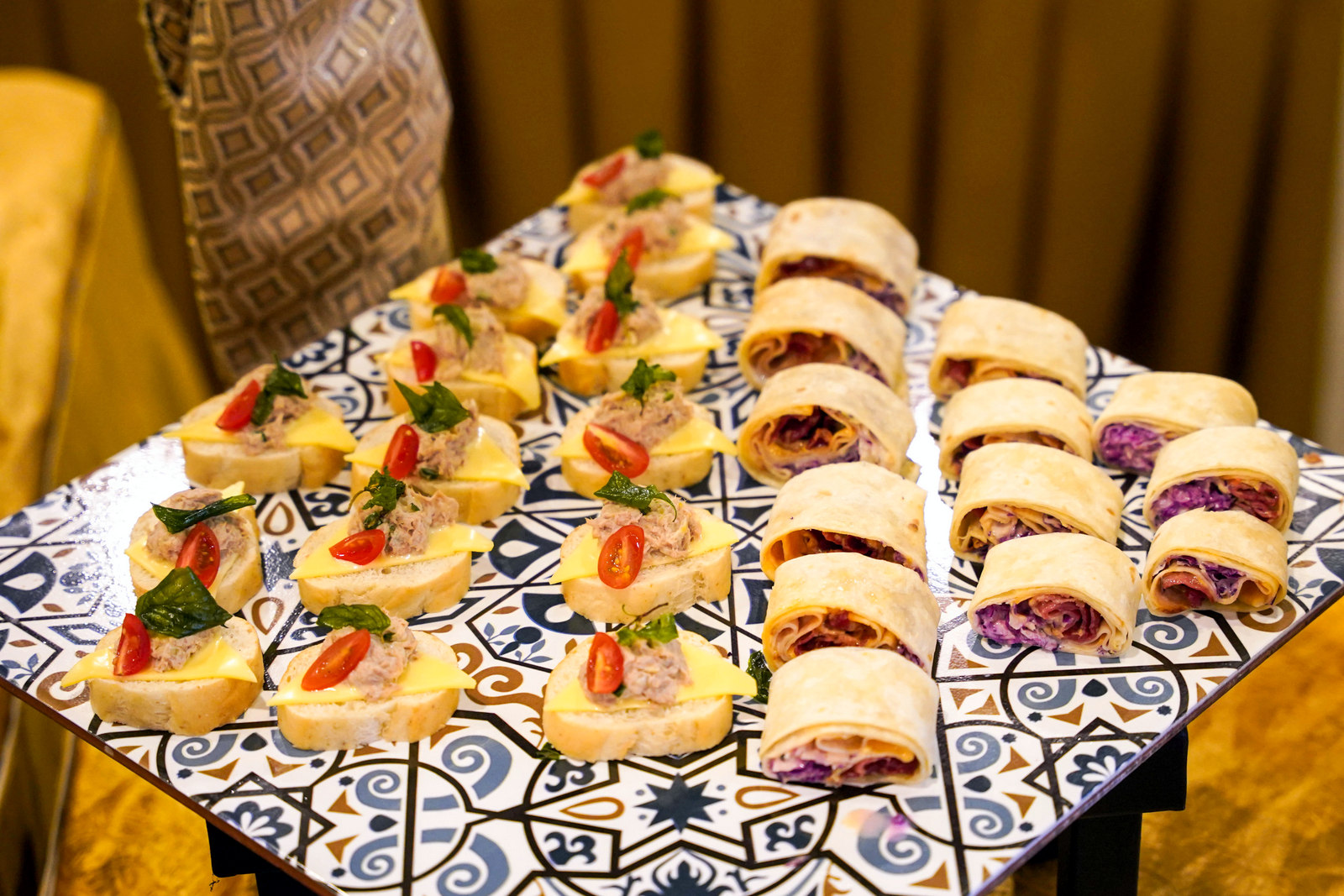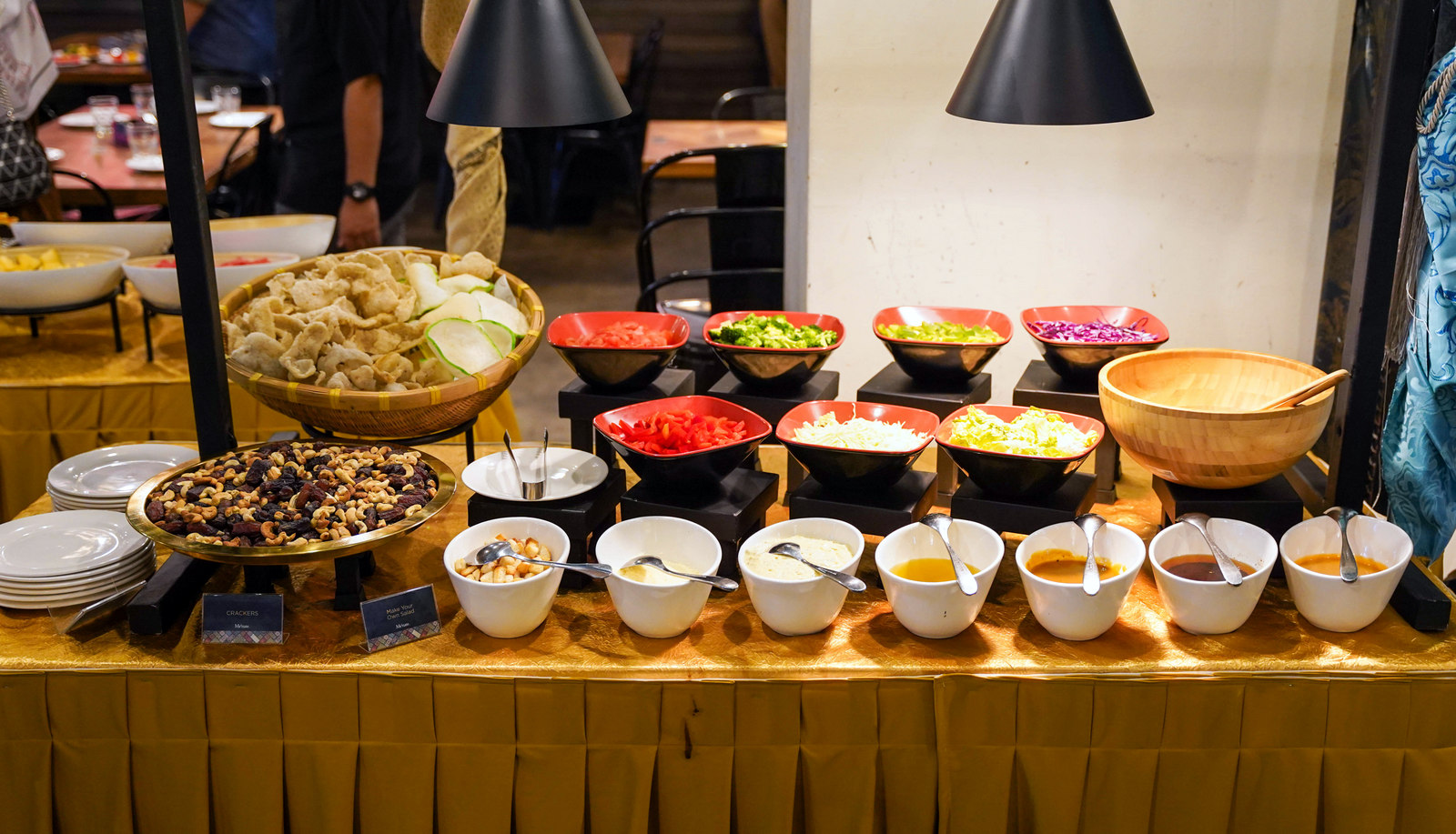 As sunset arrives, whet your appetite with an all-you-can-eat spread of salads, soup, dates, keropok, savoury kuih and finger food such as sandwiches. But save space for the main event!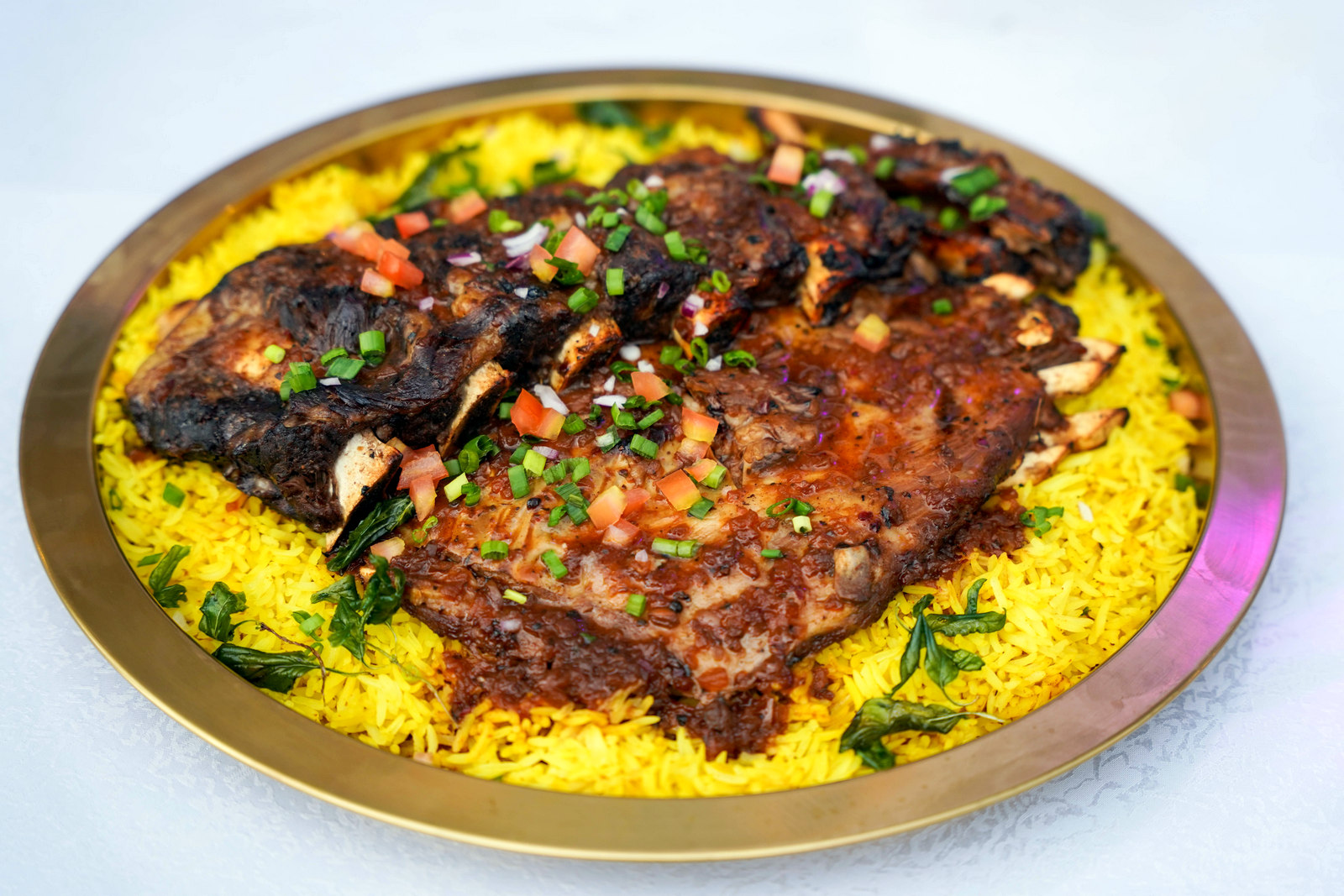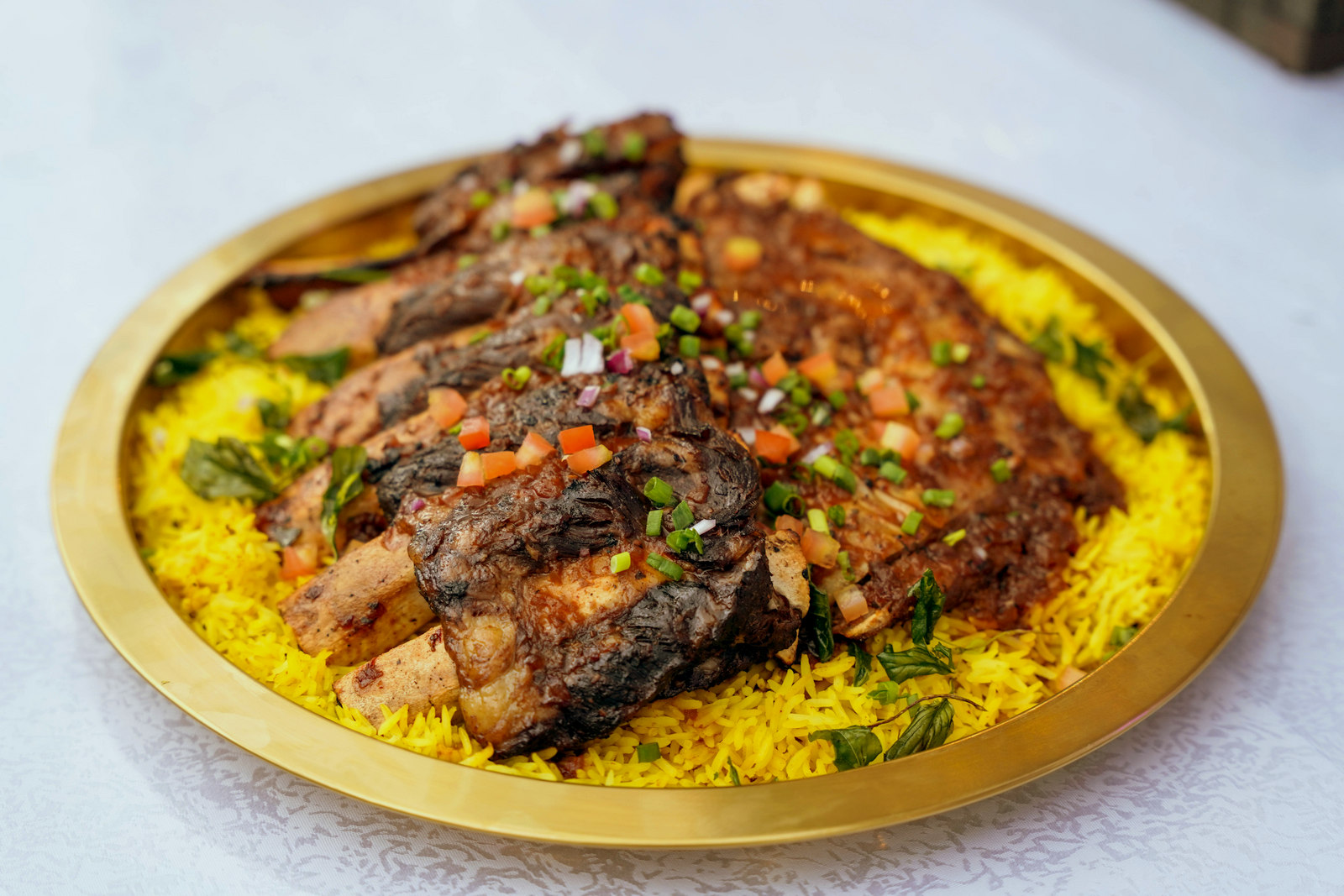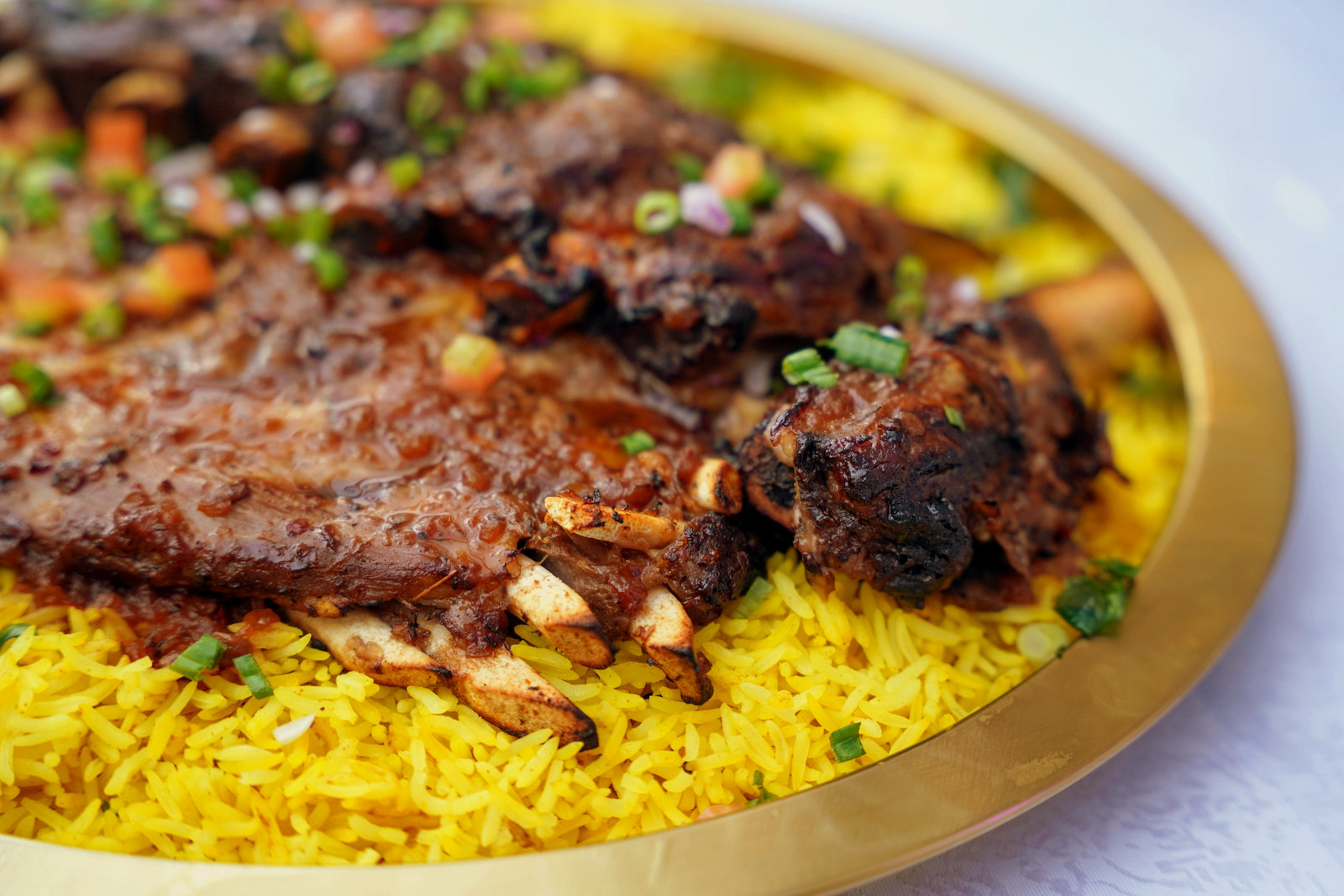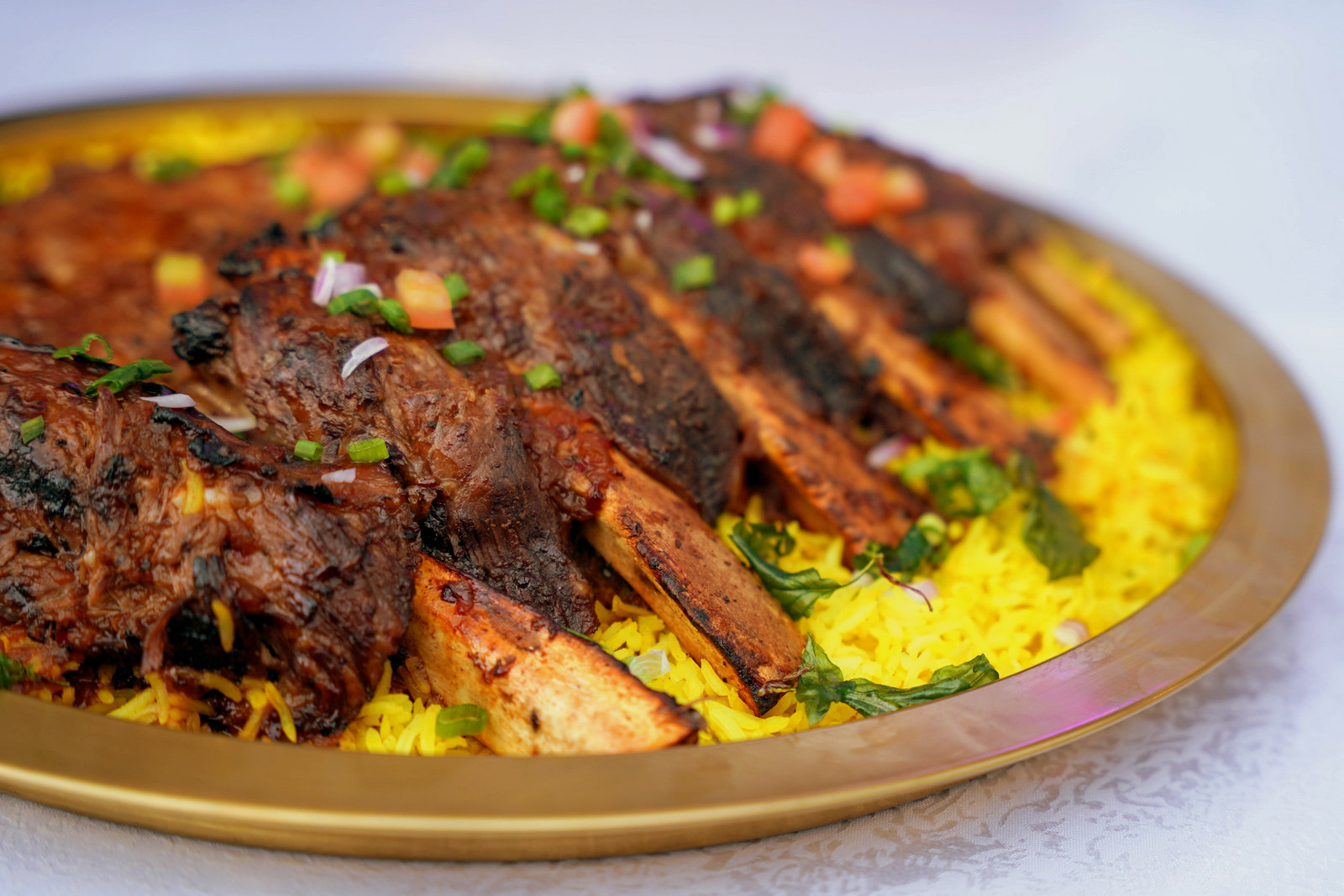 The Mubarak Iftar Platter showcases a large selection of meat with rice, plus pizzadillas, nachos, pasta and more. 
To share in the succulence of New Zealand beef and lamb, have the Heavenly Ribs (RM580) - sink your teeth into sweetly marinated BBQ Grain-fed Beef Ribs and triumphantly tender Mediterranean Lamb Ribs, laid over Steamed Persian Rice that's richly aromatic with plenty of heady spices. The perfect partnering of protein and carbs for a full-bodied, flavourful feast.
Alternatively, order the Heavenly Me'nate (RM580, with BBQ Wagyu Beef Ribs, Persian-style Grain-fed Ribeye and Half BBQ Spring Chicken) or Heavenly Lamb (RM530, a lamb lover's bounty of Persian-style Lamb Shoulder and Leg with Mediterranean Lamb Shank).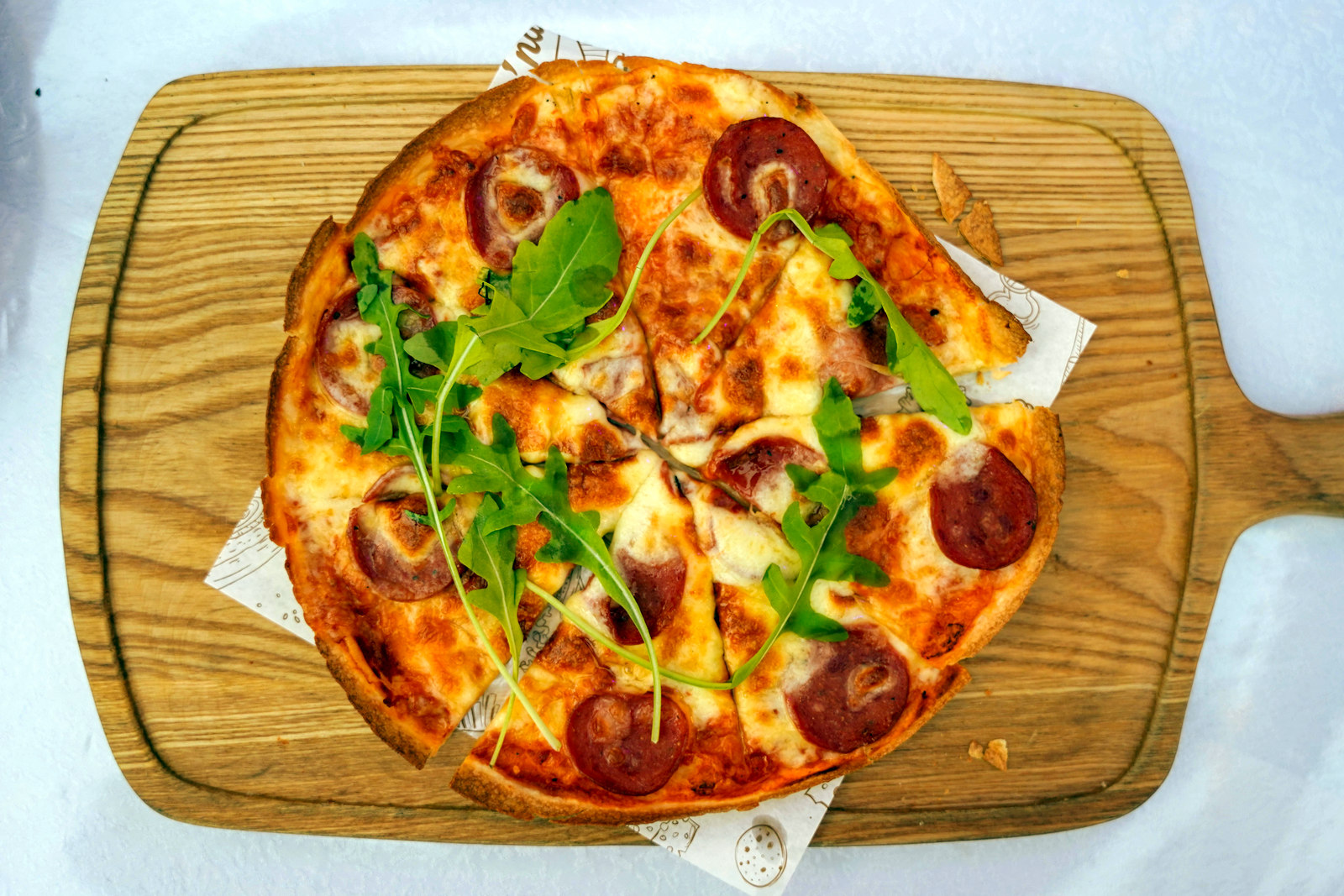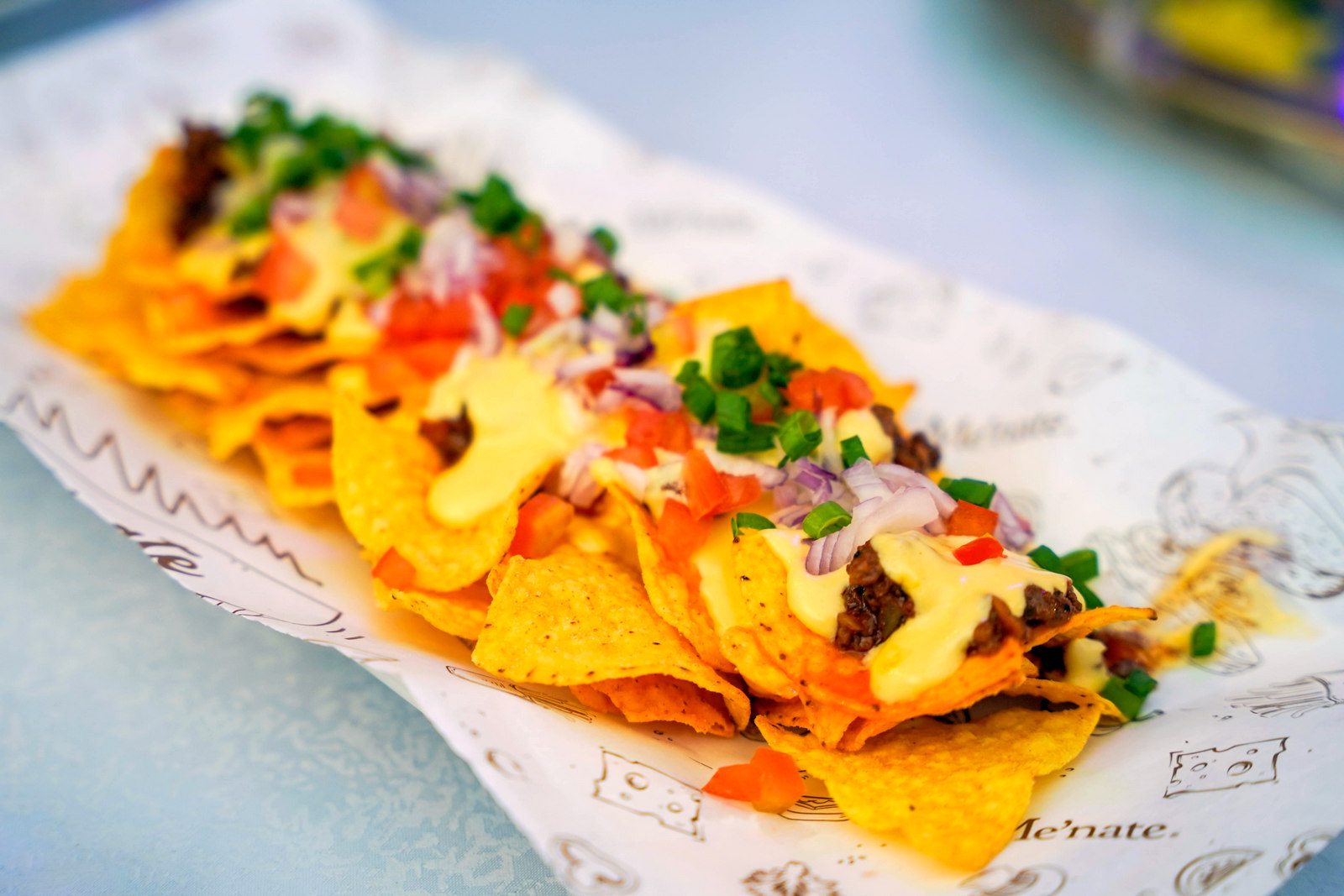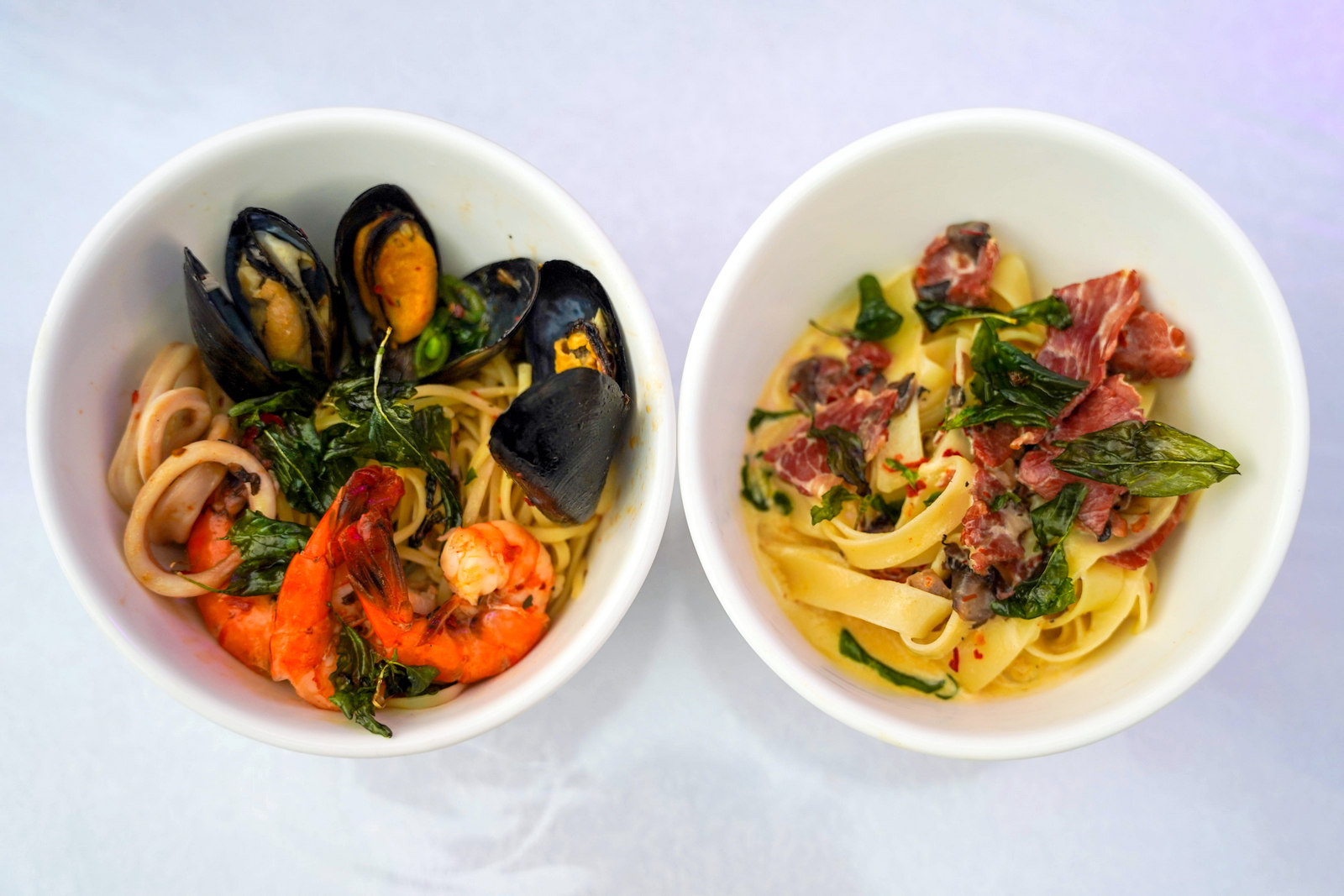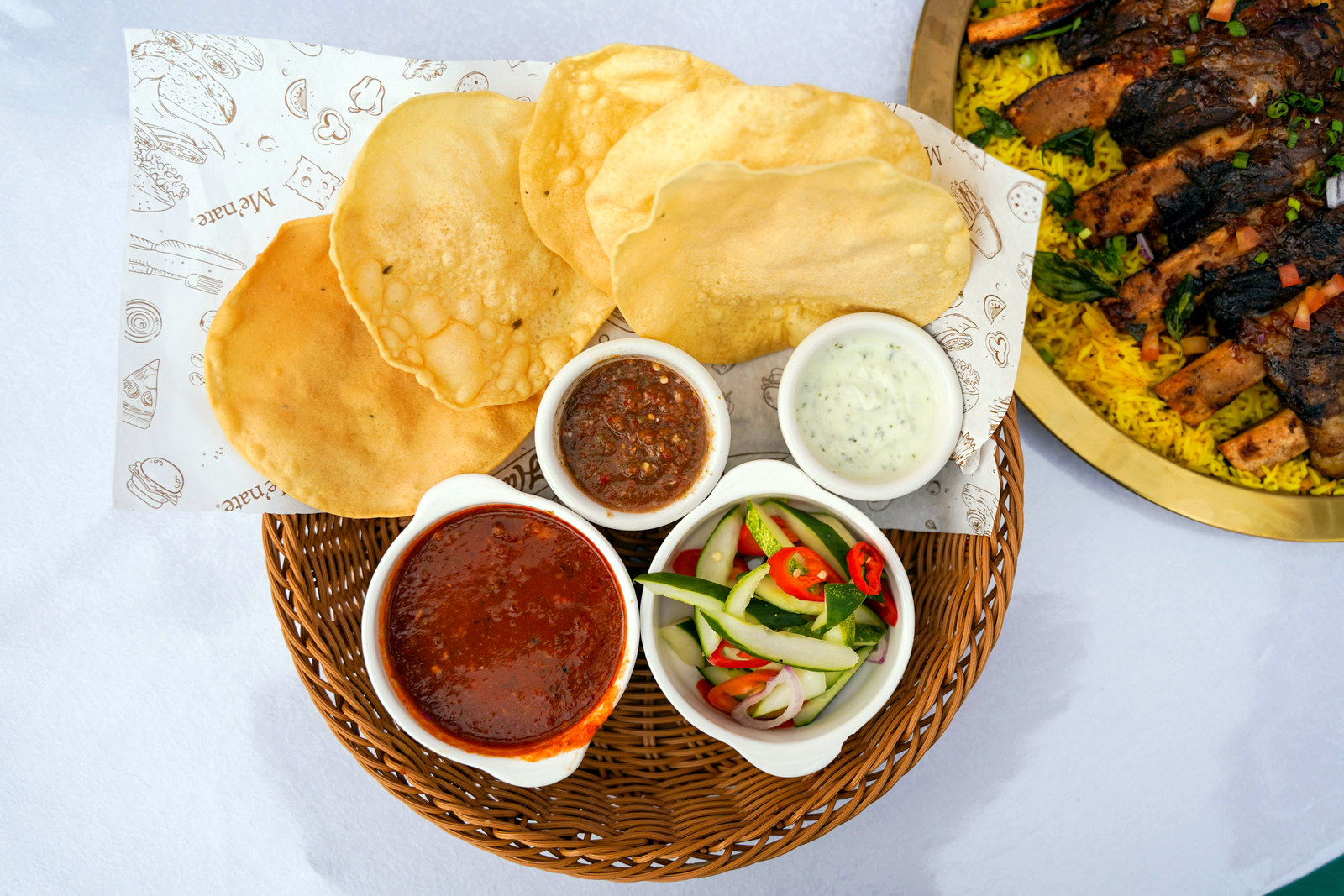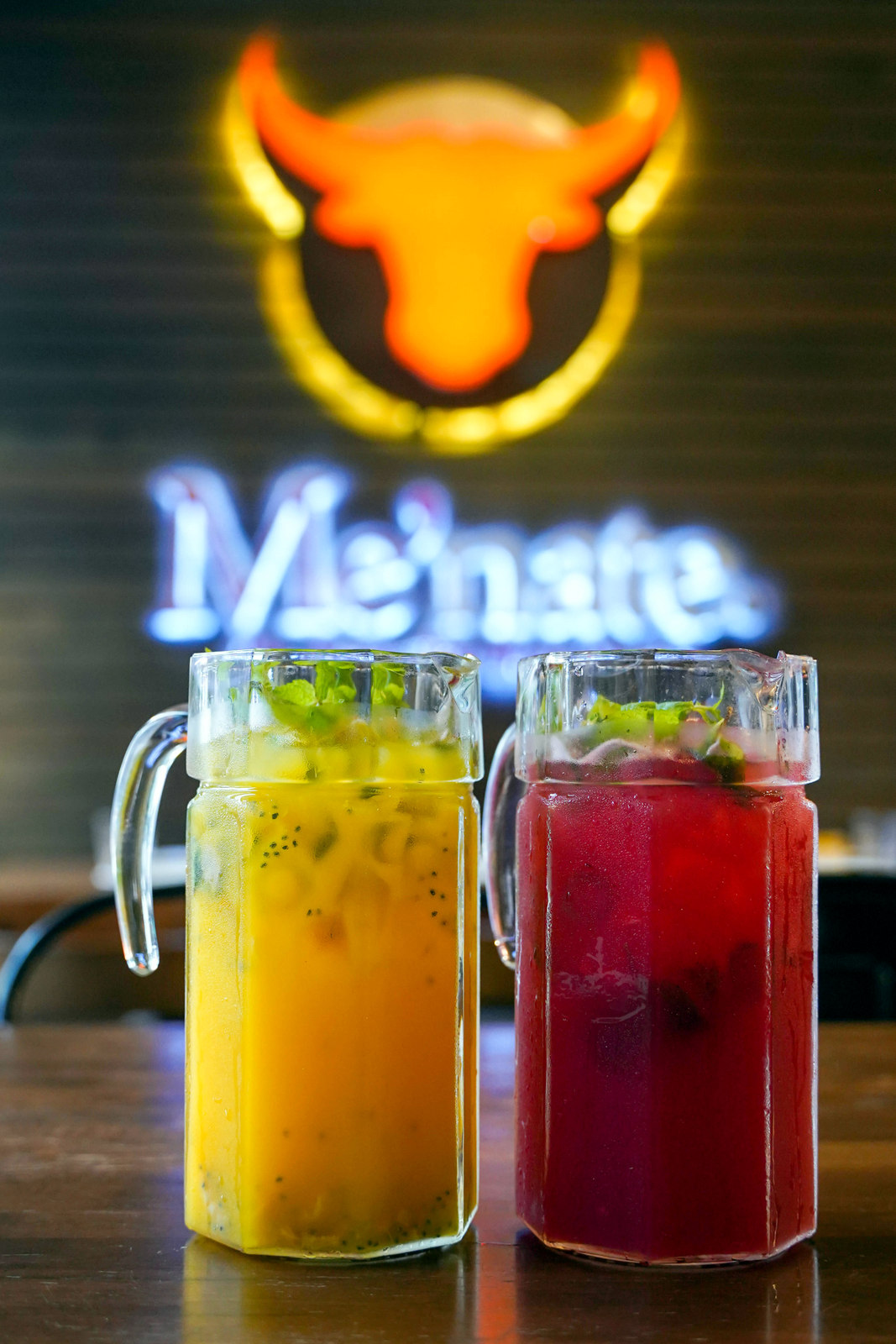 The platter also comprises a thin-crusted, tortilla-based Pepperoni Pizzadilla, a playful take on pizza that brings together Italian and Tex-Mex influences; BBQ Beef Nachos with a lip-smacking house-made BBQ and cheese sauce; pastas of Mammamia Beef Carbonara with a creamy chilli kick and Seafood Aglio Olio with fresh prawns and mussels; plus papadom and condiments of mint and other sauces to balance out the meat.
Drinks are included in the platter - select from Orange Sunset (orange juice with lychee), Watermelon Mint, Cha Bang Ang or Homemade Chrysanthemum for your thirst-quenchers.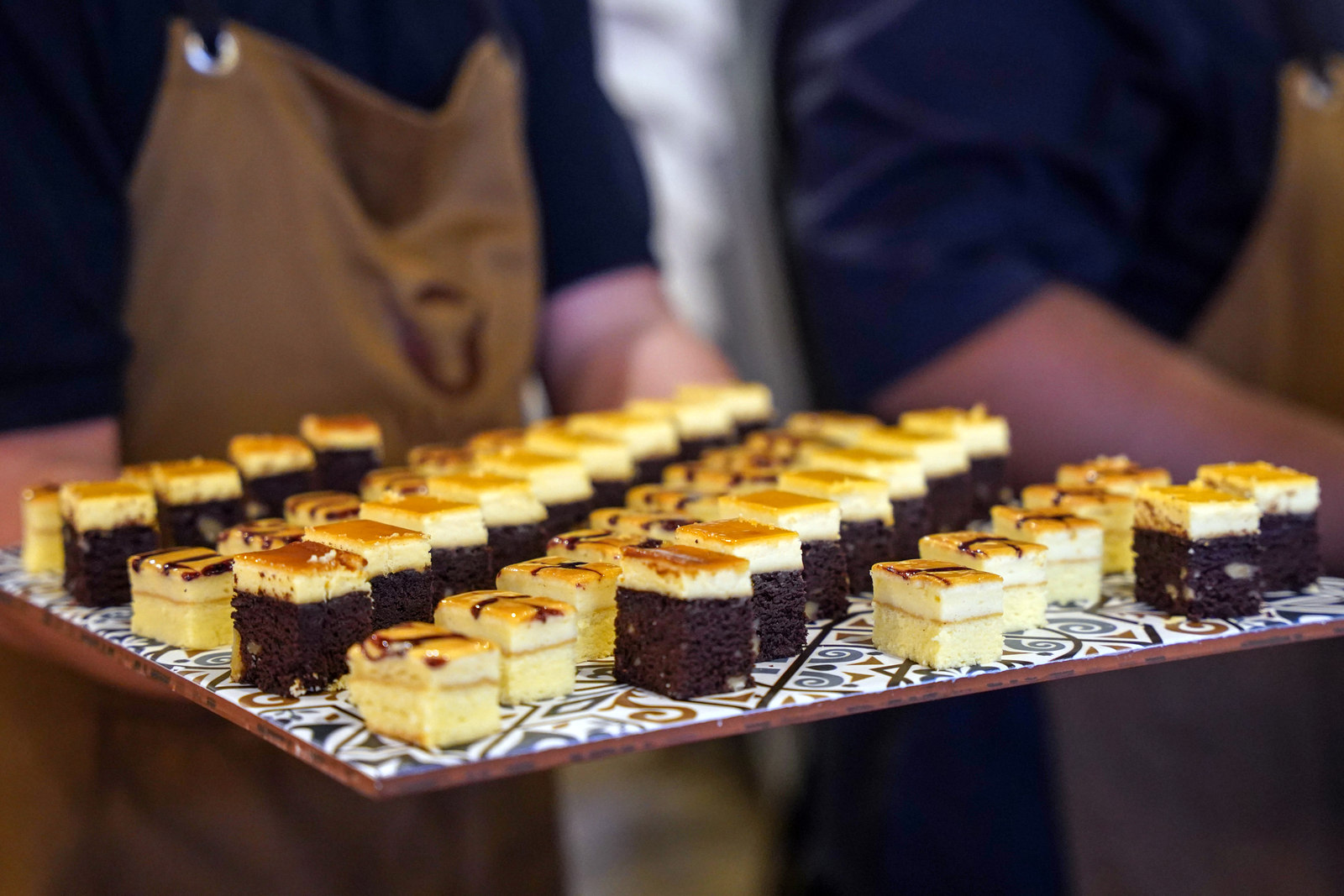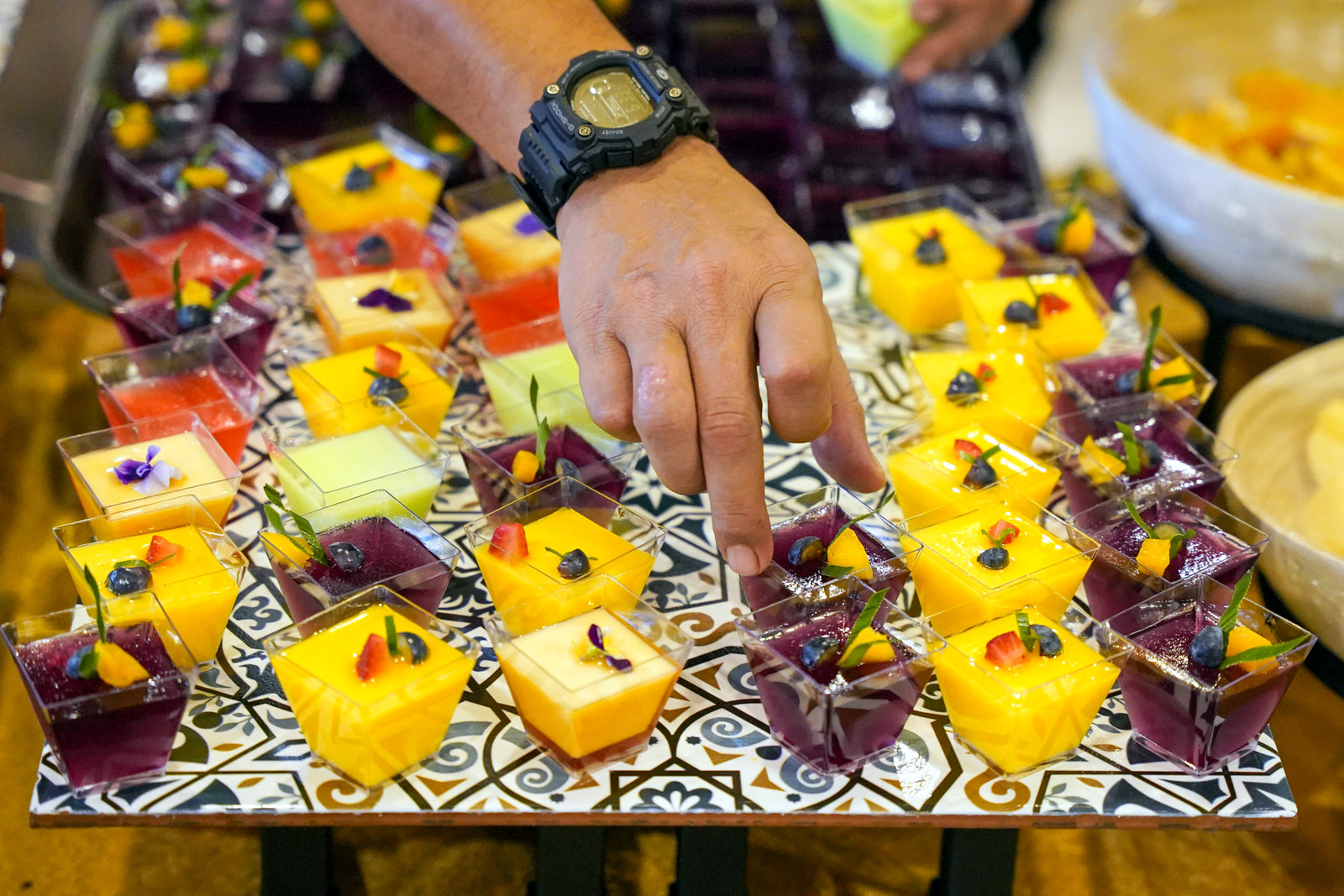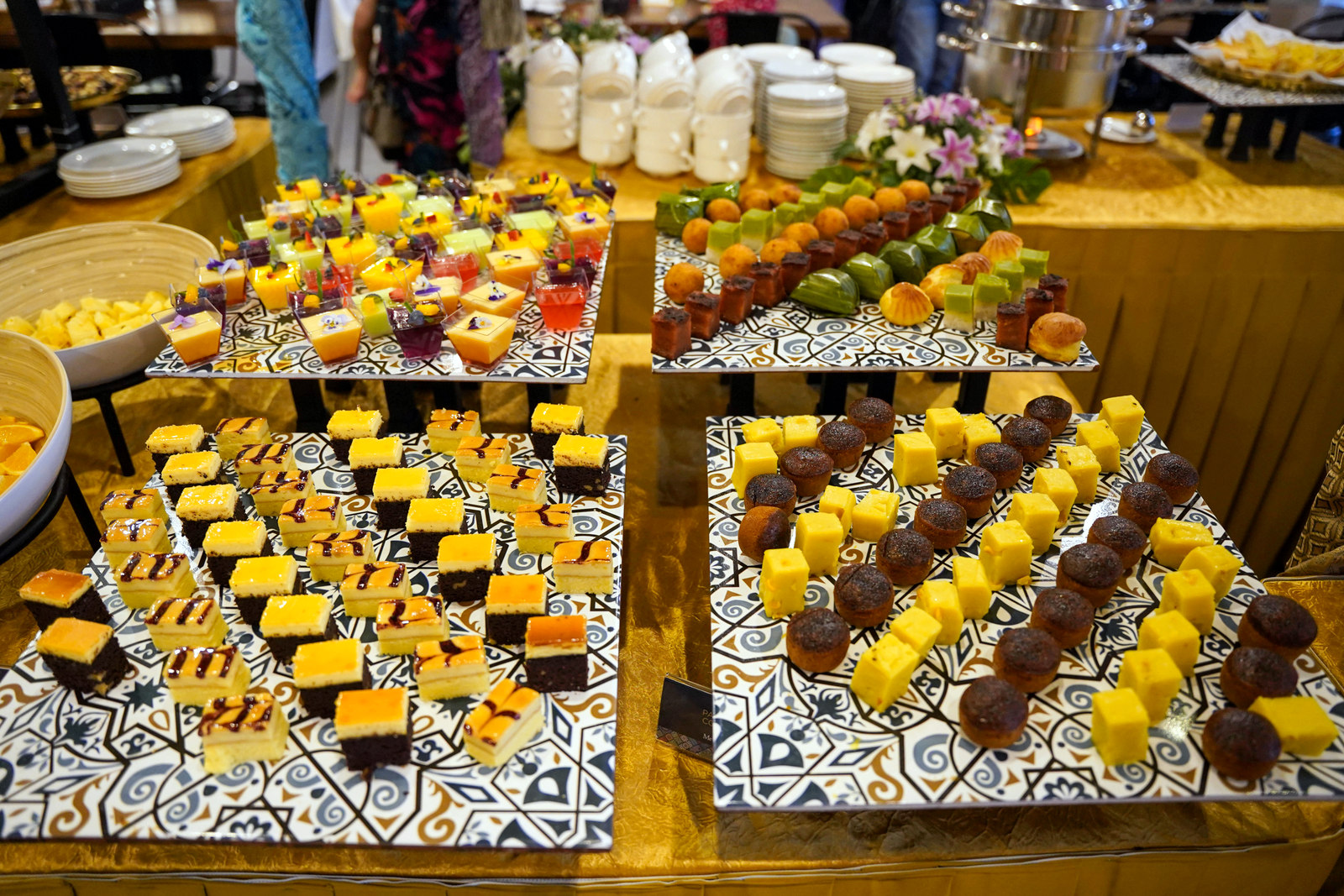 We're spectacularly stuffed by now, but cakes and sweet tidbits are available in the semi-buffet to send everyone out on a happy high.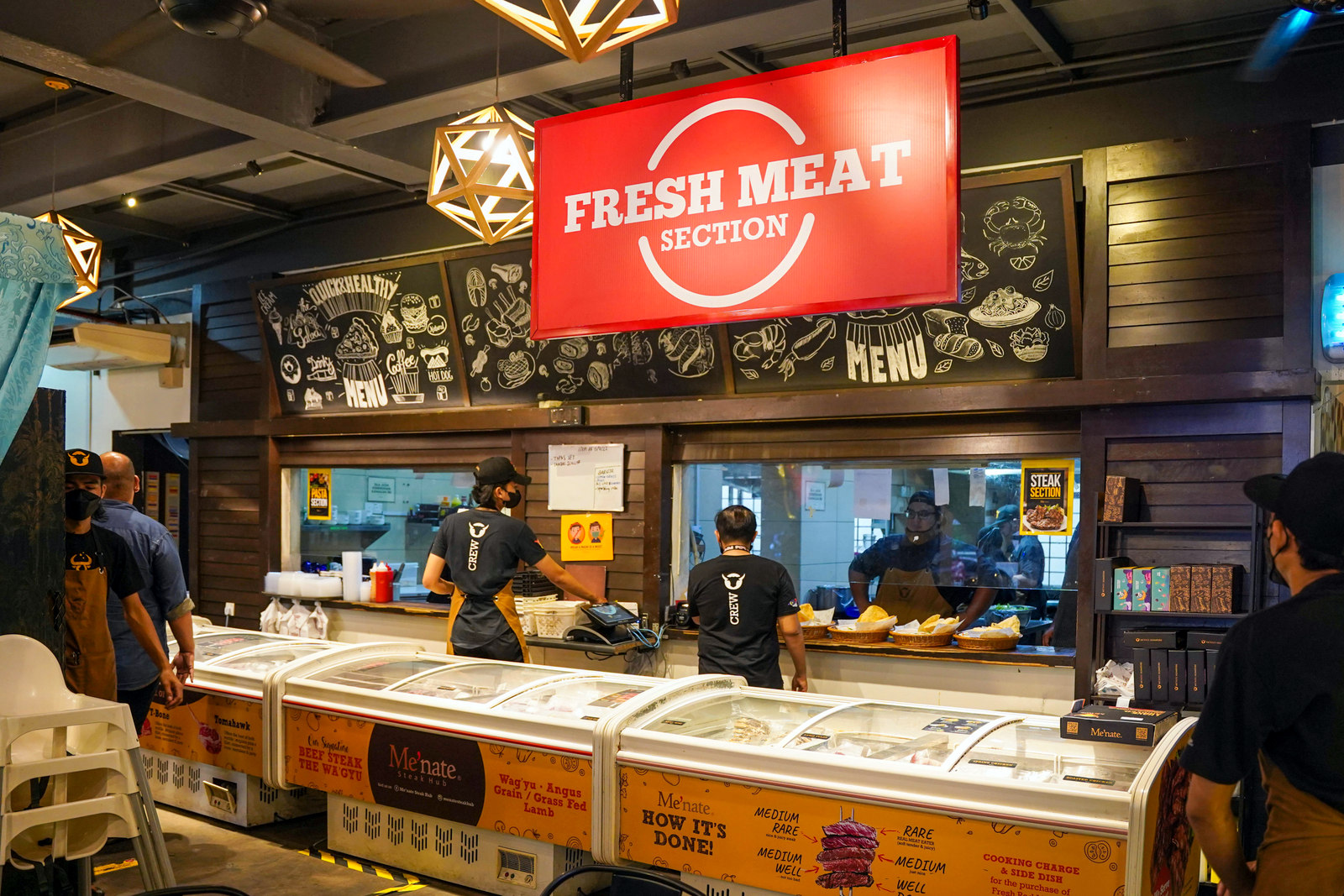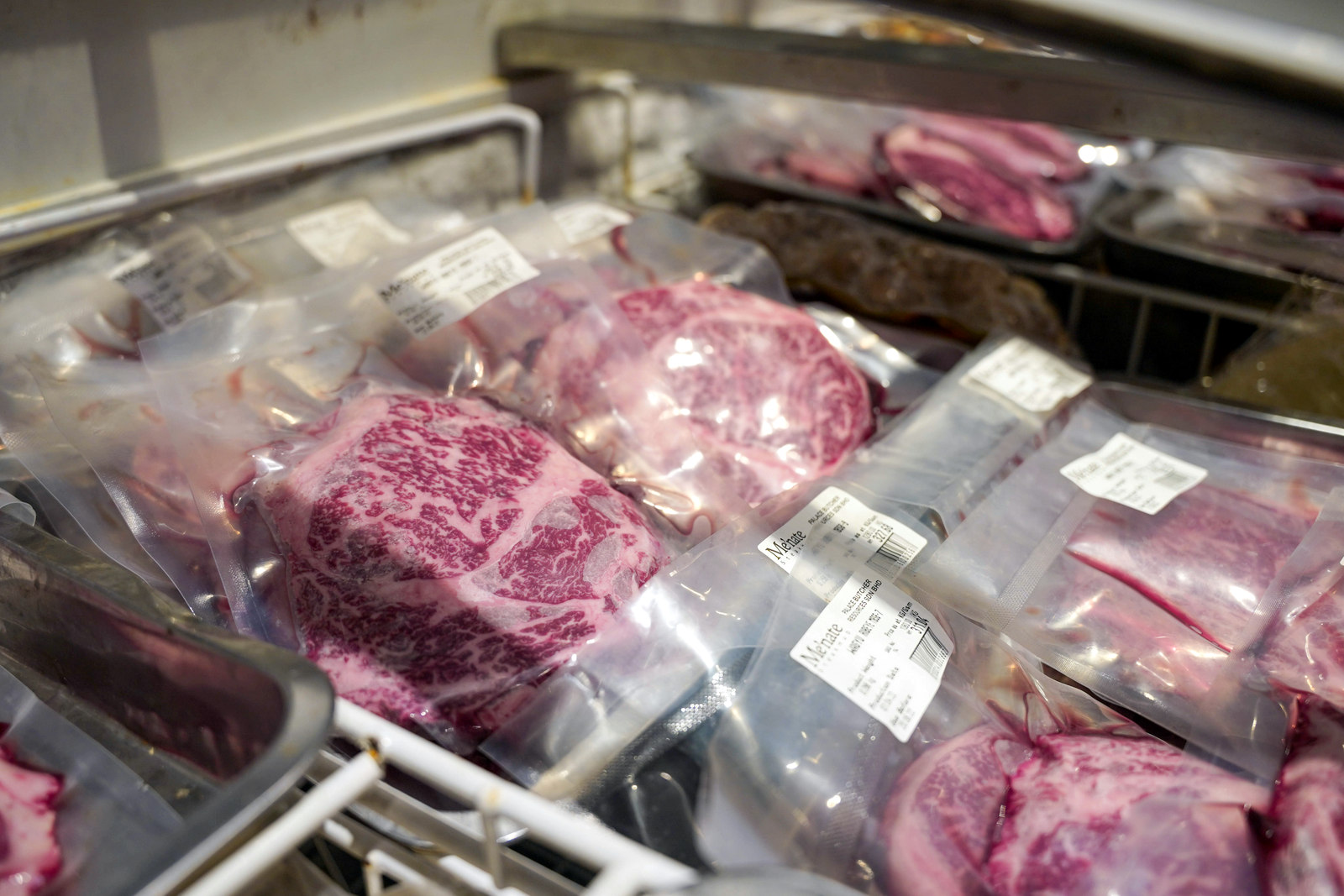 Customers can also order from Me'nate's regular a la carte menu and still enjoy the mini-buffet for RM15 per person. With chillers bursting with meat, you can have a fuss-free buka puasa of your favourite cut of beef or lamb, cooked to order with two side dishes.
Prefer to break fast at home? Order the Mubarak Iftar Nate-Box for delivery to your doorstep, spanning the meat and rice of the Heavenly Ribs (RM360), Heavenly Me'nate (RM470) and Heavenly Lamb (RM430).
Look out for Me'nate's post-Ramadan specials too, serving up an intriguing Rendang Wellington, the Malaysian reinterpretation of Beef Wellington.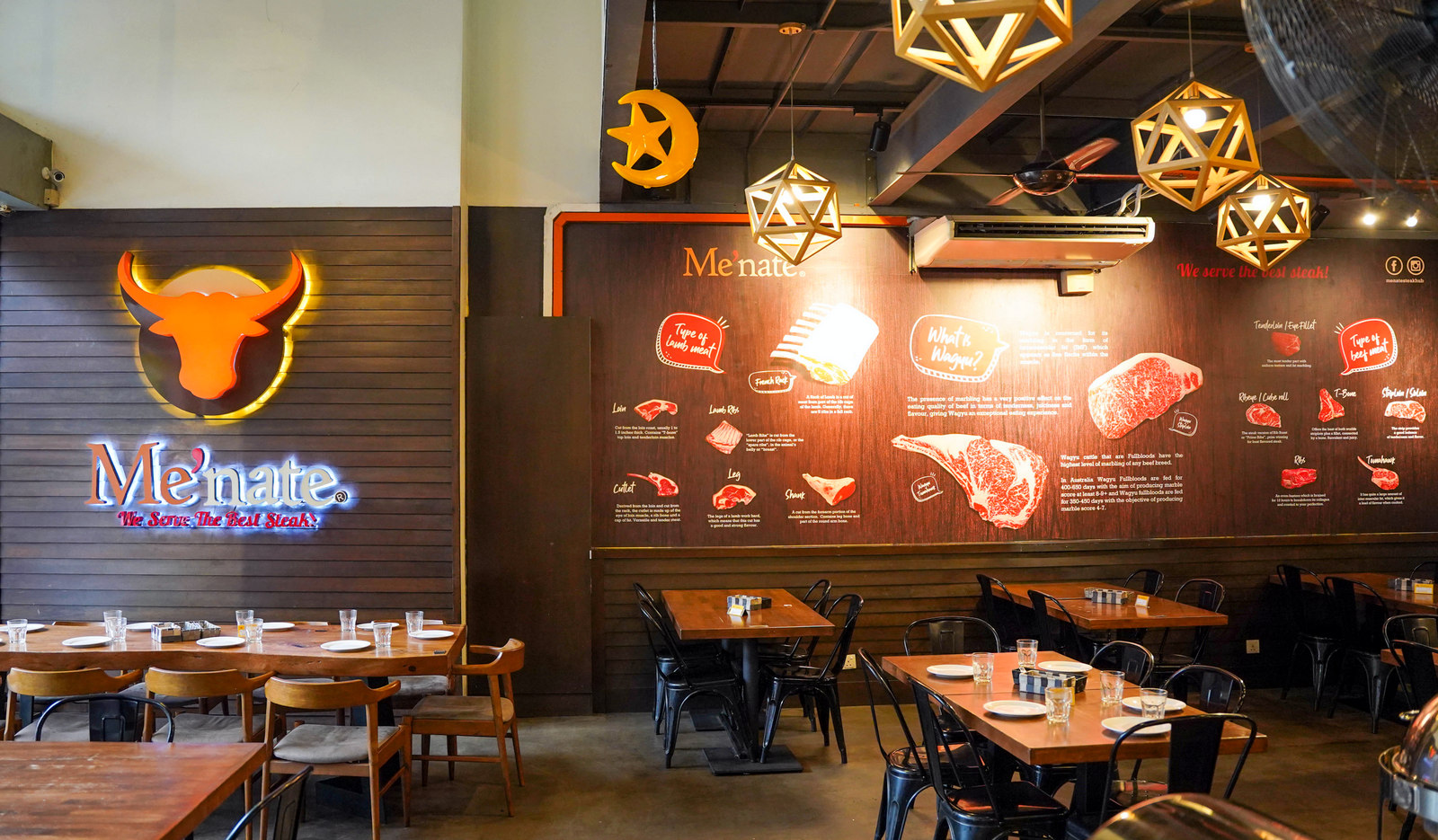 Me'nate Steak Hub
Website: 
https://menate.com.my
Facebook: 
facebook.com/menatesteakhub
Instagram: 
instagram.com/menatesteakhub
For reservations, call 03-4141-9133, WhatsApp 019-3911-047, or email 
[email protected]
Me'nate Steak Hub can be found at Ampang, Setapak, Bangi, Shah Alam, Seremban, Melaka, Johor Bahru, Ipoh and Kota Bharu.