Make the Lunar New Year majestic with Wing Heong's 2023 handwoven gift boxes of honey bacon & other festive treats
January 5, 2023
---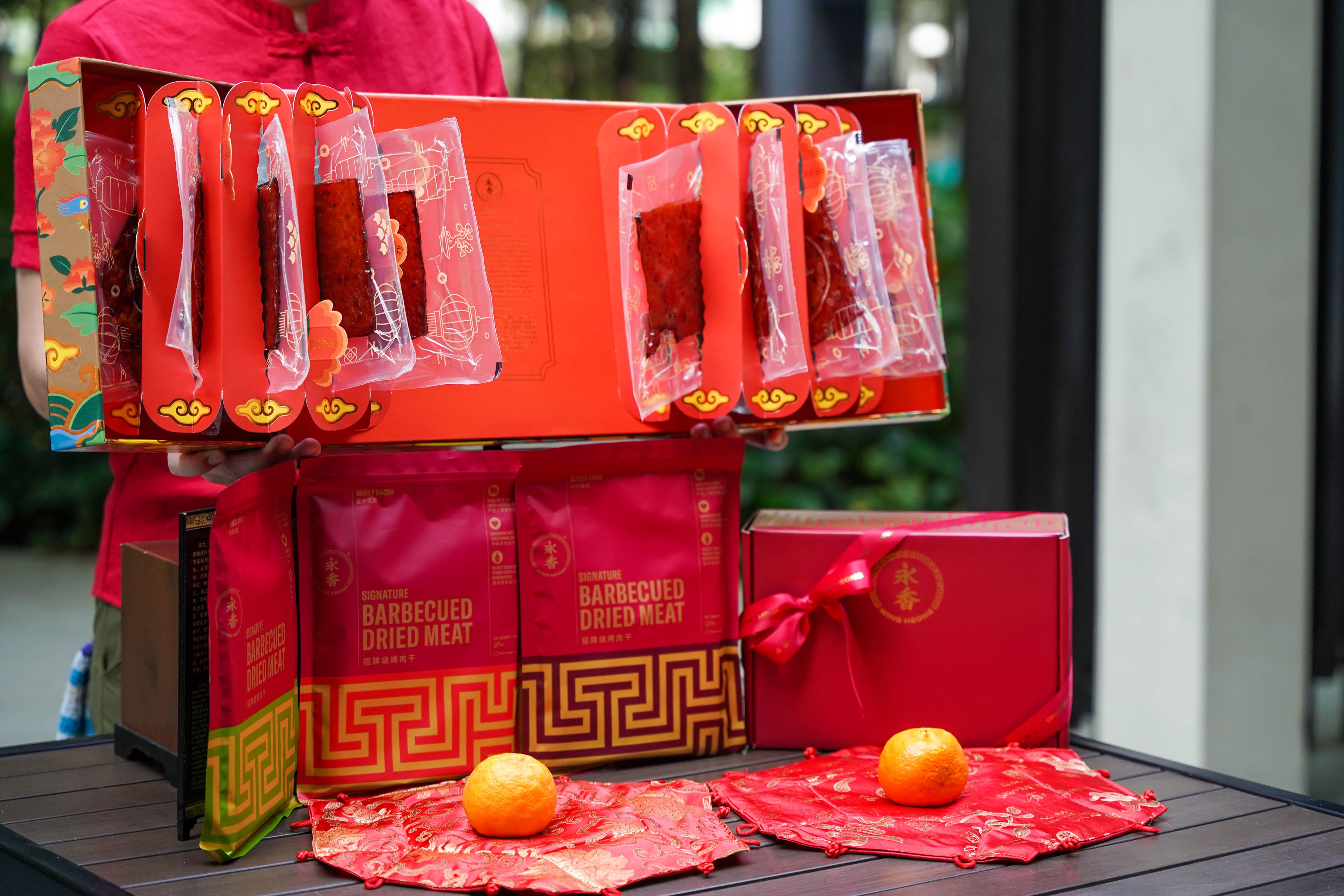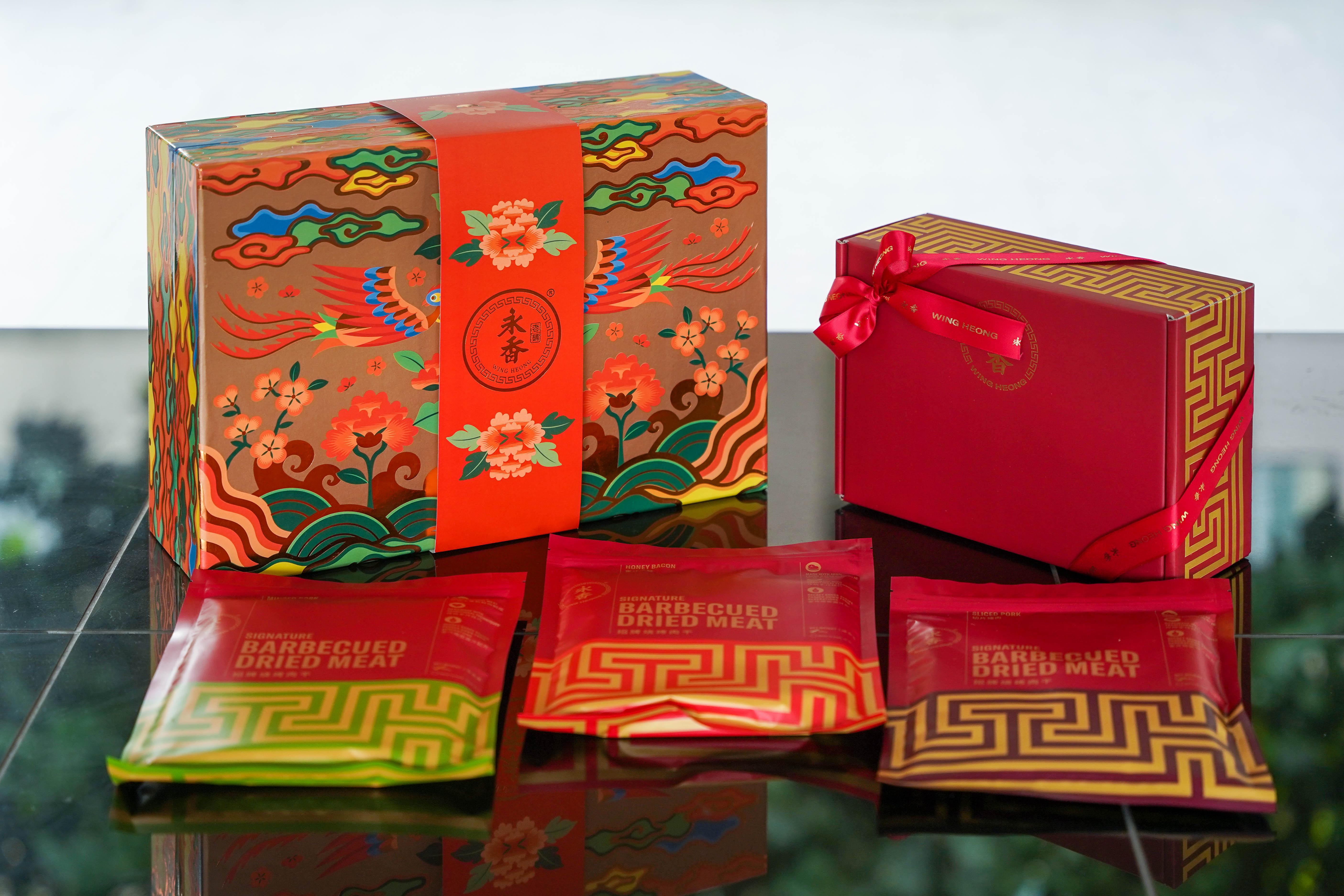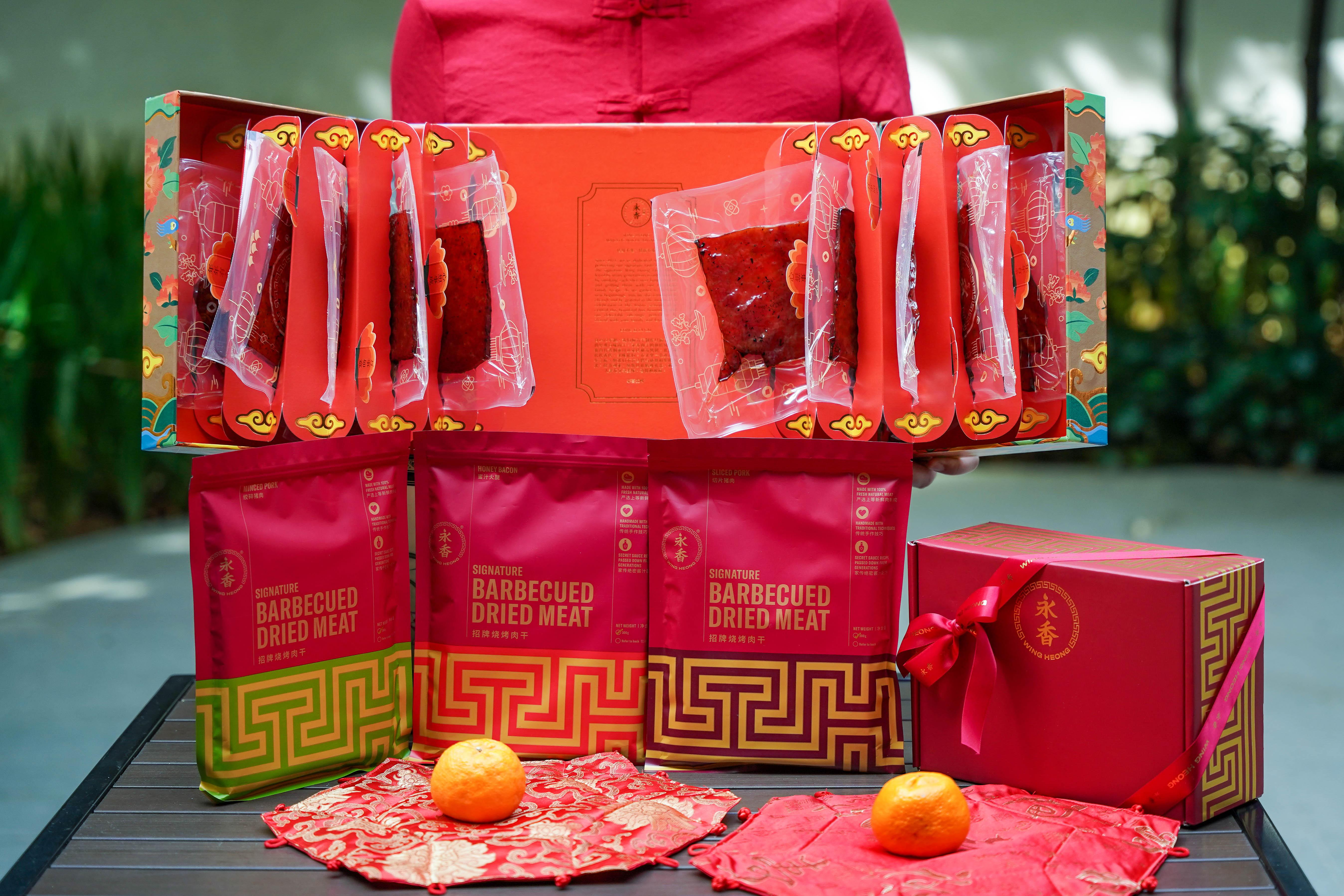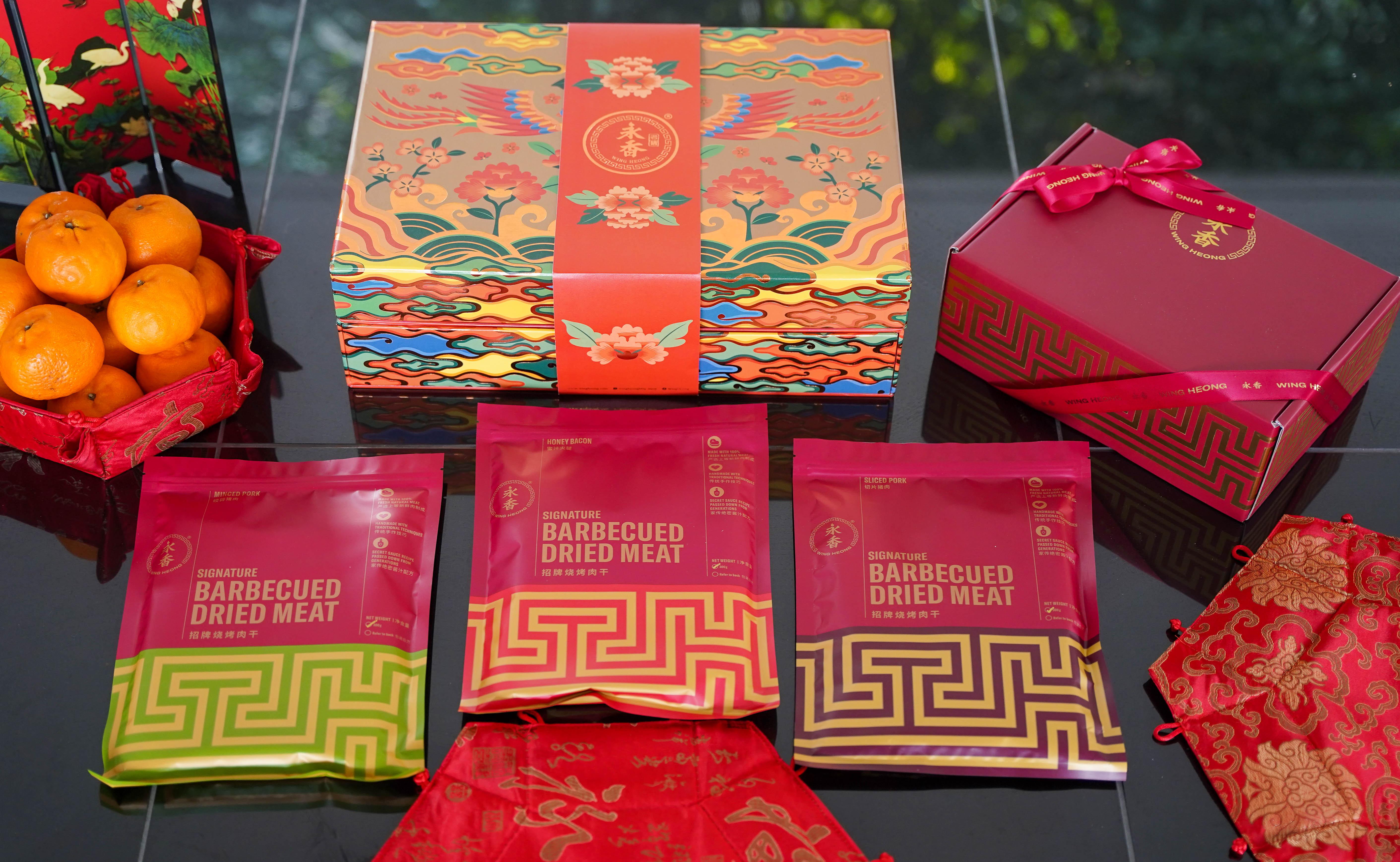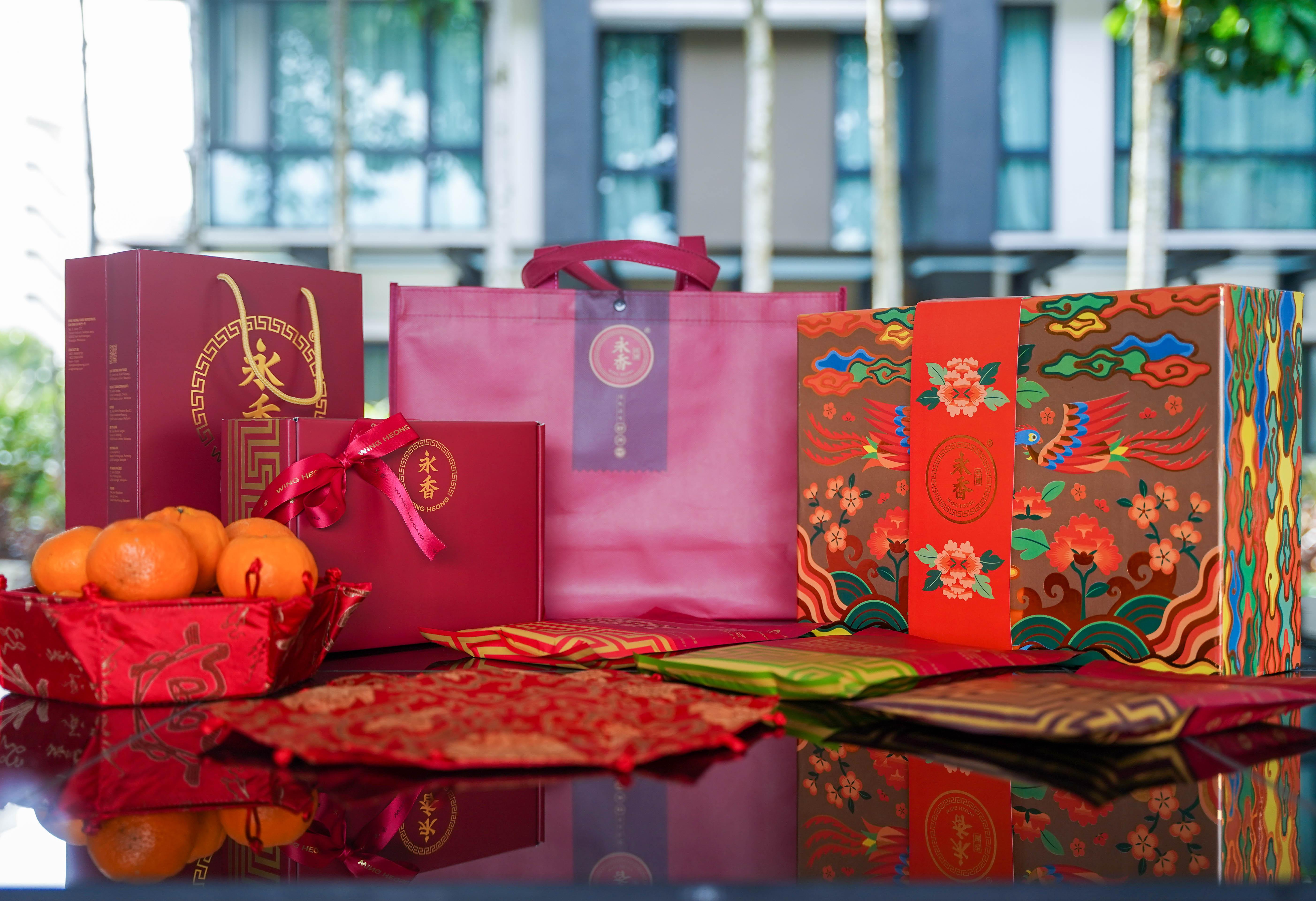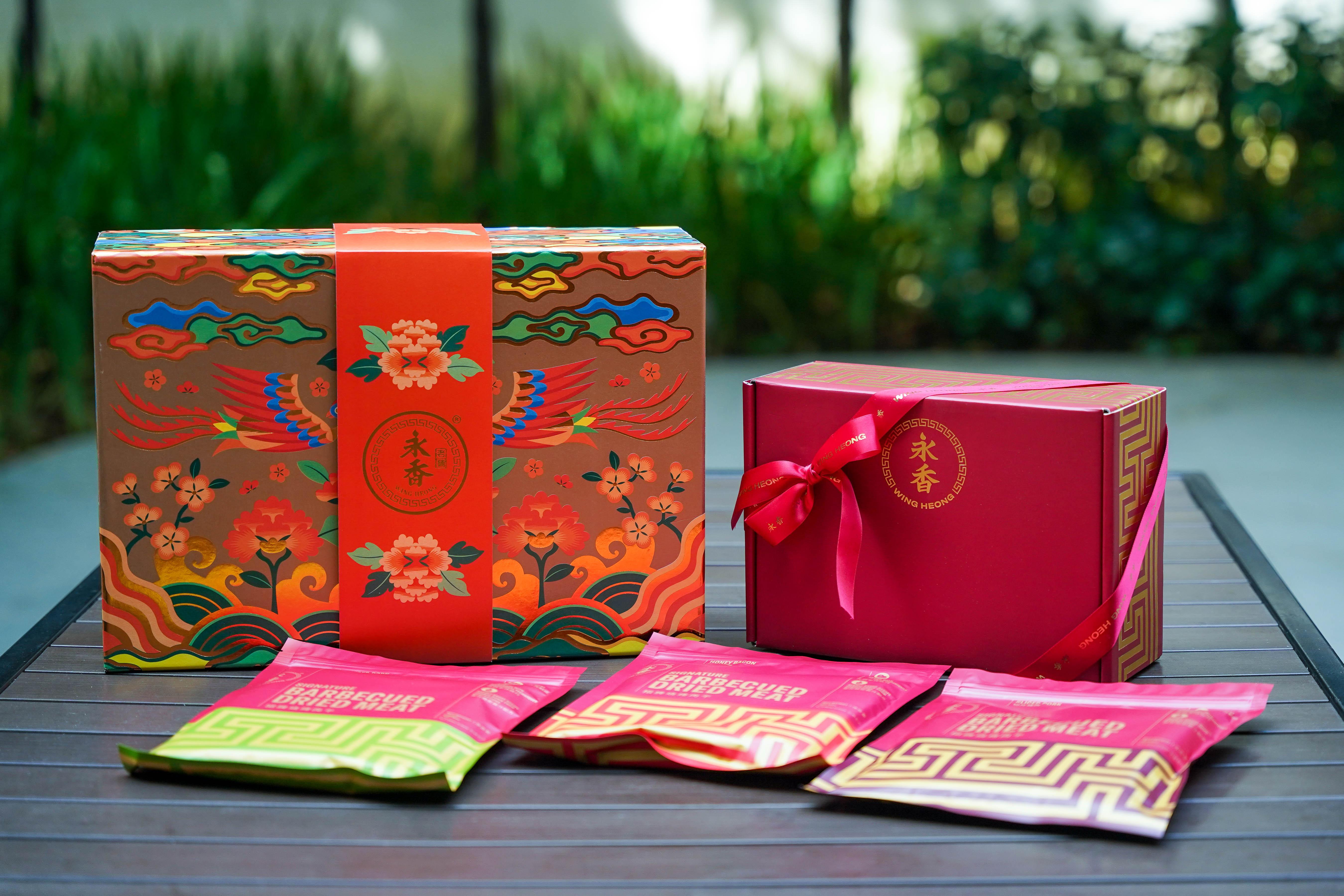 Make this Lunar New Year majestic with Wing Heong's gift boxes of honey bacon and other fabulous festive temptations - whether you're sending a thoughtful treat to your favourite friends or a gesture of appreciation to business associates, Wing Heong's 2023 selection will bring a bundle of joy to every recipient! 

With more than half a century of experience since 1972, Wing Heong has become a cherished part of Chinese New Year celebrations for multiple Malaysian generations - for bakkwa enthusiasts, this season isn't complete without Wing Heong's BBQ Sliced Pork as well as its addictive Crispy Chicken Floss! 

One of Wing Heong's most irresistible creations is its barbecued honey bacon, traditionally handmade for lip-smacking, finger-licking fun - a beautiful balance of sweet and smoky infused into lean bacon meat, lovingly layered with honey for a nectarous burst of flavour.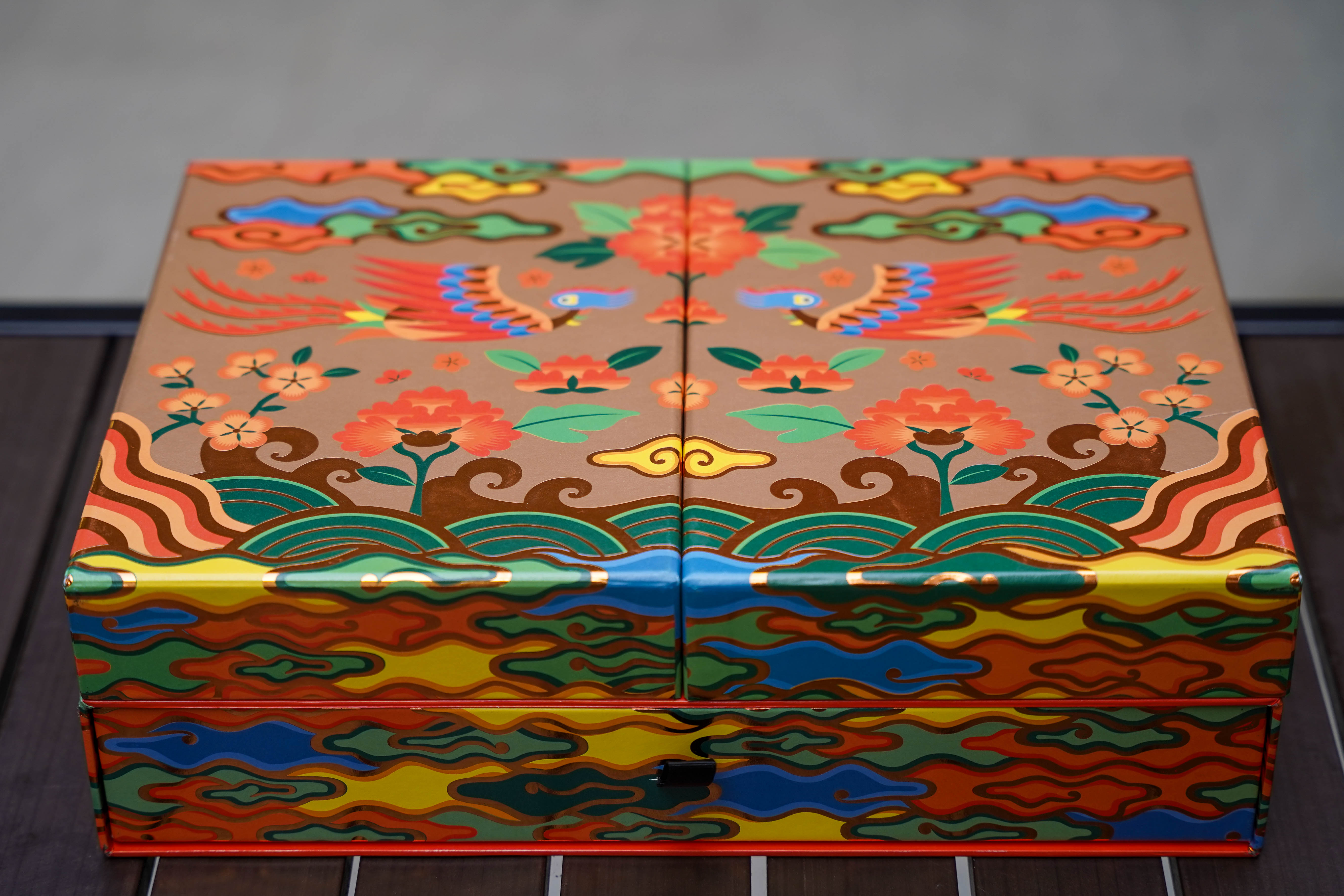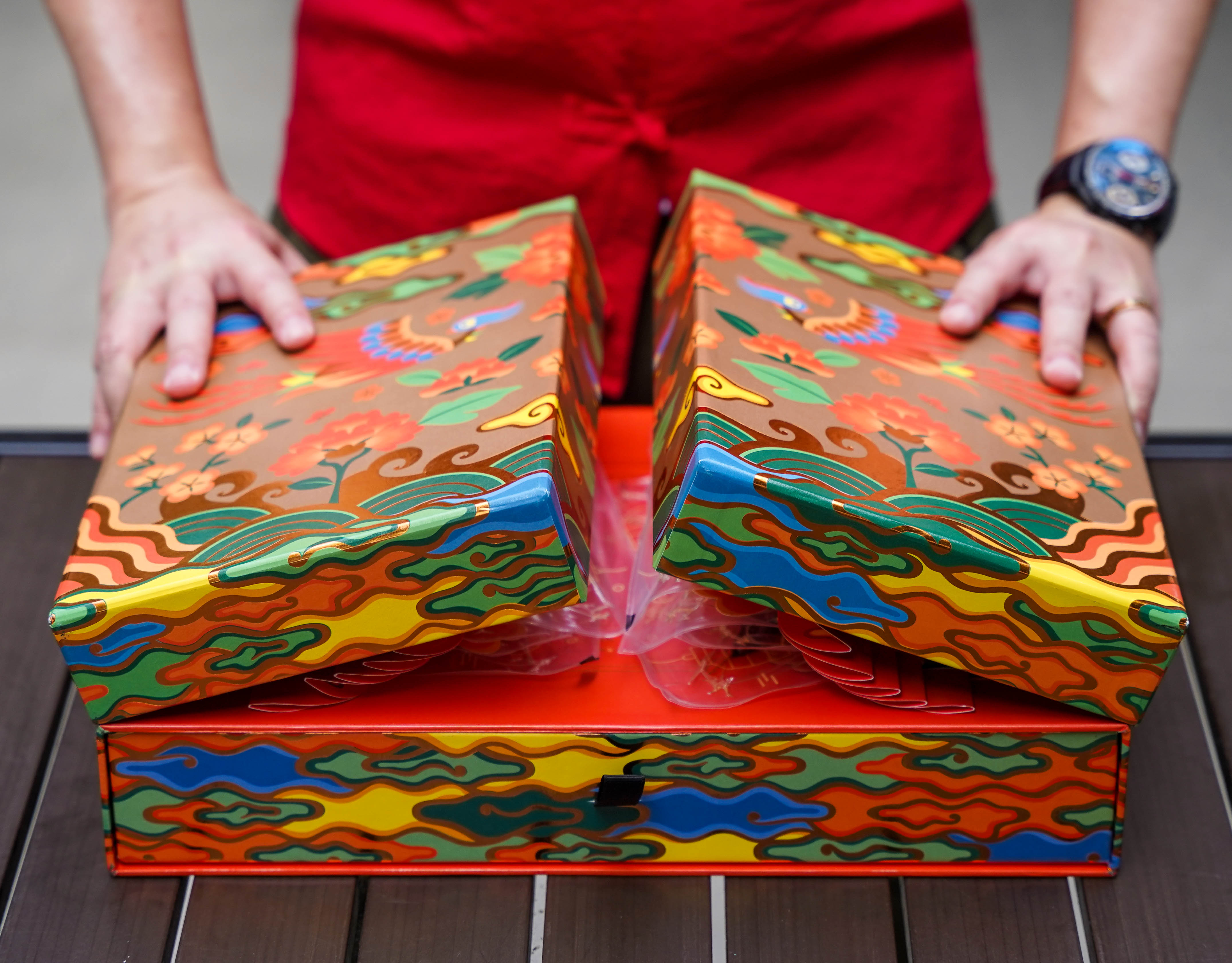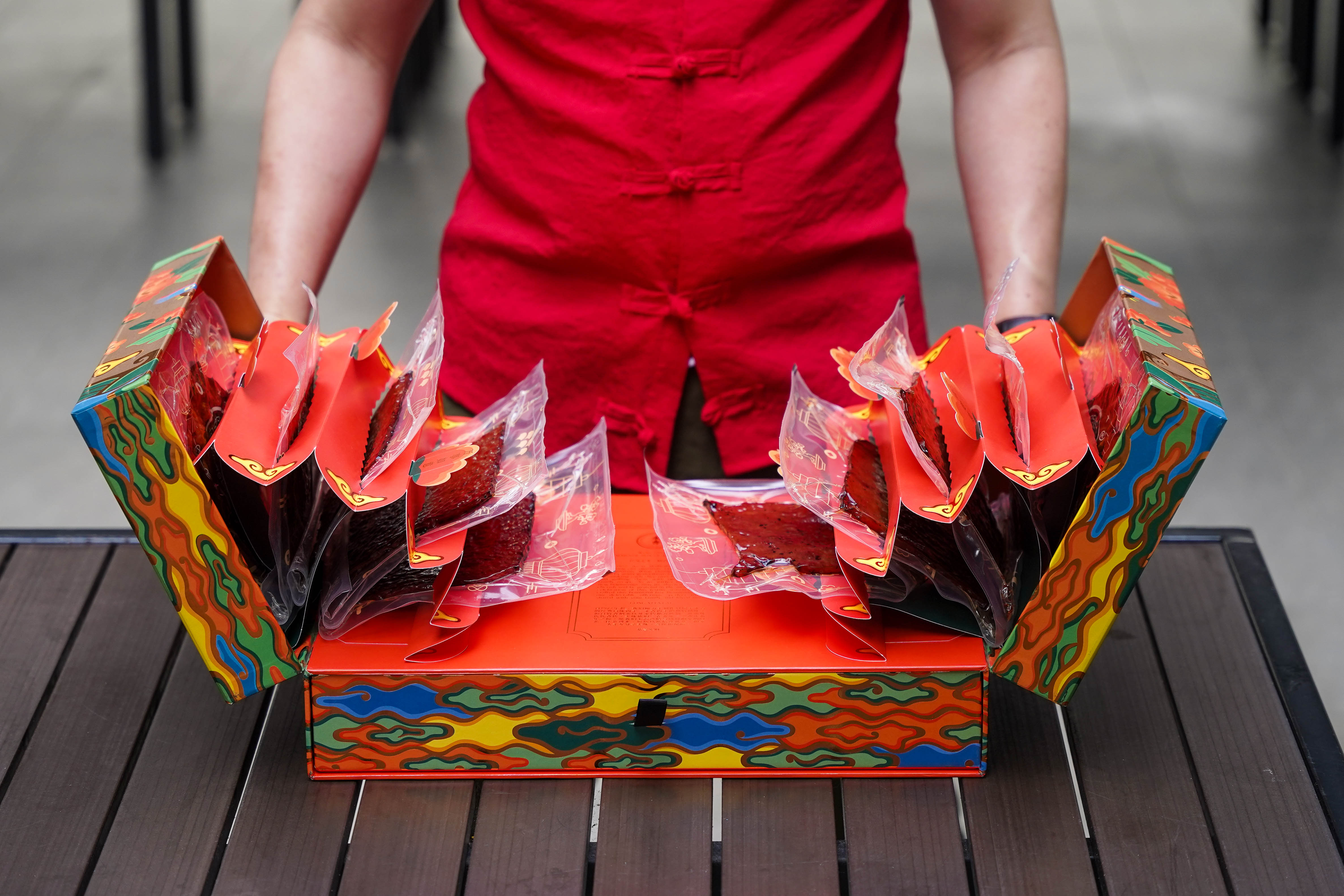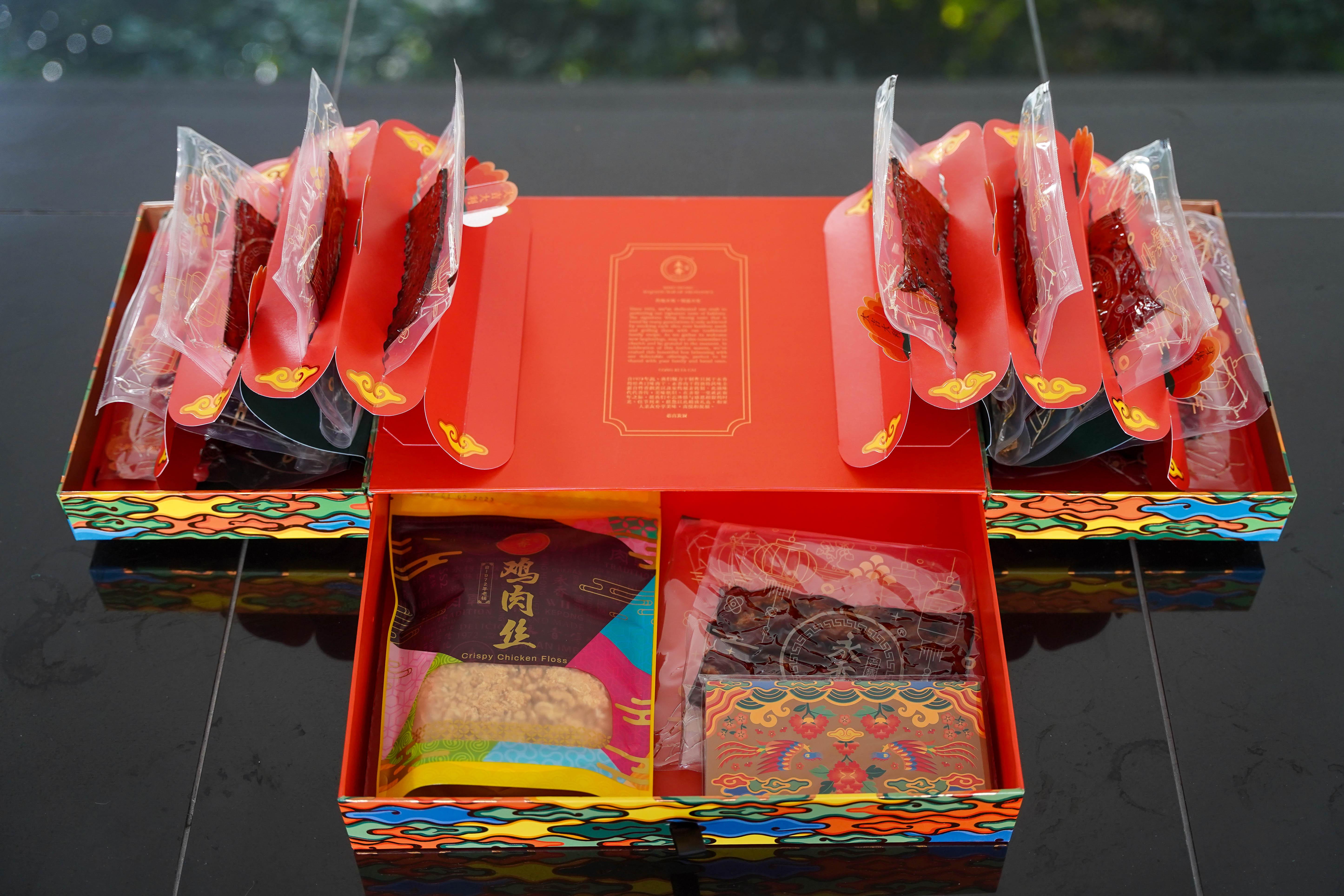 For this year's gifting, Wing Heong recommends the Majestic Gift Box, which comes in two variations - Gift Box A features 500 grams of each barbecued meat, while Gift Box B boasts 300 grams of each barbecued meat. 

This gift box comes in extremely limited quantities, crafted in collaboration with Antalis Paper, woven by hand like how Wing Heong's bakkwa is made. Its artwork is unprecedented in Wing Heong's history, evoking the grandeur of imperial Chinese dynasties.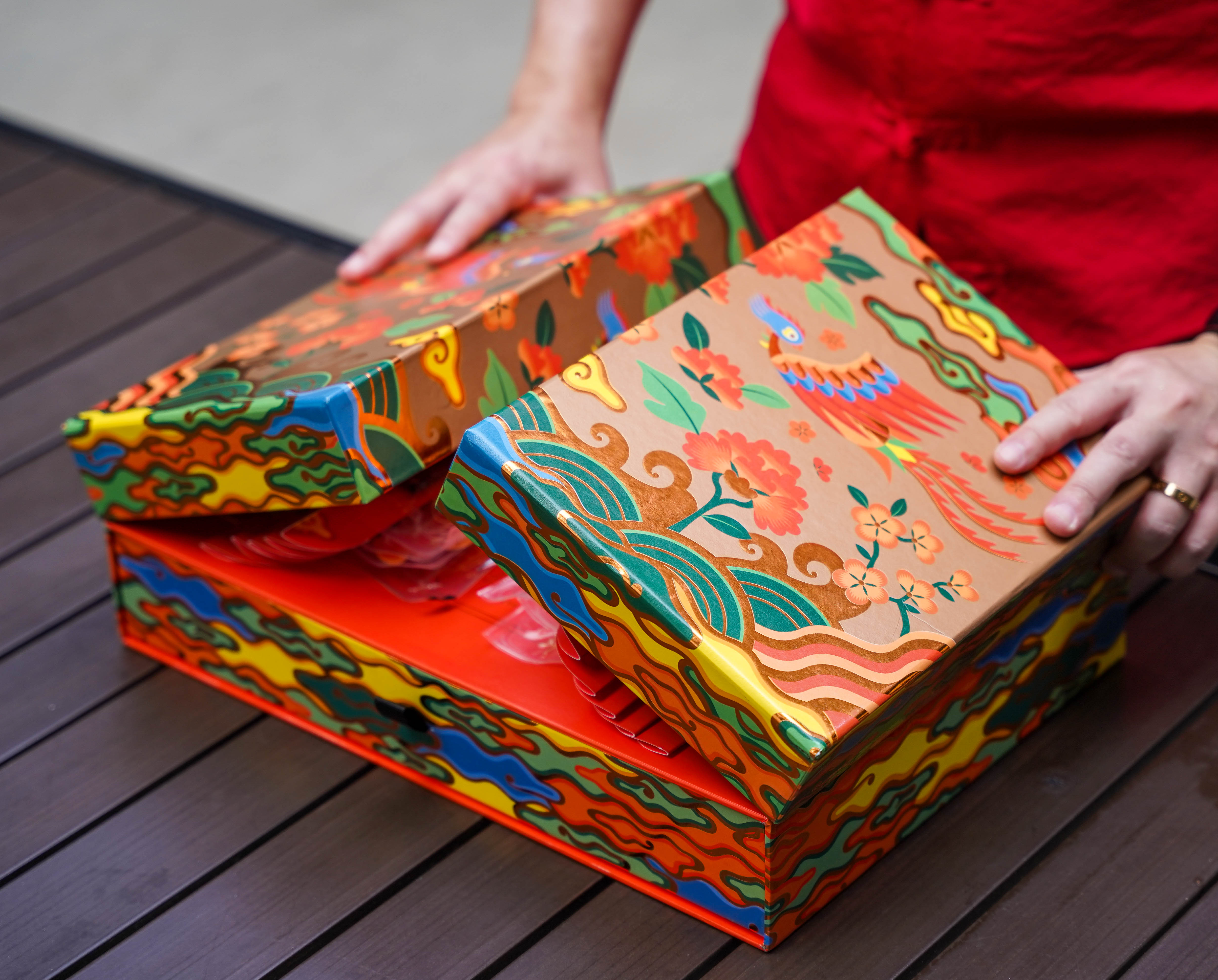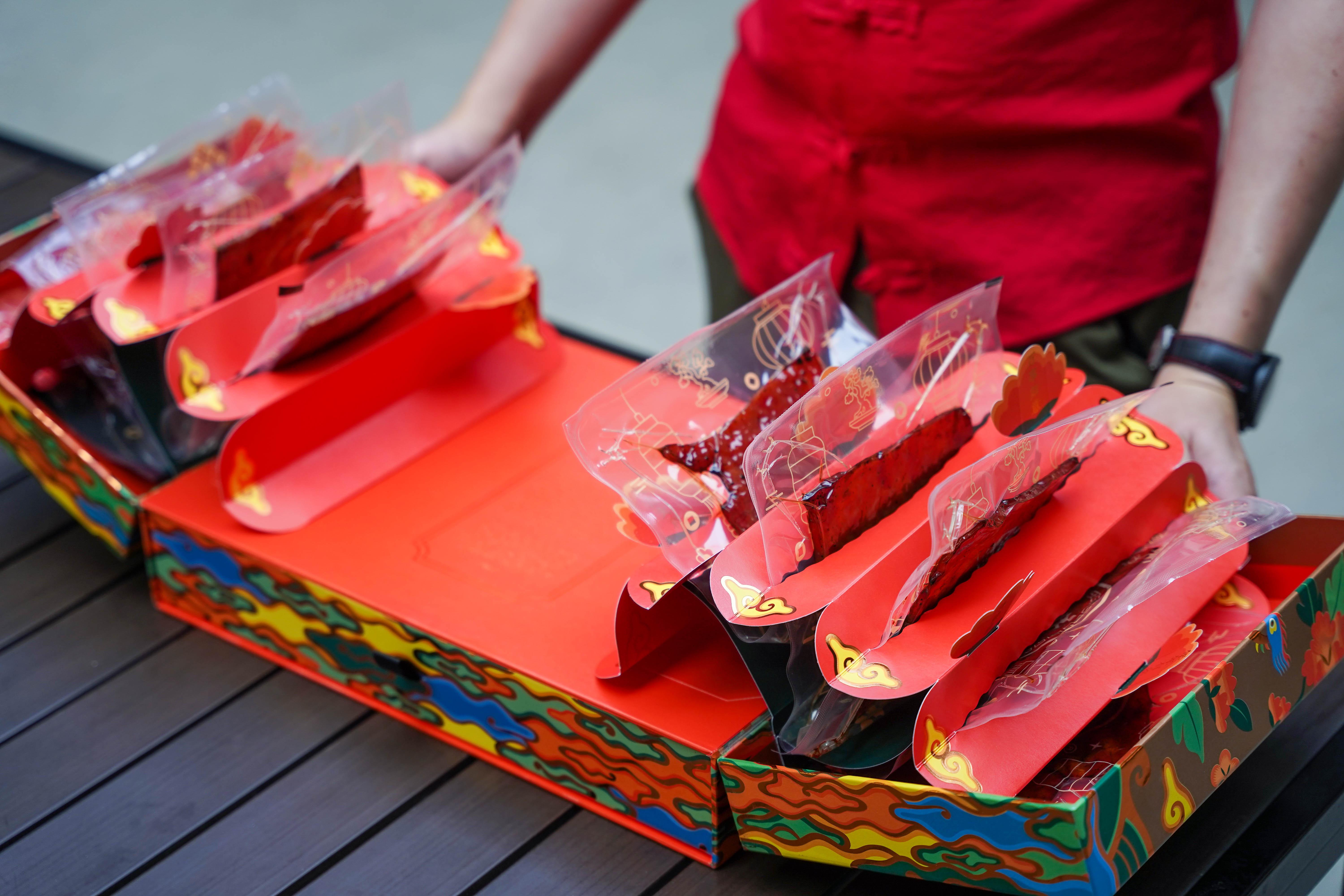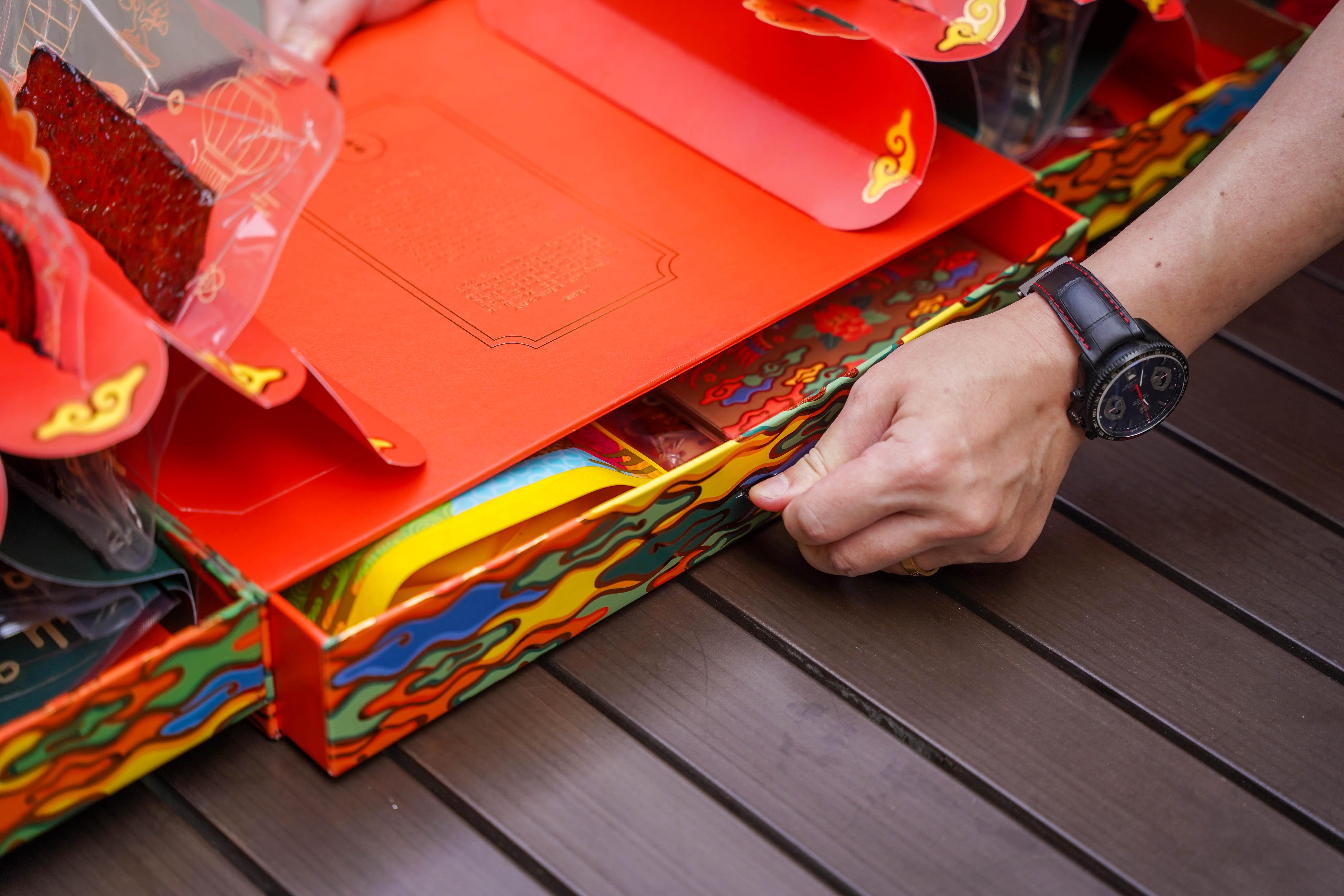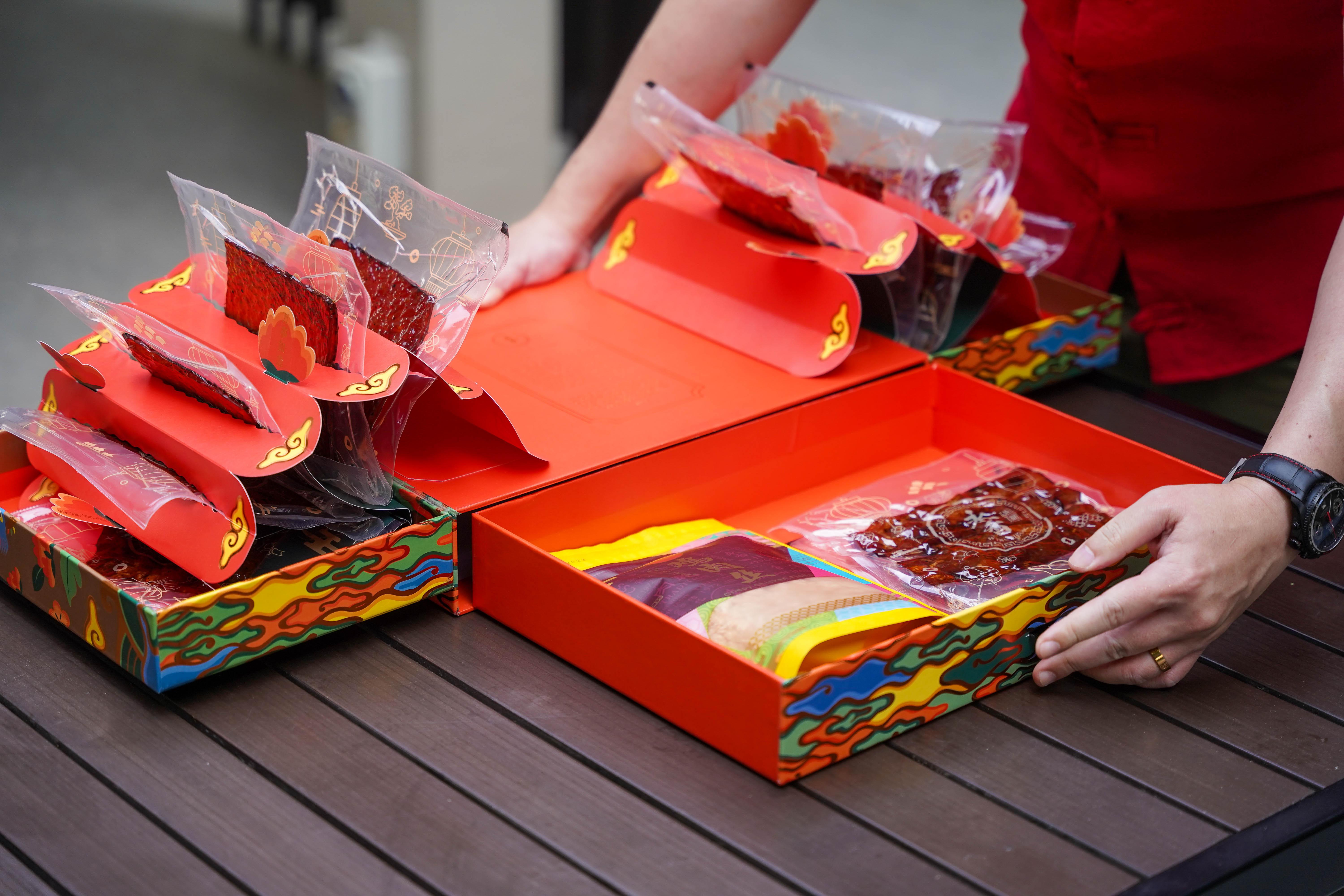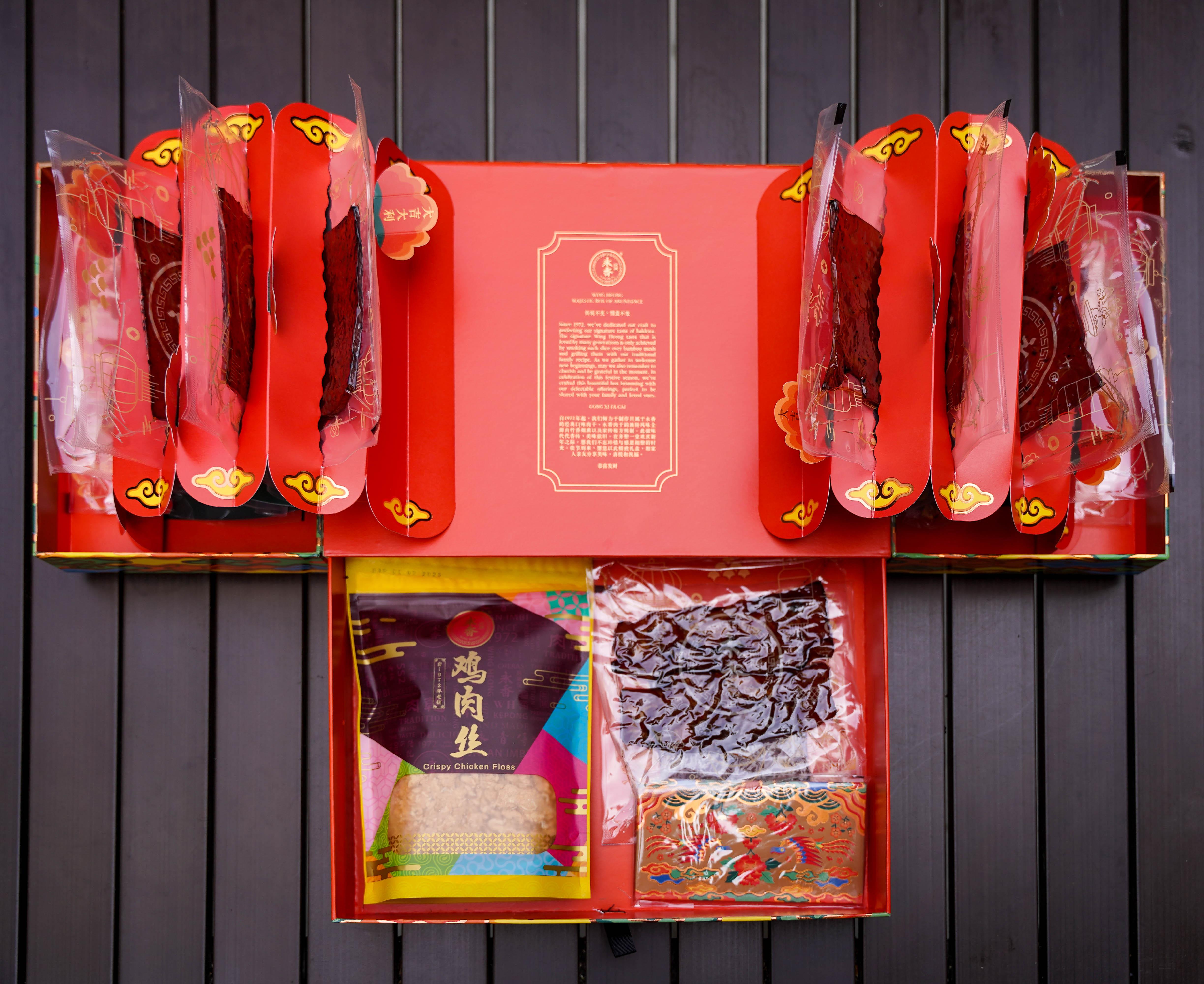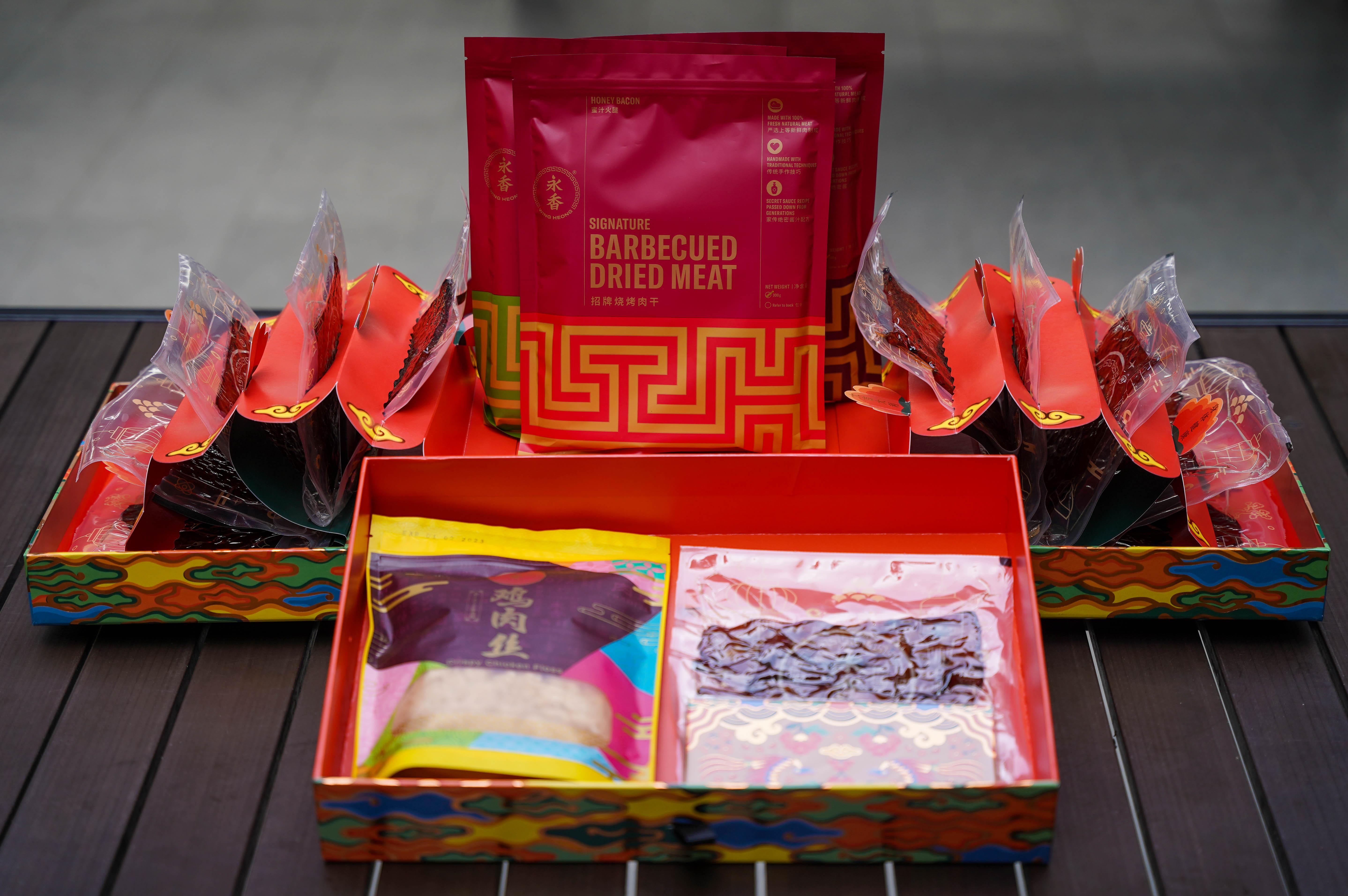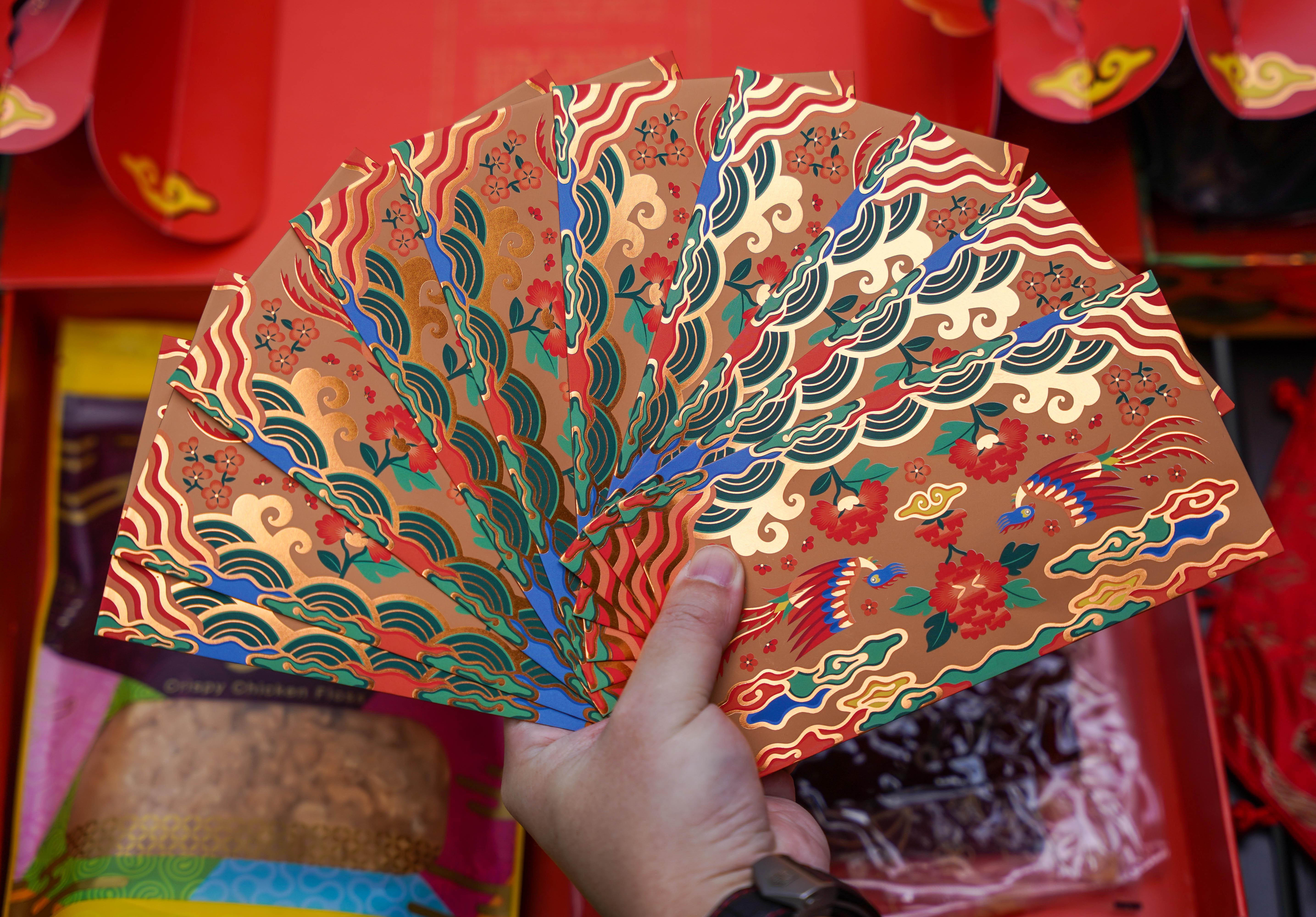 Majestic Gift Box A costs RM298 and comprises:
500g of Sliced Pork
500g of Minced Pork
500g of Honey Bacon
1 Packet of Crispy Pork Floss
10 Pieces of Exclusive Angpau Set 

Majestic Gift Box B costs RM238 and comprises:
300g of Sliced Pork
300g of Minced Pork
300g of Honey Bacon
1 Packet of Crispy Chicken Floss
10 Pieces of Exclusive Angpau Set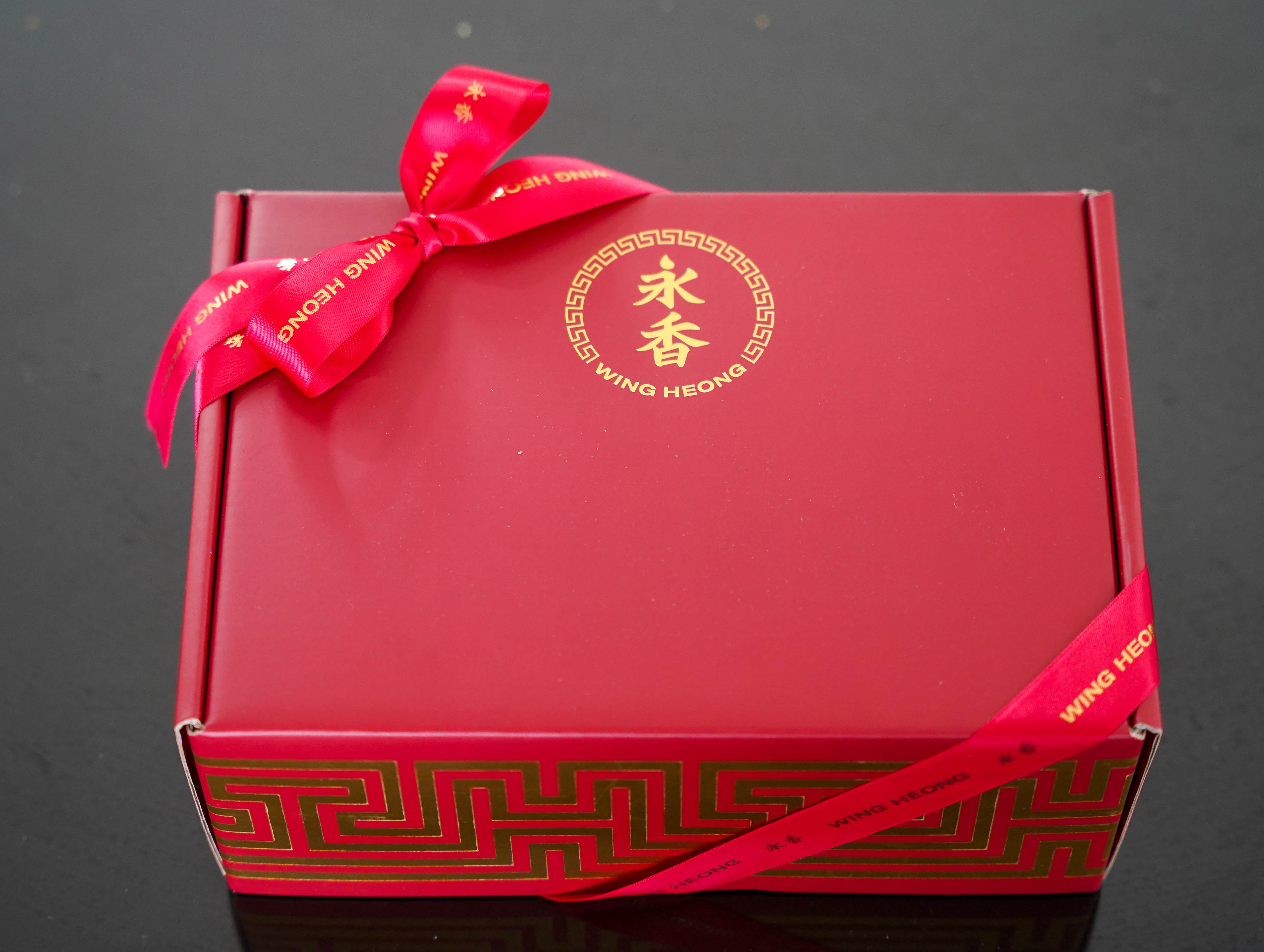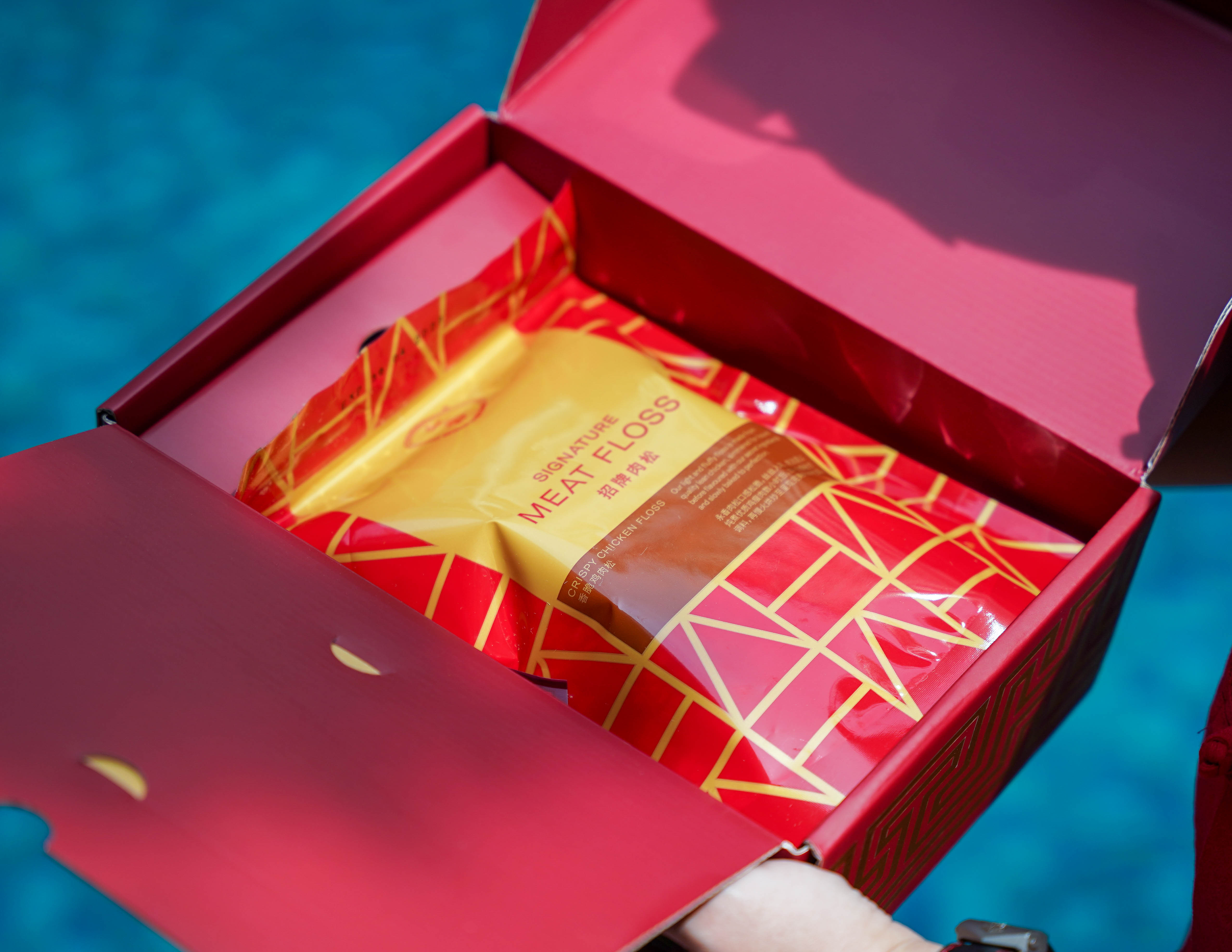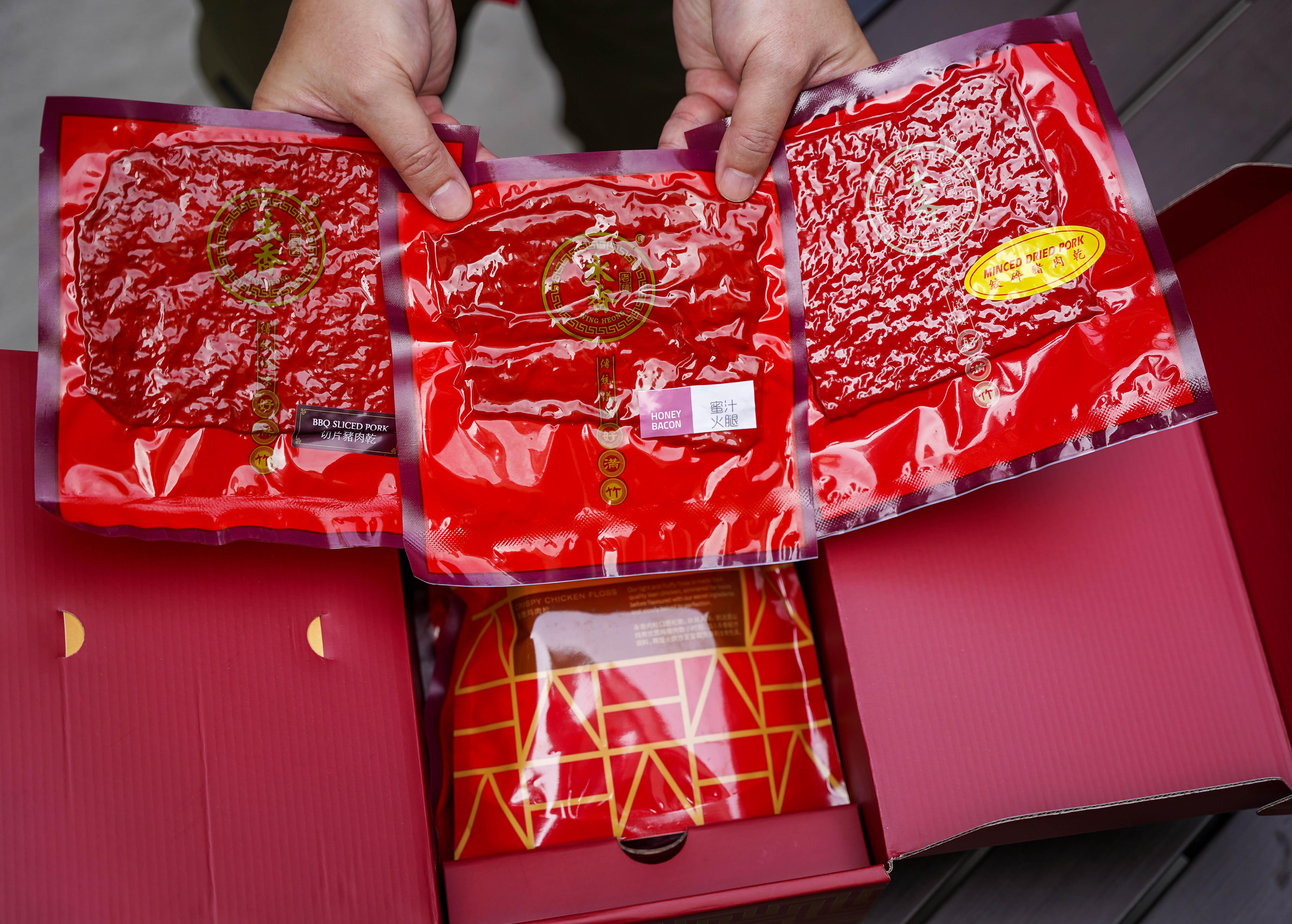 For casual gifting, the Carti-Yay Best Selling Gift Box is a cheerful choice, starting at RM128 and comprising a total weight of about 520 grams of bakkwa and 200 grams of floss, with two pieces each of Sliced Pork, Minced Pork and Honey Bacon.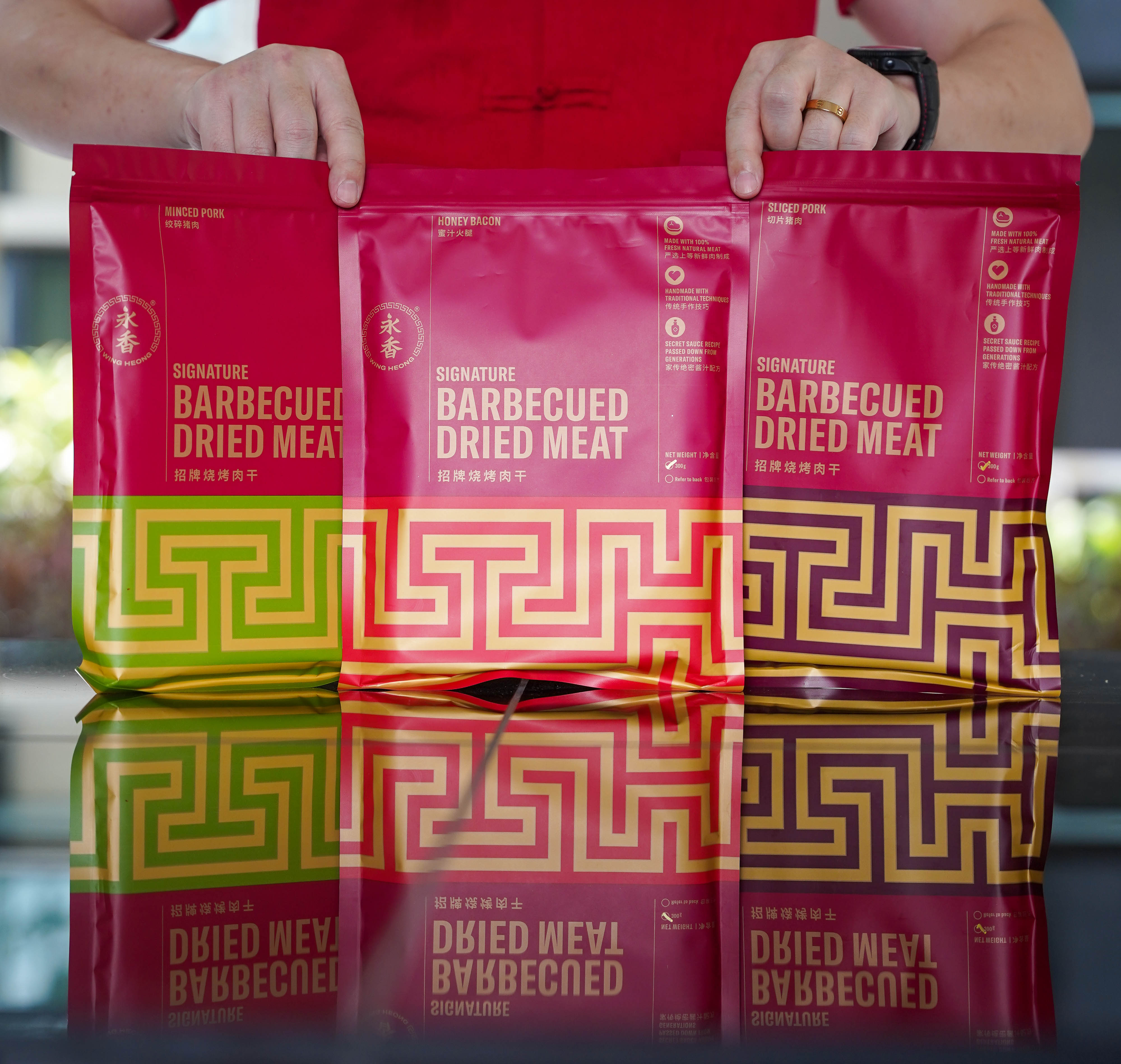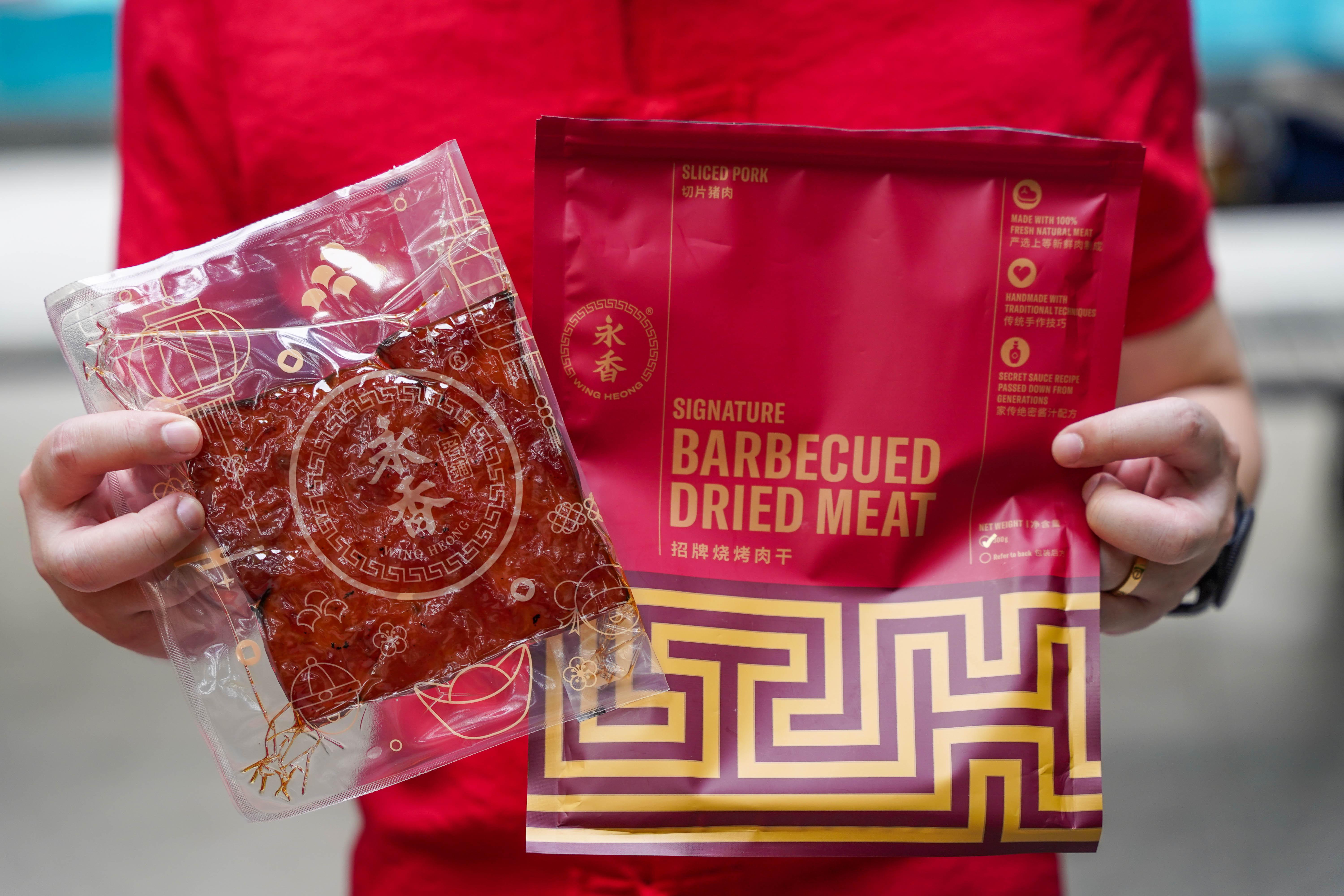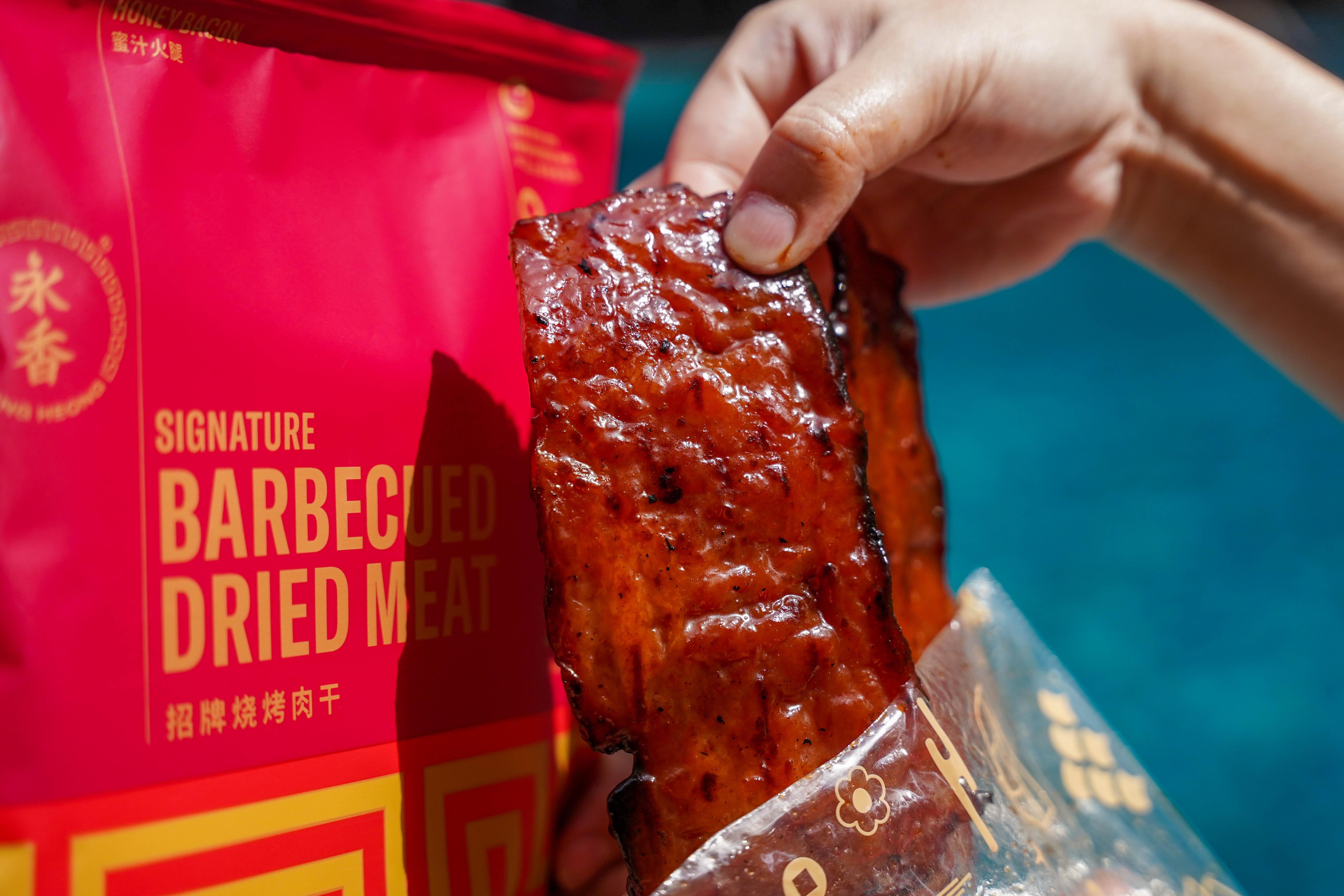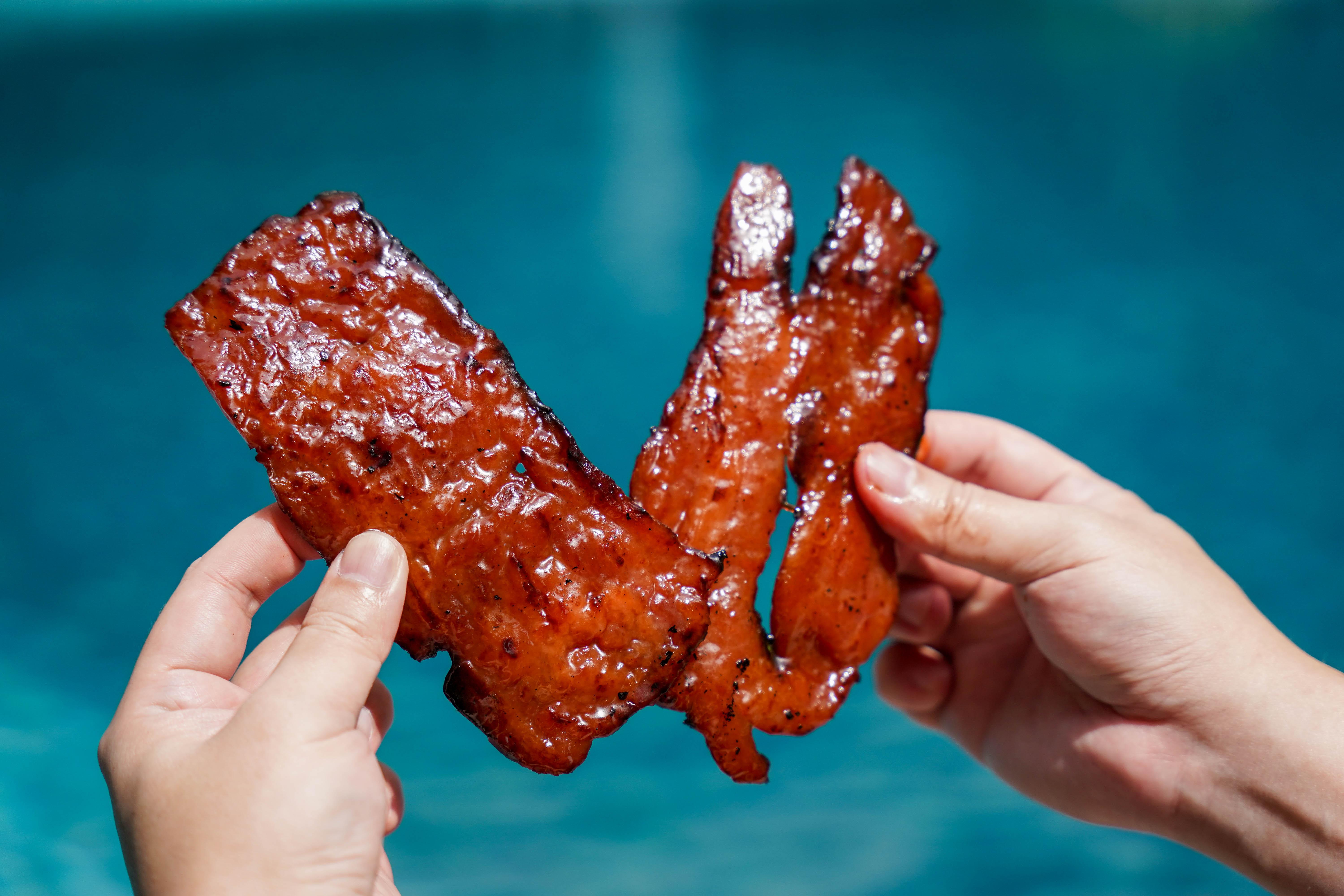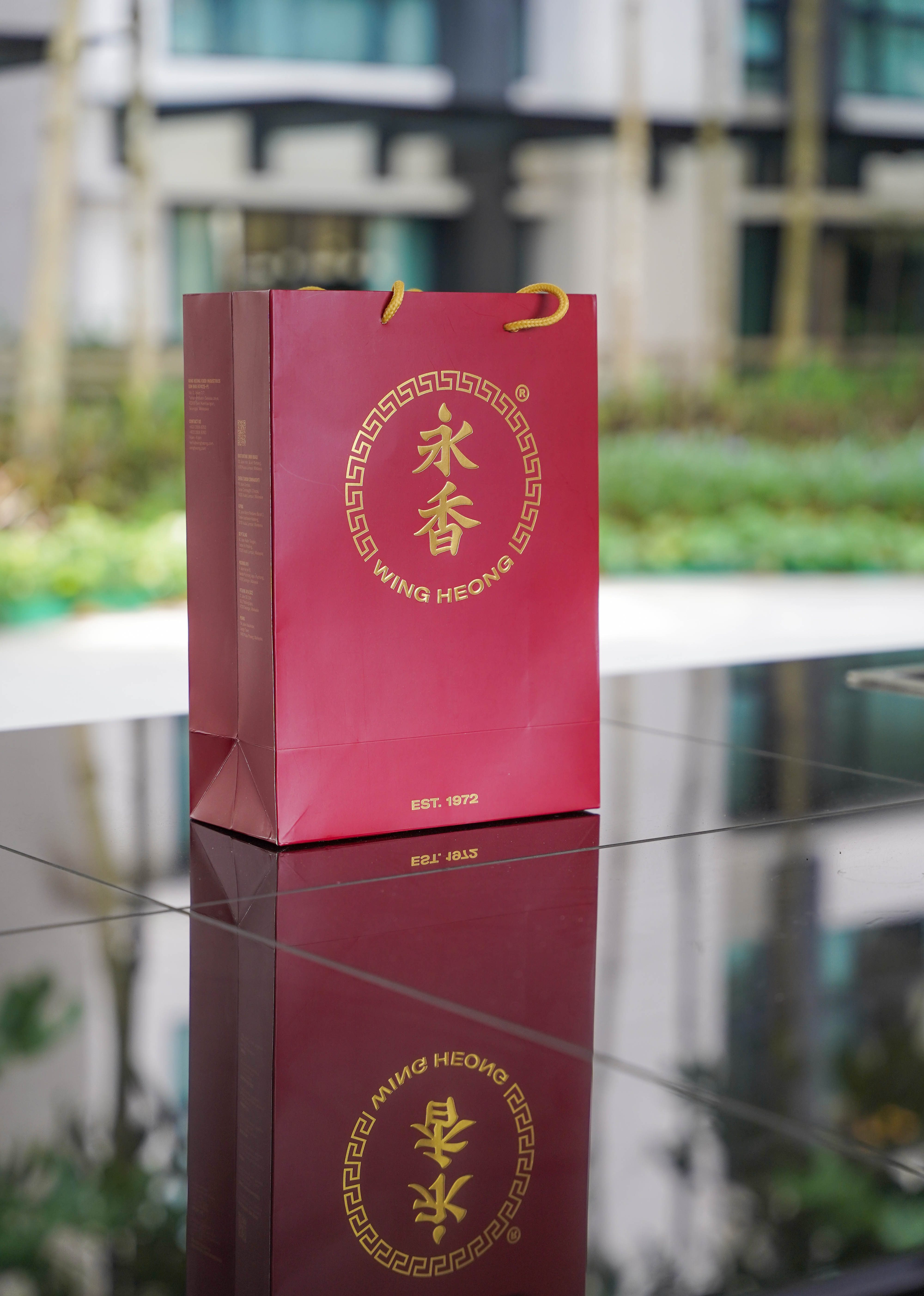 Every hand-sculpted slice of Wing Heong's bakkwa is barbecued to perfection over a bamboo mesh with its family-recipe sauce, harnessing top-grade fresh meat that has never been frozen.
Find out more about Wing Heong's current collections at:
wingheong.com/collections/pork