Le Yu Fang Private Kitchen, Cheras
August 30, 2023
---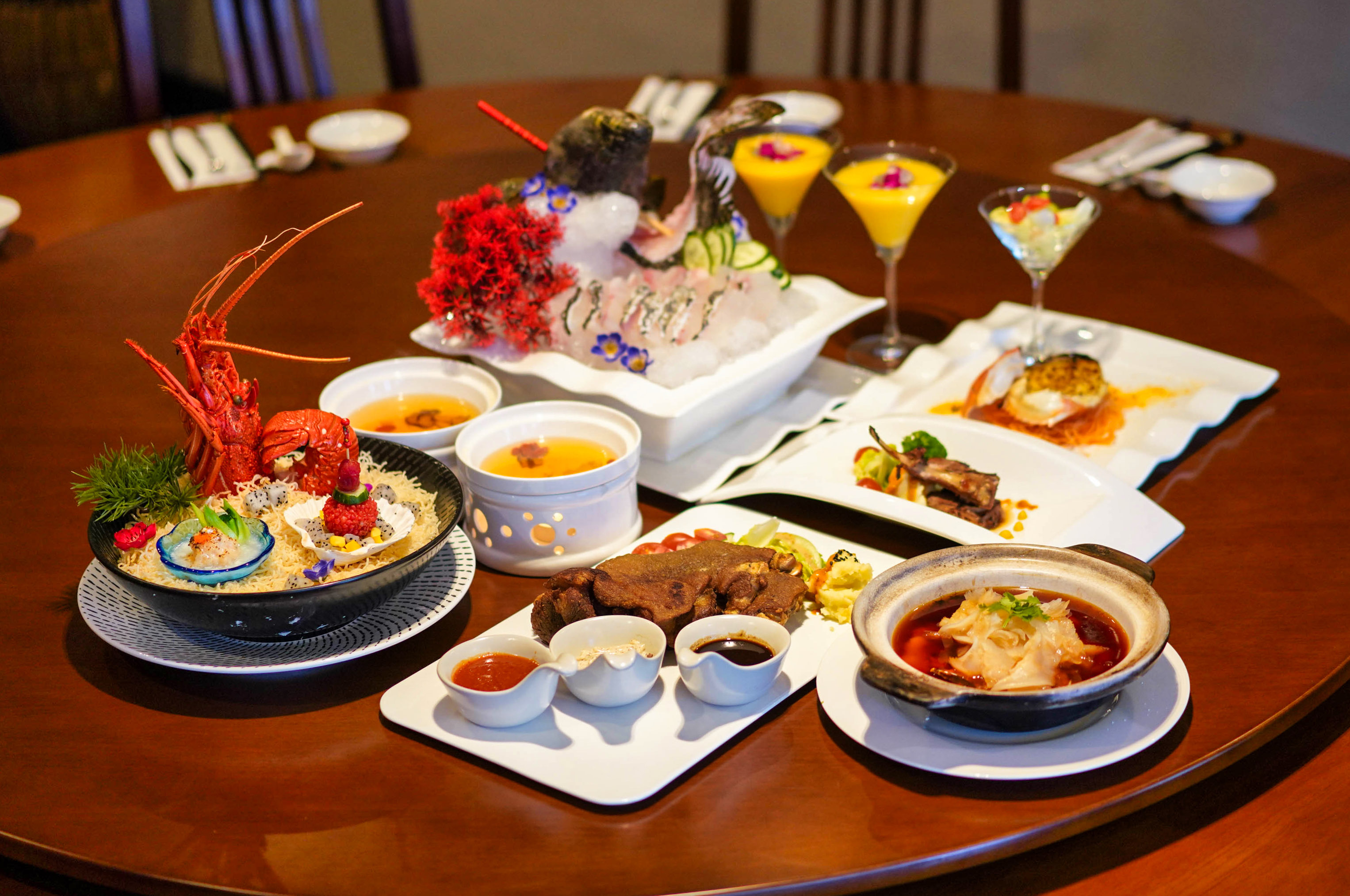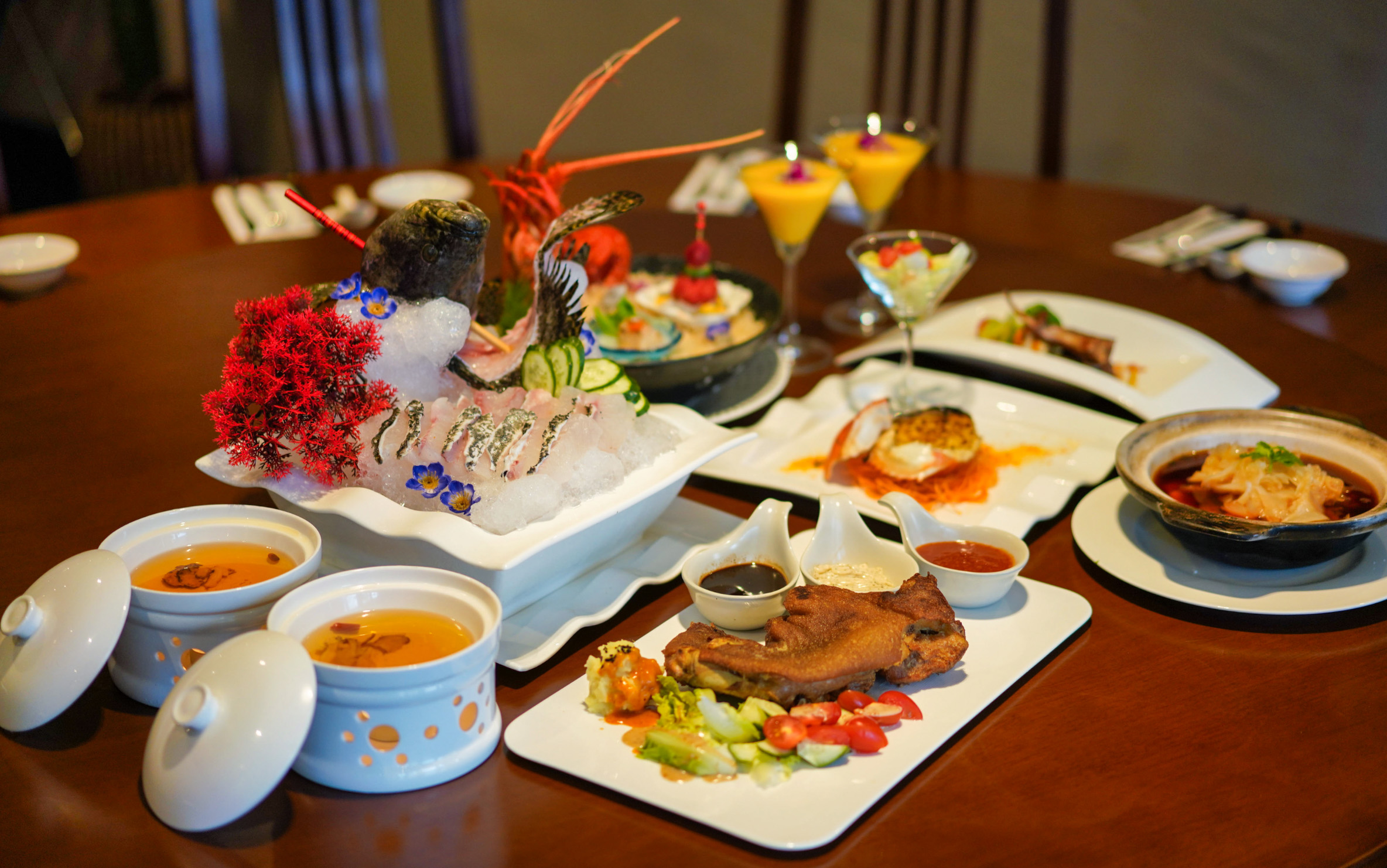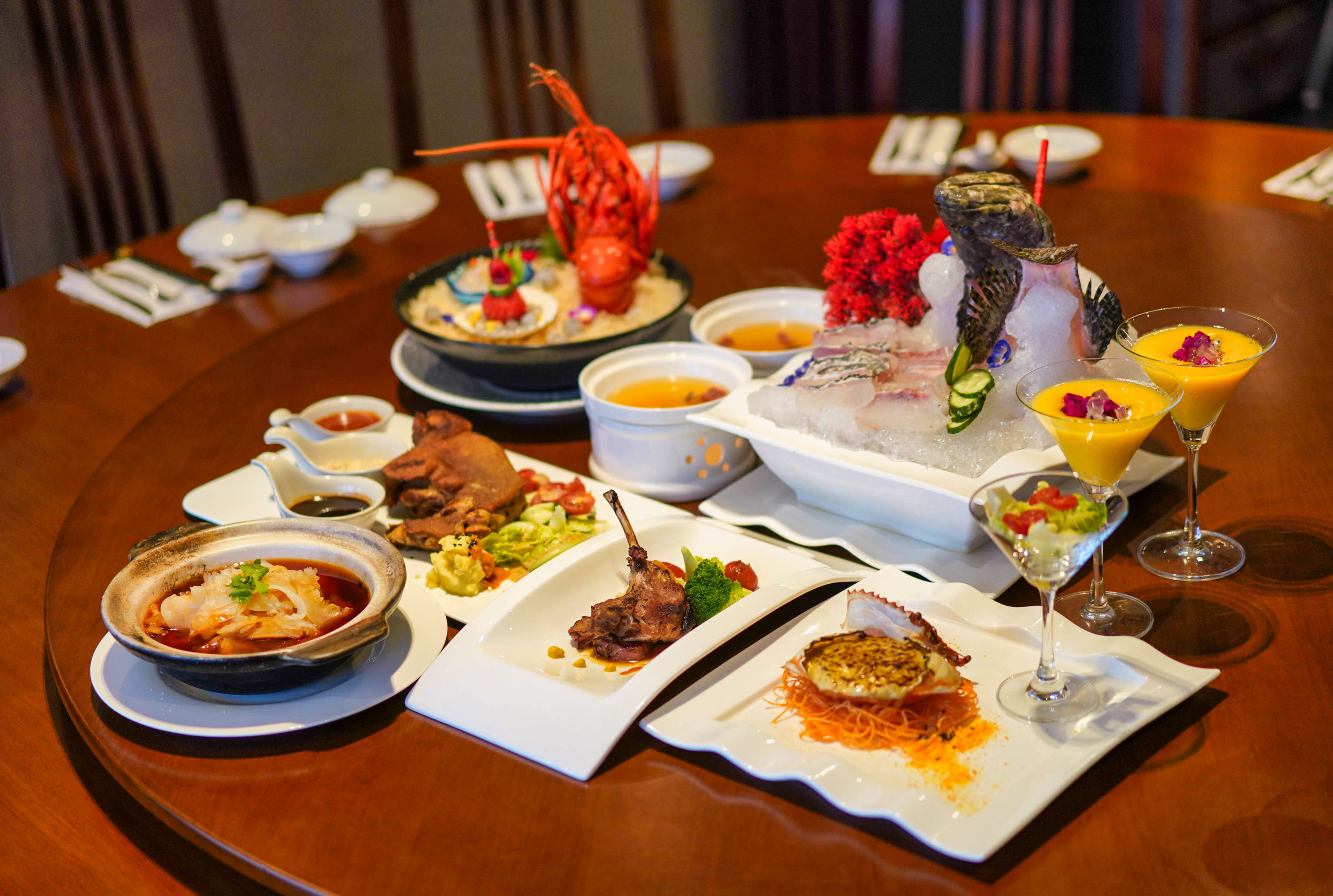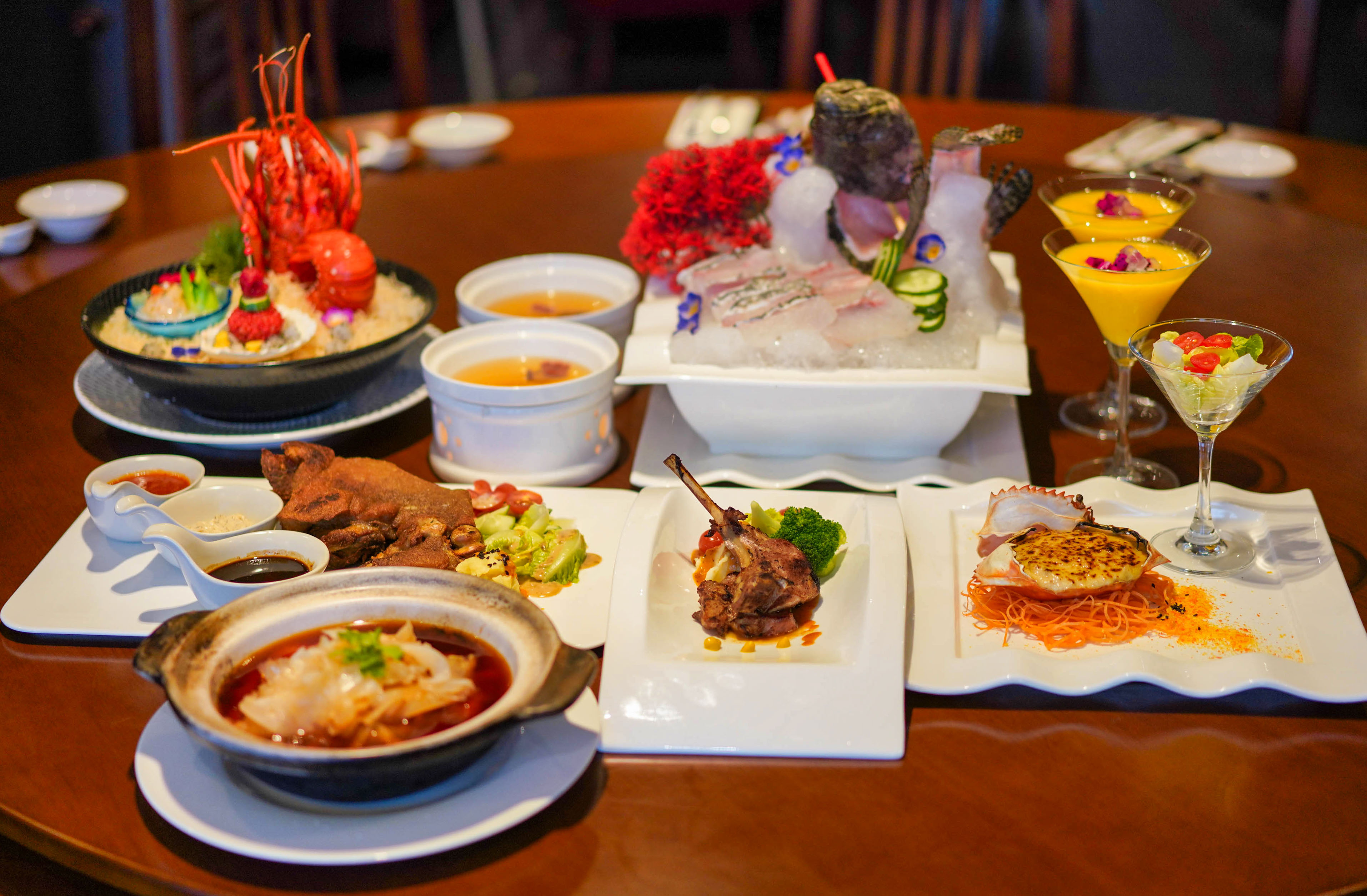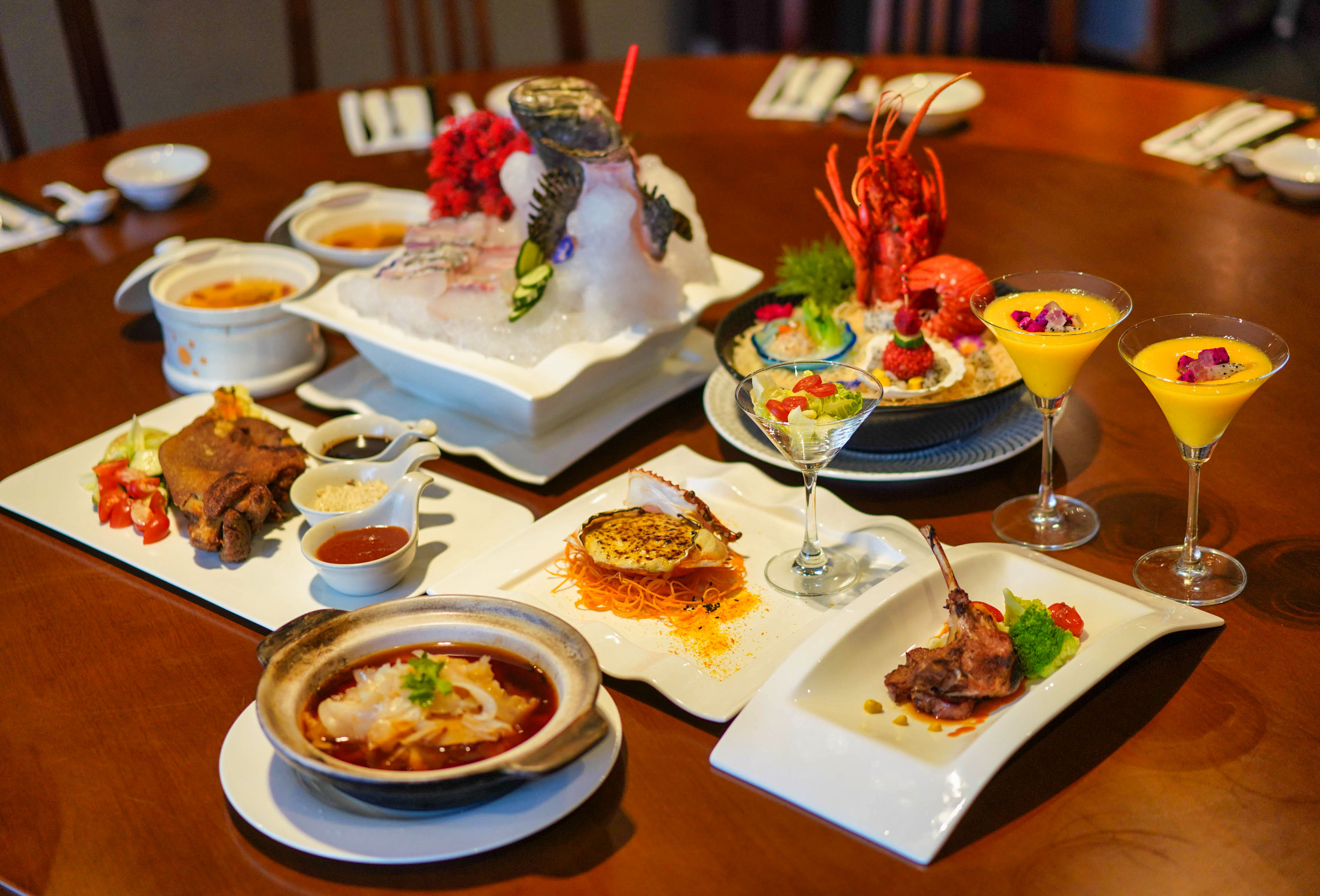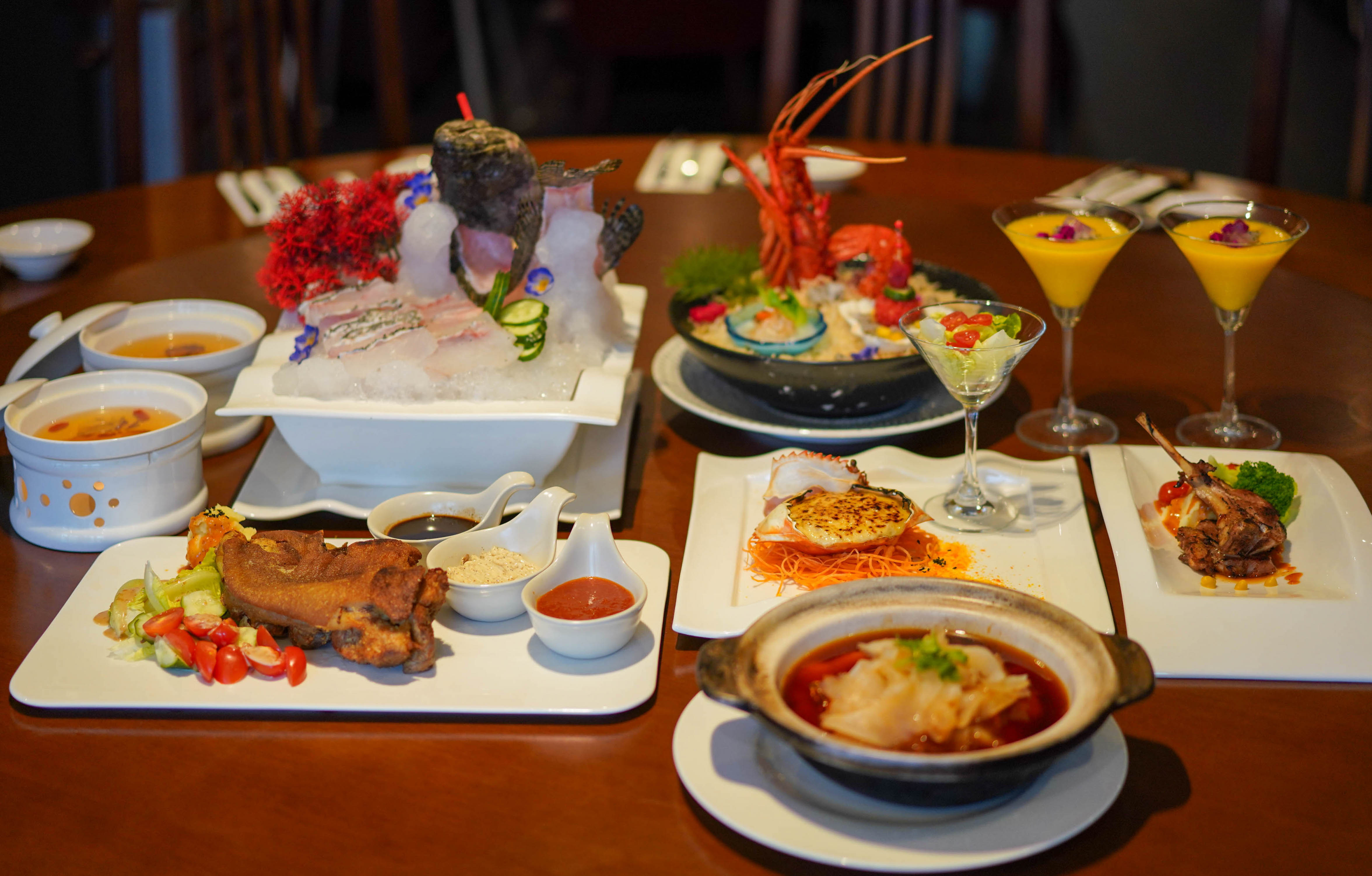 Le Yu Fang Private Kitchen blends together the most distinctive dimensions of a private kitchen into a delicious destination: A chef whose cooking conveys a sense of character. Personalised service that ensures an evening to remember. An intimate venue where families and friends can come together and truly enjoy themselves.
Chef Ho commands the kitchen, bringing three decades of experience to the table. Now in his 50's, Ho has worked in top Chinese restaurants in the Klang Valley since the 1990s. He has earned victories in cooking competitions such as the Malaysia Culinary World Cup 2006 and Culinaire Malaysia 2009, and is capable of creating a variety of Chinese recipes on request.
Le Yu Fang specialises in Cantonese cuisine, focusing on the food's naturally vibrant colours and vivid flavours, crafted with top-quality ingredients through a blend of Eastern and Western techniques of preparation.
Fun fact: The name Le Yu Fang loosely translates into the kitchen's philosophy, promising a place with pleasurable food and music, complete with karaoke-equipped facilities.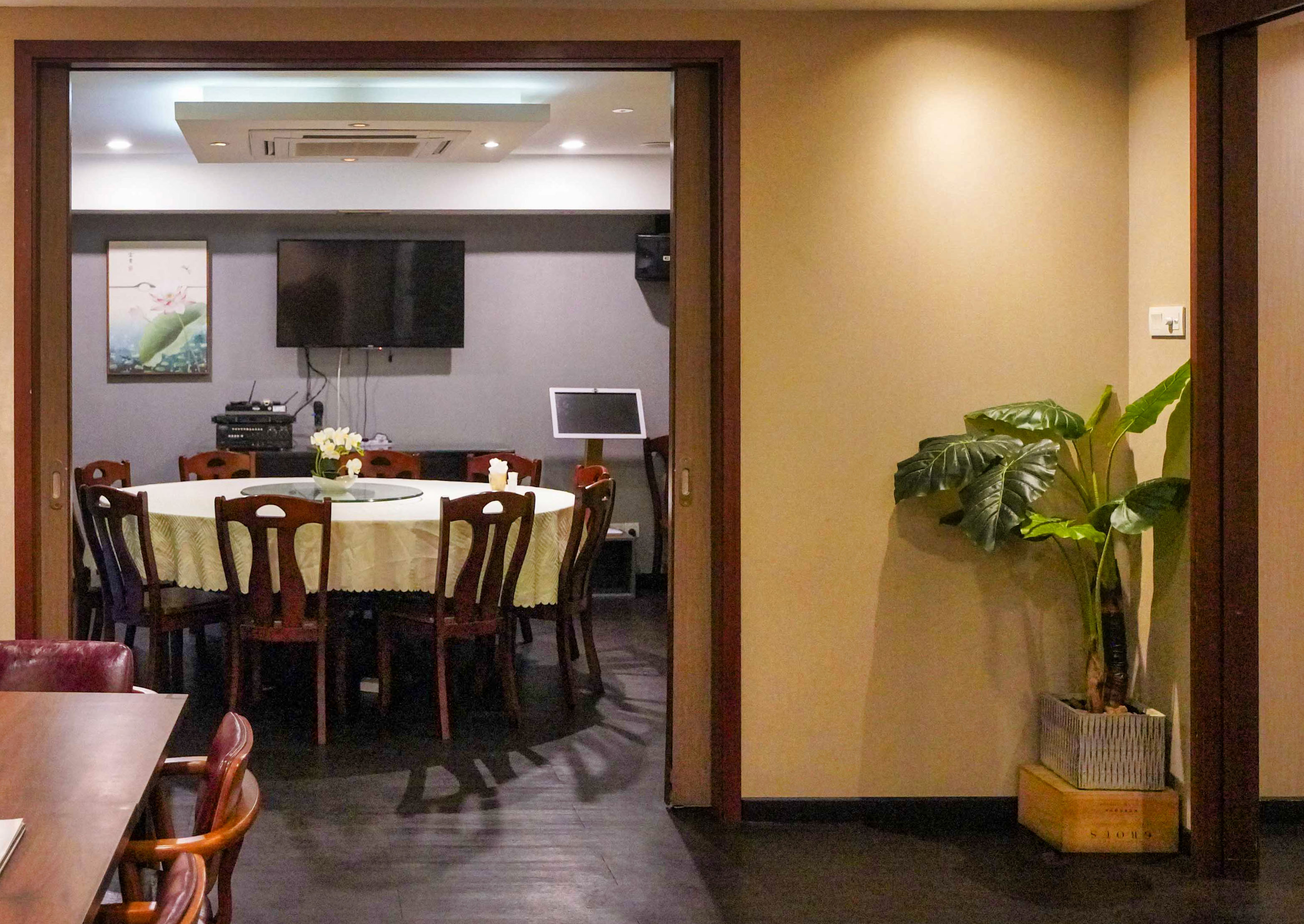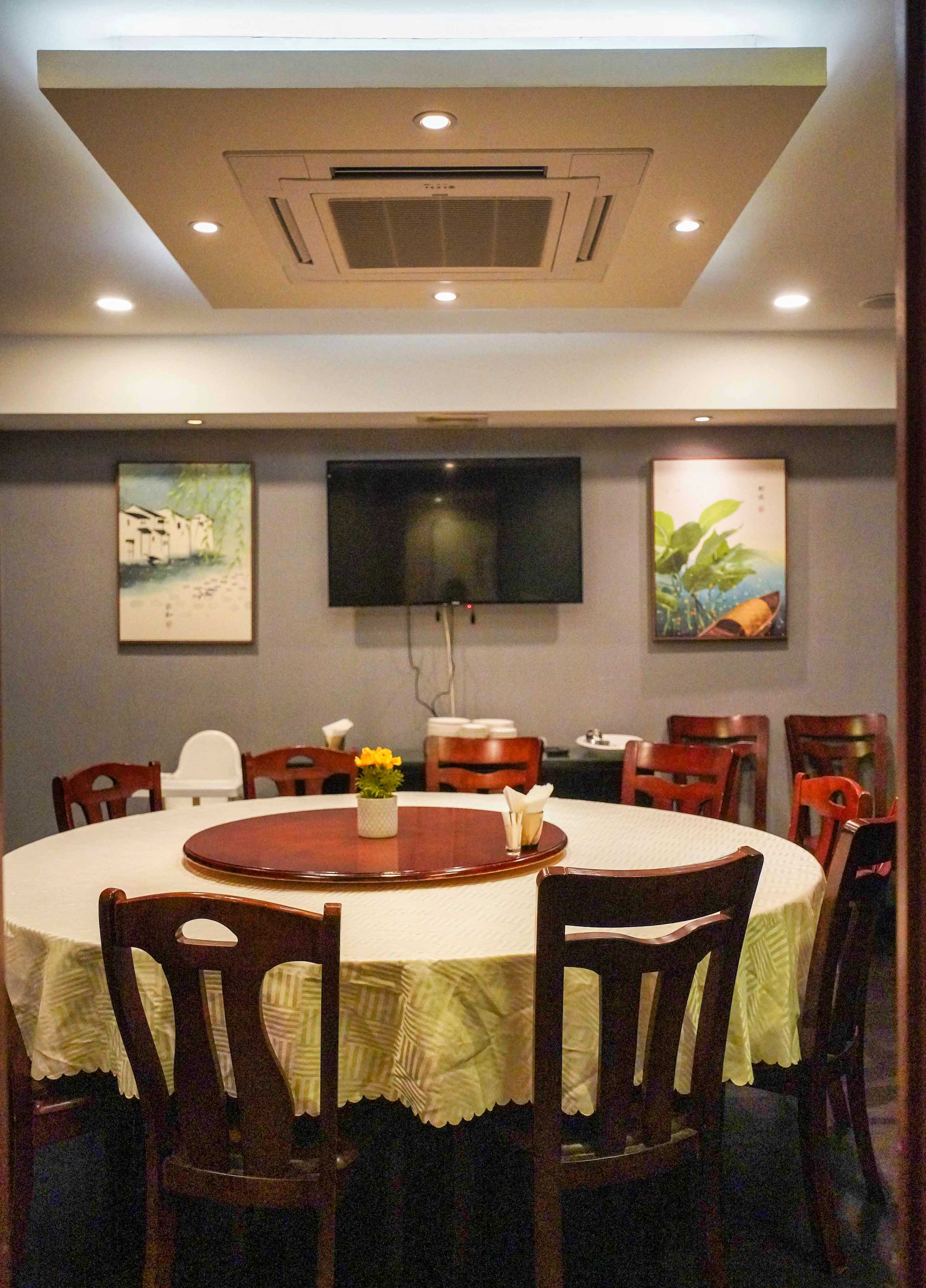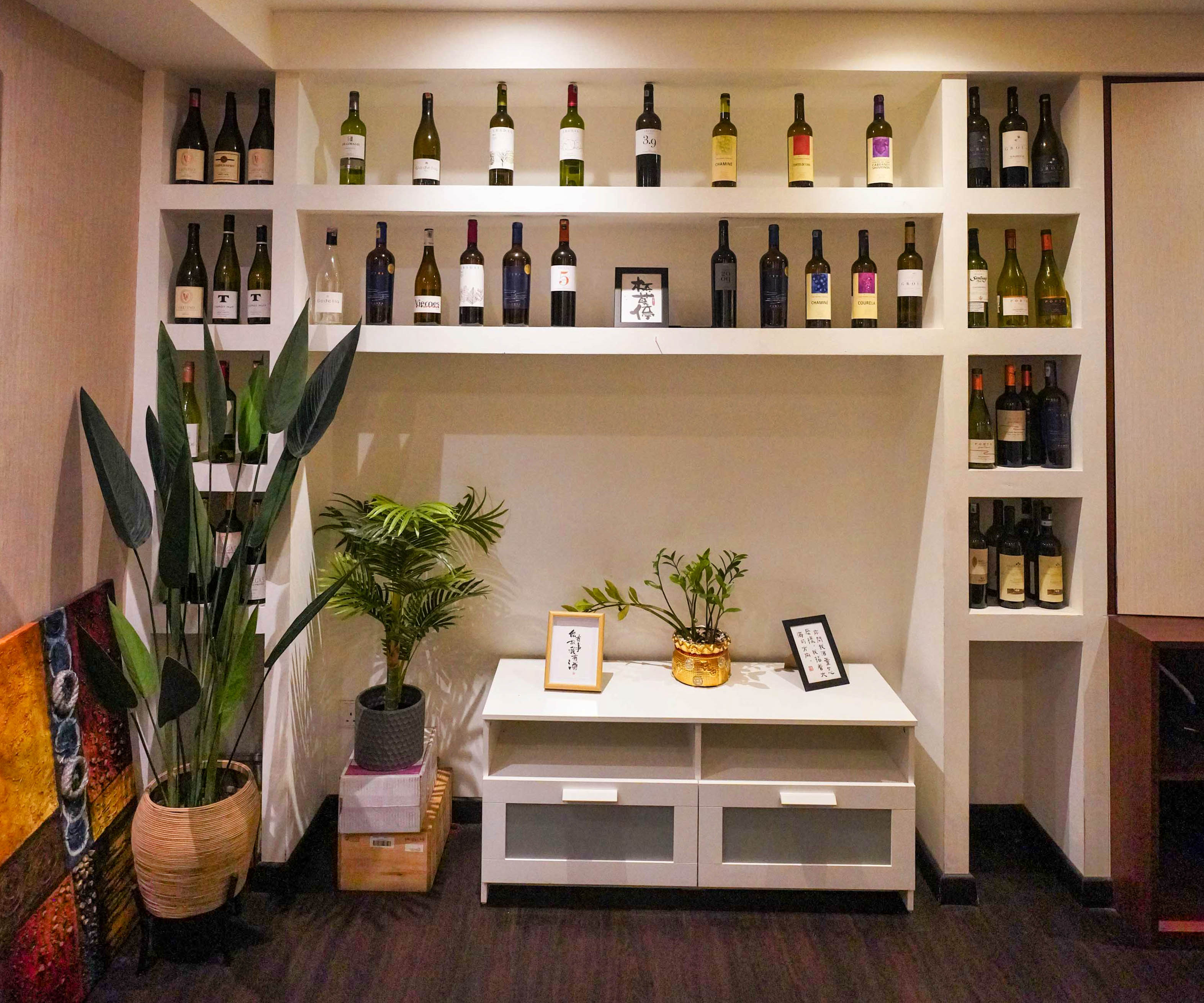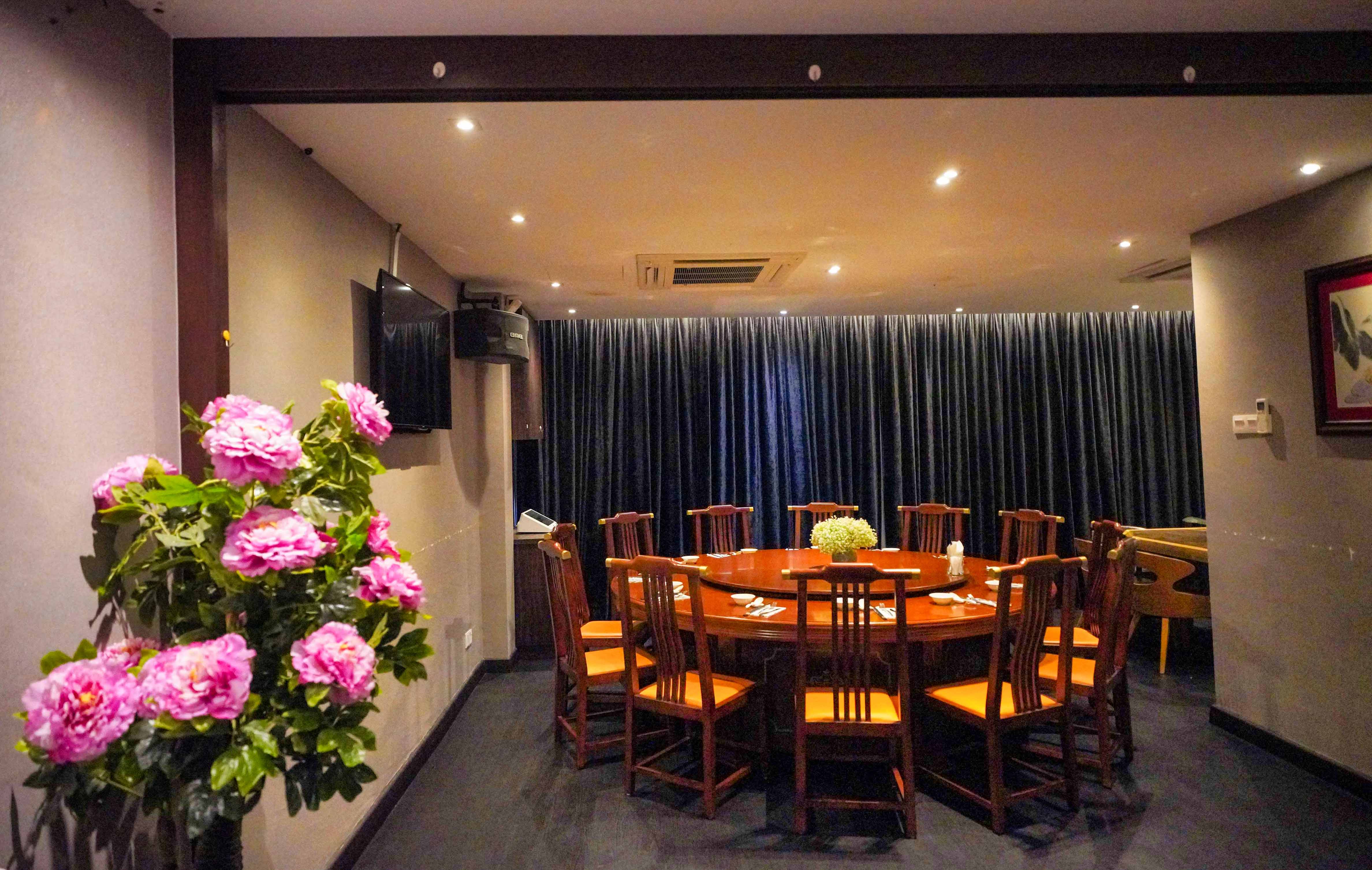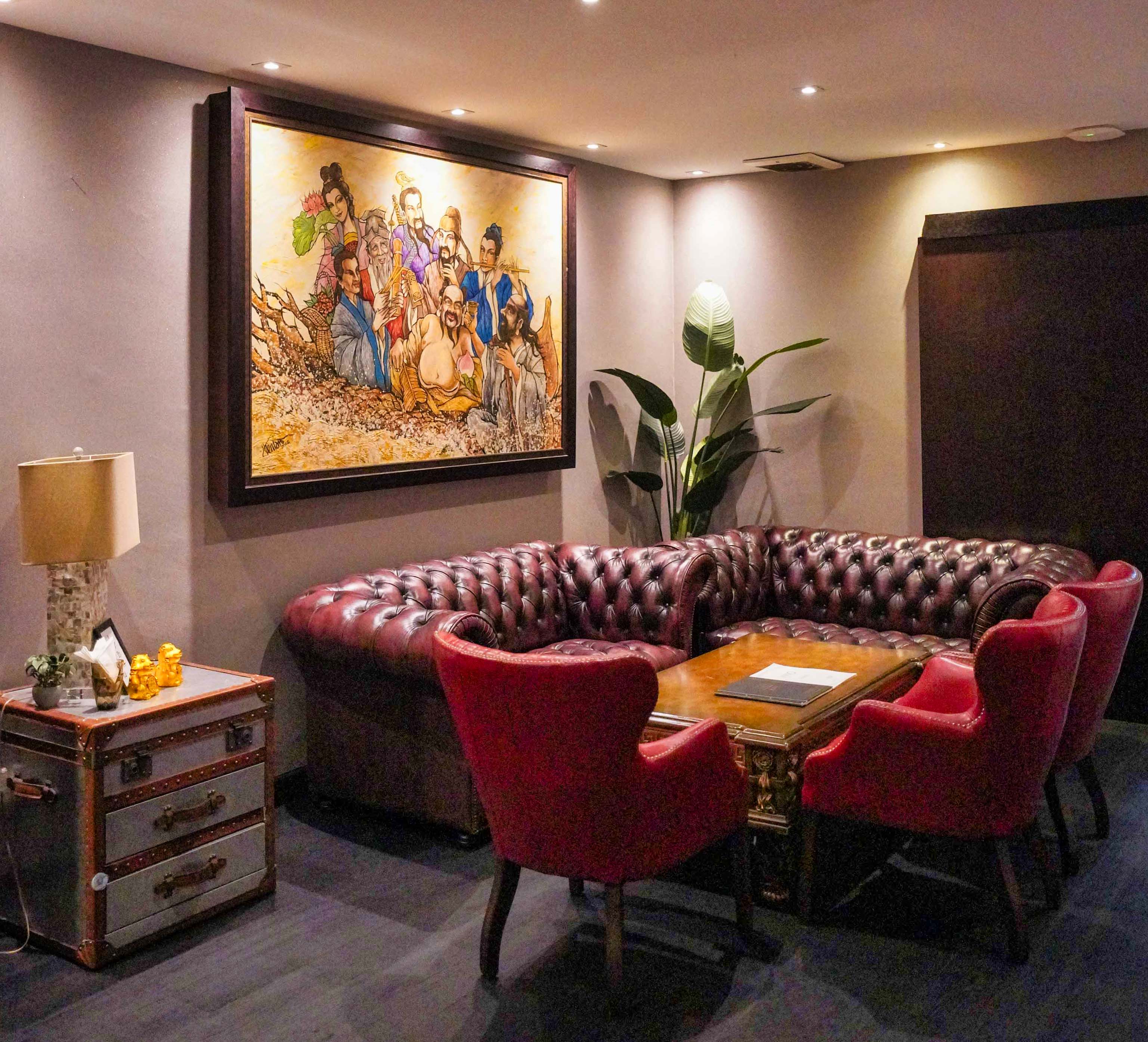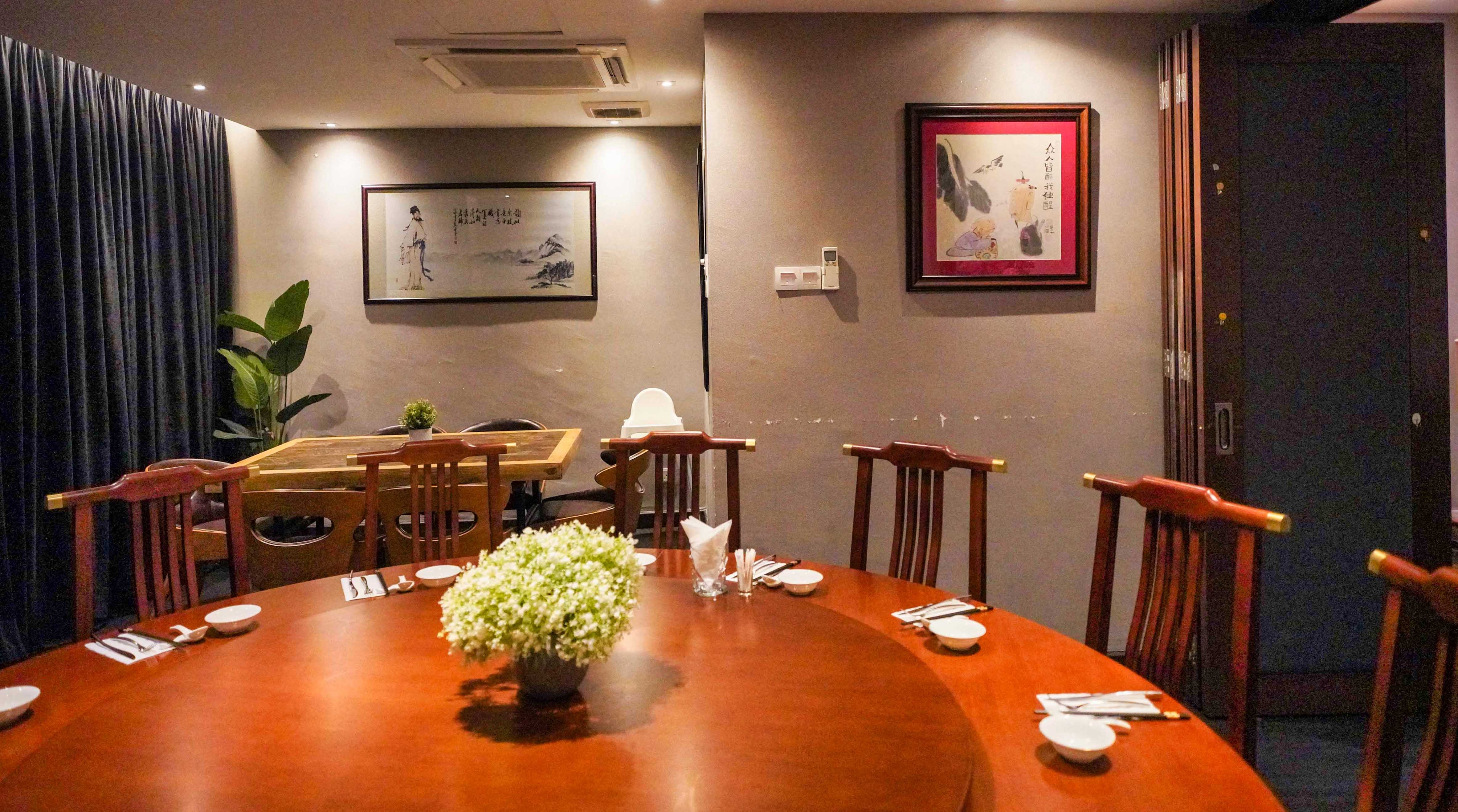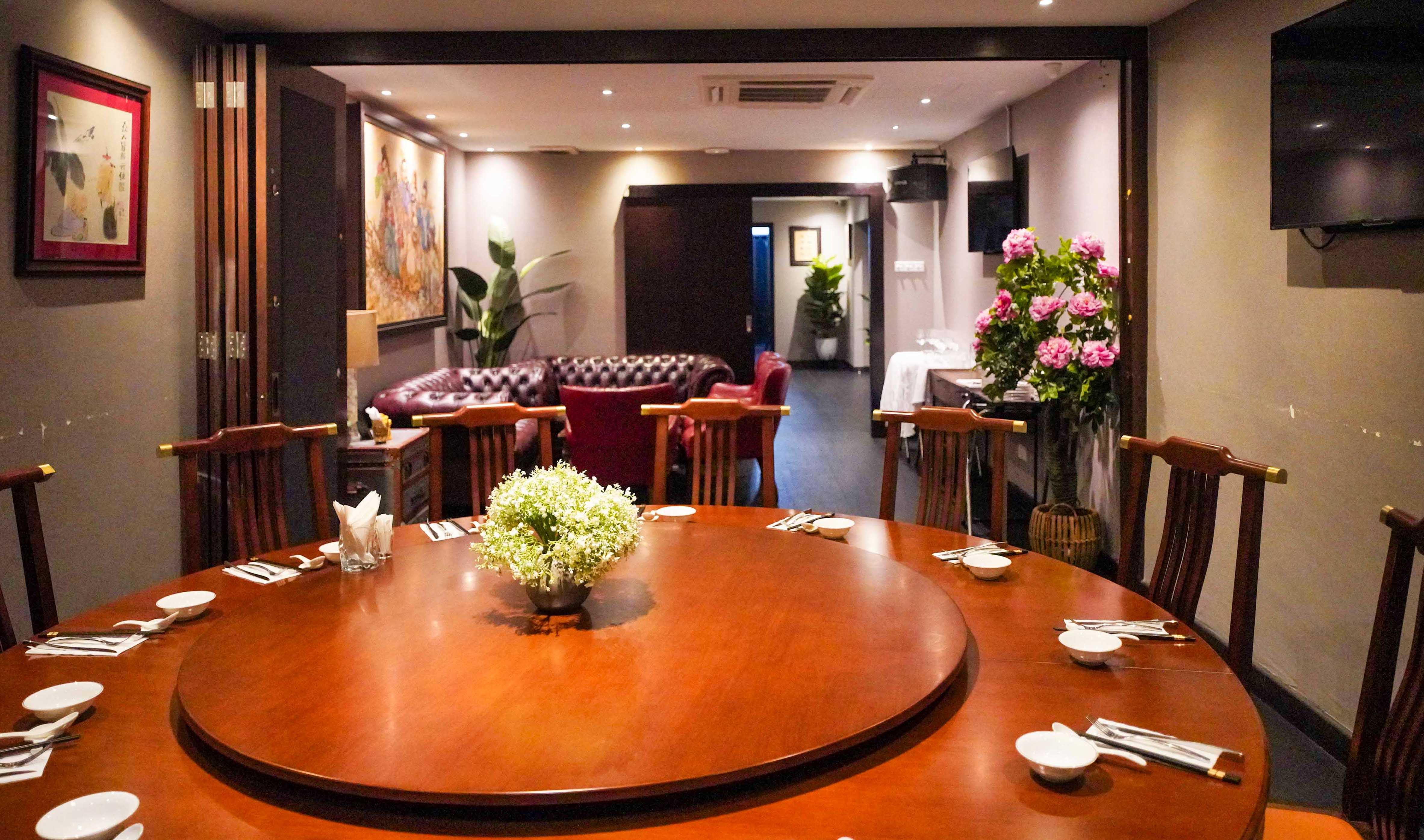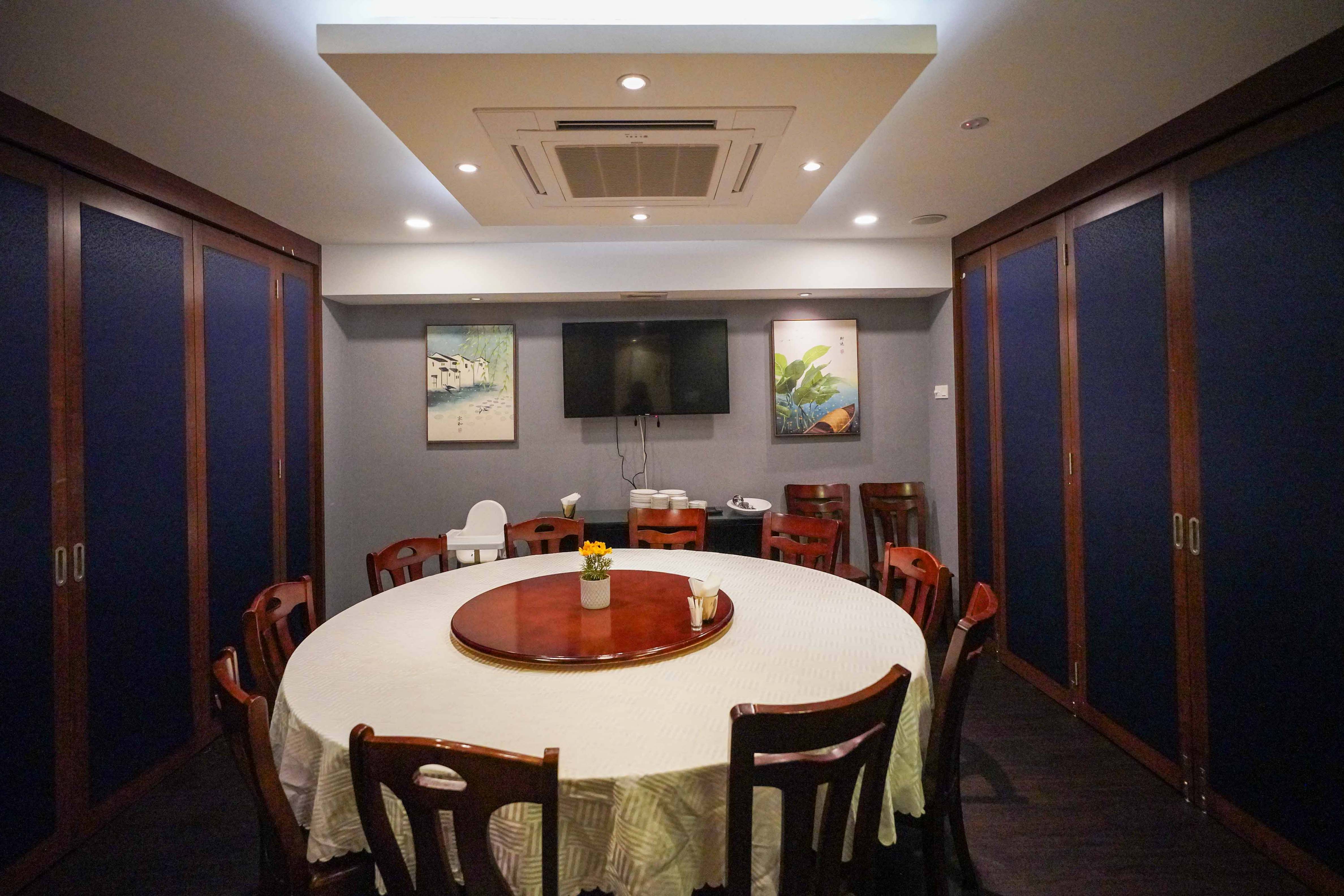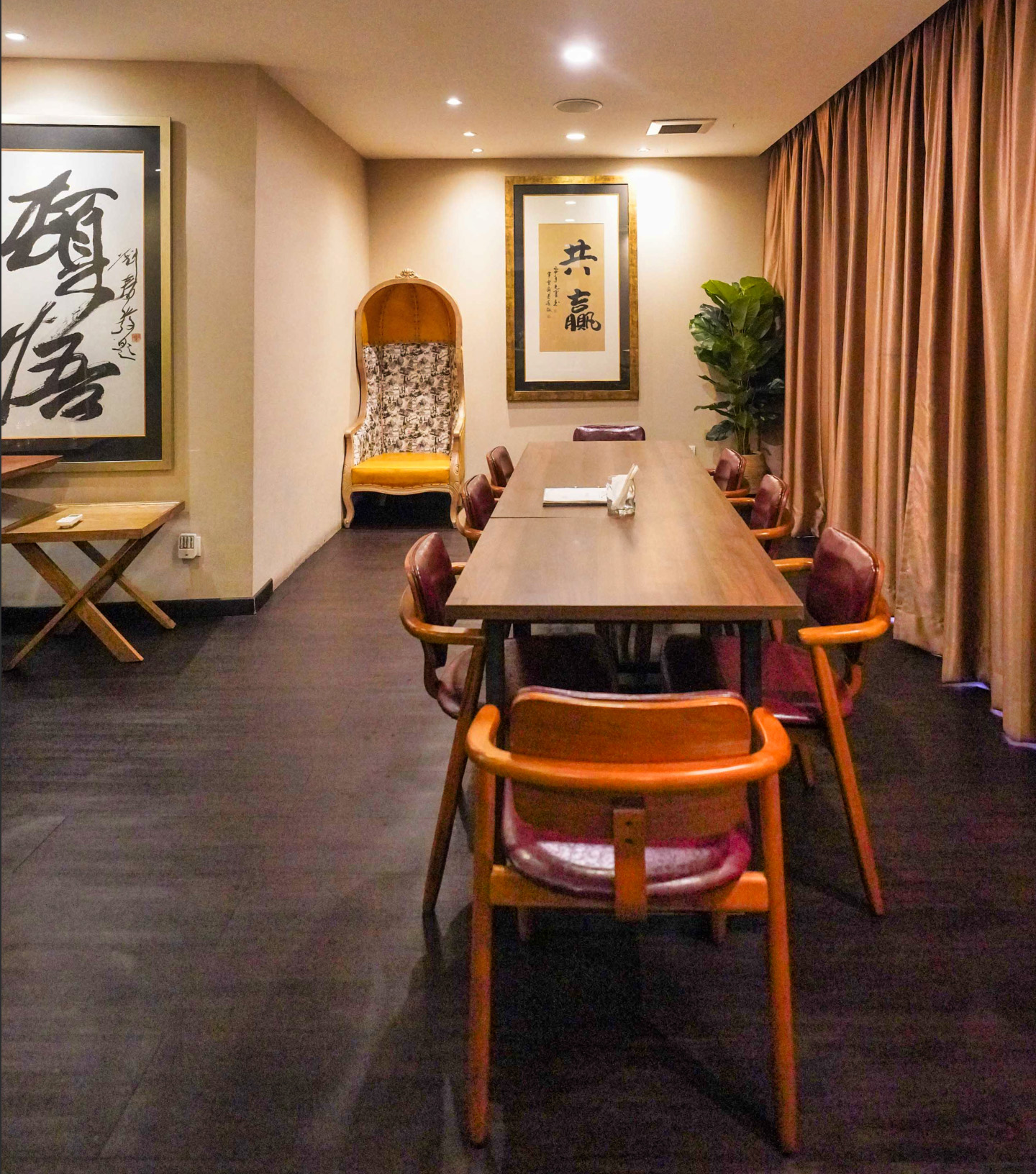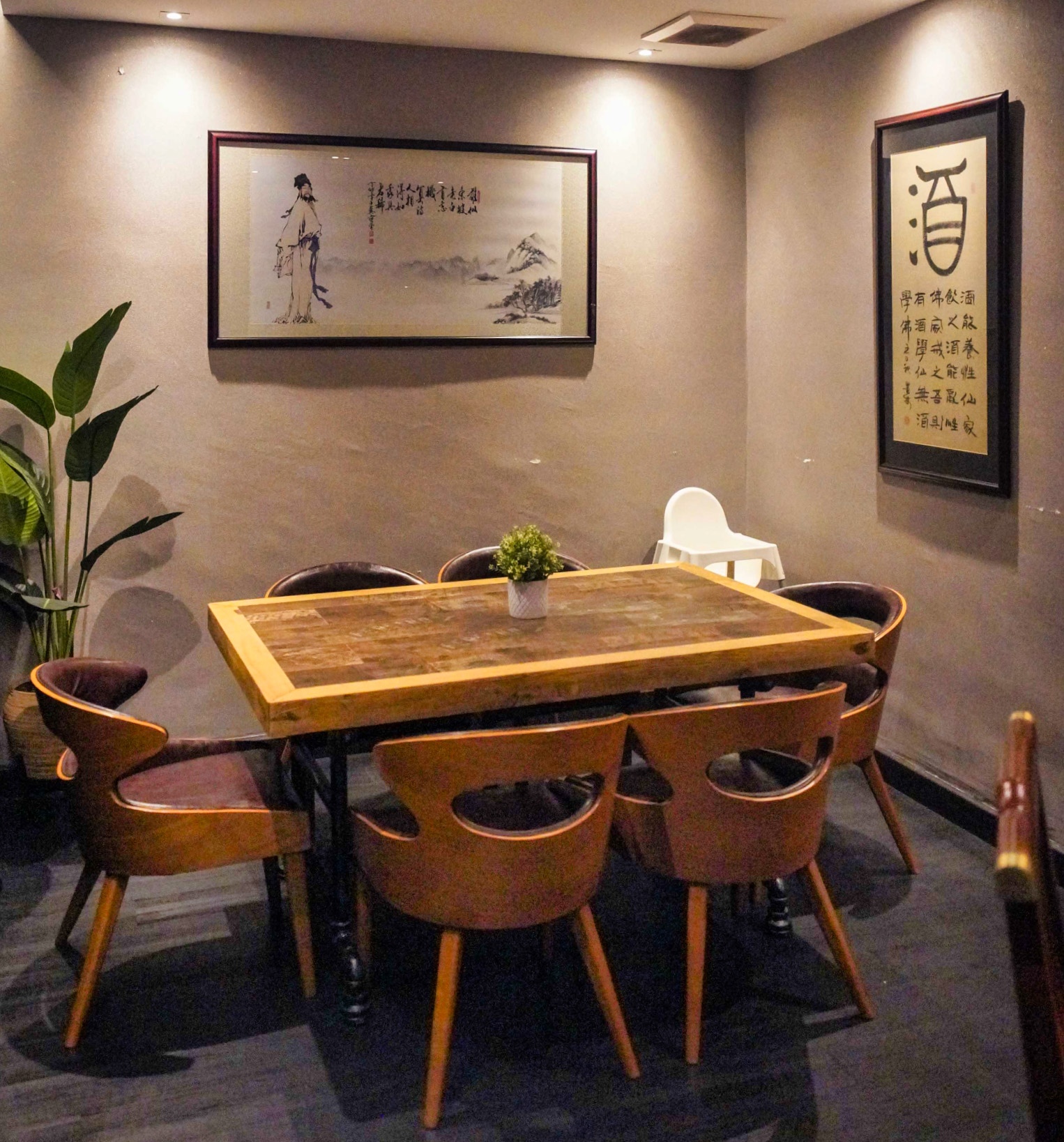 This cosy hideout is discreetly tucked on the upper level of a Cheras shop-house, with multiple private rooms open solely to guests by advance reservations.
Besides its food, what makes Le Yu Fang Private Kitchen unique is its confidence in pairing a wide variety of wines with its menu. The kitchen is affiliated to Vino, a wine bar located below, so you can easily pair your Chinese dinner with bottles from the extensive selection.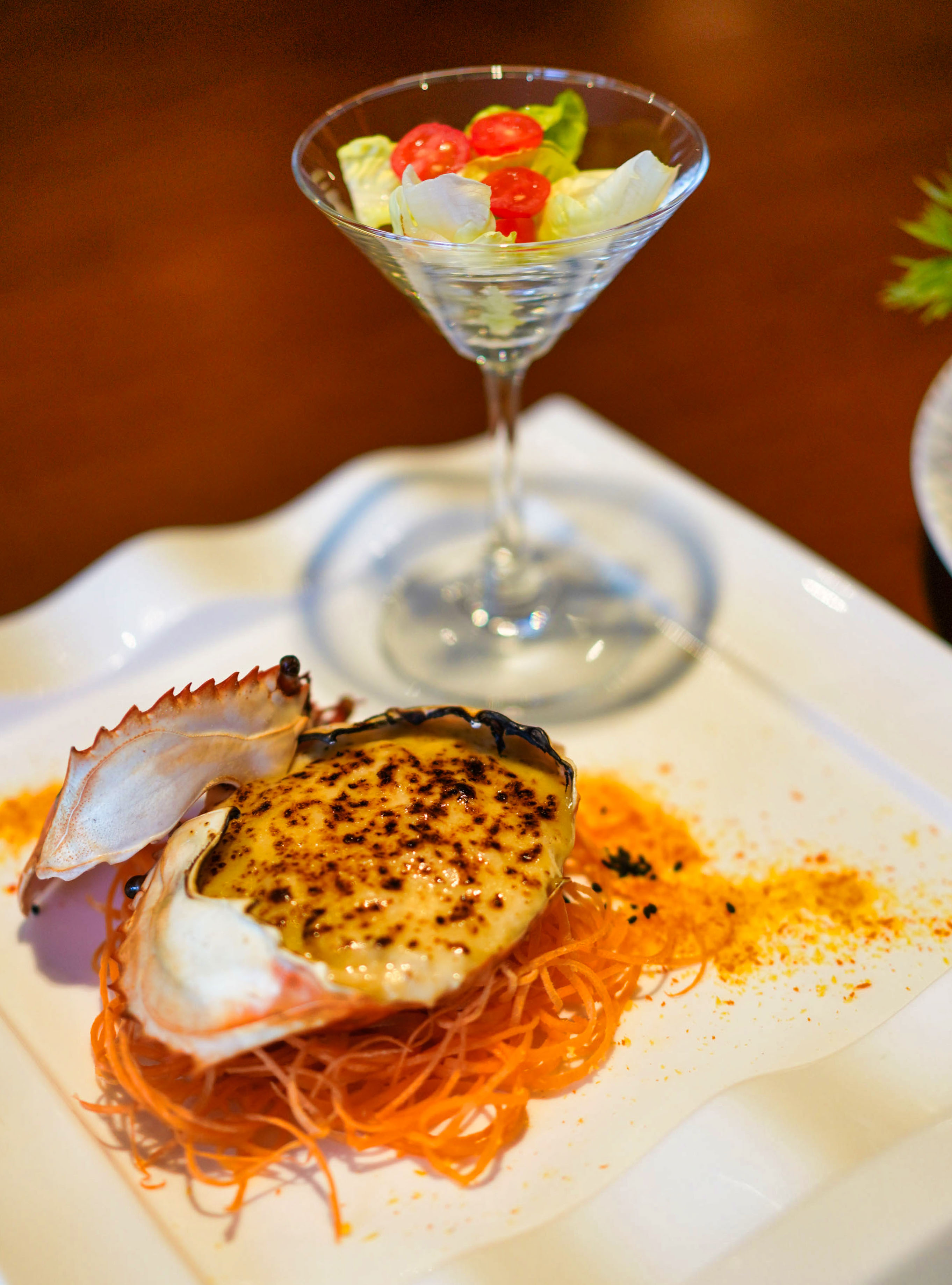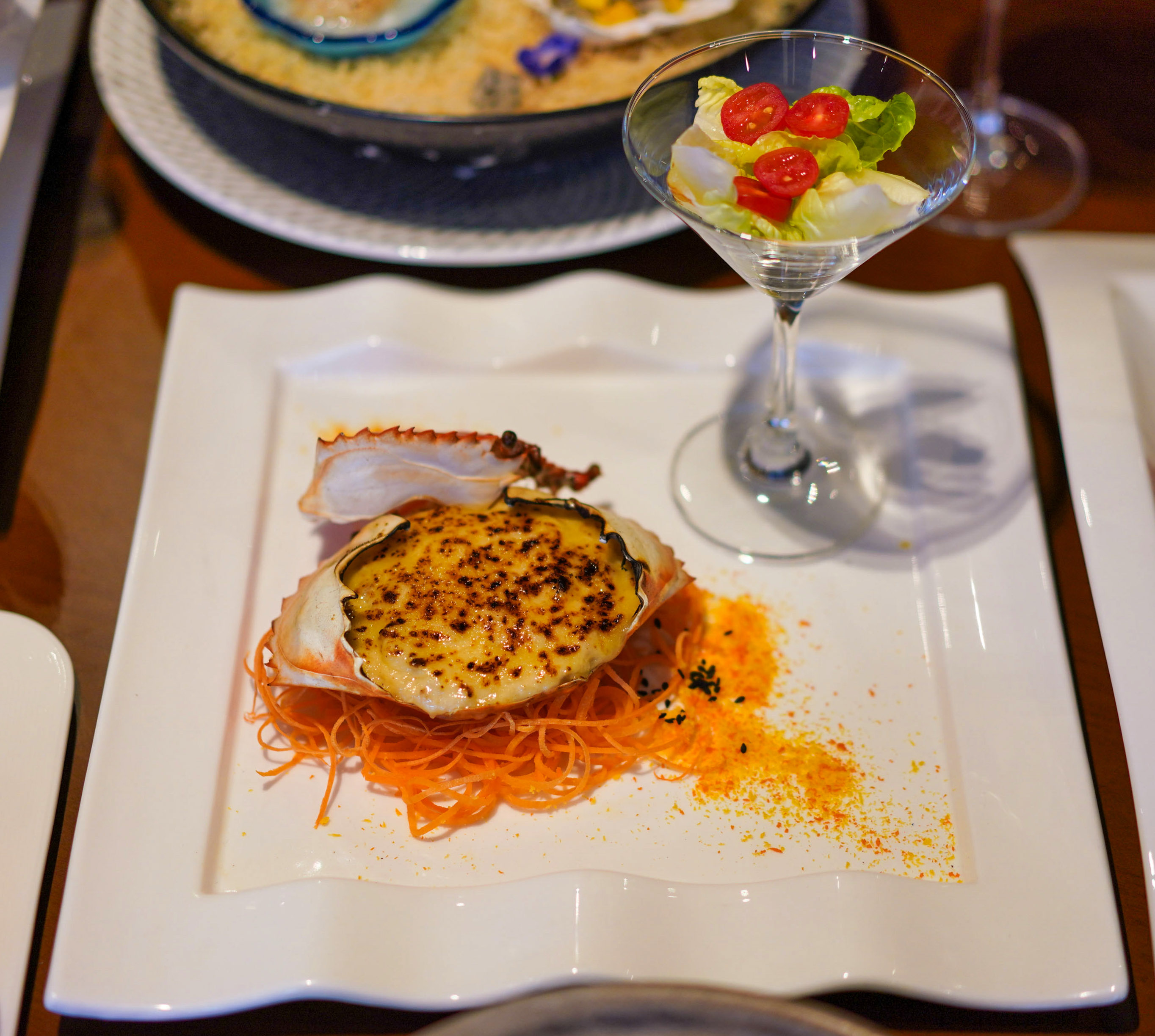 With a menu that's completely customisable to the customer's preferences, there's much to explore at Le Yu Fang Private Kitchen.
The Portuguese-Style Cheese-Baked Crab is a sumptuous, satisfying starter, perfectly matching savoury, succulent crab meat with creamy melted cheese, without tasting too heavy or cloying on the palate.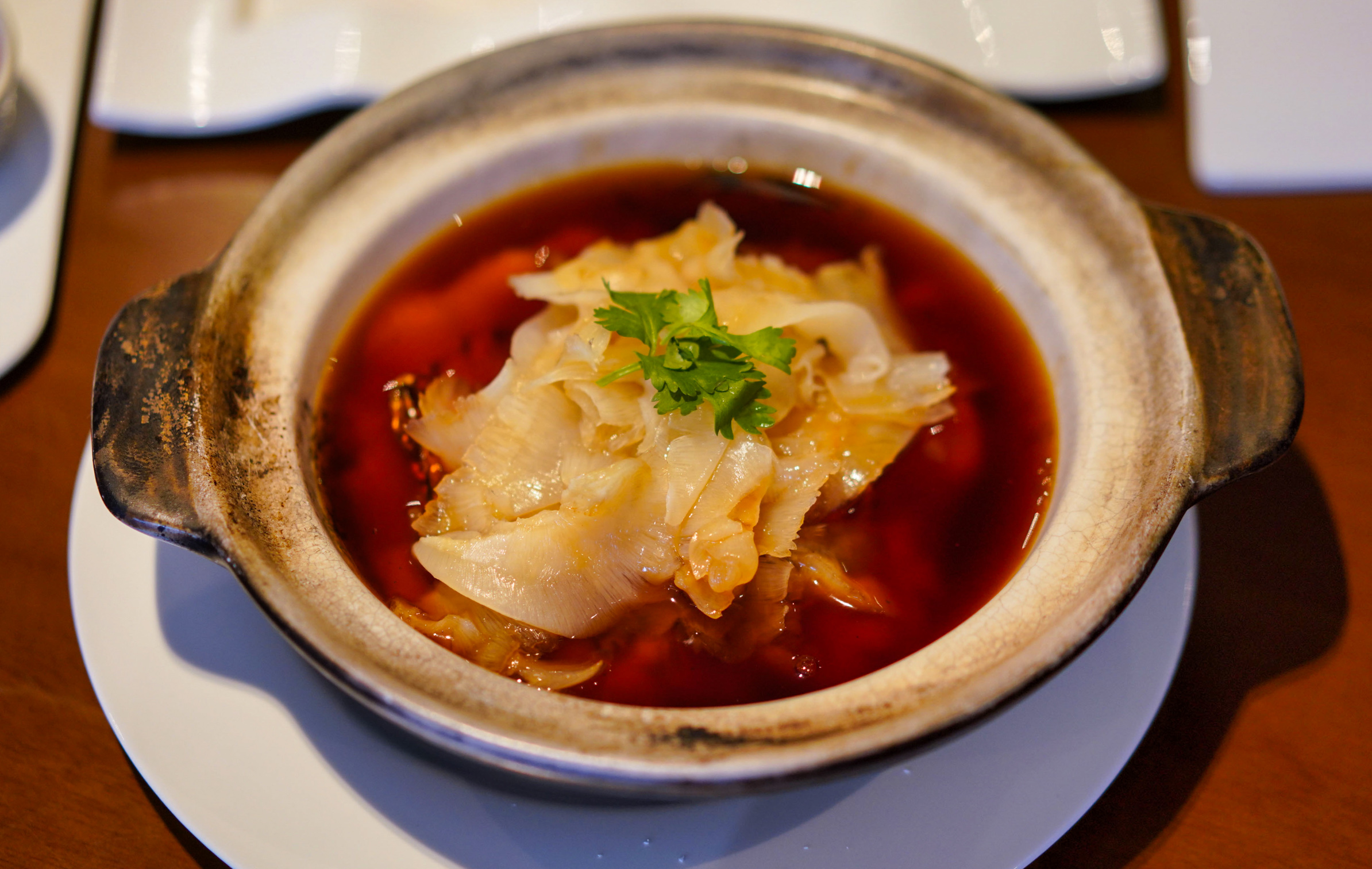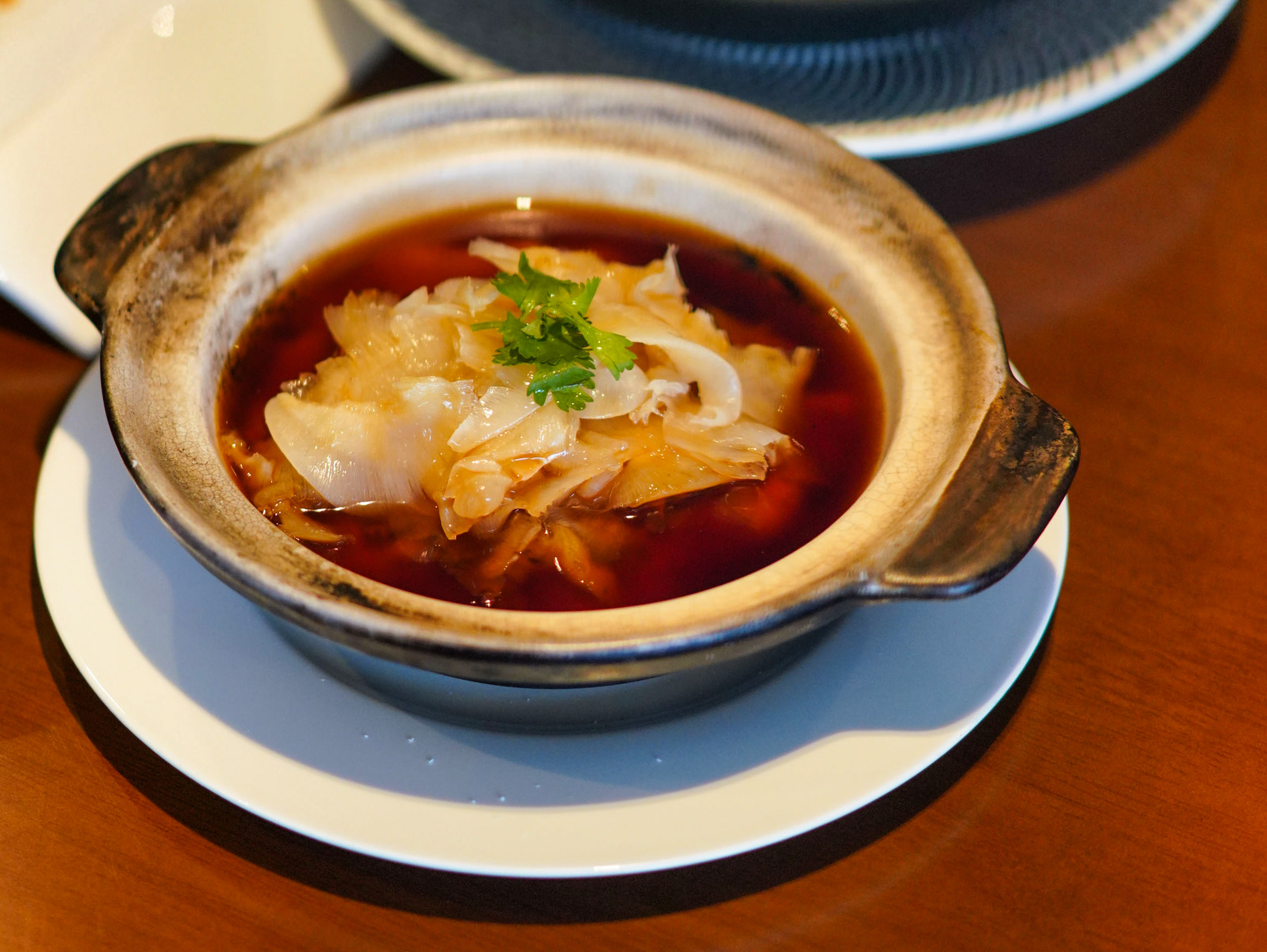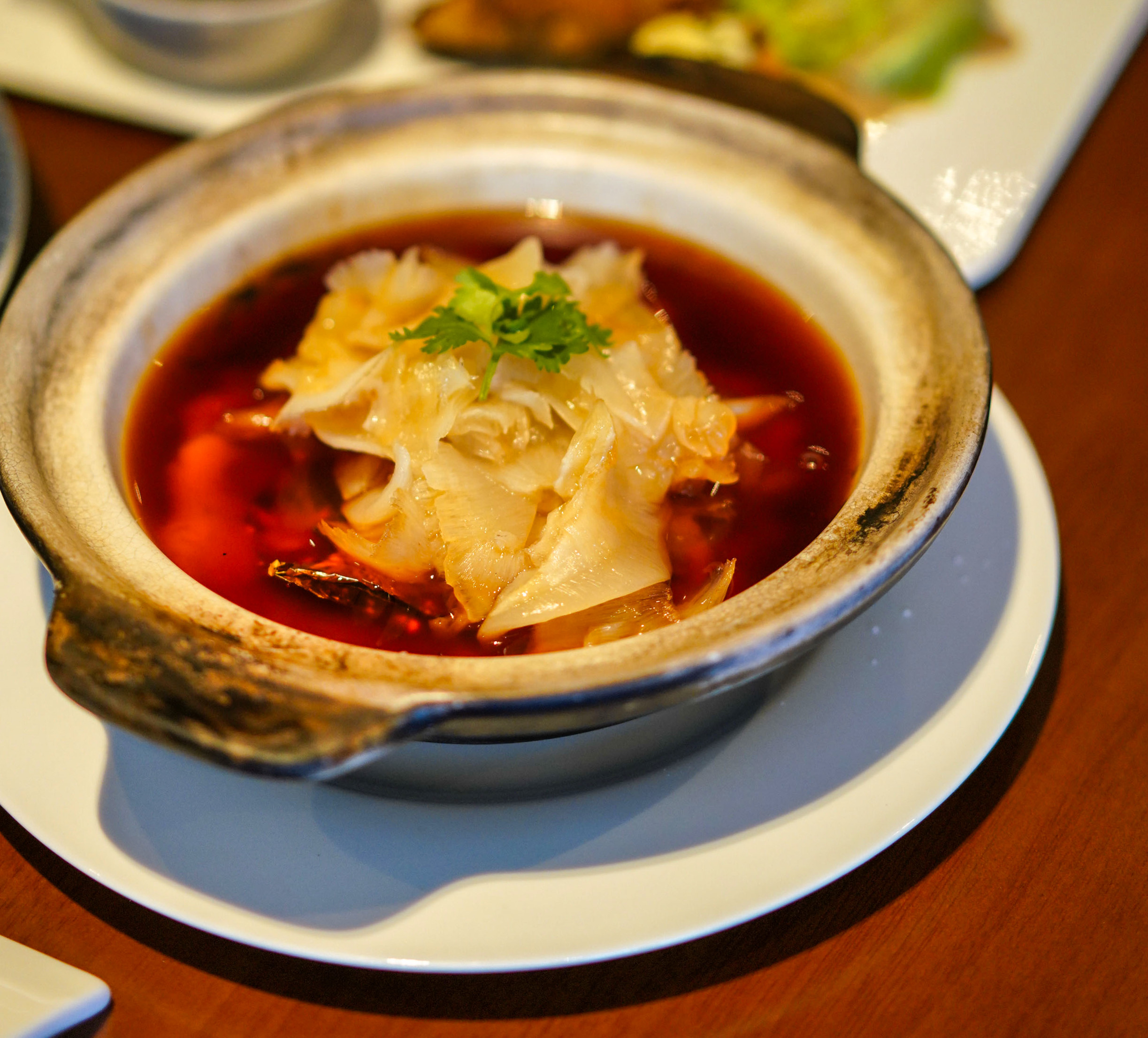 The Emperor Claypot Shark's Fins proves bold and intense, courtesy of premium ingredients in every sip of this memorable soup.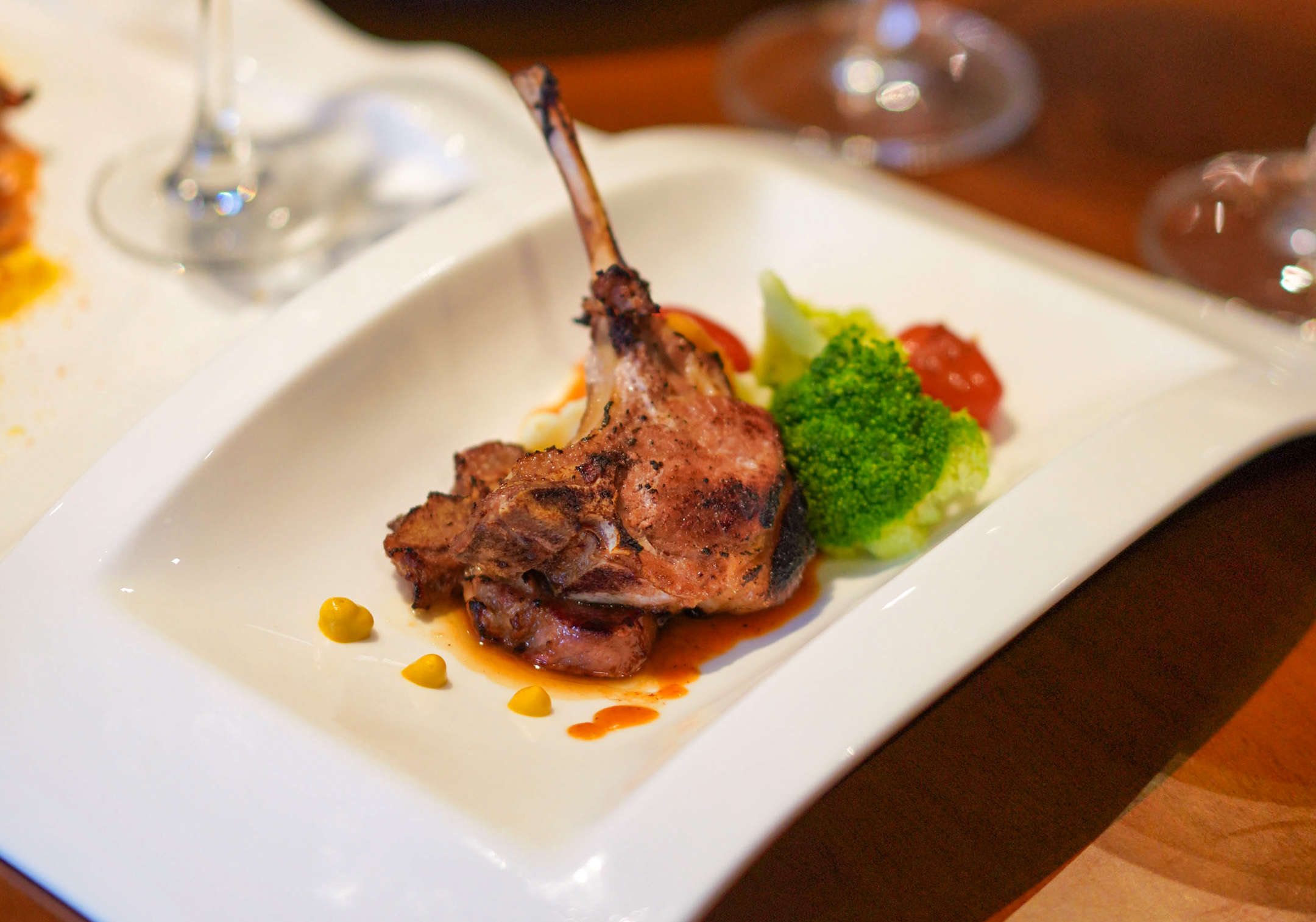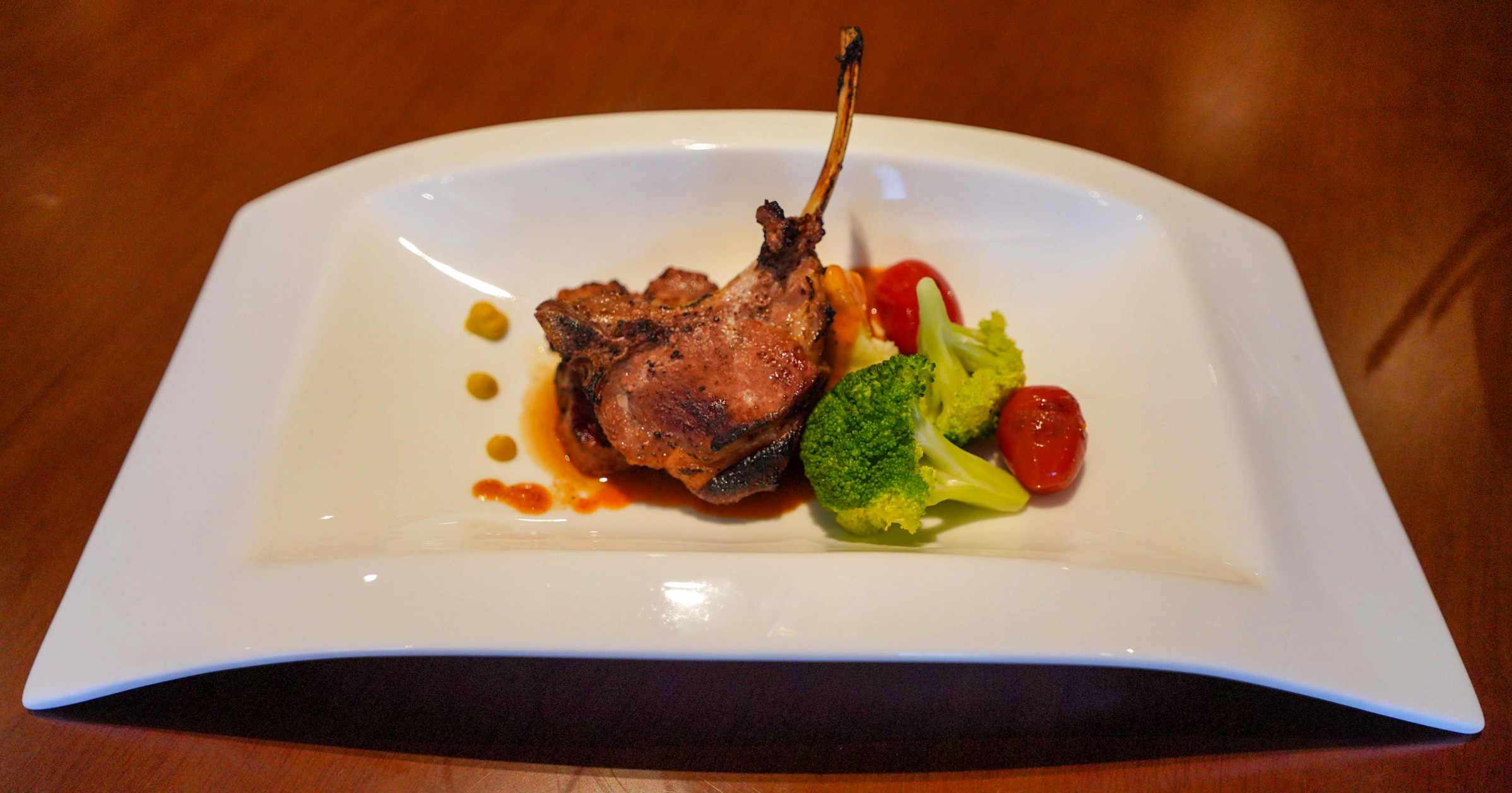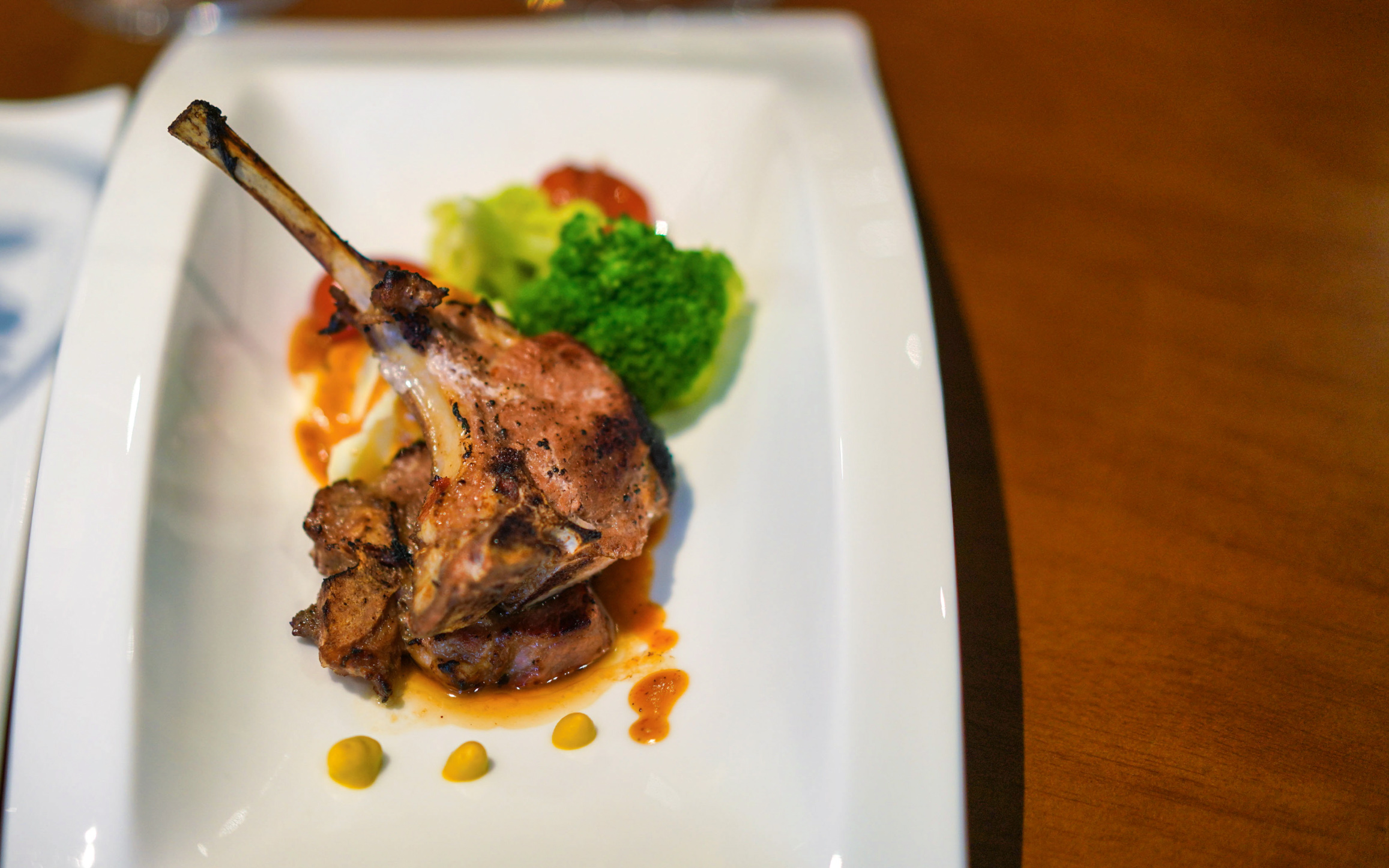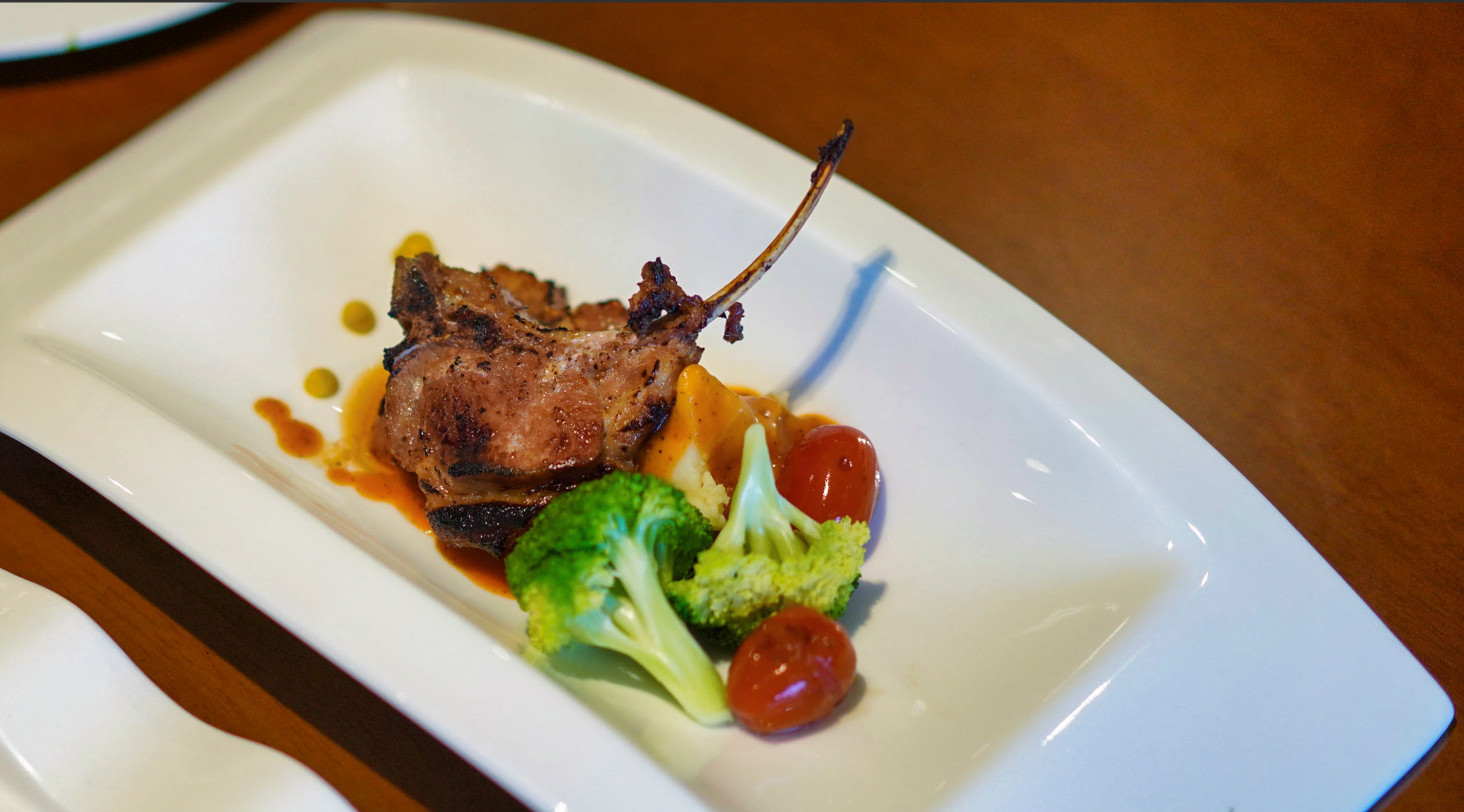 The Grilled Lamb Rack is alluringly aromatic with herbs like thyme. This is the juiciest meat to sink our teeth into - meticulously marinated for one full day to preserve the robust original taste of the red meat in its full-fleshed glory.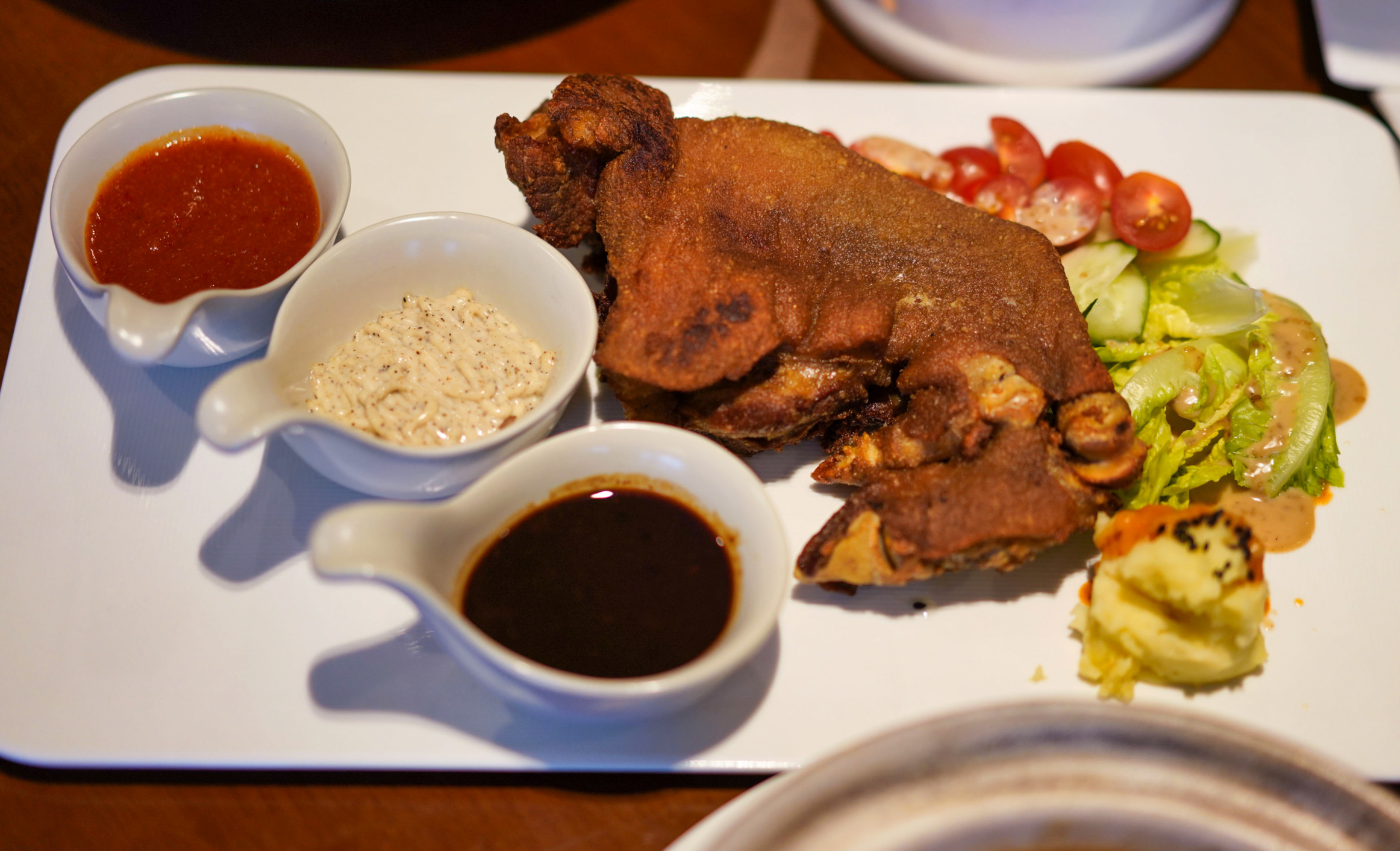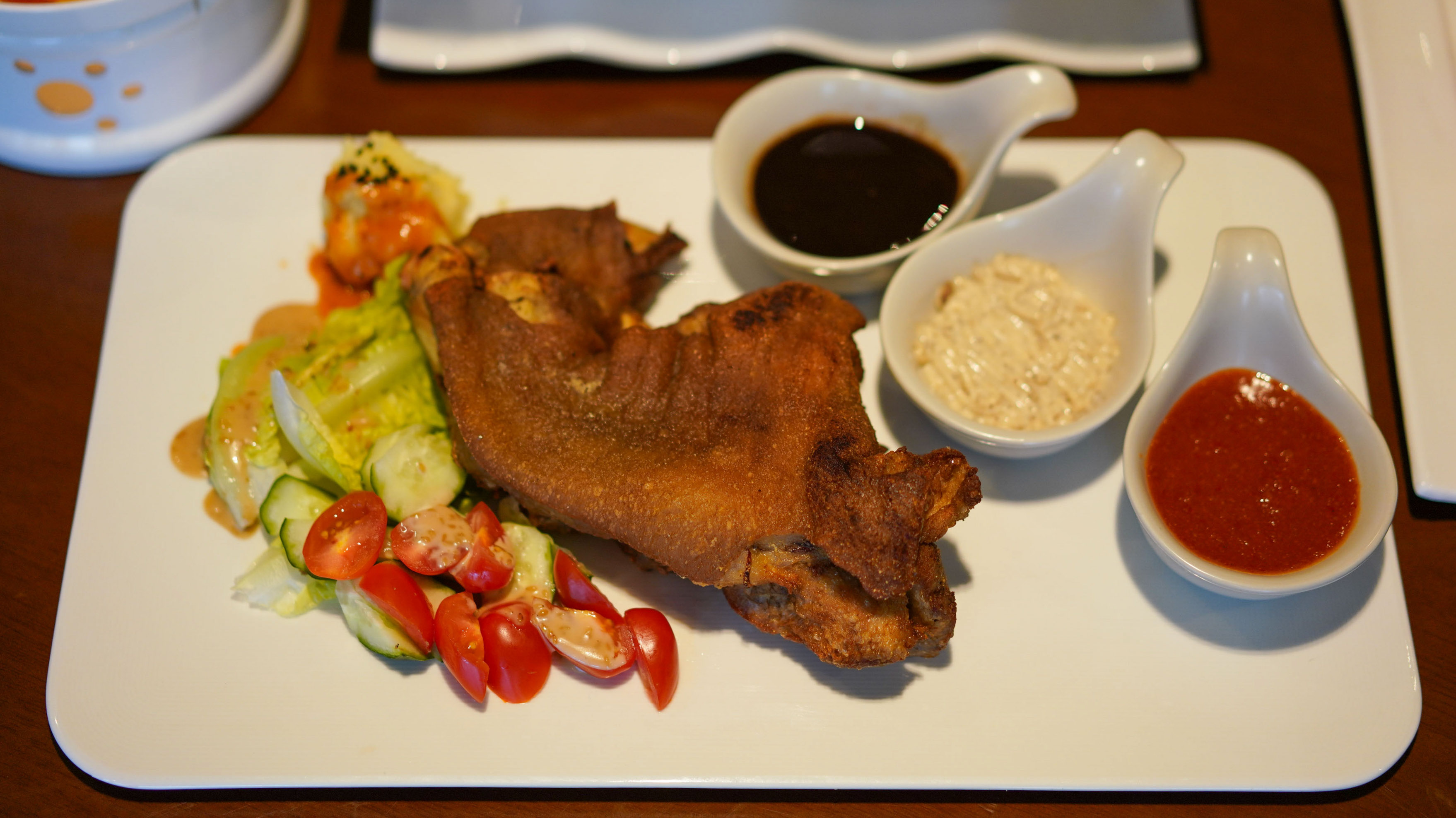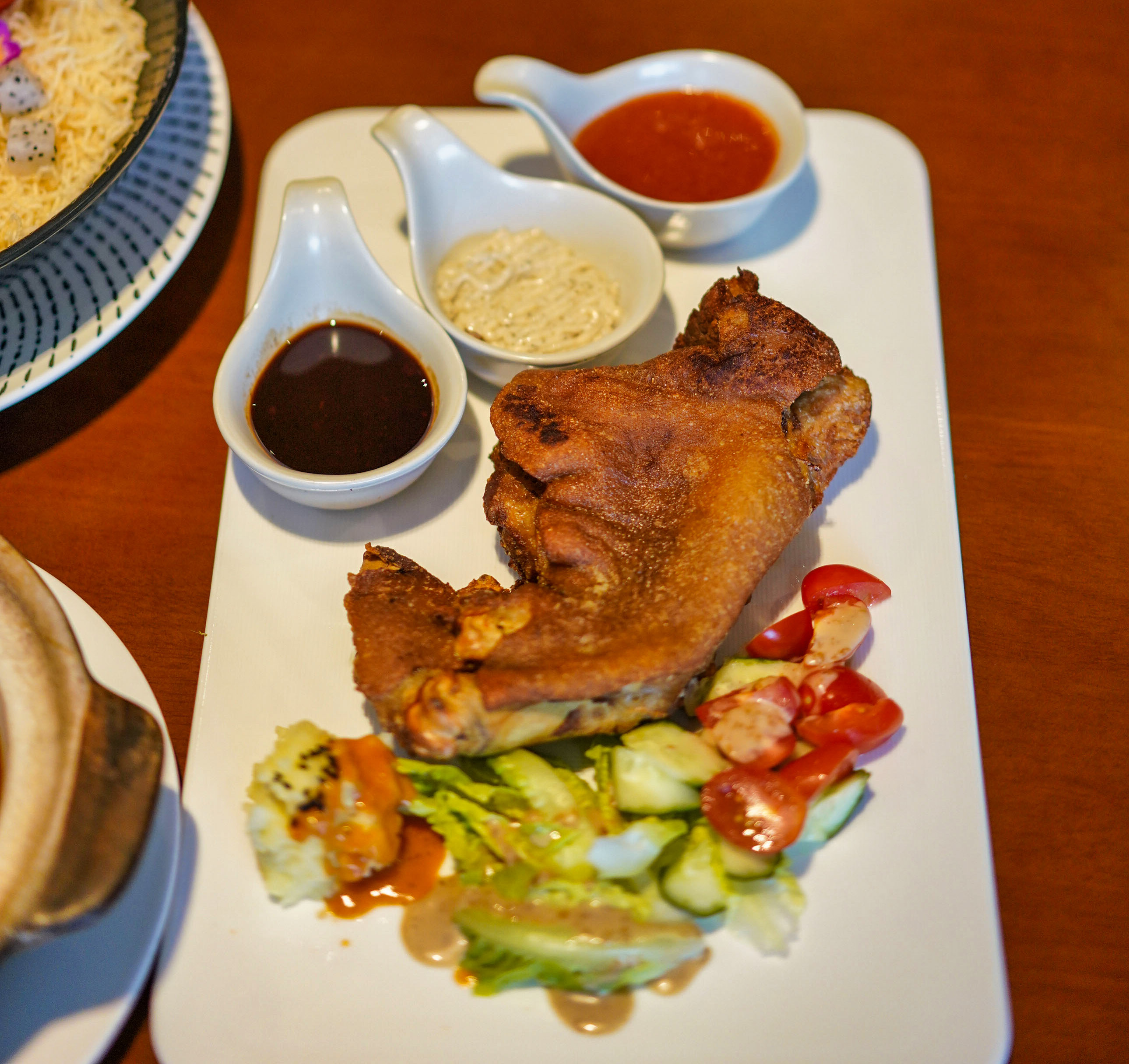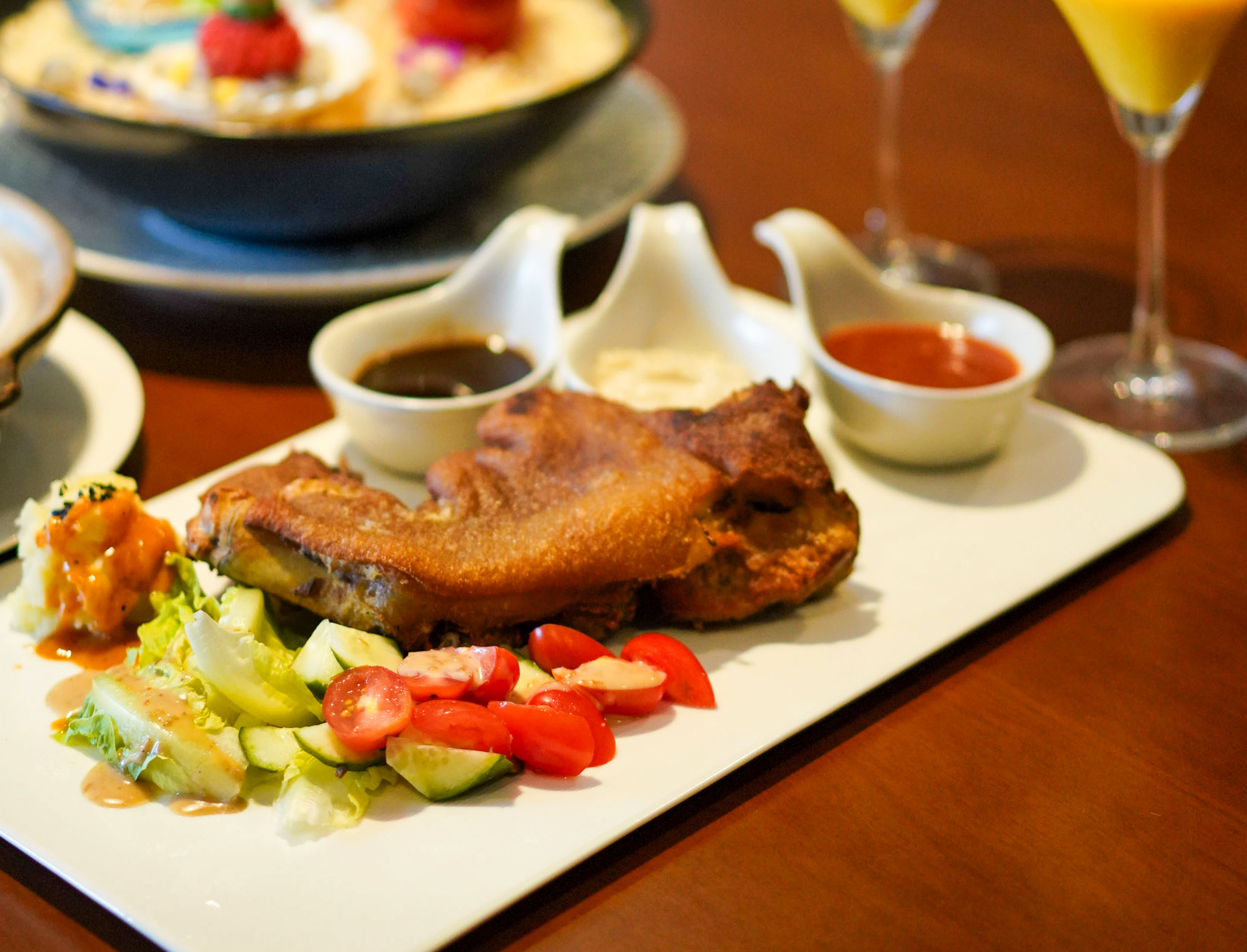 The German Pork Knuckle is a crowd-pleaser, proving the kitchen's competence beyond Chinese cuisine. With irresistibly crispy skin, harbouring a mouthwatering mix of luscious meat and fat in a beautiful balance, this will be a smash hit especially for pork enthusiasts.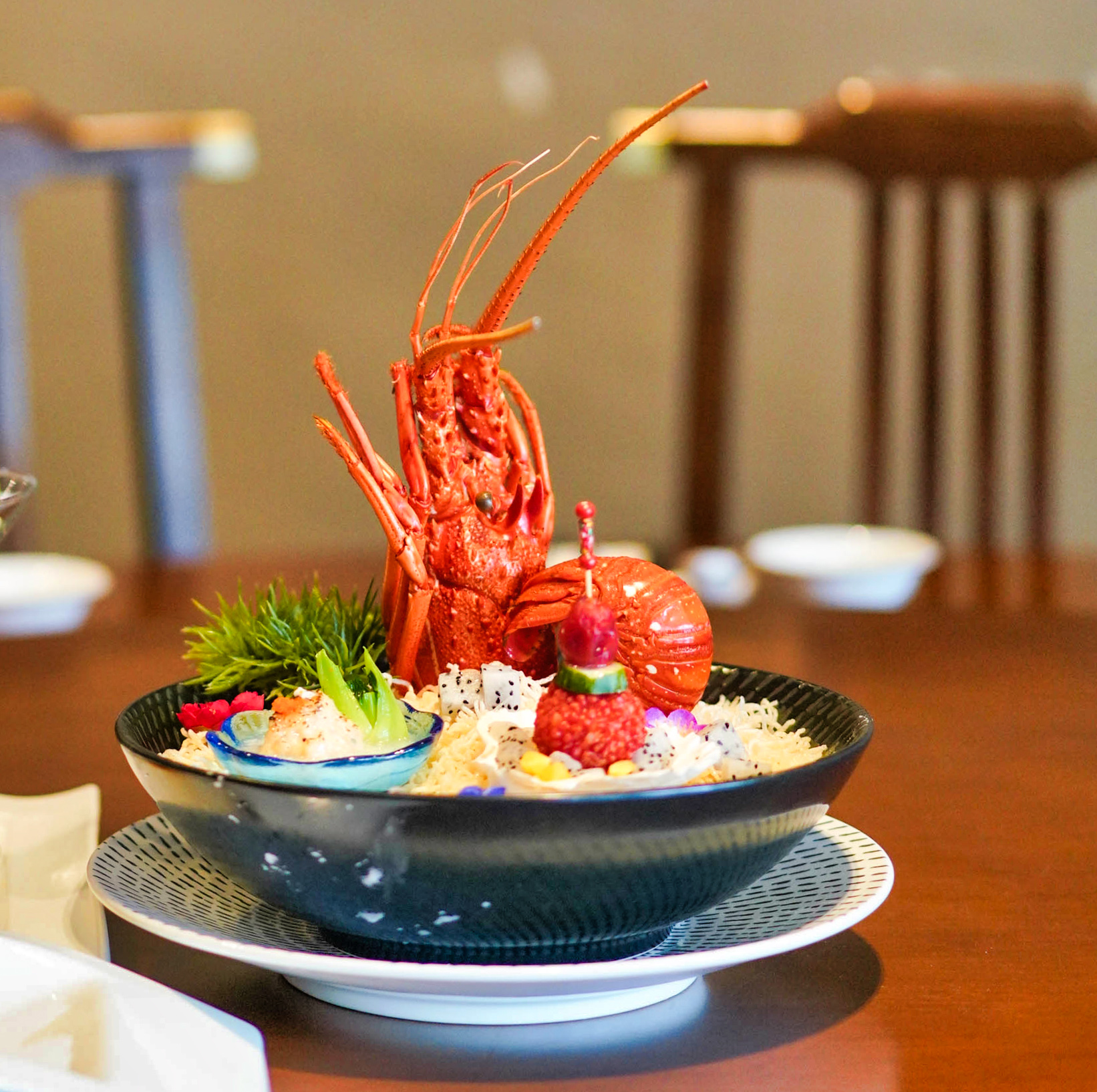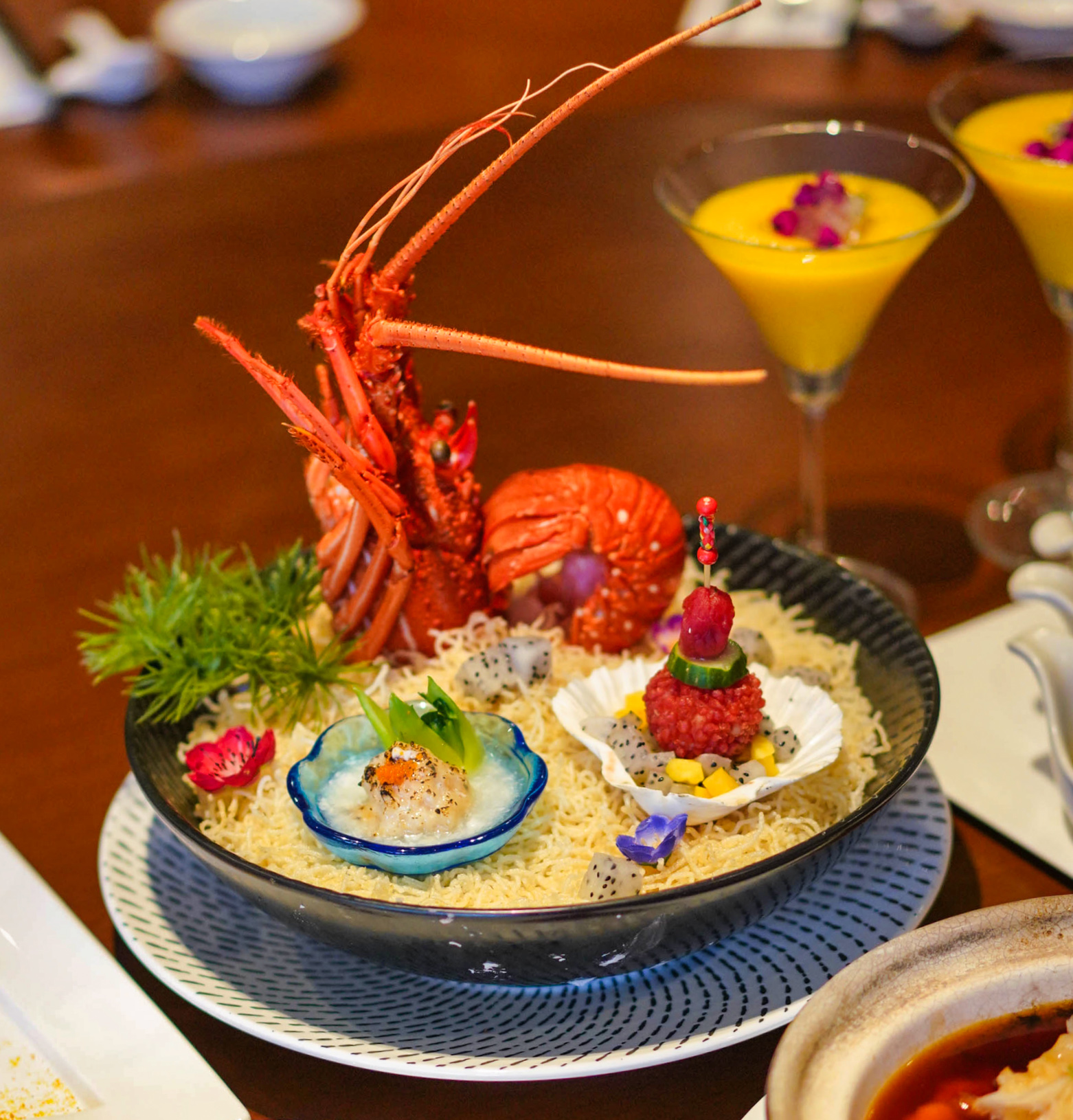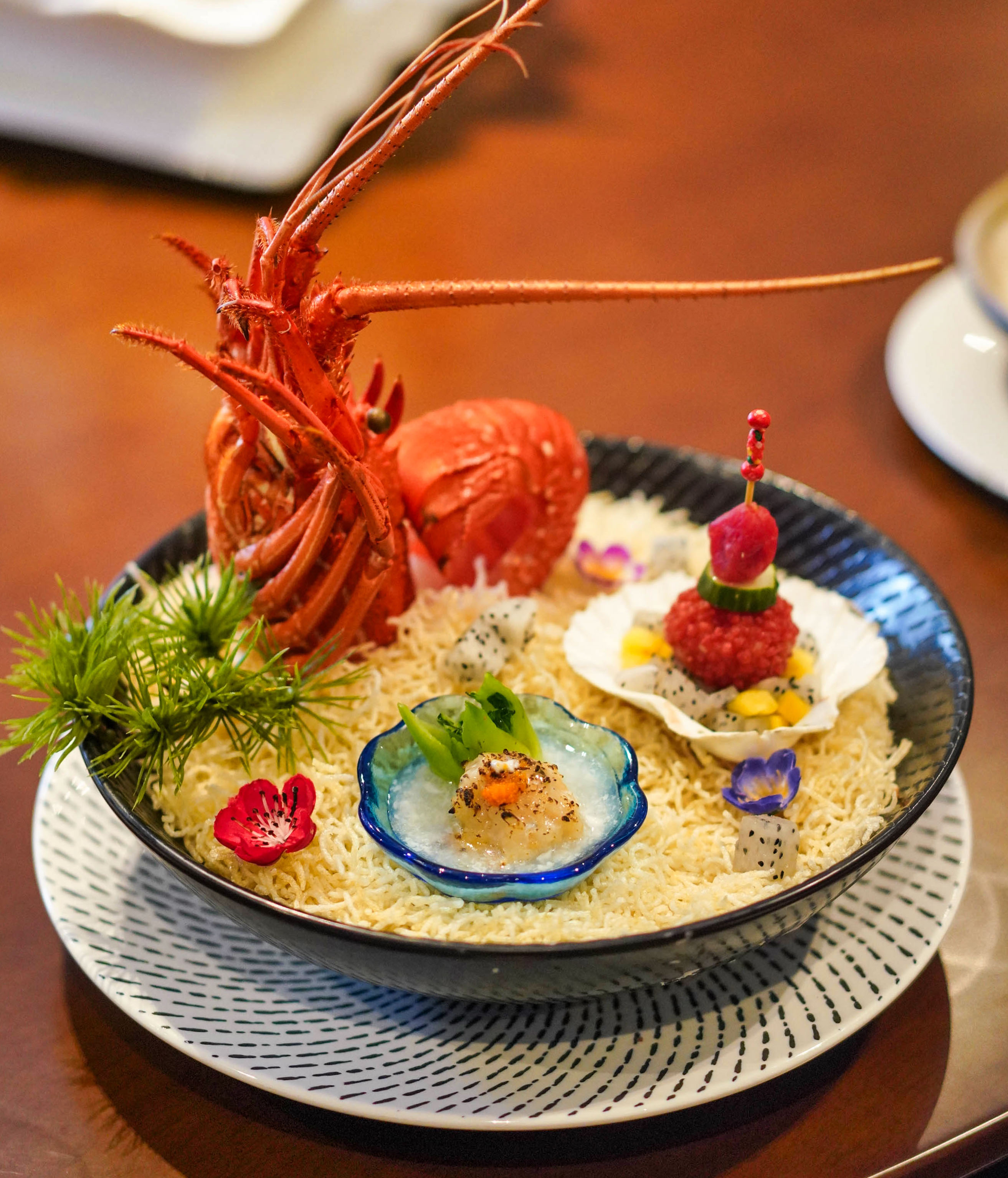 The Lobster Medallion is another East-meets-West marvel, presented ravishingly, constructed with whole live lobster flesh with a pristine purity, enlivened with fruits and sensuous sauces.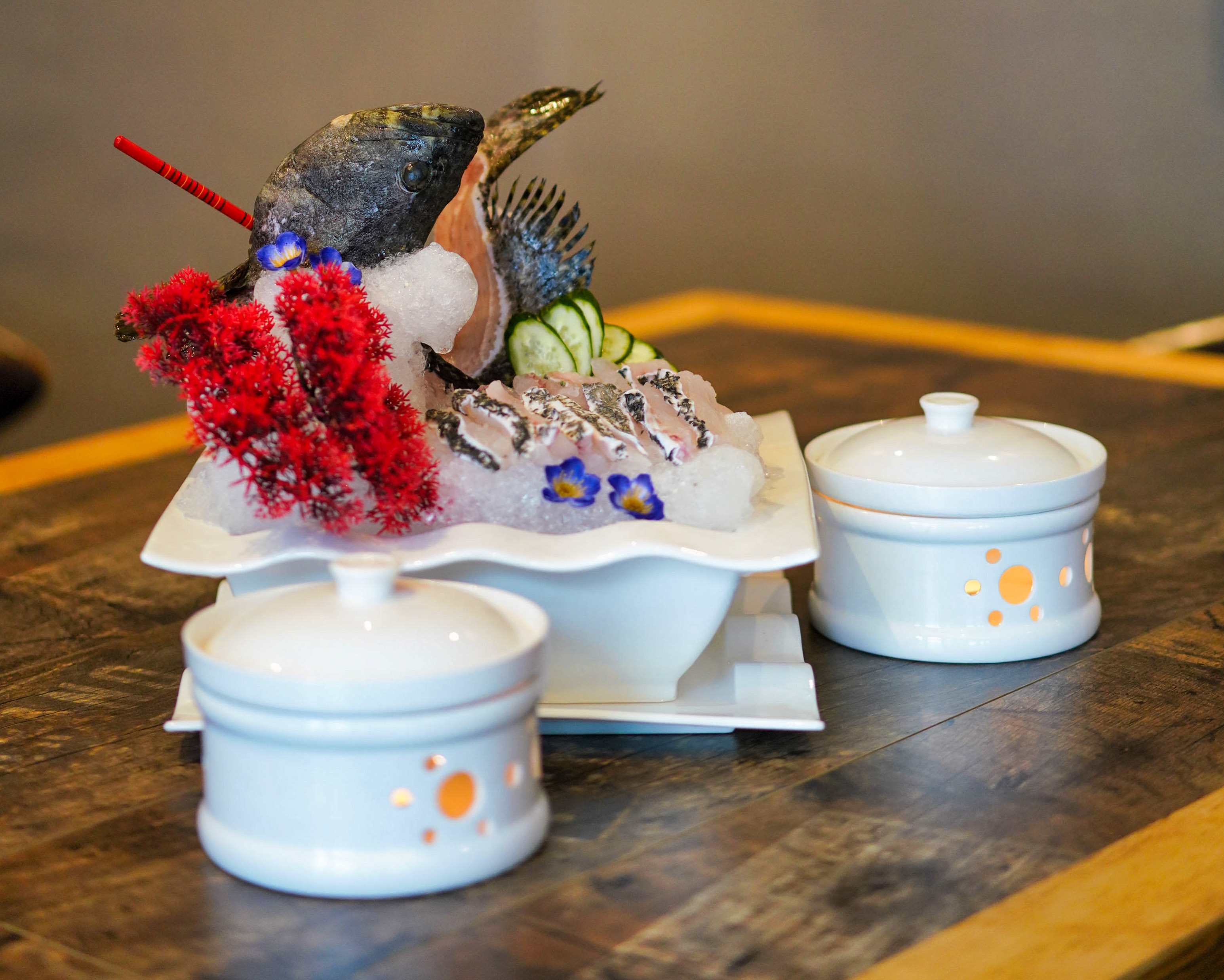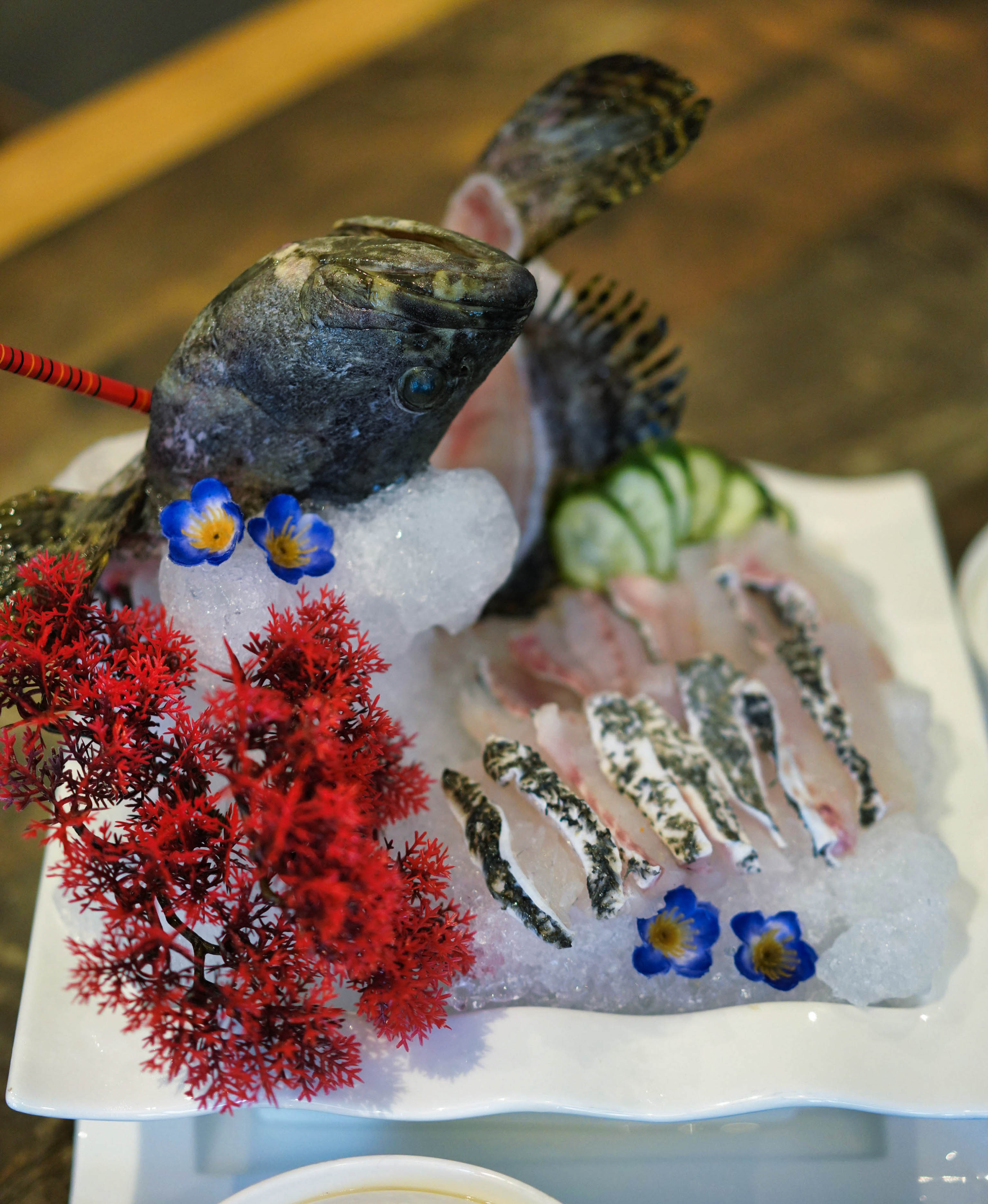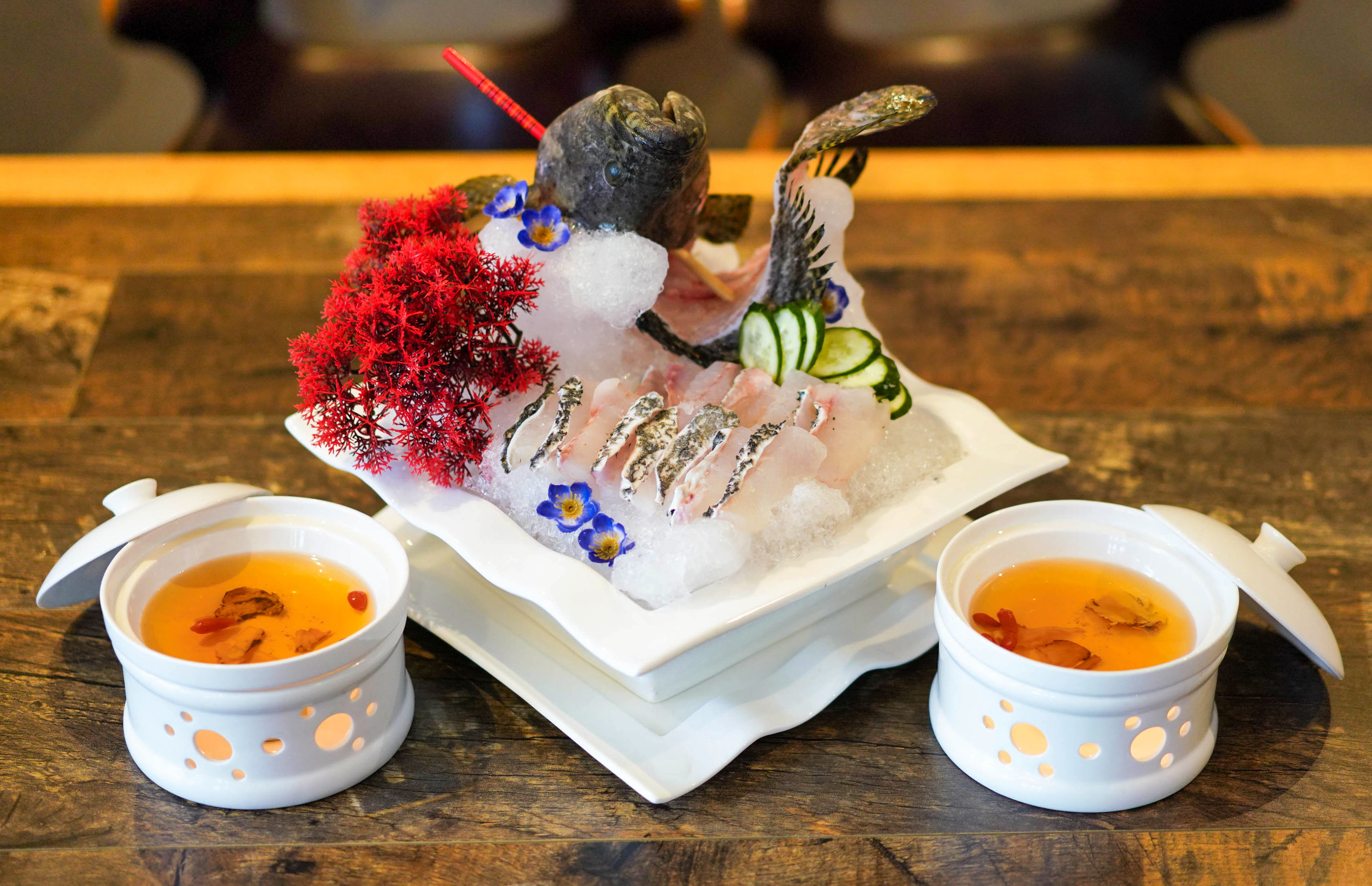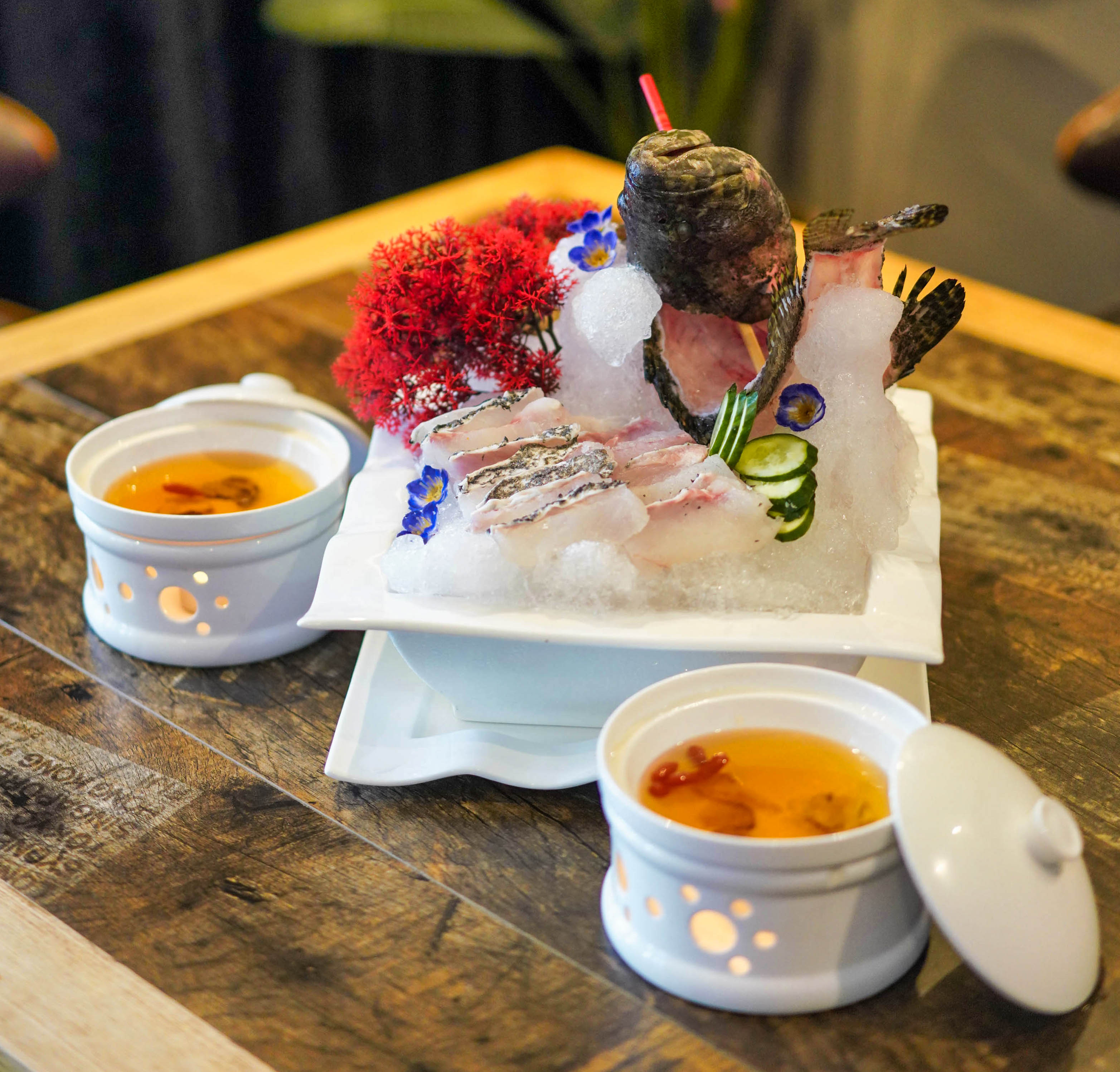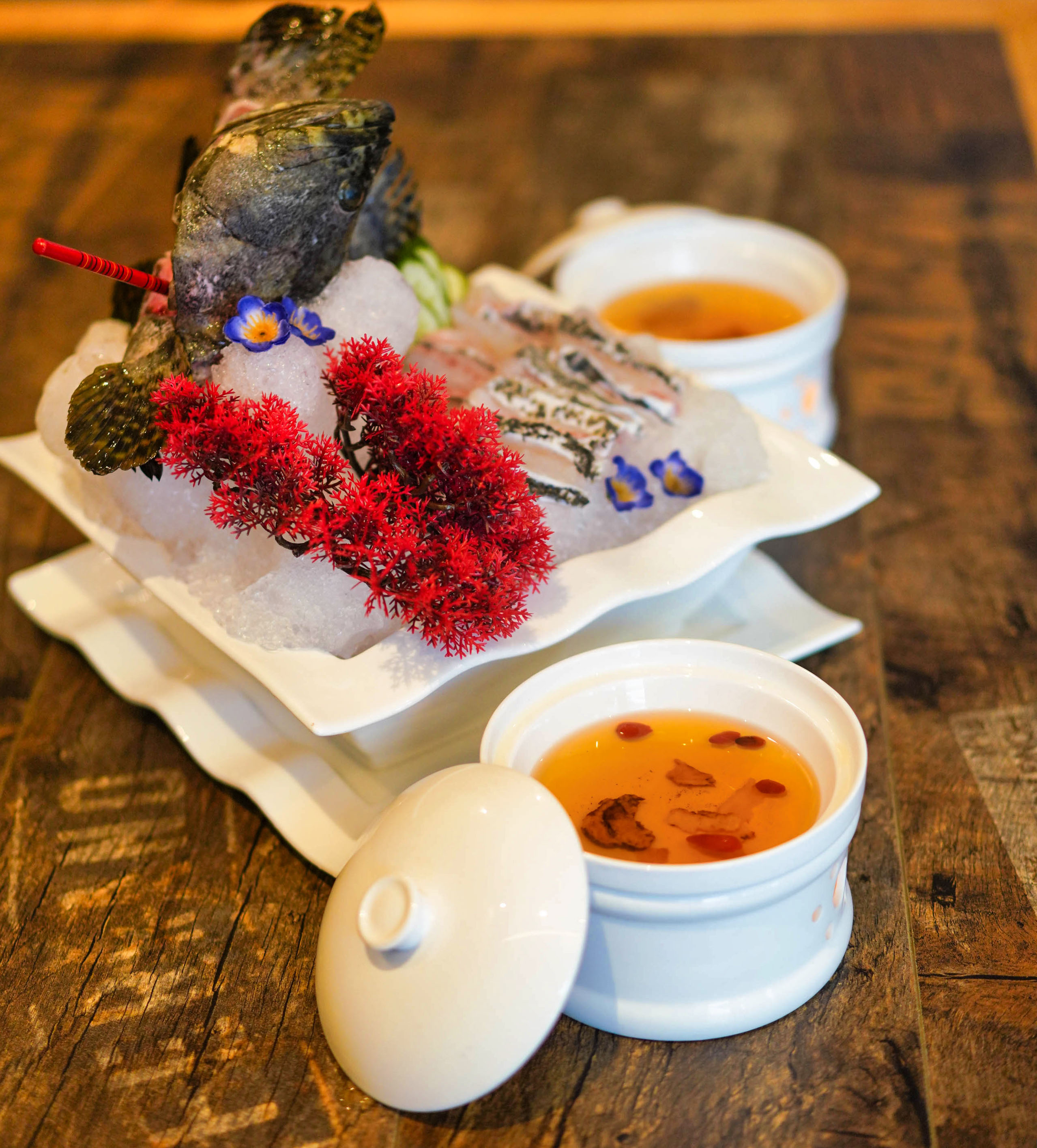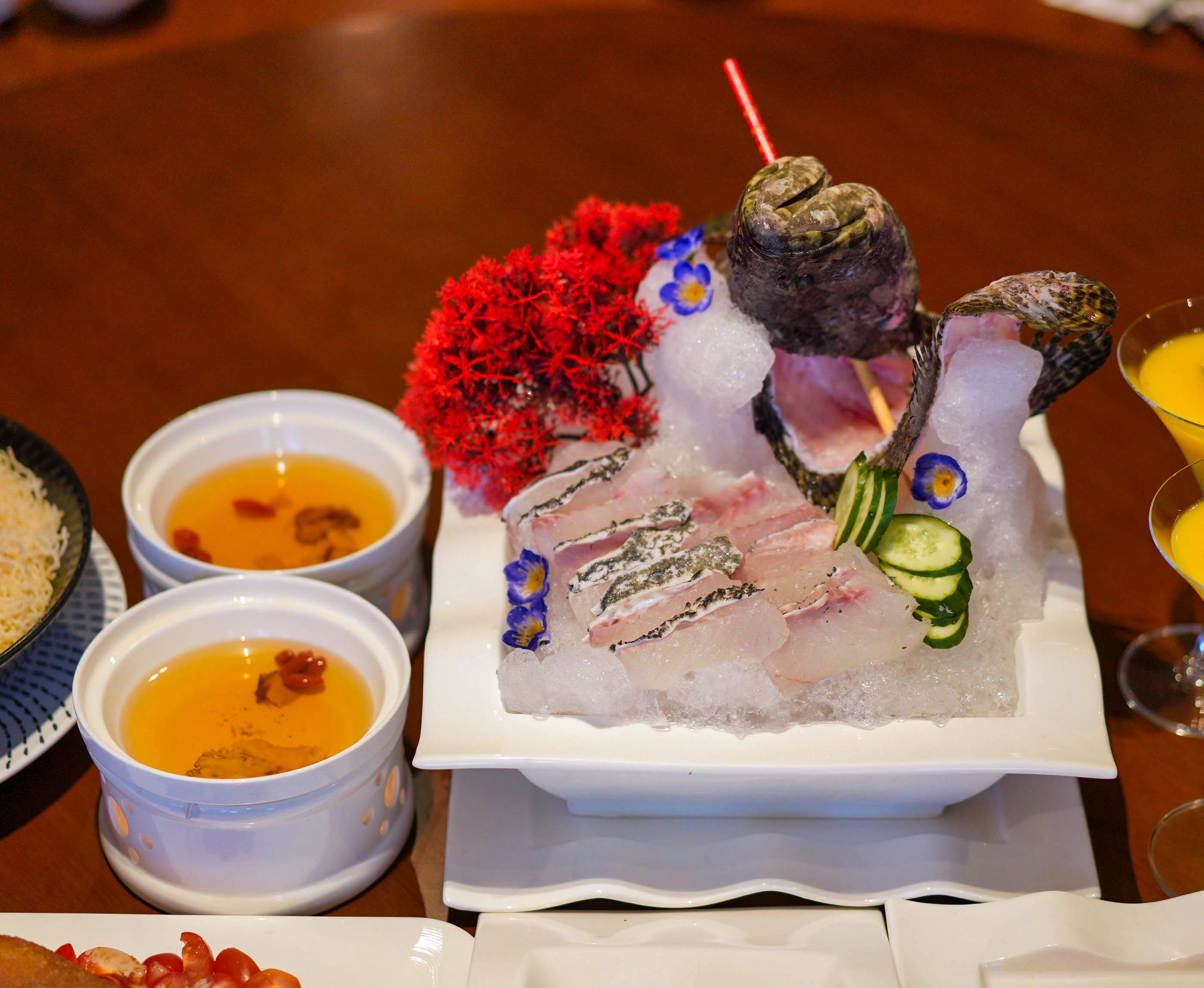 The Poached Fish is also a should-try for fans of live seafood - the hybrid grouper is gently poached in a fragrant broth that's built with top-tier ham and aged chicken meat. The result leaves a potent impression, luxurious in both taste and texture.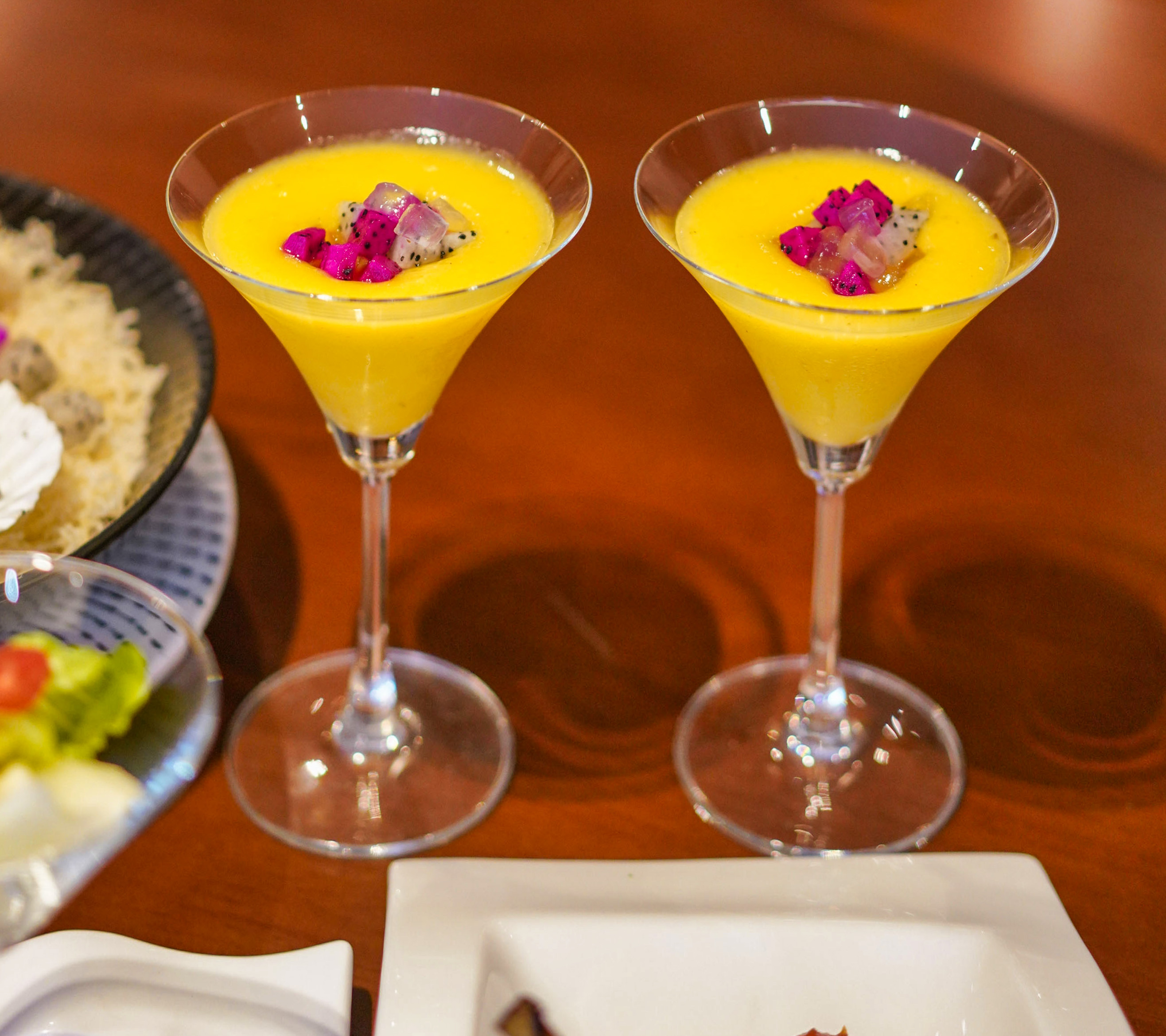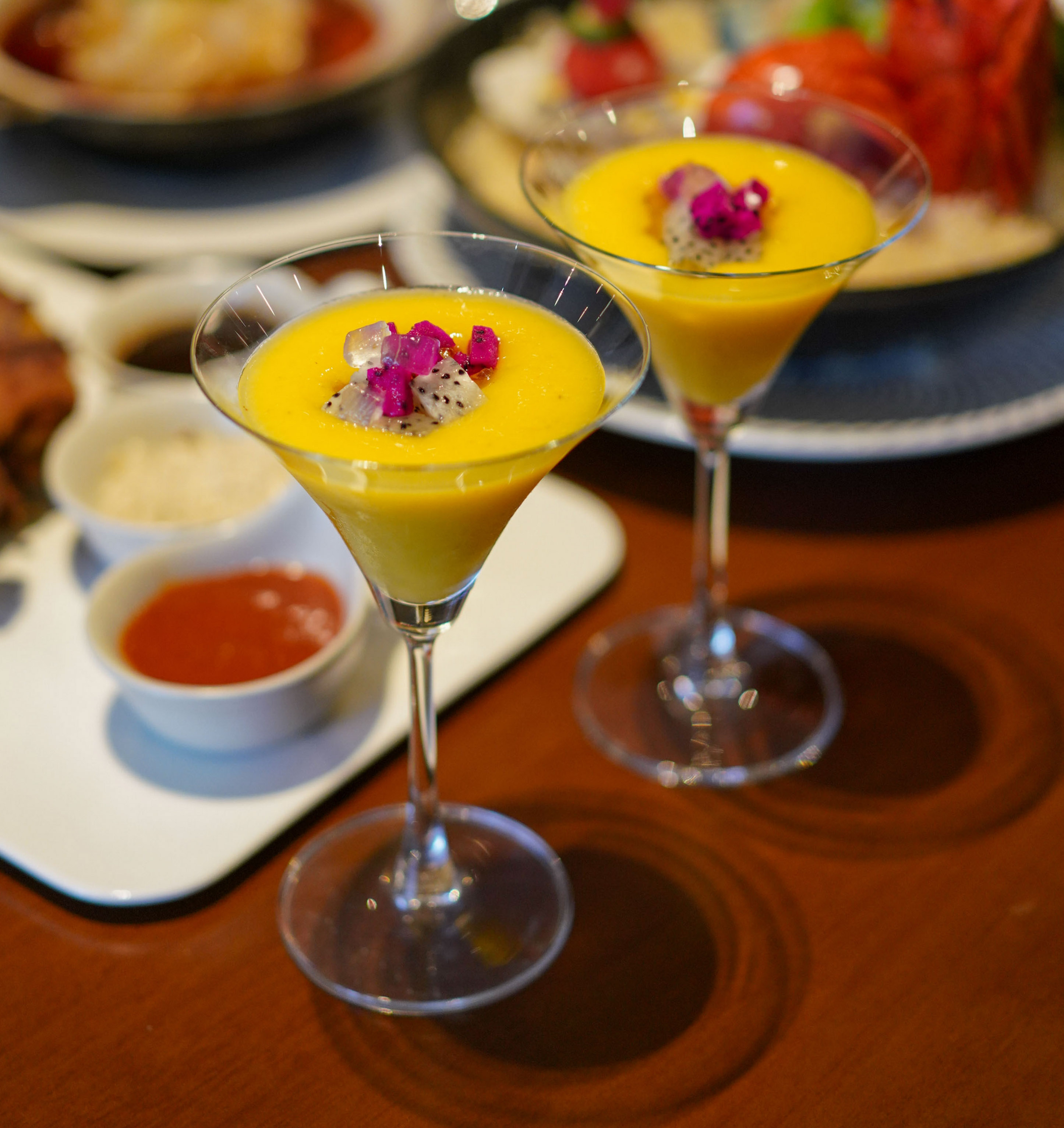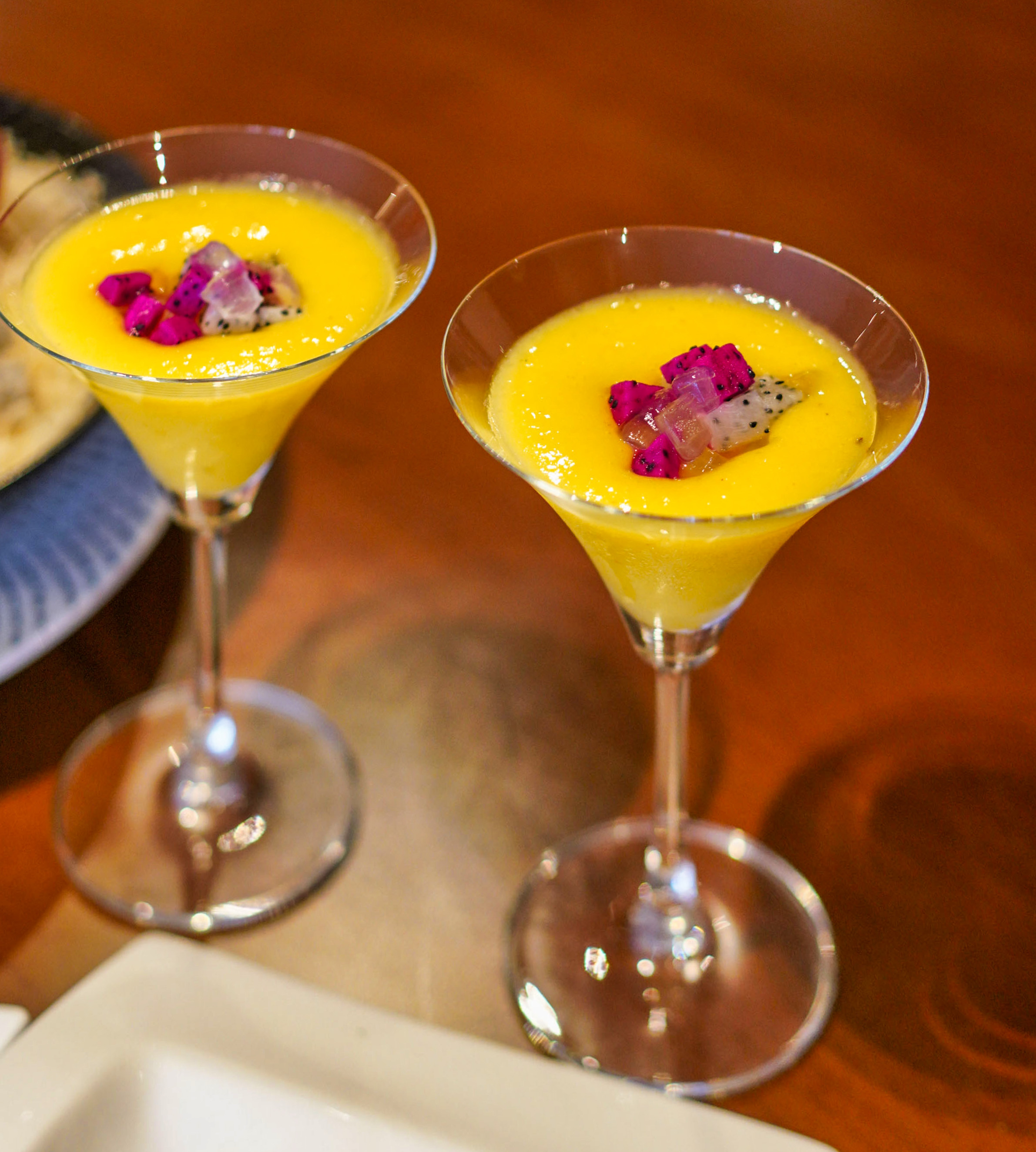 Finish with an elegant dessert of Blended Pineapples and Mango with Lime, smoothly spotlighting nectarously ripe tropical fruits to perk up the palate after an epic culinary journey.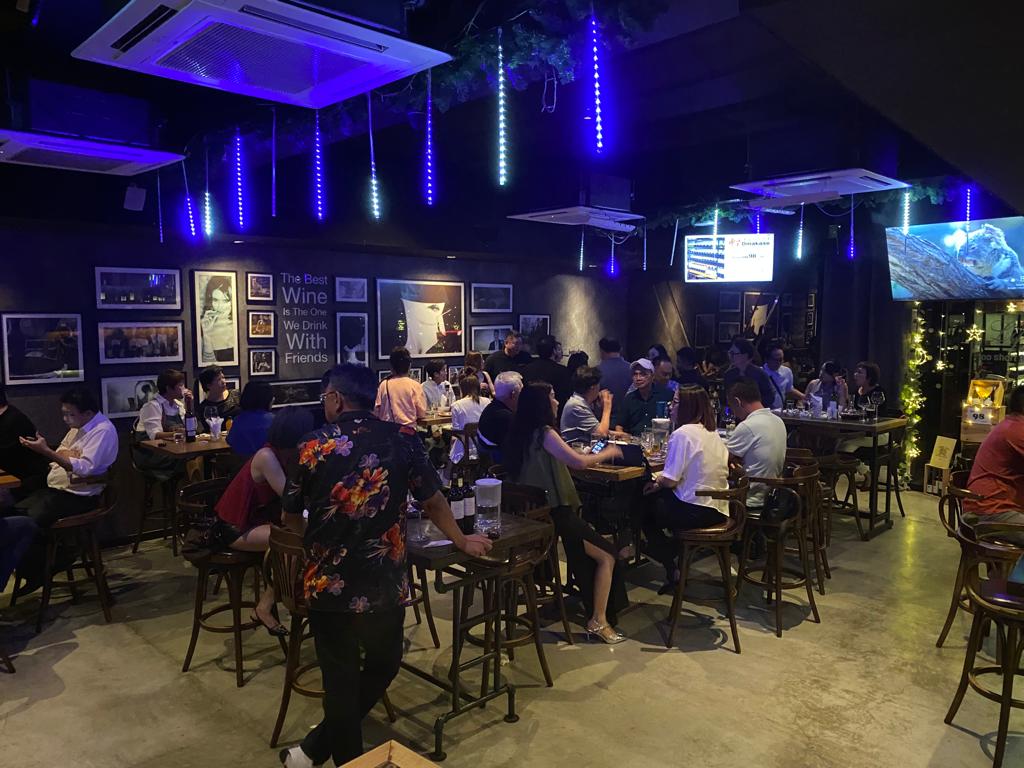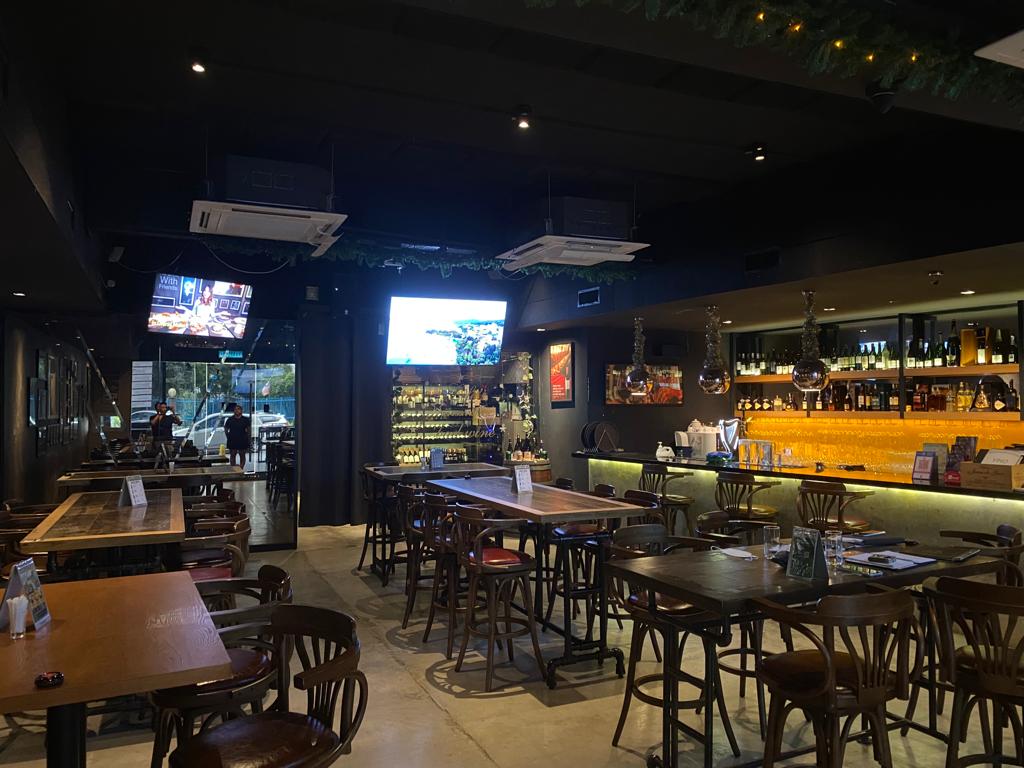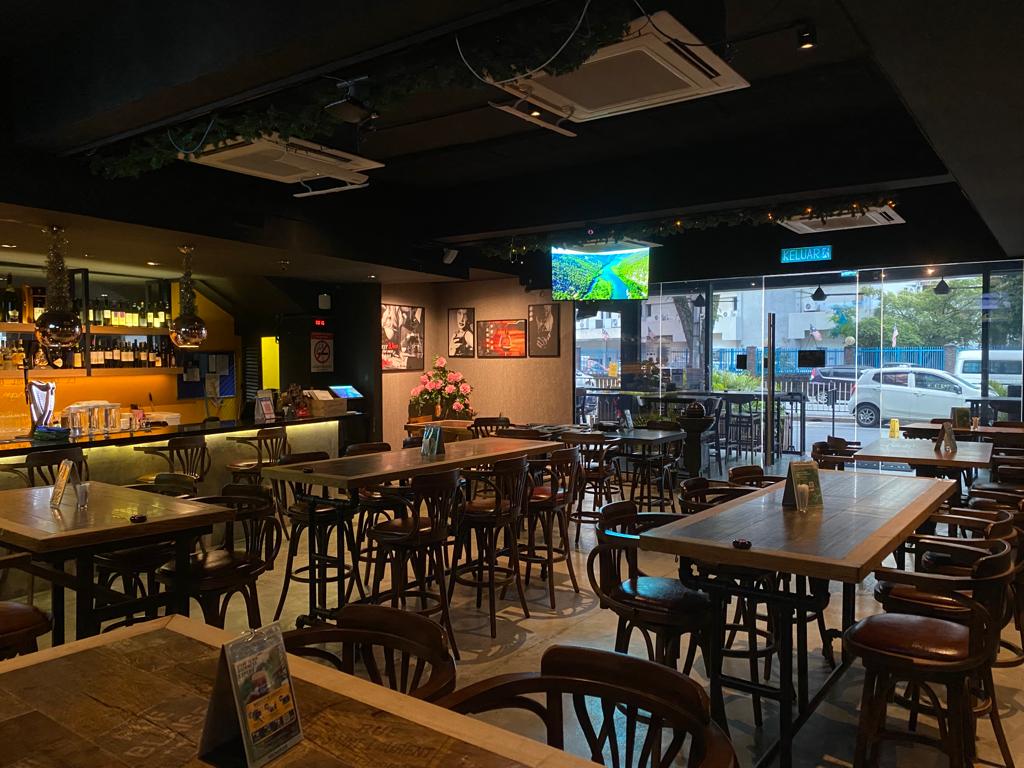 If you're having dinner at Le Yu Fang, chill out at Vino Wine Bar & Restaurant downstairs after your meal to enjoy a night of wining and dining.
Le Yu Fang Private Kitchen
233-1, Jalan Mahkota, Maluri, 55100 Cheras, Kuala Lumpur.
Tel: 012-521-3233