Last Project: Bangsar's playful joint for Japanese handrolls, skewers & sharing plates with pan-Asian twists
July 18, 2023
---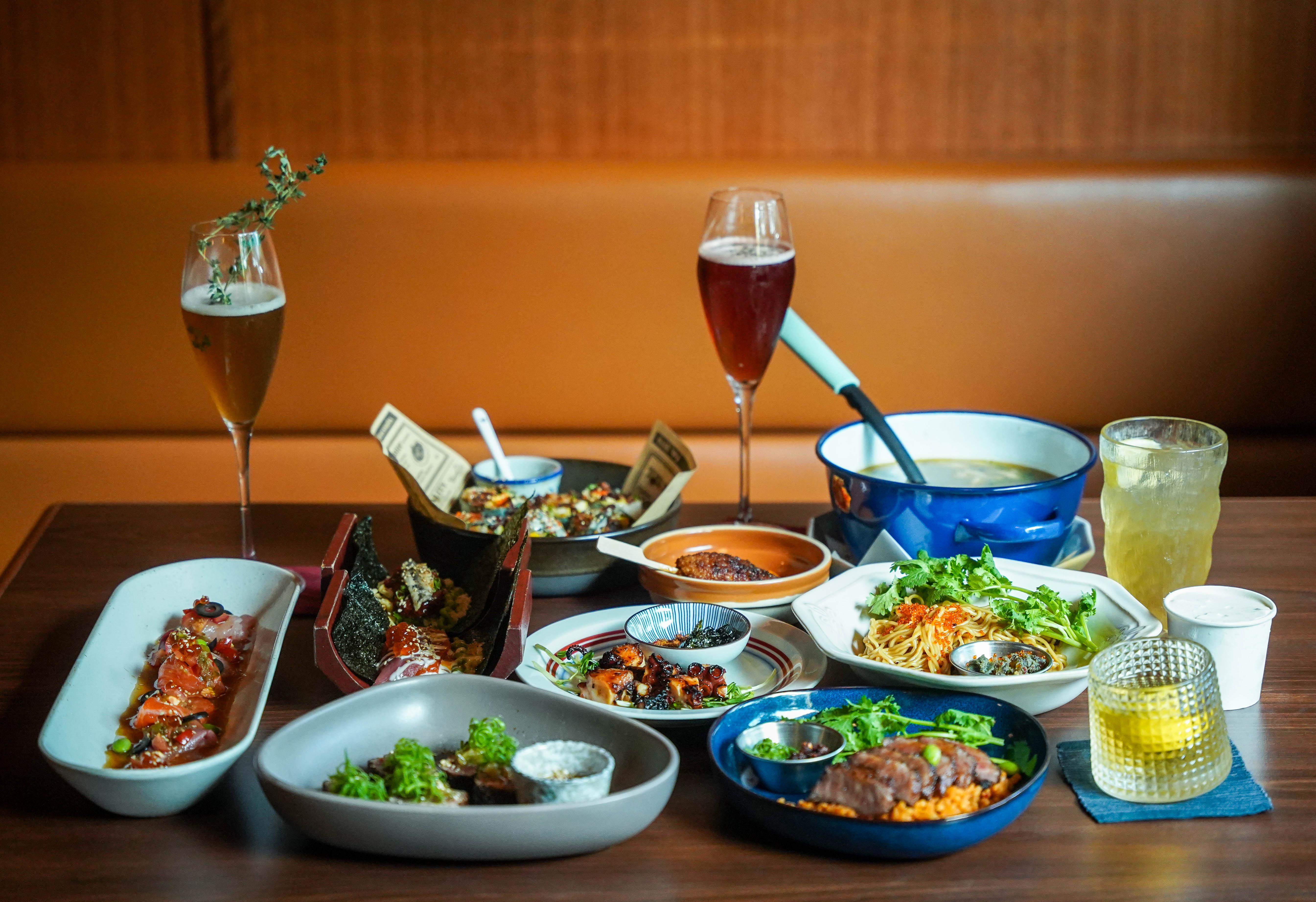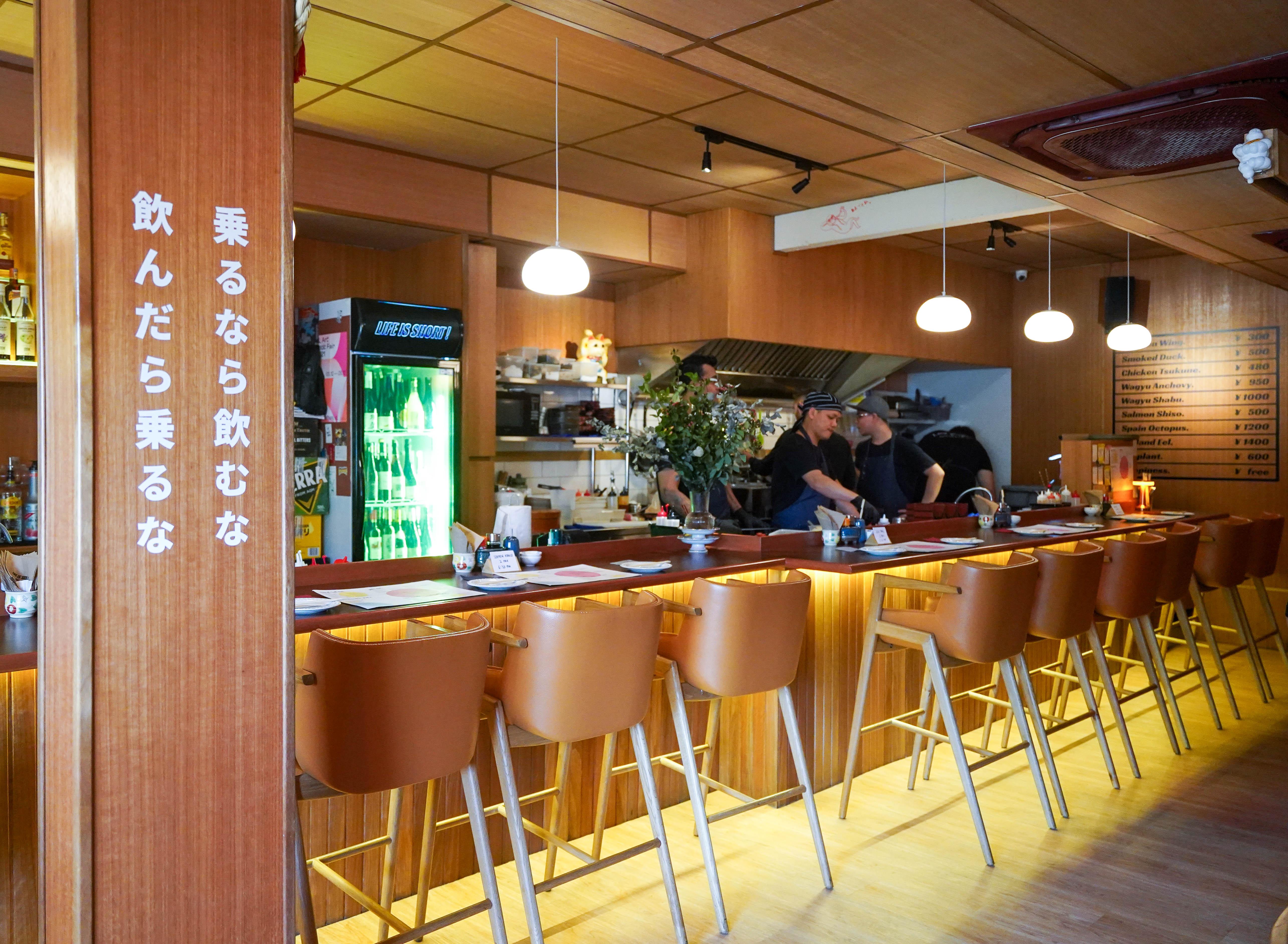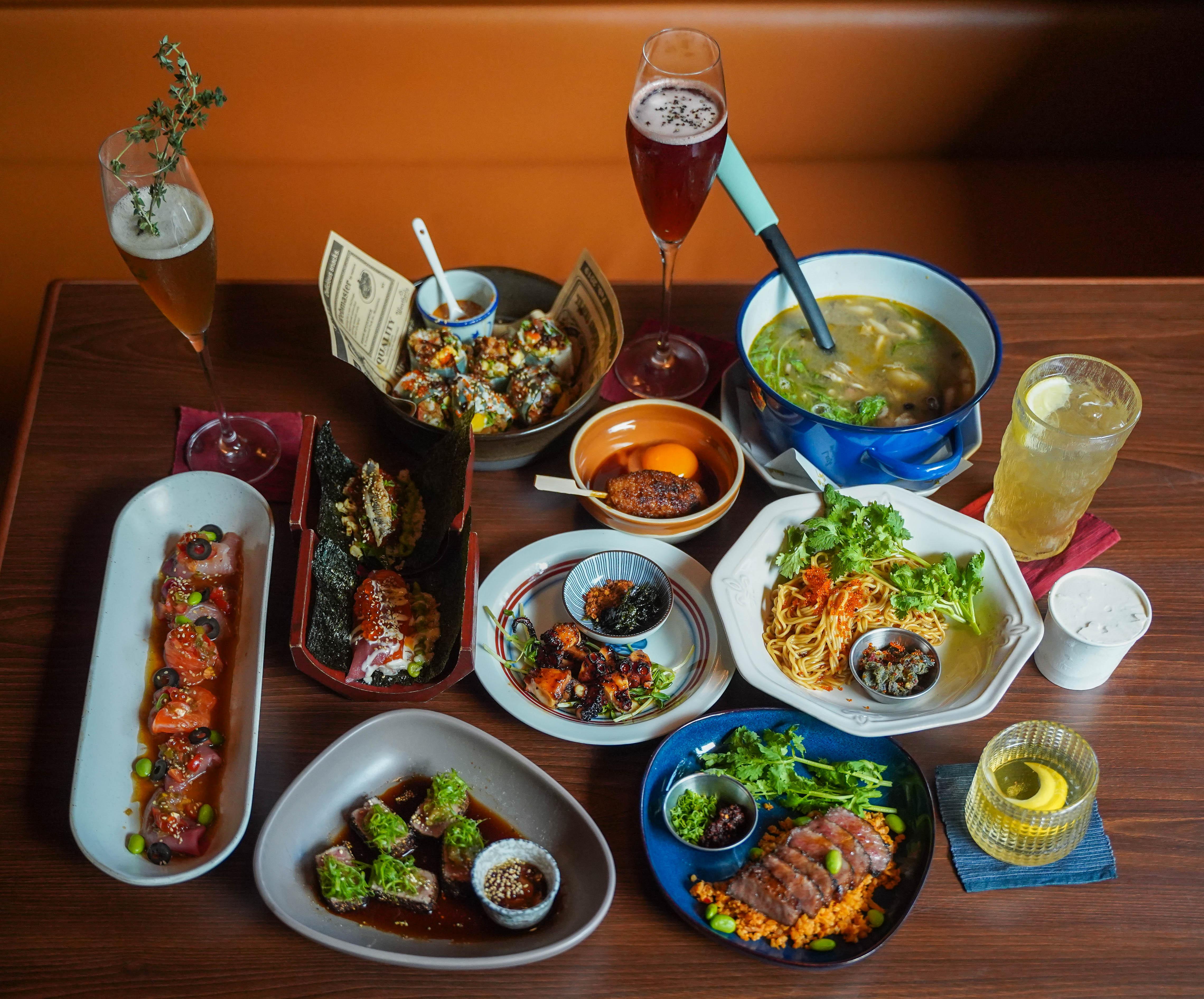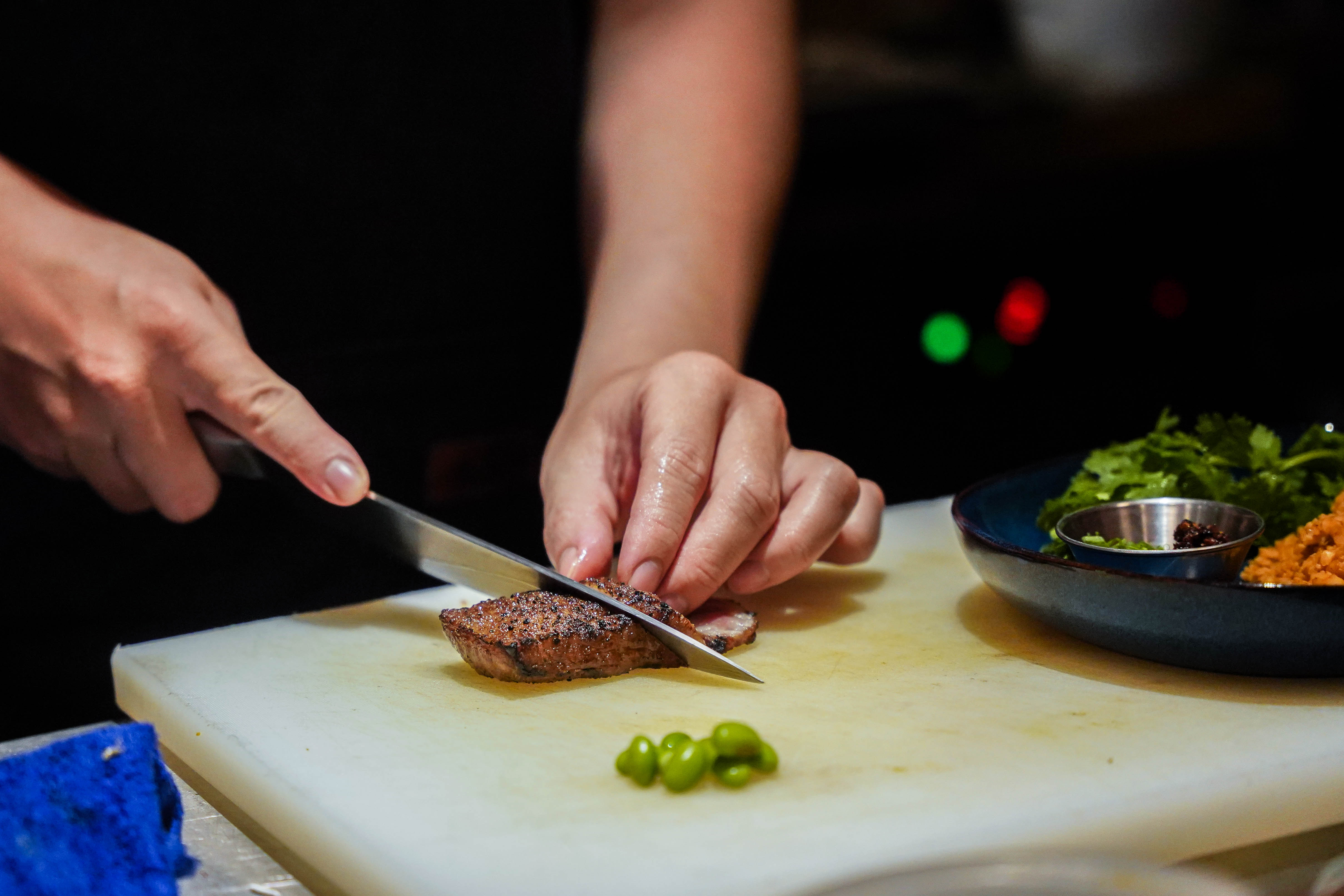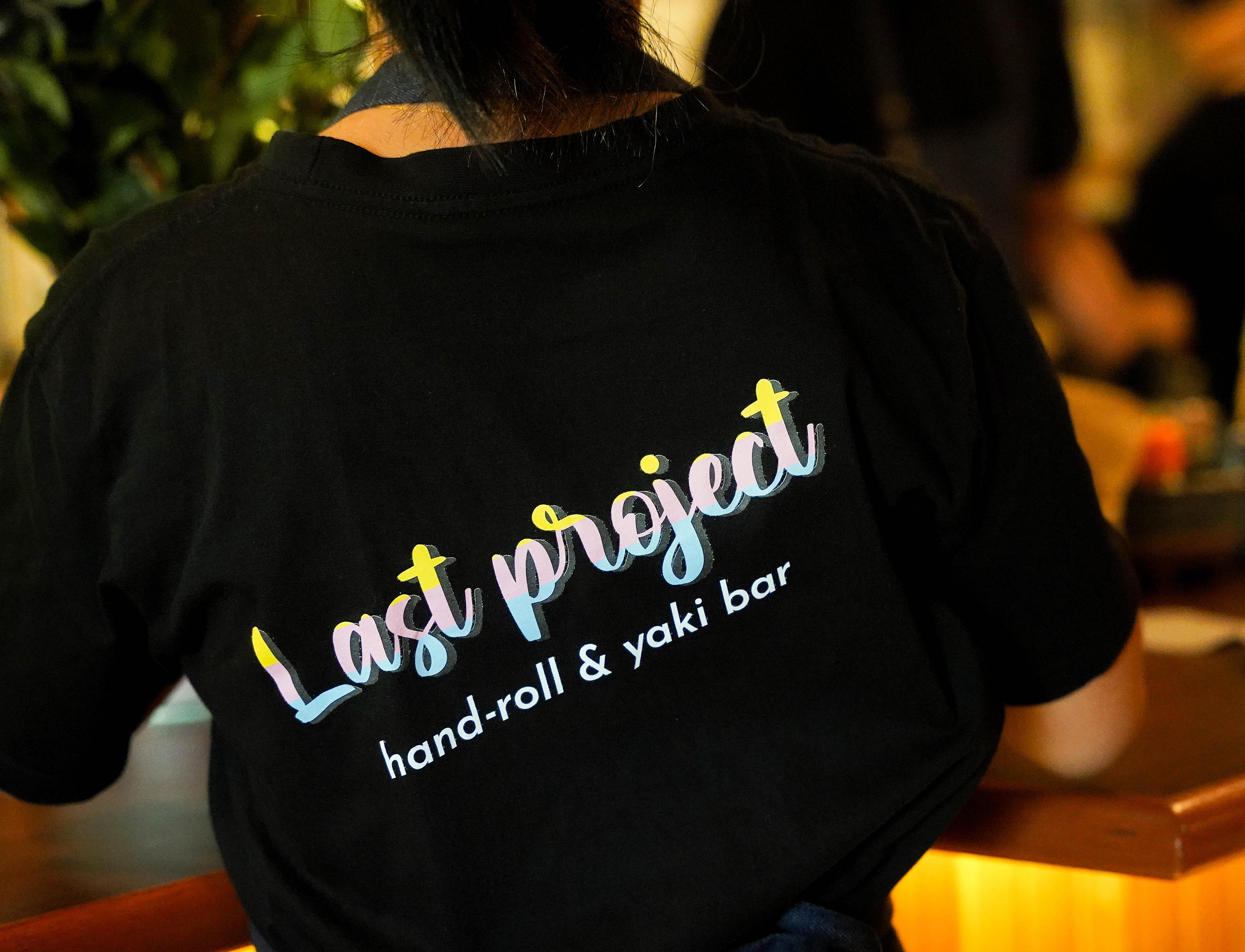 Sashimi handrolls spiced up with Szechuan chilli oil, chee cheong fun-style soft shell crab wraps, tom yum brimming with oysters and octopus like a Thai bouillabaisse: Last Project has fast become one of Bangsar's best bets for a uniquely playful meal.
Serving creative Japanese handrolls, skewers and small plates with Asian twists, complemented by cool cocktails, Last Project is less than a year old, but it's now a firm favourite in the neighbourhood, with reservations essential every evening.
Secure a seat at the counter to catch the kitchen action, or take a table by the window that overlooks Lorong Kurau's leafy surroundings. Then kick back for a feast of fun flavours, surprising from start to finish, from wacky Weird Noodles to wondrous Wagyu Ice Cream.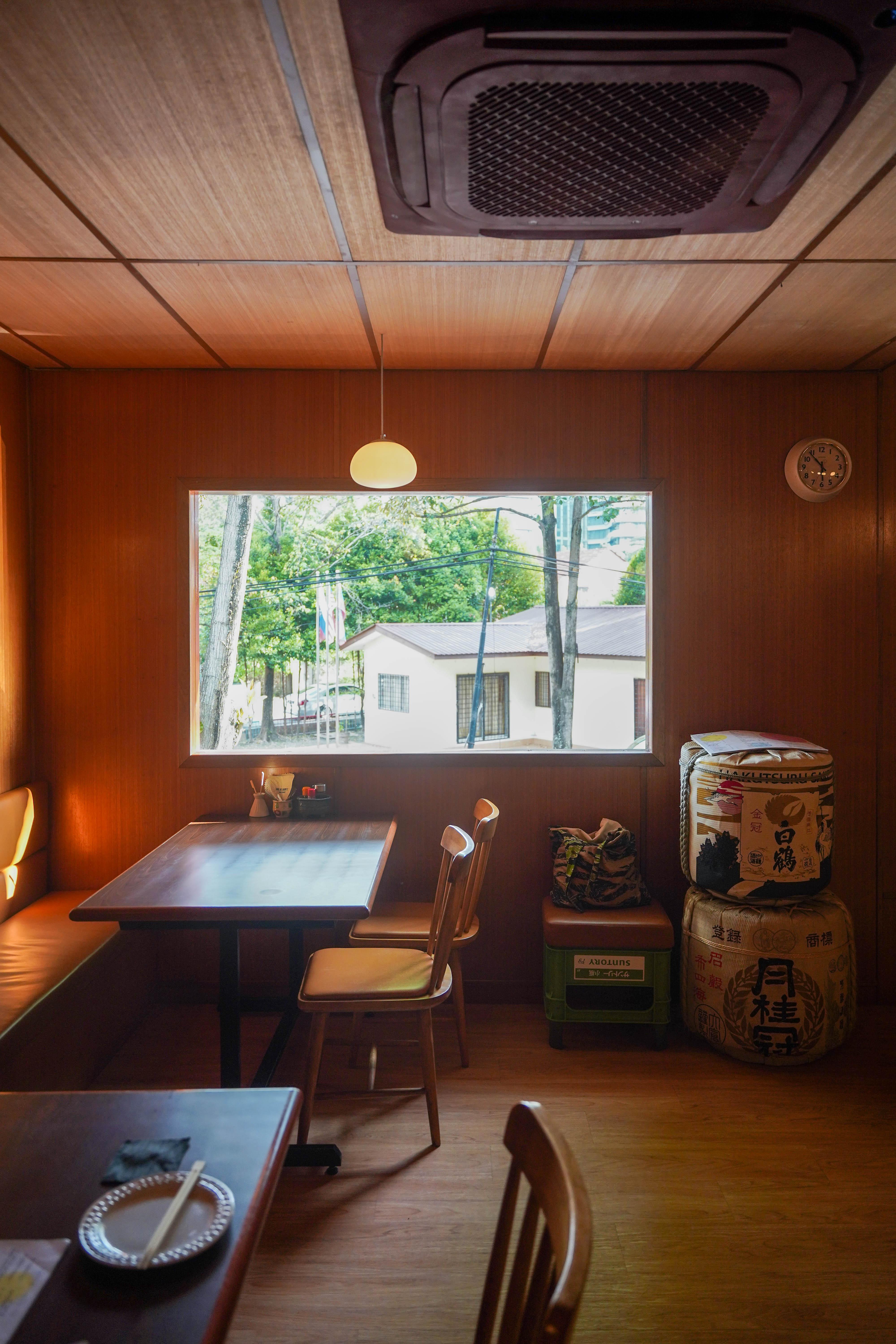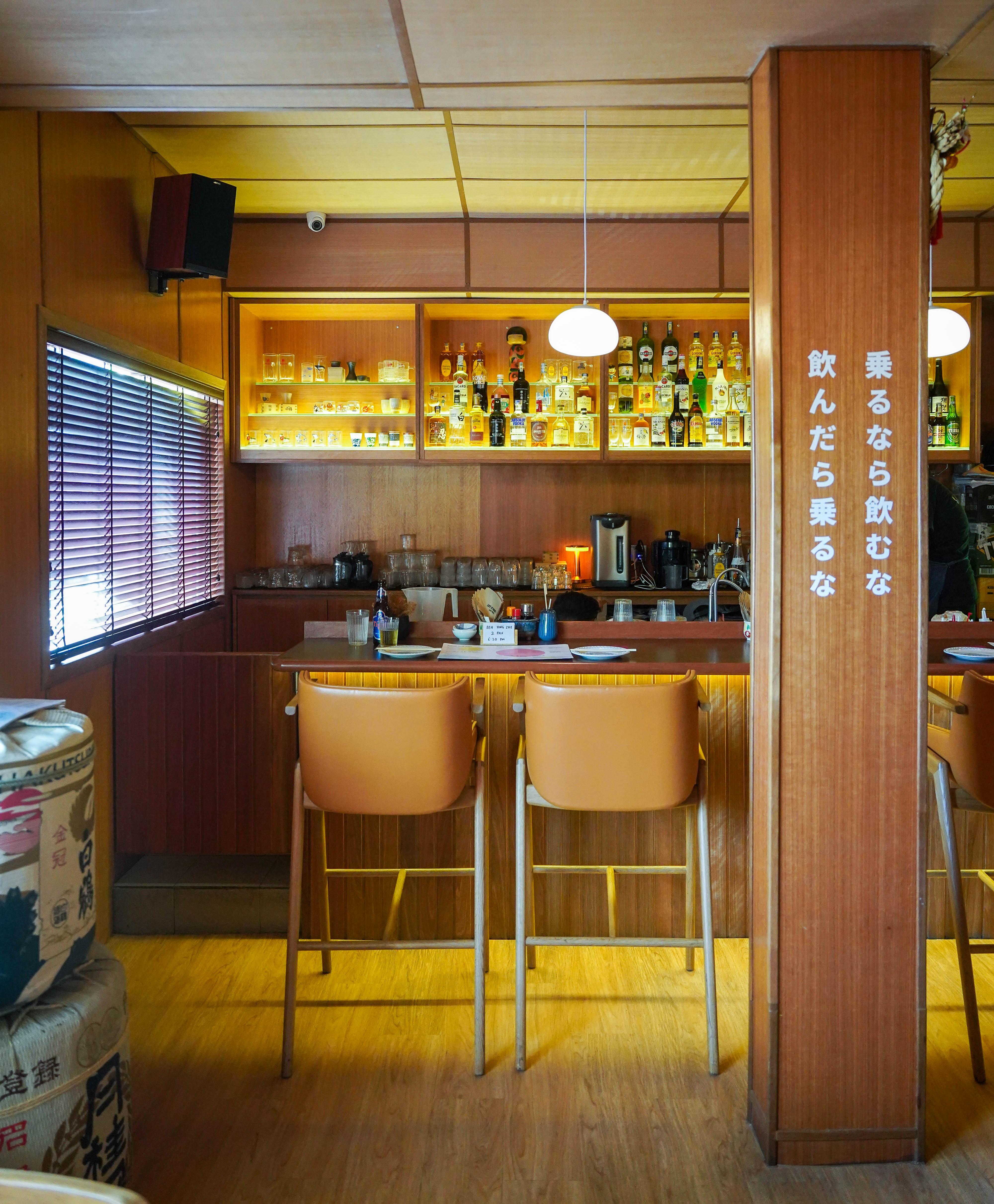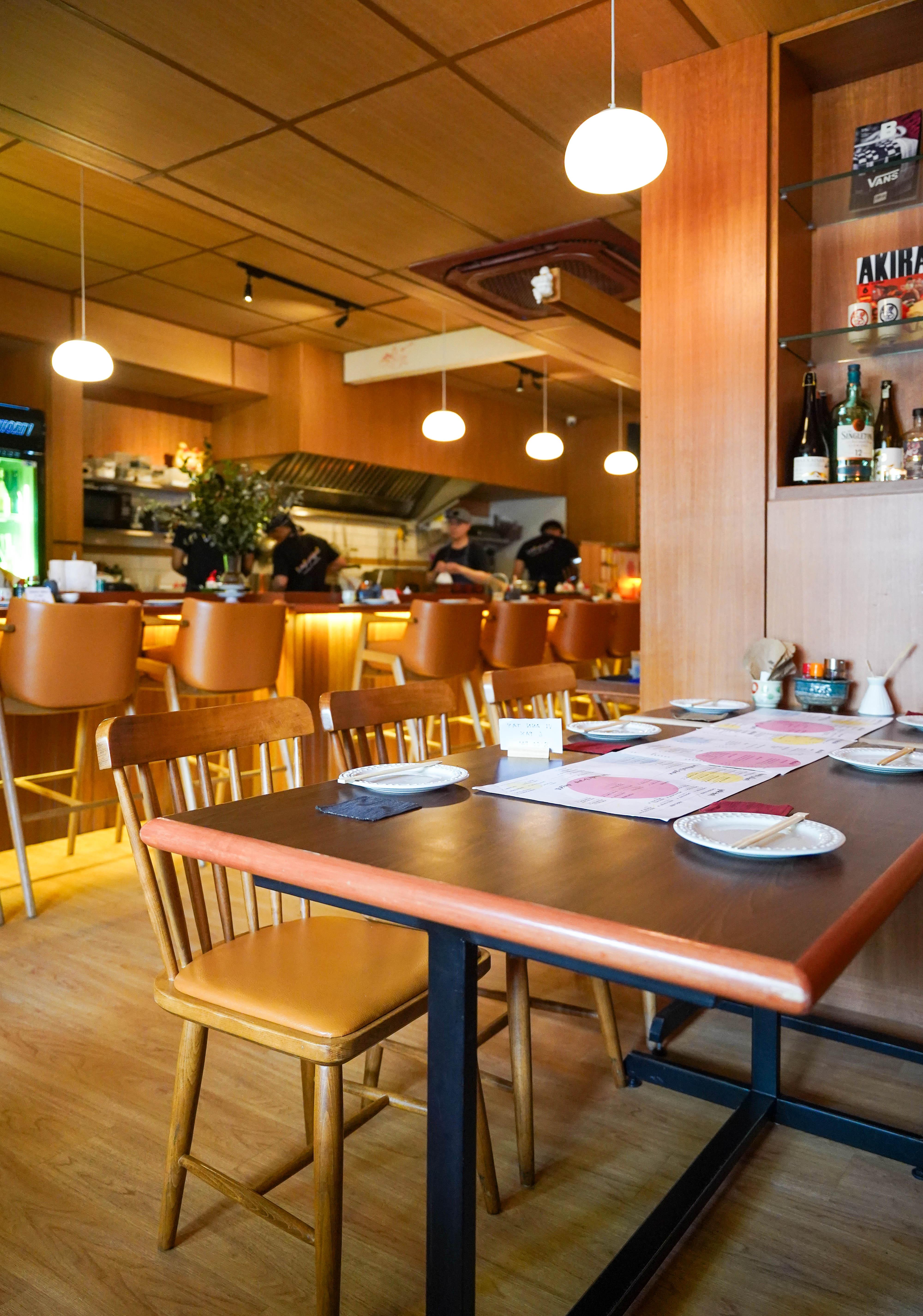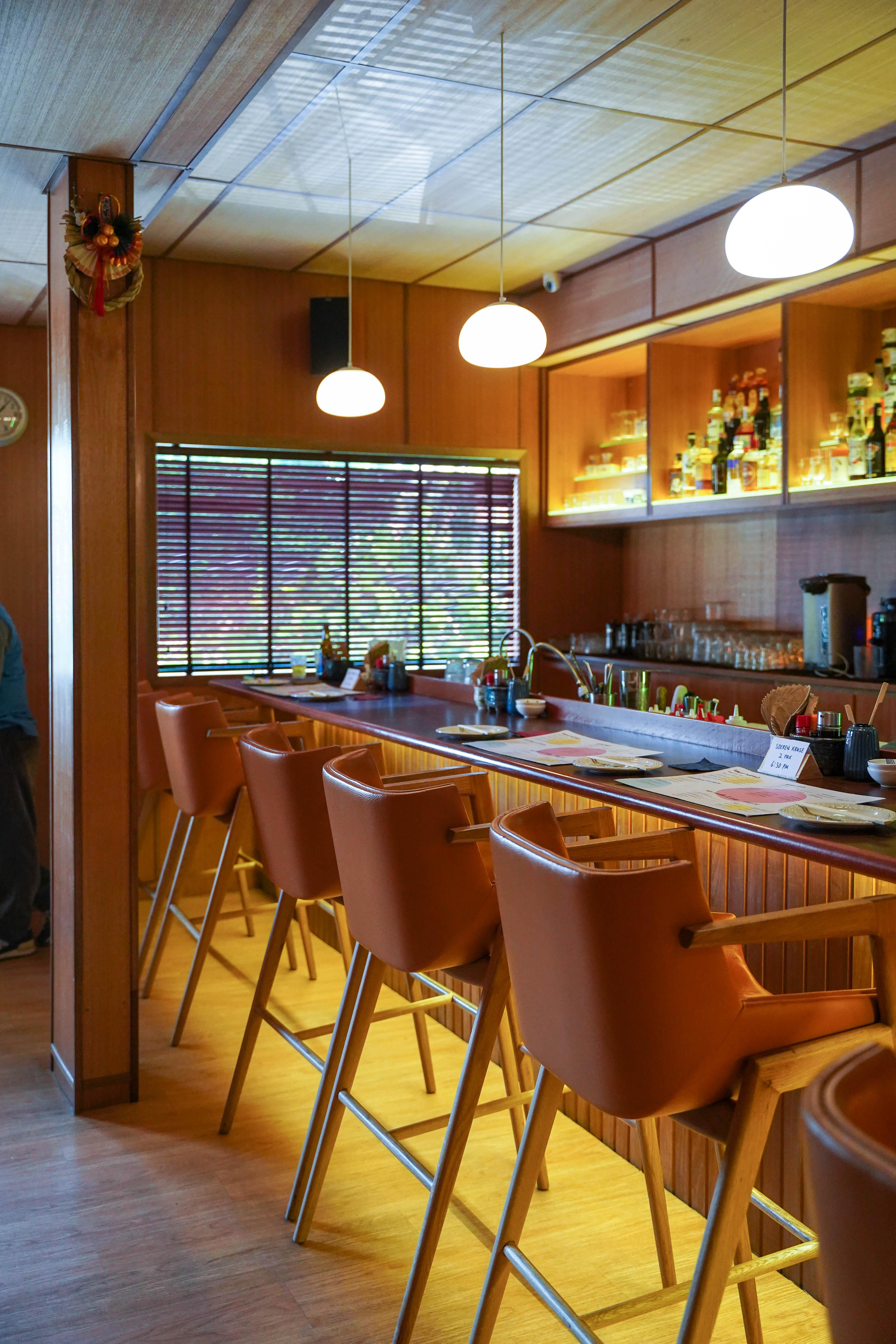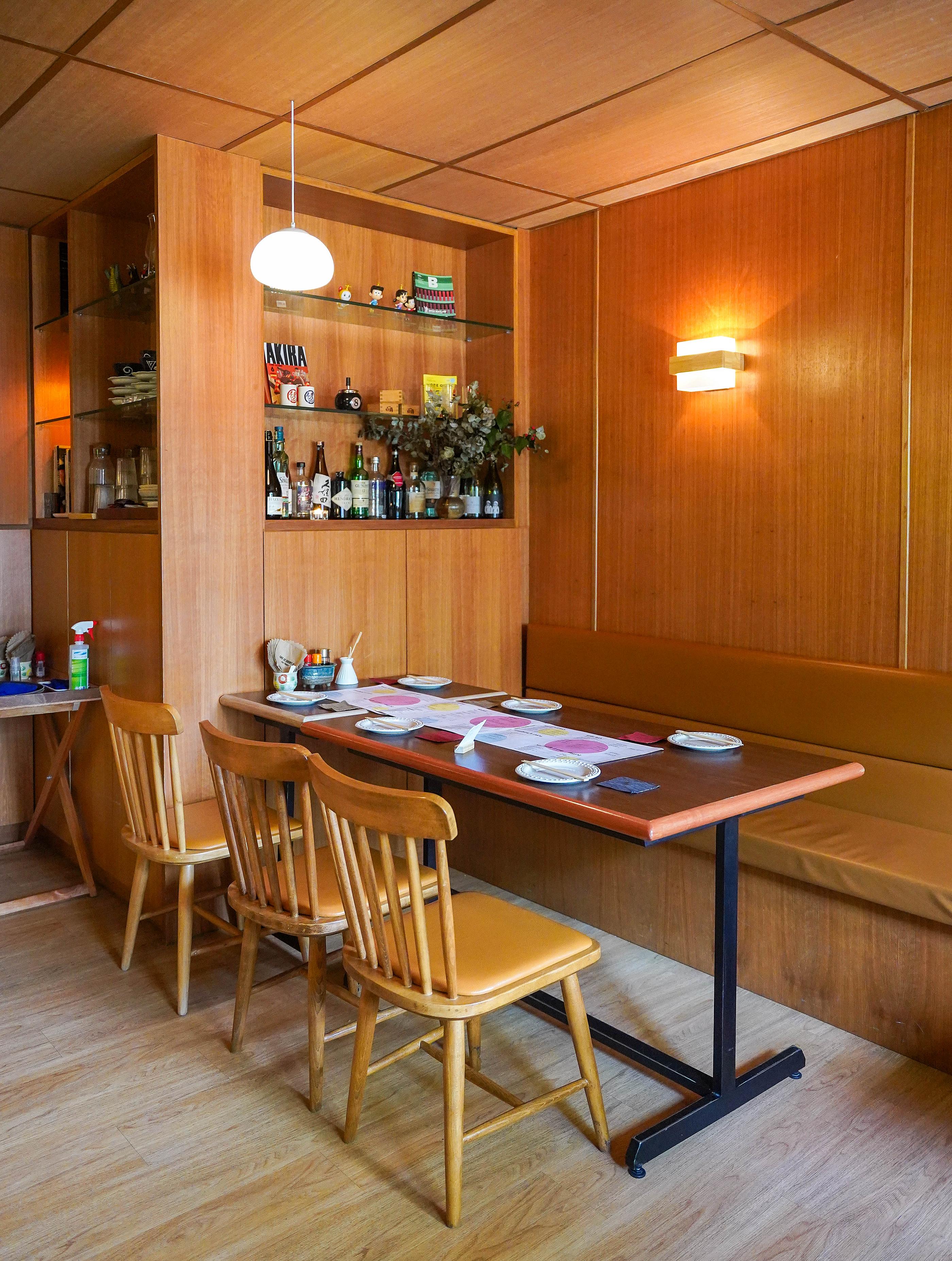 Warm and welcoming with classic wood tones, Last Project lures us in with a lovely setting, cosy and charming, vibrant and vivid, filled with friendly service.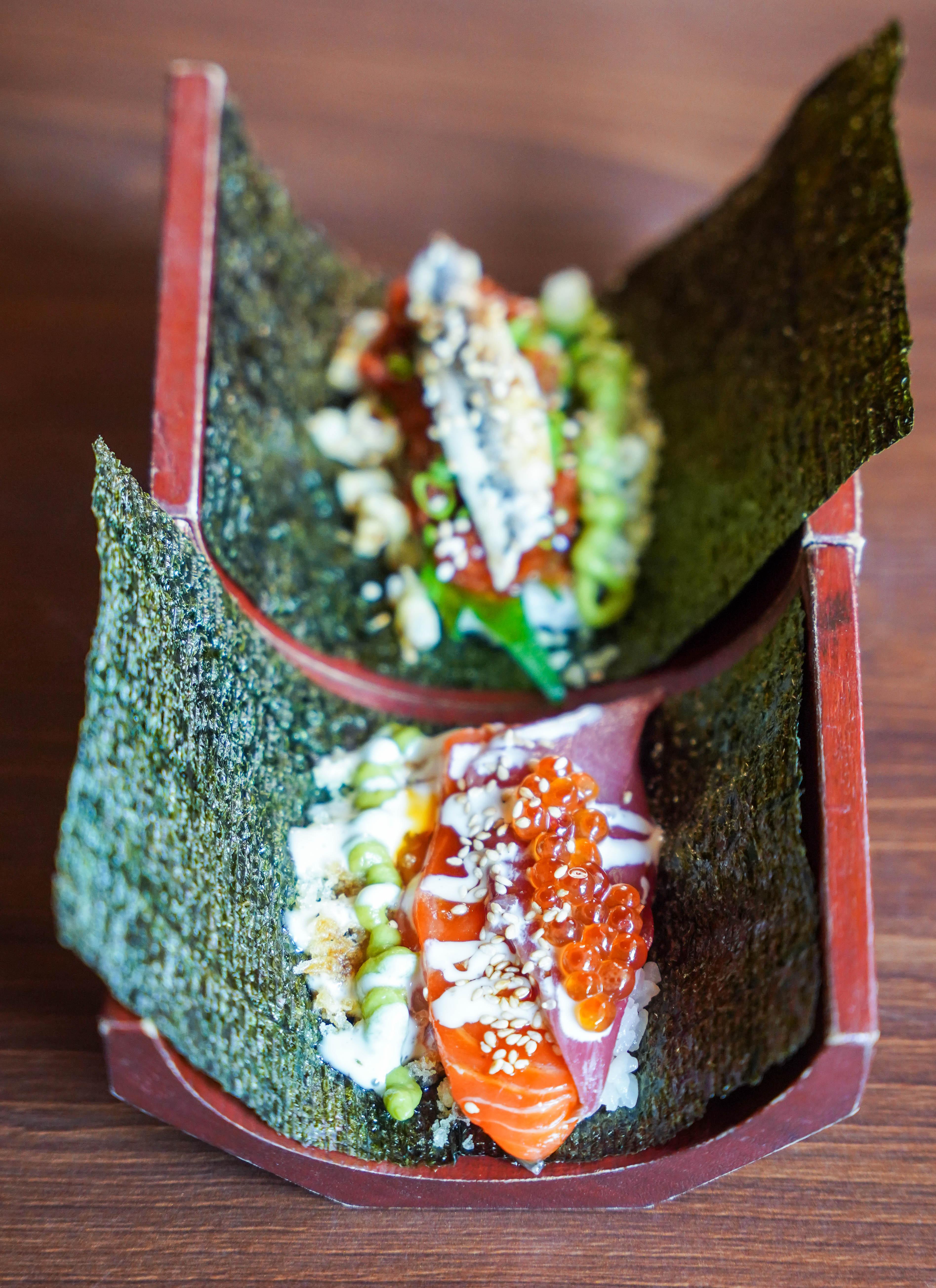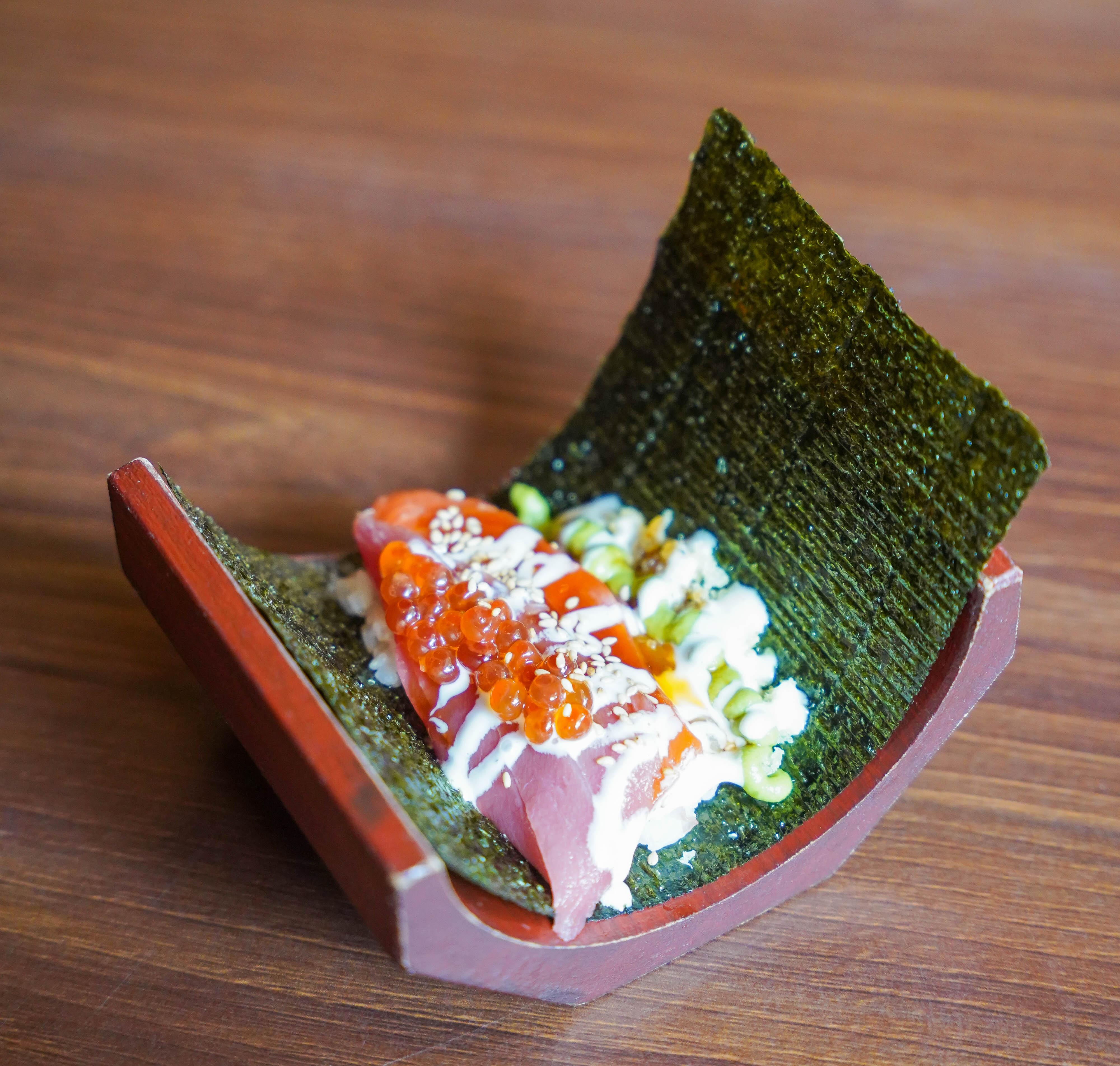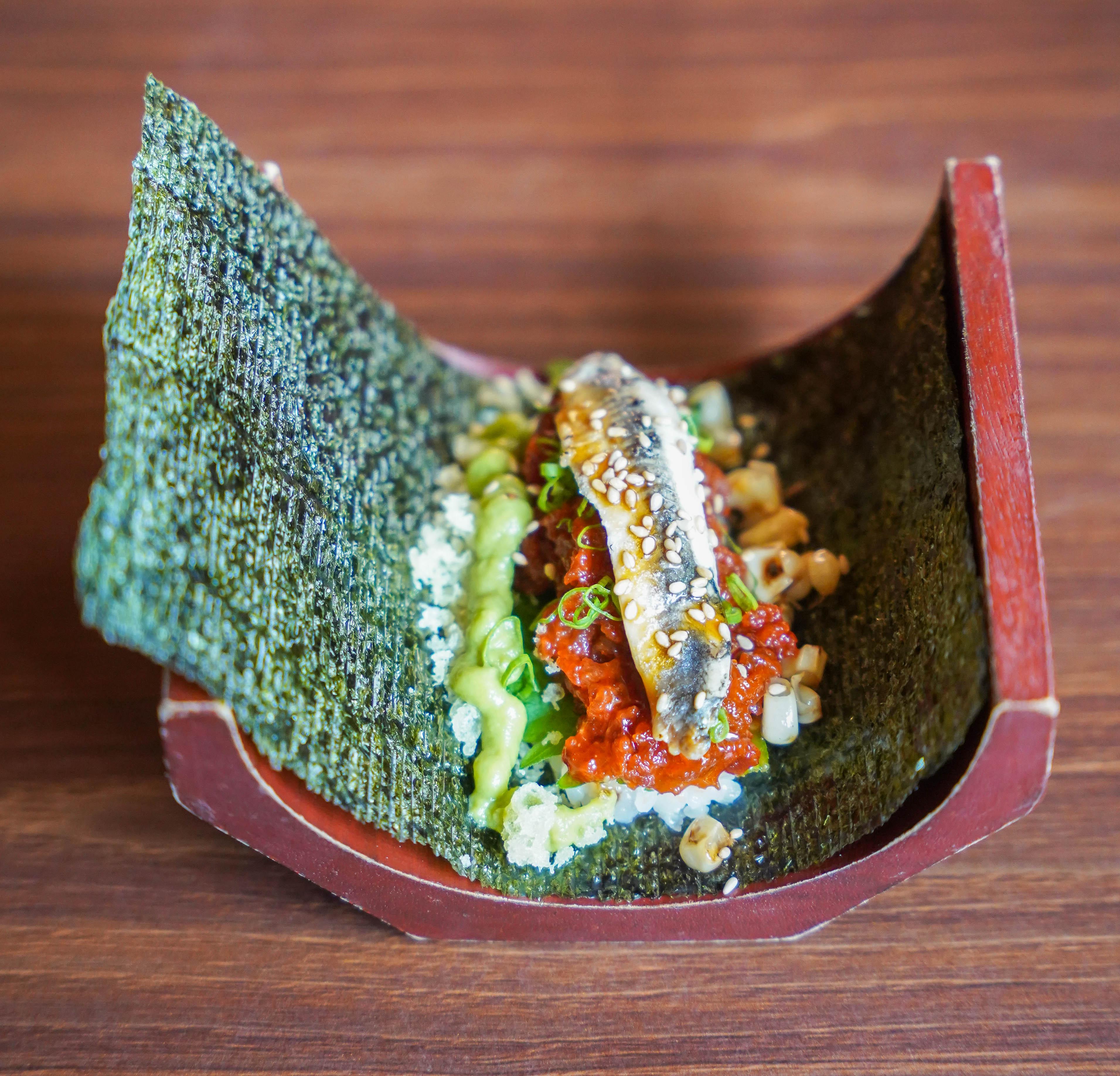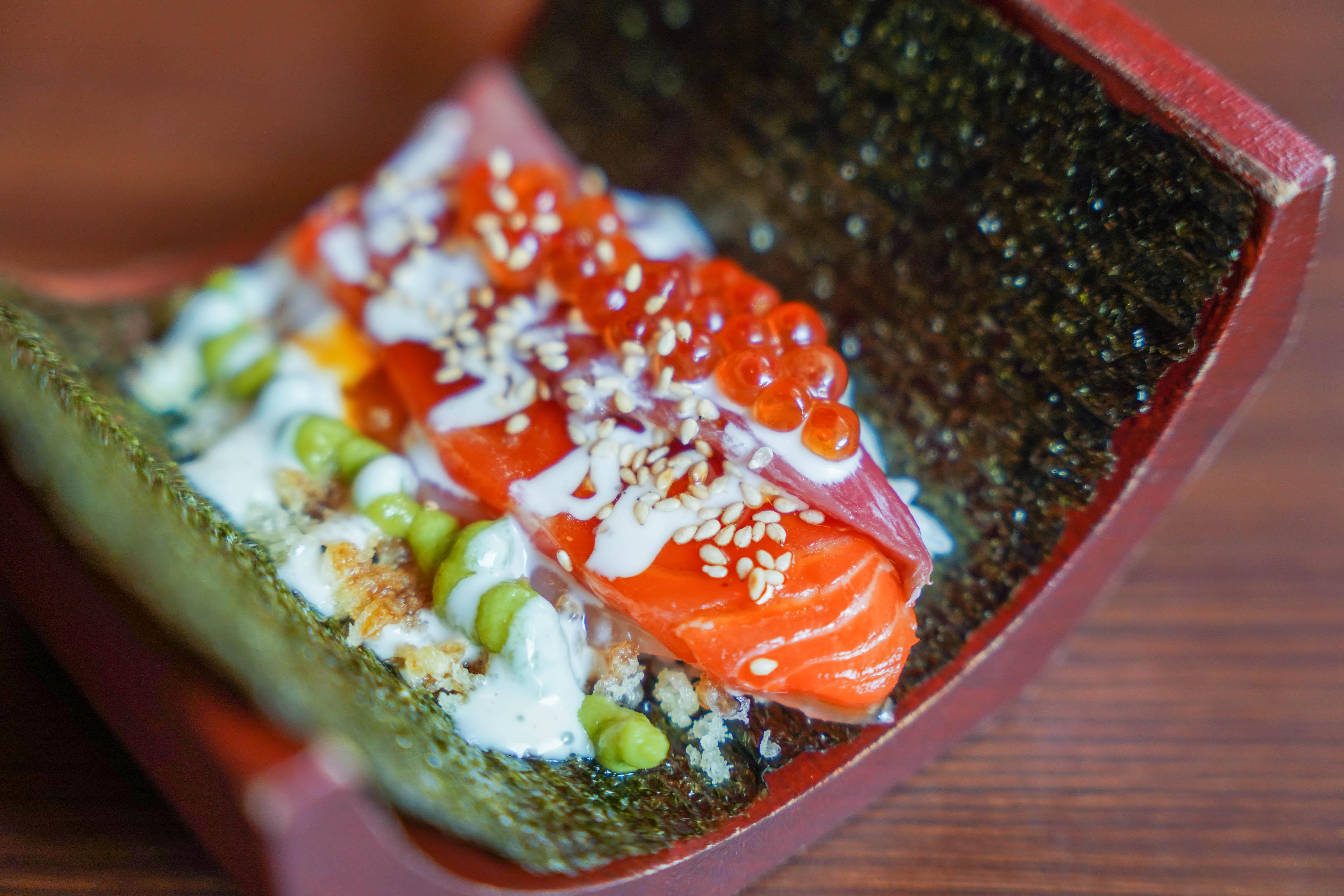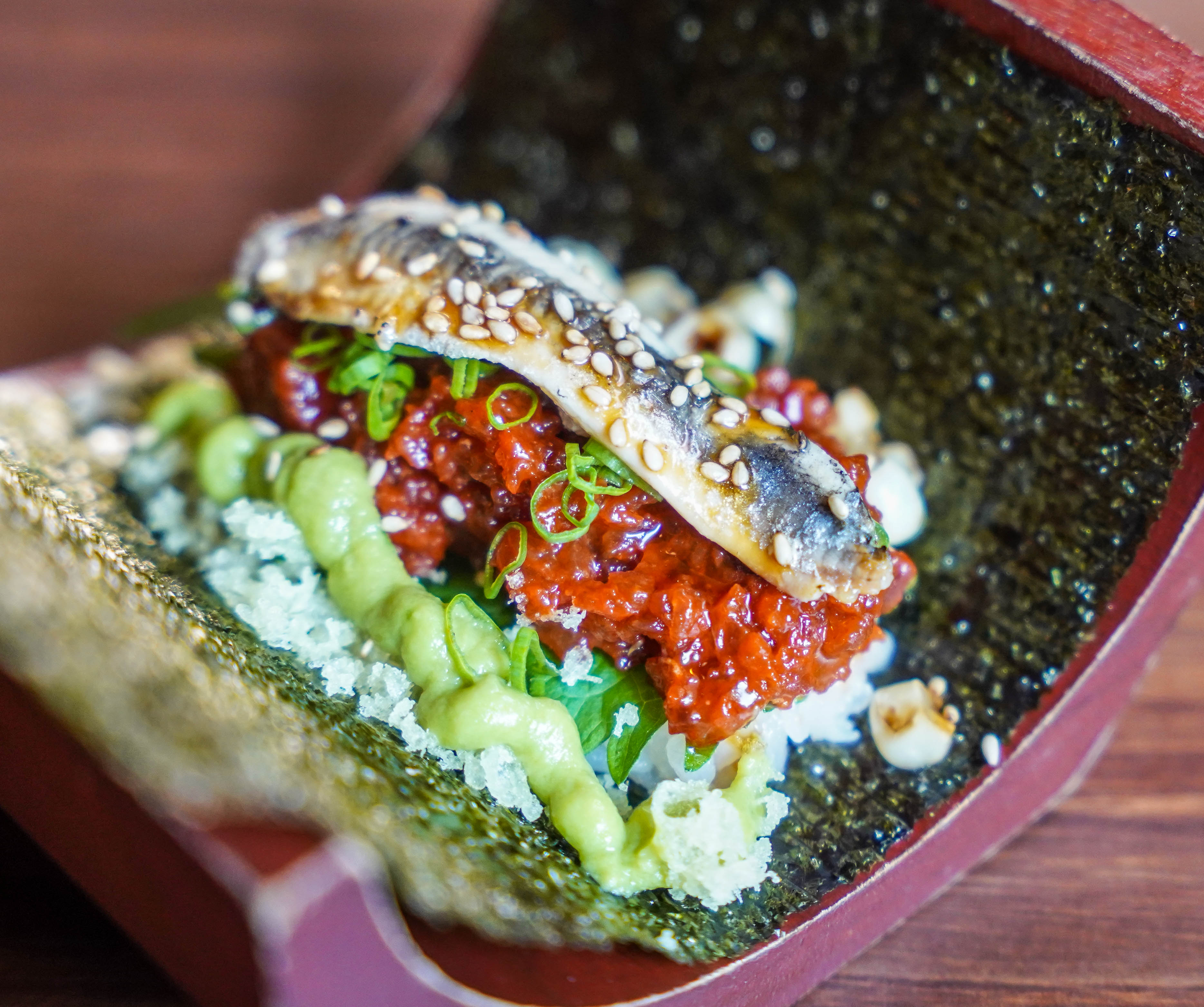 Last Project is a happy place for handrolls, promising the perfect snack to whet the appetite - not our typical temaki, these come bursting with fresh seafood, layered with luscious produce for terrific tastes and textures.
The Sashimi Roll (RM28) is the crowd-pleaser - salmon, tuna, white fish and ikura, thickly bundled in a nori sheet with avocado, honey lemon mayo, Szechuan oil and rice, bringing together the sea and land in beautiful harmony. 

The Spicy Tuna with Sardine (RM28) is even more memorable - Korean ssamjang-style tuna smoothly draped with a Spanish sardine, a sumptuous synergy of raw and cooked fish, brightened with apricot sauce, avocado and butter corn for a brilliantly balanced handroll.
Fun fact: Last Project takes care in choosing its ingredients - its seaweed strips are top-notch, not too thin, so they'll hold up the house-crafted stuffings and sauces without turning soggy.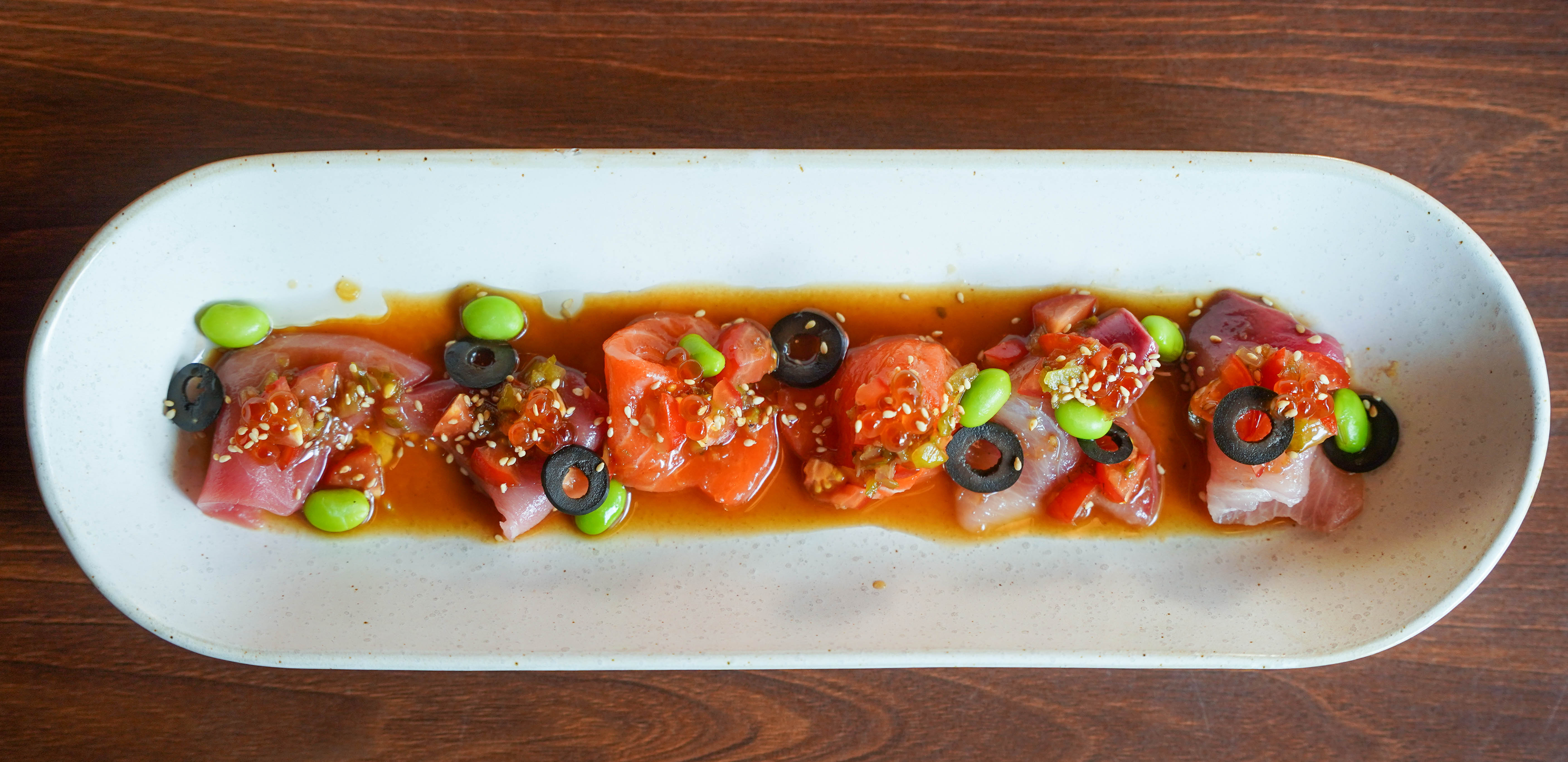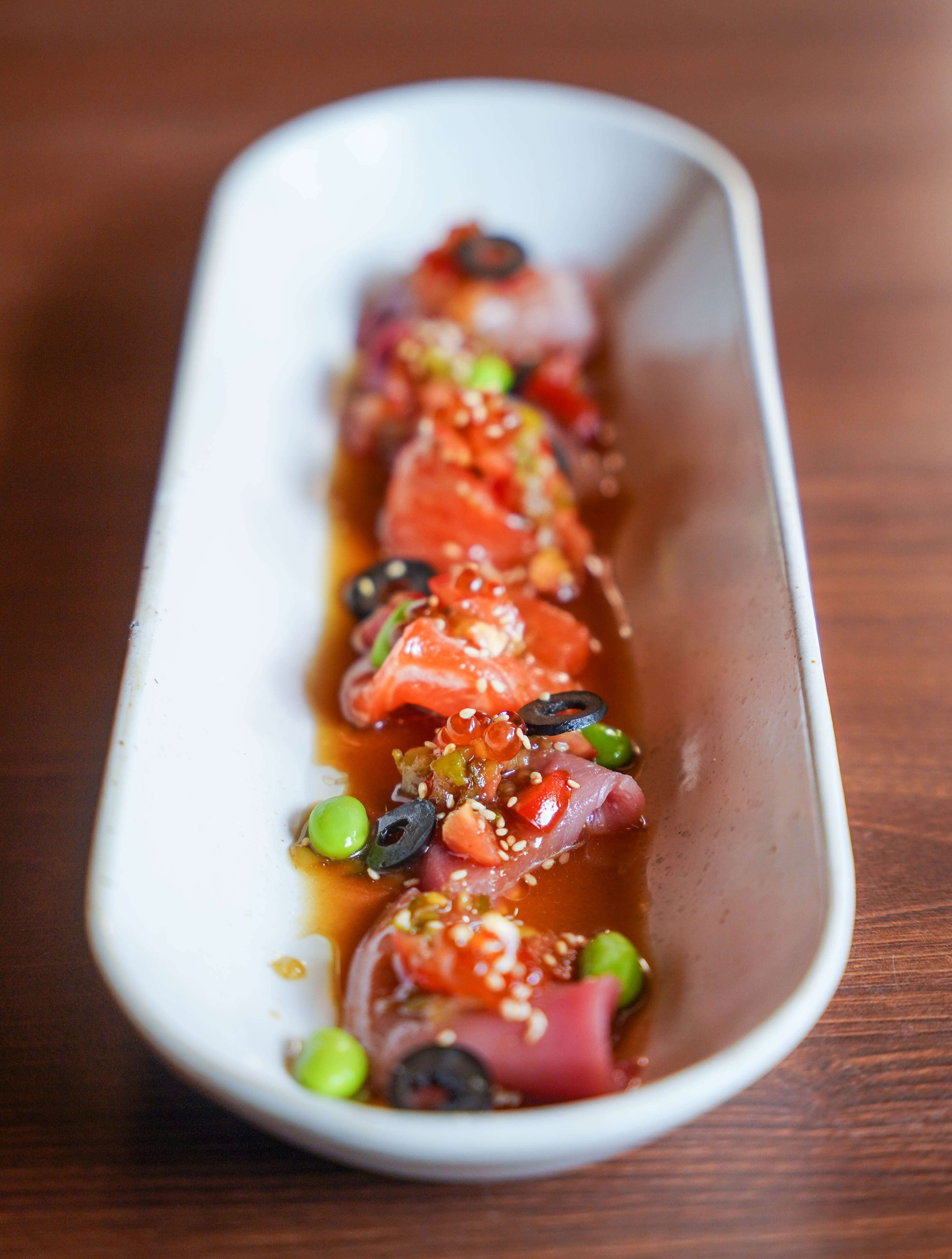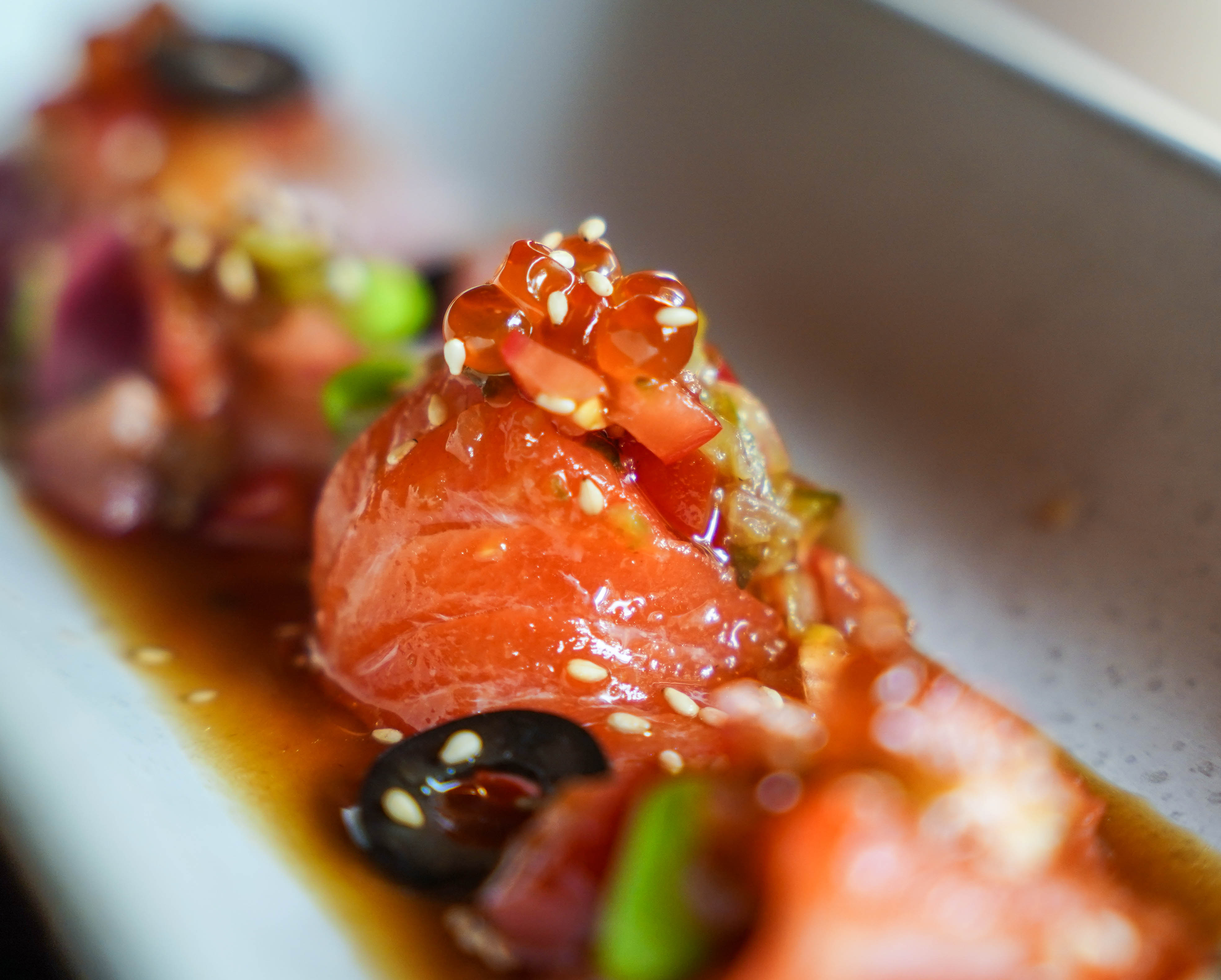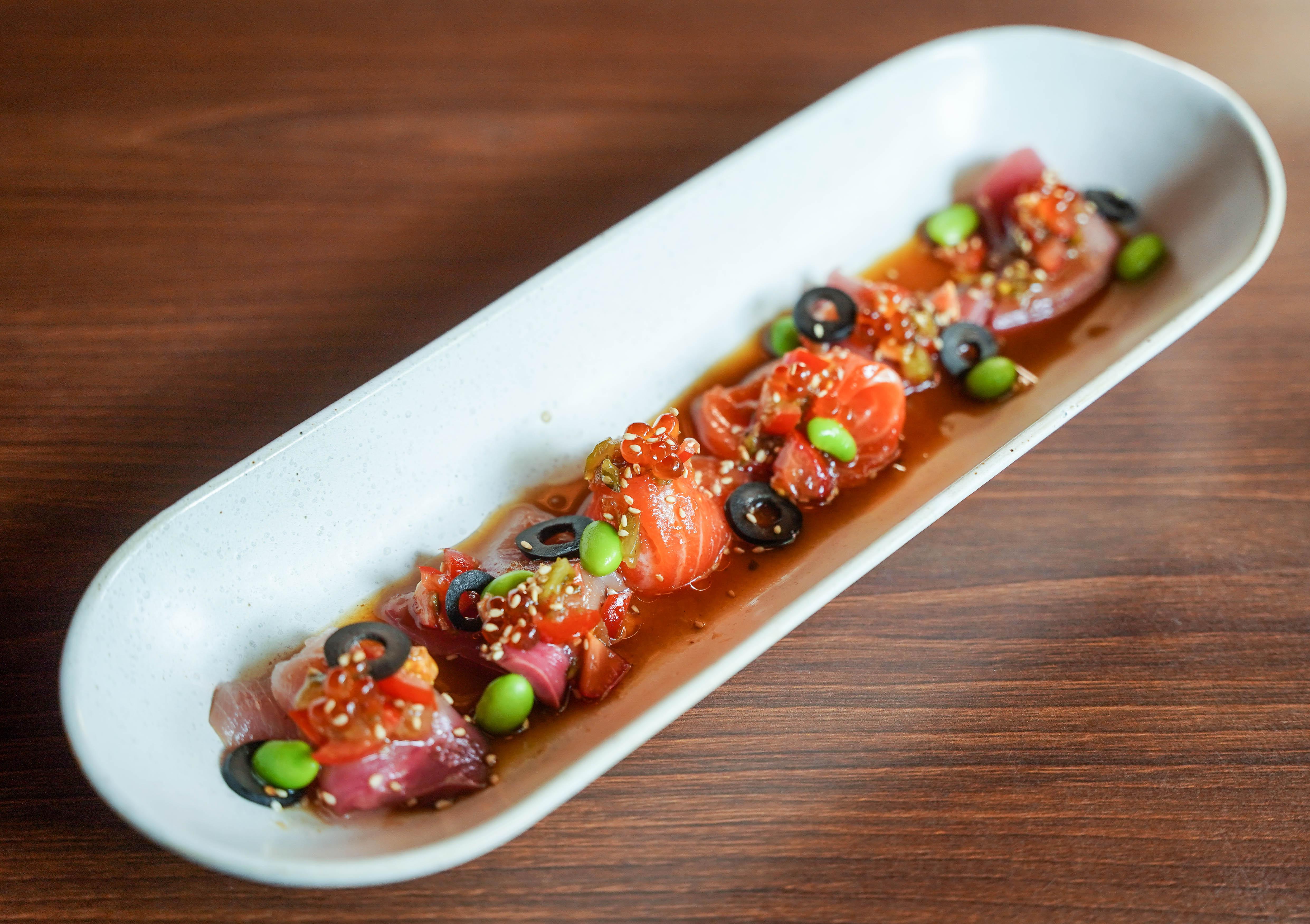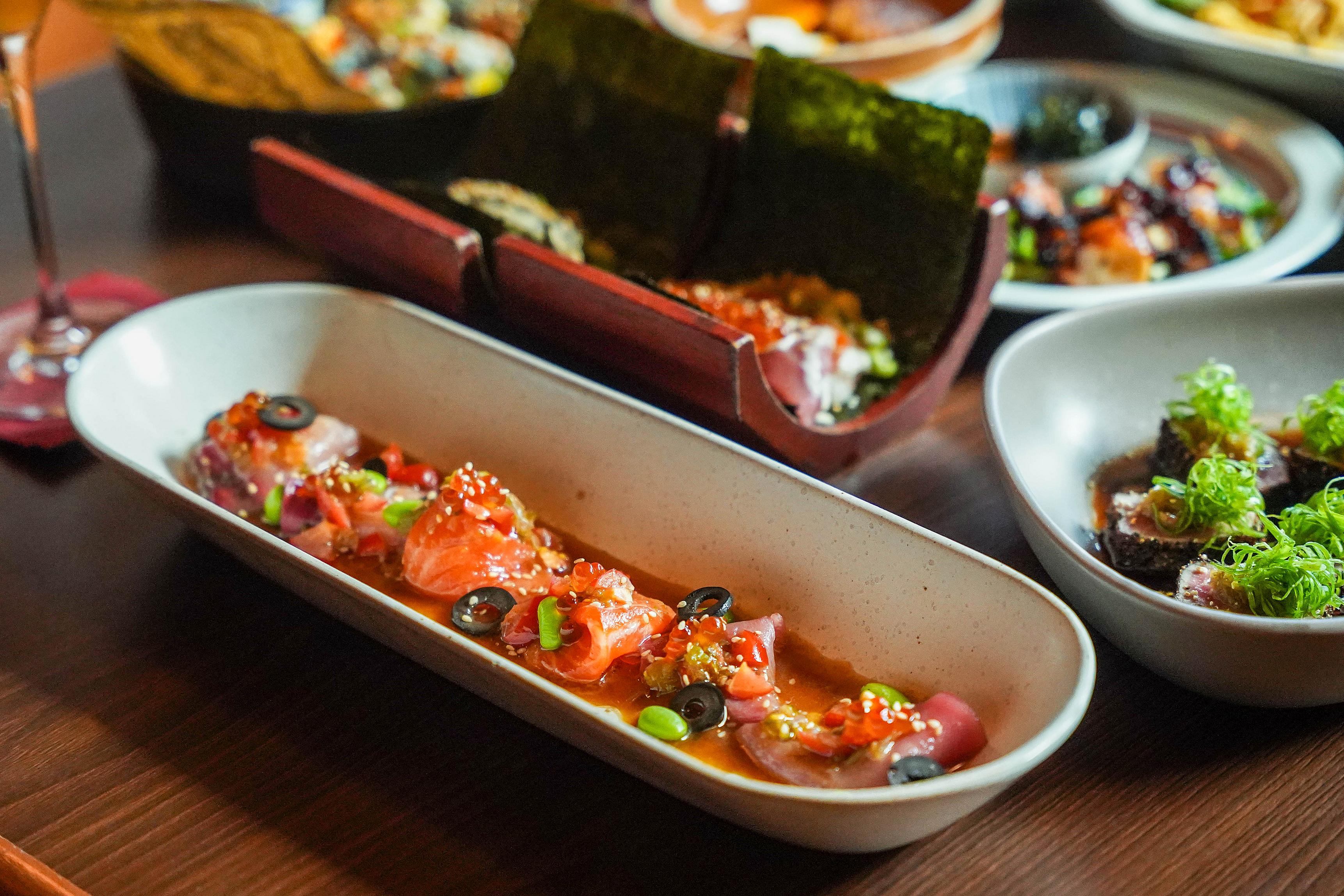 The L.P. Carpaccio (RM48) shimmers with salmon, tuna, white fish and ikura, buoyed by baby tomatoes, olives and edamame, dressed delicately in ponzu-based sauce that comprises a dozen secret ingredients, including pineapple for a subtle tang. Perfect for patrons who enjoy clean and clear but refreshingly rich flavours.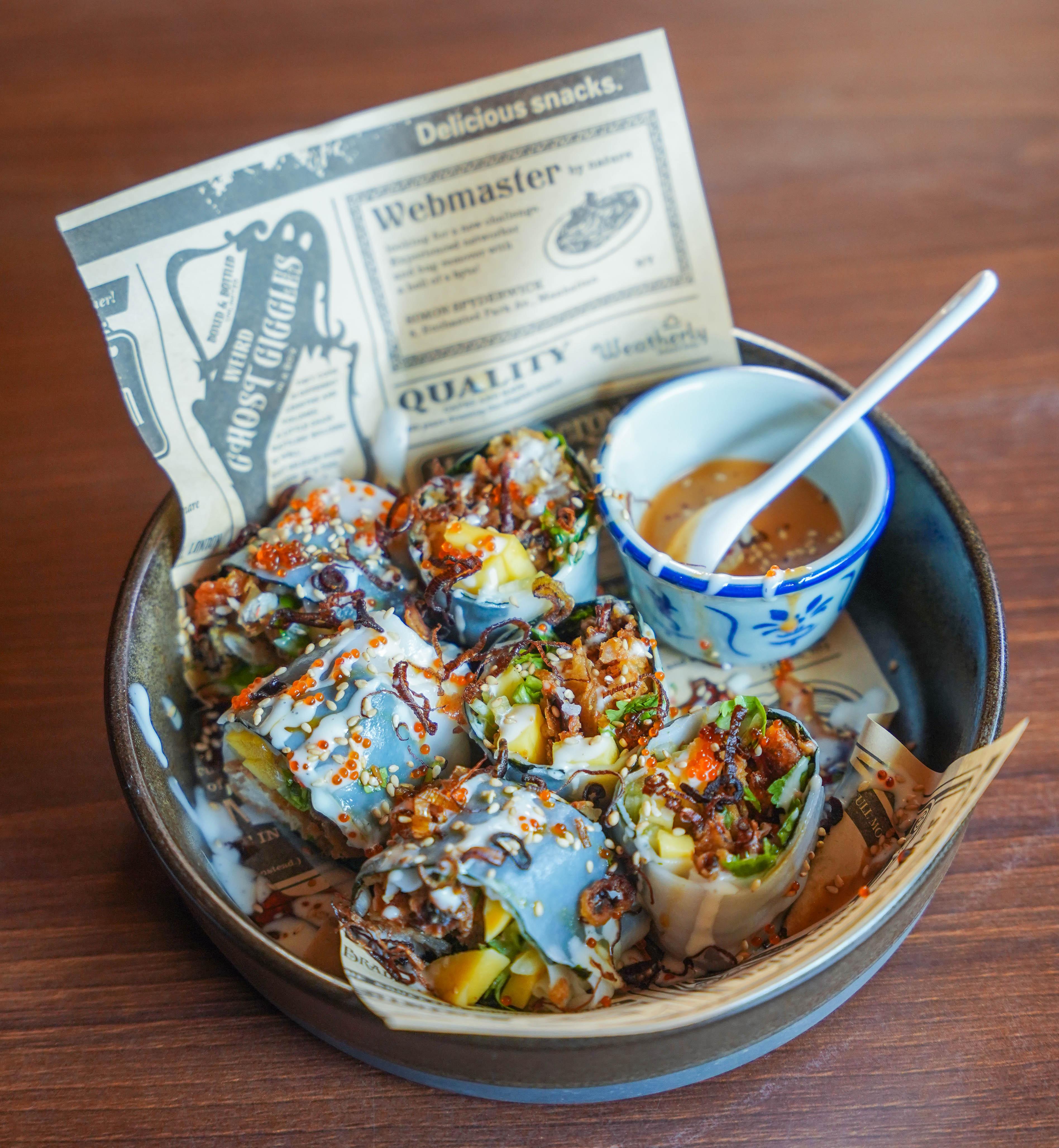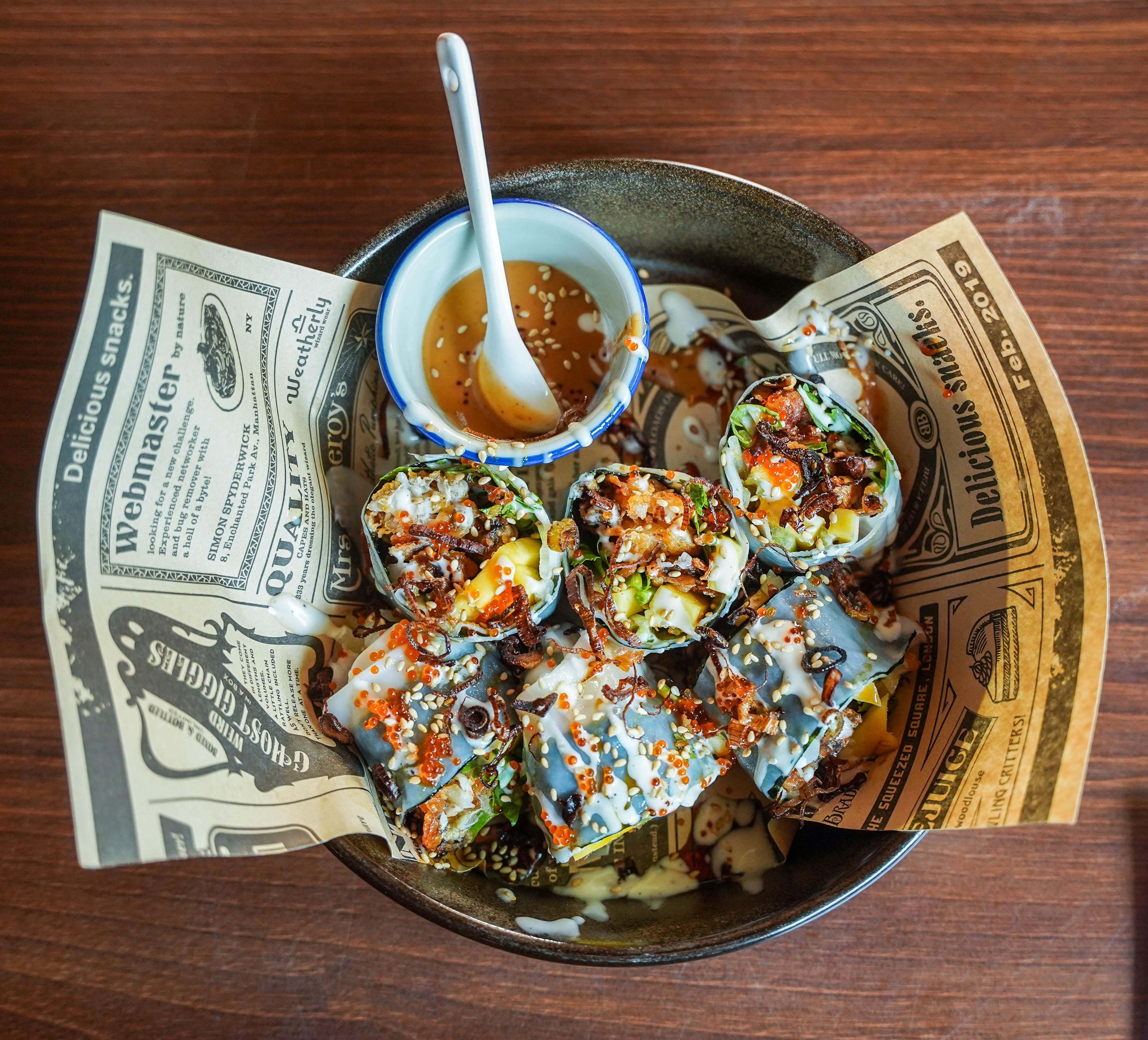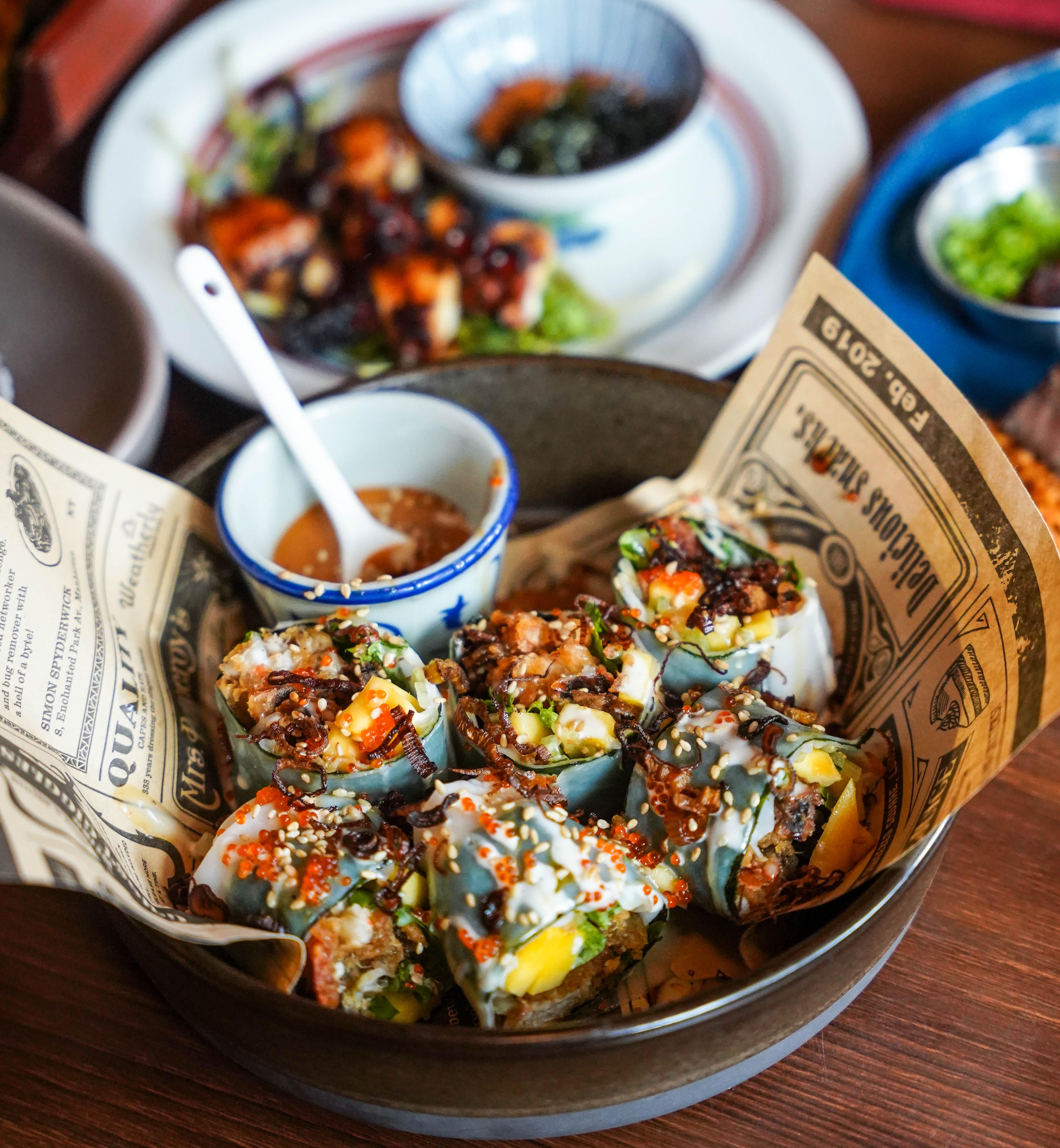 The Crab Cheong Fun (RM32) is amazingly addictive, a cross between contemporary Japanese maki and Cantonese cuisine. Velvety cheong fun rice noodle rolls, enveloping soft-shell crab for a confident contrast of crispy and creamy textures with mango, coriander, lemon honey mayo and spicy sesame sauce, delicious for dunking with a dried shrimp umami dip.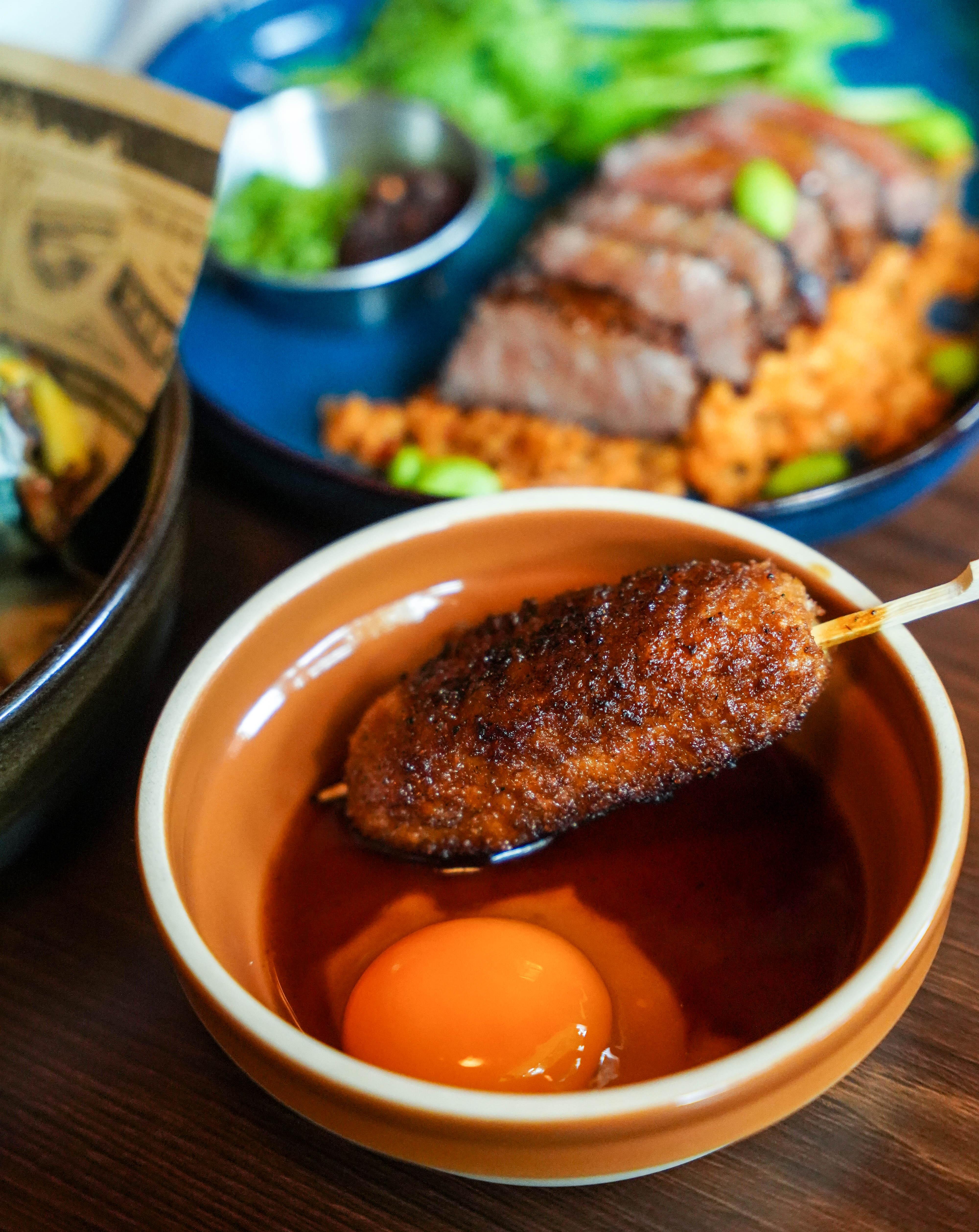 Besides rolls, Last Project is a yaki bar too, grilling up gorgeous treats like the Chicken Special Tsukune (RM16), tender, chunky and fleshy with poultry pleasure. True to its name, this is special, laced with extra elements like lotus root and panko crumbs for a full-bodied meatball with a slight crunch, sumptuous with the simplicity of egg yolk and teriyaki sauce.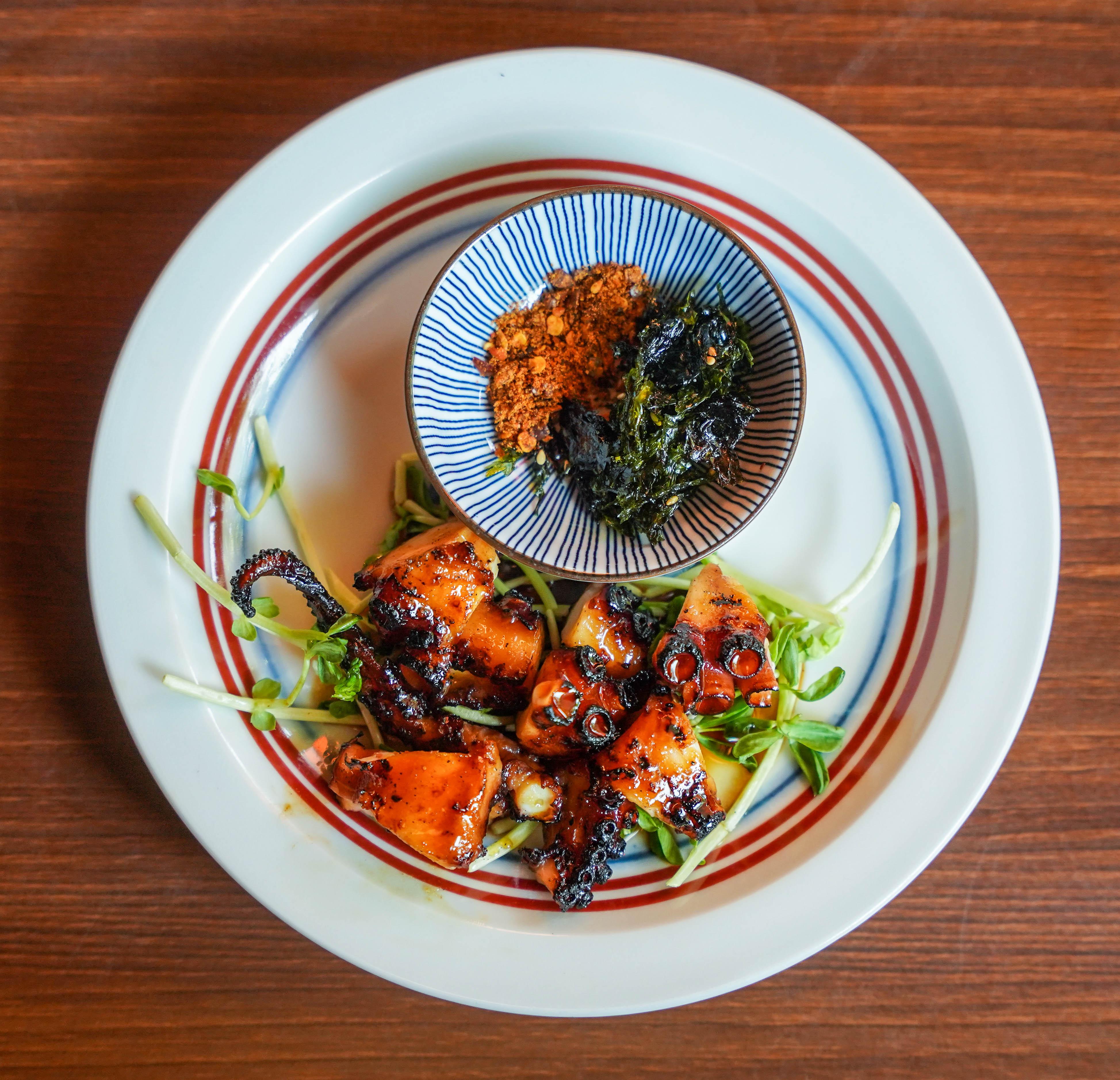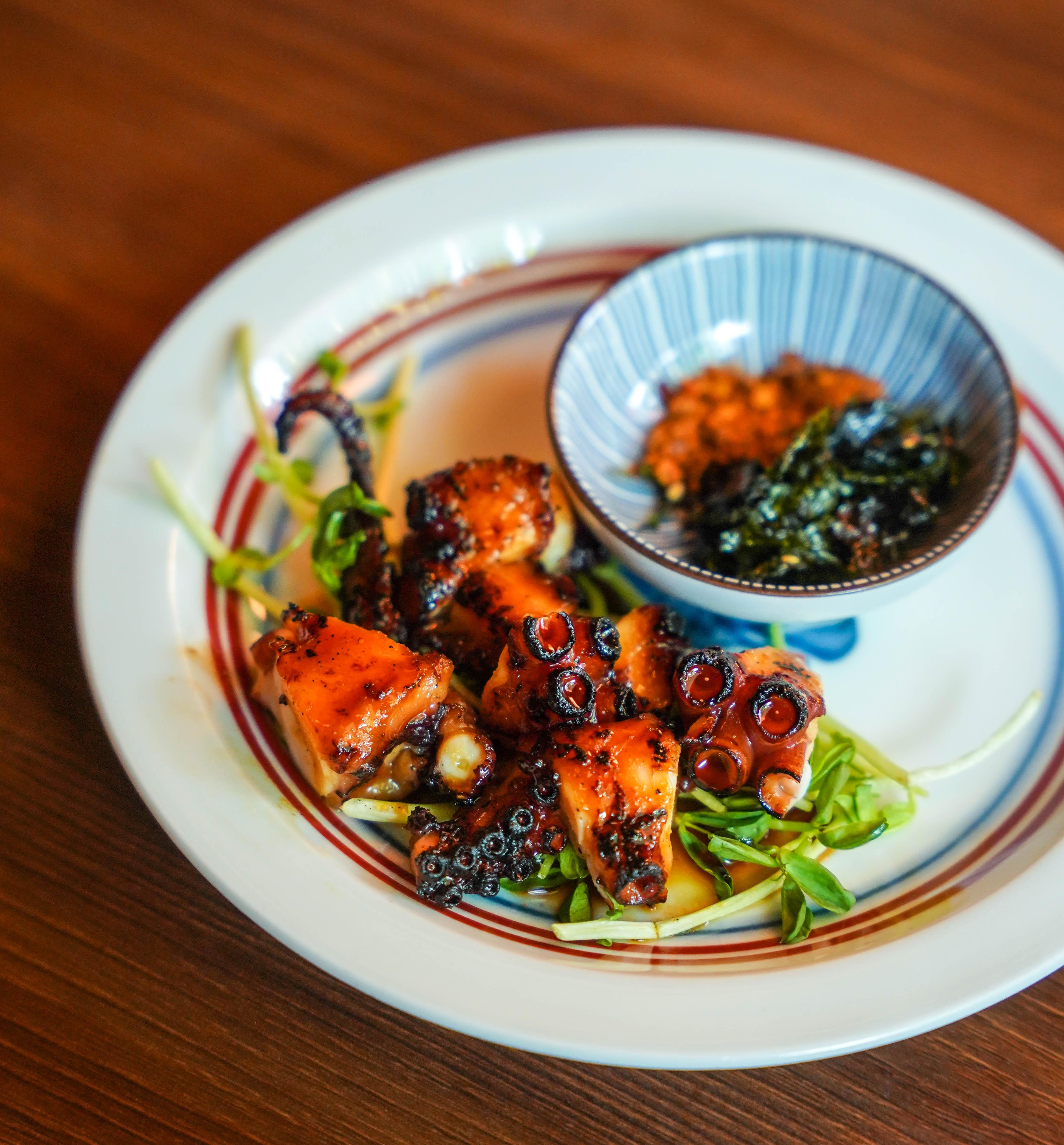 Last Project casts its net beyond Japan for seafood like Spanish Octopus (RM55), a tentacled triumph that surfaces with a sultry char, smoky to the bite and succulent to the chew, deepened with a boldly robust trio of teriyaki sauce, Szechuan chilli powder and seaweed flakes.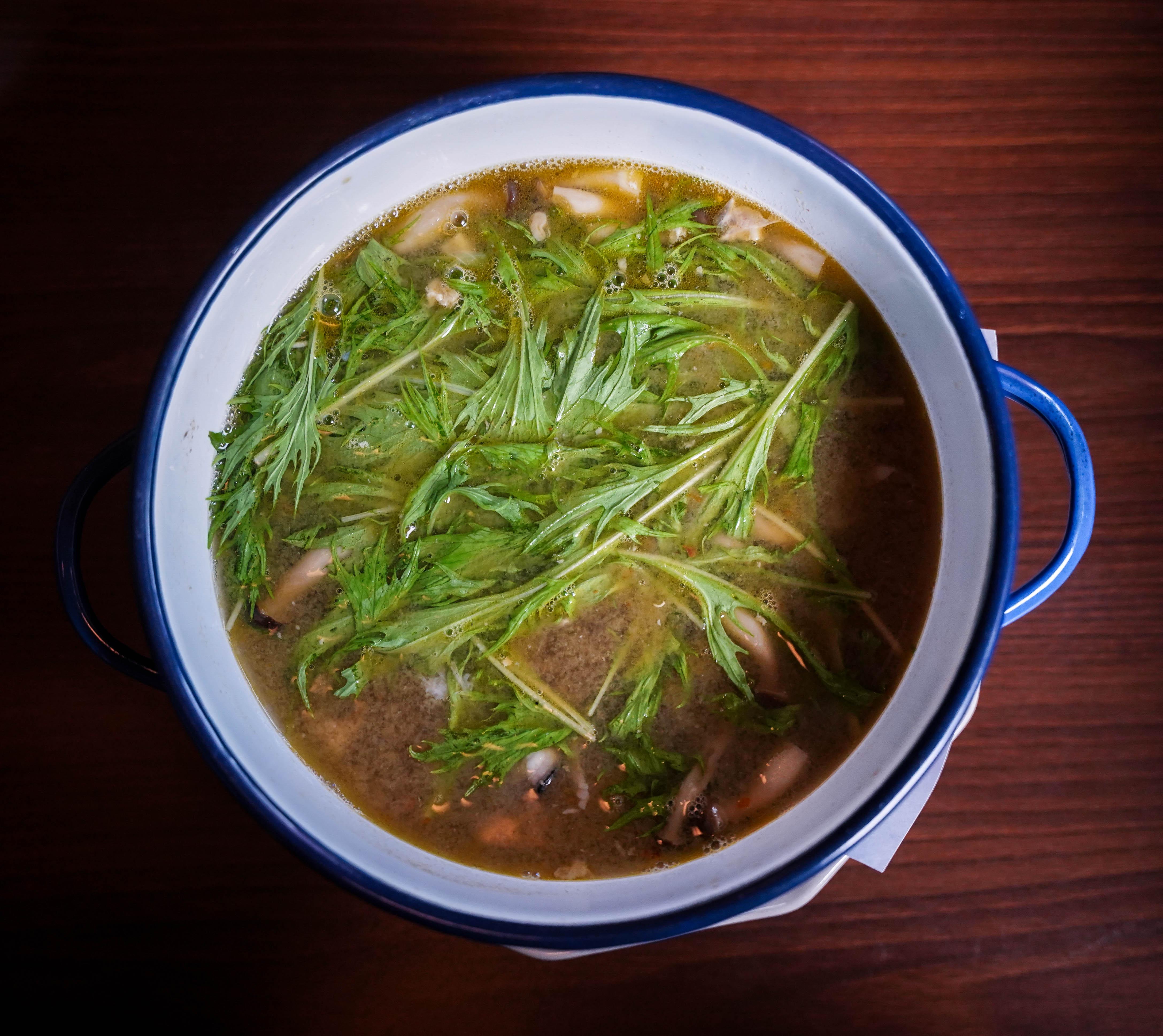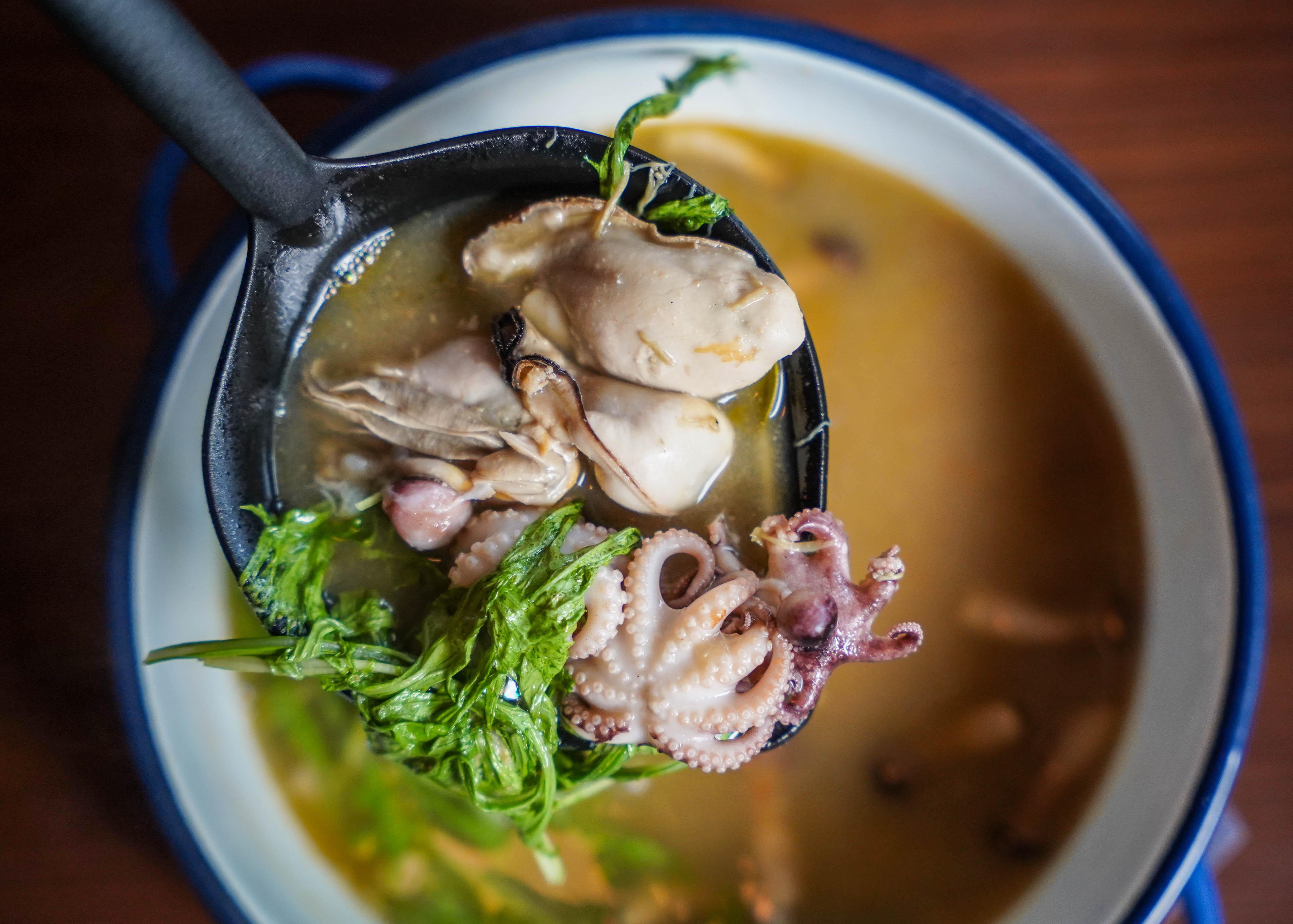 Last Project is ceaselessly inventive and imaginative - look out for its specials every month.
Starting in July, its latest creation is the white tom yum, aromatically citrusy with lemongrass, lime leaves and mizuna leaves, harbouring juicy Japanese oysters and baby octopus like an Asian equivalent of European seafood soups. 
There's a tantalising brininess in this, thanks to another secret ingredient: Japanese crab brain jus, a crustacean enhancement to enrich the hot, sour ensemble. Fantastic to the final slurp.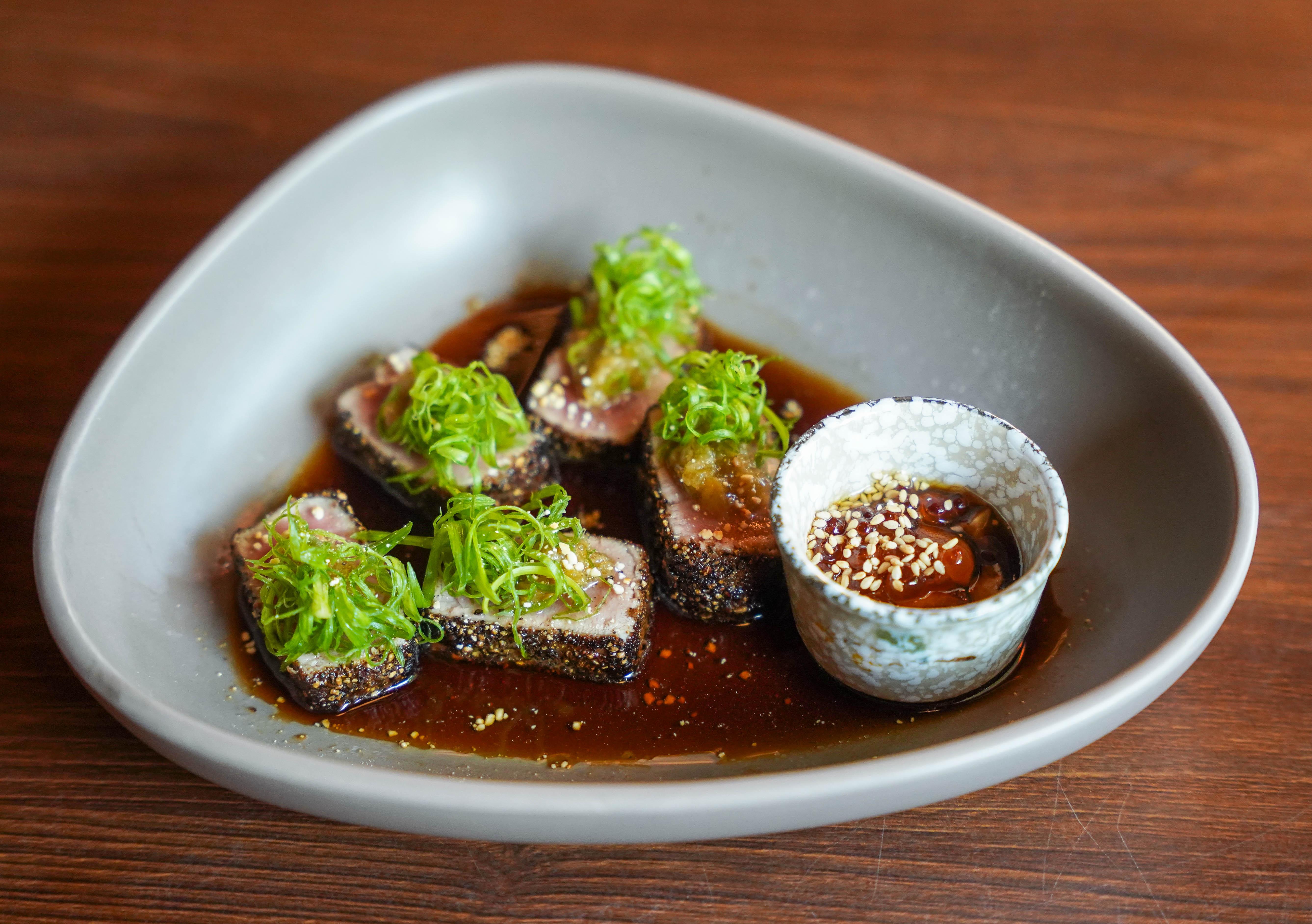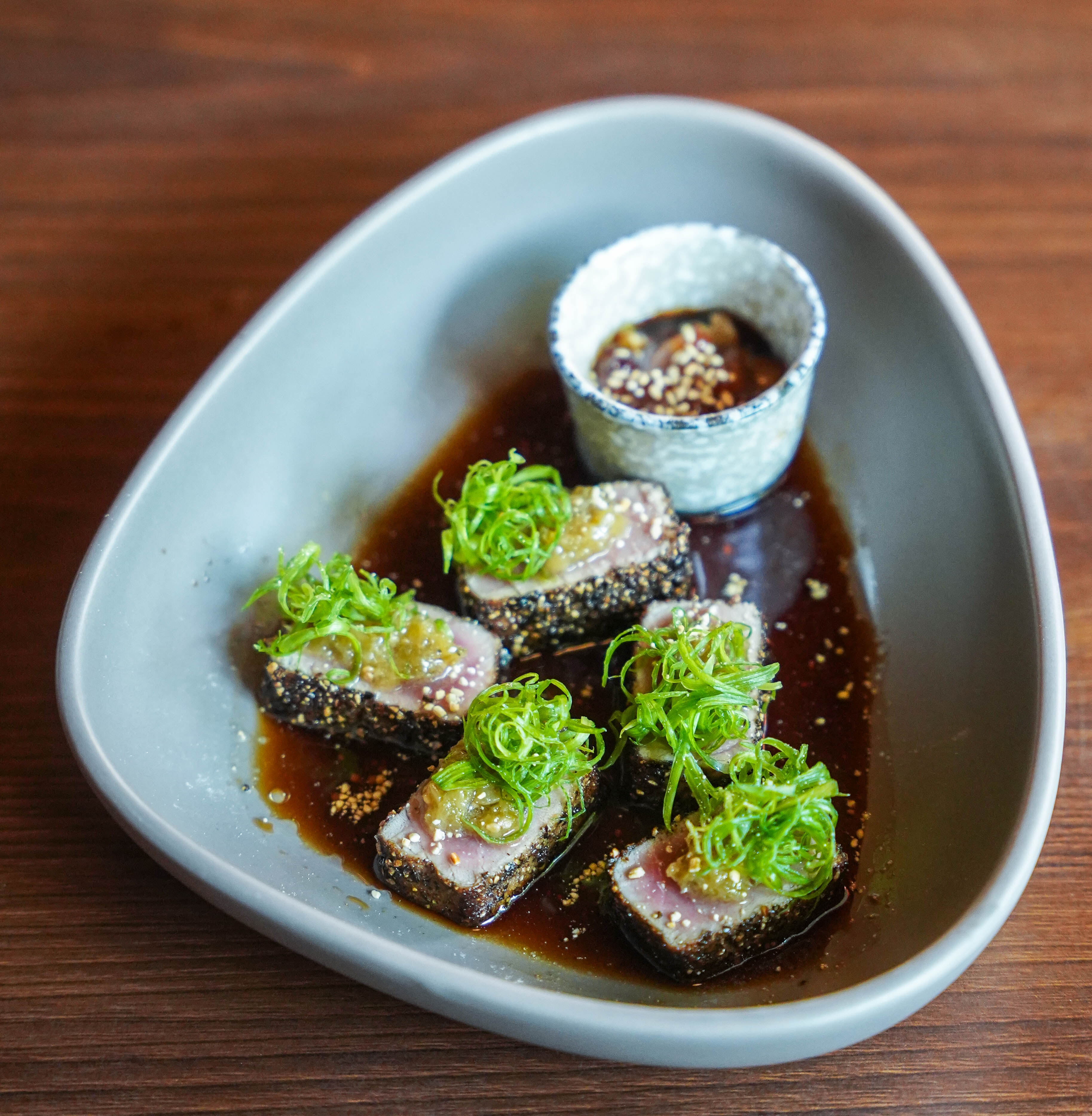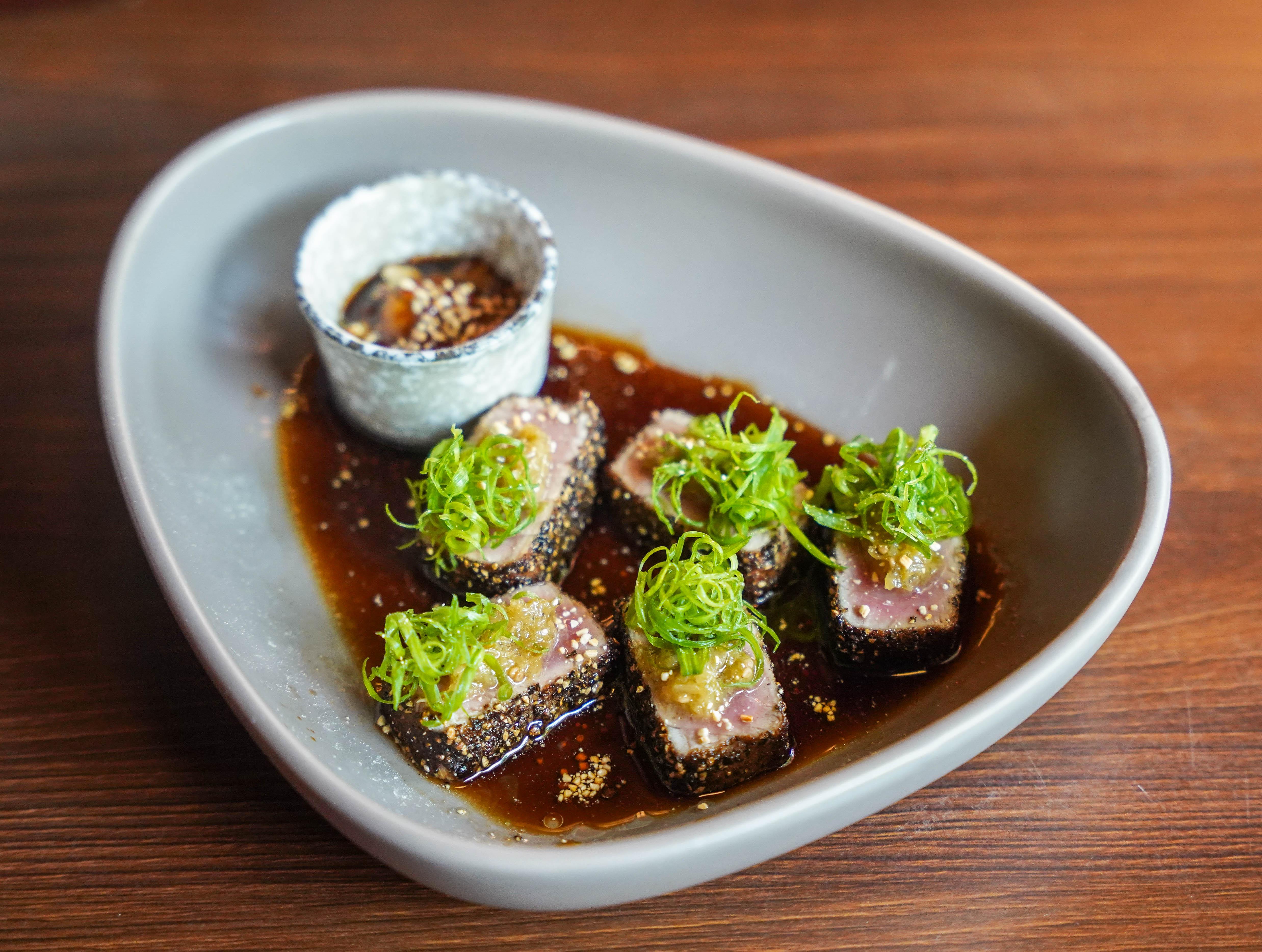 Another limited-time special is Tunalicious (RM58, or RM78 with whisky) - omakase-grade maguro, lightly pan-fried with garlic powder, decadently paired with foie gras for a nearly melt-in-the-mouth marvel. Visit Last Project before the end of July if you're aiming for this.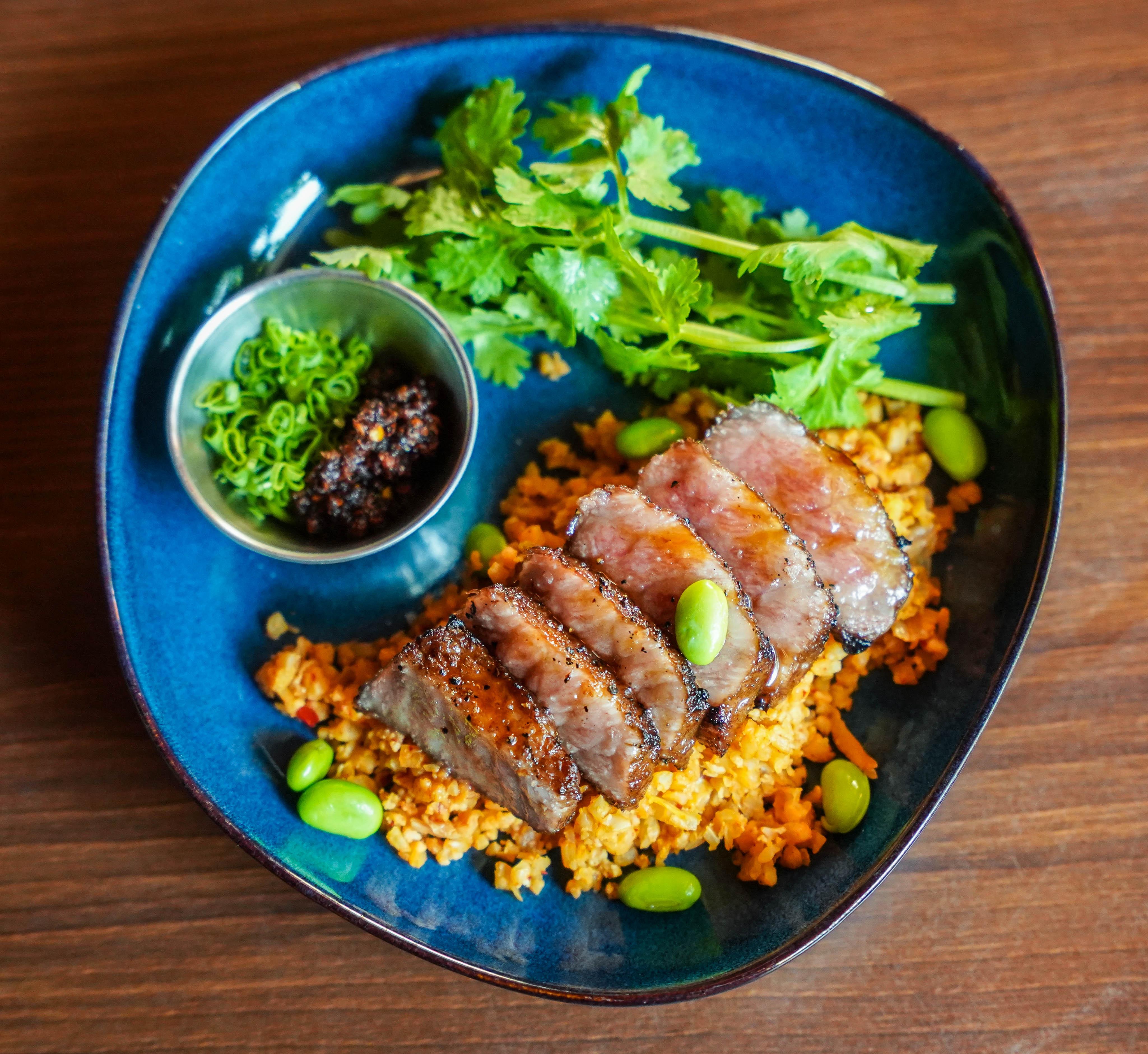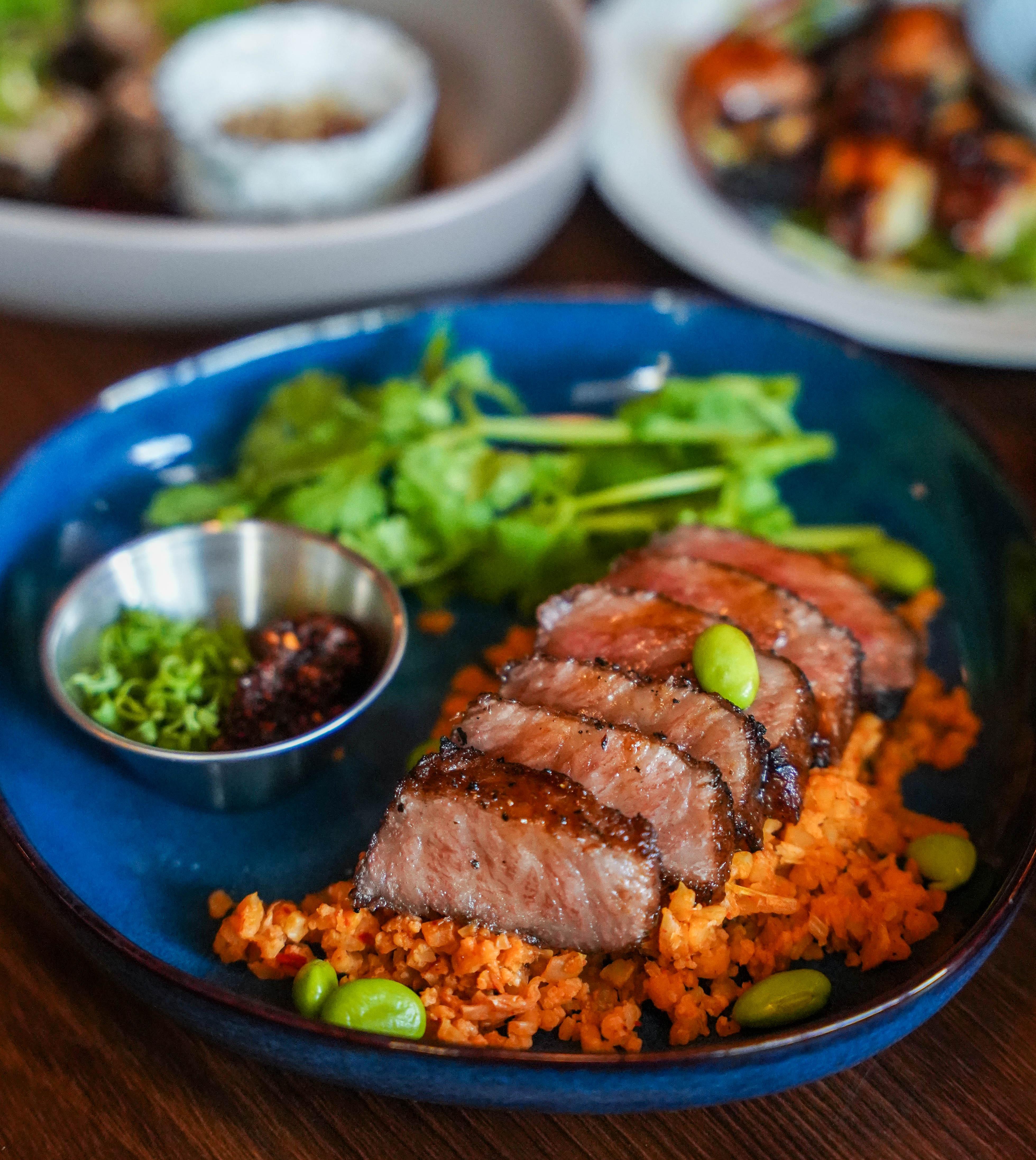 For a protein powerhouse platter, check out the Wagyu with Cauliflower Rice (RM80) - this comprises the chef's choice of wagyu off-cuts such as sliced top round, for example, spectacular for steak enthusiasts, seasoned with teriyaki sauce and spread on kimchi fried cauliflower rice, packing a fragrant, flavourful punch.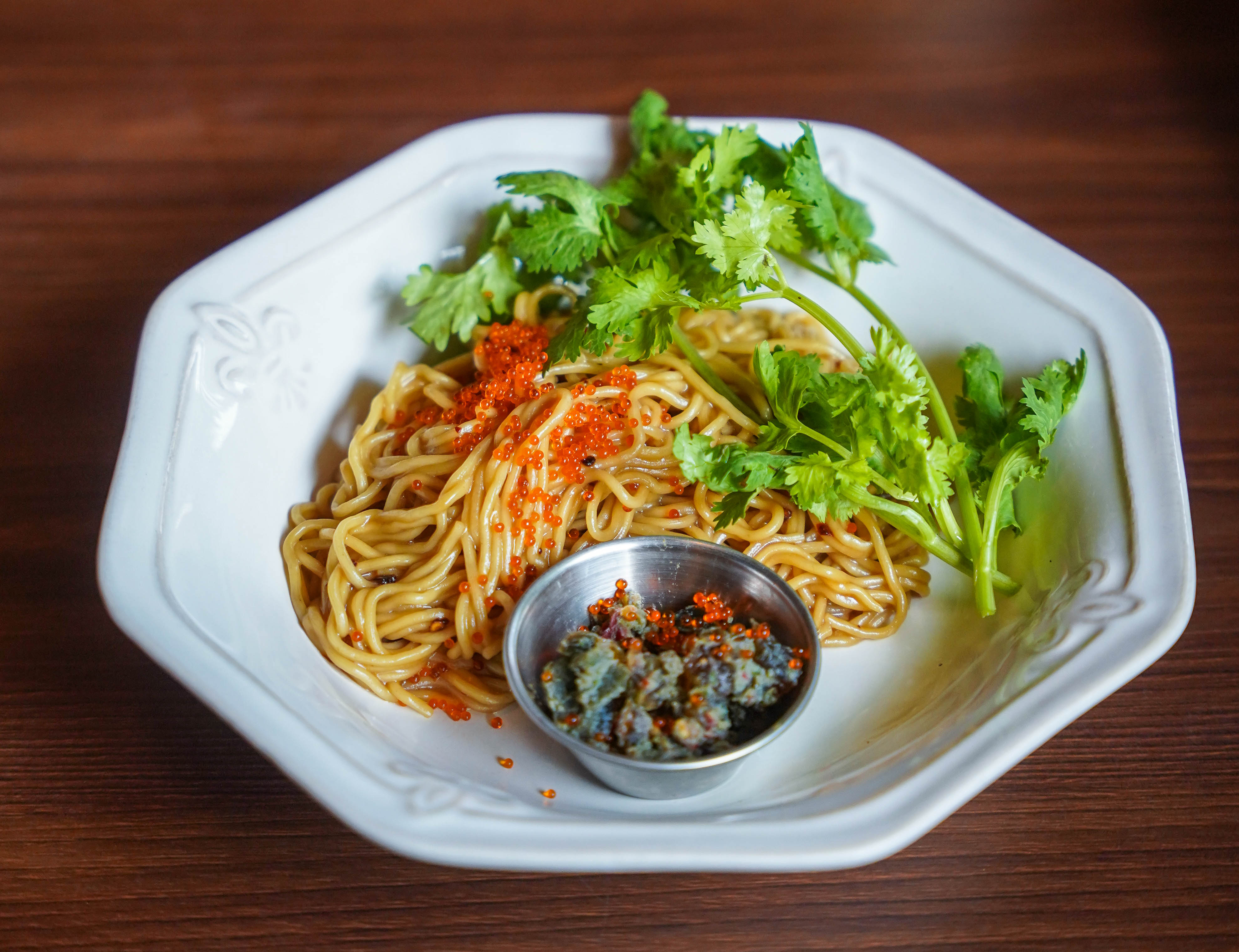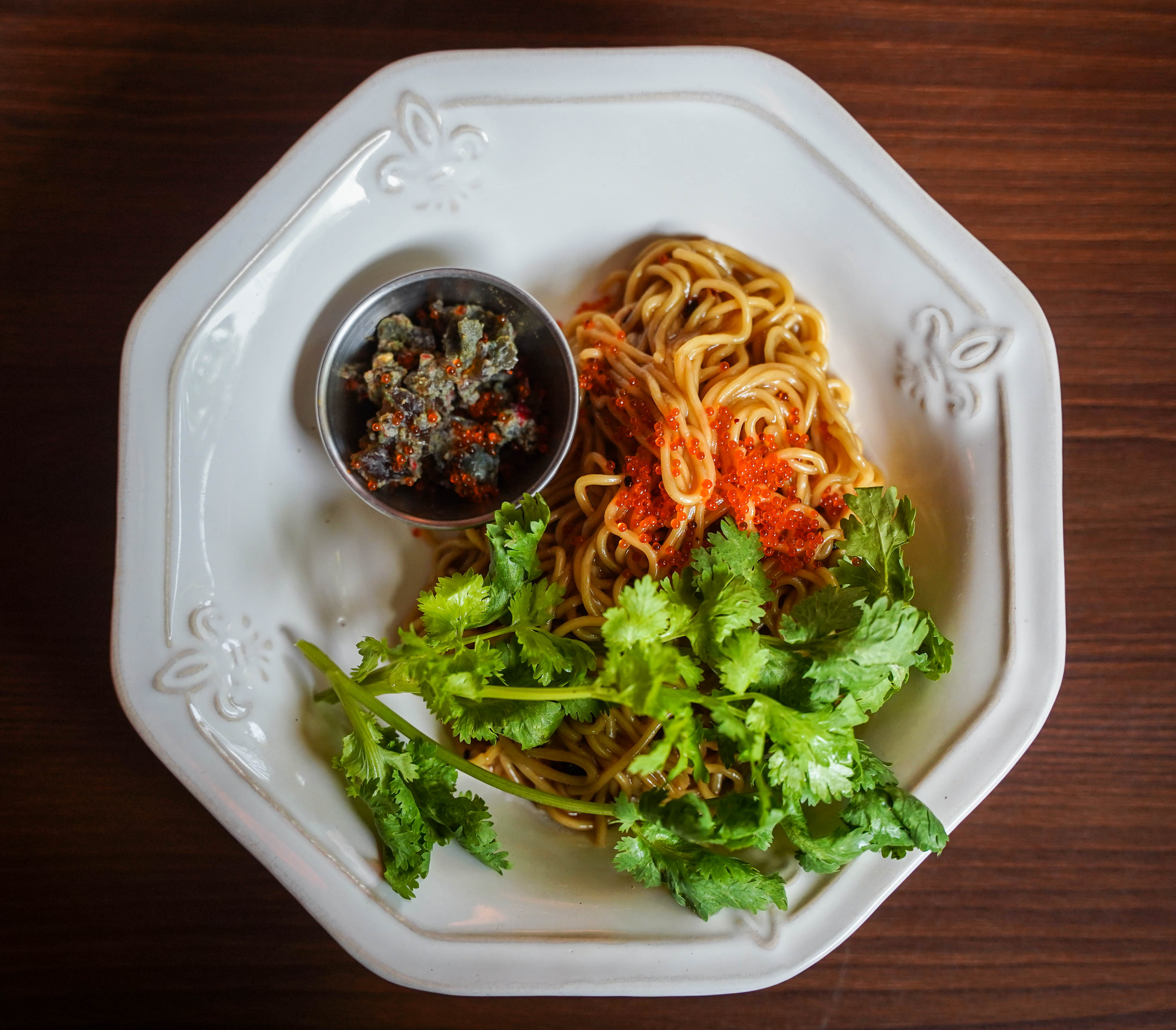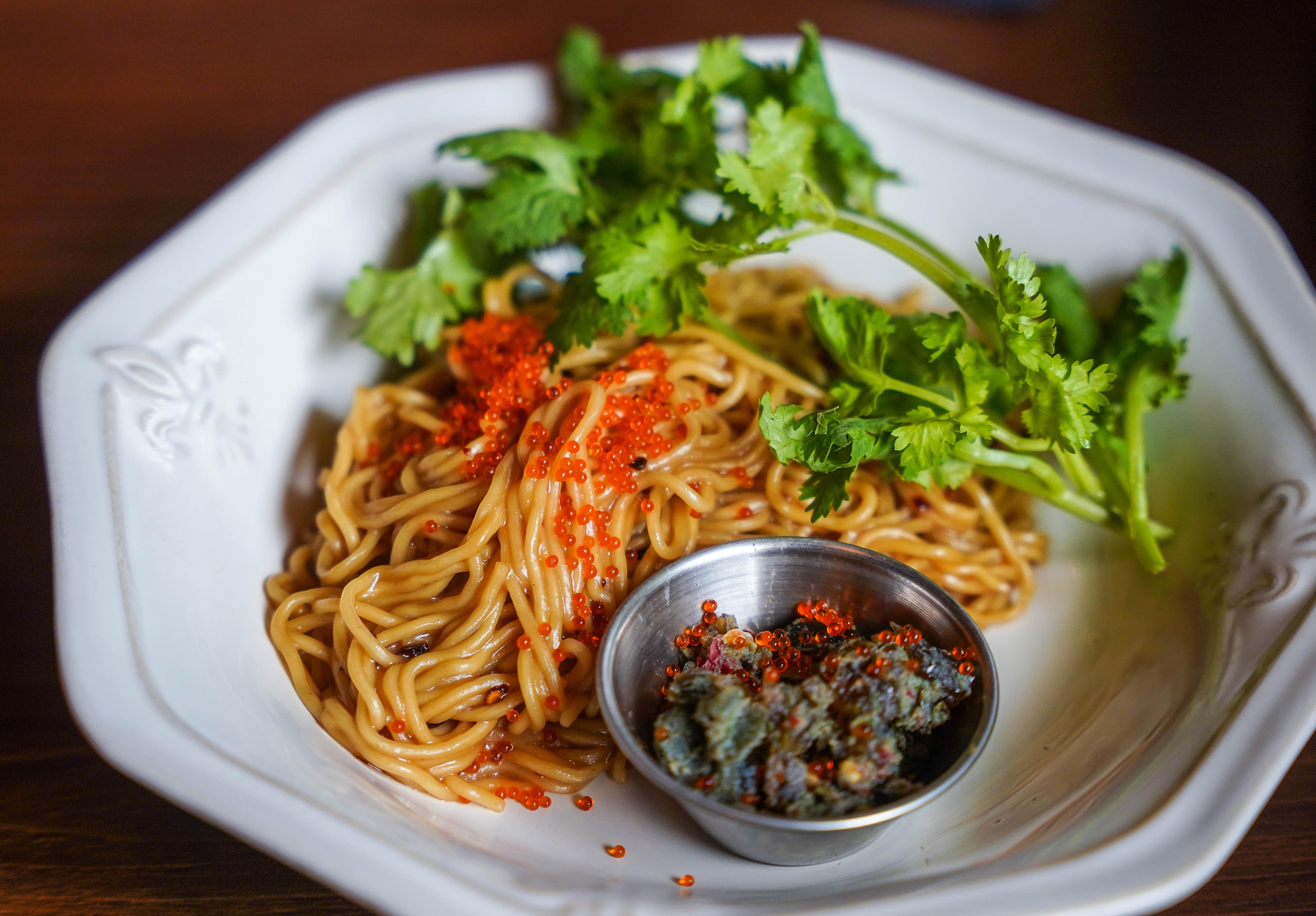 Children of all ages will enjoy the Weird Noodles (RM30), which Last Project's chef-founder originally cooked for his own kids - it might seem like a mad recipe, but it works, tossed with teriyaki sauce, Szechuan oil, coriander and tobiko, complete with spicy century egg sauce for a lip-smacking Japanese-Chinese noodle concoction.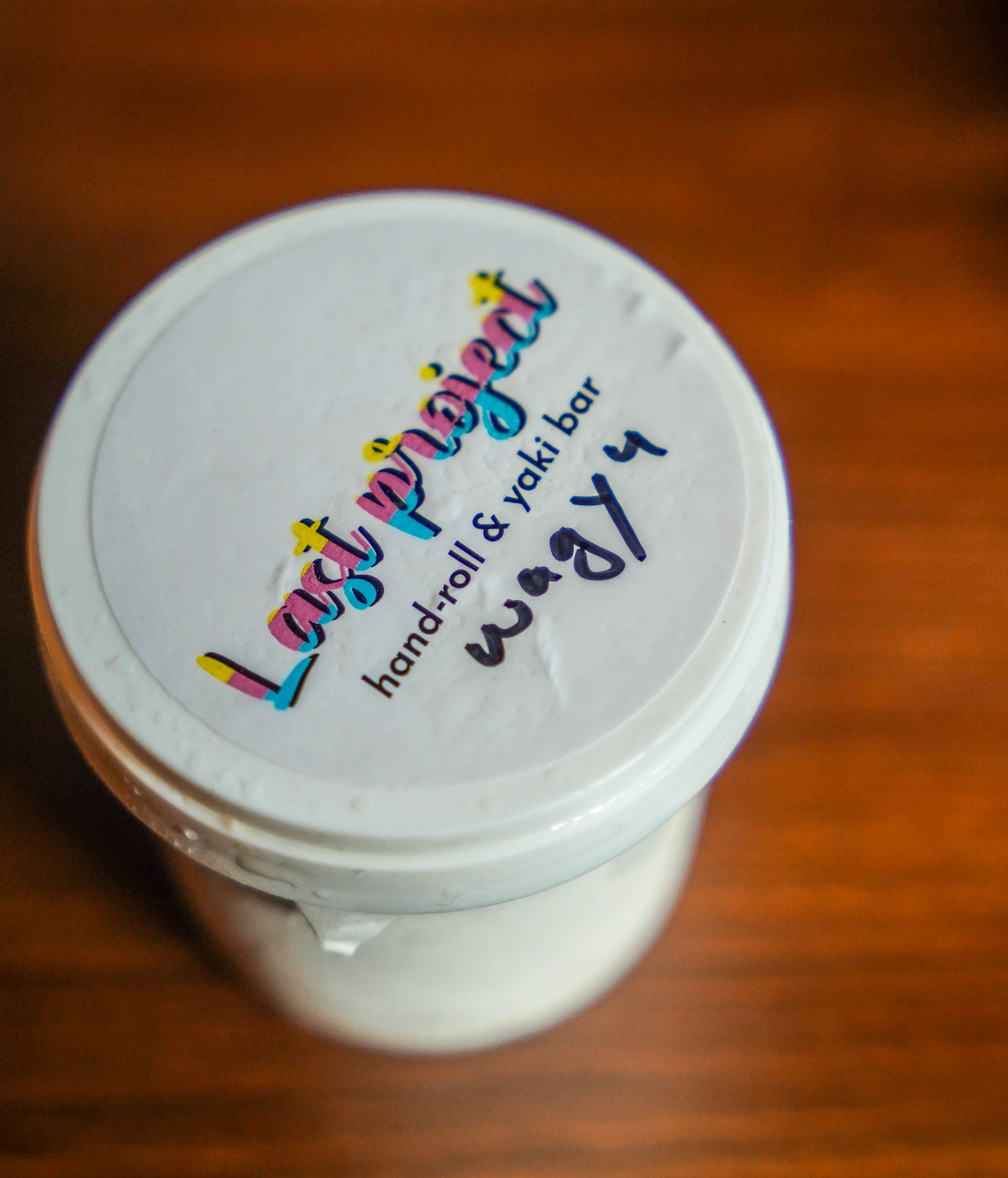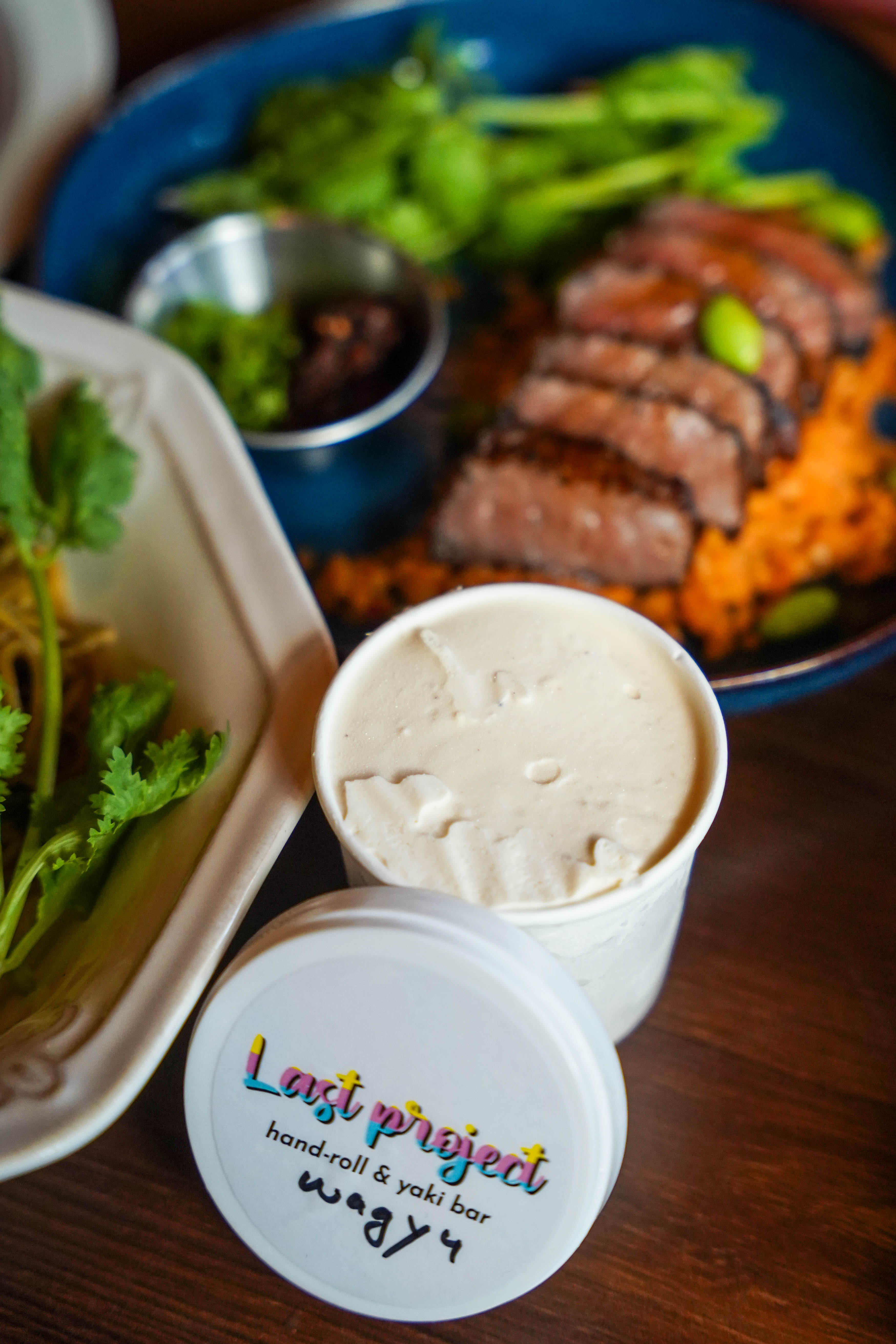 Finish with the Wagyu Ice Cream (RM14), milky and silky, made luxurious with slow-cooked wagyu fat and sea salt, its soft, natural sweetness finding a counterpoint in gentle savouriness.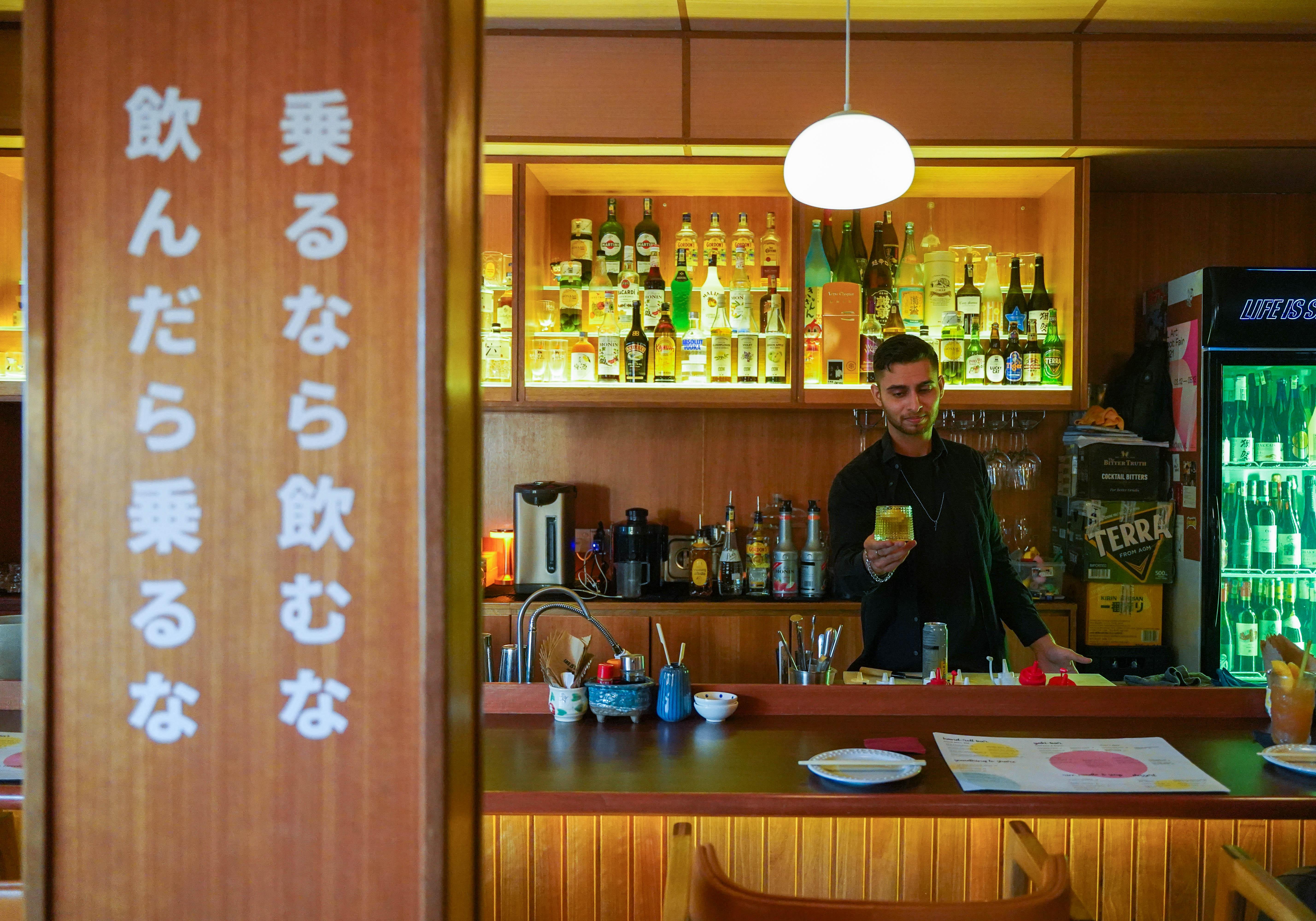 Asian-inflected cocktails also showcase Last Project's capabilities.
The Lemon High Ball (RM30) is the ideal introduction, blending Suntory whisky with lemon and honey for a potent, perky refreshment with nectarous nuances.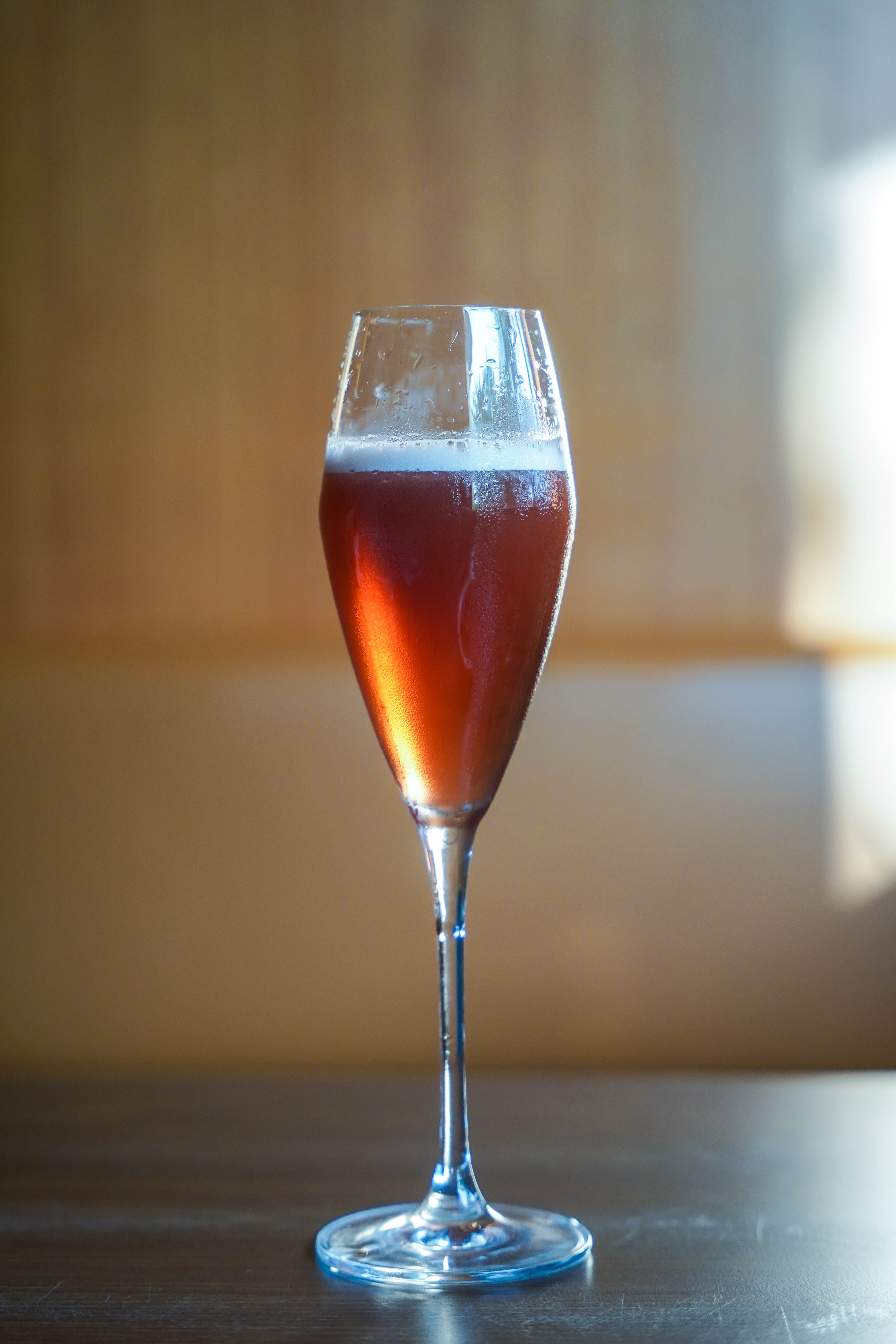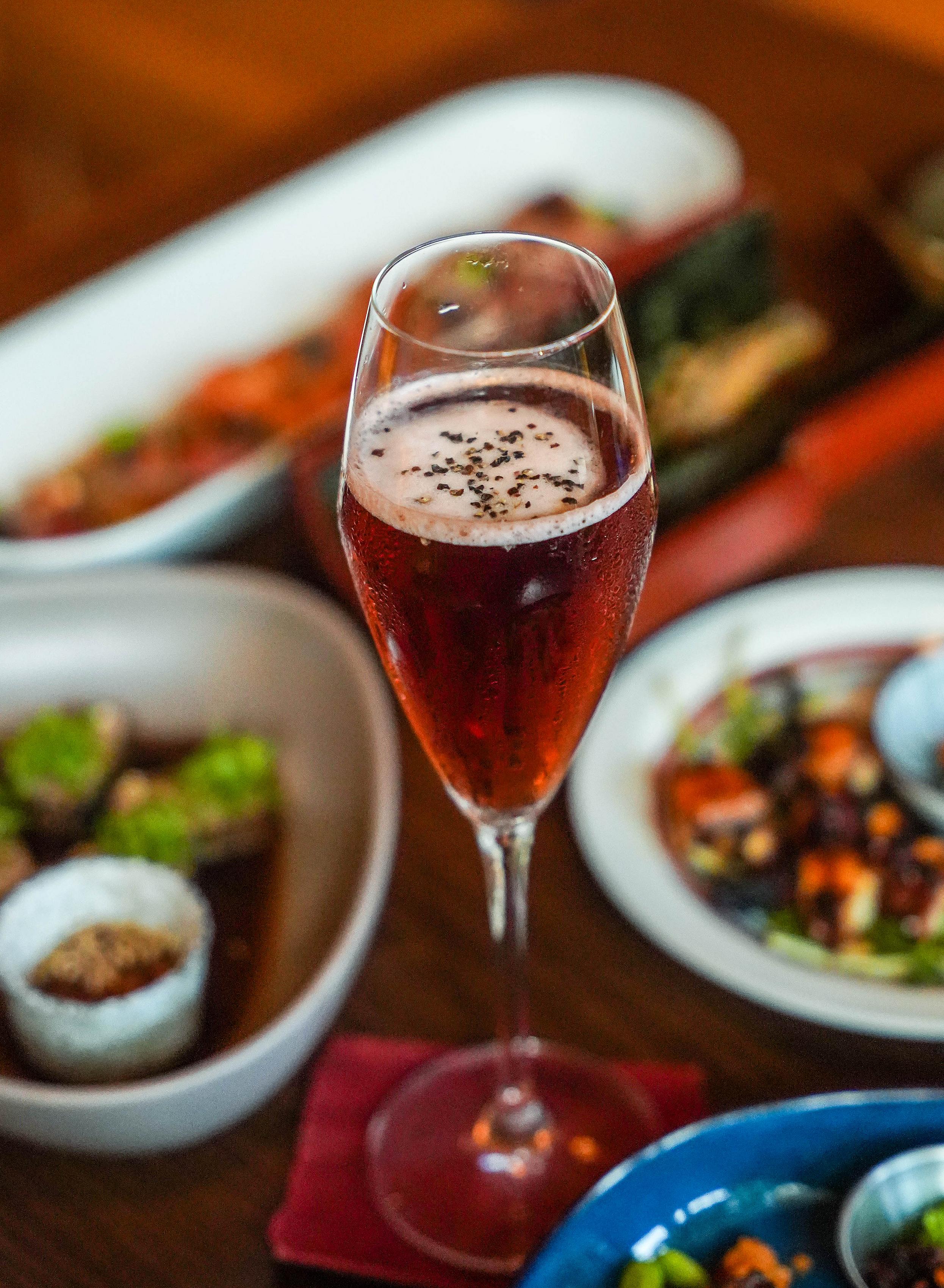 The Antique Rosso (RM36) also sparkles with Suntory sensuousness, wedding Kakubin whisky with cranberry juice, pretty in pink.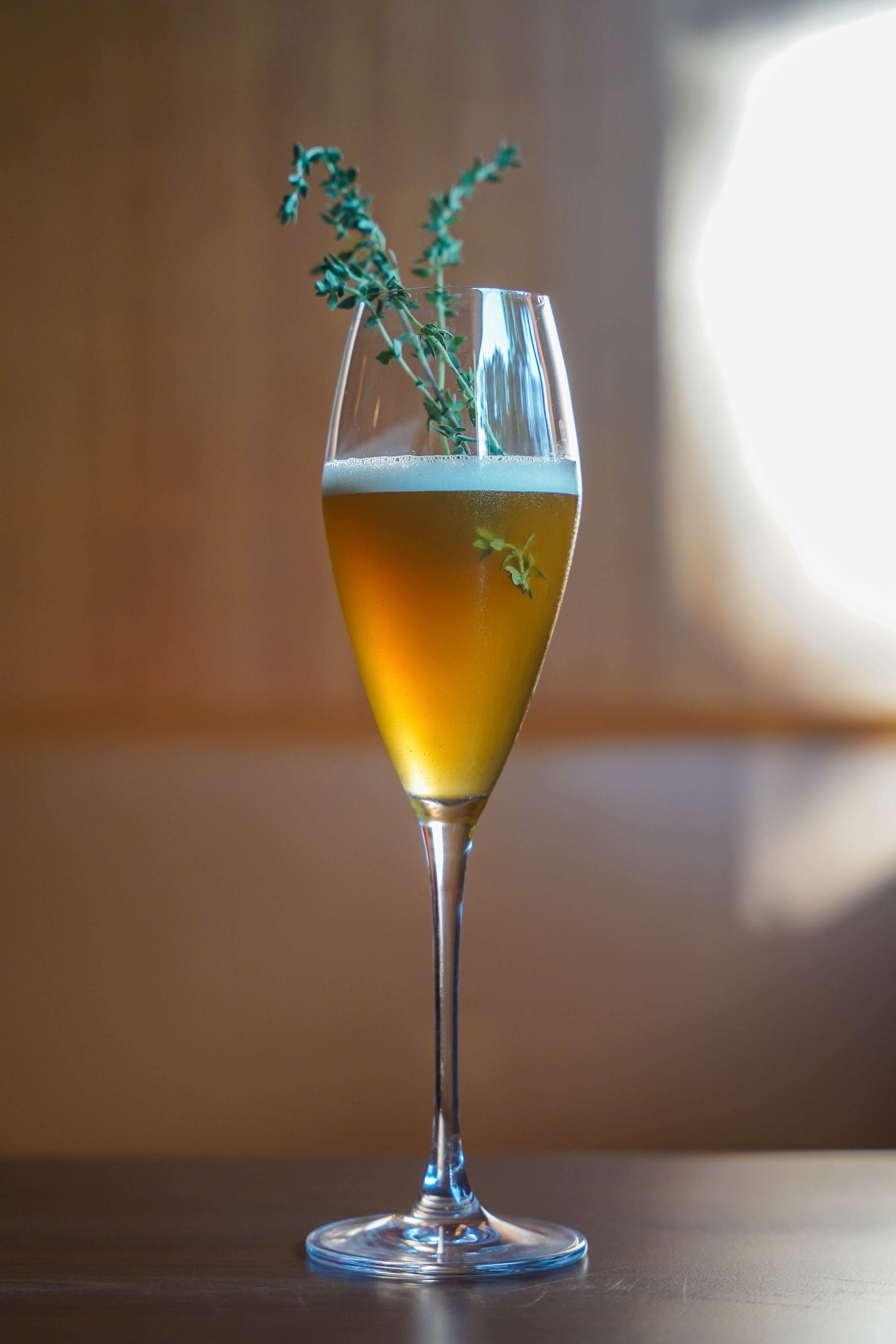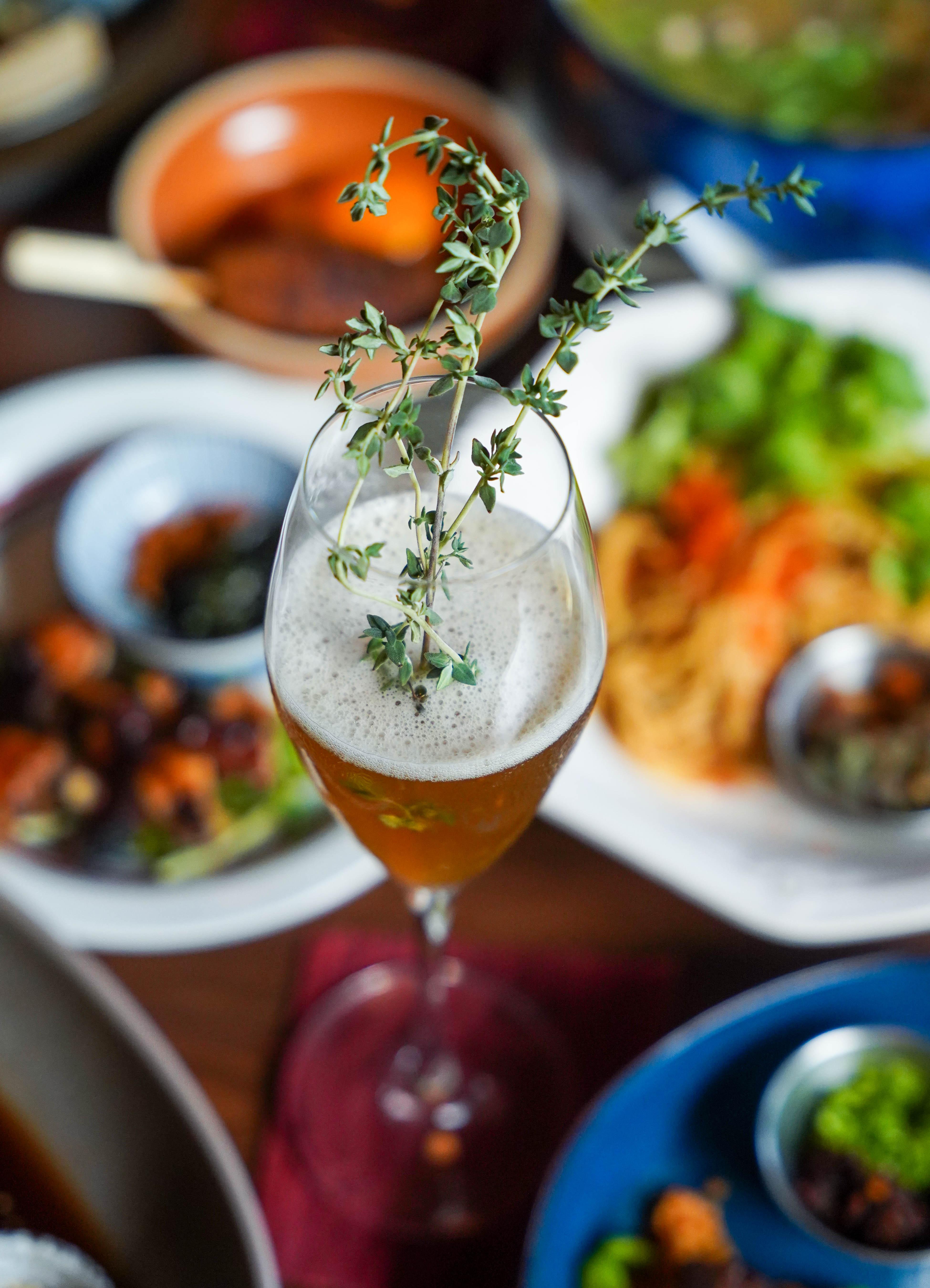 The Chinese Wine & Co (RM36) offers Oriental allure - Shaoxing wine with vodka, making for complex but elegantly balanced sips.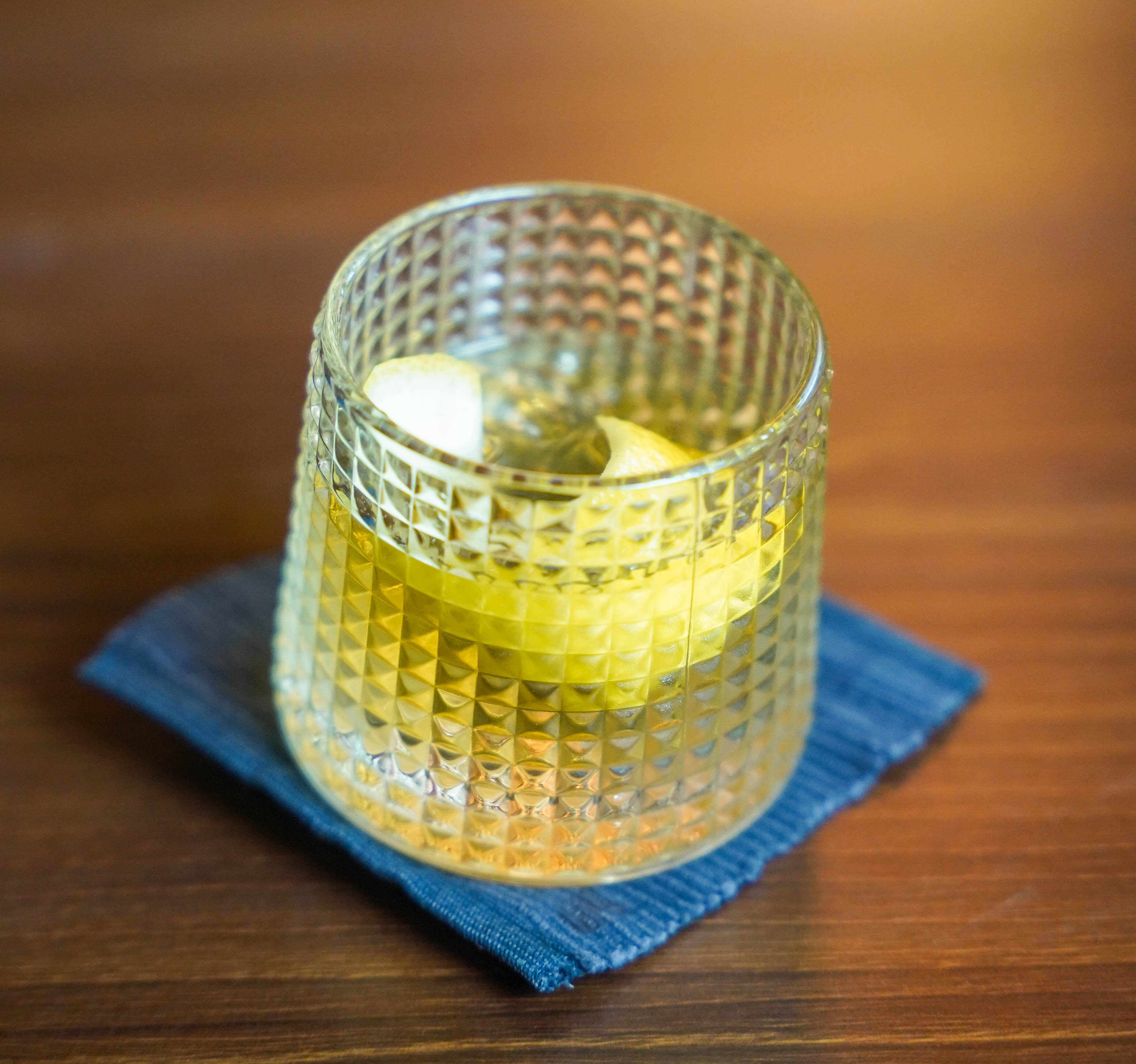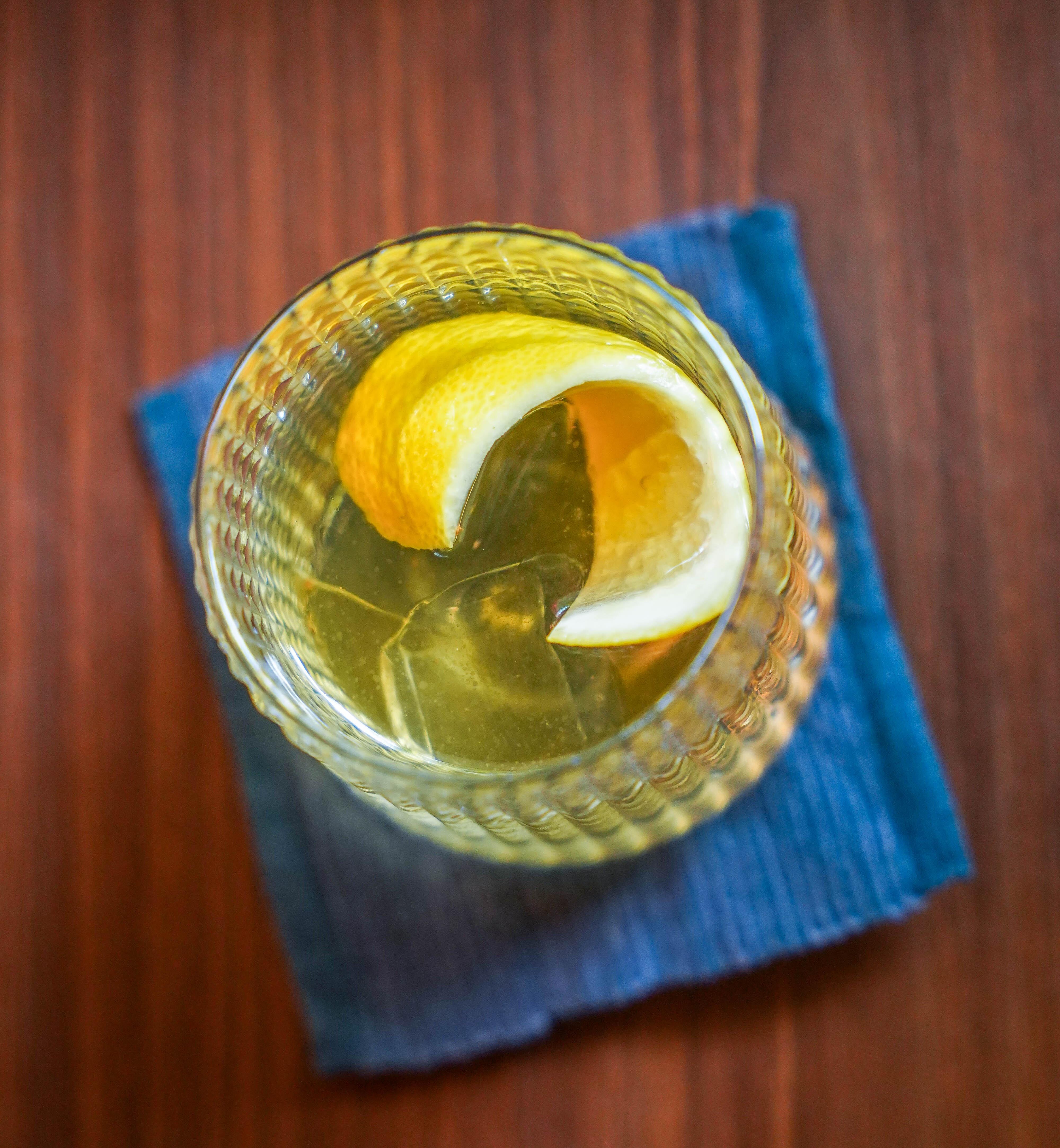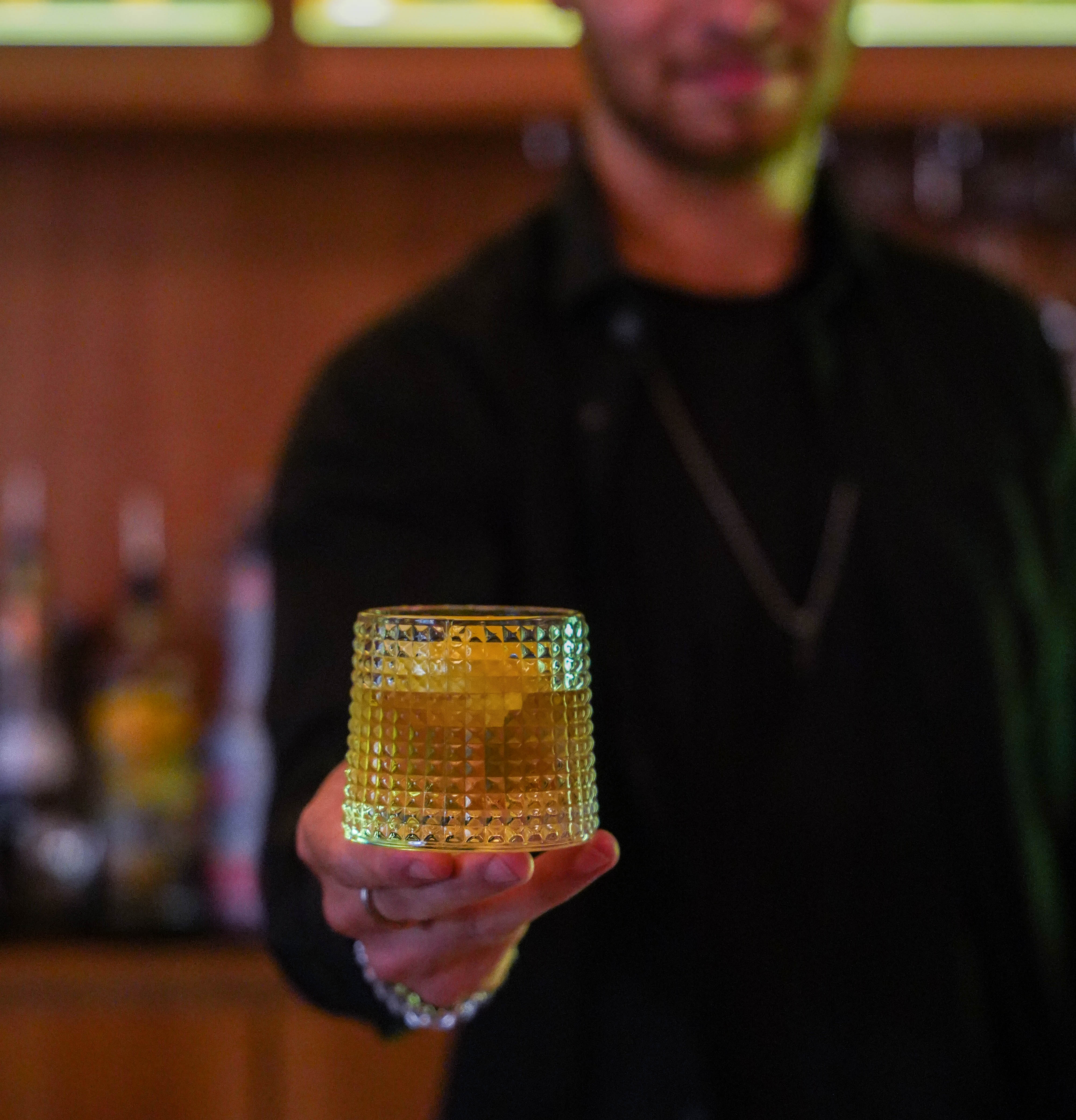 The Godfather concludes our night out at Last Project, sending us out with a mix of whisky and almond liqueur, for a commanding cocktail that we can't refuse.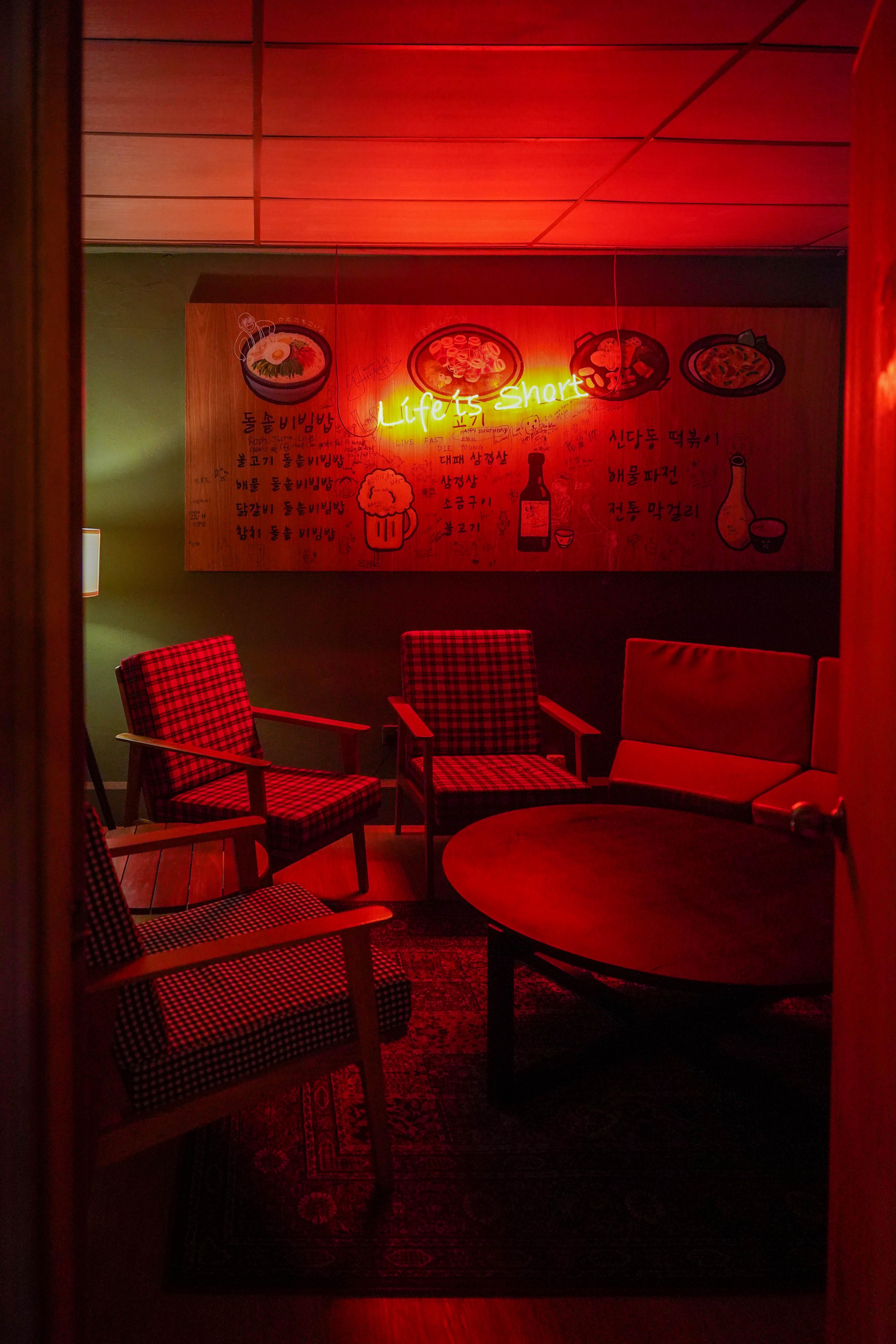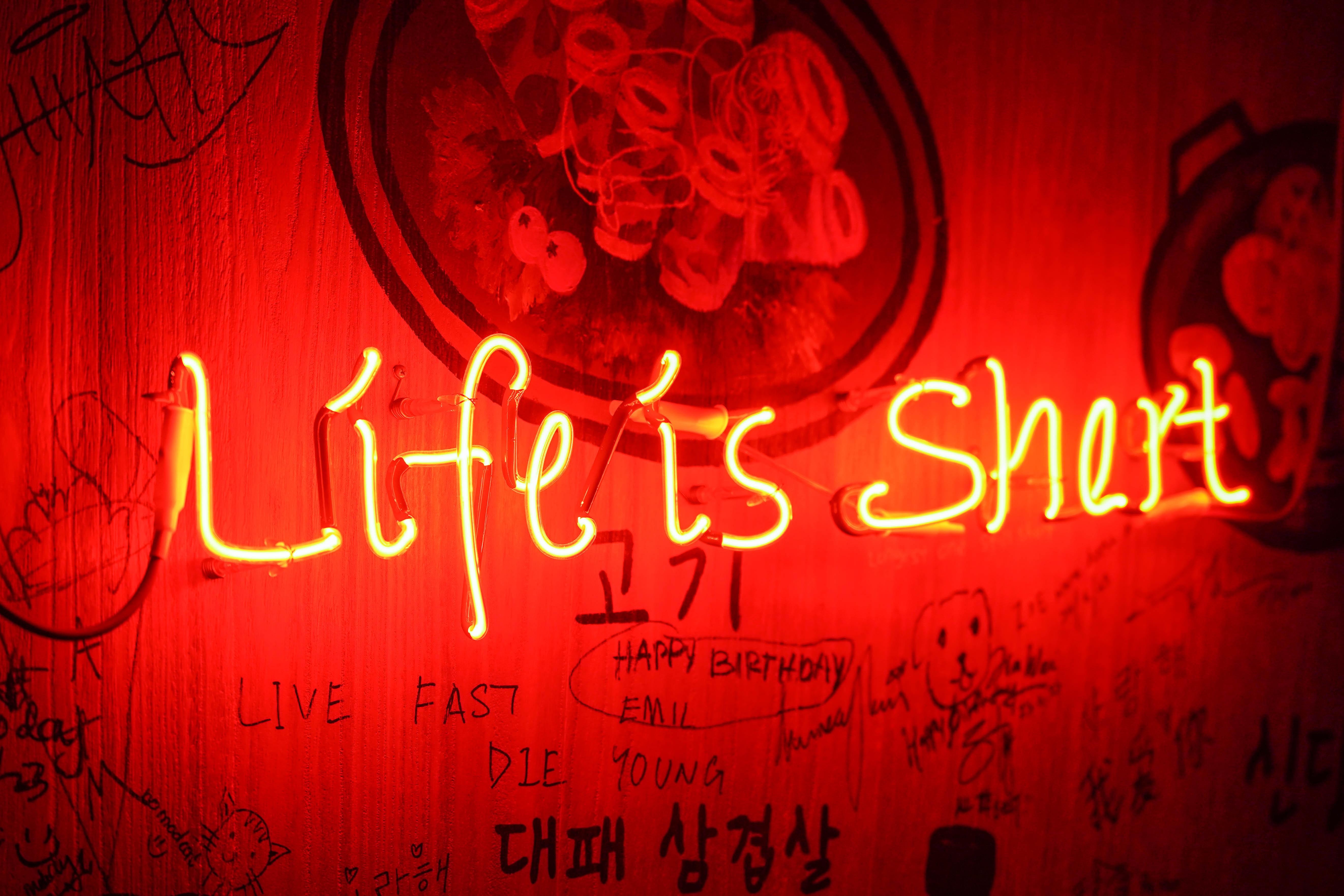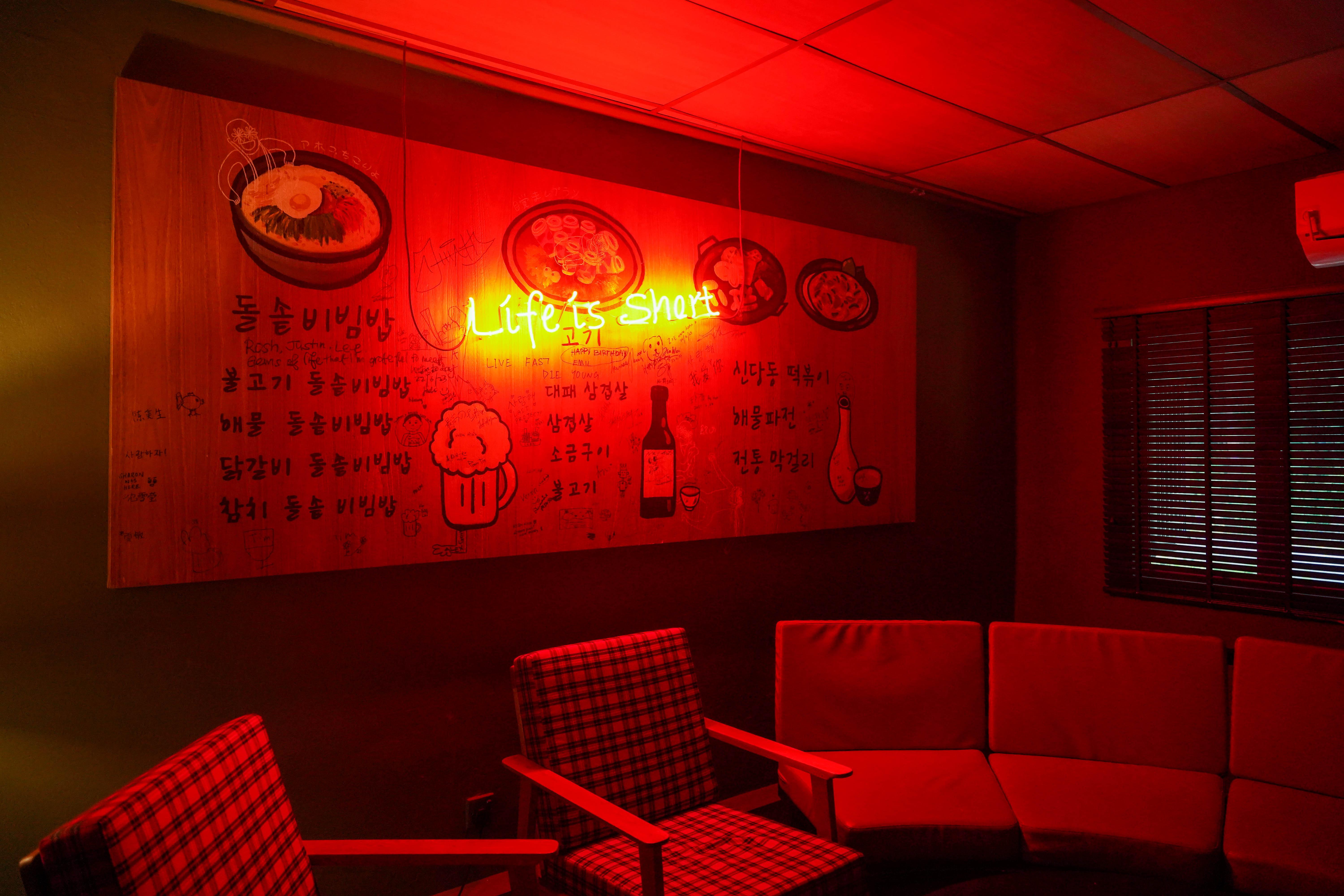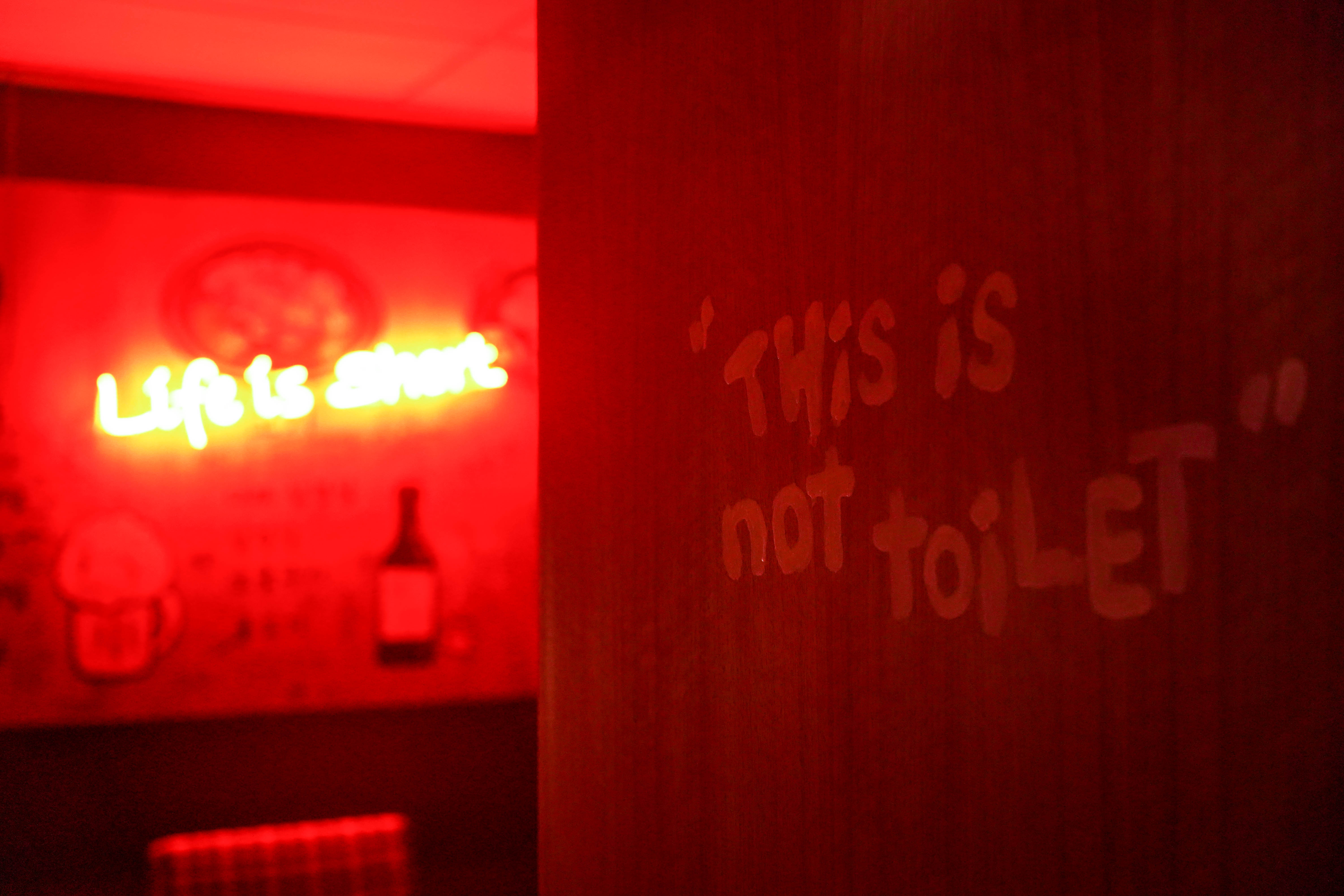 Note that Last Project also has a private room available, stylishly hip and snazzy.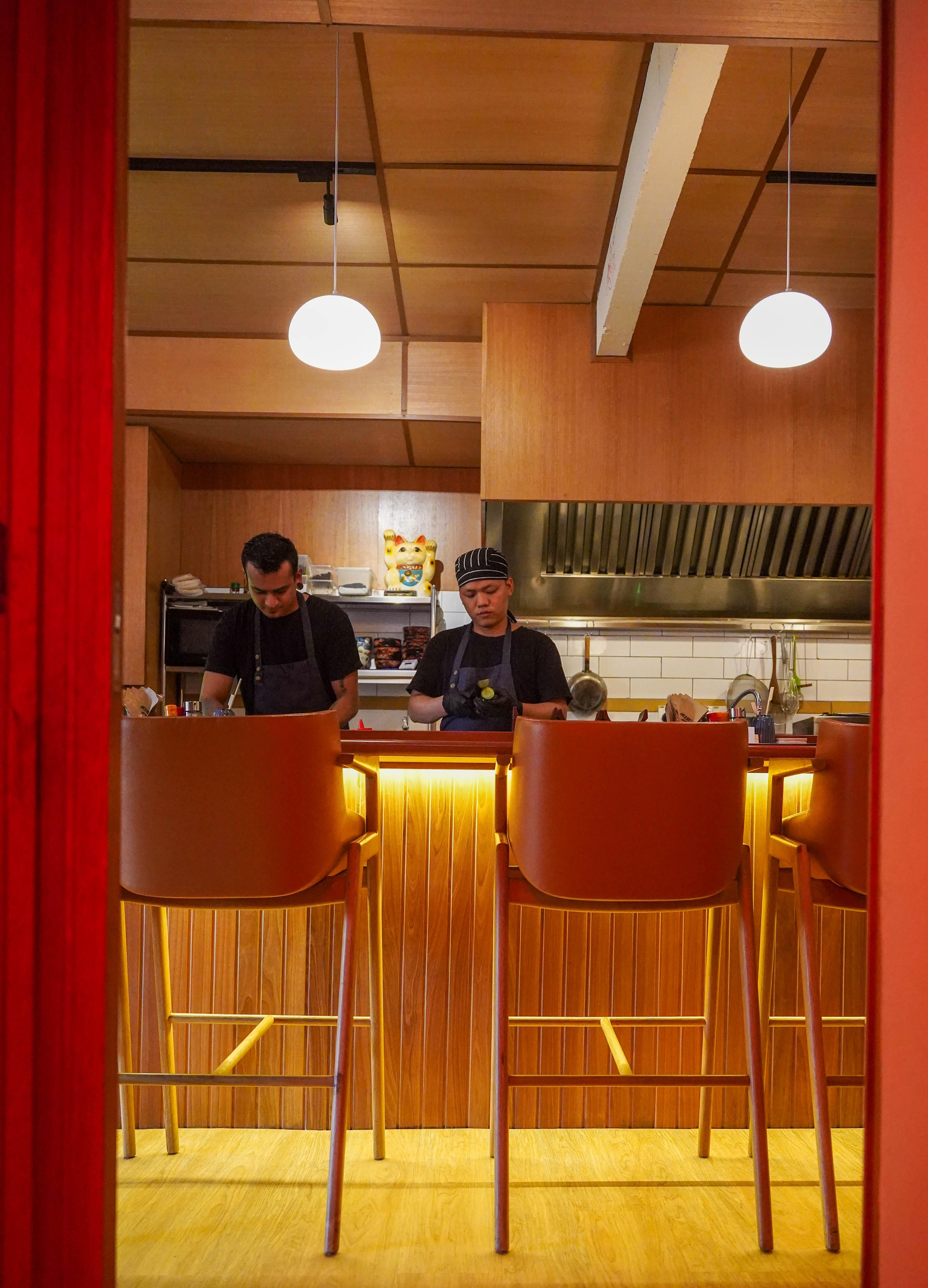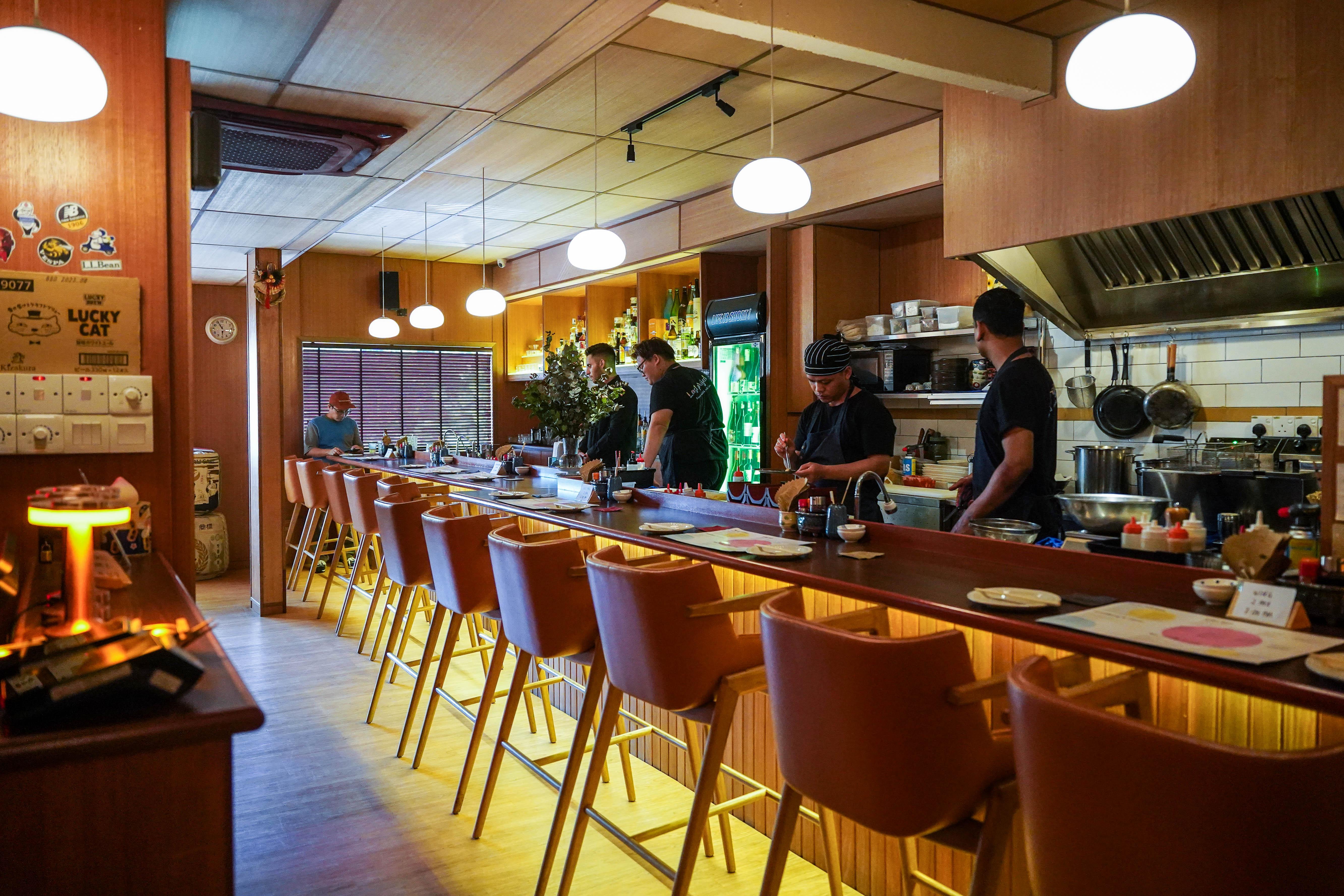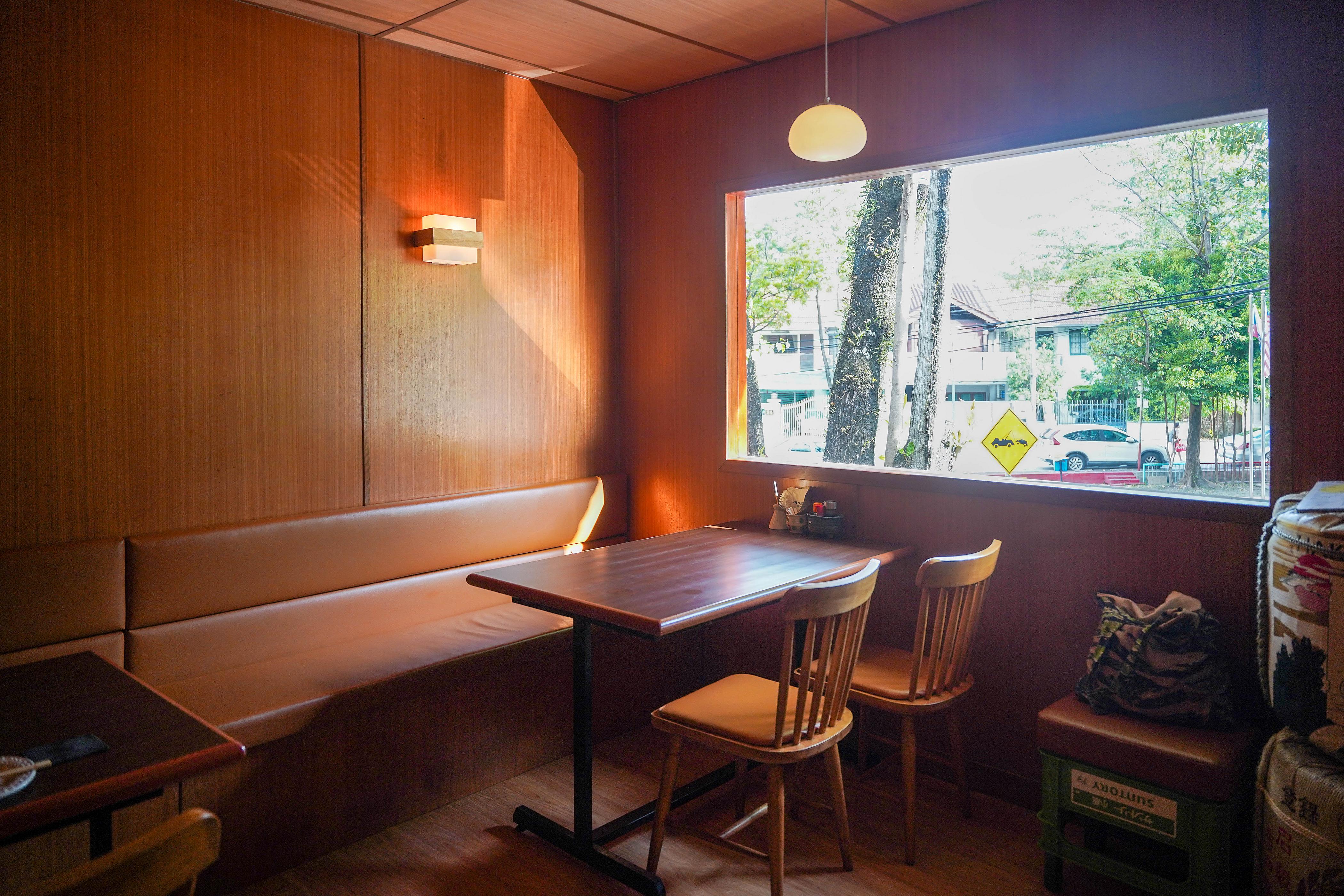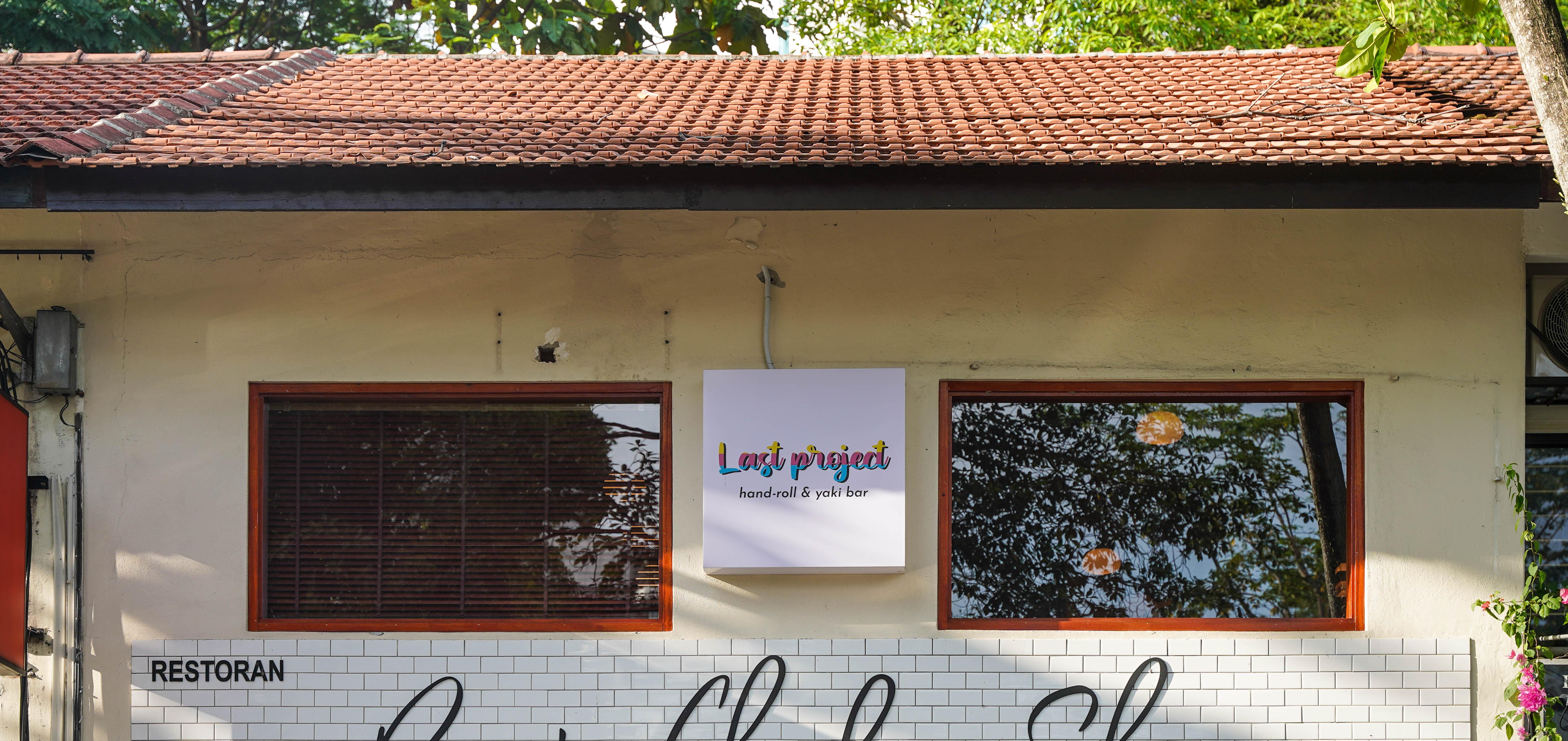 Last Project
11-B1, Lorong Kurau, Bangsar, 59100 Kuala Lumpur. 
Open Tuesday-Sunday, 5:30pm-11pm. Tel: 017-527-7285