Laku Artisan: Fresh-baked scones in fragrant flavours, coupled with aromatic cold brews
March 18, 2022
---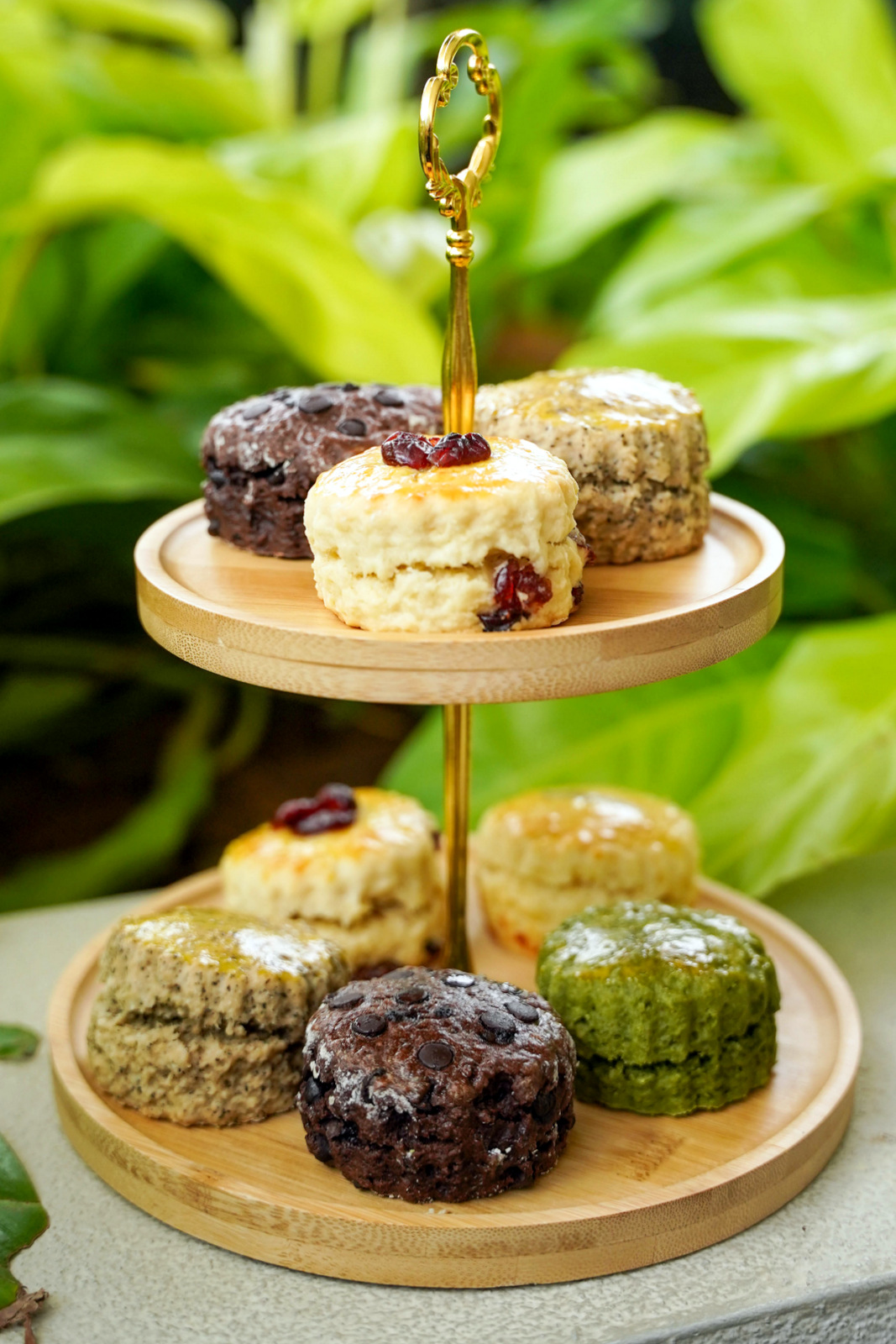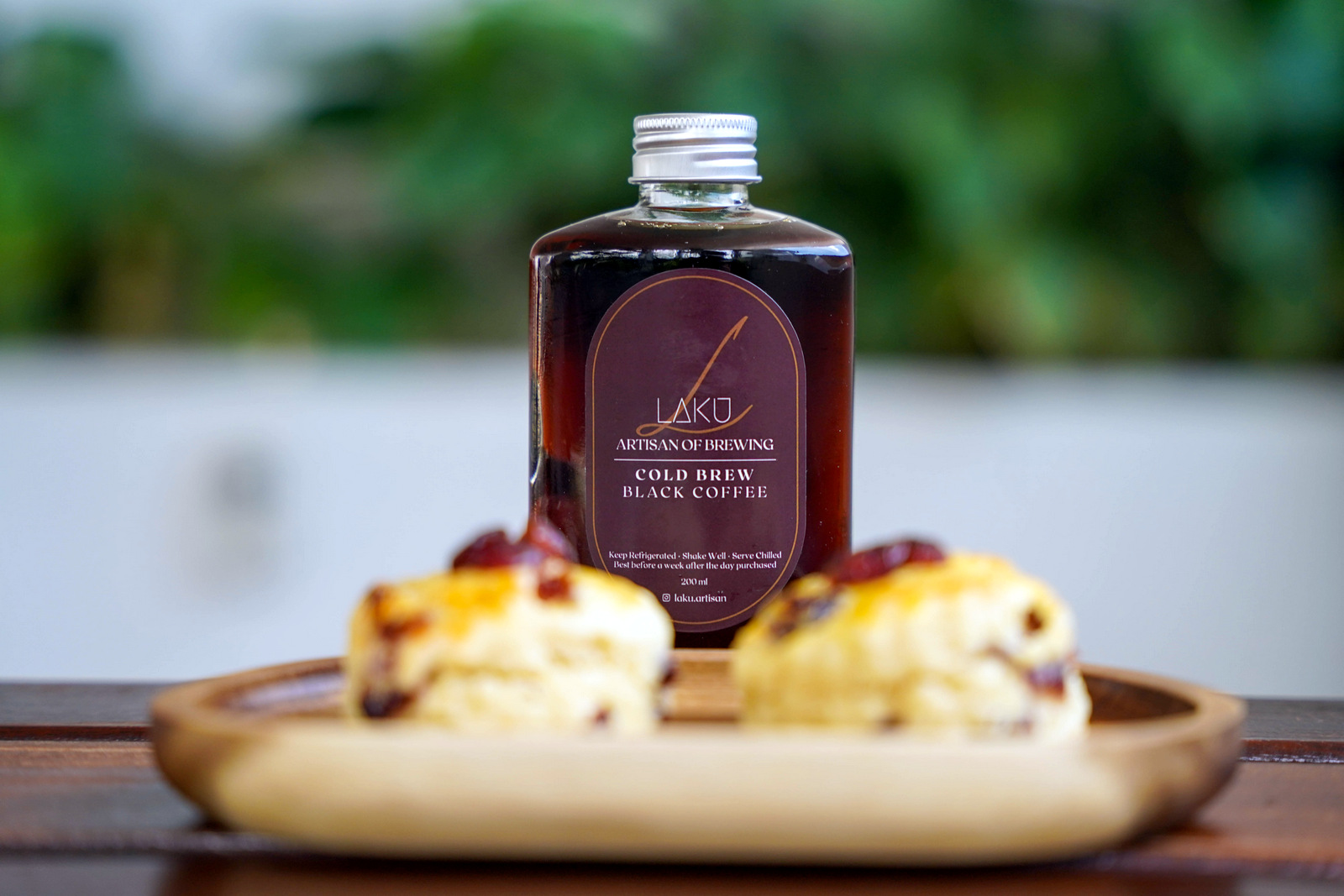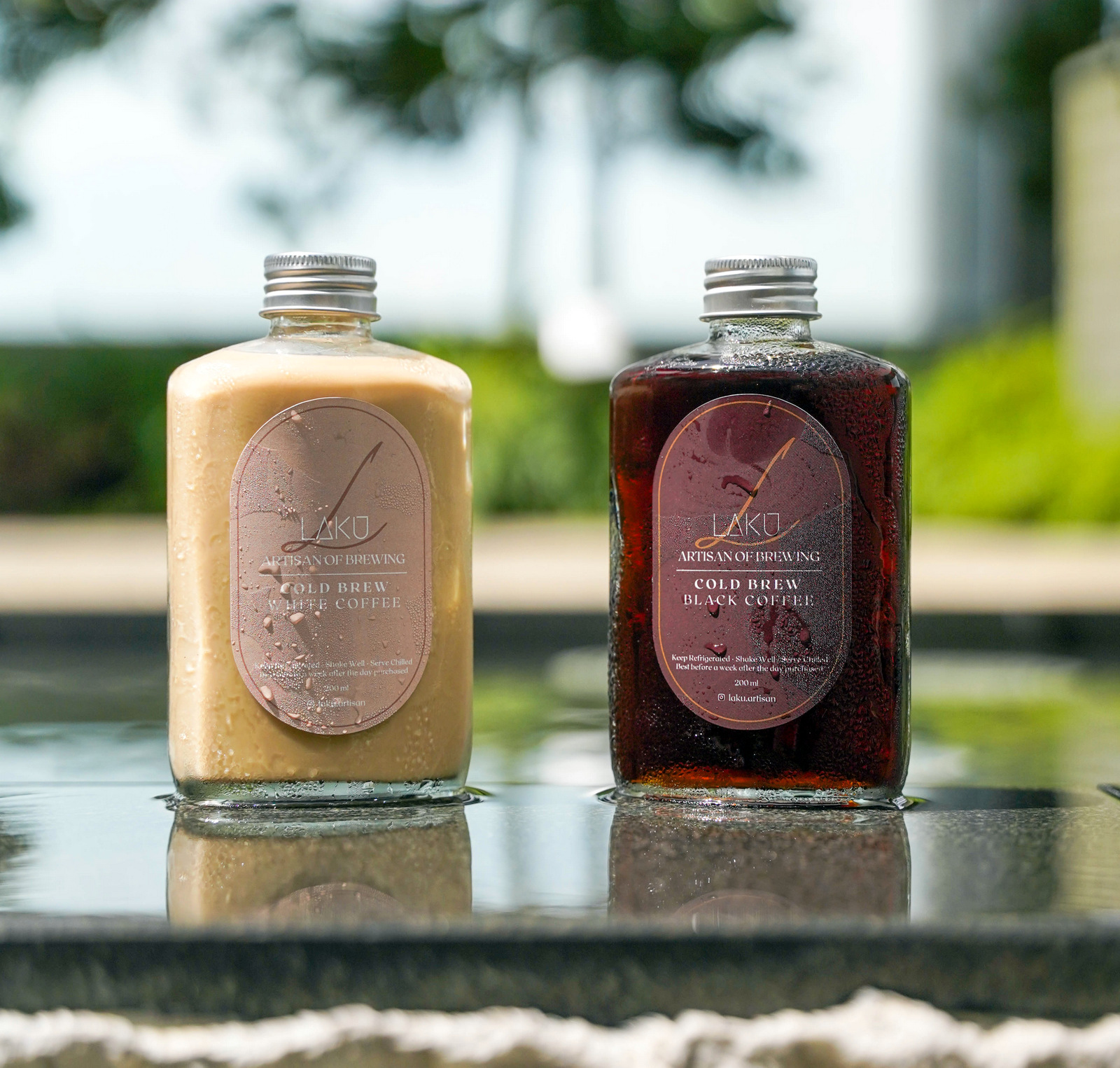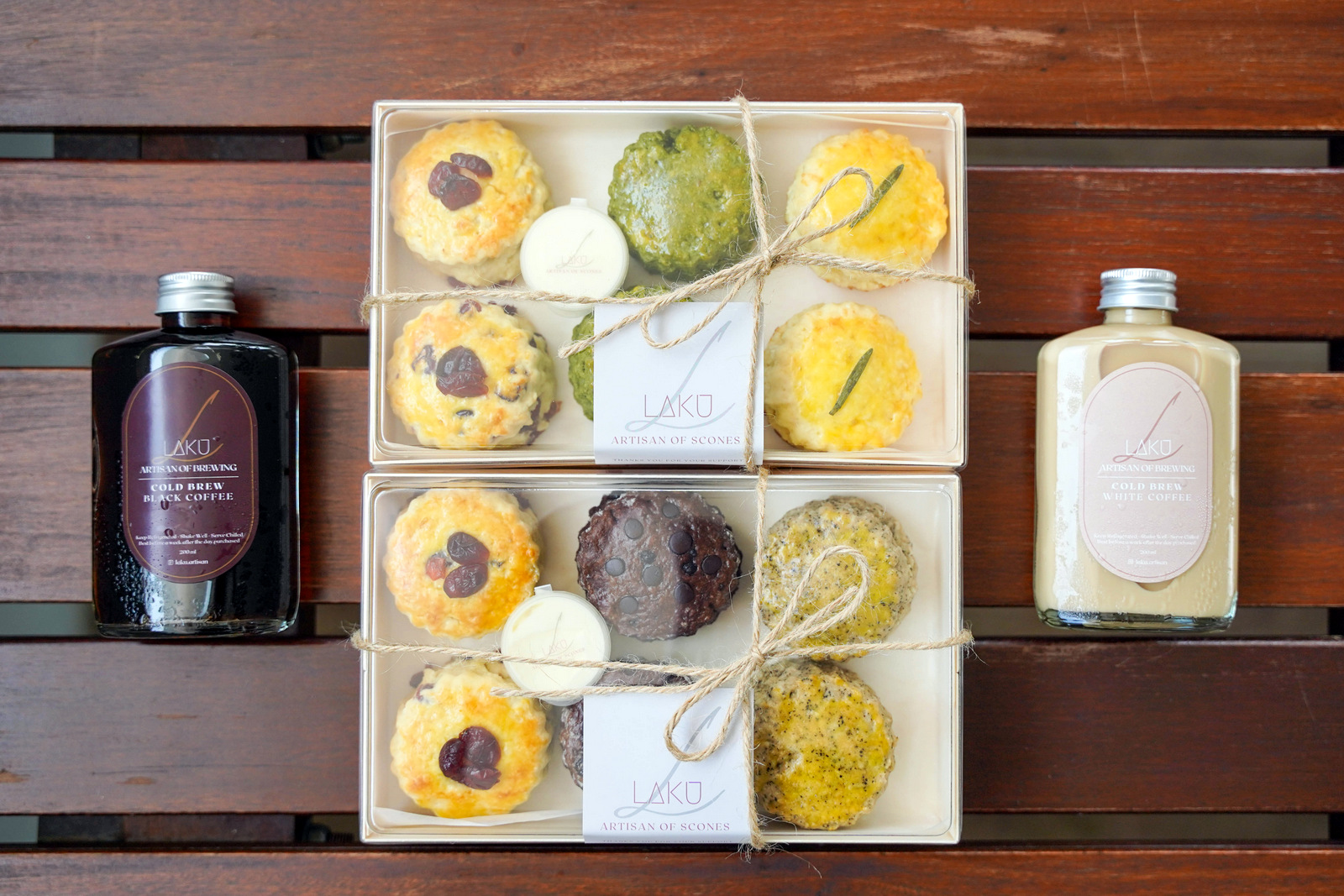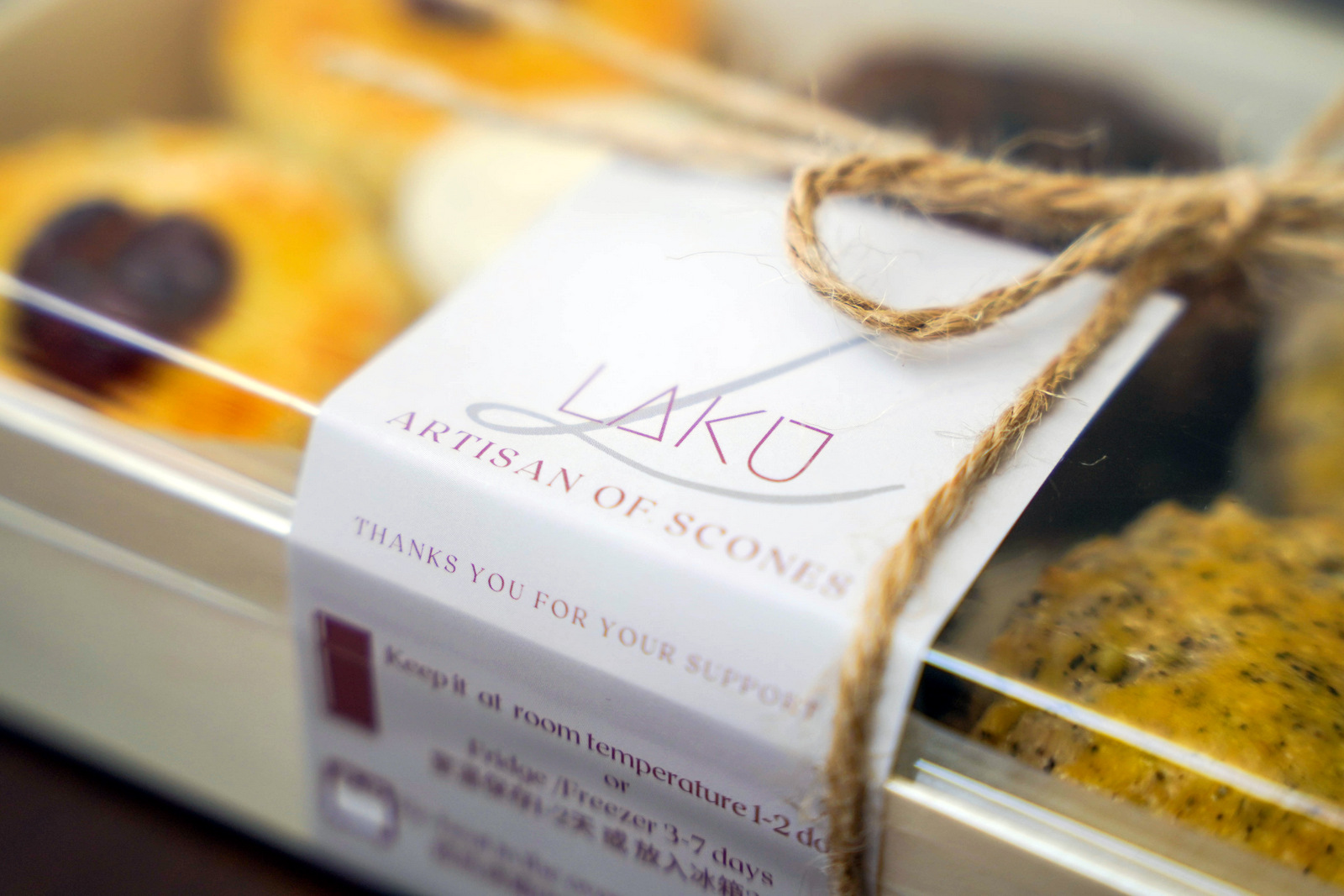 If you love scones and crave these British-inspired treats beyond an occasional afternoon tea, Laku Artisan shares your passion - its founder has crafted a range of fragrant, flavourful scones that can be savoured anytime or gifted to other fans of these buttery beauties.
Freshly baked to order, Laku's artisanal scones hit the spot for classic comfort - lightly crusted with a crumbly-fluffy chew, balanced between dense and delicate, not dry at all, delicious with clotted cream and coffee.
Laku promises the perfect pairing for a pick-me-up of bakes and brews. Choose from five varieties of scones - cranberries, Earl Grey, matcha, chocolate, or cheddar with rosemary - partnered with black and white cold-brewed coffee for delivery.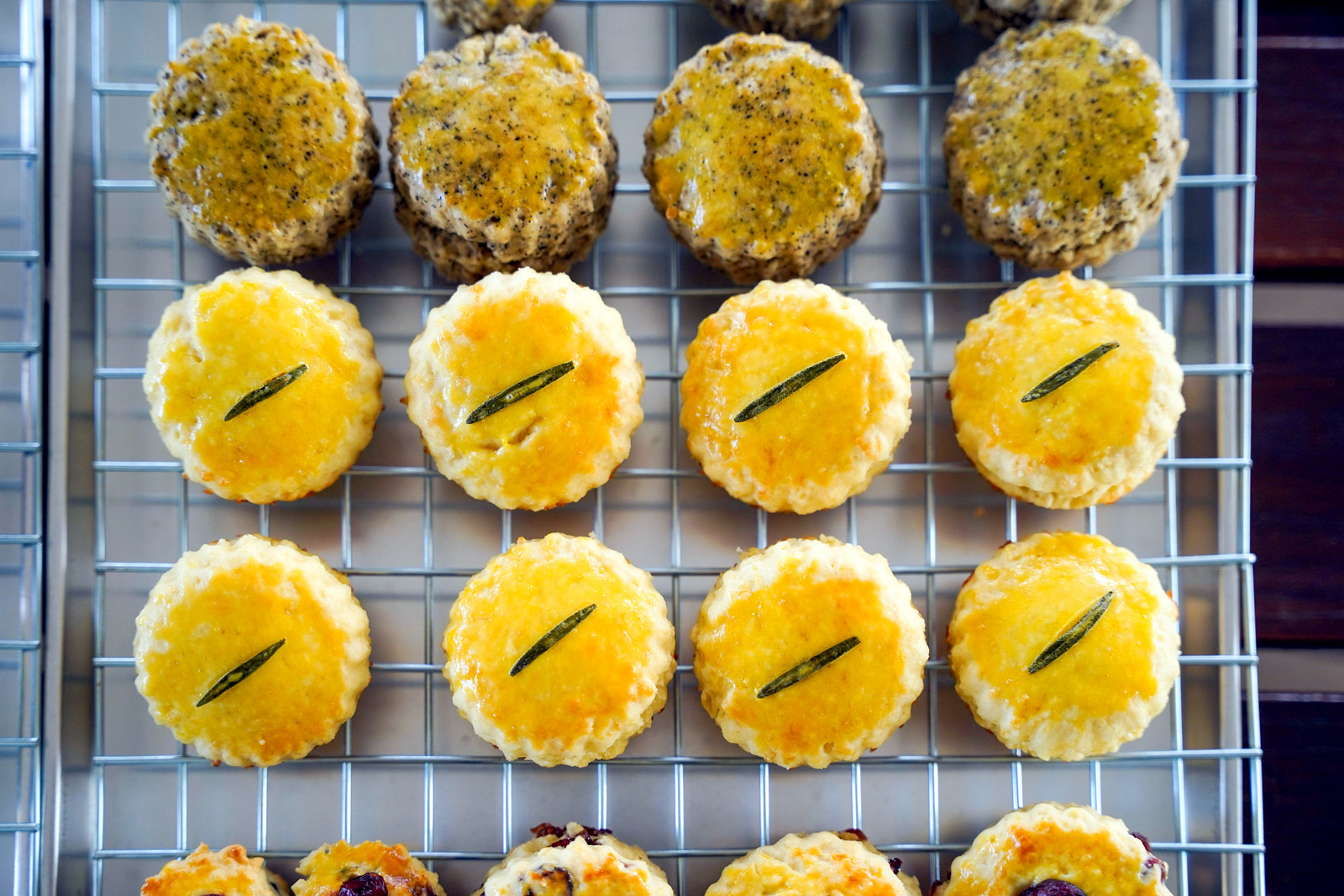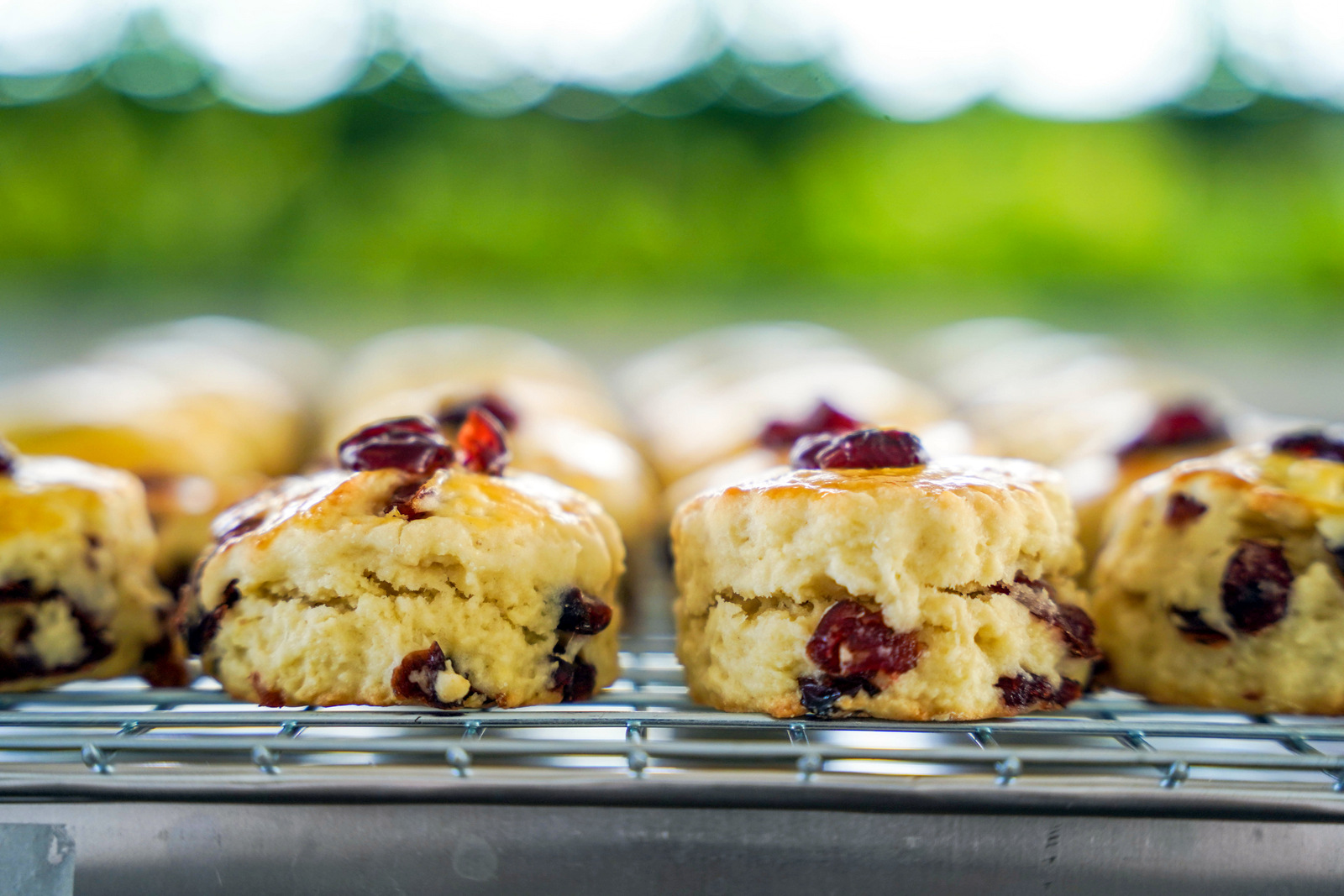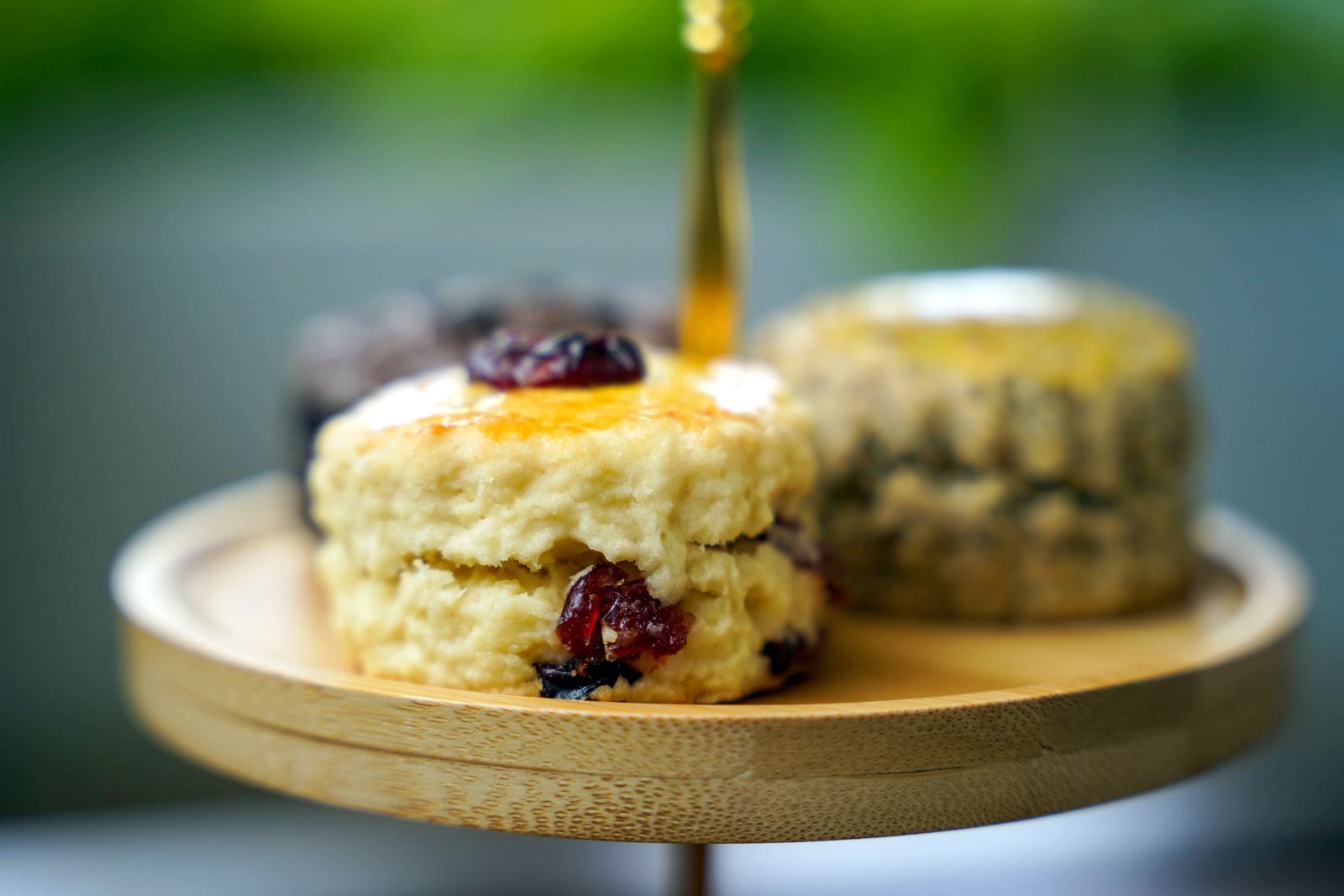 Laku Artisan's founder Nicole is a self-taught baker with a living space converted into a 
baking
workshop
 in Damansara Jaya, filled with the tools of her trade, 
centred
 on her oven. 
Laku believes that great scones shouldn't just be limited to high-tea establishments but can be enjoyed at home everyday of the week.

The brand takes pride in harnessing premium ingredients for its scones, baked with Danish butter, no artificial colouring and no preservatives.
Laku's five flavours bolster the brand's memorable uniqueness, going beyond the conventional plain scones or ones with raisins.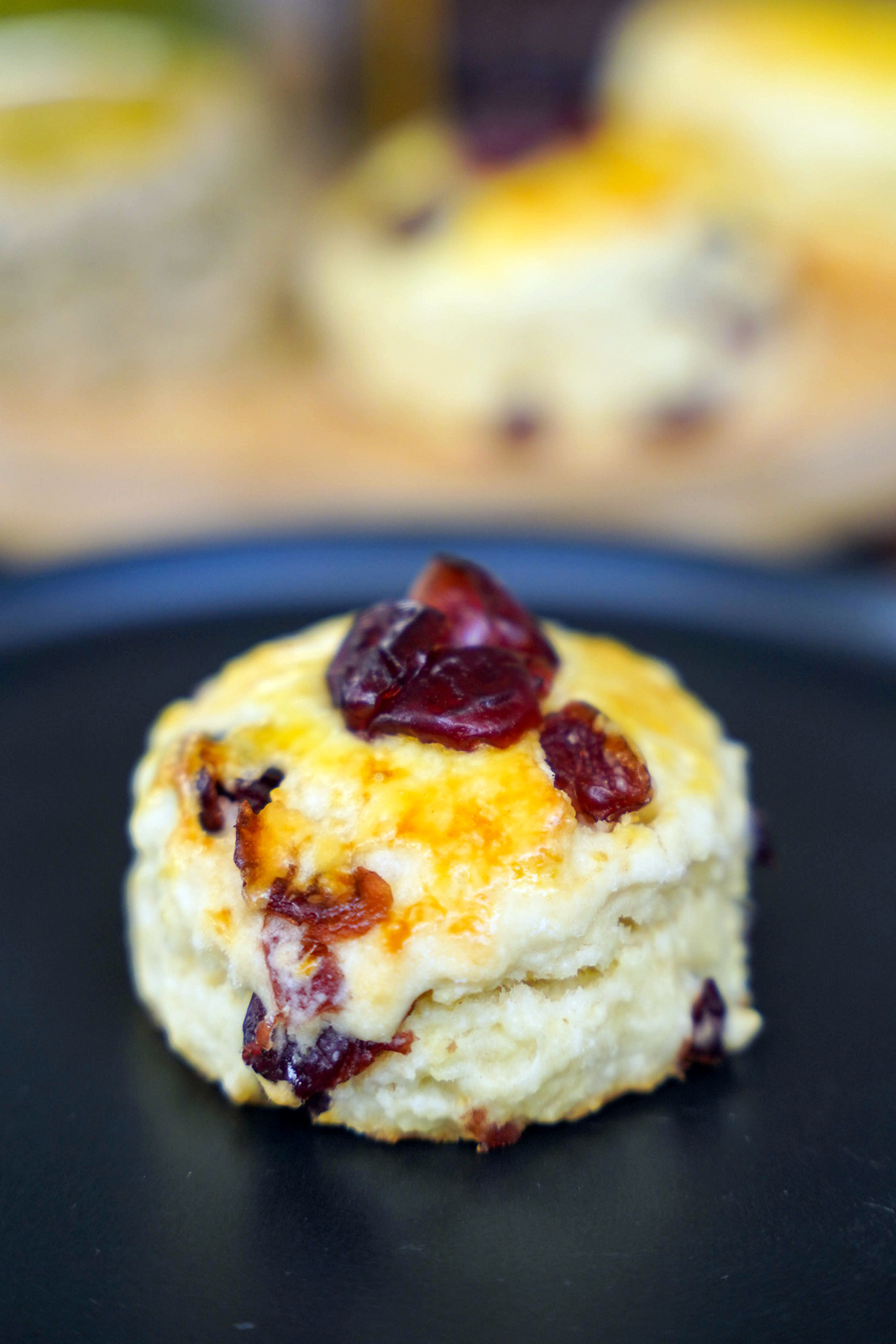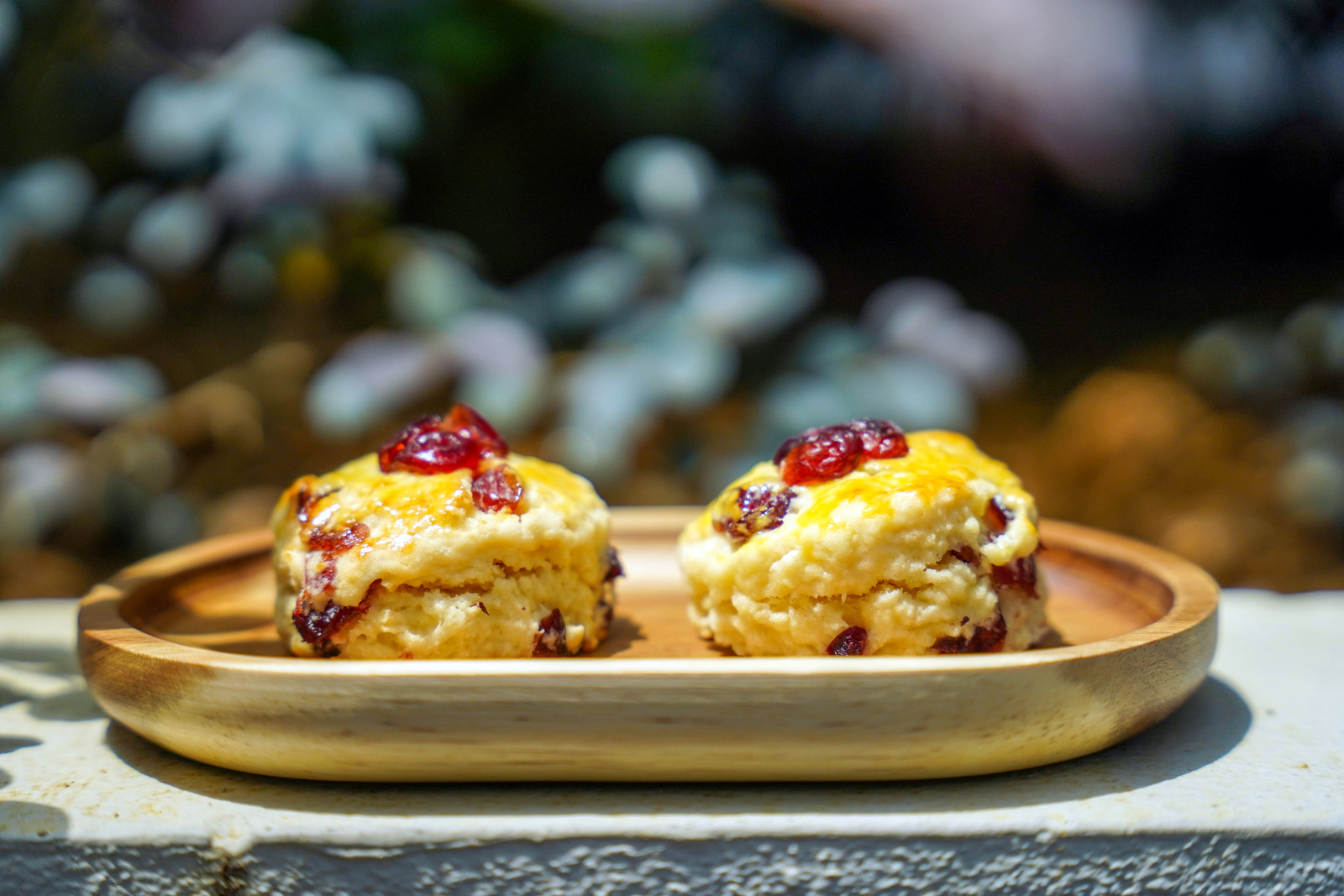 Start with the Classic, its richness brightened by fruity cranberries that add taste and texture (RM36 for six). This is the one for enthusiasts of authentic scones with extra allure, with the plump cranberries offering a vibrant pop of colour and flavour.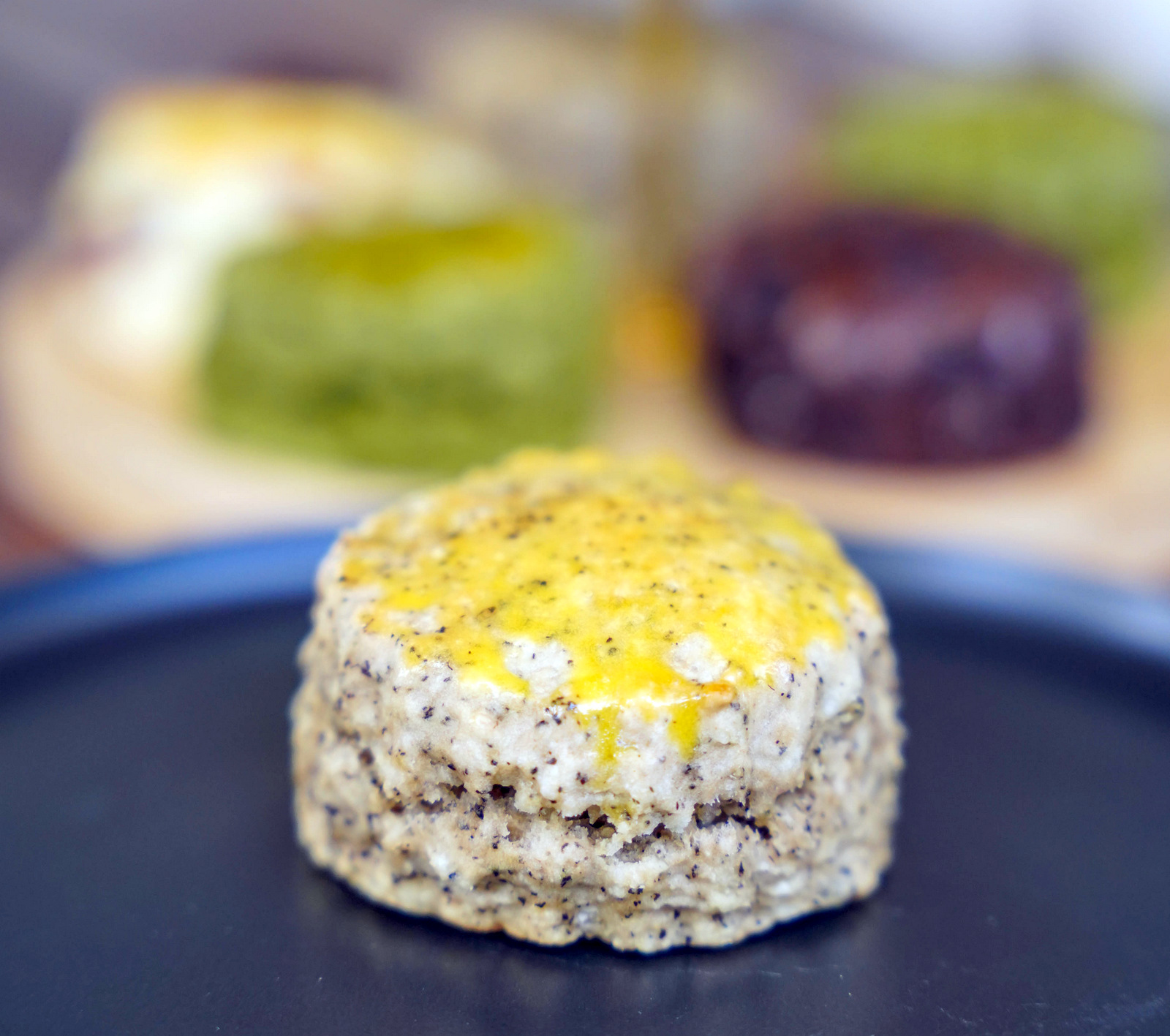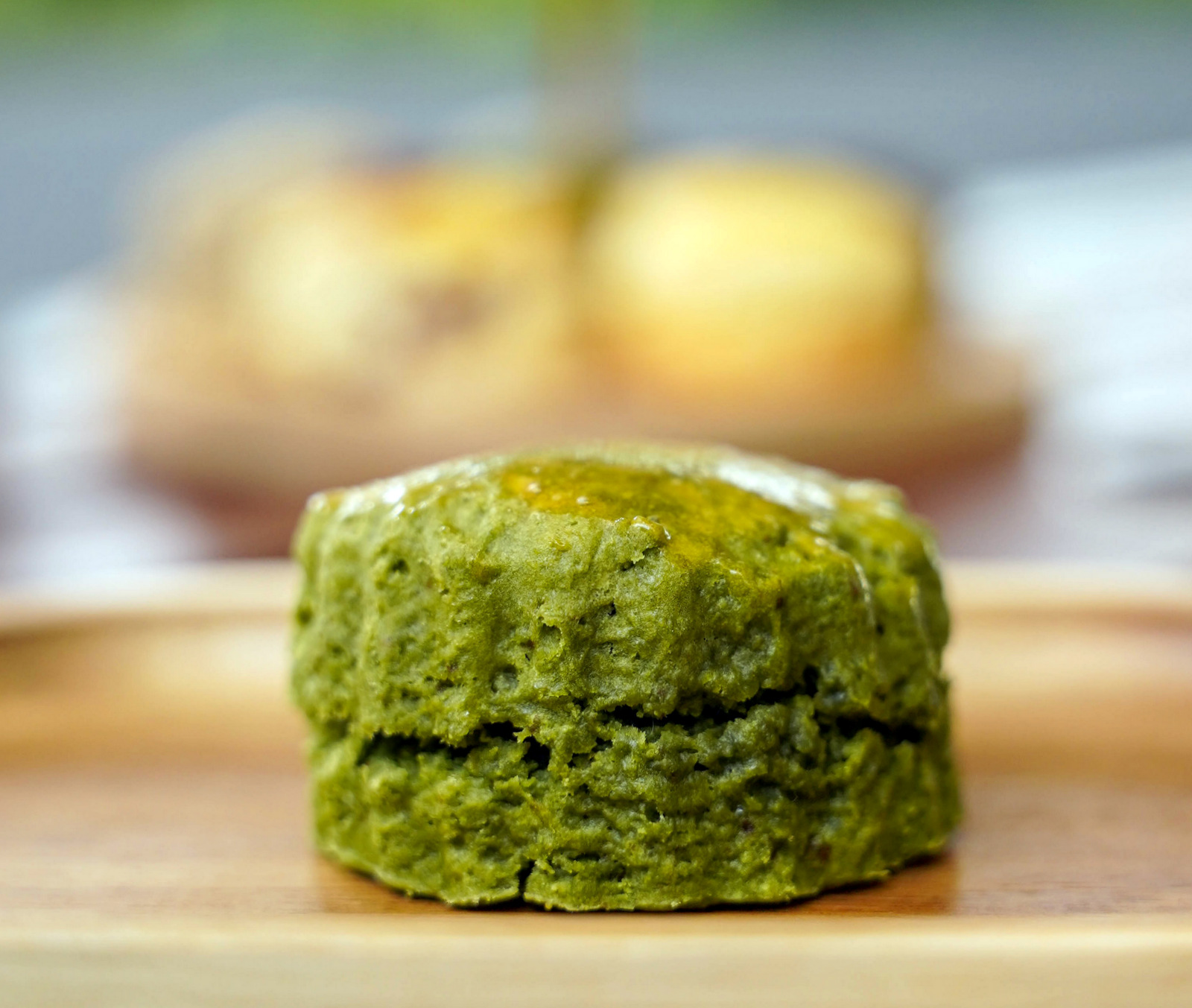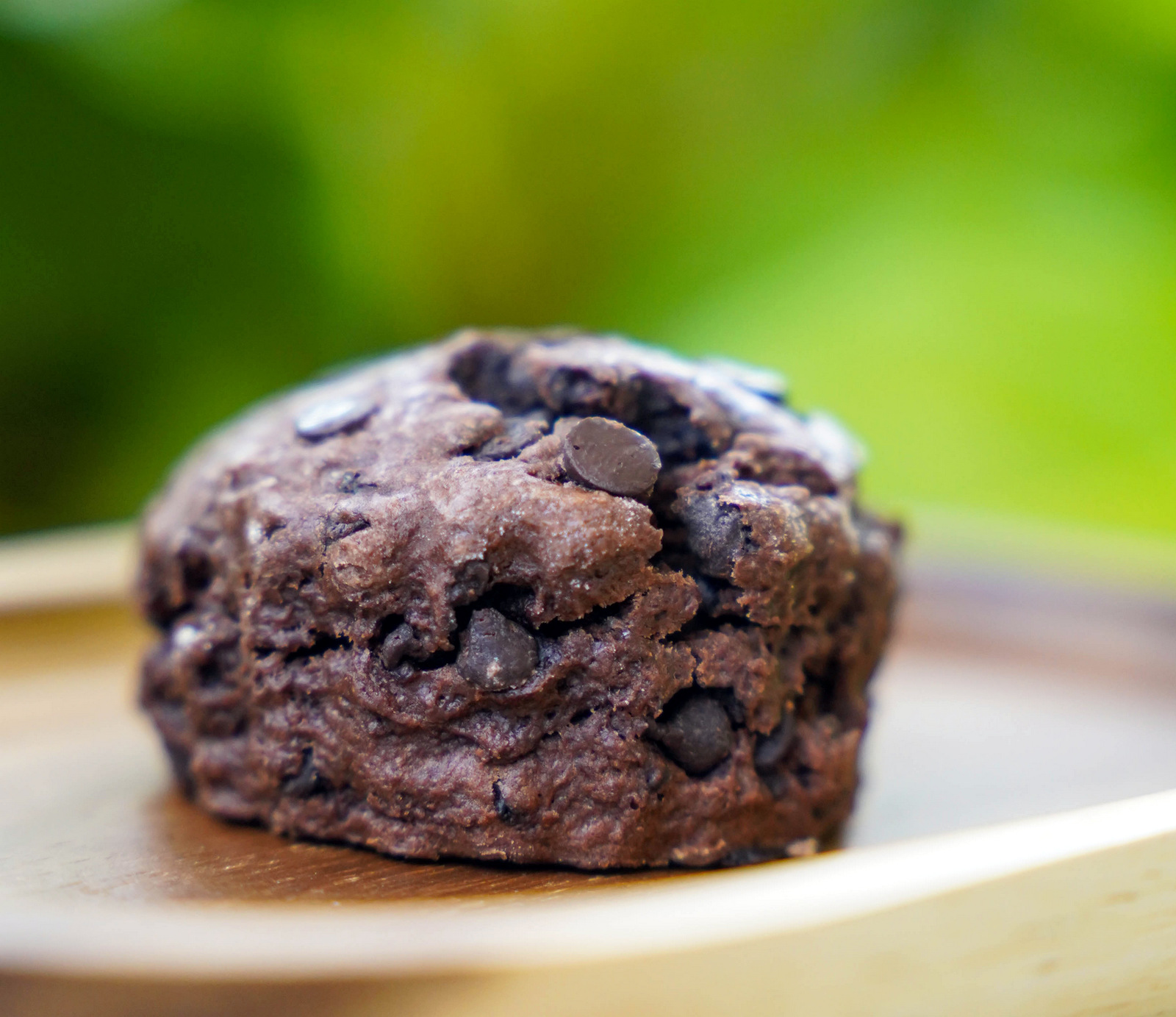 Other flavours also bring delightful dynamics and dimensions to Laku's scones.
The Earl Grey is prominent in its tea nuances, with a citrusy softness courtesy of Twinings tea (RM39 for six); the Matcha boasts Niko Neko's clean, creamy umami that fuels more depth to the scone (RM42 for six), while the Chocolate is a chocoholic's dream, as decadent as a moist muffin, lavishly laced with Belgian chocolate chips (RM39 for six).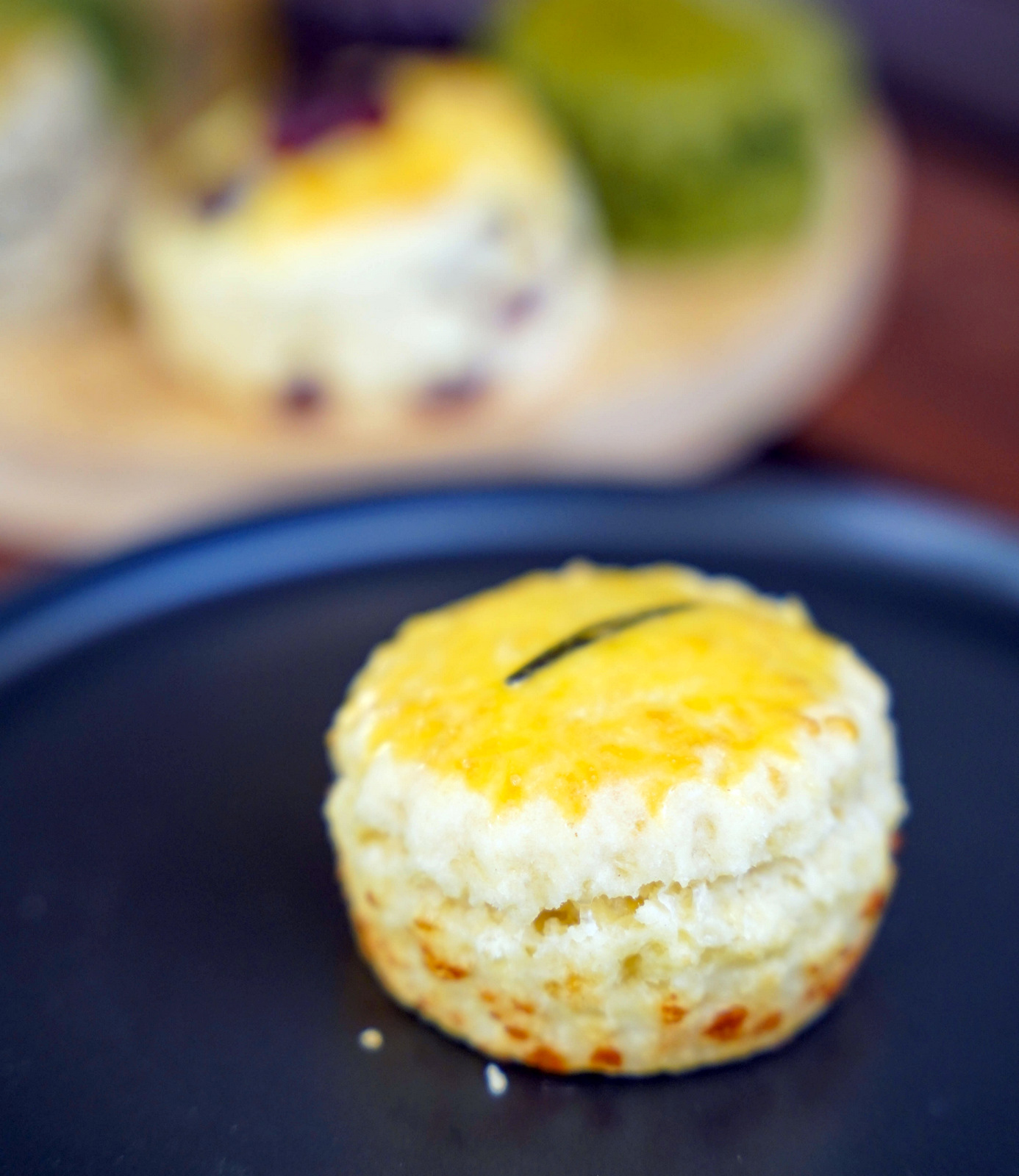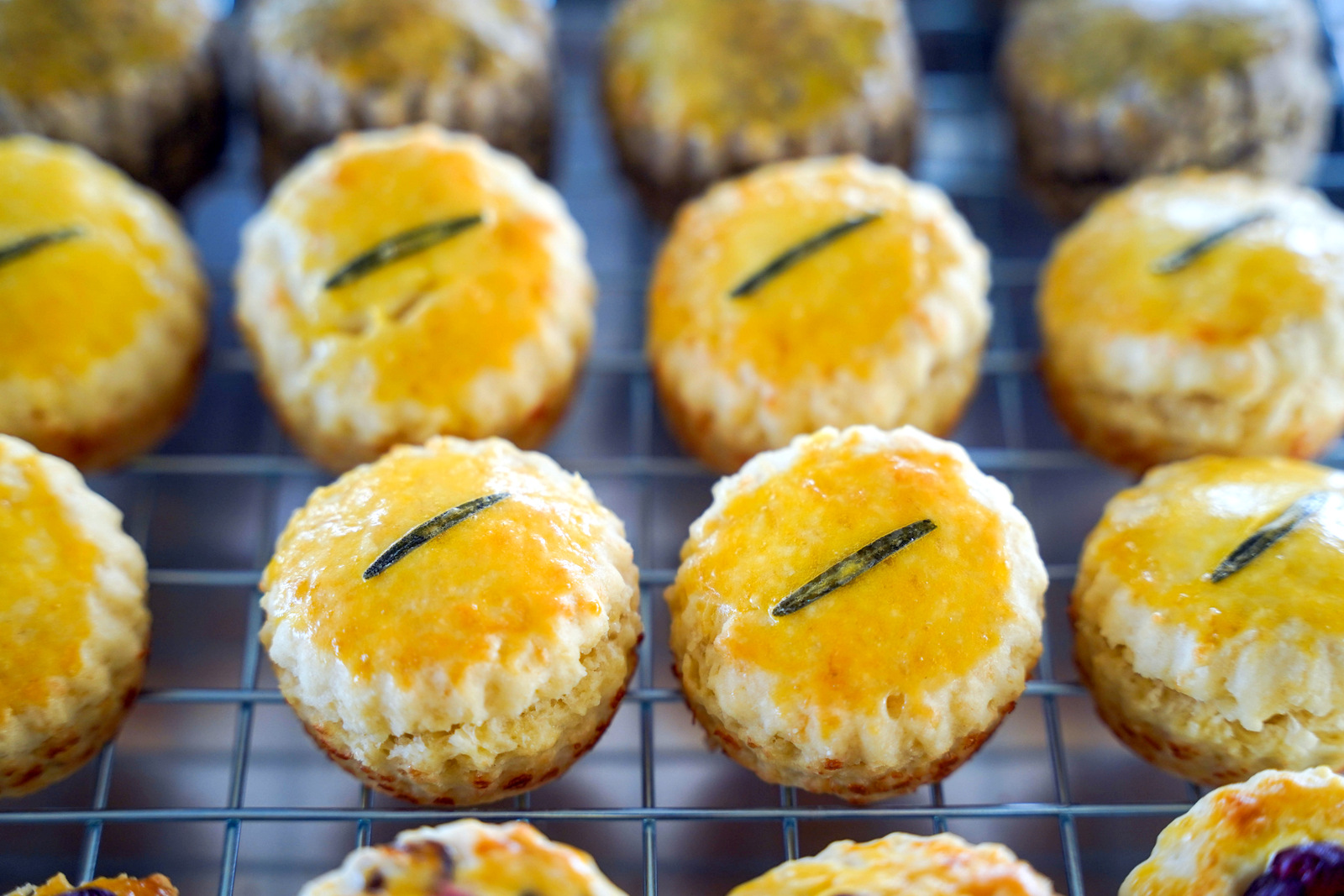 If you like a gentle savouriness in your scones, check out the Cheesemary (RM42 for six), its base of premium cheddar cheese uplifted by the herbaceous scent and sensibility of rosemary. Beware - this could become an addictive snack in between meals!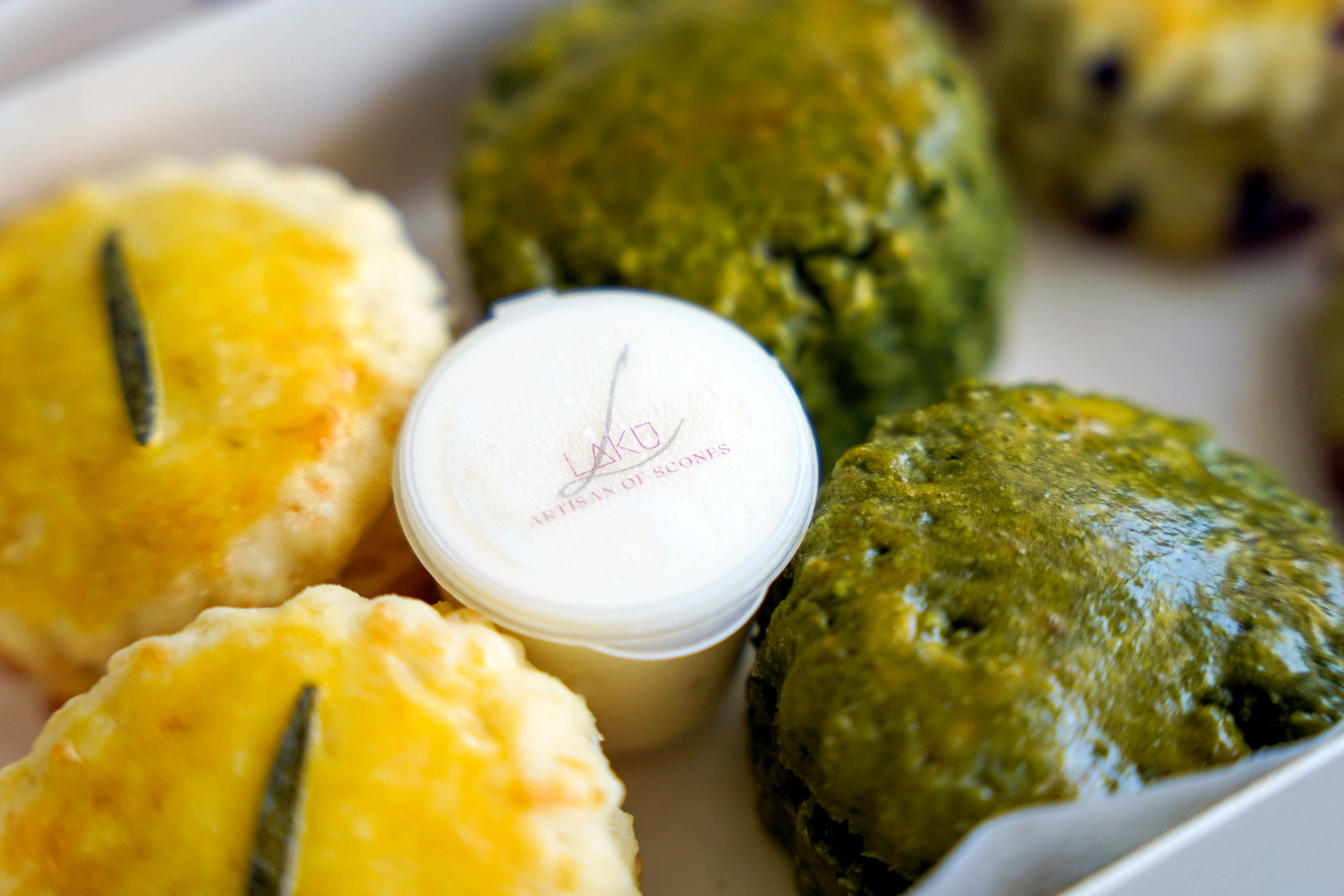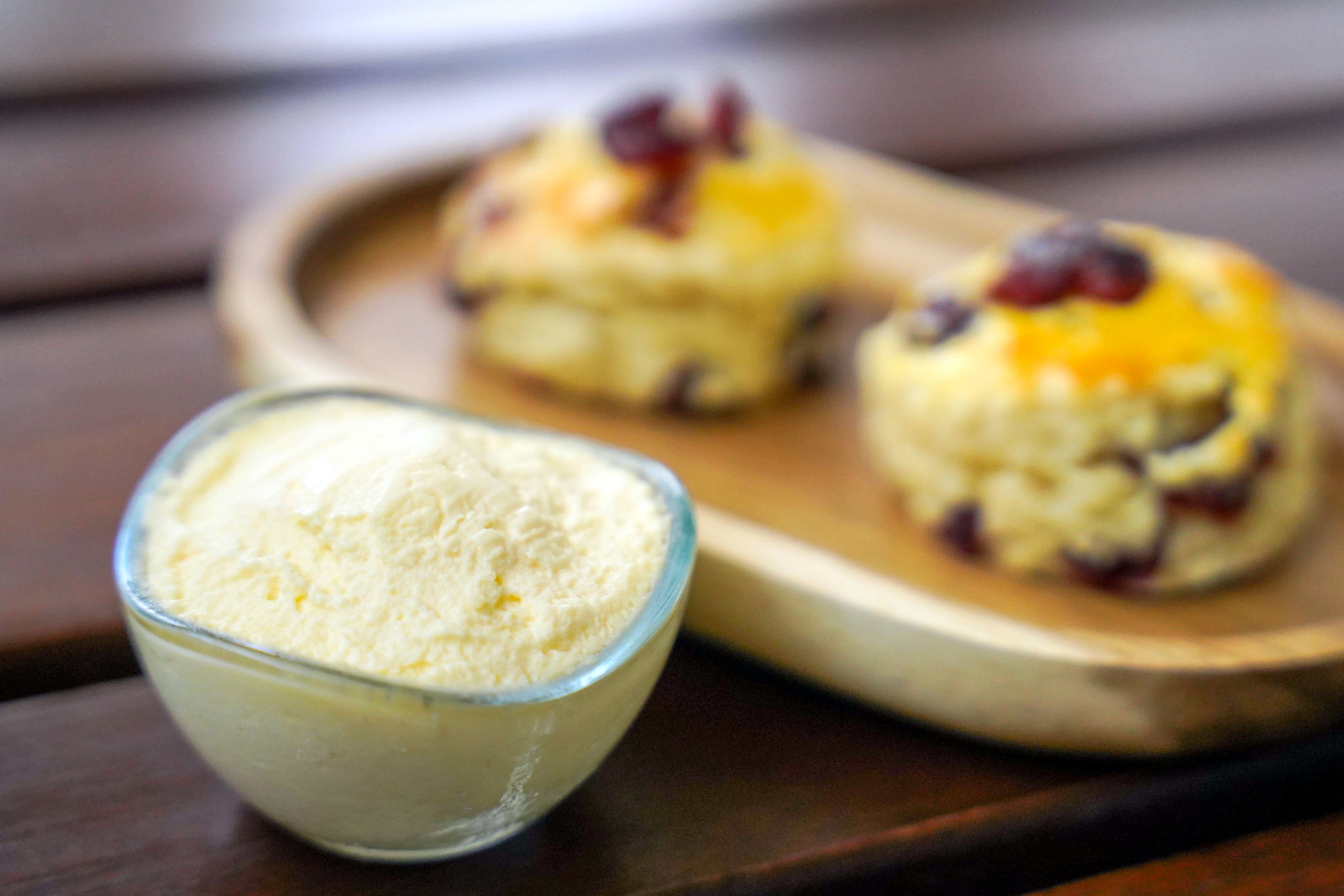 The Laku experience is made complete with clotted cream (RM4 per tub), with a smooth lusciousness that elevates the scones to irresistible levels.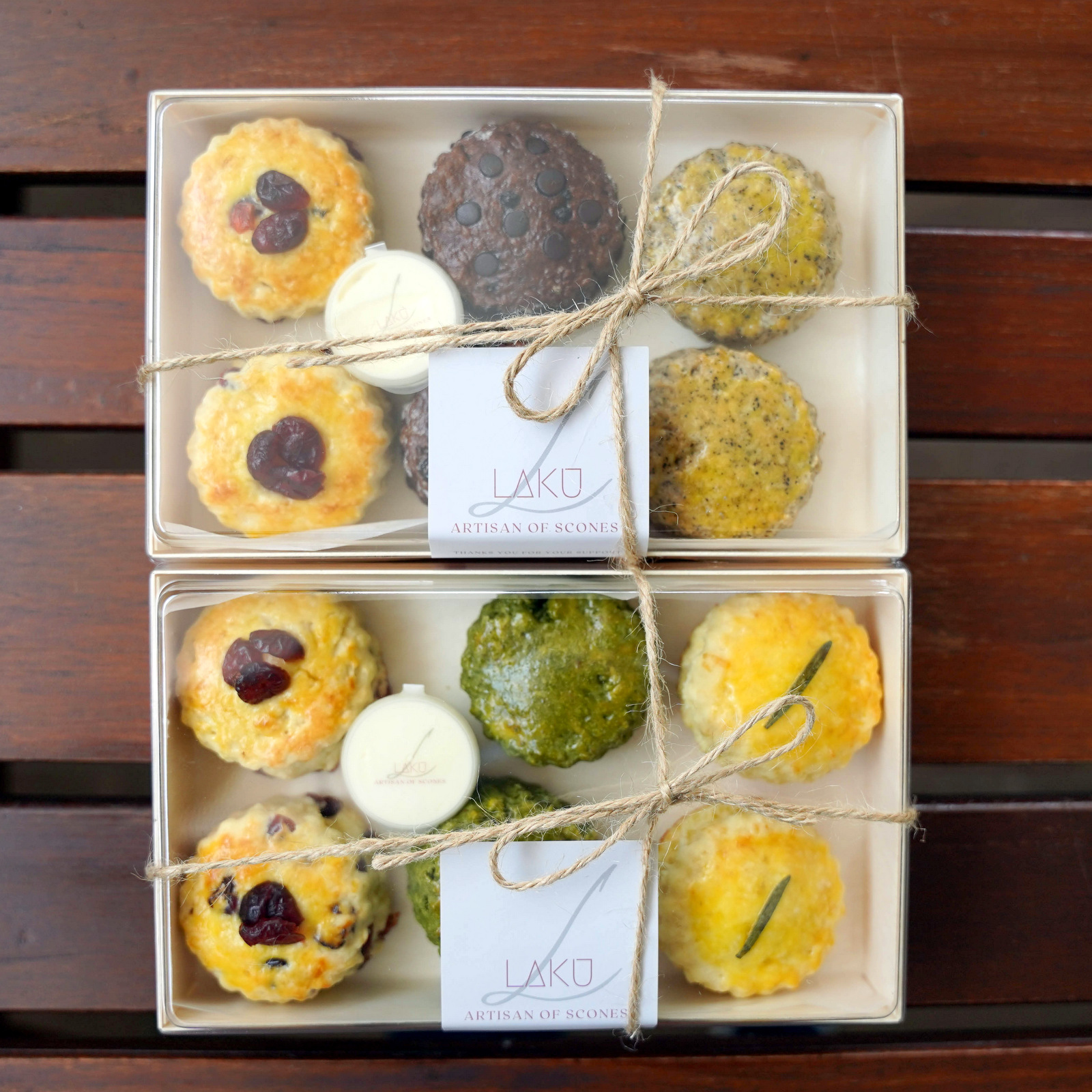 Customers can also order mix-and-match sets - the selection currently comprises two each of Classic, Earl Grey and Chocolate (RM38) or two each of Classic, Earl Grey or Chocolate, and Matcha or Rosemary (RM39).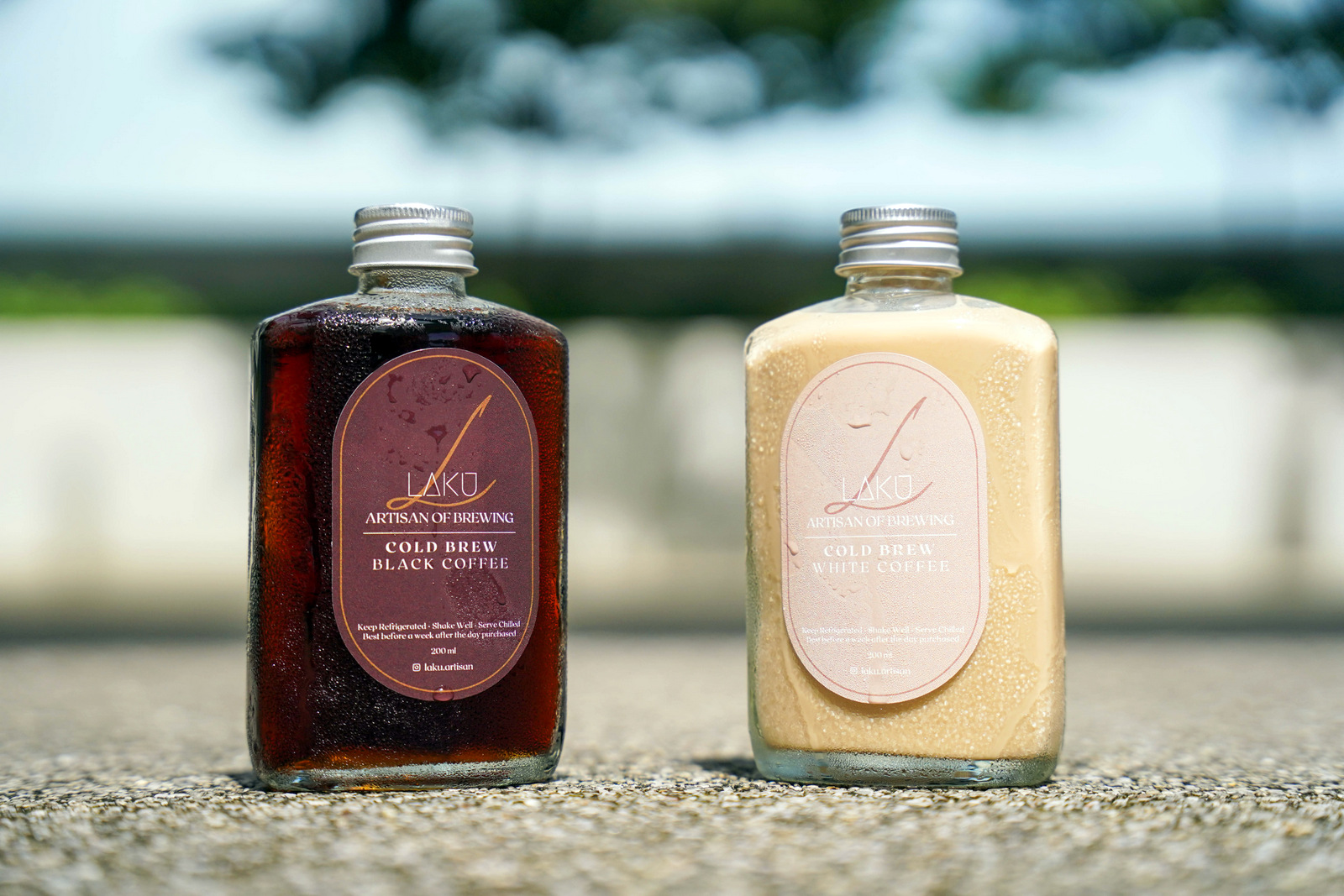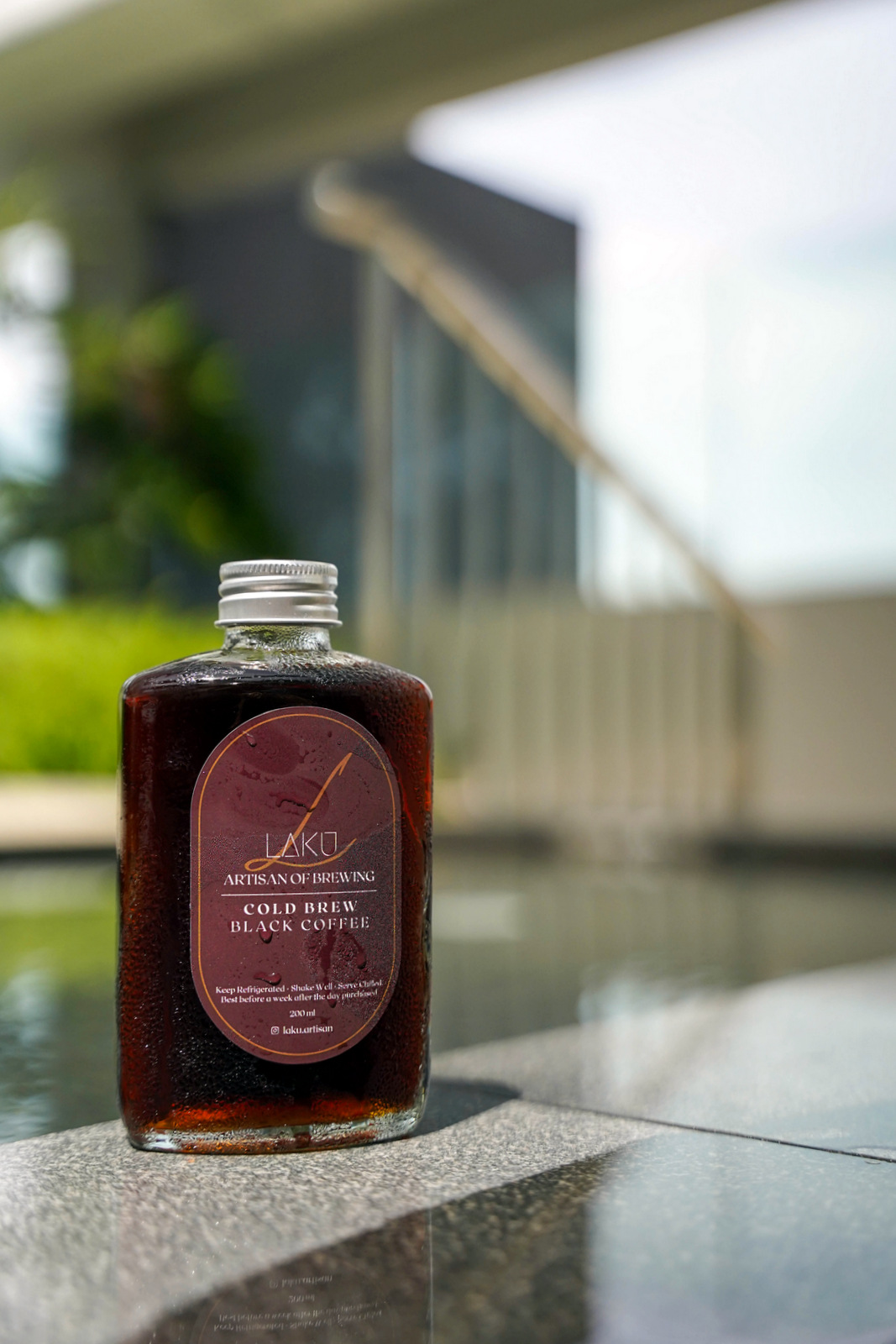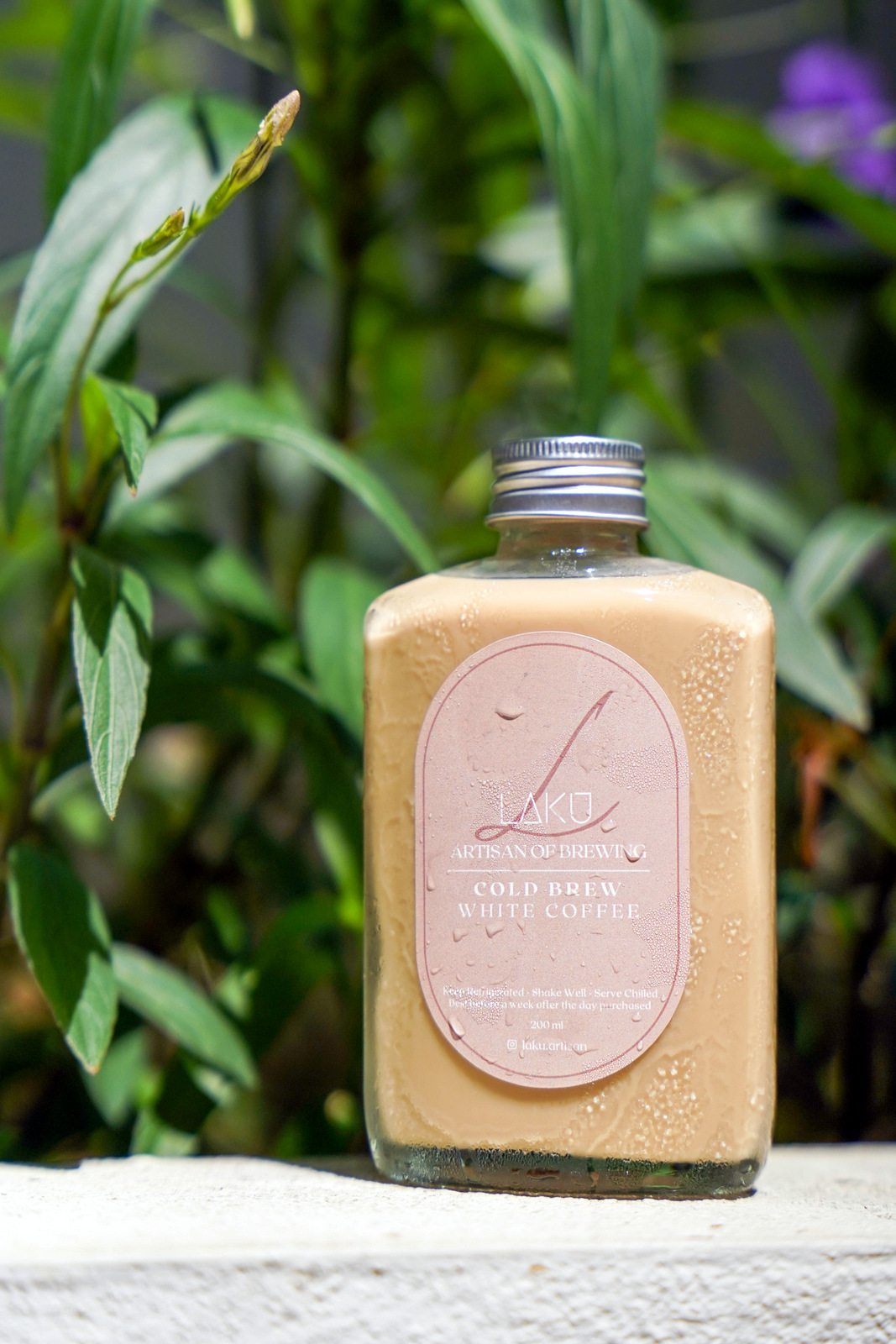 Laku Artisan also produces its own cold brew coffee, with Nicole having taken up training in roasting and barista courses. Its house blend of Colombian and Indonesian beans yields a less acidic, lovingly calibrated profile with a subtle sweetness.
These cold brews prove potent in flavour, steeped for at least 18 hours for extra intensity. The Cold Brew Black Coffee has nice notes of raisins (RM11), while the Cold Brew White Coffee is lightly milky, channelling the flavour of roasted nuts and chocolate vanilla cream (RM12).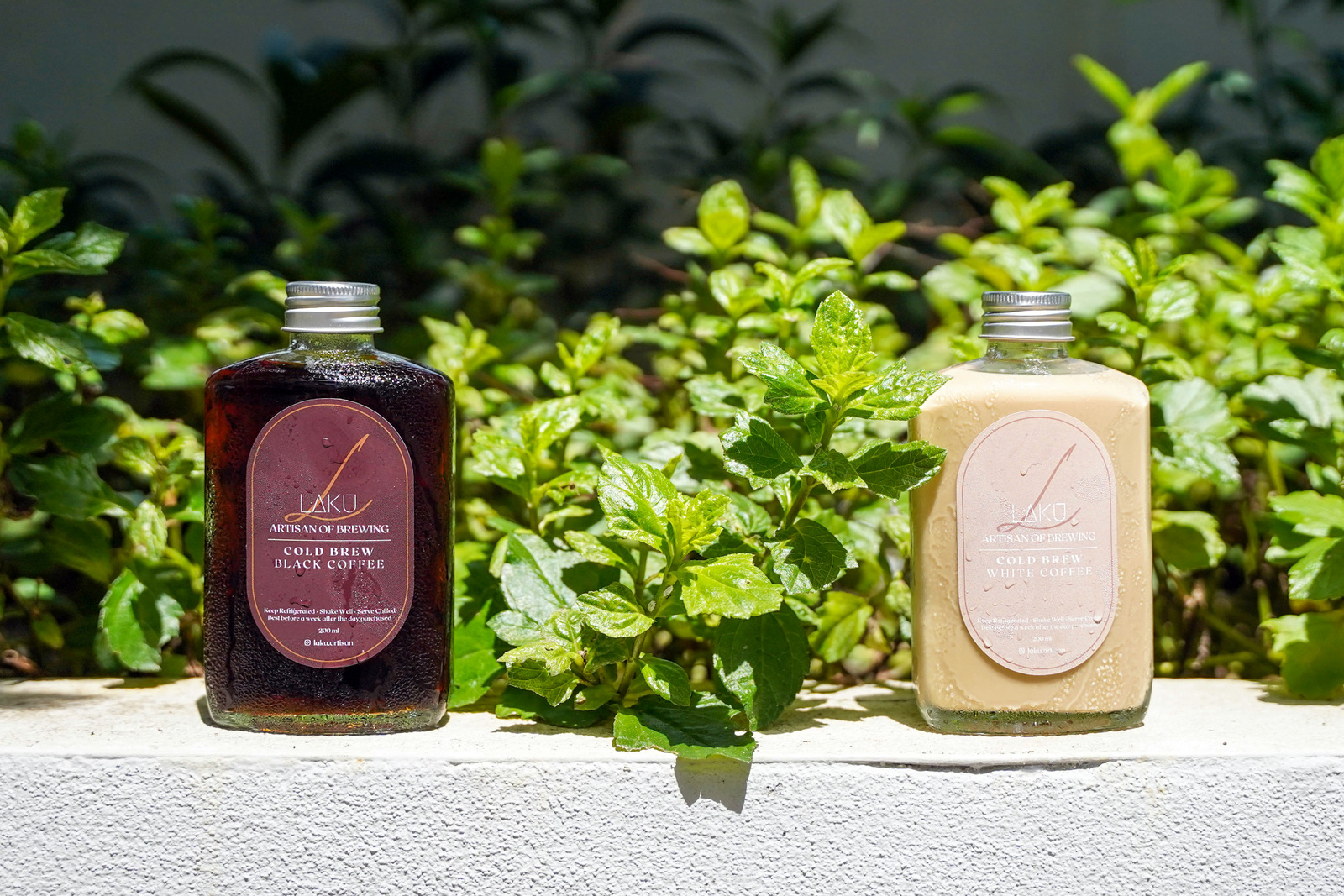 Laku Artisan
instagram.com/laku.artisan
facebook.com/Laku-Artisan-106390258561977