Kikyo at The Troika brings a premium Japanese warayaki experience to KL, serving straw-fired Miyabi beef & more
September 28, 2023
---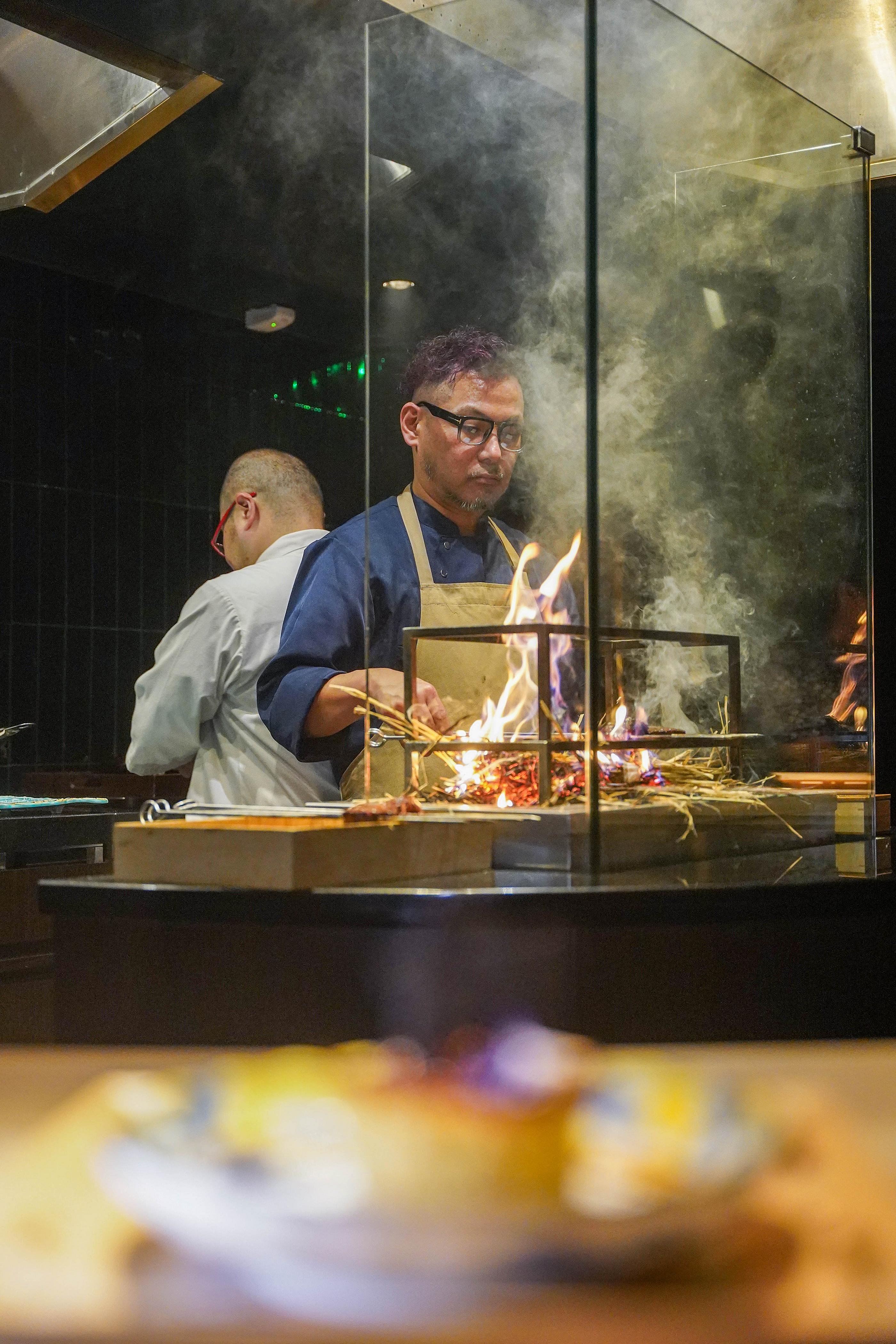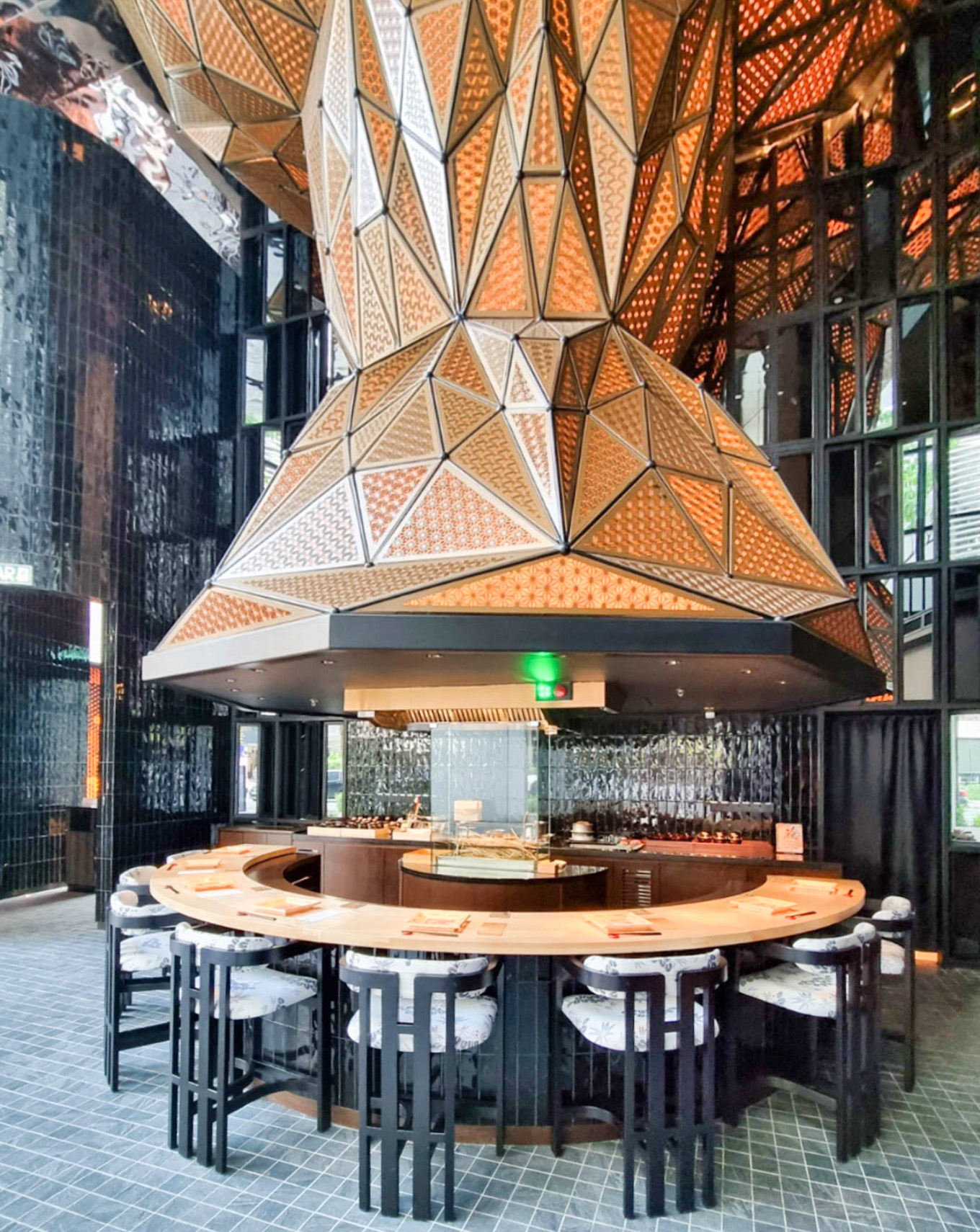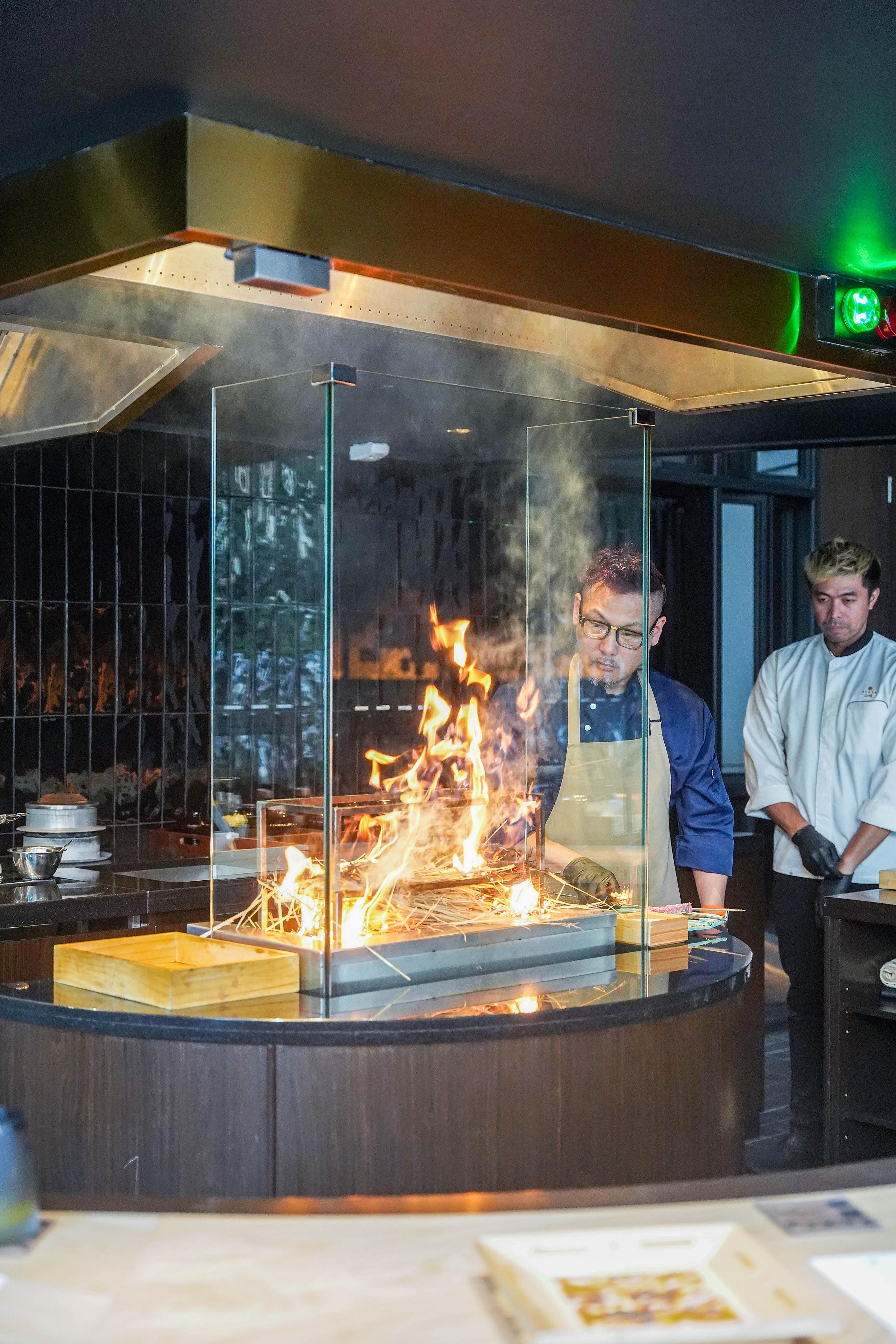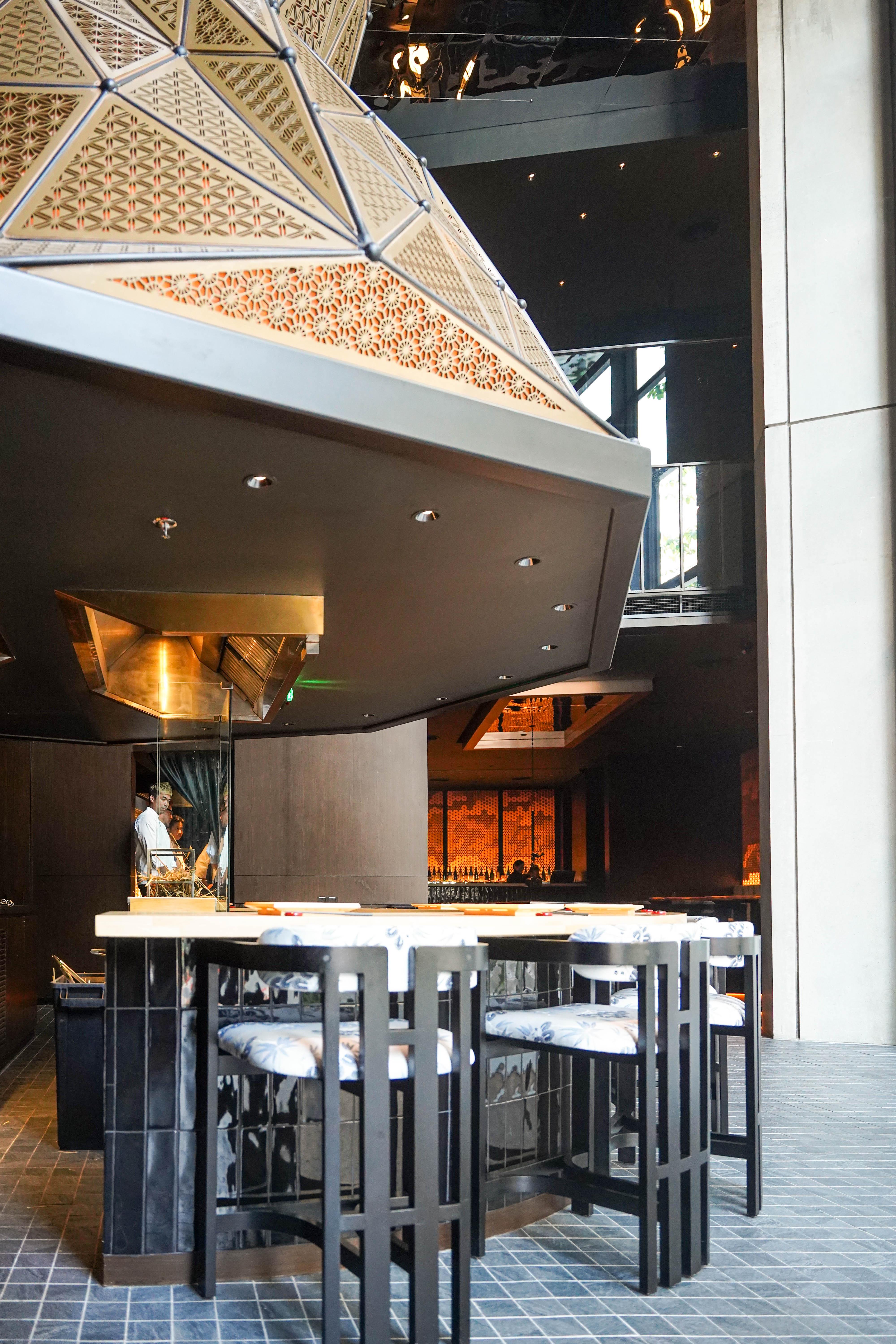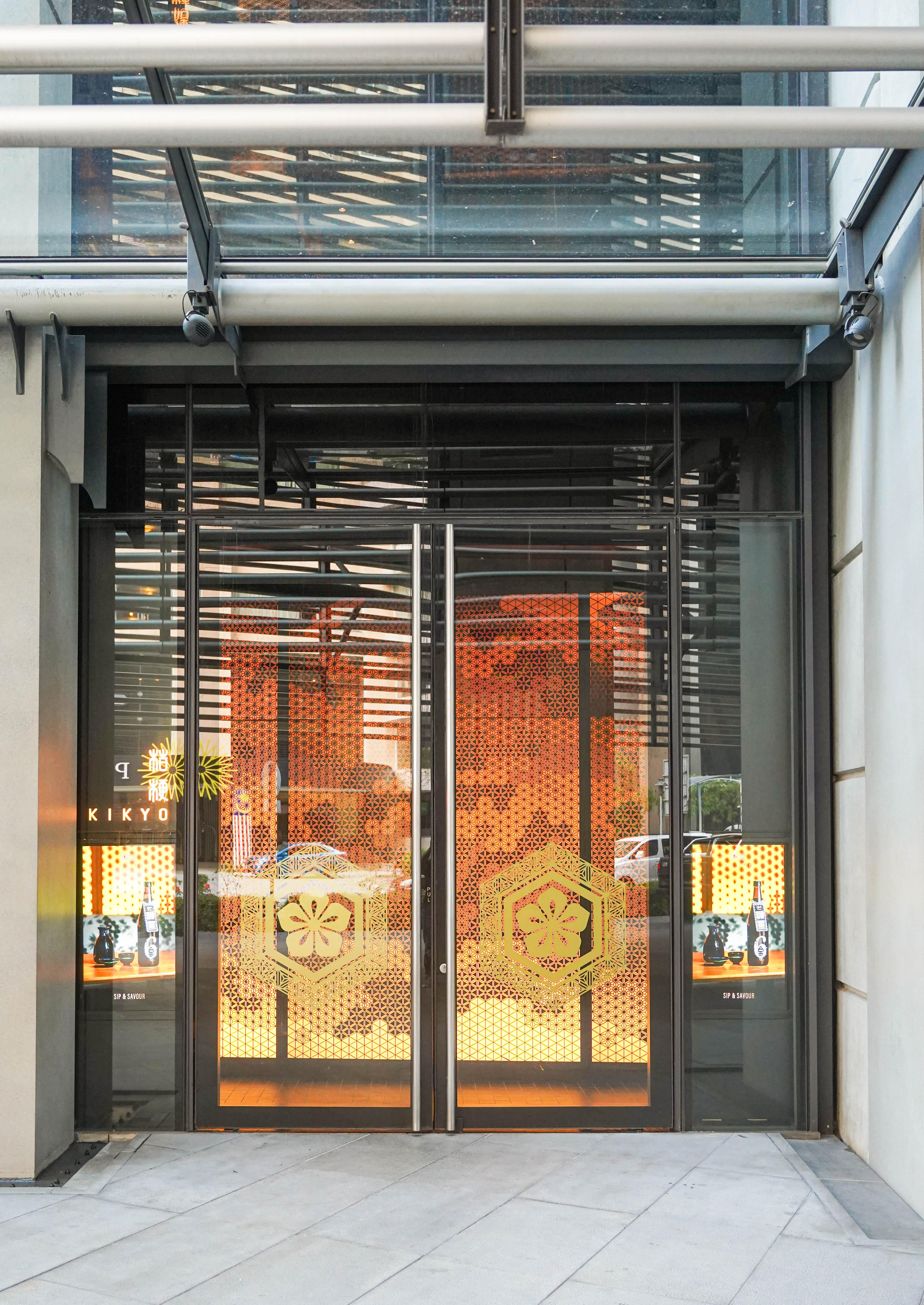 Japan's ancient culinary art of warayaki comes blazingly alive at Kikyo in The Troika, KL's remarkable first restaurant powered by classic straw roasted cooking, rooted in tradition and reinterpreted with sophistication.
Dinner is a theatrical spectacle of ferocious flames and flair. An award-wining Japanese chef commands the stage in the open kitchen, dramatically searing and smoking top-tier A5 Miyabi wagyu beef to supreme succulence in a memorable multi-course meal.
All the action immerses guests under a giant, gleaming lantern-like structure that serves as Kikyo's focal point and functional ventilation, transforming this into one of the most striking venues in the city centre.
If you're seeking a novel experience, Kikyo will ignite your imagination, infusing robust flavours and intensifying rich textures through cooking with high heat that soars past 900 degrees Celsius over rice straw fires.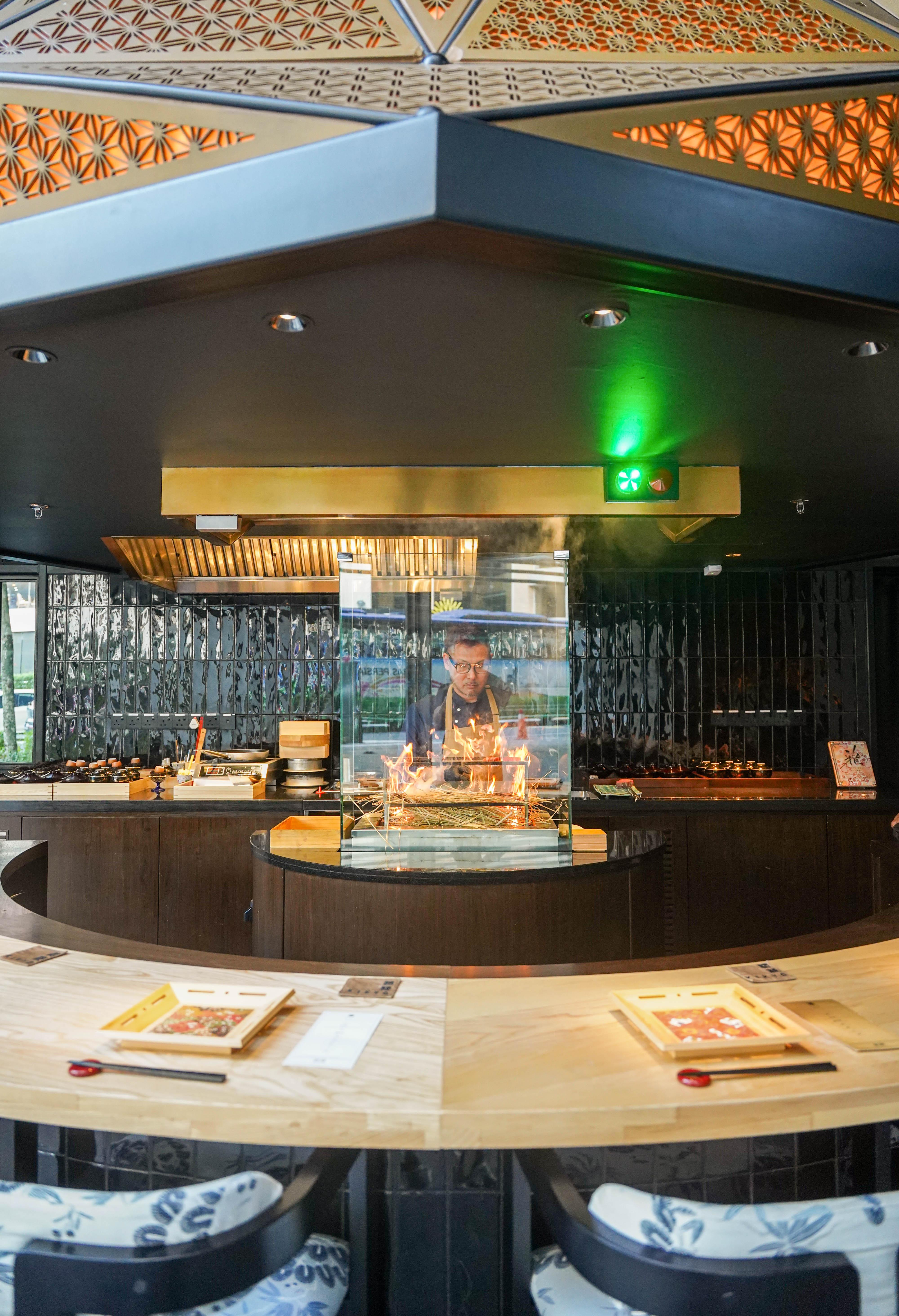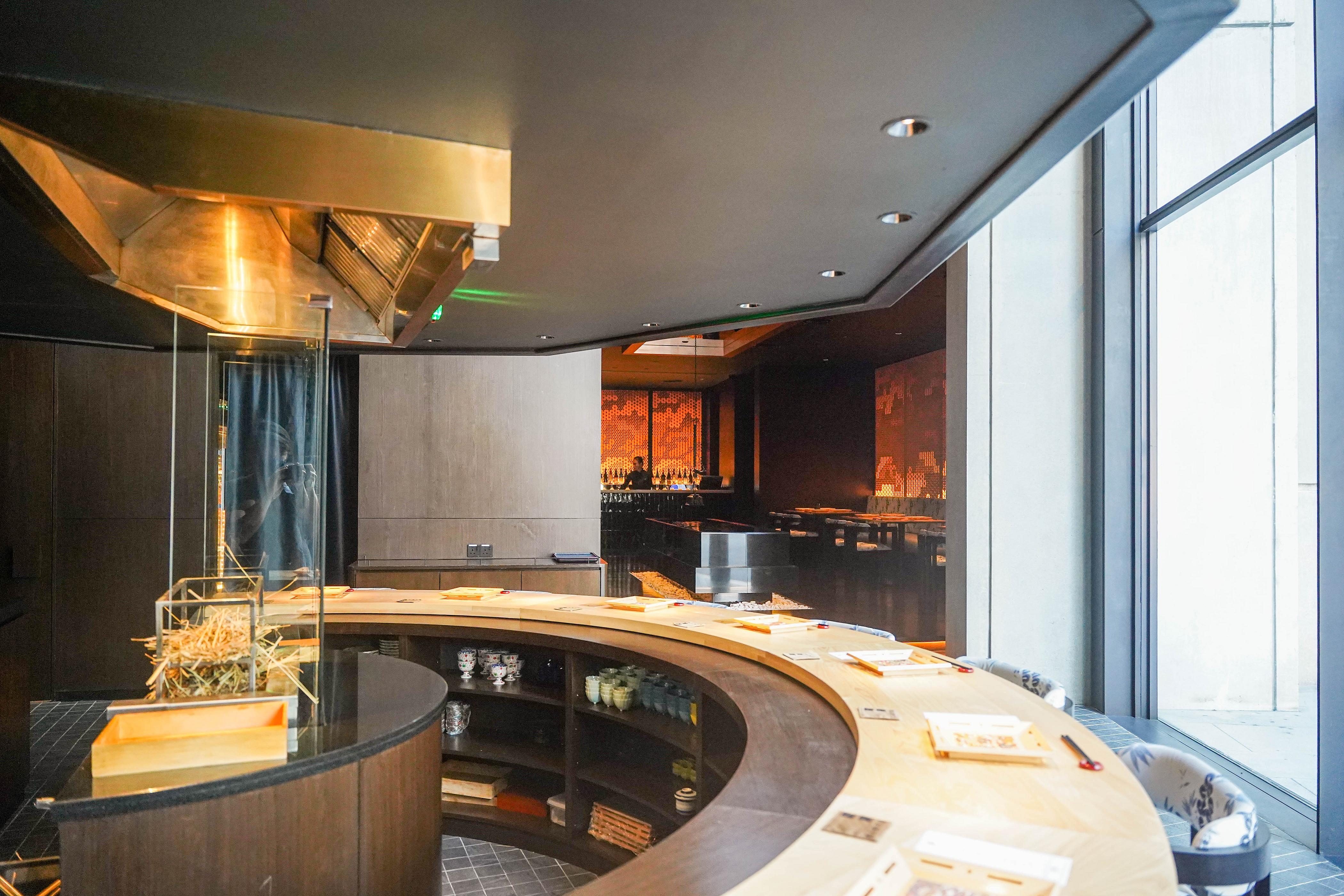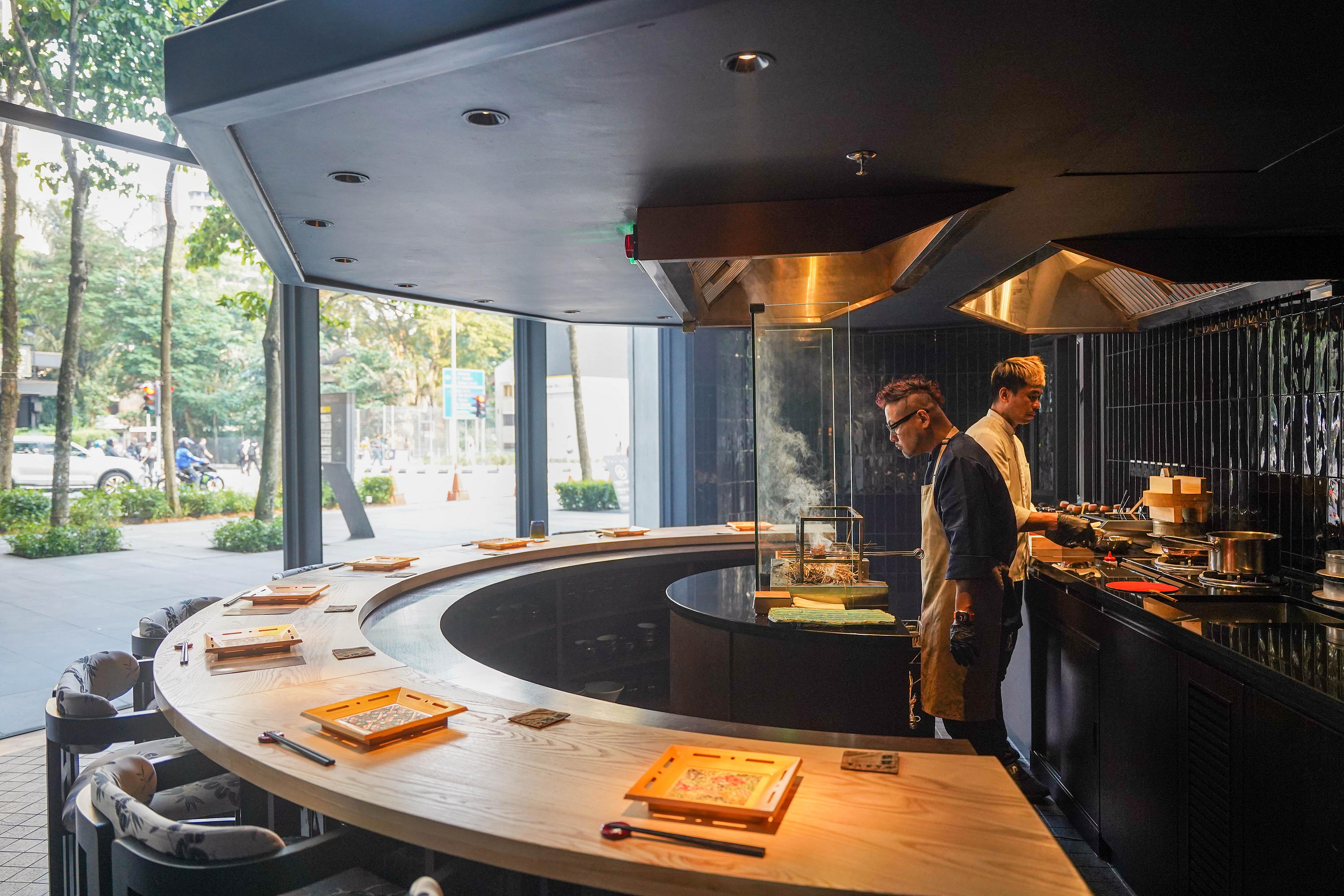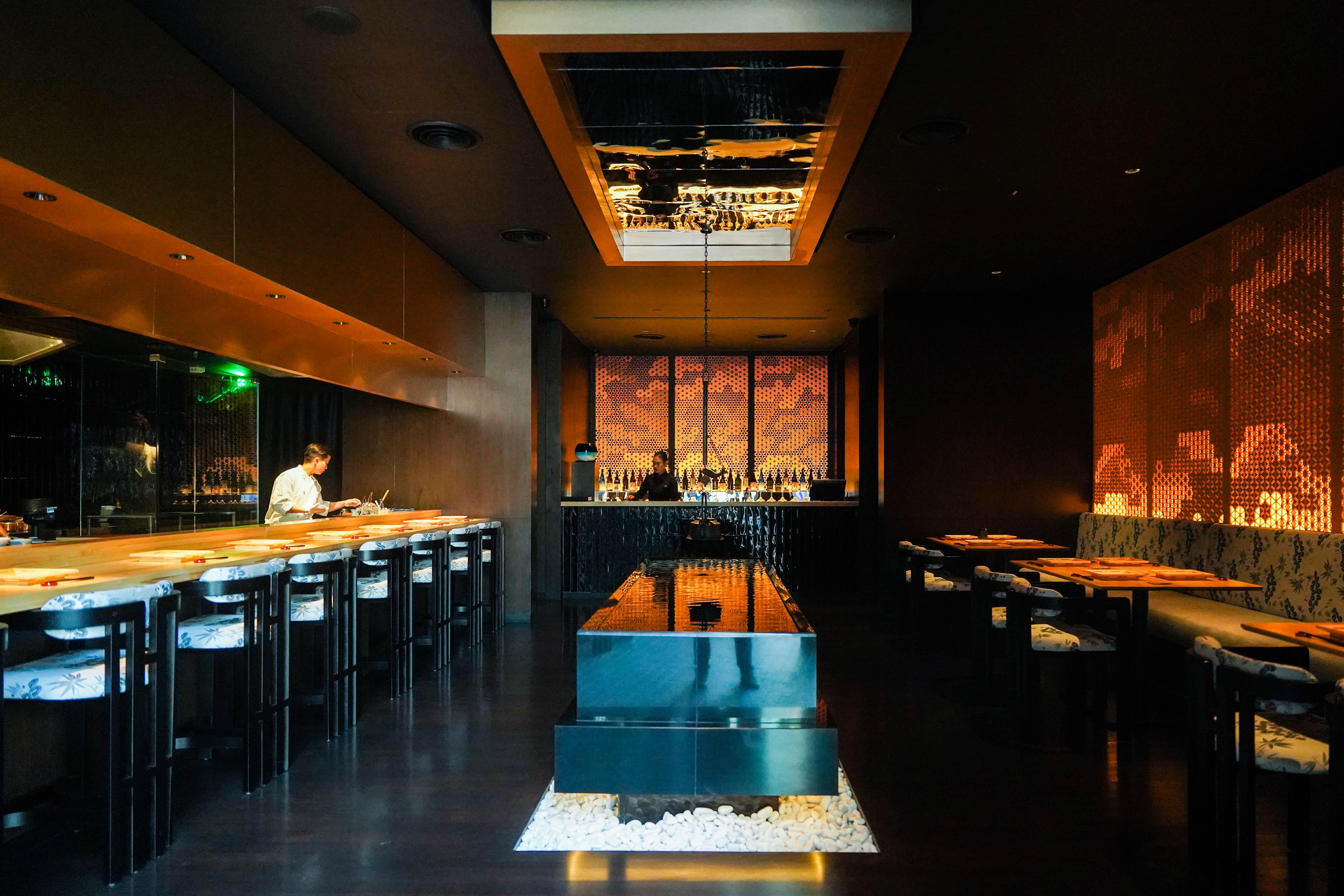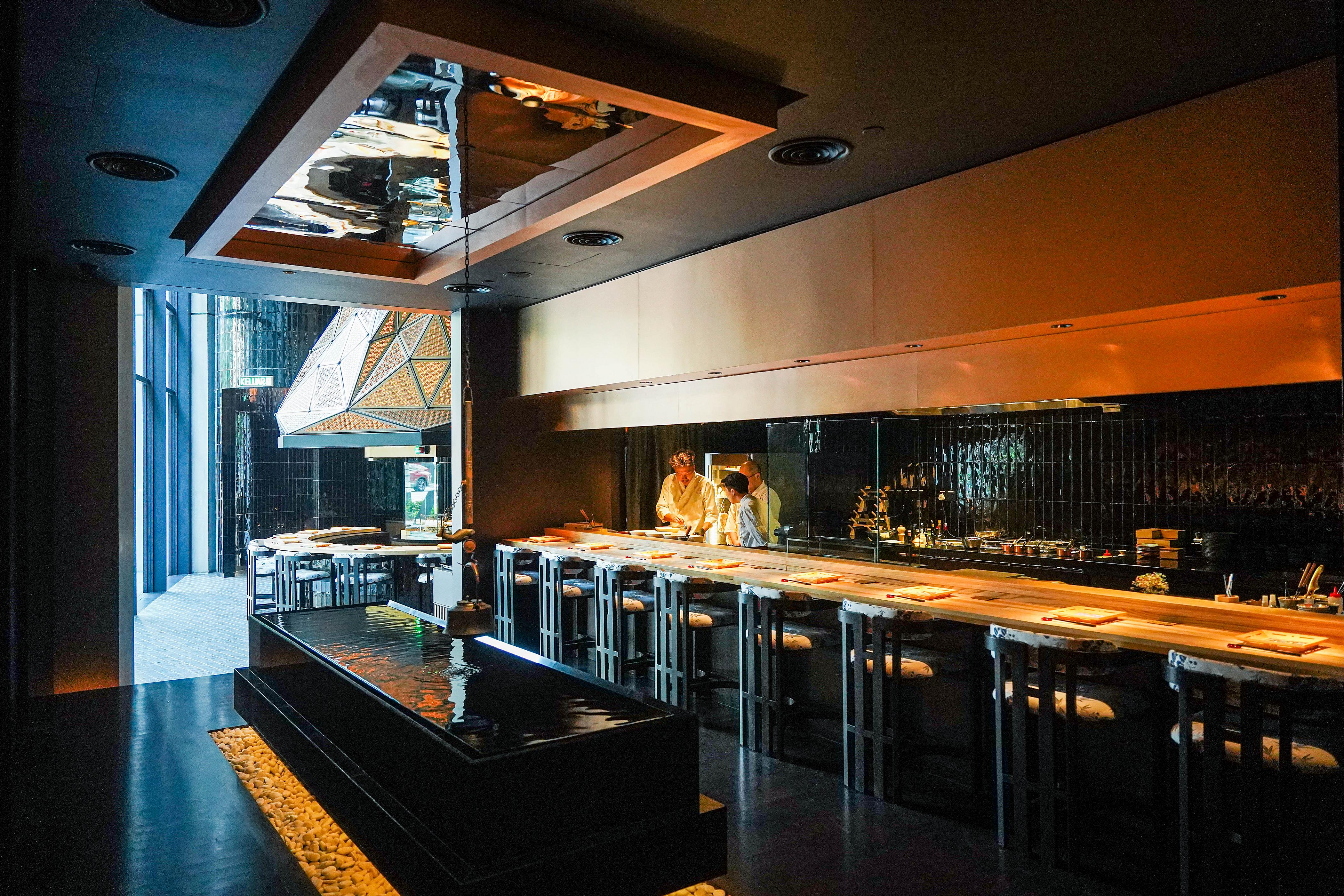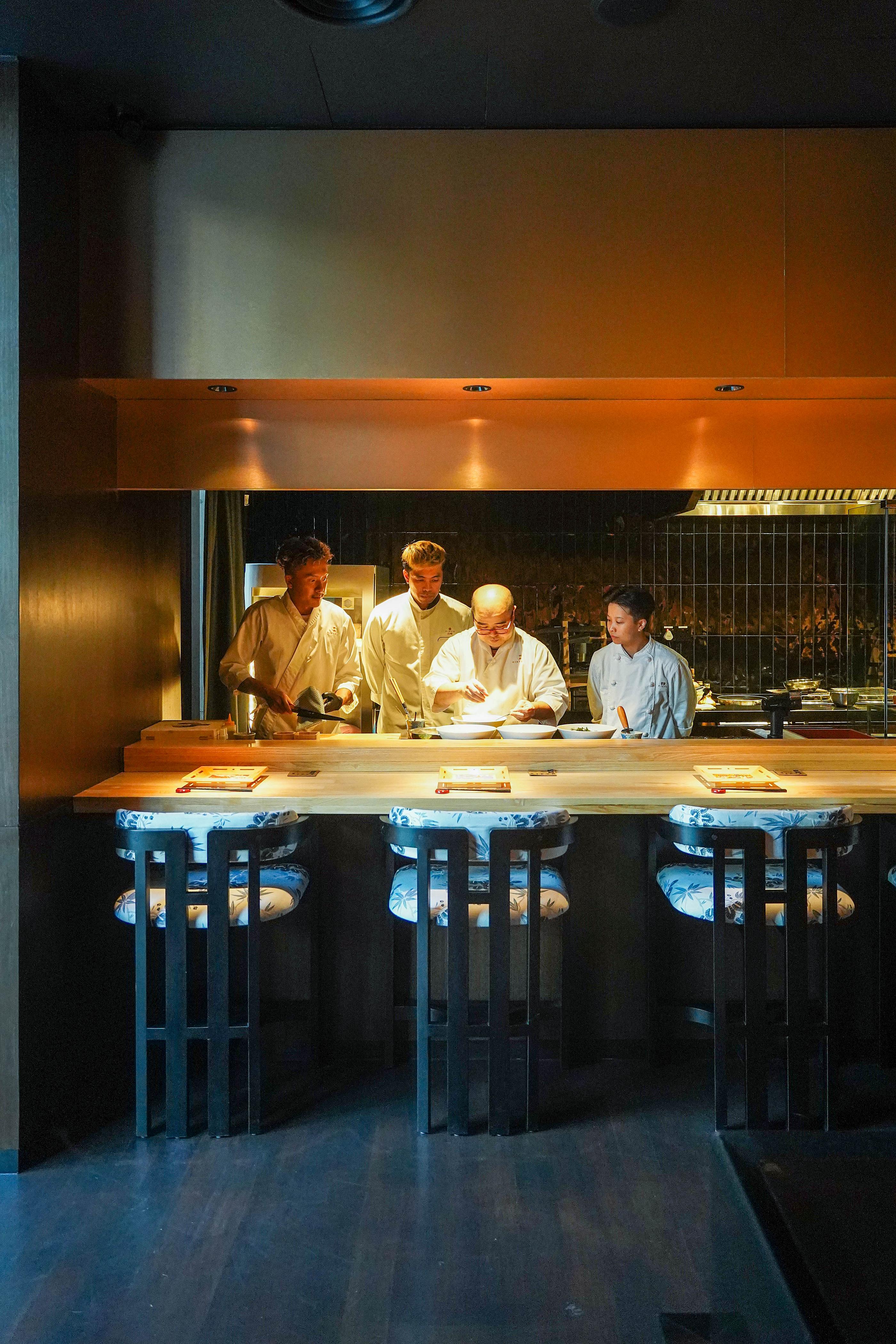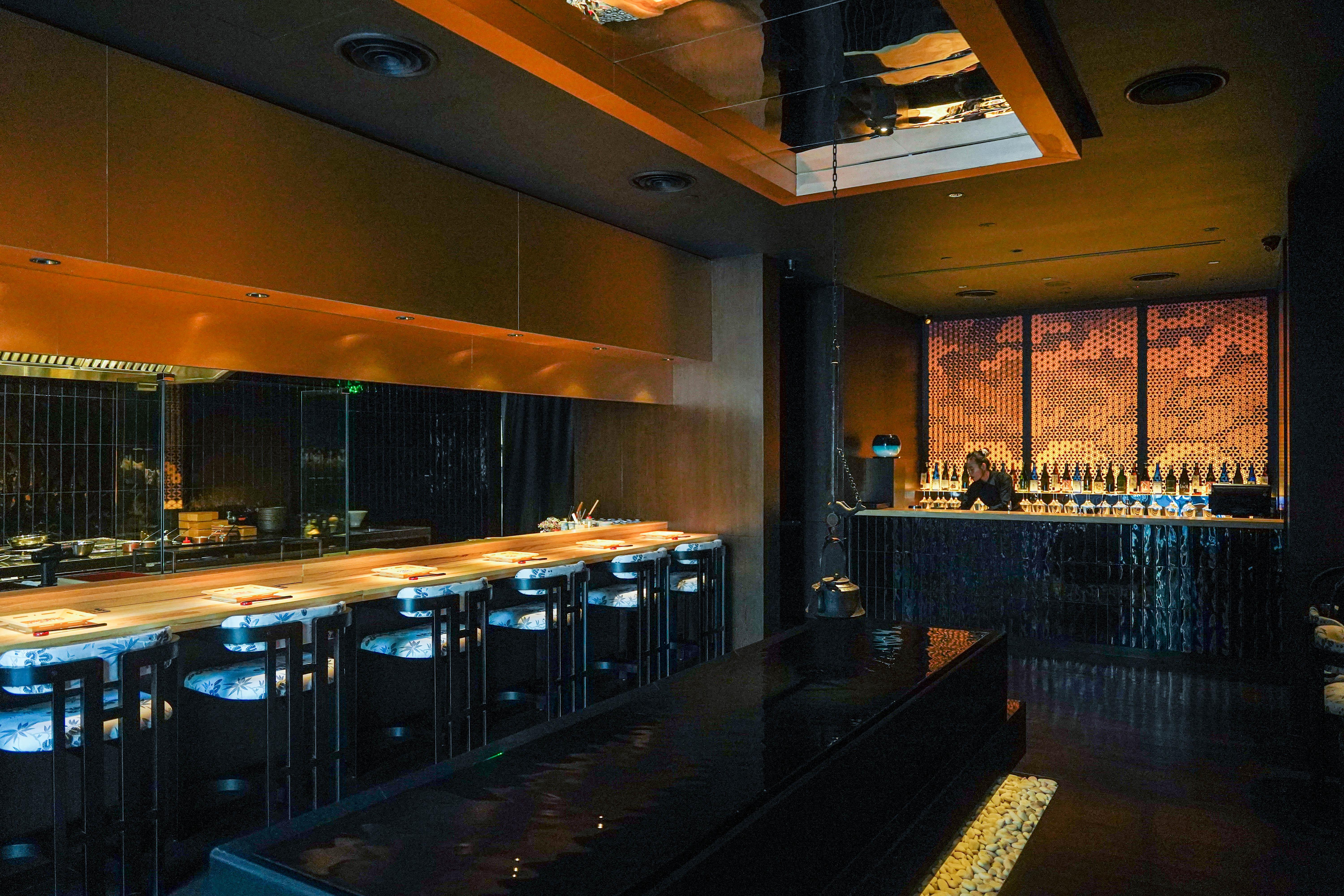 Step into Kikyo and be spirited into a sleek, golden-hued sanctuary, instantly impressive with elegant embellishments, scarcely a short stroll from Suria KLCC.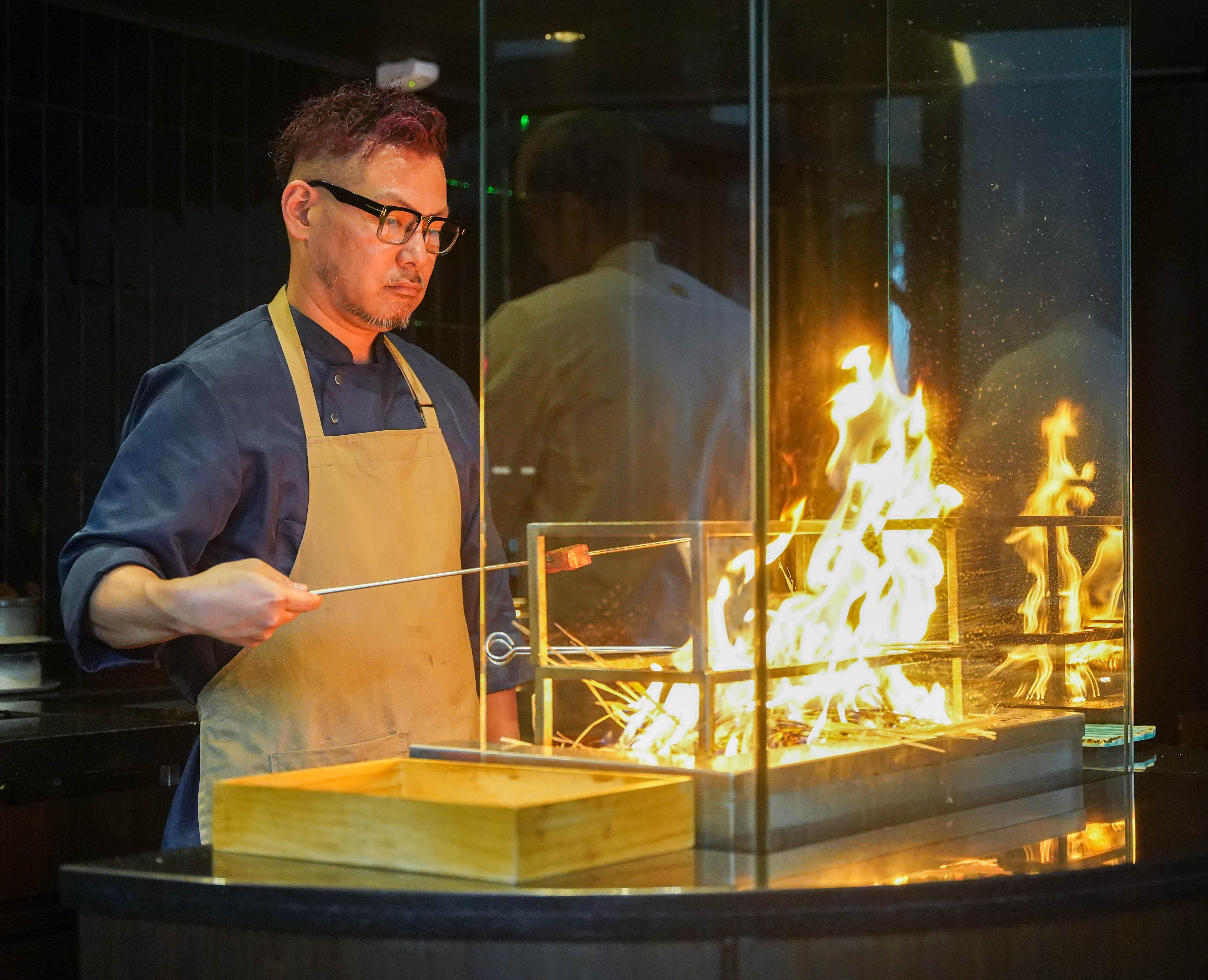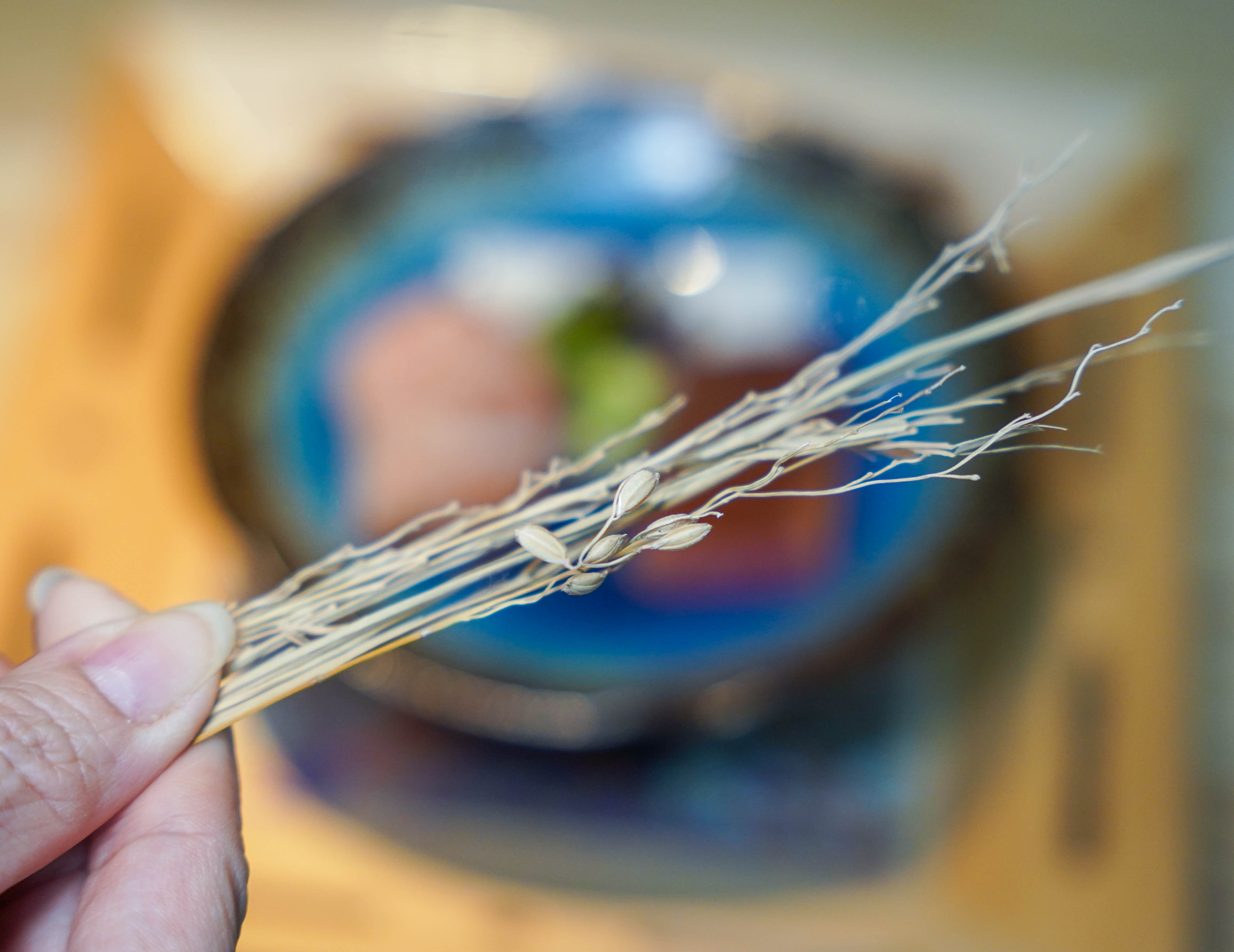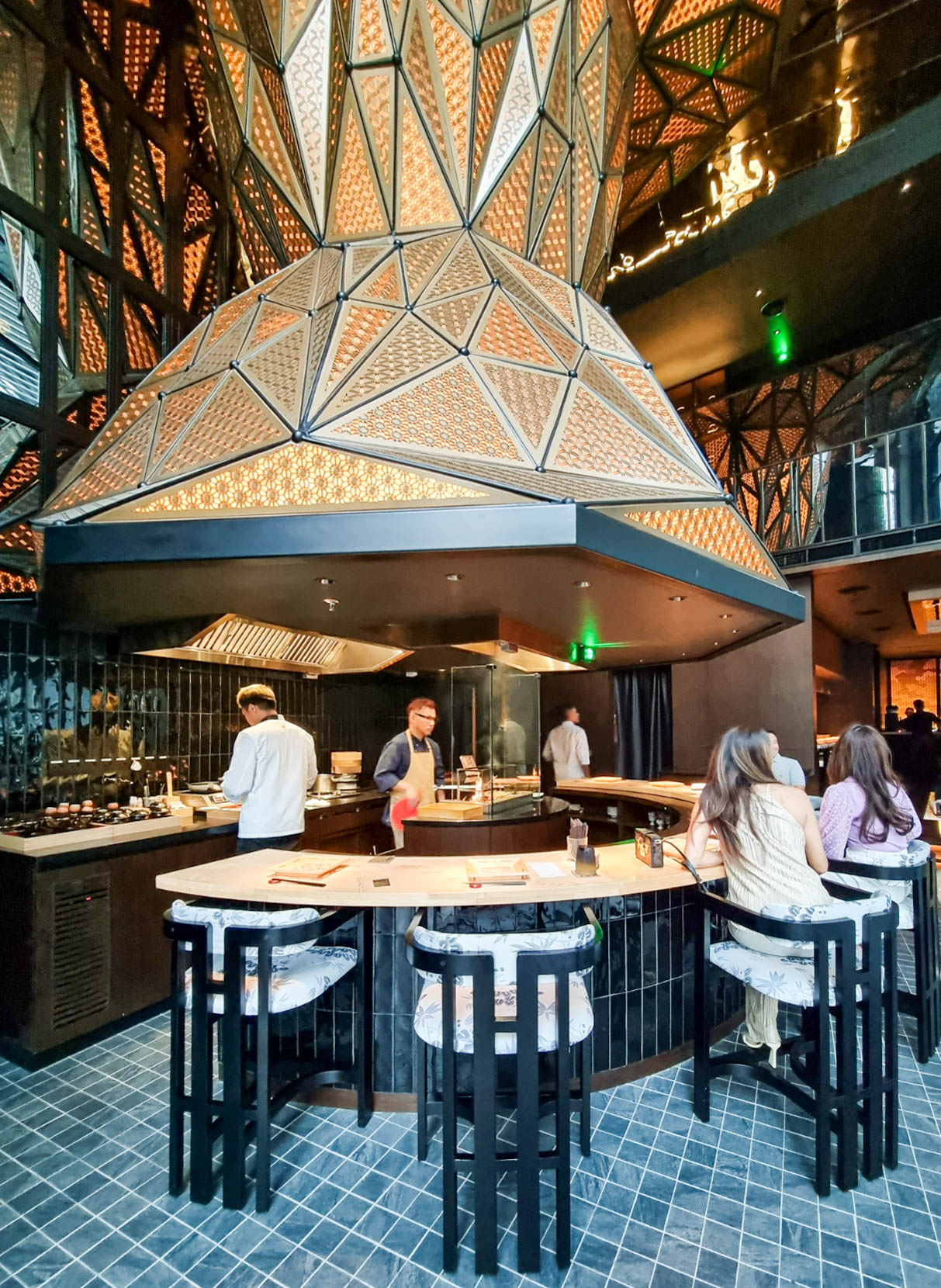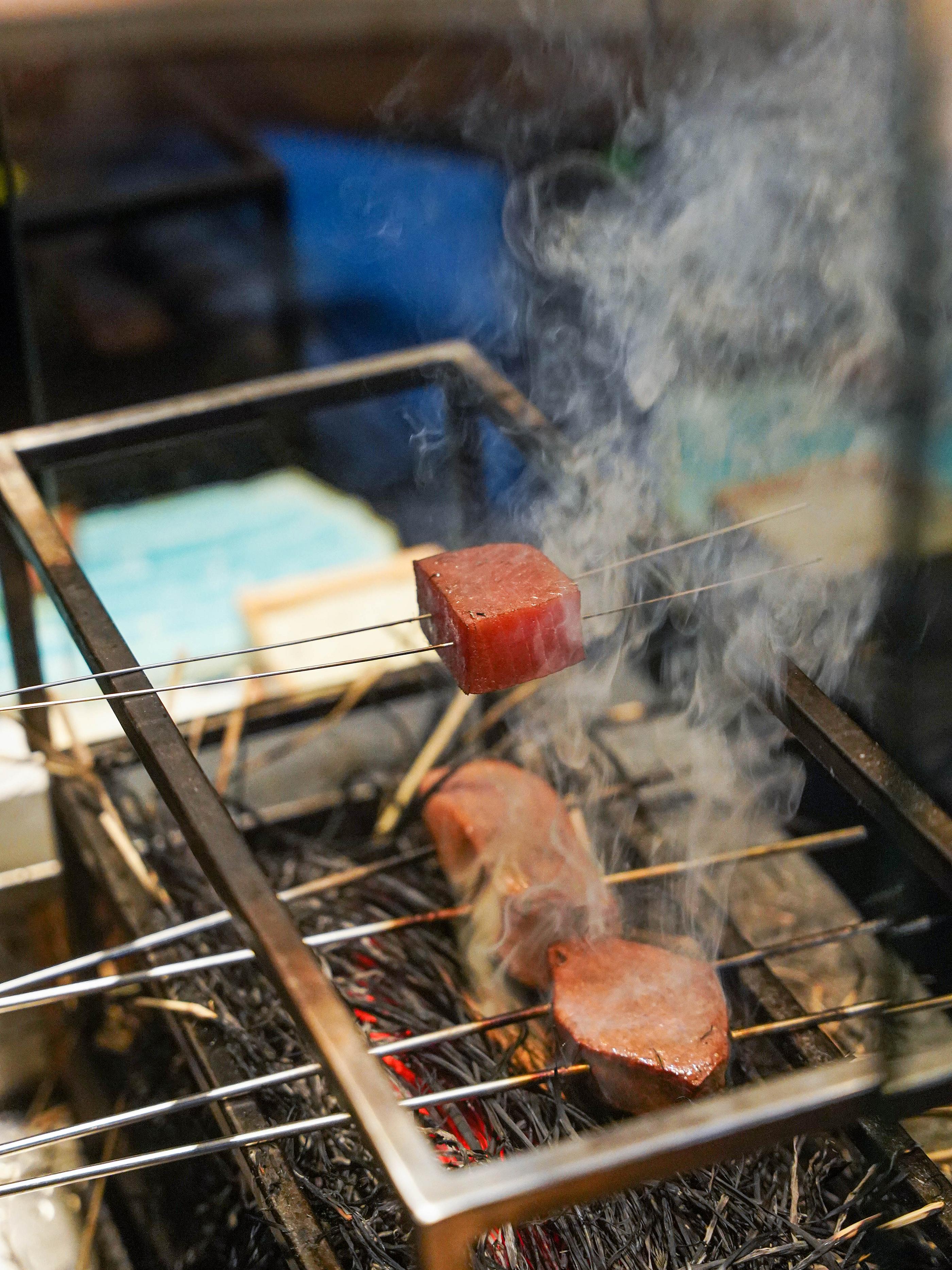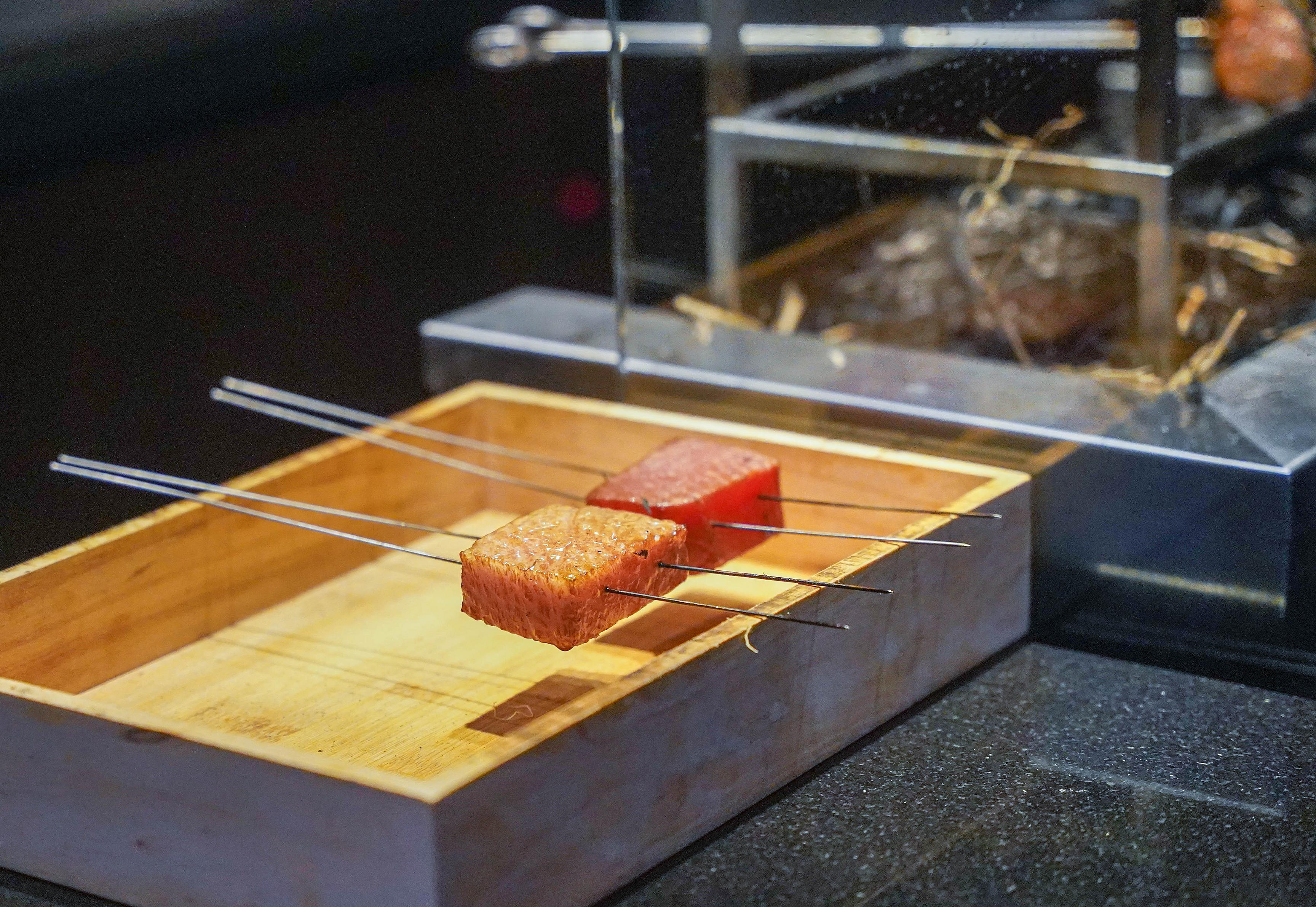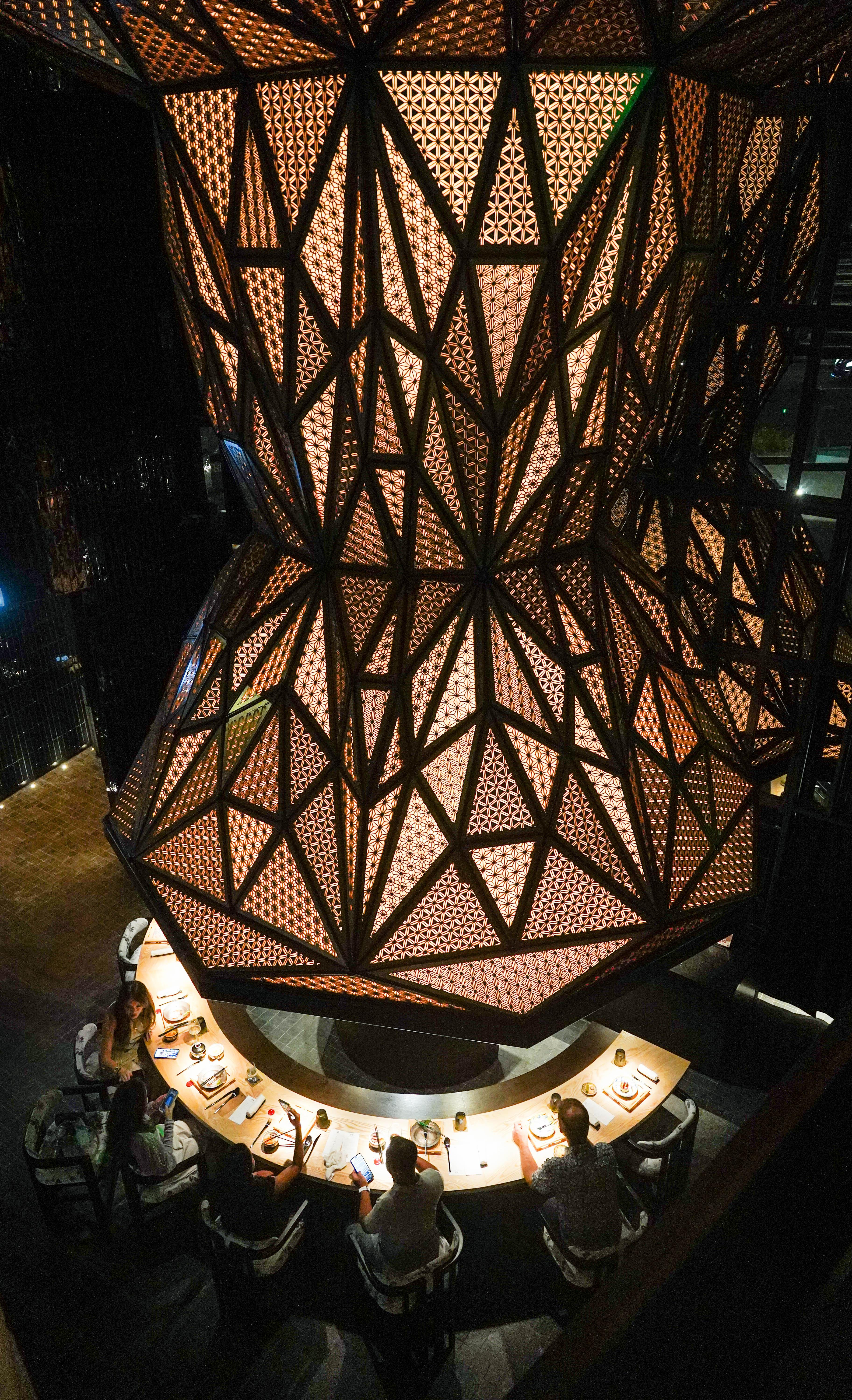 Every move by Kikyo's chefs can be closely observed by customers, giving an intimate glimpse into a rarely seen Japanese gastronomic genre that hails from Kochi Prefecture.
The warayaki technique centres on fast, fierce fires that leave meat beautifully browned on the outside, marvellously moist and tender inside. Smoke seeps subtly into the produce, resulting in a distinct taste and aroma.
Fun fact: Kikyo imports its rice straw from Japan to ensure clean, clear burning. Patrons can sniff the straw and even bring a few stalks home.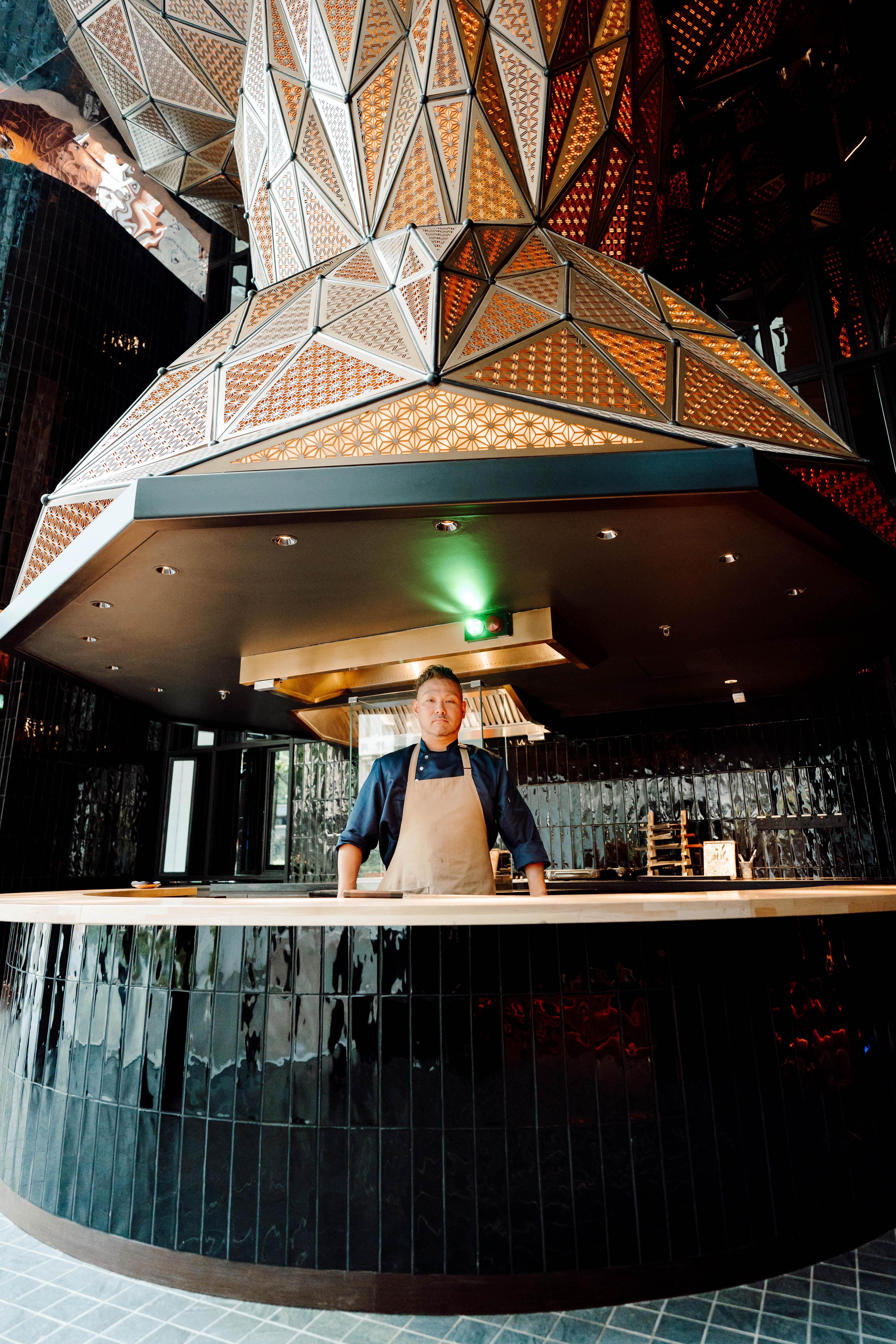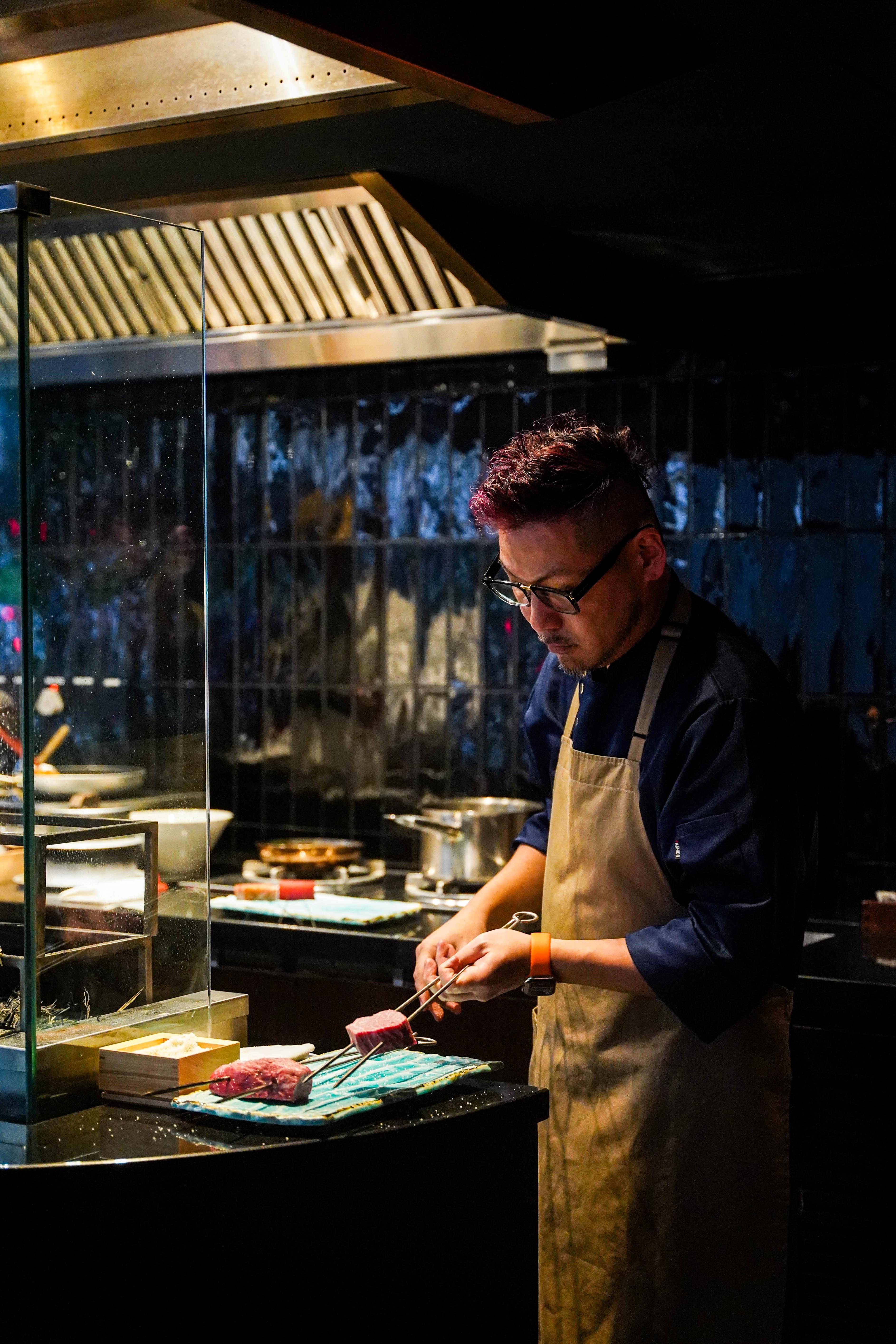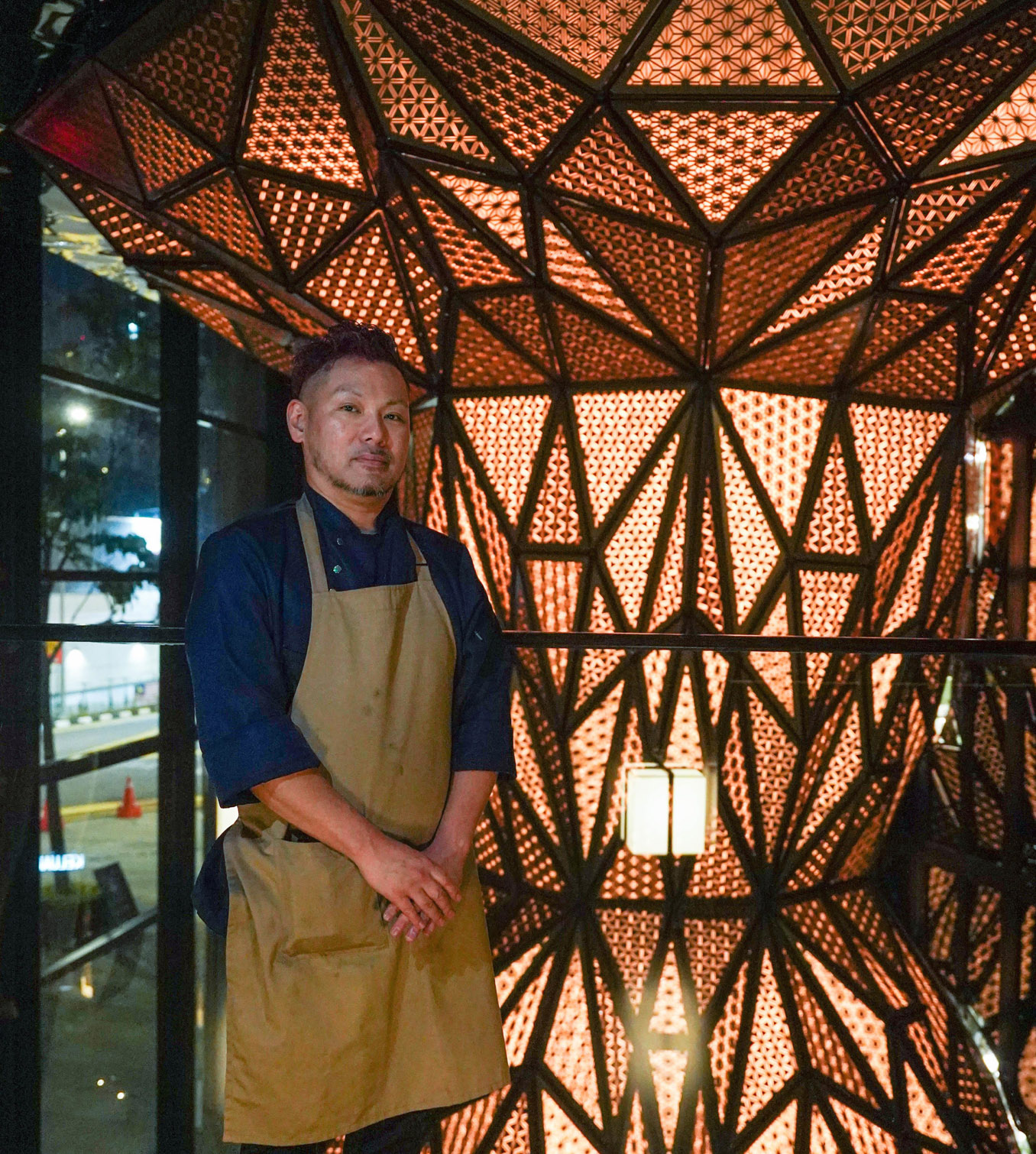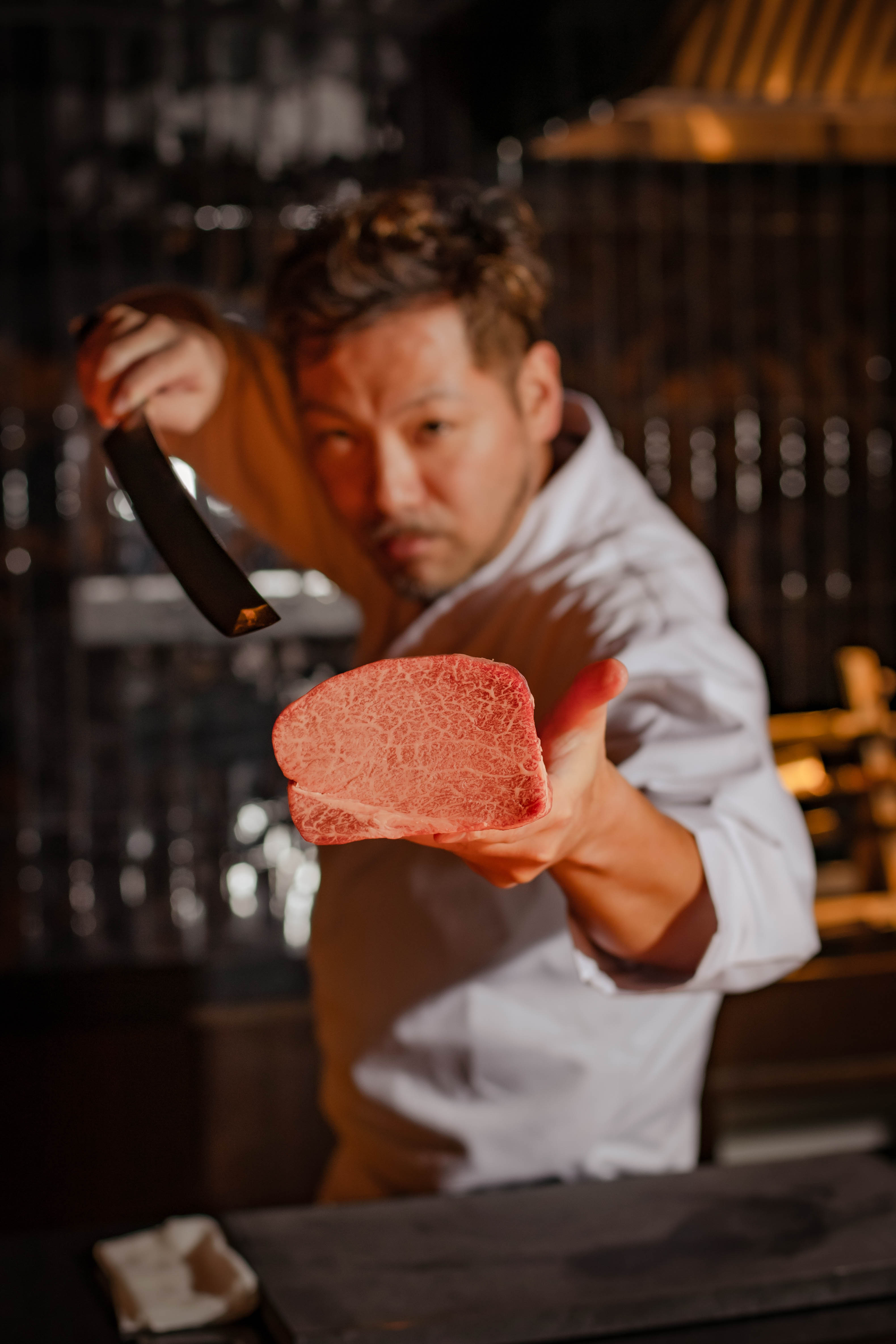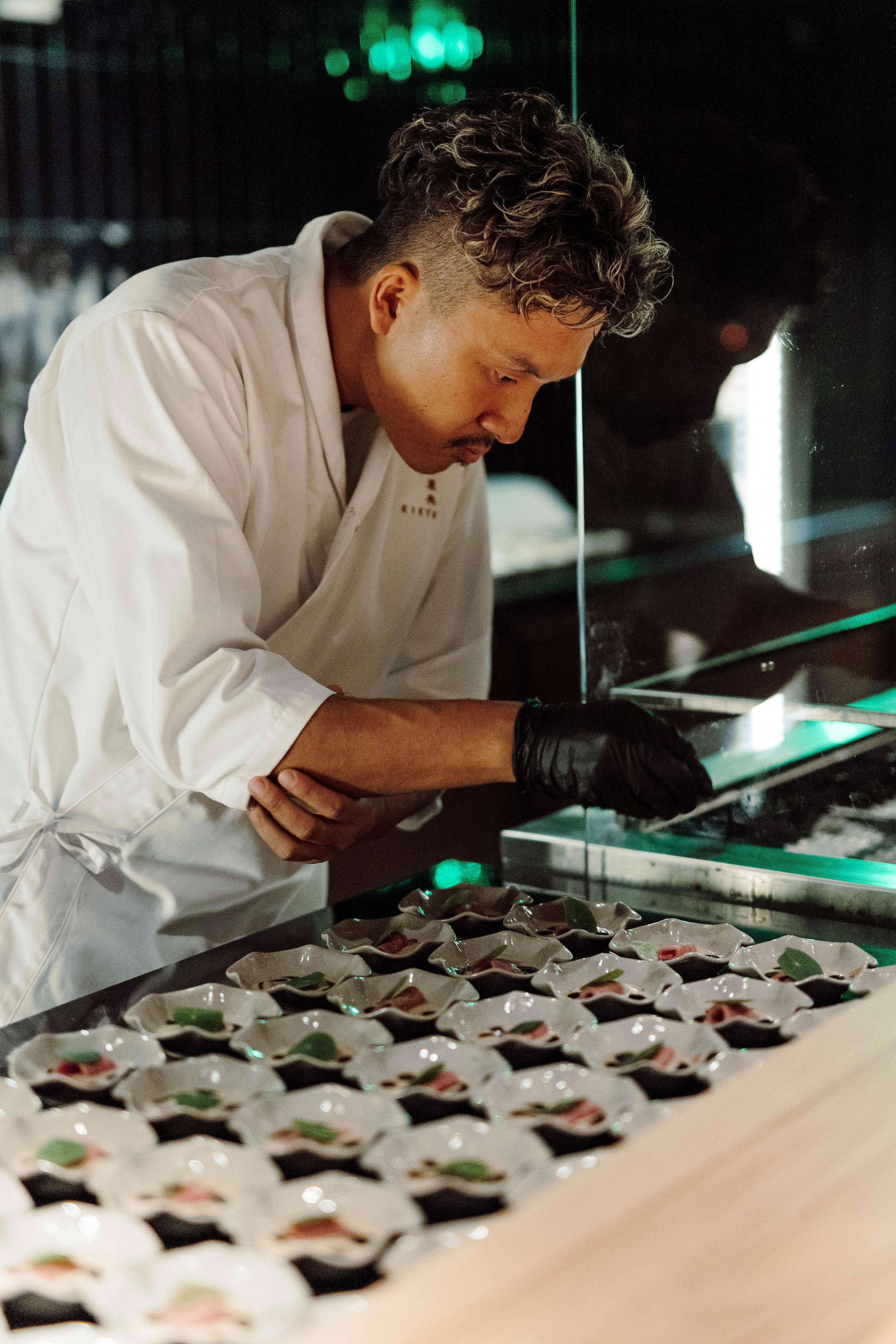 Chef Yamasaki Kenichiro is Kikyo's main maestro. Beef is steeped in his blood, as he first apprenticed under his uncle to manage a wagyu farm in Miyazaki Prefecture, where he gained a profound appreciation for the production of wagyu beef. 
At the age of 19, chef Yamazaki travelled to Paris where he worked at the legendary Michelin-starred Taillevent, initiating him into the world of fine dining. He has since spearheaded kitchens in Osaka, Singapore and Bangkok, earning the title of Wagyu Master Chef awarded by the Brazilian government for his role in promoting wagyu beef in São Paulo.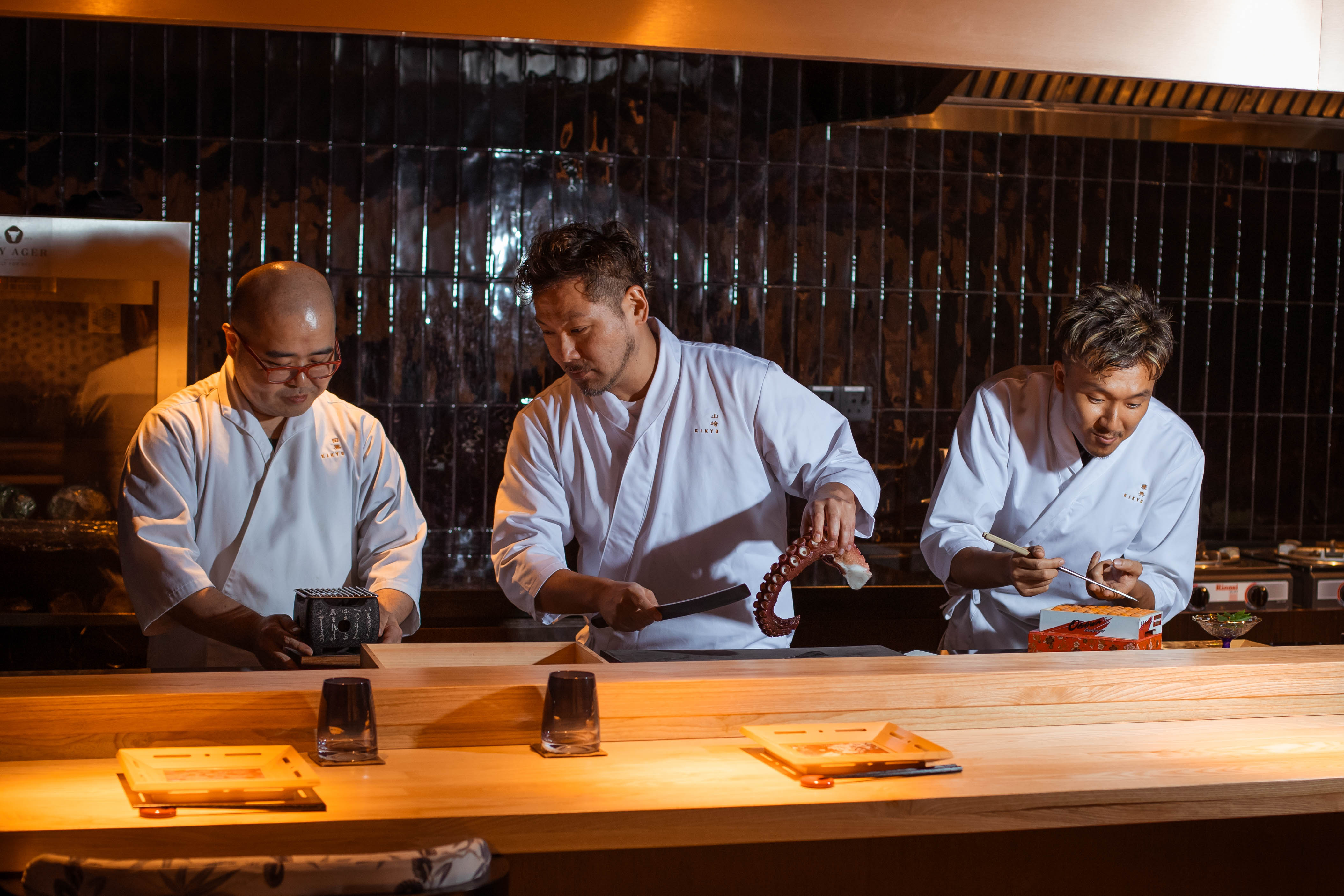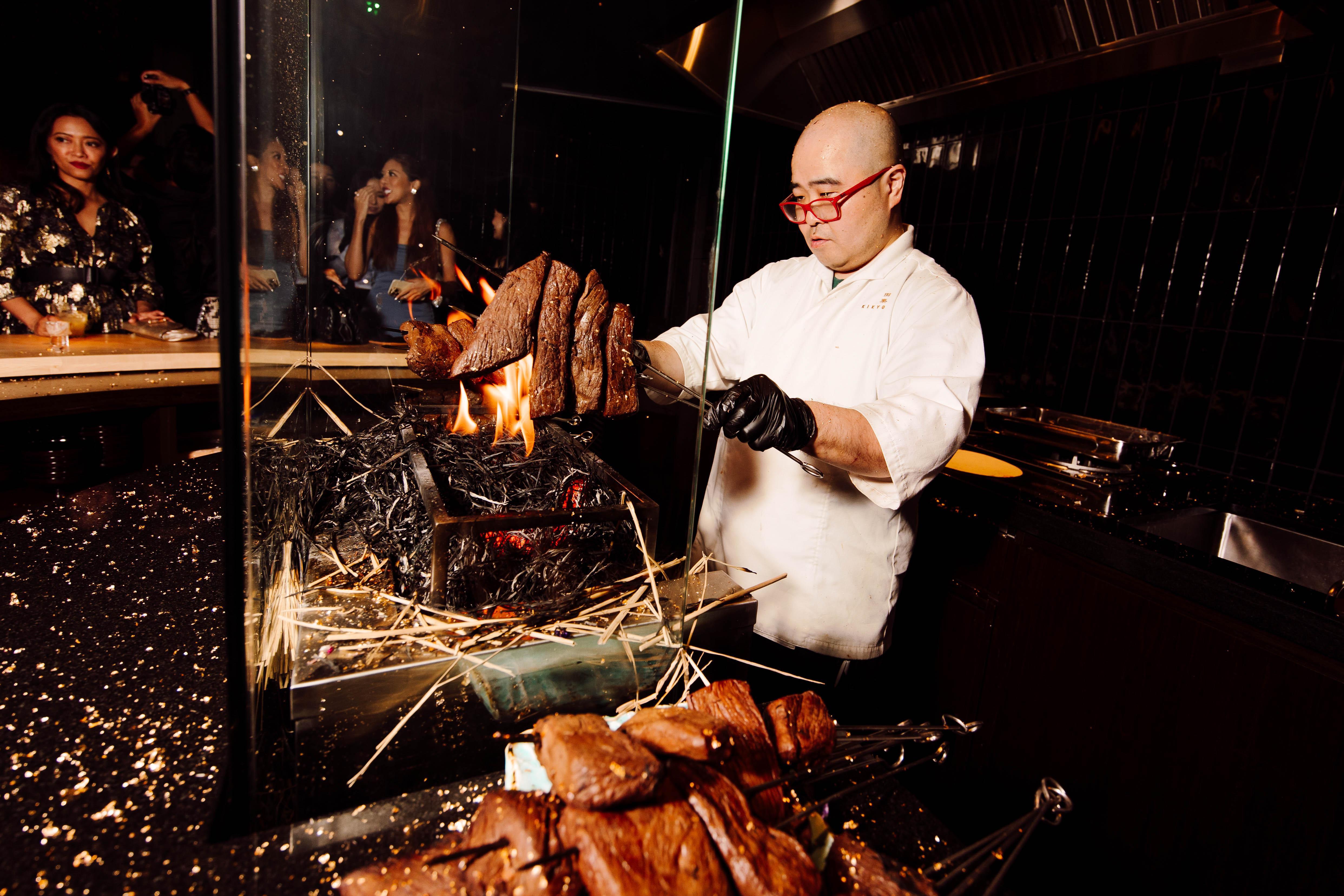 Kikyo's brigade also includes Chef Hidenori Taguri, who harnesses more than 25 years of experience across the globe in the fields of yakiniku, yakitori and more, and Chef Yoshinori Matsubara, who sharpened his skills in Kyoto and relishes recipes that reflect the seasons.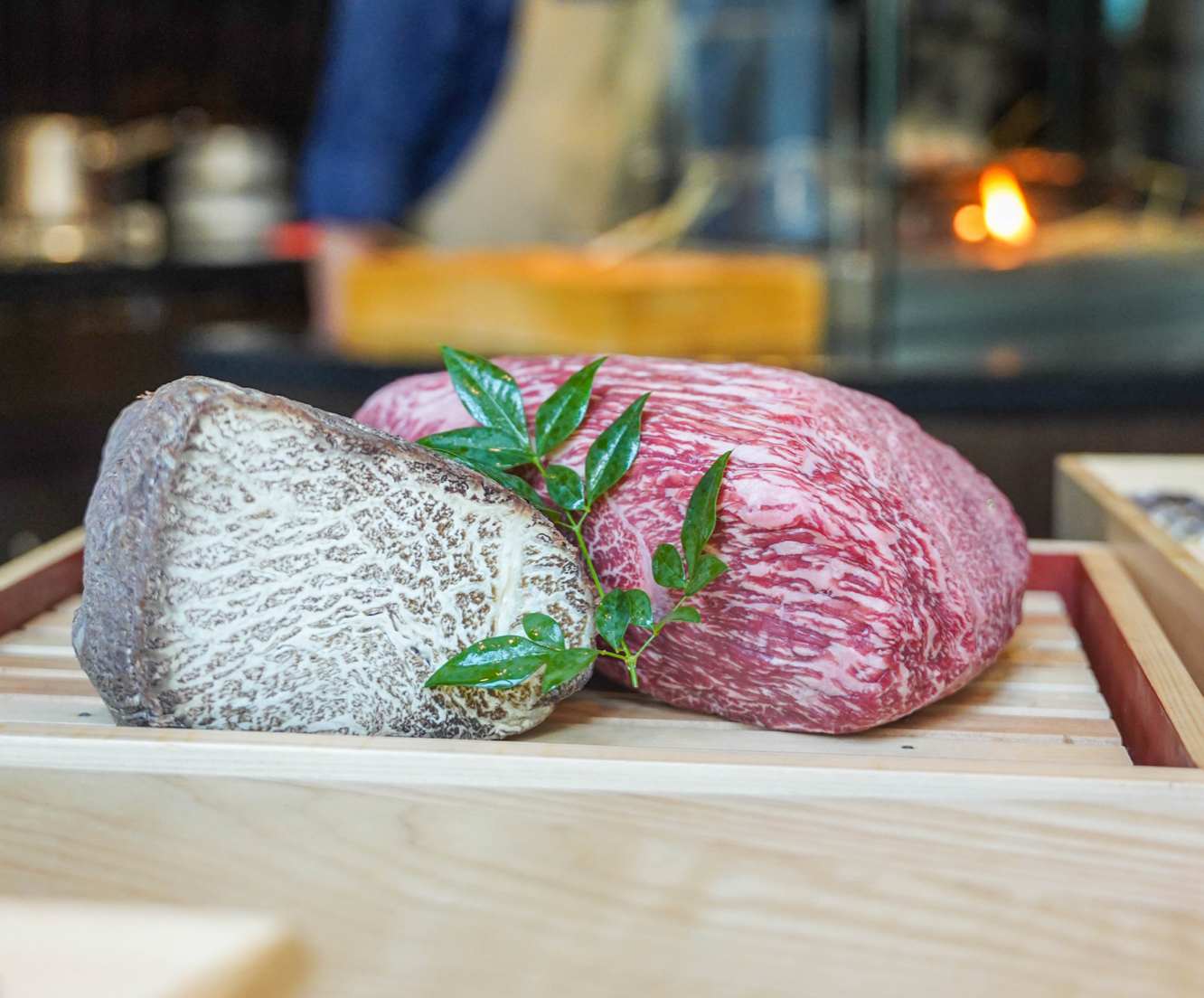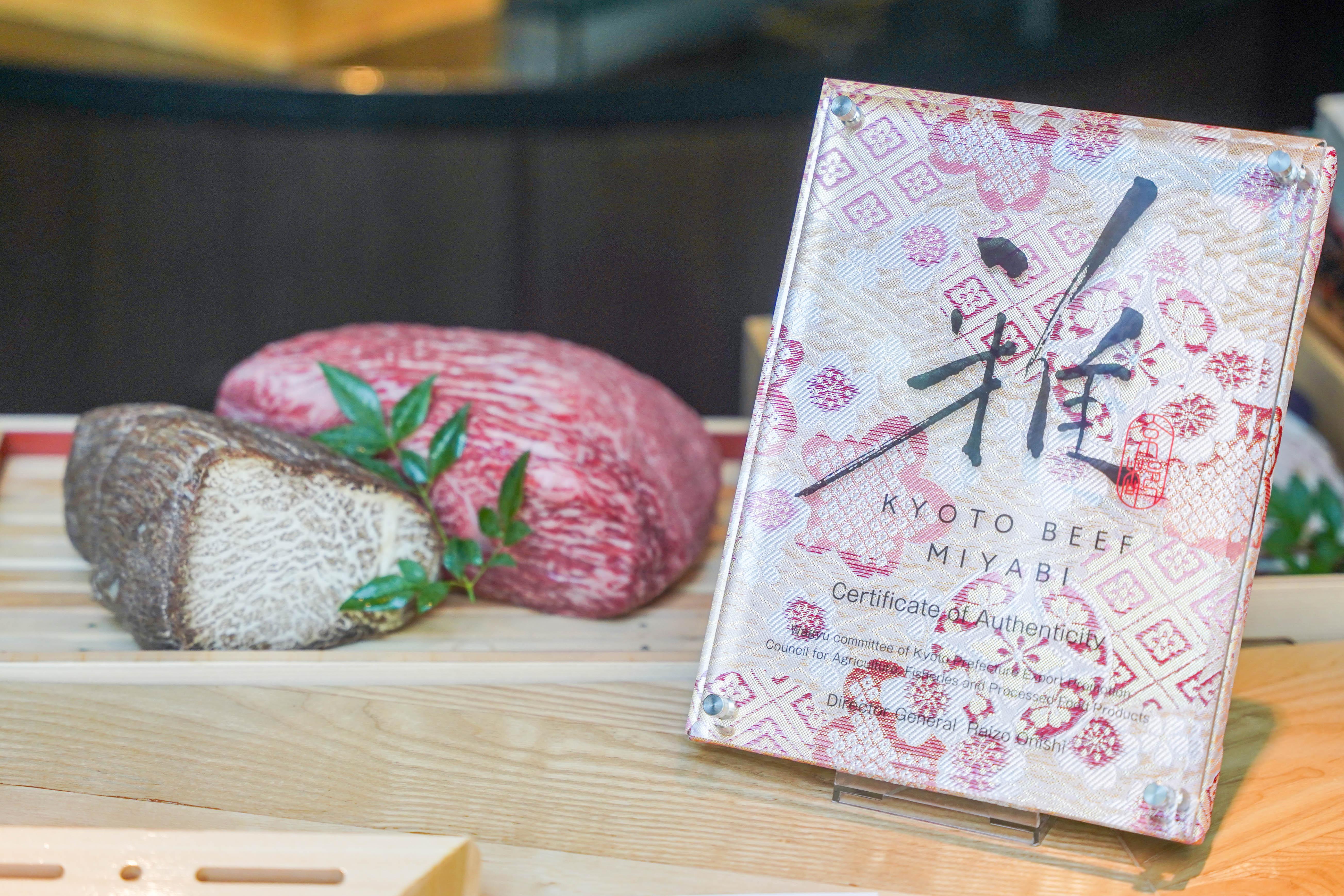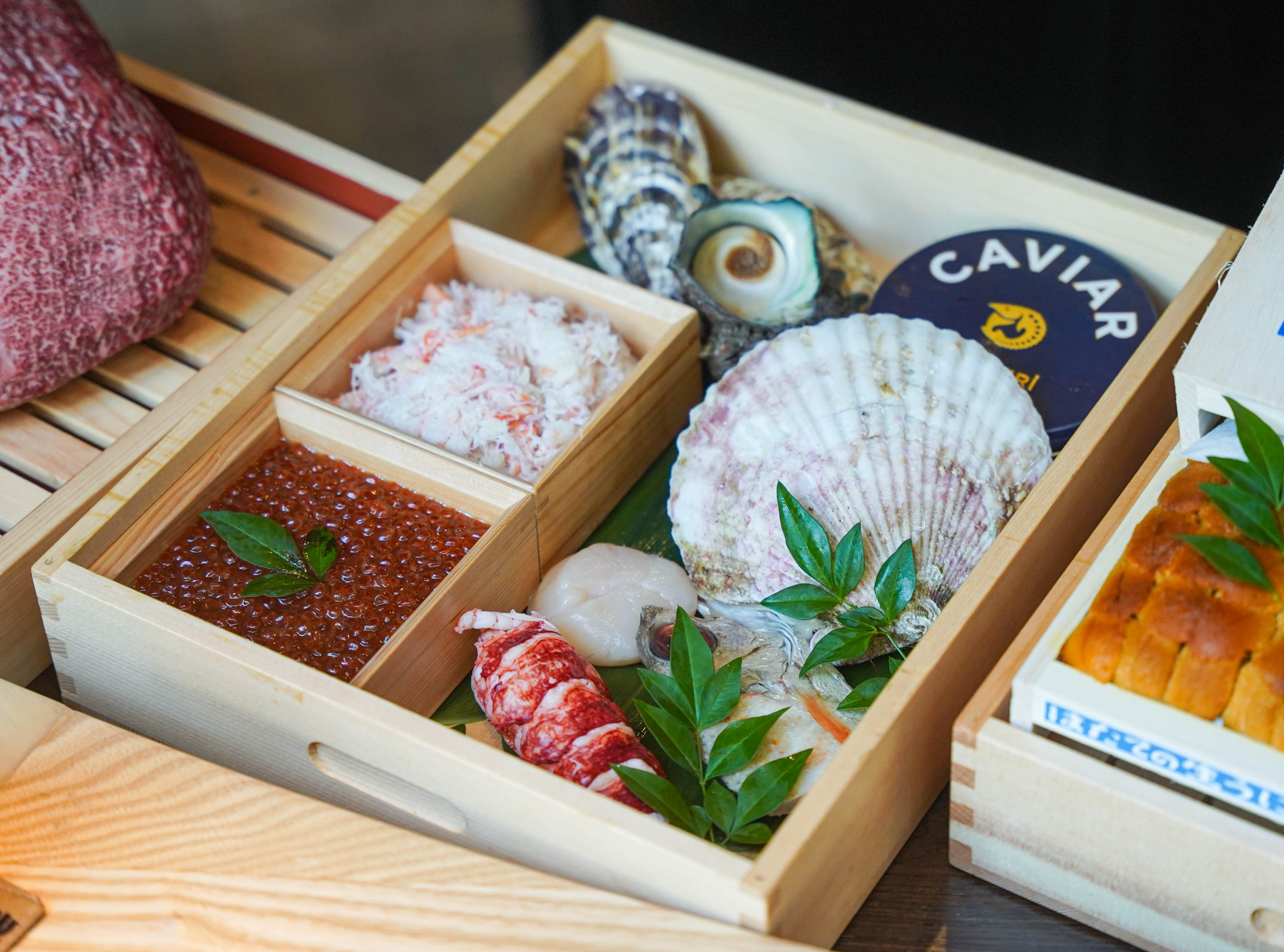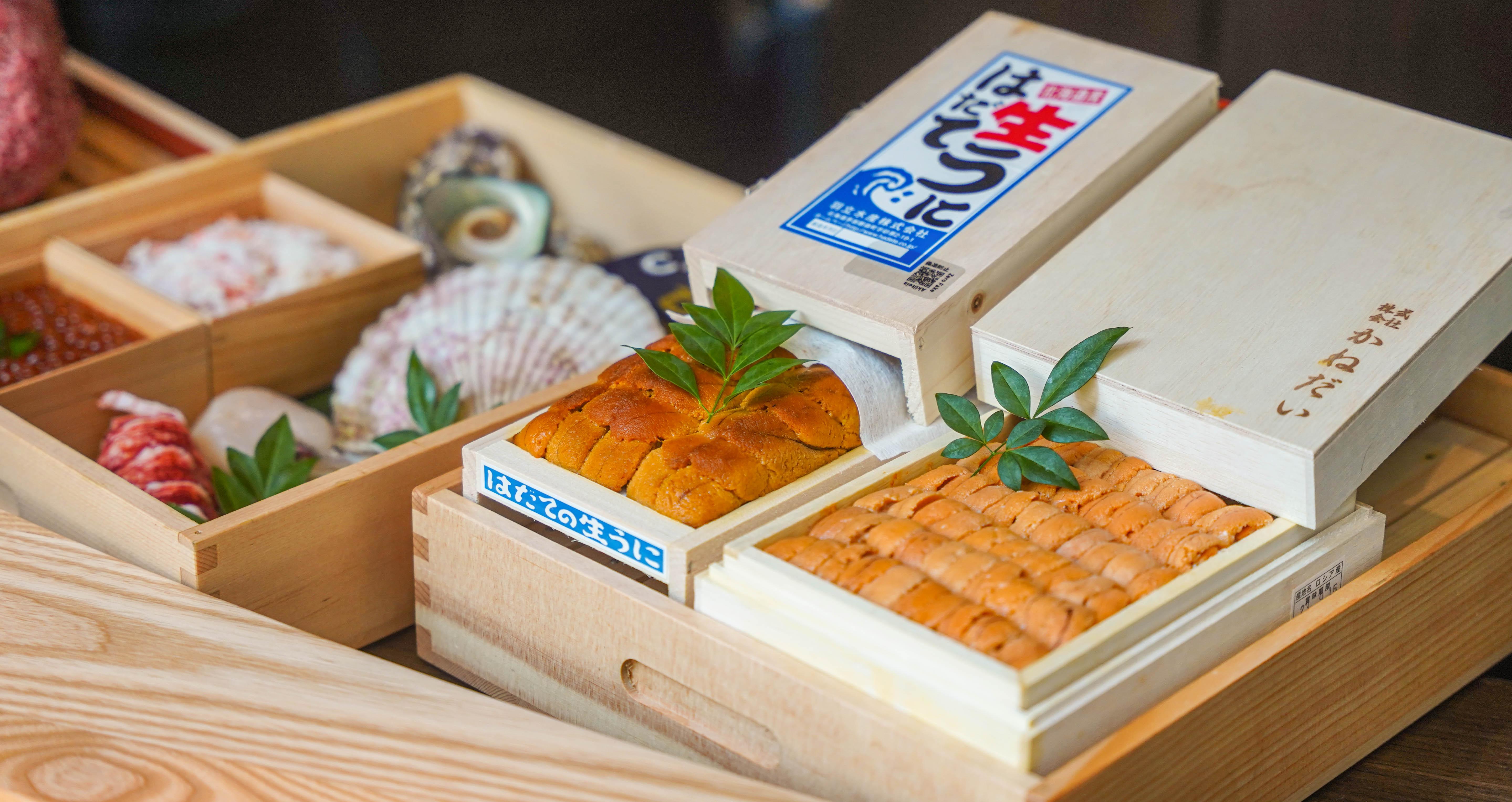 While warayaki originated in Kochi as a way to prepare fish, Kikyo focuses on meat - specifically A5 Miyabi beef from grass-fed cows that graze on pristine Japanese mountainsides. Barely a handful of establishments in Malaysia serve this much-coveted beef, boasting a more nuanced marbling and even deeper flavour than other wagyu beef.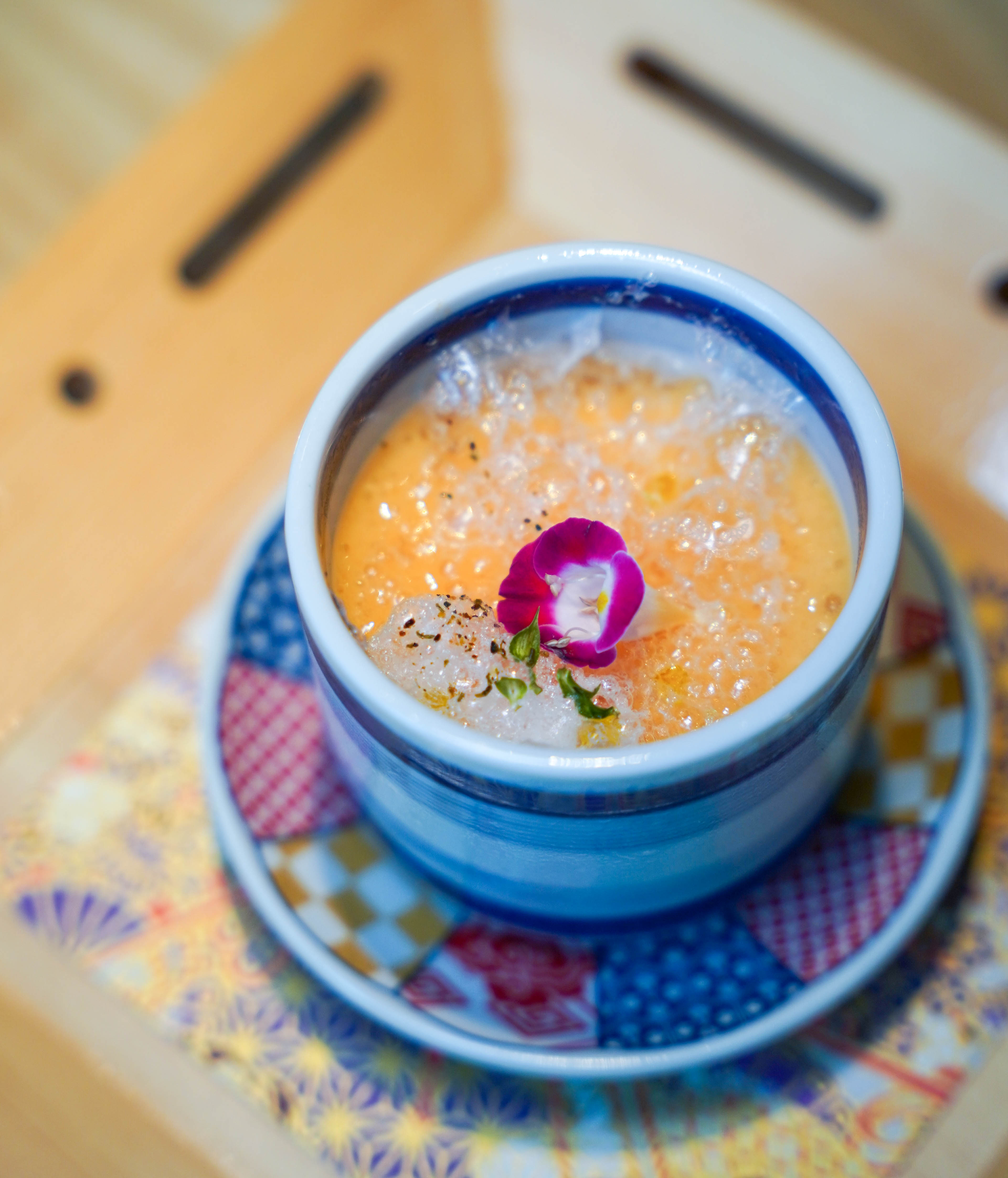 Patrons have exquisite omakase-style menus to select from, such as Kou (RM798), an 11-course extravaganza that kicks off with an amuse bouche of European-inflected tomato soup with Japanese-influenced ingredients.
The chilled soup, akin to gazpacho, is warmed within with prawns, Japanese tomatoes and seaweed, cloaked in kombu foam, for a mouthwatering medley of tanginess and brininess.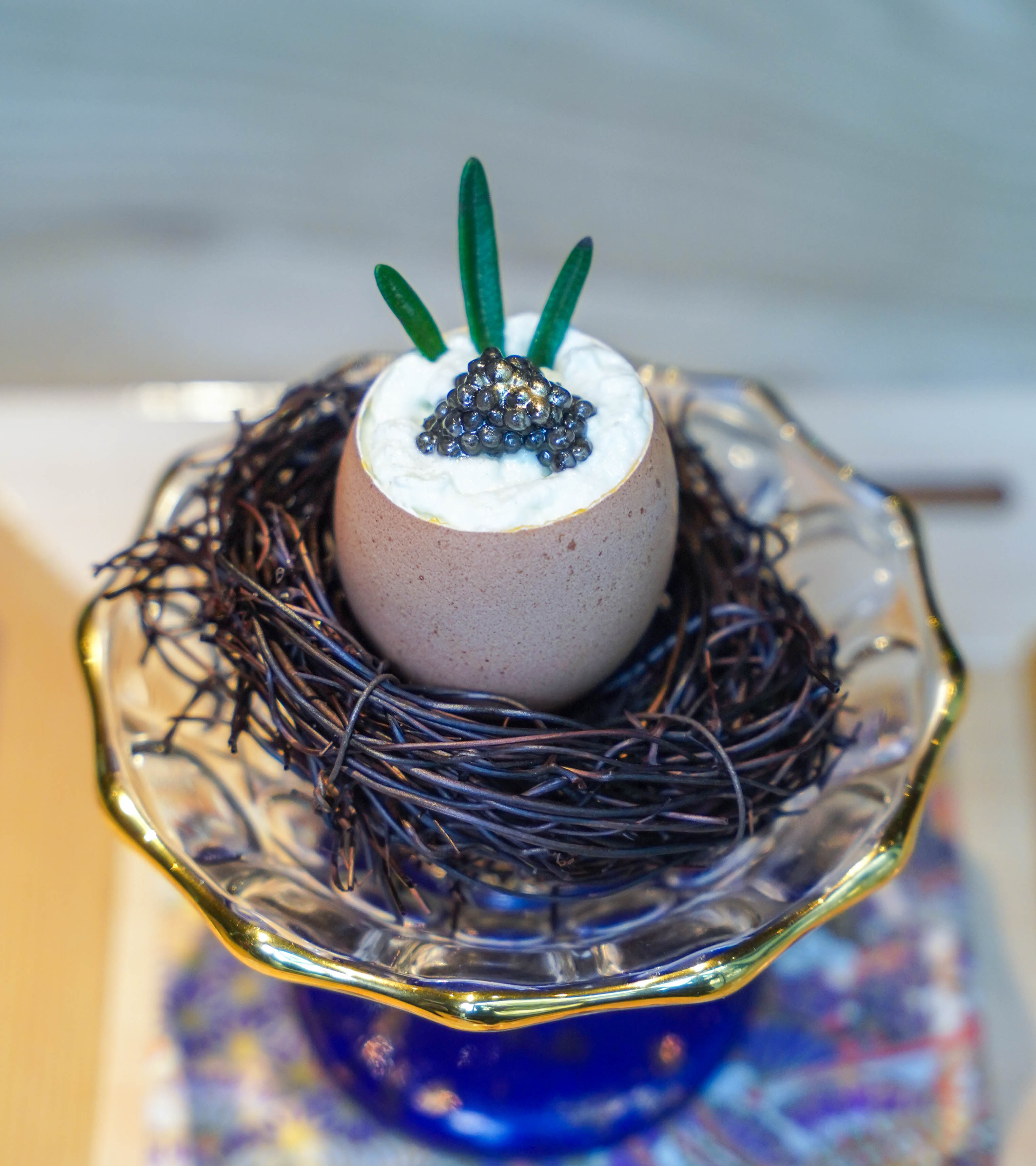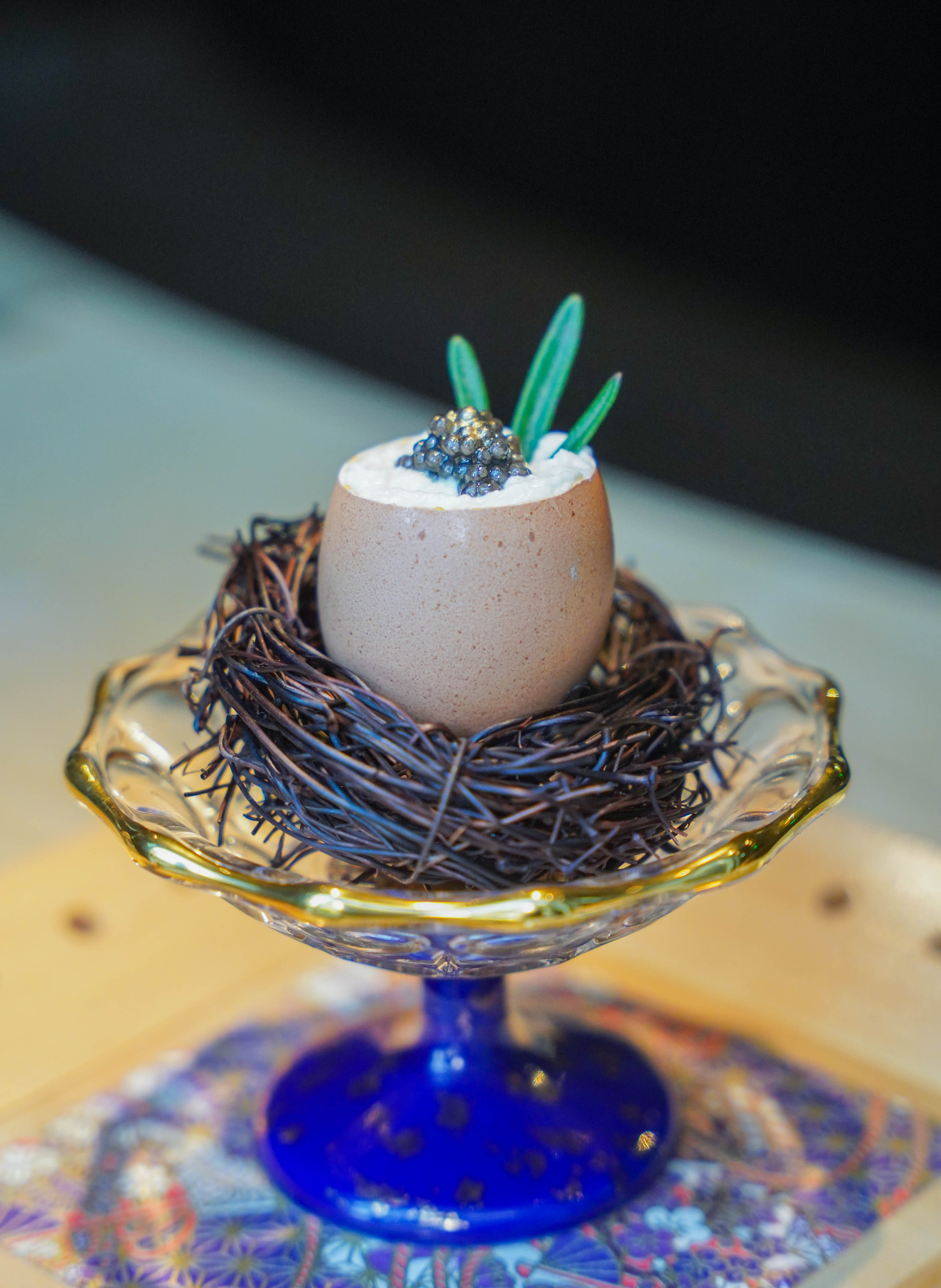 The Chef's Special Arrangement spotlights seasonal ingredients - as autumn descends in Japan, it's time for tamagoyaki, served in the shell with layers of egg, uni and lobster sauce, blanketed with wasabi cream and caviar. Scoop up from the bottom to savour everything in blissful bites - fluffy egg, soft sea urchin, sumptuous sauce, punctuated with luxurious roe.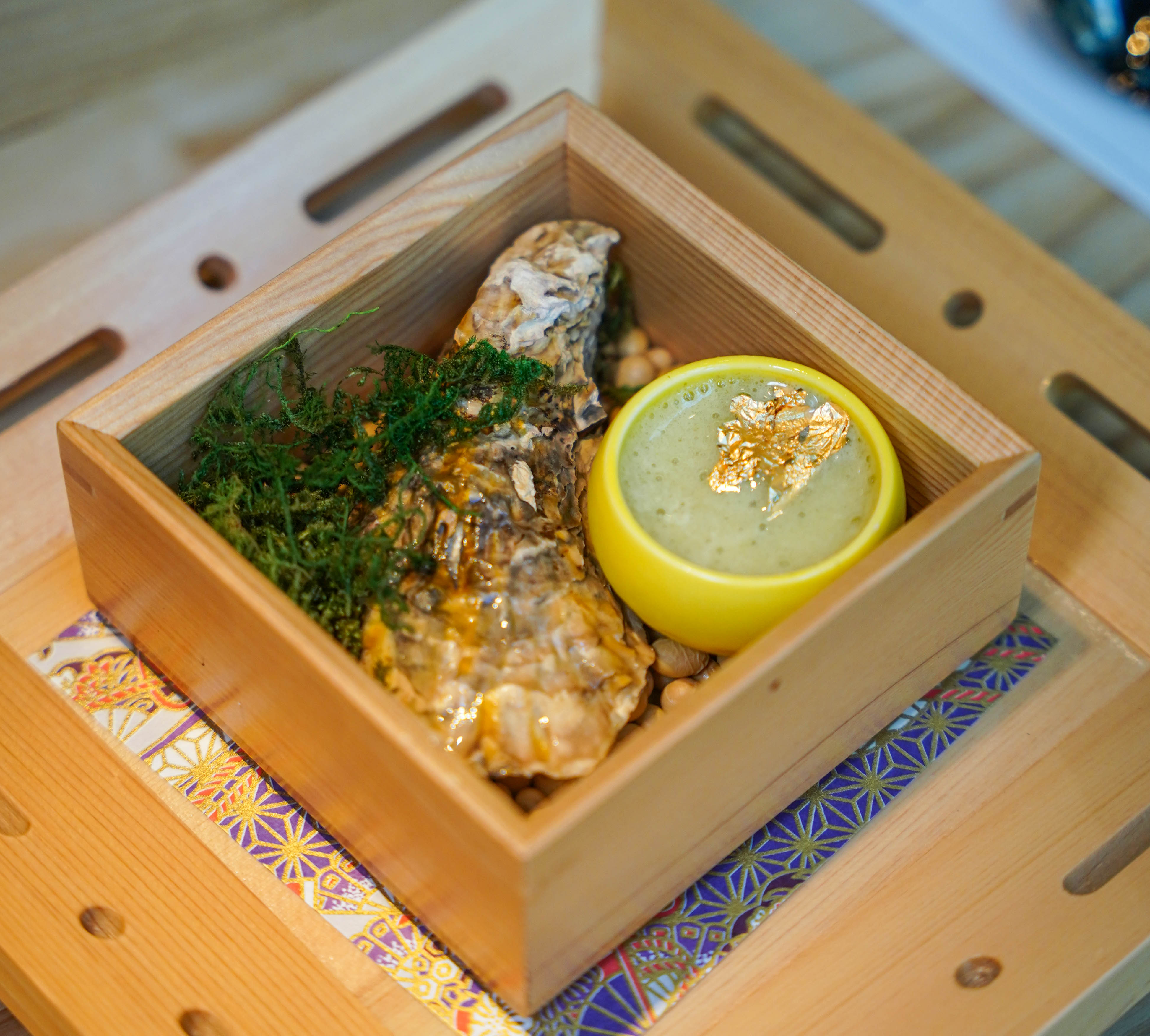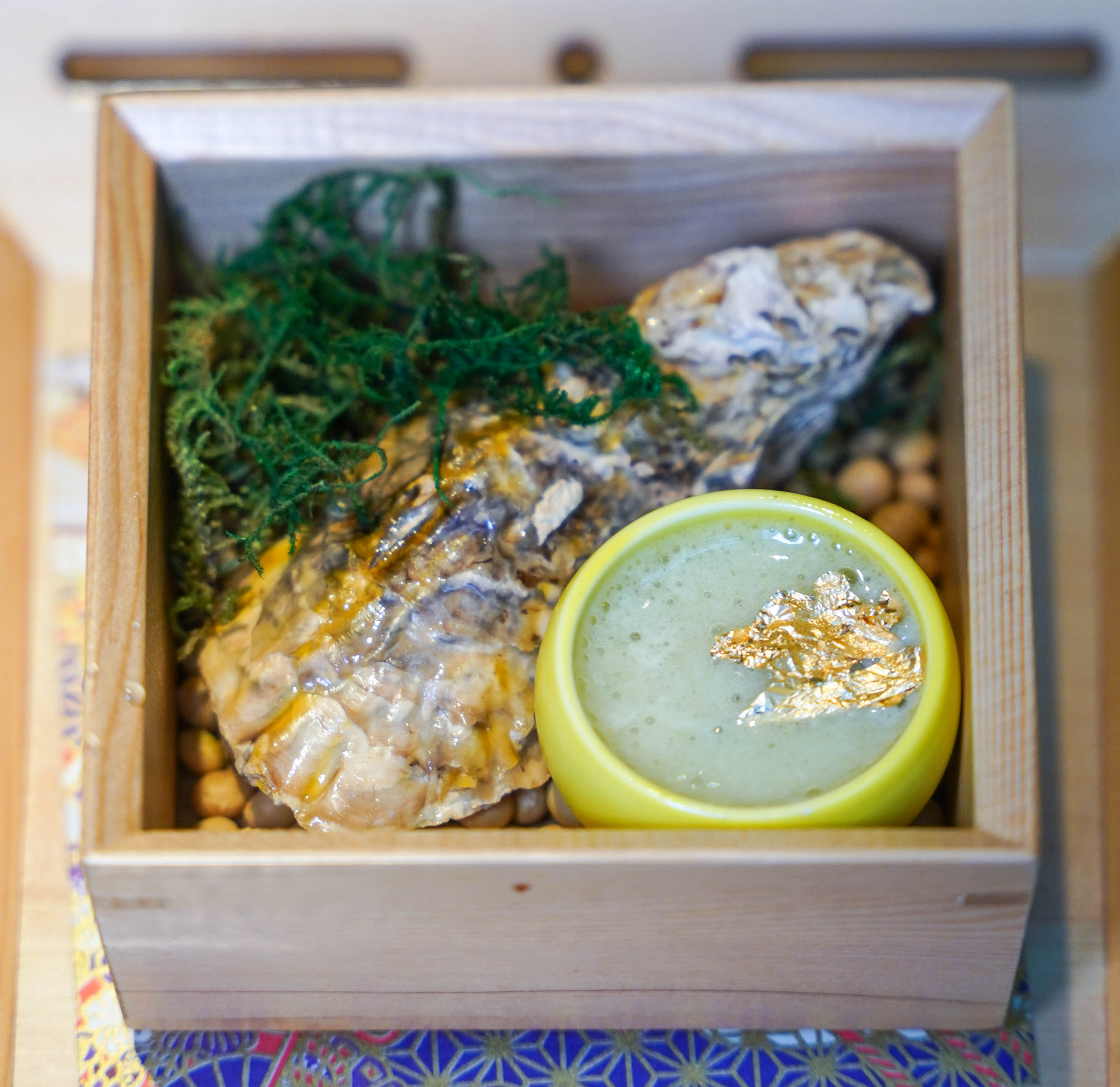 A Cold Dish reveals a duet of Japanese oyster and ikura, garlanded with a sauce of shungiku chrysanthemum greens. The plump, silky-smooth oyster is a surprise, channelling the faint floral scent of cherry blossoms, complemented by the gently grassy bitterness of the sauce, with ikura for popping bursts of oceanic indulgence.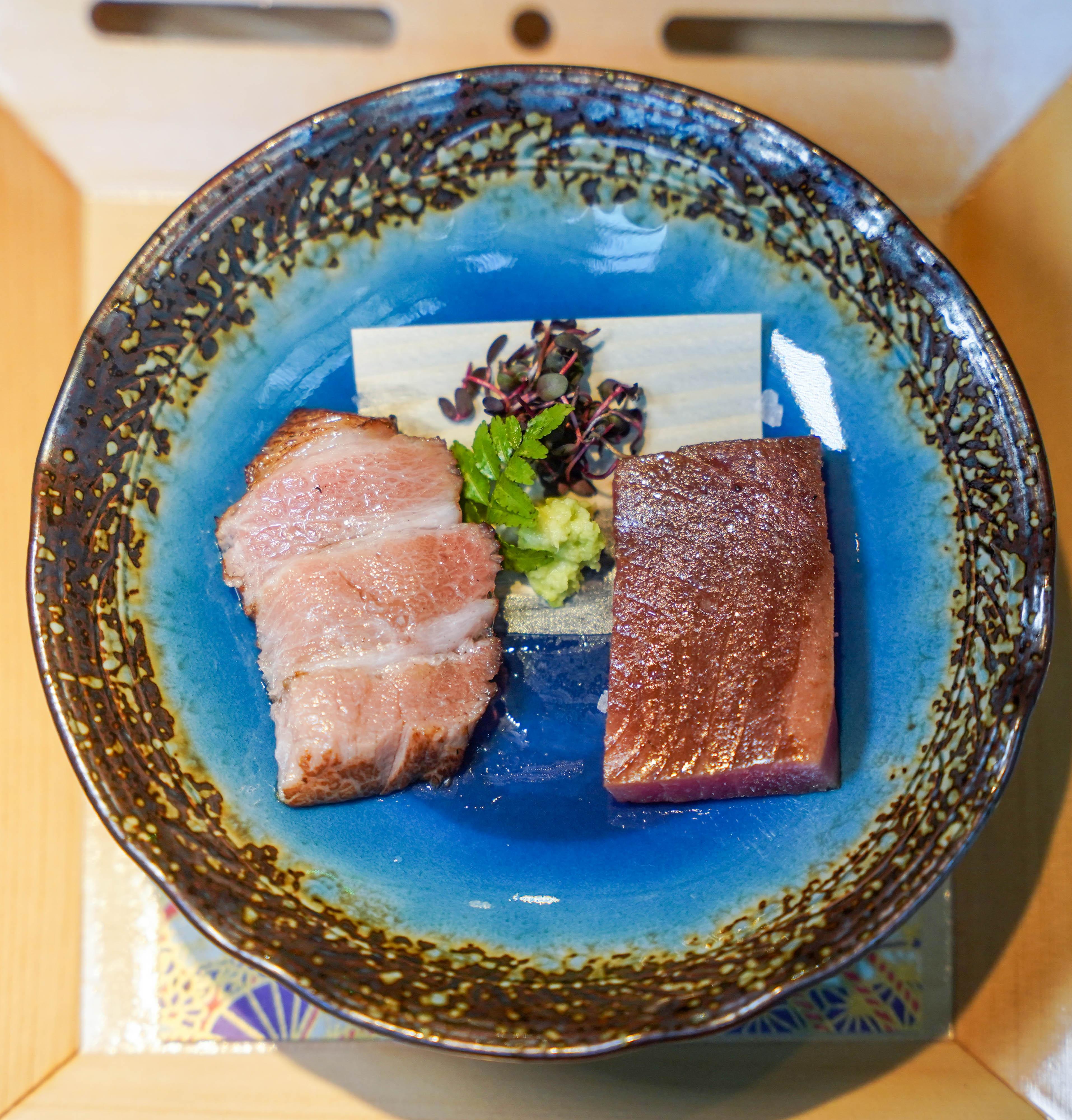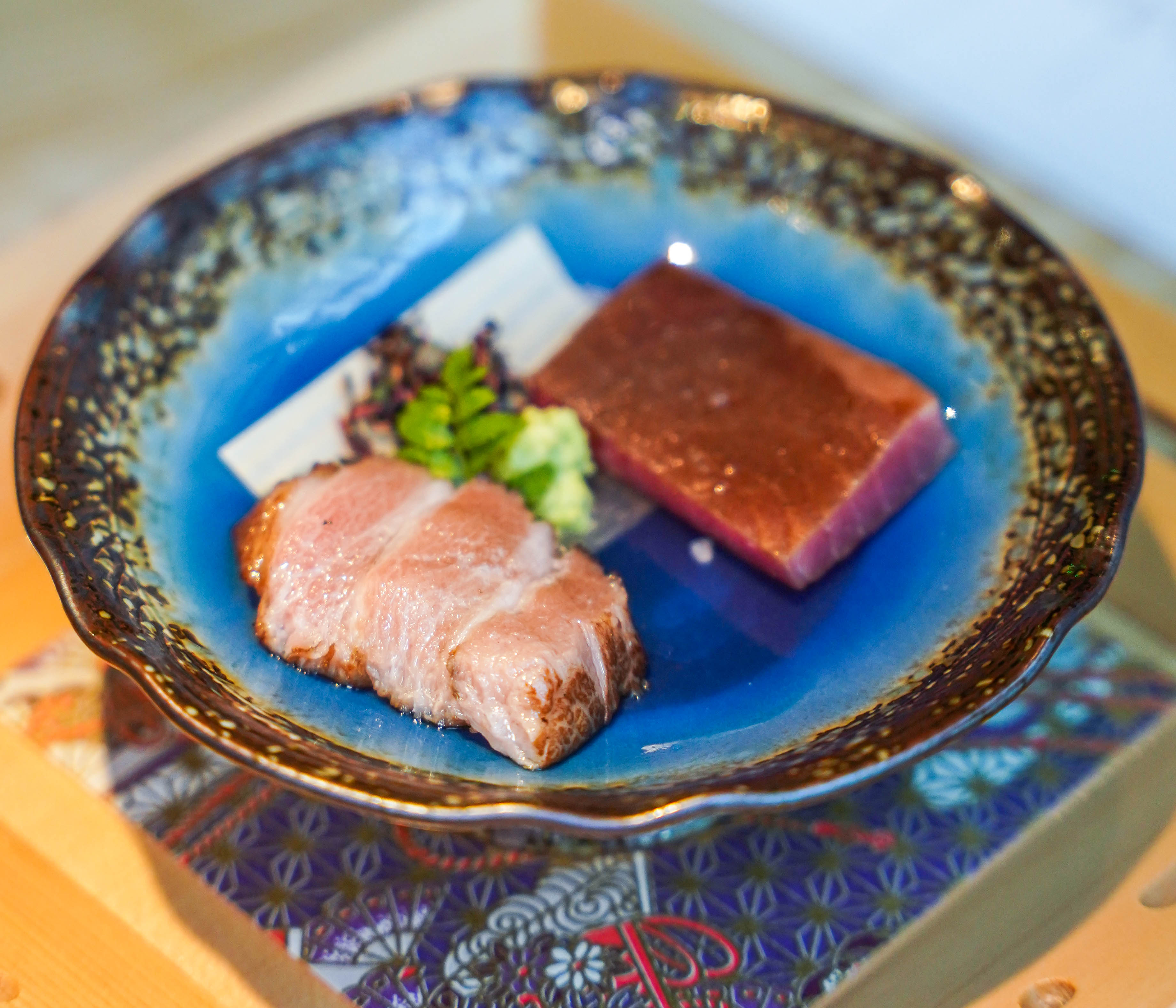 The Warayaki Sashimi showcases tuna in two forms - lean akami and fatty ootoro - thickly sliced for the ultimate tenderness.
This is not the typical tuna - Kikyo has cherry wood-smoked the fish, enveloping it with a sensuous sultriness, turning raw seafood even more irresistible with extraordinary umami.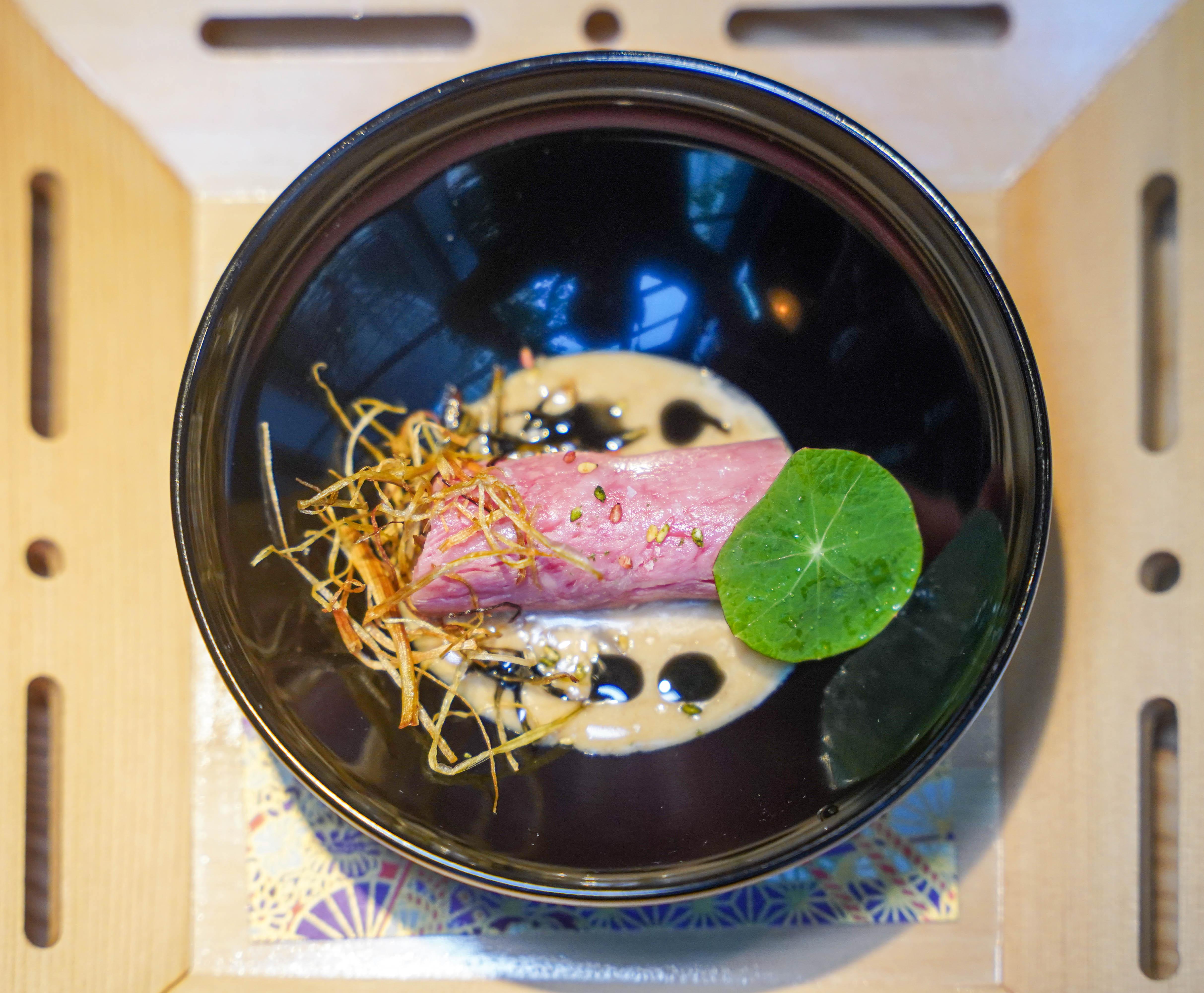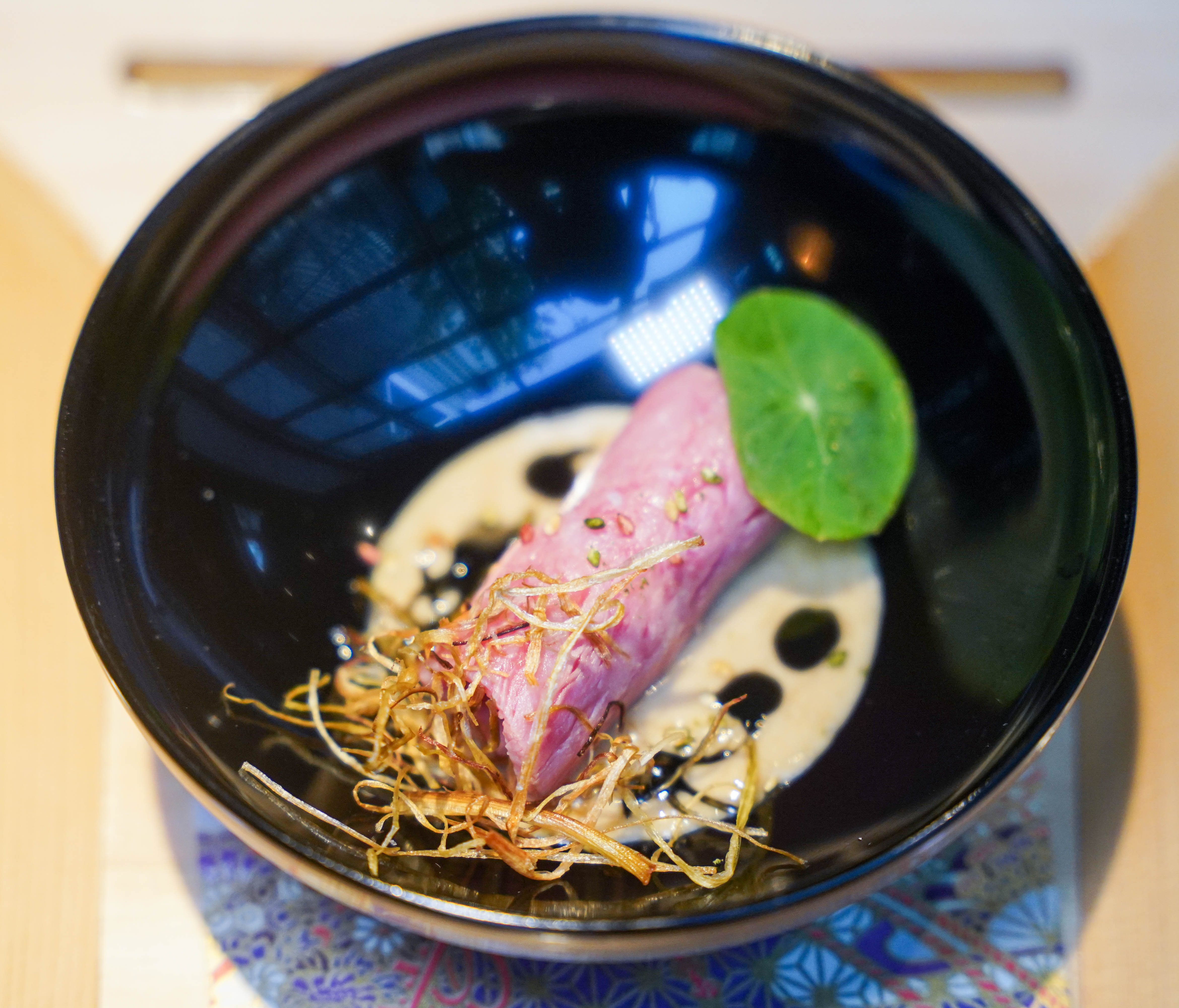 The Wanmono is the opening salvo for our exploration of A5 Miyabi beef - this striploin cut takes inspiration from shabu-shabu slicing, served chilled to illustrate its purity of flavour, rolled with a nicely nutty sesame sauce, charcoal olive oil, leek, pistachios and seaweed. A captivating contemporary concoction that broadens the horizons of classic Japanese cuisine.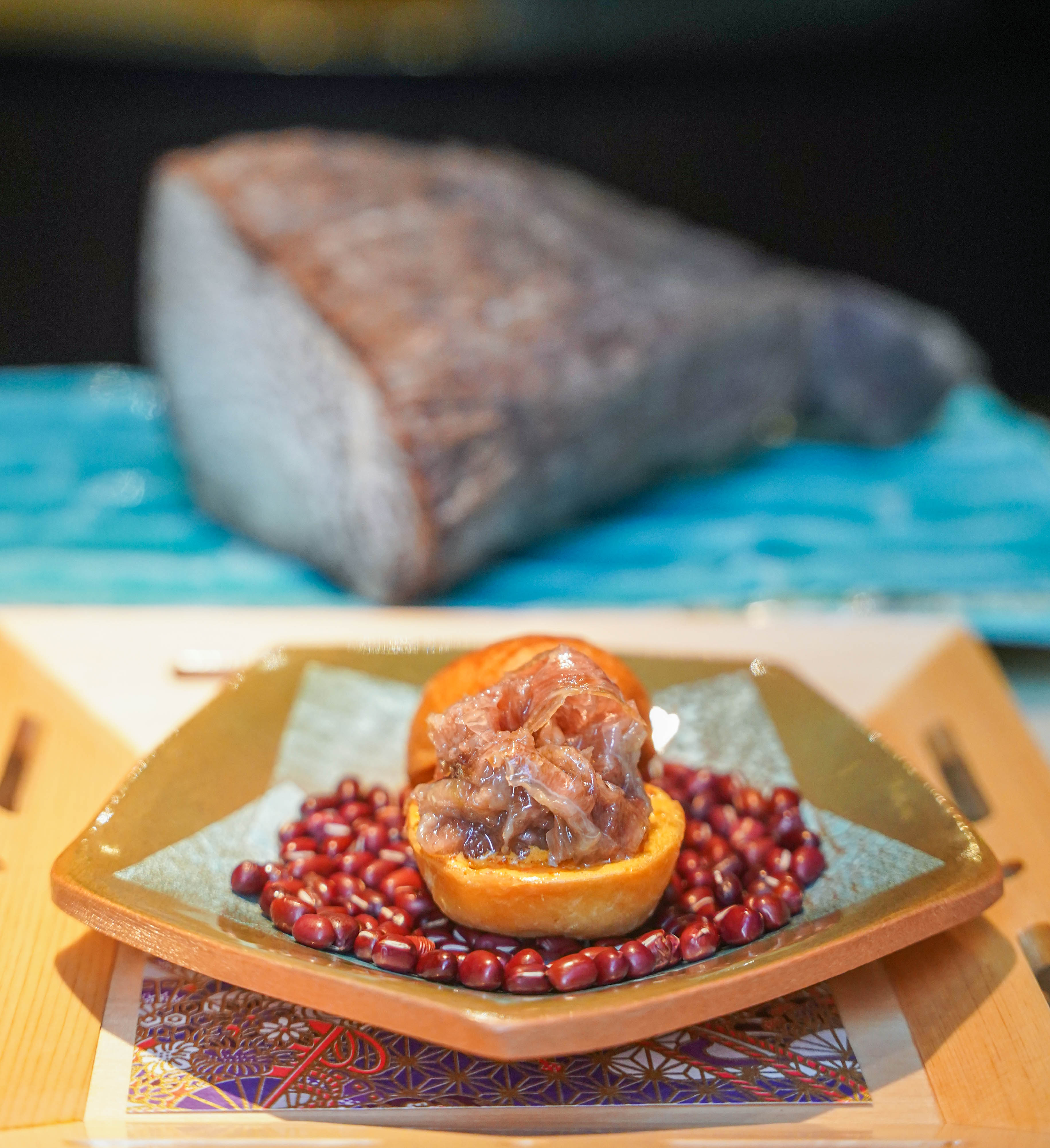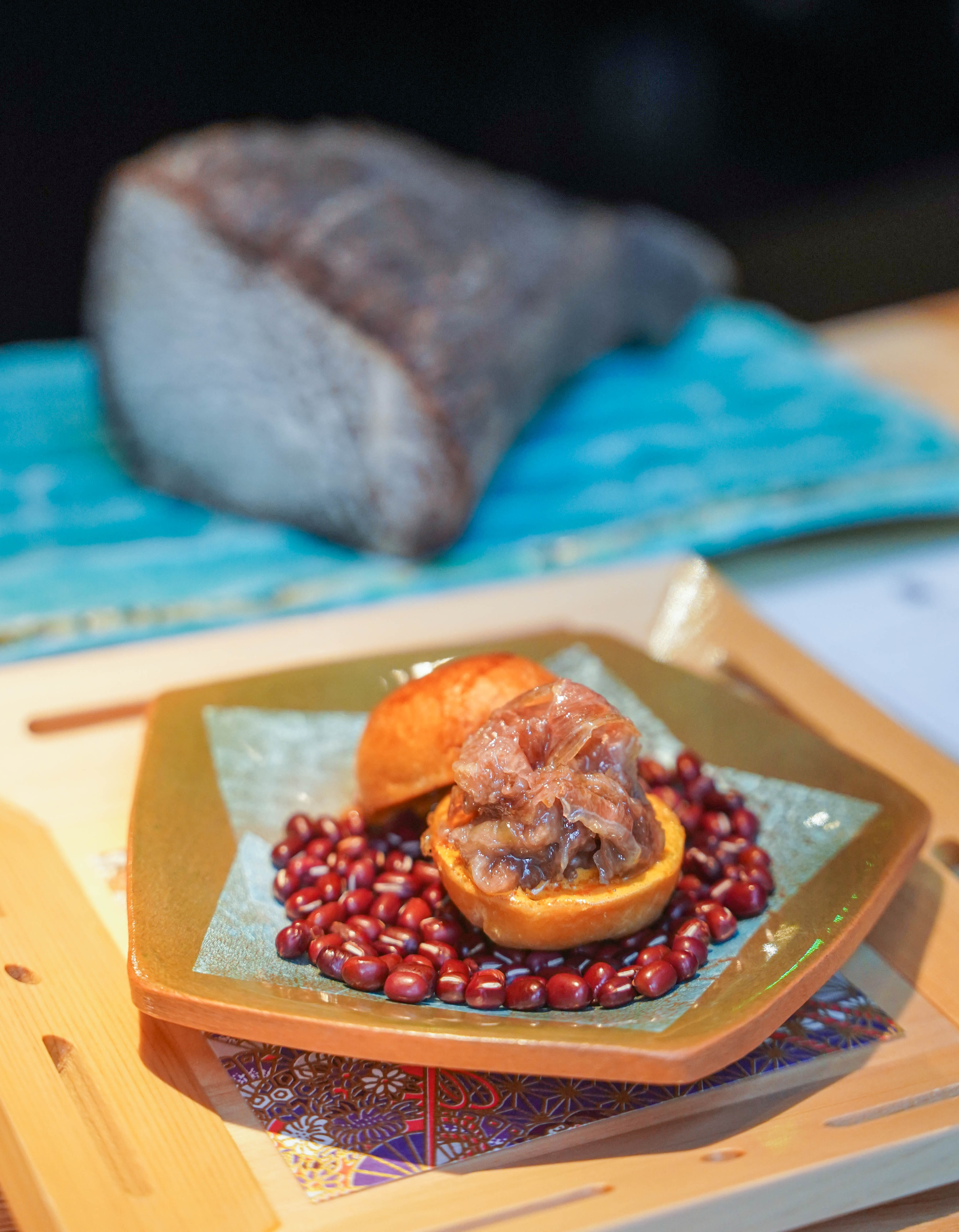 Each course flows thoughtfully into the next - the Shiizakana is a standout, slenderly slicing two-month dry-aged Miyabi wagyu rump, seizing our attention with its decadent depth of juiciness. It's served like a slider, dressed in sabayon egg yolk sauce in a fresh-baked brioche.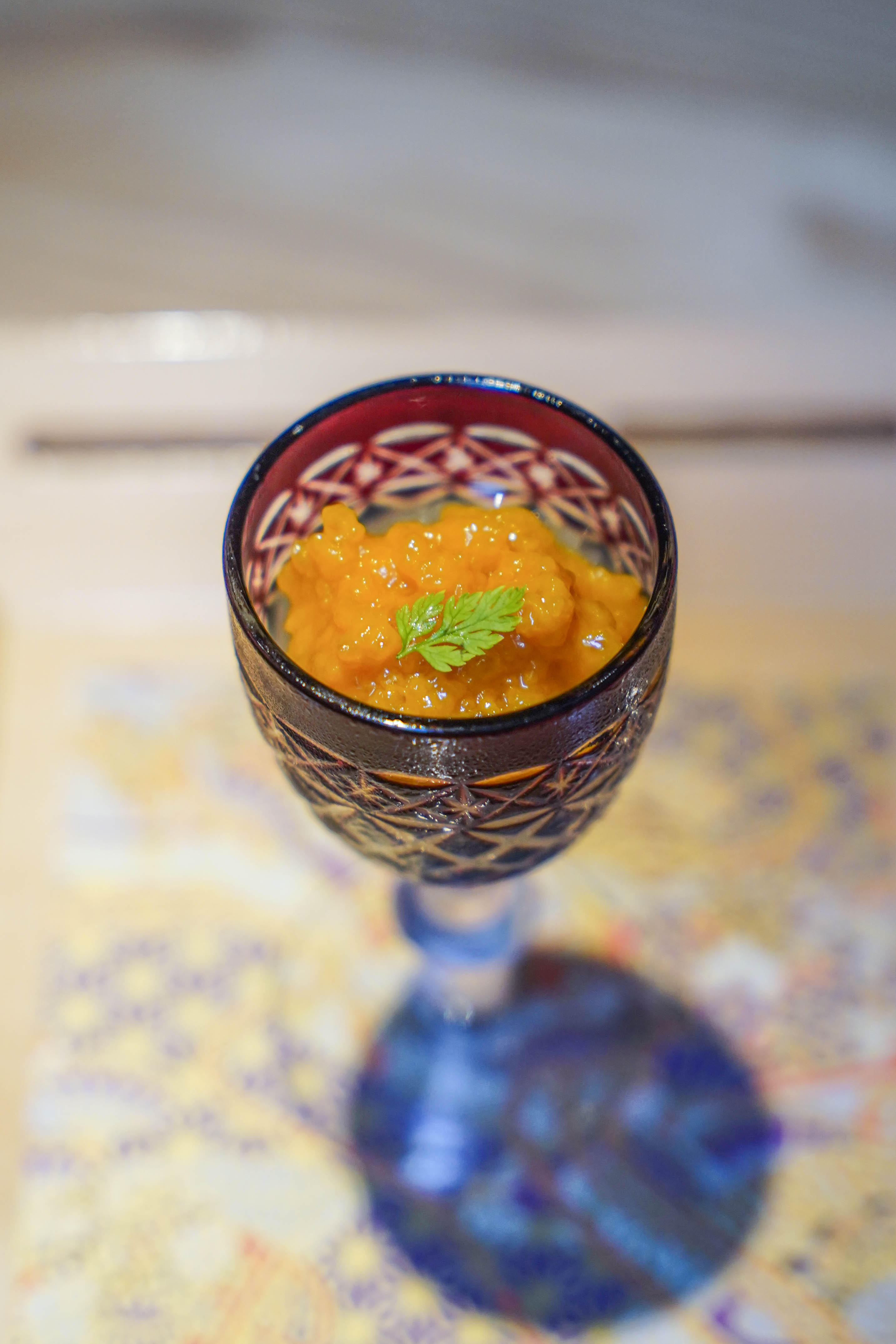 Mango sorbet surfaces as a rejuvenating palate cleanser, resetting our taste buds with a nectarously ripe, cooling liveliness.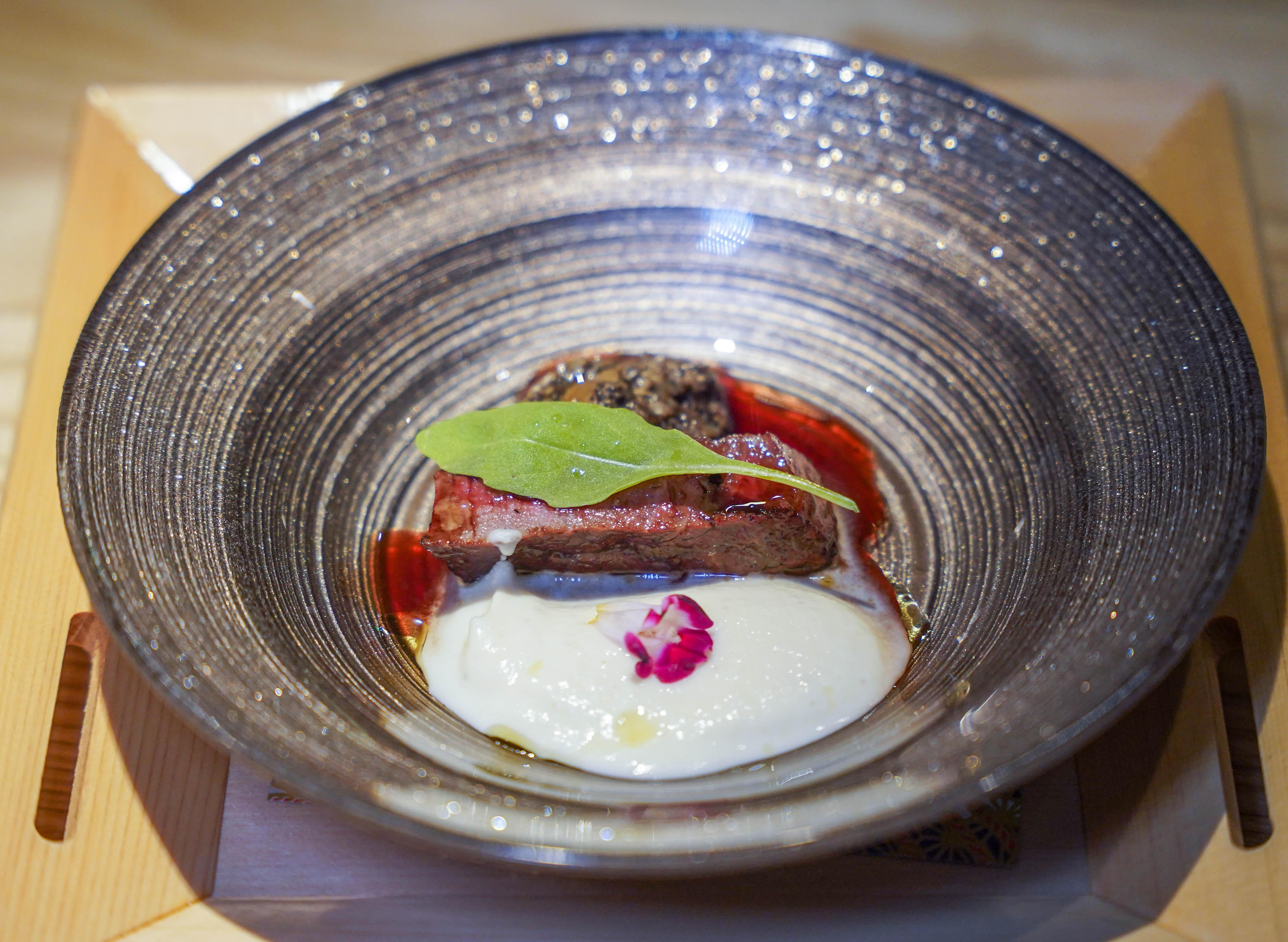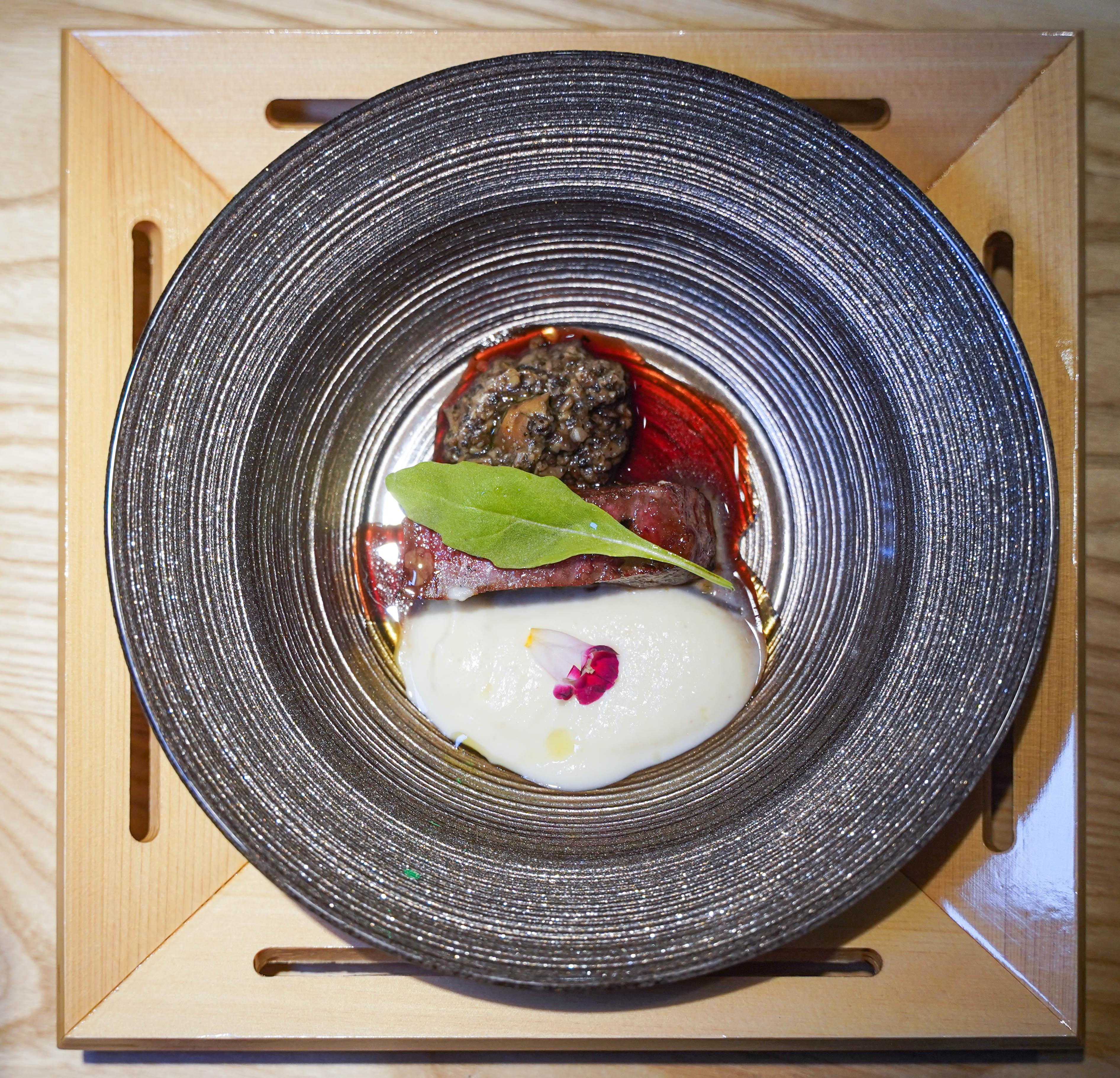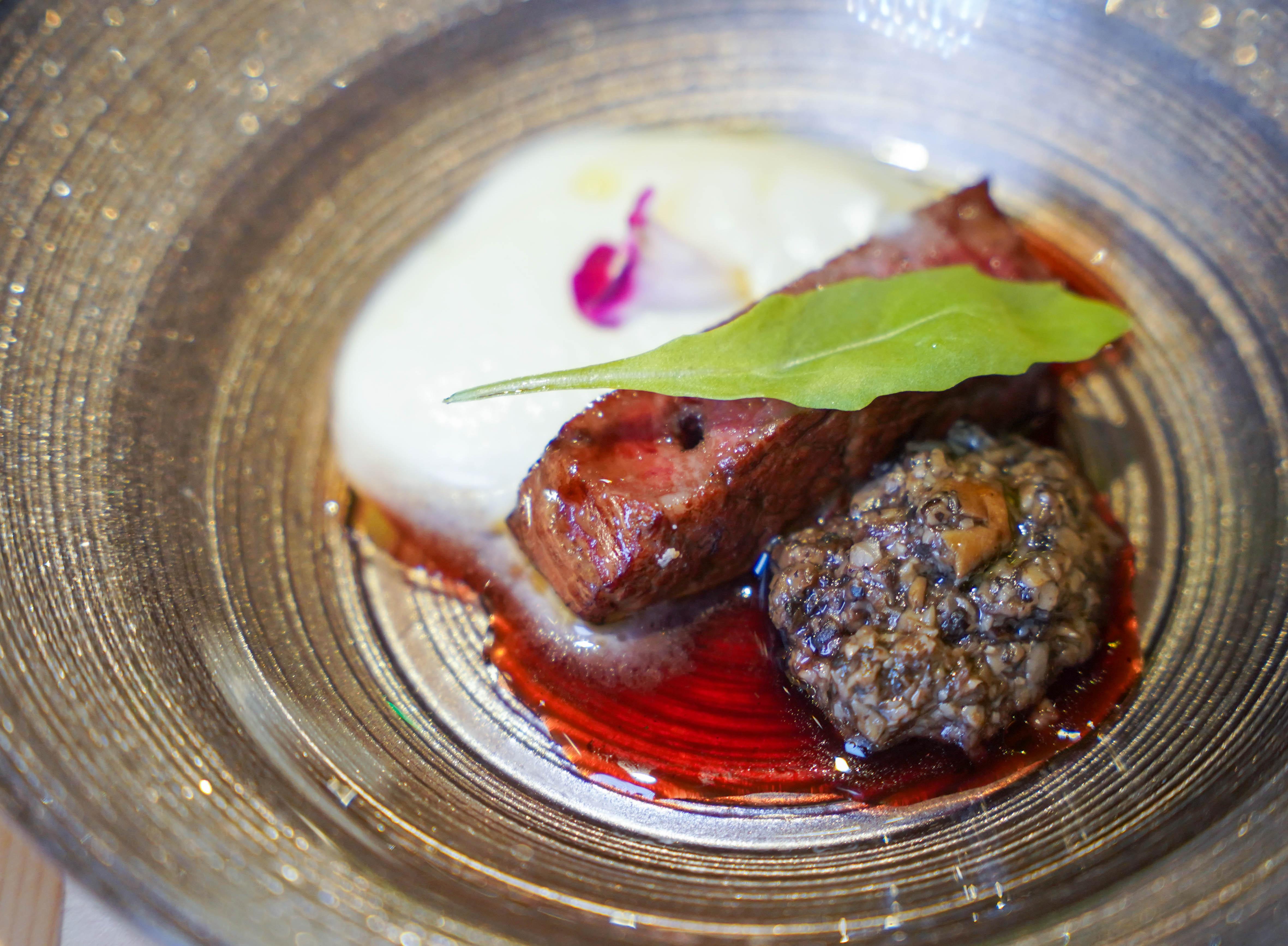 The heartiest, most soulful courses emerge next. 
The Warayaki Grill is a masterwork of Miyabi tenderloin, dry-aged for up to three days, served like a steak with mushroom sauce and celery puree. The beef conveys concentrated complexities of flavour, bolstered by the earthiness of mushrooms, buoyed by the herbaceousness of celery for a brilliantly balanced ensemble. The pinnacle of beef, embodying the essence of excellent meat, treated with care and respect, precision and prowess.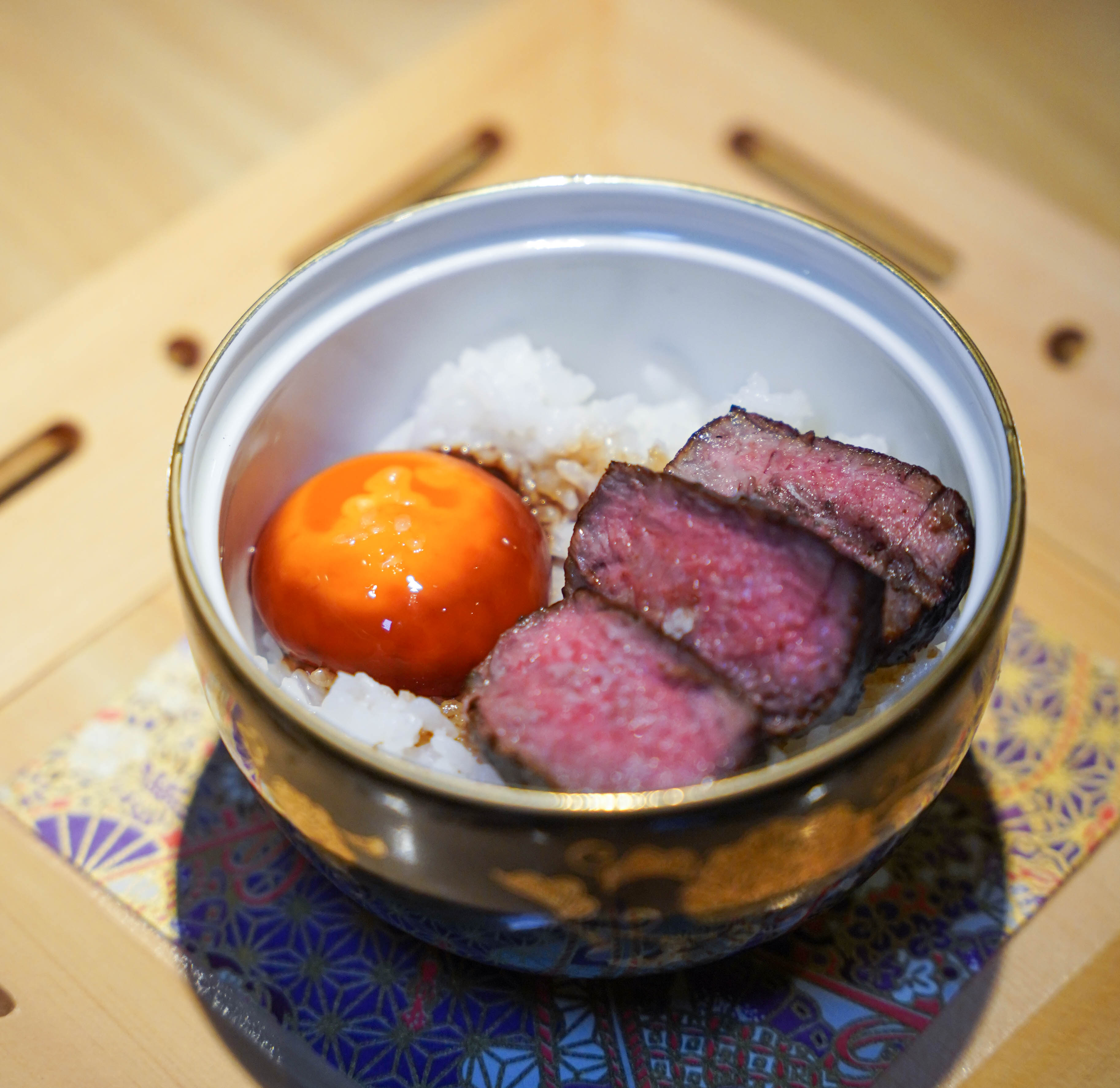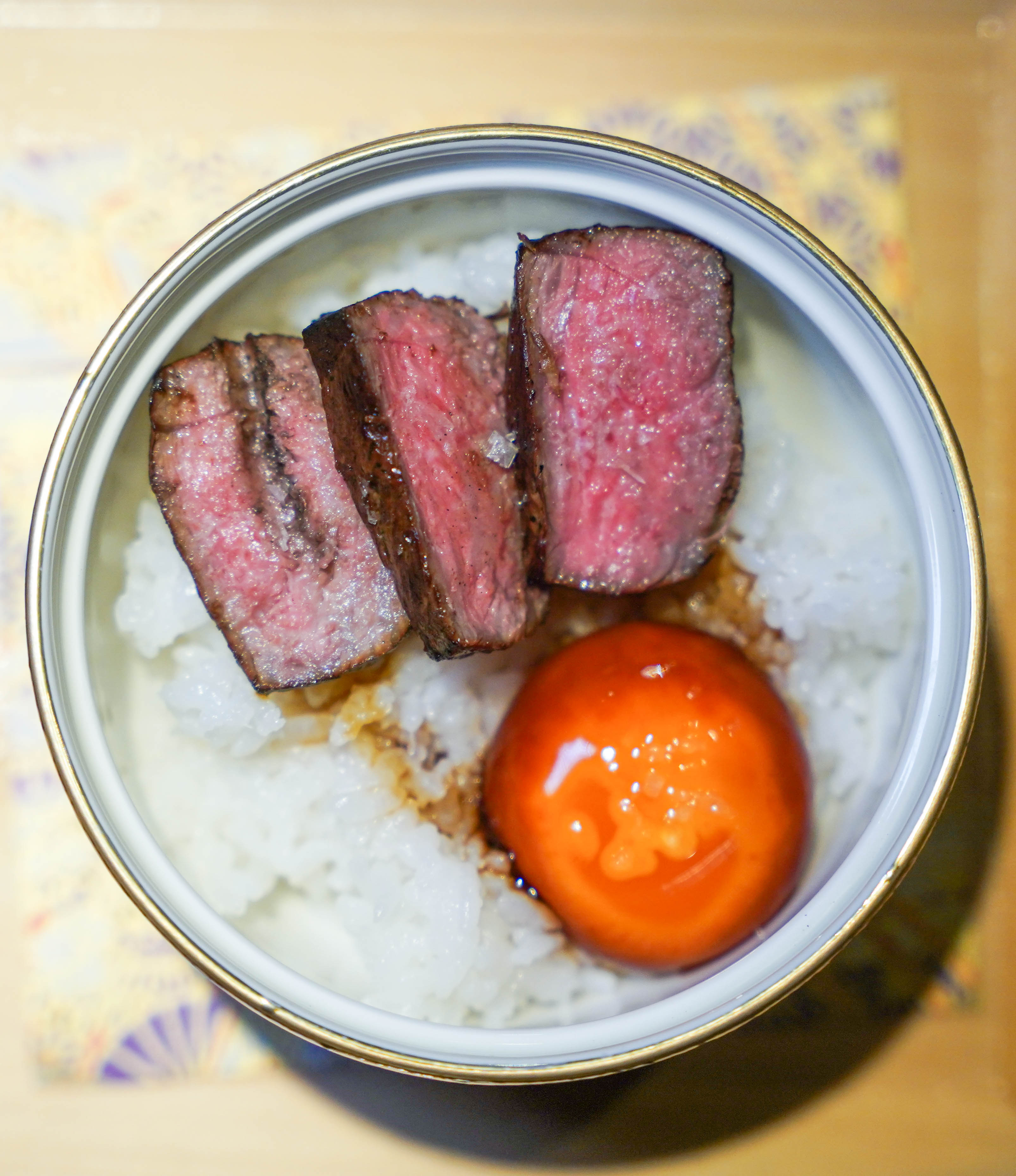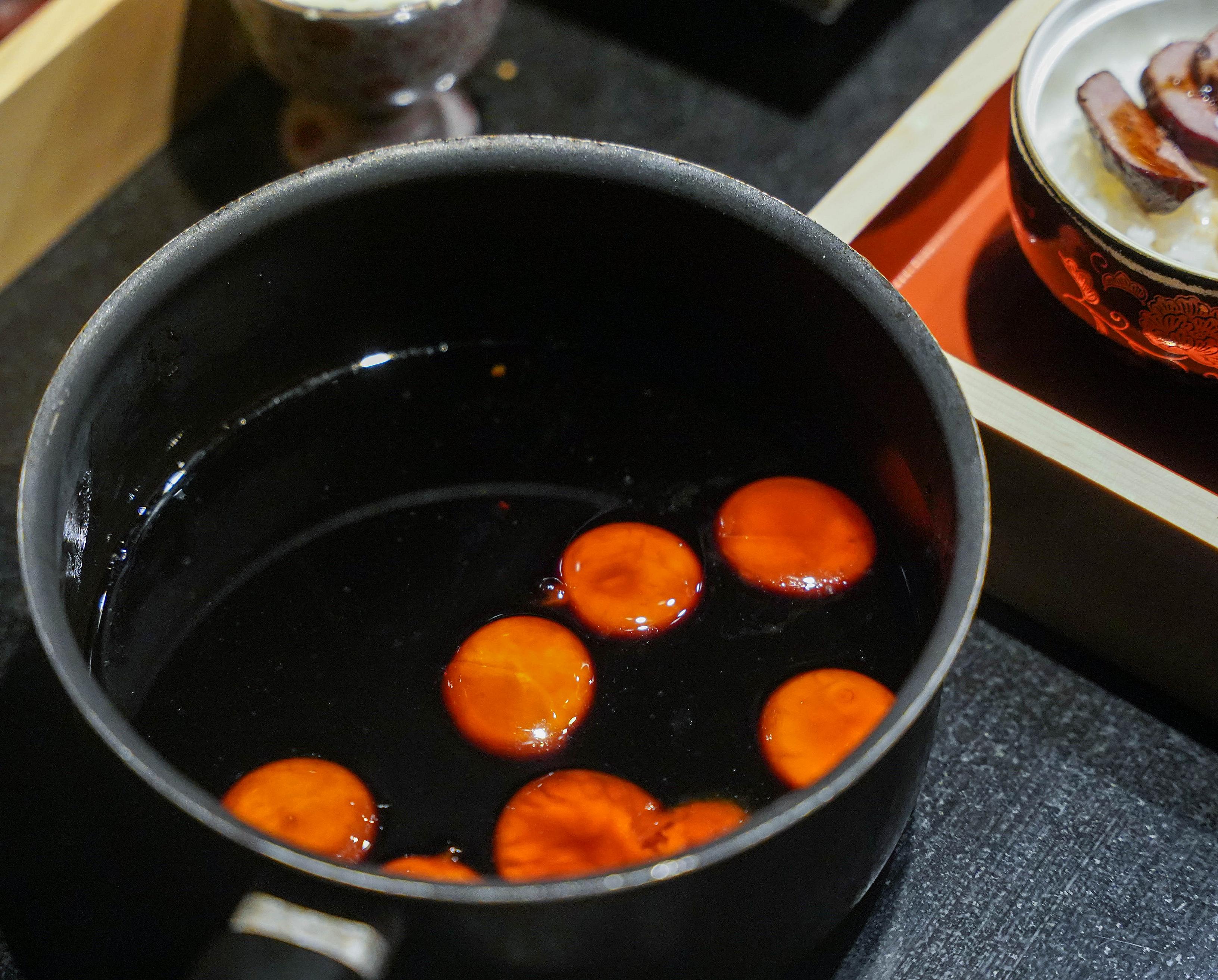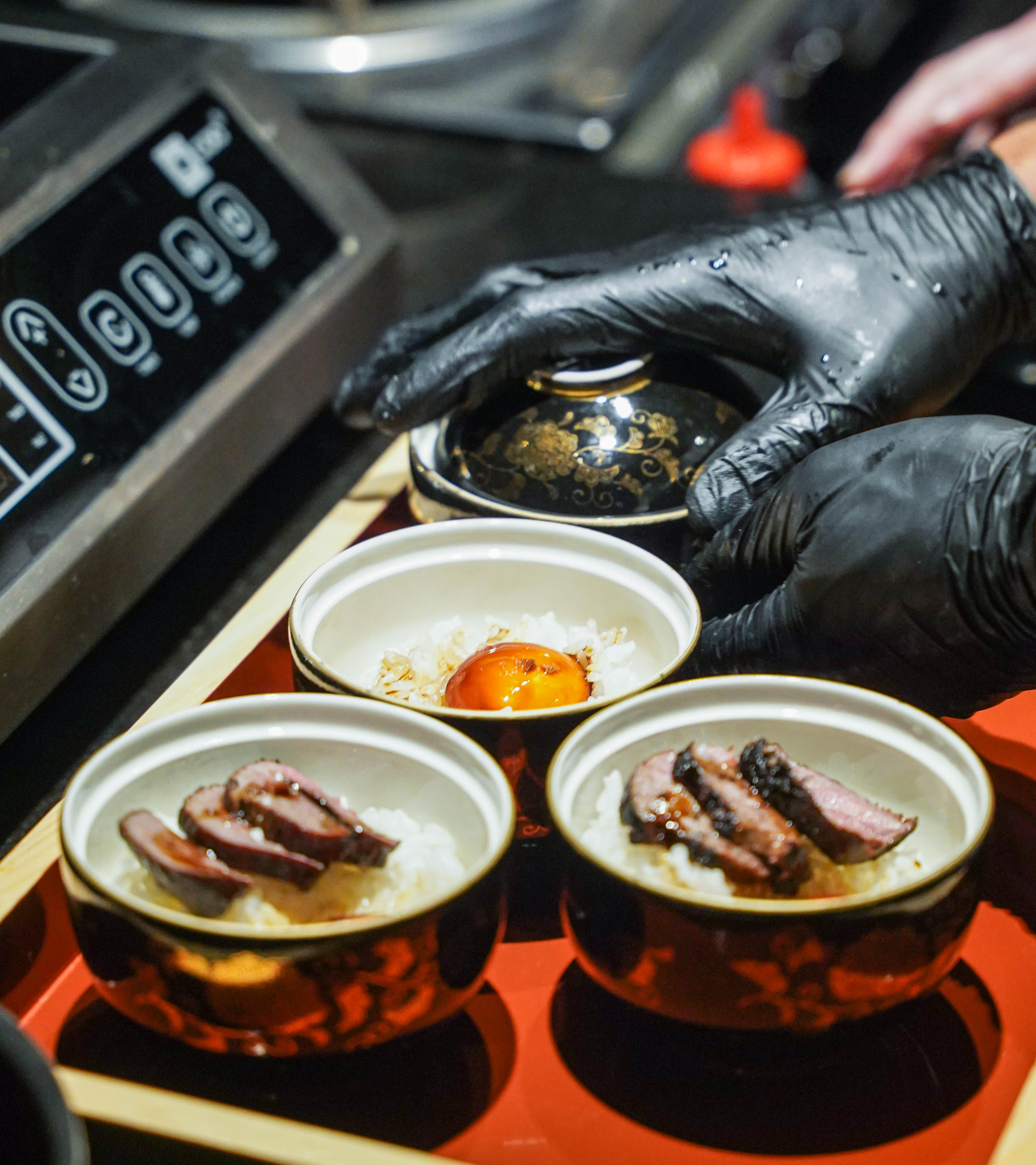 The Donabe Rice is a rice bowl to remember - Japanese rice with Kenkori egg marinated with house-blended shoyu, finished with full-bodied A5 Miyabi wagyu rump slices. Crack the egg, mix it with the rice, enjoy with the glorious beef, comforting with a confident char.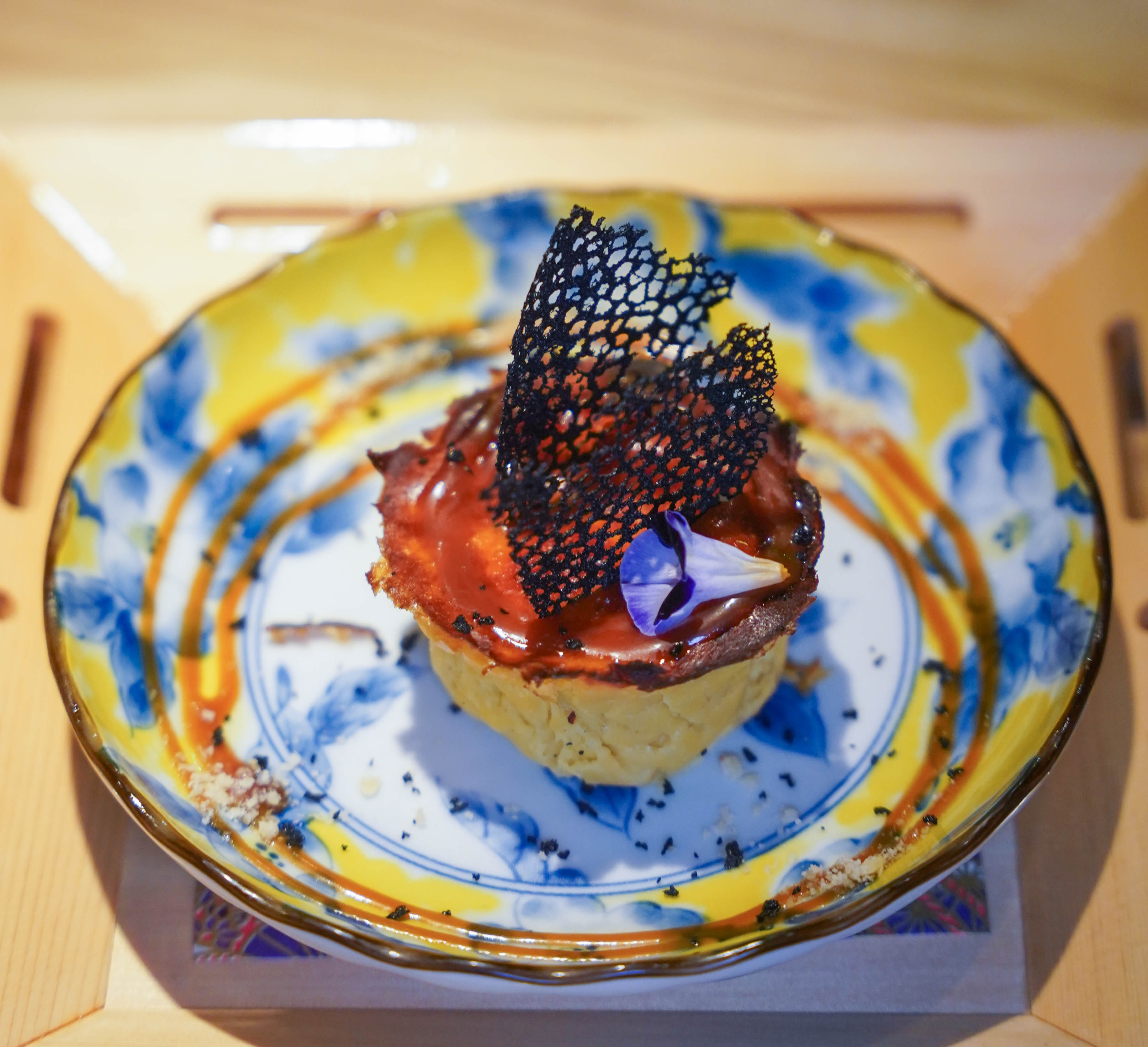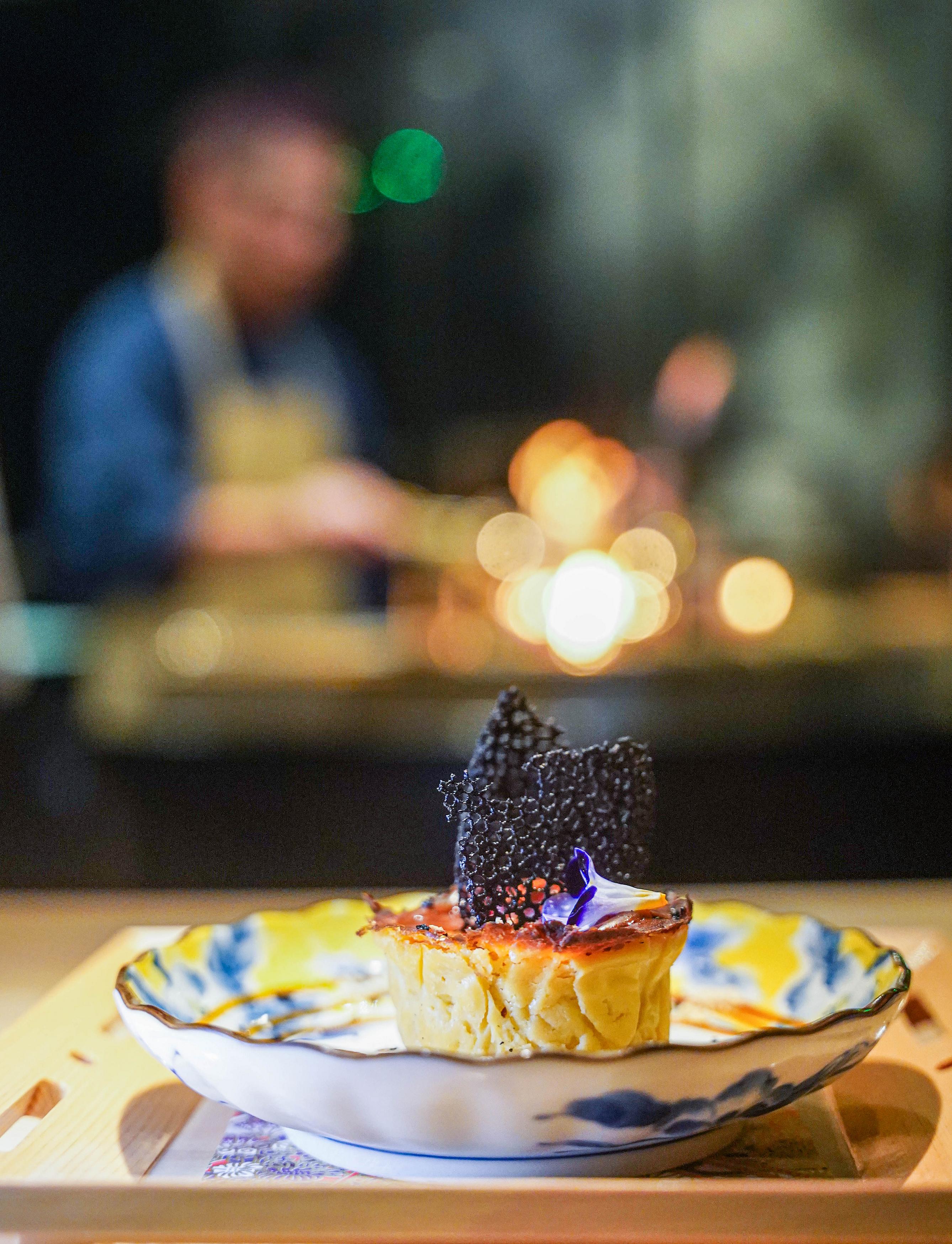 Dessert is delectable - Kikyo's modern rendition of Japanese sweet potato cake, creamy with a naturally soothing sweetness, laced lightly with caramel sauce.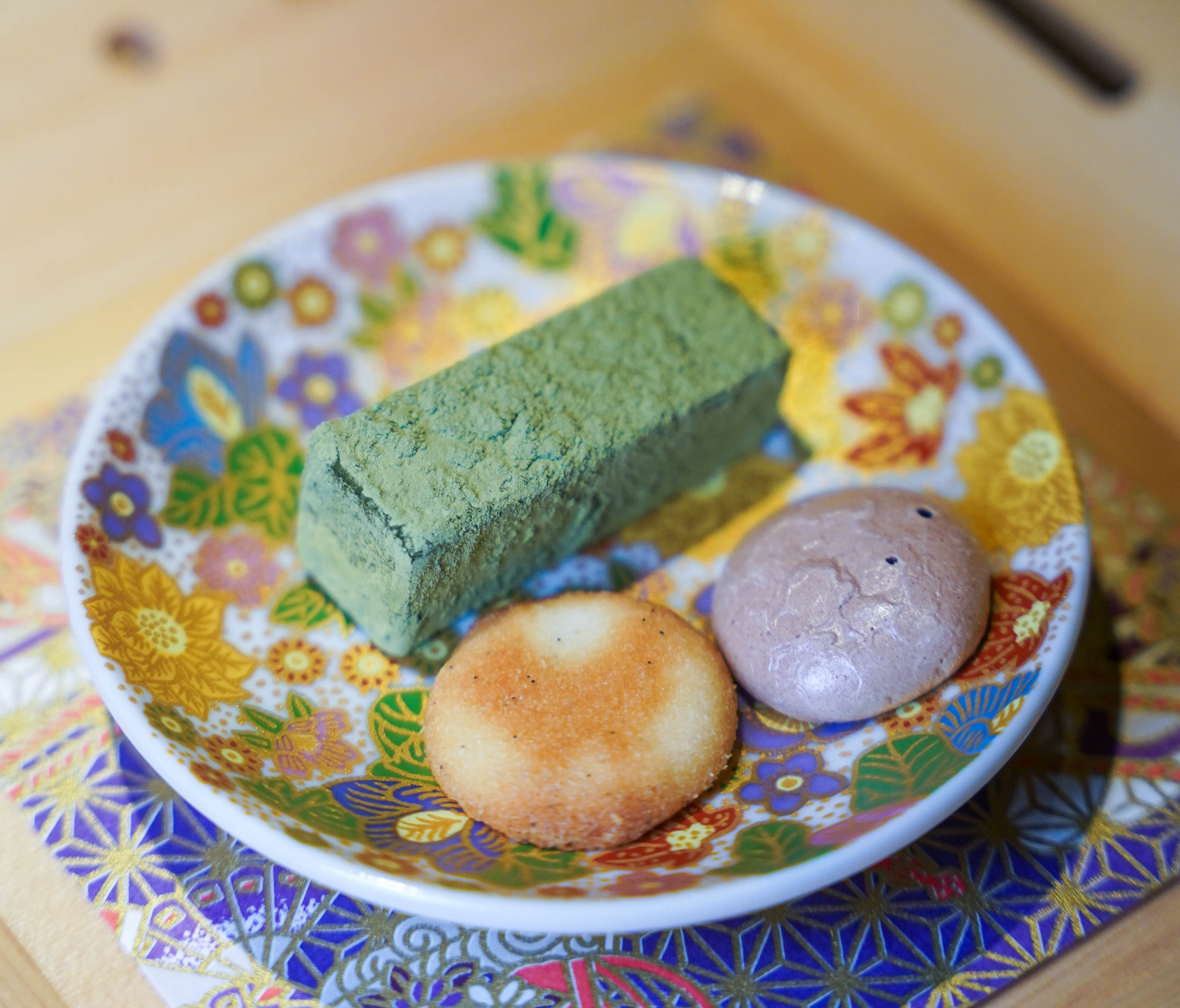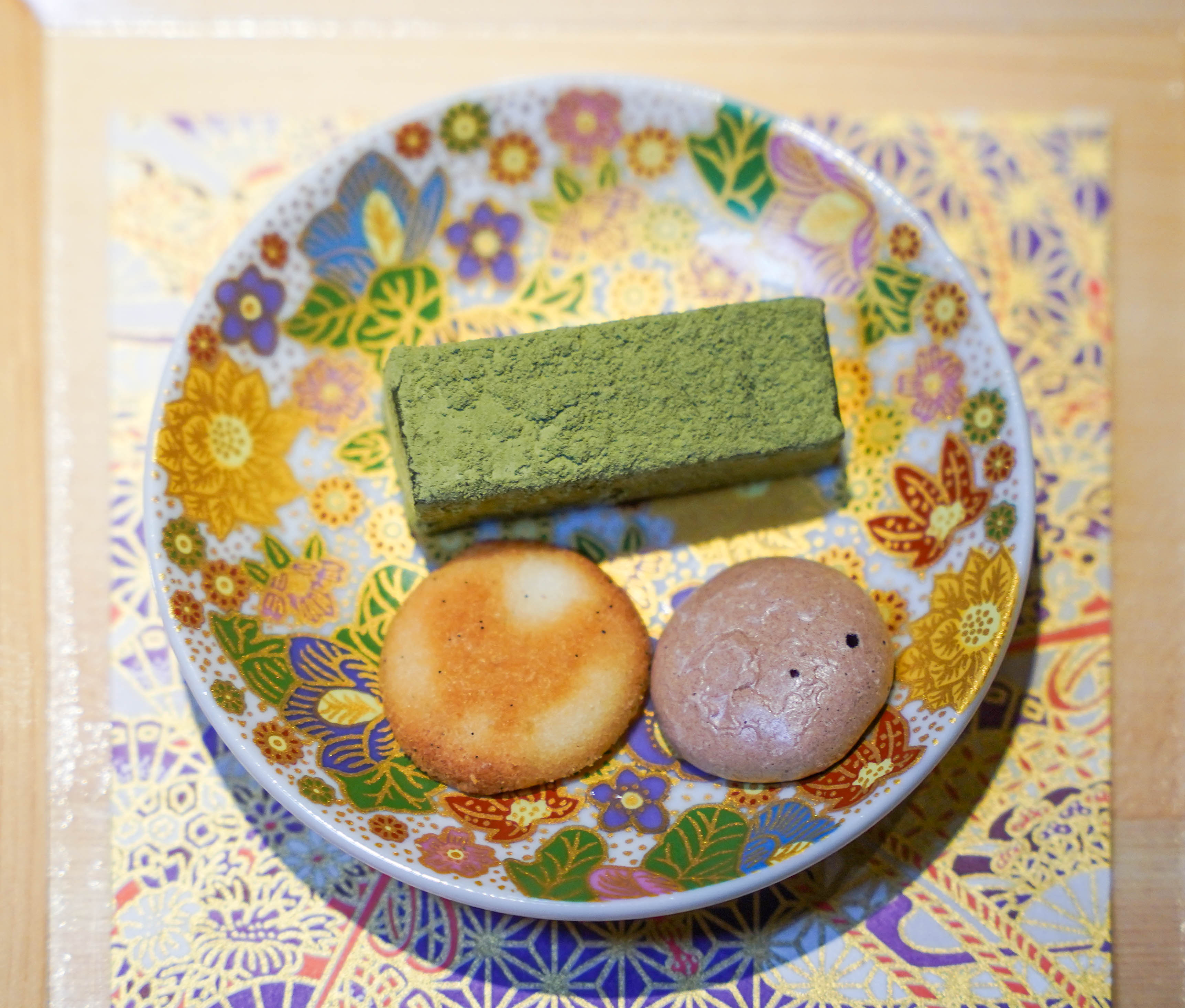 Petit fours close out this compelling feast with premium, pleasurable matcha ganache, complete with a cookie and meringue for merry munching.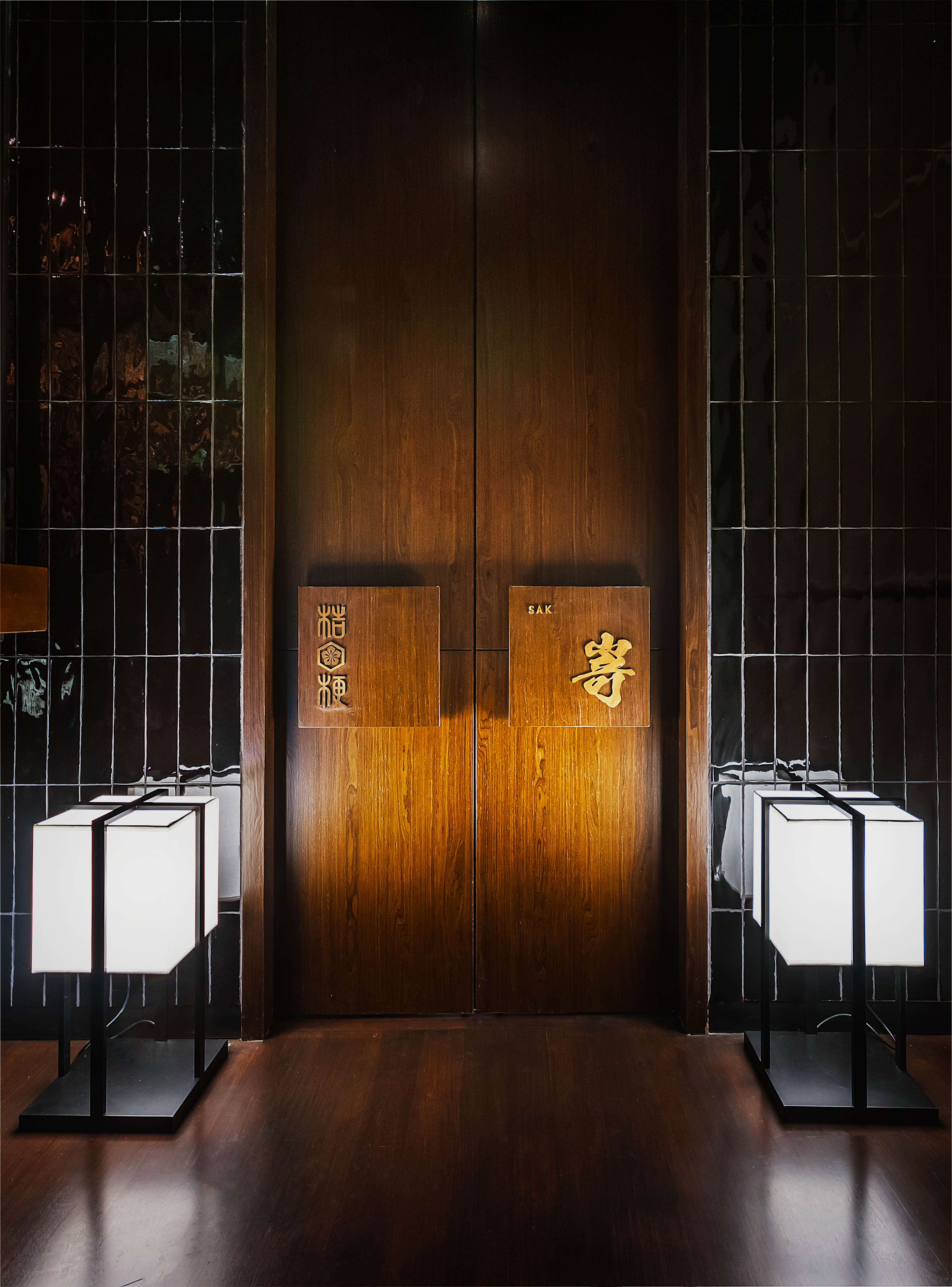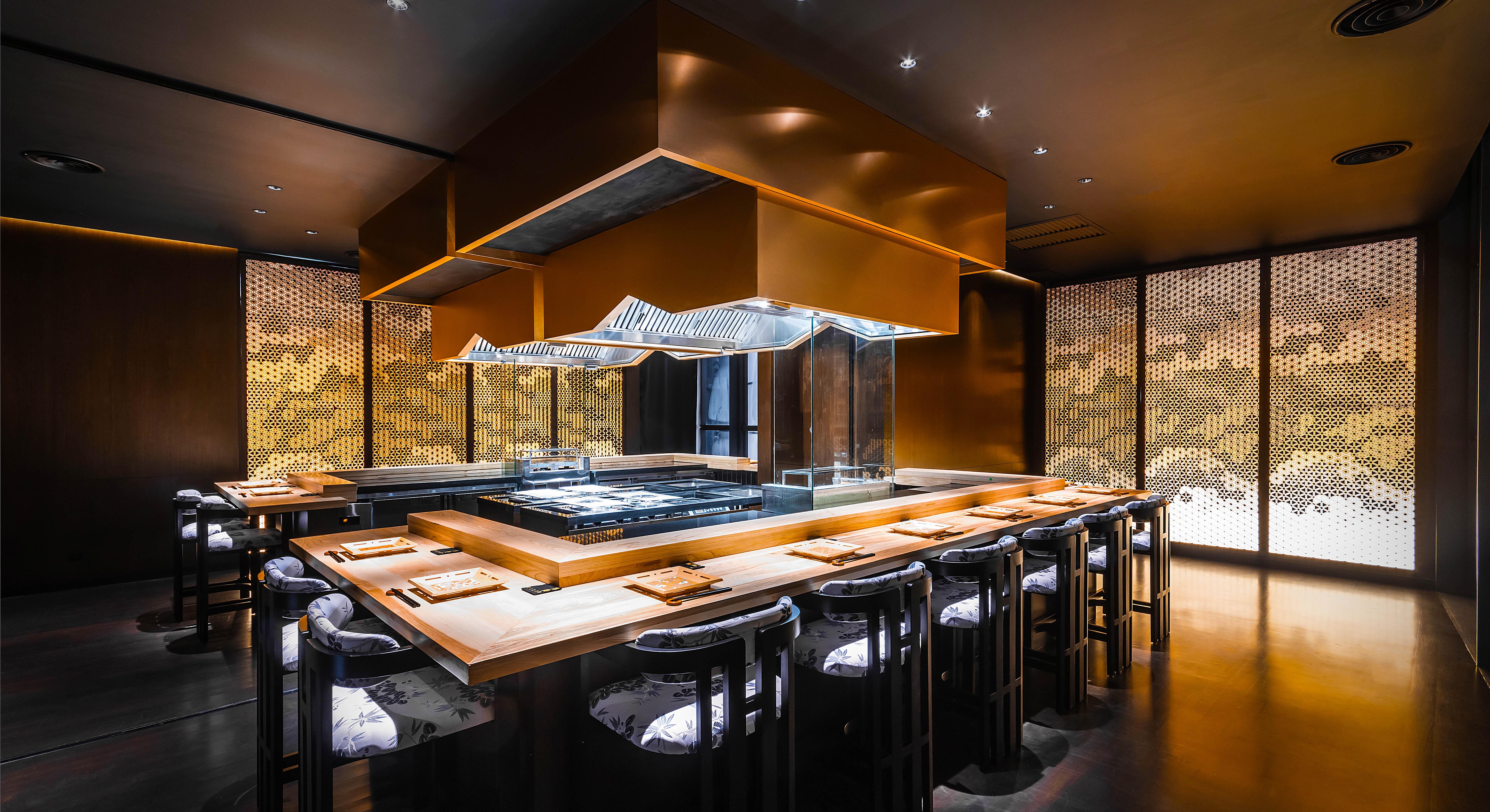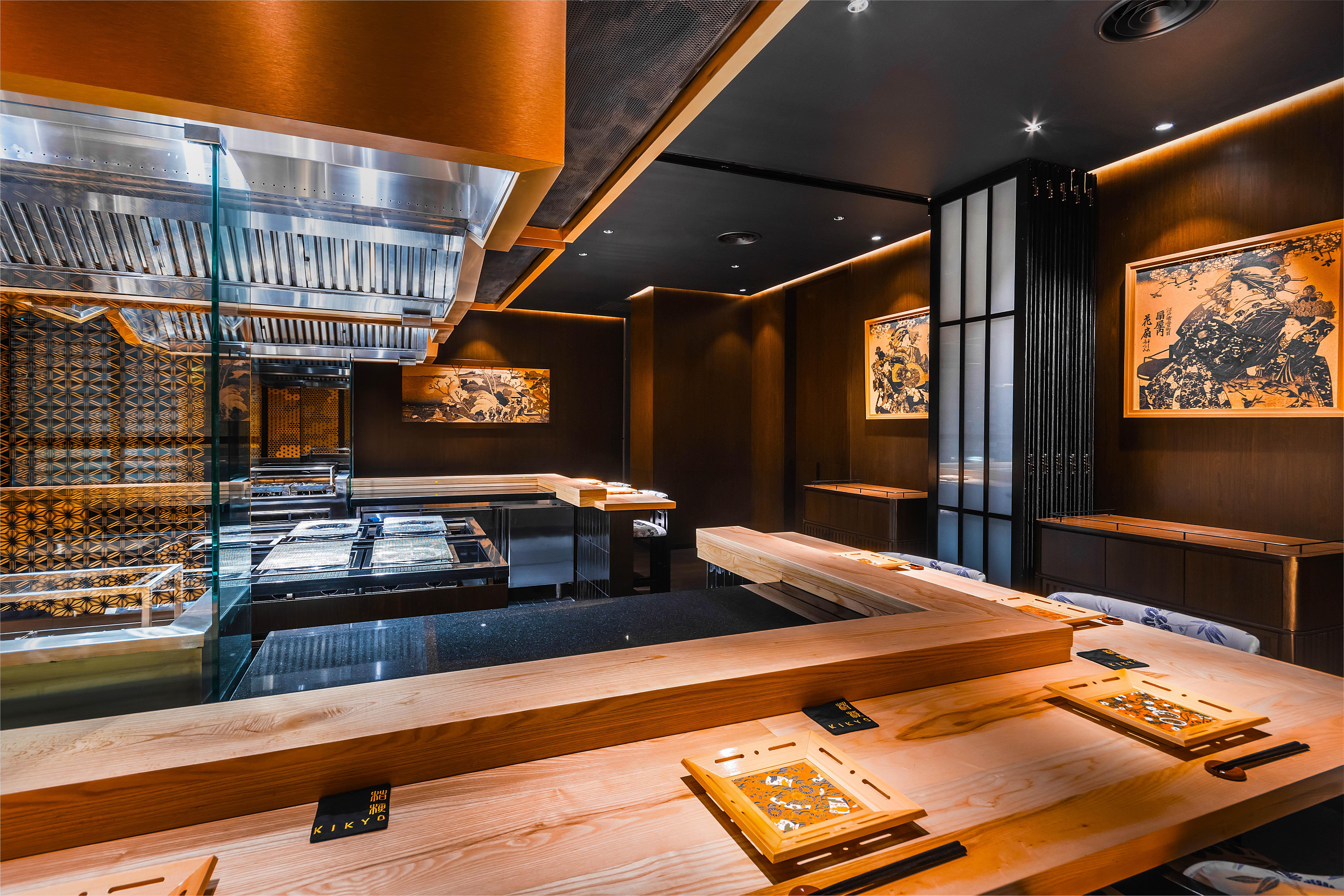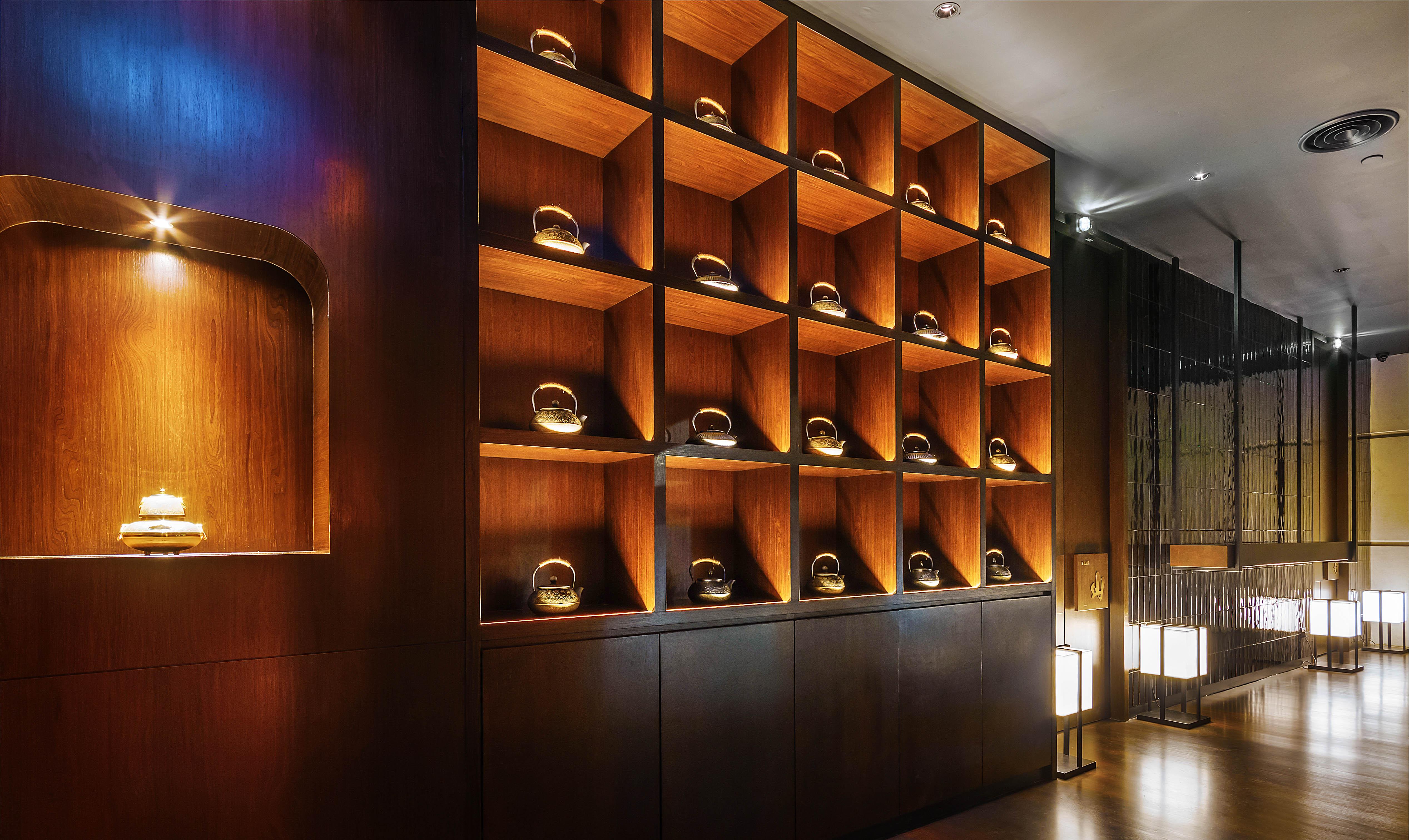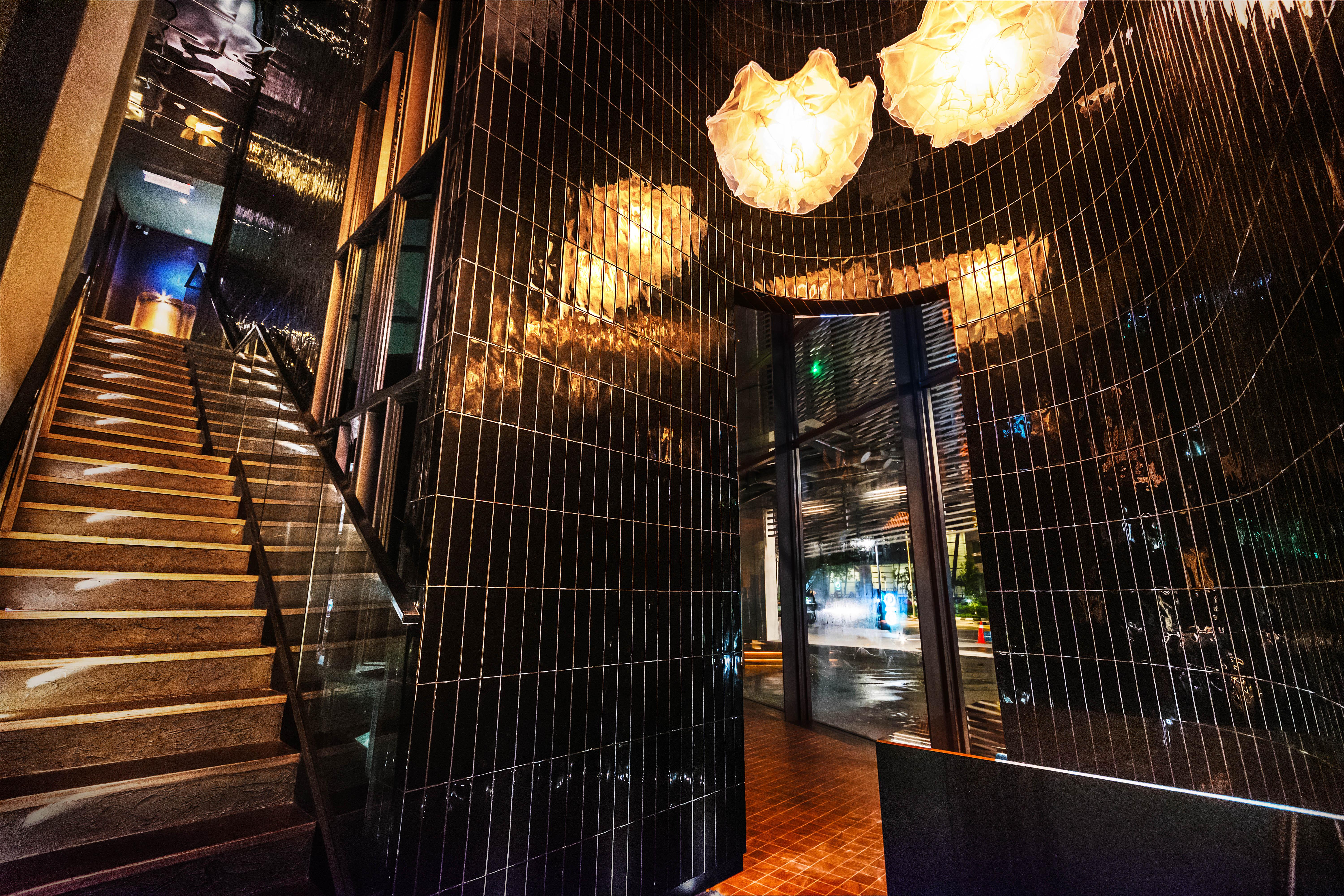 Private room facilities are also available at Kikyo, magnificent for milestone celebrations.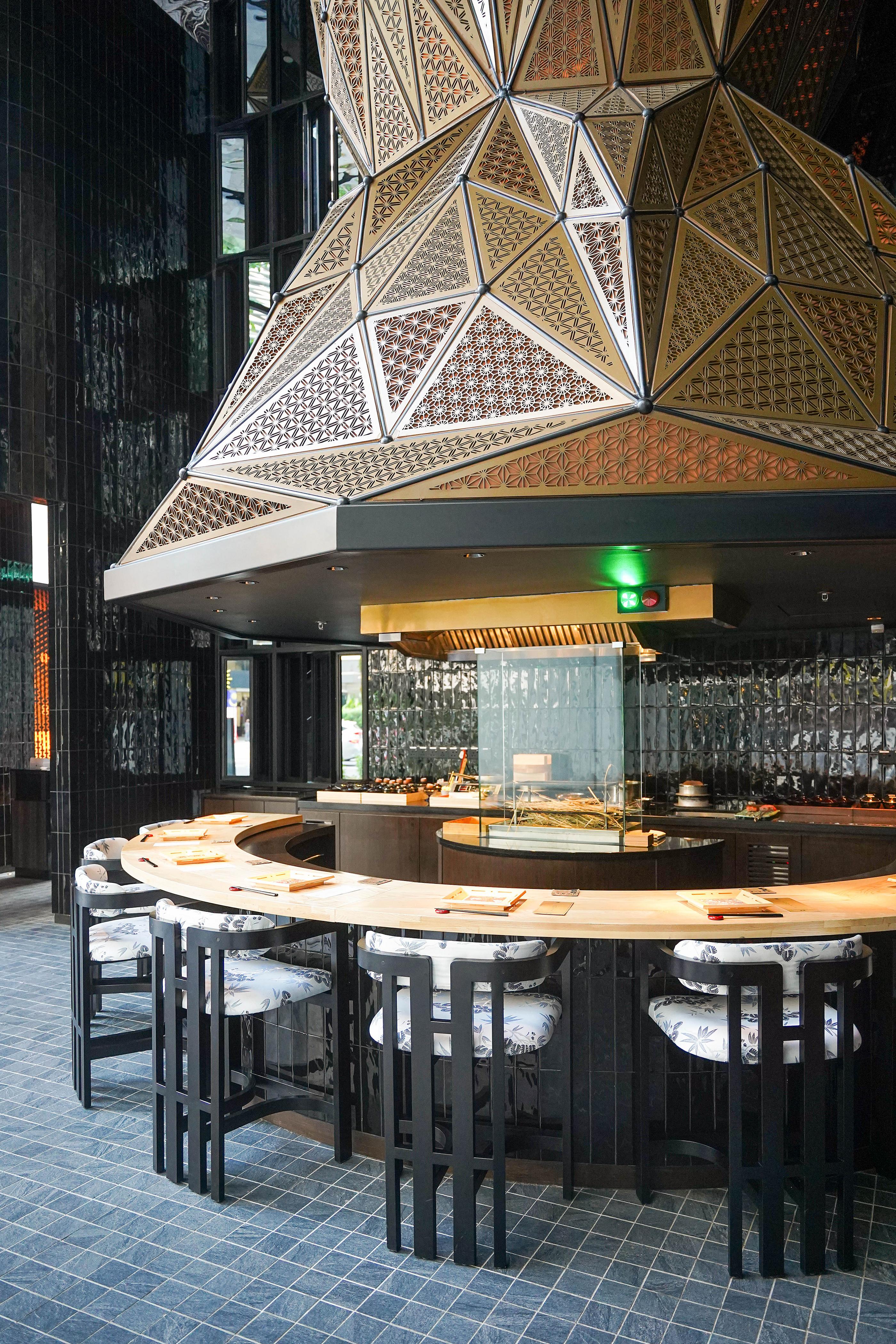 Kikyo
Lot G-3, The Troika, Persiaran KLCC, 50490 Kuala Lumpur. 
Open Tuesday-Sunday, 6pm-10:30pm. Tel: 012-799-7751