Ketam Viral revives forgotten Malaysian favourites & more in its 2023 Ramadan buffet
February 18, 2023
---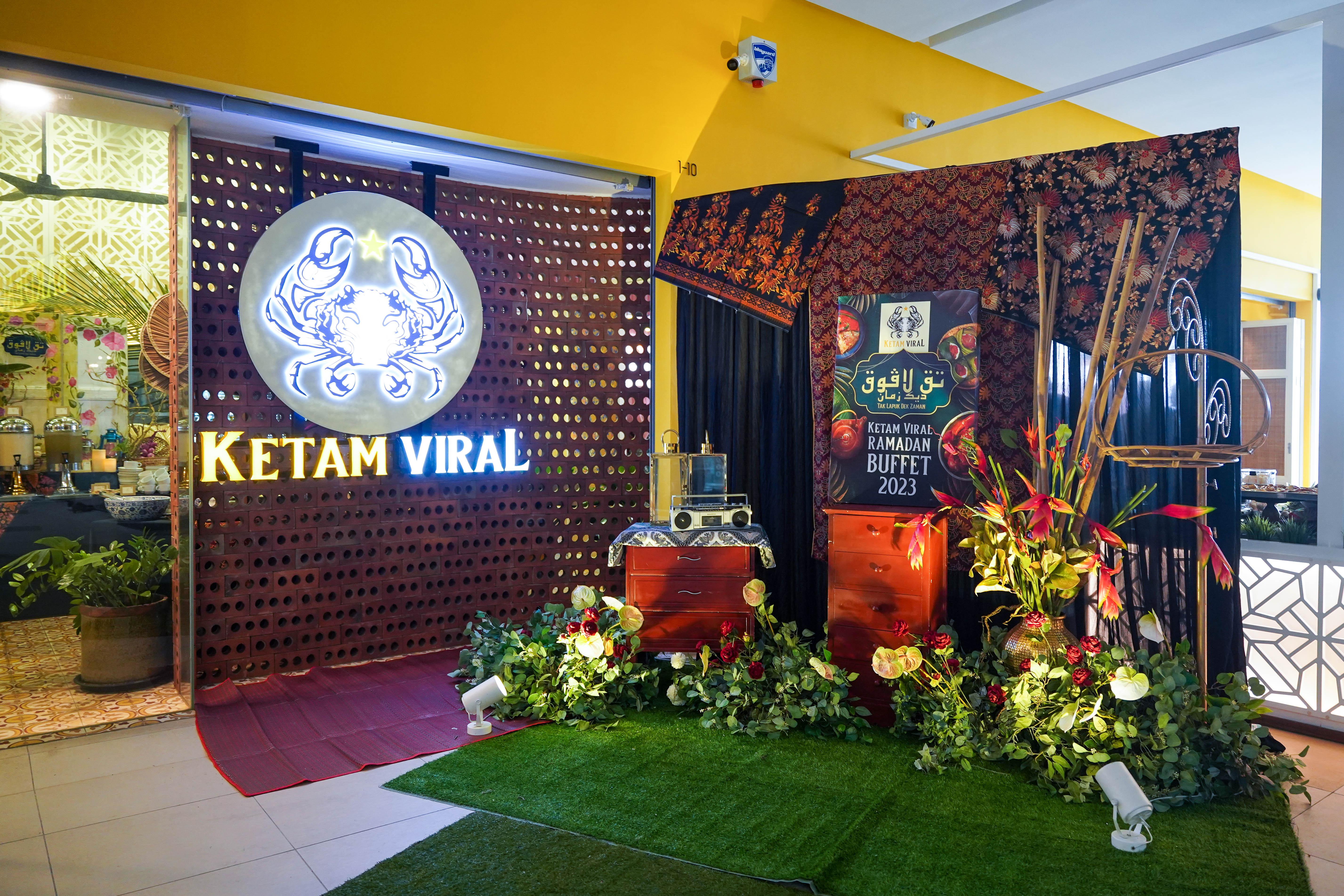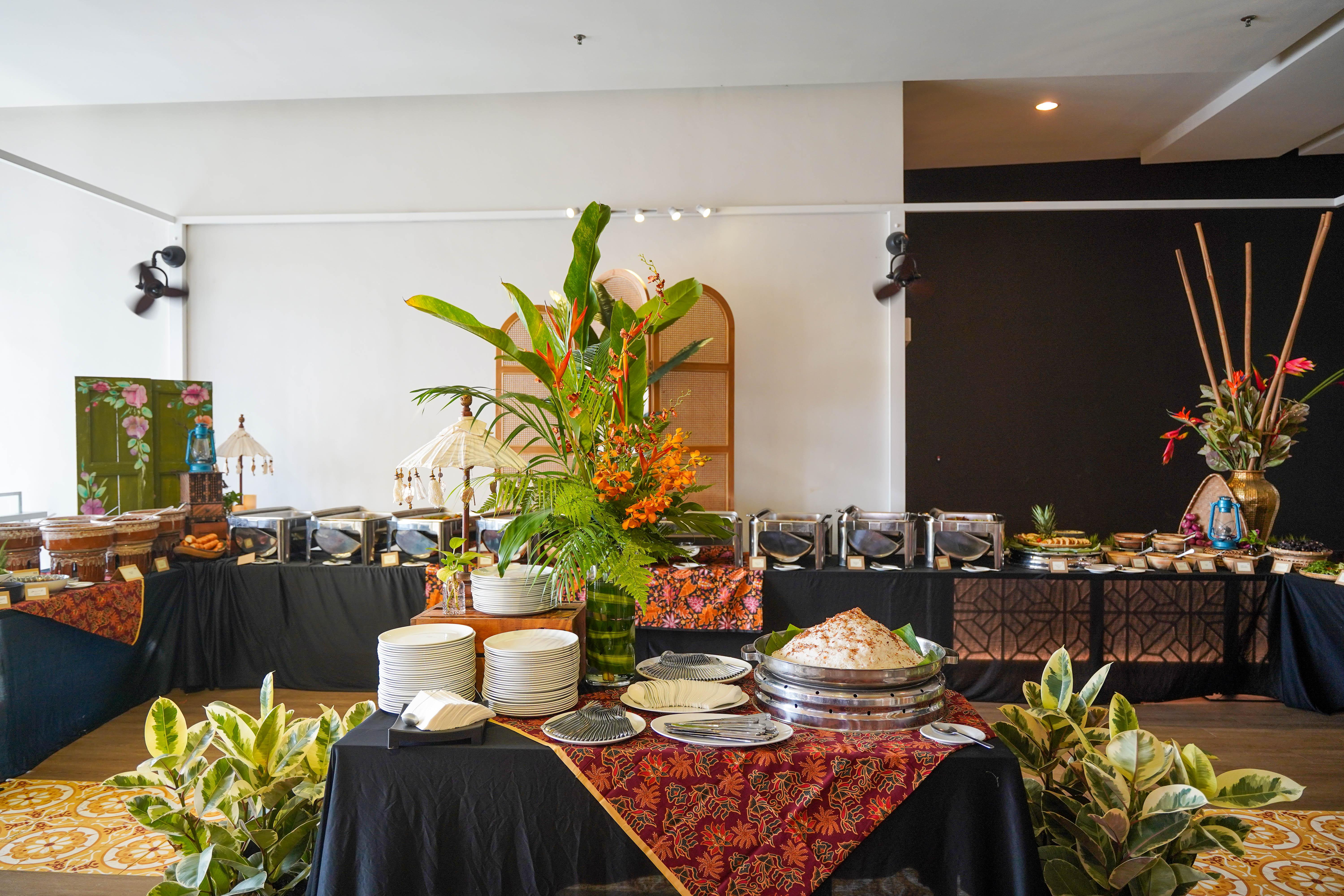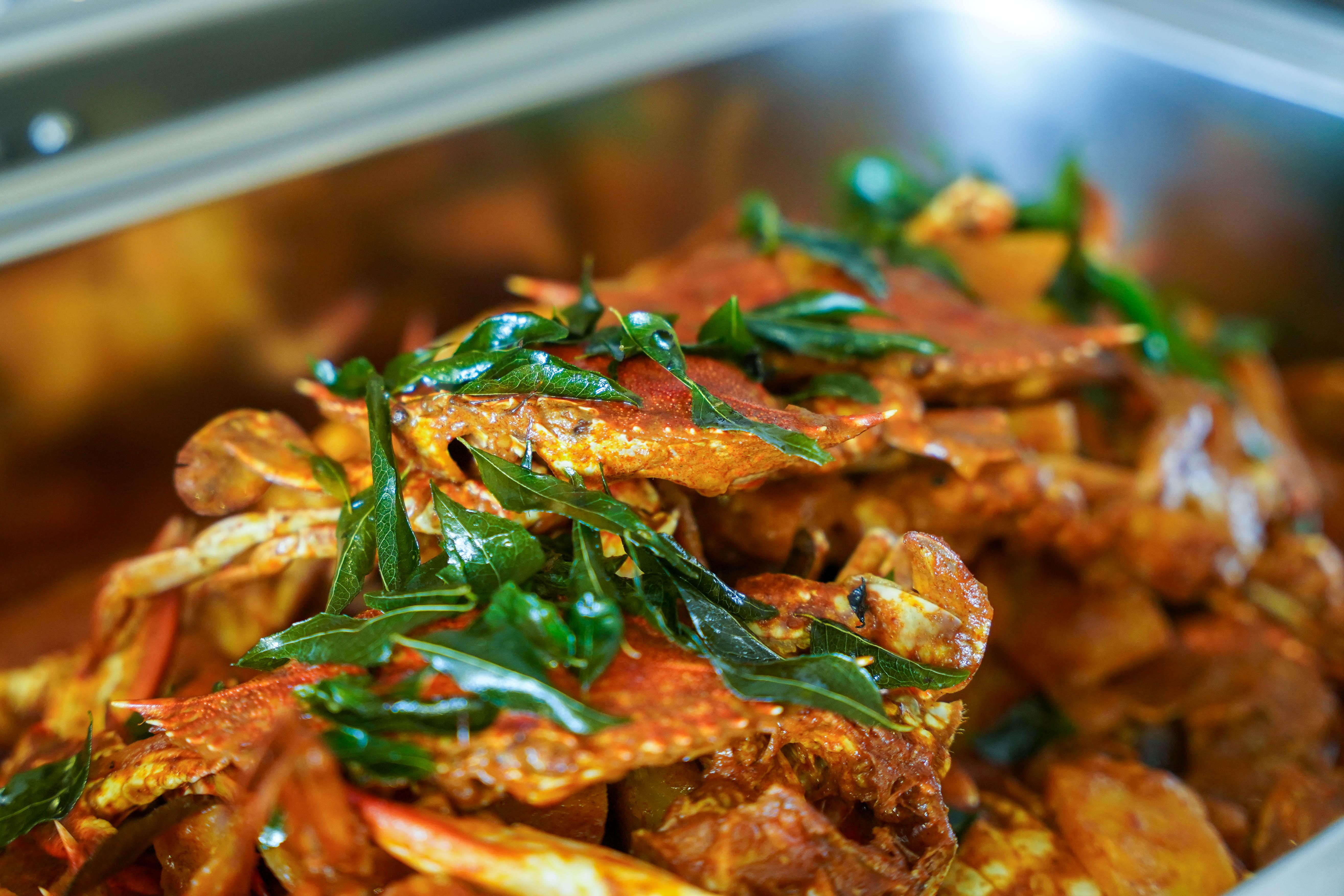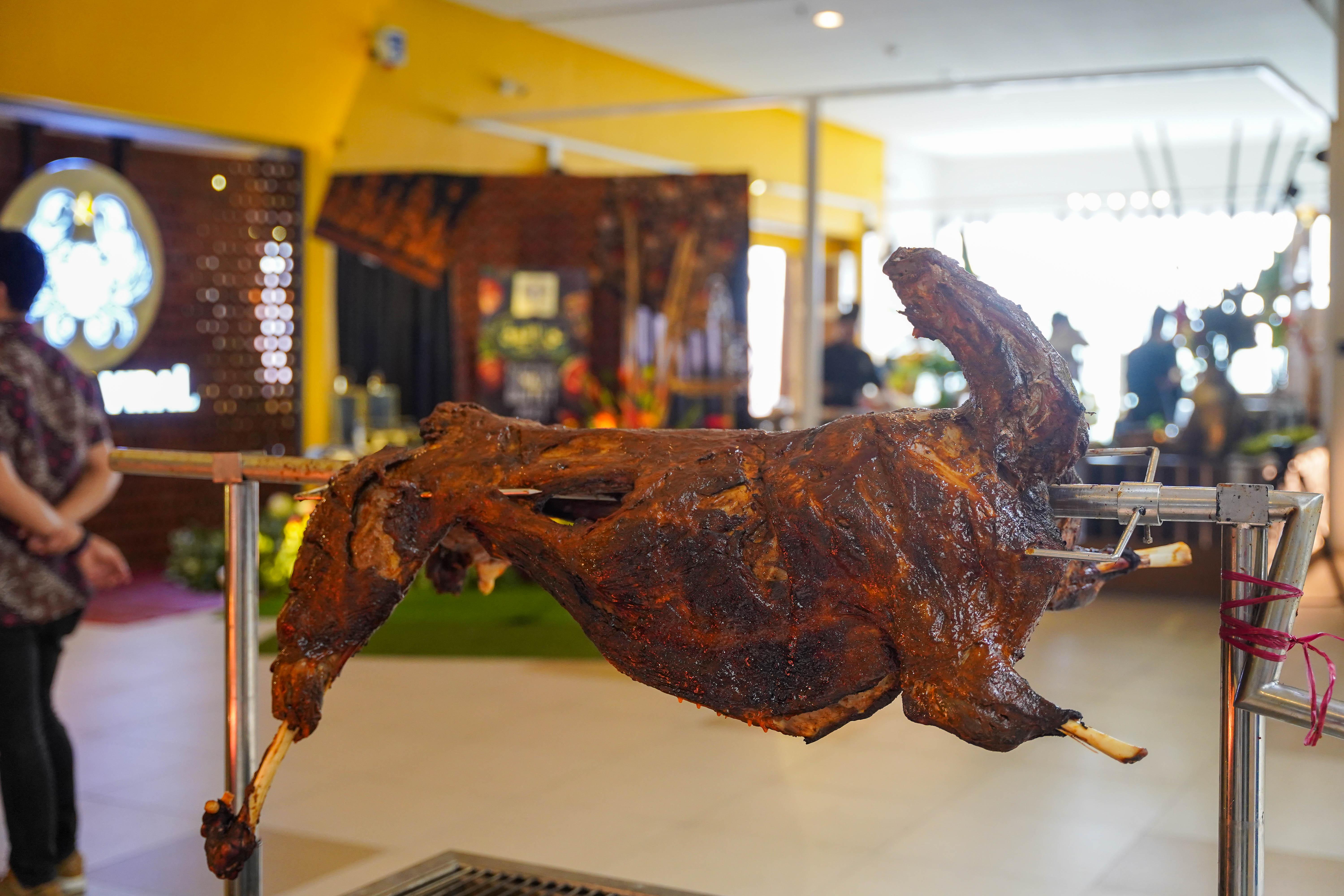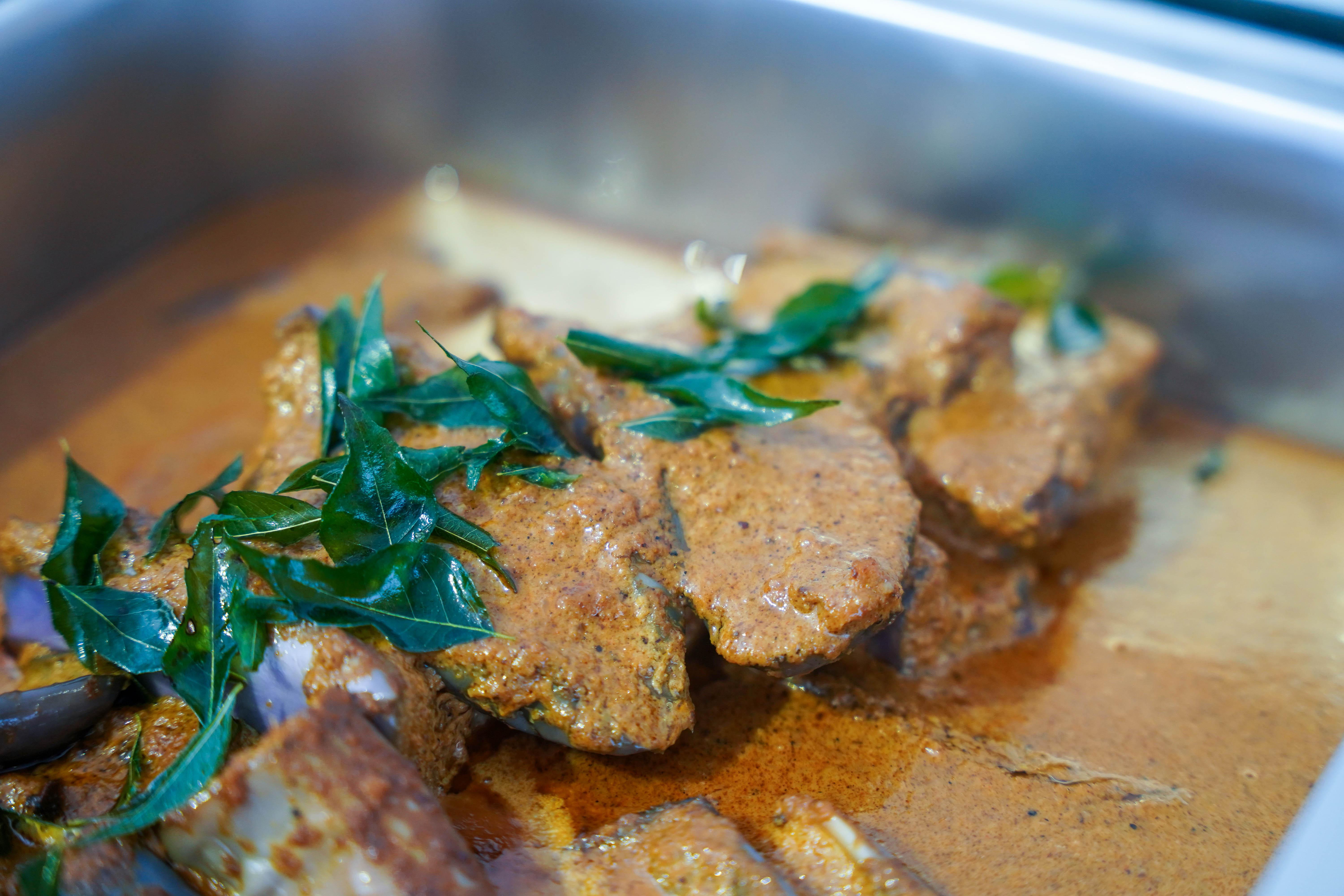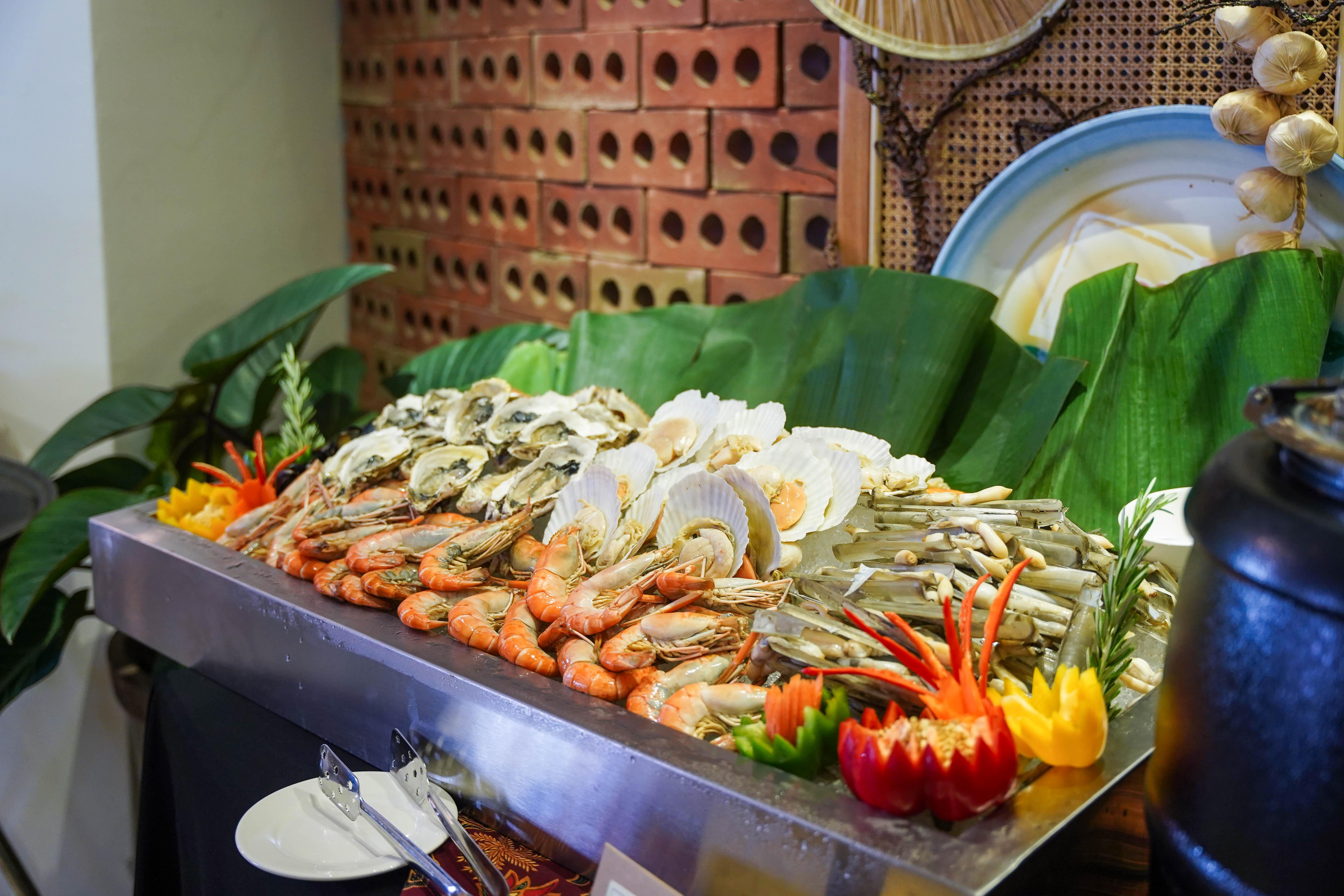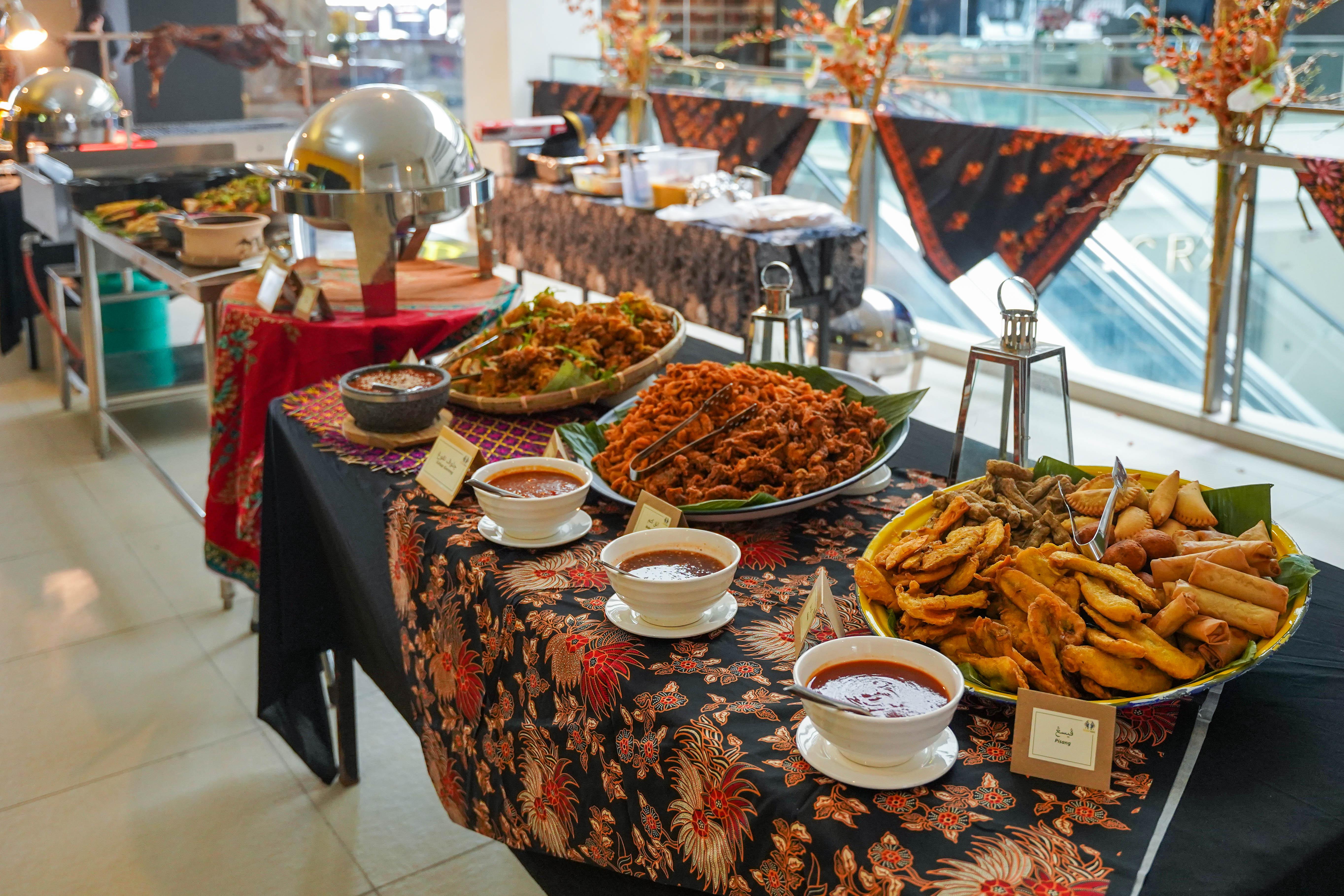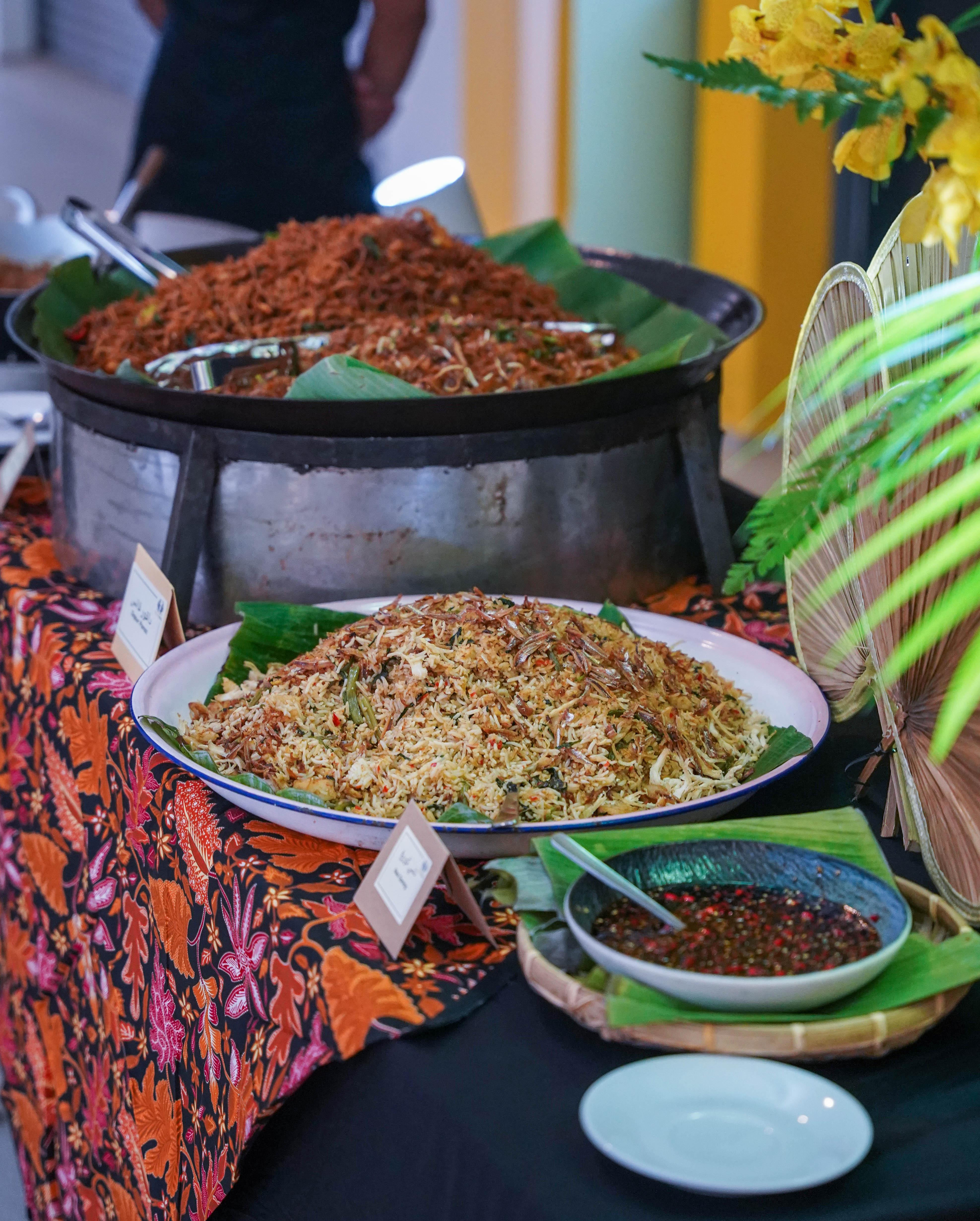 Tak lapuk dek zaman: Ketam Viral rekindles a love for long-cherished traditional recipes, some rarely seen in local restaurants, in its 2023 Ramadan buffet.
Showcasing live cooking stations at its flagship Bangi venue, adorned with classic Malay decorations, this popular crab-and-seafood purveyor promises a taste of nostalgia to warm the heart throughout the fasting month.
Award-winning Malaysian chef Wan Rathnor and his handpicked team have curated a captivating selection of rotating specialities, spanning Ketam Masak Lemak to Udang Galah Diraja, plus stations for 'kawah' and 'wok hei' flavours.
To spice up the experience, customers can choose to add on Ketam Viral's crab bestsellers such as Chilli Crabs, Salted Egg Crabs, Ketam Kam Heong and Ketam Buttermilk Lurpak. These can be purchased through preorder bookings; the crab prices are based on daily market rates, available in Regular, M, and XXL sizes. 
Ketam Viral's Ramadan buffet takes place 6pm-10pm, from 24 March to 19 April 2023. WhatsApp or call Ketam Viral at 012-580-5113 for reservations, or visit ketamviral.restaurant/ramadan-buffet-2023 for more information.
Enjoy an Early Bird Special price at RM142+ (save RM20) by booking from 25 February to 16 March 2023. The regular price is RM162+ per adult or RM85+ for children between 3 to 10 years old. Children below 3 years old are welcome on a complimentary basis.
Ketam Viral will contribute 2% of the value of its Ramadan buffet receipts to Rumah Bakti Al-Kausar  and Rumah Pengasih Warga Prihatin.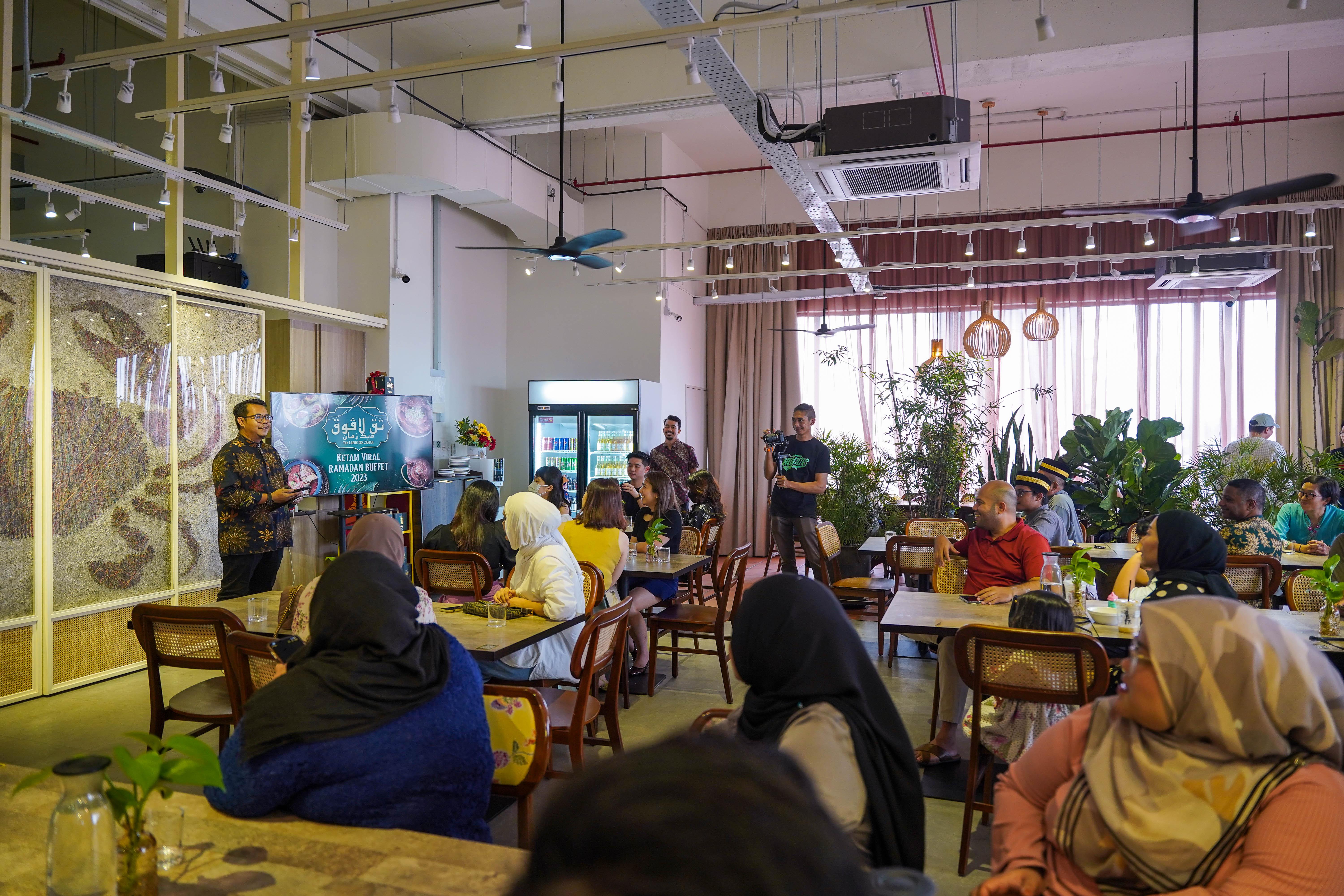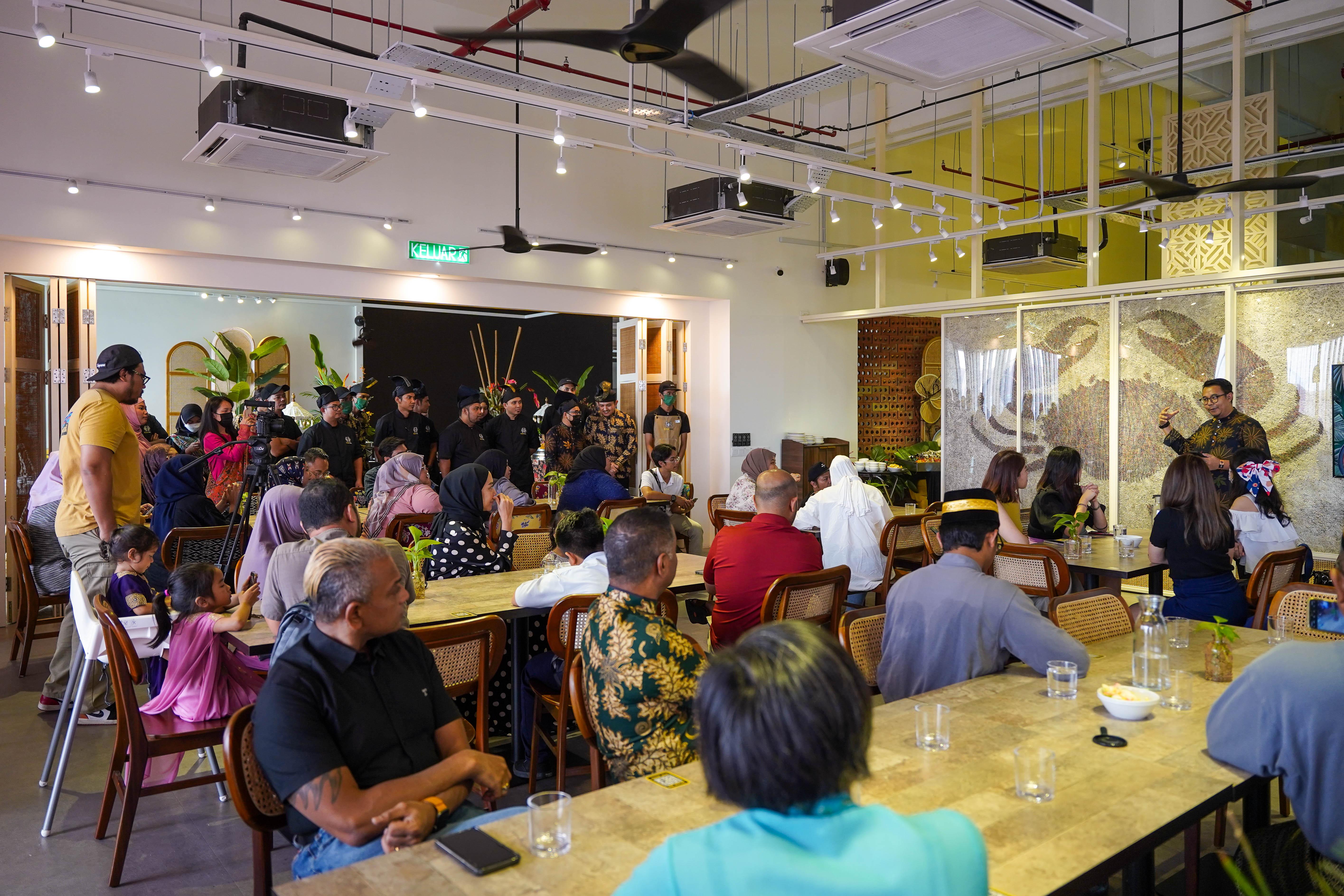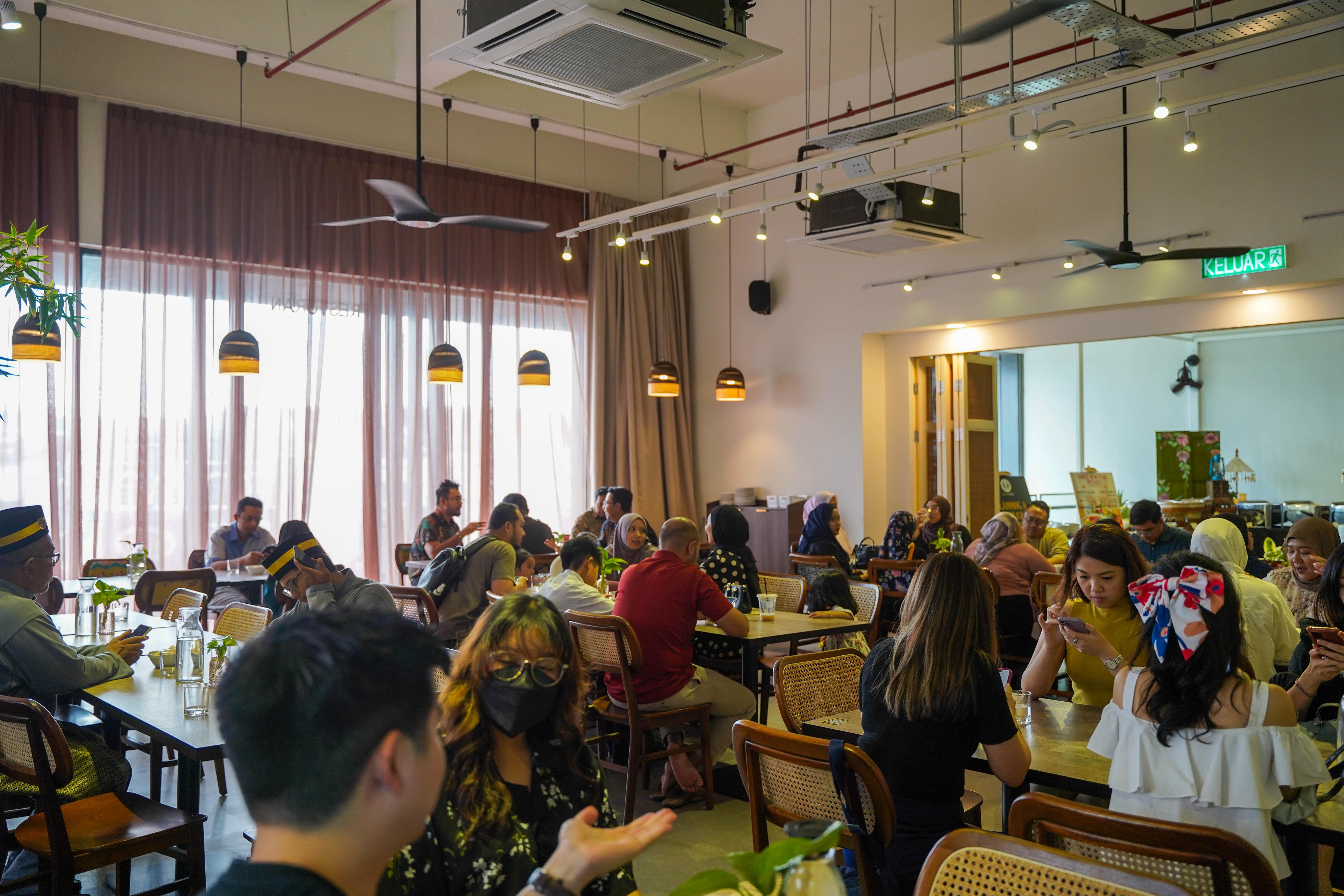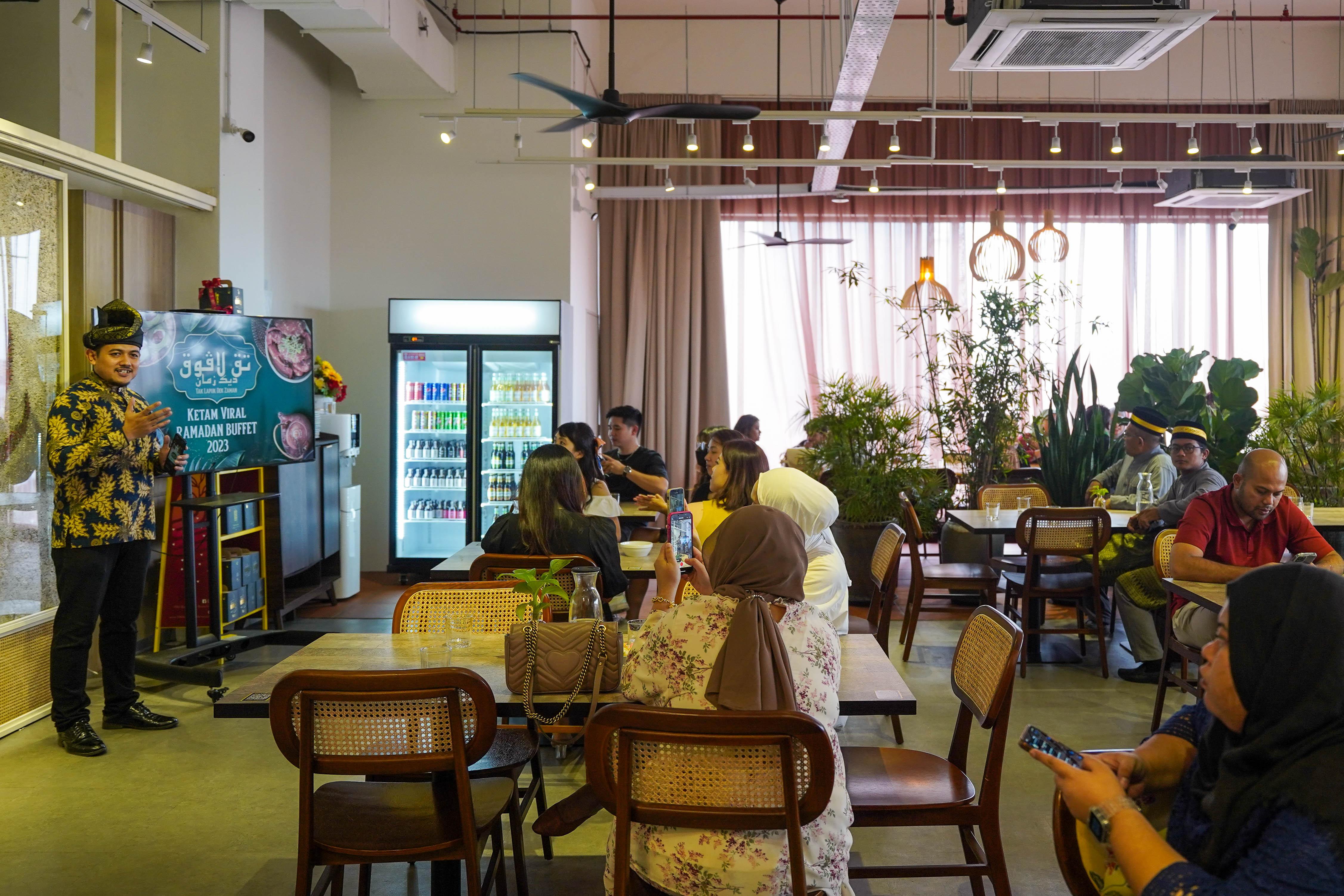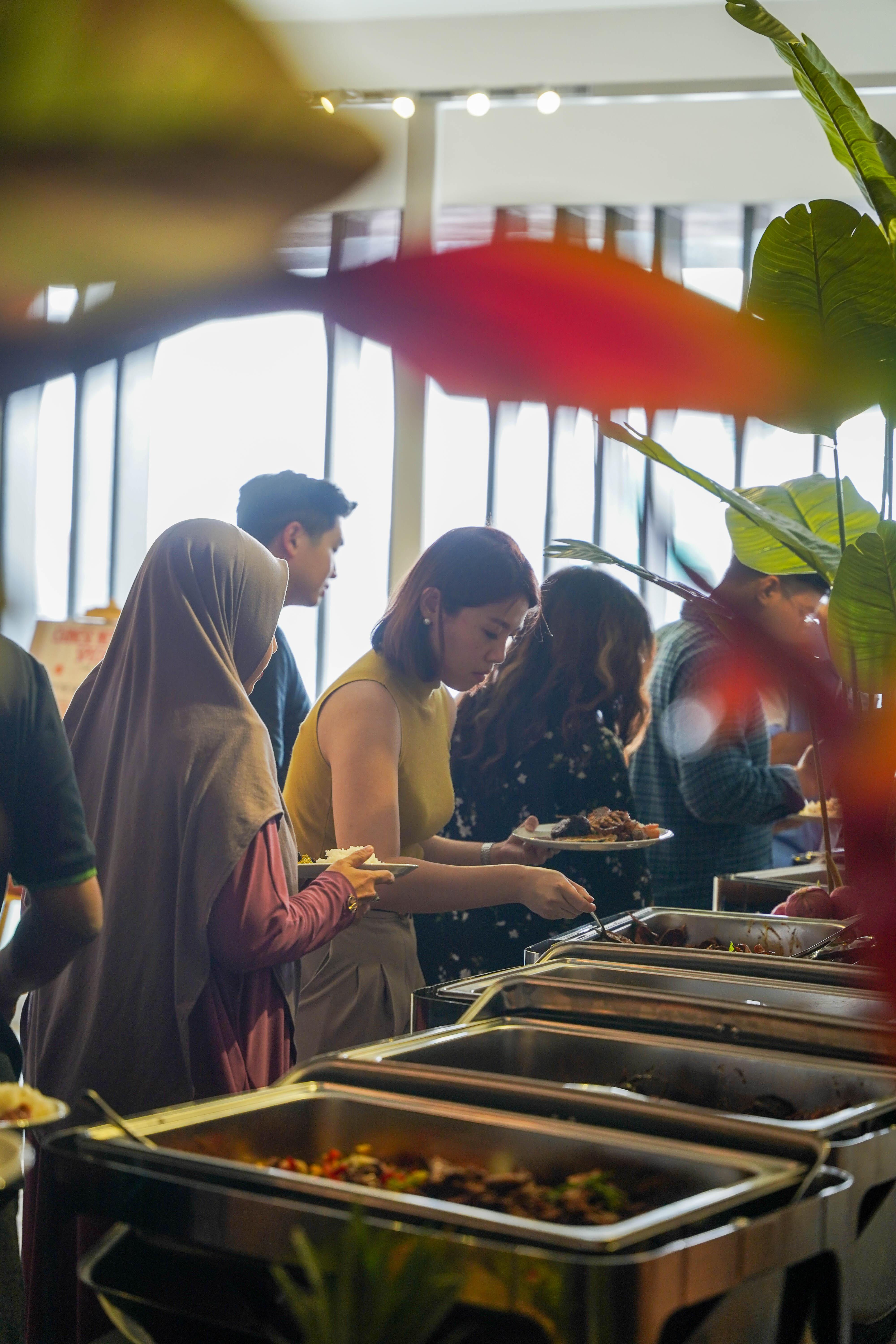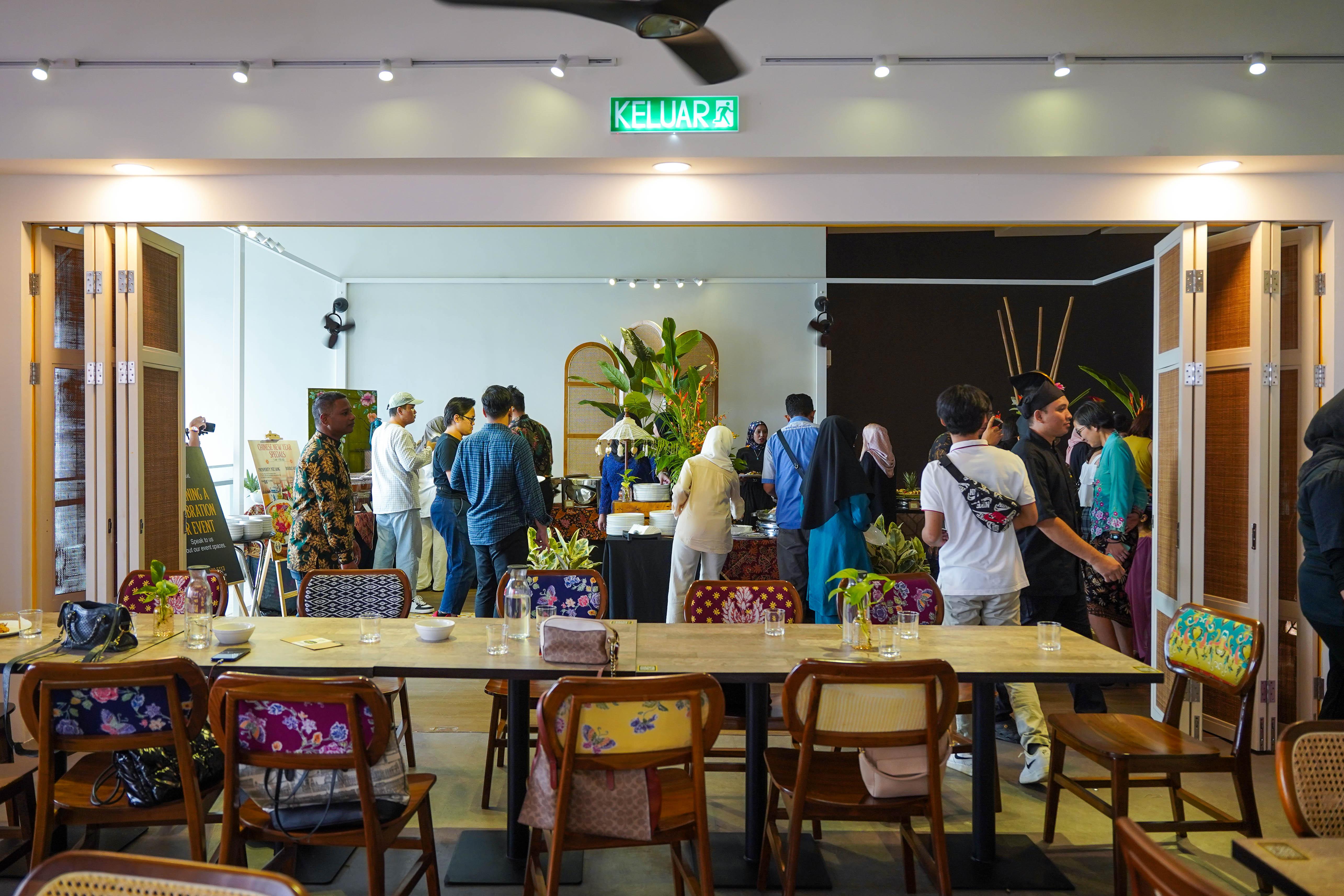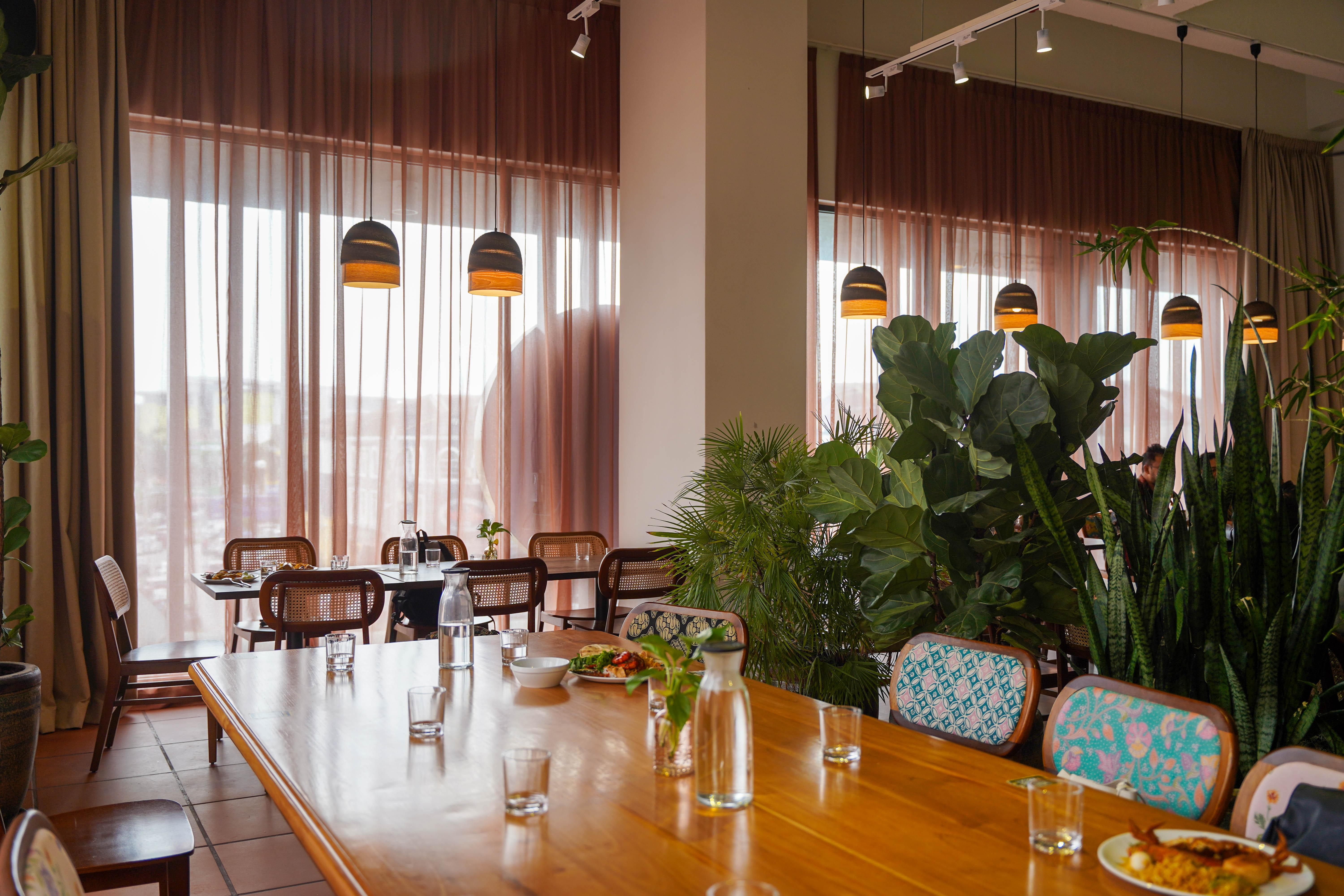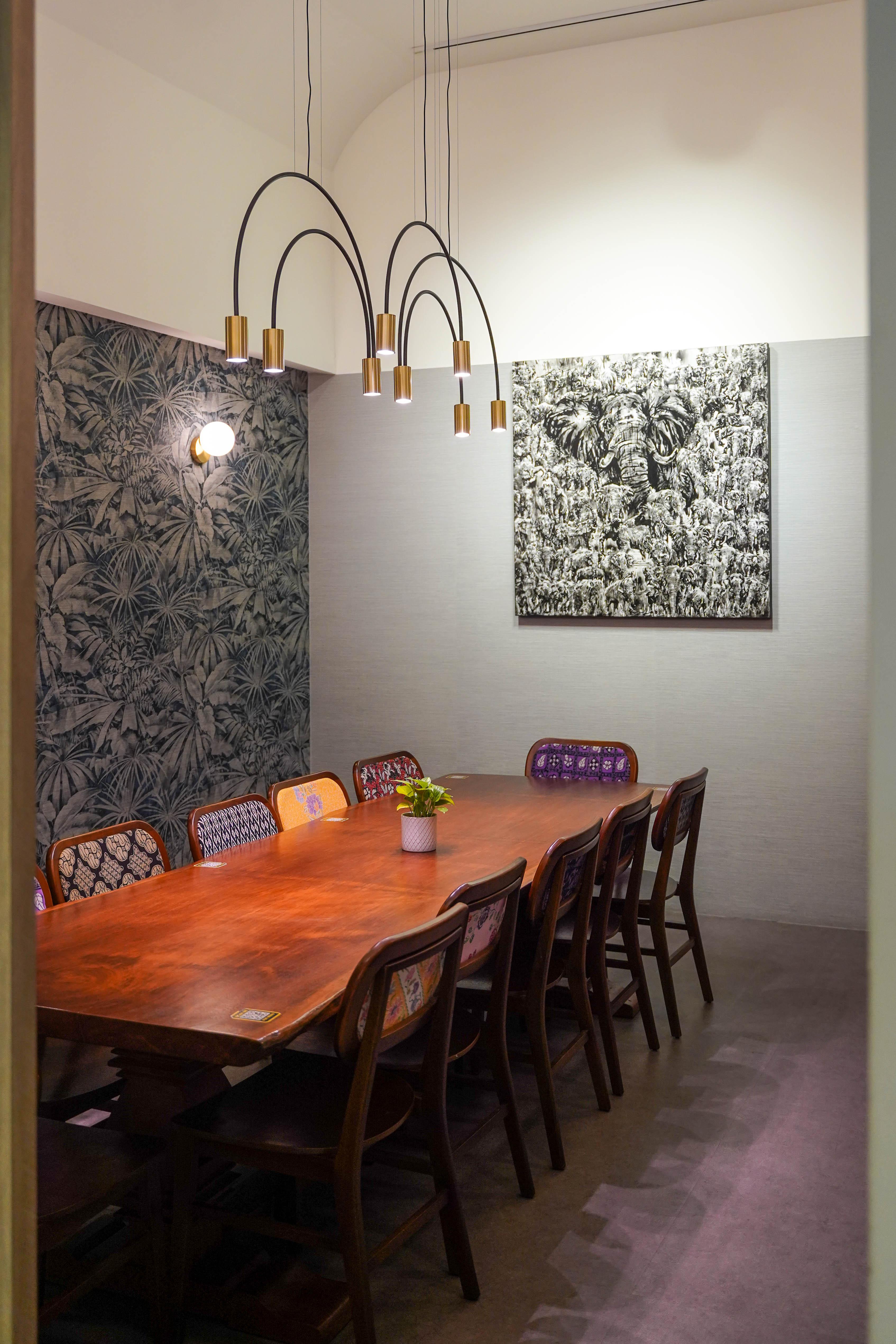 Ketam Viral welcomed media guests to a recent preview of its Ramadan buffet at its restaurant, which will comfortably cater to 400 people every evening throughout the month.     Seating will be thoughtfully arranged to ensure ample space between guests.
Ketam Viral also offers the perfect setting for Private Banquet Ramadan bookings with its VIP rooms - Ketam Nipah and Ketam Bunga - which can each accommodate up to 12 persons in an artistic ambiance. A private room fee is applicable on reservation, subject to availability.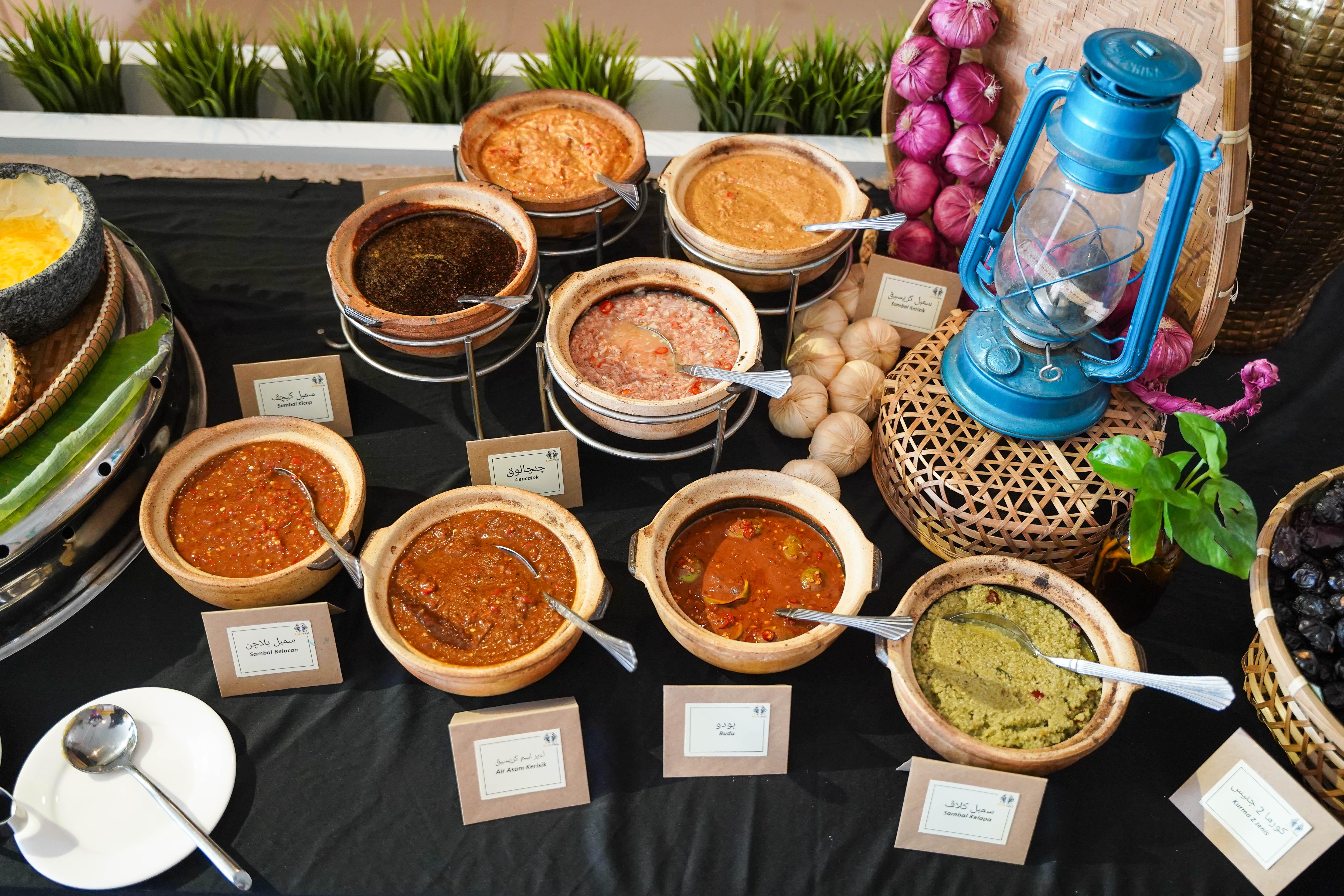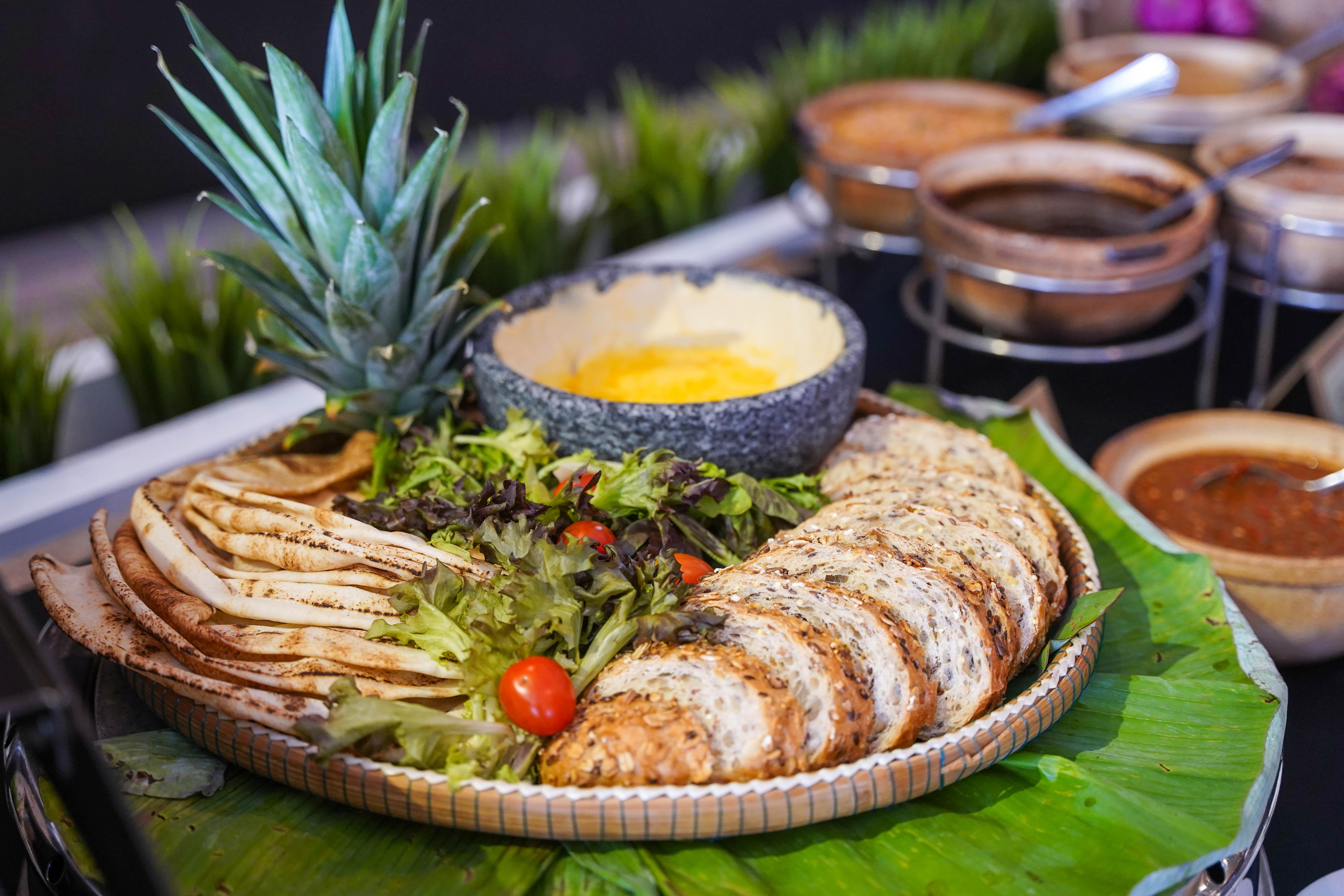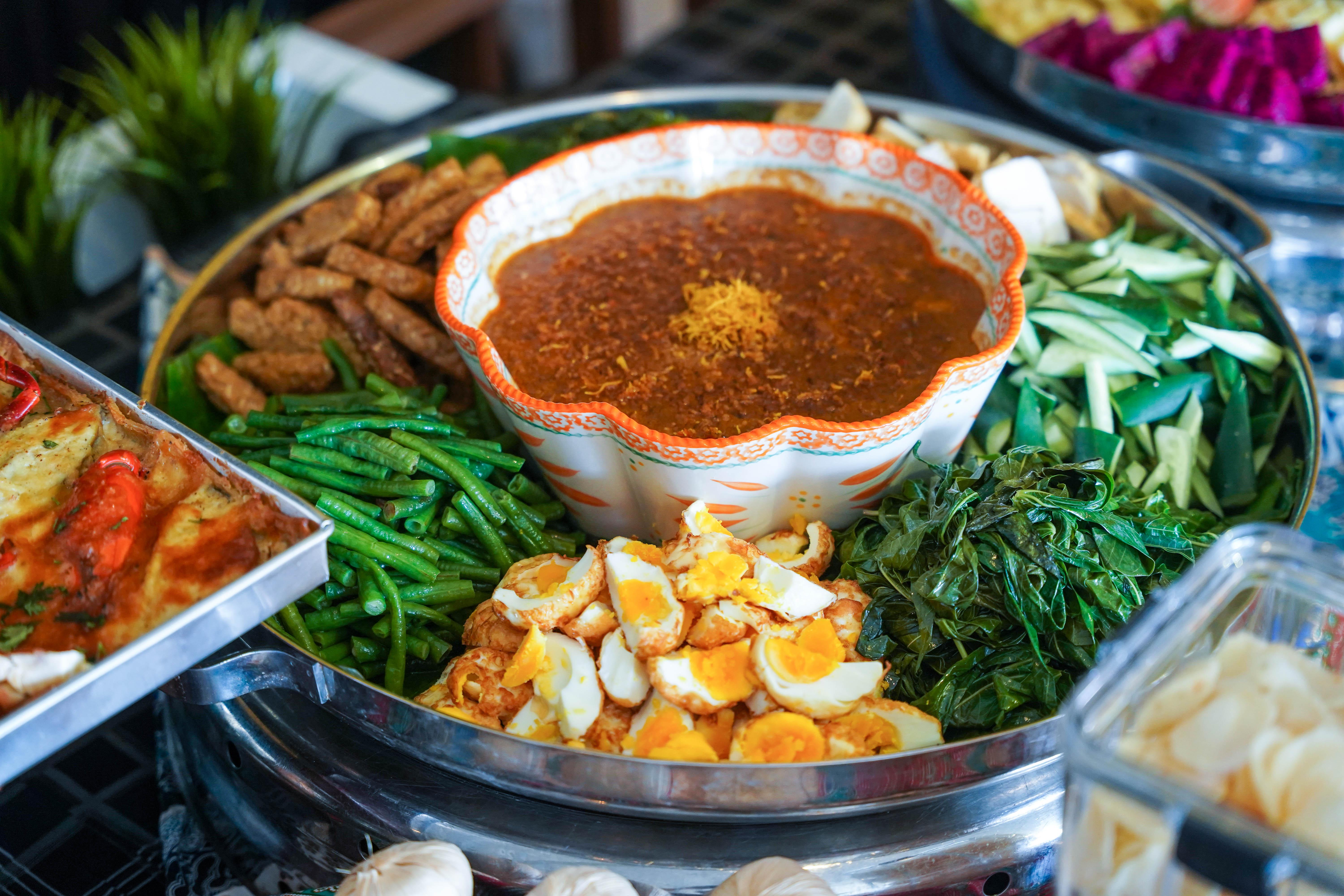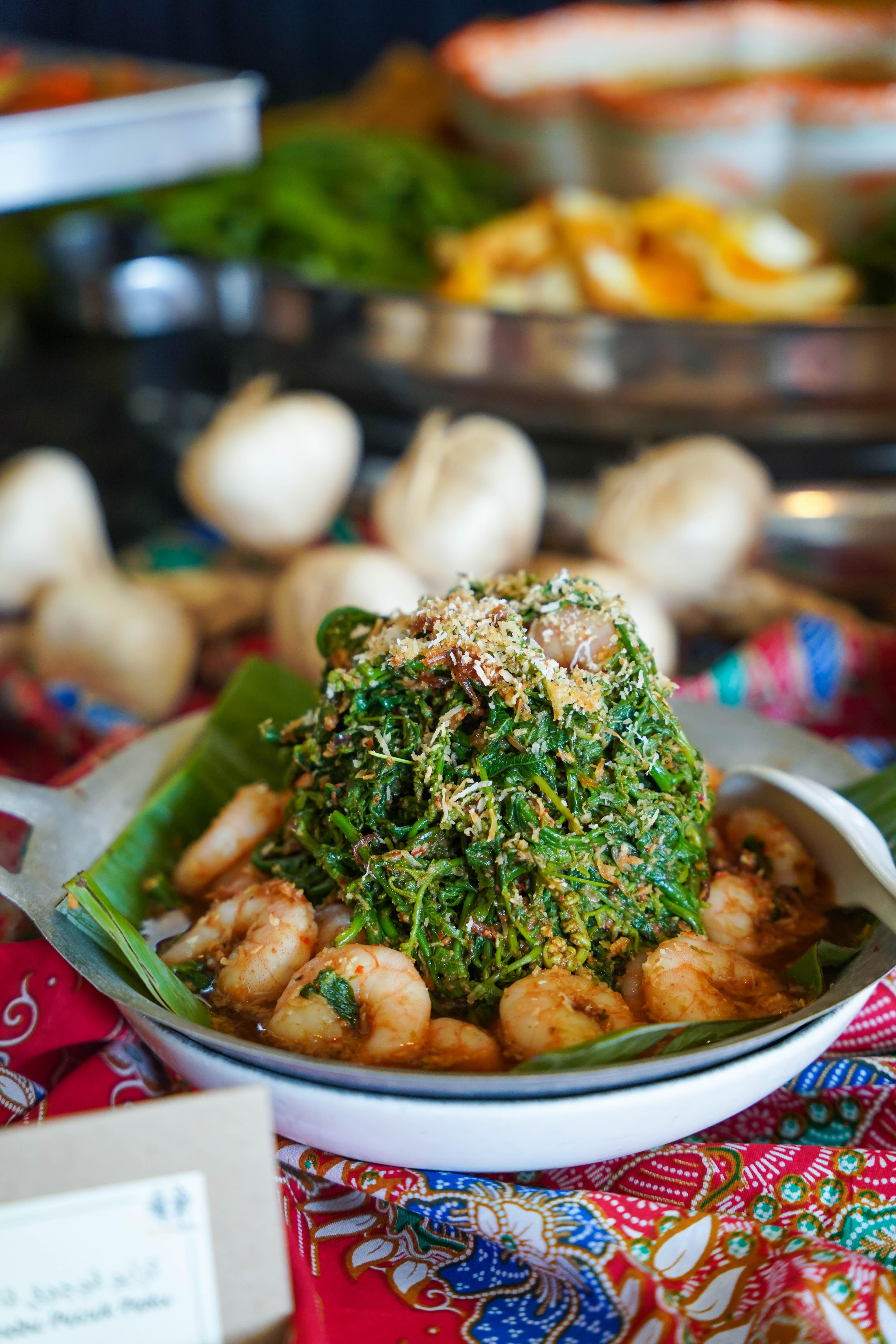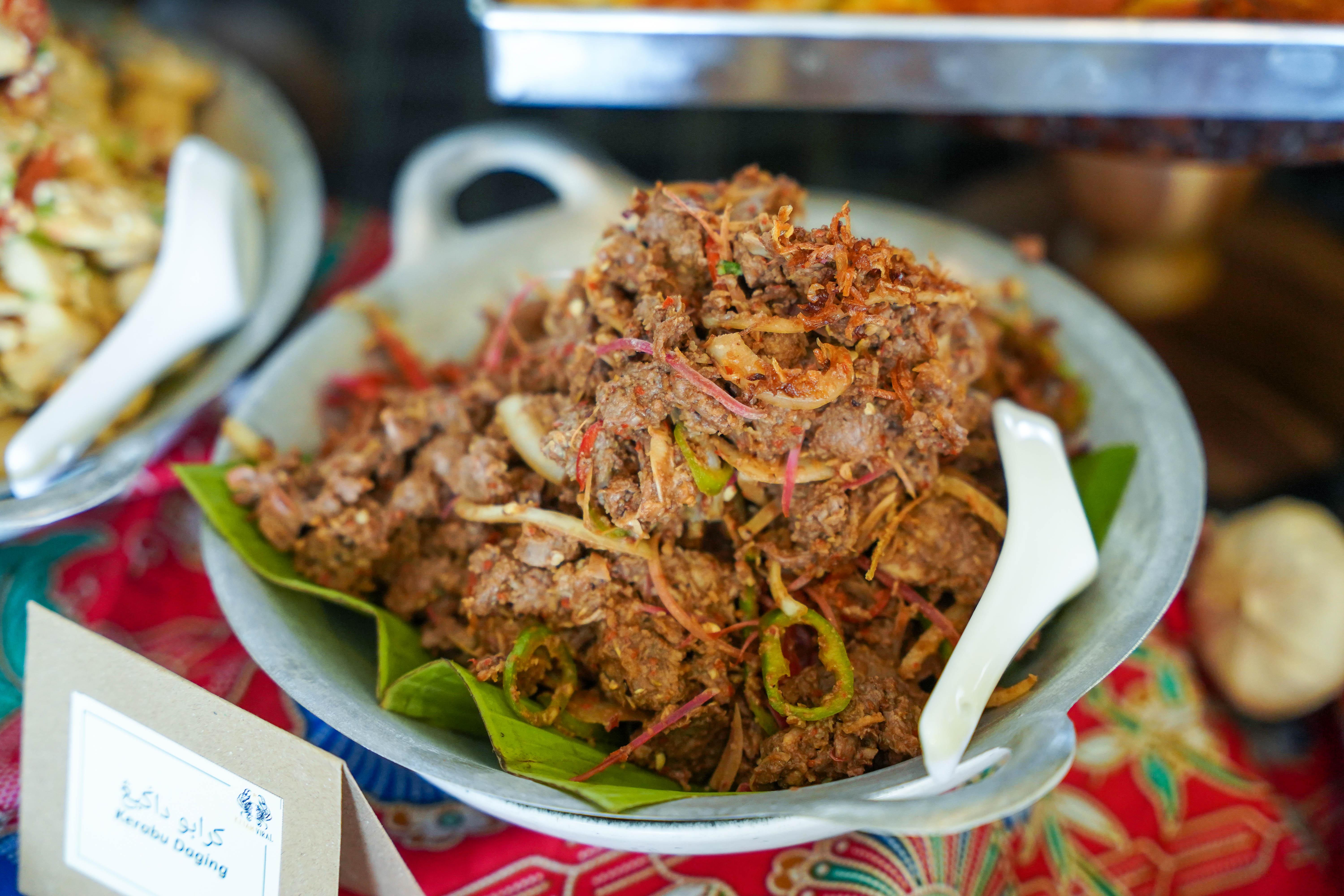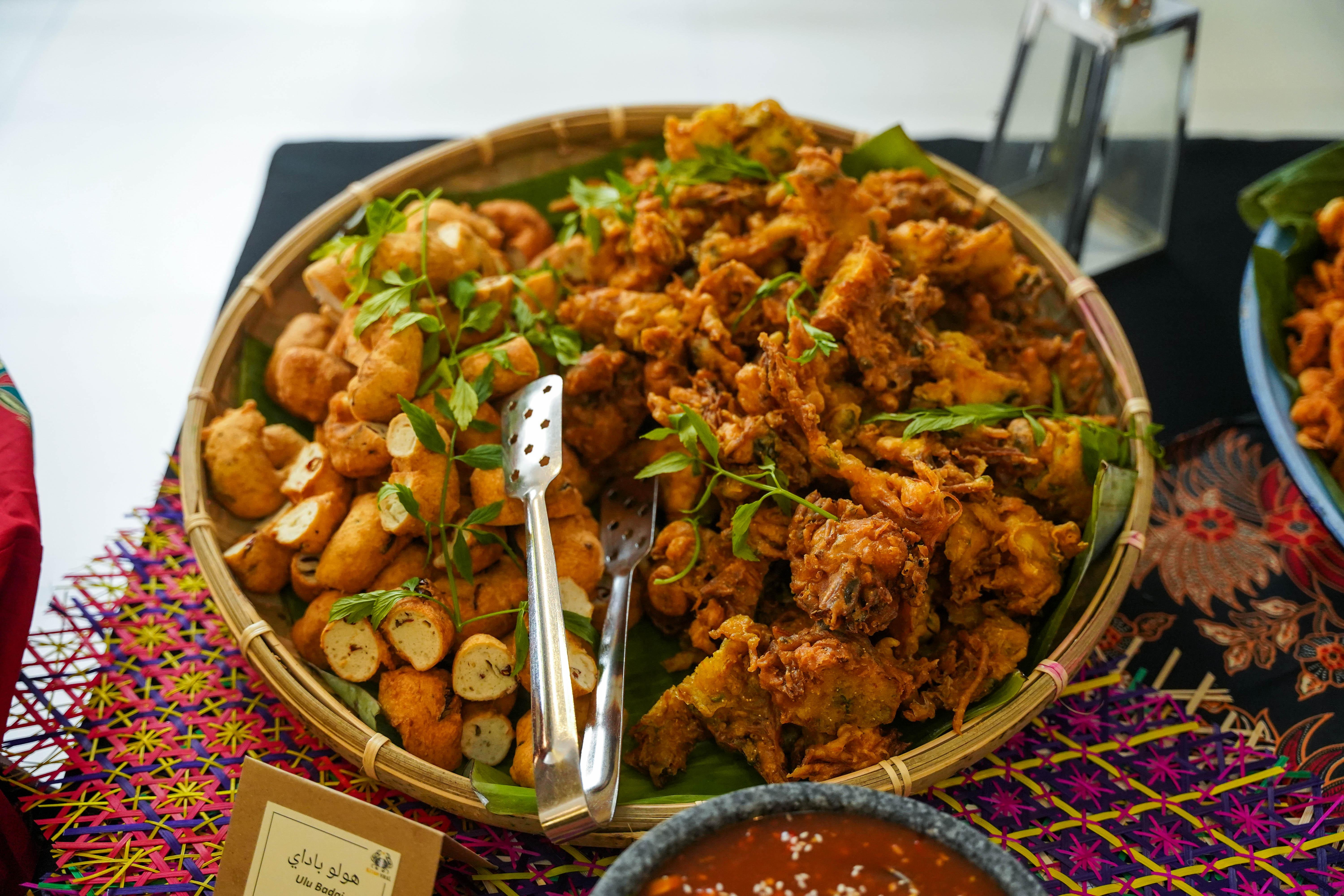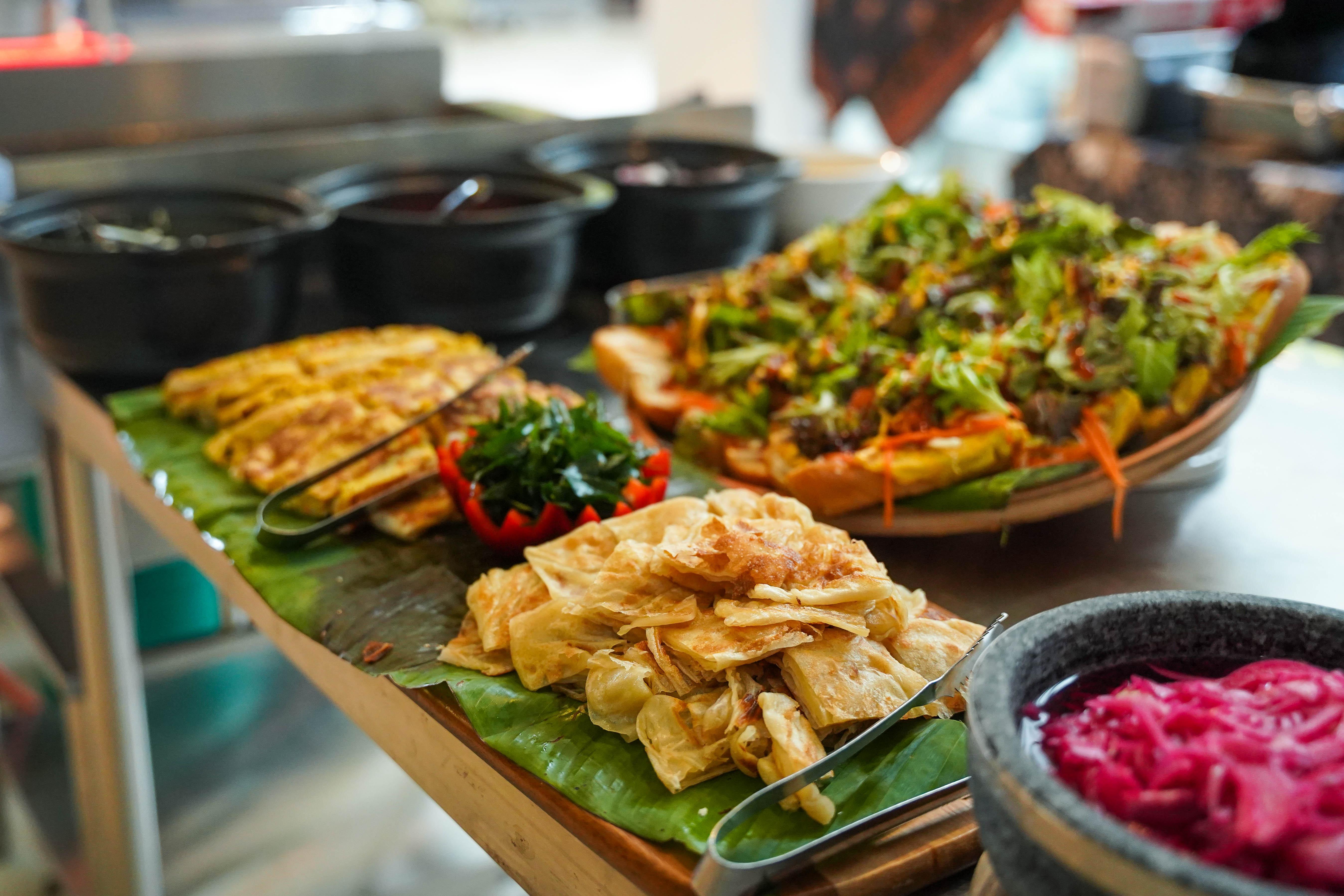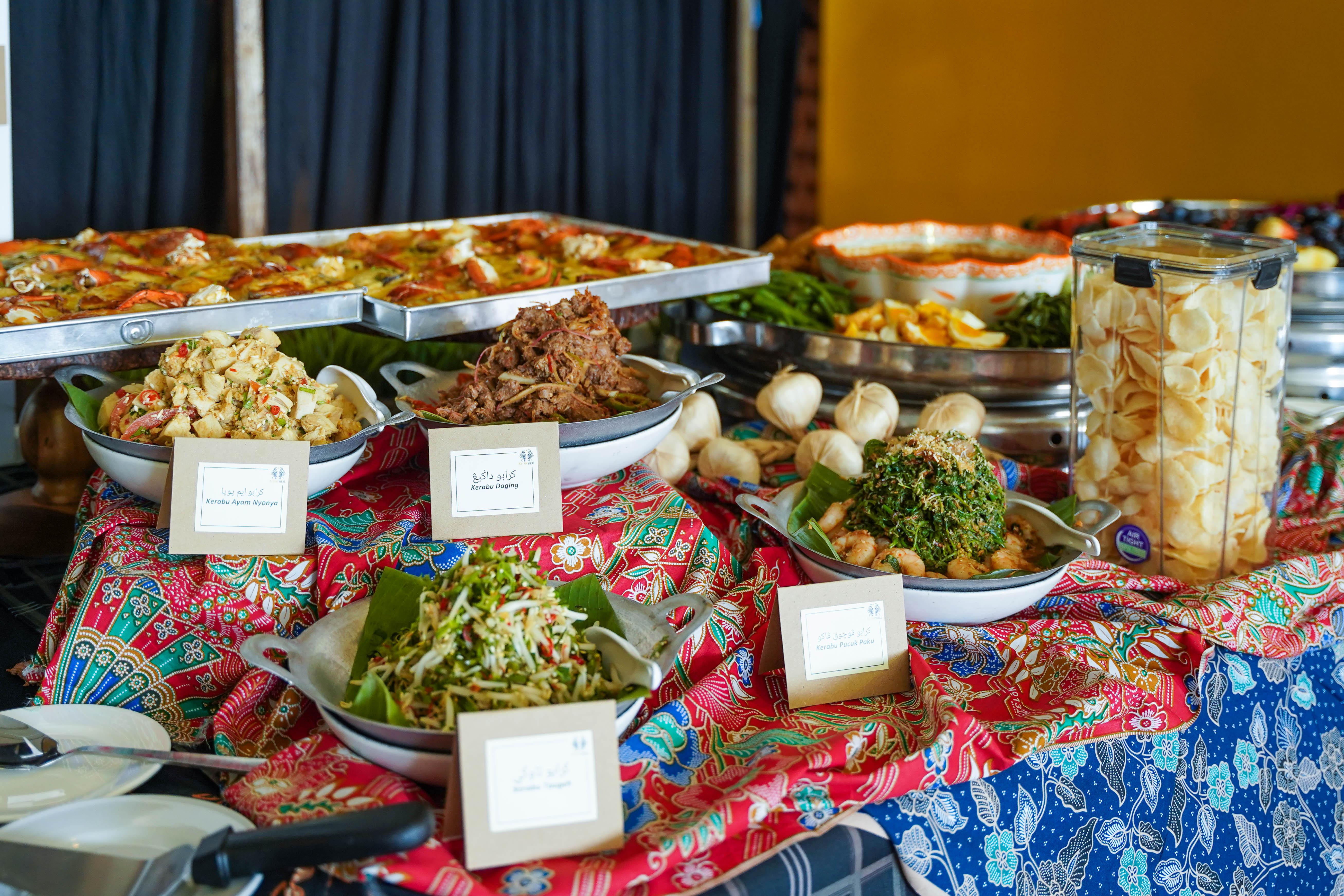 Bring your family, friends and colleagues to savour a sumptuous spread for a spectacular Iftar.
The culinary voyage kicks off with wholesome starters and salads, seasoned with scrumptious Malay and Nyonya nuances. Whet your appetite with an array of Kerabu Taugeh, Kerabu Pucuk Paku, Kerabu Ayam Nyonya, Kerabu Daging and Ulam-ulaman Kampung, plus international treats like Bruschetta, Canapes, Hummus with Bread, and even Chawanmushi.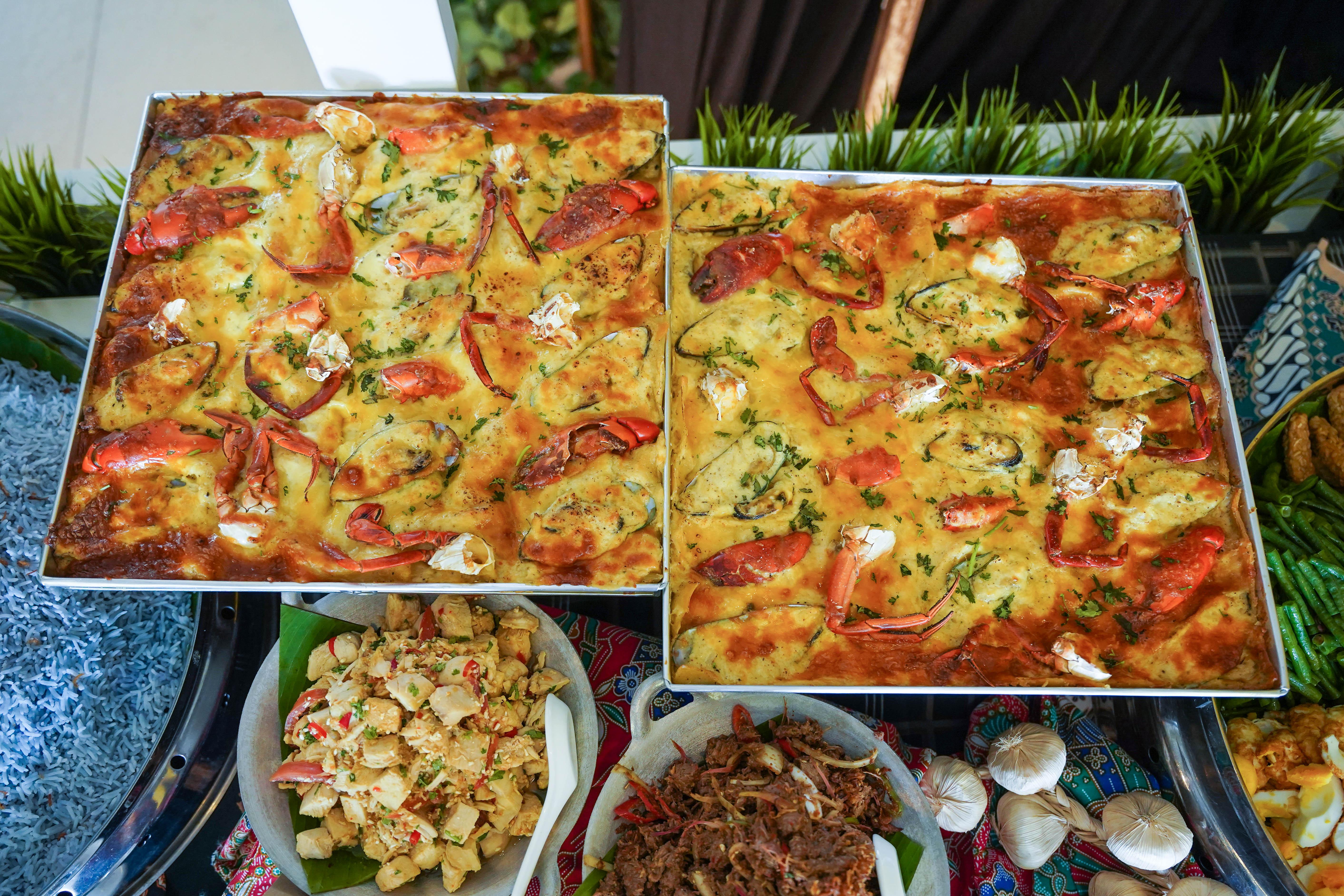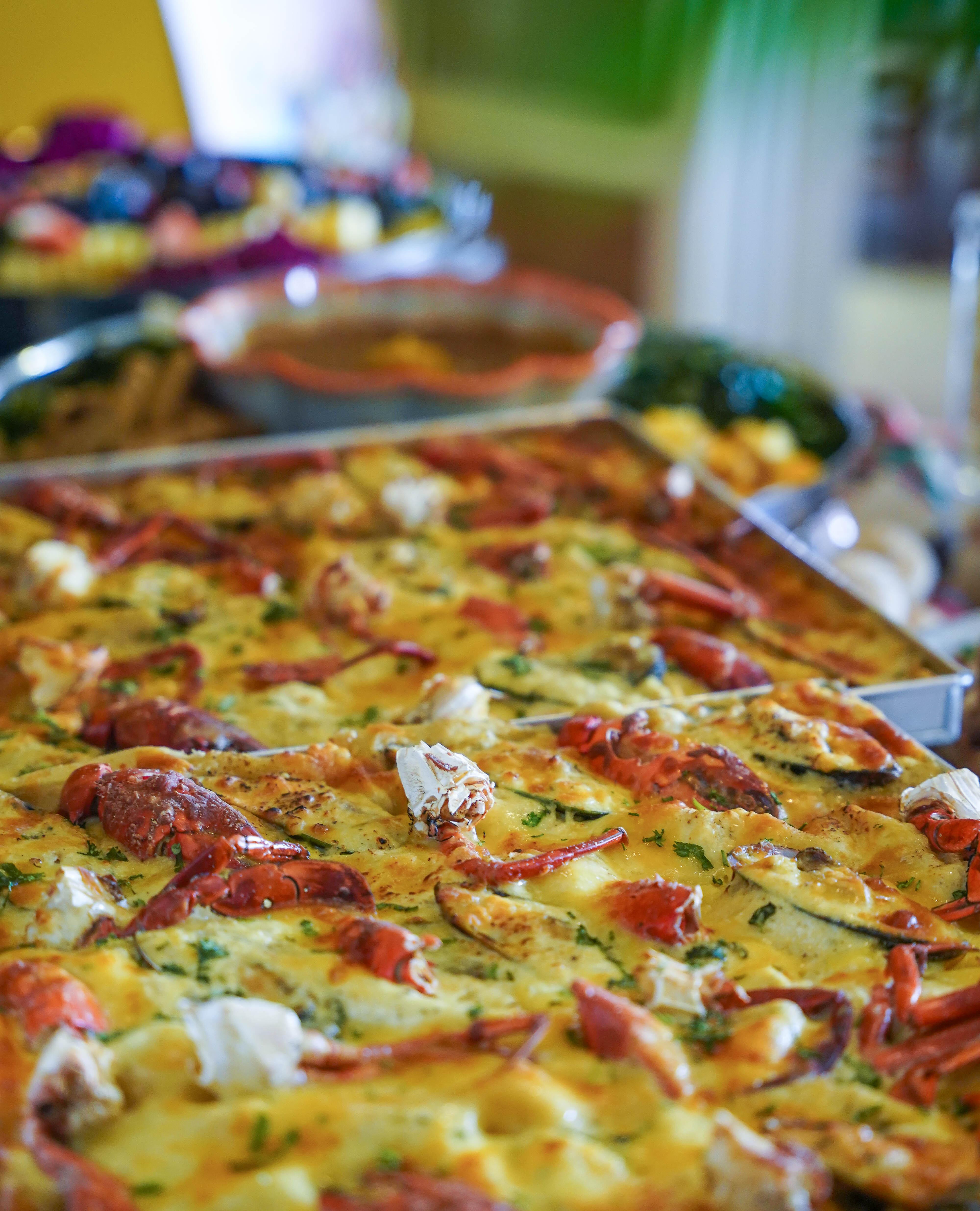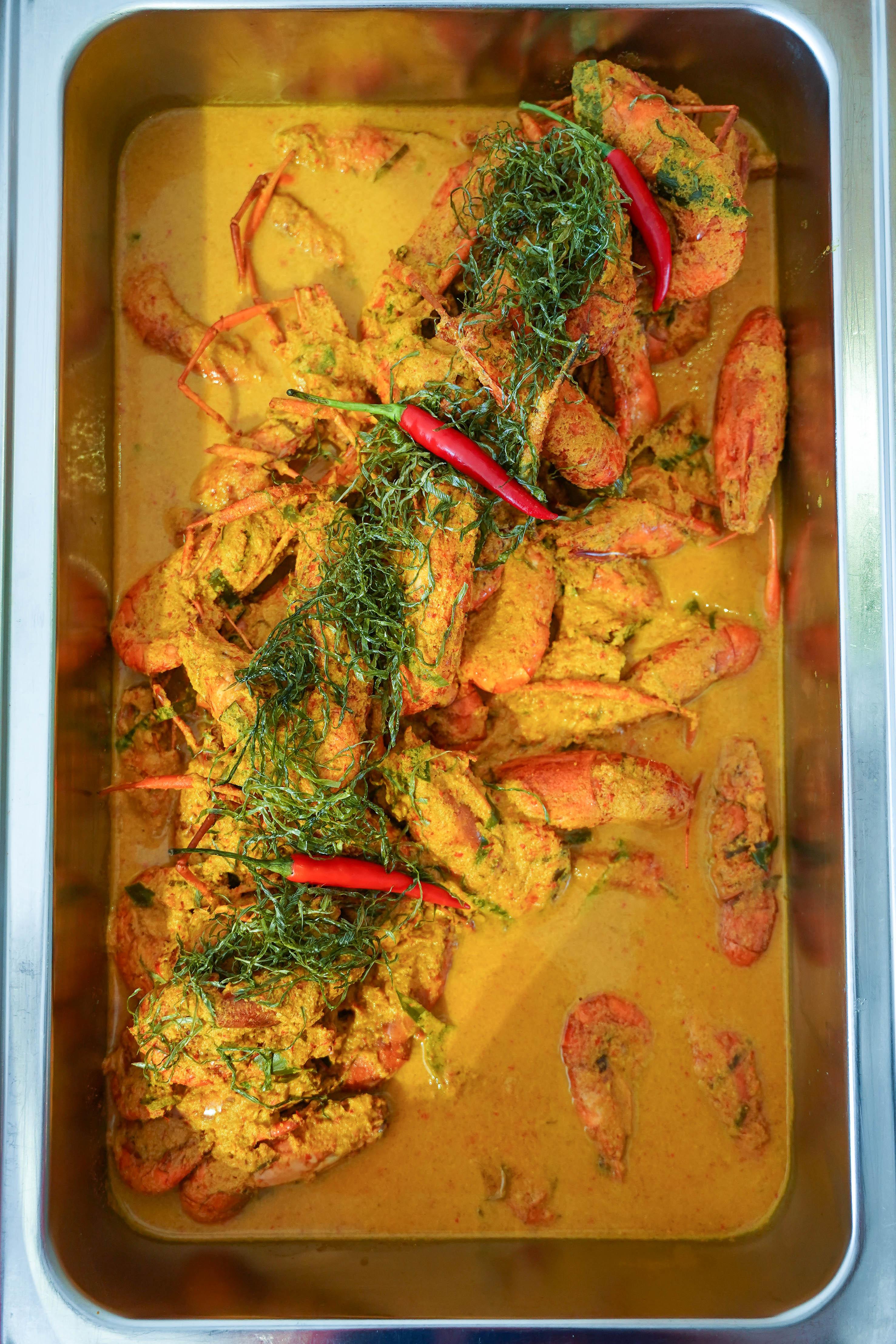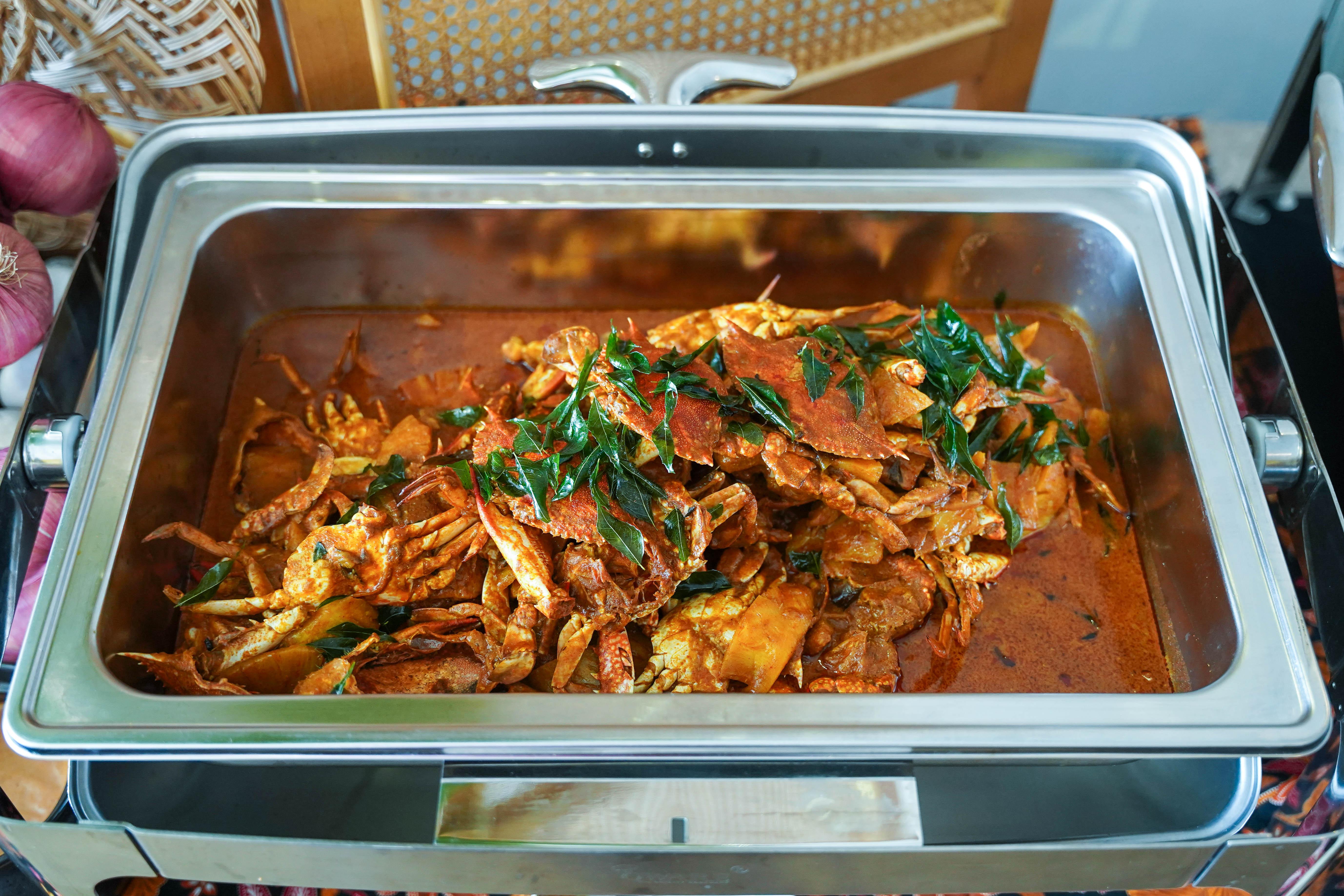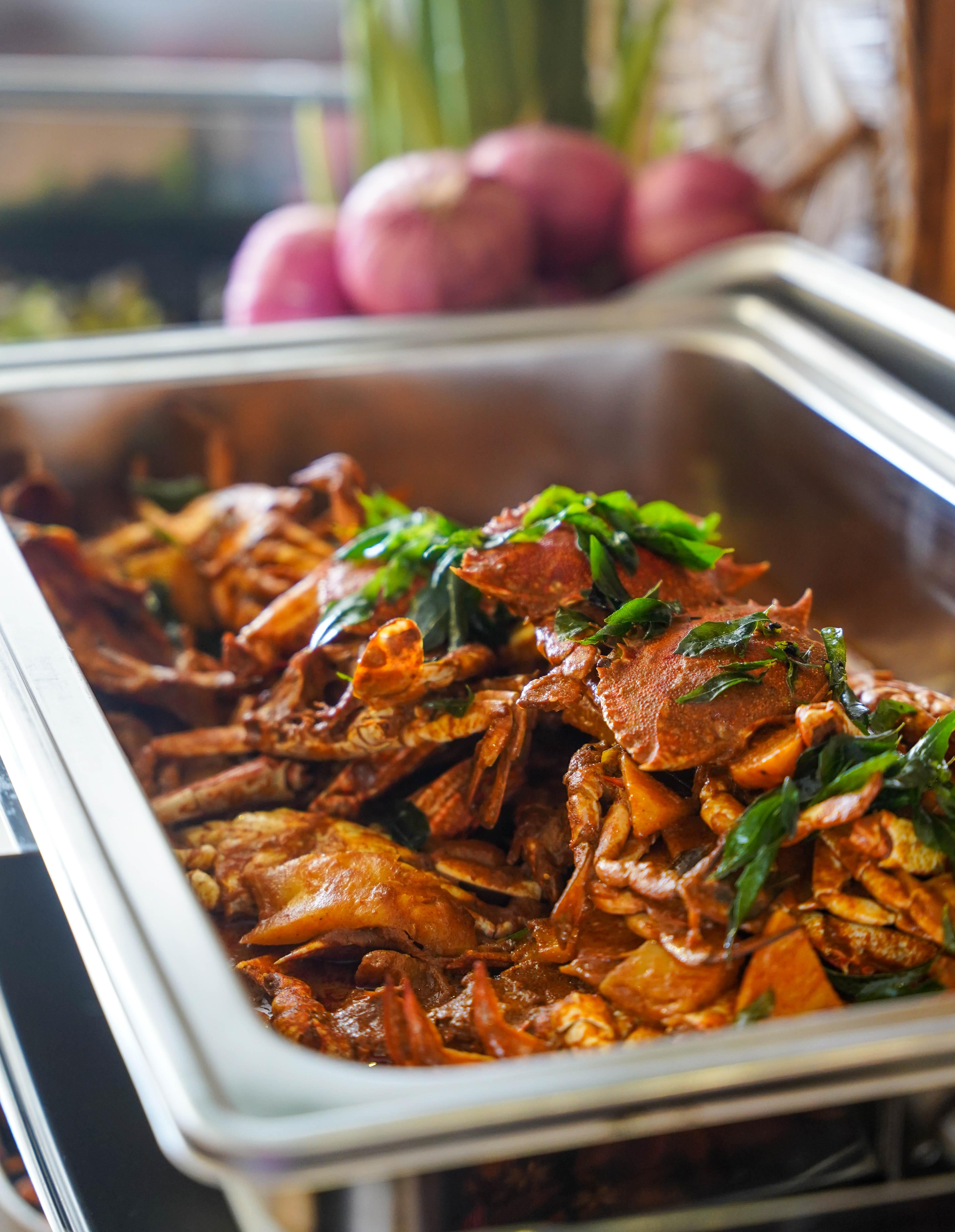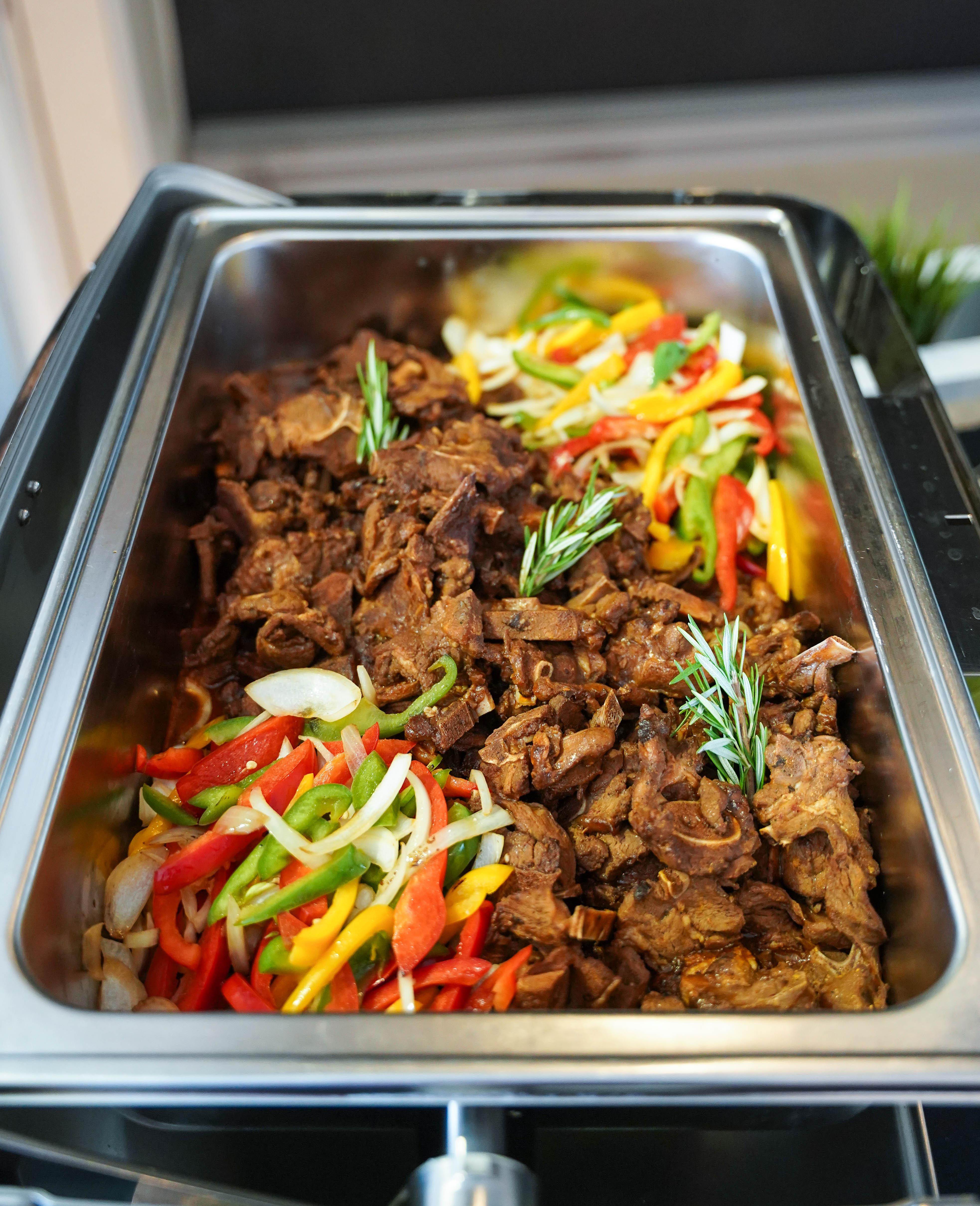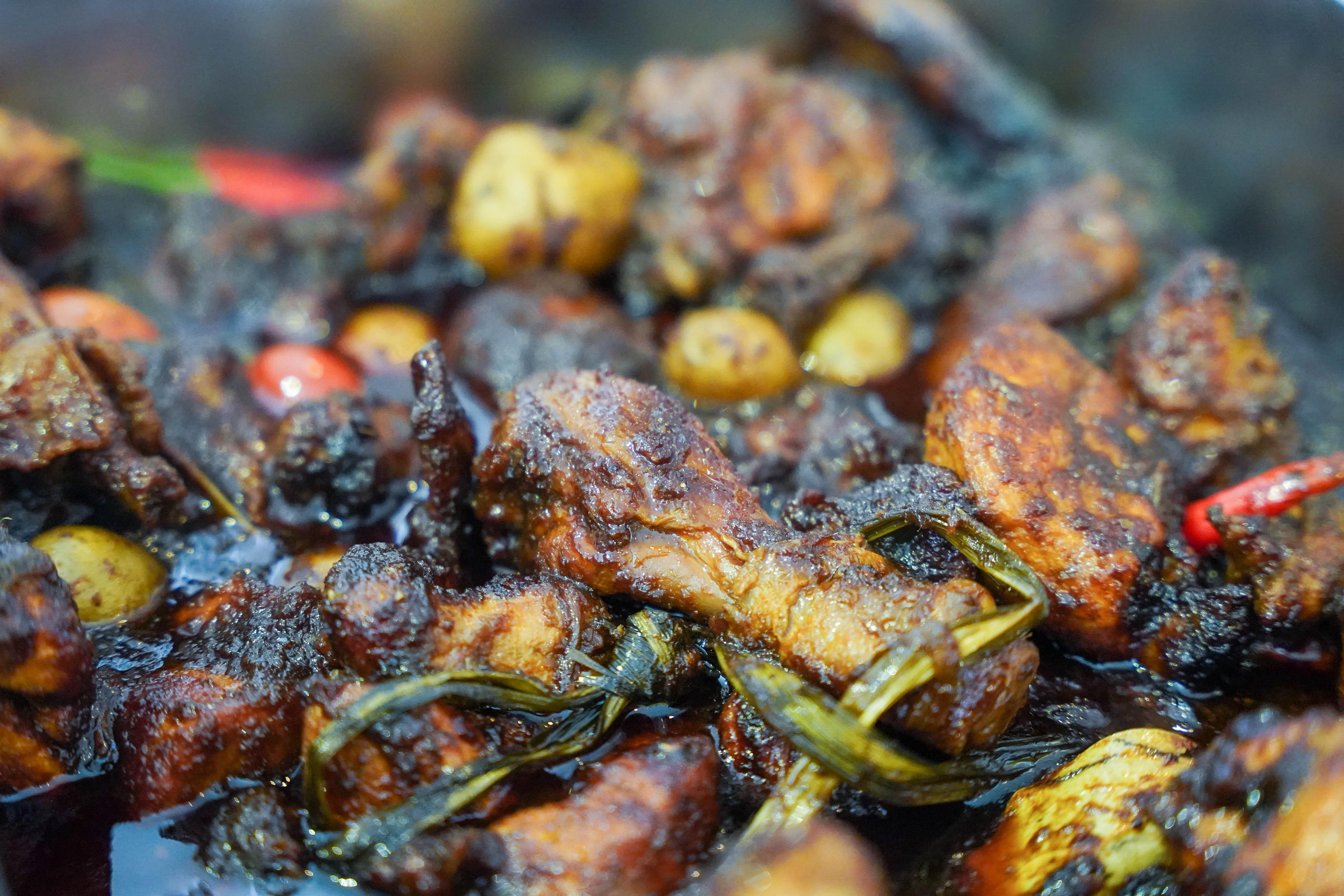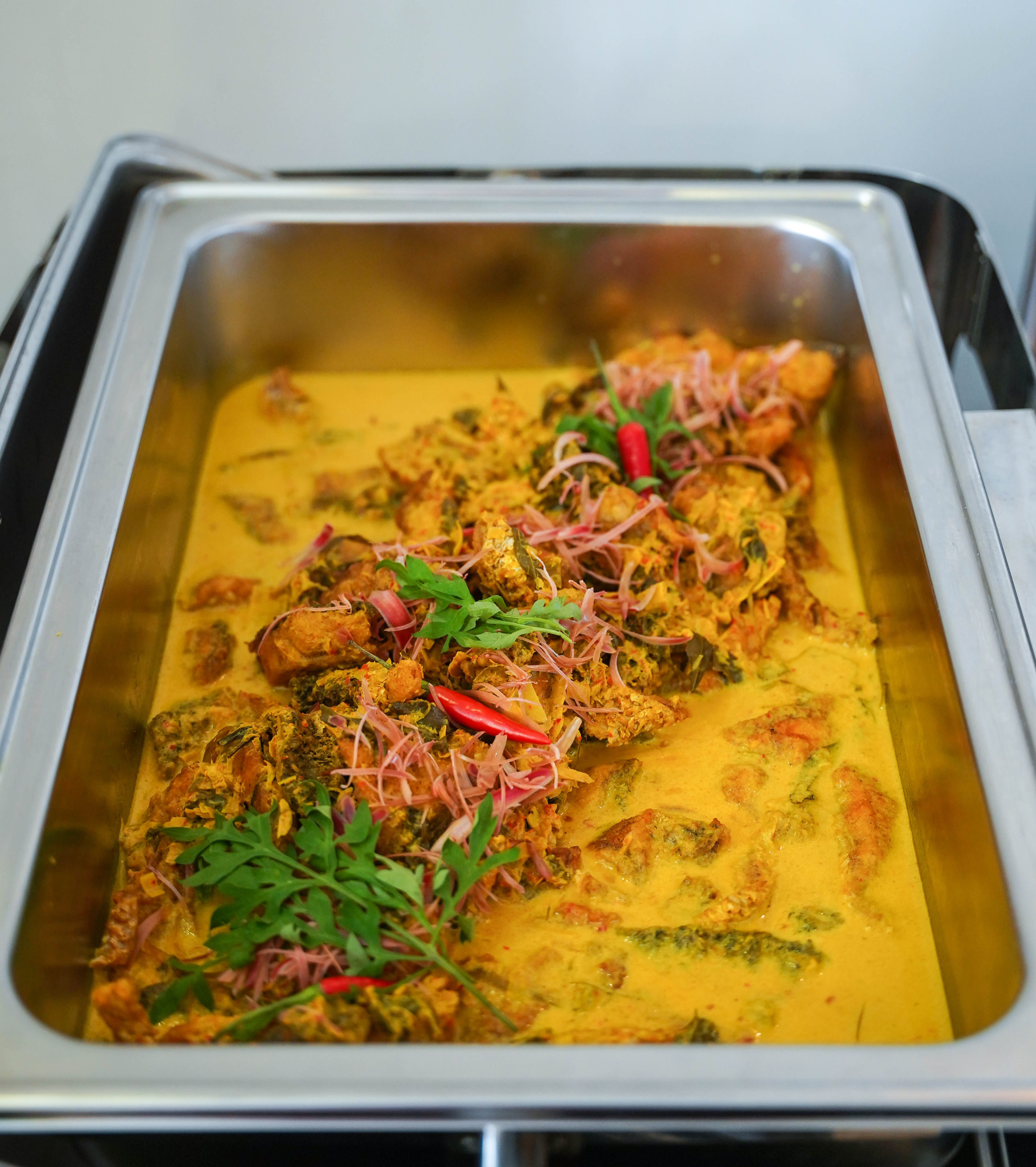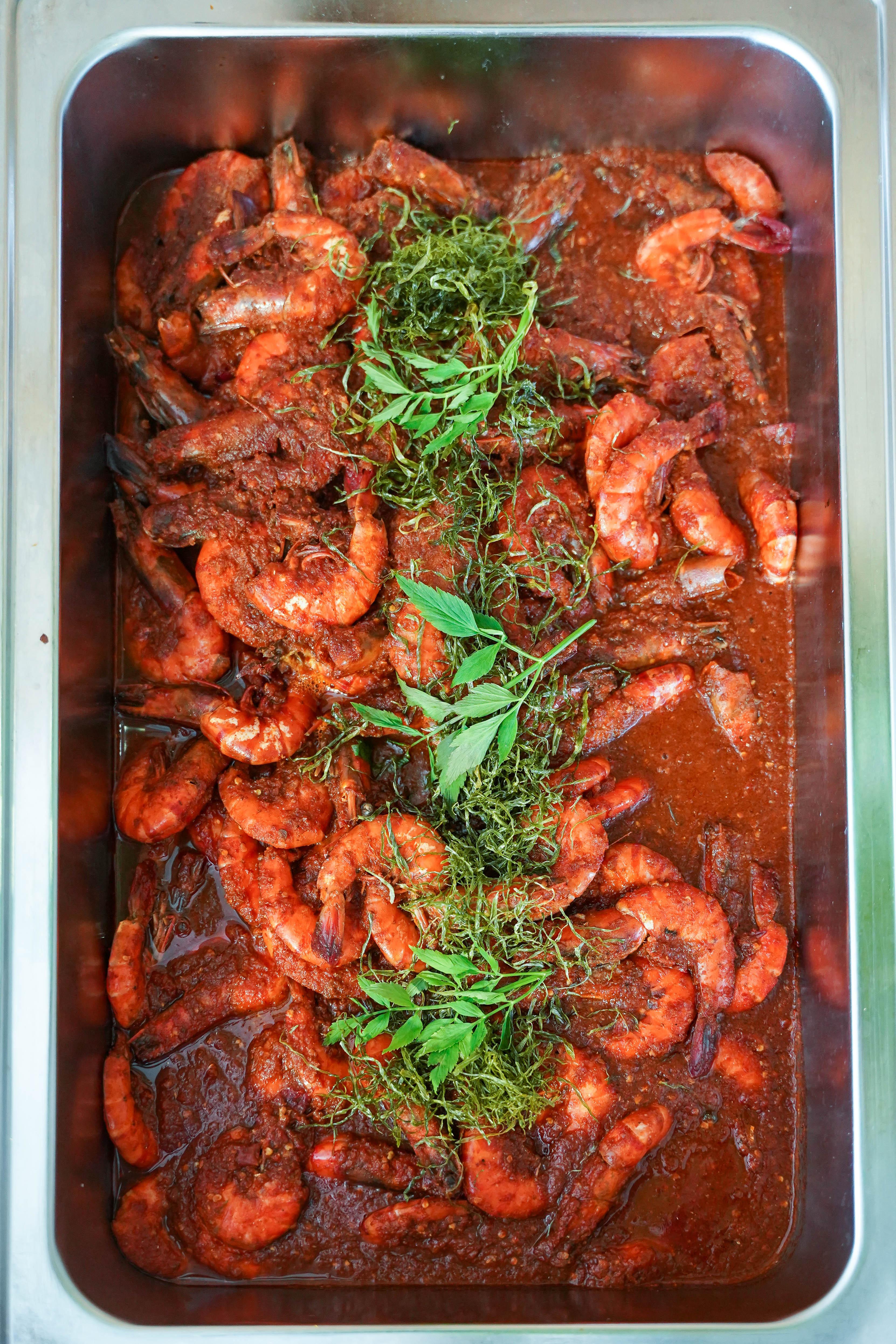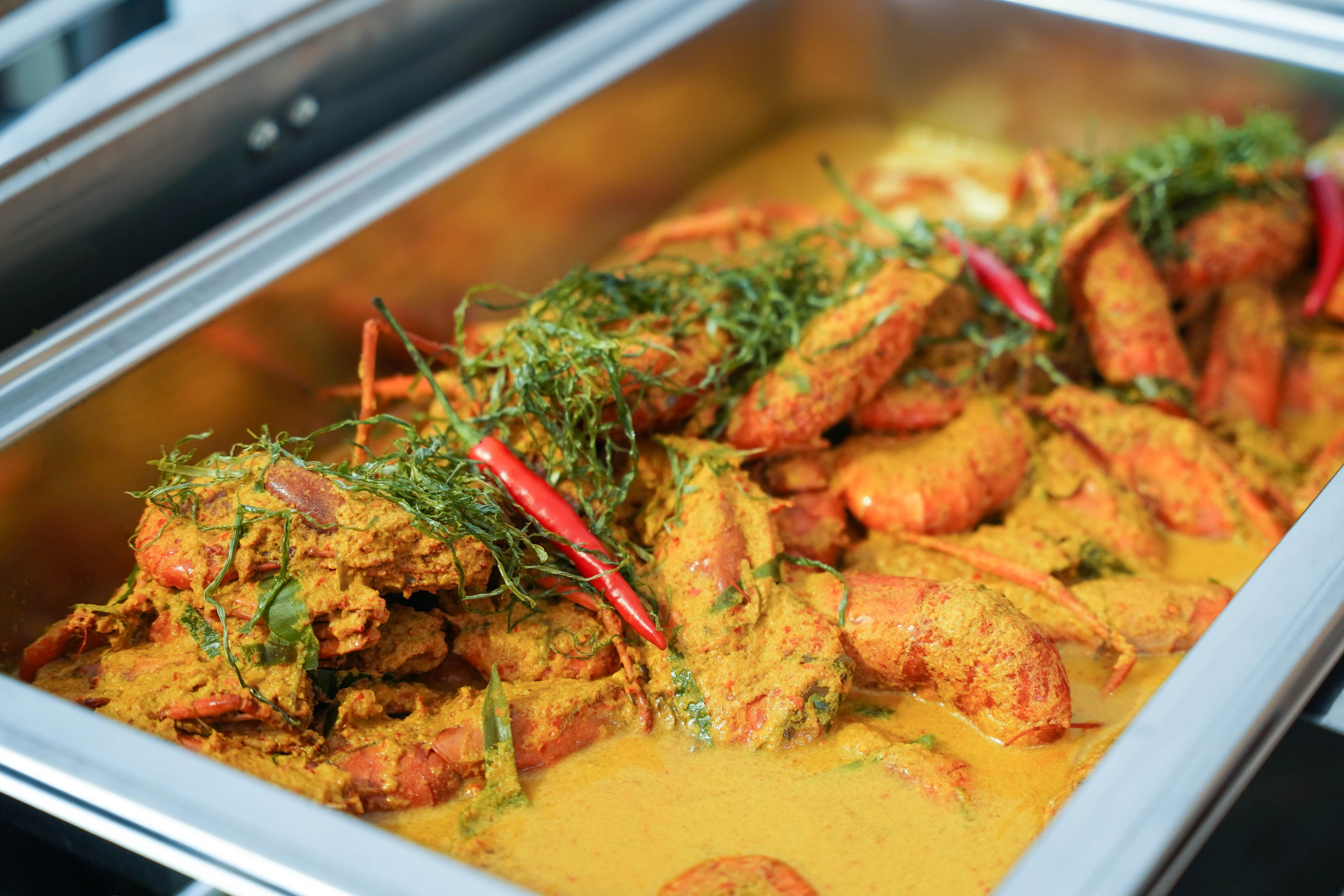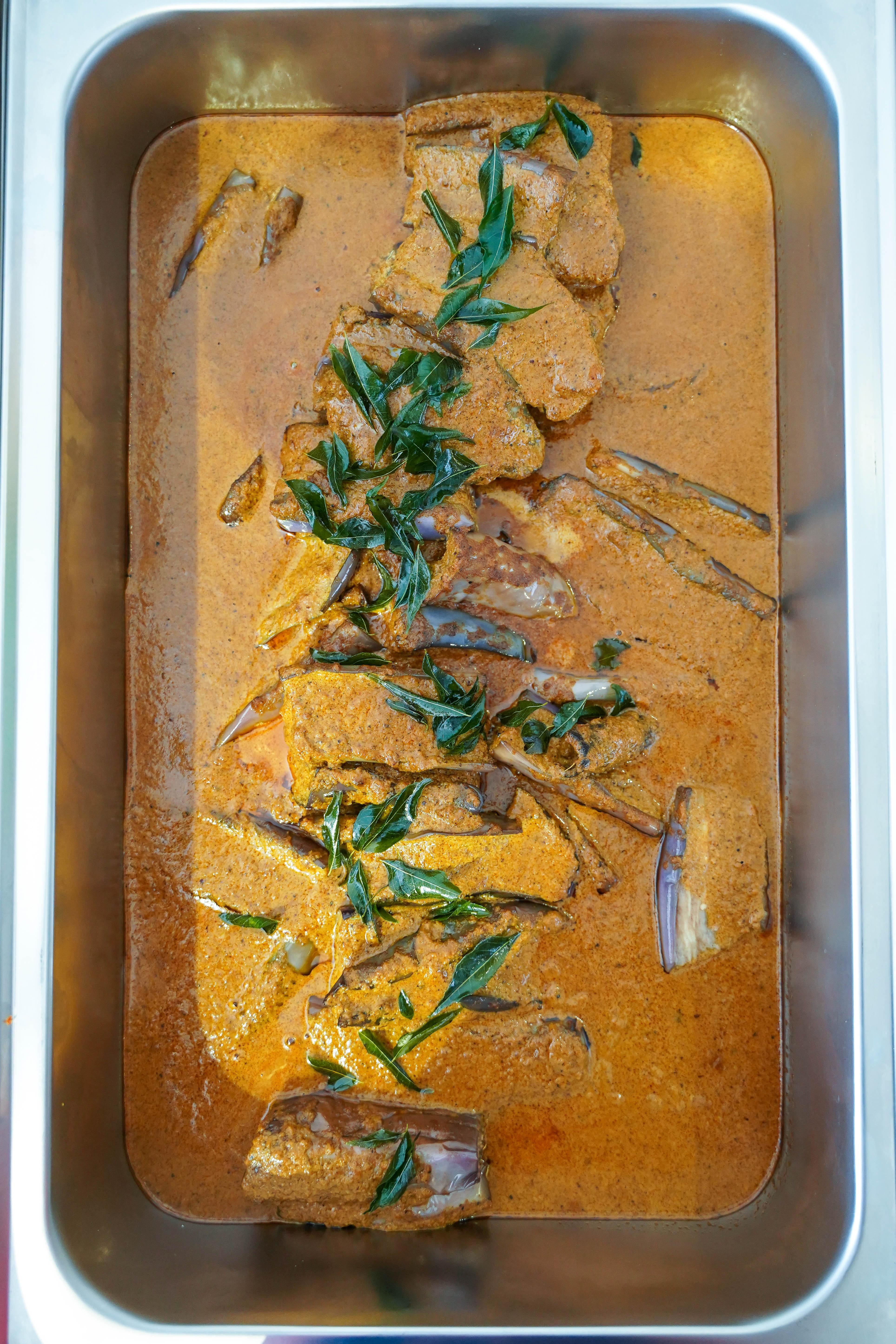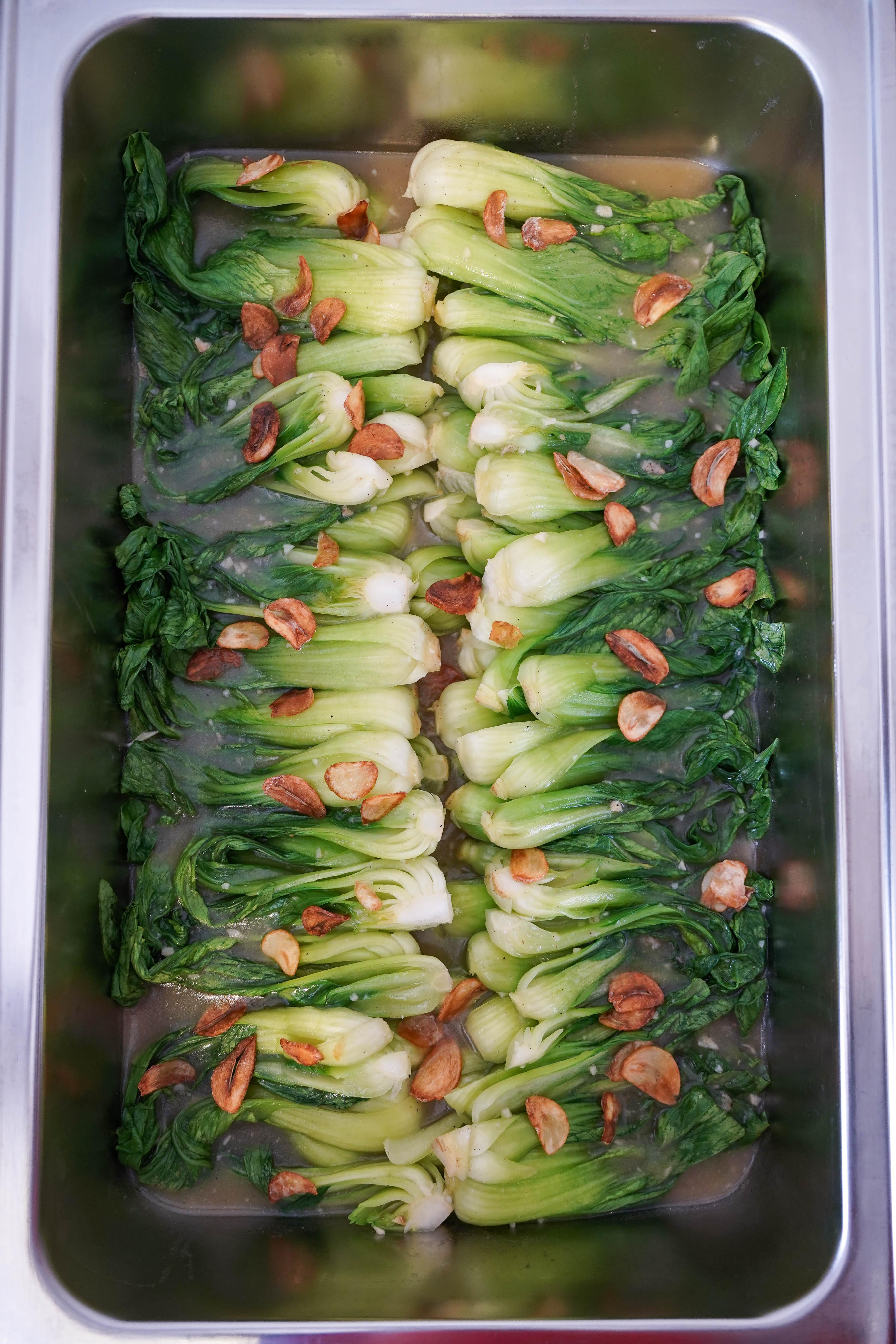 The wide repertoire of main courses will change everyday, so customers can keep returning to explore different delicious possibilities. These include: 
Santapan Utama A, with the unique Lasagne Ketam, as well as ayam masak kicap, daging rendang, udang sambal, siakap lemak kantan, ketam masak lemak, ayam gajus cili kering, sayur campur goreng and petola masak air.
Santapan Utama B, with ayam masak merah, kurma kambing bersama kentang, siakap lemak kantan, udang masak lemak nogori, daging si hitam manis, mac & cheese udang, Mongolian lamb, kangkung belacan and kobis goreng.
Santapan Utama C, with ayam kapitan, daging kerutuk, udang Nestum, siakap lemak kantan, mussel Kam Heong, seafood pescatore, honey lemon crispy fish bones, fried pak choy and pucuk paku lemak kuning.
Santapan Utama D, with ayam goreng berempah, lala black pepper, udang galah diraja, siakap lemak kantan, mutton varuval, and the playful mac & cheese mussels.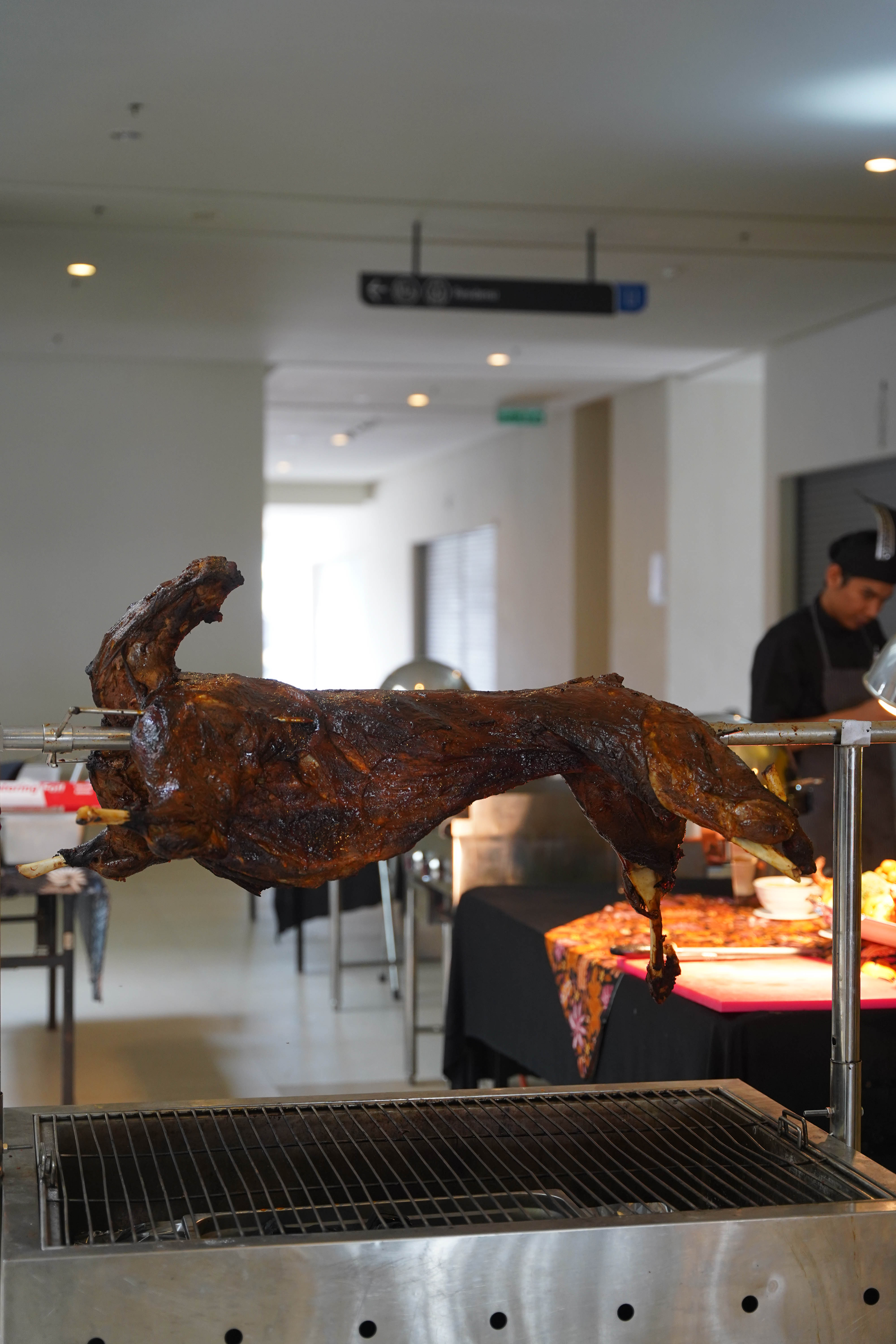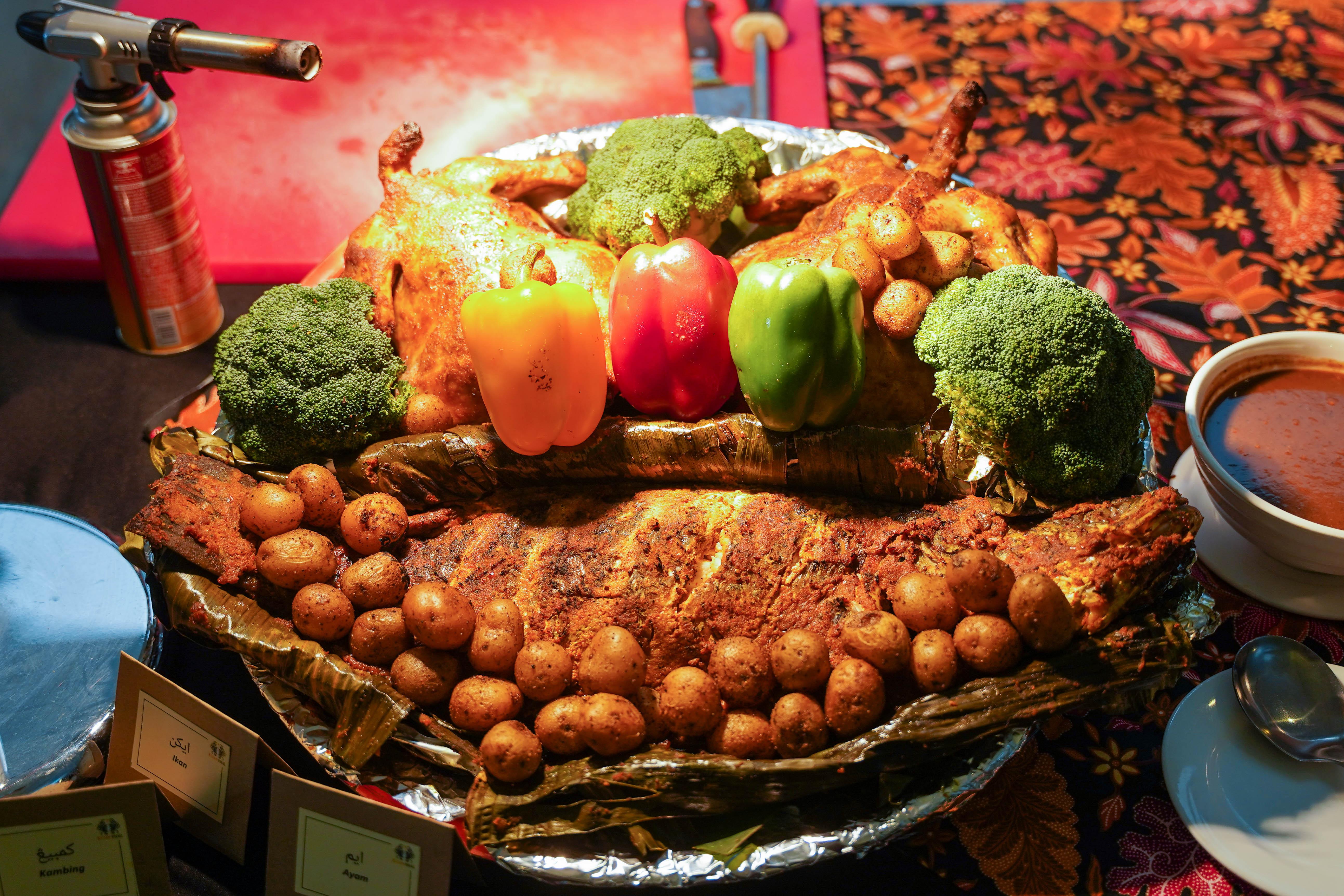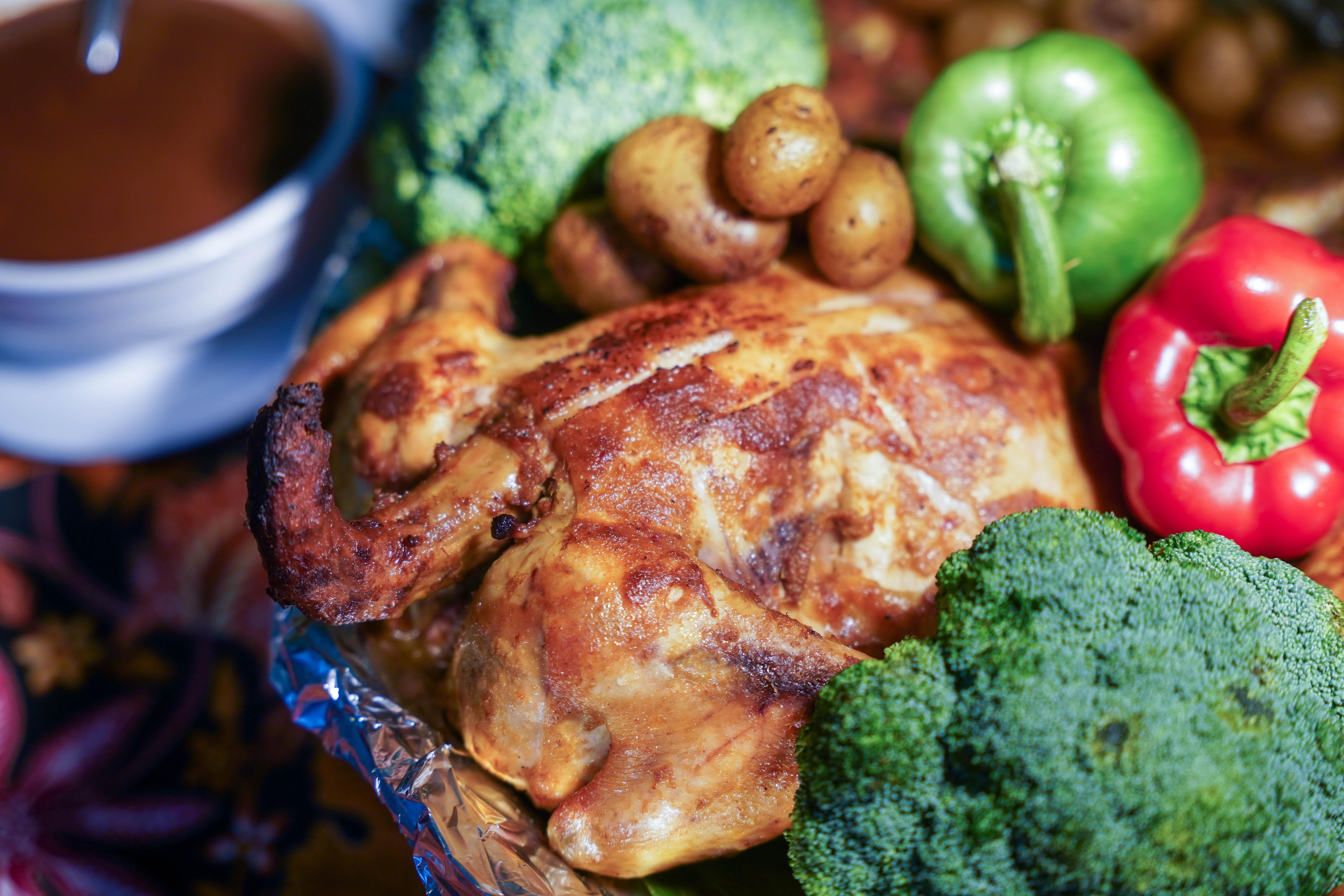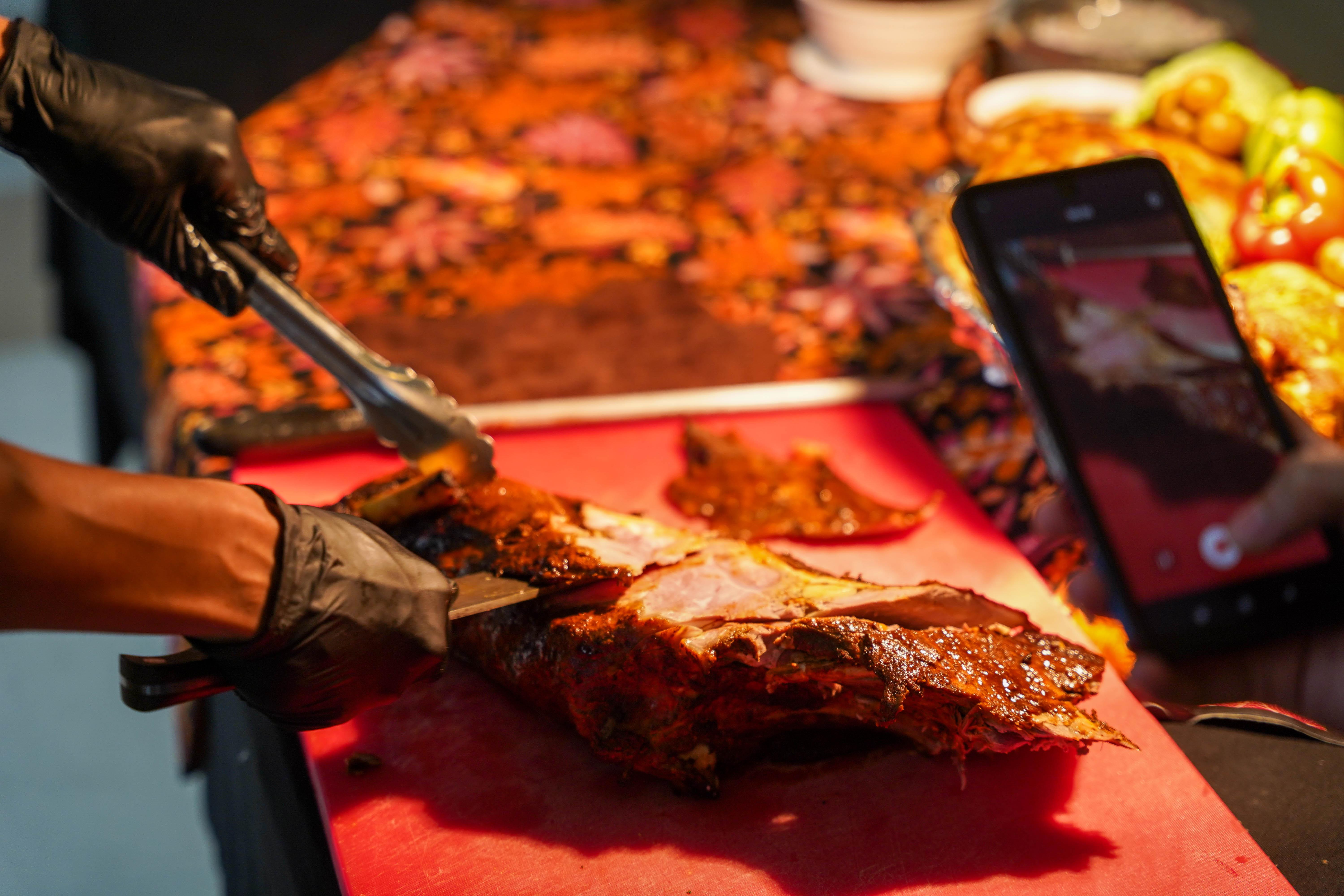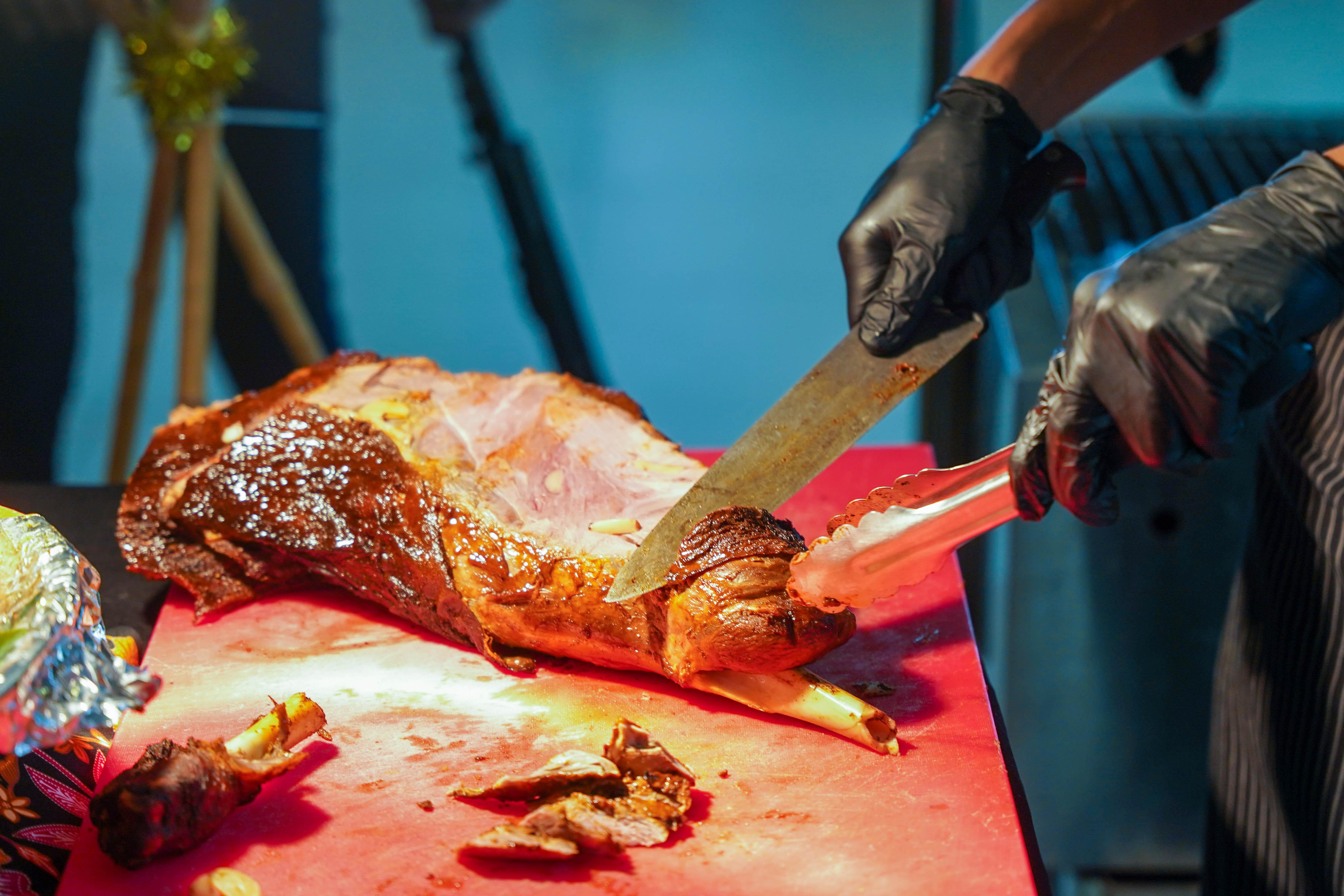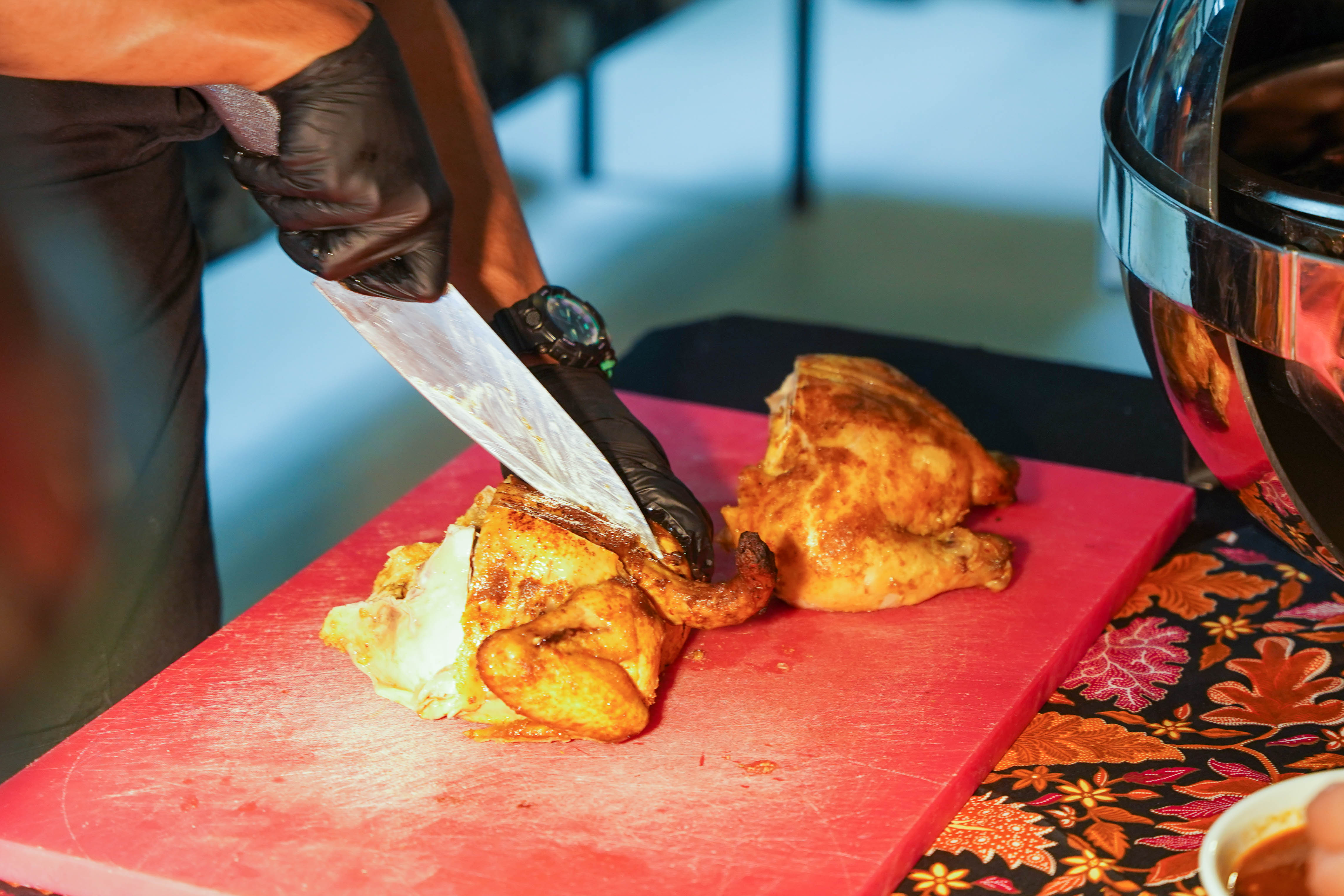 Five distinct Live Stations serve up a bustling bazaar atmosphere, celebrating the action-packed spirit of Bakar Arang (with Ikan, Udang, Ayam, Daging, Kambing and Special of the day), Dapur Panas (with Nasi Goreng, Mee Goreng and Gulai Kawah), Celup Goreng (Pisang, Keledek, Vegetables, Udang Geragau, Baby Crab, Sotong and Ulu Badai), Tebar Jala (with Roti Canai, Roti John, Roti Jala) and Gesek Air Batu (Ais Kacang, Cendol and Laici Kang). Certain to be a crowd-pleaser!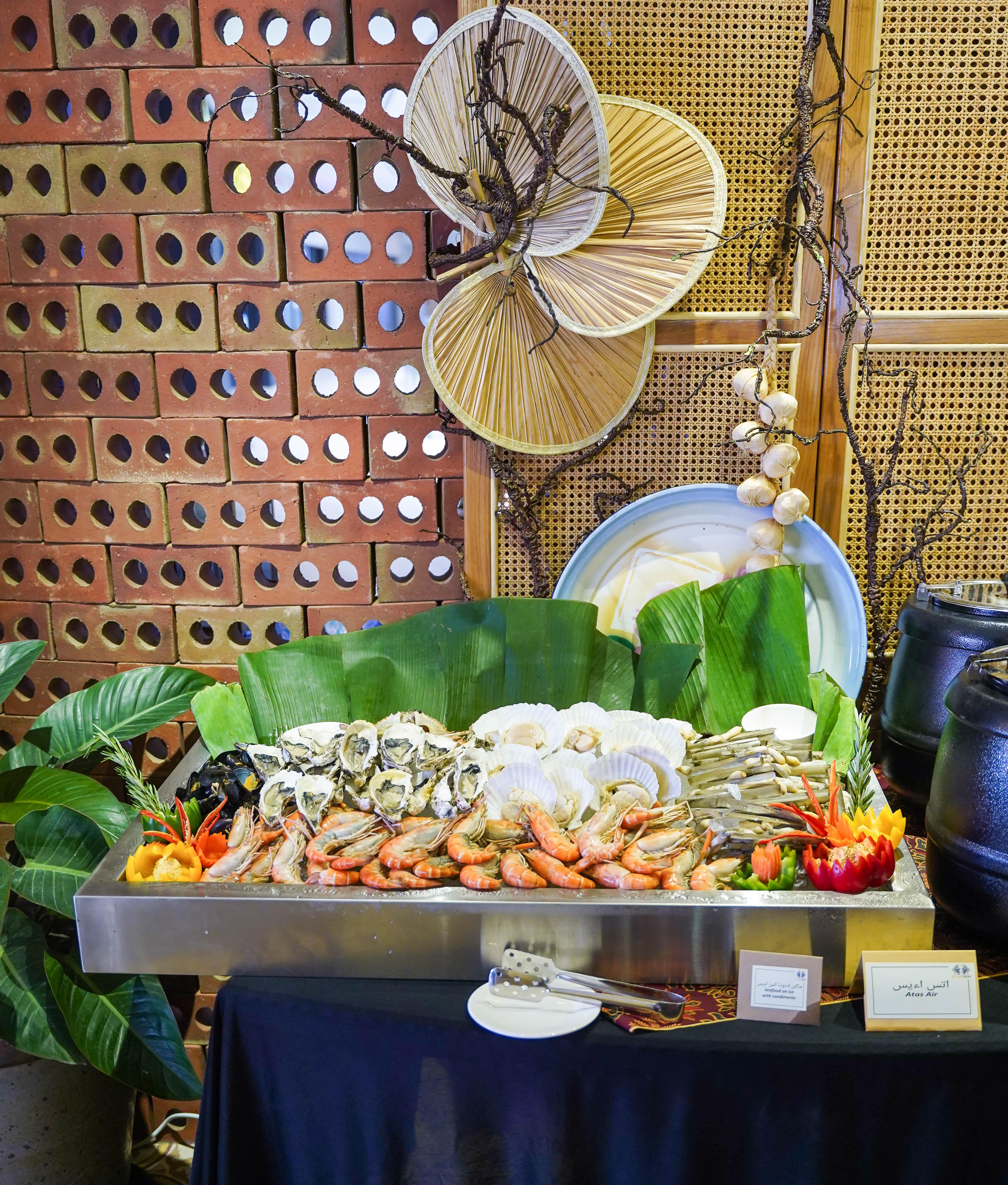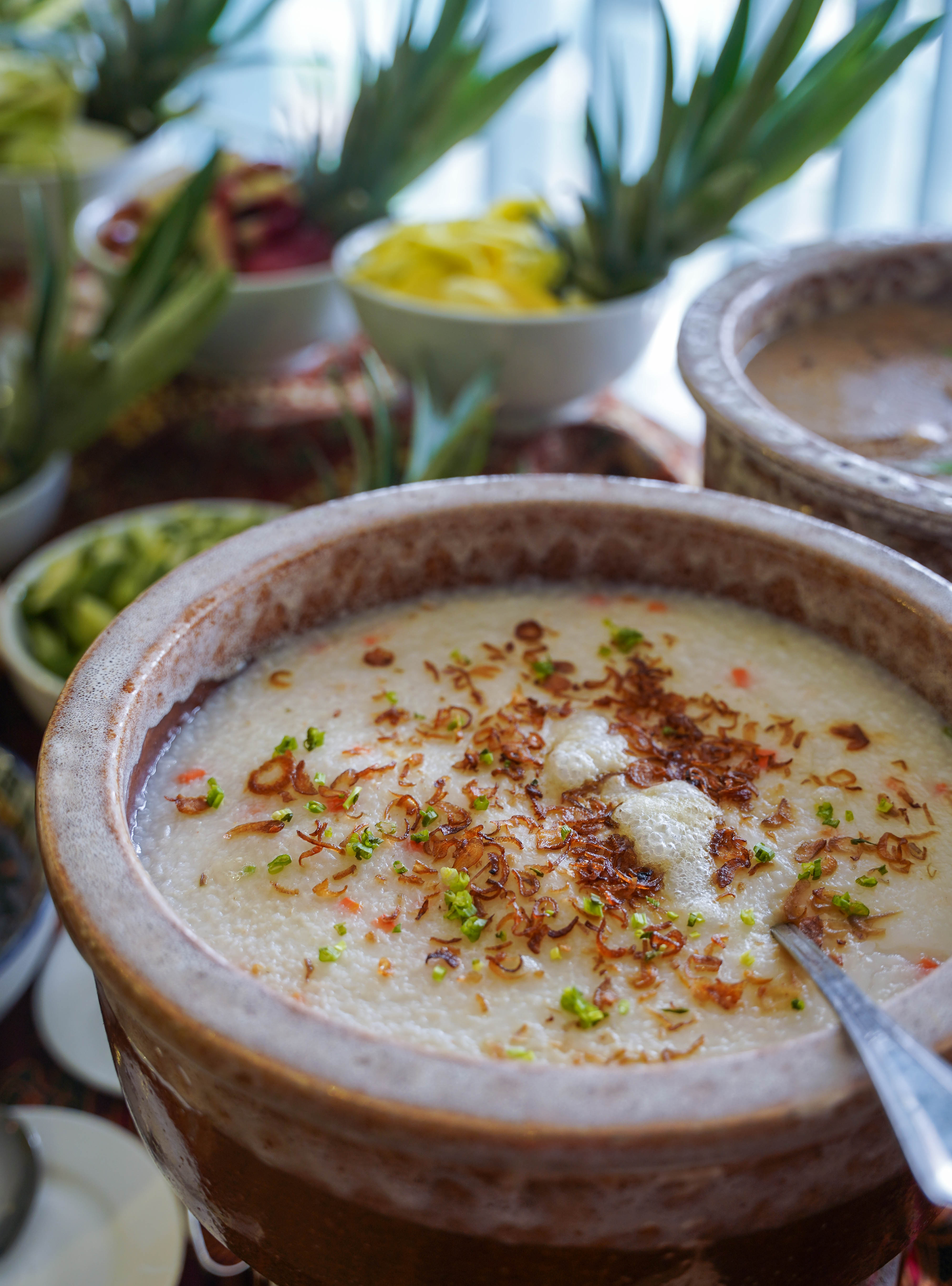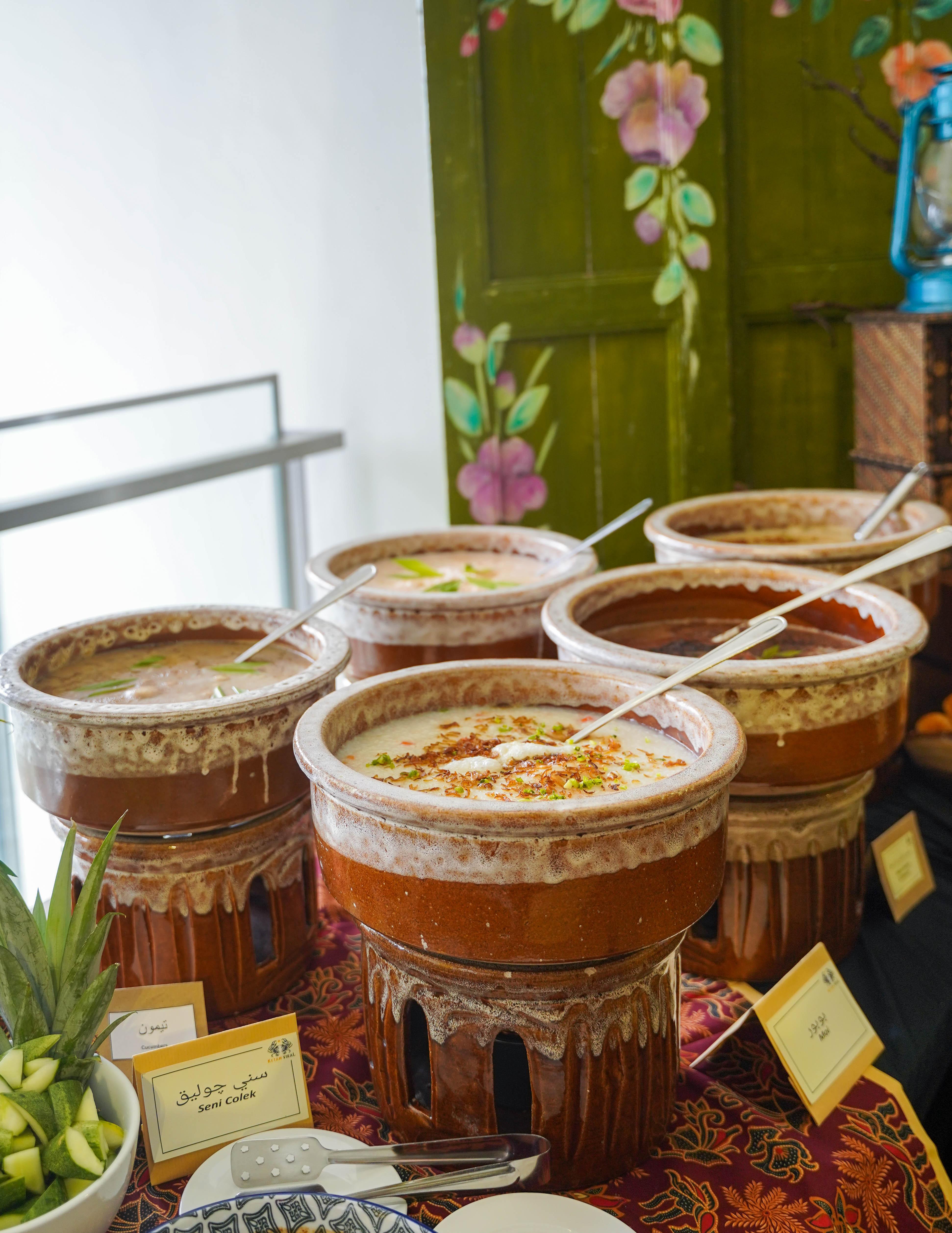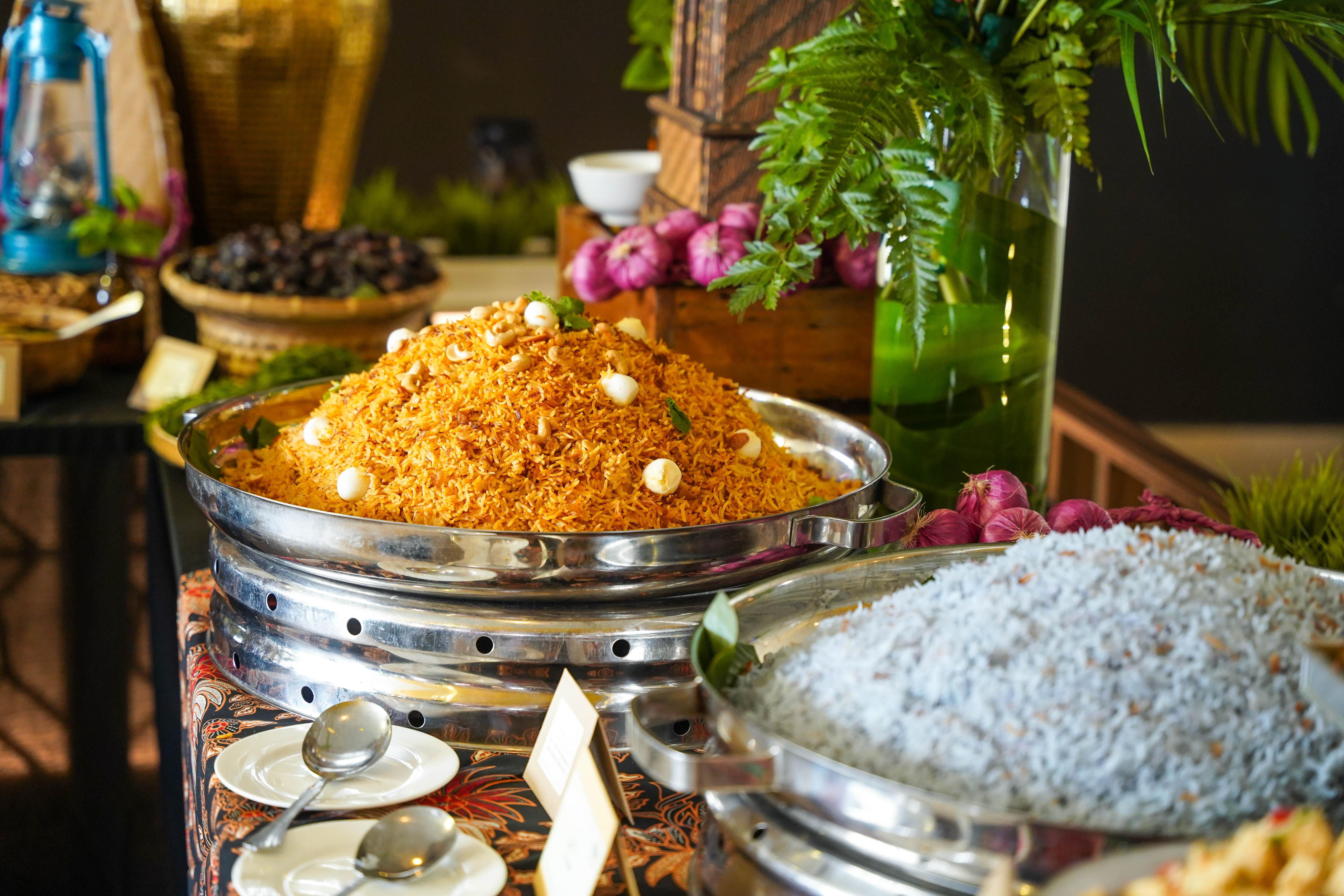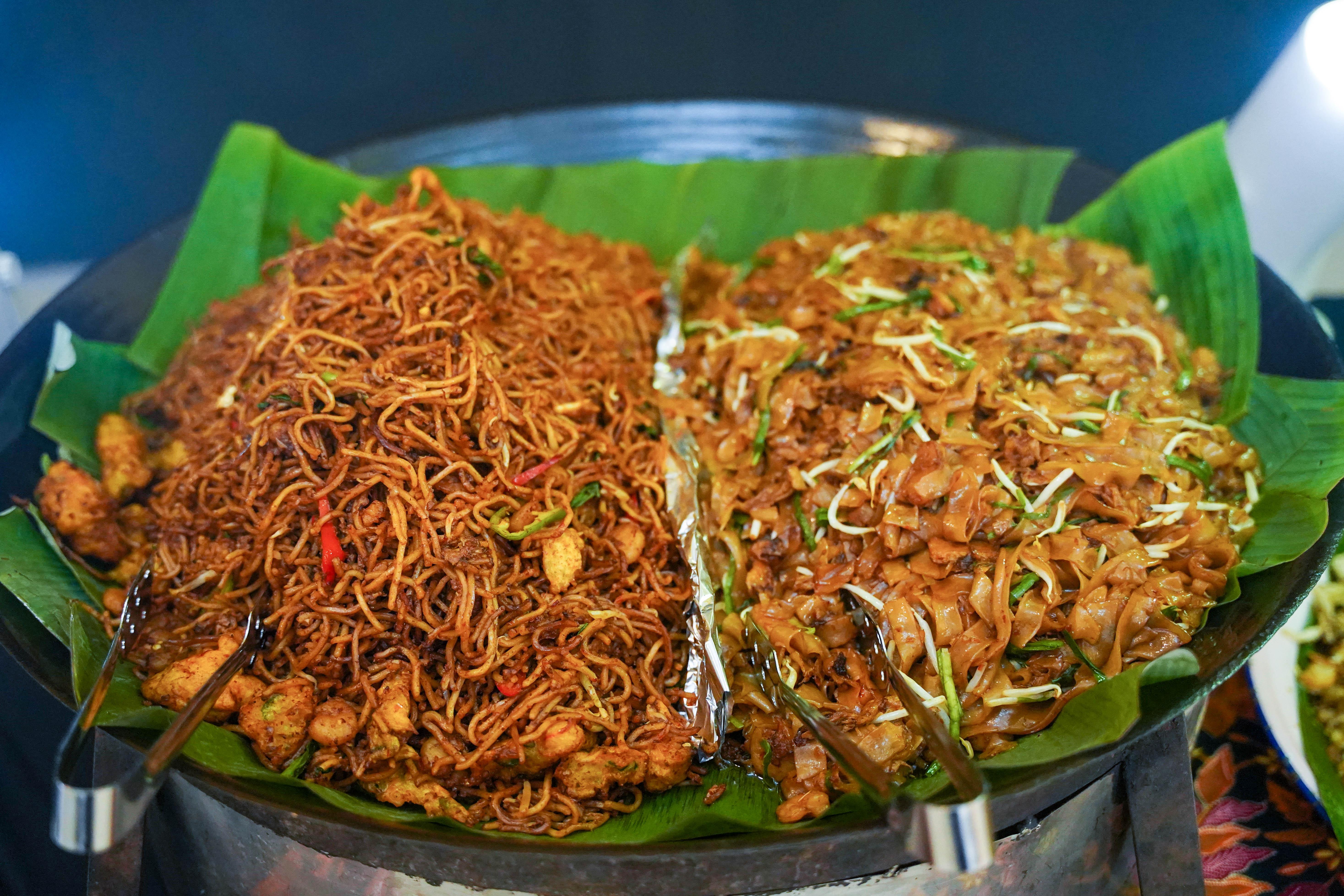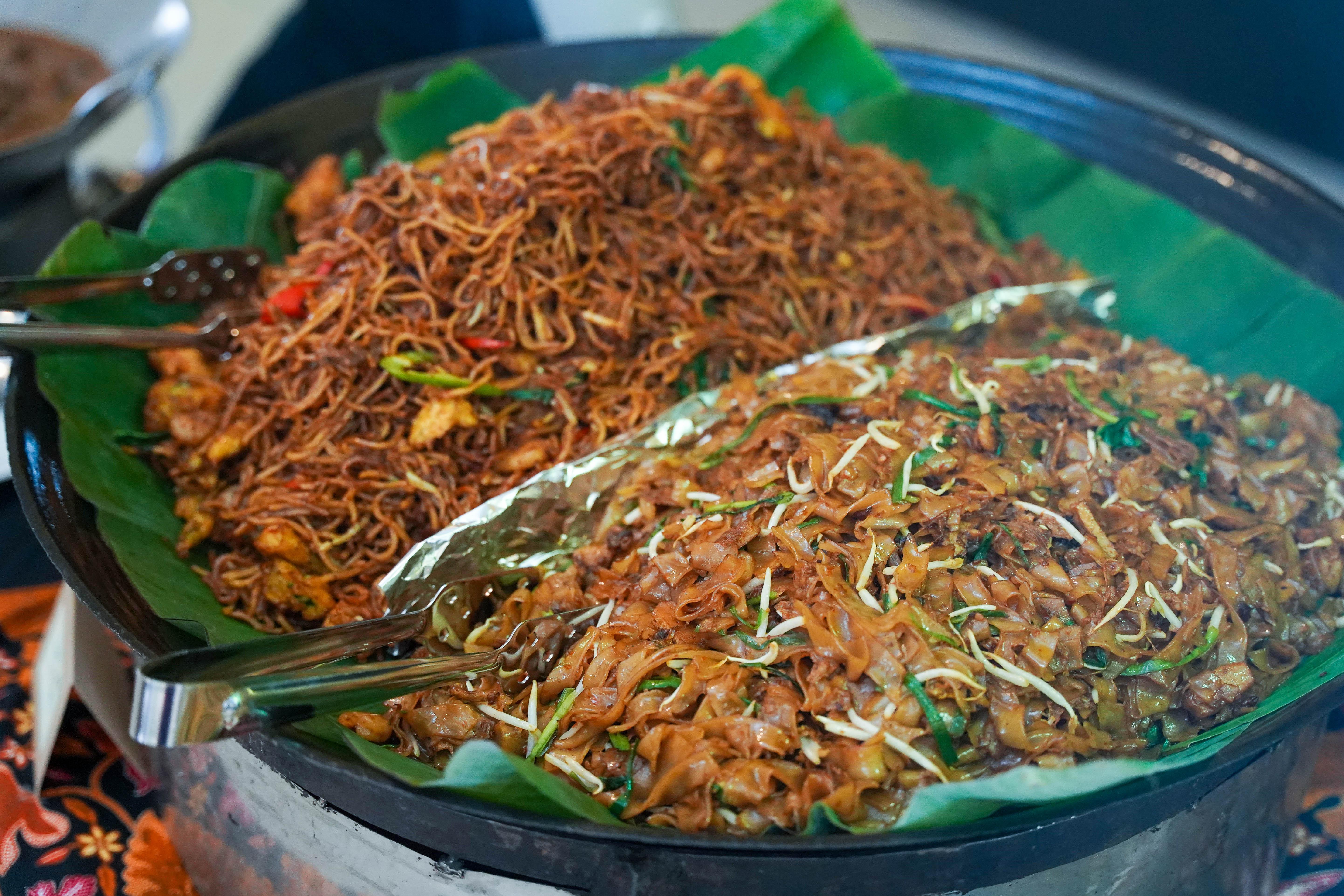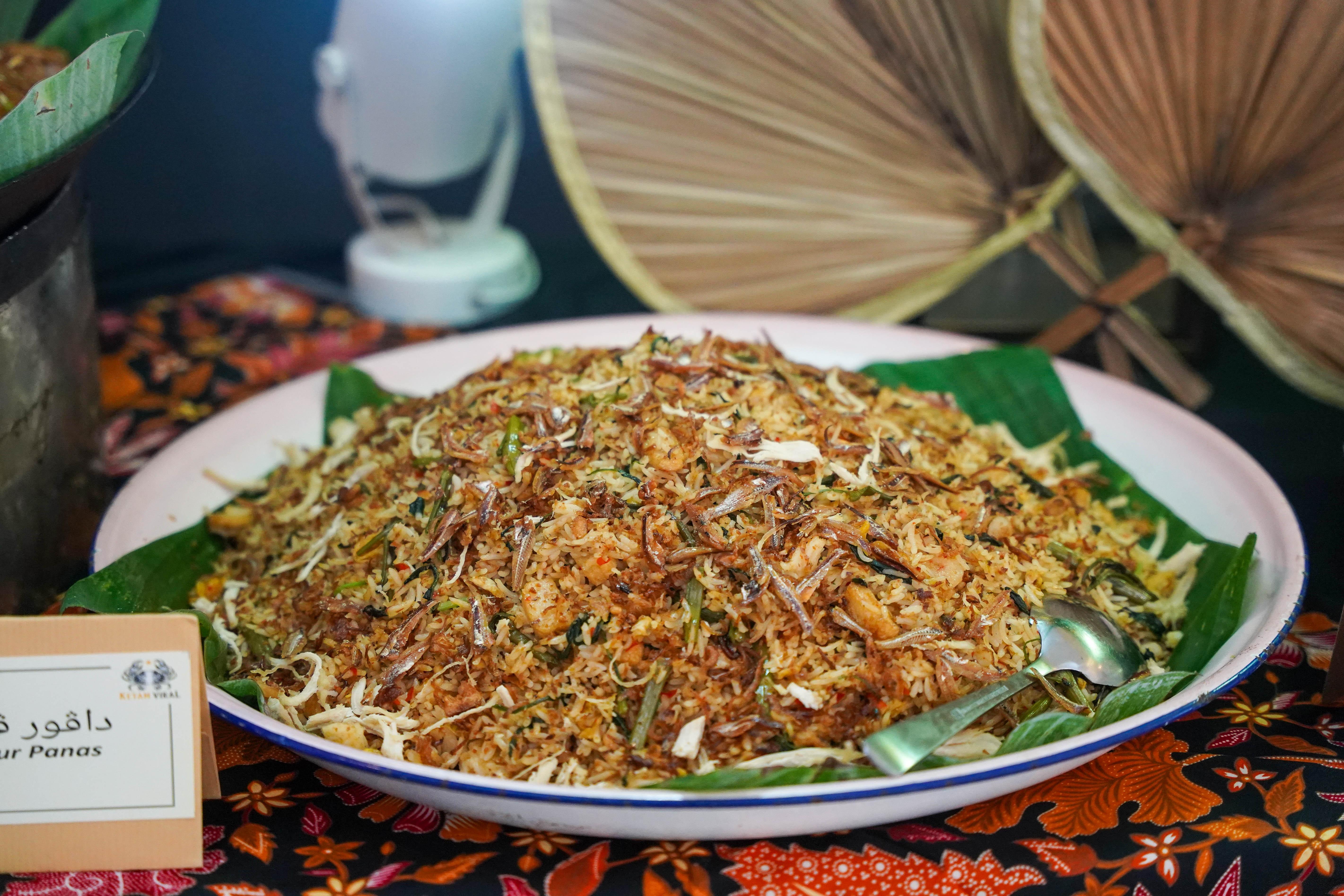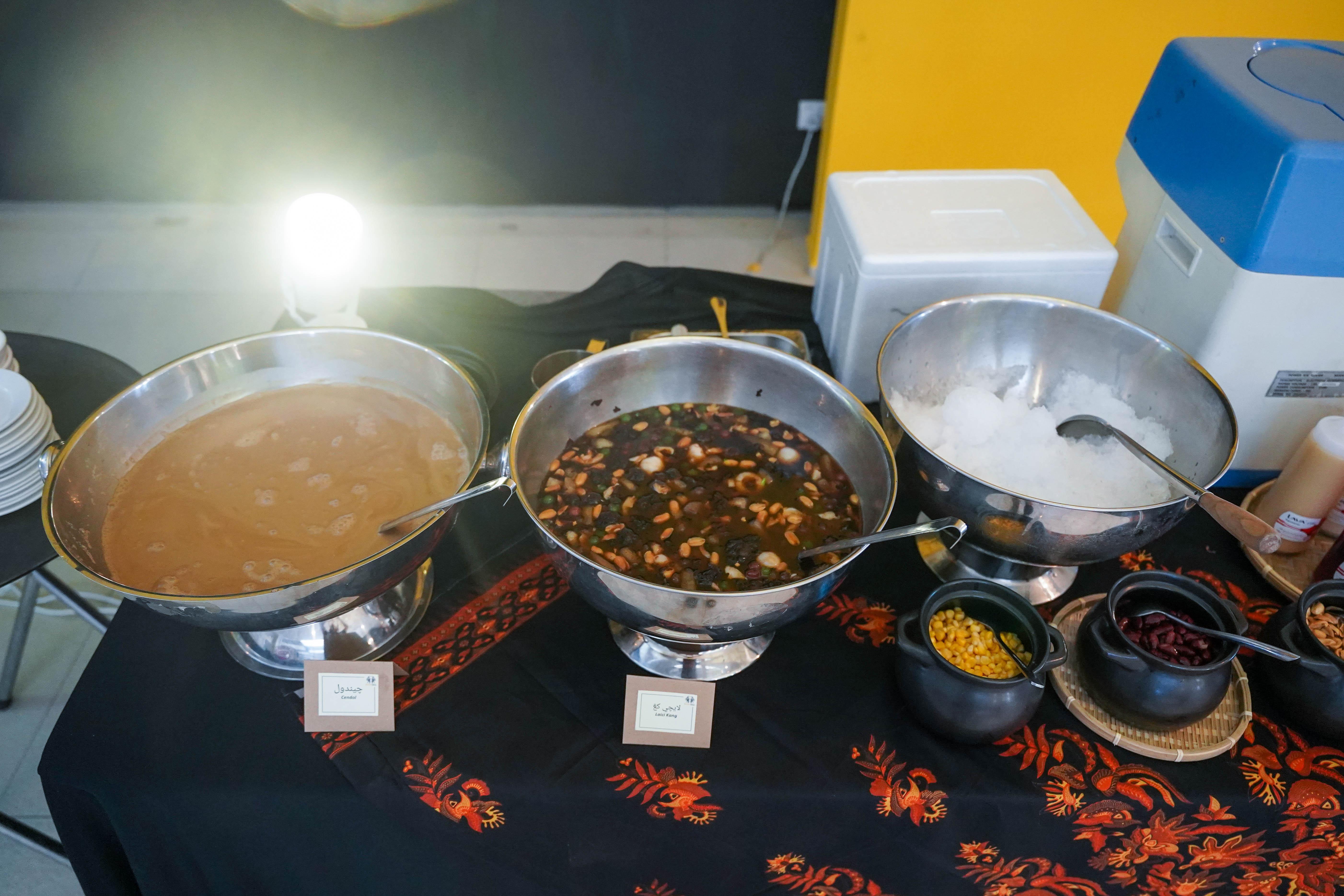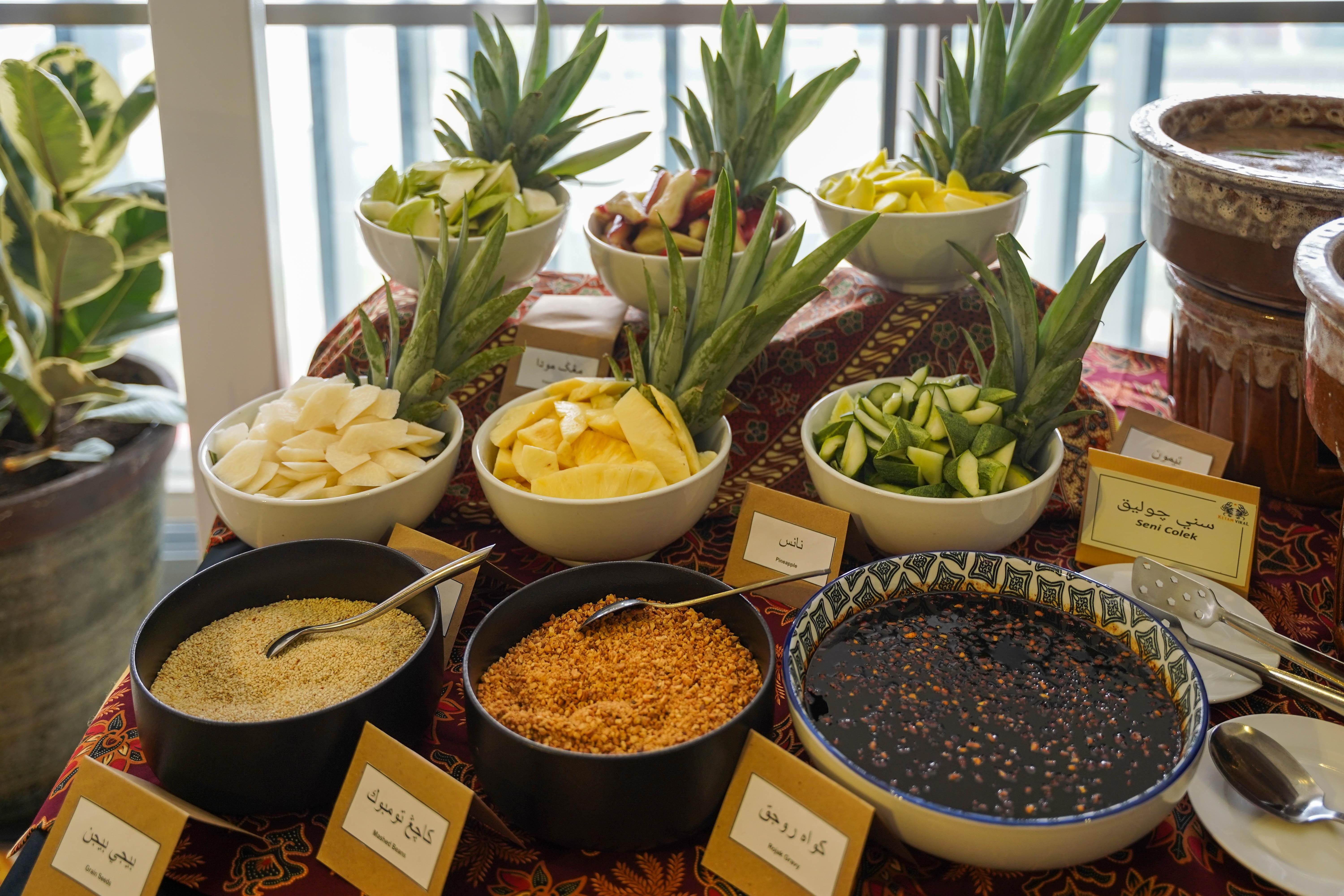 Banish all hunger pangs with hearty temptations like seafood on ice with condiments, sweet and savoury bubur, nasi putih, nasi berperisa, nasi briyani and nasi Arab, sweet and savoury bubur, soup with noodles, rojak buah, pasembur and gado-gado, complemented with condiments like sambal belacan, sambal kicap, sambal tempoyak, sambal kelapa, sambal belimbing buluh, sambal kerisik, air asam kerisik, budu and cincalok.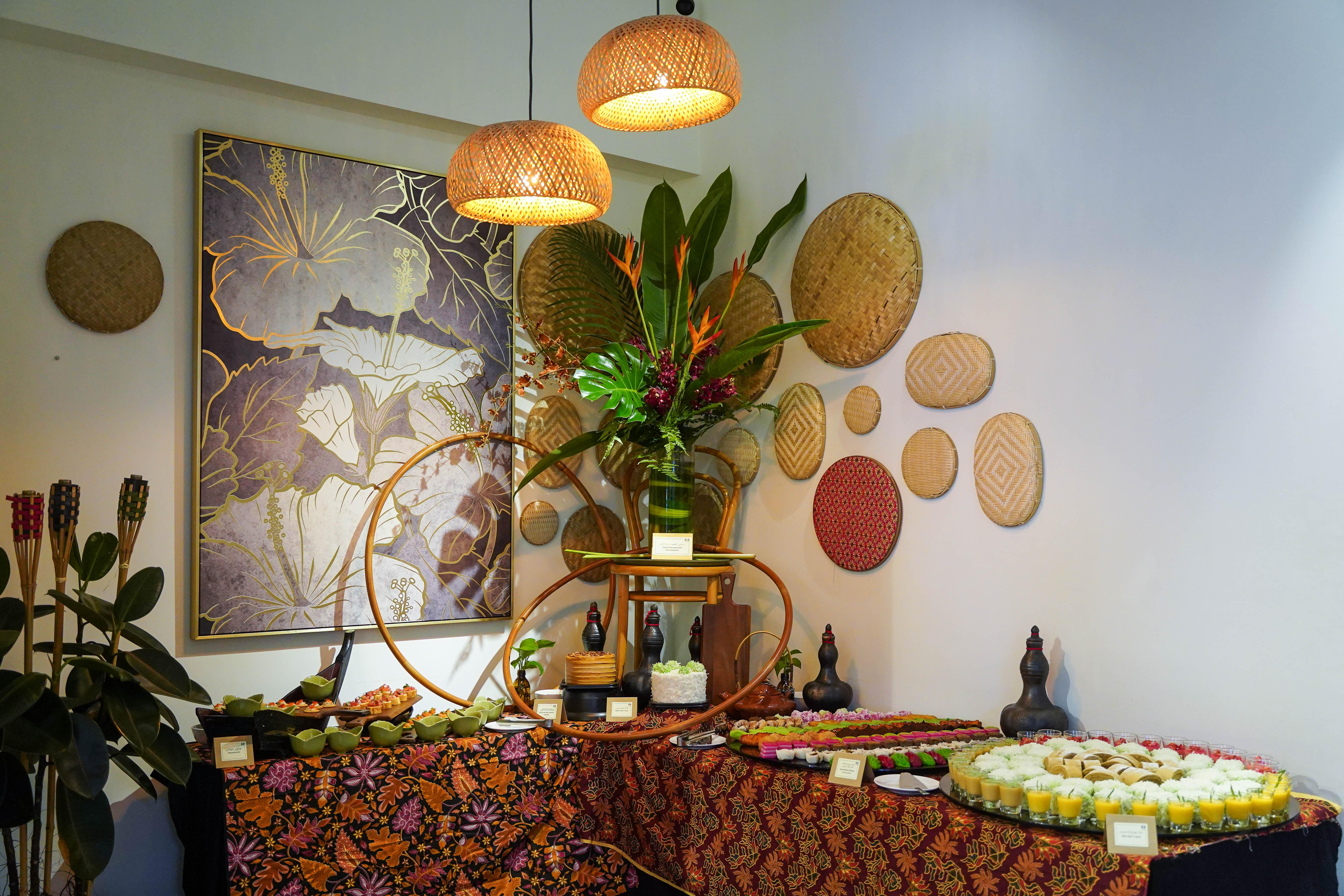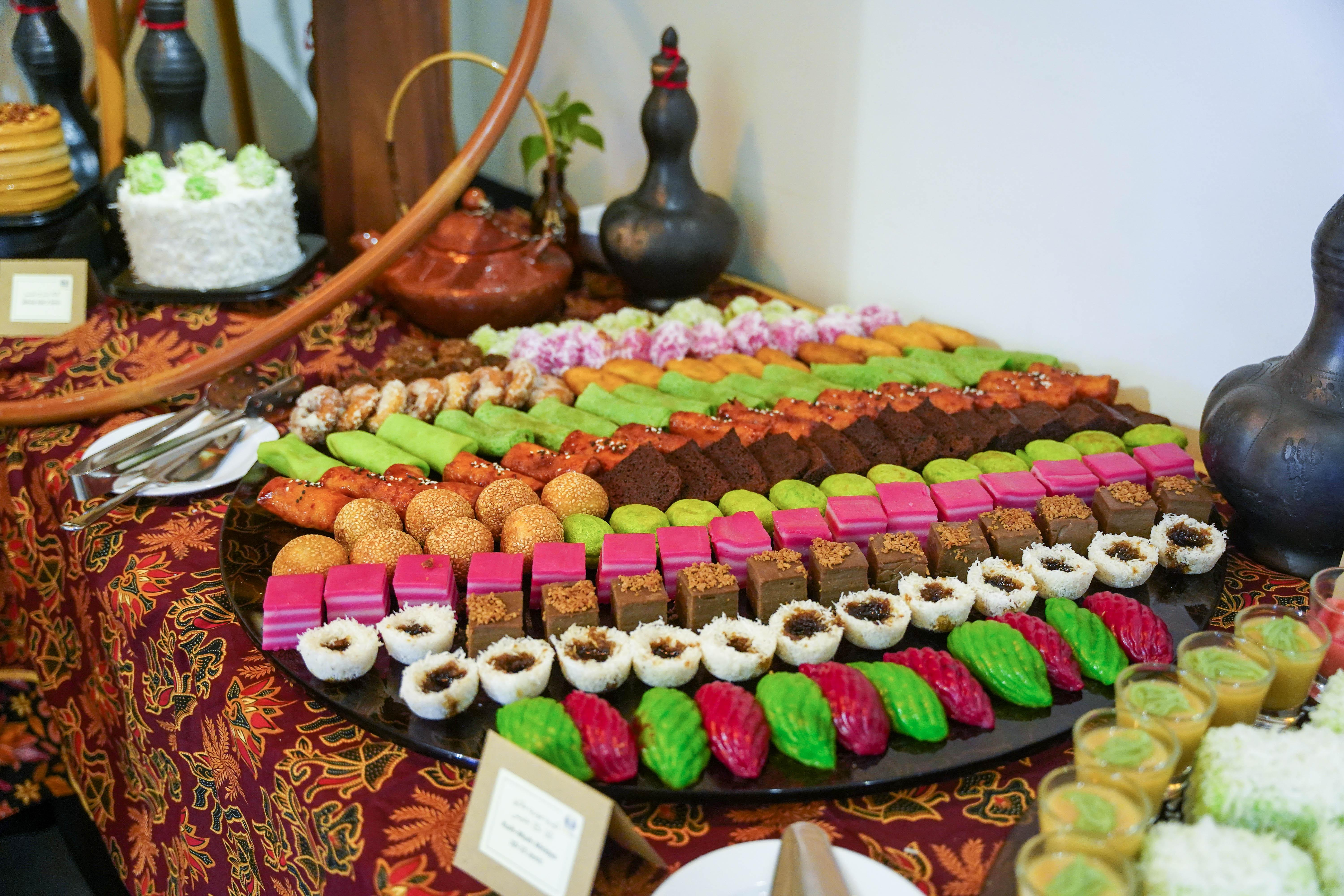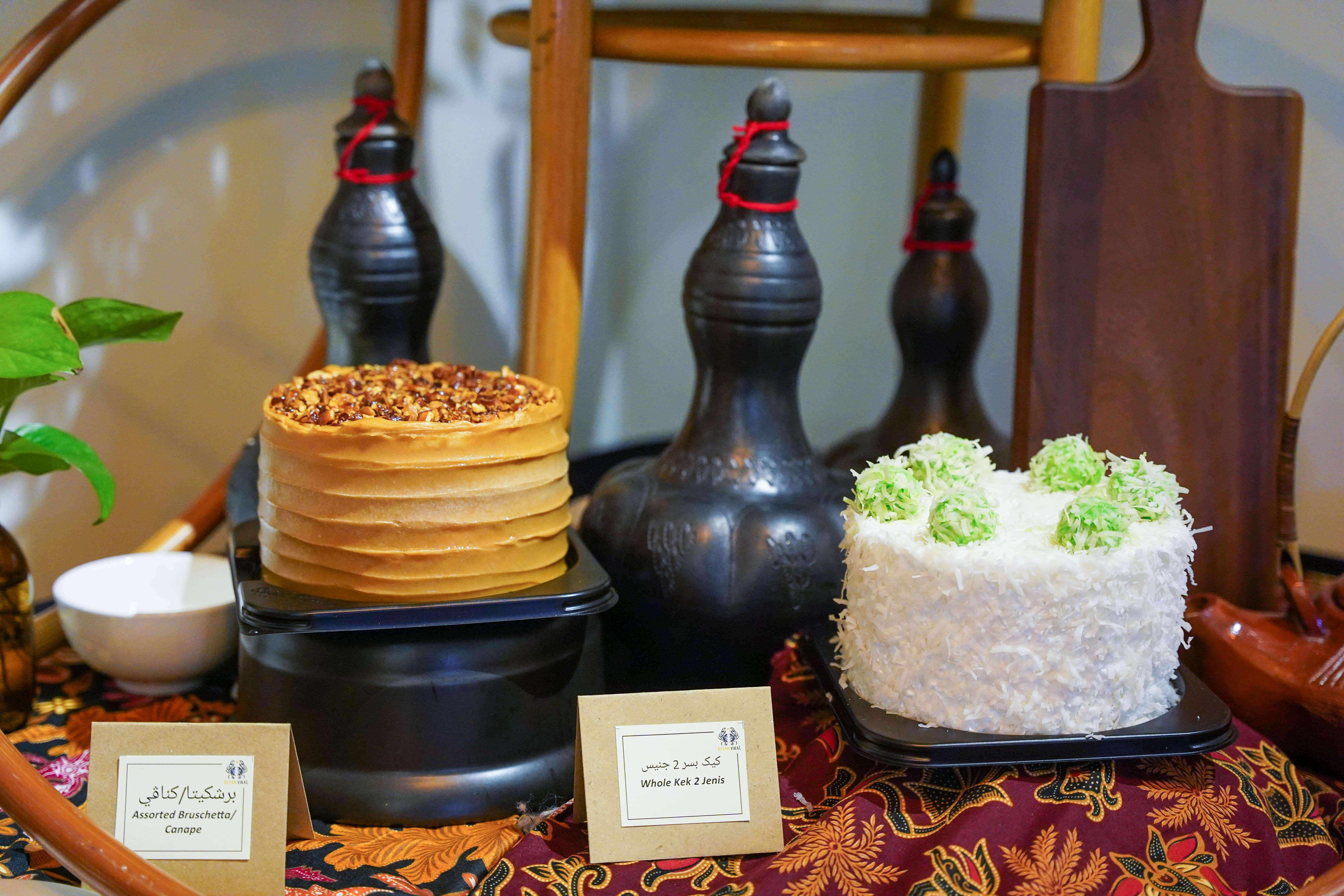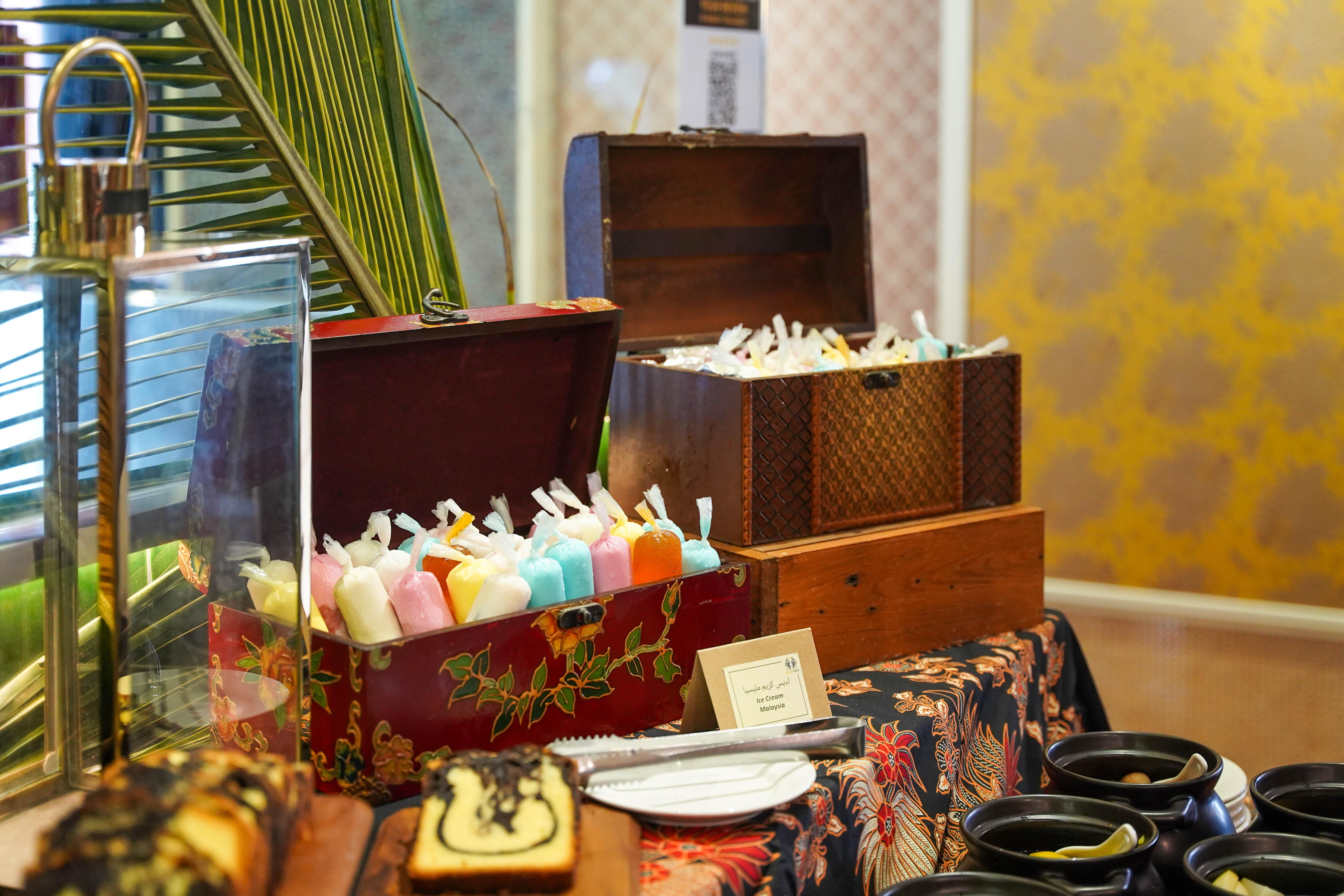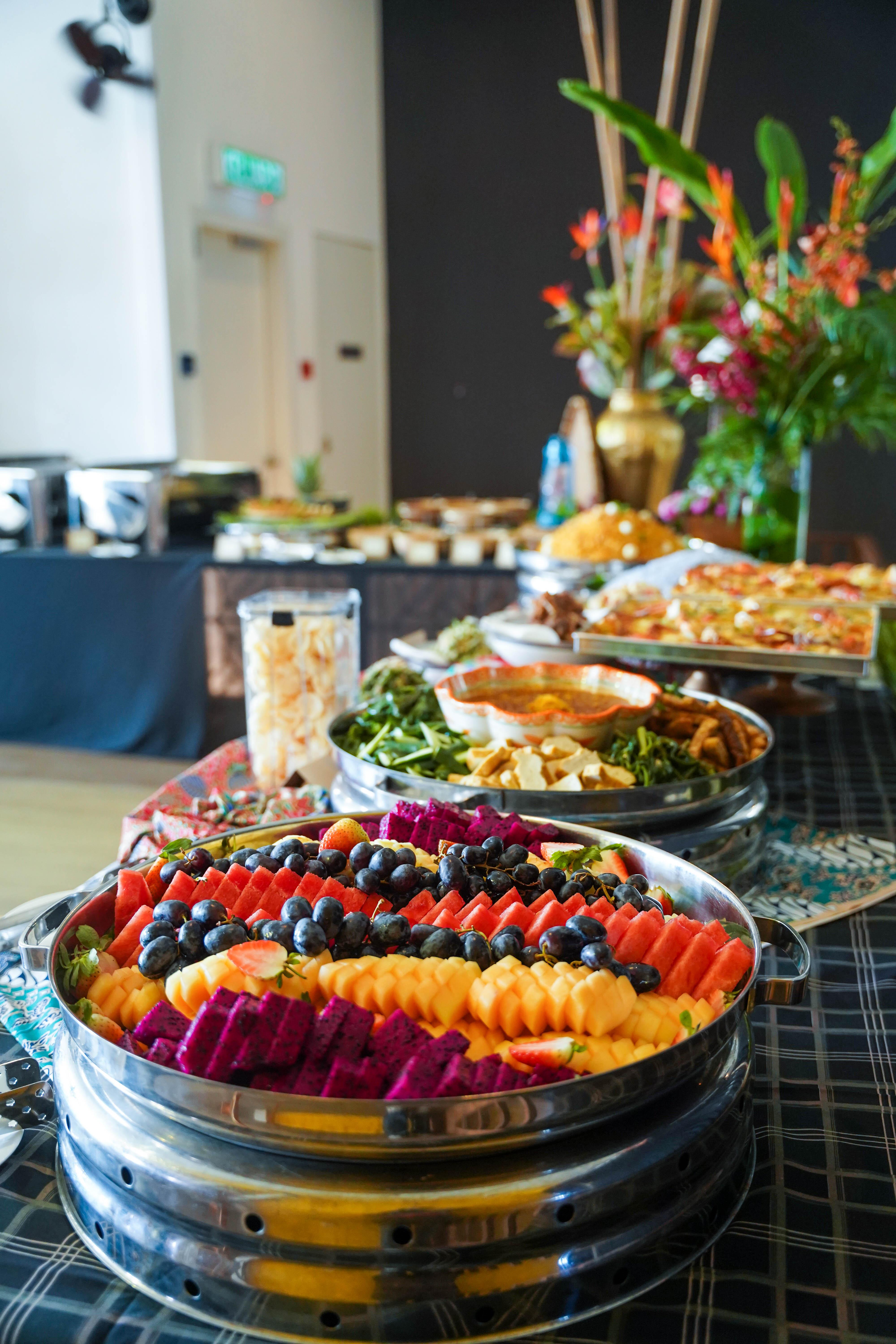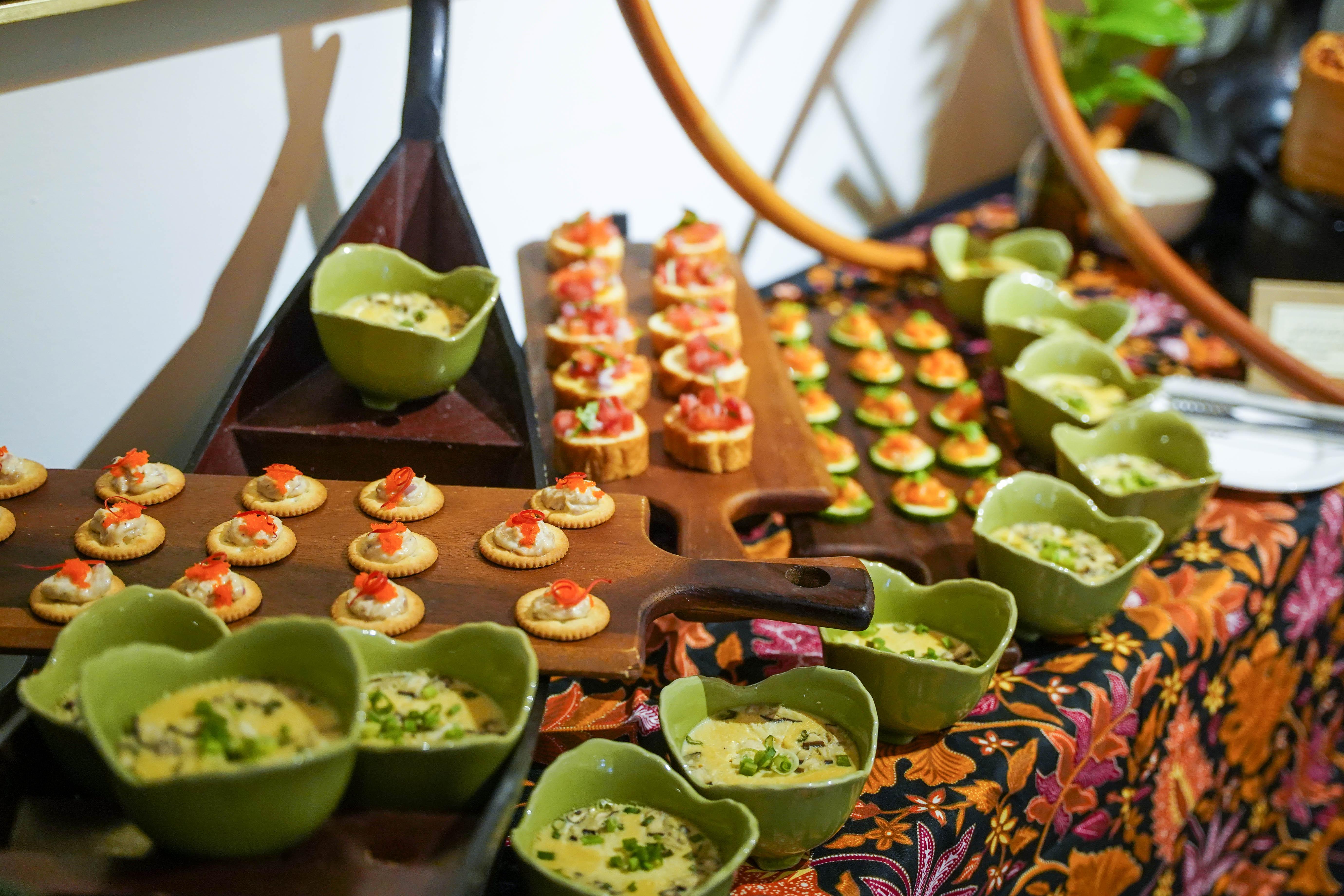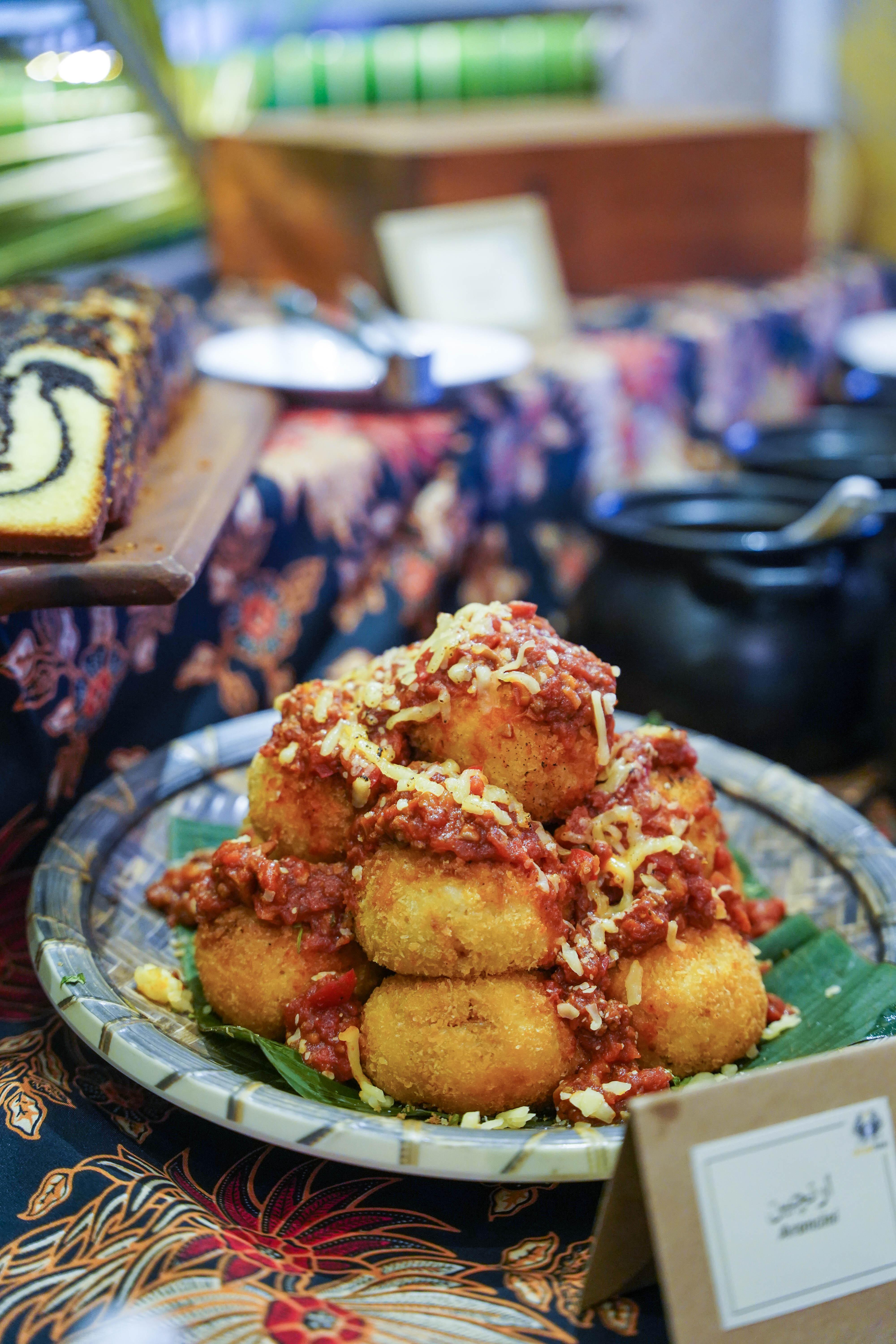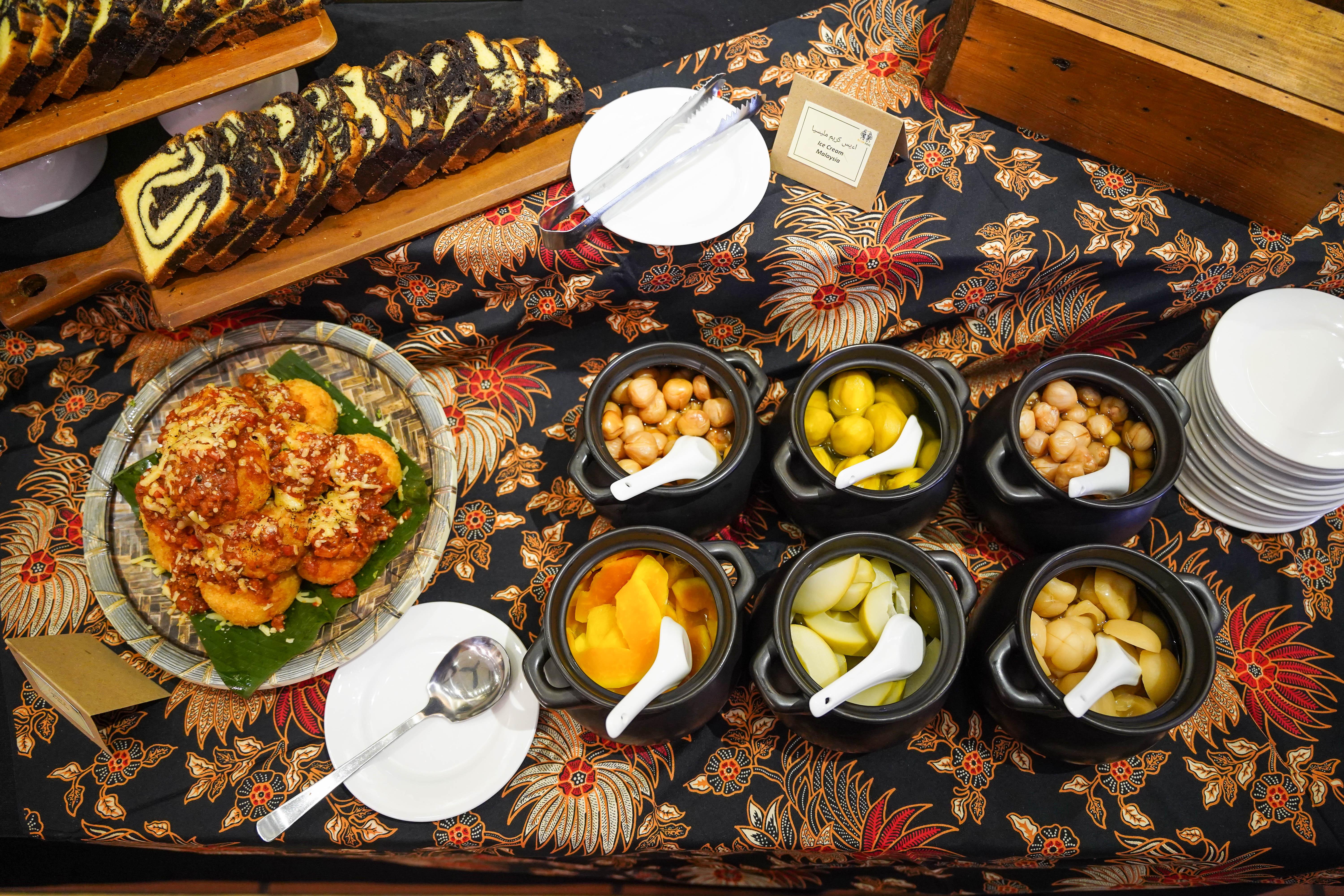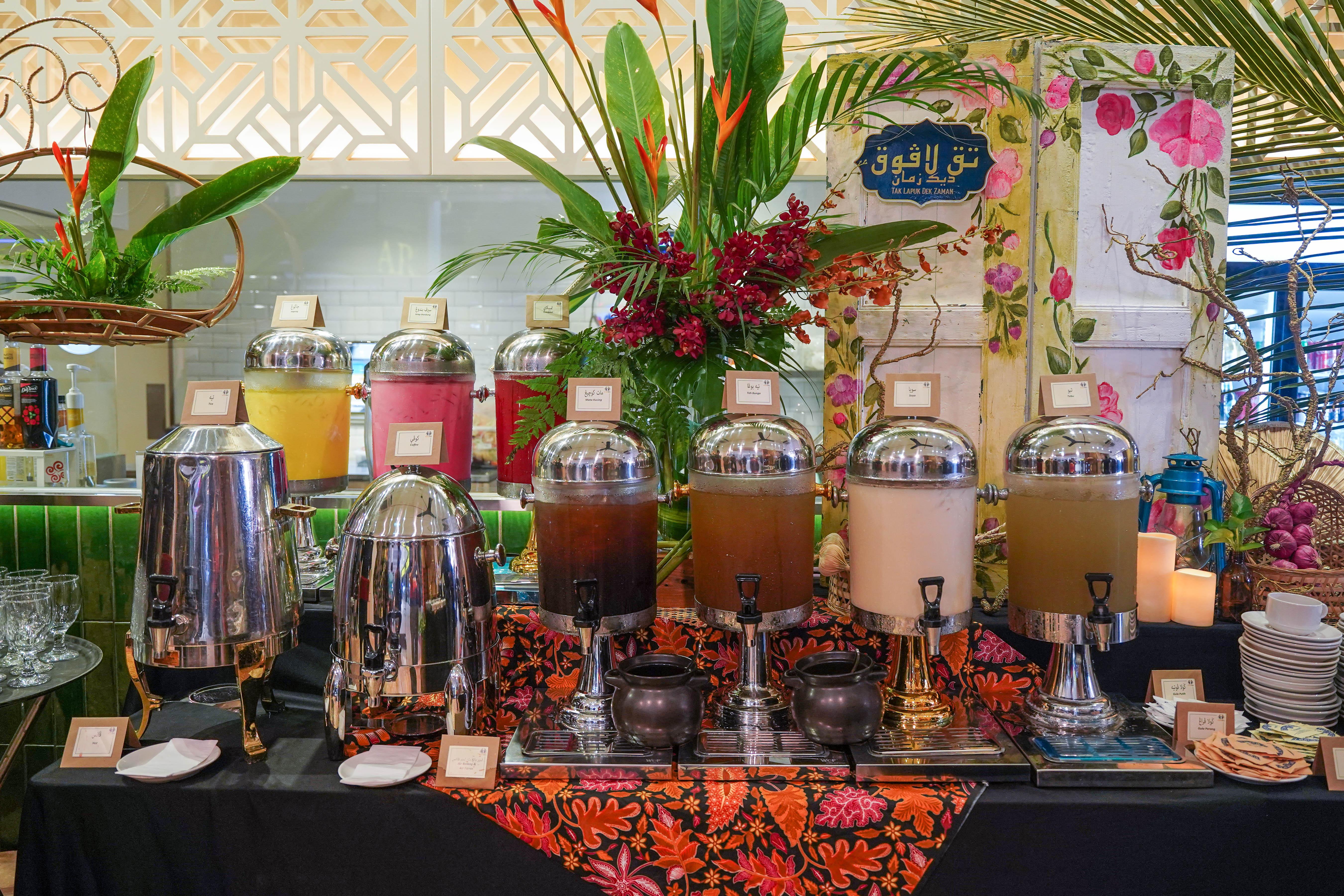 Save space for a sweet finale - Ketam Viral does justice to delicious desserts like kuih-muih Melayu, whole cakes, puddings and ice cream, washed down satisfyingly with sirap bandung, air tembikai, air mata kucing, air tebu, teh bunga and much, much more!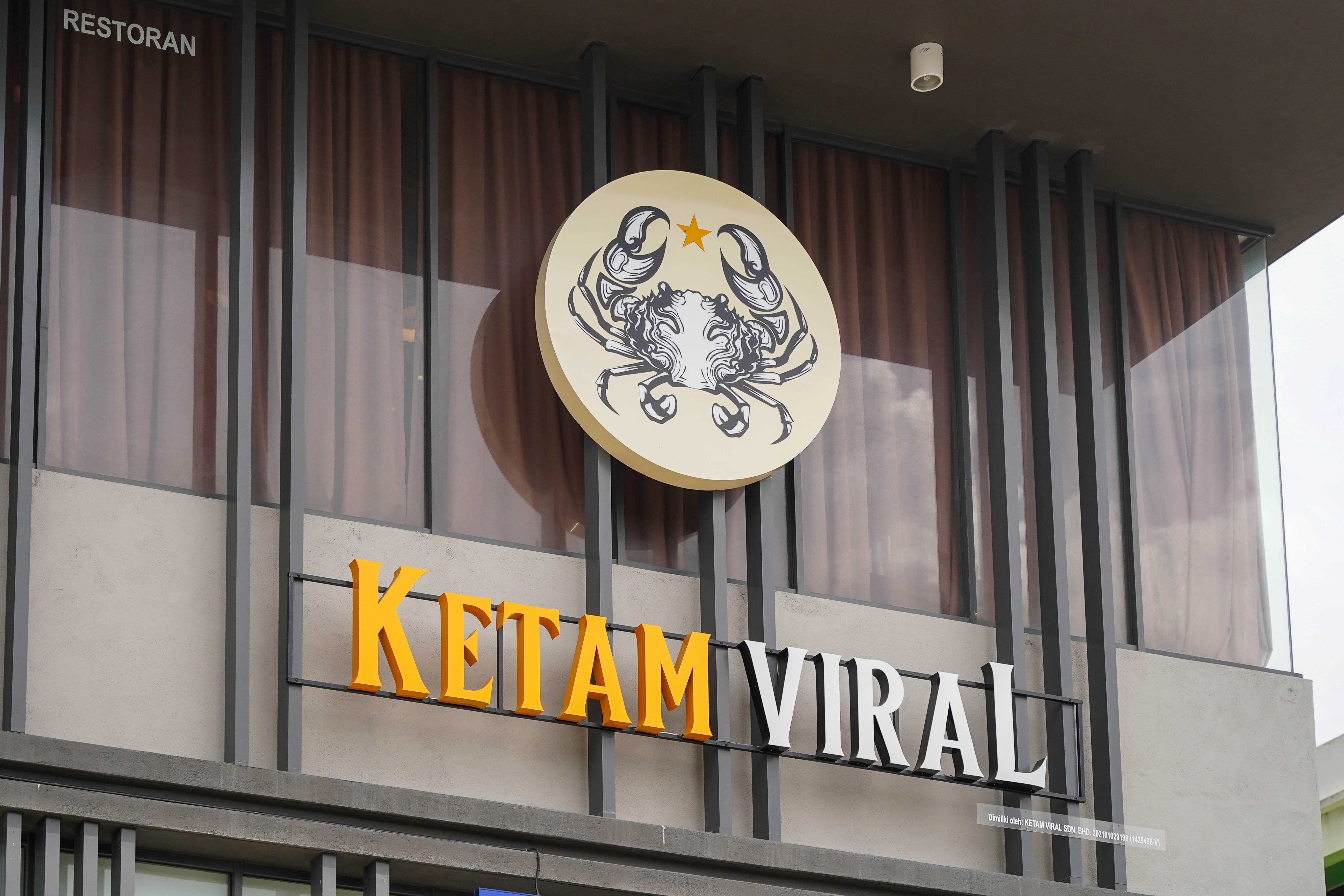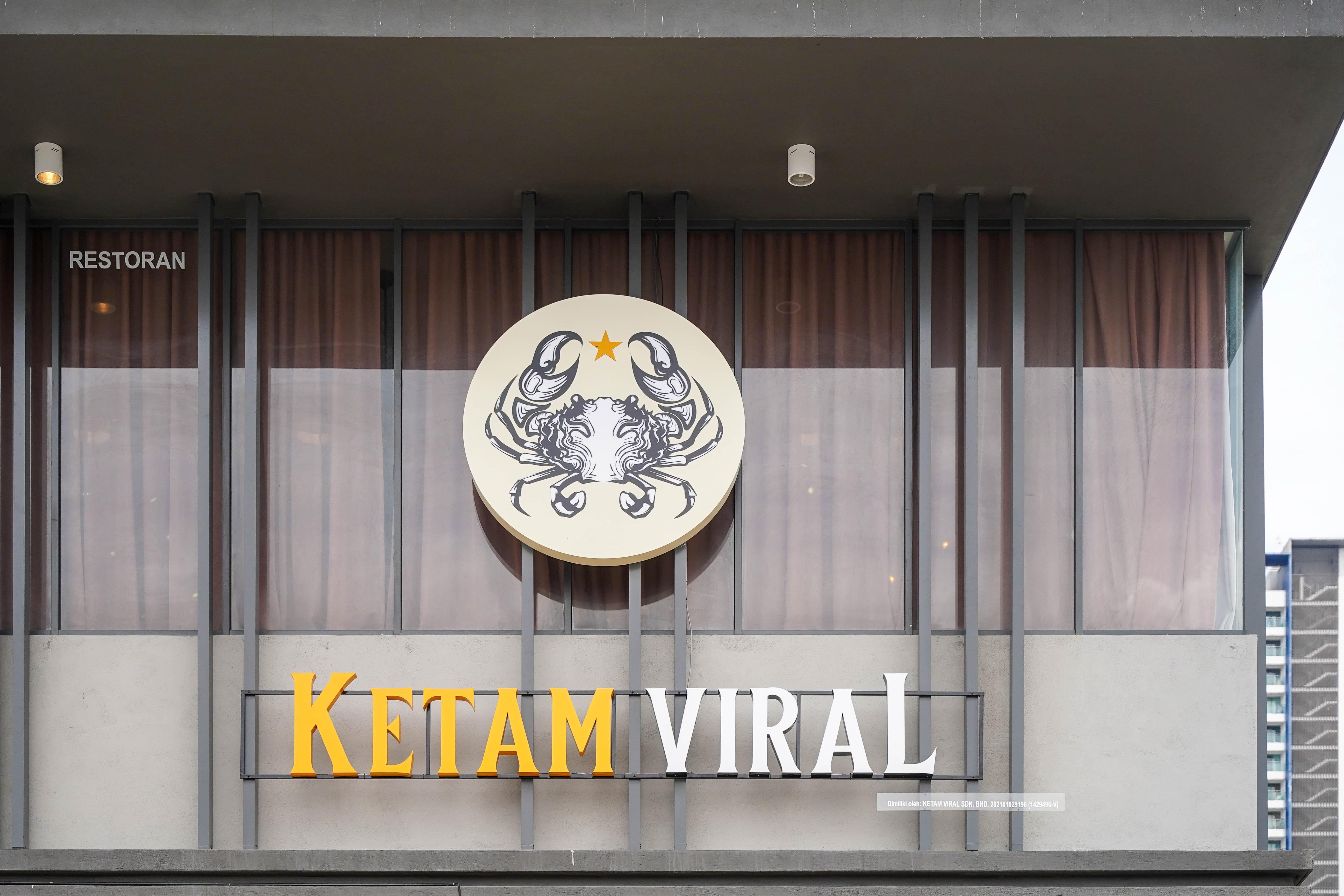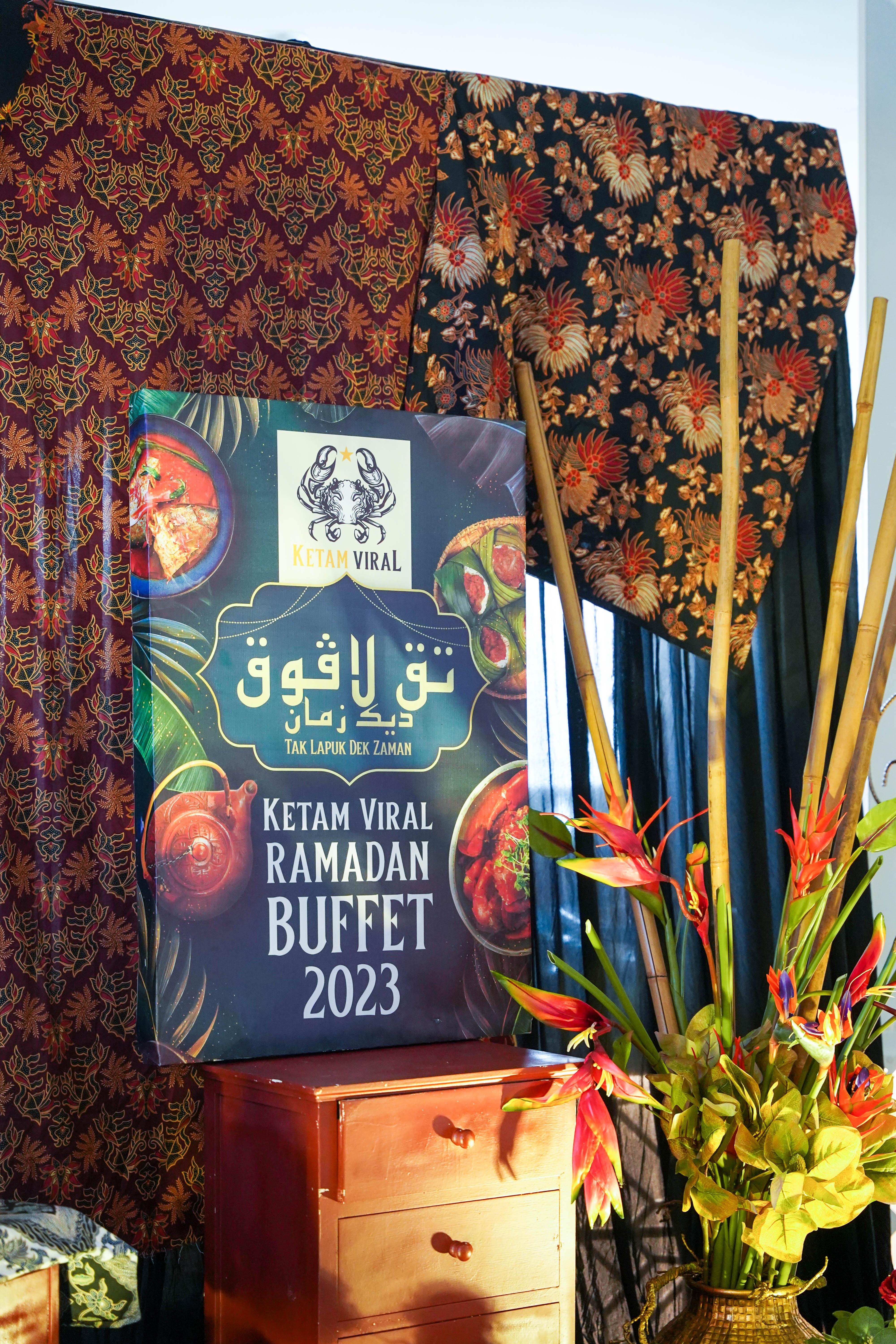 Ketam Viral
1-11, Sunway Gandaria, Jalan Pusat Bandar 2, Seksyen 9, Bandar Baru Bangi, Selangor.
Daily, 1130am-11pm. Tel: 012-580-5113