Kayuh CA, Templer Park
February 1, 2022
---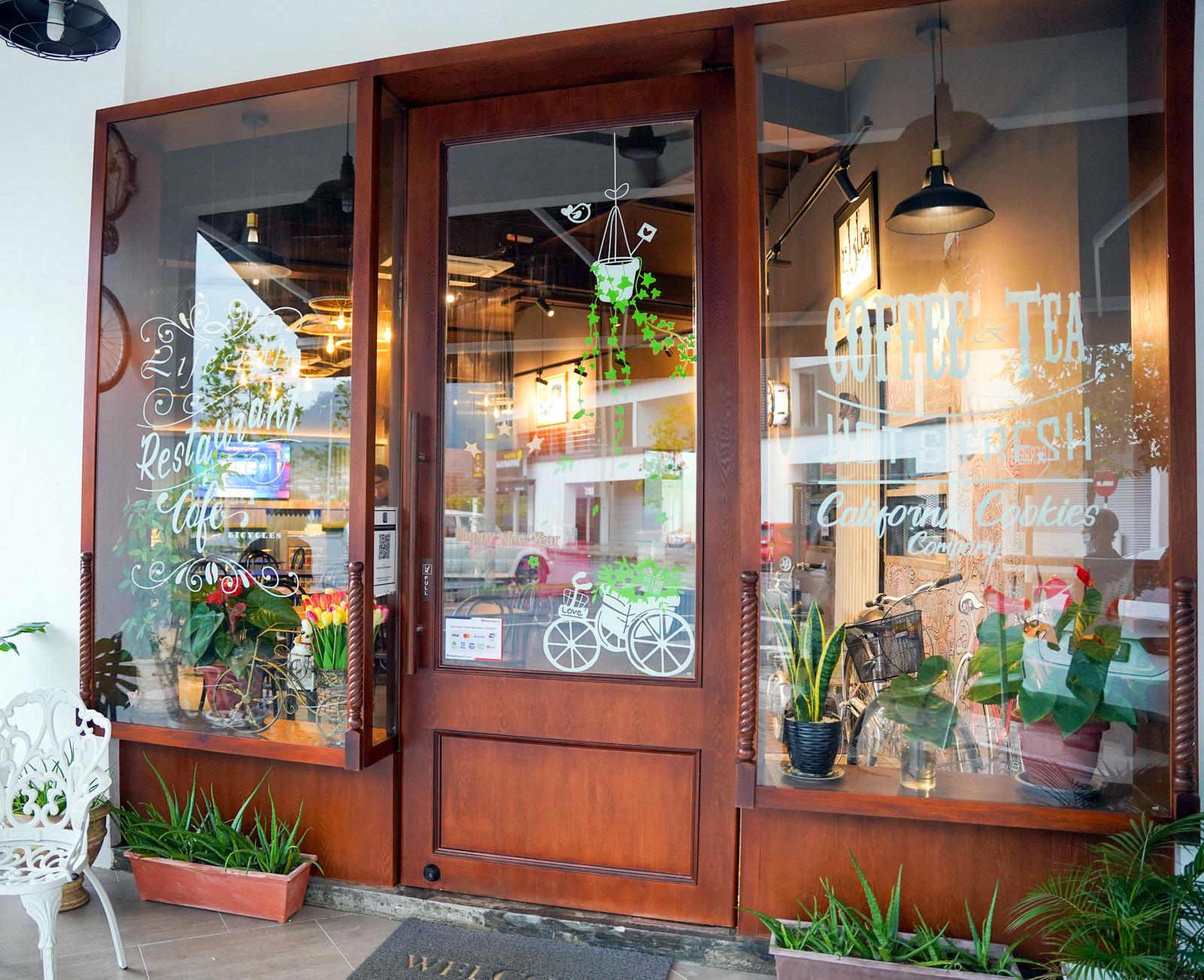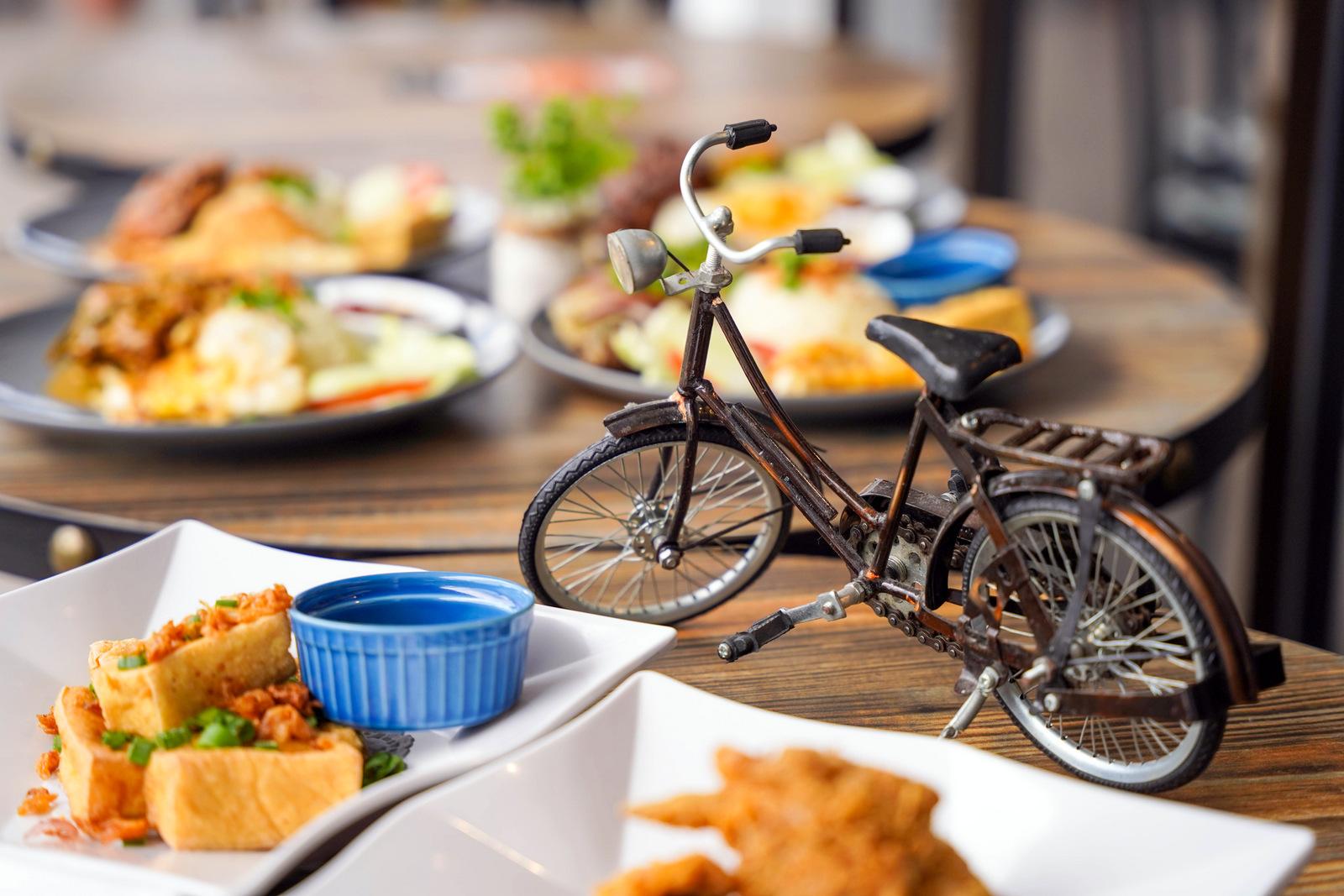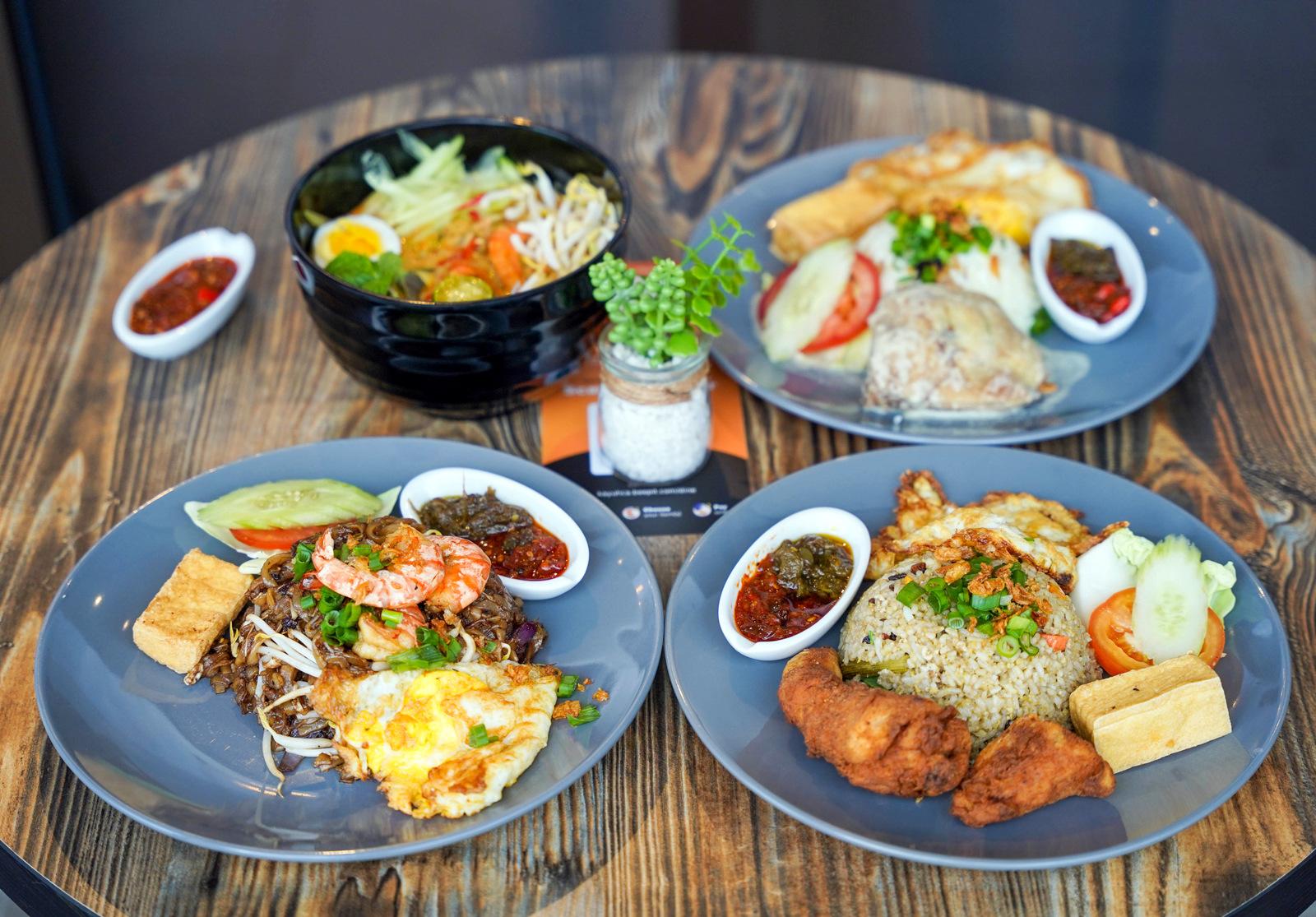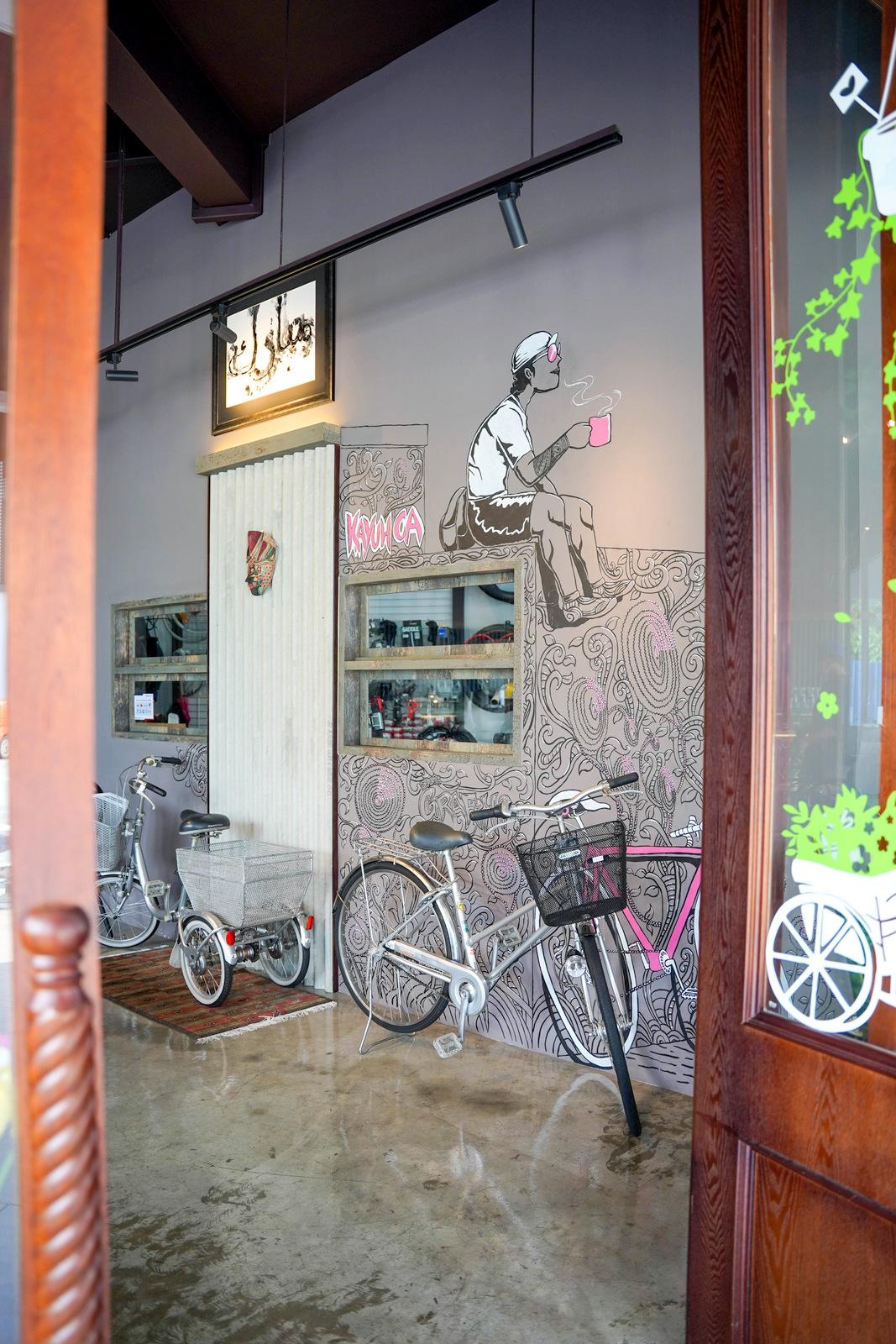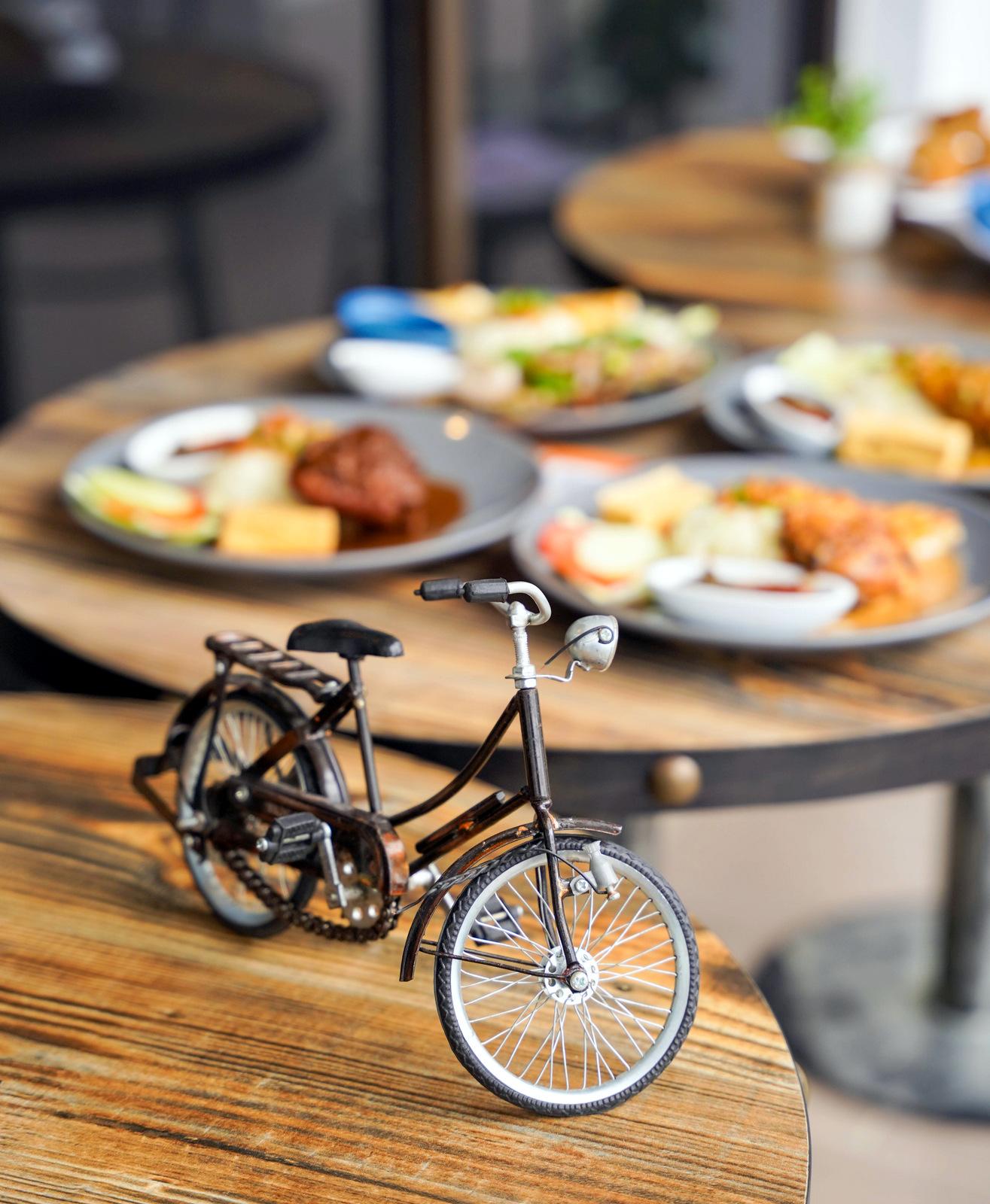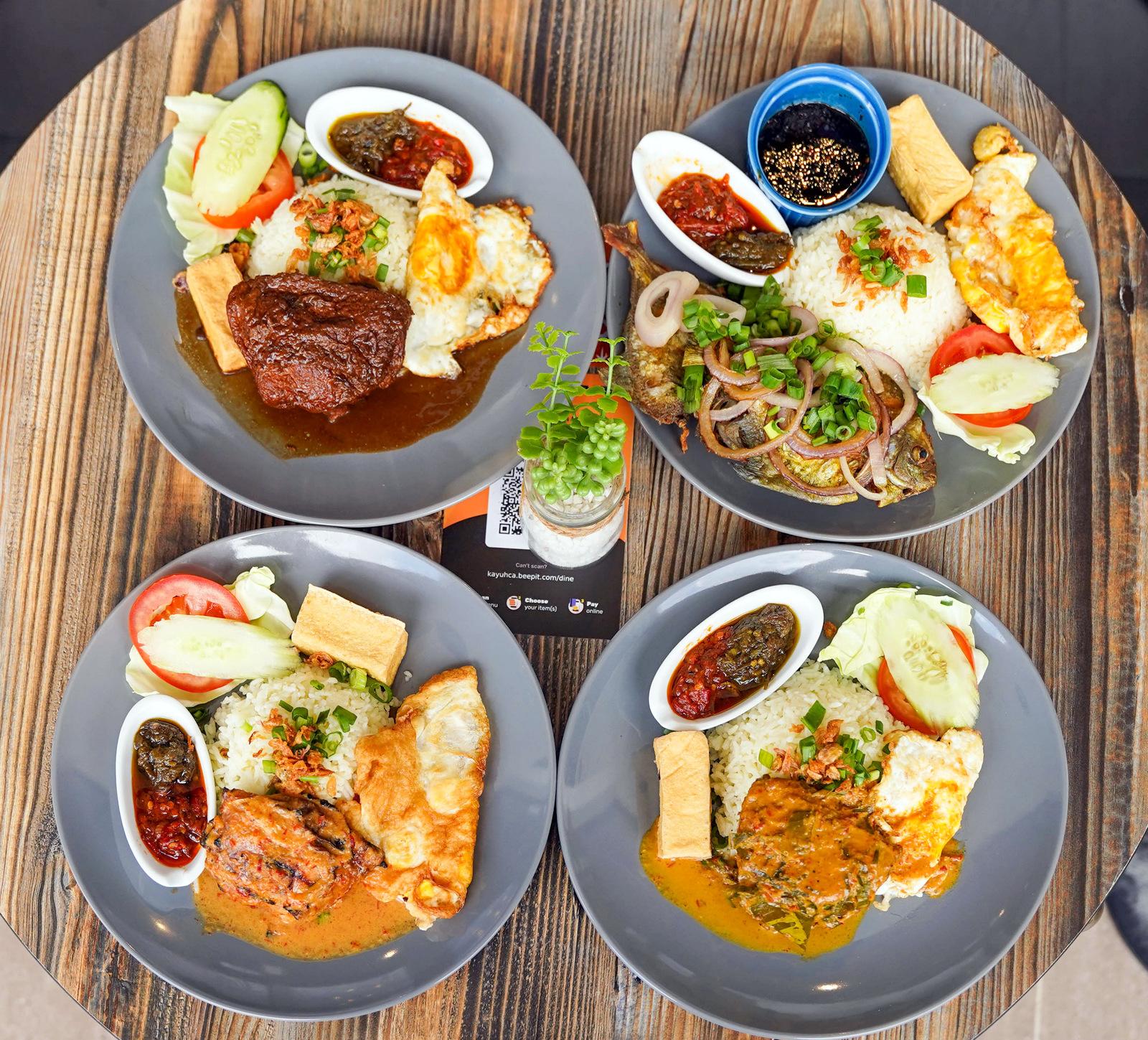 Tucked in Templer Park, a forty-minute drive from KLCC, close to hiking trails, picnic sites and a forest-clad waterfall, Kayuh CA is a new lifestyle cafe to explore. It brings together a cyclist's store and service centre with a kitchen that serves marvellous Indo-Chinese cuisine, promising a welcoming getaway from the city for fans of cool hideouts.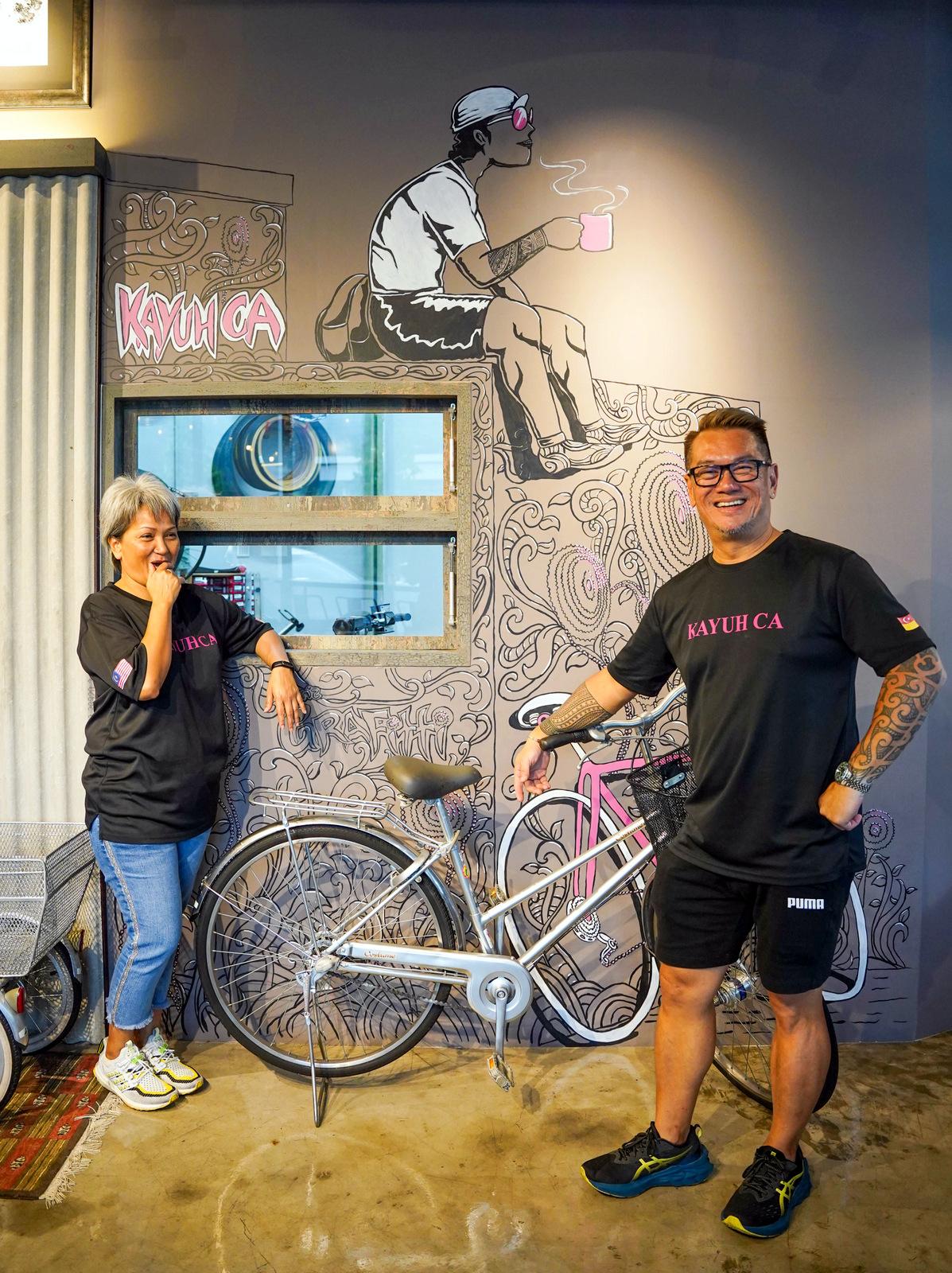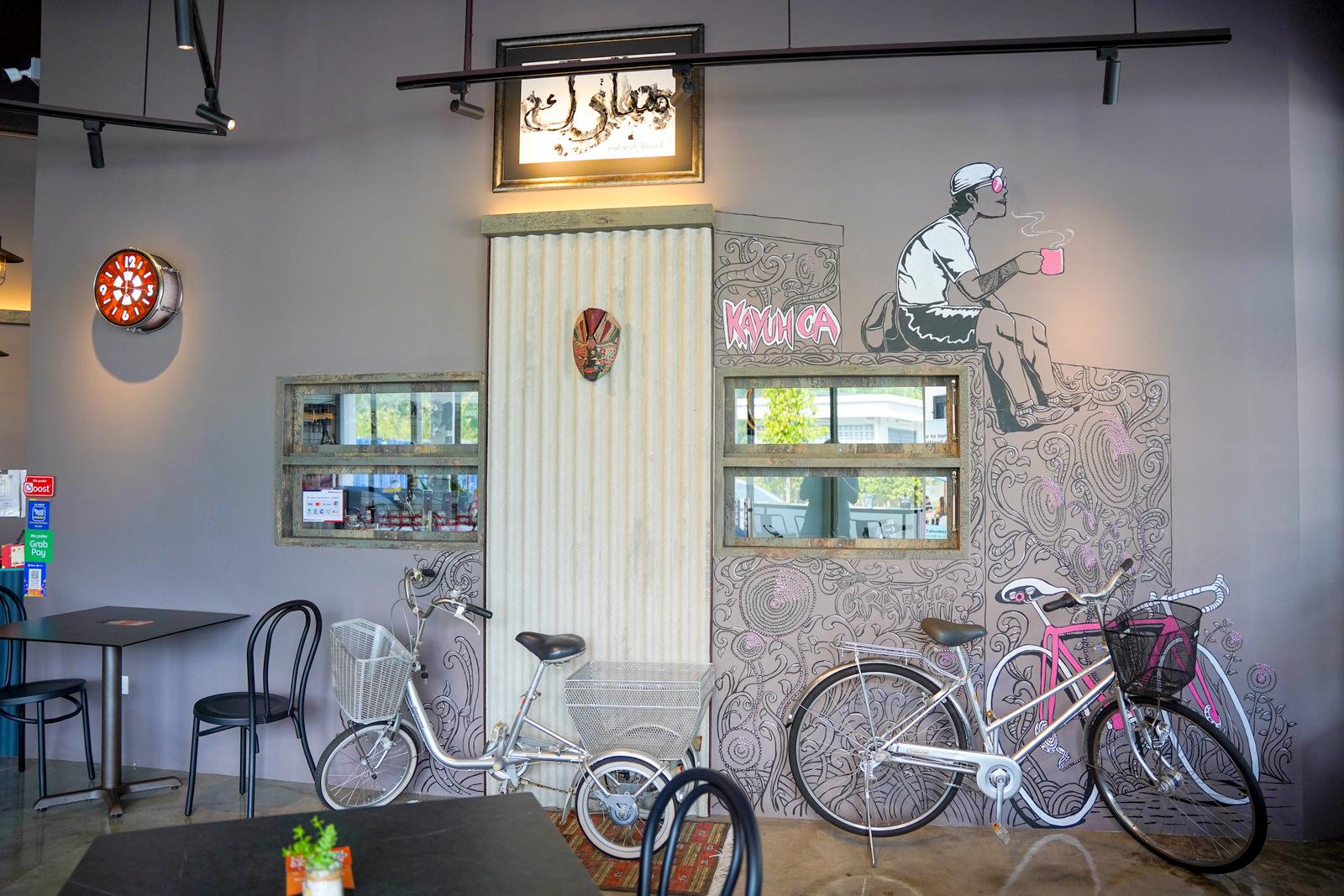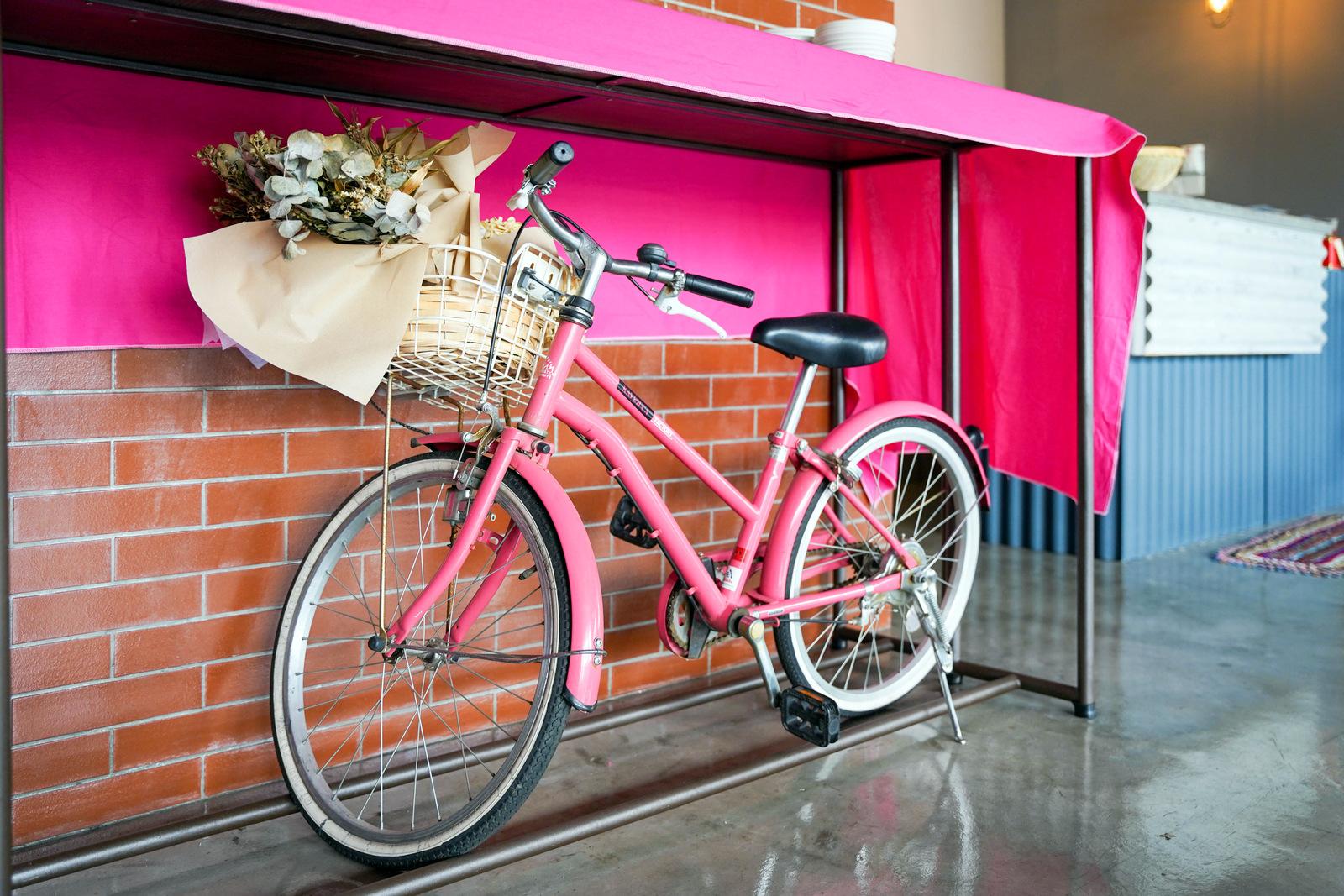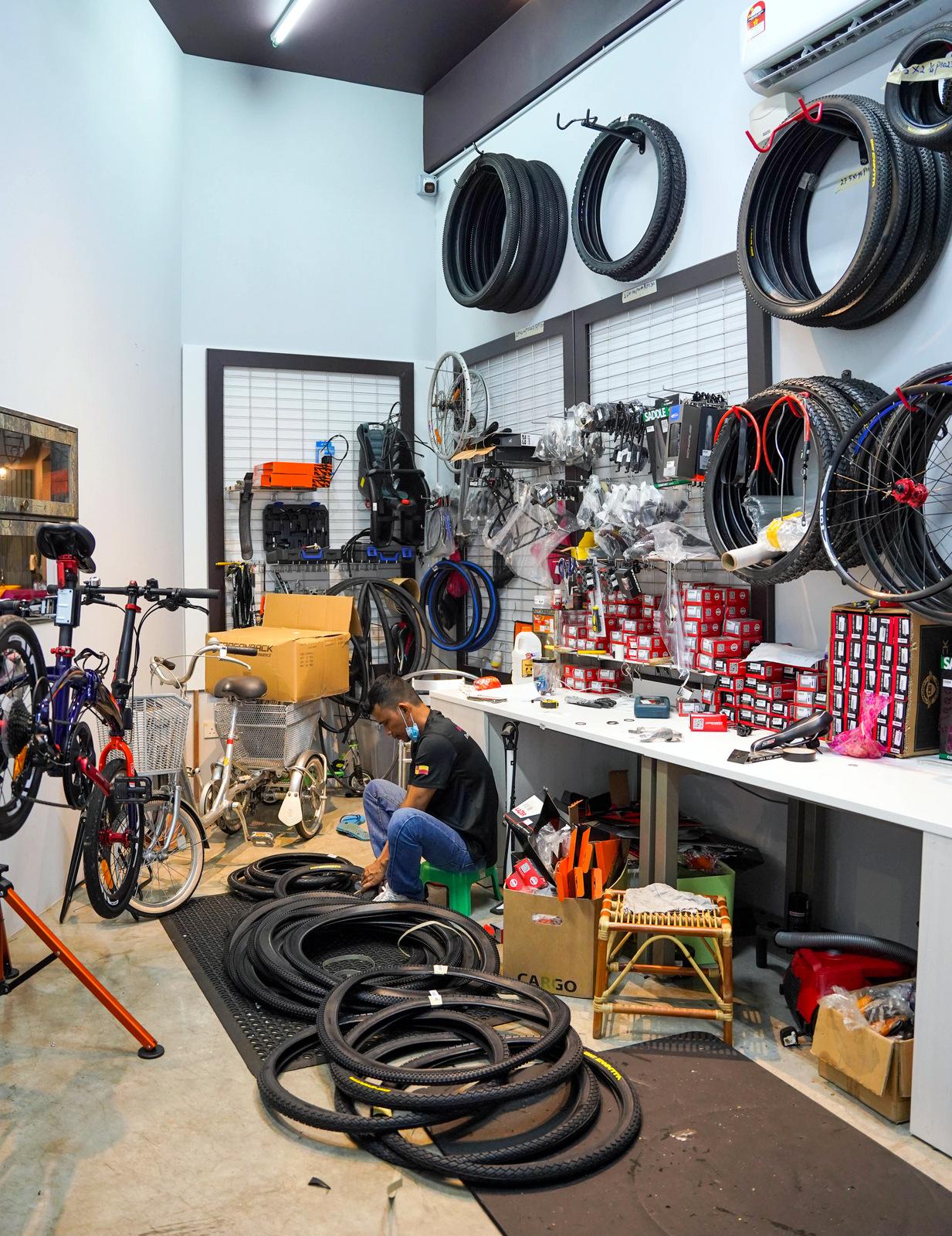 Kayuh CA was launched in October 2021 by three founders, led by Anderson, who has made this place a labour of love after leaving a two-decade corporate career. Lina helms the kitchen, while Hunter (not pictured here) is in charge of day-to-day operations.
The cafe is a popular hangout for cyclists who head here on weekends before pedalling to Serendah or Kuala Kubu Bharu. They find a kindred spirit in Anderson, who took up cycling as a serious pursuit in 2020 but struggled to secure sound advice for cycling equipment - he went through six bicycles from multiple sellers before finding one that suits him.
Kayuh CA strives to help everyday people get good tips about buying a starter bike and whether to fork out for upgrades, with recommendations for every price range. Anderson himself recalls how he ended up paying a hefty sum to install gears for a basic bicycle because of poor guidance from a retail outlet.
Kayuh CA (the CA stands for California, in a nod to the Golden State's cycling culture) has everything a cyclist needs, including a workshop for servicing and upgrades. The cafe offers a cosy setting to chill out over a meal in between rides.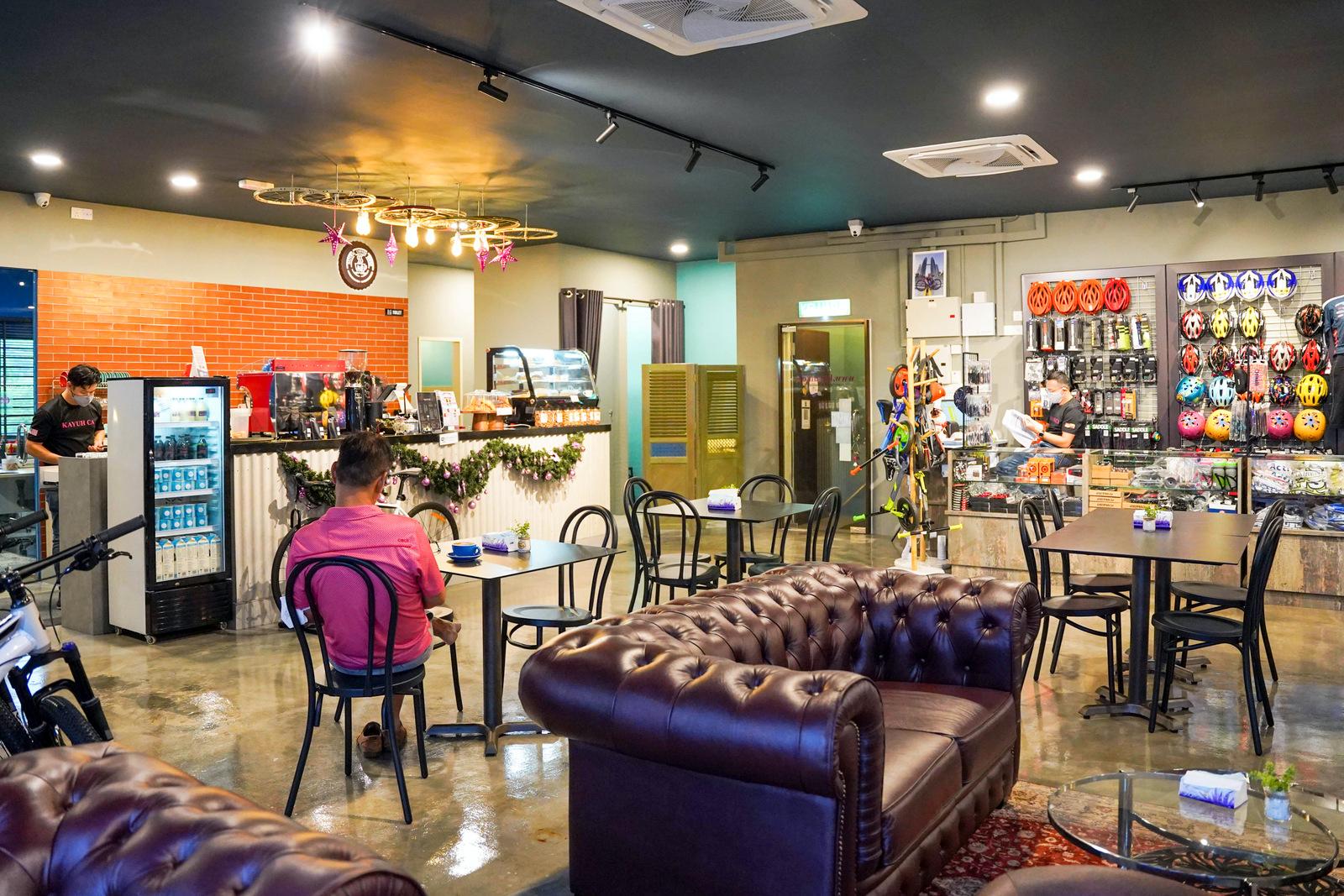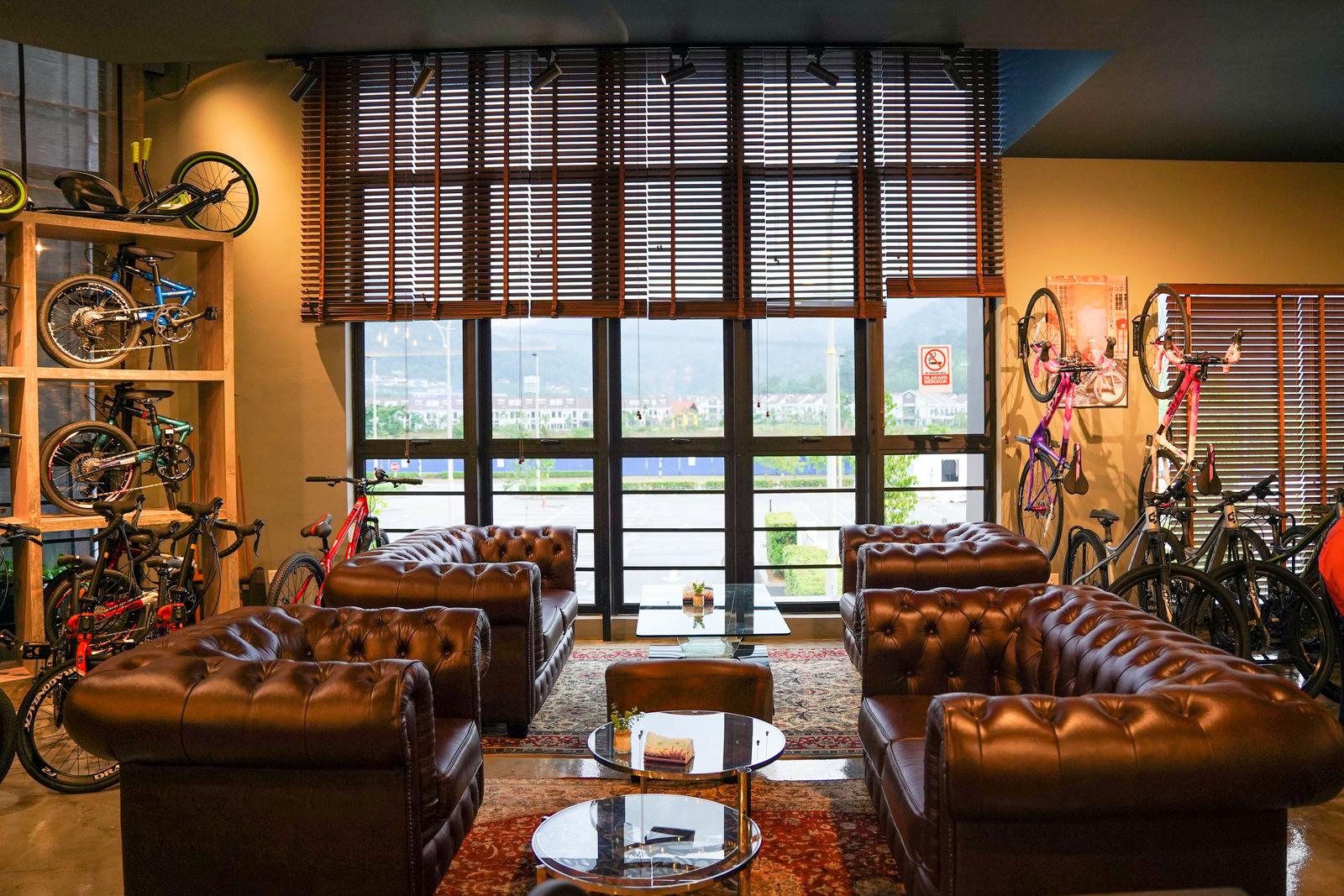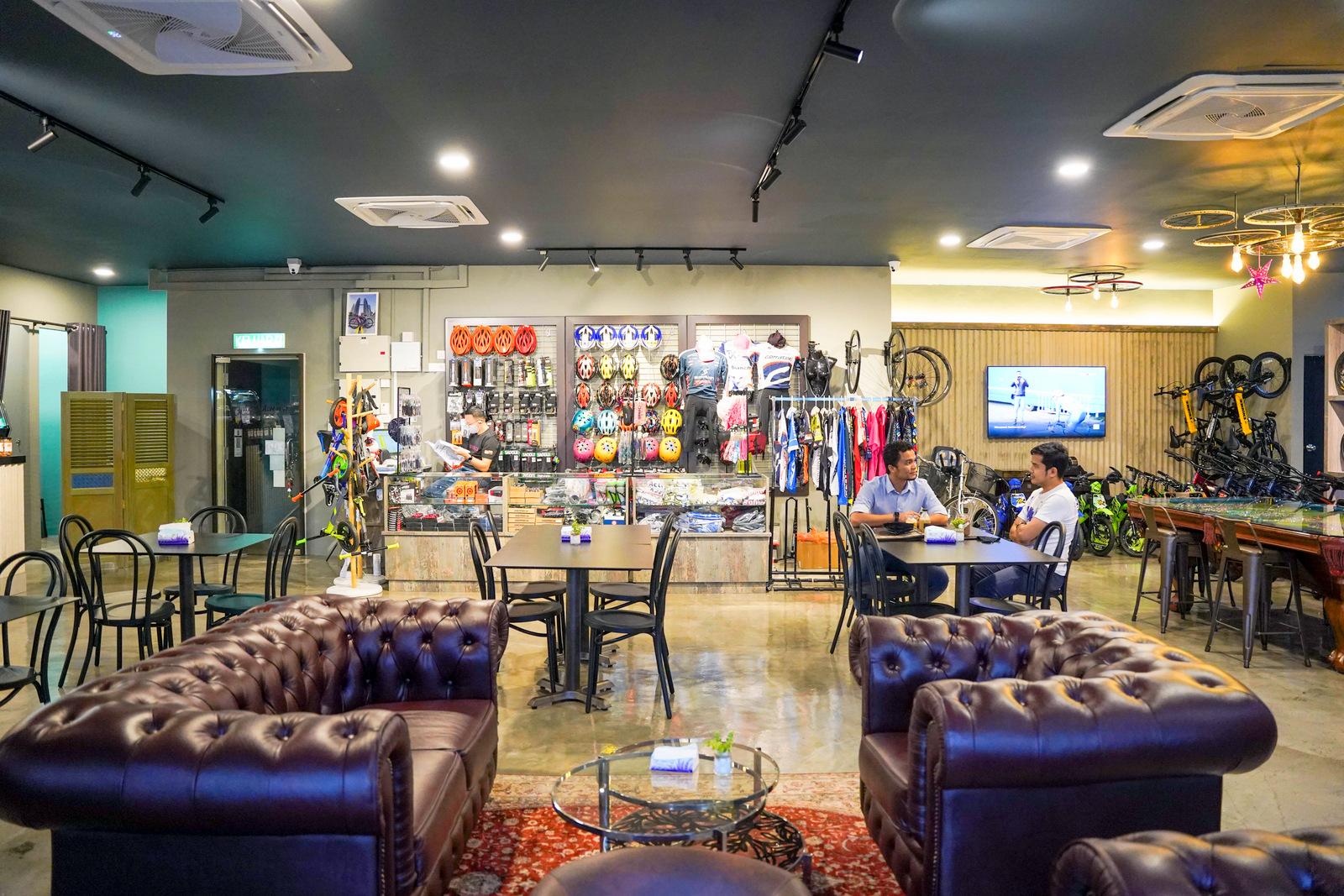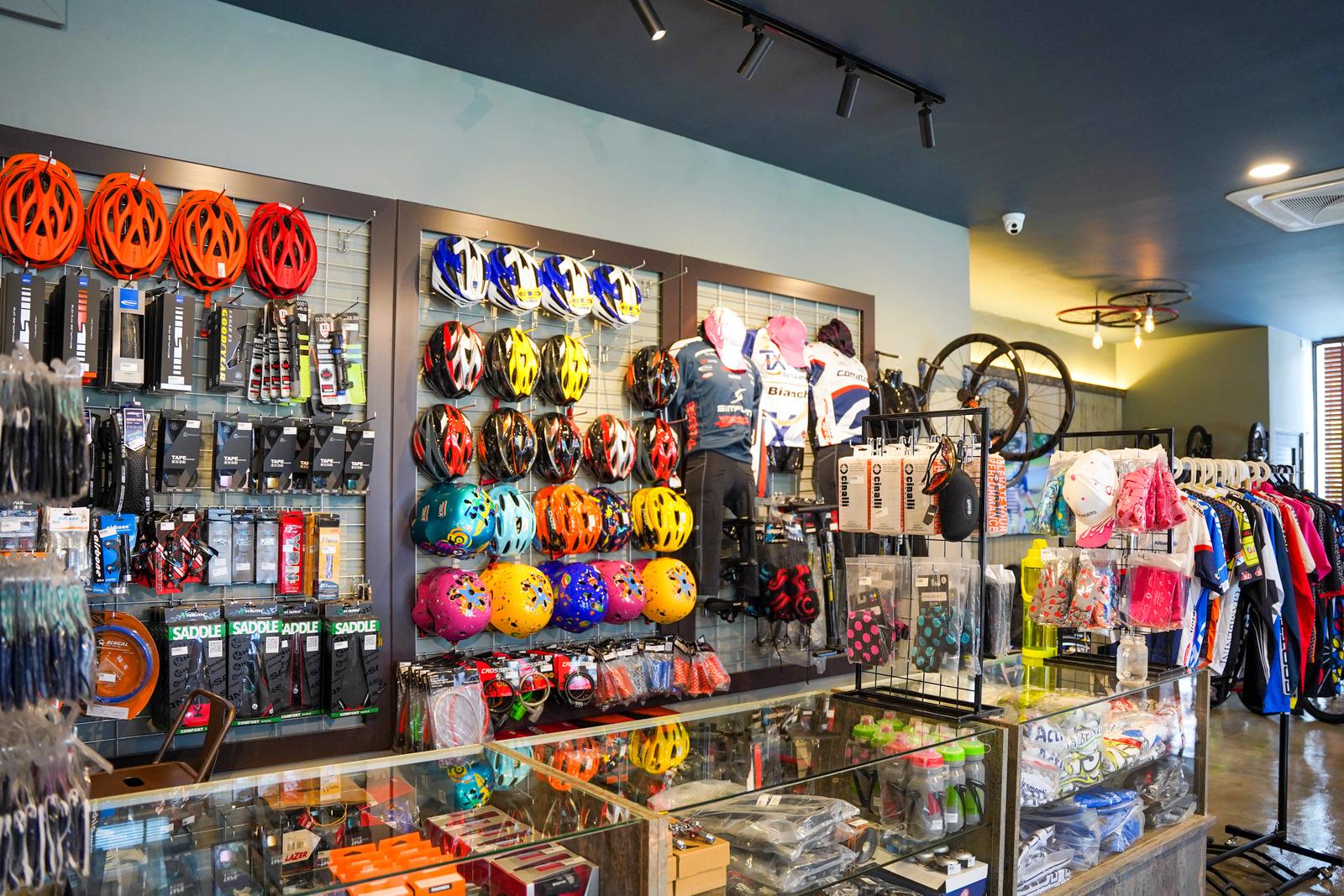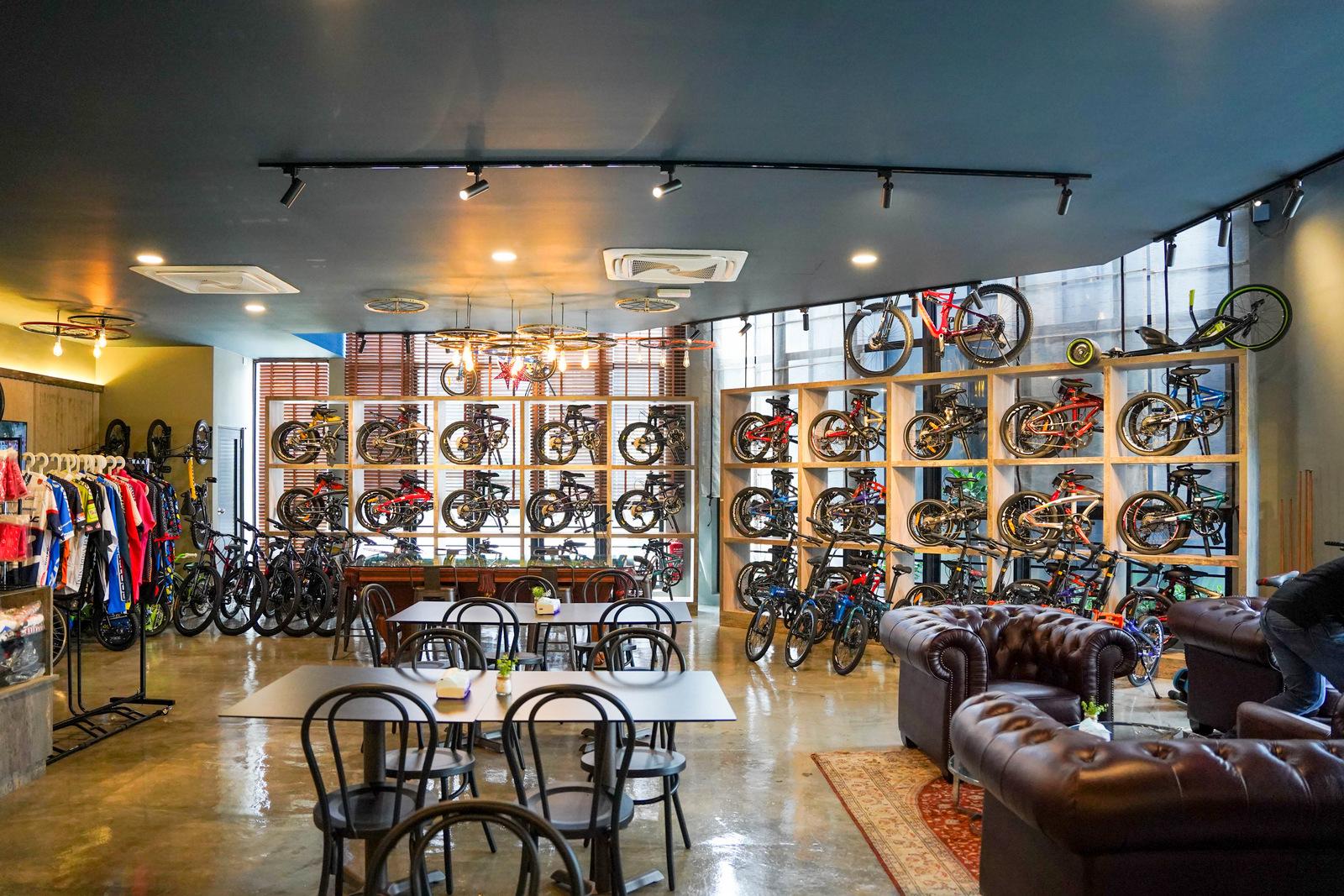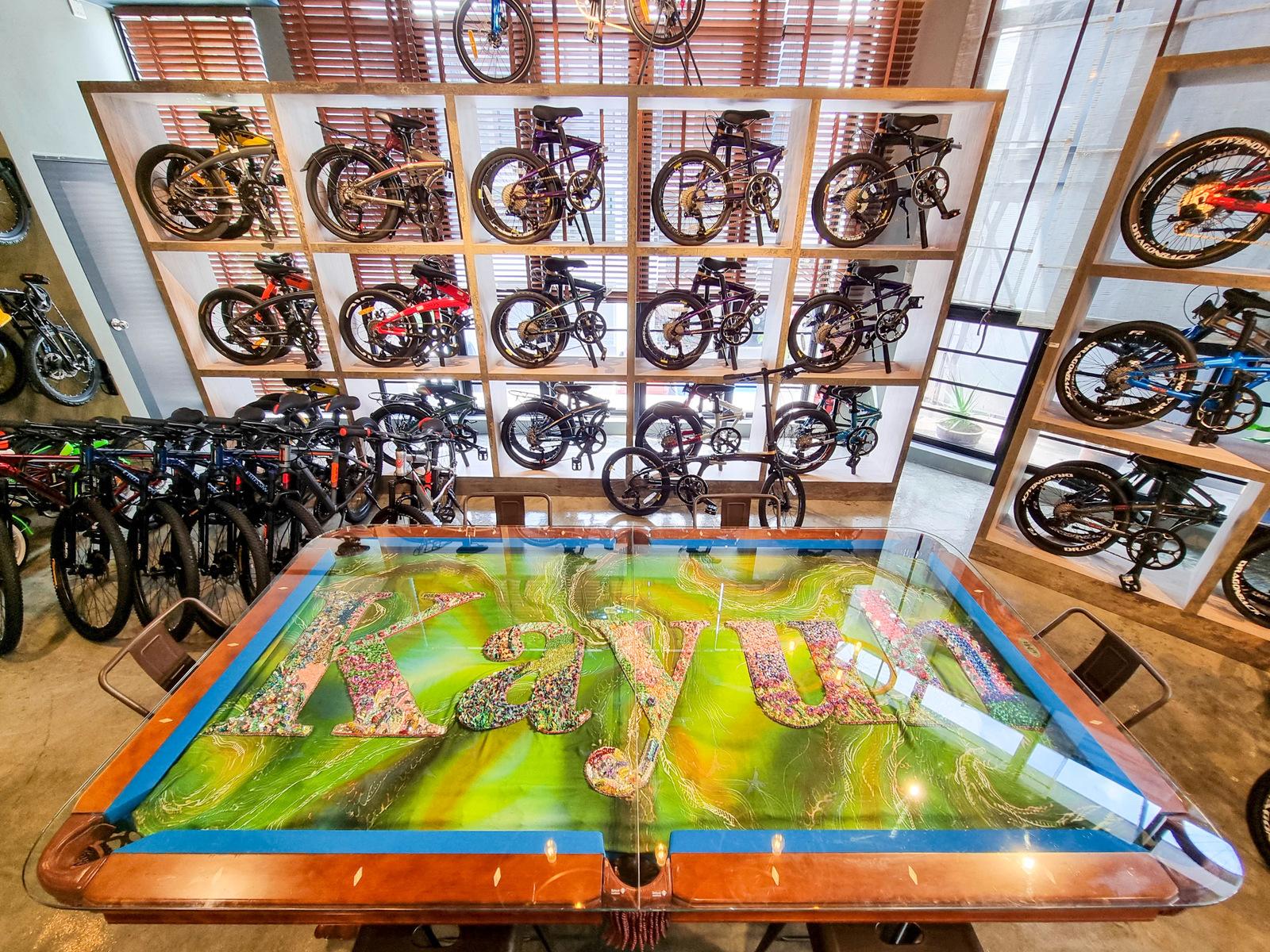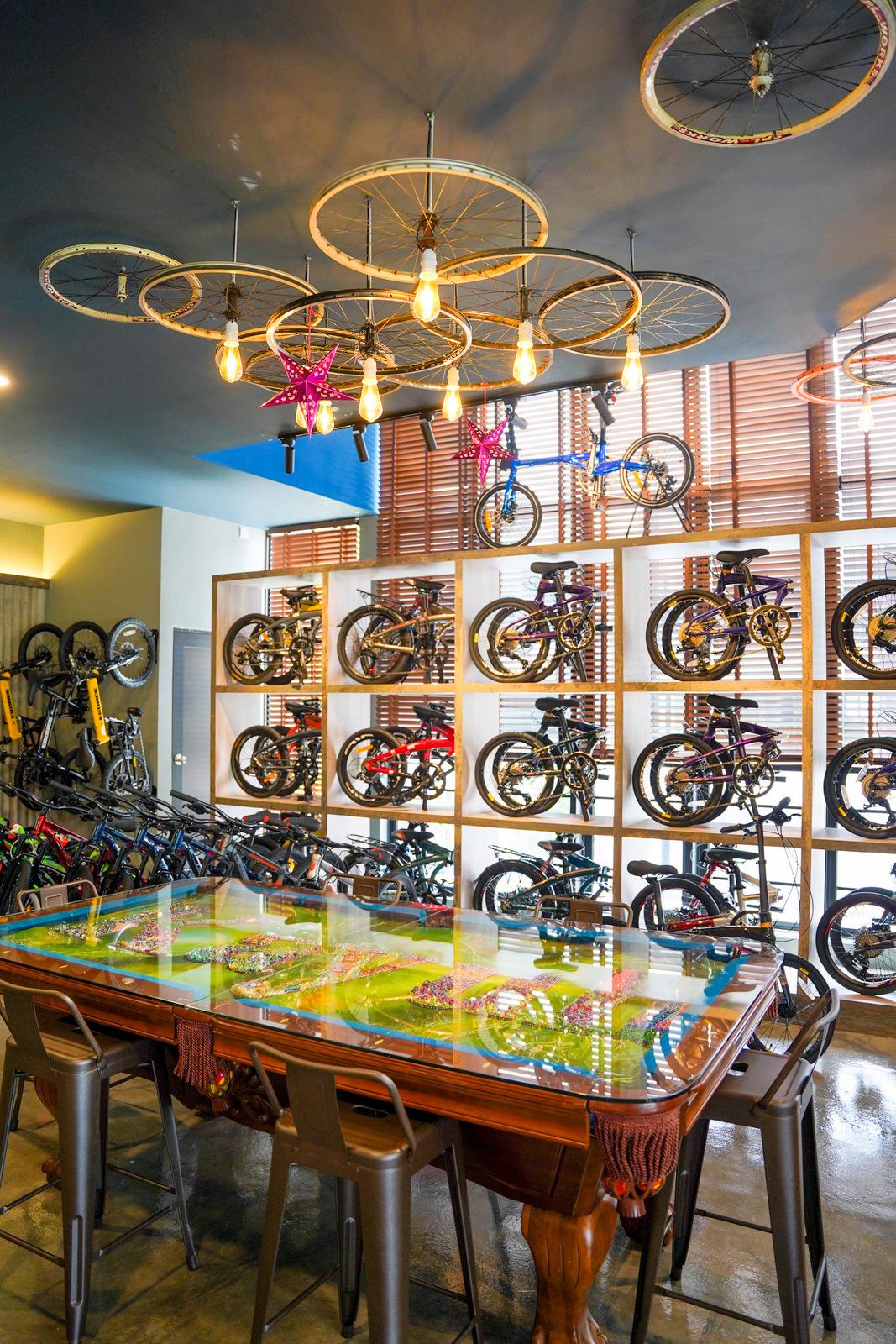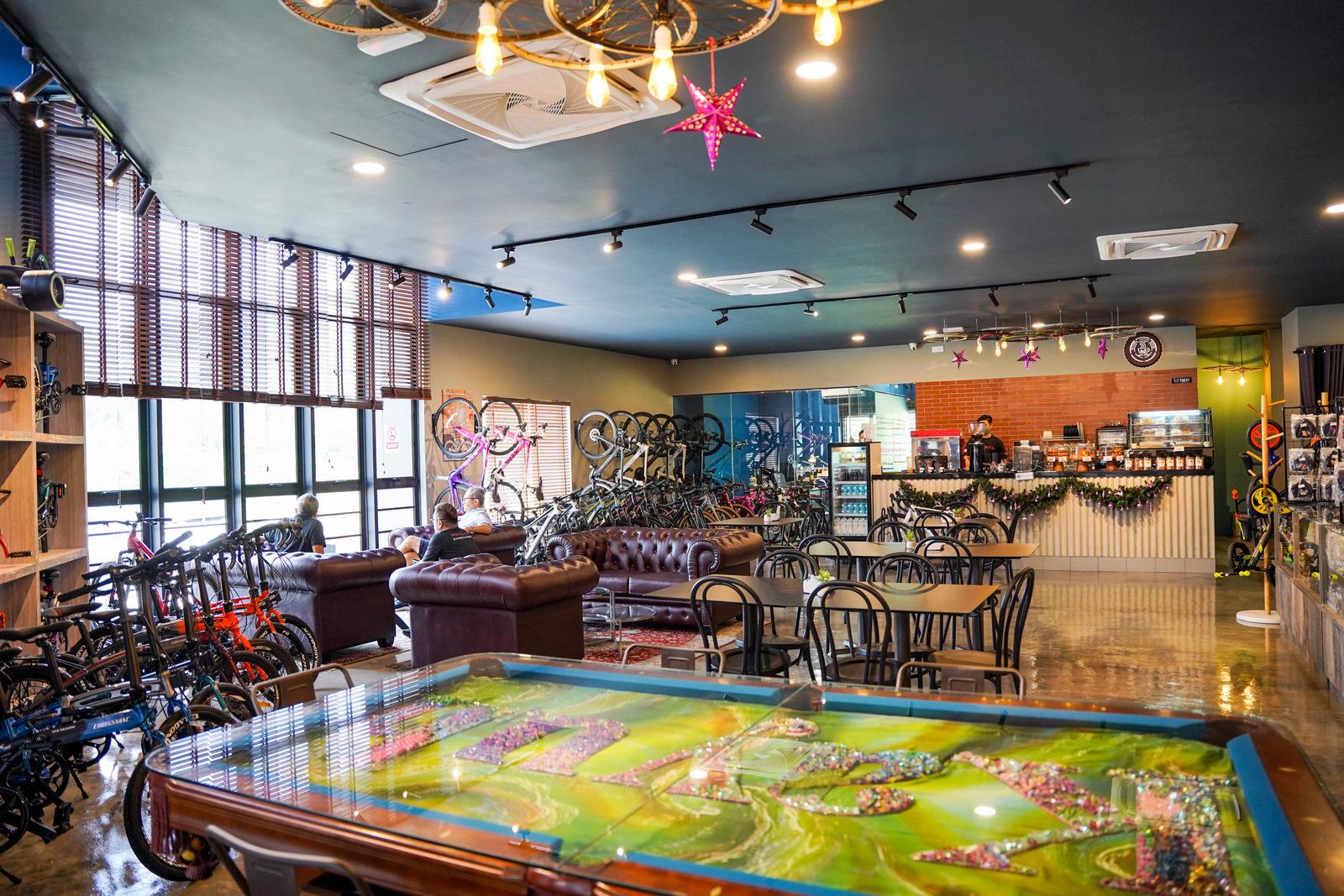 We're fans of the space upstairs, brimming with wheels, helmets and everything in between. 
Amid the accessories, a glitter art piece stands out with 3D-textured sequins over Bujins batik, lovingly gifted to Anderson, Lina and Hunter by a fashion designer friend. Each letter of KAYUH on this masterwork illustrates a different facet of the cafe and its environs - the 'K' shows the landscape, the 'A' portrays fauna and flora, the 'Y' is playful with monkeys on trees, the 'U' is all about the lushness of Templer Park, and the 'H' depicts its delightful waterfall.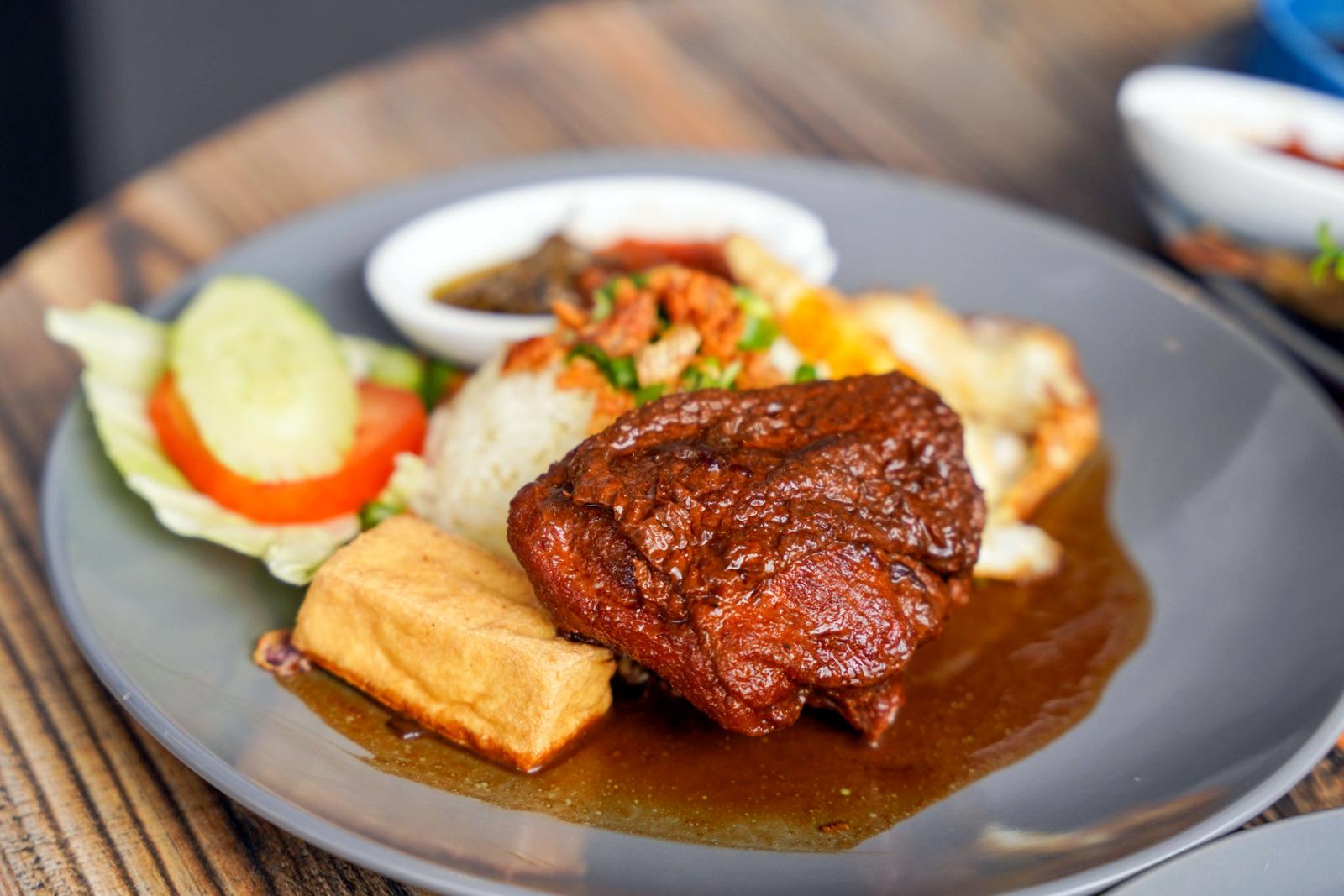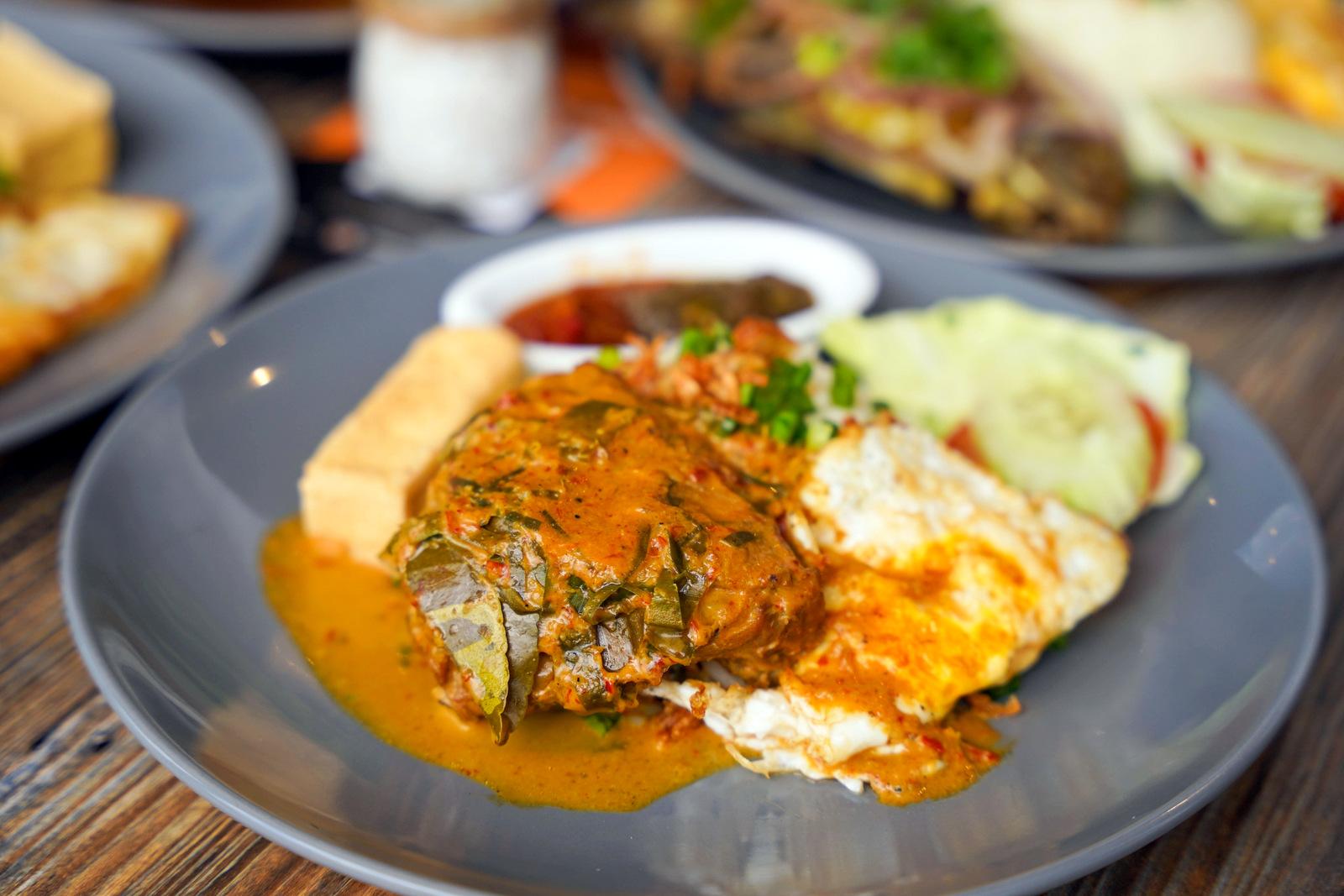 Kayuh CA's menu is deliciously distinctive - even if you're not a cyclist, it's worth driving to Kayuh CA for a taste of its recipes, which blend Lina's Javanese ancestral roots with Chinese cooking. She relies on flavours and ingredients she has loved since growing up, including the more nuanced gula nira - coconut sugar - instead of white sugar.
Pandan rice platters and noodle bowls, soulful and satisfying, are the intriguing highlights.
Start with the Sexy Semur (RM17.50), showcasing a chicken thigh that's sensually succulent, slicked up with a thick, dark gravy that conveys the sweetness of soy sauce, the richness of coconut cream and the unmistakable kick of black pepper, altogether punchy and powerful. Not a dish we can find in regular KL cafes, it's a traditional family preparation that's been fine-tuned for generations - Lina's mother often cooked this as a once-a-year treat for Aidilfitri.

The Rendang D'Rantau (RM17.50) is equally enticing, fragrantly spiced with kaffir and turmeric leaves, aromatic with ginger, galangal and lemongrass, fried with a blend of caramelised onions for a naturally luscious sweetness, robust enough to be a smash hit at any kenduri. All the rice platters come with a fried egg, tofu, cucumber, tomatoes, cabbage and a mix of sambal, including sambal merah and sambal hijau with cili kicap.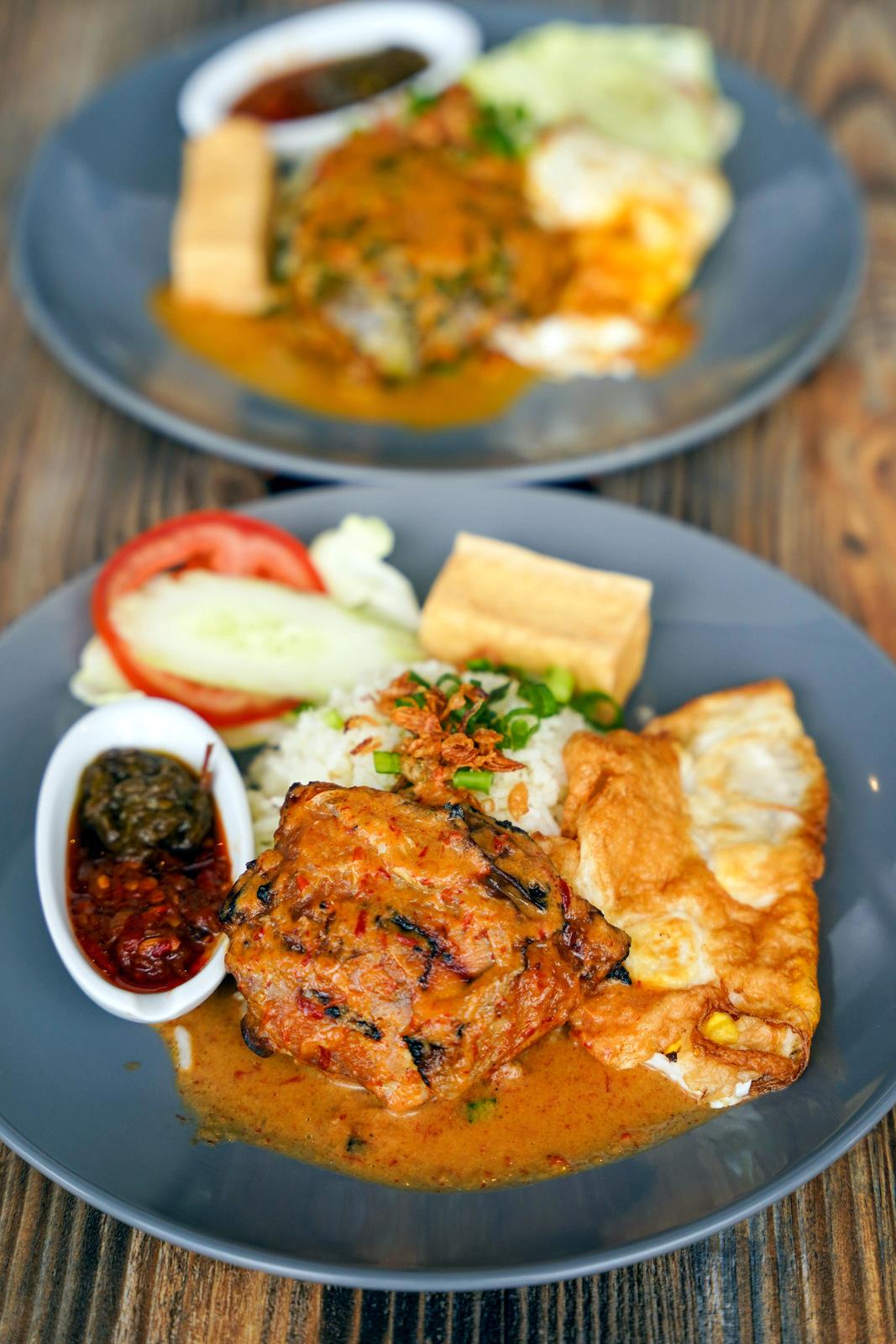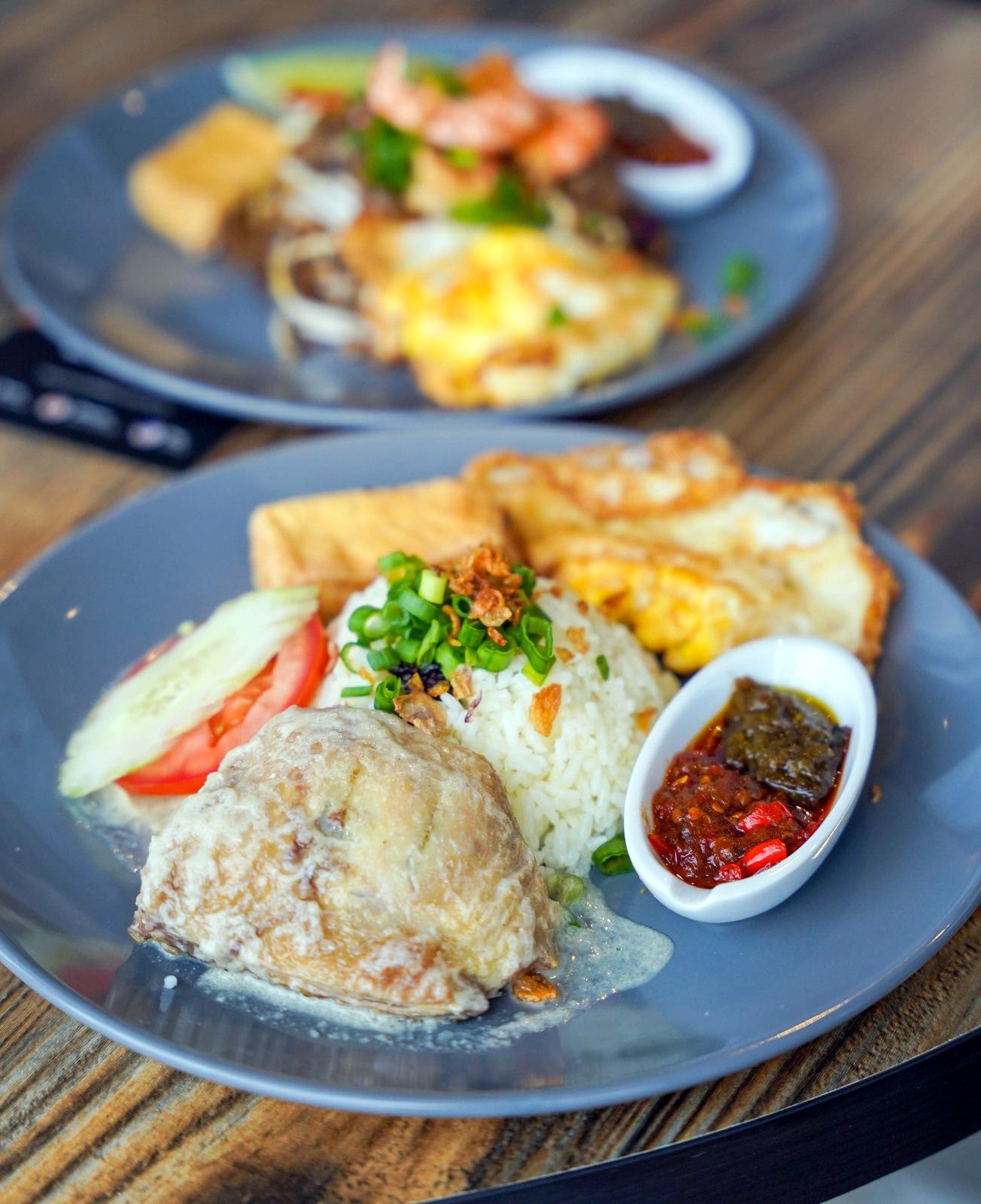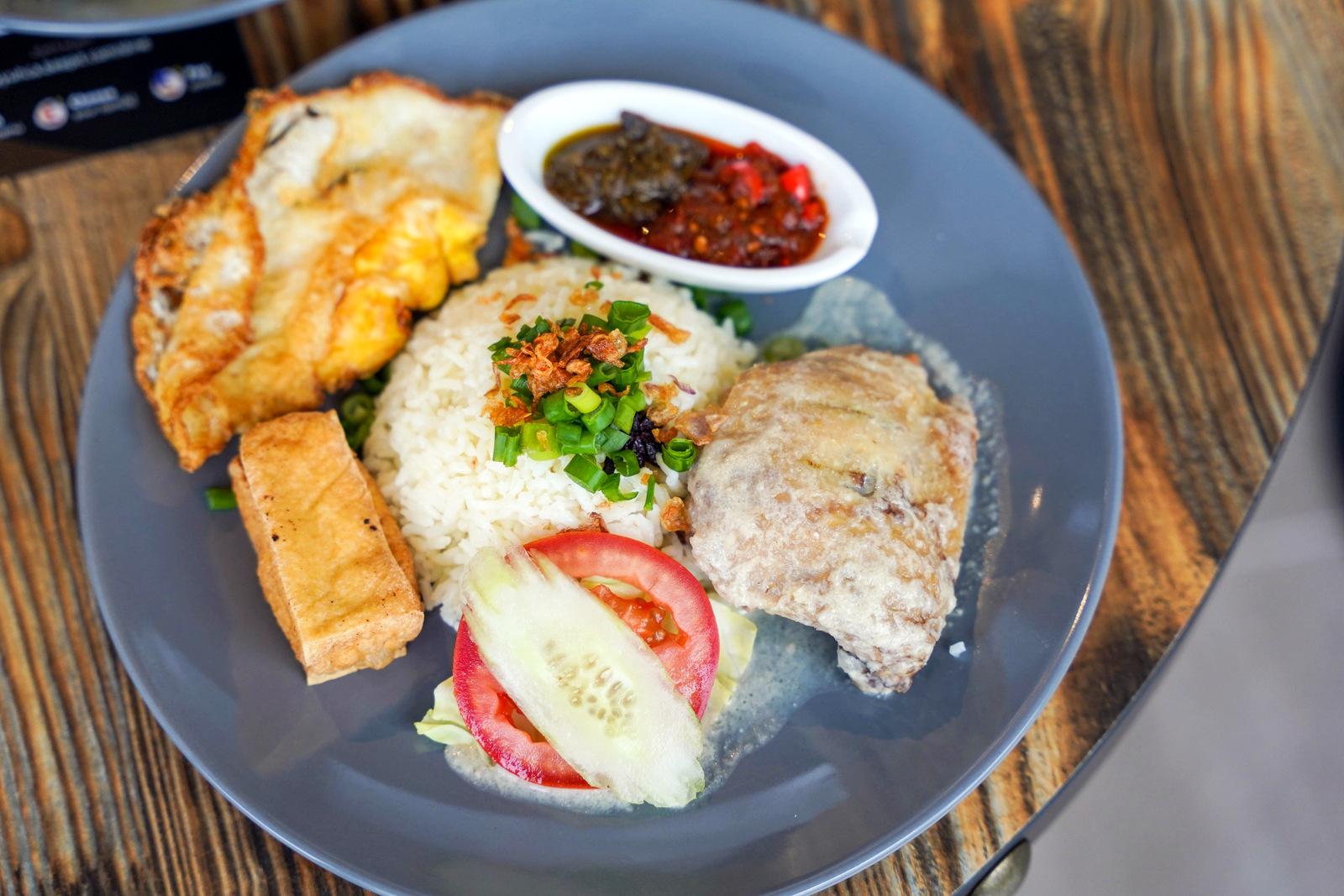 Sayang Si Panggang (RM17.50) is gorgeously grilled chicken that comes in a choice of red or white, soaked three times in sauce to ensure it's saturated with flavour, channelling ginger, garlic, galangal, lemongrass, onions and santan. The red is spicier, thanks to dried chillies, while the white swaps the chillies for more ginger to preserve the heat but not the fieriness. Both are lip-smacking to the bone, tasting classically familiar but bursting with personality.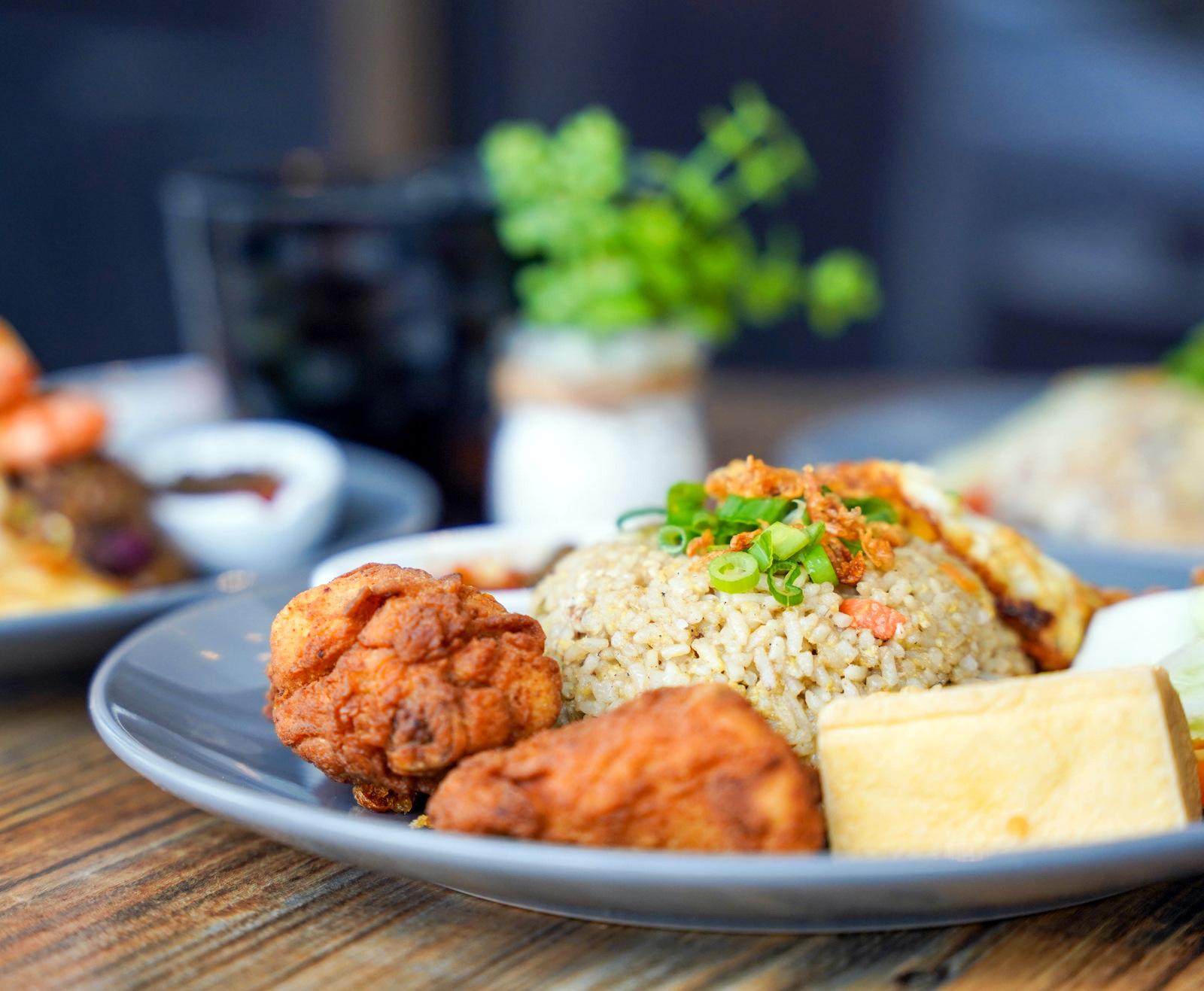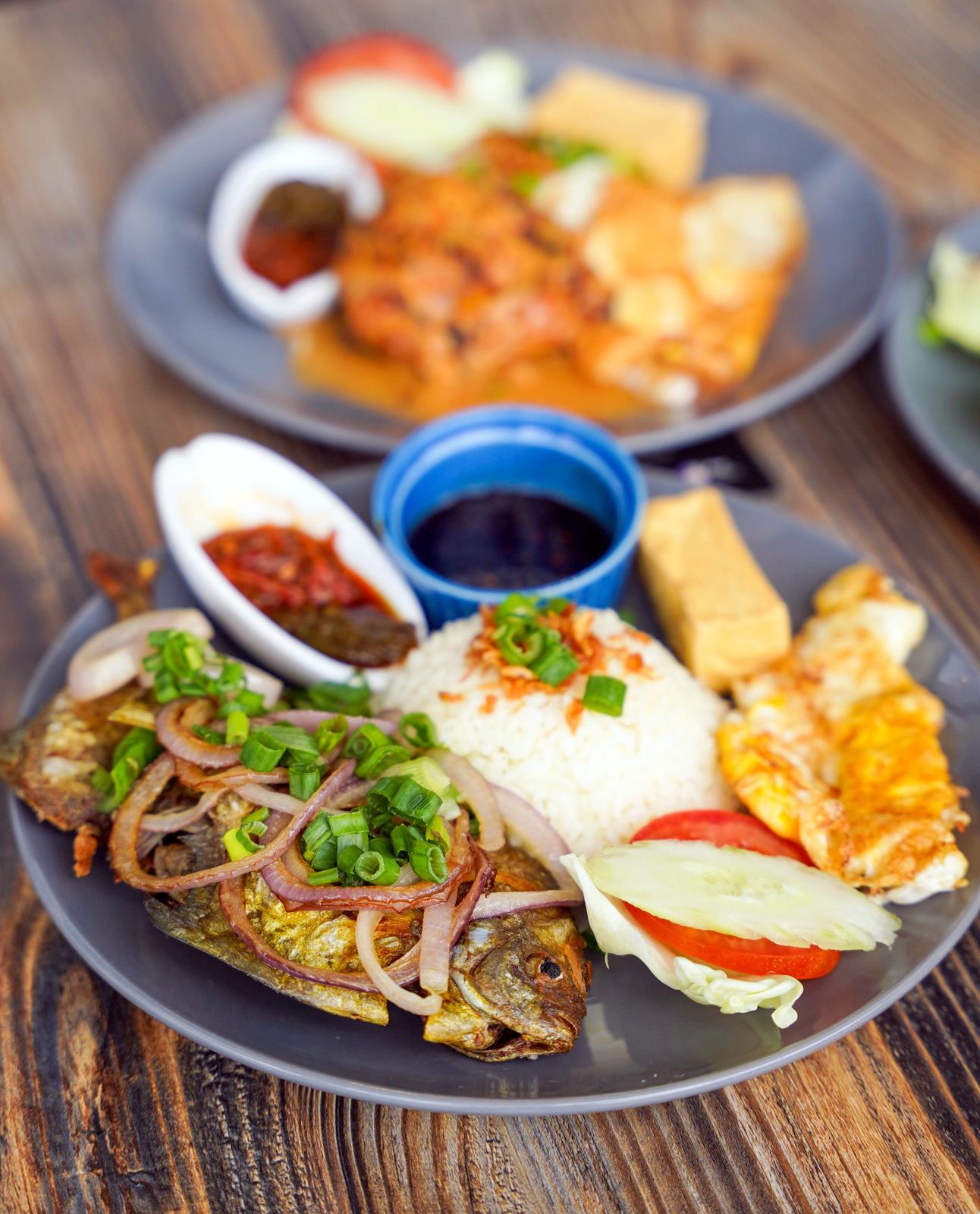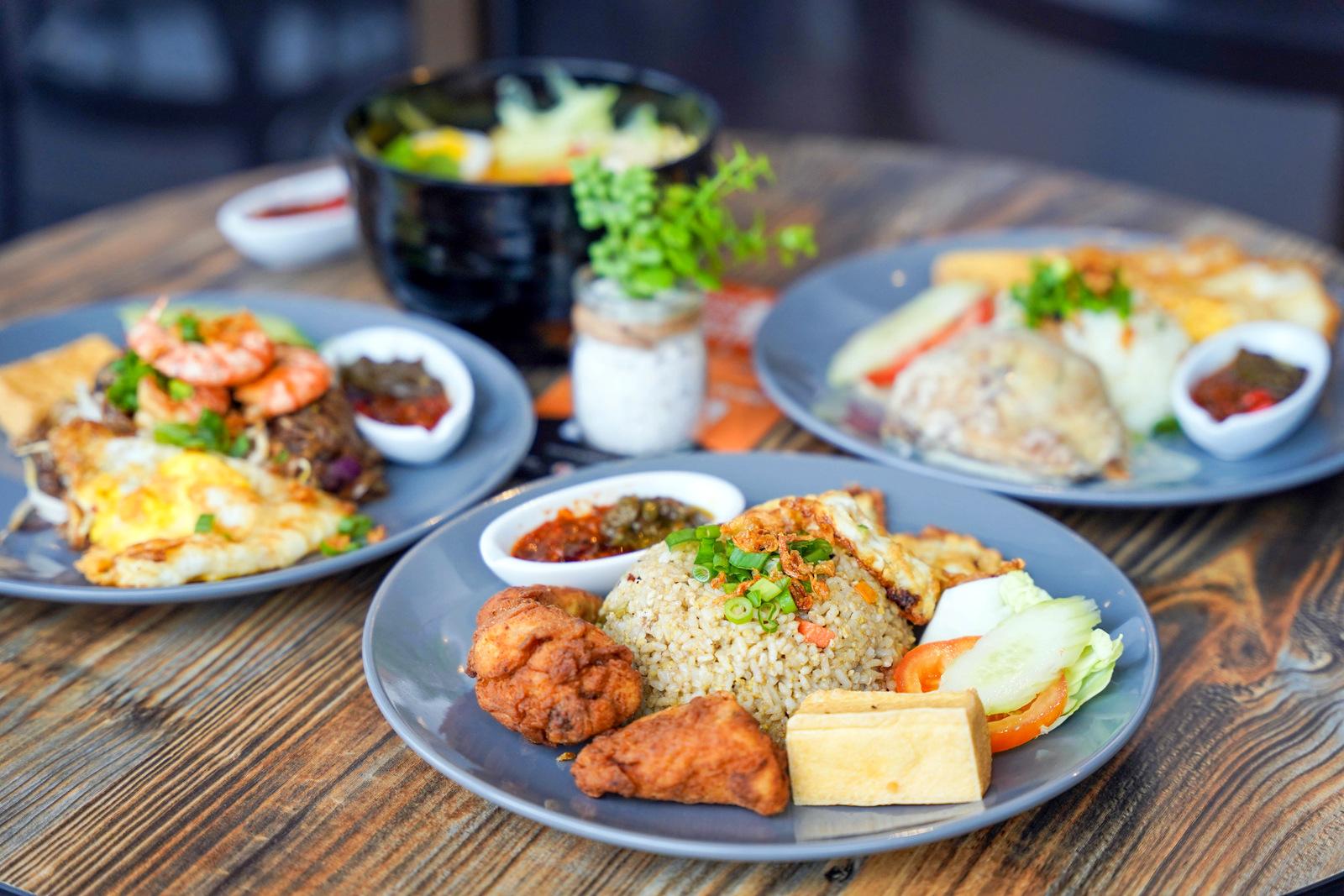 Prefer both your chicken and rice fried? The Nasi Goreng Kayuh Fried Chicken (RM17.50) merits the calories - the rice is fried by a 21-year-old member of Kayuh CA's kitchen brigade who excels in wok hei, bringing a surprisingly potent sultriness to these great grains. The chicken isn't run-of-the-mill deep-fried fowl either, double-dipped for a decadent crisp that rivals Louisiana-style fried chicken.
Favour fish instead? Awal Bawal (RM17.90) is pomfret for your pleasure, freshly fried to order, so it reaches the table piping-hot, still moist and juicy in its perfectly cooked glory. In these times of rising prices, we appreciate how Kayuh CA keeps its platters under RM20, despite loading them generously with all the carbs, protein and fibre that we could ask for.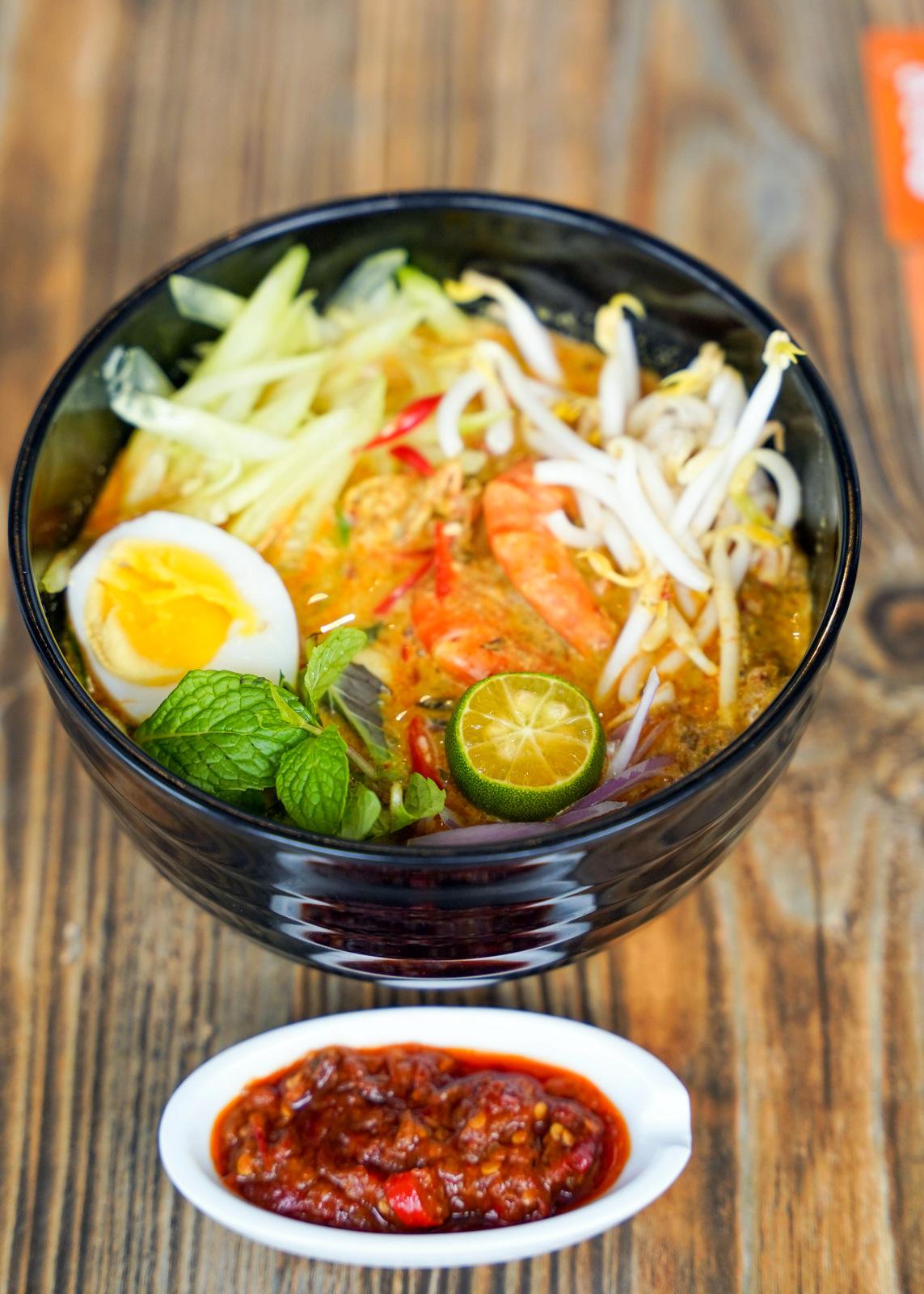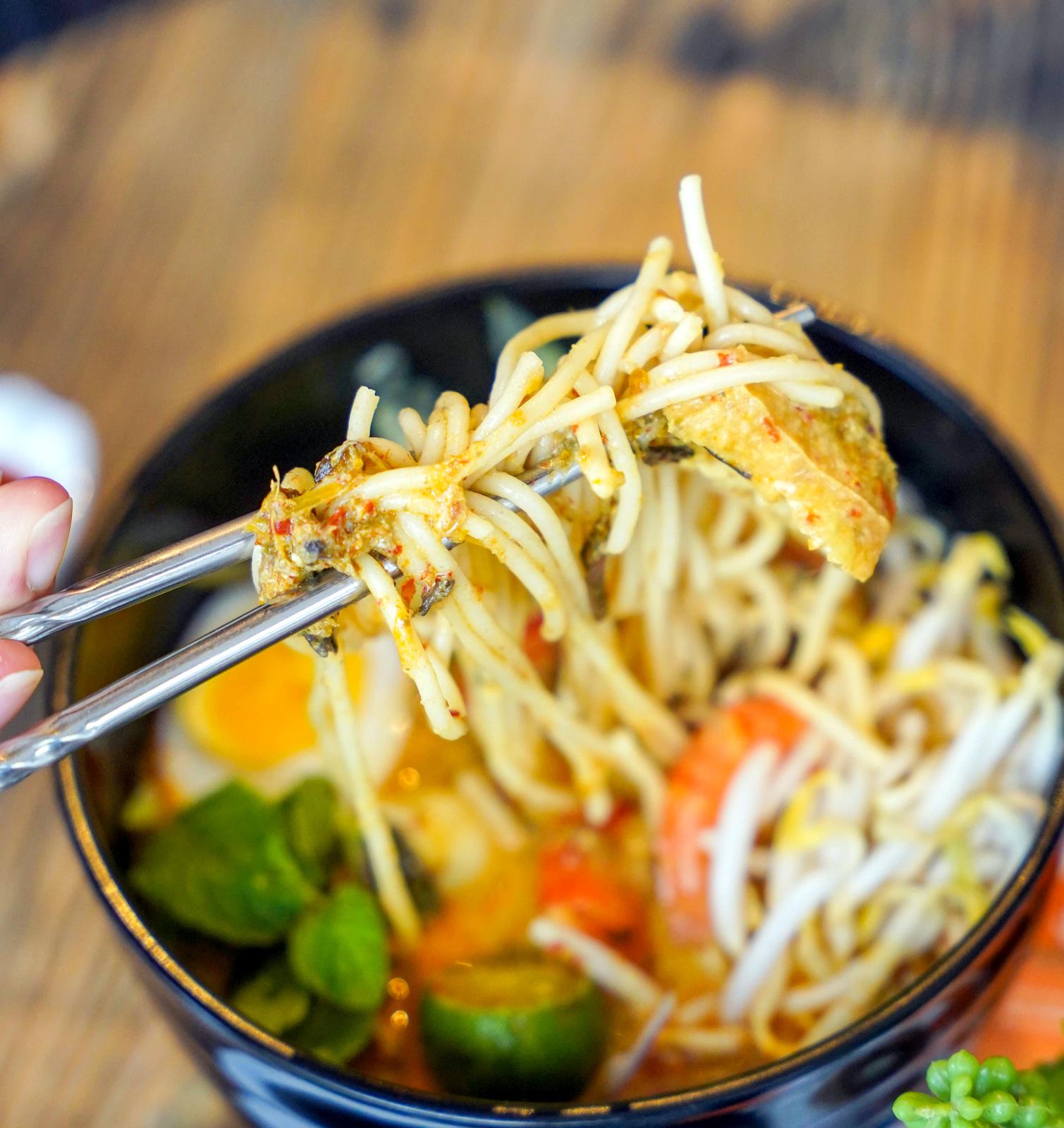 If there's one thing to try at Kayuh CA, it's the signature Spaghetti Lemak Jawa (RM18.90), Lina's own concoction, evolving from all the different laksa and noodle bowls she has experienced. Evocative of laksa lemak, with hints of laksa Johor and even Penang Hokkien mee, you'll find noodles submerged in a brilliant broth that's briny with boiled prawn heads and coconut milk, made extra slurp-worthy with lots of lengkuas and even more coriander, spanning the herb's leaves, roots, stems and seeds, bringing an uplifting Javanese boost to a beautiful bowl that we'd happily have over and over again. 
Laksa lovers, this is a must, especially if you crave a novel interpretation after already sampling everything from Nyonya laksa to assam laksa and laksam.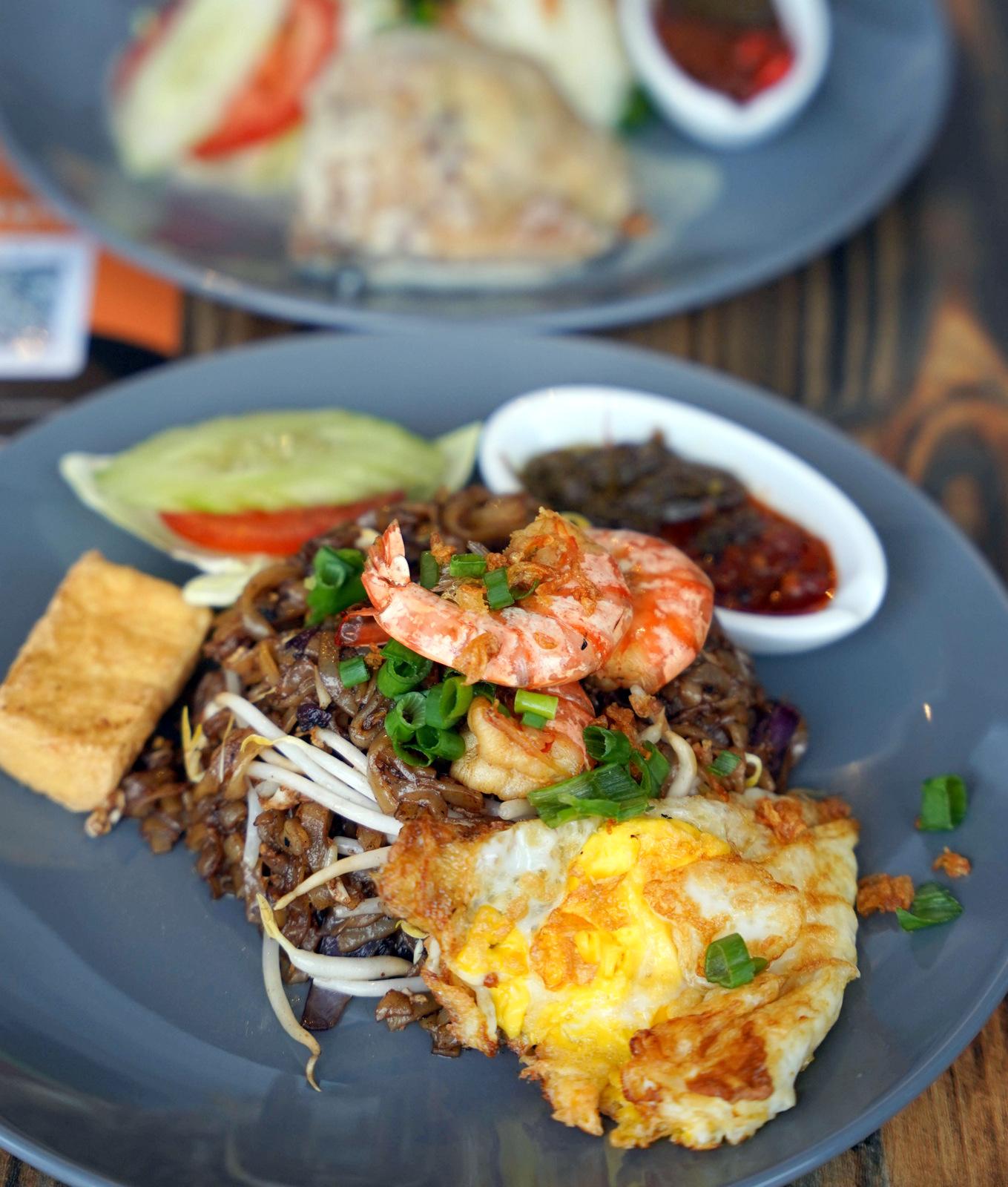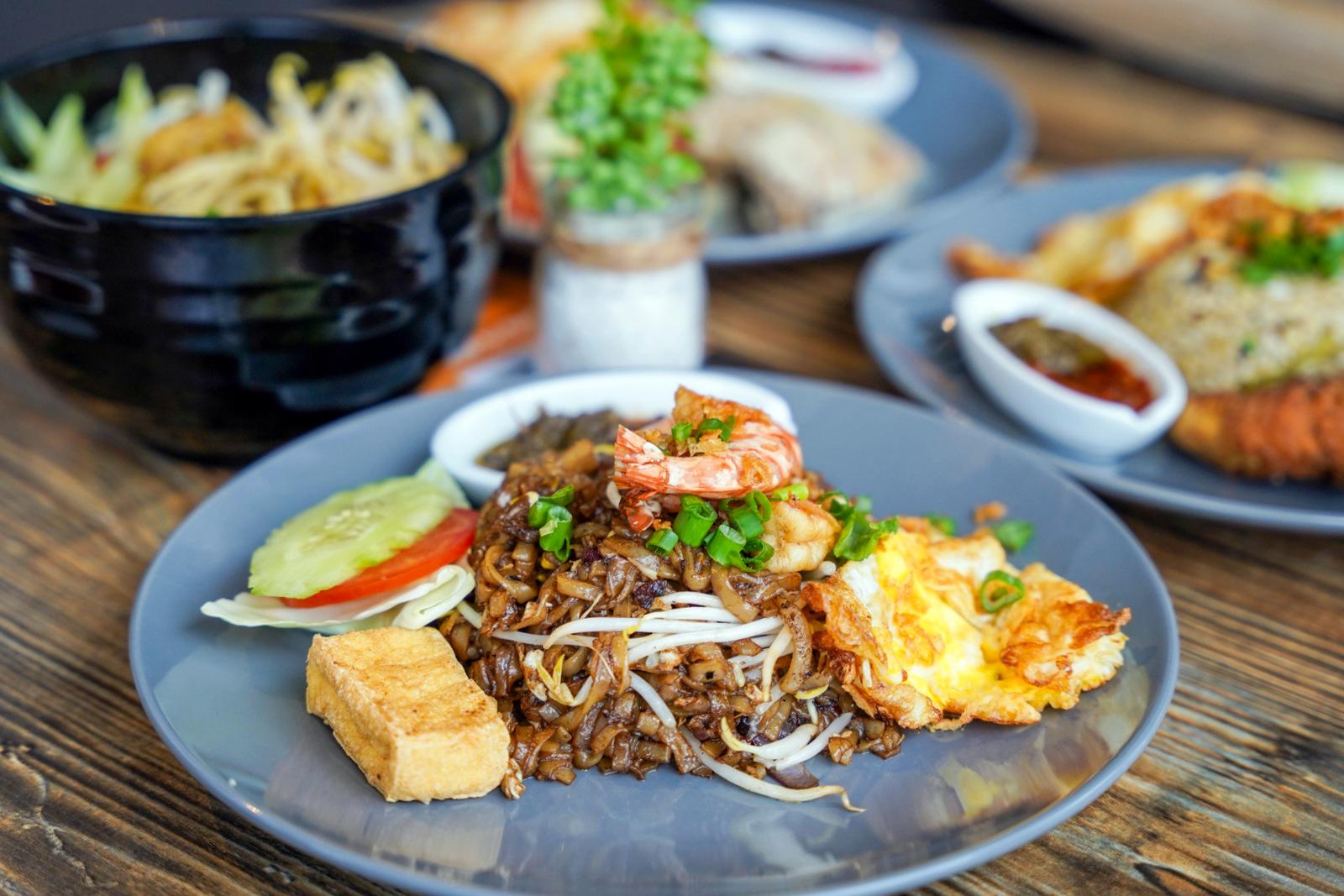 We'll never say no to Char Kuey Teow with Prawns (RM18.90)- while our heart will always belong to George Town's hawkers, Kayuh's is reasonable for a pork-free, cockle-free rendition.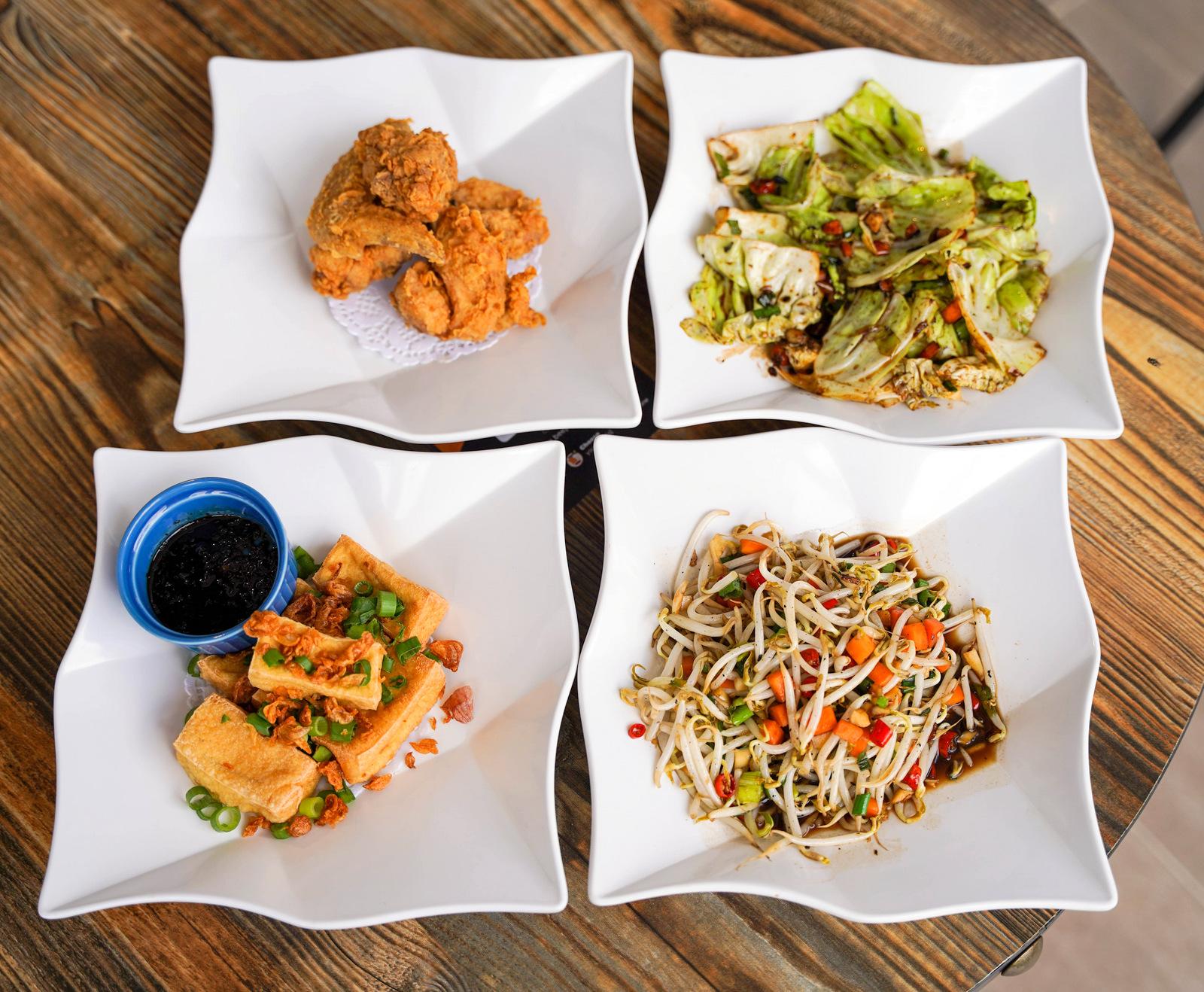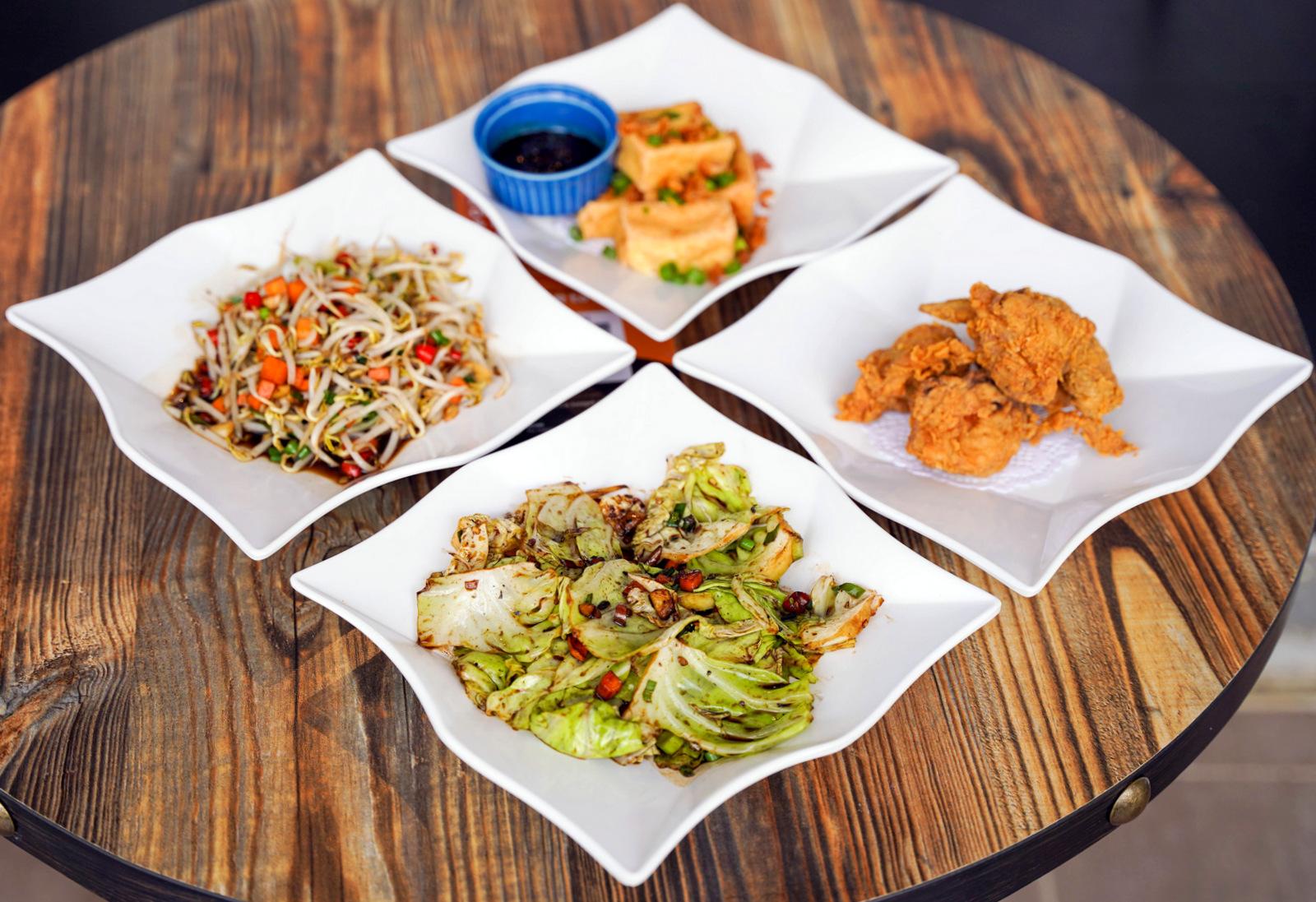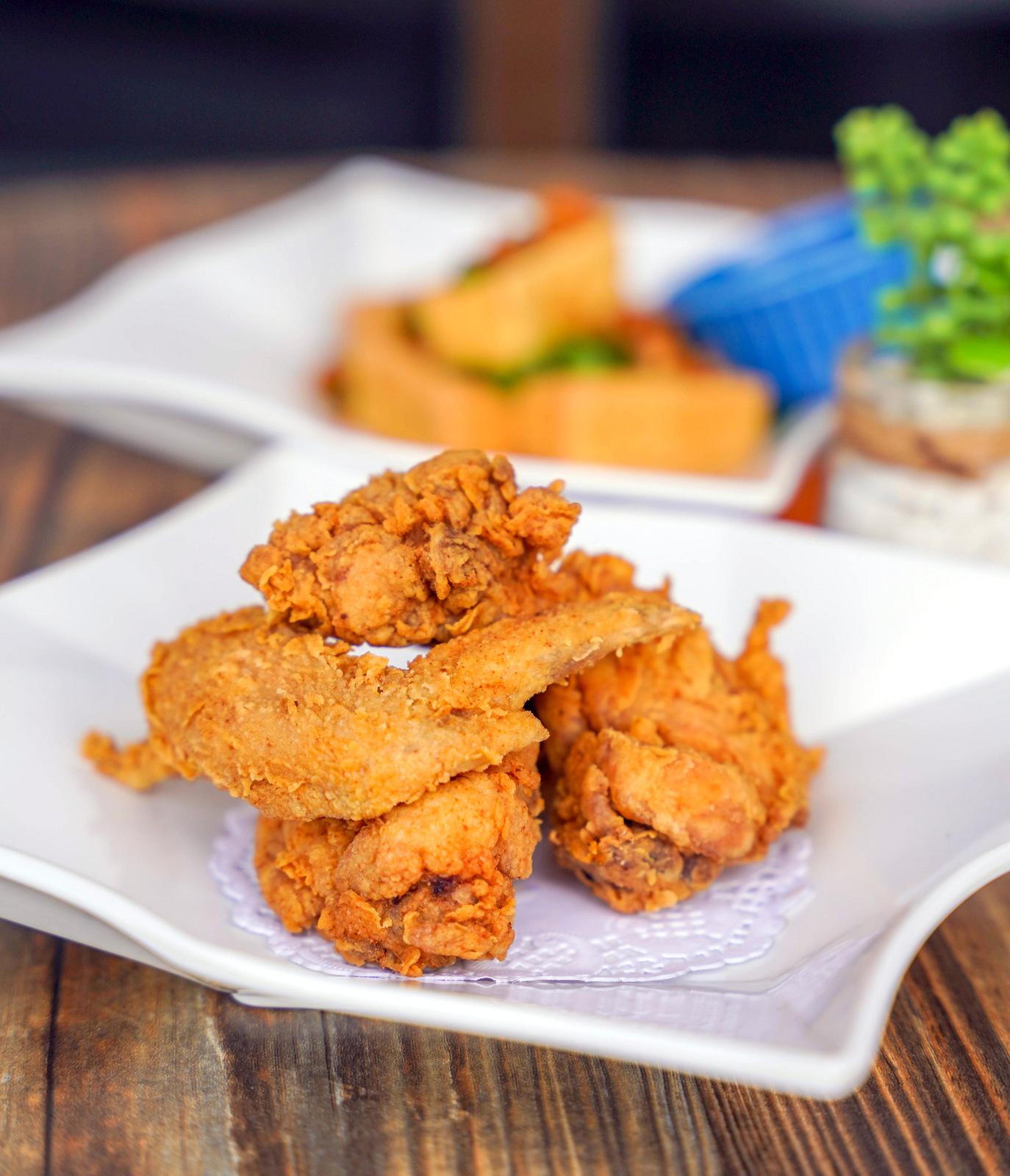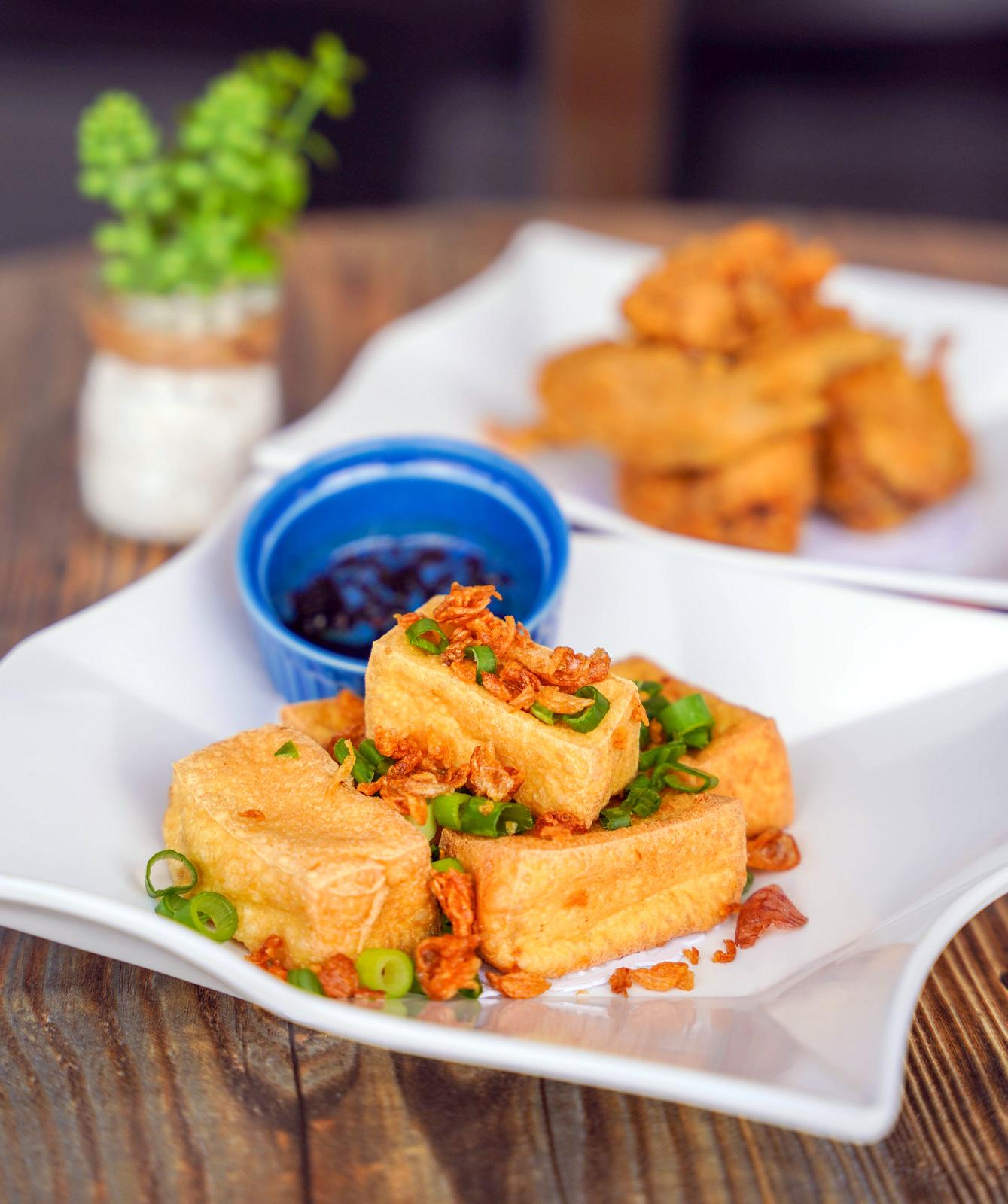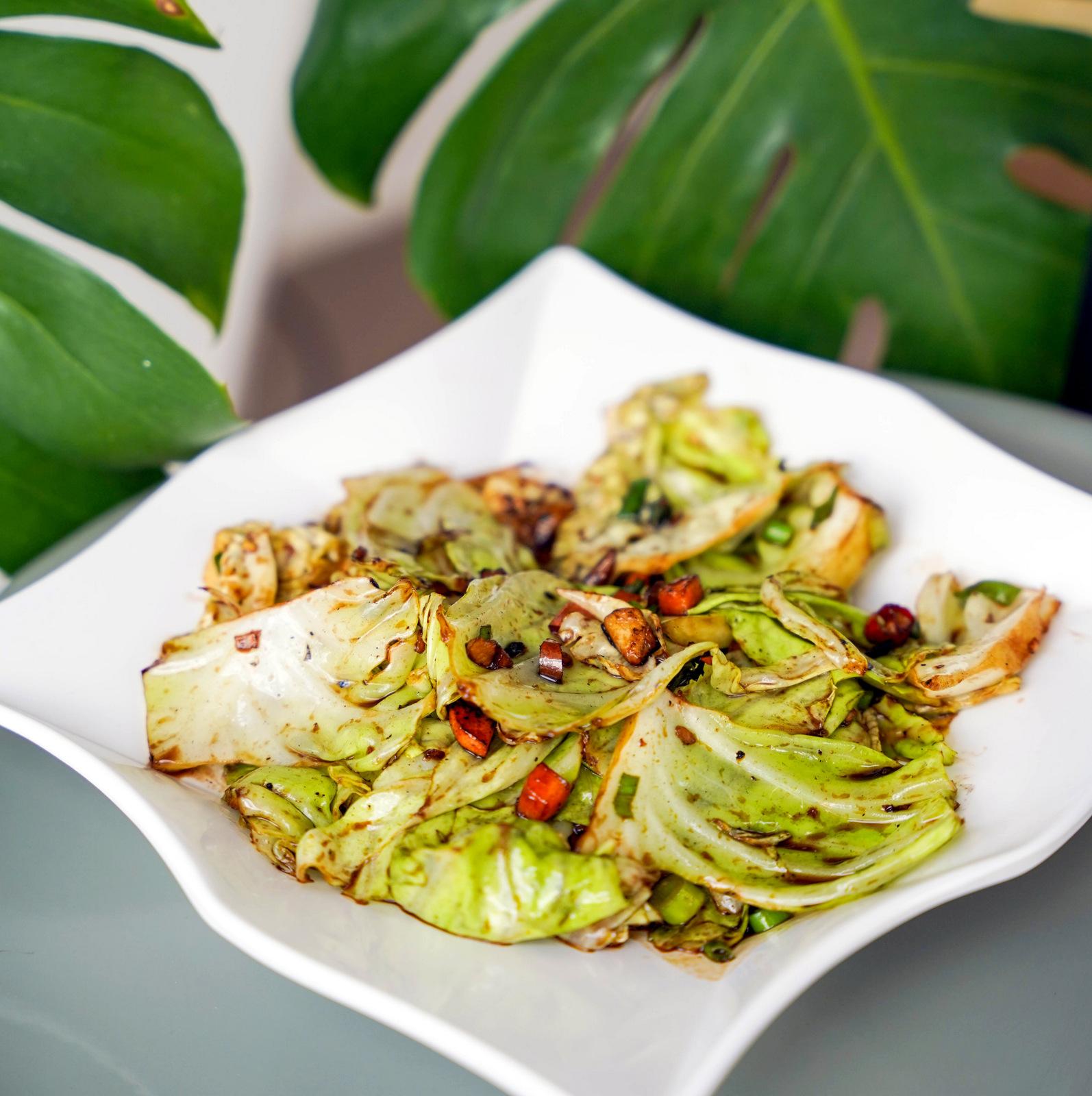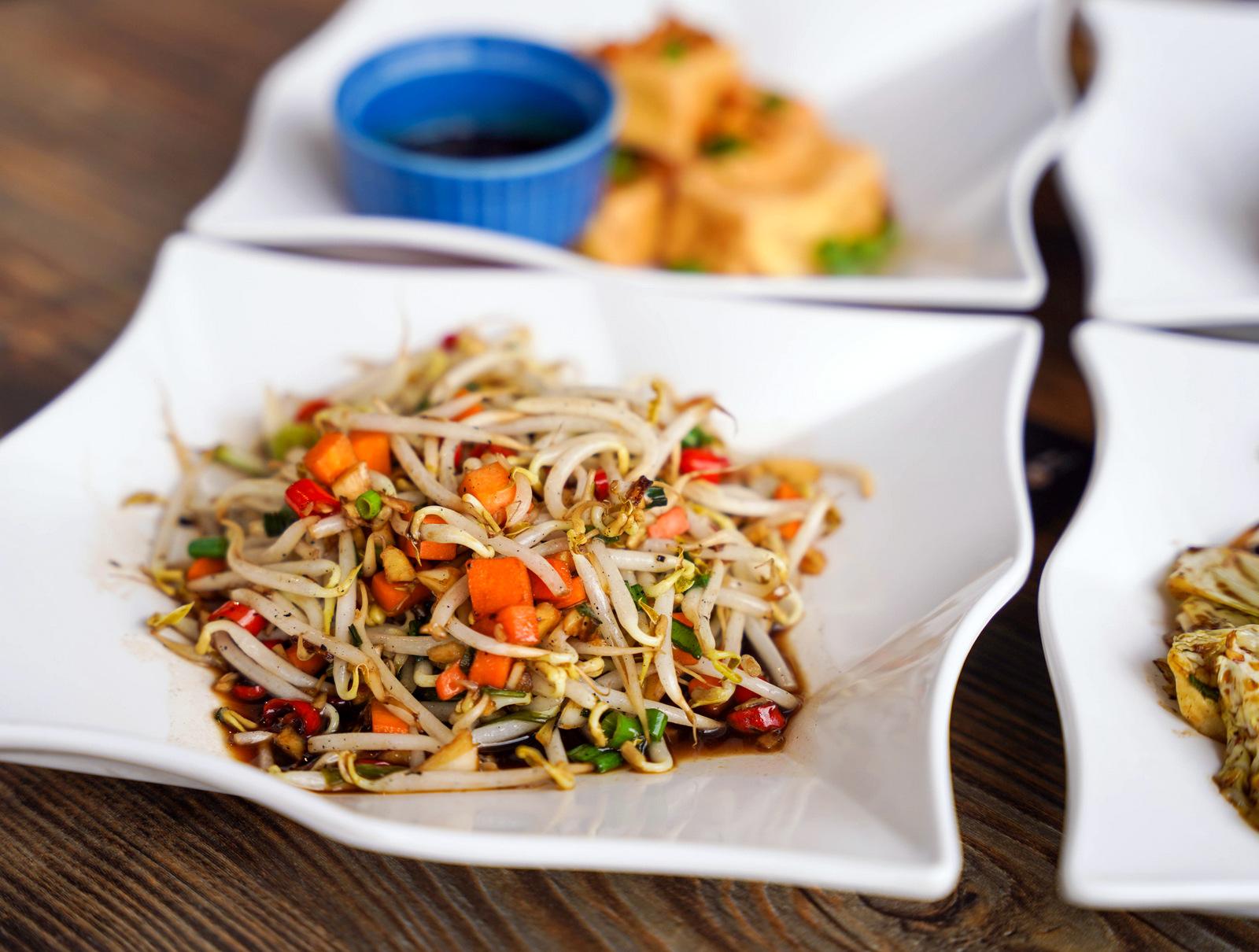 Round out your order with fuss-free, fulfilling sides - Kayuh Fried Chicken (RM9.90 for three pieces, RM15.90 for five) is an additional serving of the cafe's flagship poultry; Tauhu Tak Tahu (RM6.50) boasts a nice crisp that yields to a tender chew; Kobis Si Jawa (RM6.90) is sweet and smoky, with light soy sauce that's jazzed up with fish sauce, garlic, gula nira and the slightest cili padi; and Taugeh Manis Manis Pedas (RM6.90) is stir-fried beansprouts with tongue-tingling chilli action going on.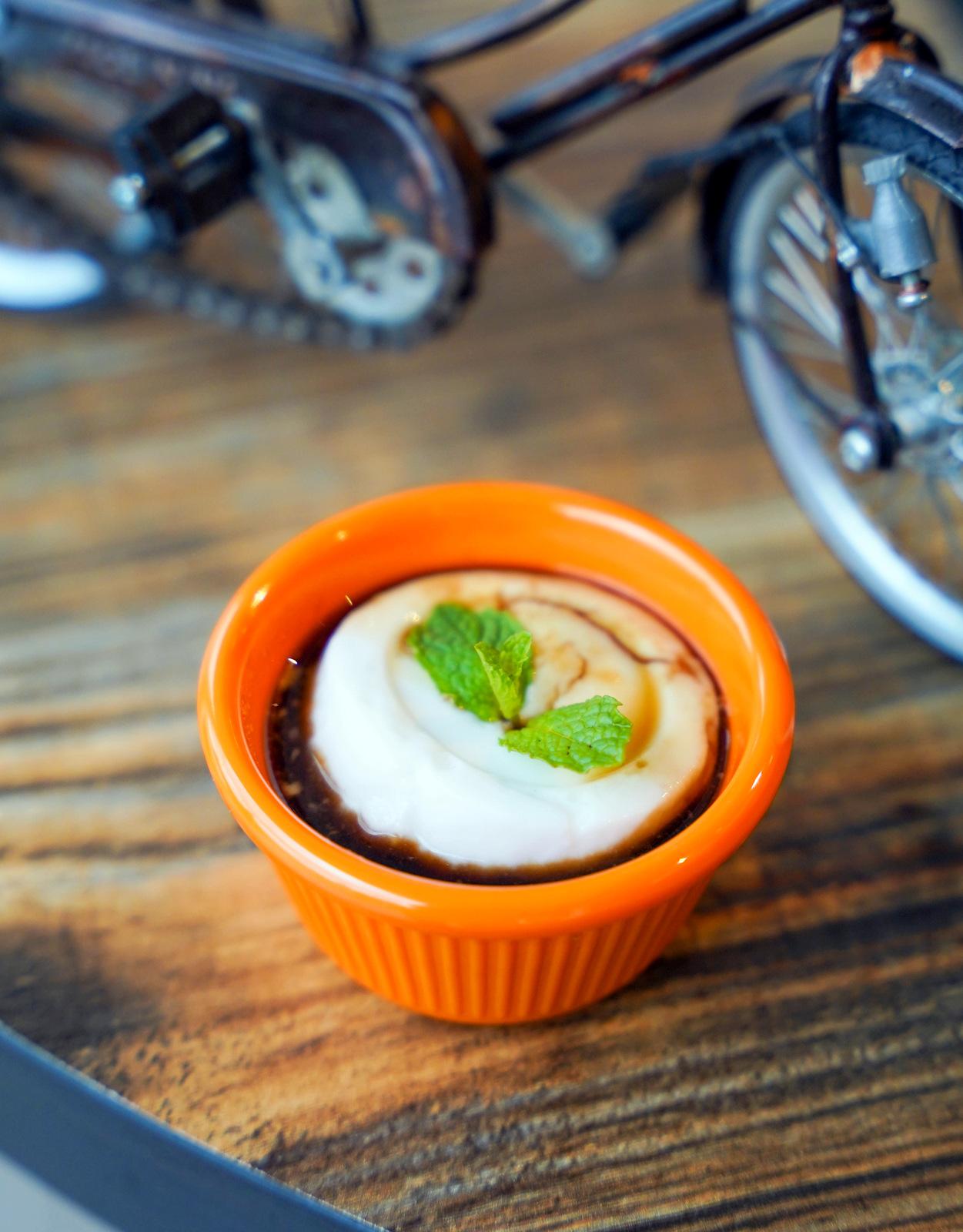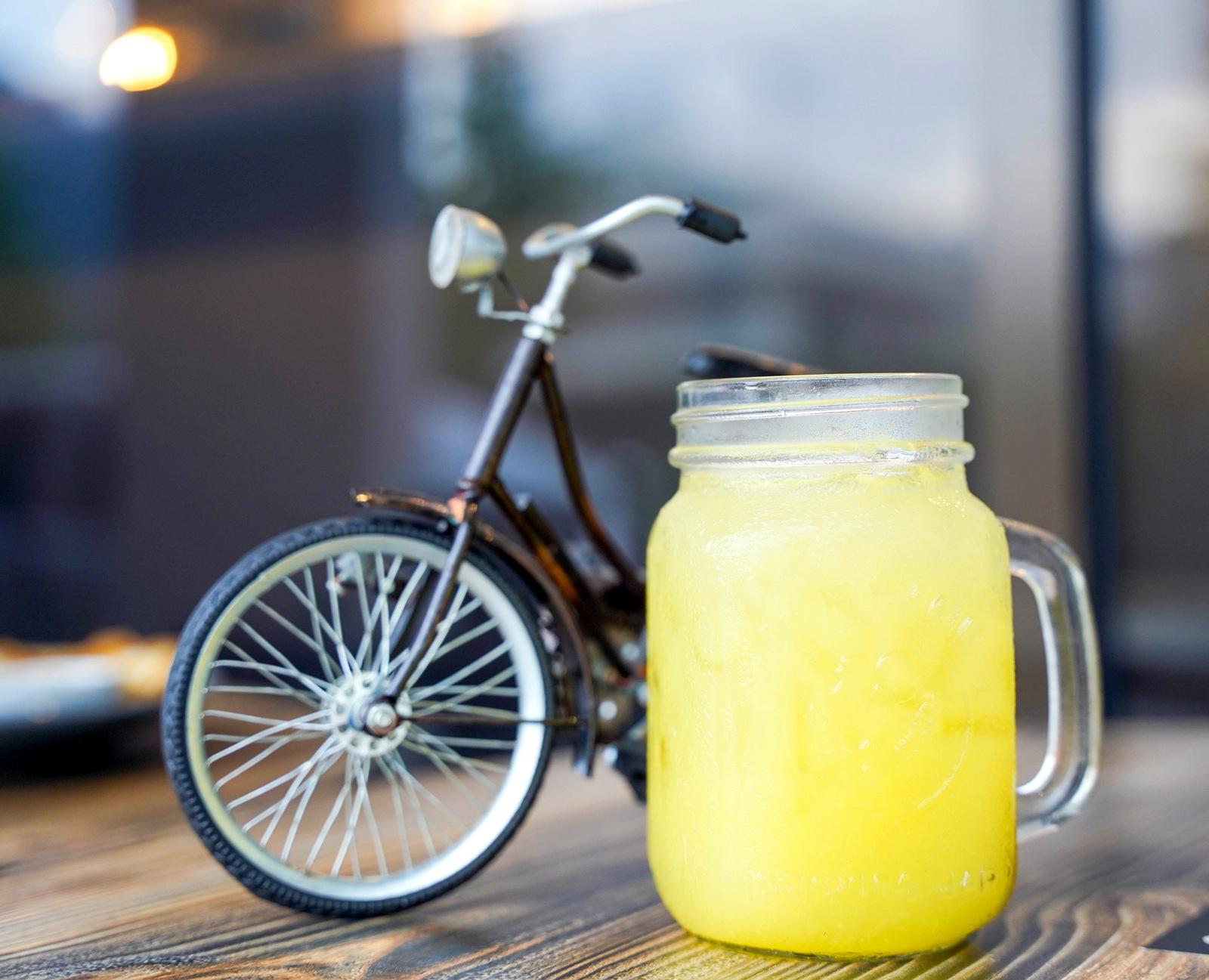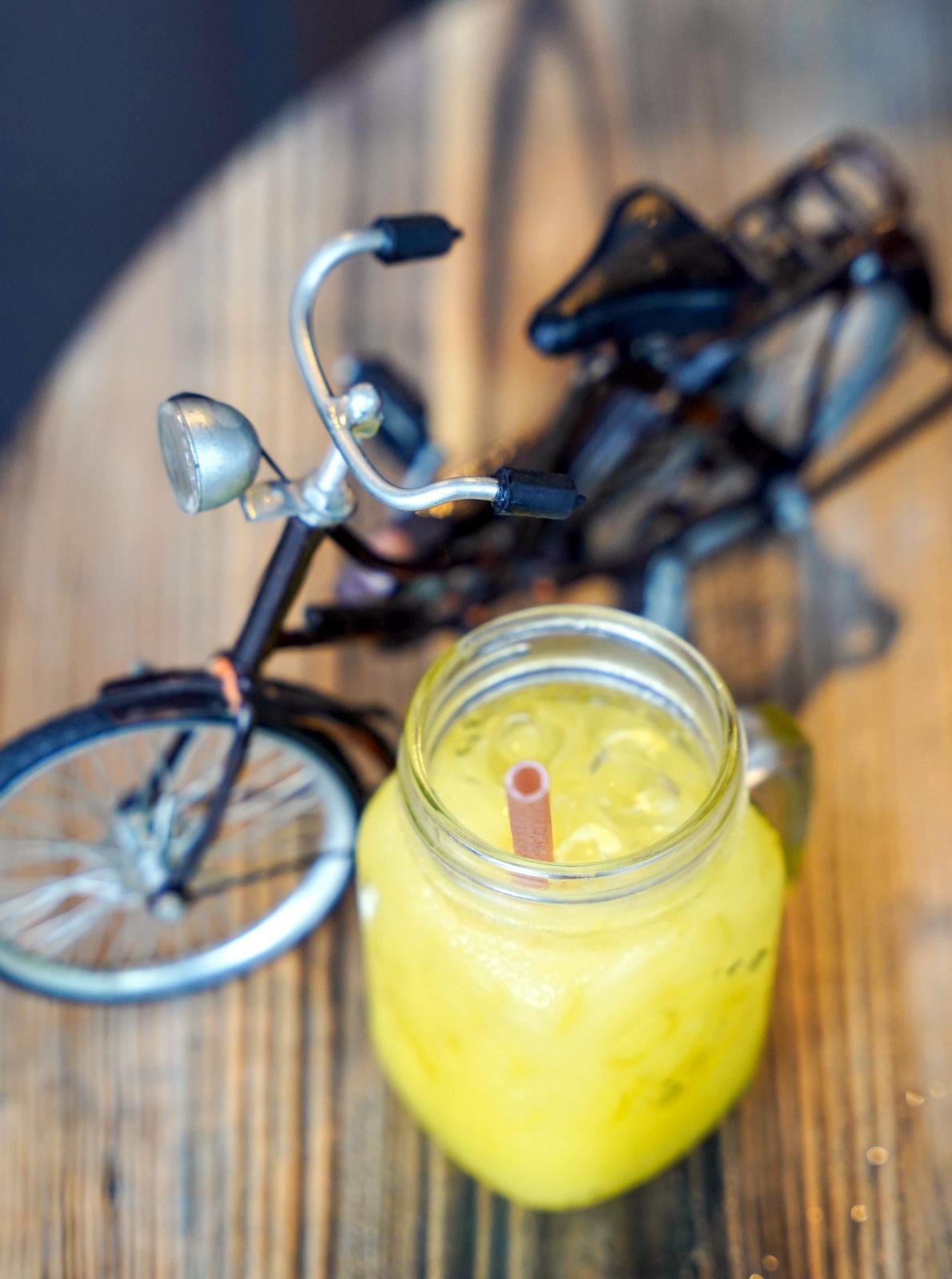 In need of fast, affordable refreshment before cycling out? Have the Jom Som Som (RM4), coconut cream custard in syrup, paired with Asam Kamkuat (RM4.50), a blend of kumquat and lime sourced from a Pahang farm.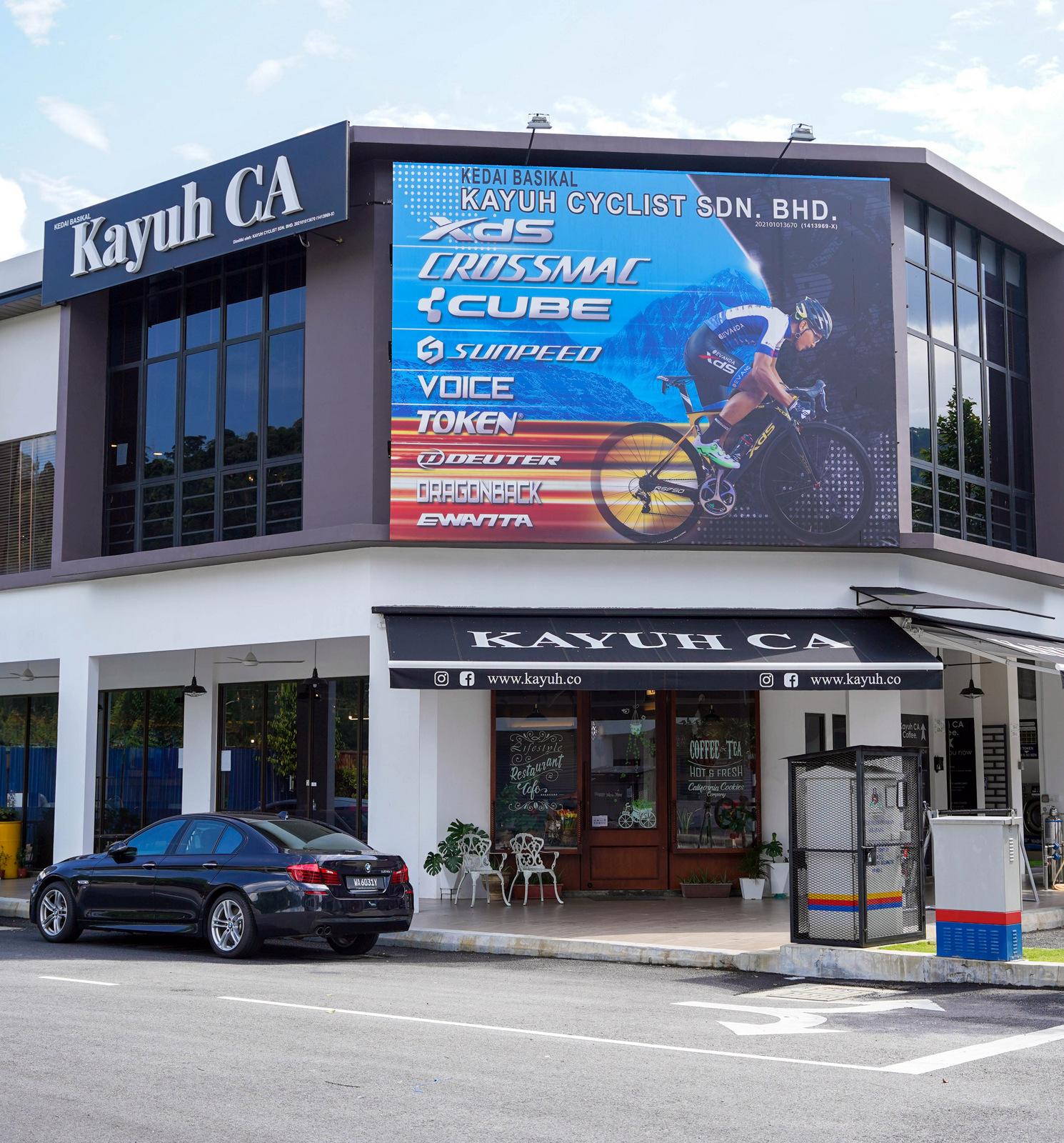 Kayuh CA
No 40-G & 40-1, Jalan 3/1 Setia Eco Templer, Templer Park, 48000 Rawang, Selangor.
Open Tuesday-Friday, 9am-6pm; Saturday-Sunday, 9am-8pm. Tel: 012-328-0378