Kayra: Bringing KL's first modern Indian high tea experience to Bangsar Village
November 15, 2022
---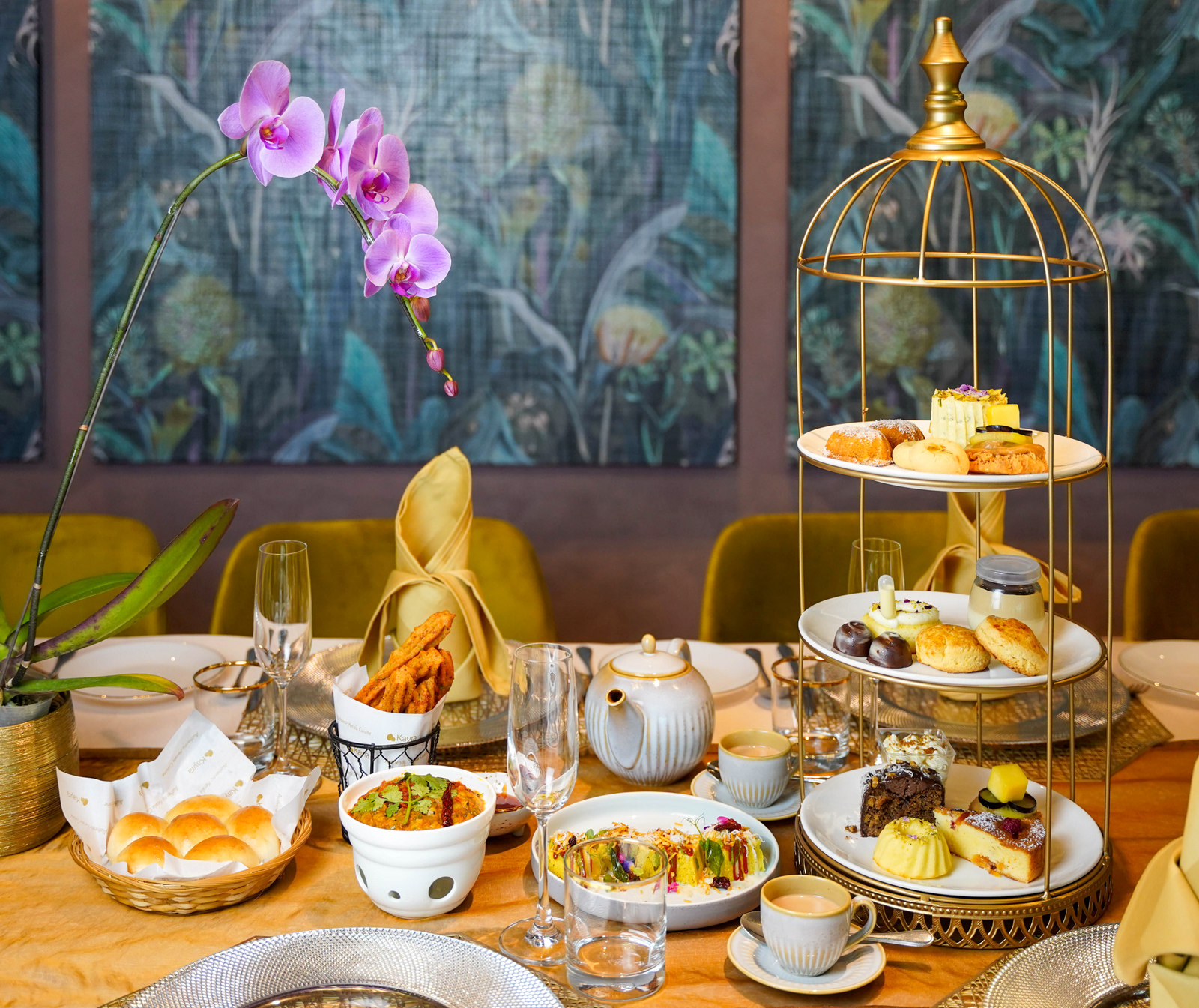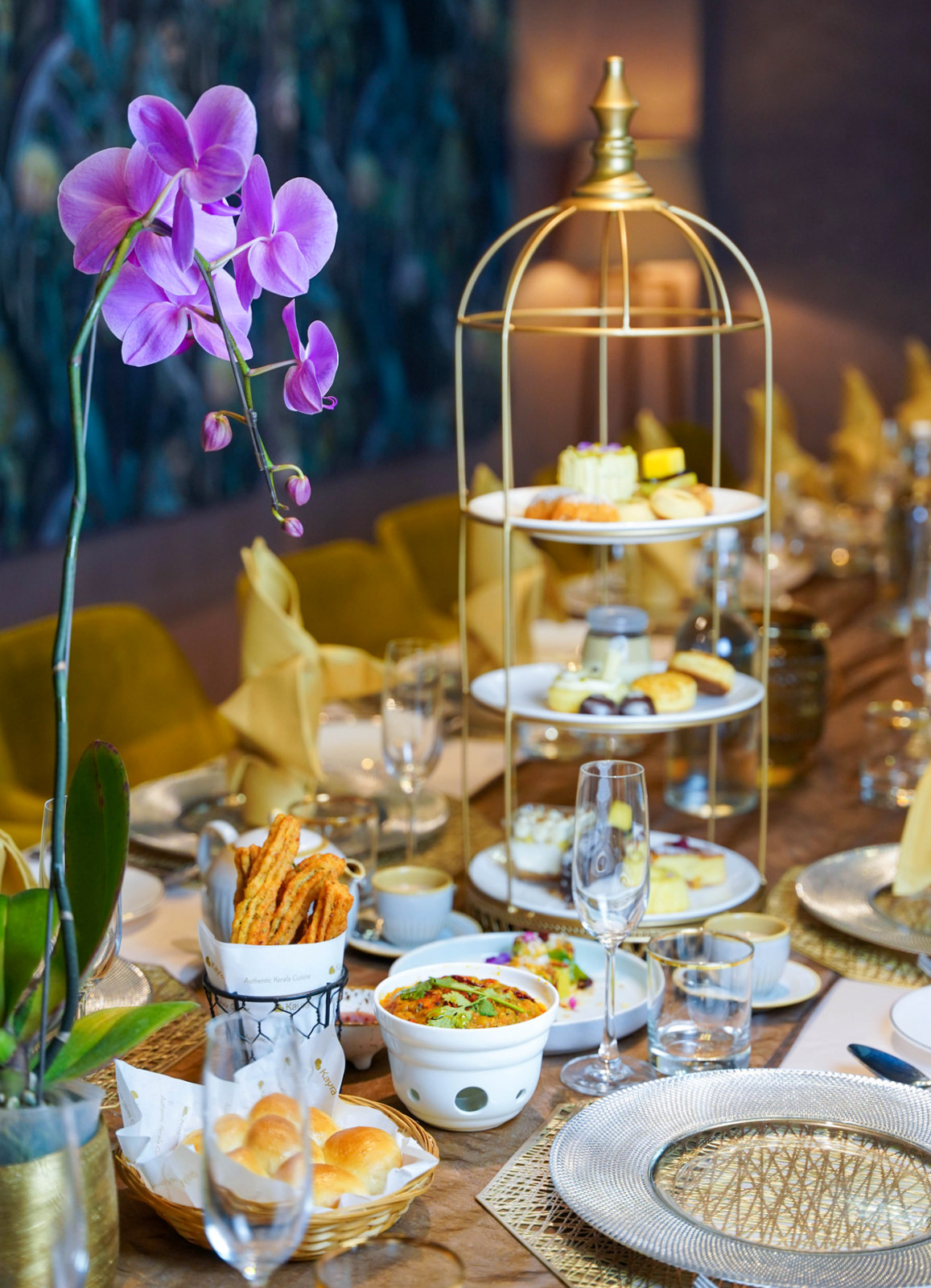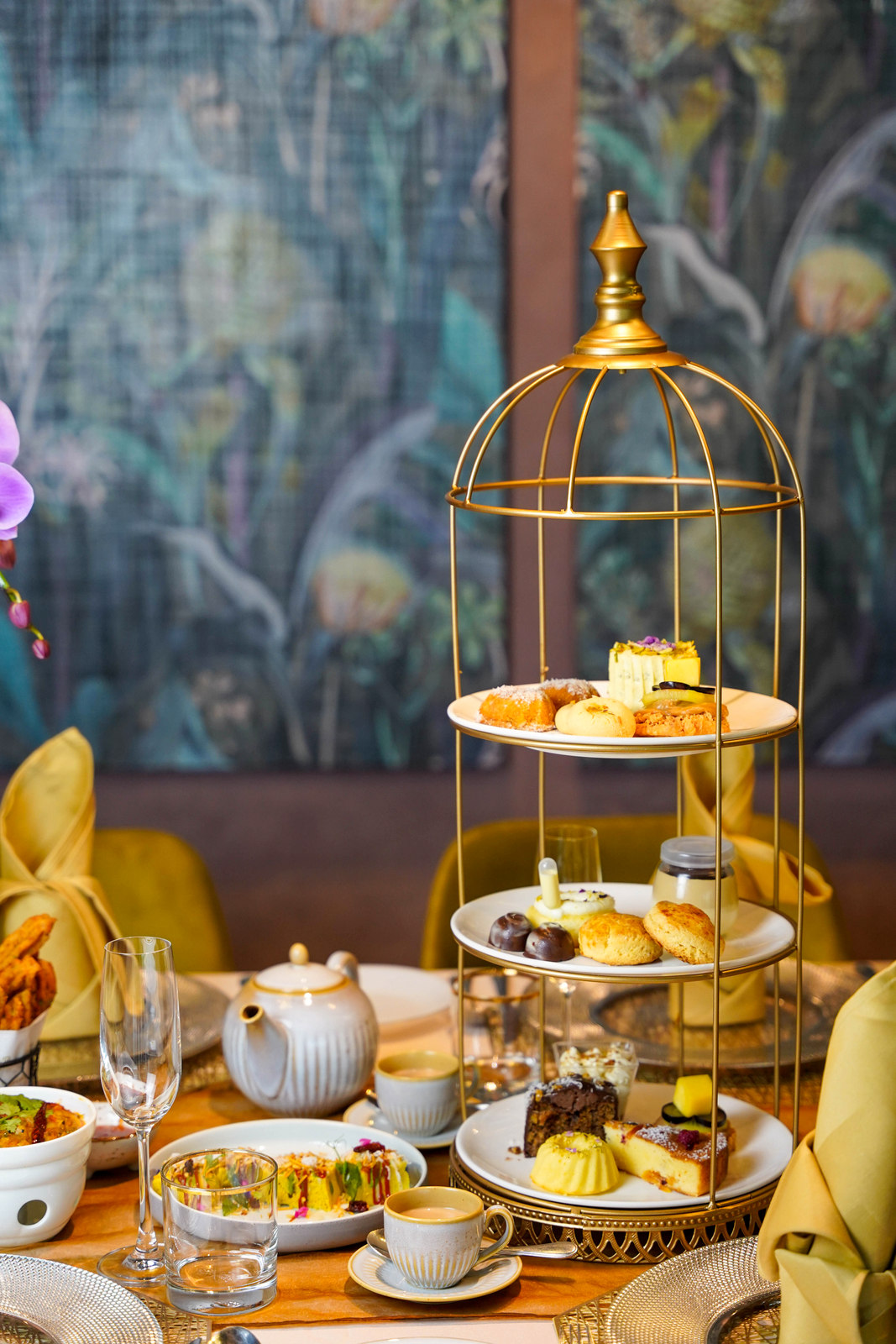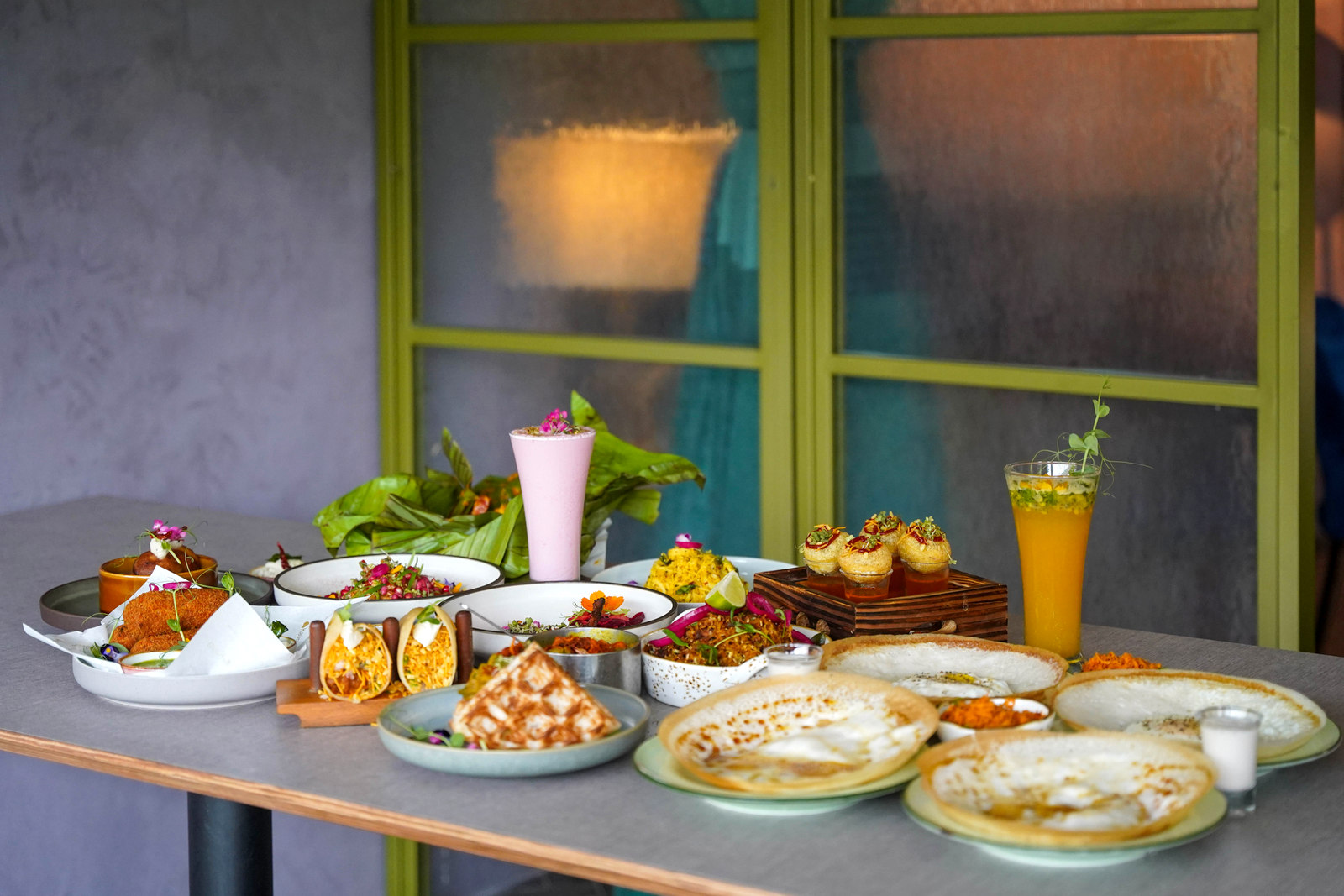 It's been three long, tumultuous years since our last visit to Kayra, one of KL's brightest beacons of regional Indian cuisine.
In tough times, Kayra is the sort of space that lifts the spirit, with its beautiful setting in Bangsar Village and its invaluable insights into the coastal cuisine of Kerala, reinterpreted in reinvigorating styles that honour the soul of India's southwestern state.
There's always something new to discover at Kayra, transforming customers into explorers of exciting new culinary territory.
If you love bold, inventive fare, bookmark Kayra for its latest sensation: KL's first modern Indian high tea experience, a tiered triumph of tantalising treats, colourfully conceived with wit, wisdom and originality by Kayra.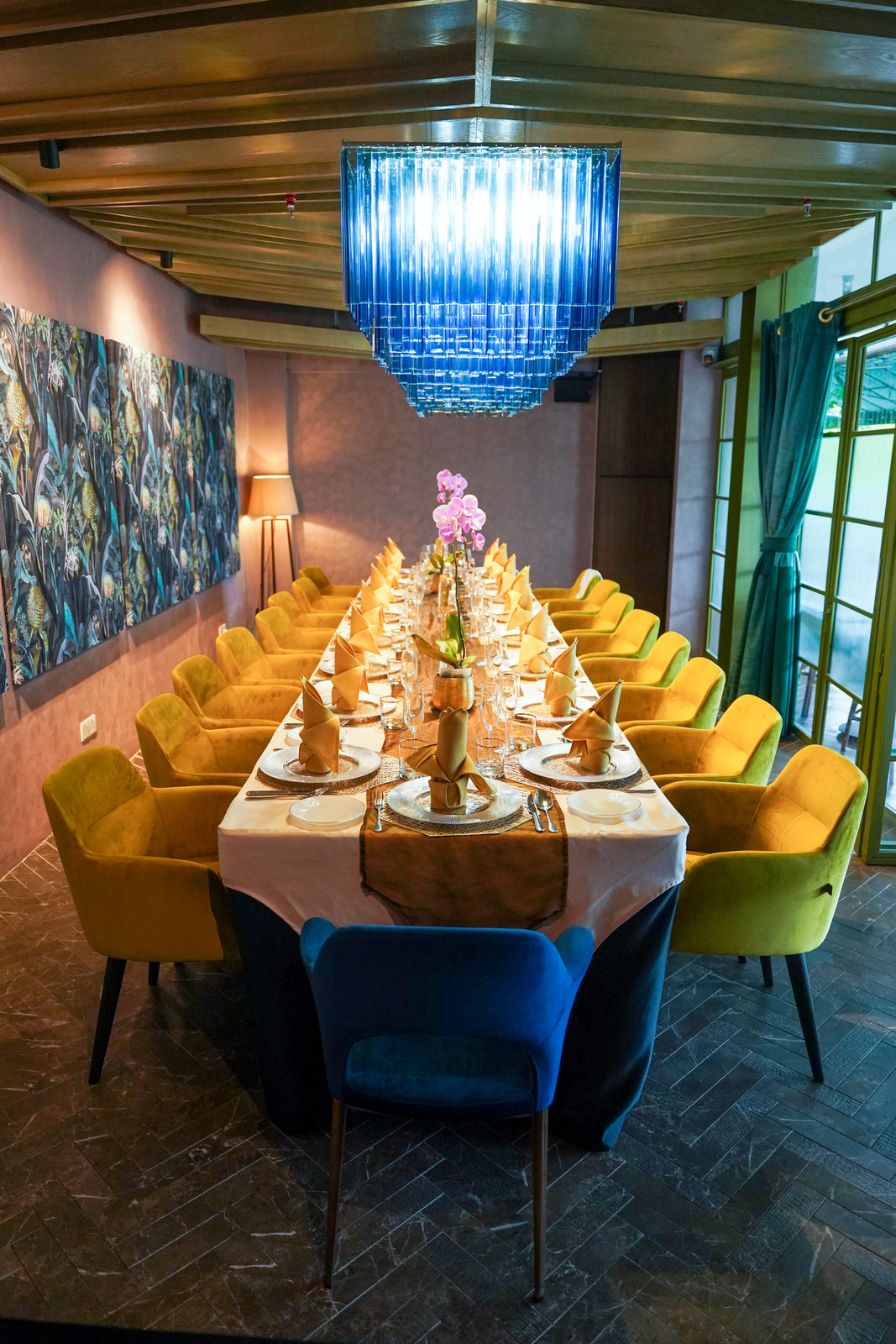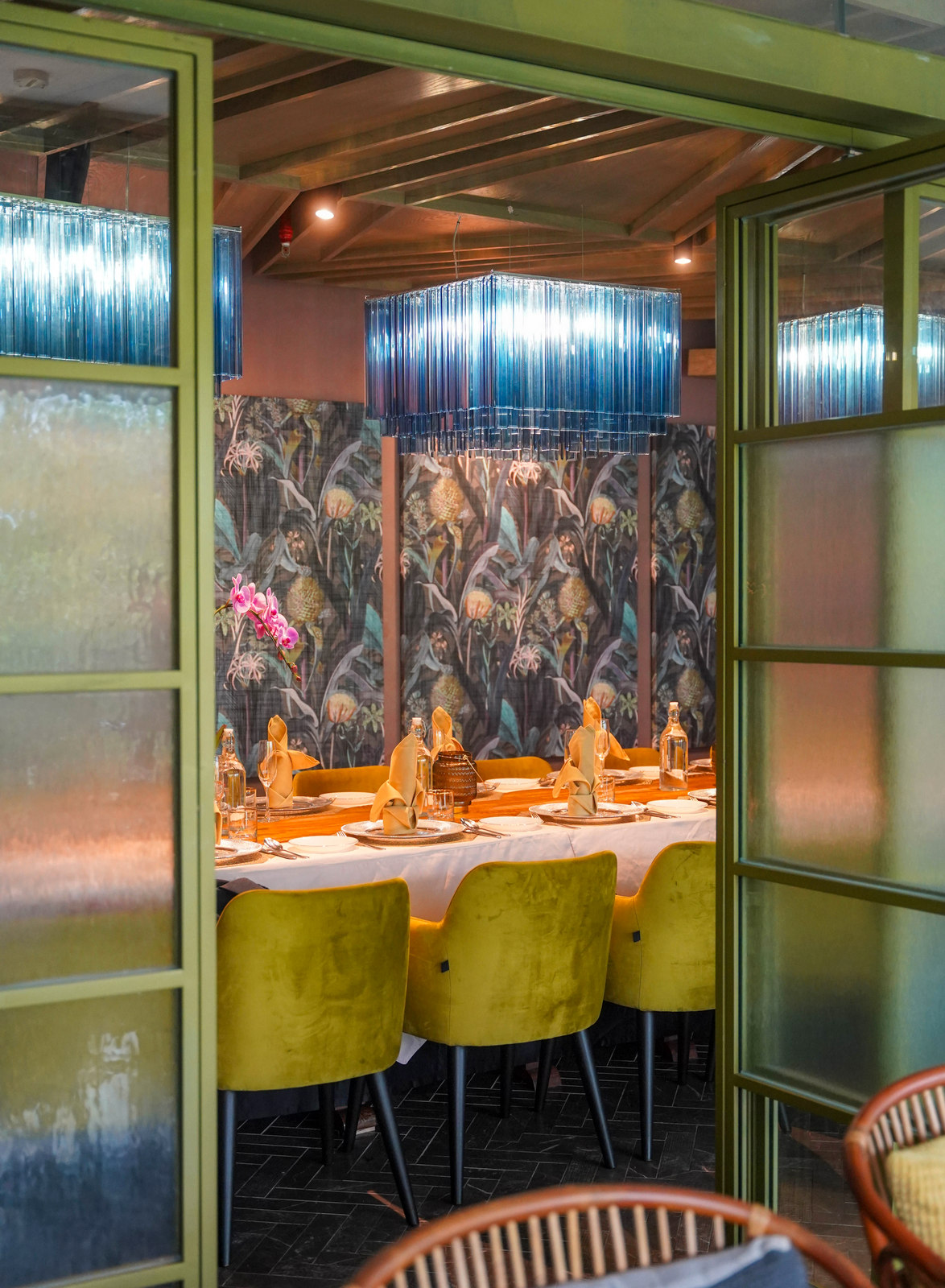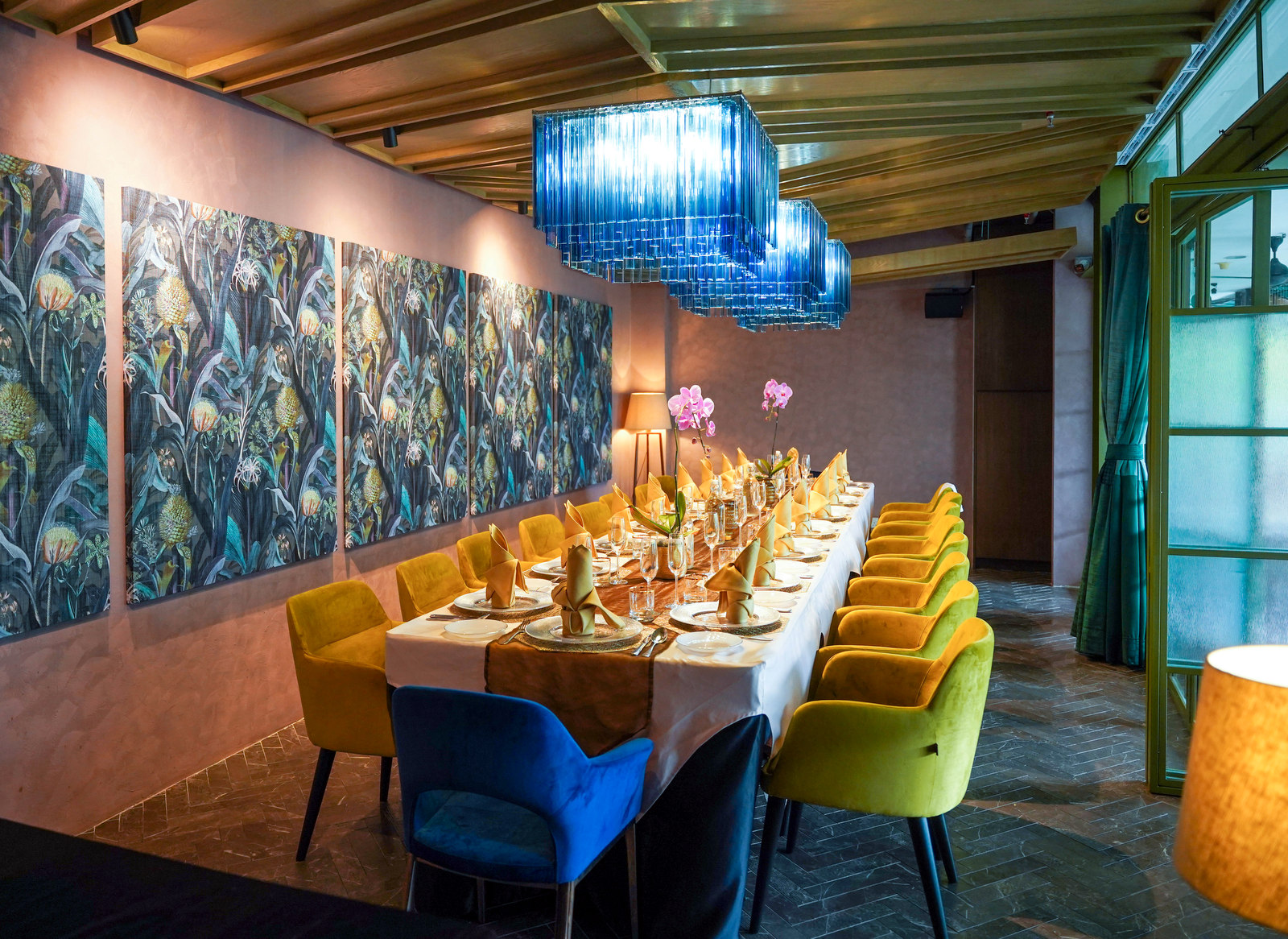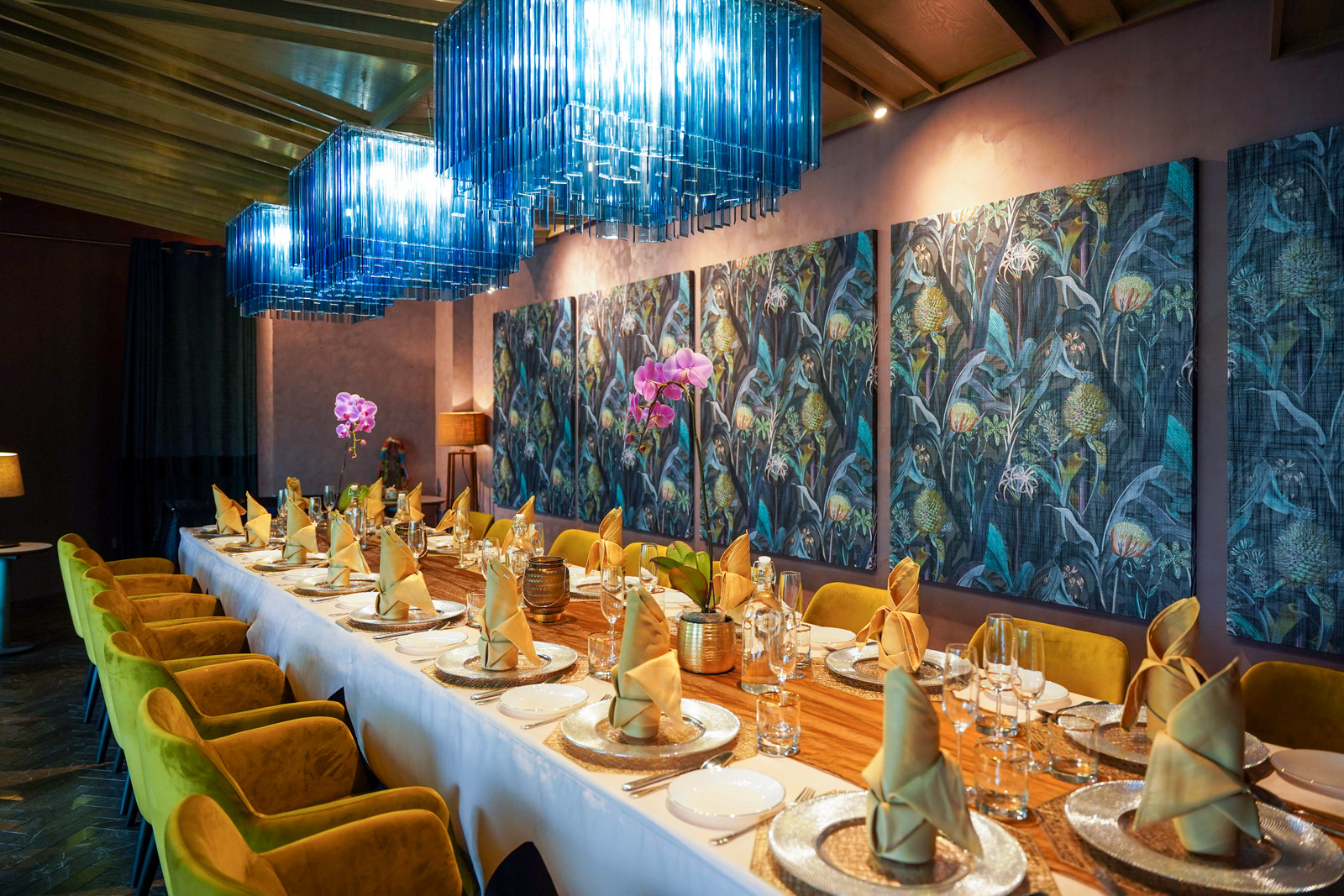 While every corner of Kayra is captivating, its new private room is particularly compelling.
Inspired by the kettuvallam that ply the backwaters of Kerala, the elegant room evokes a houseboat's interior - even the ceiling is conceived to resemble a kettuvallam's curved roof, while the paintings showcase the natural tropical views by the riverbanks.
This room is a stunning setting for intimate celebrations as we approach the year's end, coming together with family and friends to toast to the brightest 2023 imaginable.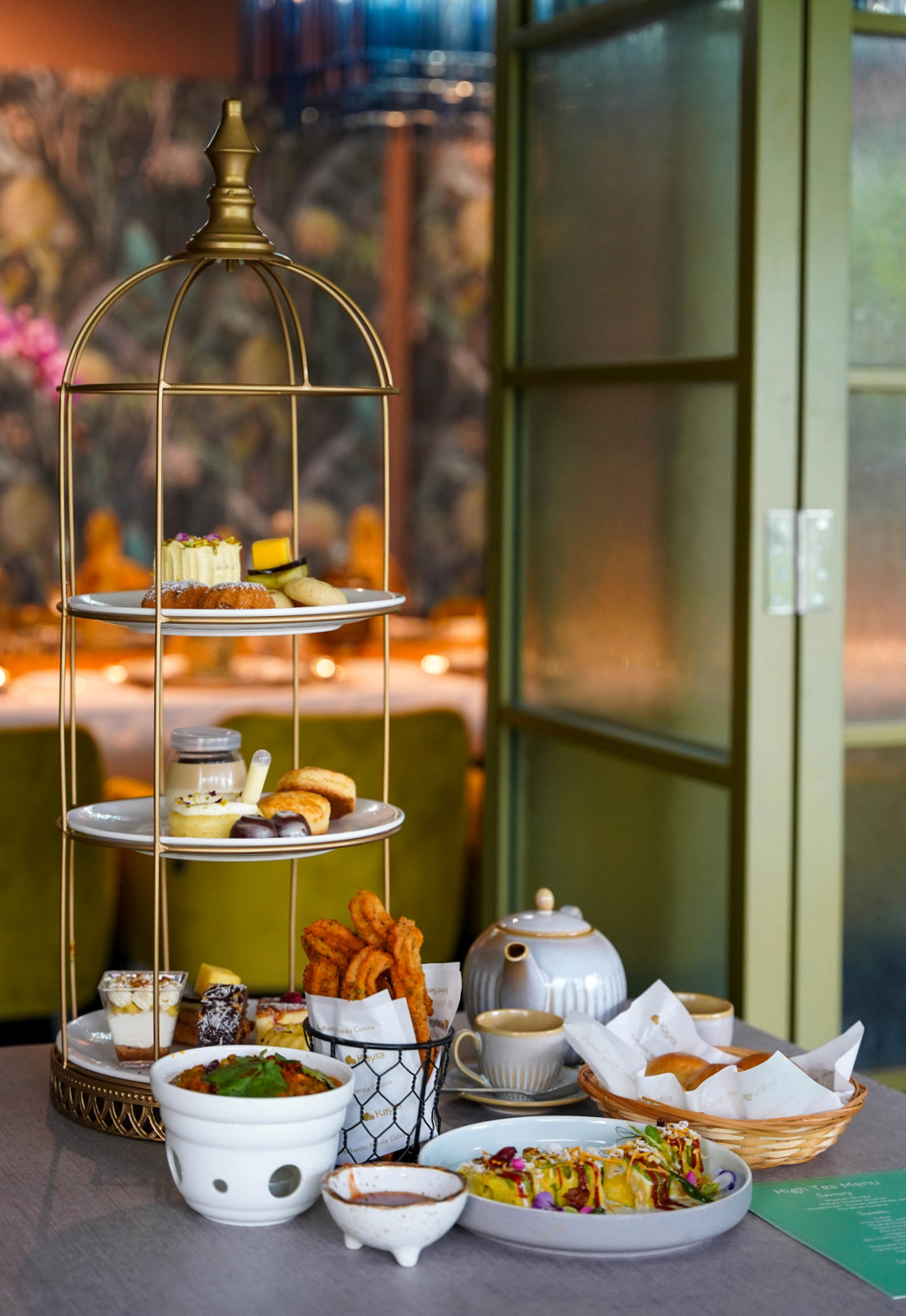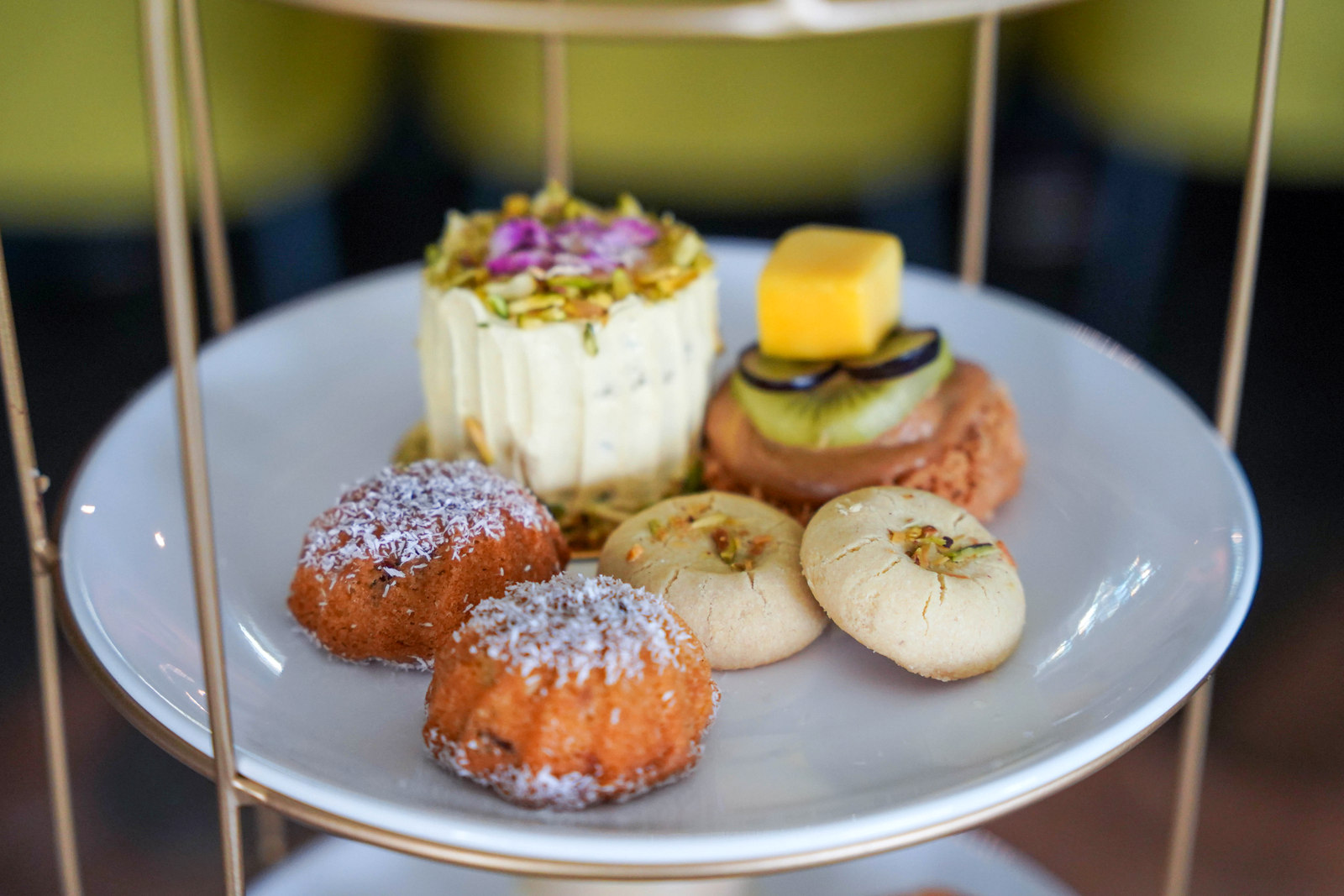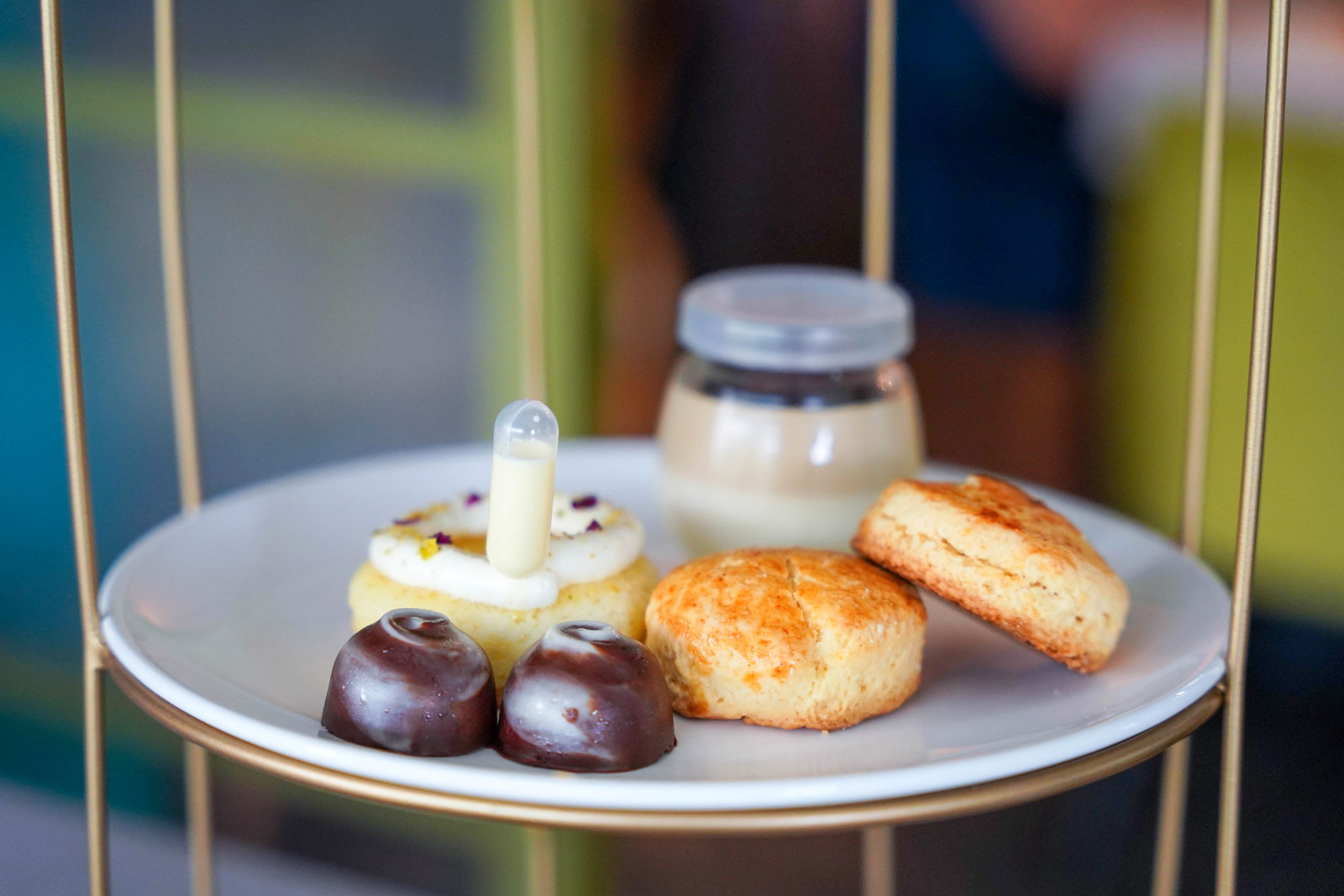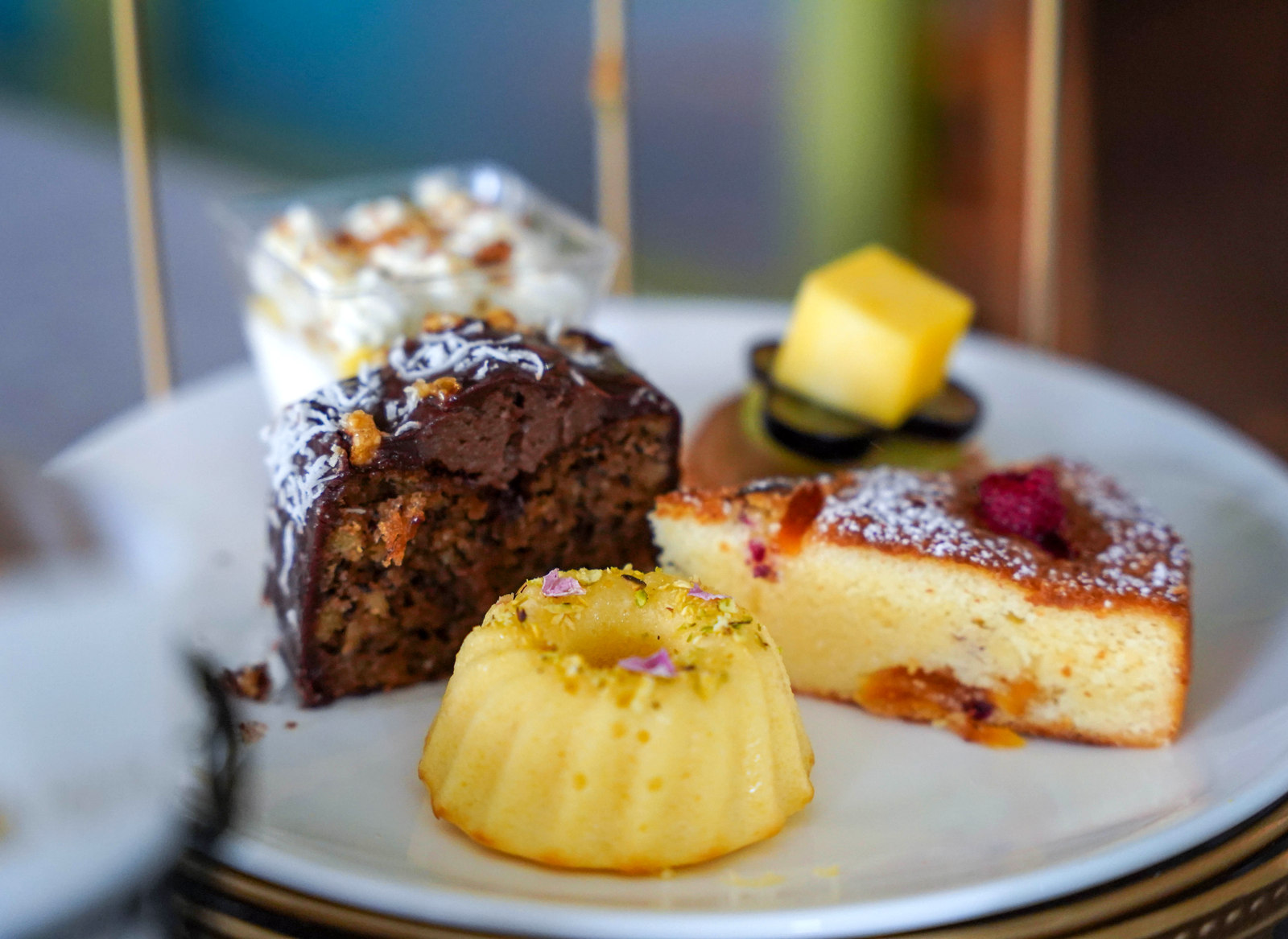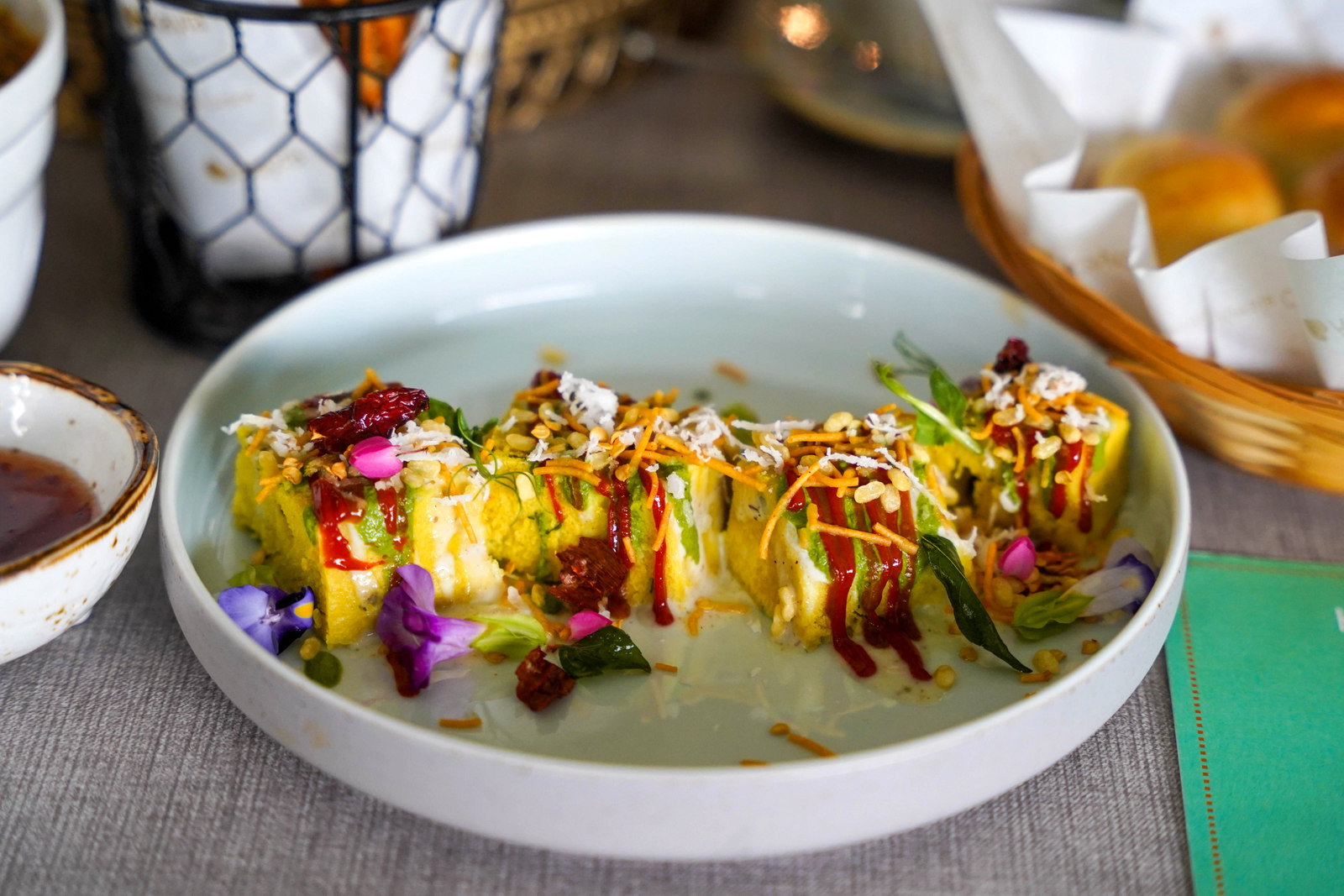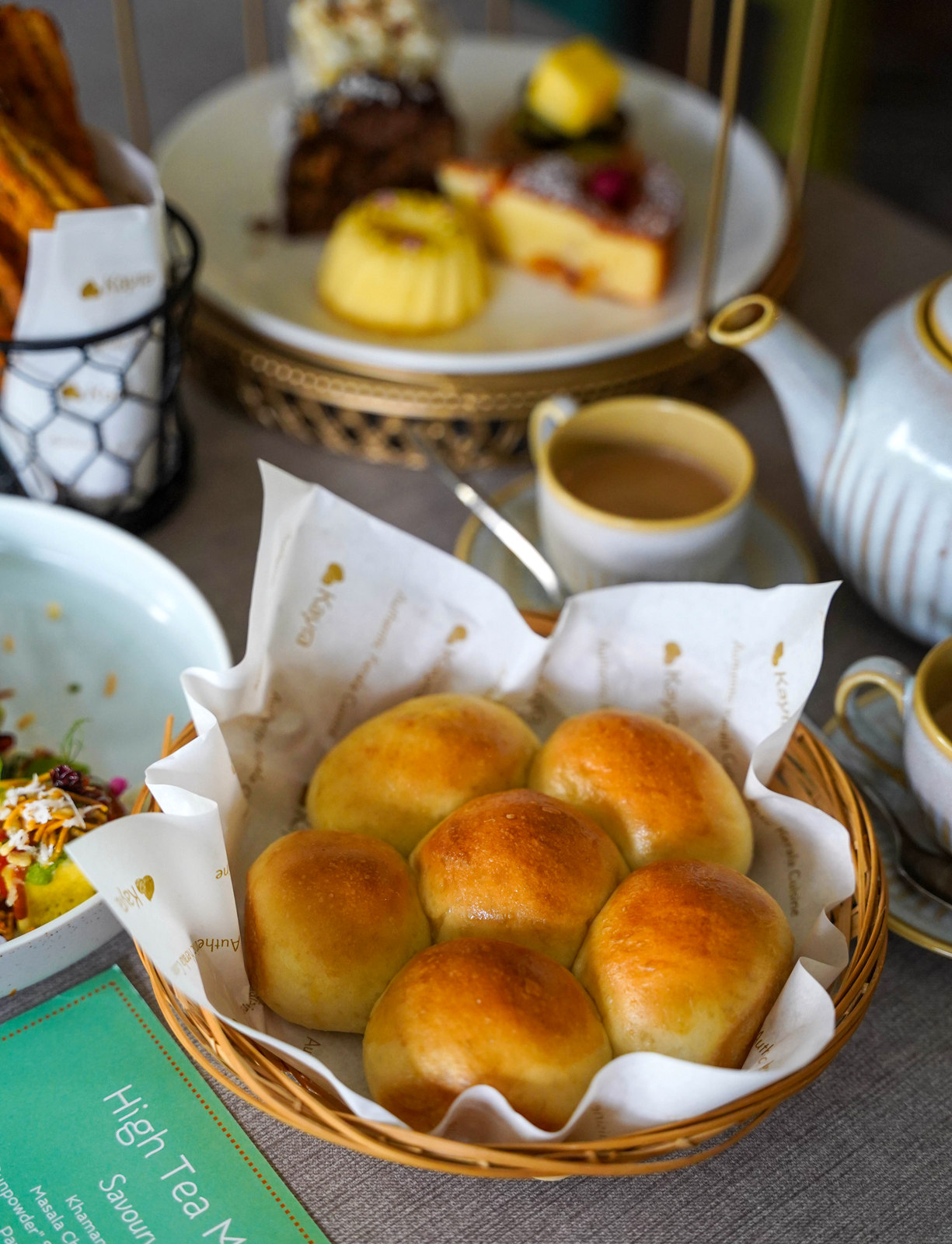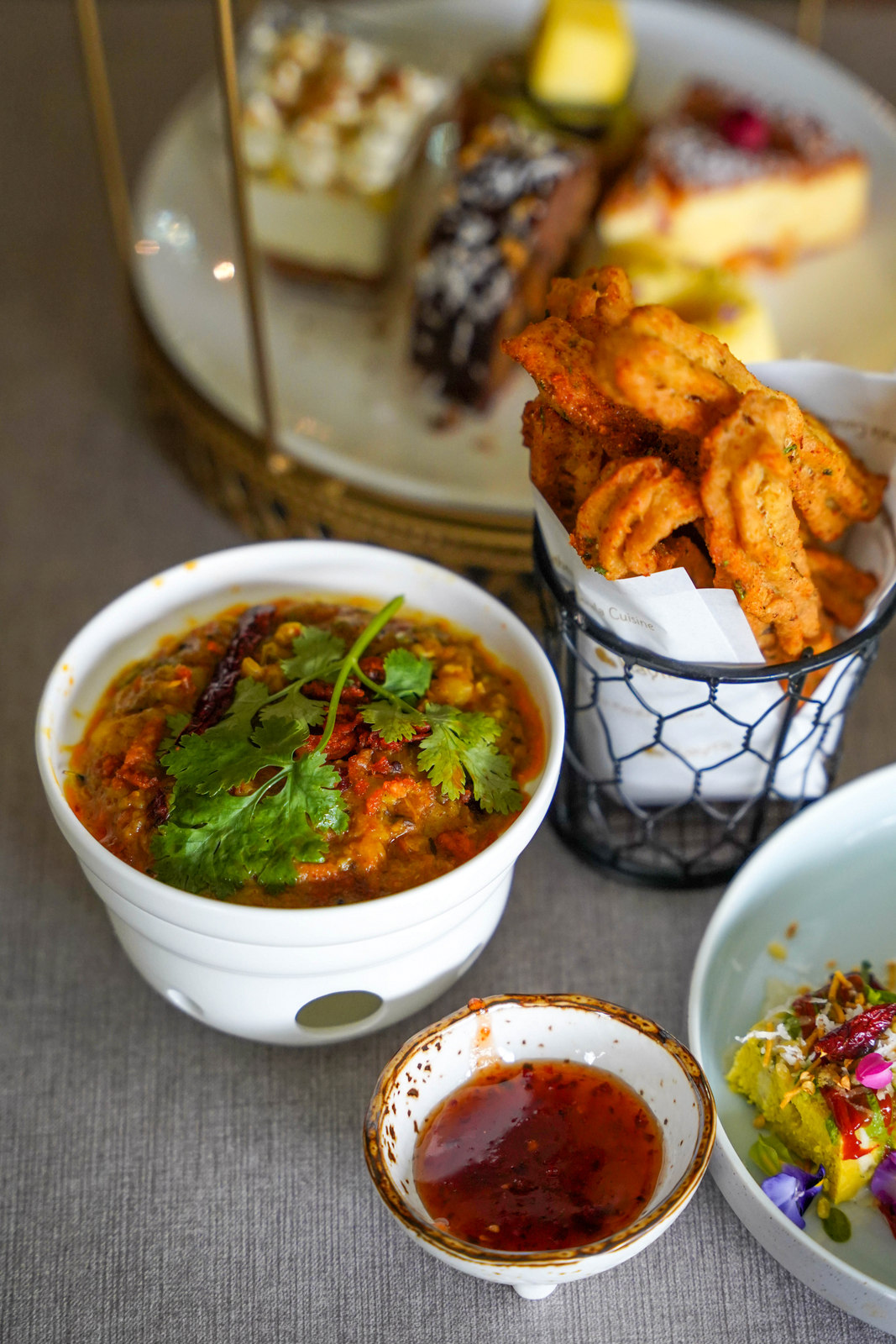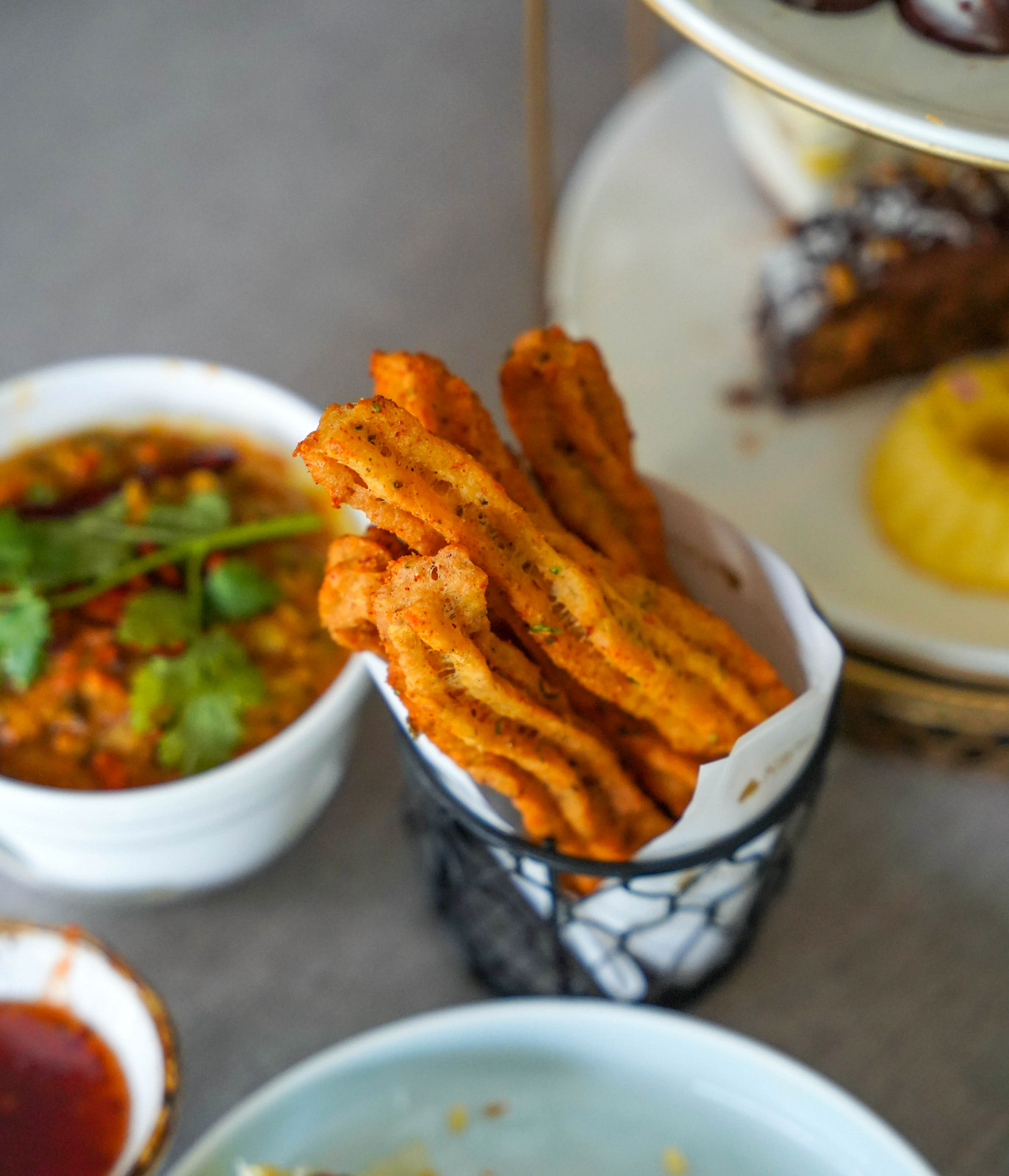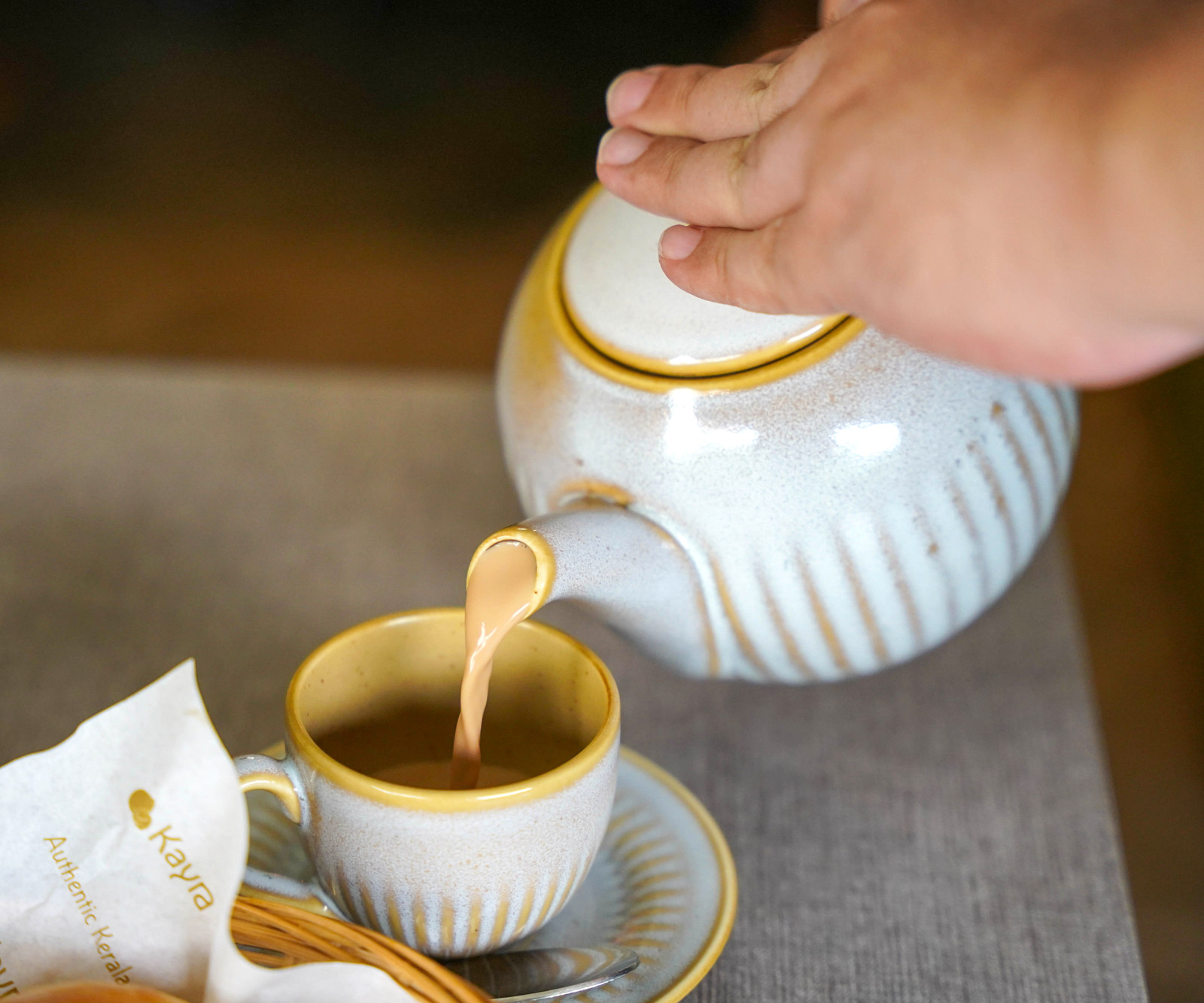 Kayra's high tea is a symphony of Keralan and Indian flavours, with about 15 varieties of savoury and sweet treats for two to four persons to share. It's available daily, 3pm to 6pm, with one day's advance order required.
Sit back, relax and pour the pot of aromatic masala chai - the challenge is choosing which tidbit to start with - perhaps the Khaman Dhokla, the fluffy chickpea flour cake, dressed with tamarind sauce for tang, sev crispy noodles for crunch, hung curd and mint for uplift; or soft bread rolls paired with Kayra's take on Pav Bhaji, served here as a thick, textured potato fondue, comfortingly soulful; or Masala Cheese Churros, crunchy and salty and chilli-spiked, a complete contrast from traditional Spanish churros; or the lentil-based Gunpowder Scones, spiced with chutney powder for extra heat, served with chilli jam instead of clotted cream. 
For many of us who might only be familiar with a handful of Indian desserts, Kayra's high tea is a revelation, putting a 21st-century spin on time-honoured staples.
For example, we've never had gulab jamun like Kayra's Mint Gulab Jamun, reinvented as a mini bundt cake with notes of syrup and cinnamon. 
The parade of pleasures includes Ghewar Hazelnut, a kiwi fruit tart with bits of hazelnut; the Rose & Pistachio cake laced with cardamom, layered with buttercream meringue infused with turmeric; Mawa Raspberry cake made with reduced milk, brightened with raspberry and apricot; Jaggery Blondie baked with brown cane sugar; Coffee Bavarois & Coffee Jelly that harnesses Bru coffee, India's No. 1 coffee brand; Shrikhand Parfait, a creamier rendition of the sweetened hung curd temptation, featuring strained mango yogurt, aromatic with saffron and cardamom; Banana Jaggery, channelling a banana cake, bolstered with coconut and caramel; Rasmalai Doughnuts with Saffron Milk, cream cheese doughnuts enriched with saffron-infused milk, topped with sour cream and yogurt; Nankhatai Indian Shortbread Cookies with the colour of chickpeas and texture of semolina; and Dark Choc Coconut Truffles.
It's a lot to relish - thankfully, Kayra ensures its creations aren't too sugary or cloying, so this is a guilty indulgence that's easy to enjoy to the end, filled with fine, natural ingredients.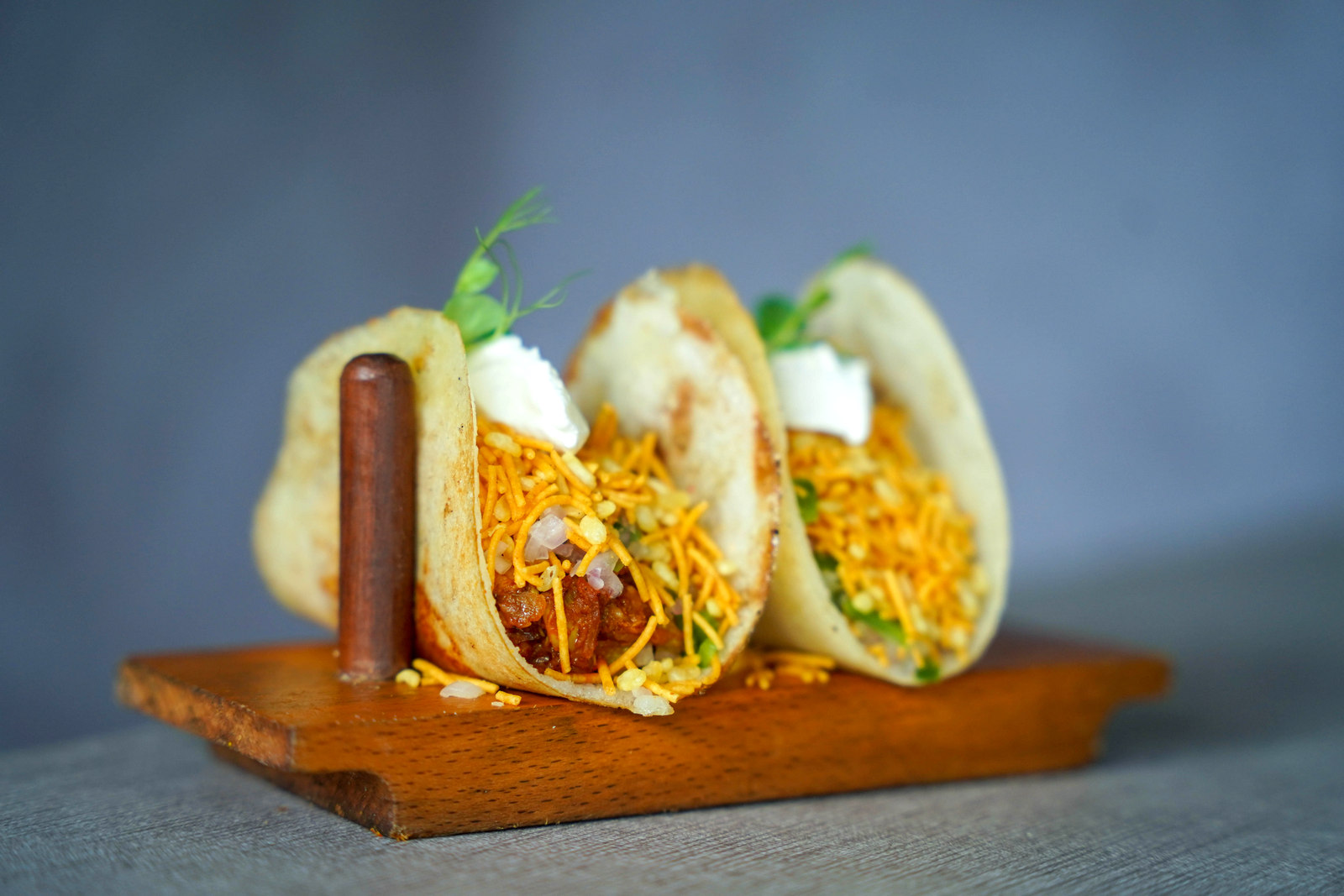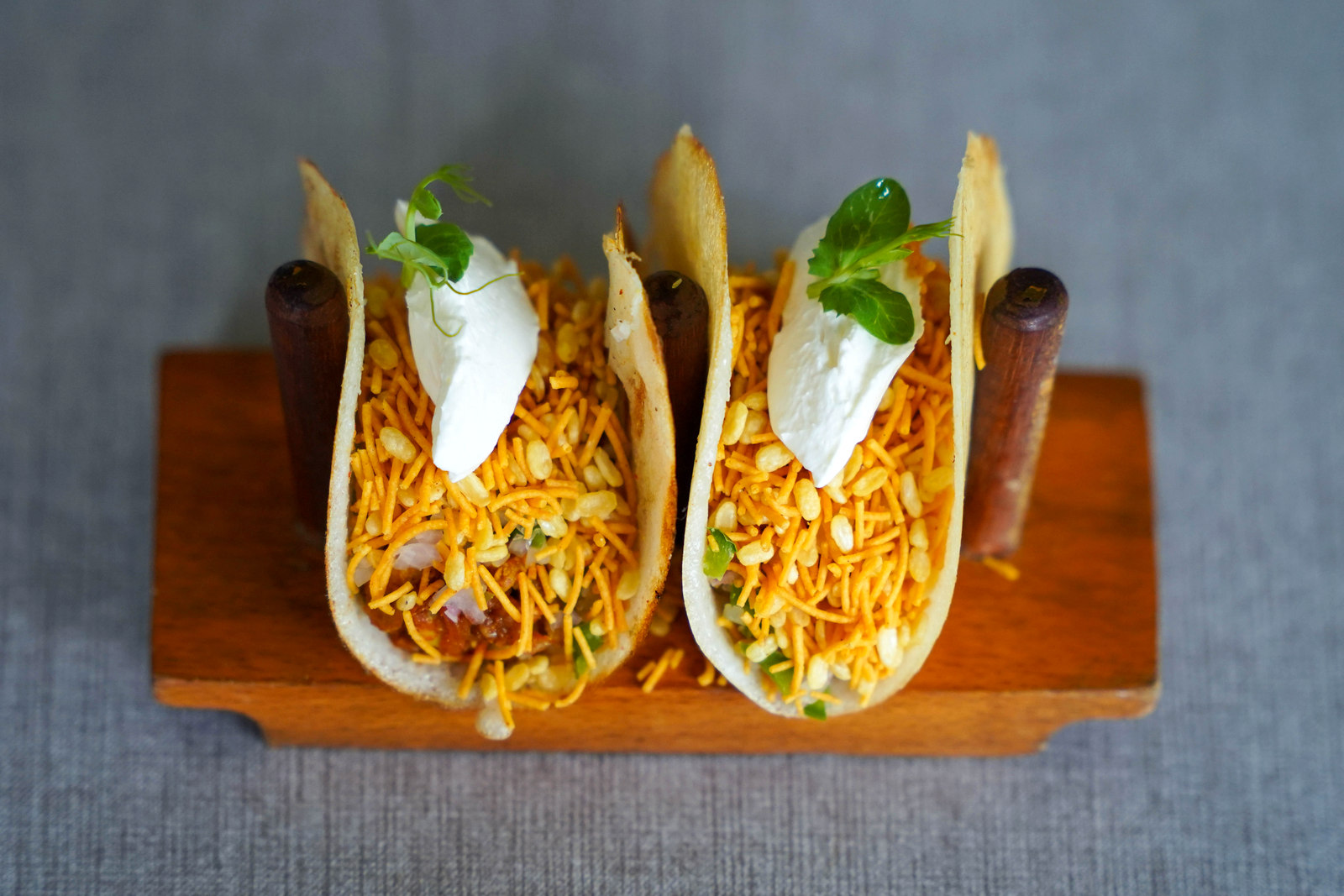 If you're here with several companions, order a few additional Kayra favourites like the Dosa Tacos, featuring dosa playfully transformed into tortillas for tacos, plumply packed with a choice of chicken or vegetables, tomatoes, capsicum, potato masala, house-made hung curd dressing and curd - a Cancun classic with a tantalising Kochi twist.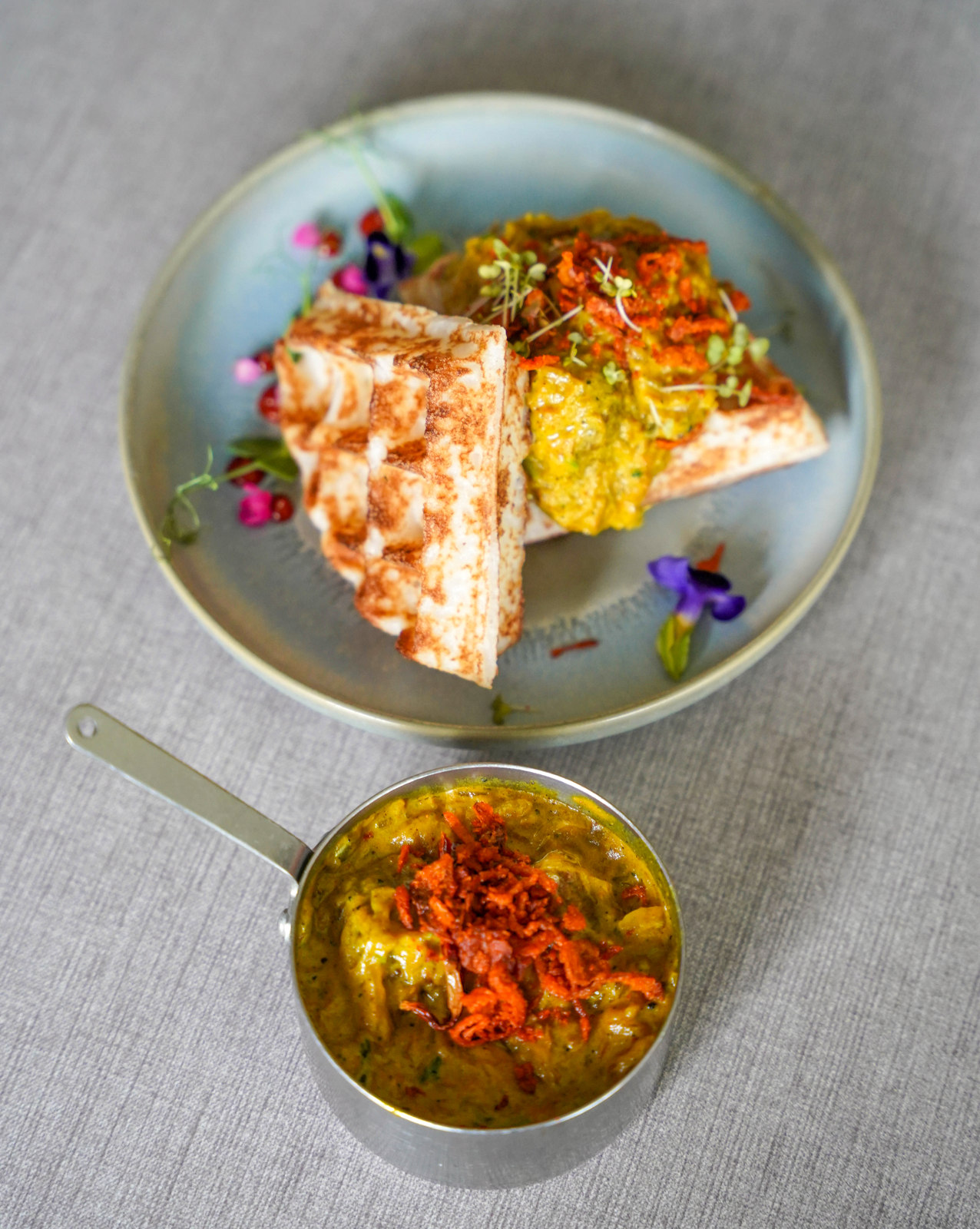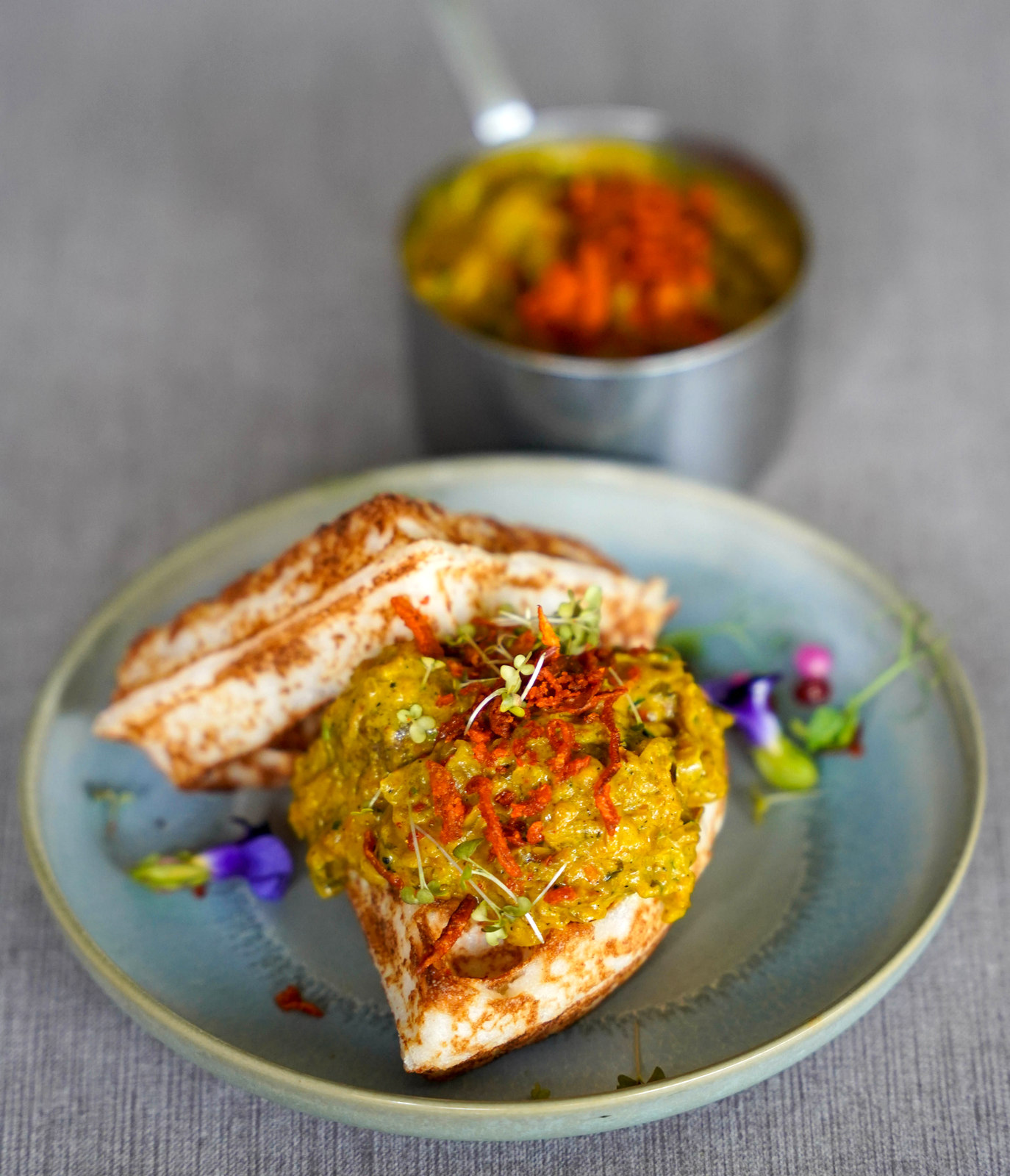 Waffles receive Kayra's masterful treatment too, also the perfect accompaniment for teatime - when appam meets waffles, the result is the Waffam, with the fermented taste and sticky texture of appam dough, topped with roast chicken or vegetarian-friendly raw banana kofta, a creamy mash of plantains with clear hints of turmeric.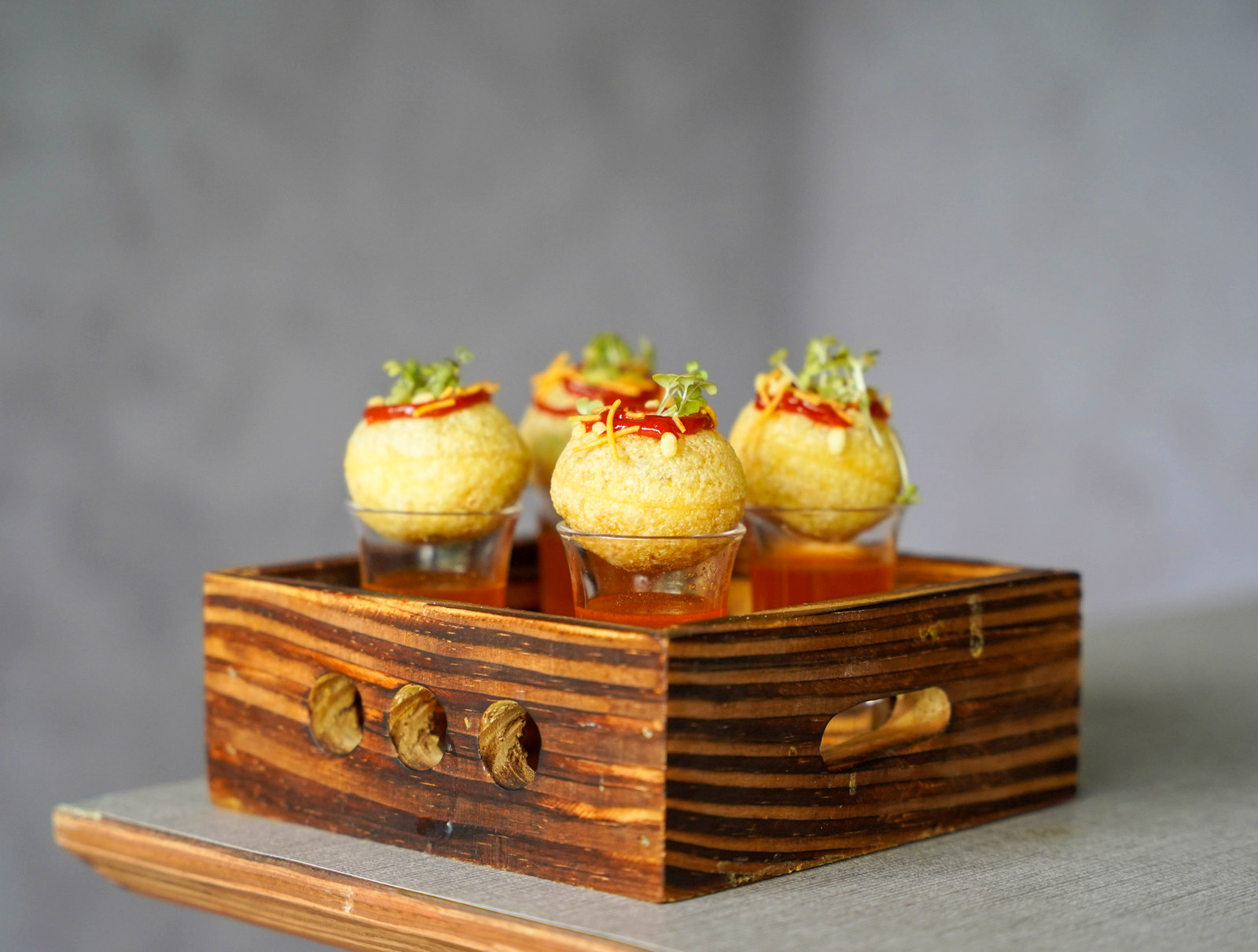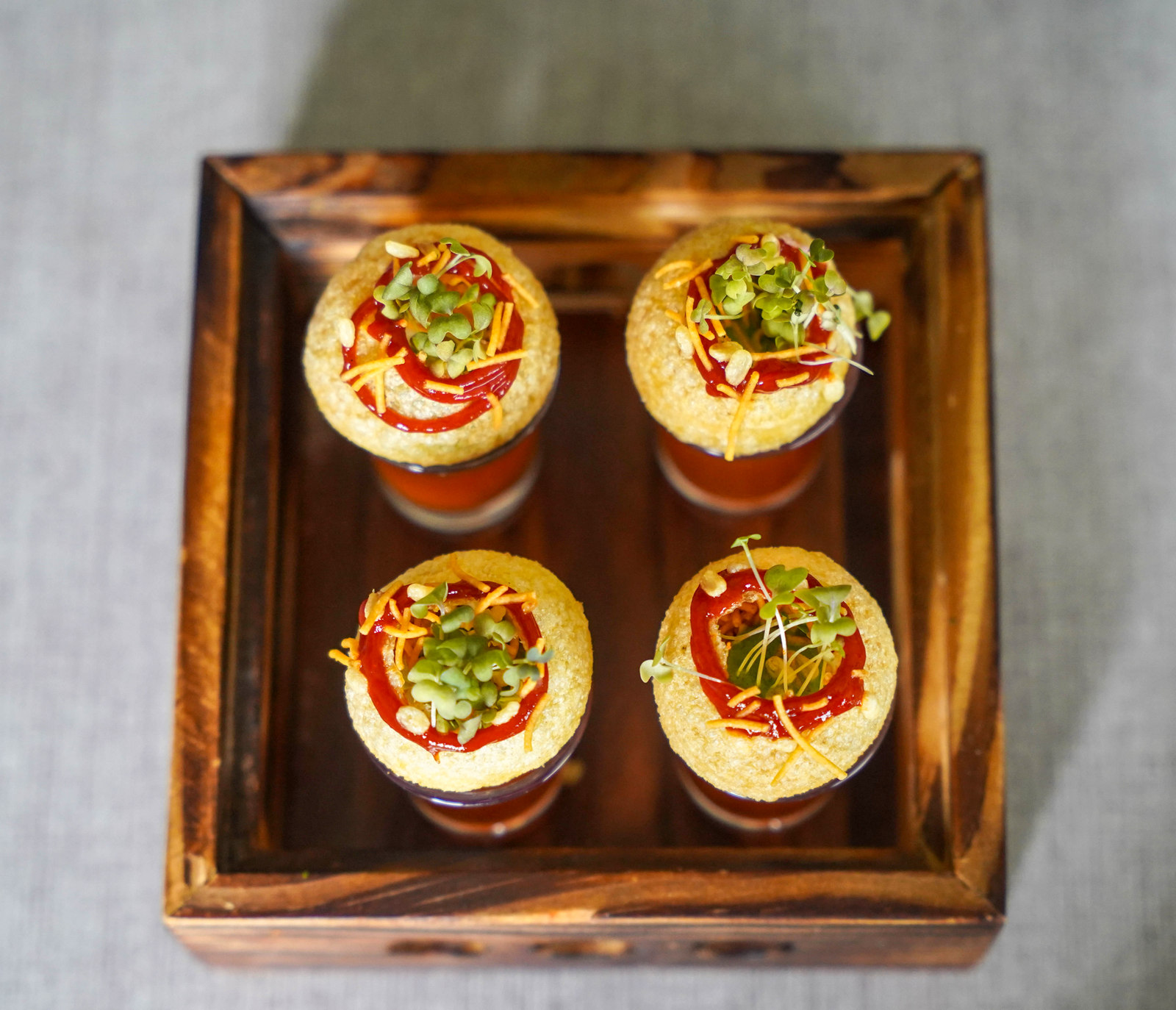 Kerala Dahi Puri are marvellous for munching - hollowed rice balls with tapioca and tamarind sweet yogurt sauce, served atop shots of tomato rasam, for a crackly punch and a piquant kick.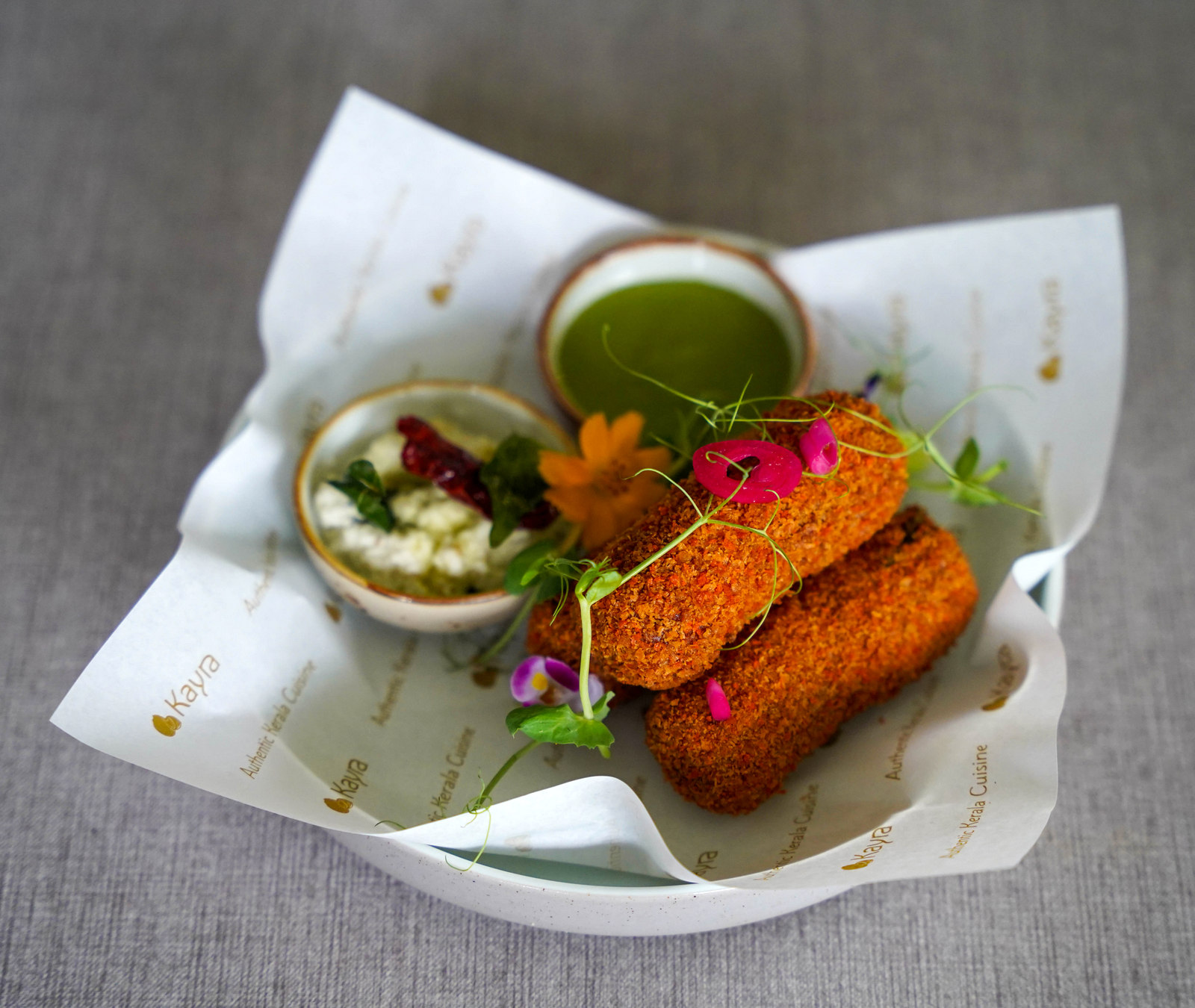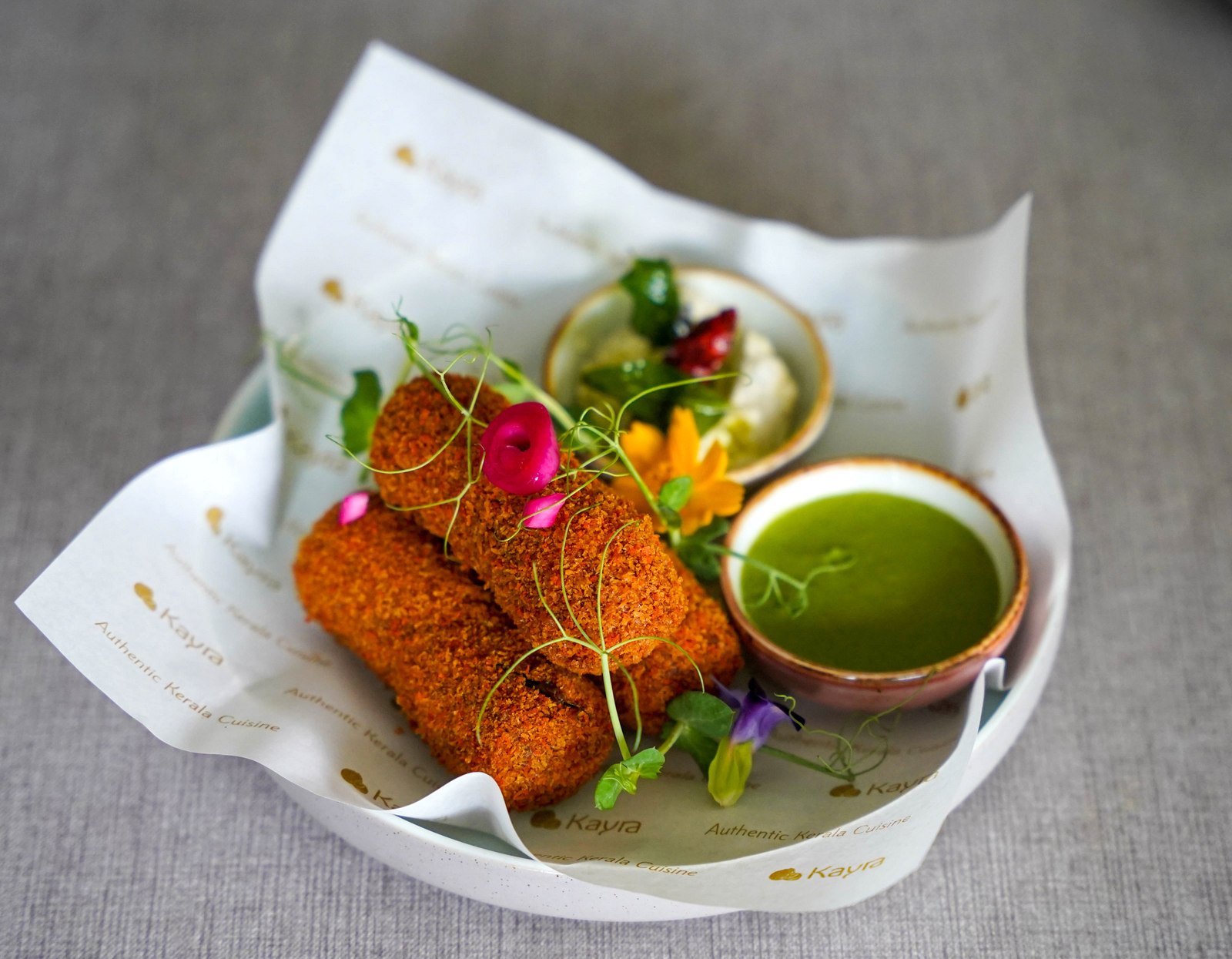 Beetroot Fritters are an ingenious use of this earthy-sweet root vegetable, tenderly sautéed with tapioca and breaded to a golden-brown crisp, alluringly adorned with colourful flowers to represent a bountiful harvest, delightful for dunking into coconut chutney and mint sauce.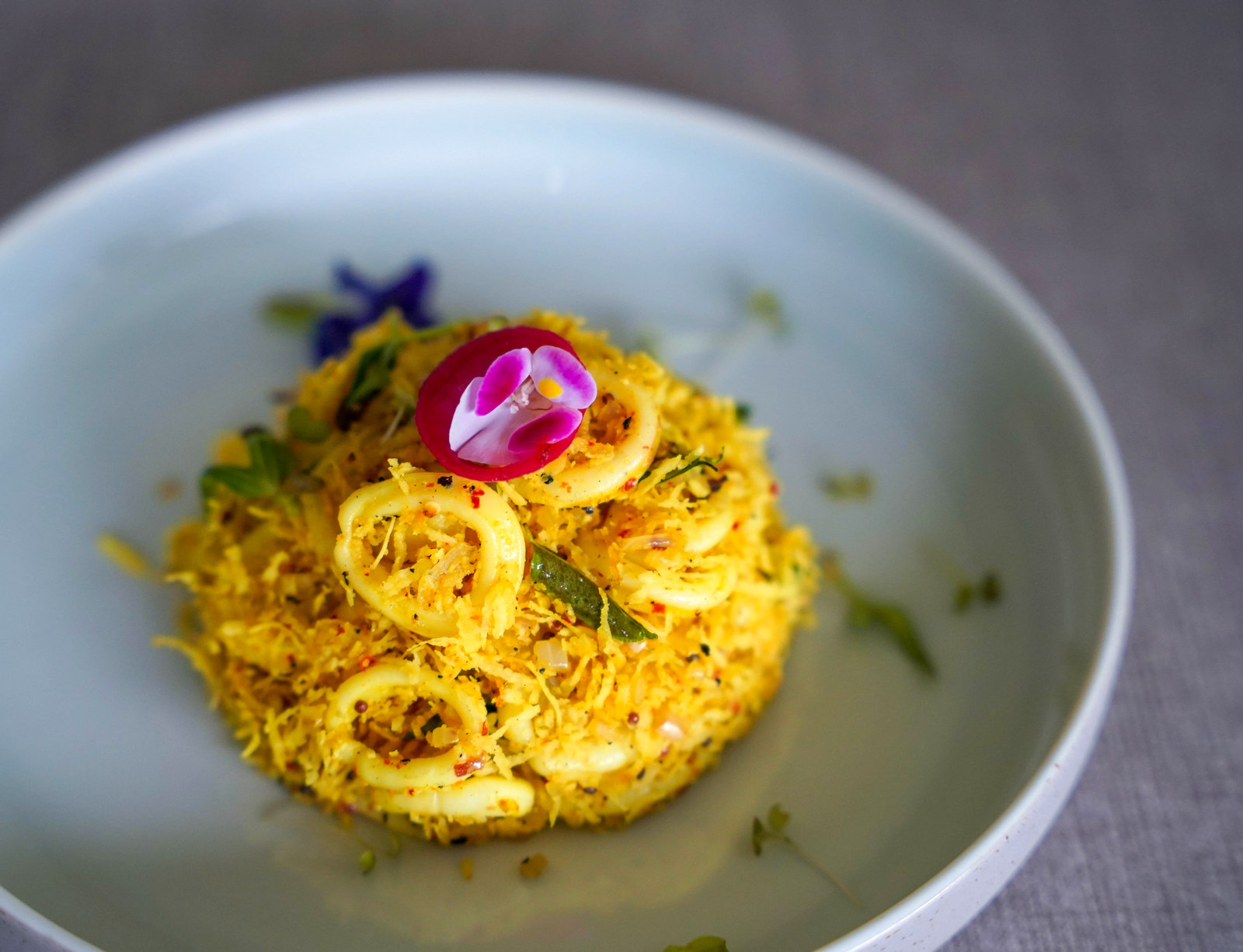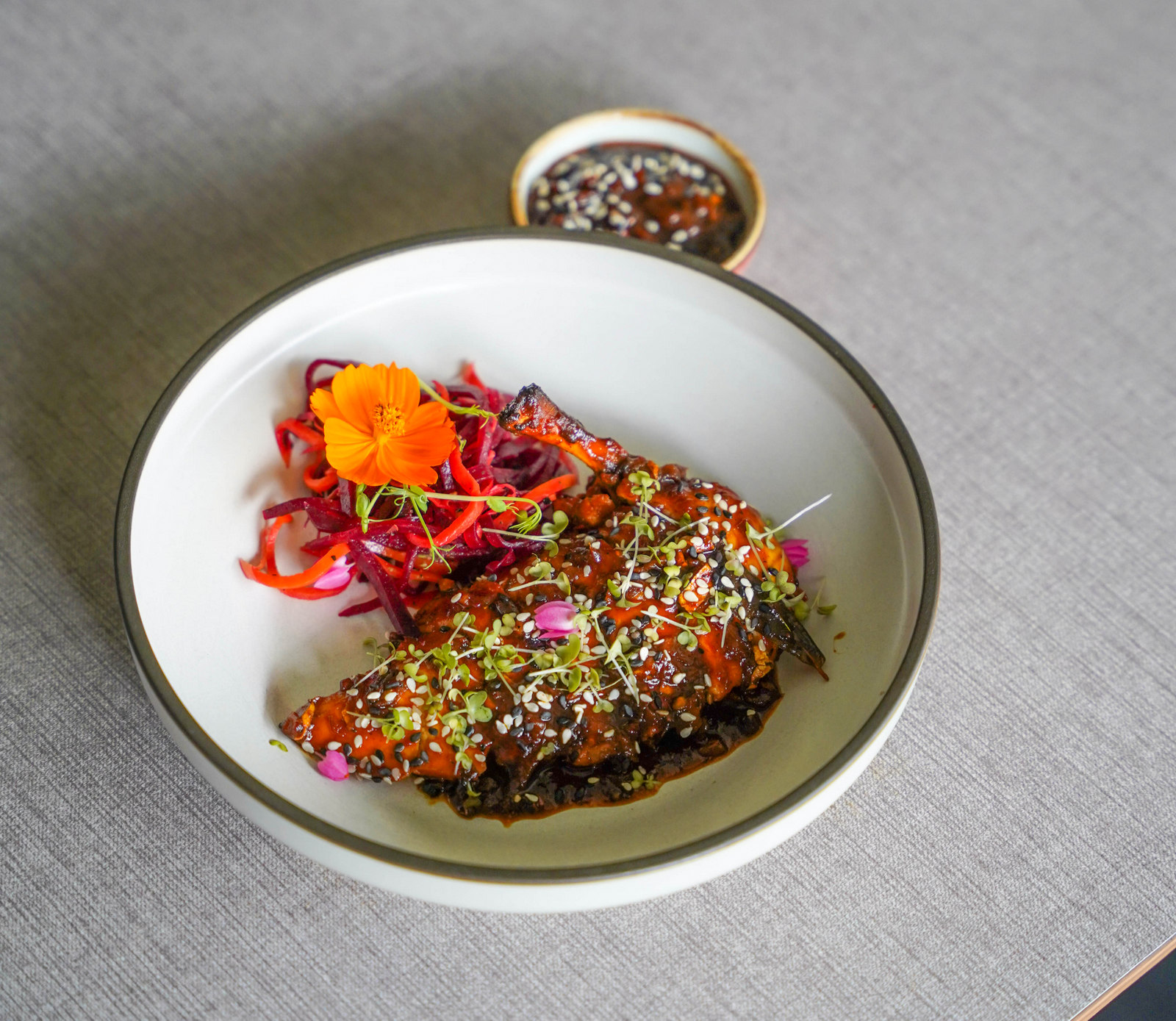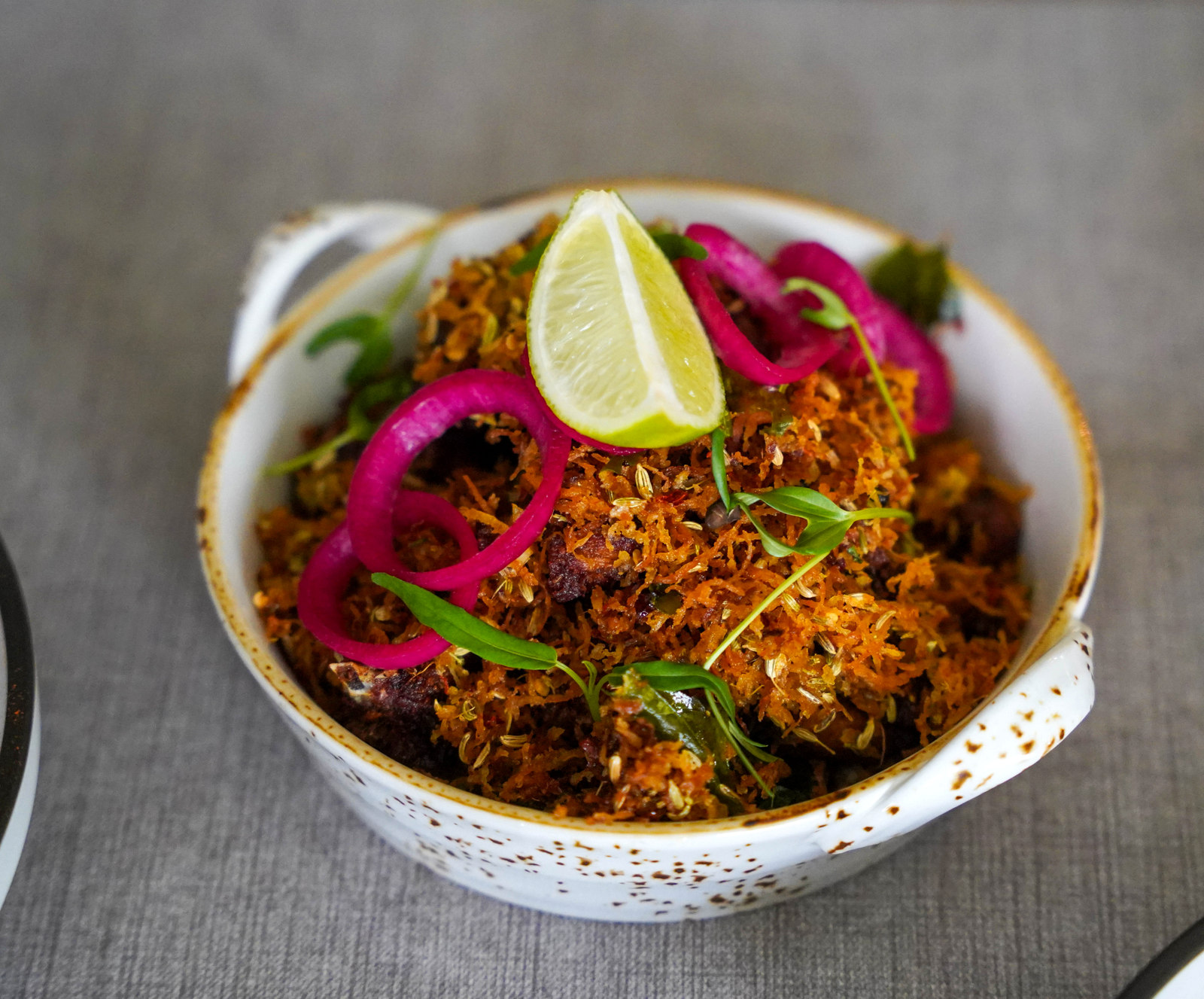 Whether you prefer seafood or poultry, there's a protein for the pleasure of your palate at Kayra, from sunny-hued Squid Pera tossed with coconut and spices to Inji Puli Chicken, moistly marinated and grilled with a sweetly pickled tamarind sauce, buoyed by a smoked beetroot salad, lavishly worthy of an emperor's banquet, to the Chicken Trivandrum Fry, a tribute to the ubiquitous fried chicken of Kerala's capital city, tinged with turmeric and chilli.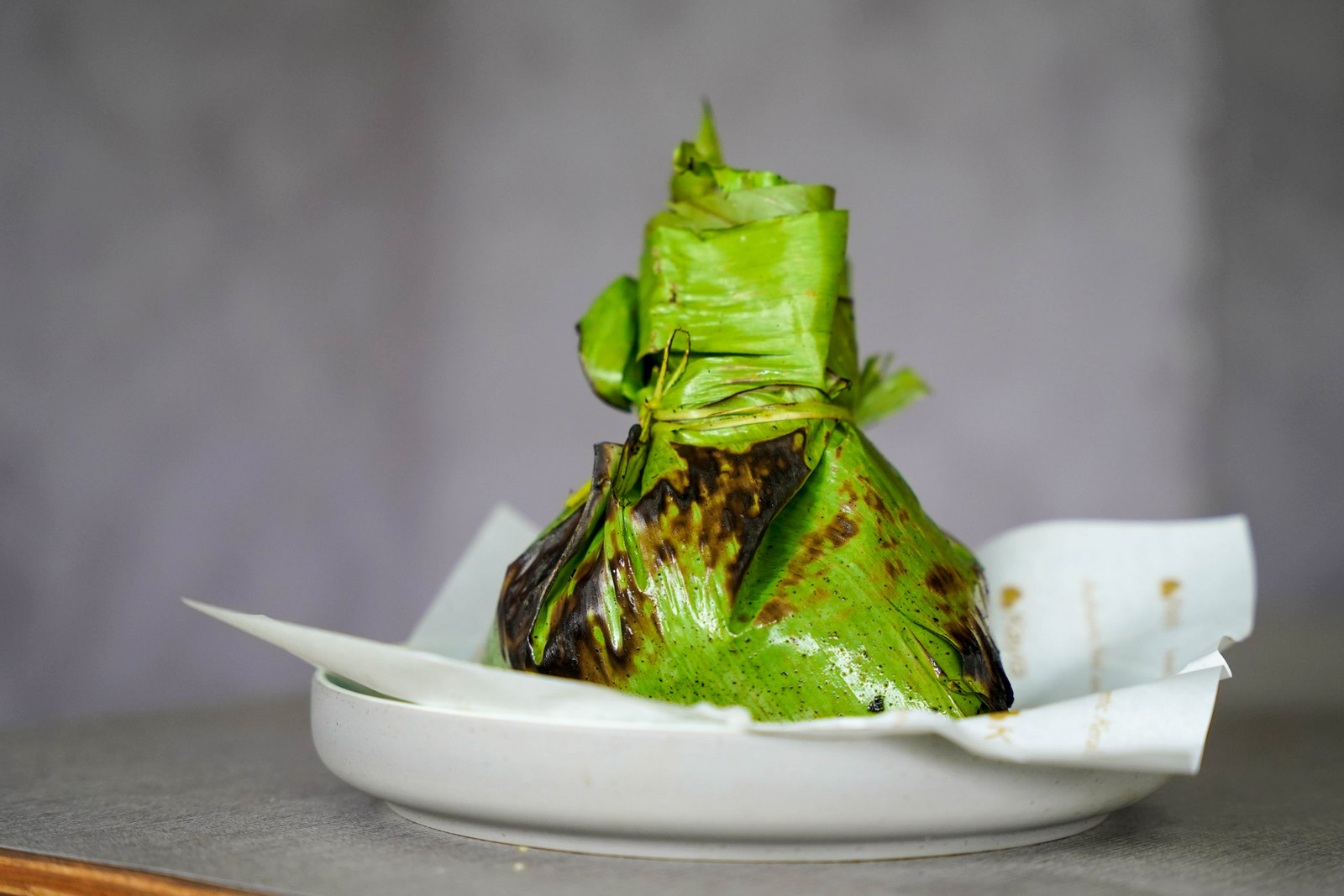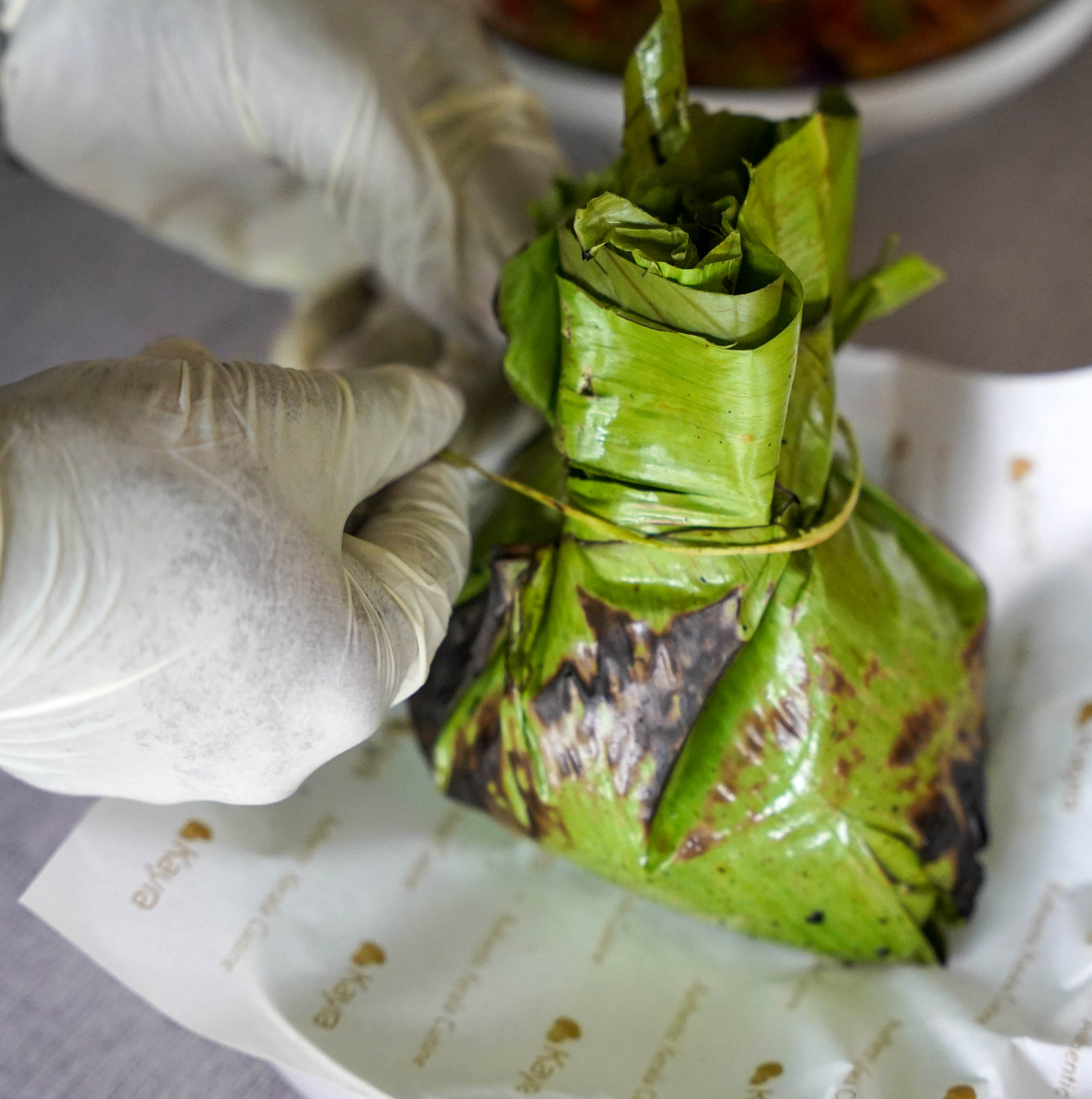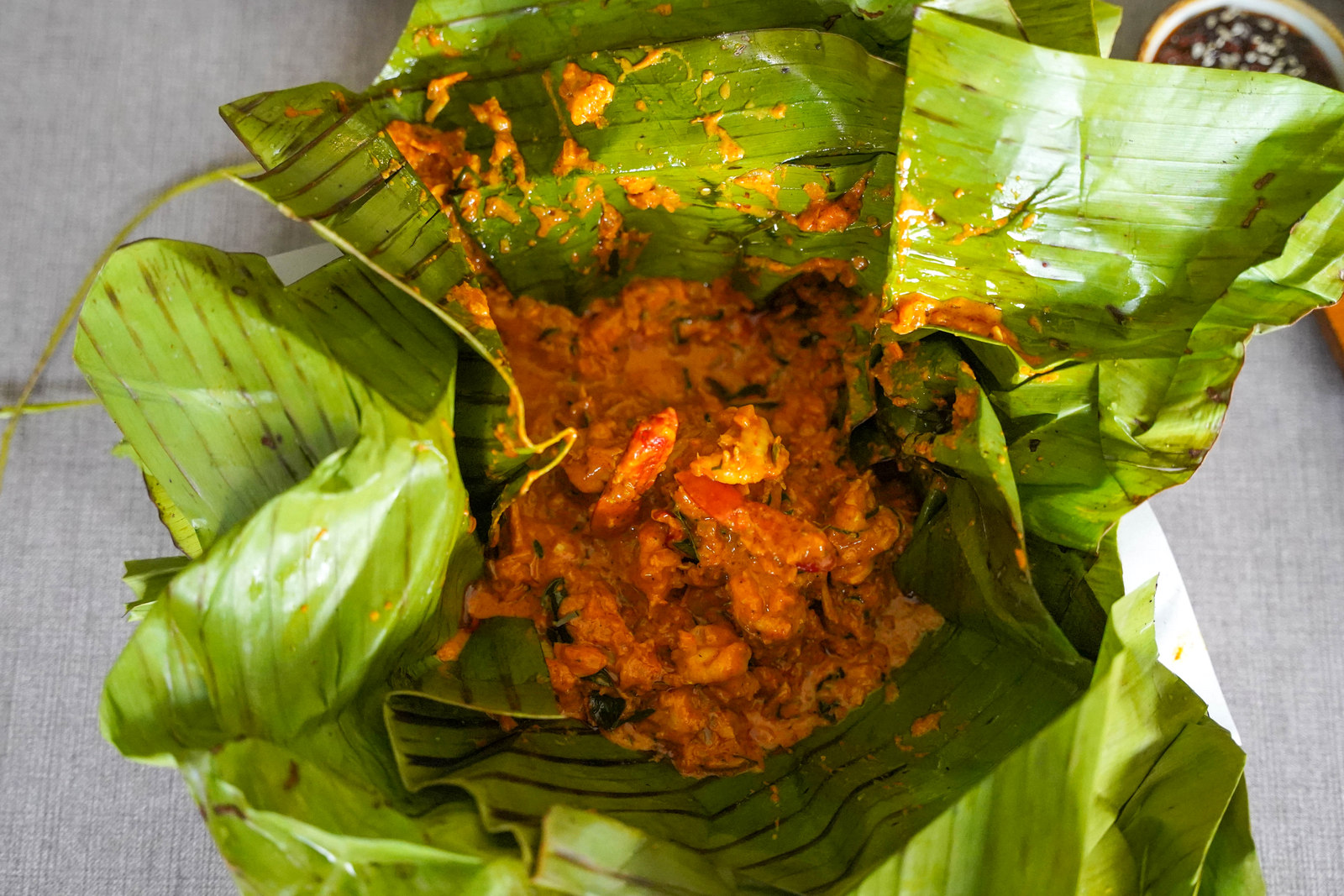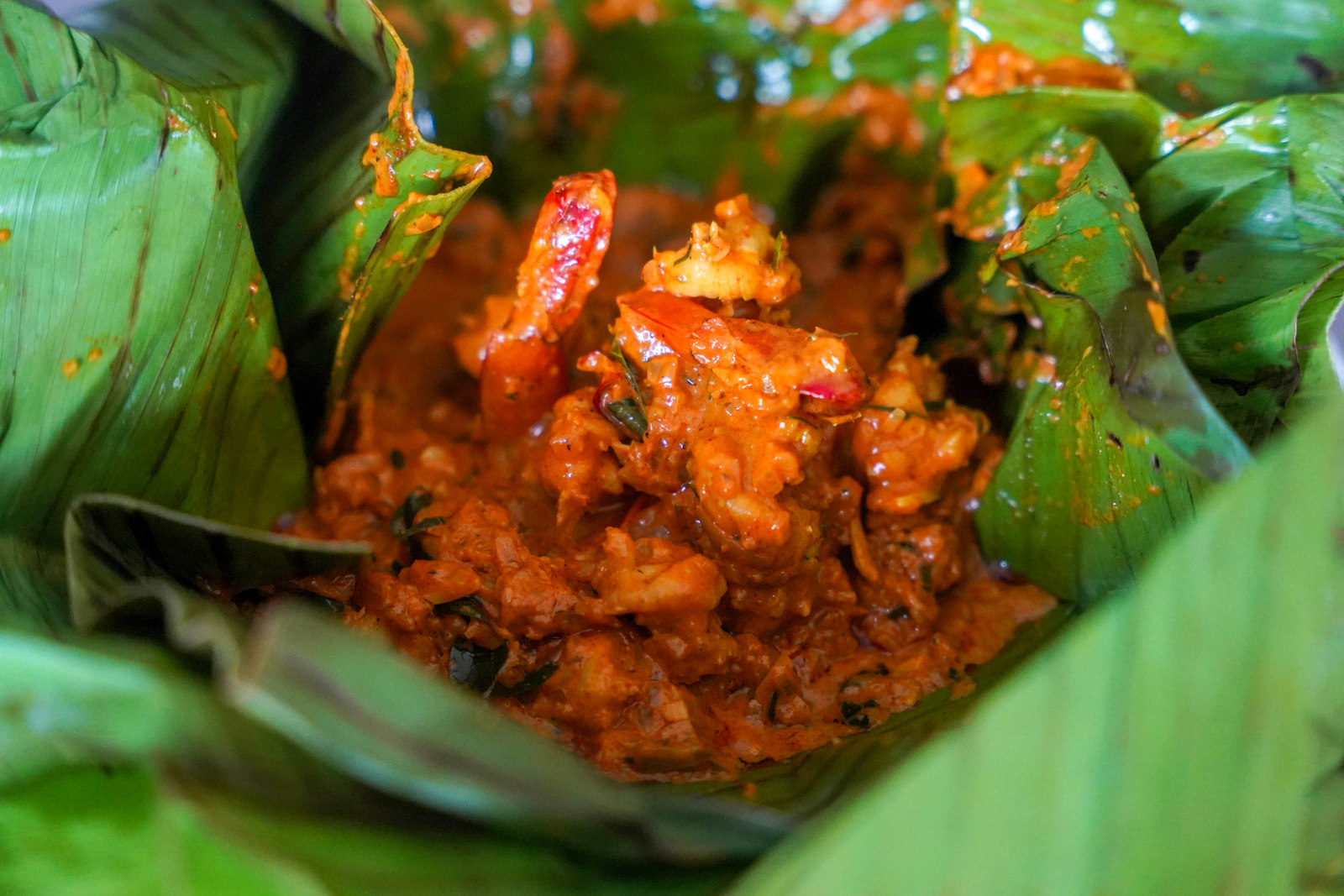 Strikingly parcelled in a banana leaf pouch, Kayra's Prawn Kizhi is unveiled at the table, bursting open with fresh, fleshy crustaceans, painstakingly spiced and slow-cooked on the grill to preserve their robust sweetness and rich moistness.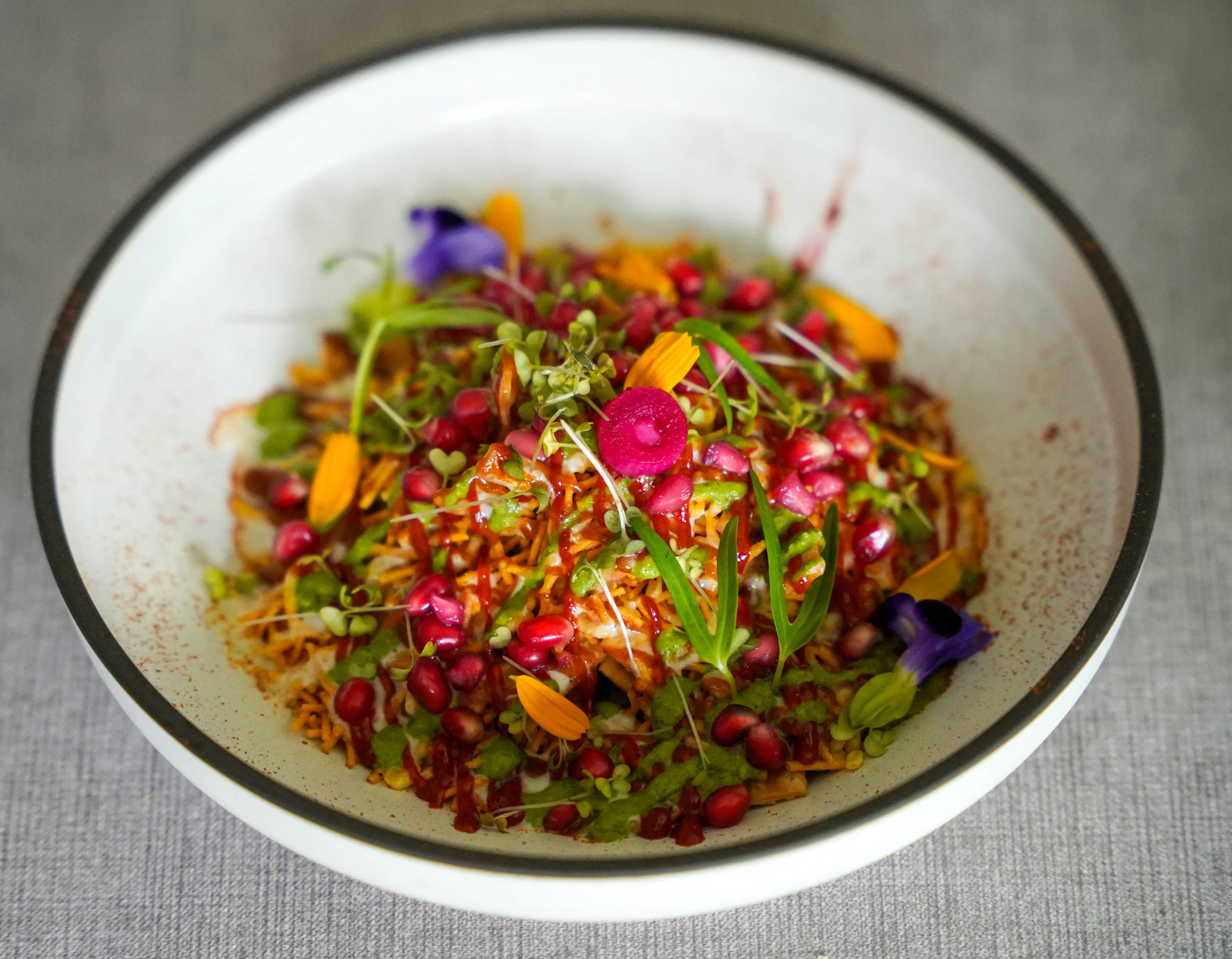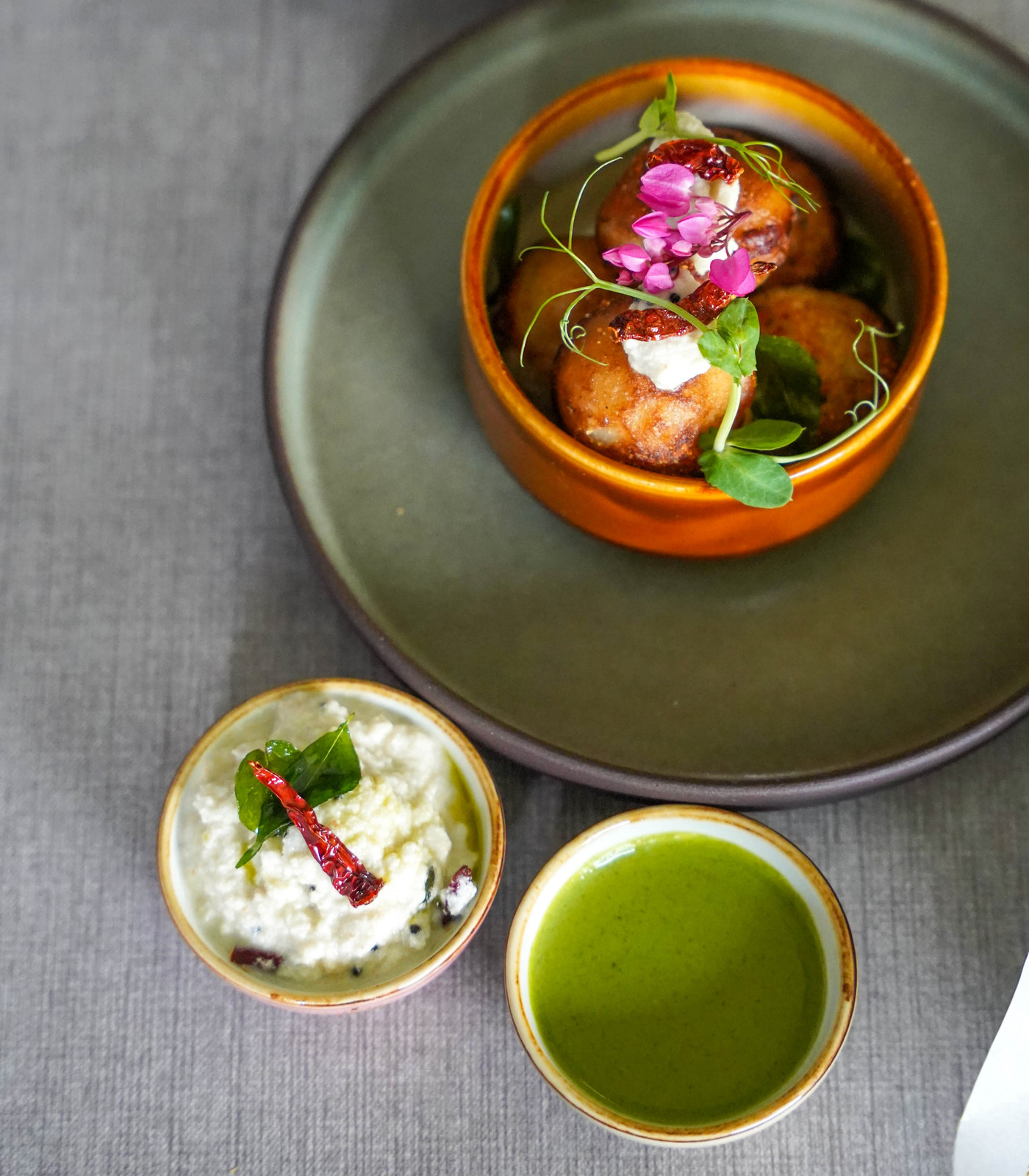 Vegetarian specialities include the Deconstructed Samosa, a delicious layering of house-kneaded samosa sheets with sev, spinach and micro-greens galore, and Appo, pan-fried rice lentils balls spiced with gunpowder and served with chutneys.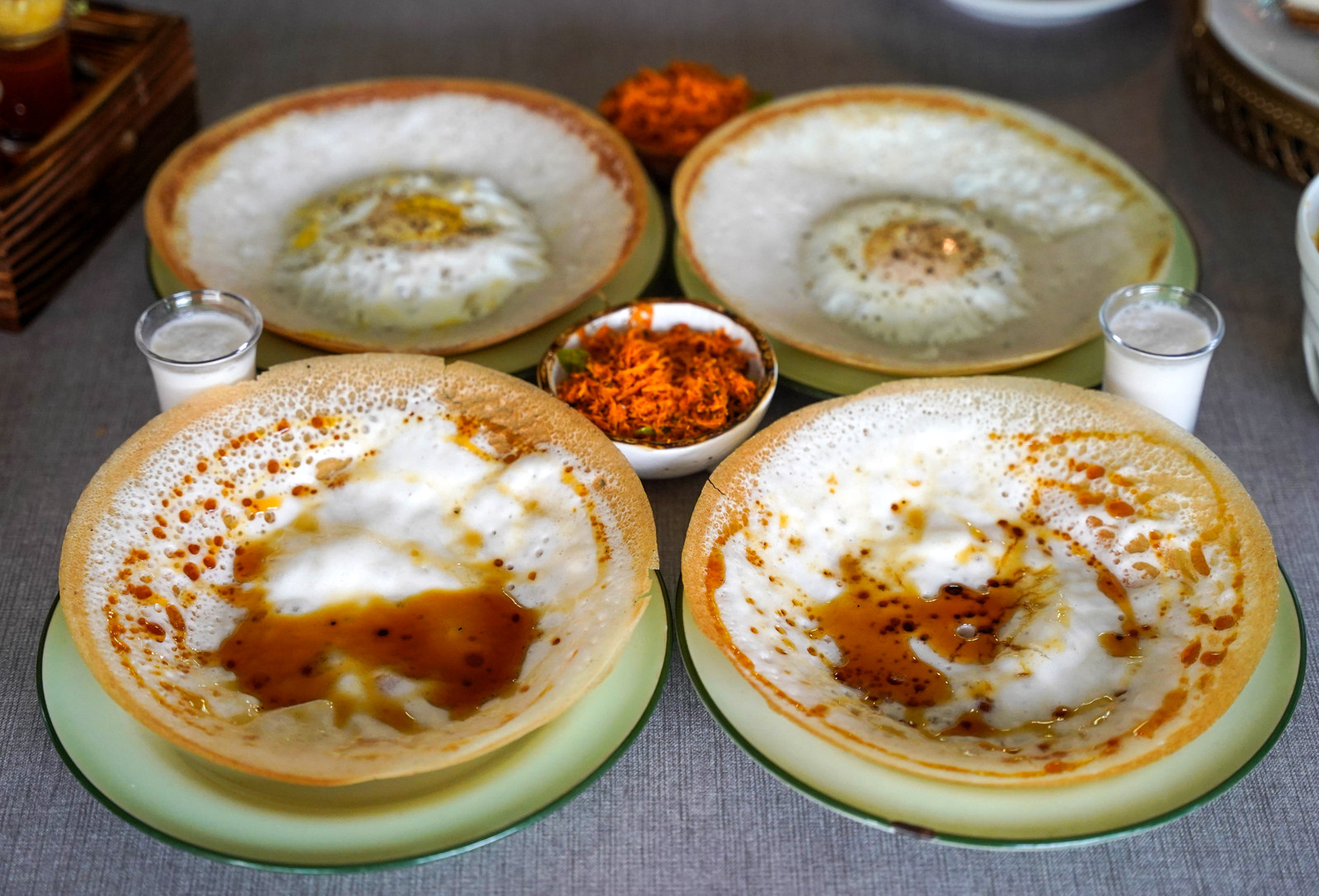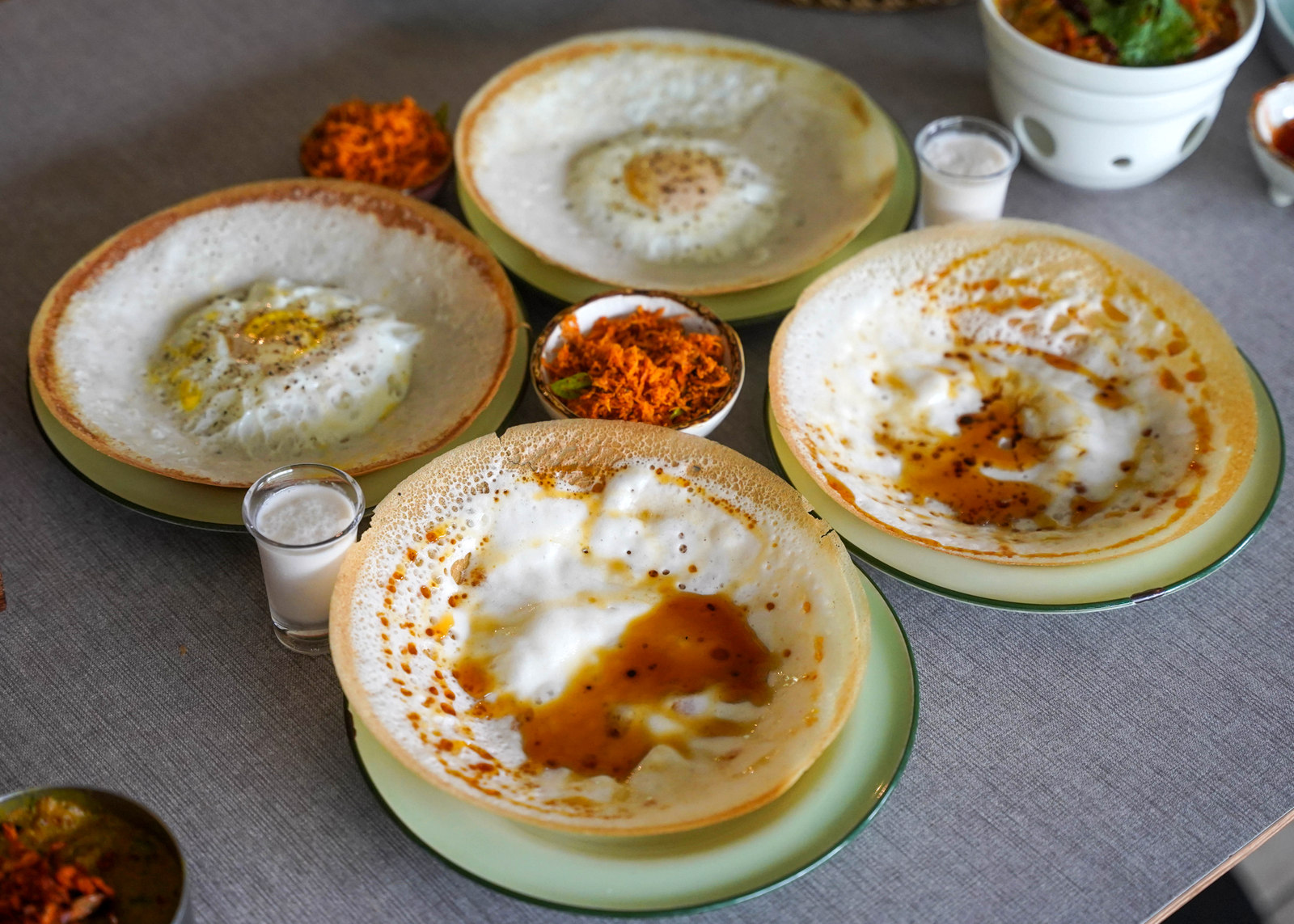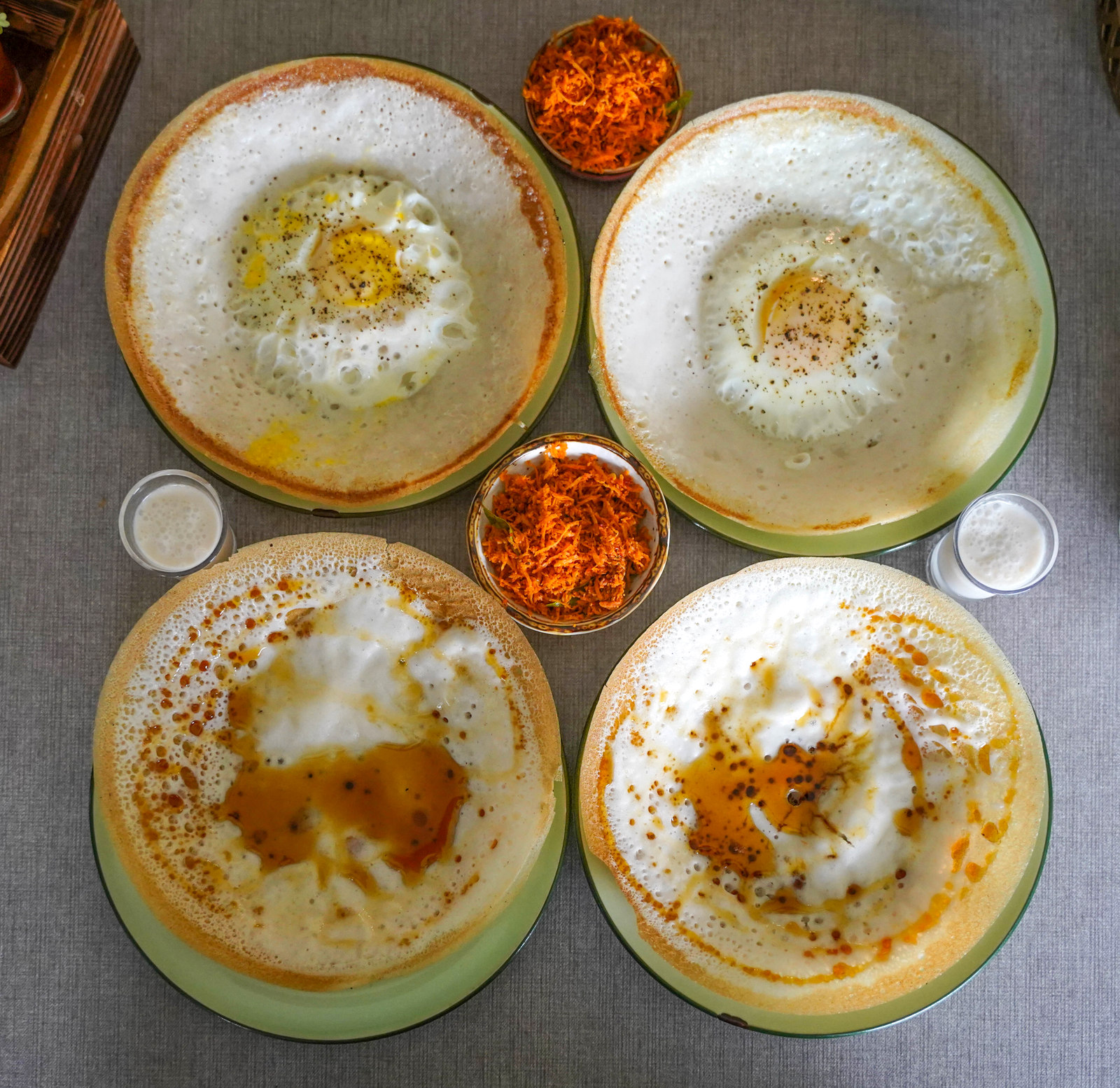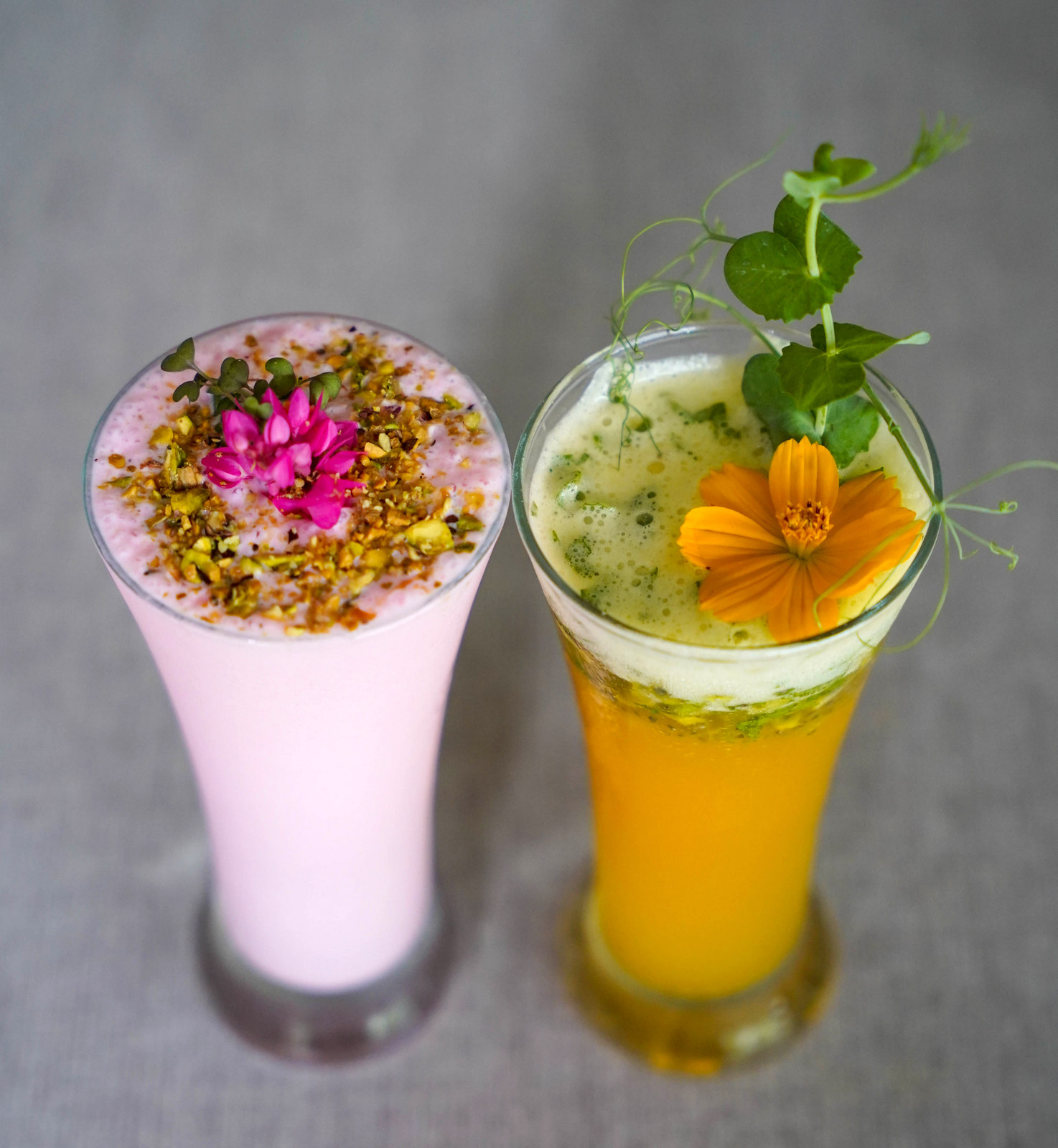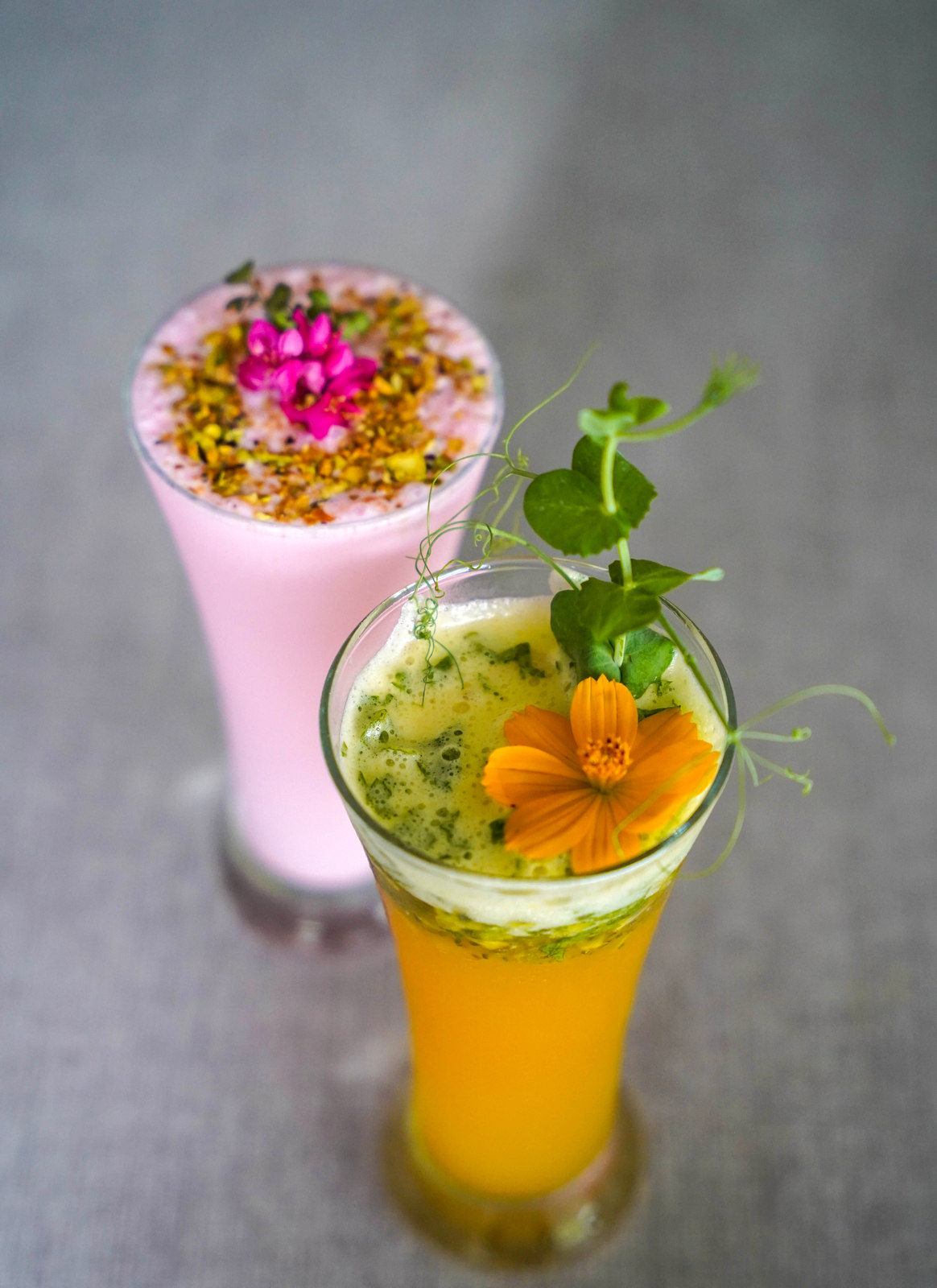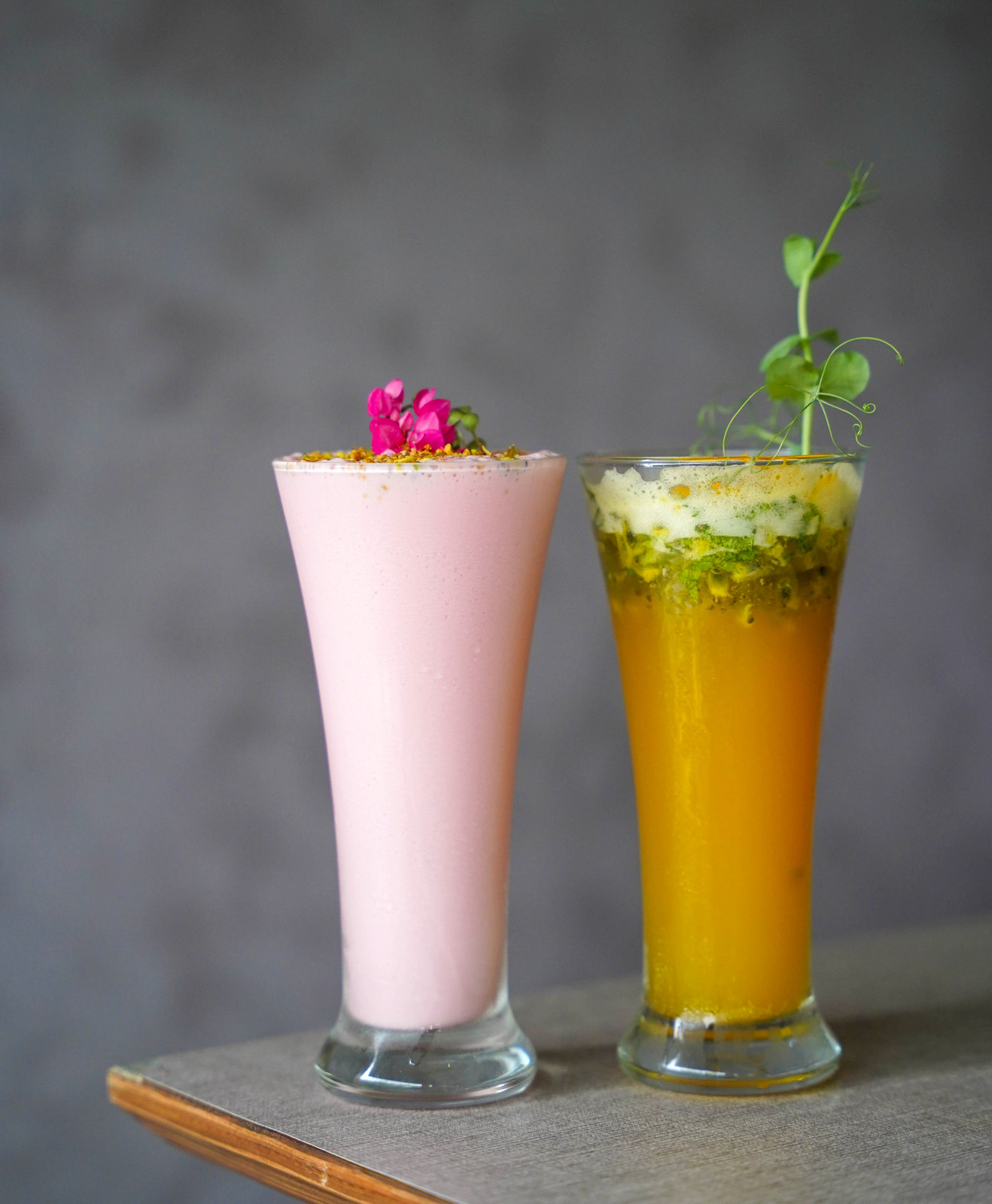 Whether you're here for brunch or tea, a plate of appam is always a attractive idea, served savoury with egg or sweet with milk and gula, washed down with Kayra's refreshing drinks like rose lassi and passionfruit lime soda.
With Christmas coming up fast, Kayra has also prepared some celebratory treats with a unique character to sweeten and spice up the festivities. 
Watch the video above to see how Kayra recently started spreading the Yuletide cheer with a cake mixing ceremony, and check out the Kayra Christmas Gift Box, featuring a Fruit Cake, White Chocolate Bark, Dark Chocolate Bark and Nankhatai shortbread cookies (RM180), now available for preorders for collection on 15-24 December 2022.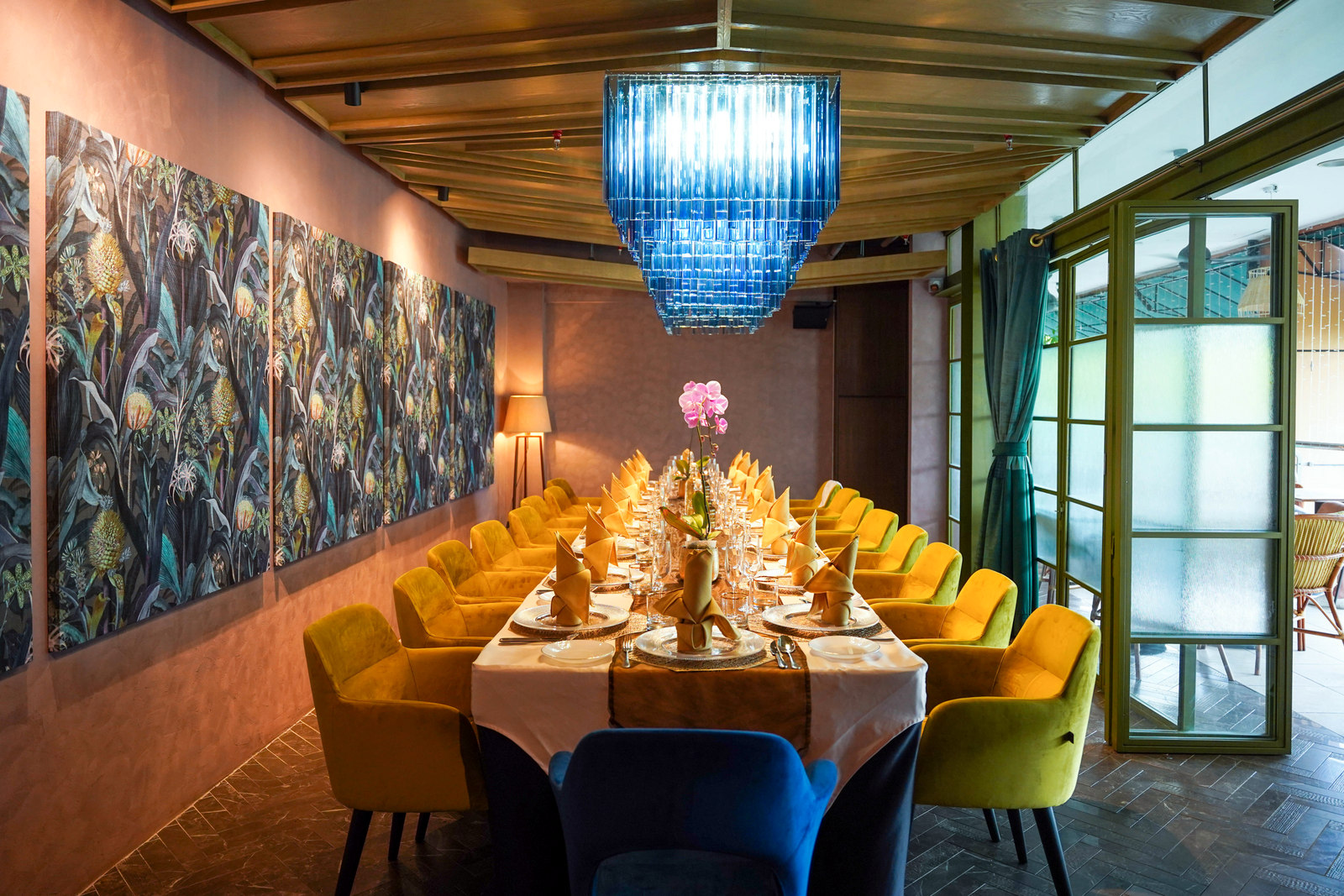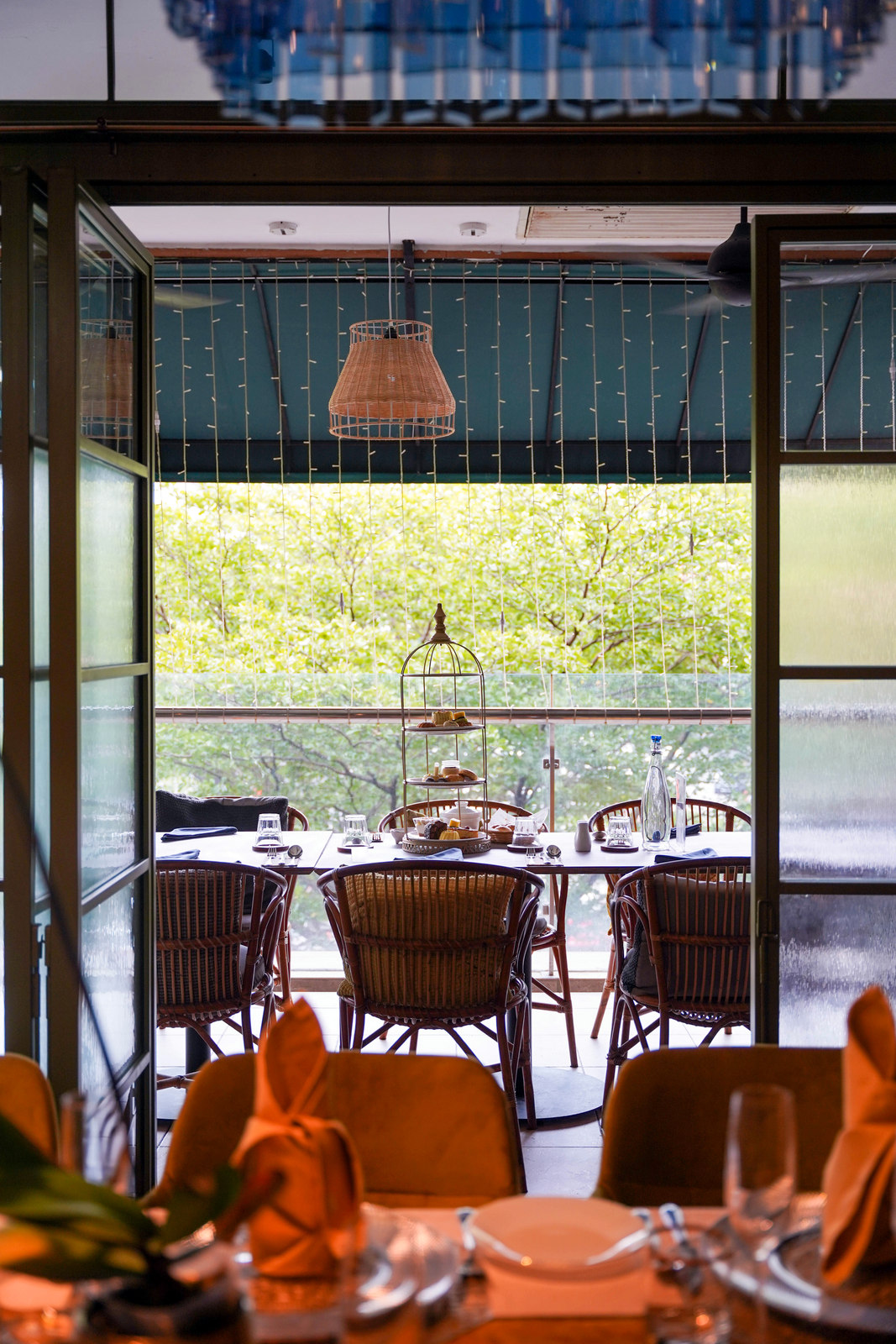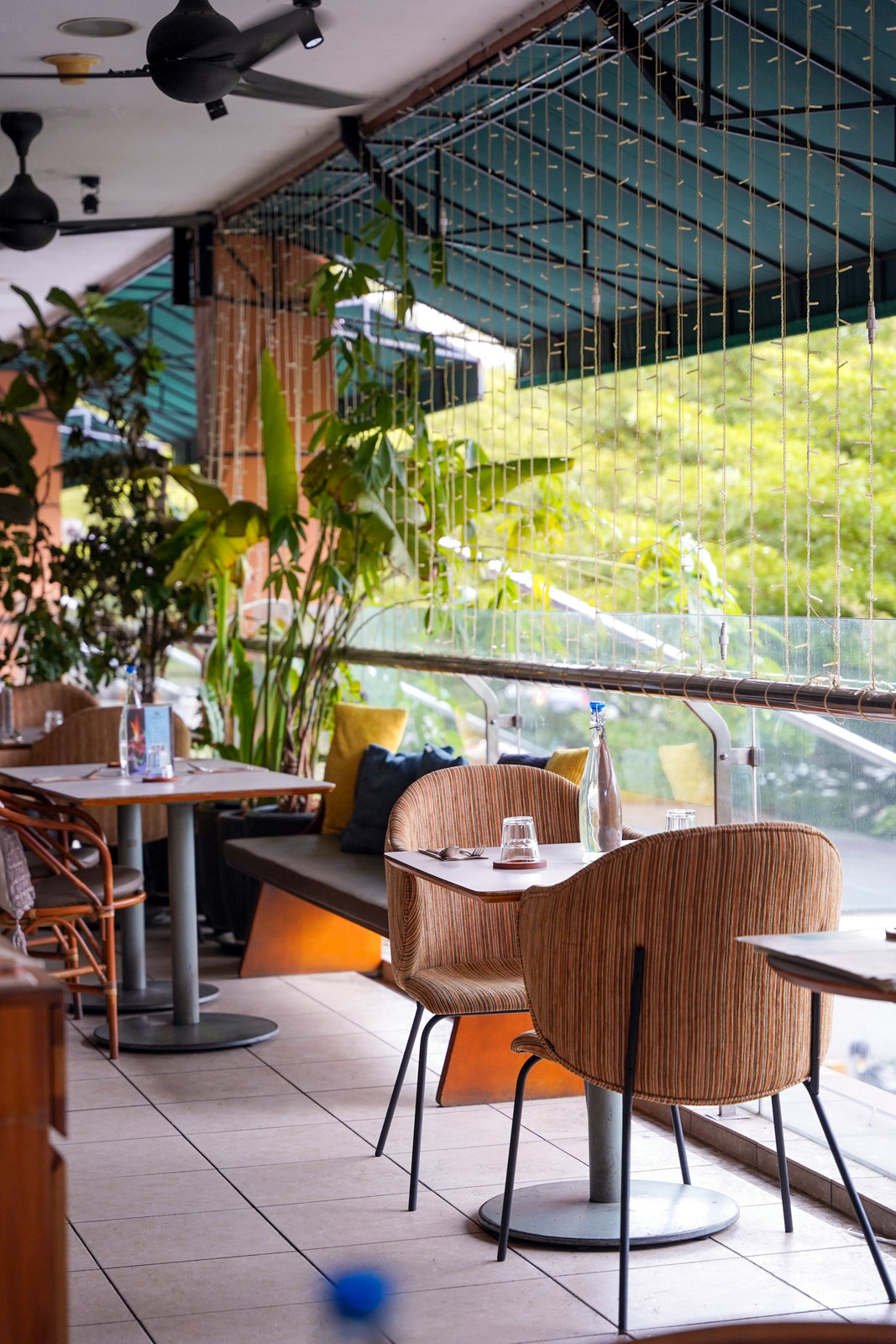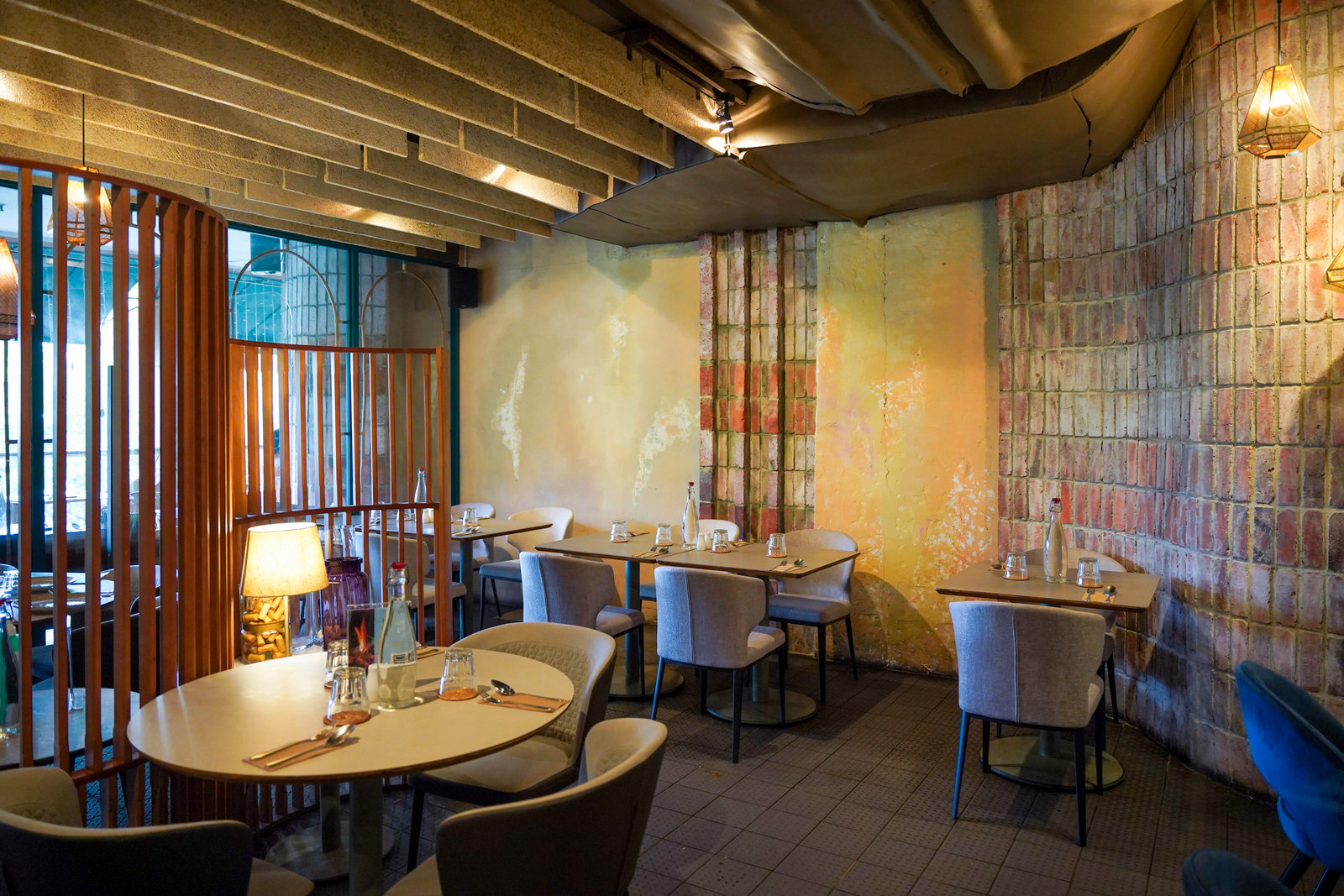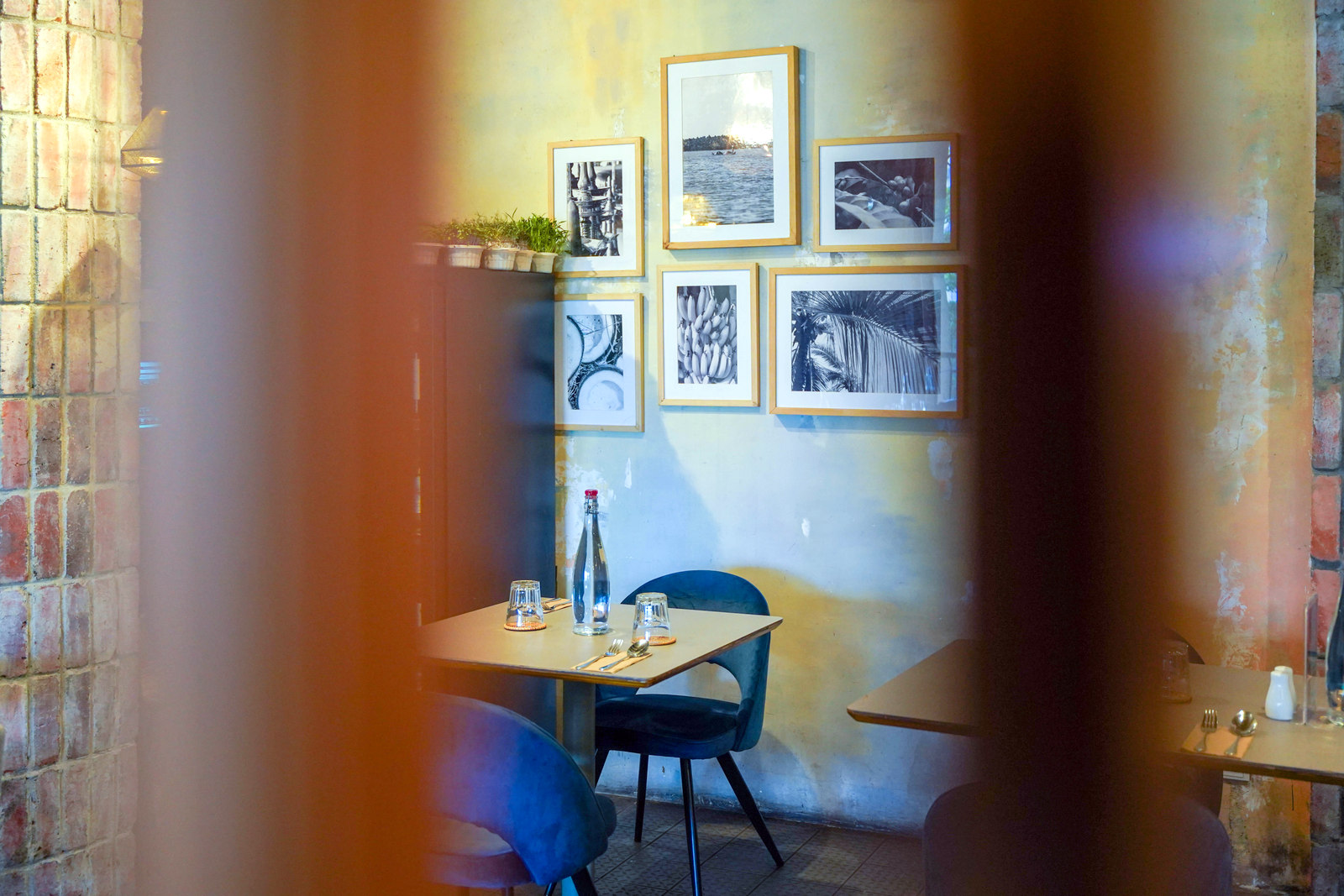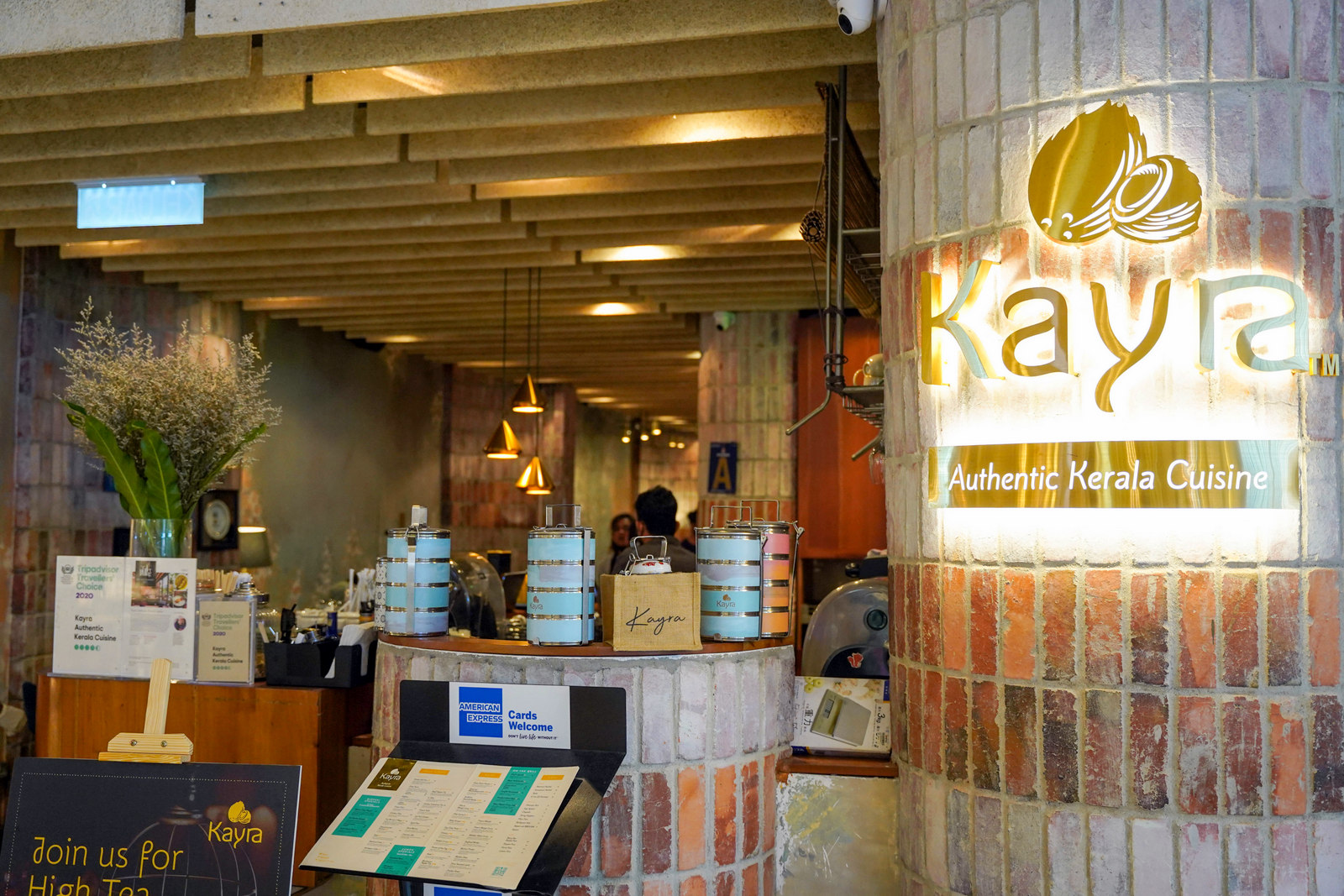 Kayra Authentic Kerala Cuisine
F-8, Bangsar Village, Jalan Telawi 1, Bangsar, 59100 Kuala Lumpur. 
Daily, 1130am-10pm. Tel: 03-2714-2932