Juu Nana Sakaba brings out new range of ramen, brimming with beef, chicken, pork, prawns & more
January 10, 2023
---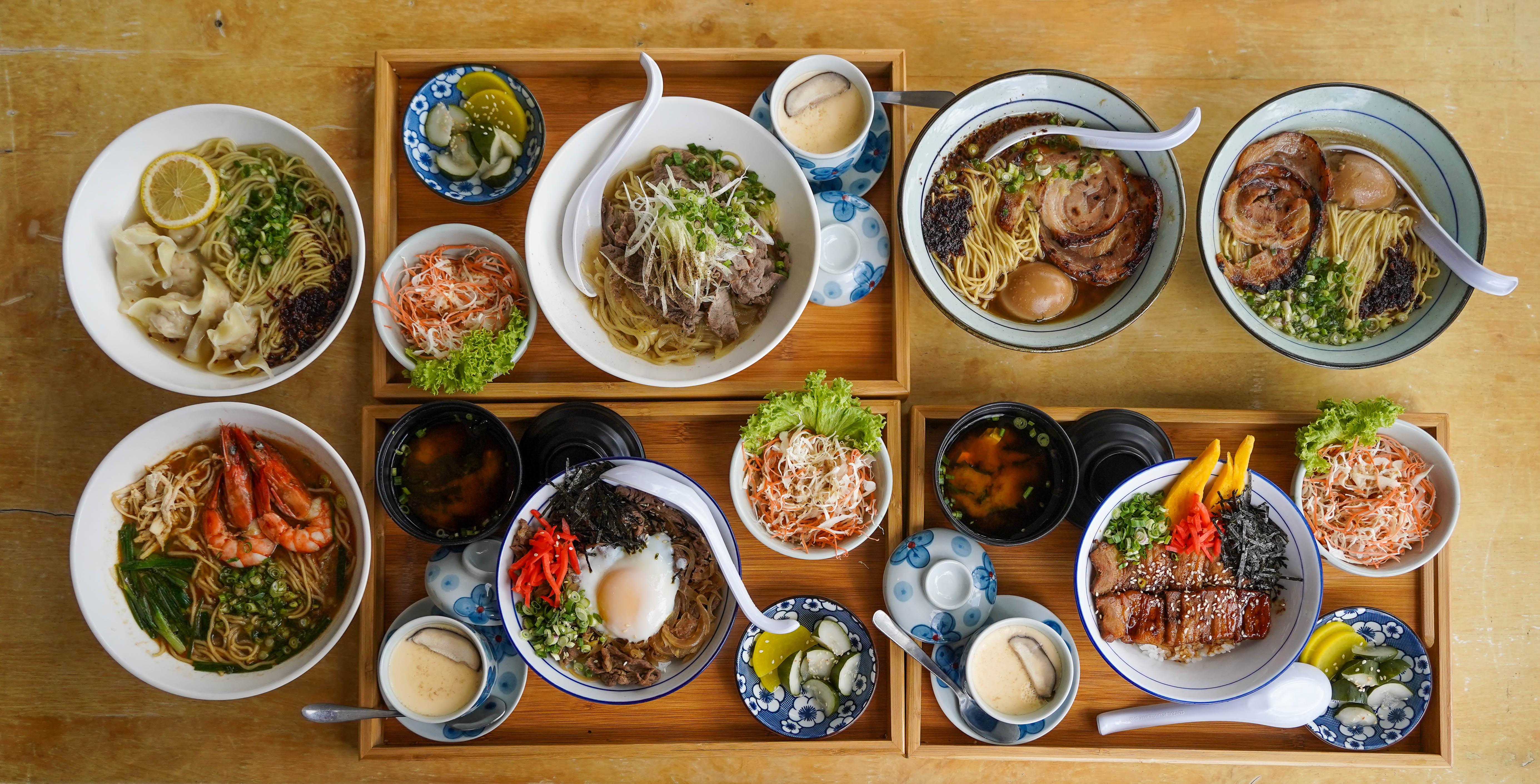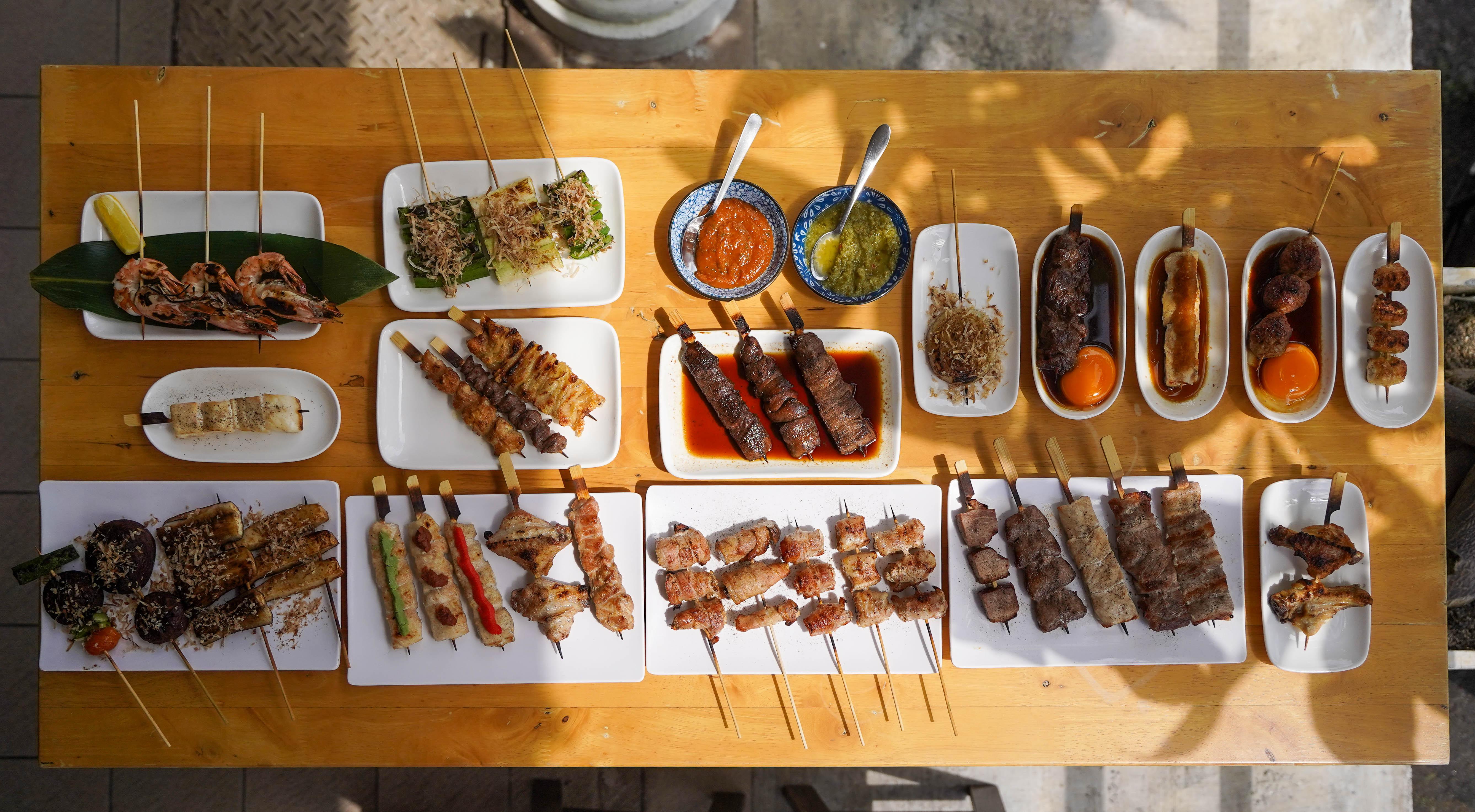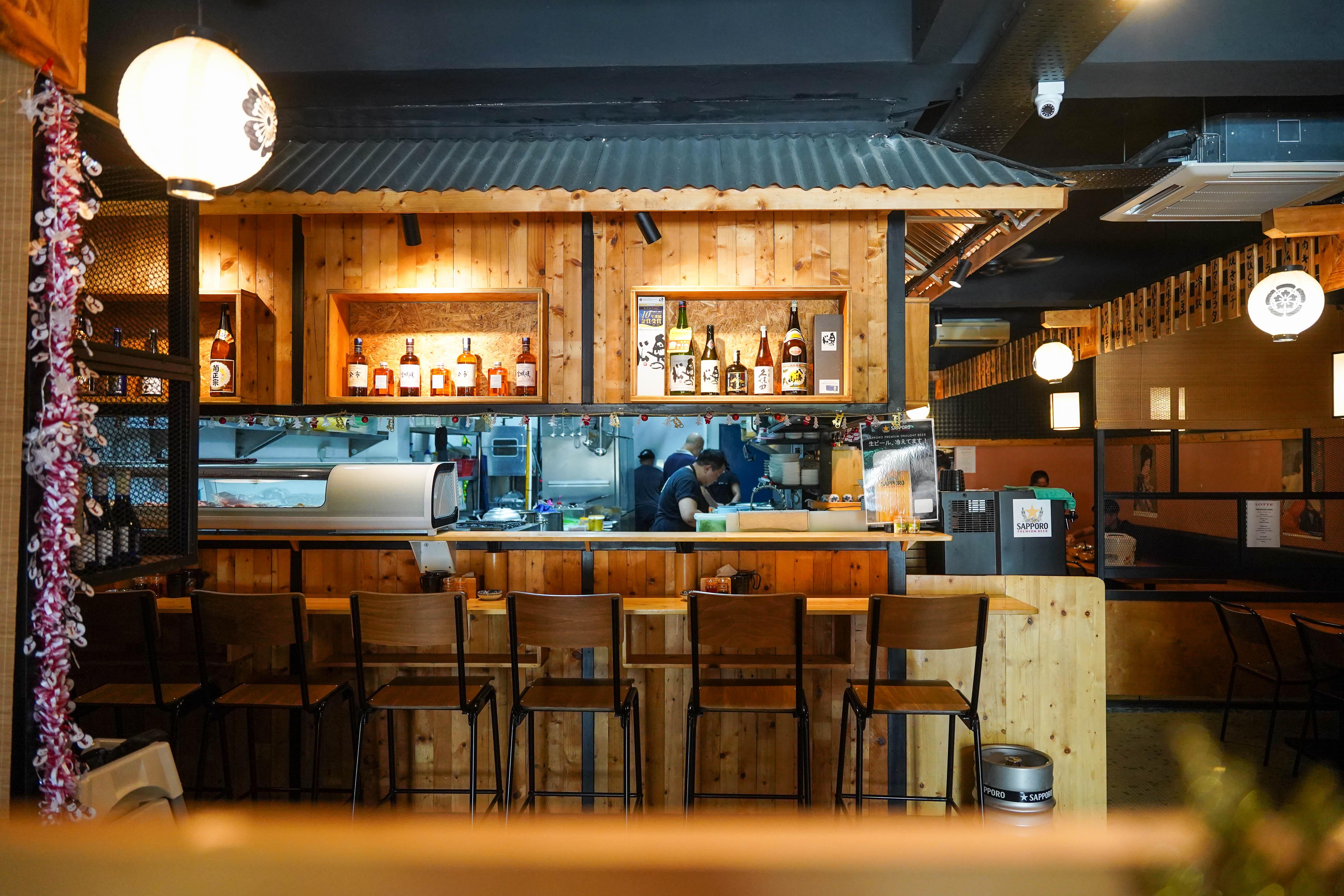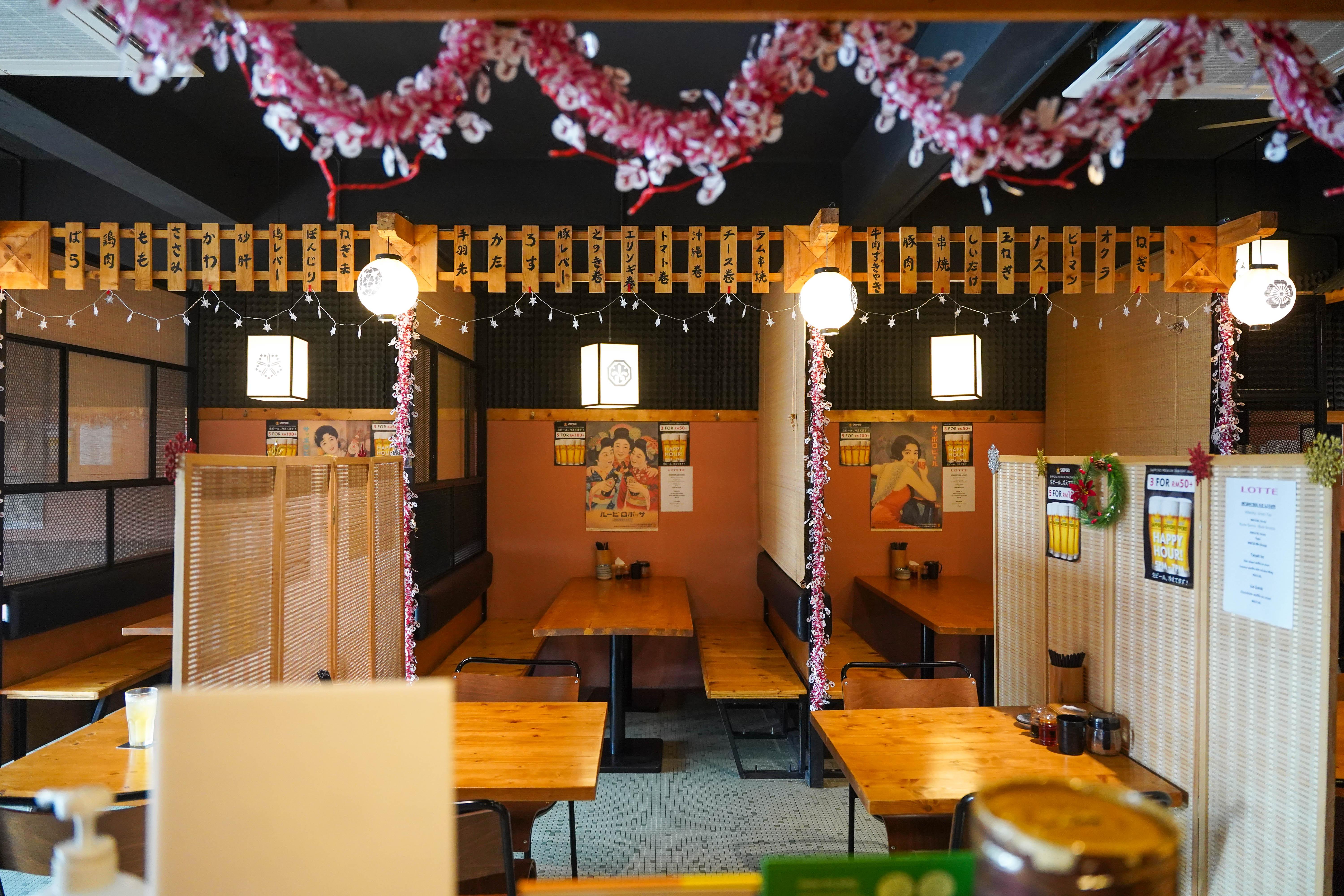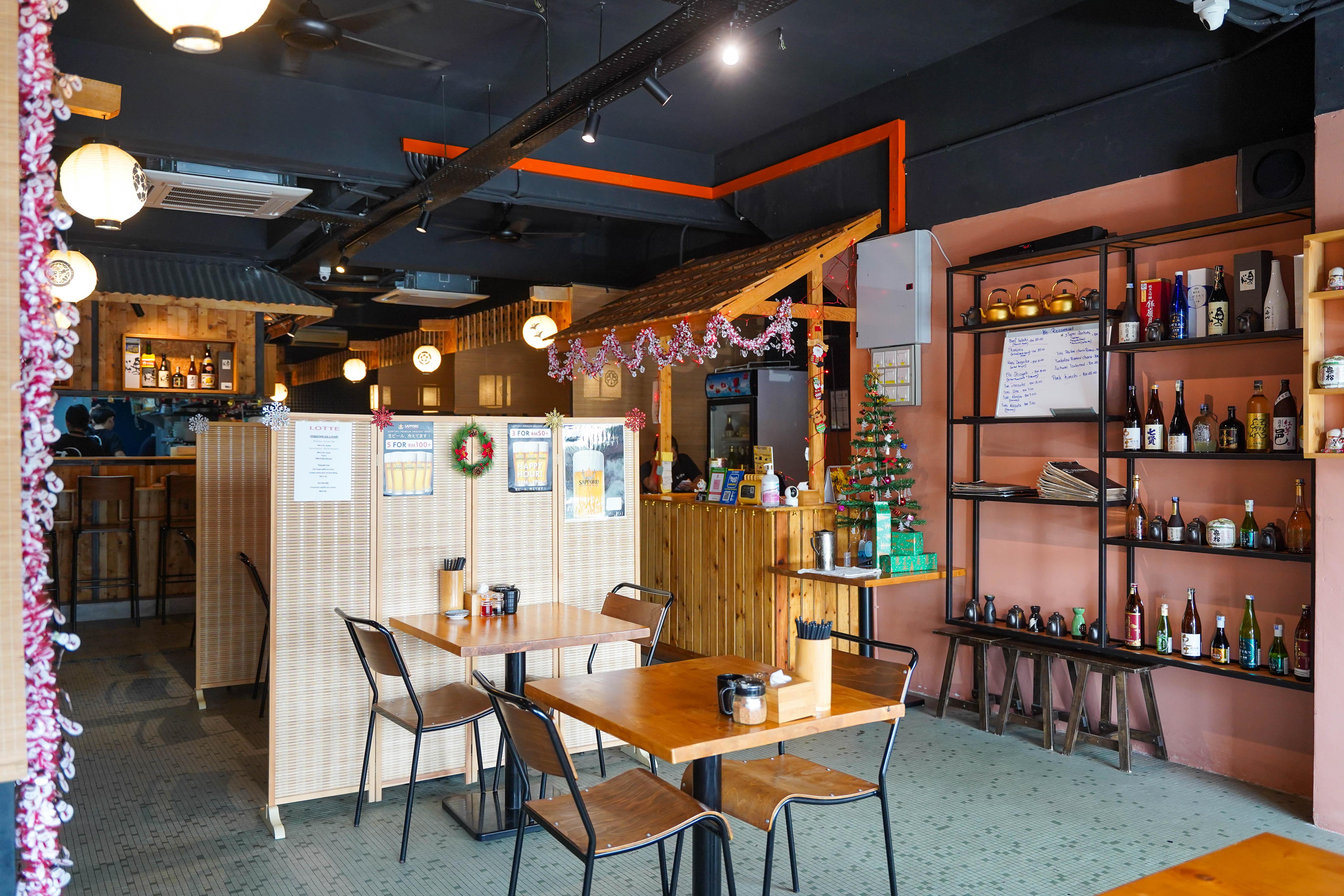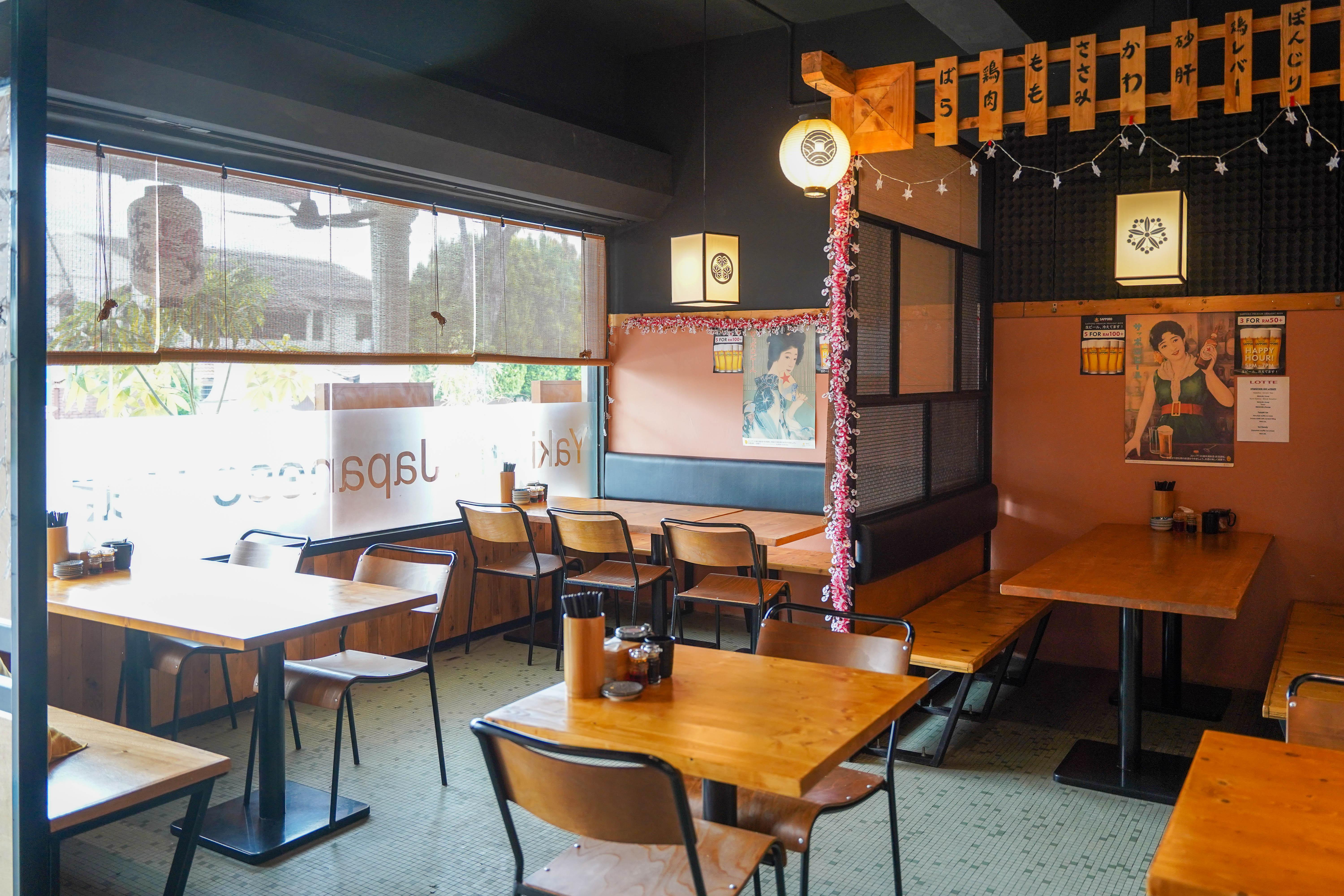 Returning to PJ's Juu Nana Sakaba for the first time this year, jumpstarting 2023 with joyful news for ramen enthusiasts: Section 17's neighbourhood Japanese joint has jazzed up its range of ramen recipes, serving up distinctive bowls for every preference. 
From classic ramen with binchotan-cooked chashu to noodles blanketed with beef or prawns, these slurp-worthy sensations should soothe the soul and satiate the stomach, bolstered by the kitchen's selection of skewers, snacks and rice bowls.
As a bonus to celebrate the new year, Juu Nana Sakaba is offering a 10% discount off its sake selection throughout January, making this entire month extra-merry!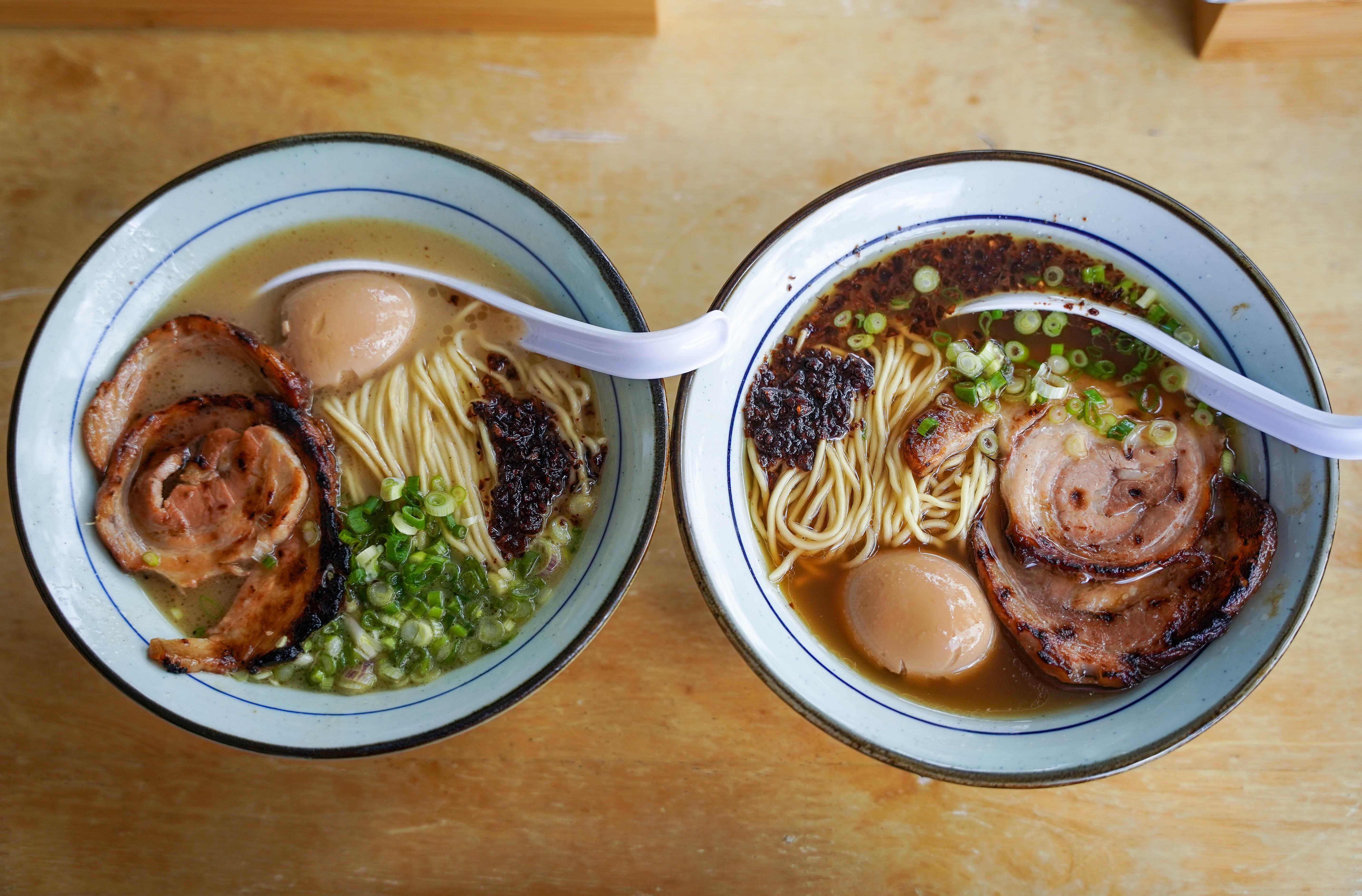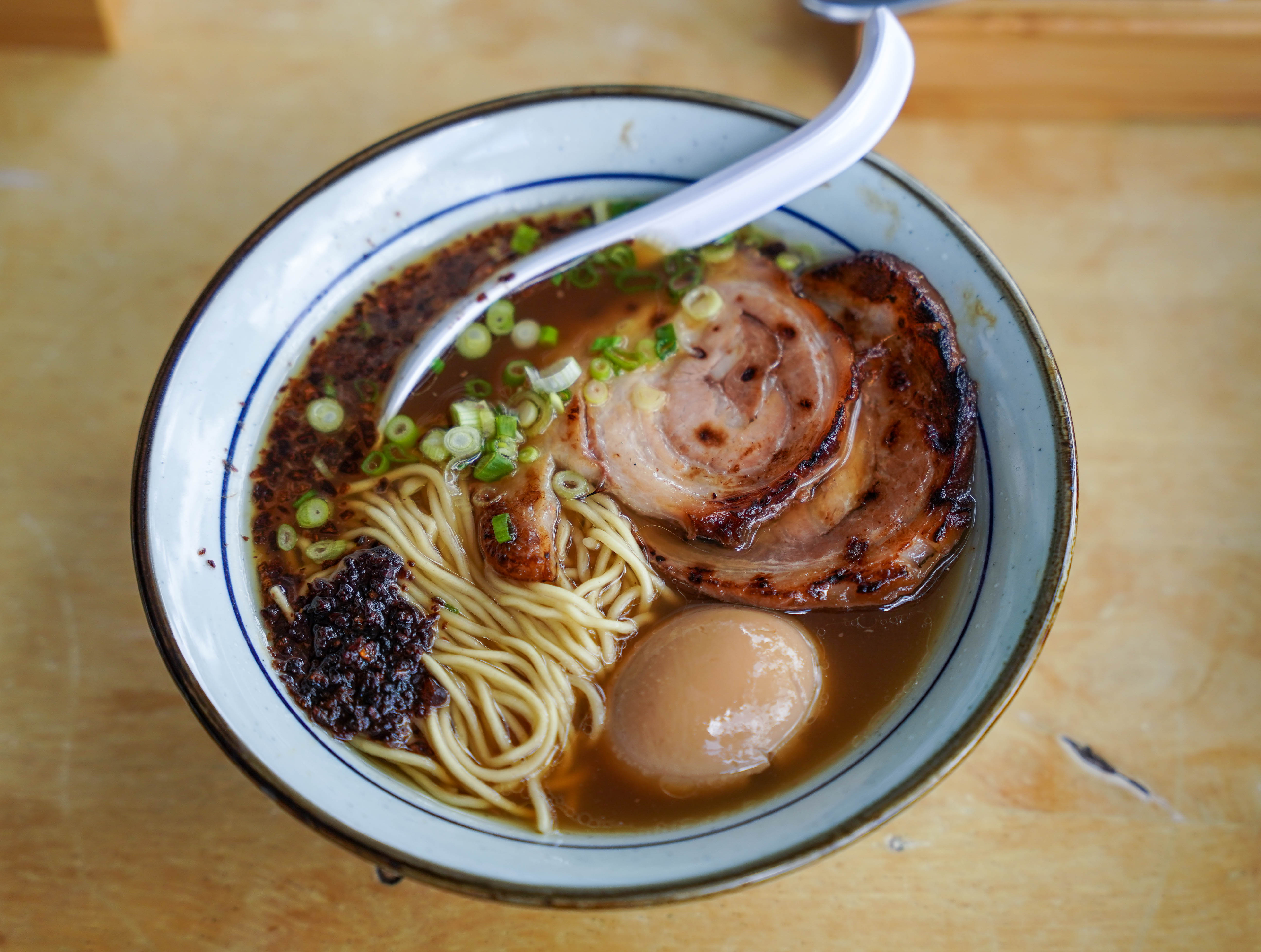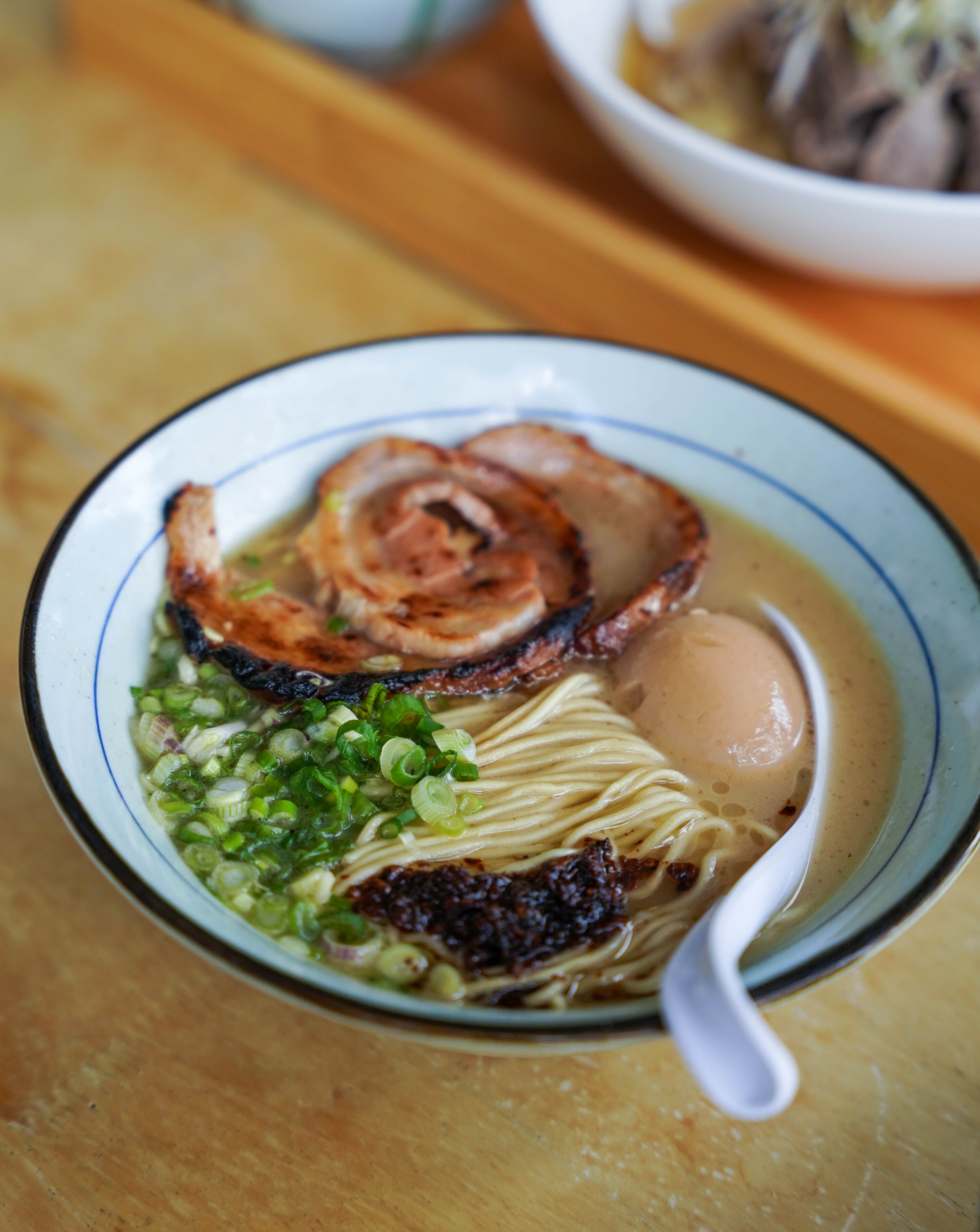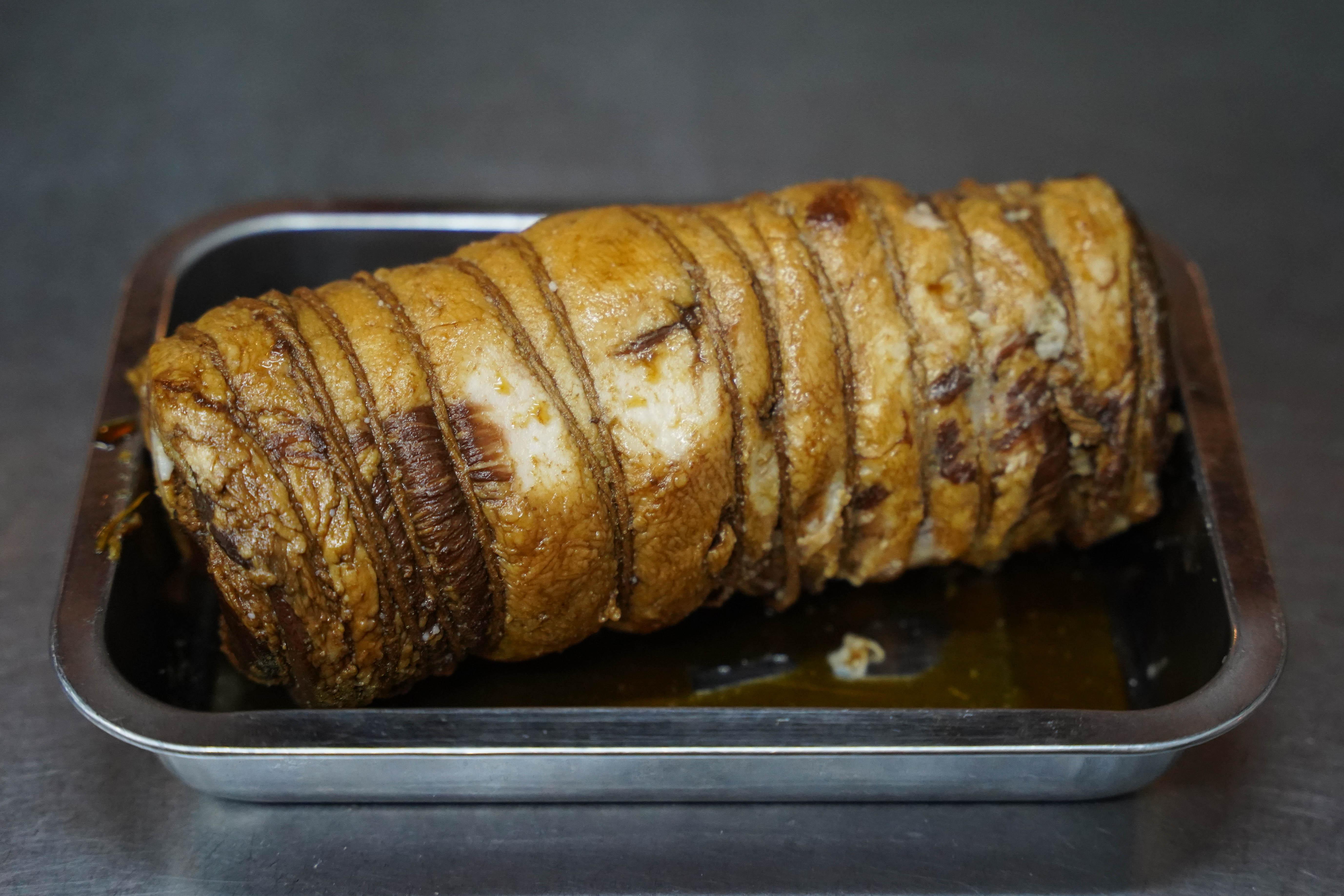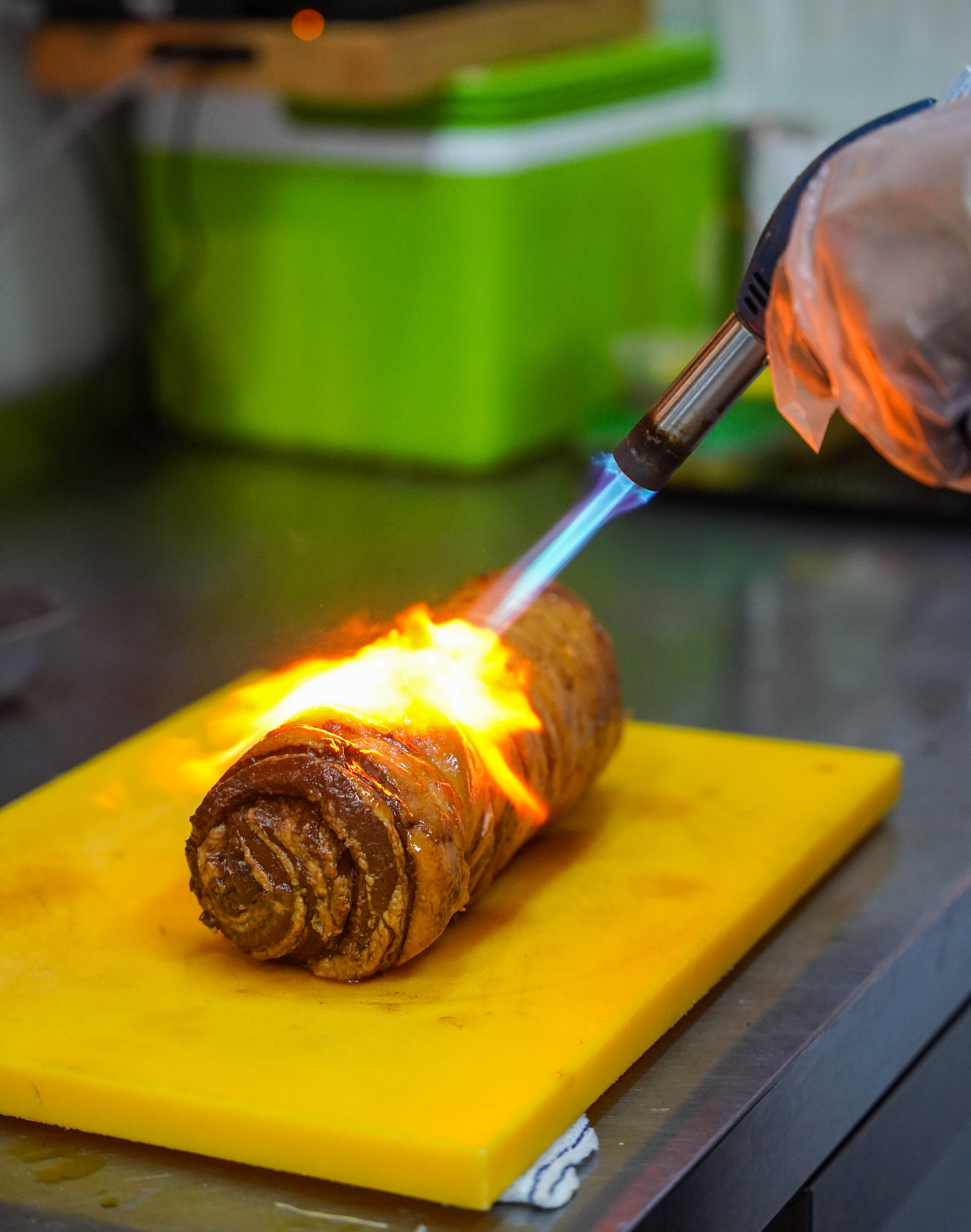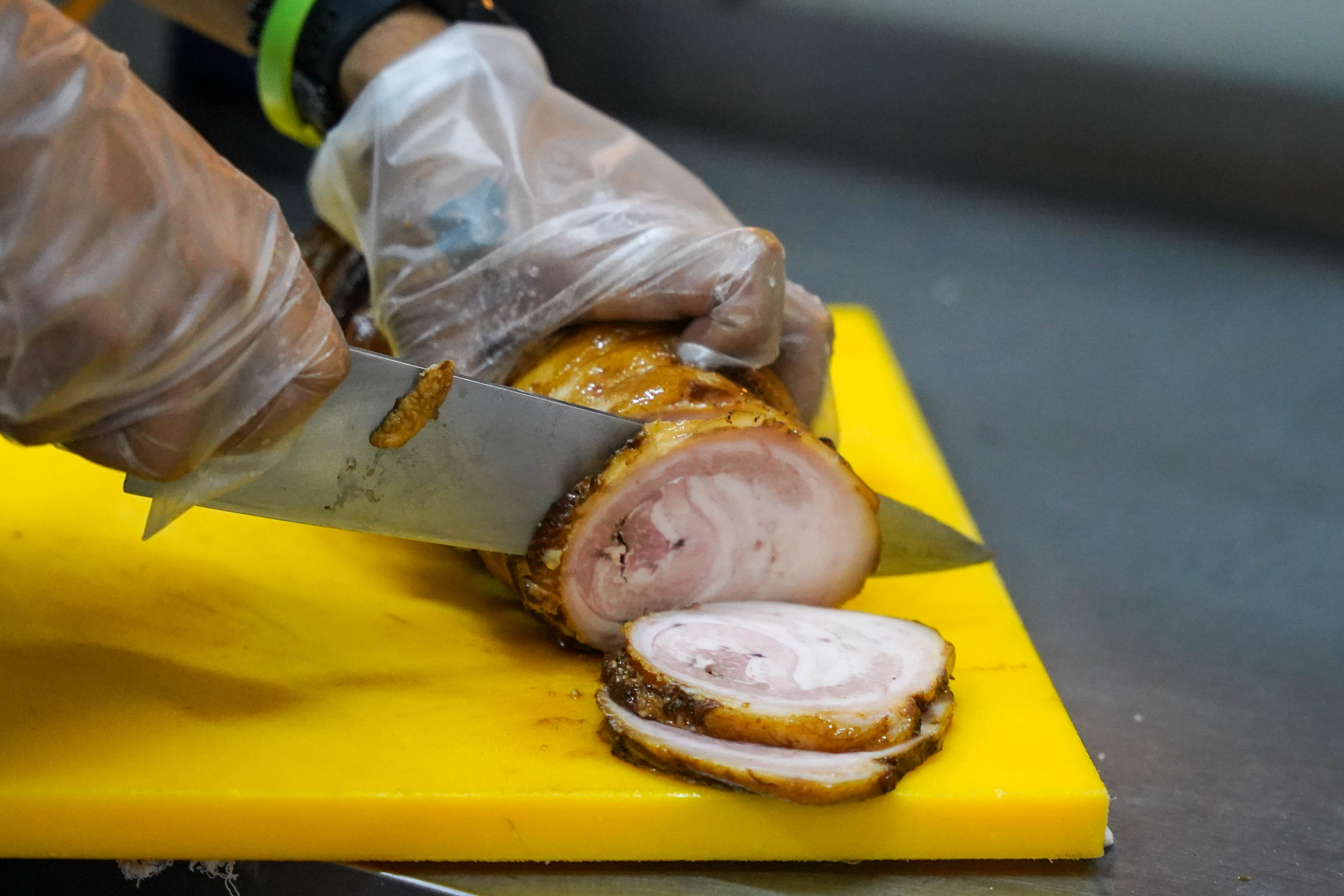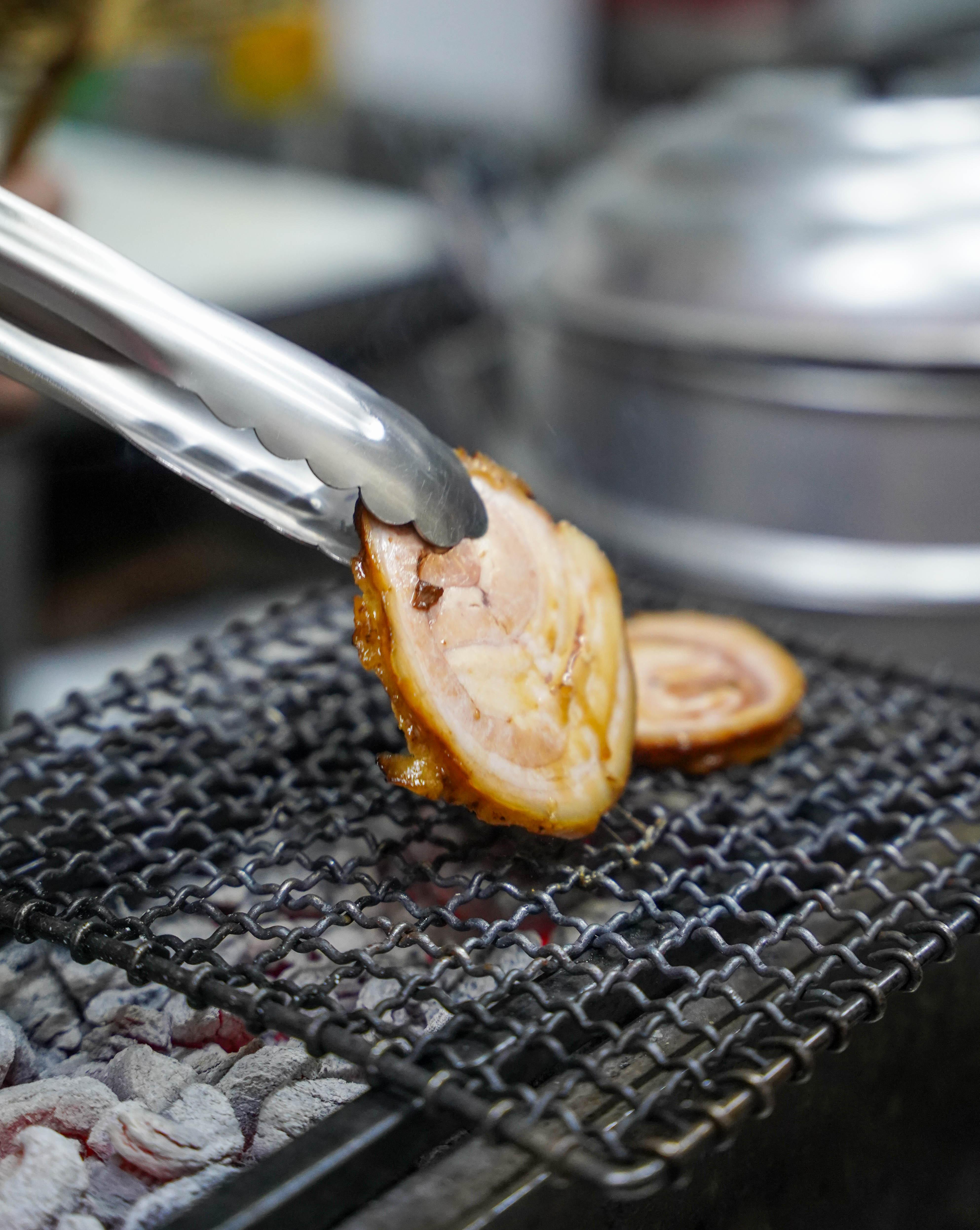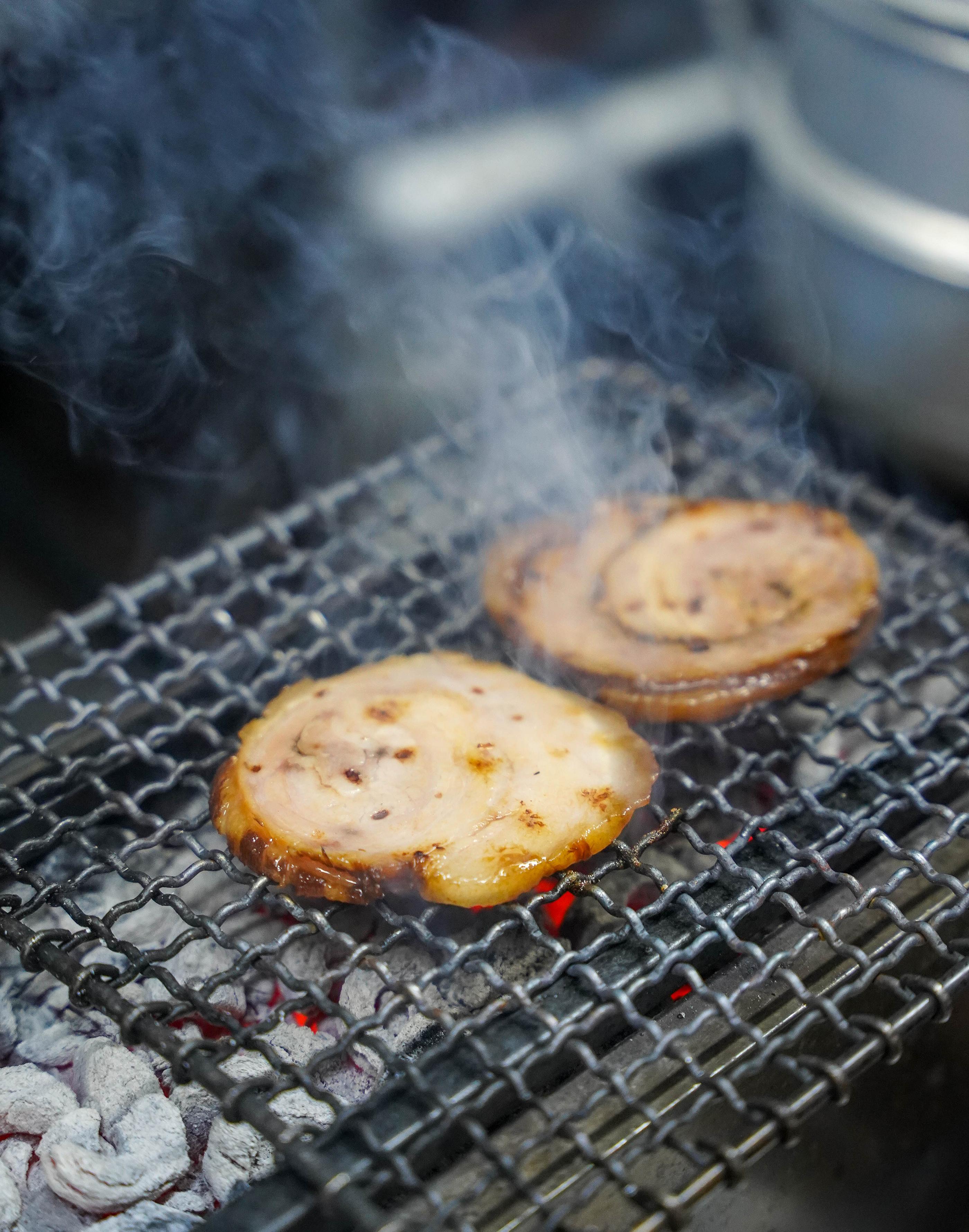 The latest stars of Juu Nana Sakaba's ramen repertoire include specials like Tonkotsu Chasu Ramen (RM23.90) and Tori Paitan Chasu Ramen (RM23.90).
The tonkotsu features a robust pork bone broth, while the tori paitan showcases chicken broth that's boiled for eight hours. Both are richly collagen-loaded, crowned with Juu Nana Sakaba's signature chashu.
Inspired by Japanese culinary craftsmen, the chashu is torched, then cooked over binchotan charcoal for a more pronounced char and smokiness - the result is pork with a potent depth of flavour and pleasurable layers of texture, confidently complementing the rest of the ramen.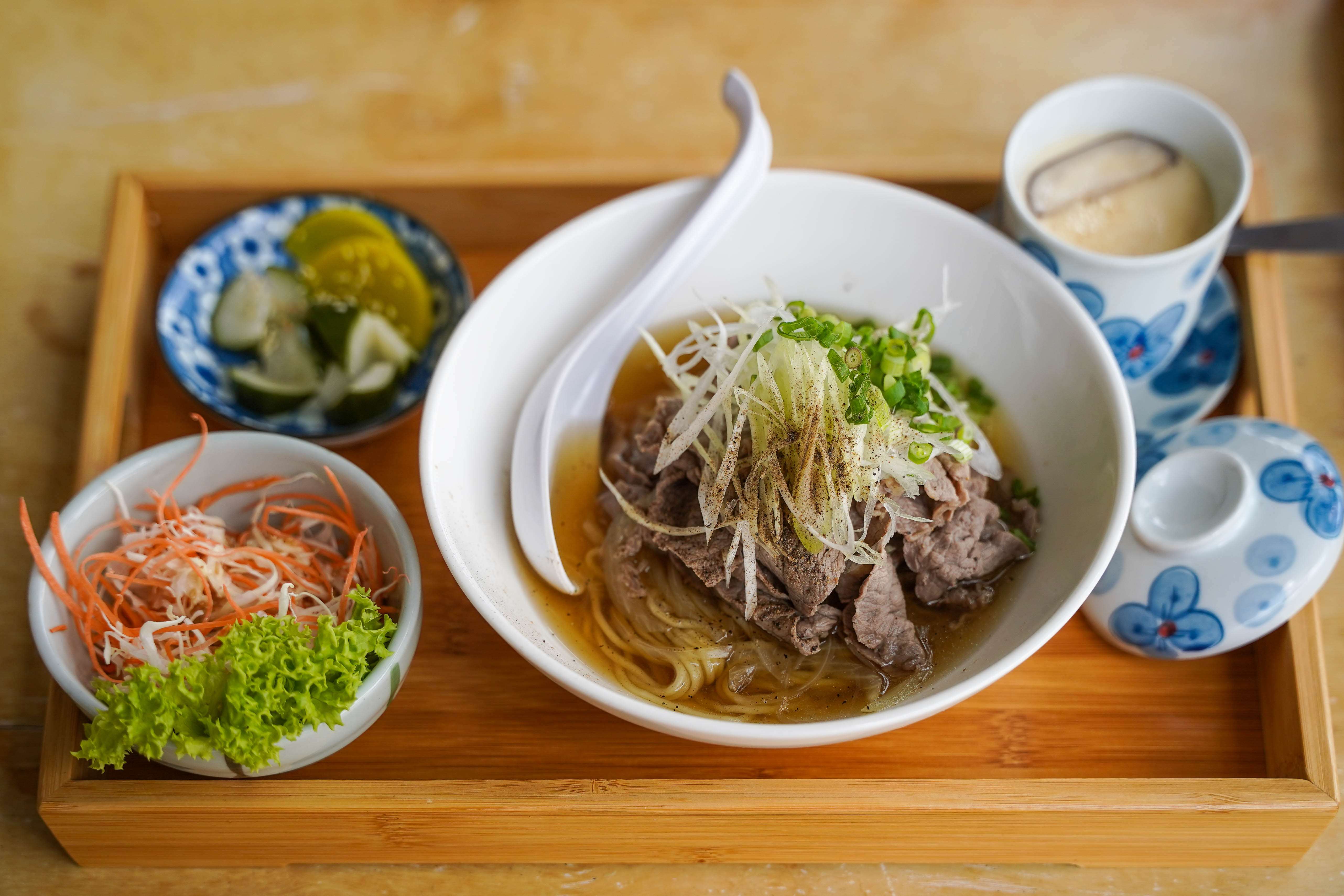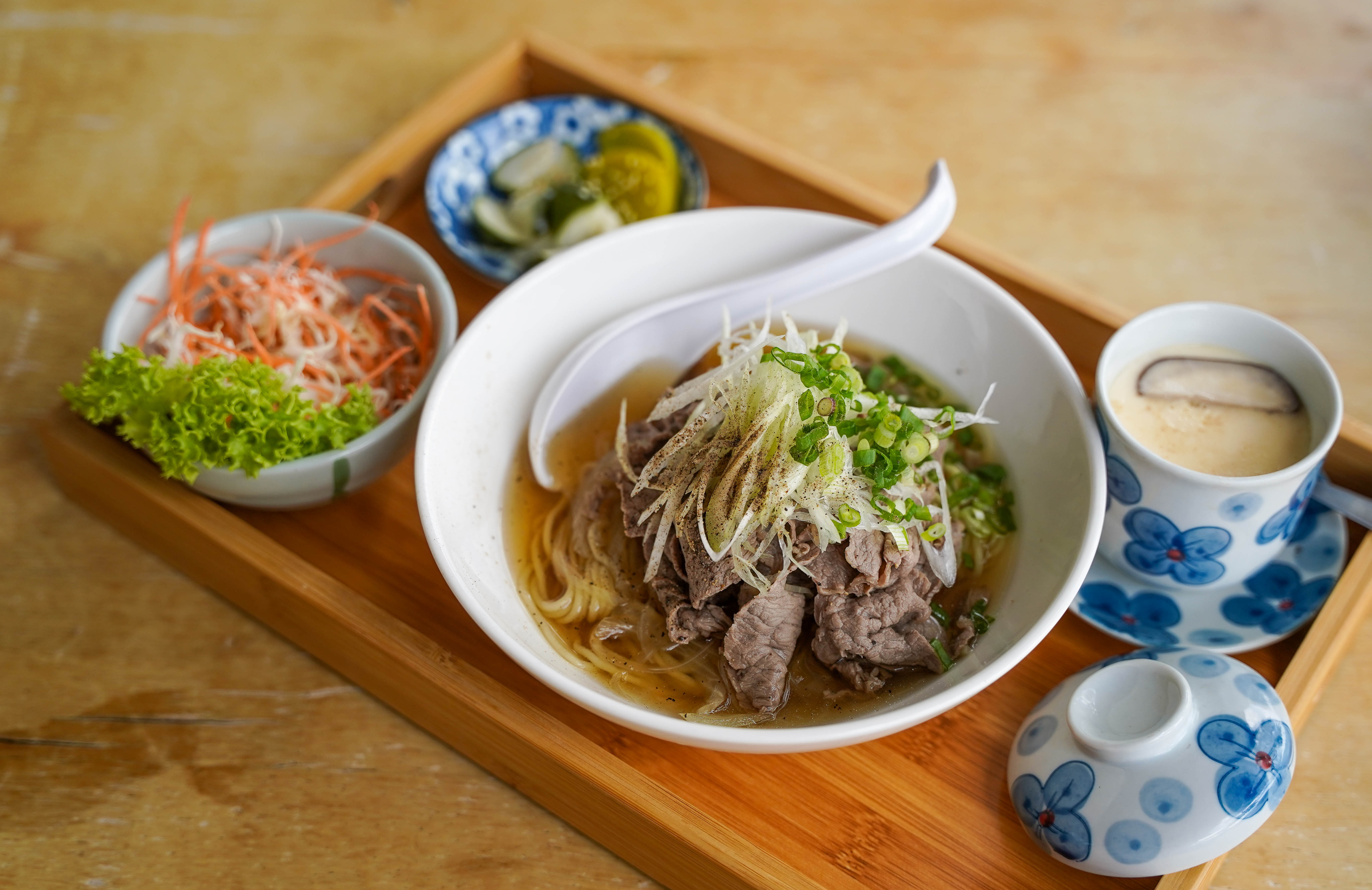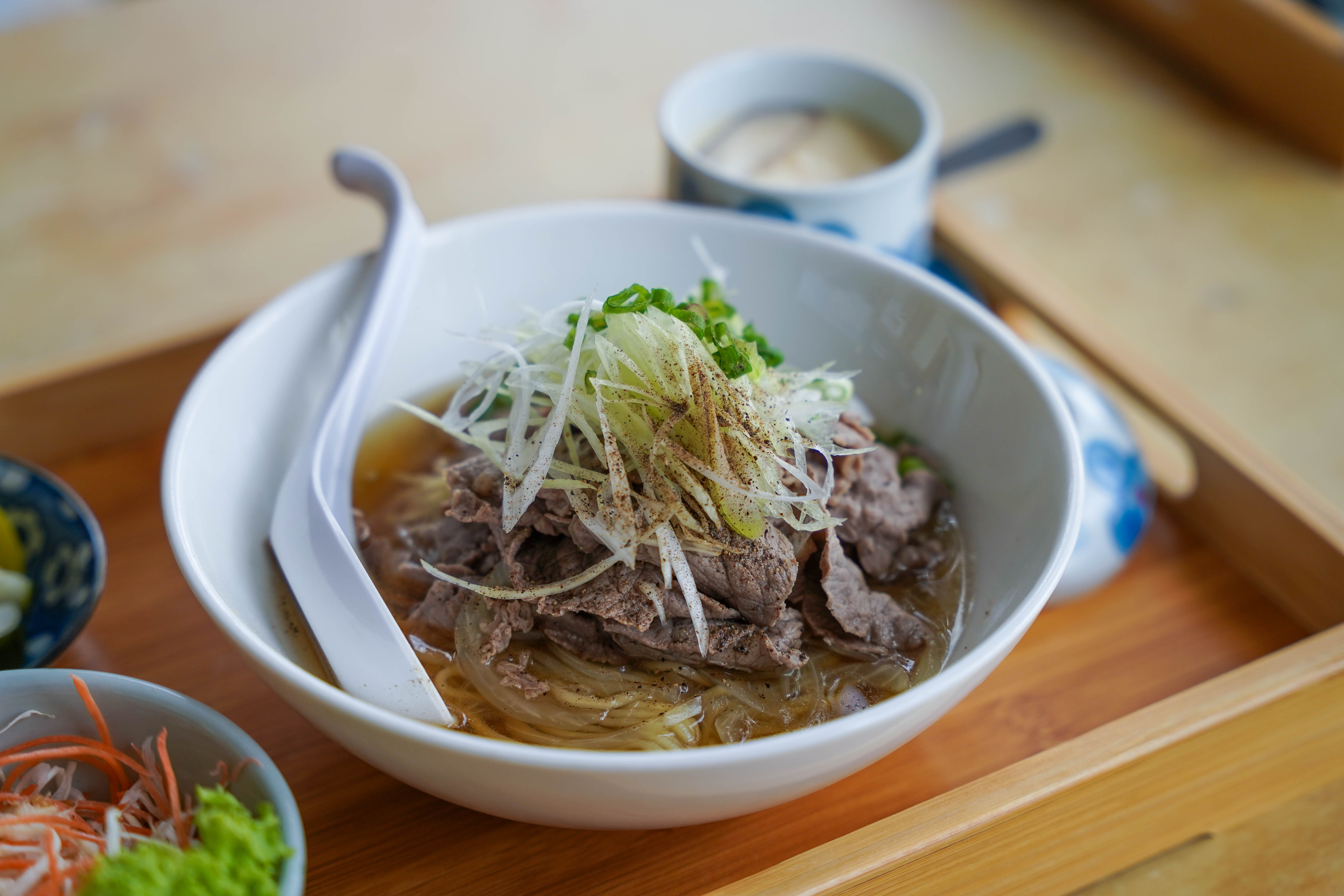 The Niku Ramen (RM30) is brilliant for beef buffs, heaped with tender beef slices - the broth is a little lighter in this bowl, leaving the spotlight to the carnivorous cuts of beef.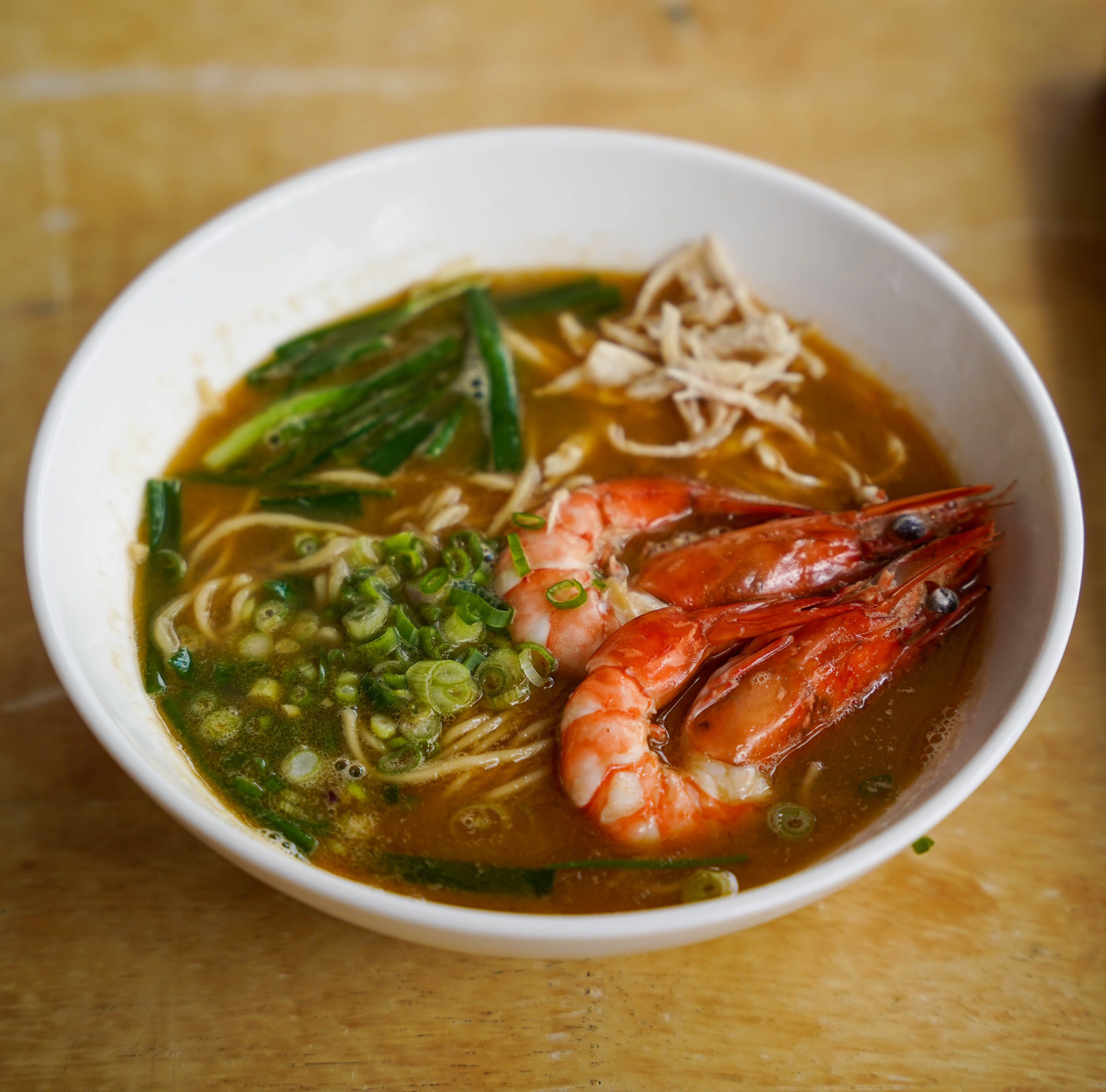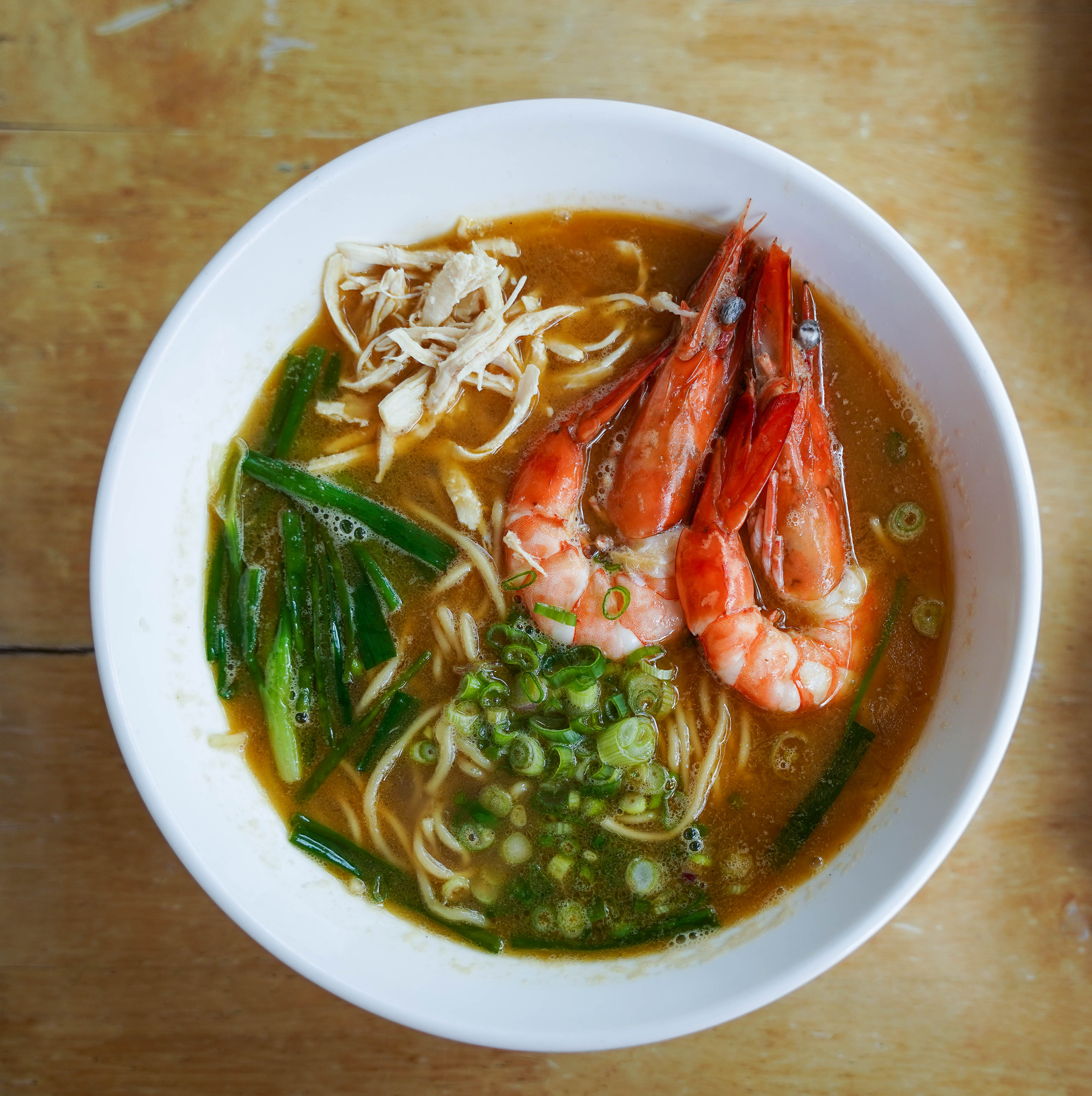 For a Japanese-Malaysian hybrid bowl, check out the prawn noodles - the broth is naturally sweet with crushed prawn heads mixed into the poultry-based broth, bringing together crustaceans and chicken, lending a lovely brininess to the umami. Suitably, it's topped with fresh, chunky prawns, for a cross between Japanese ramen and Malaysian prawn mee.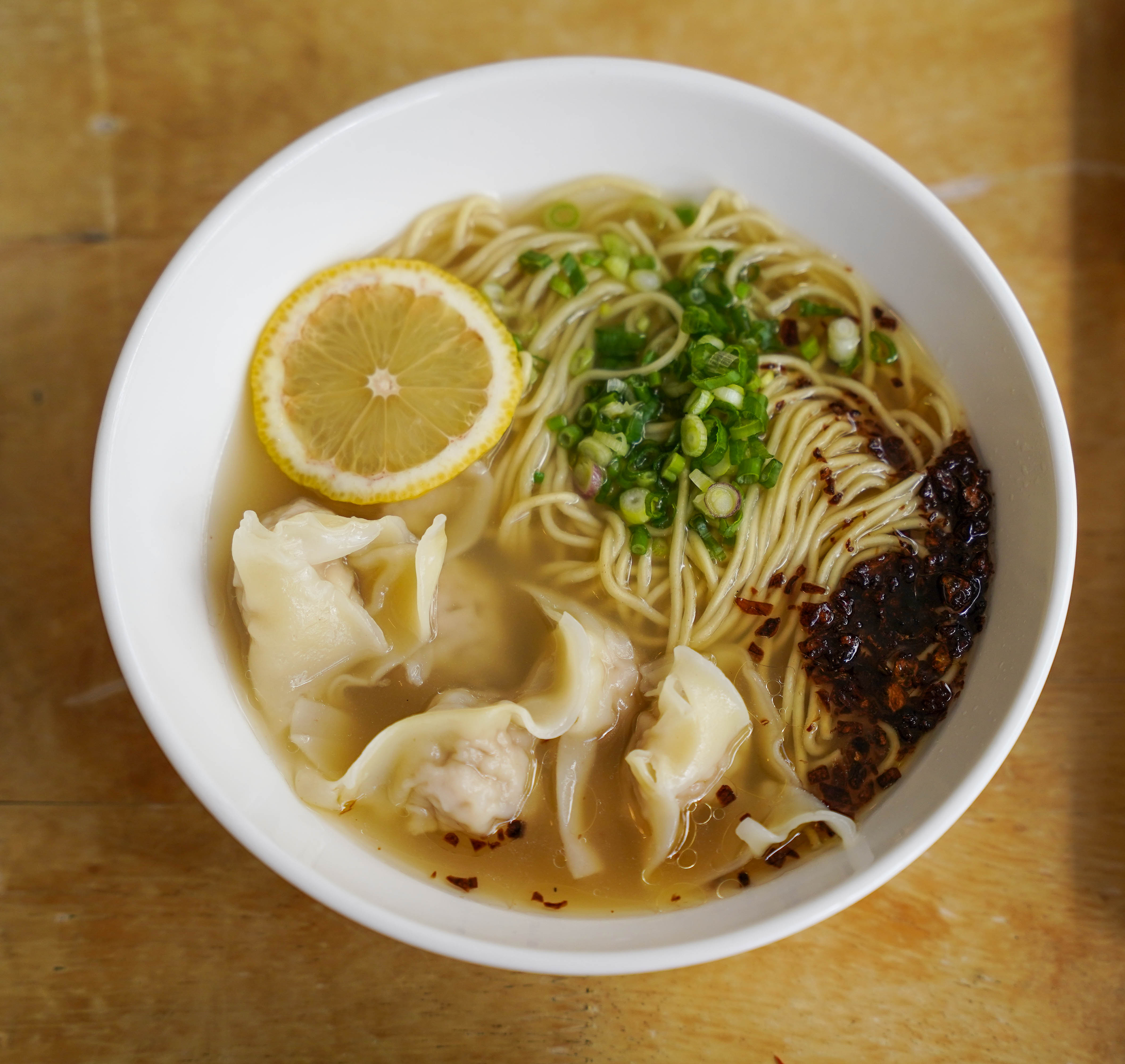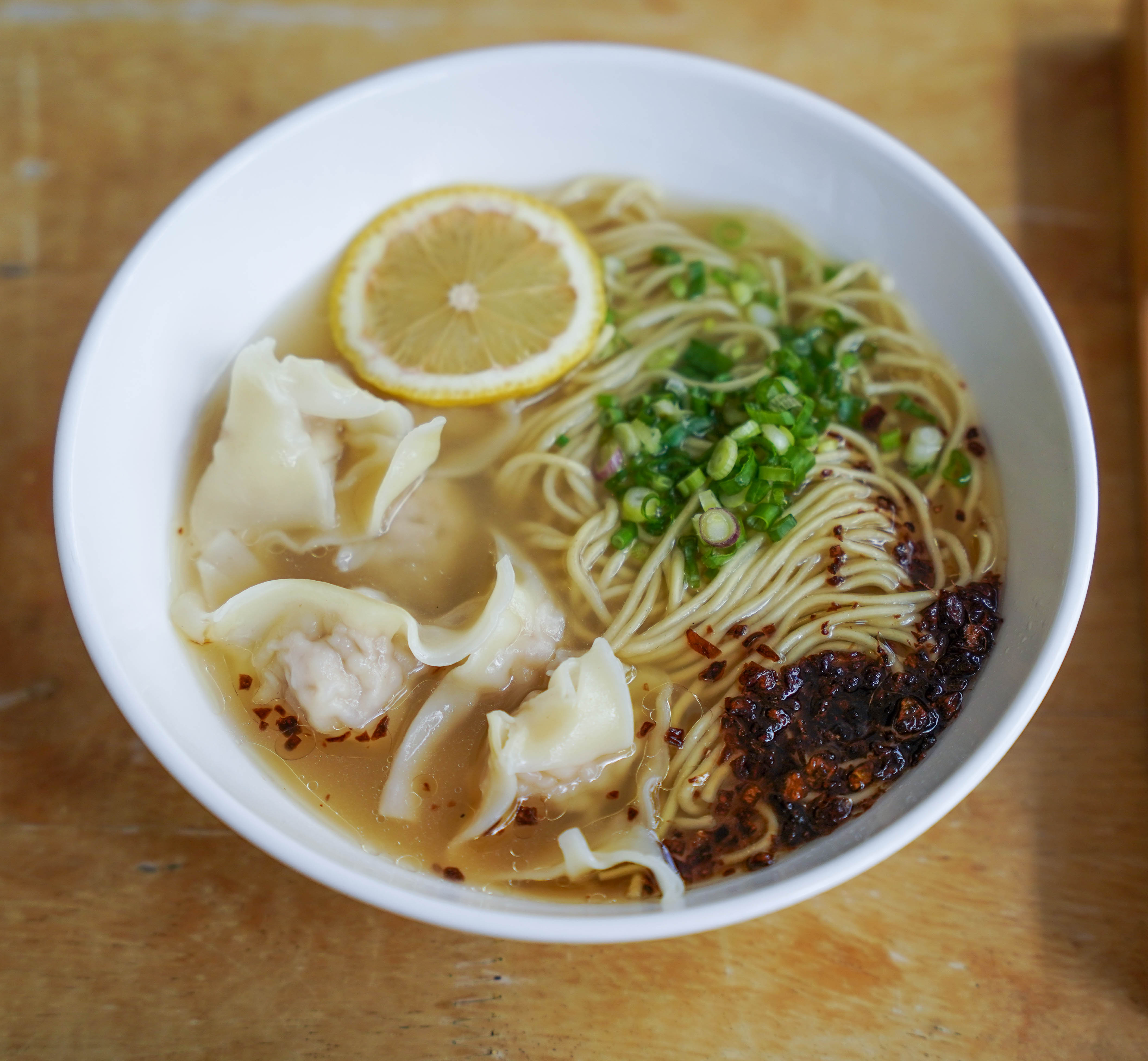 Also a playful pleasure, the noodles with dumplings infuse comforting Malaysian Chinese inspirations, courtesy of familiar-tasting dumplings filled with minced pork and shrimp, retaining a Japanese character with hints of house-made ponzu, buoyed by citrusy lemon. If traditional tonkotsu ramen is too heavy for you, this one is bright and lively.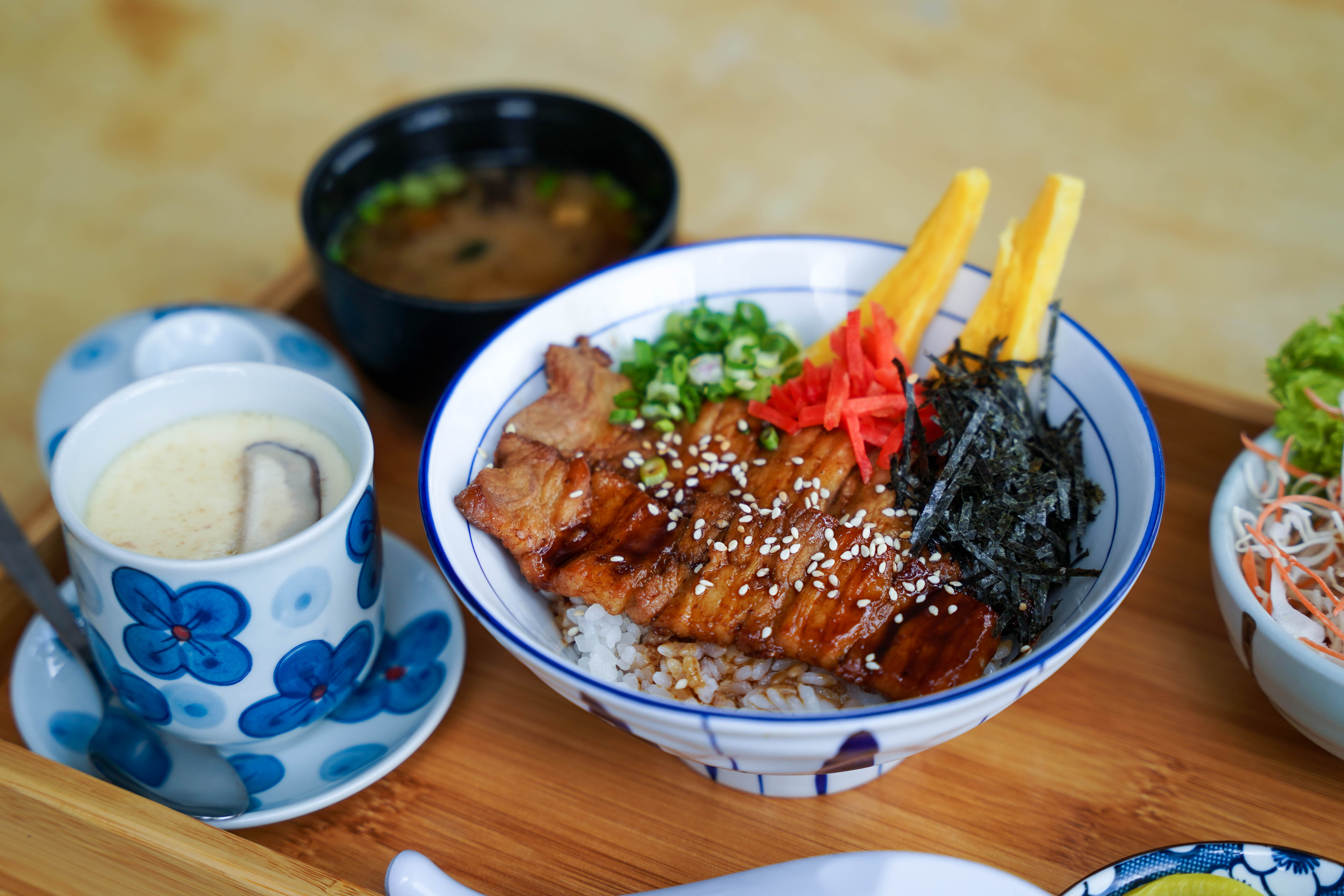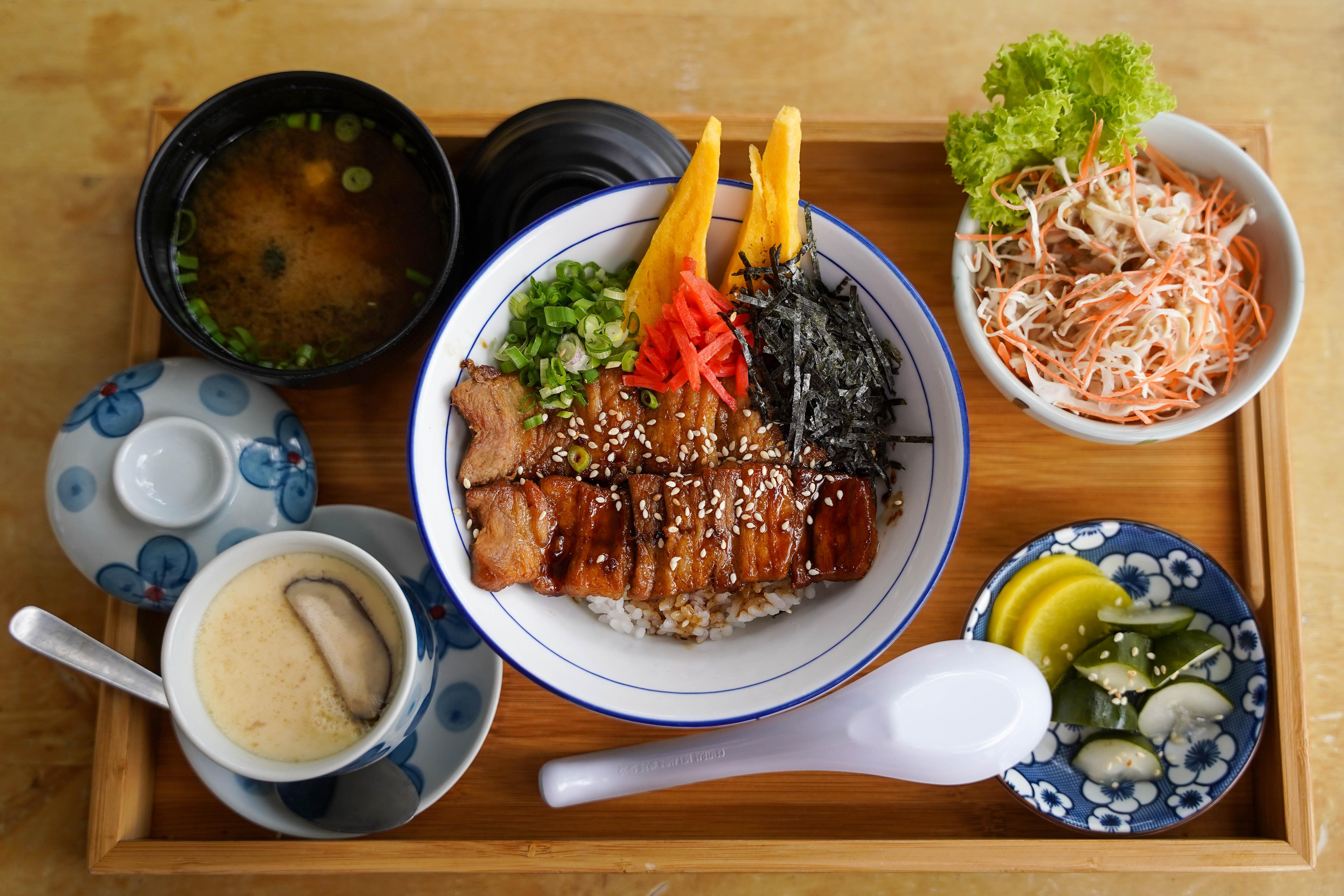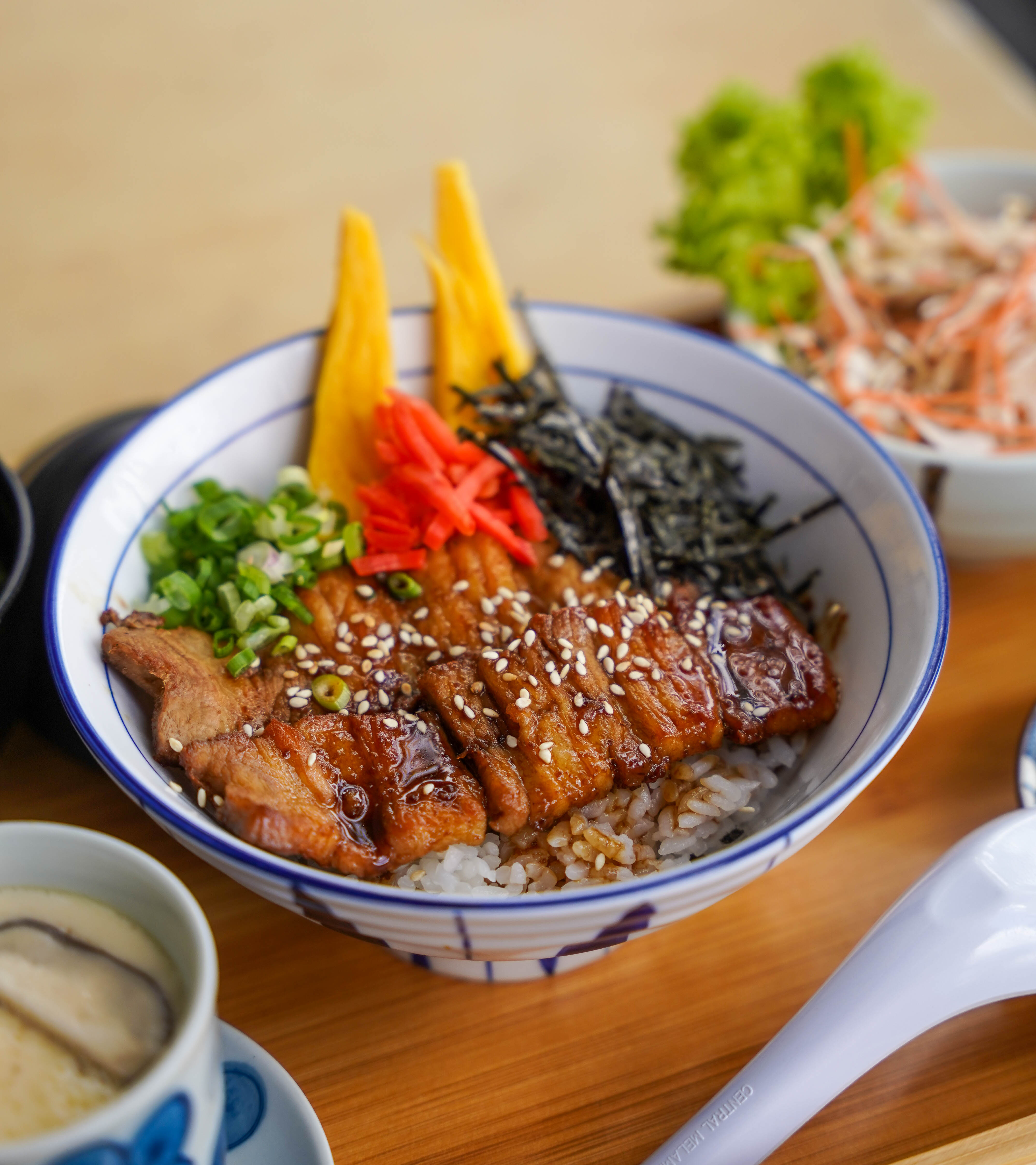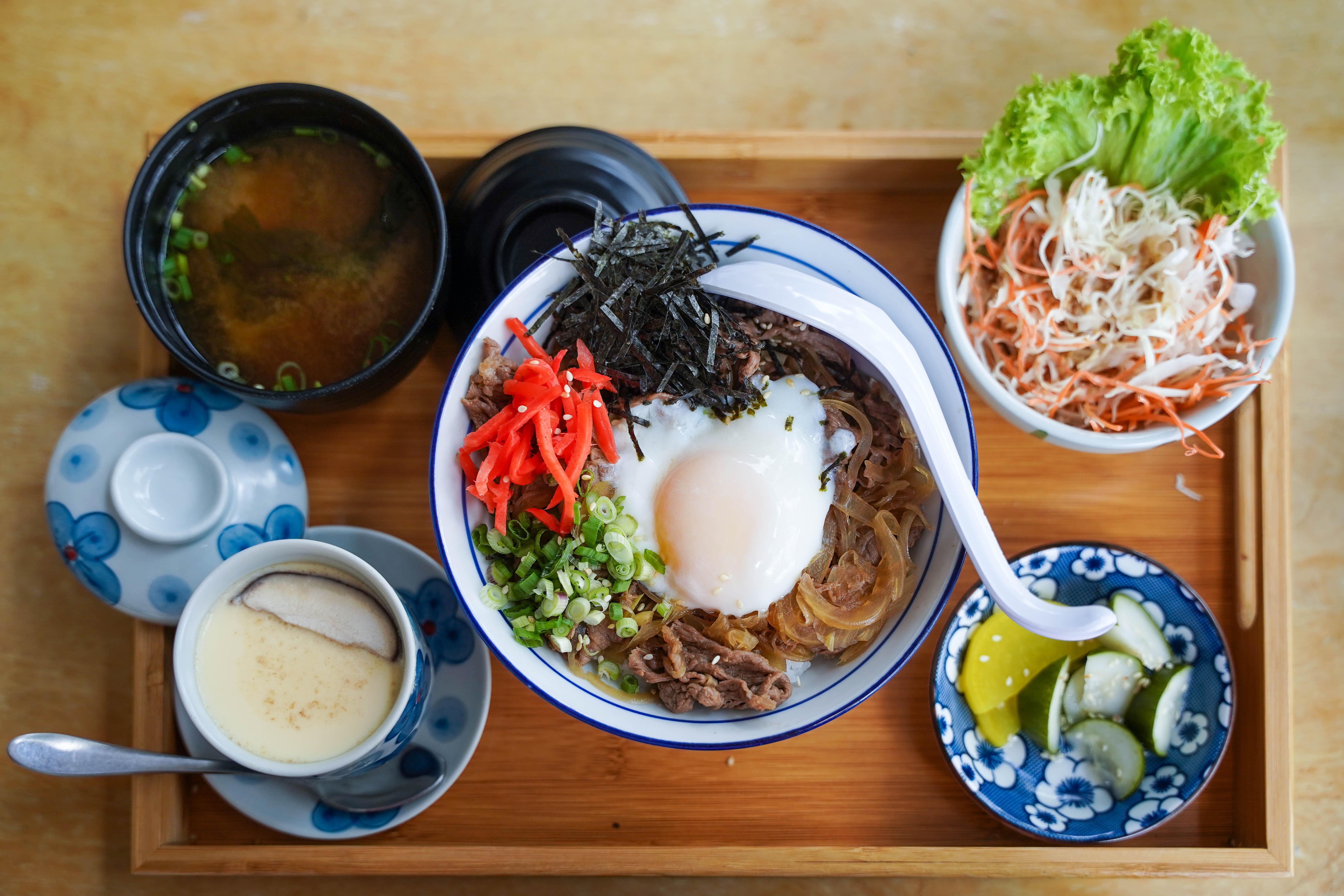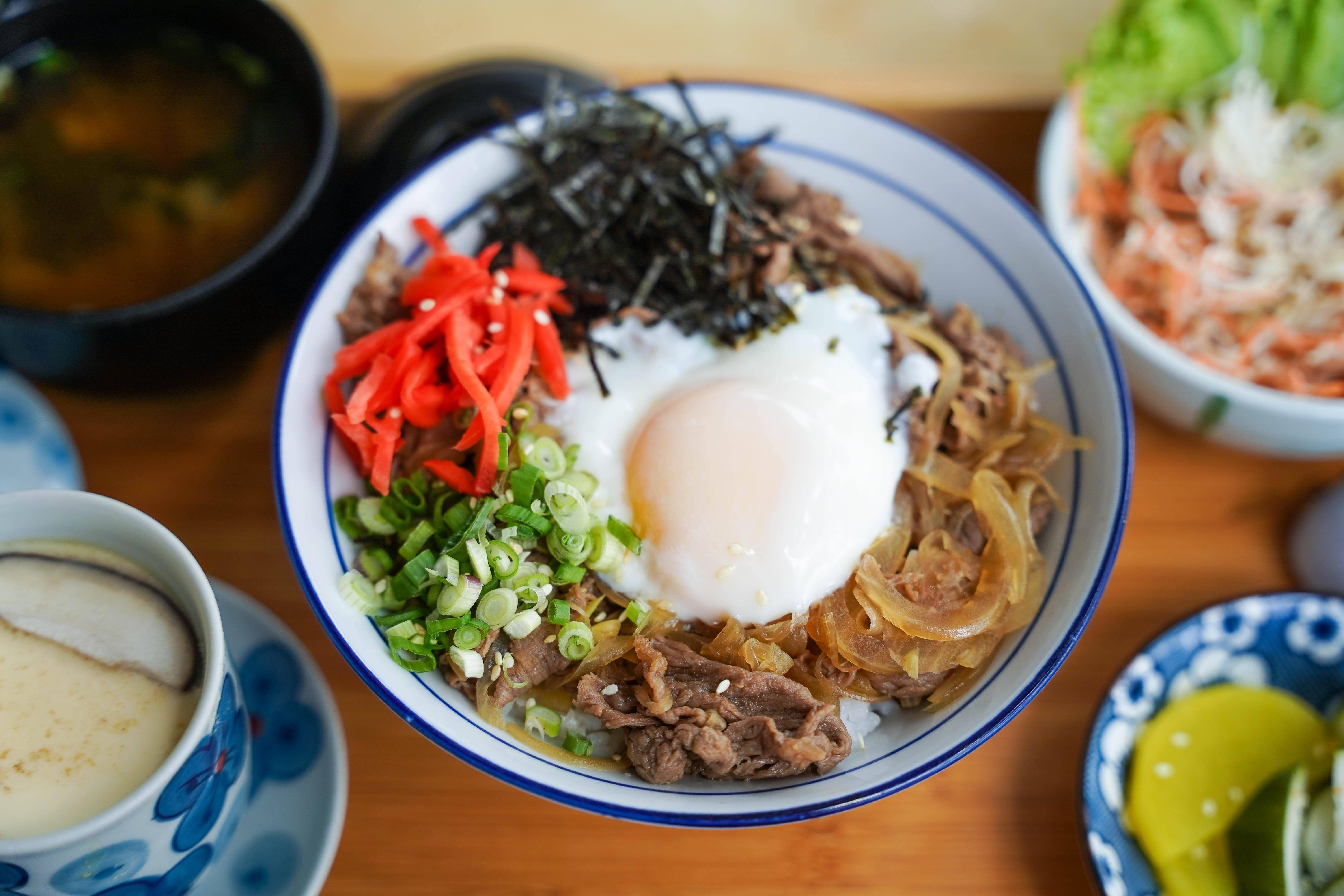 Of course, we can't eat ramen everyday - so for times when rice is our preferred choice, Juu Nana Sakaba's diversity of donburi is a delight. 
In the afternoon, all of Juu Nana Sakaba's rice bowls can also be ordered in its Lunch Set Menu, rounded out with an appetiser, chawanmushi, miso soup and salad for a very hearty meal.

Feast on soulful treats like the Yakibuta Don (RM30; gorgeous with grilled pork and omelette) and the Gyu Don (RM35; the can't-fail, crowd-pleasing combination of beef with runny egg).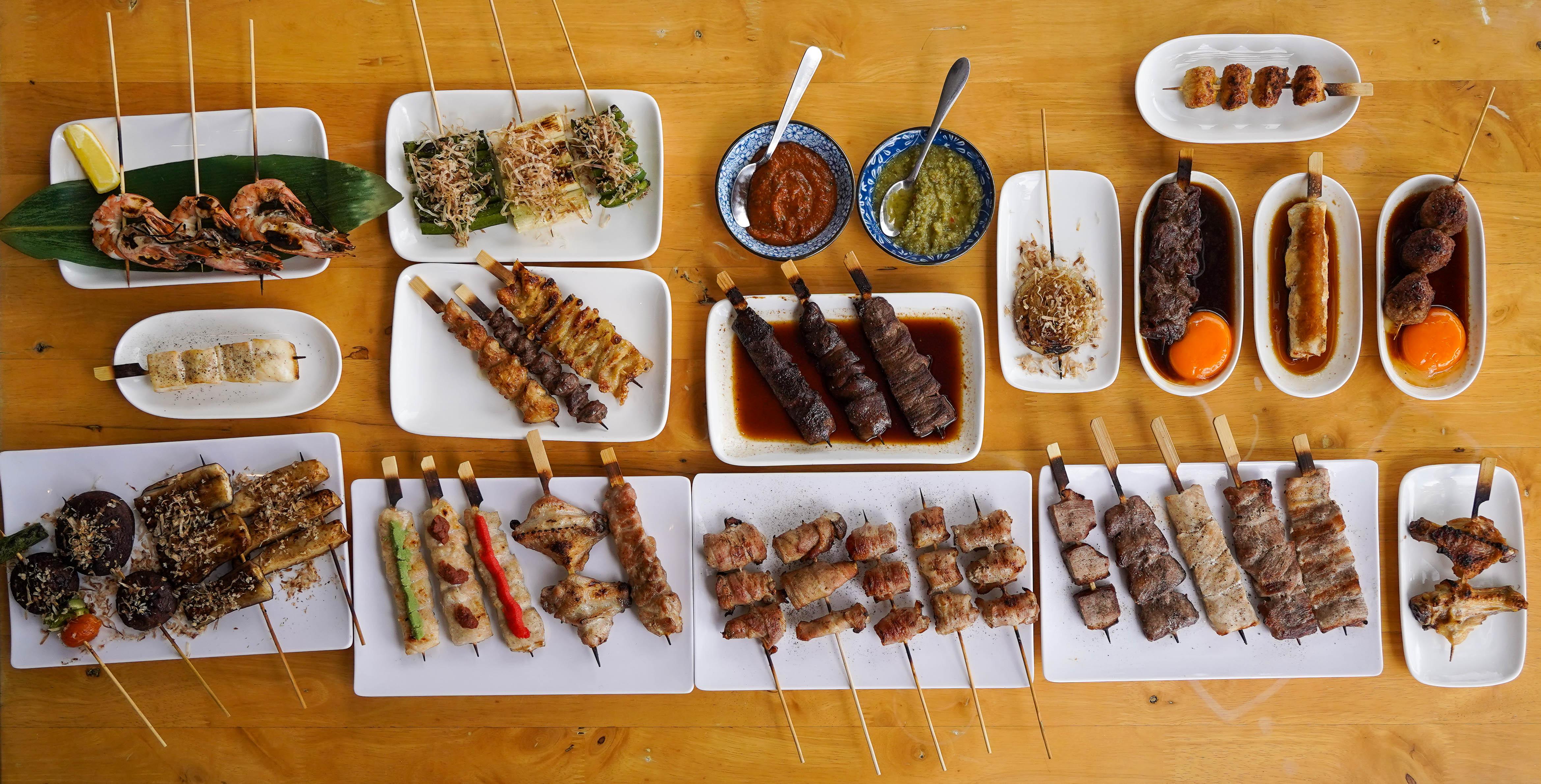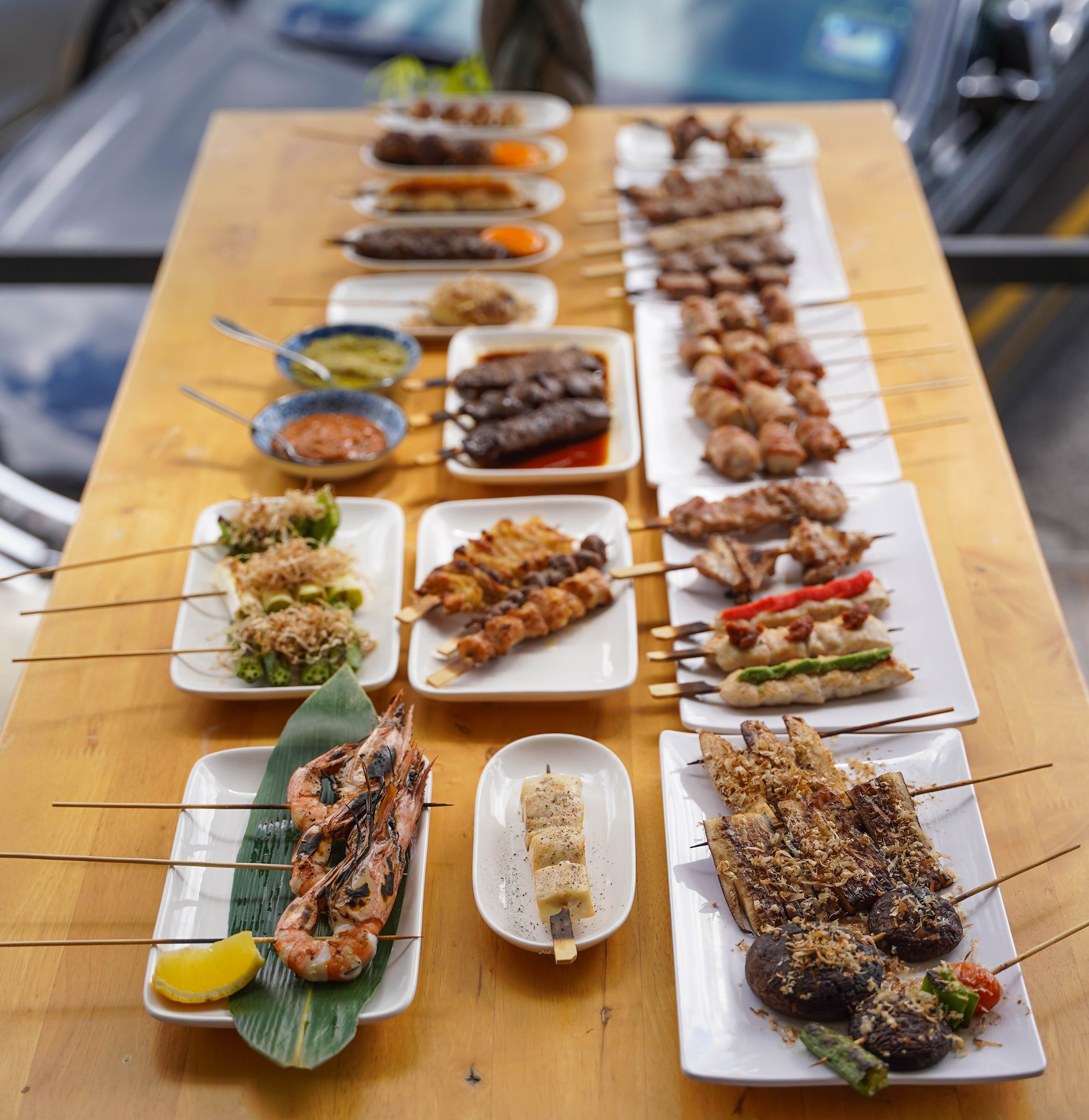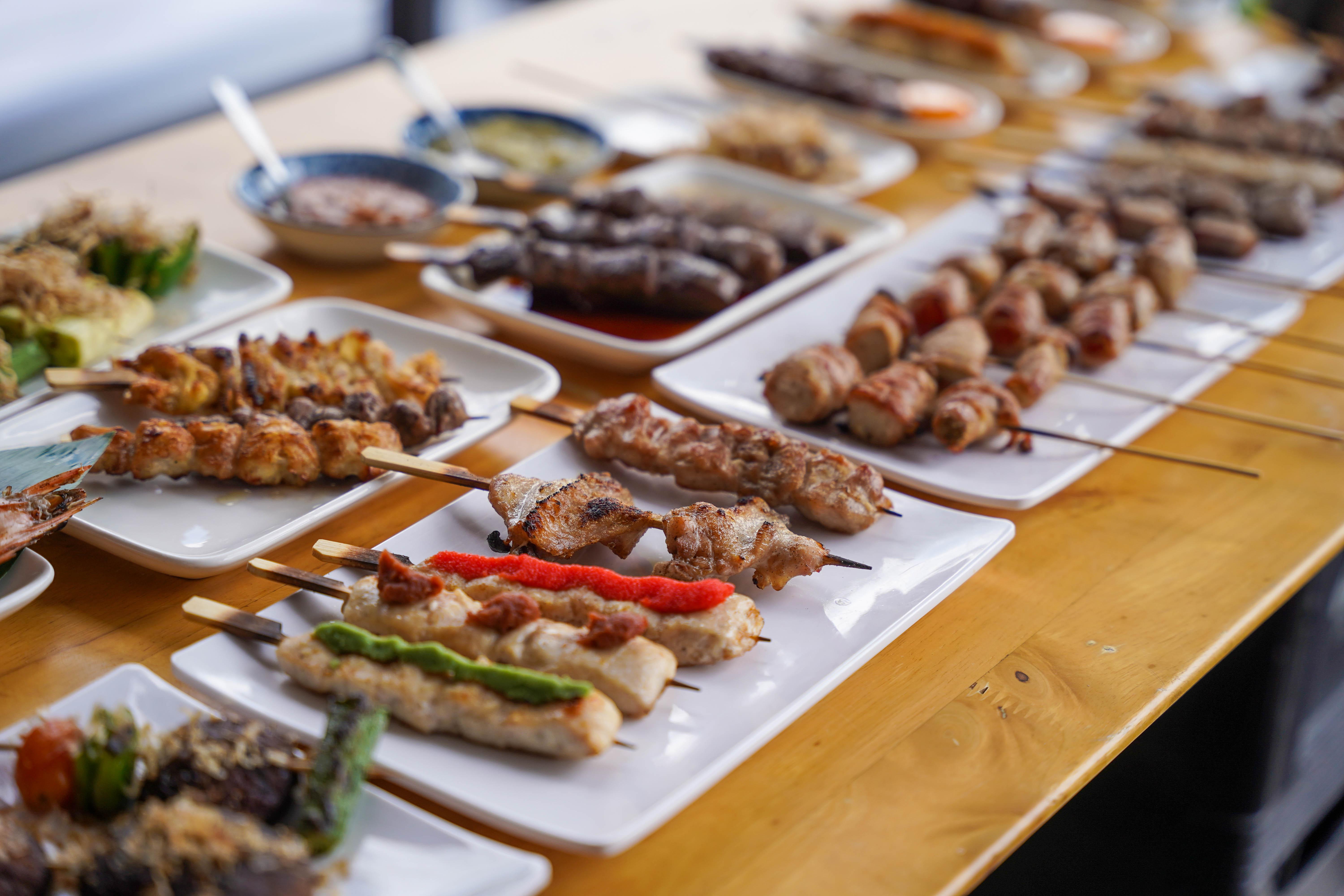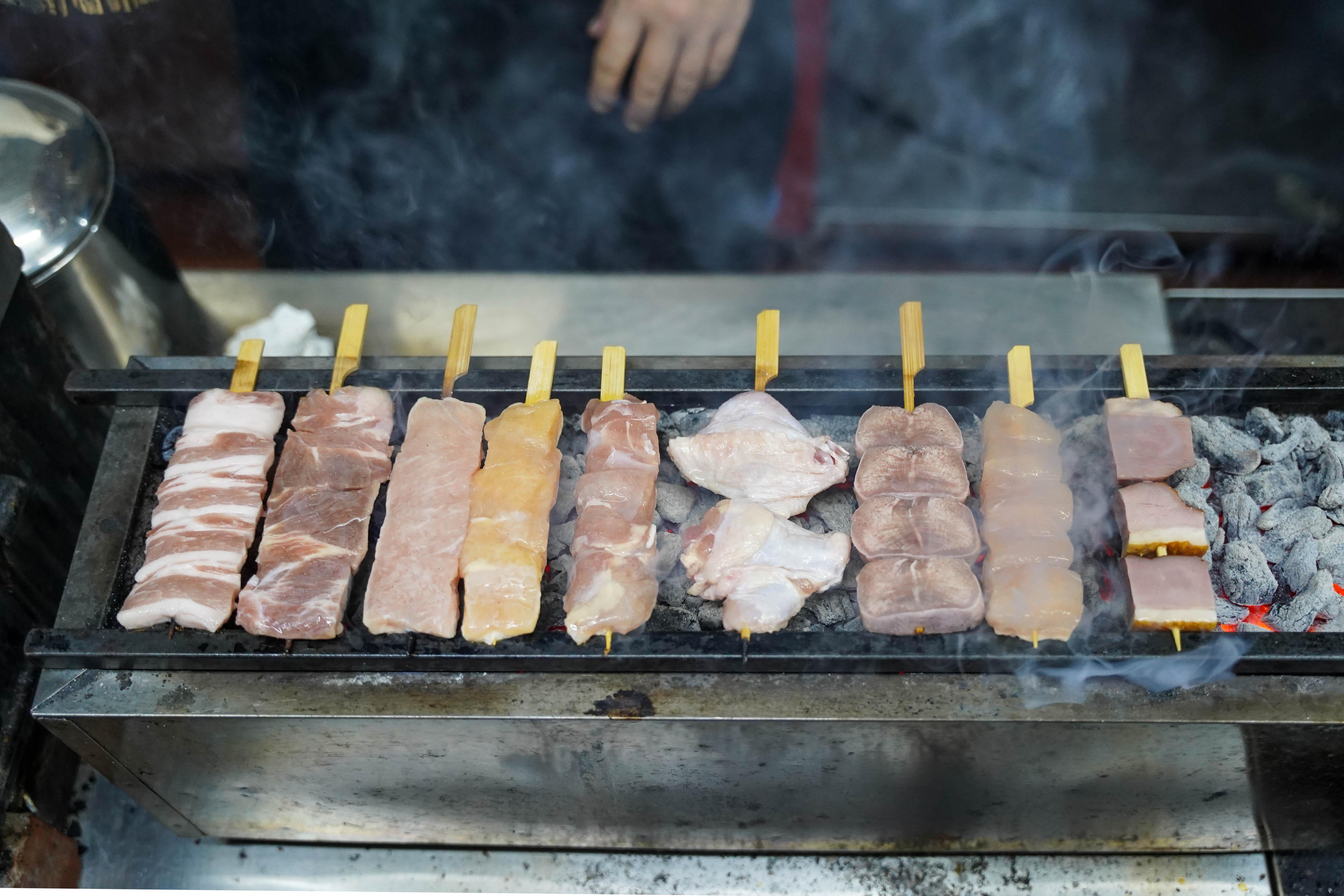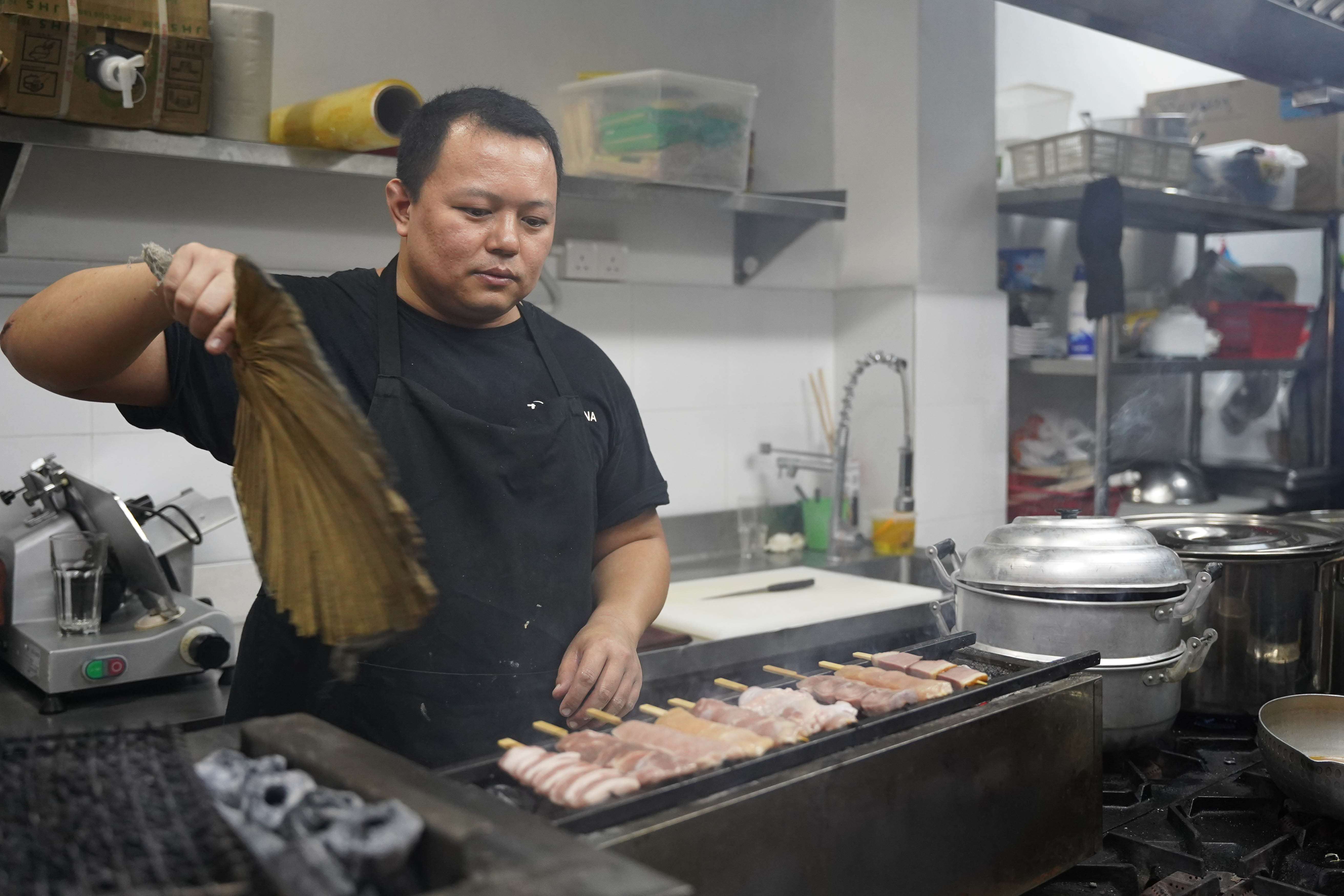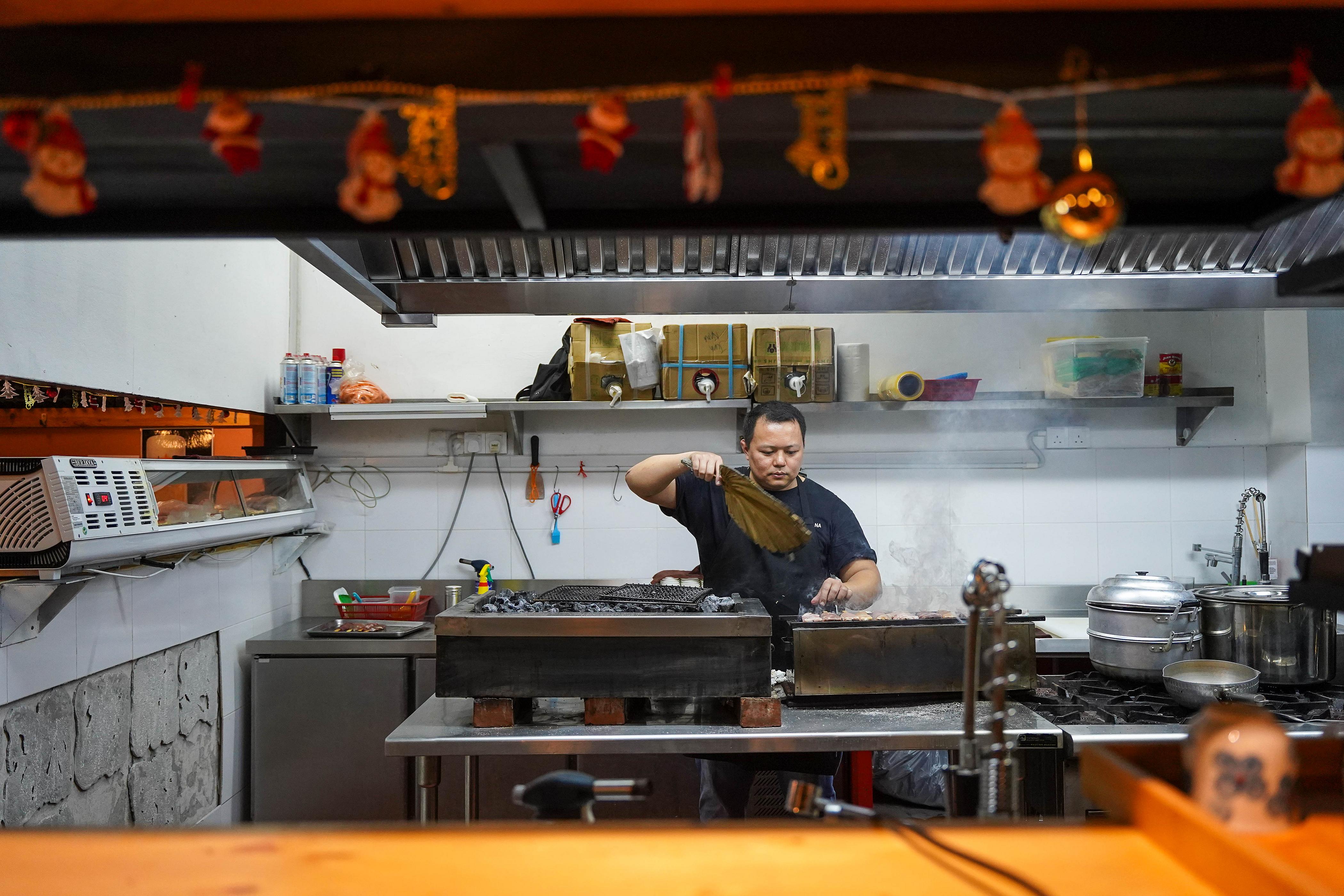 In the evening, families and friends flock here for kushiyaki - succulent skewers, sultrily grilled over the clean-burning heat of binchotan charcoal. All our visits to Juu Nana Sakaba would be incomplete without a table bursting with these smoky sticks.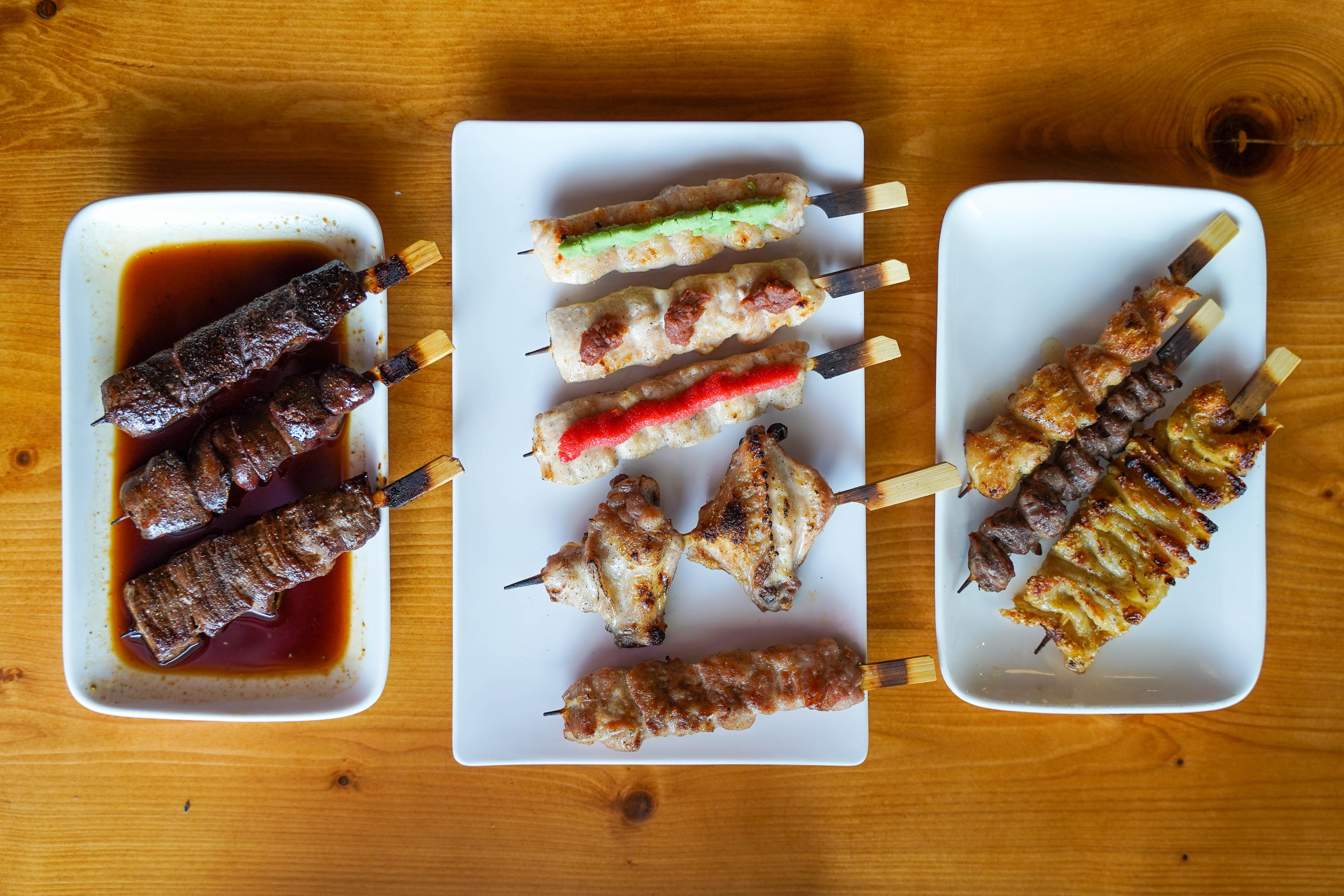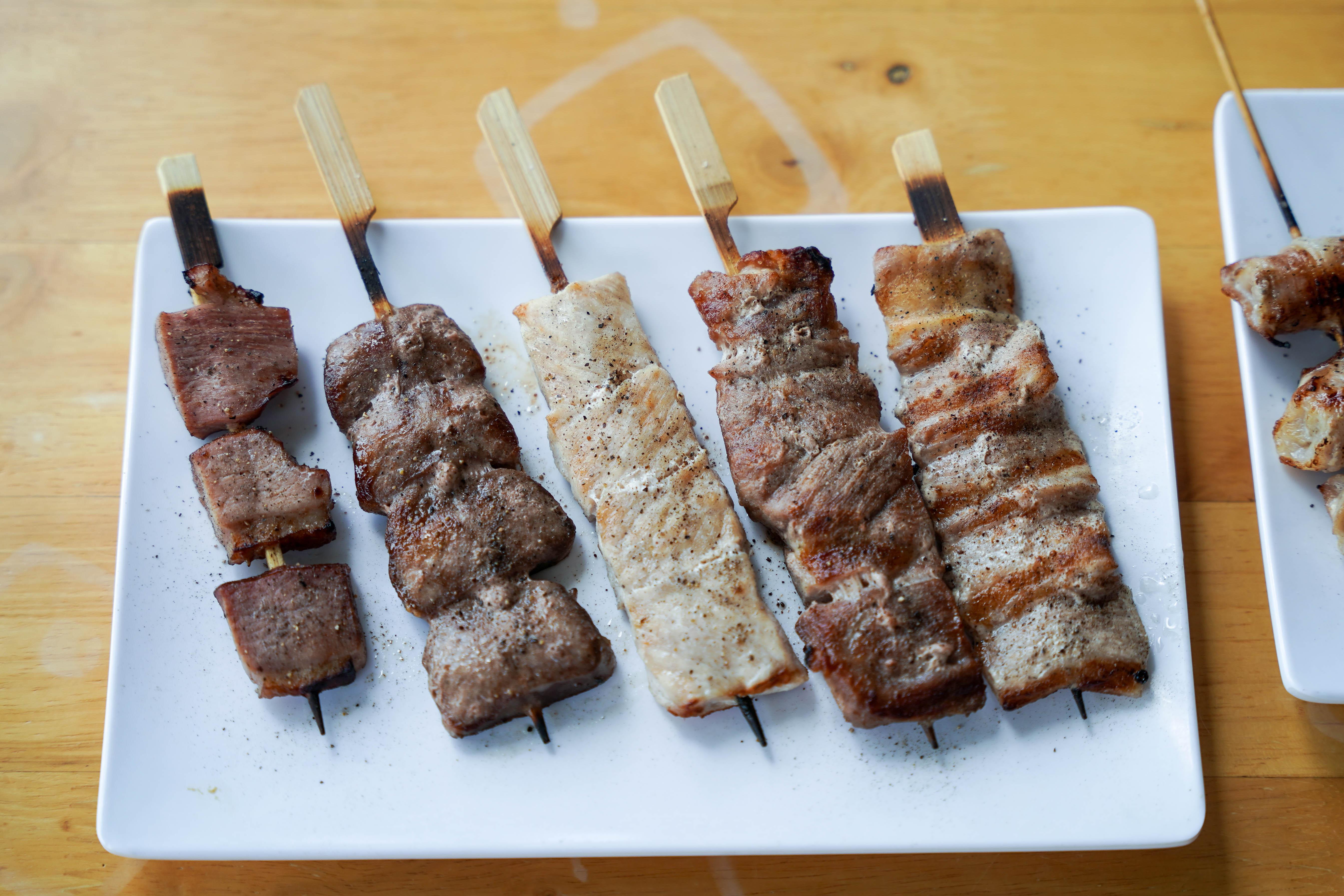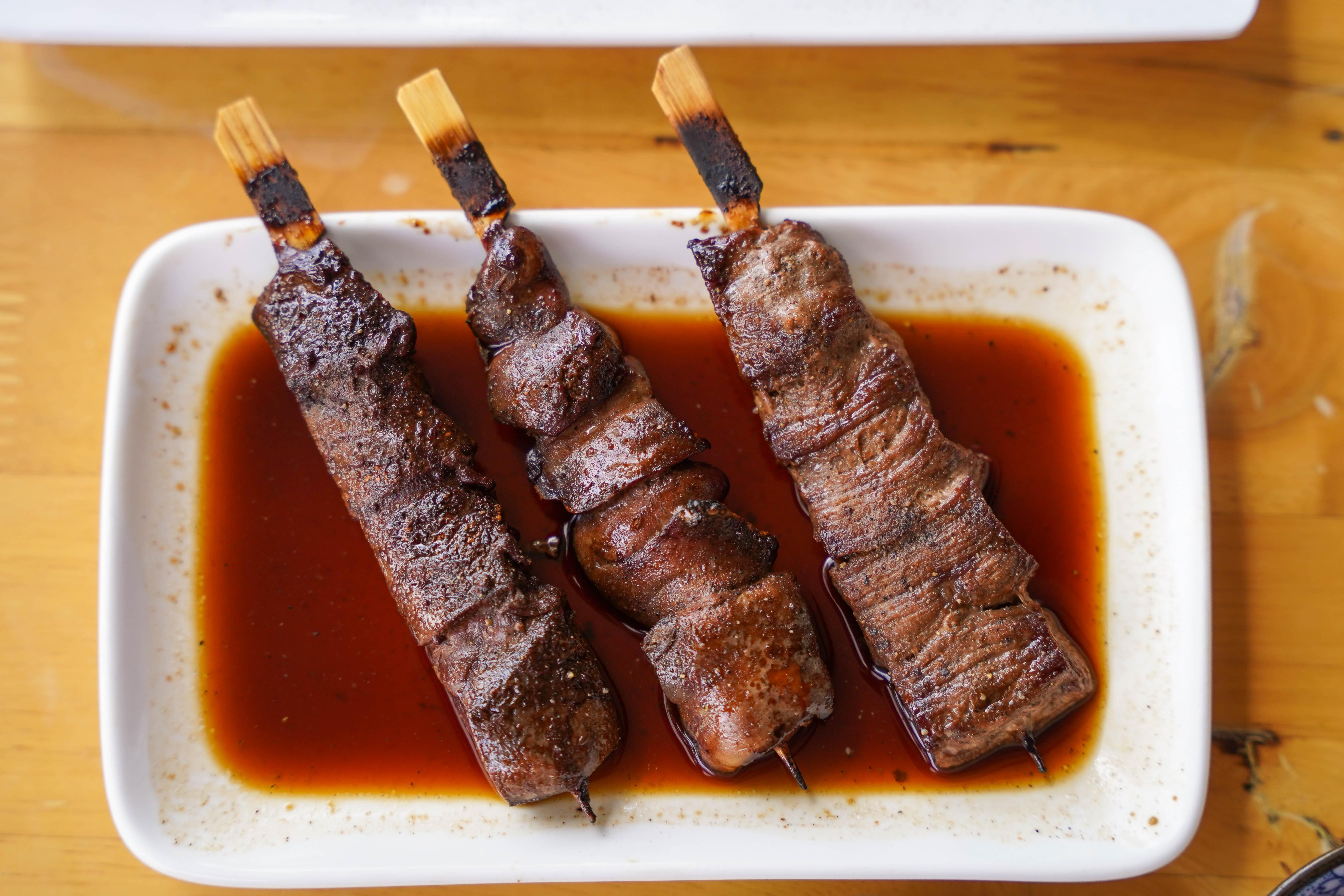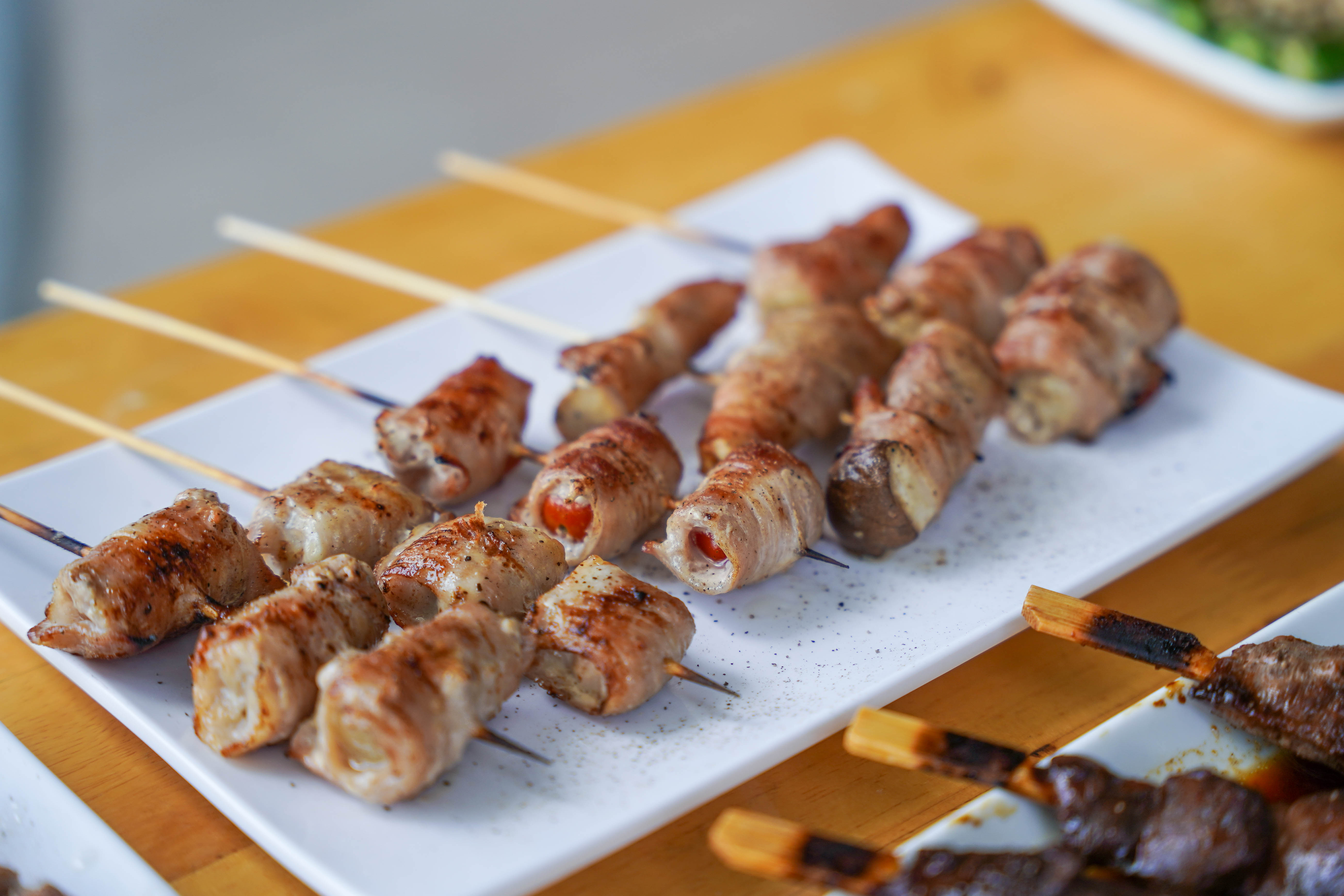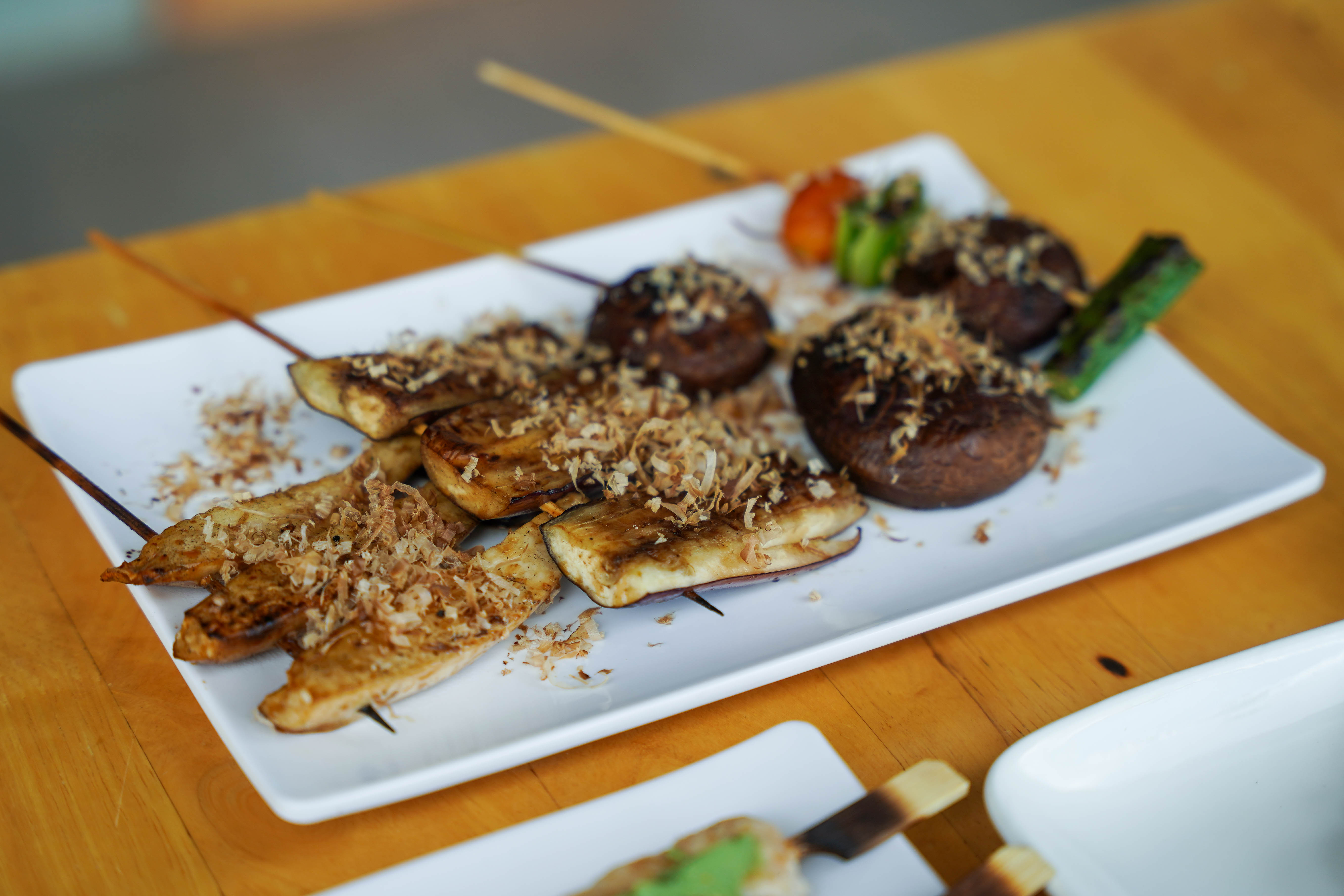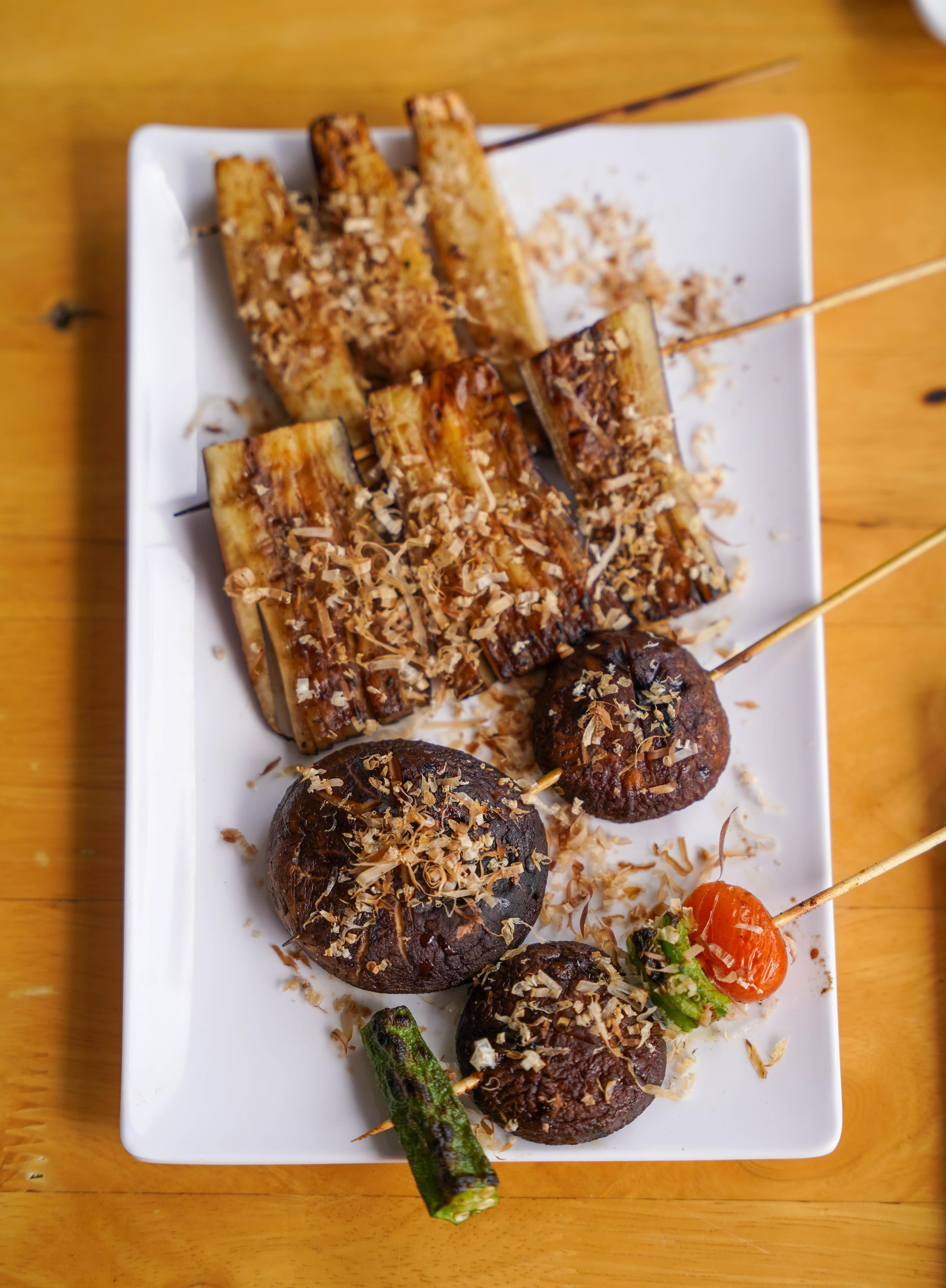 There's a skewer for everybody - if pork is your pick, binge on the bara (RM7; pork belly), kata (RM6; pork shoulder), rosu (RM6; lean loin) and reba (RM5; liver). 
Alternatively, check out the chicken - momo (RM5.50; thigh), sasami (RM5; breast), kawa (RM5; skin), sunagimo (RM5; gizzard), reba (RM5; liver), bonjiri (RM5; tail), tebasaki (RM7; wing) and negima (RM5; with leek).
Vegetables are comprehensively represented, spanning staples like shiitake mushrooms (RM4), eringi or king oyster mushrooms (RM4.50). okura or lady's fingers (RM4), nasu or brinjal (RM4), tama negi or onions (RM4), piman or bell peppers (RM4) and leeks (RM4).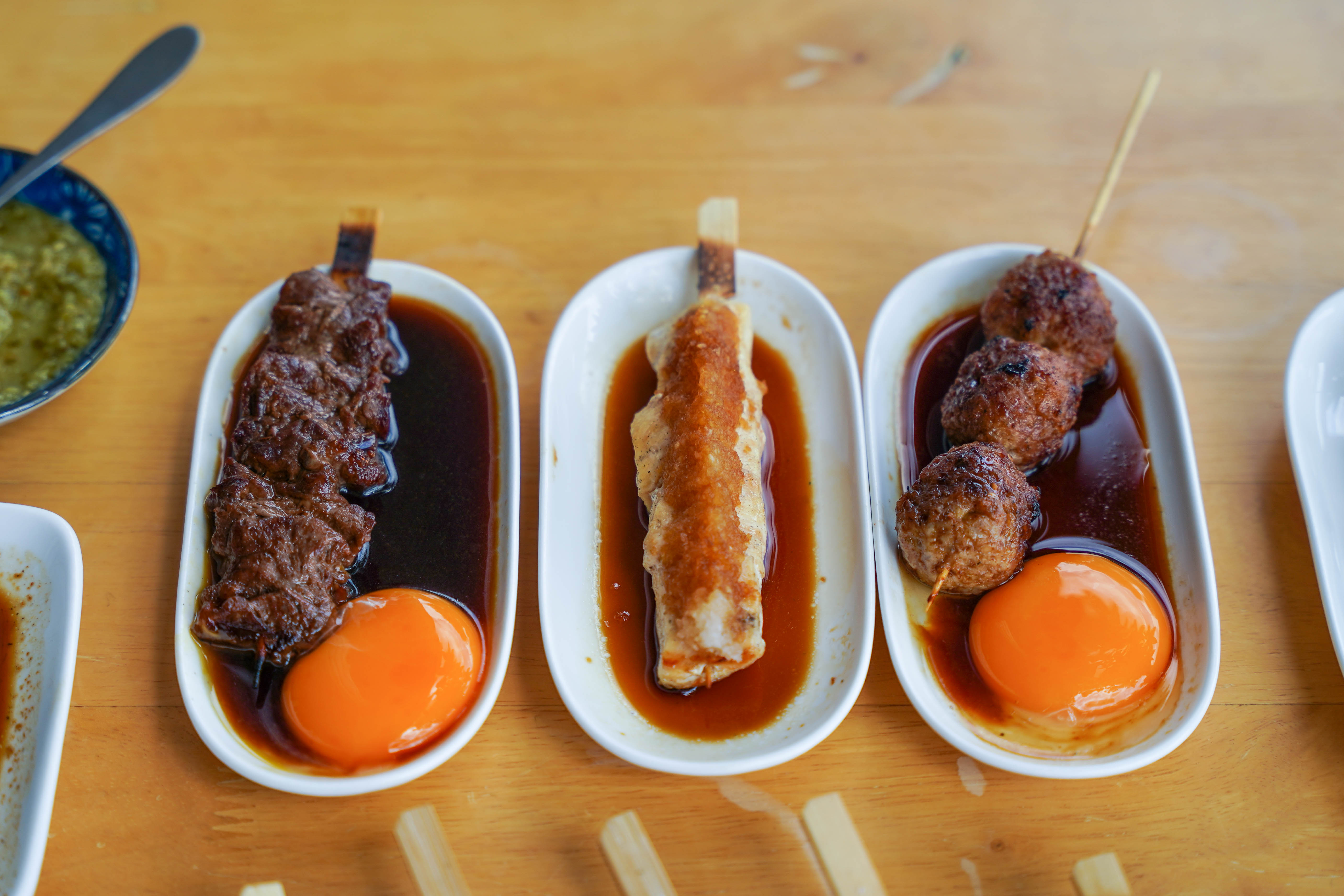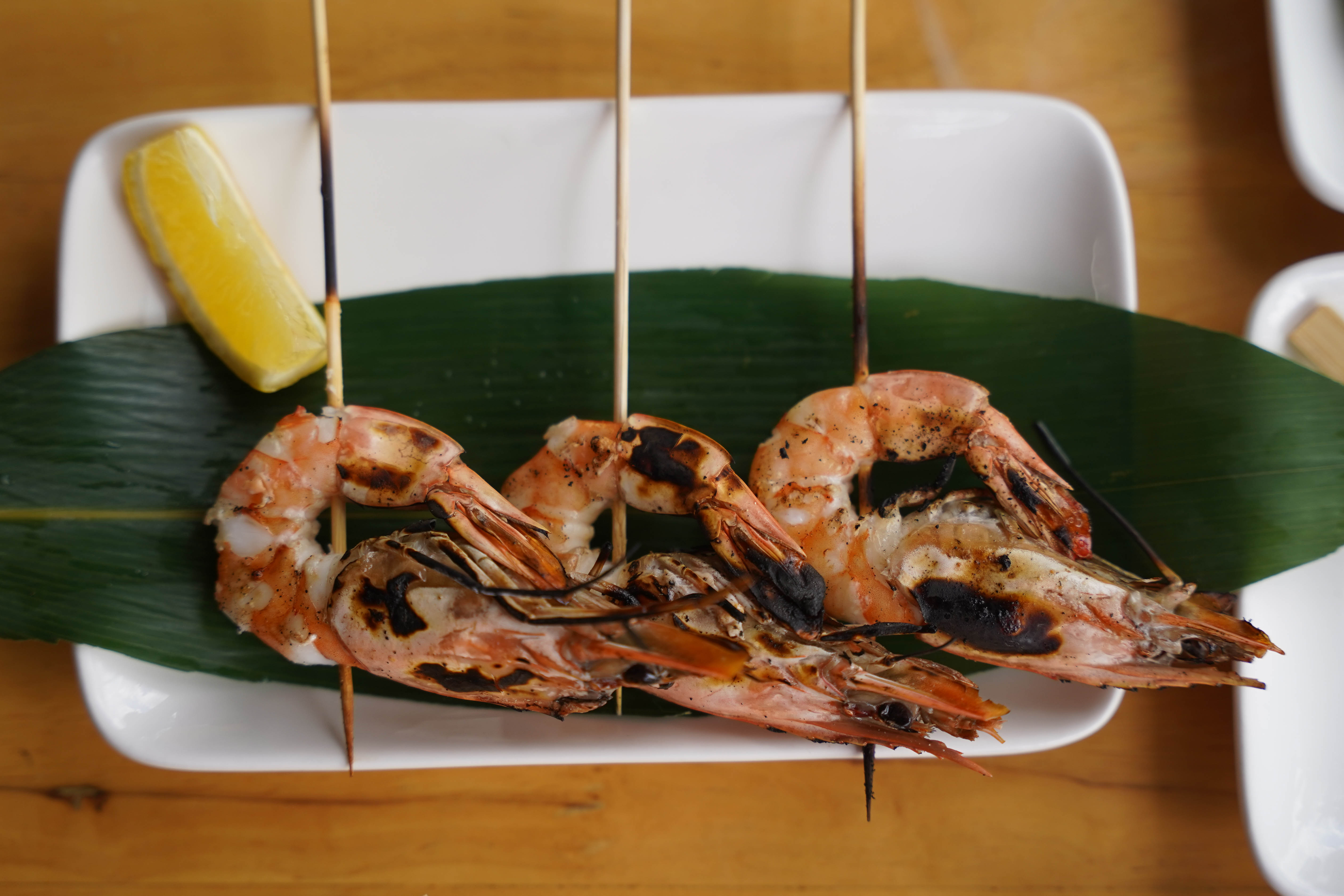 Of note are house specials like tsukune (RM9; house-made pork meatballs) and skewer-style sukiyaki beef (RM12). both served with teriyaki sauce and a decadently creamy egg yolk. 
Juu Nana Sakaba has been steadily expanding its skewer selection - longtime fans will note newer items like the ebi shioyaki, or grilled prawns with salt (RM15).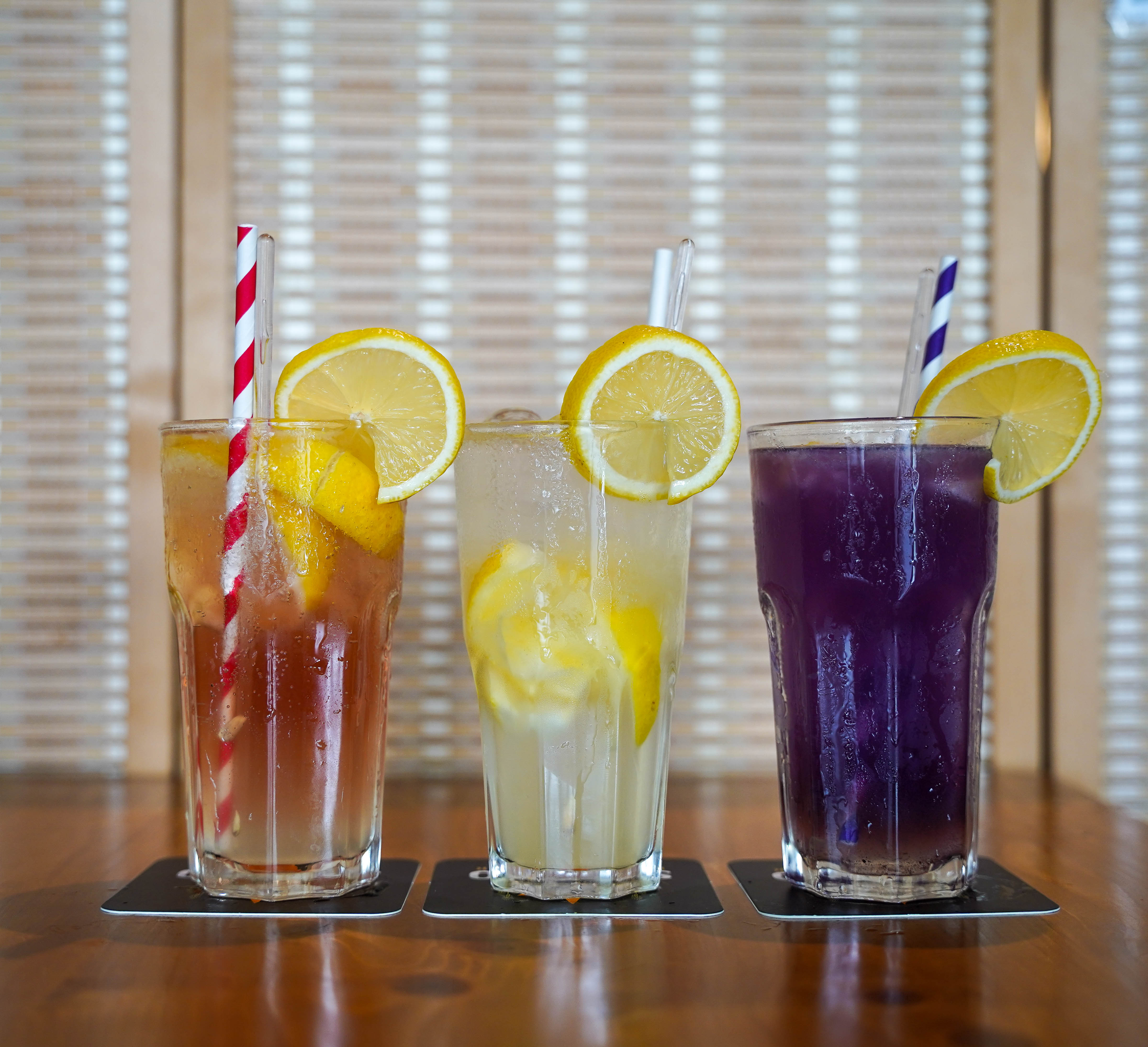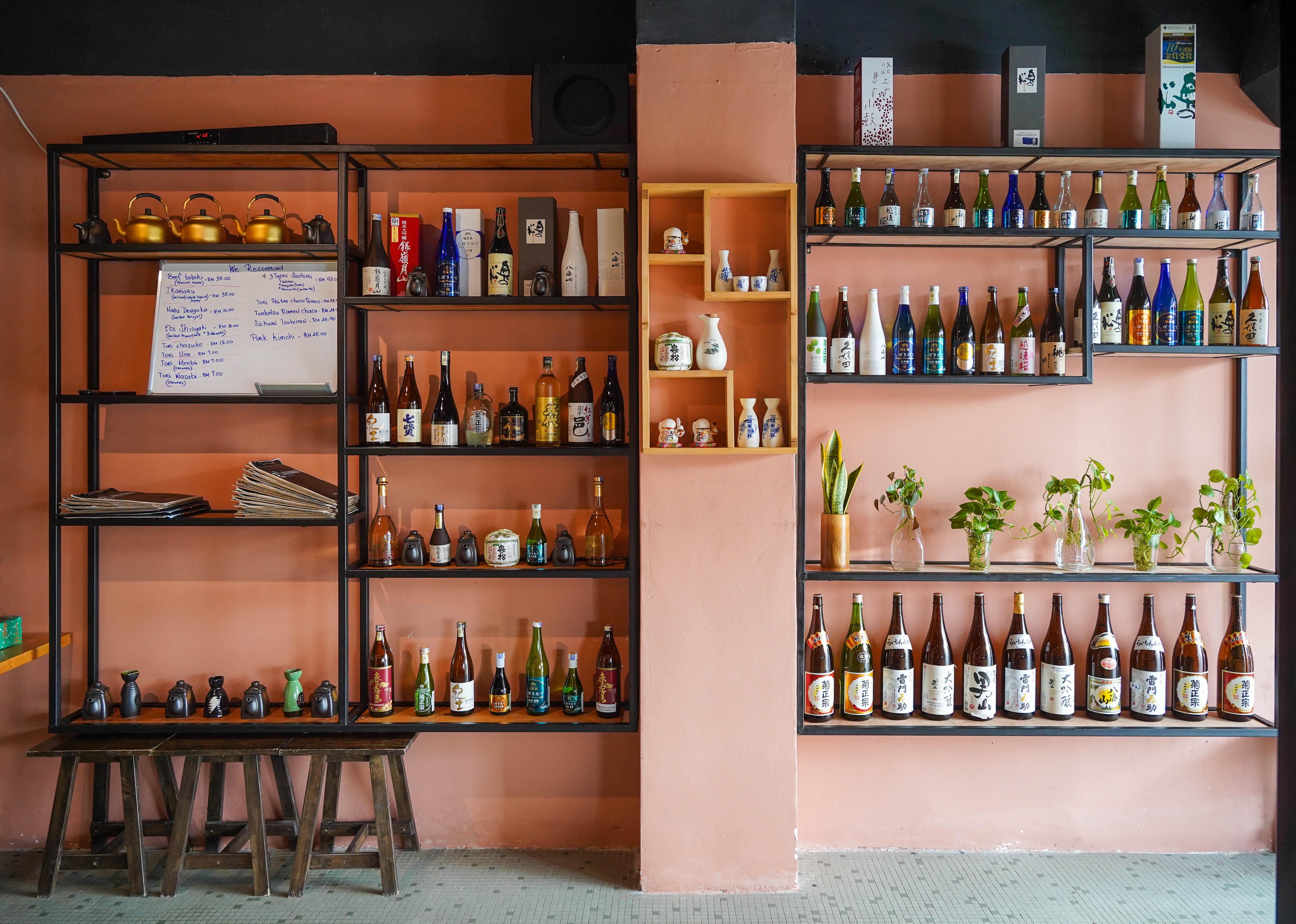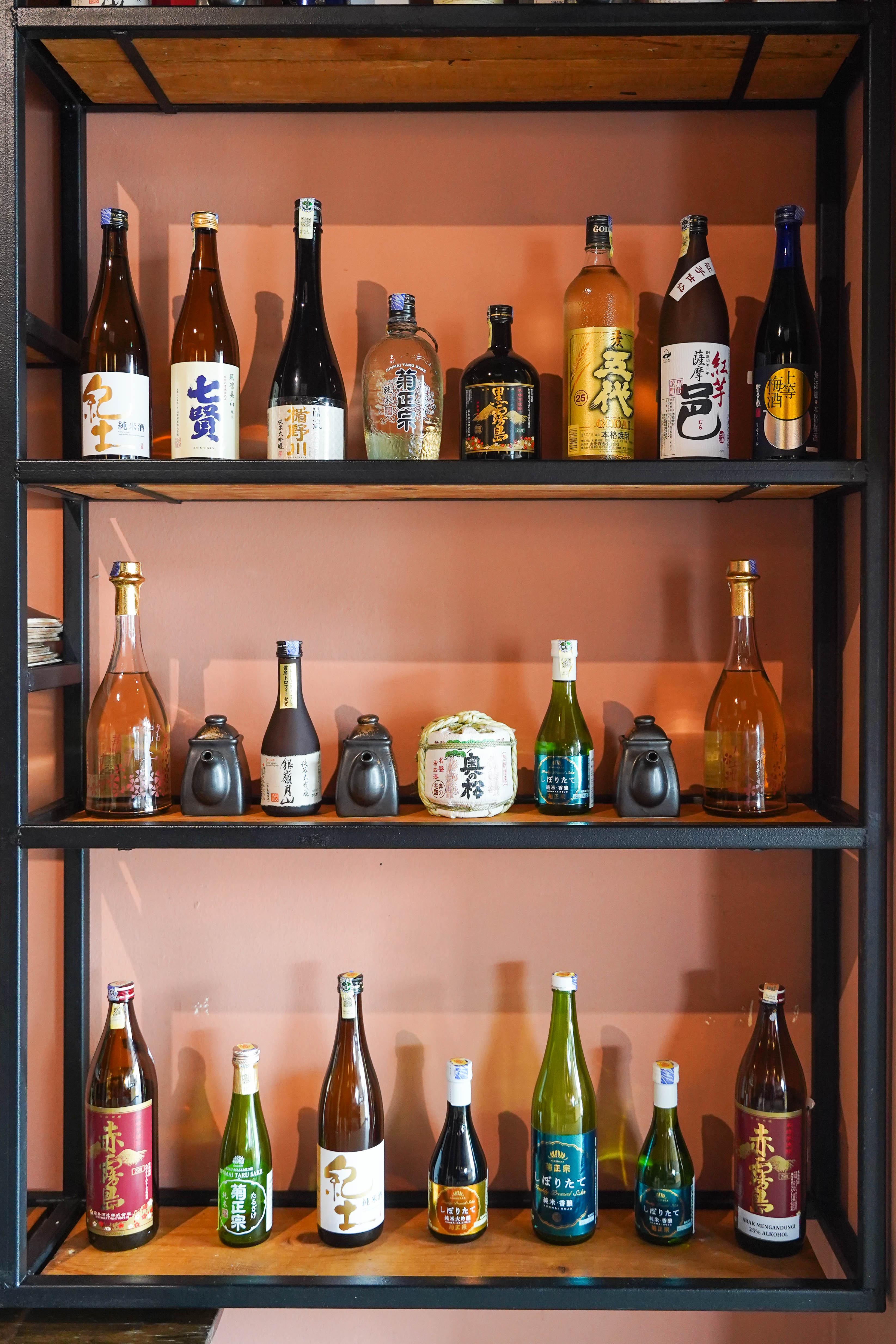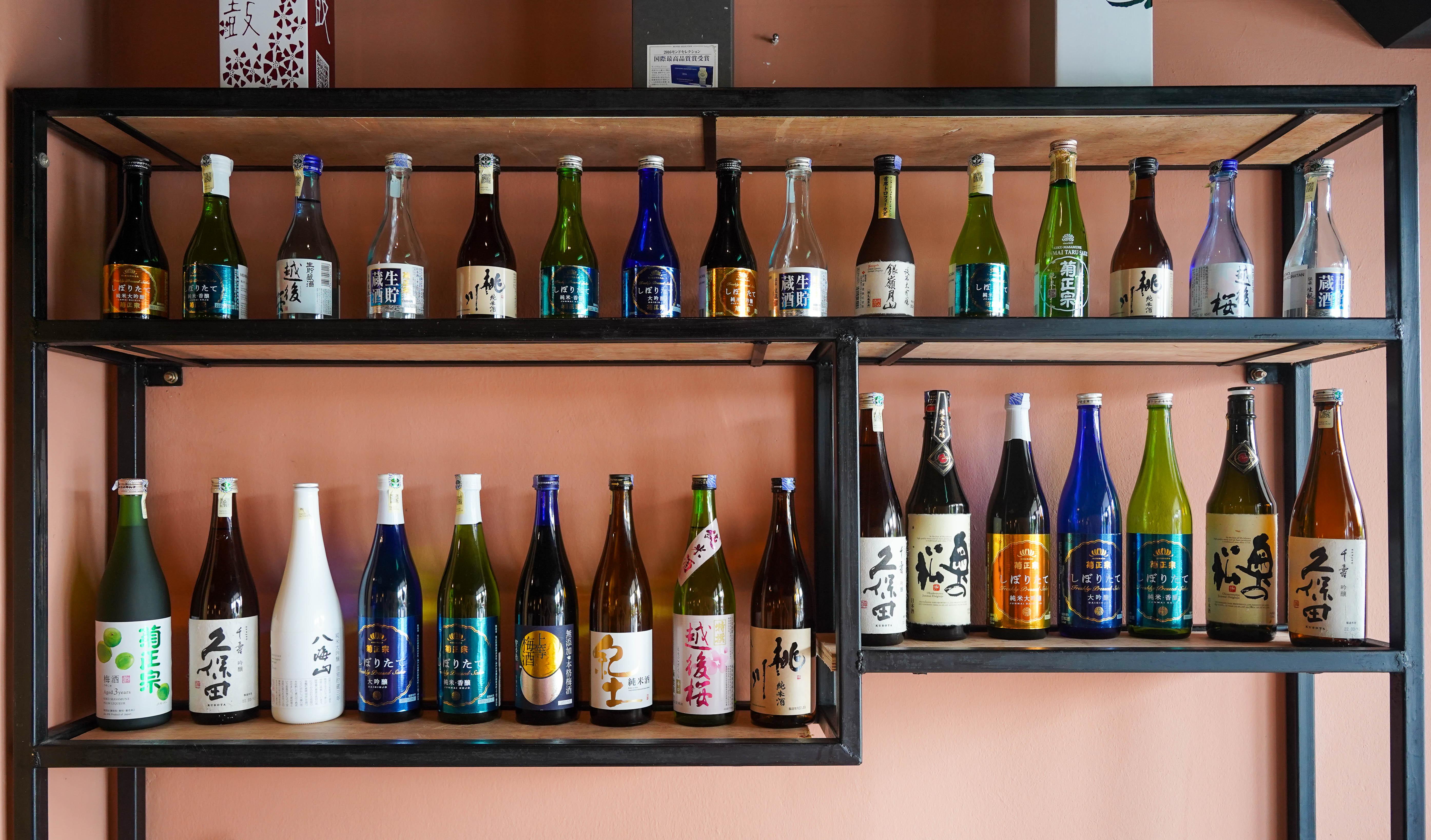 Beyond the extensive sake collection, Juu Nana Sakaba's cocktails and mocktails help to keep our spirits high. We could happily spend the whole evening here, sipping on the Ume Sour (RM18; pear with soju), Lemon Sour (RM18; lemon with soju) and Berry Cooler (RM9.90).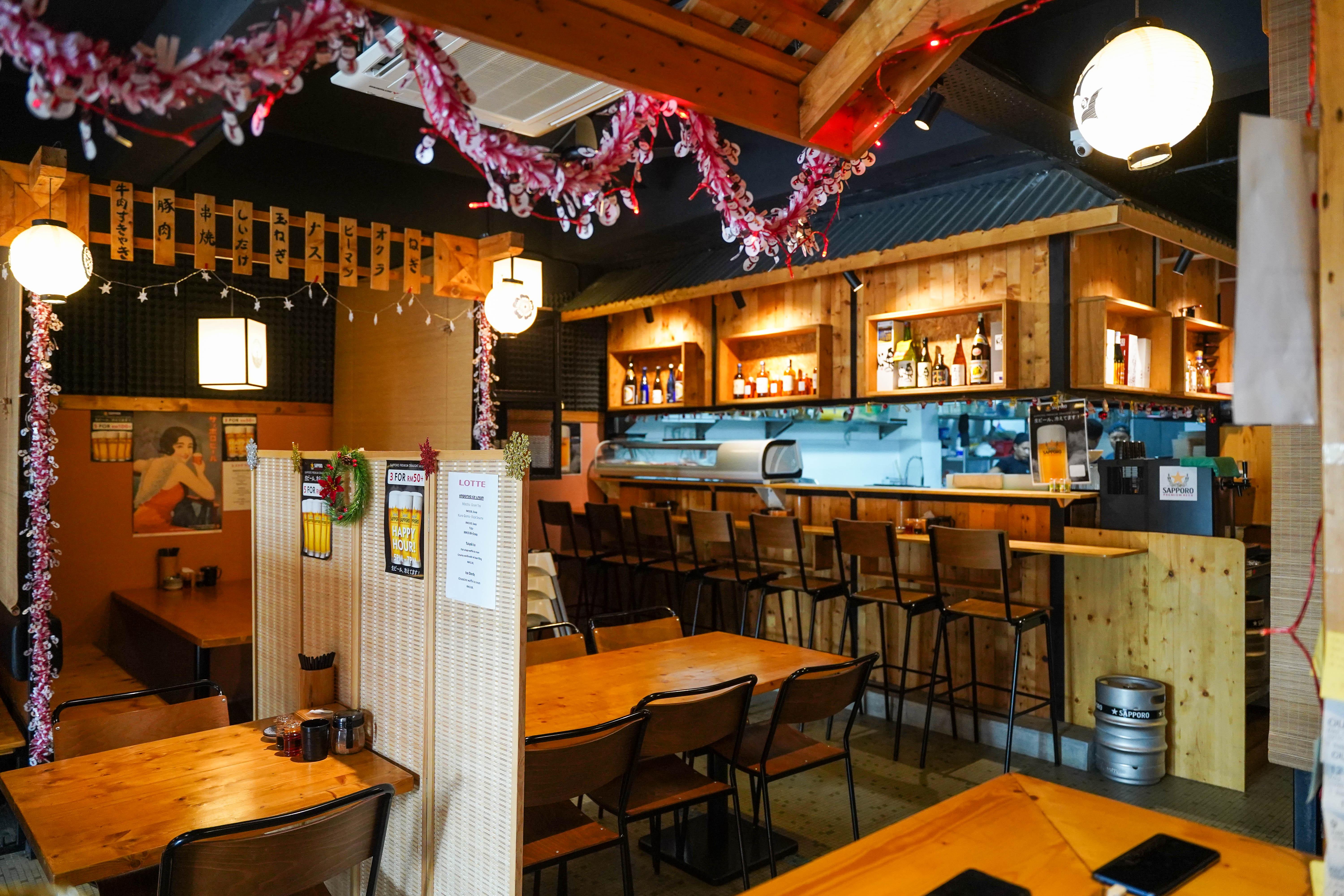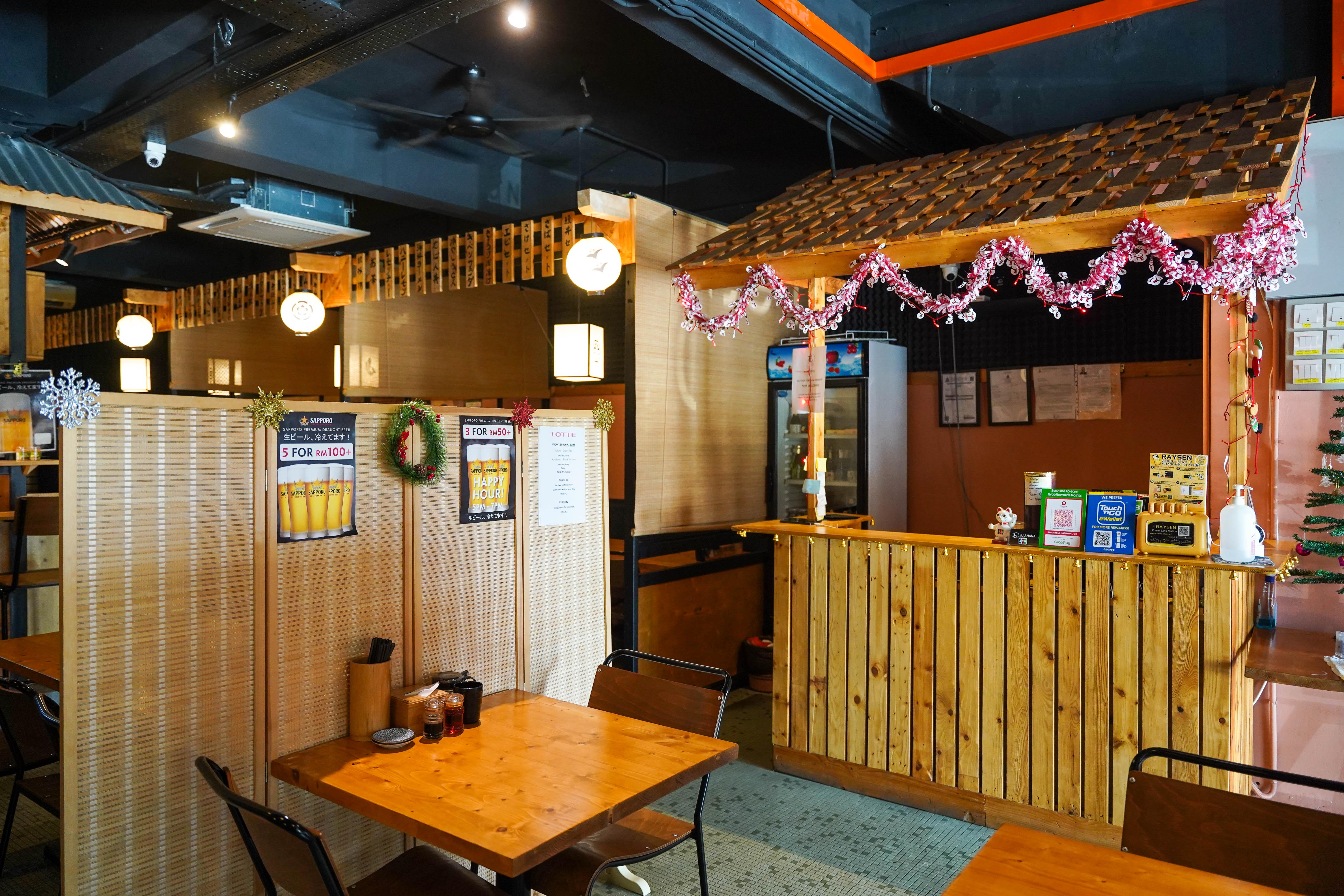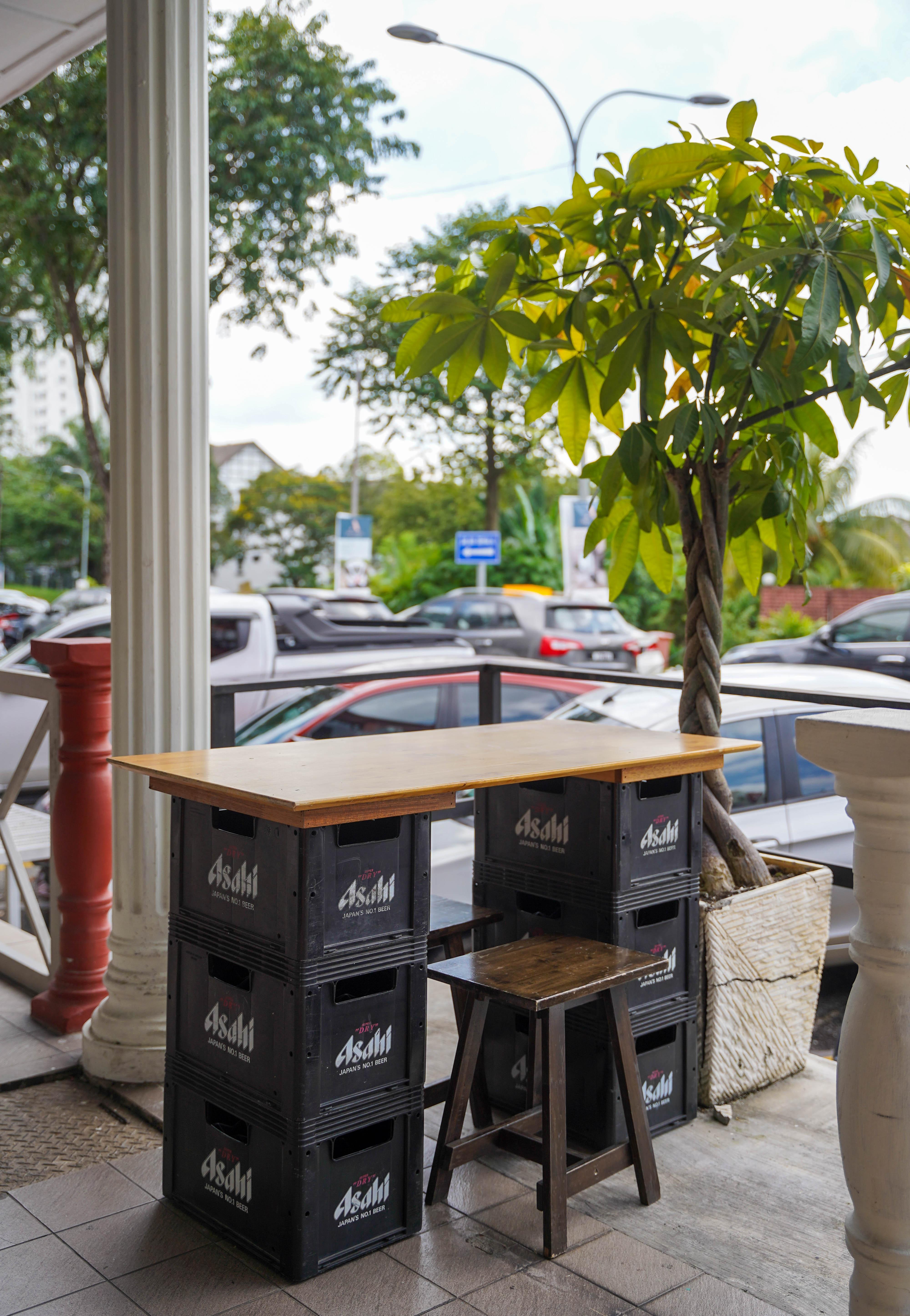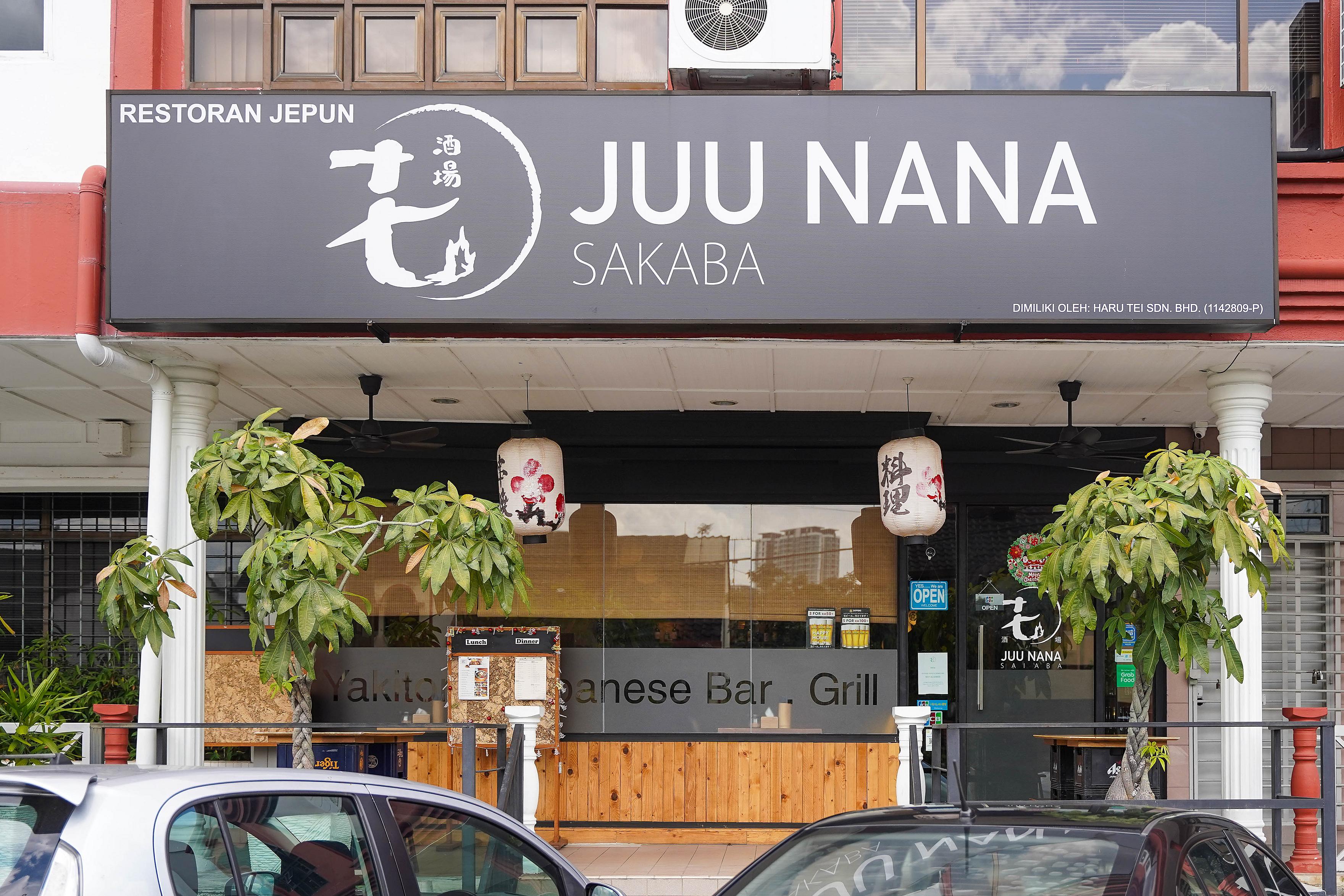 Juu Nana Sakaba
14, Jalan 17/54, Seksyen 17, 46400 Petaling Jaya, Selangor. 
Open Tuesday-Sunday, 11am-3pm, 5pm-11pm. Tel: 03-7931-7737