Jodonia Coffee & Bakery brings European-inspired classical music & culinary magic to Puchong
June 2, 2023
---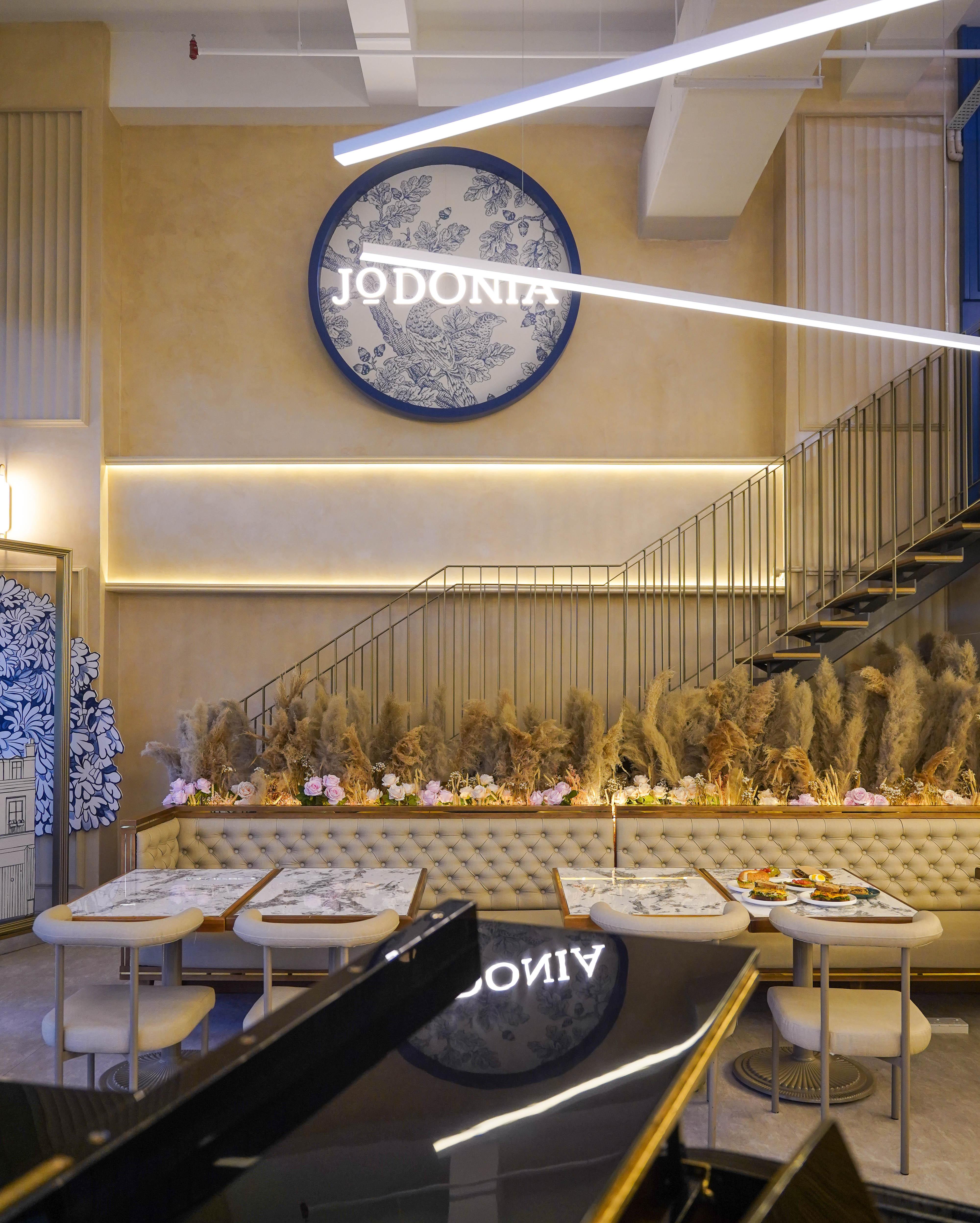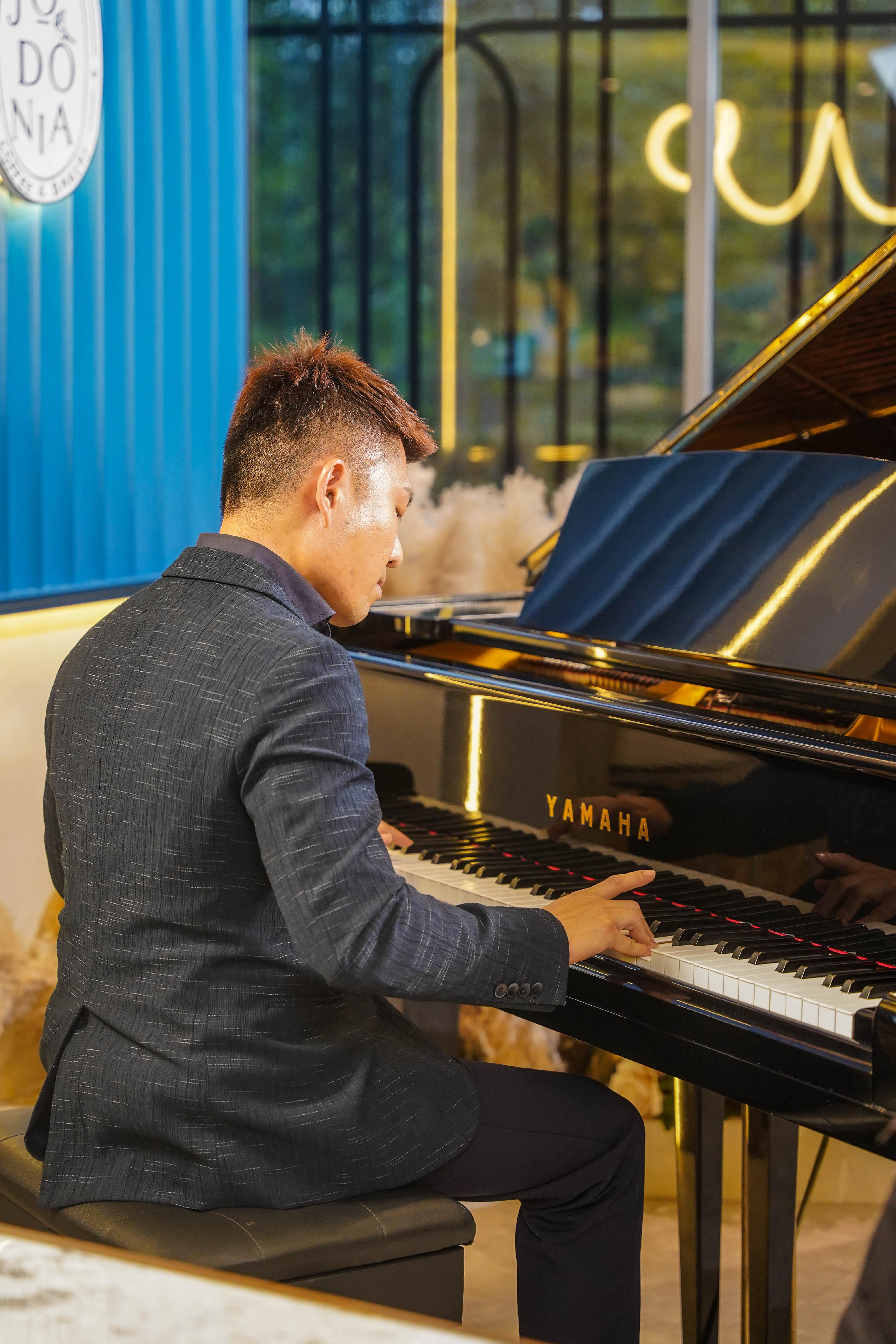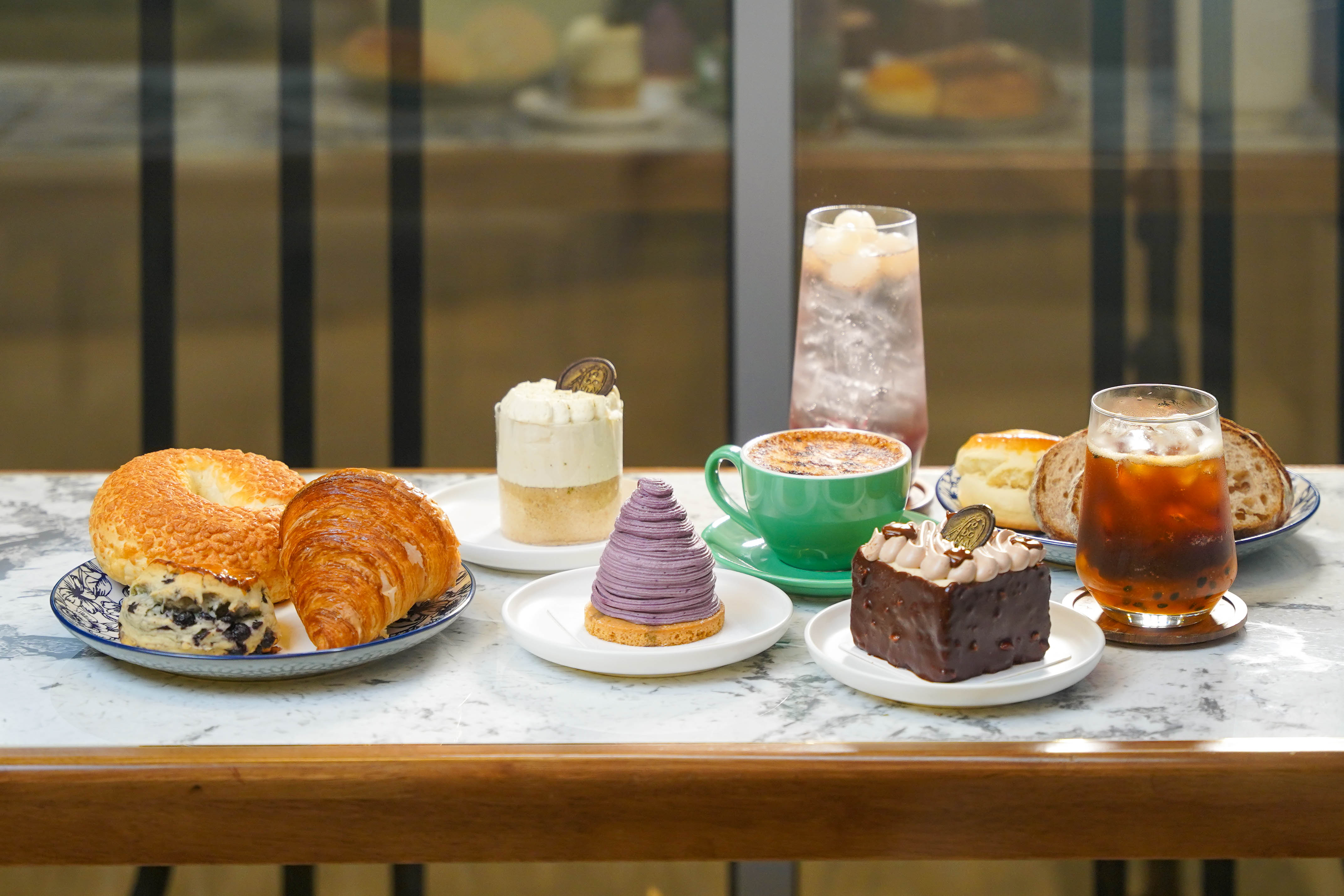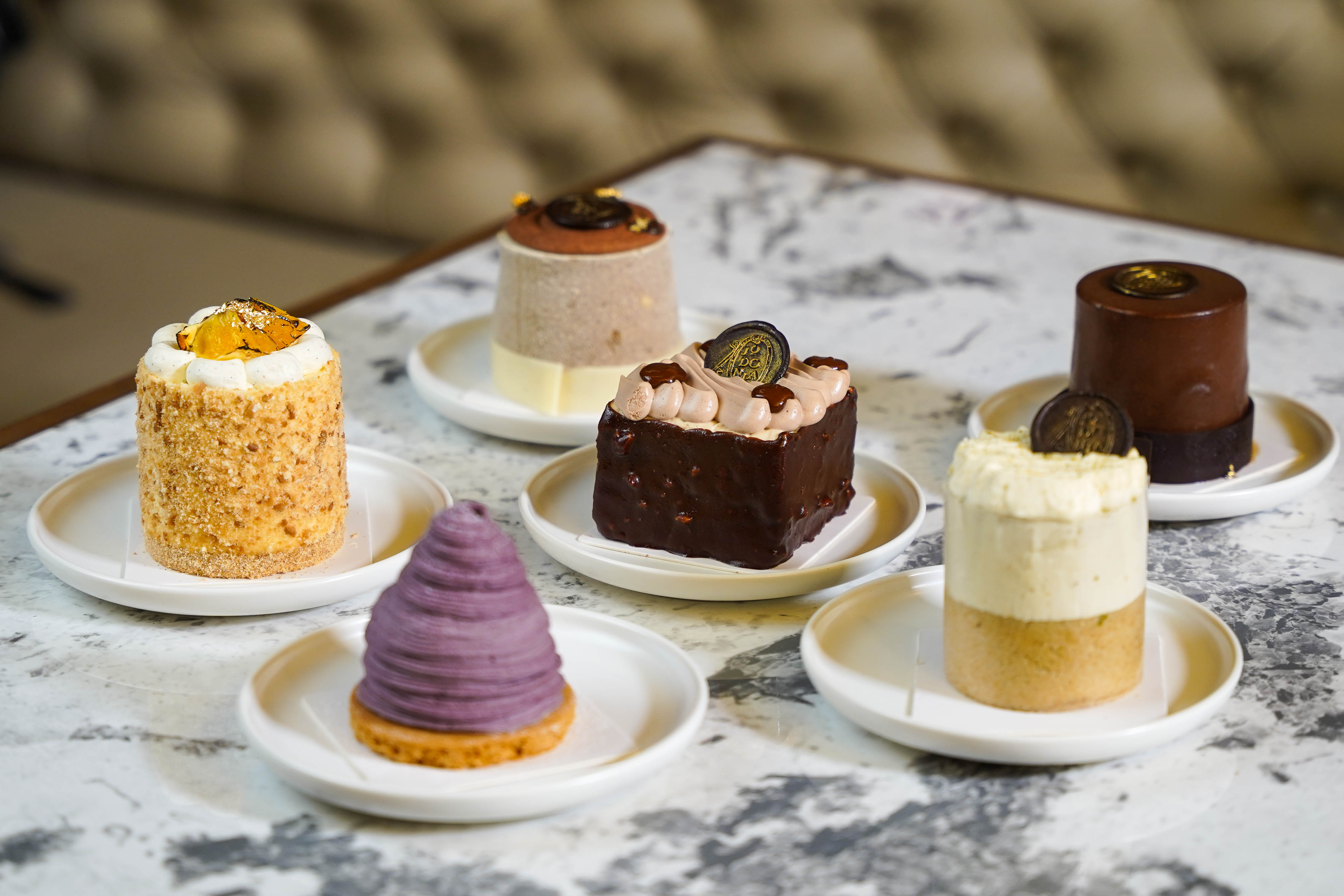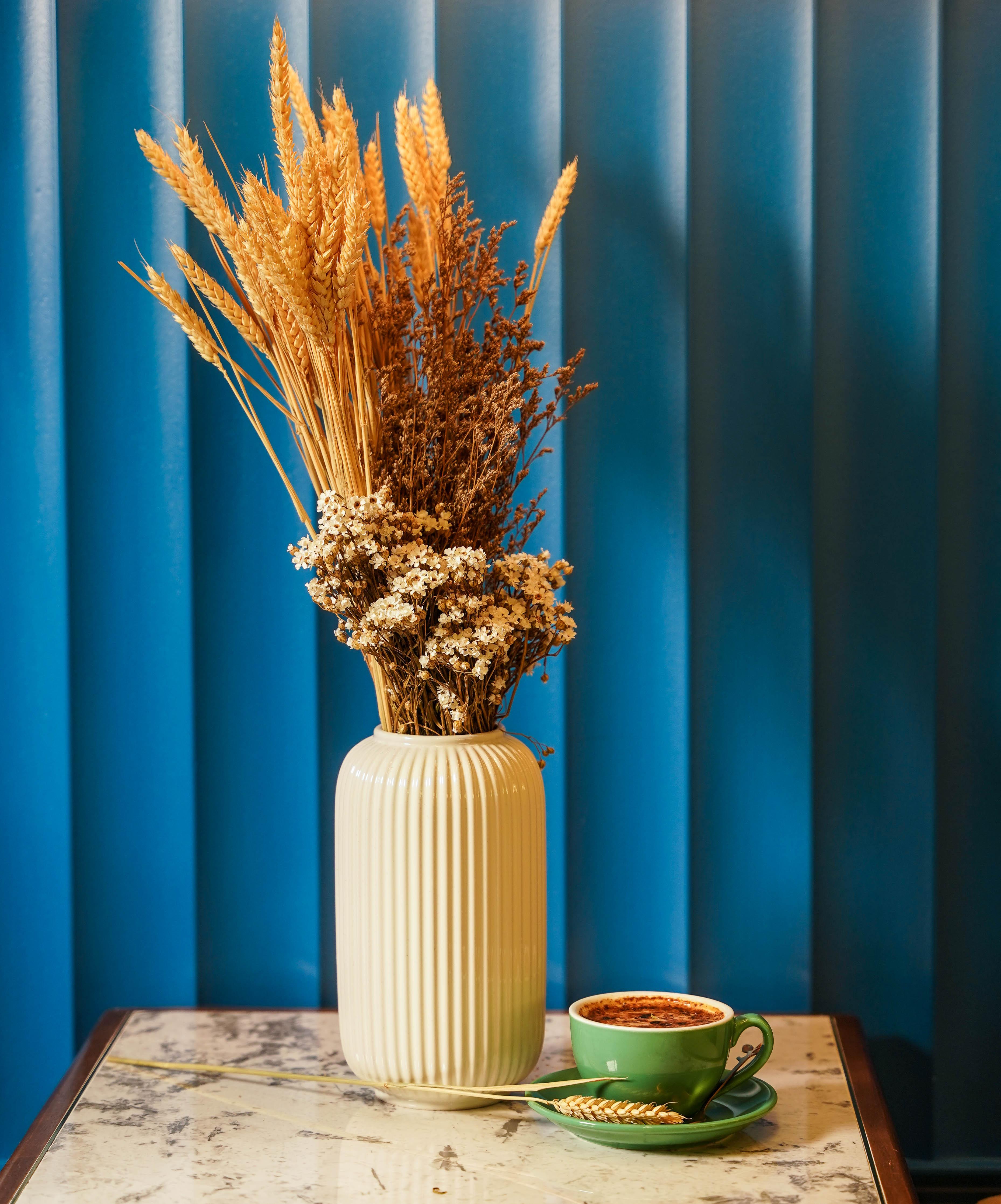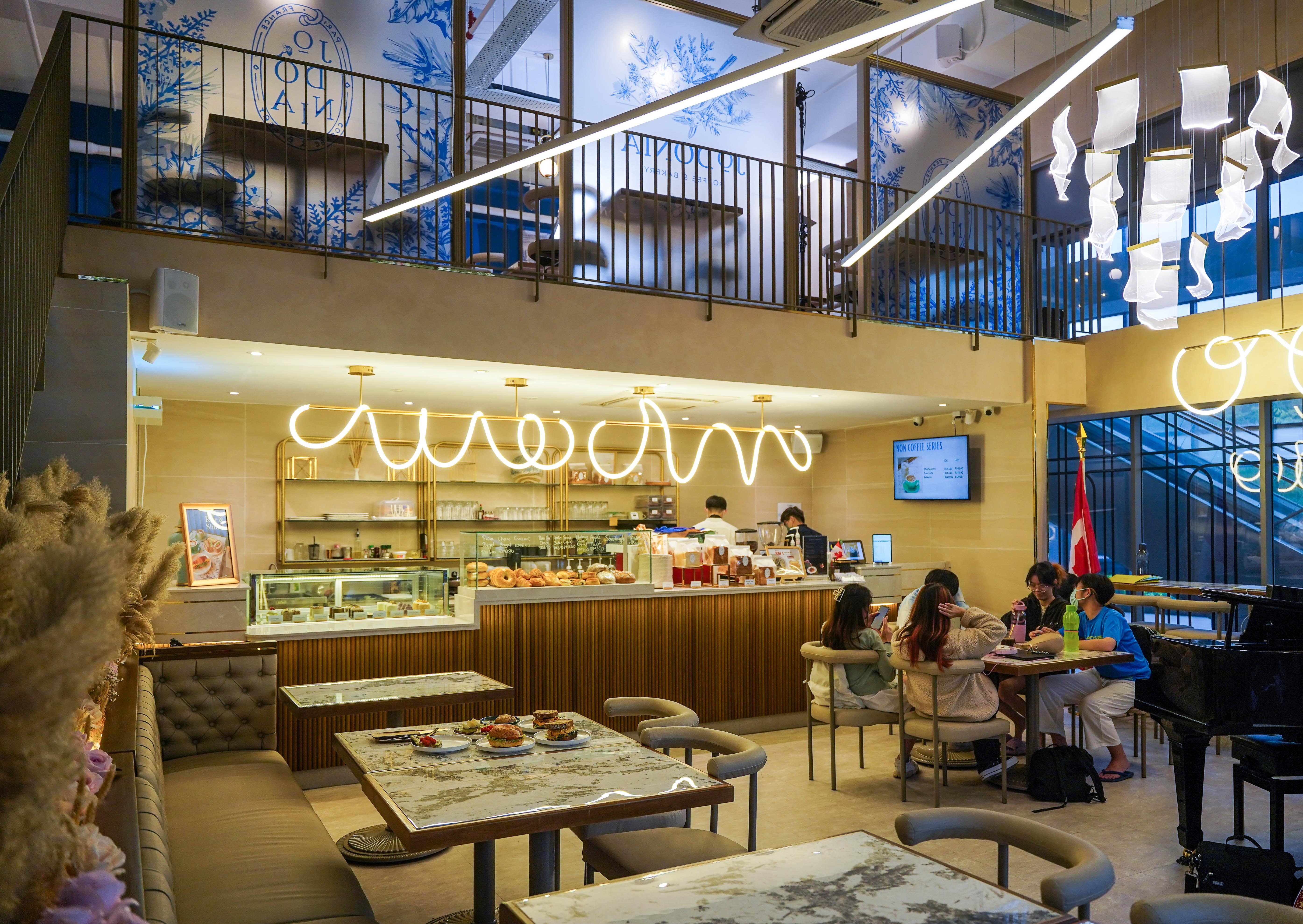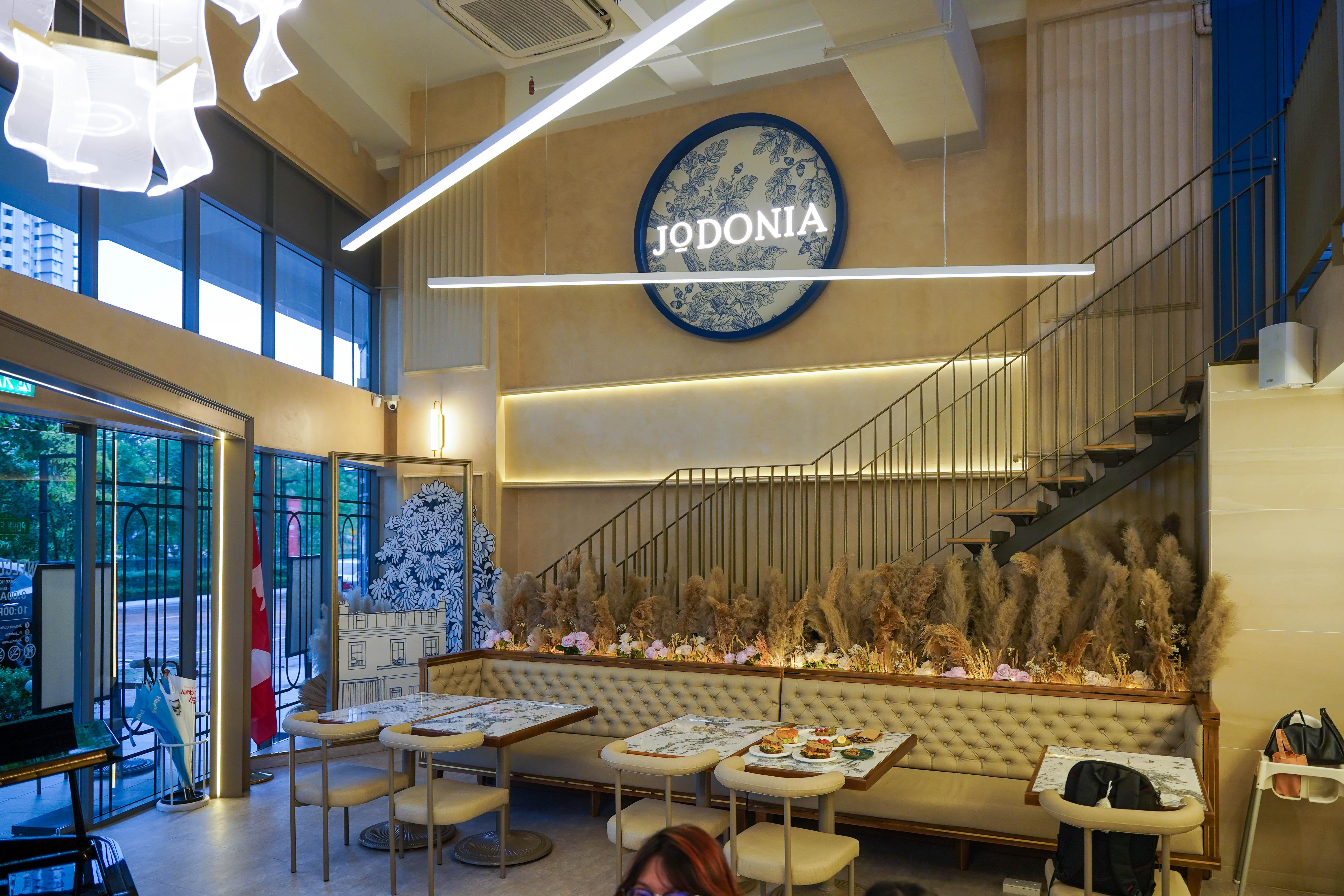 Bringing together classical music and culinary magic in beautiful harmony, Jodonia Coffee & Bakery promises a taste of France in Puchong, infused with a sense of European-style romance.
With a piano taking centre stage at this charming cafe, Jodonia seeks to instantly immerse customers in a luminous, luxurious experience, where freshly baked treats and fragrantly brewed beverages can be leisurely relished.
Explore this two-level space lined with a portrait of Chopin, then linger for a lovely lunch, tempting tea or delectable dinner. Every weekend, 4pm to 8pm, Jodonia also hosts live piano performances, bringing sweet melodies to pair with its sweet bakes.
Watch our video on Jodonia Coffee & Bakery above.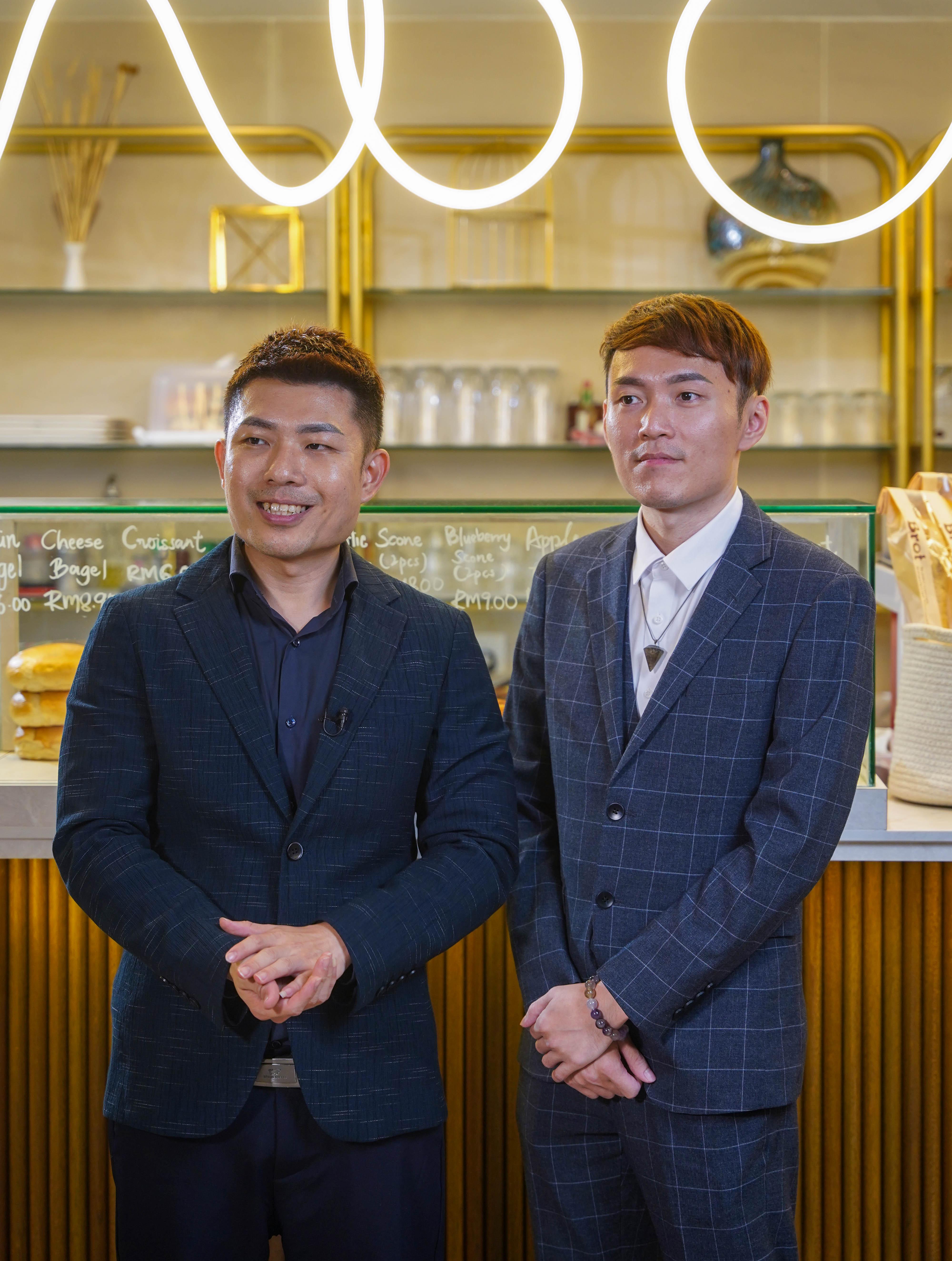 Jodonia's co-founder and vice-president Addison Foo (left) with chief operating officer Nick Hew (right)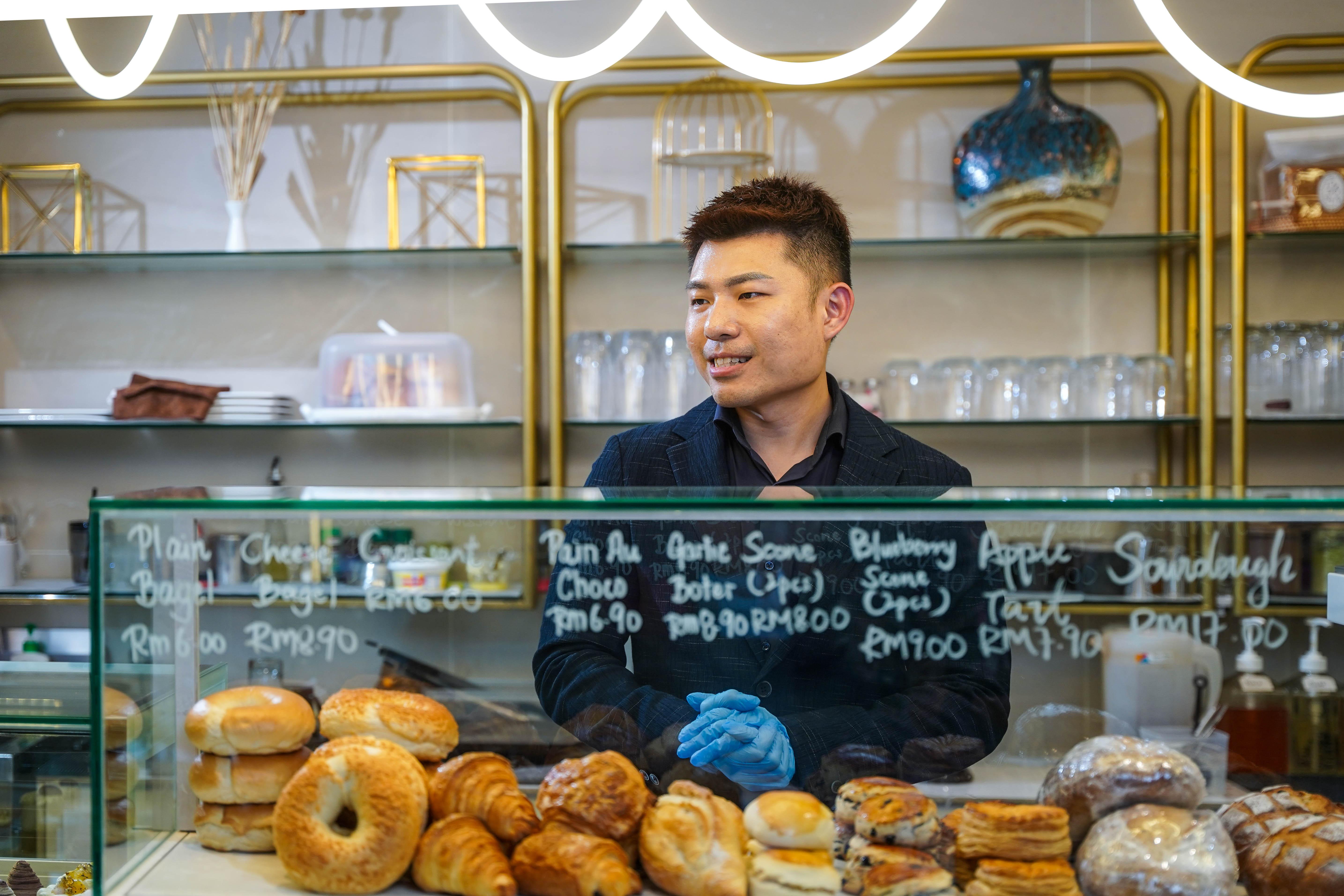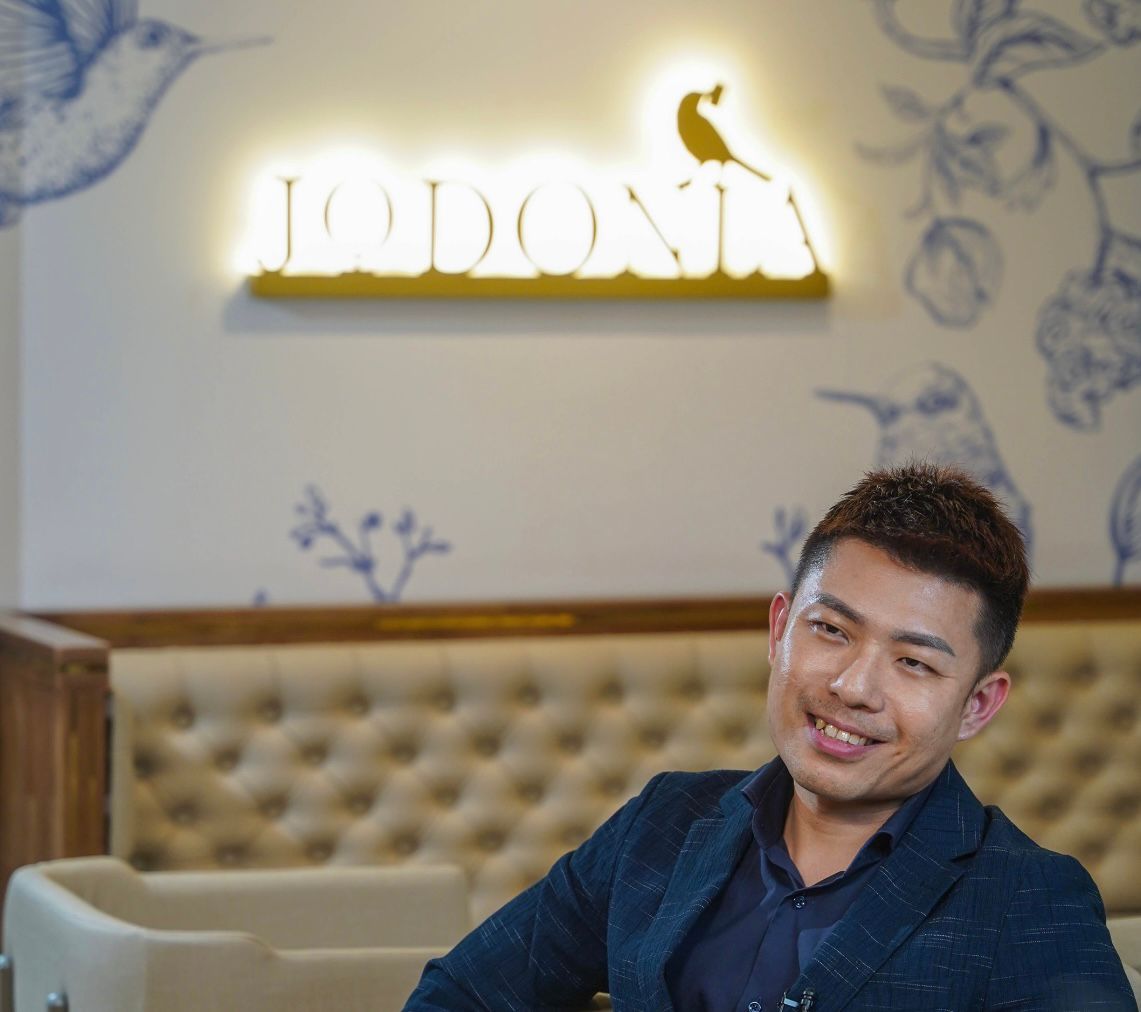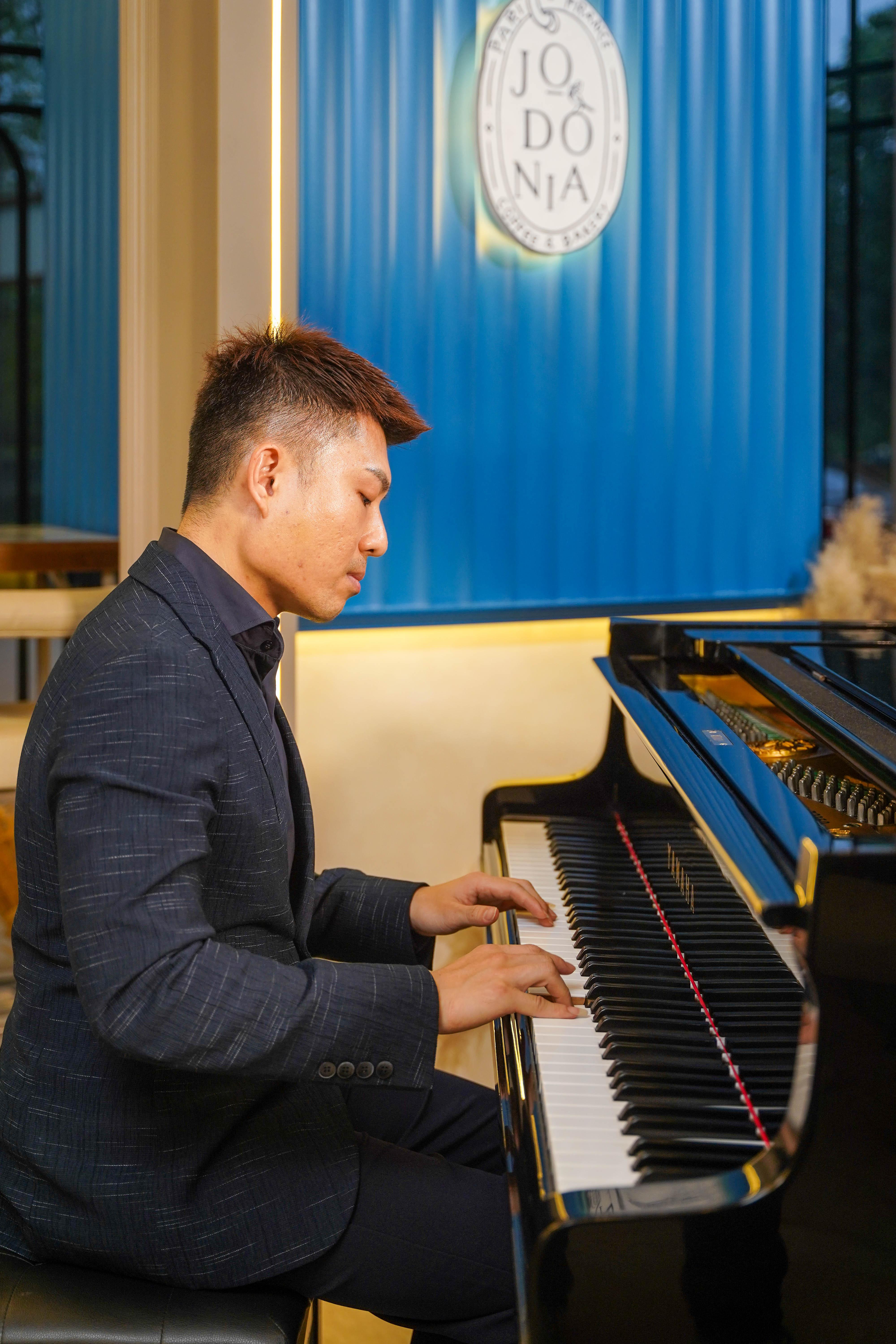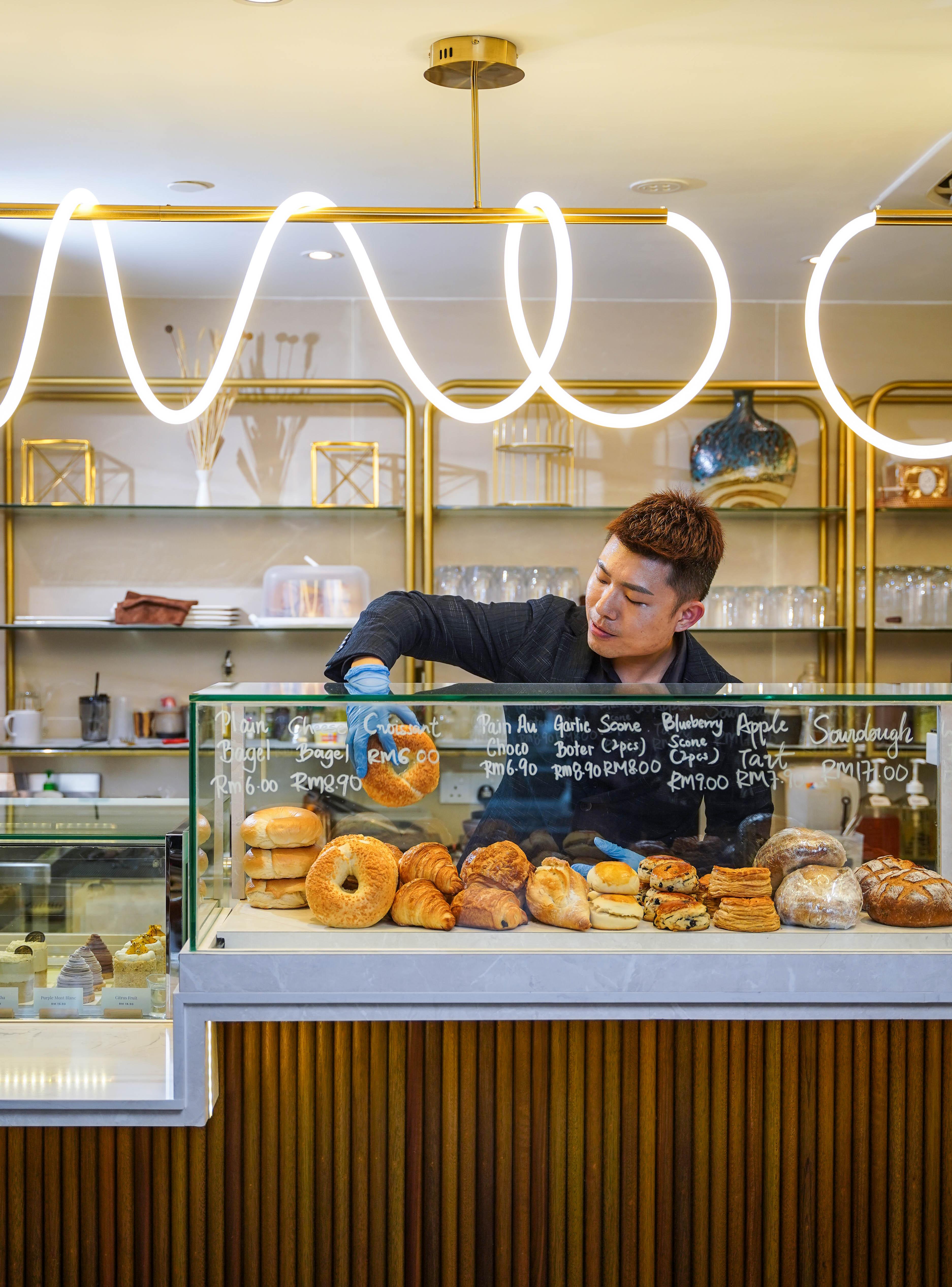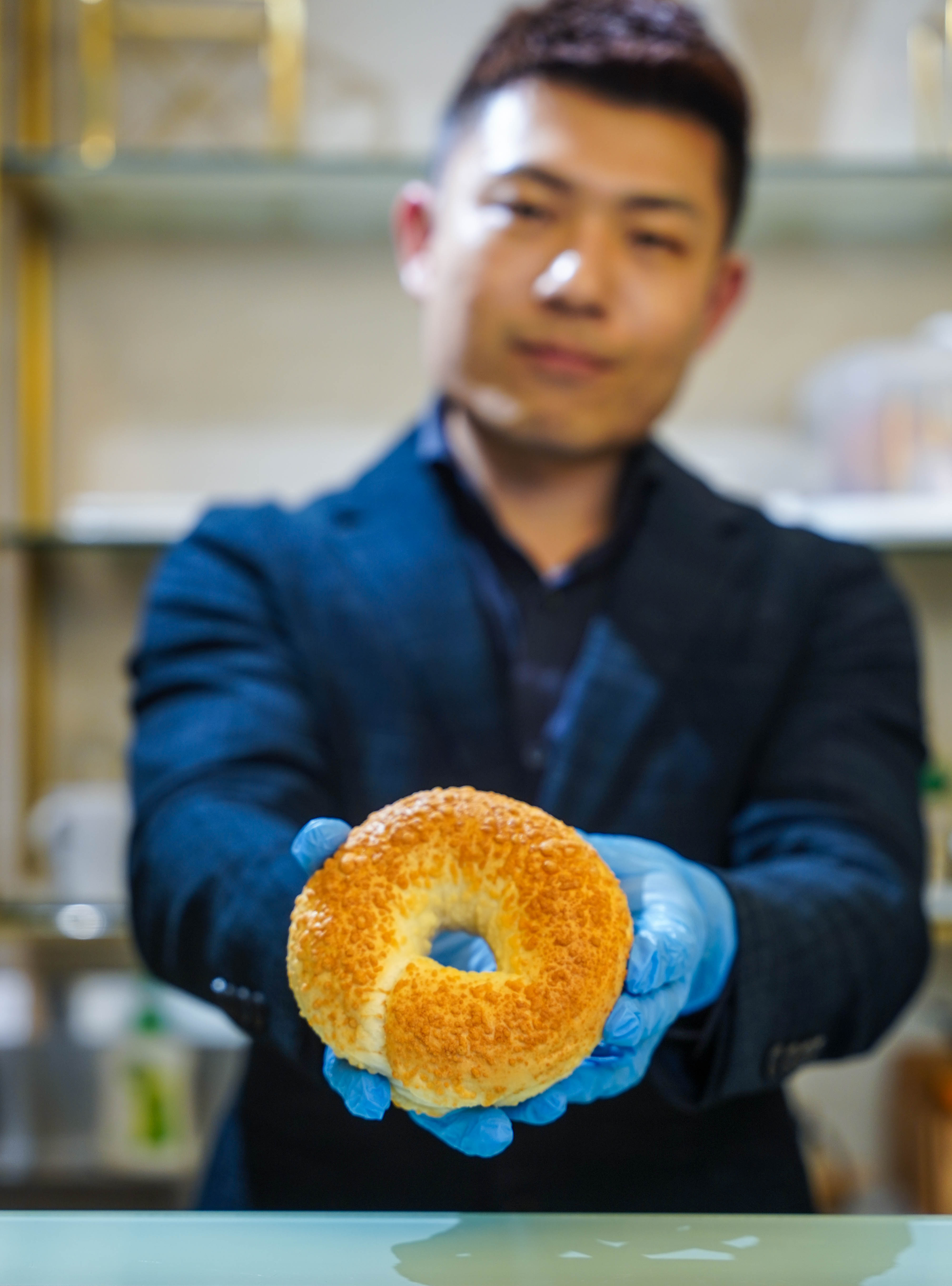 Addison explains that Jodonia offers the comfort and cosiness inspired by cafes that he frequented on his own personal travels through Europe.
"Our French-style café opened in October 2022 to offer a welcoming environment where customers can feel like they're in France while enjoying high-quality coffee and baked goods," Addison says. 
"Jodonia embodies freedom and romance, symbolised by a bird carrying a love letter in our logo," Addison adds. "Our Puchong outlet is designed with a French aesthetic. We plan to expand throughout the Klang Valley with different European-inspired concepts."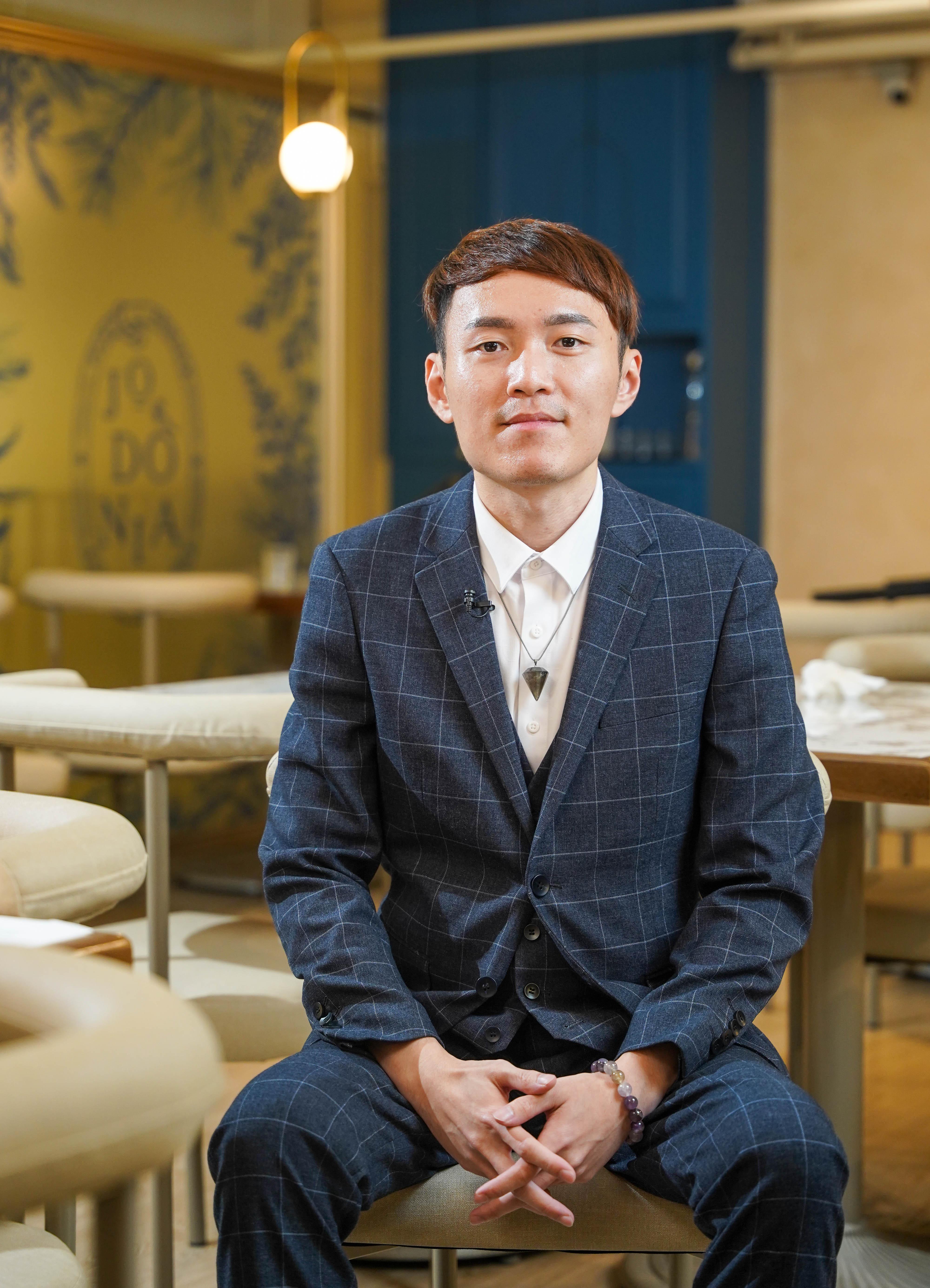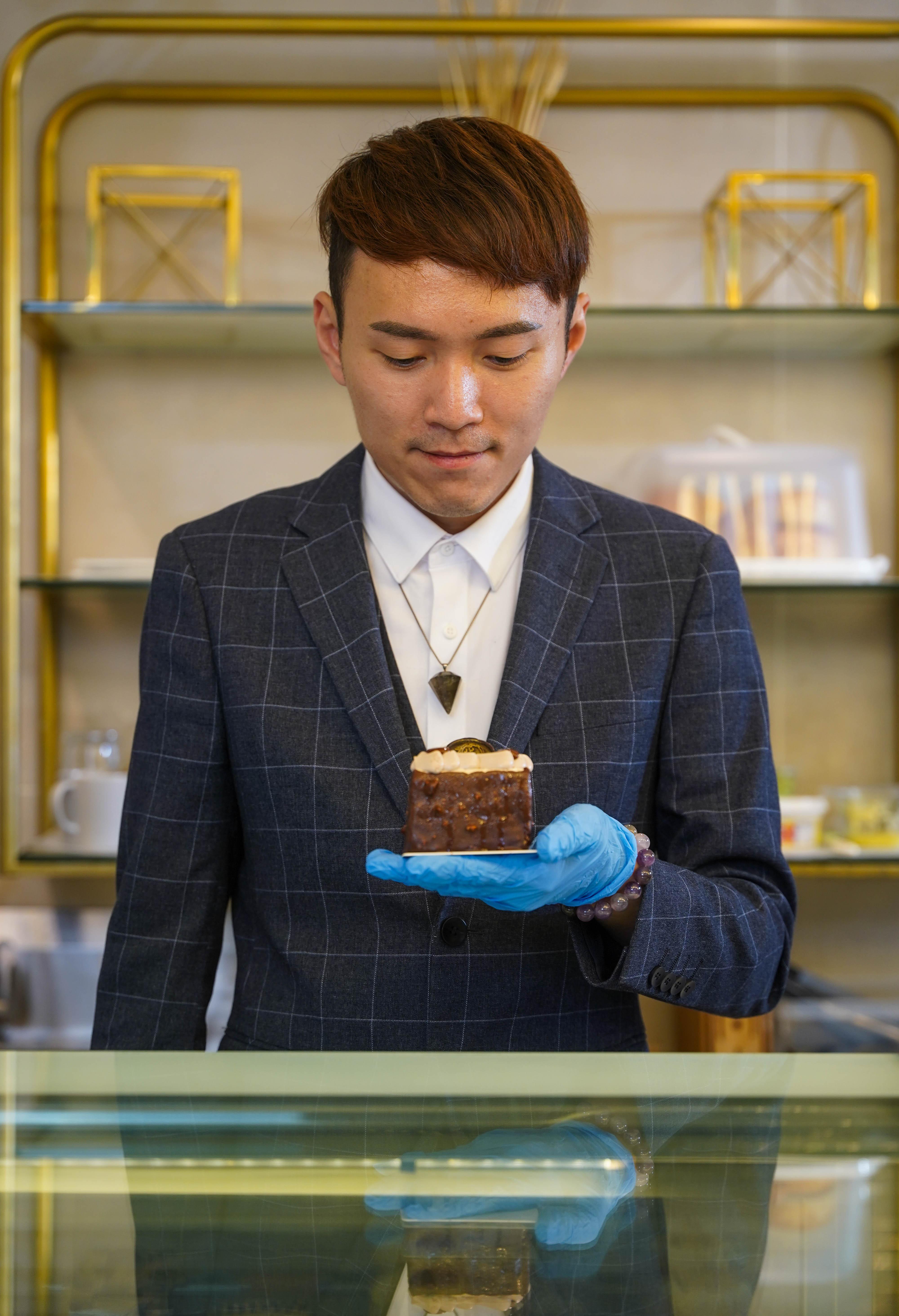 Nick highlights how Jodonia takes pride "in our own dedicated chef who creates original recipes, bringing a unique experience to customers."
"Our diverse menu includes fresh pastries, desserts, salads, spaghetti and soup, made with 100% natural, pork-free ingredients, sourced from our own central kitchen," Nick notes.
"Our cakes have a unique flavour profile because they're not too sweet. Popular options include the Truffle Hazelnut cake, reminiscent of Ferrero Rocher, and the Café Crème Mousse cake, with a balanced coffee flavour and slight bitterness."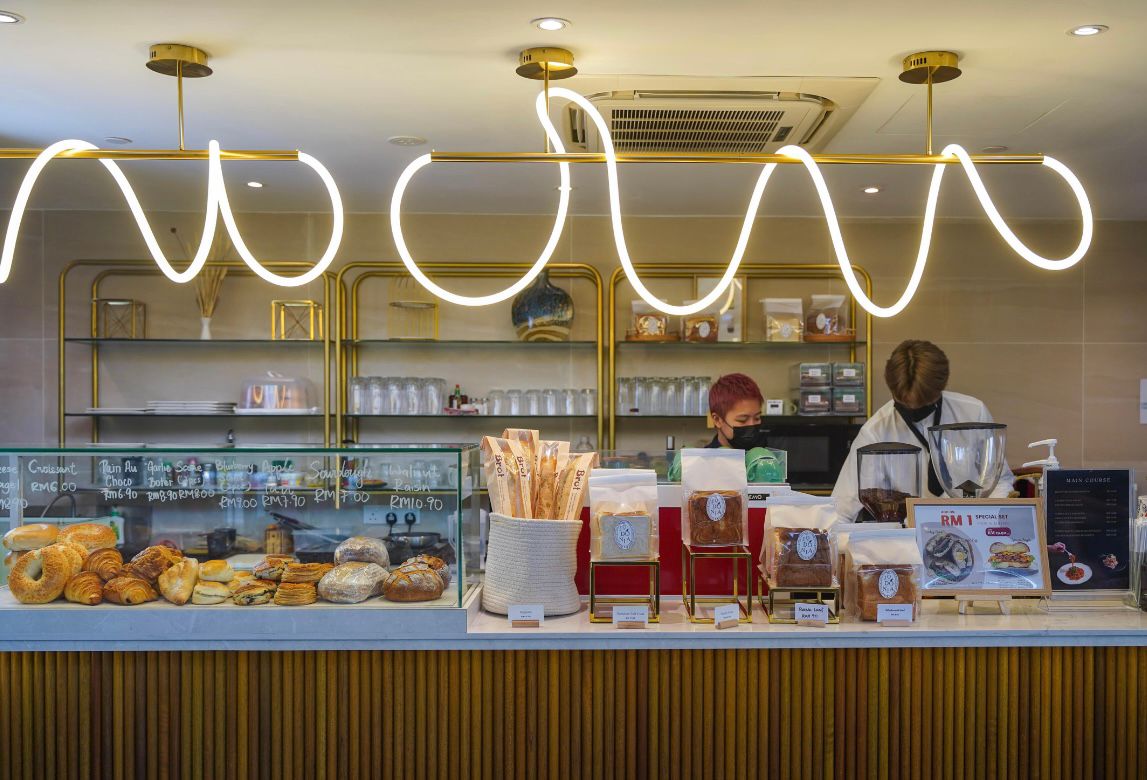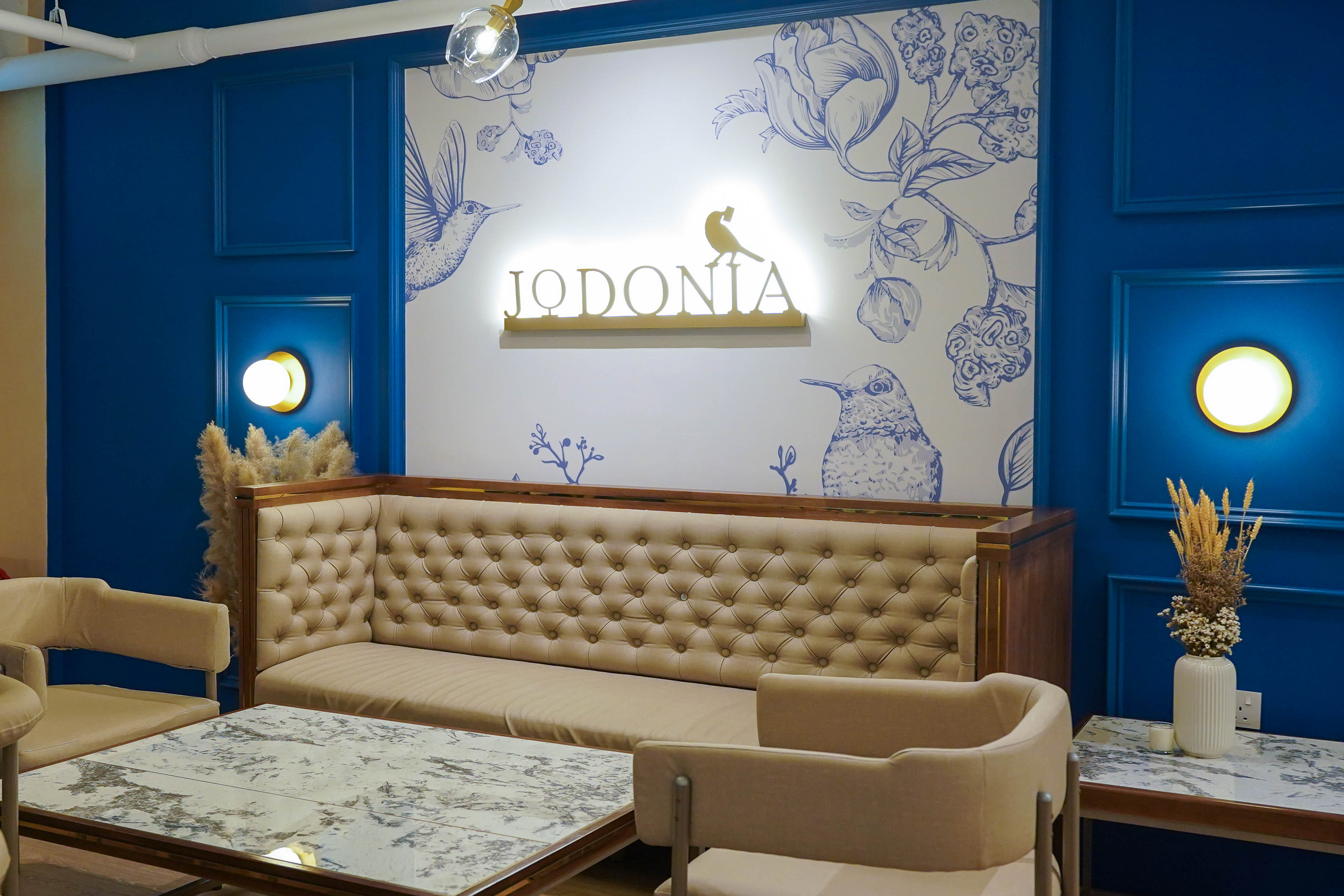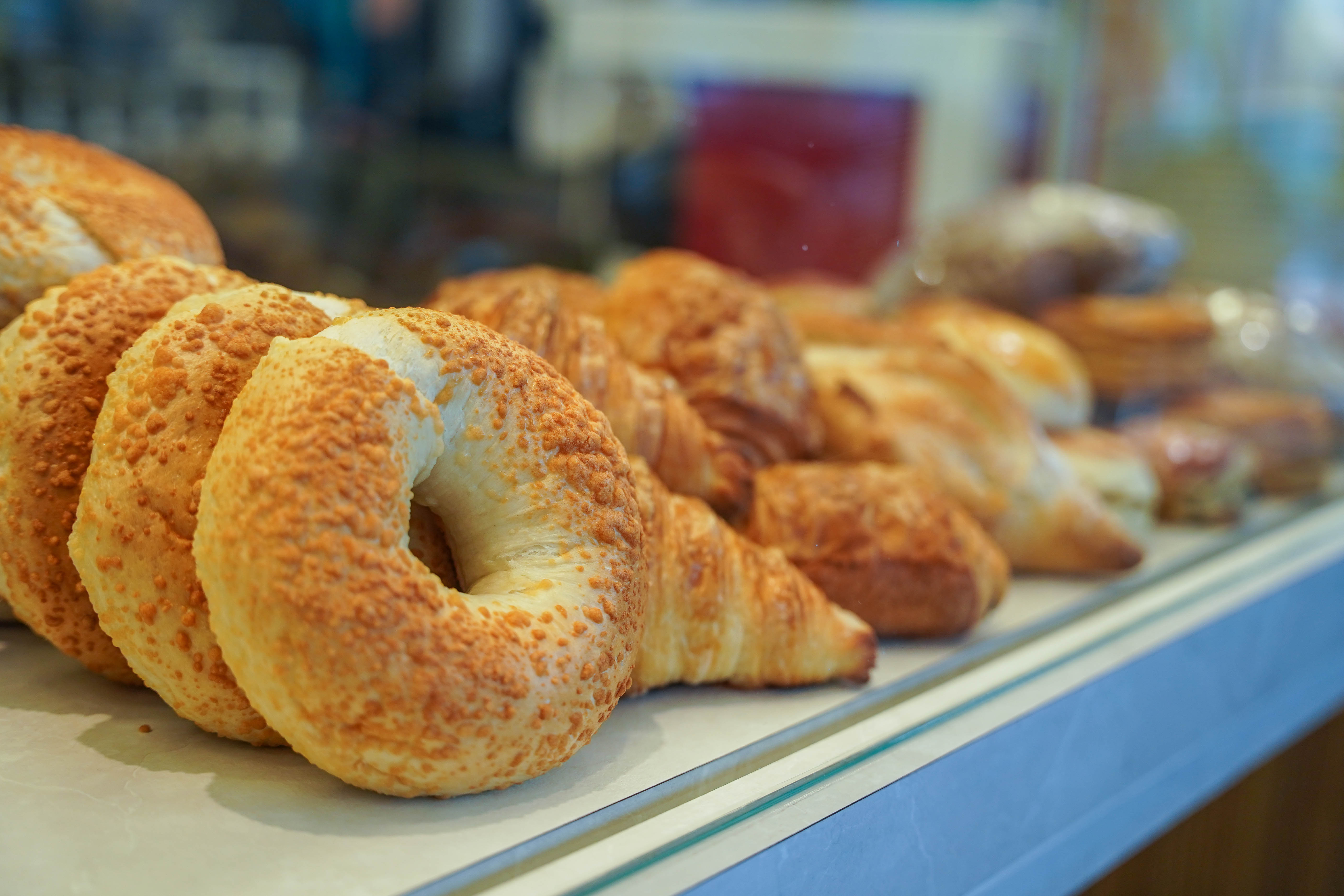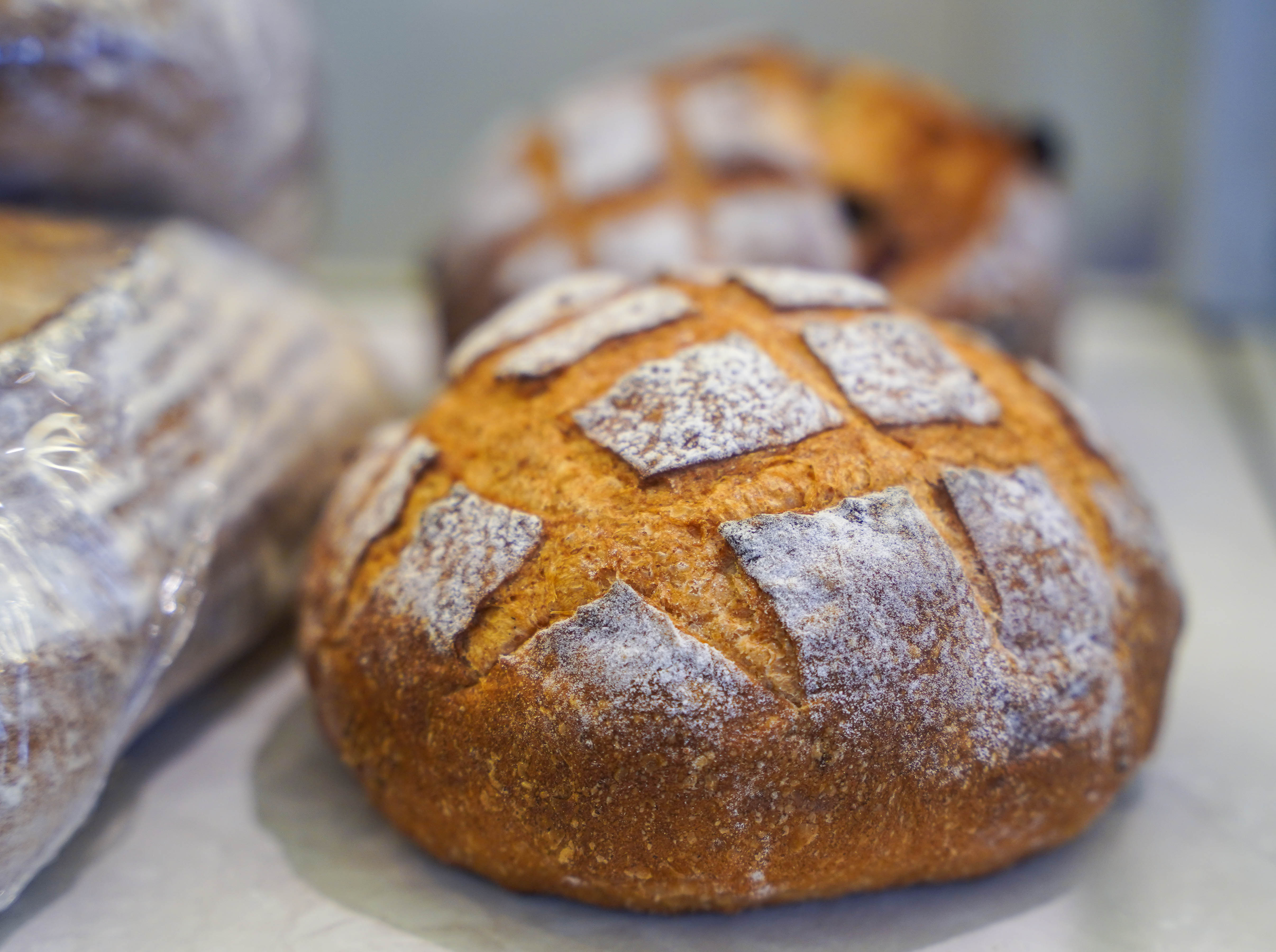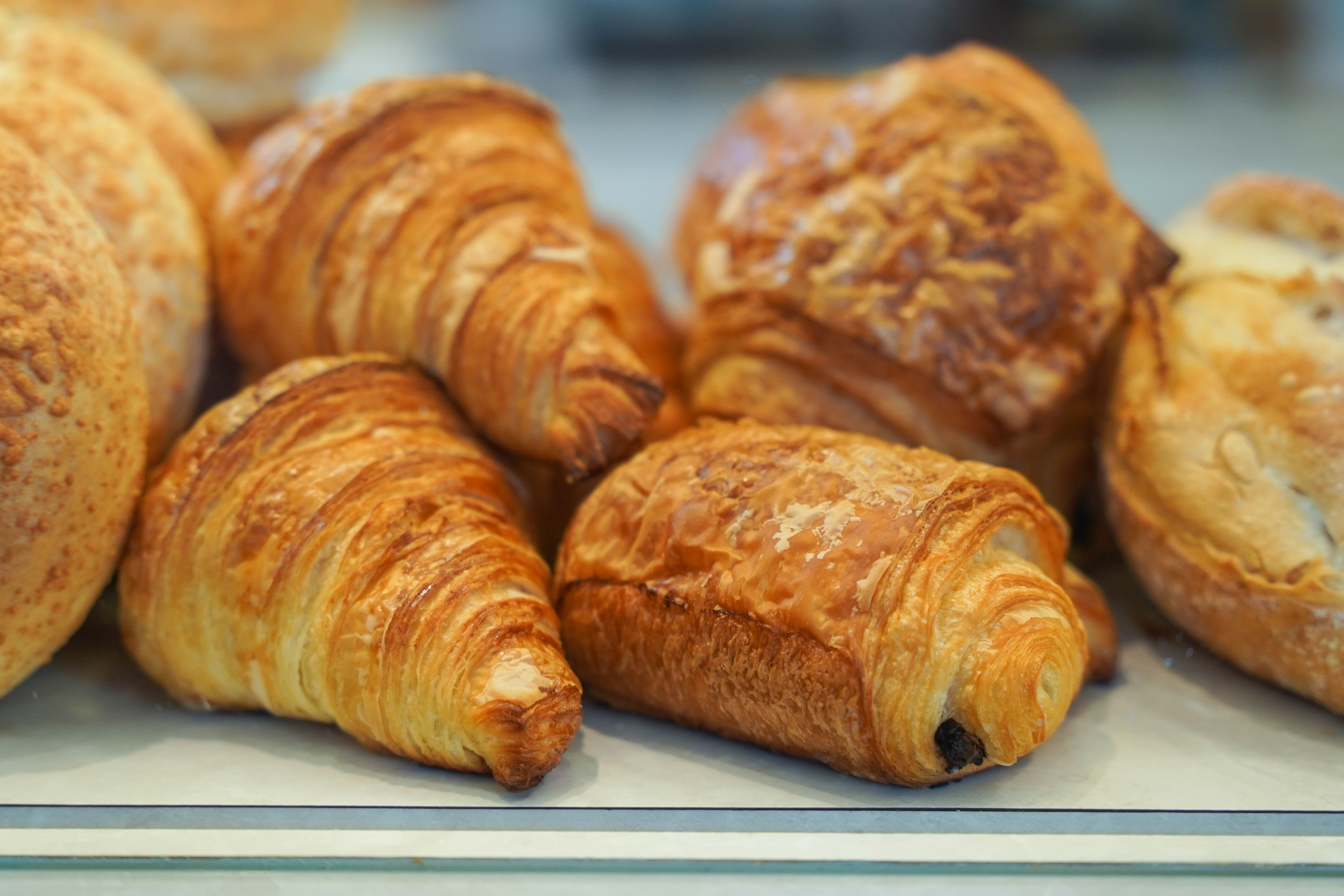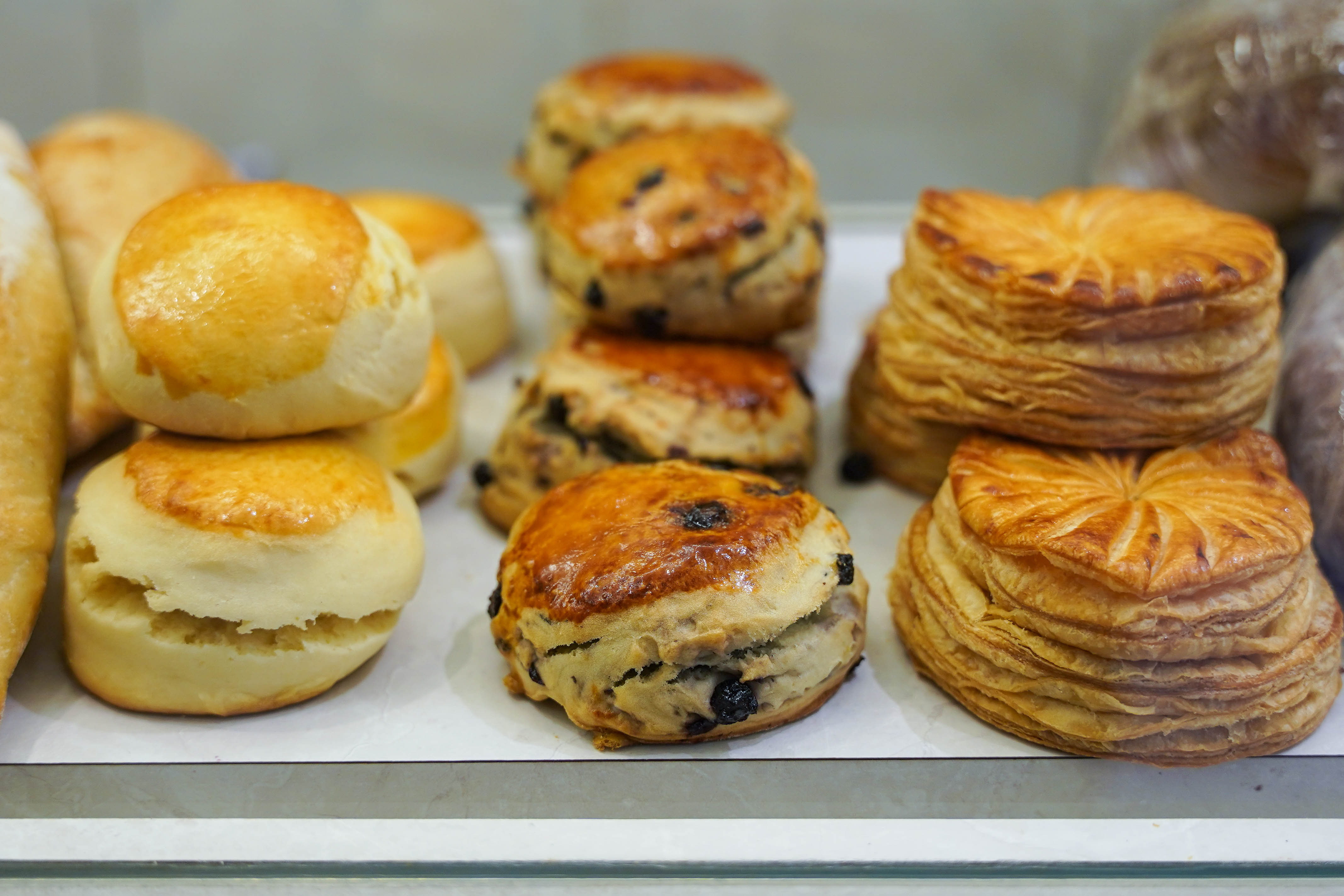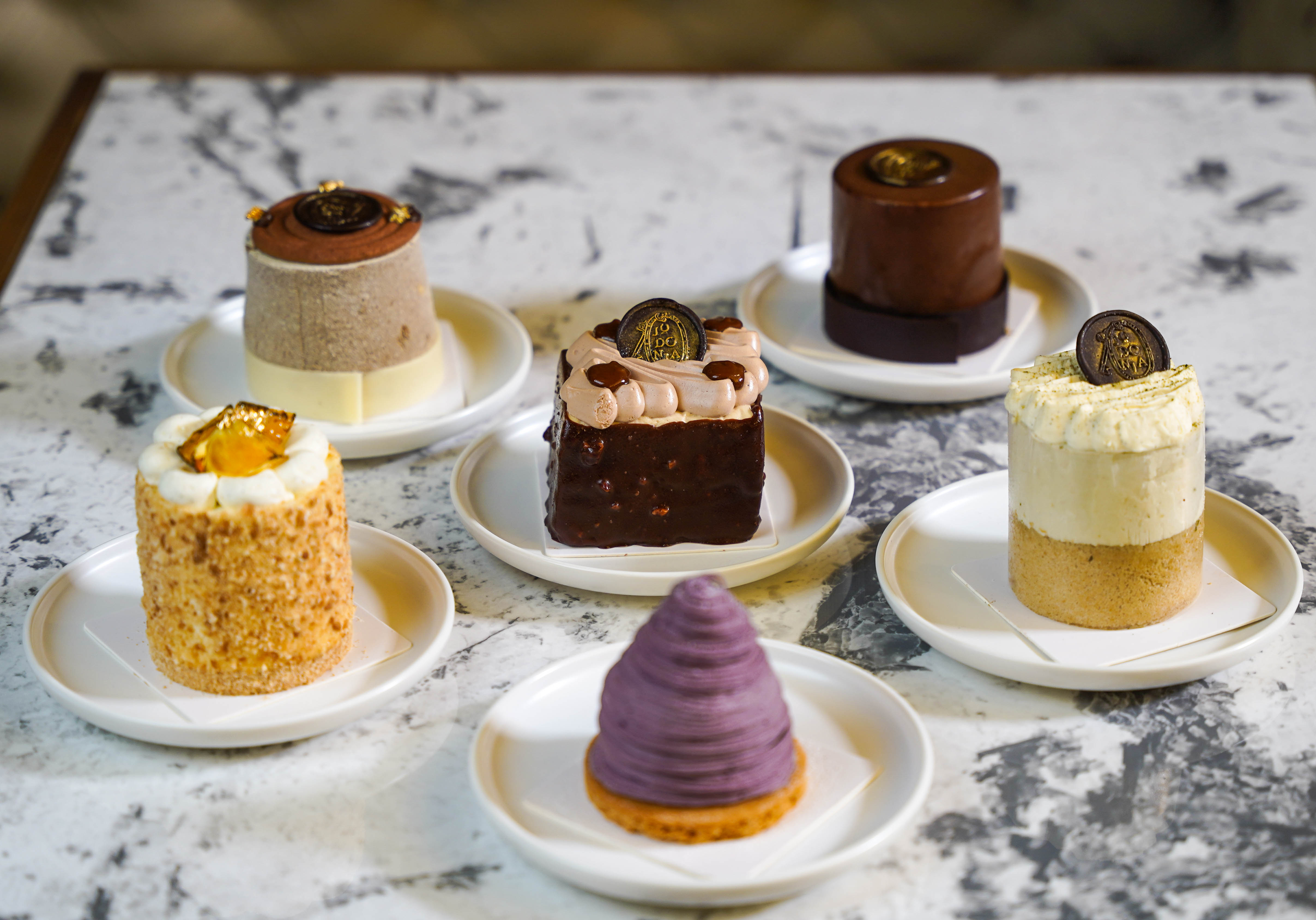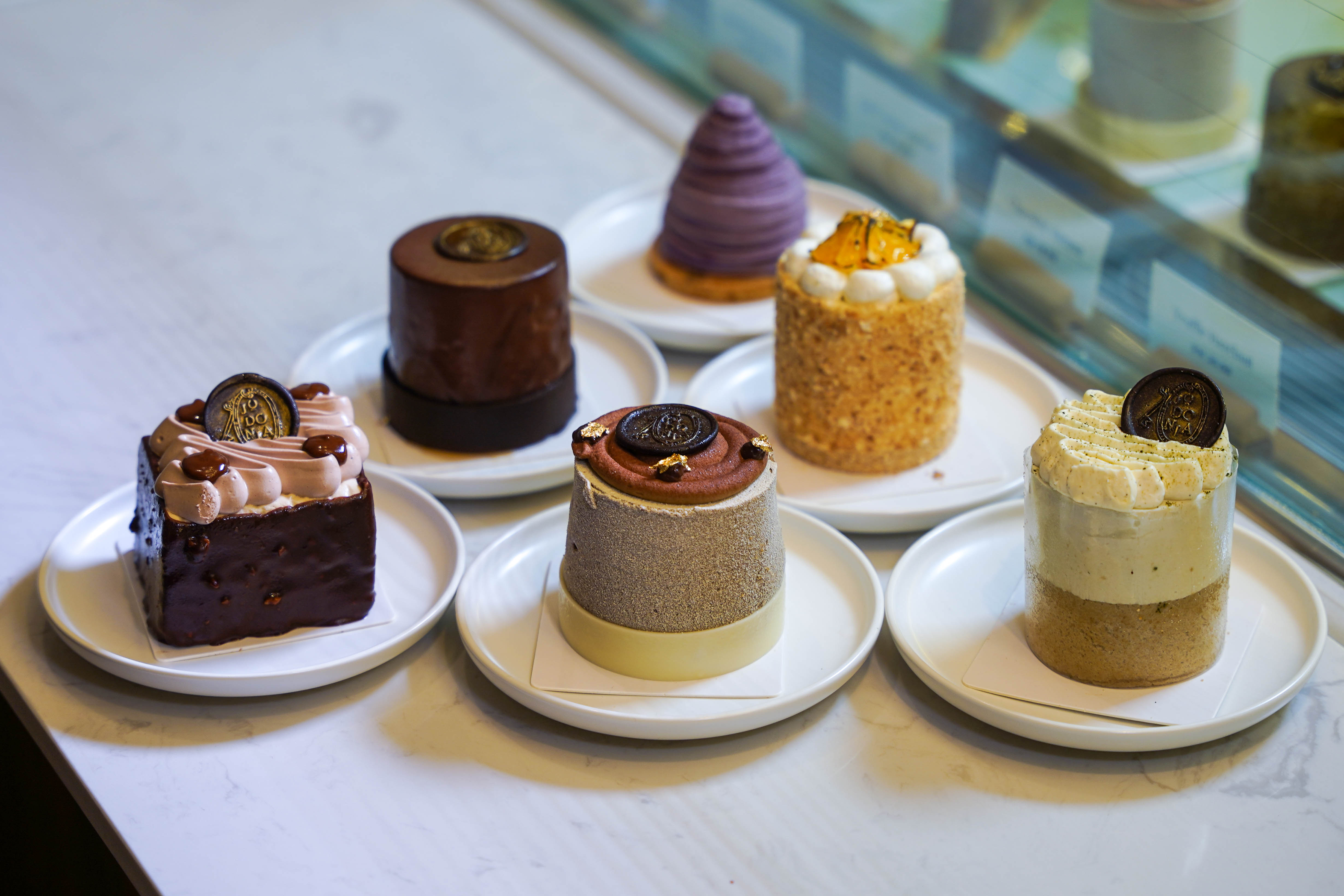 Find your favourite table in the main cafe space or the soothing mezzanine upstairs, then check out the counter for its wide selection of indulgences including bread, pastries and cakes, partnered with coffee and tea creations served by a dedicated team. 
Jodonia's founders are passionate and experienced F&B veterans, so they thoughtfully strive to ensure that patrons have a pleasant time here. Fun fact: The brand is also committed to sustainability and reducing its environmental impact by relying on eco-friendly materials and working with suppliers who share its values.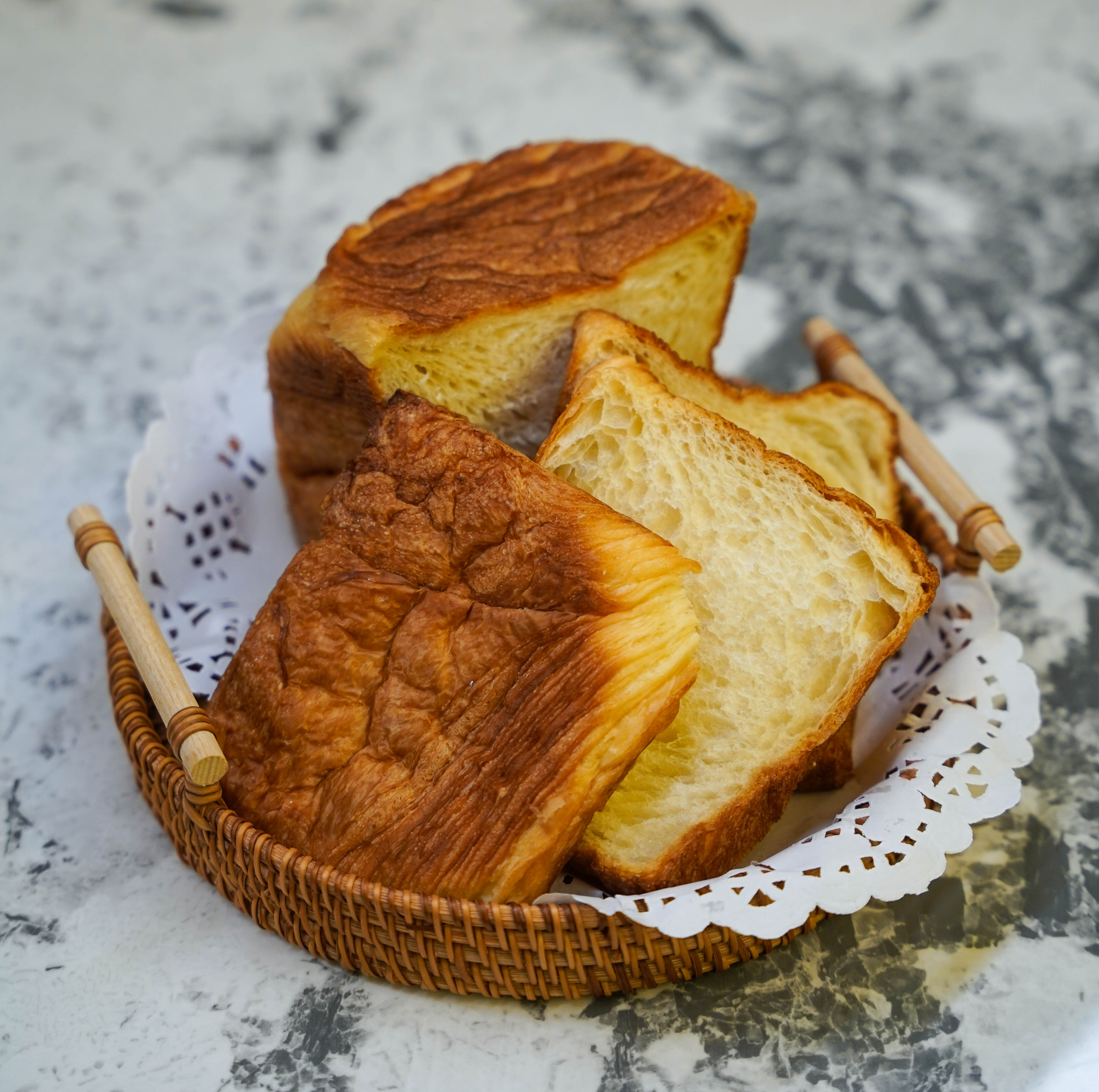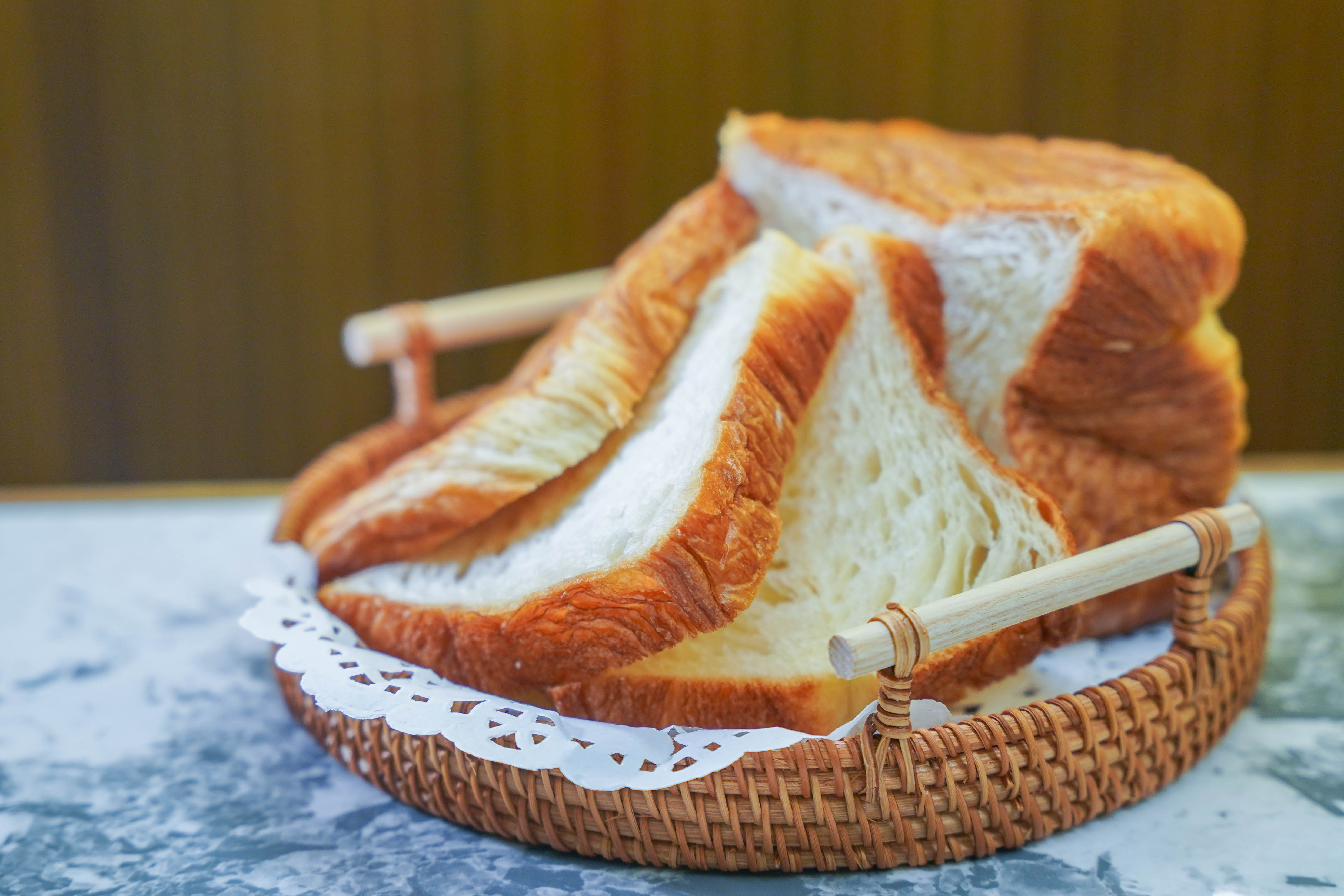 Fans of the freshest bread, rejoice: Jodonia's preservative-free Danish Toast is a delight, baked every morning with a shelf life of only three days. This is an original recipe by Jodonia, with a brilliant buttery flavour that evokes the taste and texture of toasted croissants.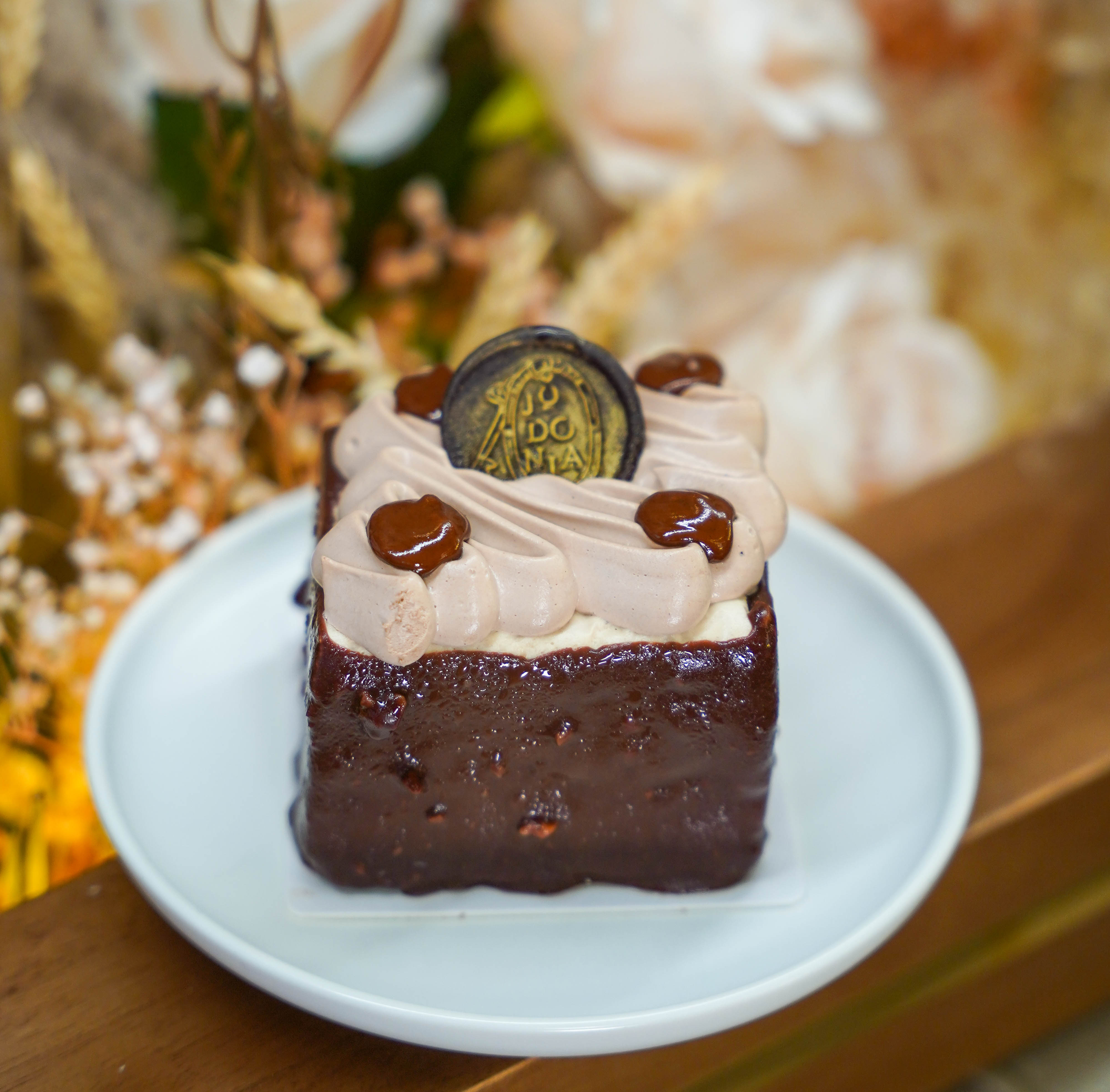 The Truffle Hazelnut cake is another unique concoction, a Jodonia bestseller that's deep with dark chocolate and plenty of peanuts, channelling the creaminess and crunch of Ferrero Rocher. It's mouthwateringly decadent but miraculously not cloying or too sweet.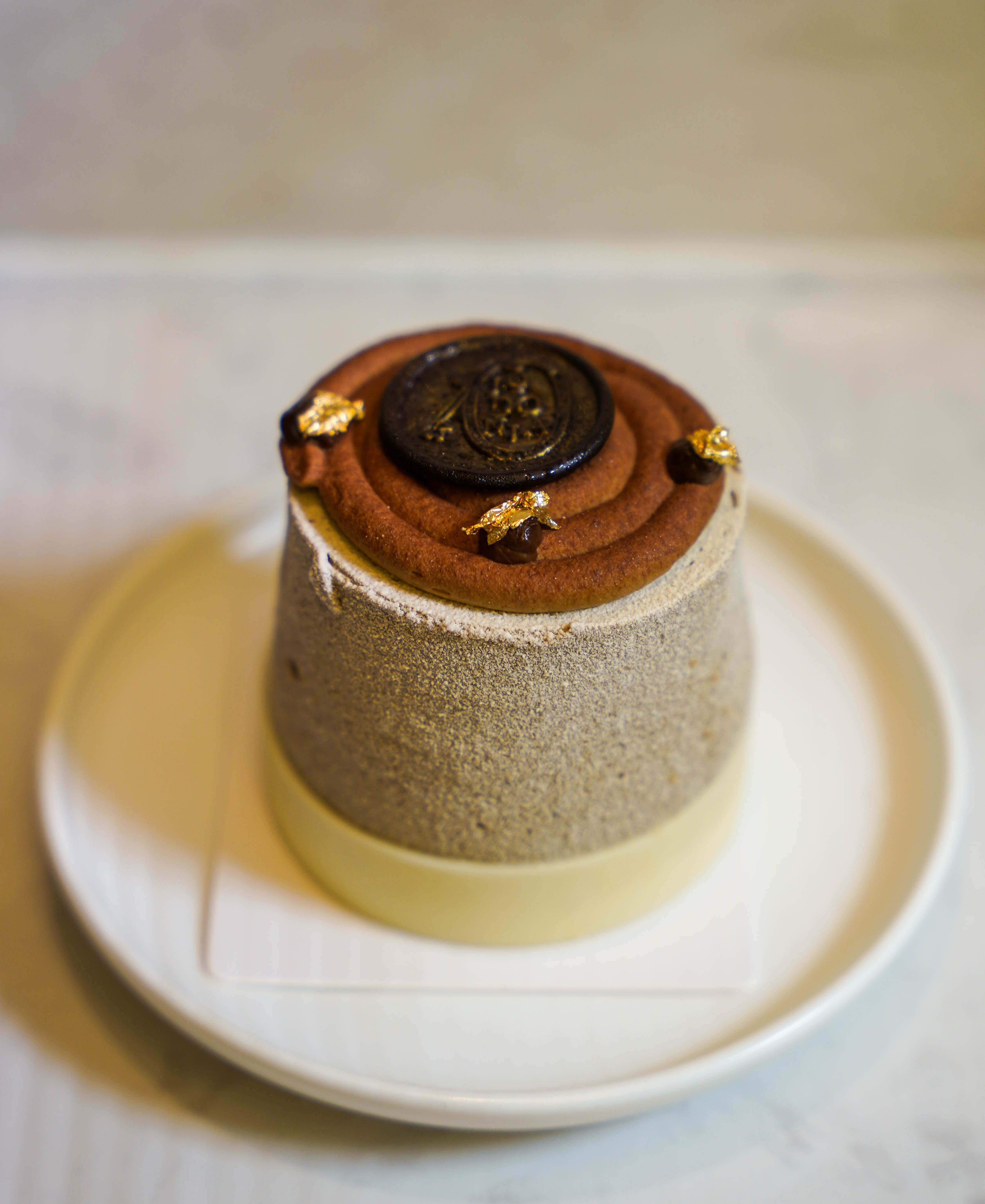 The Café Crème Mousse harnesses the same coffee beans as Jodonia's beverages, capturing the essence of a pure, balanced coffee flavour, with a subtly bitter aftertaste. It's like having a cup of coffee in the form of a captivating cake.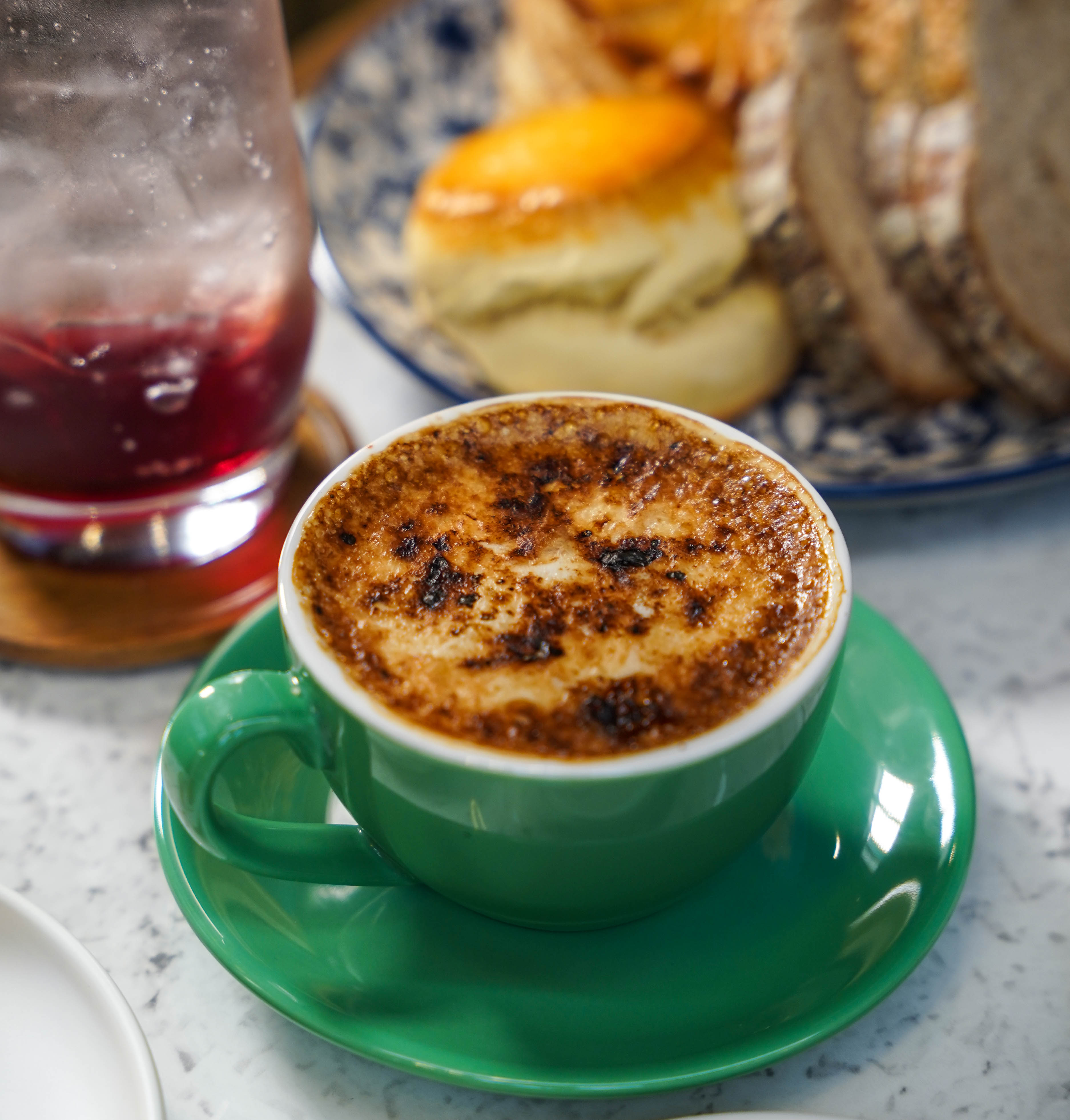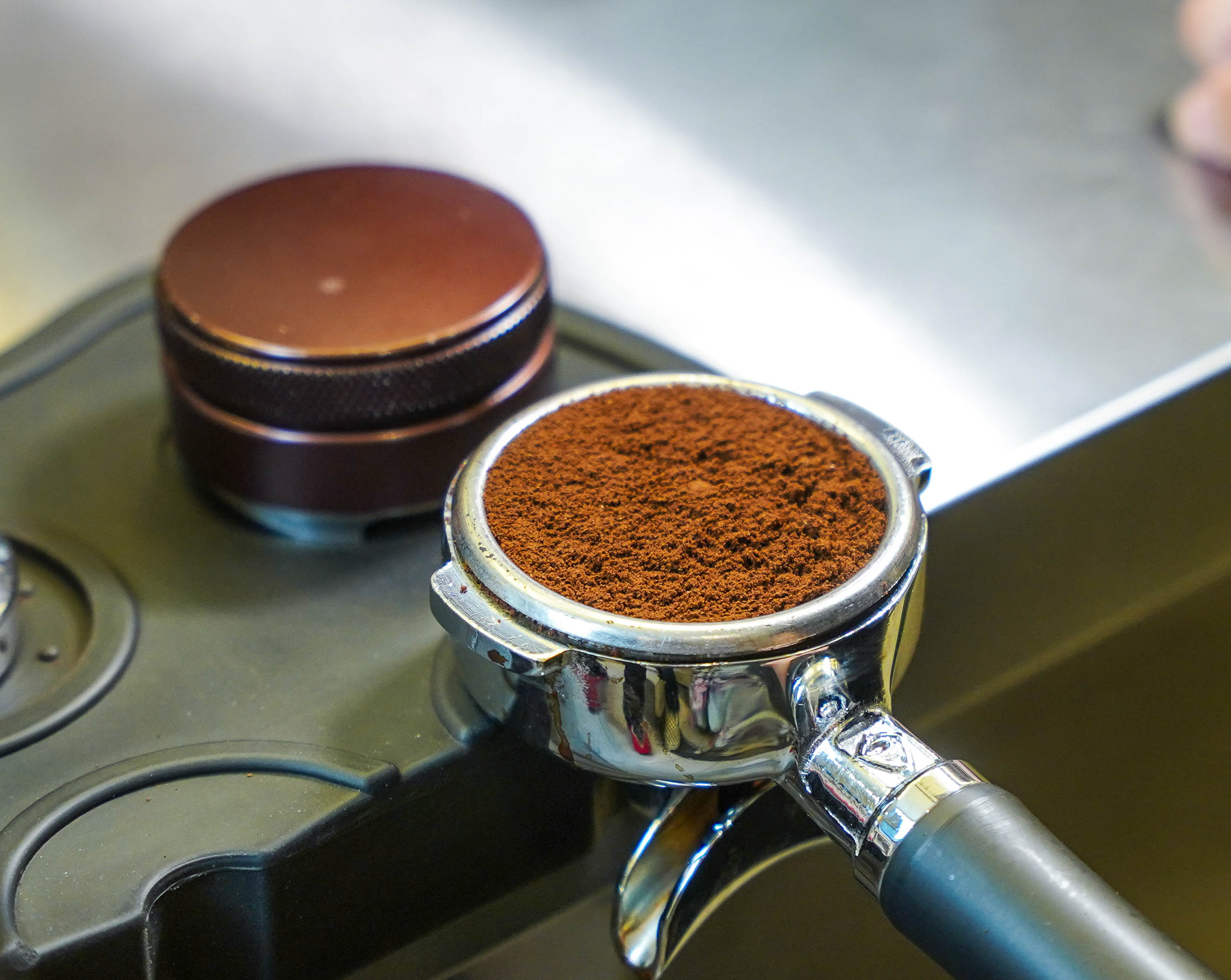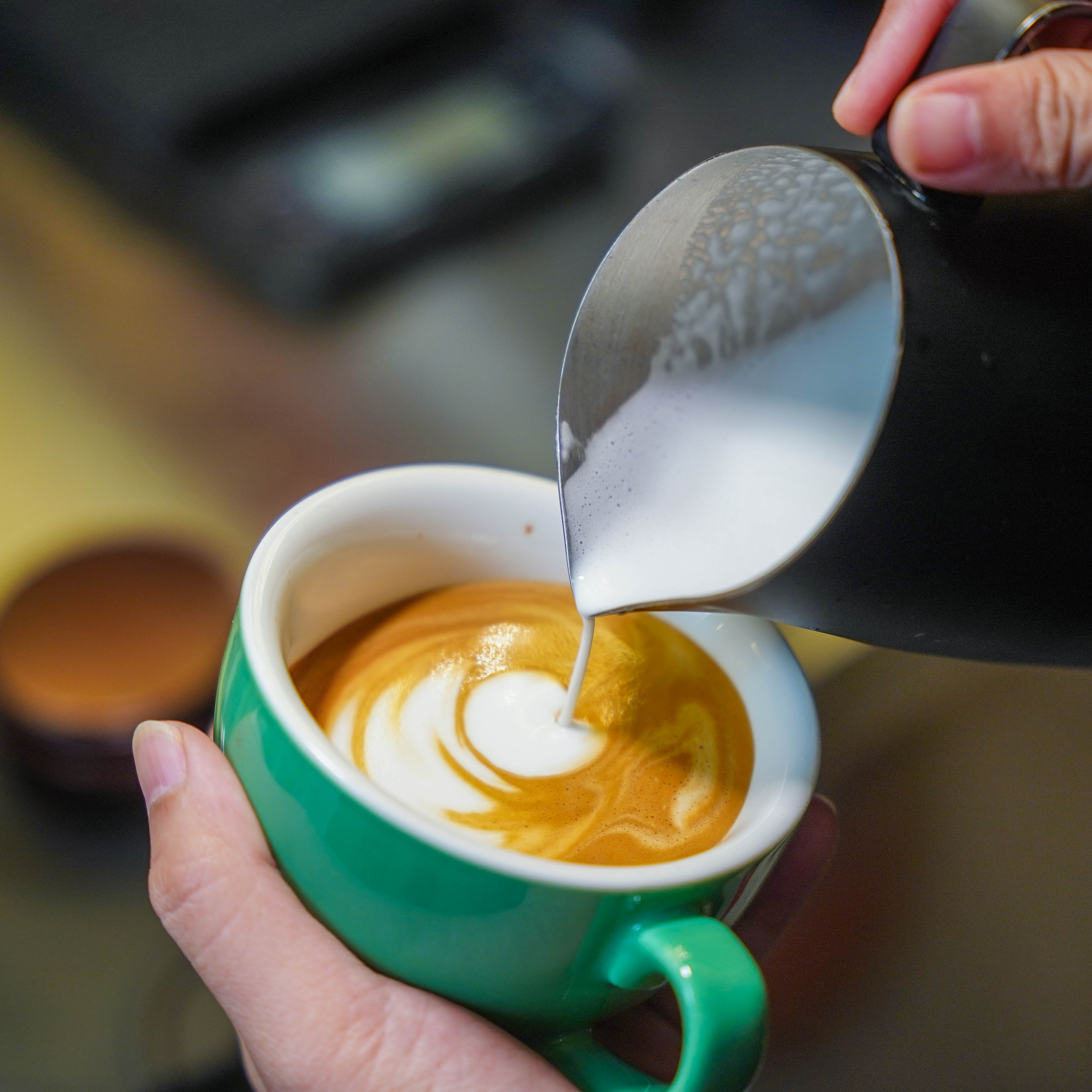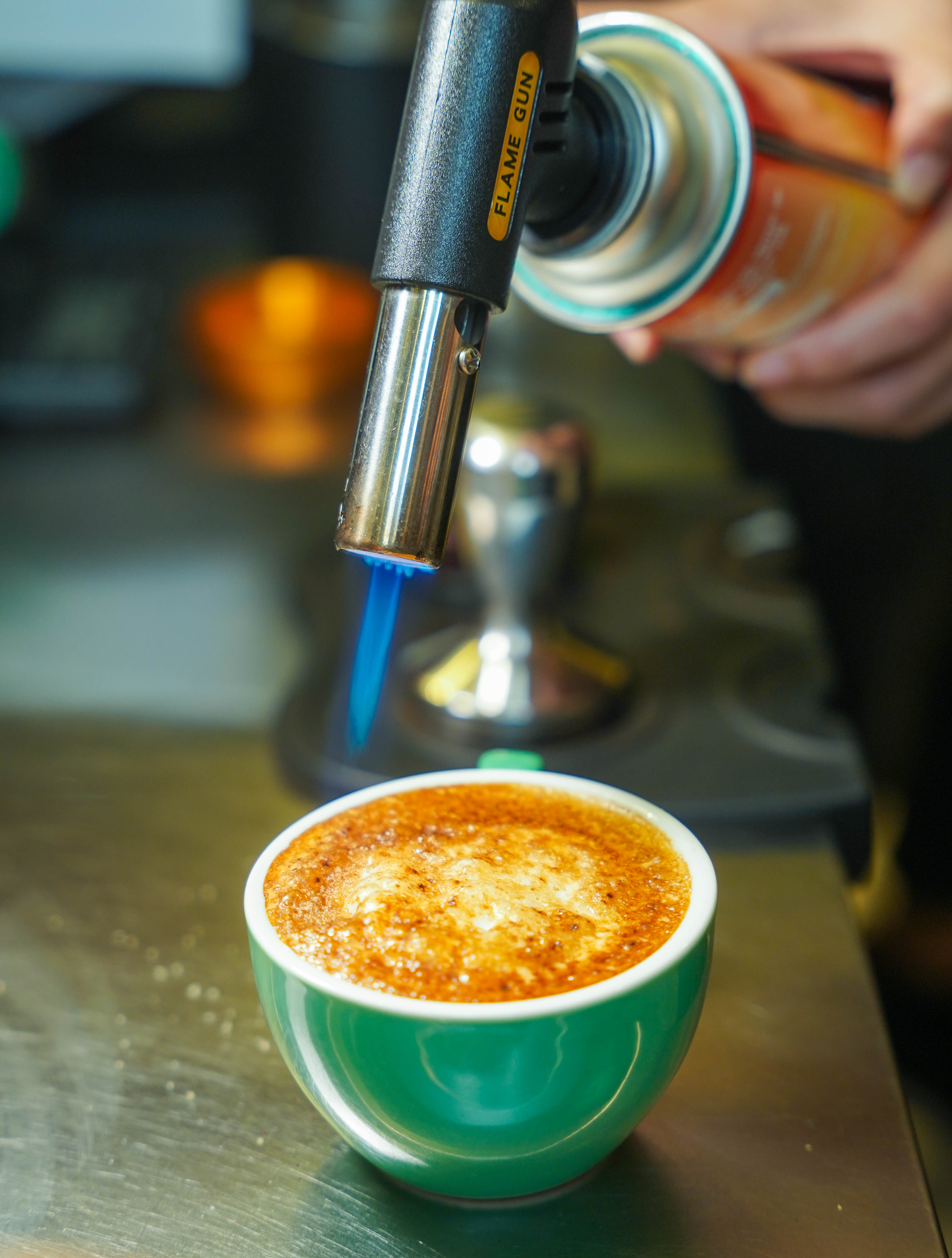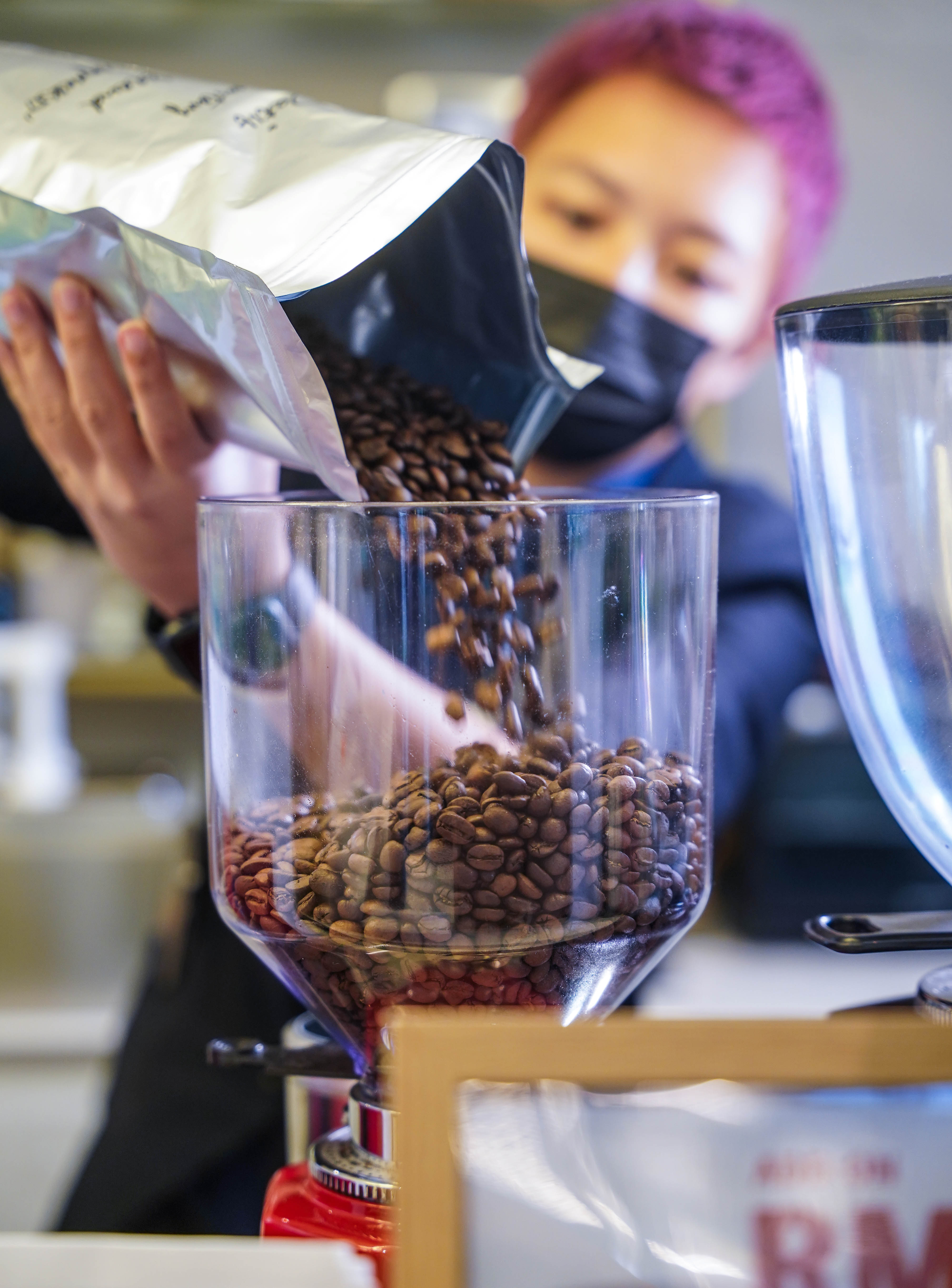 Jodonia is conscientious about its coffee too. 
Its Signature Creme Brulee Latte uses its exclusive house blend with aromatic floral notes, torched with brown sugar for a gentle sweetness that complements the coffee.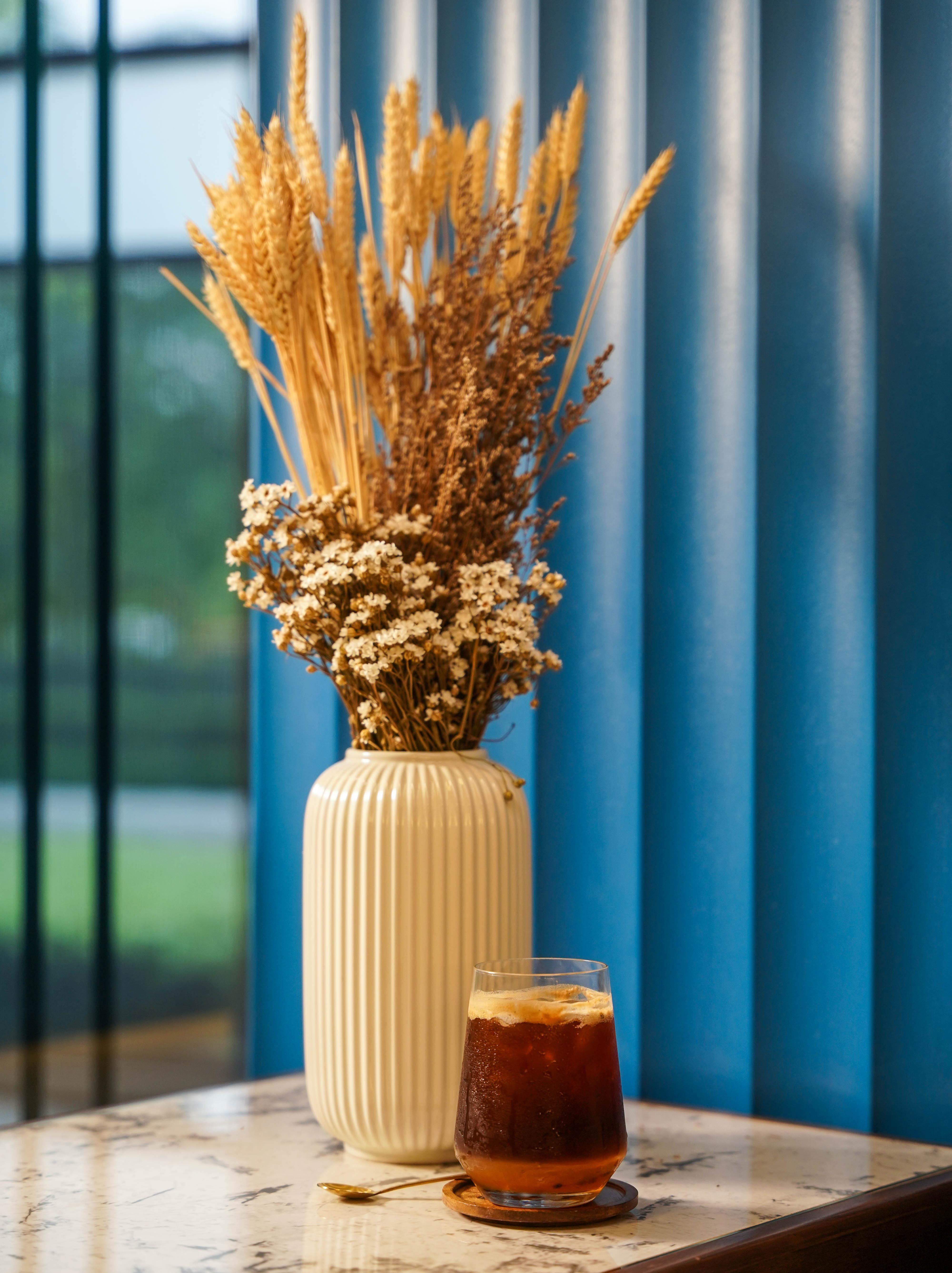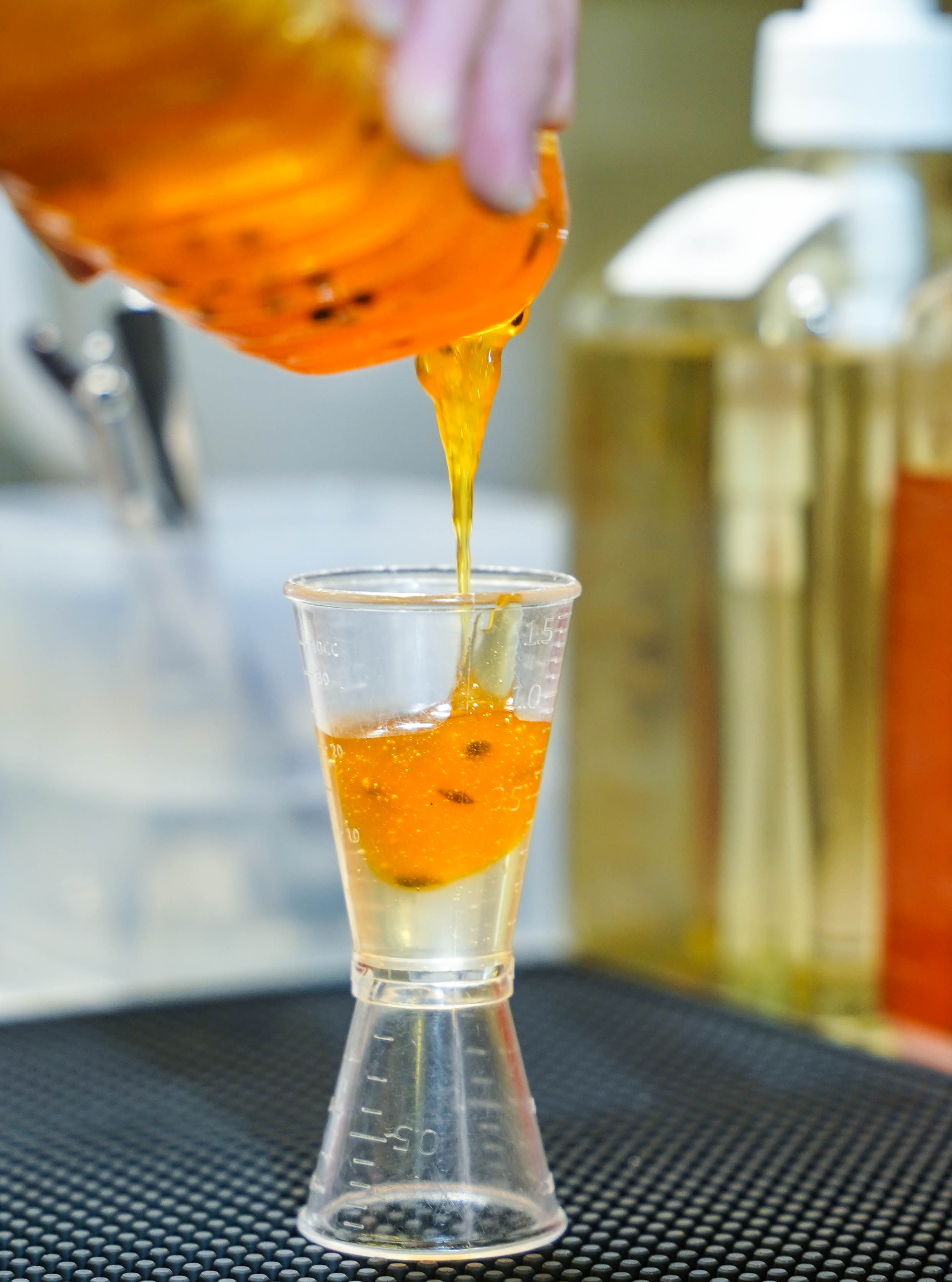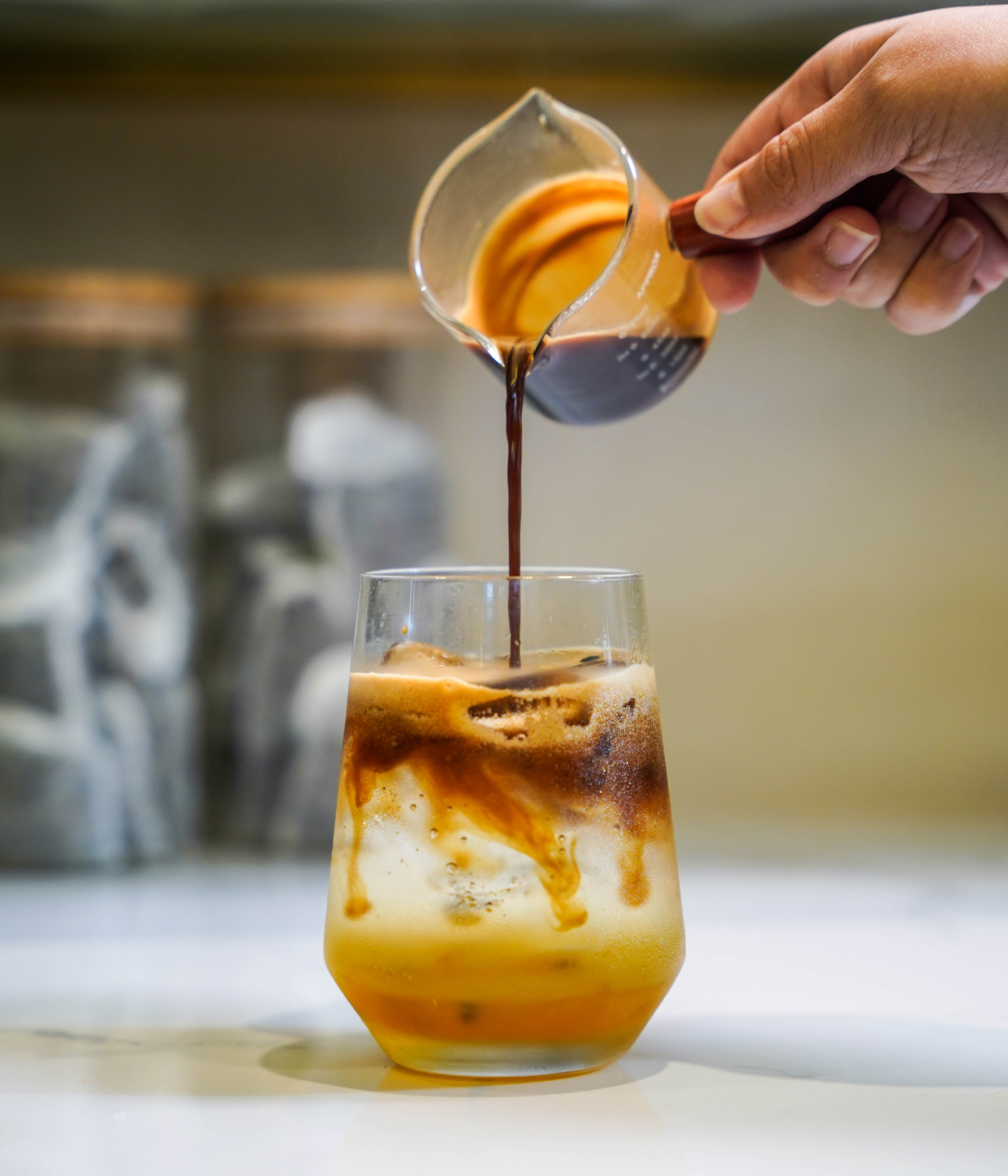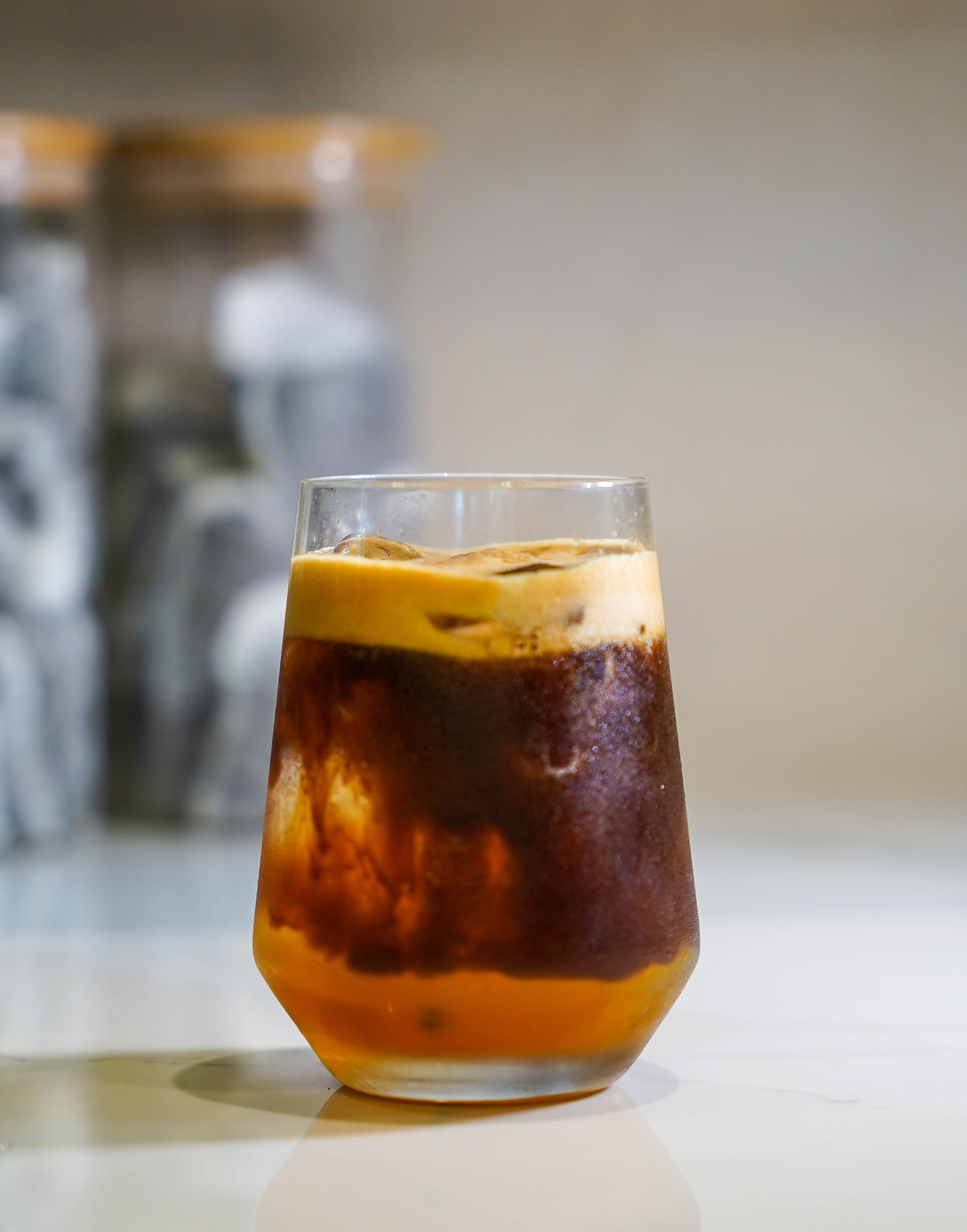 The Passion Coffee is distinctive with a tropical tang, blending coffee with house-crafted soda and passion fruit puree - a reviving thirst-quencher on hot afternoons.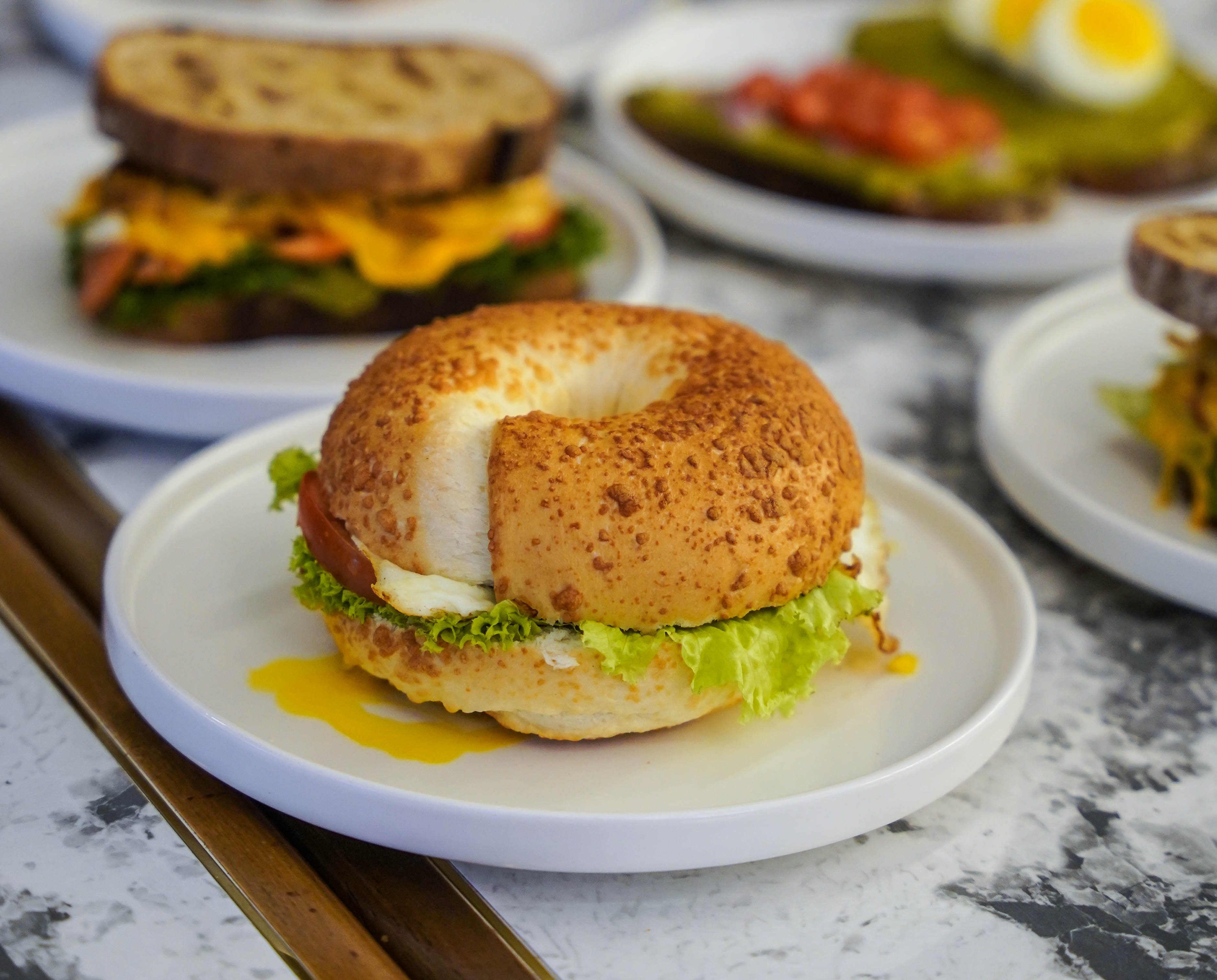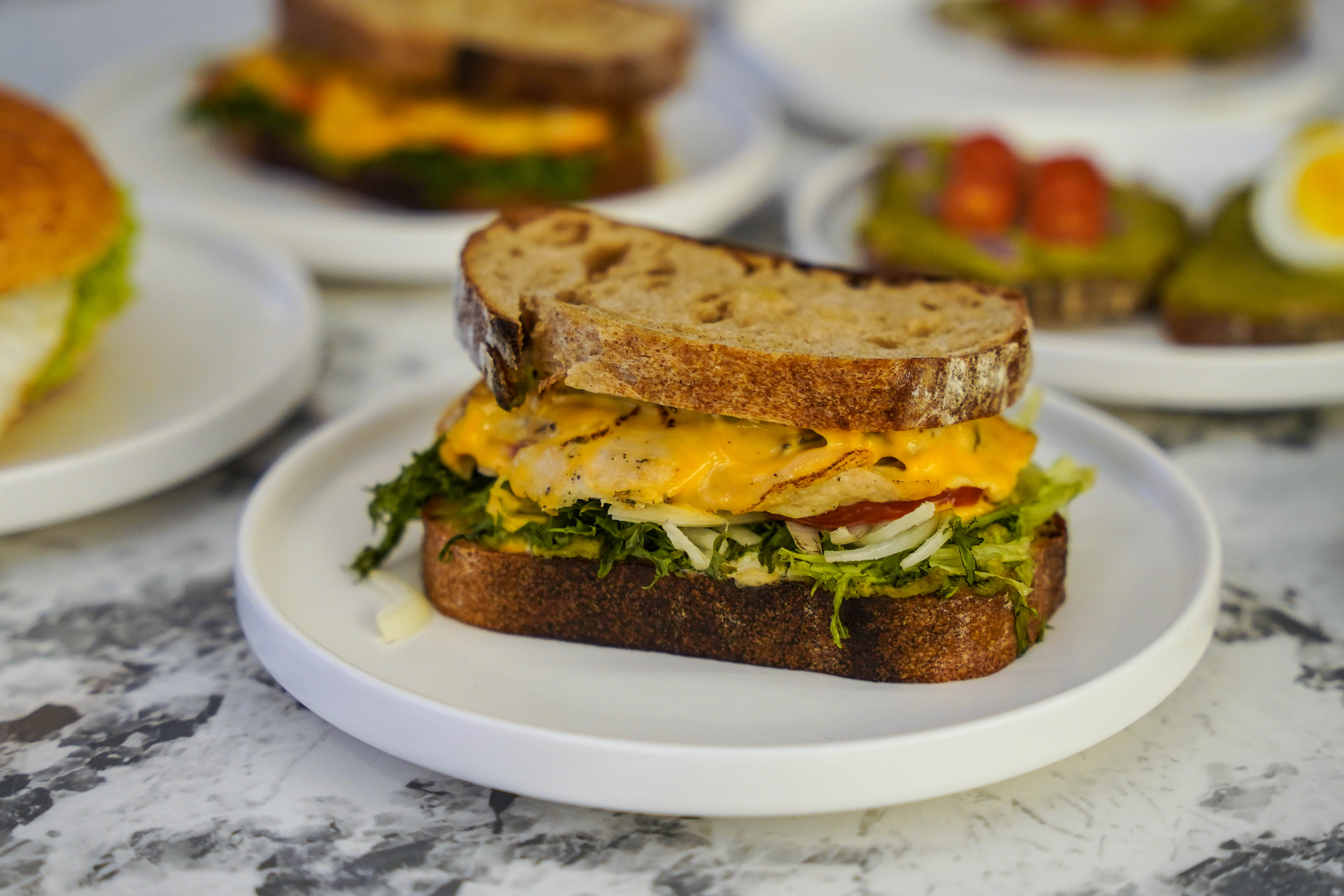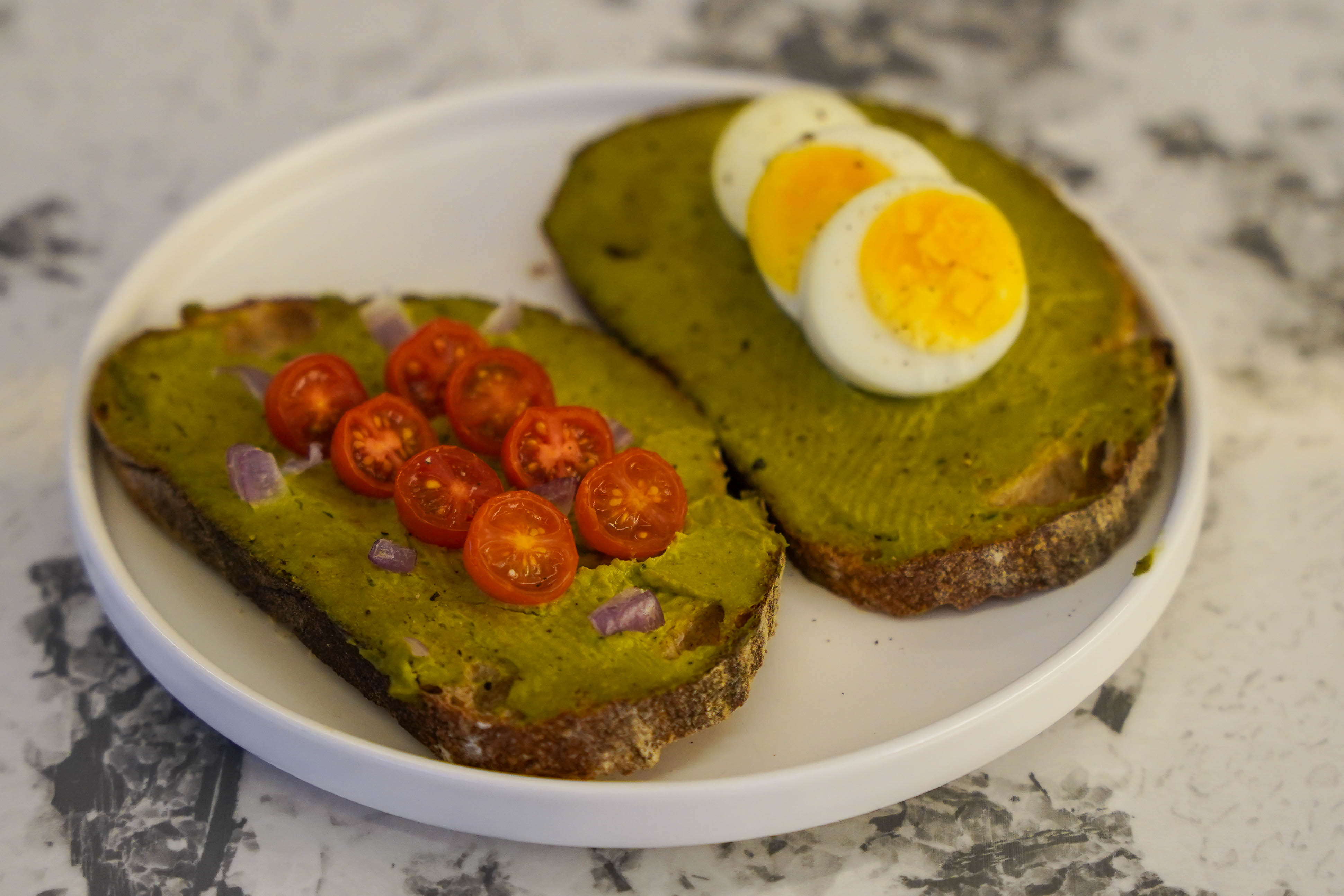 Jodonia is consistently introducing new items on its ever-expanding menu - in the weeks ahead, expect to find wholesome, house-baked bagels and sandwiches layered with chicken breast, vegetables and cheese (add on a drink for just RM1, such as a hazelnut latte or caramel latte) as well as avocado toasts built on a base of house-baked sourdough bread, blanketed with Jodonia's avocado sauce and a choice of cherry tomatoes or hard-boiled eggs.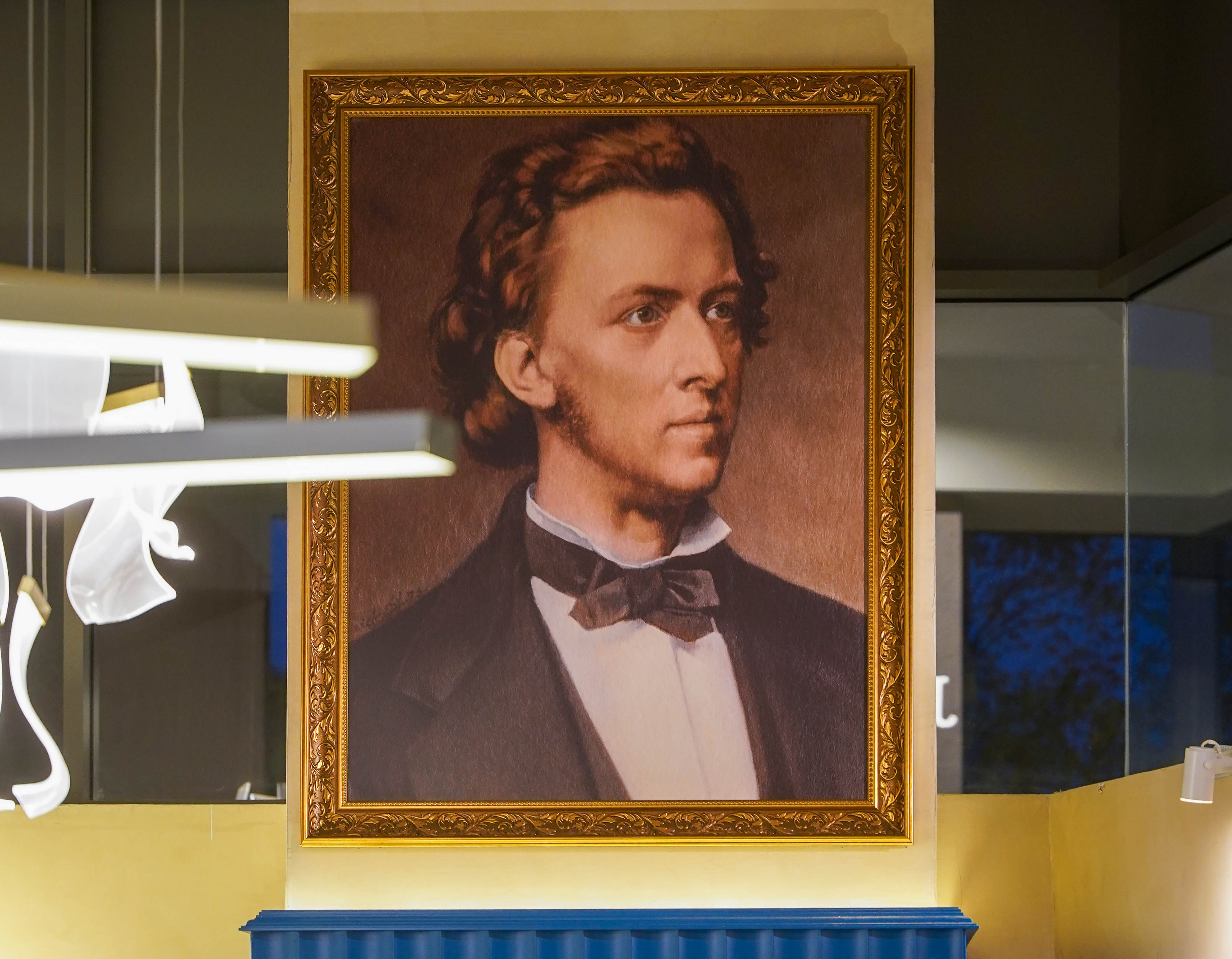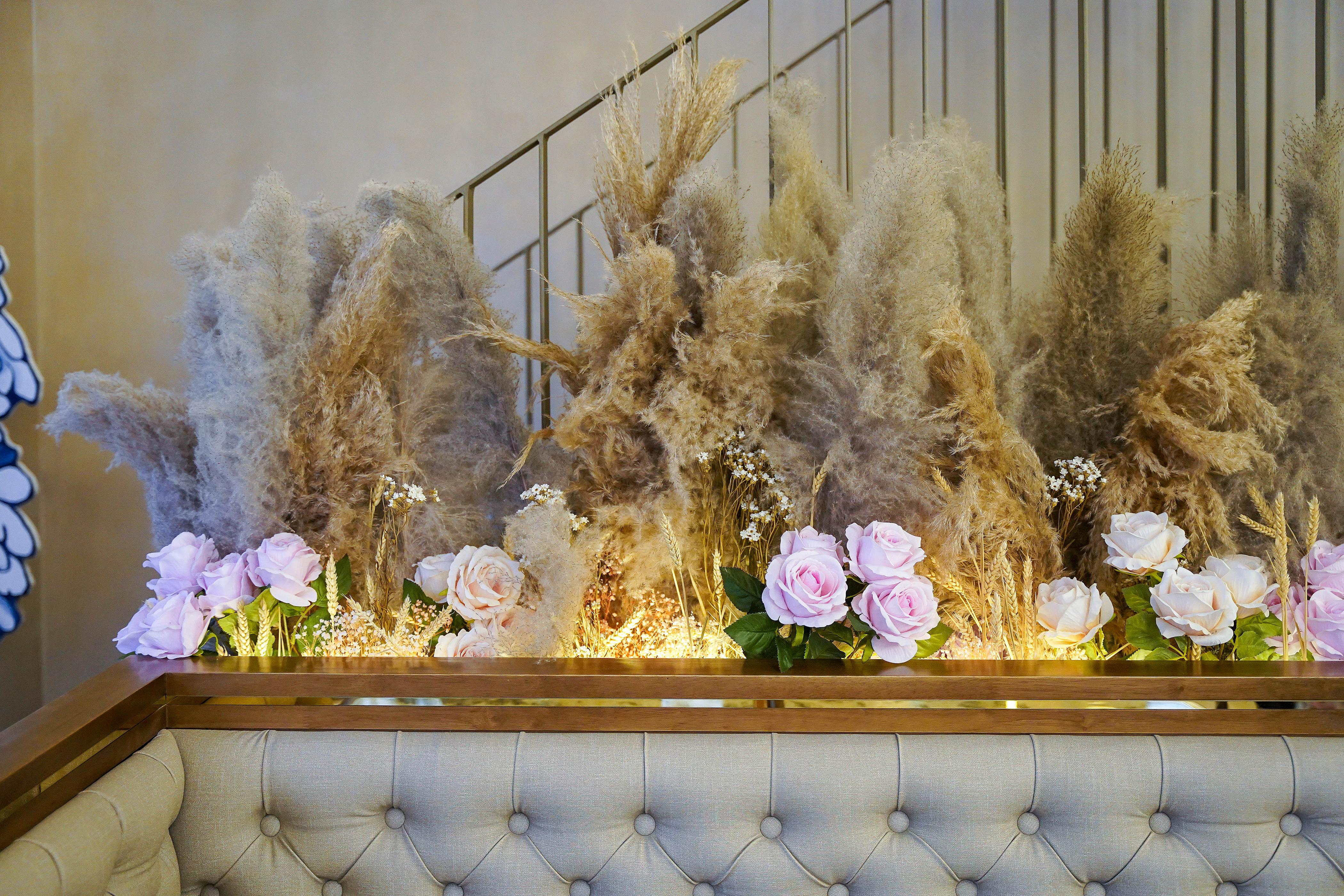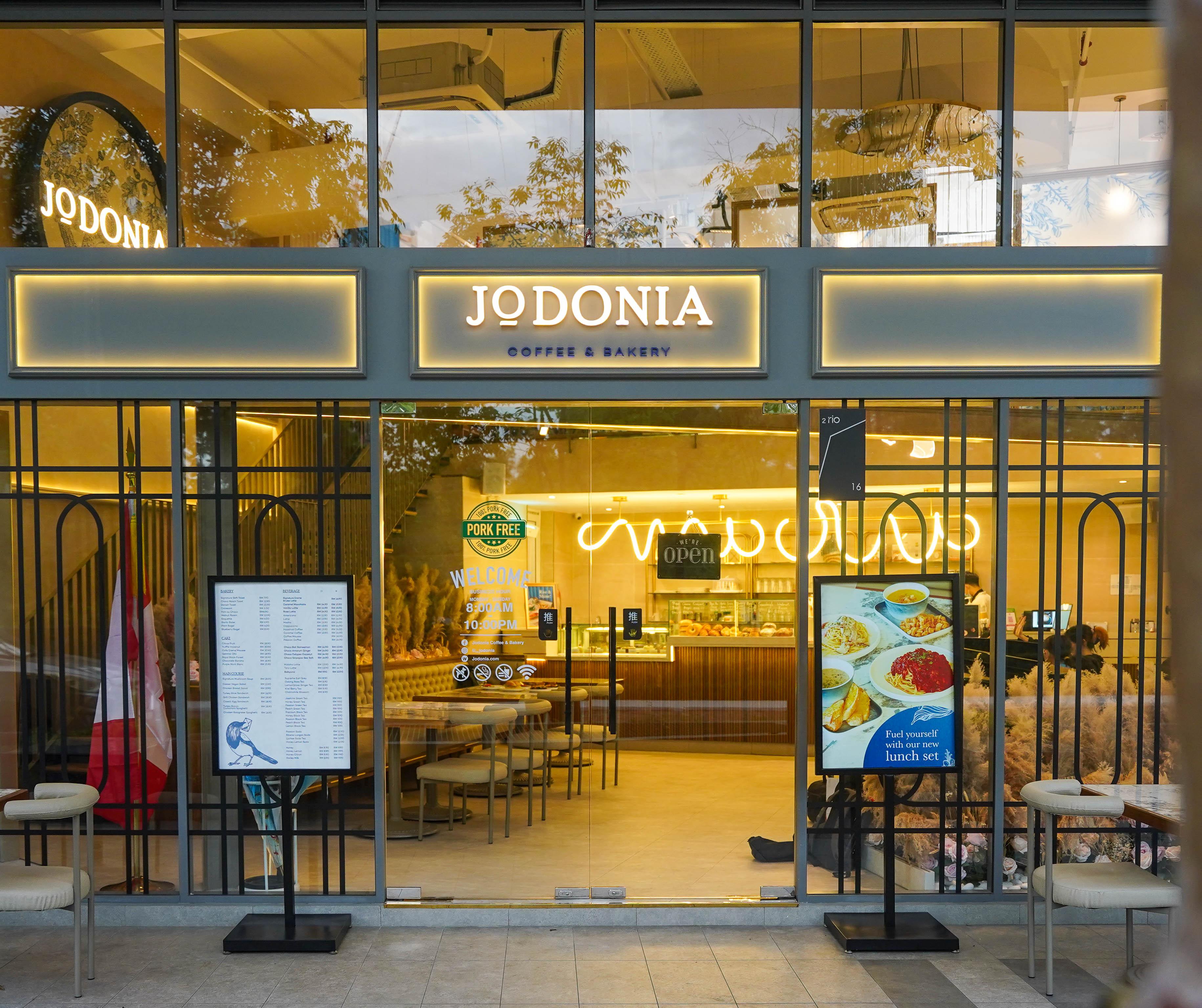 Jodonia Coffee & Bakery
Lot 16, IOI Rio, Lebuh Puteri, Bandar Puteri, 47100 Puchong, Selangor.
Daily, 8am-10pm. Tel: 017-708-1634