JIN Gastrobar: Jazzing up Friday & Saturday nights with JIN After Dark
August 19, 2022
---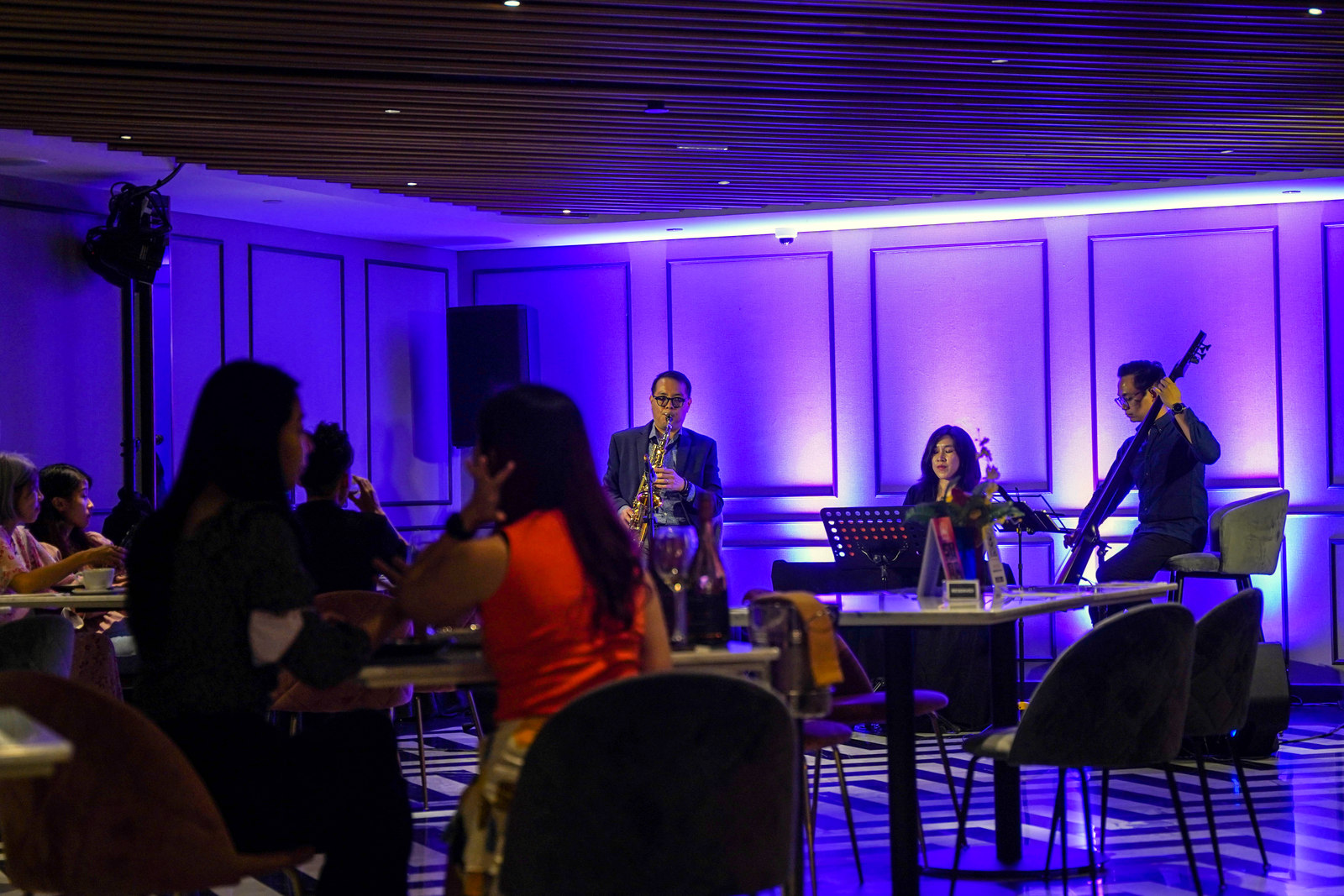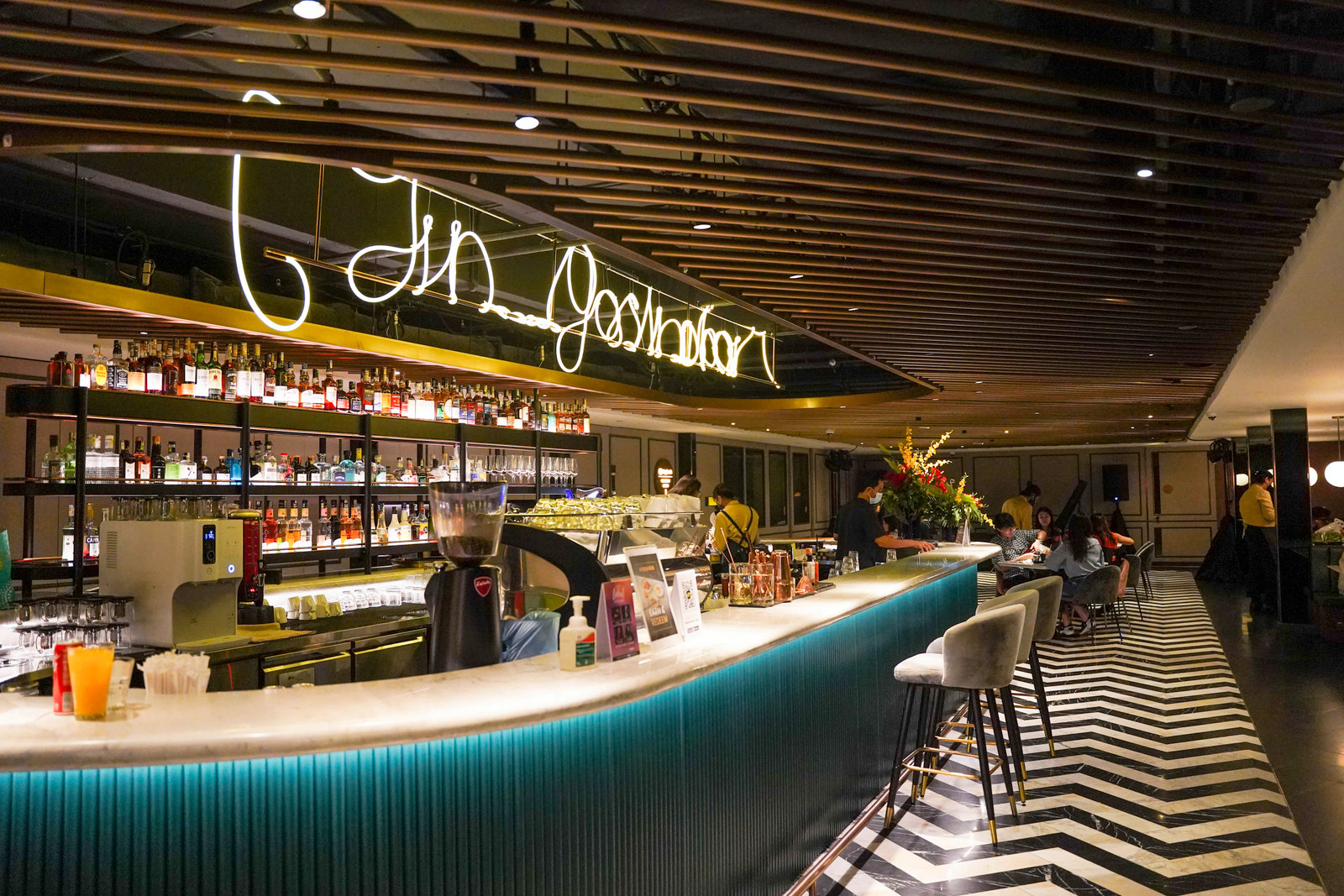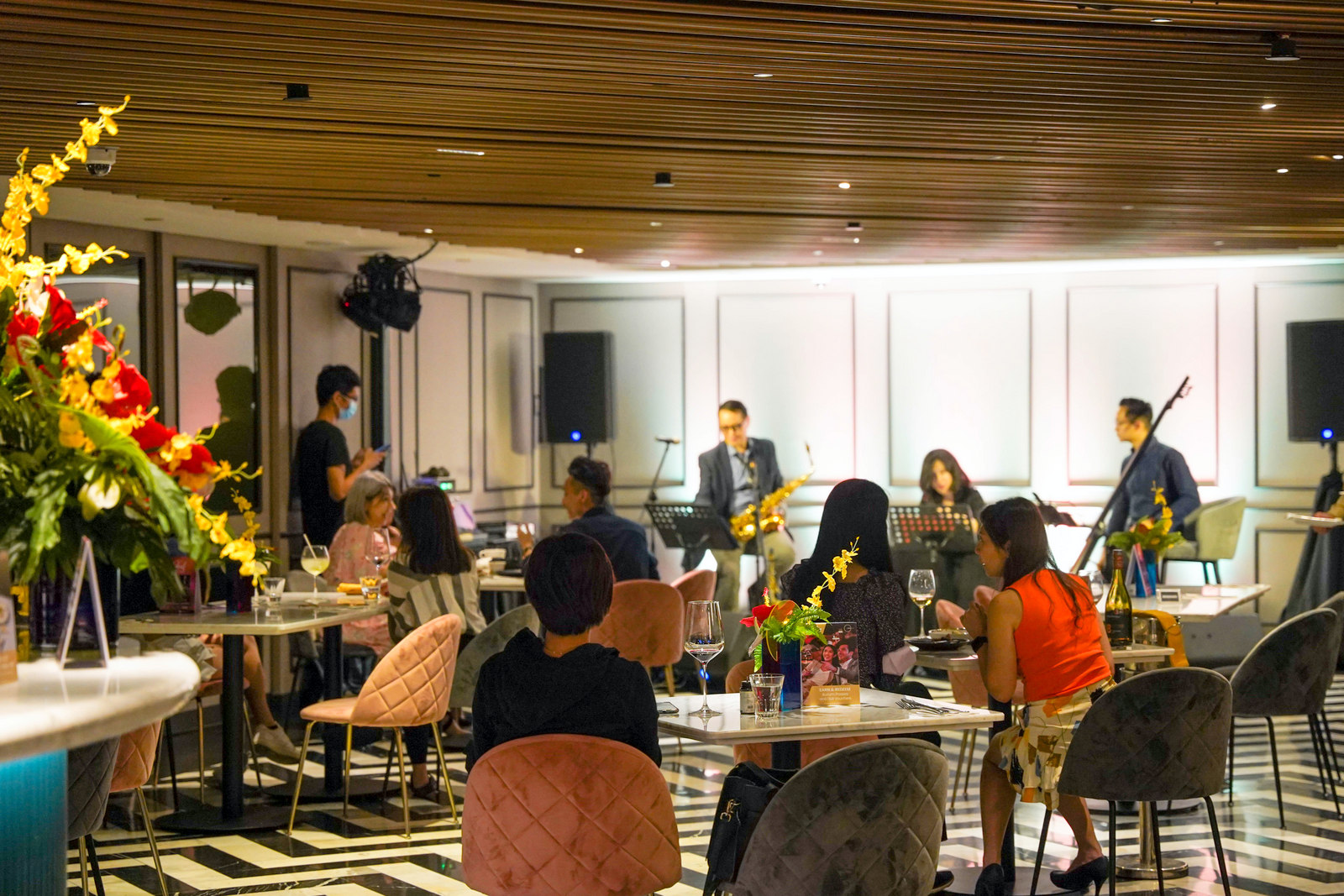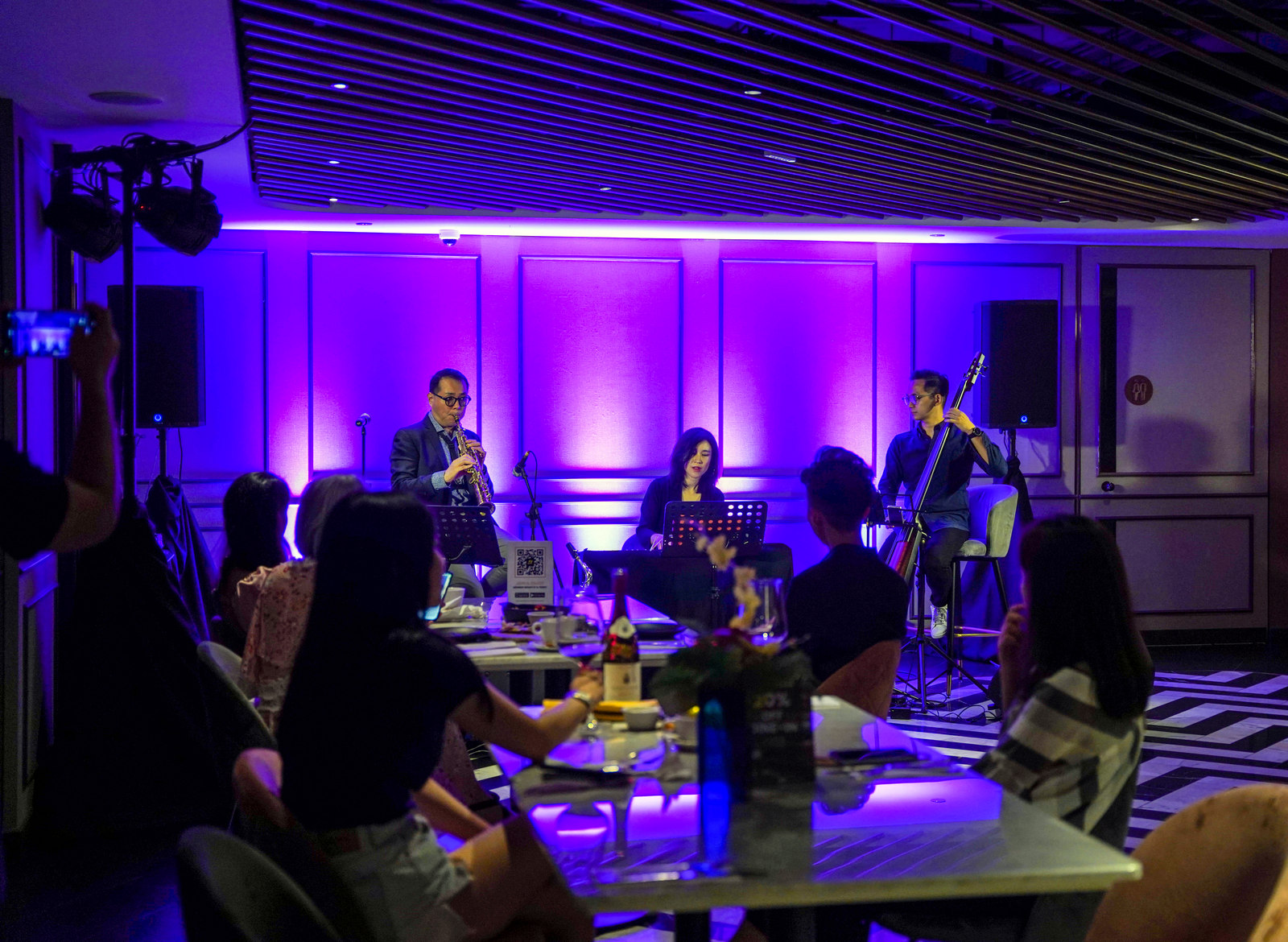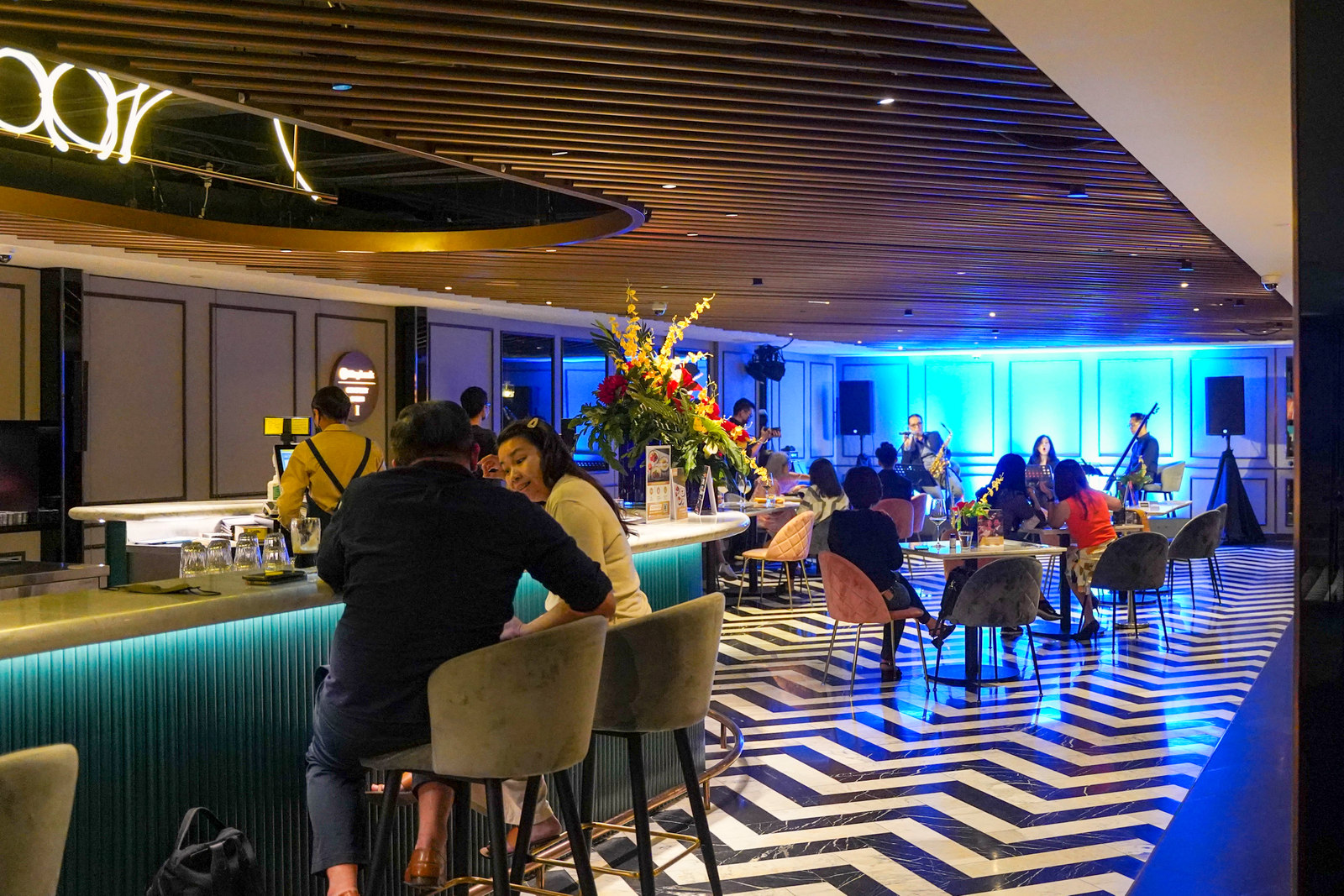 It's Friday night and we're in the mood for music, paired with a pleasant meal and plenty of drinks to unwind after the work week.
Thankfully, we had an easy choice recently, exploring JIN Gastrobar at Aurum Theatre in The Gardens for the first time.
JIN Gastrobar has been open for nearly two years, but for those of us who haven't visited, now's the time to check it out.
This sleekly casual restaurant has newly relaunched JIN After Dark, a soothing showcase for respected local performers every Friday and Saturday.
The talents change weekly - so far in August, Jari & Itchy Fingers and the Julian Chan Trio have brought their musical stylings to this intimate venue, with Kirana & Friends and Maya Hanum waiting in the wings for upcoming performances. 
Admission is free for JIN After Dark's shows, currently scheduled for all the way through December and probably beyond. 
JIN is part of the Aurum Theatre boutique multiplex, but it's open to everyone, not just moviegoers - though it's a fun place to hang out before or after your show. Still, there's no need to purchase a movie ticket to dine, drink or enjoy live music here.
Curious about the JIN After Dark experience? Here's a peek into our night to remember.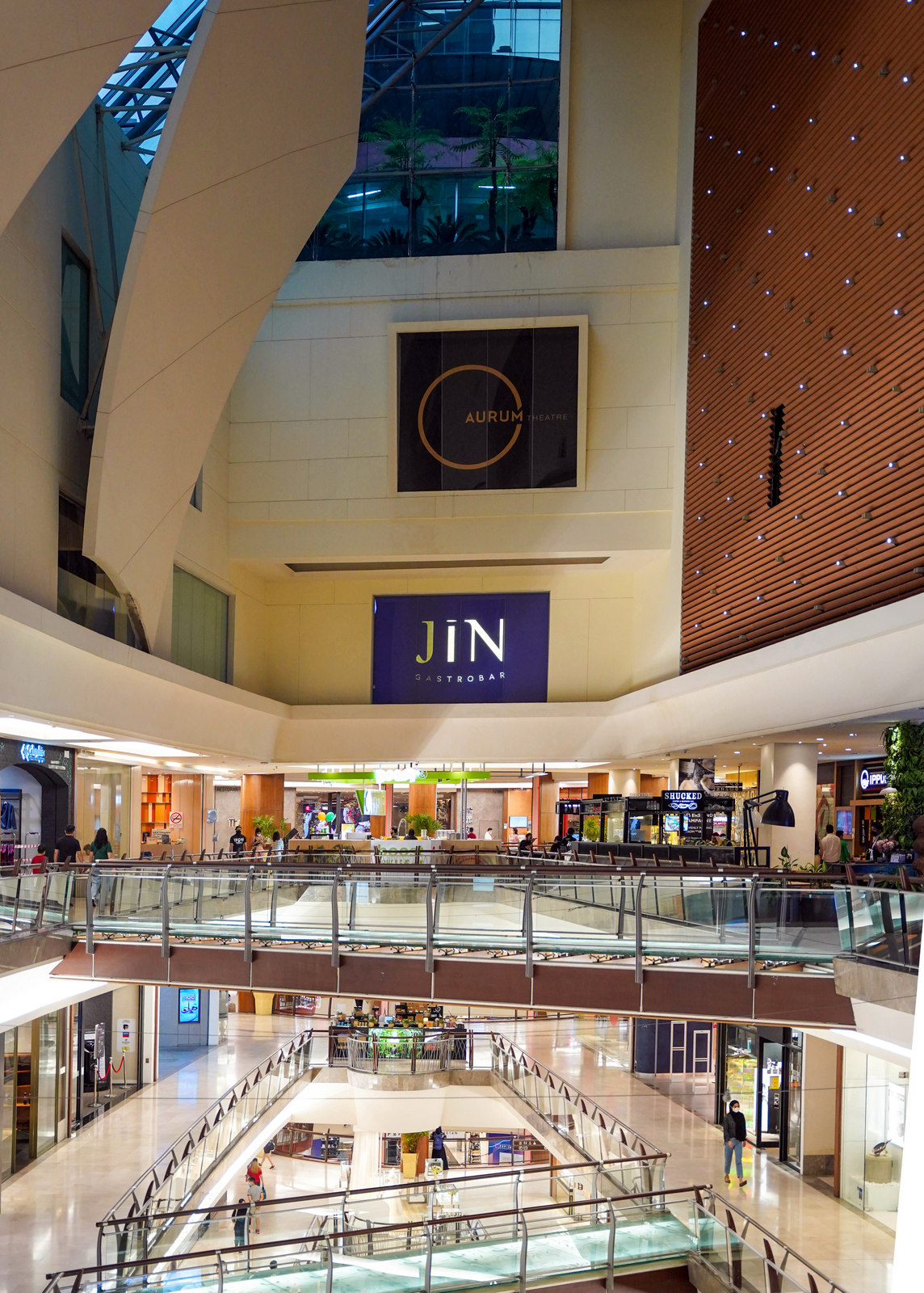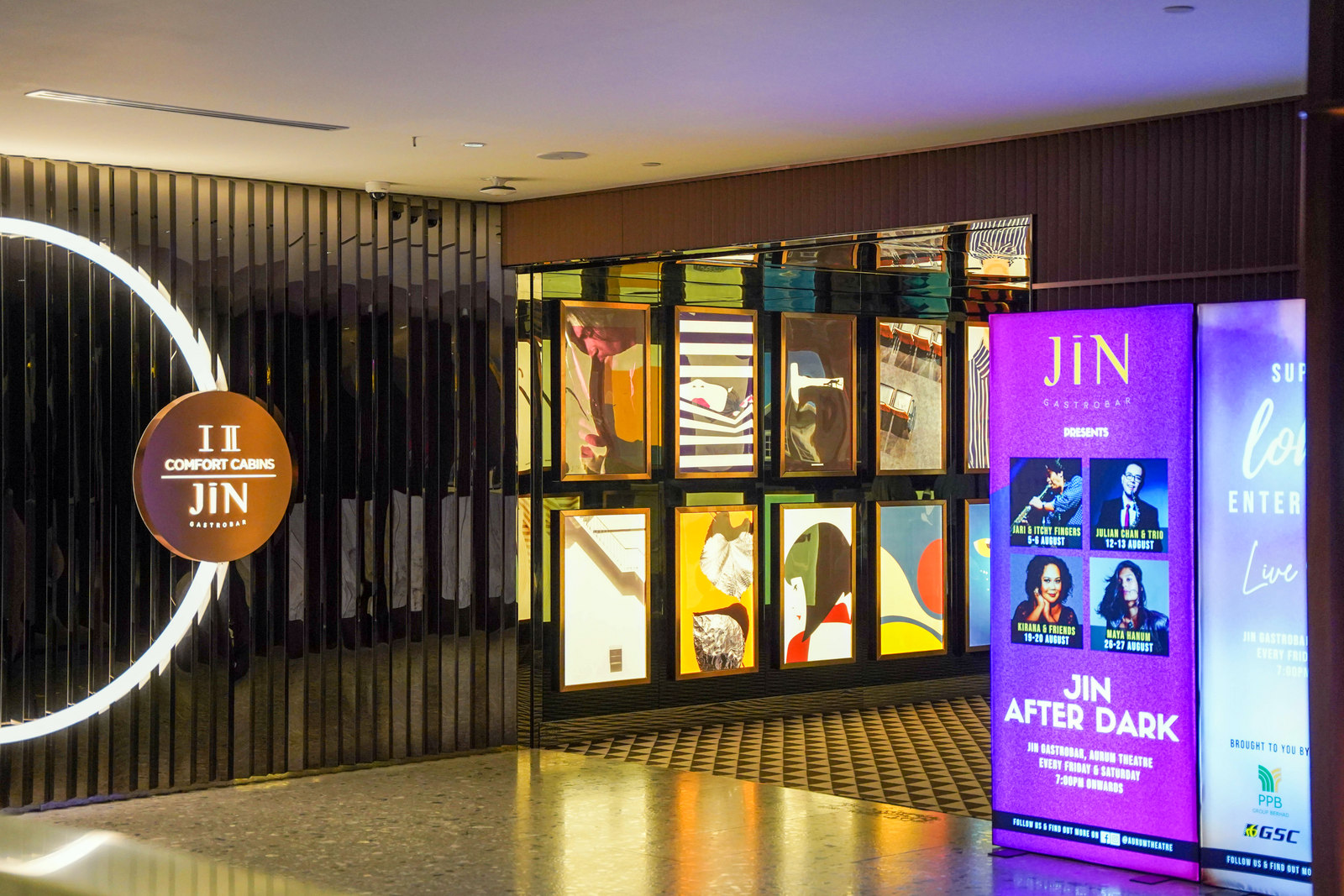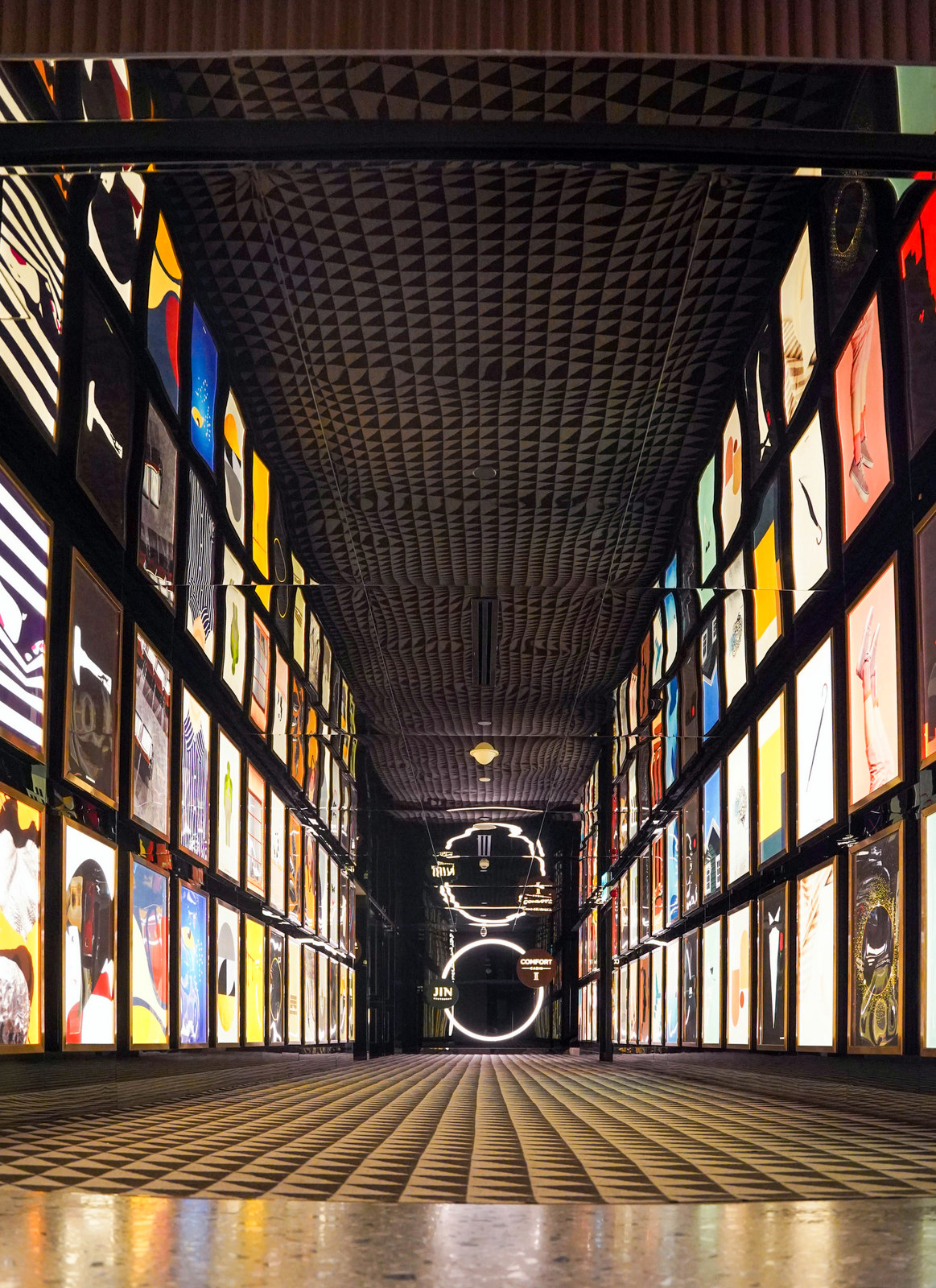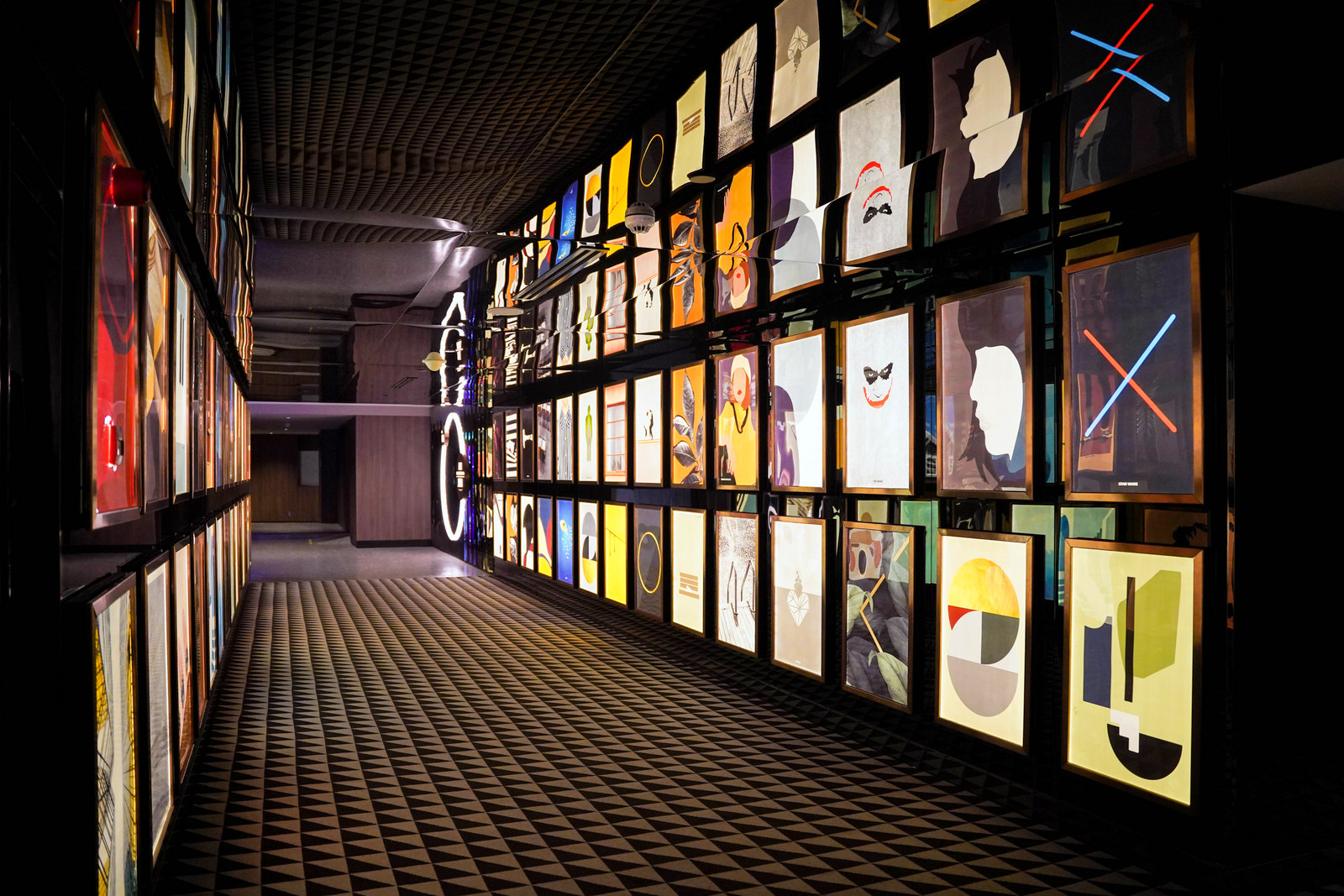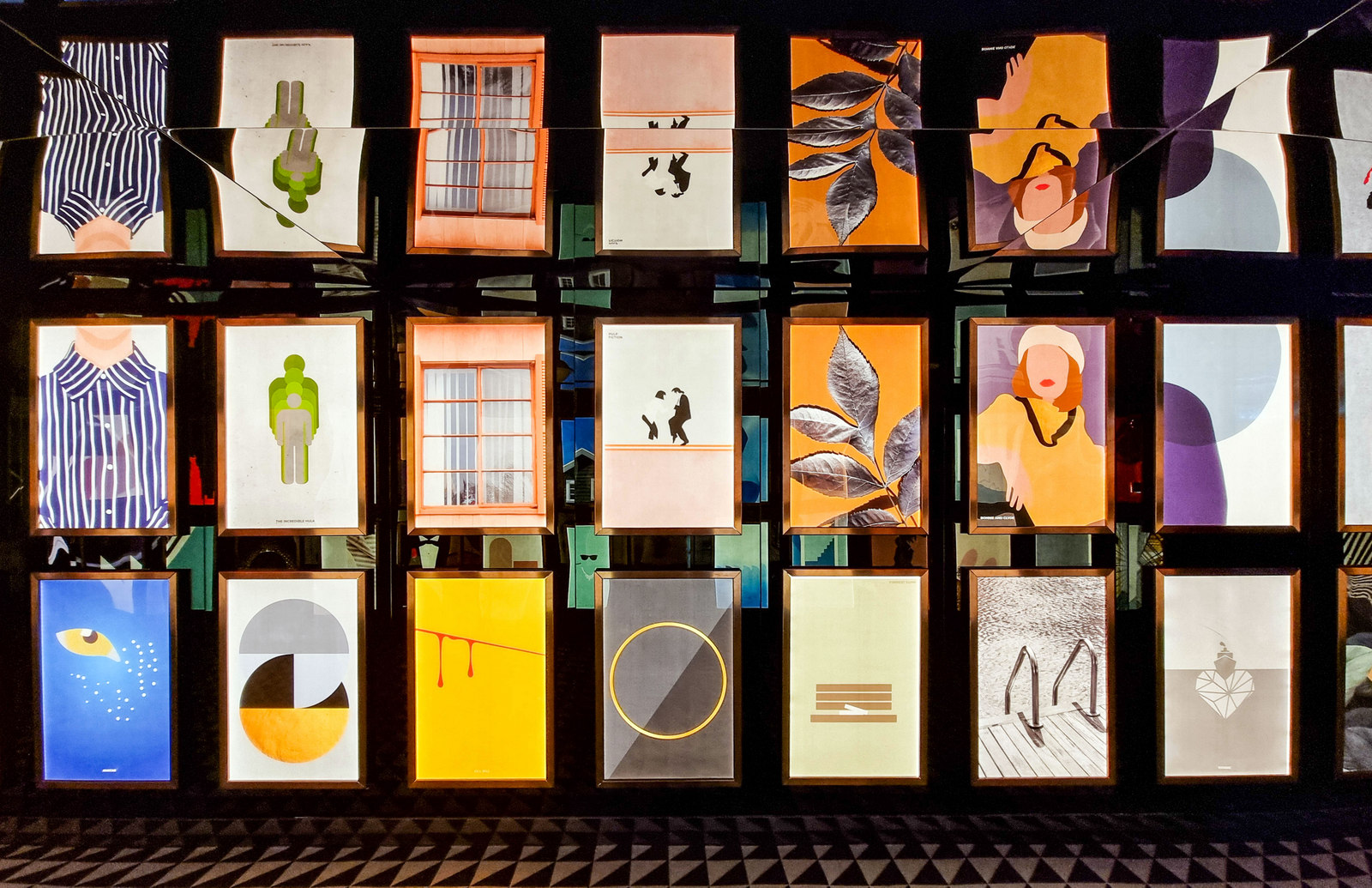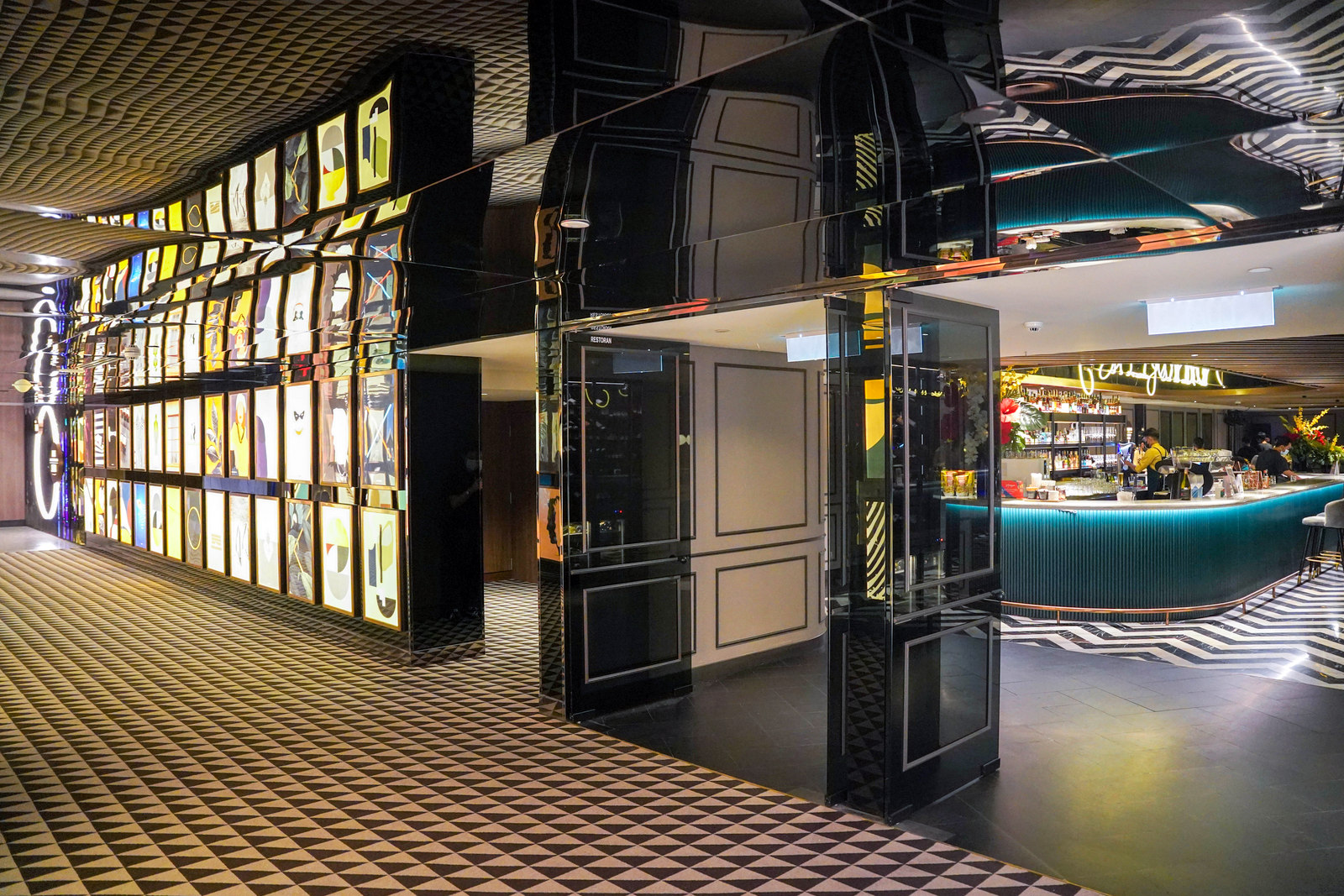 Perched on the mall's fourth floor, JIN Gastrobar is clearly visible and conveniently accessible from the upper levels of The Gardens.
To get to JIN Gastrobar, we just followed a passageway inside, filled with minimalist posters of popular films - an artistic way to look at classics from a different perspective. Is that Faye Dunaway from Bonnie and Clyde?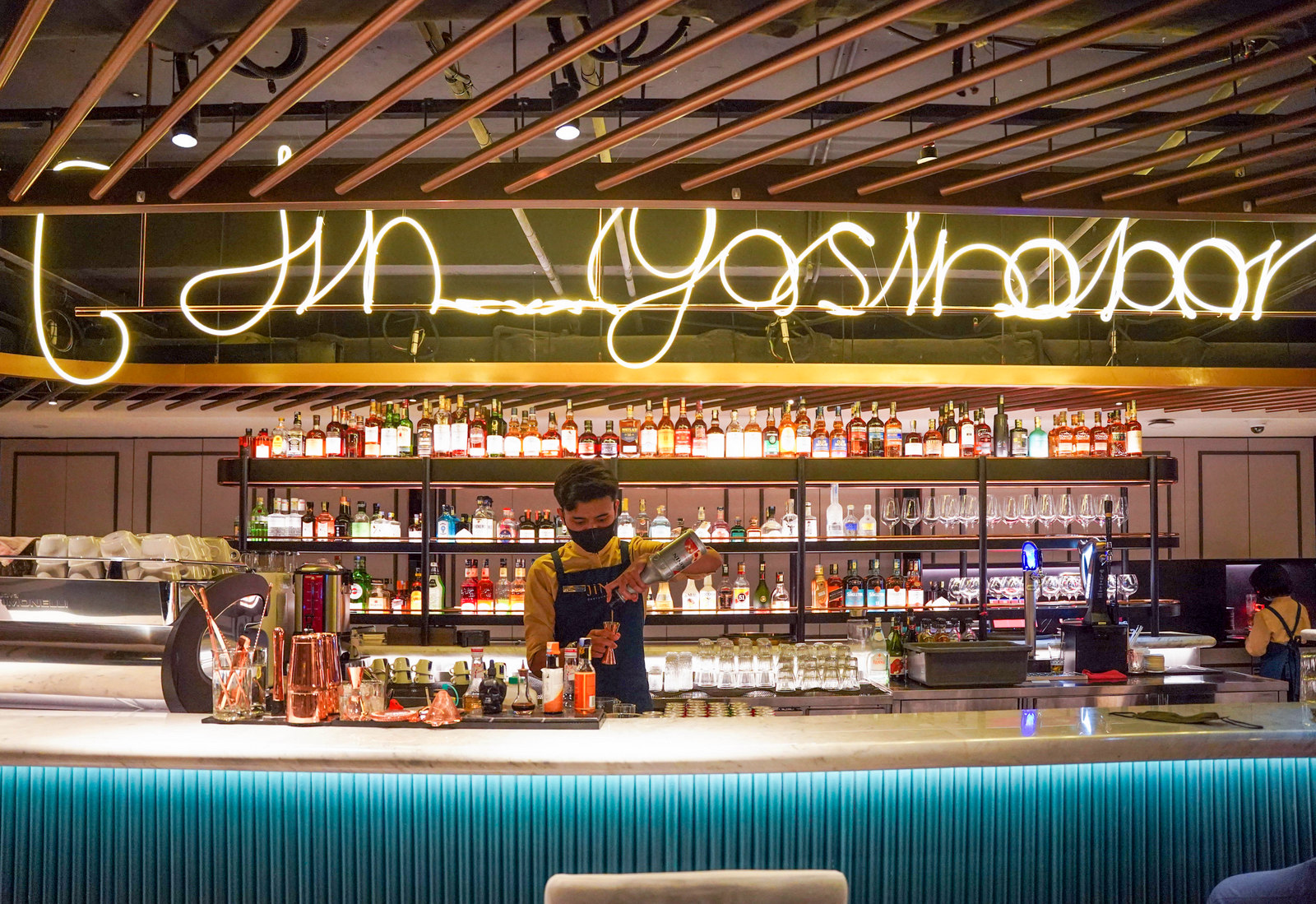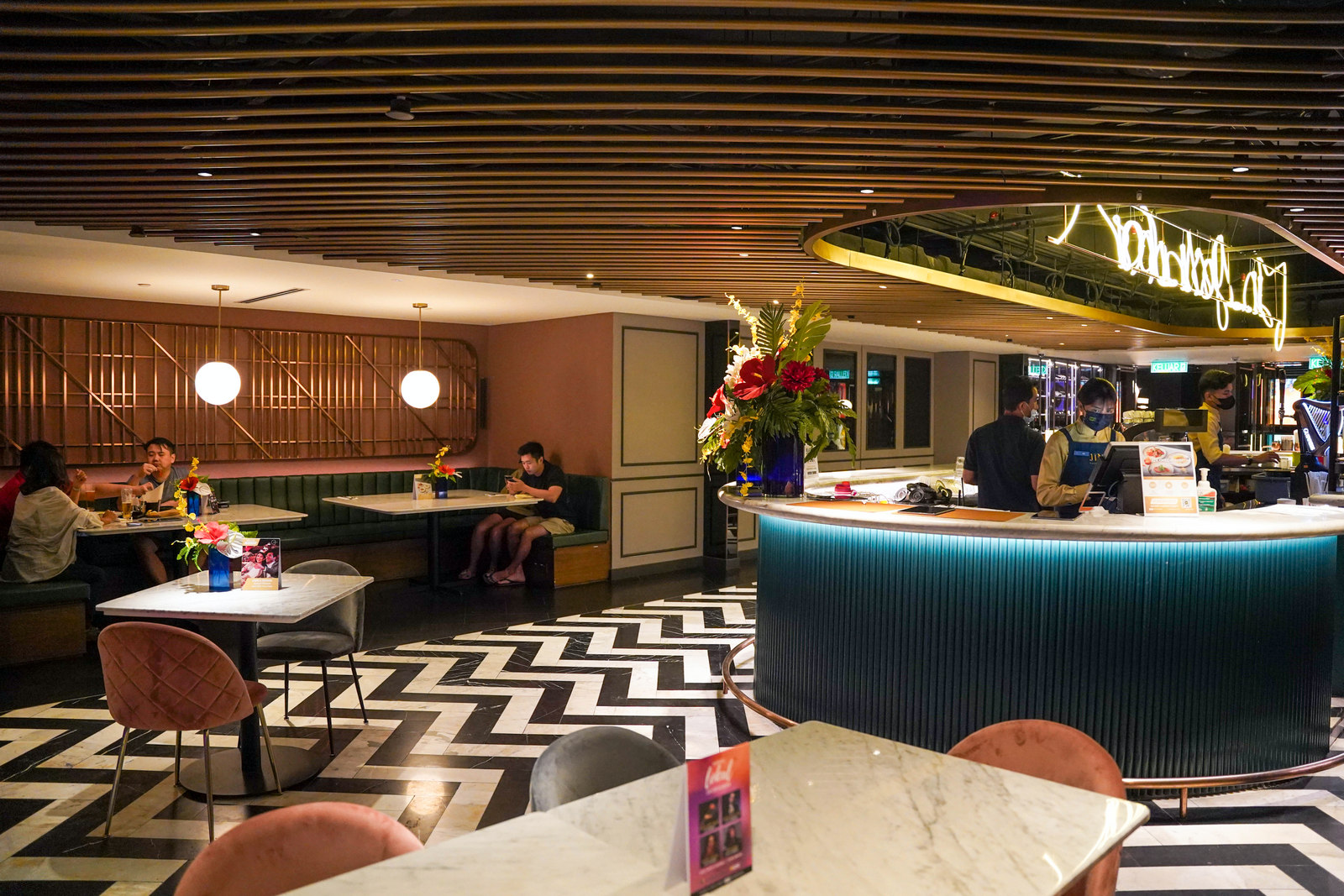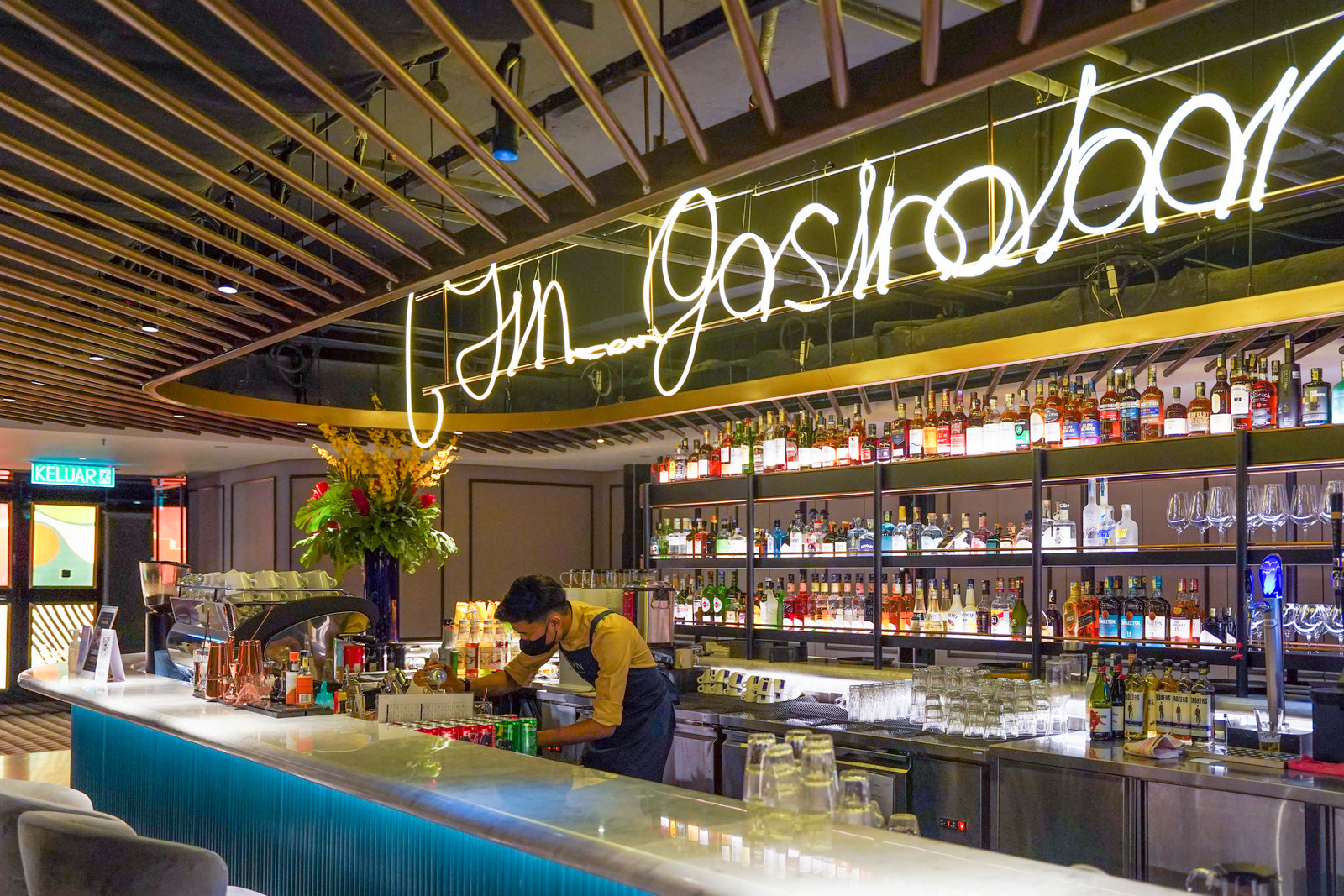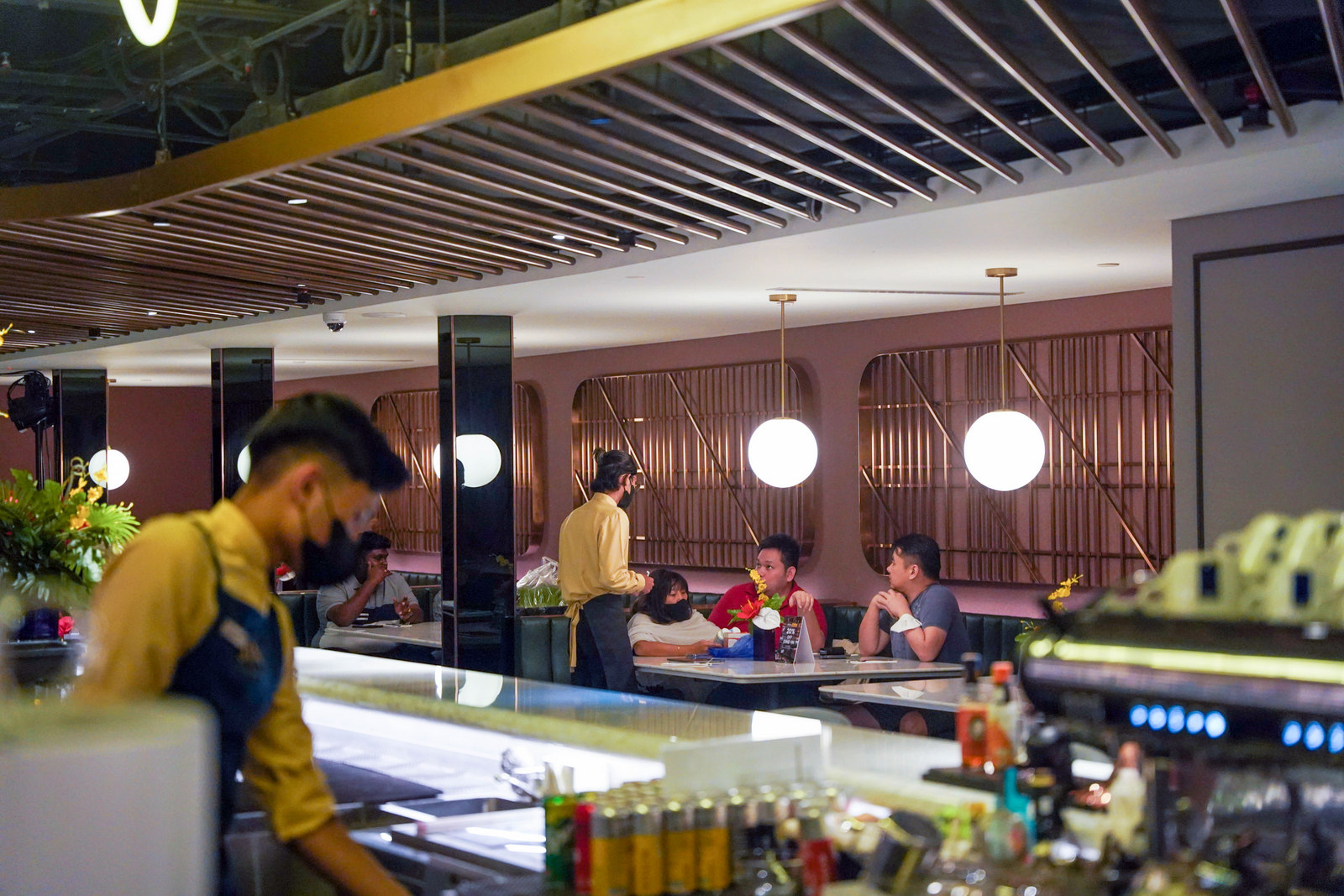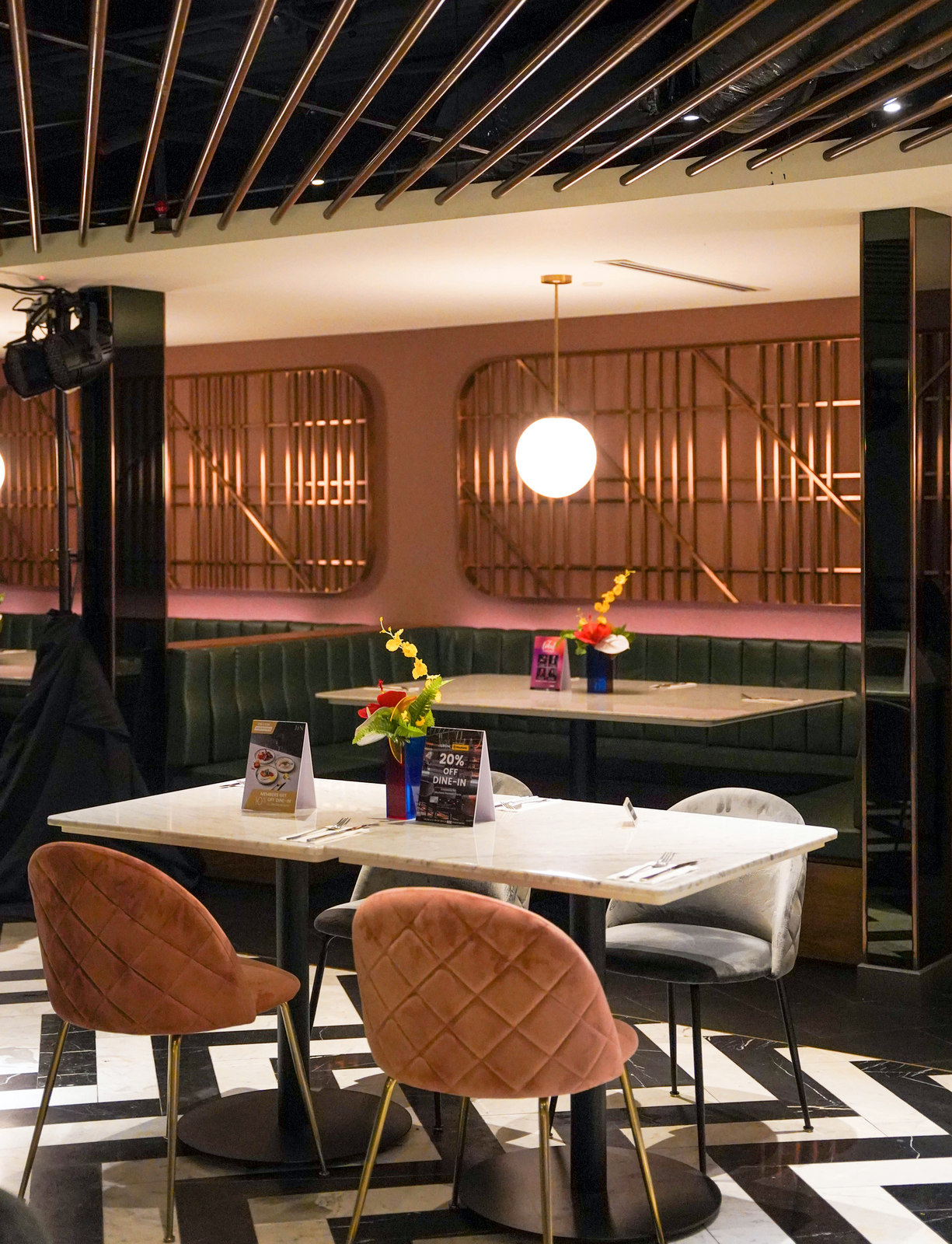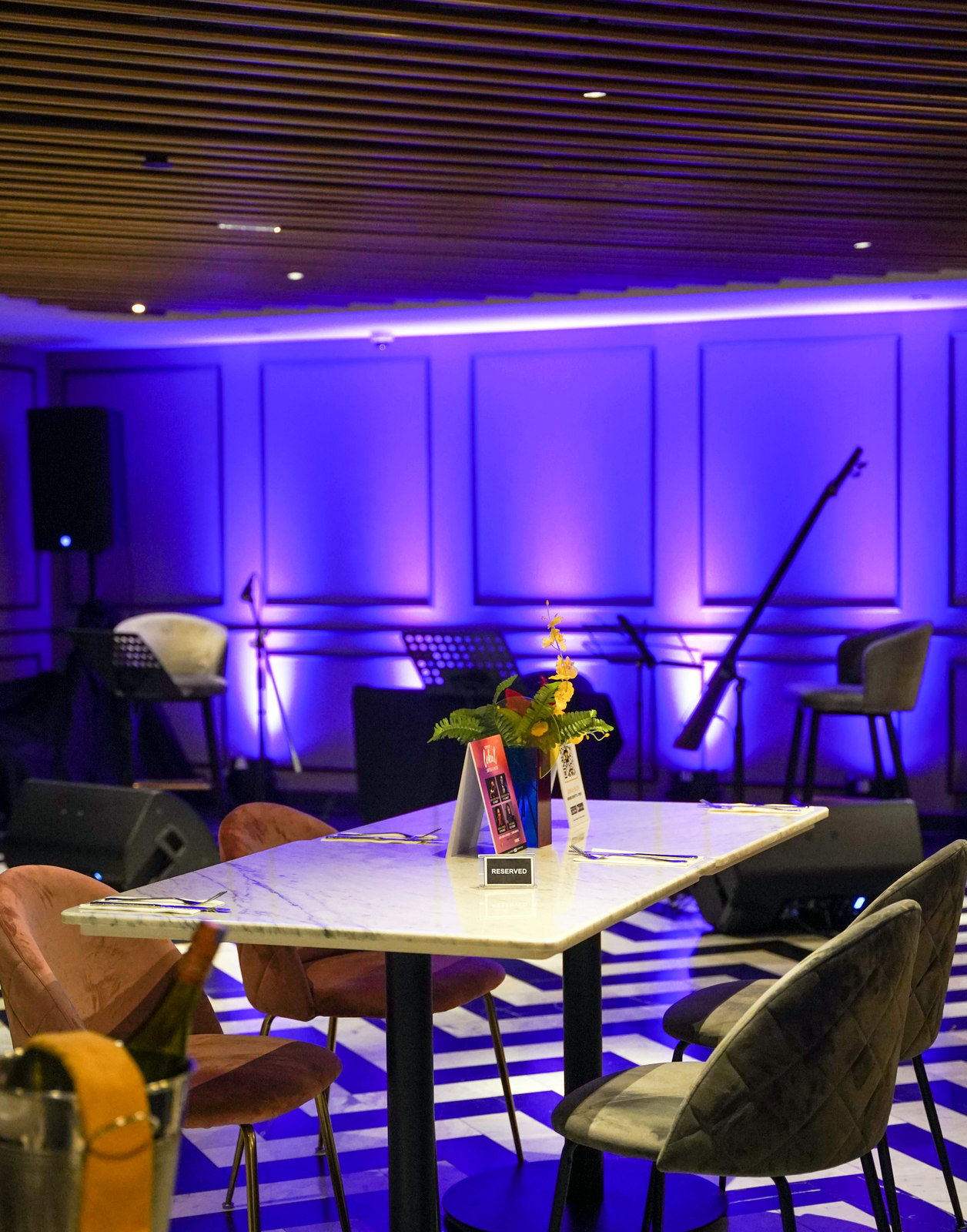 Entering JIN, we passed the colourfully stocked bar to find our table - it's best to head here by 7:30pm, so that there's enough time to settle in and order before the show starts.
We like how the setting is spaced out. Choose a spot closer to the performers to watch them up close and personal, or pick a table on a different corner if you're here mainly for conversation, chilling out and catching up.
Fun fact: GSC Rewards members can enjoy 10% off at JIN while collecting GSCoins for exclusive membership benefits. Maybank Premium Card holders can enjoy 20% off at JIN.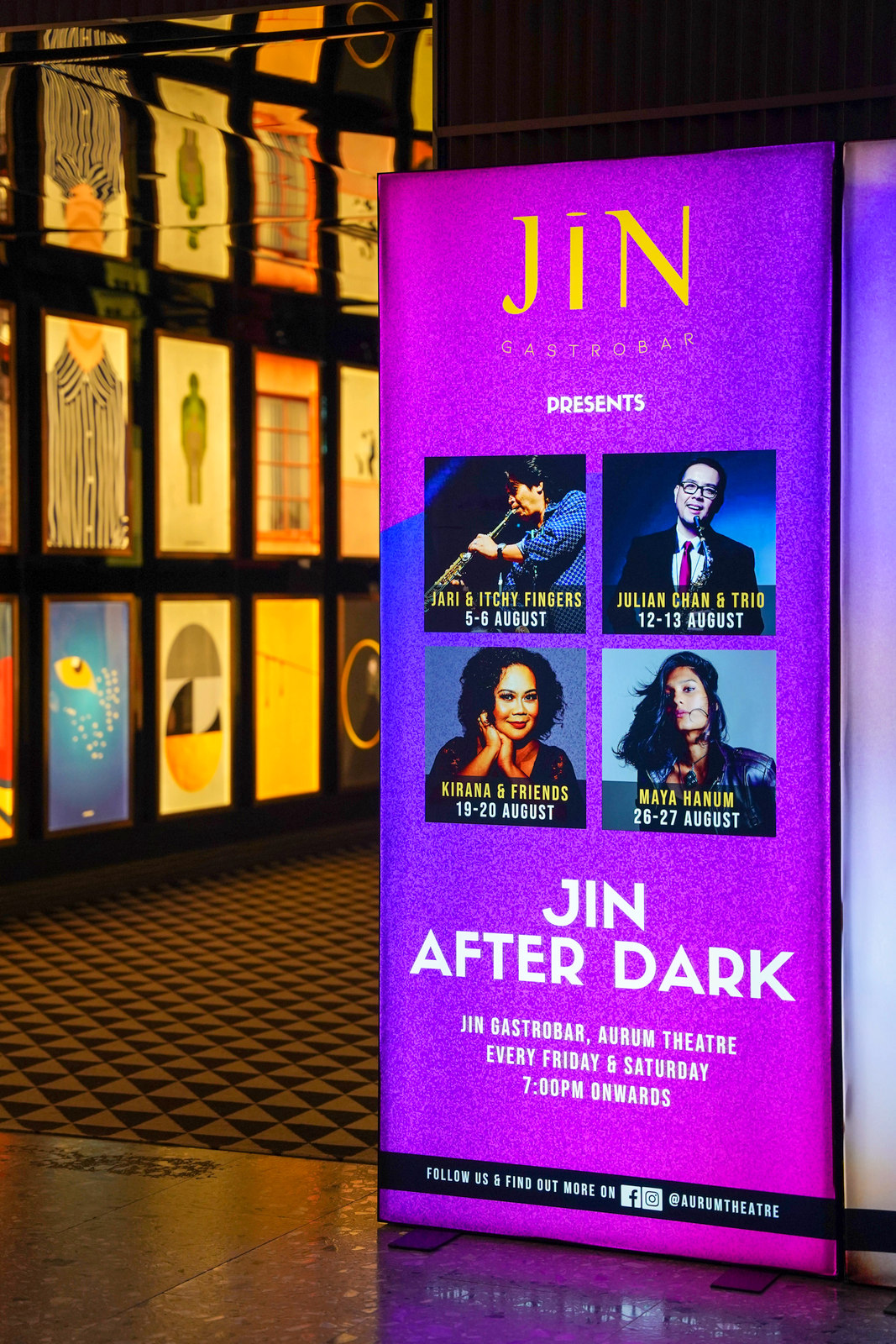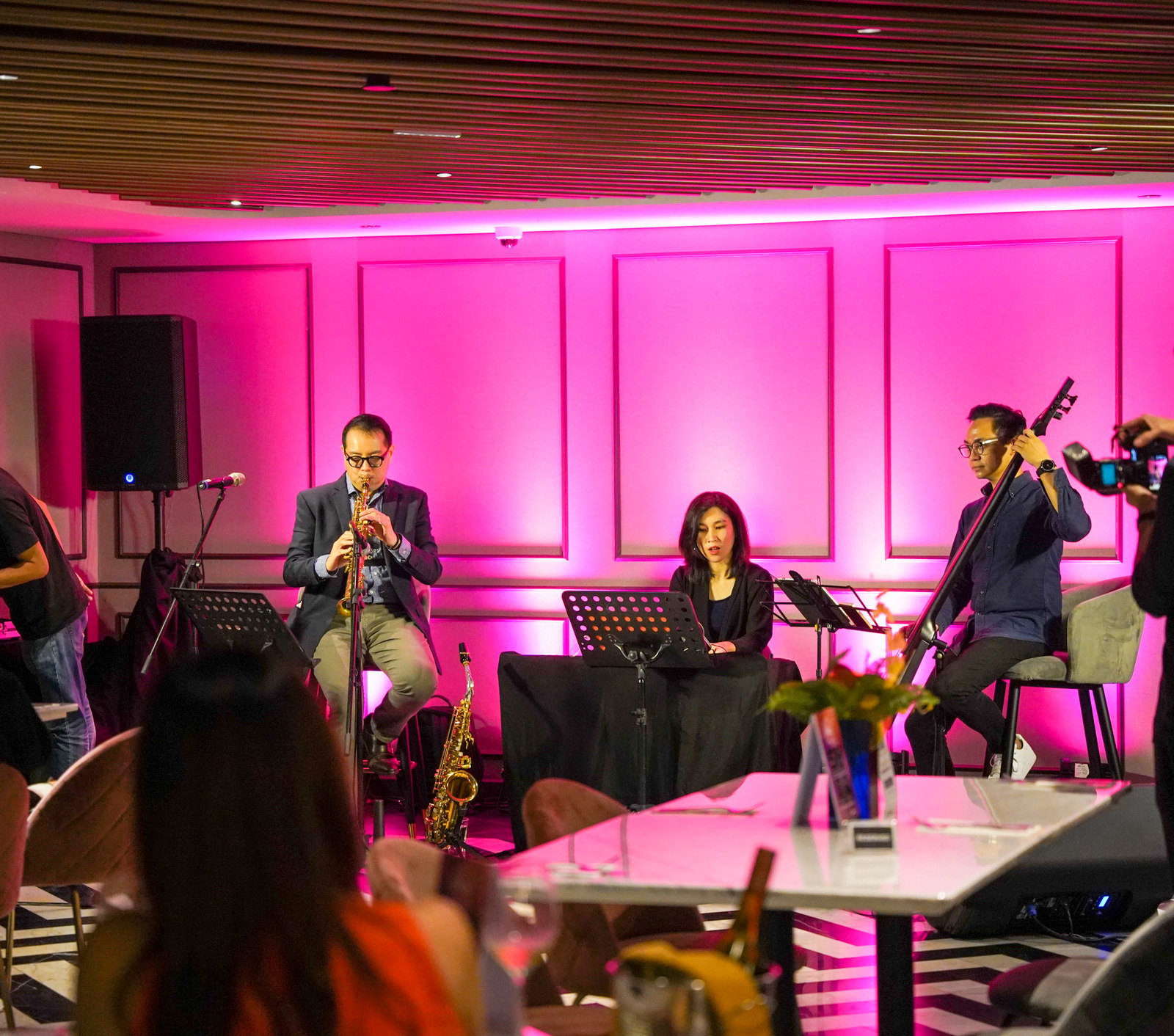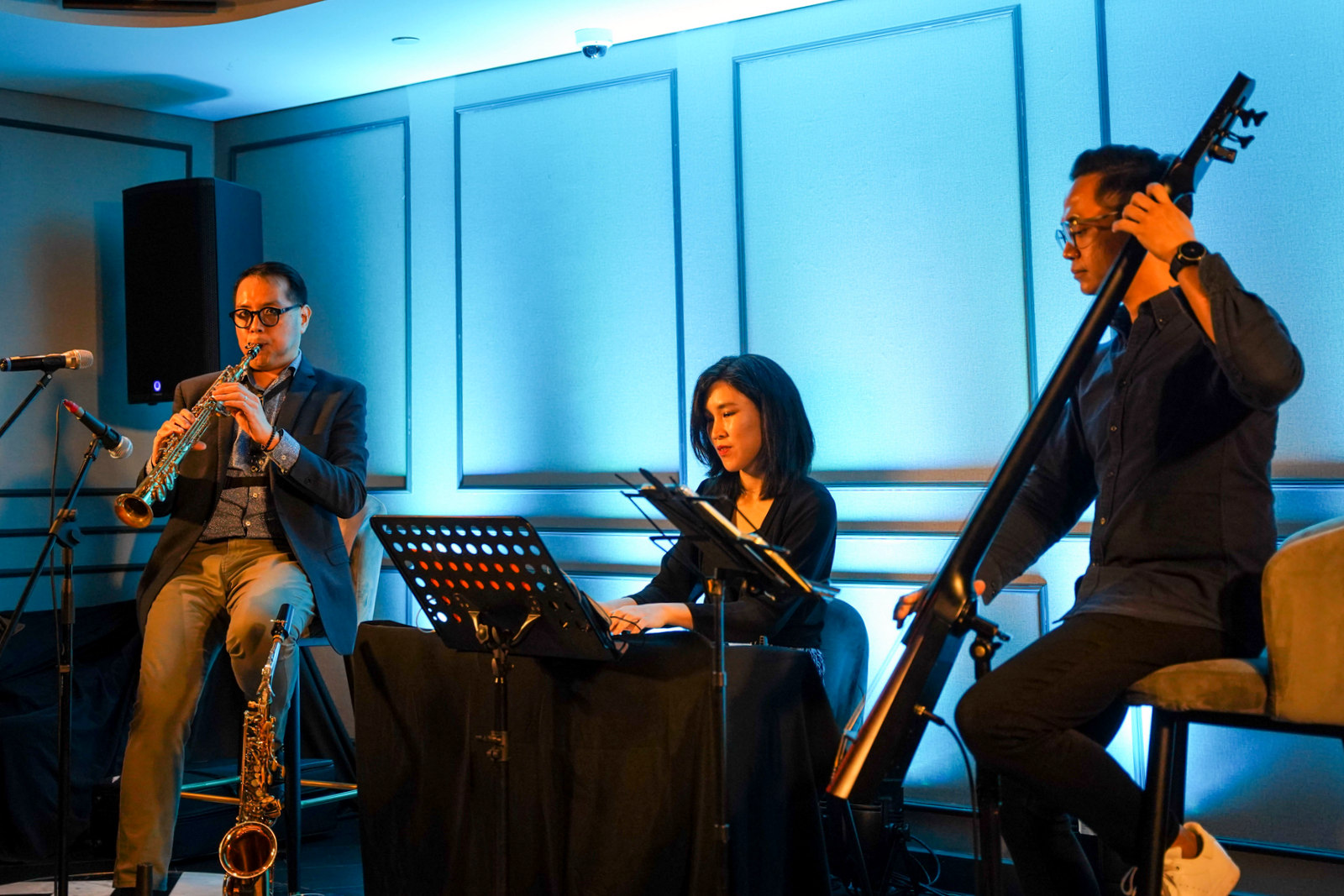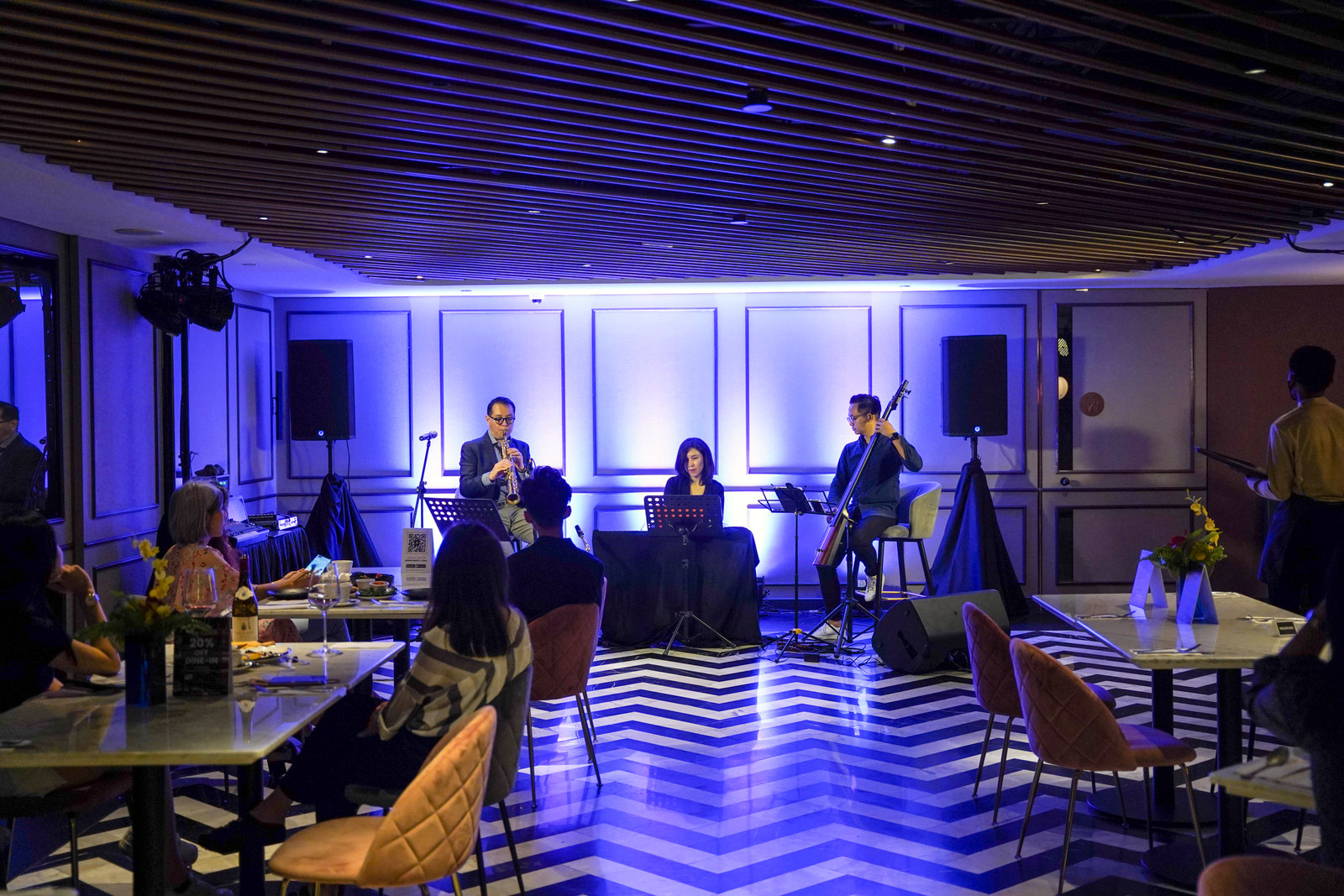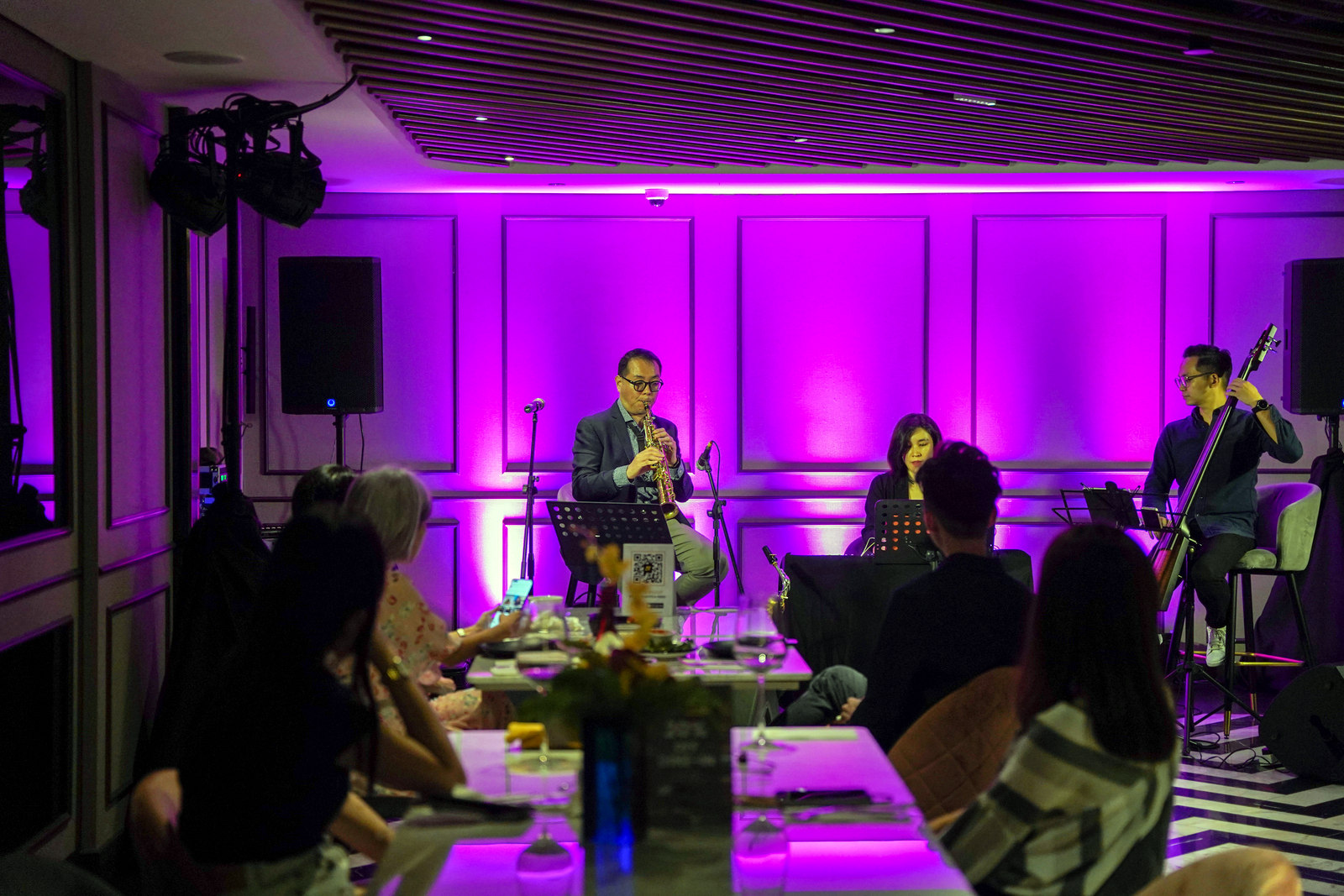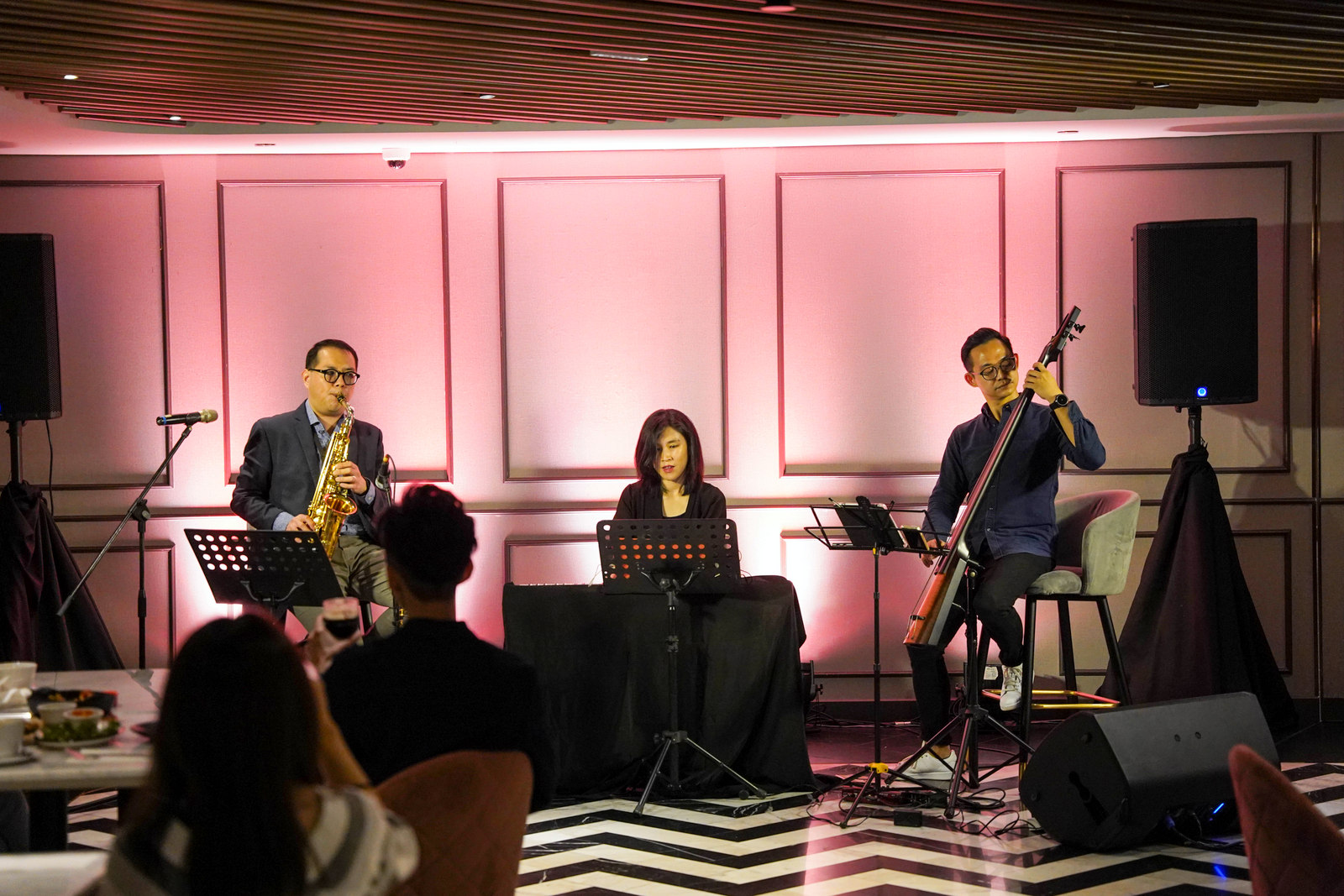 When we visited on a Friday, the Julian Chan Trio strolled into the spotlight for three sets, starting 8pm till 10pm. Their instrumental saxophone-led renditions of iconic songs from decades gone by were a blast of nostalgia for folks with fond memories of Nothing's Gonna Change My Love For You and You Are Not Alone. 
The space is comfortably crafted for performances. Stage lights ebb and flow through the night, while the speakers make everything sound crisp and clear without being overpowering. Most patrons were happy to focus on the show, but it's easy to carry on chatting and eating.
Follow JIN on IG at @JINgastrobar to stay up to date on future performances.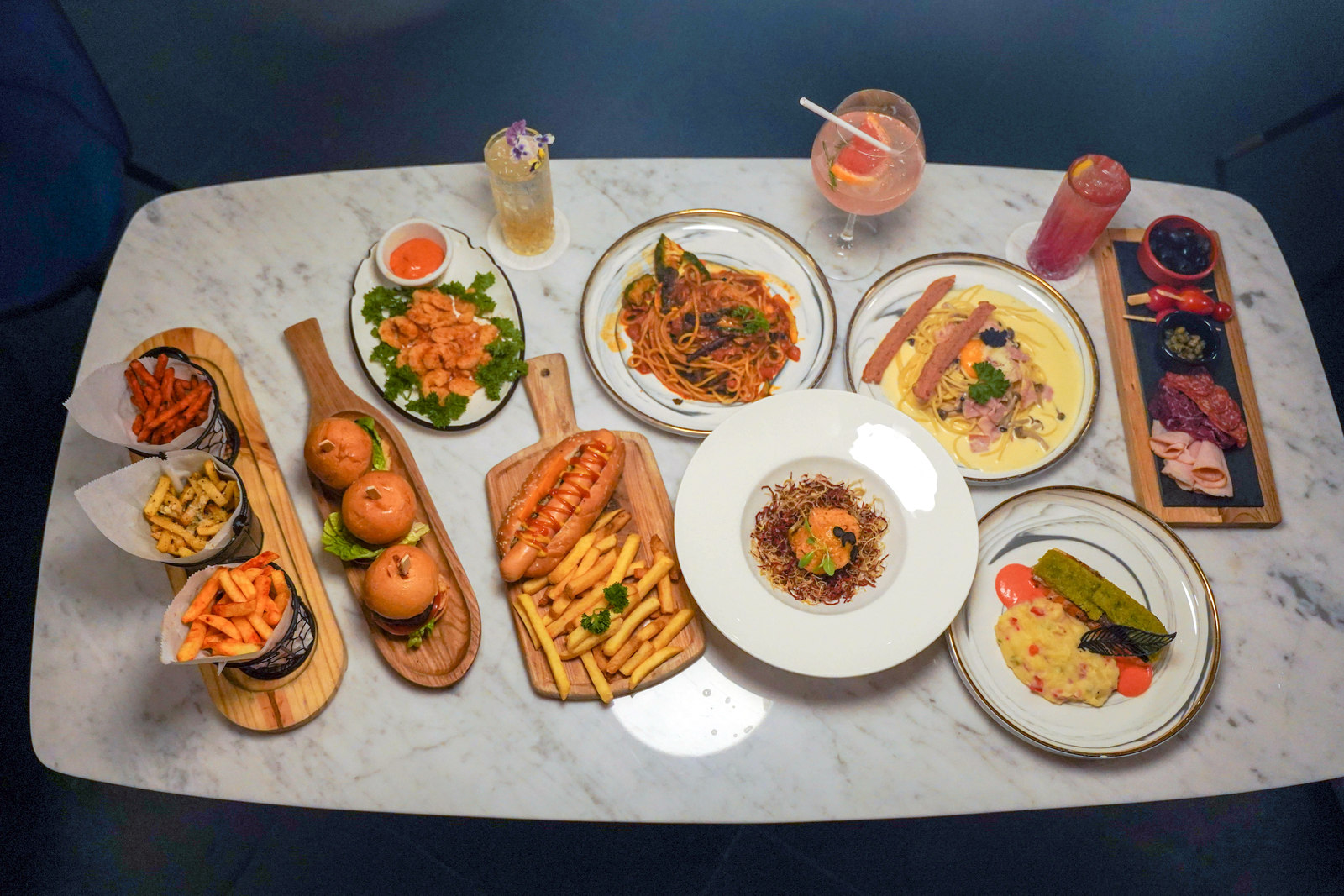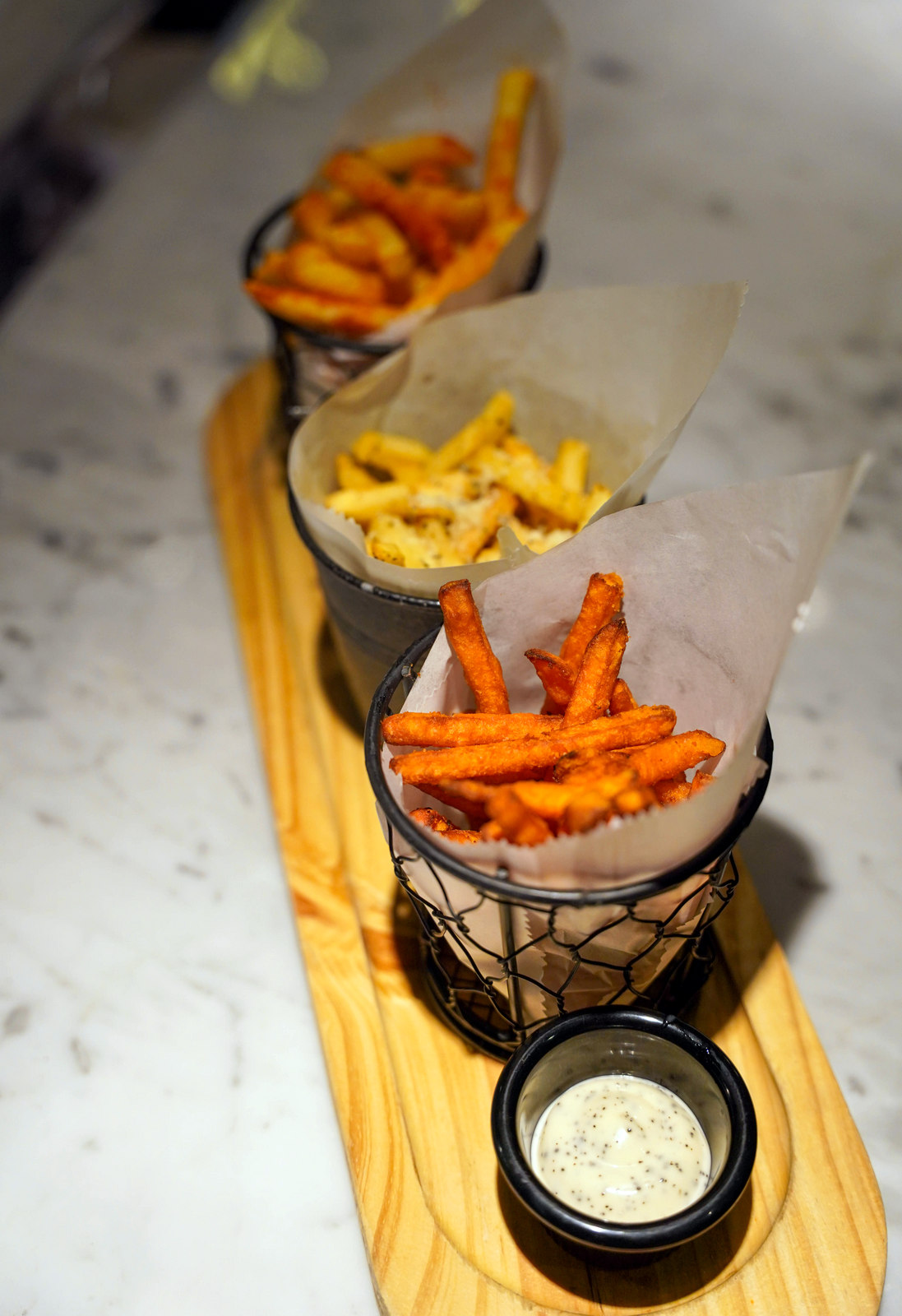 Music might be the food of love, but there's no lack of real food for the belly here.
JIN Gastrobar's kitchen is capably versatile, whipping up temptations from East and West, from elegant modern European fare to fuss-free snacks for merry munching.
We certainly over-ordered, but the menu is irresistible!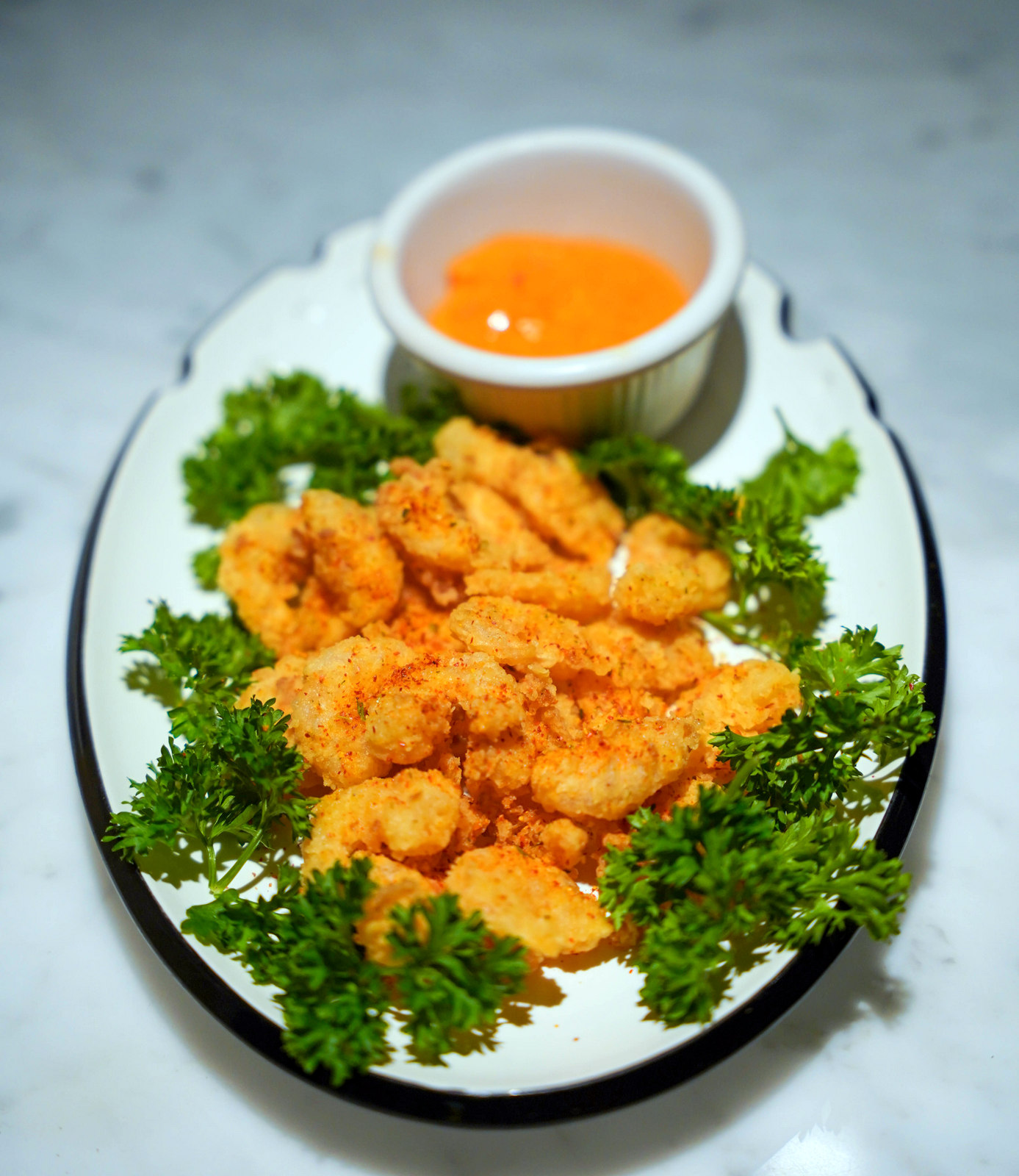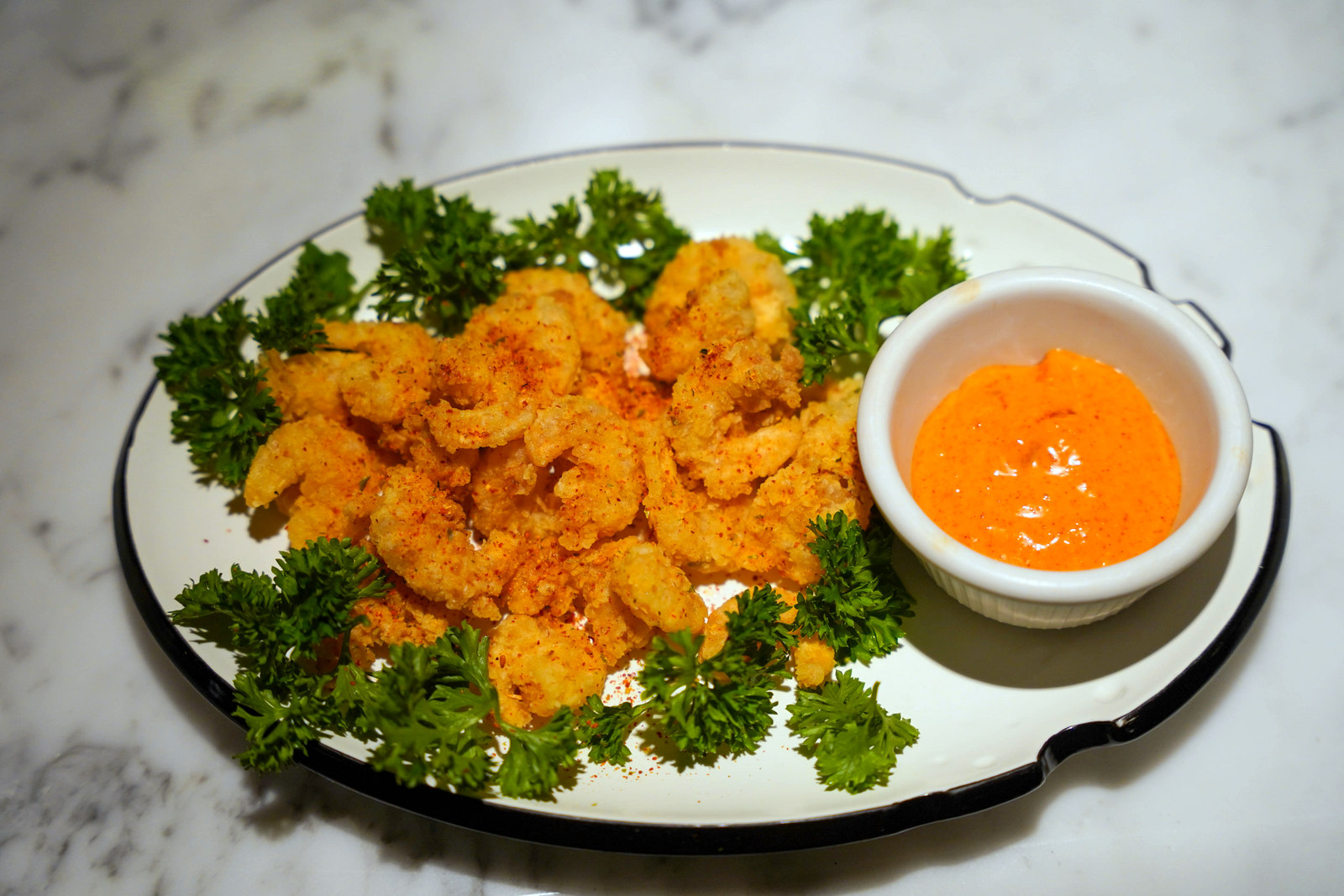 Bringing on the crunch, the Crispy Ko Ebi Shichimi (RM38) is a confident starter that's addictively deep-fried, featuring ko ebi shrimp seasoned with shichimi and served with spicy mayo - this could belong in a contemporary izakaya, putting JIN's playful twist on bar snacks.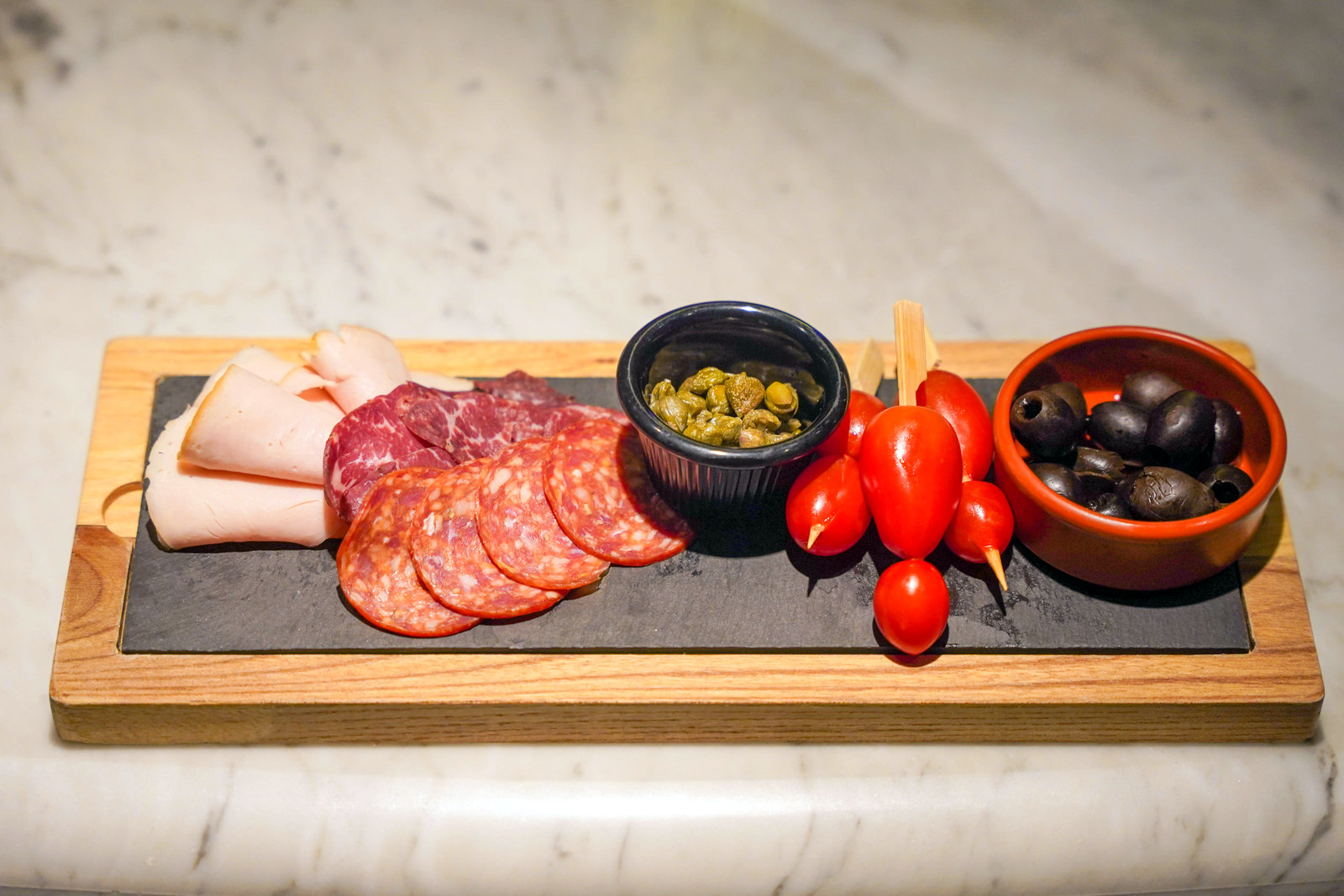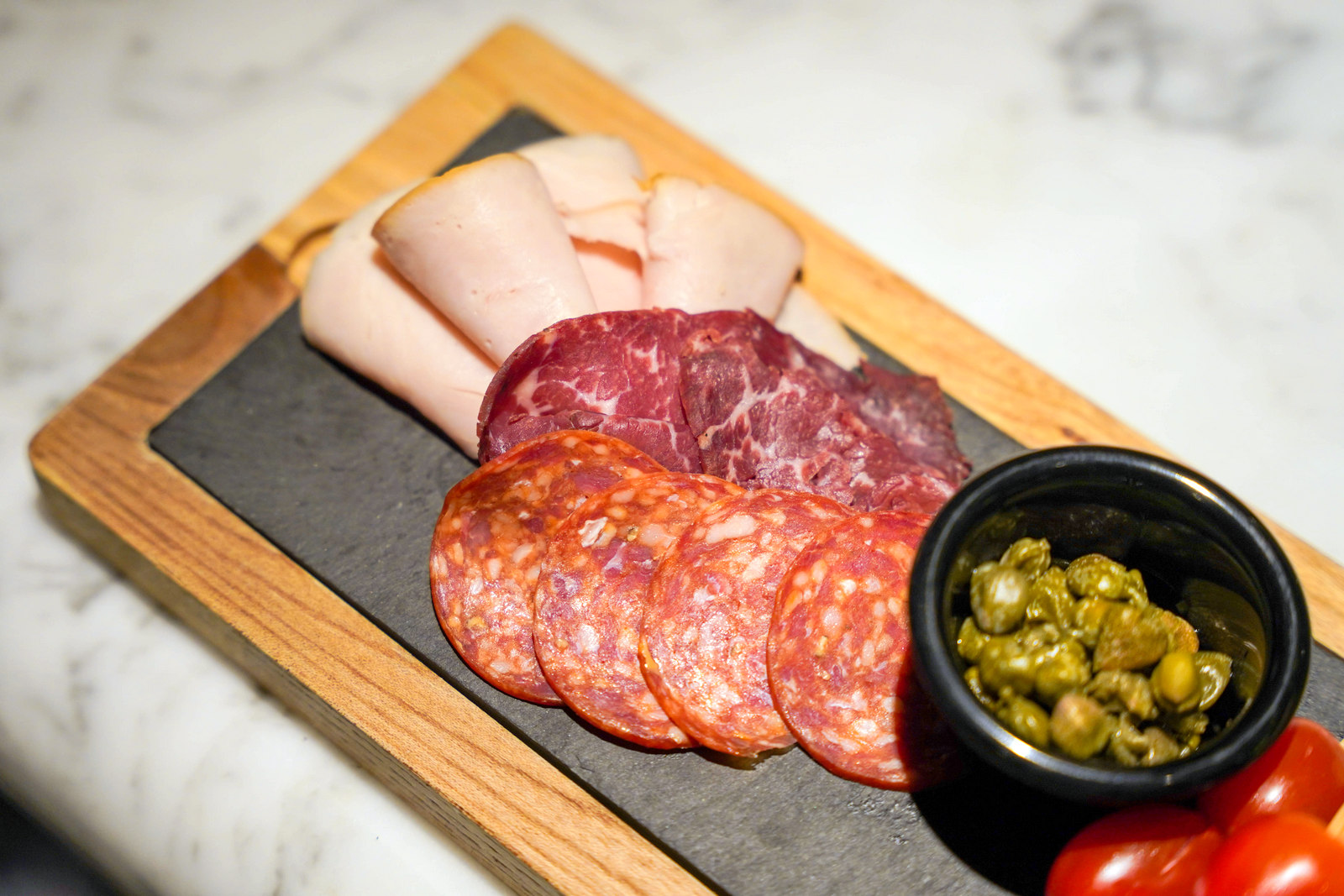 The Chef's Charcuterie Selection (RM35) is a brilliant pork-free take on cold cuts - a threesome of turkey chorizo, beef cecina and turkey ham with rich, robust flavours, made extra-punchy with capers, cherry tomatoes and black olives.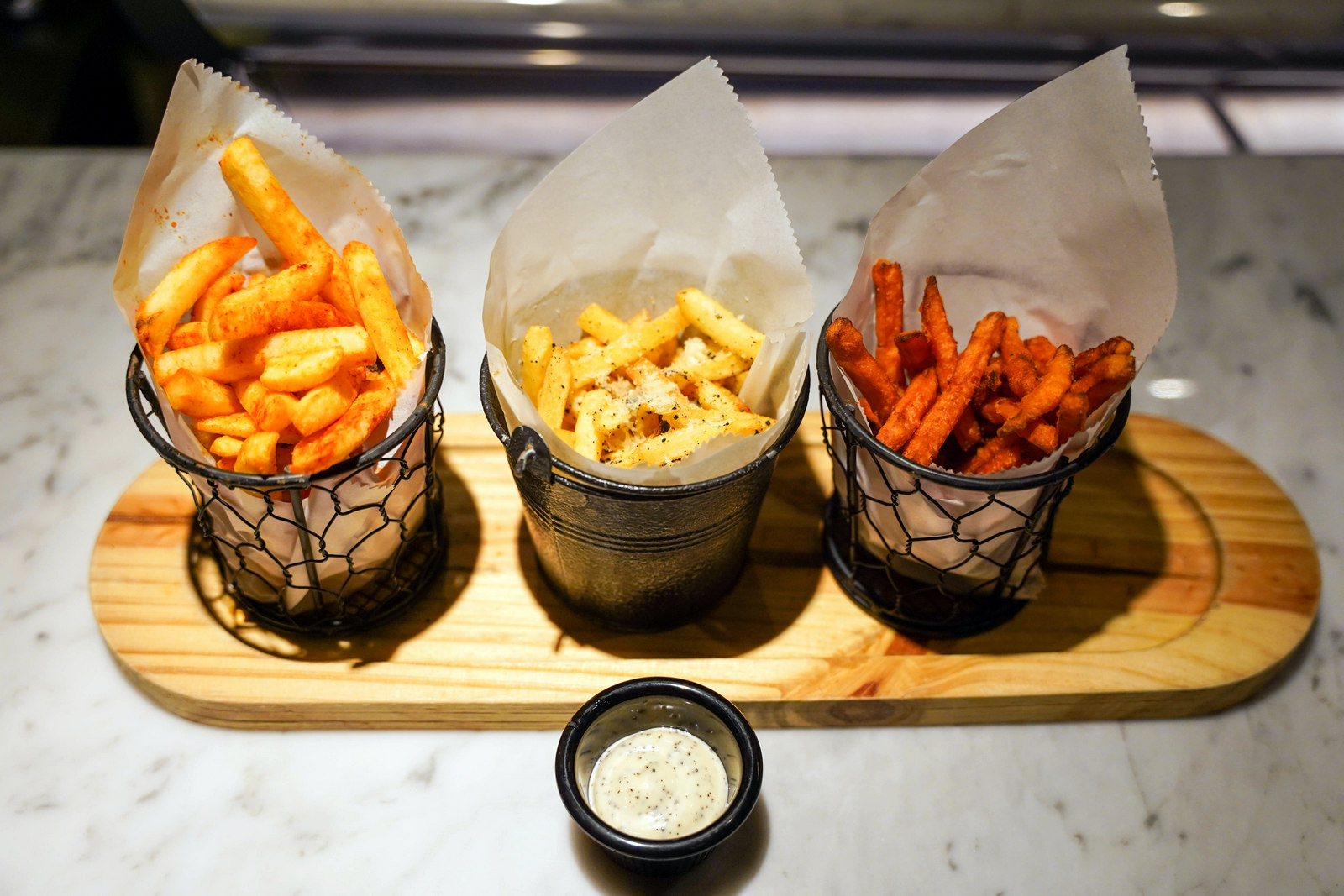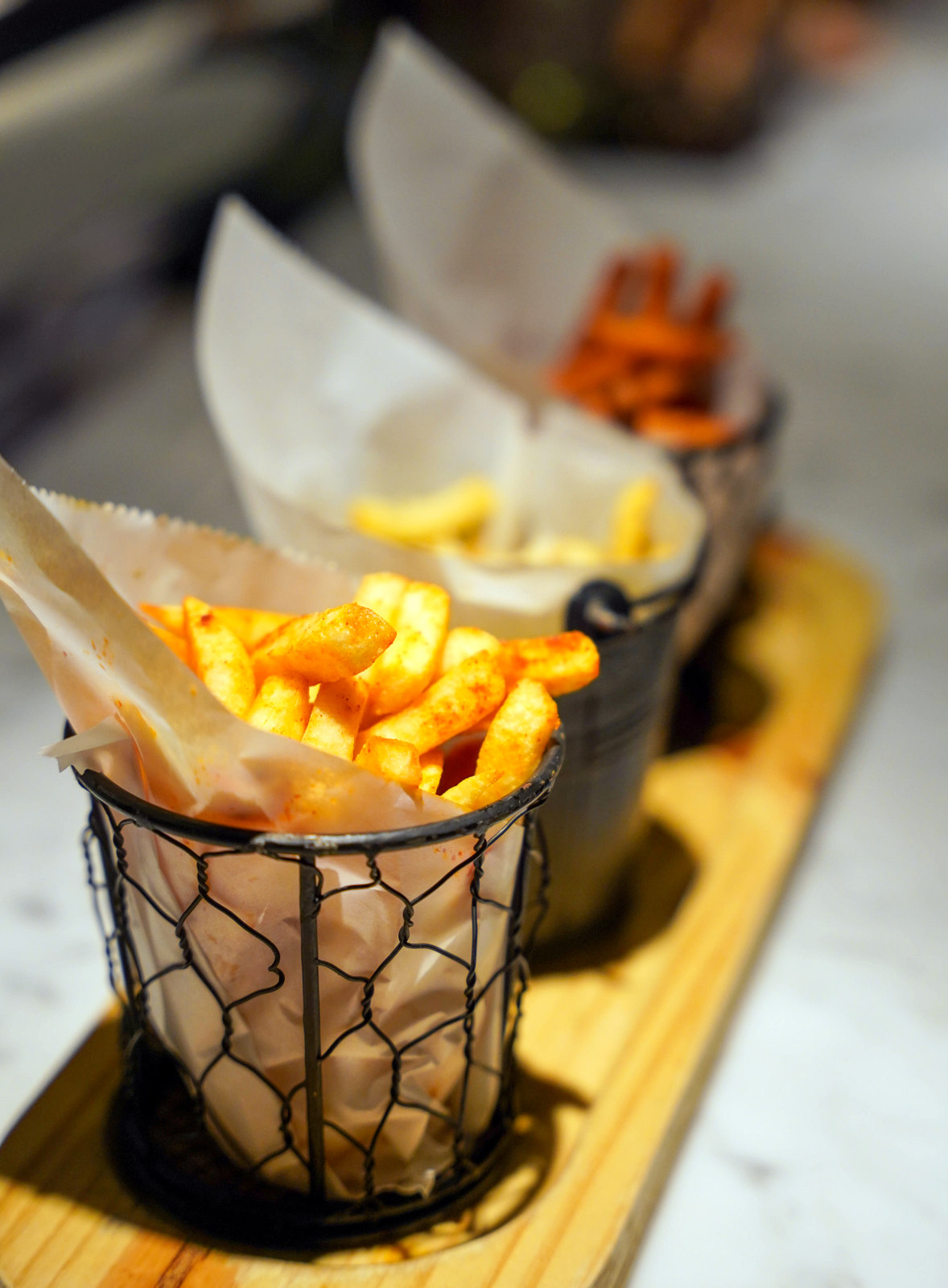 The Trio of Fries (RM25) is the one for potato enthusiasts, elevating typical fries with tasty flavours - you'll find regular-cut fries with smoked paprika; shoestring fries with Parmesan, truffle oil and rosemary; and sweet potato fries with Cajun spices, rounded out with truffle sauce on the side. That might seem like a lot of fries, but it's moreish enough to polish off fast.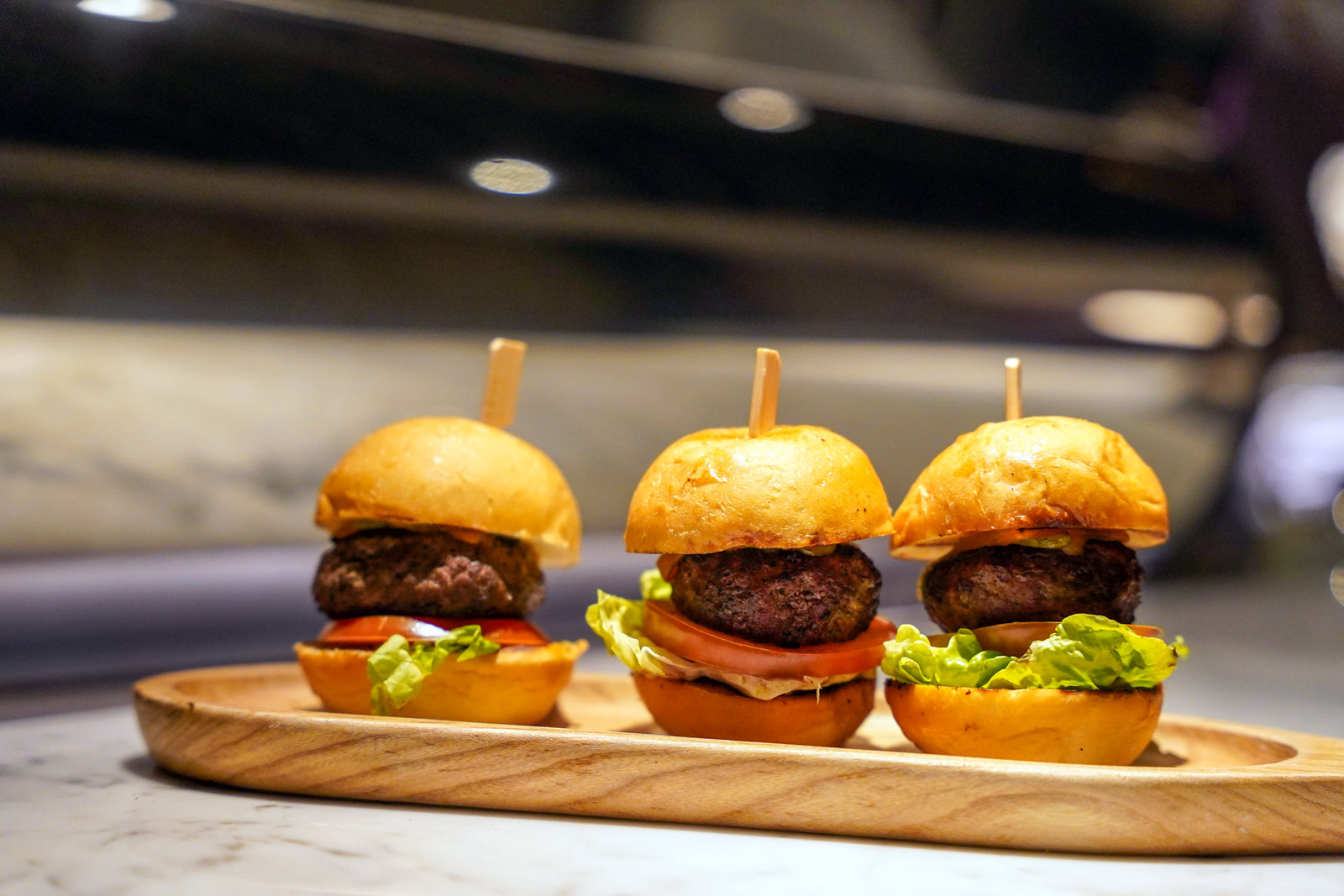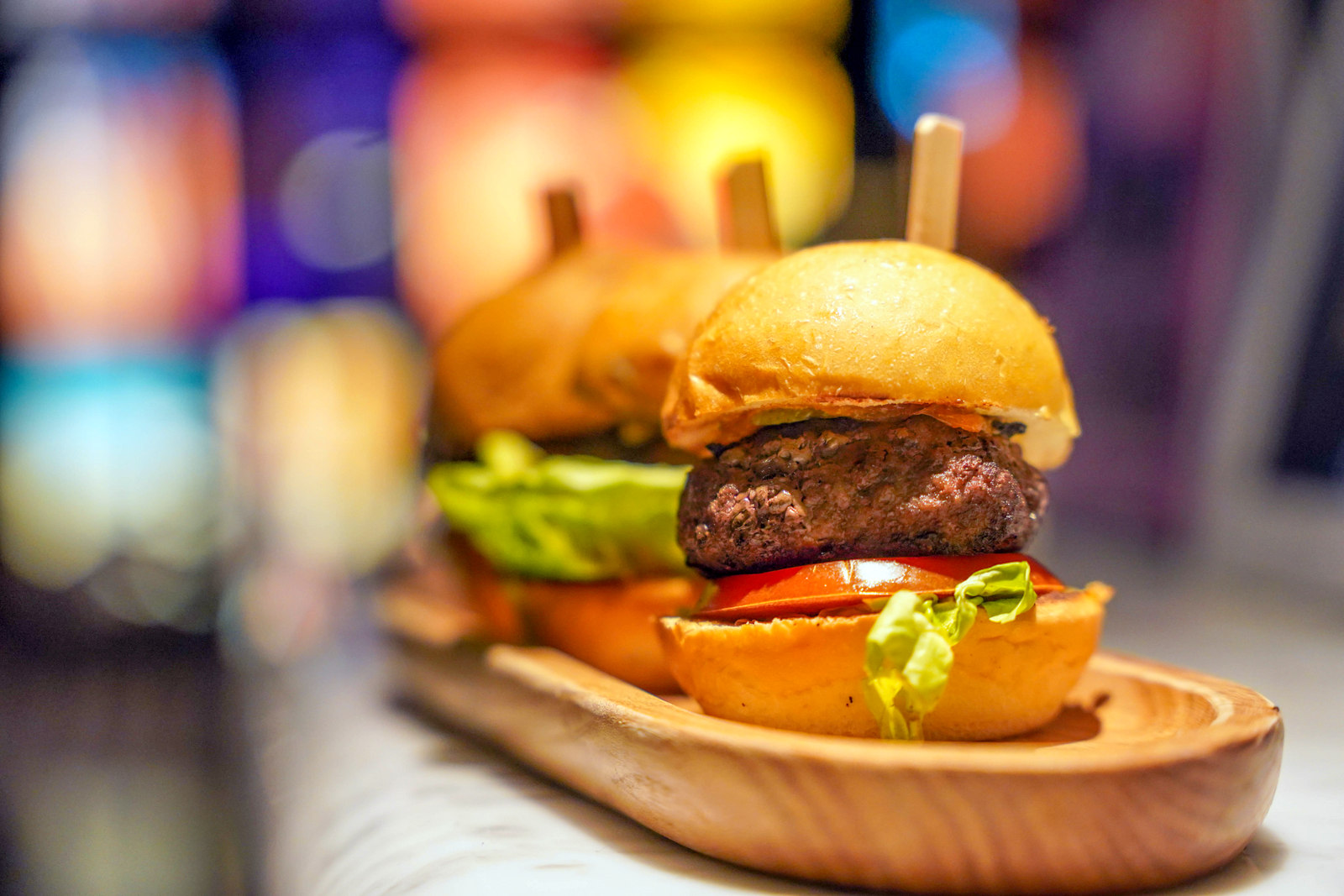 What better companion for fries than these Mini Wagyu Burgers (RM35 for three)? This charming triple threat of sliders is super for sharing, with chunky wagyu beef patties layered with cheddar, tomatoes, lettuce and gherkins.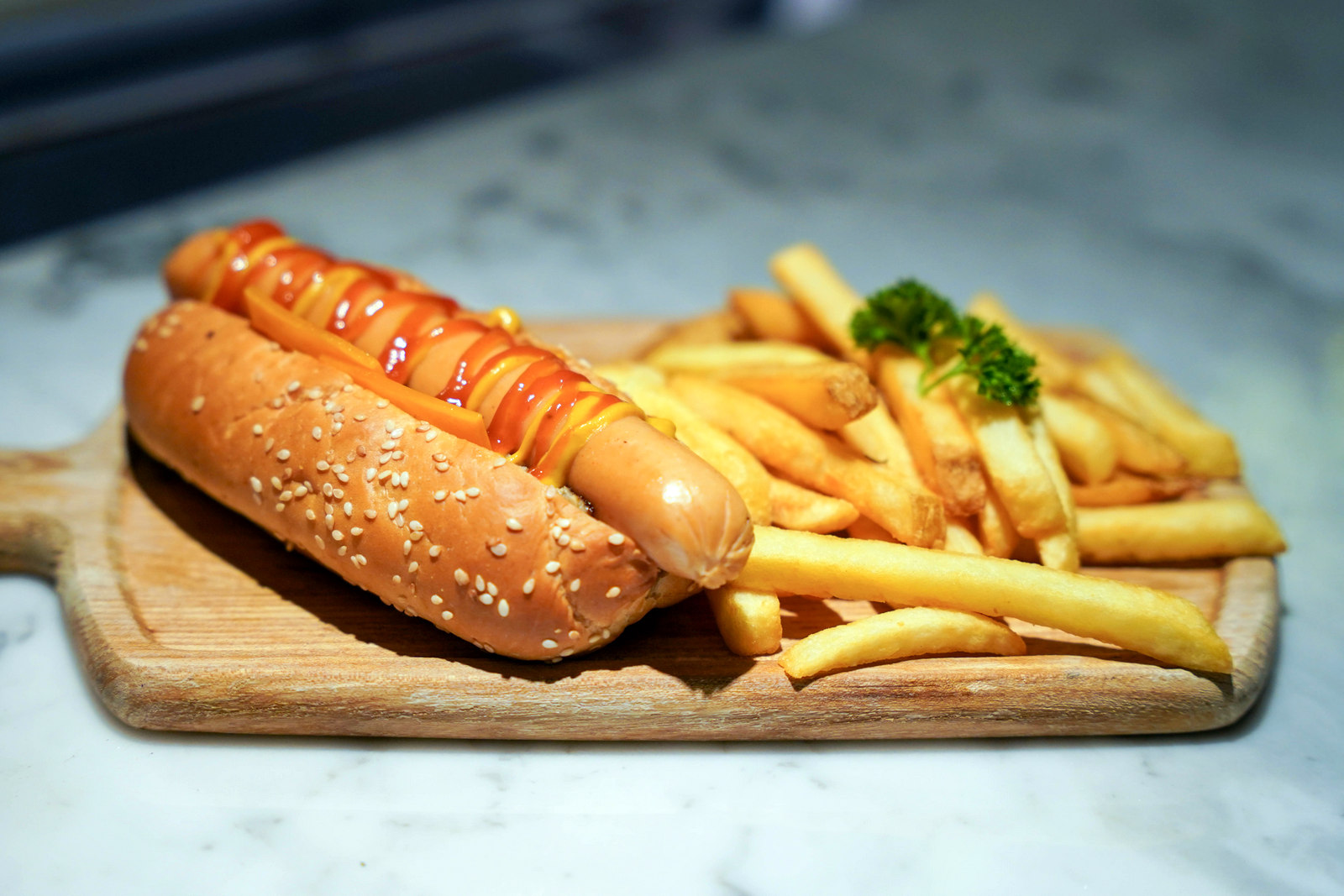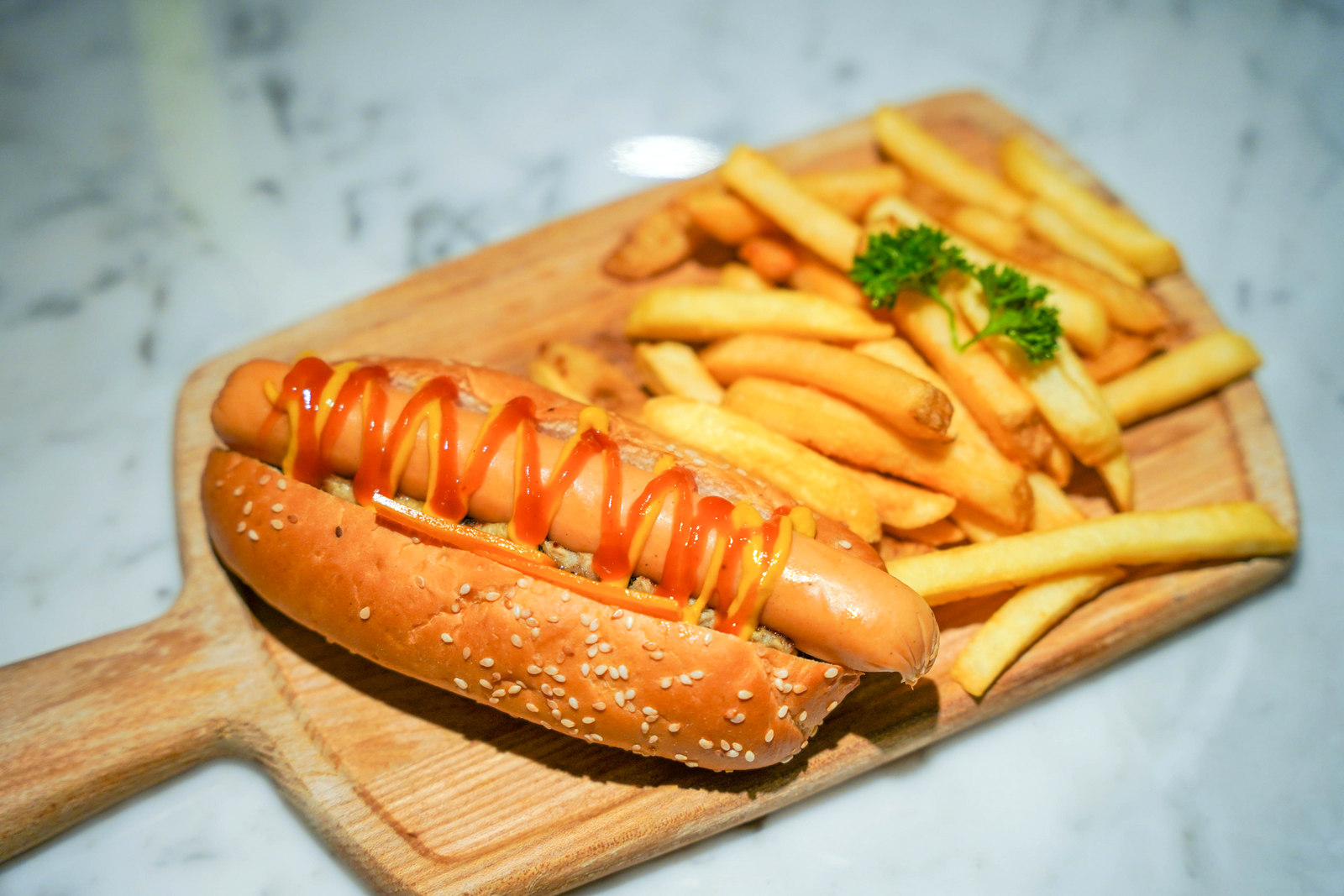 Prefer a hearty hot dog? The Hound Dog with Crispy Fries (RM28) was conceived as a promotion for this year's Elvis movie, but it has since become a popular permanent fixture.
This is no conventional hot dog - the cheesy chicken sausage is cushioned with caramelised bananas (true to Elvis' penchant for banana and peanut butter sandwiches), harmoniously marrying the sausage's savoury juiciness with the fruit's sweet ripeness. A pleasant surprise!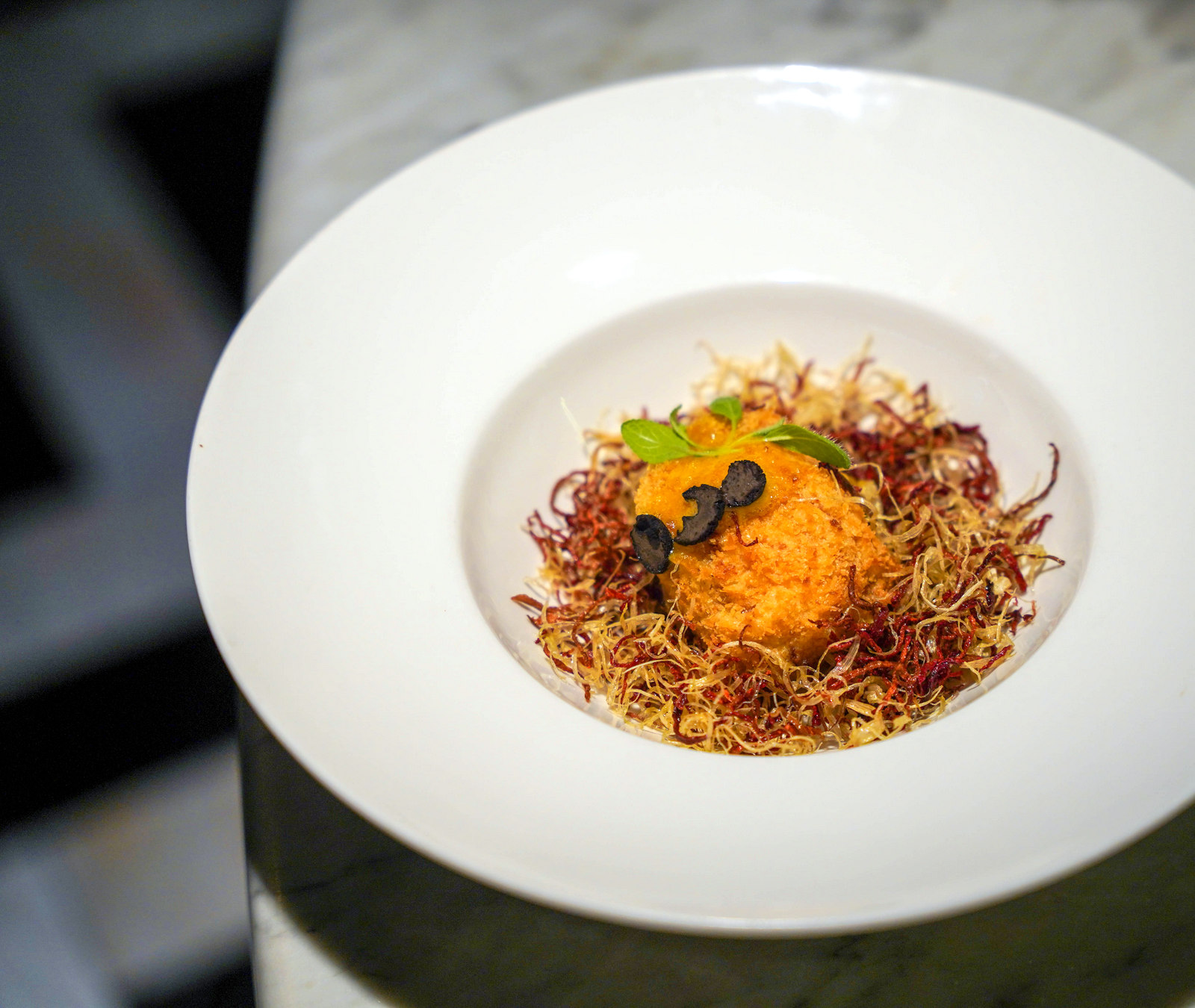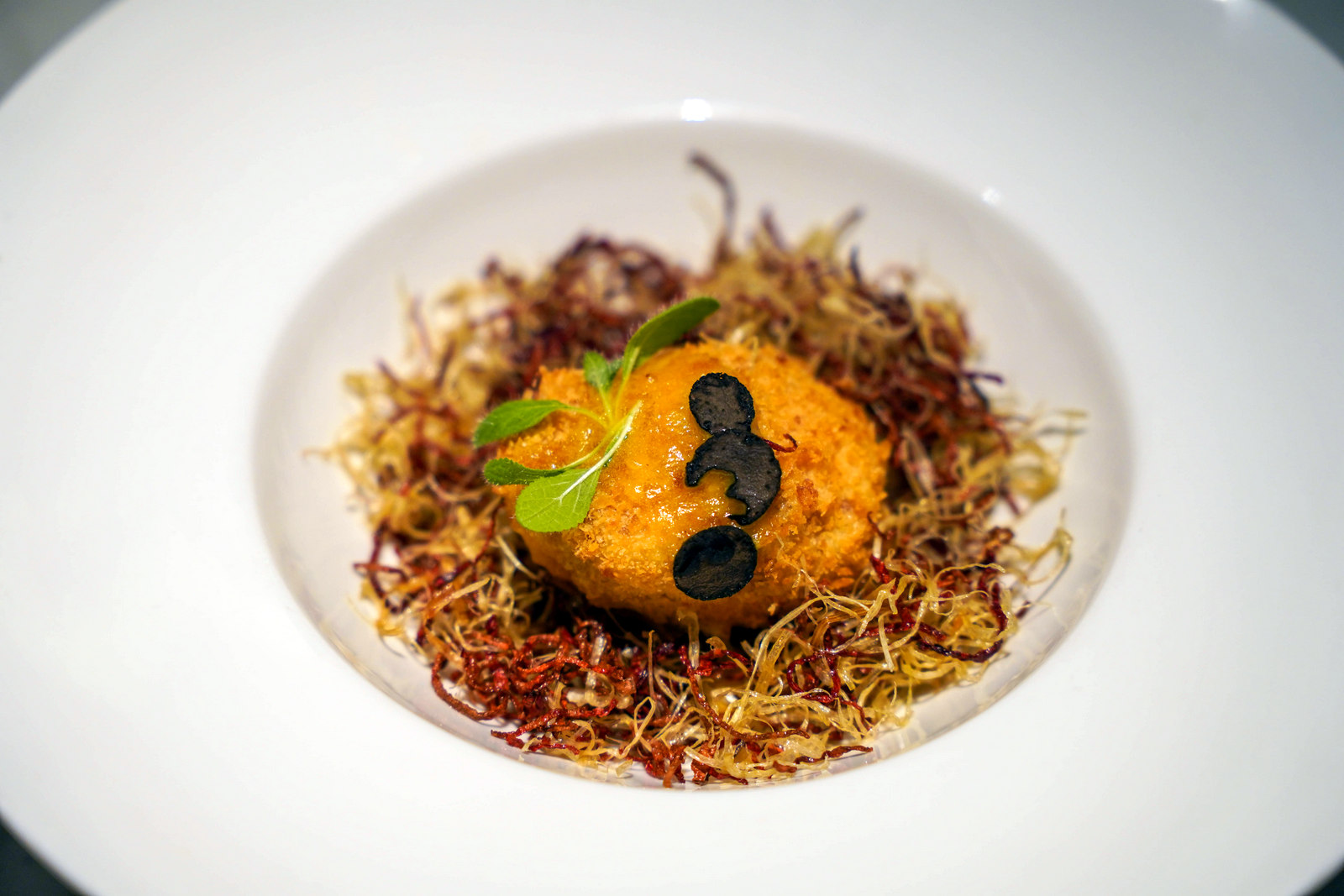 Feeling stylish? You can even have a three-course contemporary European dinner at JIN Gastrobar - start with the Omega Egg with Truffles (RM50), which resembles an egg in a nest. A panko-breaded egg reveals a soft-boiled creaminess within, topped with fragrant truffles and lined with shaved foie gras, cushioned with crispy leek and beetroot for a textural treat.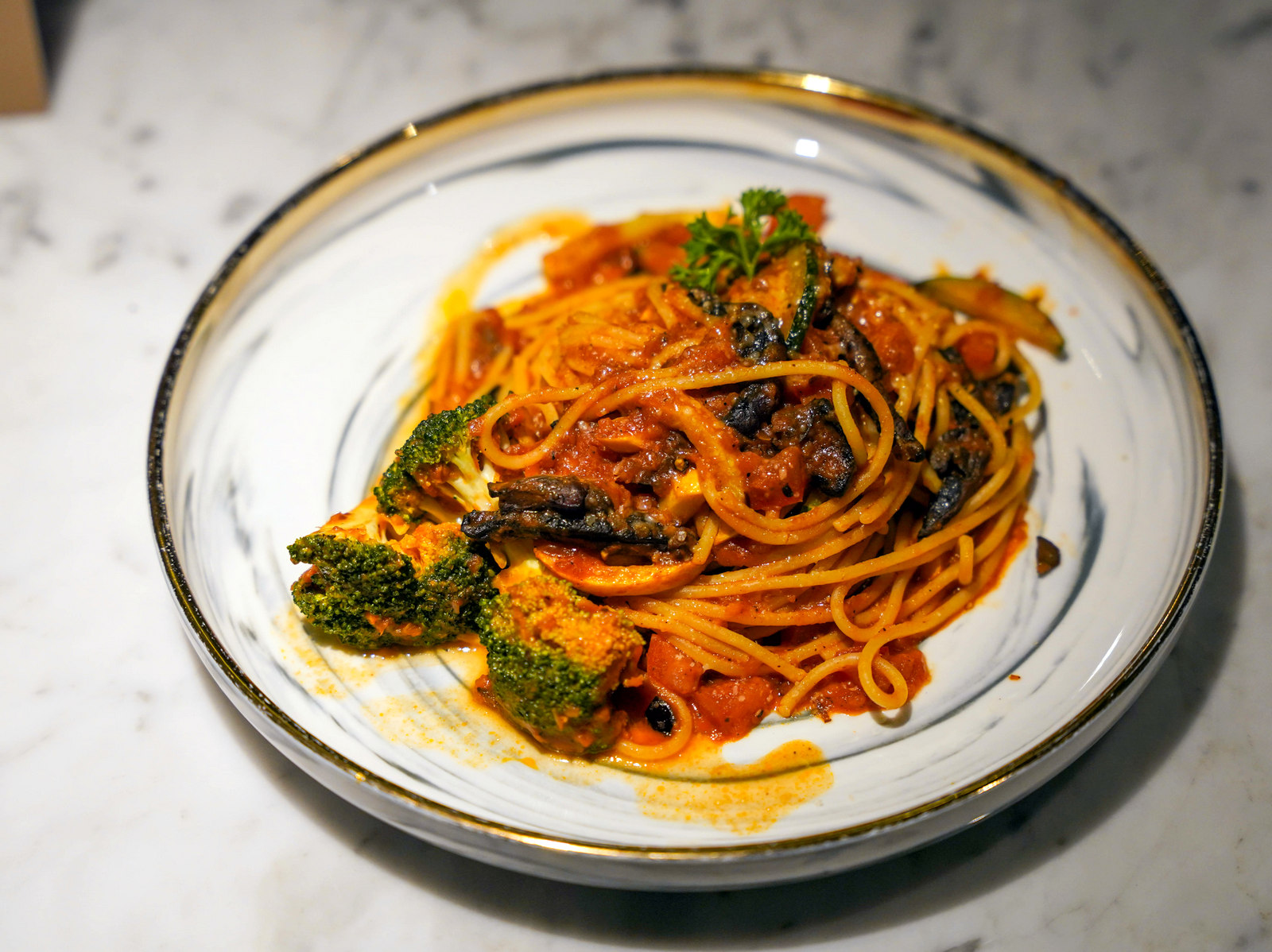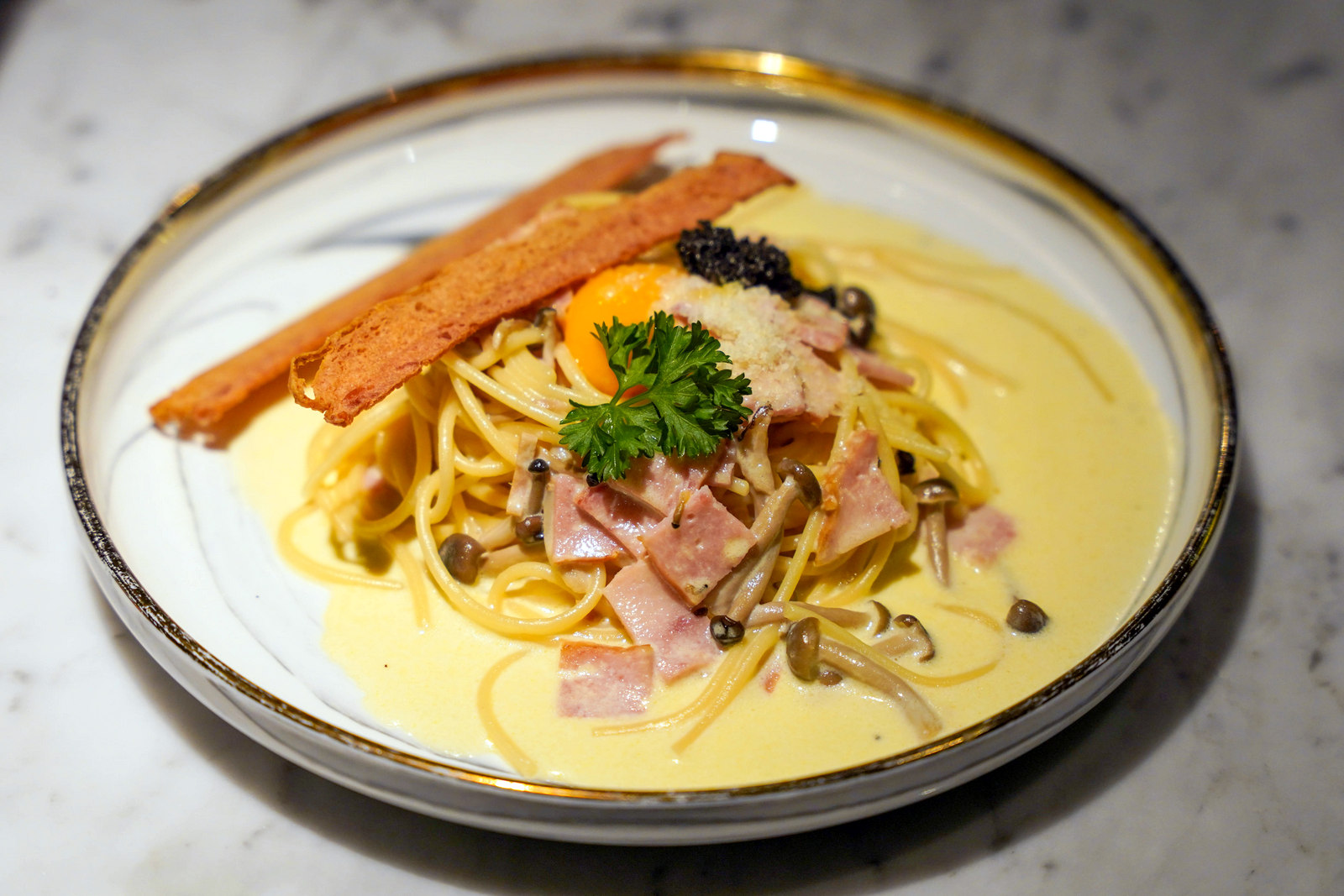 Pasta enthusiasts can select from the Primavera Spaghetti (RM28), a lip-smacking vegetarian creation tossed with zucchini, mushrooms, cherry tomatoes and broccoli in tangy tomato sauce, or the Truffle Carbonara Pasta (RM38), aromatic with an organic egg in truffle jus, heaped with turkey bacon and mushrooms in a lusciously loveable egg-based sauce.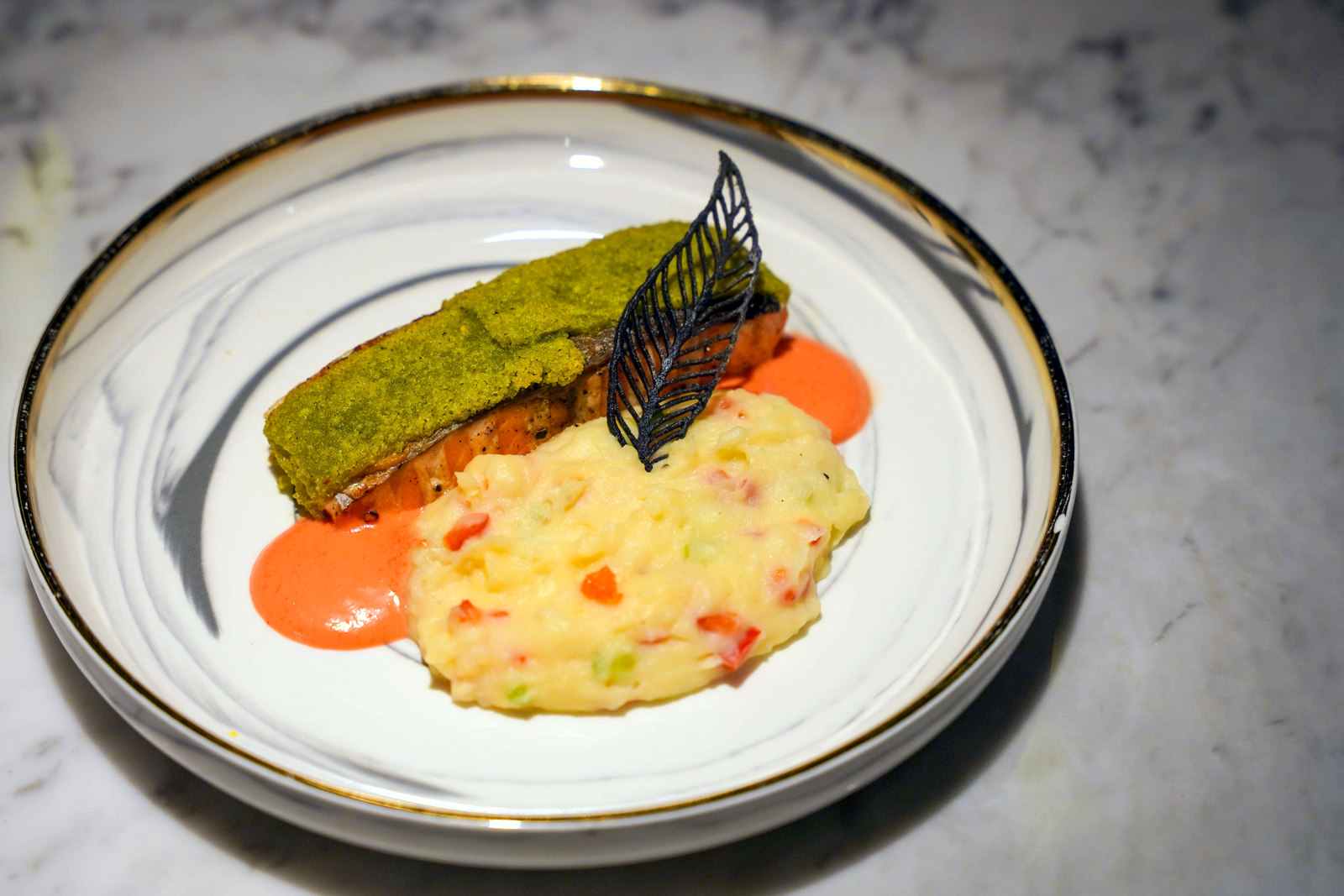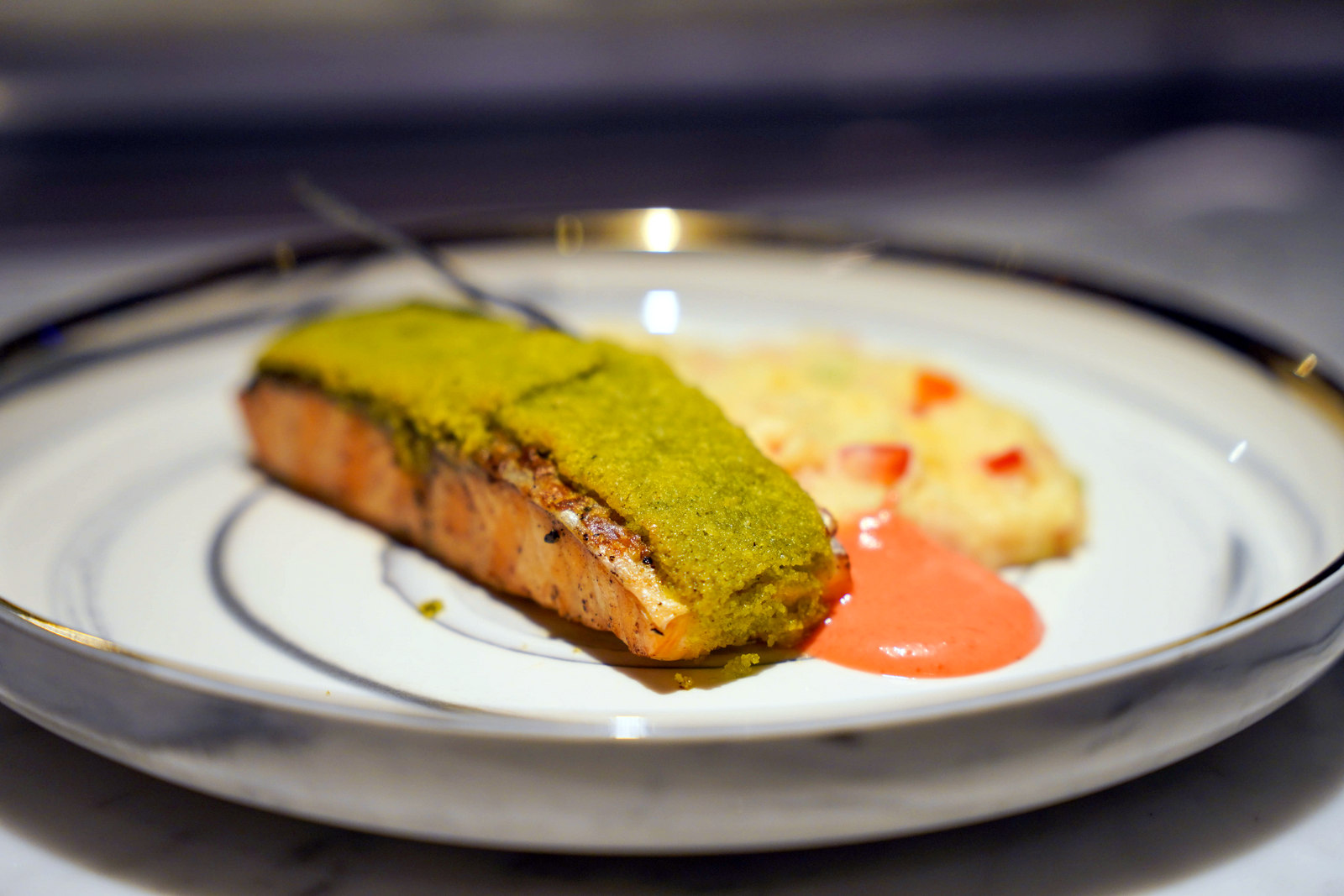 The Pan-Seared Herb-Crusted Salmon (RM48) is fresh, flaky and flavoursome, everything we'd want of salmon, made upliftingly nuanced with its crisp herb crust, plus mentaiko mayo and a potato salad that evoke yoshoku-style inspirations.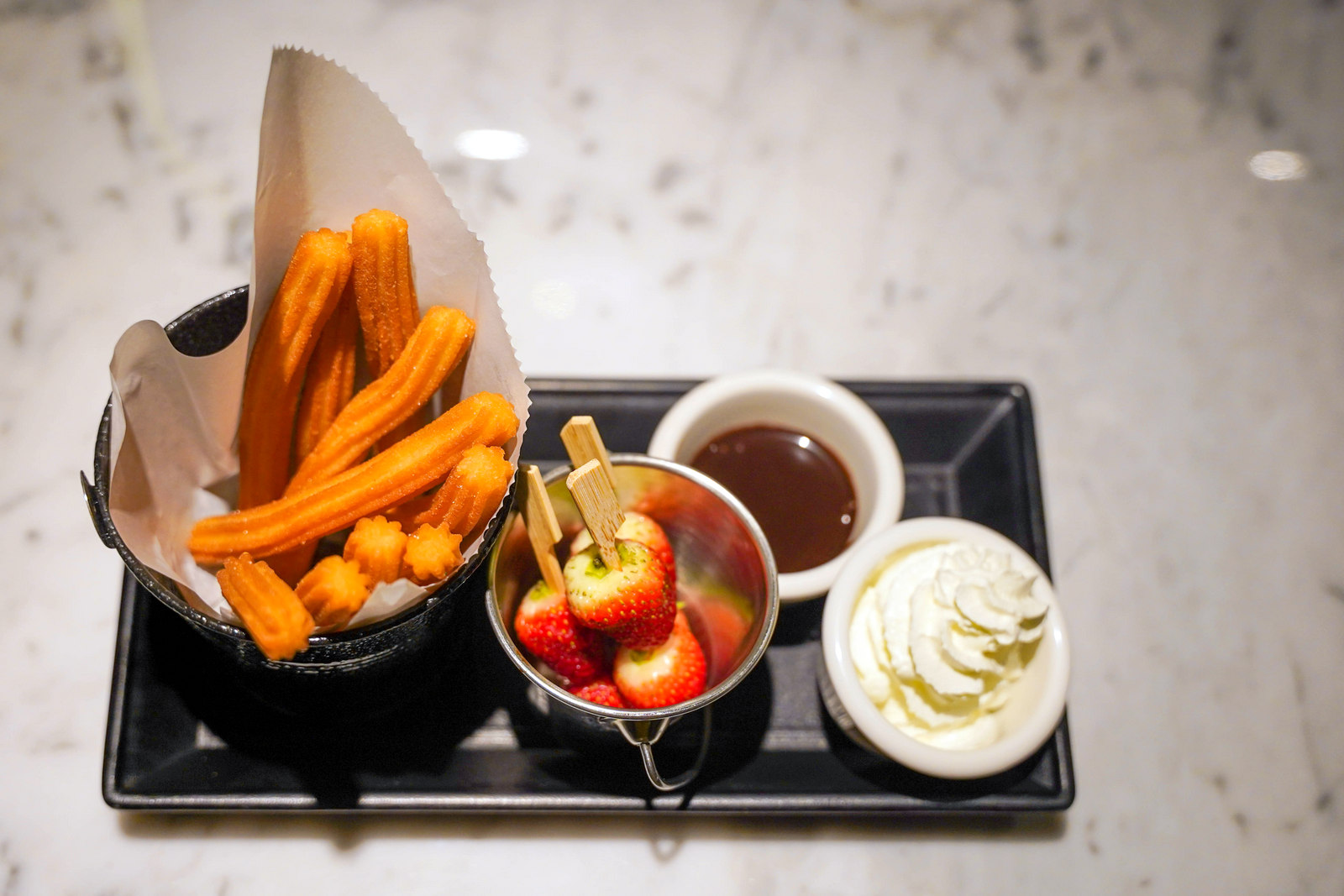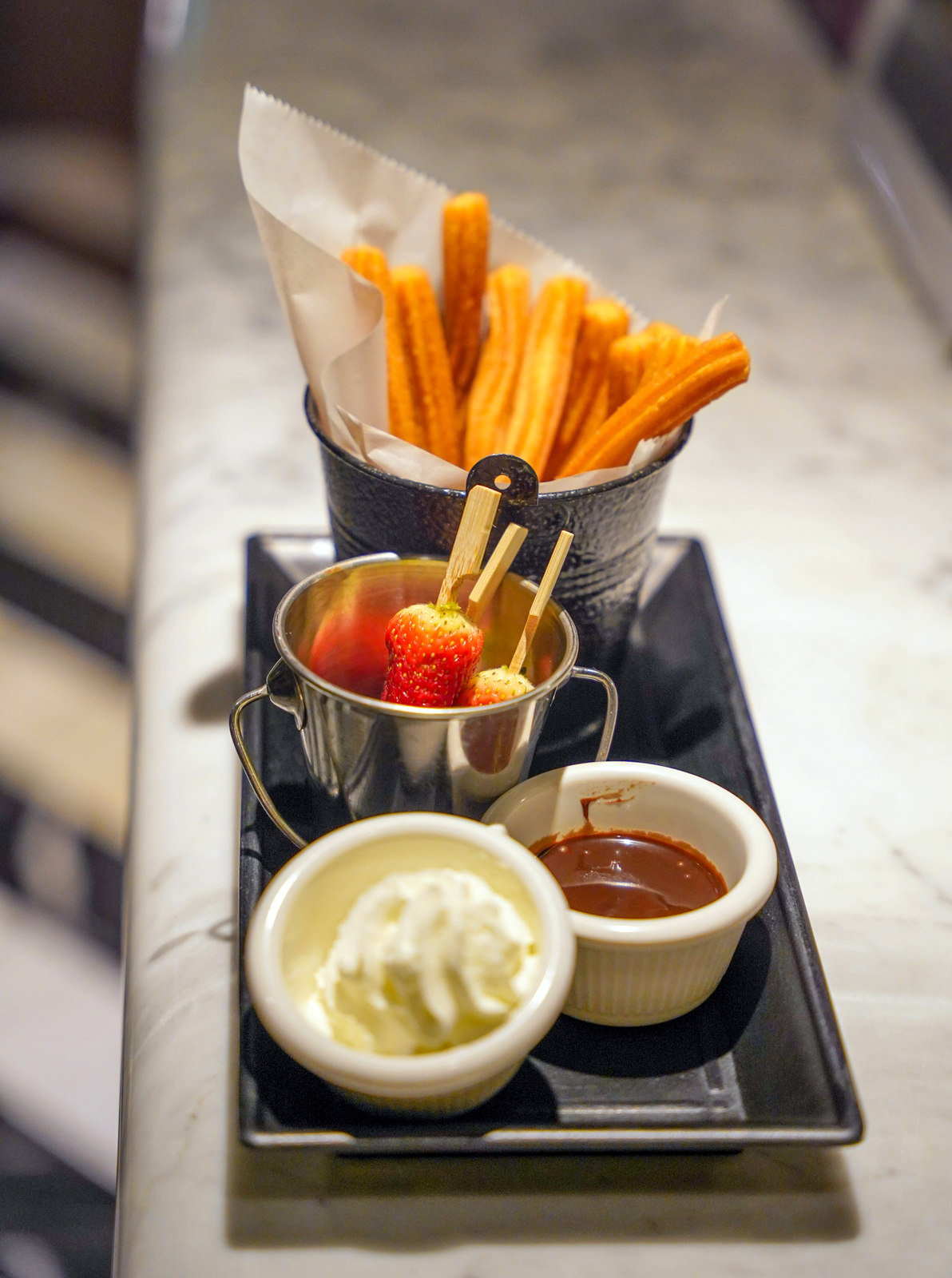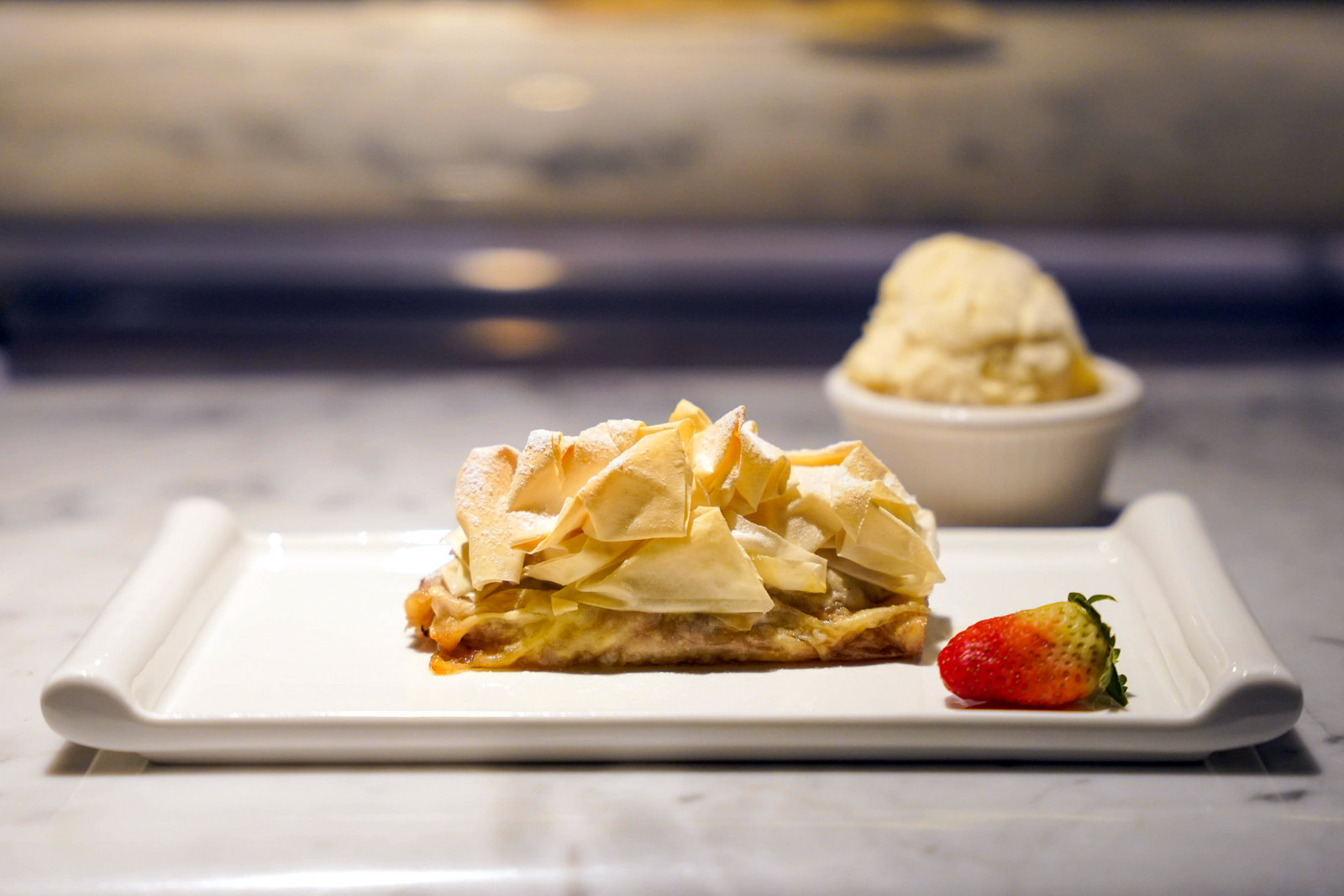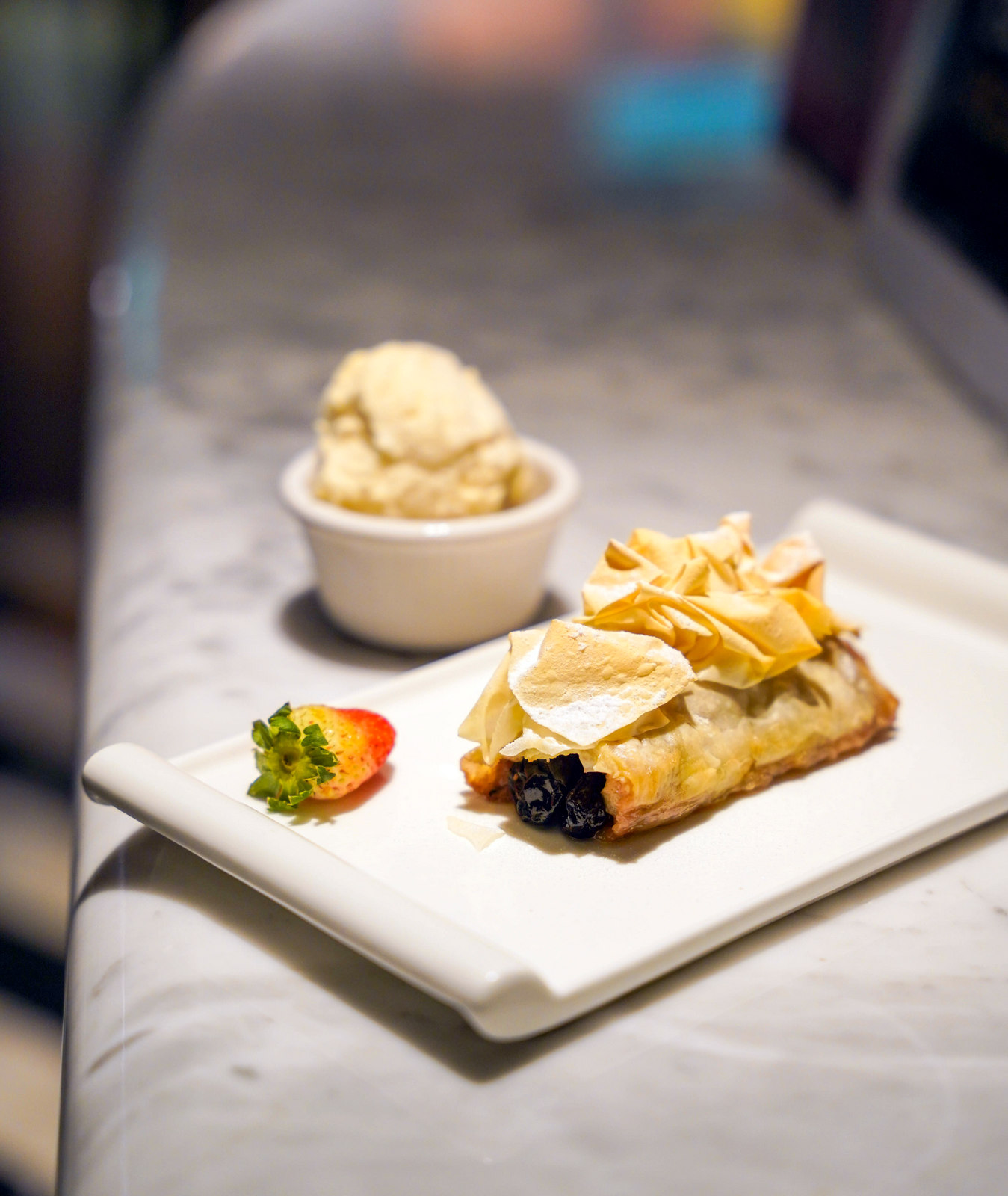 We might be stuffed by the end of the evening, but JIN's desserts shouldn't be skipped, spanning Spanish and Austrian influences. You won't go wrong with both the Churros (RM25; a scrumptiously indulgent ensemble with strawberries, chocolate sauce and whipped cream) or the Apple Strudel (RM19; baked to order, served hot with vanilla ice cream and berry coulis).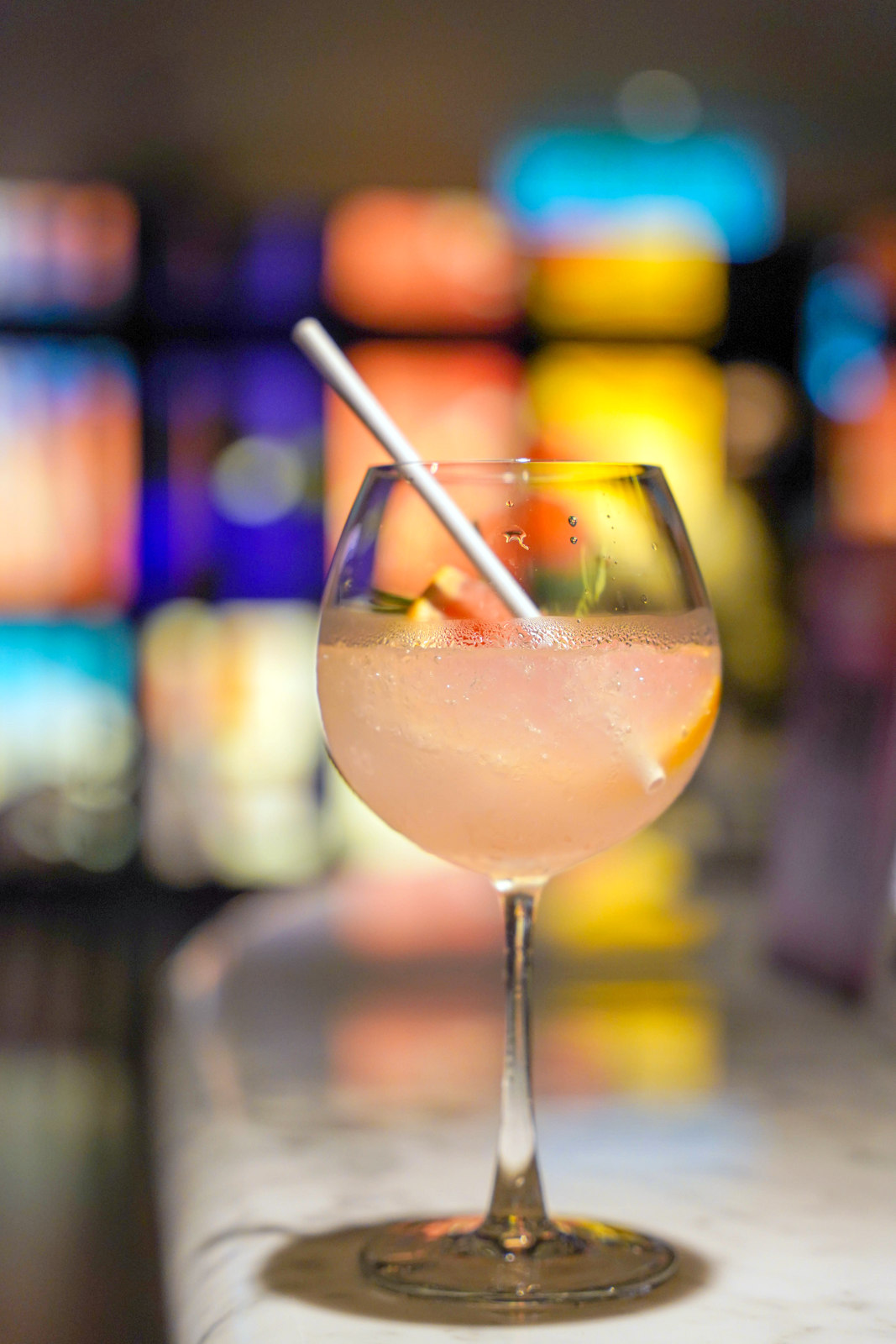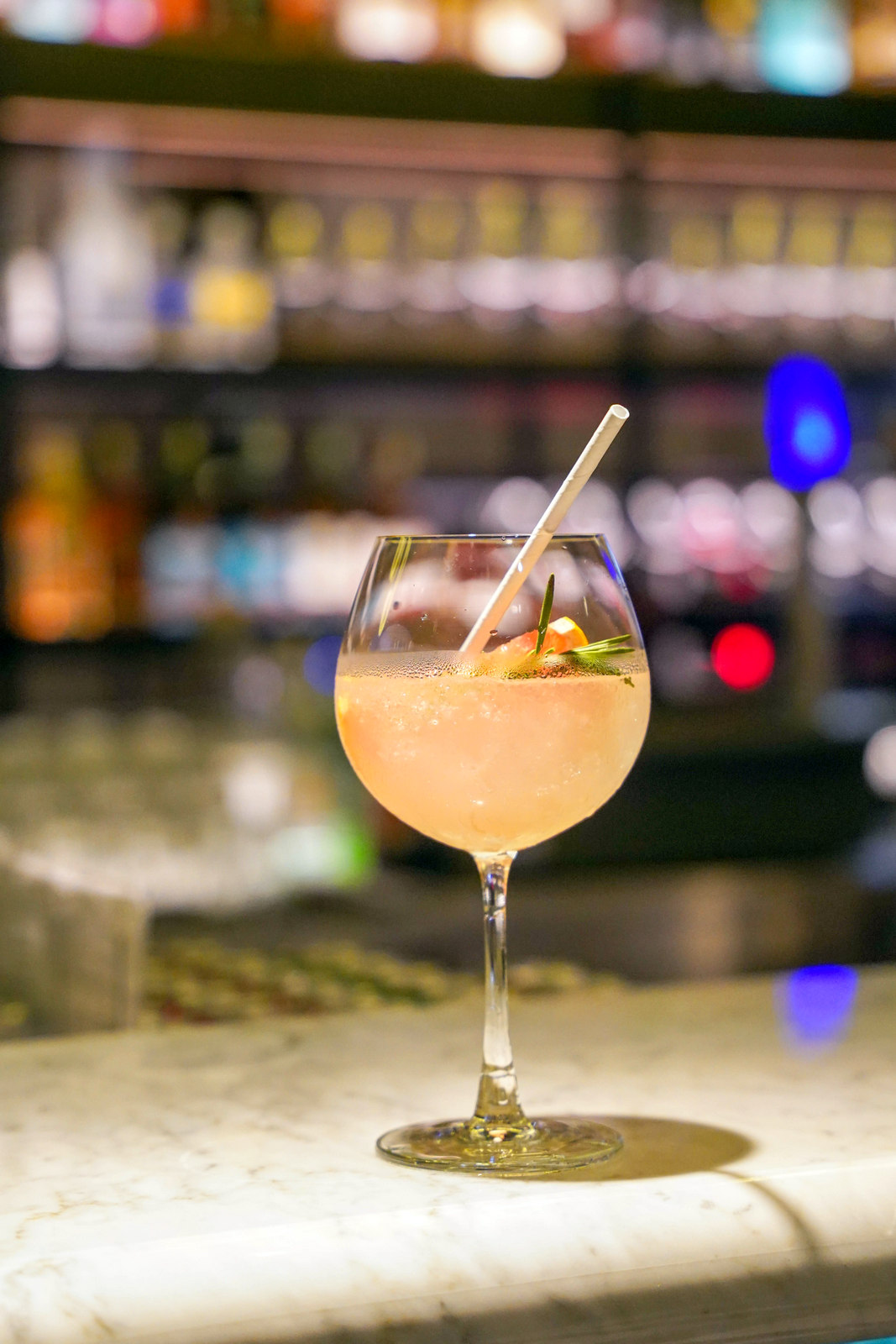 With a full bar, JIN is worth visiting for cocktails alone. 
Beyond the classics, you'll uncover a Signature Gintonica series of gin and tonics, like the Blood Orange and Grapefruit (RM45), which blends premium gin with East Imperial grapefruit tonic, Pamplemousse rose grapefruit liqueur and blood orange, garnished with grapefruit. Shaken and stirred with quality ingredients, mixed and poured with genuine flair.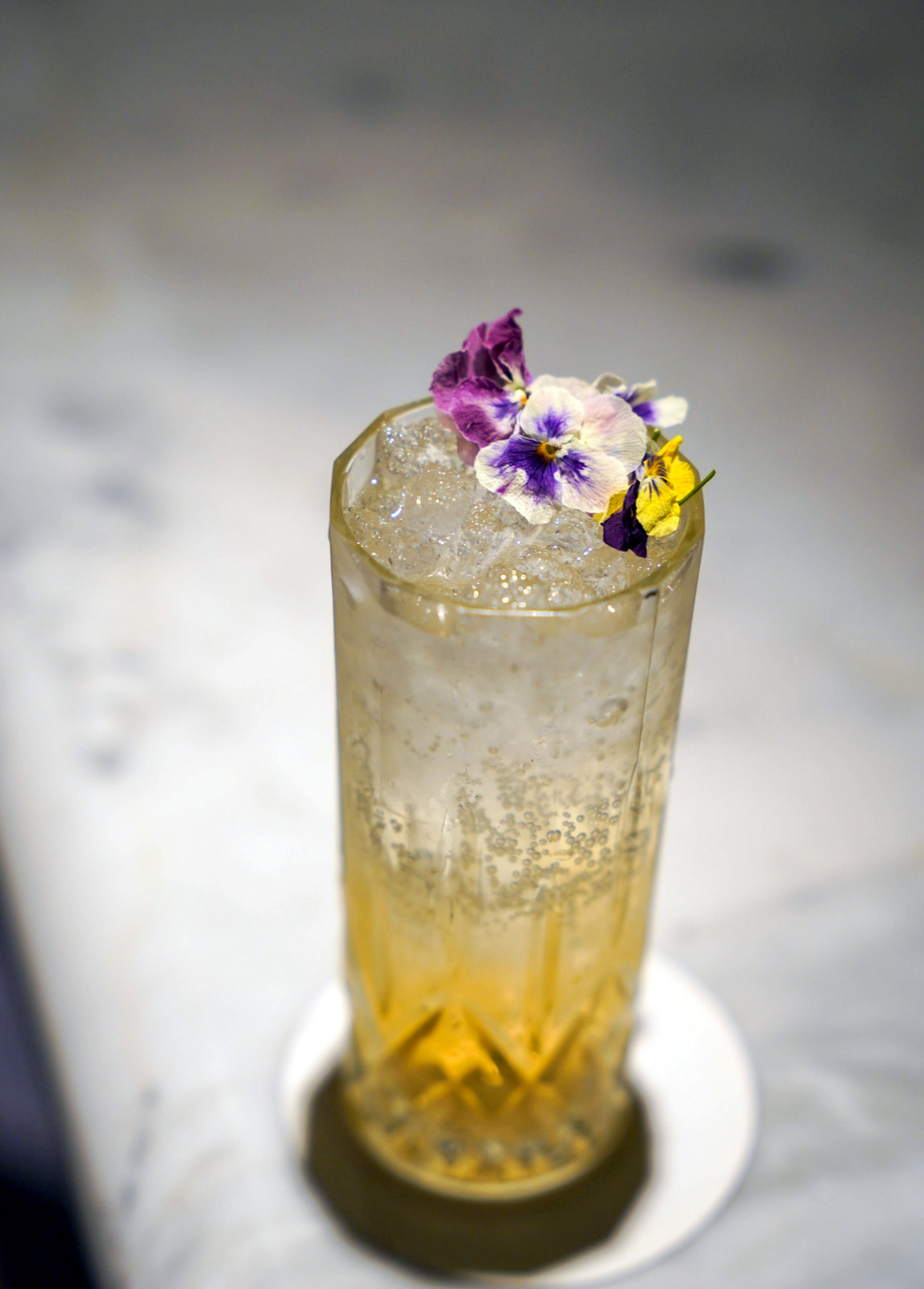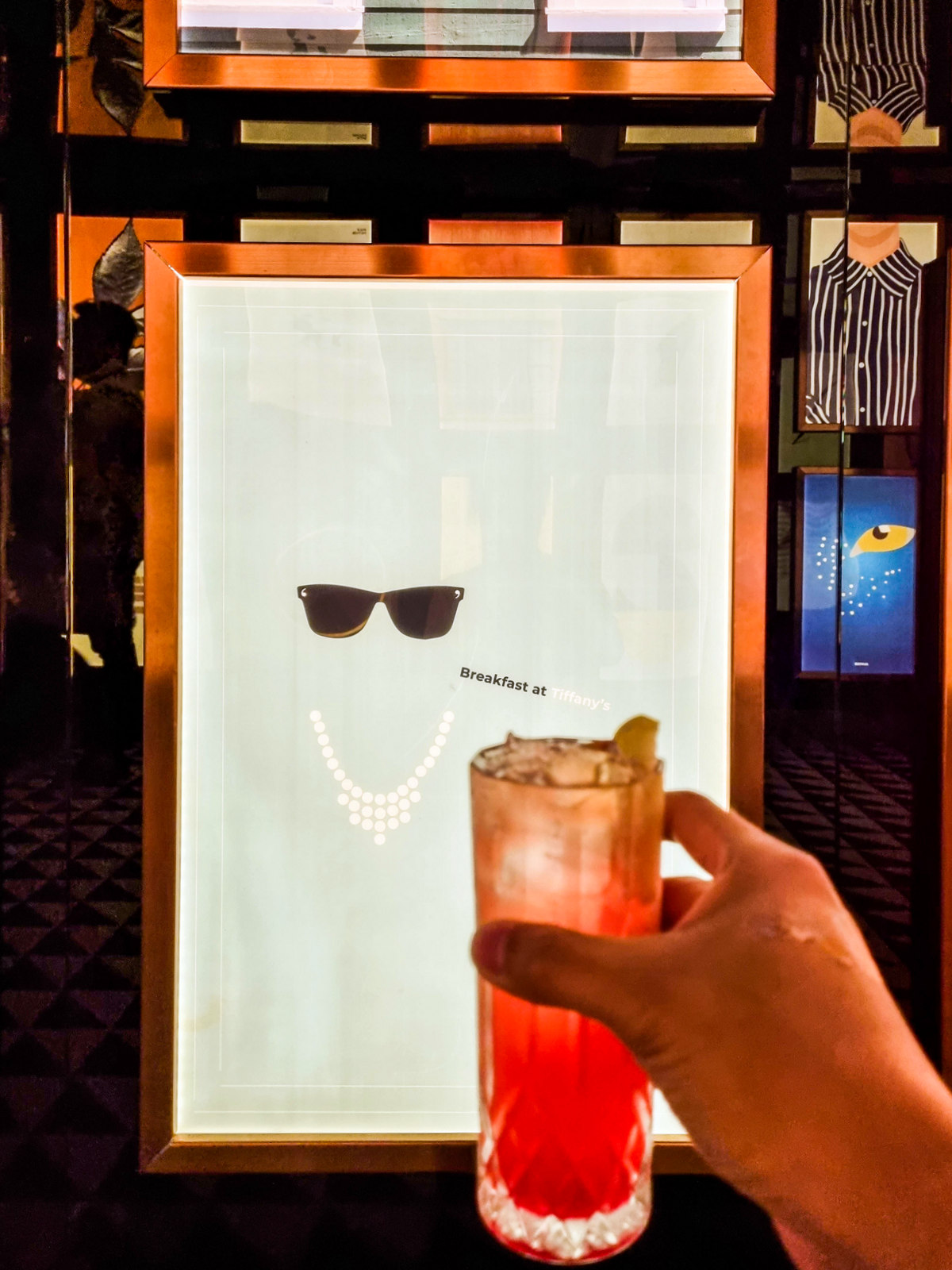 JIN's non-alcoholic beverages also turn out to be great stuff, keeping the night sparklingly mellow with the Elderflower Fizz (RM28; elderflower cordial with lemonade and apple juice) and Peach Sunrise (RM28; peach puree with passionfruit juice, grenadine and ginger ale).
JIN After Dark is all the entertainment we need for a Friday night, but it's only a short walk from JIN Gastrobar to Aurum Theatre's assortment of auditoriums, from the timelessly refined Comfort Cabin Hall to the top-flight Getha Lux Suites with their motorised luxury recliners and premium plush cushioning, meticulously sanitised so that the air feels spectacularly fresh.
Aurum's various Escape Studios-themed halls are so visually engaging, we'd almost want to leave the lights on for the movie. These comprise Escape Studio 1 (the Hygge Hall with a Scandinavian simplicity), Escape Studio 2 (the Diptych Hall that's a tribute to Andy Warhol with bright colours and neon lights) and Escape Studio 3 (the Tenenbaum Hall, a royal nod to Wes Anderson films, with neat, pastel sense of symmetry).
All in all, a trip to JIN Gastrobar for JIN After Dark is just what we want to look forward to at the end of each week, recharging us with cool live music and creative cuisine in a comfortable, laid-back space.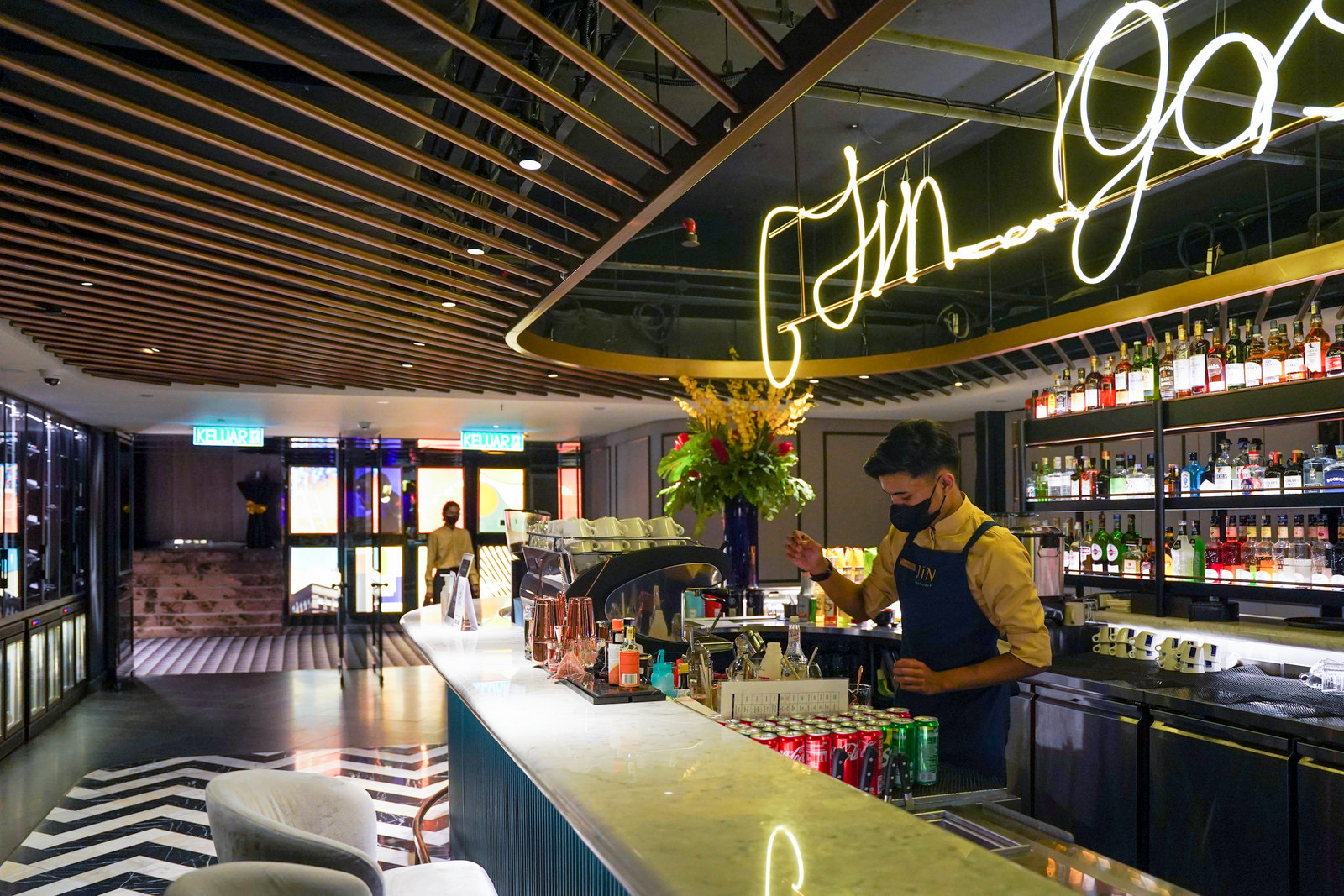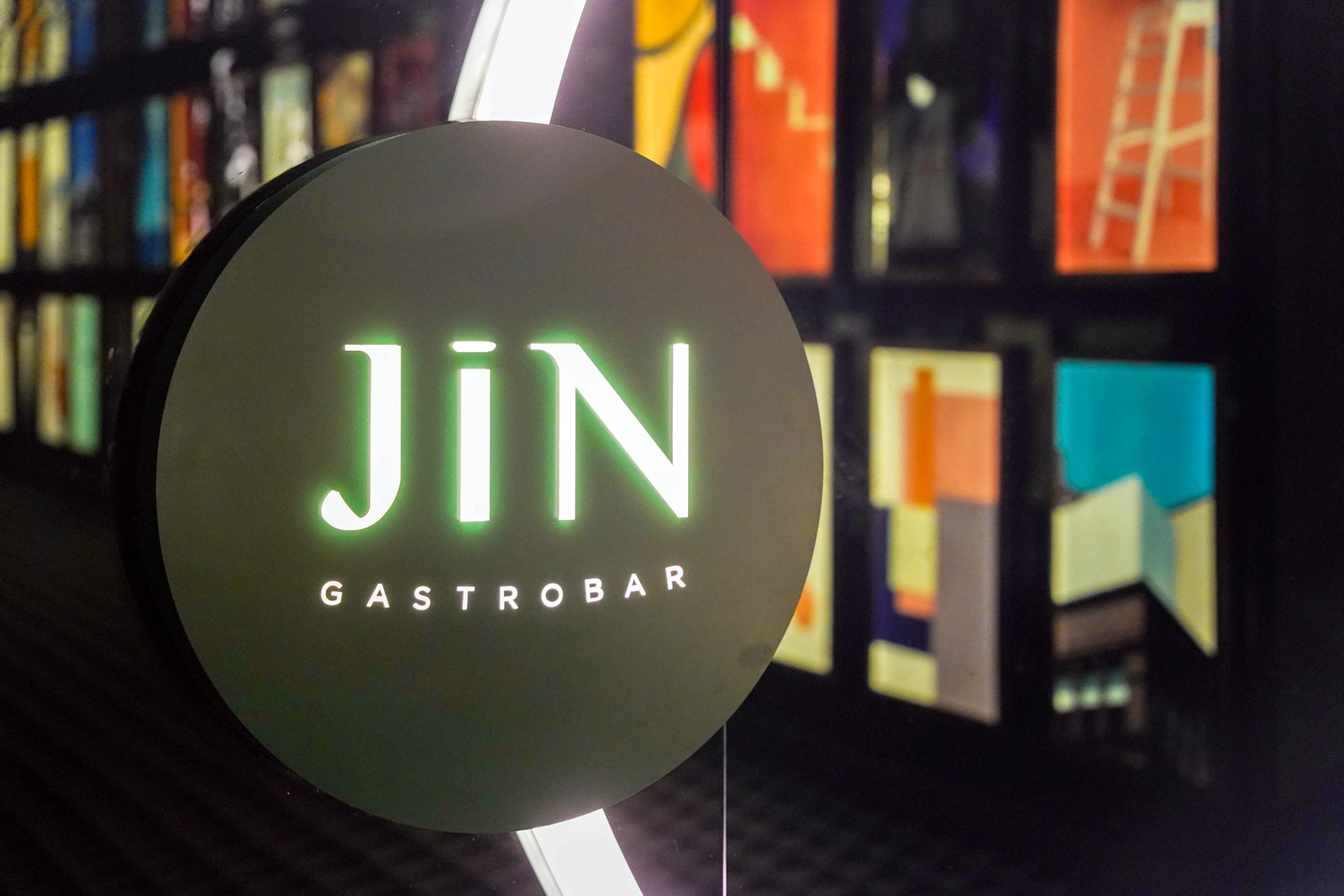 JIN Gastrobar
Fourth Floor, The Gardens, Lingkaran Syed Putra, Mid Valley City, 59200 Kuala Lumpur.
Reservations: Call +6018-390-6042
Facebook: 
facebook.com/JINGastrobar
Instagram: 
instagram.com/jingastrobar
#JINAfterDark #JINGastrobar #AurumTheatre