Jerry G's: Jazzing up Hartamas with fun focaccia pizzas, playful sandwiches & more
September 28, 2022
---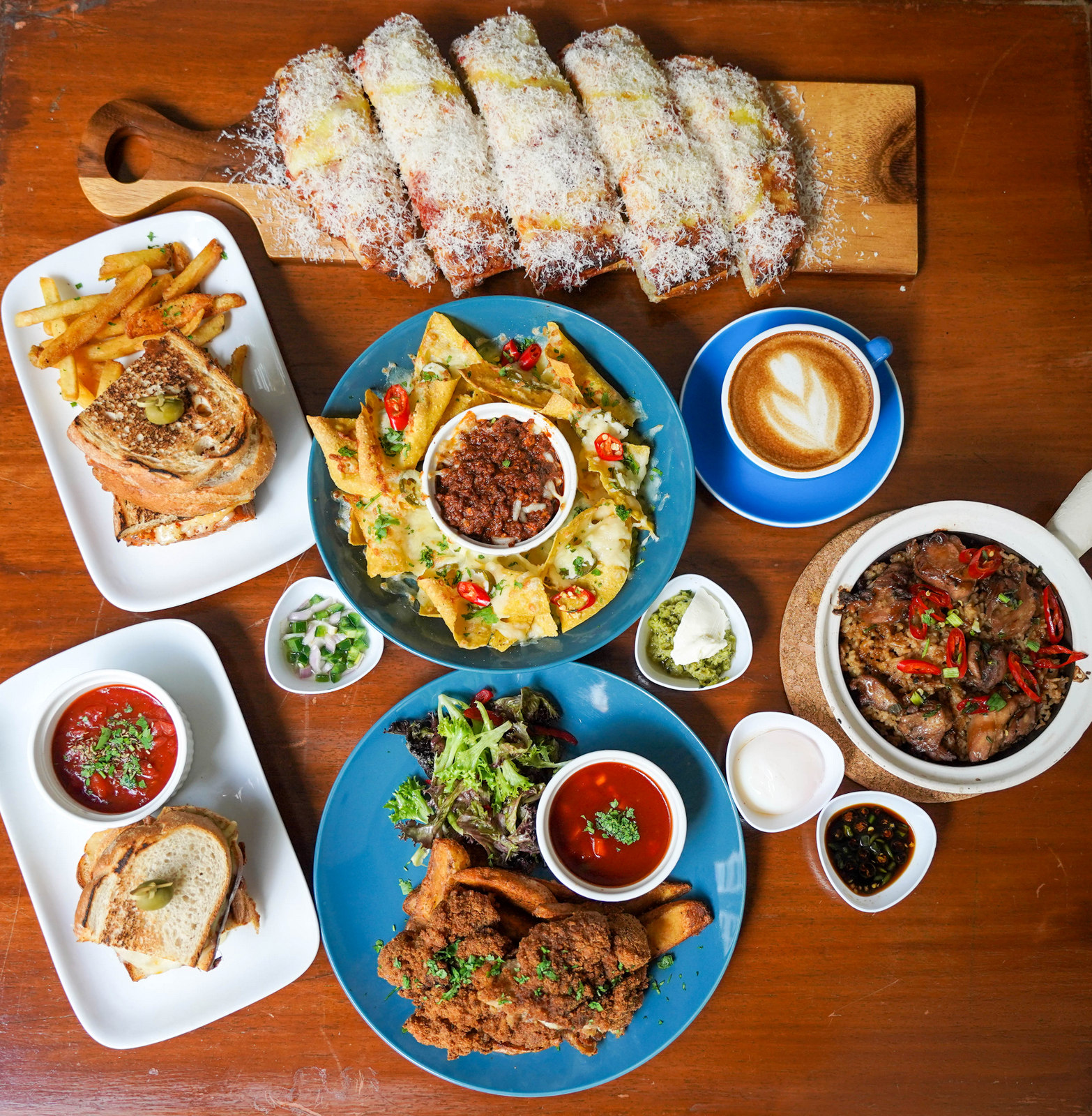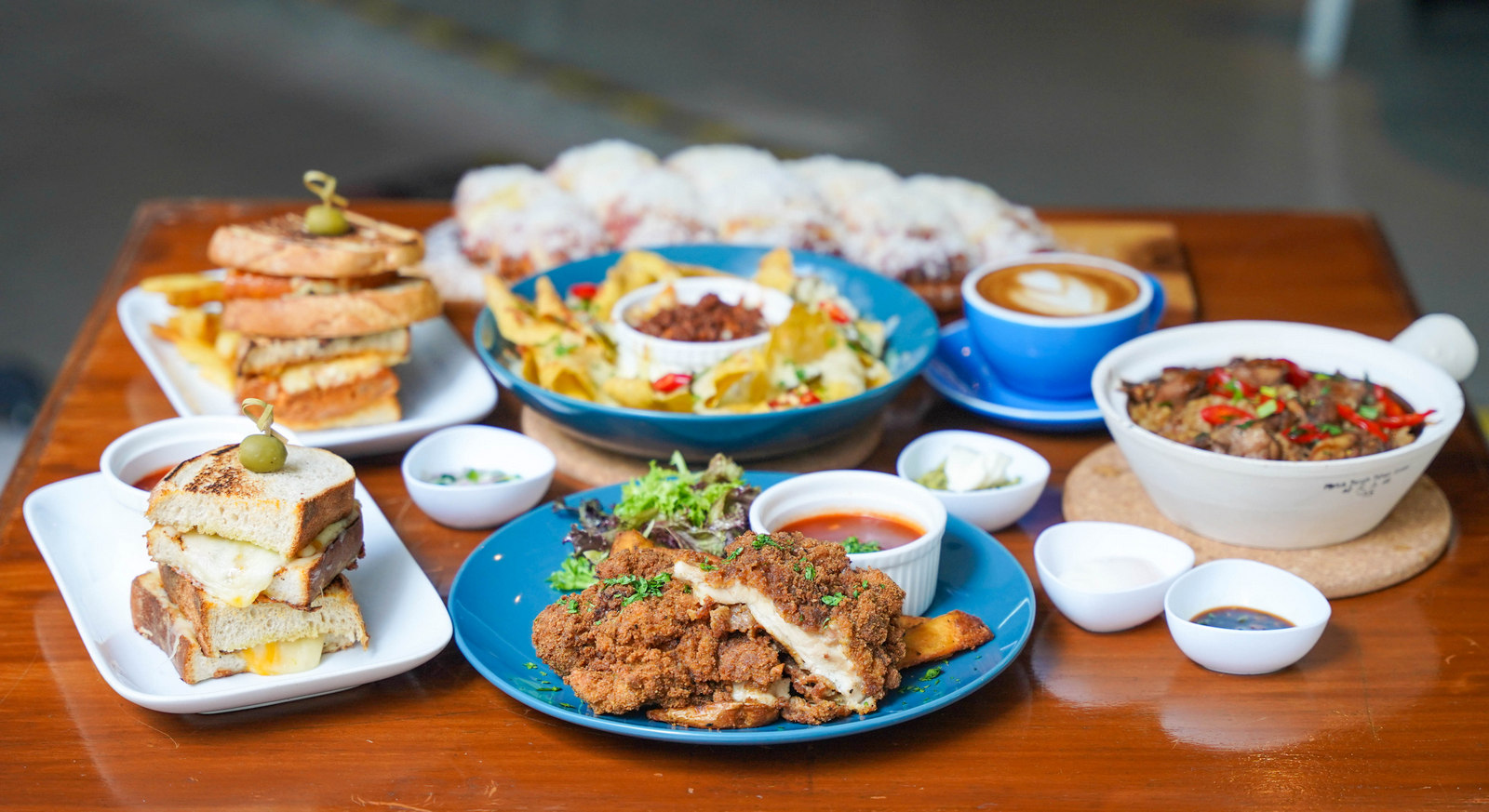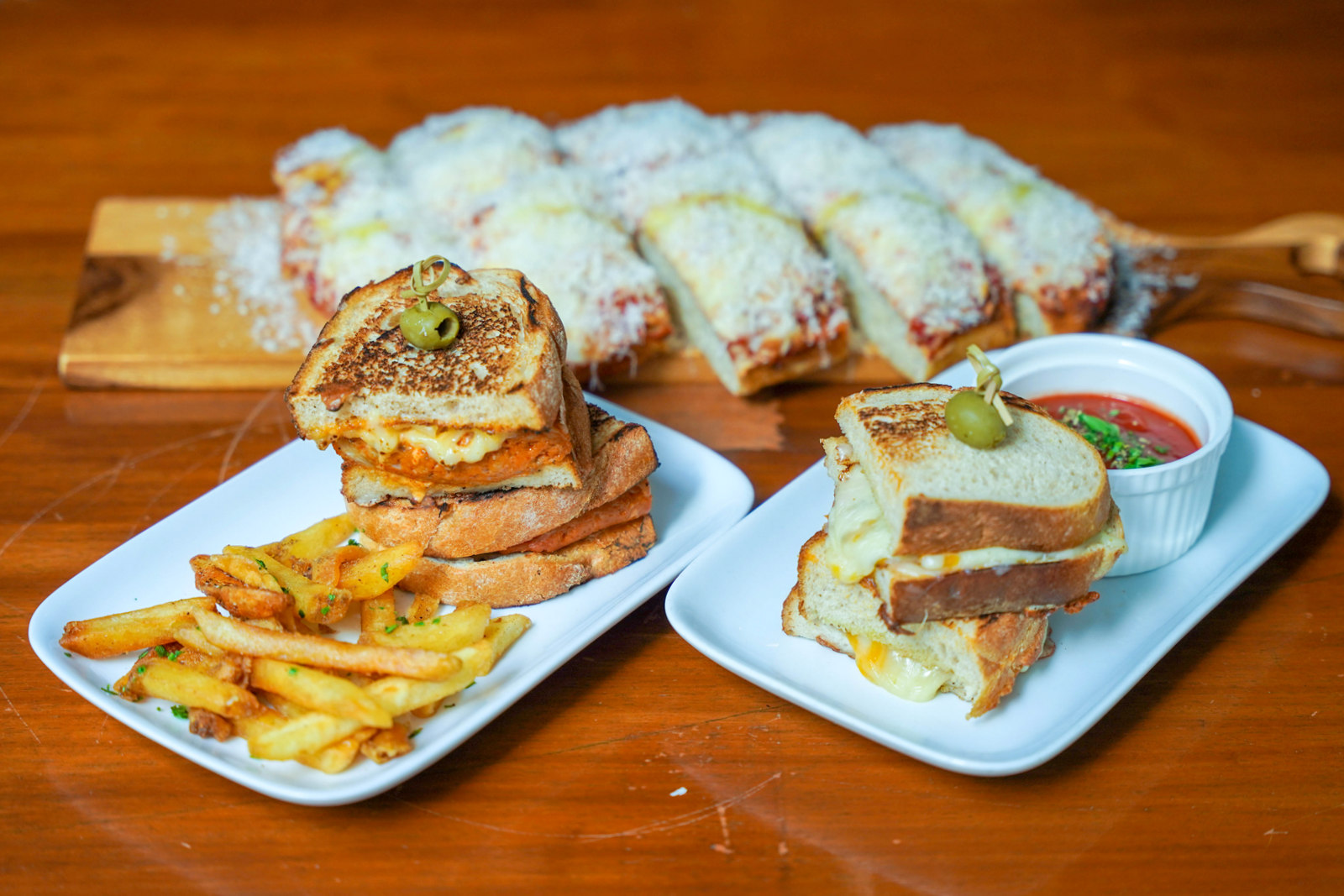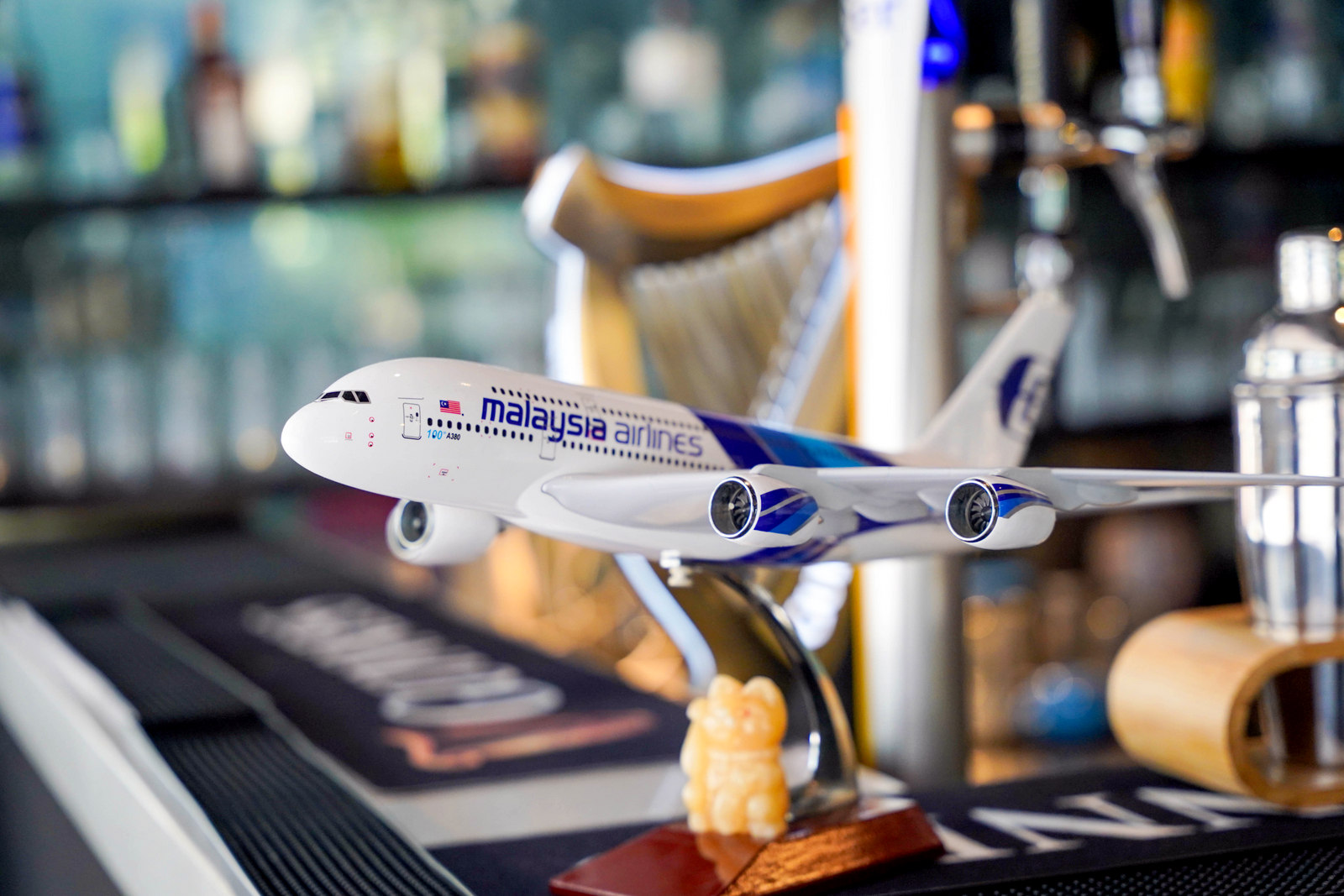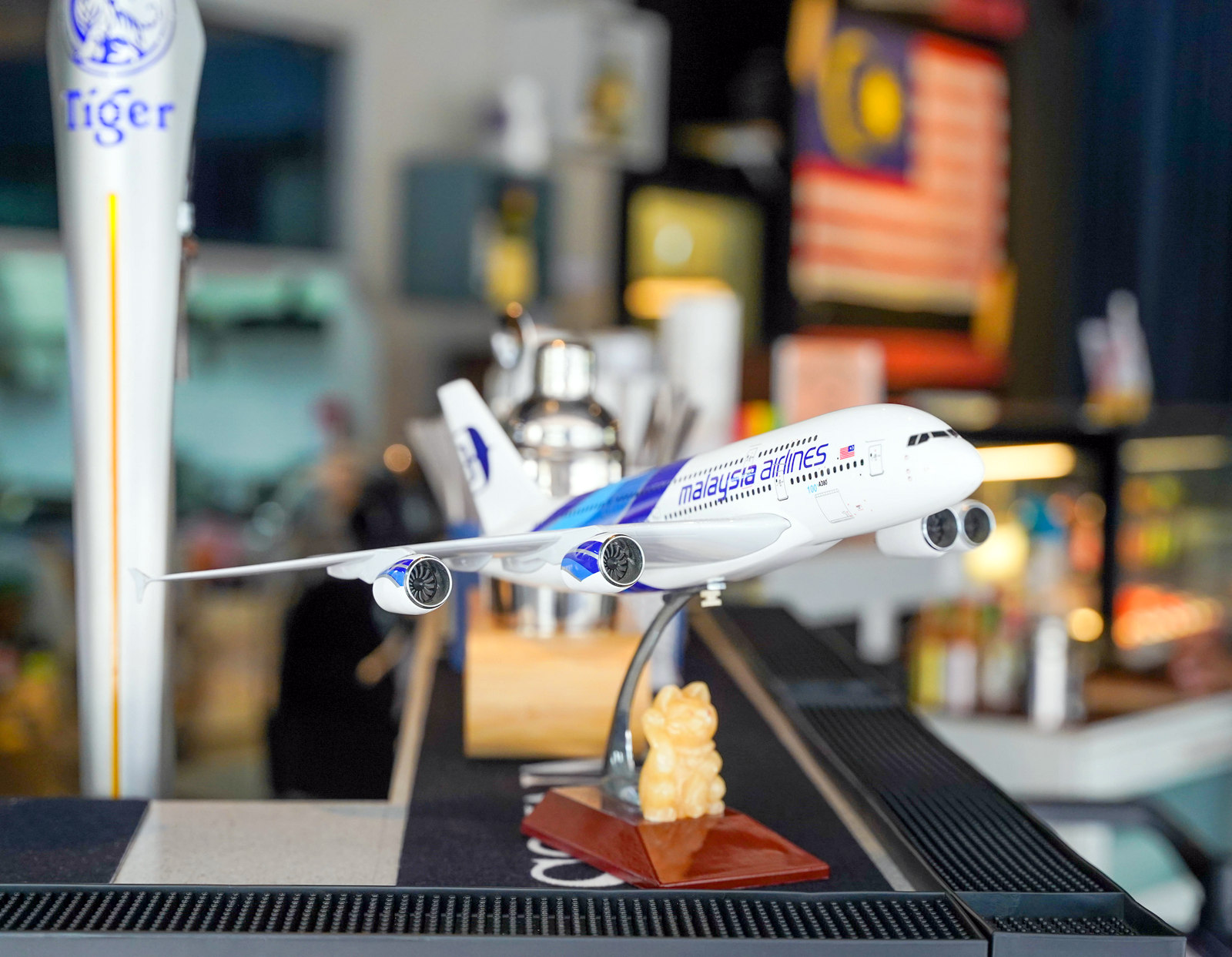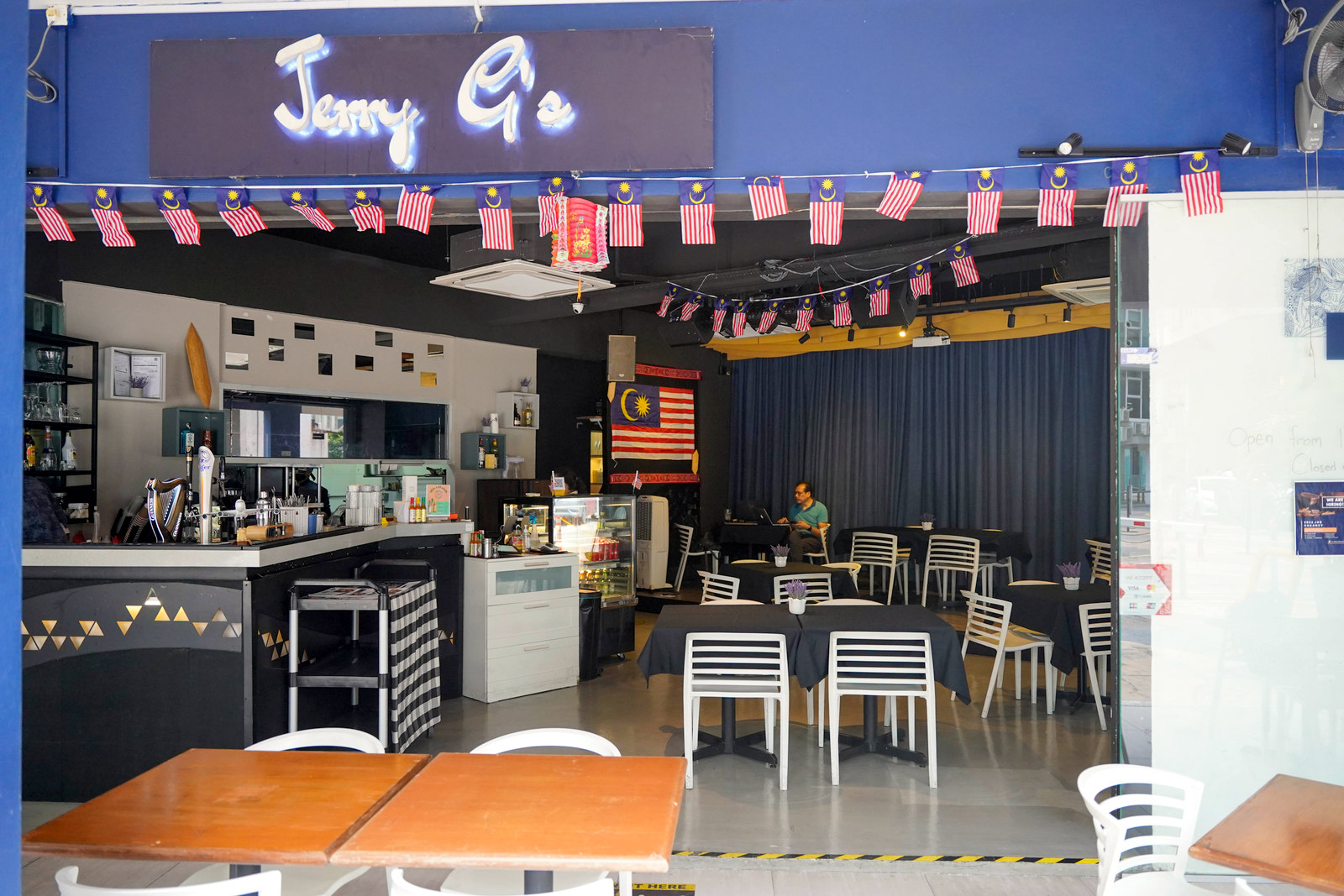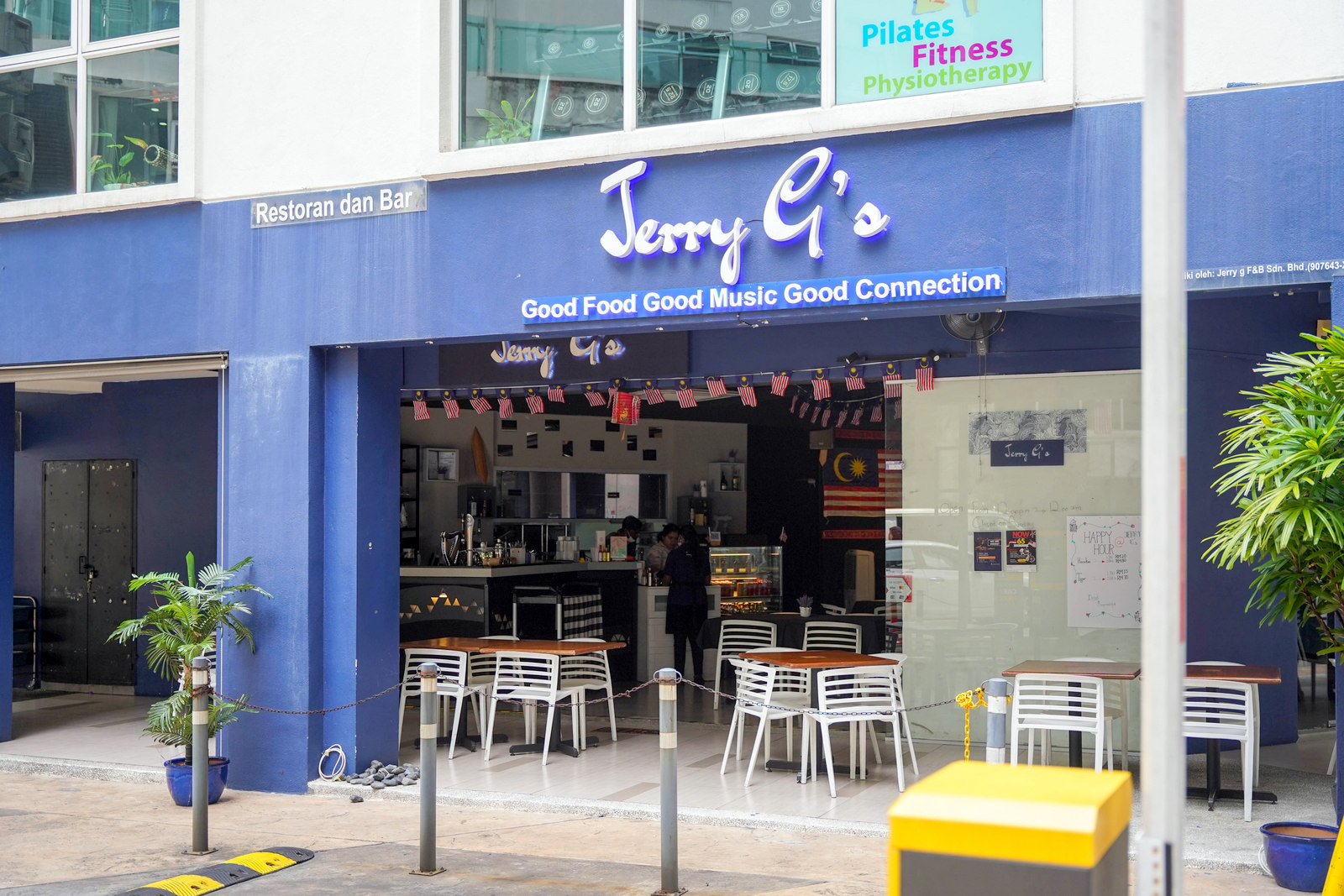 What happens when a former pilot trades the cockpit for the kitchen, embarking into the restaurant business with his family?
The sky's the limit for a fun eatery like Jerry G's, which puts a creative spin on comfort food, from fluffy Italian-inspired focaccia transformed into pizzas to Muar otak-otak sandwiches to Hainanese chicken chop with an extra-crispy twist. 
Jerry G's is a labour of love with plenty of personal touches. 
At the bar, you'll spot a miniature model of the Airbus A380 that patriarch Gerard formerly flew for Malaysia Airlines. The restaurant's name is a nod to Gerard's own nickname, Jerry, while its menu comprises much of the family's favourite fare, sourcing ingredients such as Sabah chilli sauce that represents their Borneo heritage
Fun fact: Jerry G's longtime fans recall that the restaurant was previously born in Bukit Damansara in 2018. It has since moved to Plaza Damas 3 in Sri Hartamas, becoming a neighbourhood favourite for its food and friendly service. It's a relaxed space for parties and special events, featuring musical busking entertainment on Saturdays.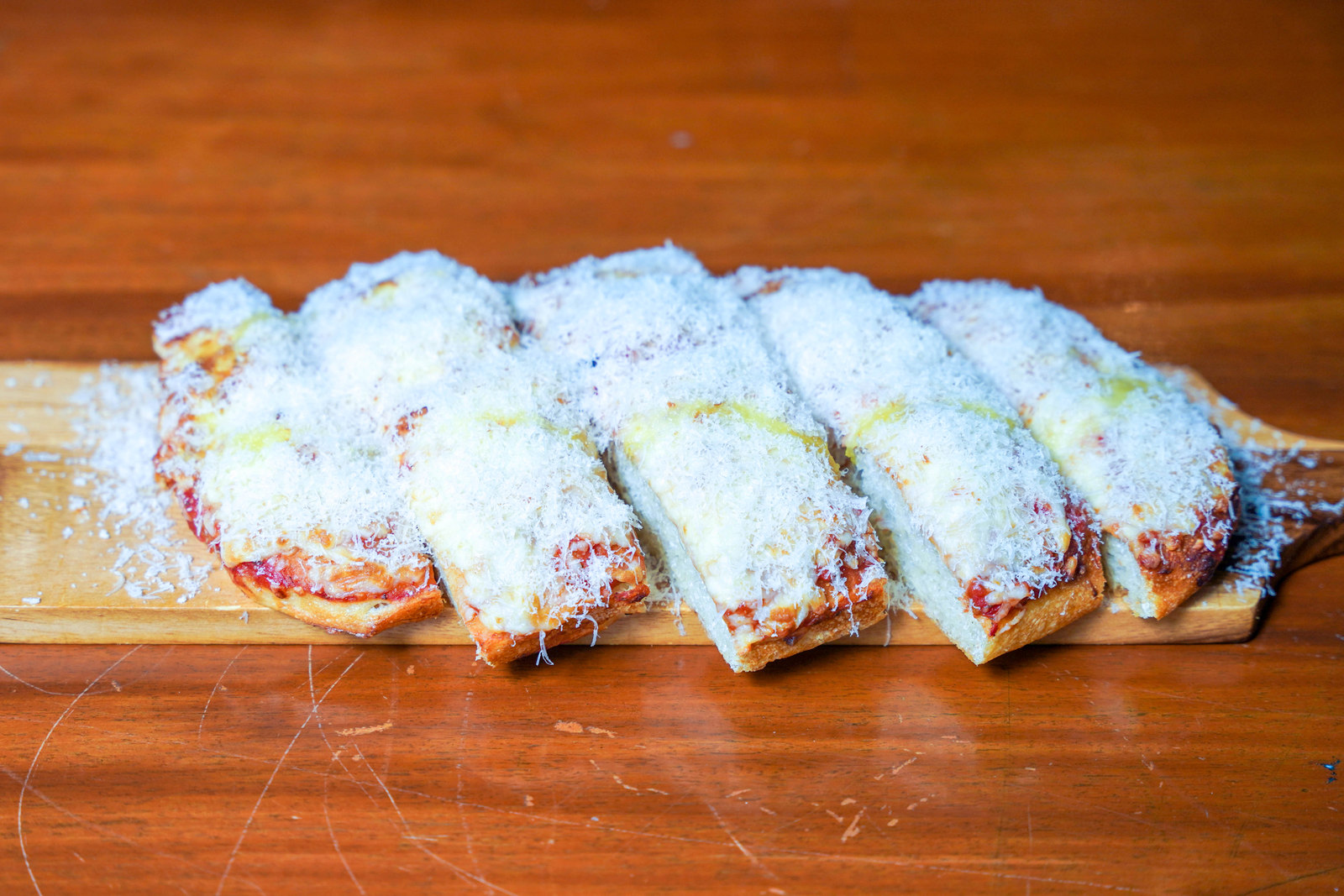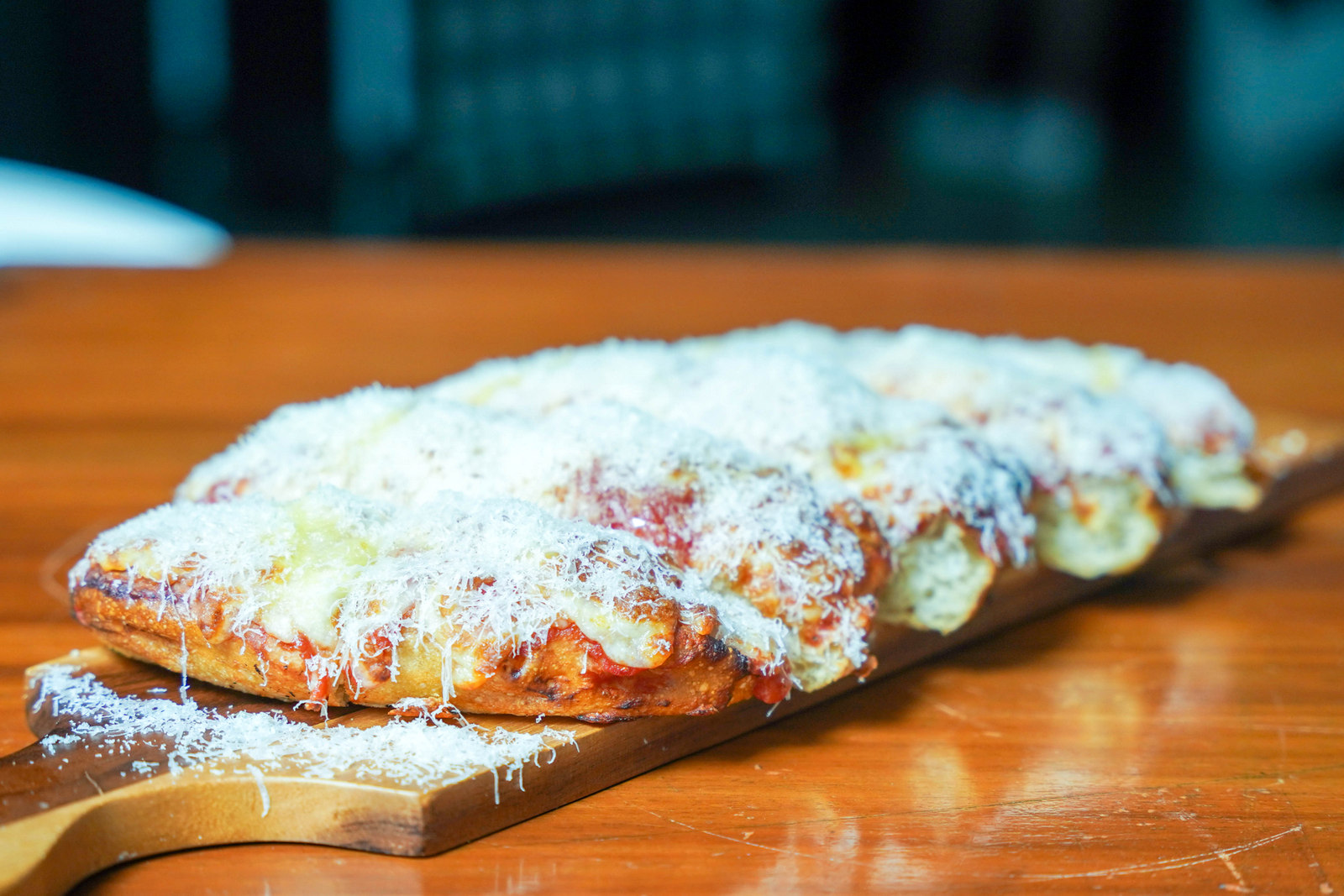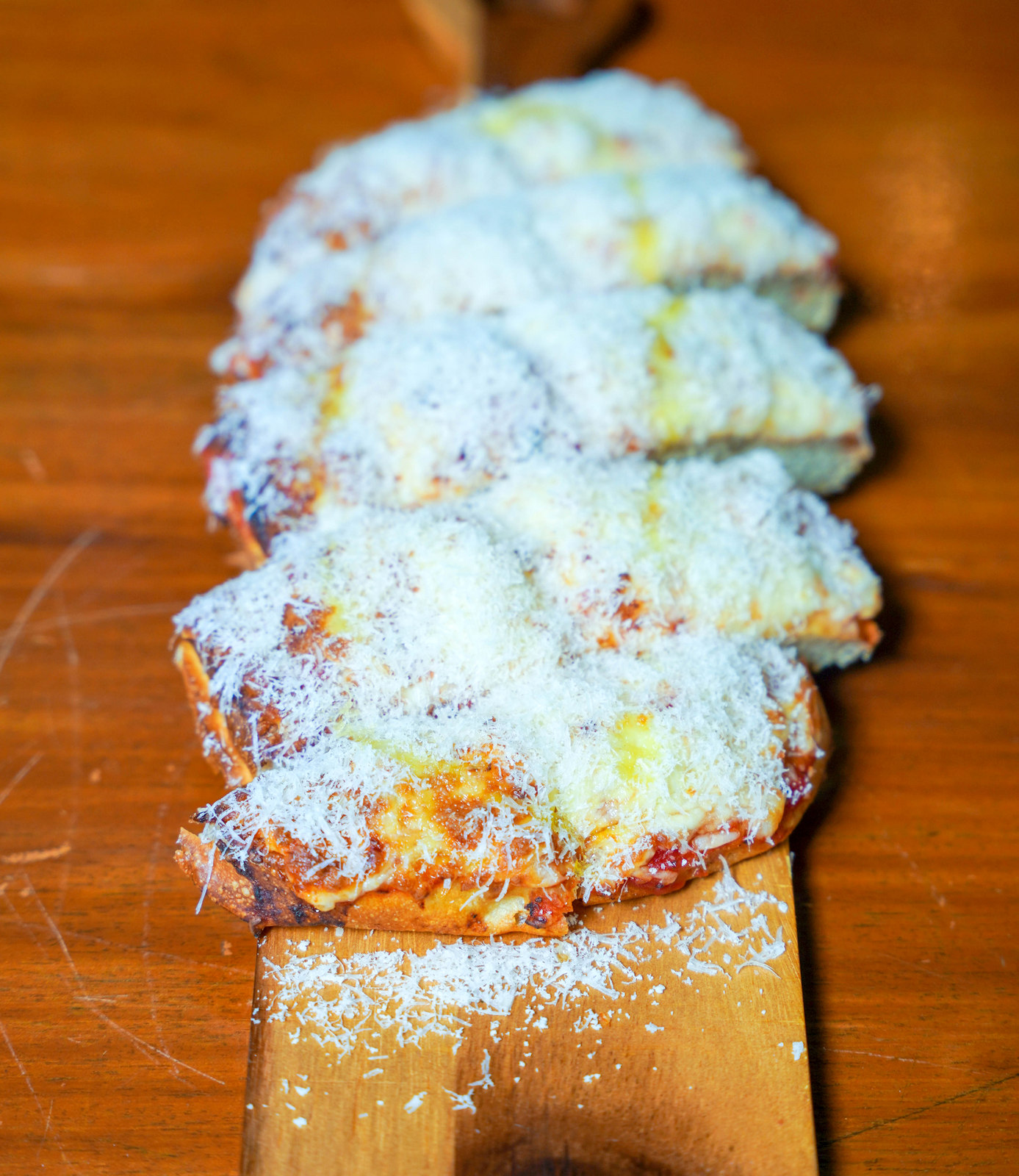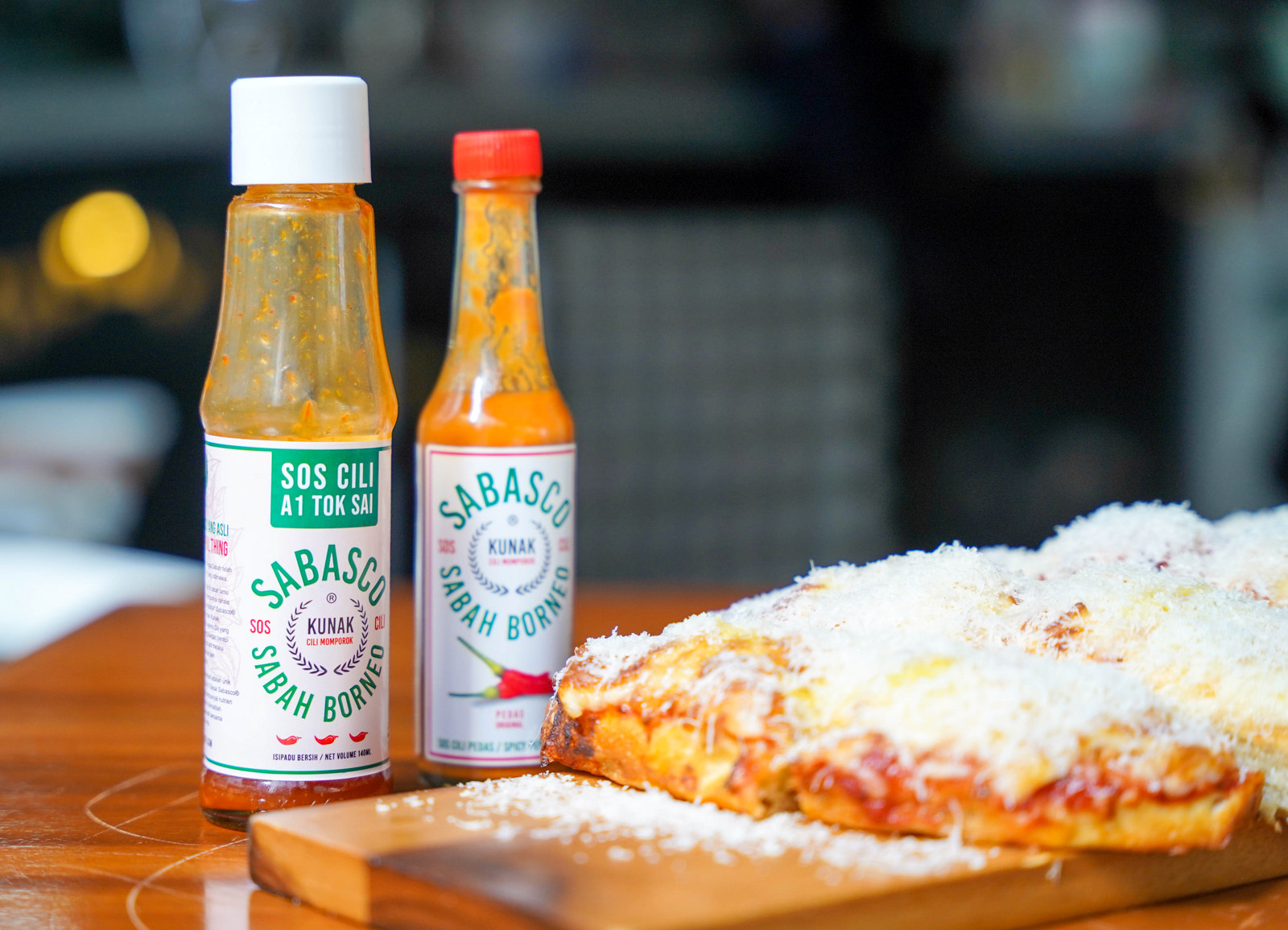 The ideal introduction to Jerry G's might be the Fluffy Focazza, focaccia-based pizzas.
This is a fabulous cross between bread and pizza - the focaccia is specially crafted for Jerry G's by a professional baker; it's tantalisingly thick and true to its name, fragrantly fluffy, with crackly edges for a bit of a bite. 
The Margherita (RM32; suitable for two to three persons) is brilliant, blanketed with premium mozzarella for creaminess and Grana Padano flakes for a soft, snowy shower of savouriness, sweetened with the ripe tomato tang of marinara sauce, garnished with basil leaves - basically the classic Neapolitan pizza reinterpreted as an open-face focaccia sandwich.
There's an additional Malaysian allure to this creation: Sabah's Sabasco chilli sauce, honouring the condiment that the Jerry G family uses in their home, remembering their Borneo roots. The thick sauce brings a punchy, pleasurable kick to this playful pizza.
Other Focazza feature toppings like Chicken Pepperoni, Rendang Chicken or Wild Shrooms.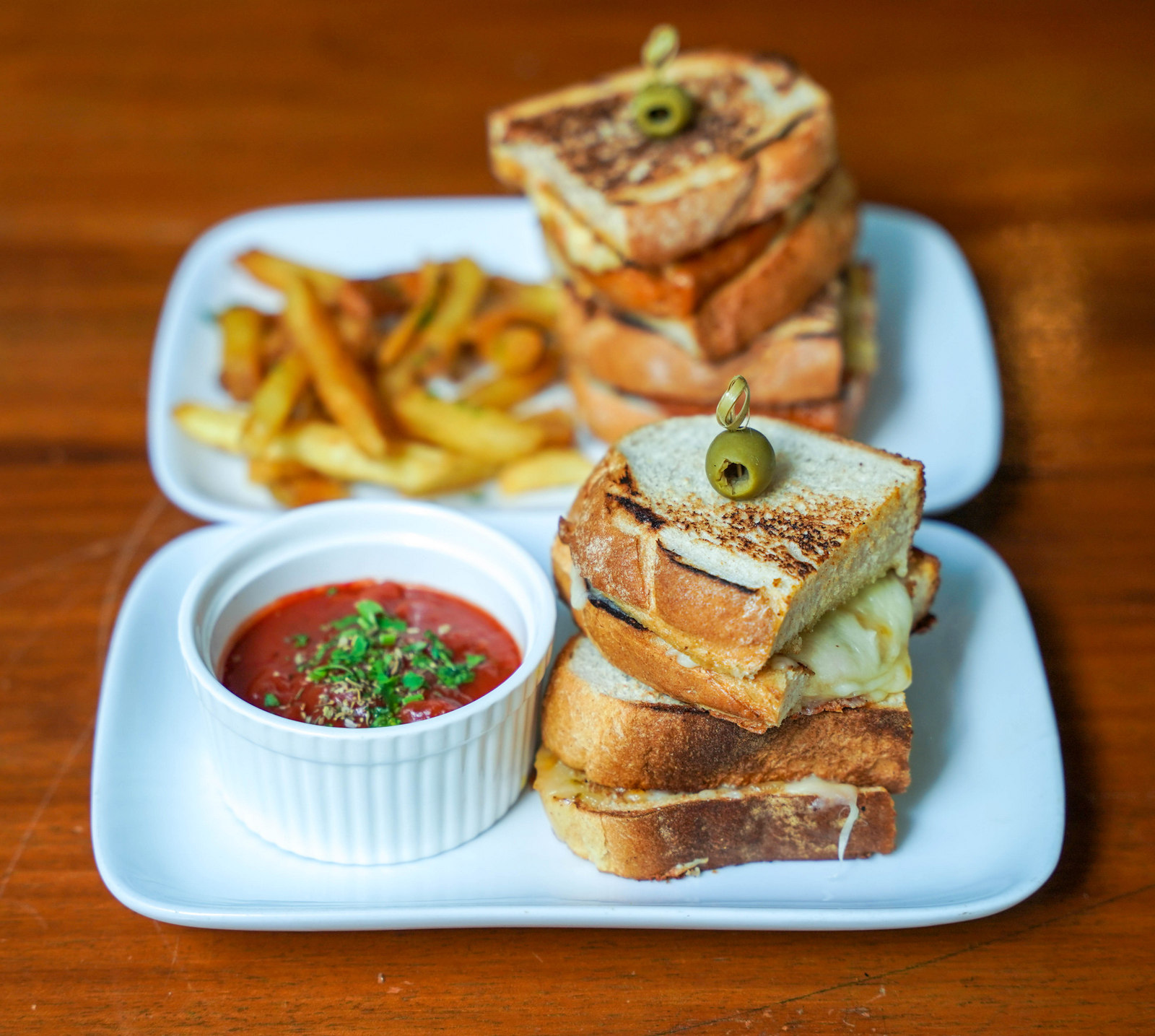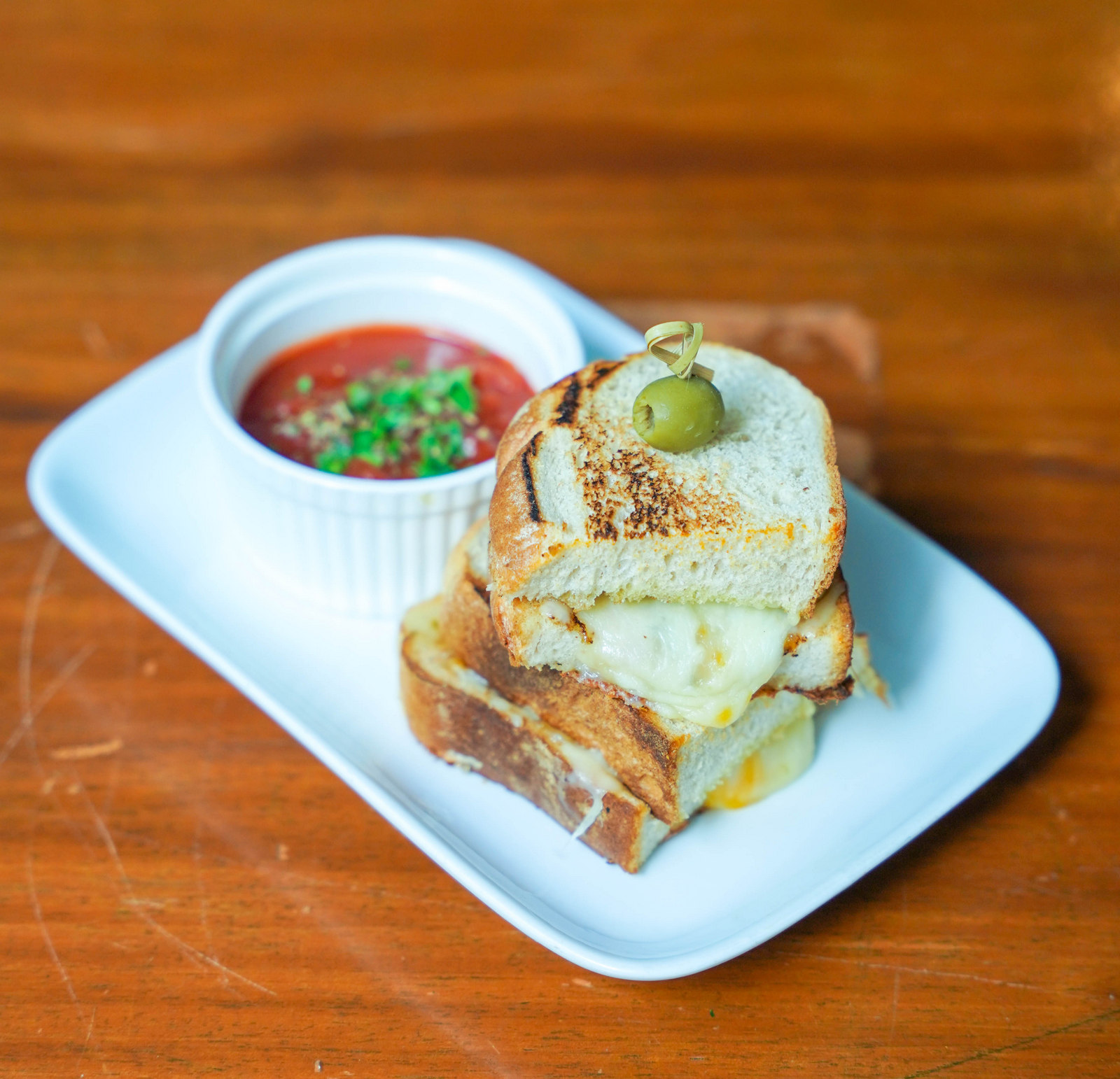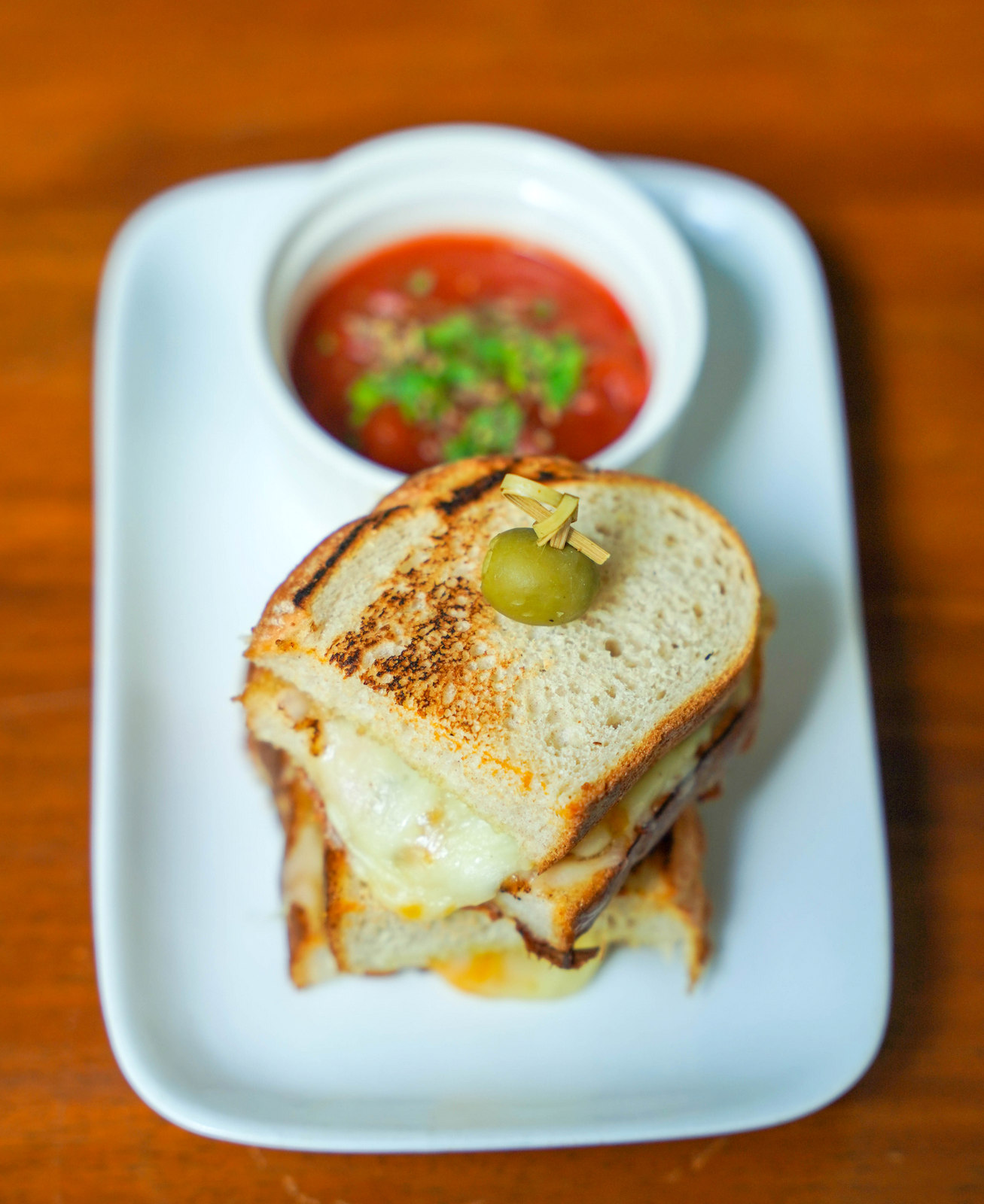 If you love sandwiches, you'll have a memorable encounter with the Otai Grilled Cheese (RM18), tenderly layered with a three-cheese triumph of premium mozzarella, Colby Jack and Pepper Jack in buttered toast, with a richly balanced cheesiness that's satisfyingly scrumptious. Marinara sauce promises delightful dip-and-dunk dynamics.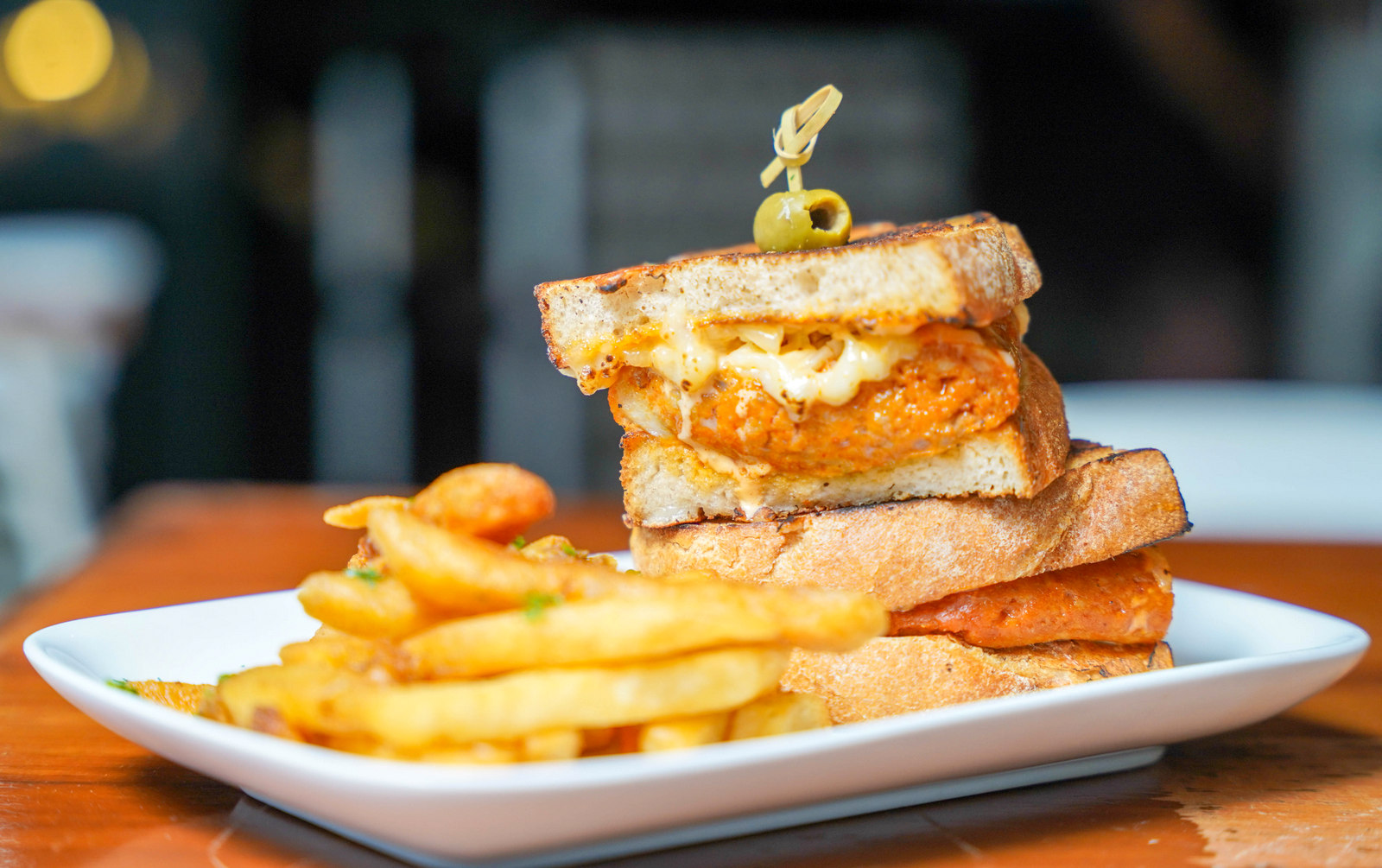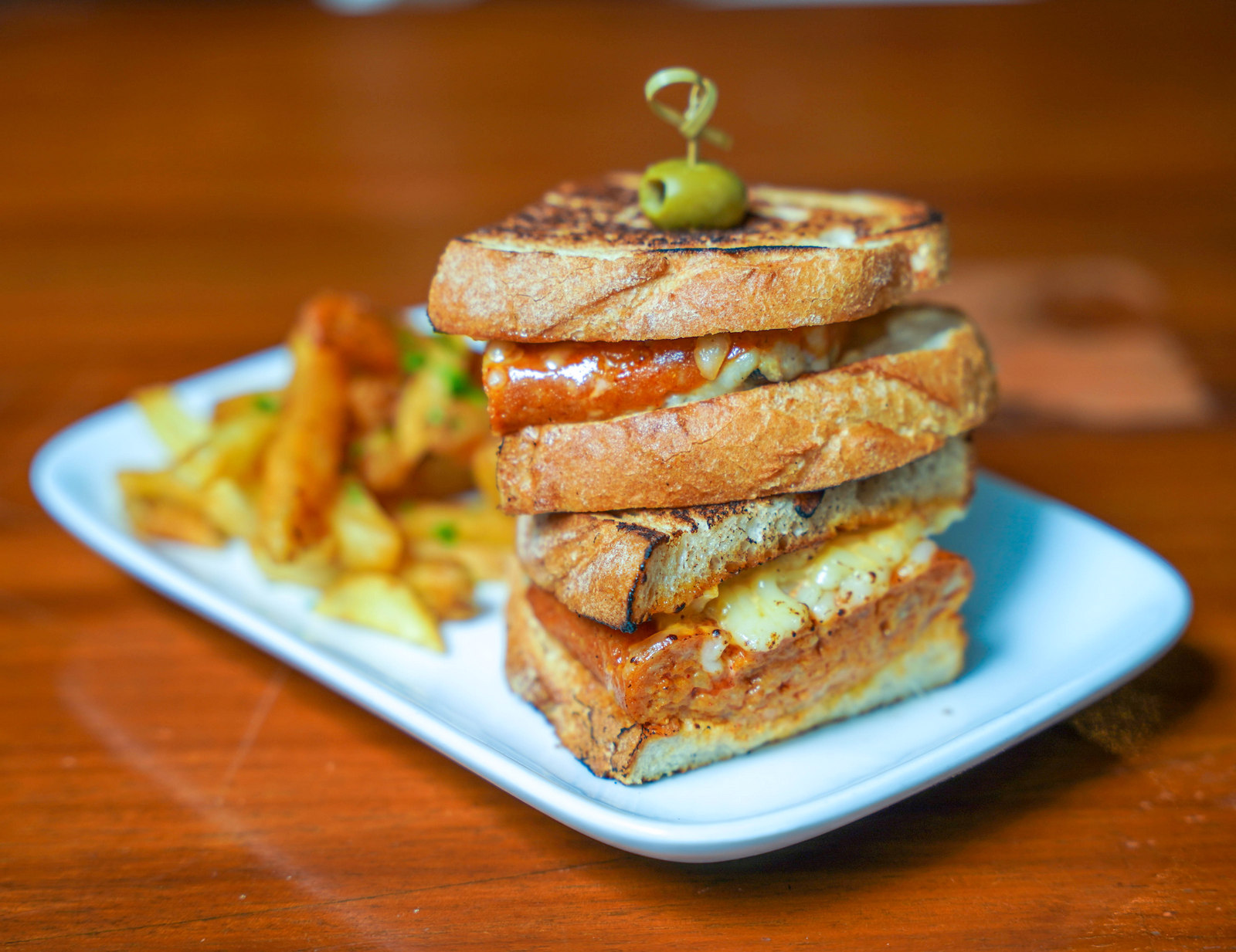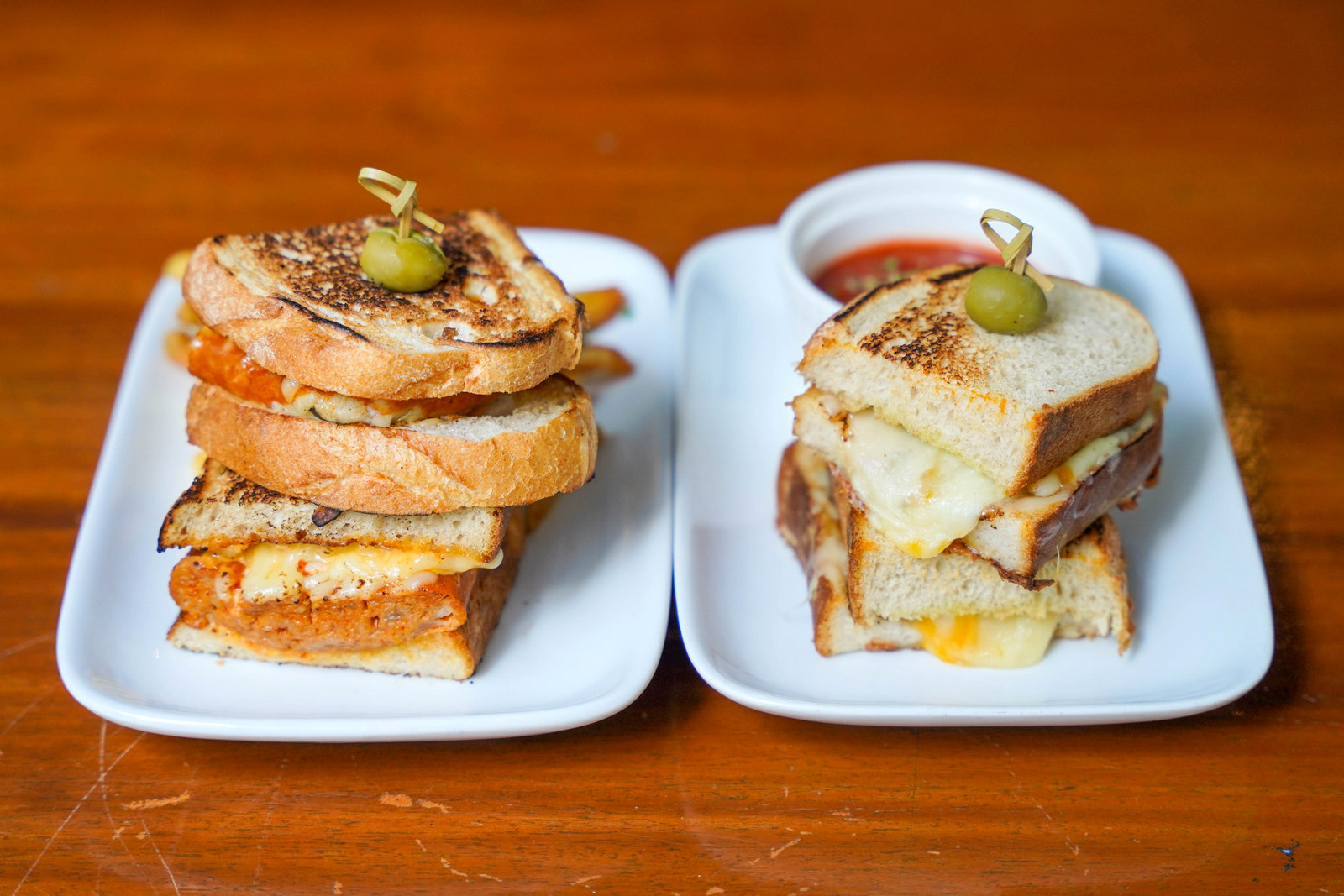 Craving some spice in your sandwich? The Otak Otak Melt (RM32) is something to sink your teeth into, plumply stuffed with 180 lip-smacking grams of pure grilled Muar tenggiri otak-otak, slathered with a Lingham's-blended hot sauce, cushioned with mozzarella and coupled with fries. The tastiest otak-otak sandwich ever, a testament to Muar's aromatic speciality.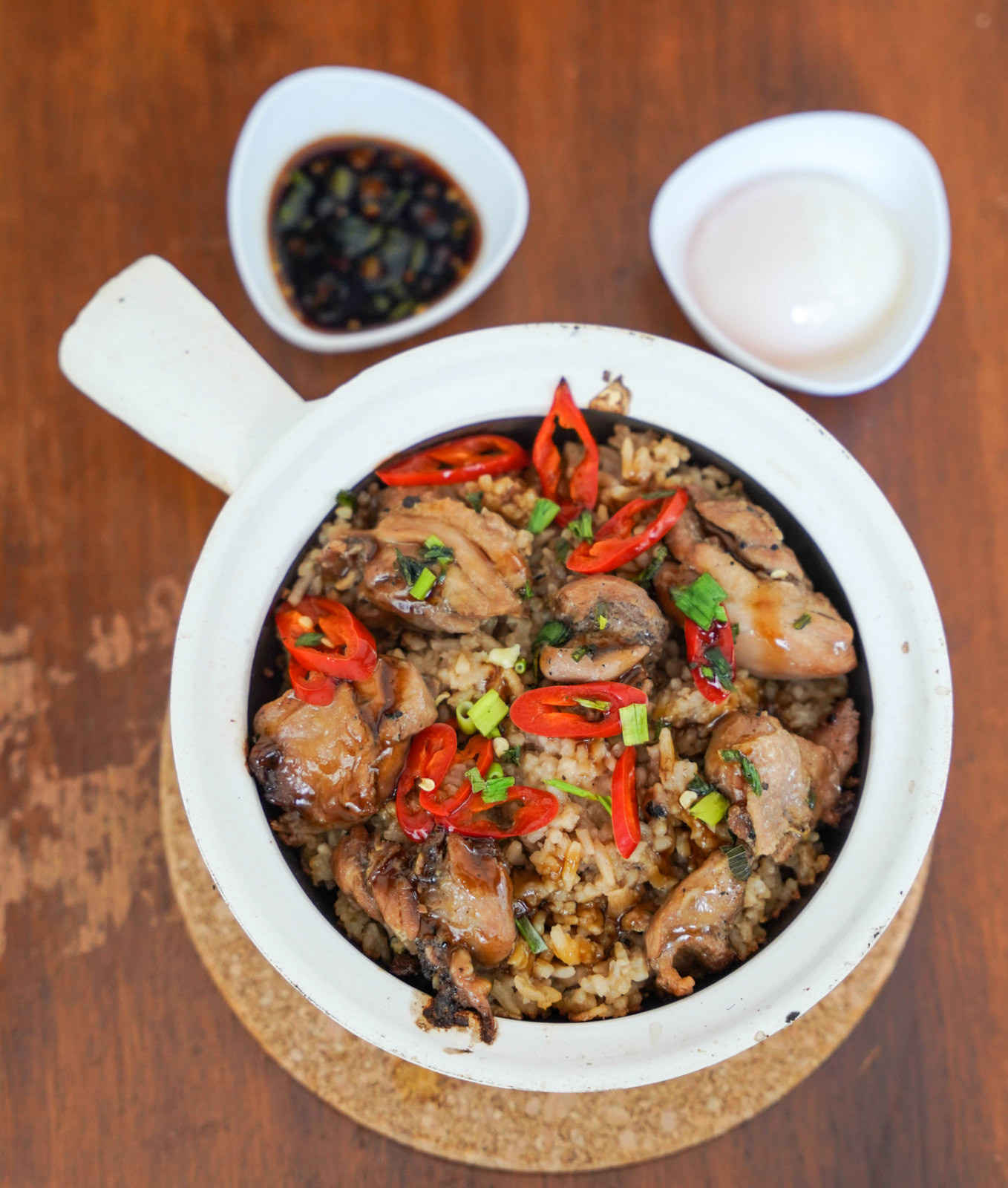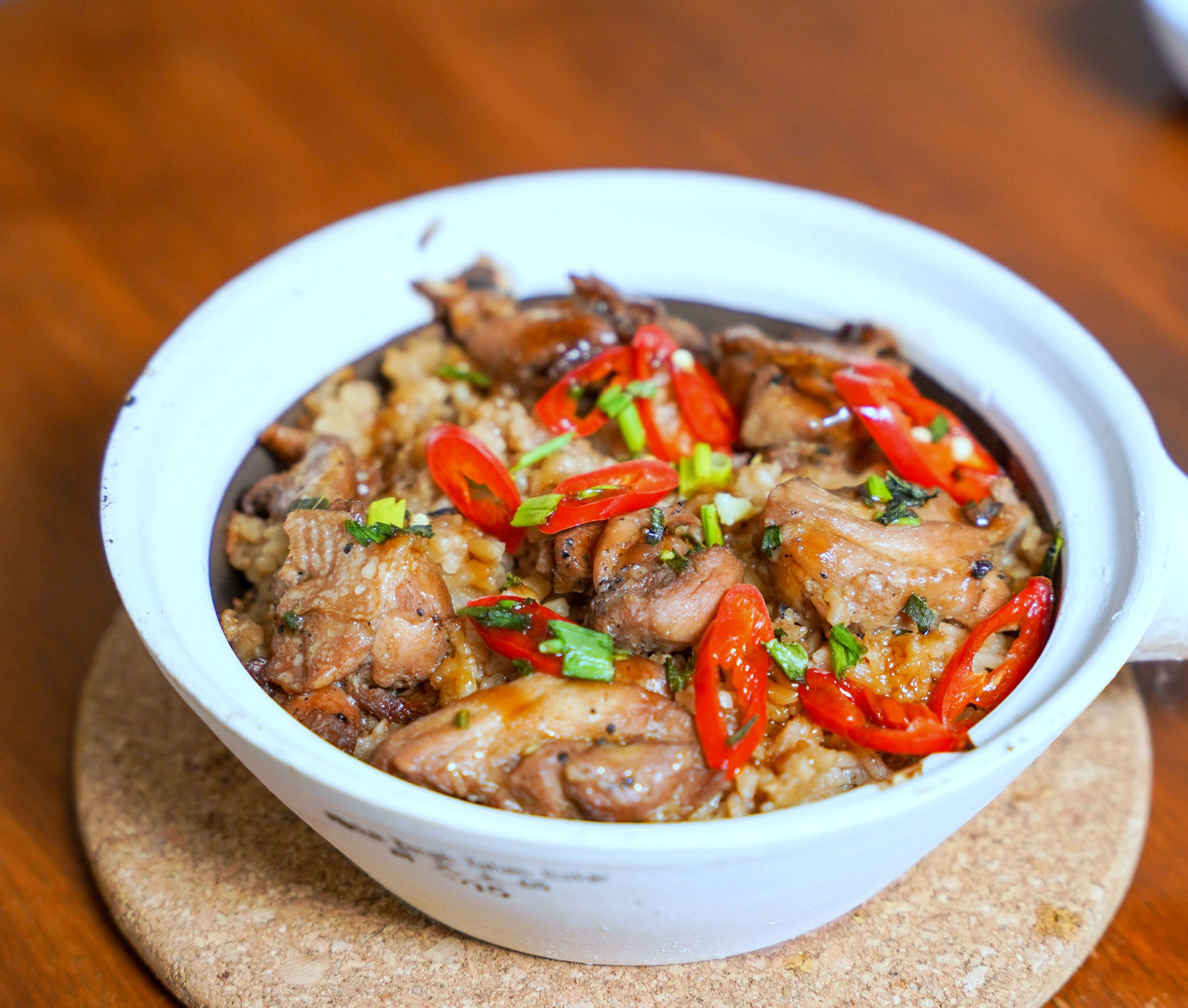 Also hitting the spot is the Chinese Ginger Soy Chicken (RM30), claypot-cooked and complete with a slightly crunchy crust to the rice. This is a best-seller for beautiful reason - every component is compelling, from the rice flavoured with chicken broth, shiitake mushrooms and ginger to the seared boneless chicken laced with oyster sauce and sesame oil, rounded out with sliced chillies, fried shallots, scallions and onsen egg for extra lusciousness.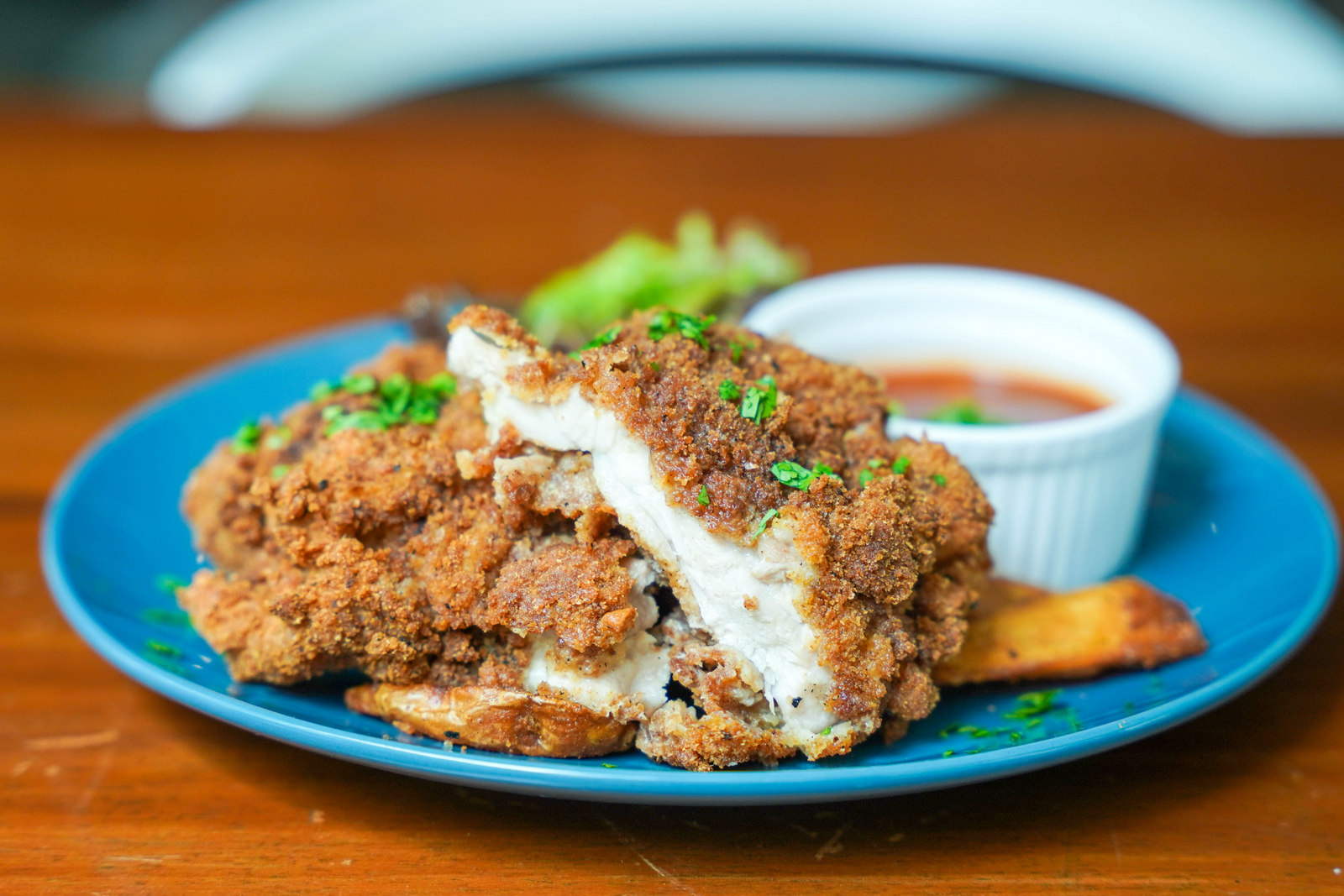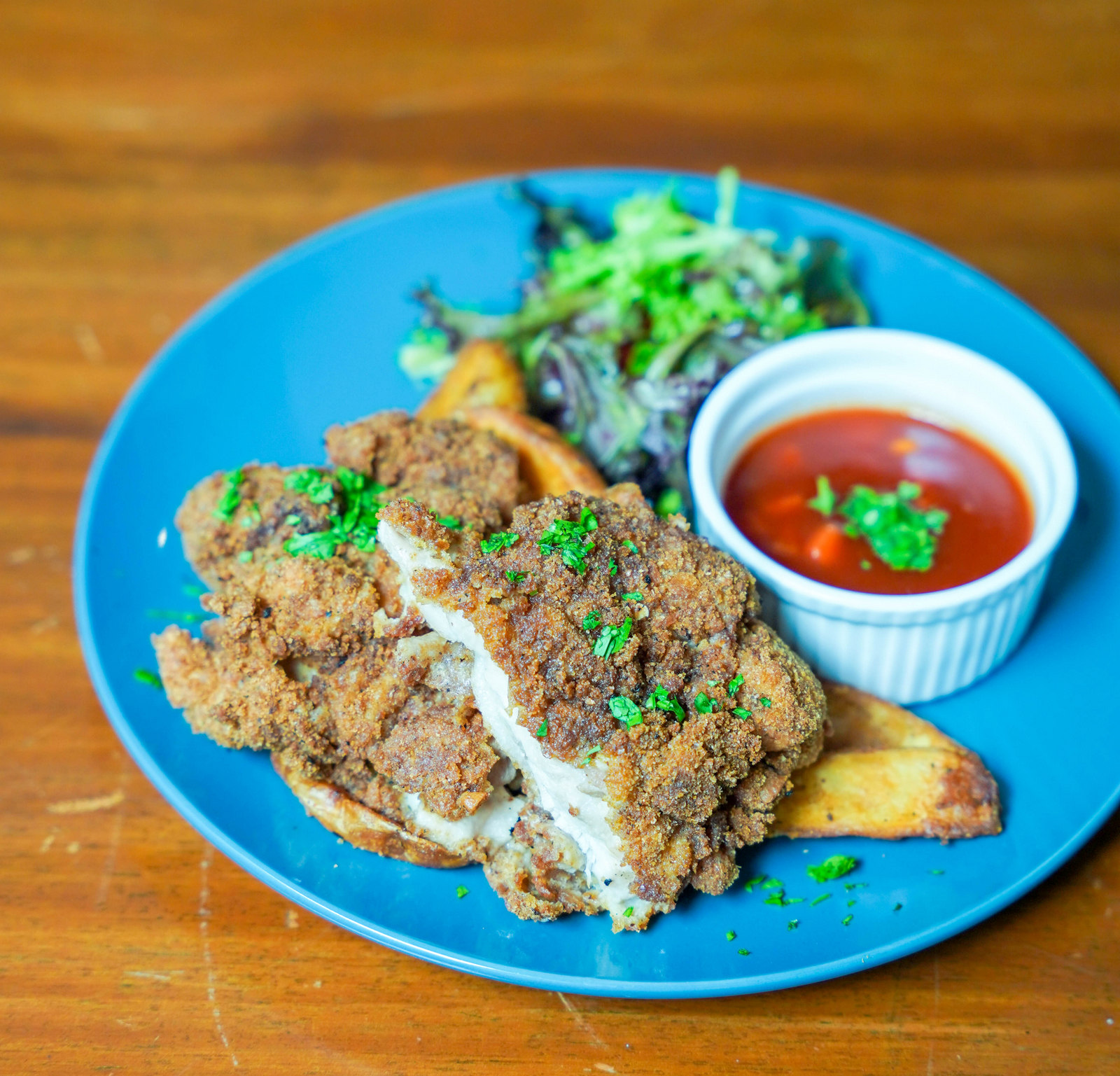 Shireen's Childhood Chicken Chop (RM30) is another fave of the founders - Shireen prefers her breaded chicken chop with a pronounced deep-fried crunch but with a lighter, less sweet sauce that's thoughtfully served on the side instead of smothering the chicken, making it a mellow marvel, brightly balanced with a fresh leafy salad, potato wedges and mixed veggies.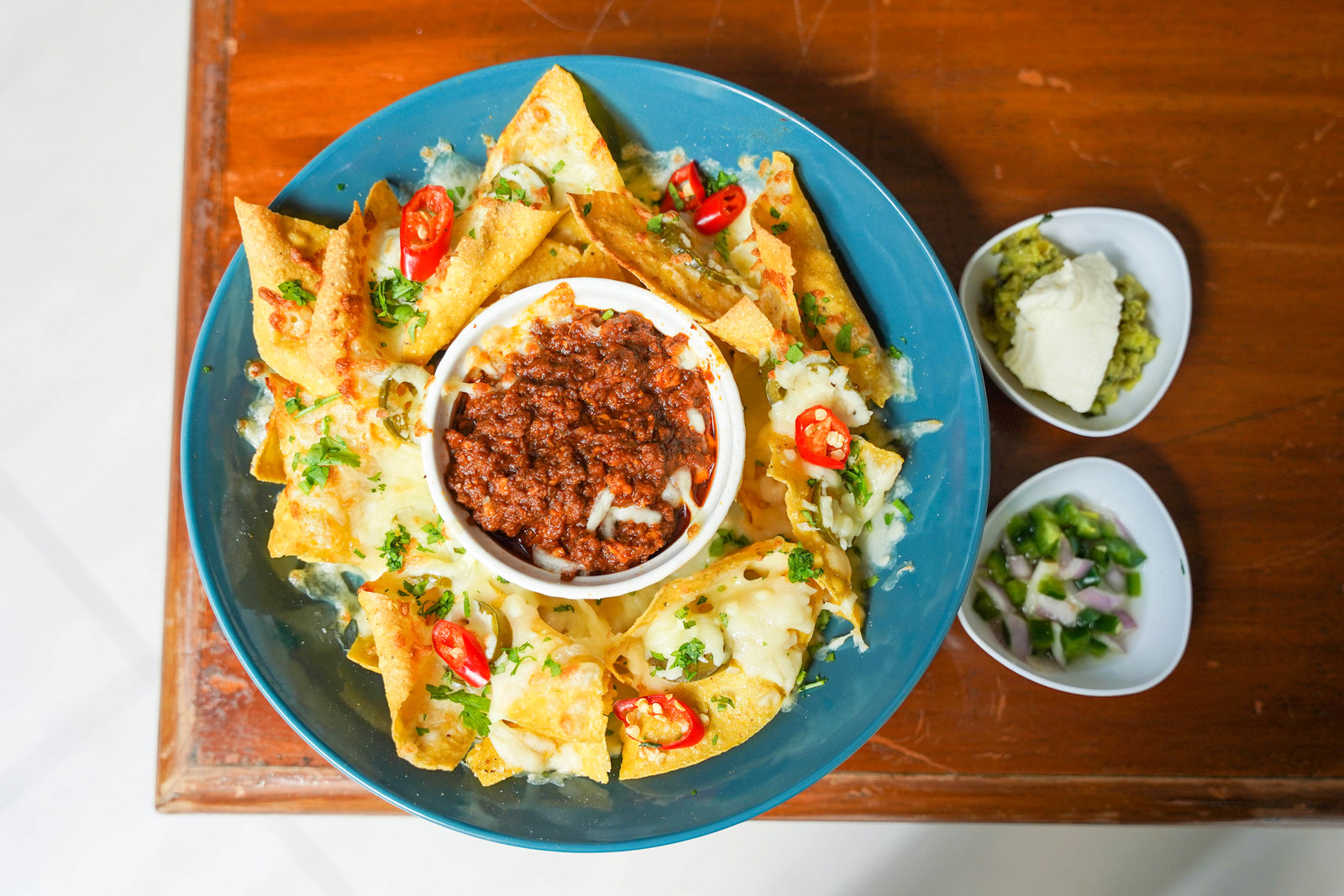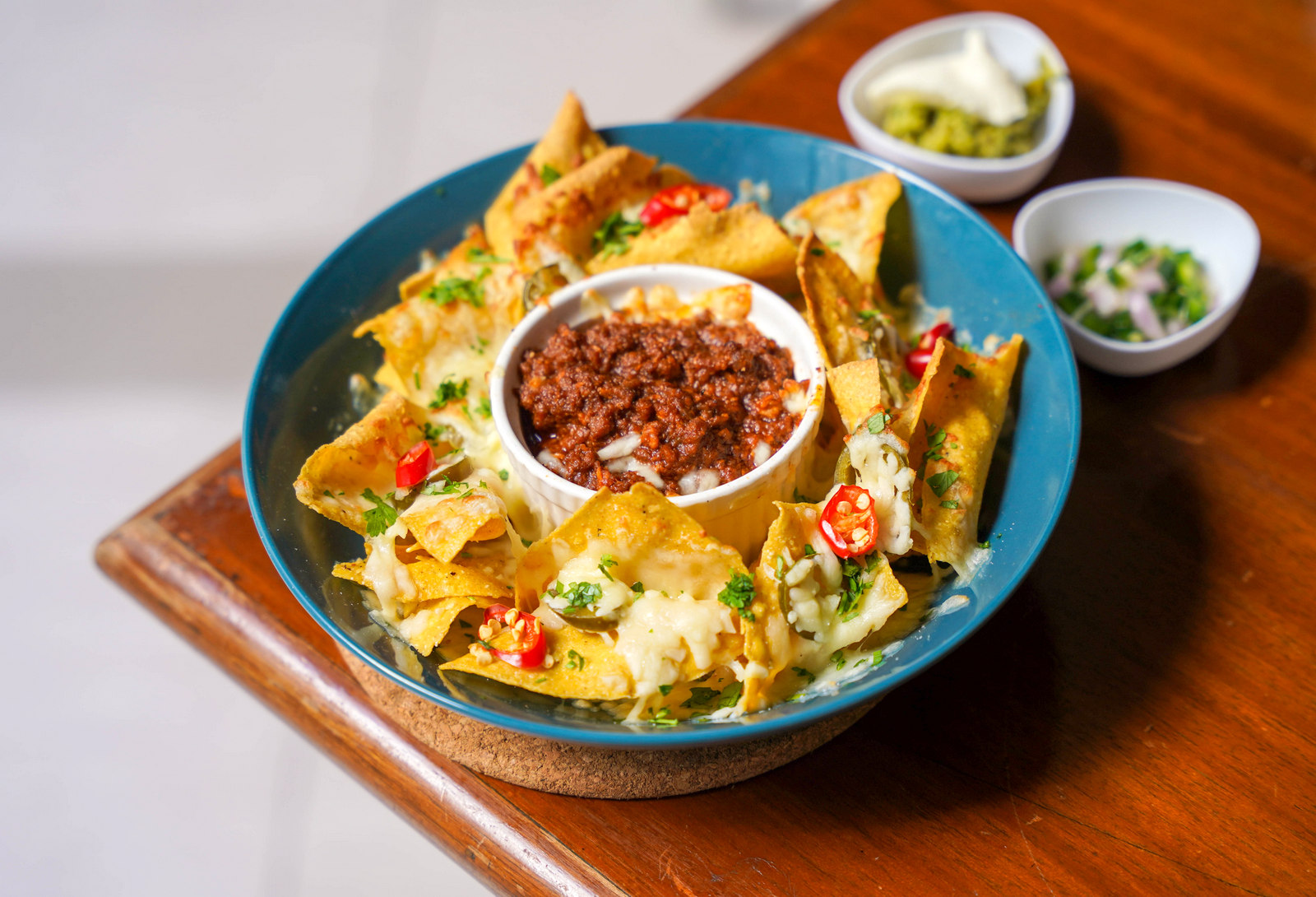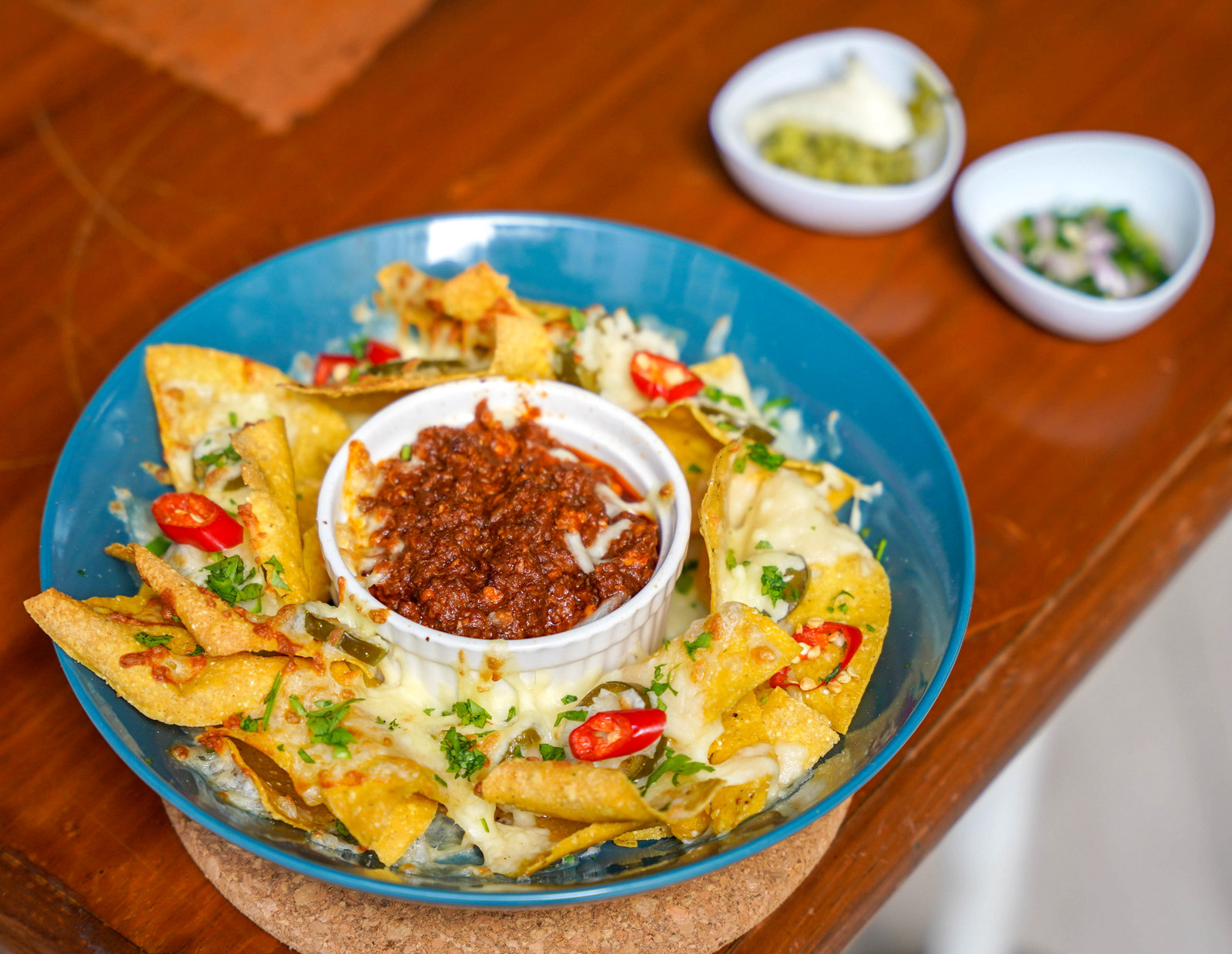 For sharing and snacking, the Signature Chipotle Beef Nachos (RM22) are as addictive as any, an irresistible Tex-Mex temptation topped with mozzarella and jalapeños, centred on textured beef chipotle, plus pico de gallo, guacamole and sour cream to keep us merrily munching.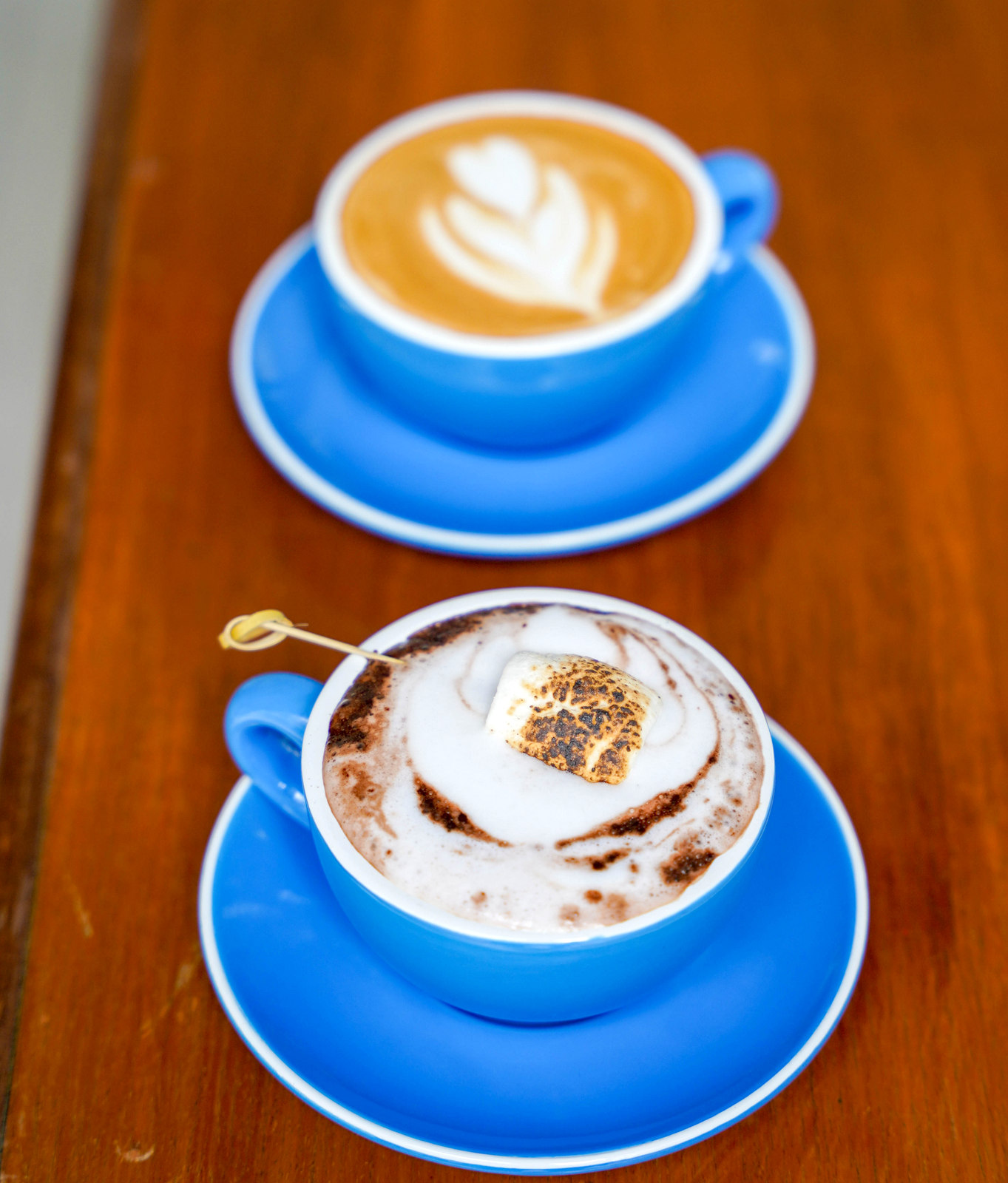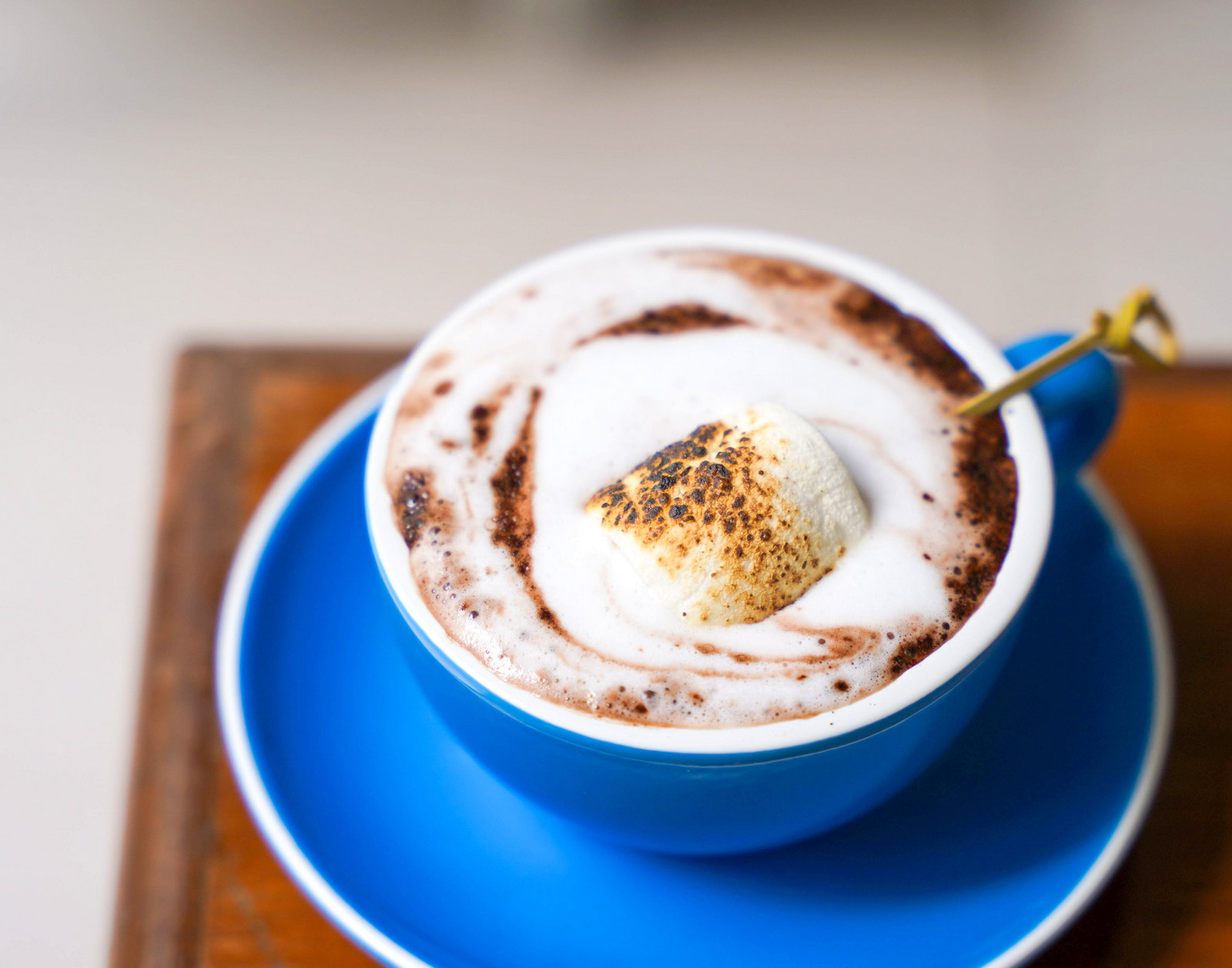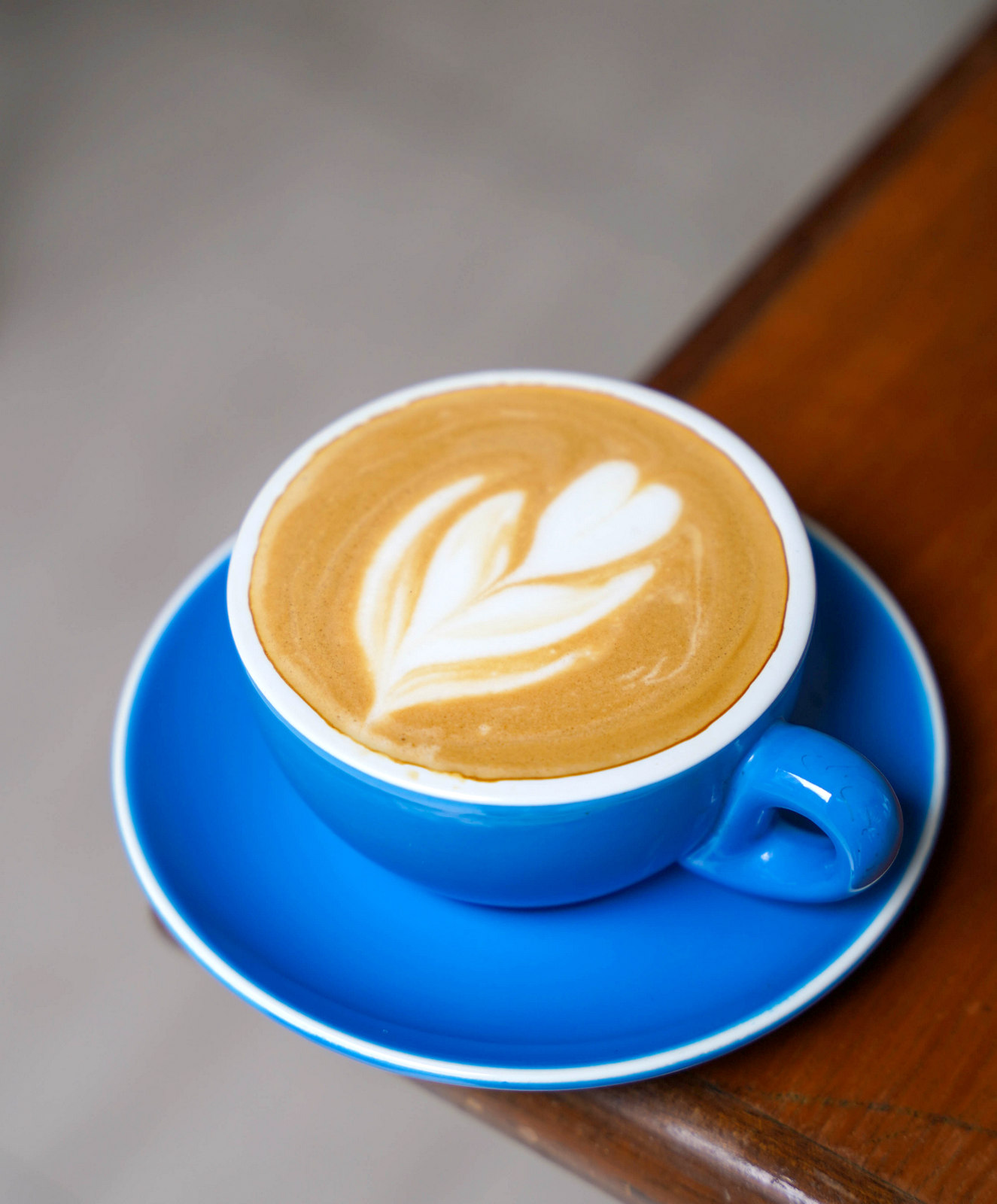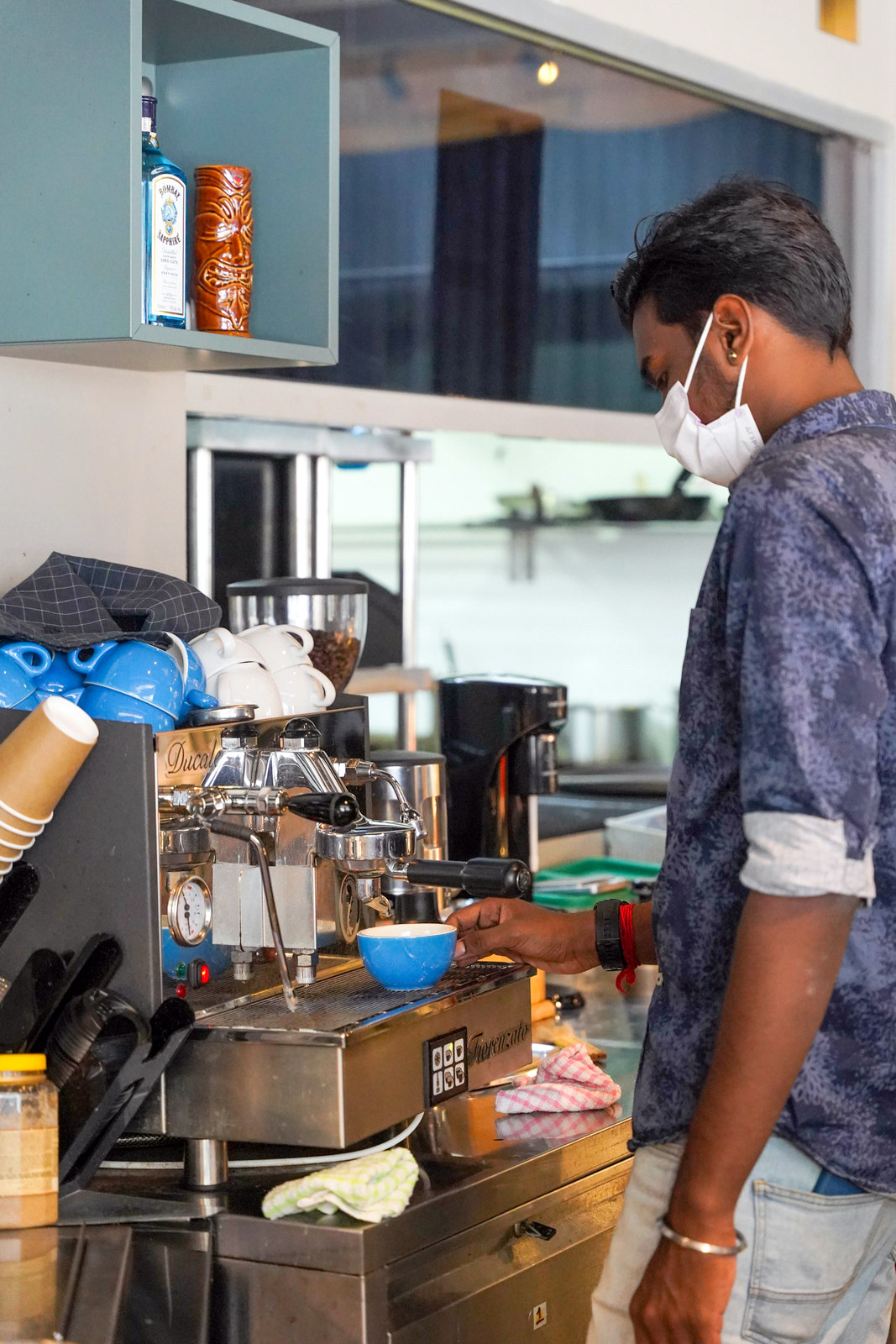 Wash down your meal with Hot Chocolate (RM14; a young-at-heart treat with a torched marshmallow) or a Latte (RM10) - Jerry G's might not be a cafe per se, but its coffee is a confident blend with a lot of strength and a little bitterness.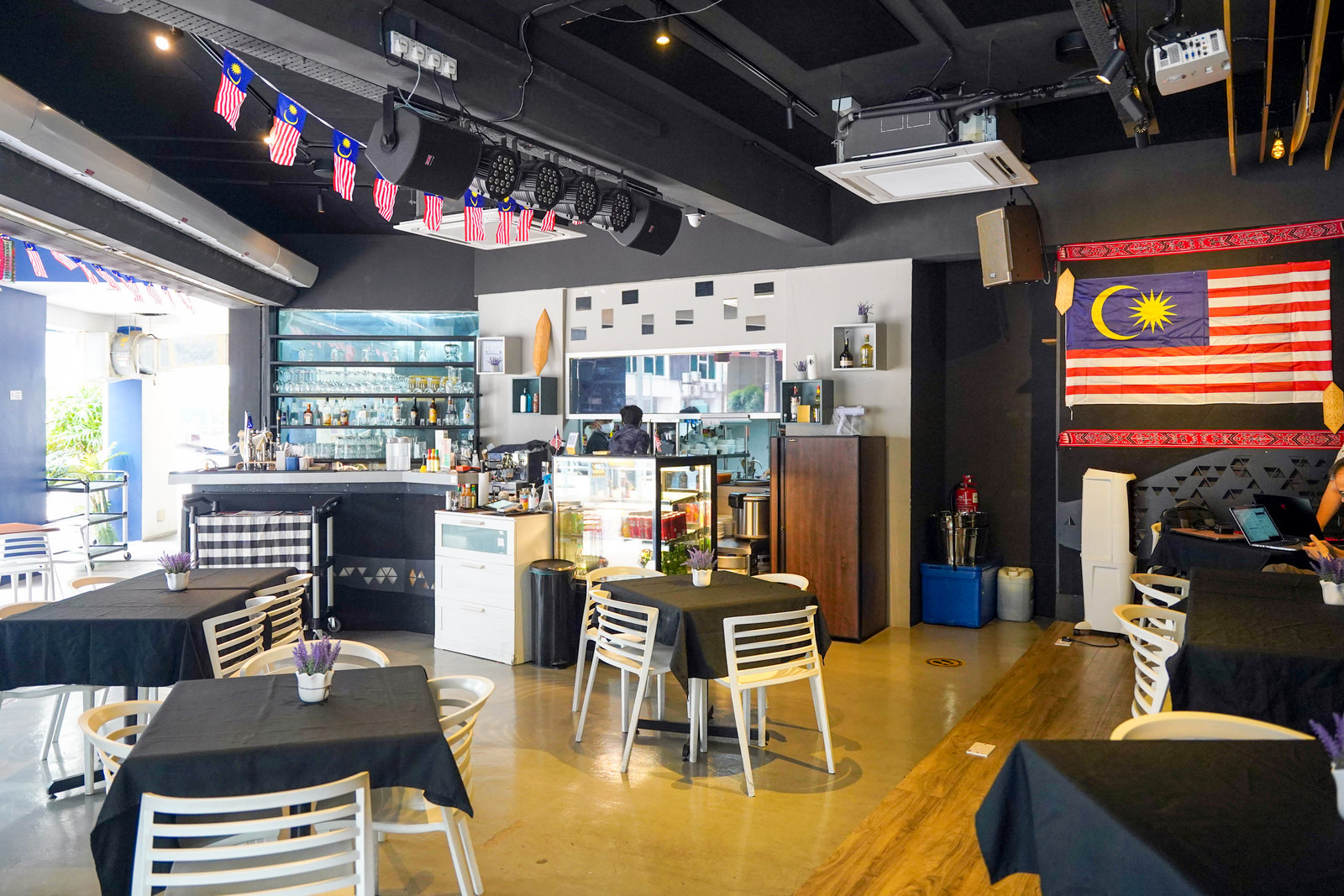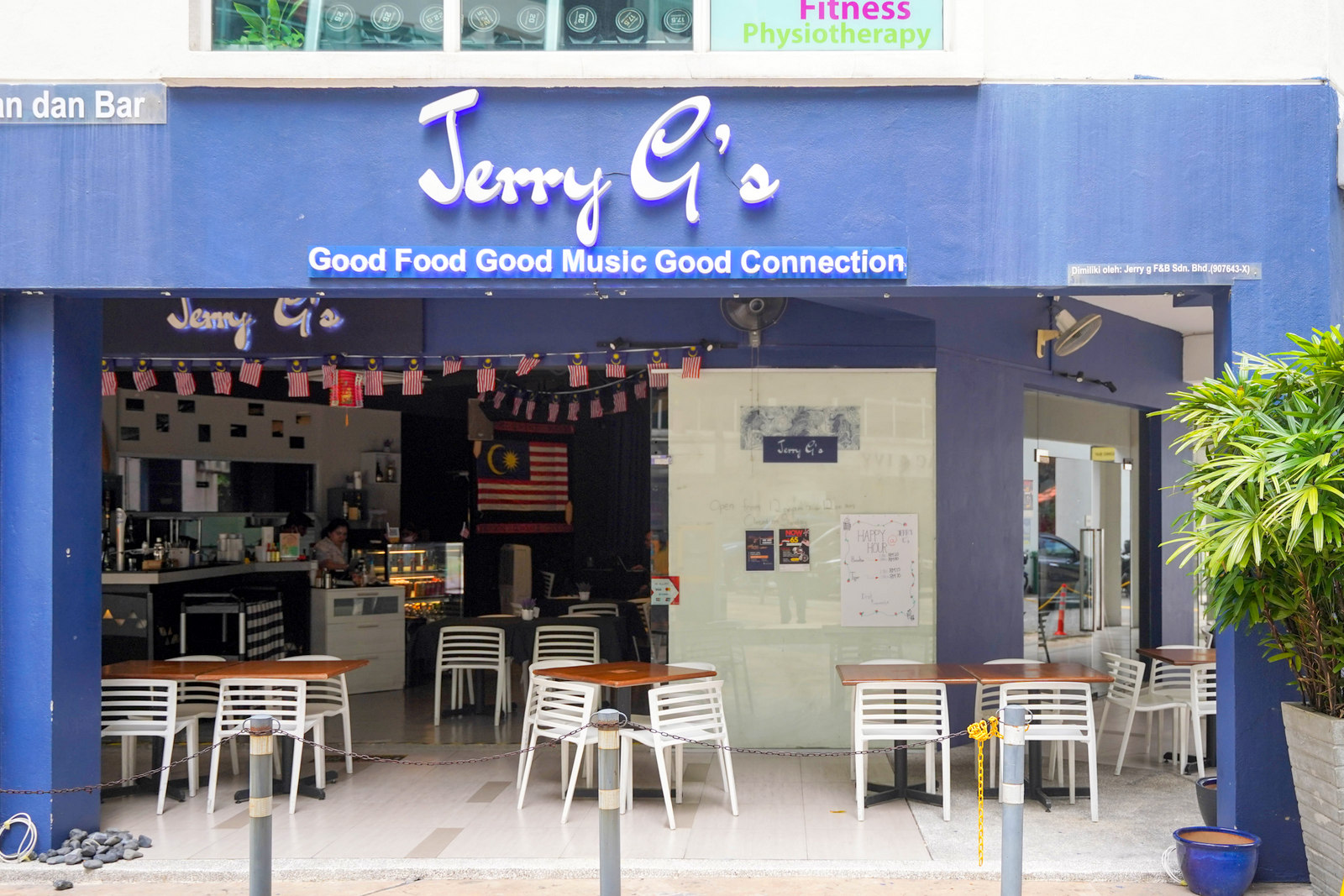 Jerry G's
C-0, Plaza Damas 3, Jalan Sri Hartamas 1, Taman Sri Hartamas, 50480 Kuala Lumpur.
Daily, 12pm-12am. Tel: 03-6419-9451