Jazzing up sashimi, steaks & more, Isan Kaya juggles Japanese & Thai inspirations for joyful flavours
September 15, 2023
---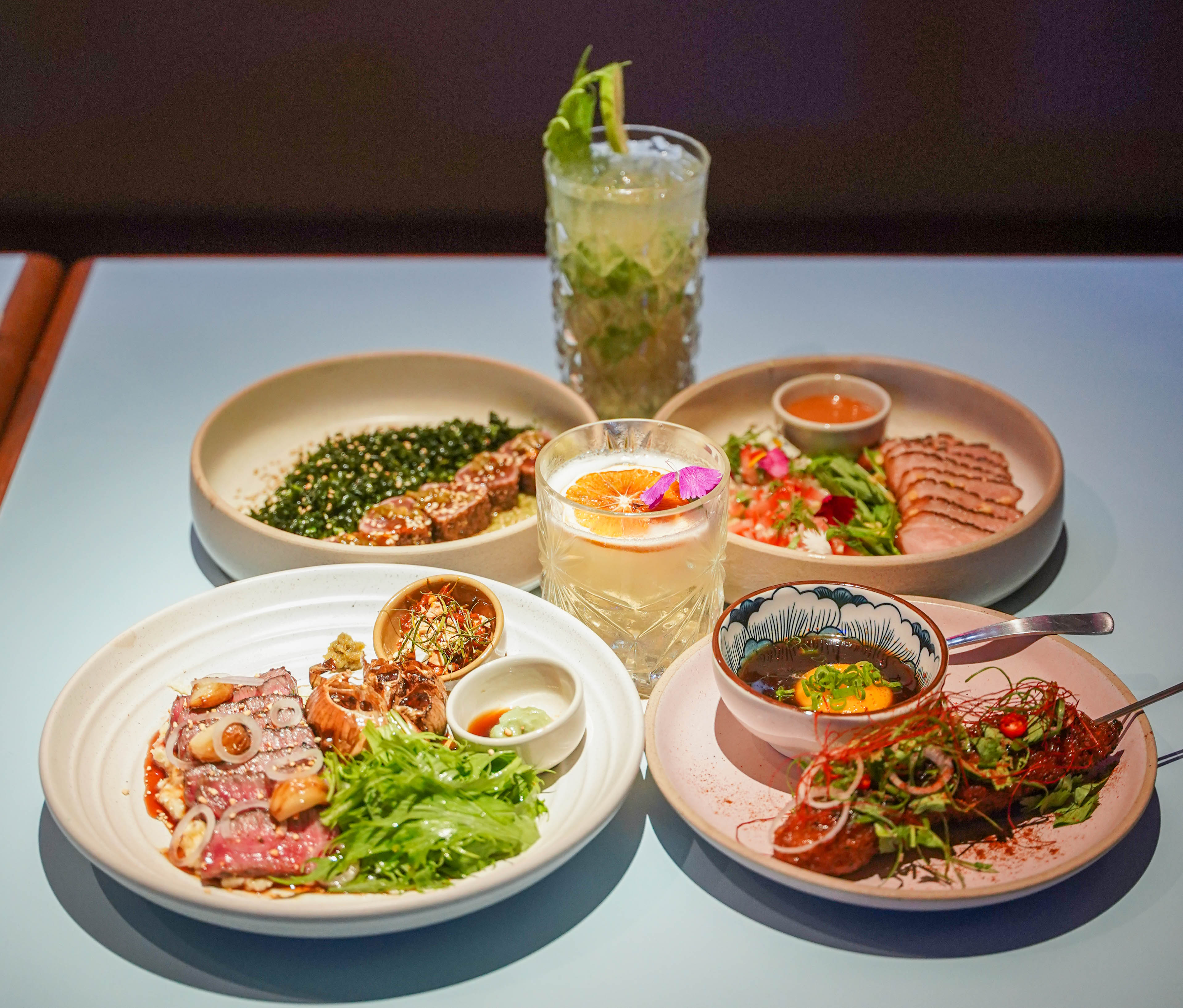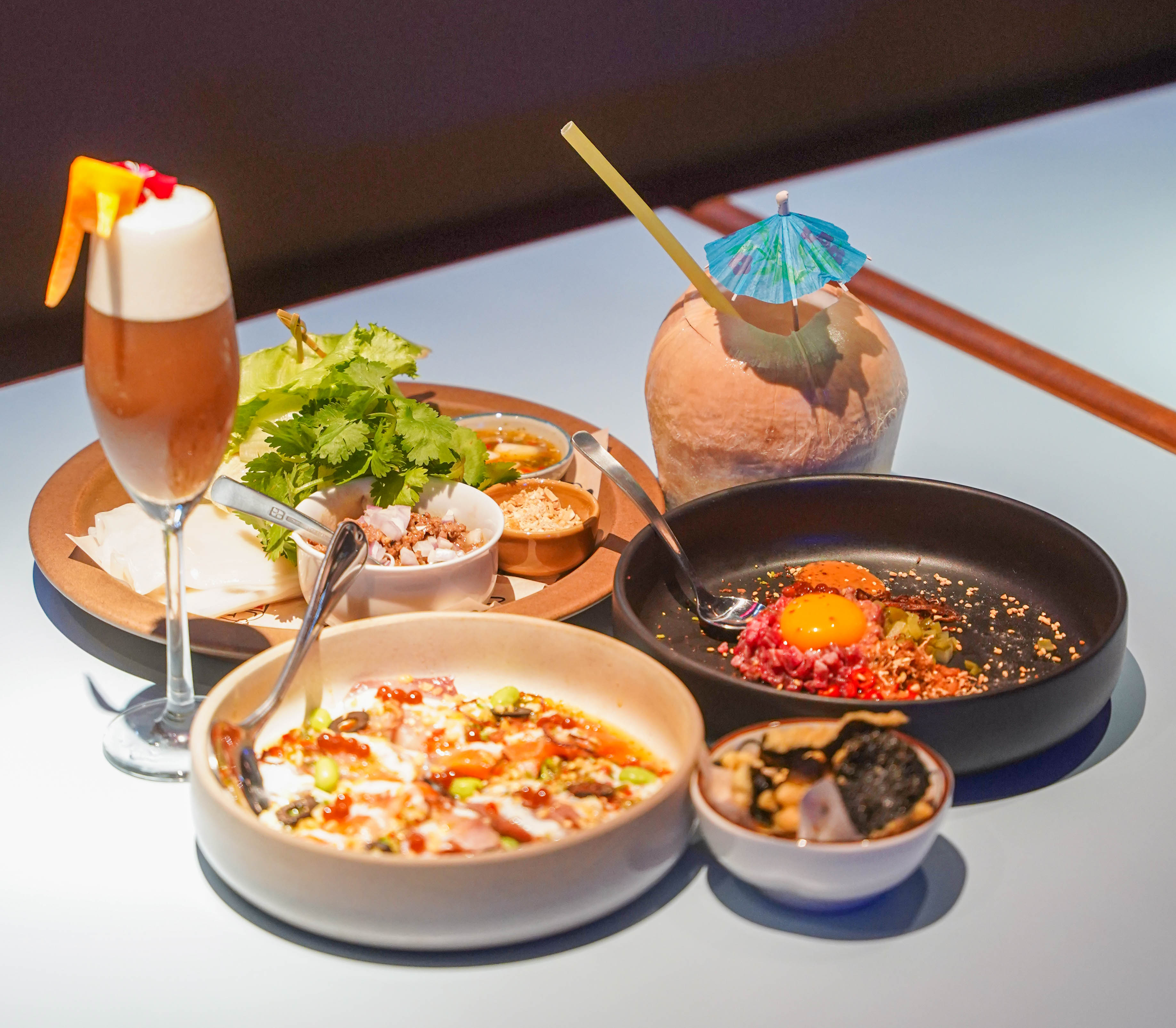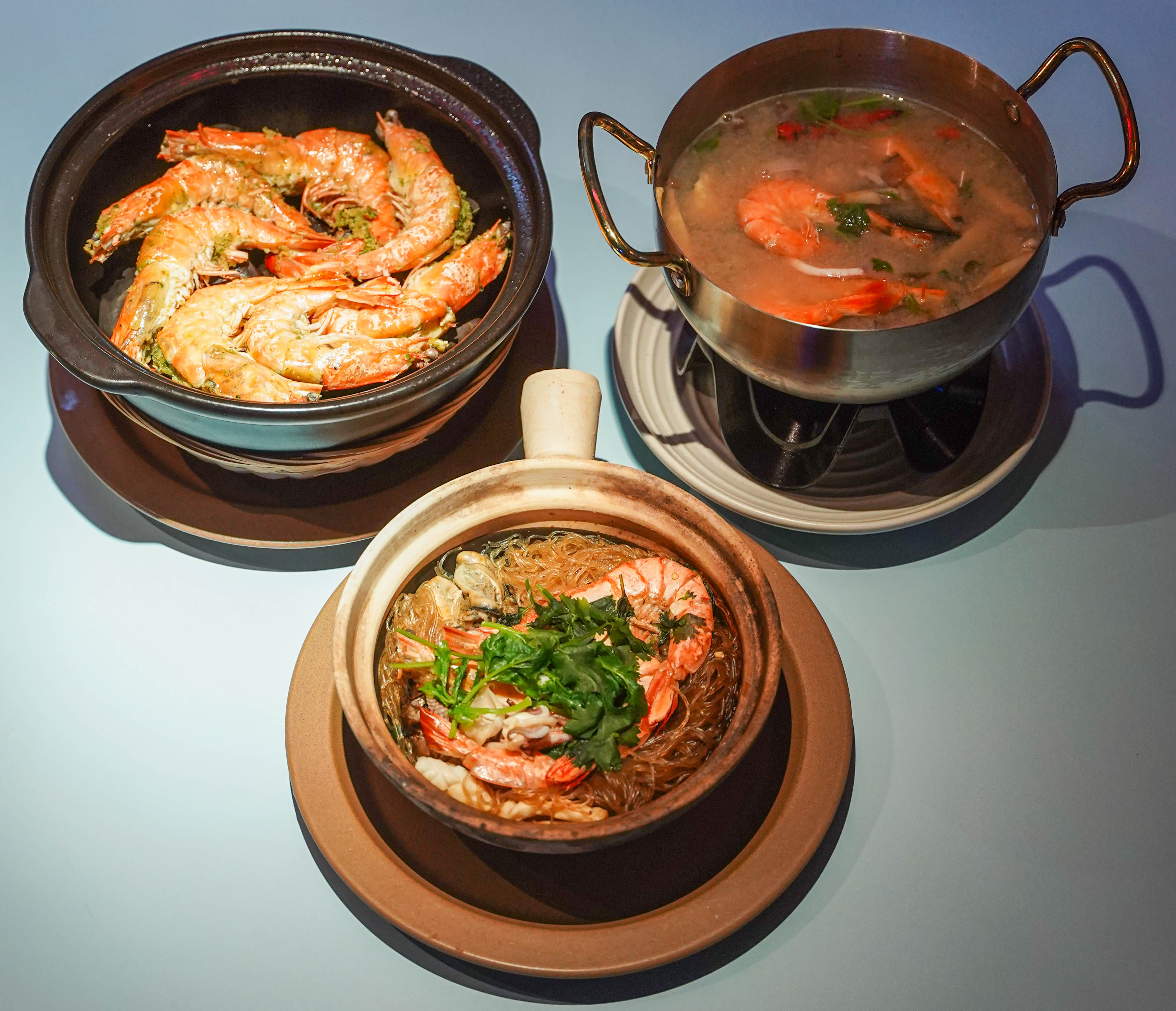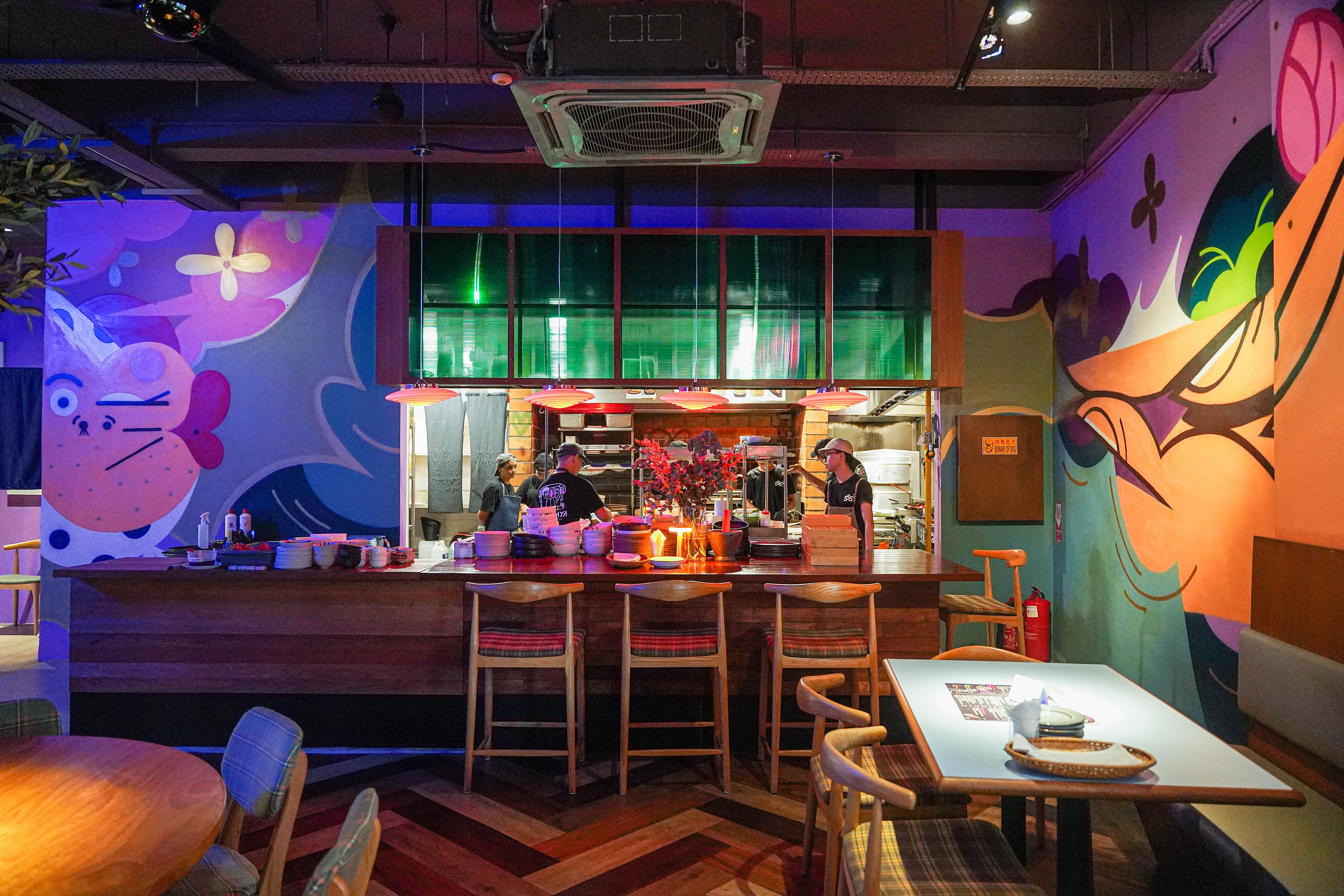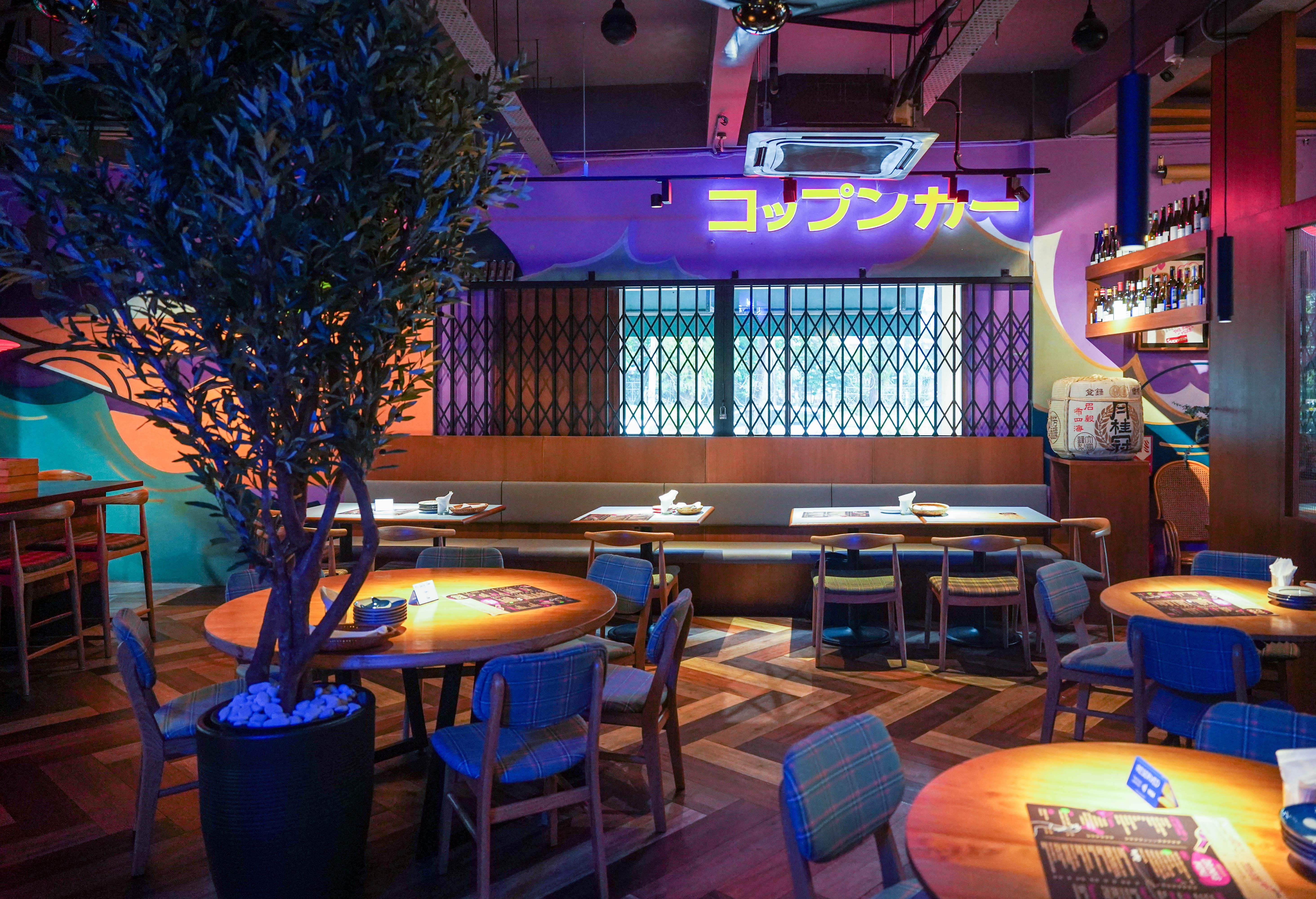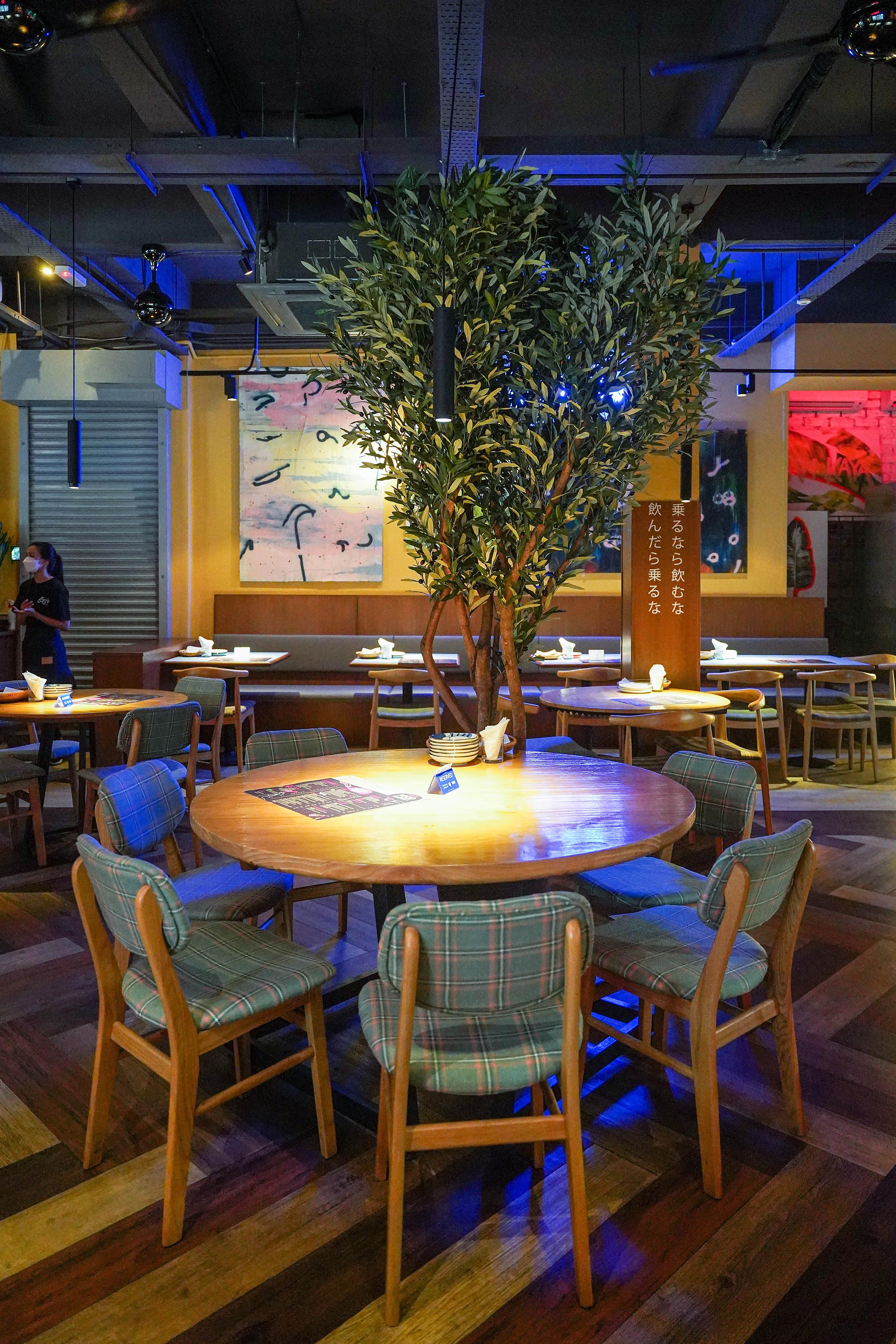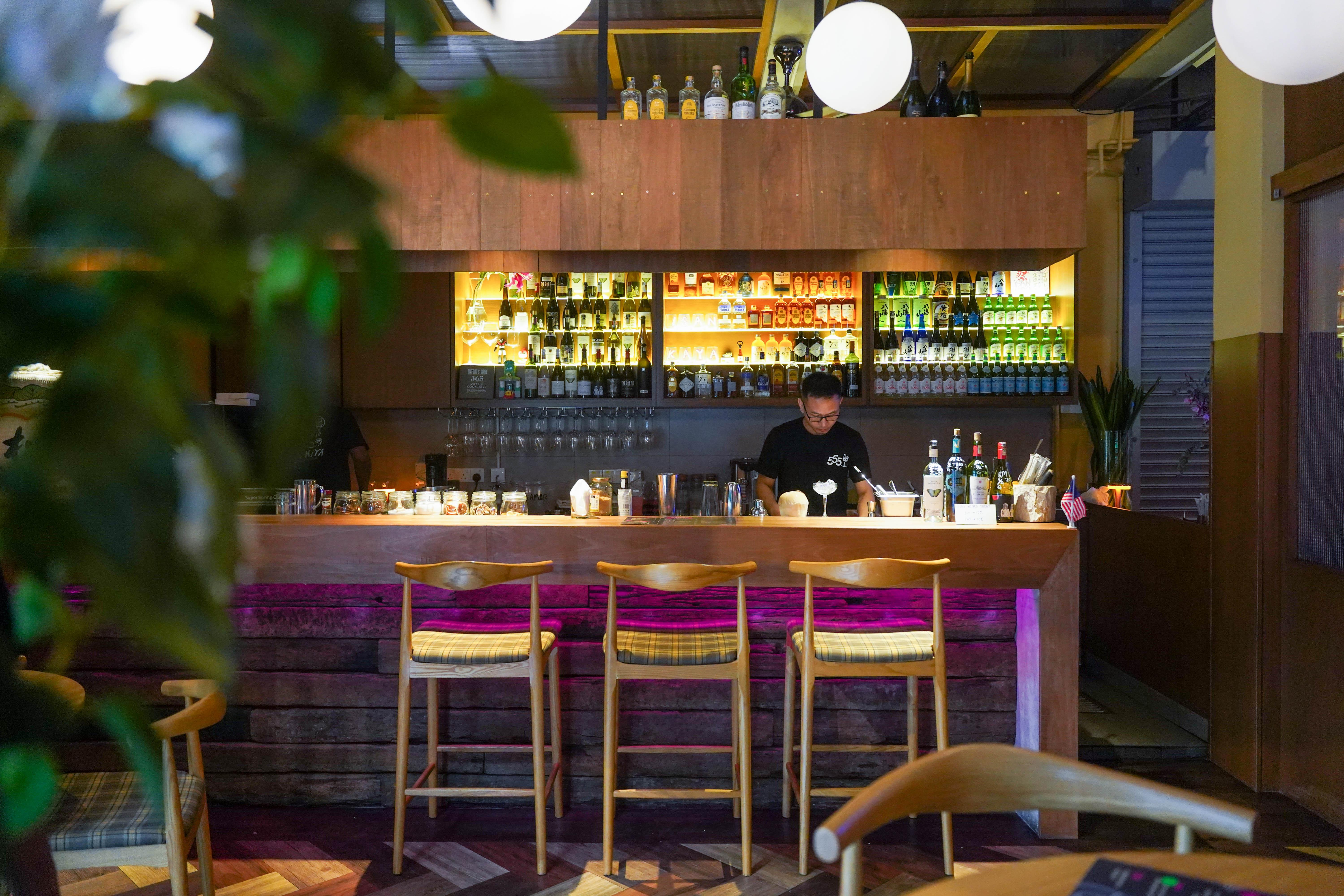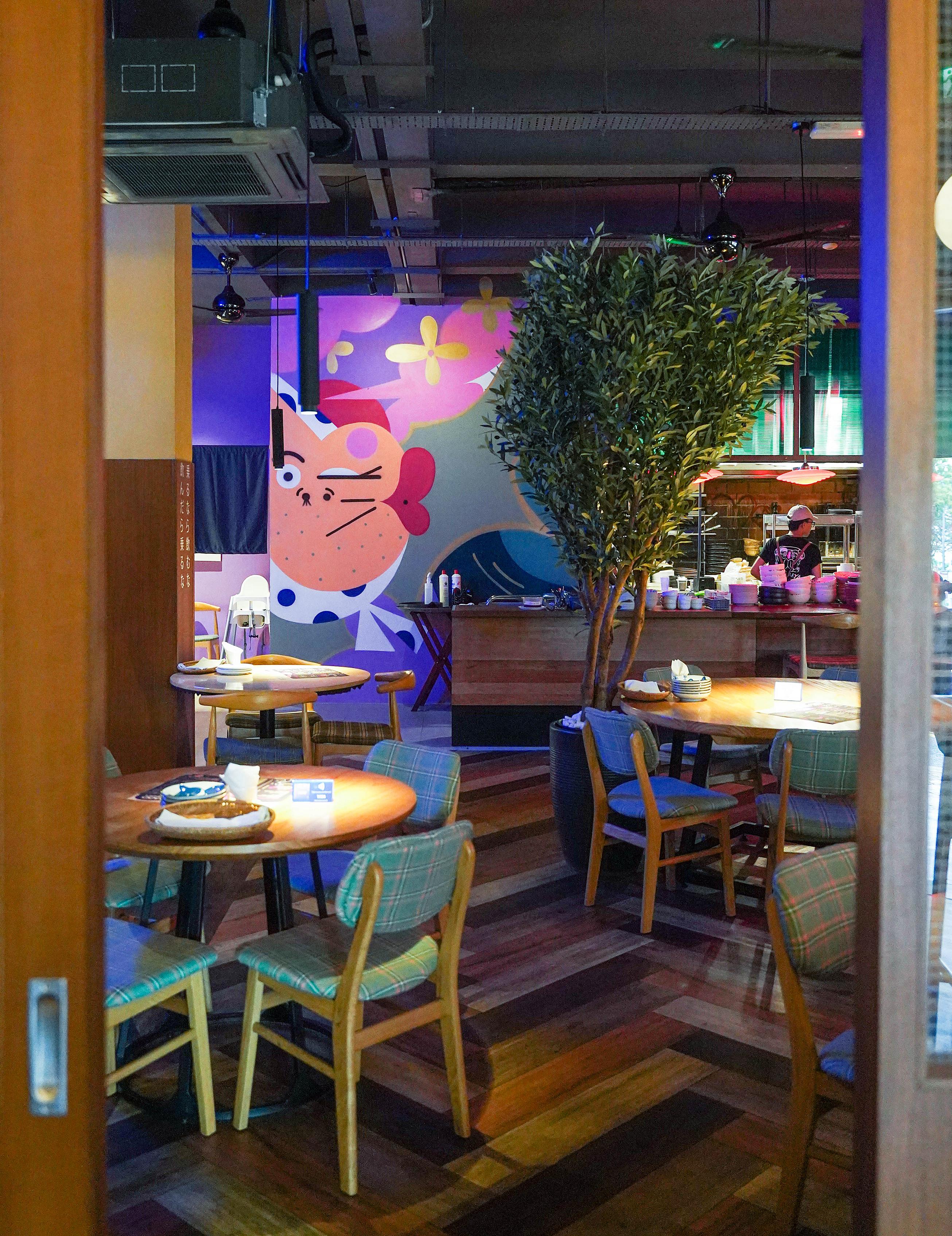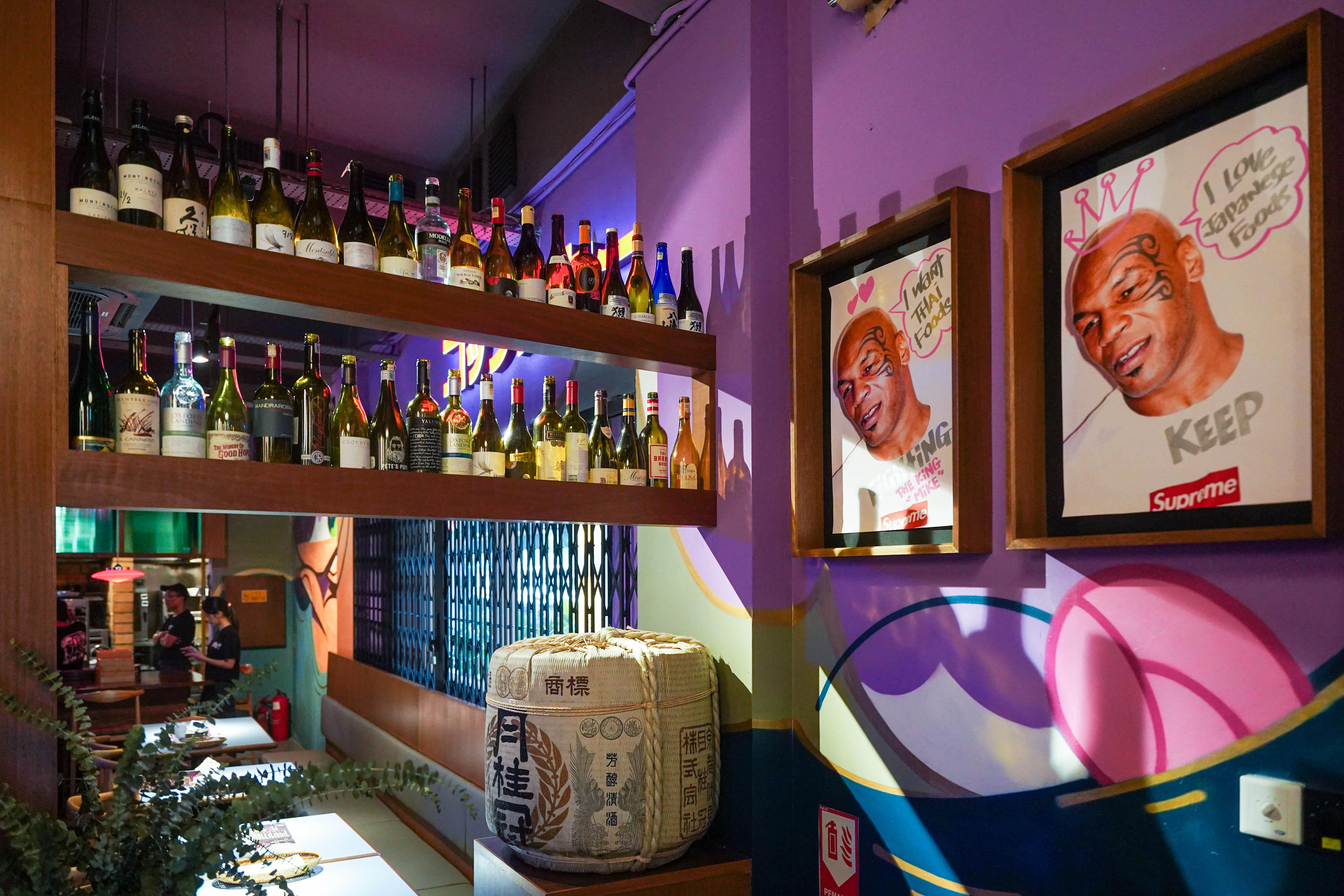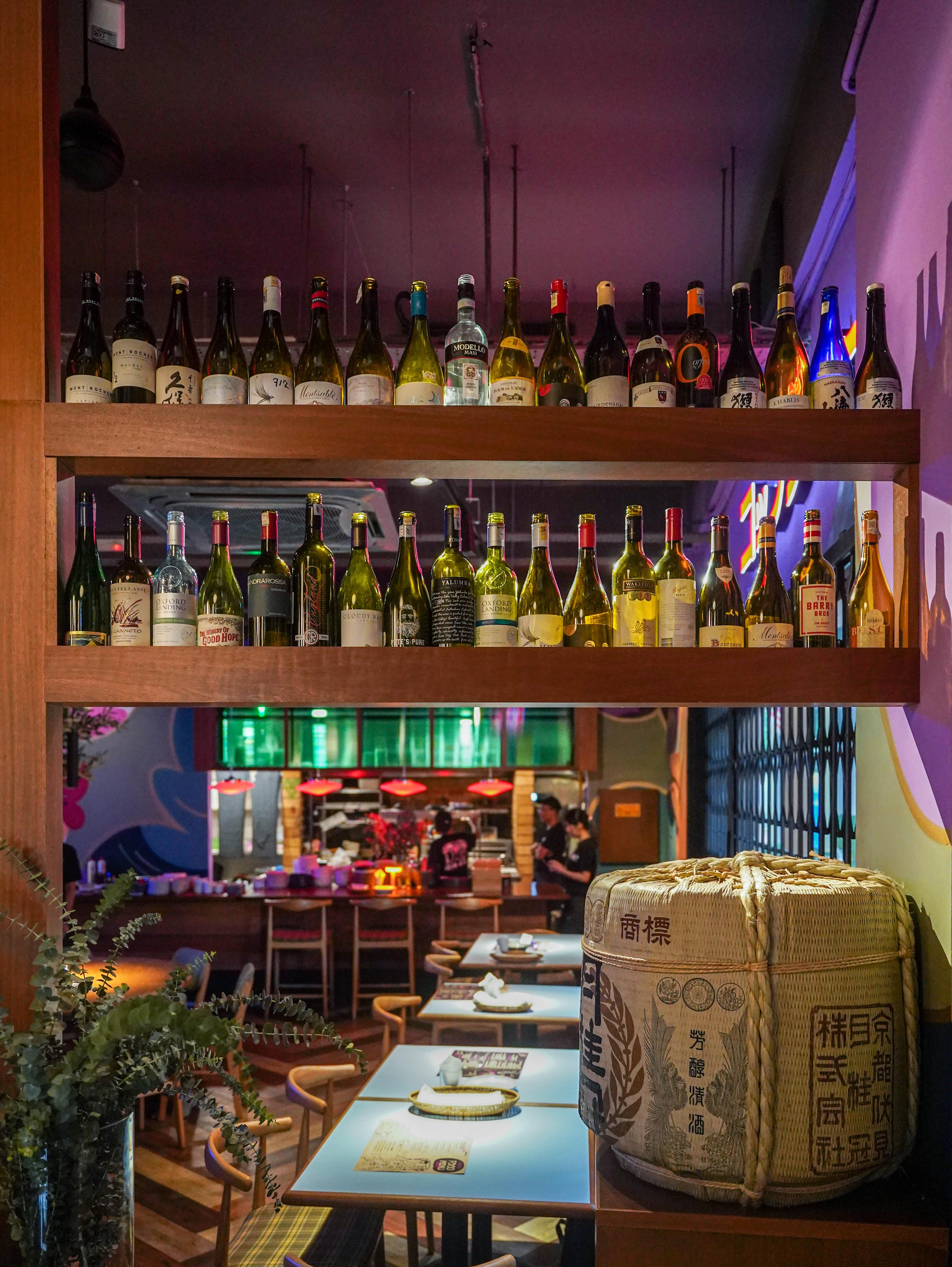 From sashimi spiced up with Thailand's favourite flavours to wagyu steak seasoned not only with yuzu kosho but Thai herbs too, Isan Kaya offers a one-of-a-kind menu in PJ's Section 17.
Bringing together the Land of Smiles with the Land of the Rising Sun, Isan Kaya has fast become a hit for its harmonious marriage of Thai and Japanese influences.
We've returned to Isan Kaya for our second visit in less than two months, this time to explore its fuller range of food and cocktails, evoking an exotic izakaya in Isan.
Snack on smoked duck with wasabi salsa while sipping on wasabi Mojitos, then indulge in Isan Kaya's interpretations of tartare and tsukune, steamy soups and sultry noodles, in one of the Klang Valley's most vibrant new settings of 2023.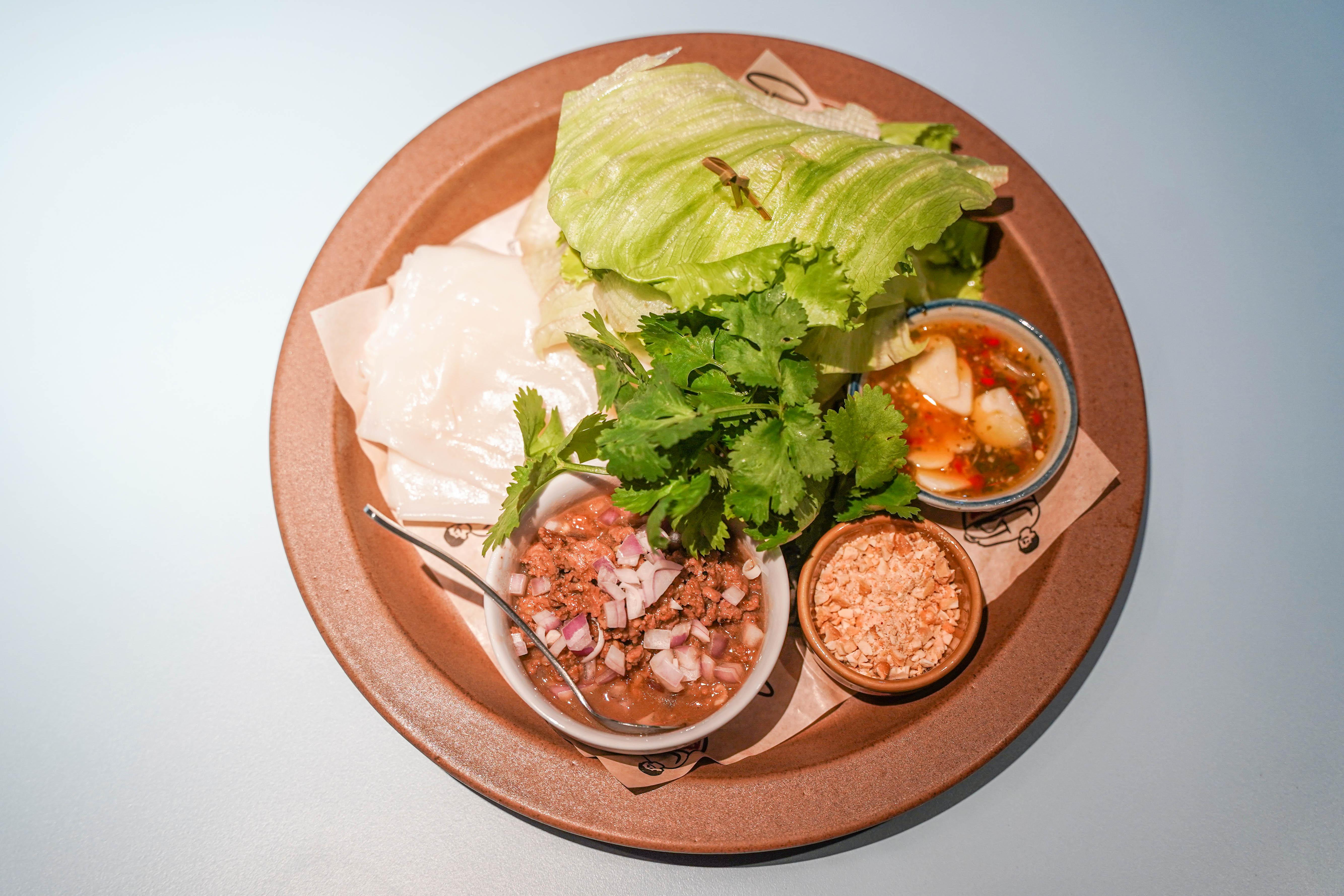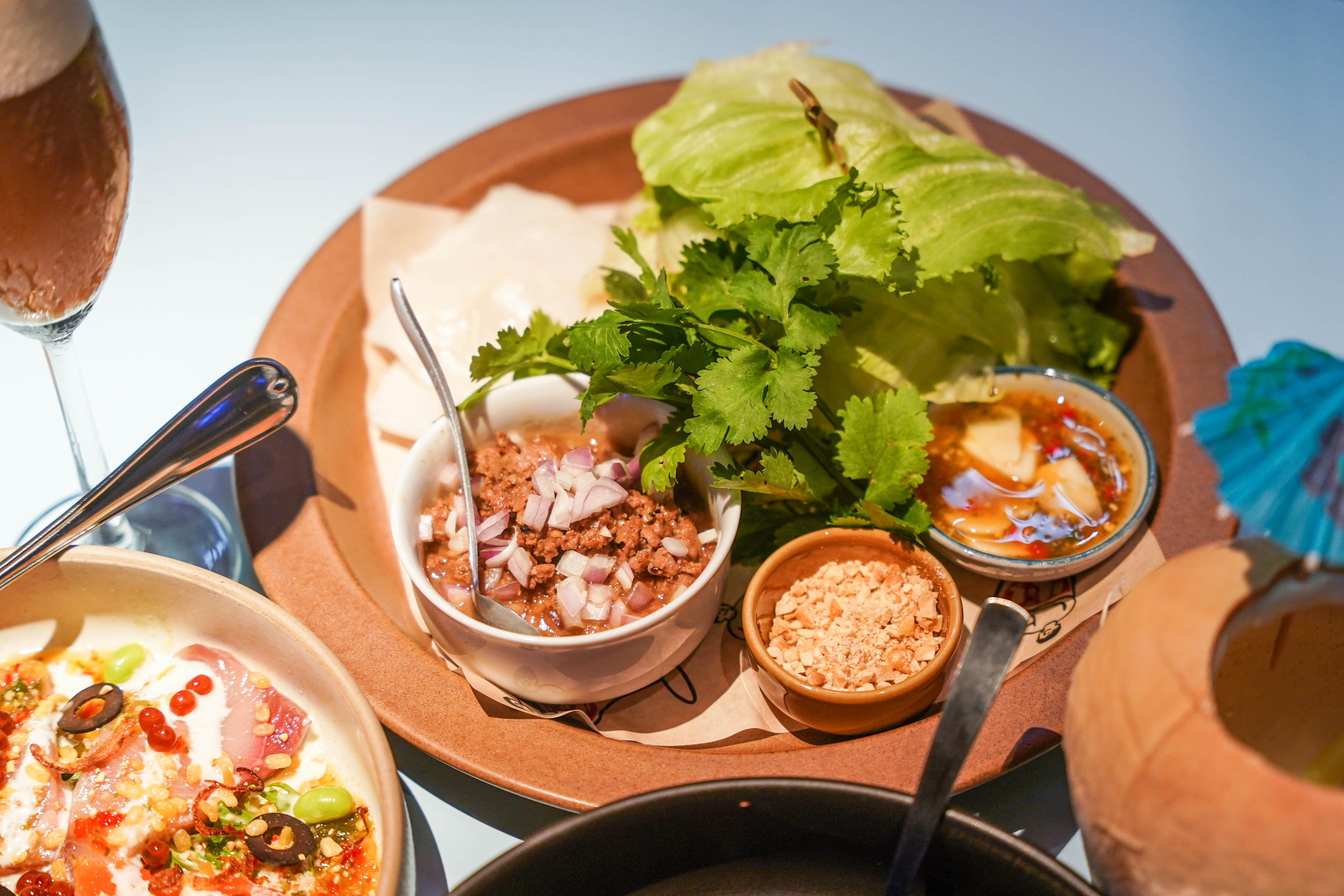 Start with the Signature Lamb Salad (RM38), a flagship creation only available here.
Isan Kaya reinvents the classic Thai lamb salad with an ensemble of ingredients to assemble yourself - juicy minced lamb, to be bundled in smooth chee cheong fun rice noodle rolls. plumped up with fillings of coriander, lettuce, crushed peanuts, lime sauce and spicy sauce.
You'll get a full-bodied burst of tastes and textures in each bite - salty, sour, sweet and spicy, whetting the appetite wonderfully.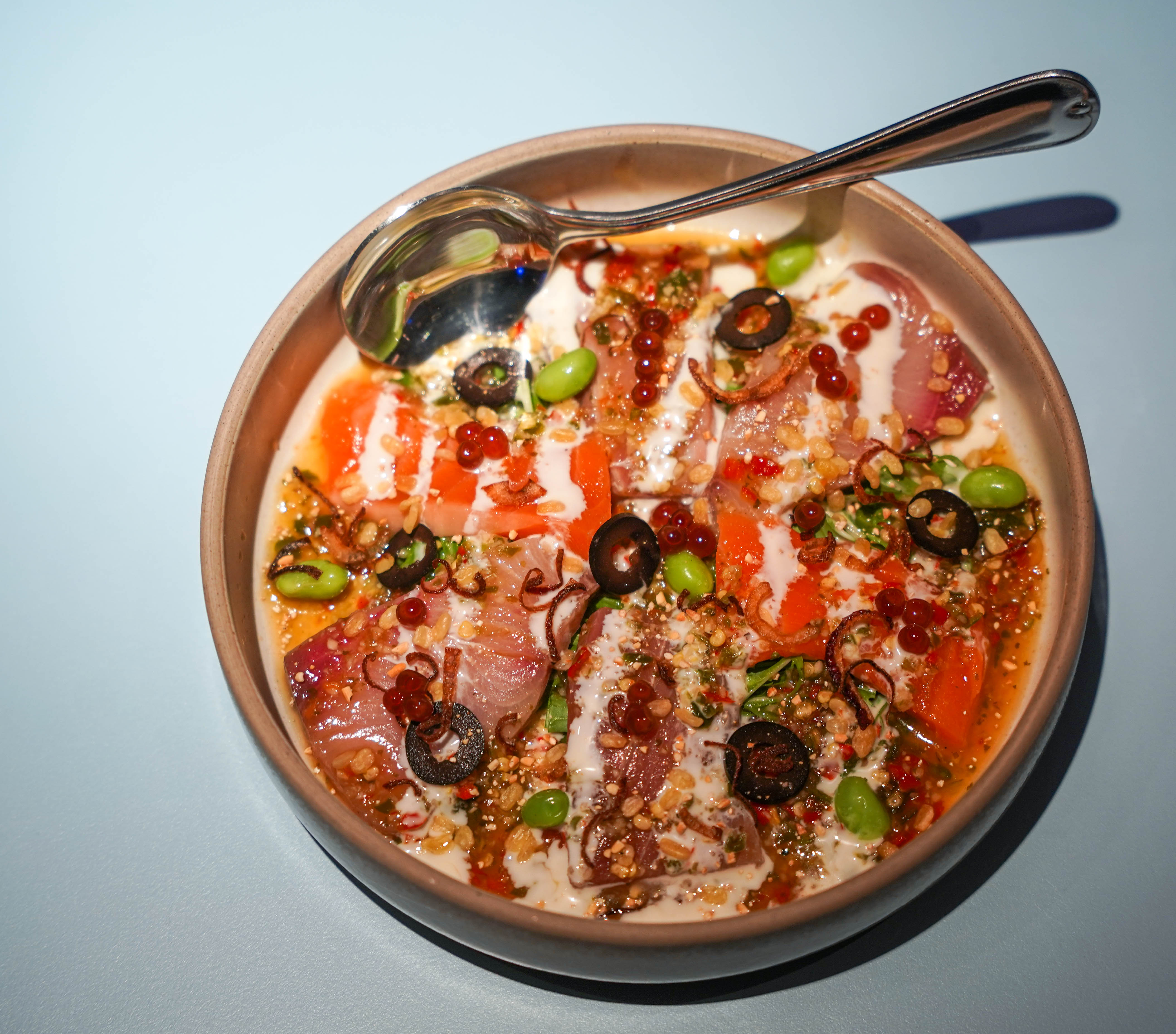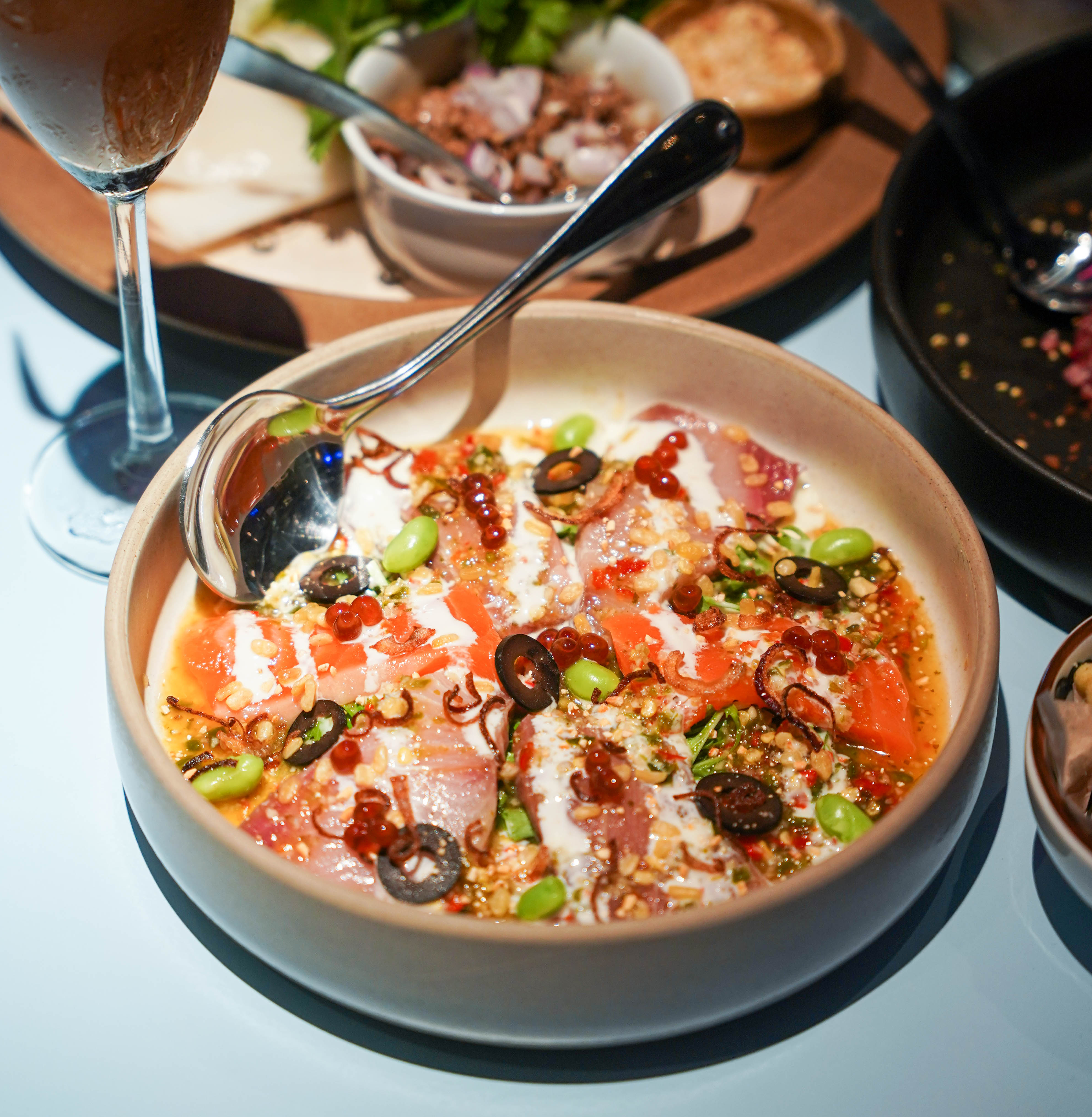 Embracing and enhancing Japanese traditions with Thai flair, Isan Kaya's Sashimi in Thai Style (RM48) takes a trio of familiar fish - fresh salmon, tuna and hamachi - and adds delicious dynamics with spicy lime sauce, black olives, ikura, edamame and fried shallots. Think of it as a tantalising Thai-Japanese tiradito, the East Asian equivalent of carpaccio.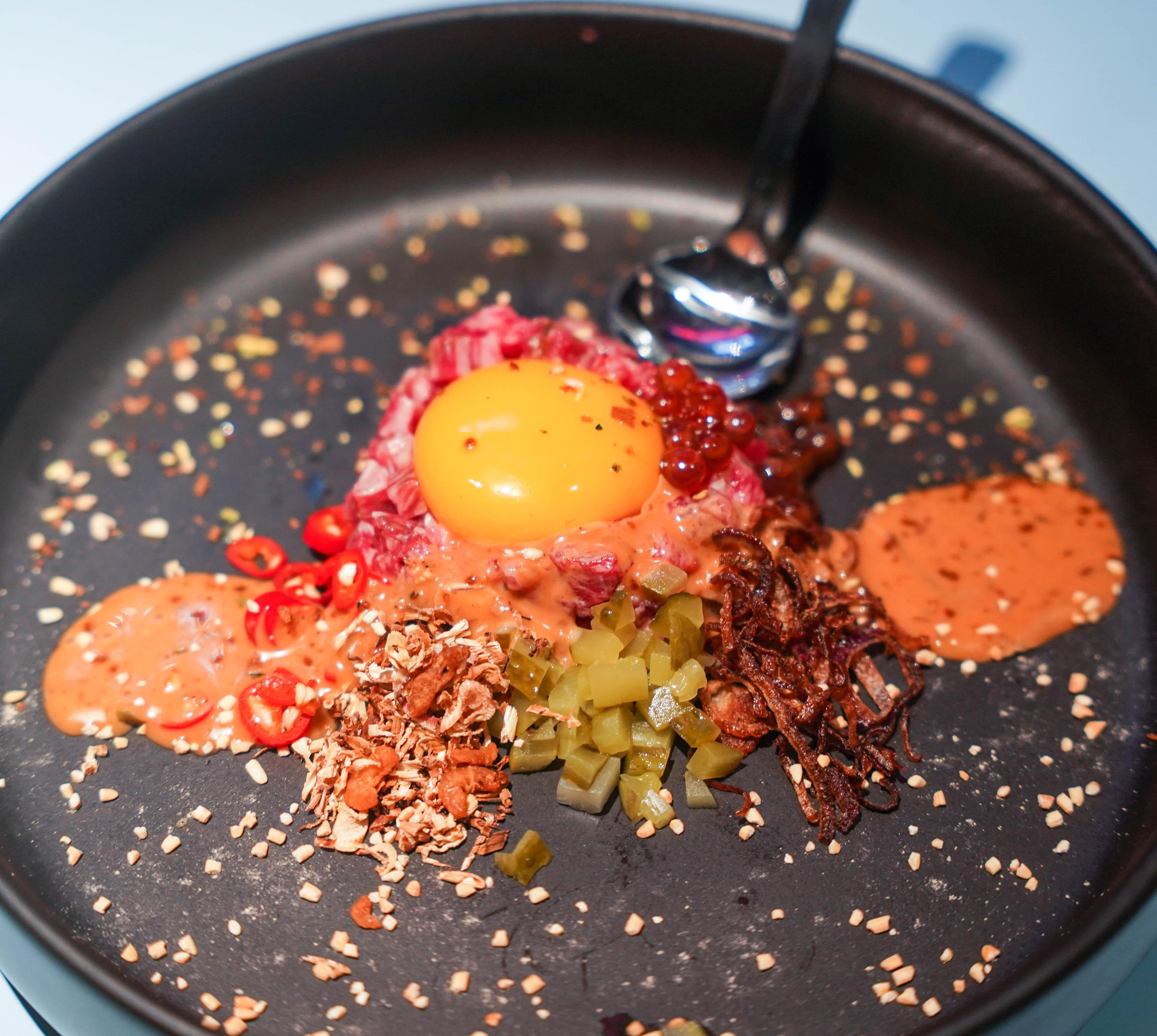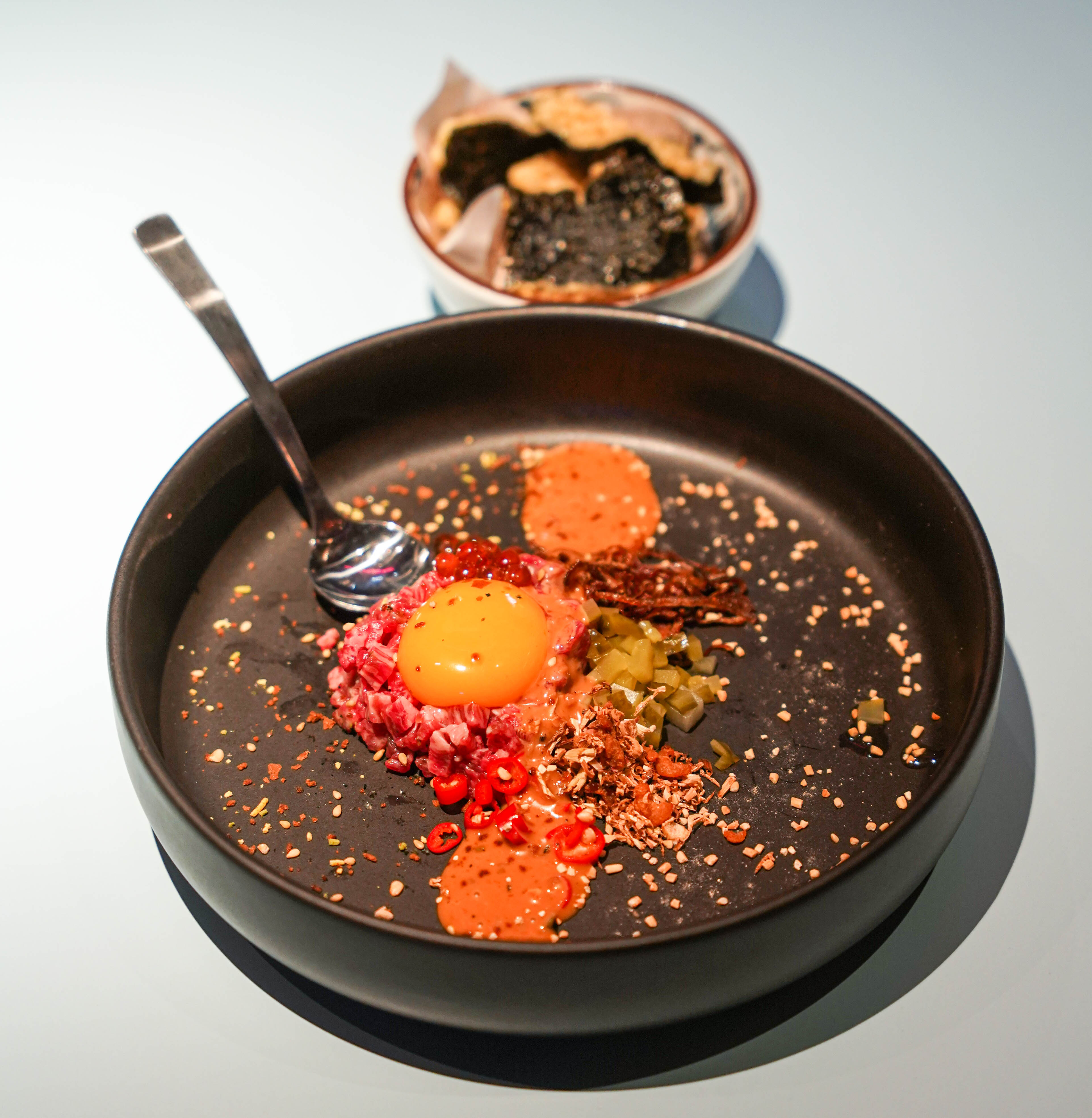 The Isan Wagyu Beef Tartare (RM48) has become one of Isan Kaya's best-sellers, striking on the plate and spectacular on the palate.
Raw wagyu beef and egg yolk are dressed with a diversity of lemongrass, cili padi, roasted rice, fried shallots, ikura, gherkins and spicy sesame sauce. The lusciously marinated meat is slick and succulent, memorably fired up with the heat of Southeast Asian aromatics.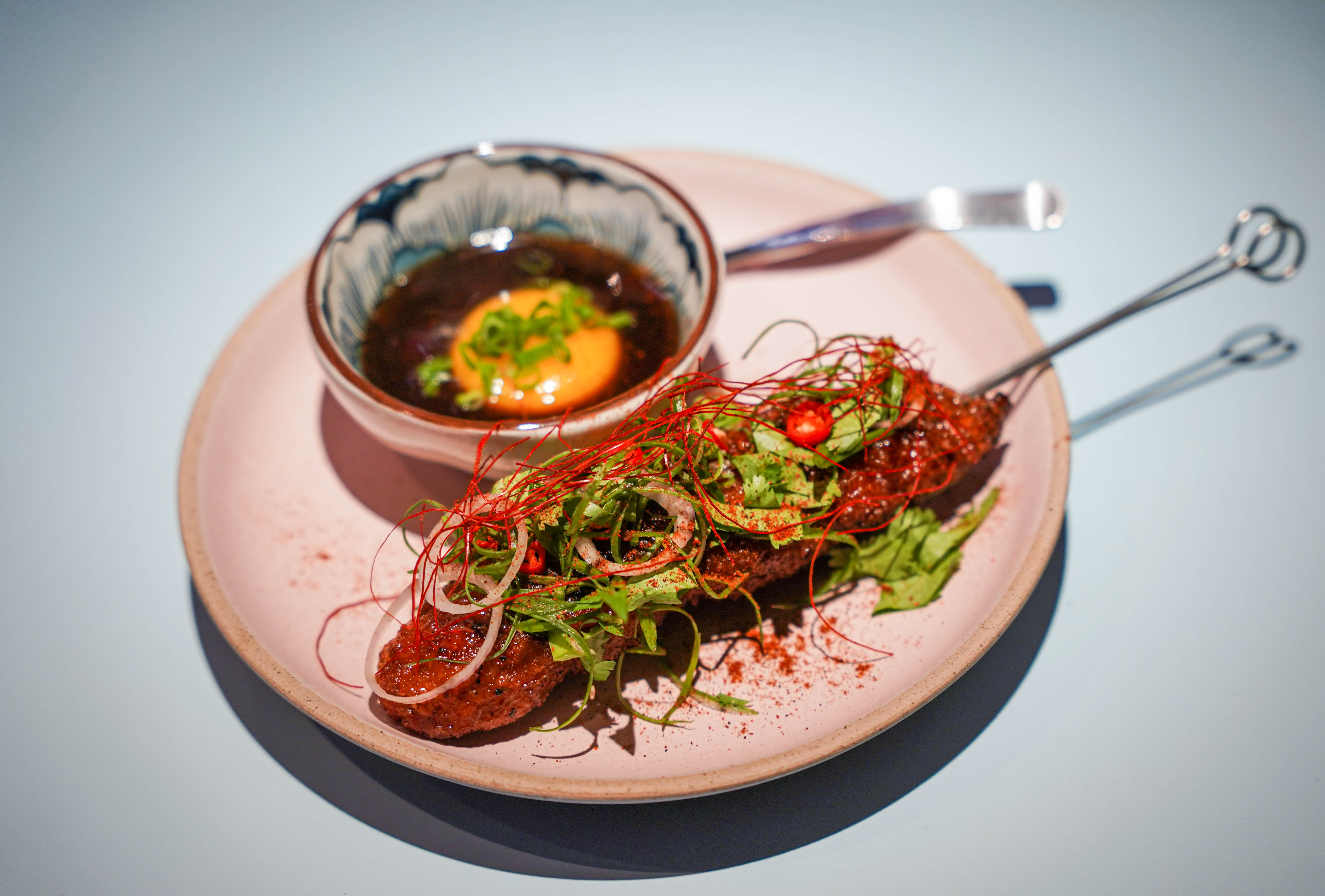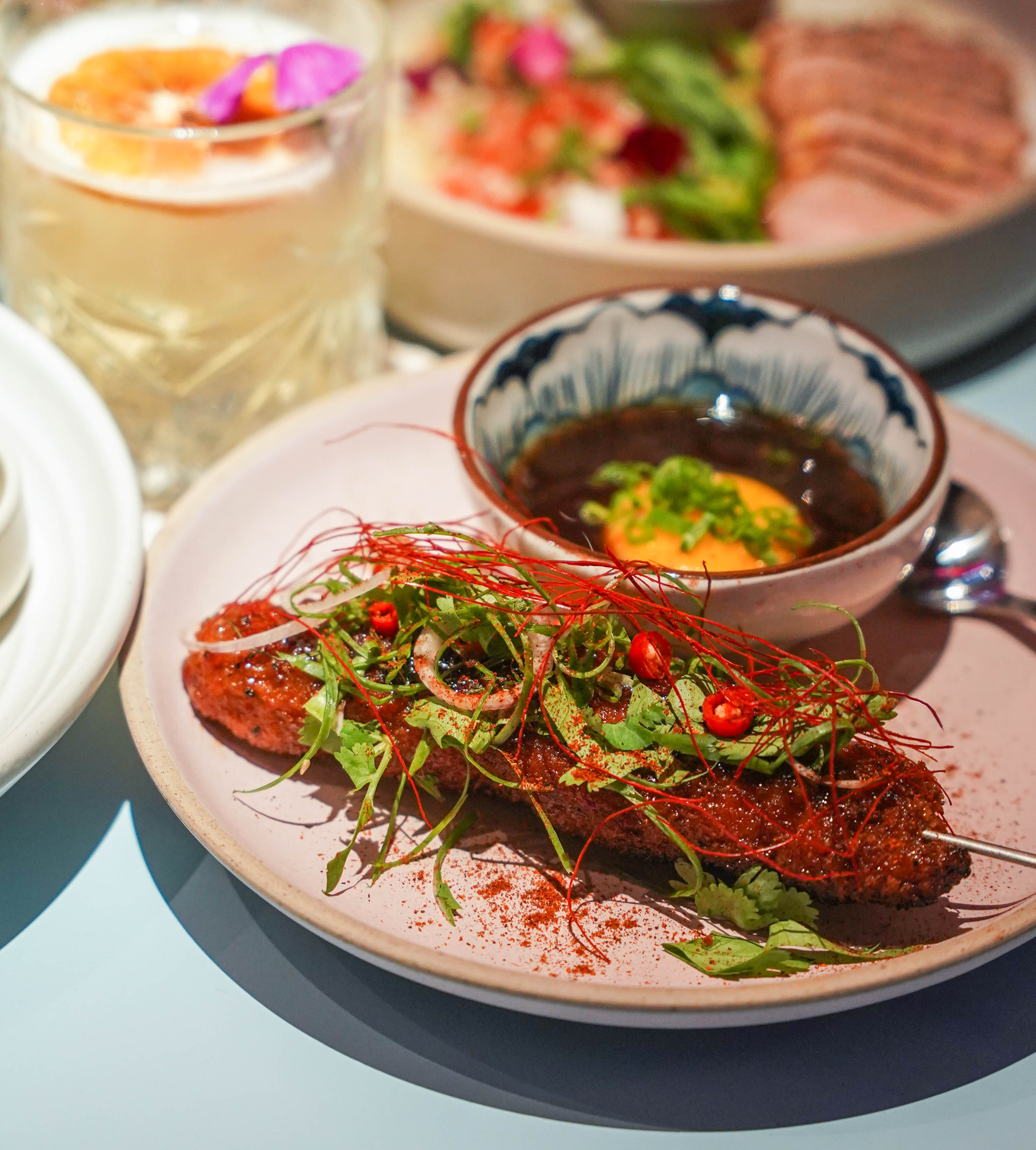 Also try Isan Kaya's Special Chicken Tsukune (RM28) - the time-honoured meatball skewer, often seen in yakitori eateries, evolves into a contemporary cross-cultural creation of grilled minced chicken sprinkled with spring onions, coriander, chilli and cheese, complete with an egg yolk teriyaki sauce dip. A playful treat, mouth-watering to munch on.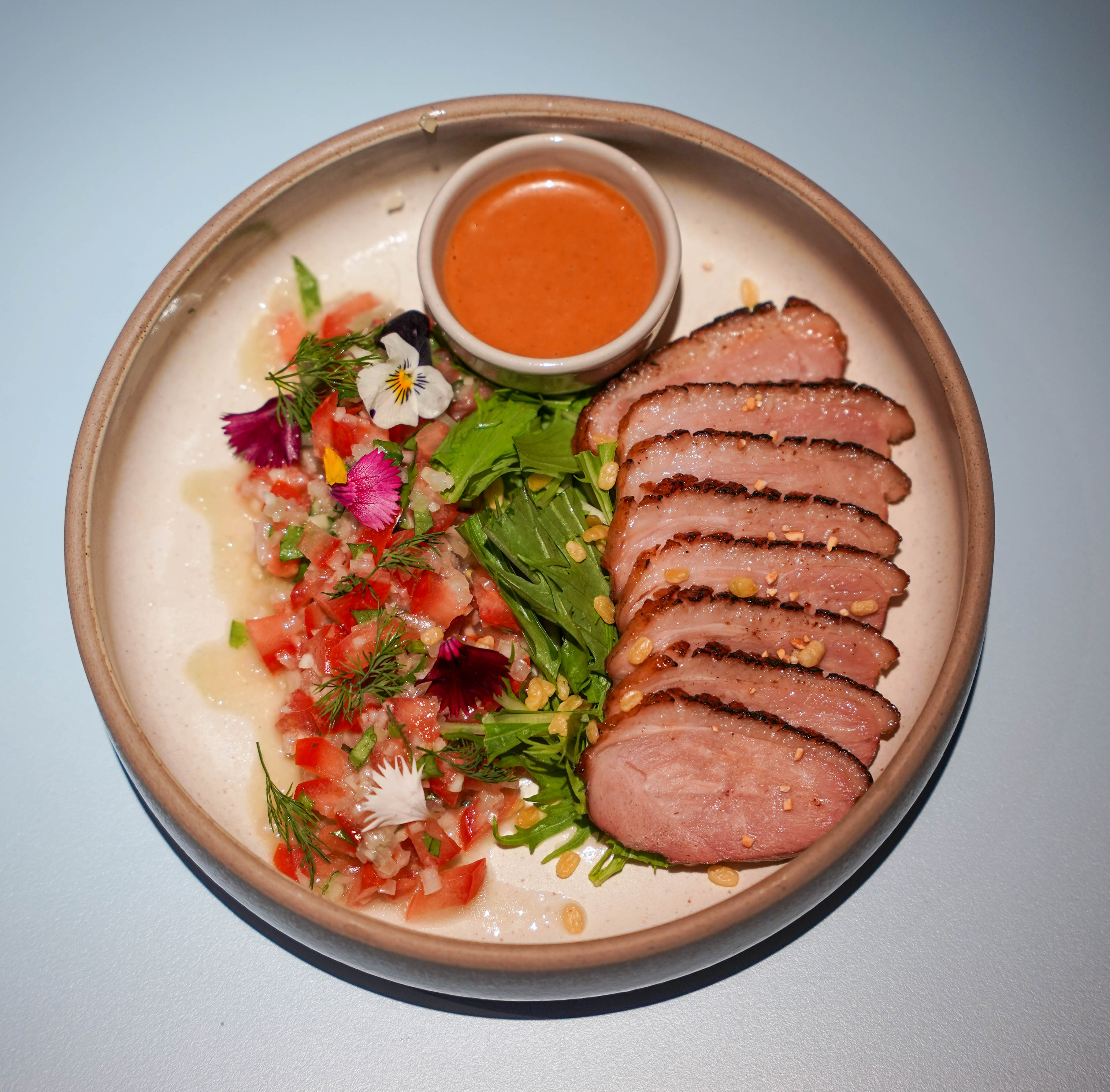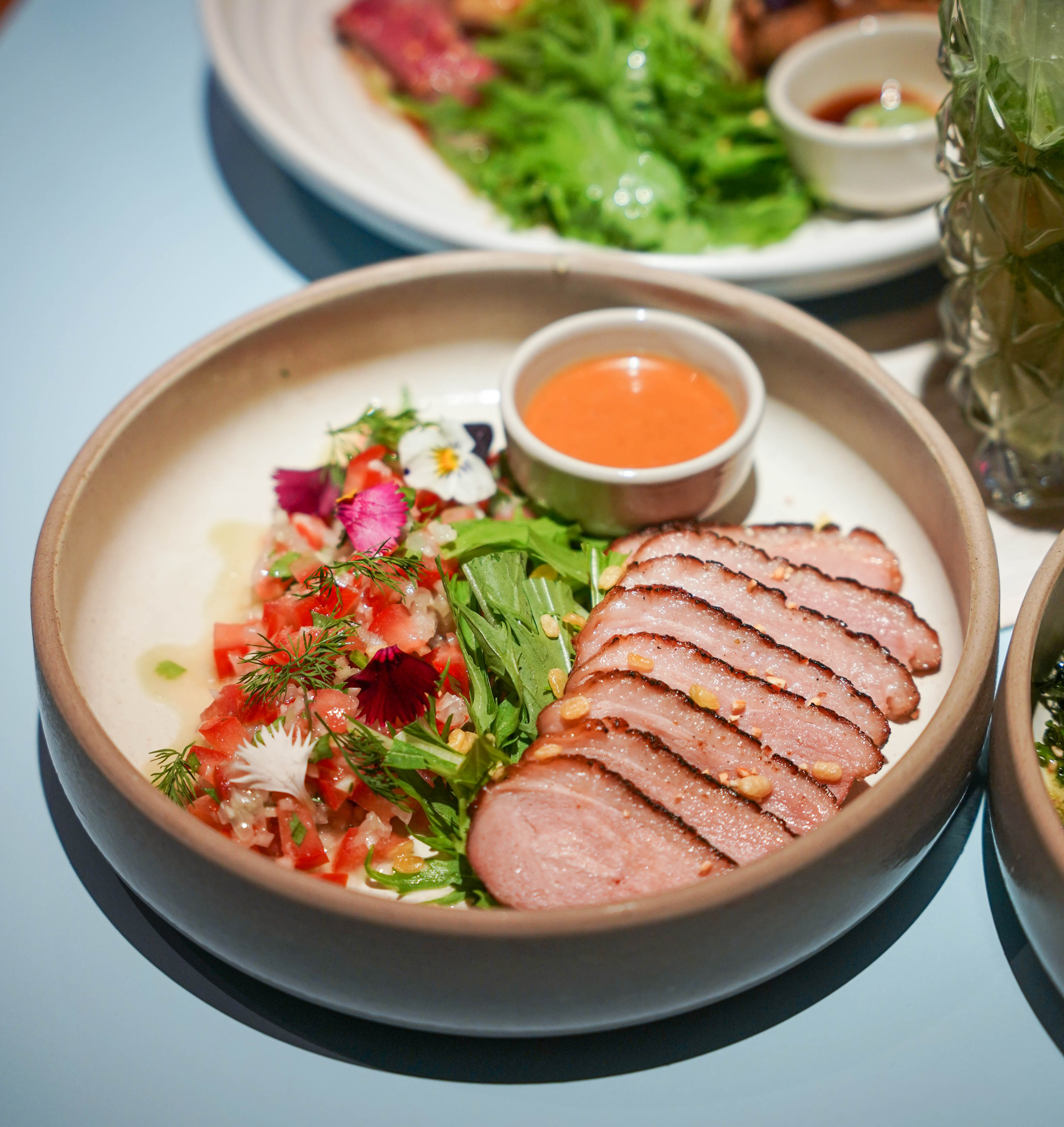 Isan Kaya's presentation is consistently impressive, with detailed splashes of colour for the Smoked Duck with Wasabi Salsa (RM36), gorgeously lining up grilled smoked duck with a zesty, zingy wasabi salsa, delicately deepened with smoked sesame sauce.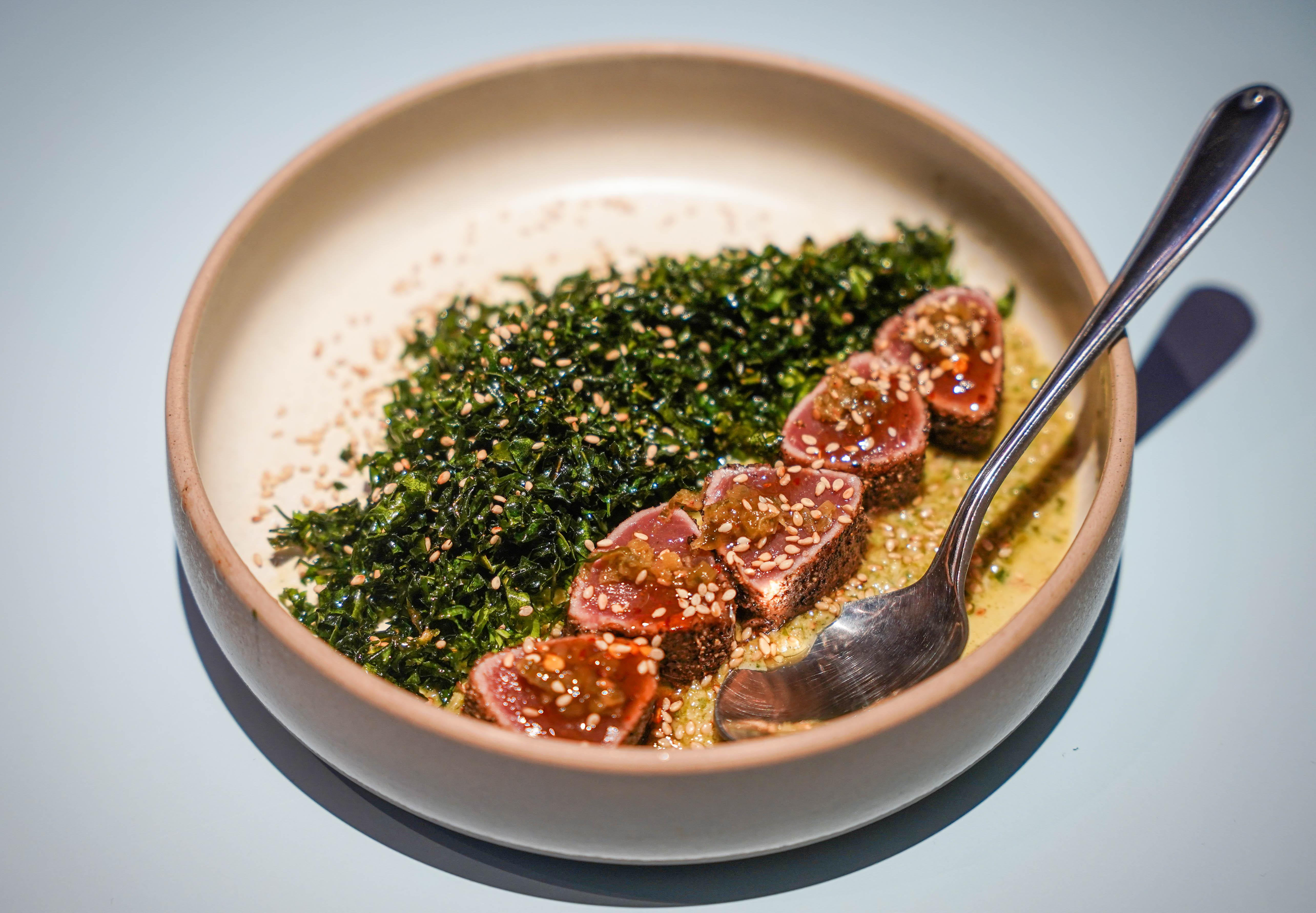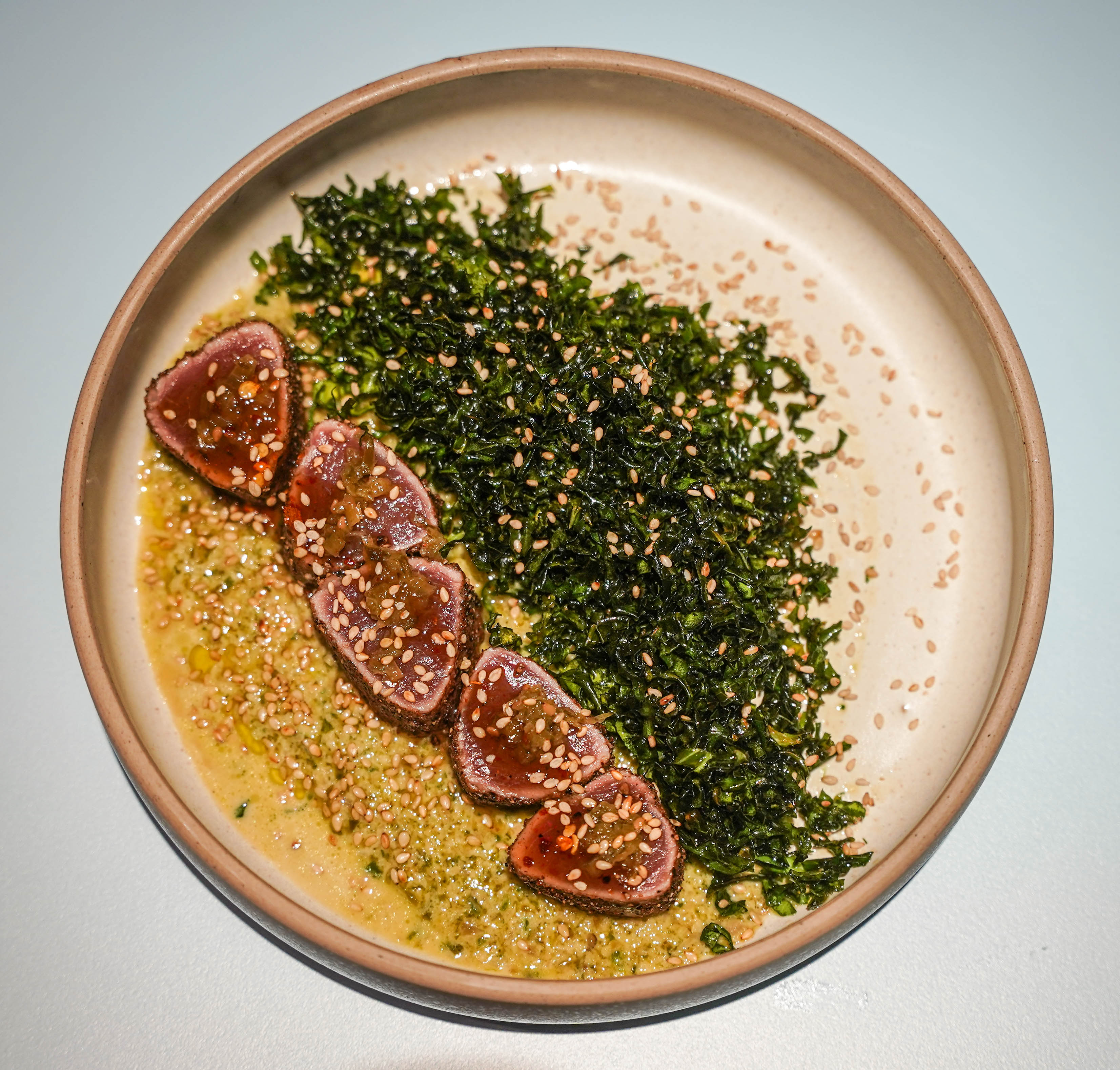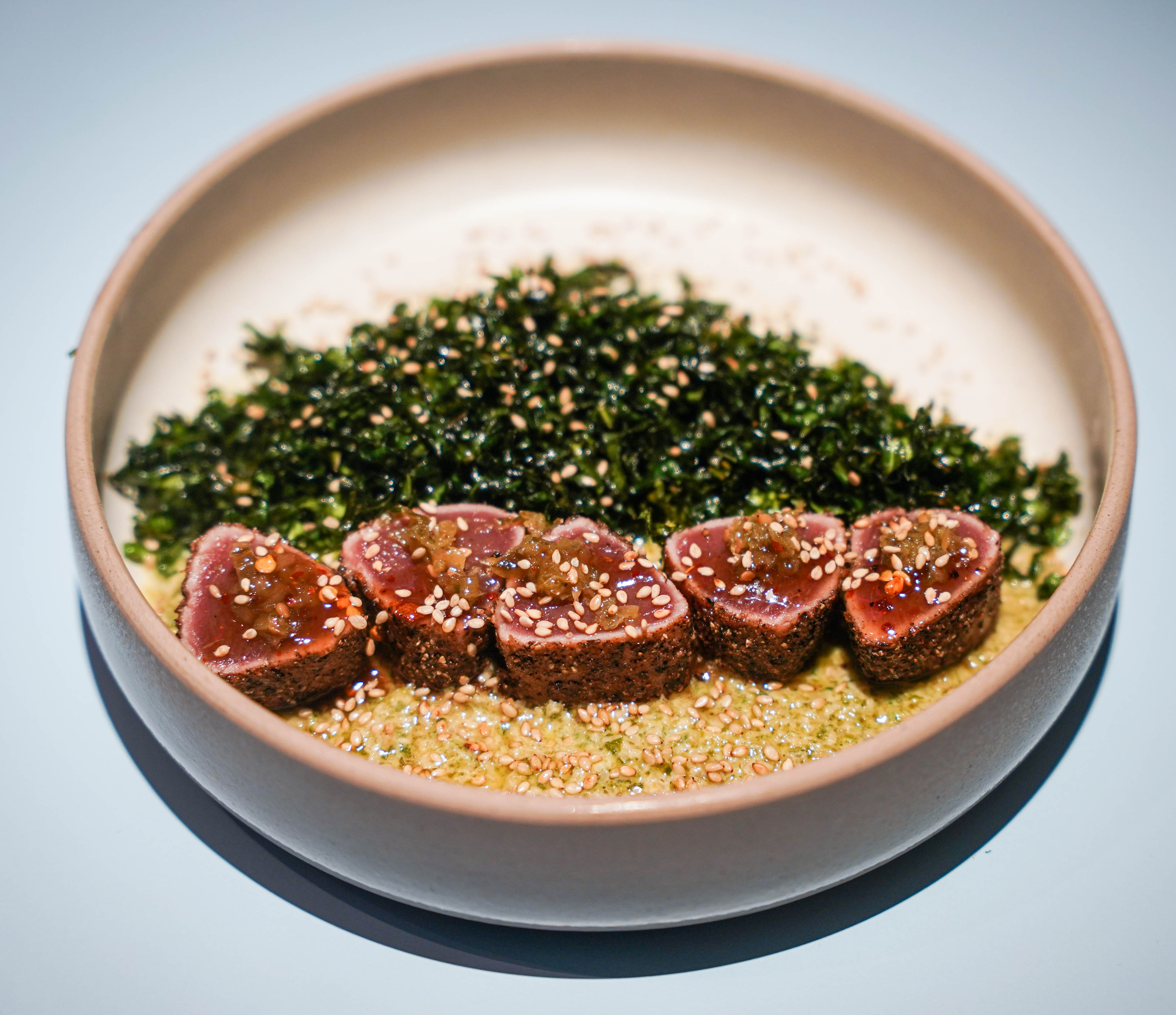 The Tuna Steak (RM48) is highly recommended, expertly executed - the pan-seared tuna is terrifically tender, a melt-in-the-mouth marvel, contrasting with the crisp of deep-fried kailan, roasted onions and sesame, enlivened with namtuk sauce and ginger chilli mayo.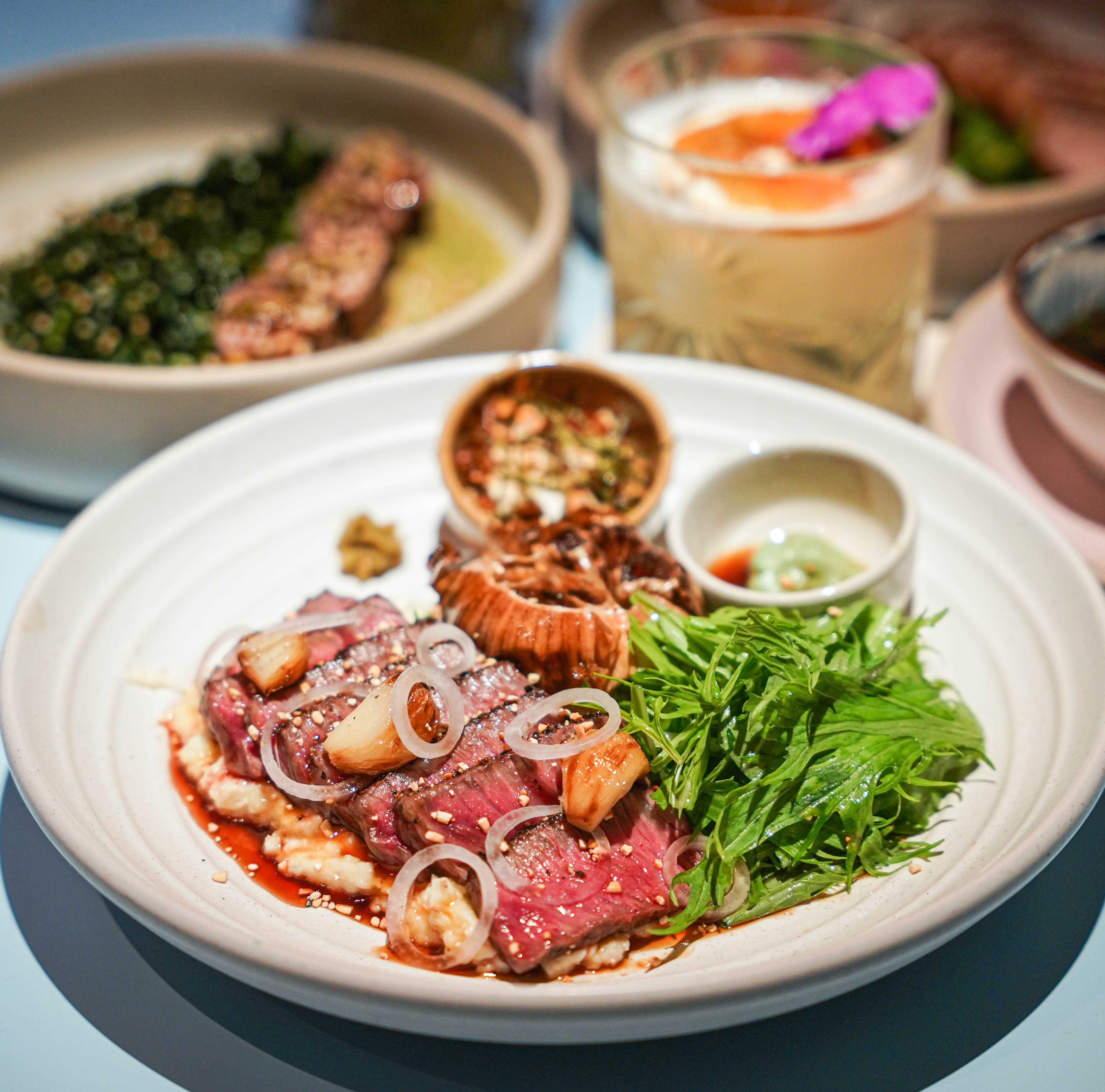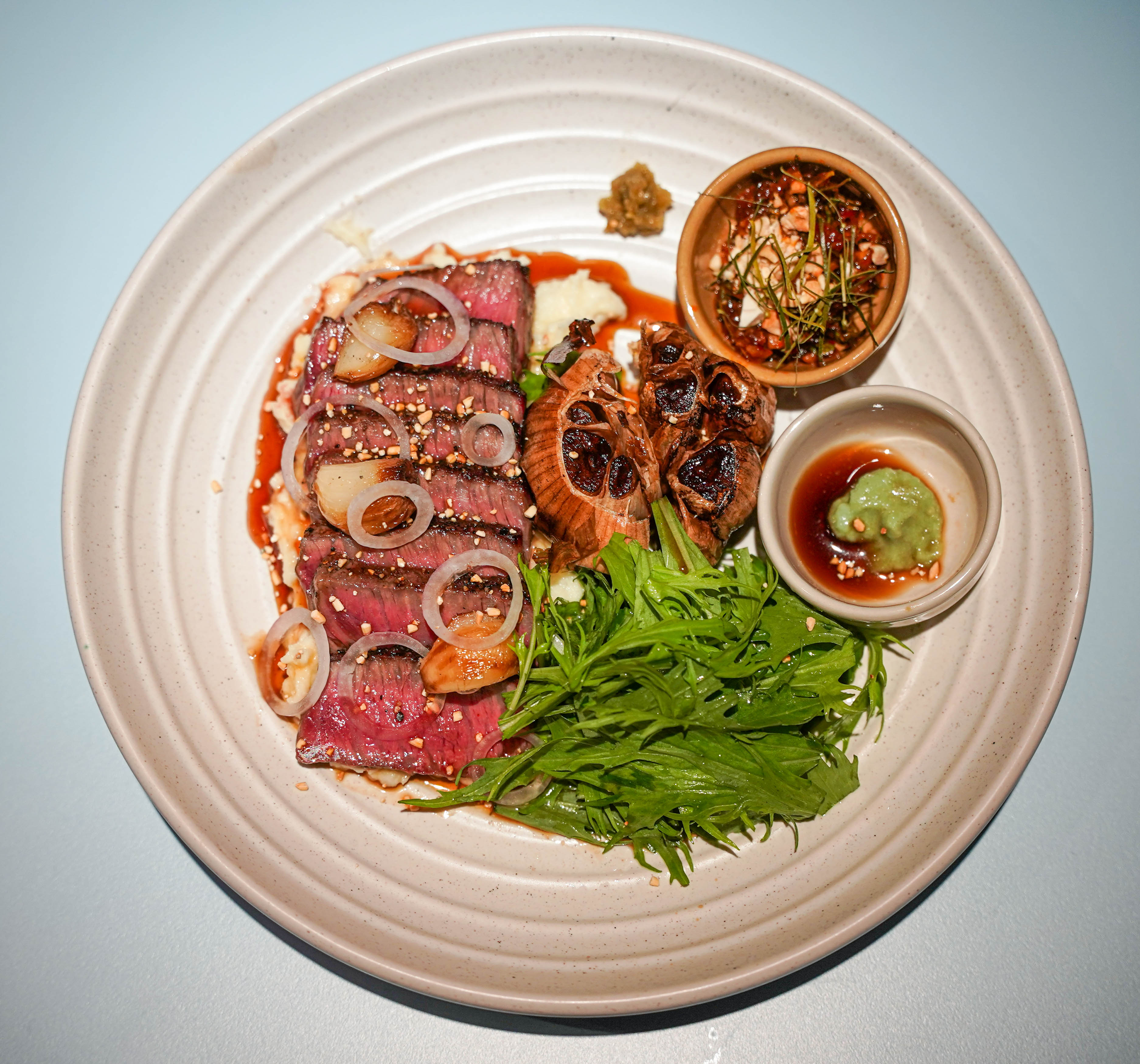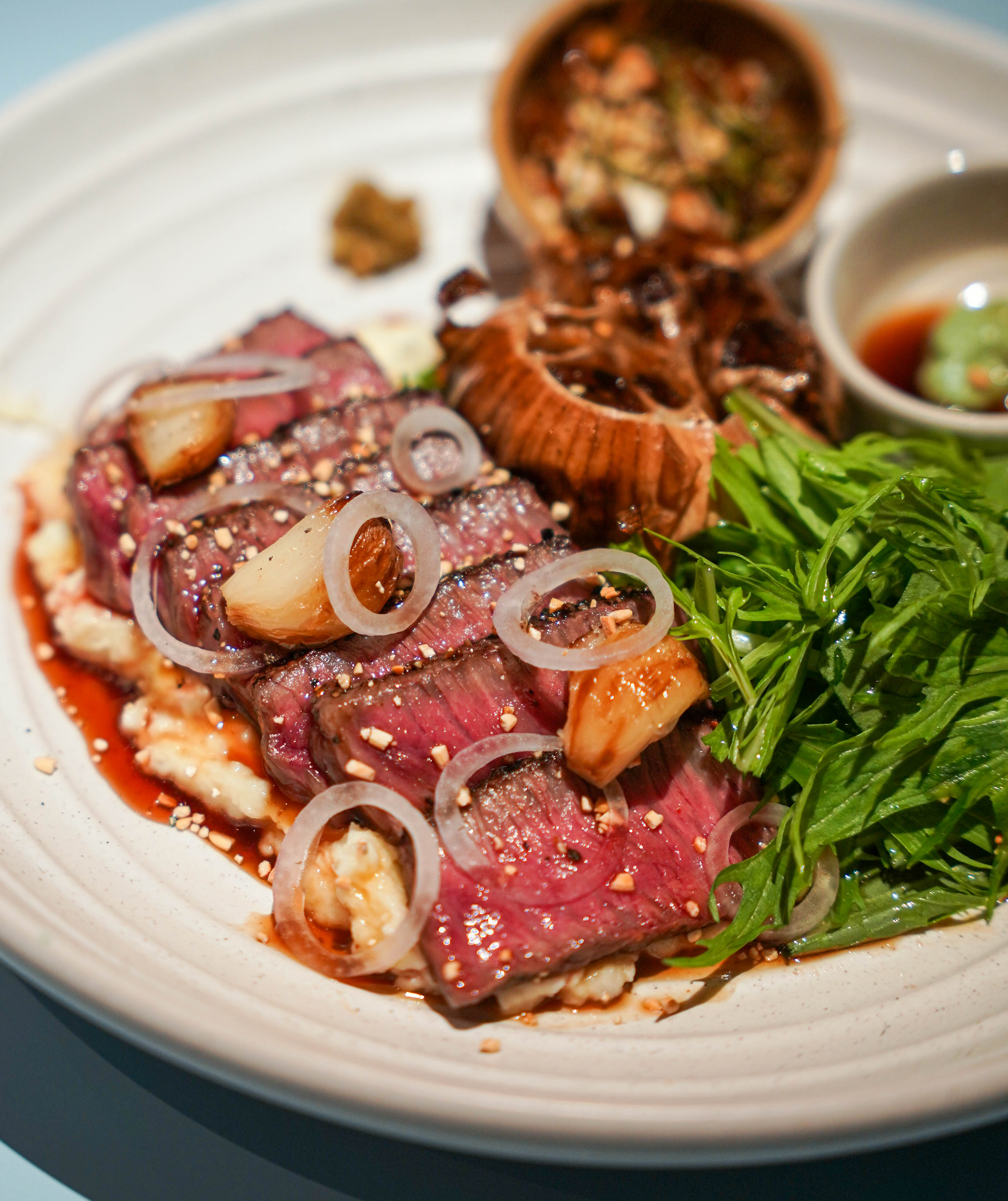 Whether it's a fish steak or a beef steak, Isan Kaya stakes a claim to being as satisfying as a steakhouse. Its Wagyu Steak (RM85) is a must, marvellously medium-rare, punctuated with the Japanese citrusy acidity of yuzu kosho and wasabi, brightened with Thai herbs, rounded out with smoked garlic and mashed potatoes. An amazing alternative to Western steak recipes.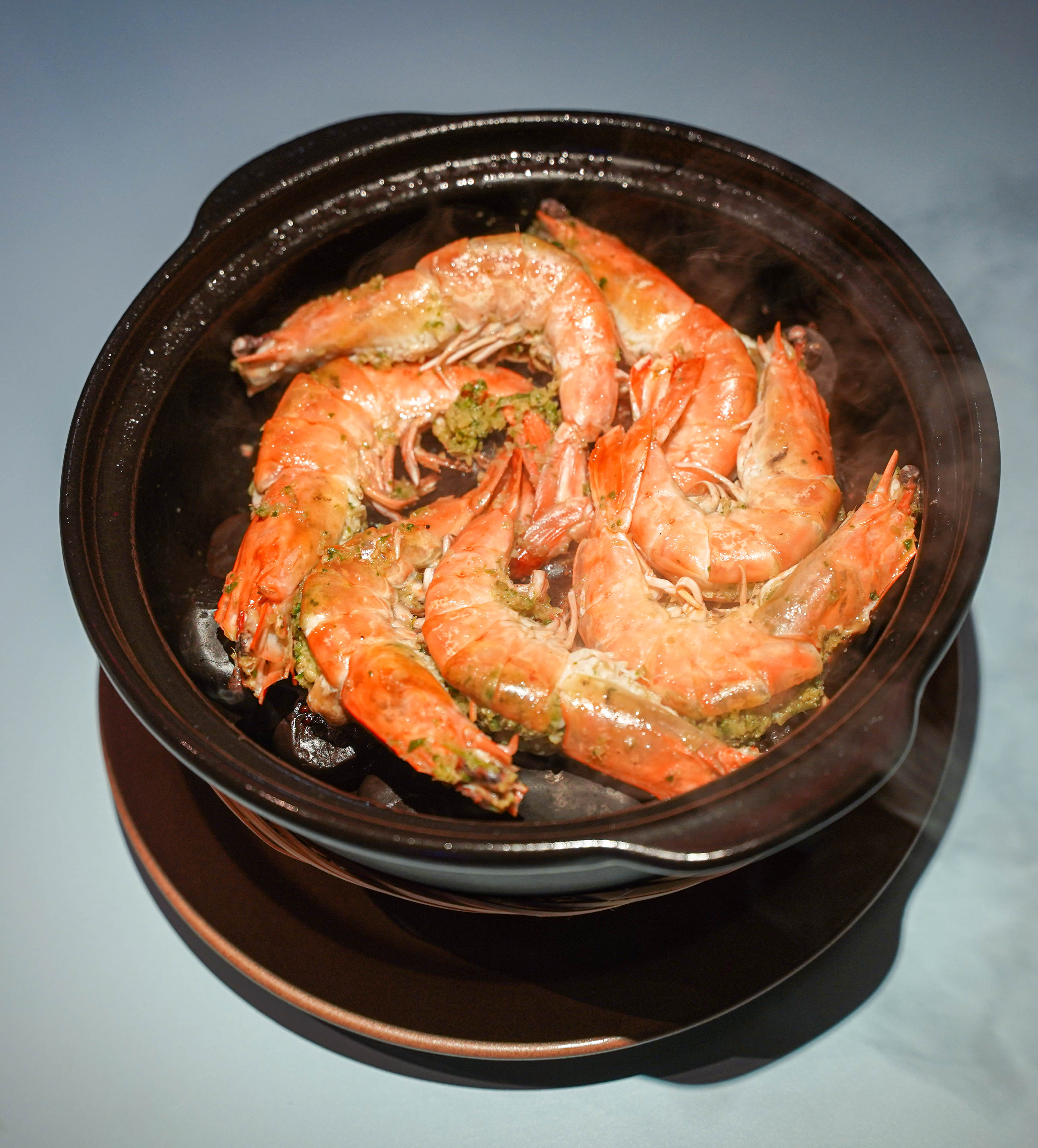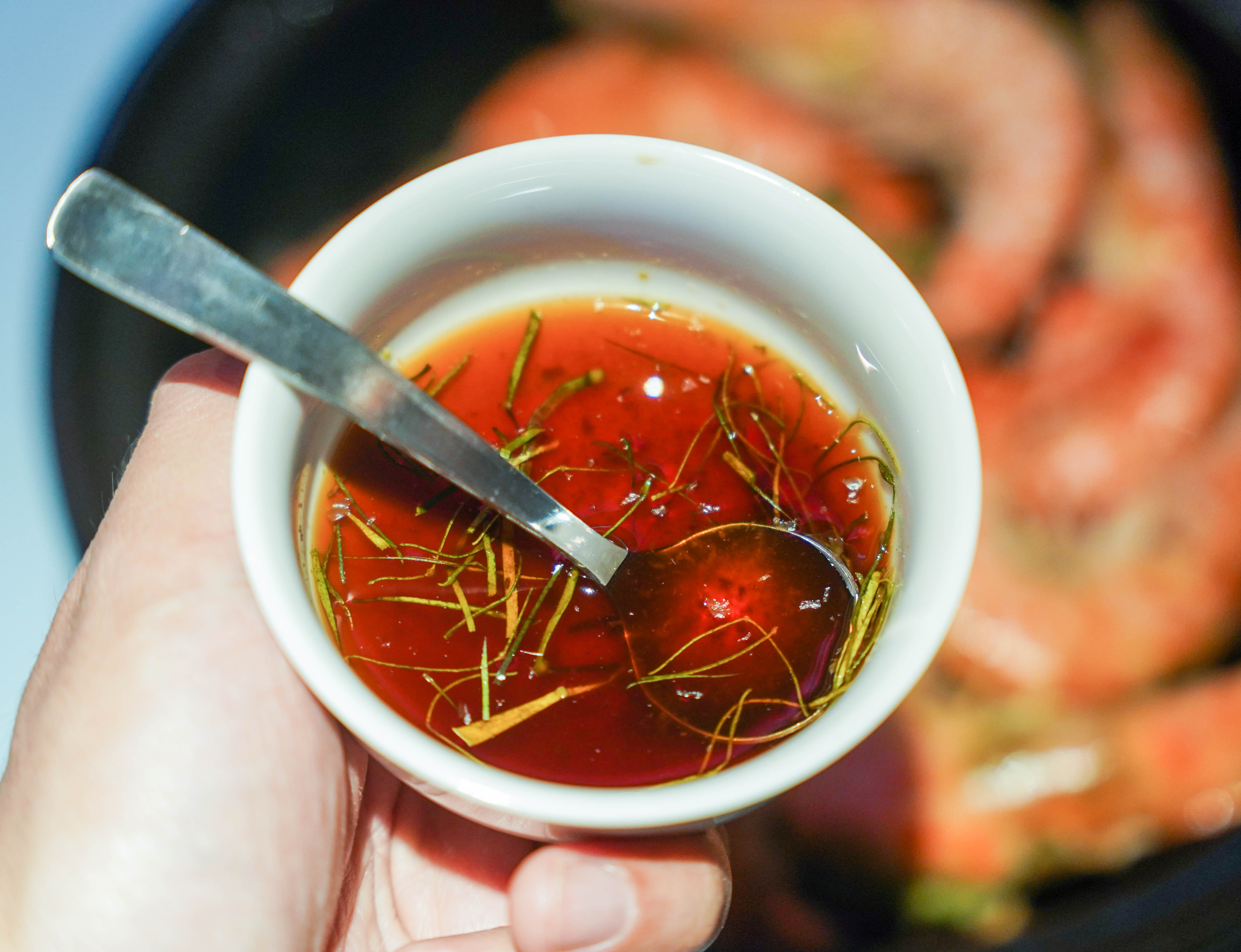 For customers who crave piping-hot comfort, Isan Kaya promises plenty of soulful sustenance.
The Thai Sauna Prawns (RM68) are another popular choice, surfacing on a table in a black covered pot, still cooking with hot stones inside. The lid is lifted after a few minutes to reveal a bounty of large, fleshy prawns, fragrantly performed with Chinese wine, Japanese sake and Thai herbs.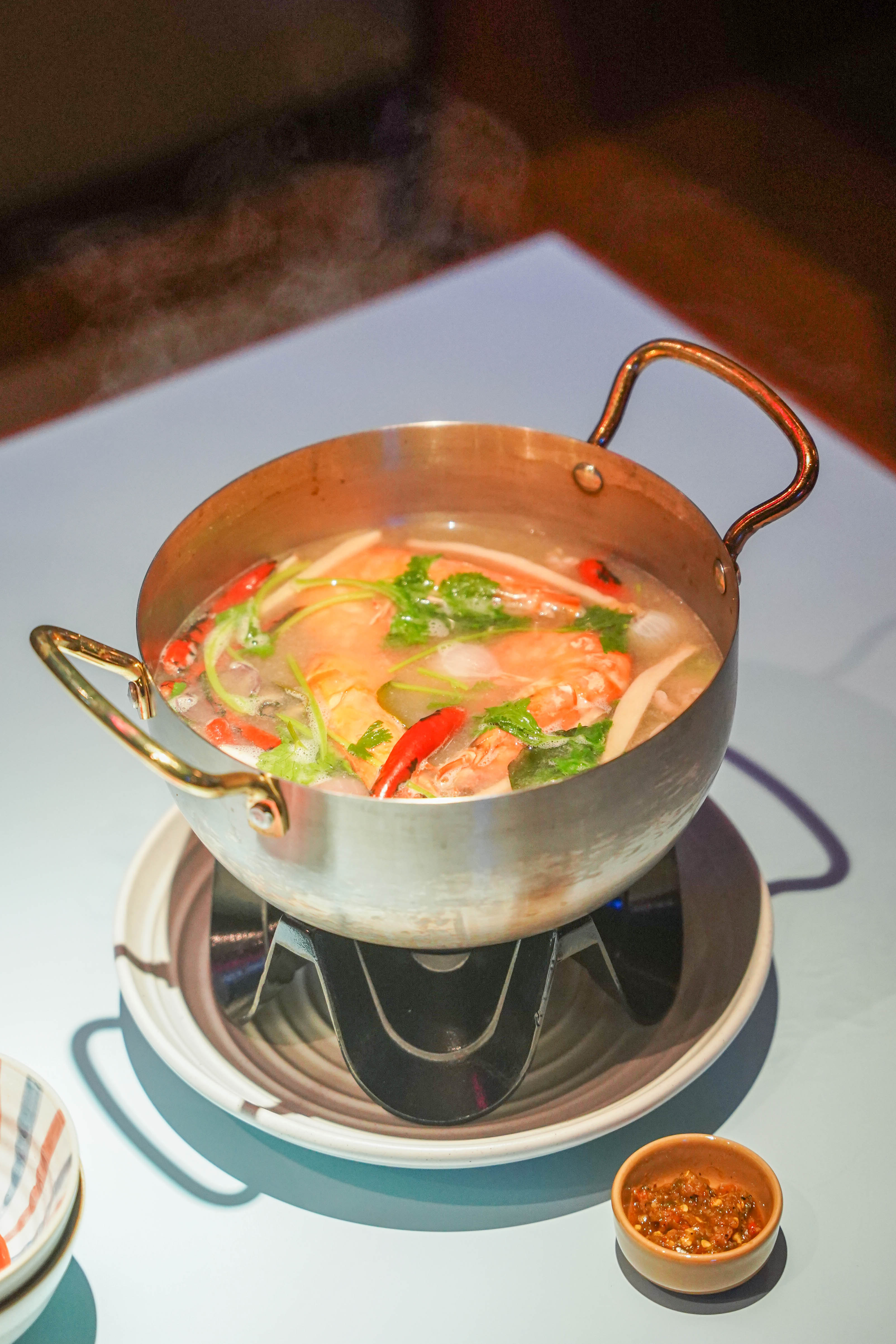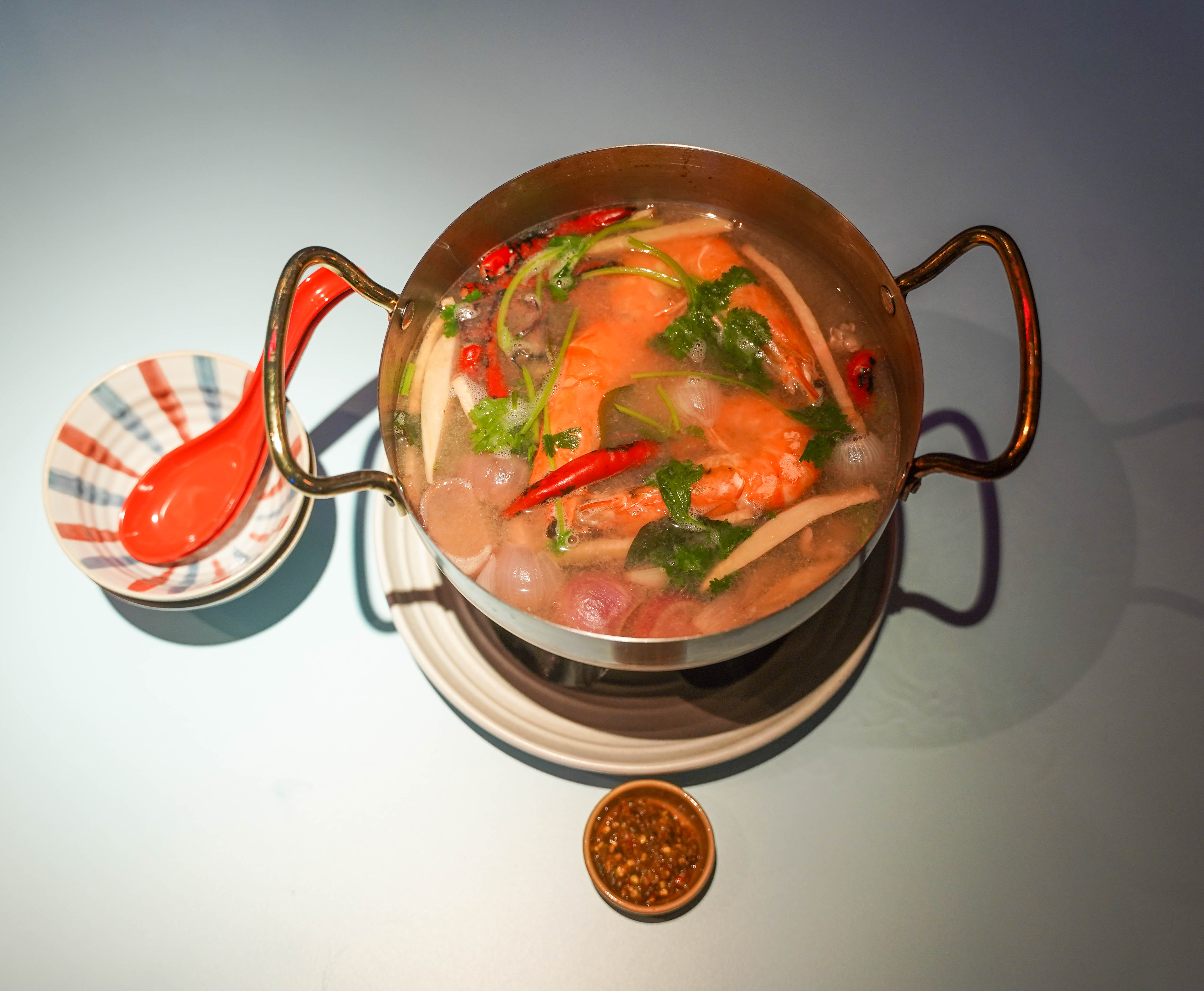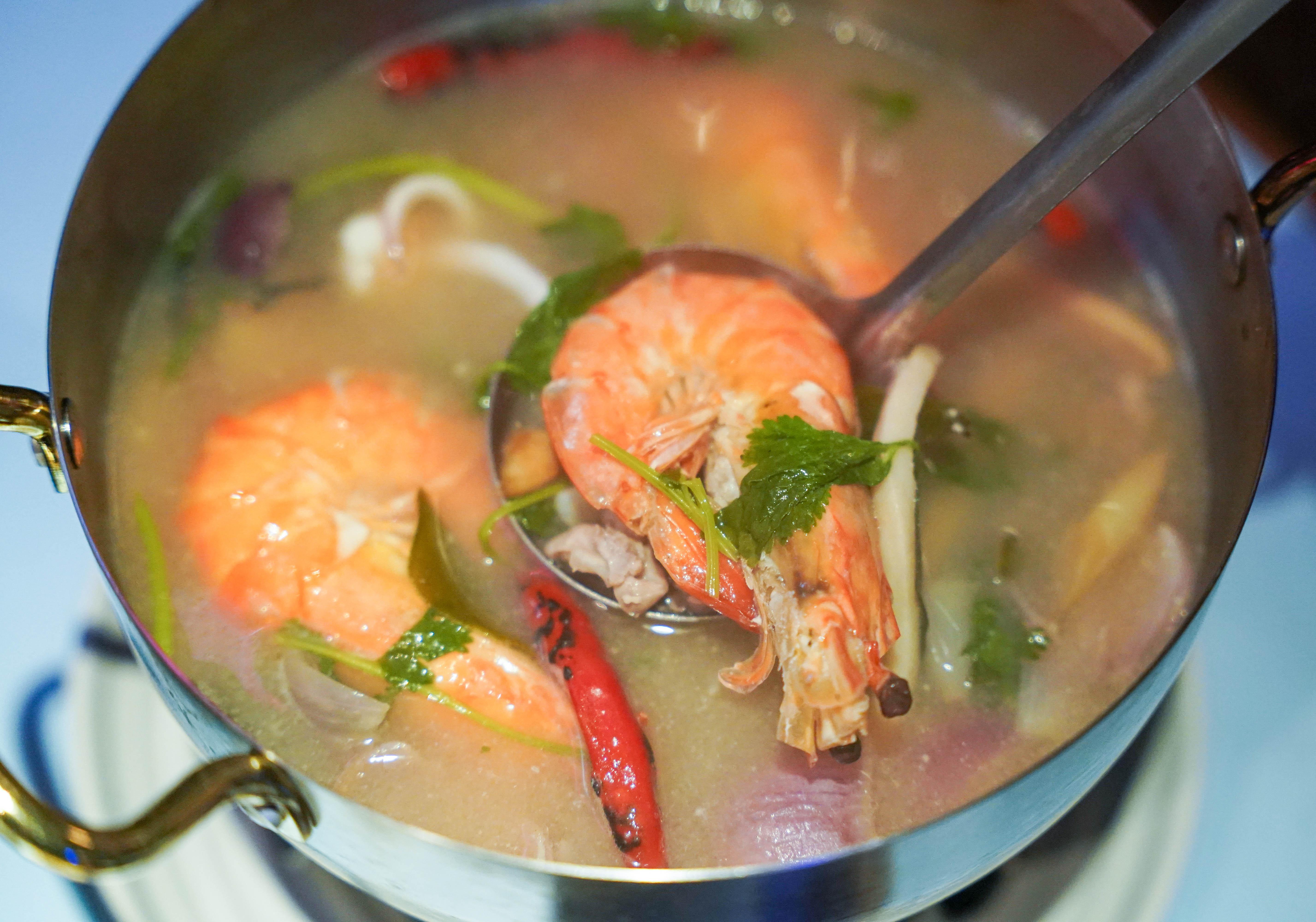 For an even wider catch from our coast's waters, check out the Seafood Thai Khong Soup (RM75, suitable for two to three persons), brimming with tiger prawns, oysters, squid and chicken in an umami-loaded broth, uplifted with potent Thai herbs. Soothing to the last sip.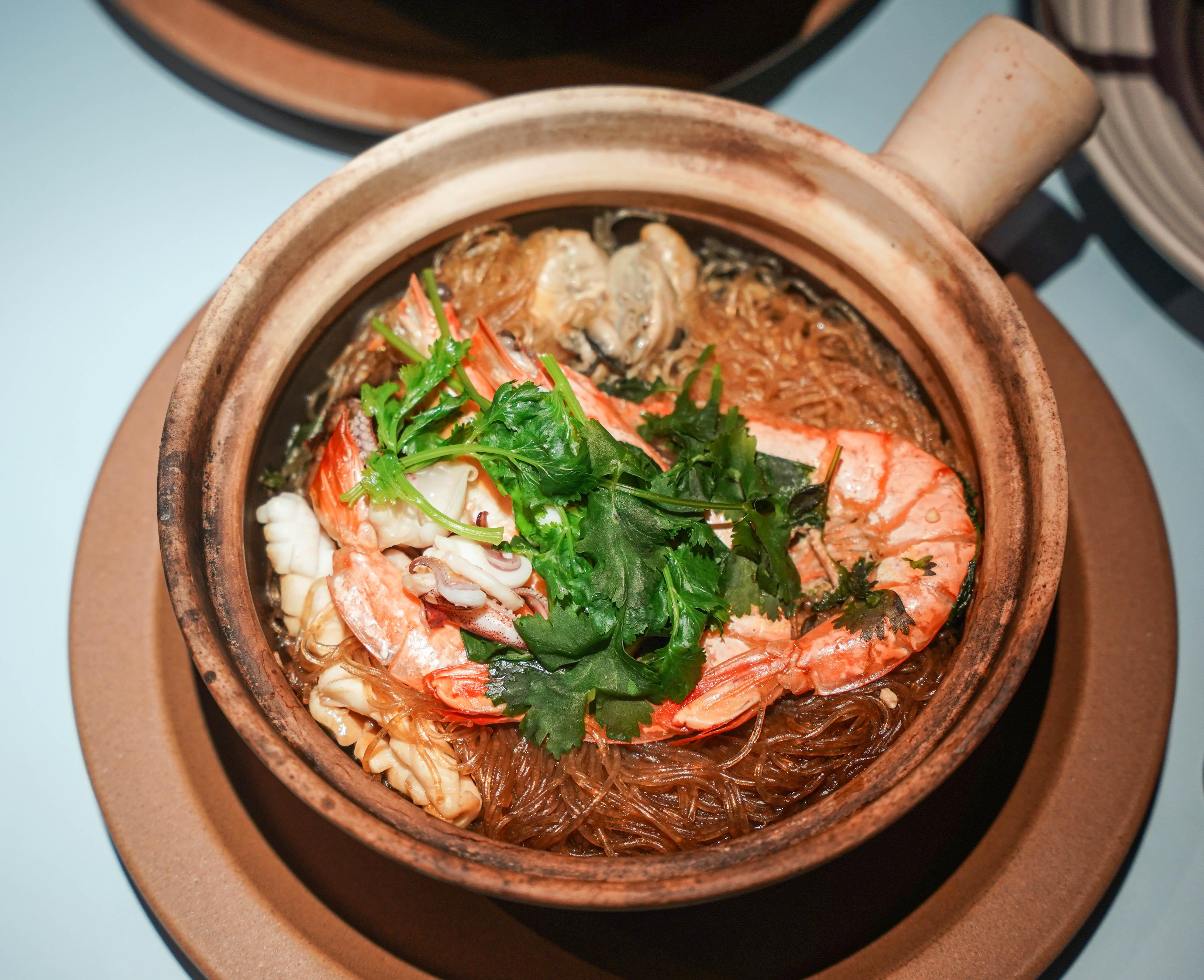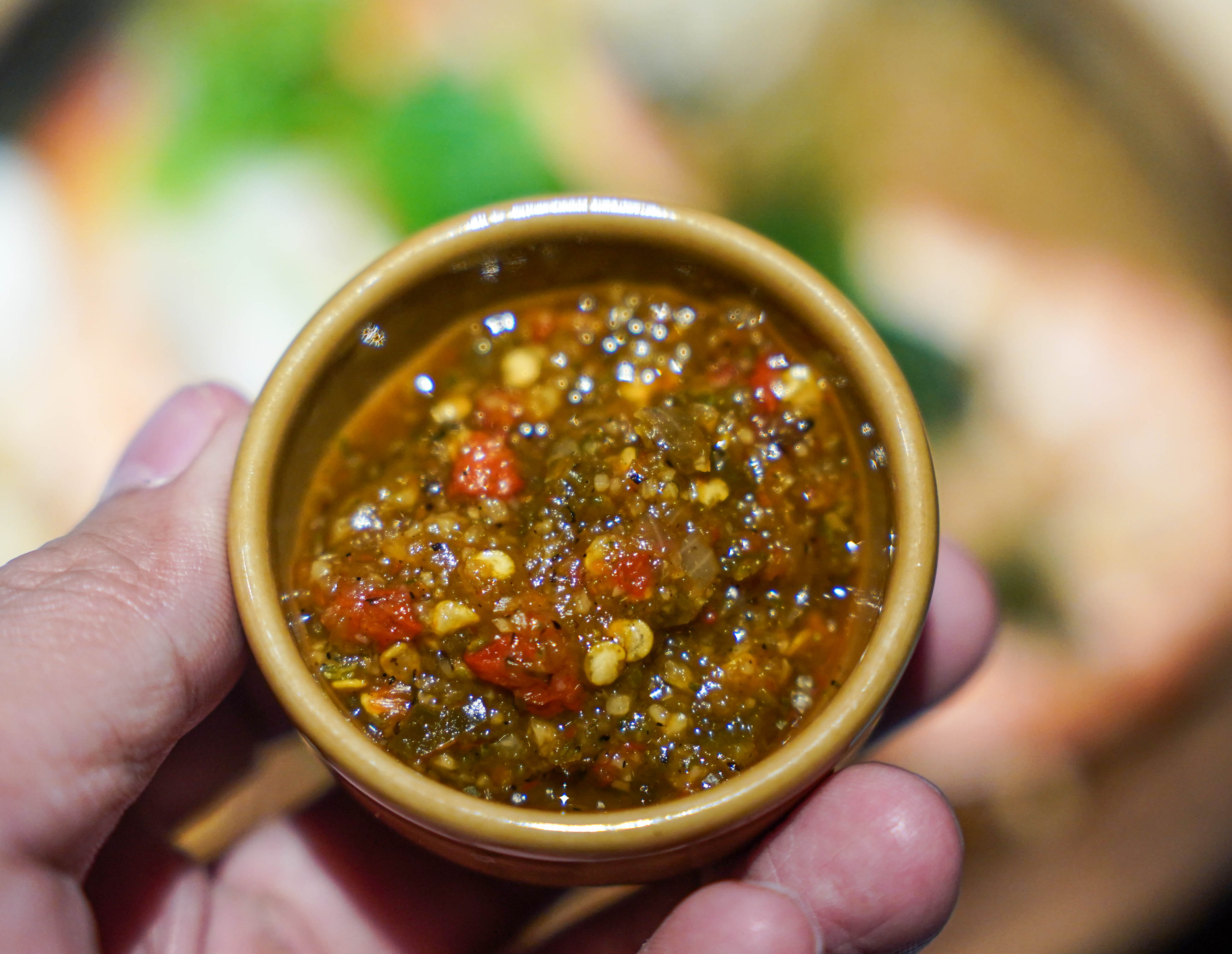 Also sensational to share, the Isan Seafood Glass Noodles (RM55) are heartily tossed with tiger prawns, oysters and squid, confidently balanced with crab paste and dried shrimp for richer seafood flavours, buoyed by black garlic, cili padi and coriander. Families will love this.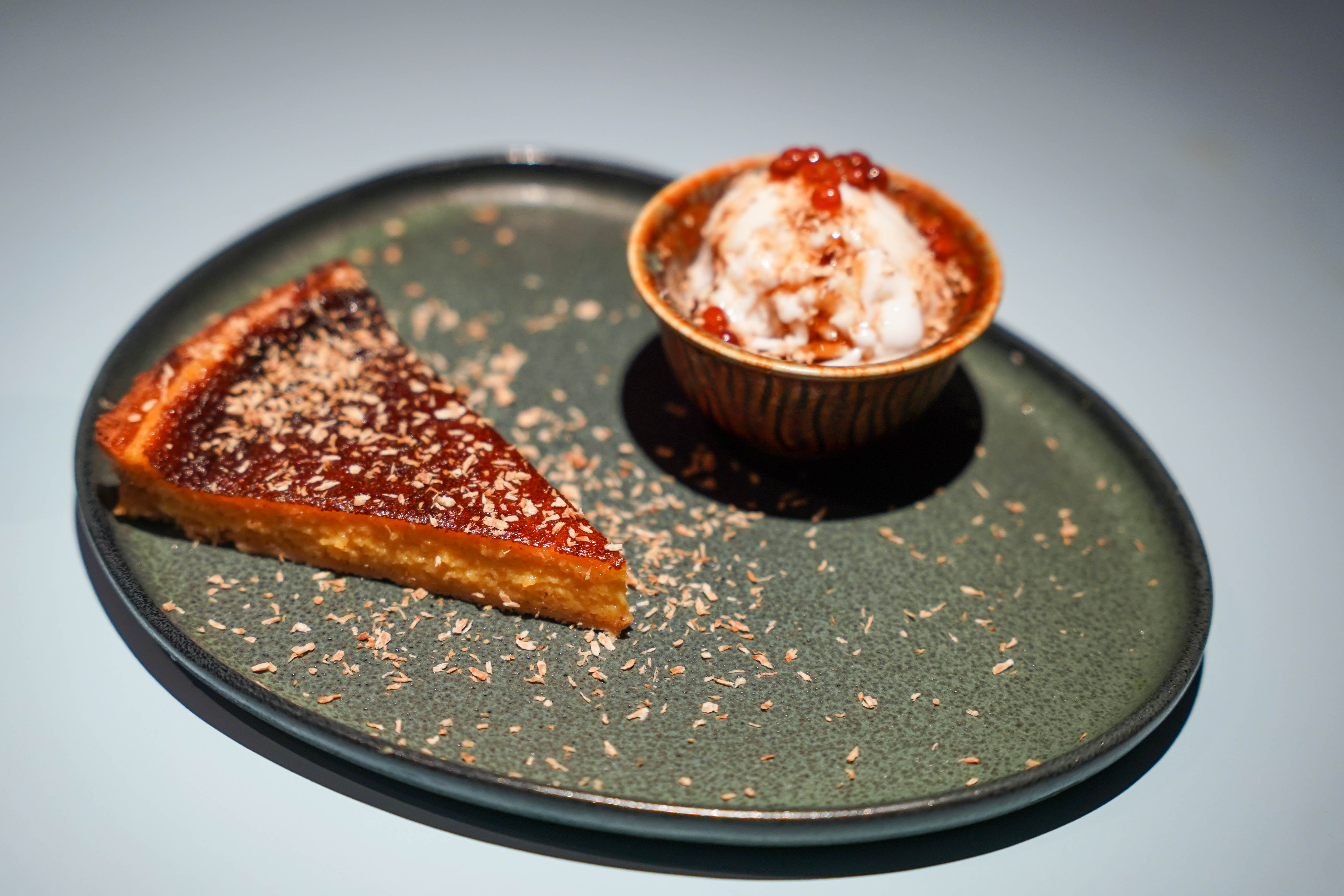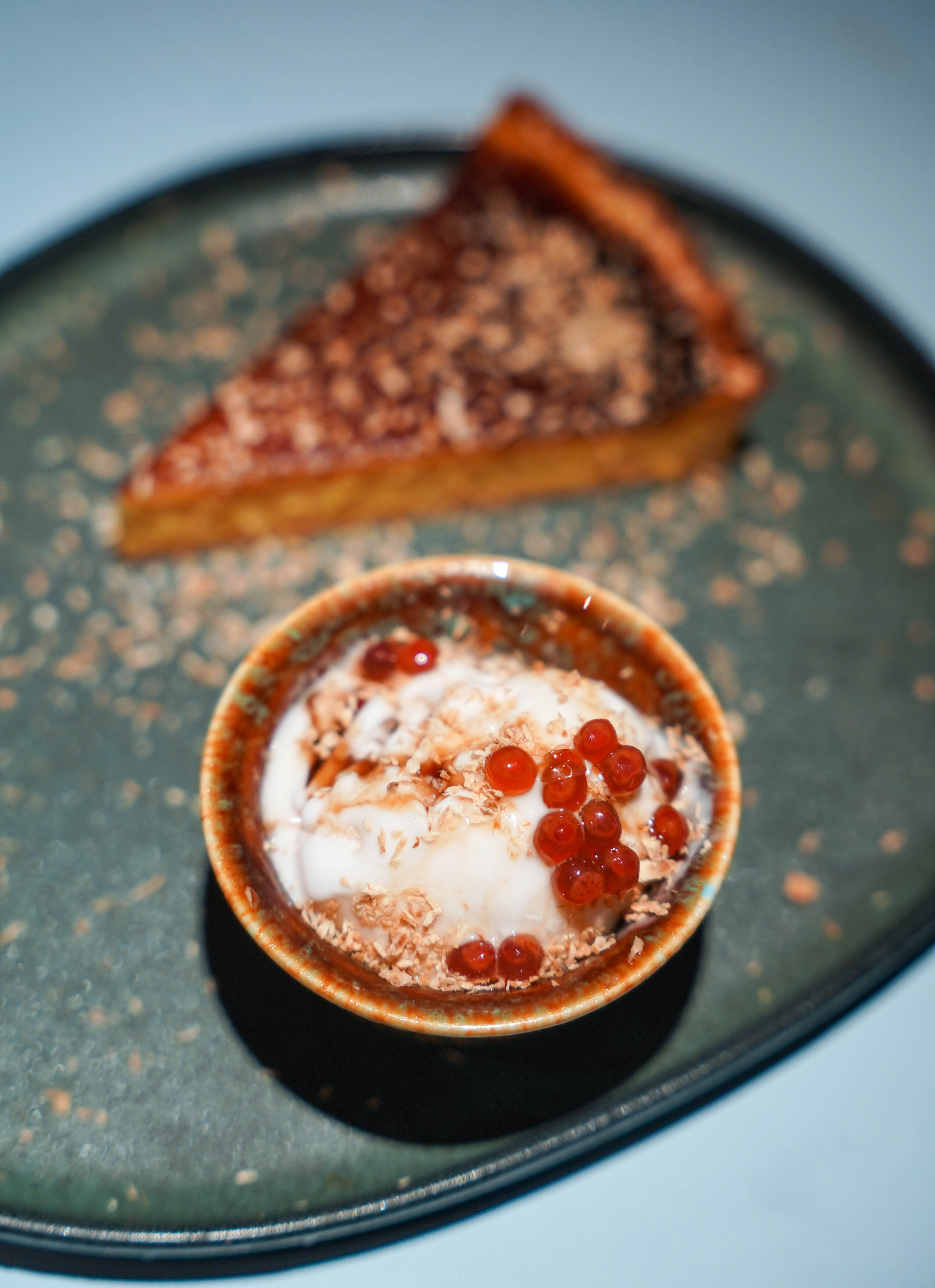 Desserts shine with scintillating Thai and Japanese sensations - the Super Star Jackfruit Cake (RM30) is punchy with a ripe sweetness, complemented by cool coconut ice cream with a nectarous splash of gula Melaka and briny pearls of ikura. Everything works together well.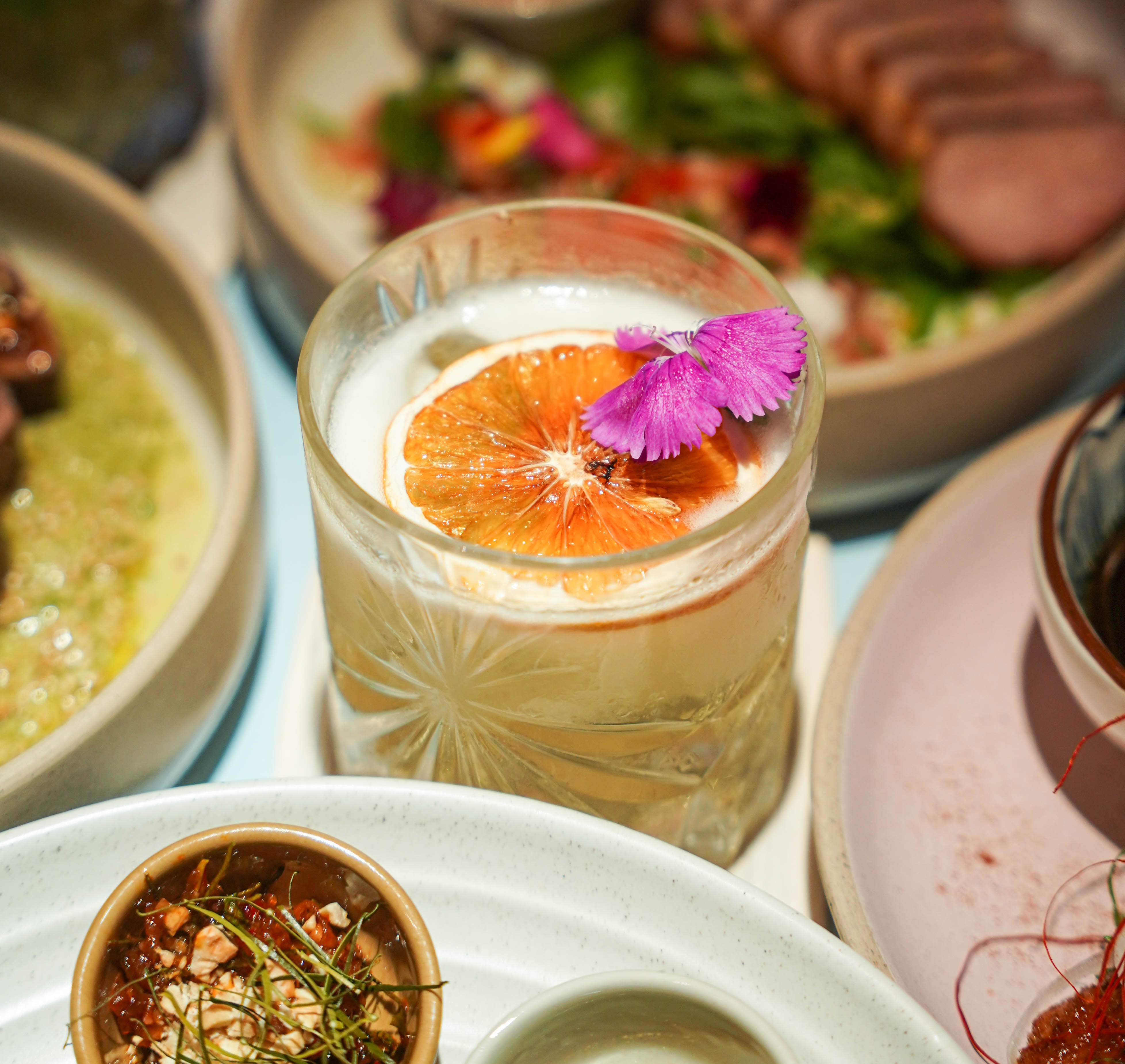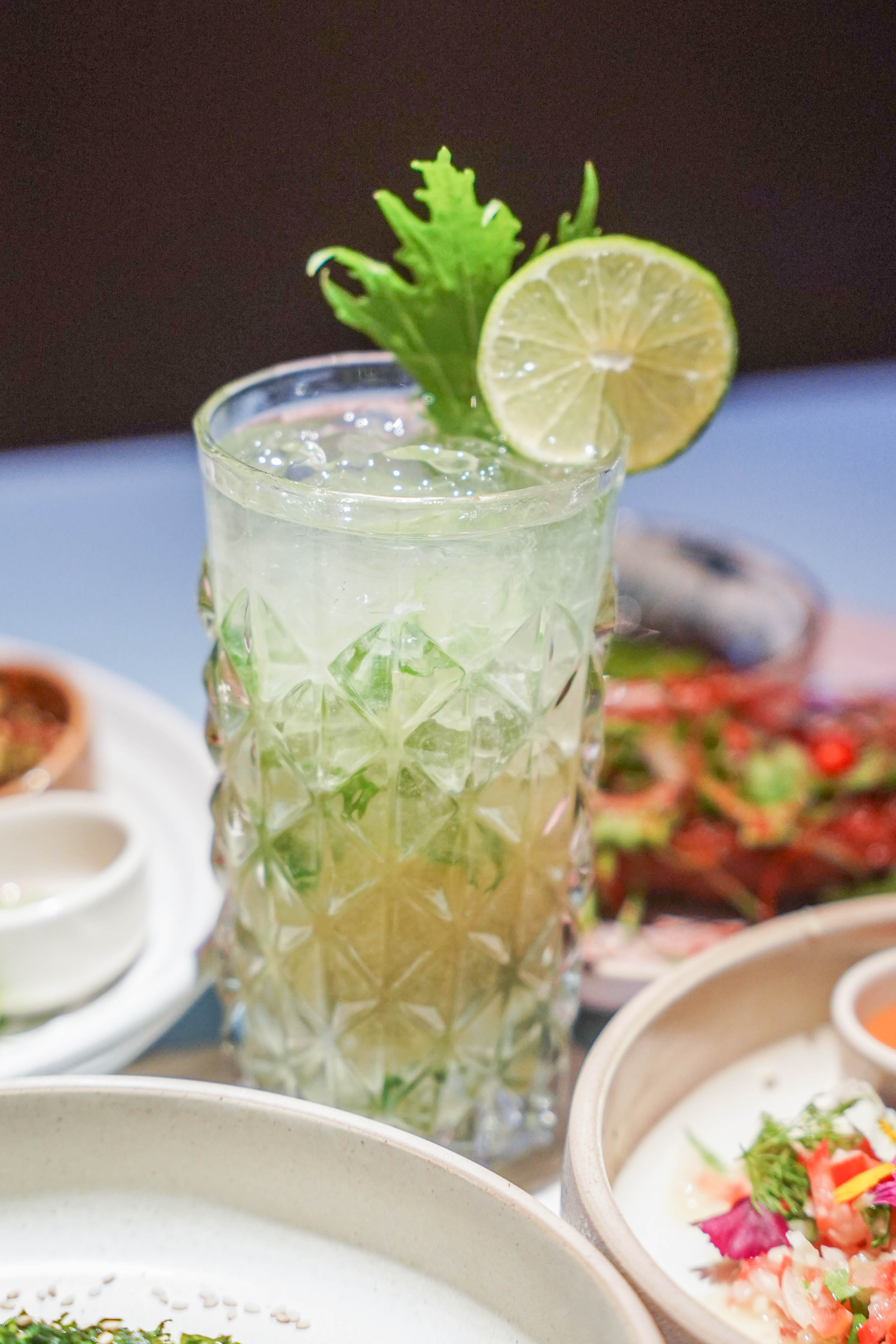 Isan Kaya opens in the evening, perfect as an after-work destination for dinner and drinks. Linger into the night with Japanese-inflected cocktails like the Yuzu Sake and Wasabi Mojito.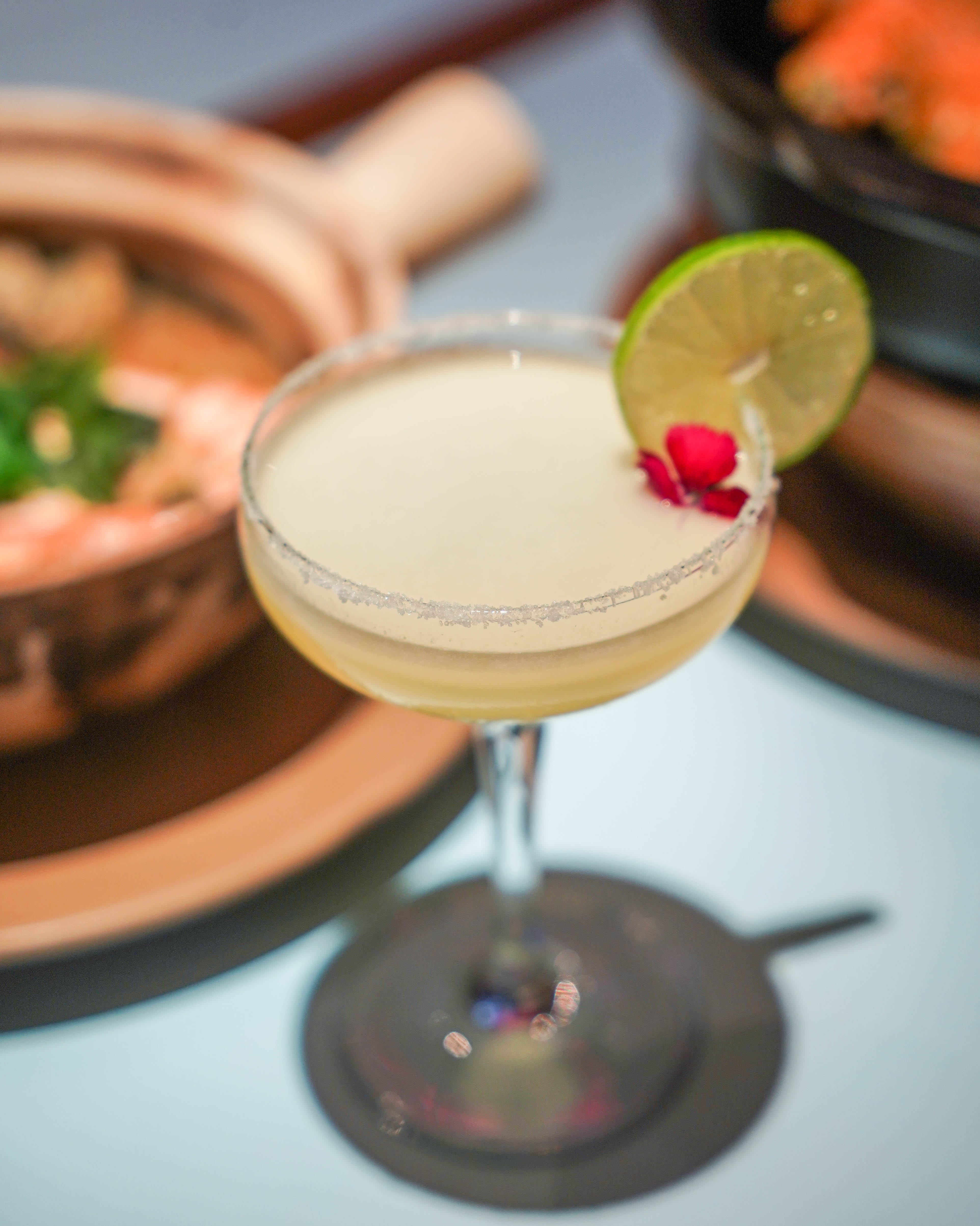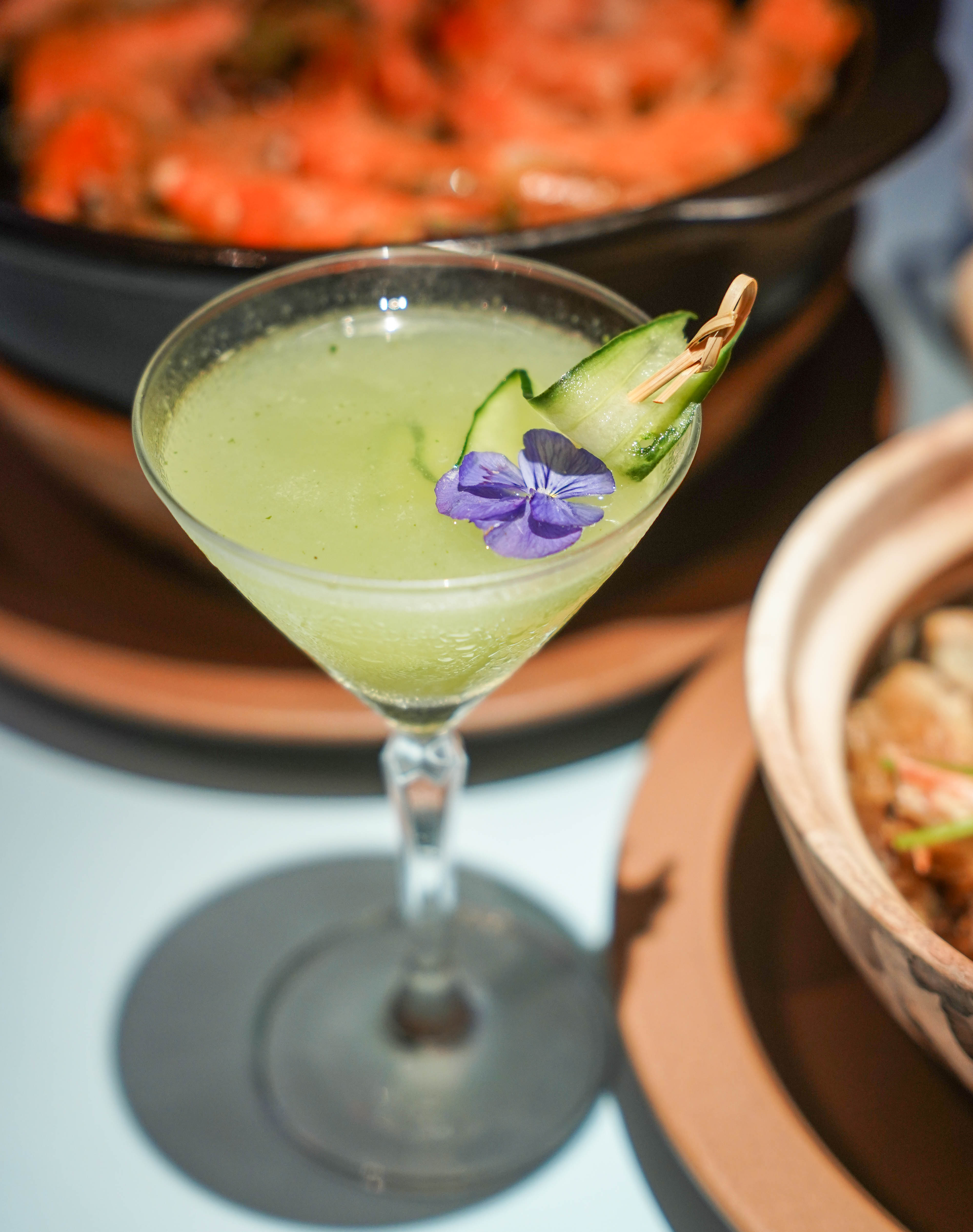 The Yuzu Margarita puts a Japanese citrus twist on the classic tequila-based cocktail, while Spicy Island fires up our appetite with chilli-infused gin, cucumber and lemon.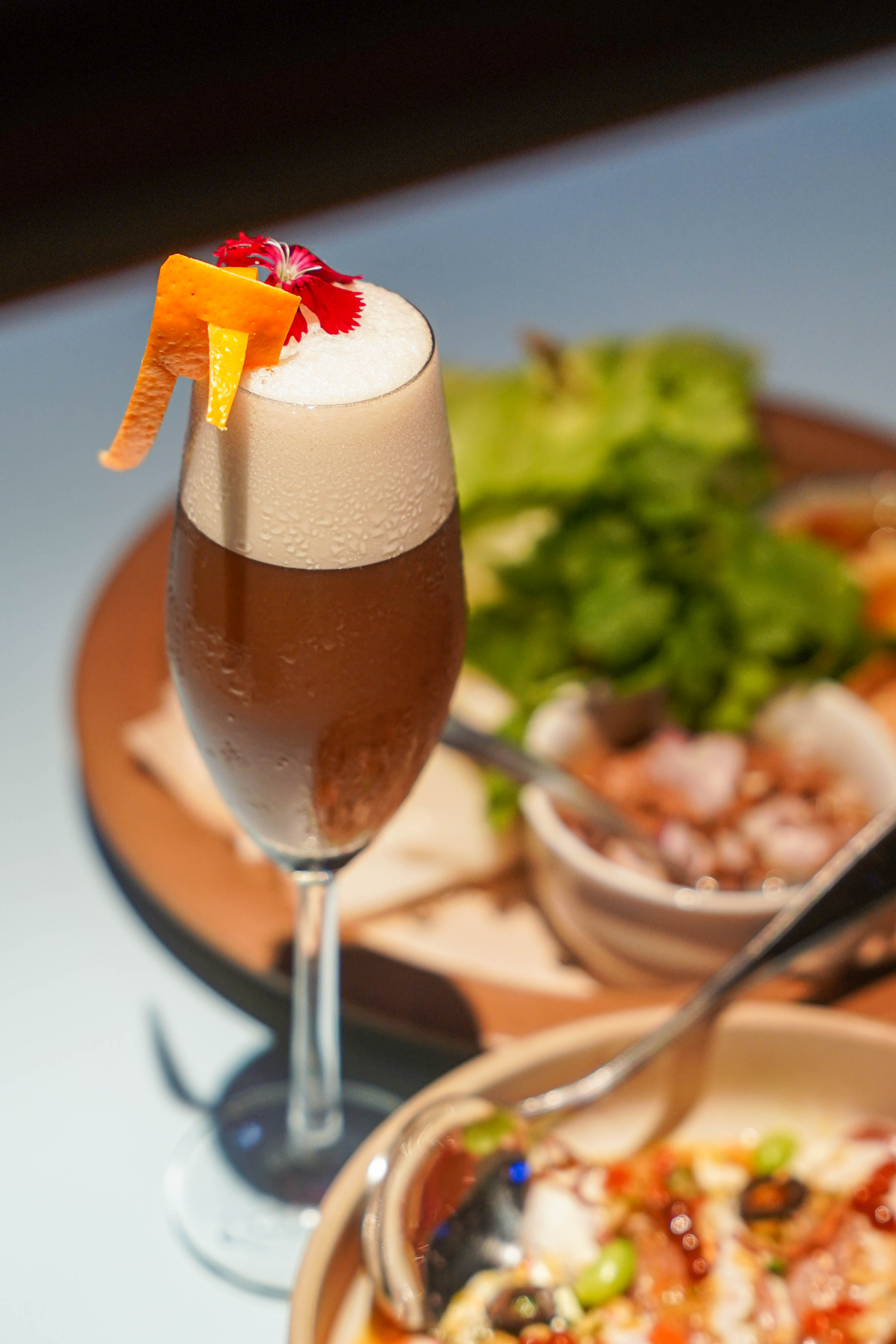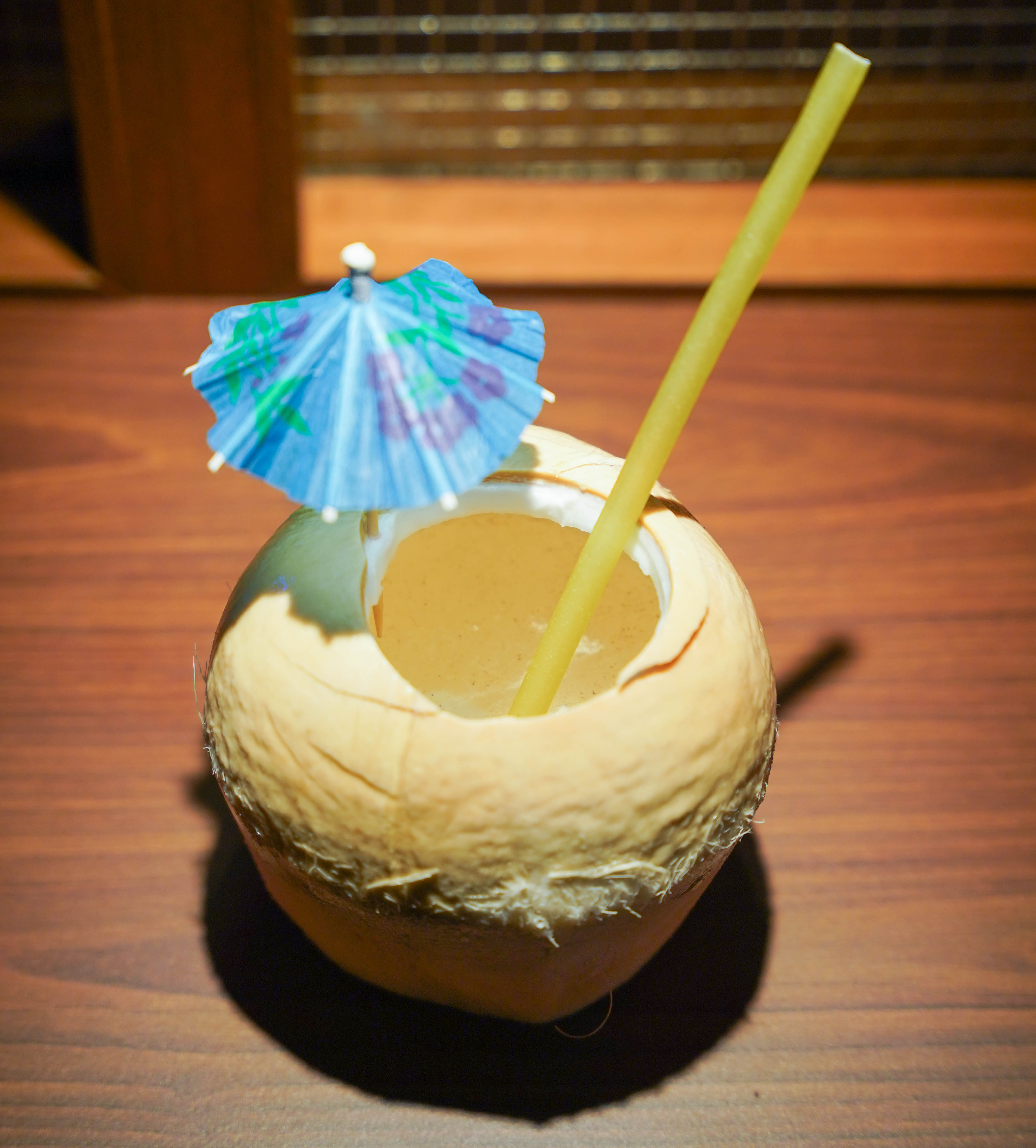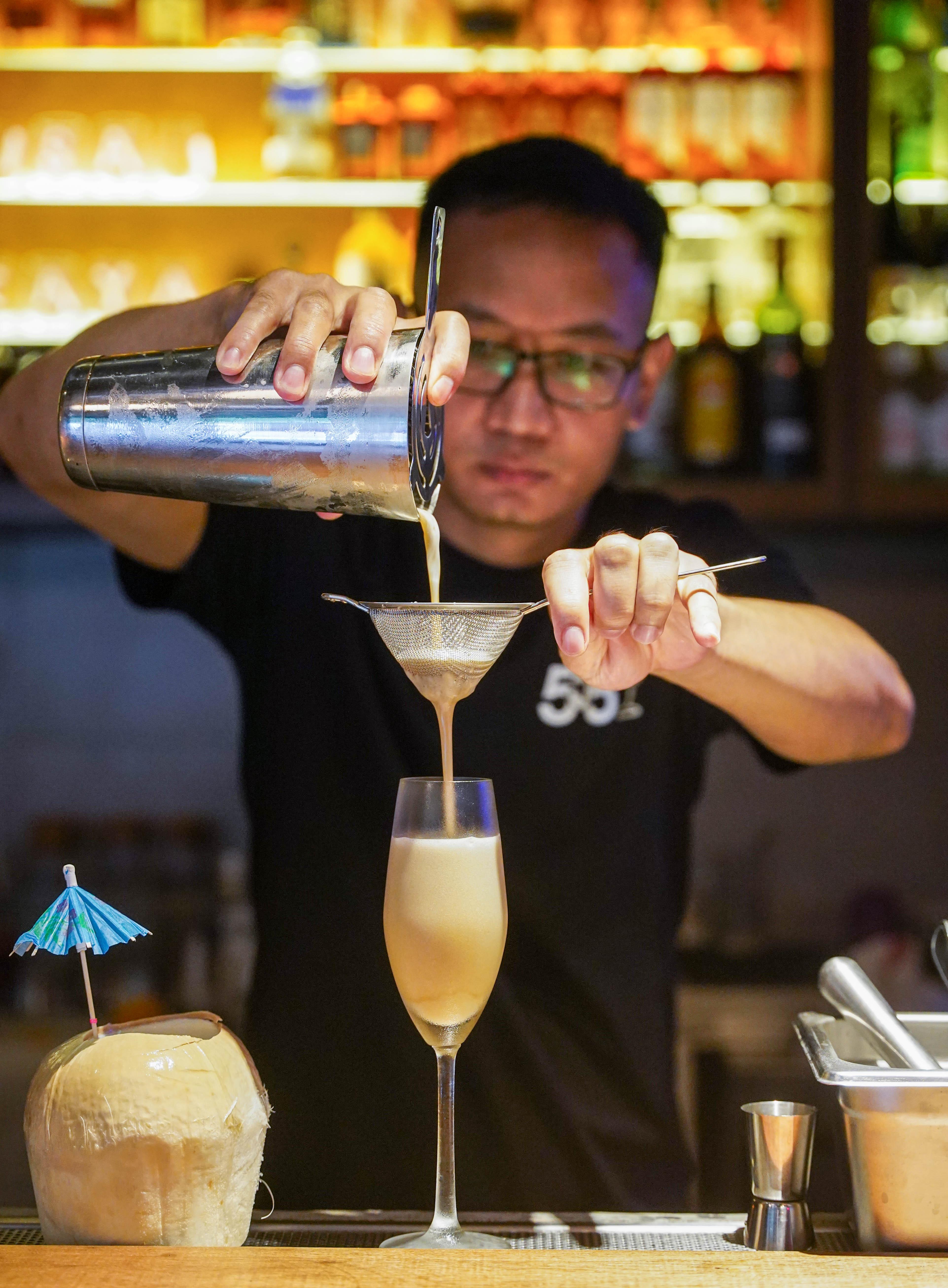 Also reinvigorating are the Coconut Gin and Kahlua Shake, creamy with clean flavours.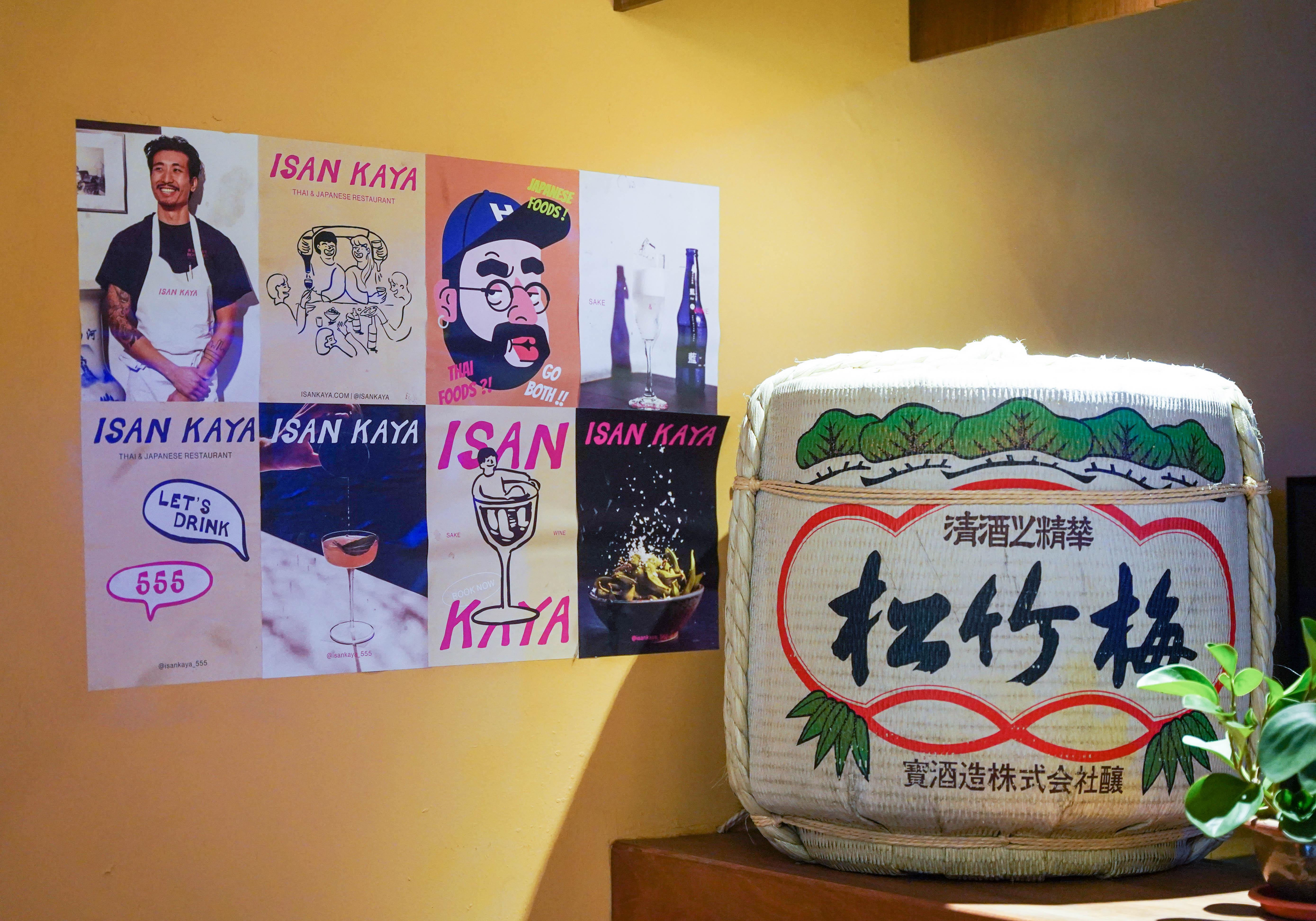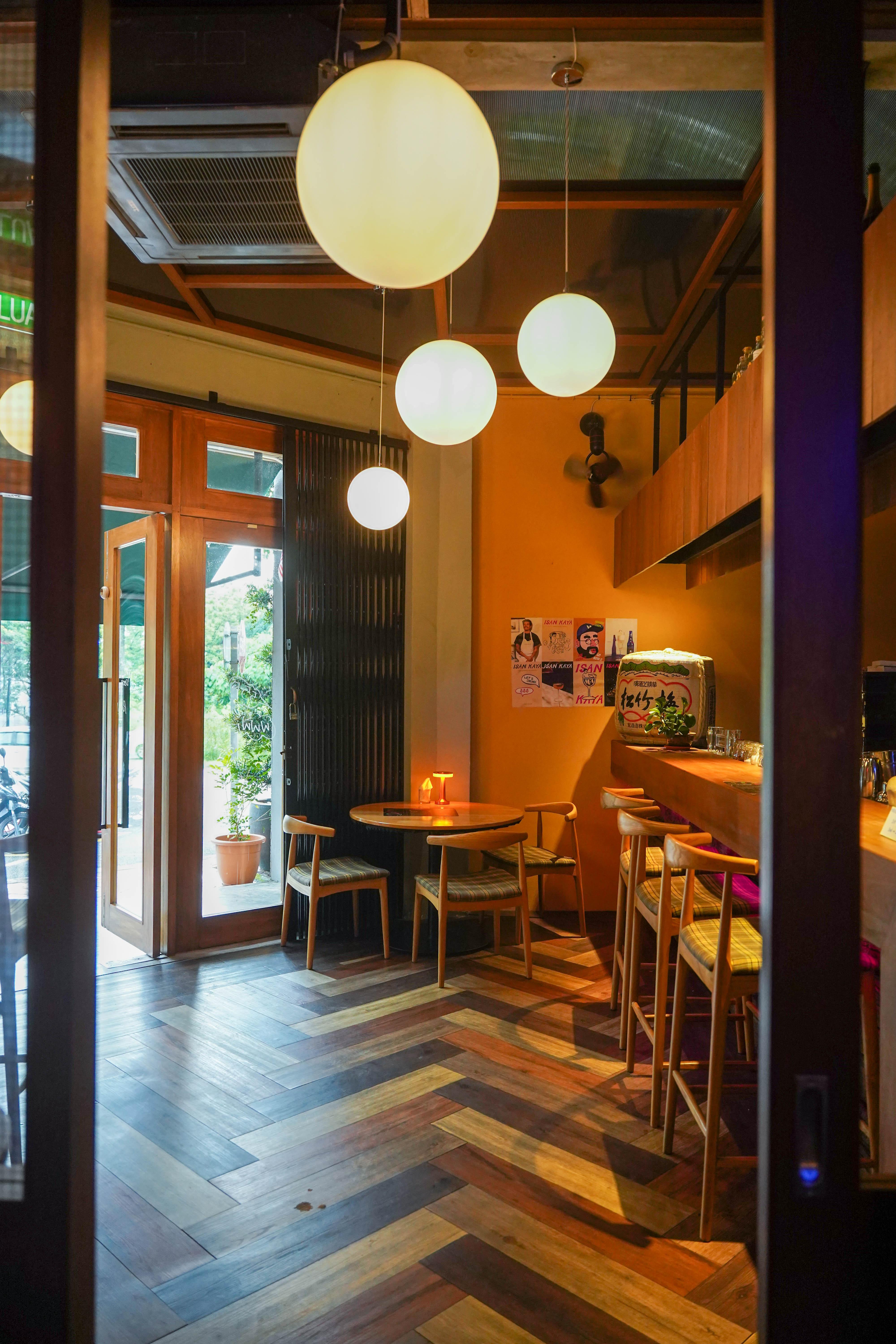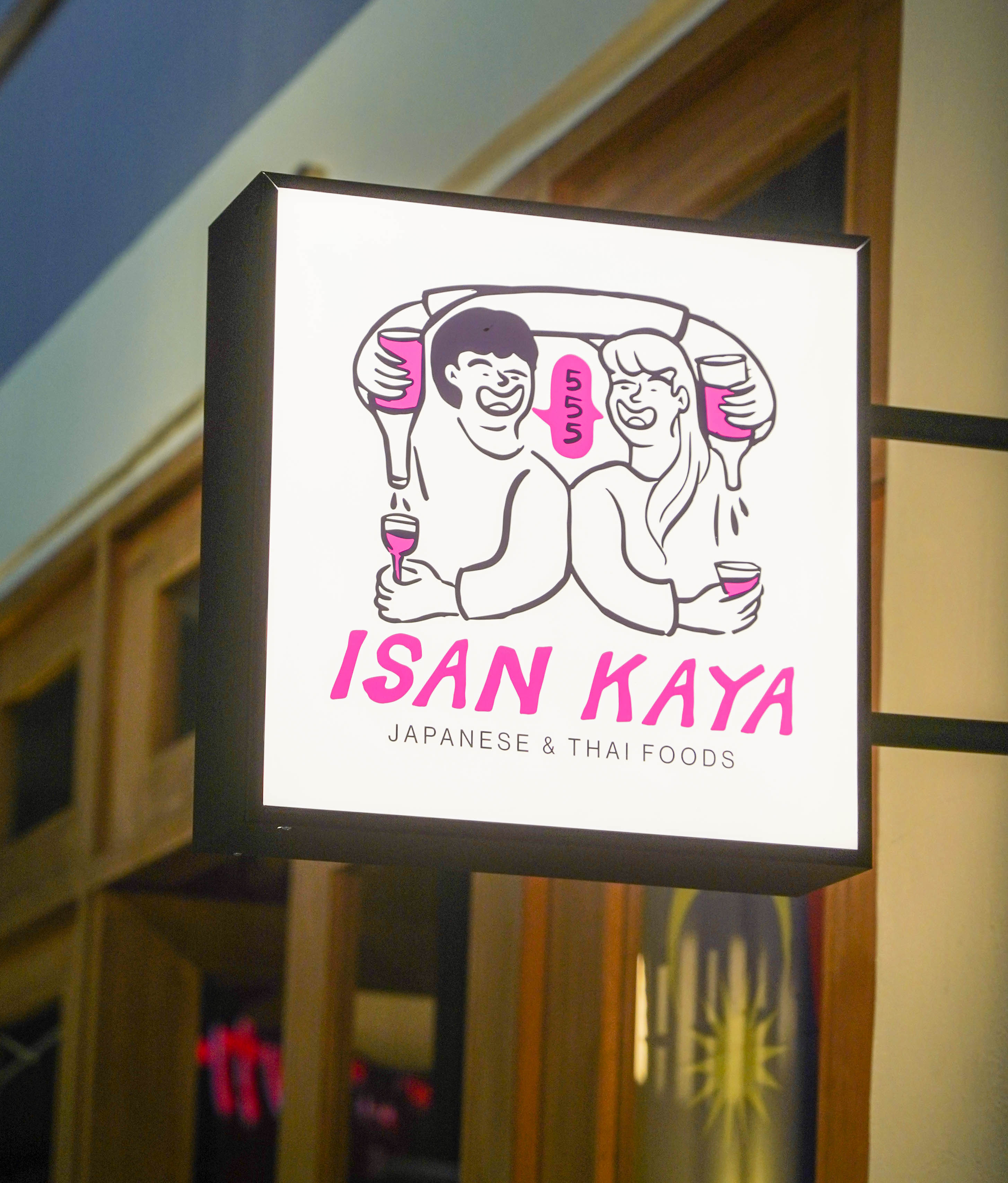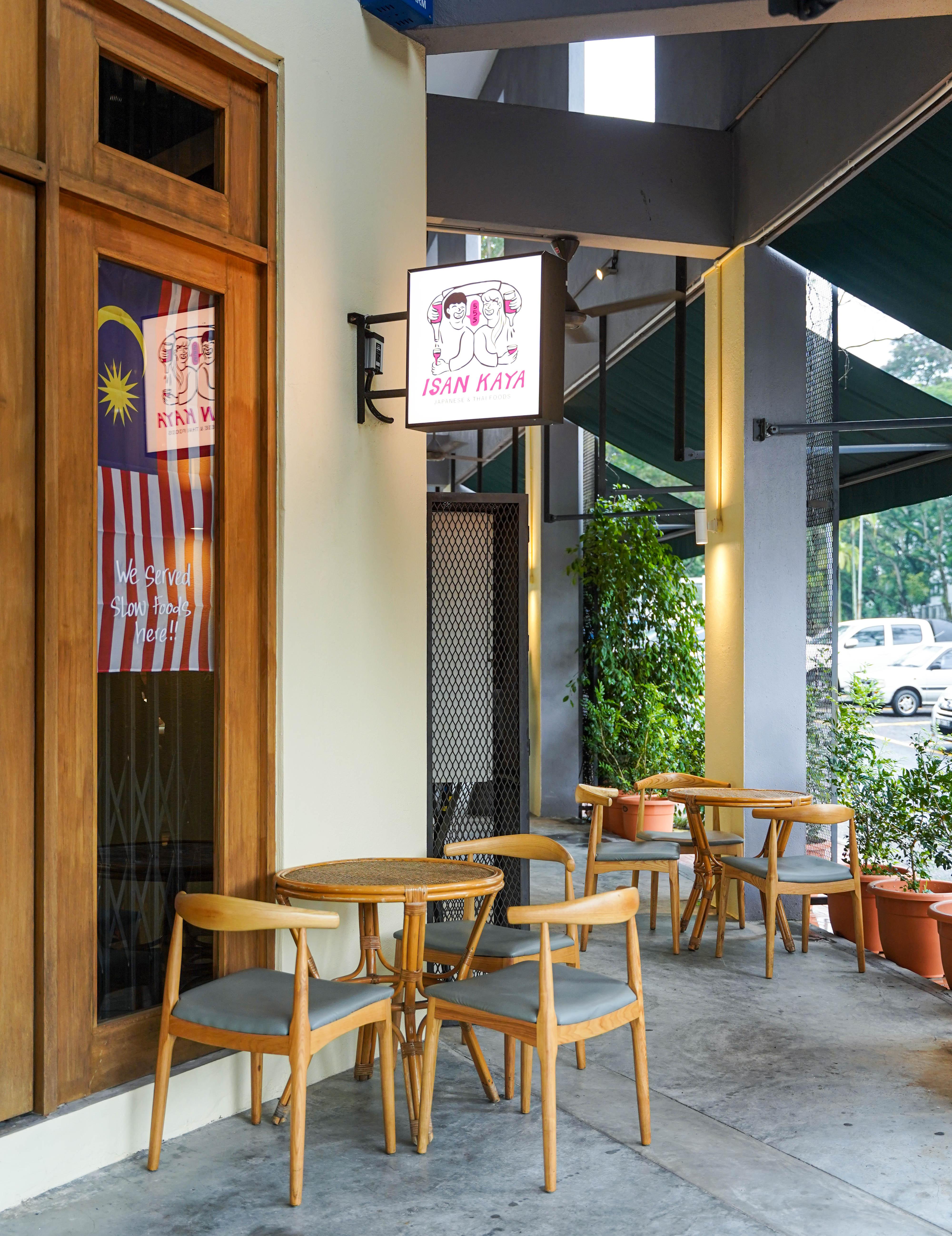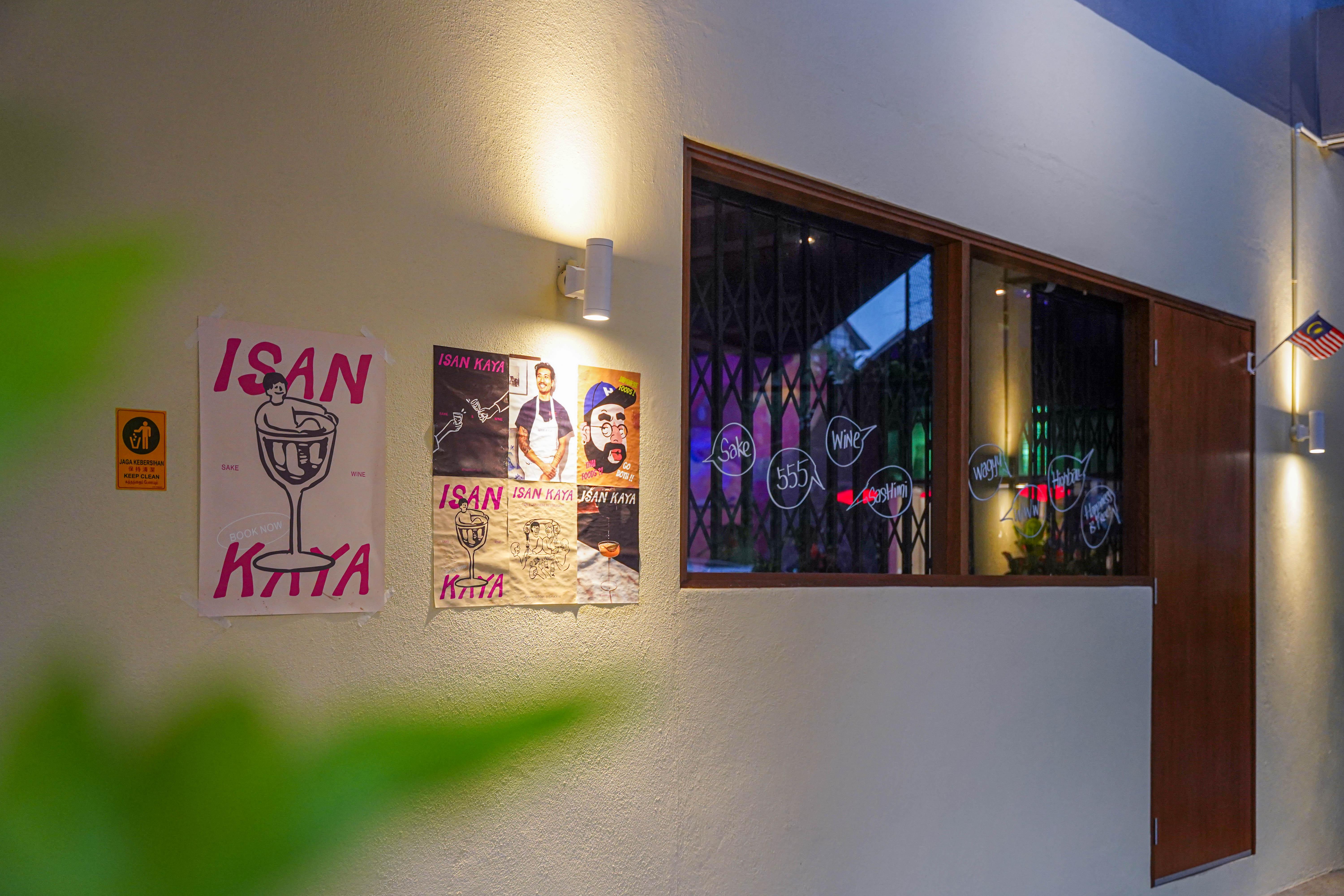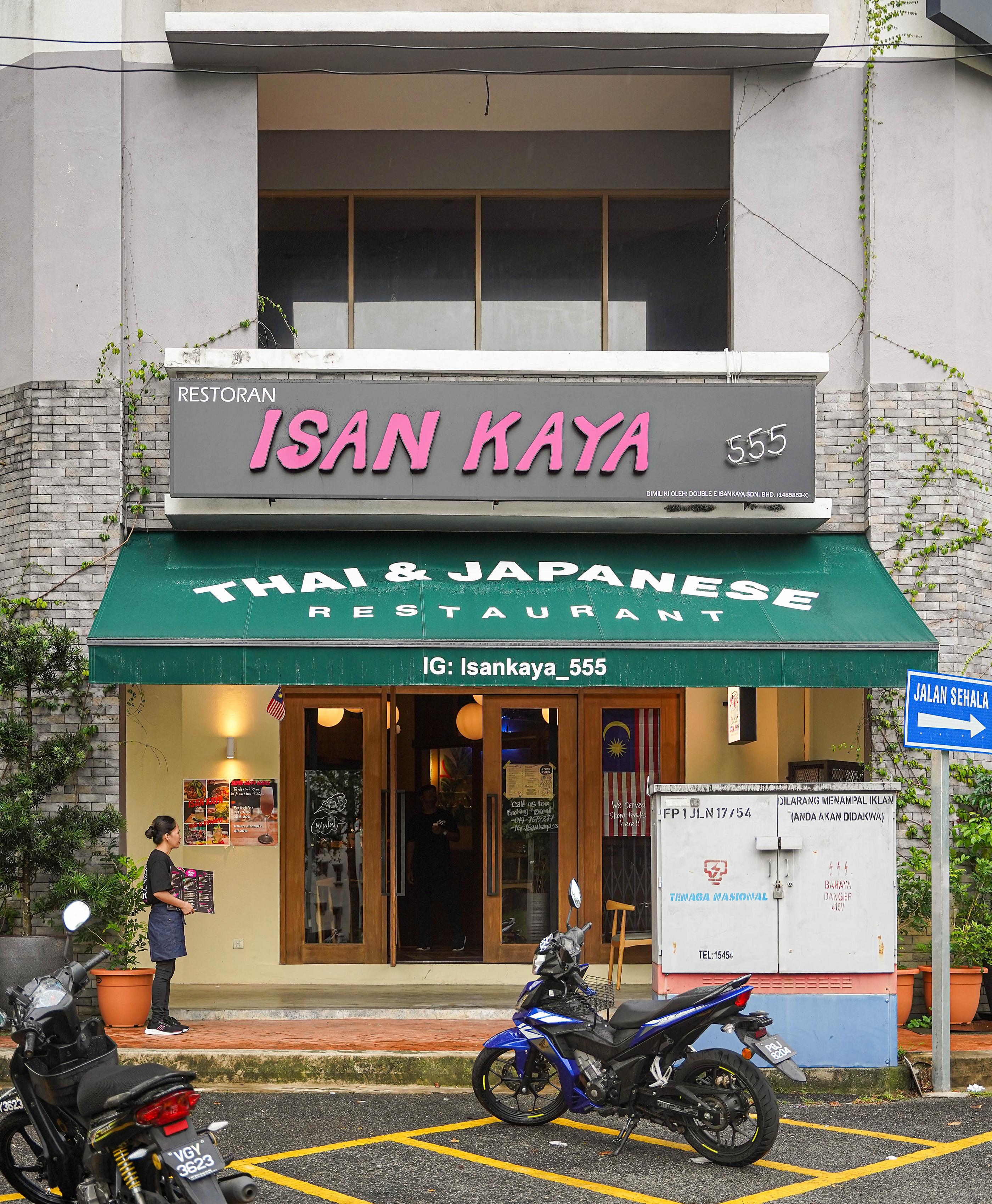 Isan Kaya 
22A, Jalan 17/54, Seksyen 17, 46400 Petaling Jaya, Selangor.
Open Tuesday-Friday, 5pm-11pm; Saturday-Sunday, 1pm-11pm. 
Tel: 019-767-5277