Hut Sake Bar's new set meals for couples offer unique stylings of uni, anago, Miyazaki beef & more
January 19, 2023
---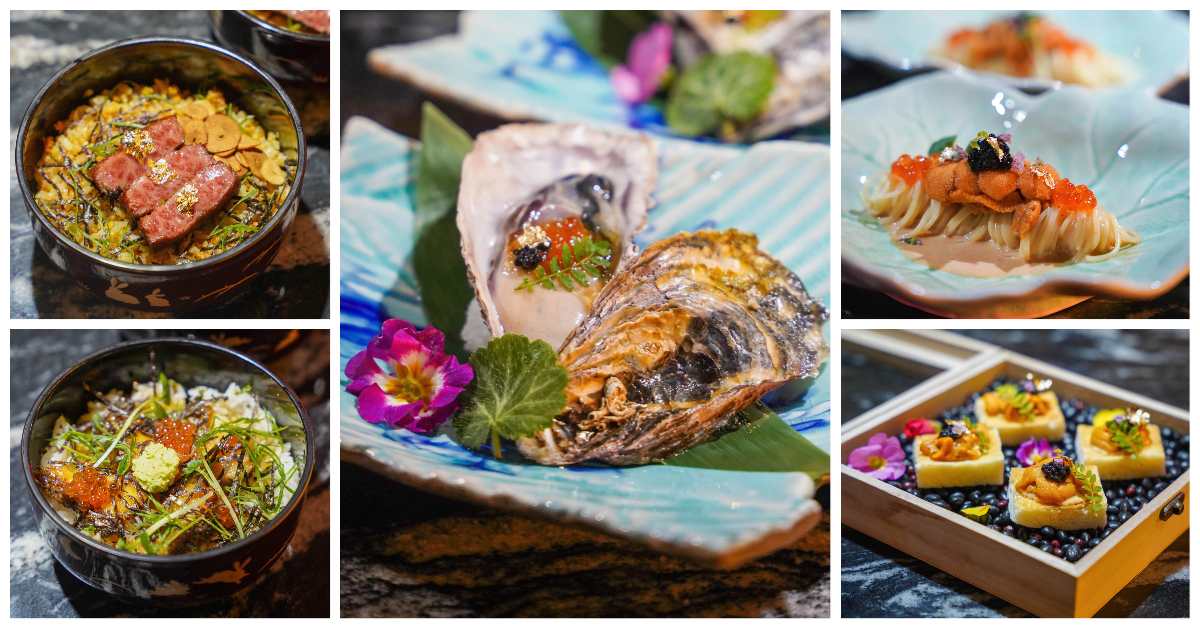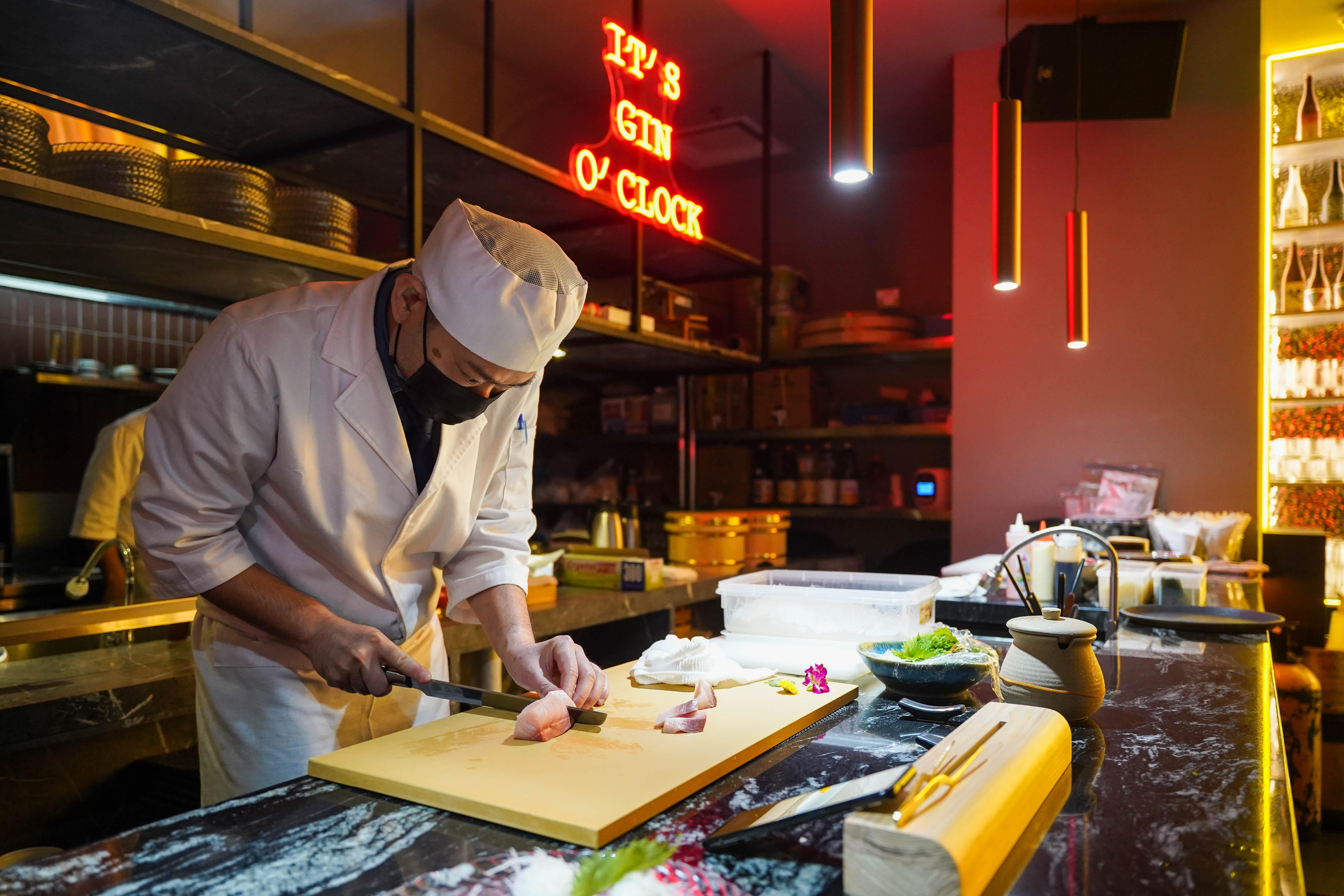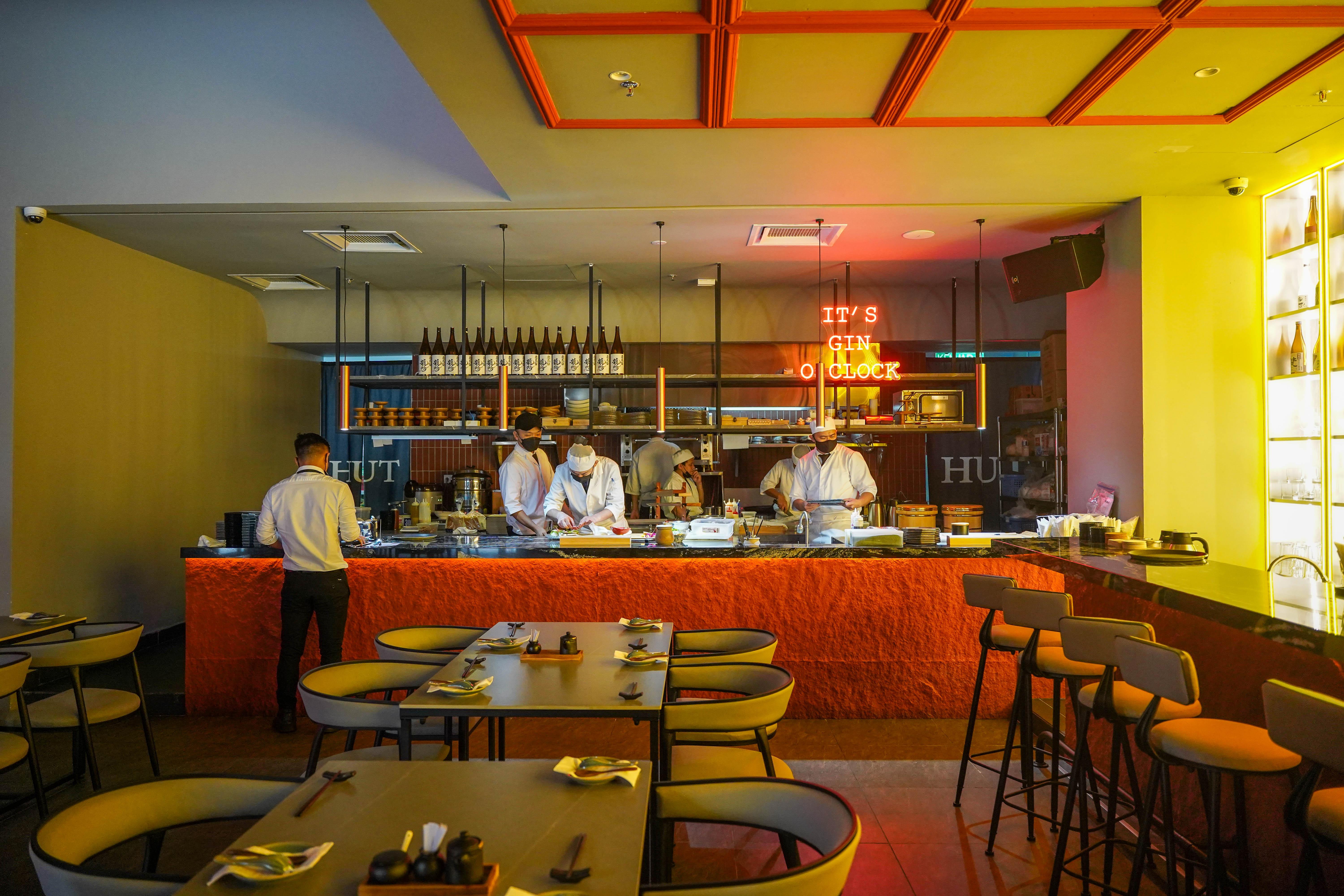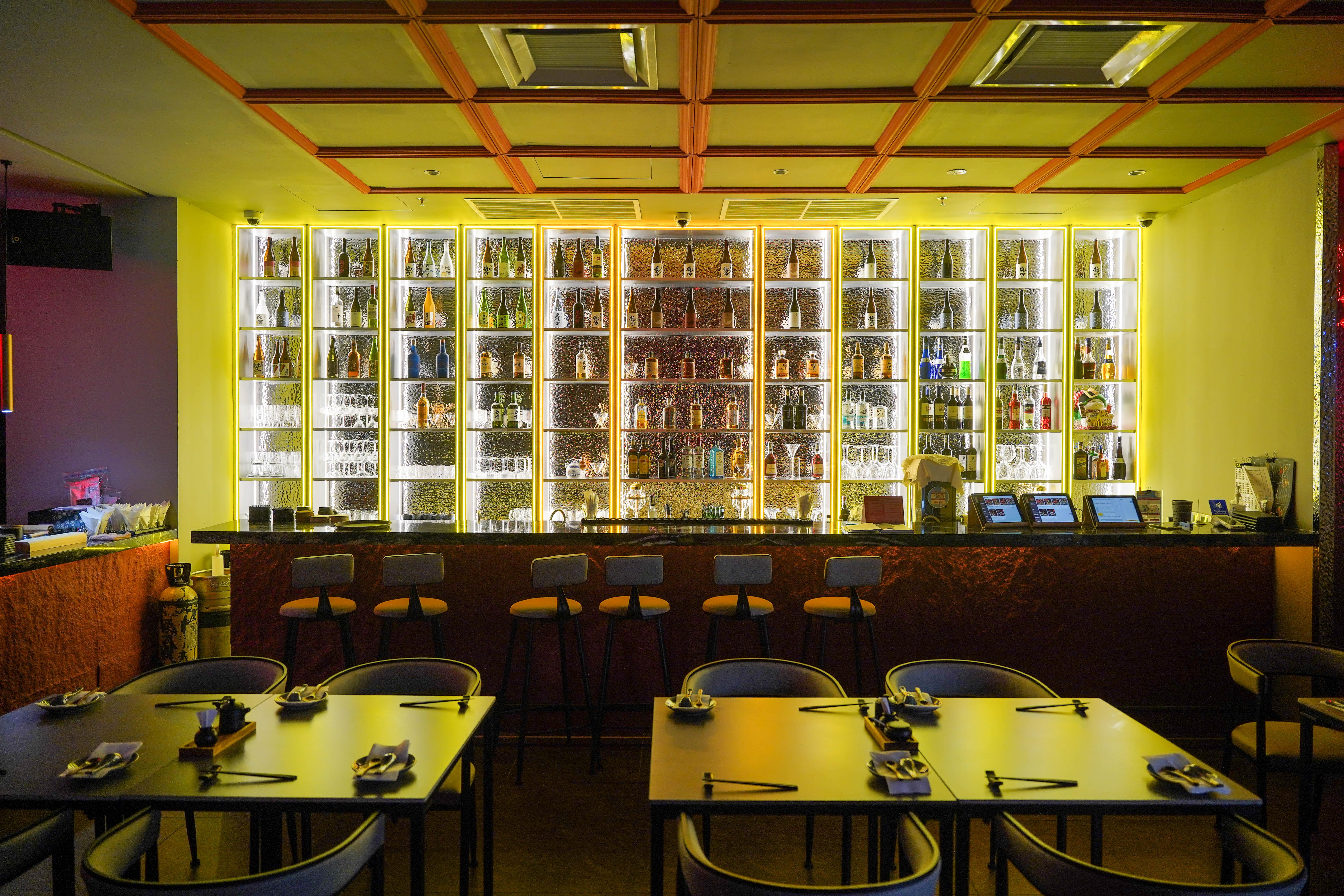 We've returned to Hut Sake Bar in LaLaport Bukit Bintang City Centre to sample its latest multi-course set meals for couples, offering unique stylings of uni, anago, kinki fish, Miyazaki beef and much more.
These sumptuous sets provide a fairly priced feast that evokes the omakase experience. 
Hut Sake Bar's skilled chefs have crafted elegant, elaborate ensembles in each set - customers can enjoy a RM568 set menu for two persons (equivalent to RM284 per person) that comprises sea urchin capellini, oyster tosazu, foie gras sando, gindara don and more, or choose other sets with equally exciting possibilities.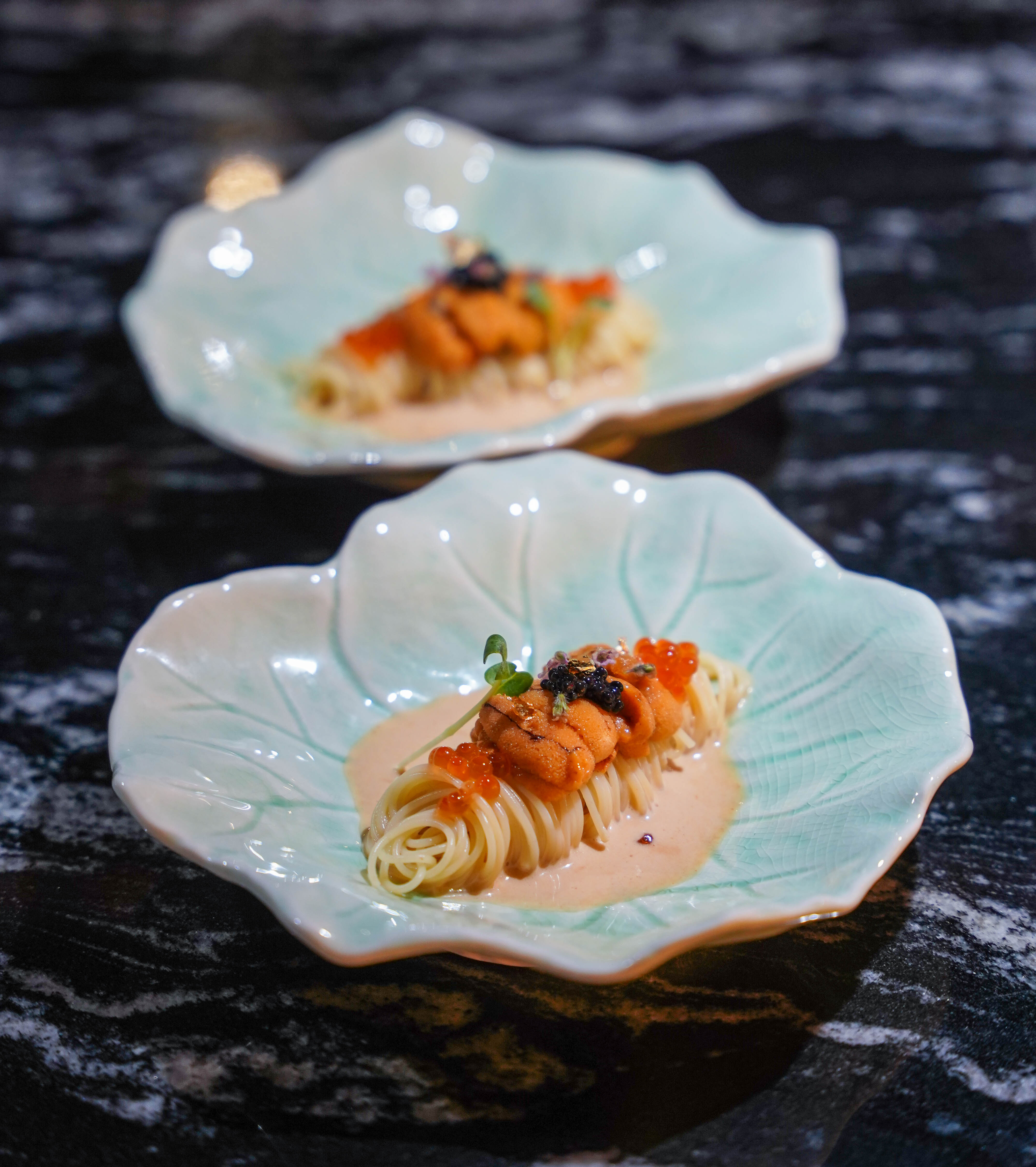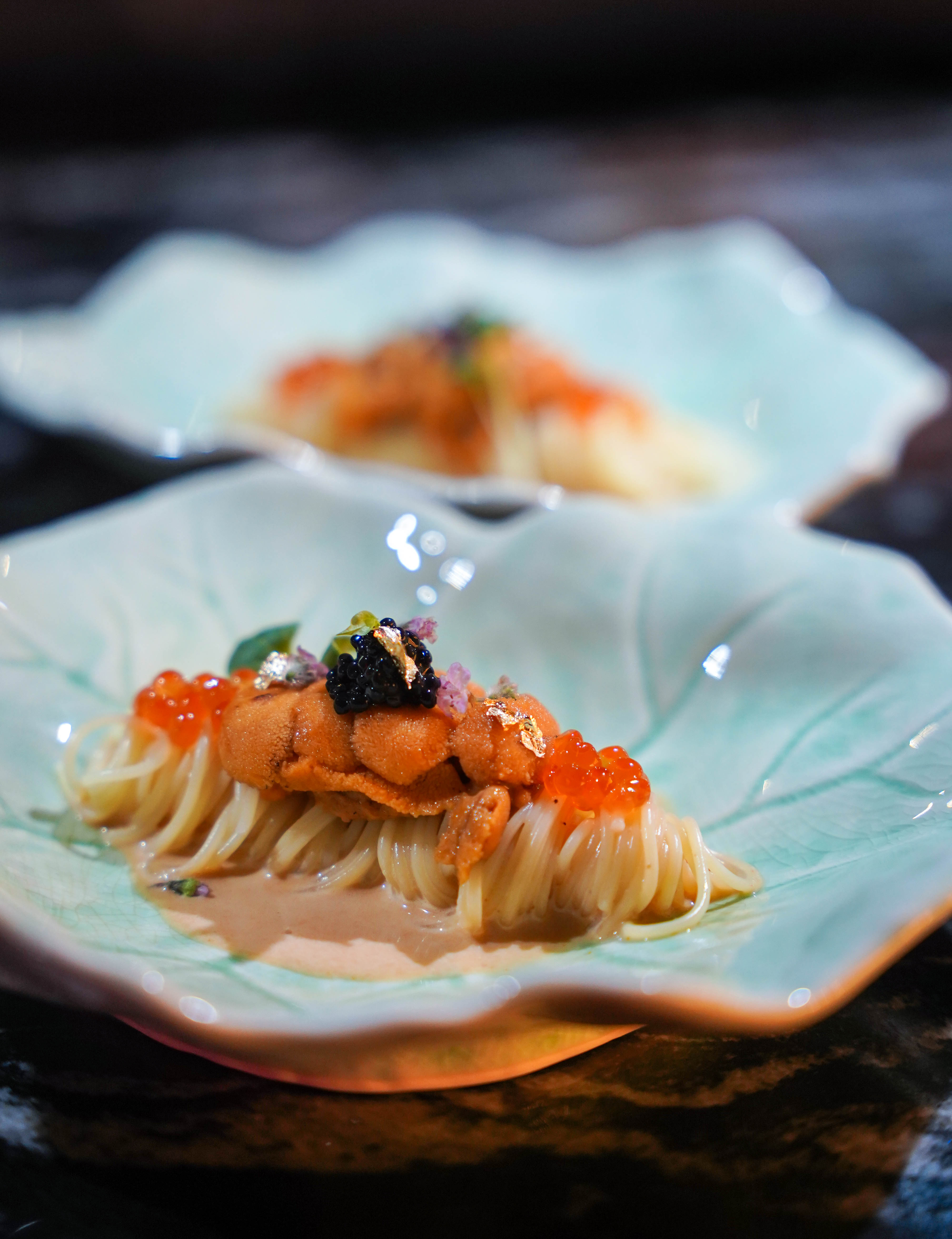 The pinnacle of Hut Sake Bar's pleasures can be scaled in the Takumi set (RM868+ for two persons, equivalent to RM434+ per person). 
This set kicks off with the Uni Narabi Capellini, comprising pasta topped with top-notch sea urchin, Kaluga caviar, salmon roe, gold leaves and sea urchin sauce.
The Nairobi uni is exquisite hand-picked sea urchin, perfectly shaped in a plump line. Its luscious sweet brininess is brilliantly bolstered by the buttery caviar and milky, creamy sauce, sensuous with the smooth, silky capellini.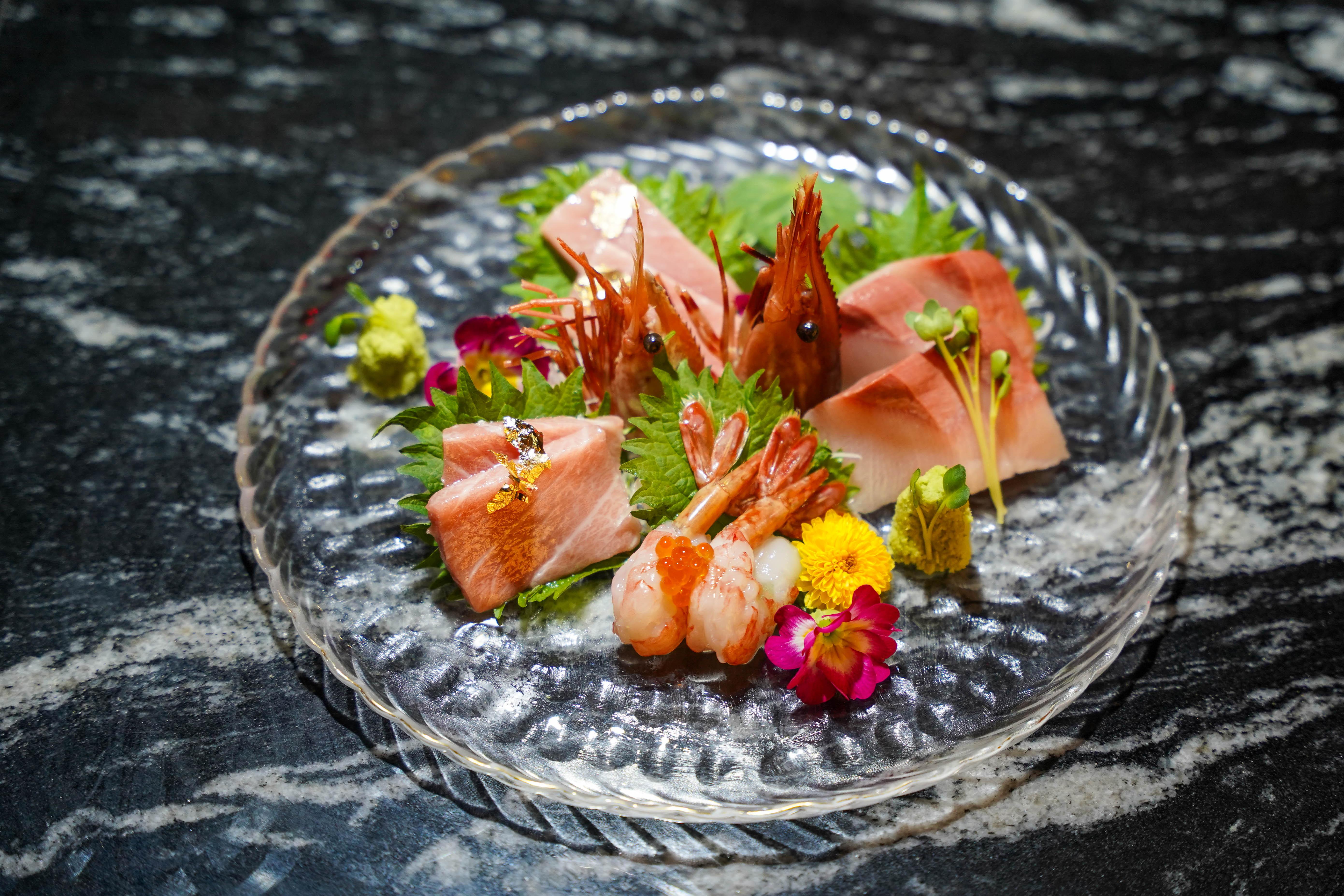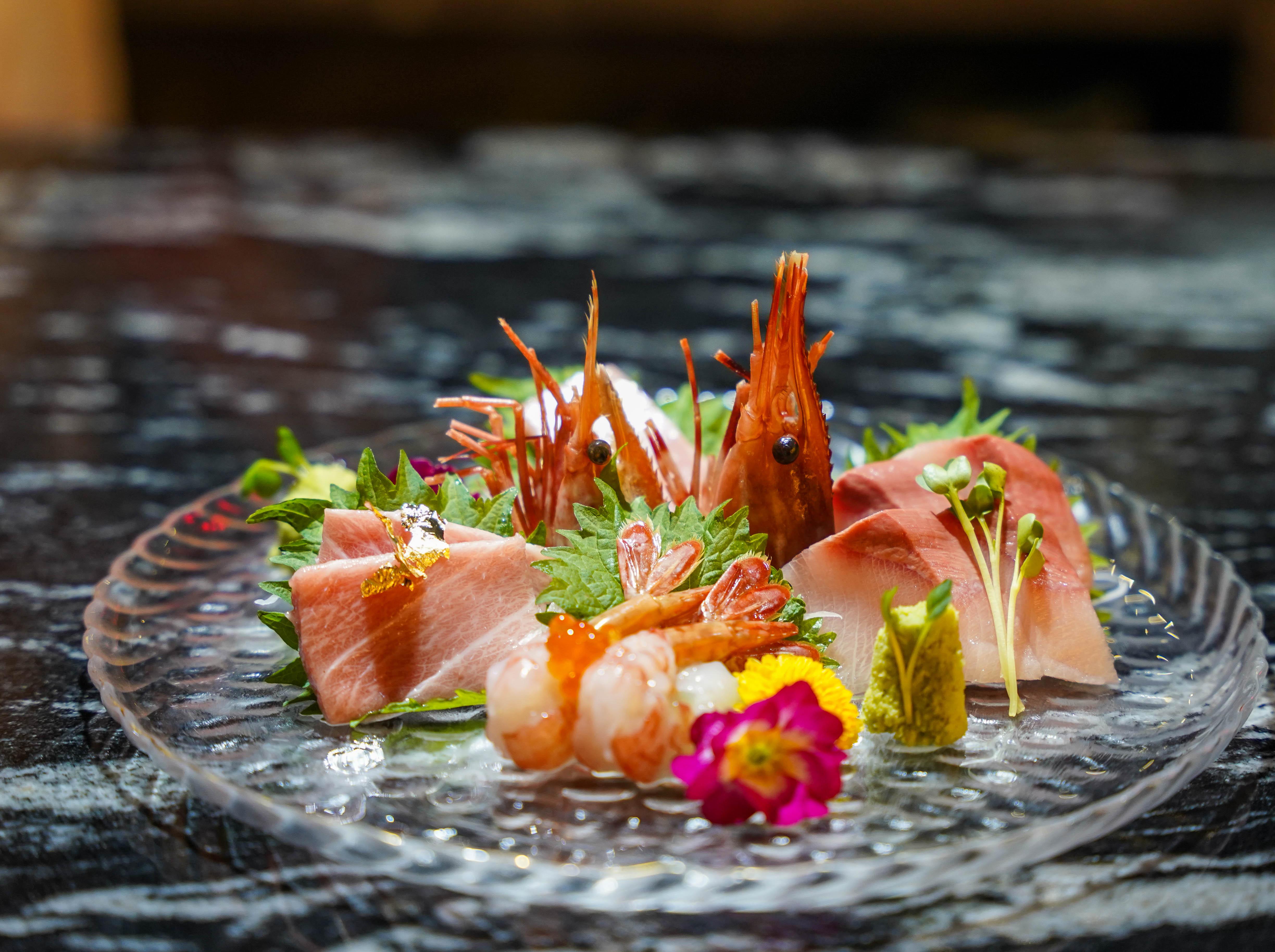 The next course is spectacular too - the Premium Sashimi showcases three distinctive varieties of raw seafood. The bluefin tuna belly is the most decadent, with a melt-in-the-mouth richness, while the botan shrimp and amberjack yield clean, clear flavours and succulent textures.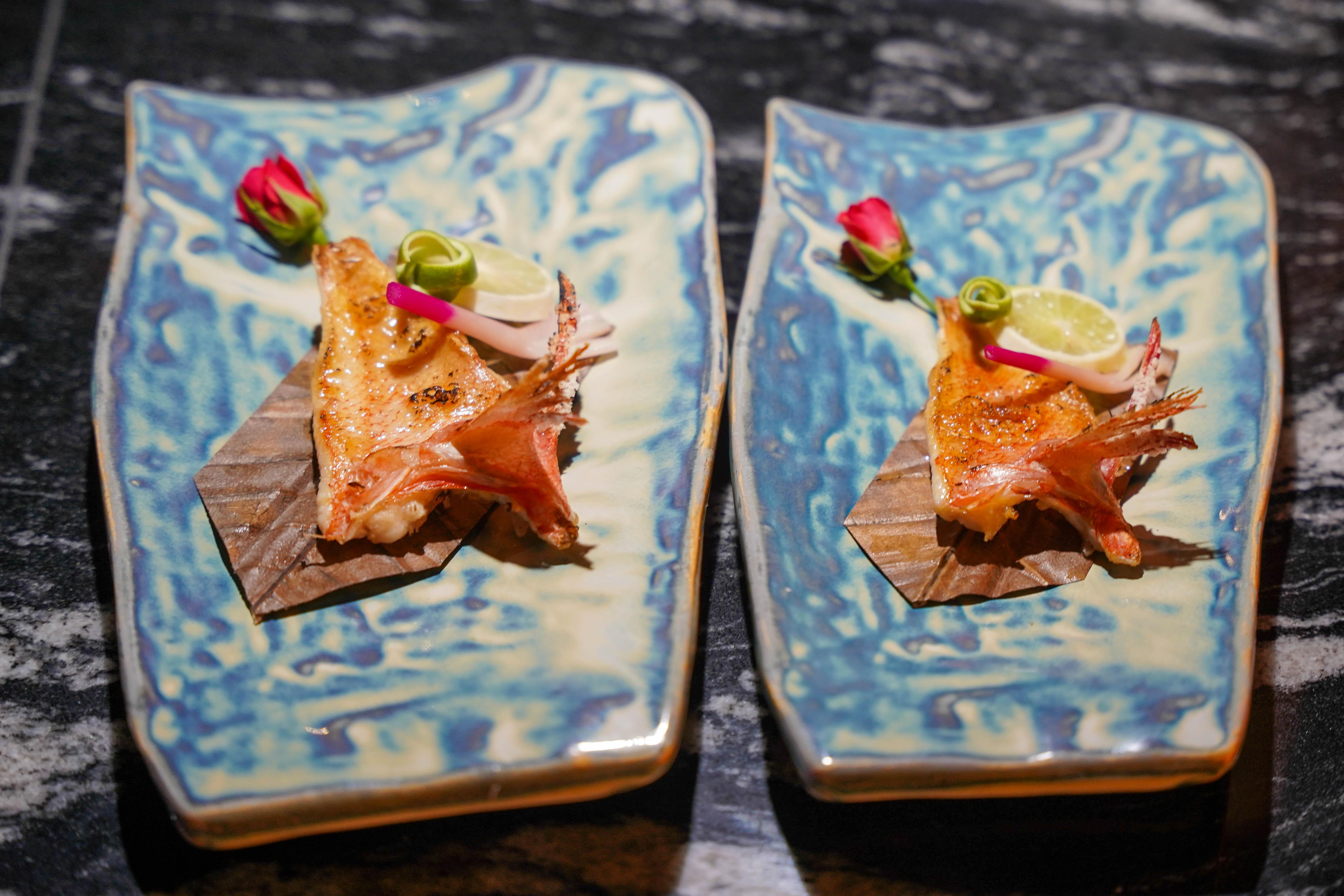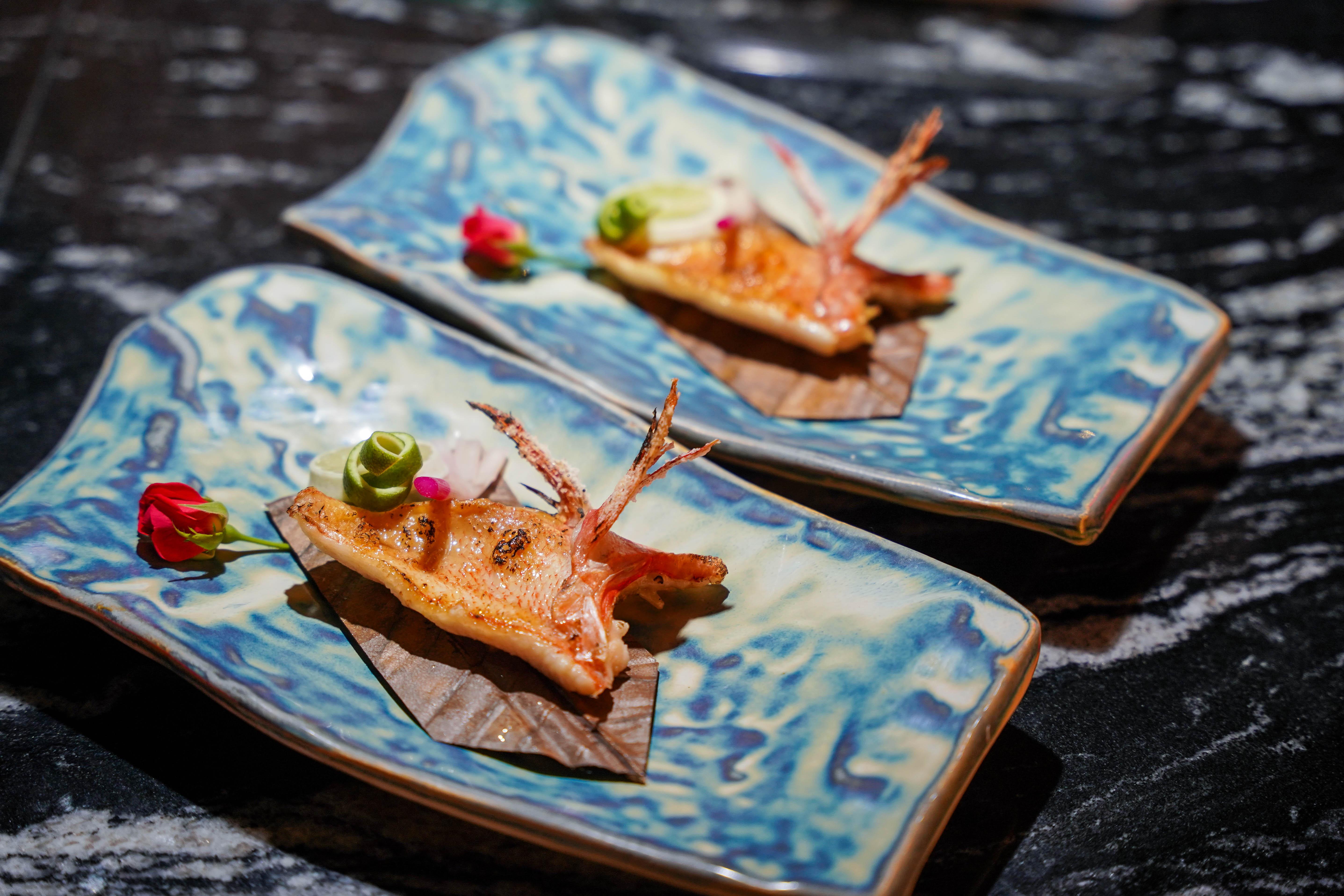 Purists say the prime season for kinki is from autumn to winter. So now's the right time to relish this Grilled Channel Rockfish - the fish is gorgeously moist, with delicately delicious flesh, fabulously balanced and brightened by lime and Hajikami shoga pickled ginger sprouts.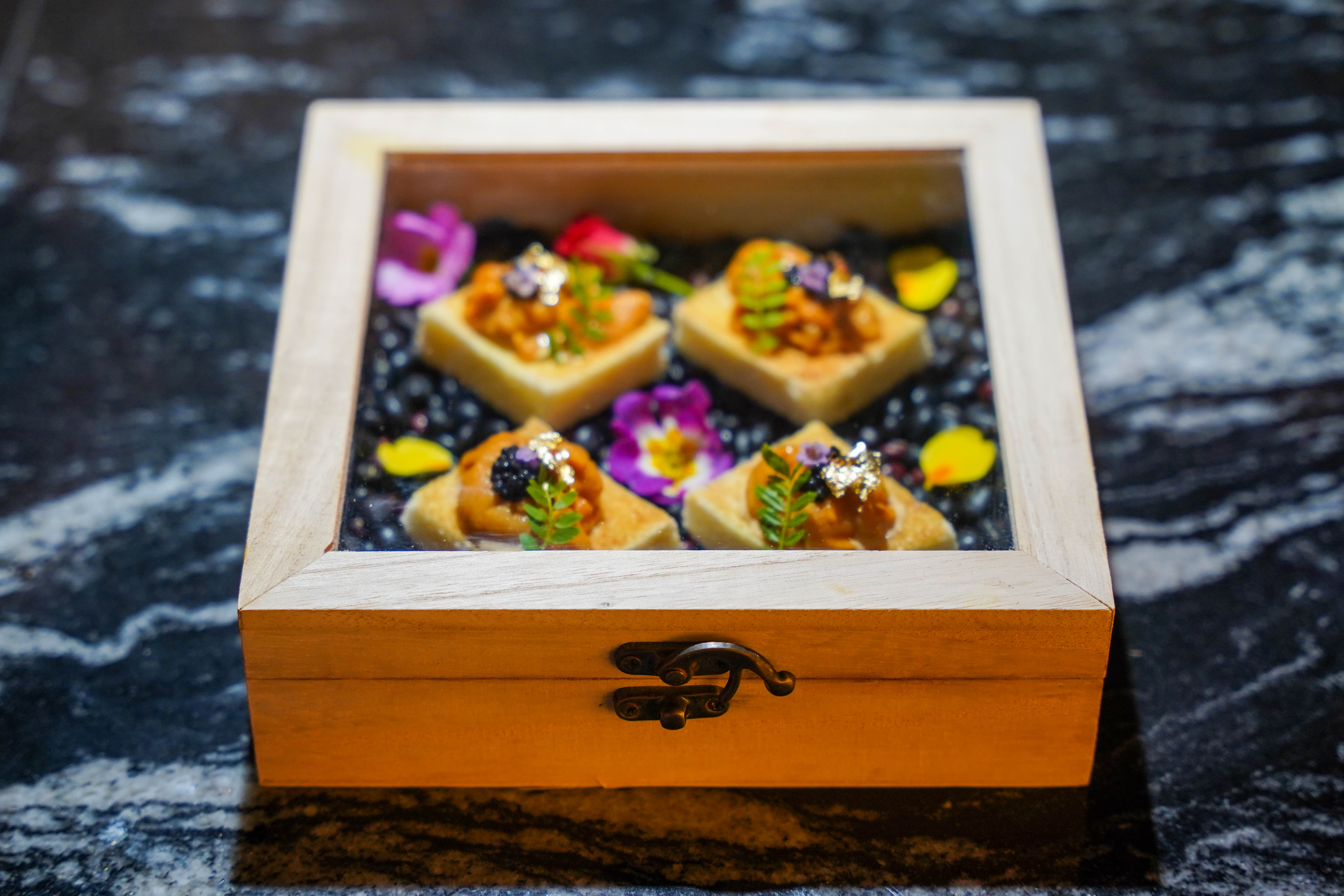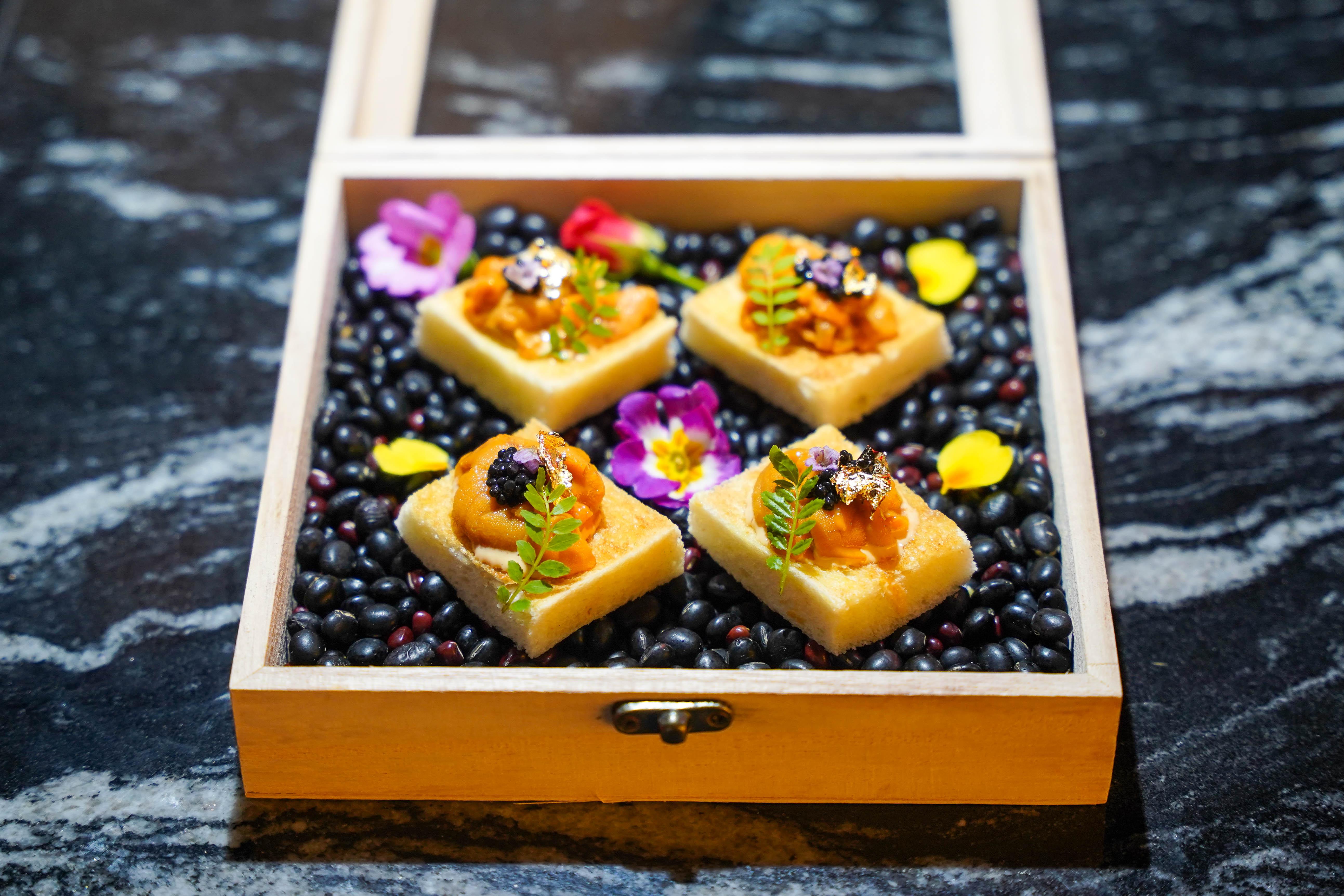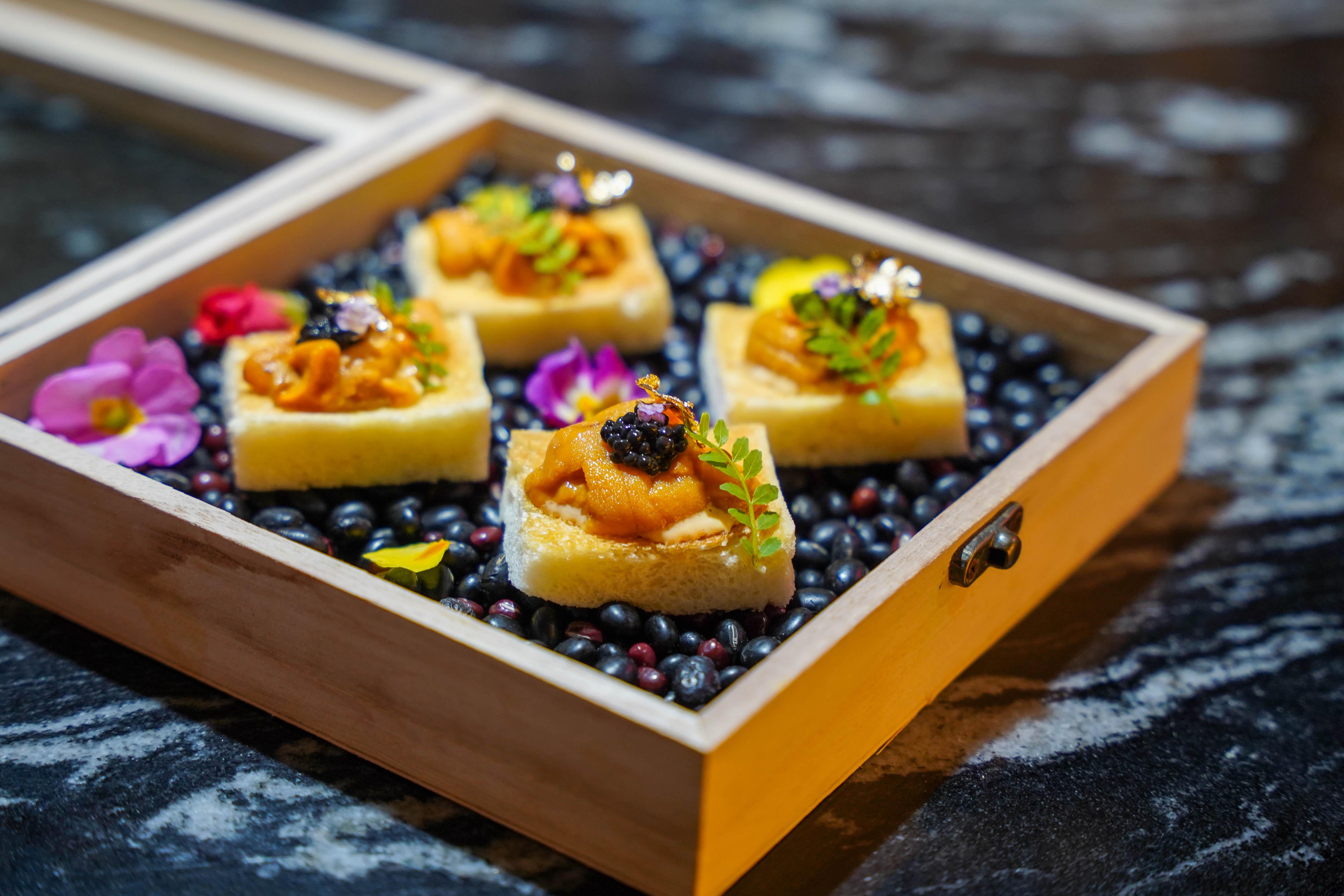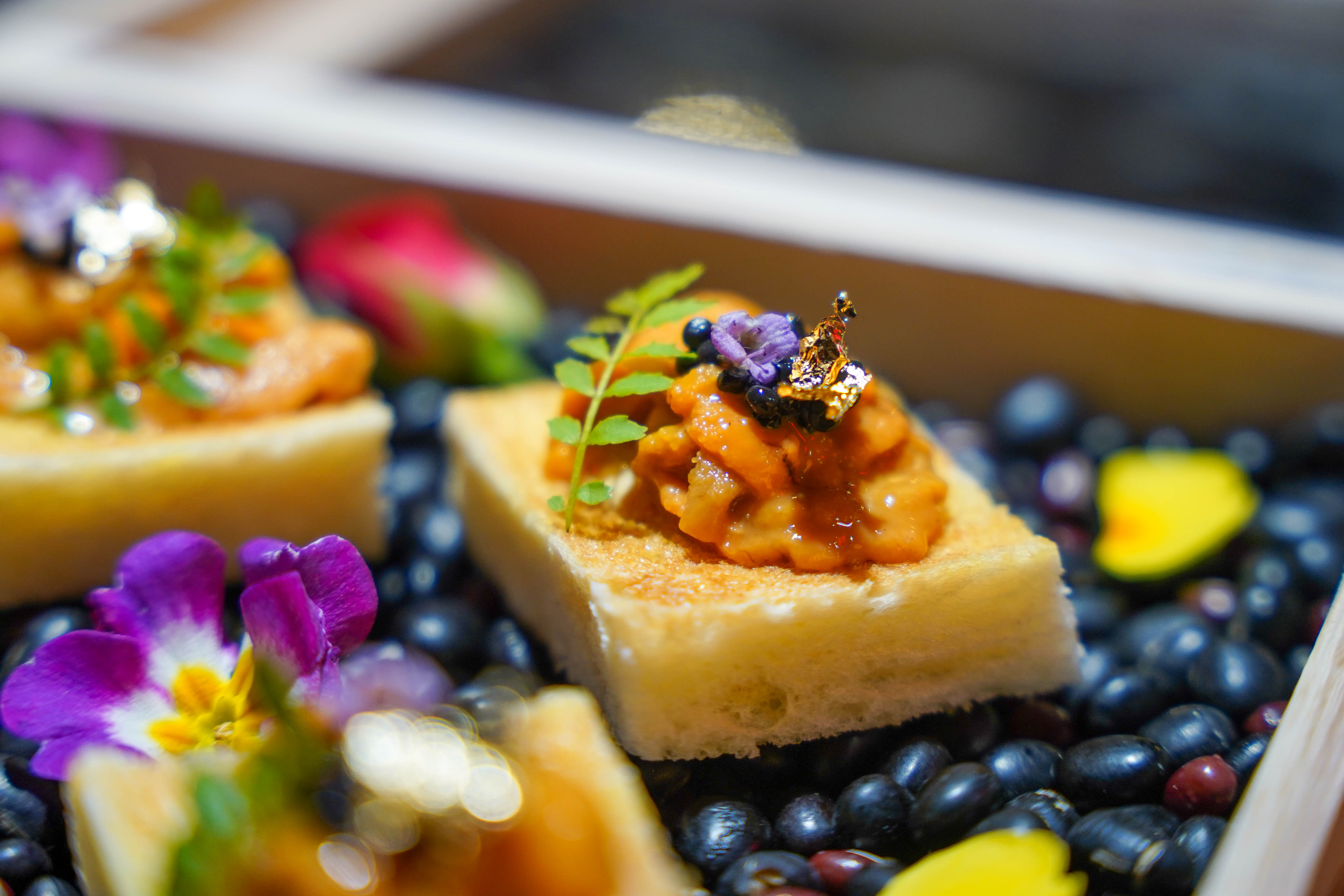 Uni makes the ultimate return in the Sea Urchin Sando open-face uni bara sandwiches. The sea urchin is strikingly heaped over toast, its creaminess contrasting with the bread's crispness, topped with caviar and gold flakes, ravishingly presented in a classic wooden treasure box.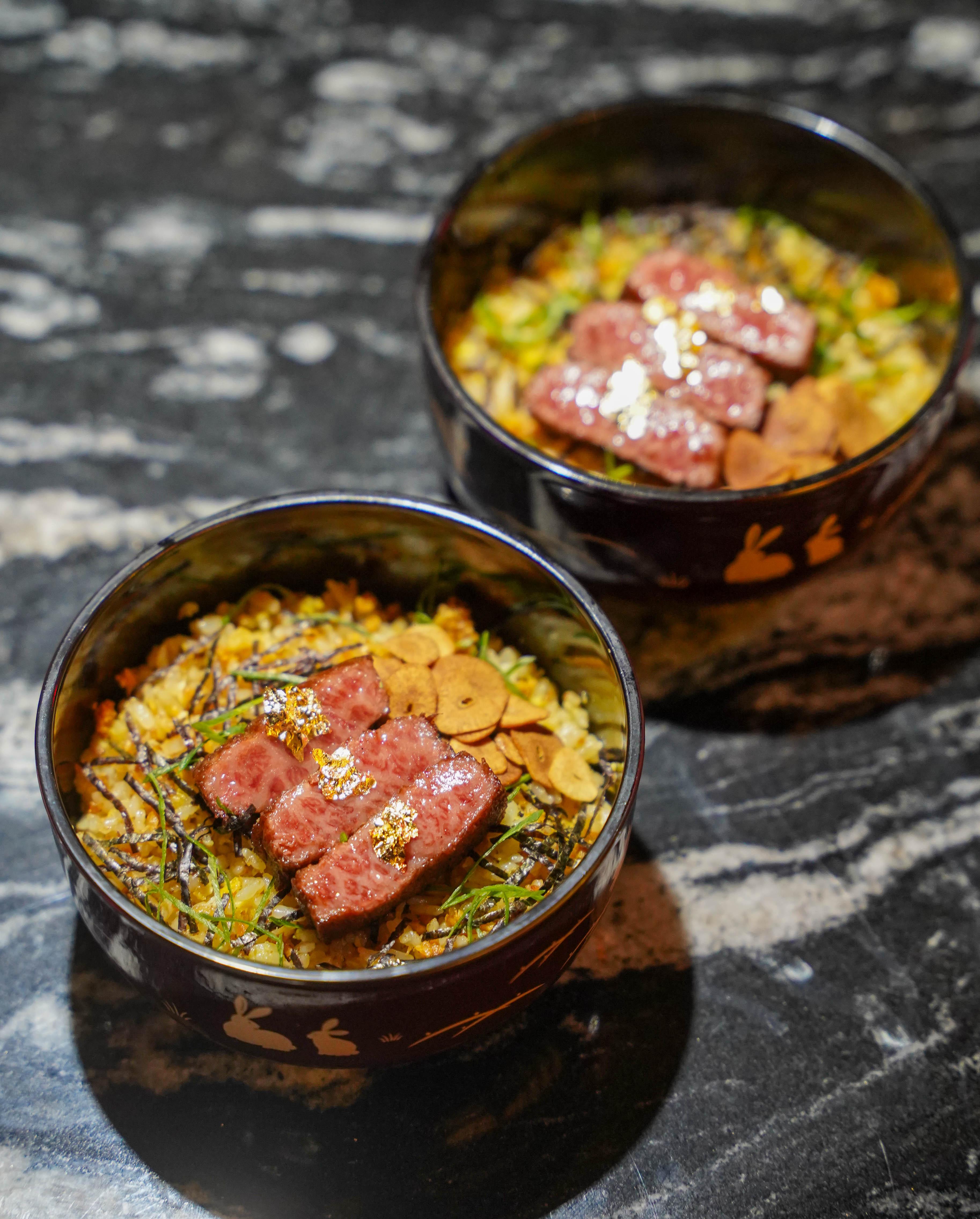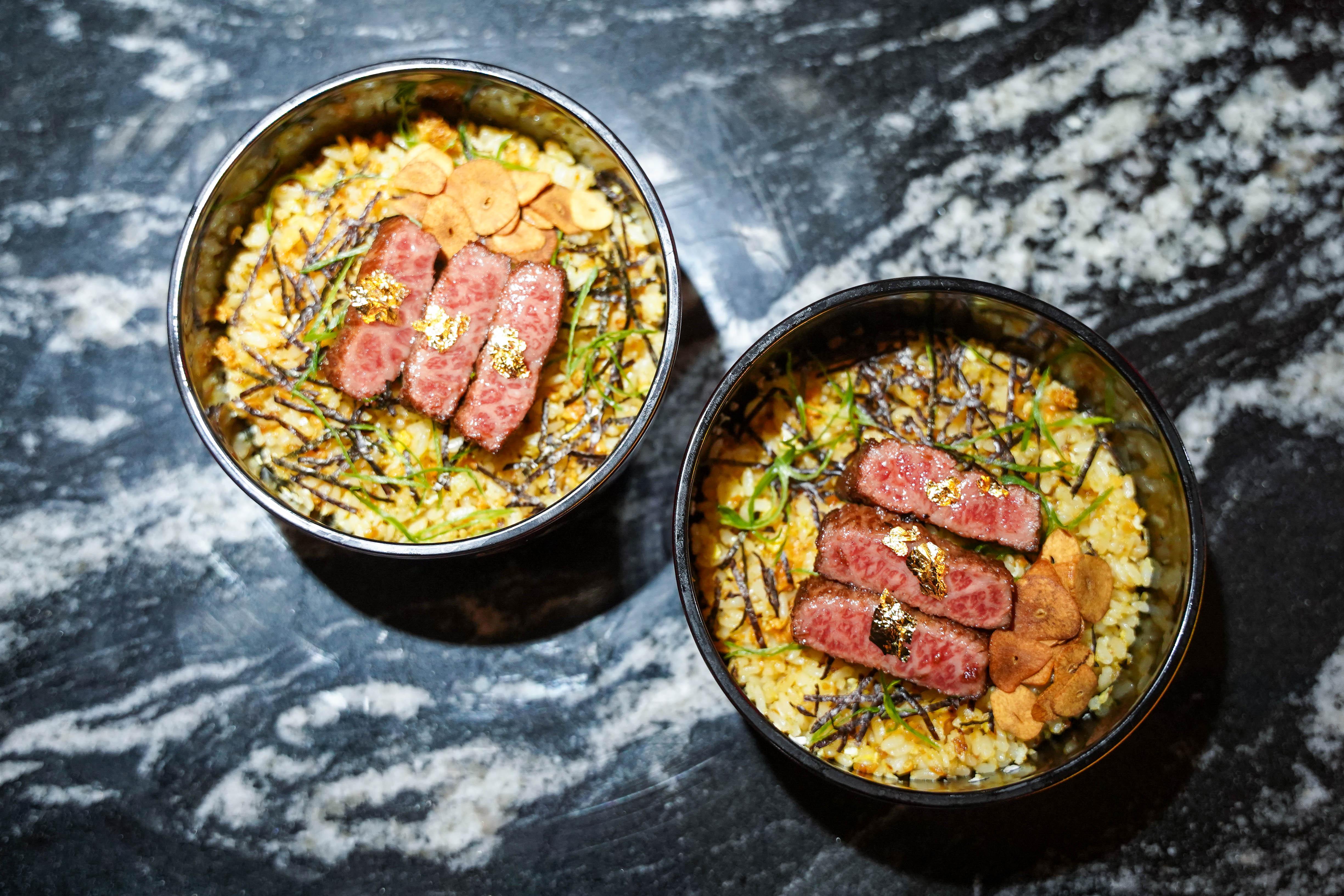 Garlic rice is elevated to soaring heights with Hut Sake Bar's Signature Wagyu Garlic Rice. Aromatically fragrant fried rice is crowned with medium-rare slices of Miyazaki A5 wagyu, some of the juiciest beef to be found in the Klang Valley.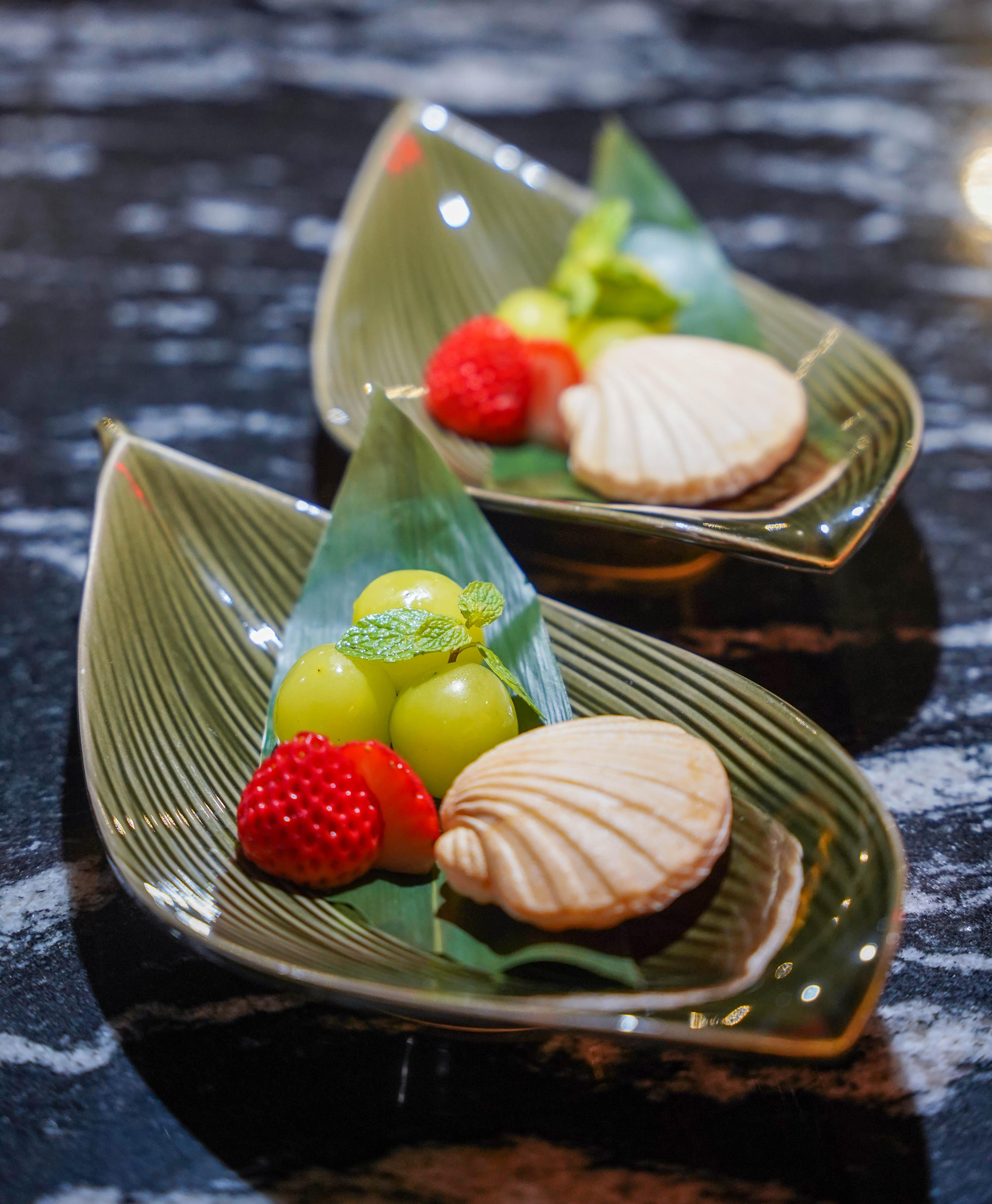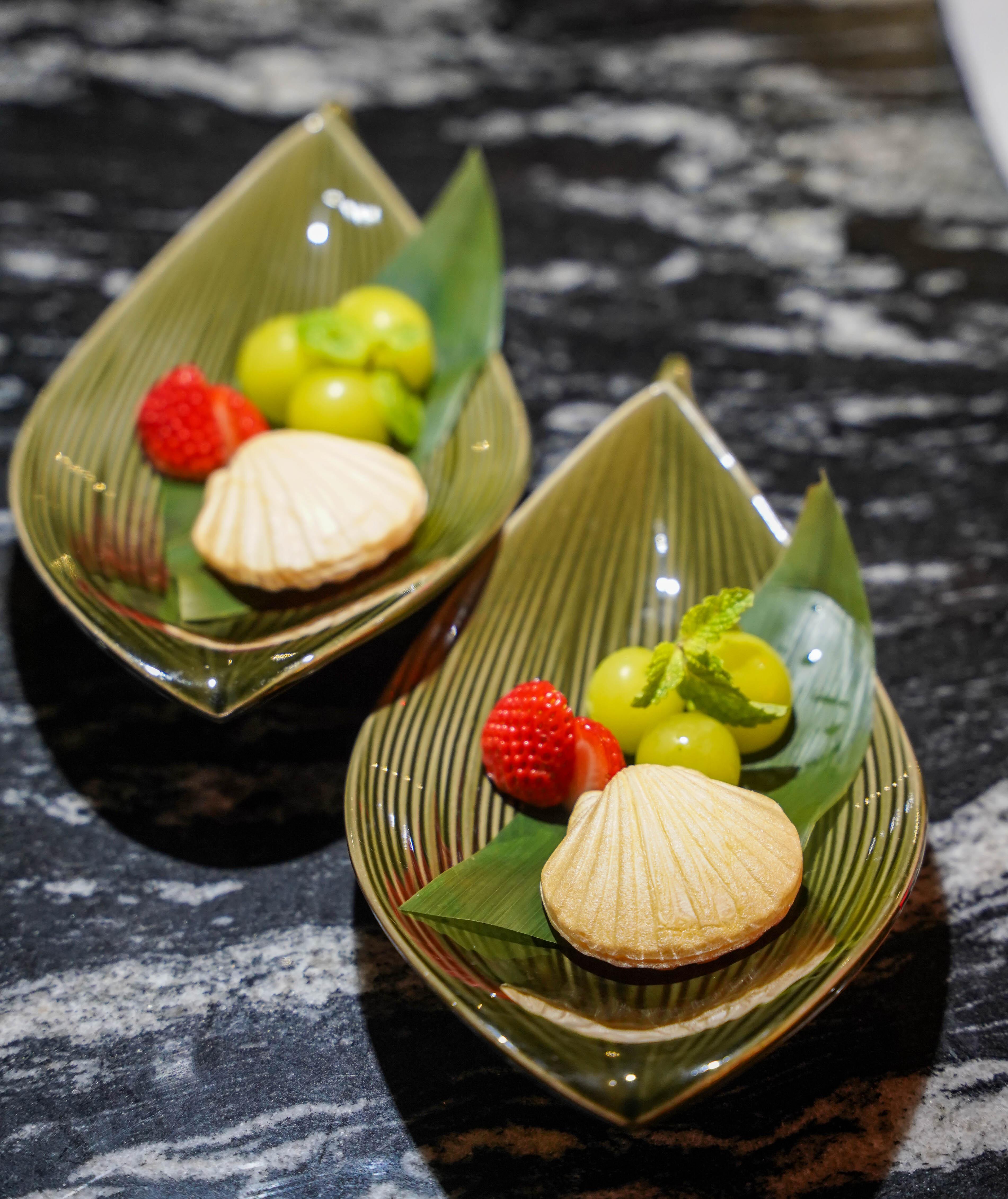 The Dessert of the Day is regularly evolving - the Takumi set ends with three kinds of temptations, which might include ripe, nectarous Japanese grapes and strawberries. soothingly paired with ice cream in monaka-inspired wafer shells.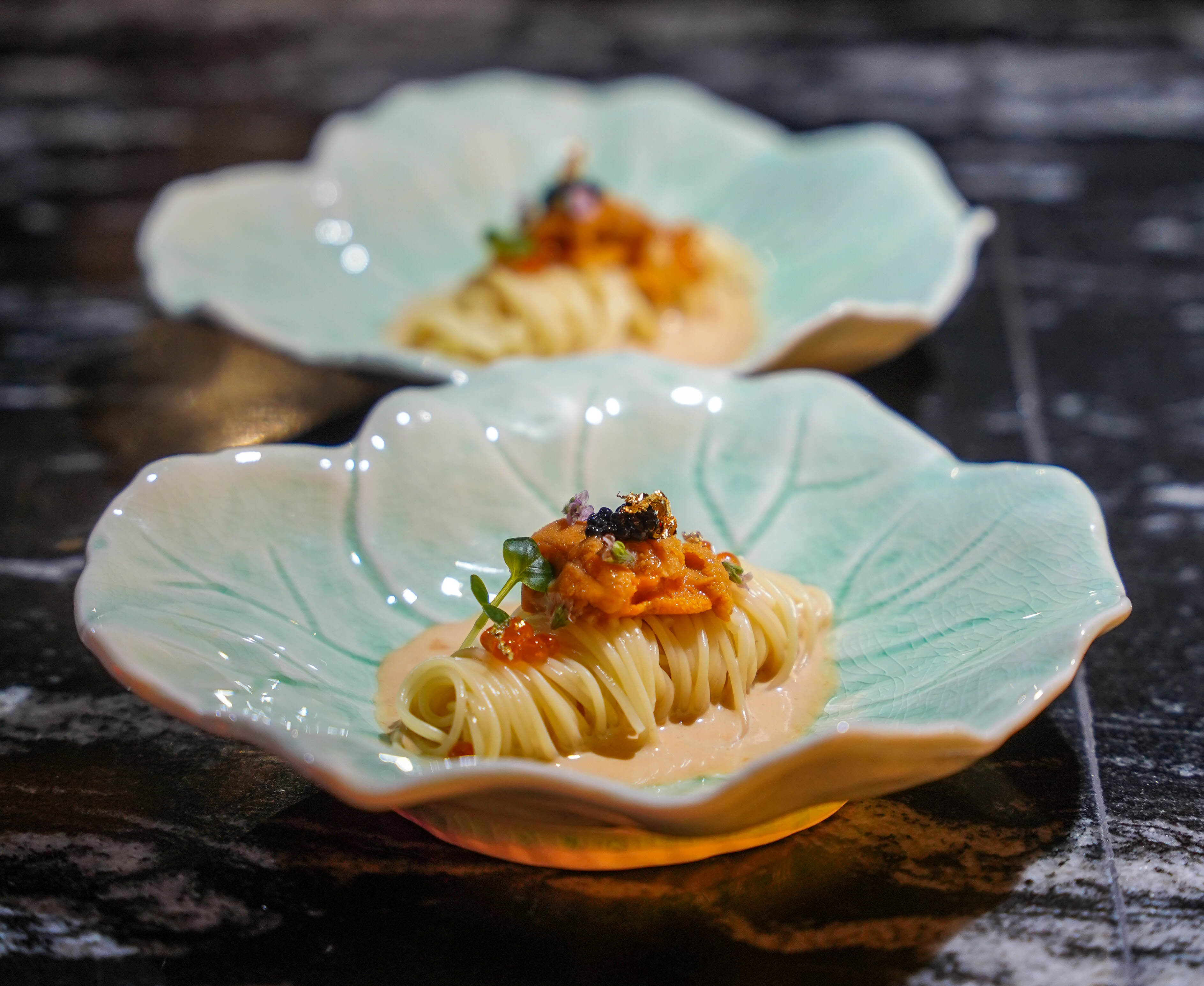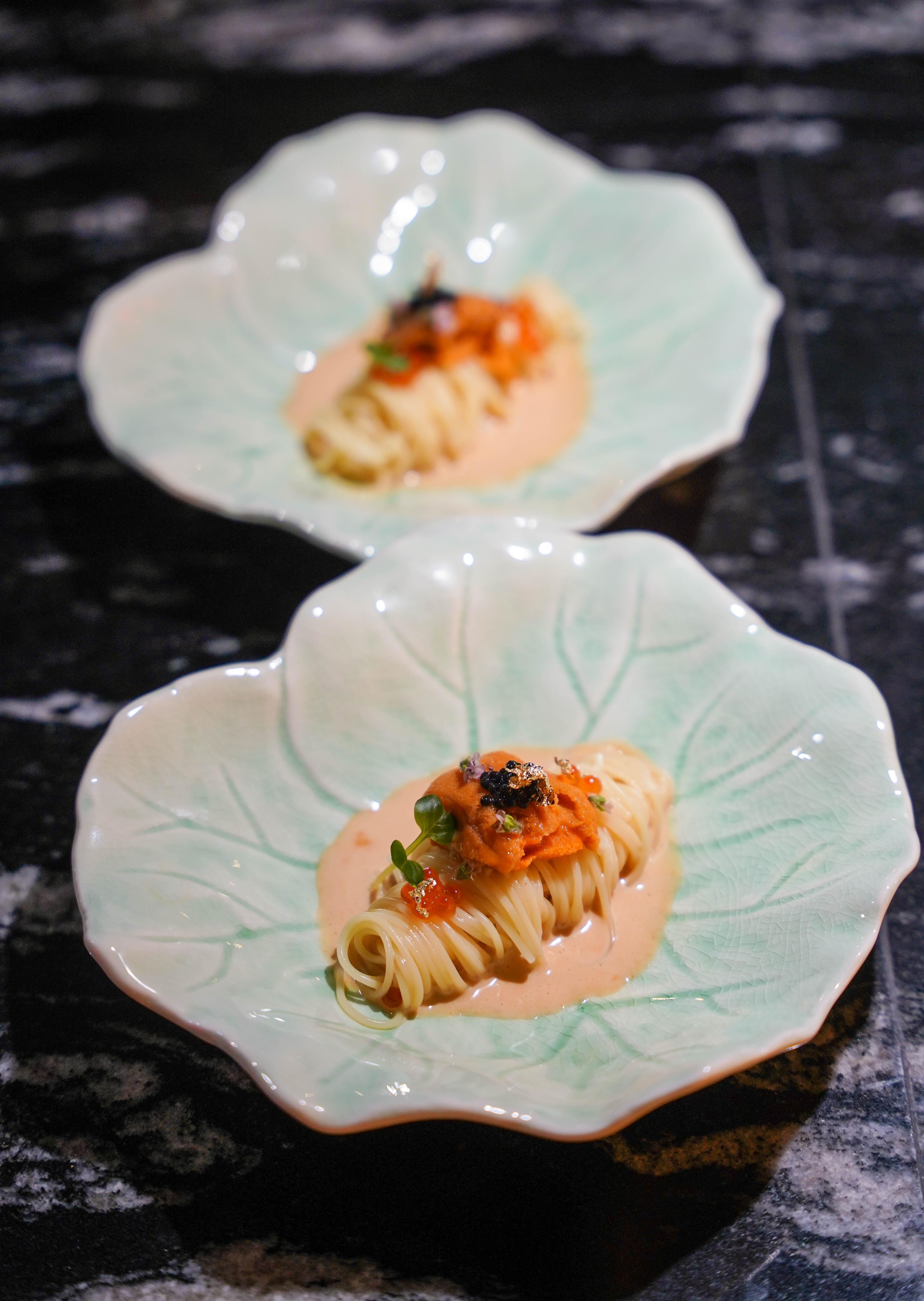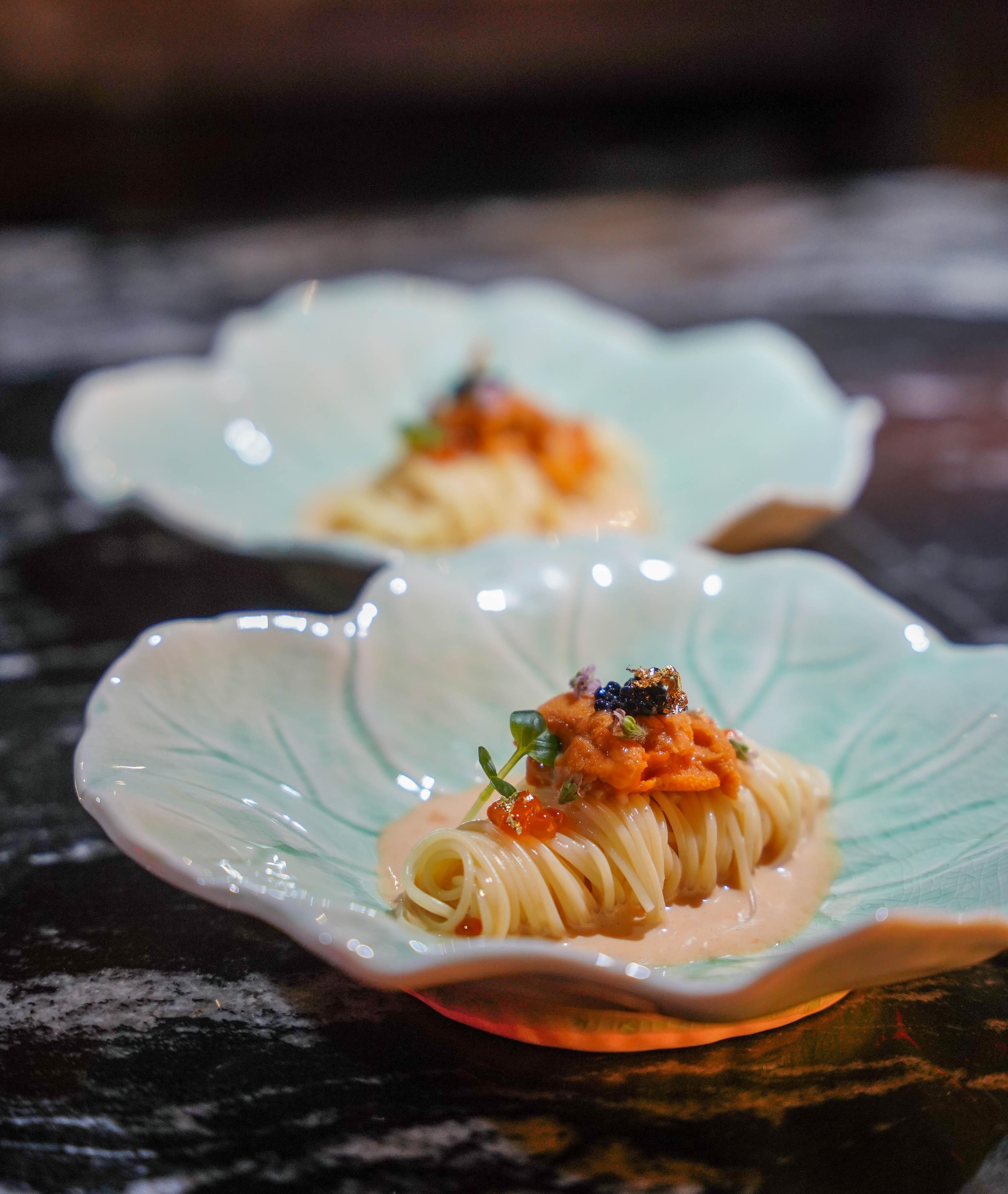 Hut Sake Bar offers a variety of set meals. The Koyo set is even more affordable, at RM568+ for two persons (equivalent to RM284 per person). 
It starts with Uni Capellini, this time topped with Hokkaido sea urchin, caviar and salmon roe, enhanced with sea urchin sauce for a harmoniously conceived palate-whetter.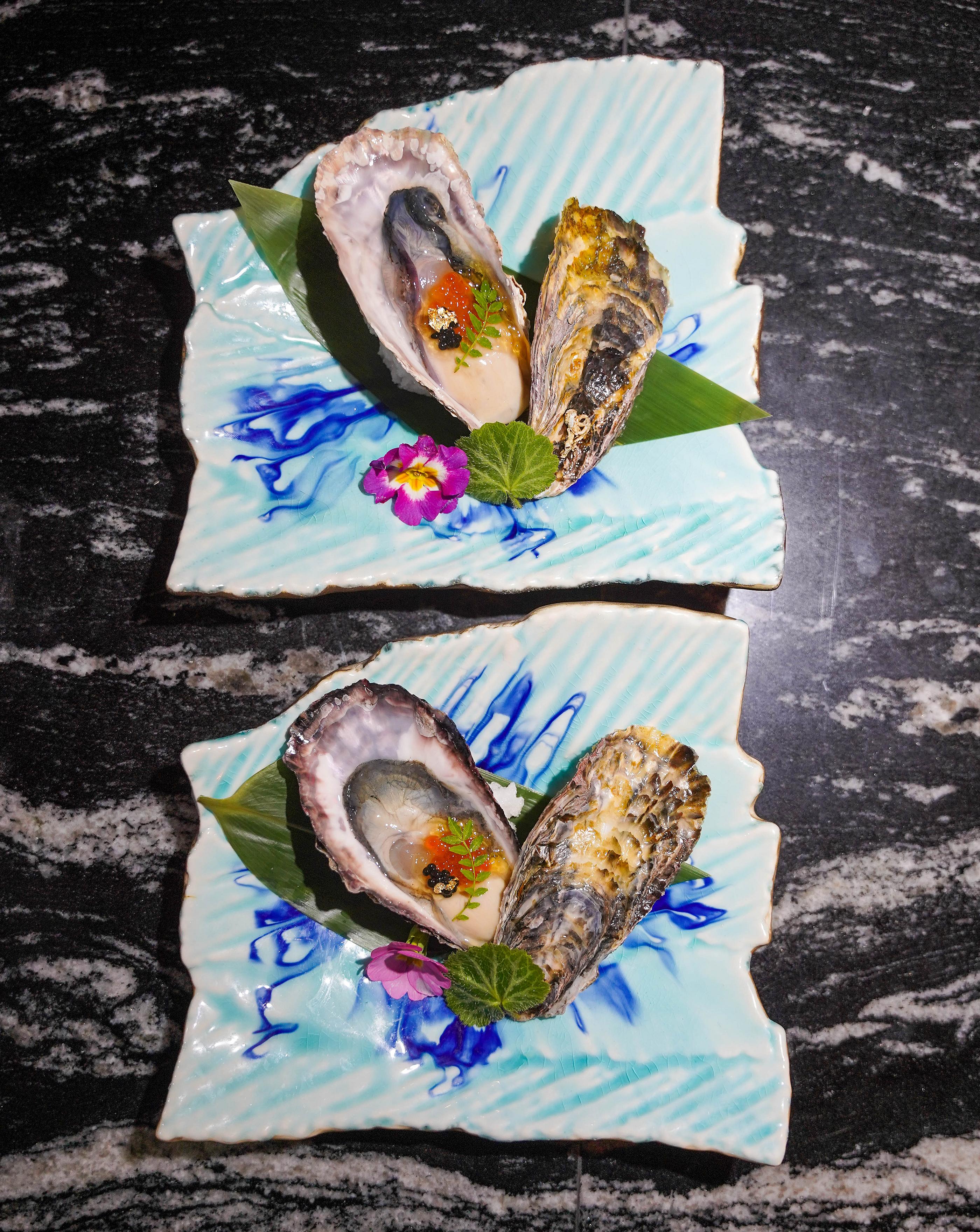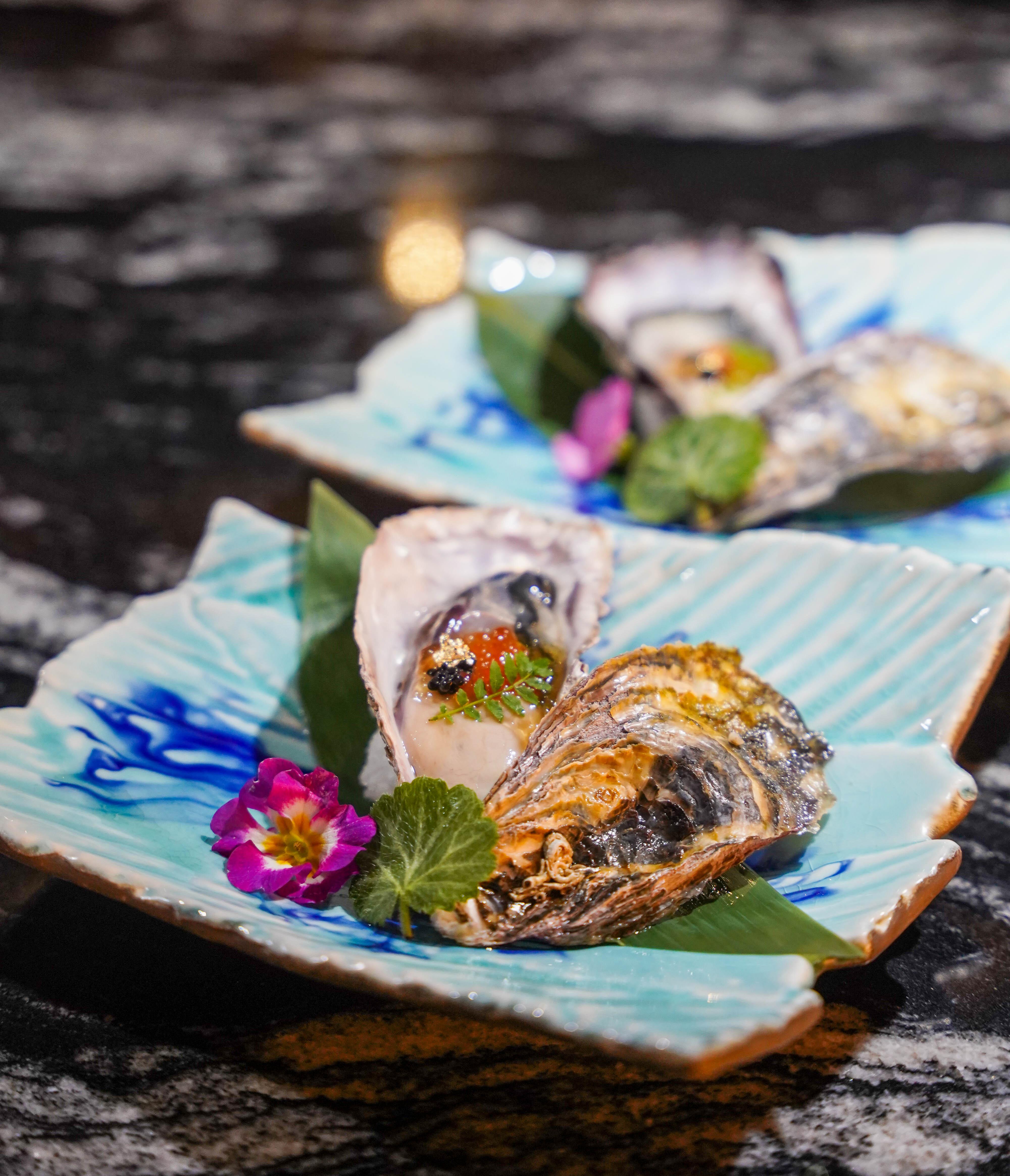 Oyster enthusiasts, don't miss the Fresh Oyster Tosazu - these oysters hail from Hyogo, a Japanese prefecture known for stellar seafood. Hut Sake Bar serves them pure and pristine, embellished with tosazu jelly sauce for a lightly tangy umami.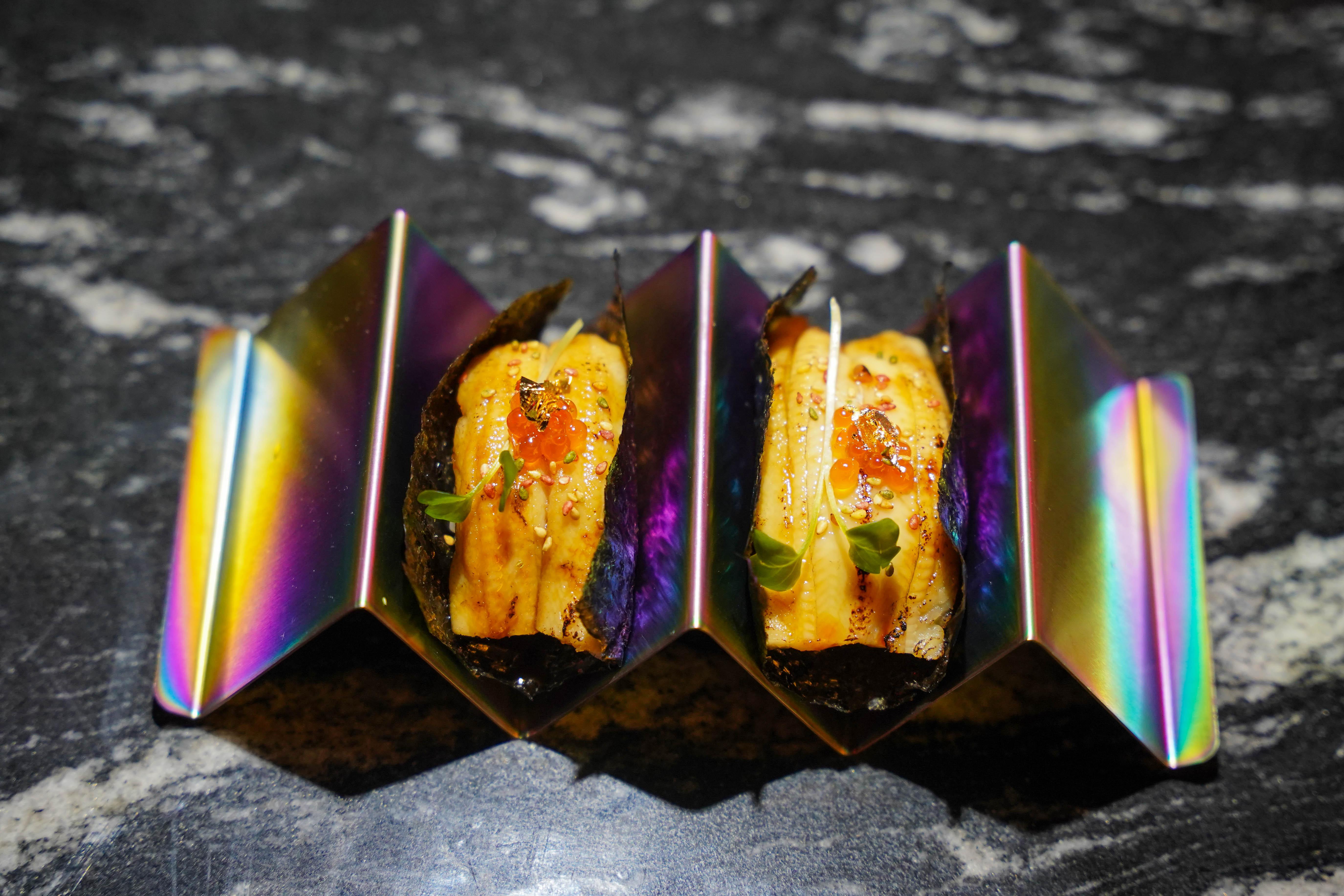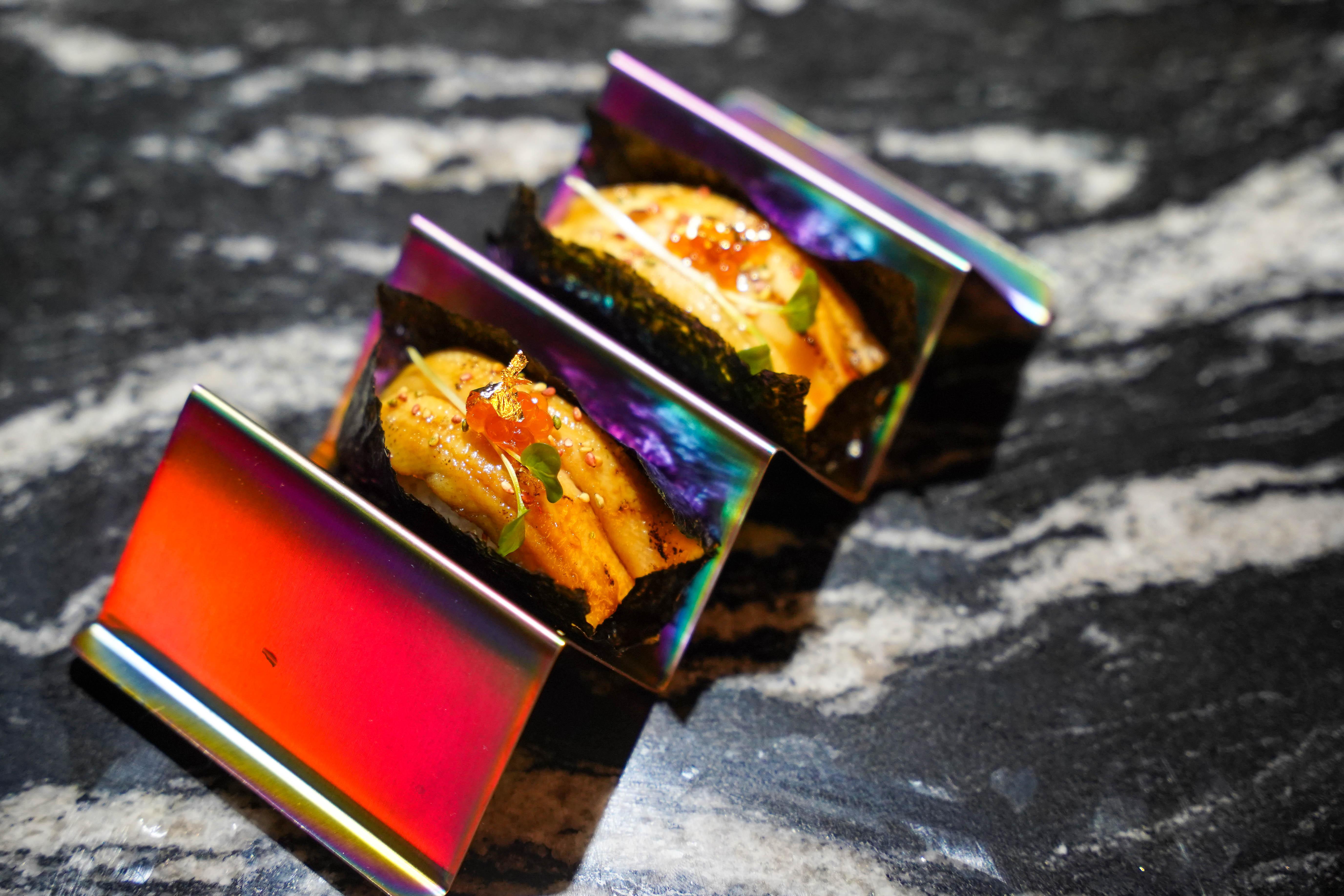 We're instantly smitten with the Anago Tacos - lovely, lip-smacking sea eel bundled in nori sheets, gracefully garnished with colourful flowers and sprouts, bringing together the ocean and the land in mouthfuls of bliss.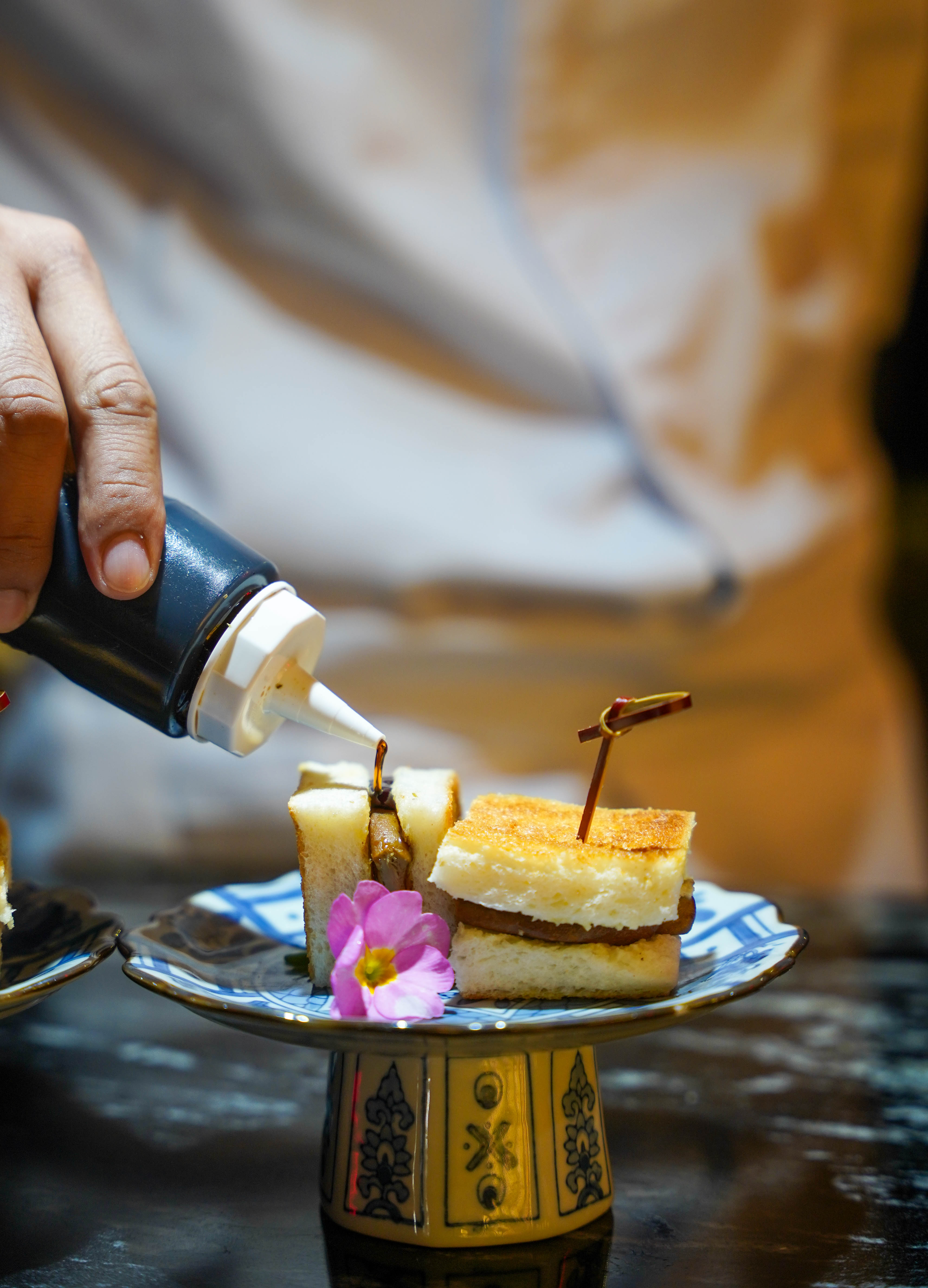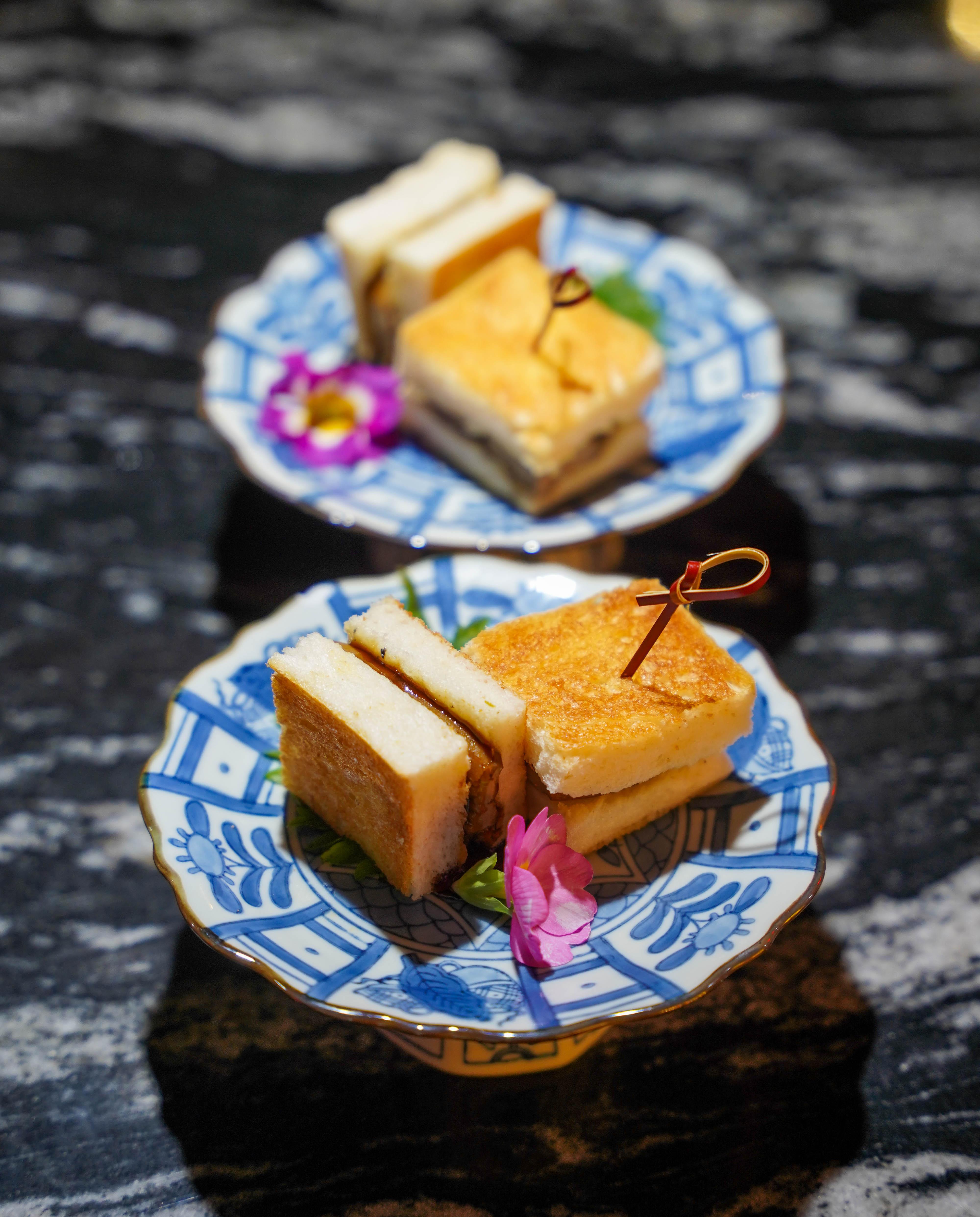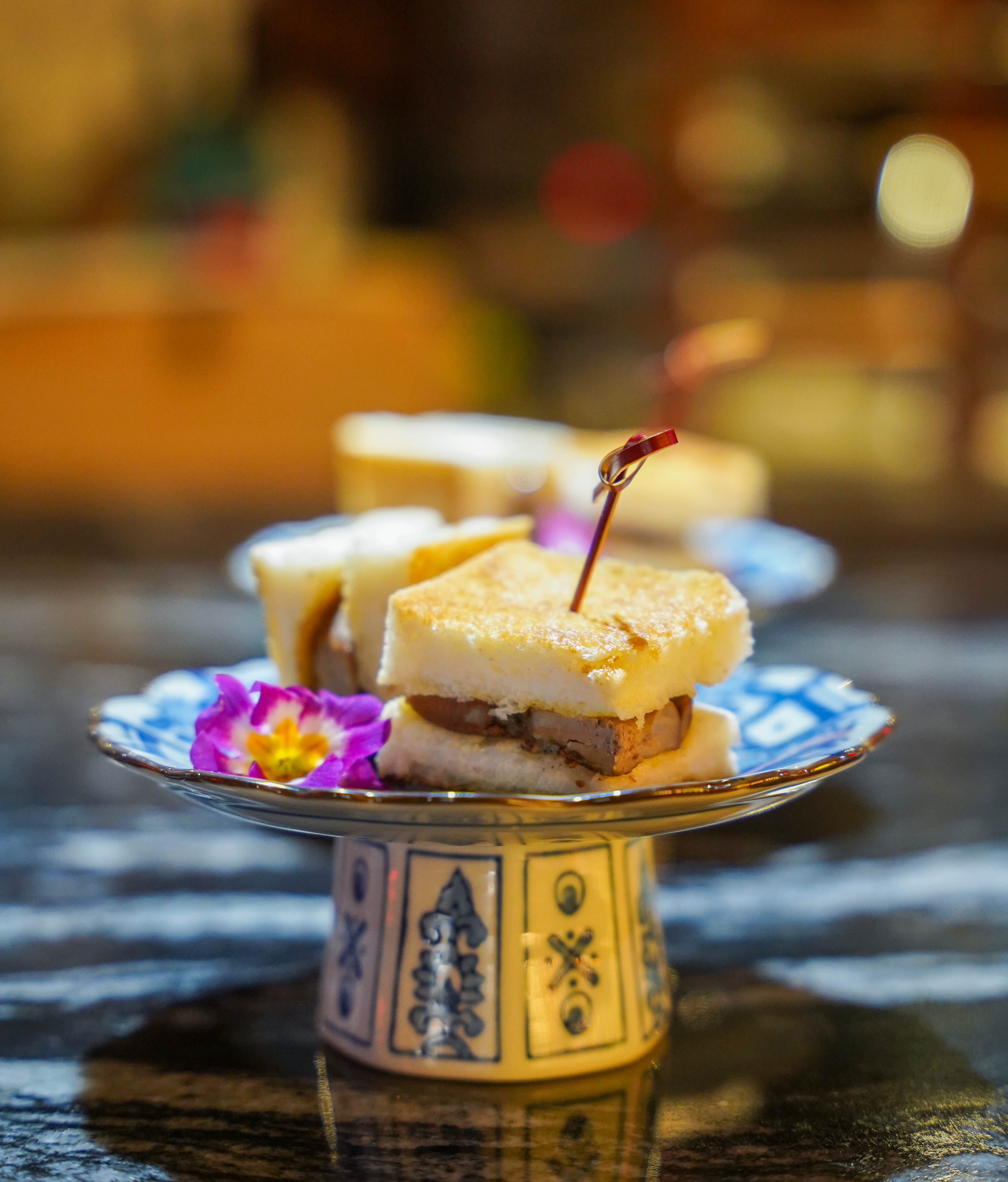 The Koyo set's sando is the Foie Gras Sando, impeccably layering irresistibly sauced goose liver in immaculate Japanese bread. Thumbs up to Hut Sake Bar for these generous portions.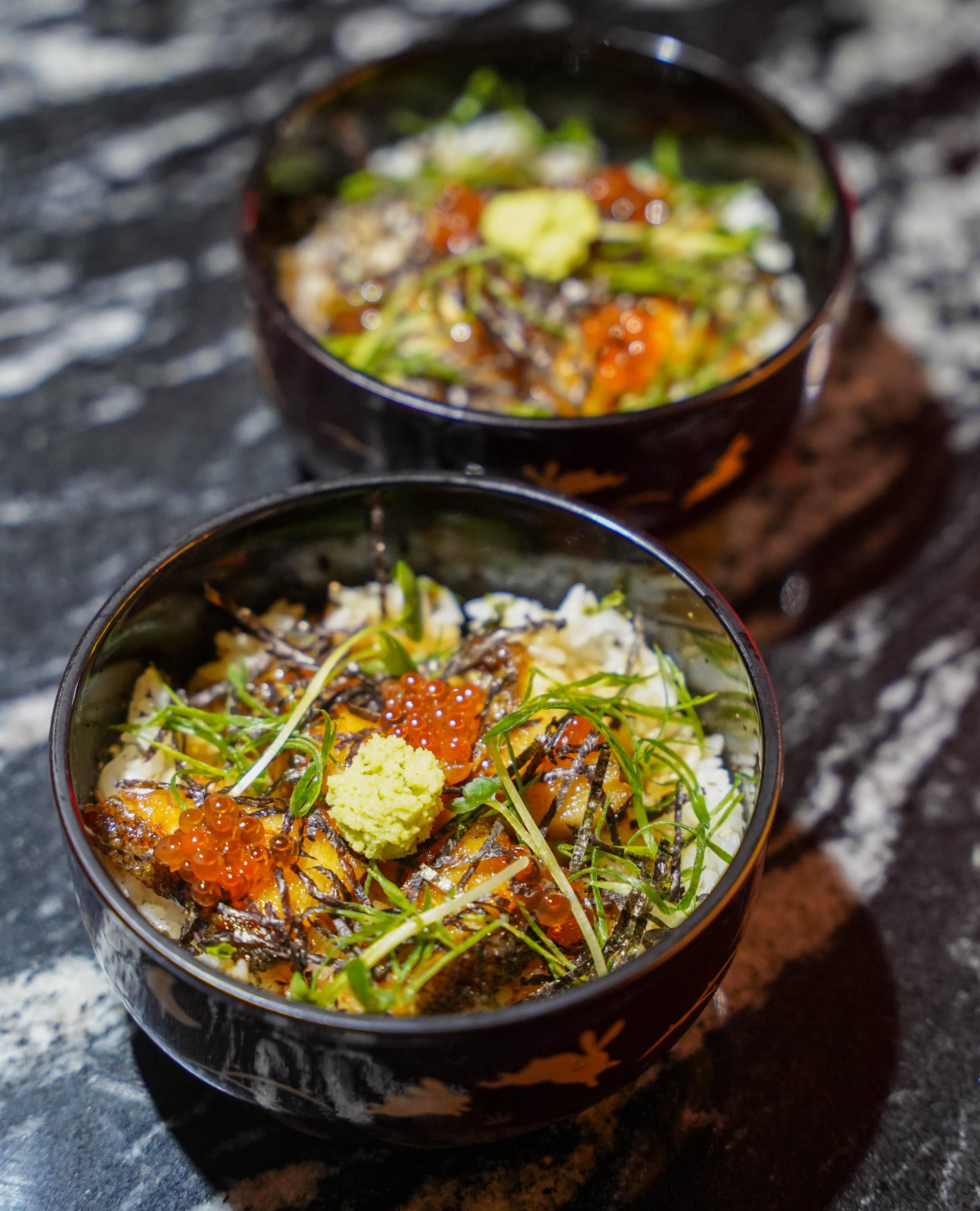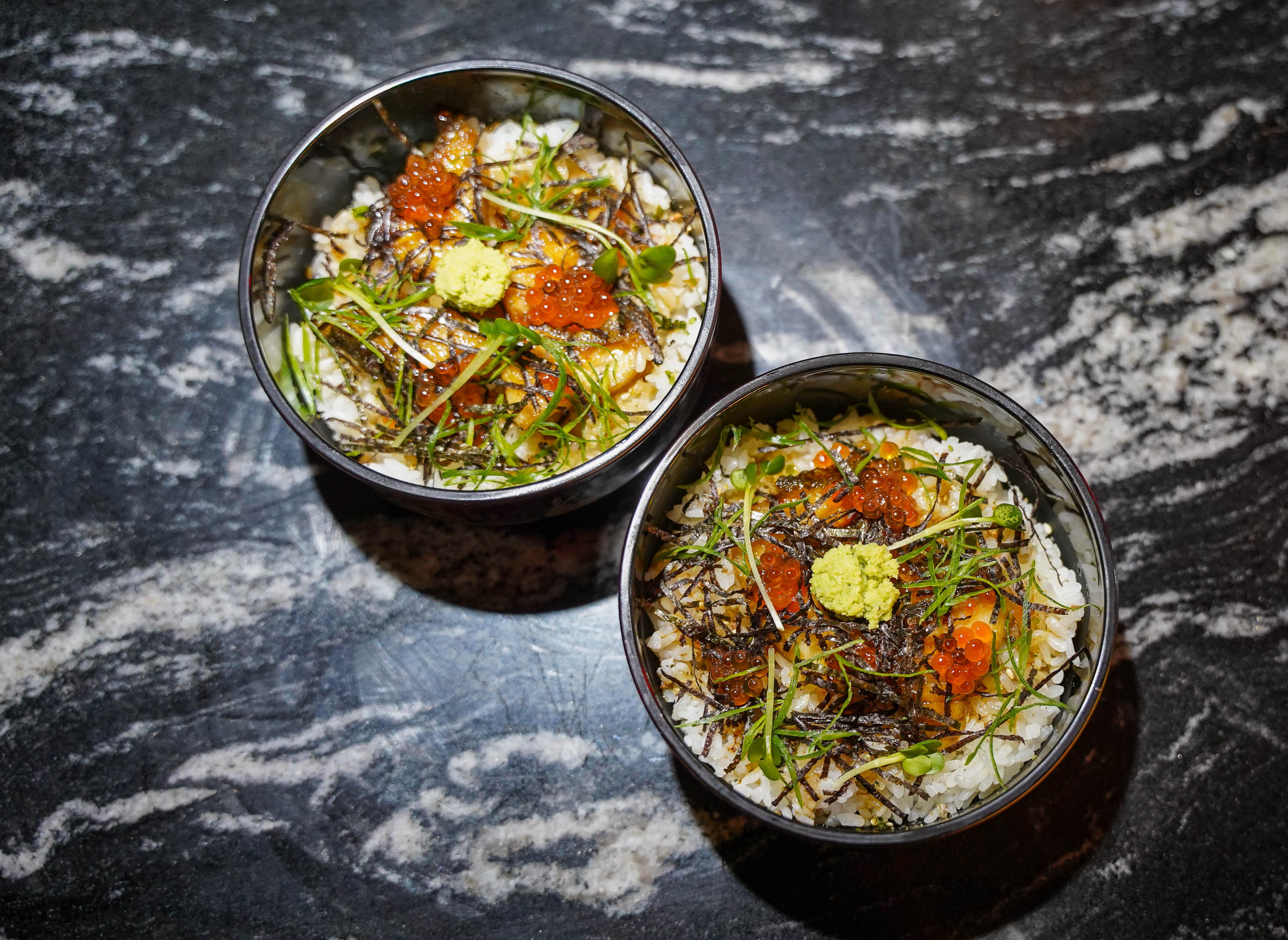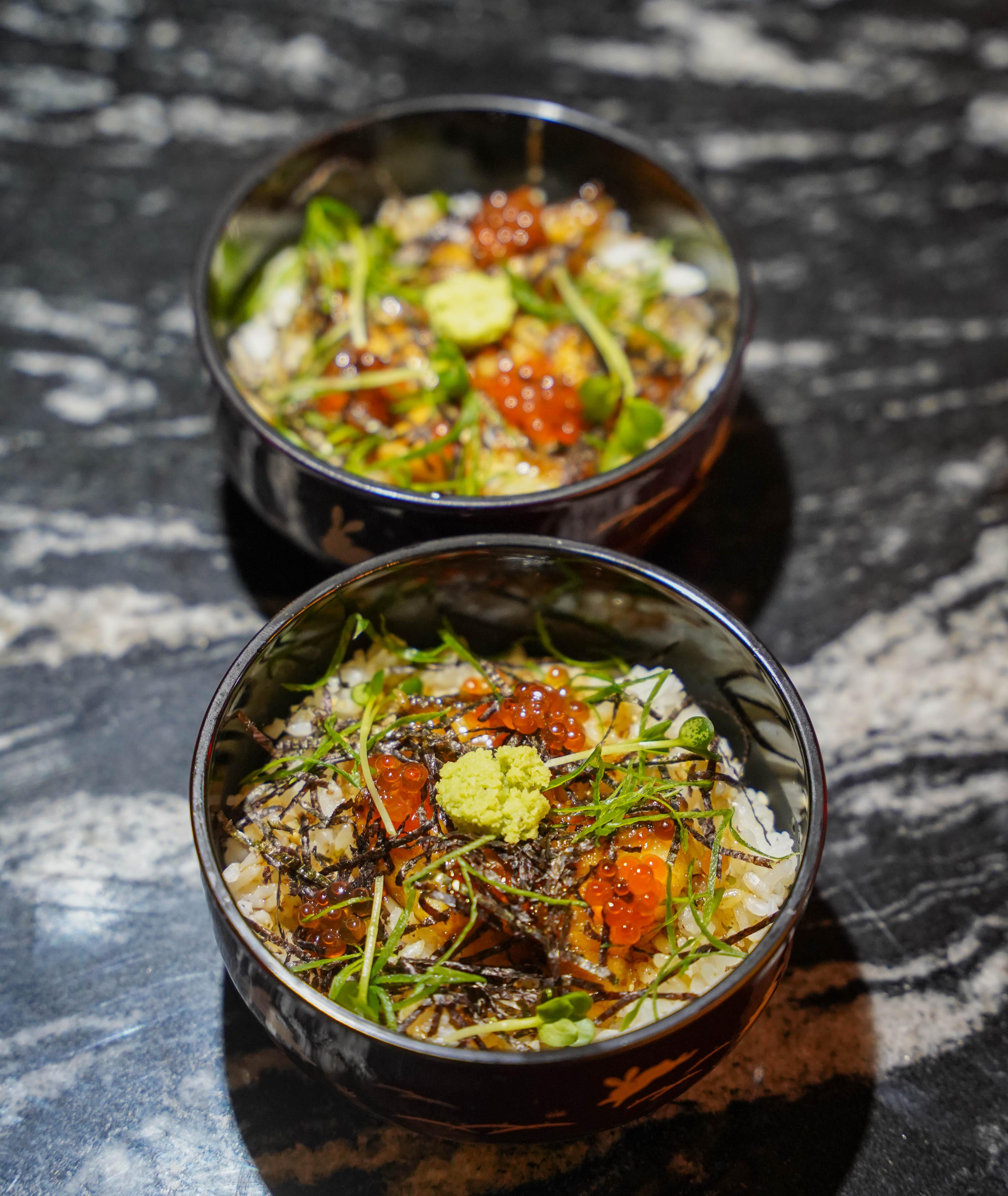 The Signature Gindara Don boasts grilled black cod fish, blanketed wtih salmon roe, nori, furikake and wasabi - a memorable seafood rice bowl that any respectable Japanese restaurant would be proud to serve.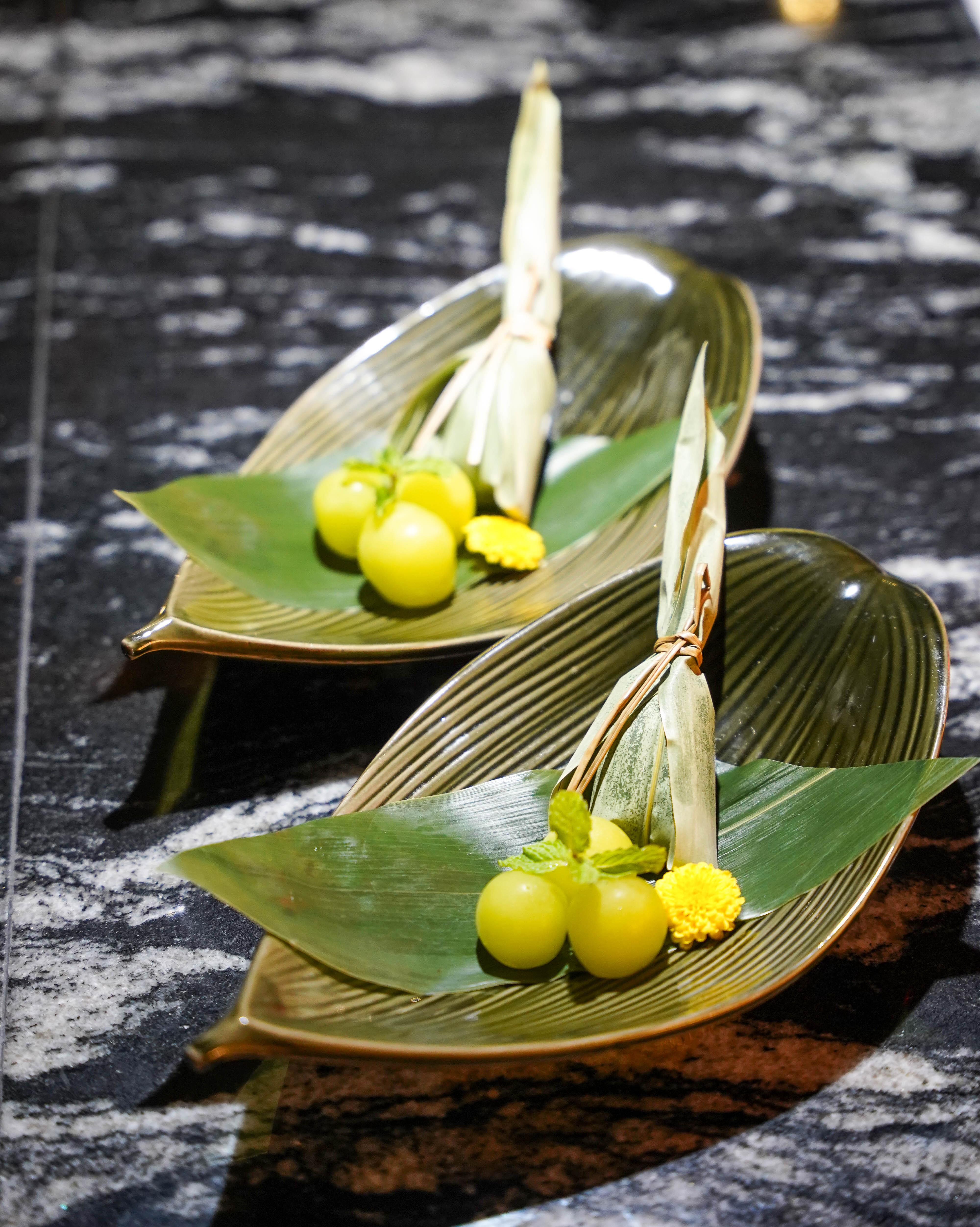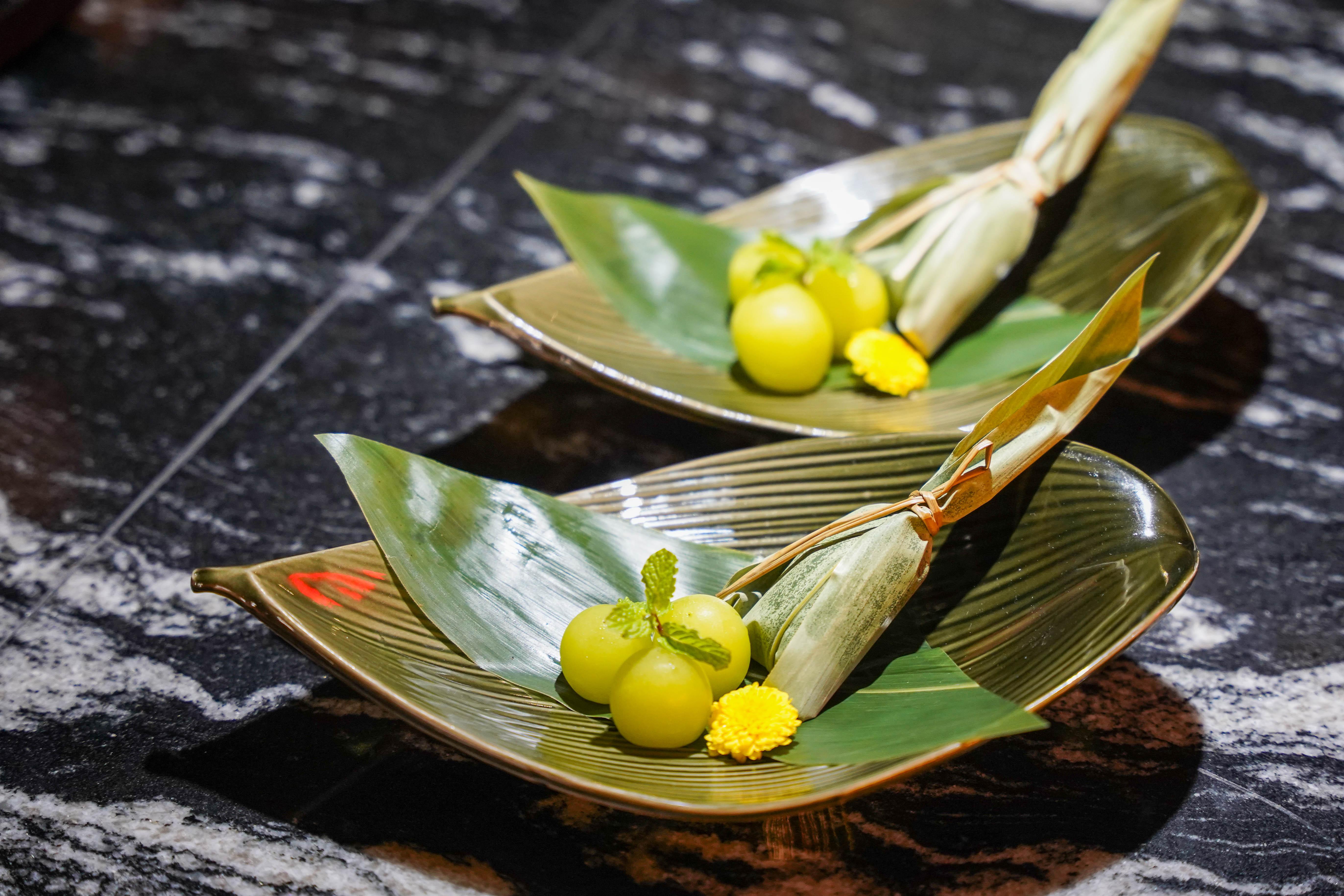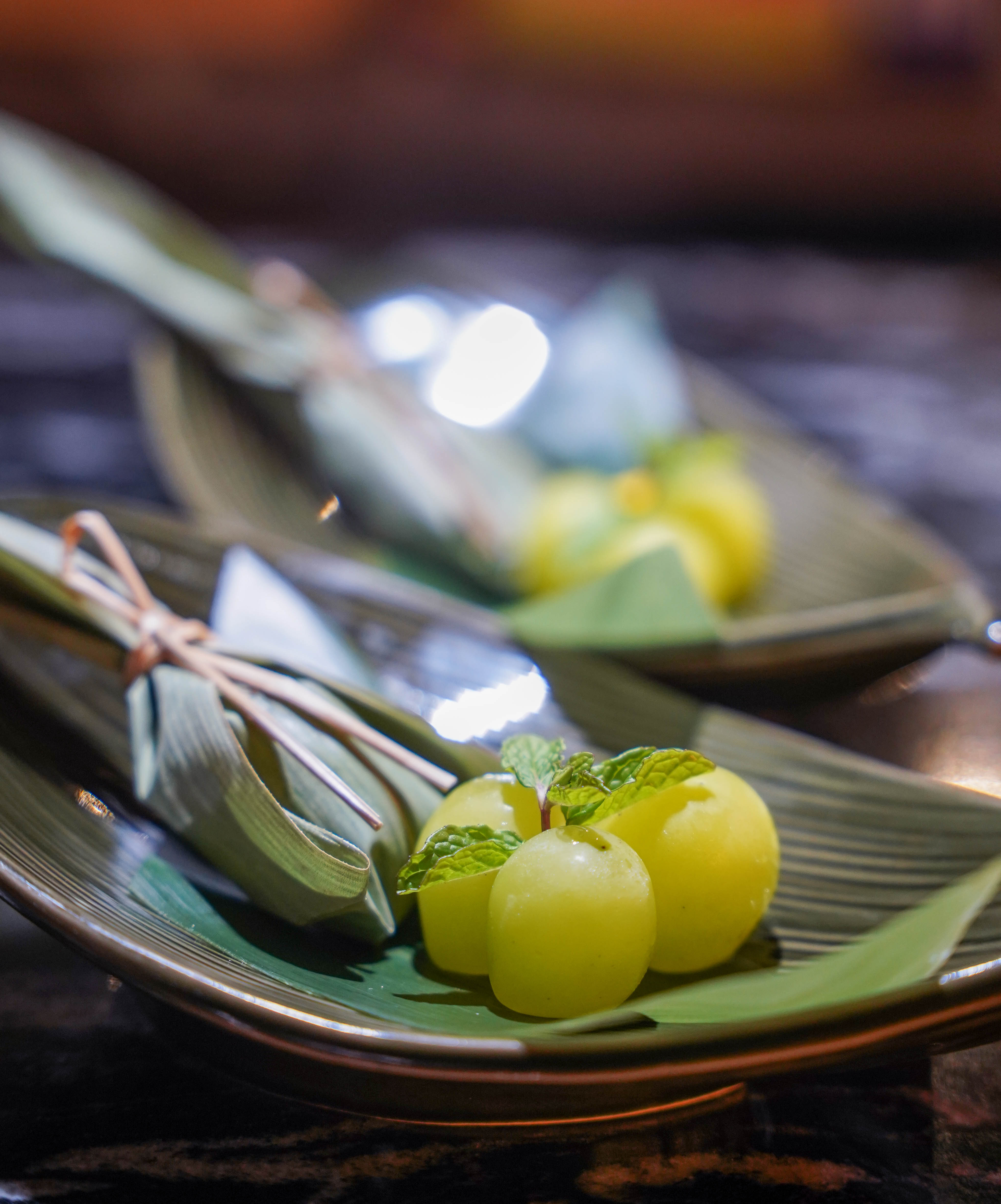 The Koyo set menu concludes with Dessert of the Day, dedicated to two kinds of treats, which might include Japanese grapes and leaf-wrapped custard mochi.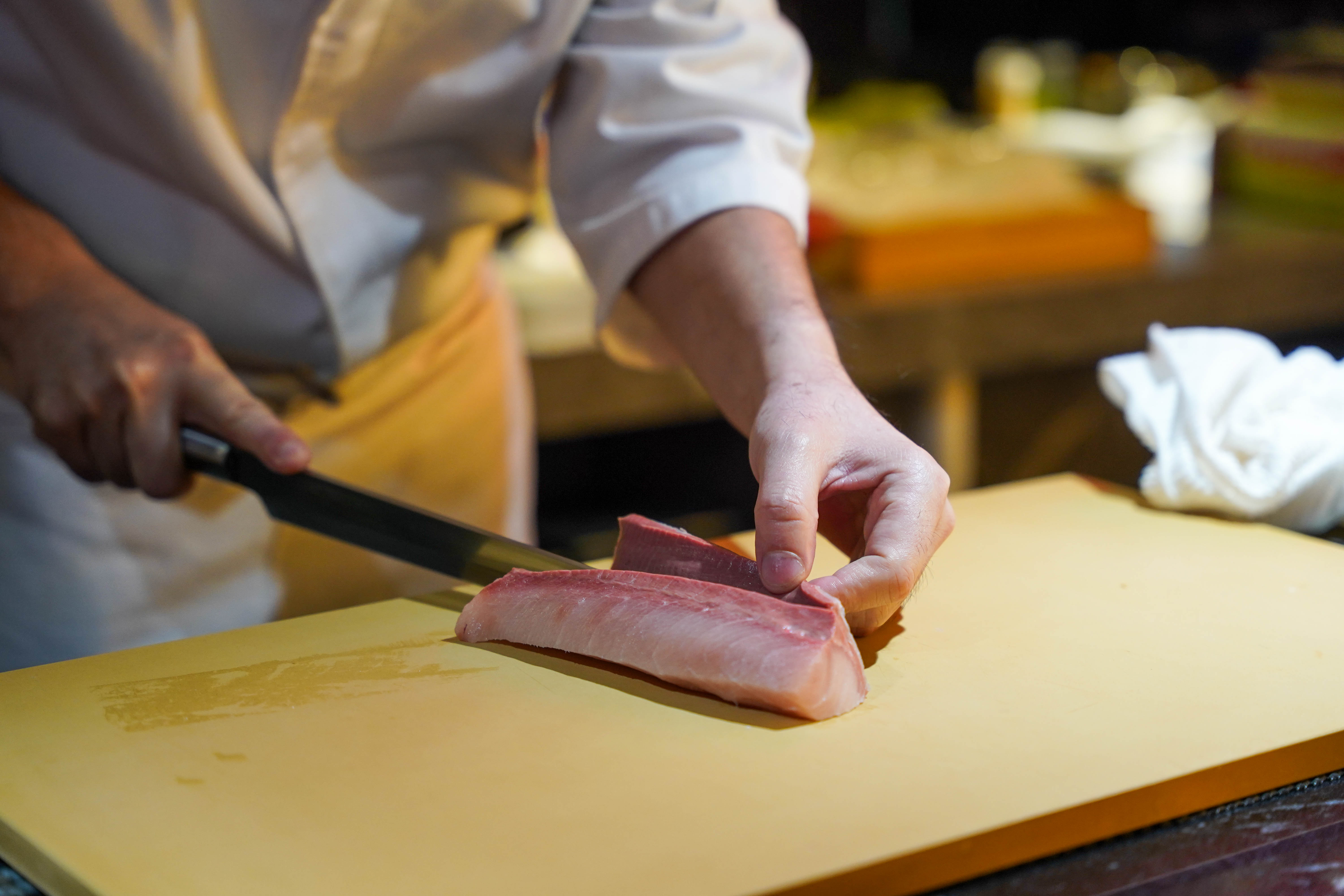 Hut Sake Bar
G97, Lalaport, 2, Jalan Hang Tuah, Bukit Bintang, 55100 Kuala Lumpur.
Daily, 11am-12am. 
WhatsApp: 011-3686-6881
www.hutsakebar.com
For bookings, click 
here.