Gyuden Yakiniku: Grilling up great Japanese Miyazaki A5 wagyu beef at The Hub SS2
May 12, 2023
---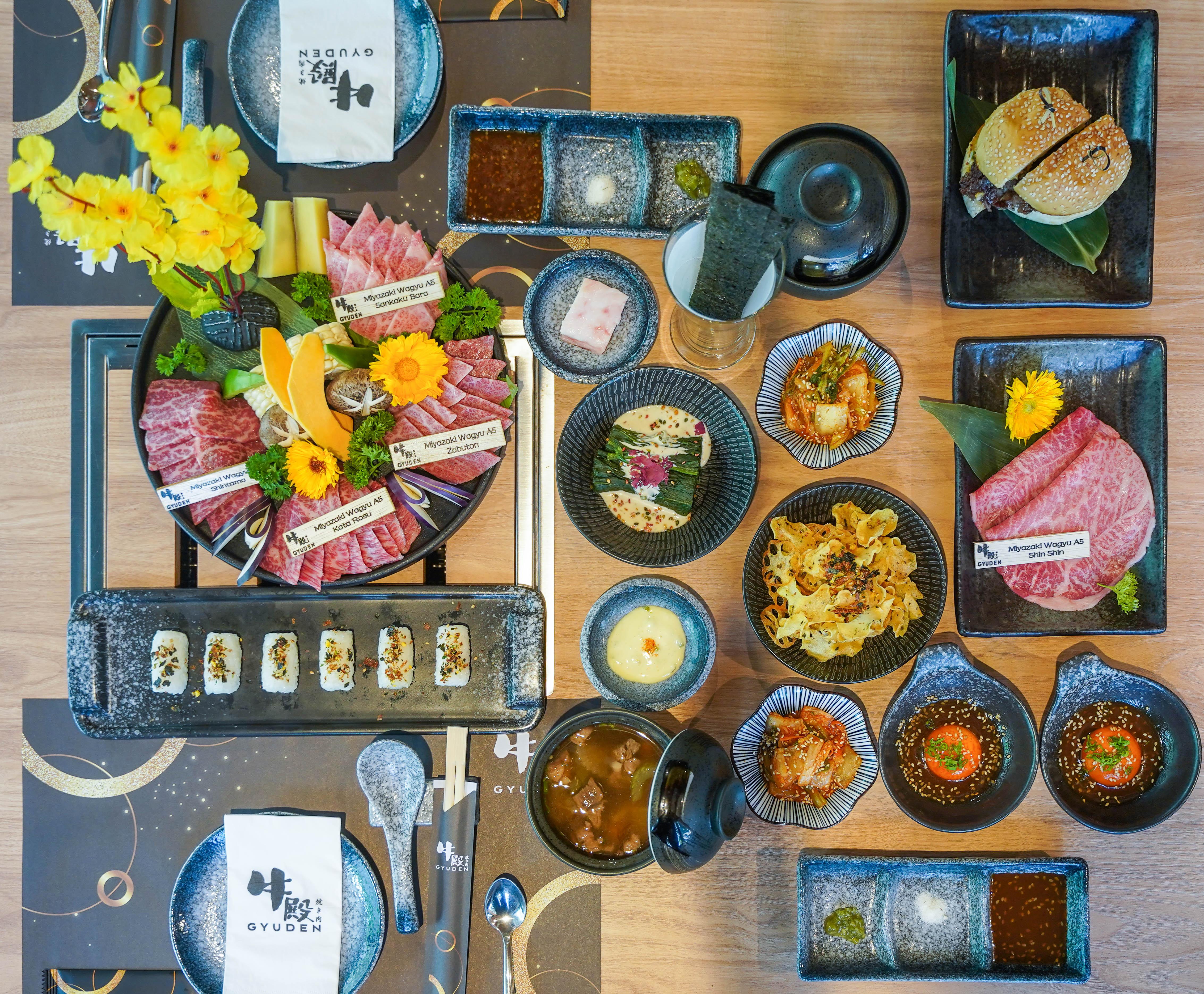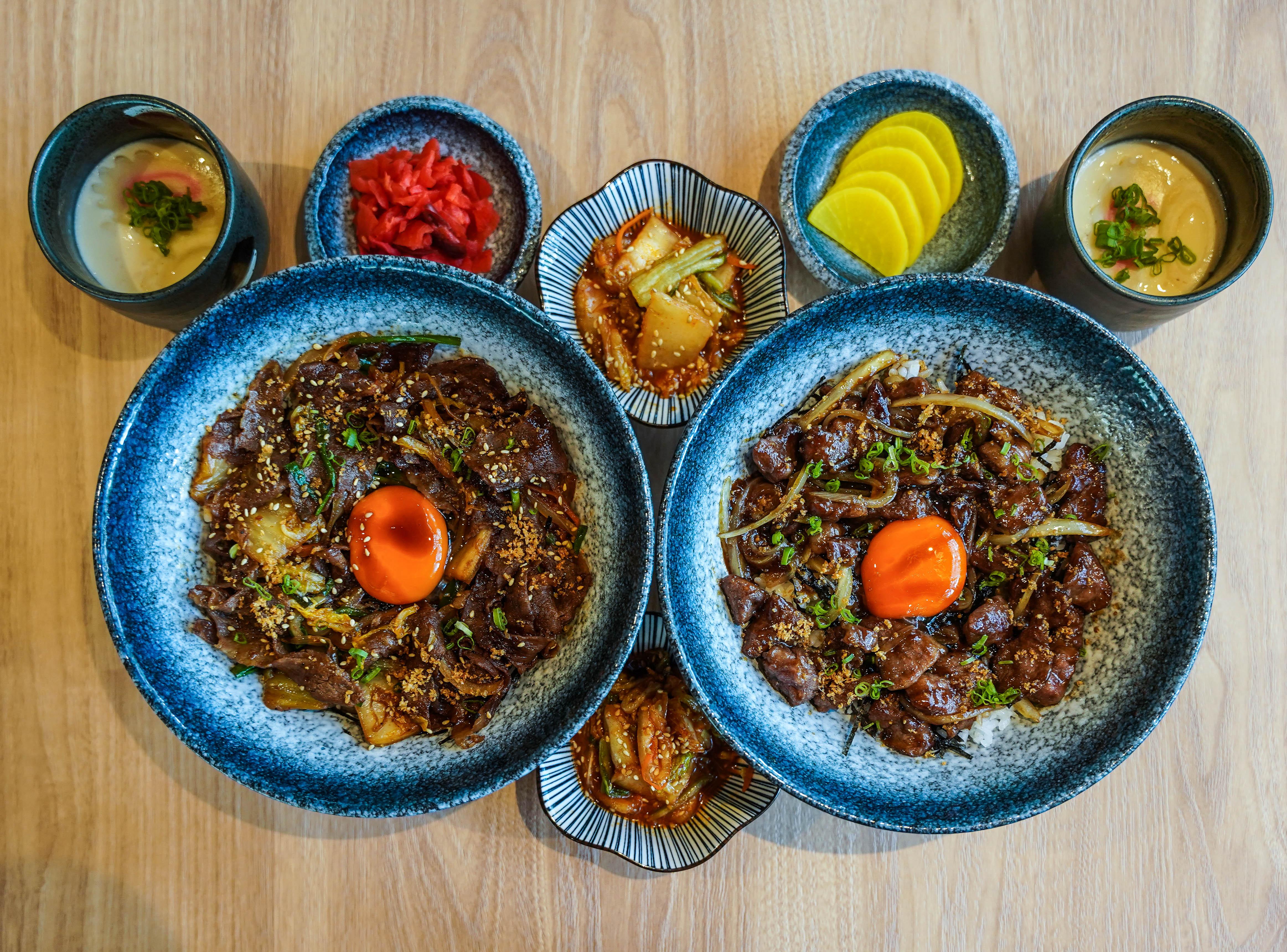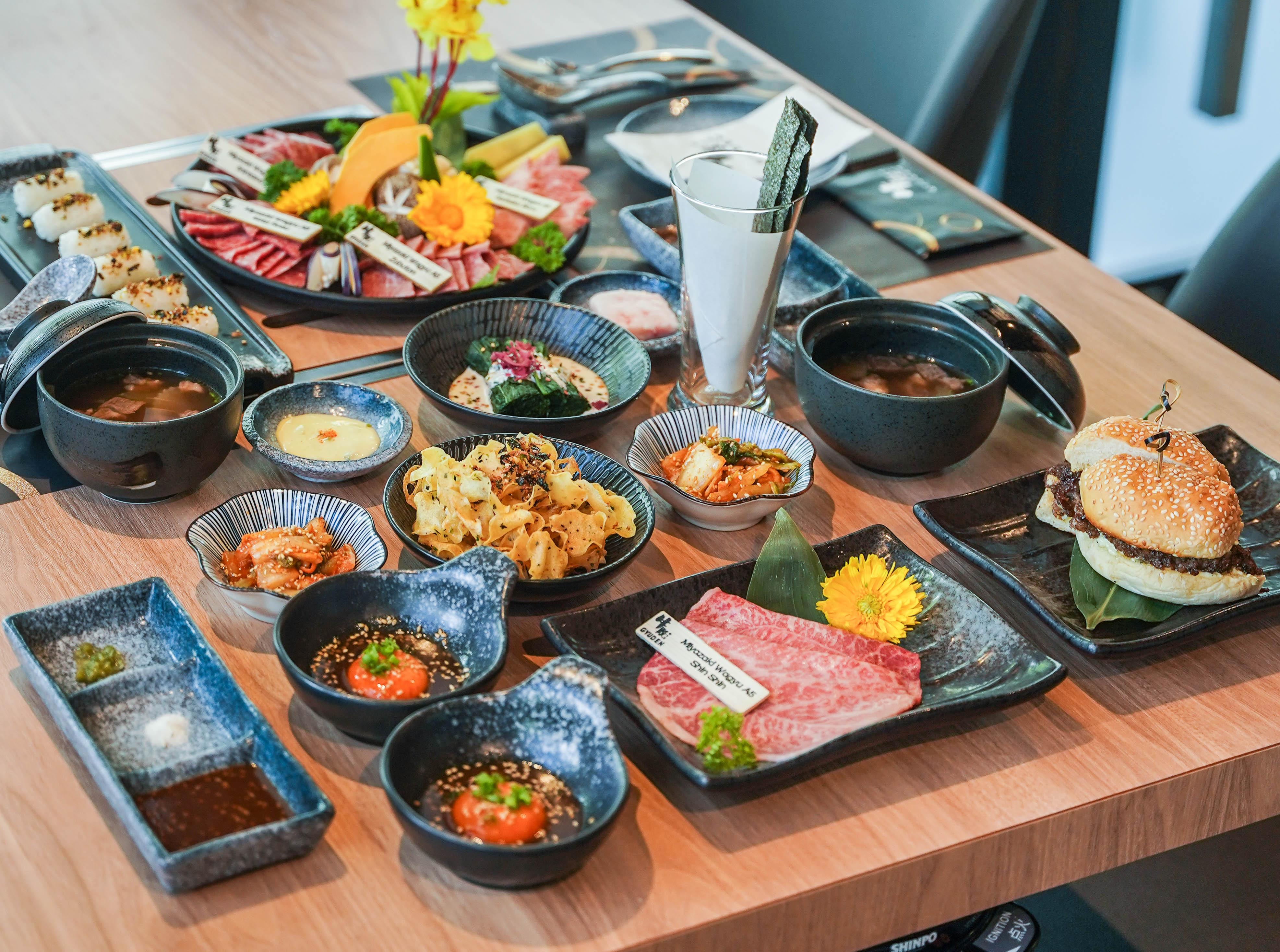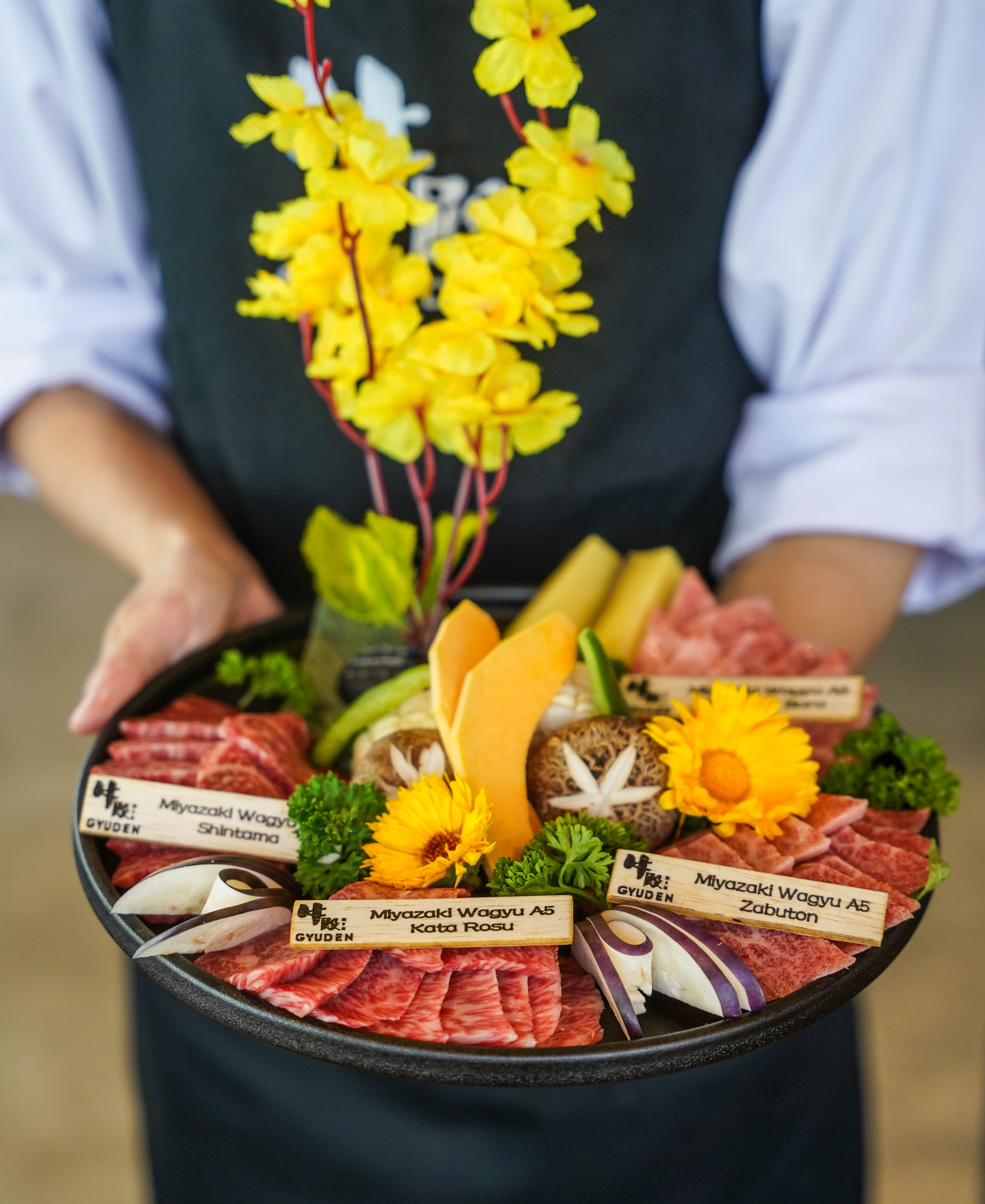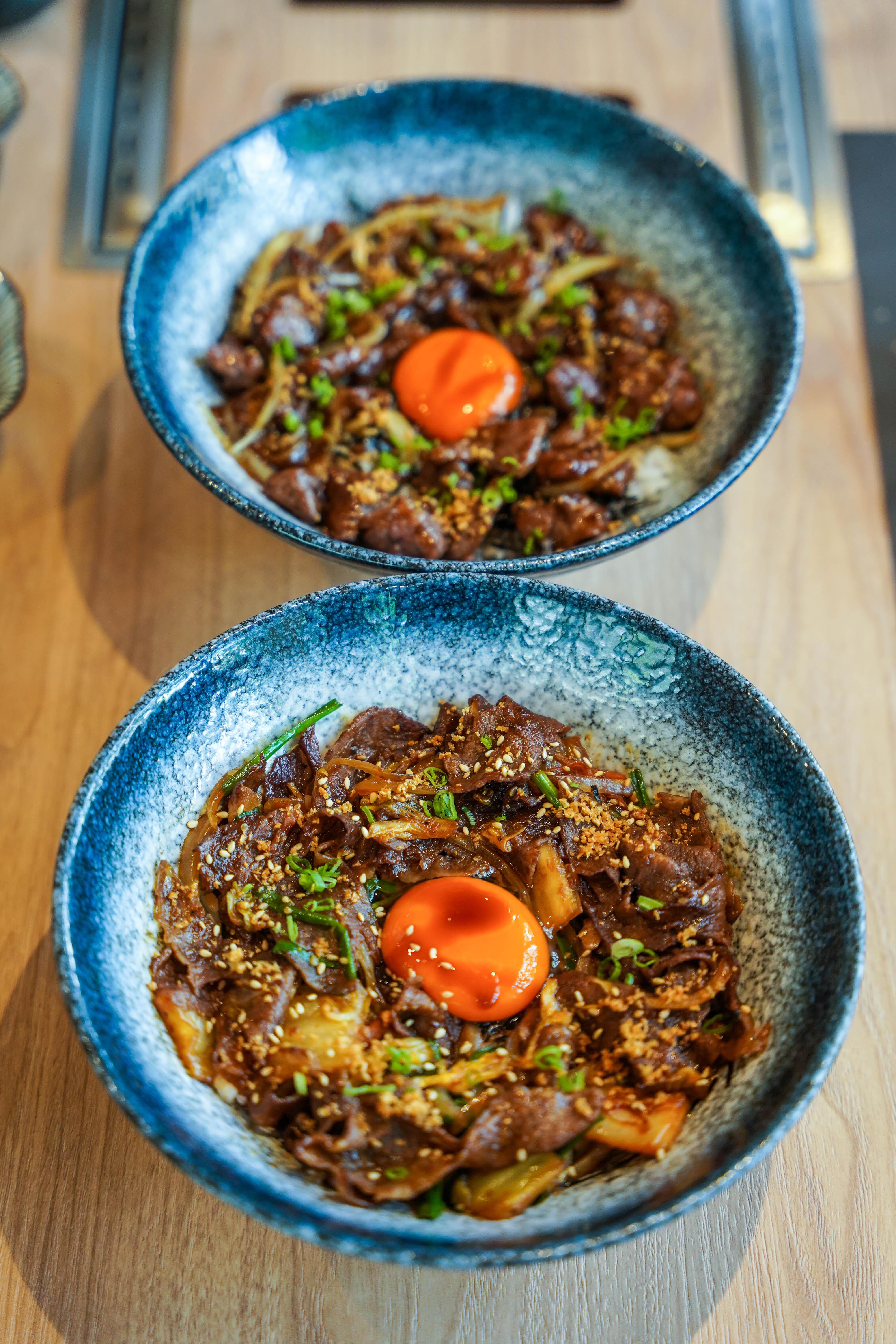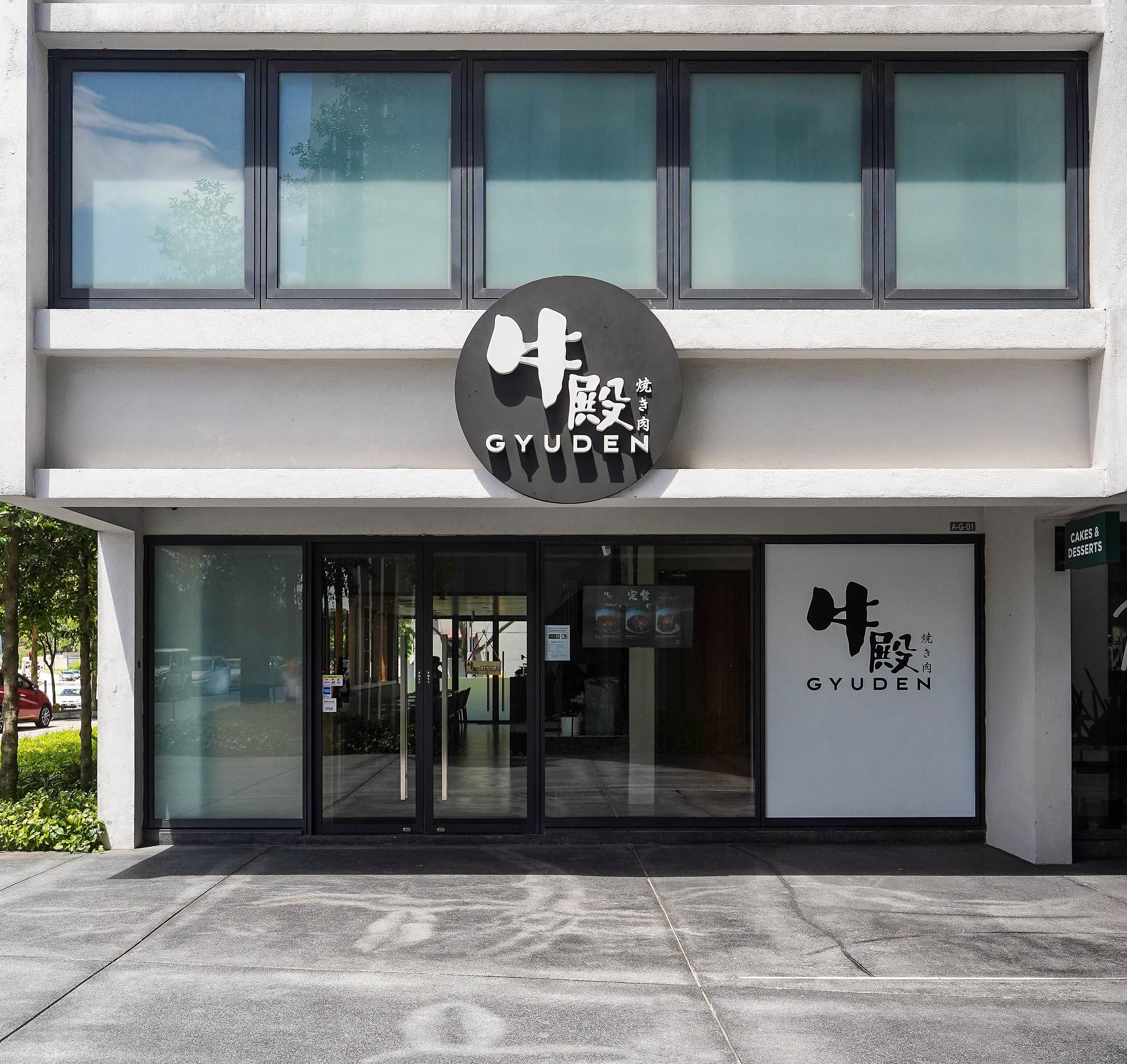 Gyuden Yakiniku strives to be PJ's prime place for Japanese Miyazaki A5 wagyu beef, harnessing this halal-certified top-tier treat throughout its menu - from luscious cuts of sankaku bara for grilling to lip-smacking trimmings for beef rice bowls and even burgers.
Whether you're seeking Miyazaki sampling platters to share for hearty dinners or fuss-free donburi for fulfilling solo lunches, Gyuden Yakiniku pledges a delicious affair, served up by a warm, welcoming team.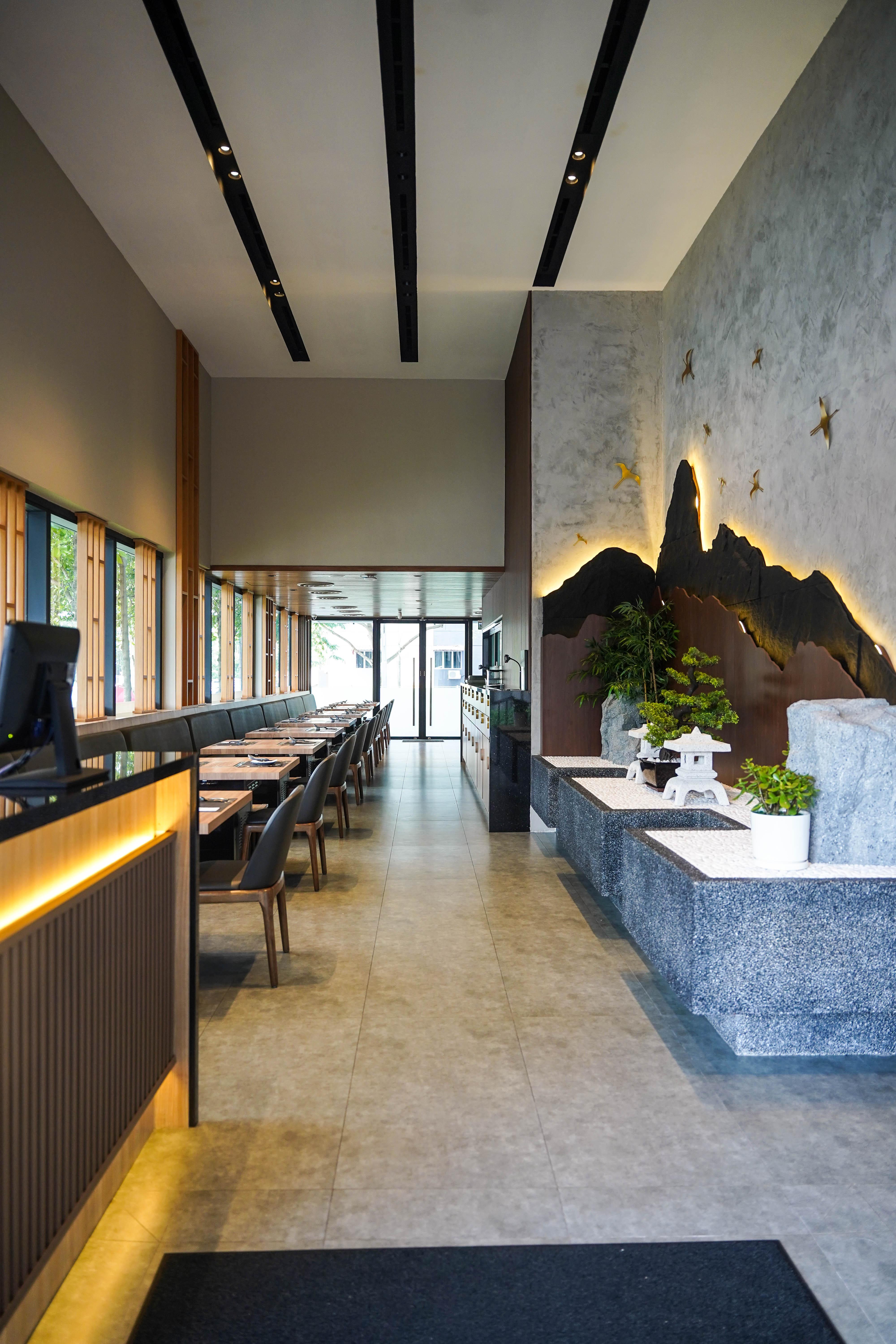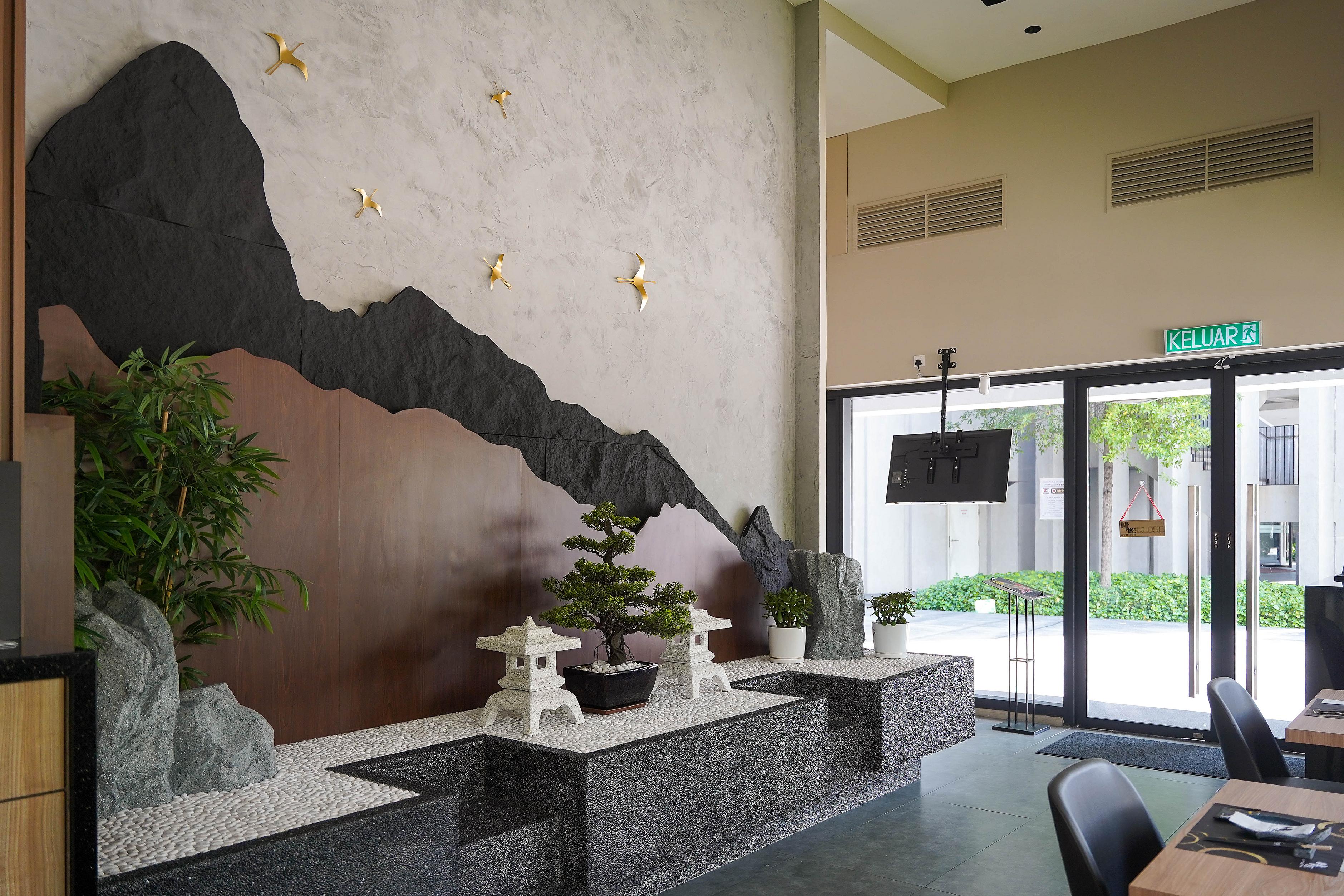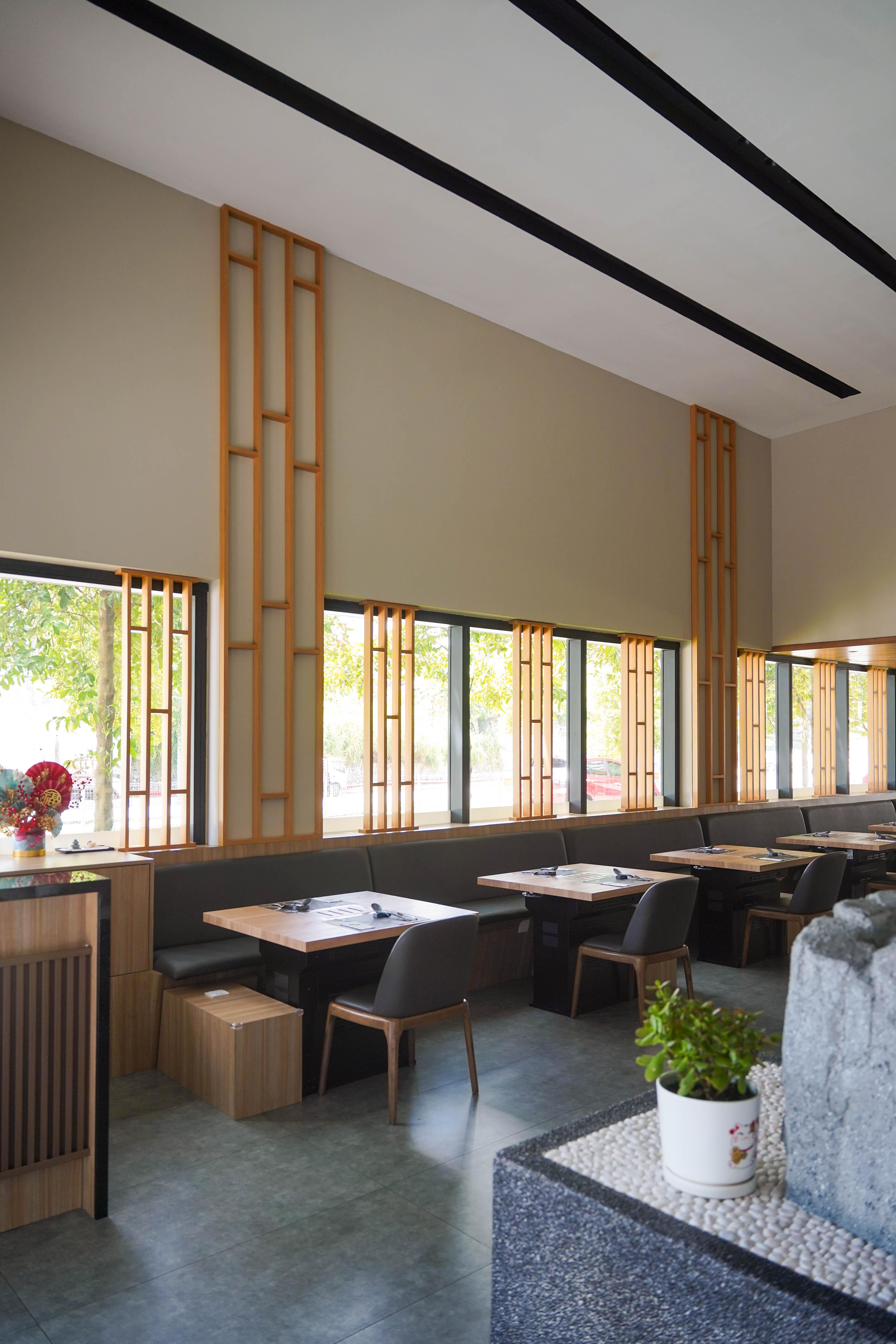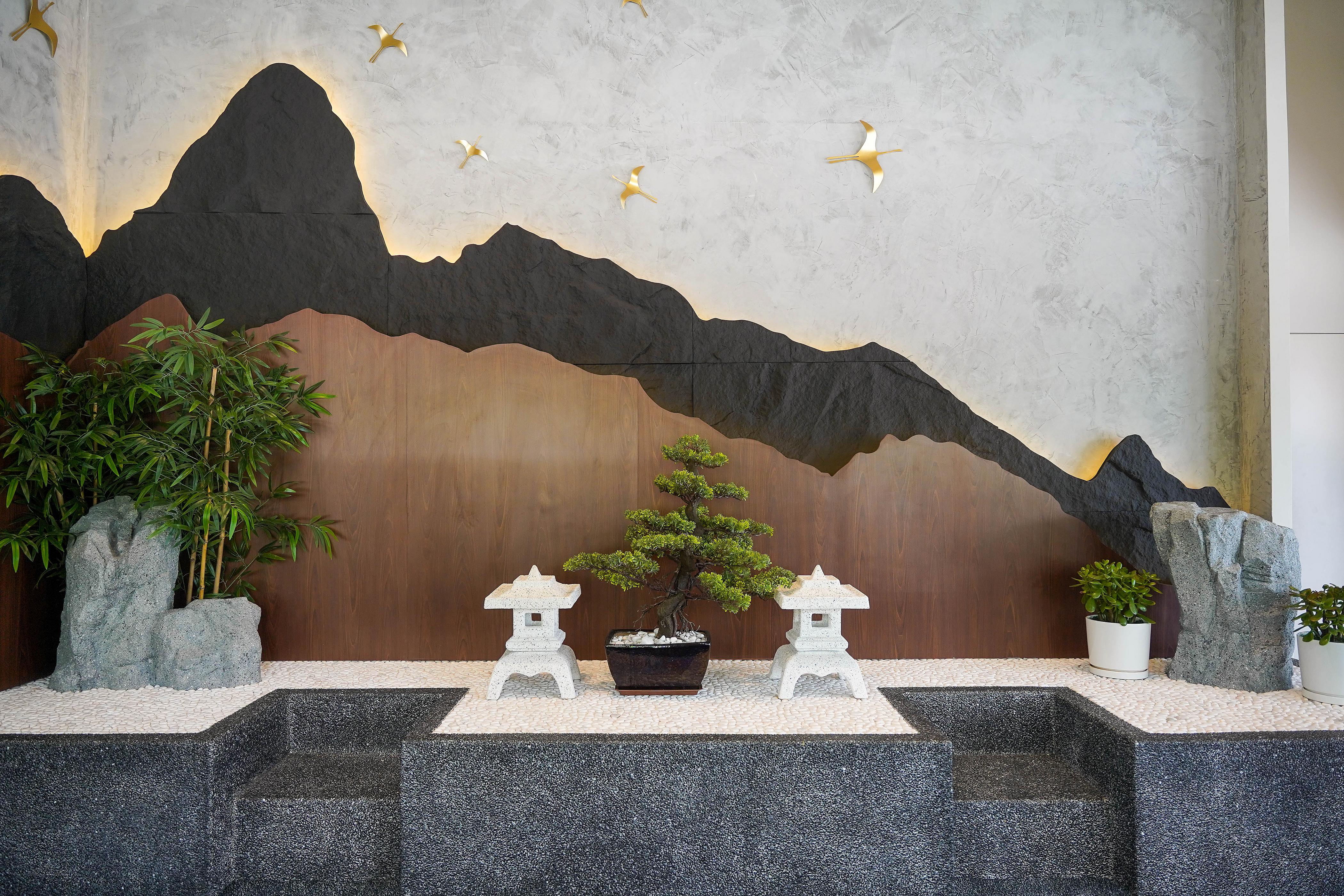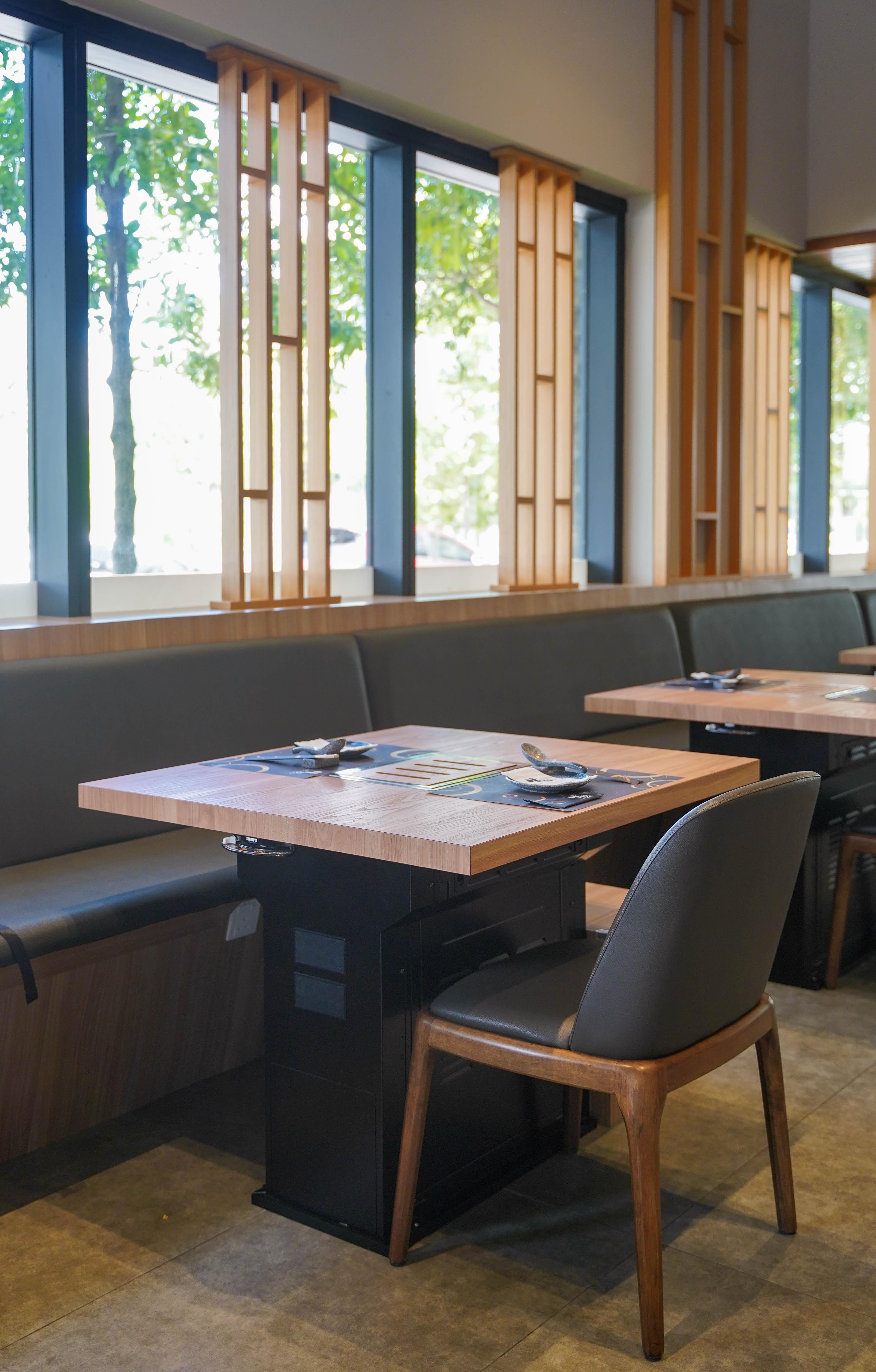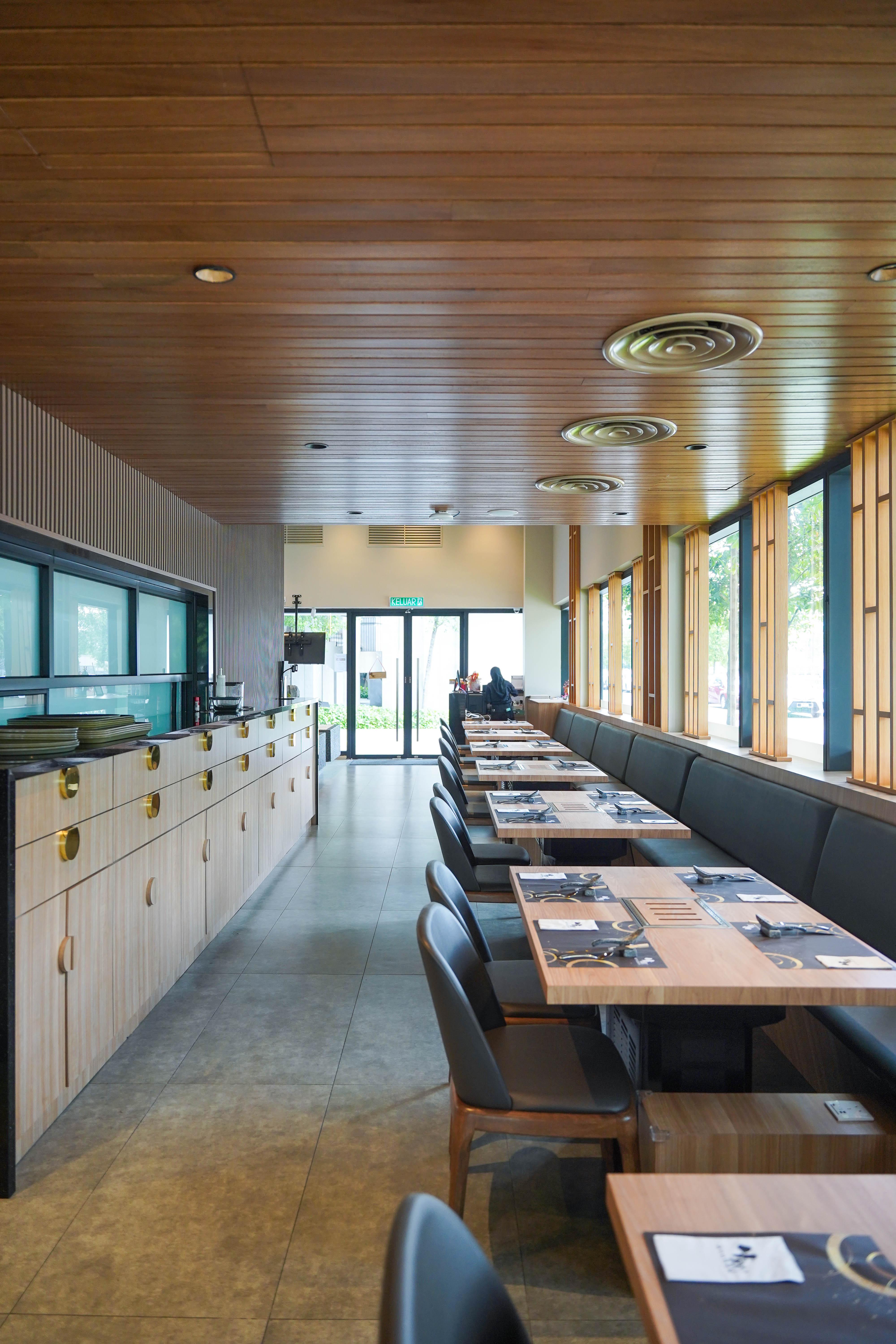 Step inside Gyuden Yakiniku for a soothing sense of zen, evoking an indoor garden with elegantly classic flourishes. 
Japanese-built wood-topped grilling tables line this cosy space, complete with thoughtful ventilation that ensures fresh, clean air is well-circulated. Savour a barbecue feast without having your hair and clothes smell of smoke and meat!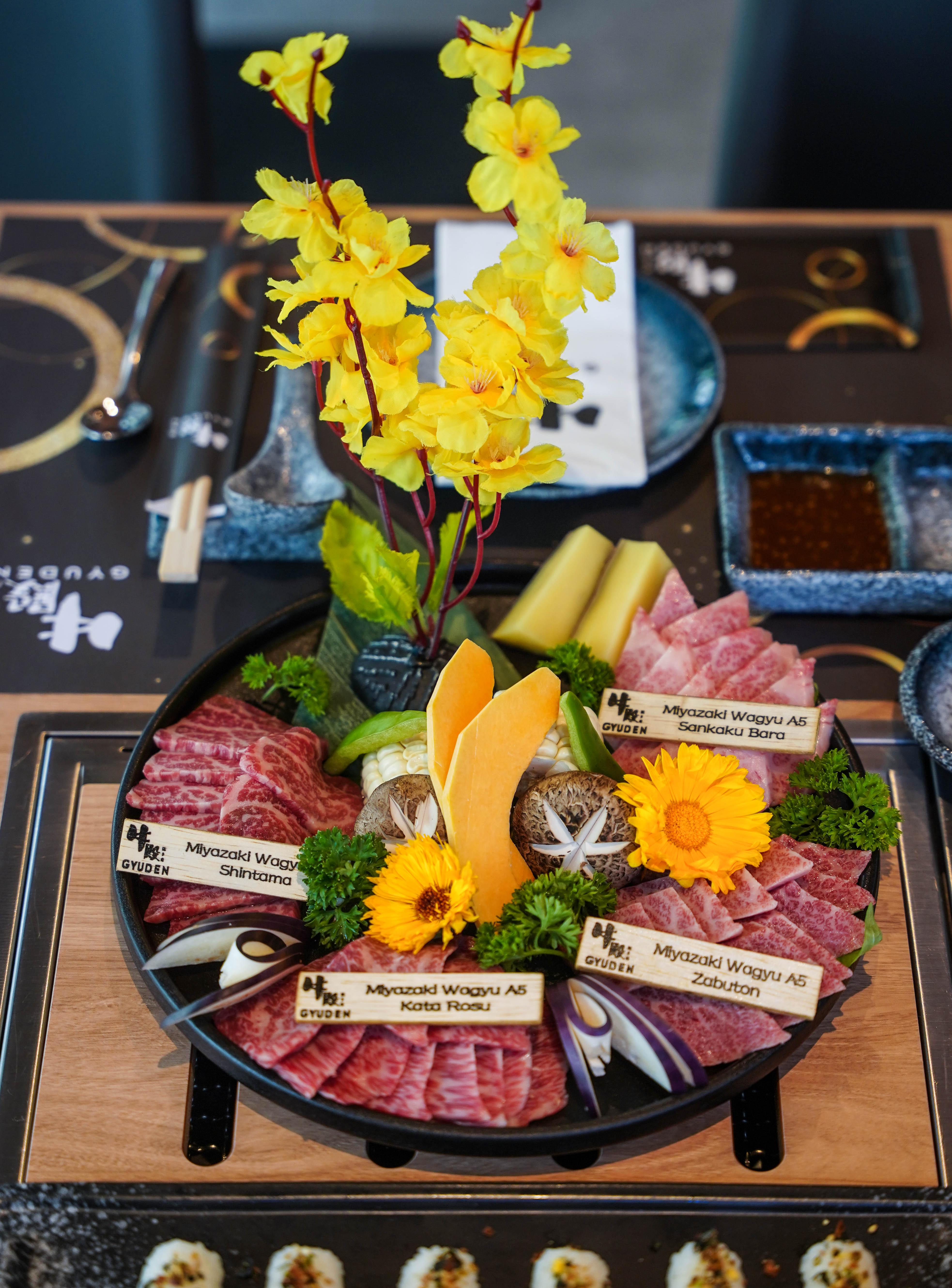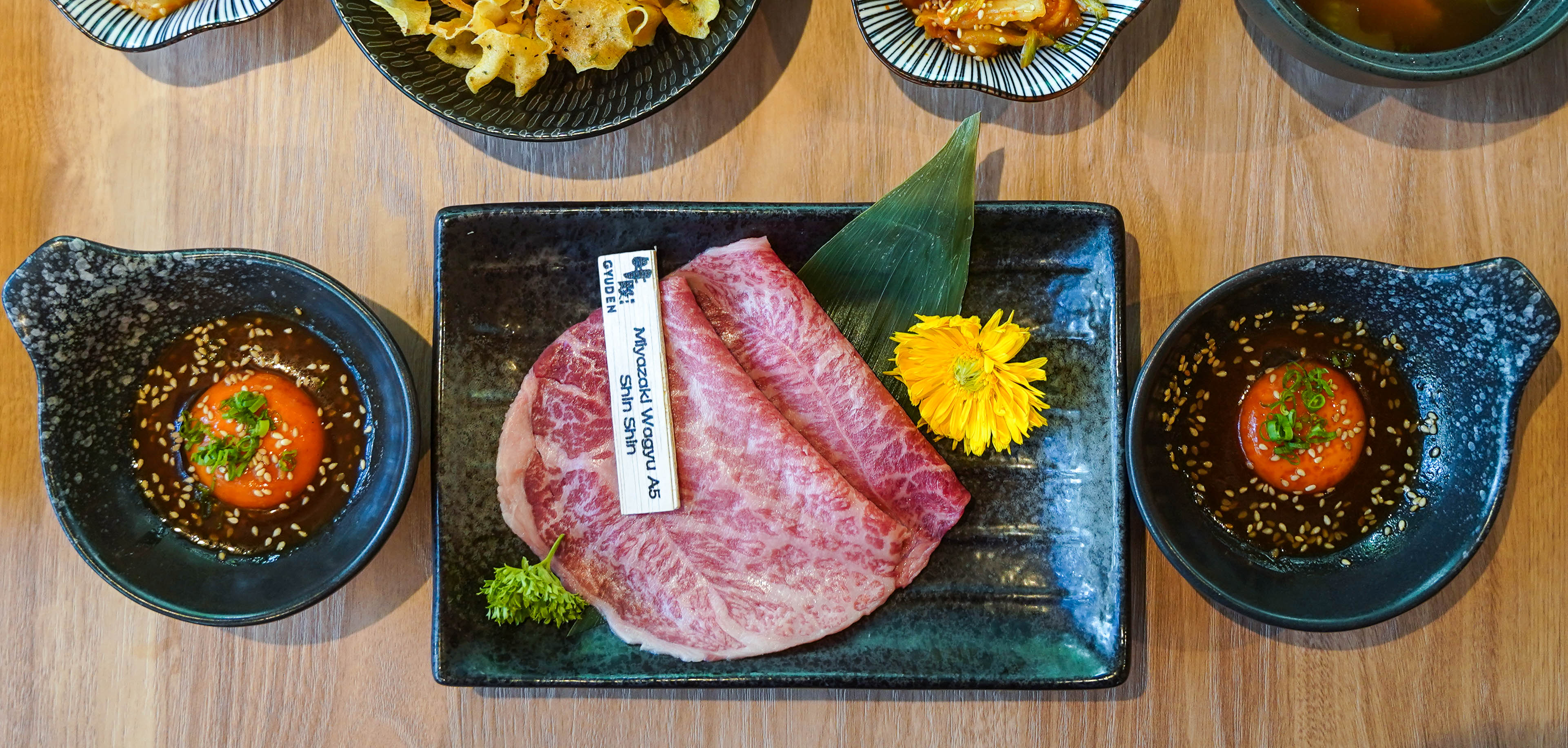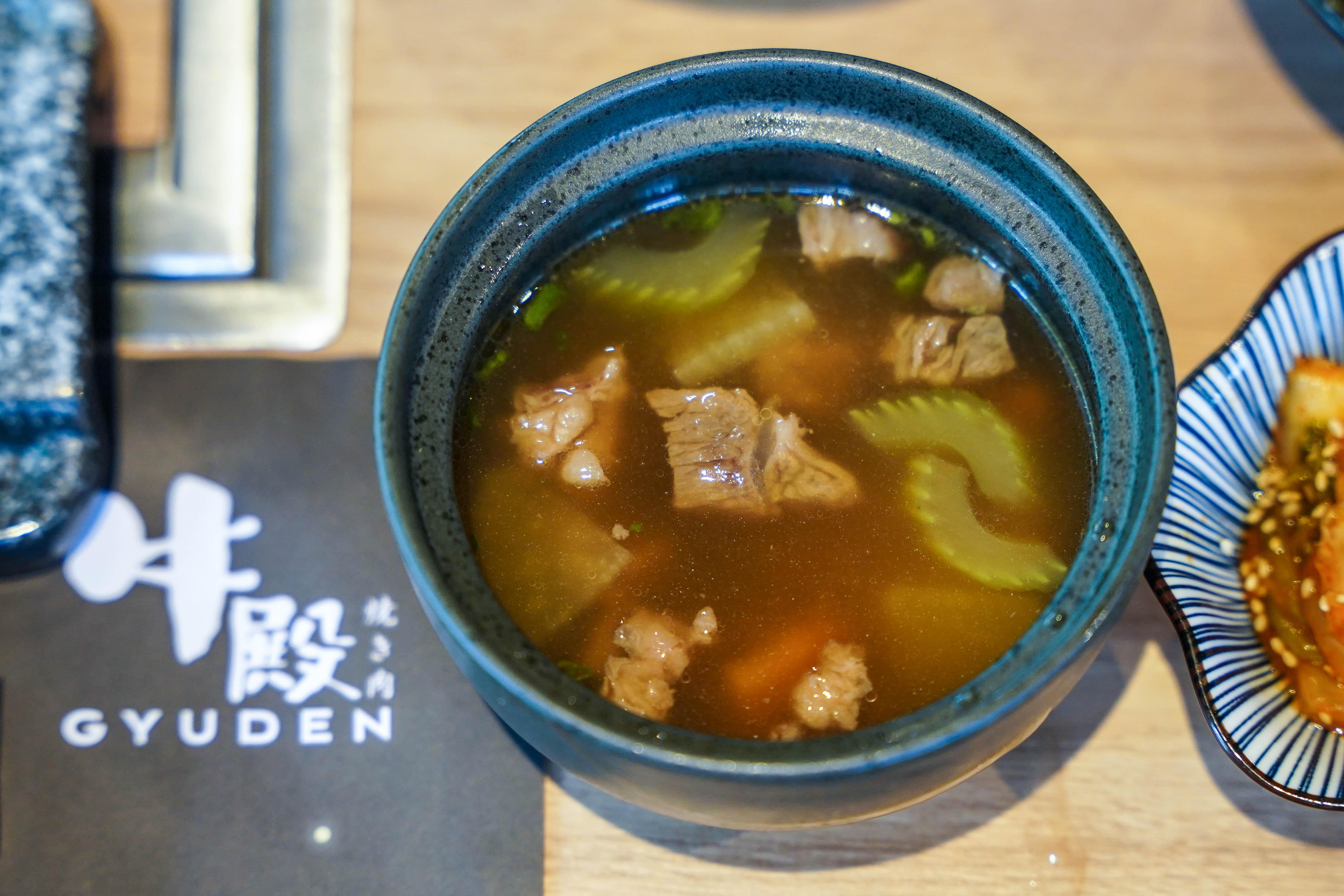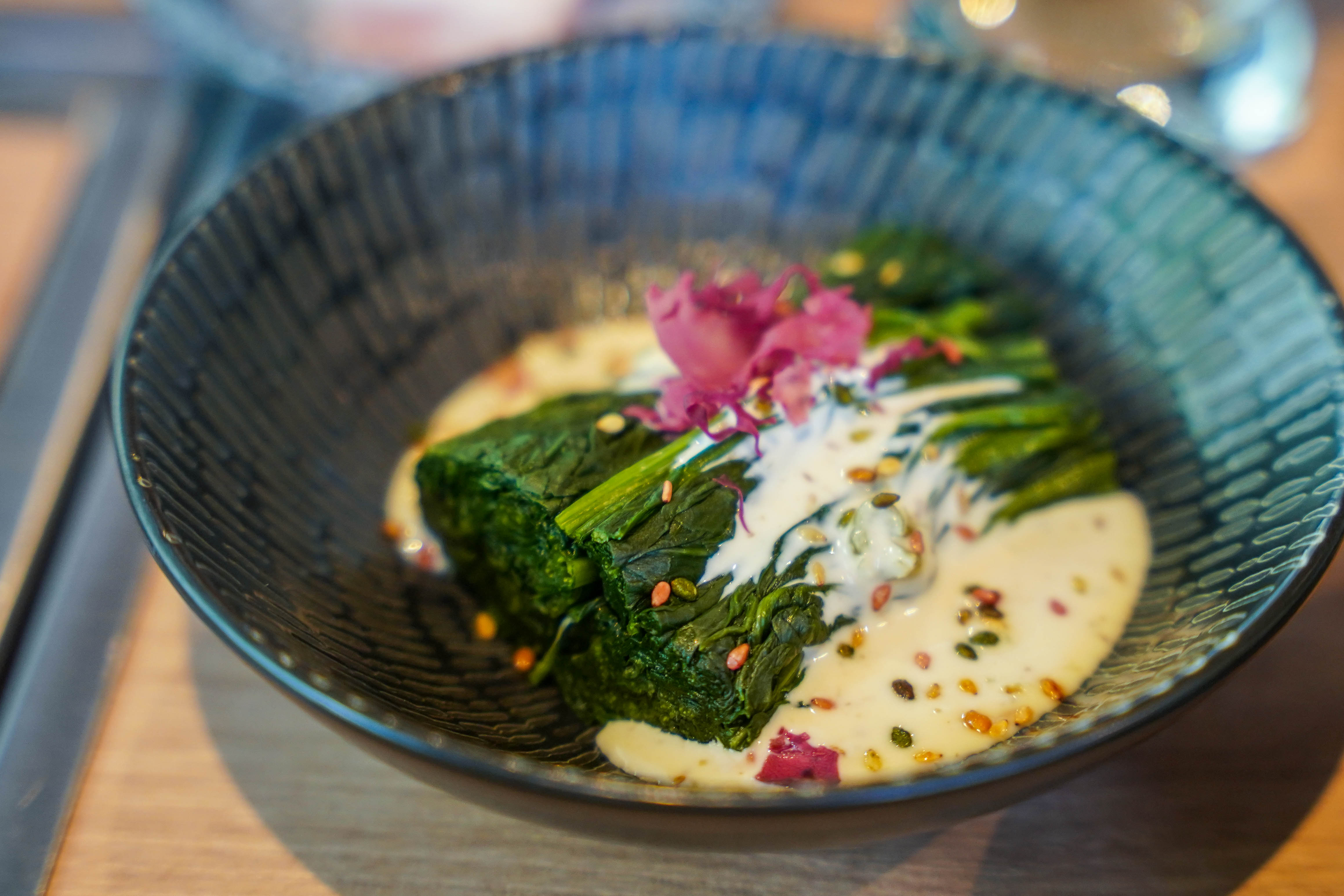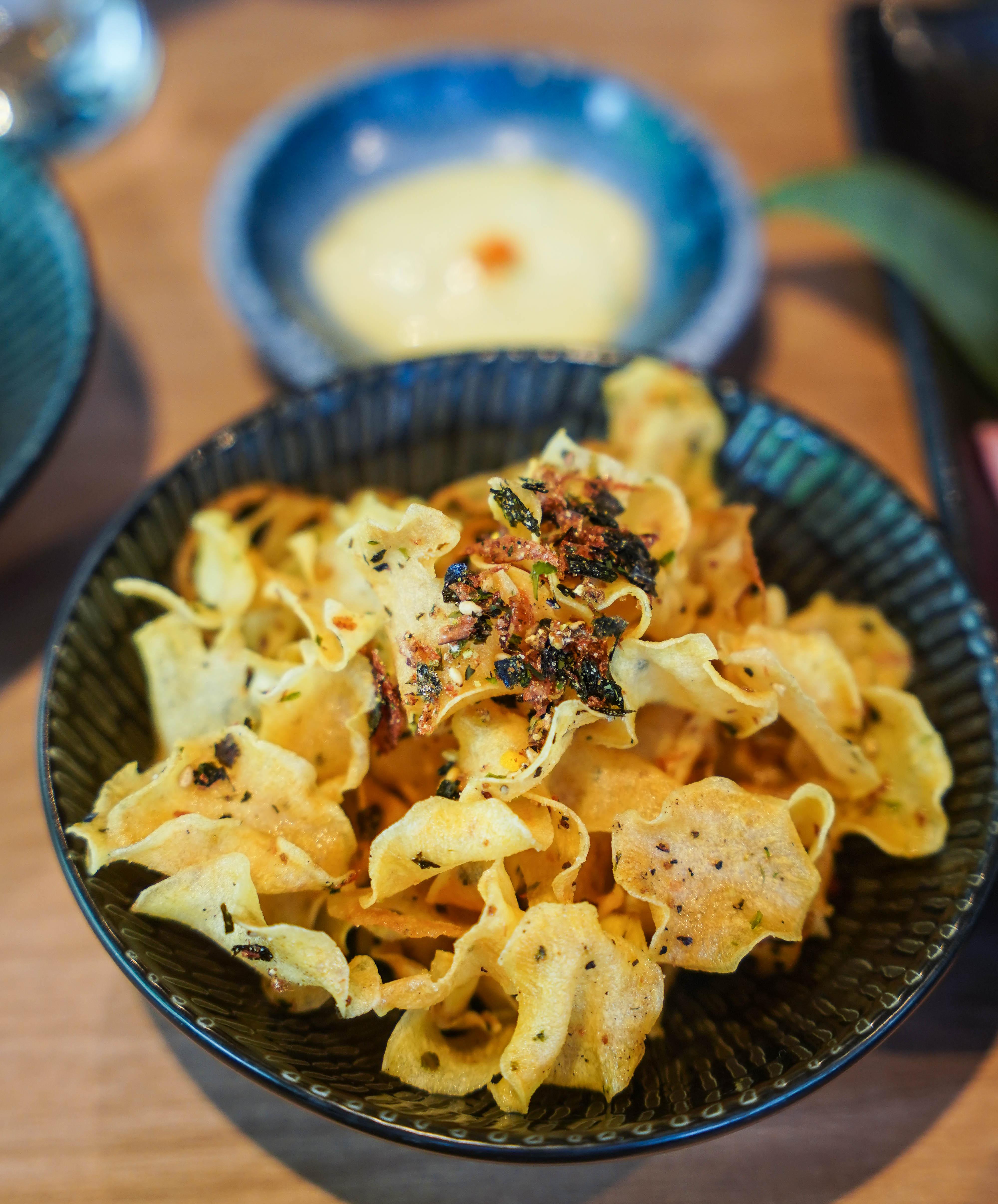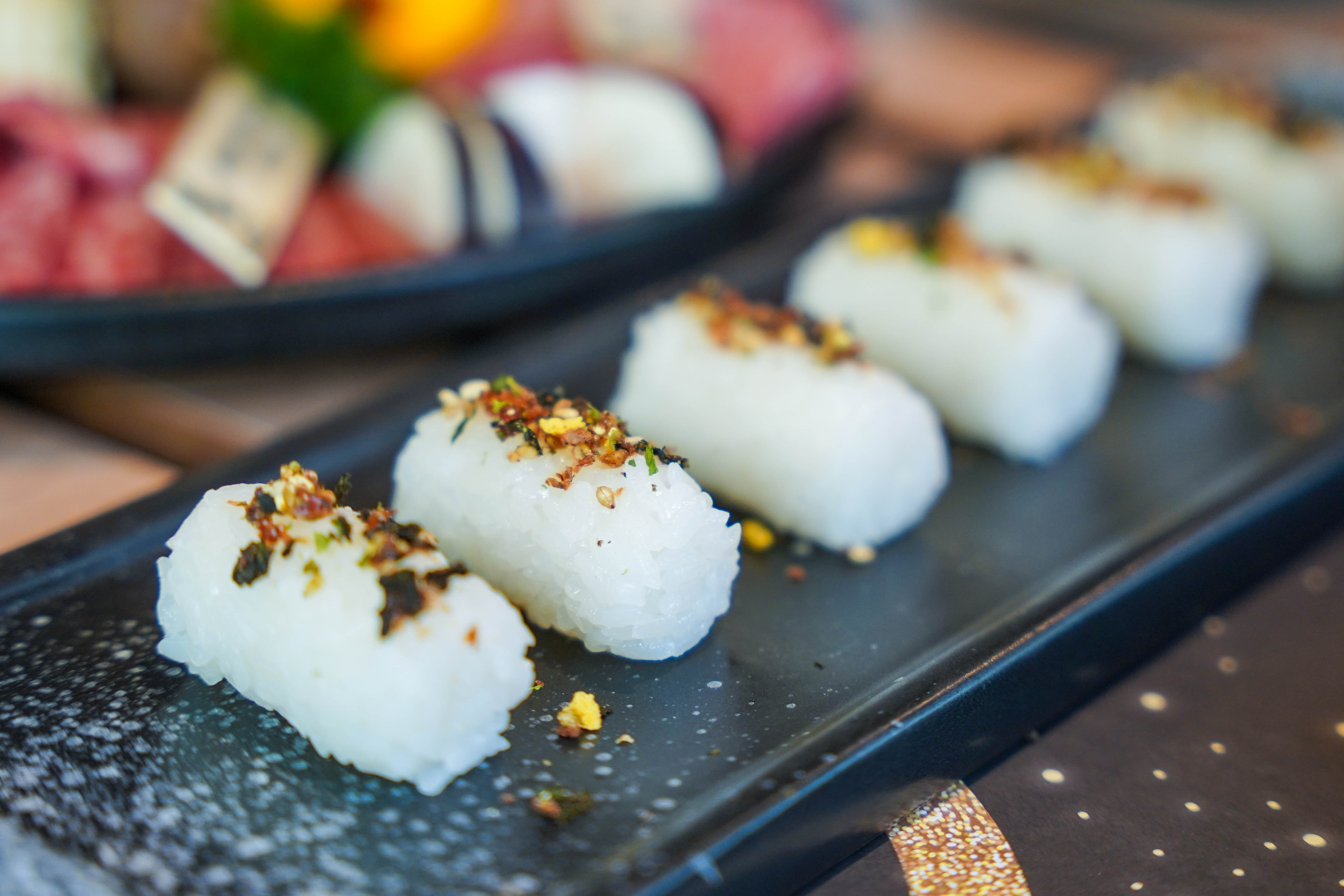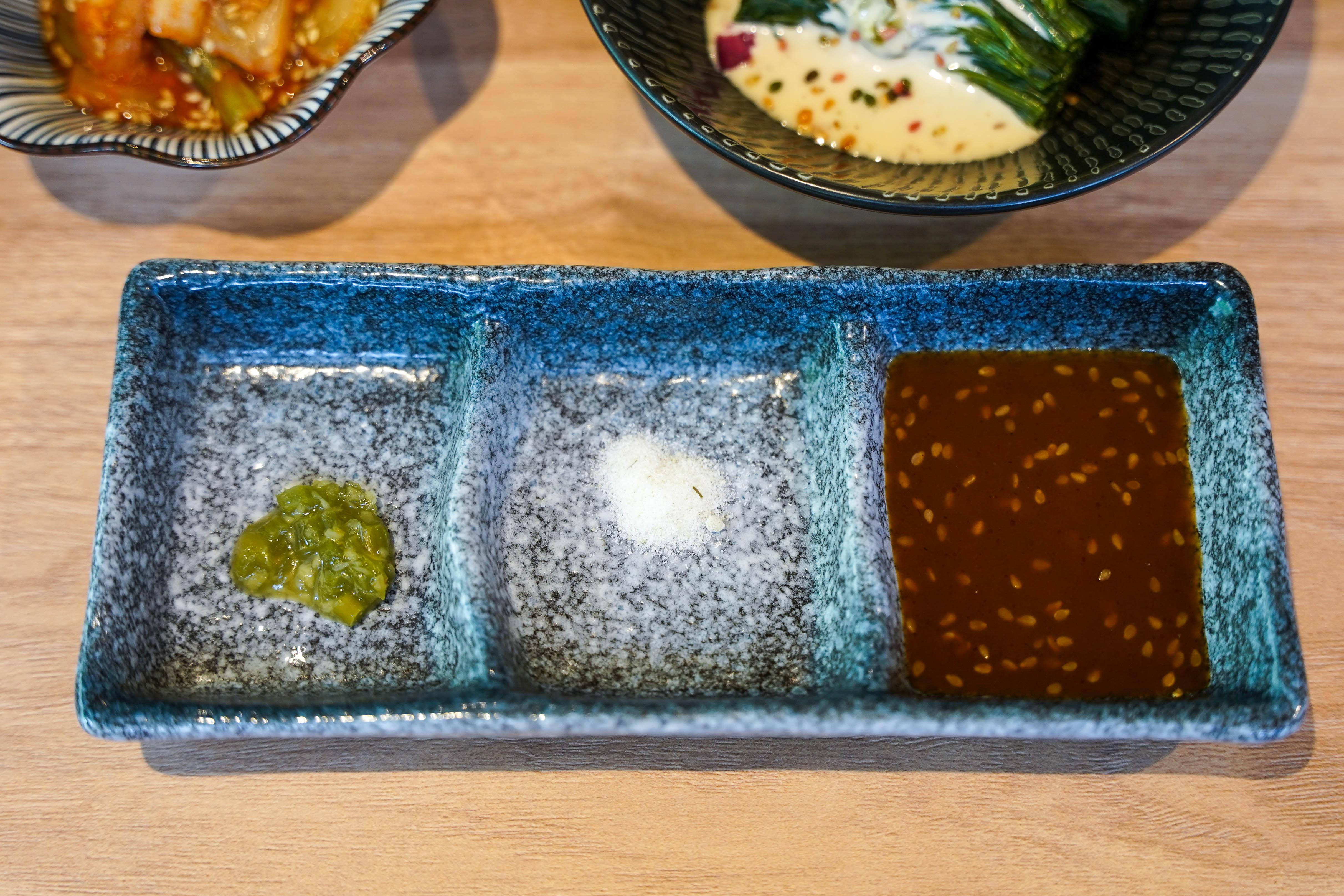 The ideal introduction to Gyuden Yakiniku is the Shiro Course (RM280 per person), which showcases a generous portion of five contrasting cuts of Miyazaki A5 wagyu beef, plus three appetisers, wagyu soup, sushi rice, sauces and dessert. Pictured is a portion for two persons.
Every component is tasty - the appetisers might include vibrant highlights such as miso sesame spinach, tangy house-made kimchi, and crispy-fried lotus roots with a creamy wasabi-laced sweet potato mayo dip.

The Miyazaki A5 wagyu soup, served steaming-hot is wonderful - it's comfortingly rich and soulful, loaded with lovely chunks of meat, savoury and beefy to the final spoonful.
Sauces include a delicate house-blended yakiniku sauce, kombu (seaweed salt) with briny umami, and kizami wasabi (freshly chopped wasabi fermented in soy sauce) with an uplifting zing, each complementing the grilled beef in distinctively different ways.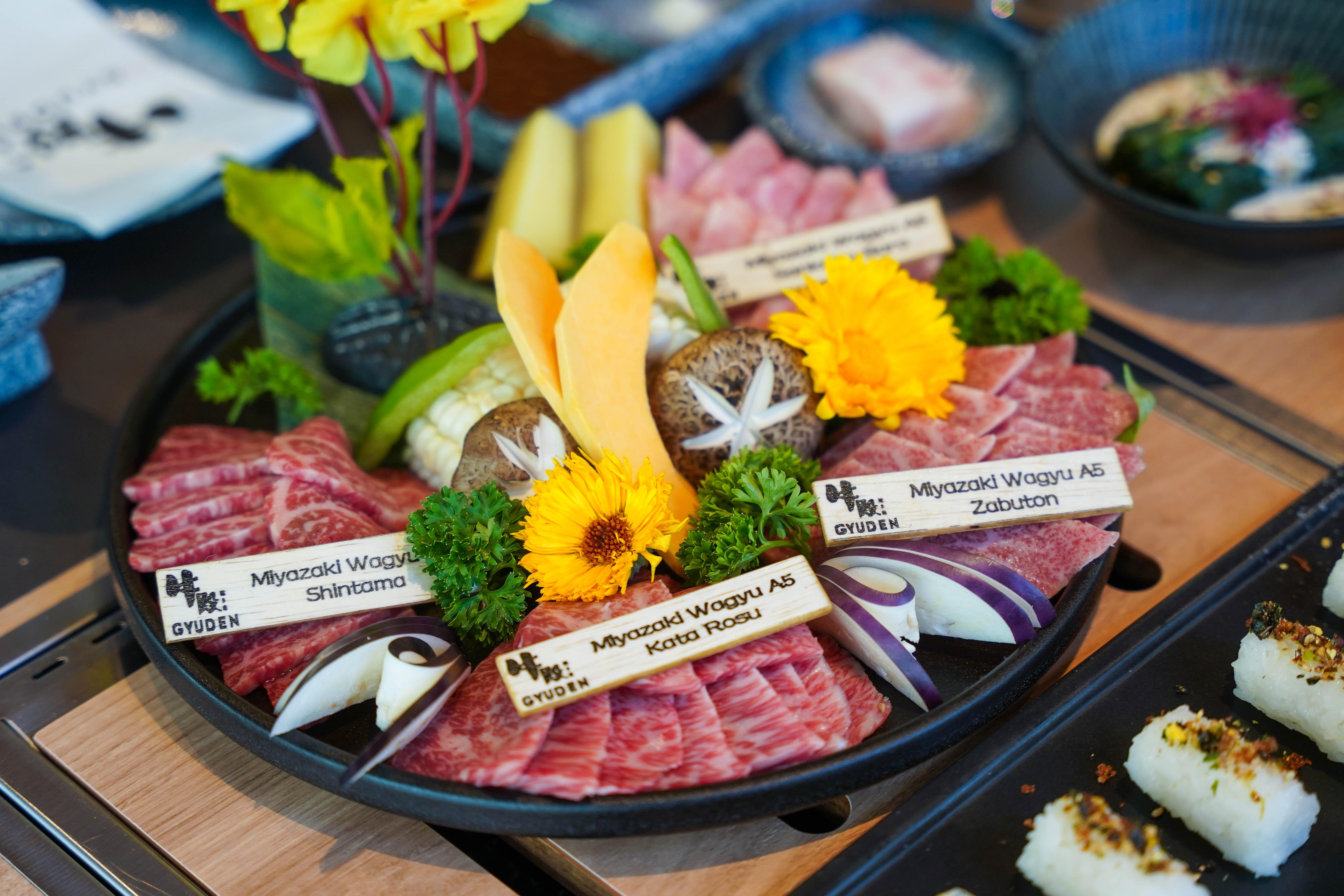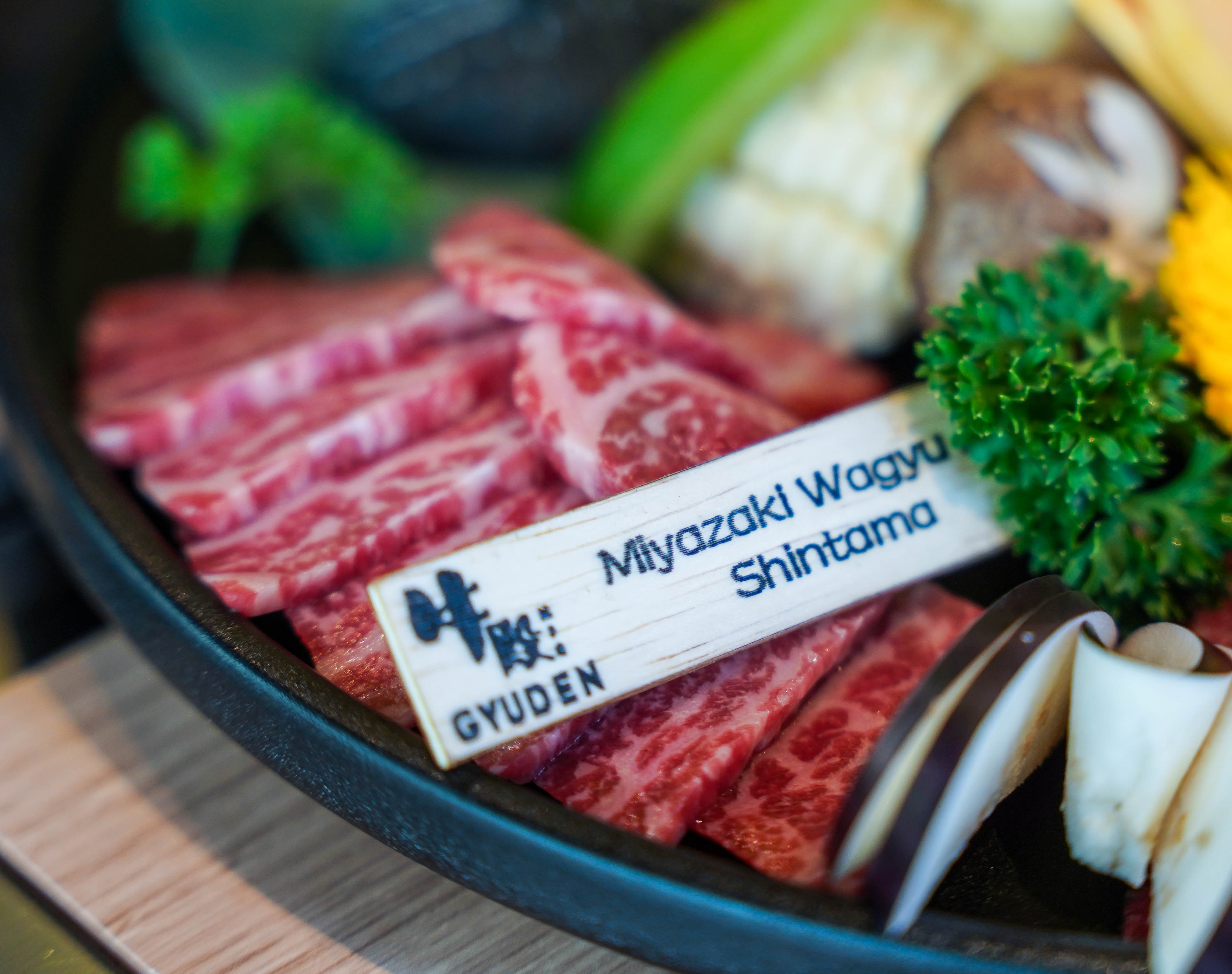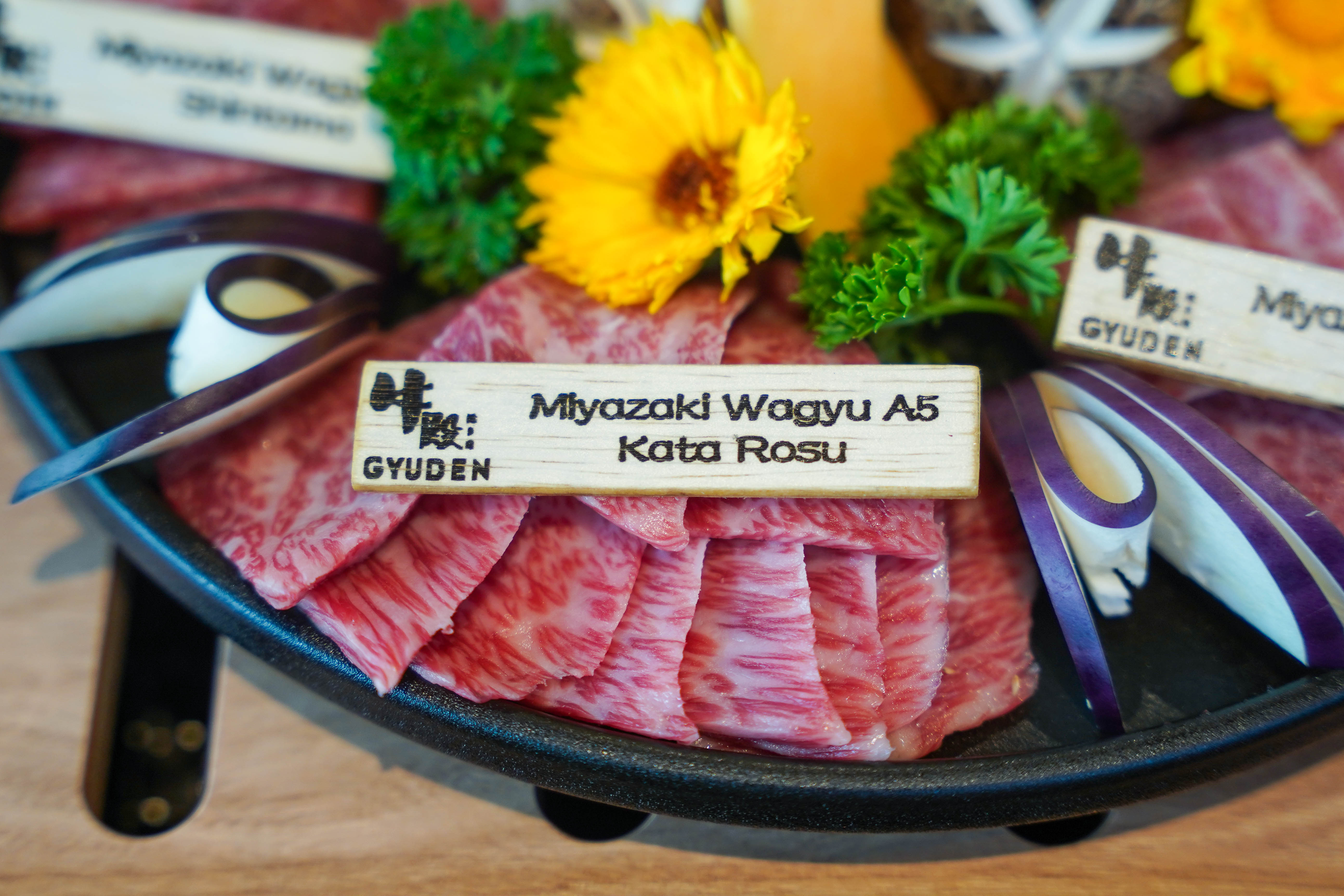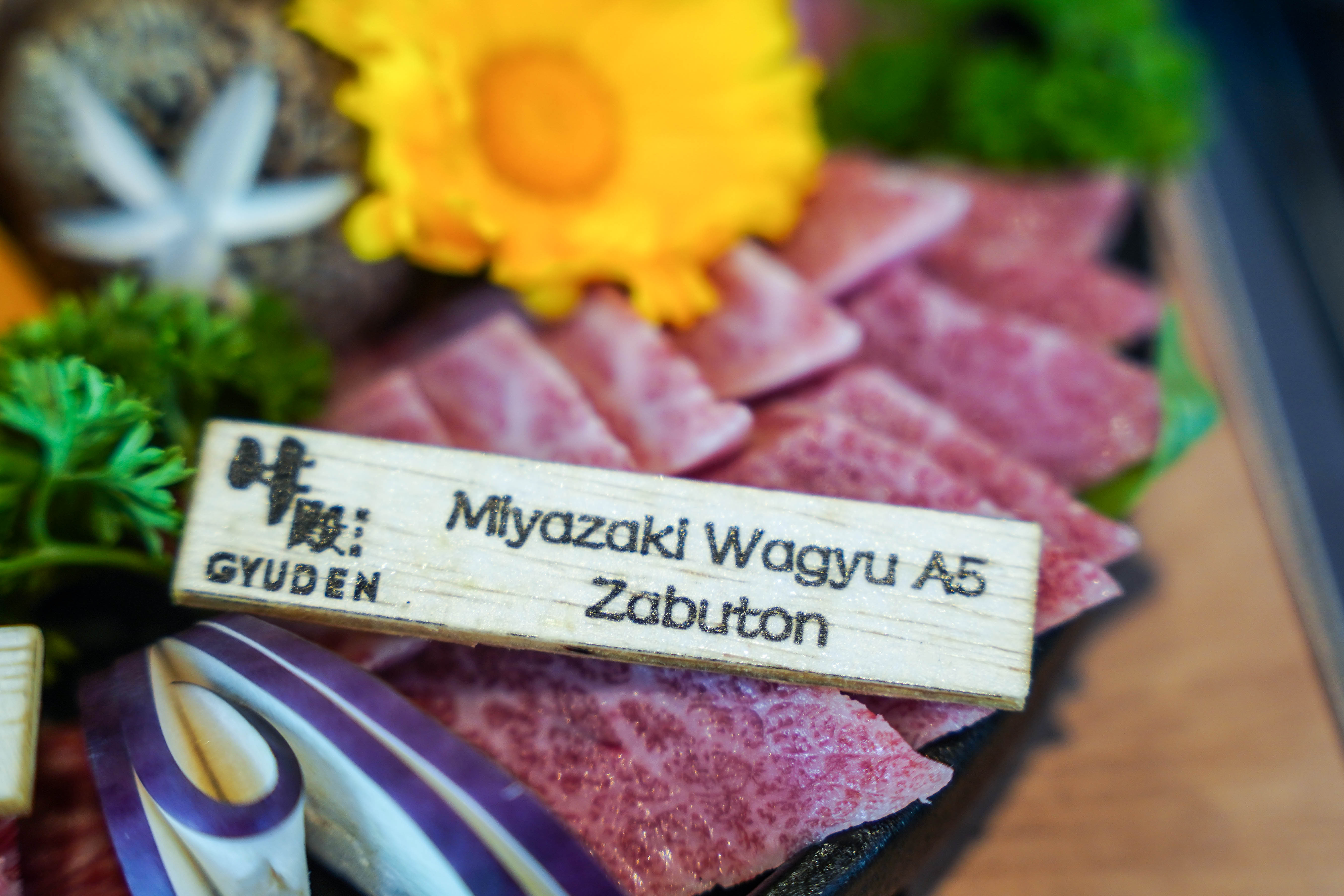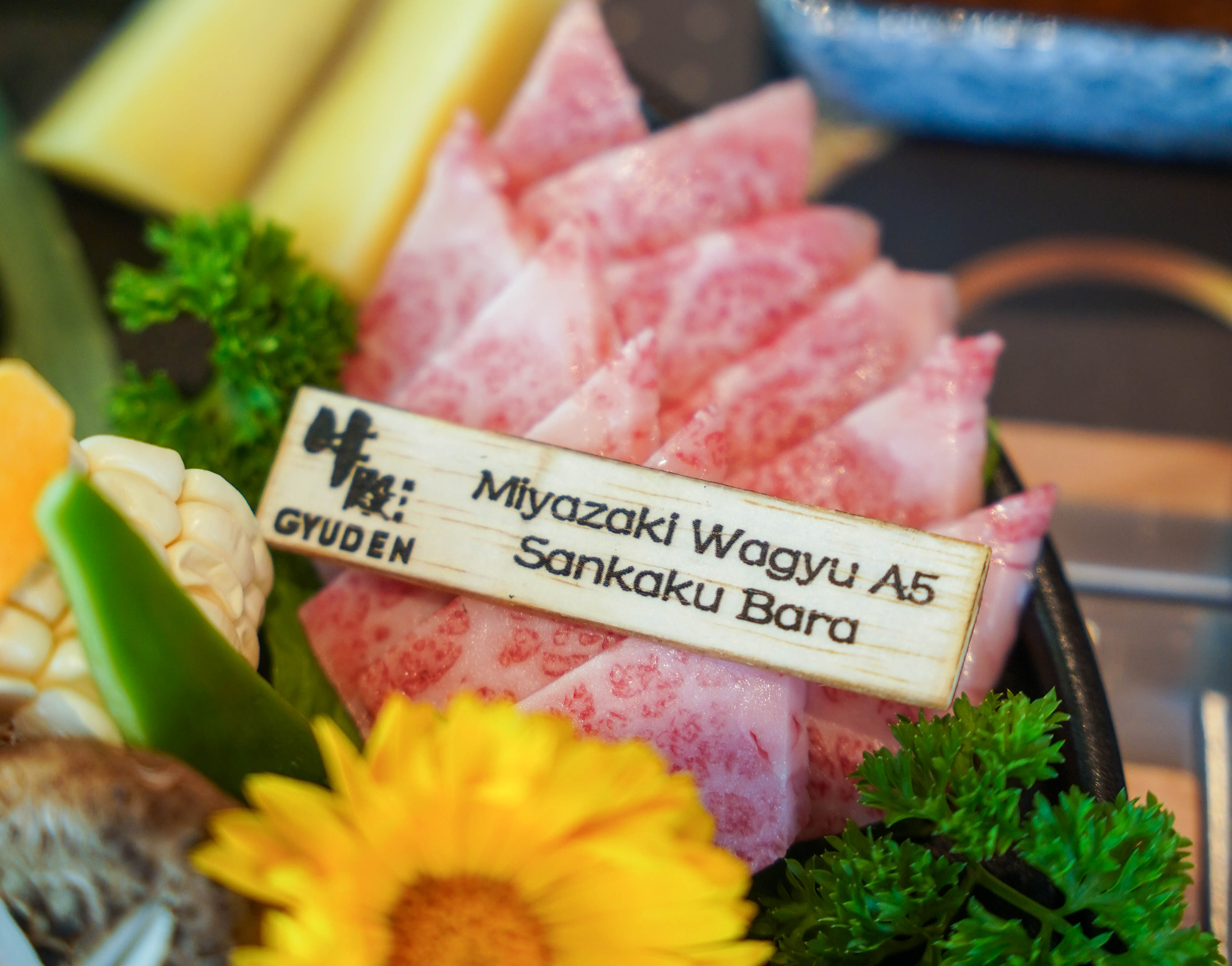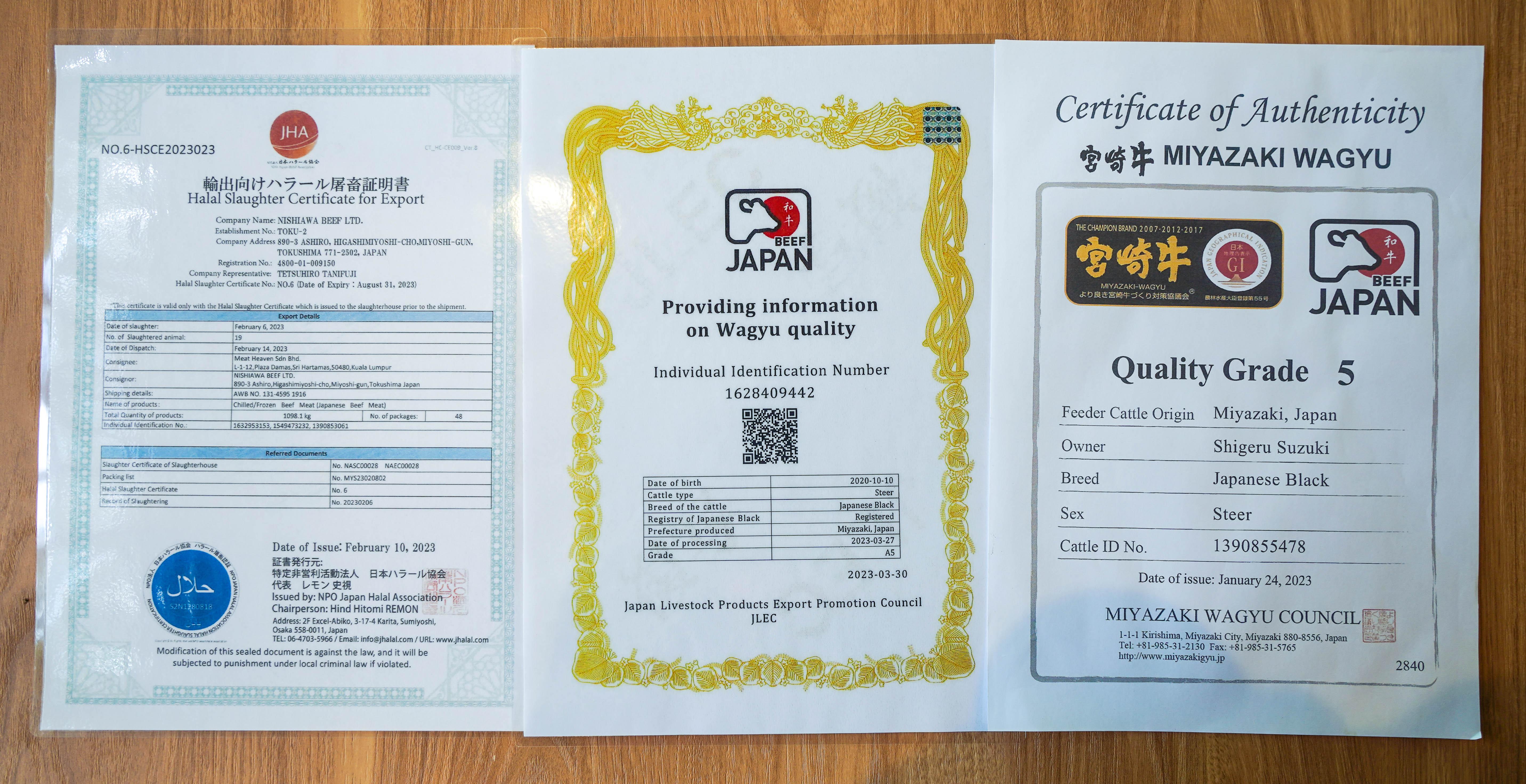 The cuts in the Shiro Course range from the lean to the balanced to the decadently marbled, enabling patrons to experience a spectrum of Miyazaki A5 wagyu beef.
These comprise:
Shin Shin (the shank, simple to grill for about 3 seconds per side)
Shintama (knuckle, relatively low-fat and versatile, to be grilled 10 seconds per side)
Kata Rosu (chuck loin, with a fine grain and full-bodied chew, grilled 20 seconds per side)
Zabuton (chuck flap, an exquisitely tender, much-coveted cut, grilled  30 seconds per side)
Sankaku Bara (chuck short rib, juicily marbled, to be grilled 30 seconds per side)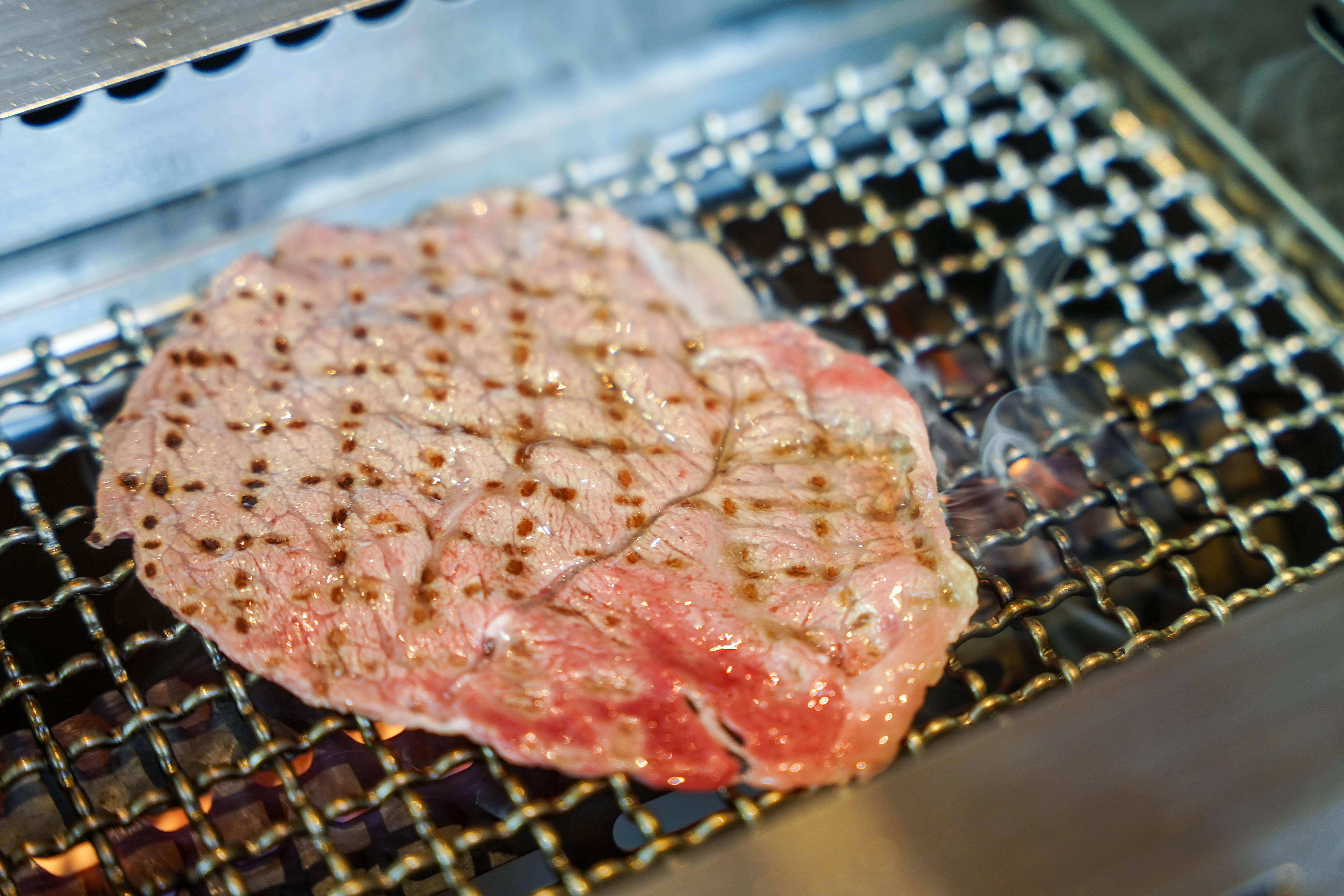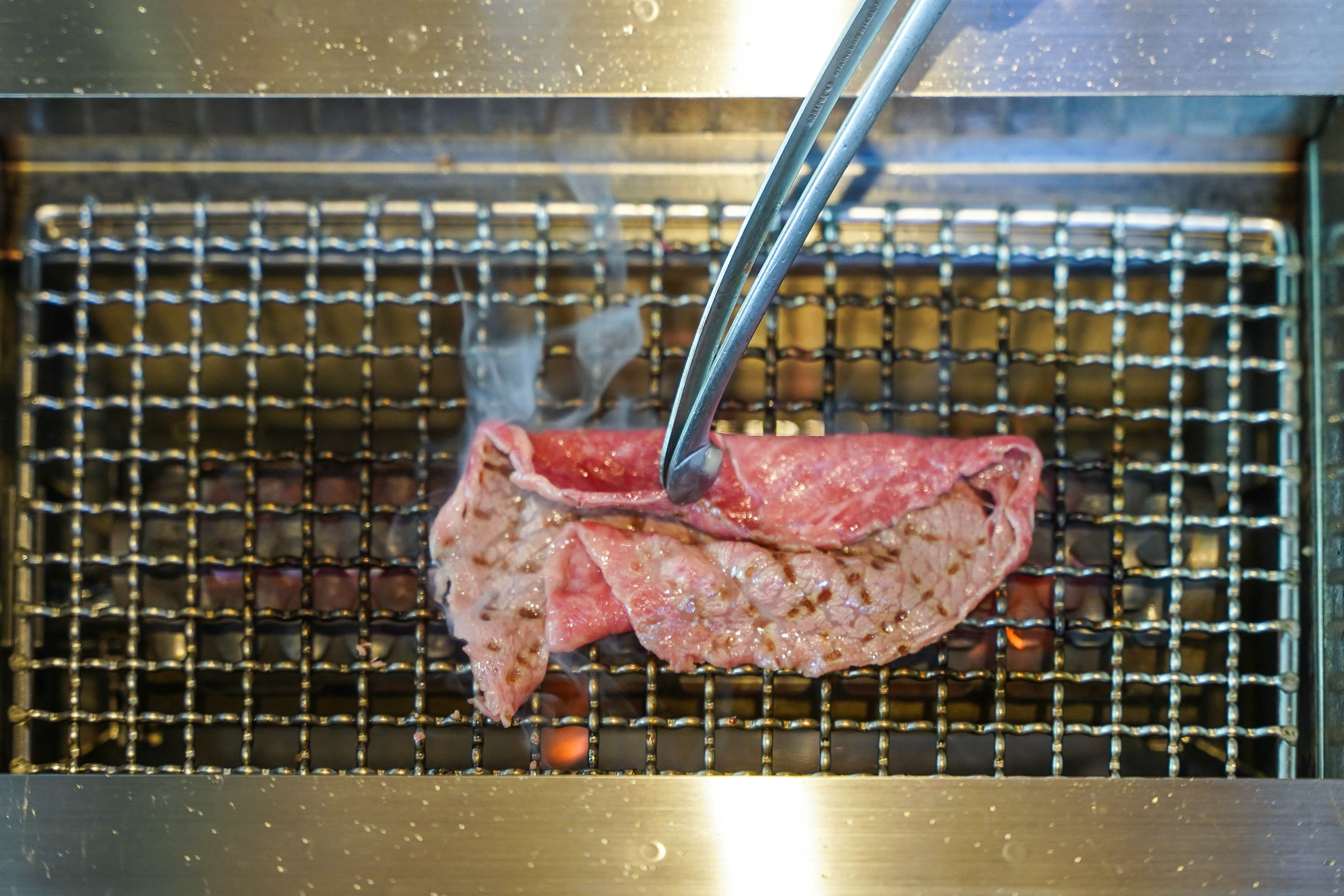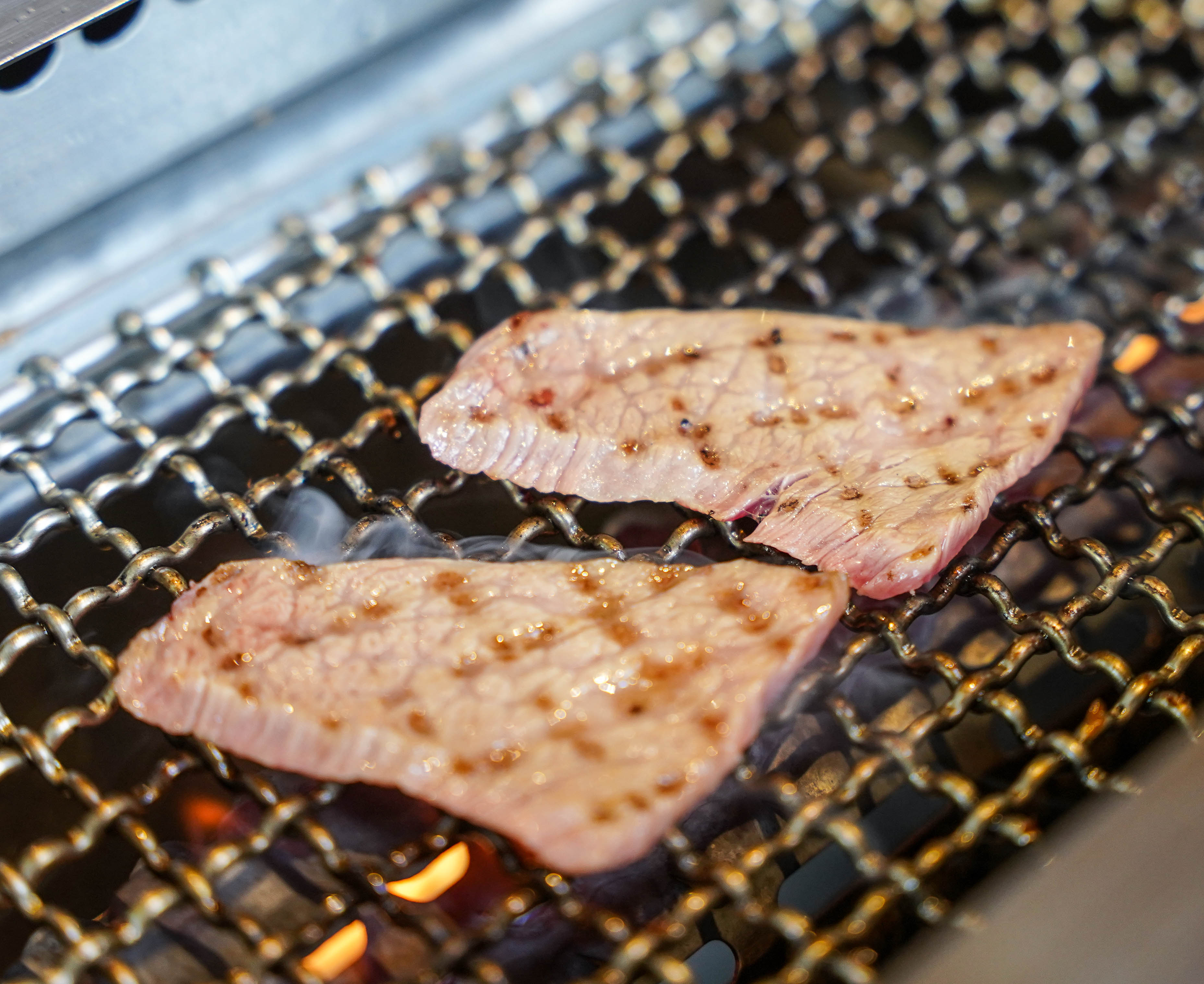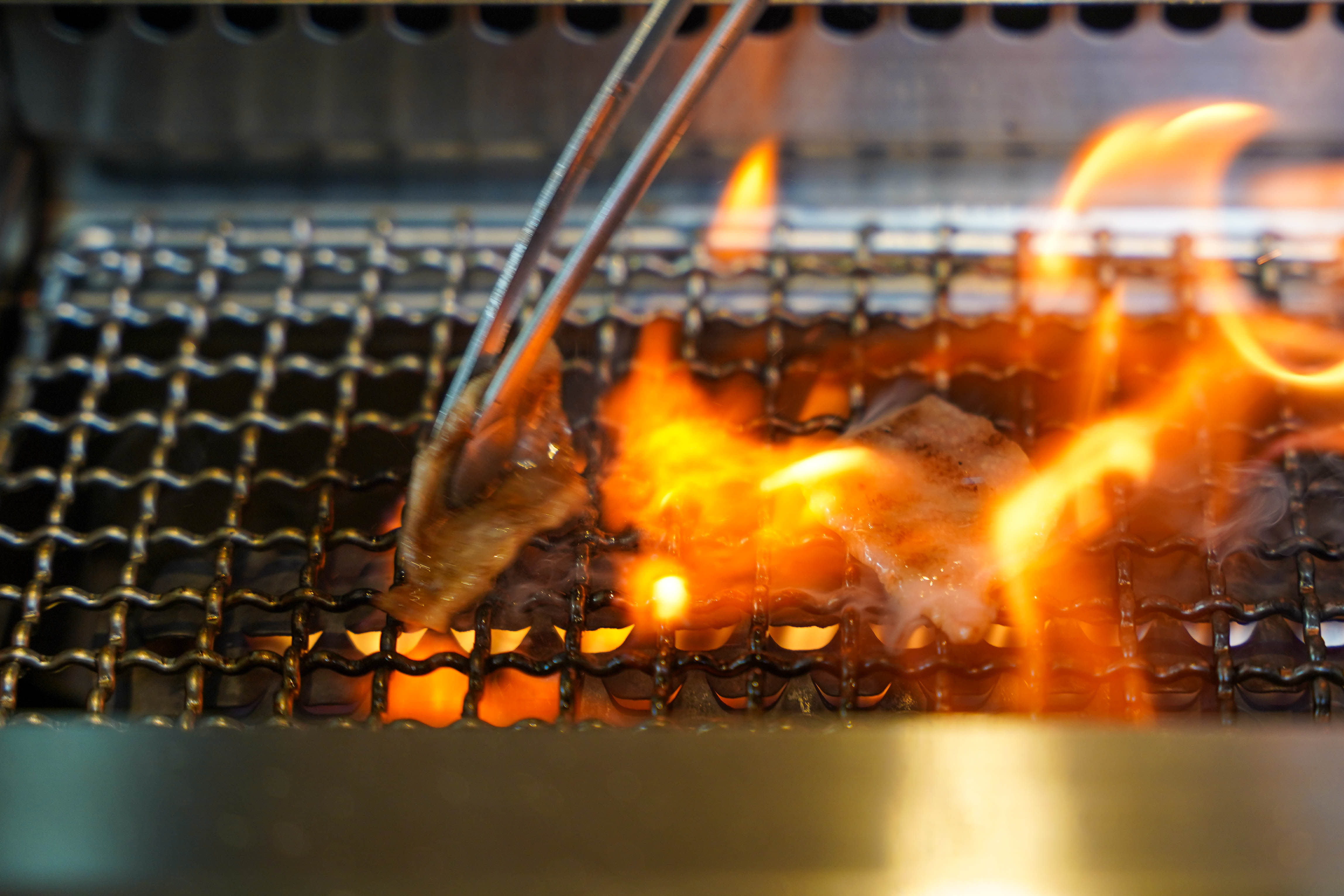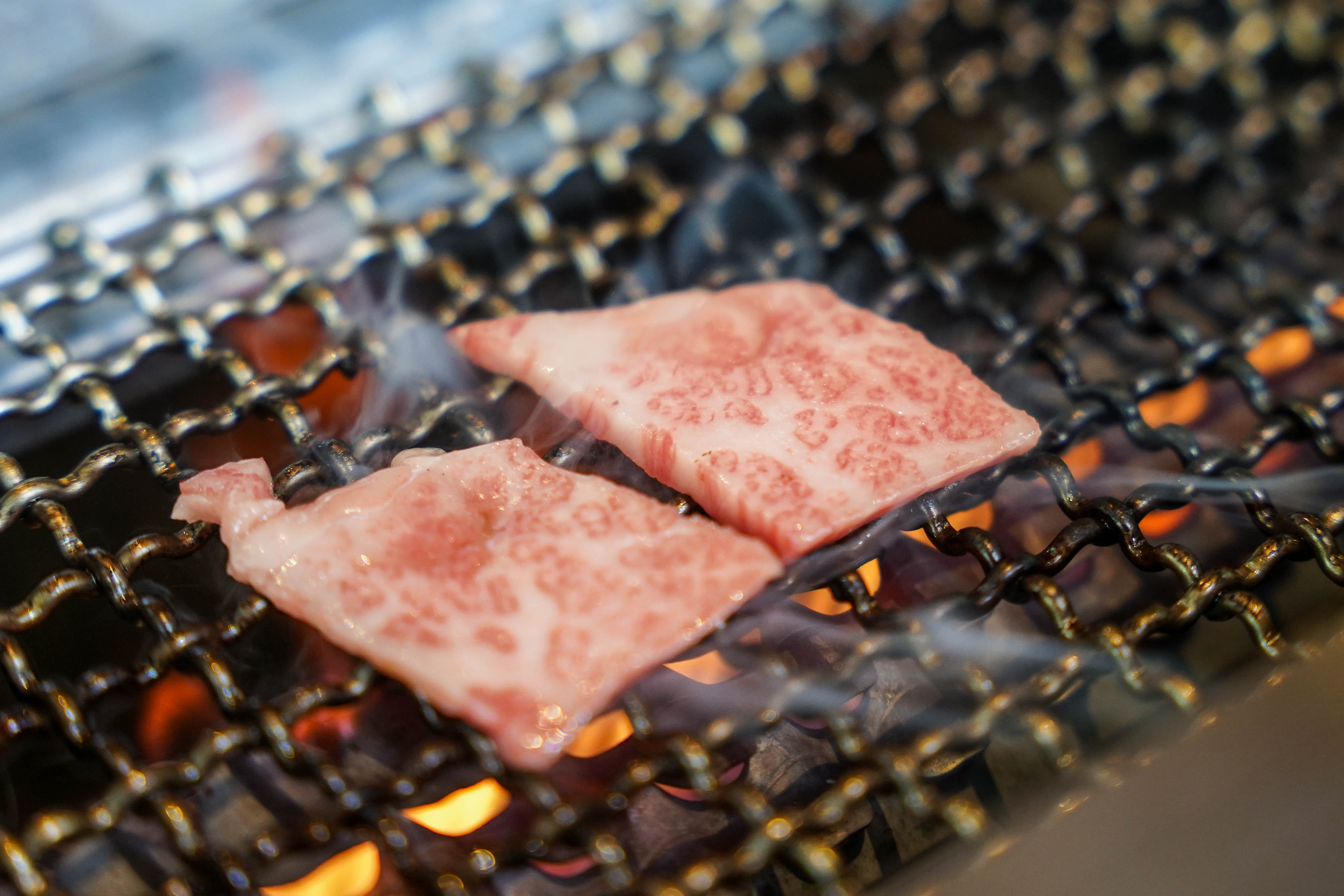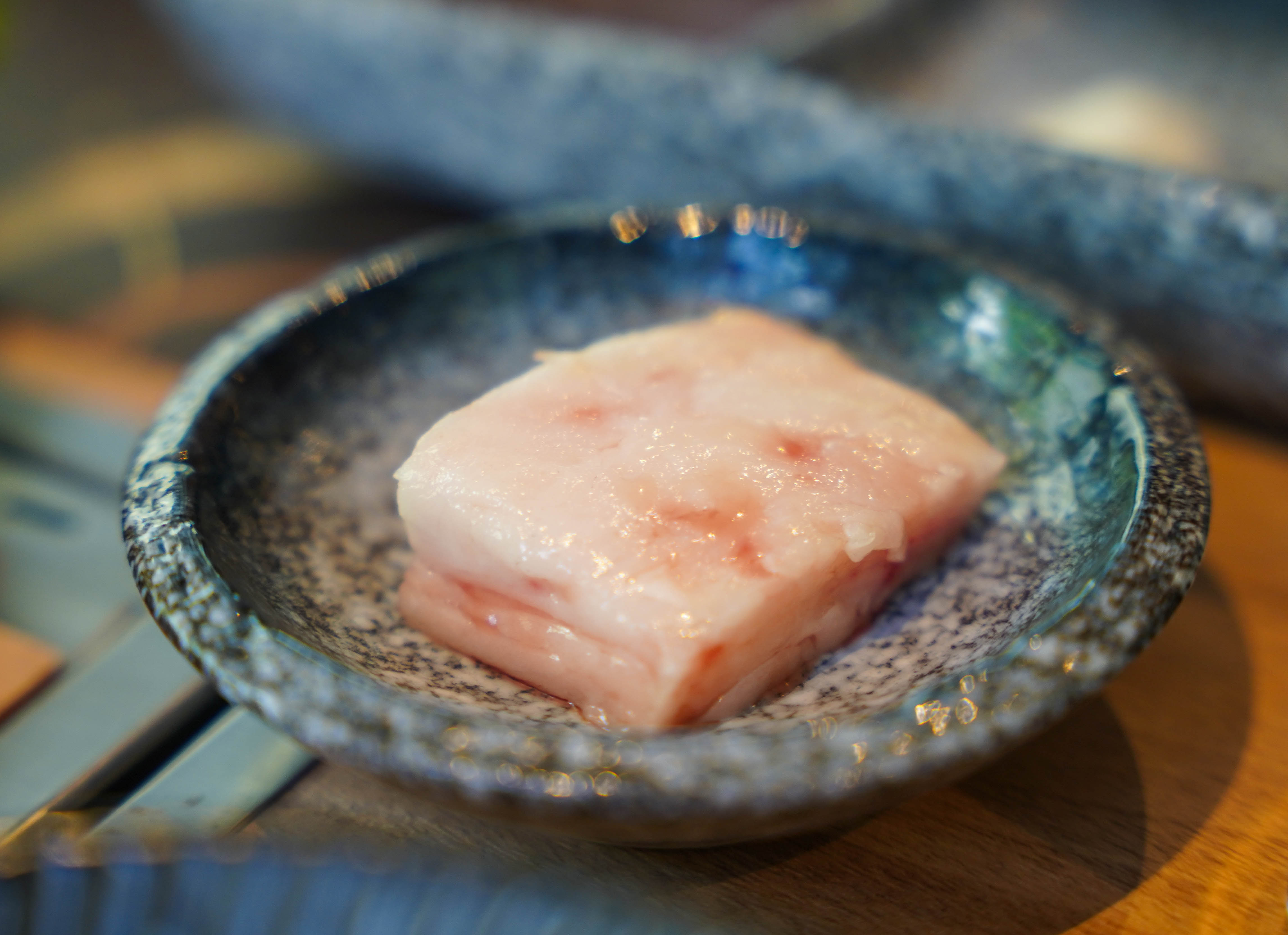 Wagyu beef fat is used to grease the grill, bolstering the bovine robustness of the meal. The beef is comfortable to cook, requiring minimal effort to prepare to your preferred doneness - it makes for fun hands-on cooking that everyone can easily try.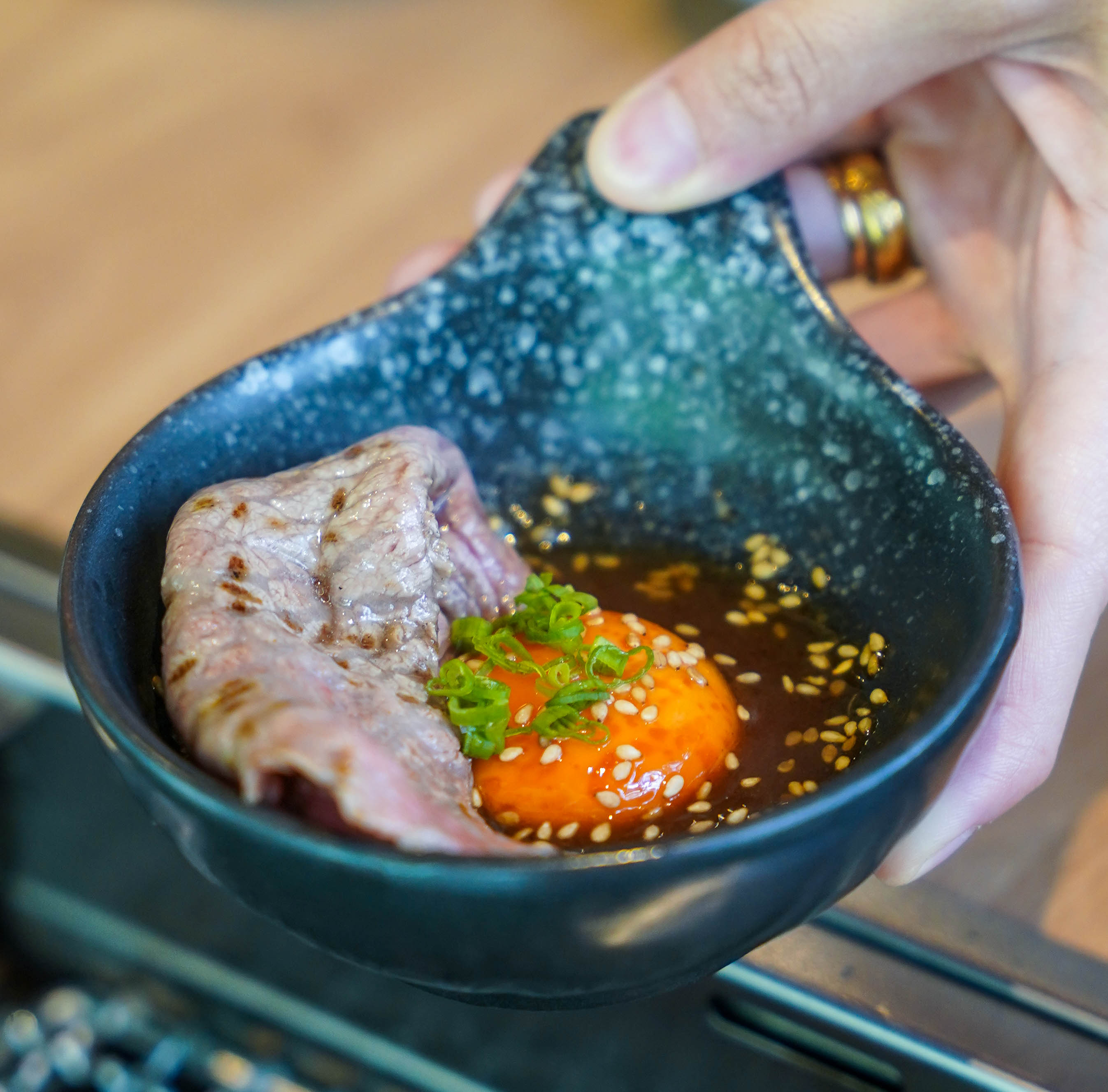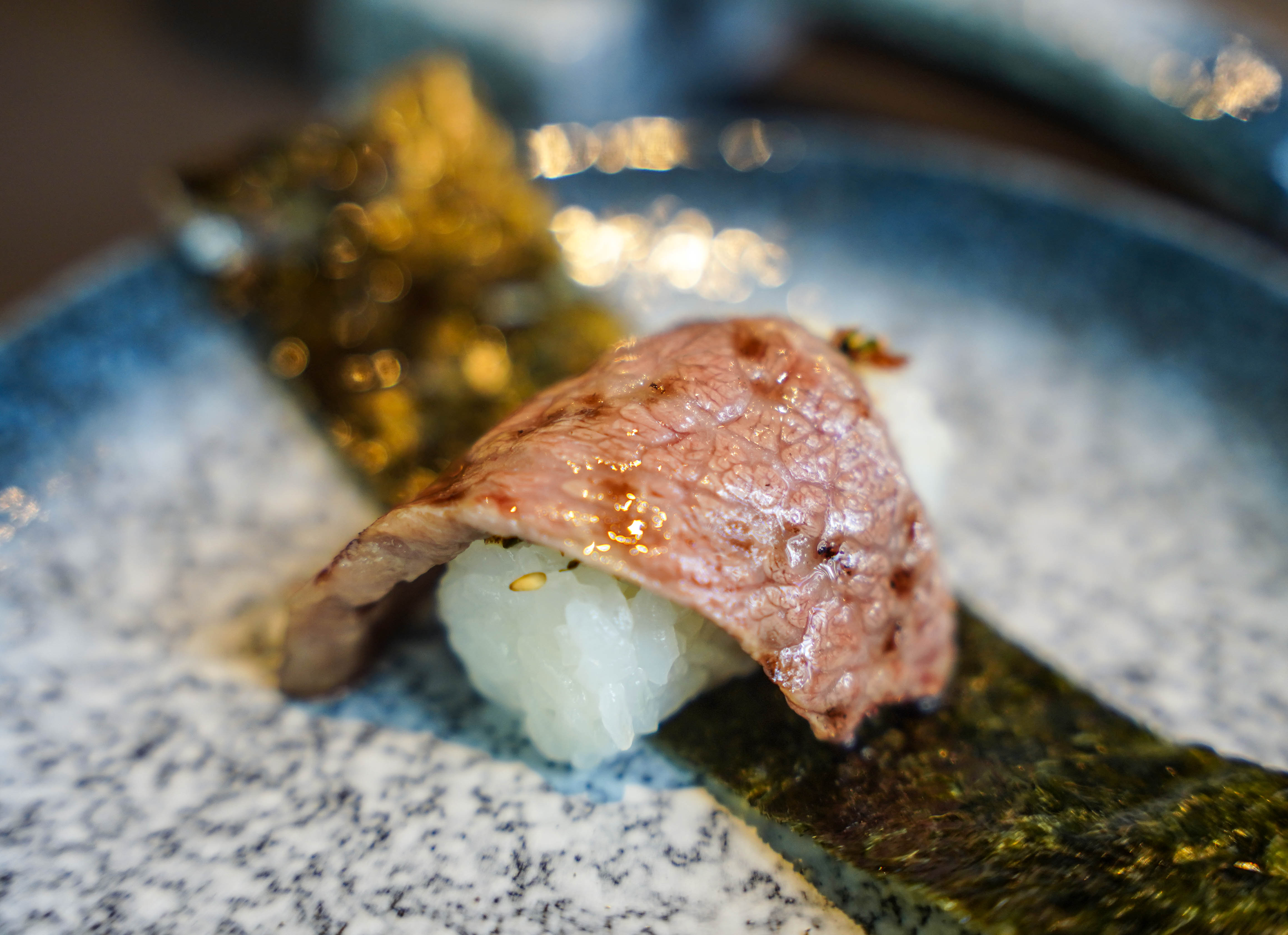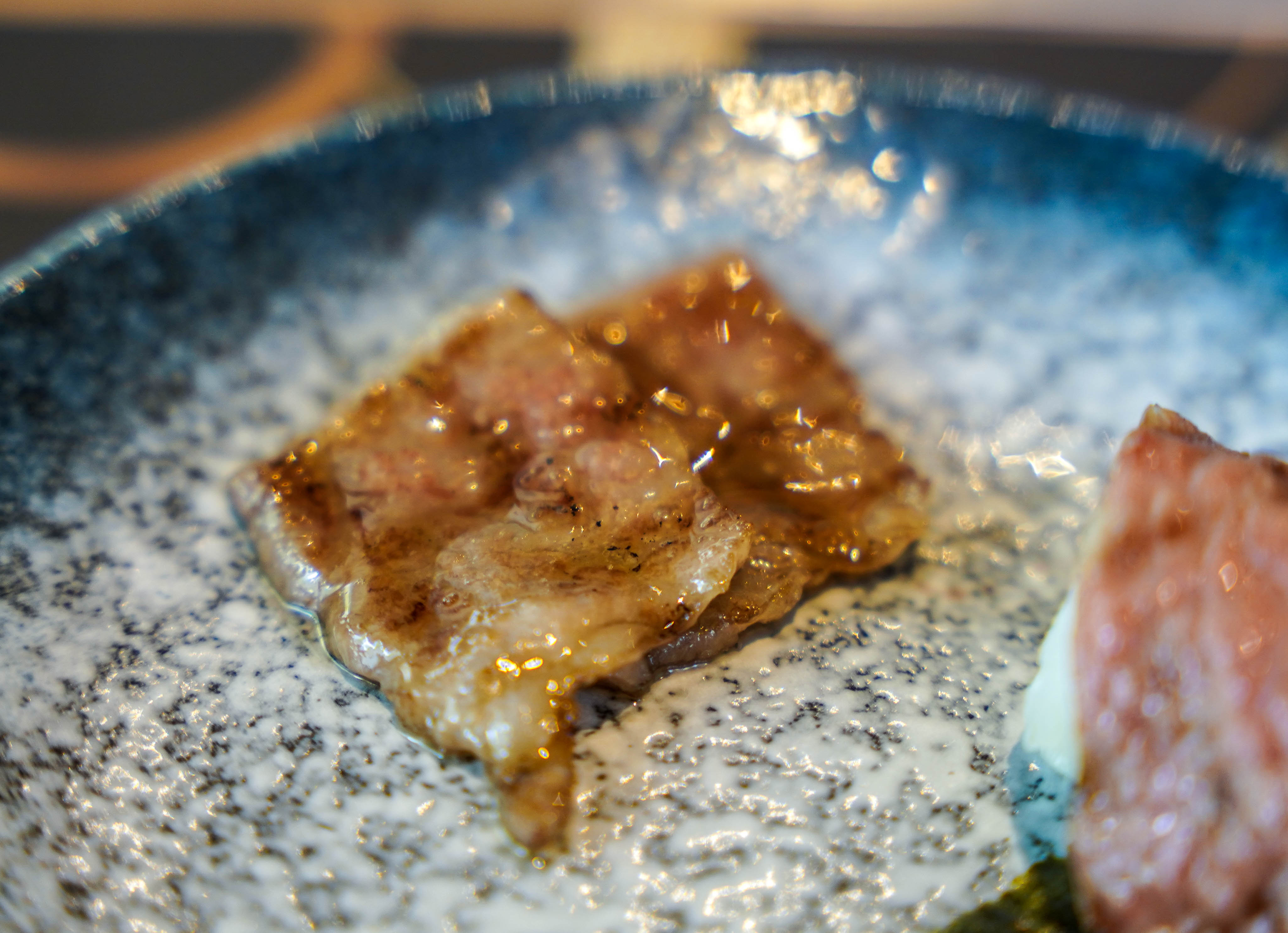 The shank cut is best relished with a soy-cured yolk dip, a mouthwatering marriage of meat and egg. Other cuts can be draped over nori-wrapped sushi rice for a beefy take on nigiri or simply enjoyed in their pure glory.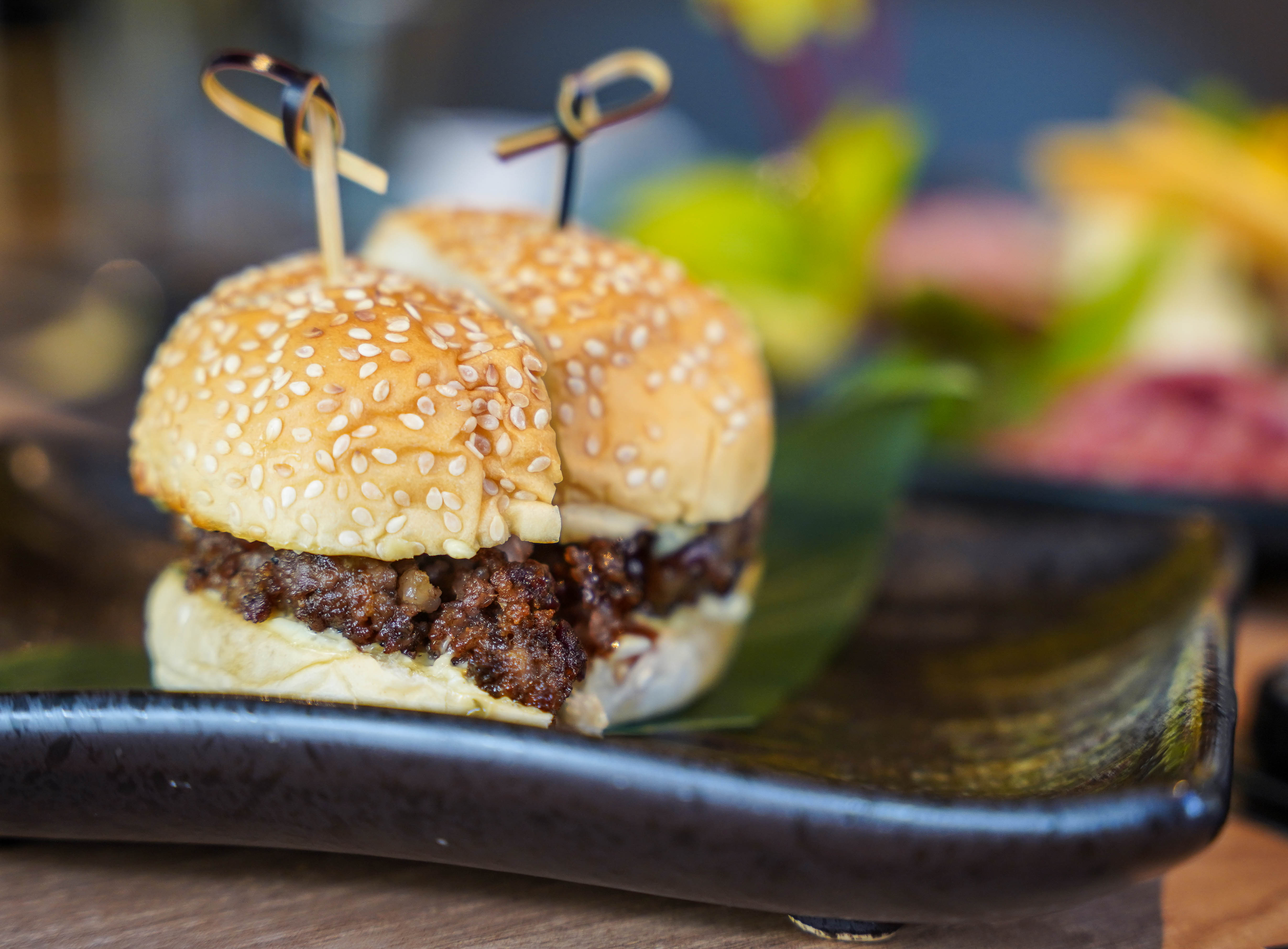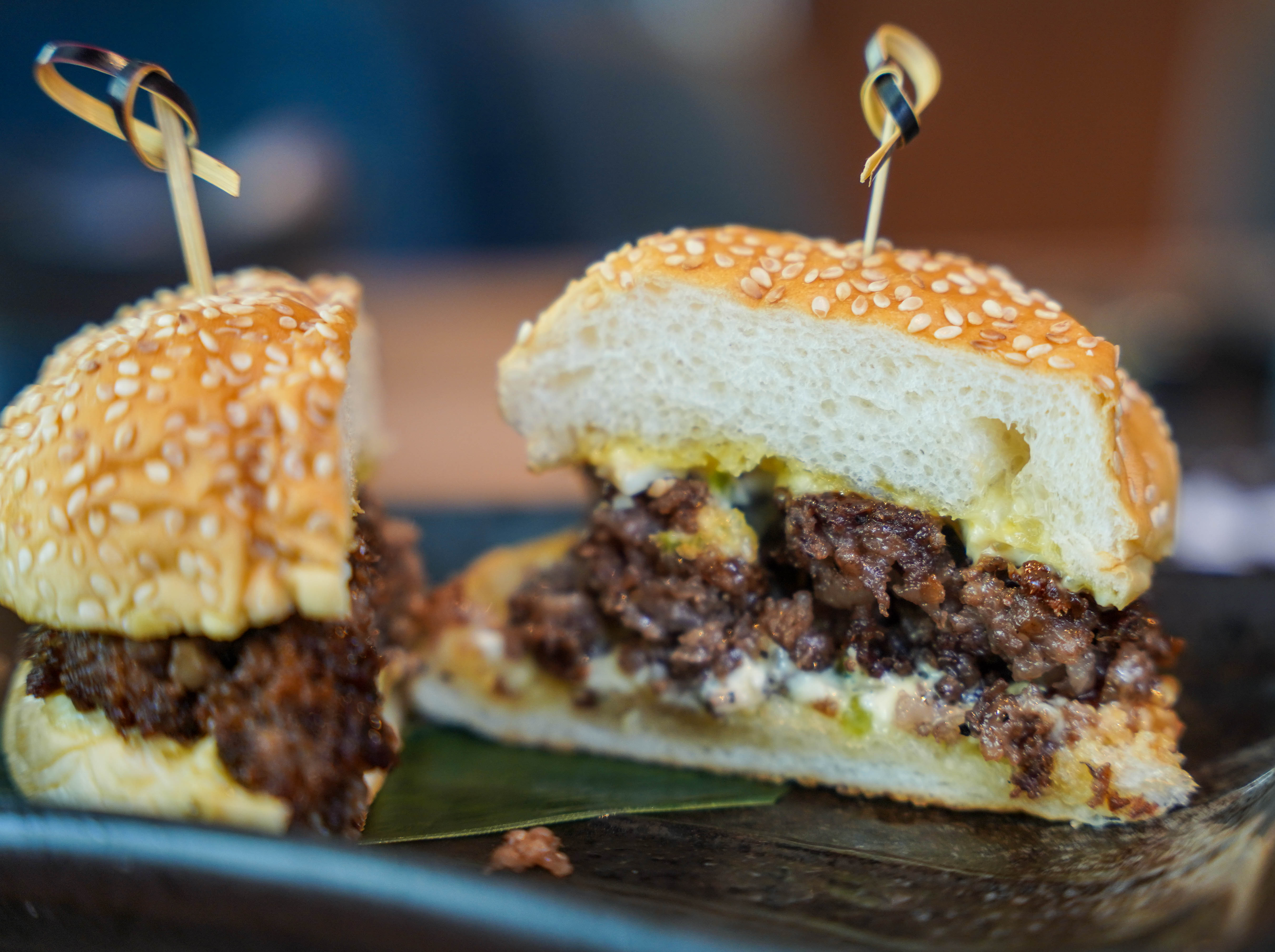 To complete your visit, order The Ugly Mooger, a beautiful burger that features a Miyazaki A5 wagyu burger, billed by Gyuden Yakiniku as a 'mini-mouthgasm.' It lives up to the description, with terrifically textured and tasty meat that transcends a typical beef burger (RM48 as an add-on to the Shiro Course, or RM68 as an a la carte order).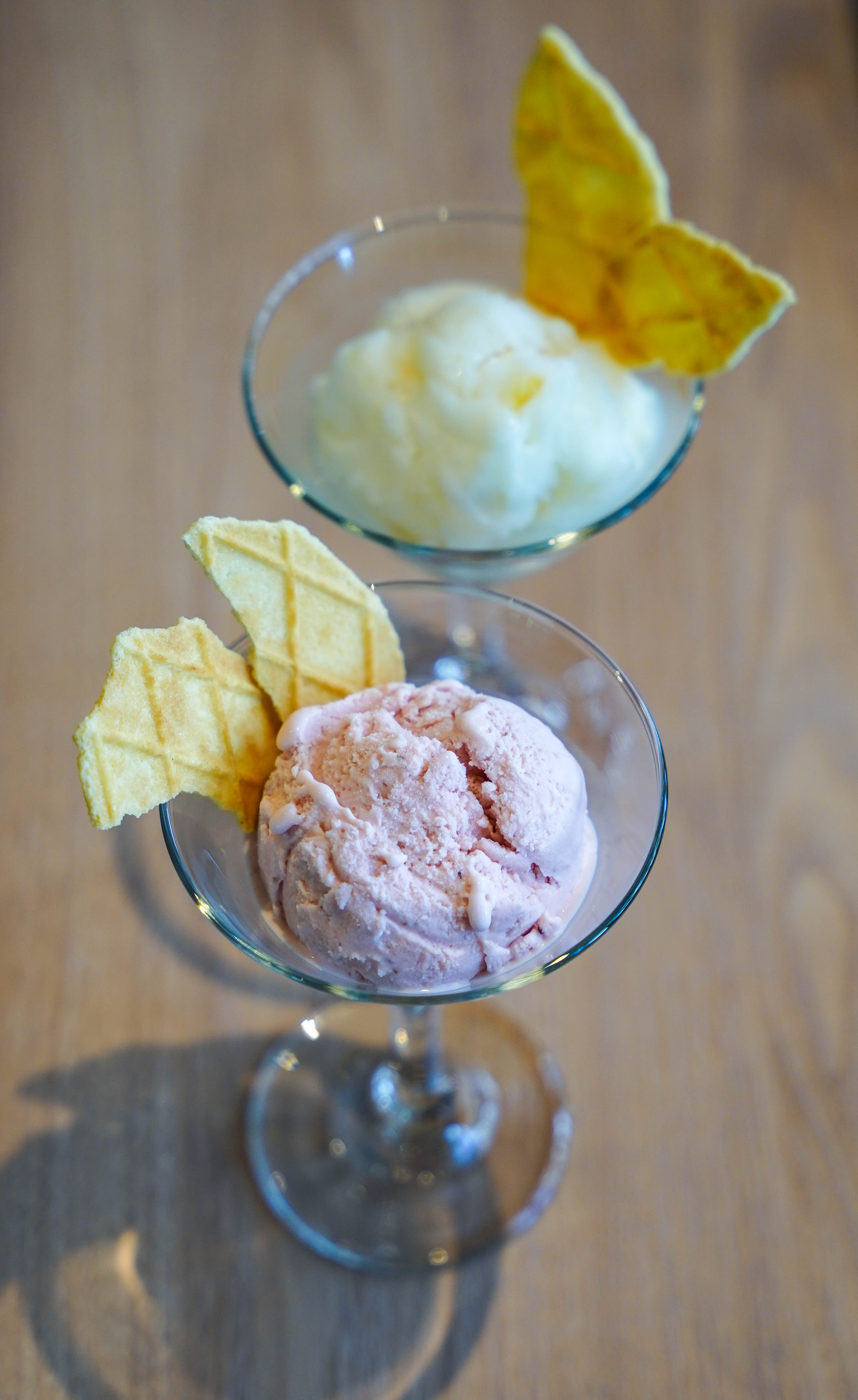 Dessert surfaces in the form of ice cream in flavours like strawberry, yuzu, black sesame and matcha - perfect for perking up the palate after a meaty meal.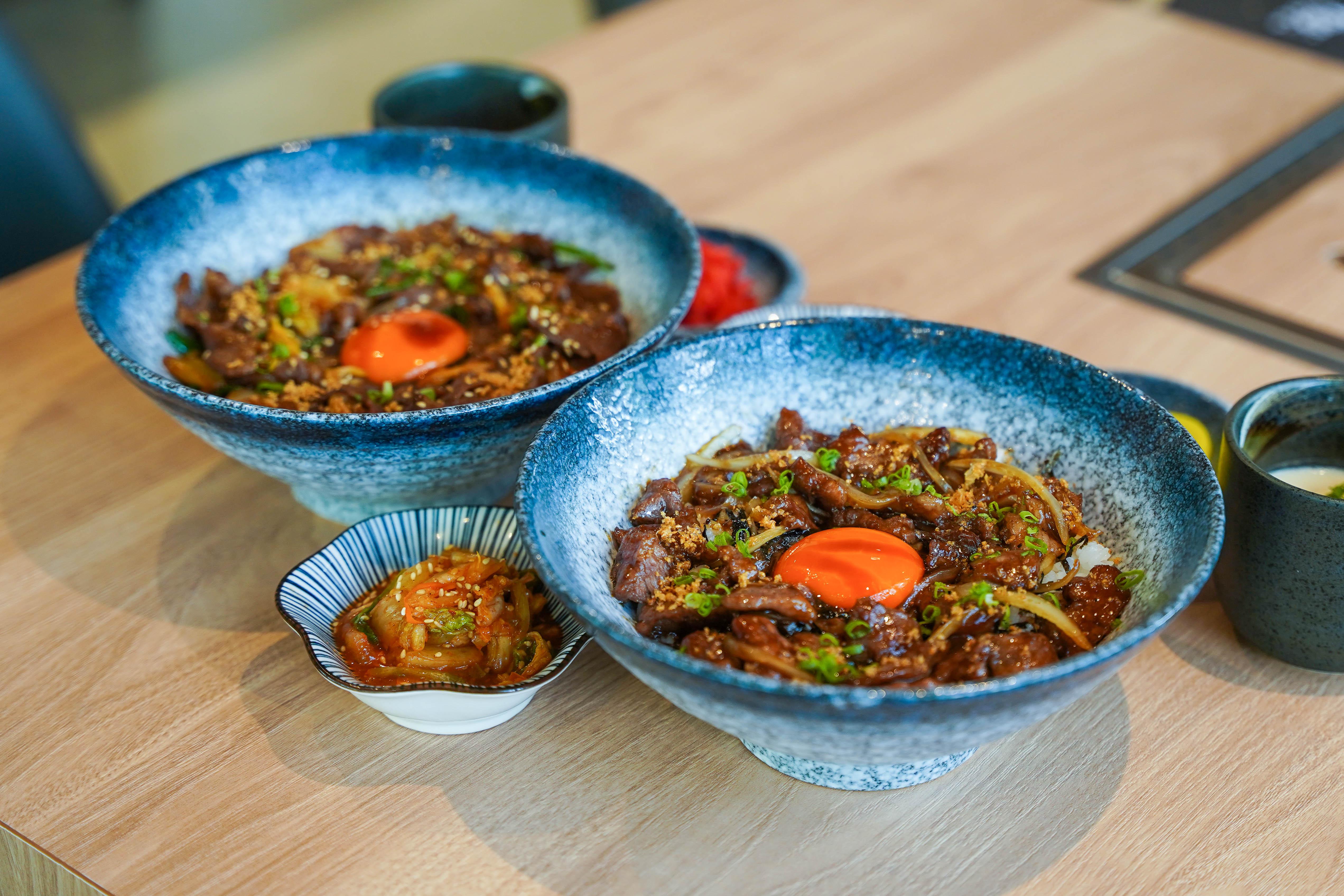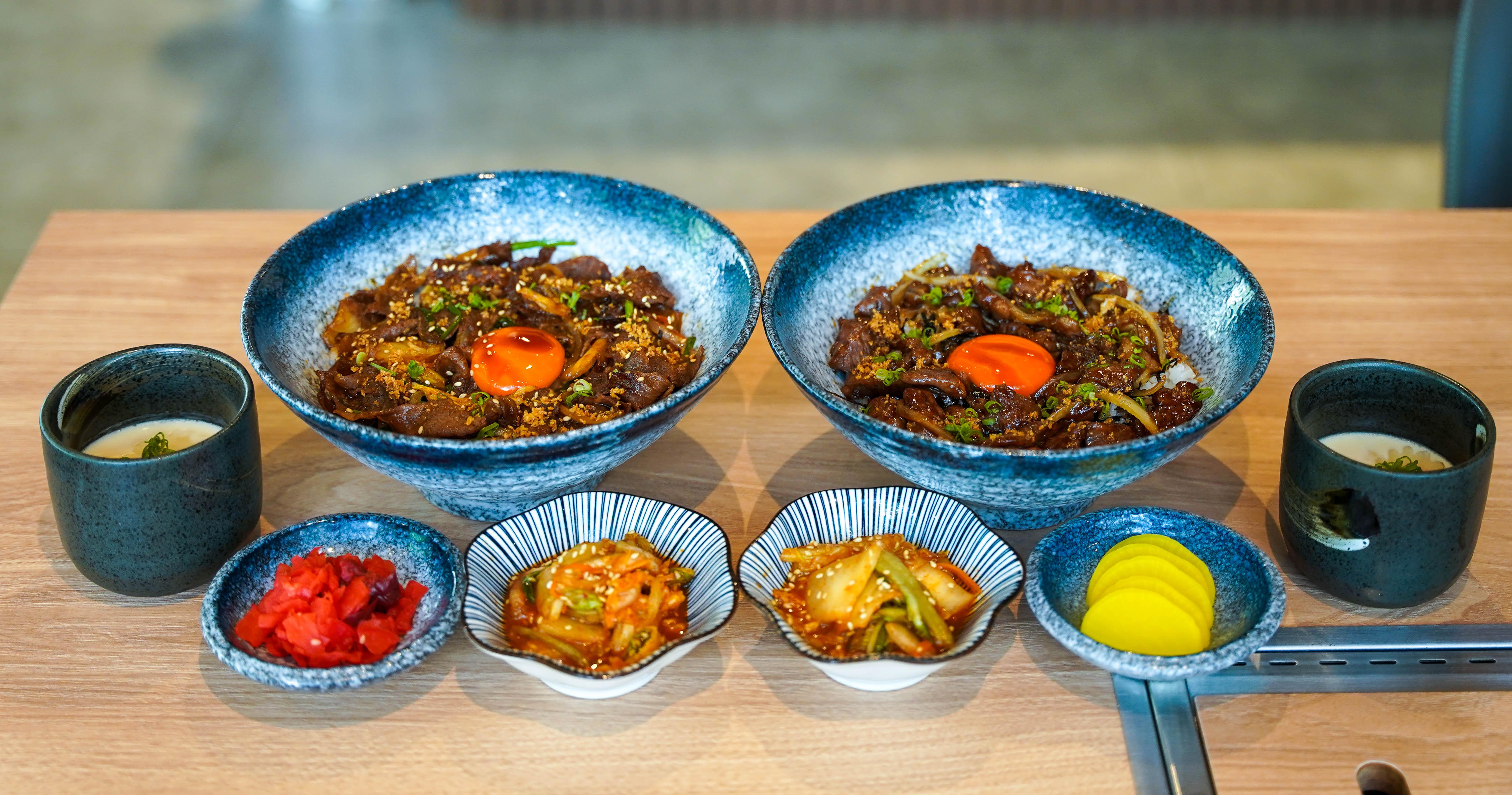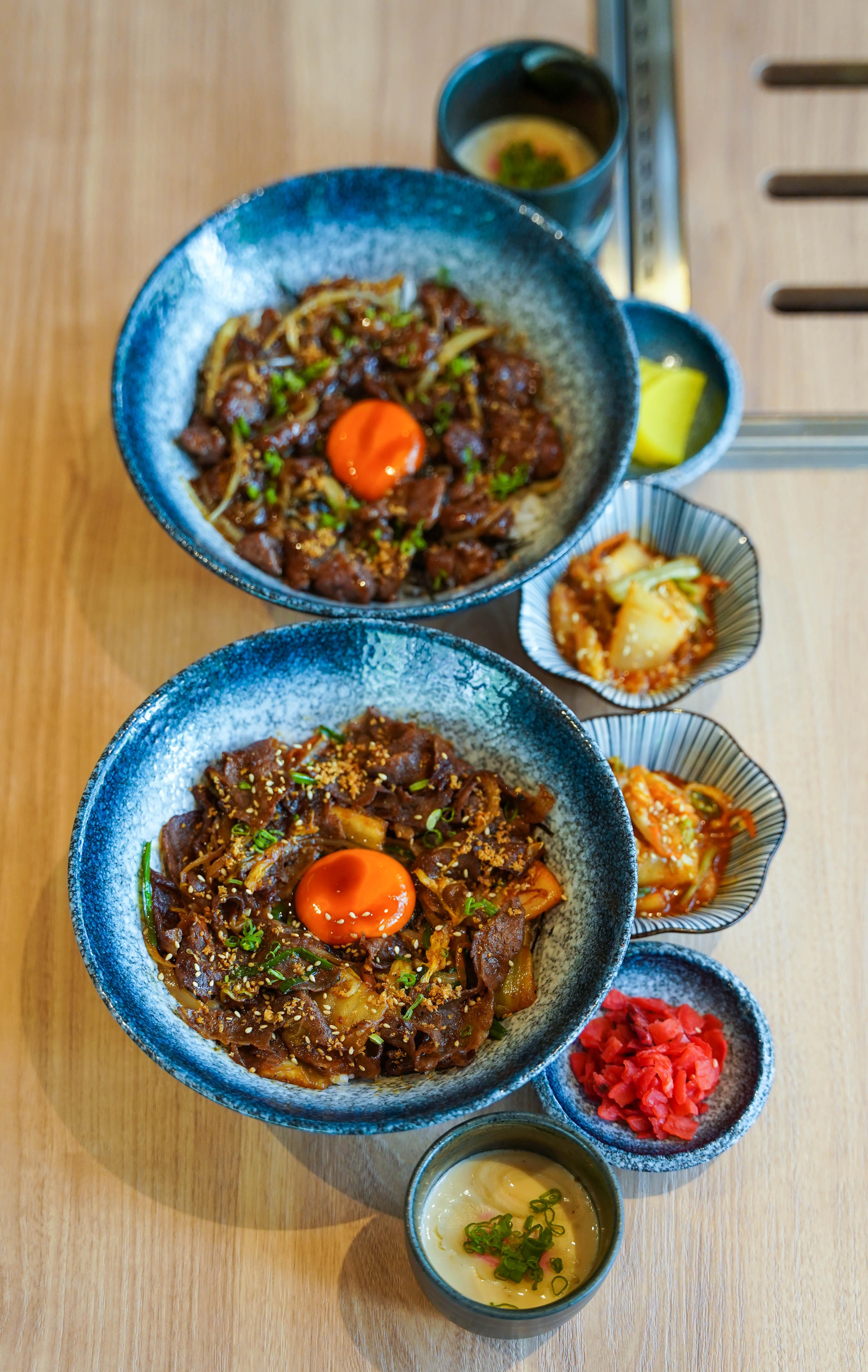 If you're visiting Gyuden Yakiniku in the afternoon for a fast lunch, check out the wagyu donburi sets that come with two appetisers of the day (such as pickled ginger and pickled daikon), plus chawanmushi and refillable green tea.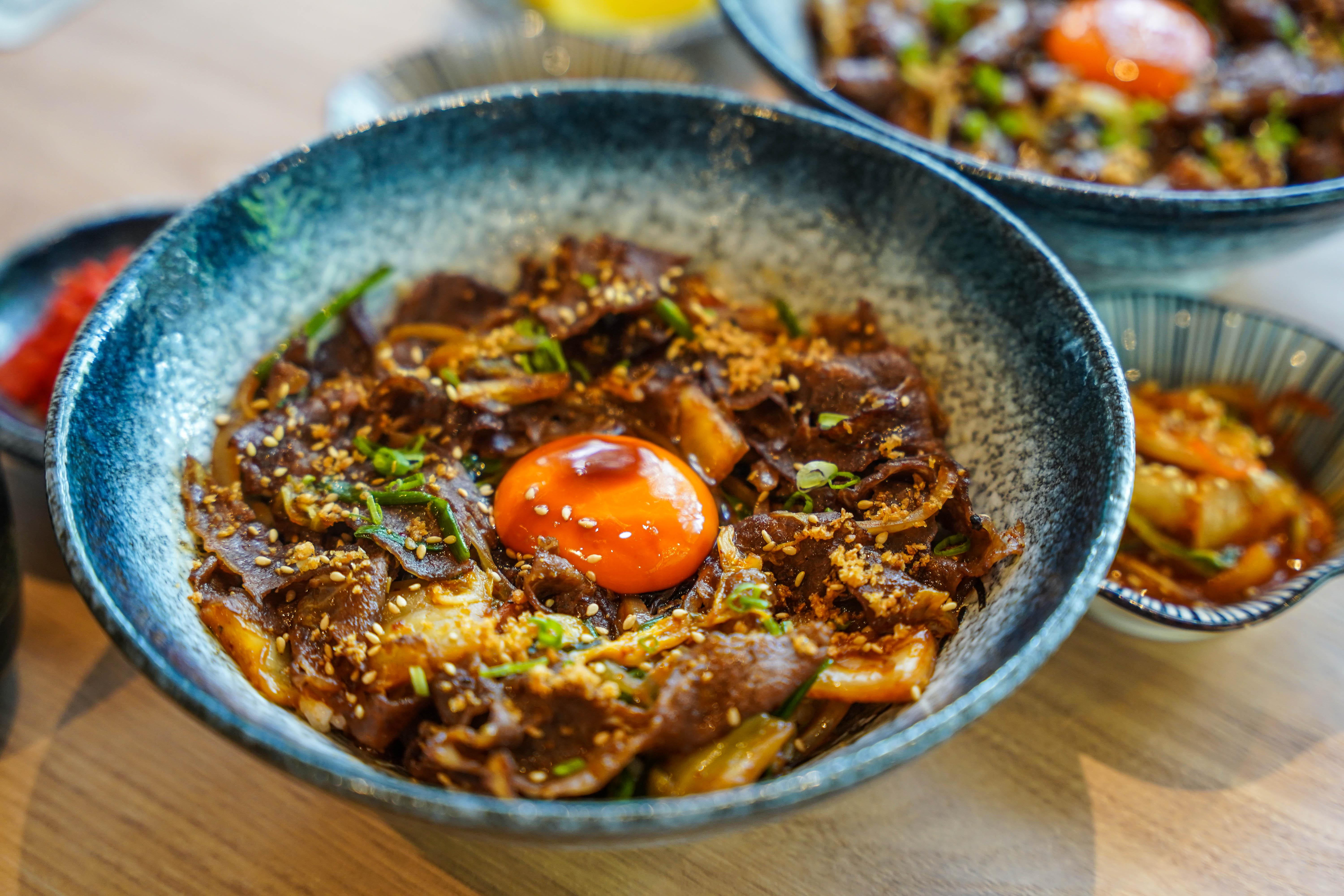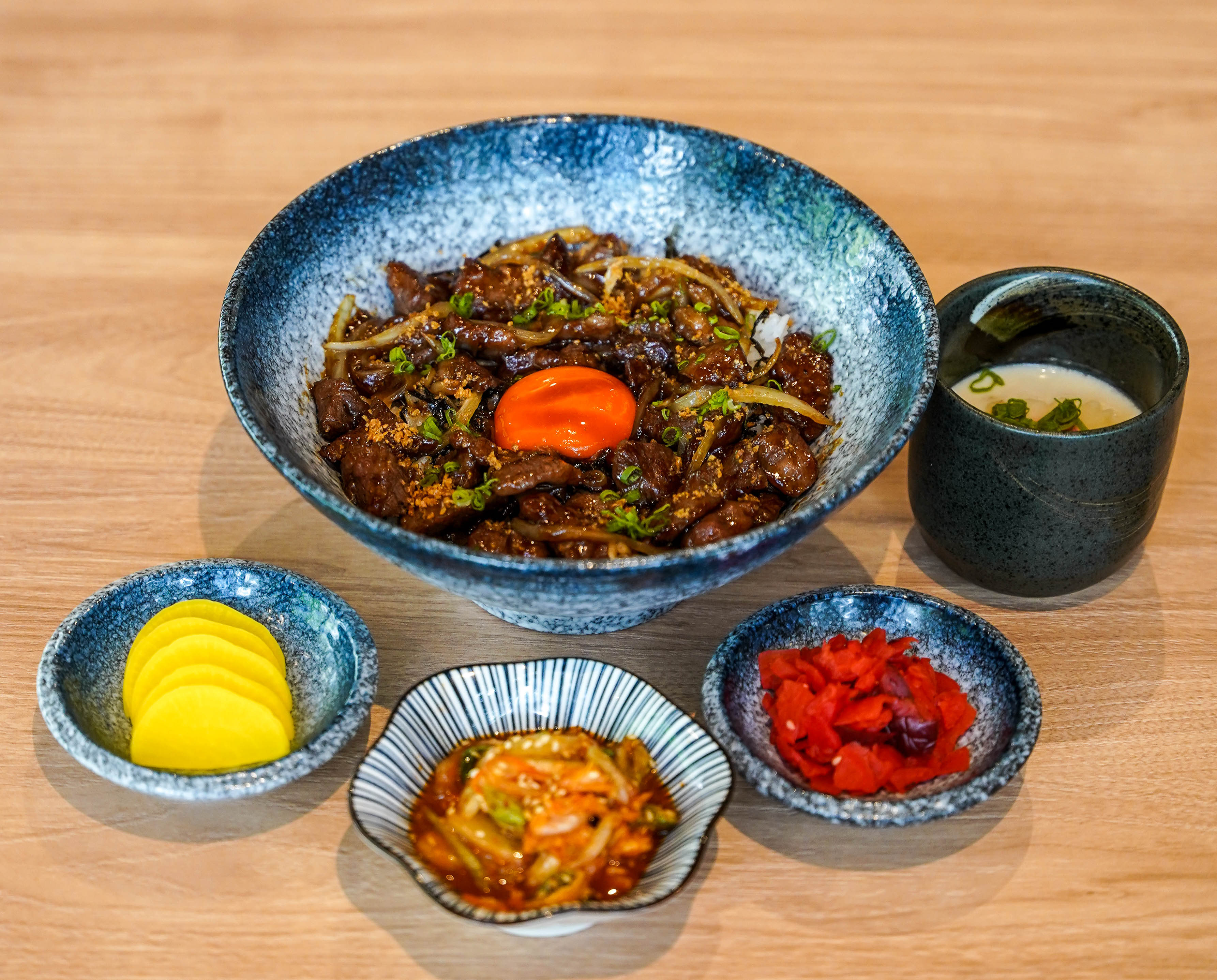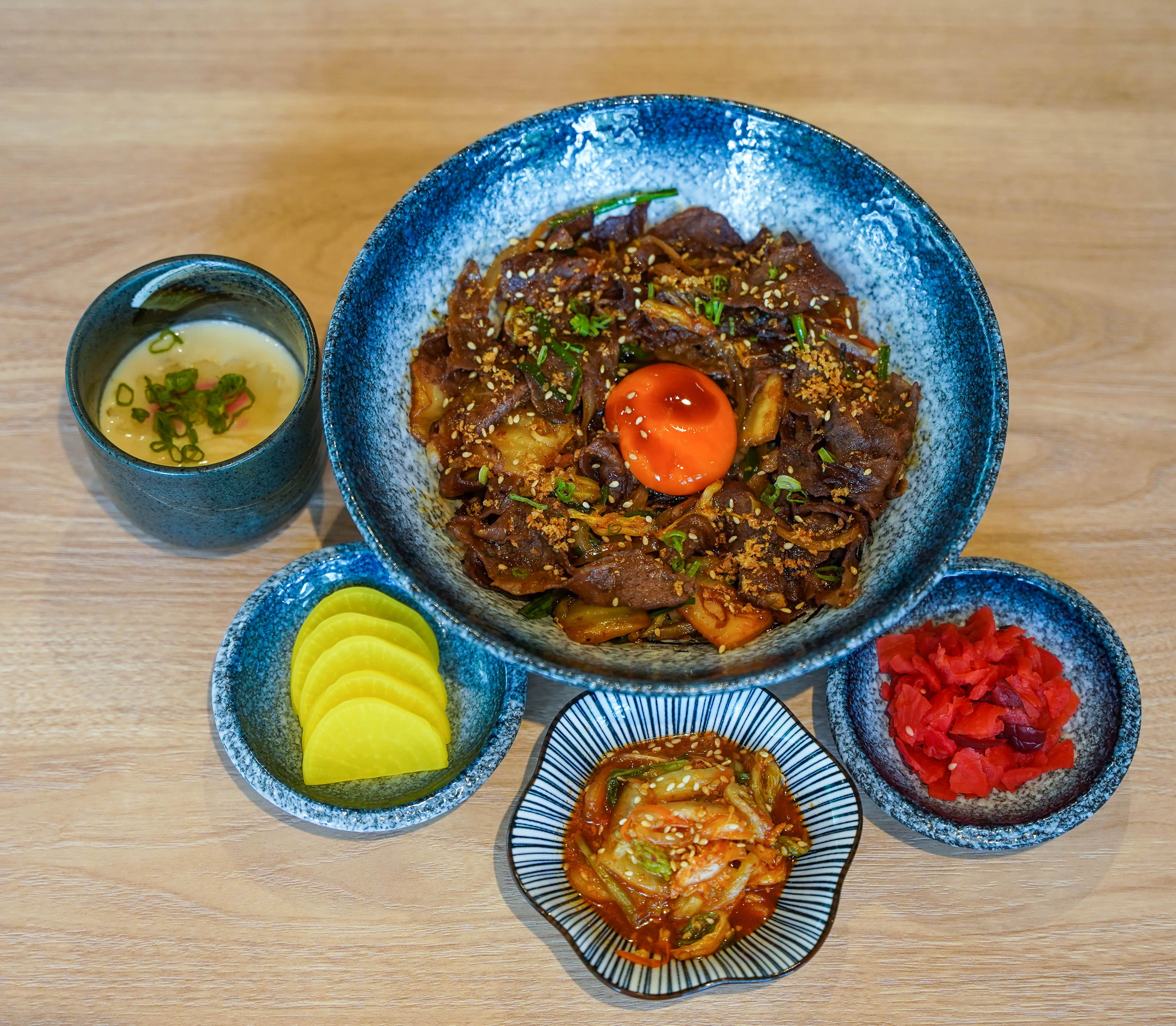 Choices for the rice bowls include the Yakiniku Don (RM58; stir-fried wagyu slices with caramelised onions - sweet, savoury and succulent) and Kimchi Wagyu Don (RM58; 
stir-fried wagyu slices with kimchi for a bright tang to balance the beef). This is marvellous value for Miyazaki A5 wagyu beef.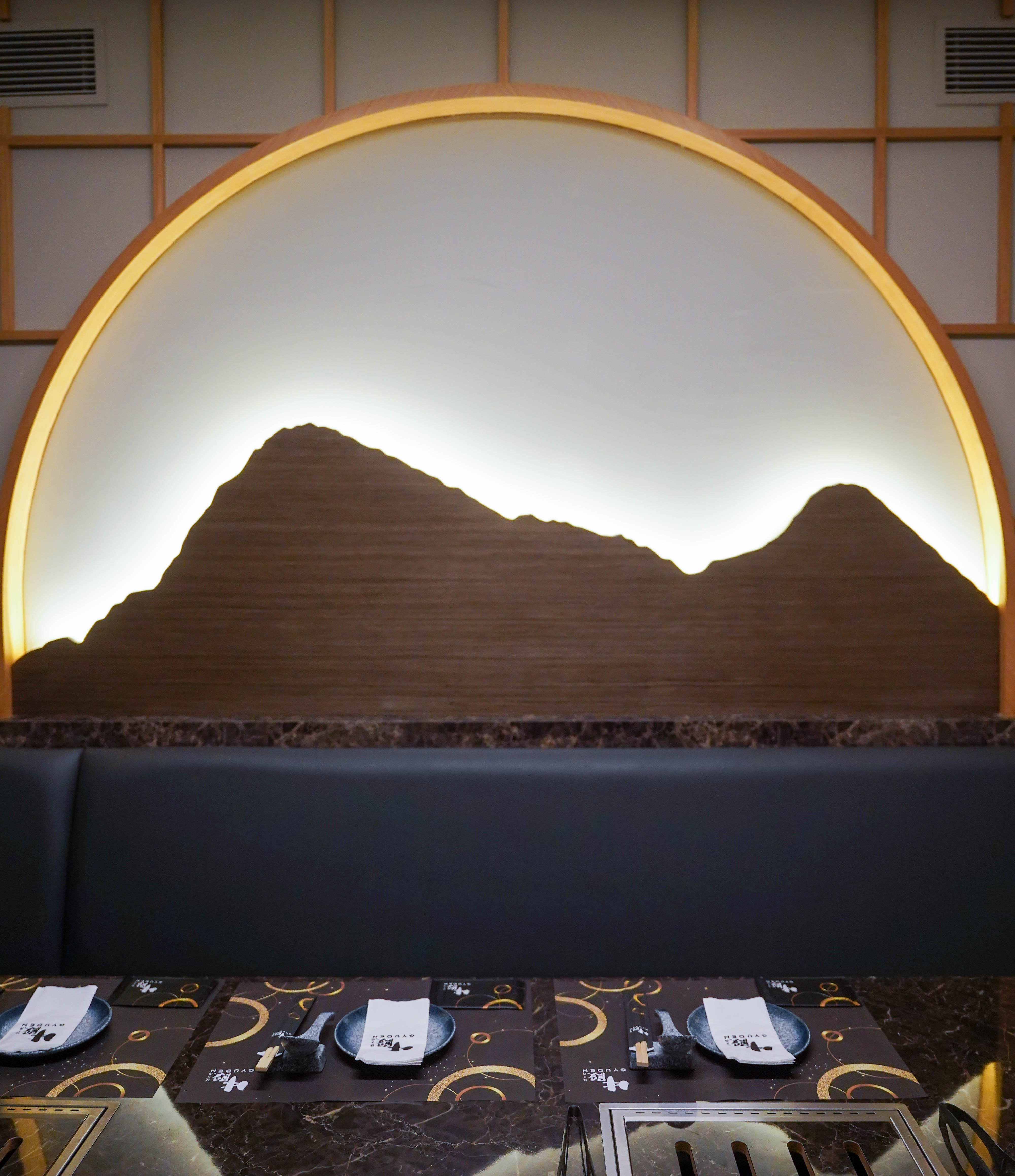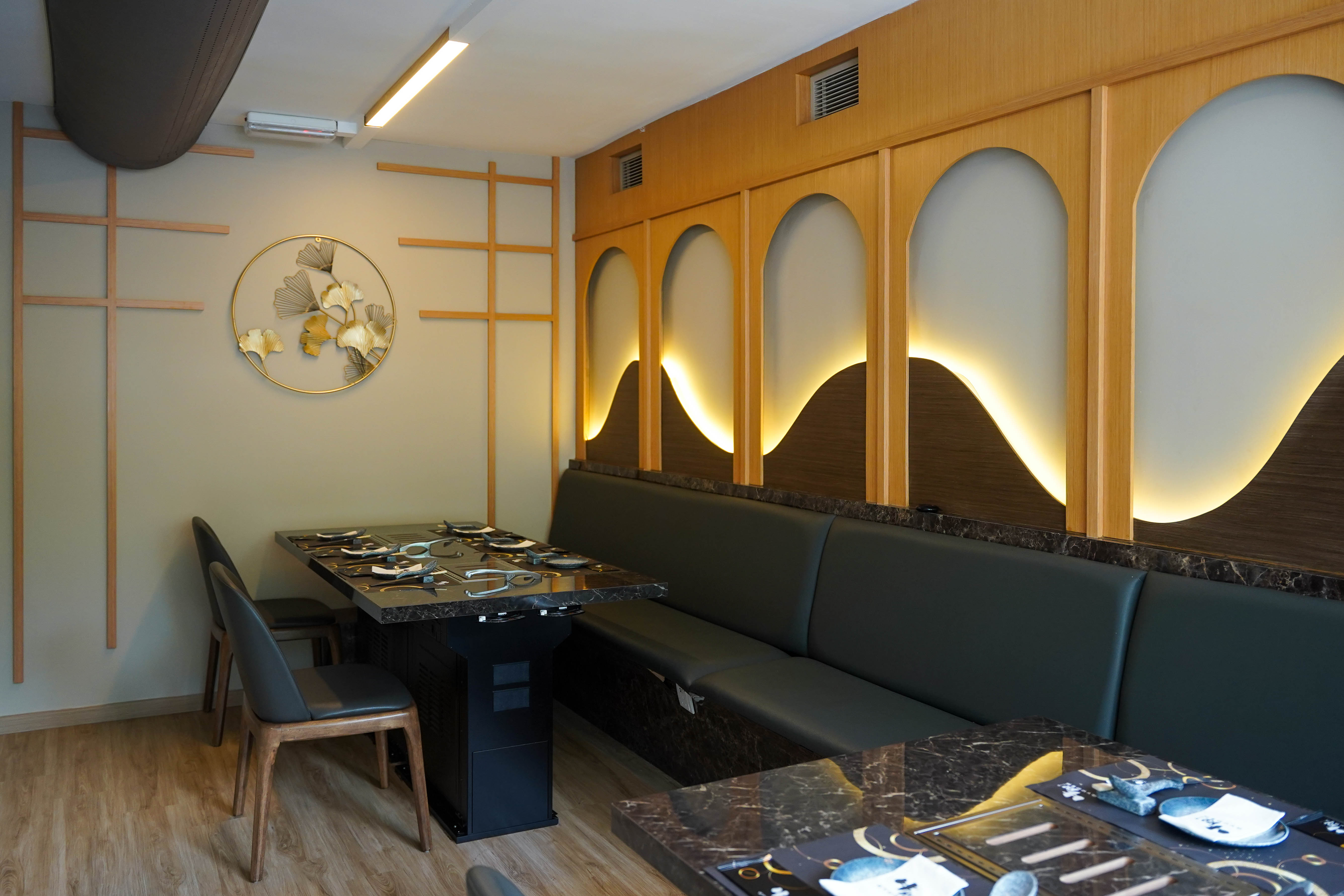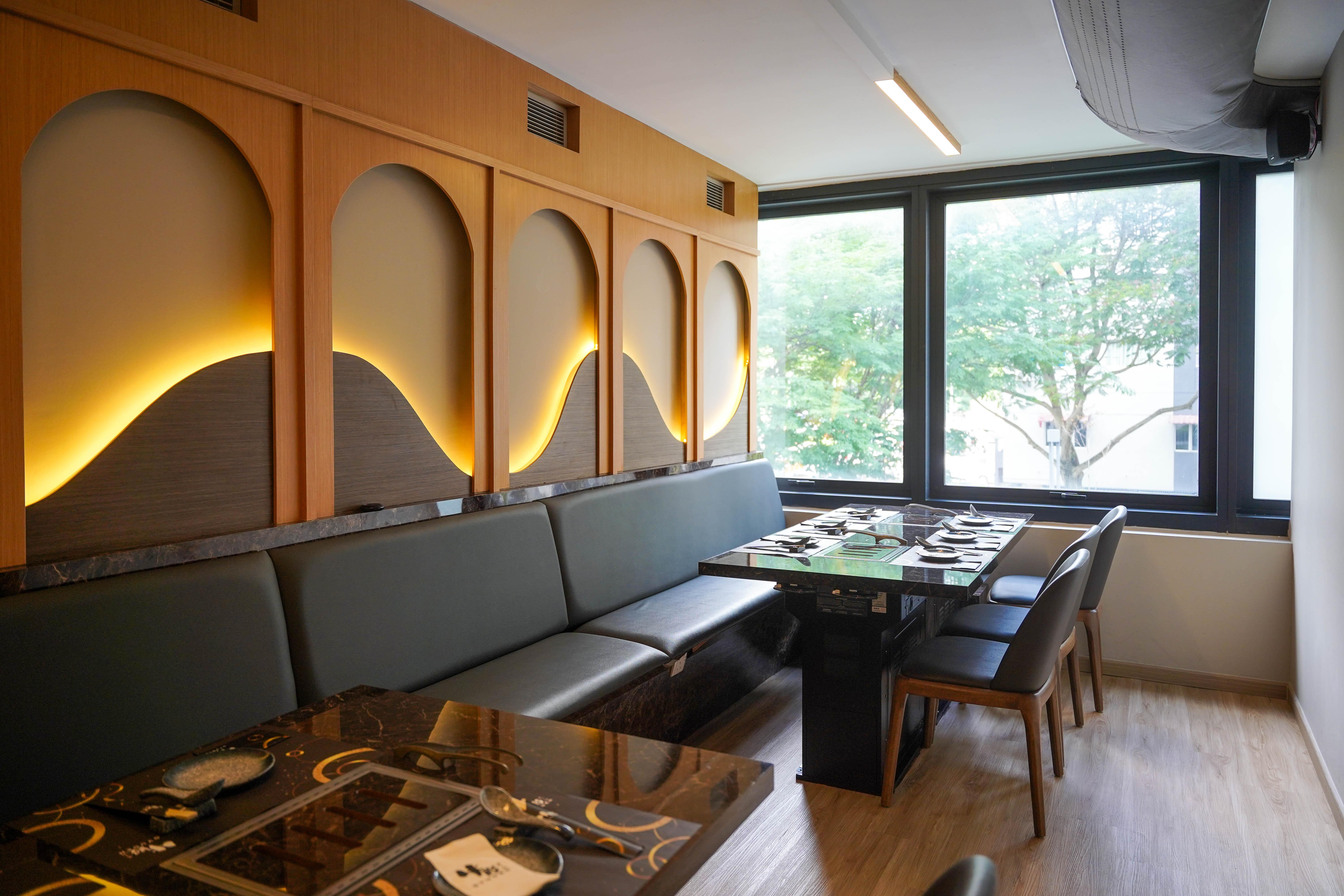 Private rooms are available upstairs, cool and calm with leafy views outside the windows.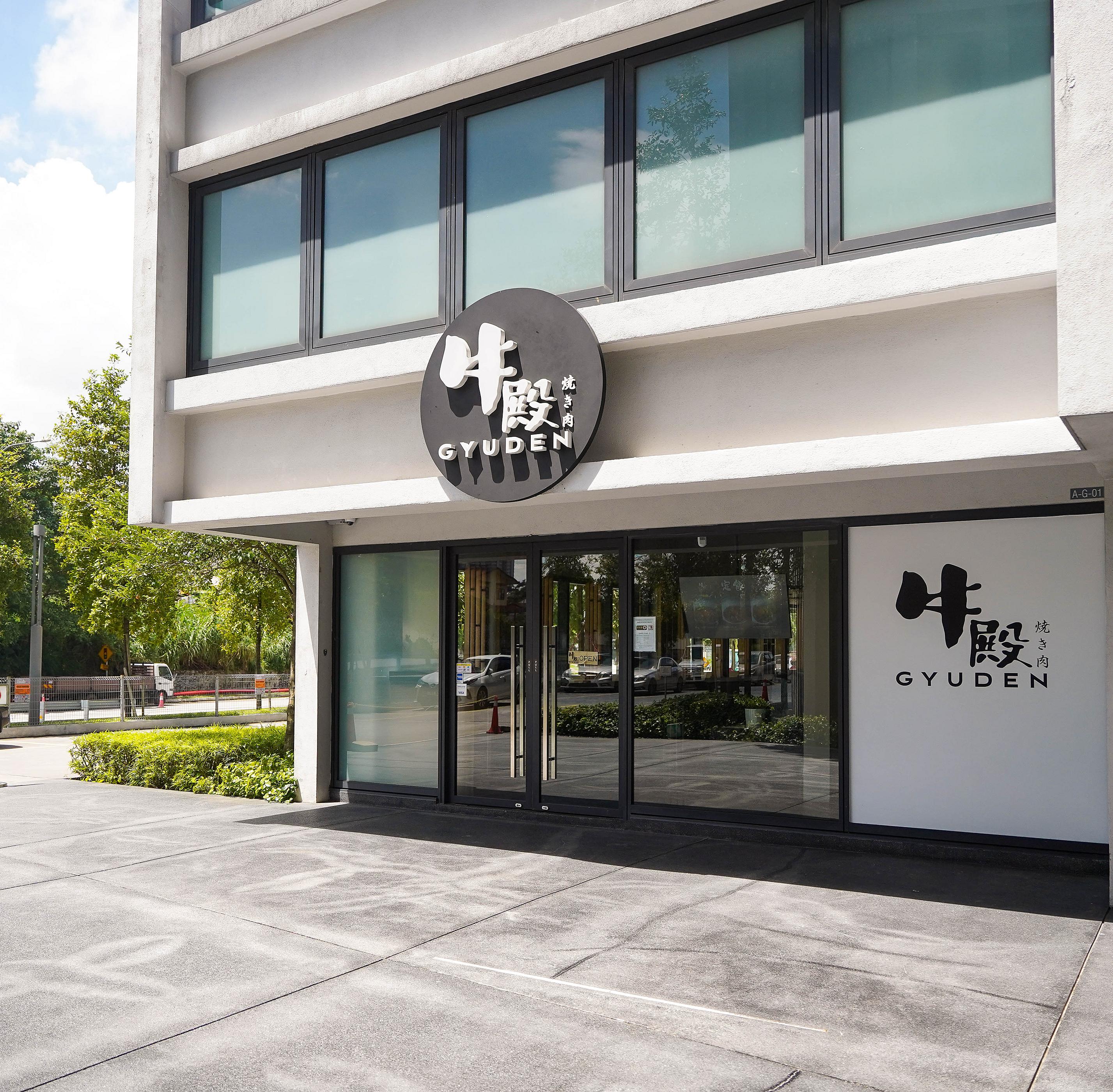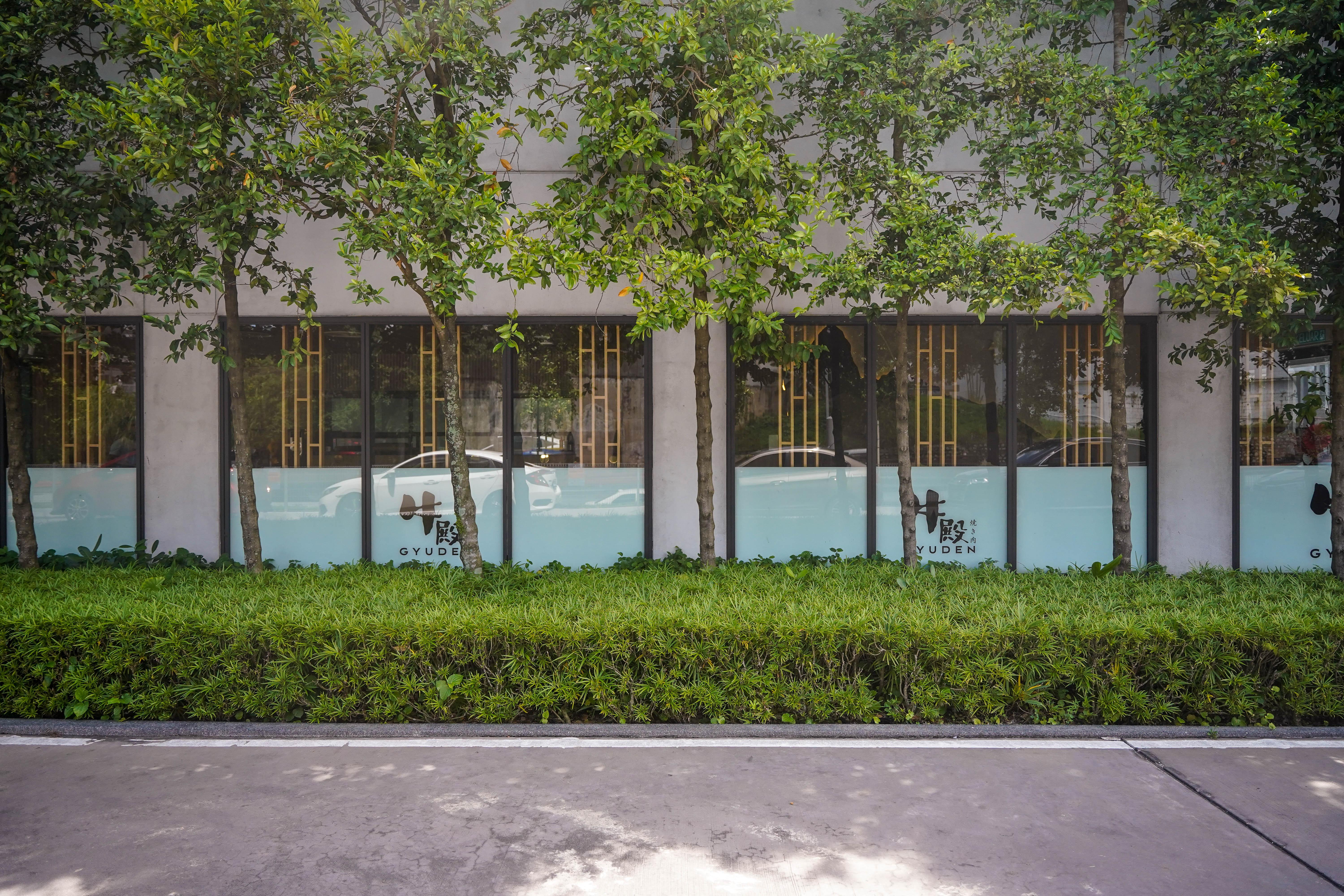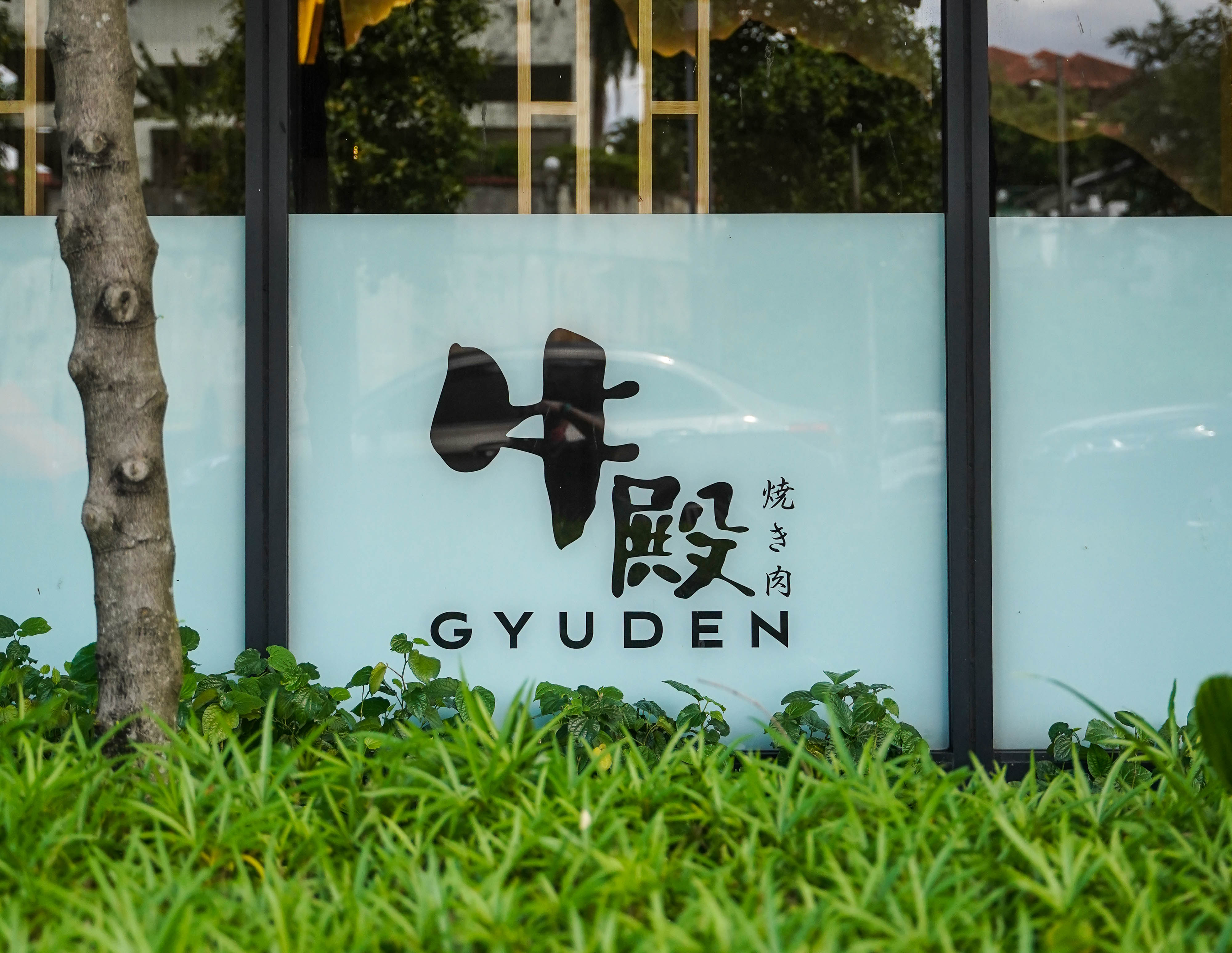 Gyuden Yakiniku
A-G-01, The Hub SS2, Jalan Harapan, Seksyen 19, 46300 Petaling Jaya, Selangor.
Open Tuesday-Sunday, 12pm-2:30pm, 6pm-11pm. 
Tel: 012-404-6966