Gokan Maru: Satisfying the senses with full-bodied Japanese flavours at MyTOWN's newly launched restaurant
October 8, 2022
---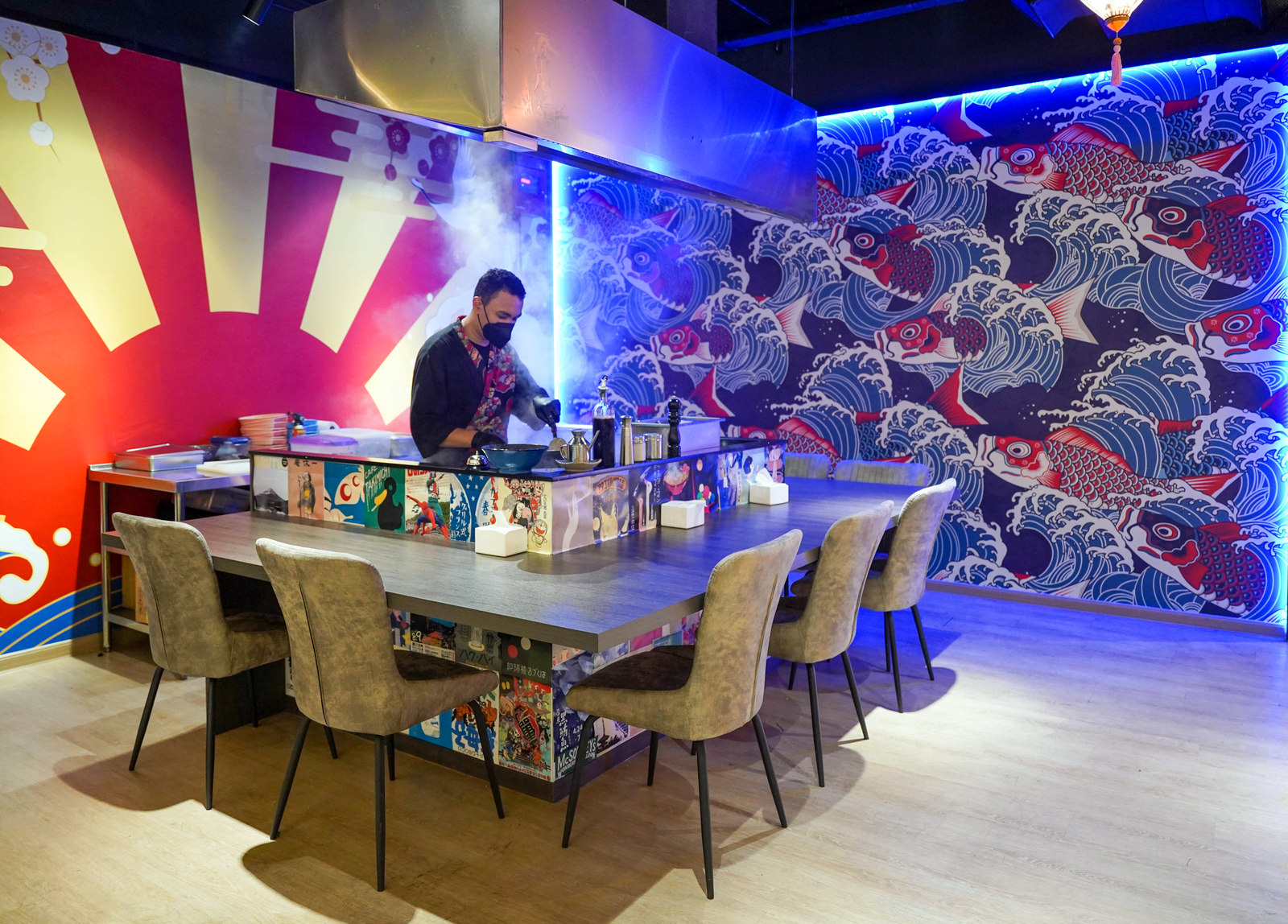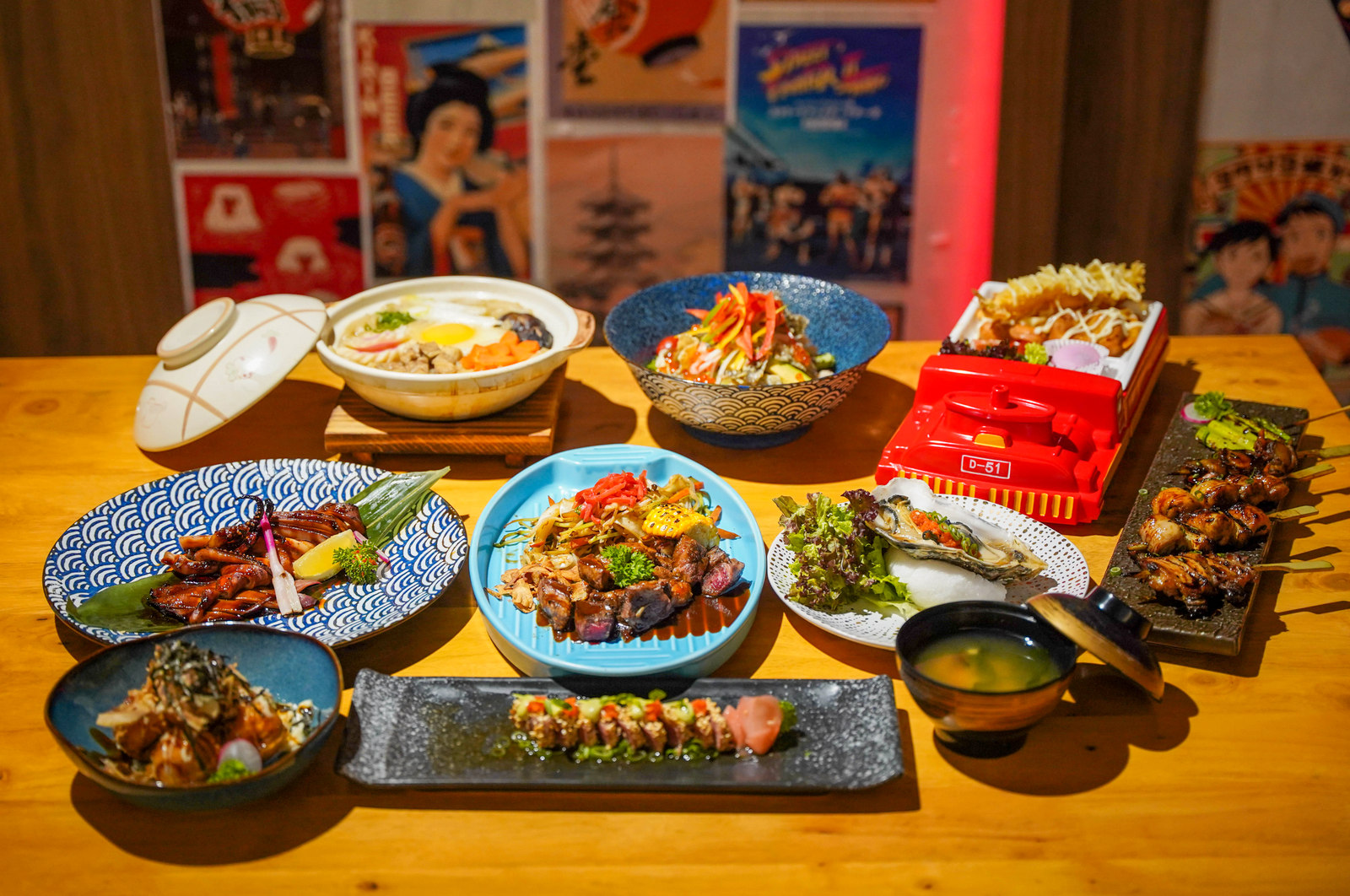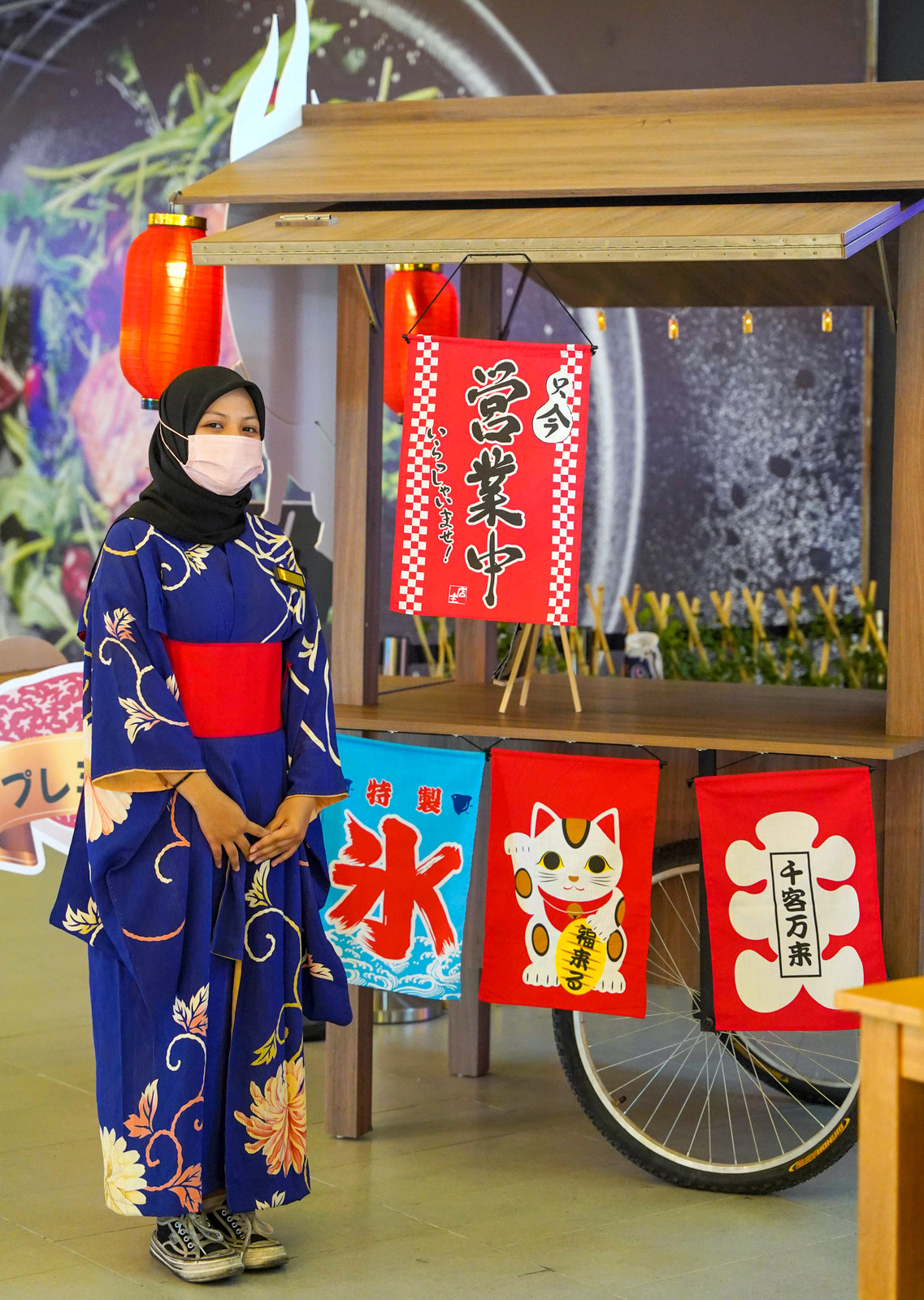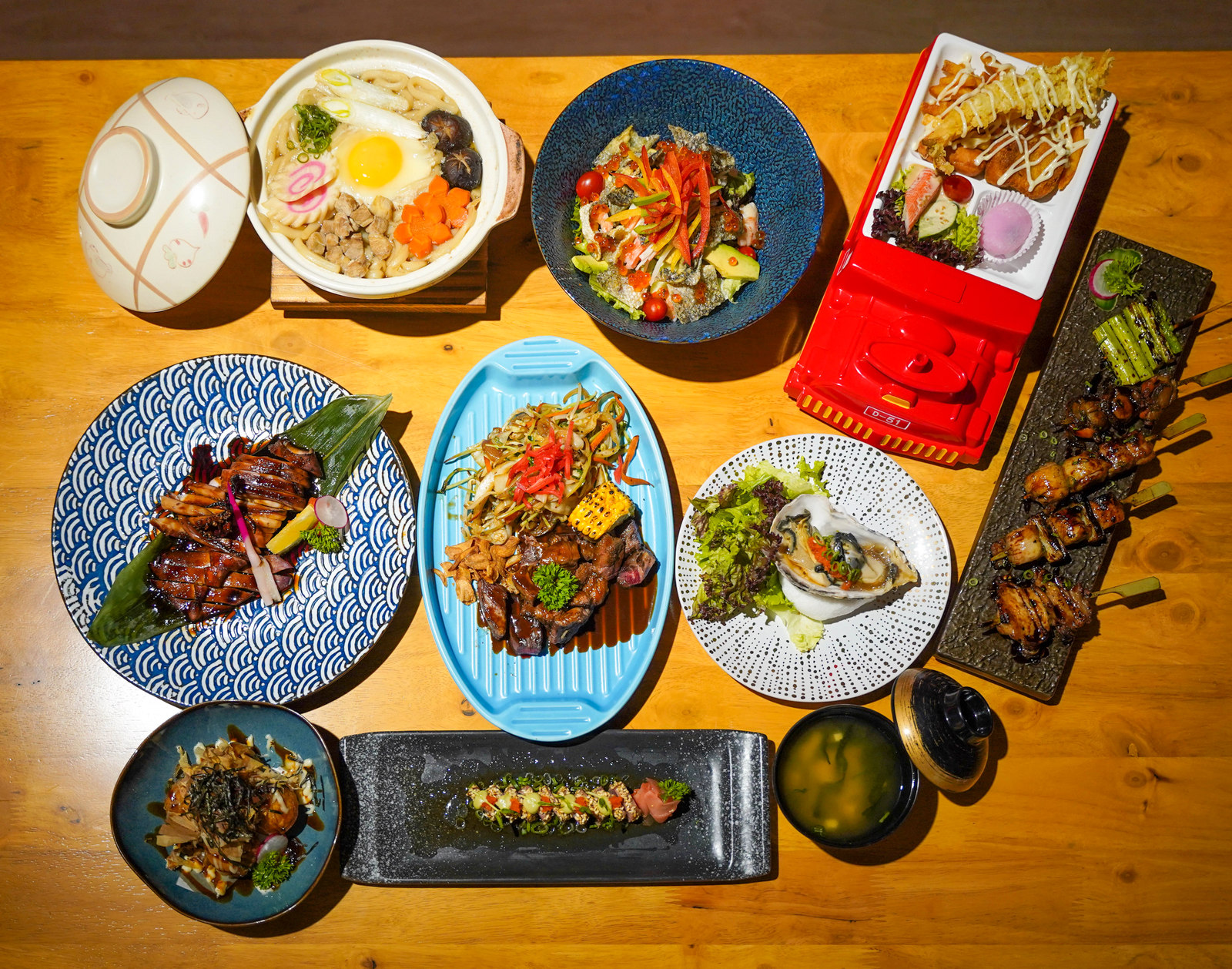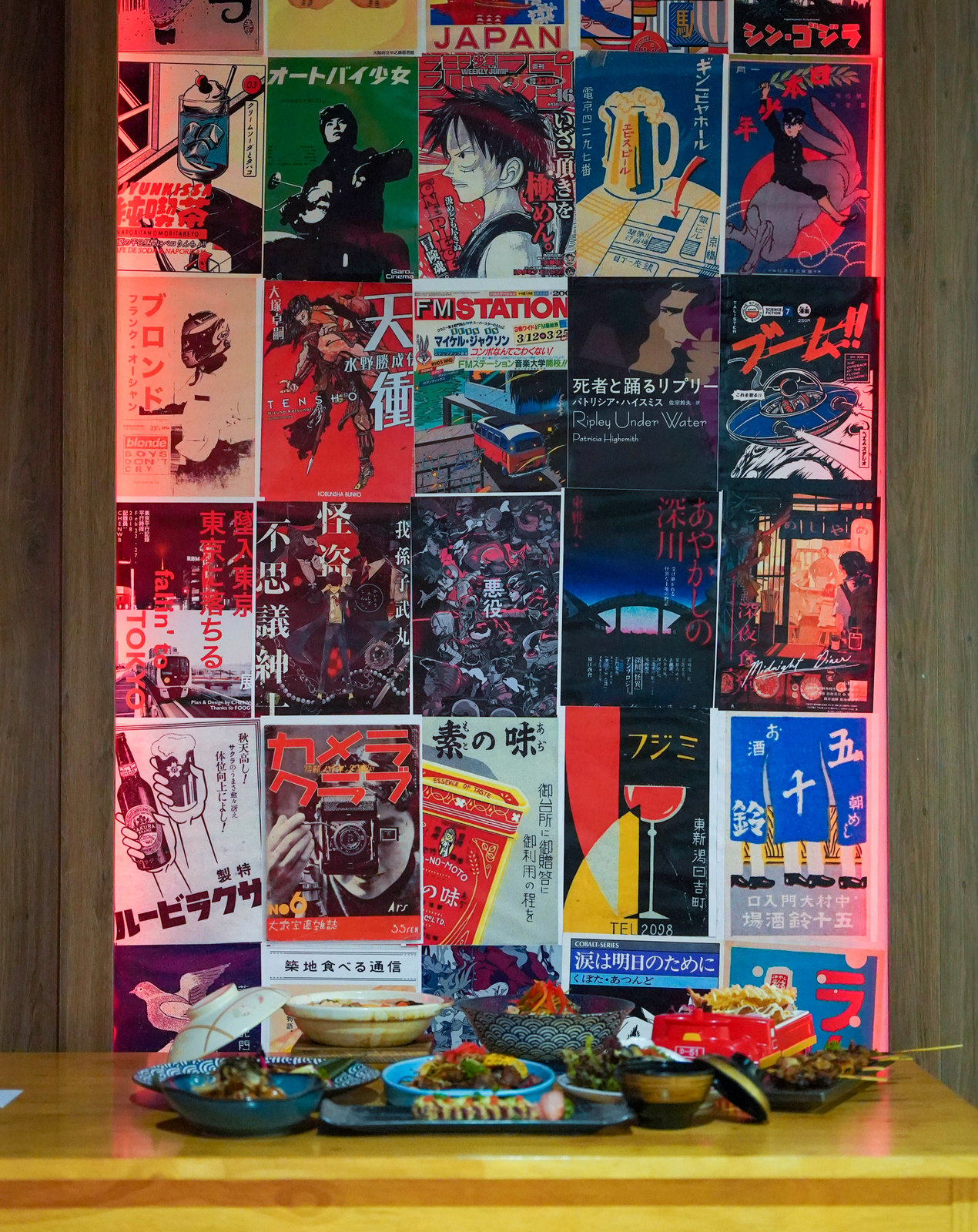 Celebrate the Grand Launch of Gokan Maru by visiting this hot new destination for vibrant Japanese fare!
Serving a special take on teppanyaki, kushiyaki, yakitori and much more, Gokan Maru in MyTOWN Shopping Centre promises an exciting experience throughout its Grand Launch week, from 9 to 16 October. 
Enjoy RM1 yakitori on 9-10 October and a Japanese-inspired flea market, including cultural celebrations and cosplay competitions, on 9-16 October.
Gokan Maru's star Malaysian chef, Anuar Khudari, has over 16 years of experience, extensively in Japanese cuisine, honing his skills at top Japanese establishments such as Kampachi and Sushi Oribe, as well as top hotels in the Klang Valley and Genting Highlands.
All of Gokan Maru's food is from halal-certified sources, including its premium Australian wagyu beef (MB4-MB5). Its sauces are entirely house-made, from its specialty Gokan Maru sauce to teriyaki and salad dressings, harnessing halal substitutes for mirin and sake.
Read on to find out more about Gokan Maru.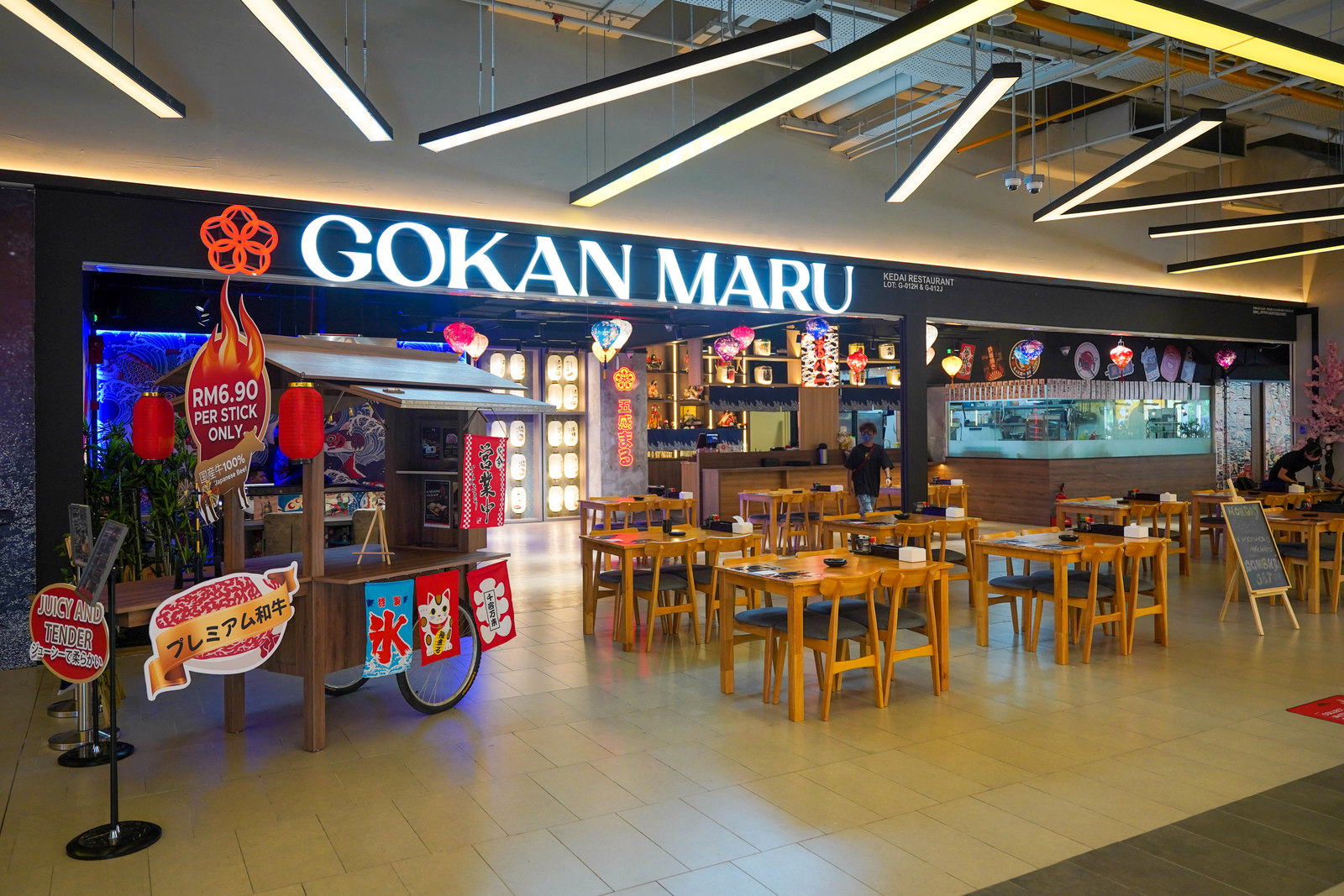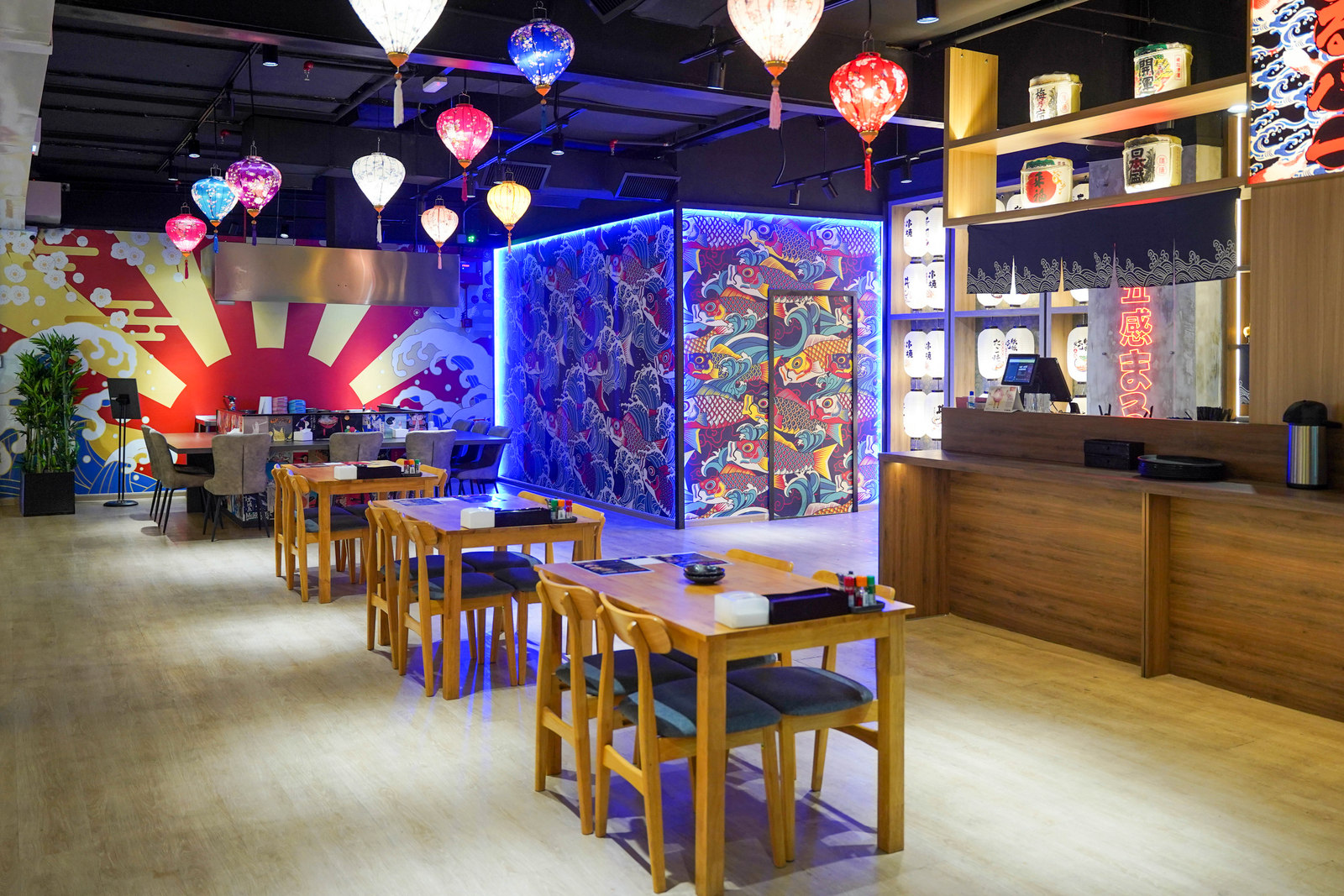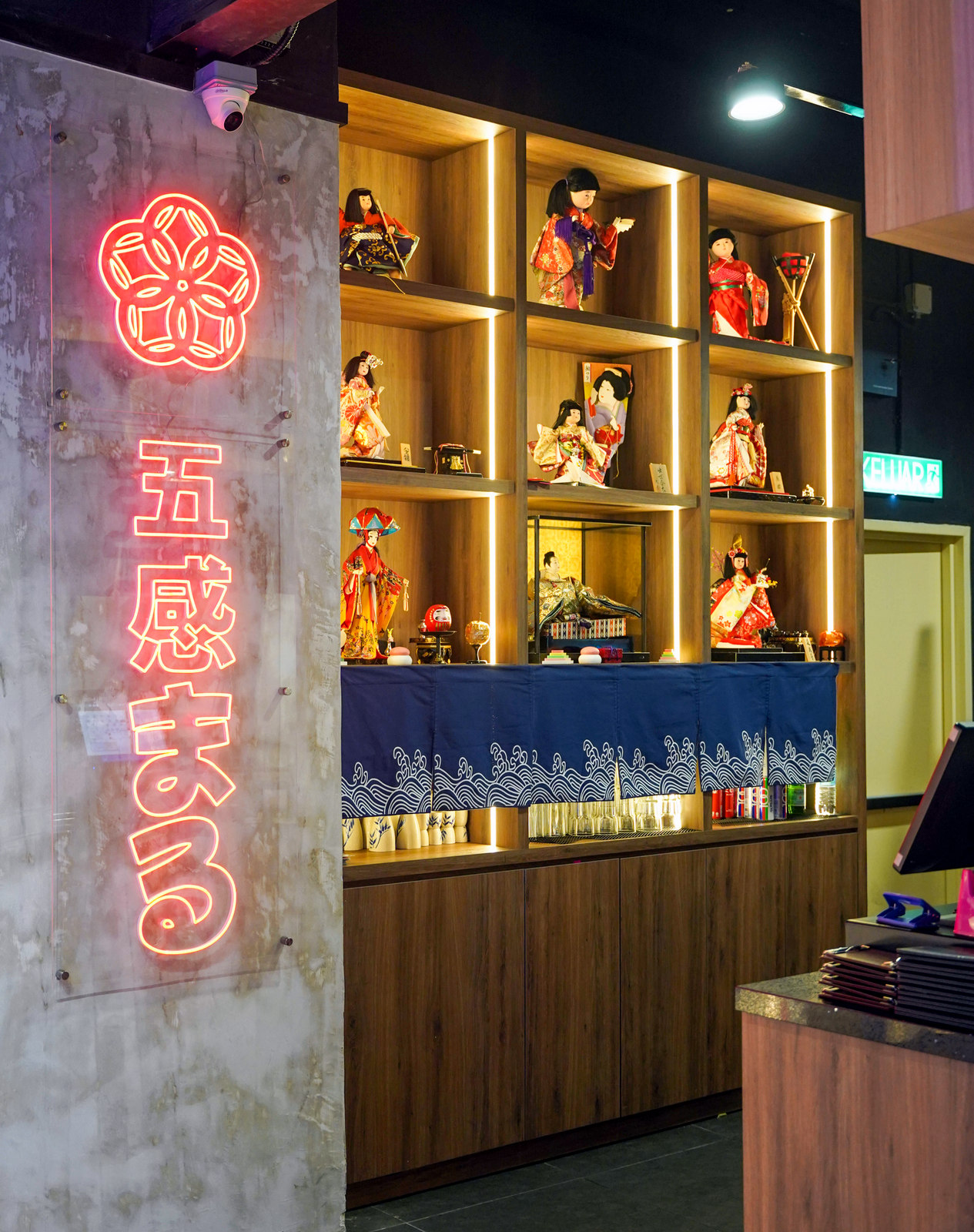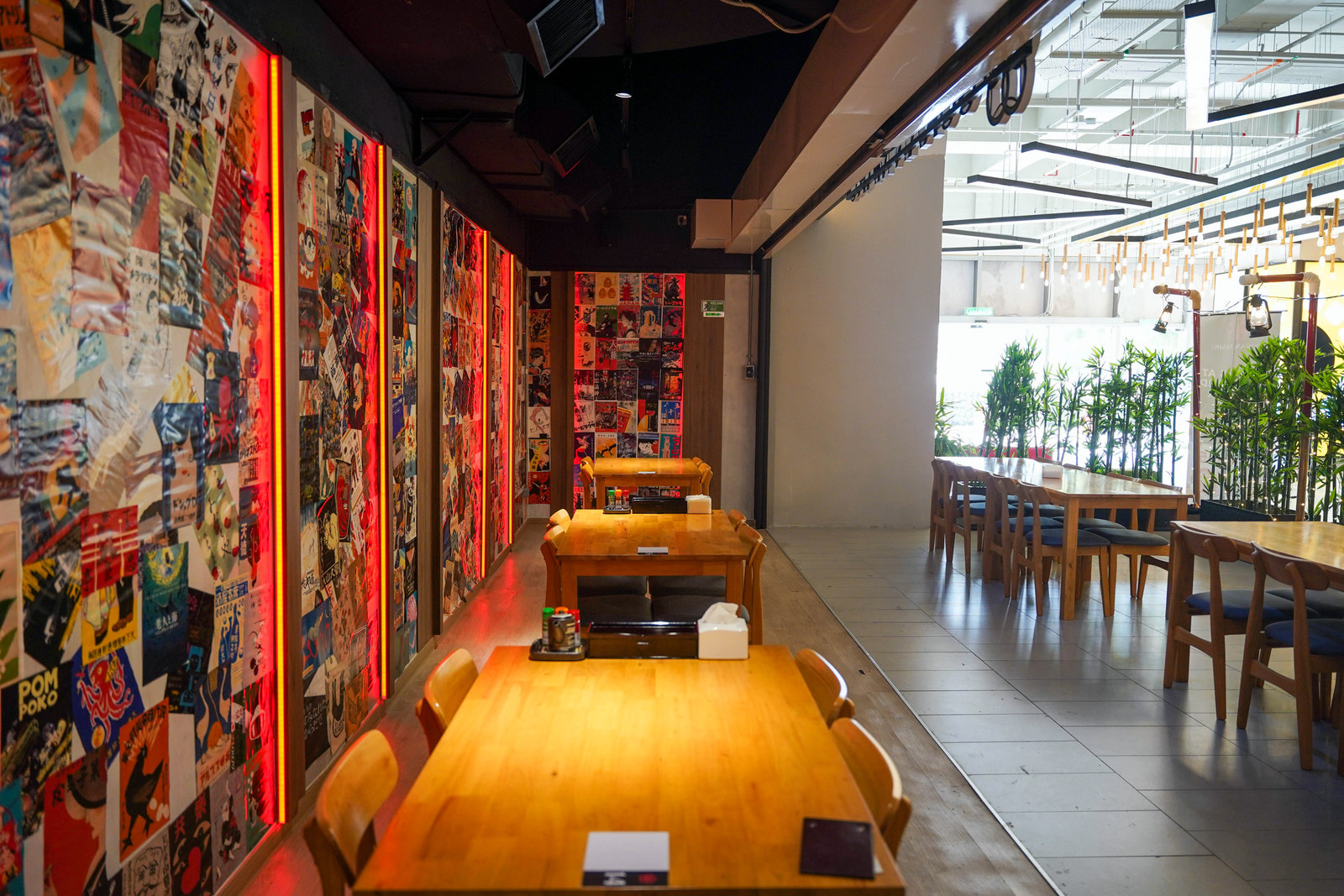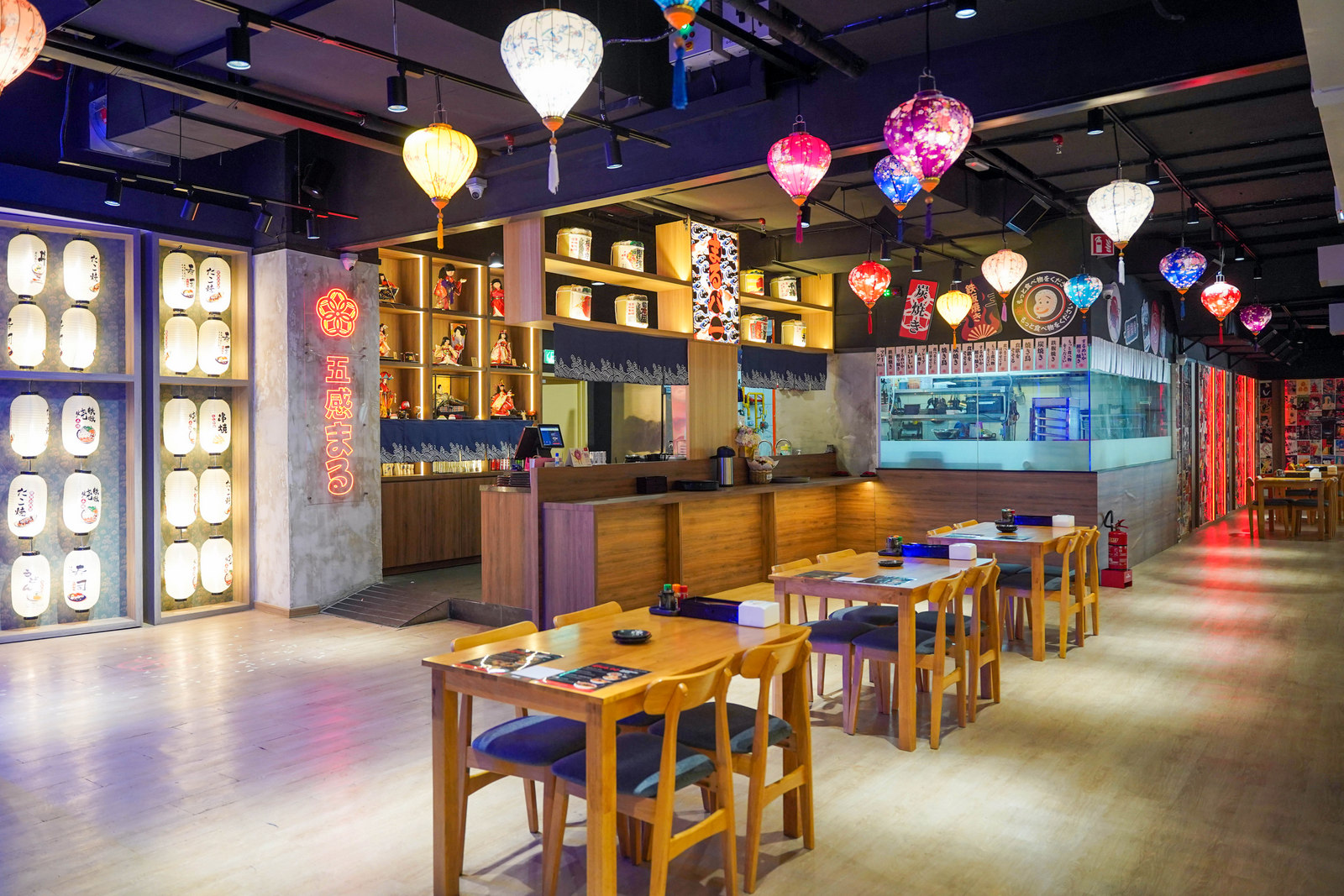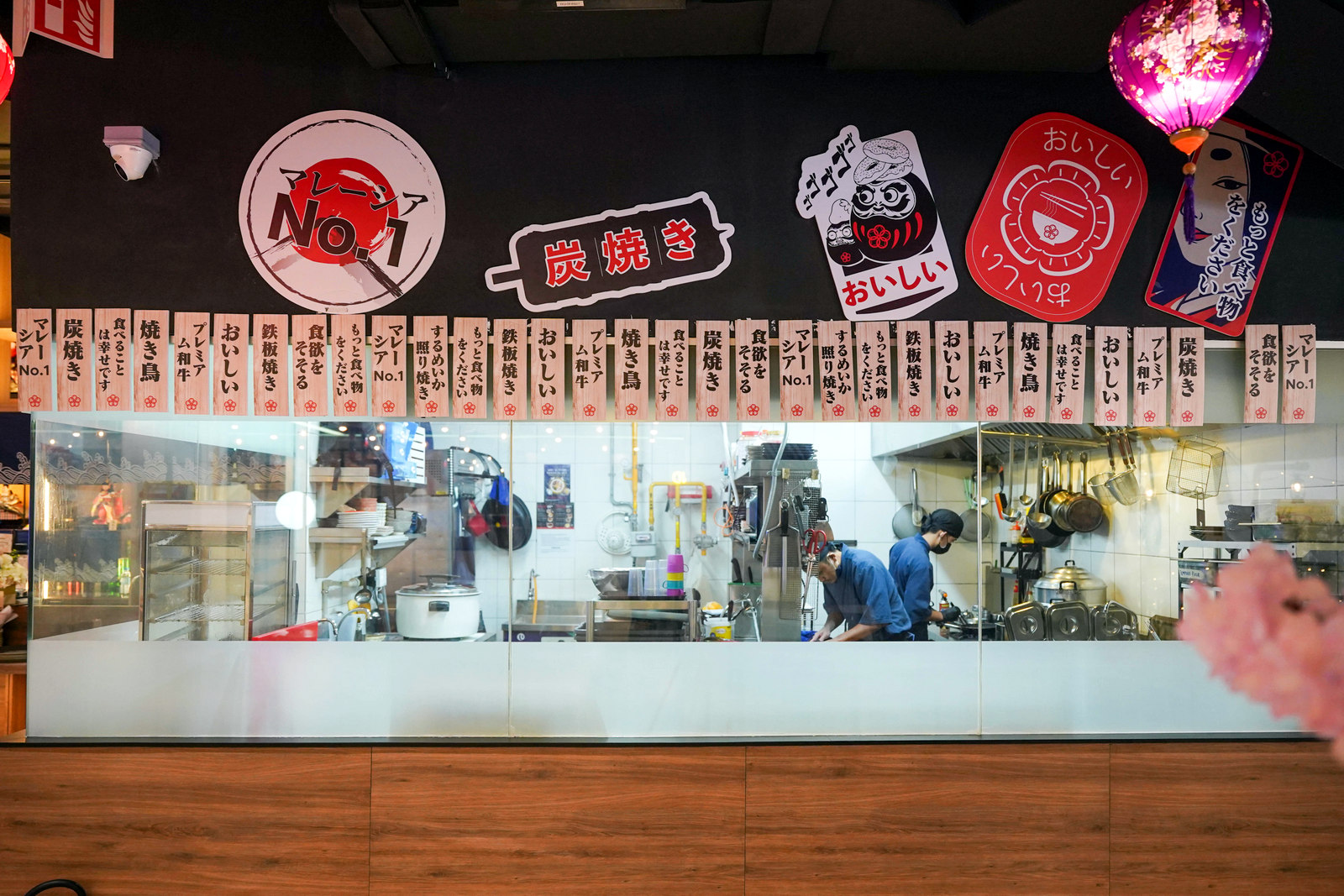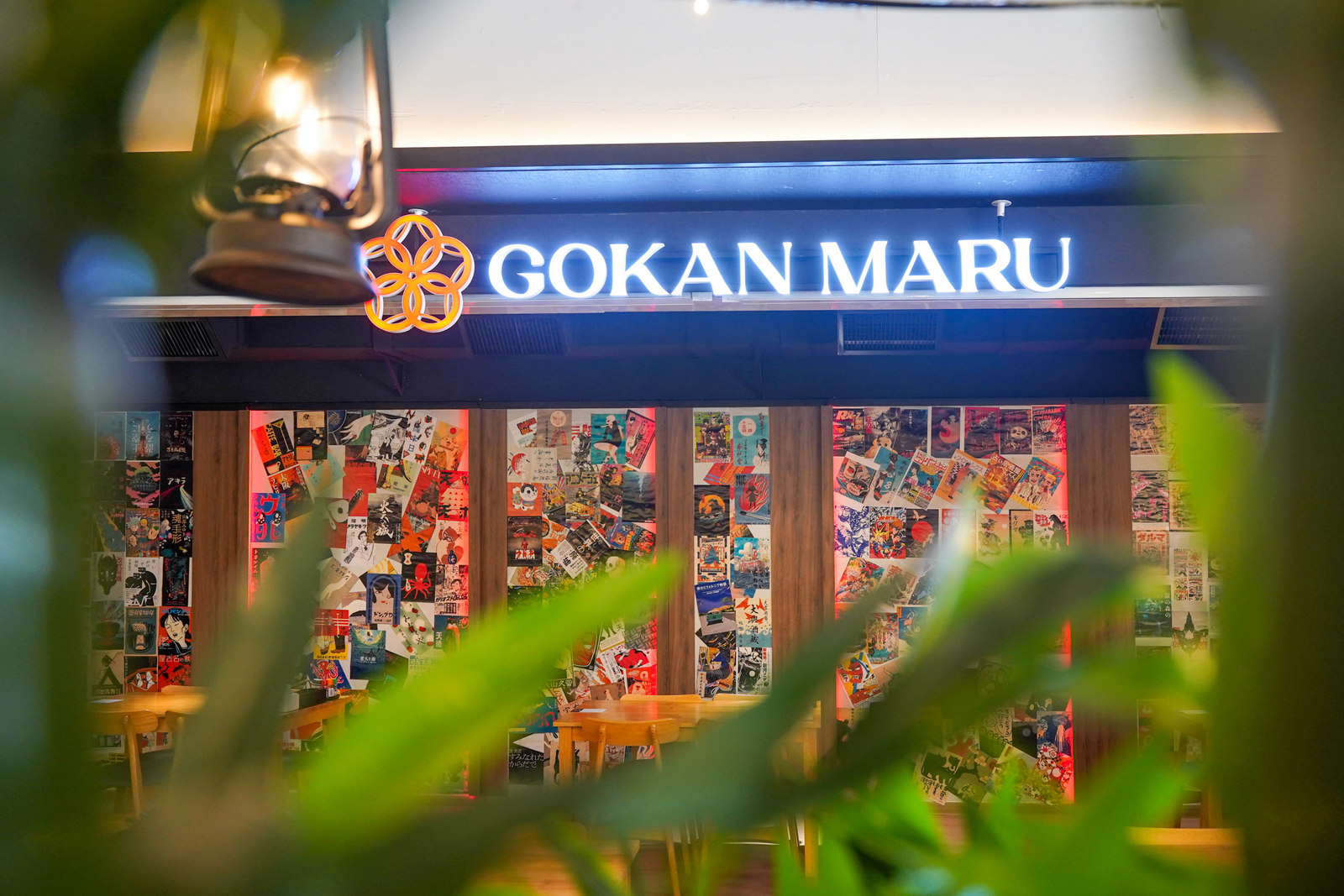 Gokan means 'sense,' while Maru is 'round.' Gokan Maru believes the five senses help us recognise the rich flavours of food. The restaurant is lively and colourfully artistic, awakening the senses to be immersed in an izakaya-style atmosphere.
Set menus for weekday lunches offer terrific value, with donburi delights like Torikatsu Don and Unadon, available Monday to Fridays from 11:30am to 4pm.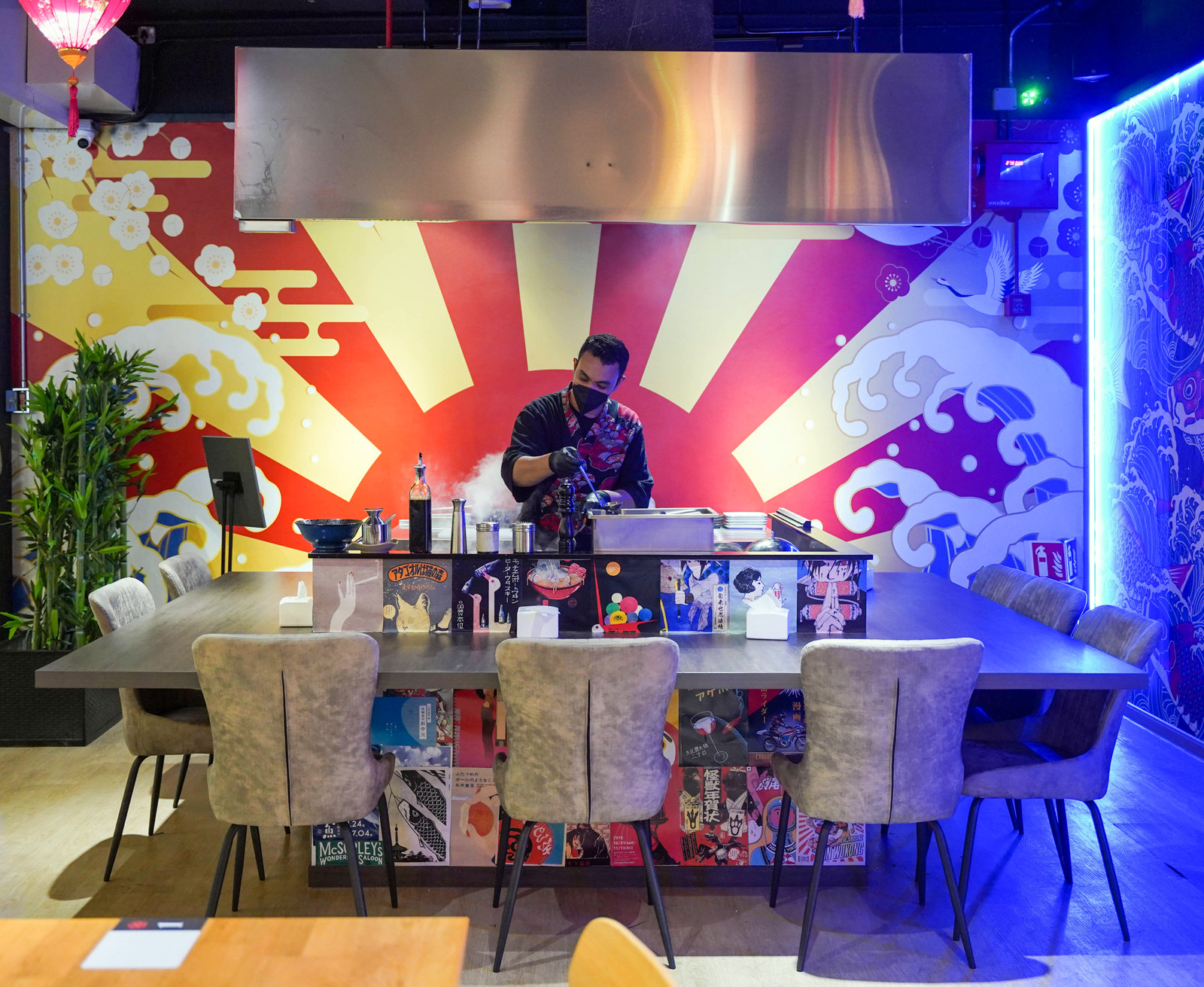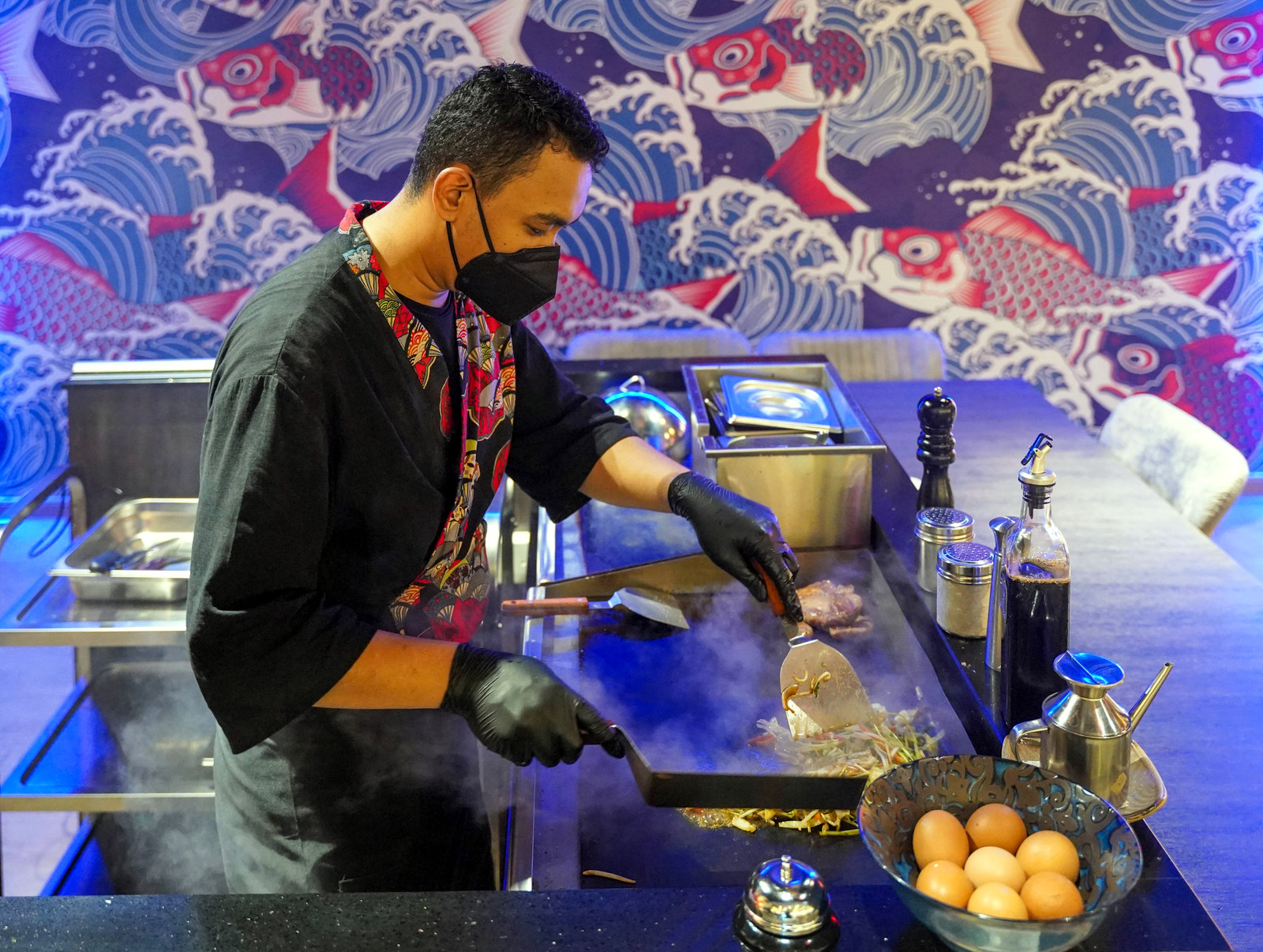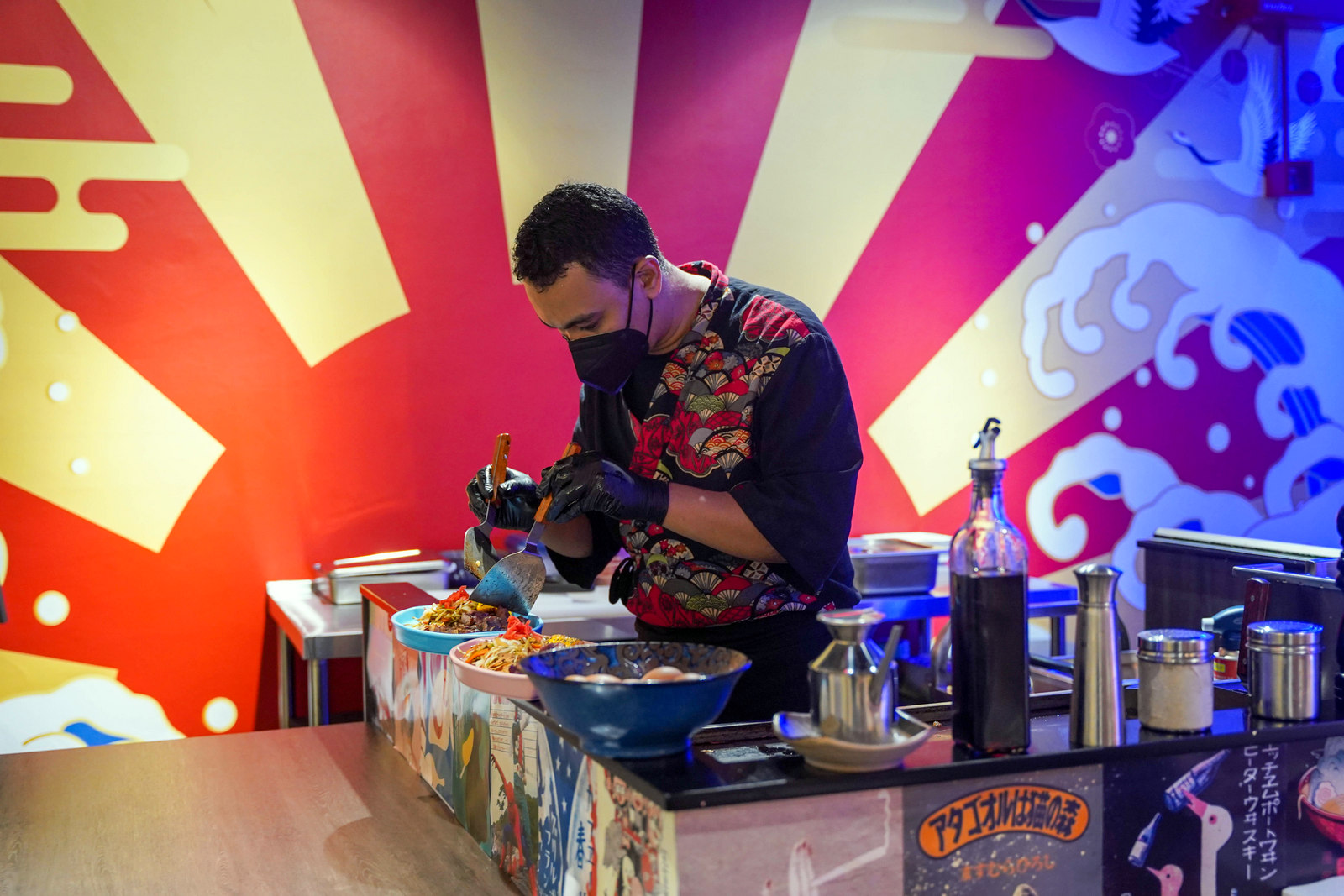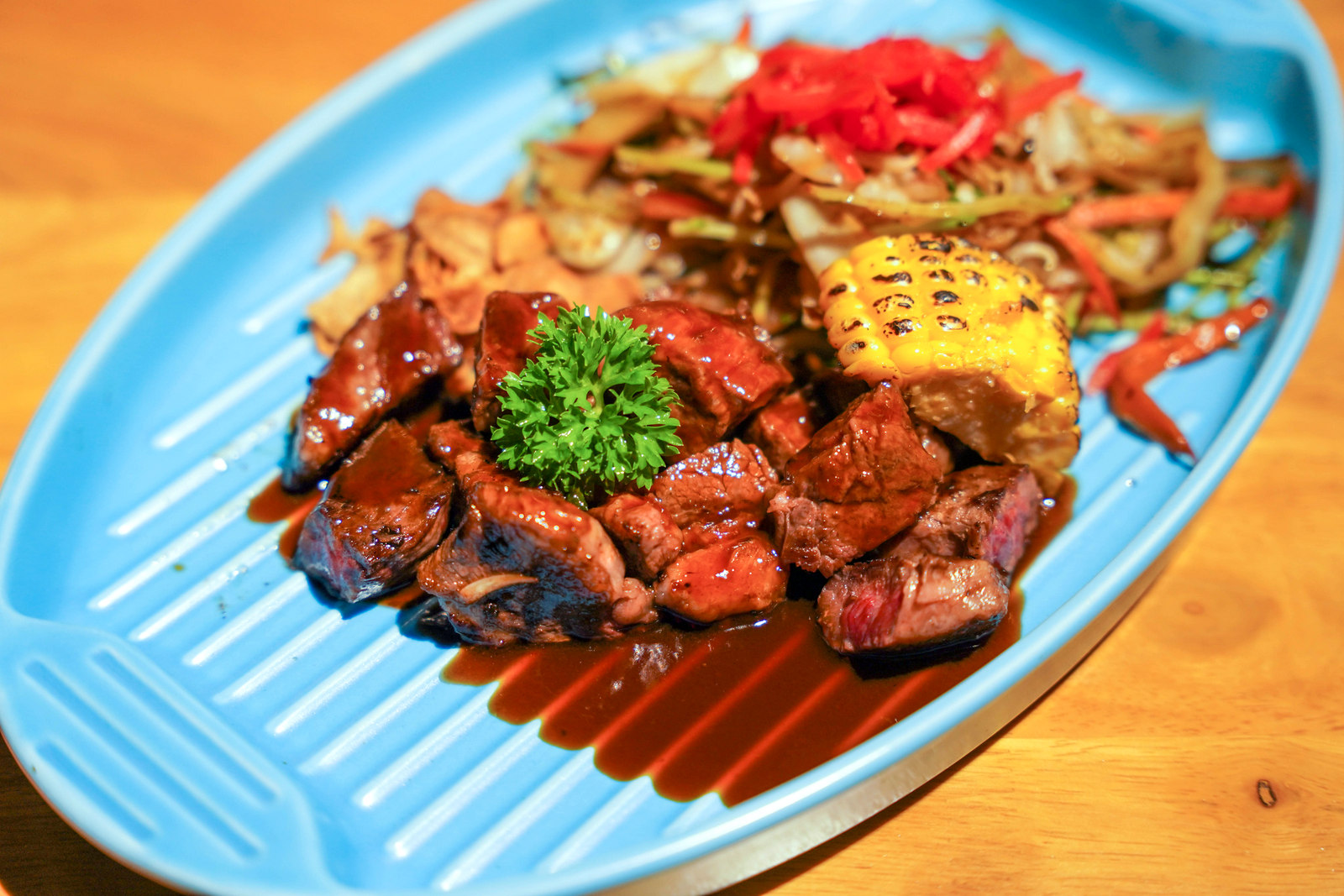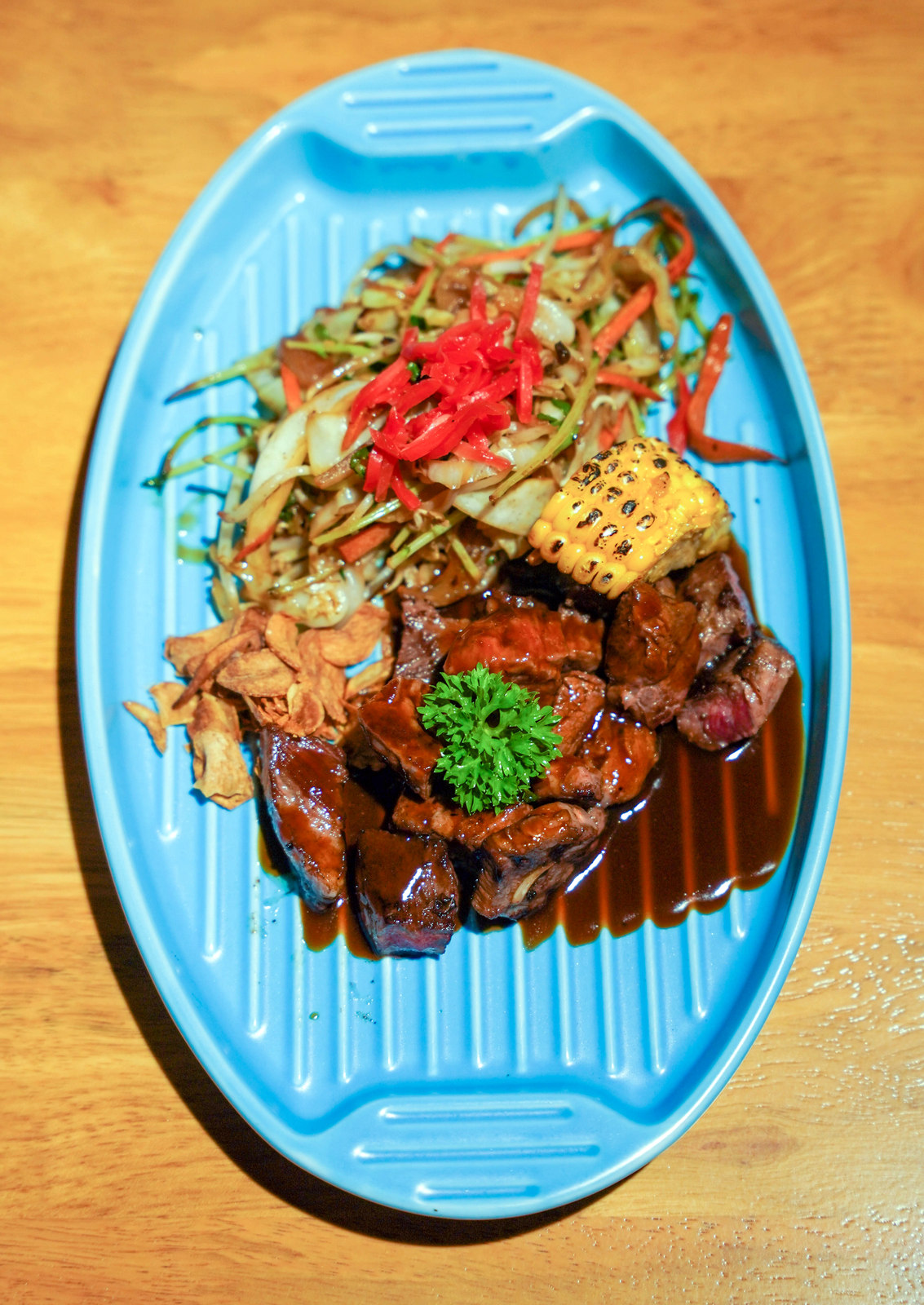 Beef enthusiasts have a mouthwatering reason to get a table at Gokan Maru. 
Try the Wagyu Beef Chef's Style, with a choice of five methods of cooking, starting at RM75++ per 100 grams. Select your preferred doneness for maximum succulent pleasure! 
This includes Carpaccio (Pan Seared Sliced Wagyu Beef, medium rare with citrus dressing, wasabi mayo sauce and vegetables), Teppanyaki (Pan-Seared Wagyu Beef with Teppan Sauce and Vegetables), Teriyaki (Grilled Wagyu Beef with Japanese Sweet Sauce and Vegetables) and Yakiniku (Grilled Wagyu Beef with Japanese BBQ Sauce and Vegetables).
Customers can also savour Australian Angus beef at an even more affordable price - the Gyu Teppanyaki (RM21.90, pictured above) features plenty of meat with mixed vegetables.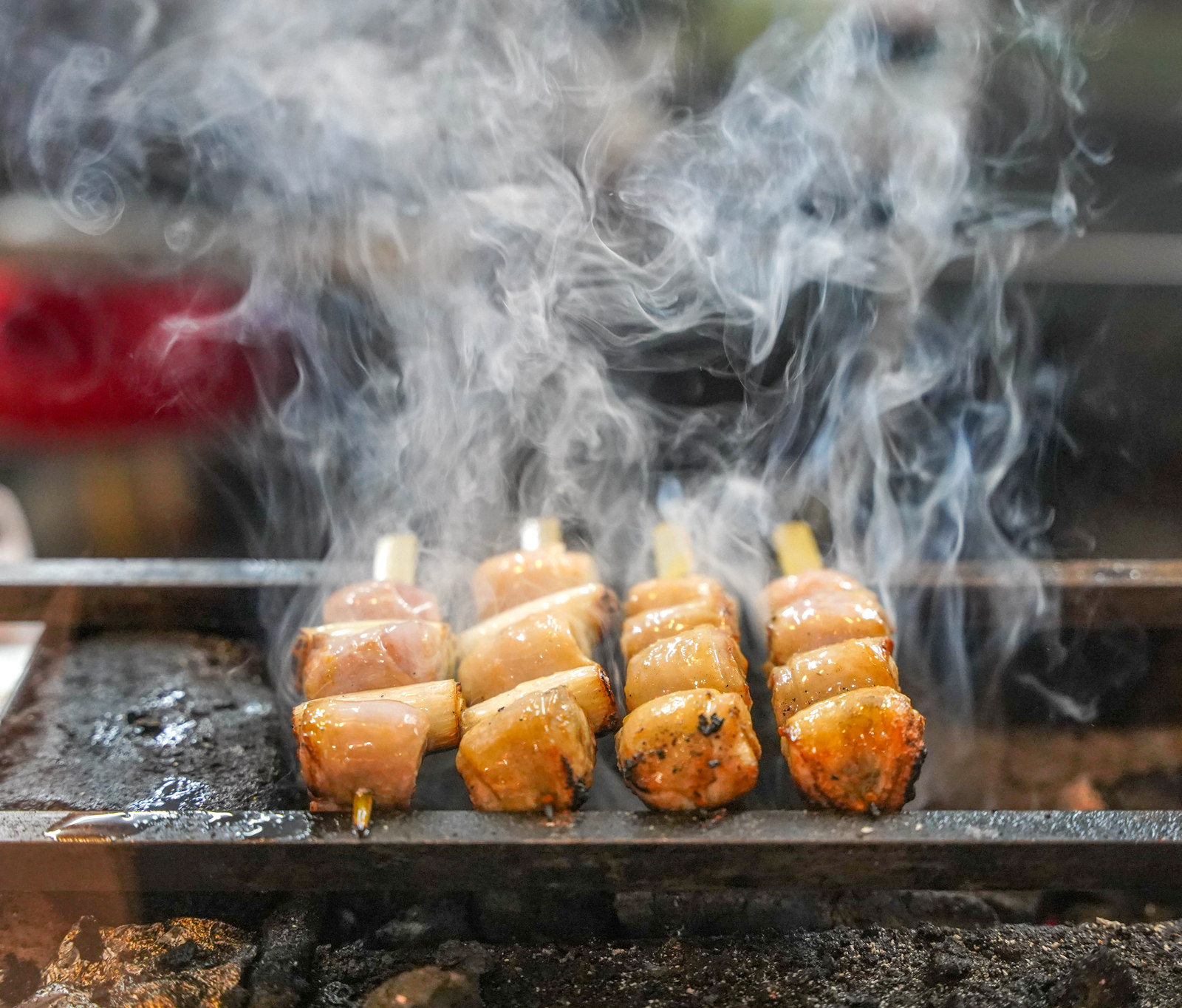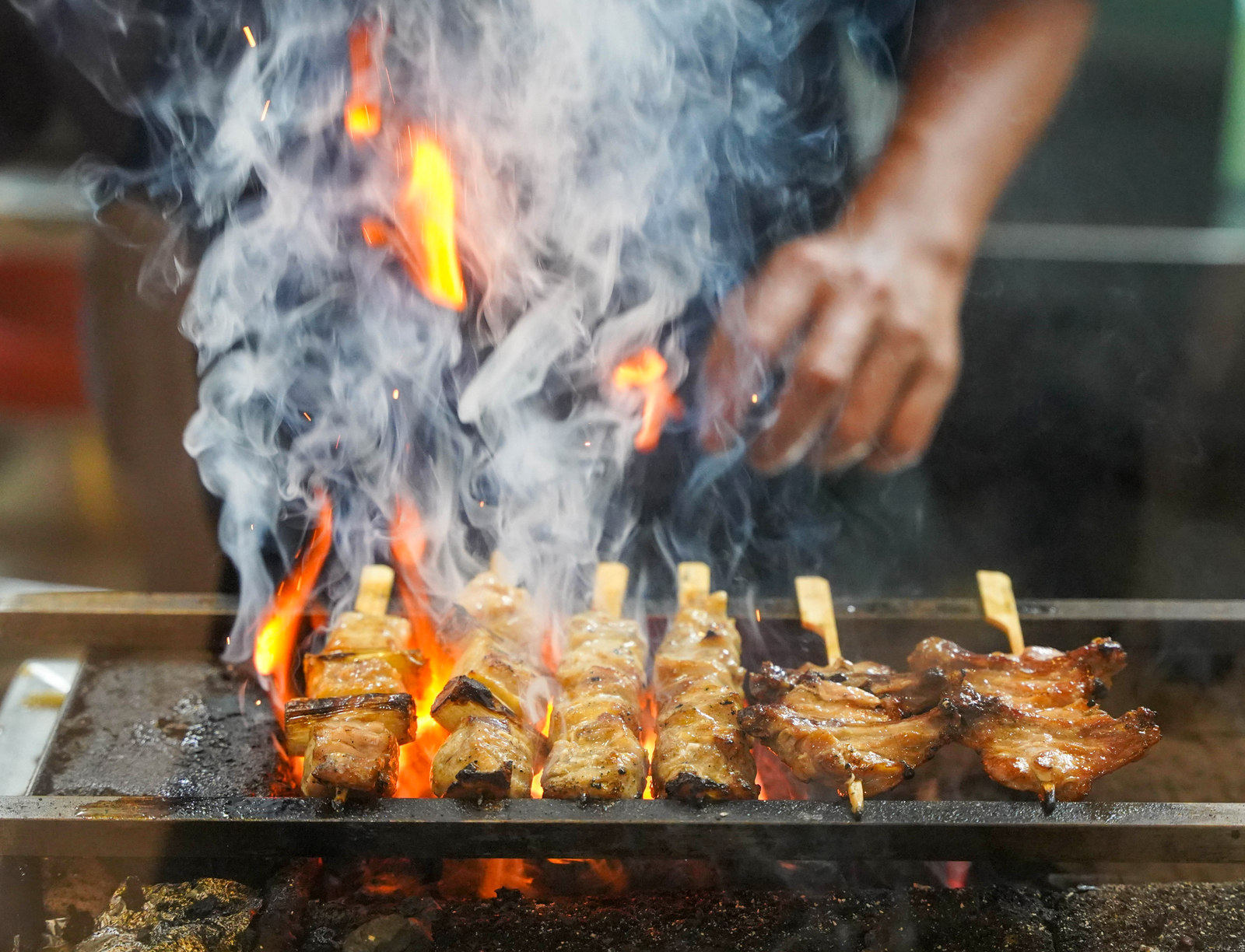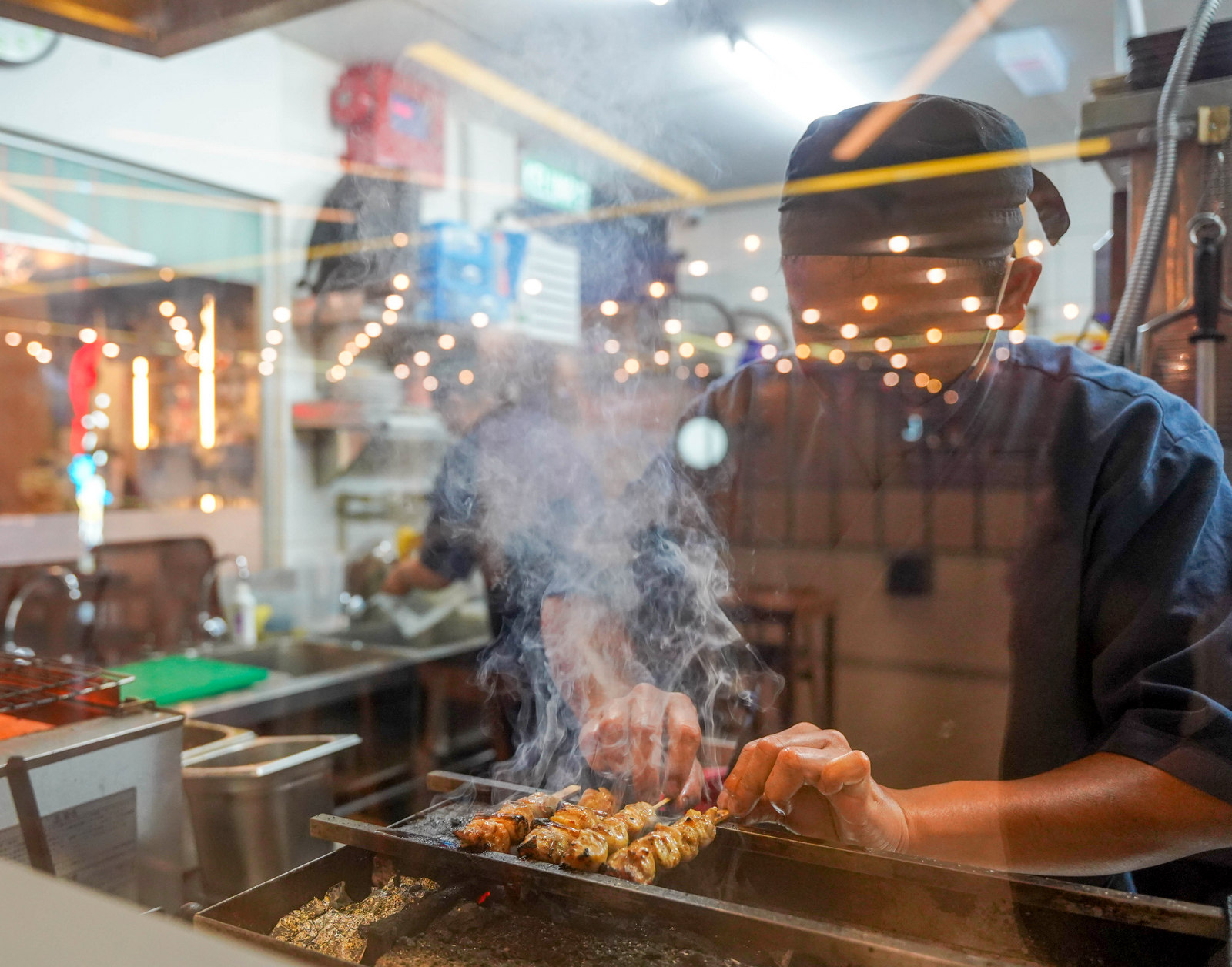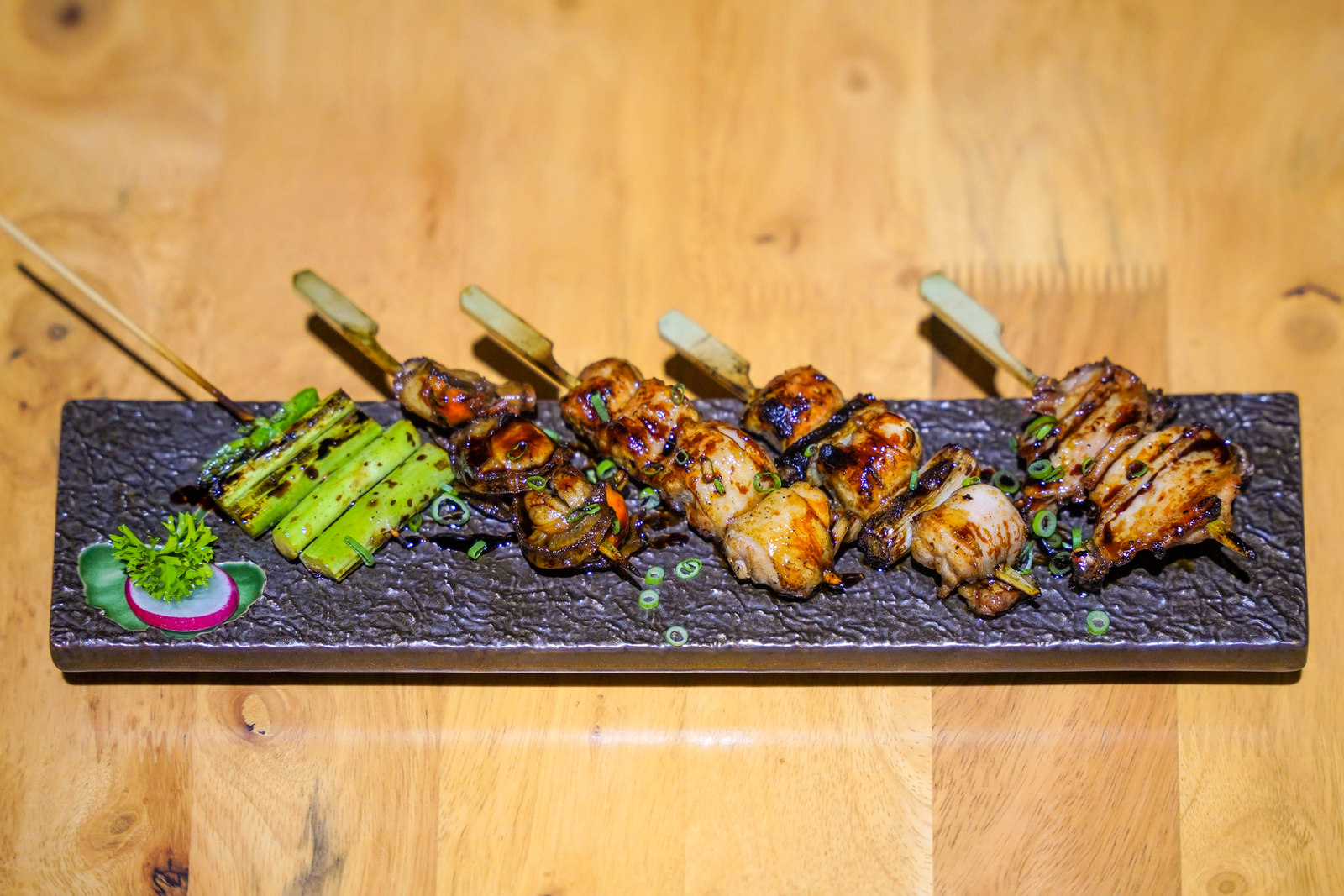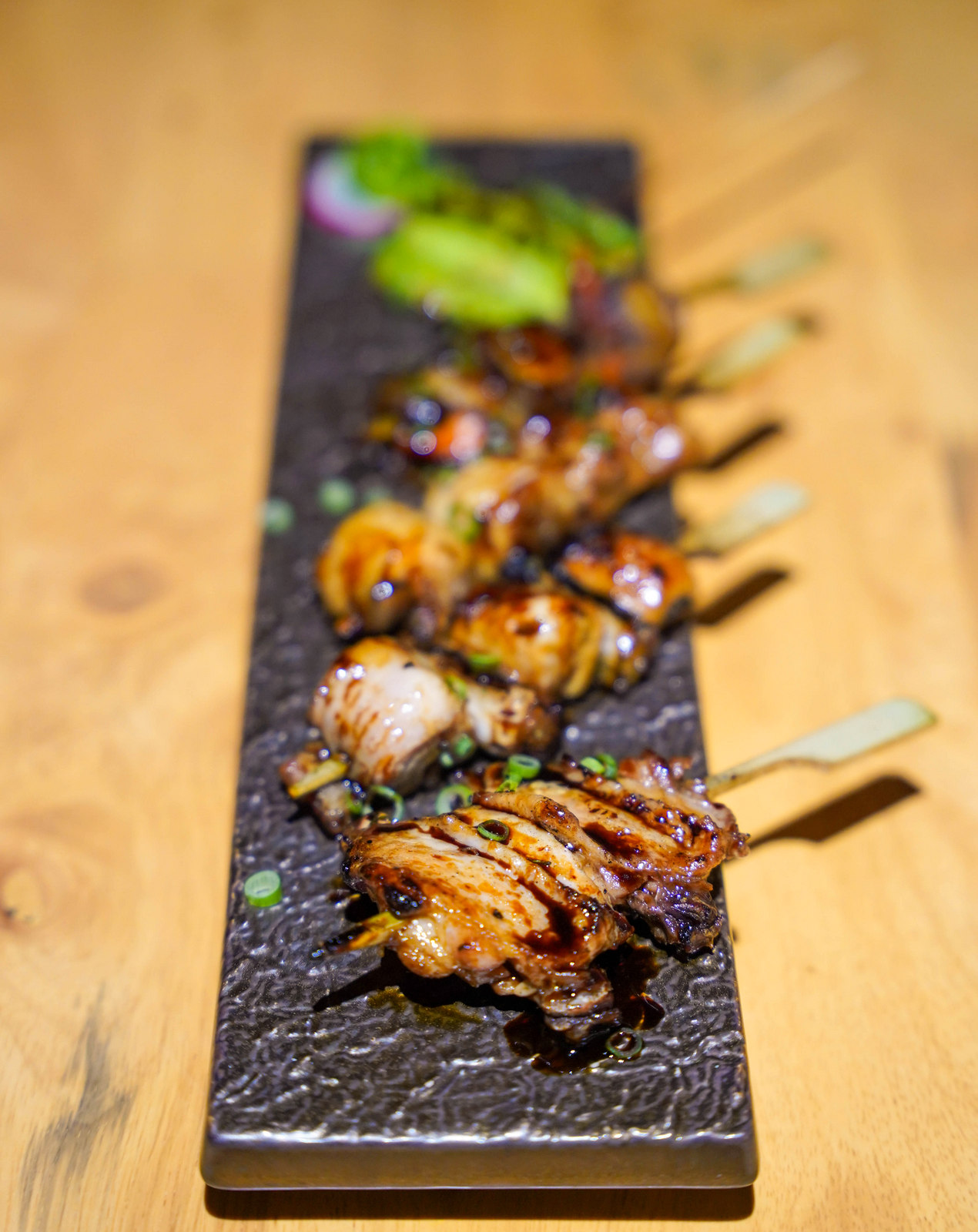 The selection of kushiyaki and yakitori is a feast for fans of Japanese skewers, served in smoky style with shioyaki or tare sauce. Bestsellers include scallops with mixed mushrooms (RM13.90), grilled beef skewers with yakitori sauce and vegetables, chicken thigh with leeks (RM6.90), chicken wings (RM6.90) and asparagus (RM5.90).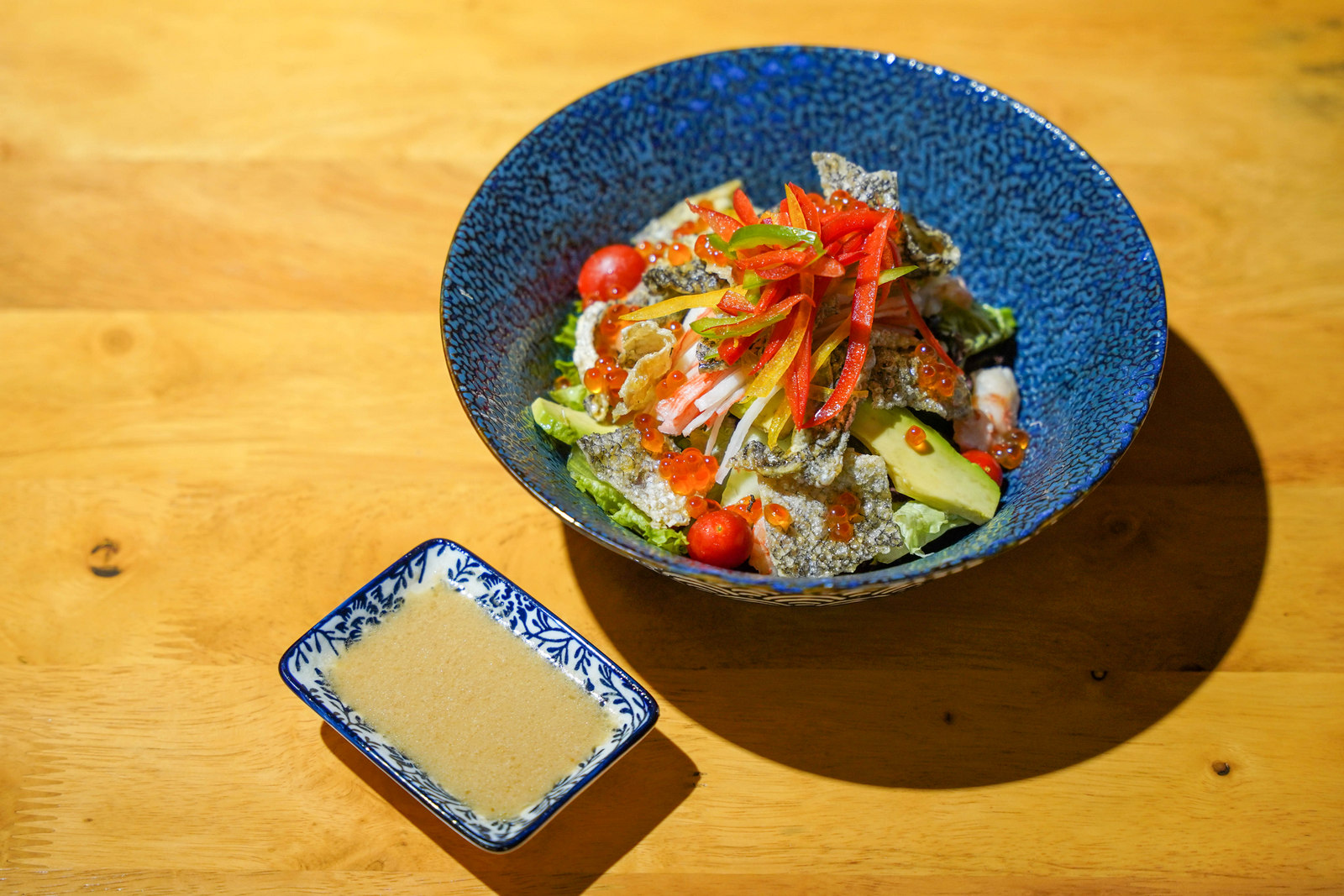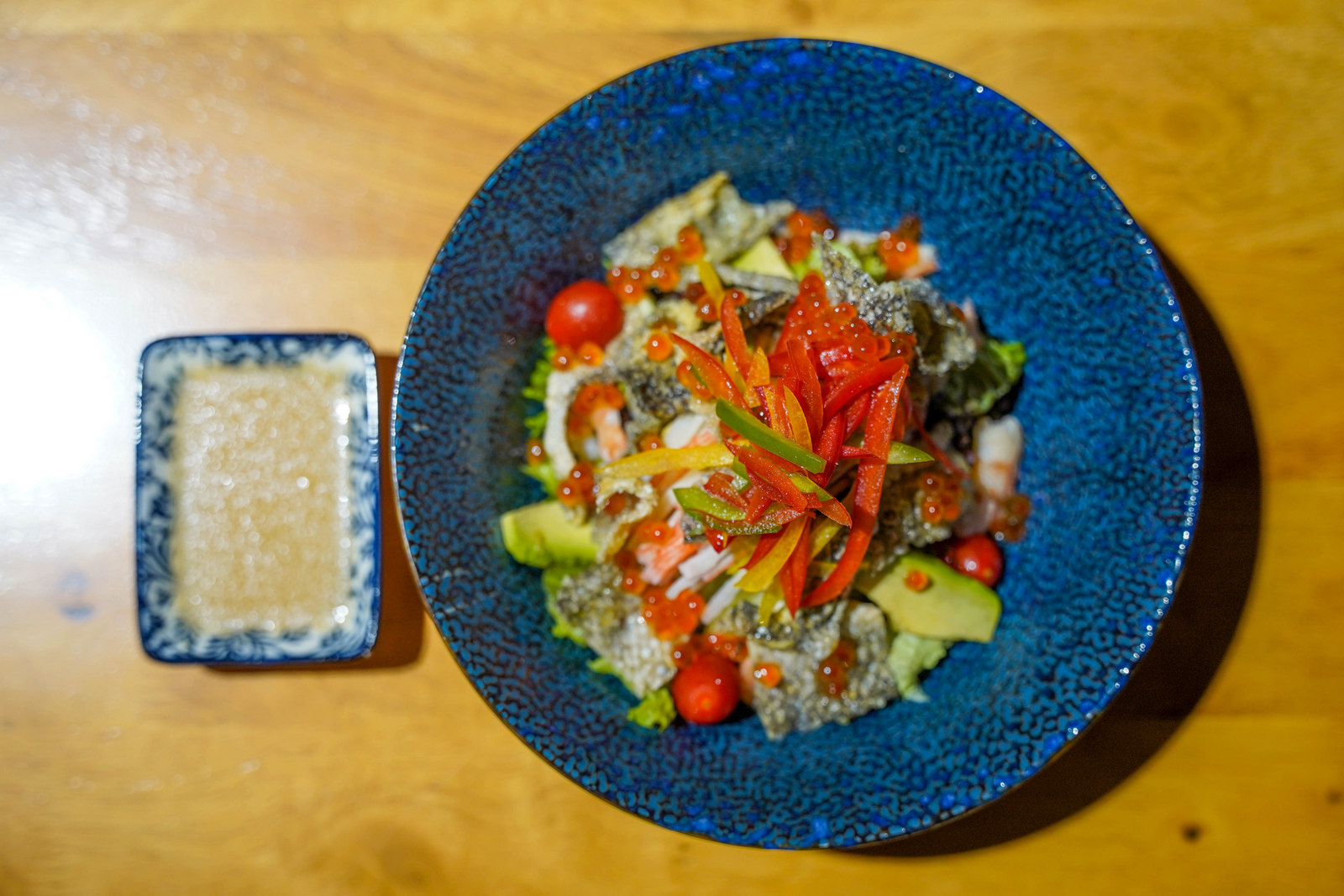 Gokan Maru's a la carte selection promises something for everyone.
Start with the Gokan Maru Sarada (RM19.90), a fresh medley of a salad tossed with with assorted seafood, avocado, Japanese cucumber, cherry tomatoes, fried salmon skin and red caviar, served with a rich onion dressing.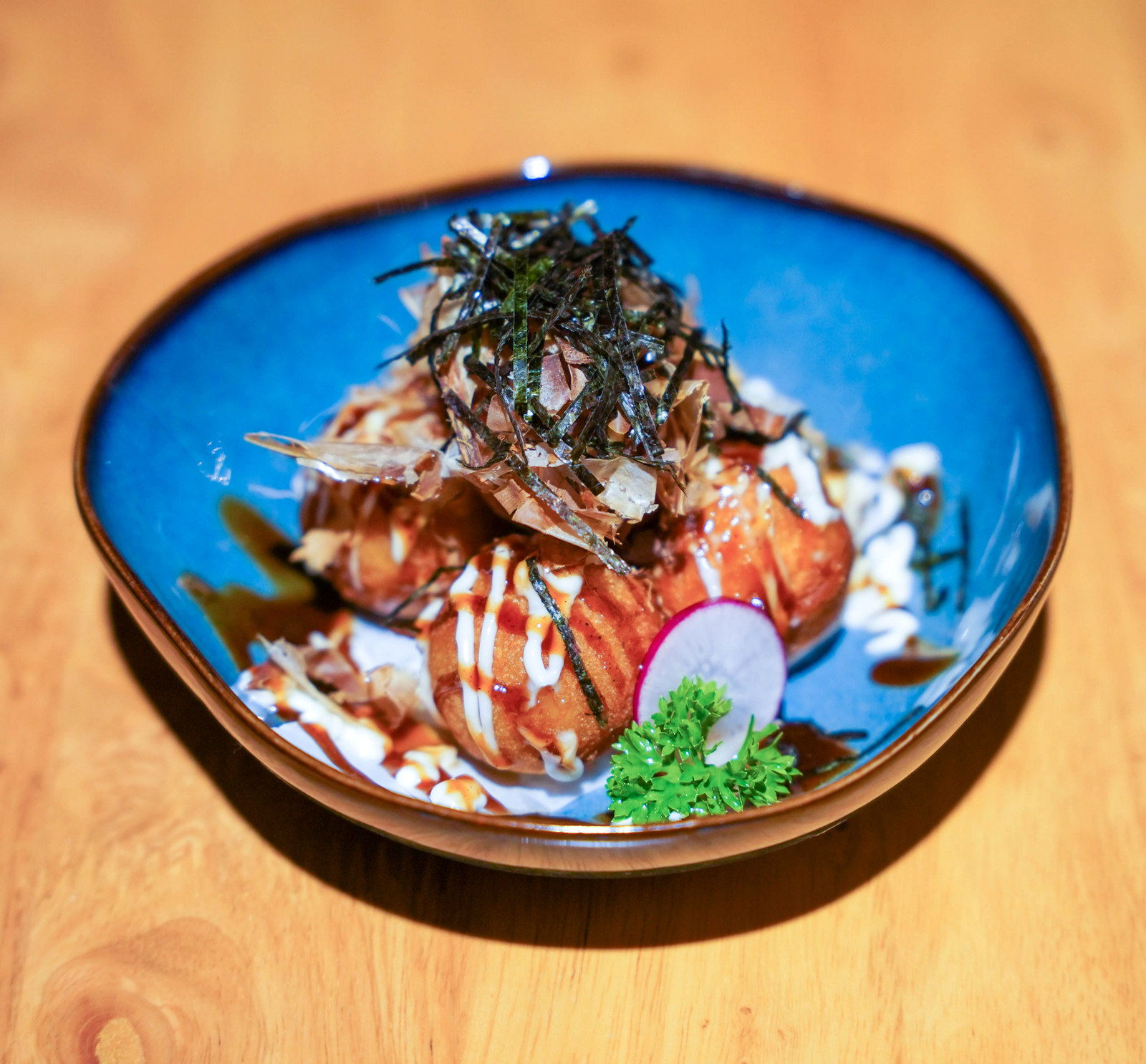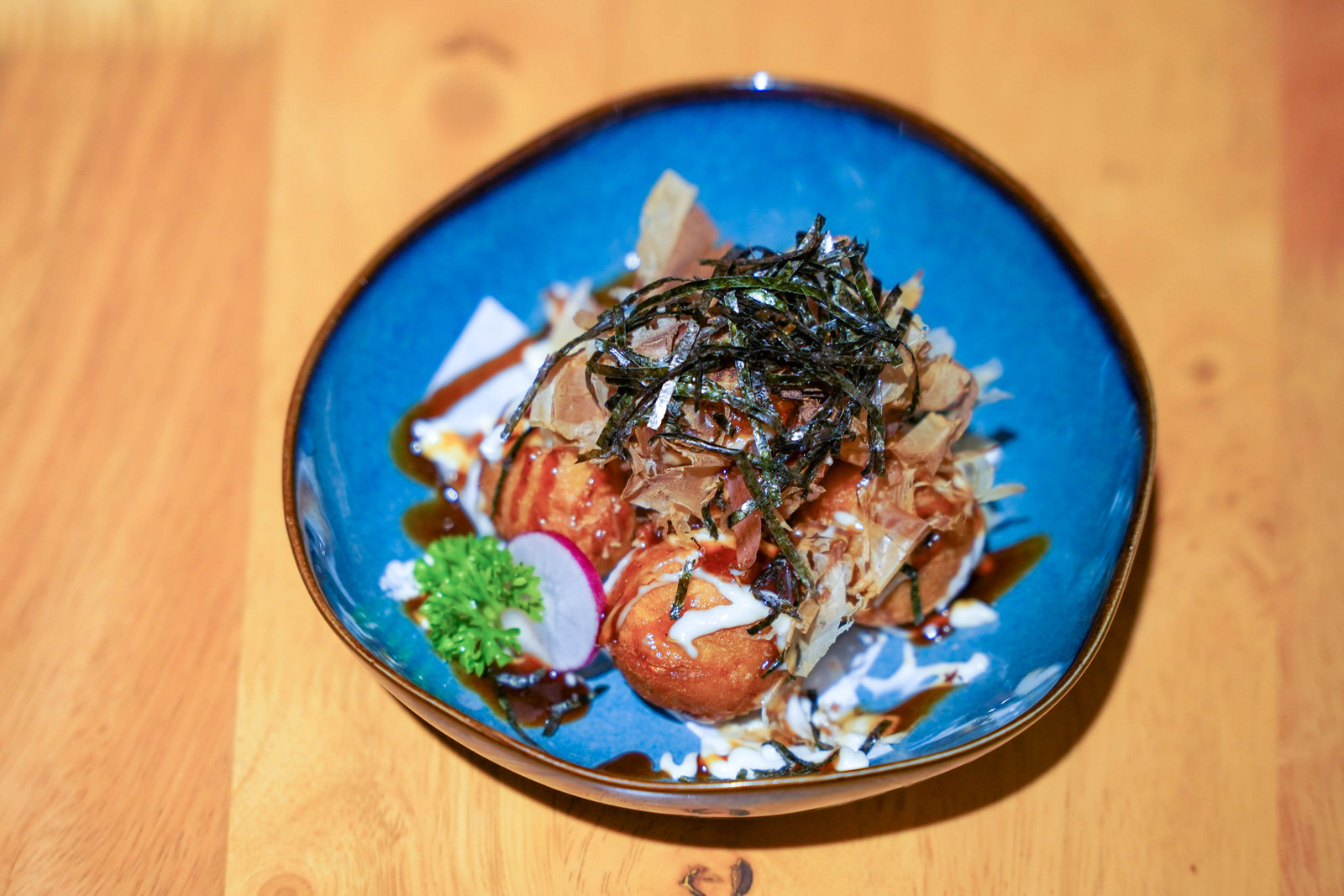 Takoyaki (RM15.90) is an awesomely addictive snack, served in large, filling spheres of bouncy baby octopus coated in wheat flour, showered with bonito flakes, lemon, seaweed and savoury sweet mayo sauce.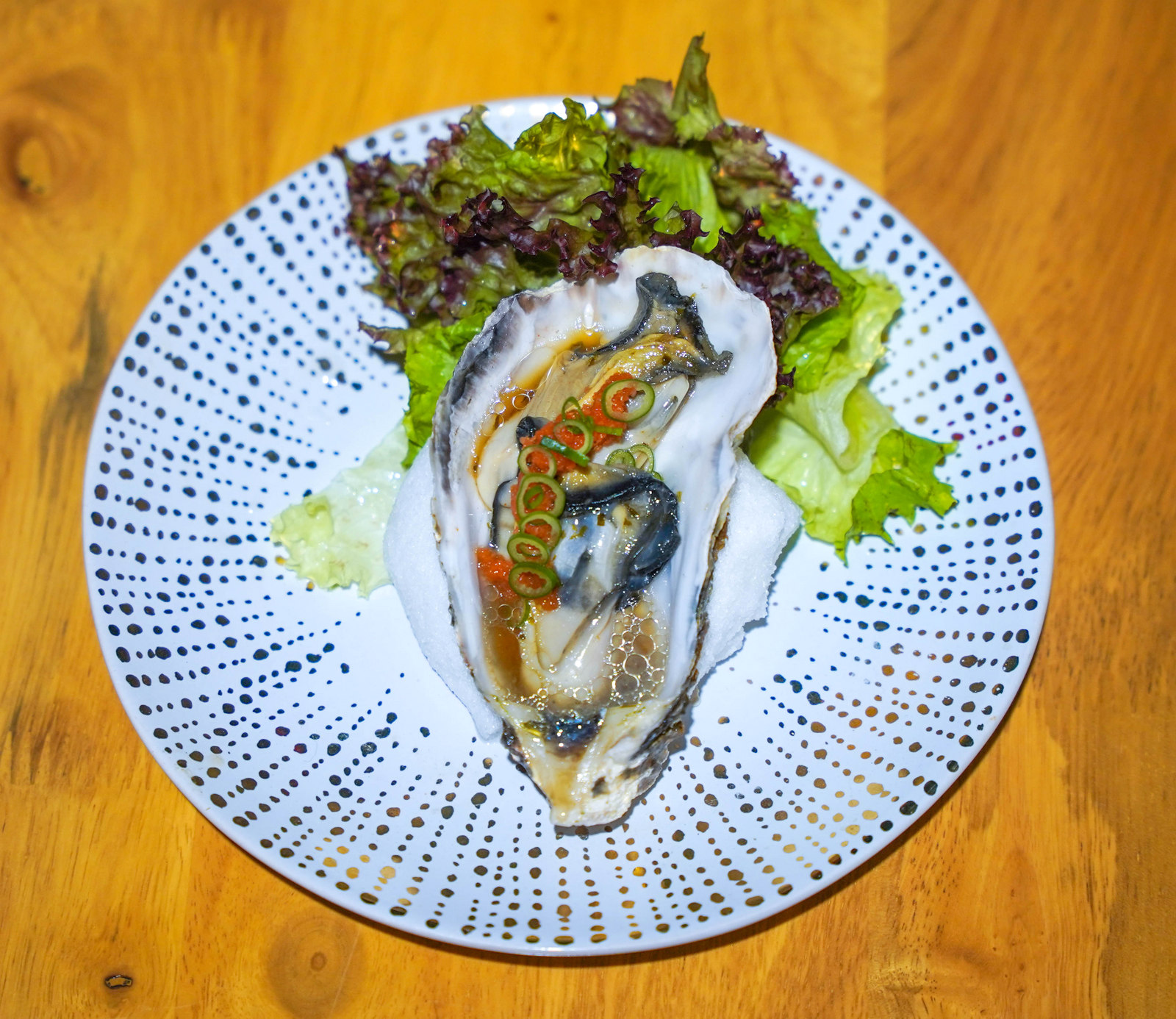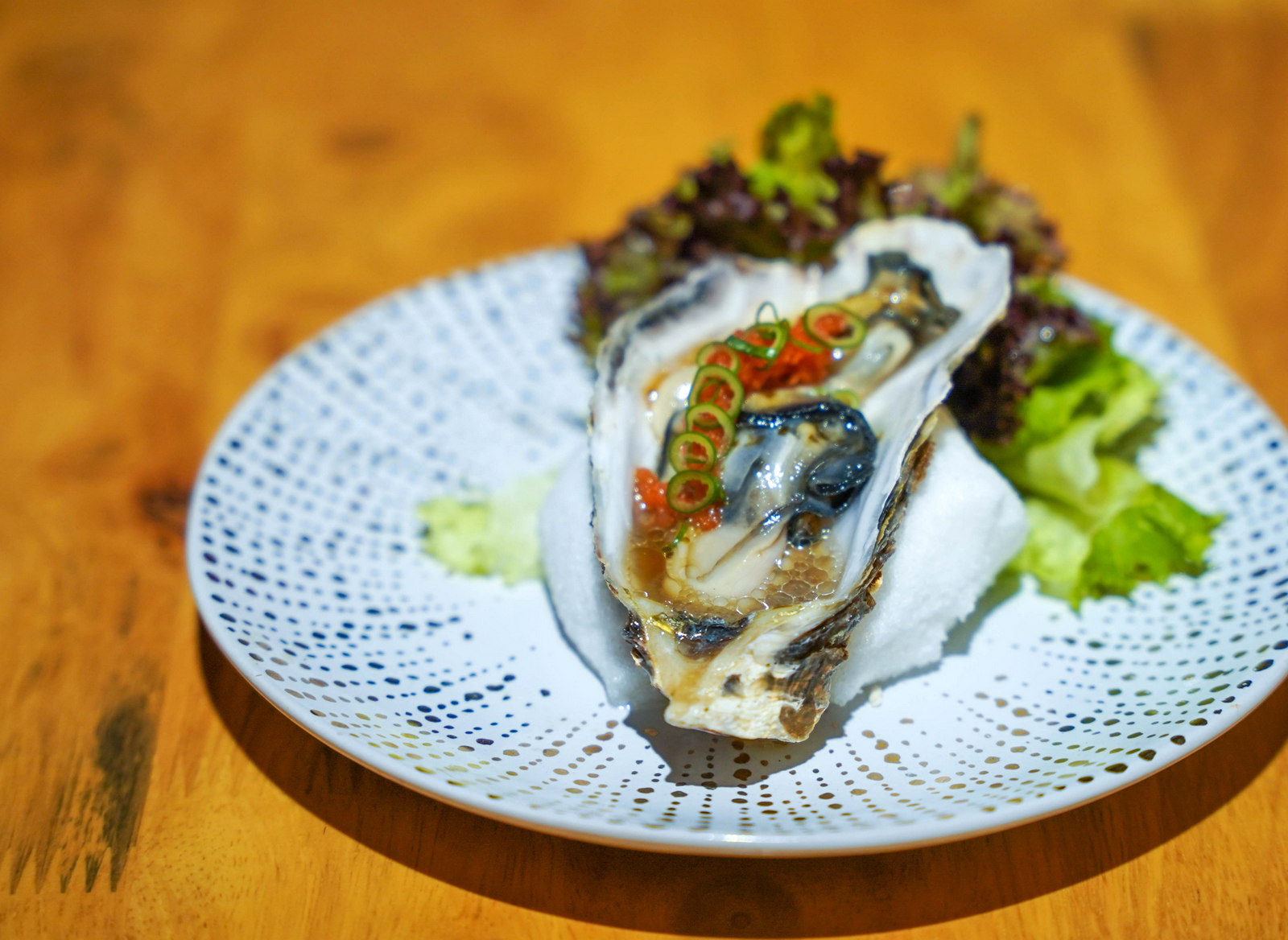 For a juicy encounter with oysters, check out Gokan Maru's Kaki Maru (RM19.90), featuring a half-boiled fresh oyster, plump and pleasurable with red caviar, spring onions, spicy grated radish, lemon and wasabi dressing.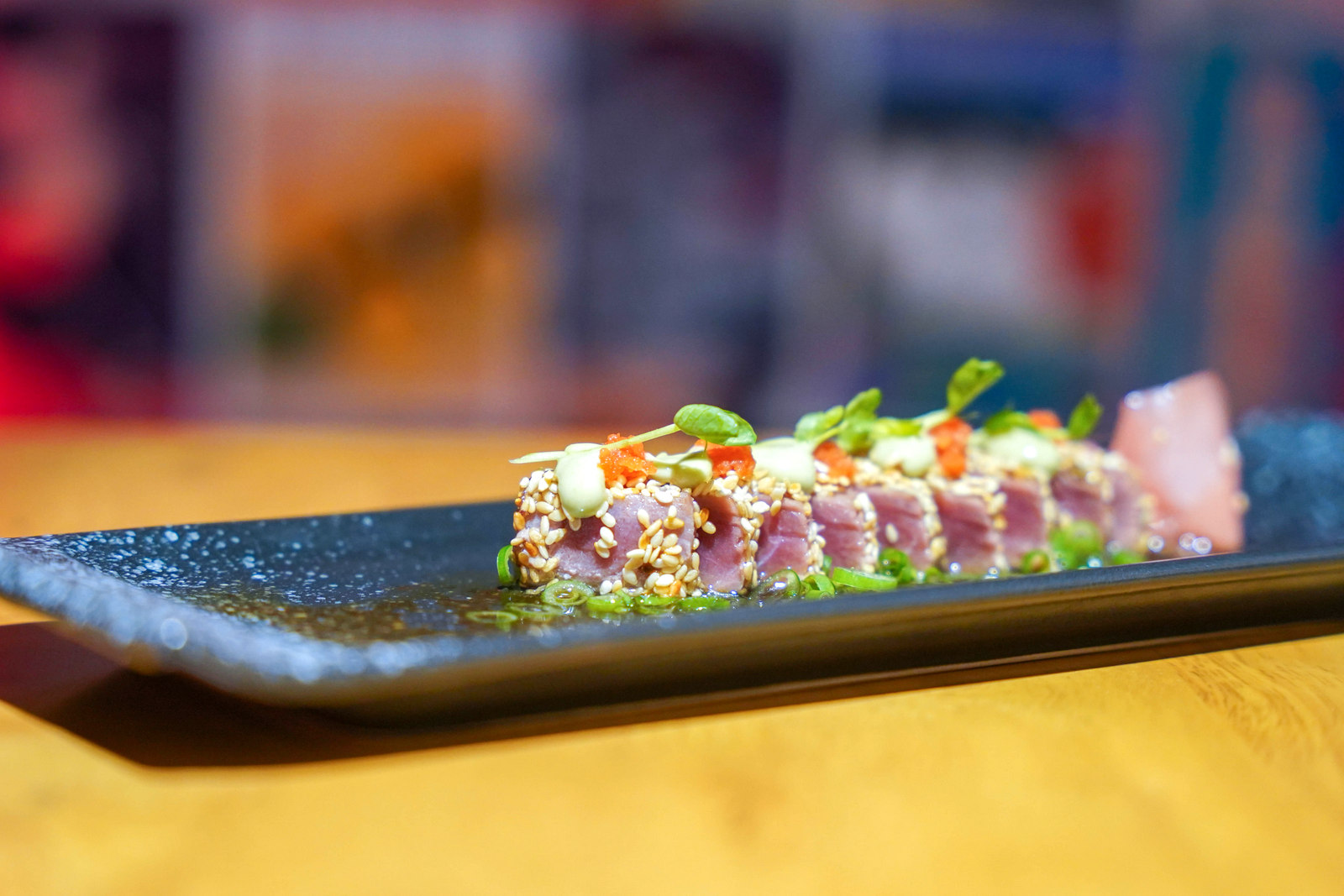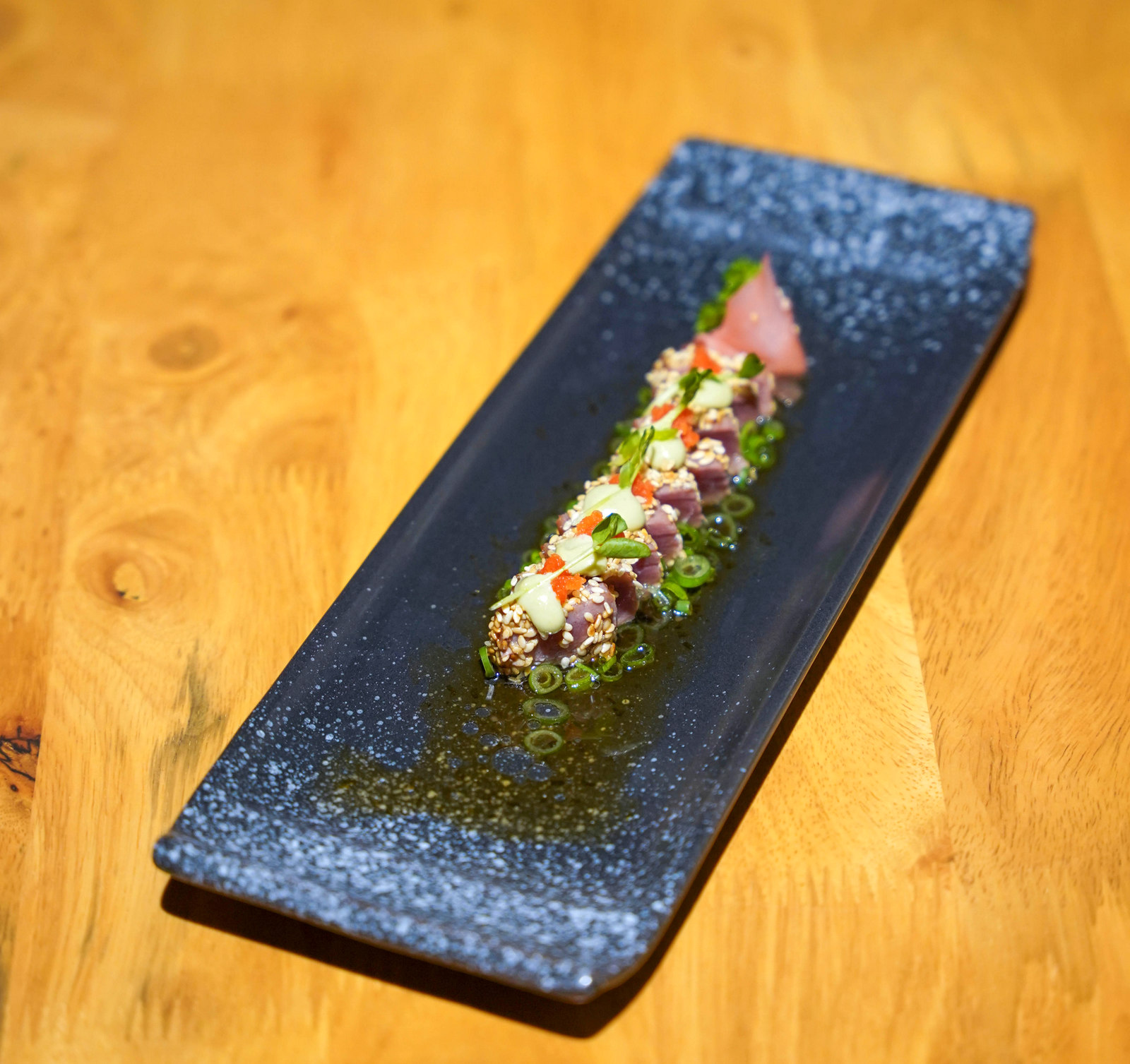 The Maguro Tataki (RM23.90) is tantalising tuna, pan-seared and coated with sesame seeds, made zesty with spicy grated radish, lemon, spring onions, red caviar, wasabi mayo sauce and citrus ponzu dressing.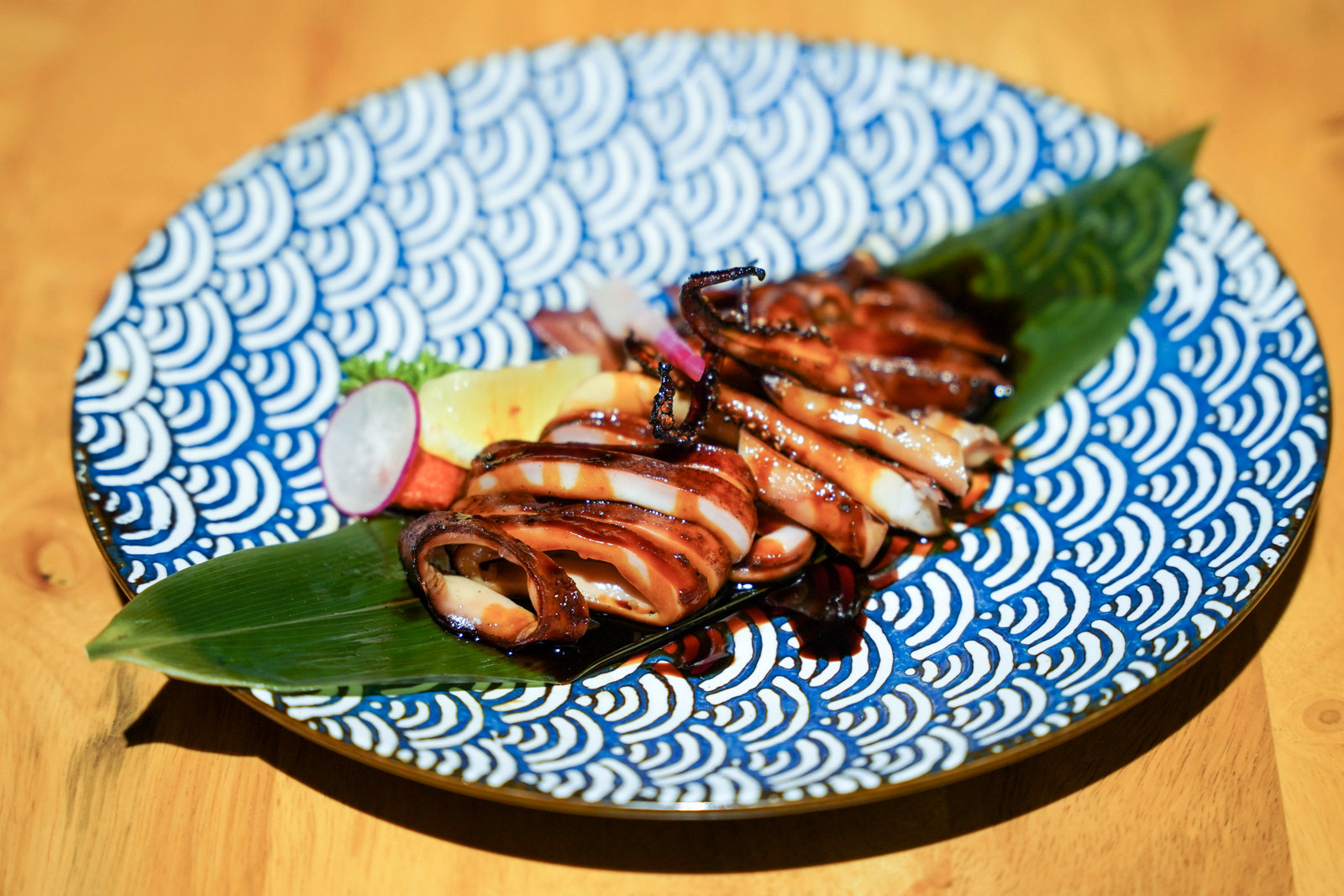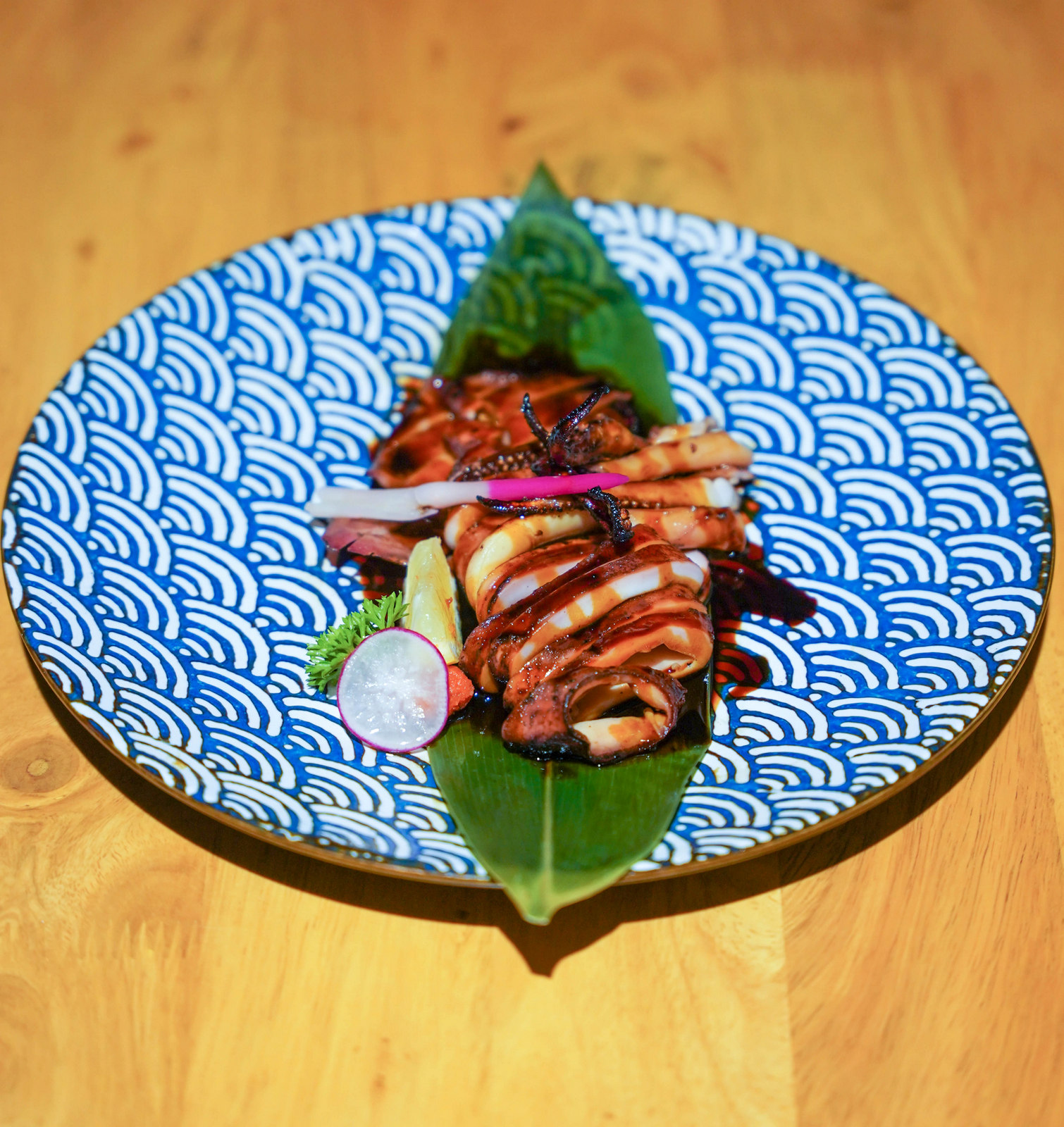 Also popular is the Surumei Ika Teriyaki (RM23 90), springy grilled giant squid, glazed with Japanese sweet sauce, complete with pickled ginger, lemon and spicy grated radish.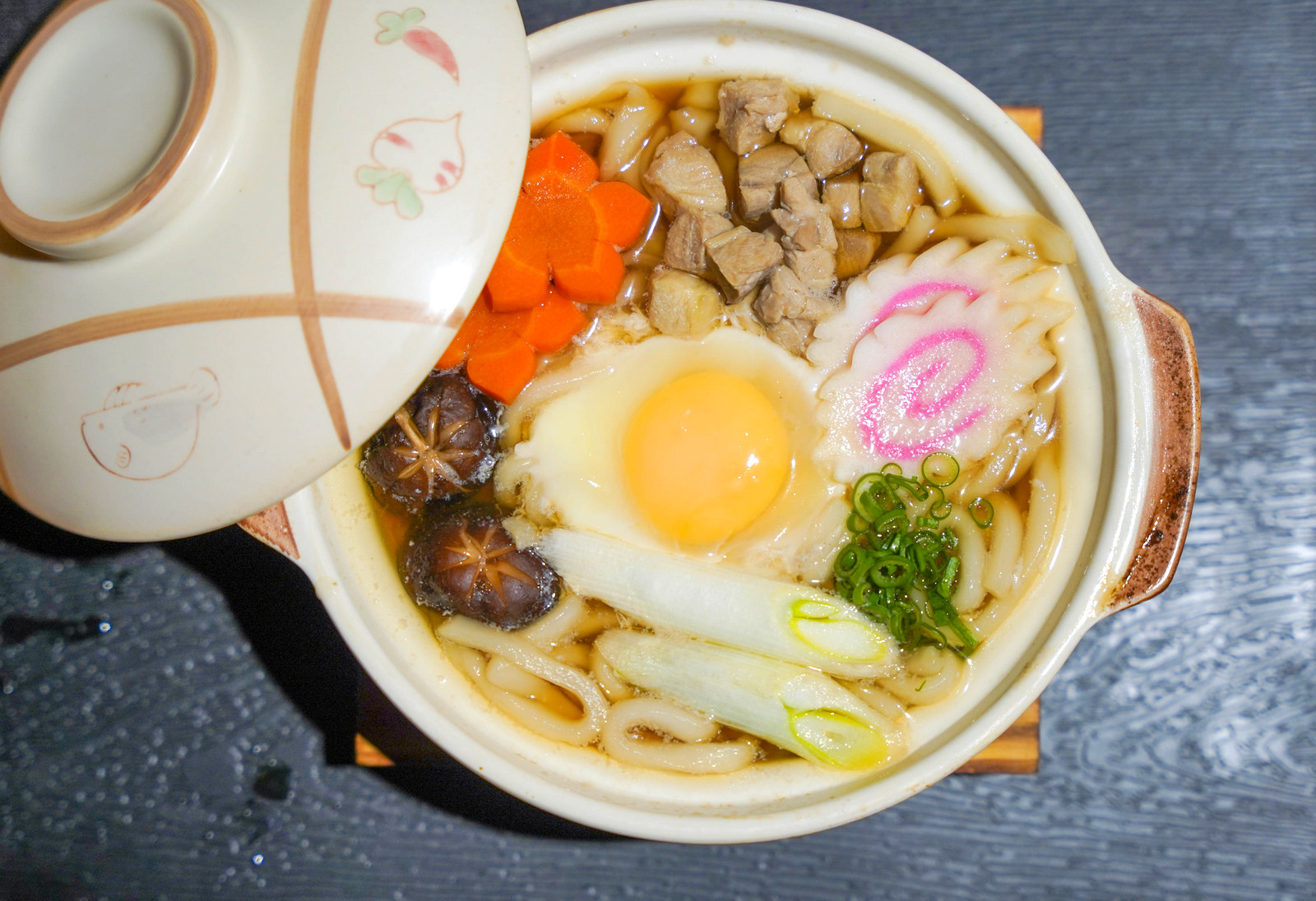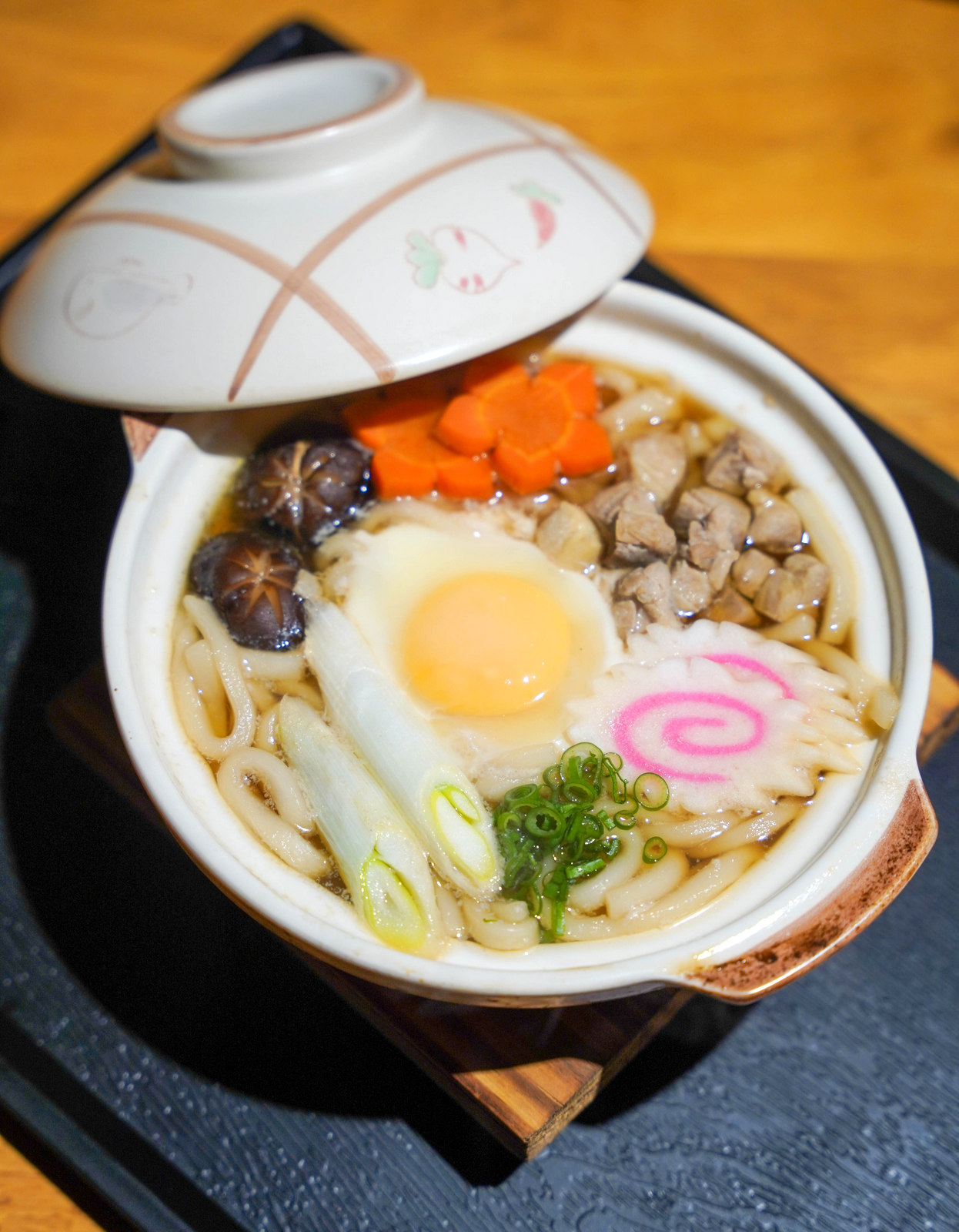 For a soulful meal, order the Nabeyaki Udon (RM23.90), a heartwarming pot of udon or soba noodles in hot soup with chicken, fish cakes, shiitake mushrooms, leek, carrots, spring onions and egg, soothing for the spirit.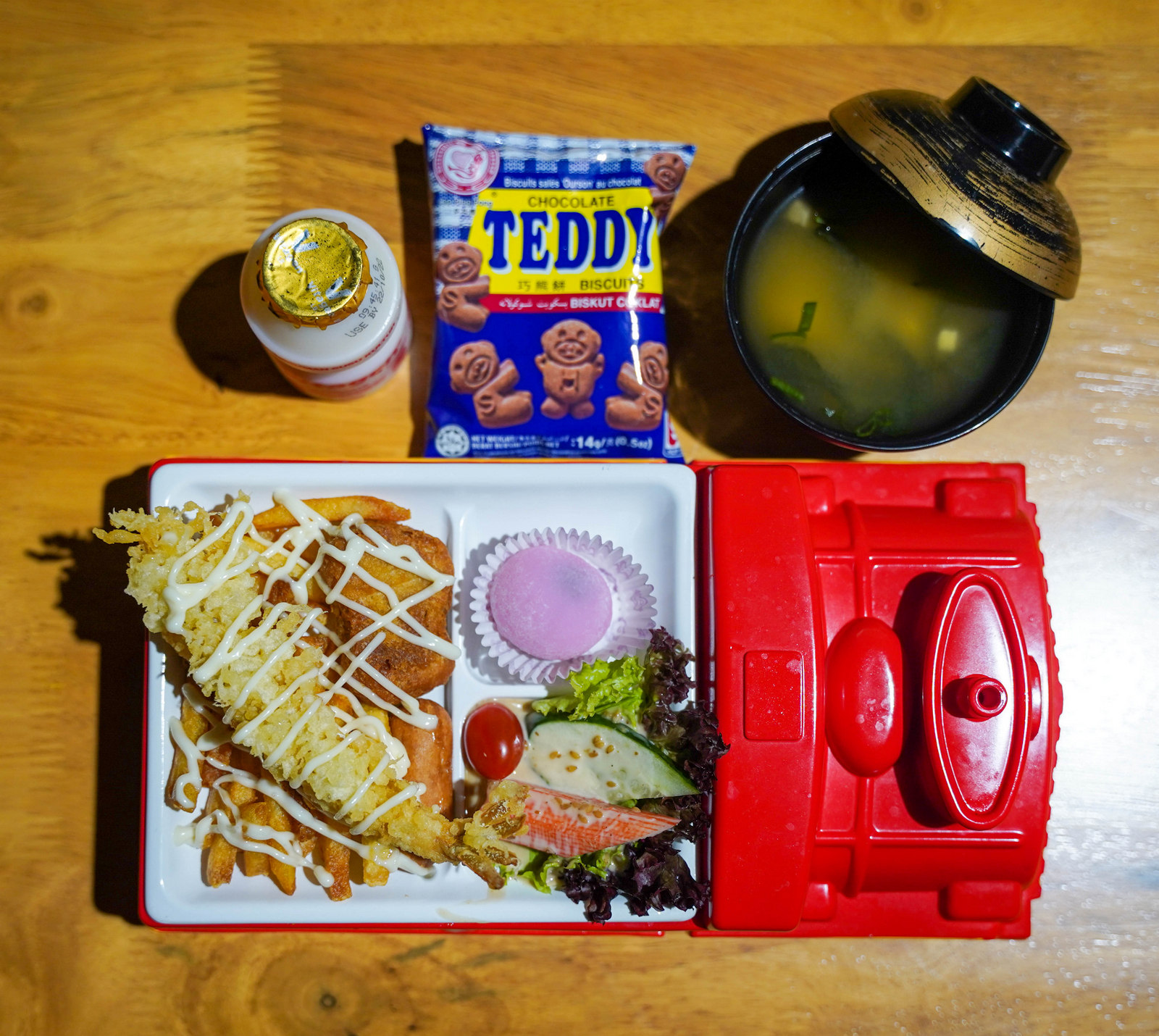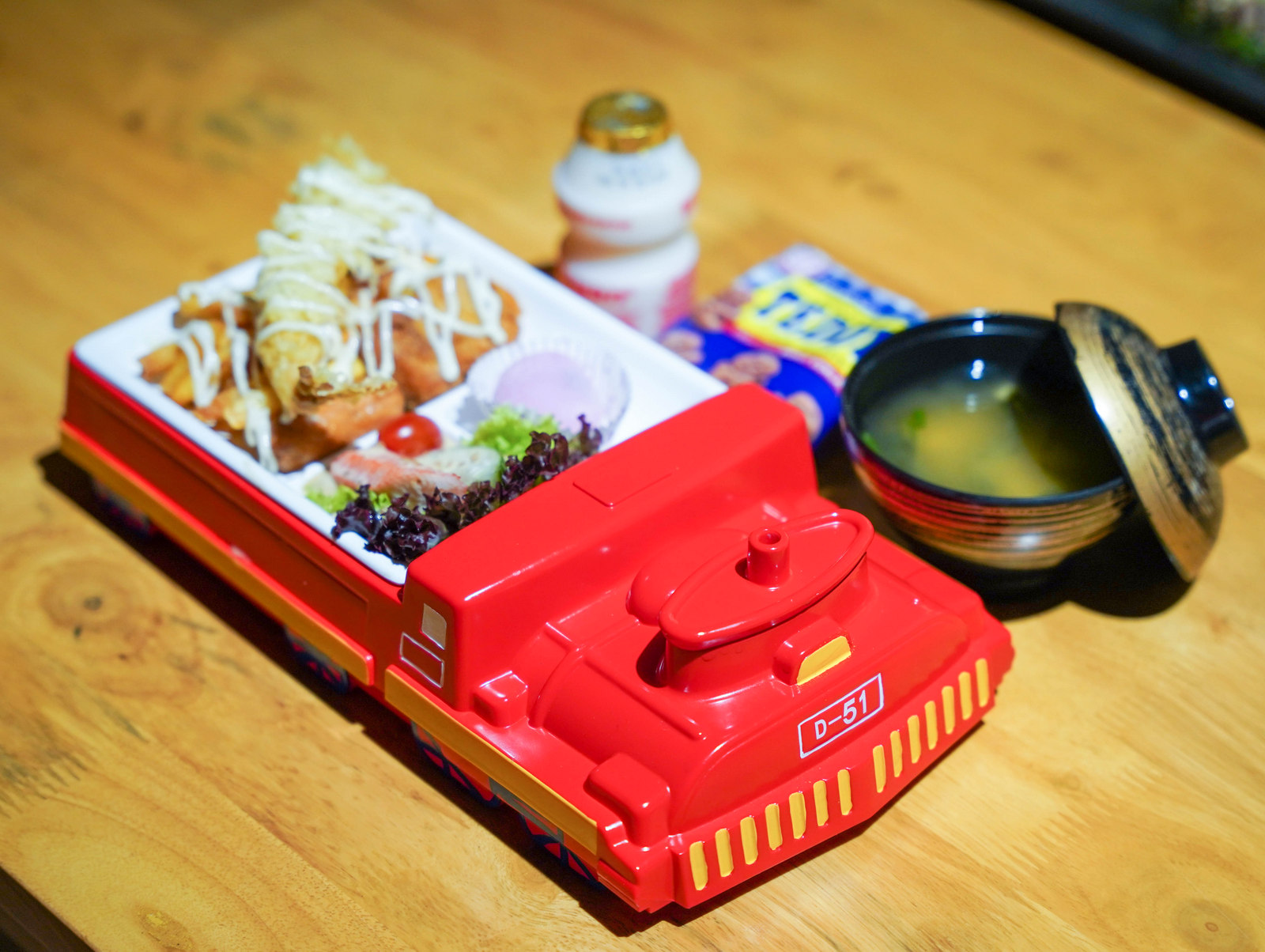 For a kid-friendly treat, children love the Train Bento (RM25.90), cute and charming with 
tempura fish, chicken nuggets, sausage and Japanese rice cakes, nutritionally balanced with a mixed salad of Japanese cucumber, cherry tomatoes, crab stick, sweet egg and onion dressing, complete with French fries, steamed rice, miso soup, chocolate chip dessert and Vitagen drink.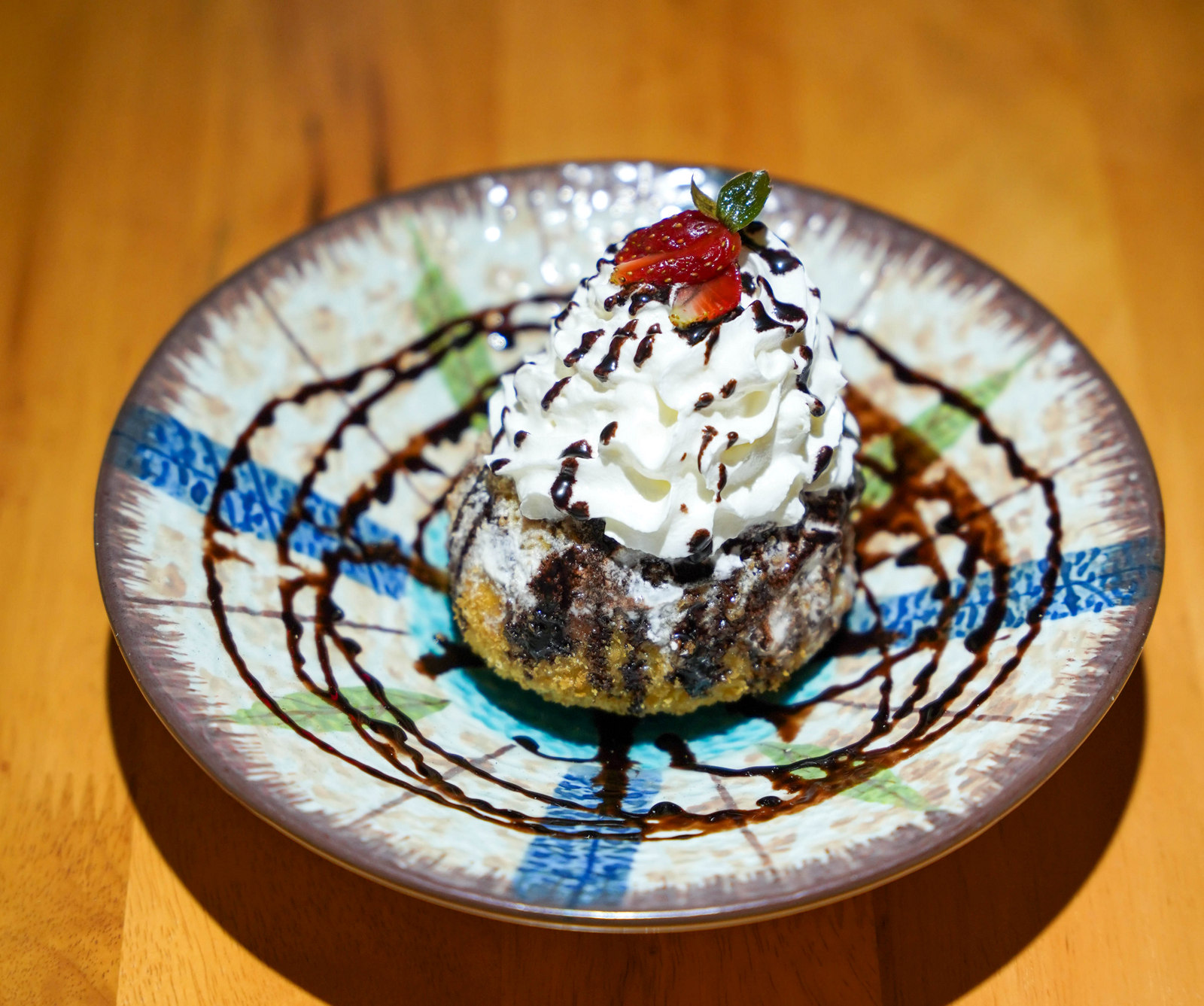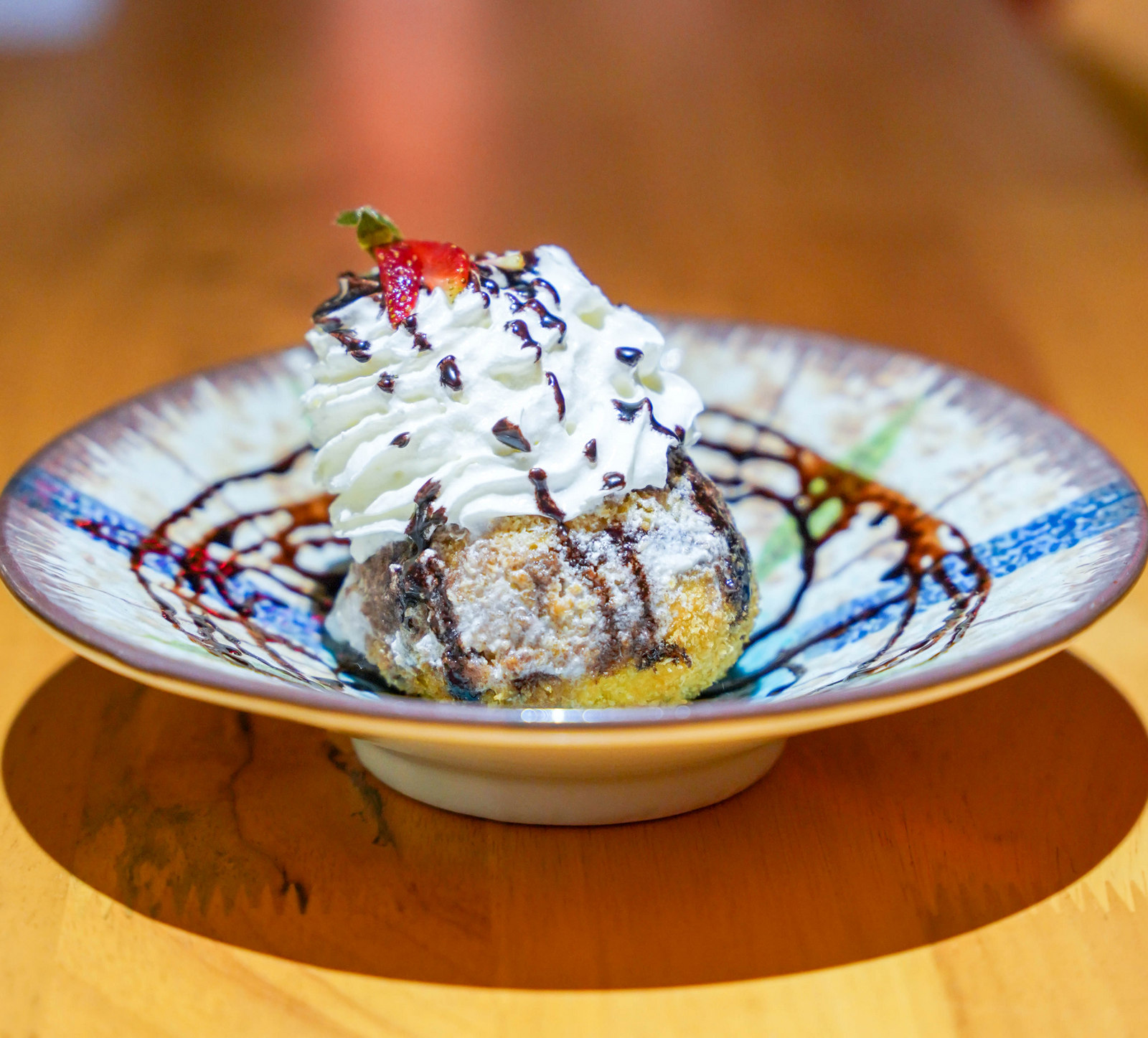 For dessert, try the Tempura Ice Cream (RM15.90), a large serving of deep-fried vanilla ice cream coated with peanuts and tempura batter, indulgent with chocolate sauce, strawberries, red beans and whipping cream.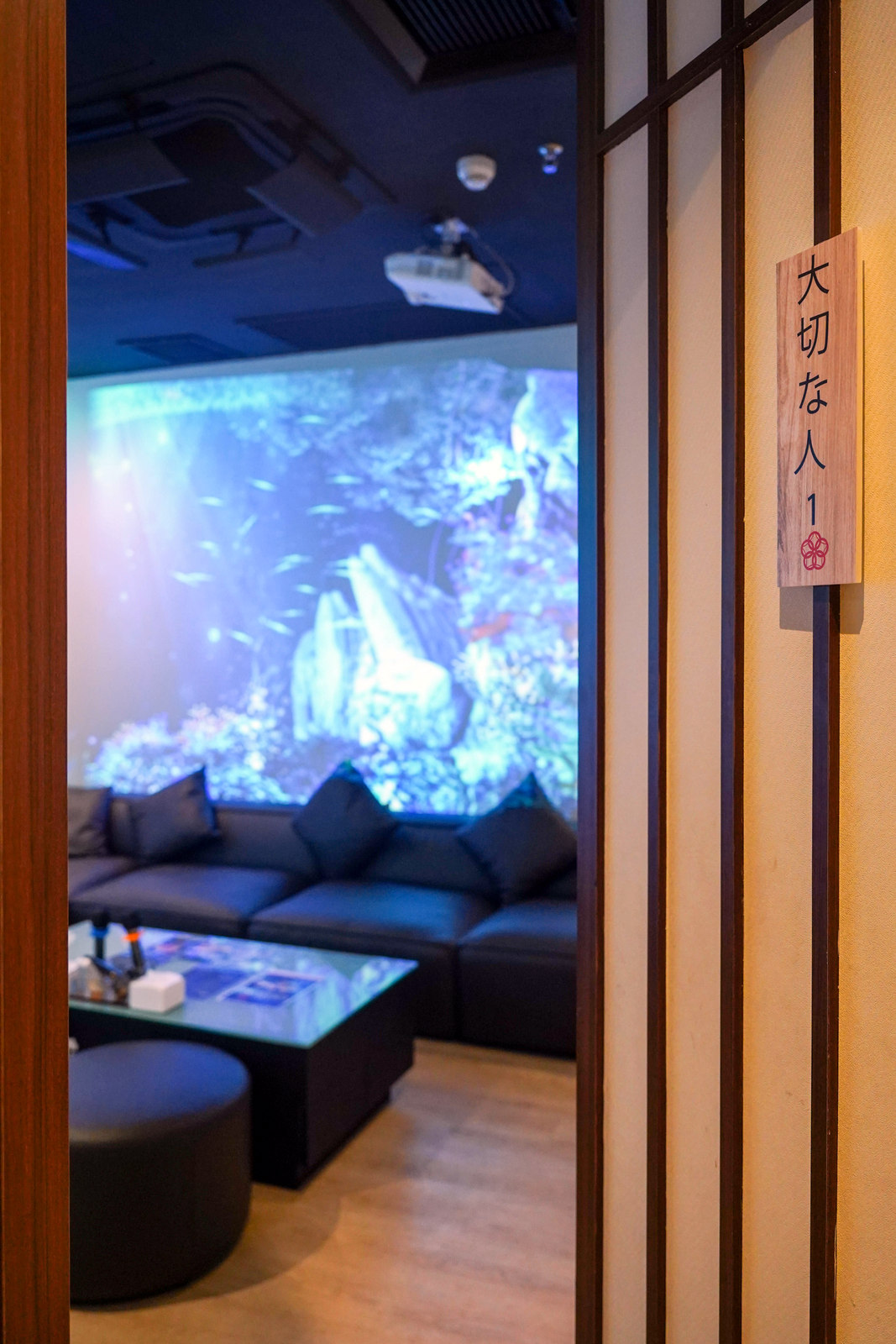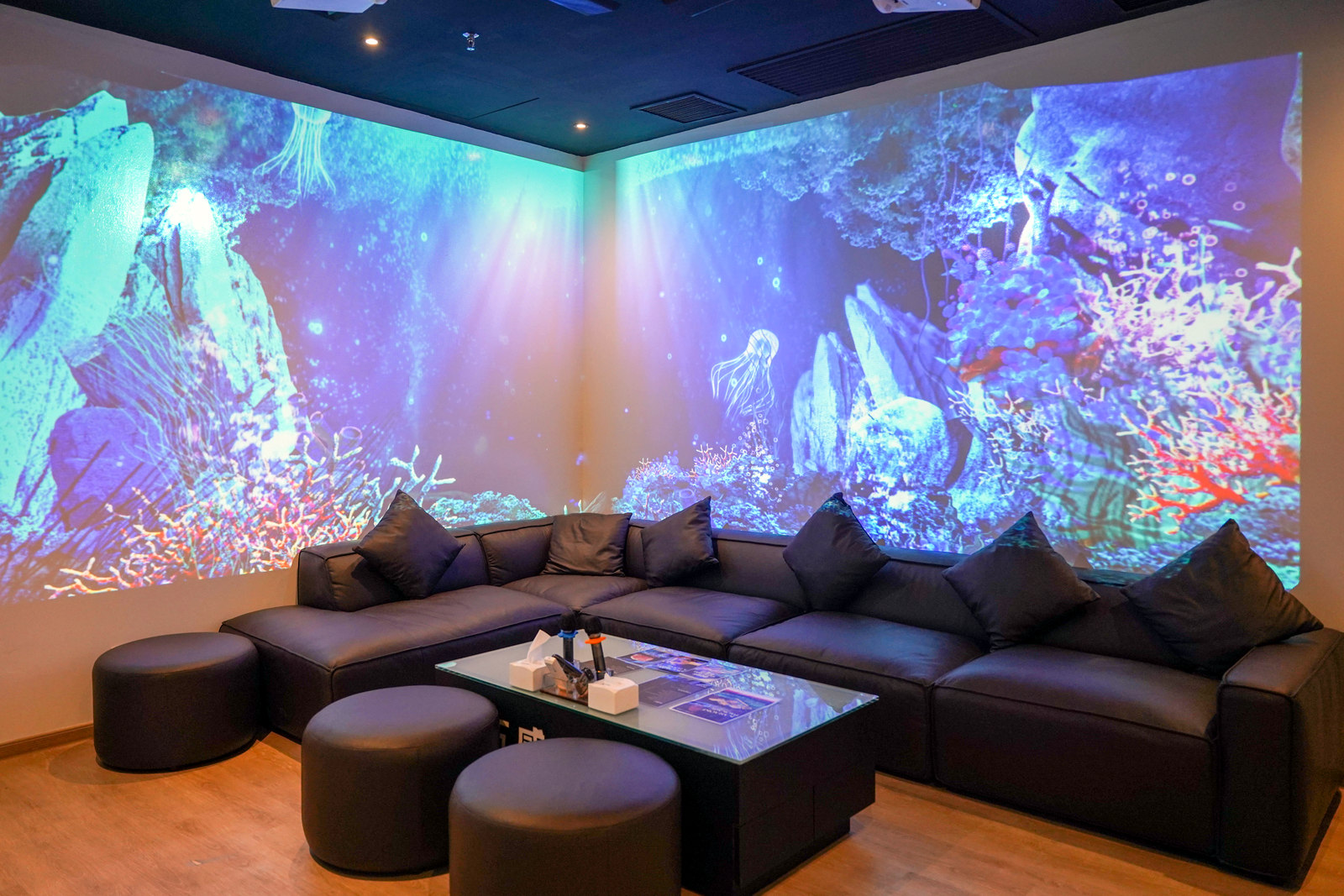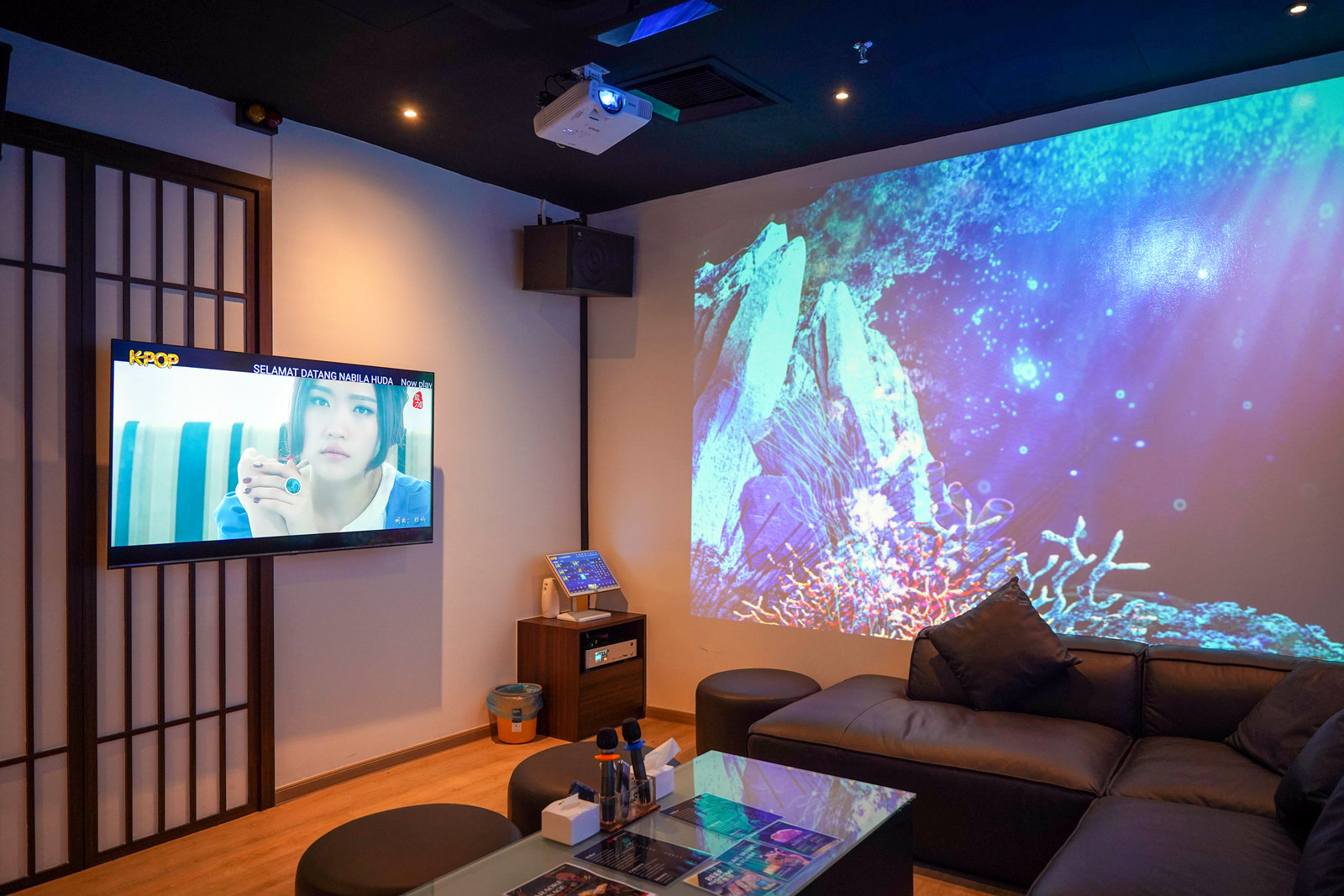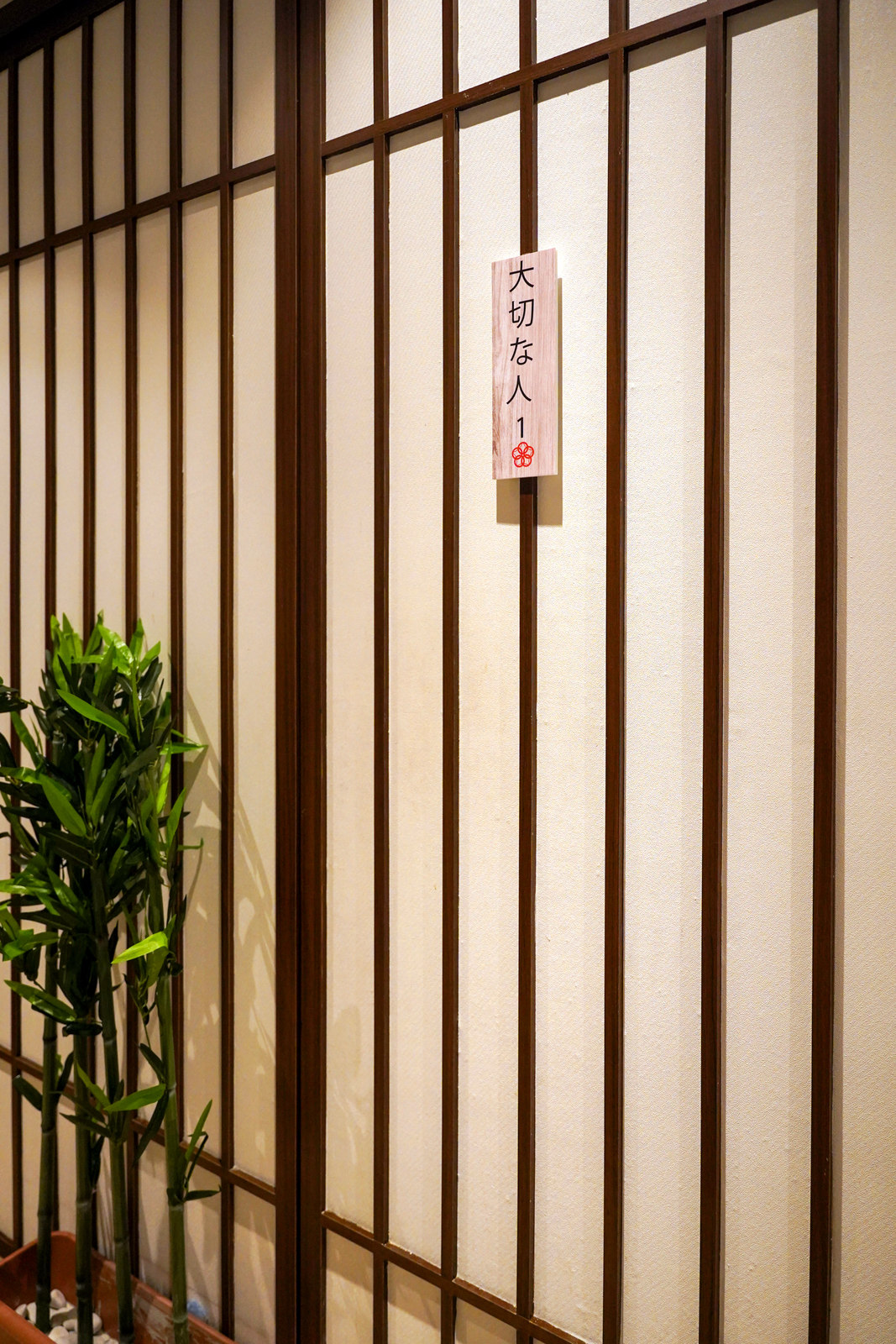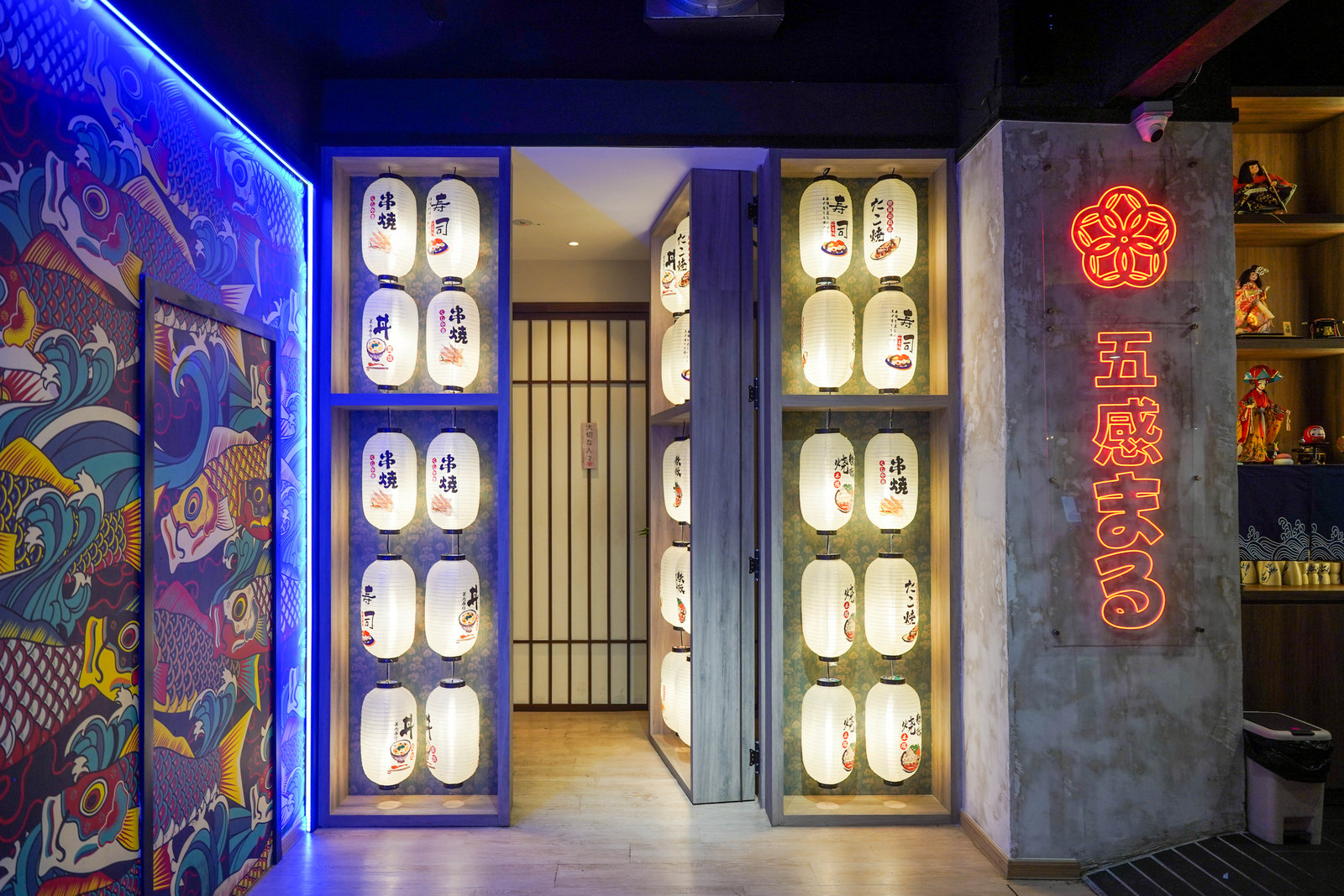 Gokan Maru is capable of hosting special events for family gatherings, office meetings, birthday parties and other occasions. 
There's also a VVIP Room that accommodates up to 20 persons, with a karaoke system and dining packages available. Karaoke promotions include a rate of RM39.90 per person for a three-hour session, featuring a selection of a multi-course meal, from appetiser to dessert.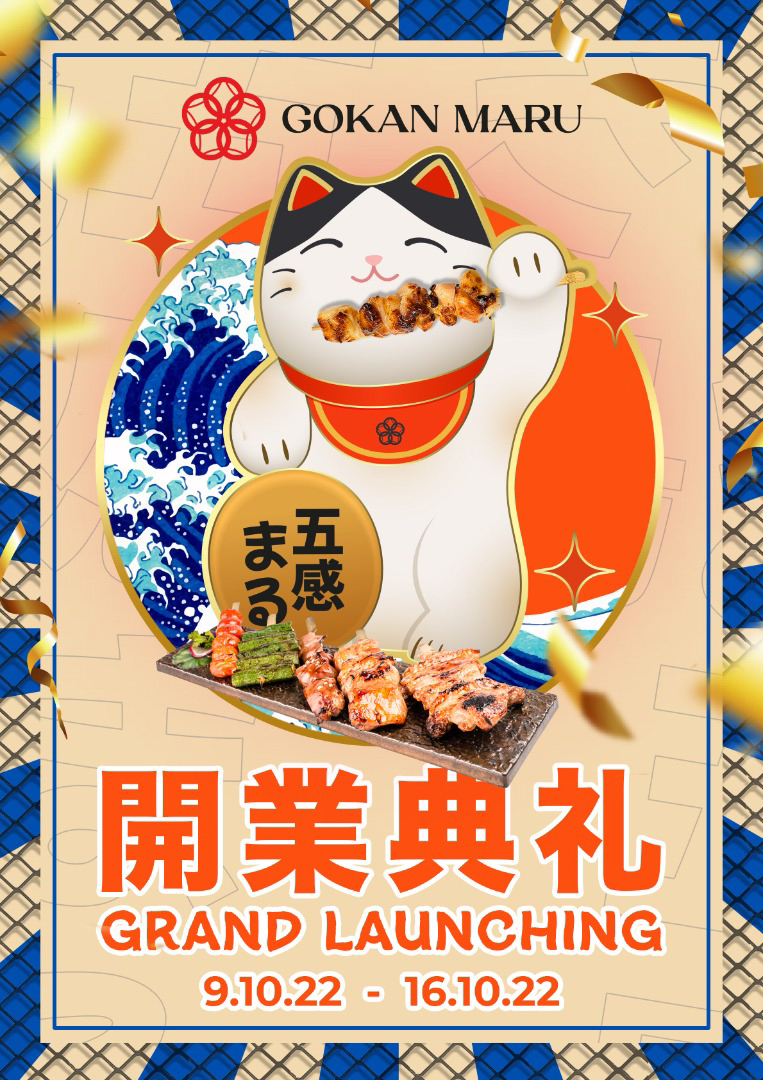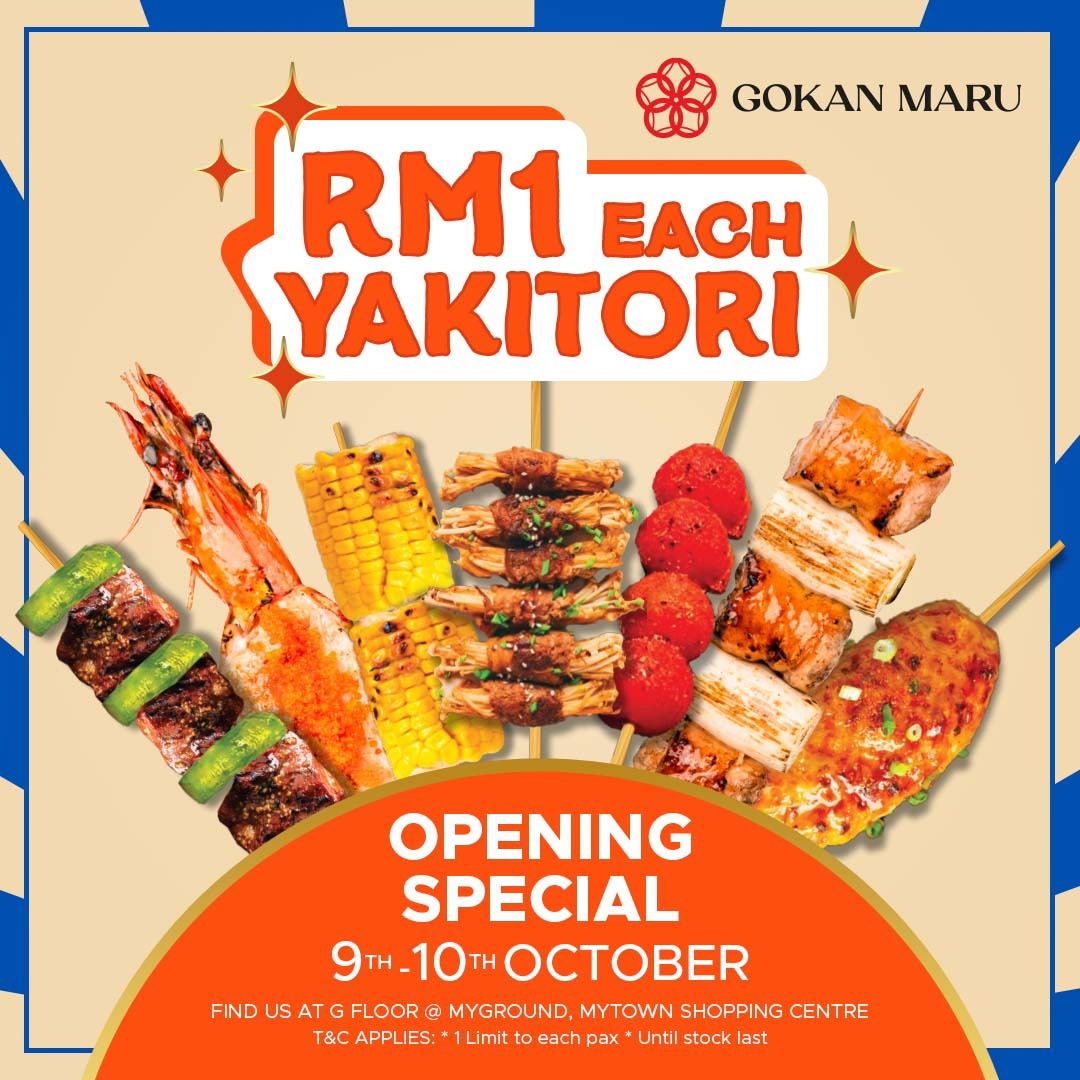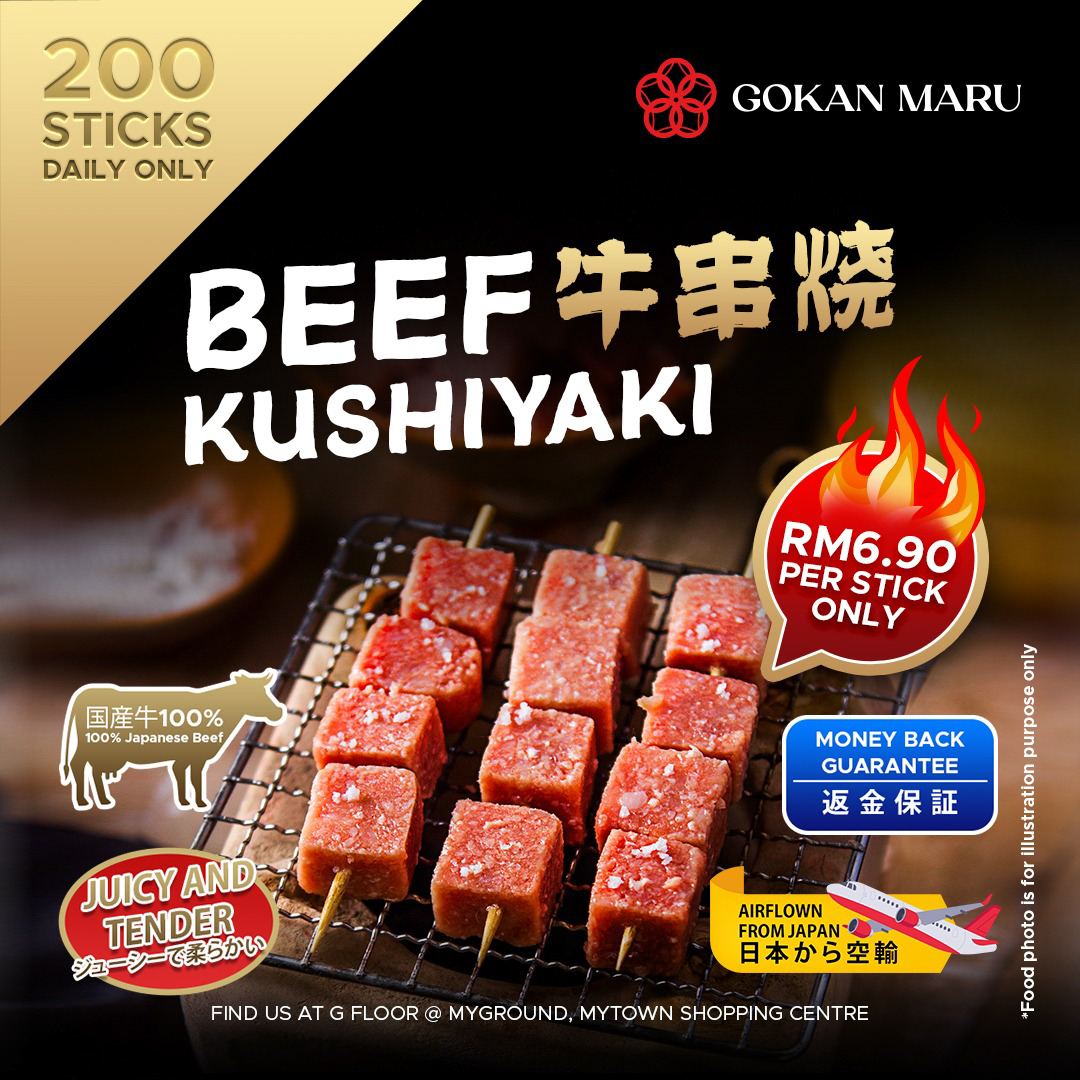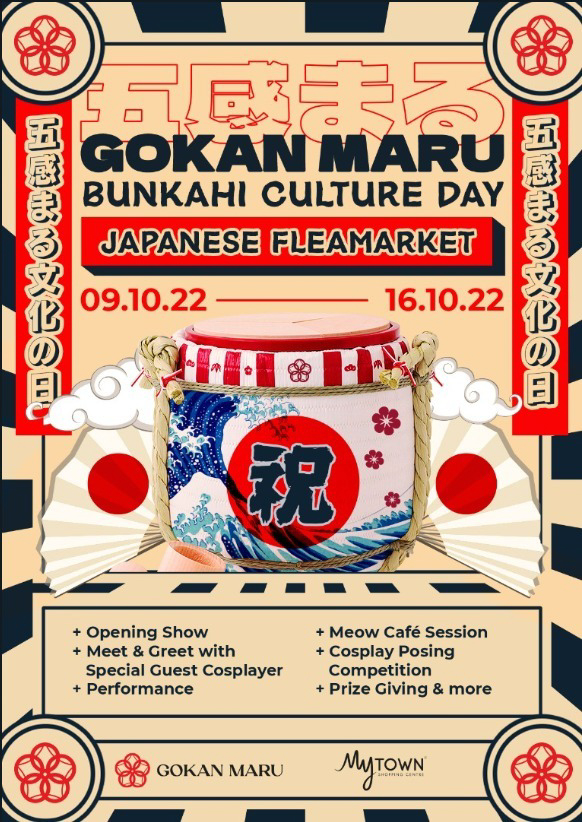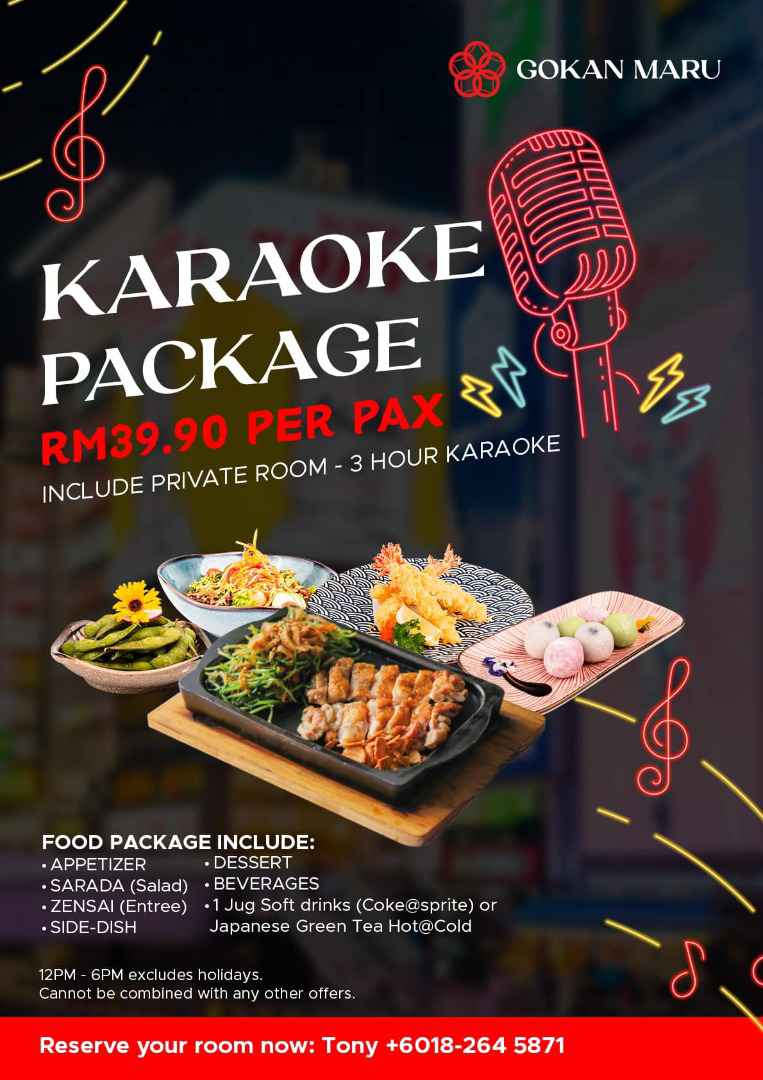 Check out all these promotions for Gokan Maru and be sure not to miss out!
Gokan Maru
G-012H & J, MyTOWN Shopping Centre, Jalan Cochrane, 55100 Kuala Lumpur.
Daily, 10am-1130pm. Tel: 012-278-2790