Giraffe Coffee: Connecting Malaysians to coveted coffee from South America, Southeast Asia & Africa
April 11, 2022
---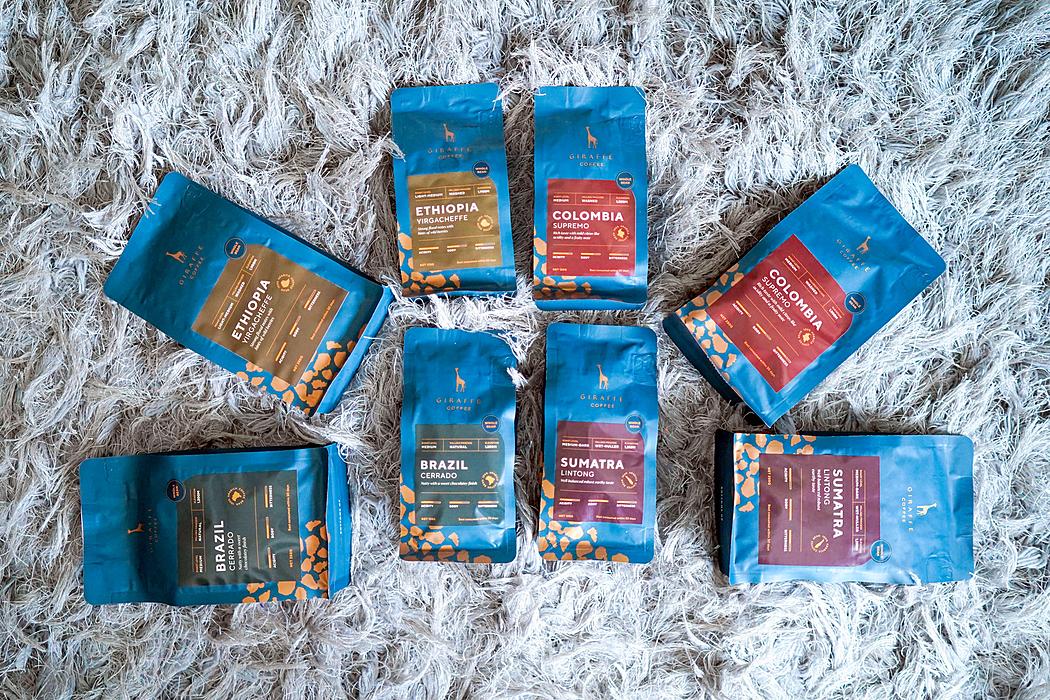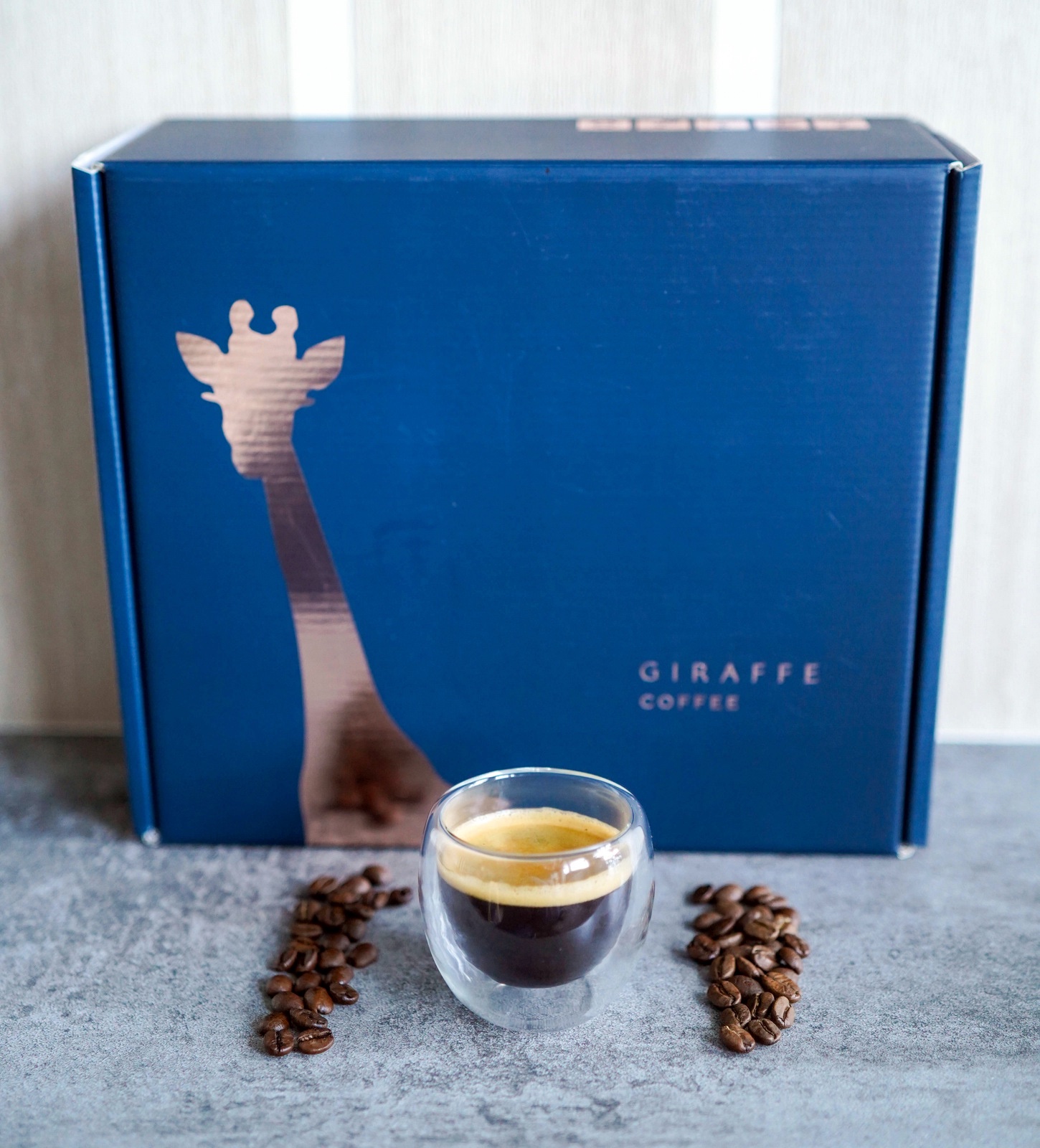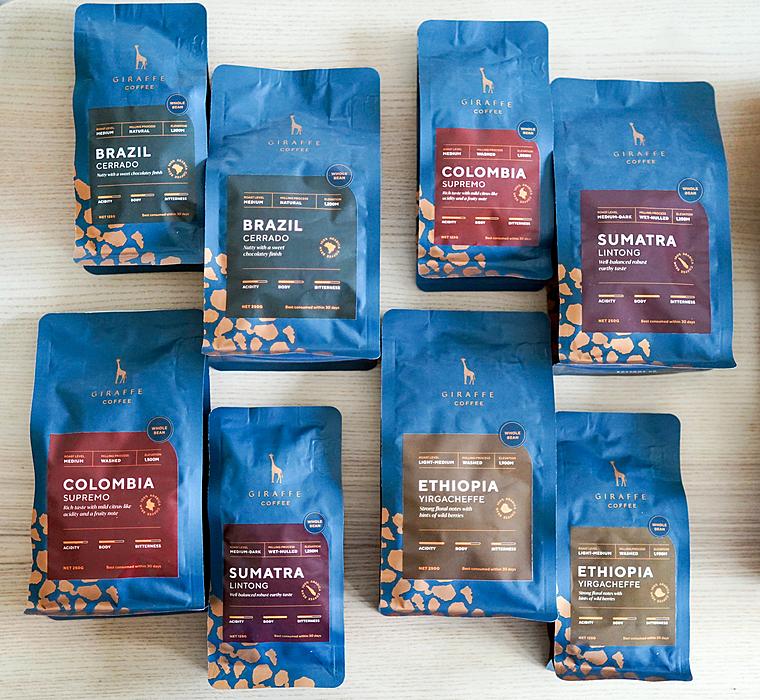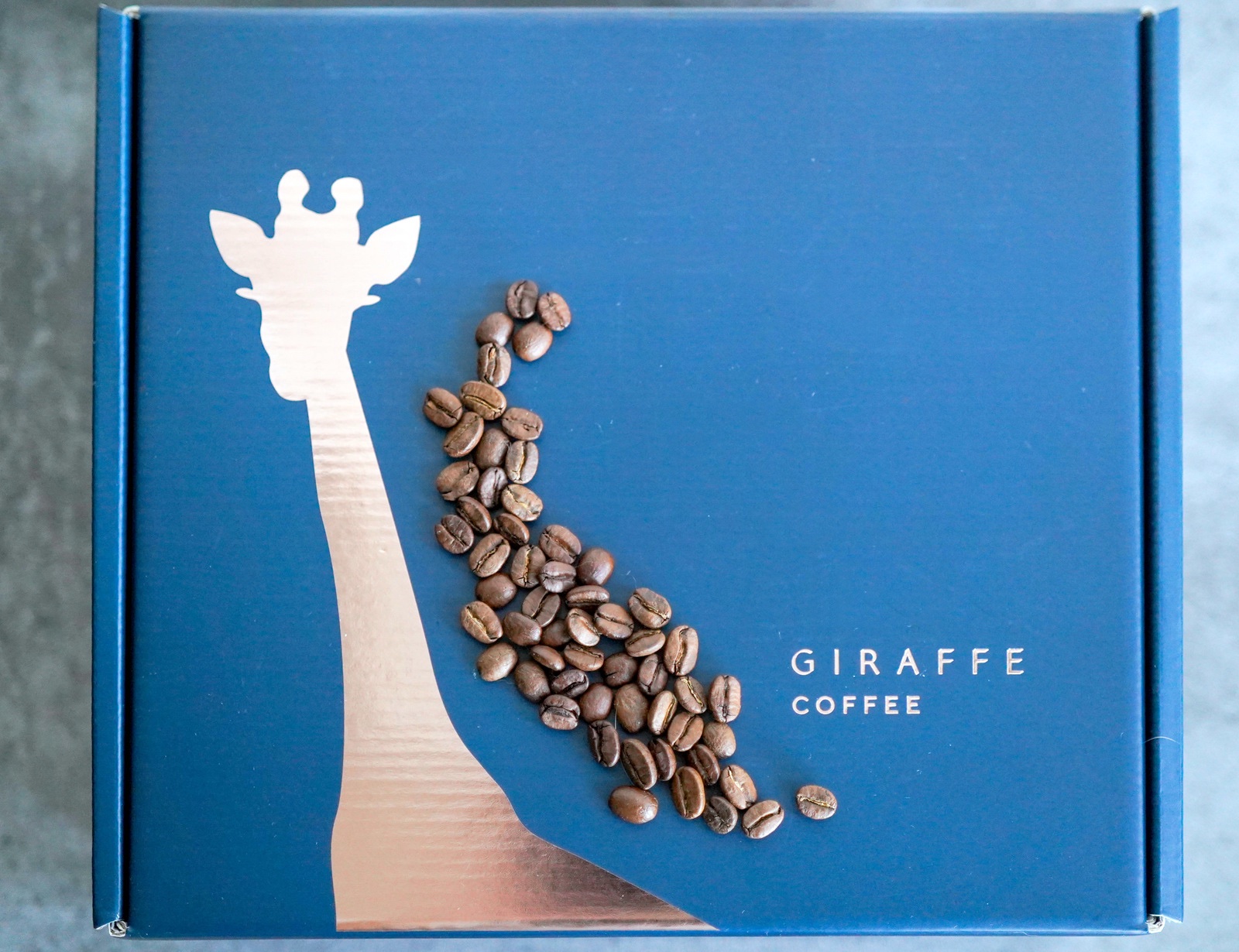 Live the high life with Giraffe Coffee, Malaysia's new coffee subscription company that specialises in sourcing coffee beans from reliable, well-established farms across the coffee belt, from South America to Southeast Asia and Africa.
Giraffe Coffee is committed to sourcing the best-grade beans from each territory. While coffee-producing regions share warm tropical climates, generous rainfall and lush, fertile land, every region produces wildly different coffee, evoking their terroir and cultivation.
This is where Giraffe Coffee comes in, taking coffee adventurers on a caffeine safari that connects us closer to the source of each coffee bean, helping us better appreciate the variety of flavour profiles that span the comforting to the earthy.
Giraffe Coffee launched this month with four distinct varietals - Brazil Cerrado, Colombia Supremo, Sumatra Lintong and Ethiopia Yirgacheffe - in whole beans or conveniently ground in sizes of fine for espresso machines, medium for pour-overs and coarse for French press.
The 100% Arabica coffee comes in 125-gram packets at RM30-RM35 and 250 grams at RM50-RM55. 
Making high-end coffee more affordable, customers can also sign up for subscription plans, from weekly to monthly.
Subscribe now and receive two FREE 250-gram packs of your choice of coffee beans (with only a RM8 shipping fee). No promo code needed!
Place your orders online at giraffecoffee.co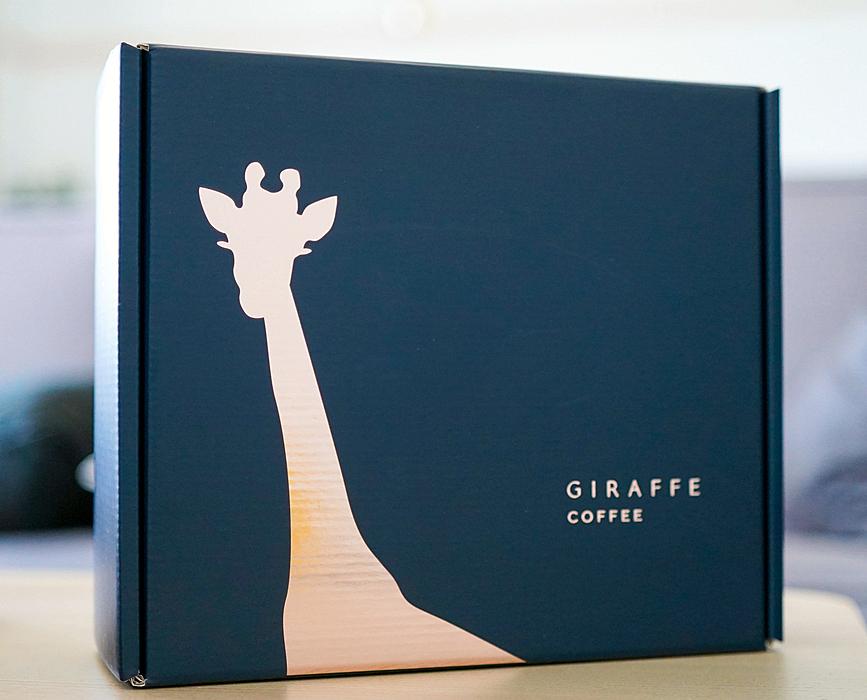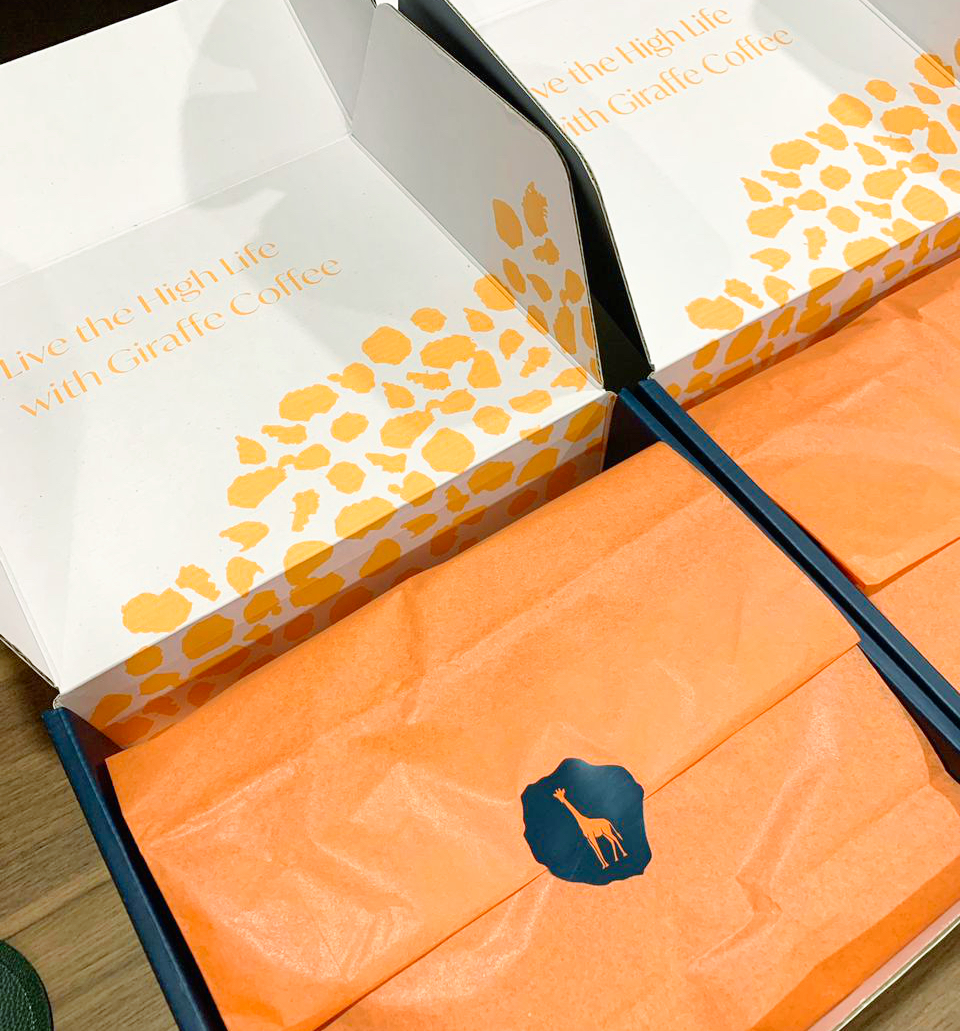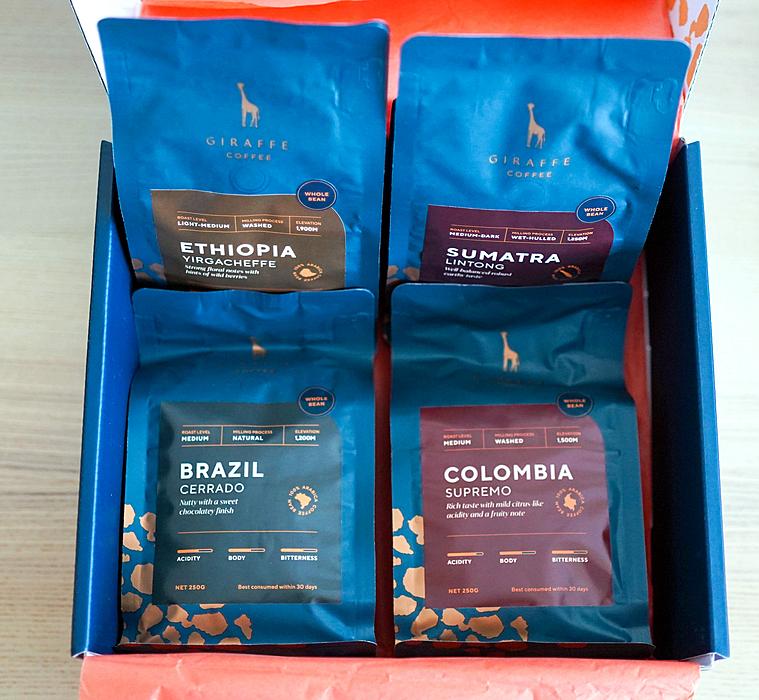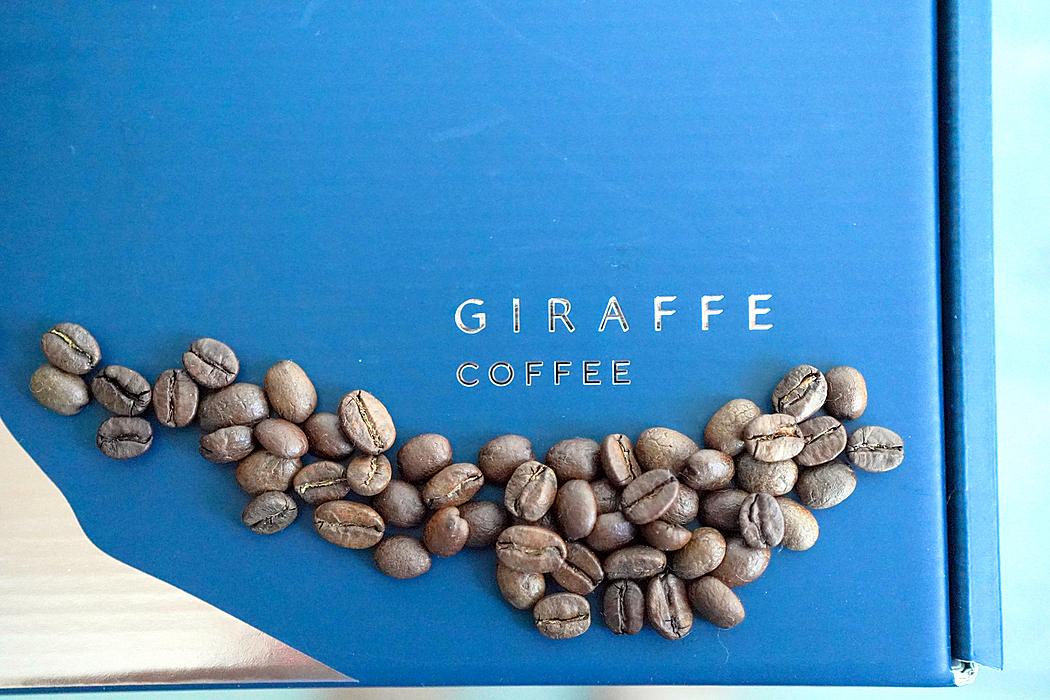 The Giraffe Coffee experience begins even before you brew the coffee. 
Giraffe Coffee ships its beans in beautifully embossed sapphire-blue boxes, a charming keepsake. Pop open the lid to find your packets of coffee protectively paper-sealed with a cute giraffe sticker. Open the brilliant-blue packets and inhale the potent aroma of the coffee.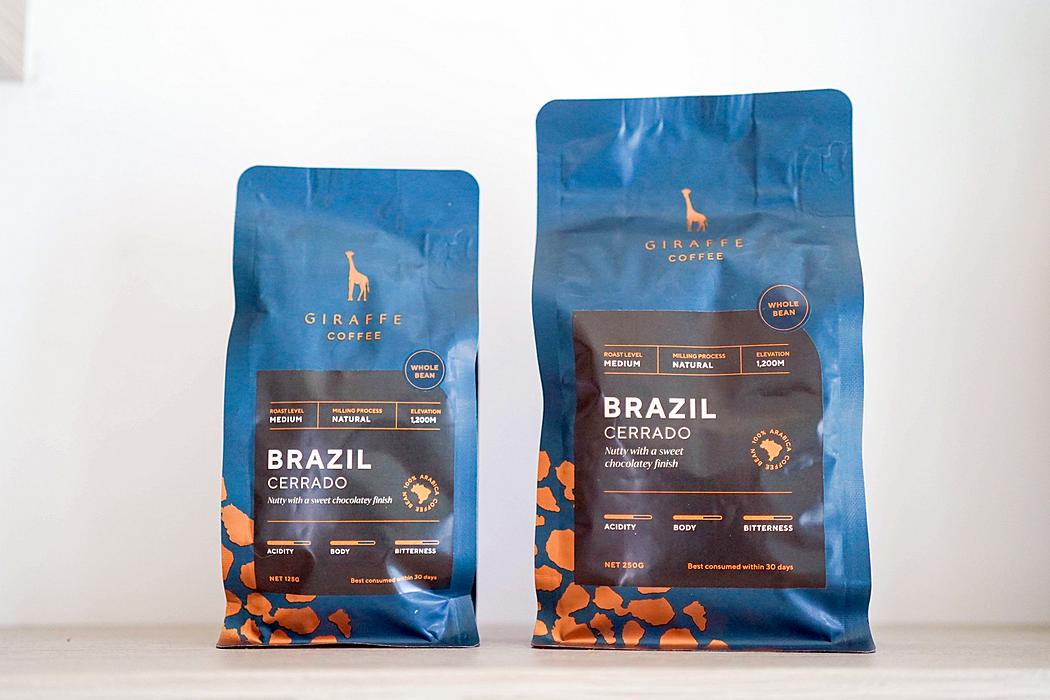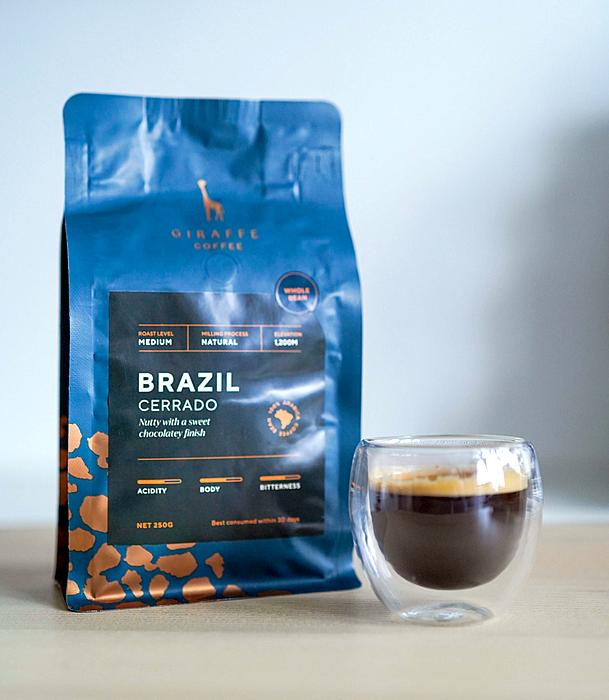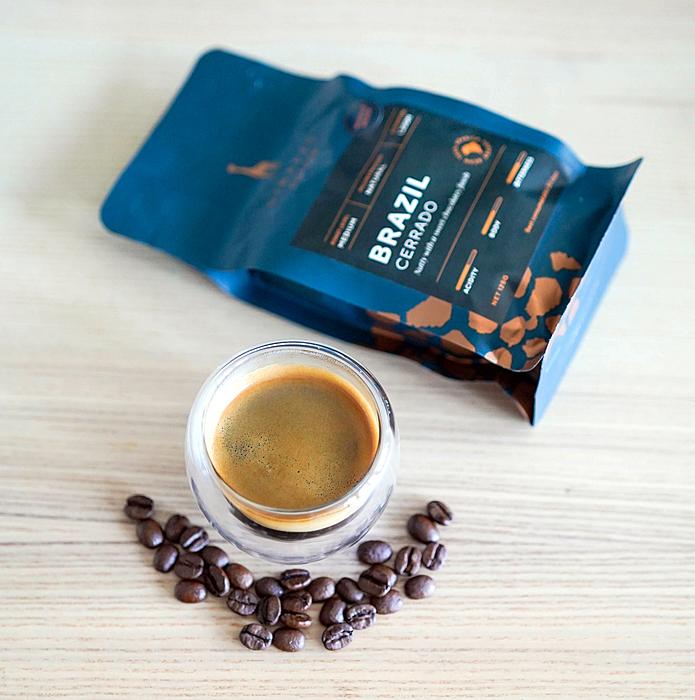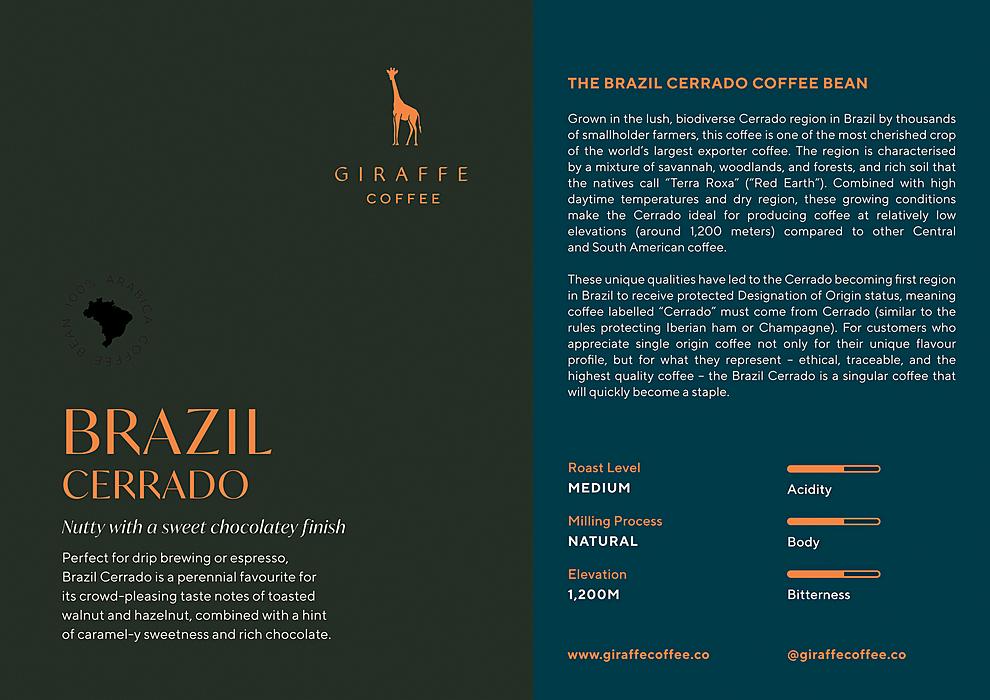 The Brazil Cerrado is the all-round crowd-pleaser, a medium roast that's ideal for espressos or drip brewing. It's excellent for everyday drinking, with toasted walnut and hazelnut notes that lead to a caramel-rich, chocolaty finish.
These beans hail from the highlands of Cerrado, a biodiverse Brazilian savanna ecoregion with productive soil that inhabitants call 'Terra Roxa,' or 'red earth.' 
Compared to other Central and South American coffee, this coffee is nurtured at relatively low elevations of 1,100 metres, thanks to higher daytime temperatures and a dryer microclimate.
If you're seeking single-origin coffee with a singular flavour profile, Brazil Cerrado fits the bill - Cerrado is Brazil's first region to receive the protected Designation of Origin status, so coffee labelled Cerrado must come from Cerrado. 
It's also the perfect coffee for enthusiasts seeking ethically cultivated coffee, traceable to thousands of smallholder farmers in Cerrado.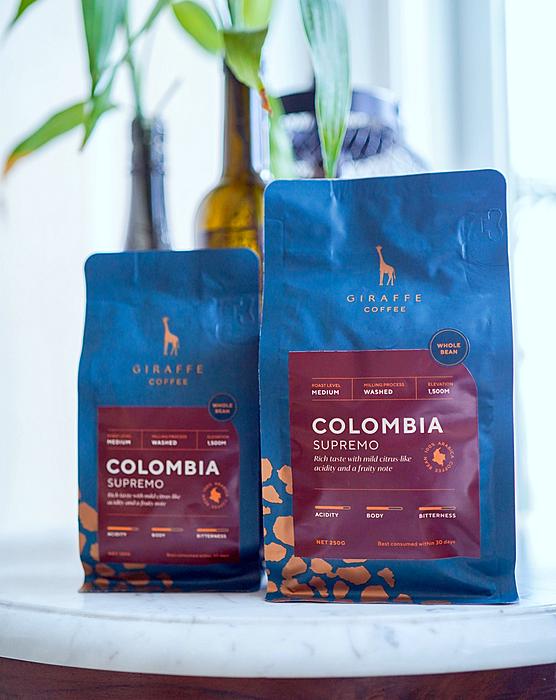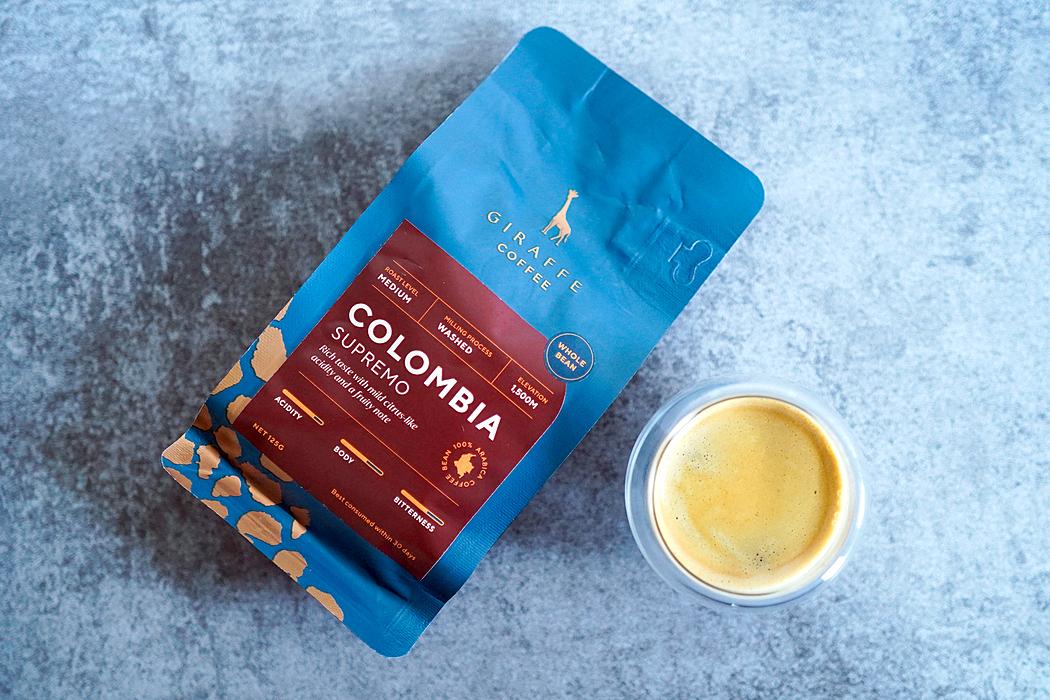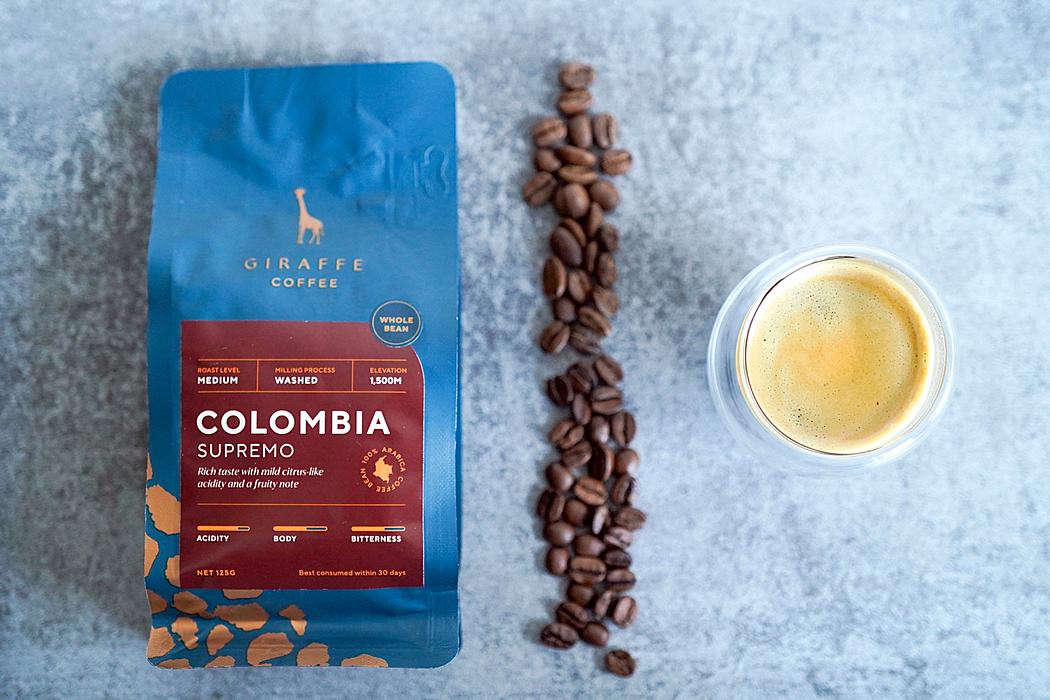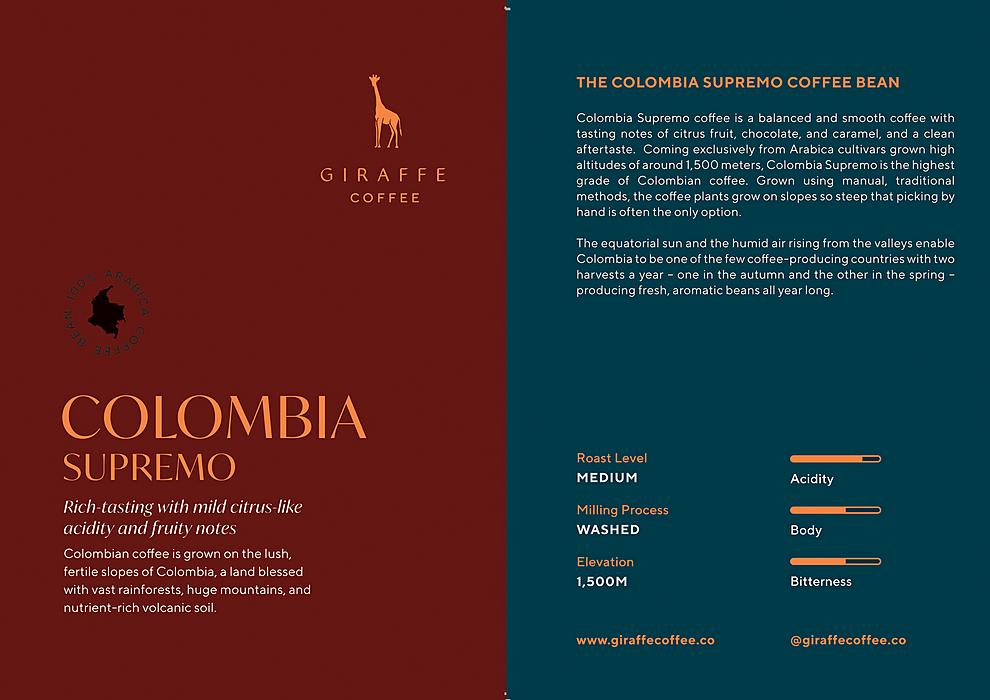 True to its name, the Colombia Supremo is the highest grade of Colombian coffee, grown through time-honoured traditions, at high altitudes of around 1,700 metres, on slopes so steep that hand-picking is the only possible method.
This yields a smooth, powerfully balanced coffee, with a bright, citrusy fruitiness that lingers through a clean aftertaste, rounded out with undercurrents of chocolate and caramel.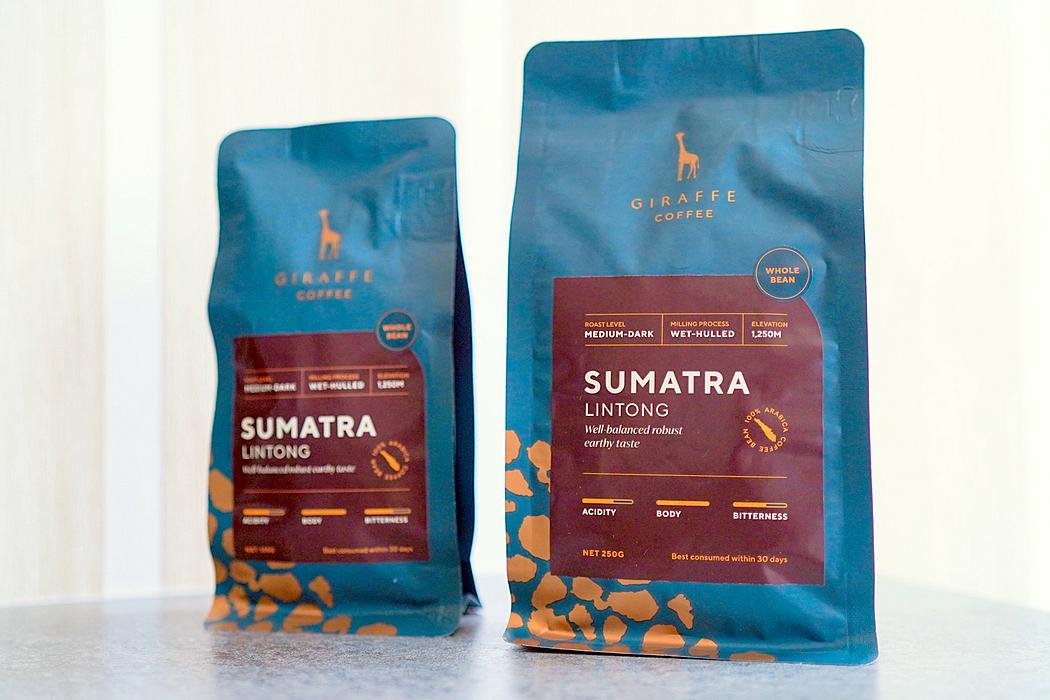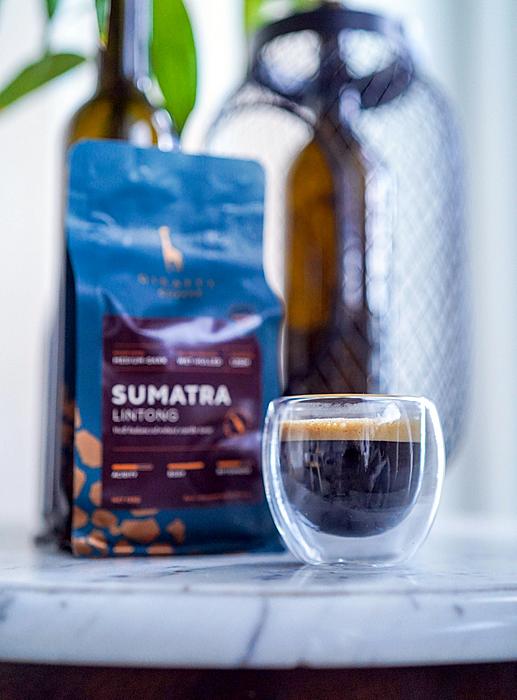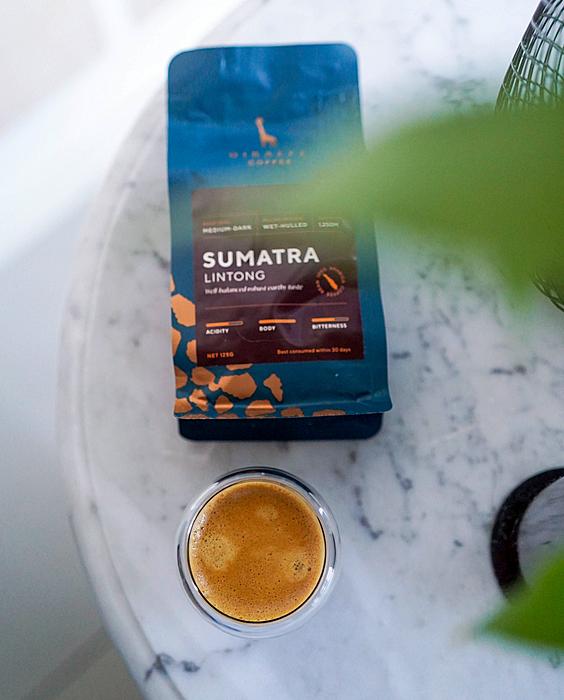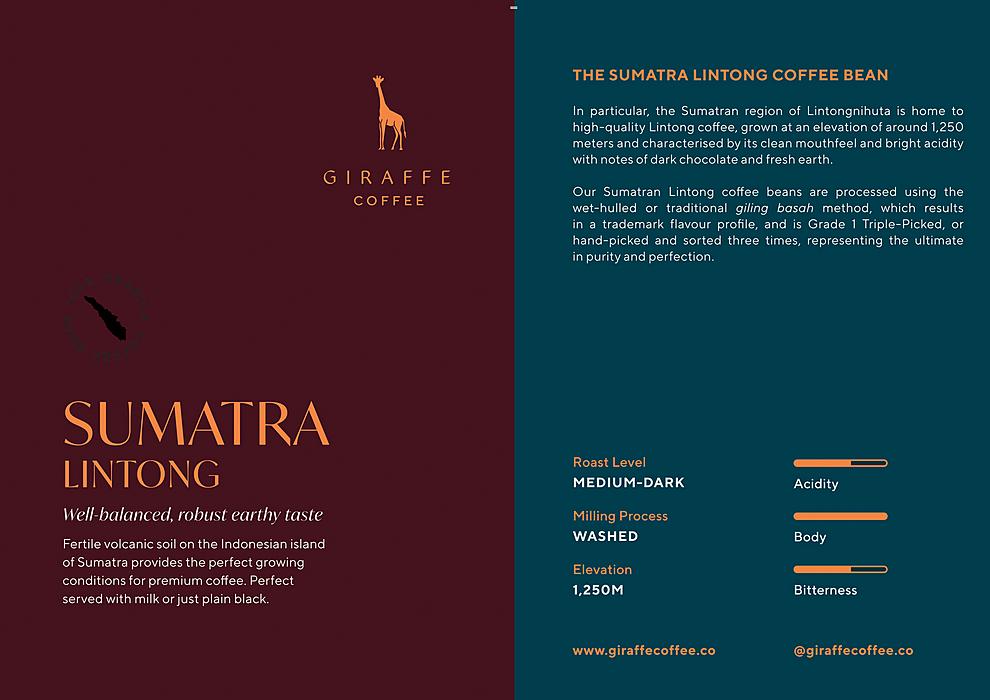 Closer to home in Malaysia, the Sumatra Lintong surfaces from Indonesian volcanic soil and is wet-hulled in the 'giling basah' process that's specific to Indonesia, characteristic of a classic full-bodied coffee with relatively less sweetness. It's Grade 1 Triple-Picked, hand-picked and sorted three times for the ultimate in purity and perfection.
The result - a medium-dark roast with herbal and cedar nuances, with a clean mouthfeel, its buoyant acidity bolstered by hints of dark chocolate and fresh earth. This is another coffee that could be your daily driver; for newcomers, it makes a confident introduction to single-origins.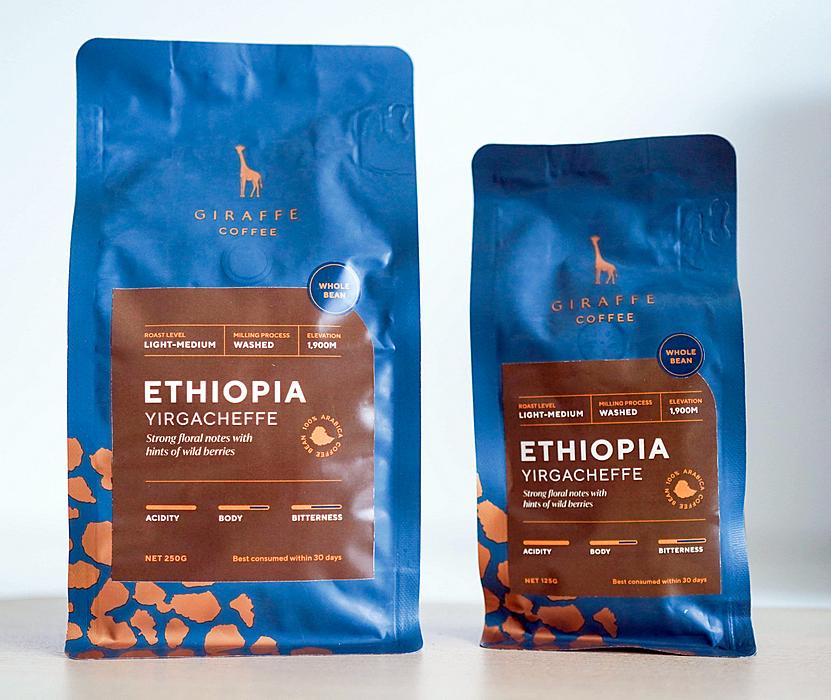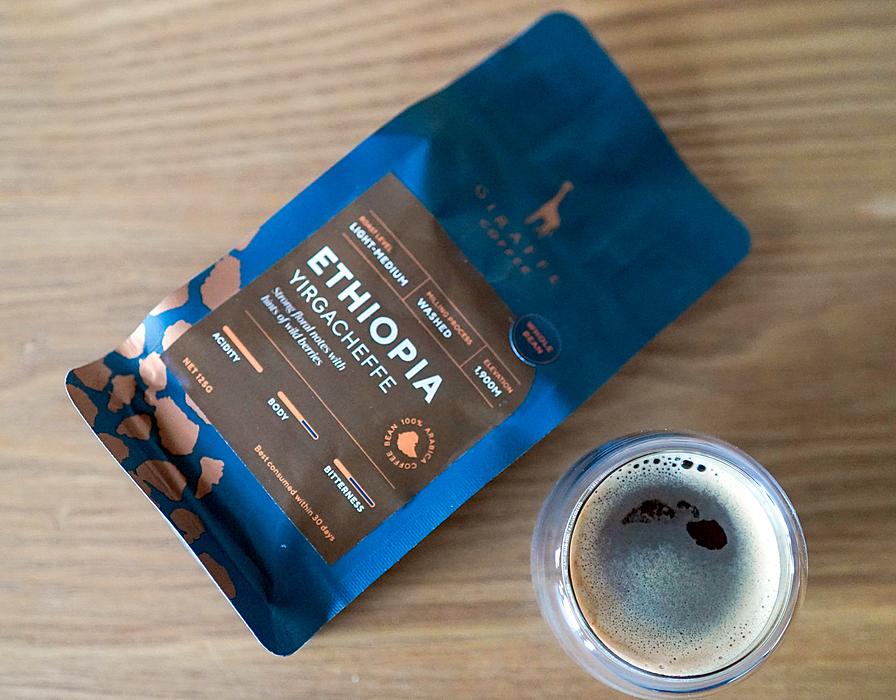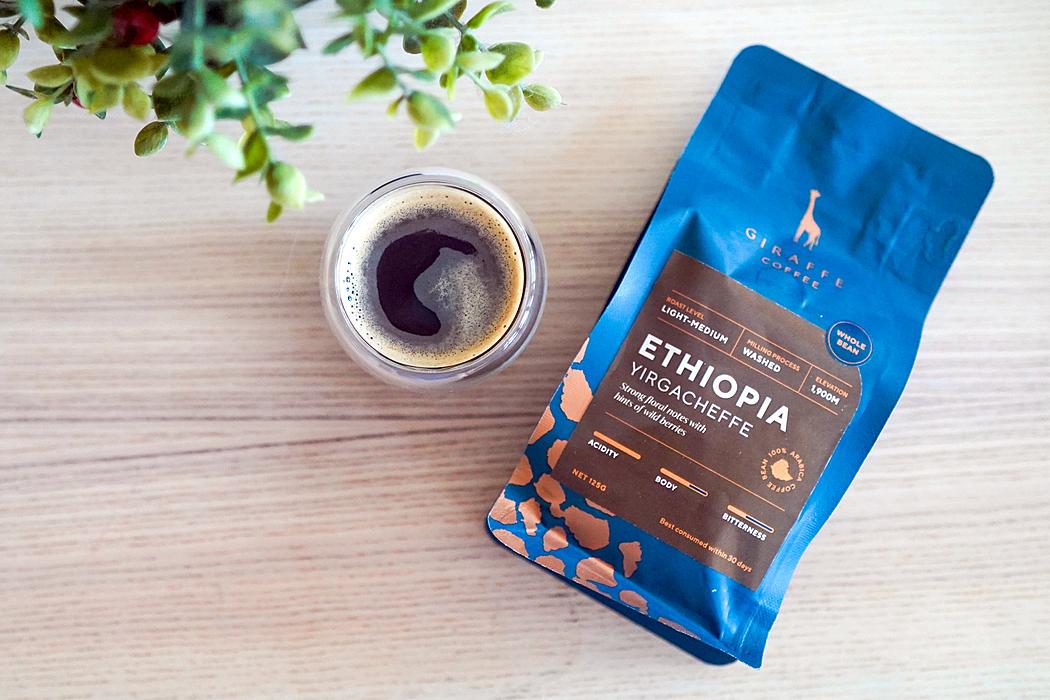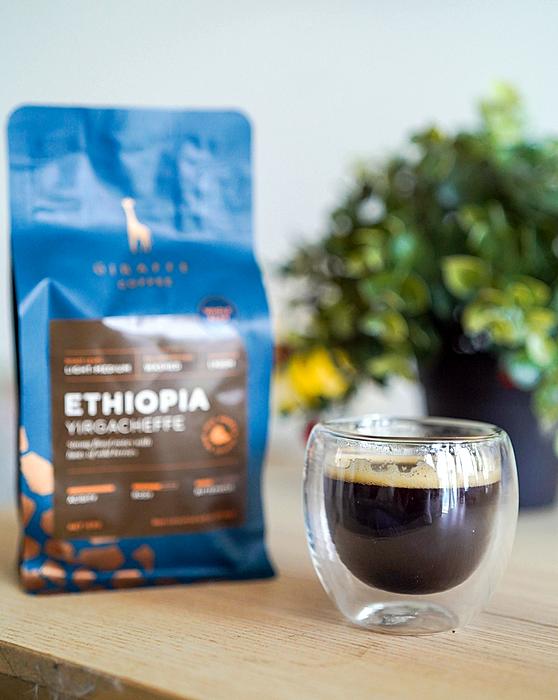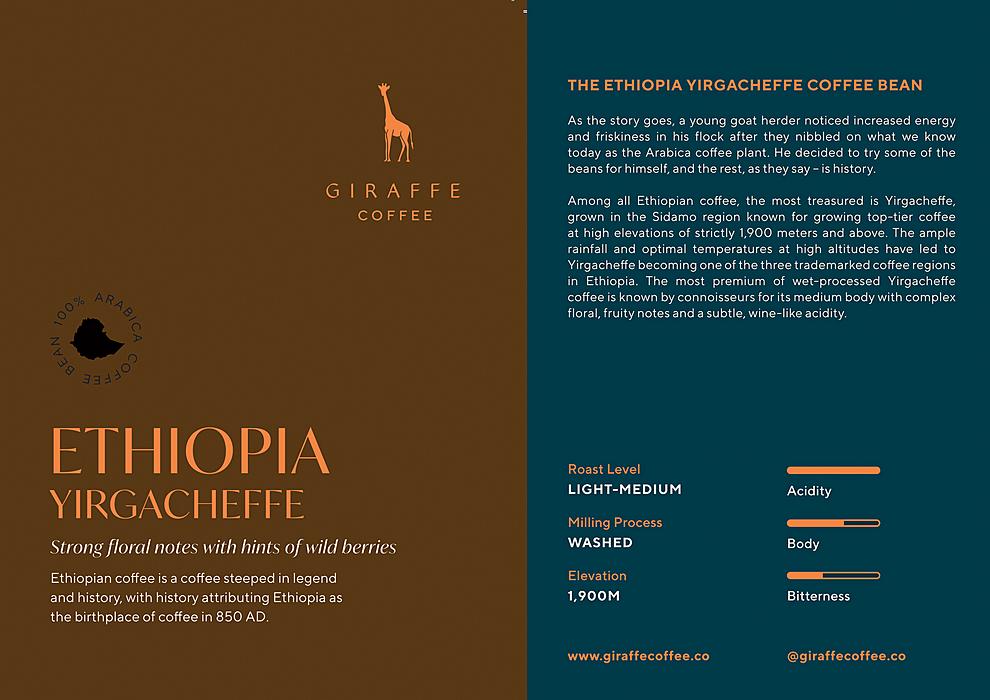 Everyone will have their personal favourite in exploring Giraffe Coffee. 
Ours is the Ethiopia Yirgacheffe, a medium-dark roast with complex floral and nutty notes, weaving through wild berries into an addictively delicate acidity. 
With Ethiopia often called the birthplace of coffee, it's fair to have high hopes of the Yirgacheffe, cultivated in the Sidamo region where top-tier coffee emerges from elevations of 2,000 metres and above, with optimal rainfall and temperatures helping farmers to flourish.
We savoured a second cup of the Ethiopia Yirgacheffe immediately after our first and looked forward to a third the next day, thanks to its standout flavour and body.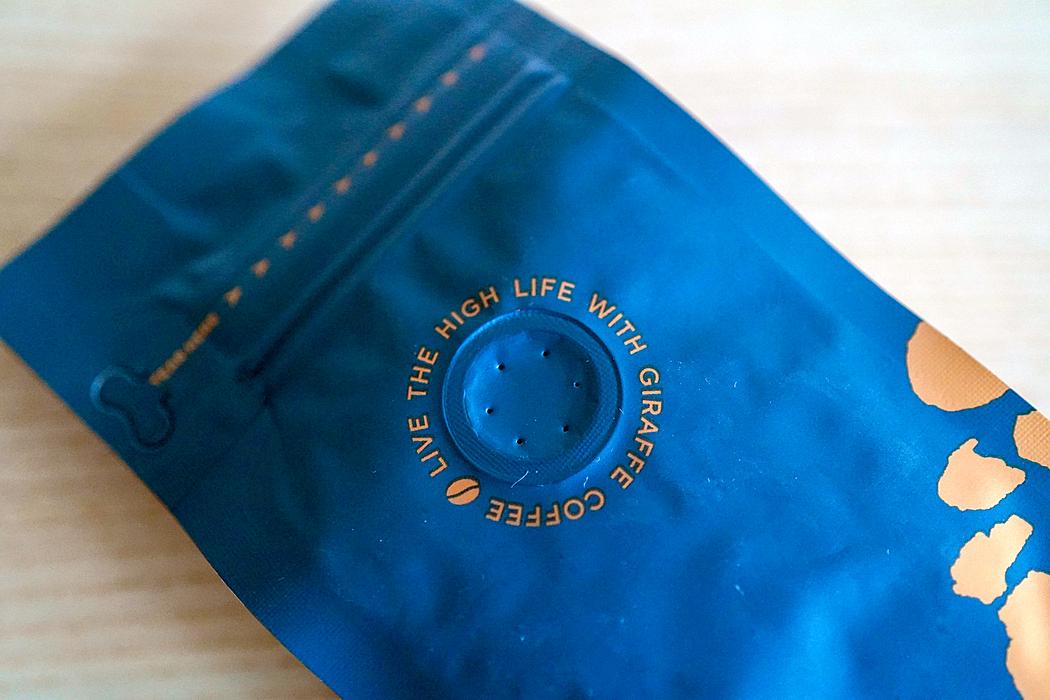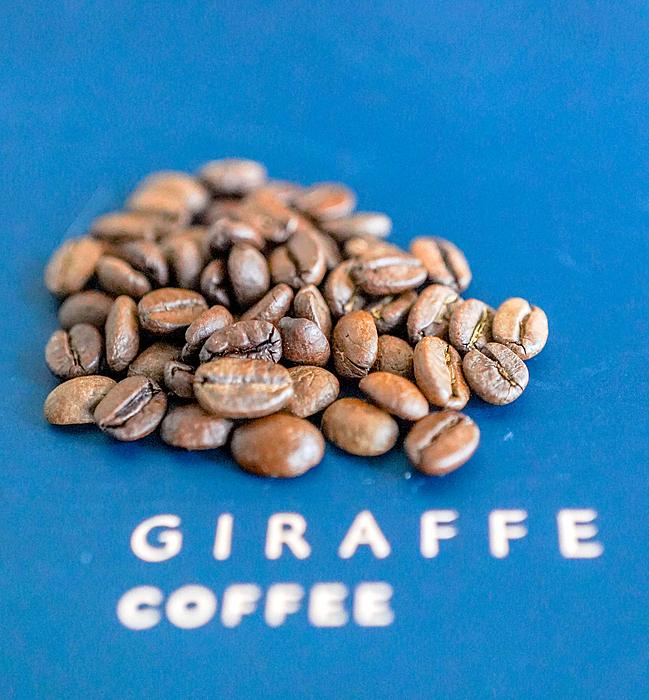 Giraffe Coffee
giraffecoffee.co
WhatsApp: 010-238-2332