Gatsby Mansion: Elegant European & Japanese dining at reasonable prices in Bukit Bintang
August 26, 2022
---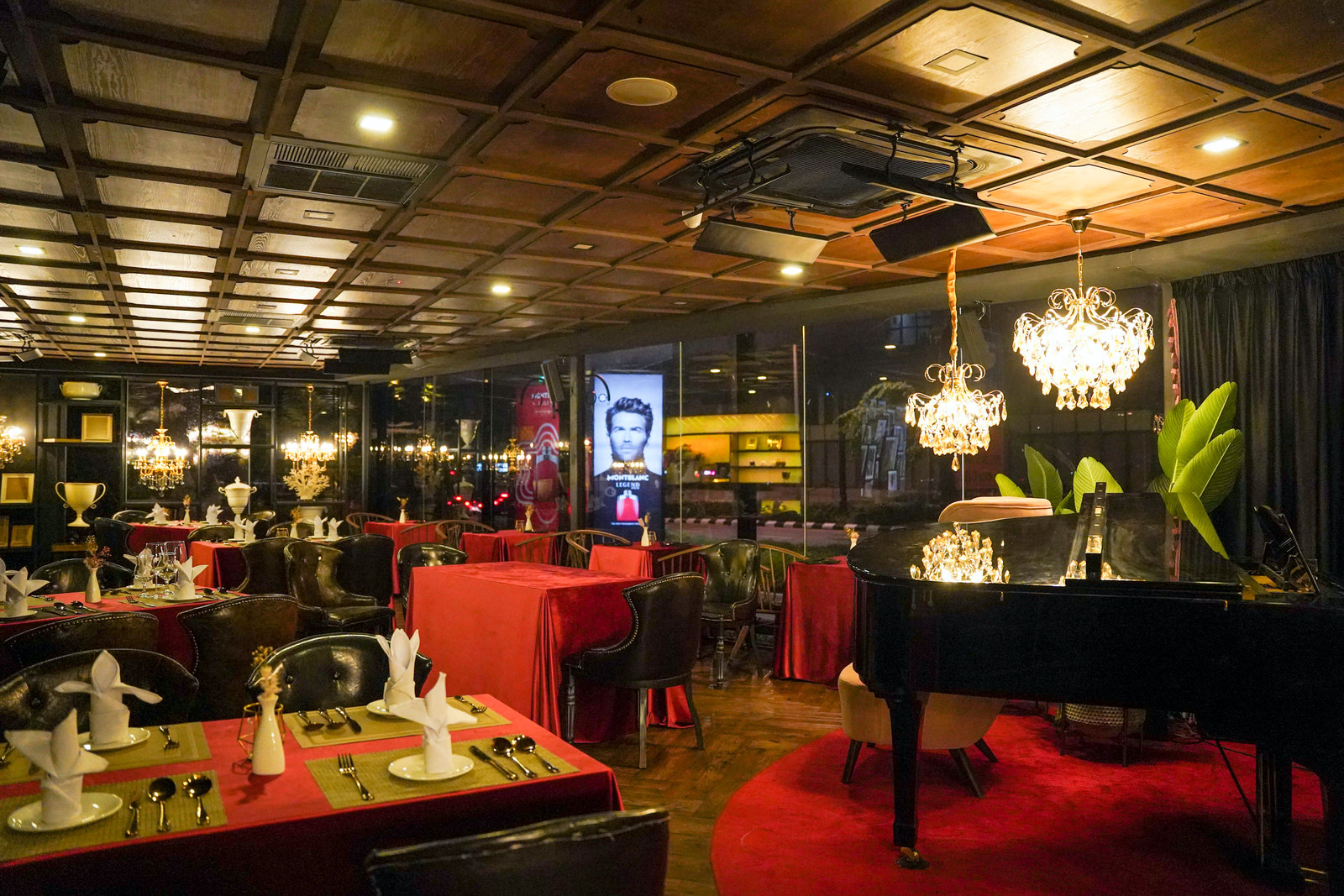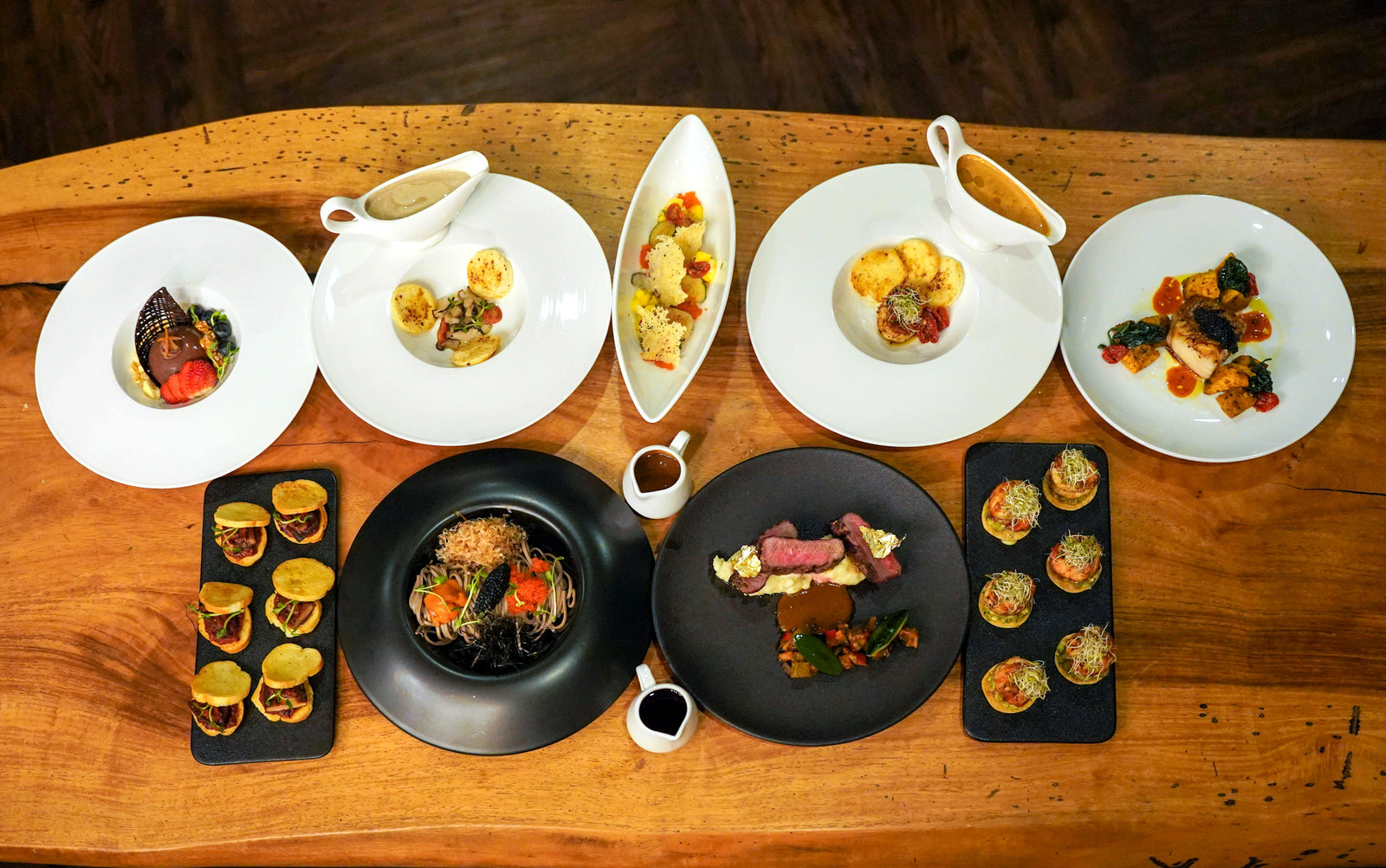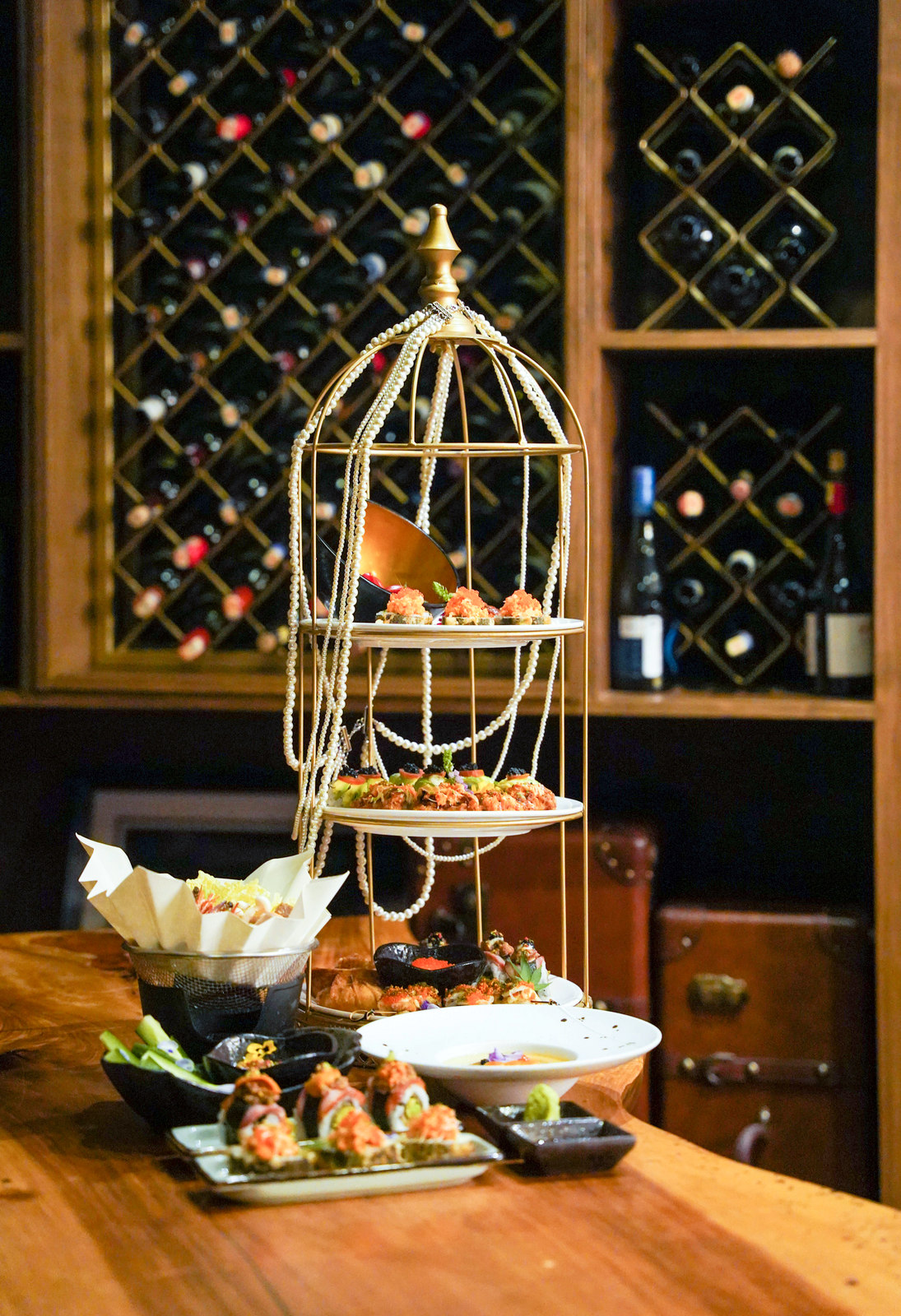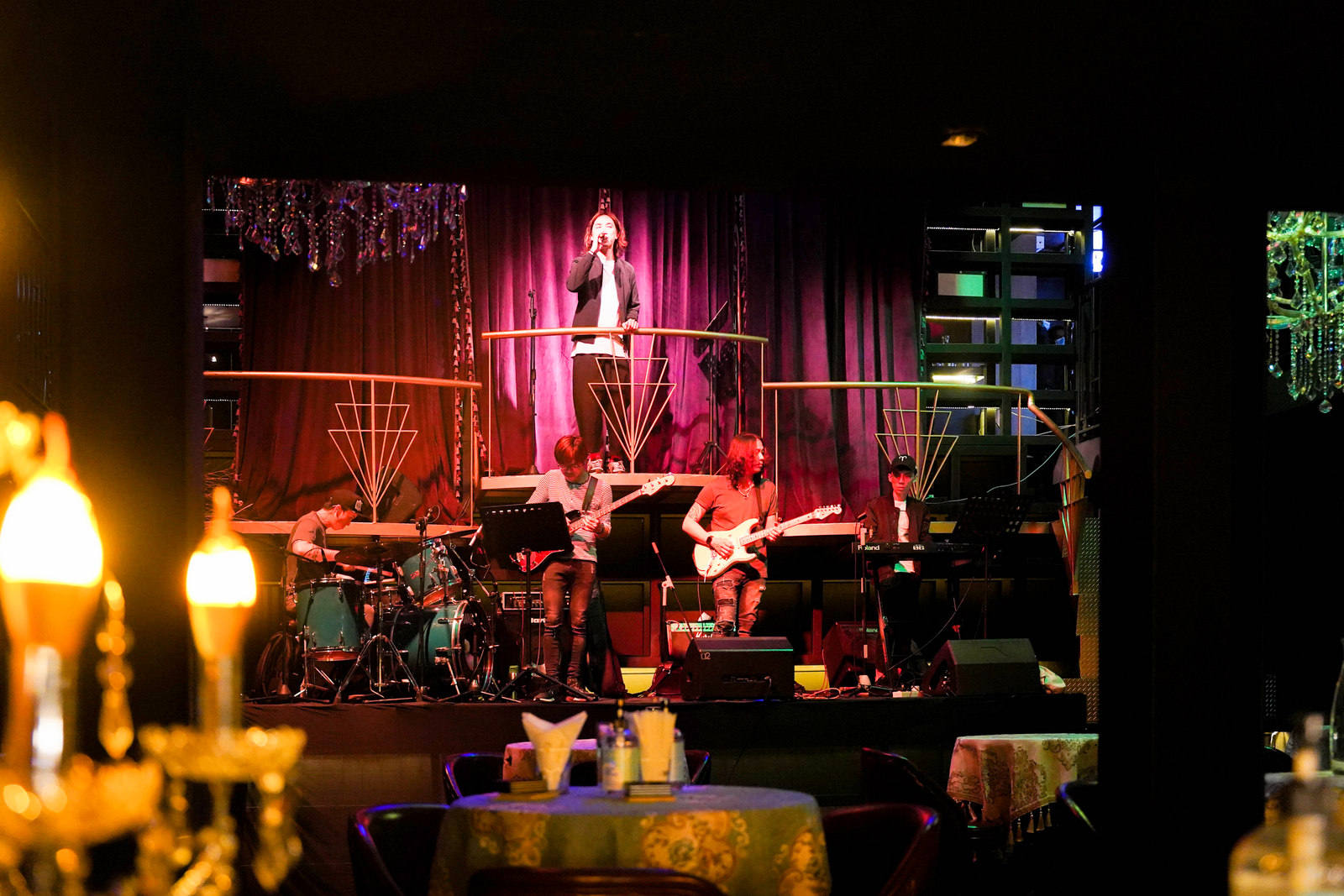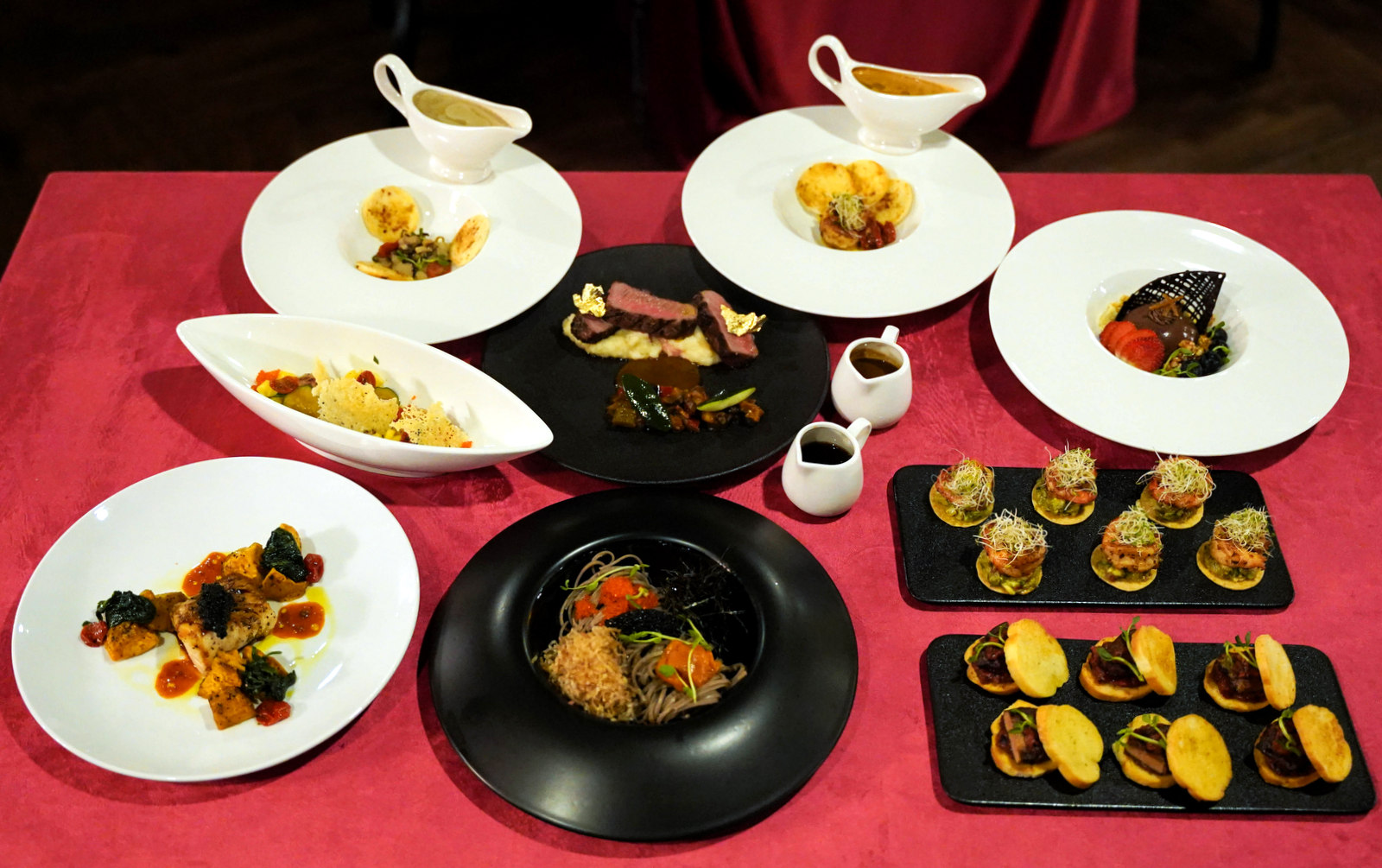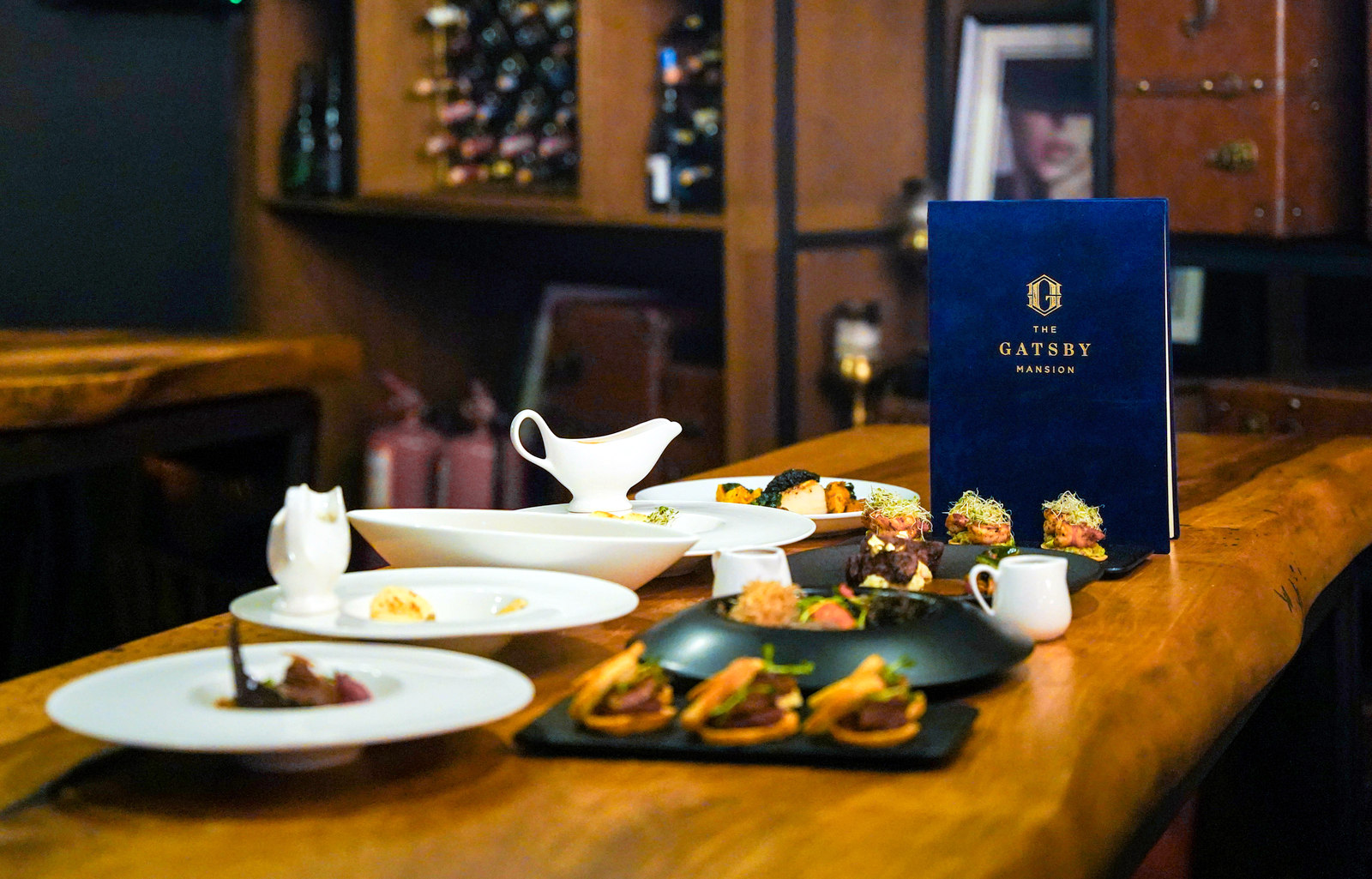 Gatsby Mansion is a gem in Bukit Bintang - this beautiful restaurant and bar combines a memorable setting of classic opulence with contemporary European and Japanese cuisine at a fair cost. You'll even find omakase dinners that start from RM228 per person.
For an evening of elegant dining, followed by exciting live entertainment every night in a stylishly comfortable space, Gatsby Mansion is one of our best bets in the city centre.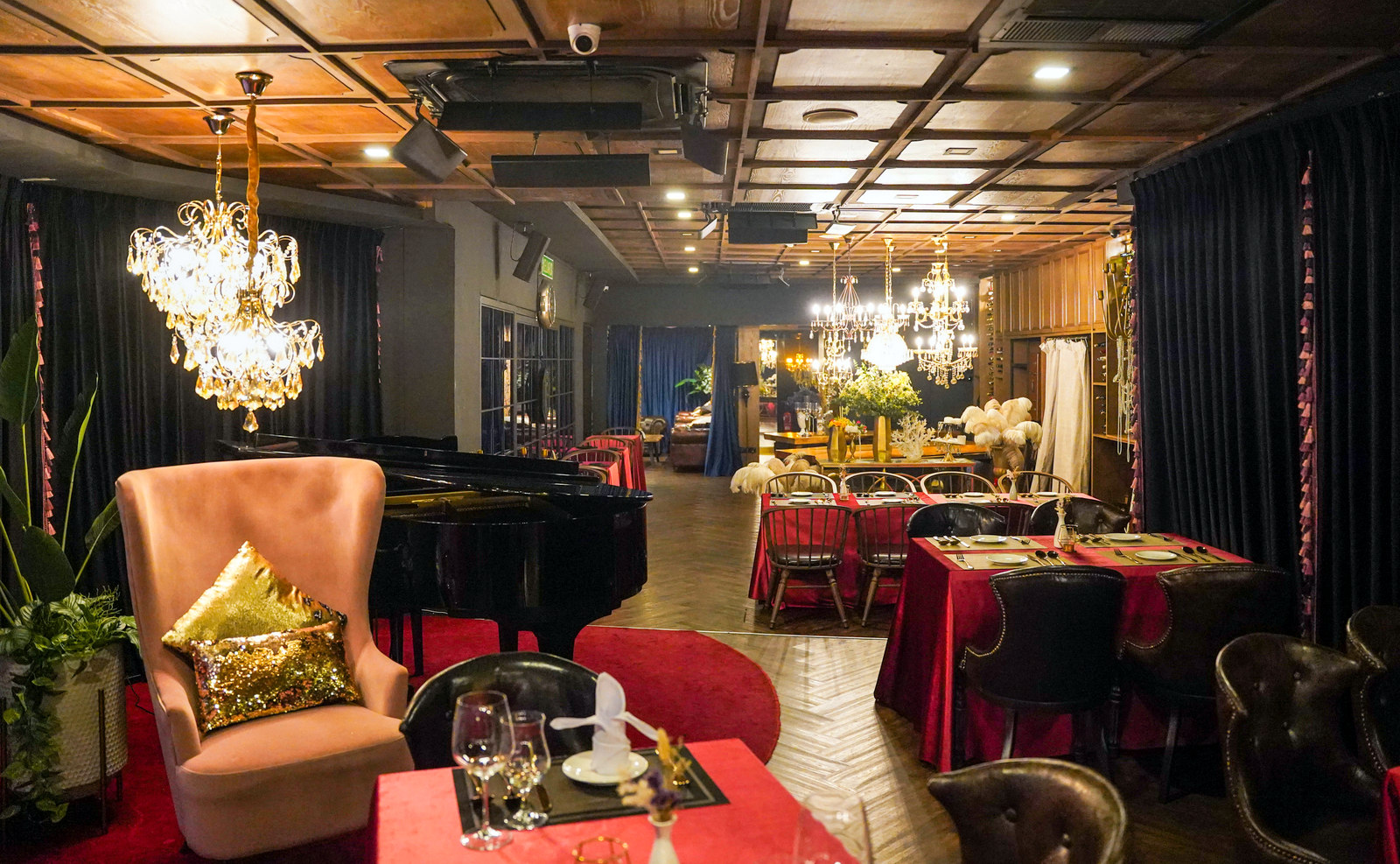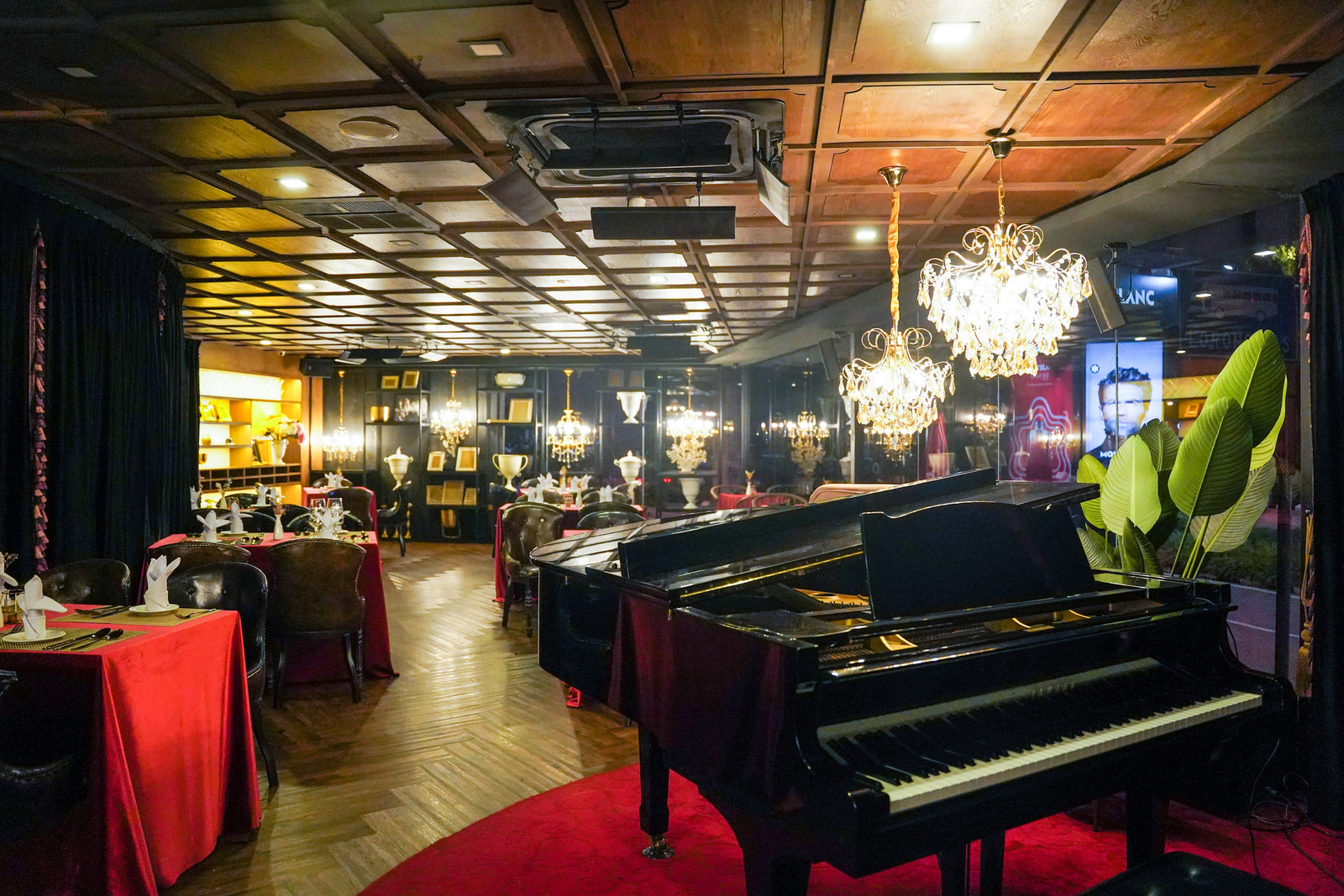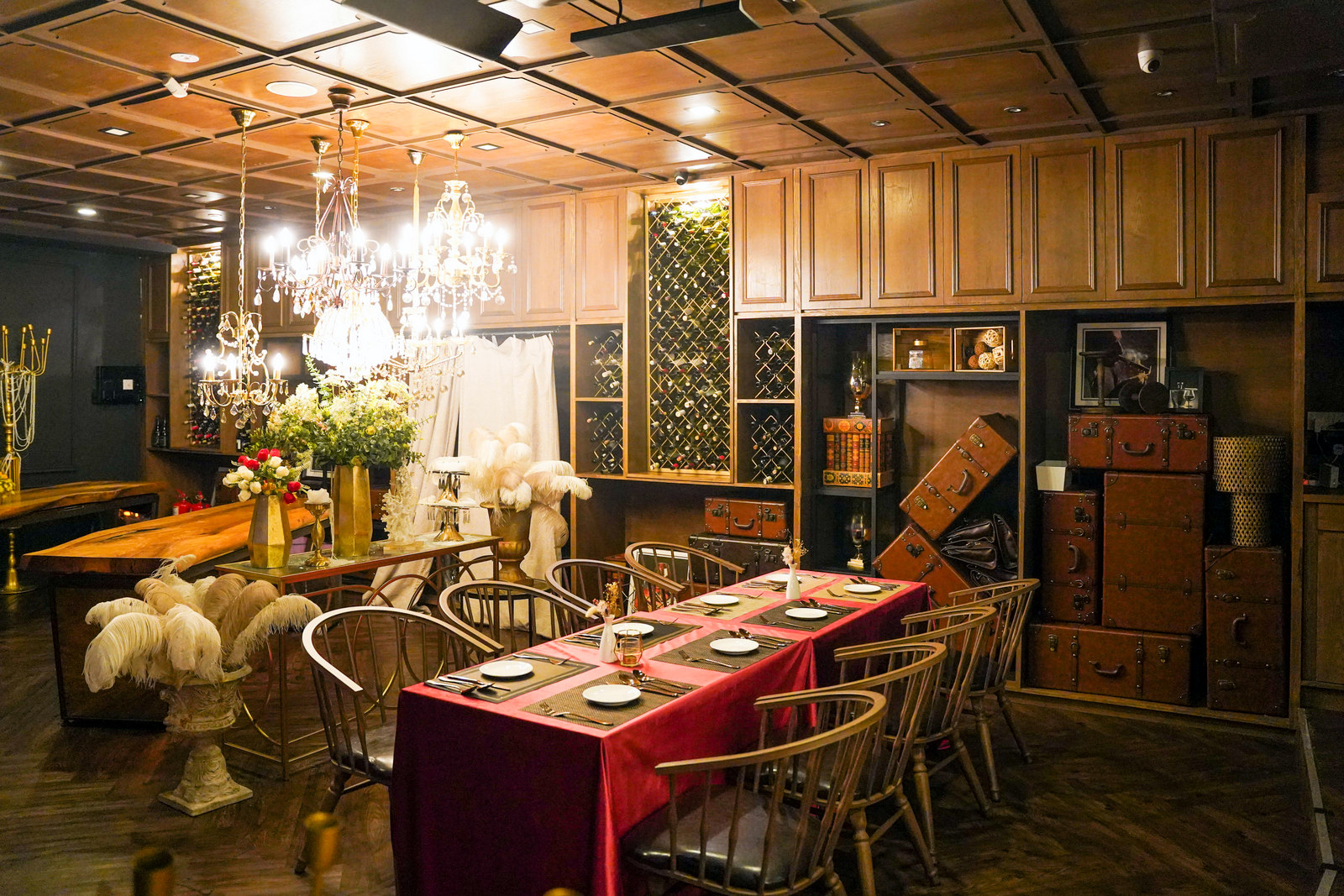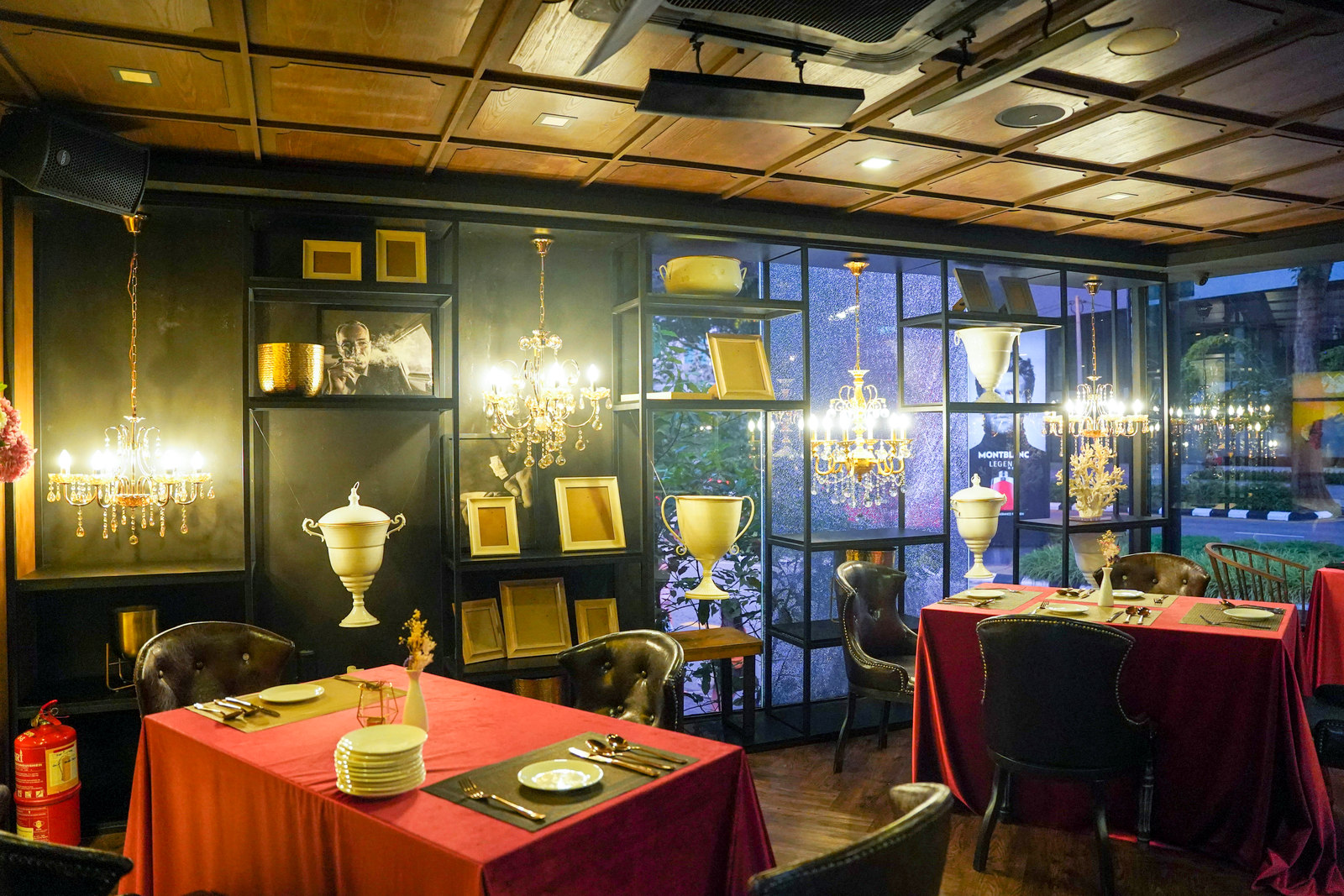 The chandelier-lit dining hall of Gatsby Mansion is a delight to explore, furnished with plush sofas and a piano, complete with woodwork that channels a wine cellar and wide windows that offer a look out on Sultan Ismail Road. It's a ravishing setting for an enchanting evening.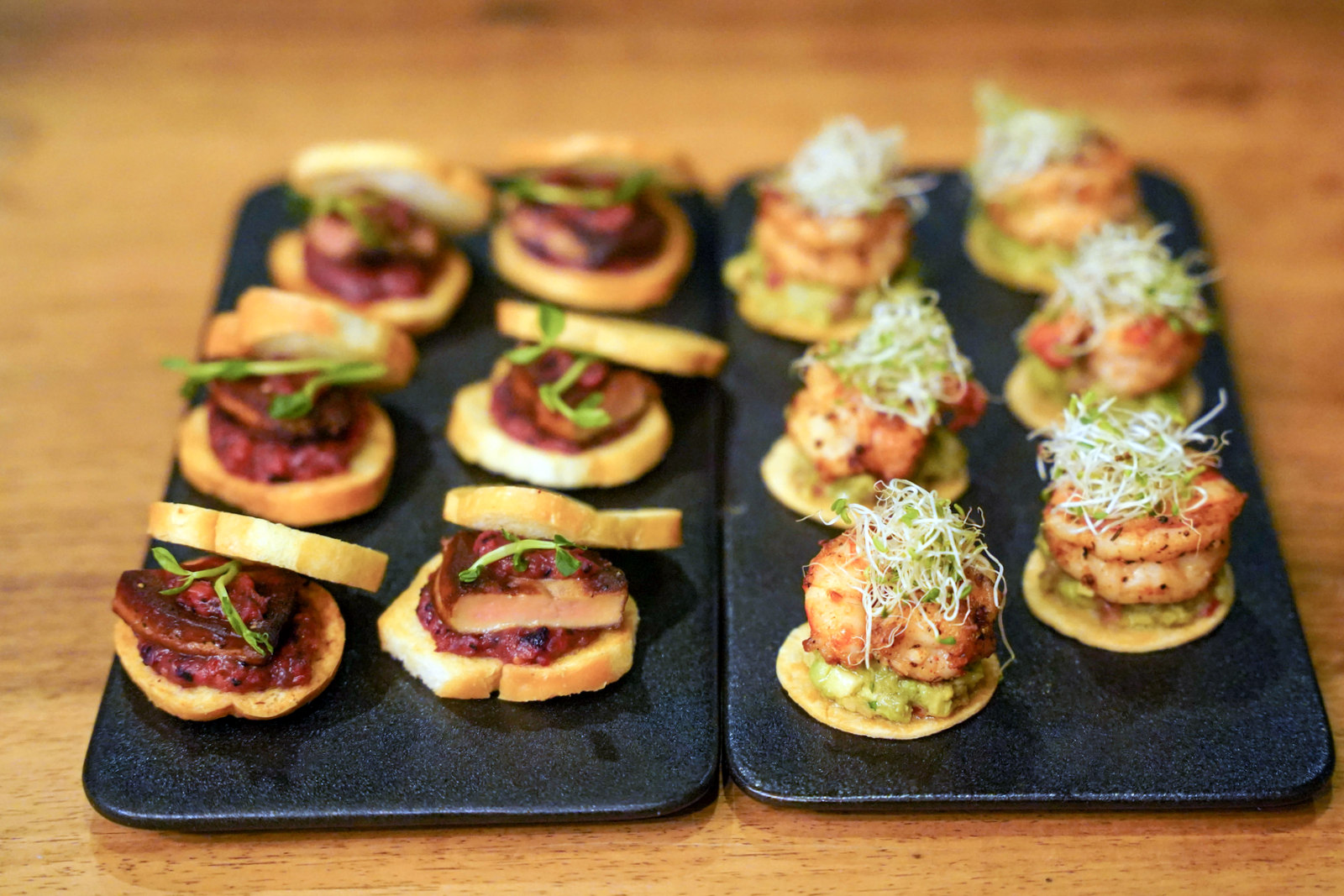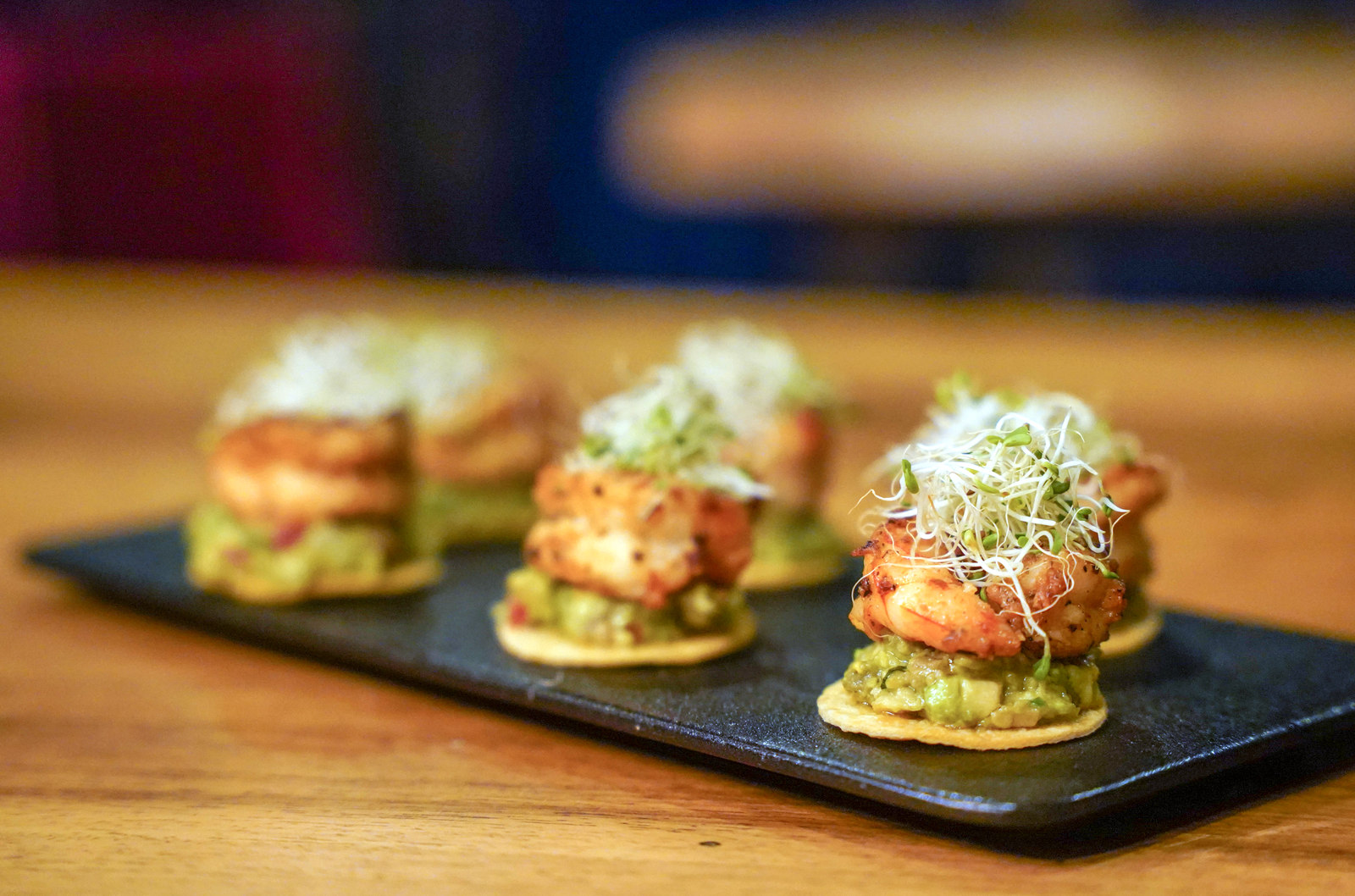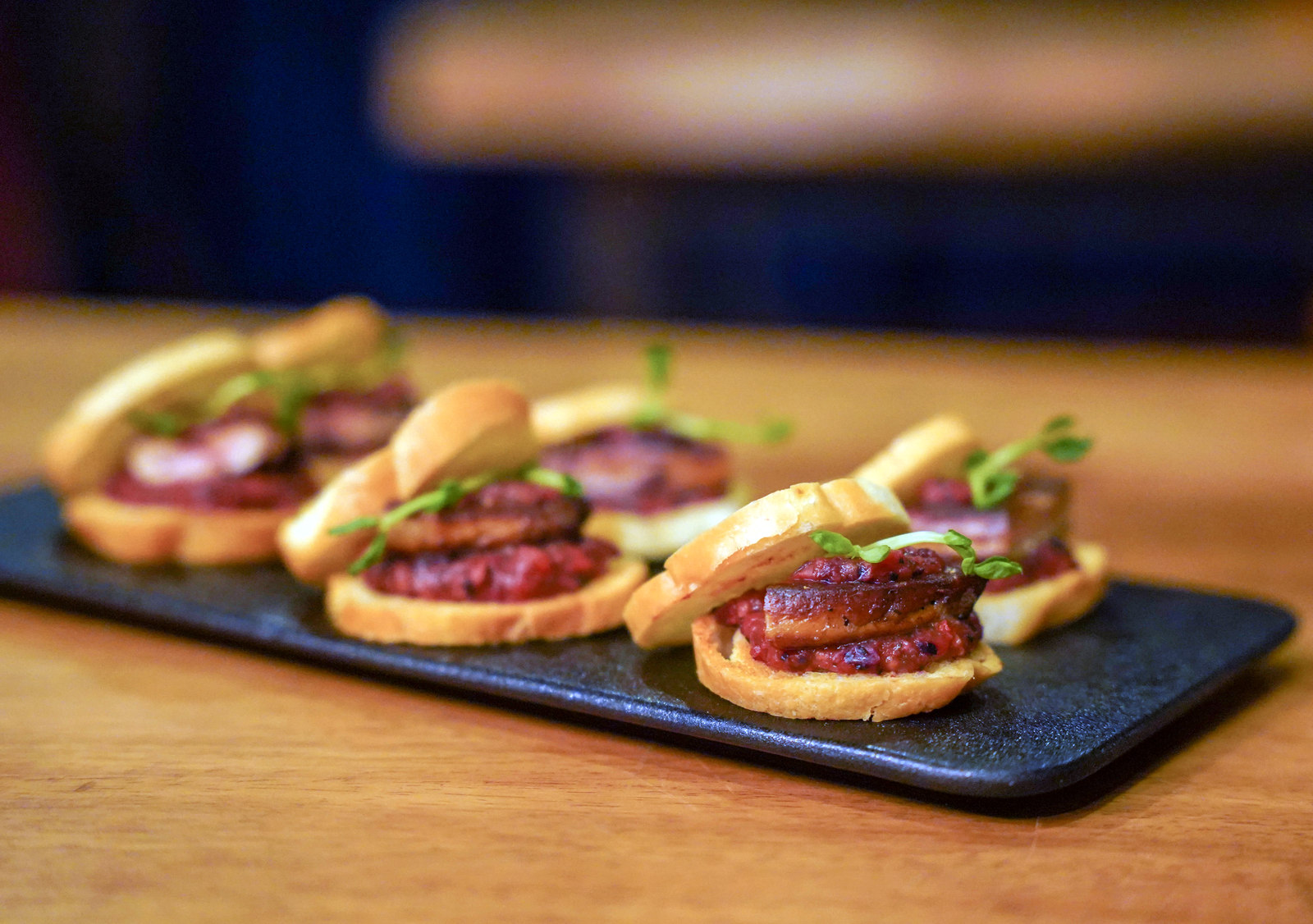 With experienced chefs masterminding the menu, Gatsby Mansion's kitchen is capably versatile, infusing a striking spin on modern cuisine.
Start with charming canapés of Cajun Prawn with Guacamole, featuring crunchy tortilla chips crowned with tender Cajun-spiced shrimp and terrifically textured avocado puree, and Foie Gras with Sun-Dried Cherry Grape Chutney, showcasing lusciously pan-seared French duck liver, layered with tomatoes and fruits in baguette crisps. Perfect for whetting the palate.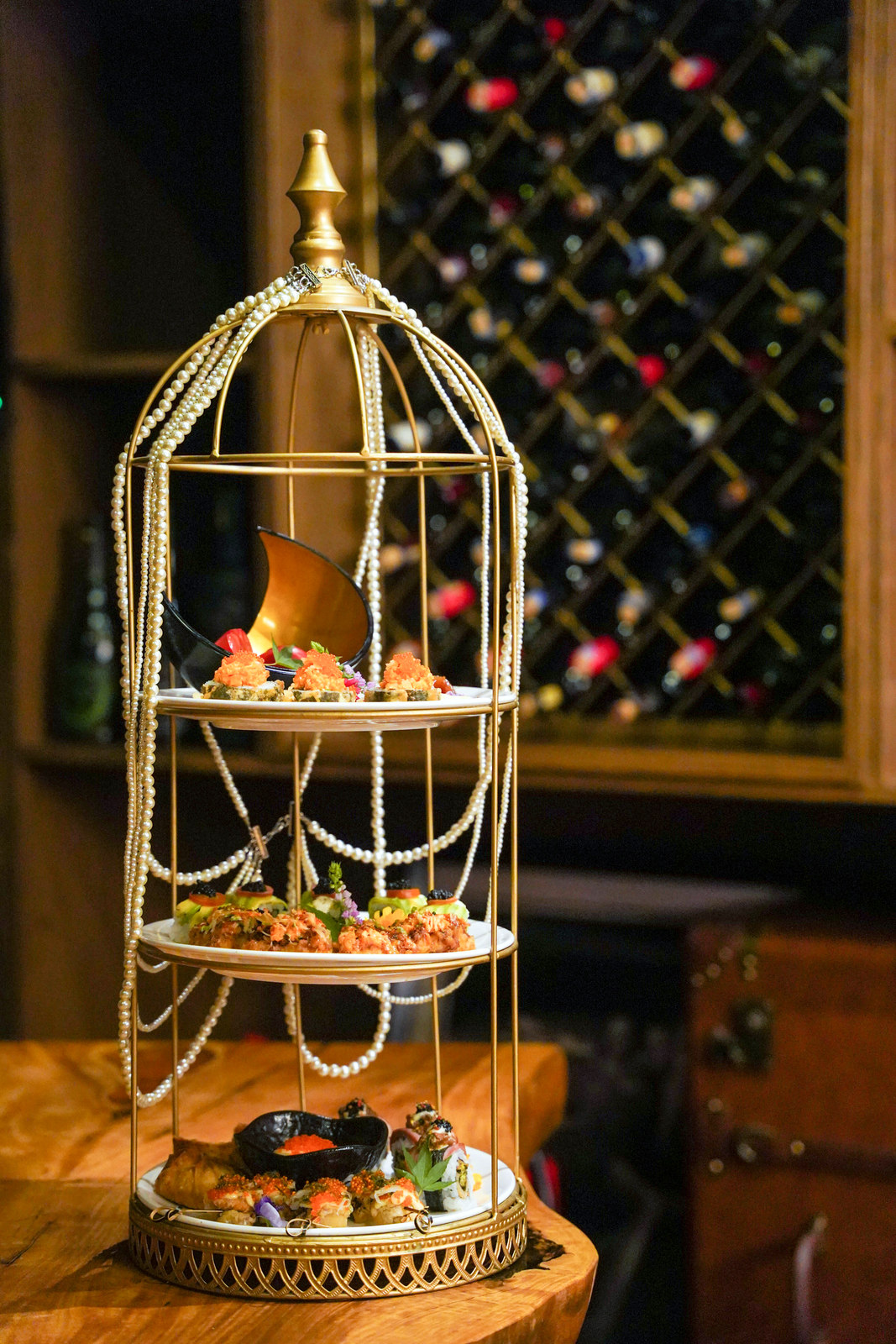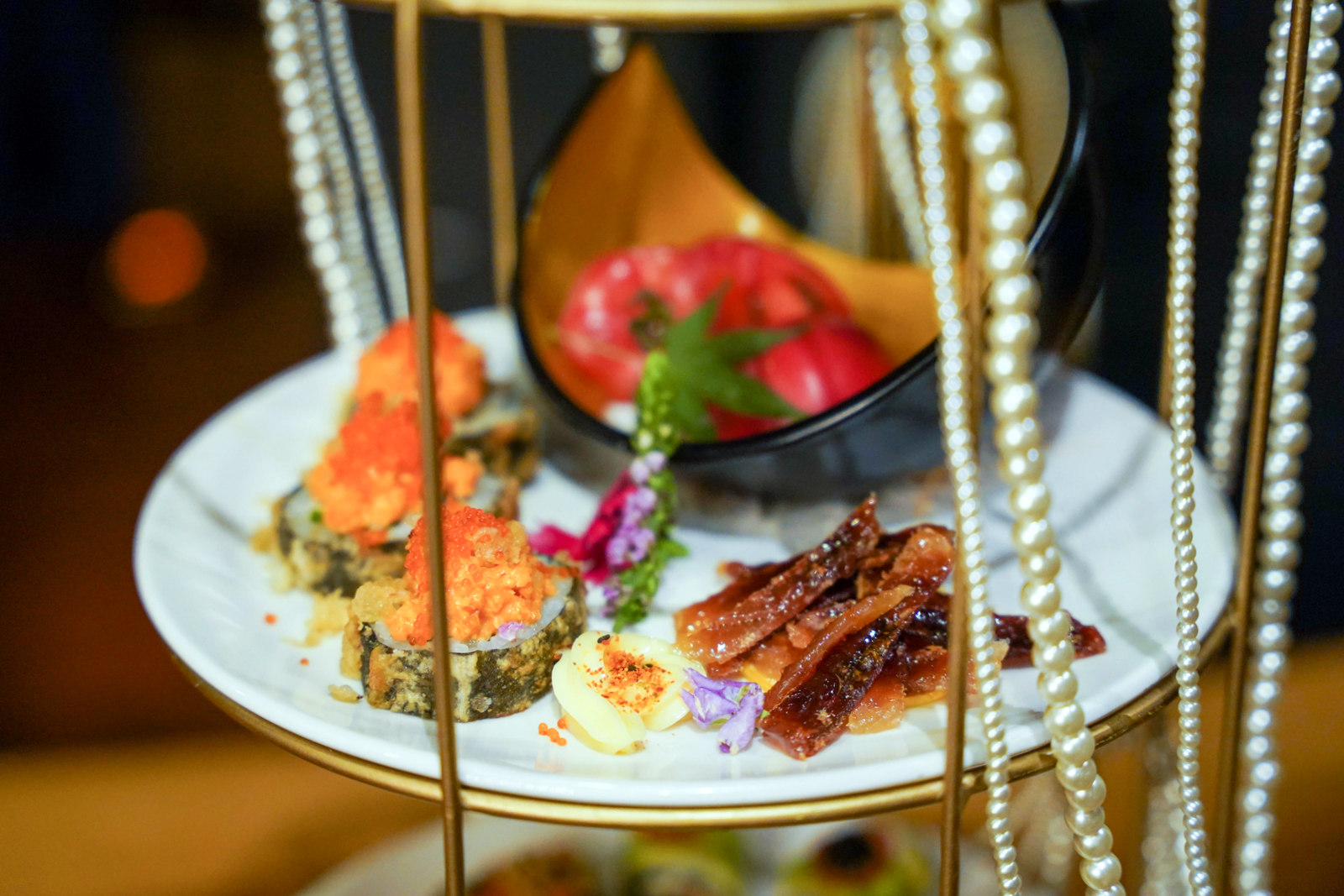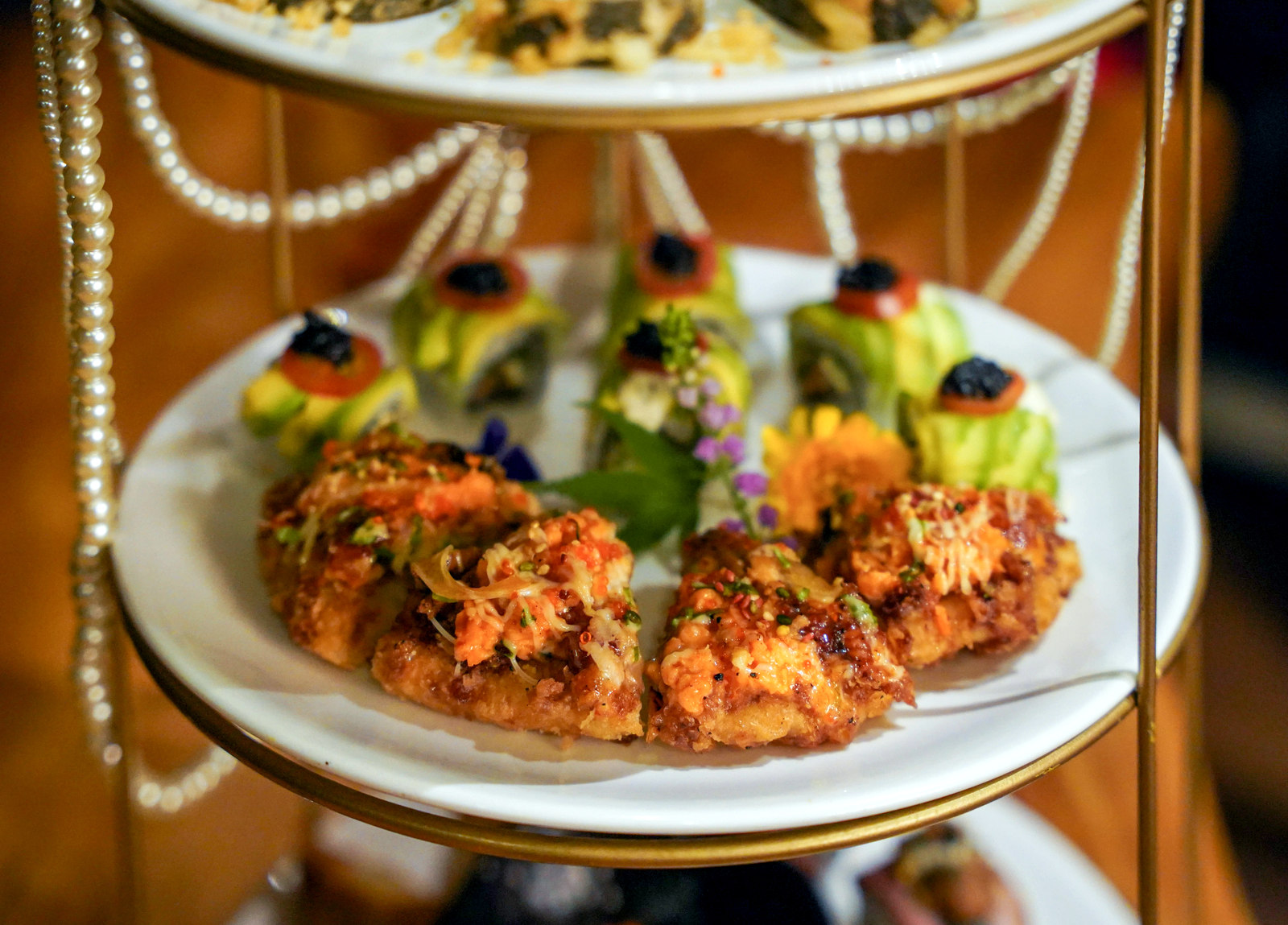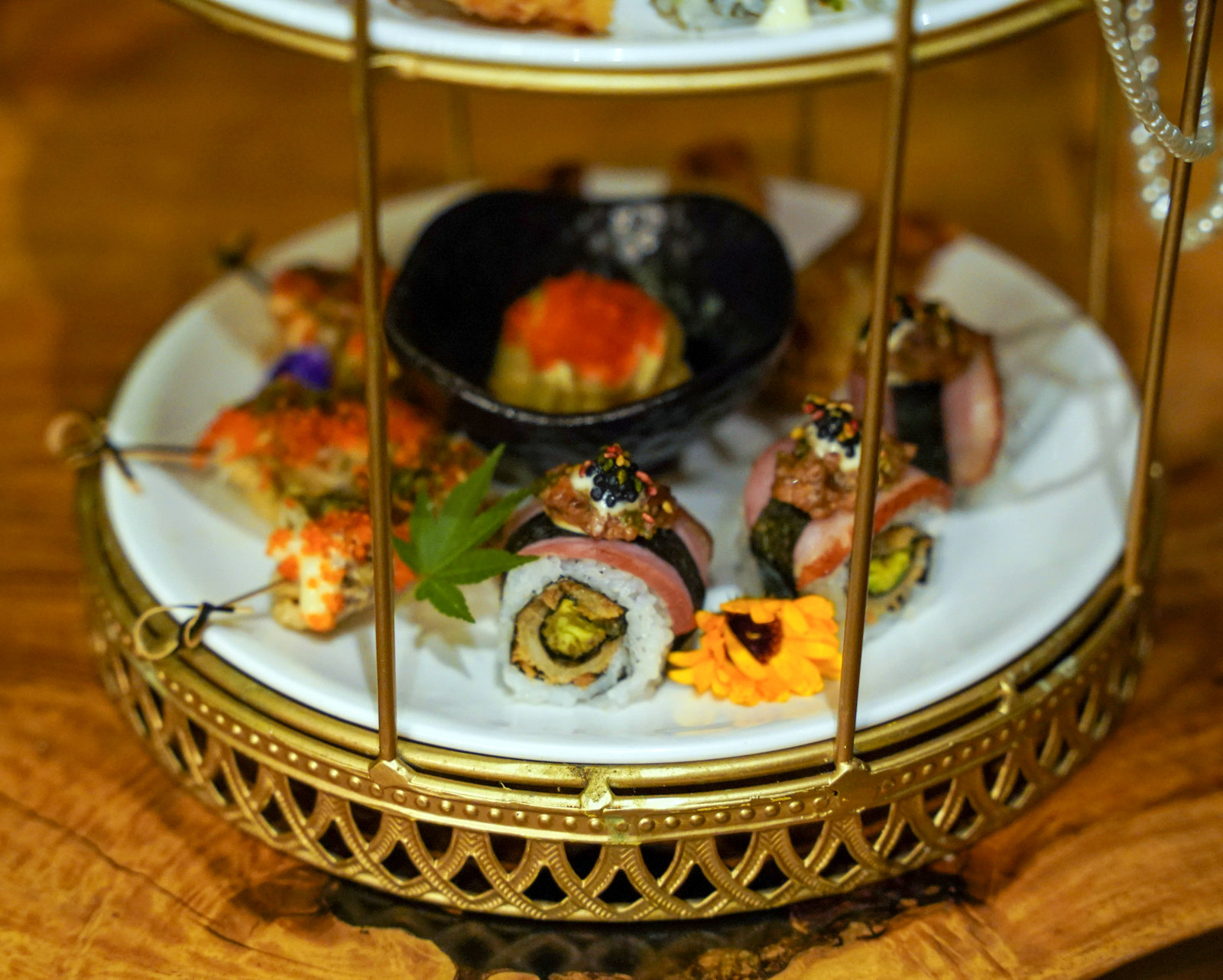 The Gatsby Tower (RM388) evokes a savoury high tea for dinner, spectacularly presented with three tiers of seasonal temptations, terrific for two to four persons to share.
Lip-smacking highlights might comprise the Mini Pitan Tofu (silky farm egg custard laced with century eggs), Salmon Cheese Rolls (sashimi-grade chilled trout roll with cheese), Foie Gras Sticks (crisp-surfaced foie with a soft pink centre), Special Negi Toro Maki (tuna belly rolled with sea urchin, leek and black caviar), Ebi Ninniku Sticks (char-grilled tiger prawns with garlic mayonnaise sauce), Salmon Blossom Rose (salmon with ikura) and Kaki Mentai Cheese Yaki (grilled oyster with spicy cod roe).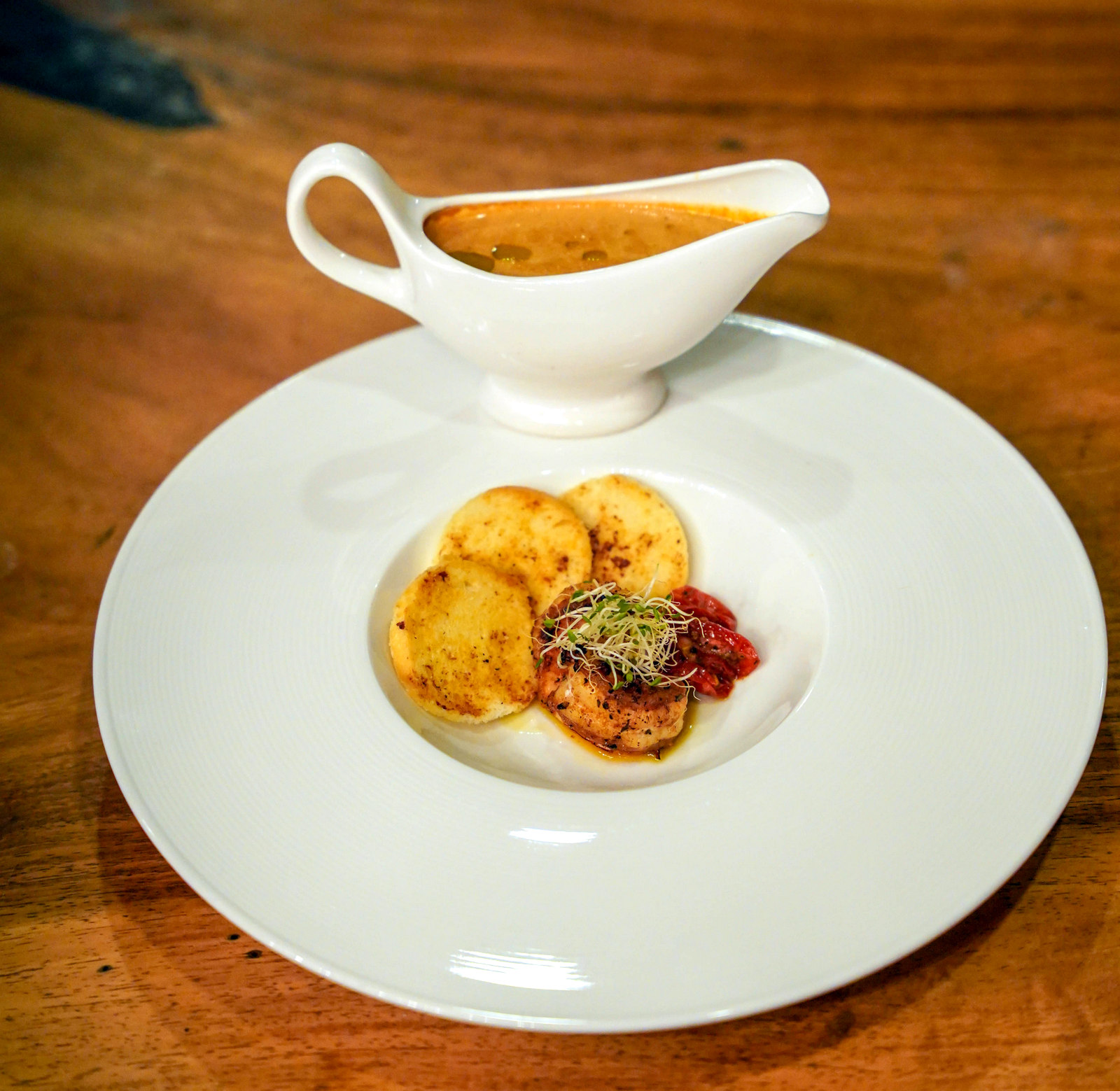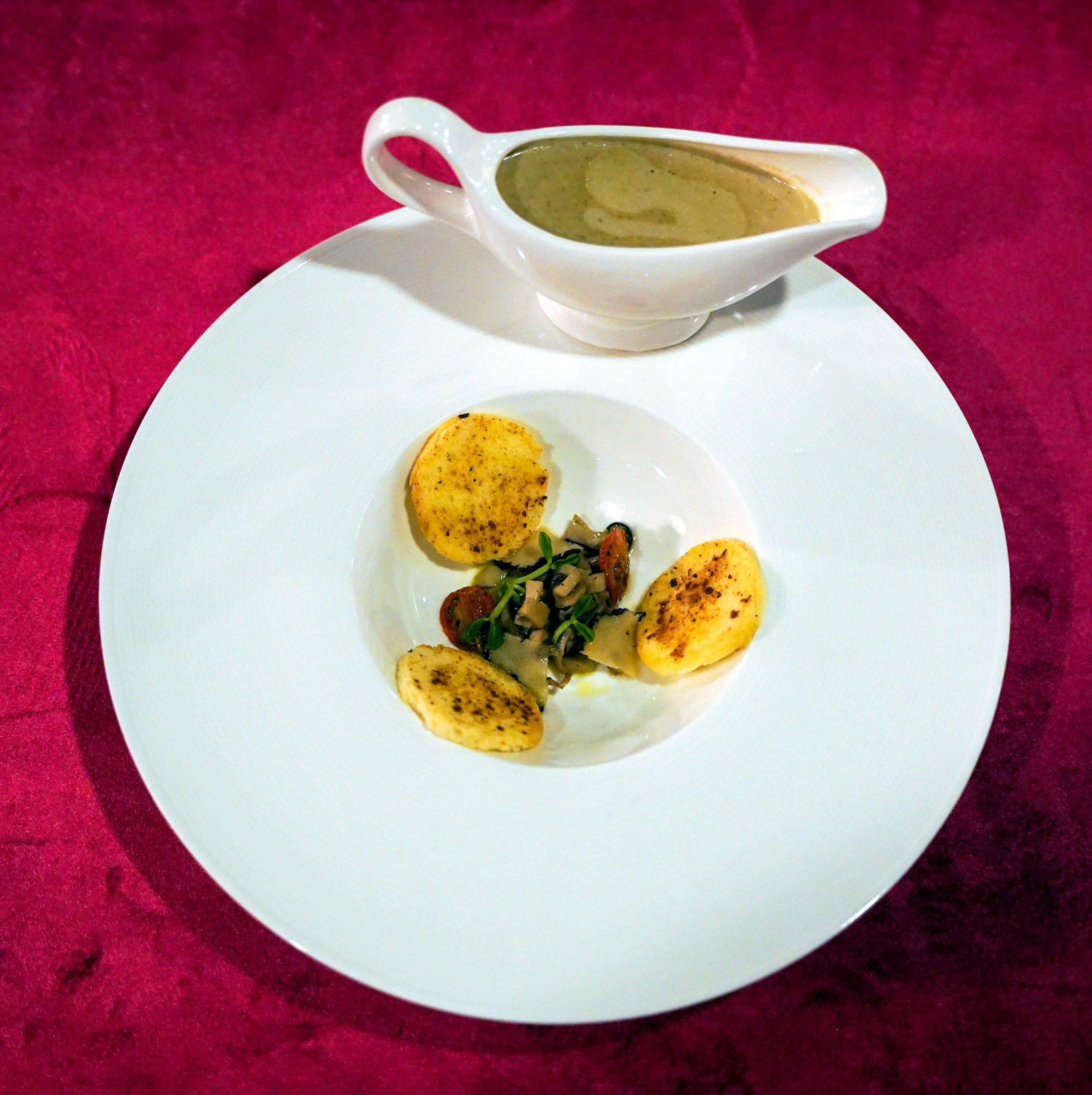 Soup is an alluring affair - the Carrot with Pumpkin is a comfortingly creamy concoction that comes alive with vegetarian-friendly pumpkin, sweet carrots and subtle garlic (RM28), while the Wild Mushroom is soulfully hot and hearty, thick with mushrooms, plus onions and herbs that enhance the earthiness of this ensemble, tinged with white truffle (RM28).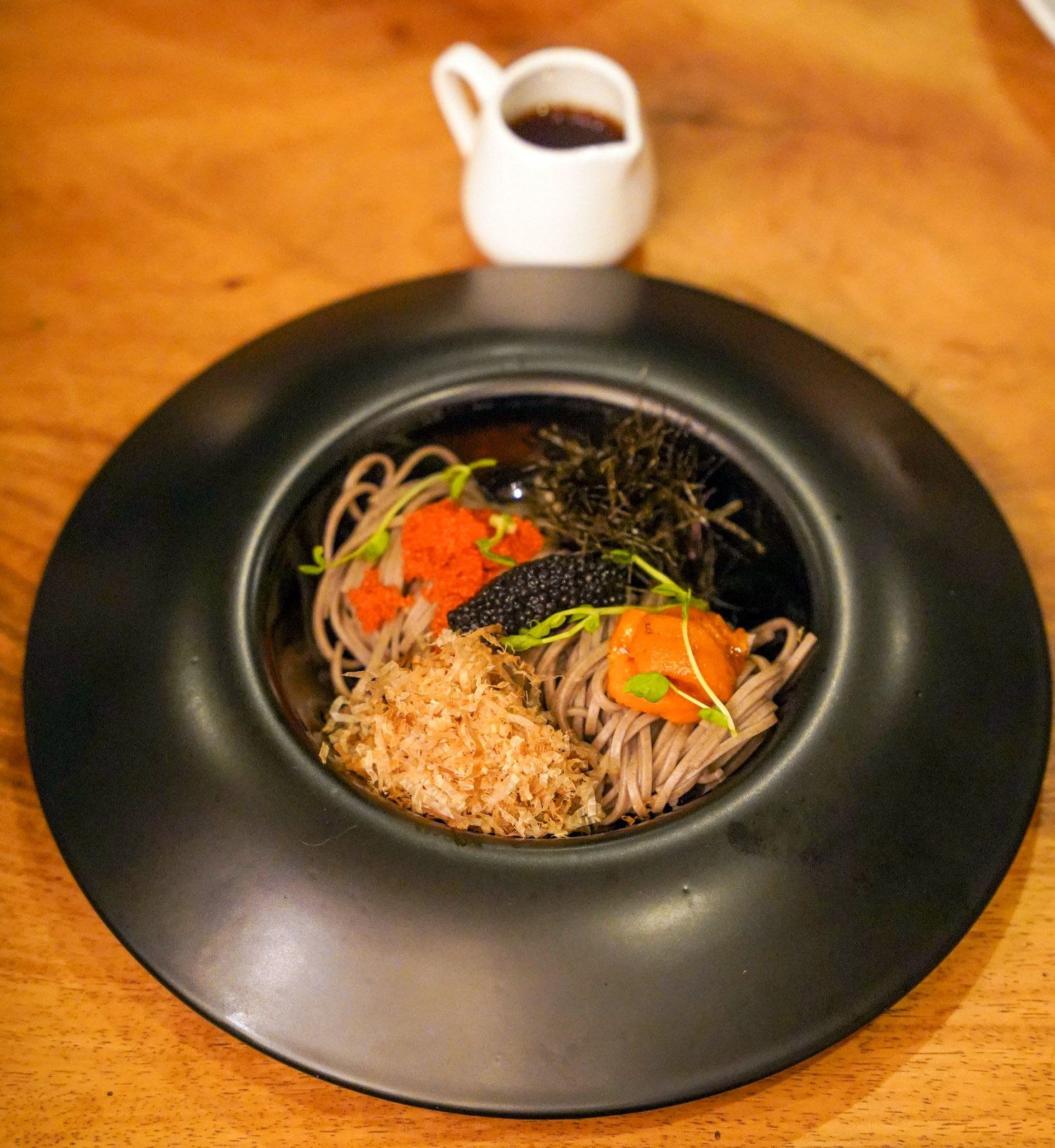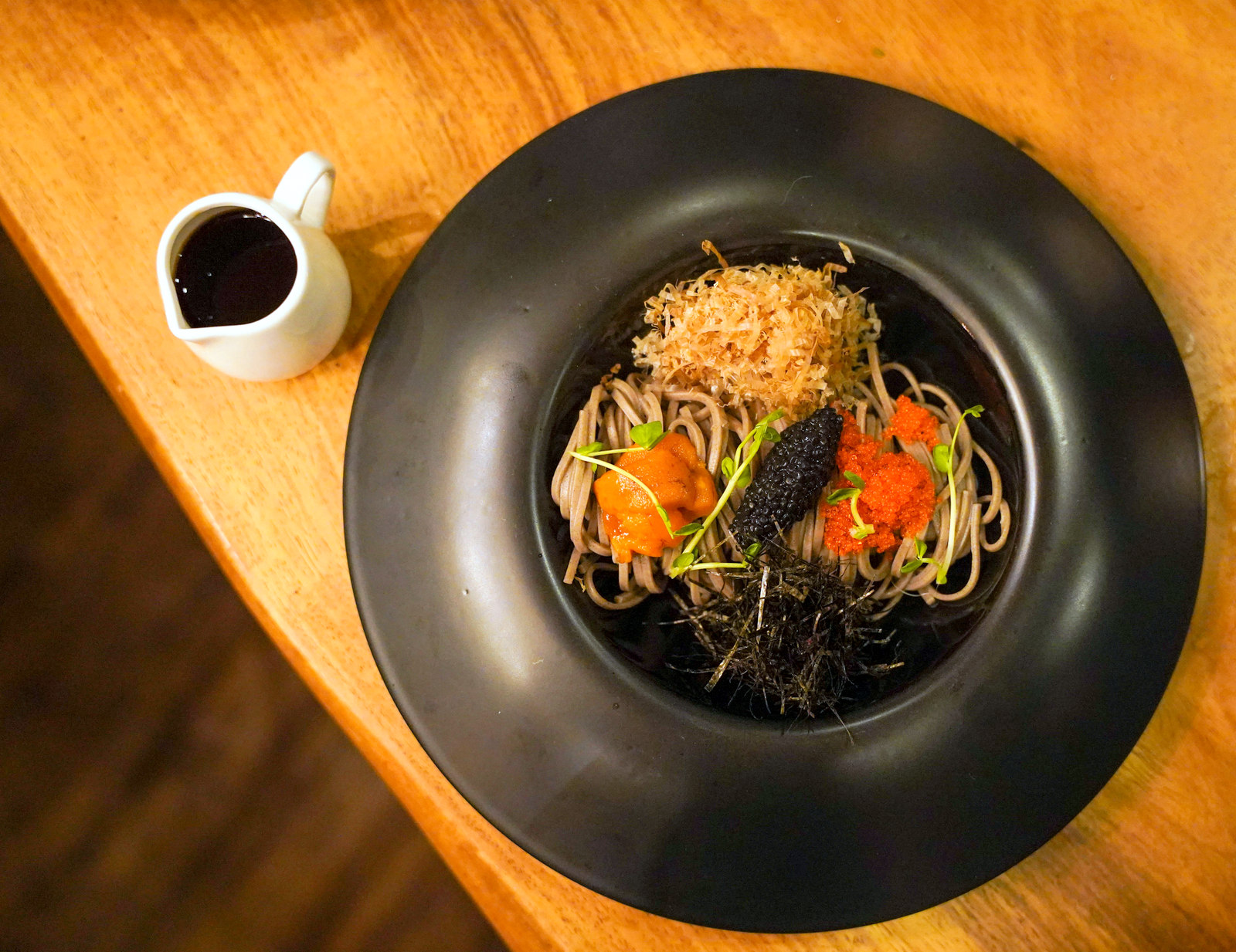 Many of Gatsby Mansion's creations weave together Japanese ingredients with European inflections. For a graceful, gorgeous main course, go for the Soba with Uni (RM98), alluringly assembled with uni, tobiko, katsuobushi, yakinori kizami and caviar.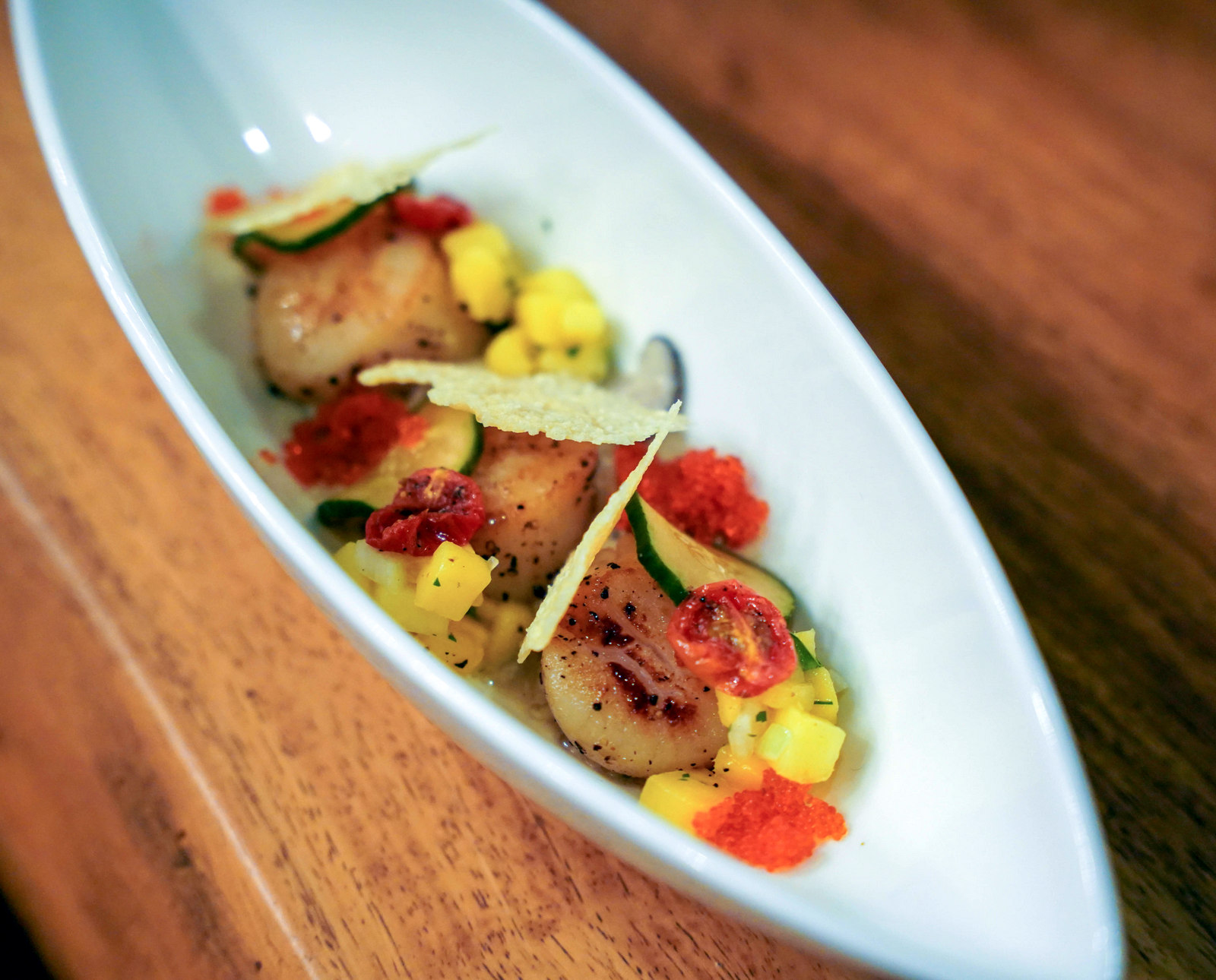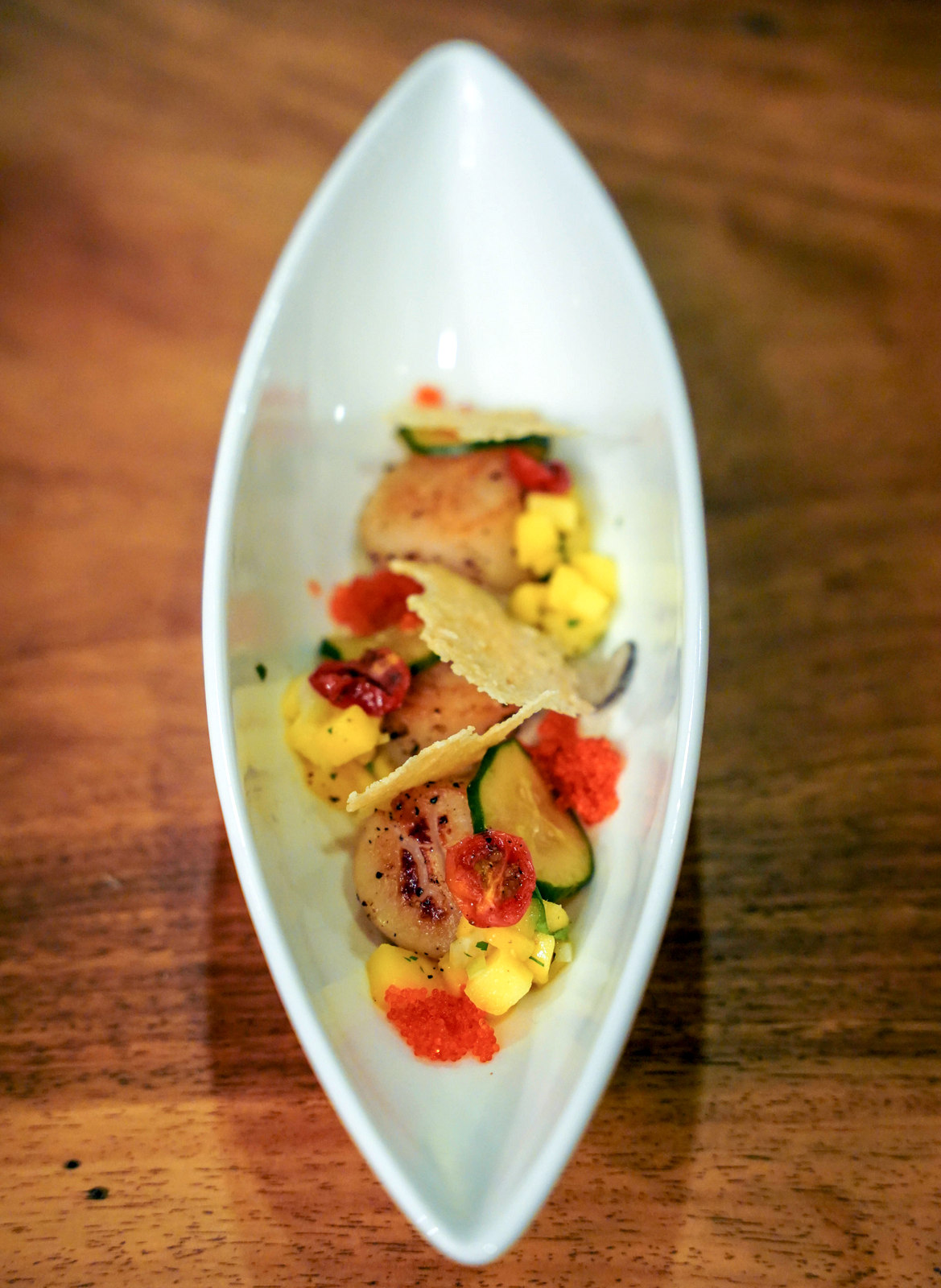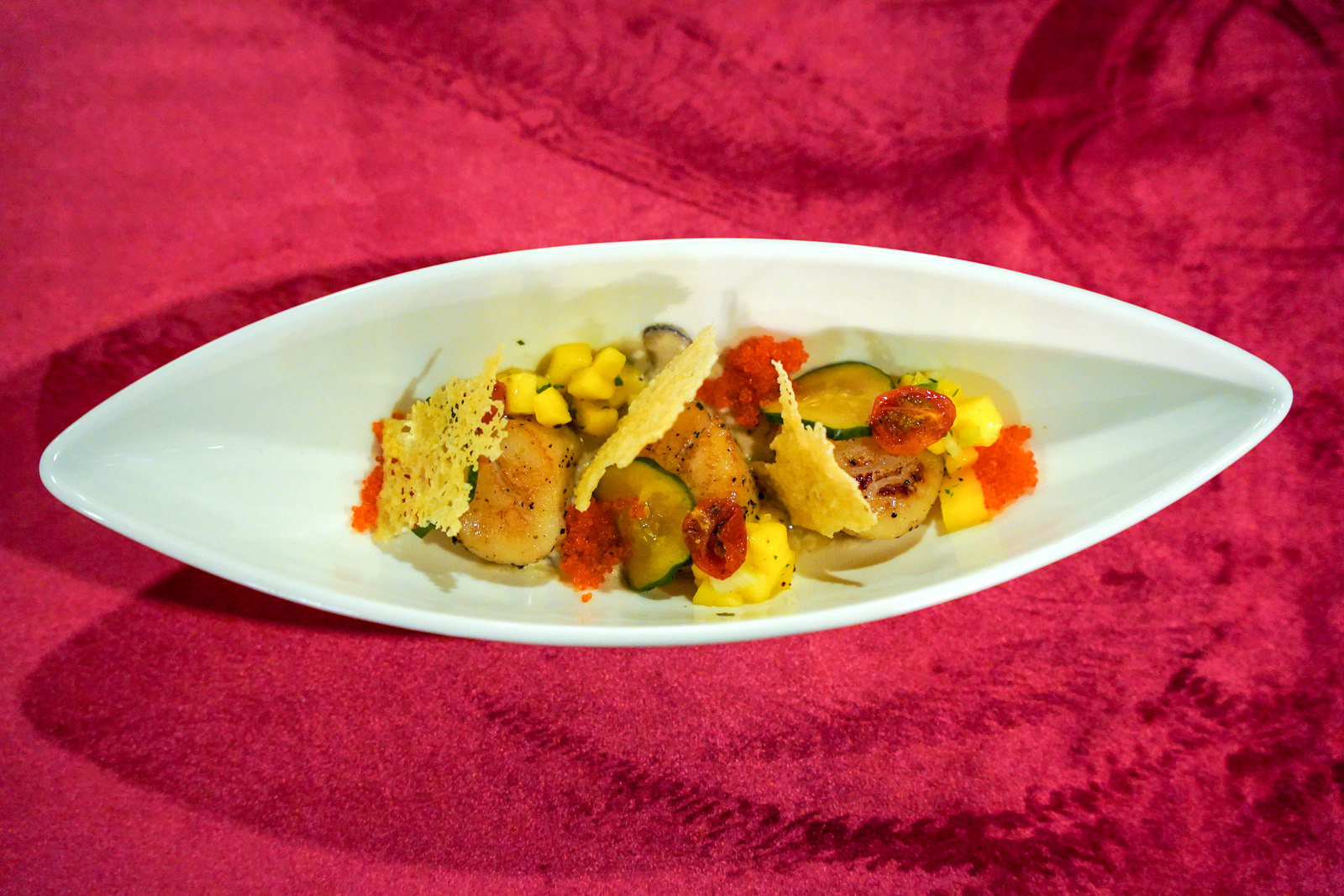 The Nama Scallops (RM138) harmoniously bring together the sea's plump, succulently seared molluscs with tantalisingly earthy truffle wild fungus crème, sliced summer truffles and micro greens, plus Parmigiano crisps for salty textural contrast.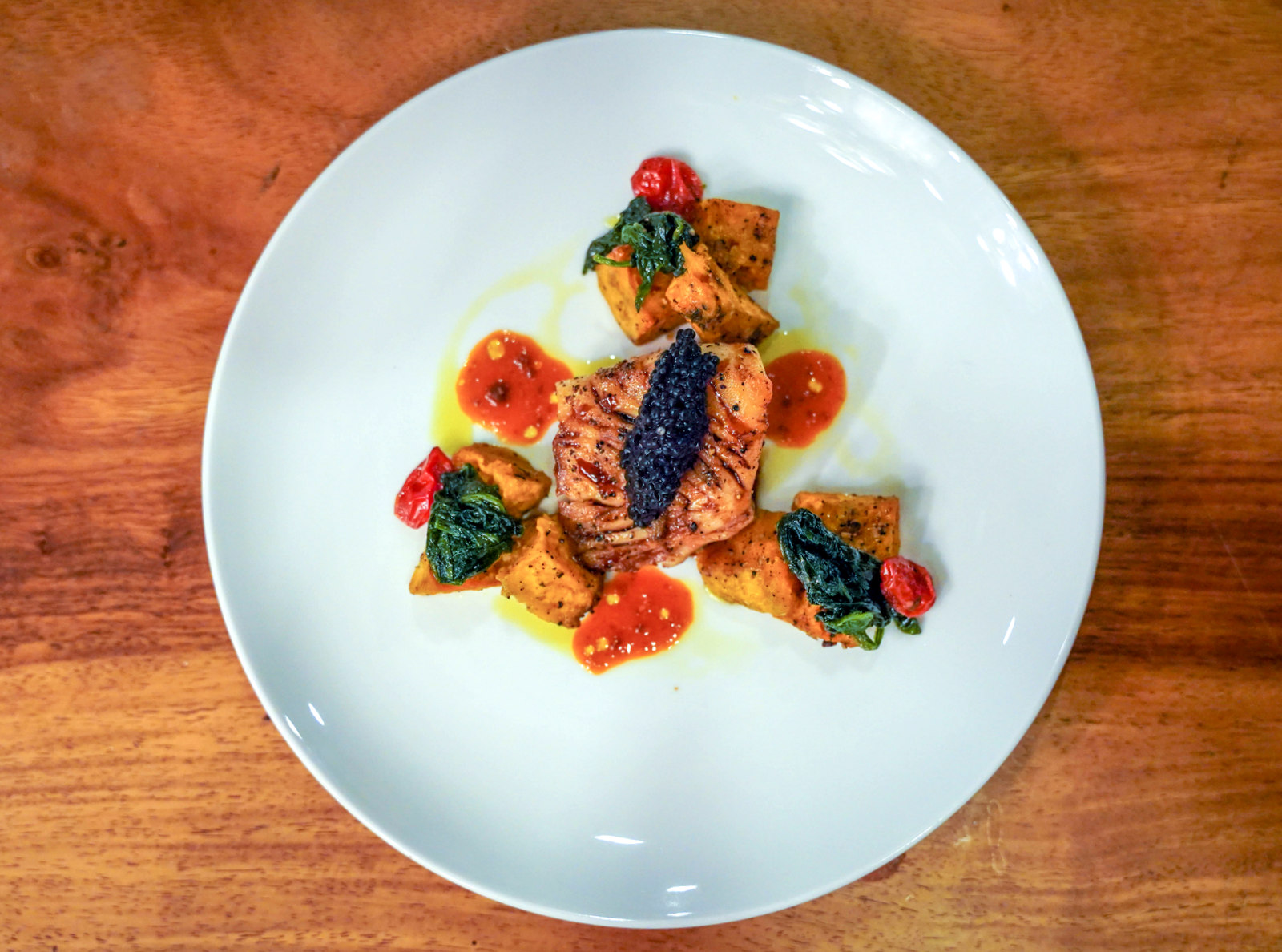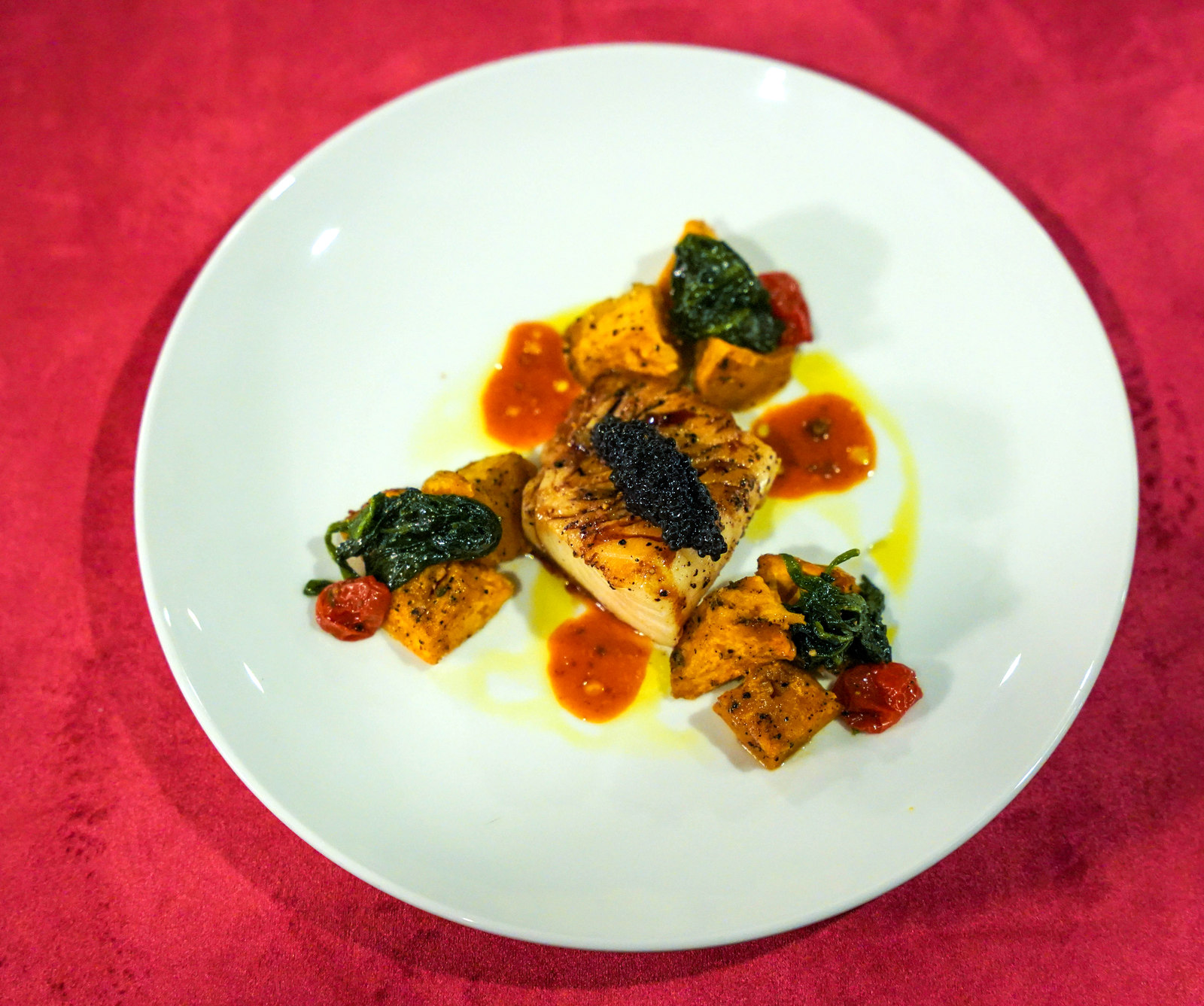 Gindara Teriyaki (RM168) sounds conventional, but Gatsby Mansion puts a special spin on this familiar Japanese fish dish with uni soy sauce that blends the sweetness of sea urchin with umami, rounded out with pumpkin confit, baby spinach and caviar.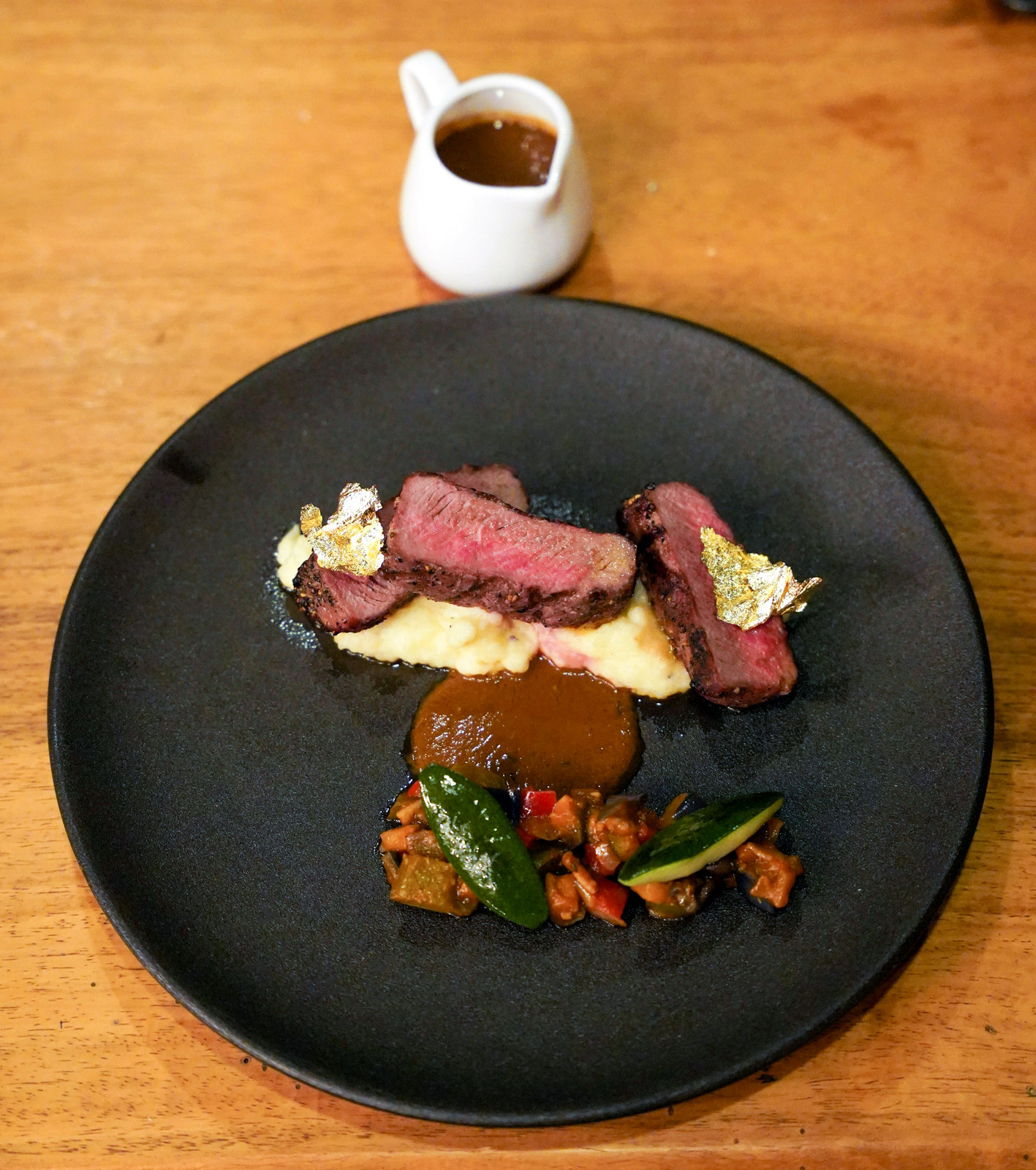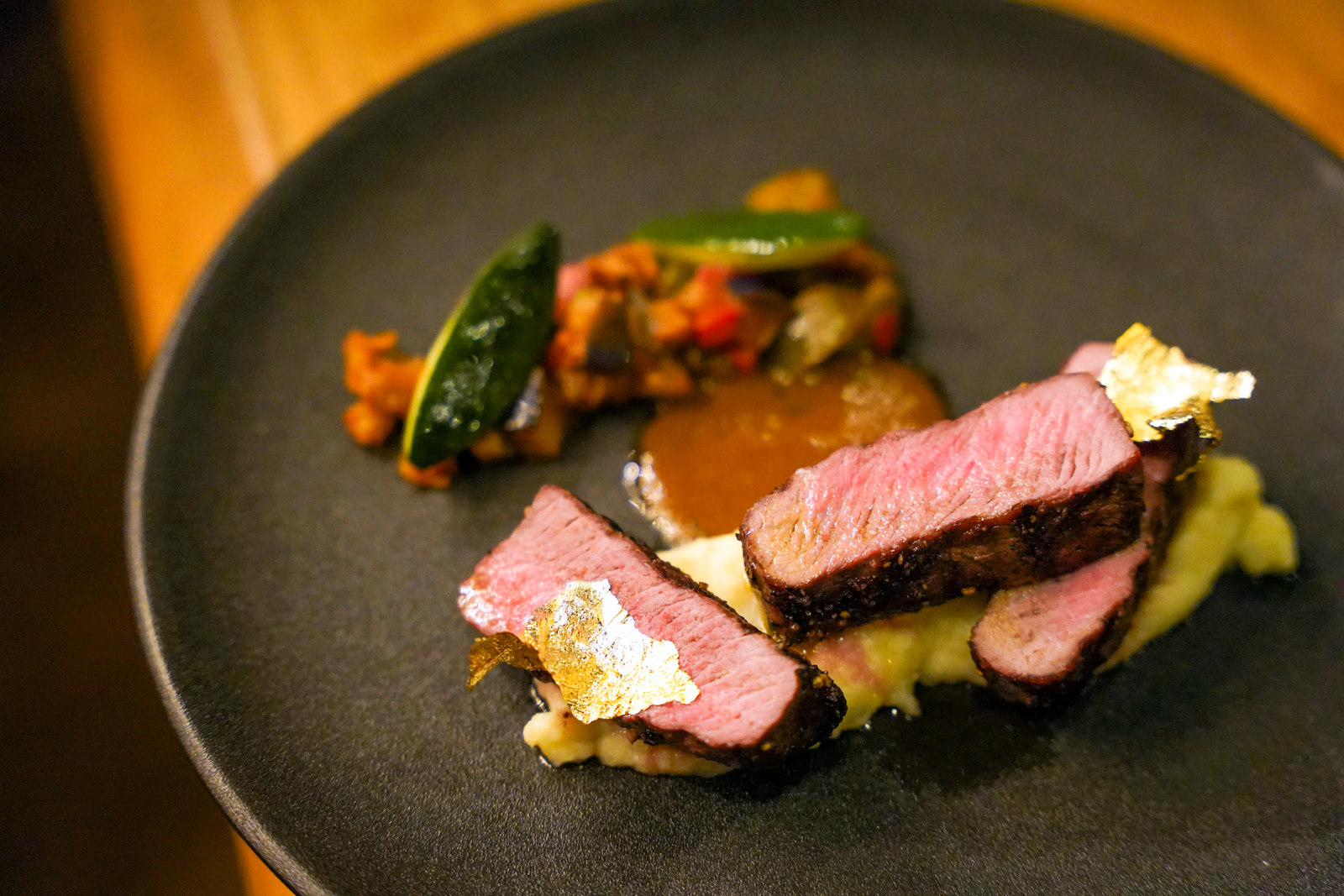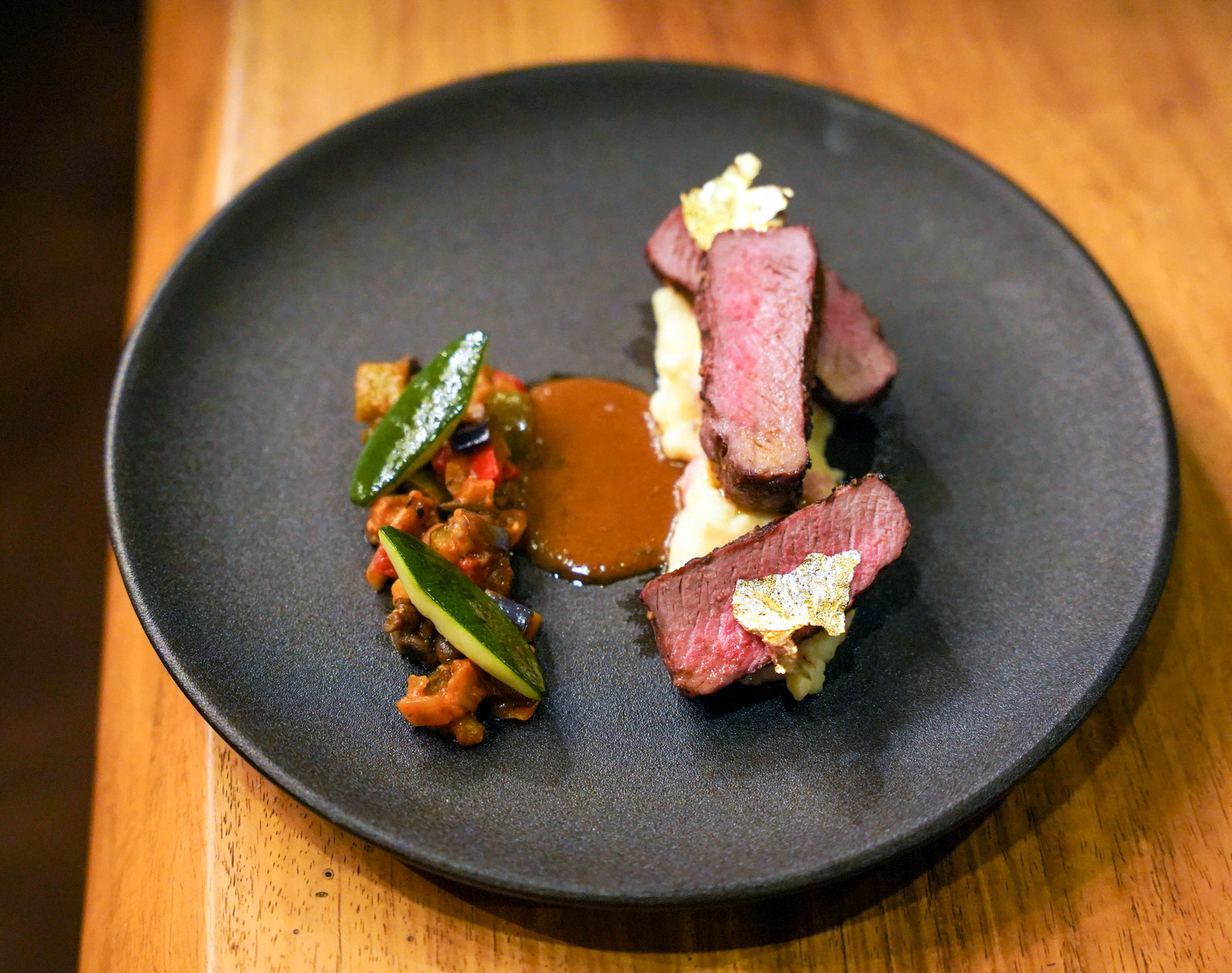 Red meat done right: Gatsby Mansion's Lamb Loin (RM178) is pure protein perfection, with lamb loin marinated with an upliftingly zesty tang, partnered with ratatouille, truffle crushed Idaho potatoes and rosemary jus, worthy to serve at a modern Parisian brasserie.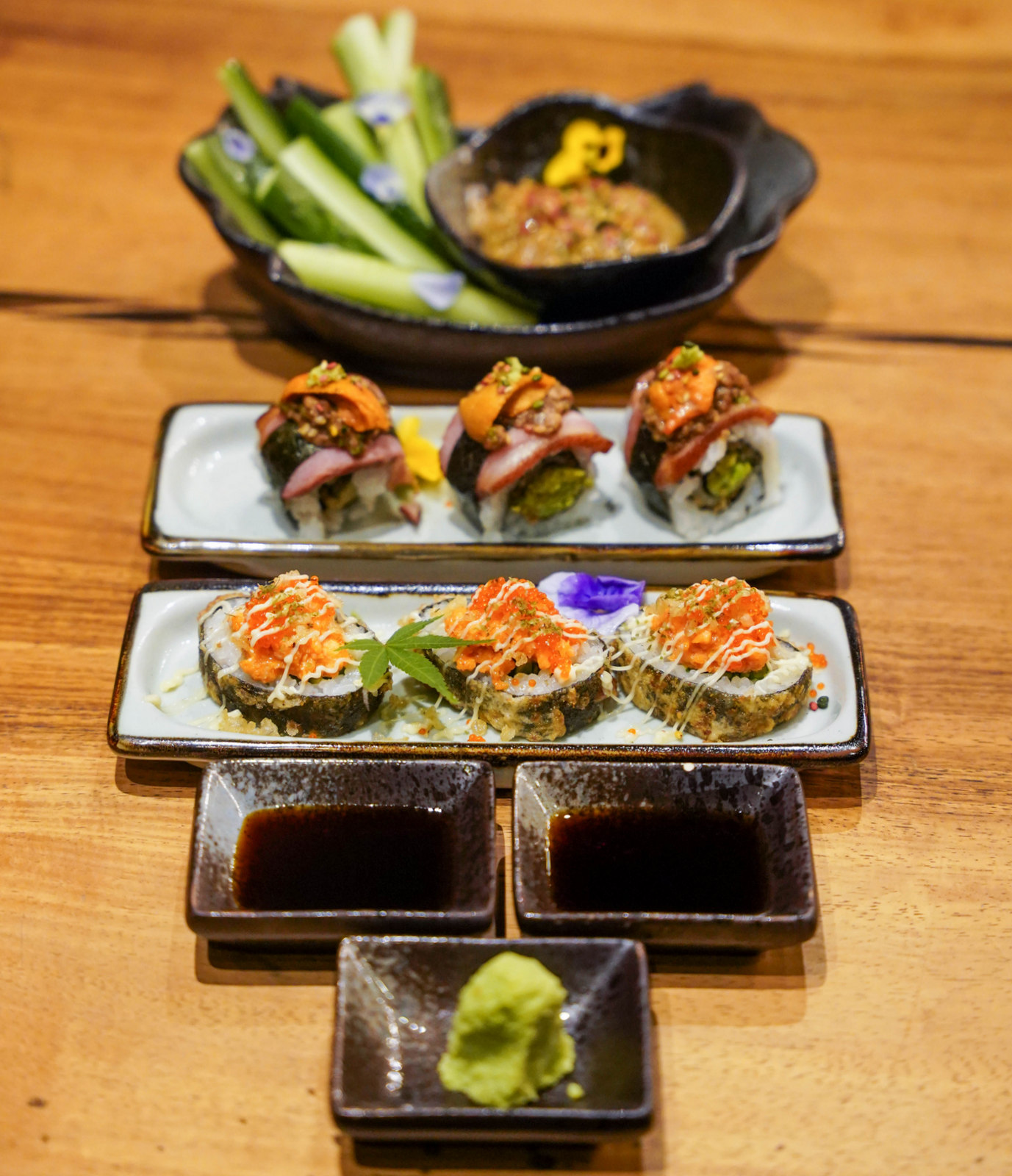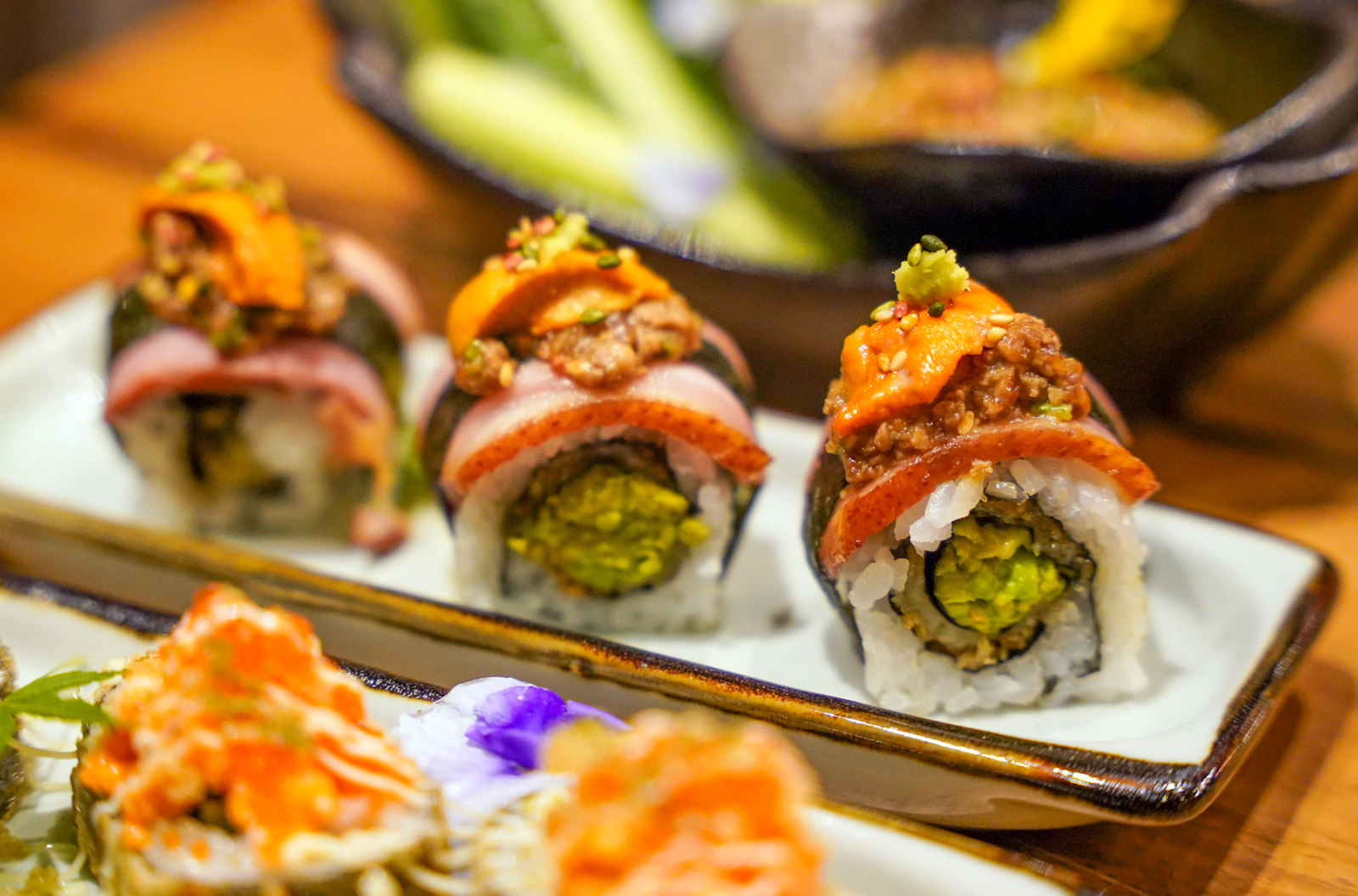 Gatsby Mansion also serves a full-fledged Japanese menu - munch on the marvellous maki, such as the irresistible Foie Gras Roll (RM68; layered with smooth foie, smoked duck, garlic mayo and fish roe for a sensational sushi roll) and other options with everything from unagi, anago and baby octopus to tuna and tiger prawns in fun, flavourful combinations.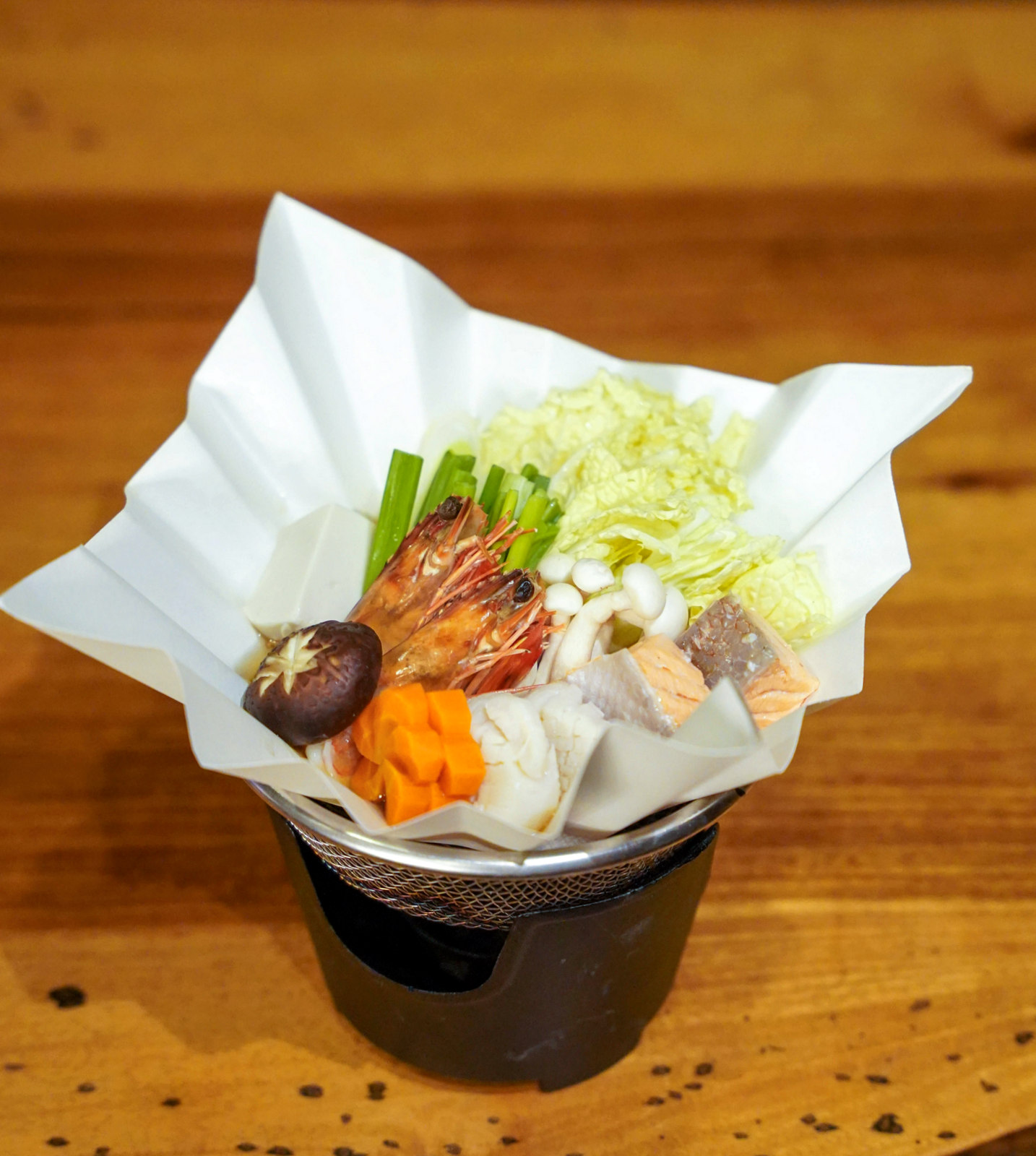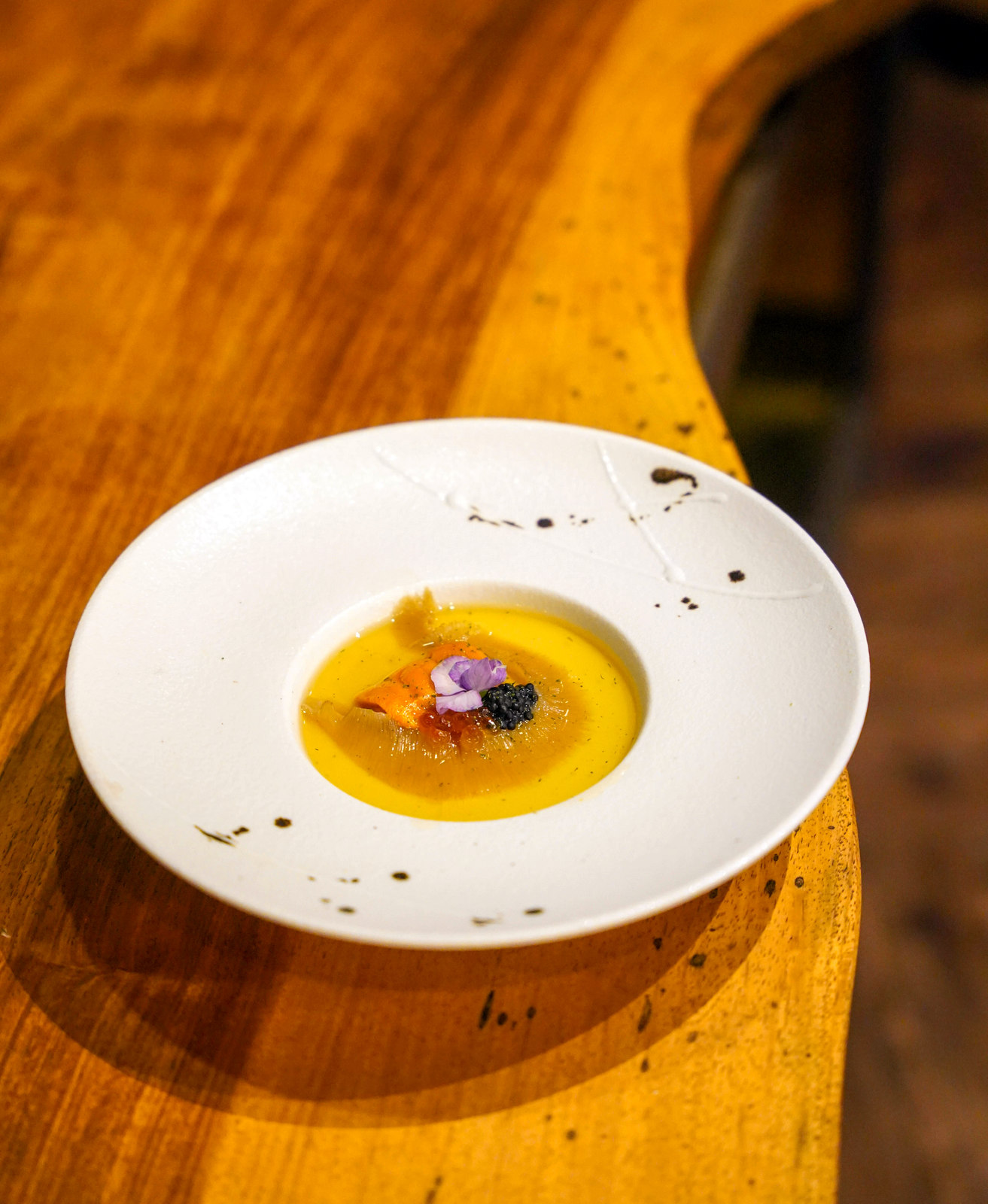 The menu is extensive - from sashimi to seafood-and-vegetable nabemono to beautiful uni recipes, Gatsby Mansion deserves to be bookmarked by the Klang Valley's fans of Japanese fare. Omakase dinners are also available, affordably priced at RM228 or RM448 per person.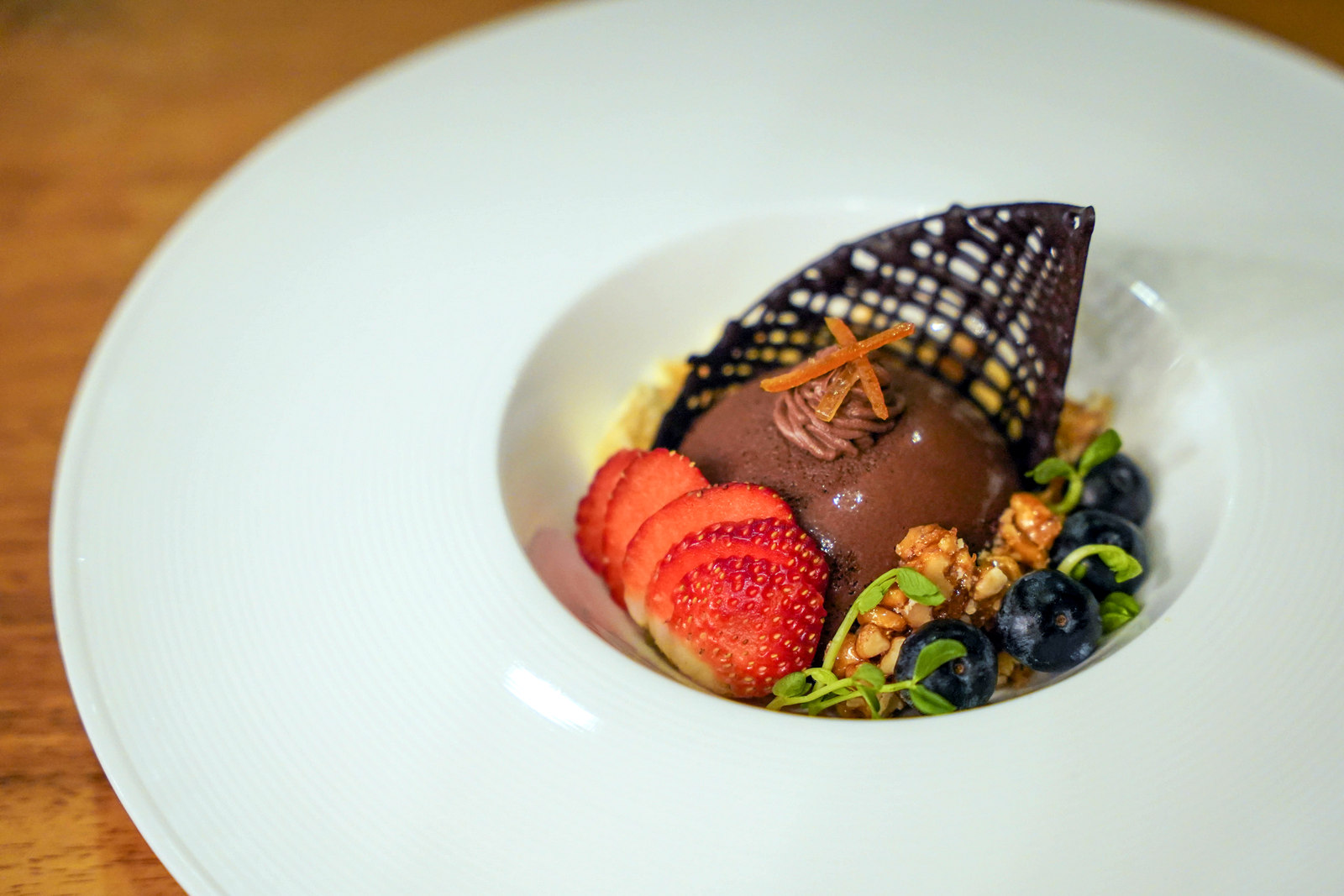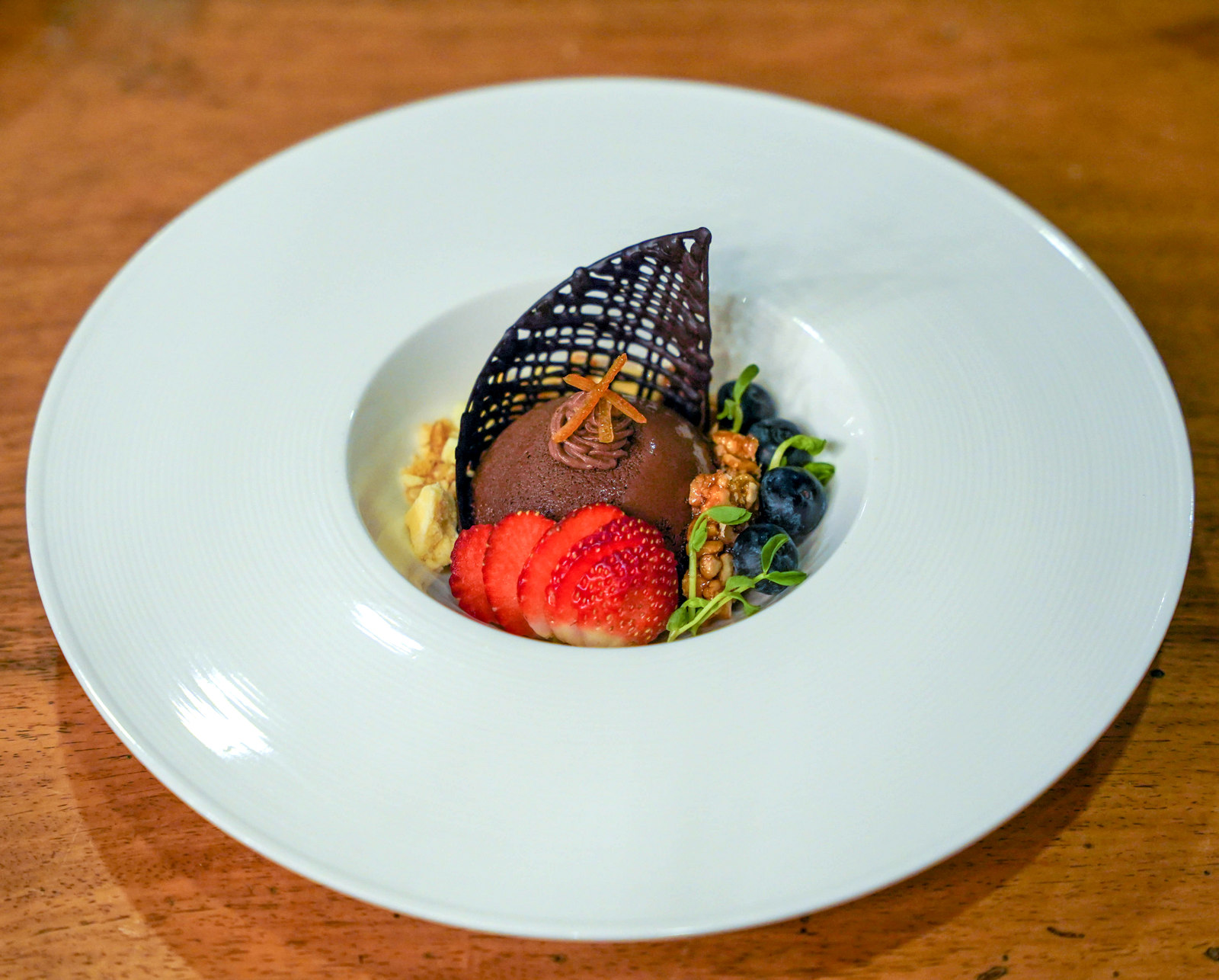 The Chocolate Indulgence (RM28) lives up to its name, bringing a sumptuous conclusion to dinner, sending guests out on a decadent high.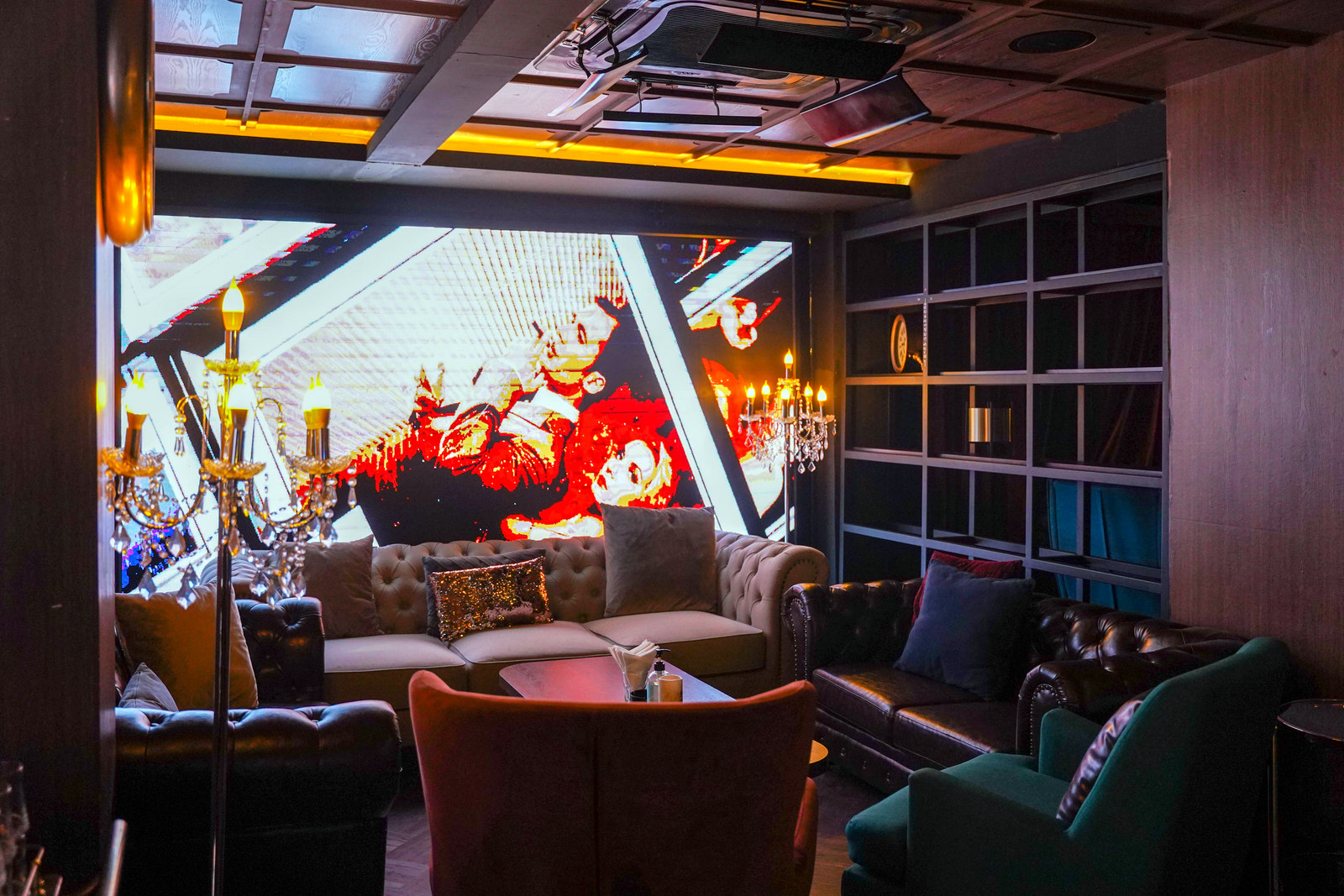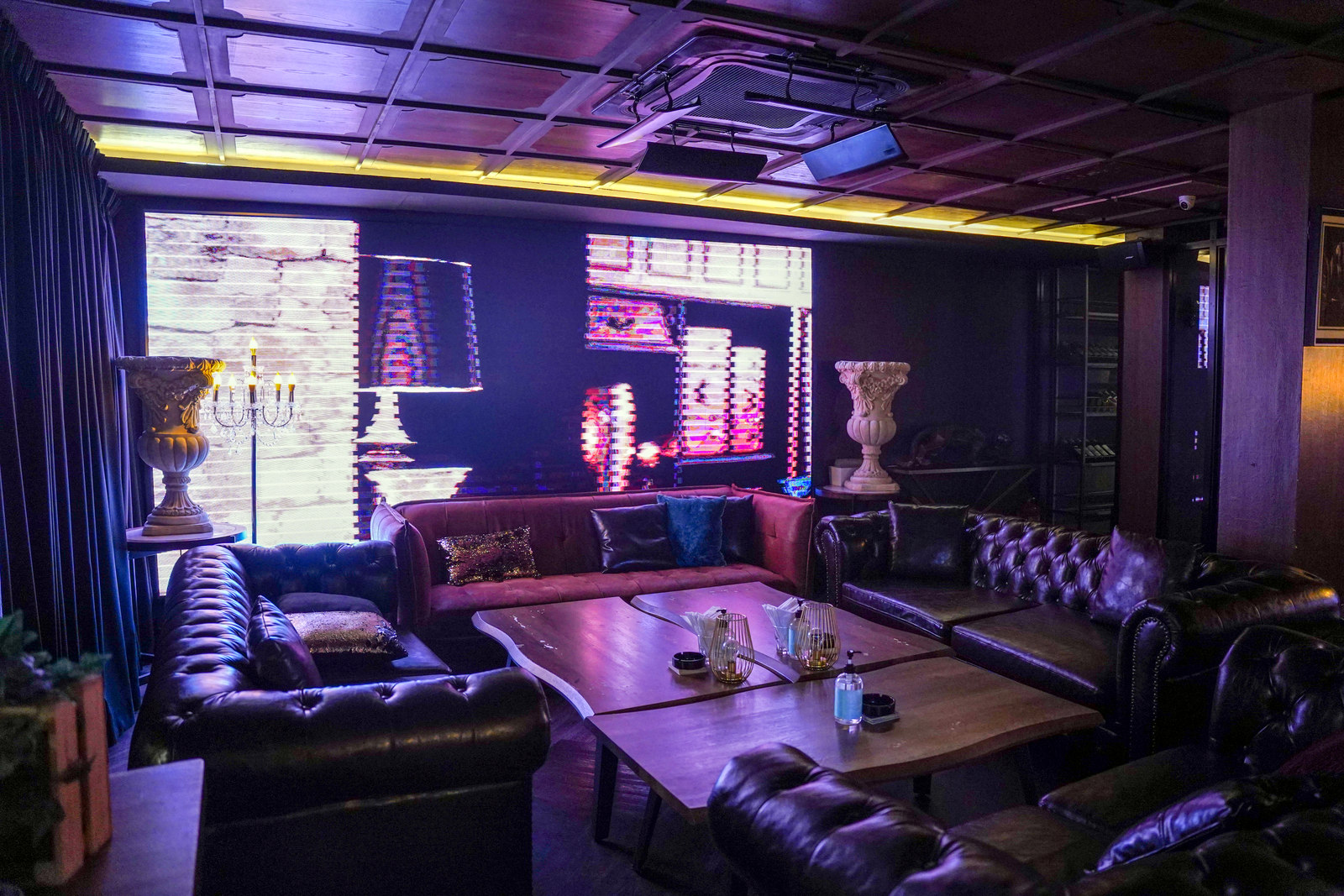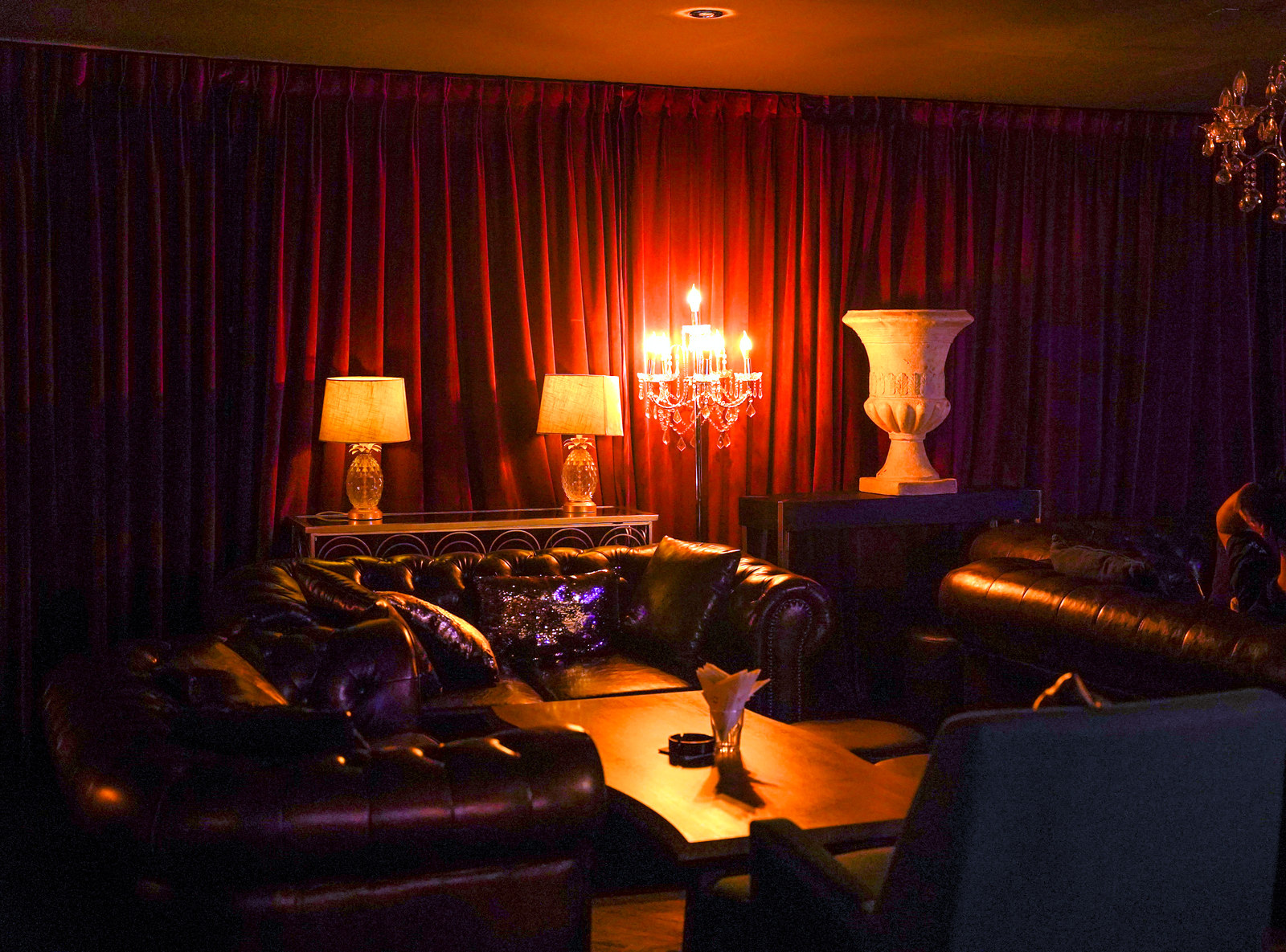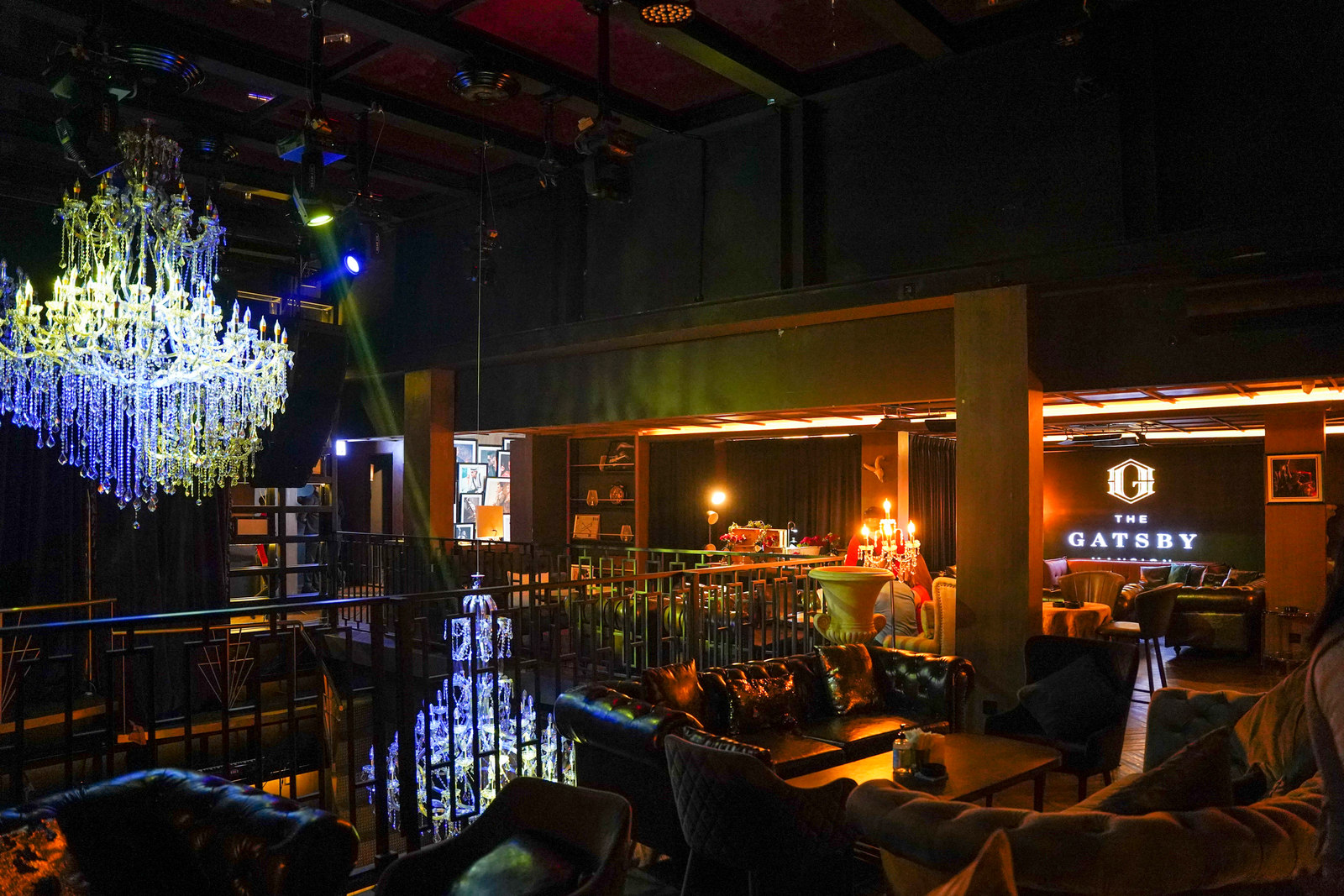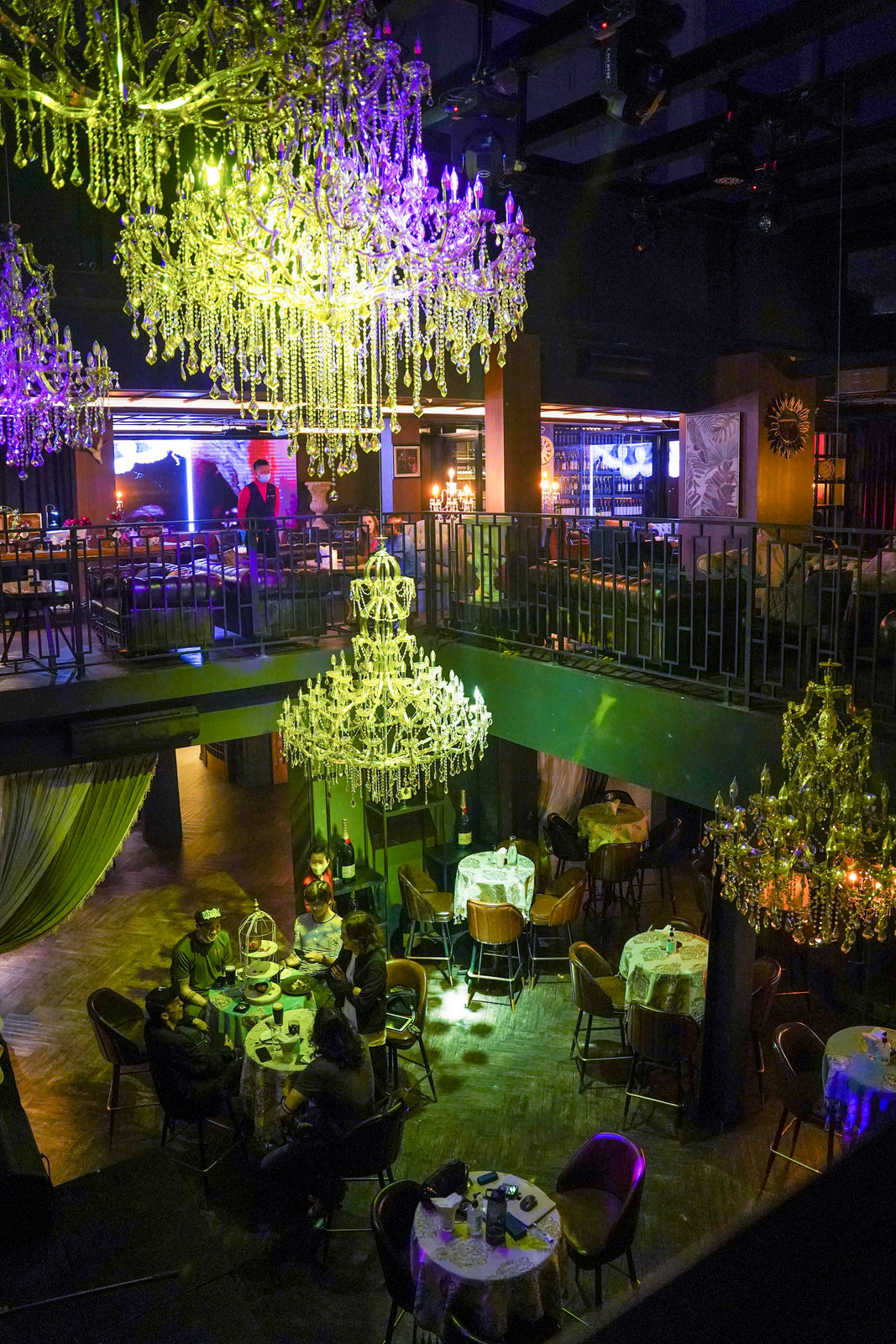 After dinner, guests can move on to Gatsby Mansion's plush lounge to experience a comprehensive range of wines, Champagne, whisky, gin, tequila, vodka and much more.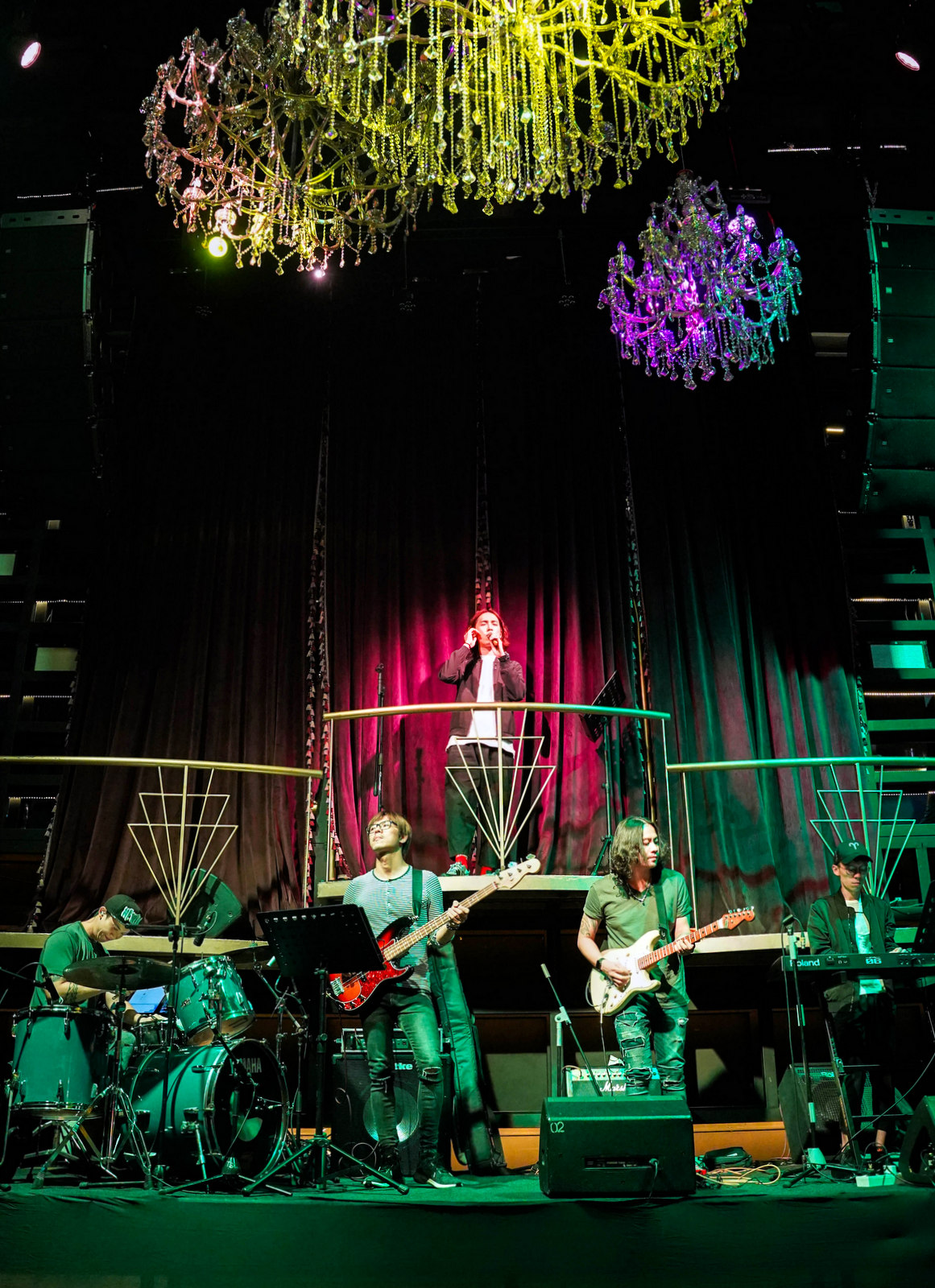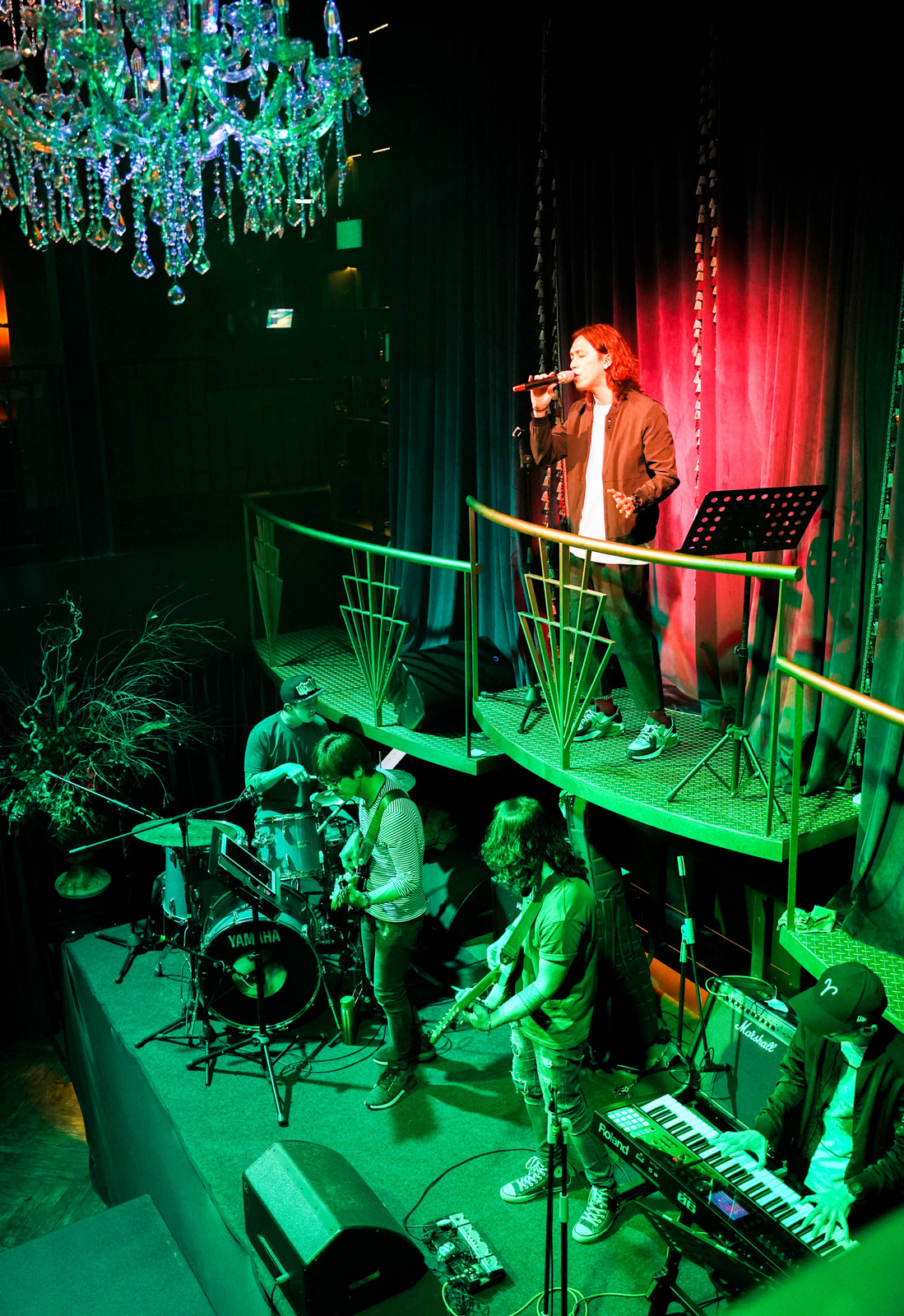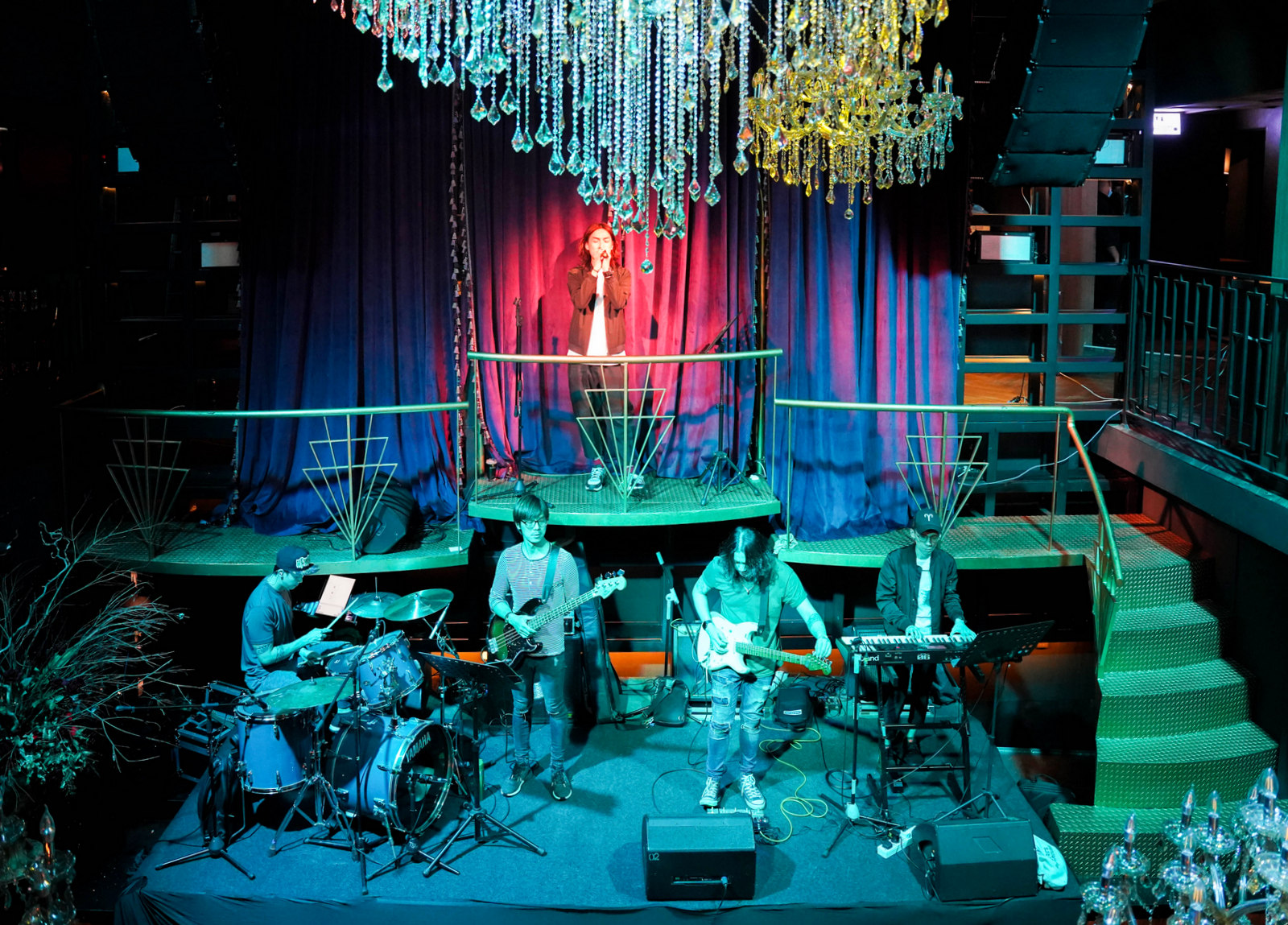 Nightly live entertainment kicks off at 9:30pm - on Wednesdays, Maico & The BB Band seizes the spotlight with tuneful tributes, taking requests for customers' favourite hits.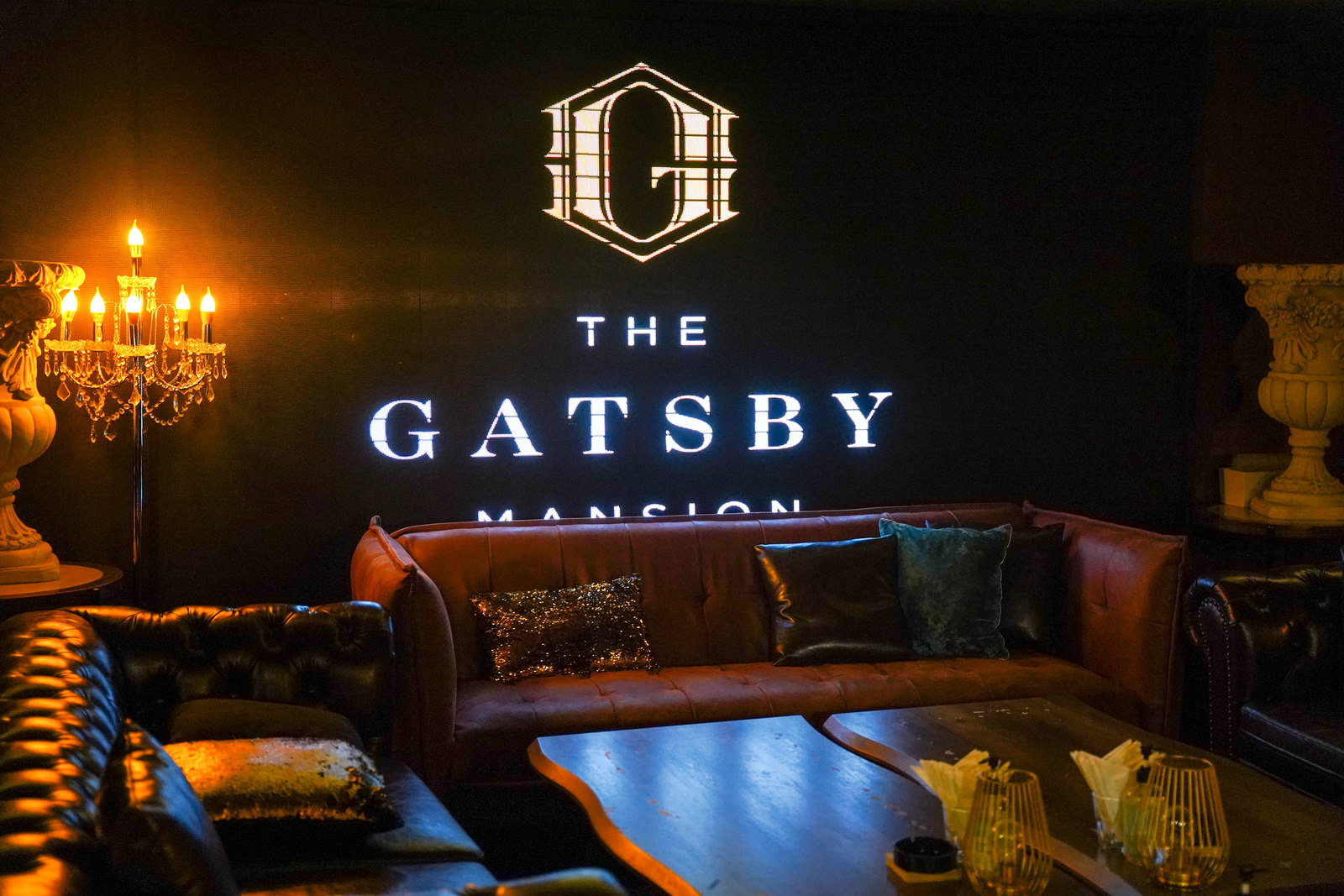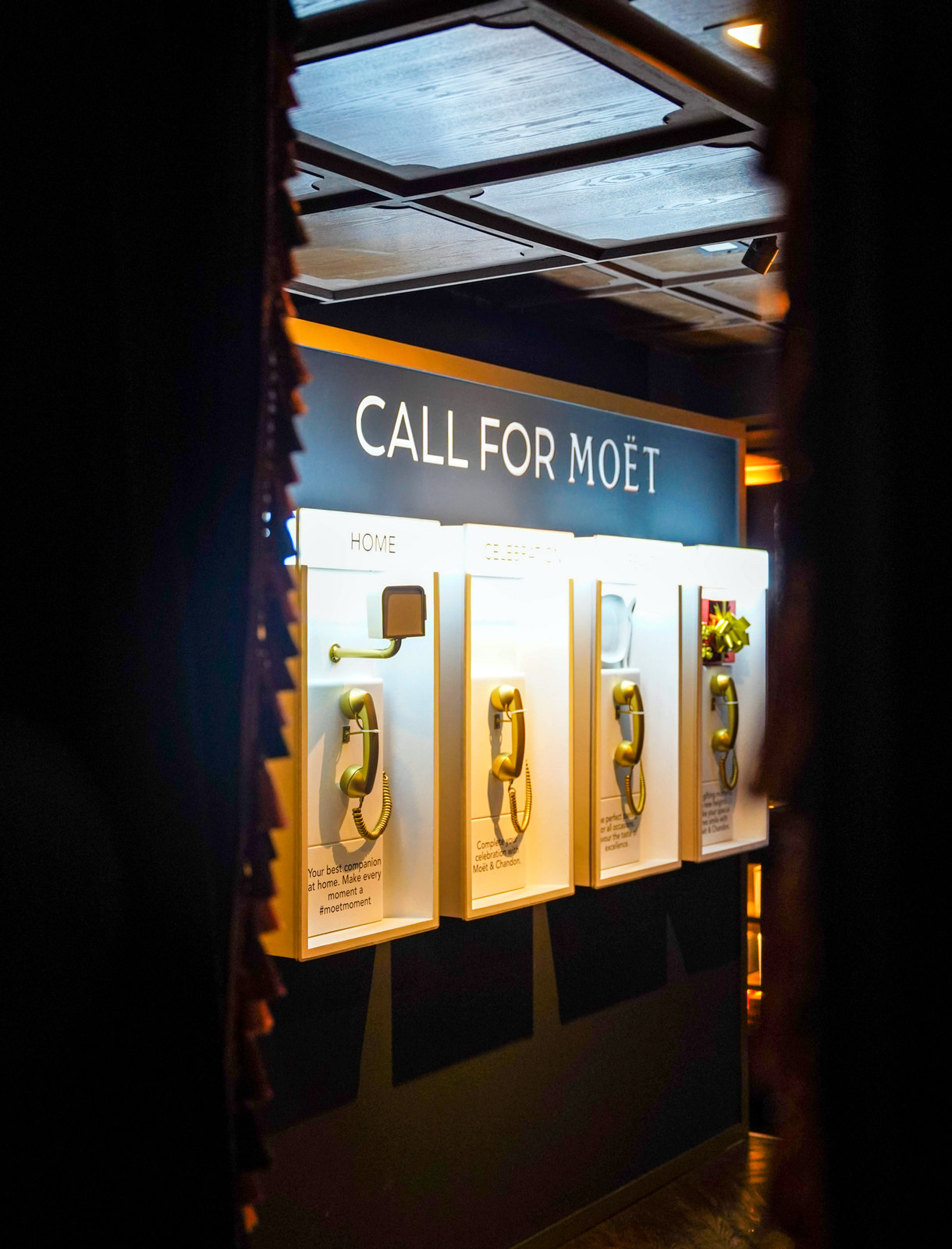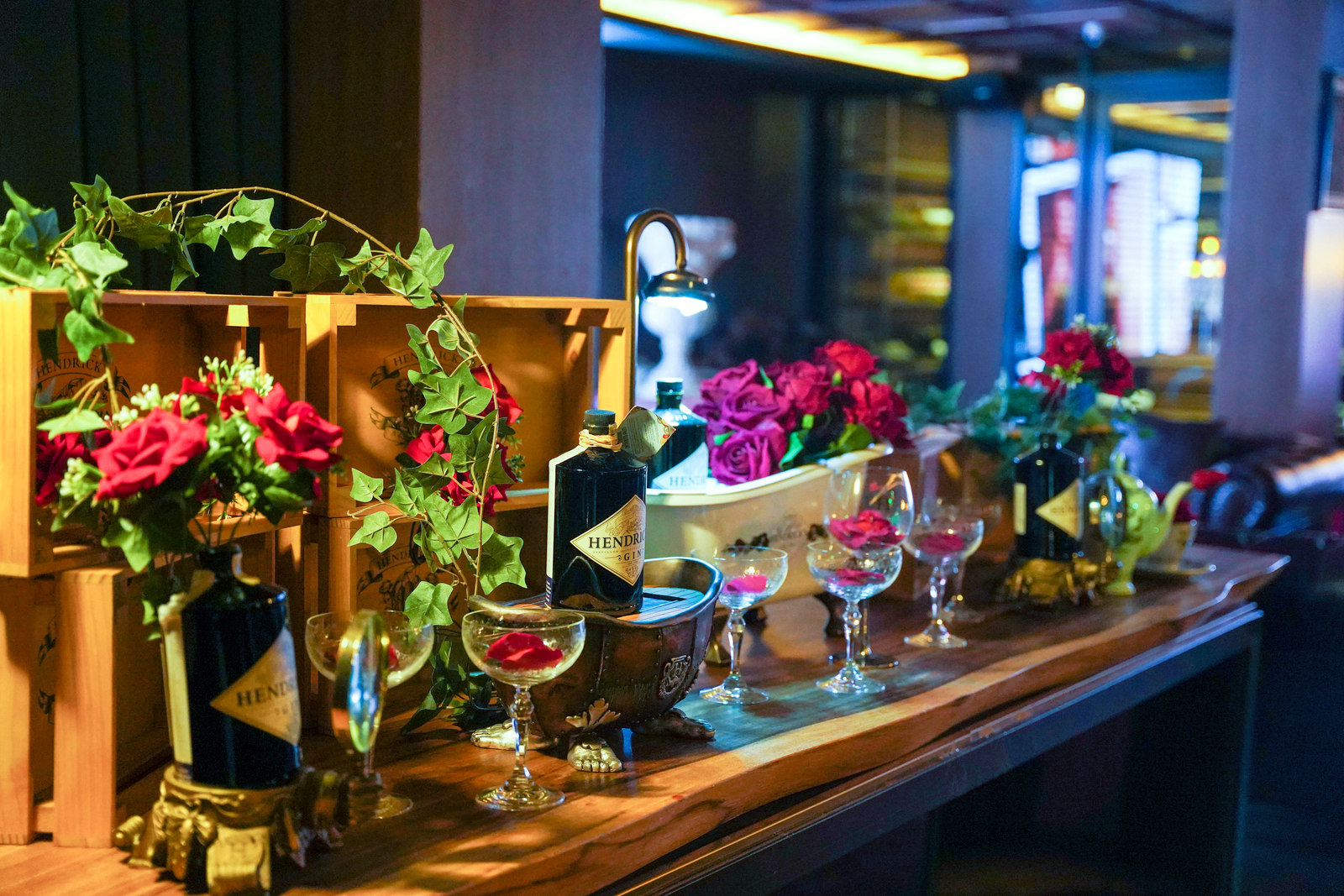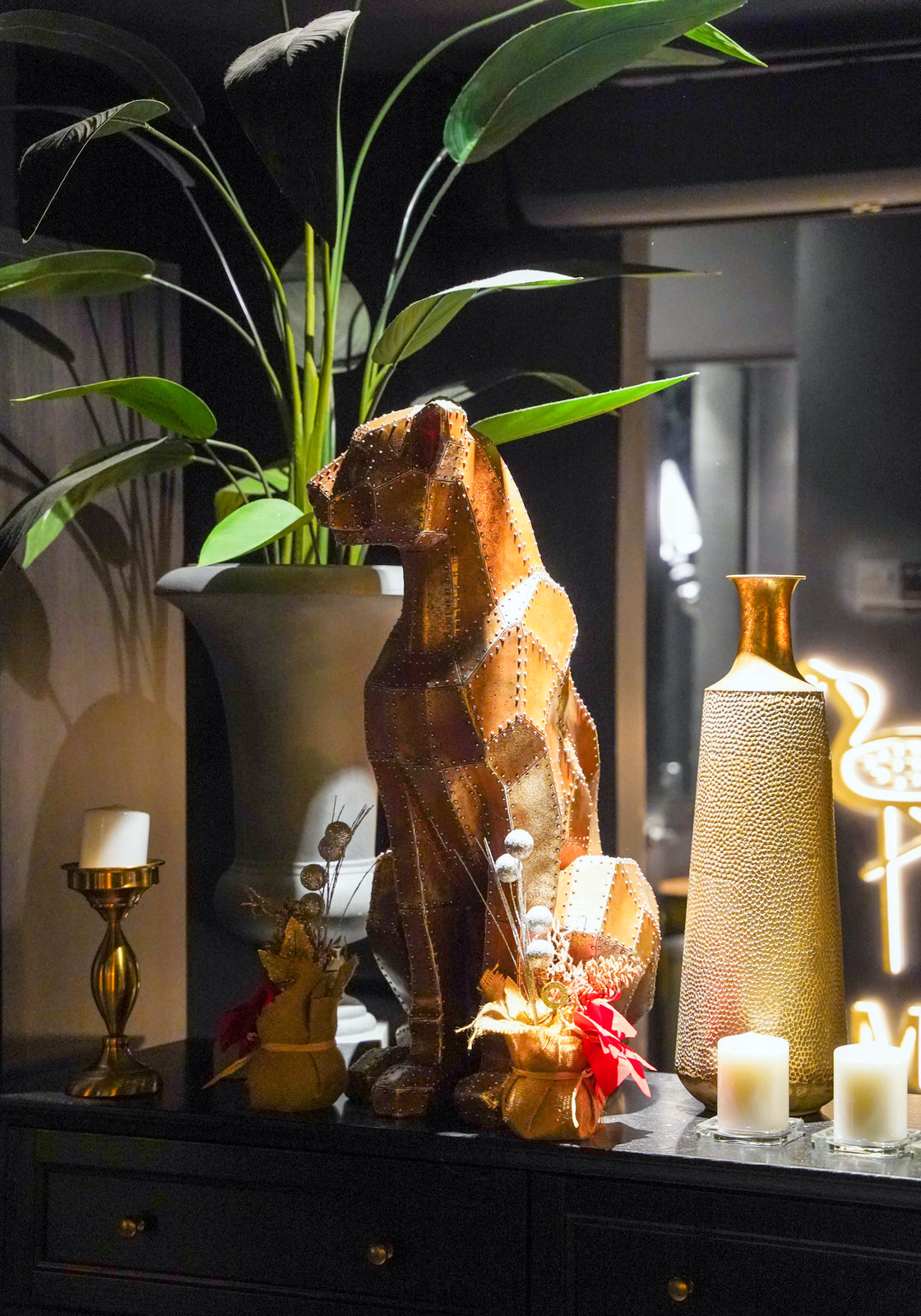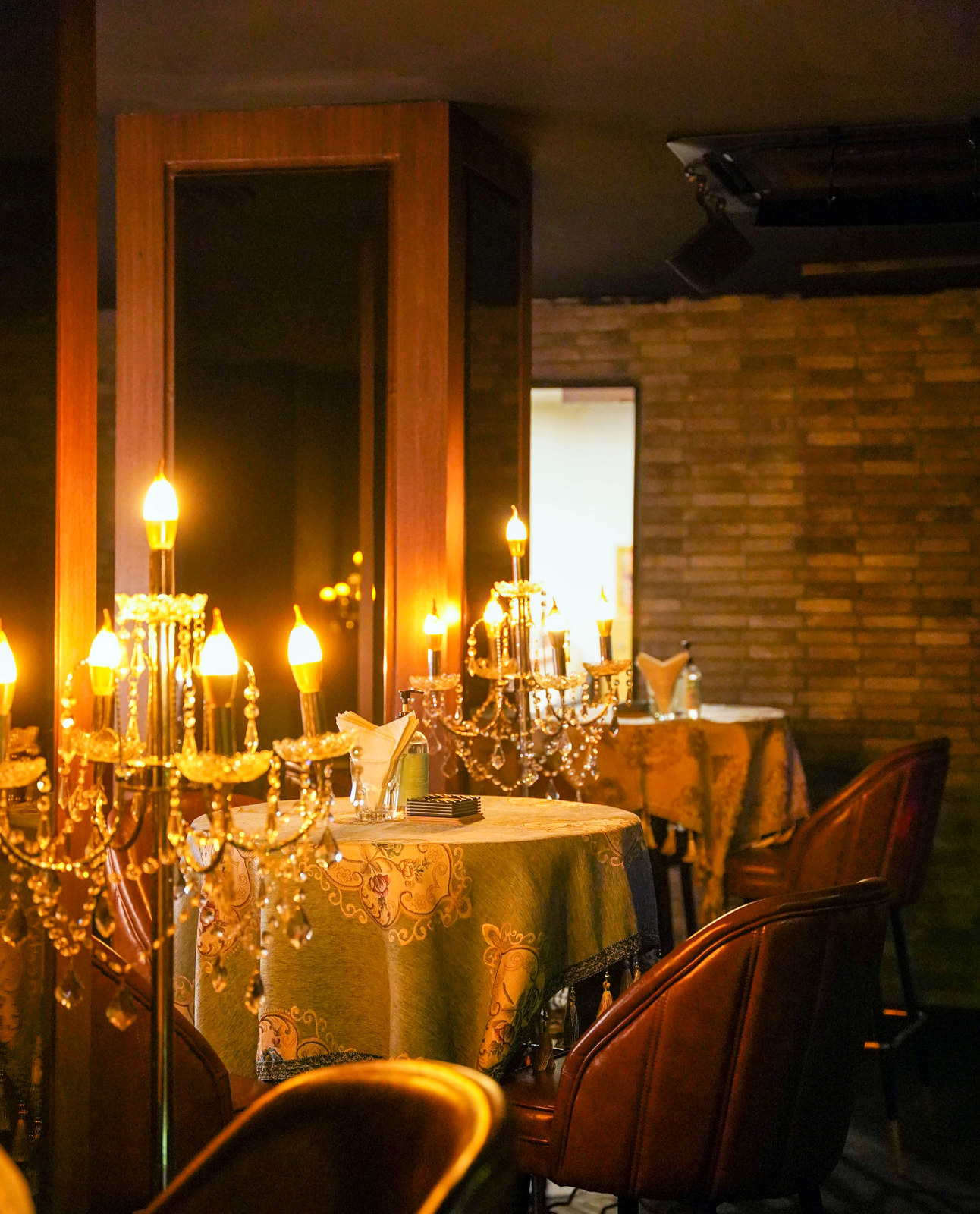 Gatsby Mansion
23, Jalan Sultan Ismail, Bukit Bintang 50200 Kuala Lumpur. 
Open Monday-Saturday, 5pm-2am. Tel: 012-620-3877