Food District: Discovering delicious new delights at 1 Utama's flavourful enclave
November 2, 2023
---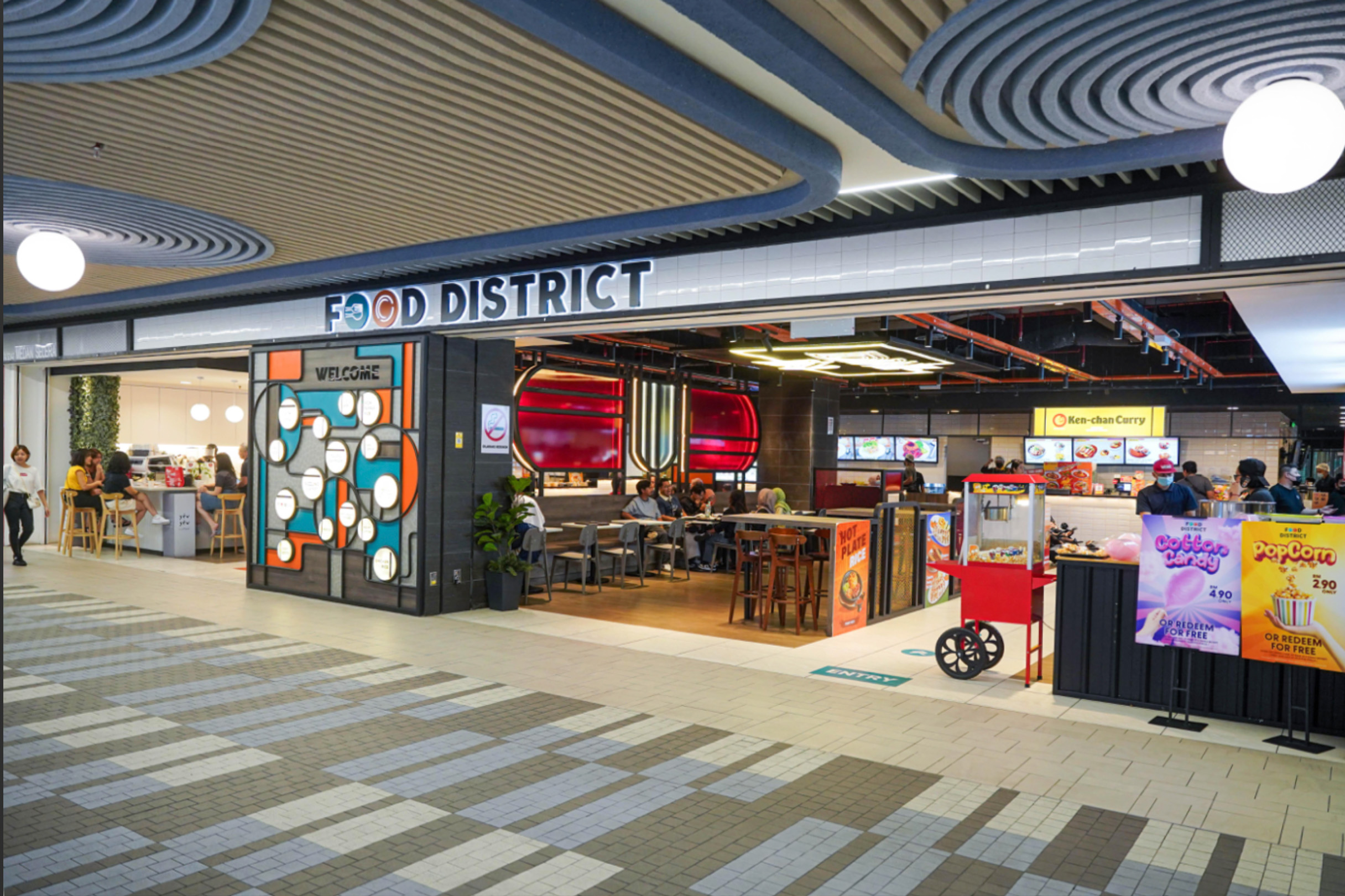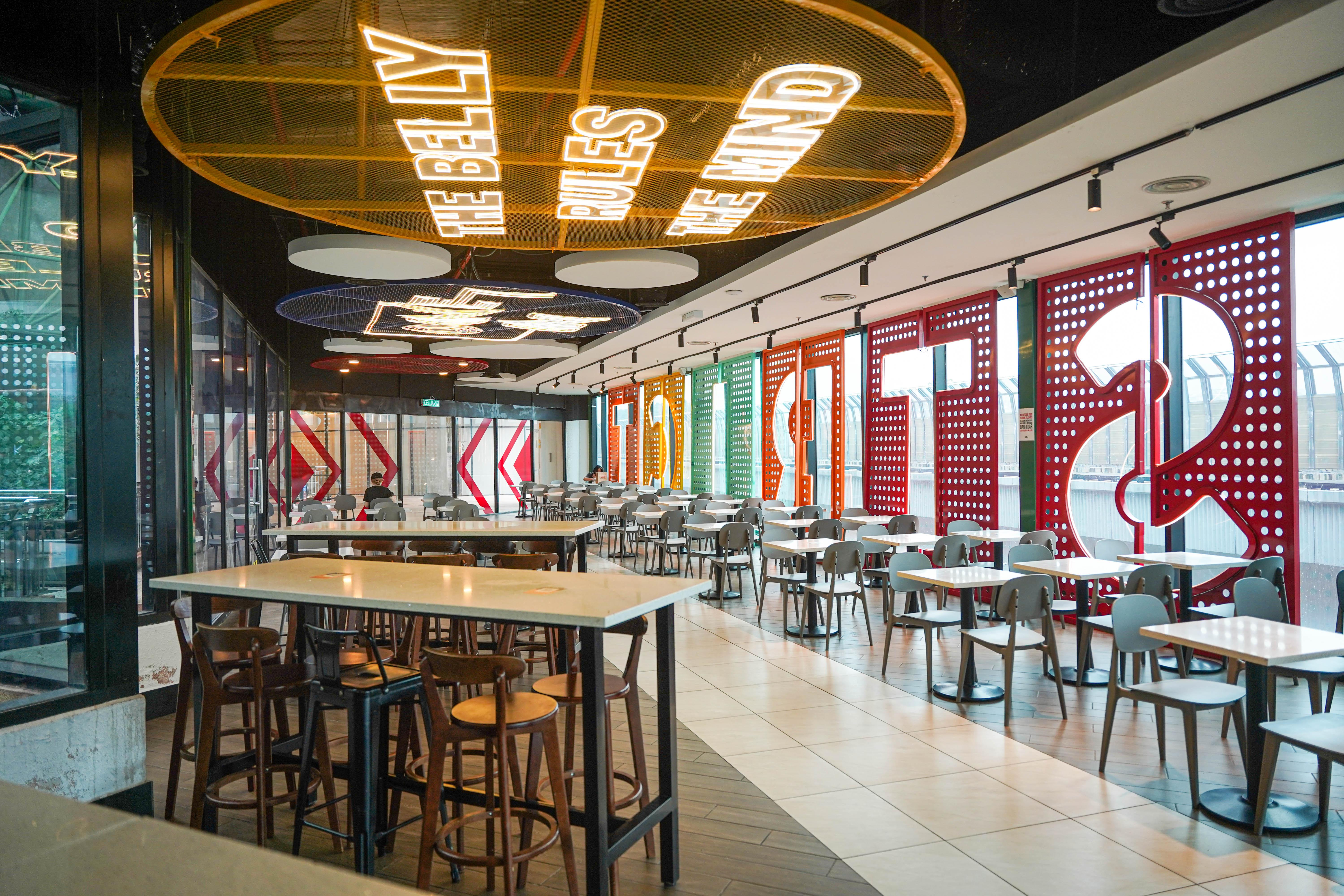 We're back at Food District in 2023, discovering new delights at 1 Utama's flavourful enclave.
With a wide variety of temptations, Food District is a 1 Utama's one-stop destination for all things delicious at affordable everyday prices - from Japanese teppanyaki-cooked meat and seafood to Malaysian sizzling yee mee and claypot chicken rice, Korean tteokbokki to Indian poori, Indonesian ayam penyet to international artisanal coffee, and much, much more.
Fun fact: Spot the stand for cotton candy and popcorn at the entrance of Food District - a playful treat that's a rare sight for a mall-based food hall!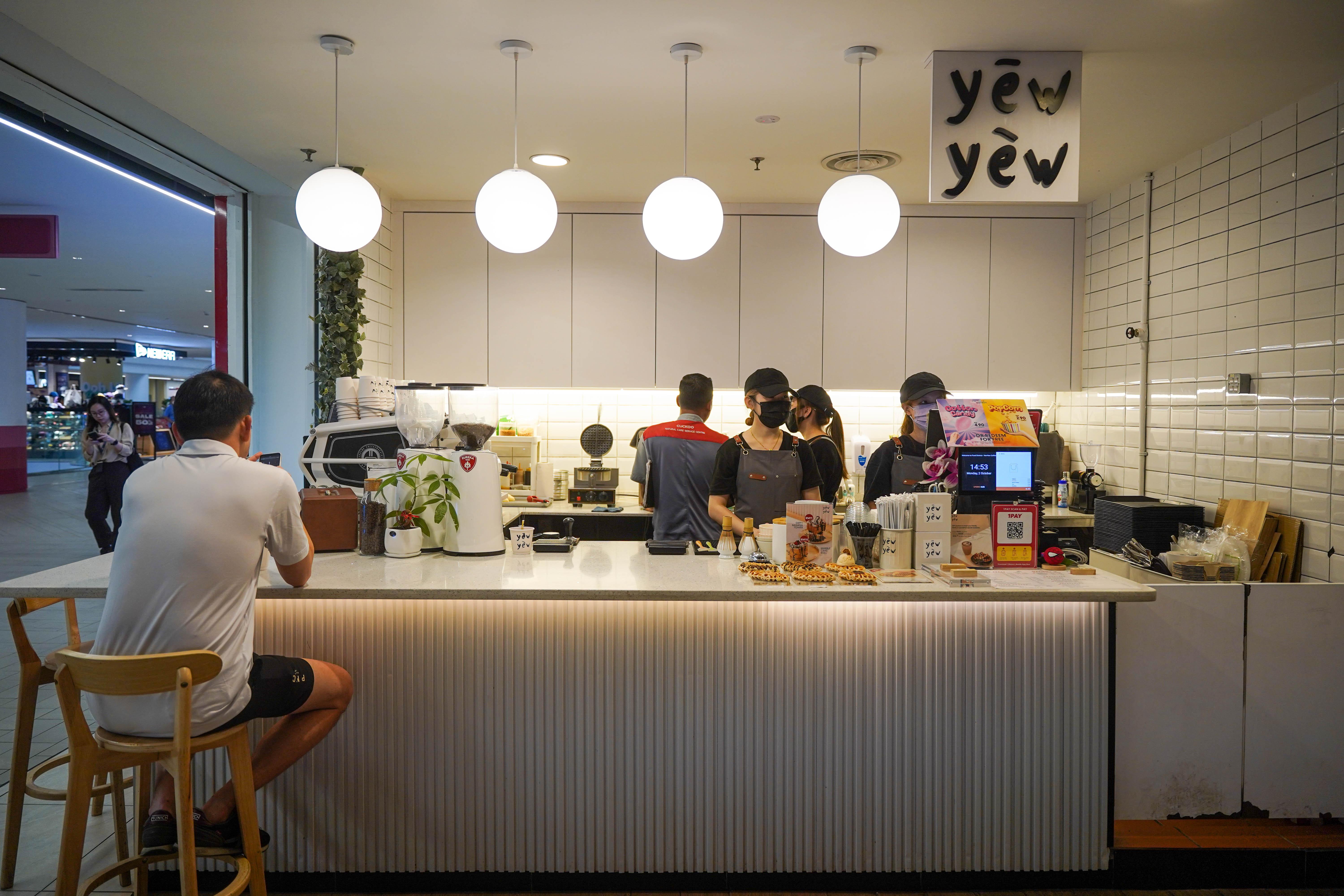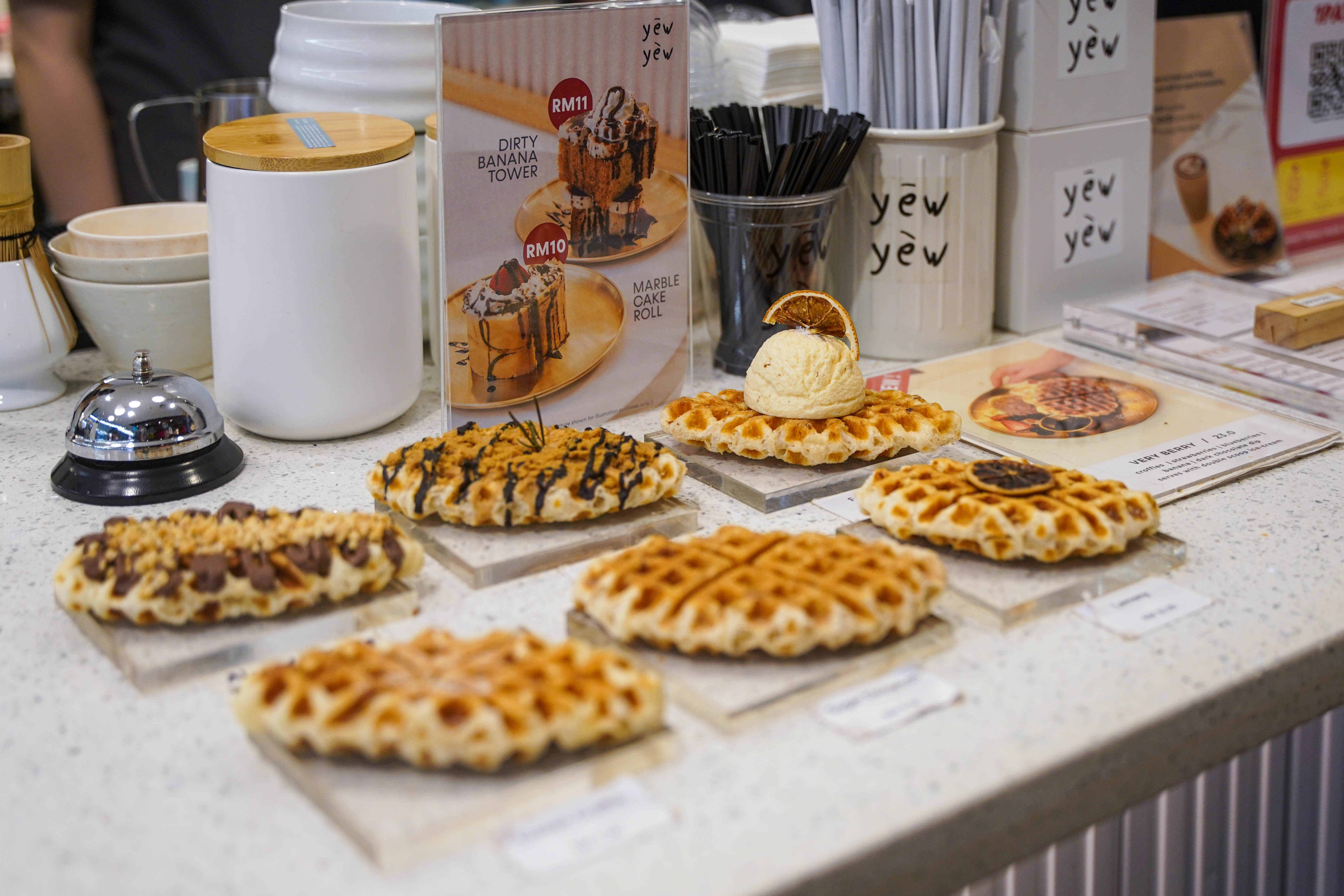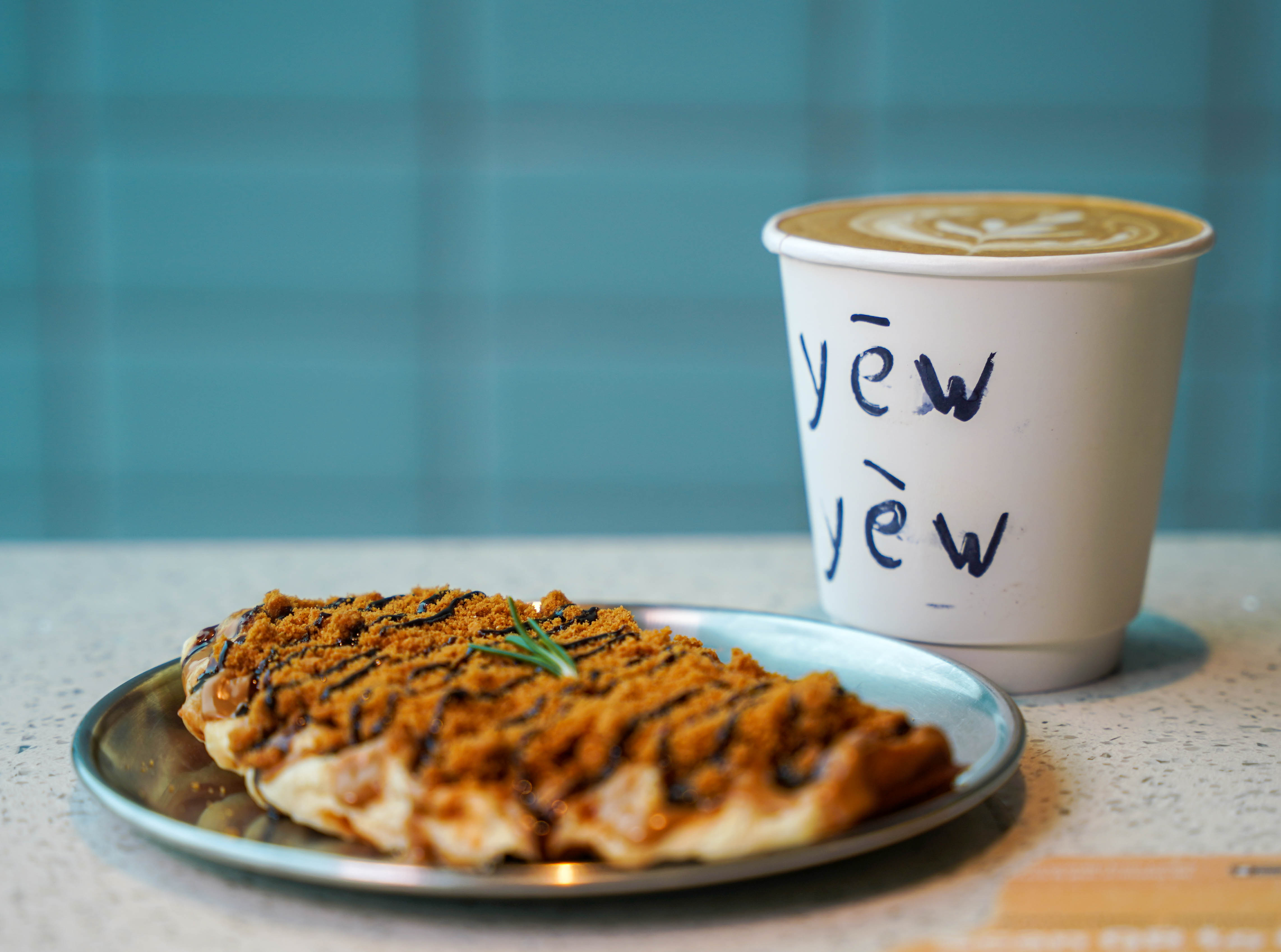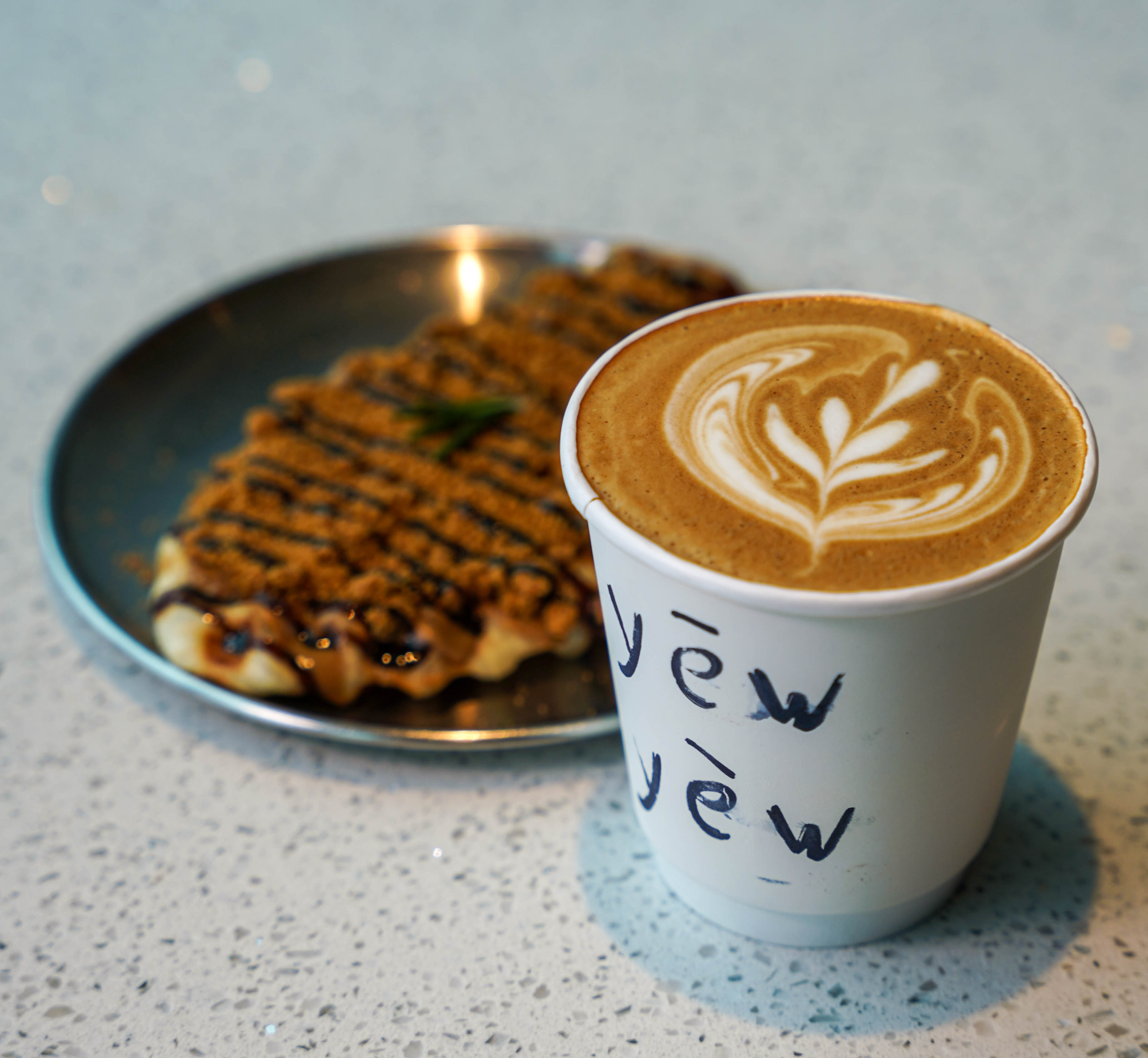 Modern artisanal coffee shop Yēw Yèw lures the younger generation with crunchy-crisp Biscoff Croffle (RM10) and Cafe Latte (RM13; available in an oat milk option). Its range includes matcha, chocolate and refreshing drinks too.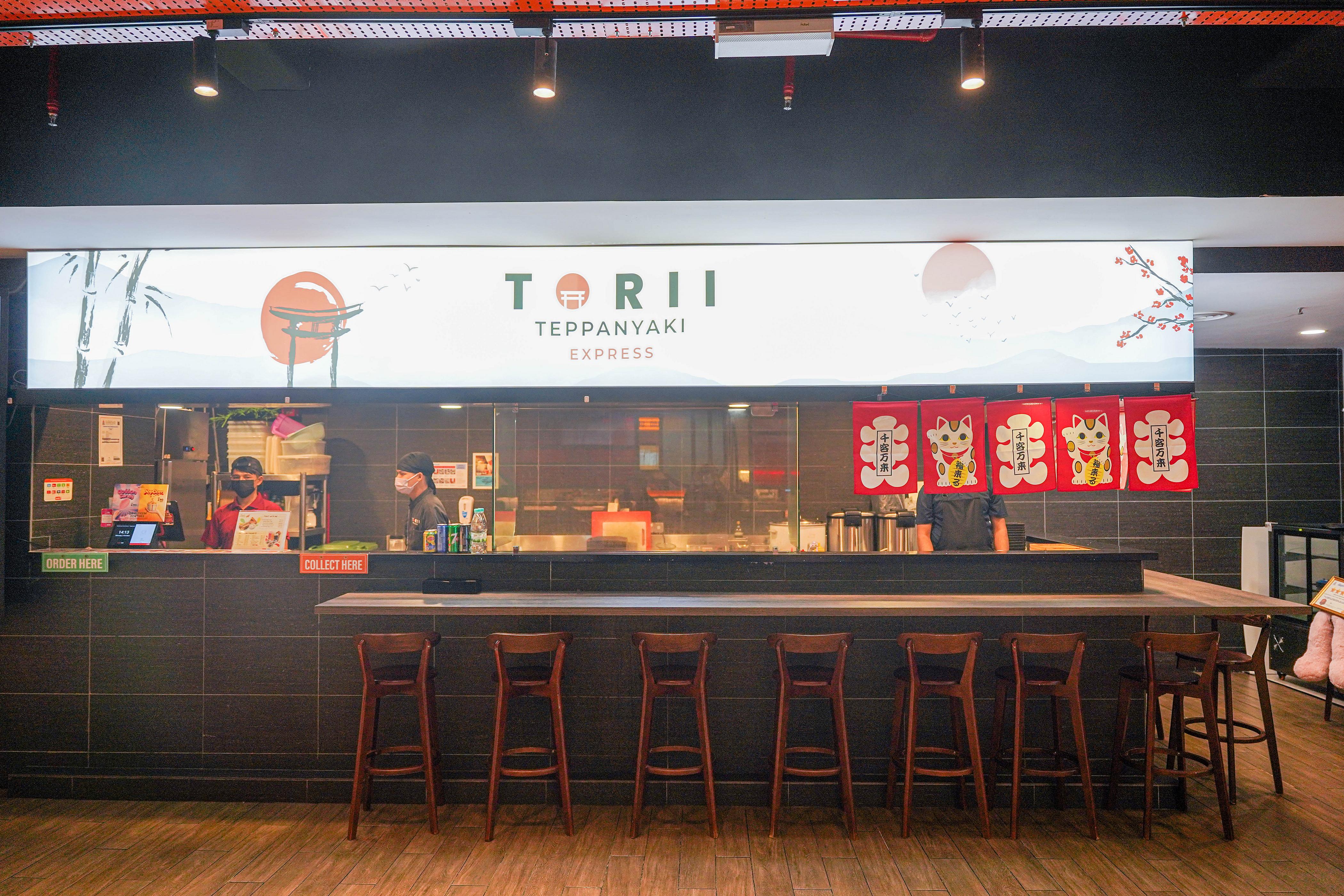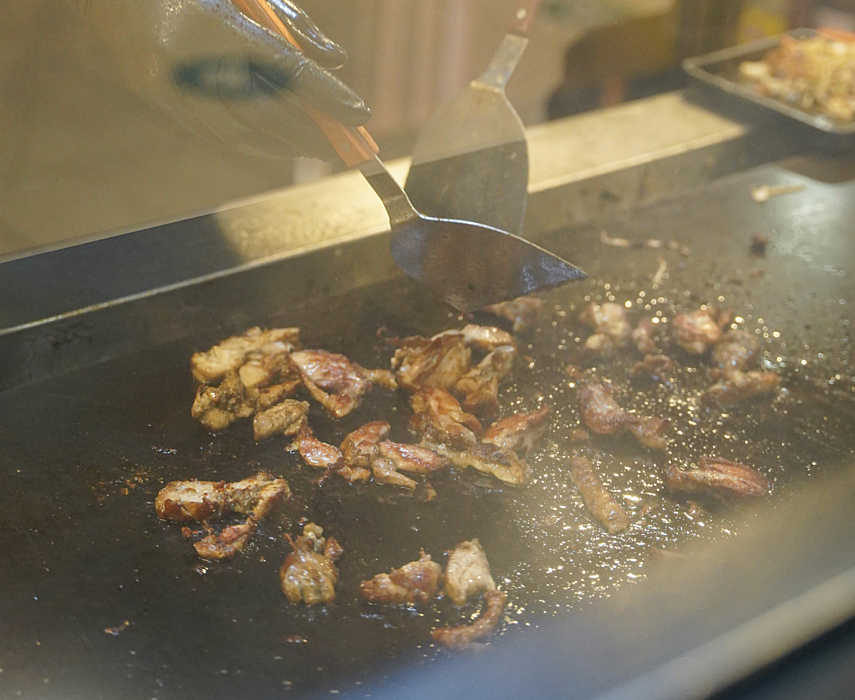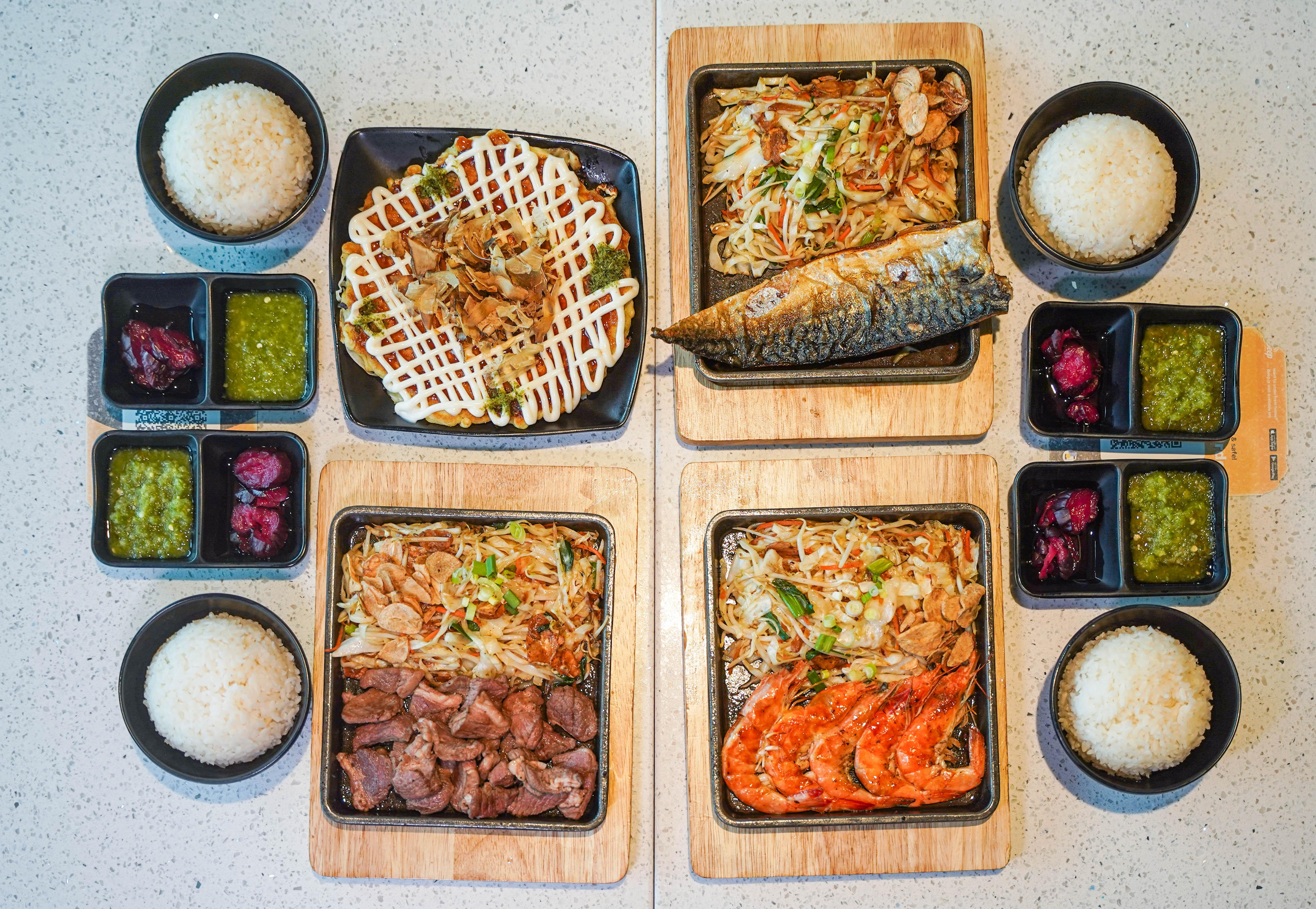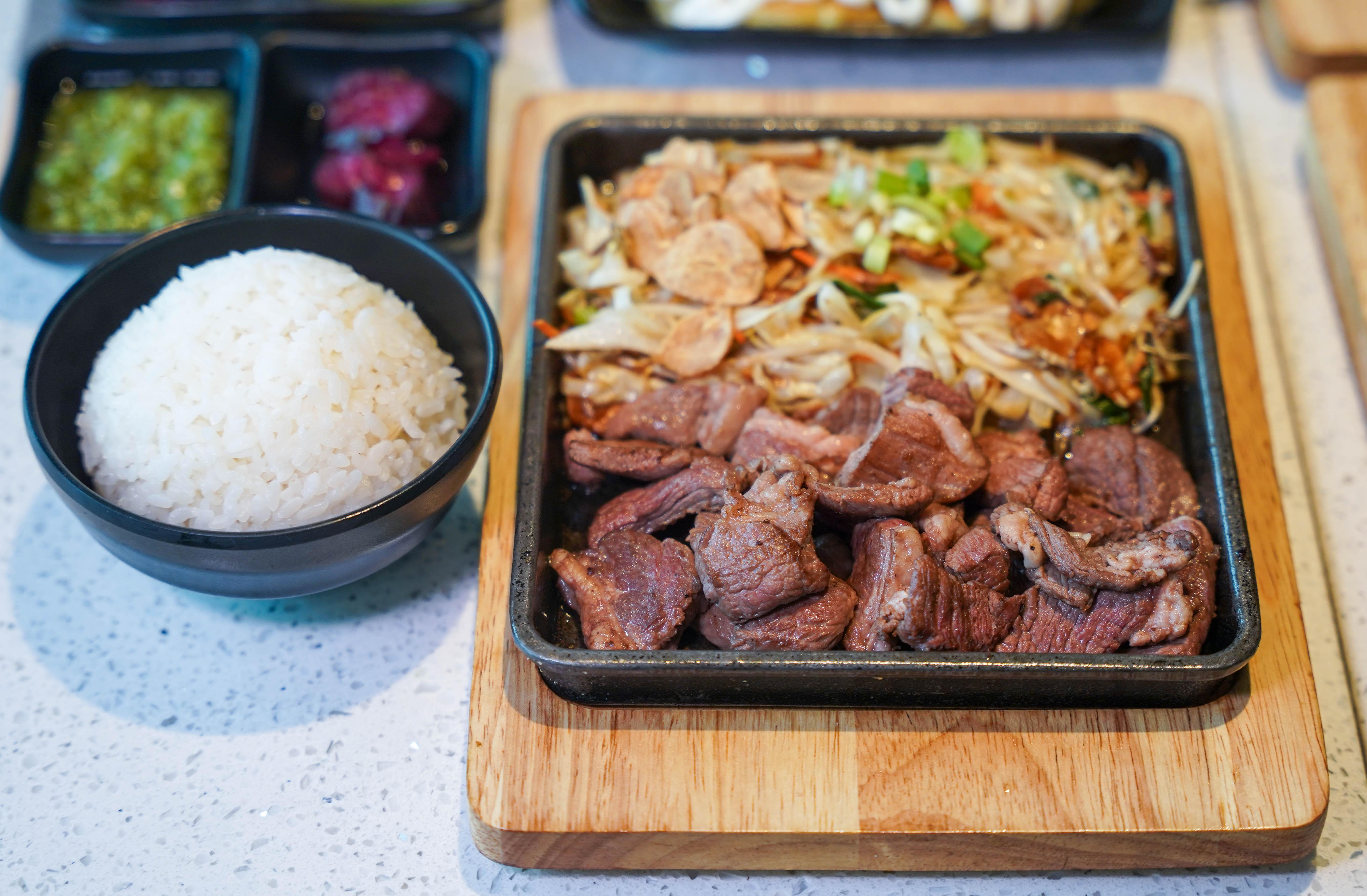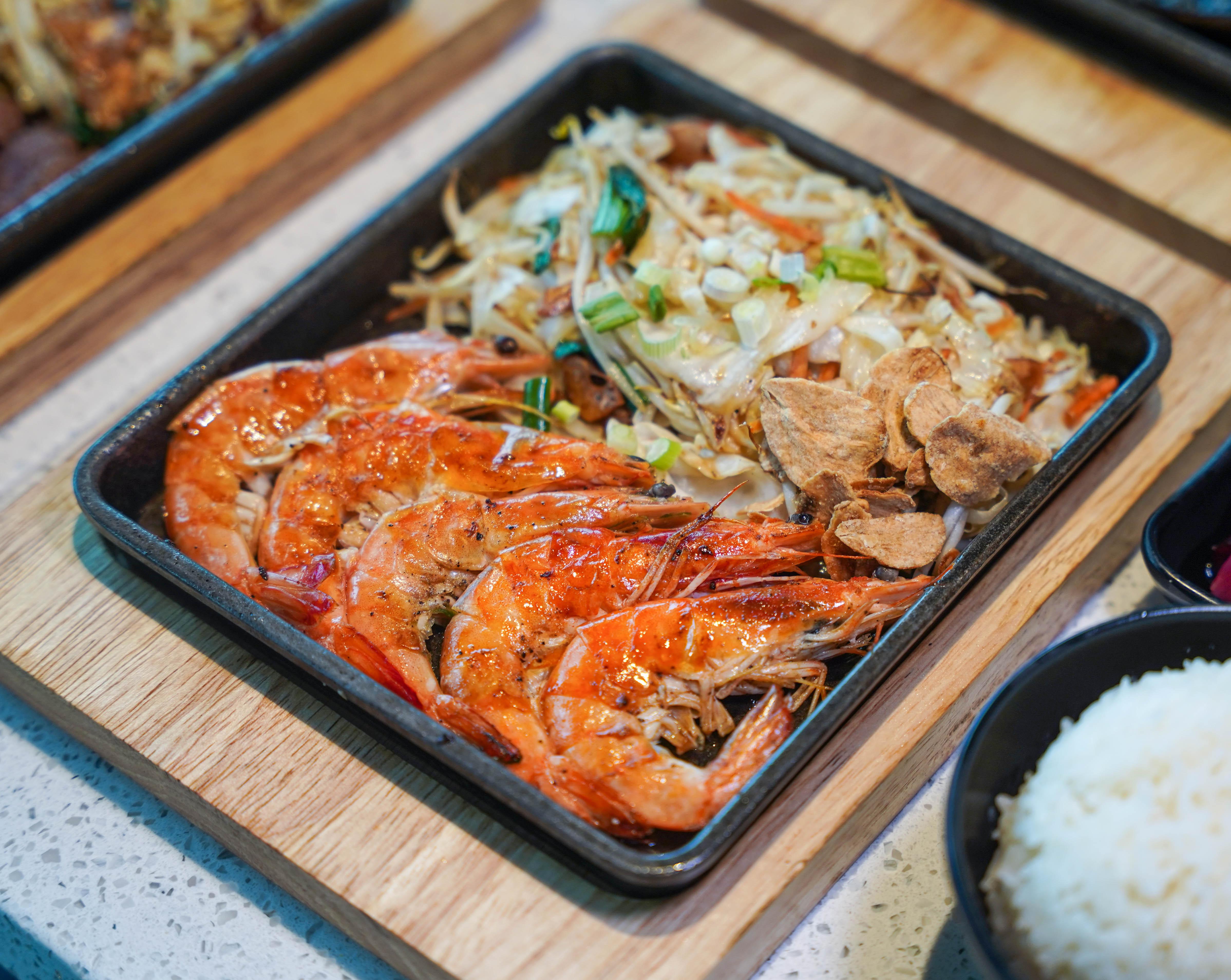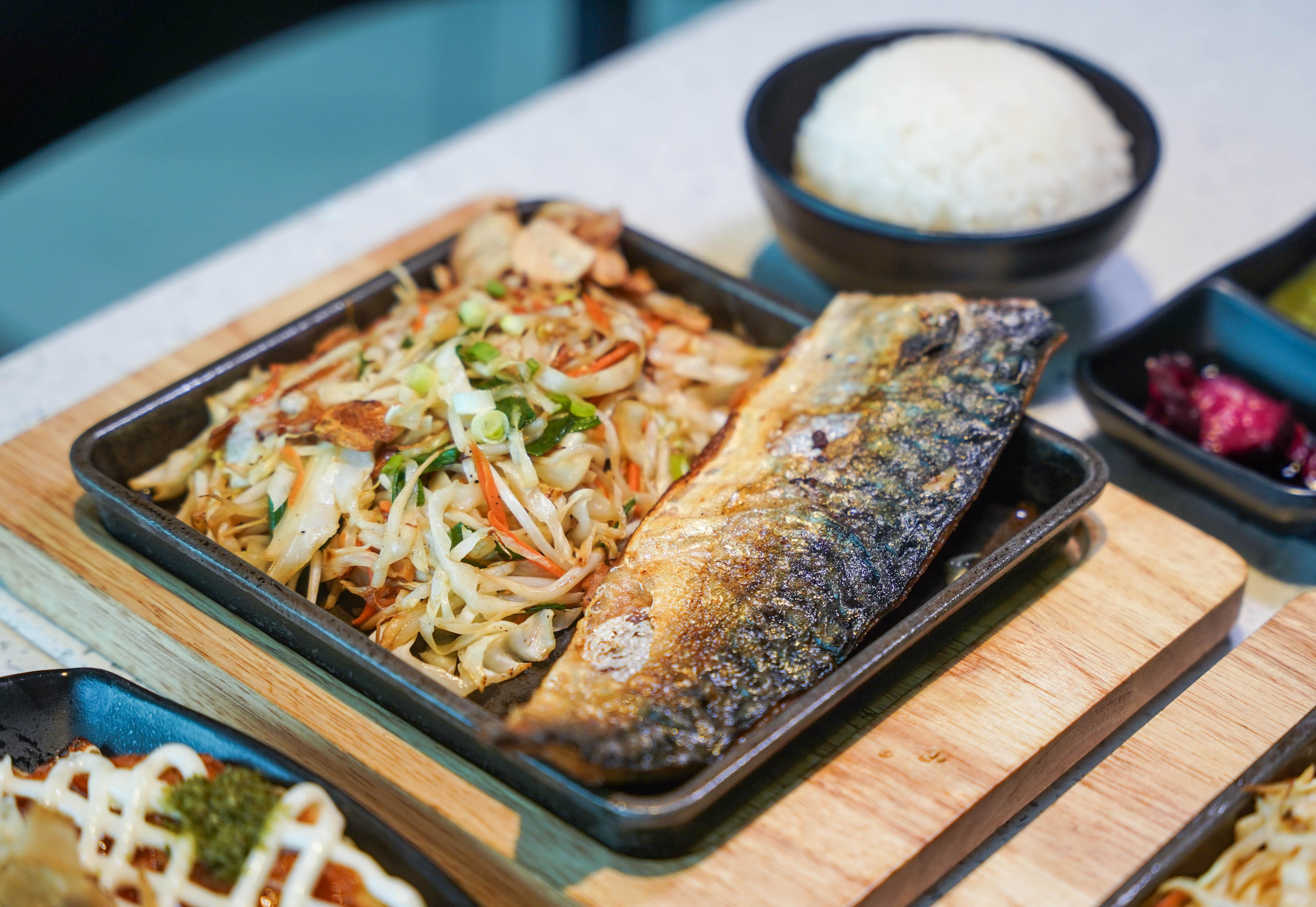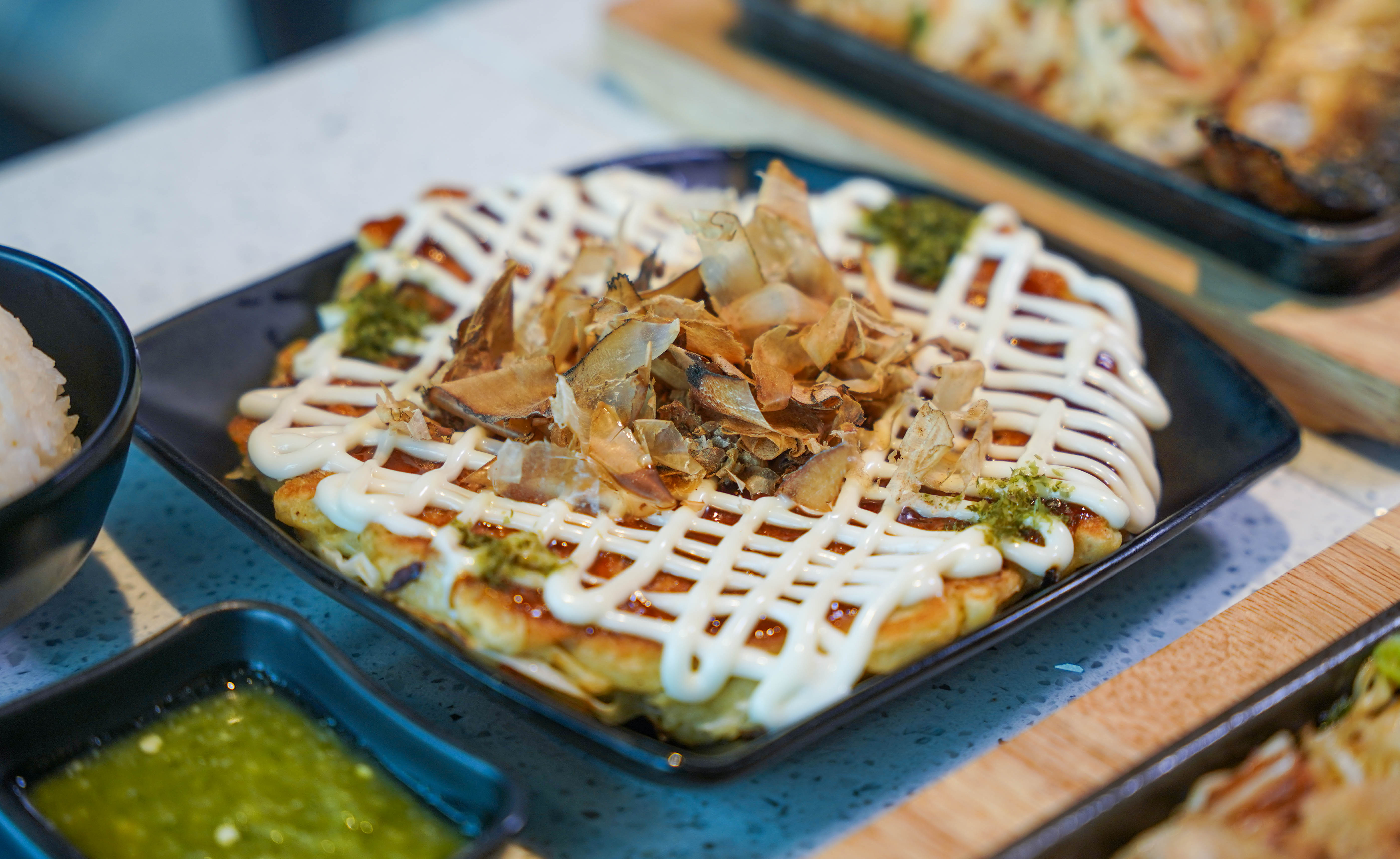 Torii Teppanyaki Express promises up hot, hearty comfort - strategically situated at Food District's main entrance, it's perpetually popular for its teppanyaki meals, which come with Japanese white rice and grilled vegetables.
Choices are plentiful - Lamb (RM25.90), Prawns (RM18.90) and Saba (Mackerel; RM19.90) are the top recommendations for a fuss-free, fulfilling lunch or dinner.
Okonomiyaki is a fan favourite - savoury Japanese pancakes topped with bonito flakes and mayo, served with a choice of vegetables (RM18.90), chicken (RM19.90) beef slices (RM24.90), or salmon (RM27.90).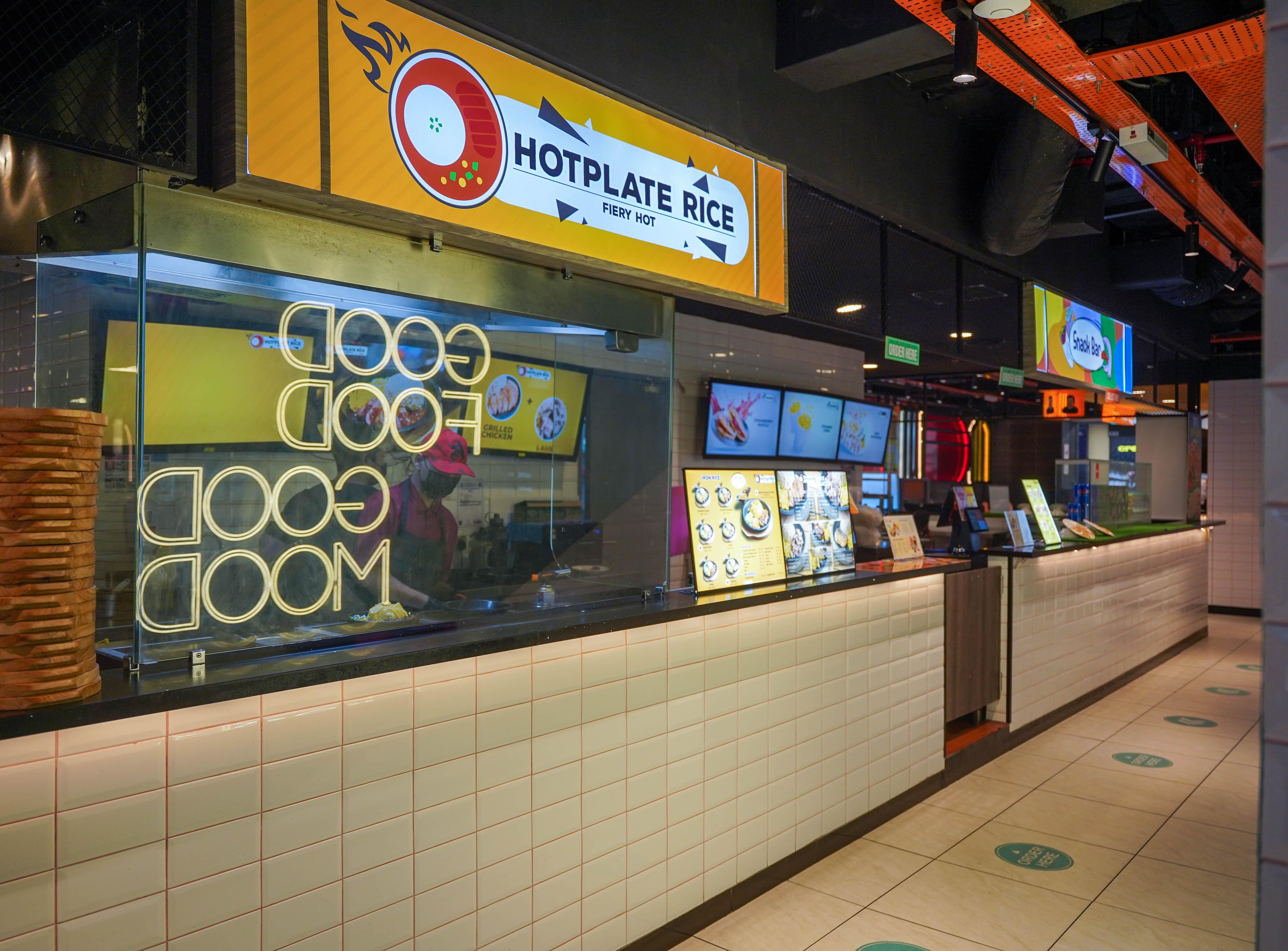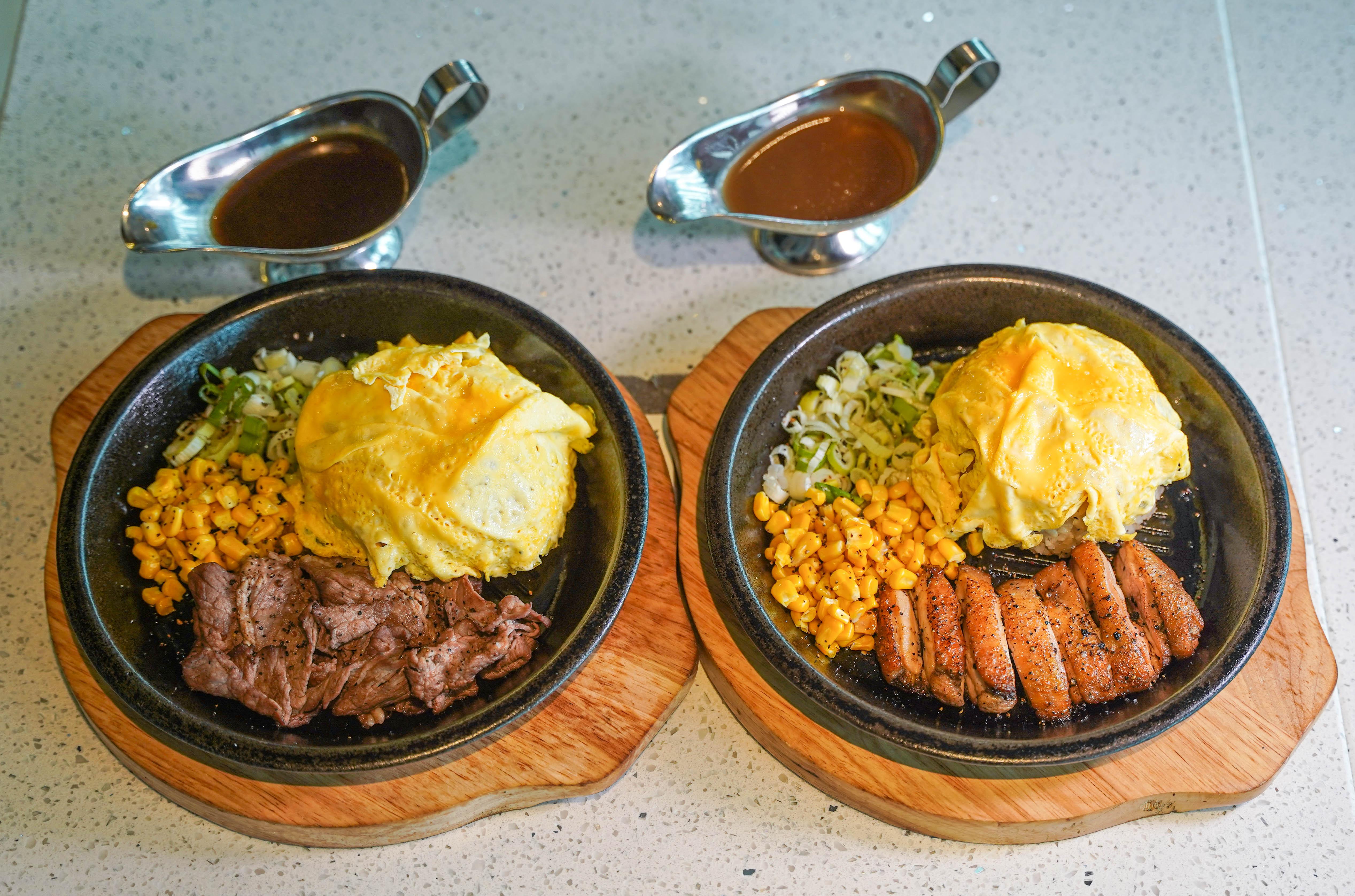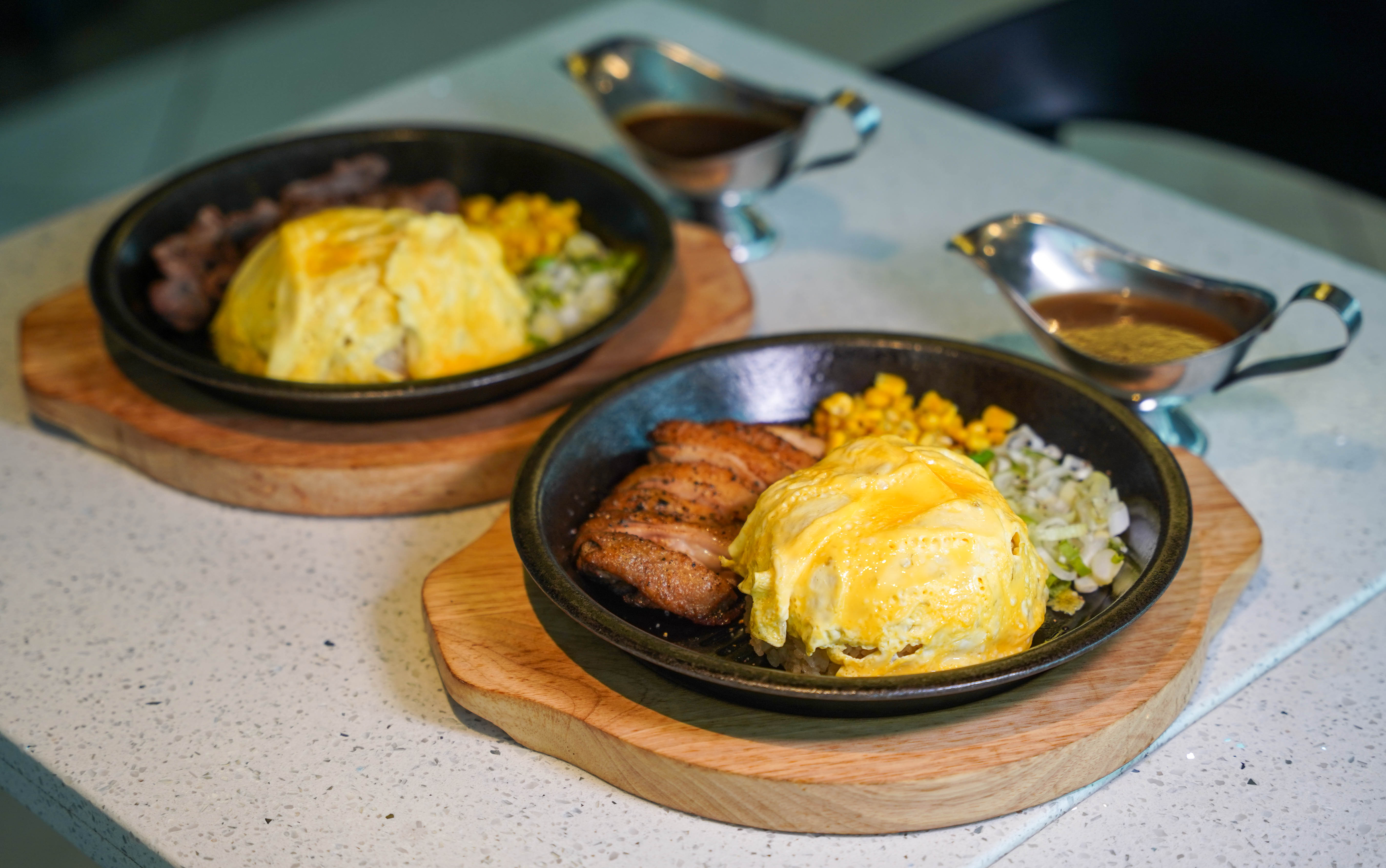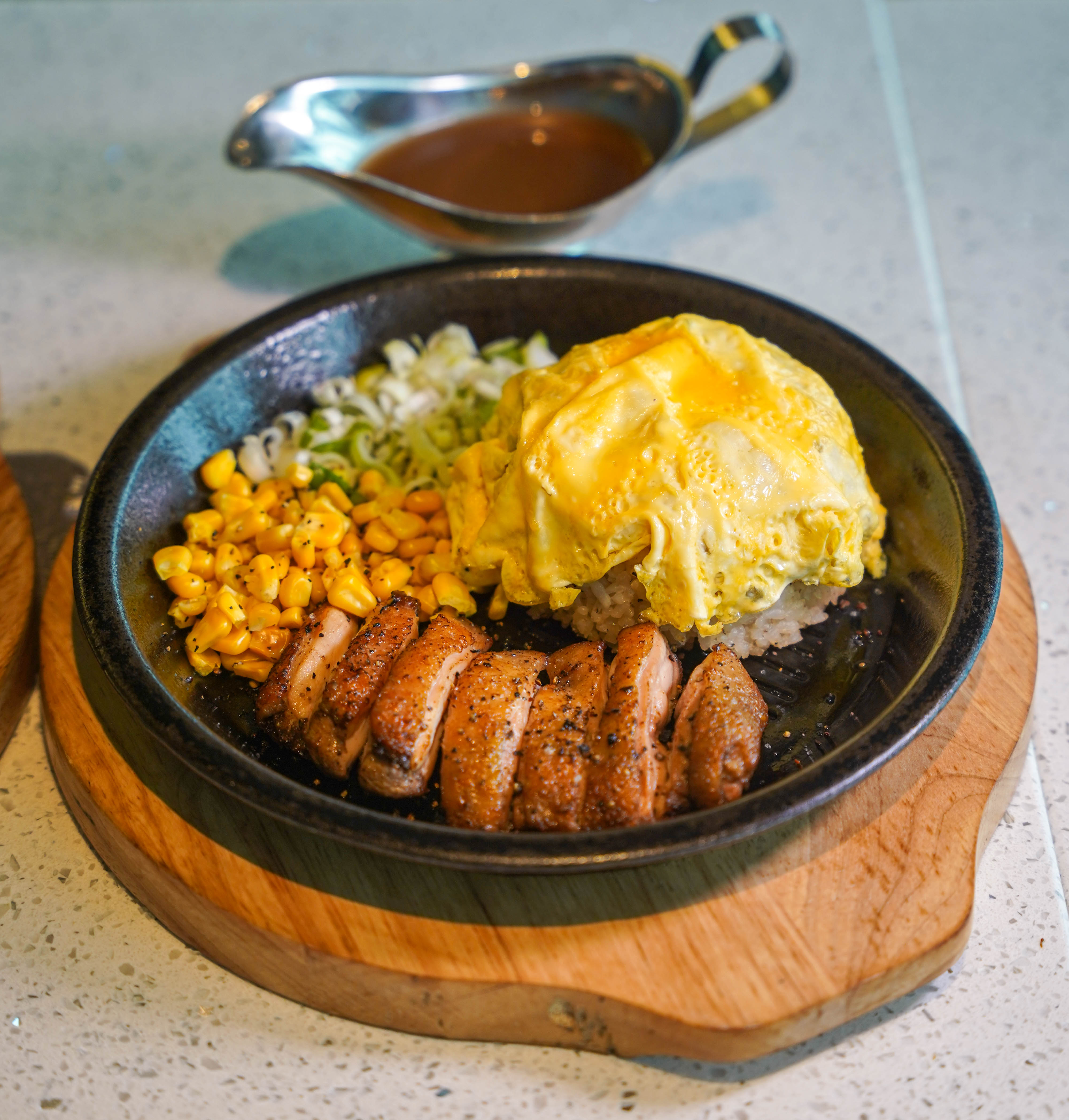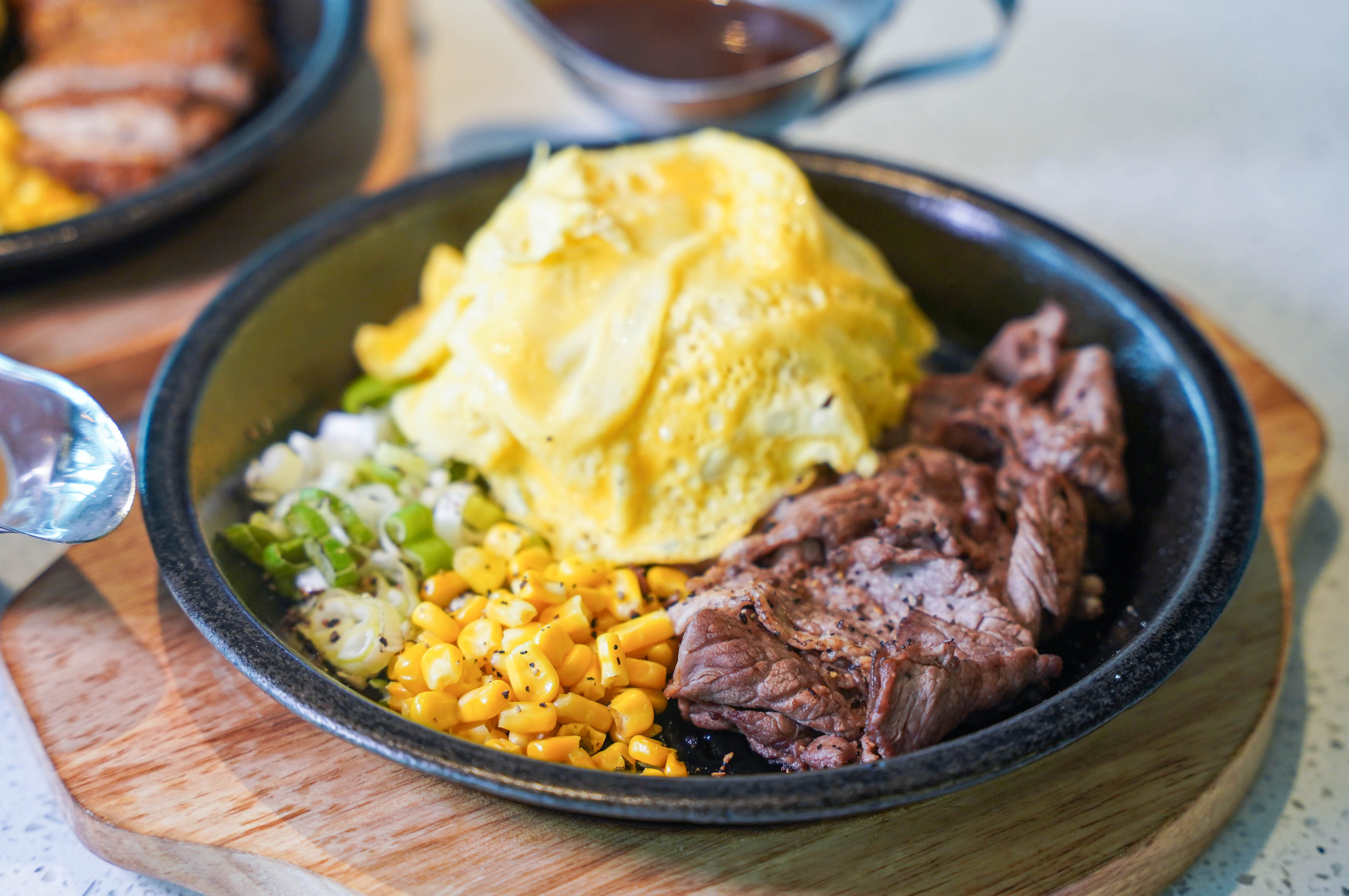 Hotplate Rice serves up steaming-hot Grilled Chicken Iron Rice (RM15.90) and Beef Slices Iron Rice (RM23.90) with freshly grilled meat enhanced with rich, robust seasonings and peppery flavours (add on omelette for RM3.90). Each comes with a choice of sauce - brown sauce, honey brown sauce or garlic soy sauce - with complimentary refills of the sauce!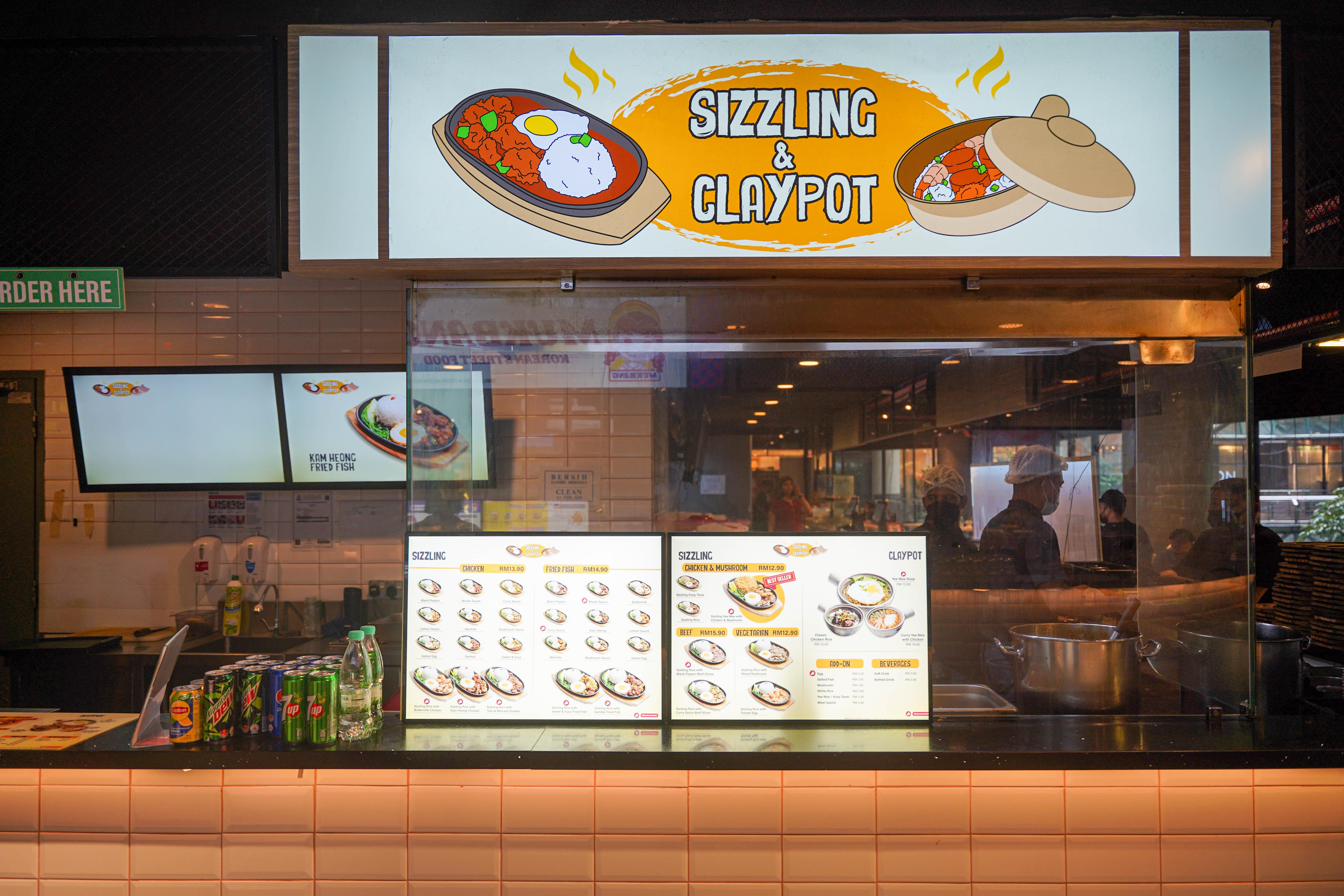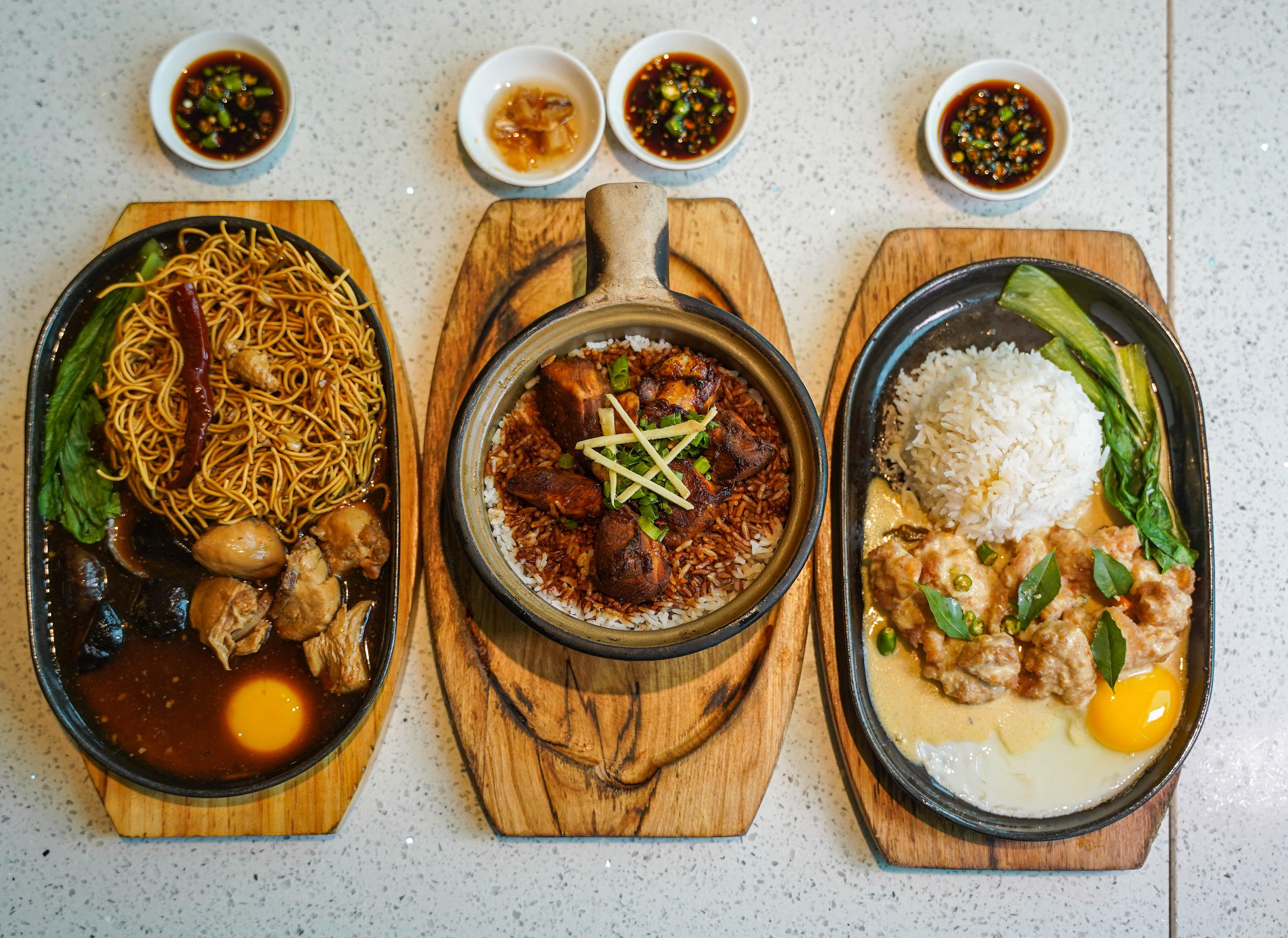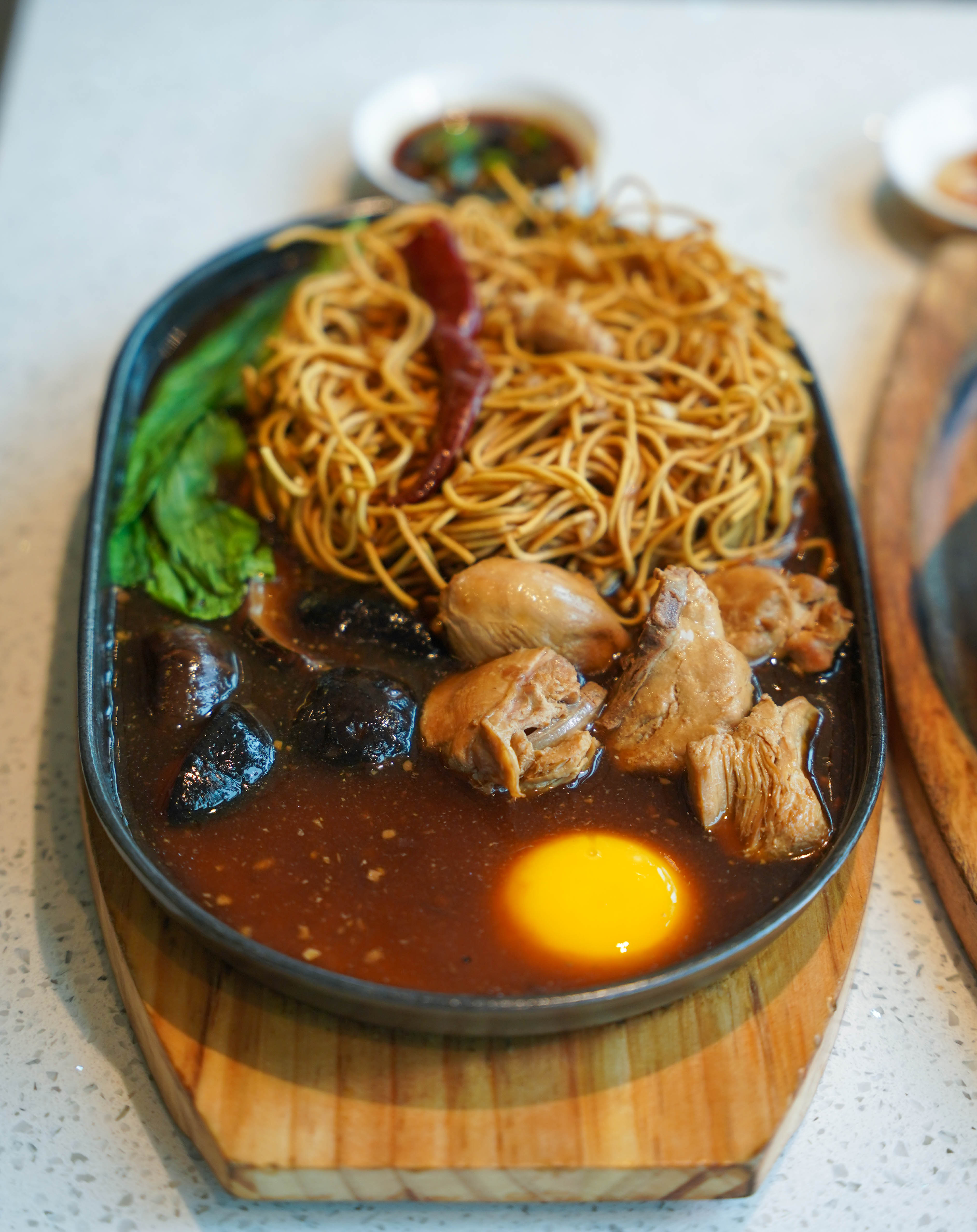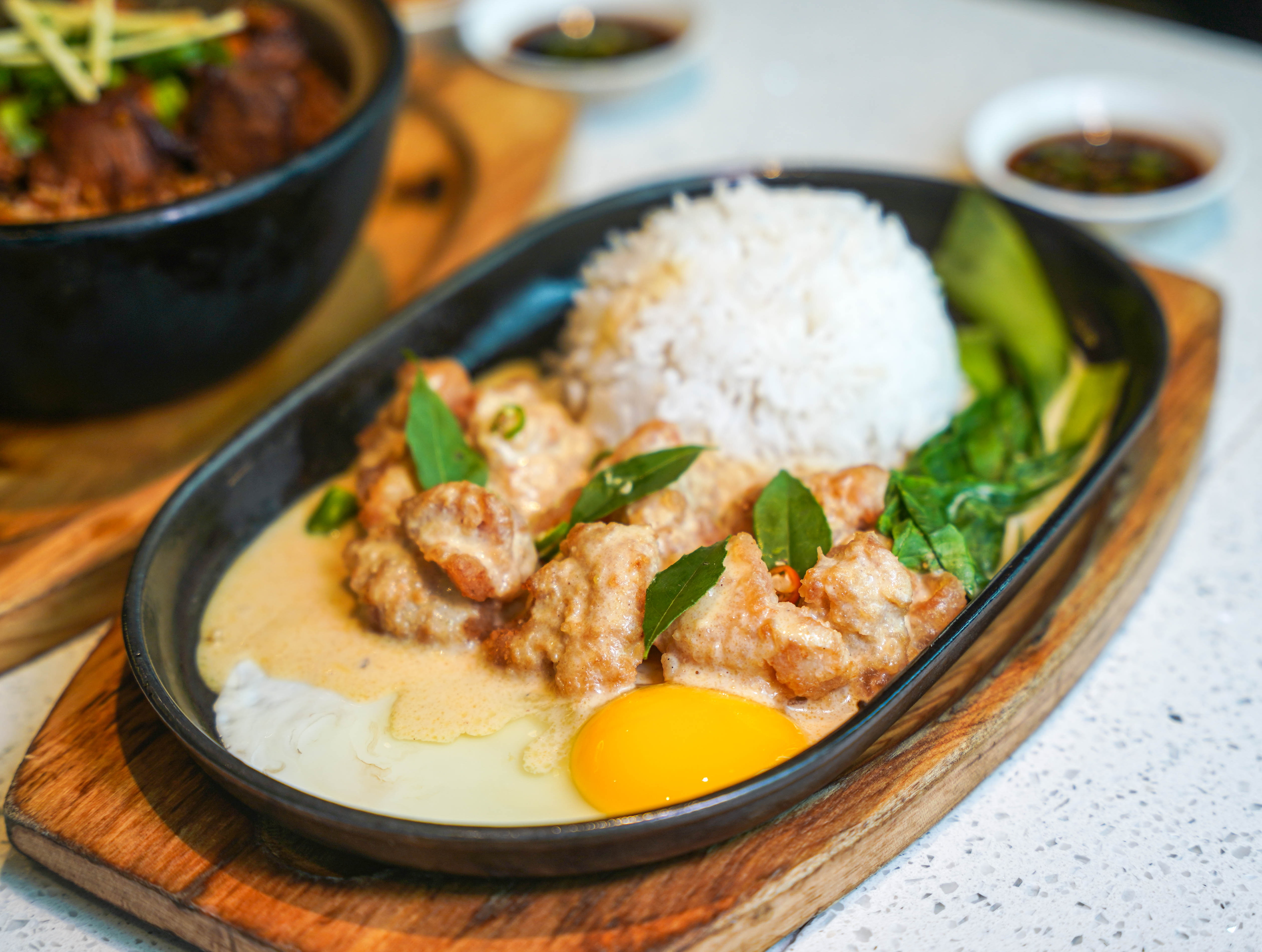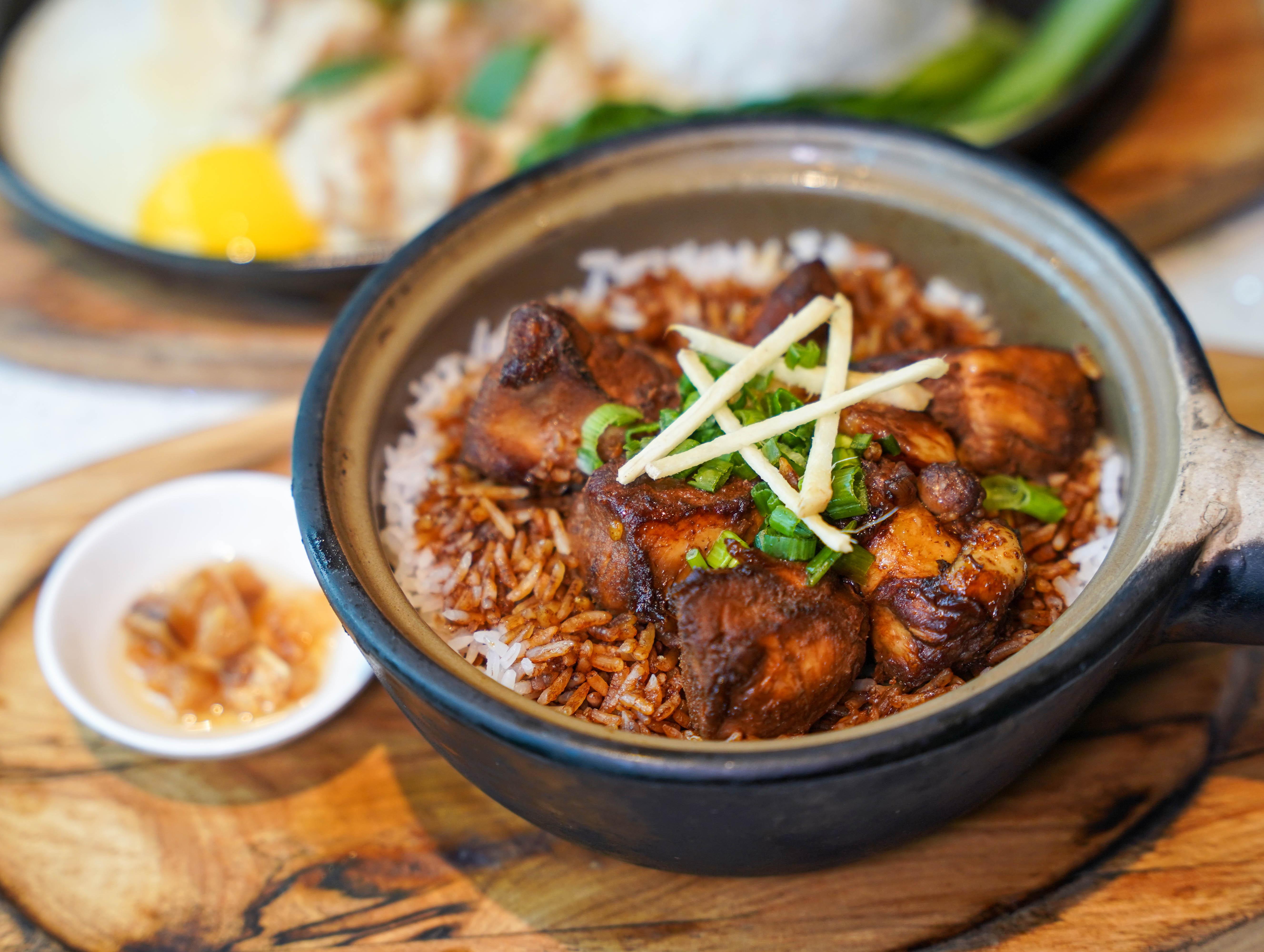 Sizzling & Claypot offers exactly what its name suggests - the Sizzling Yee Mee with Chicken & Mushrooms (RM12.90) is the bestseller, cooked to order quickly for noodle-craving customers in a rush. The Sizzling Rice with Buttermilk Chicken (RM13.90) is the best bet for rice enthusiasts, while the Classic Claypot Chicken Rice (RM12.90) is soulful and satisfying, served in an impressively substantial portion, making it a bargain for the price.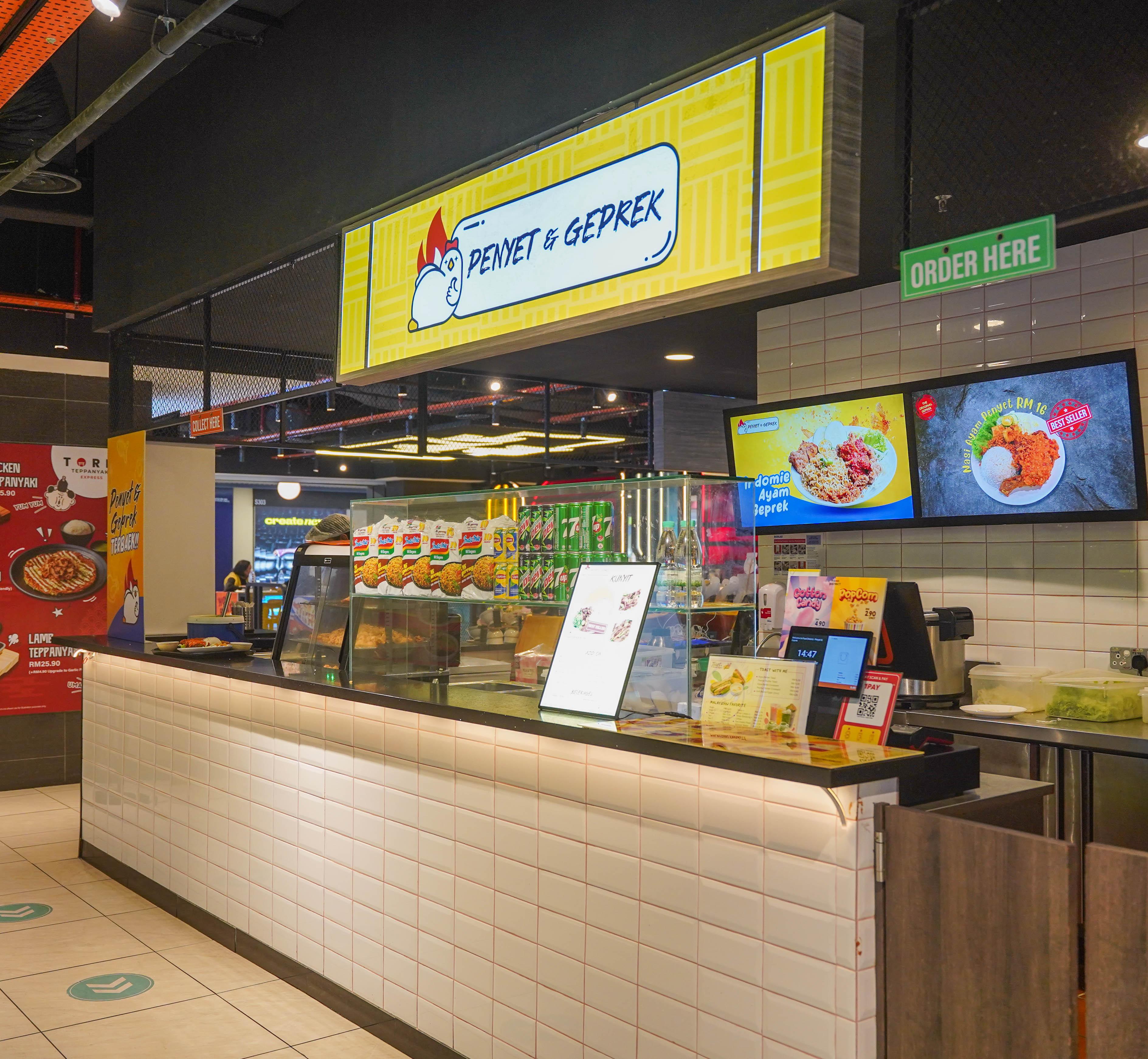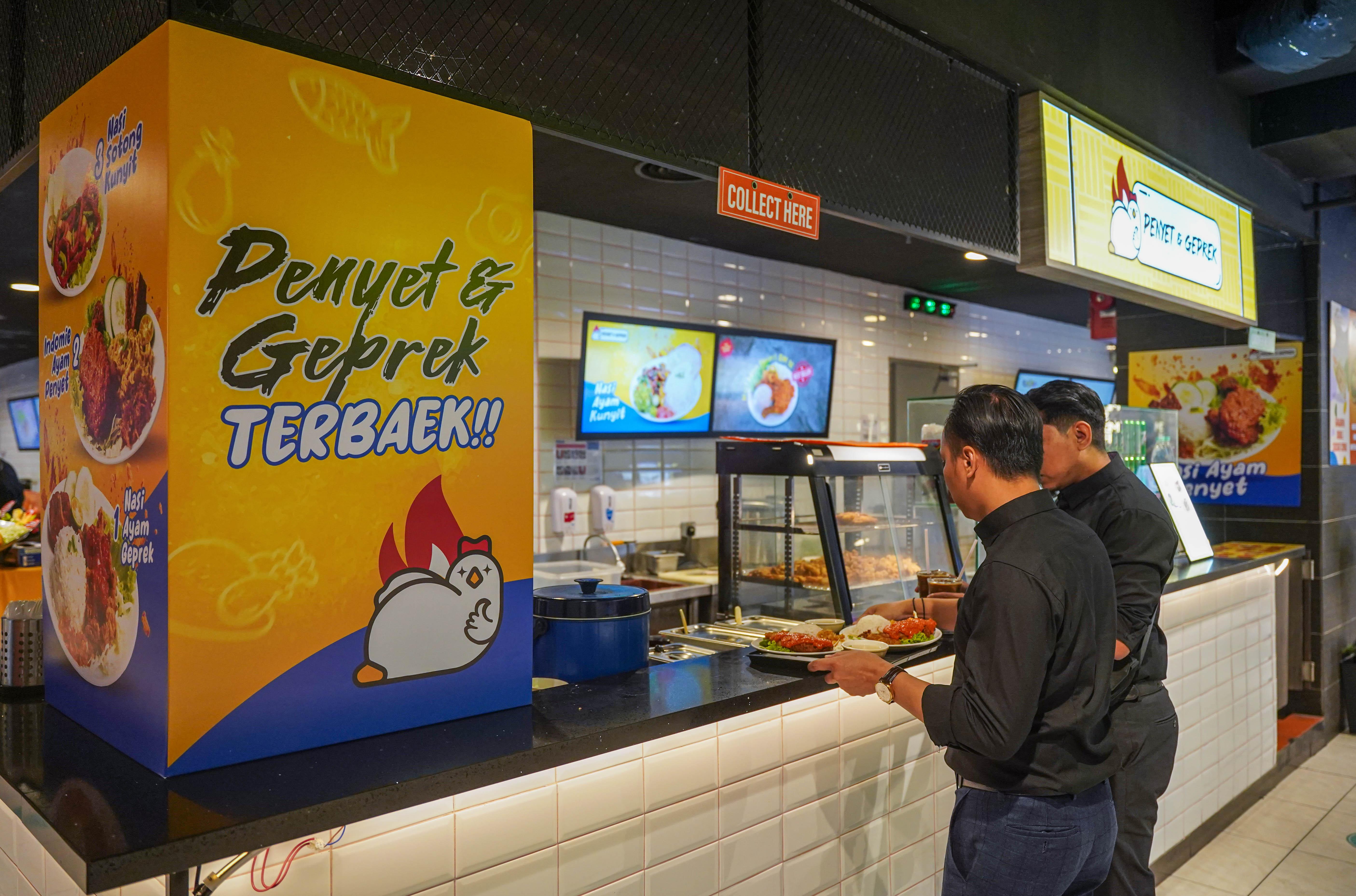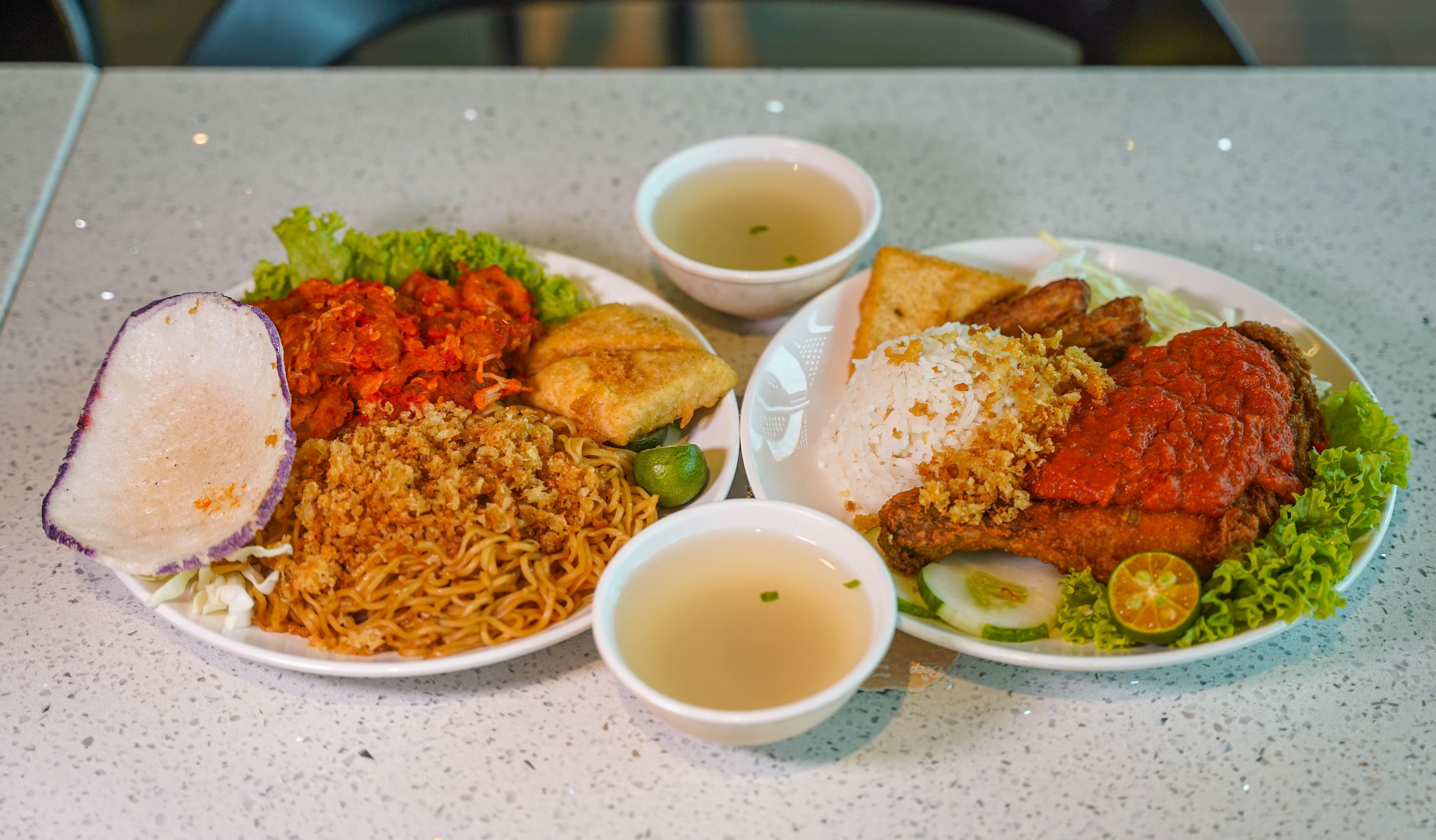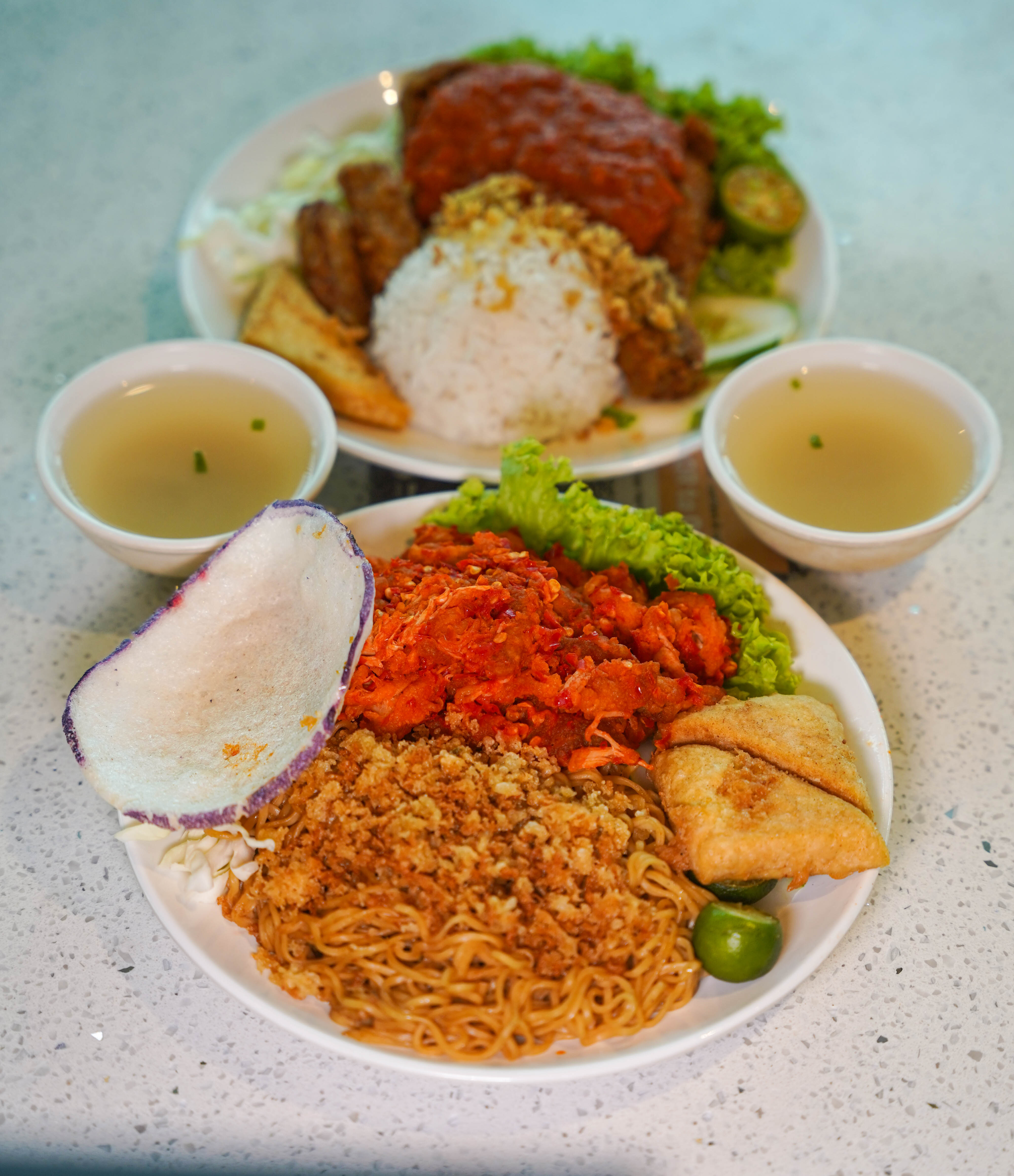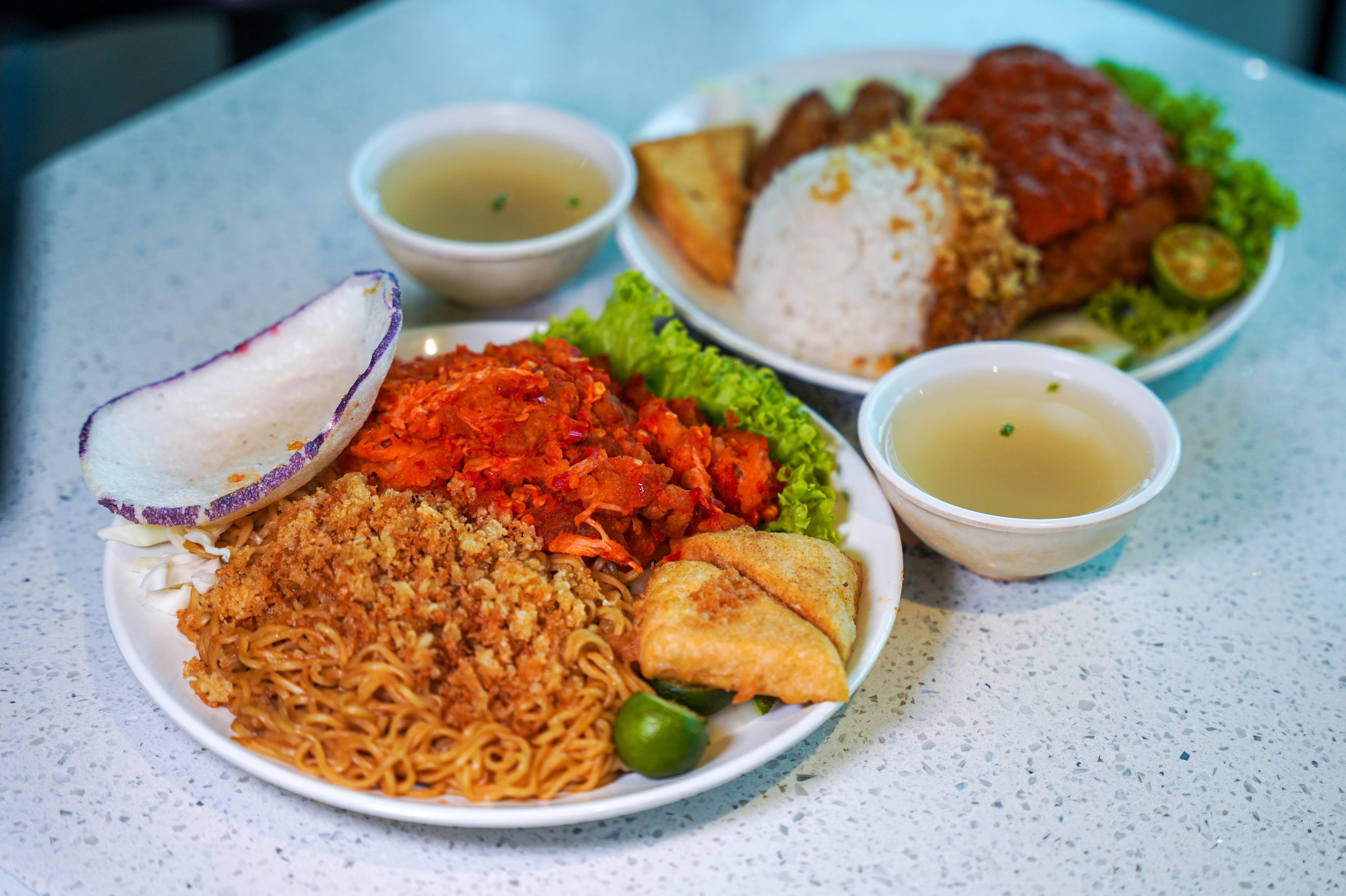 Penyet & Geprek spices up Food District's scene with fiery Indonesian crowd-pleasers like Indomie Ayam Geprek (RM14) and Nasi Ayam Penyet (RM15.90) - perfect if you relish Indonesia's interpretations of fried chicken with luscious sambal, fried tauhu and tempeh. These are massive, value-for-money servings, also available in other protein choices like prawns, ikan tilapia or ikan bawal hitam. Vegetarian options such as Nasi Terung Penyet (RM12.90) are also available.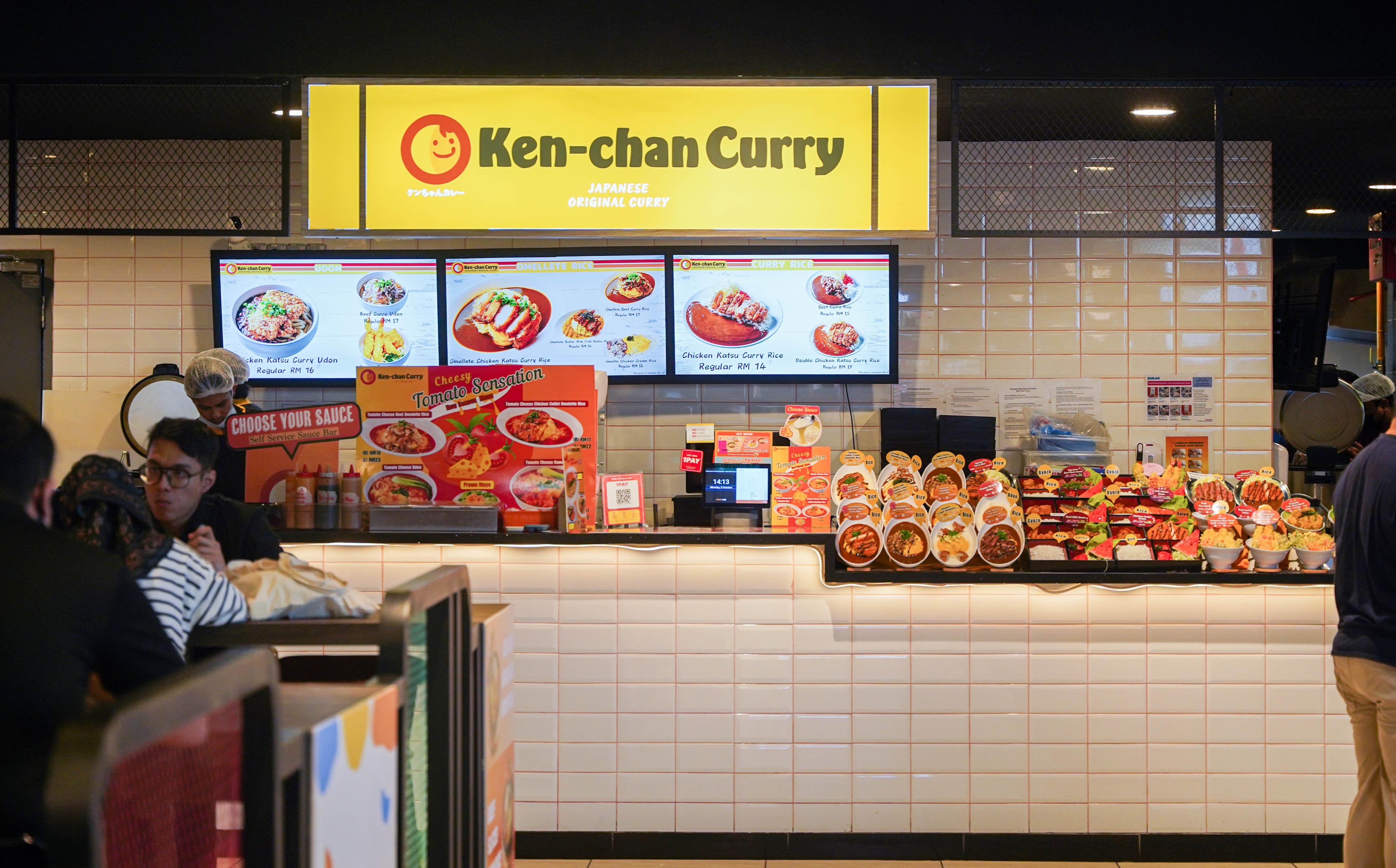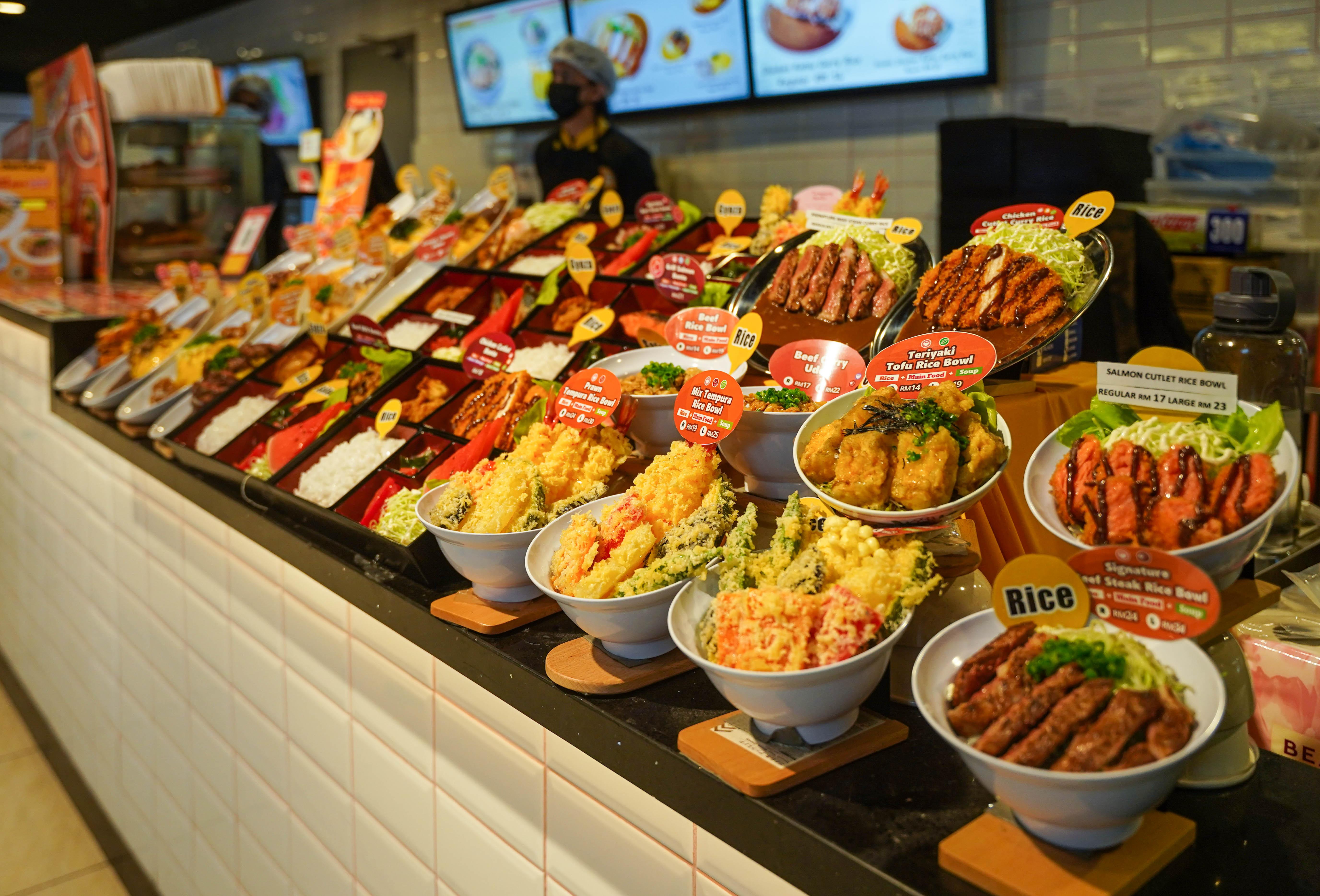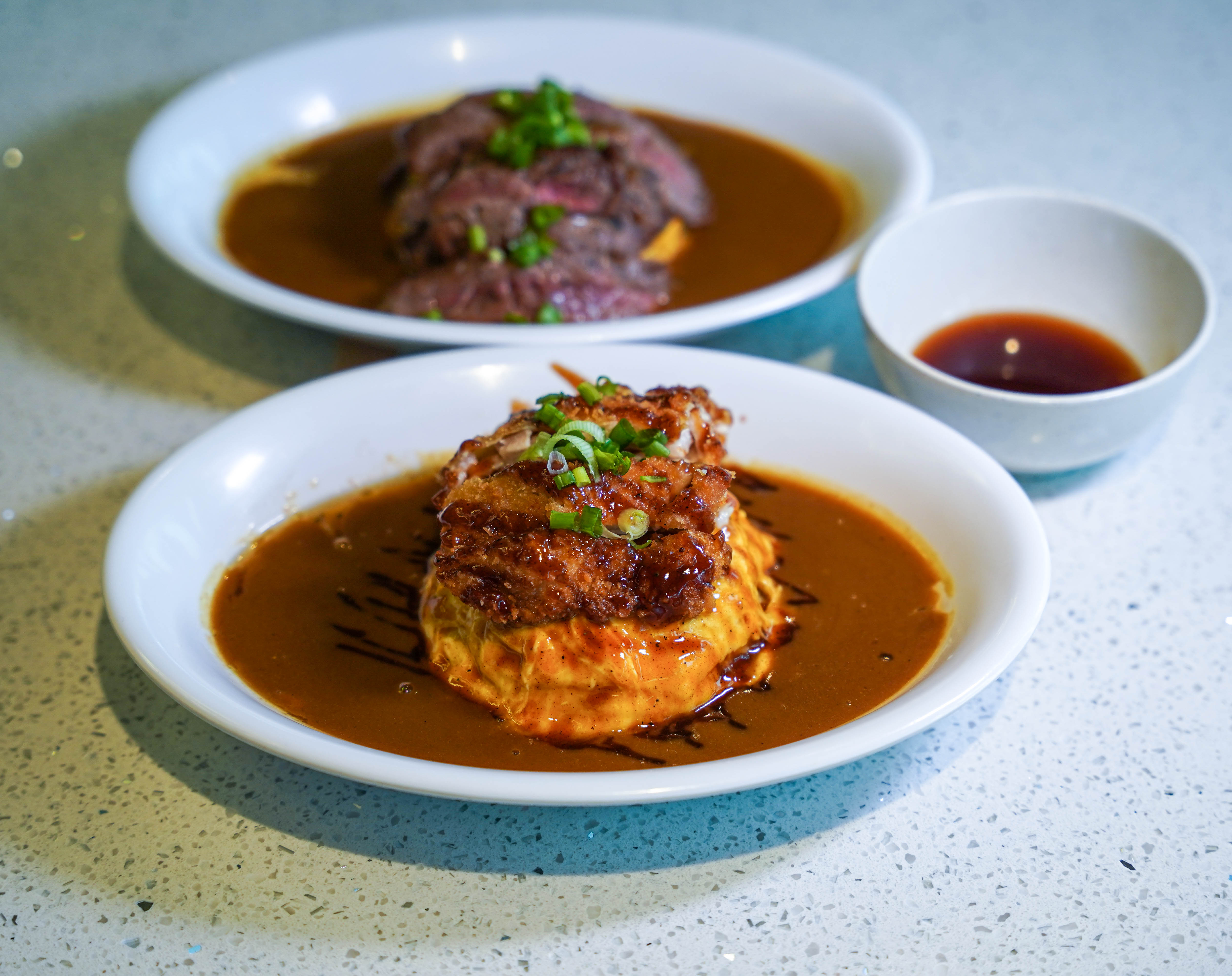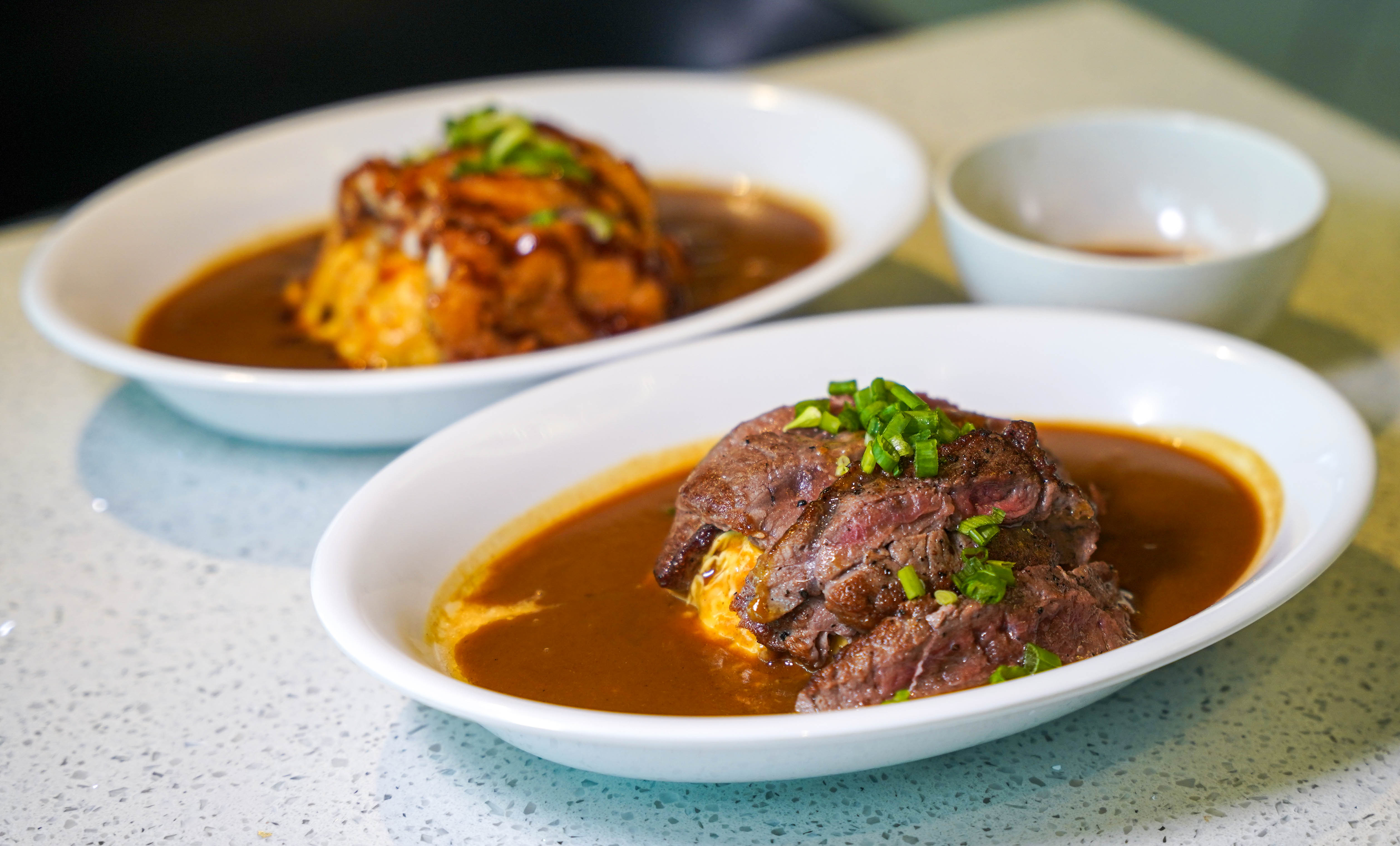 Ken-Chan Curry consistently keeps customers coming back for its Japanese curry rice, which includes the Signature Beef Steak Omelette Curry Rice (RM28) and Chicken Cutlet Omelette Curry Rice (RM16). A variety of ramen and udon are also available.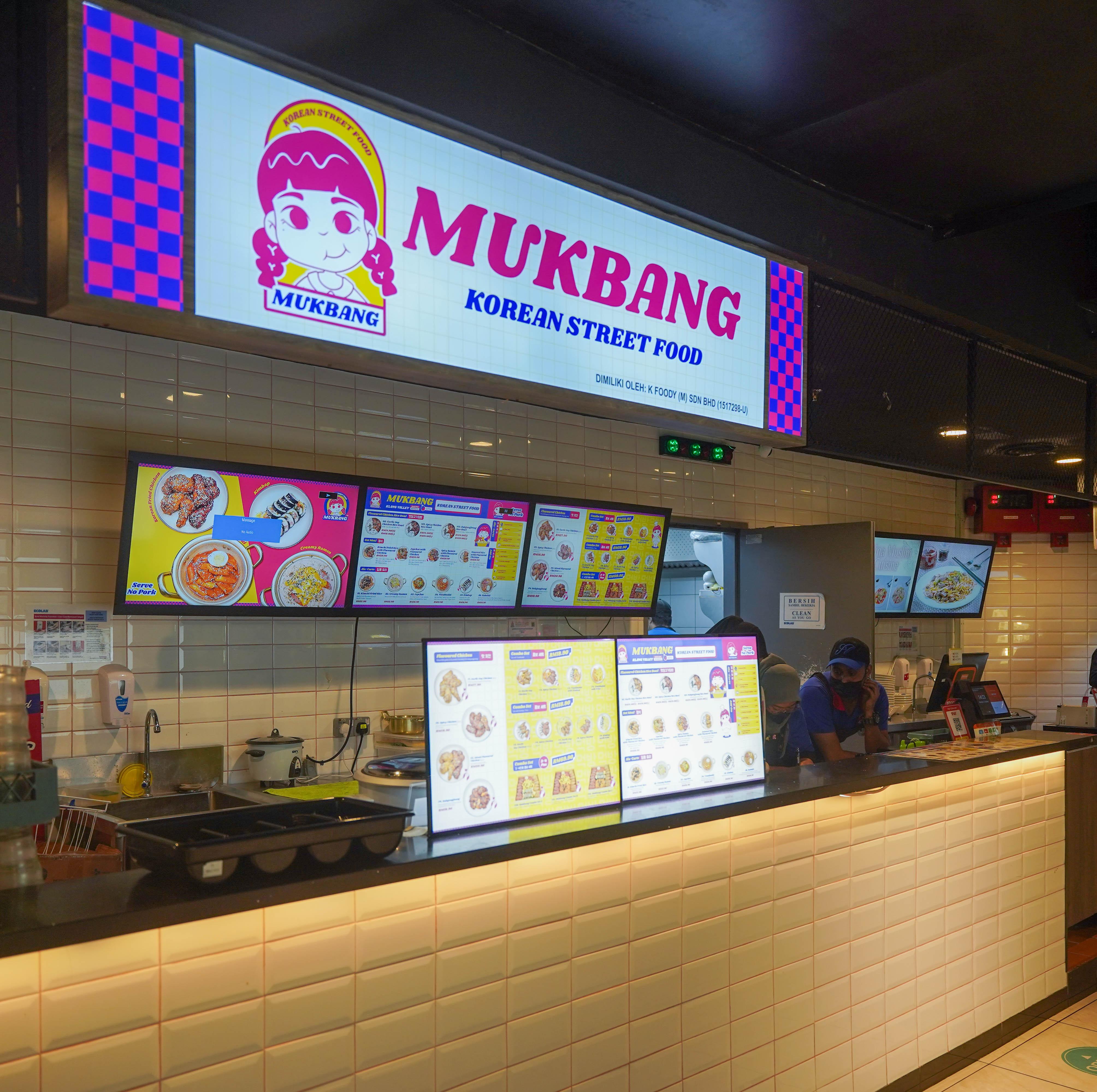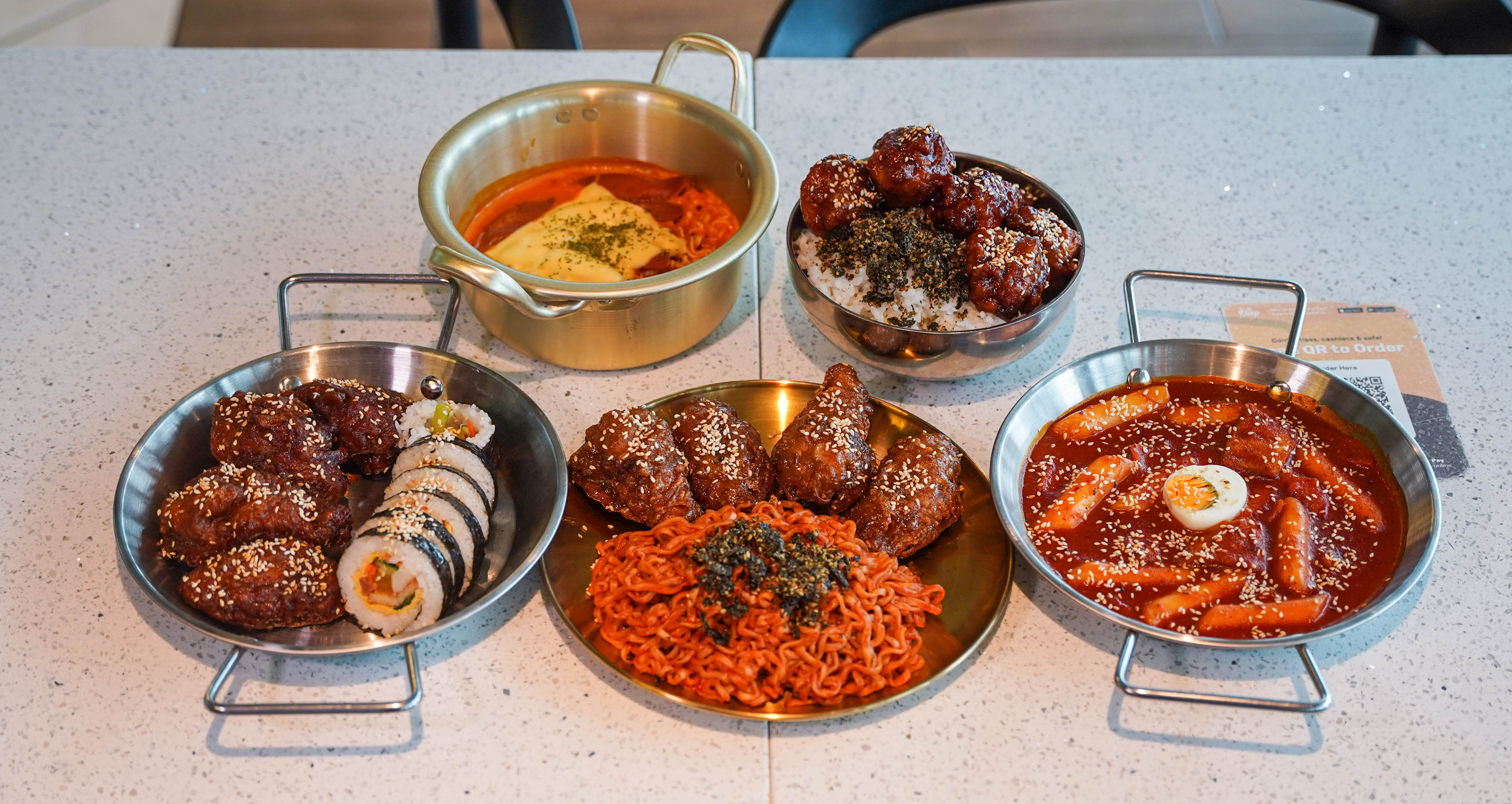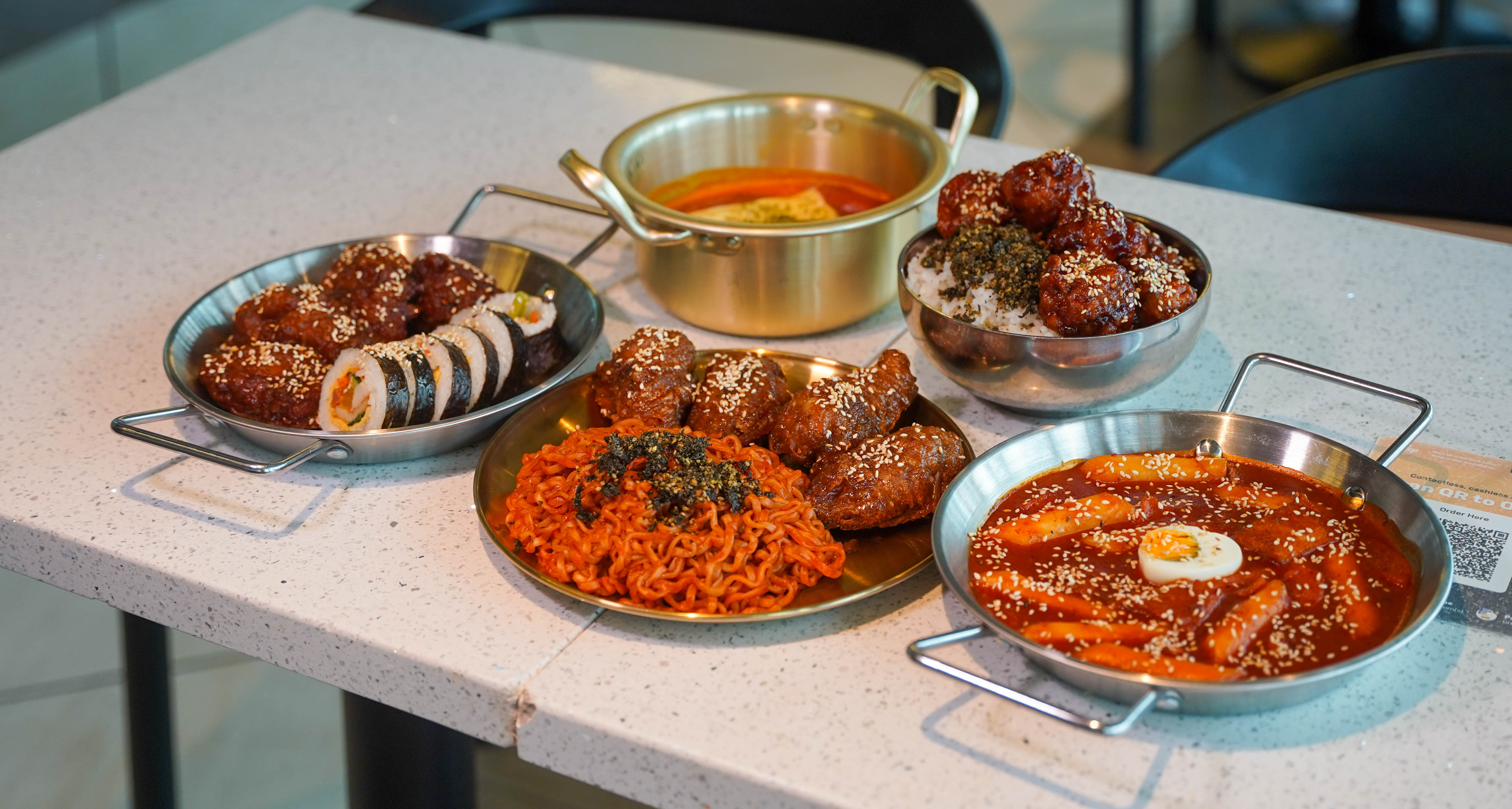 Mukbang Korean Street Food's top temptations channel the spirit of Seoul, including Spicy Ramen with Flavoured Chicken (RM20.90, featuring a choice of garlic soy chicken, Korean spicy chicken or dakgangjeong), the Creamy Ramen (RM15.90; milky with cheese), Tteokbokki (RM15.90; stir-fried rice cakes and fish cakes mixed with sweet and spicy red pepper sauce), Spicy Chicken Rice Bowl (RM14.90) and Mixed Flavoured chicken (RM20.90).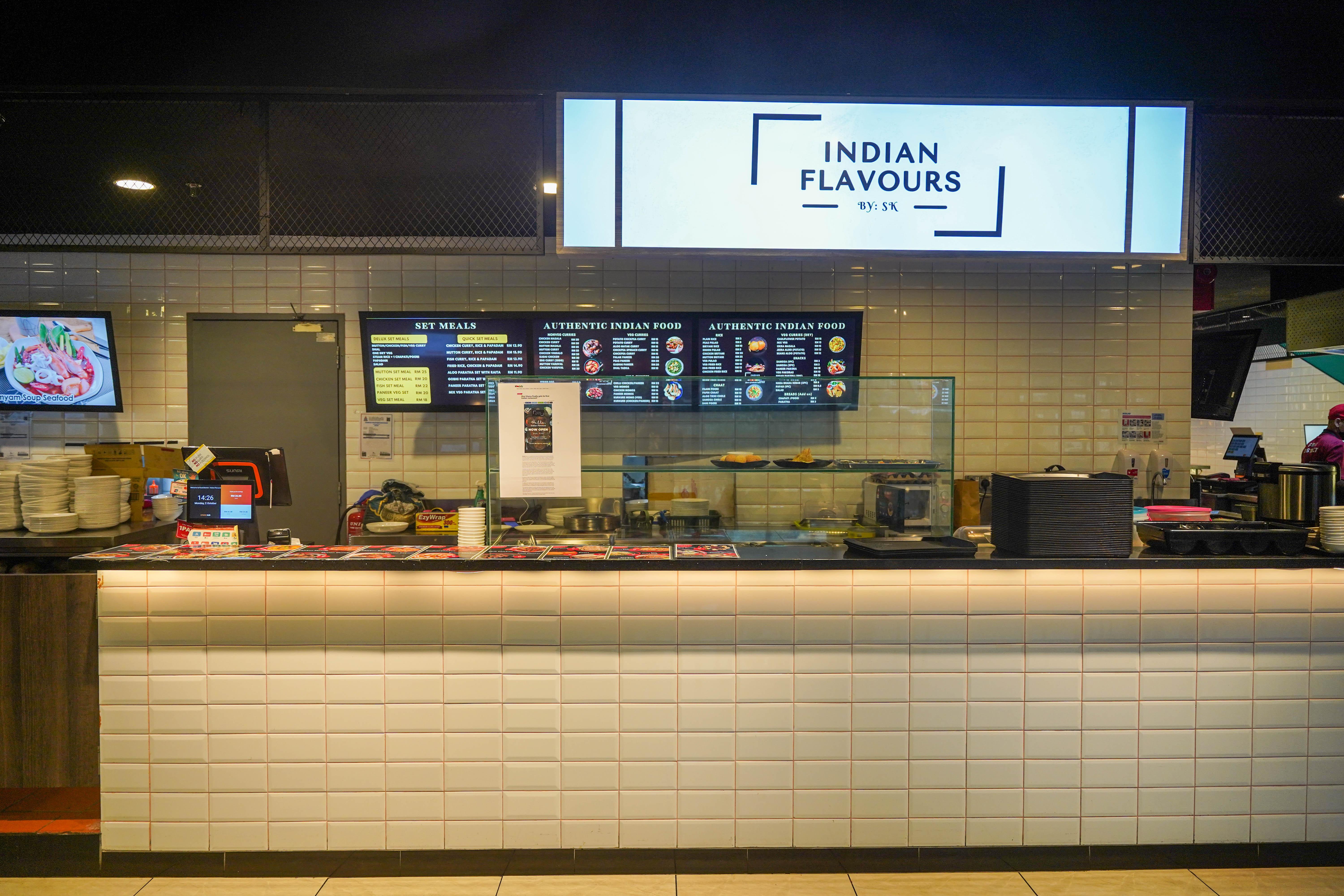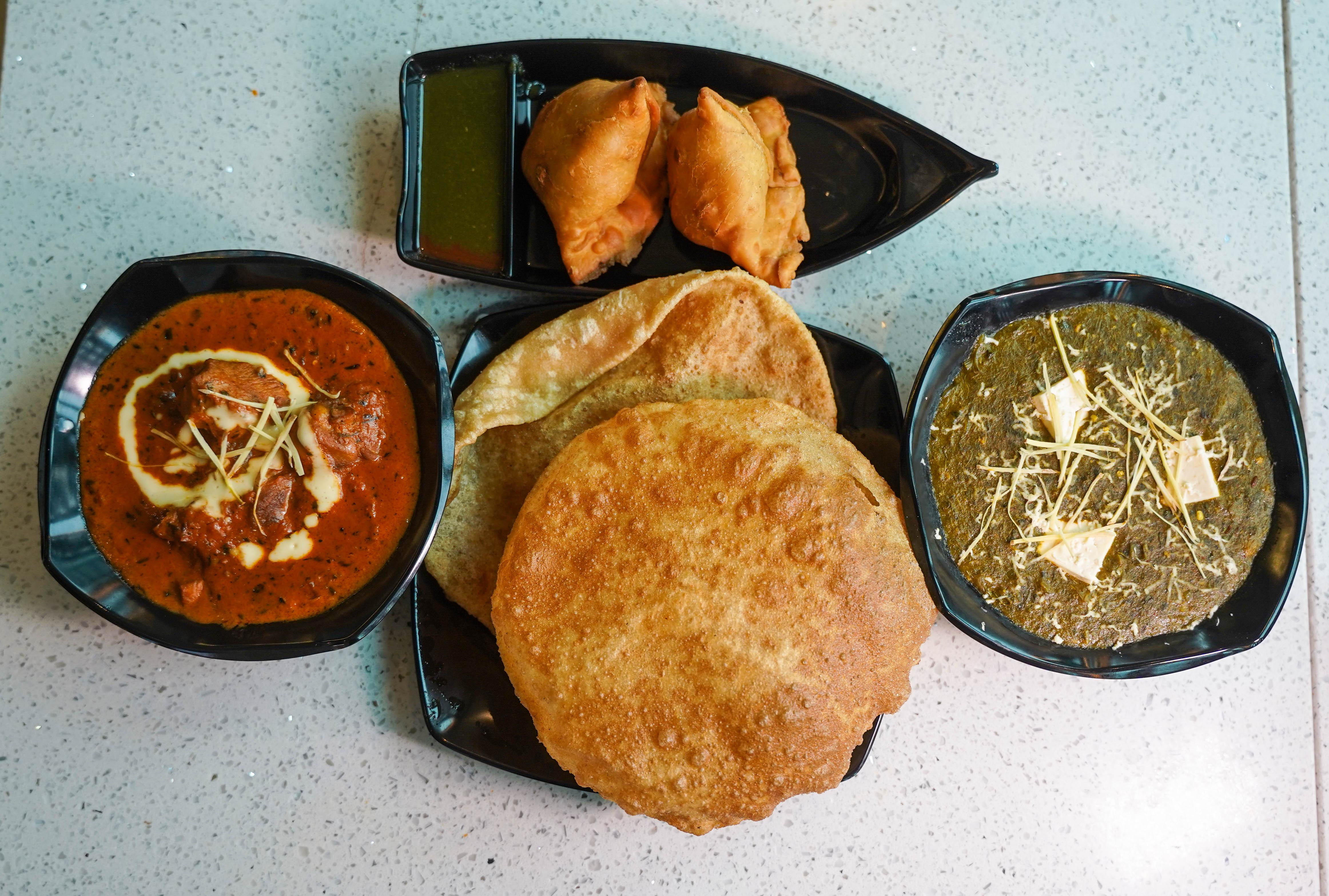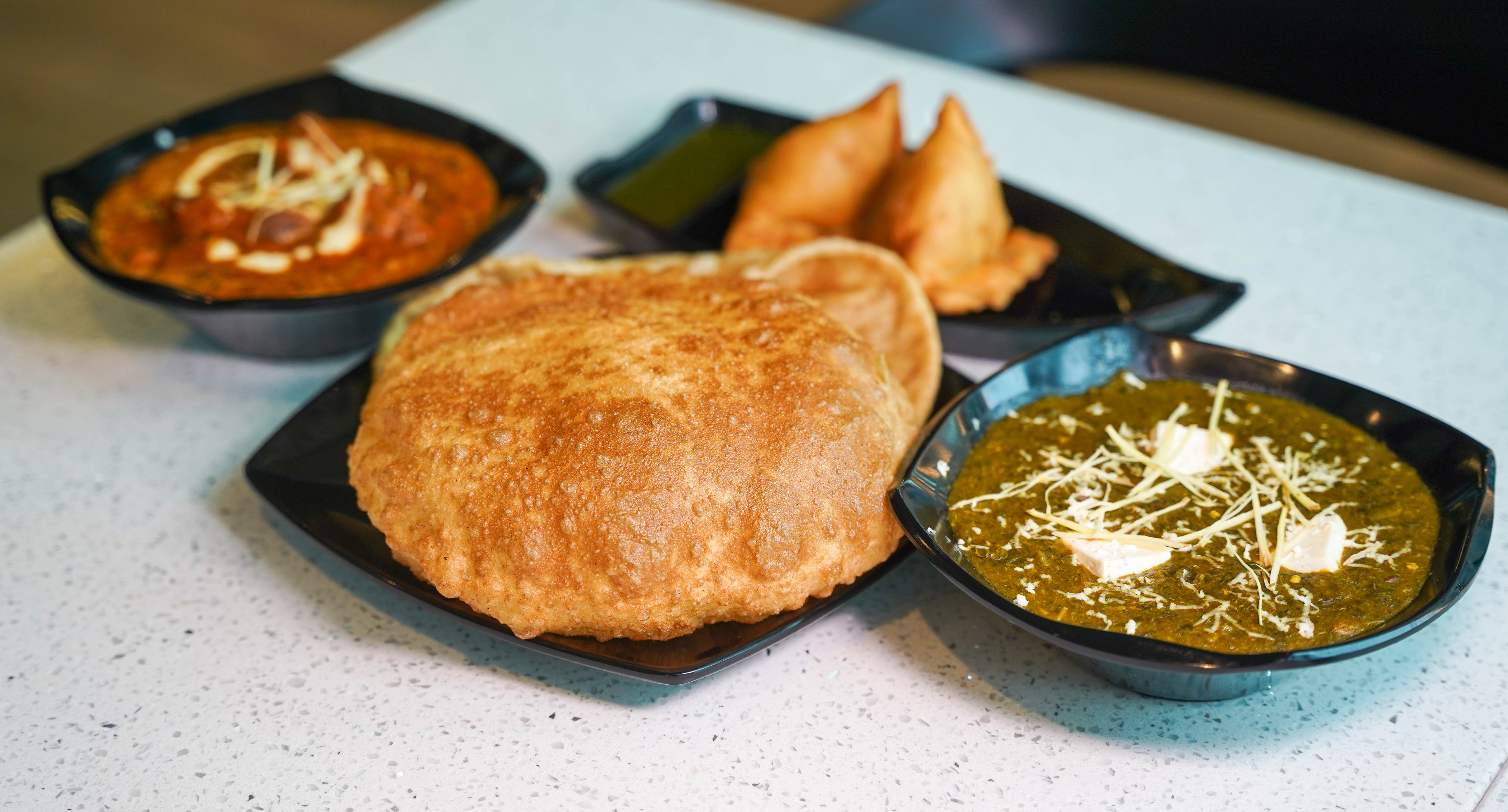 Indian Flavours conveys authentic Indian treats like airily fluffy, alluringly fragrant Poori (RM2 each), marvelously paired with mouthwatering Butter Chicken (RM20) and Palak Paneer (RM20; Spinach Cottage Cheese), all loaded with lovely Indian spices.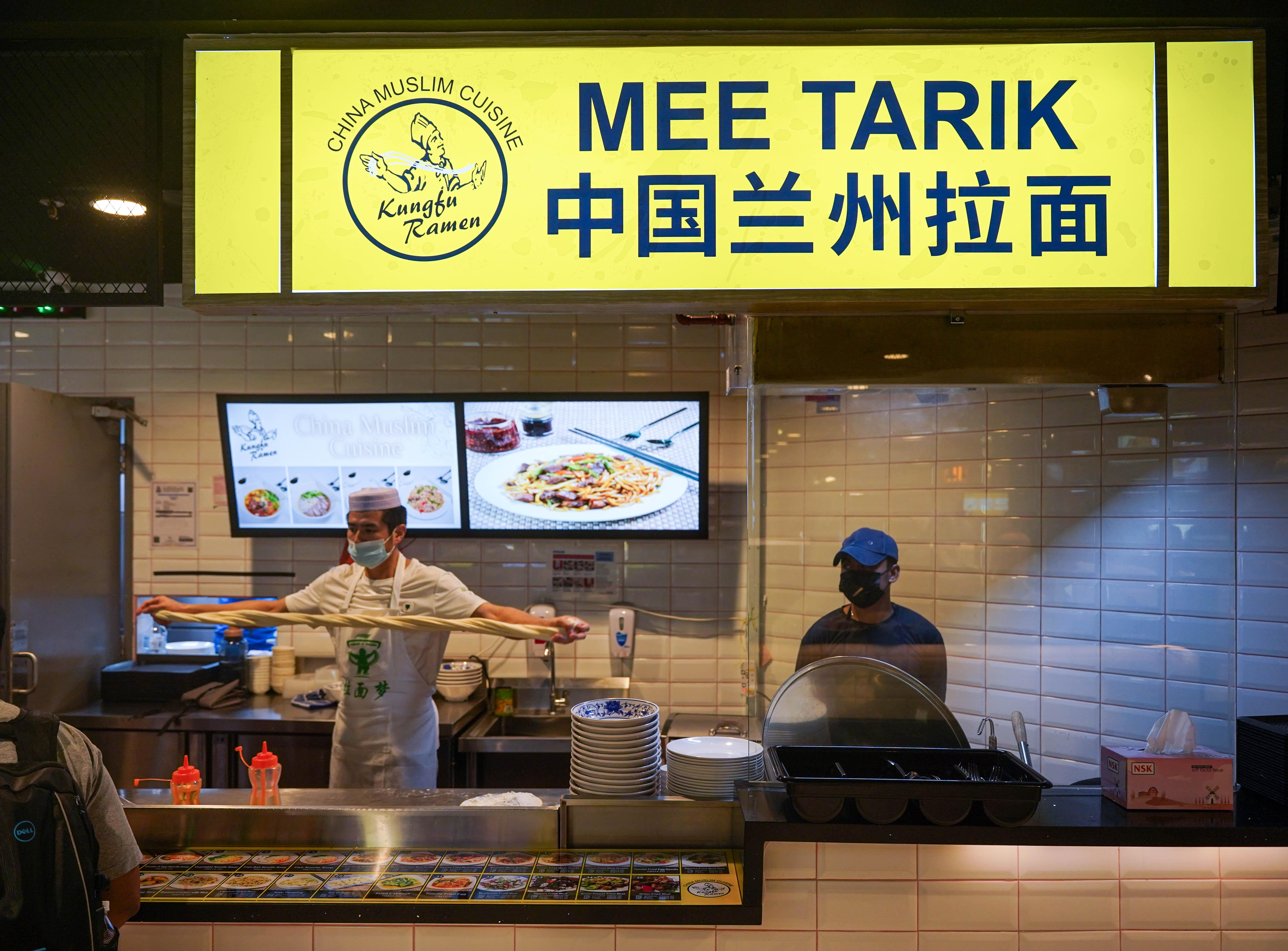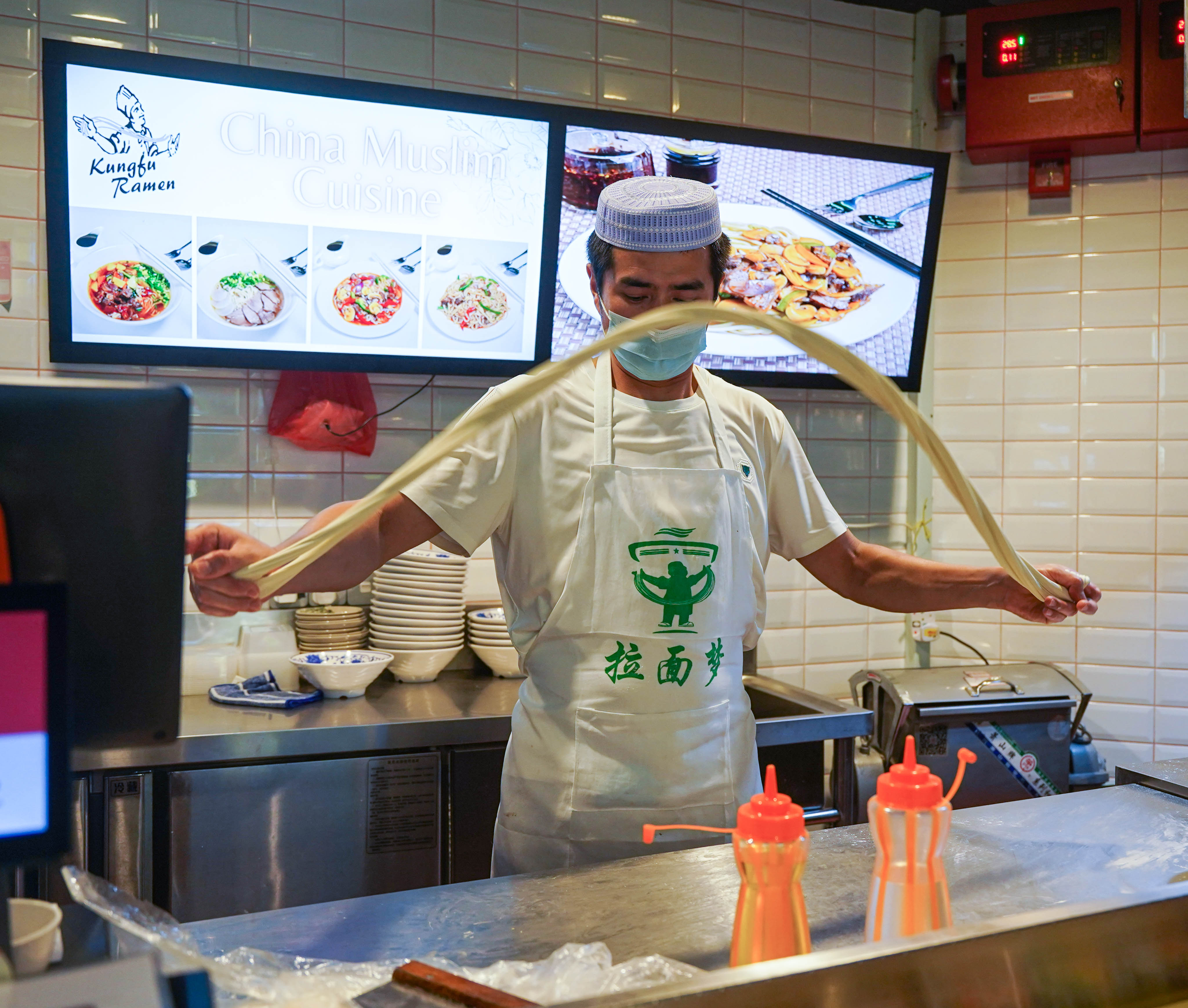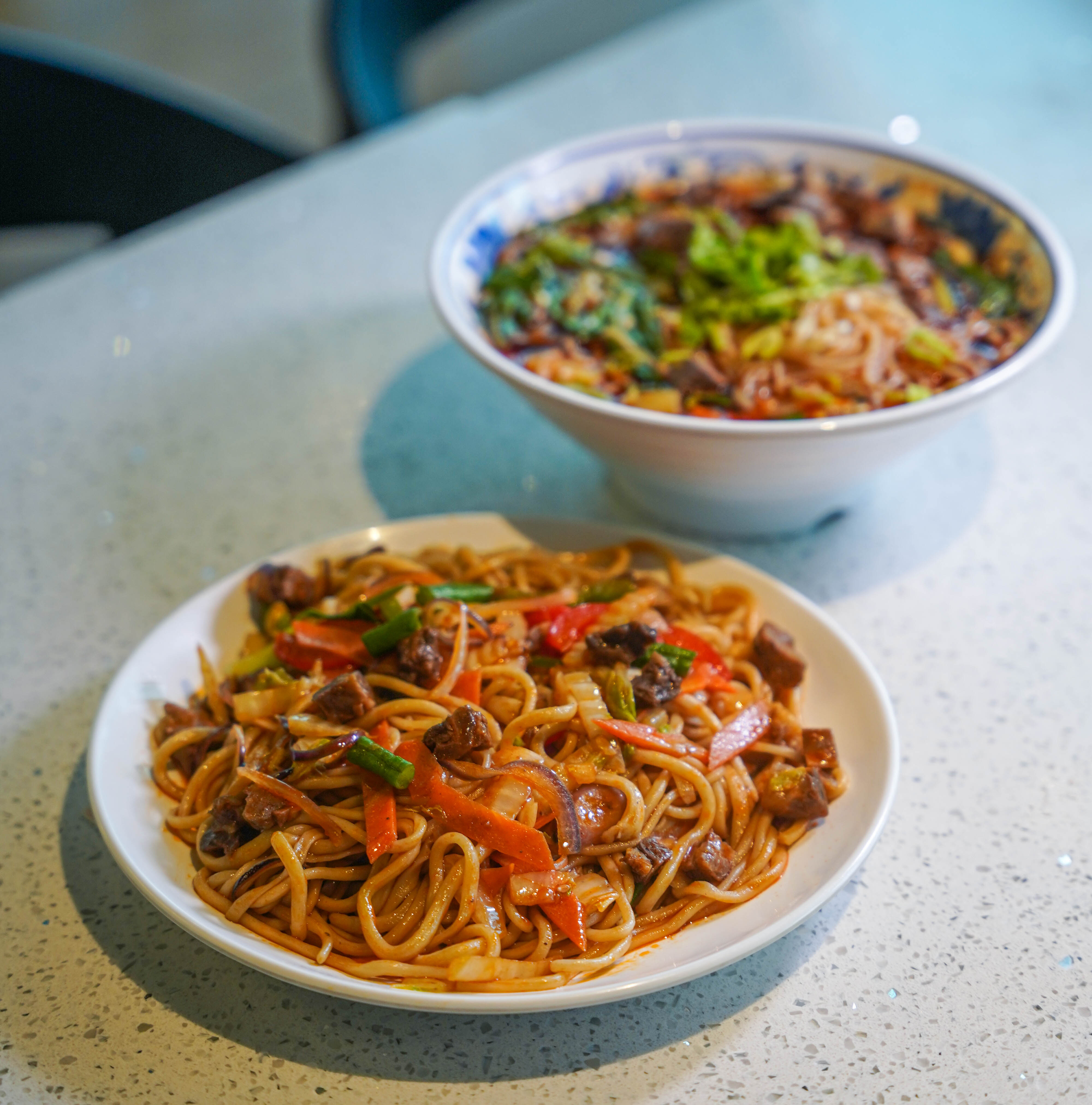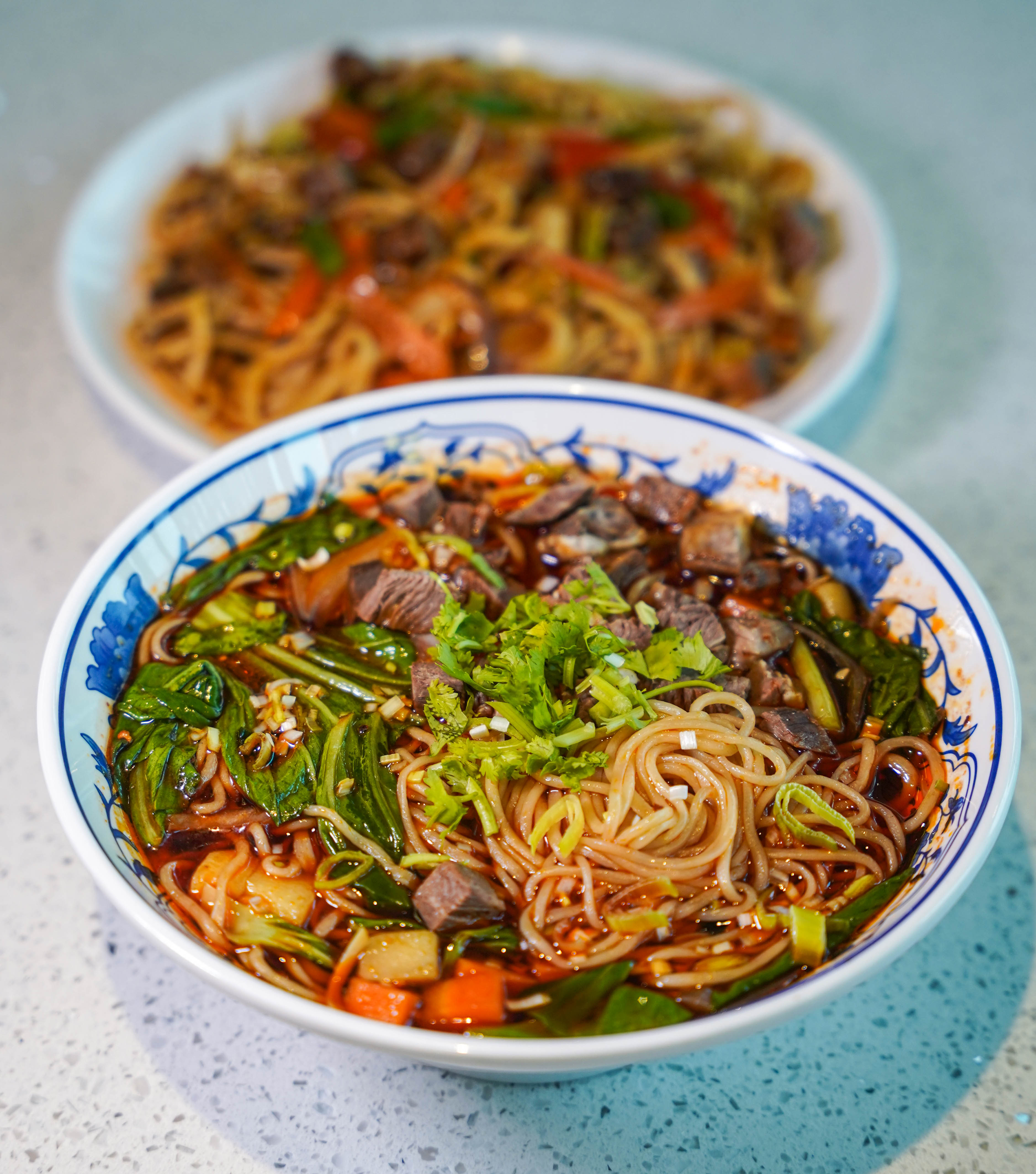 Kungfu Ramen - authentic Chinese Muslim Mee Tarik offers a fun view of the food preparation to pair with your tasty bowl of Braised Beef Noodle Soup (RM16) or Fried Hand-Pulled Noodles with Chicken (RM14), typically served with a choice of beef, chicken or lamb in irresistible soup or dry versions.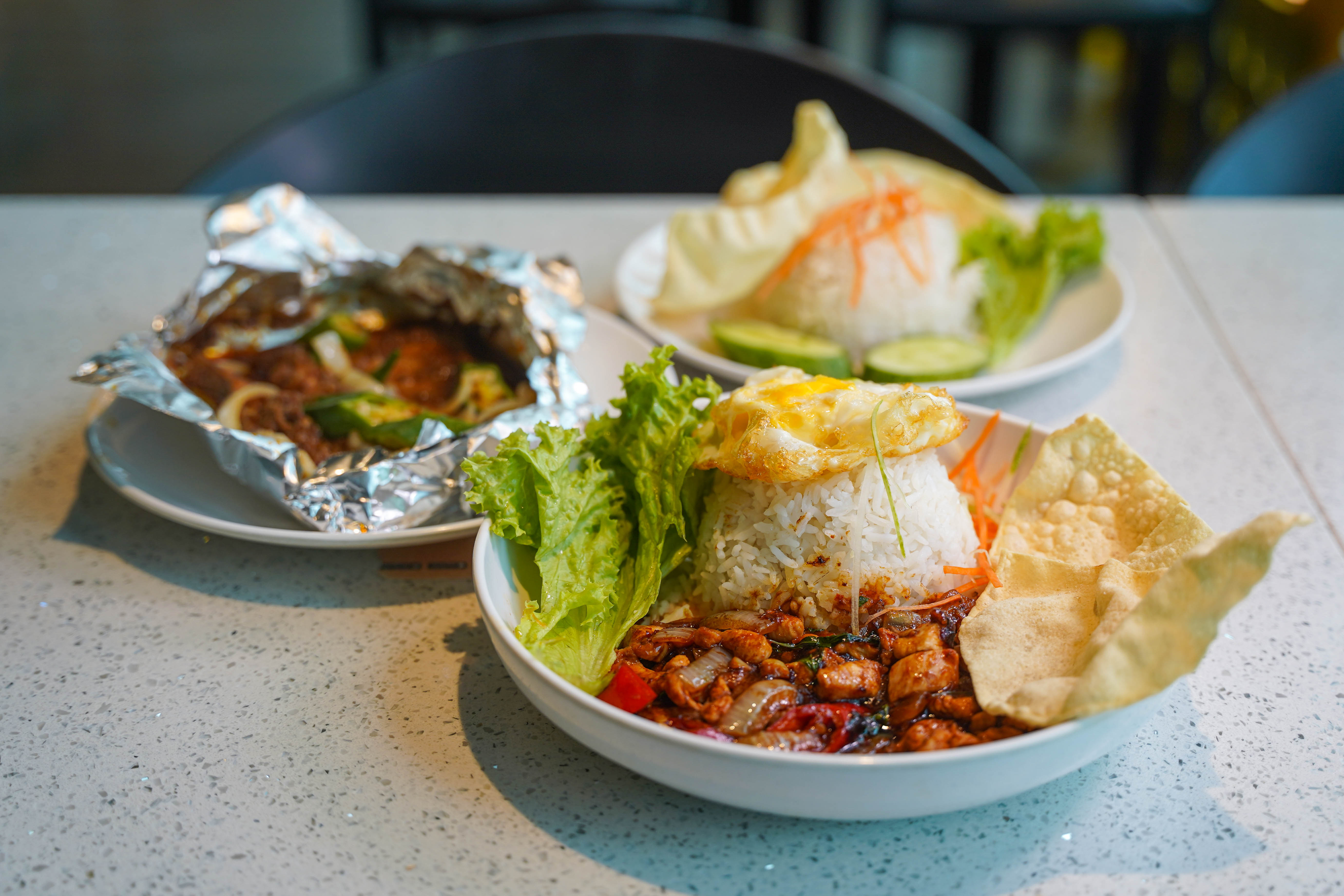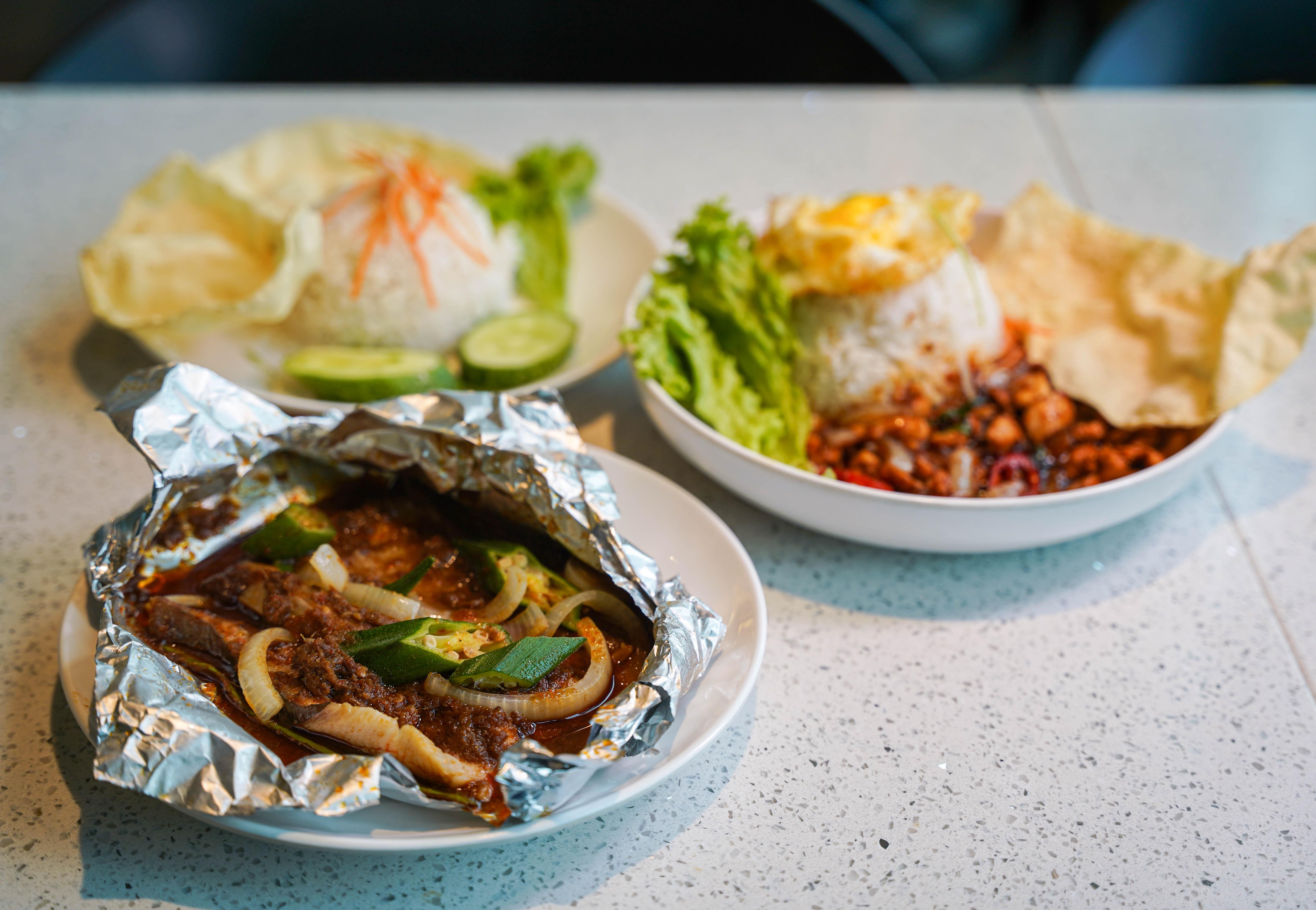 Thai & Ikan Bakar brings soul-warming heat with well-made specialties like Thai Basil Leaf Chicken Rice (RM17, packed with juicy chunks of chicken) and Ikan Pari and Rice (RM19).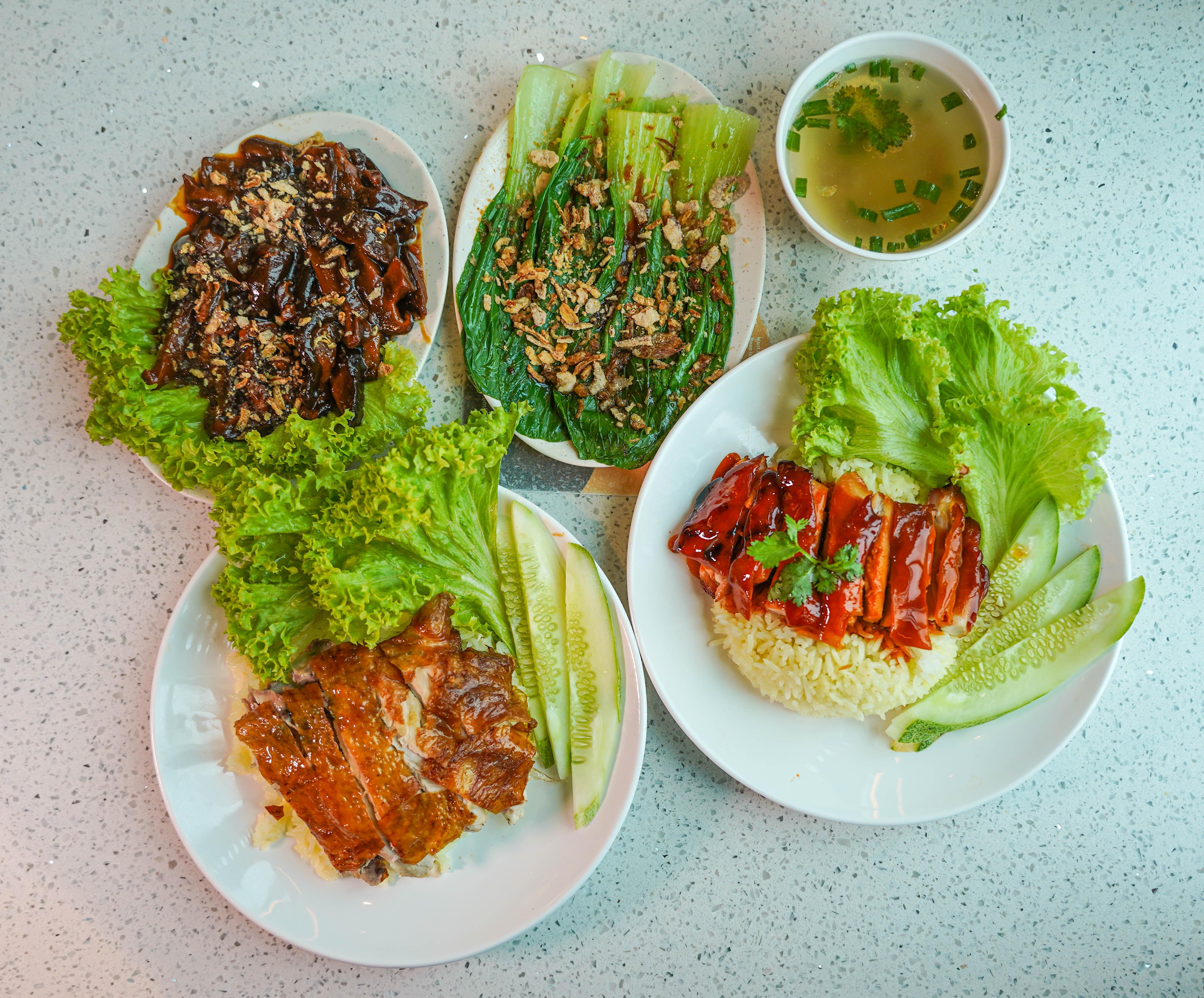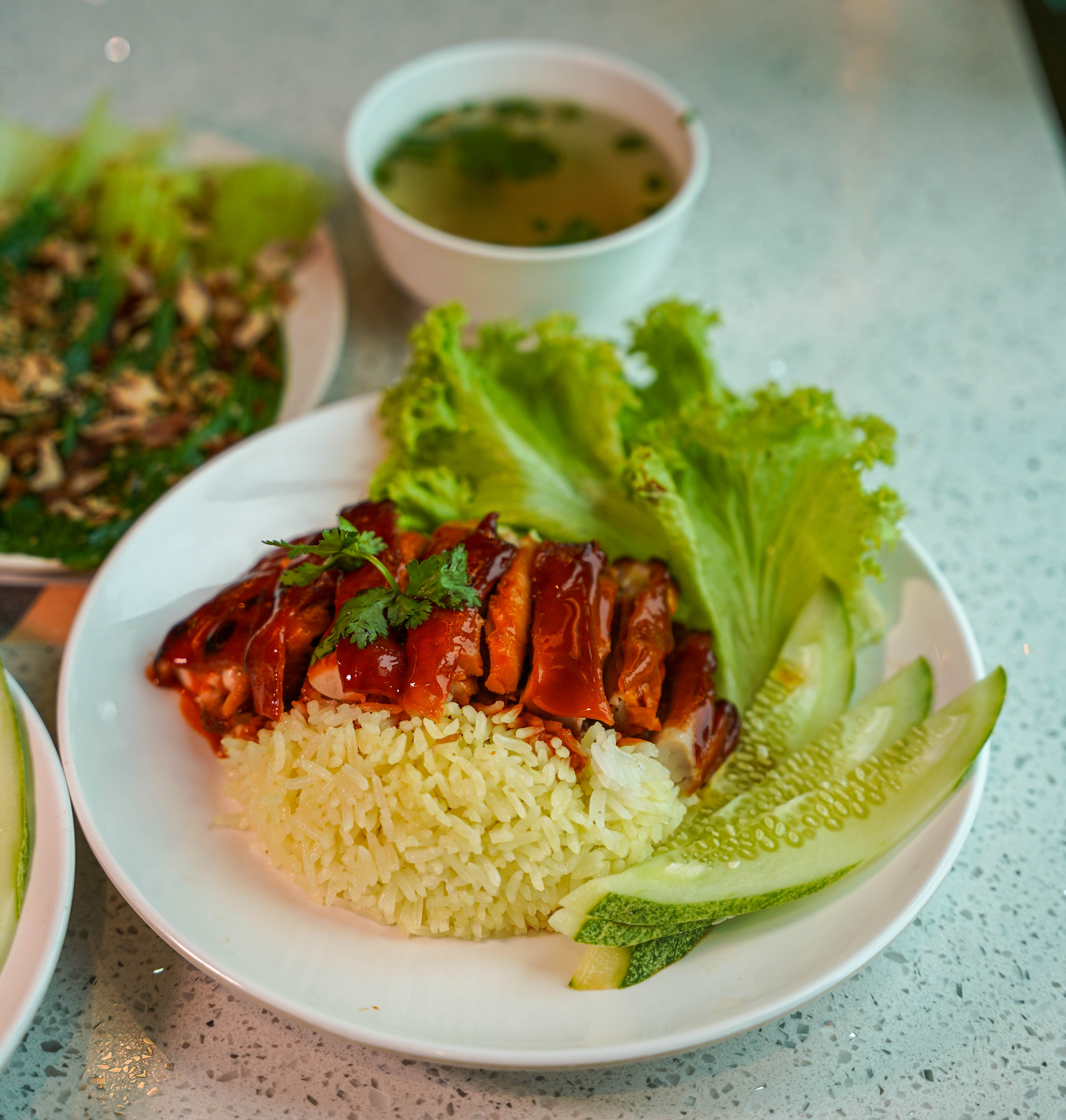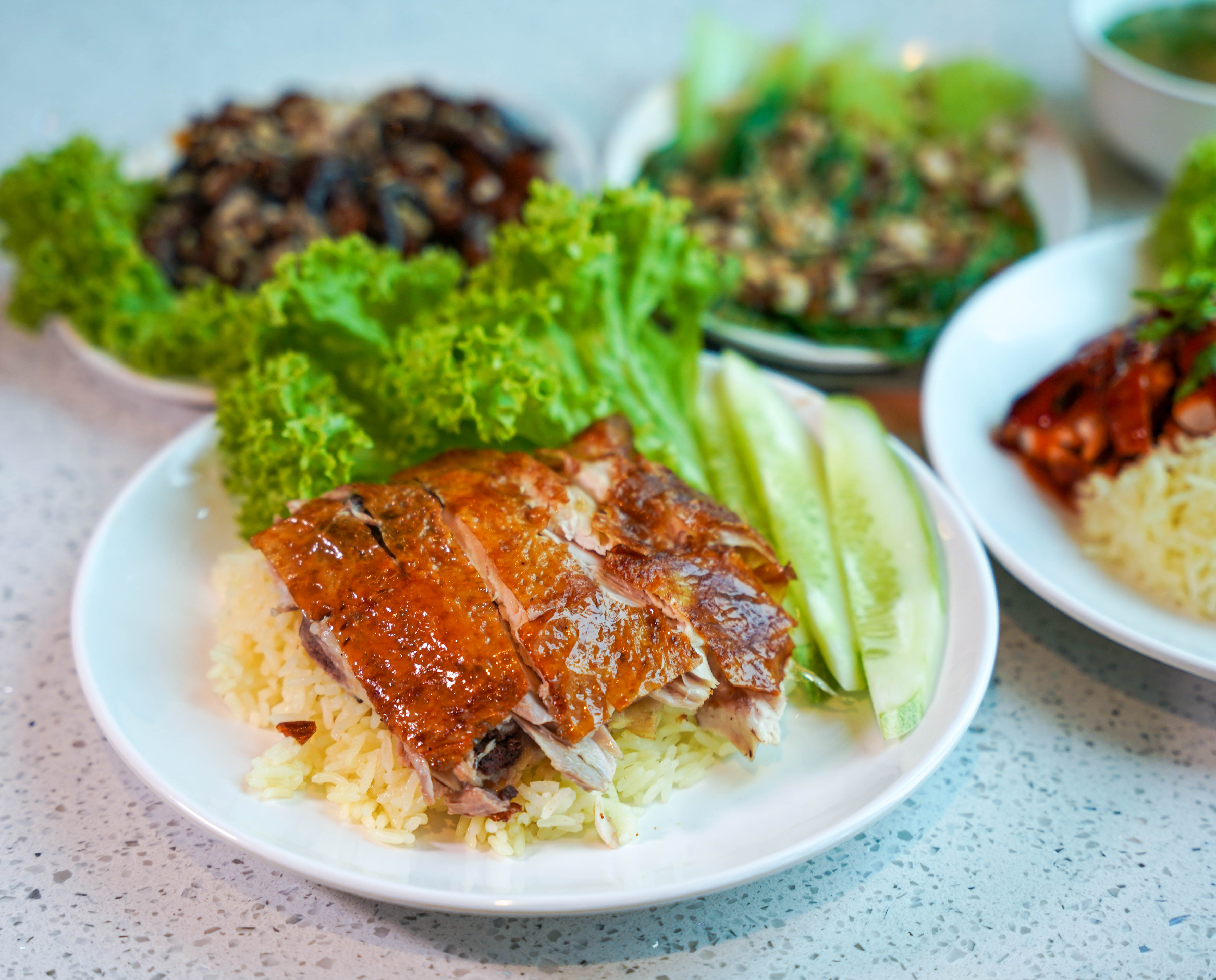 Amin Chicken Rice offers chicken rice in choices like Honey BBQ Chicken Rice (RM13) and Roasted Chicken Rice Set Special (RM18), served with mushrooms, simple and pleasurable.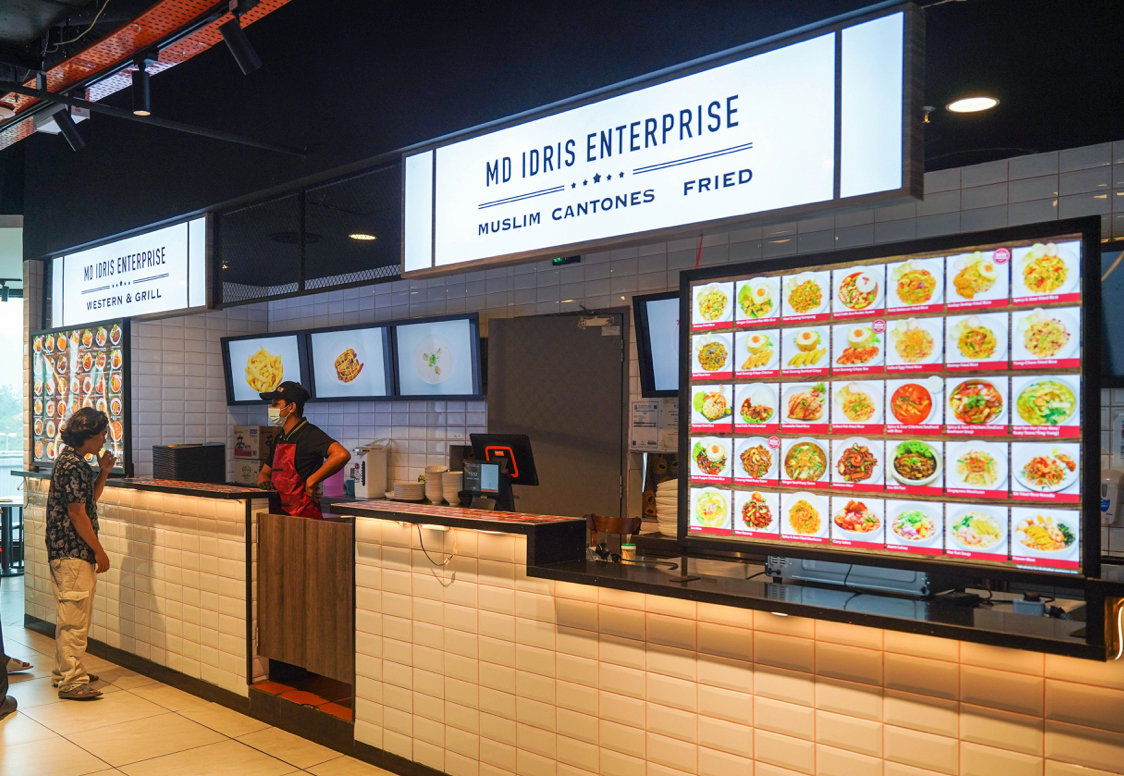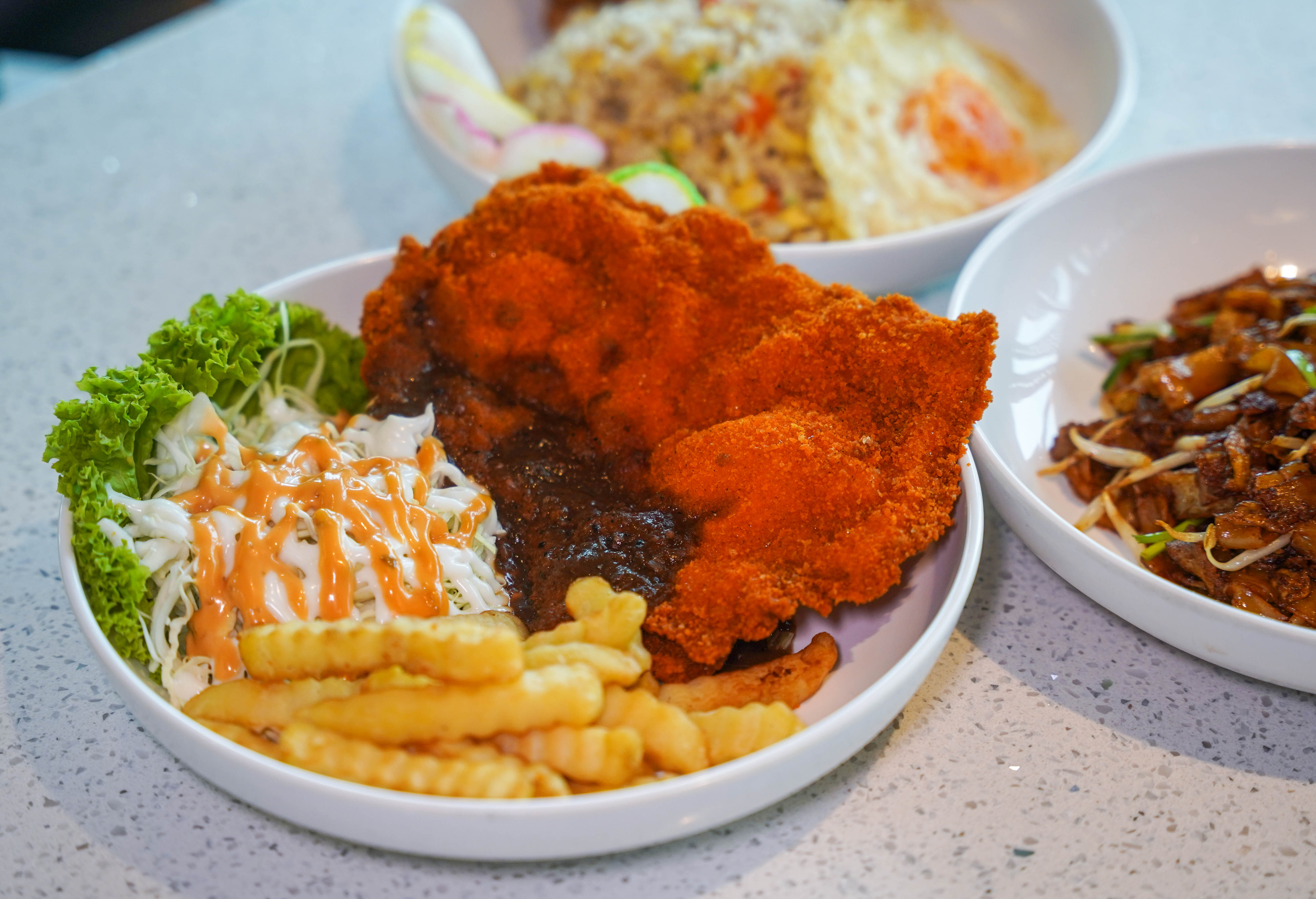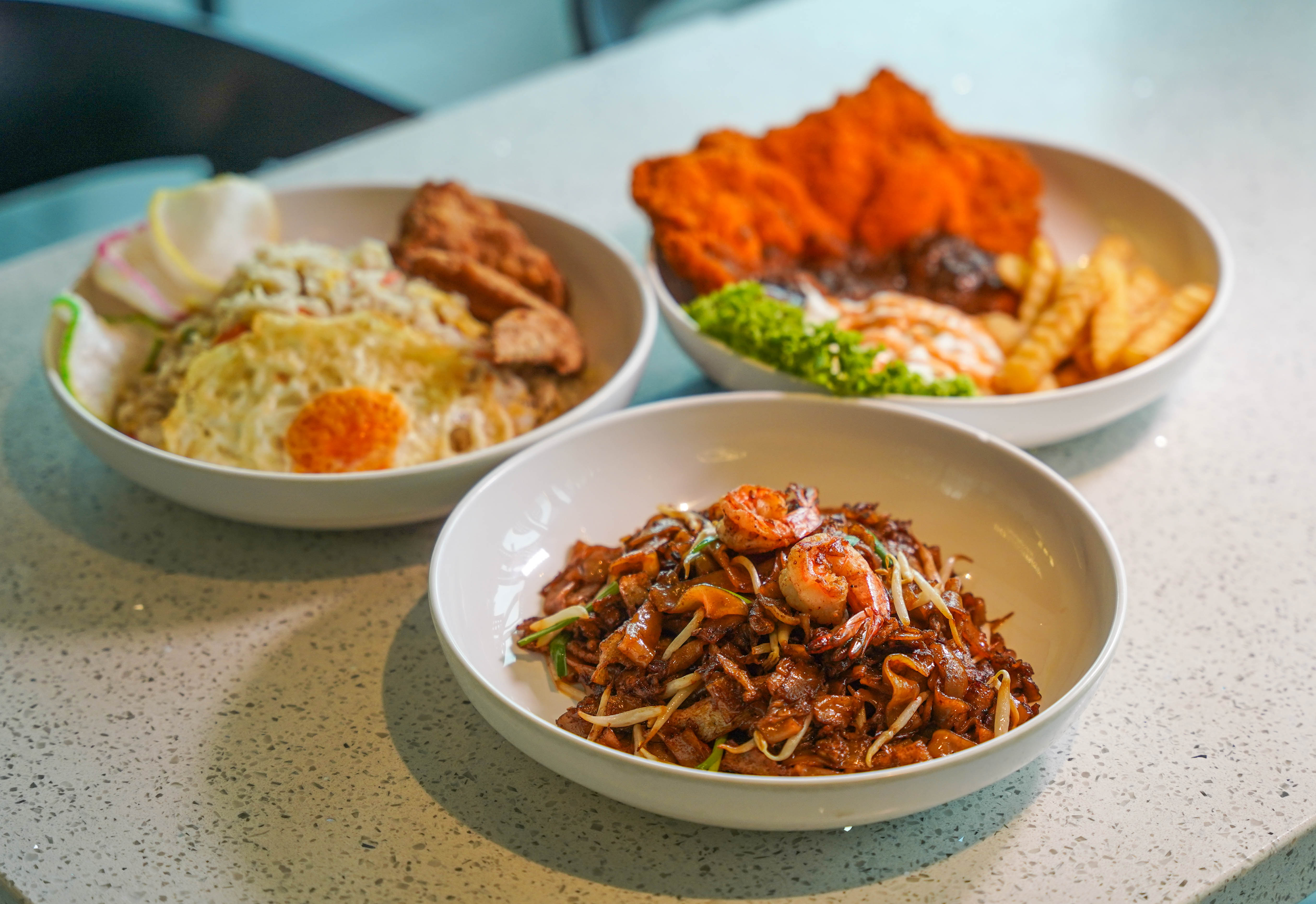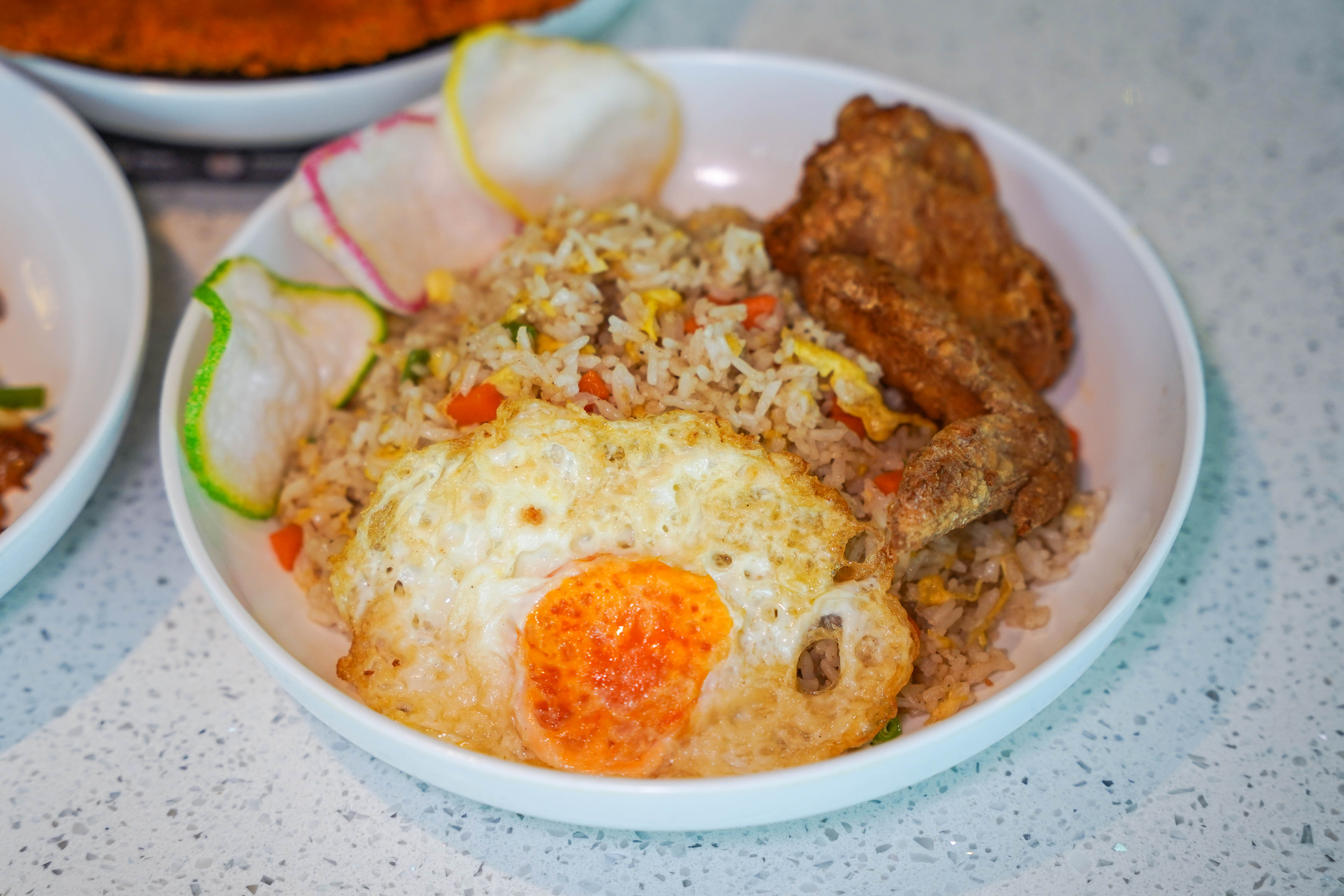 Md Idris Enterprise tempts the local palate with familiar Western and Cantonese Muslim cuisine, comprising Chicken Chop (RM18), Penang Fried Kuey Teow (RM14.90) and the 
Sedap Sedap Fried Rice (RM15.90; rounded out with fried chicken and egg).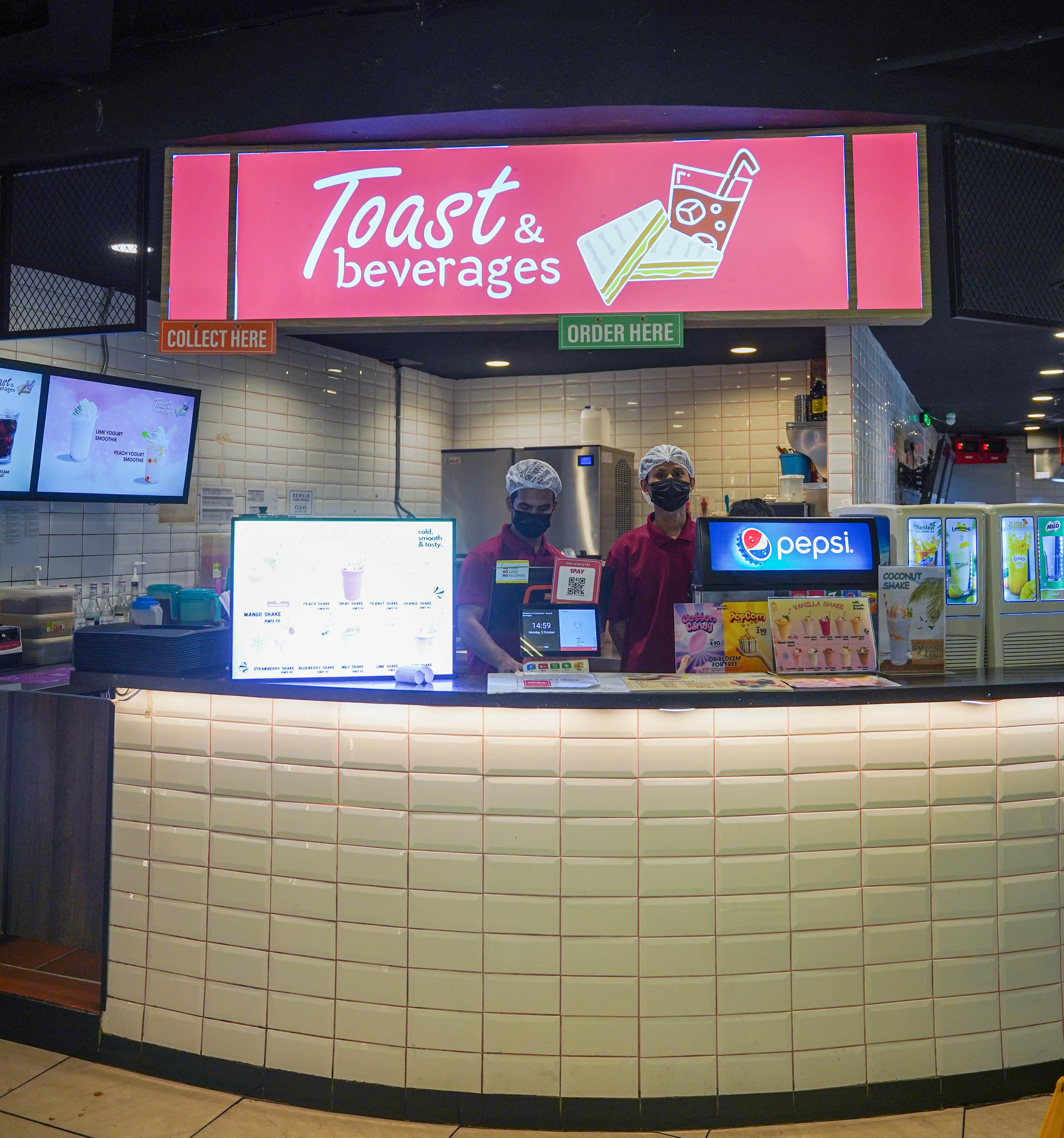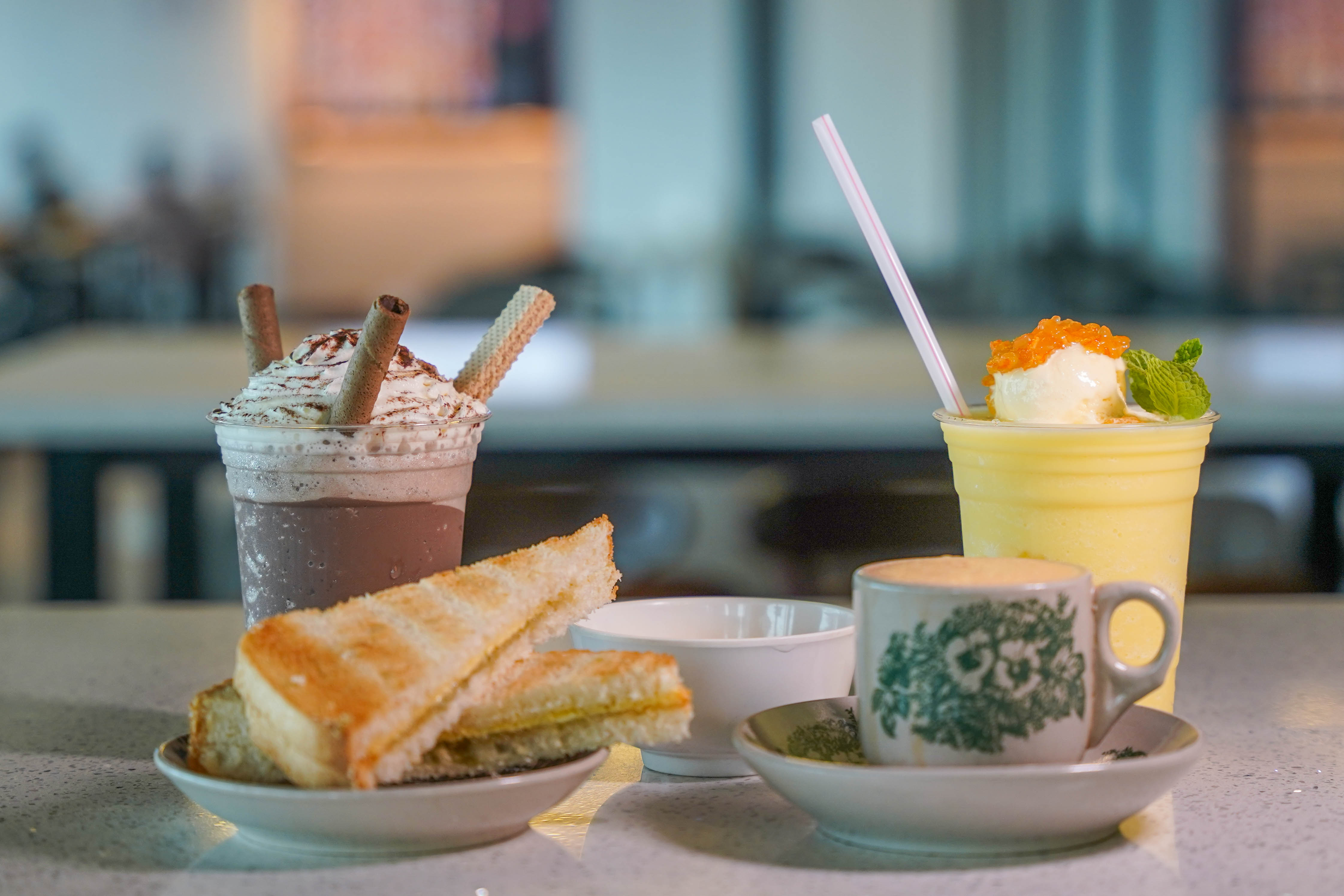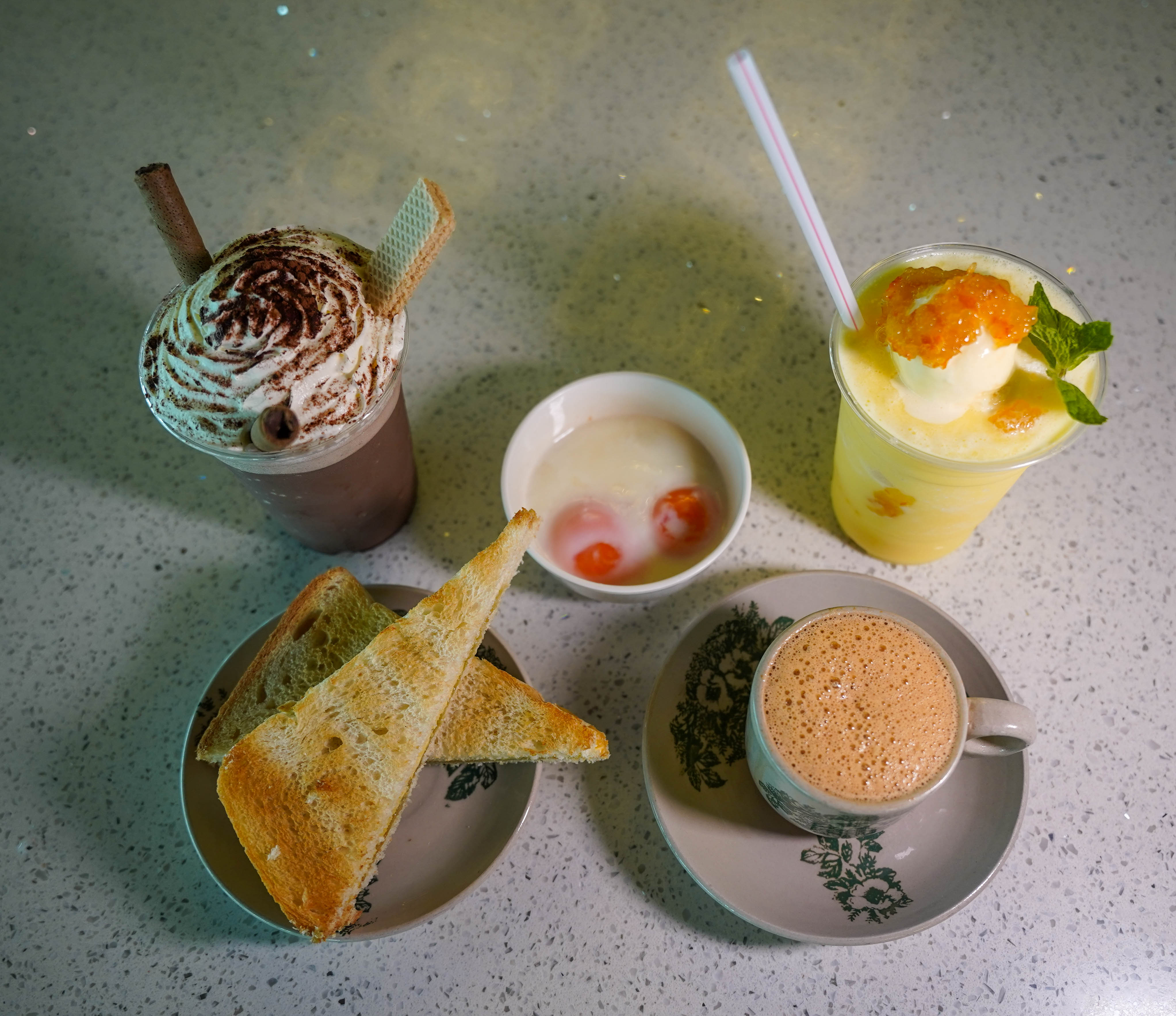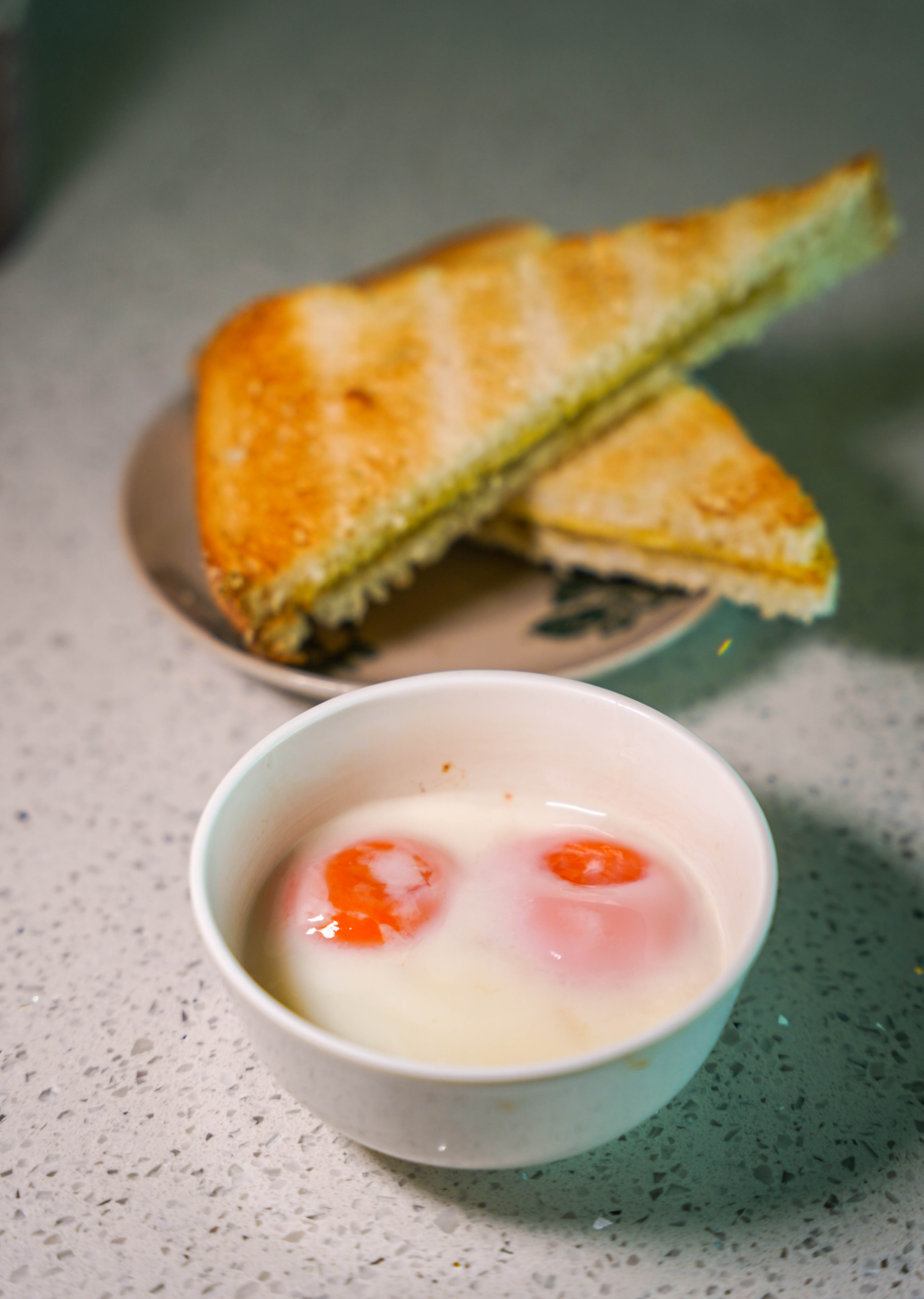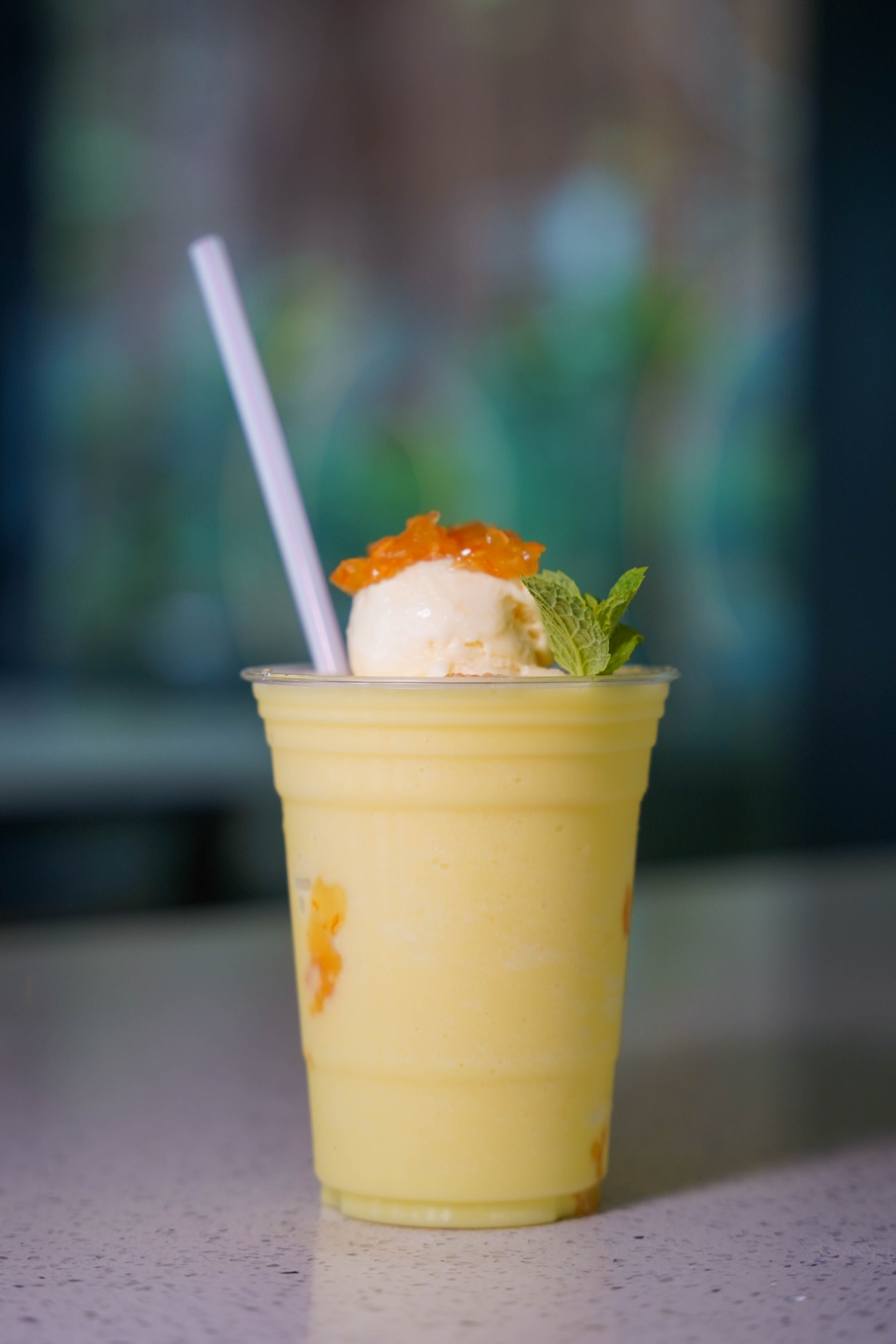 Toast & Beverages is more traditional - try the kopitiam breakfast classics like Kaya Butter Toast (RM4.90) and Soft Boiled Eggs (RM3.90), partnered not only with Teh Panas (RM4.90) but cool thirst-quenchers like Mango Vanilla Shake (RM13.90).
Also, check out the new waffle series, only RM5.90 with a generous filling of chocolate, strawberry, peanut butter, seri kaya or pandan kaya.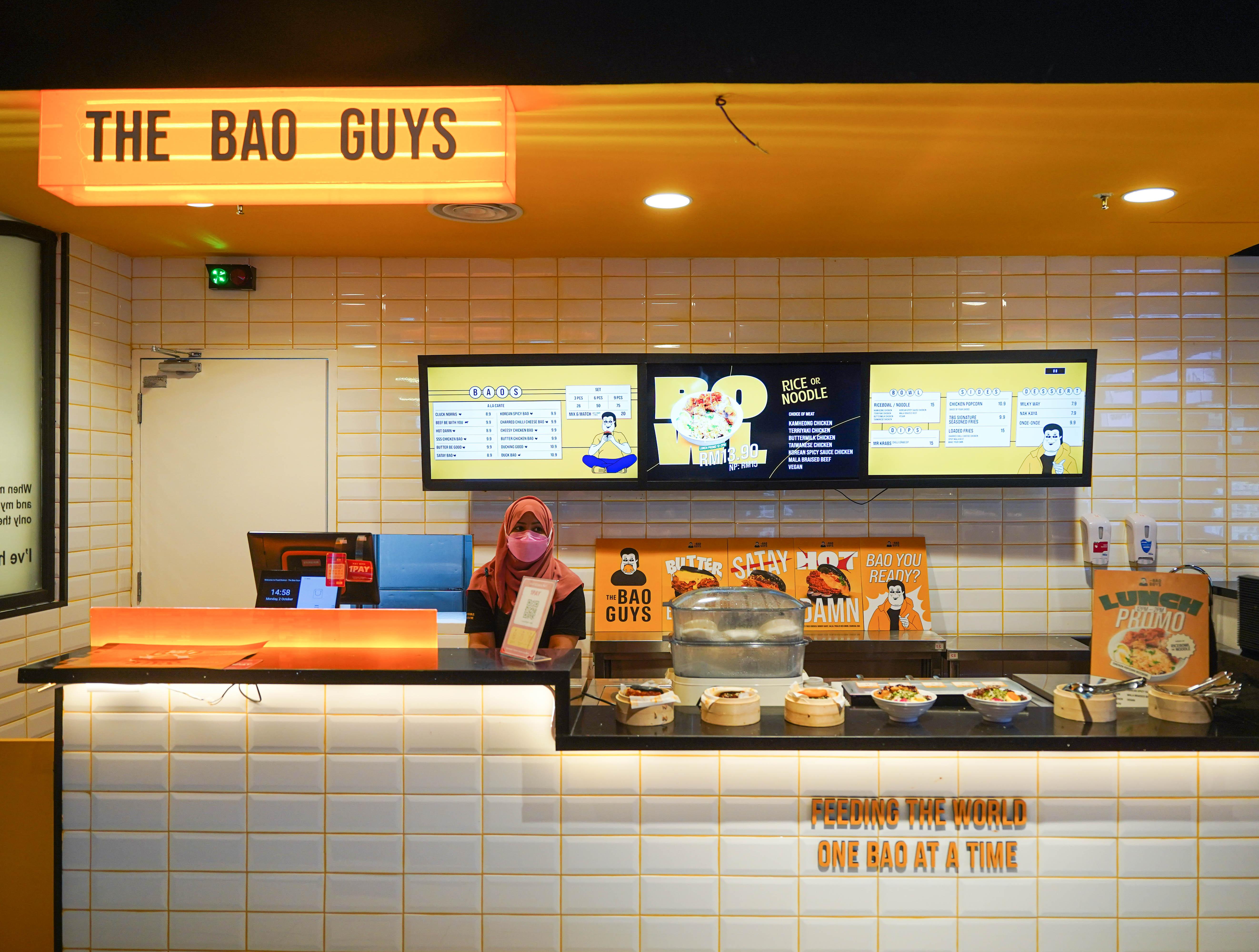 The Bao Guys is another trendy contemporary choice, serving creative cheesy chicken bao, beef bao, satay bao, duck bao and more, with playful names like Cluck Norris, Beef Be With You and Butter Be Good. 
Food District (1 Utama Shopping Centre, New Wing)
S346-S347, Second Floor, 1 Utama Shopping Centre, 47800 Petaling Jaya, Selangor. 
Daily, 10am-10pm.

Prices at some stalls are subject to 6% SST.