Flaaah launches new French & Japanese sandwich series, plus tarts & seasonal specials for Mother's Day & beyond
May 7, 2023
---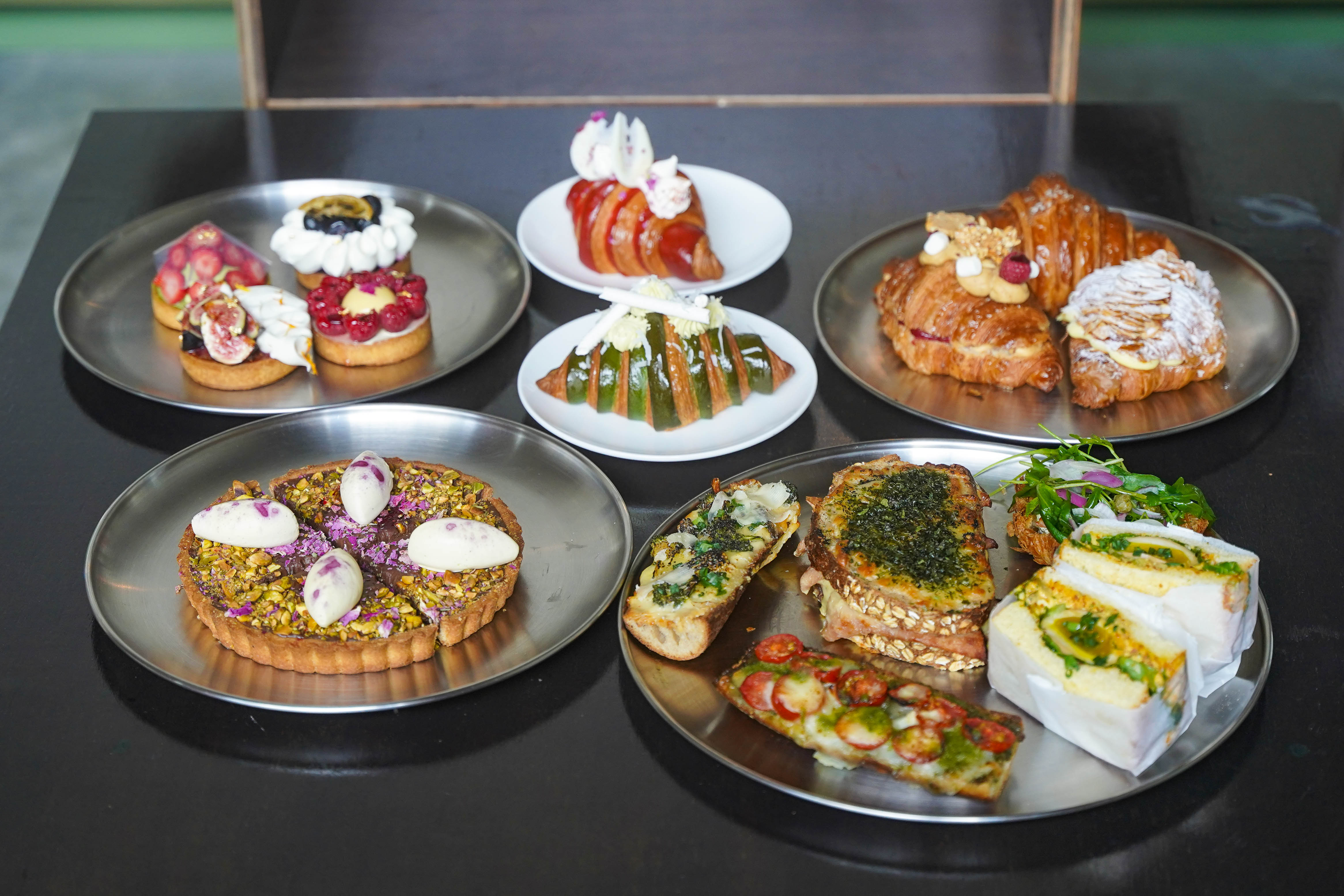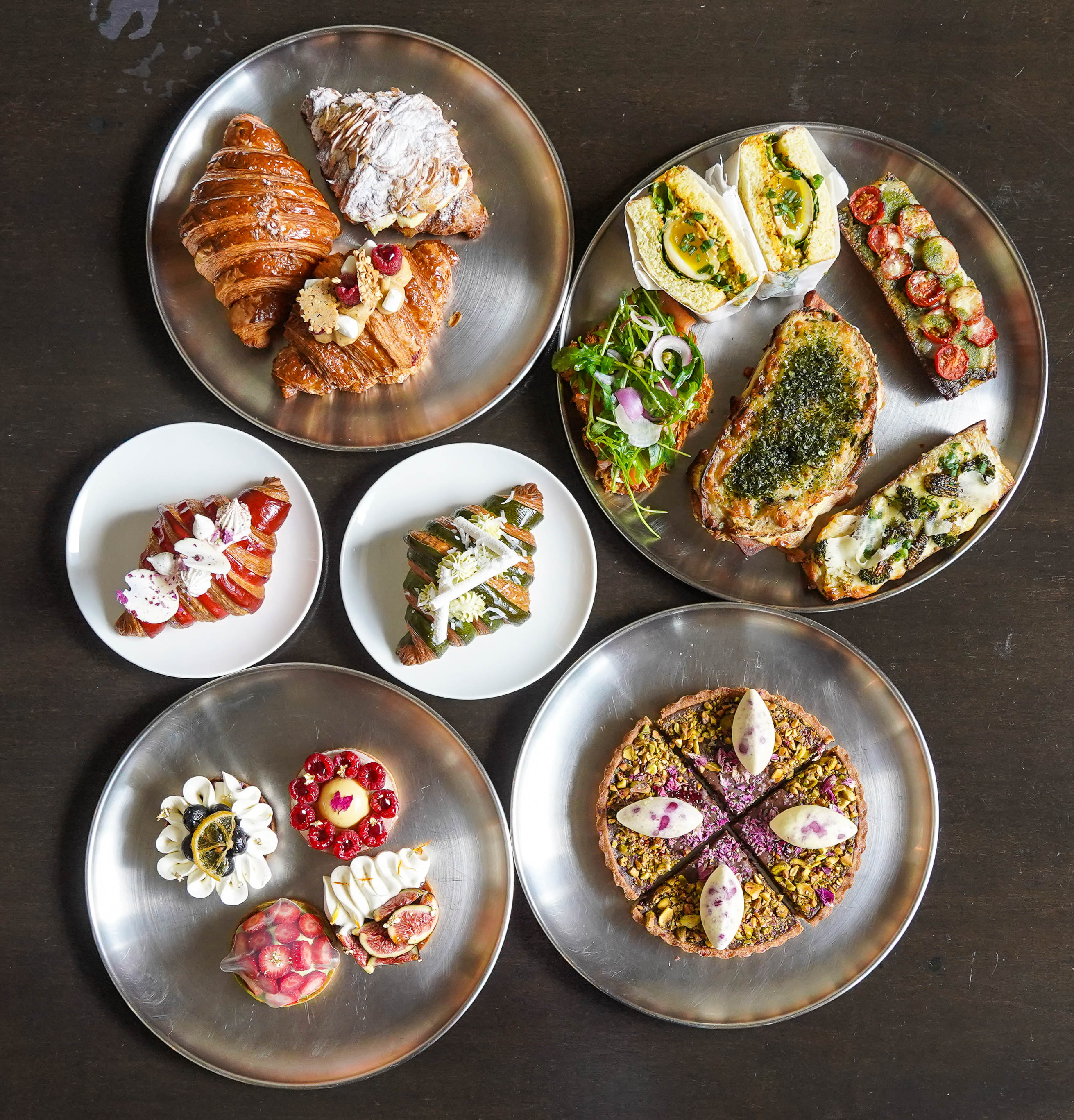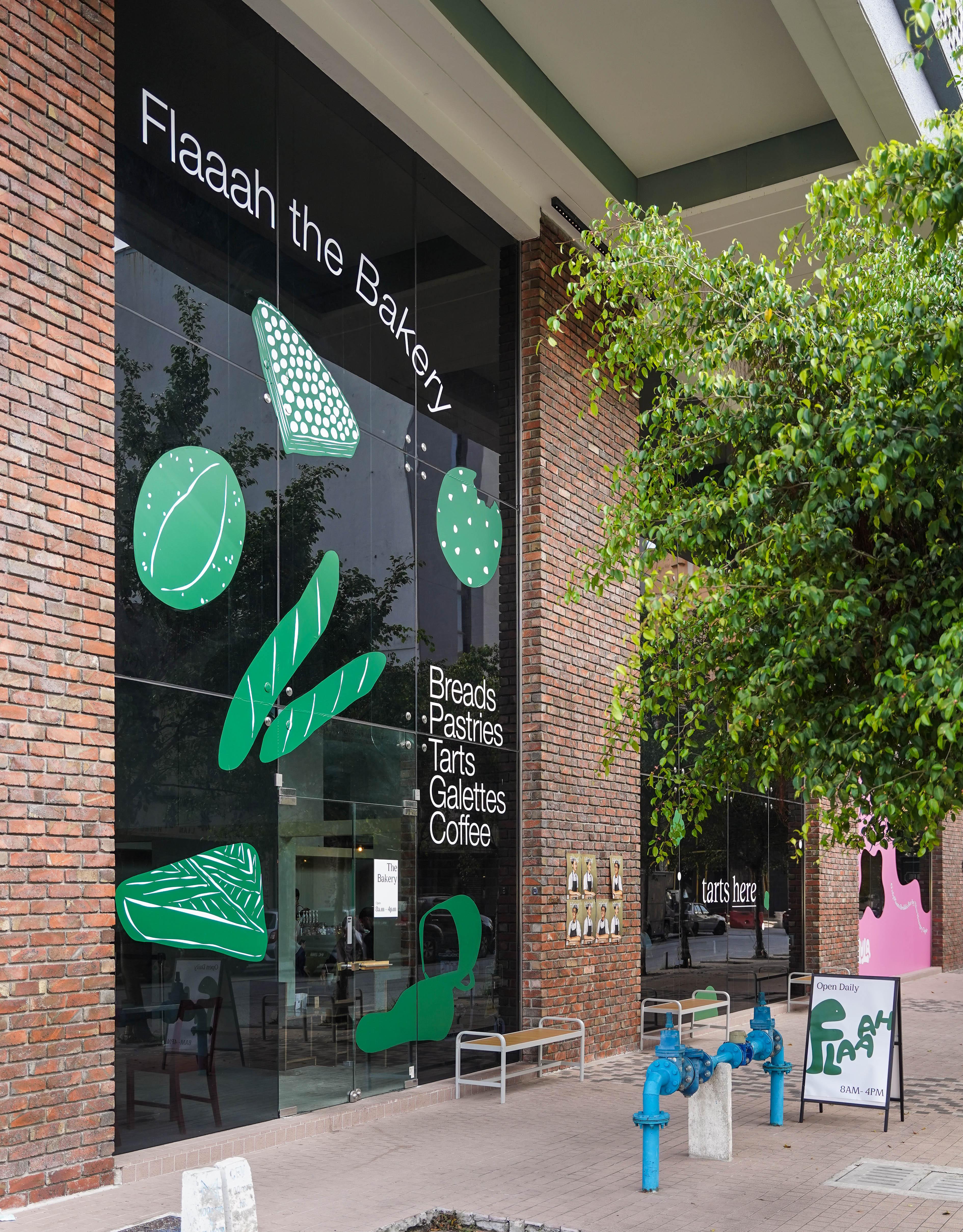 Nine months after launching its flagship cafe and store on Petaling Street, Flaaah has bolstered its bevy of baked treats with even more temptations.
From savoury sandwiches inspired by Japanese sandos and French croque monsieurs and tartines to seasonal specials such as Mother's Day tarts to win many moms' hearts, Flaaah is flourishing with irresistible fare, crafted with creativity and care in this city hub and at Flaaah's latest offshoot at The Five in Bukit Damansara.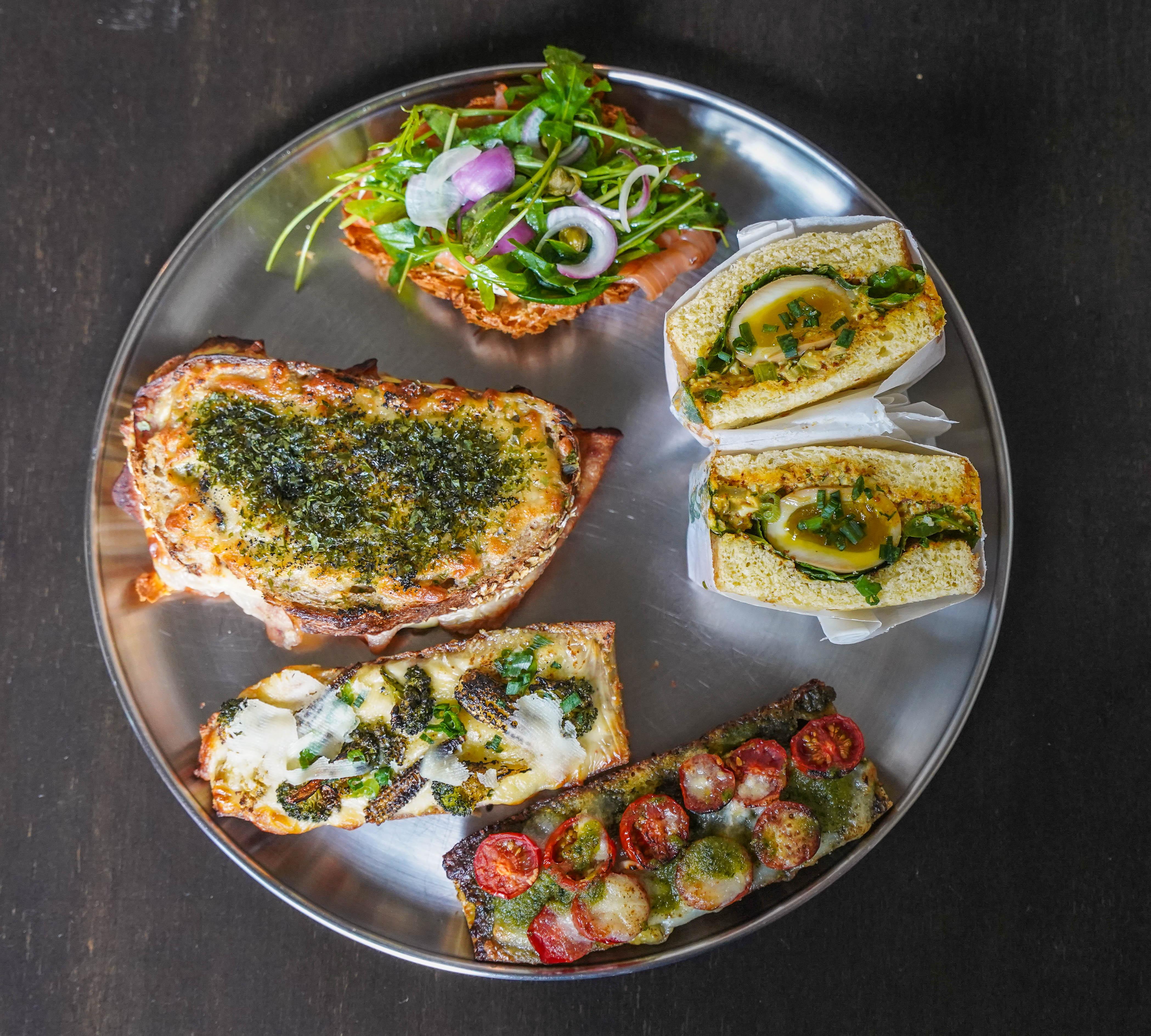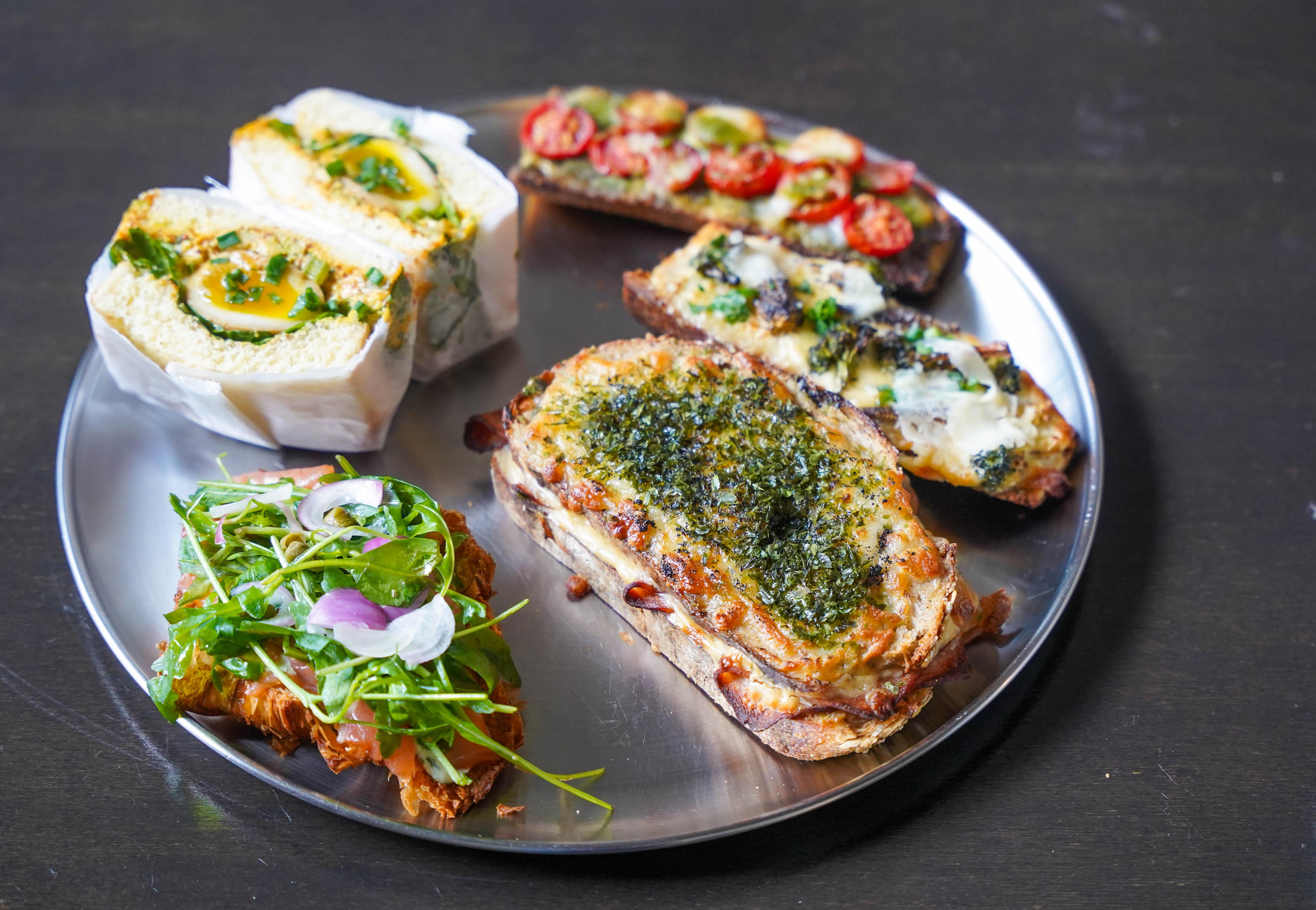 We returned to Flaaah to check out its latest creations, headlined by beautiful new sandwiches.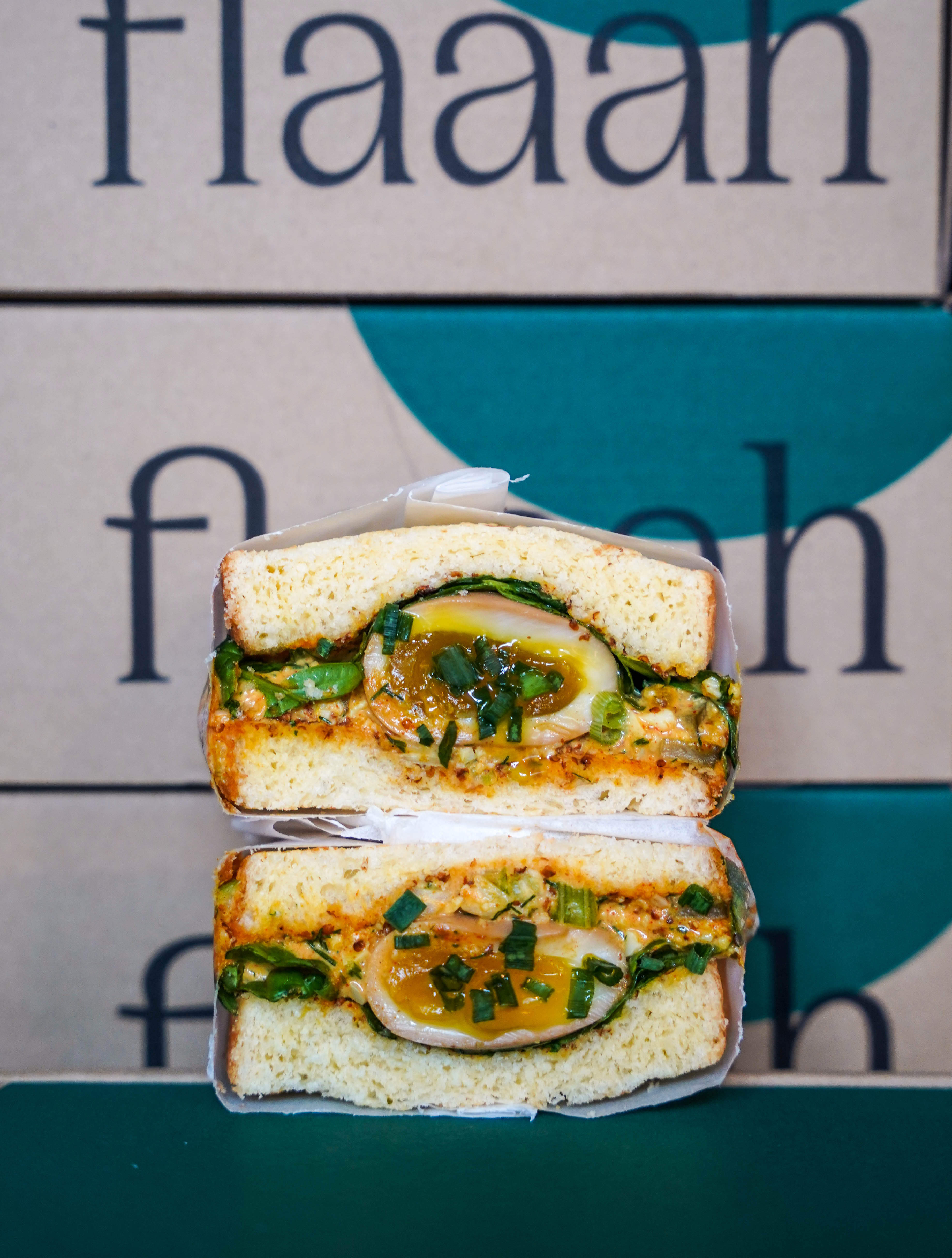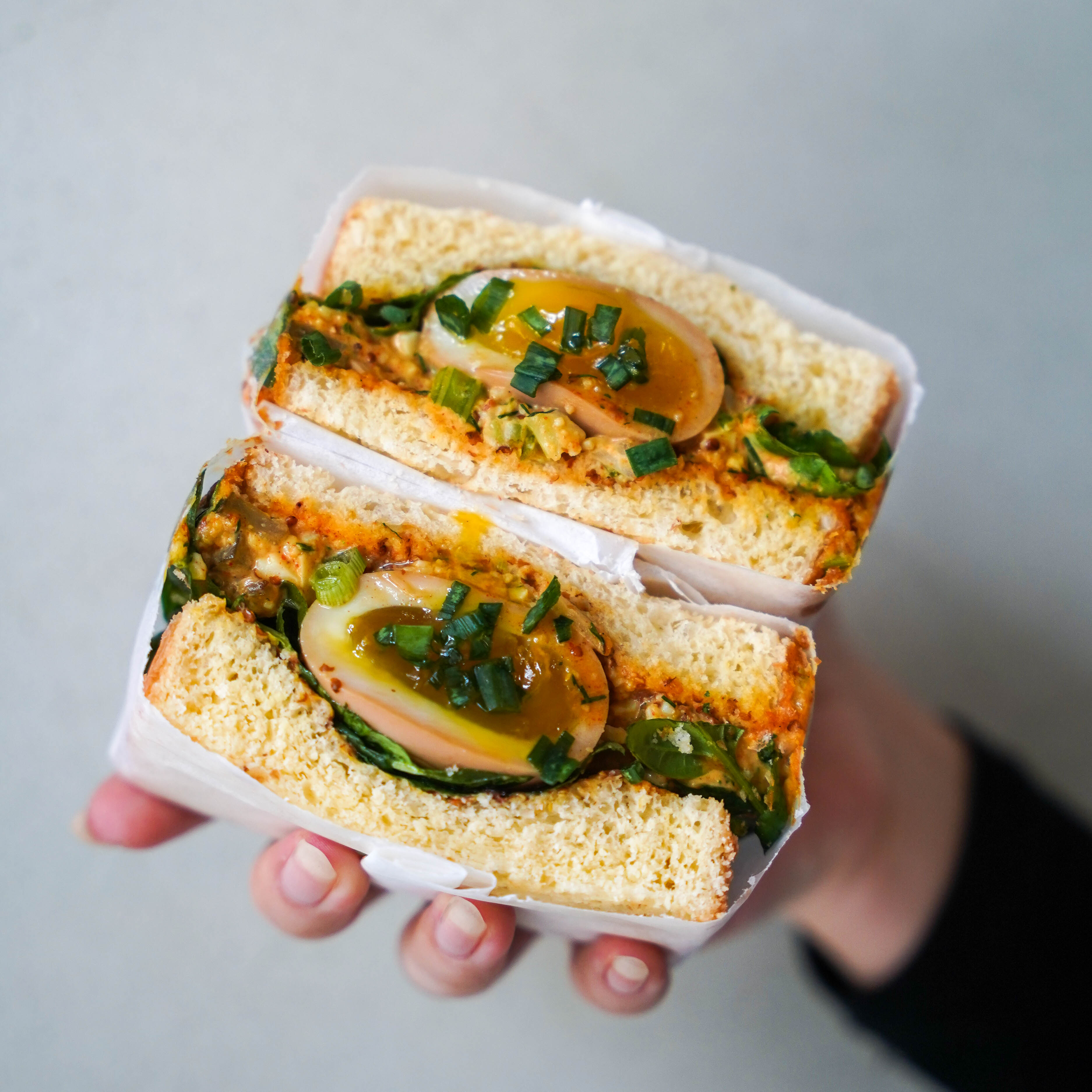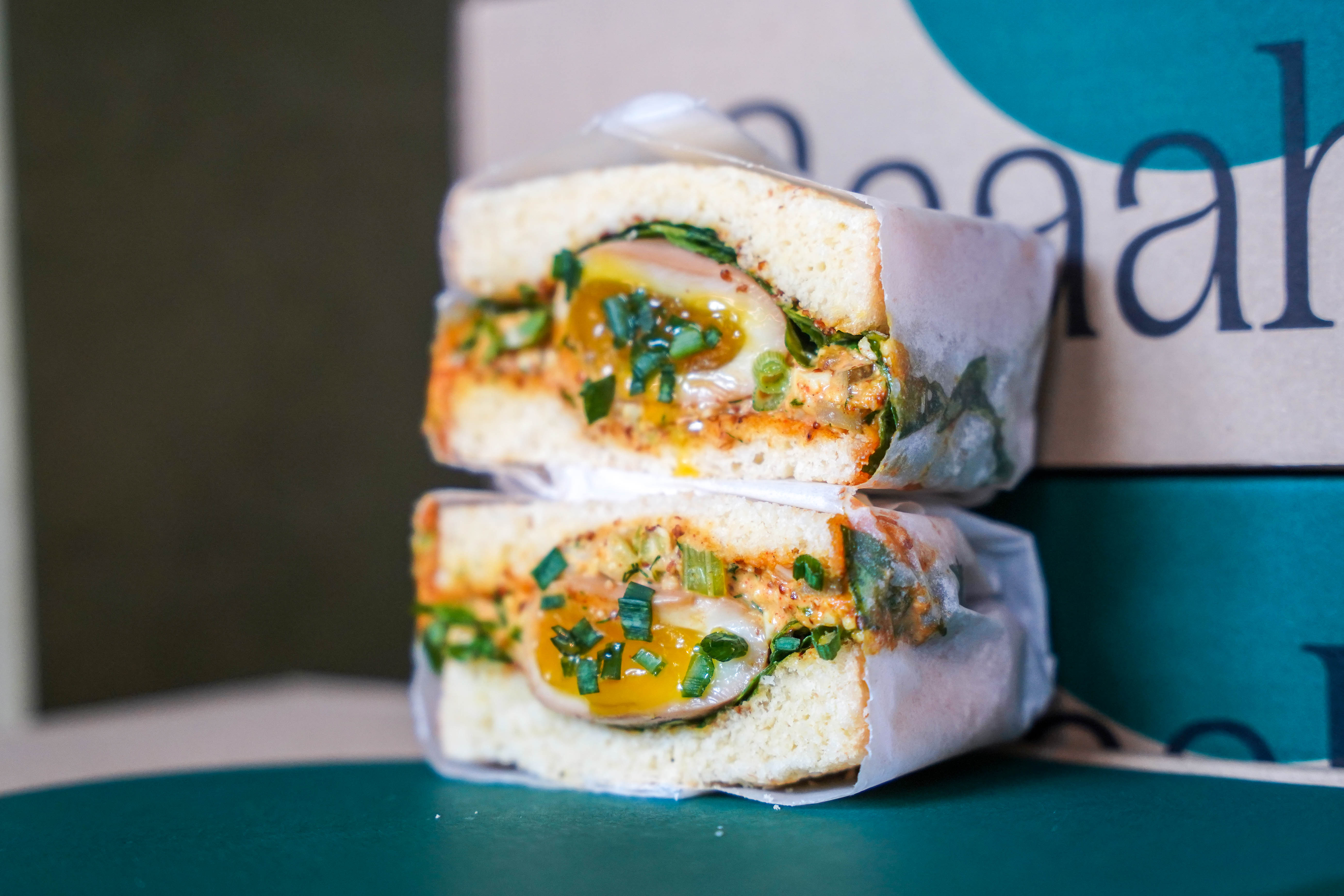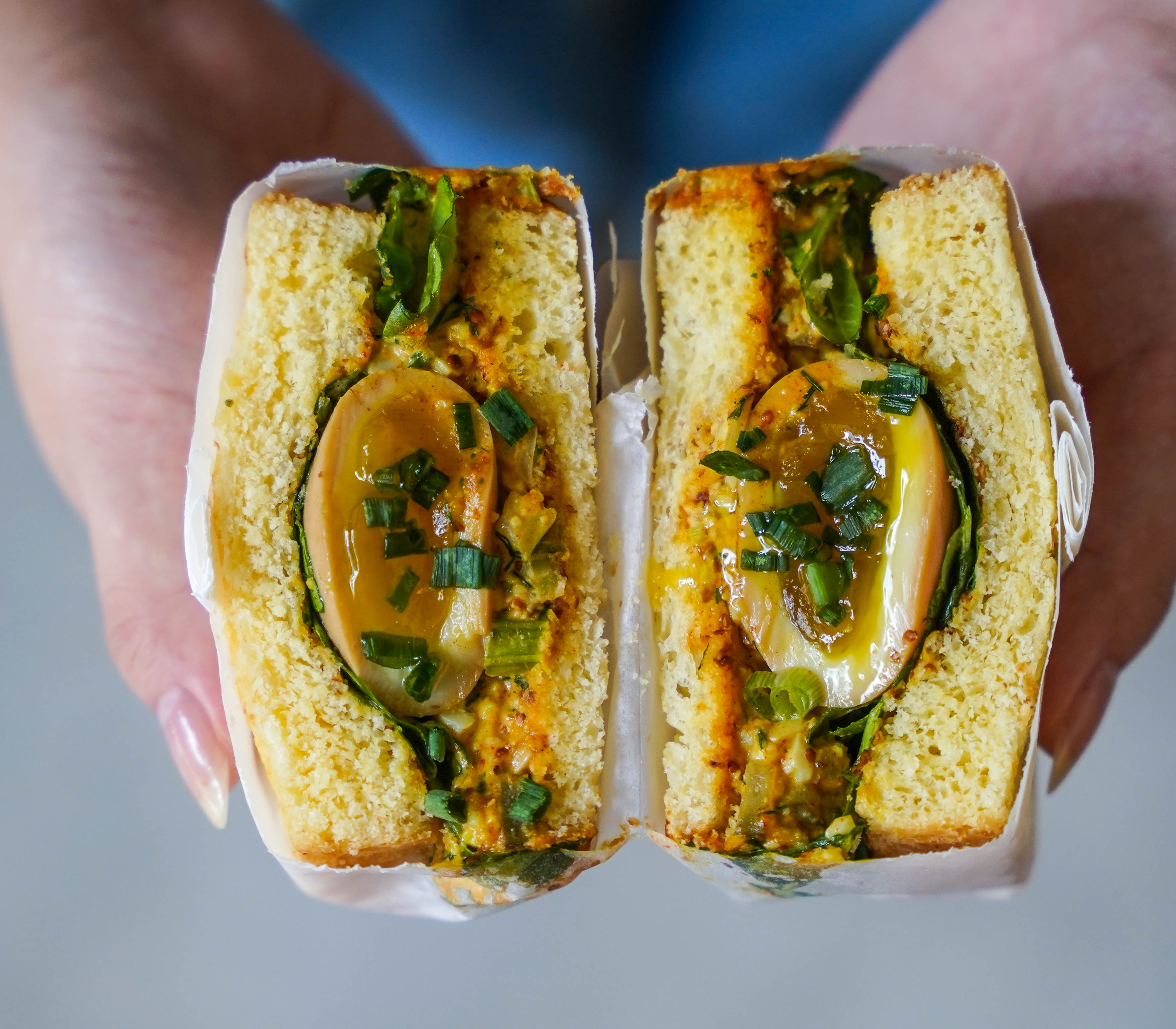 Thick and triumphantly tender, the Curry Egg Tartare Sando (RM18) is comfort food for sandwich fans. The Japanese-influenced sourdough shokupan is fluffy and easy to eat, lovingly layered with soy-marinated, soft-boiled sauna egg, baby spinach and spring onions - fabulously fresh-tasting, with mellow, mouthwatering flavours, buoyed by a lip-smacking mix of textures.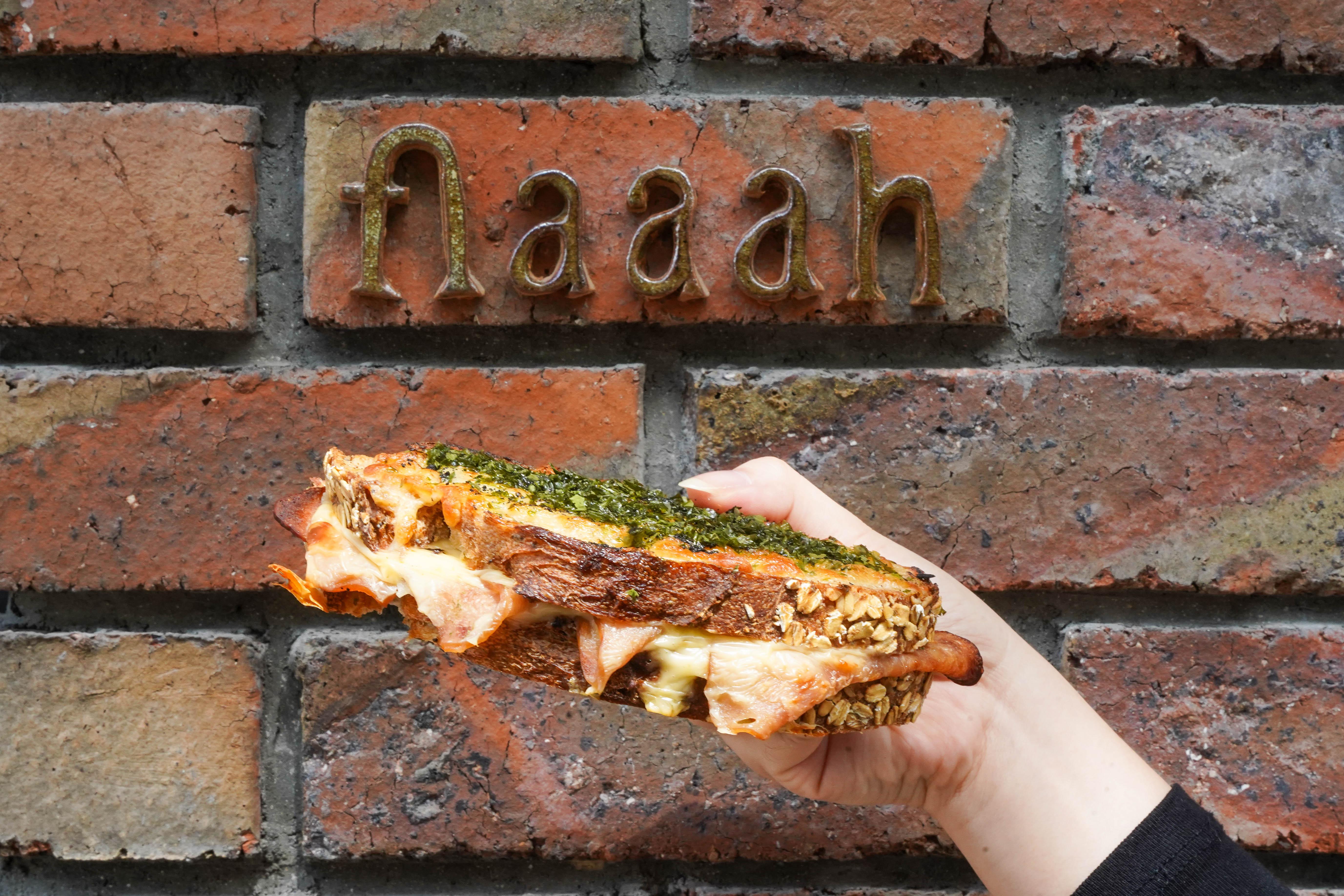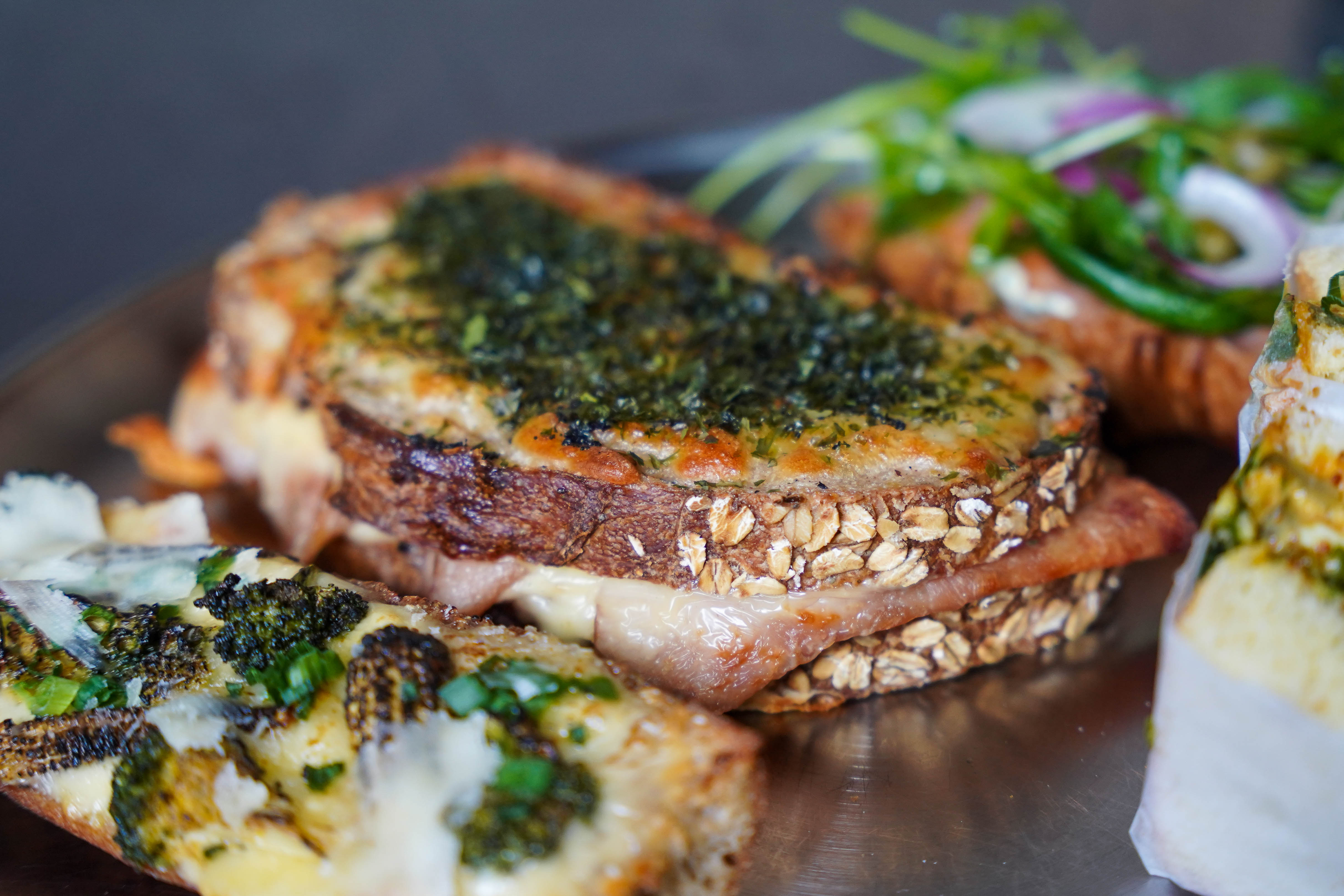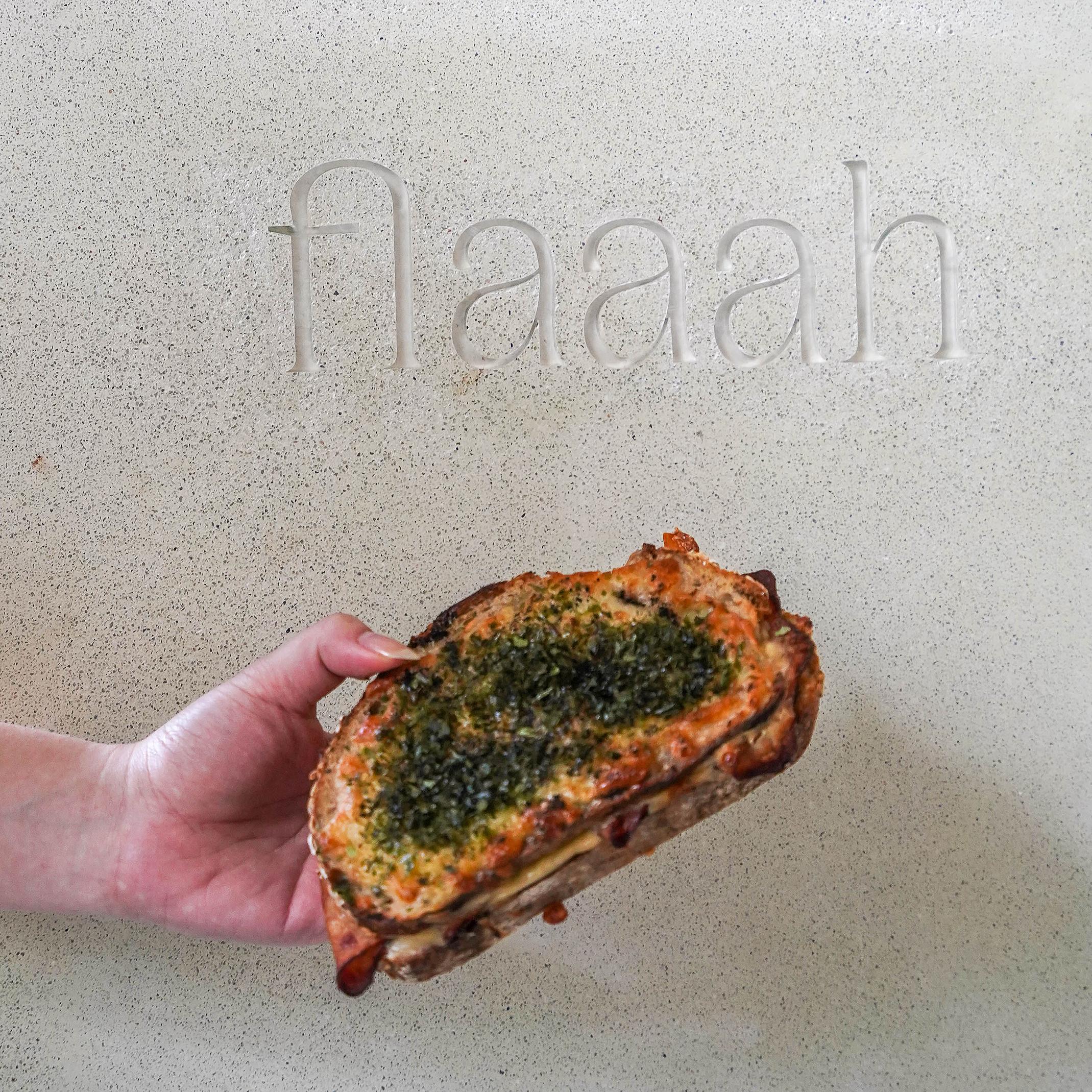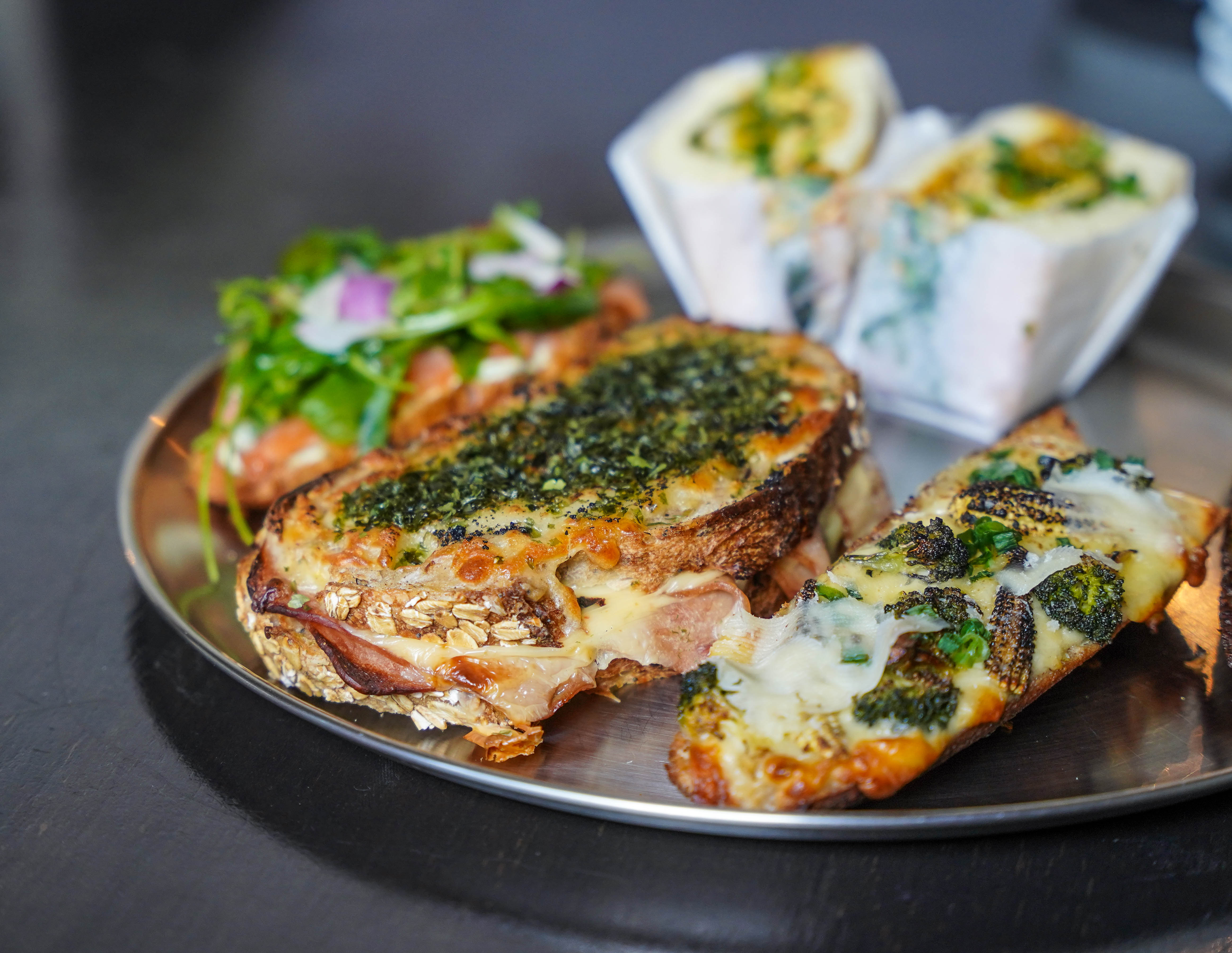 Worthy of a contemporary Parisian boulangerie, Flaaah's Truffle Croque Monsieur (RM20) puts its own stamp on the French staple - this is a hearty hot sandwich, blanketed with crème soubise, thickened with béchamel and a brilliantly balanced blend of three cheeses, plus onions, leeks, smoked chicken ham, truffle pate and nori flakes. Each crisp, chunky bite is a burst of robust richness, enhanced with an elegant earthiness.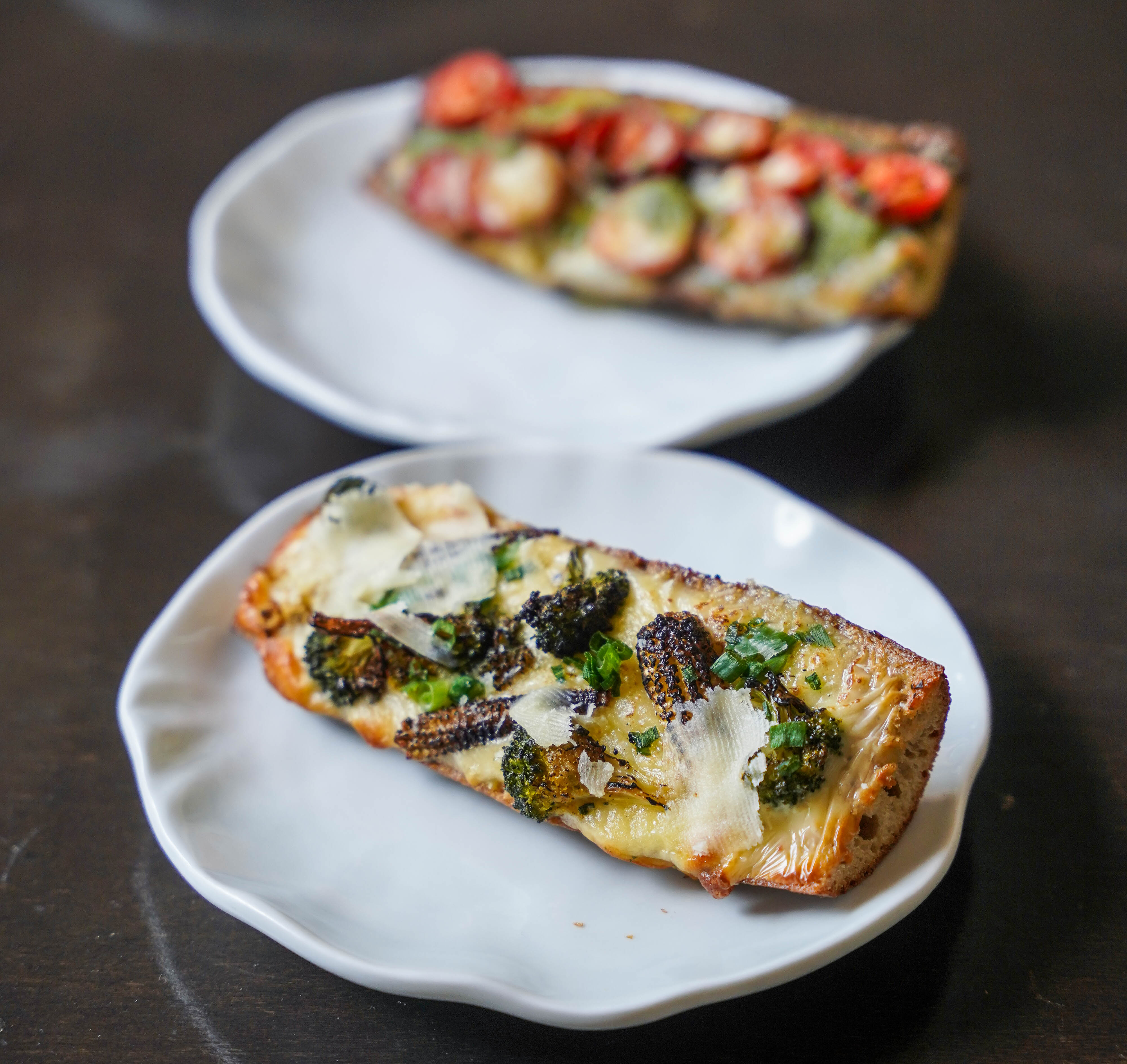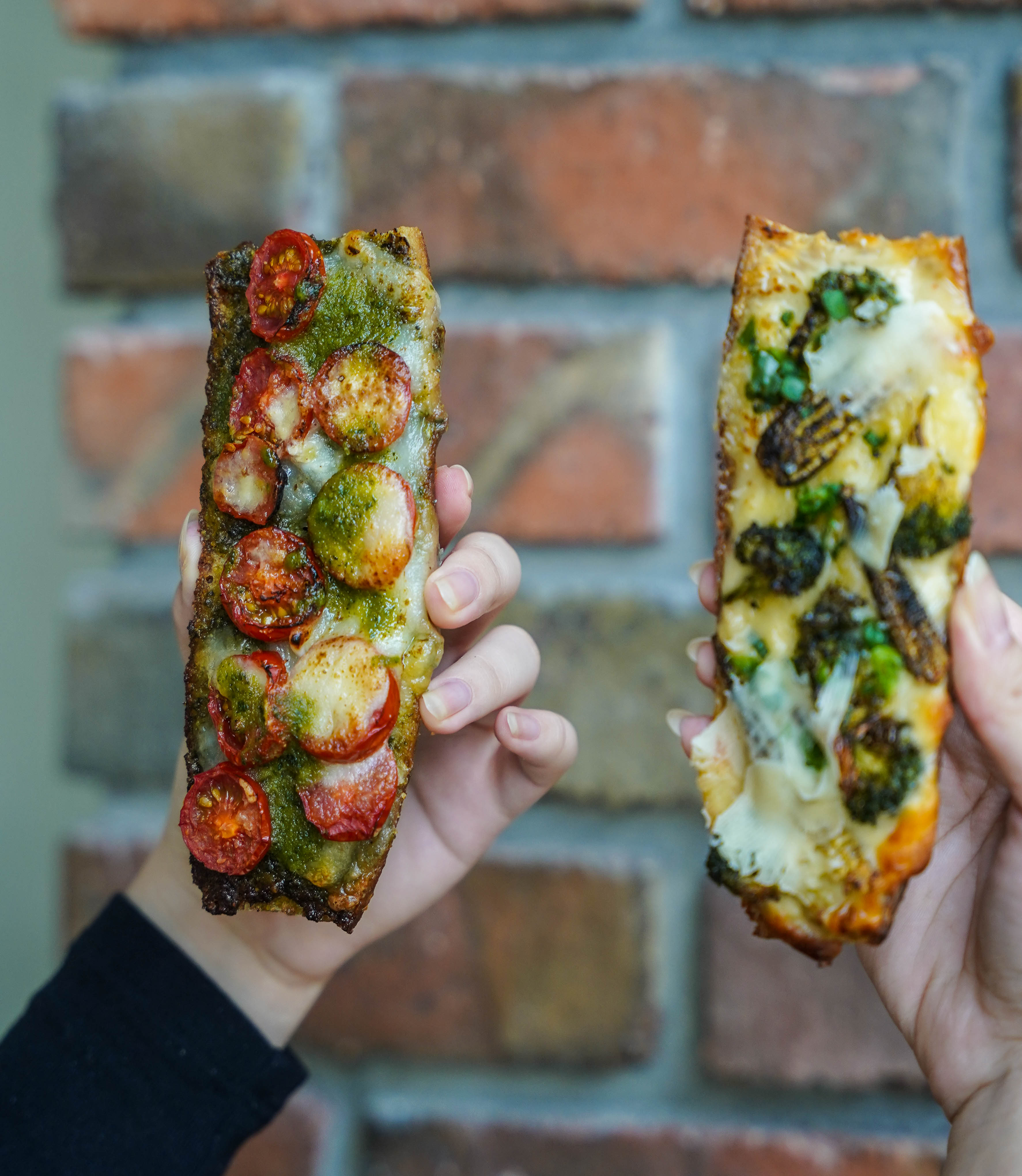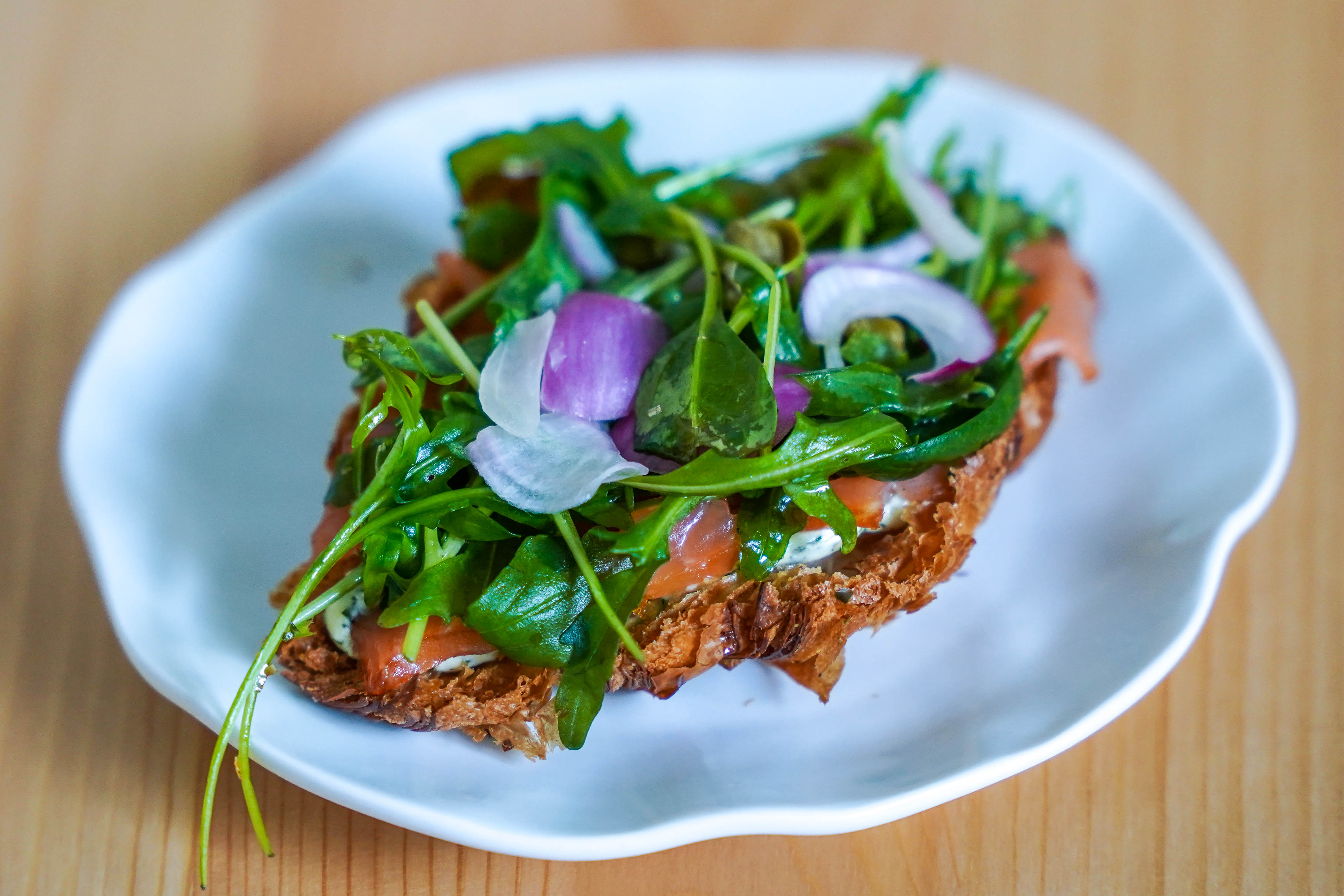 If you relish open-face sandwiches, Flaaah's range is remarkably satisfying, built on bases of crackly baguette or buttery croissant slices.
The Caprese Tartine showcases Italian inflections, creamy with burrata, sweetly juicy with Chitose cherry tomatoes, herbaceous with basil pesto (RM25), while the Torched Broccoli and Corn is another meatless marvel with torched baby corn and broccoli, Chitose cherry tomatoes shaved gouda and crème soubise (RM12), both on baguette.
The Salmon Tartine (RM25) crowns a croissant with smoked salmon, seasoned arugula, pickled shallots and capers over lemon and dill cream cheese - the result is plenty of citrusy tang that complements the salmon confidently.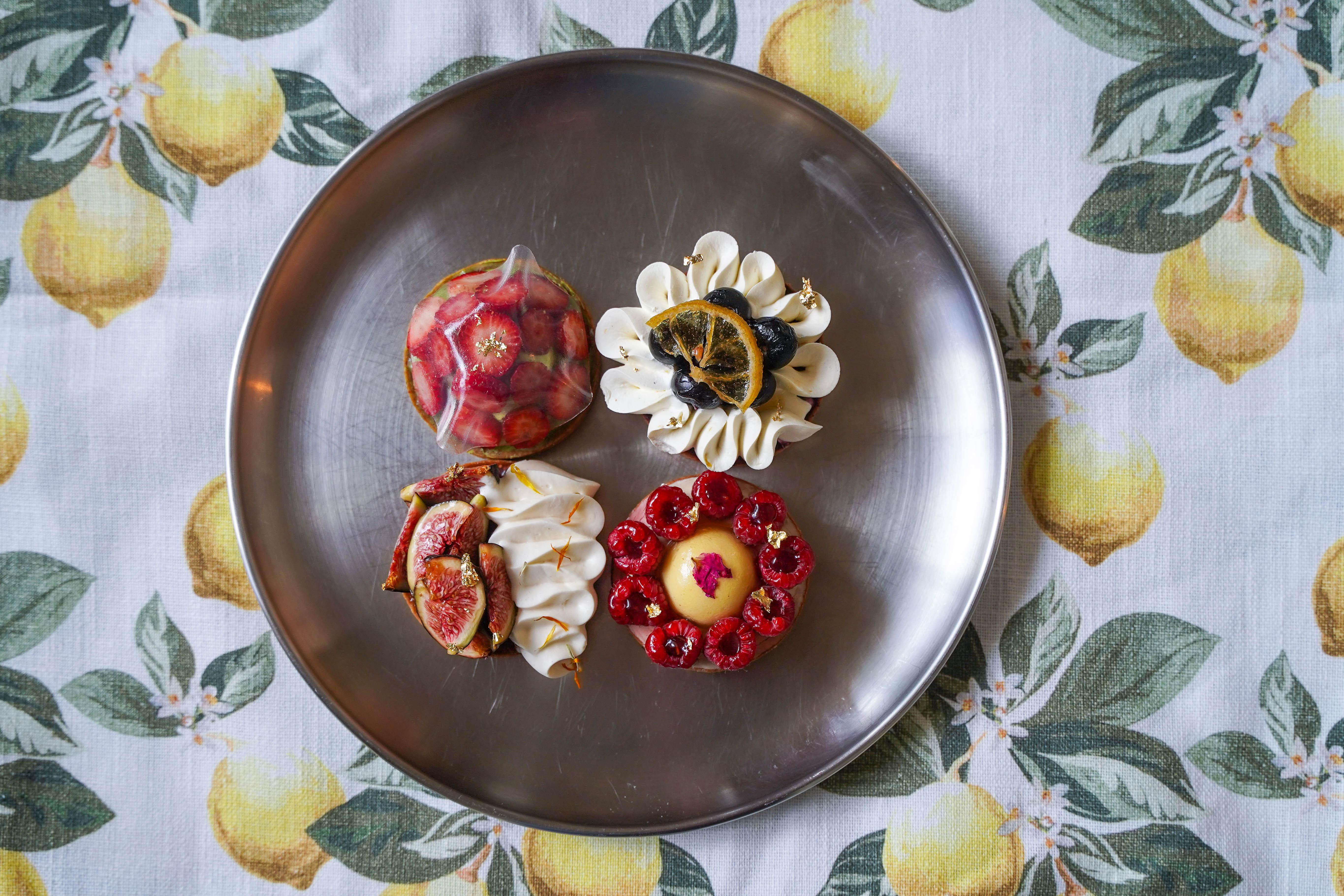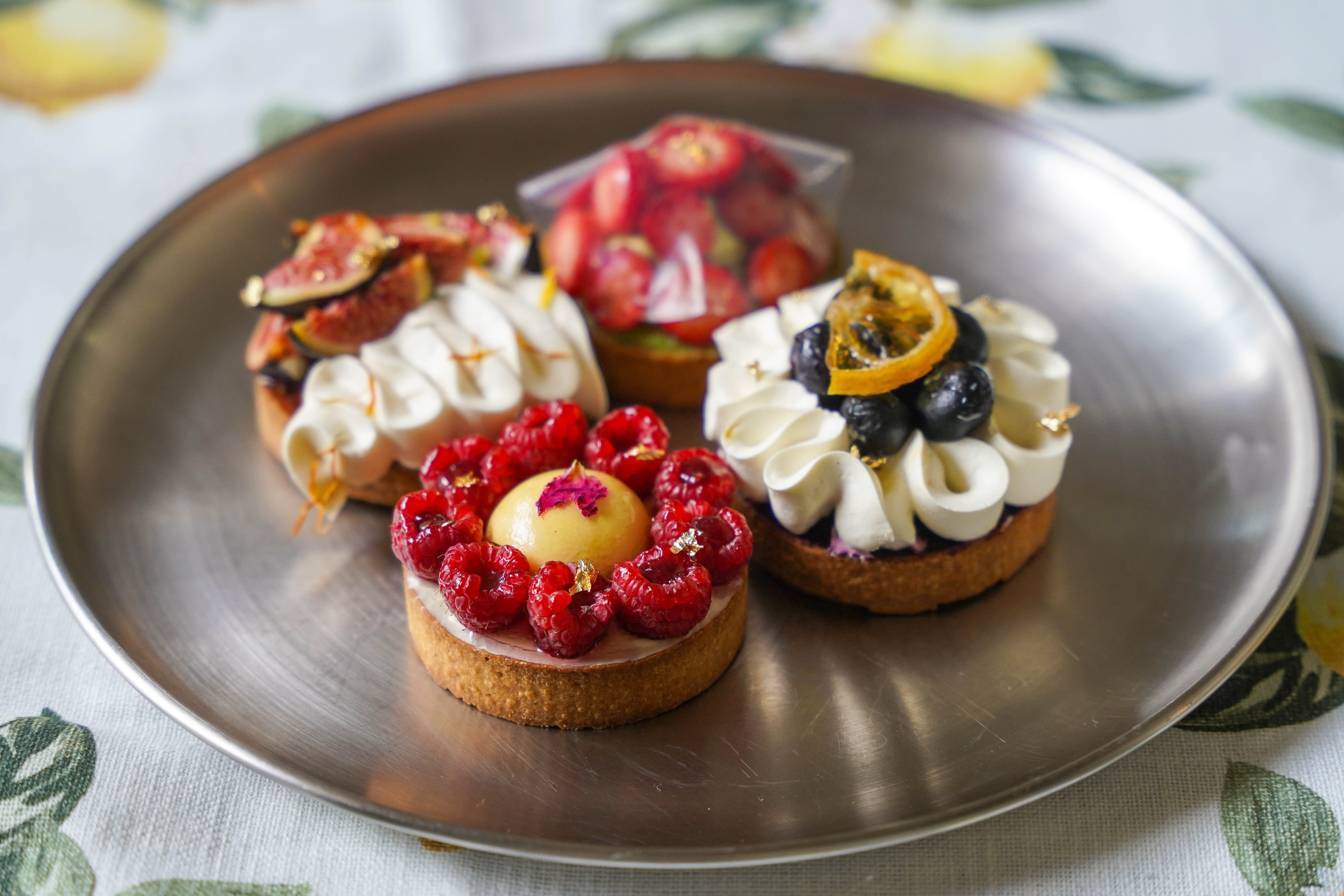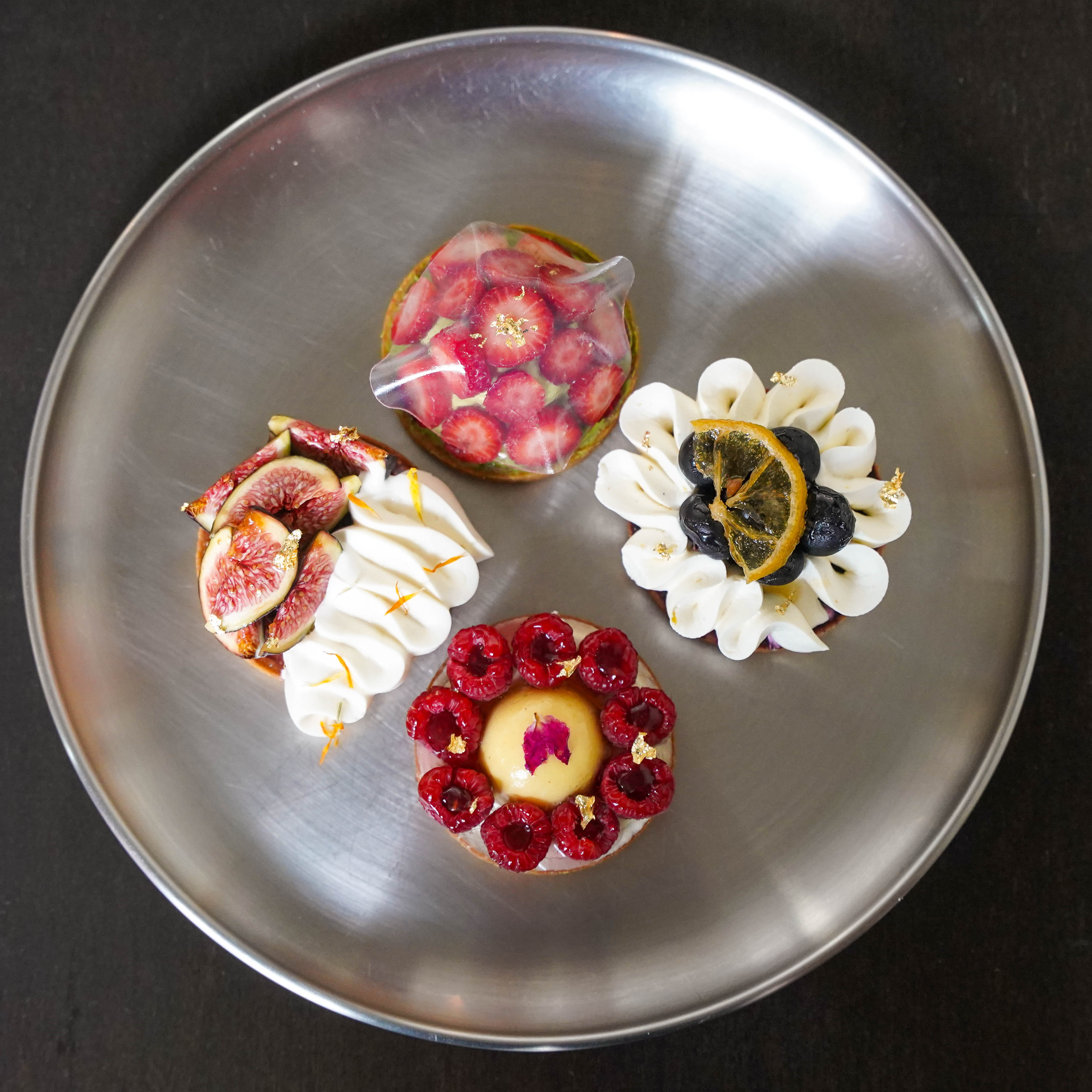 If you're reading this before mid-May 2023, make Mom's day with Flaaah's Mother's Day Tarts, available exclusively by preorder for Mother's Day weekend on 13-14 May.
These tarts comprise a set of four different varieties, bundled in a special box and cloth, baked on crumbly, fork-tender pâte sucrée sweet crust. 
True to Flaaah's meticulous sensibilities, each tart is intricate and elaborately conceived.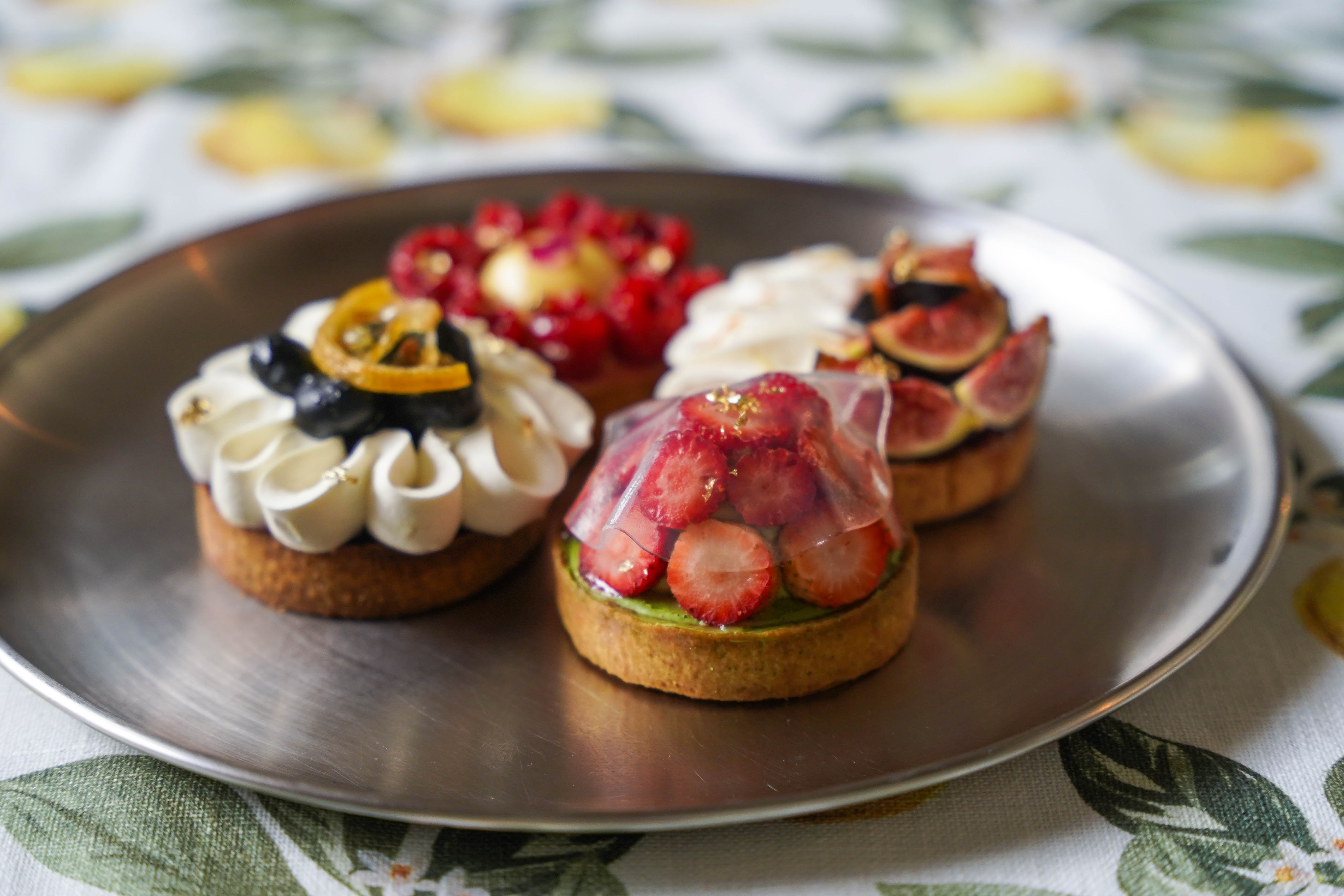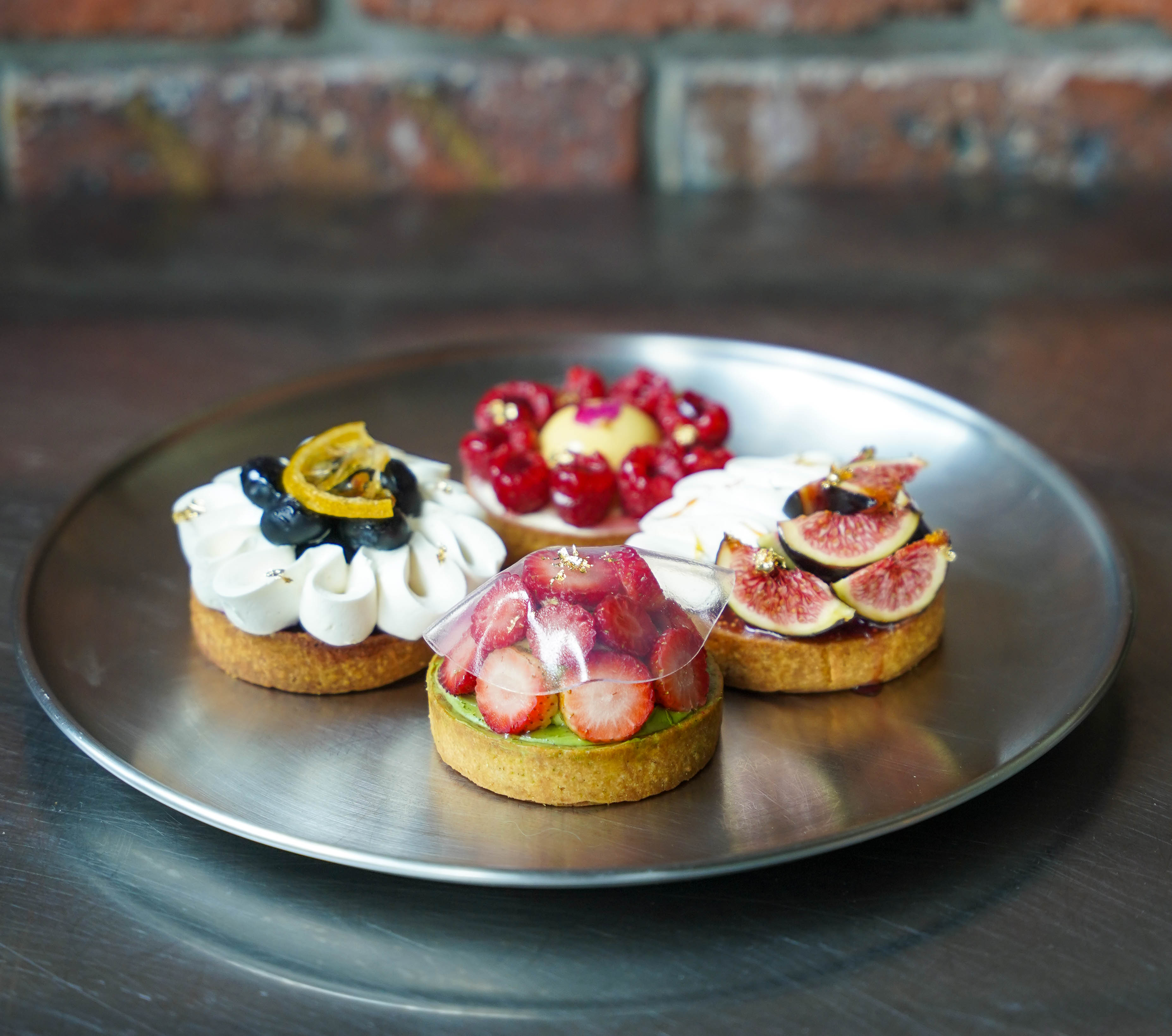 The Matcha tart is veiled in translucent agar-agar, draped over two layers of Niko Neko matcha in the form of the heavier ganache and lighter chantilly, brightened vibrantly with the alluring acidity of ripely fresh mixed berries.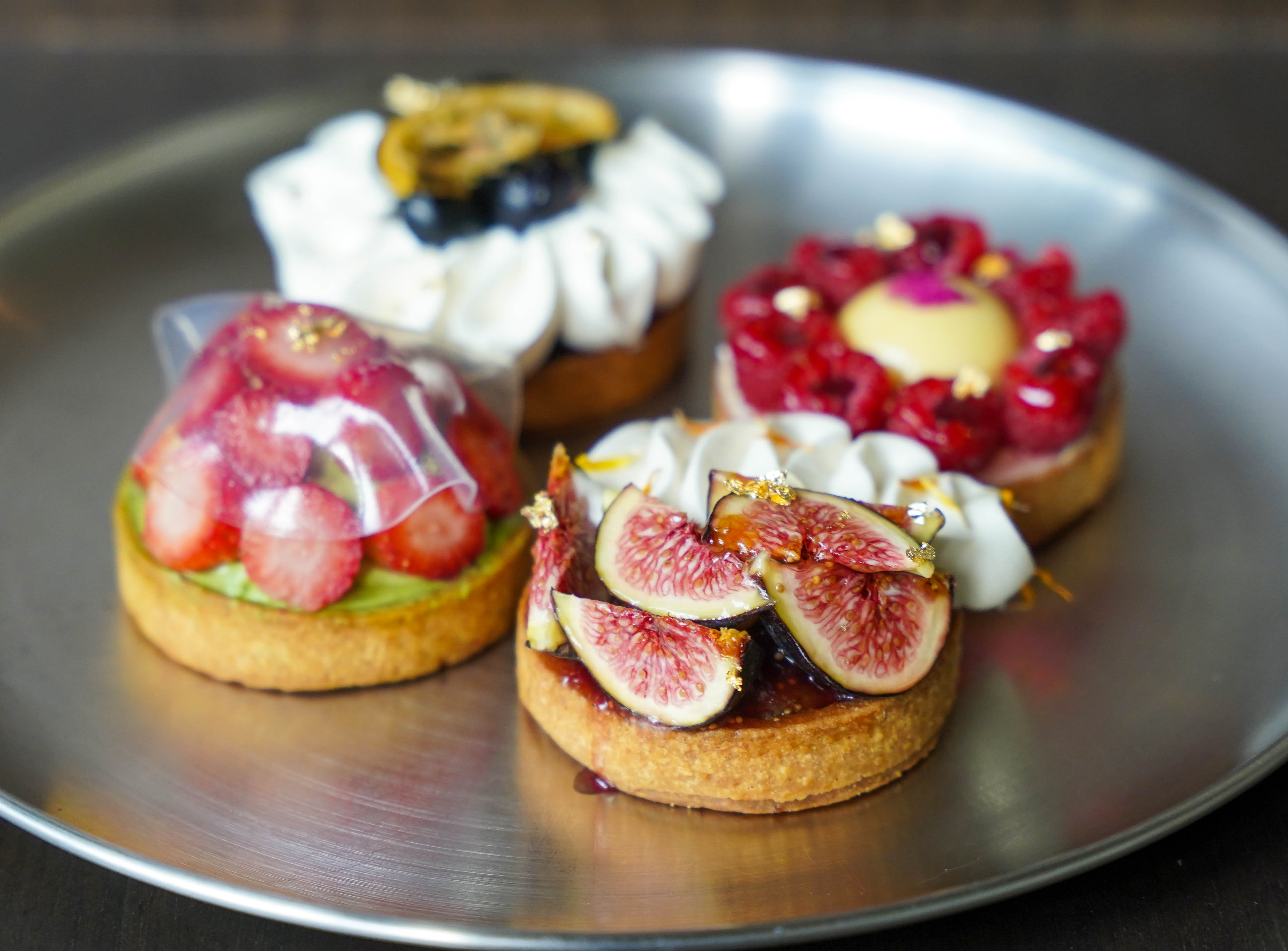 The Fig tart will be a favourite for many, with almond cream that lends nuances of a financier almond cake, made extra-nutty with toasted walnuts, generously loaded with figs, house-made fig jam and overnight-infused honey chamomile cream.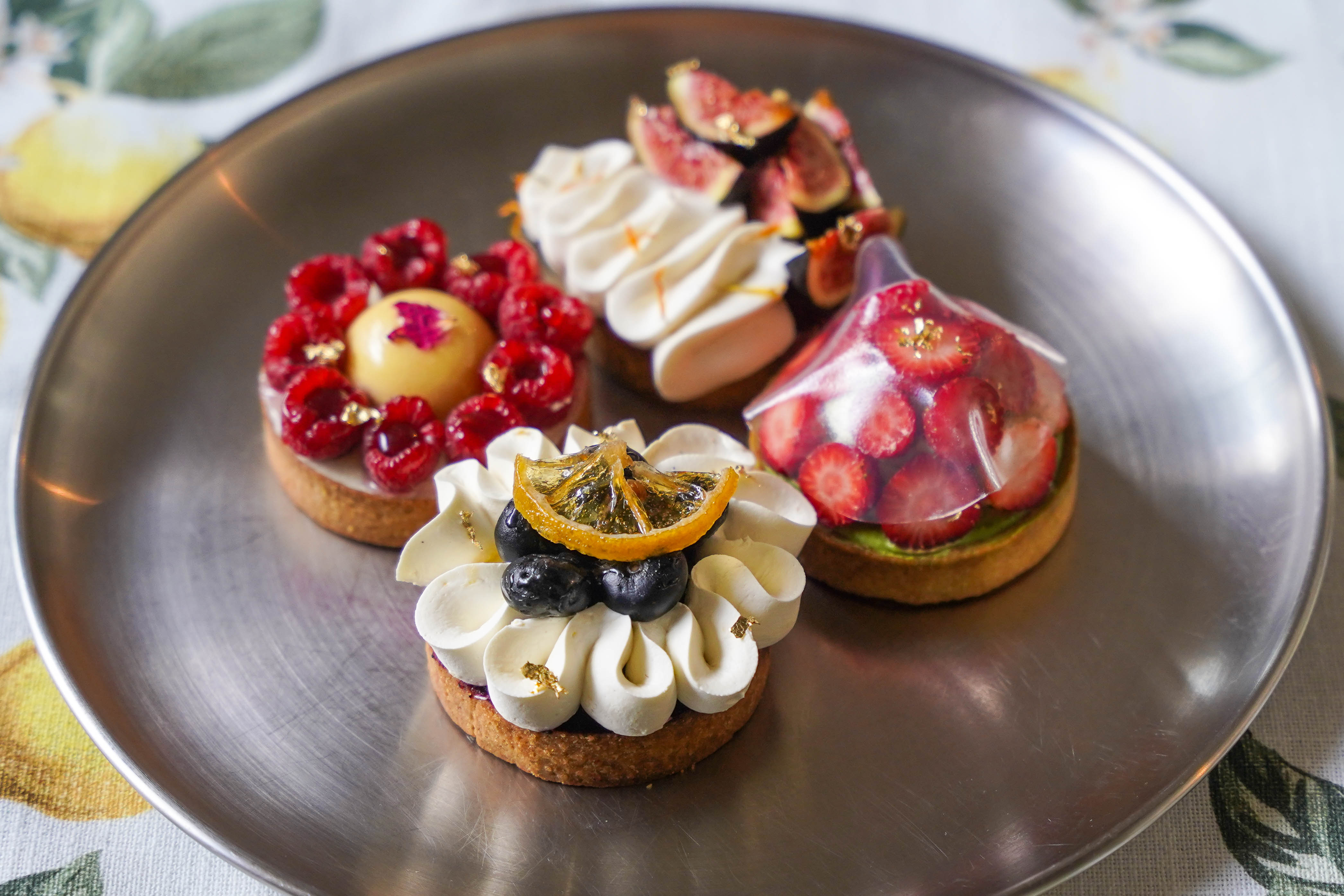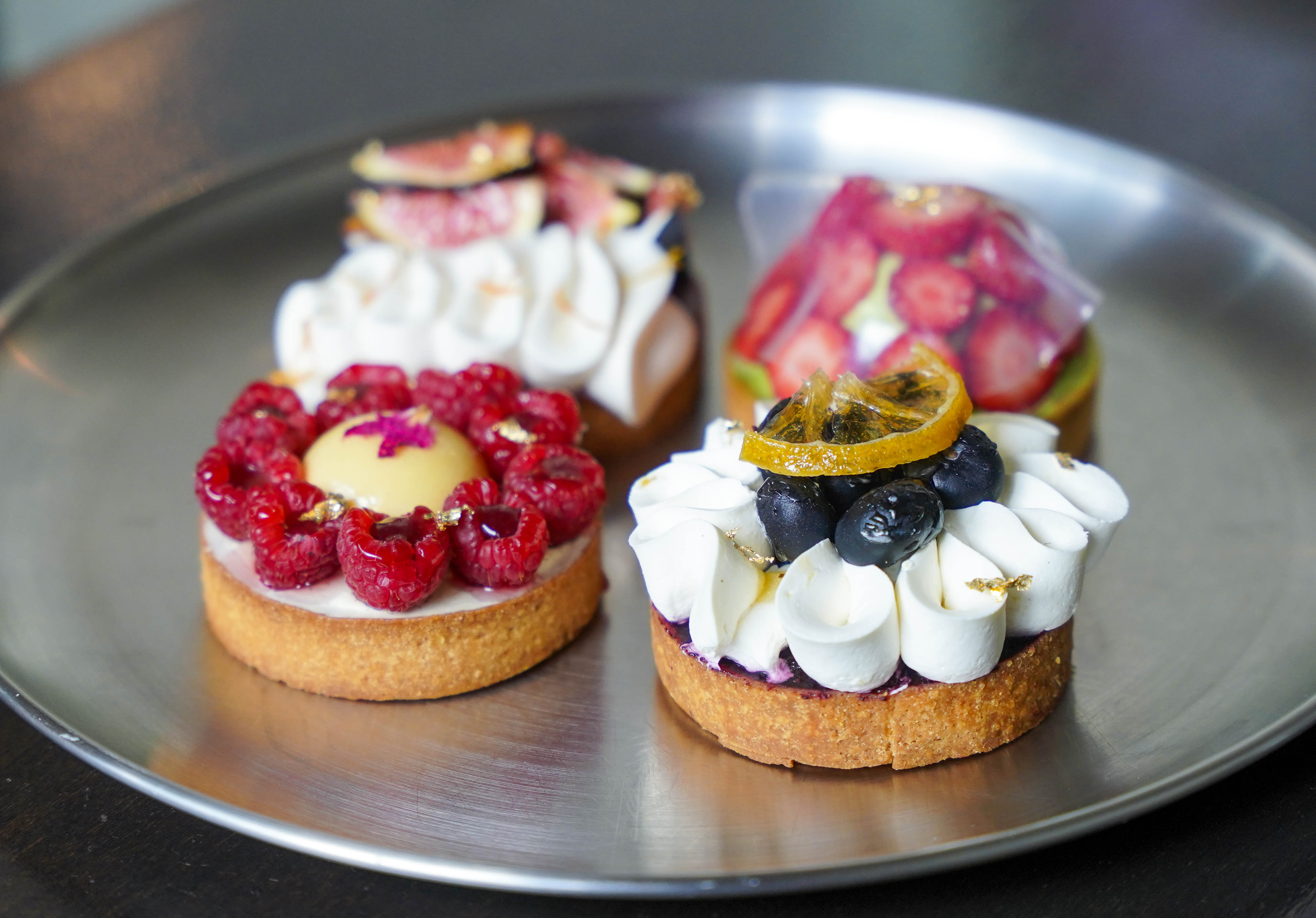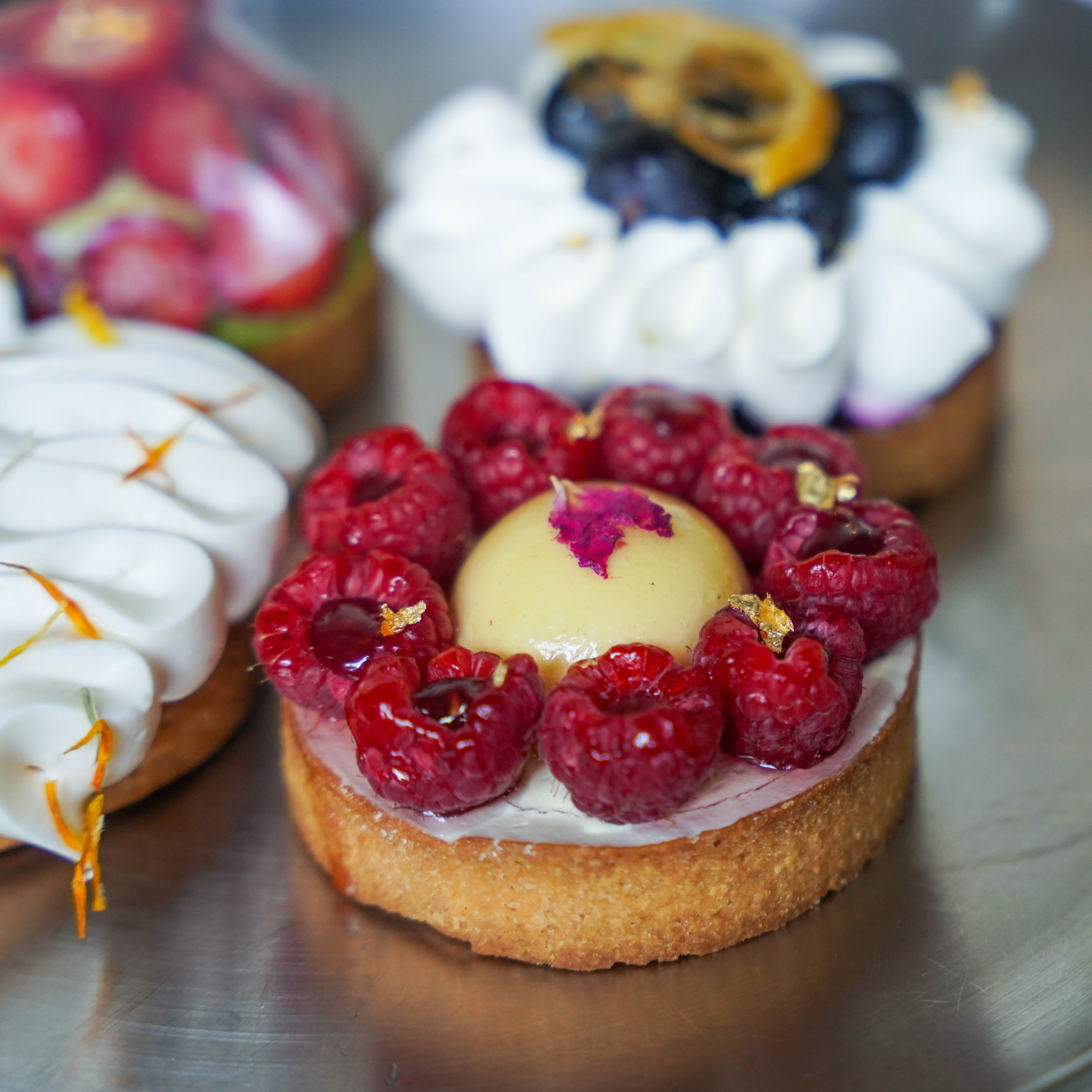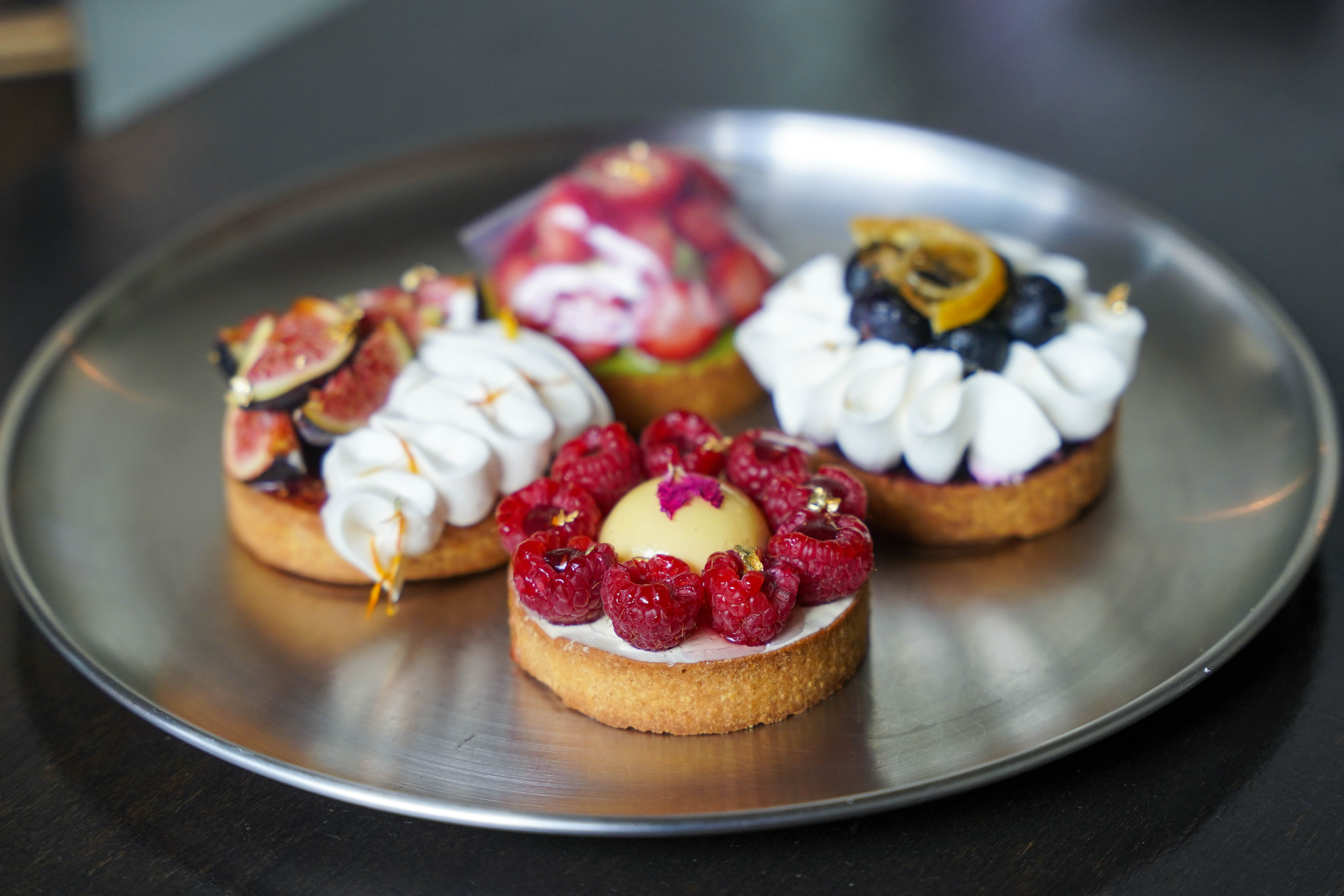 The Blueberry is a sure-fire crowd-pleaser with blueberries, almond cream and lemon yogurt chantilly, while the Mango Raspberry is a tropical treasure of custardy mango and coconut crèmeux, enveloped in a mango mousse dome encircled with raspberries, each one jam-filled for a jazzed-up surprise. These are no conventional tarts - they're perfect for a celebration.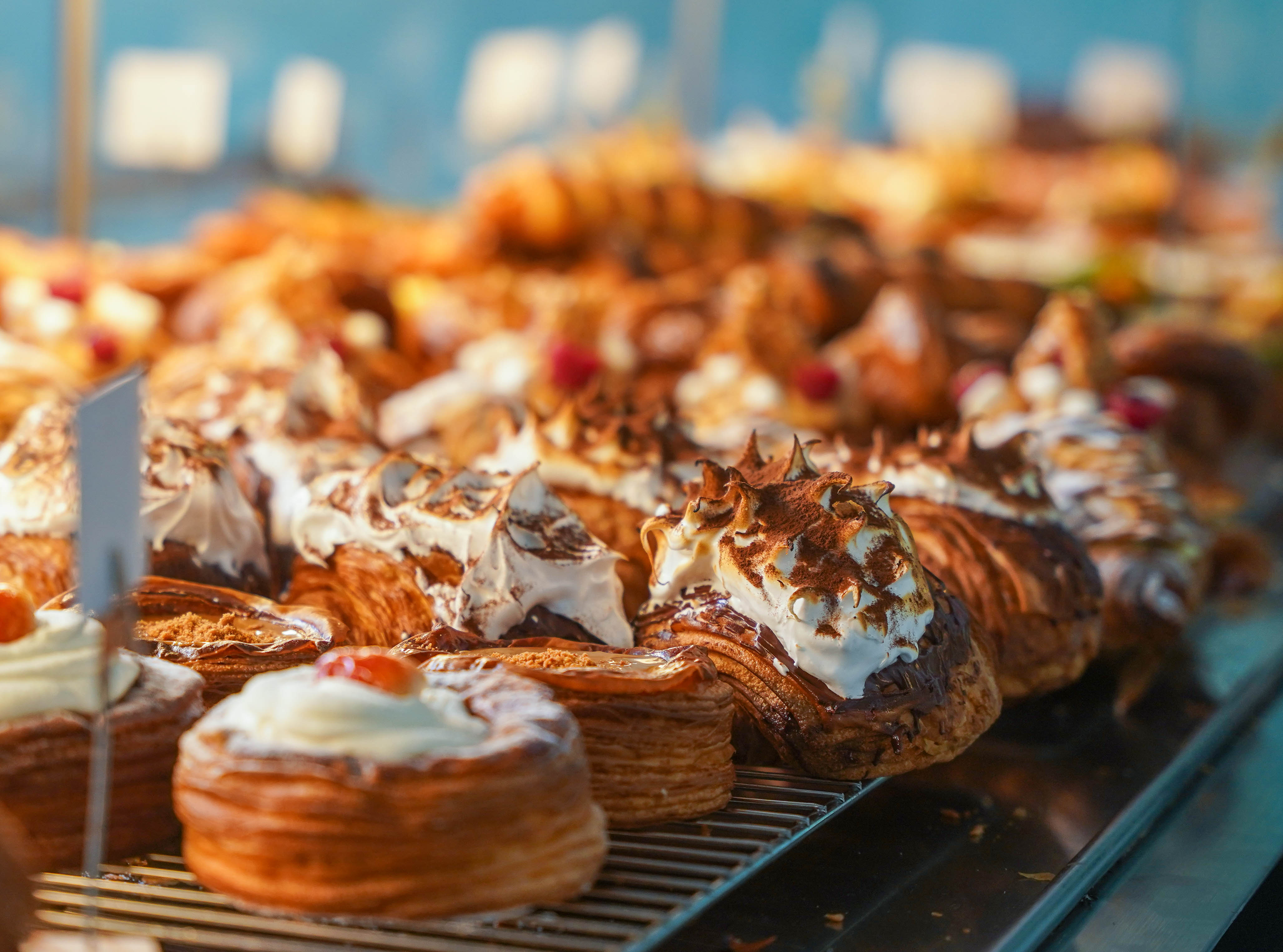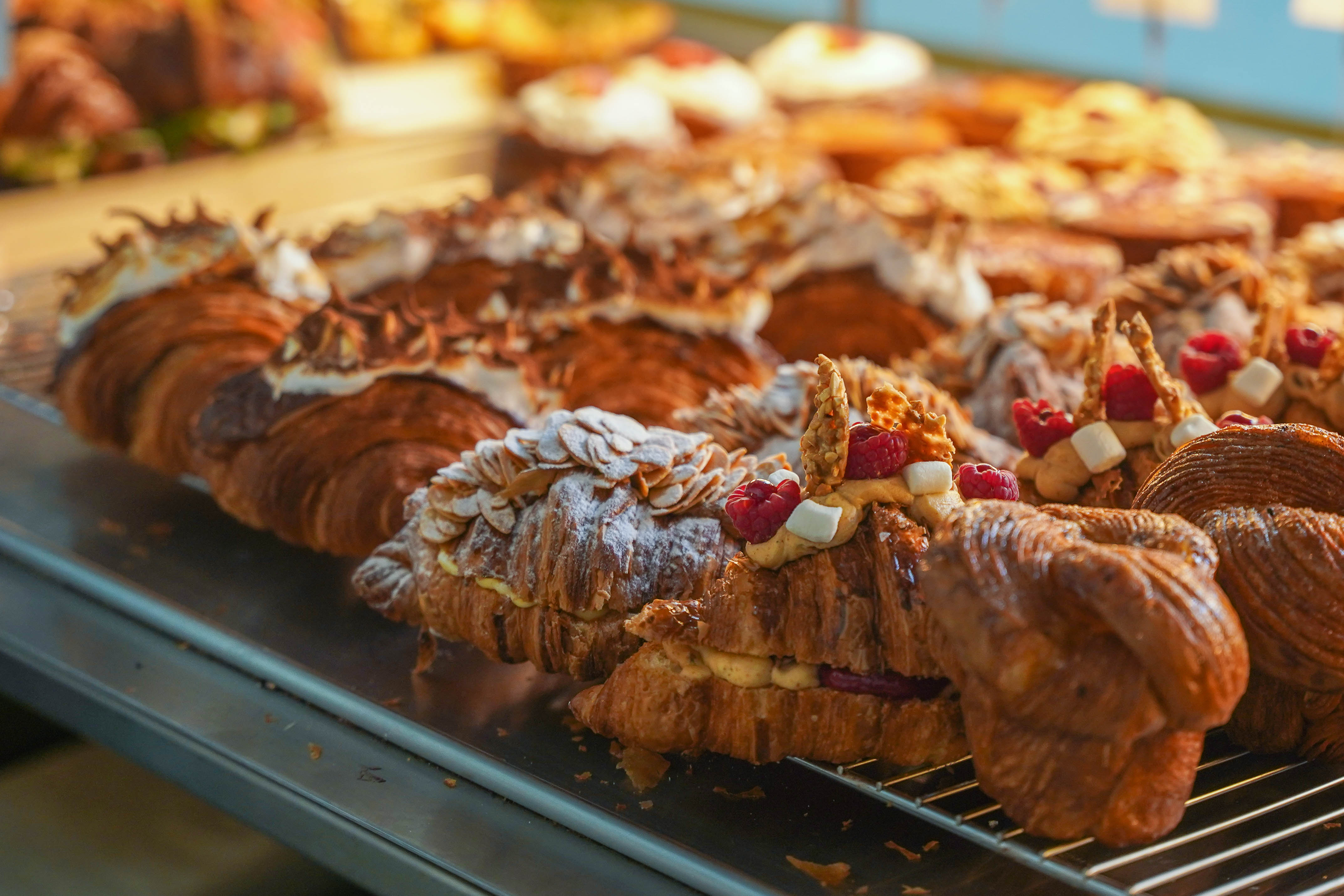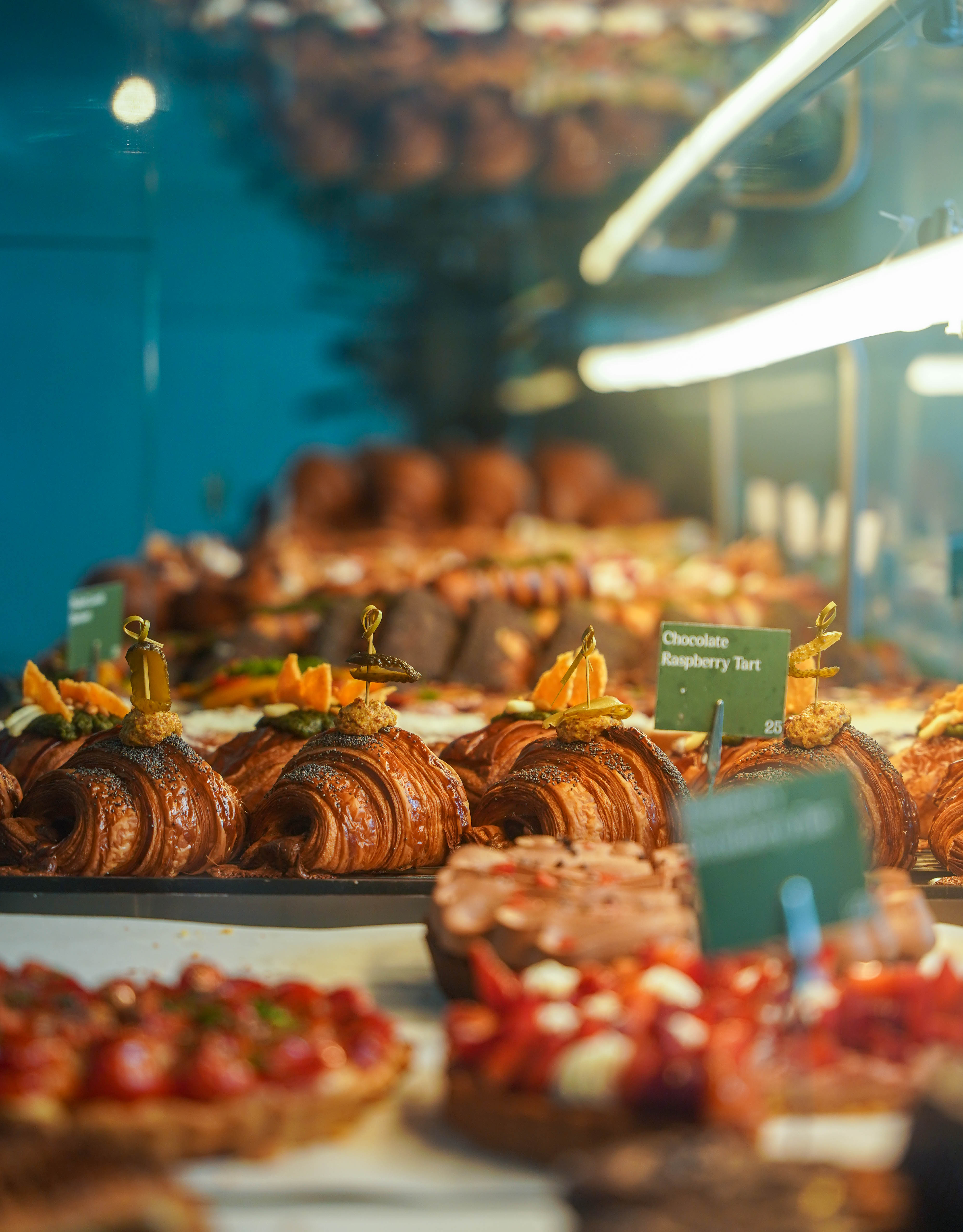 For every occasion, you'll find plenty of lovely laminated pastries at Flaaah, baked fresh everyday with French butter and no preservatives at Petaling Street and Bukit Damansara.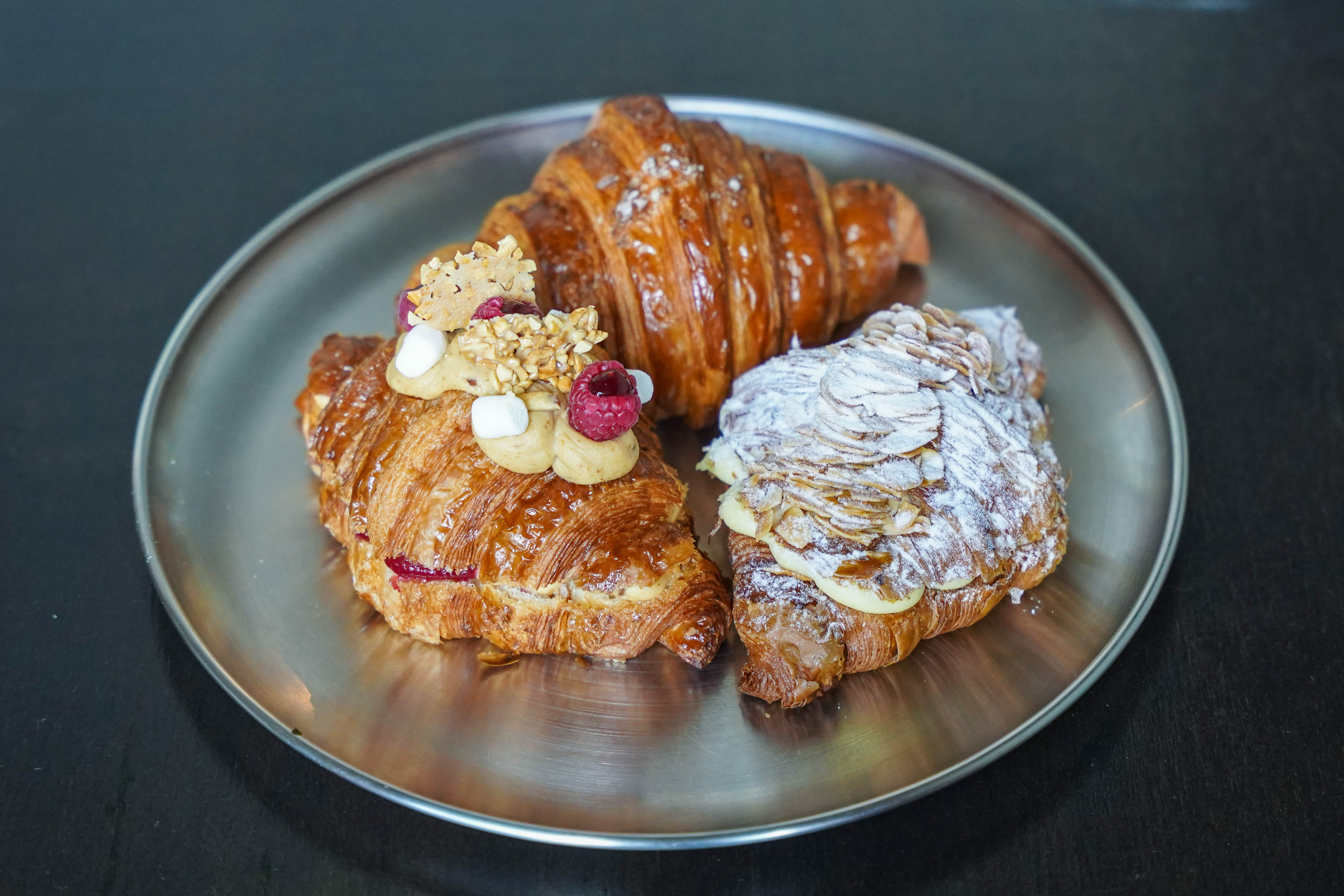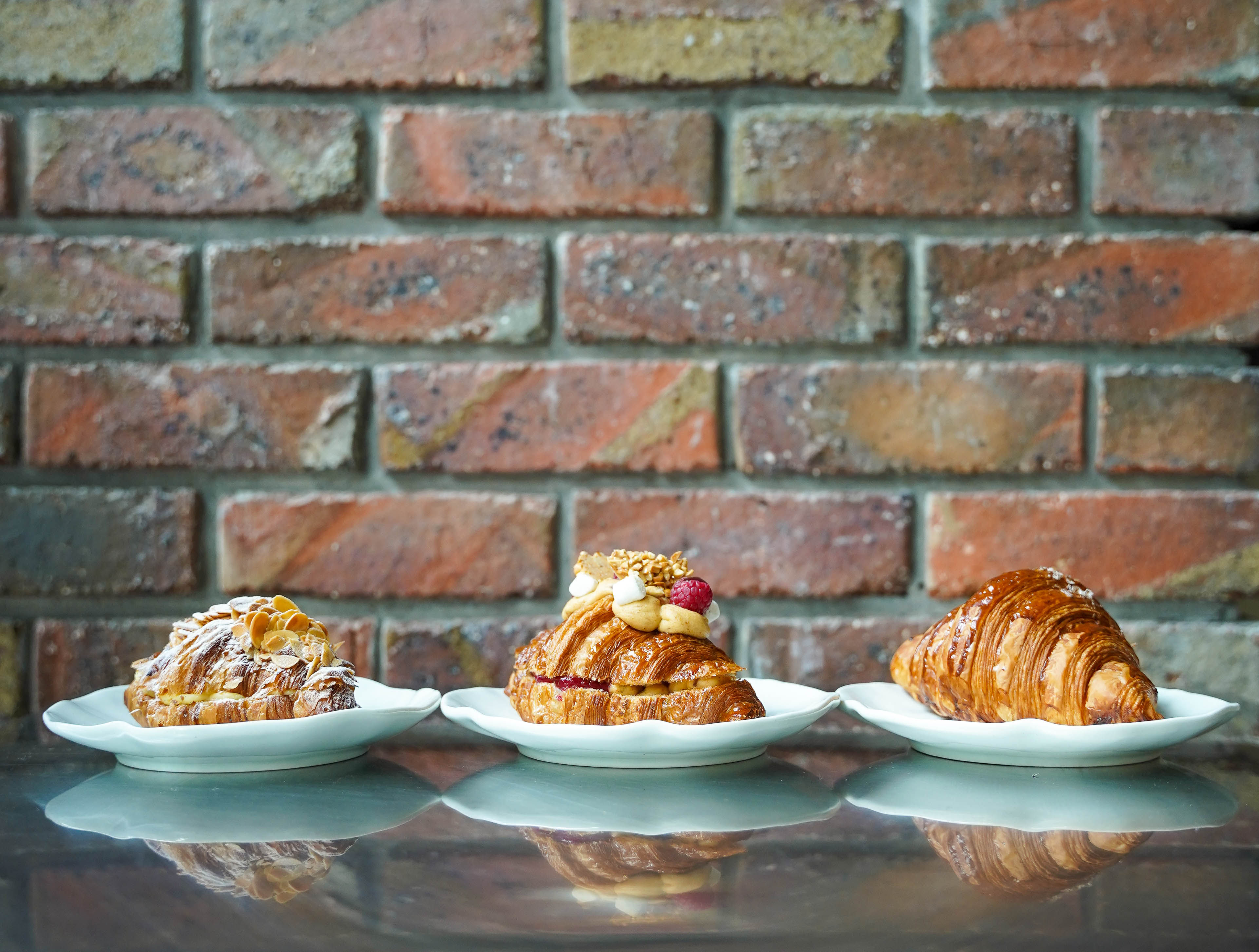 The croissants are the ideal introduction - each batch takes three to four days to prepare from scratch, through a recipe that took many months to fine-tune. The result is a natural flakiness, not too airy, conceived with top-tier ingredients like milk instead of milk powder.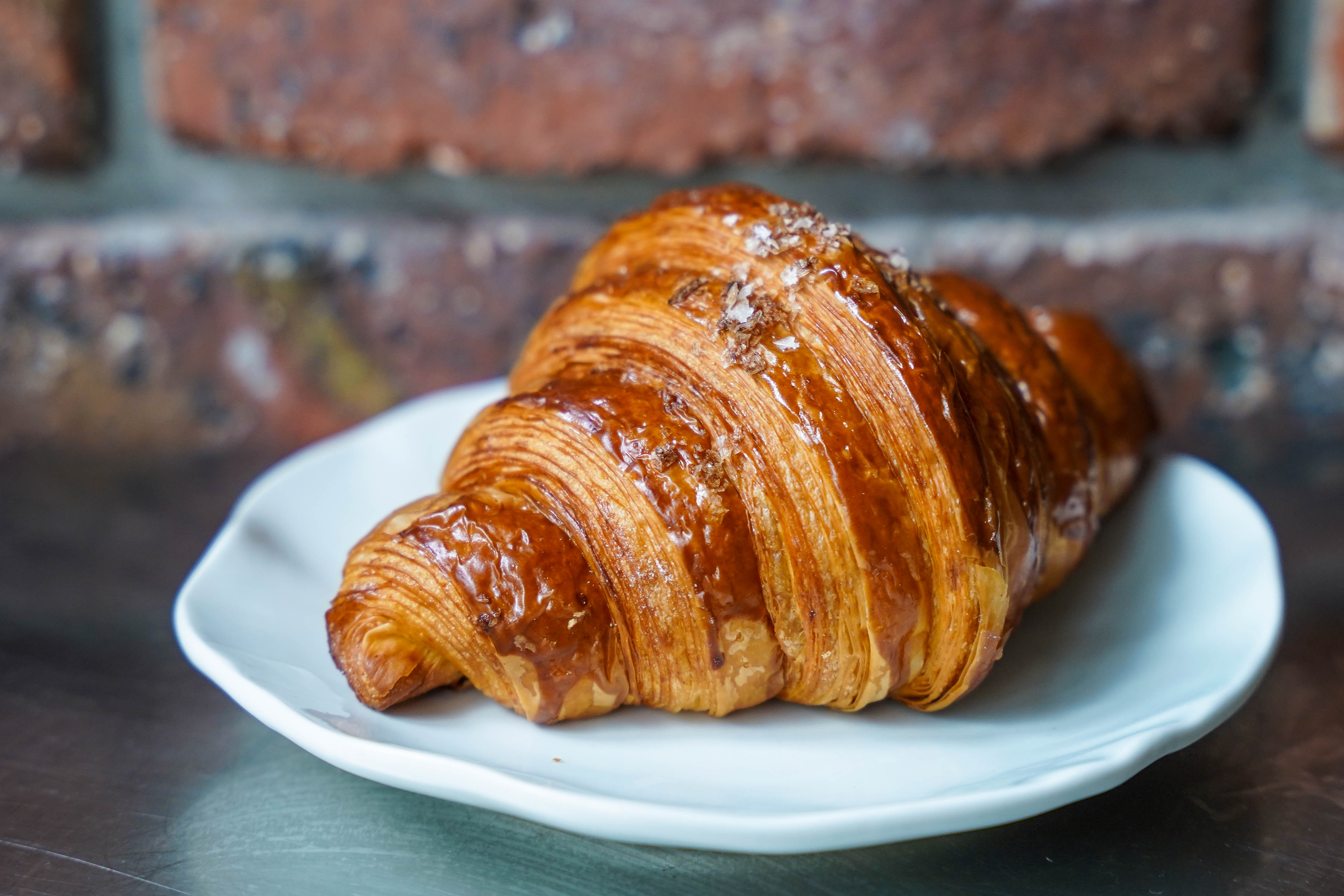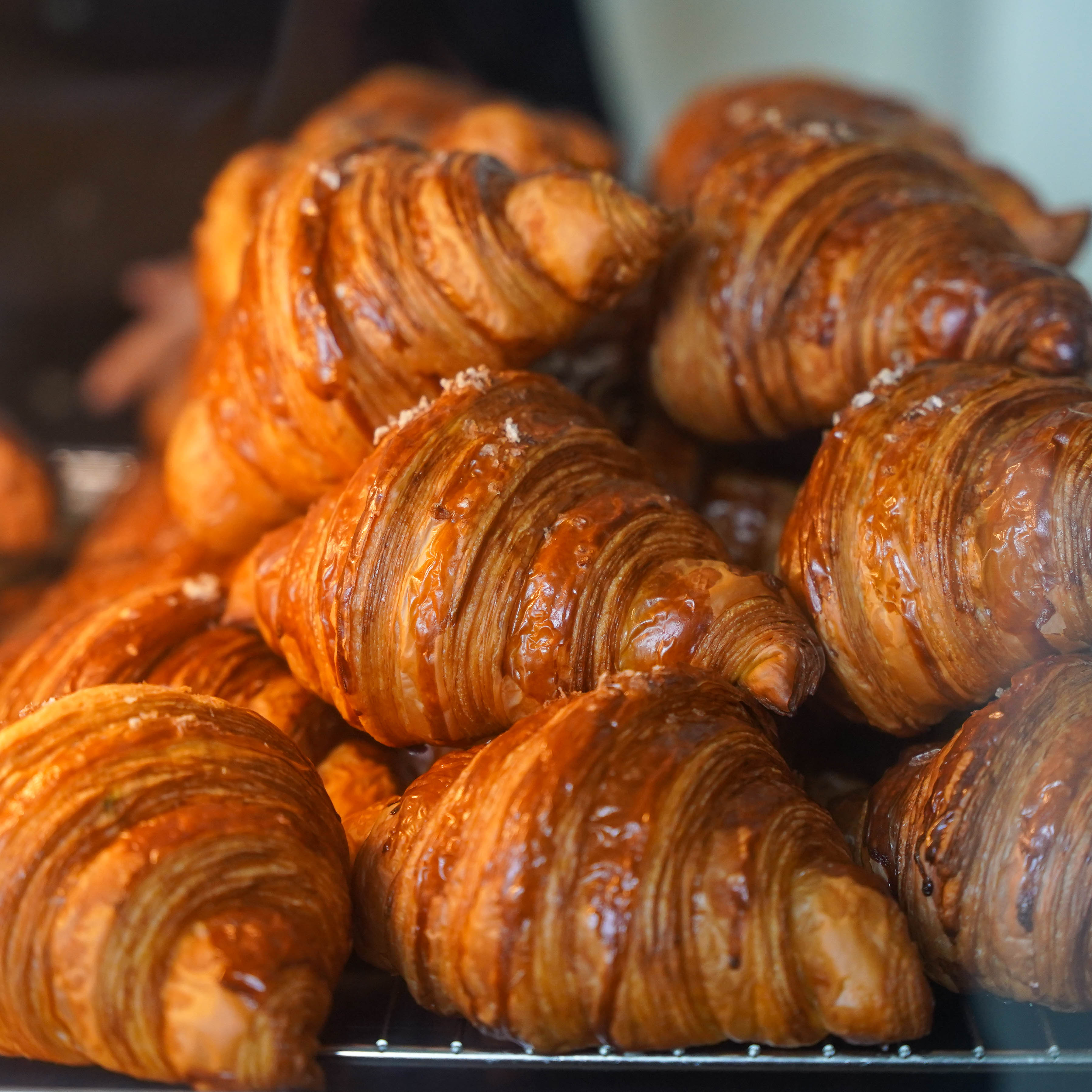 Begin with the basics: The Plain Butter Croissant (RM9) is anything but average, with a twist of Maldon sea salt that provides a more pronounced punch.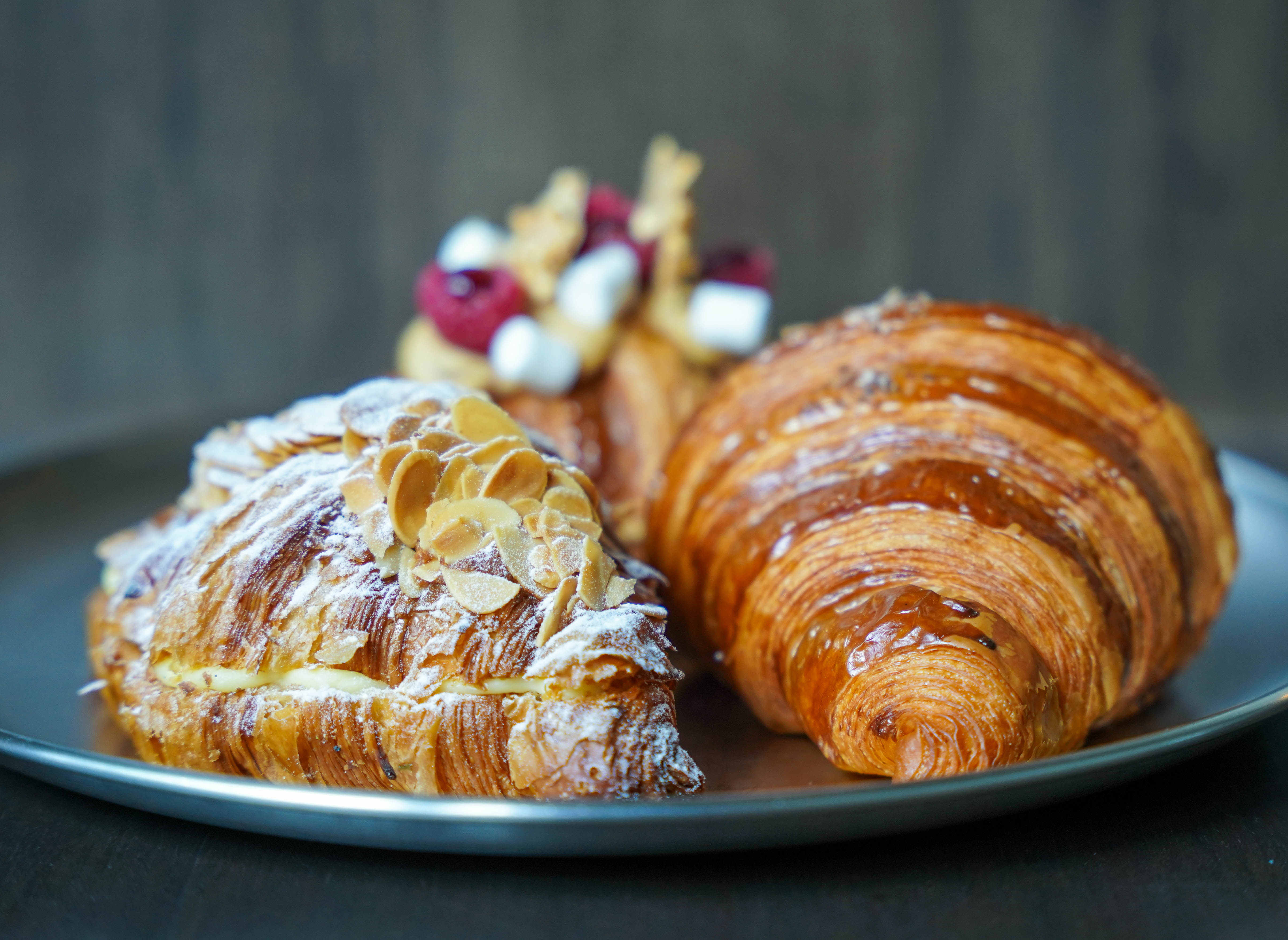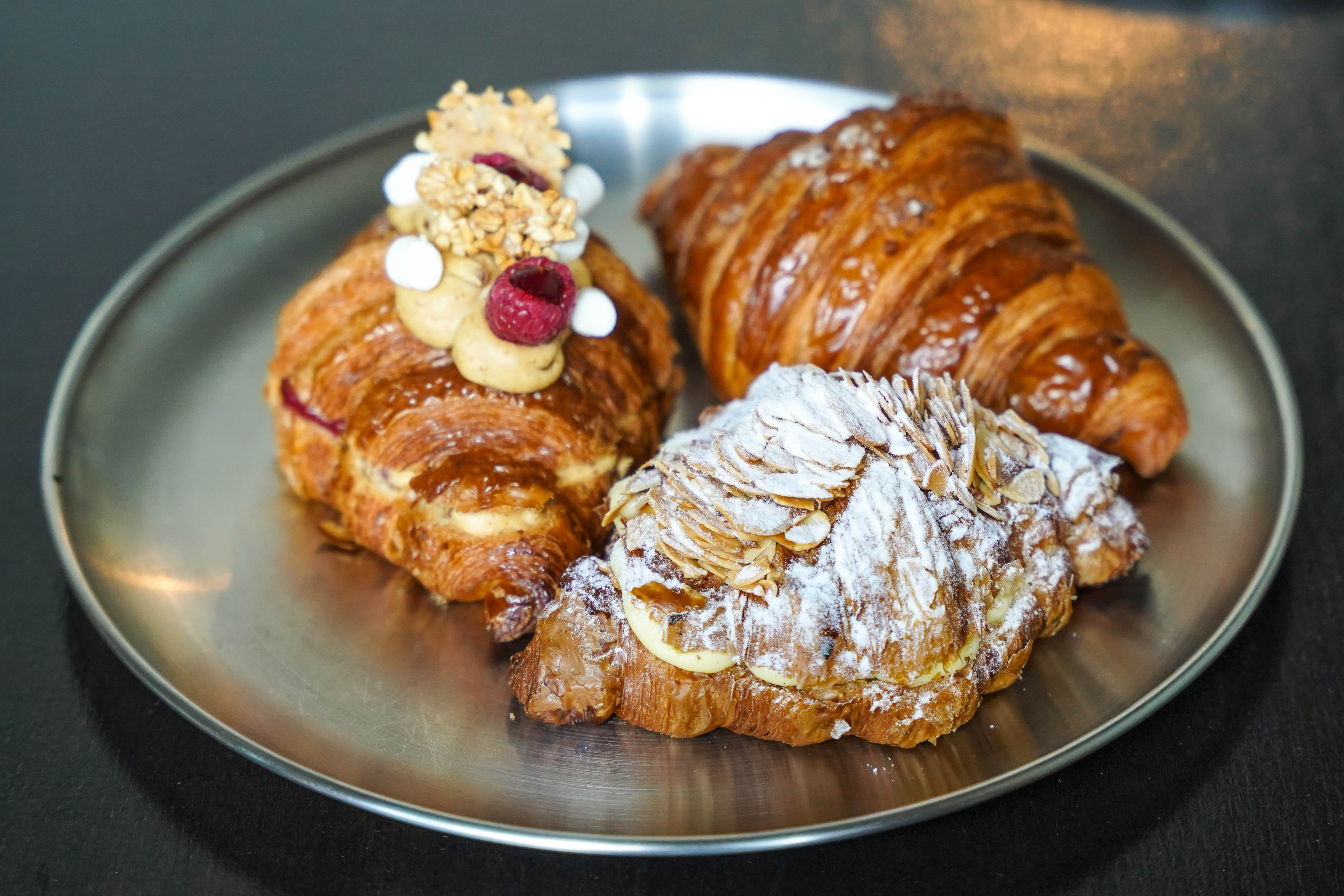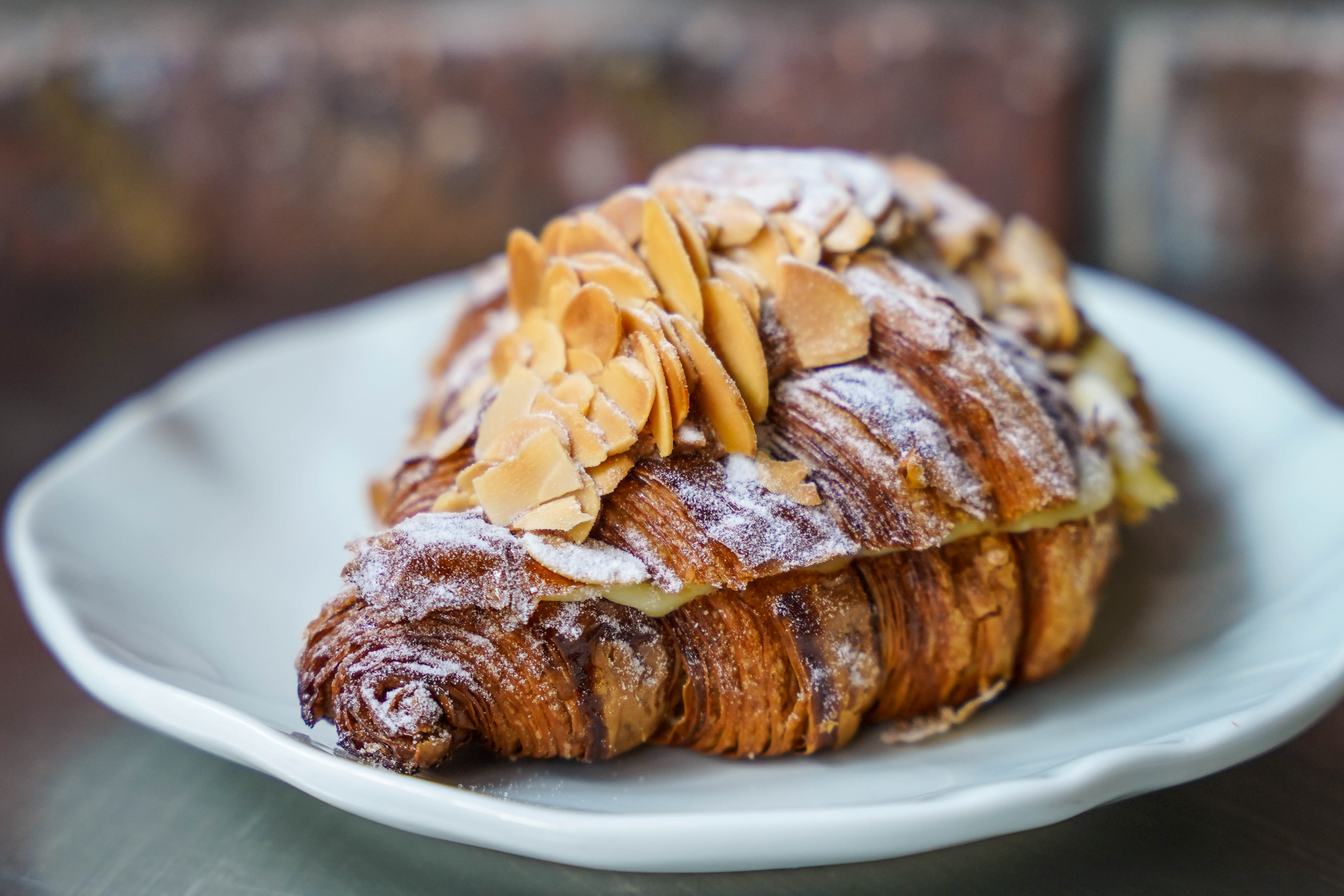 The Almond Croissant (RM17) is also far from cliched - Flaaah's recipe is packed with almond pastry cream, more moist and flavourful than typical frangipane, dusted with subtly minty snow powder that won''t melt or vanish like icing sugar.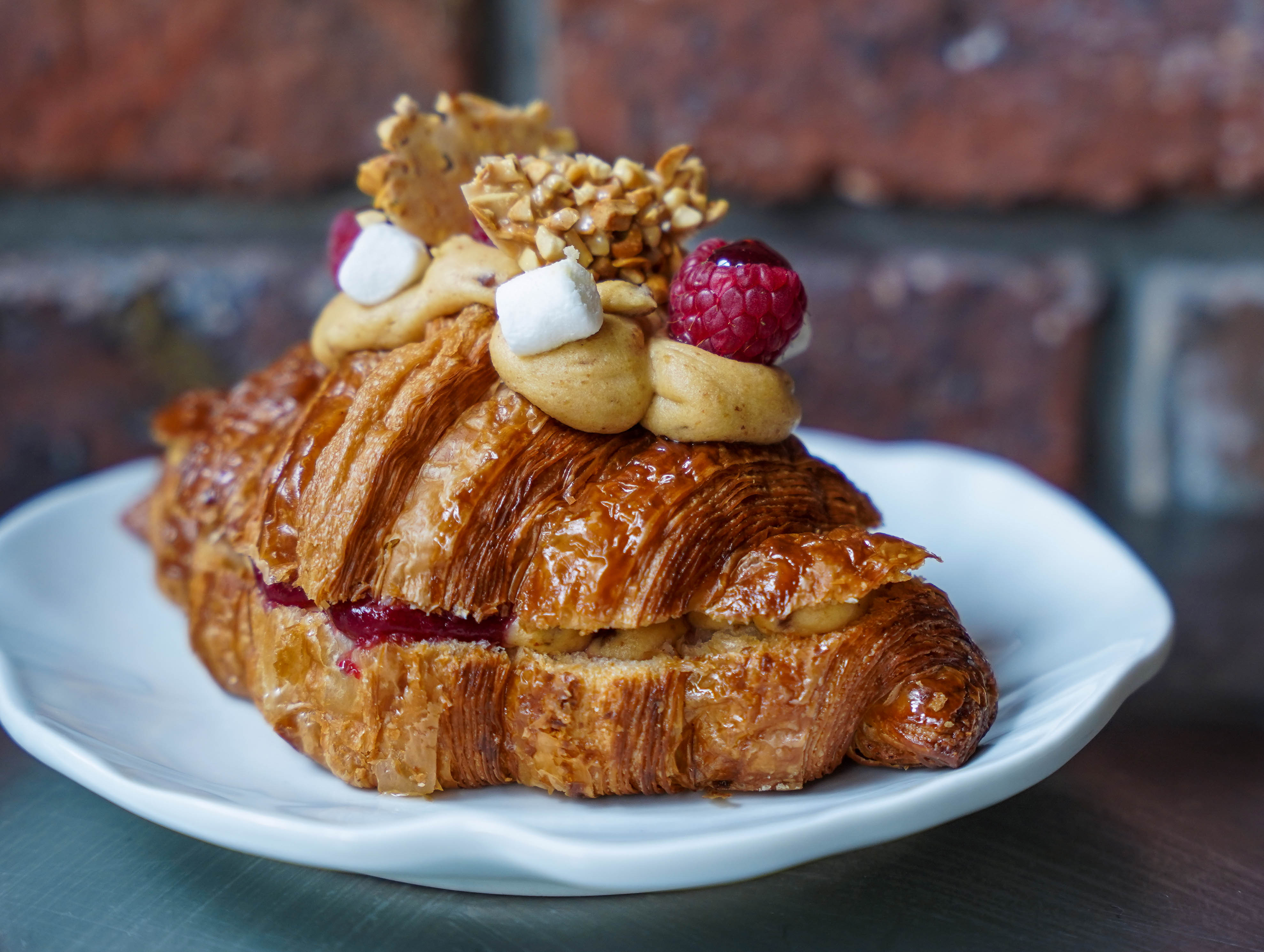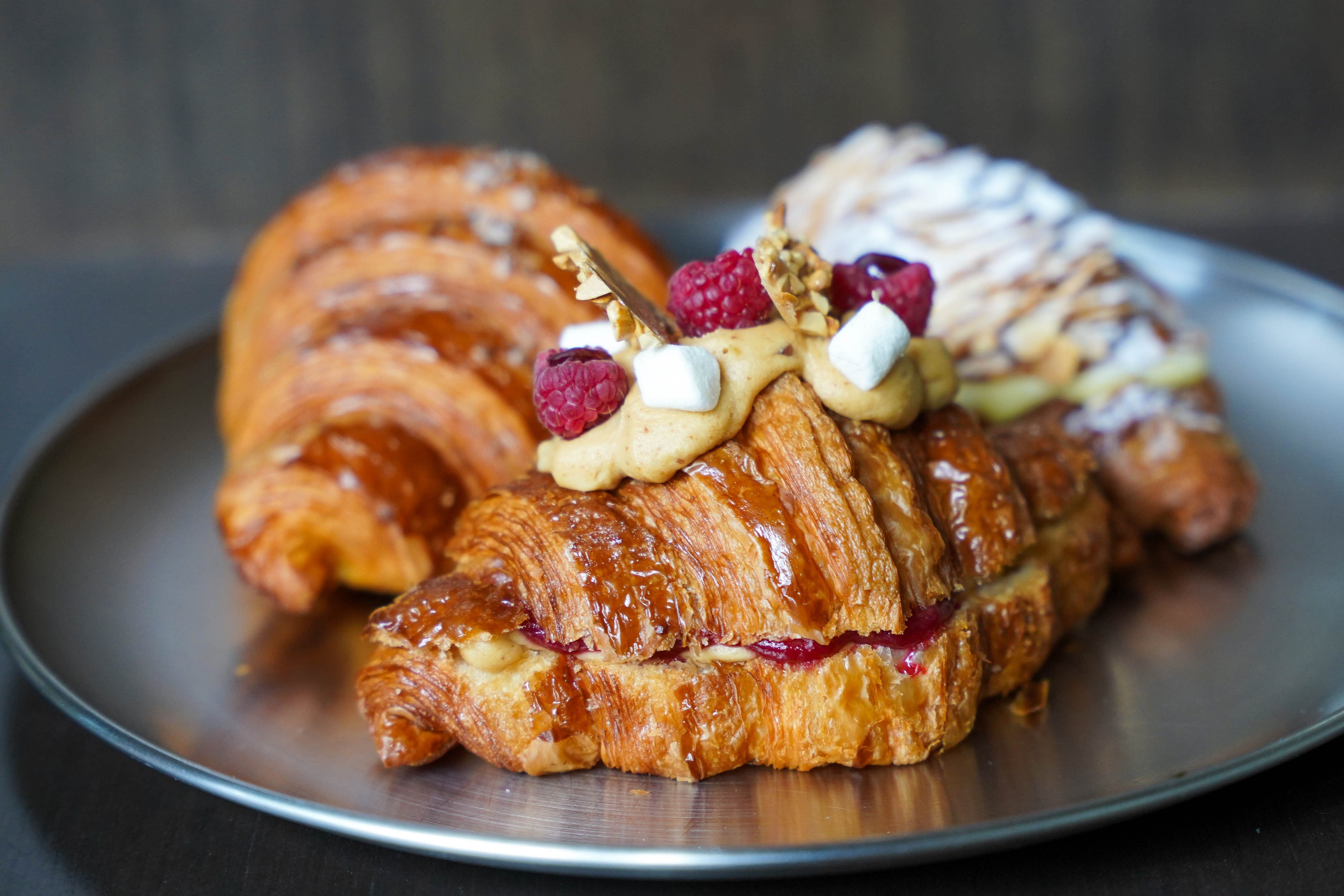 The PB&J croissant (RM17) puts a unique spin on what patrons might expect - chew on peanut butter diplomat cream that's laced with Flaaah's own peanut butter, ground and toasted in-house for a chunky chew, interleaved with a dense confit of strawberry and raspberry puree, rounded out with peanut brittles, marshmallows and jam-filled fresh raspberries. One of the most eccentric, exhilarating croissants in the Klang Valley.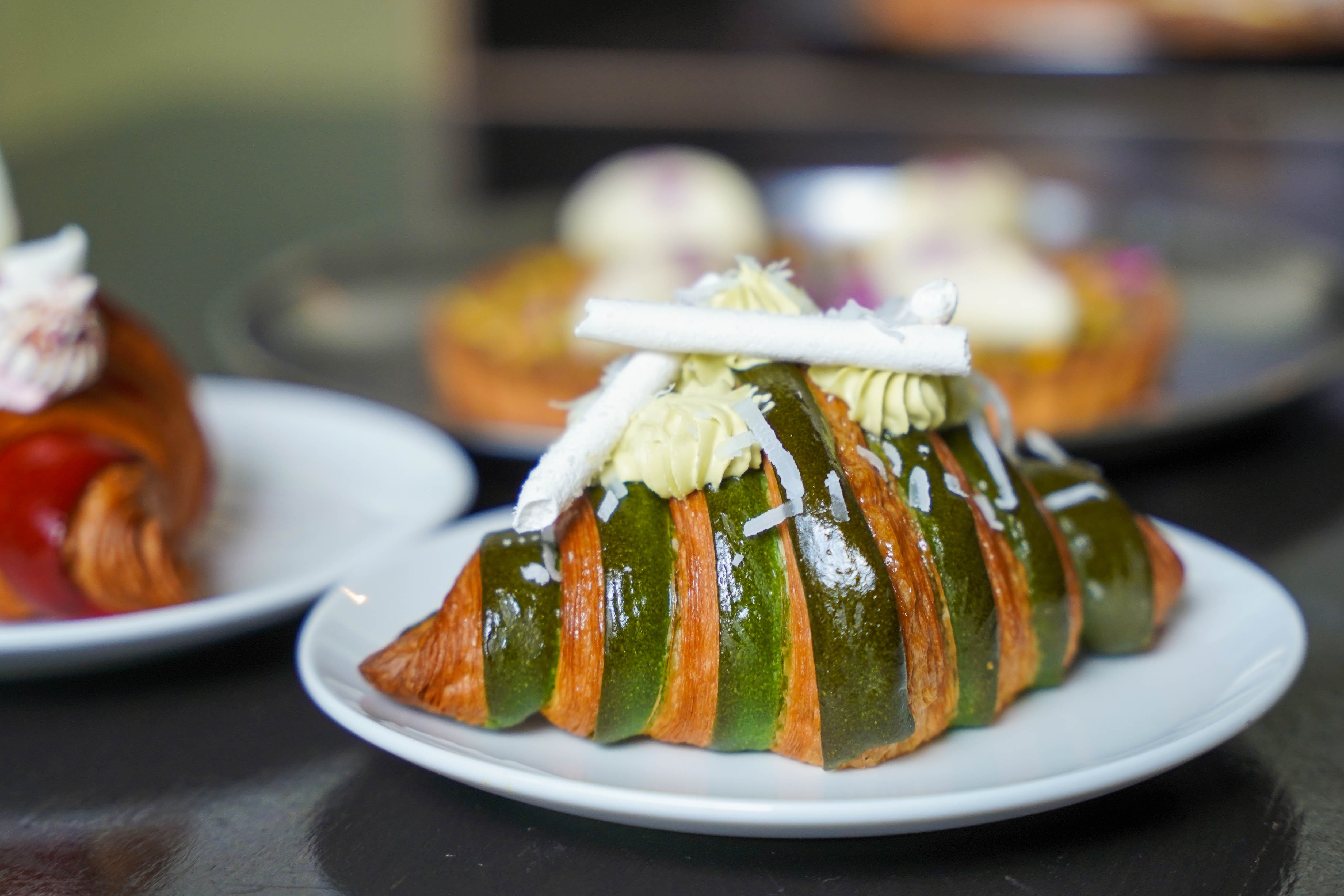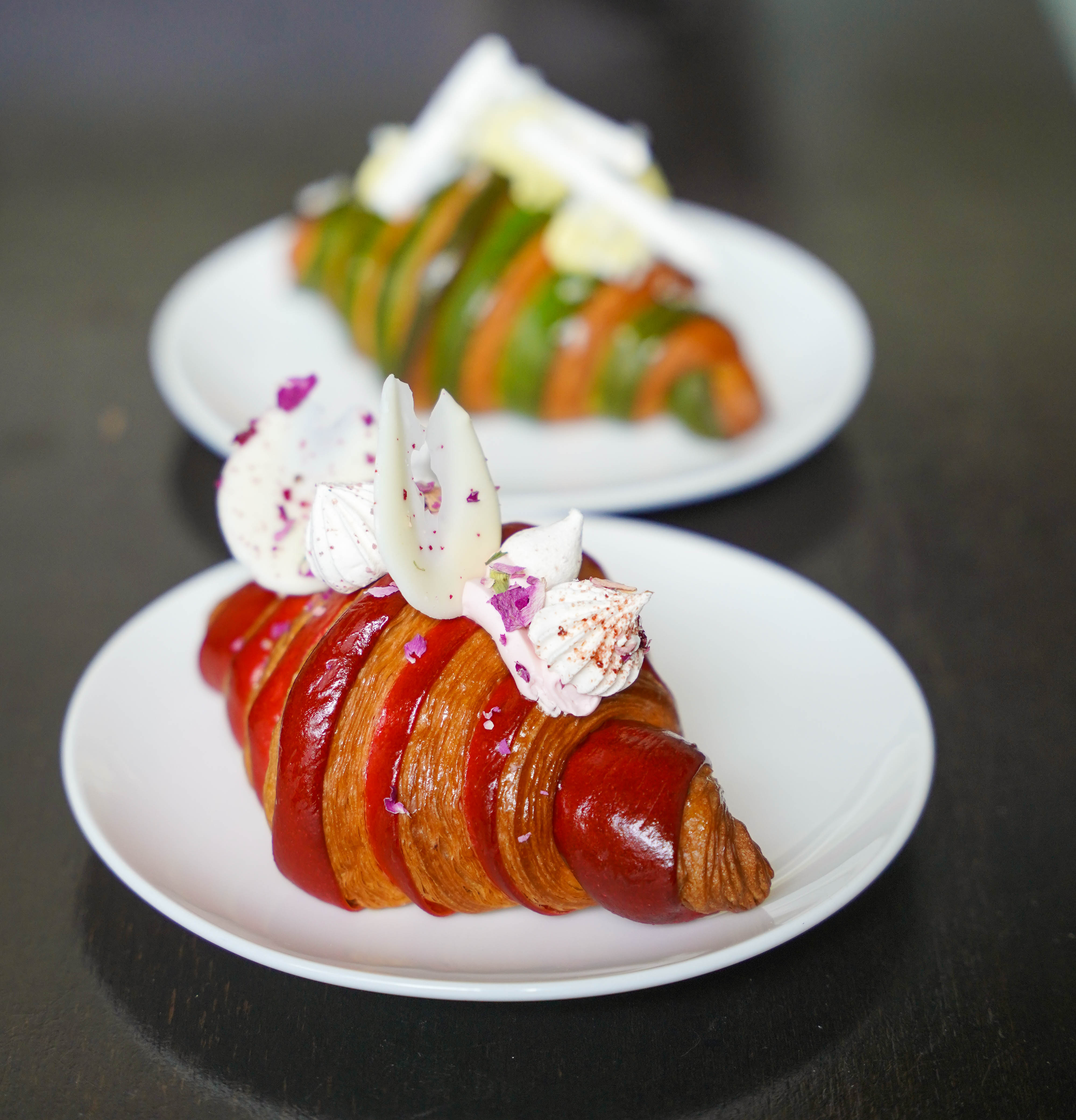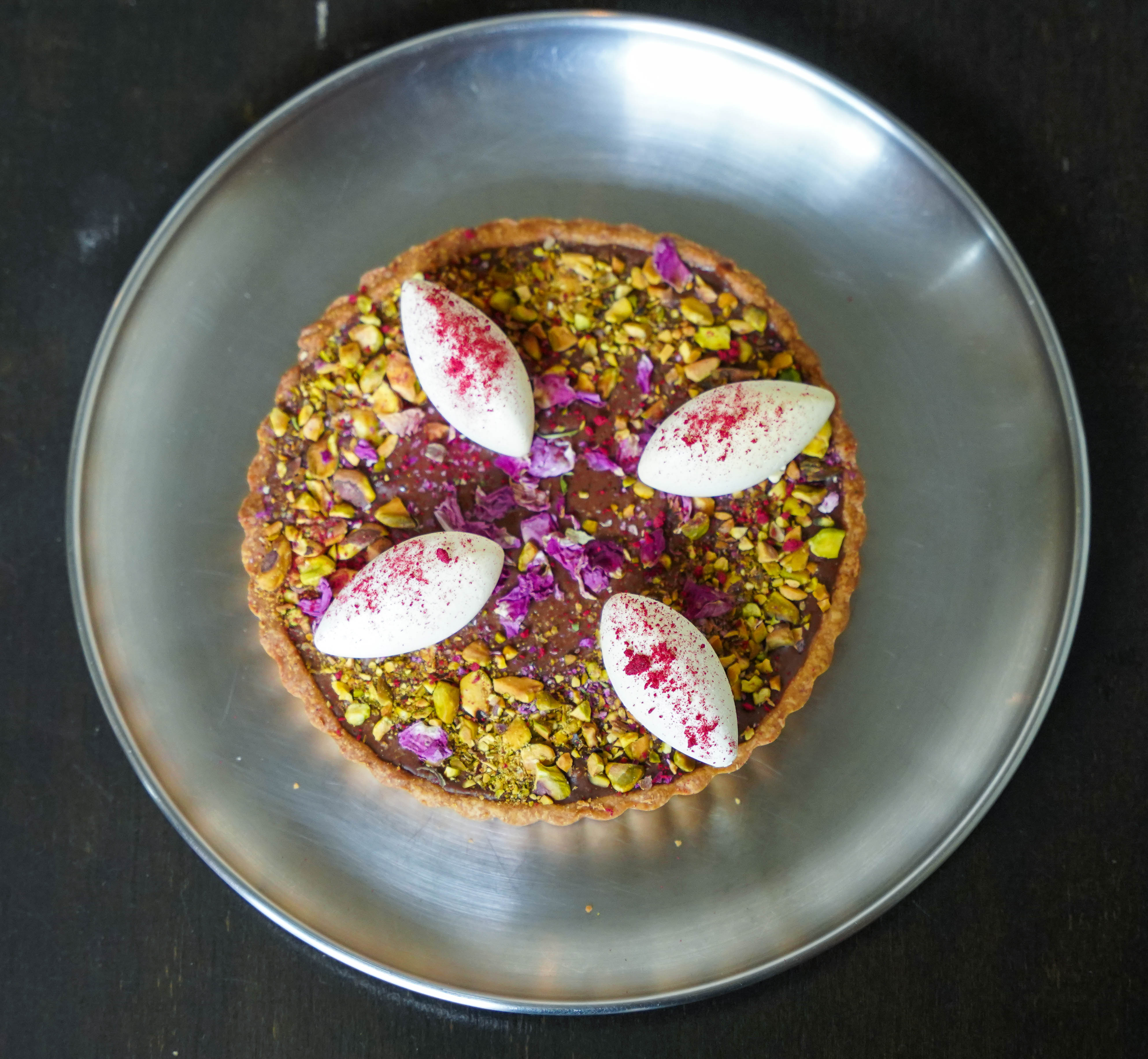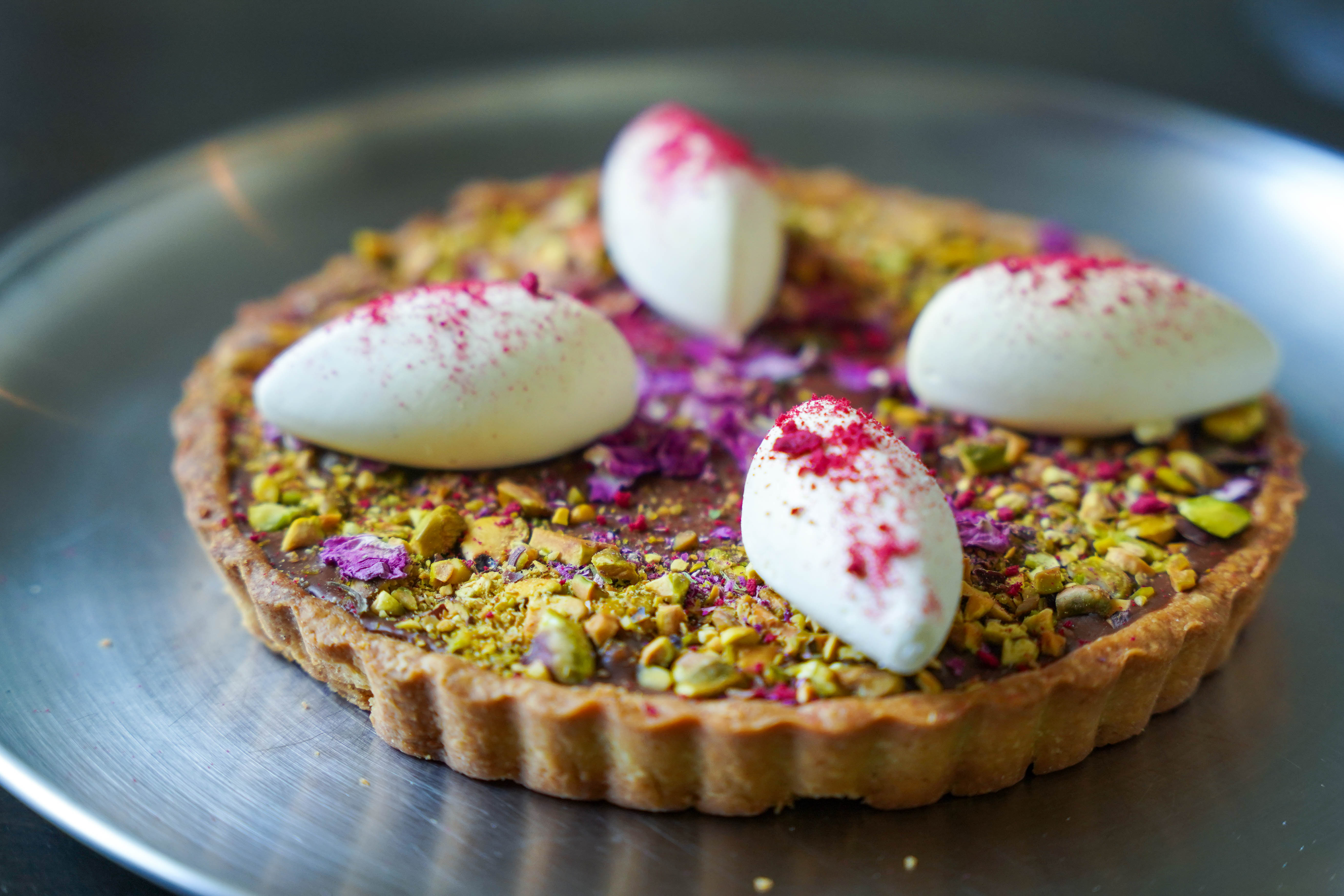 Follow Flaaah to find out about its festive specials throughout the year. Recently for Ramadan, Flaaah featured the Onde Onde Croissant (with pandan gula melaka diplomat cream), the meringue-topped Rose Bandung Croissant (RM18 with rose diplomat cream that captures the essence of sirap bandung) and Chocolate Baklava Tart (with chocolate pistachios, rose petals, orange mousse quenelles and cardamom ganache atop mixed nuts).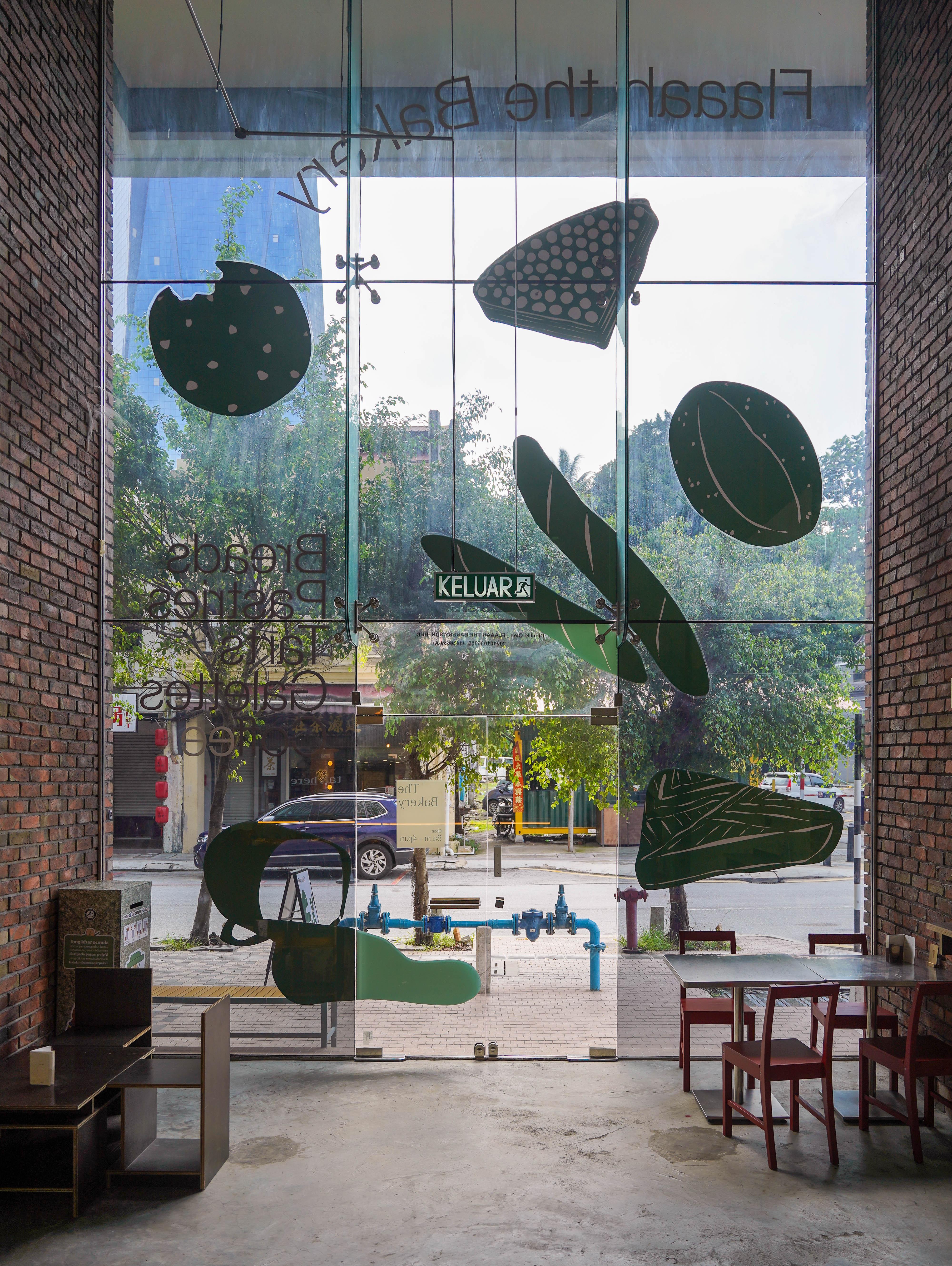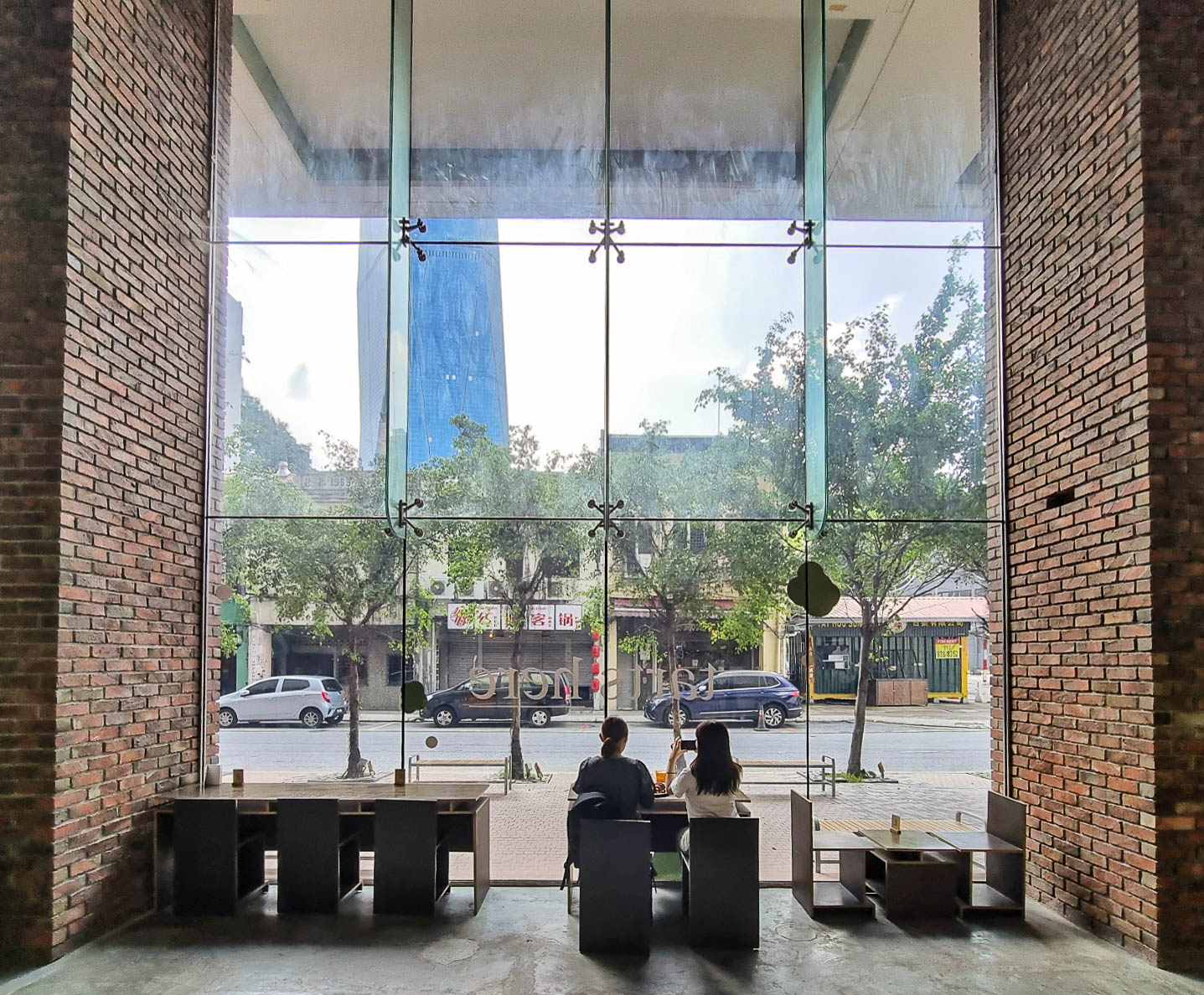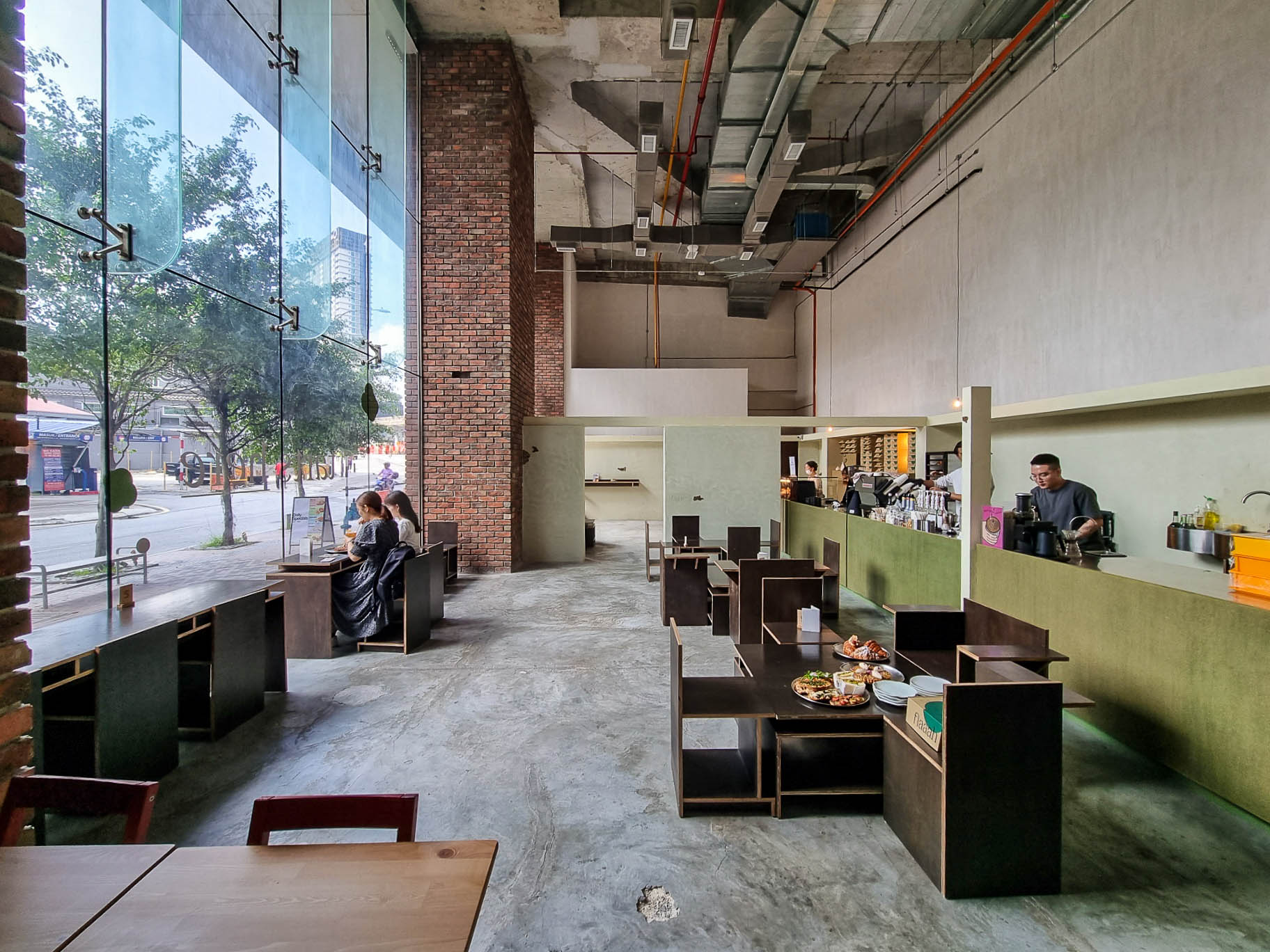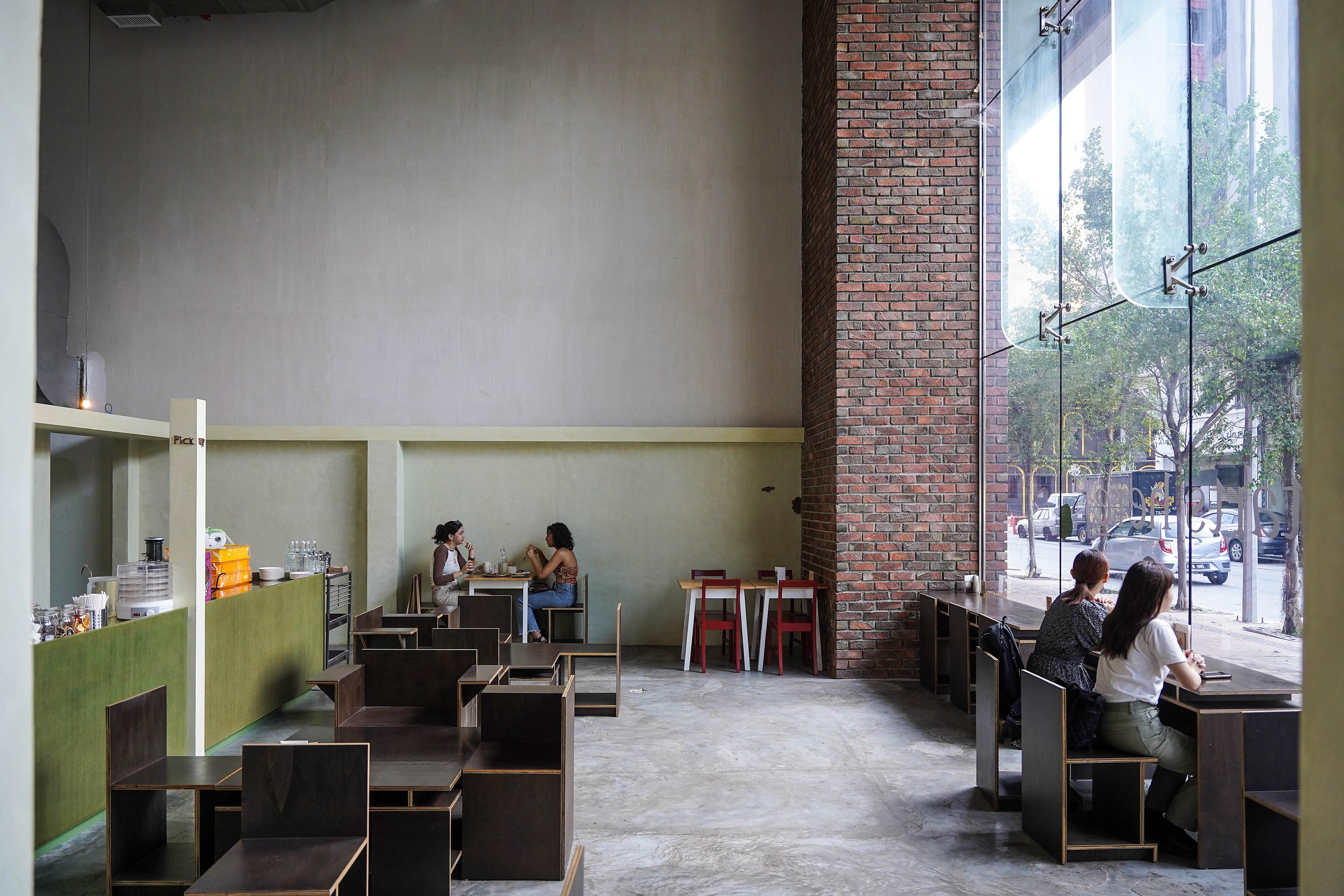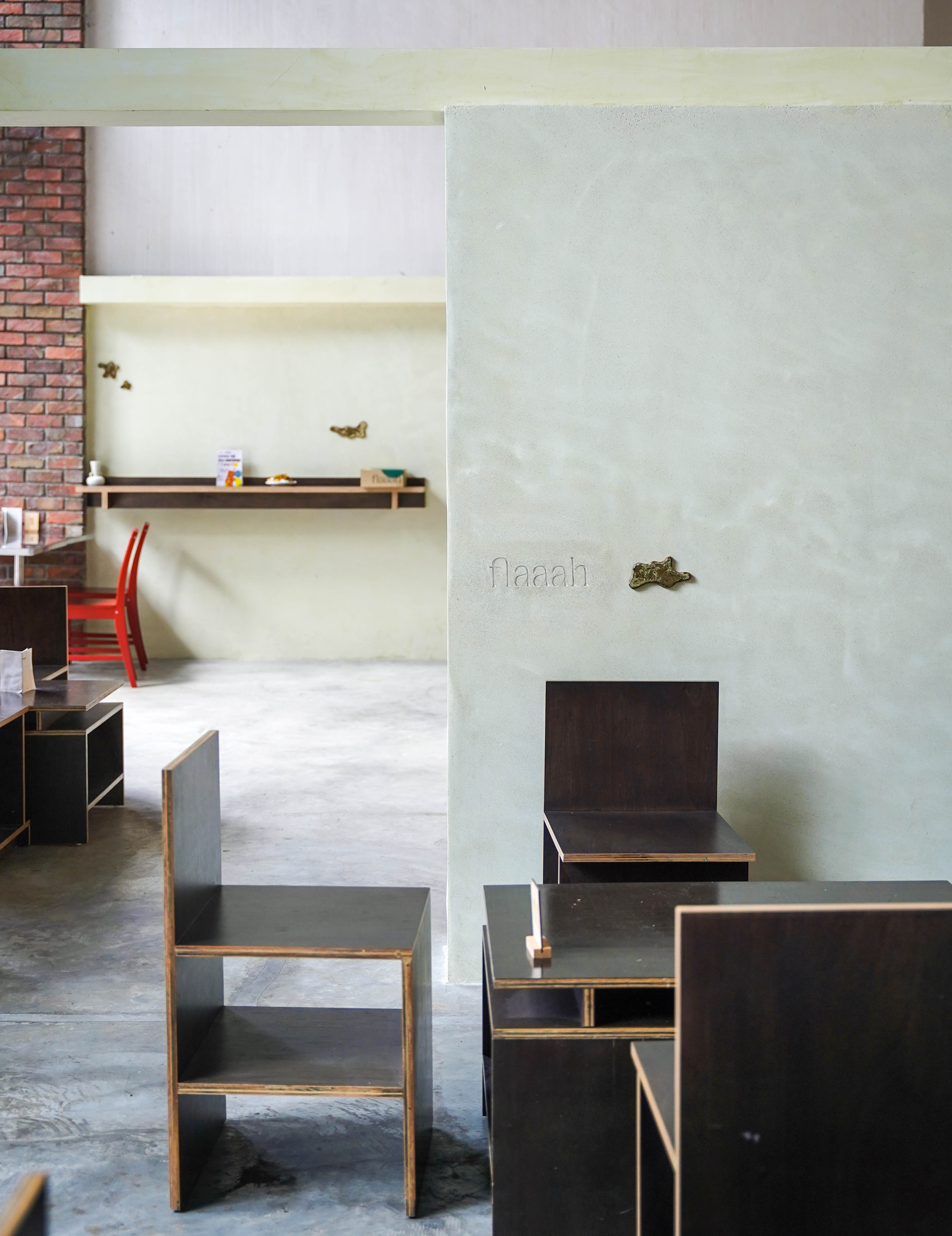 Linger at Flaaah on Petaling Street for a soothing breakfast or tea. Step inside to instantly see why this has become such a popular hangout near Chinatown.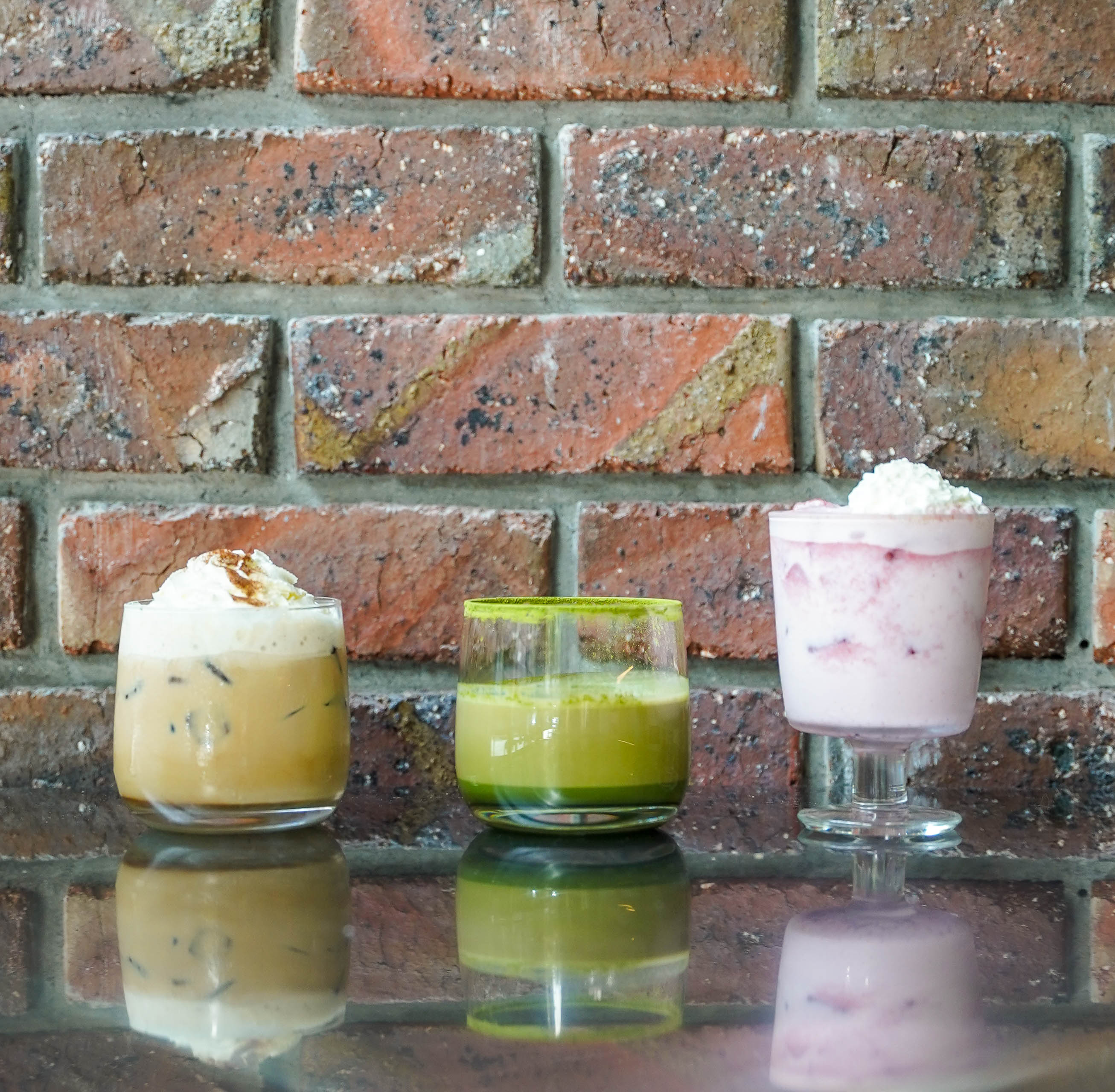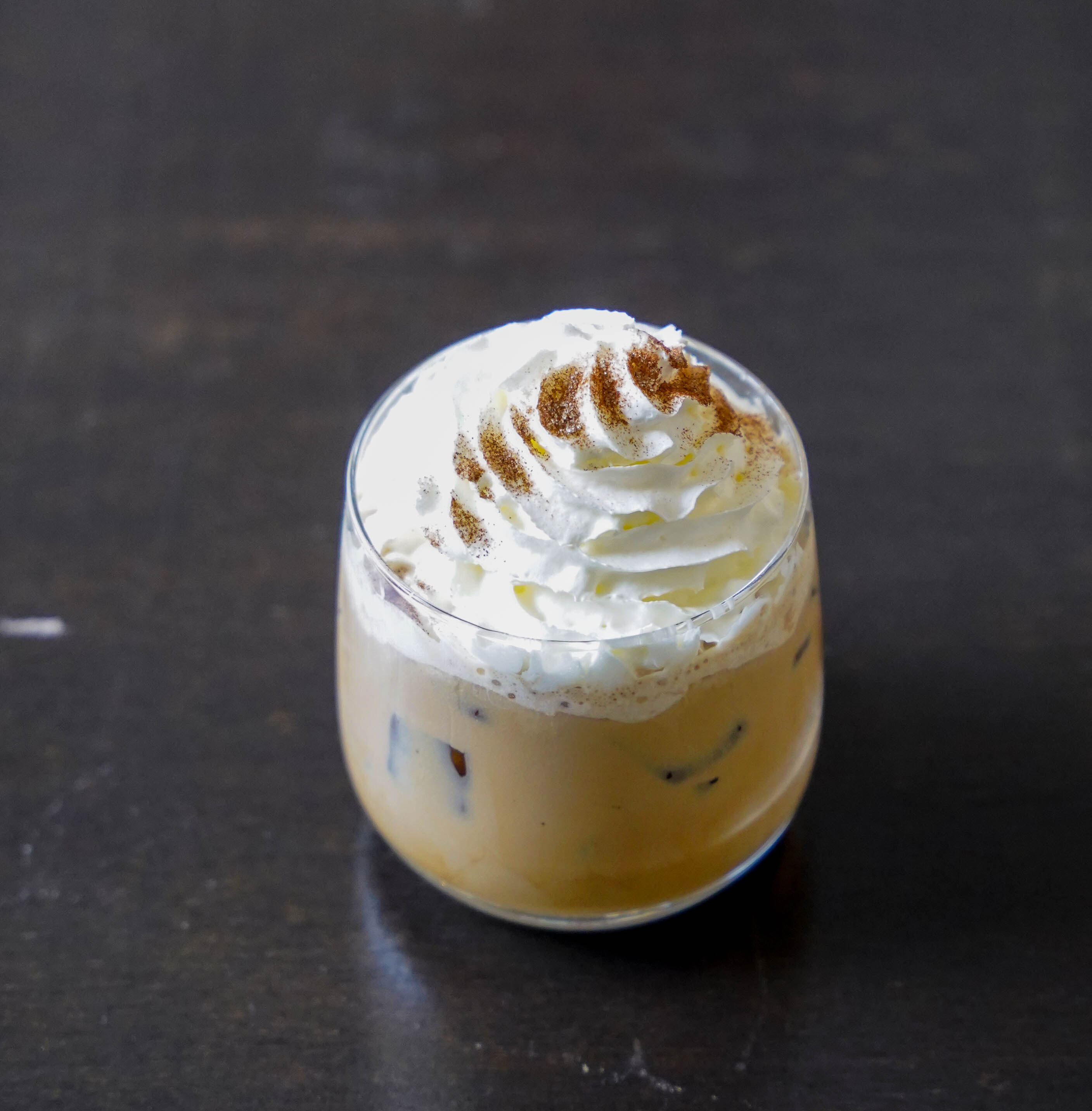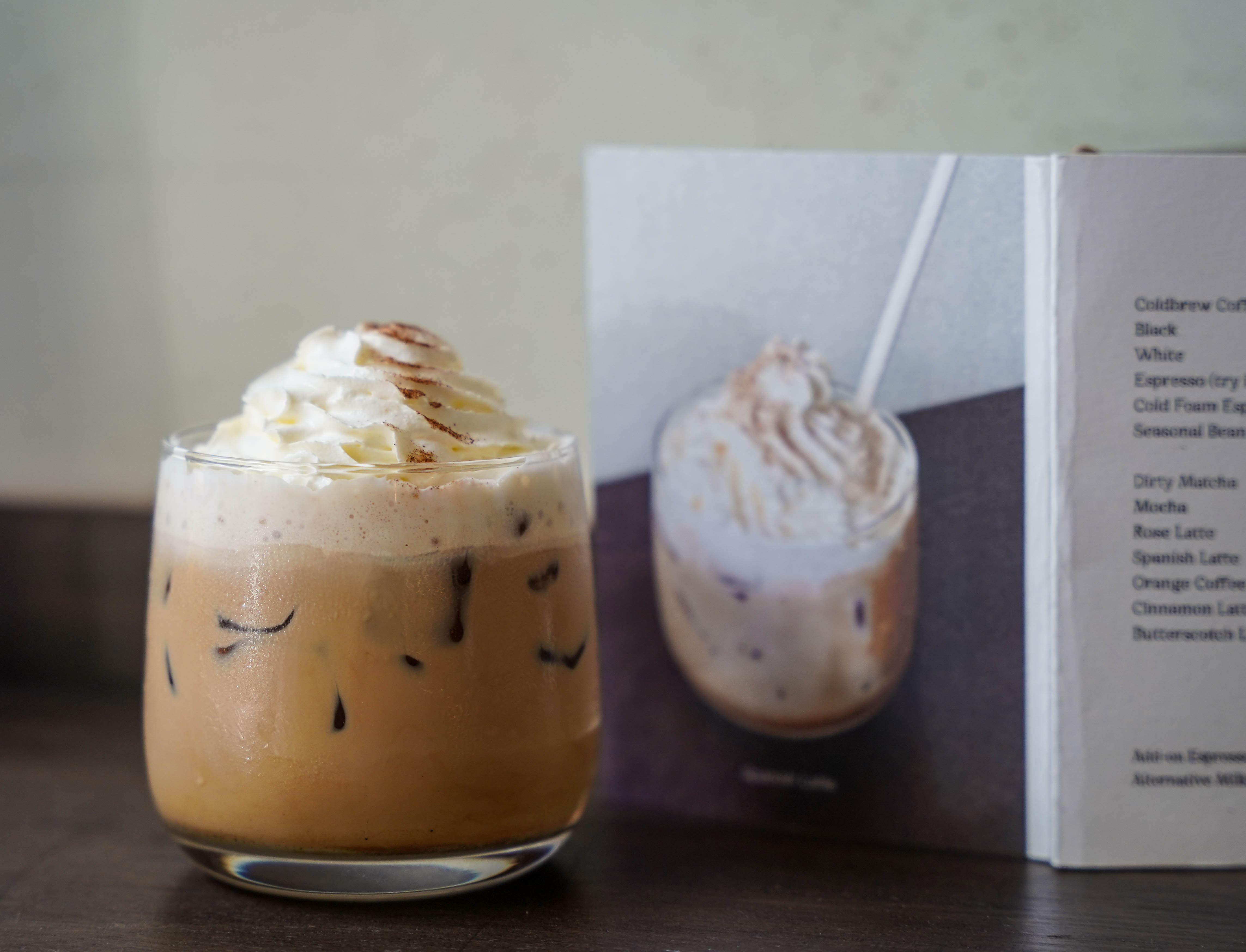 Thirst-quenchers include the Spanish Latte (RM17), harnessing beans roasted by Bean Brothers. The current house blend comprises a Brazil-Ethiopia medium dark roast, chocolaty and nutty, a decadent delight with condensed milk, whipped cream and cinnamon powder.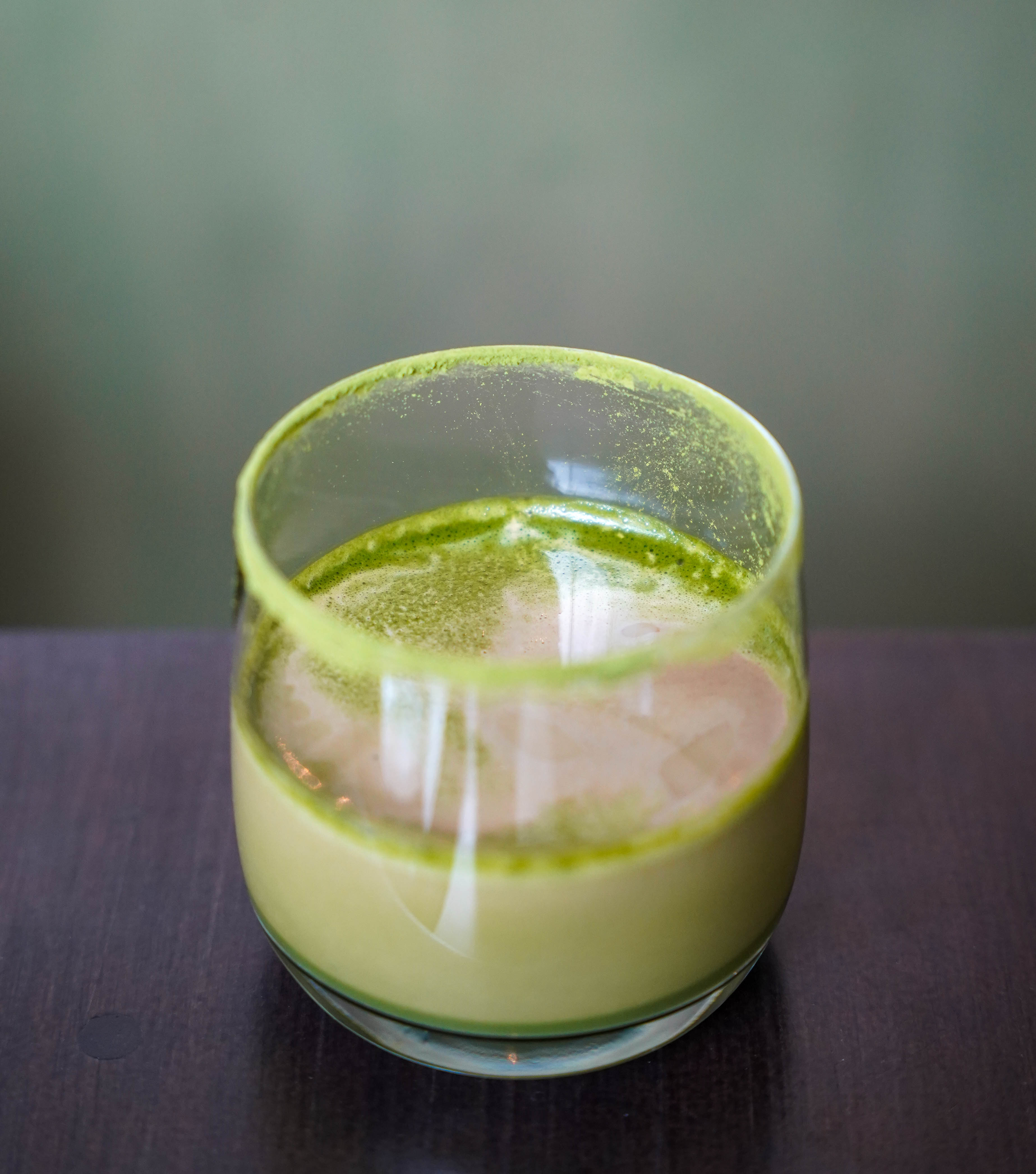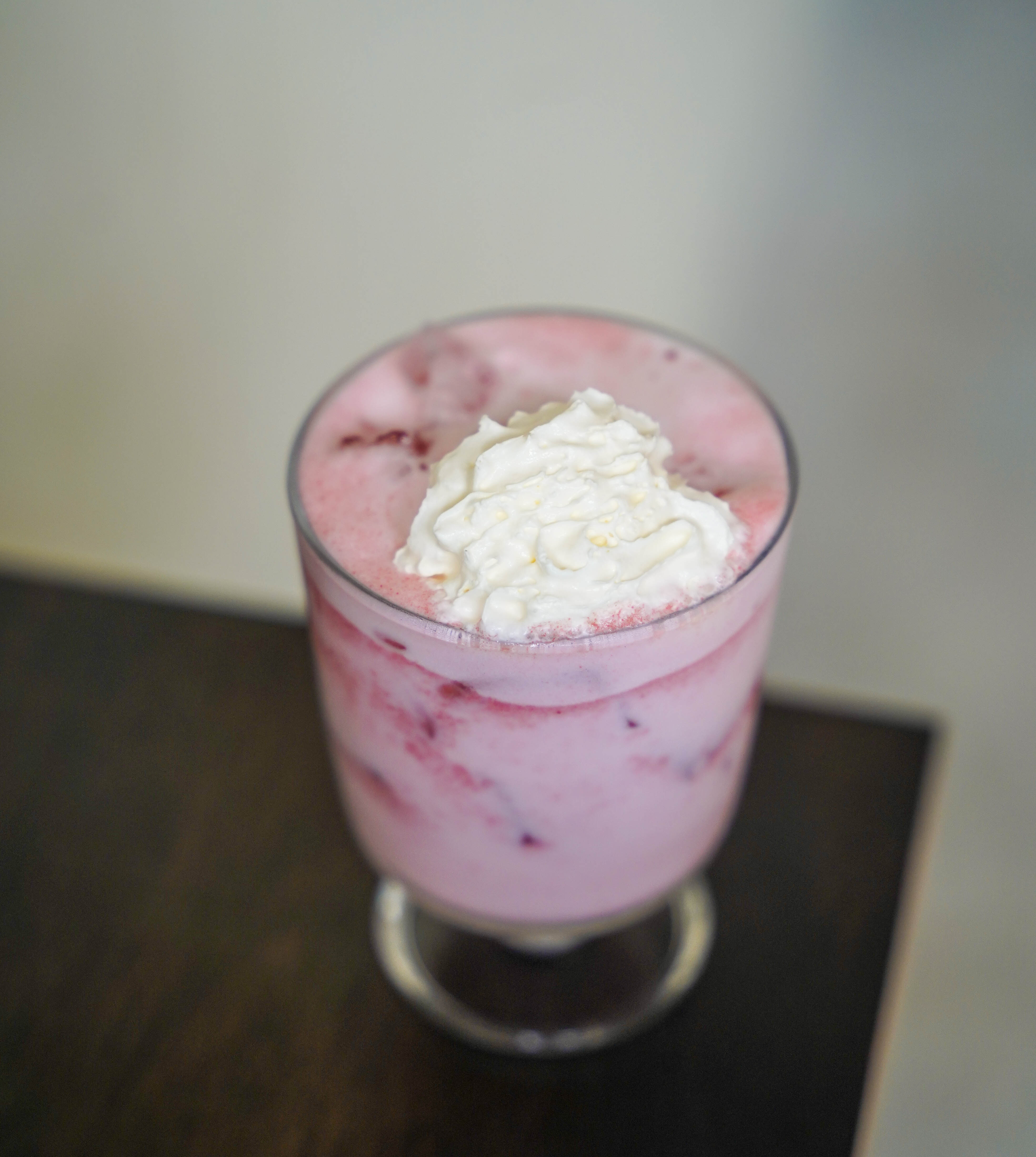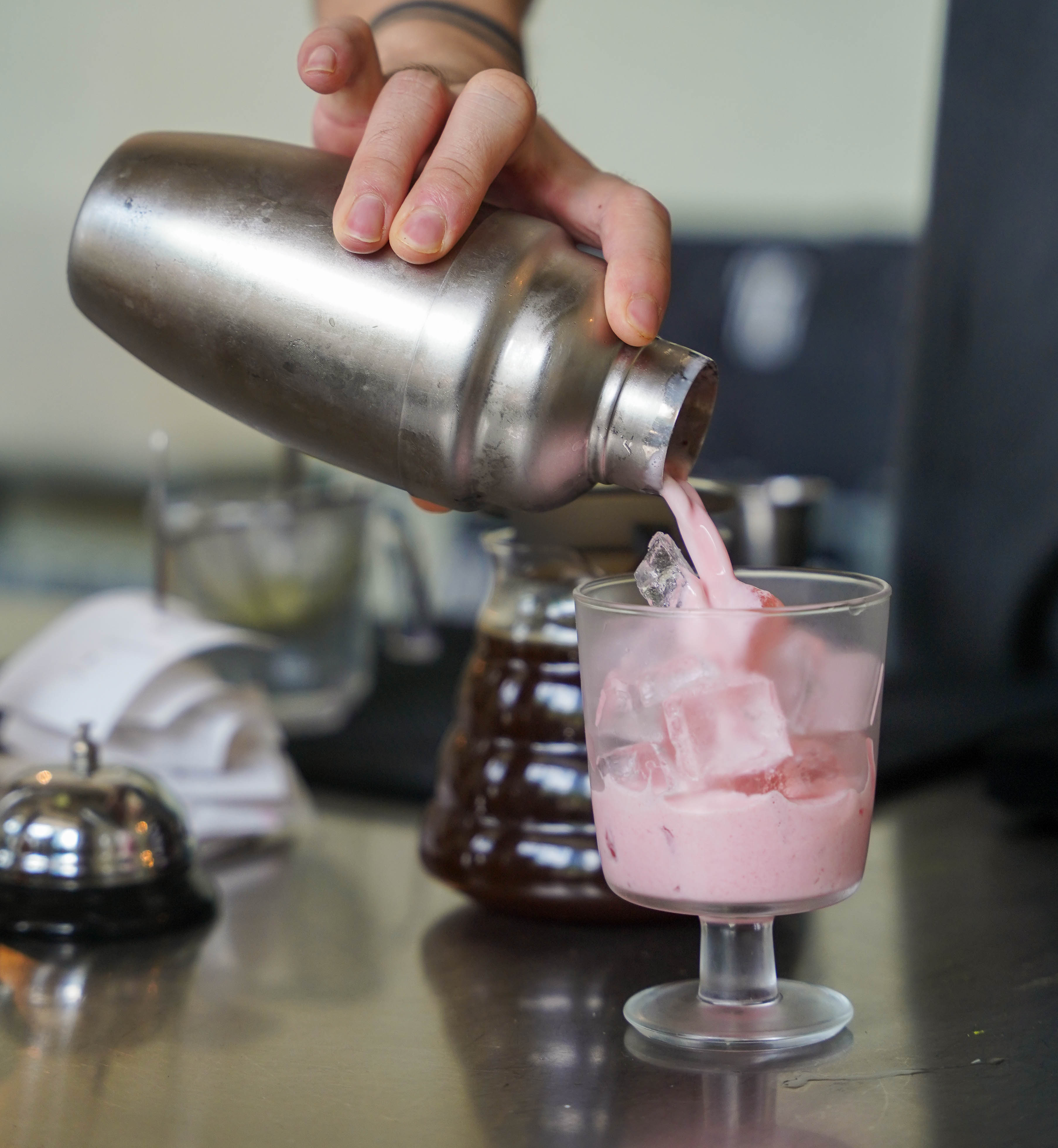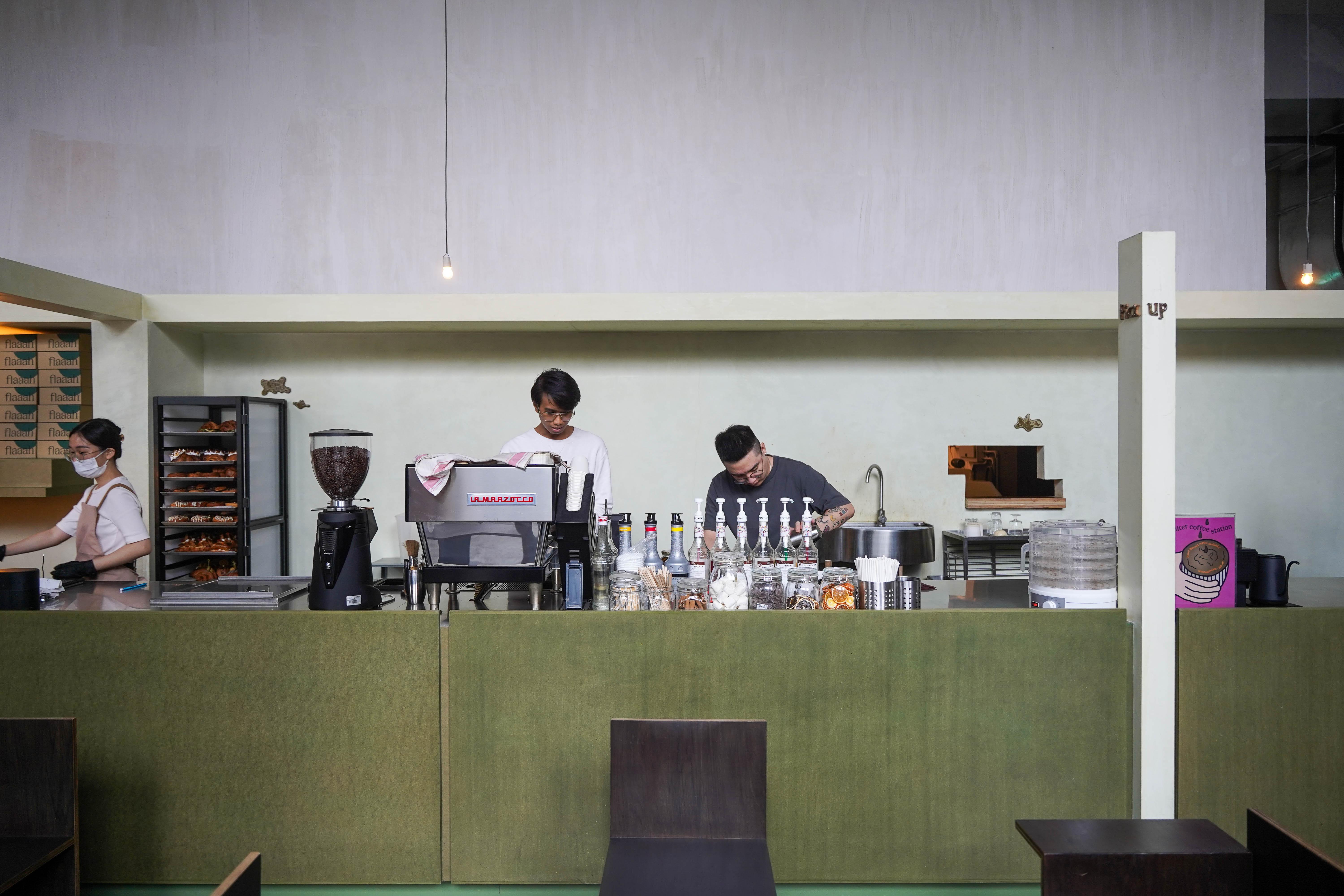 The Dirty Matcha (RM16) spotlights Niko Neko matcha, with a gentle bitterness in each sip, while the Strawberry Milkis (RM16) is ideal if you're avoiding caffeine completely, blended with a strawberry fruit mix, milk and a little lemon juice.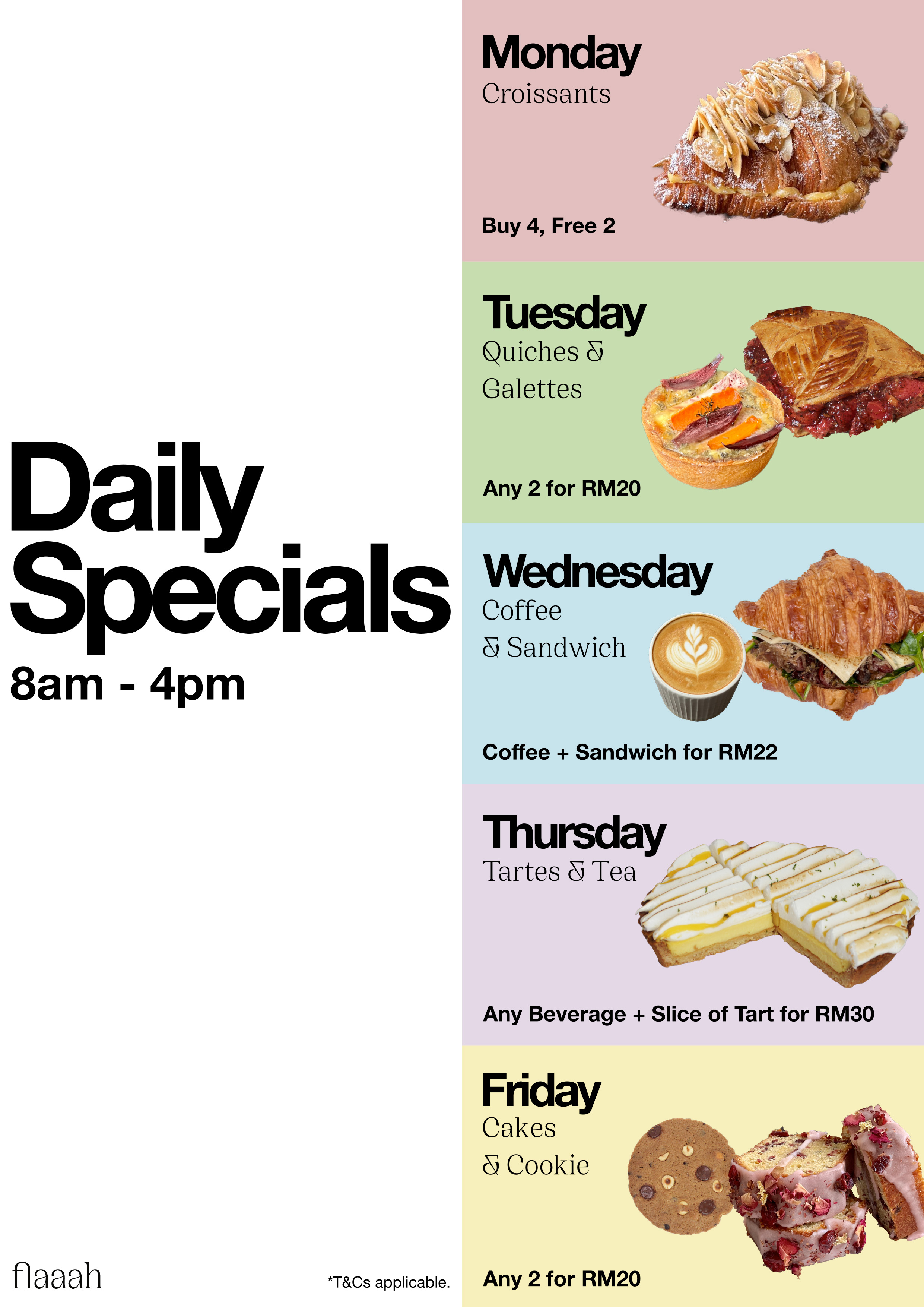 Everyday is a good day to check out Flaaah - on weekdays, the original Petaling Street outlet has special offers for dine-in and takeouts, with selected promotional items rotating every two to four weeks (not stackable with other promotions).
Monday: Buy 4 croissants, get 2 free (different choice of croissants on different weeks)
Tuesday: Buy any 2 quiches or galettes for RM20
Wednesday: Buy a coffee and a sandwich for RM22
Thursday: Buy a tart and any drink for RM30
Friday: Buy any two cakes or cookies for RM20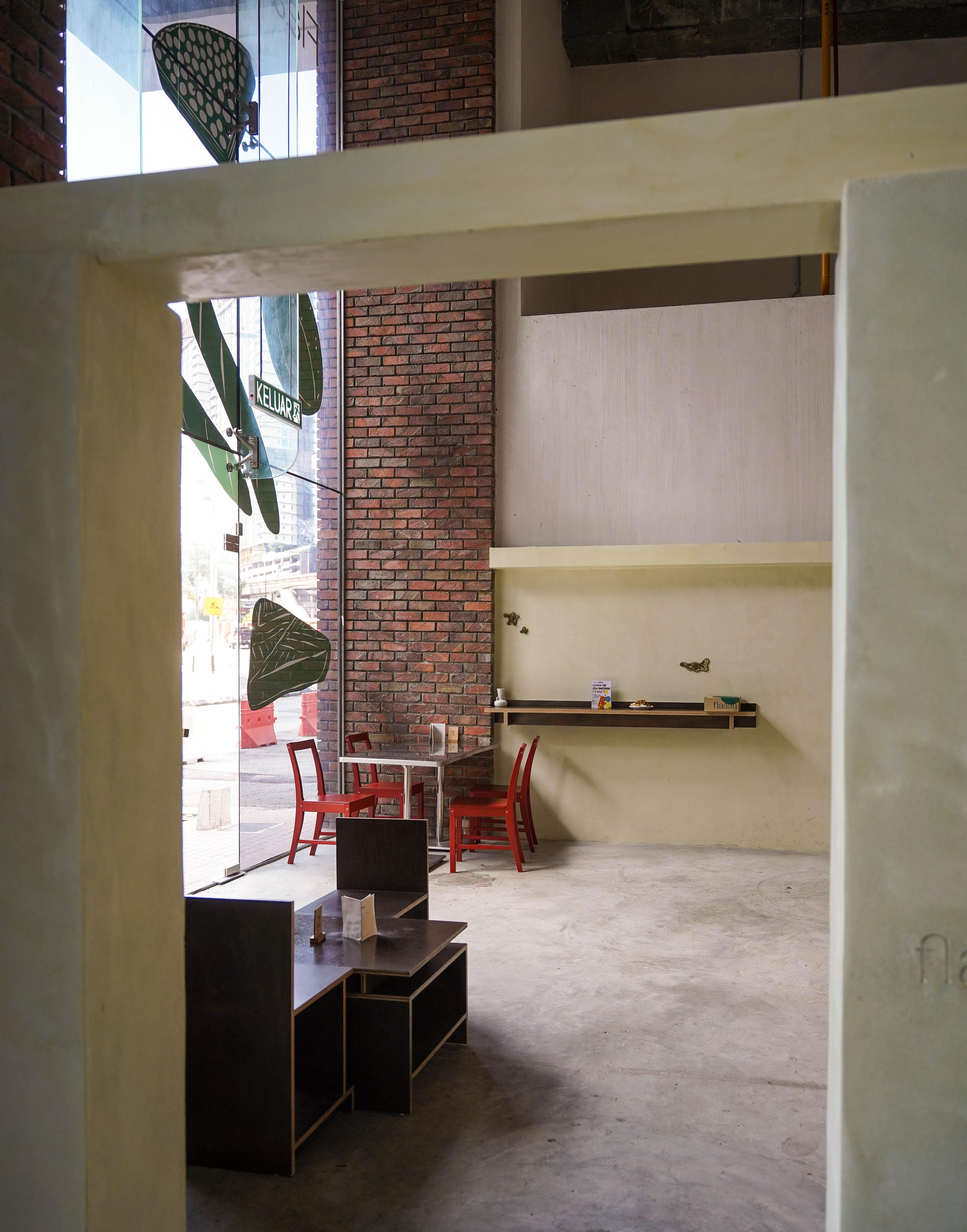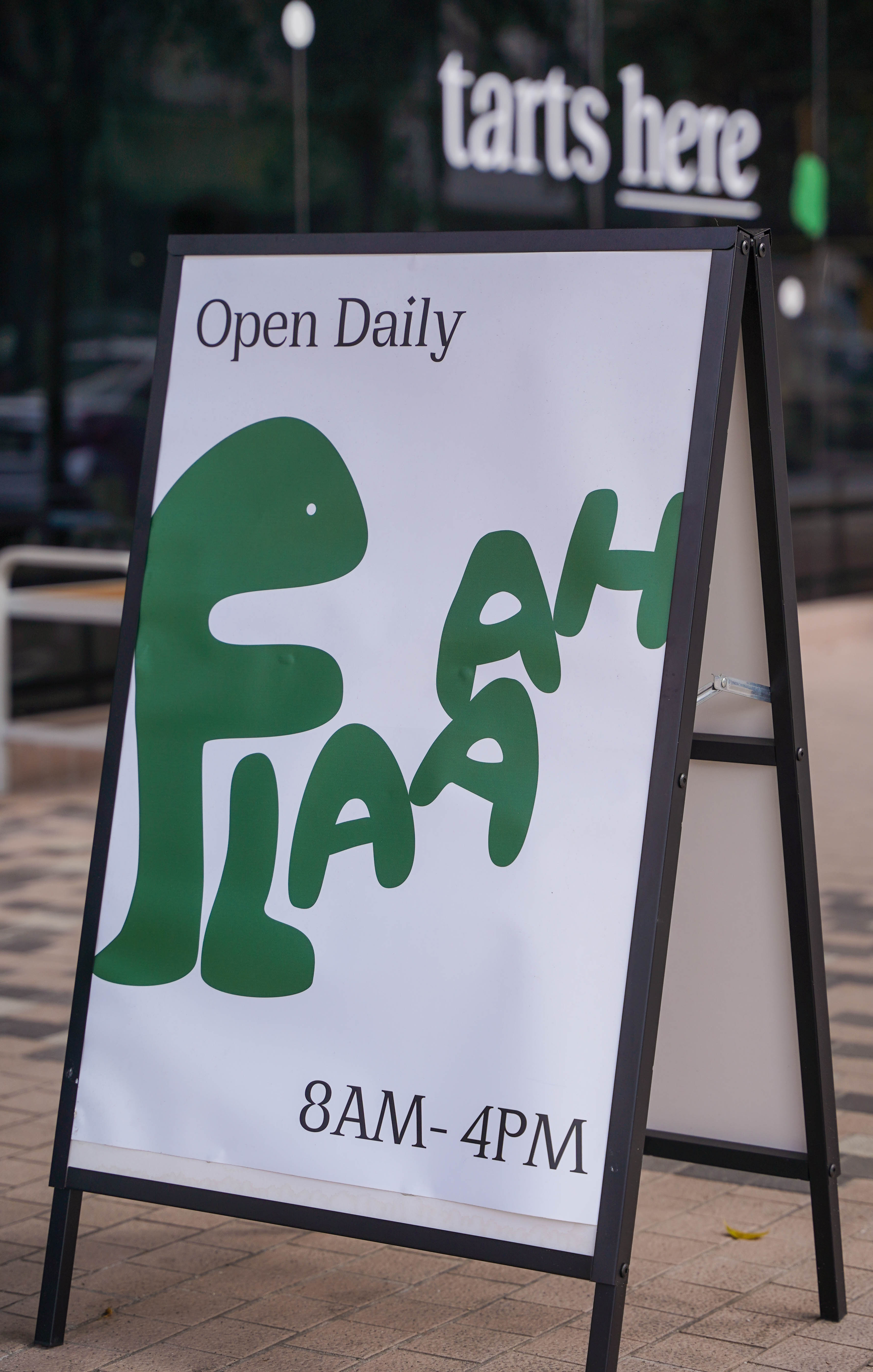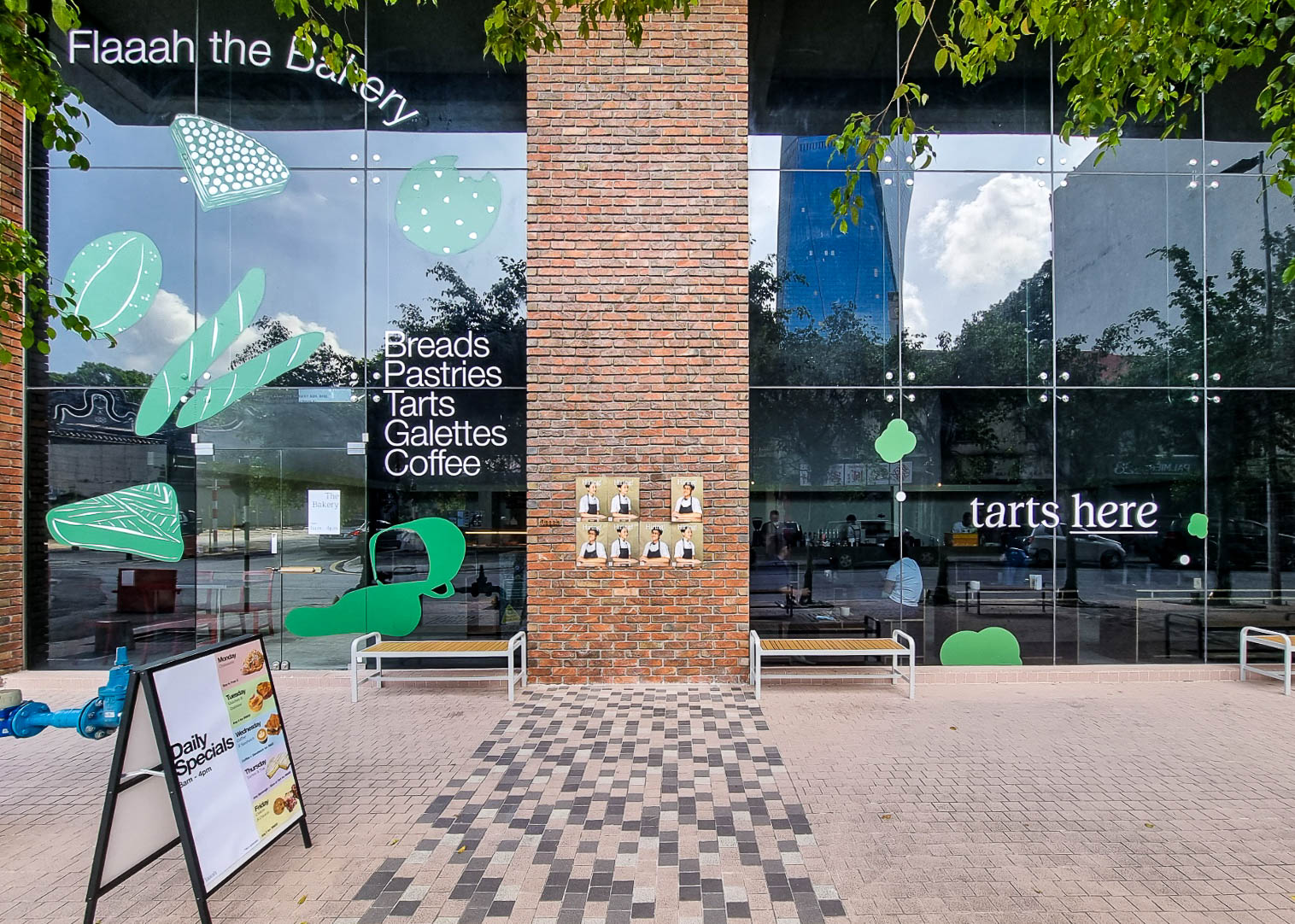 Flaaah
G01, Four Points, 2, Jalan Balai Polis, City Centre, 50000 Kuala Lumpur.
Daily, 10am-4pm.