Ferria KL roars into Bukit Bintang with Amazon rainforest flair & cross-border culinary fare
May 11, 2023
---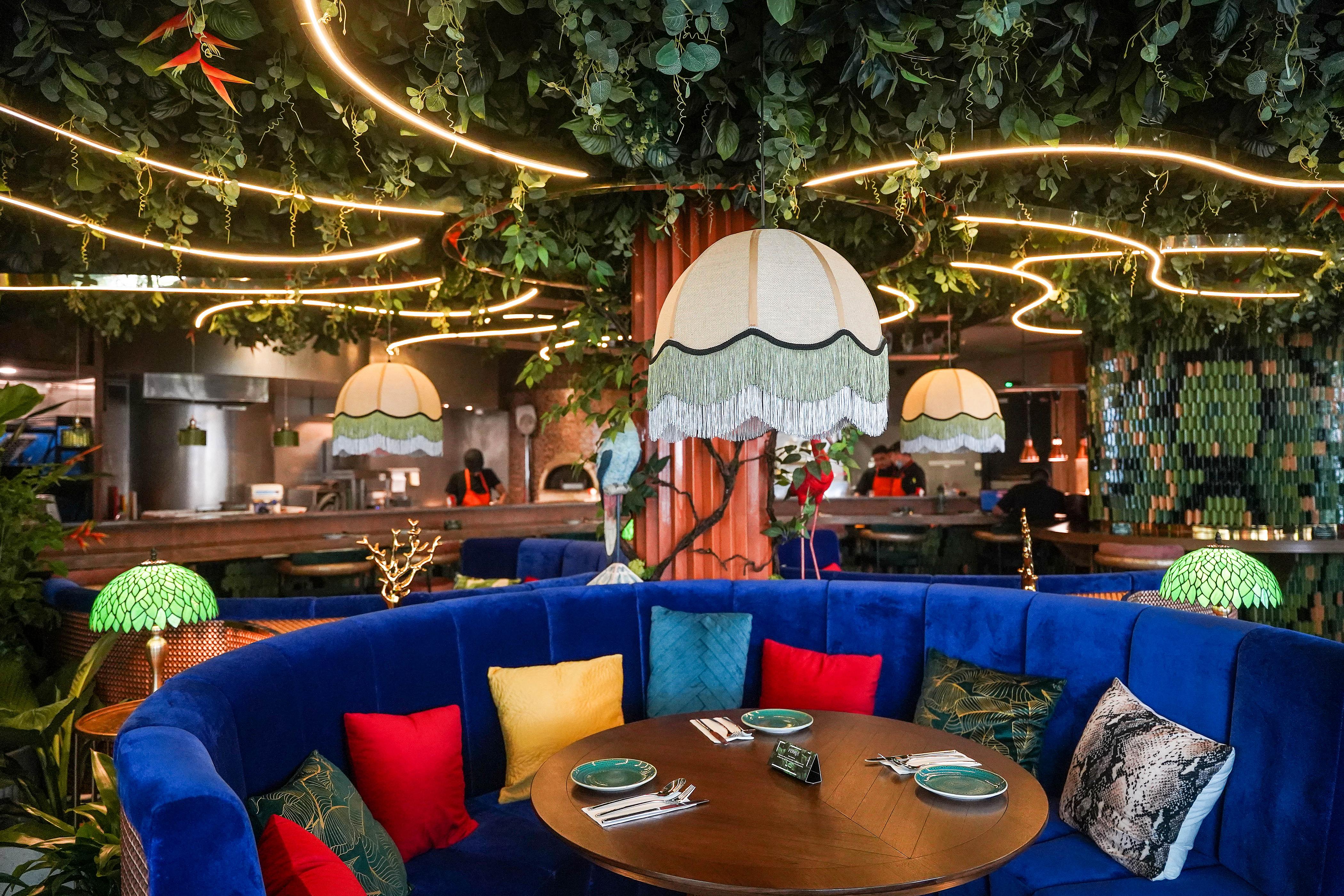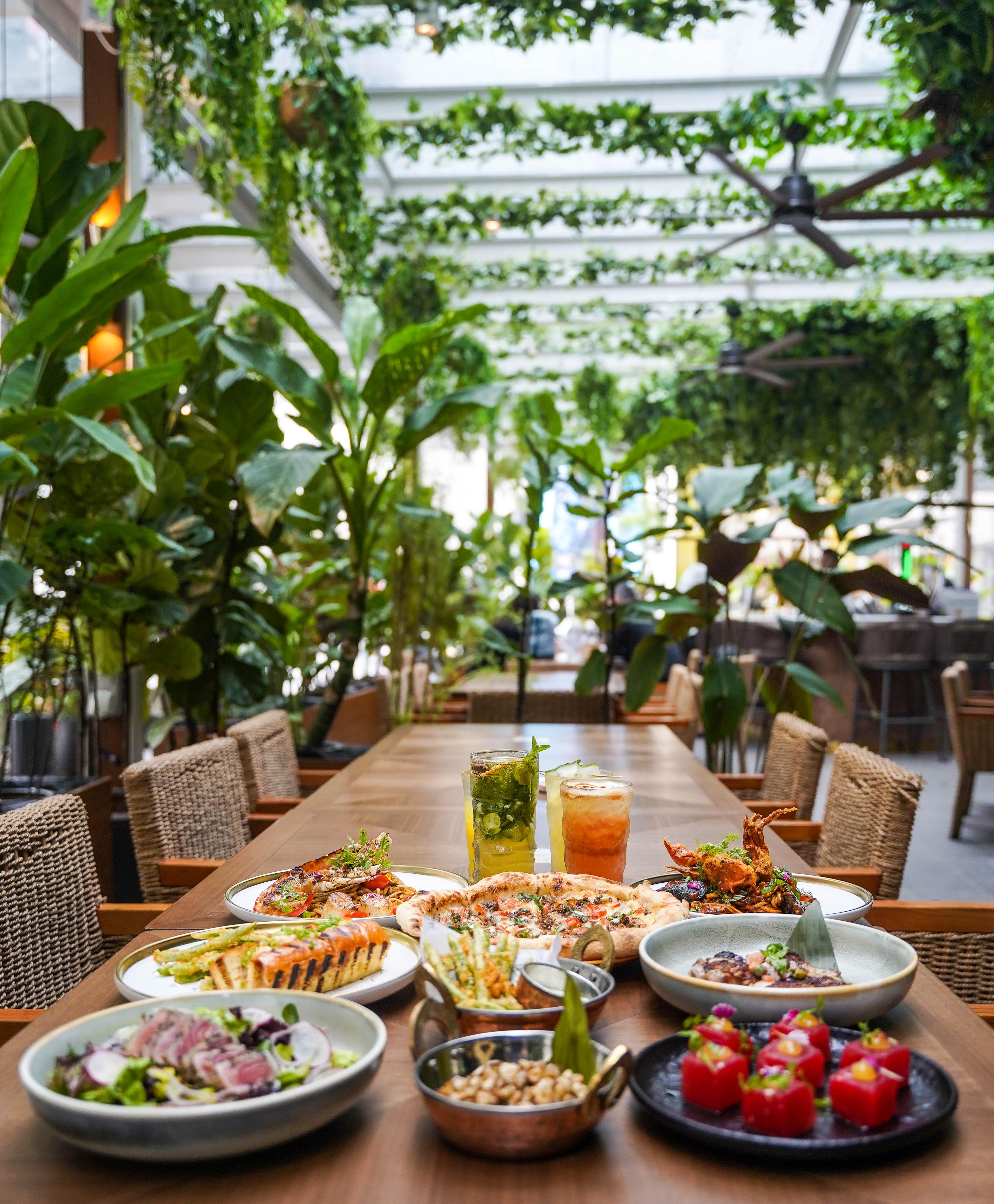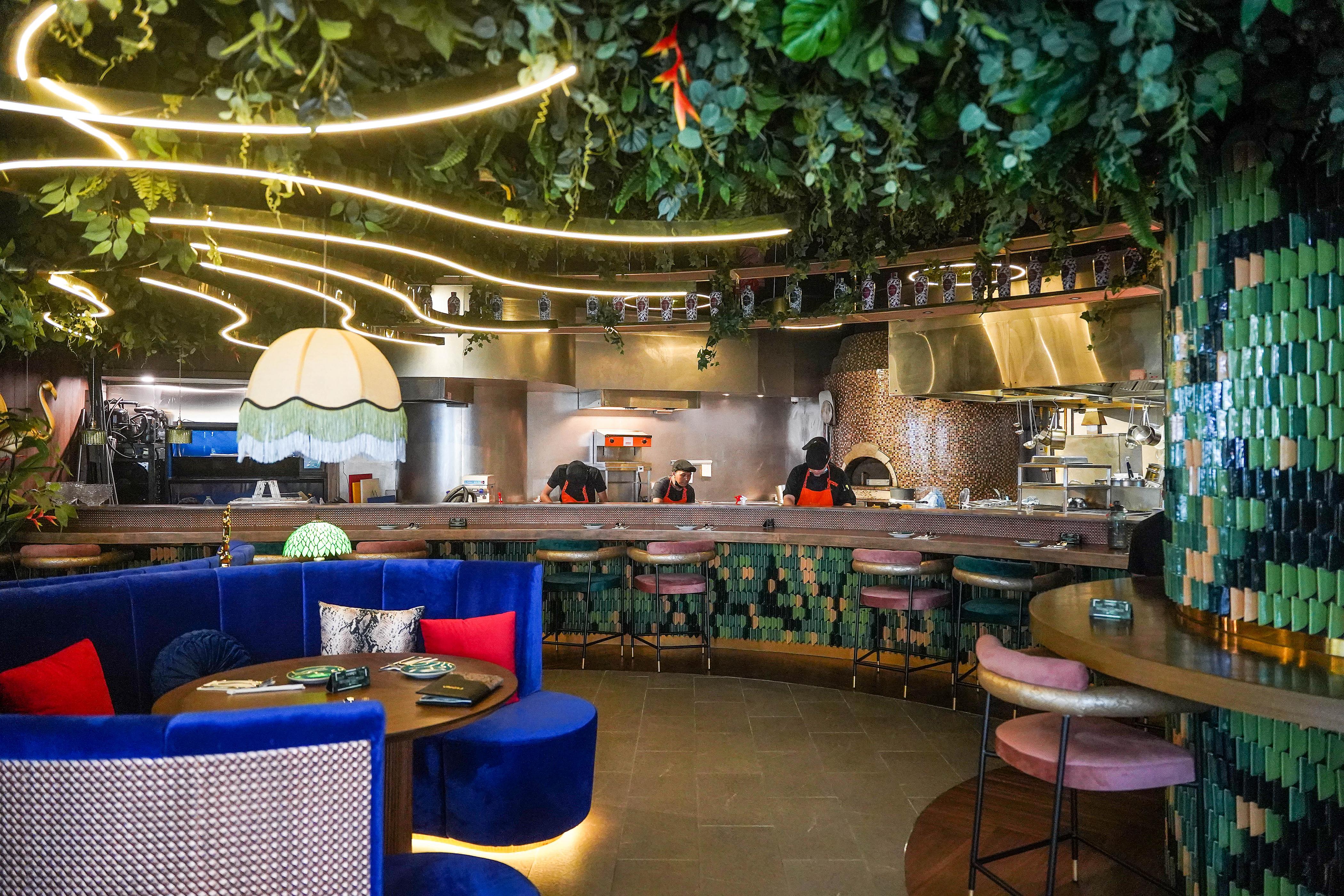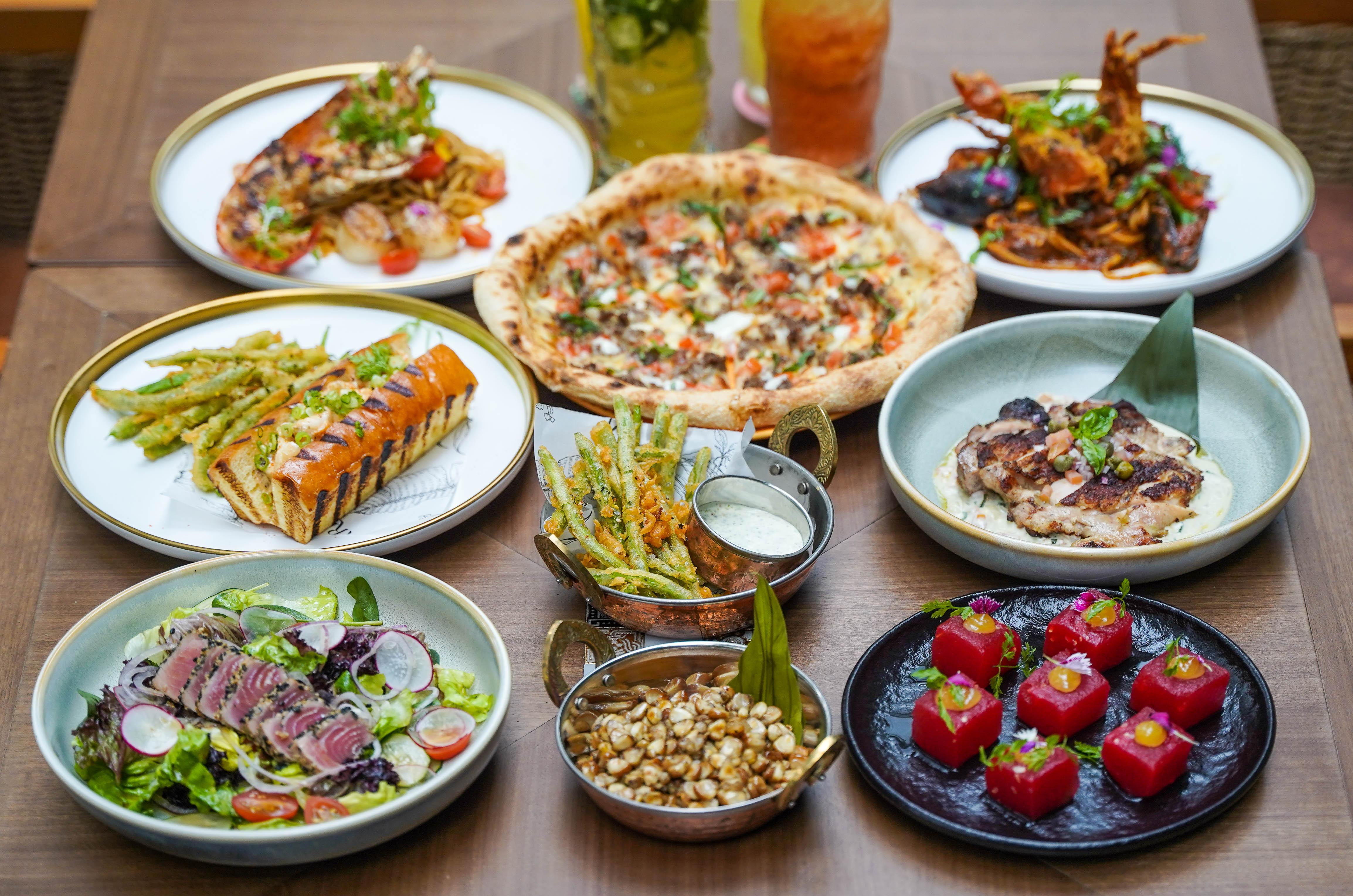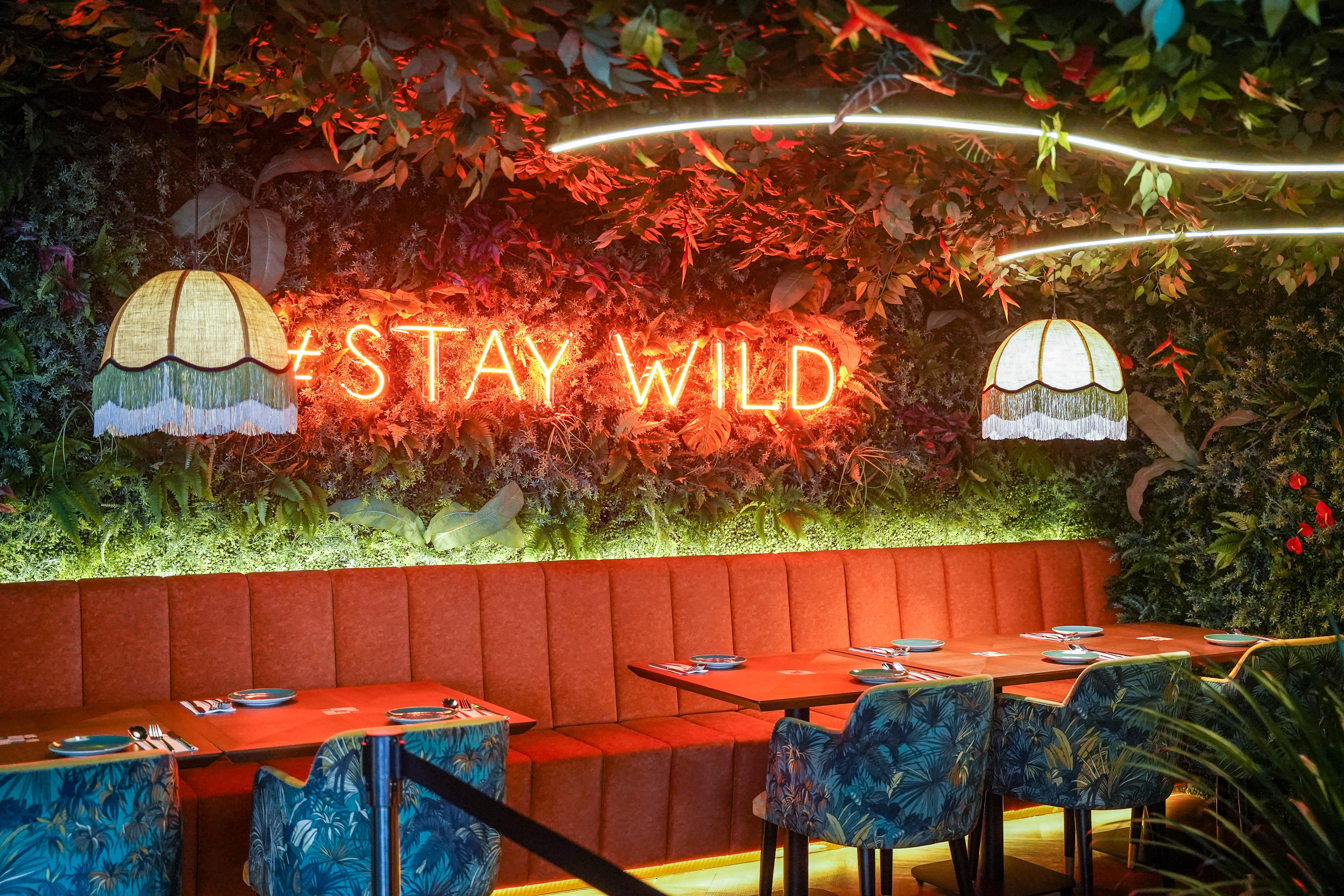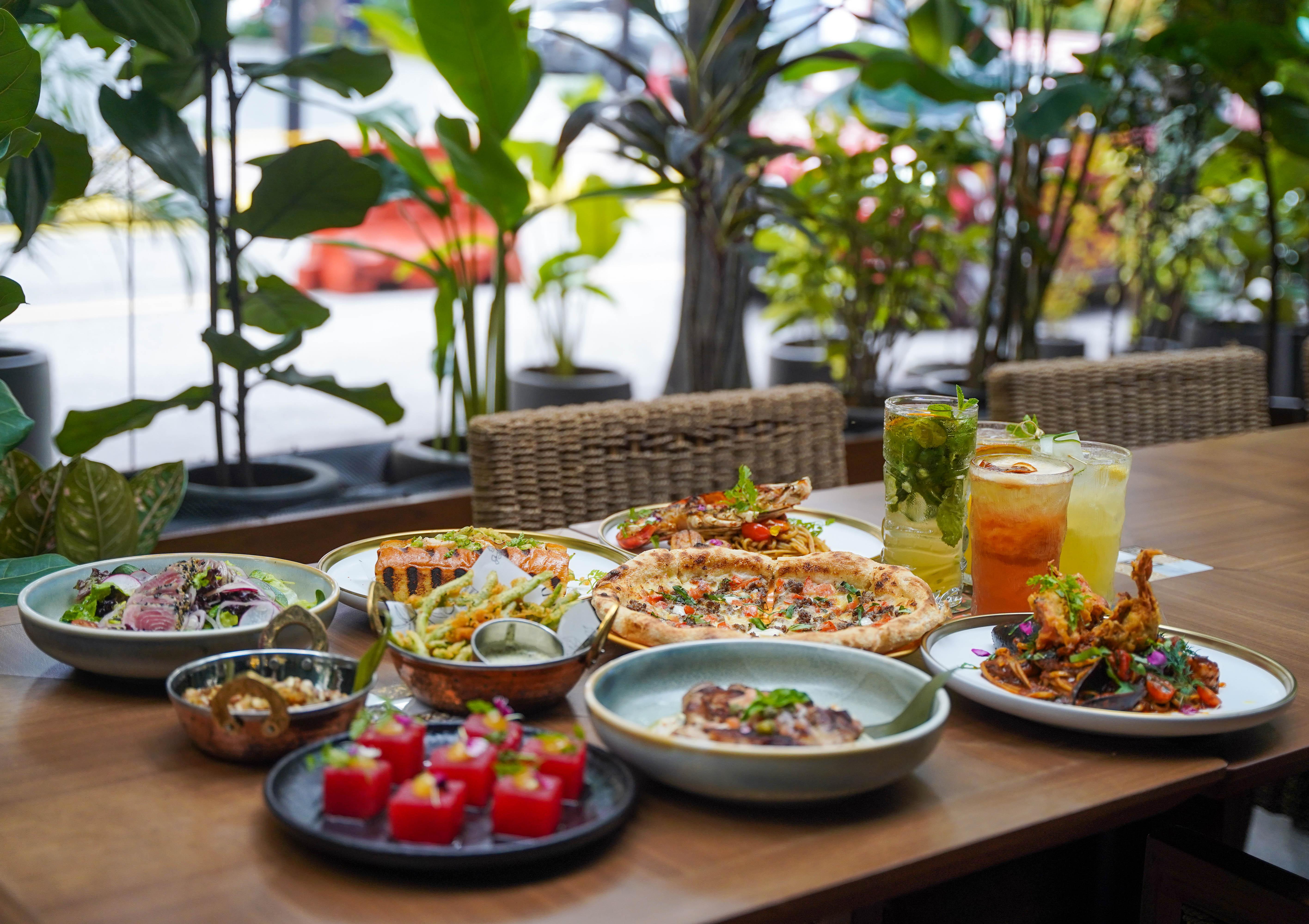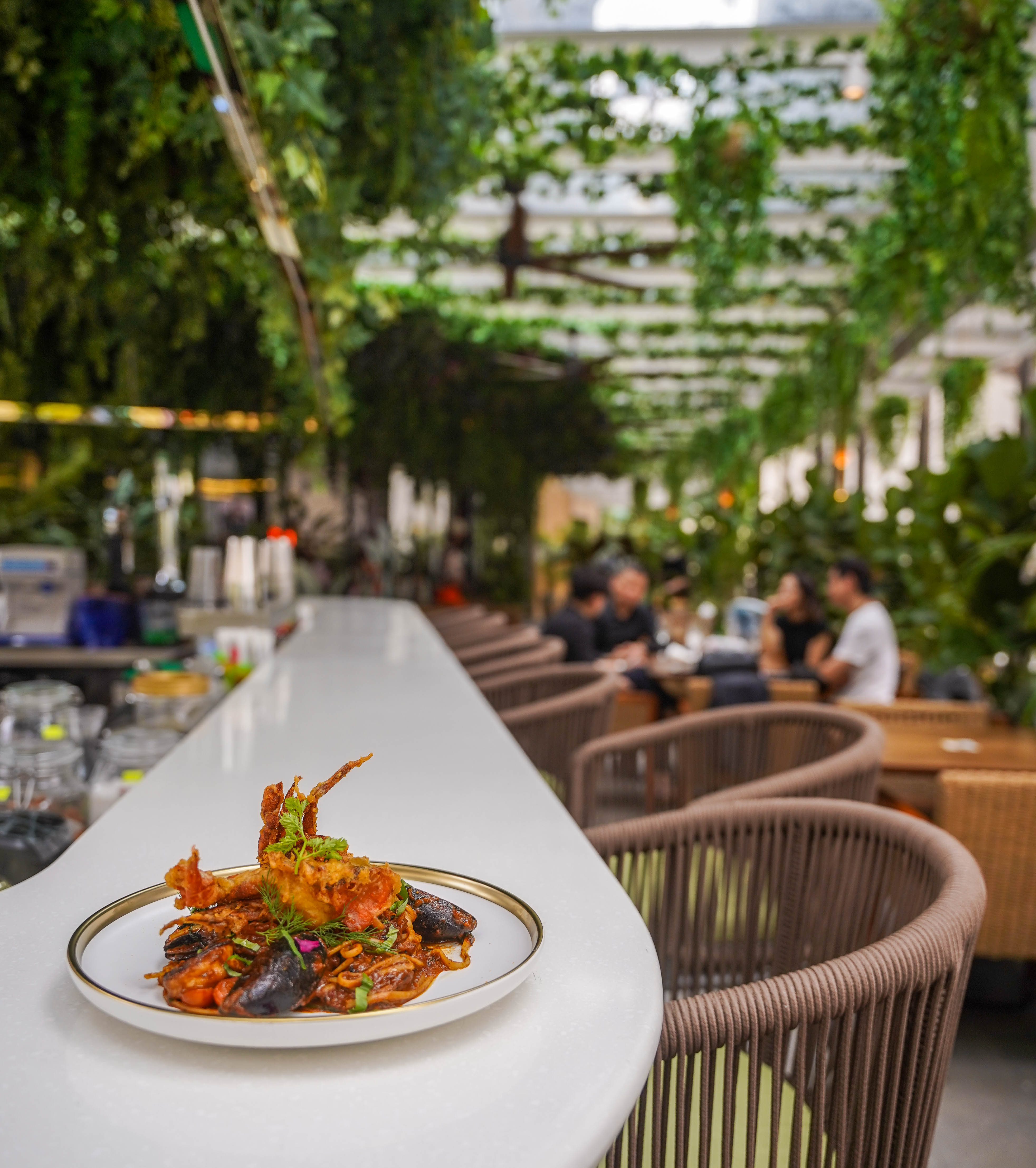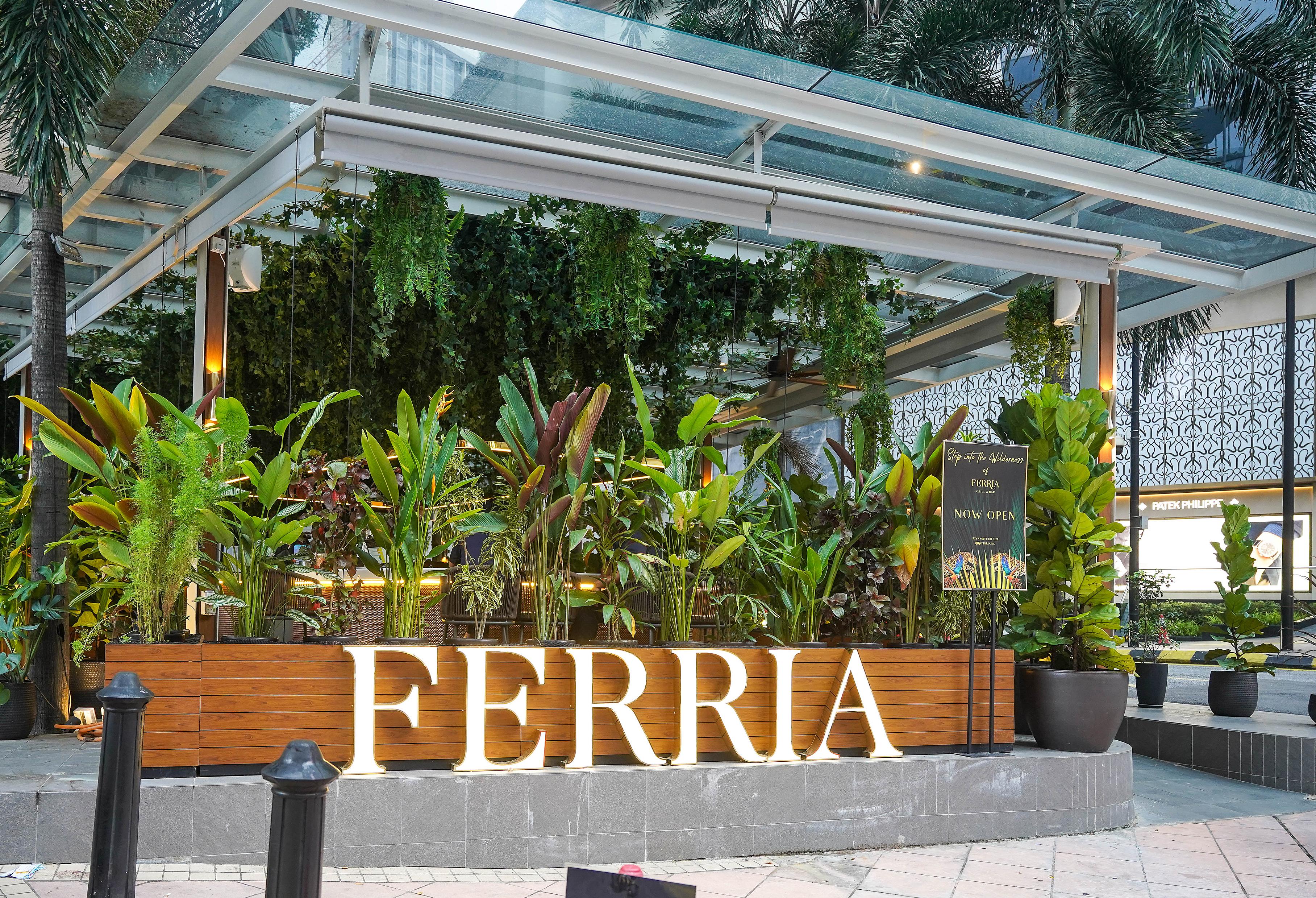 Roaring into Bukit Bintang, Ferria brings Amazon rainforest-inspired allure into KL's city centre: Entering this new restaurant spirits us away from the concrete jungle into a tropical wilderness where flaming grills and blazing ovens fire up a flamboyant feast, surrounded by luscious foliage and fauna of South American influence.
If you love atmospheric eateries, Ferria is a distinctive destination to bookmark, whipping up everything from seared meats to fresh seafood such as live lobster, oysters, and freshwater prawns to sumptuous pastas and pizzas on the street level of The Westin Kuala Lumpur.
Peacocks, panthers and pythons beckon for your next culinary adventure at Ferria!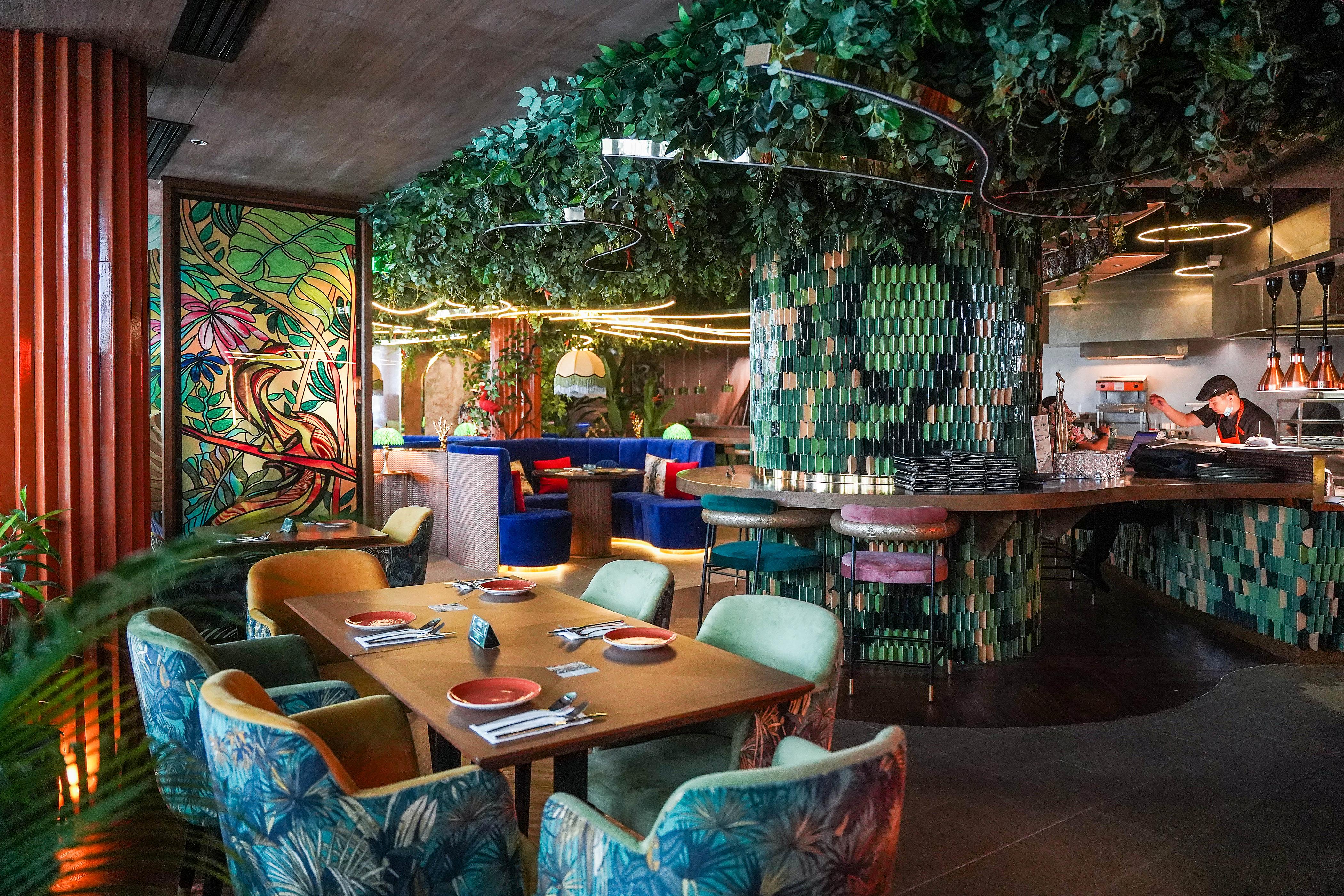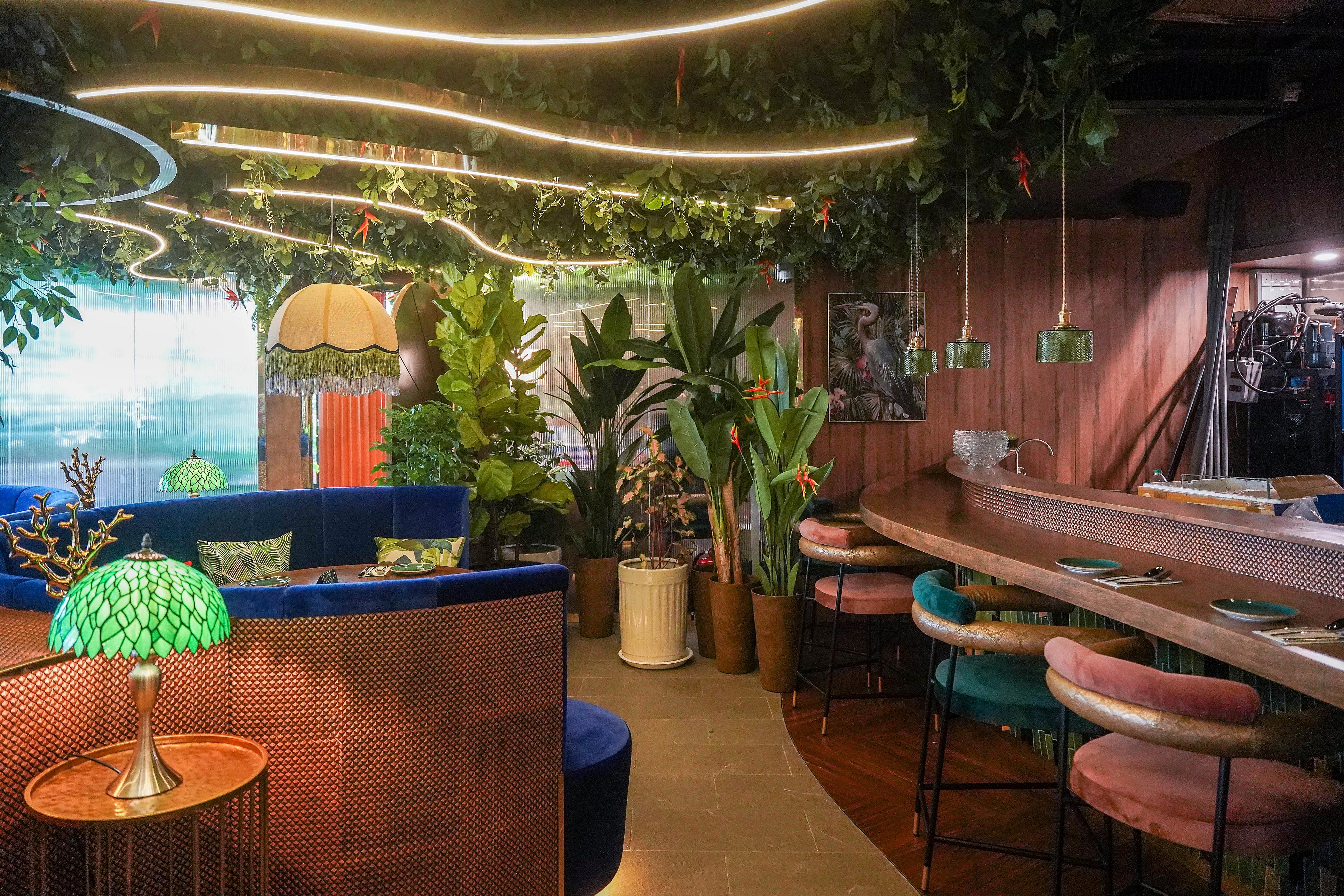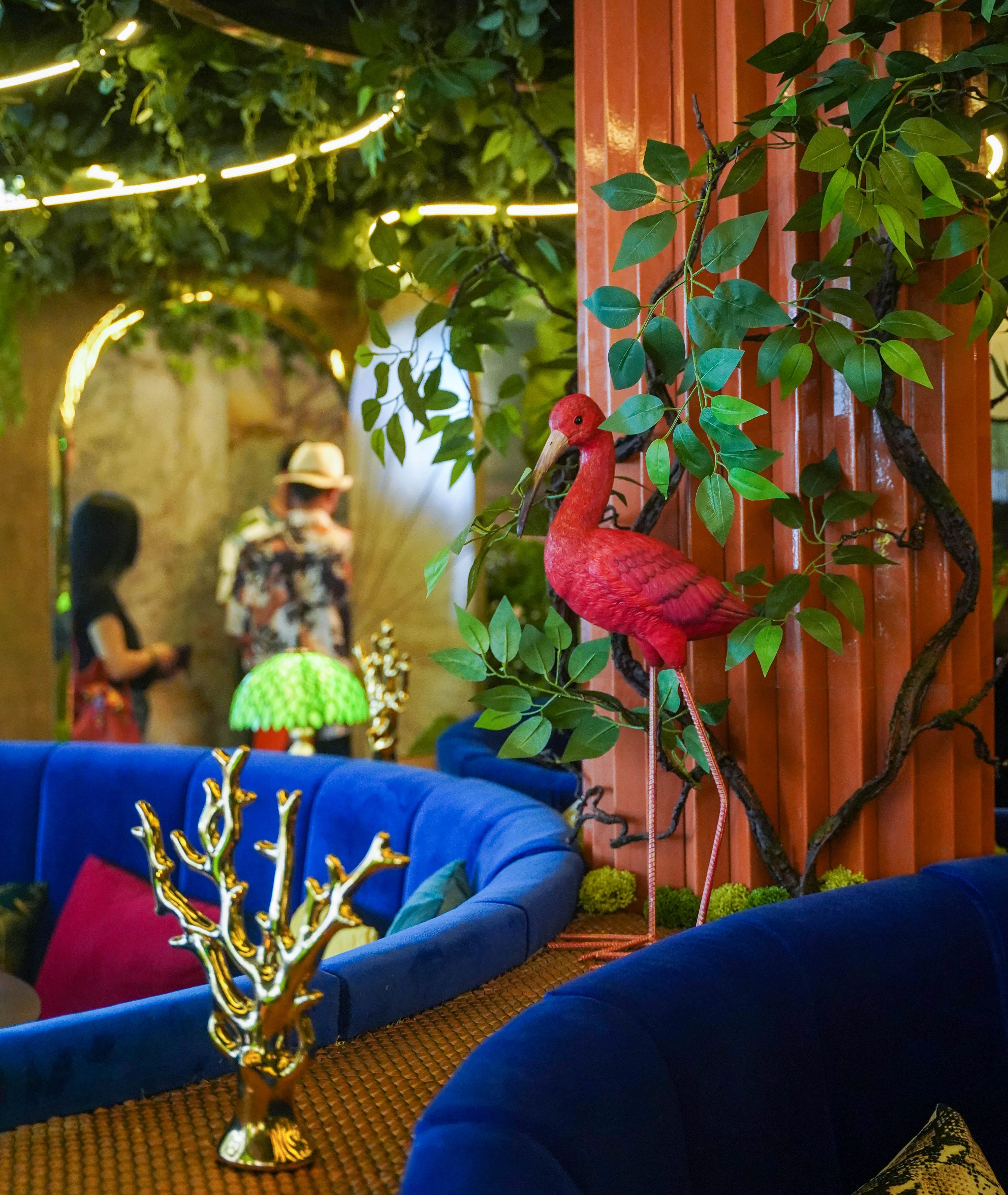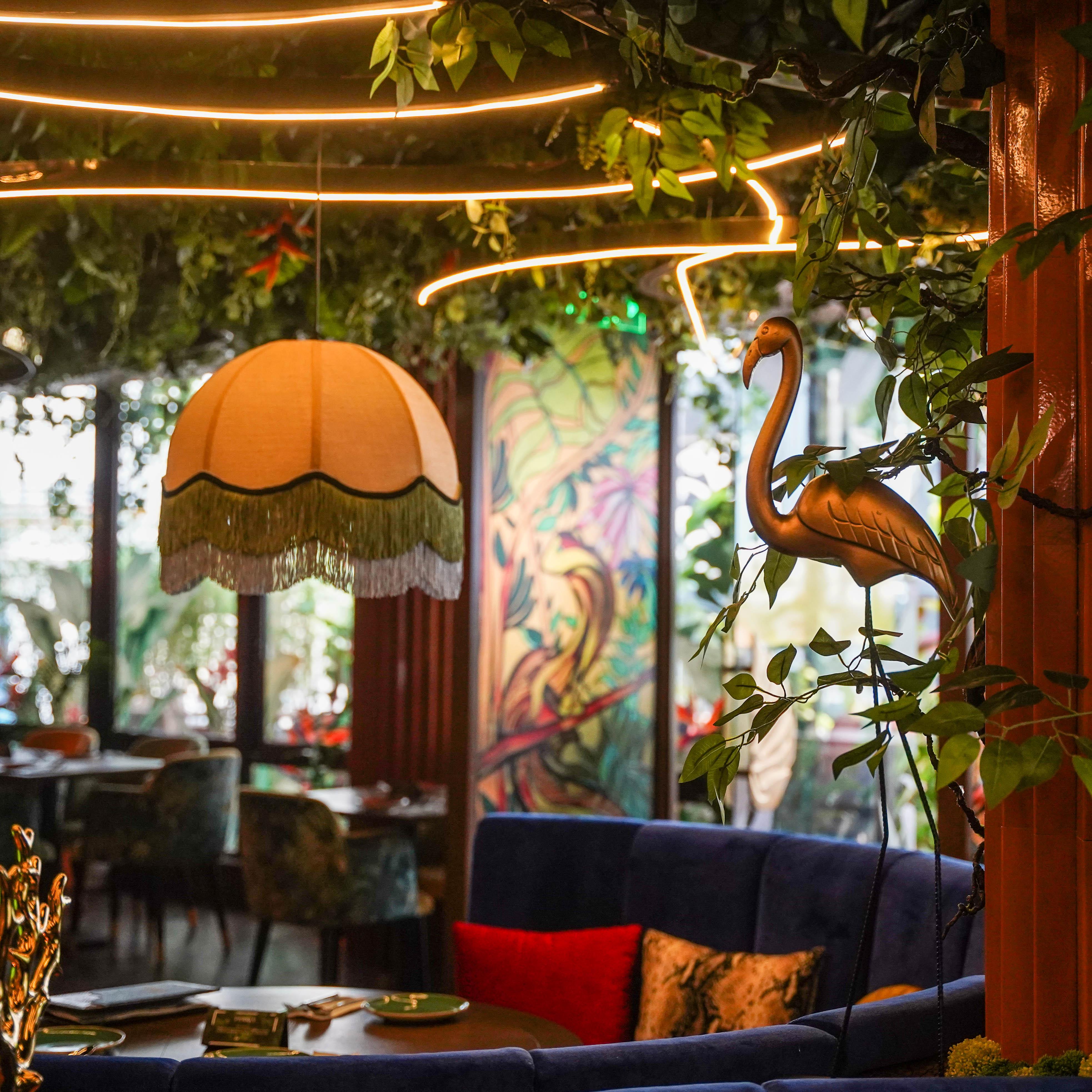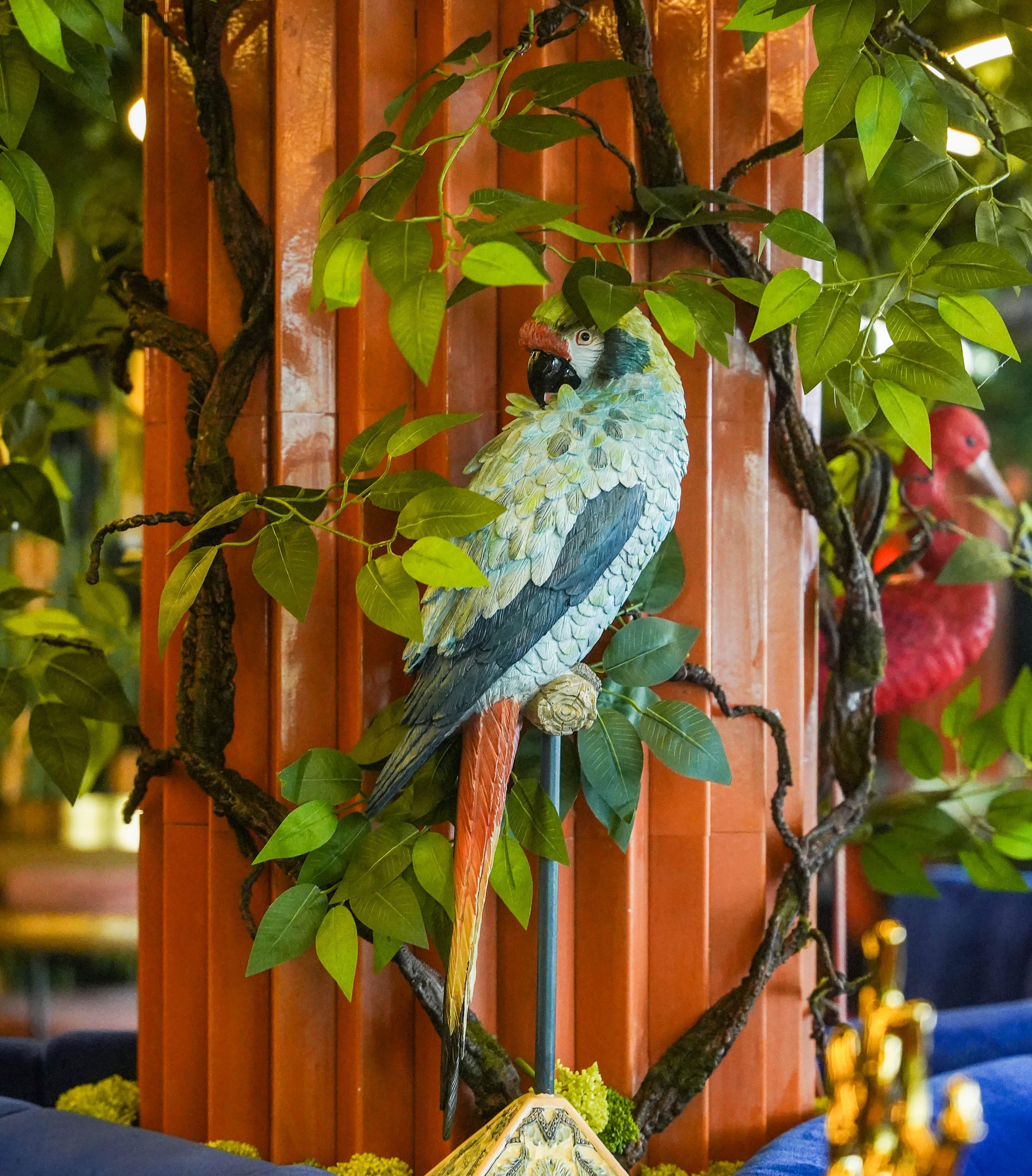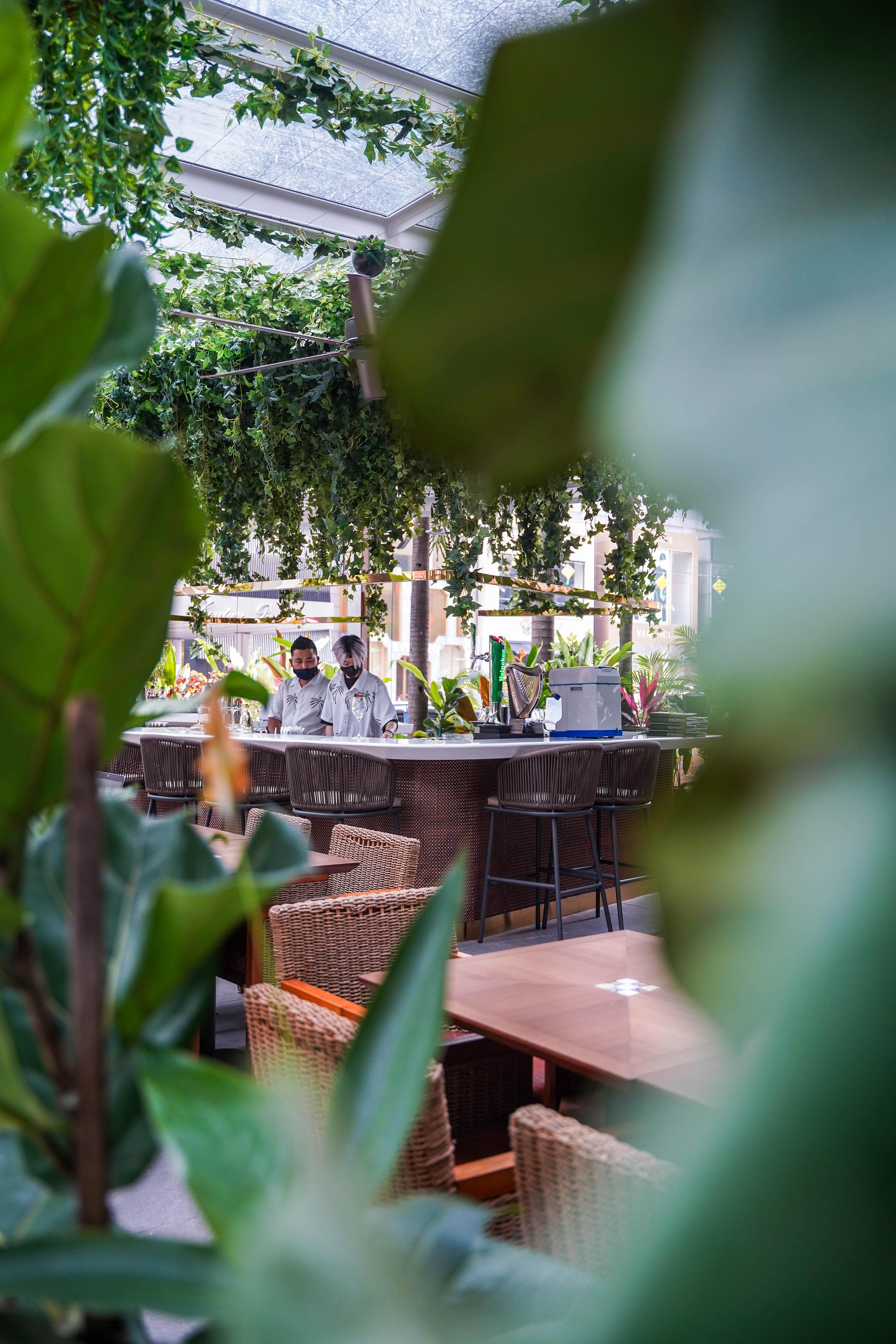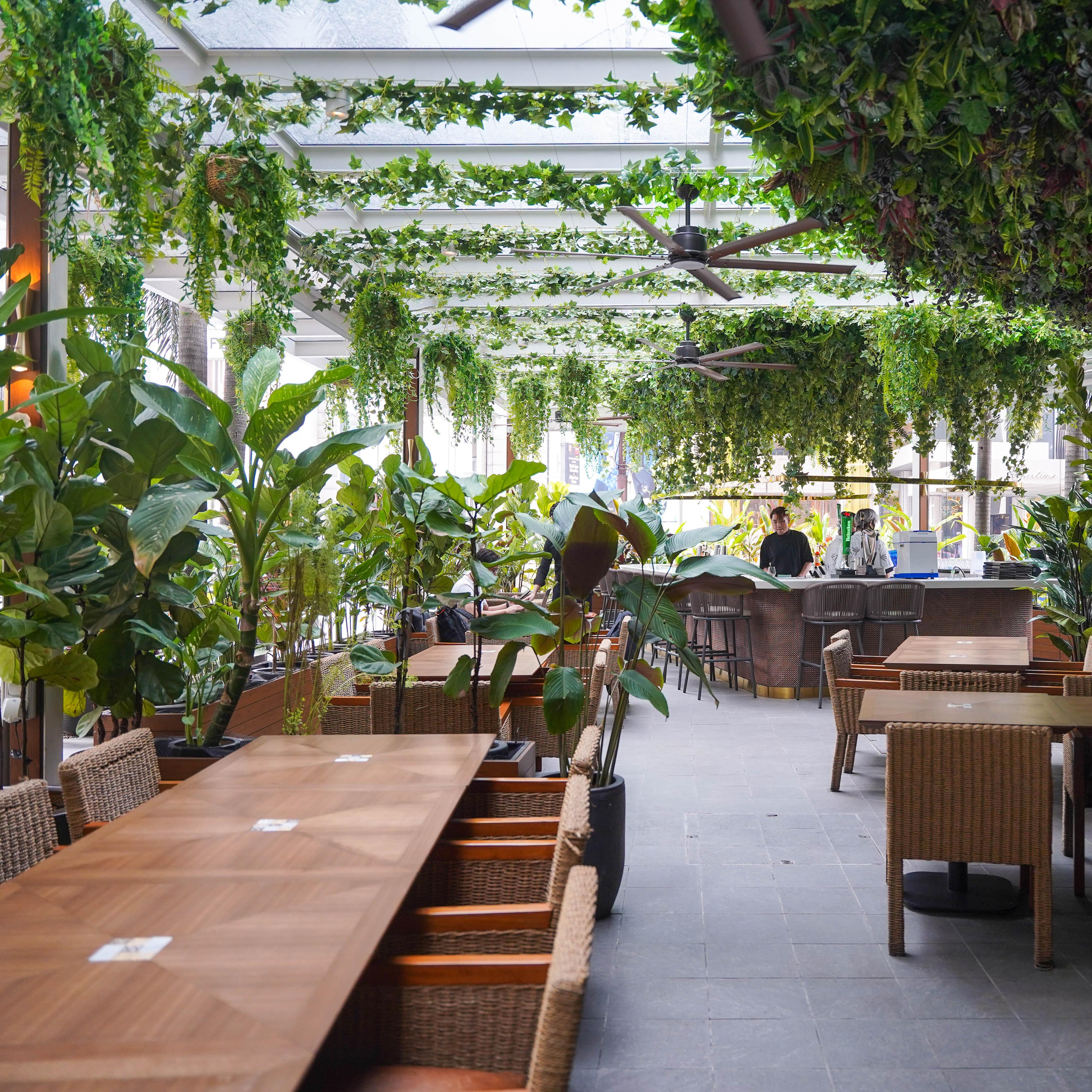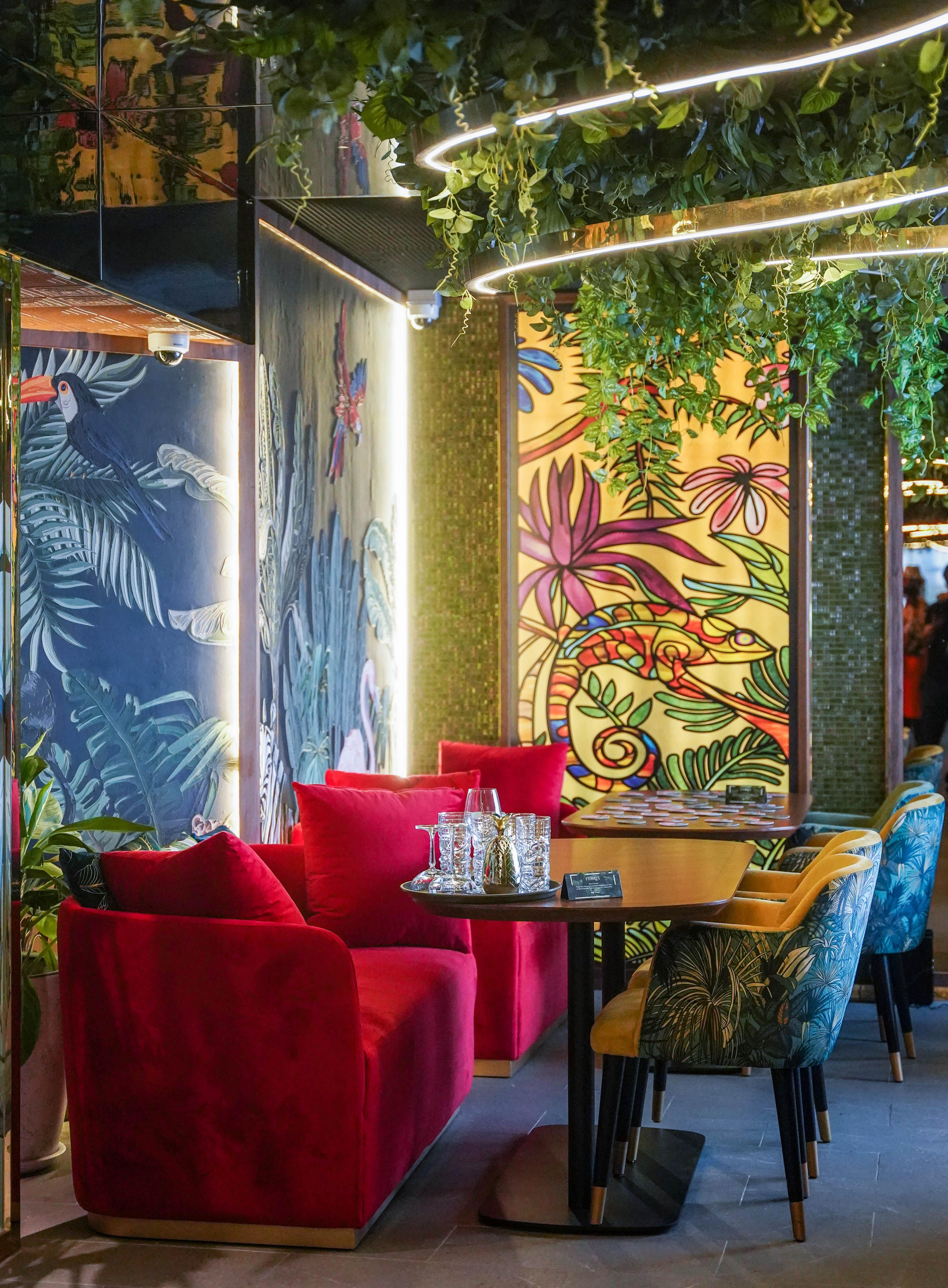 Ferria is fabulous to explore - inside, its colourfully vibrant lushness harbours murals and replicas of everything from cockatoos to cheetahs. The animalistic attraction can also be seen in the snakeskin menu and beverage coasters. Outside, an alfresco area is the perfect place to hang out in the evening, framed by dense greenery that hangs from the ceiling.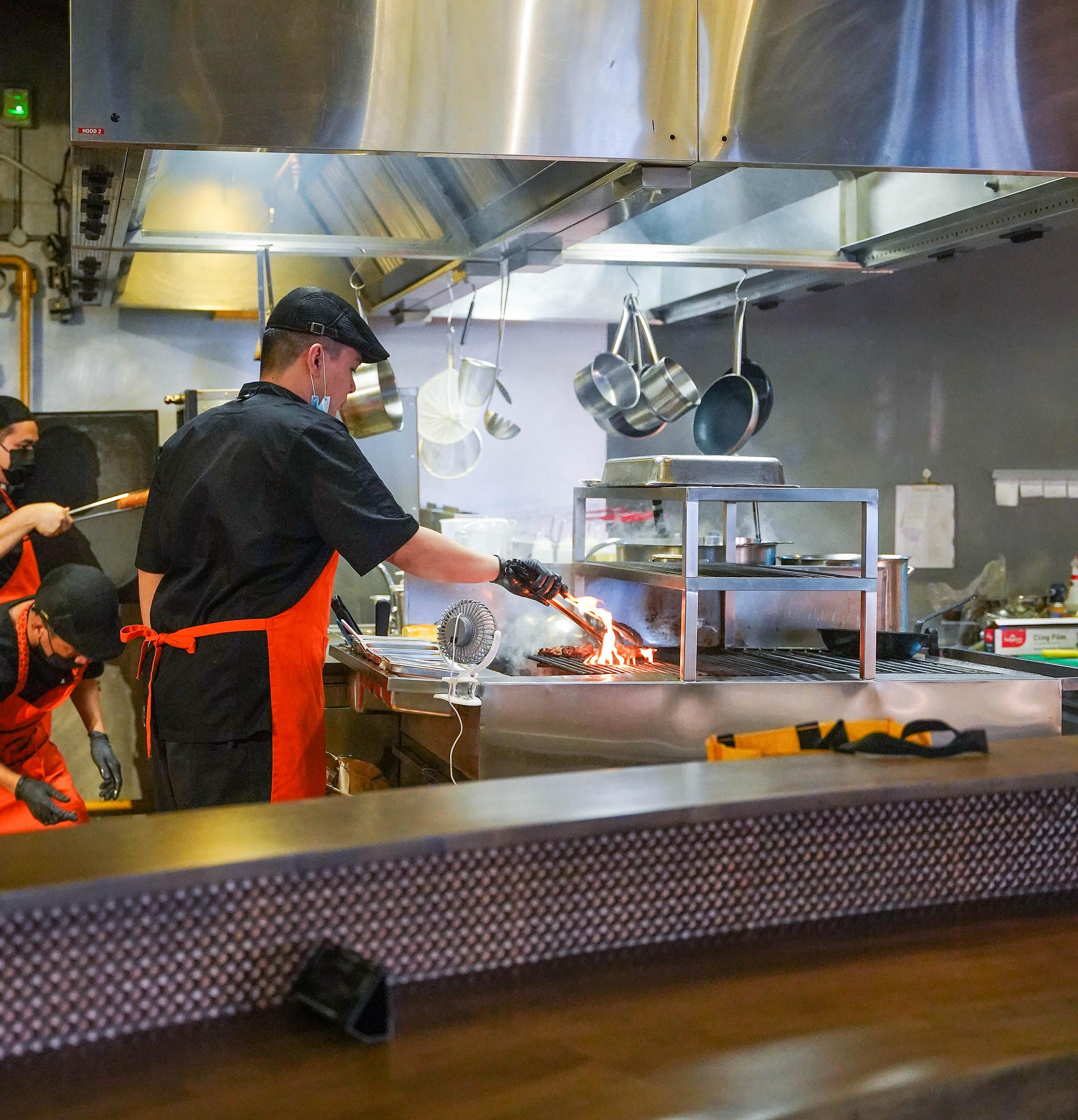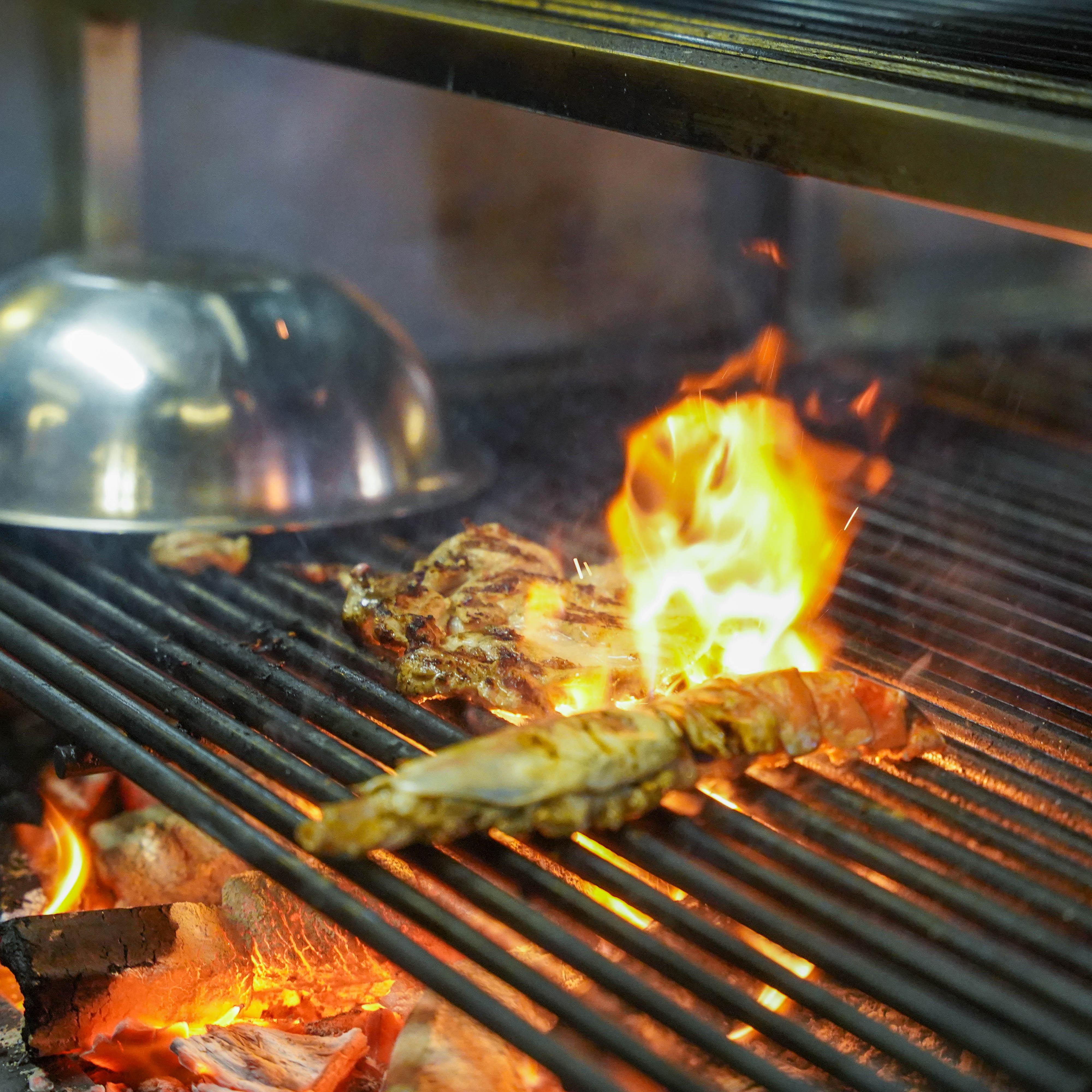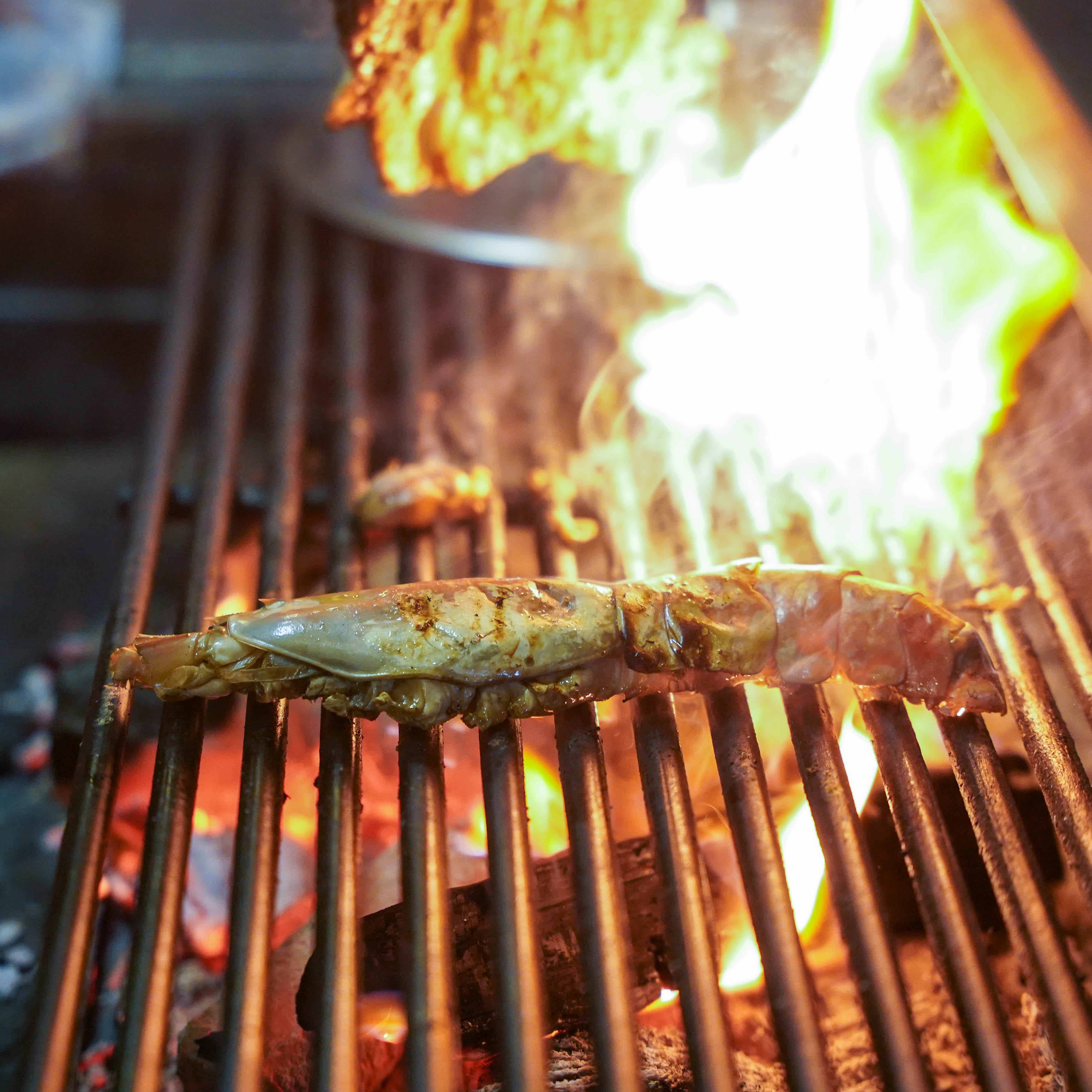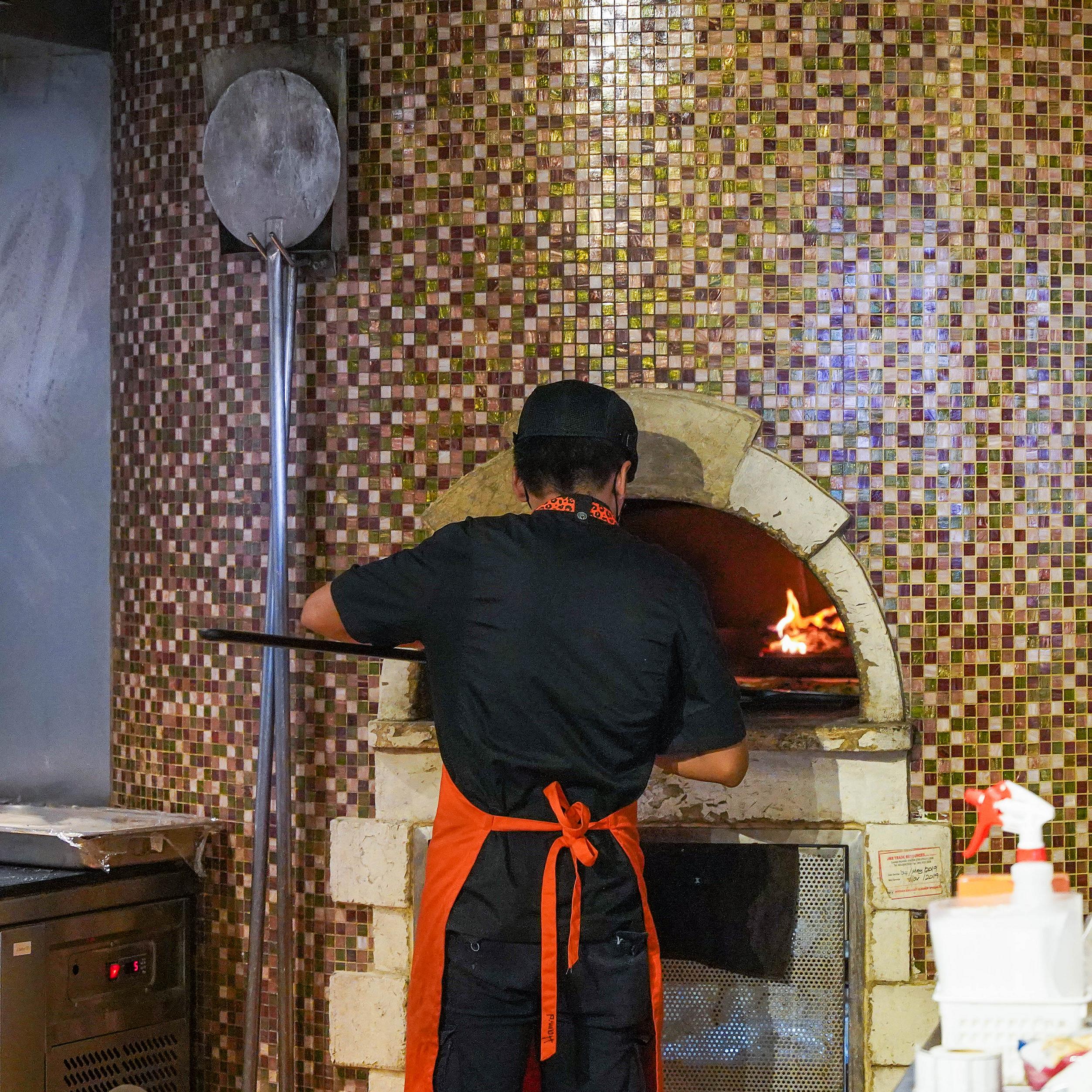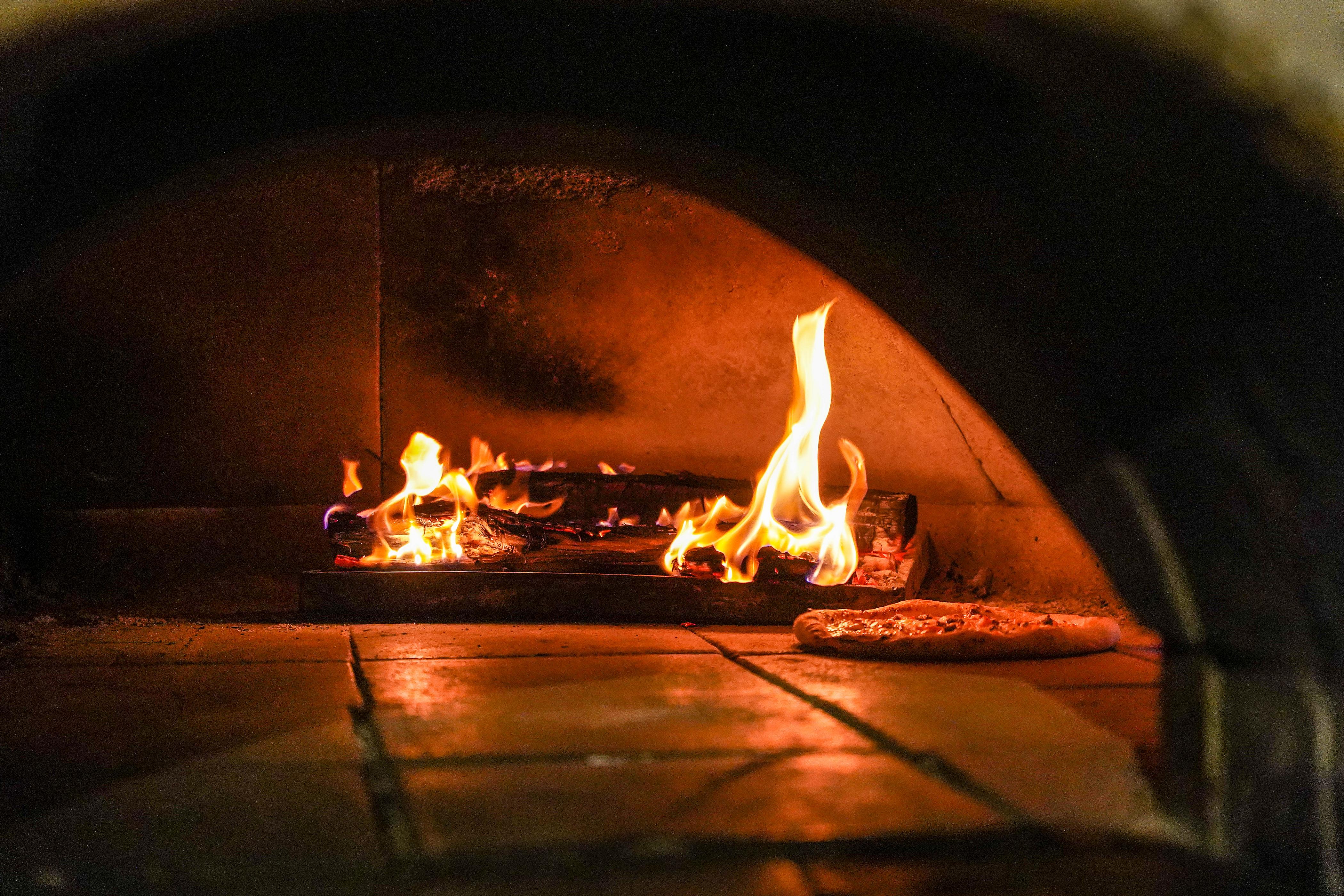 Catch the cooking action in the spacious open kitchen - Ferria's gastronomic brigade grills up glorious meat and seafood on Japanese robata-style barbecues fuelled by binchotan charcoal, bolstered by wood-fired ovens for its smoky, sultry pizzas.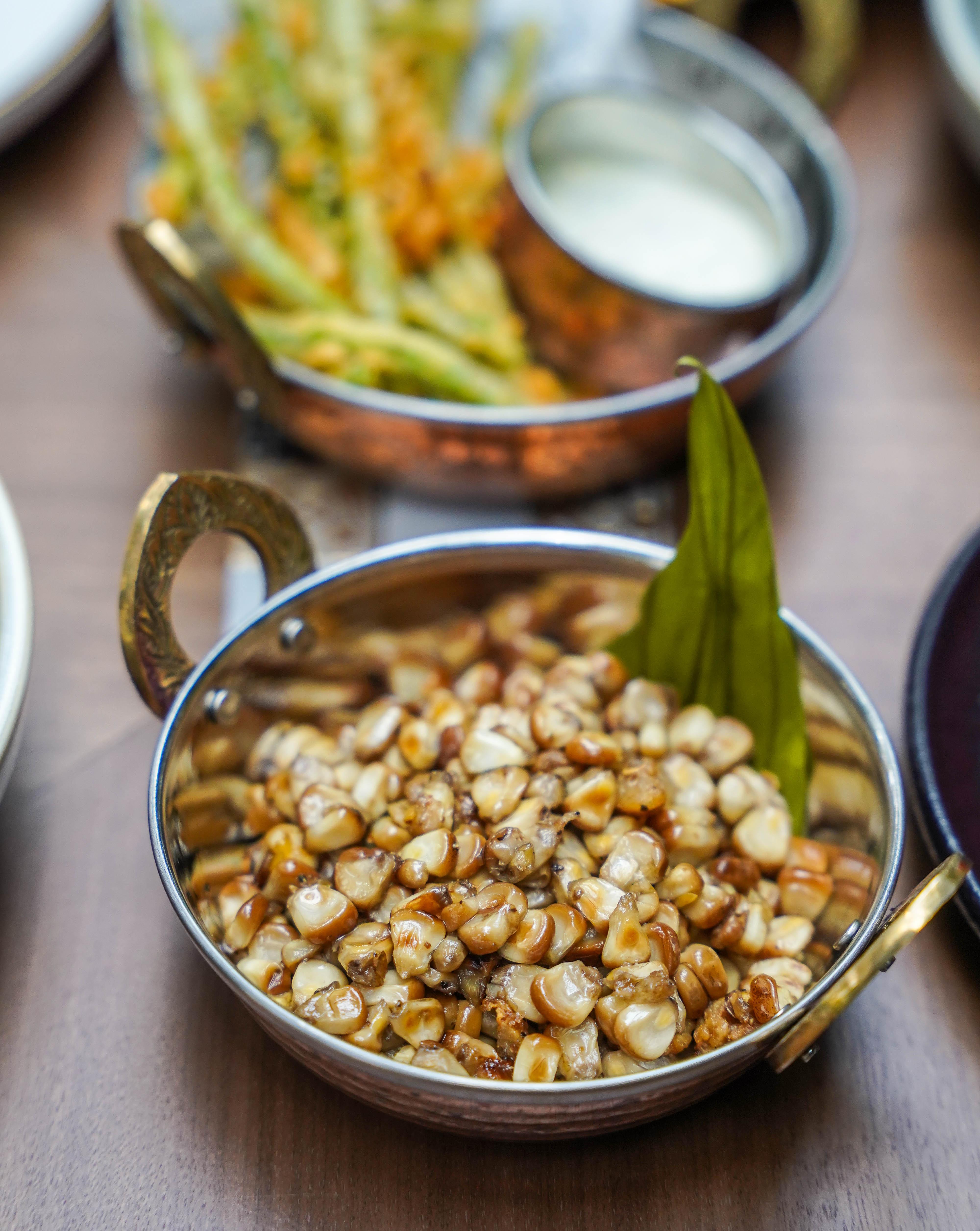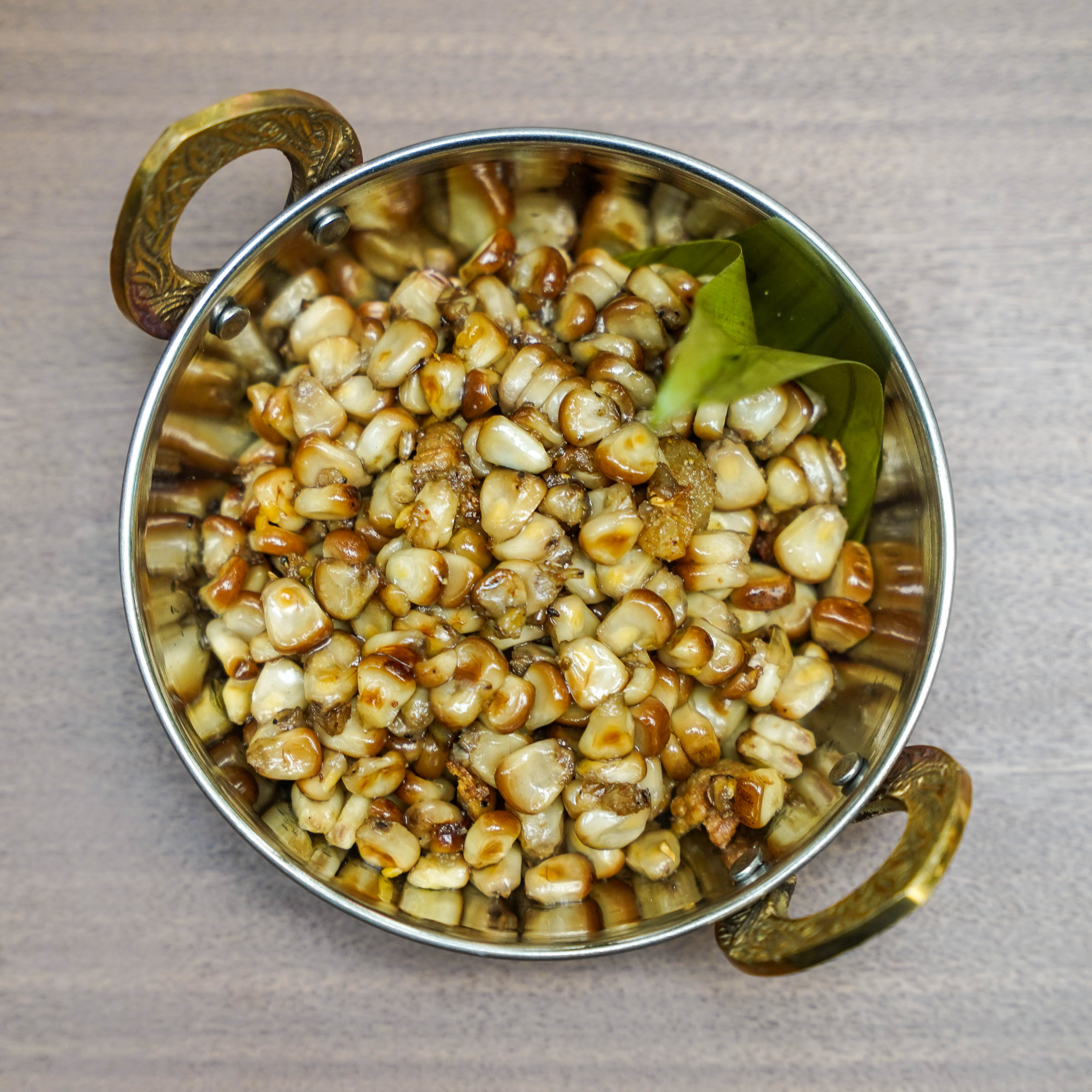 Ferria's repertoire is bursting with creative concoctions - the Grilled Smoke Corn is a crowd-rousing starter to share and snack on, brimming with scorched kernels of sweet pearl corn, crisped up with a surprising complement: Irresistibly crackly chicken lard, decadently delicious, absolutely addictive.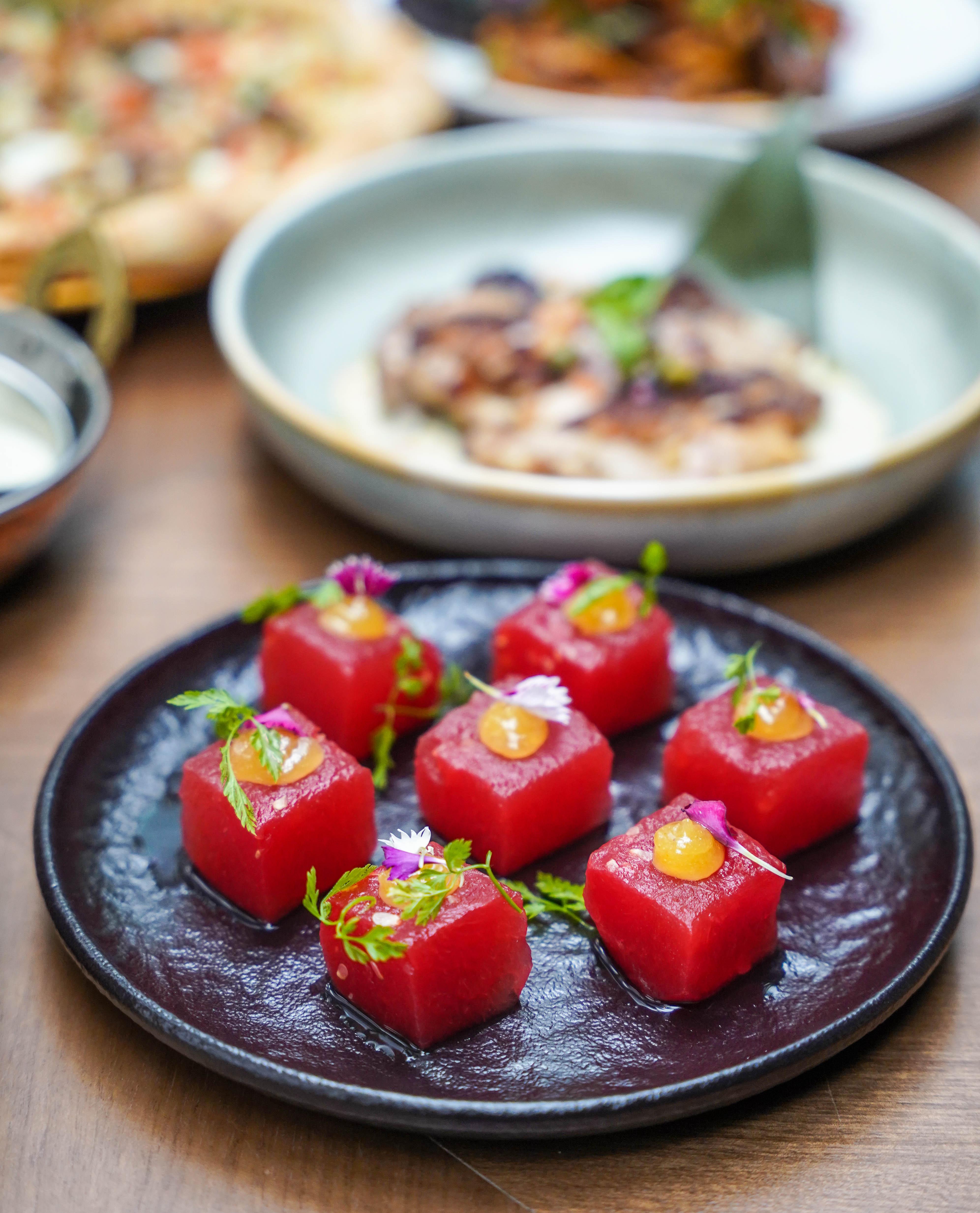 Watermelon Poppers perk up the palate instantly, revivingly juicy with ripe fruity freshness, dabbed with citrusy toppings for enhanced liveliness. Ideal for hot, humid days.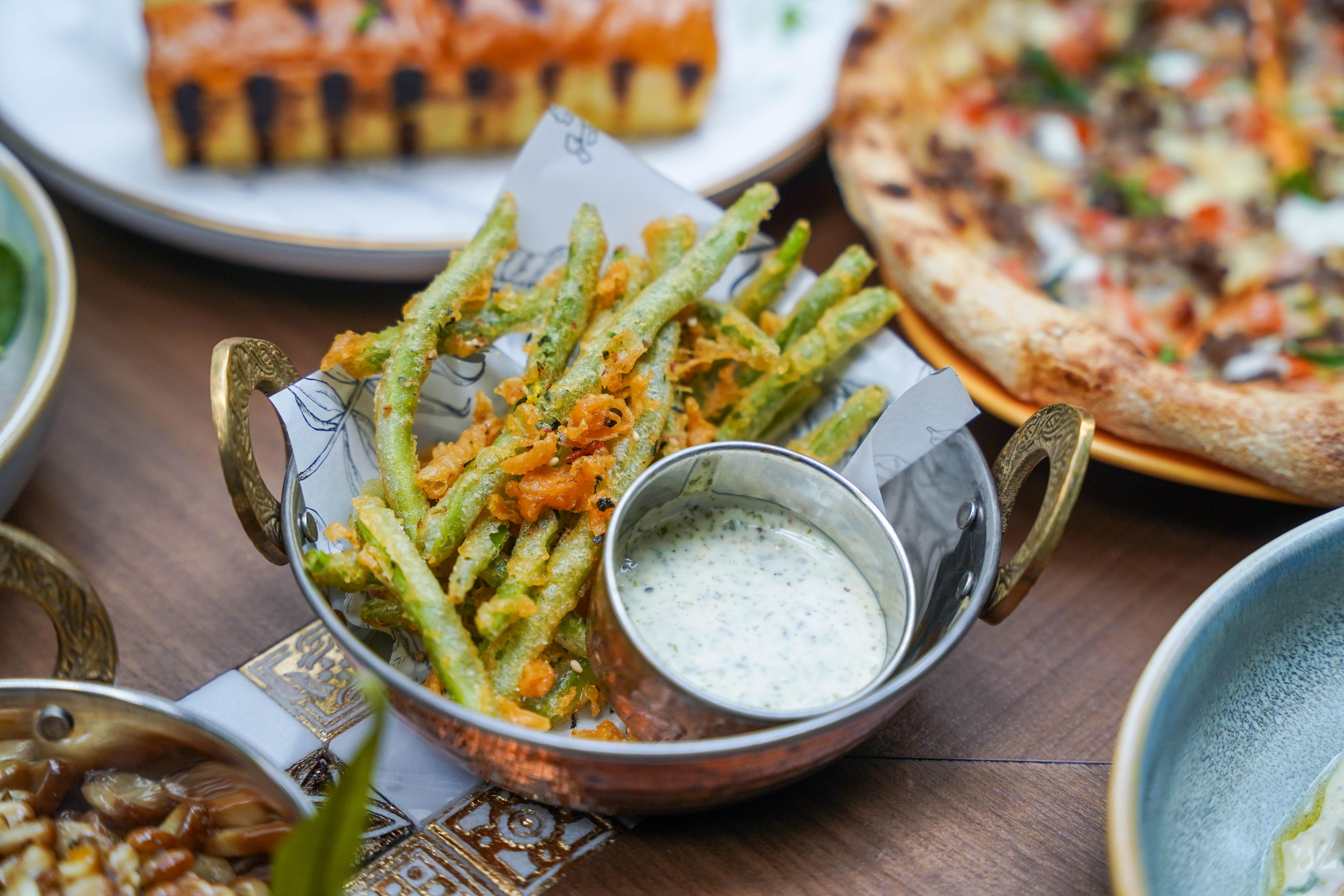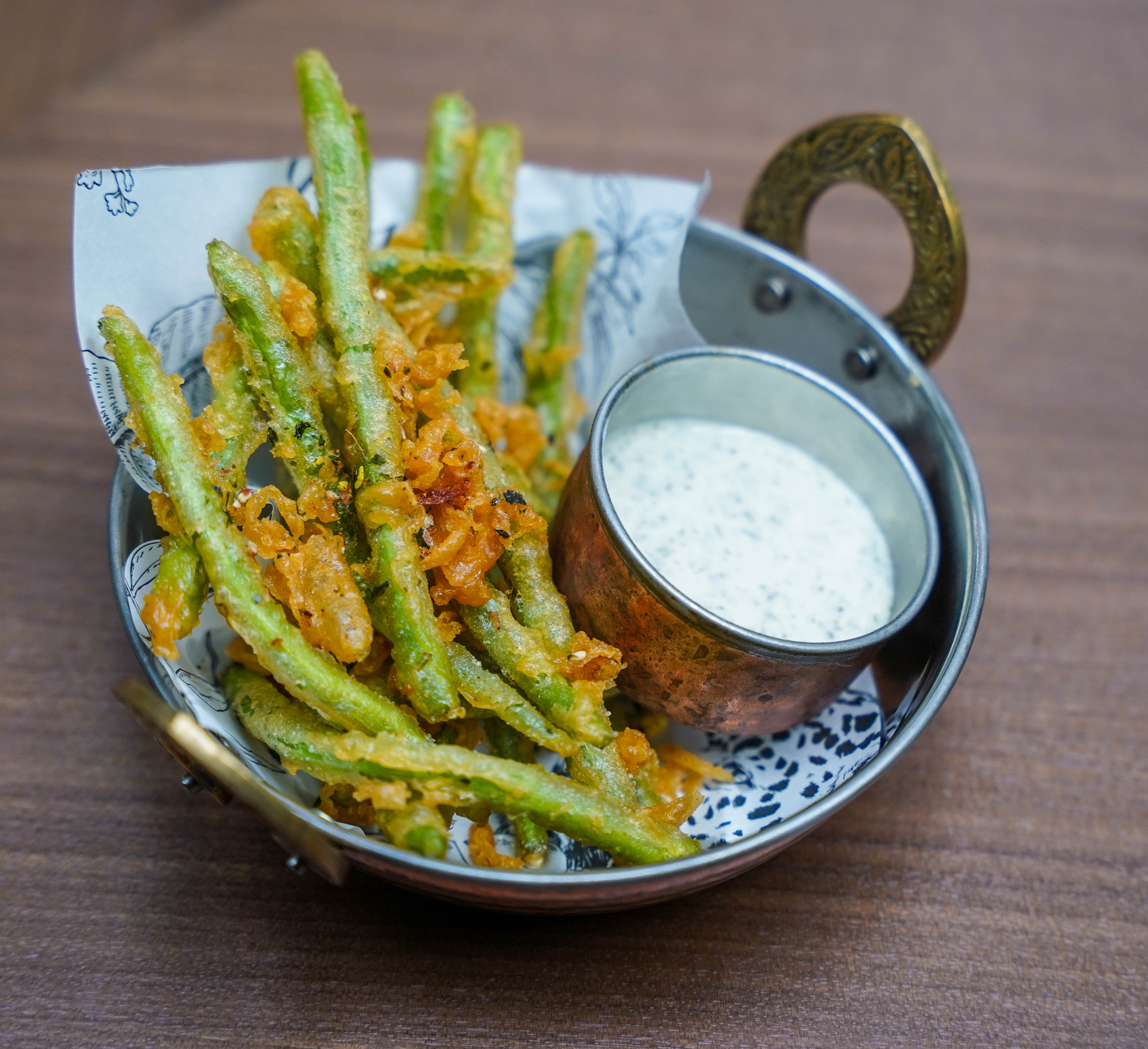 French Bean Fritters are another playful opener - French beans with airy, gently crunchy batter, made creamy with wasabi mayo that conveys zing and zip.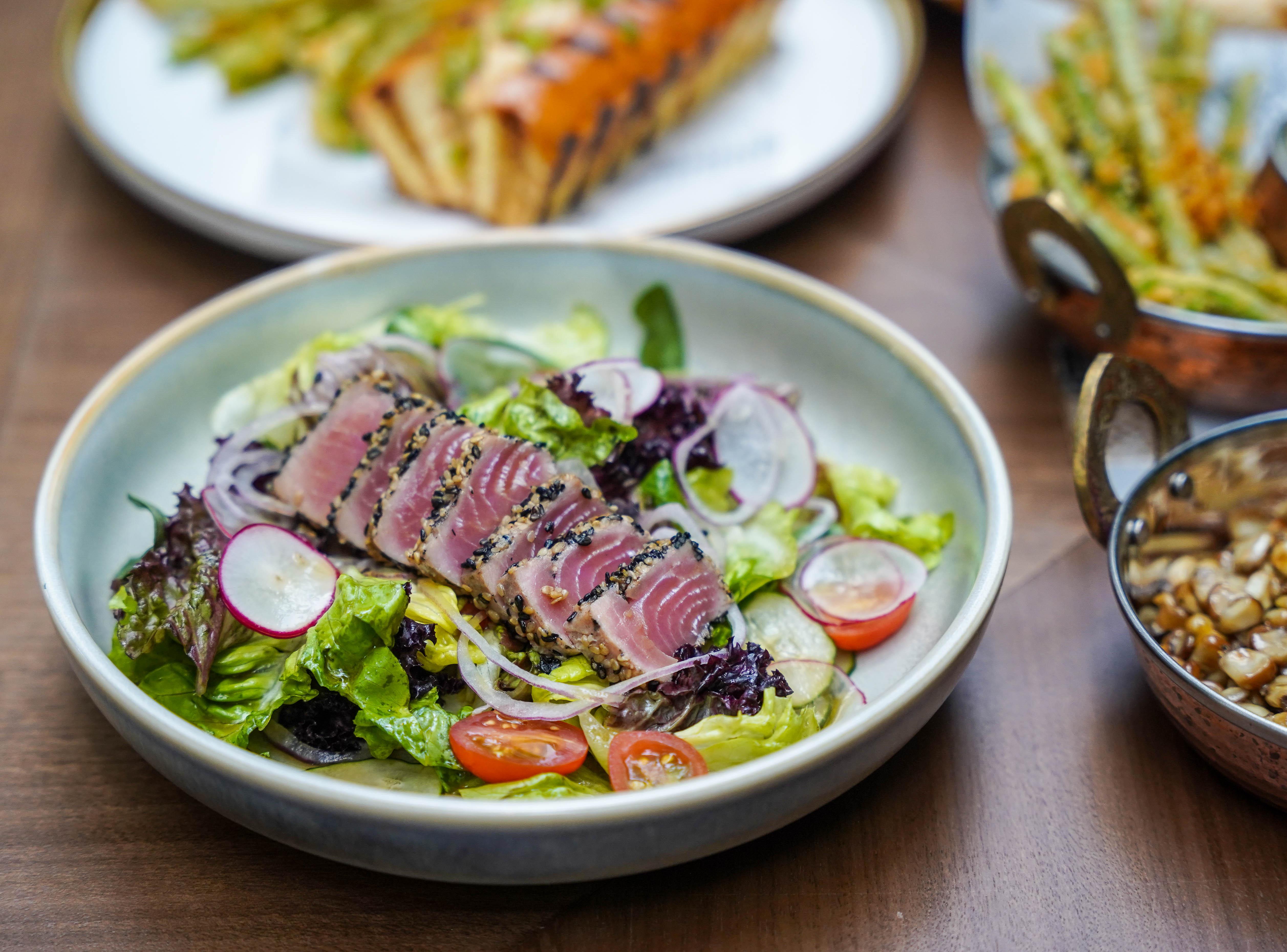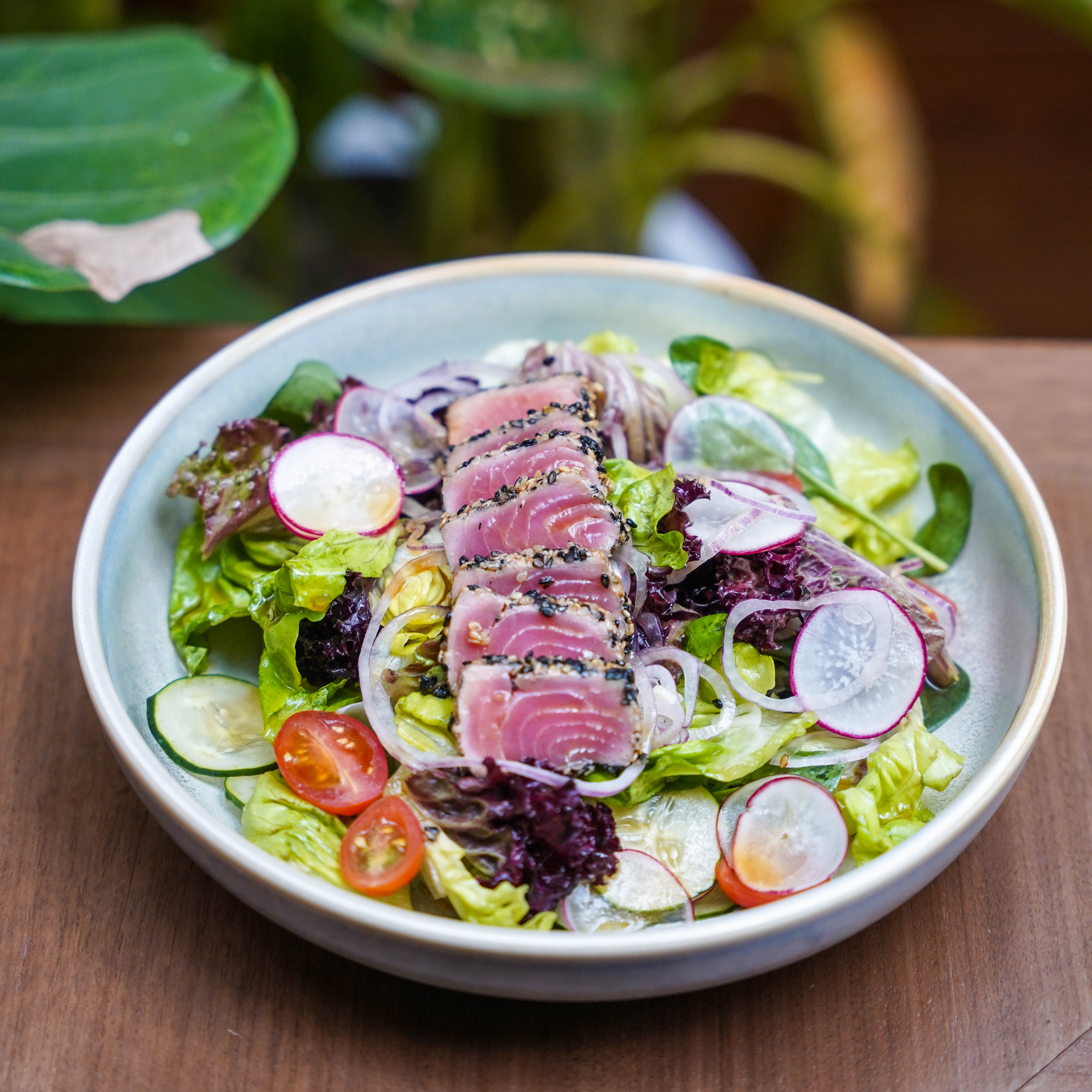 The Untamed Seared Tuna Salad is a hearty ensemble of chunky Japanese tuna loin, served tataki-style with a sesame crust, cushioned with luscious leaves, jazzed up with Japanese sesame soy dressing. Wonderful for wholesome eaters to balance a gluttonous meal.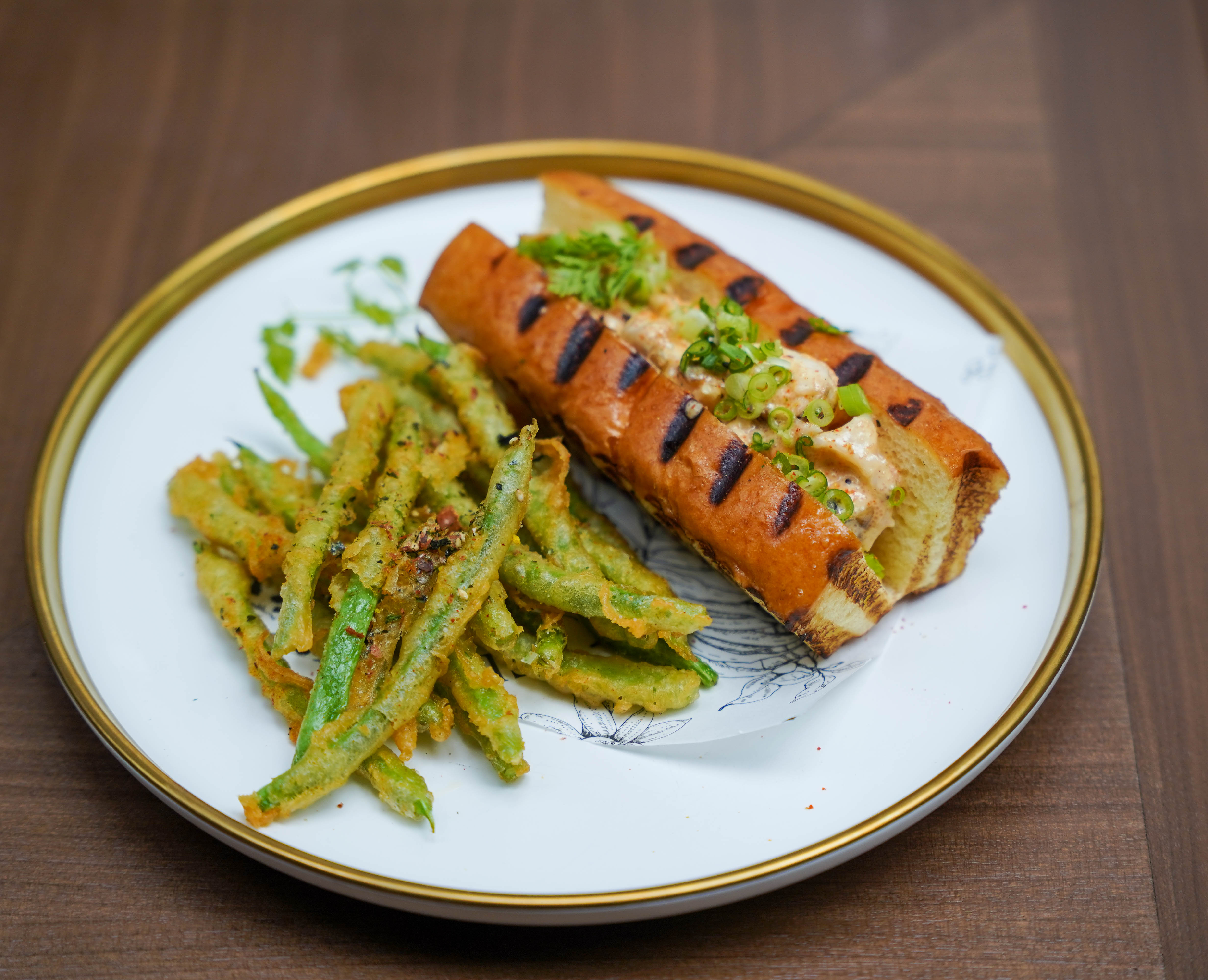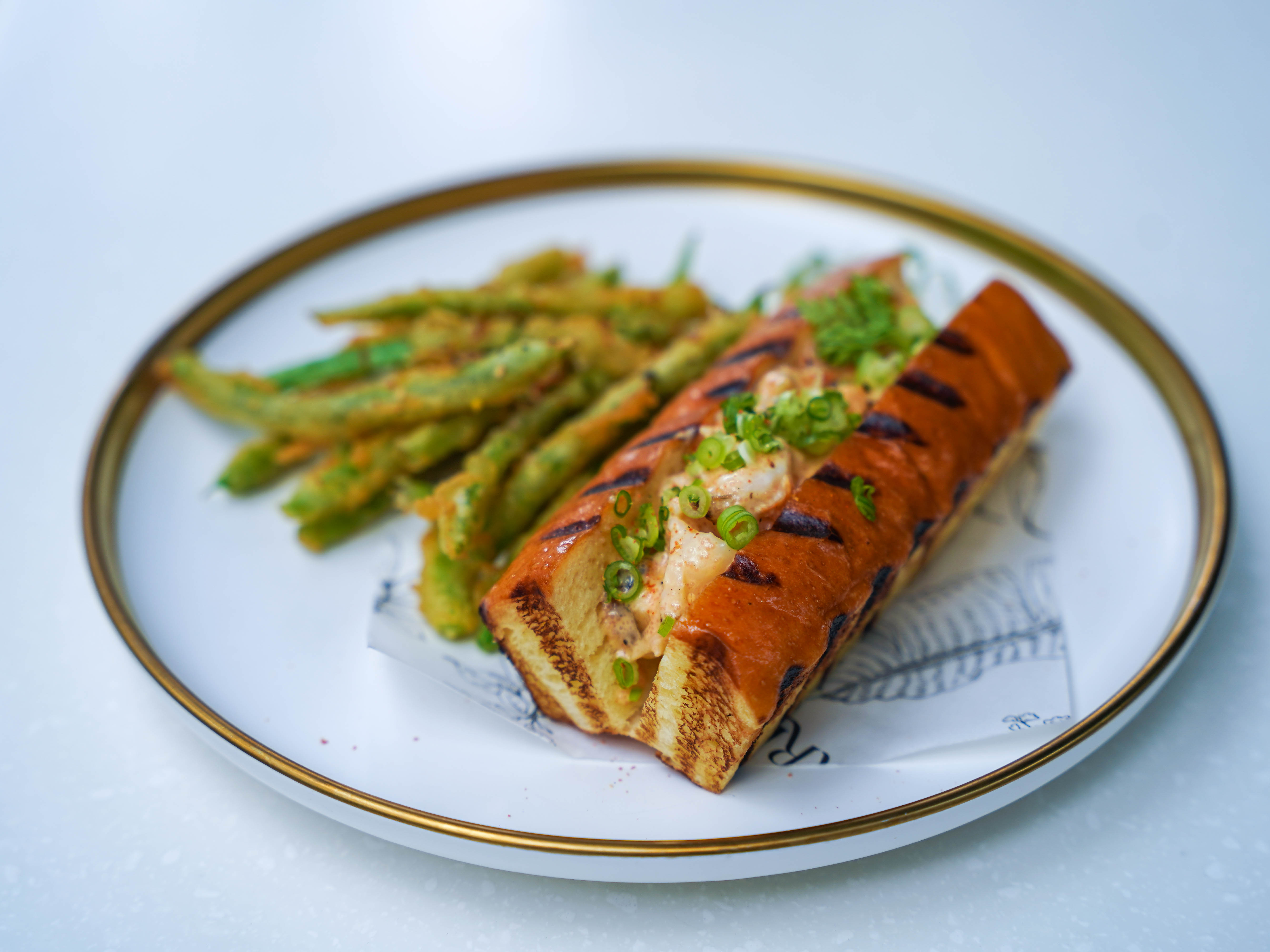 Moving on to the grilled masterworks of Ferria's menu, the XL Freshwater Prawn Roll is clearly influenced by lobster rolls - the crustacean centerpiece is up to 250 grams of giant freshwater prawn flesh, moist and succulent with pristine purity, bundled in a house-baked milk brioche, complete with crispy French beans as a playful alternative to French fries.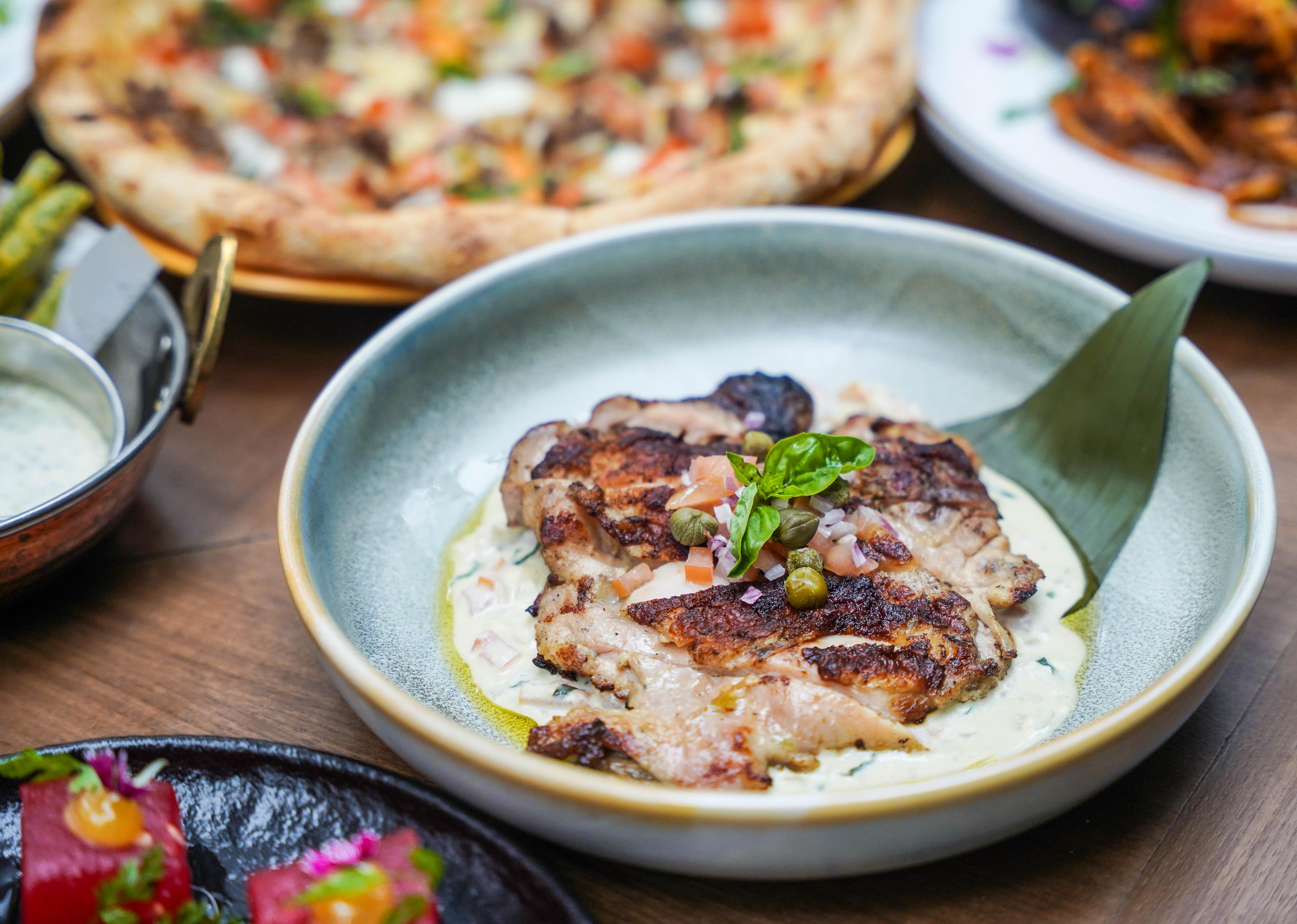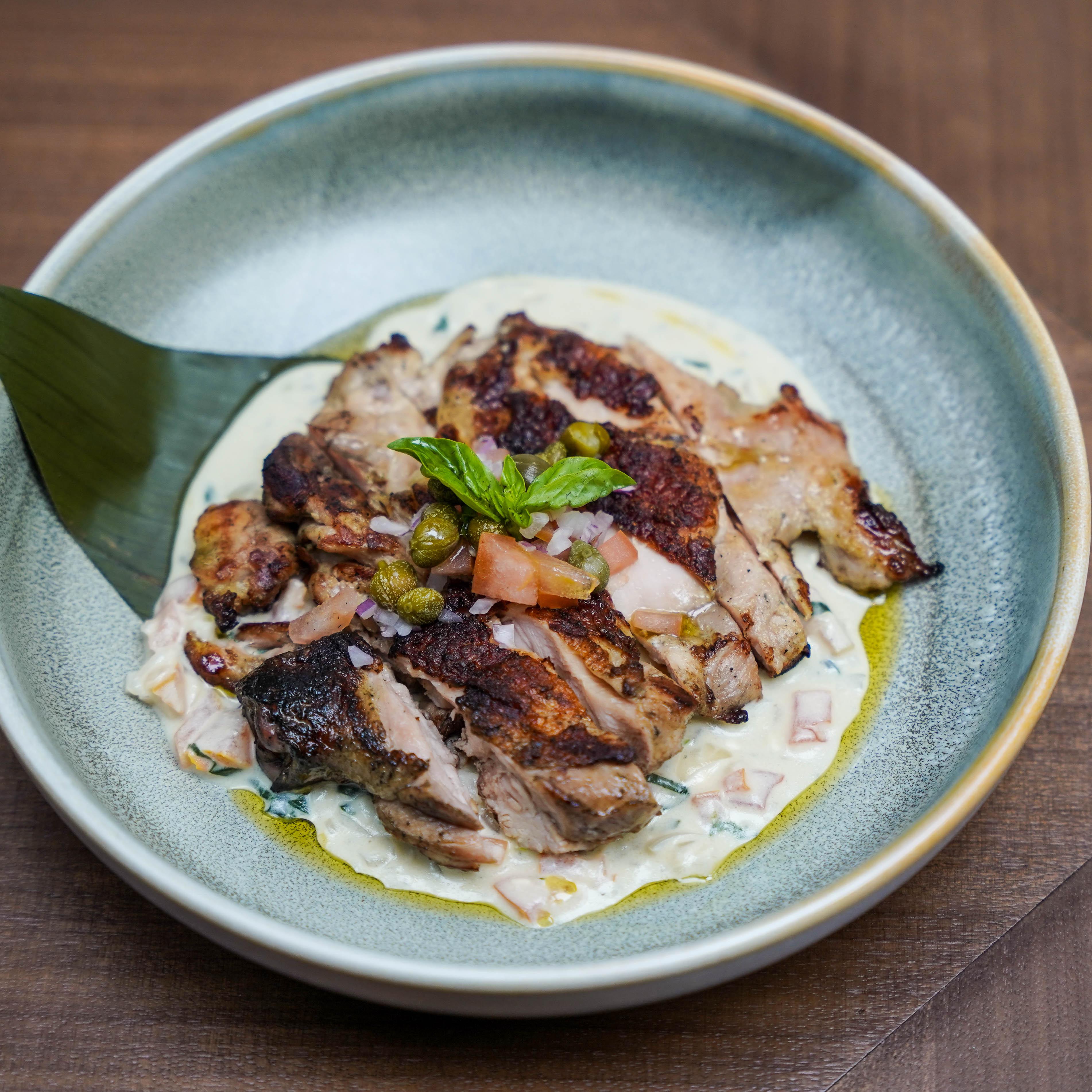 The Amazon Chicken isn't conventional, cliched chicken - the boneless chicken thigh is a uniquely bred chicken fed with pineapple enzymes that yields terrifically tender meat, gorgeously browned on the grill for crisp skin, sauced in blue cheese with capers for briny, funky and fun notes.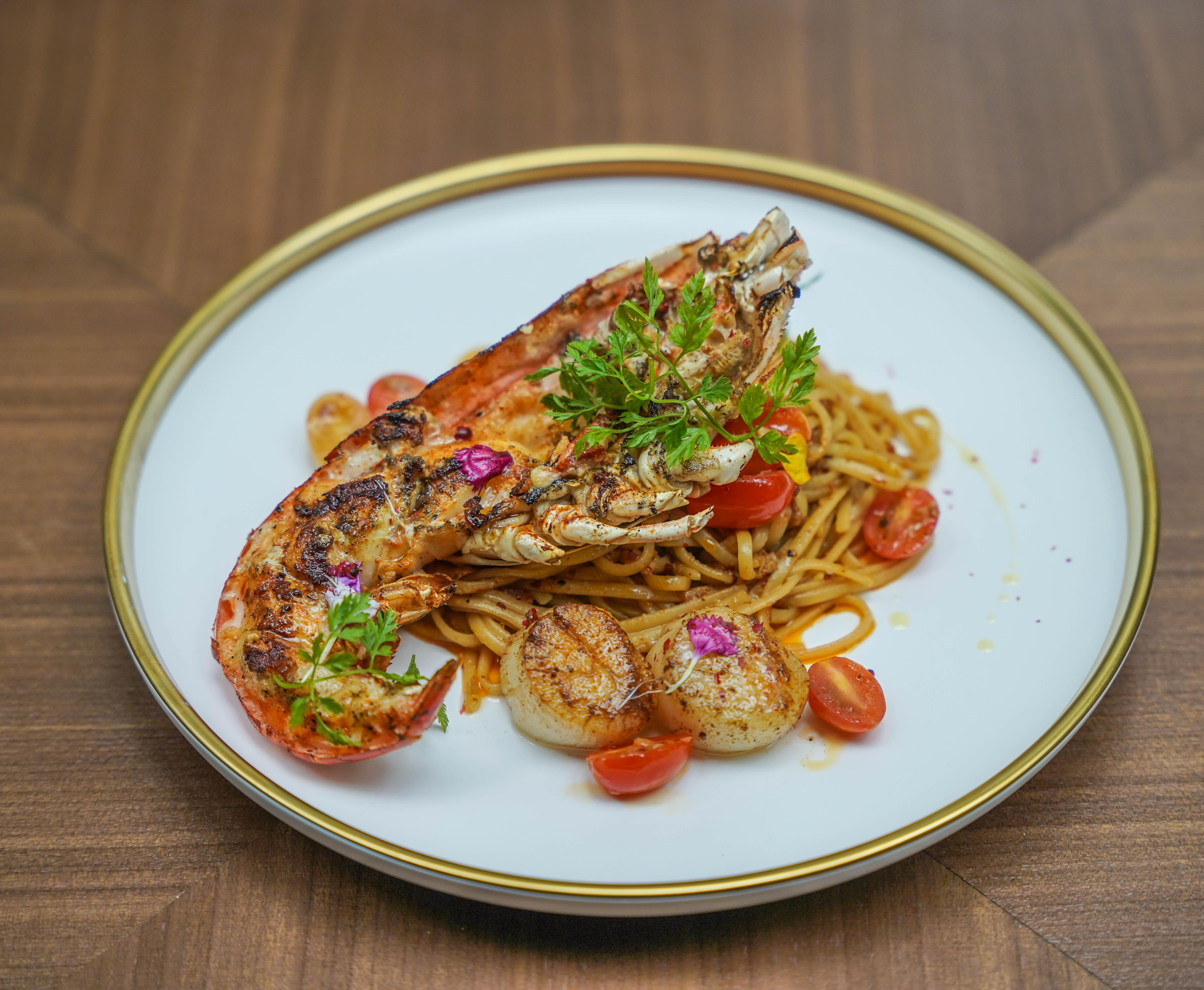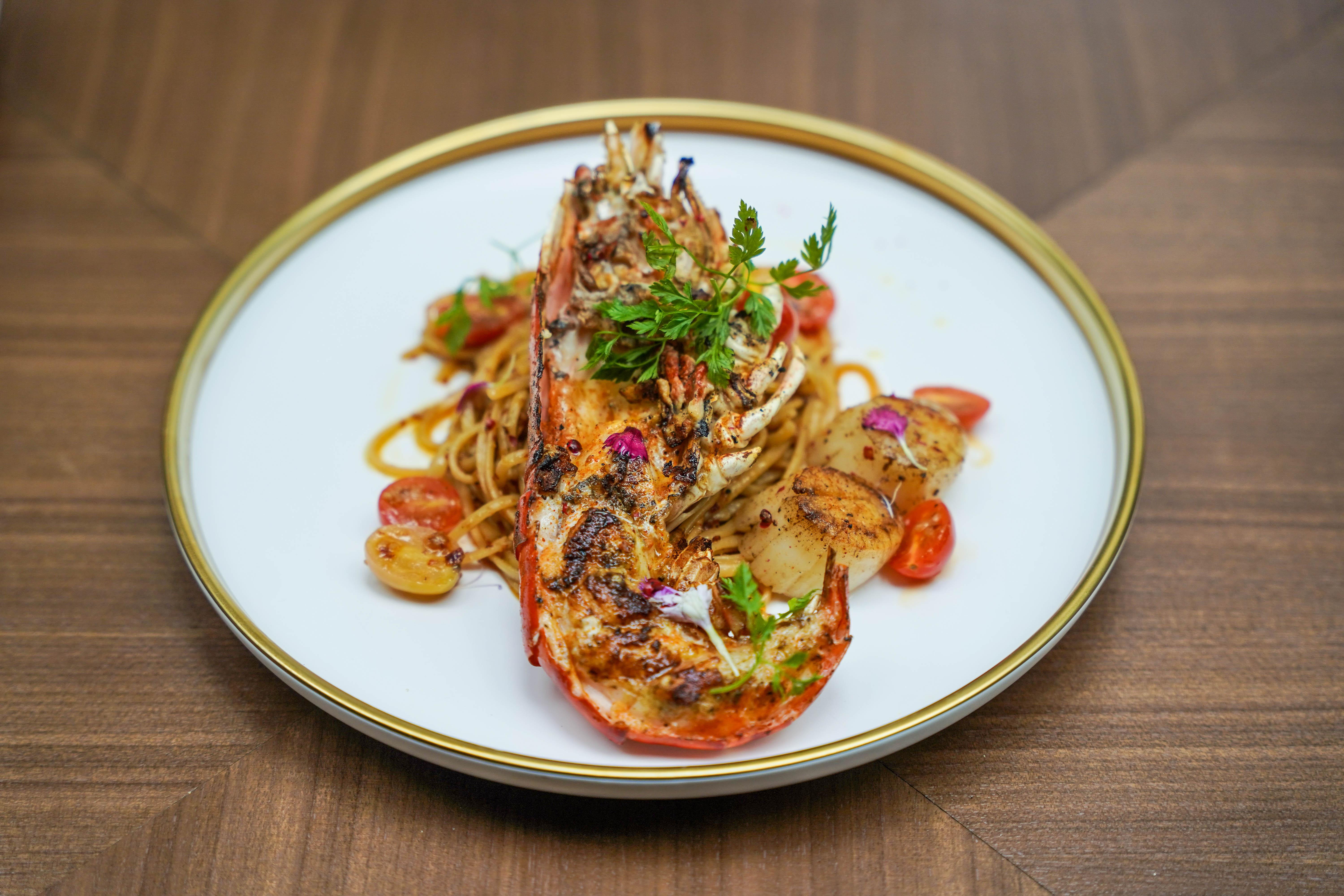 For pasta pleasure, the Oceanic Aglio Olio promises a wave of seafood sustenance, tossed with meaty US scallops, triumphant with a mighty gigantic freshwater prawn.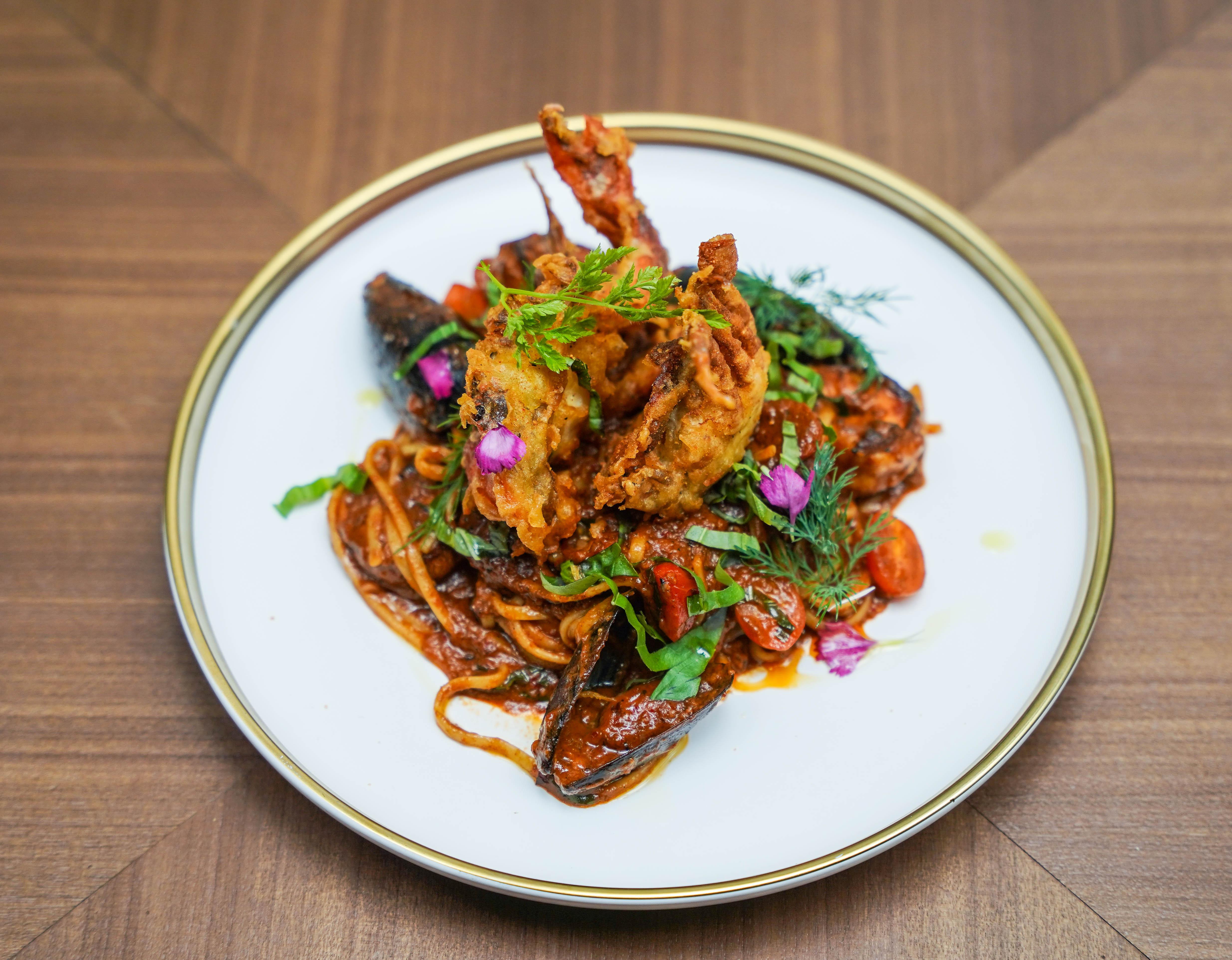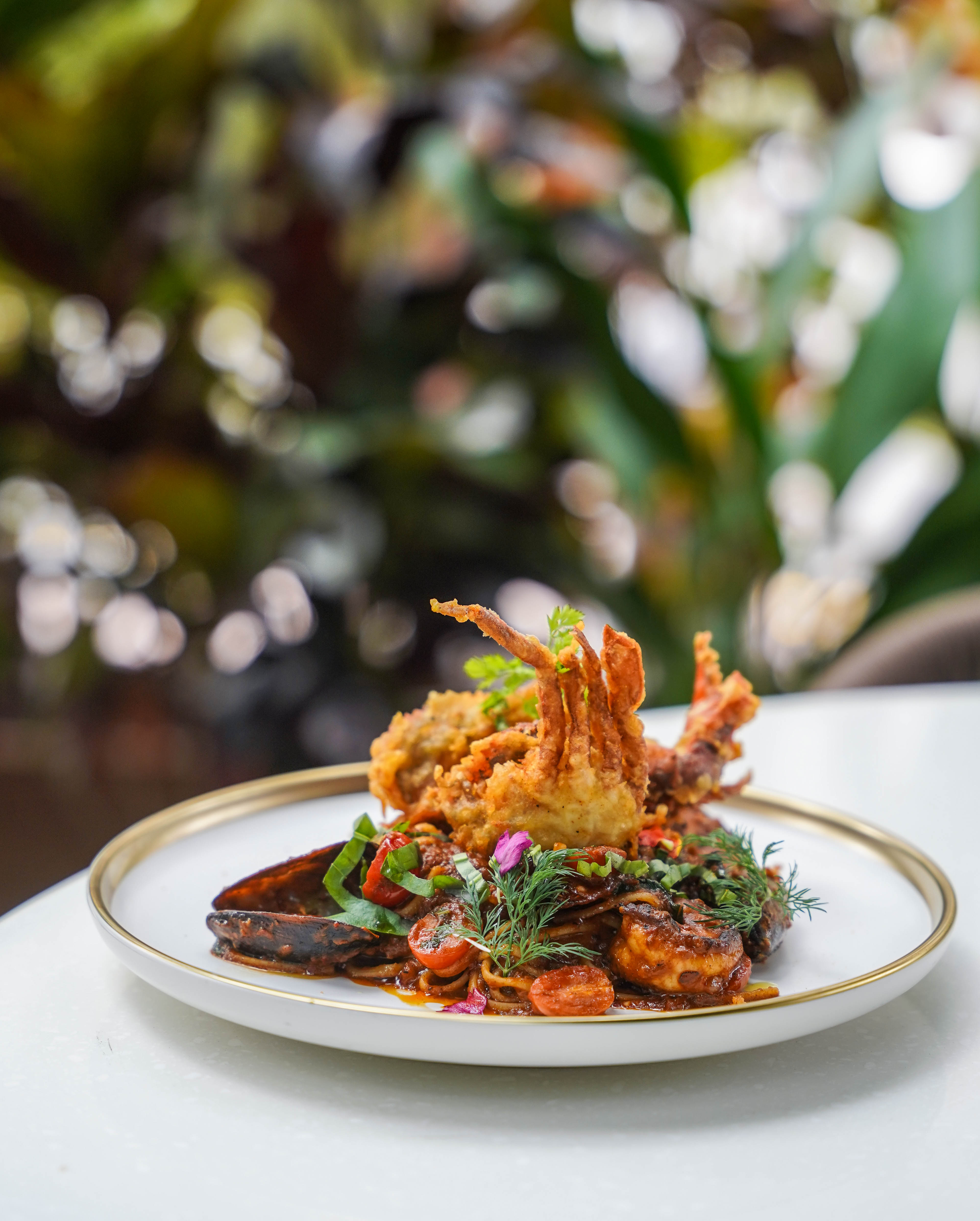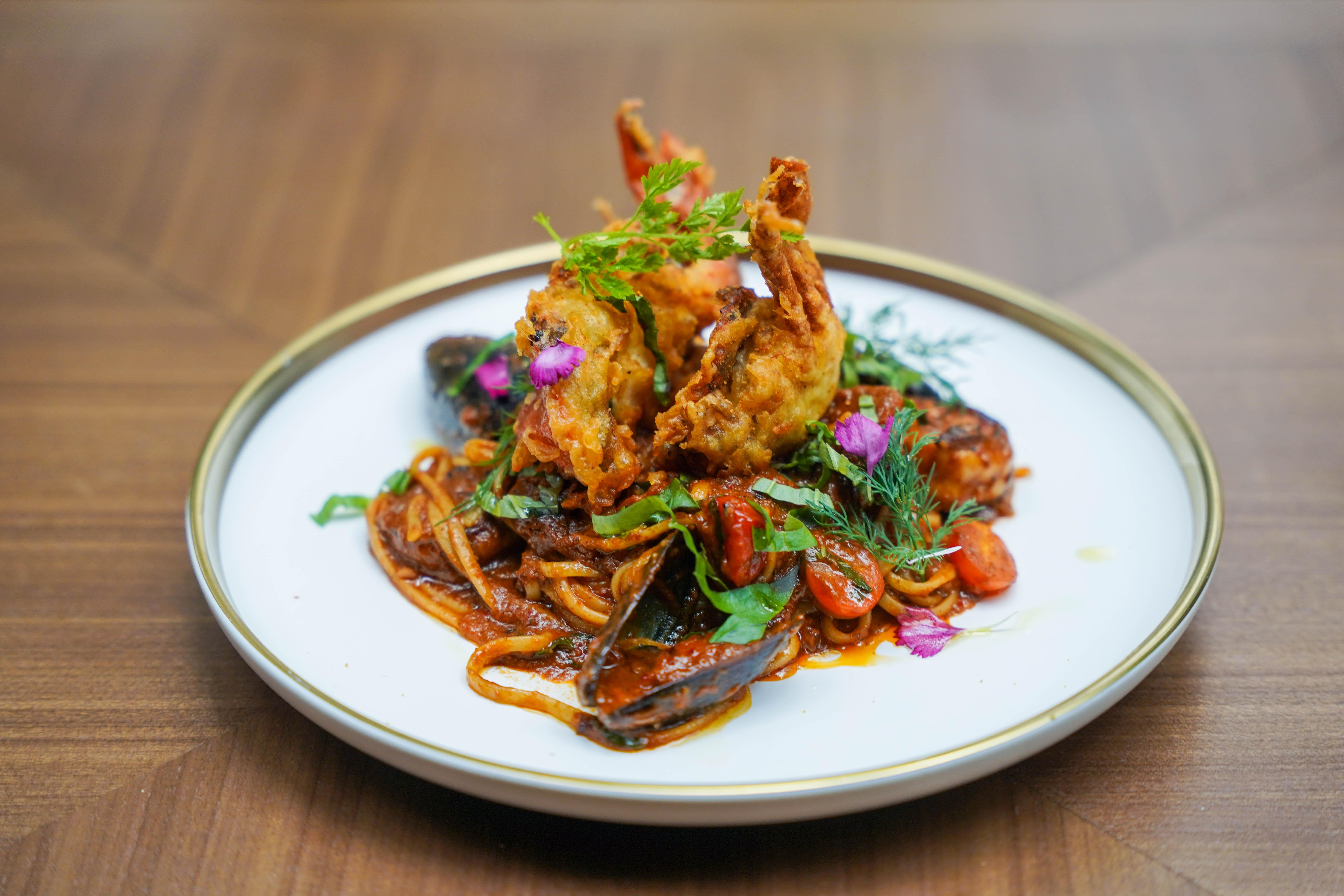 Tarzan Arrabiata is also all about the treasures of the sea, powered by tiger prawns, soft-shell crabs and Chilean mussels for a mouthwatering meeting of crustaceans and molluscs.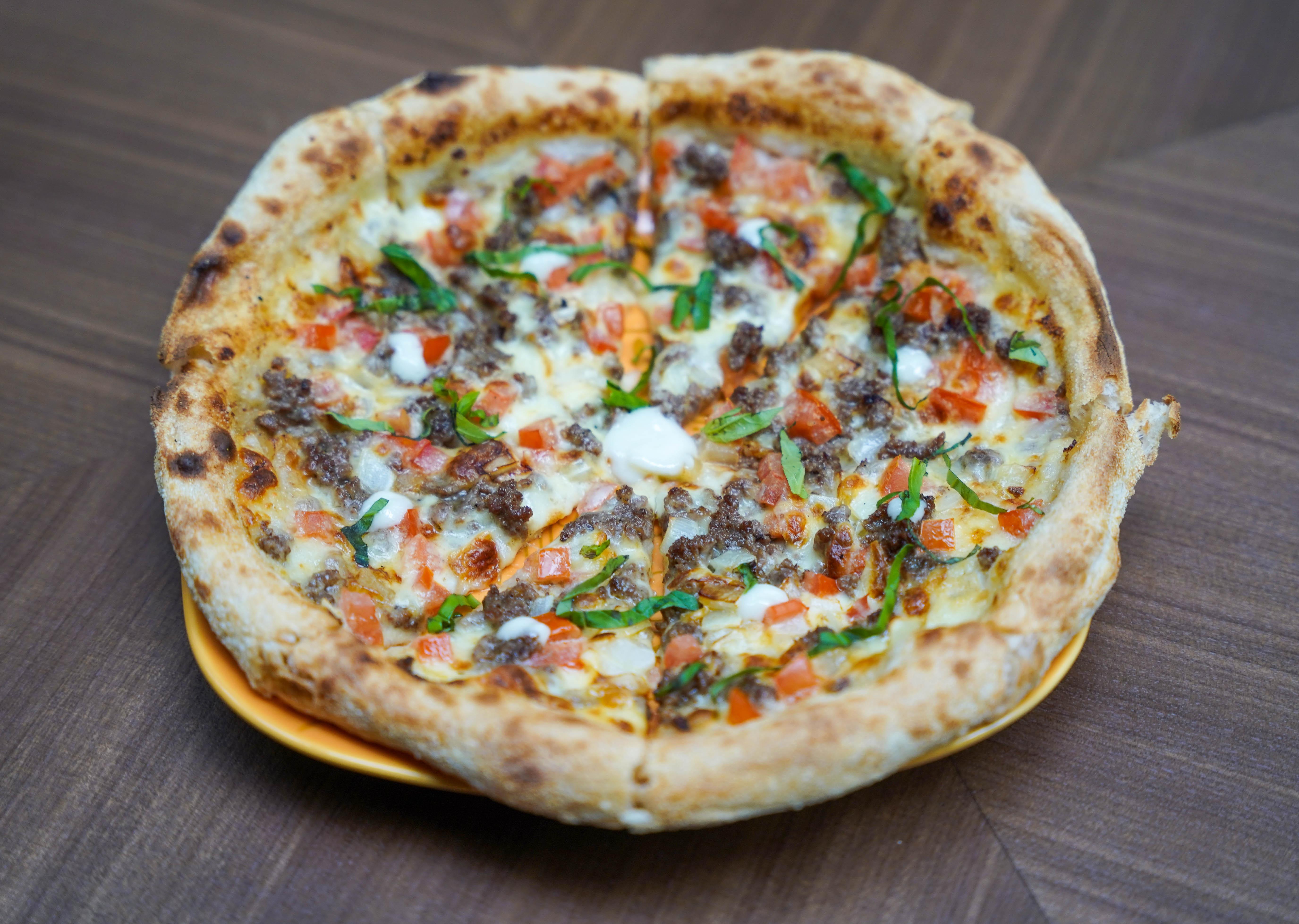 The Wild-Spiced Lamb Pizza is our best bet for pizza buffs, richly and robustly blanketed with grilled lamb, fragrantly aromatic with Lebanese-inflected toum garlic spread. Other possibilities include pizzas topped with beef pastrami, salted egg, and mozzarella or with sliced chicken, pearl corn kernels, and Danish blue cheese.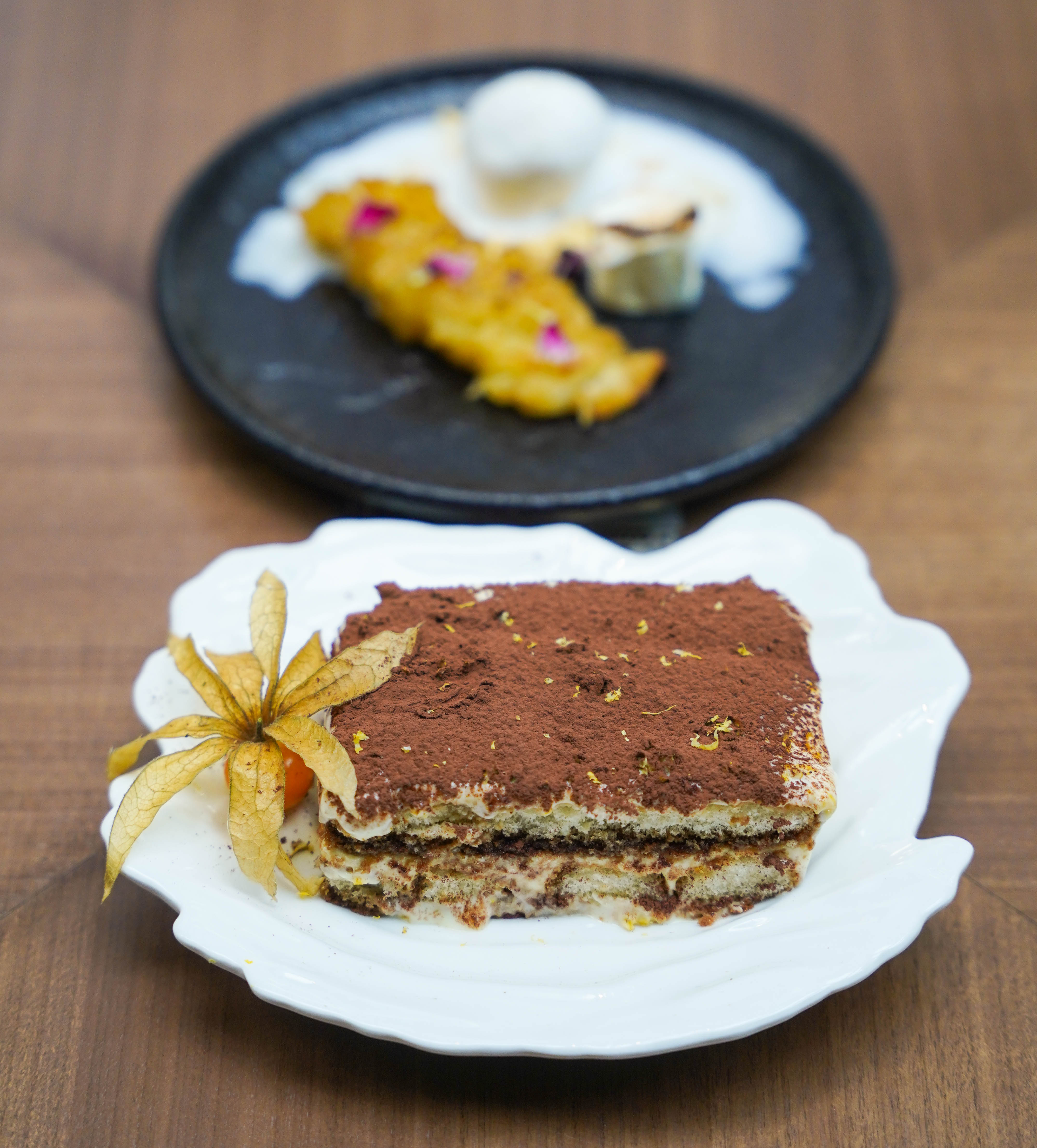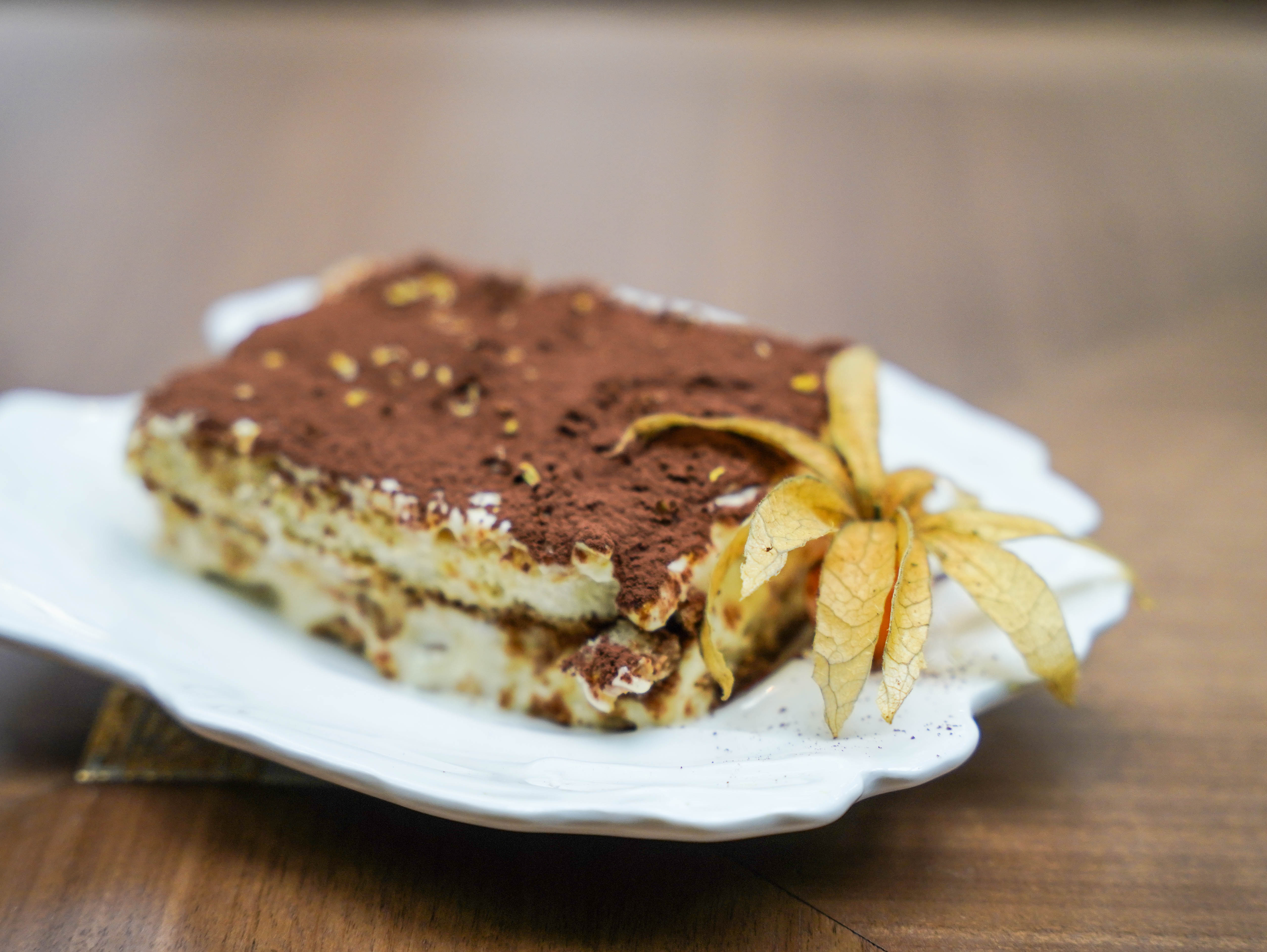 For a sweet finish to this engaging experience, the Wild Expedition Tiramisu offers lovable layers of mascarpone with espresso and cocoa powder, plus a twist of lemon zest that supplies scintillating sparkle to this Italian classic.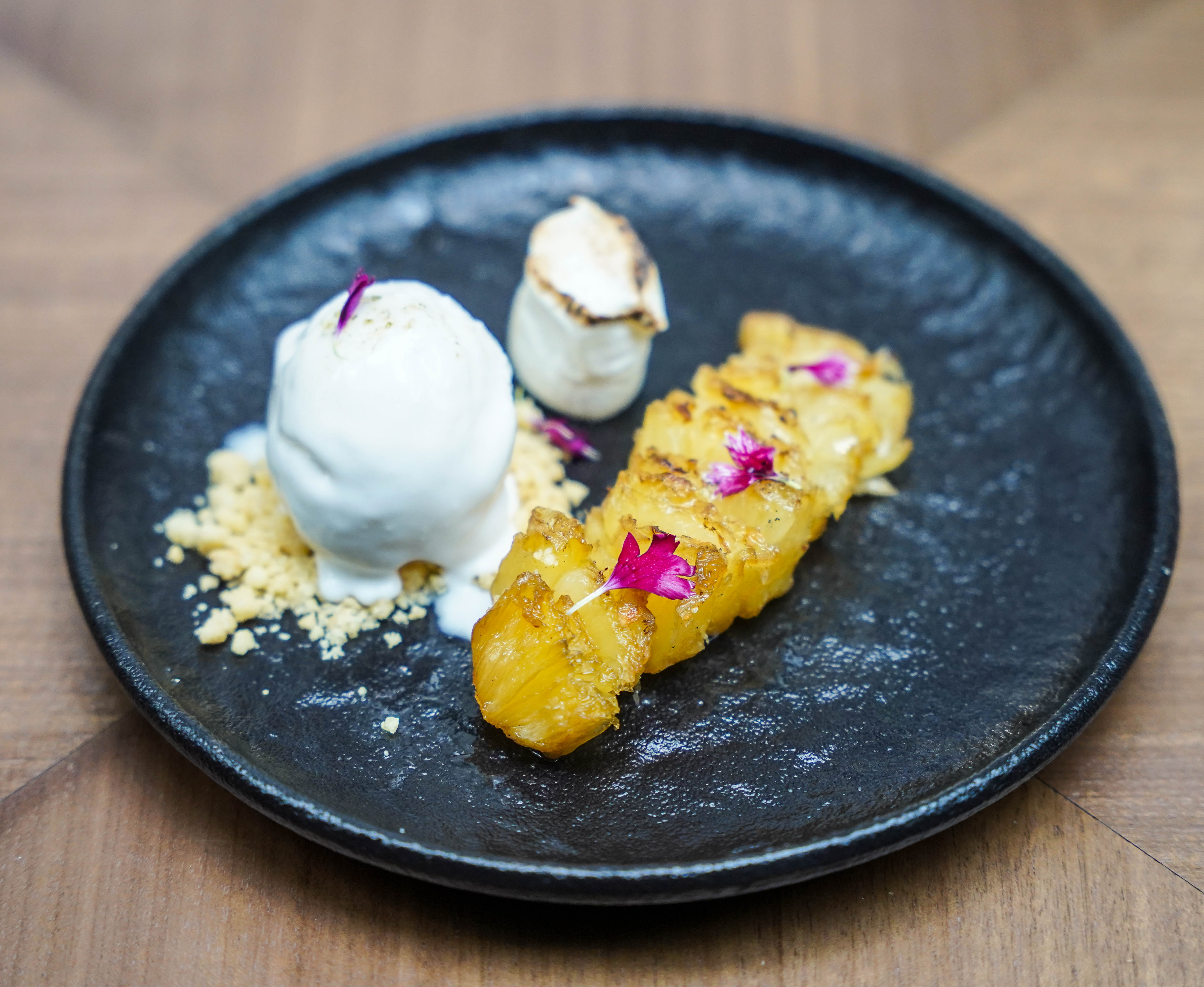 The Grilled Crystal Pineapple is a great dessert to match Ferria's tropical themes - the nectarous fruit is lightly charred, contrasting harmoniously with coconut ice cream and vanilla butter crumble, marvellous with a marshmallow.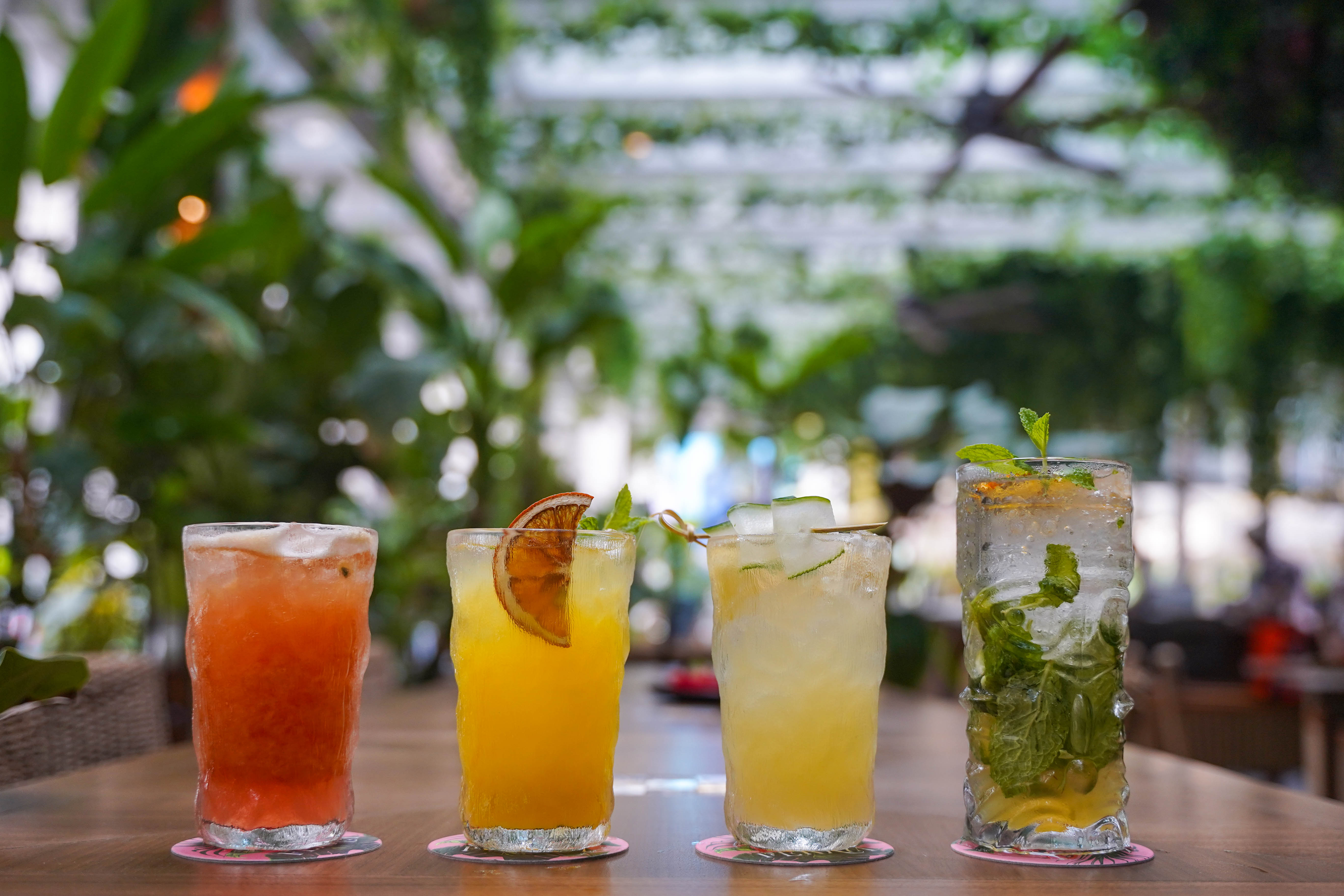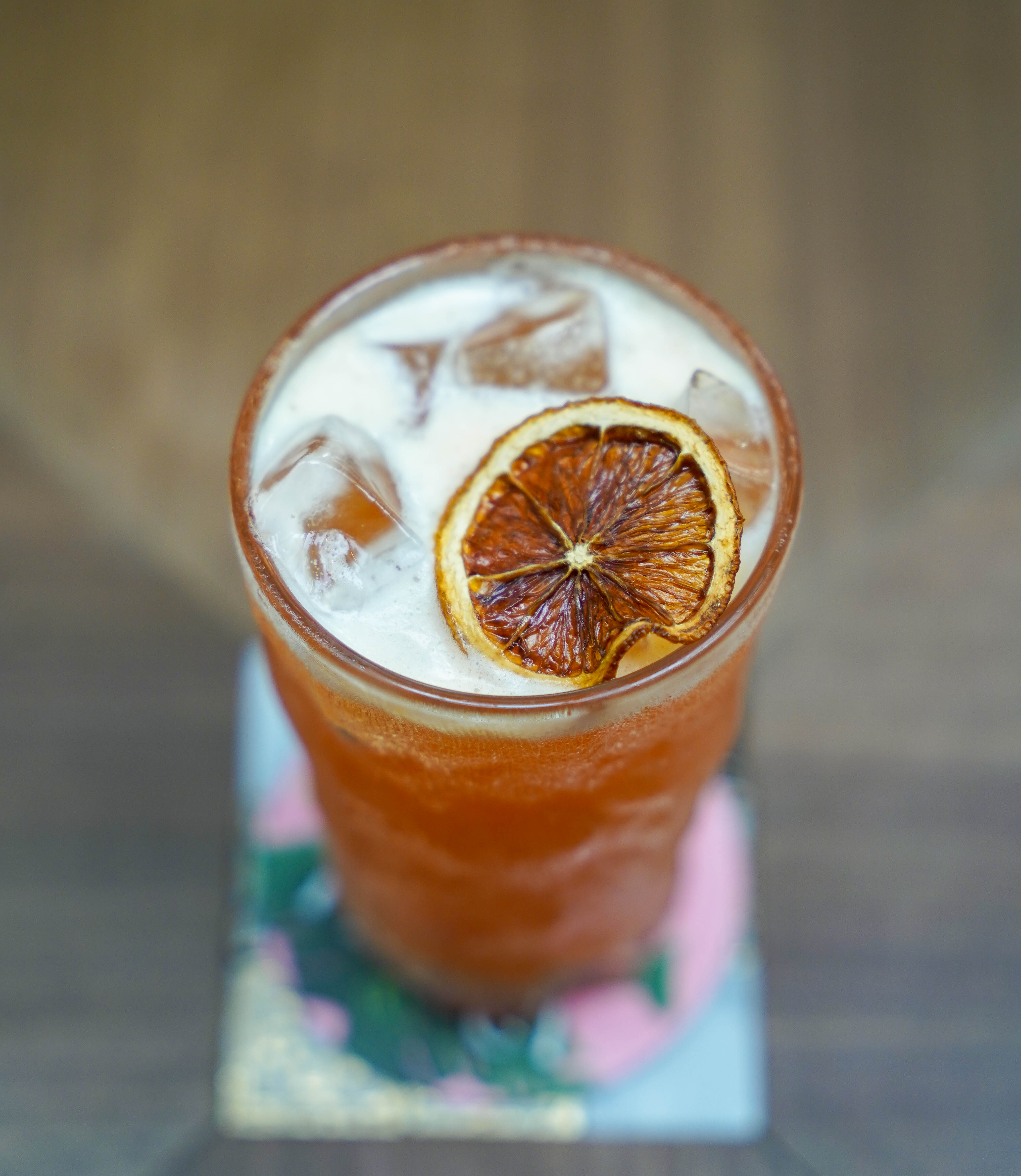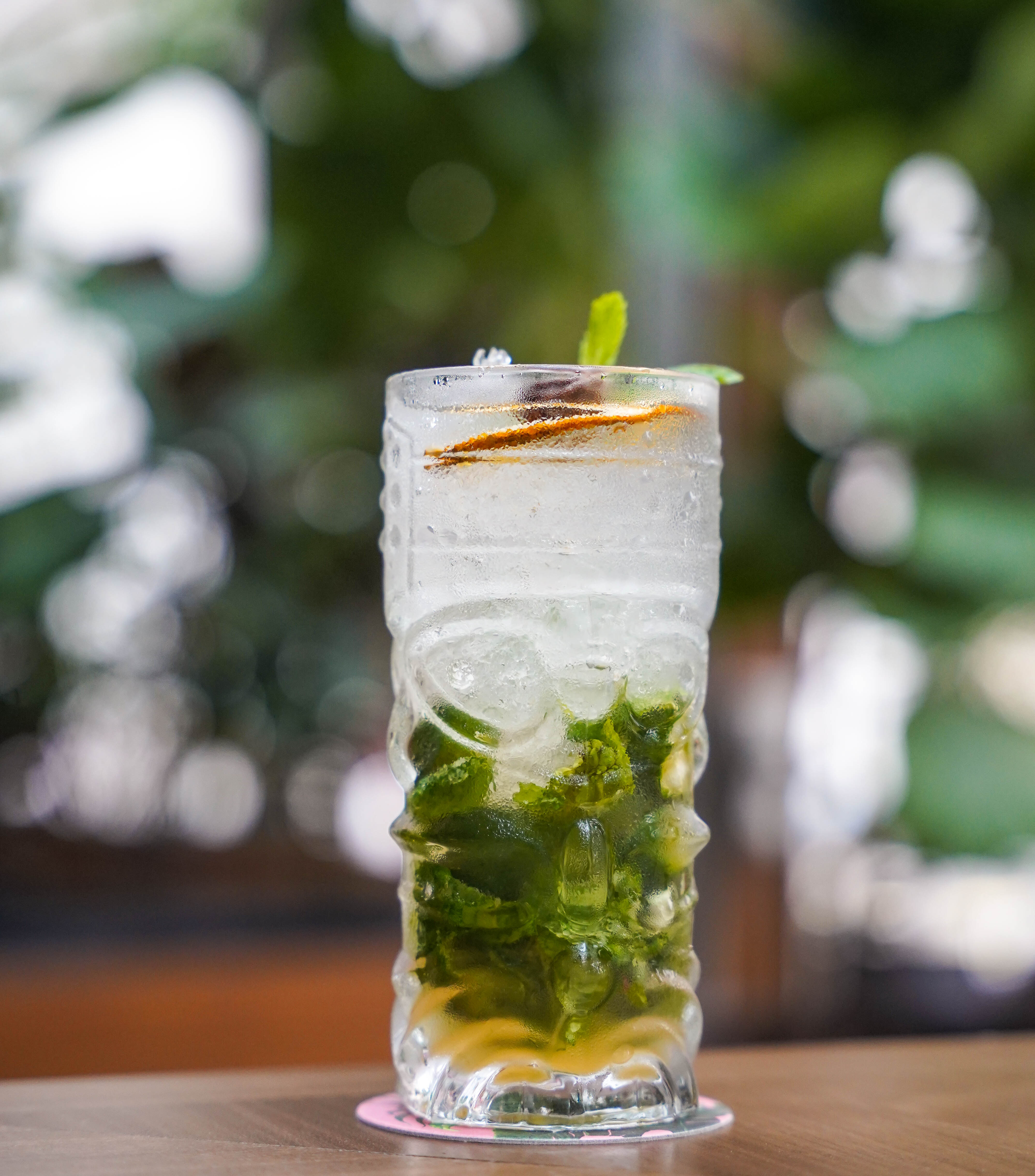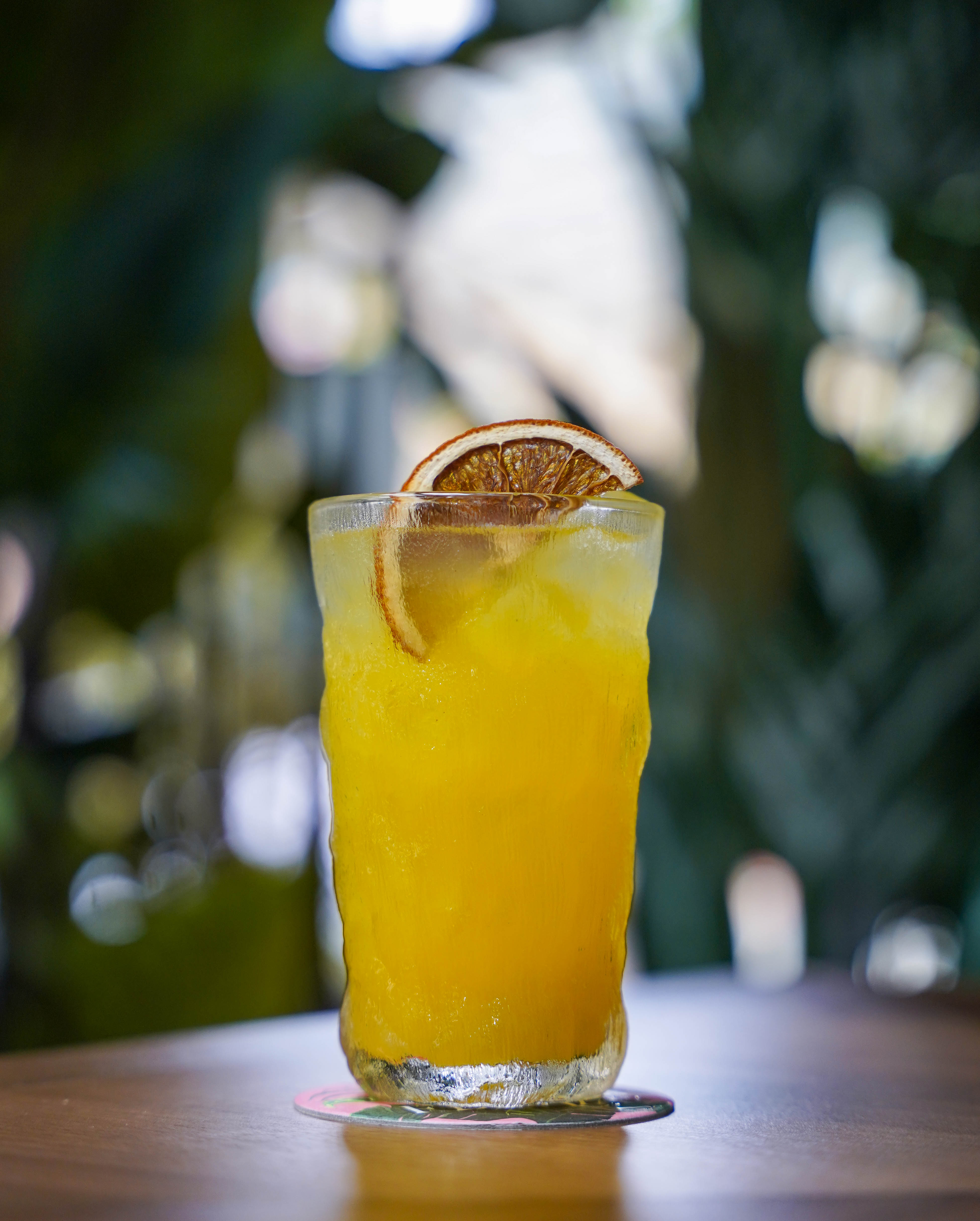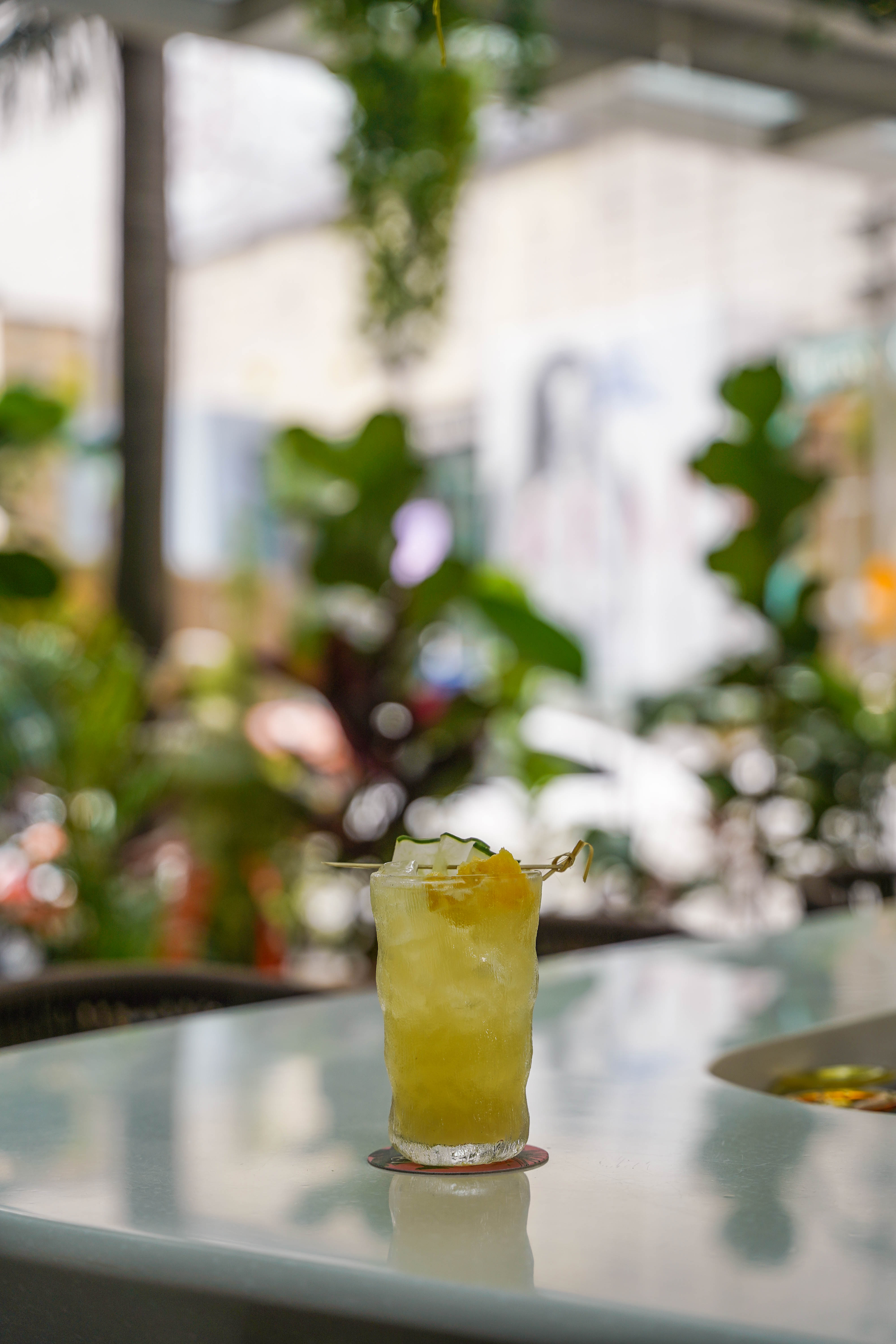 Ferria's mocktails quench the thirst quite well, blending a bounty of fruits - sip on the Wild Wild Passion (passionfruit with pineapples and cranberries), Forest Asam (calamansi with preserved plum and soda water), Rainforest Breeze (orange with lemon and mint) and Amazing Green (pineapple with lemon, cucumber, and honey).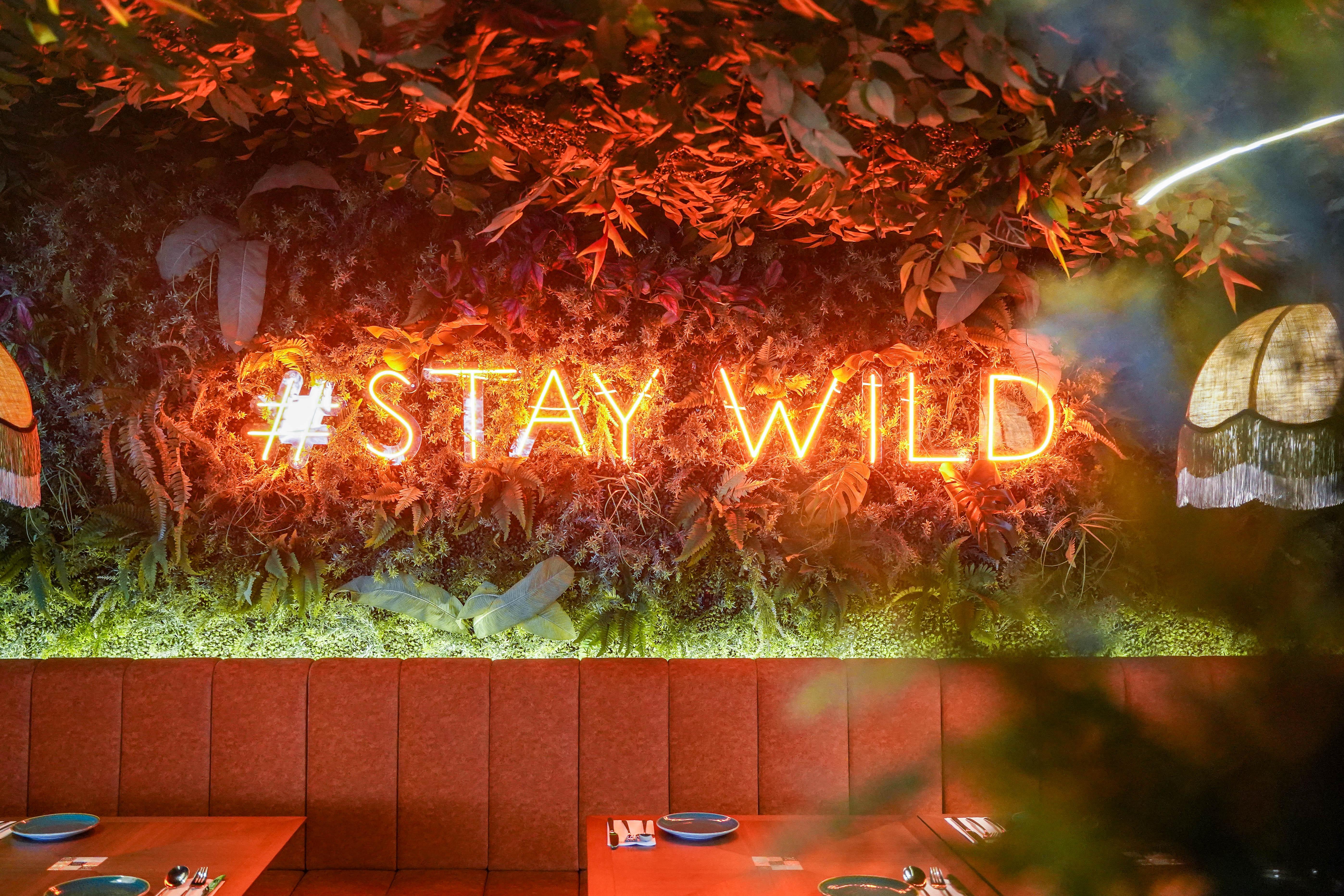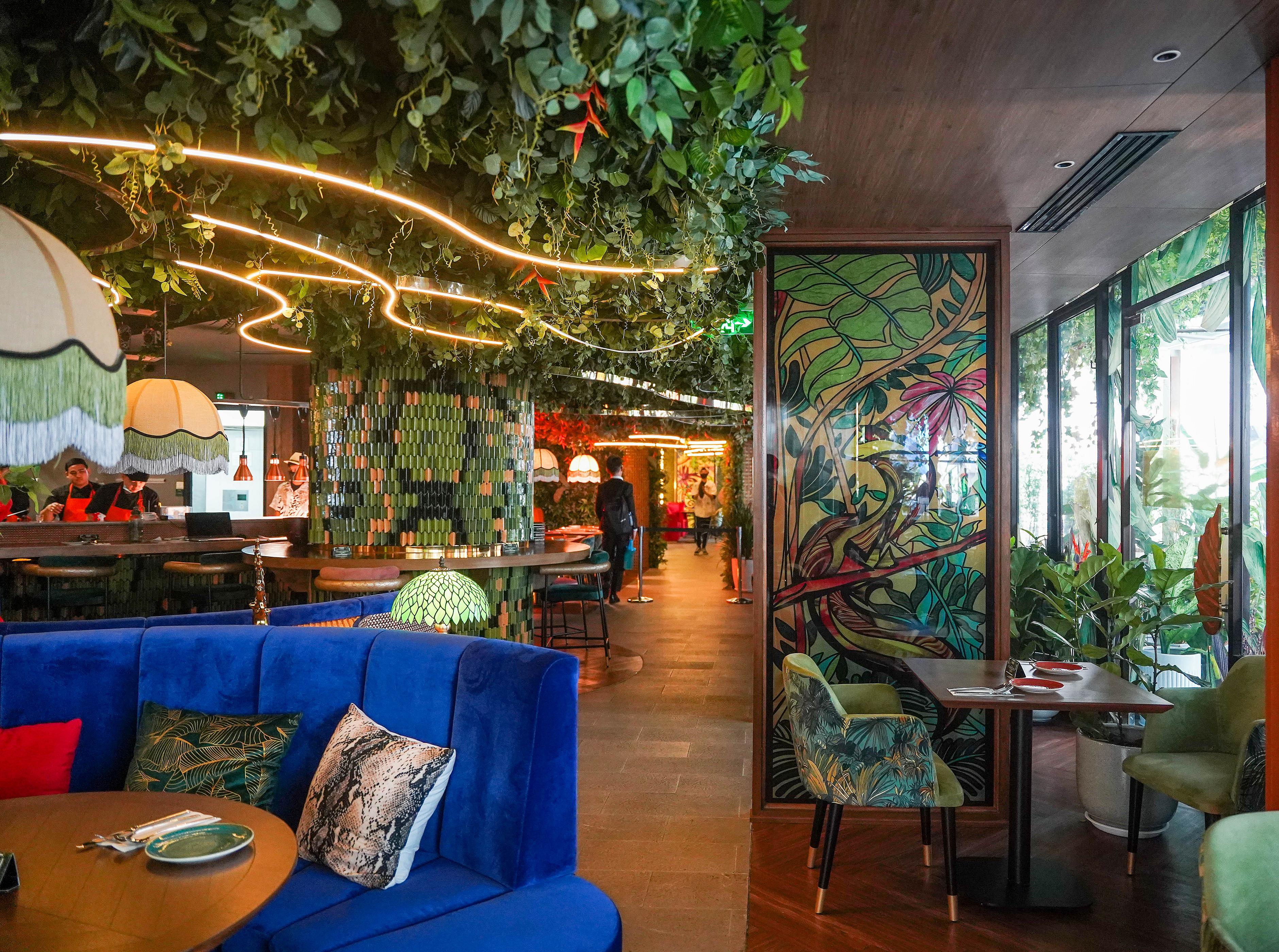 Ferria KL
199, Jalan Bukit Bintang, Bukit Bintang, 55100 Kuala Lumpur. 
Daily, 12pm-12am. Tel: 010-303-1122