Evoke Gastrobar: Taman Tunku's leafy European-inspired eatery entices with alfresco dining & drinking
May 22, 2022
---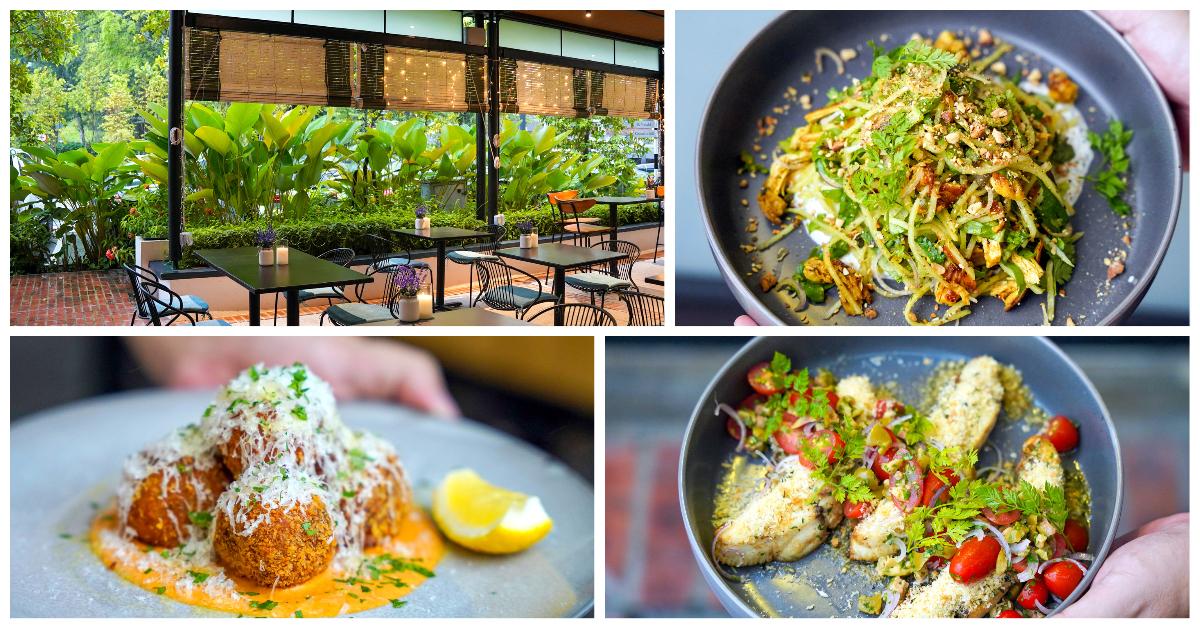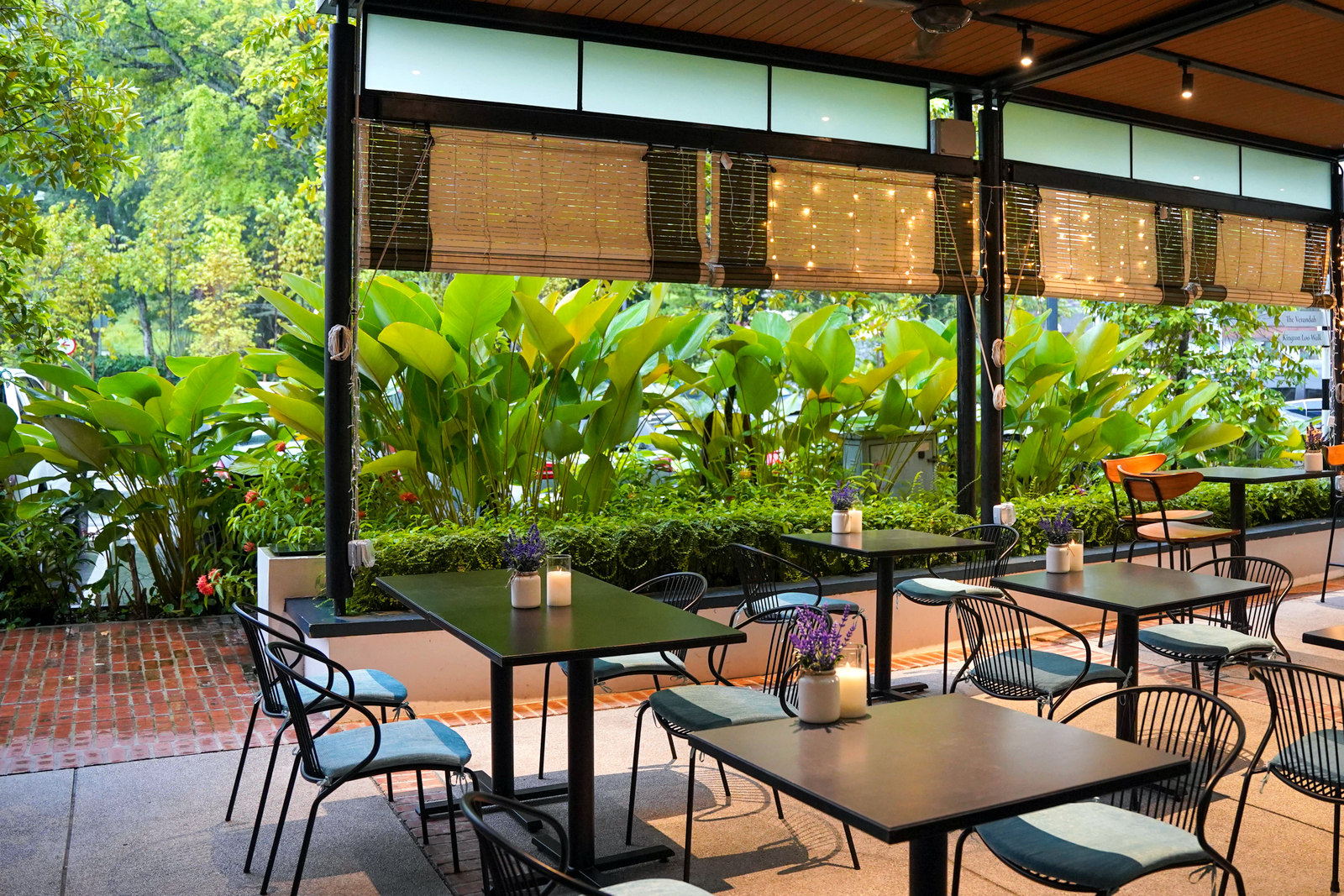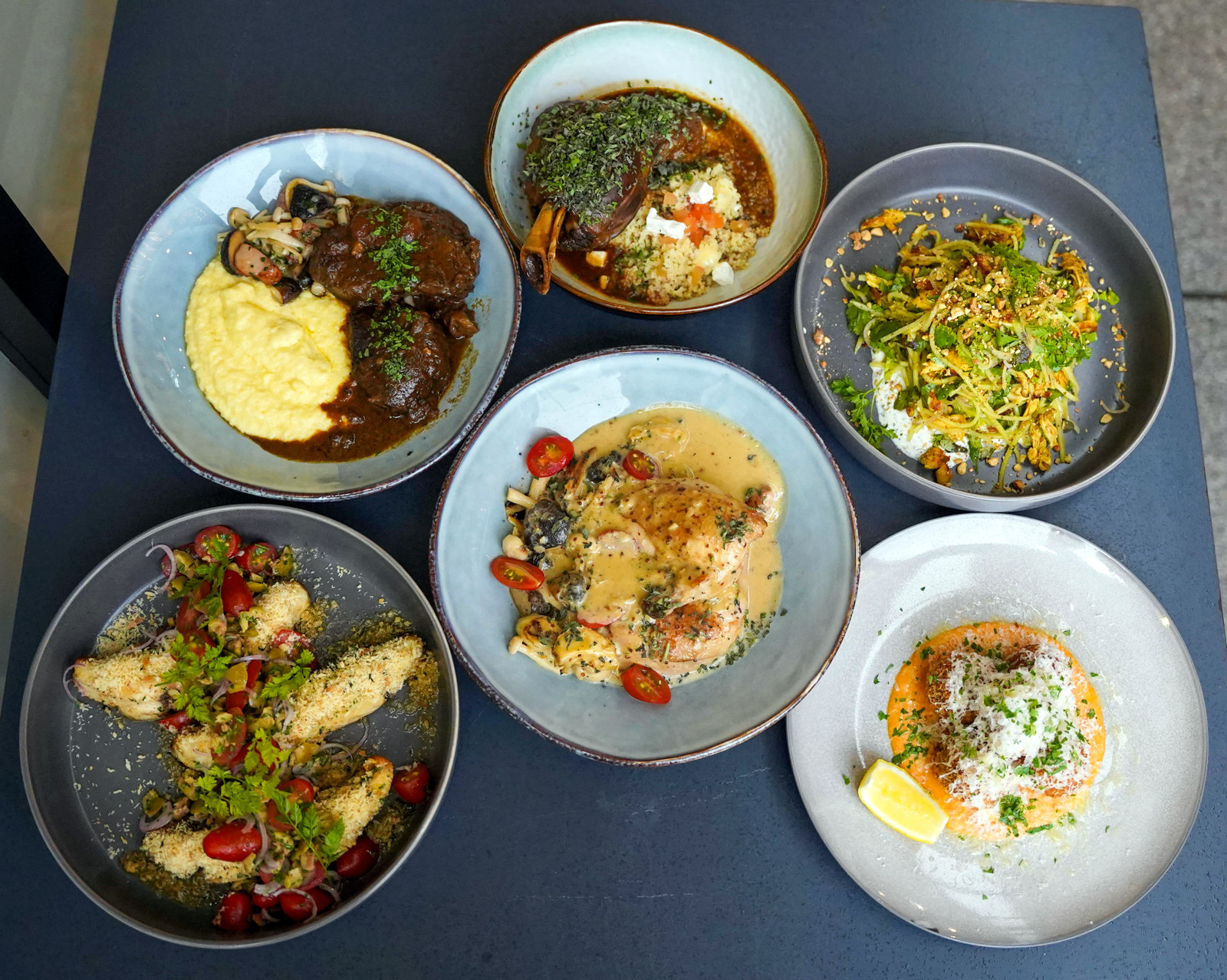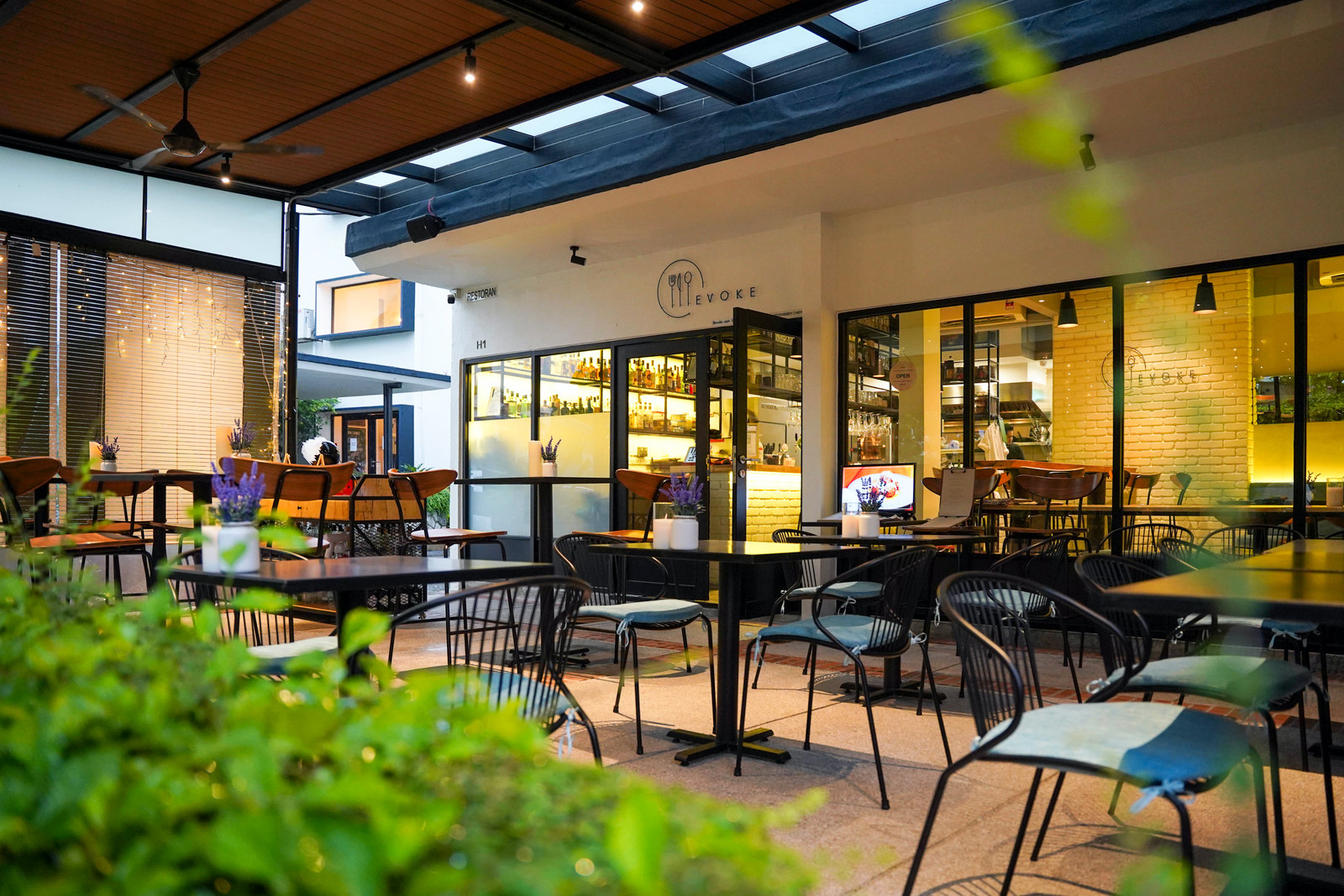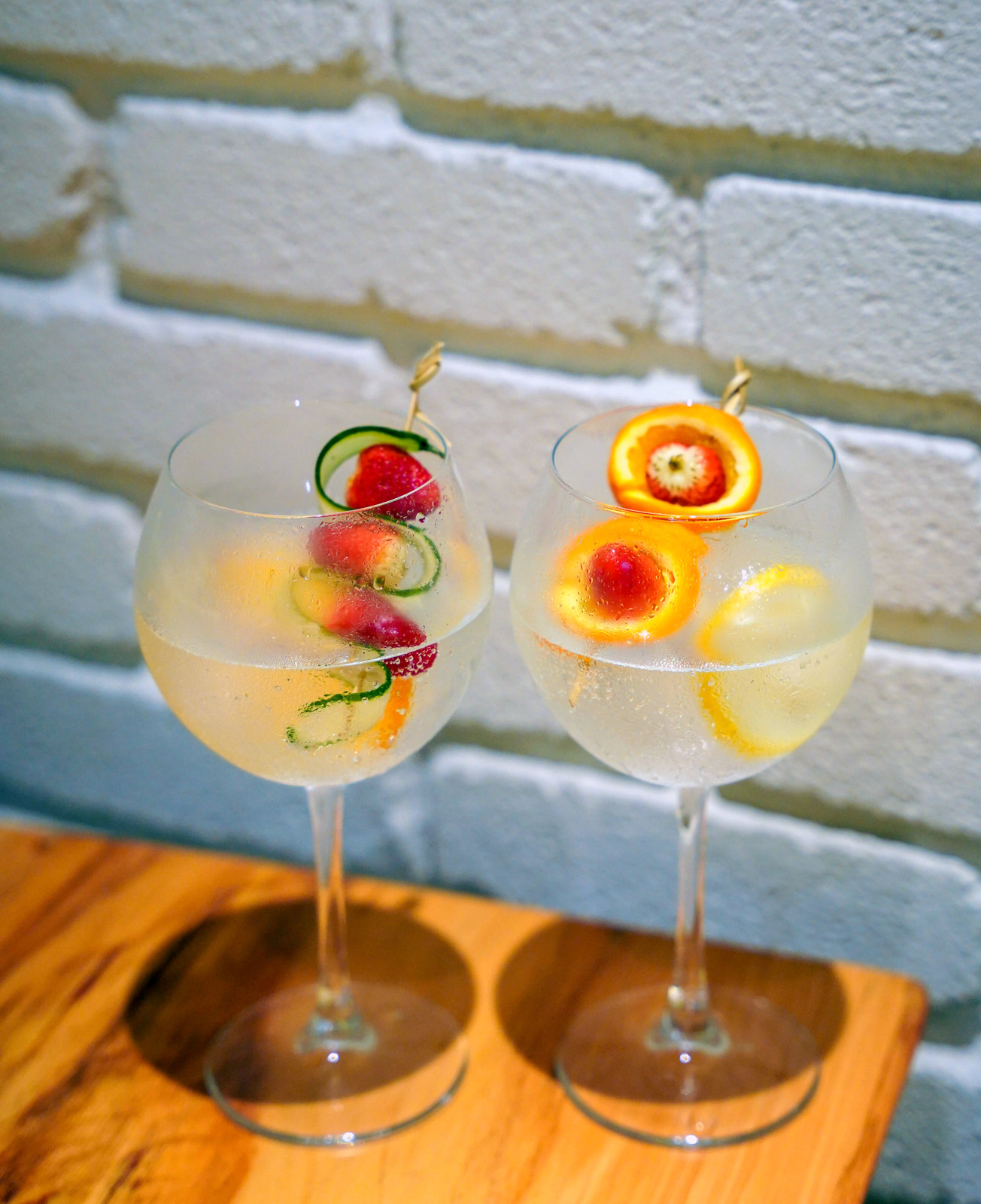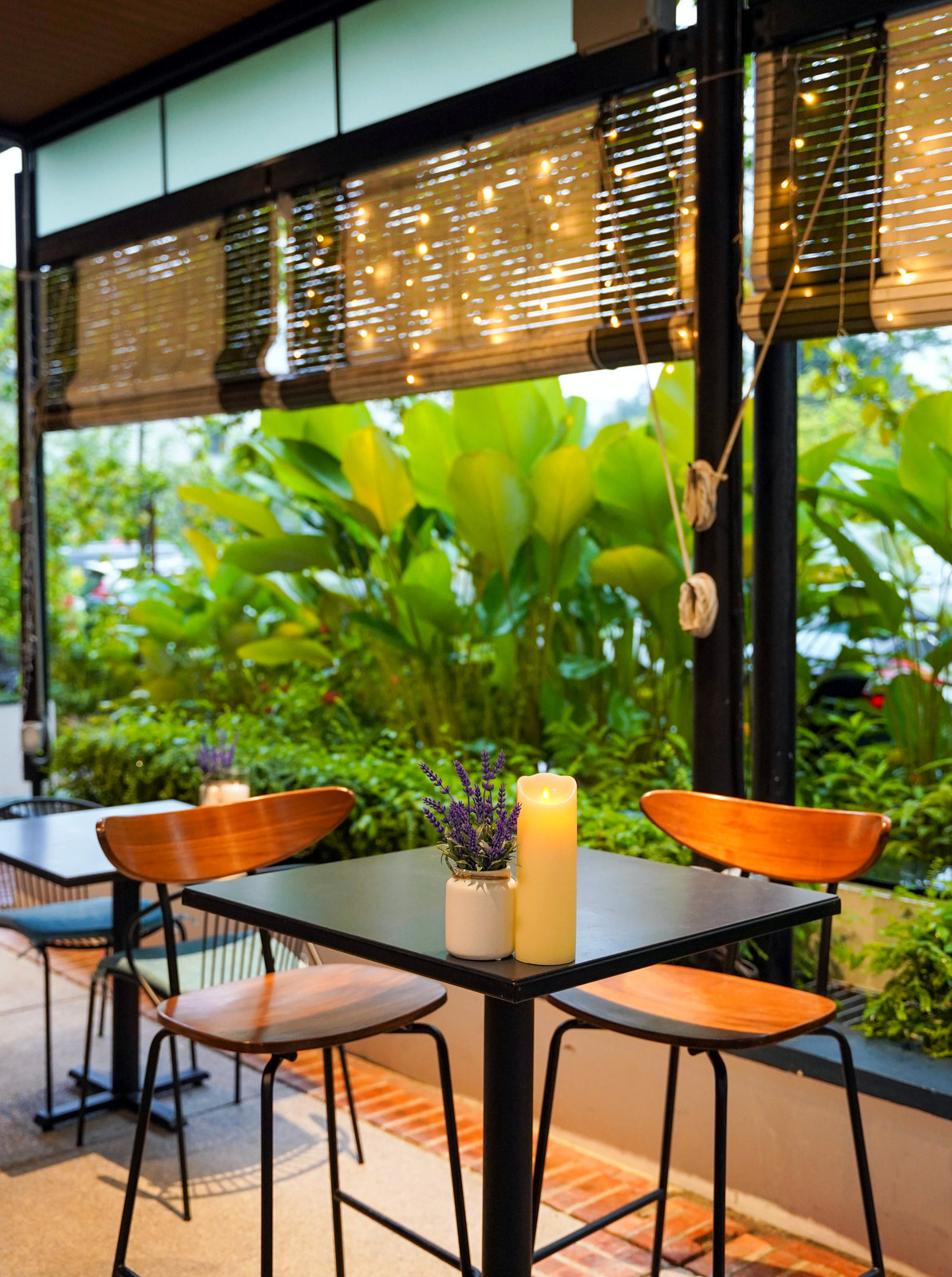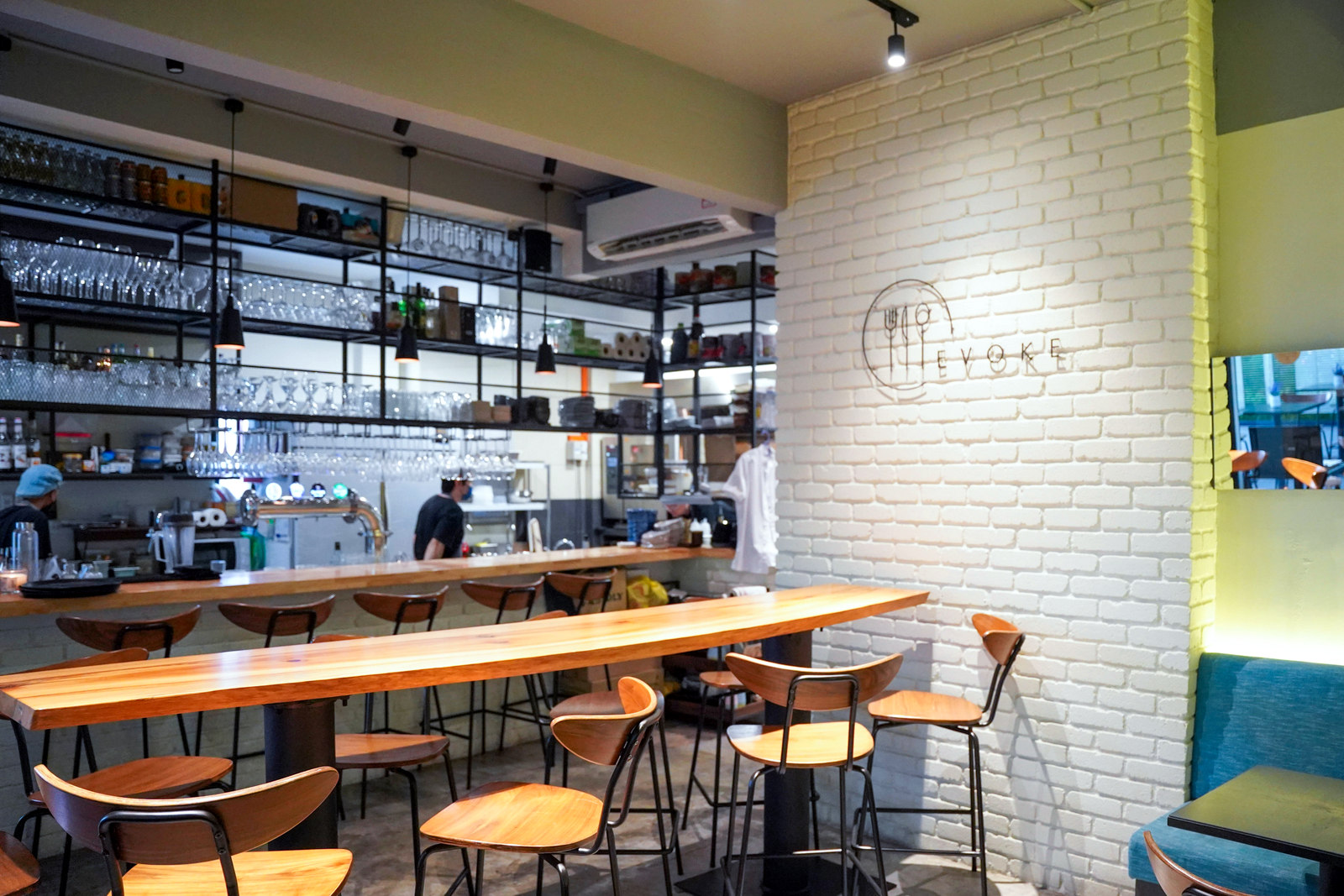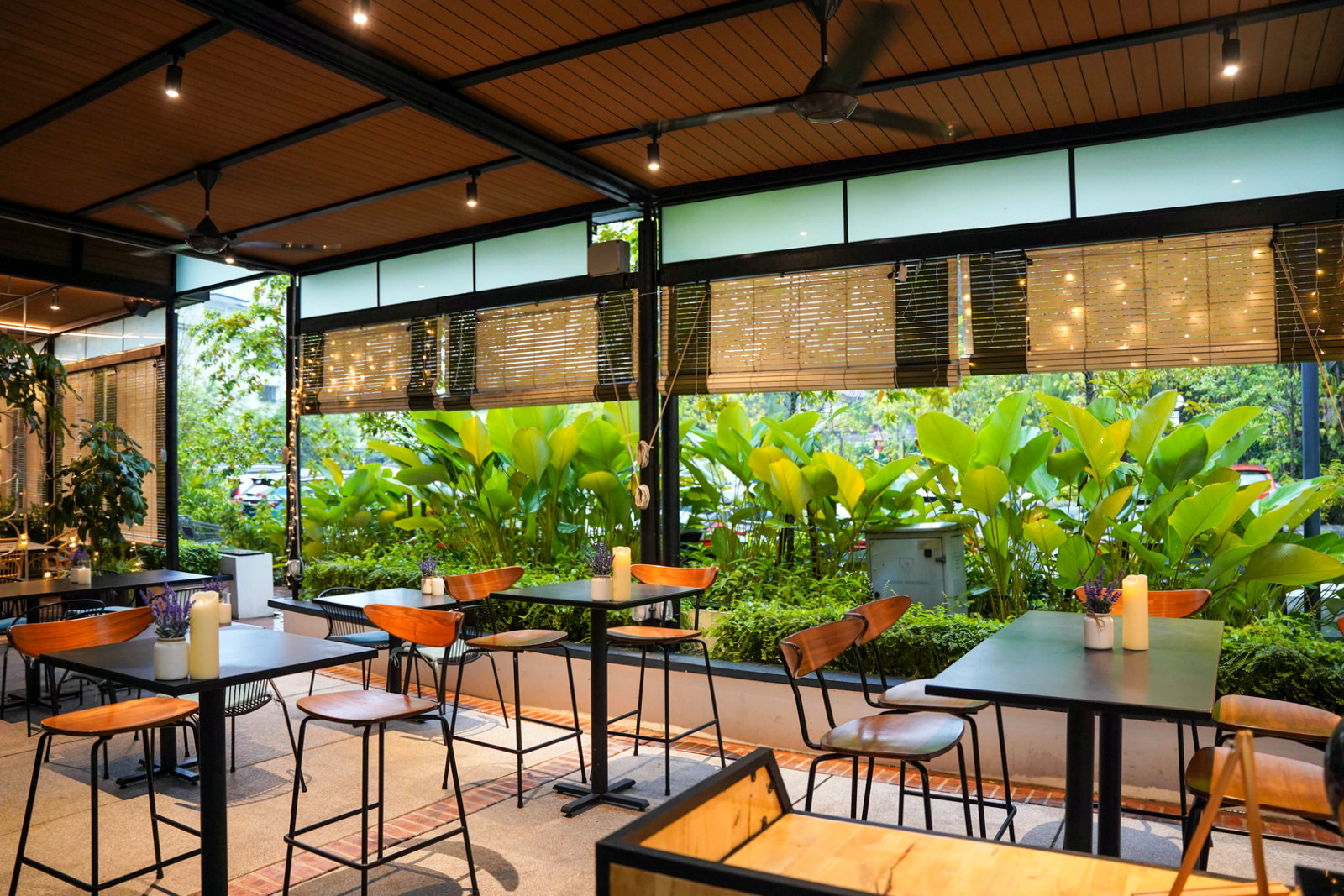 It's 5:30 PM on a Wednesday at Evoke Gastrobar, minutes after a thunderstorm has cleared. This lush alfresco space is springing to life for dinner, with tables set beside the leafy pathways of The Stories of Taman Tunku. Evoke's founders, Celina Wu and chef Ryan Teh, are ready to recommend their favourite specialities to the evening's earliest customers.
Evoke recently marked its first birthday - a milestone for this modest-sized restaurant that punches above its weight, channelling modern inspirations from Western Europe, spanning Spanish-style tapas of fried baby cuttlefish and Manzanilla olives to Italian pastas, French duck leg confit and more, paired with a parade of gins, wines, whiskeys and cocktails.
We returned recently to experience Evoke's latest menu, a marvellous way to unwind after a long day, reassuringly safe in the hands of a head chef with over a decade of experience in classic and contemporary European cuisine at some of KL and Singapore's top restaurants.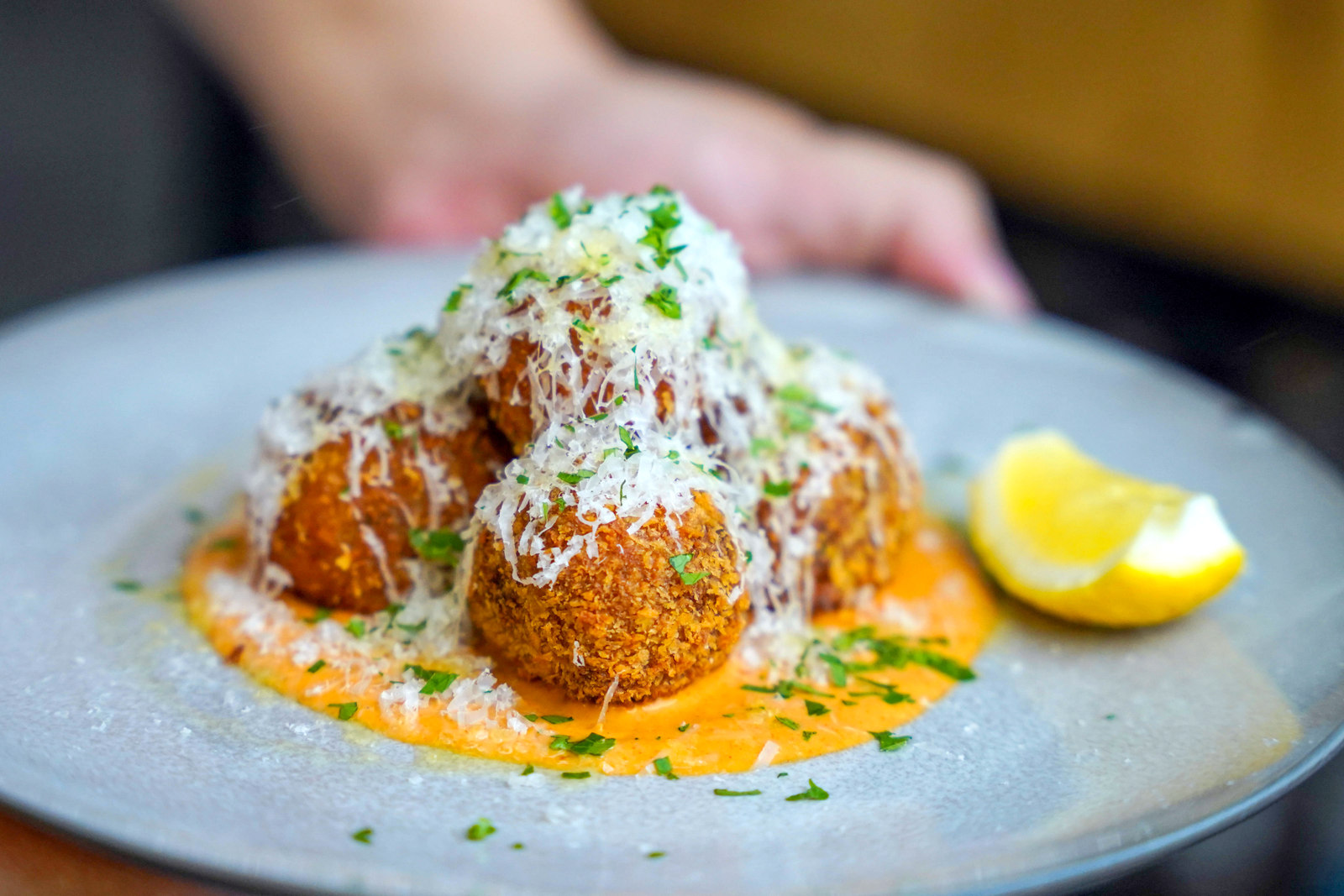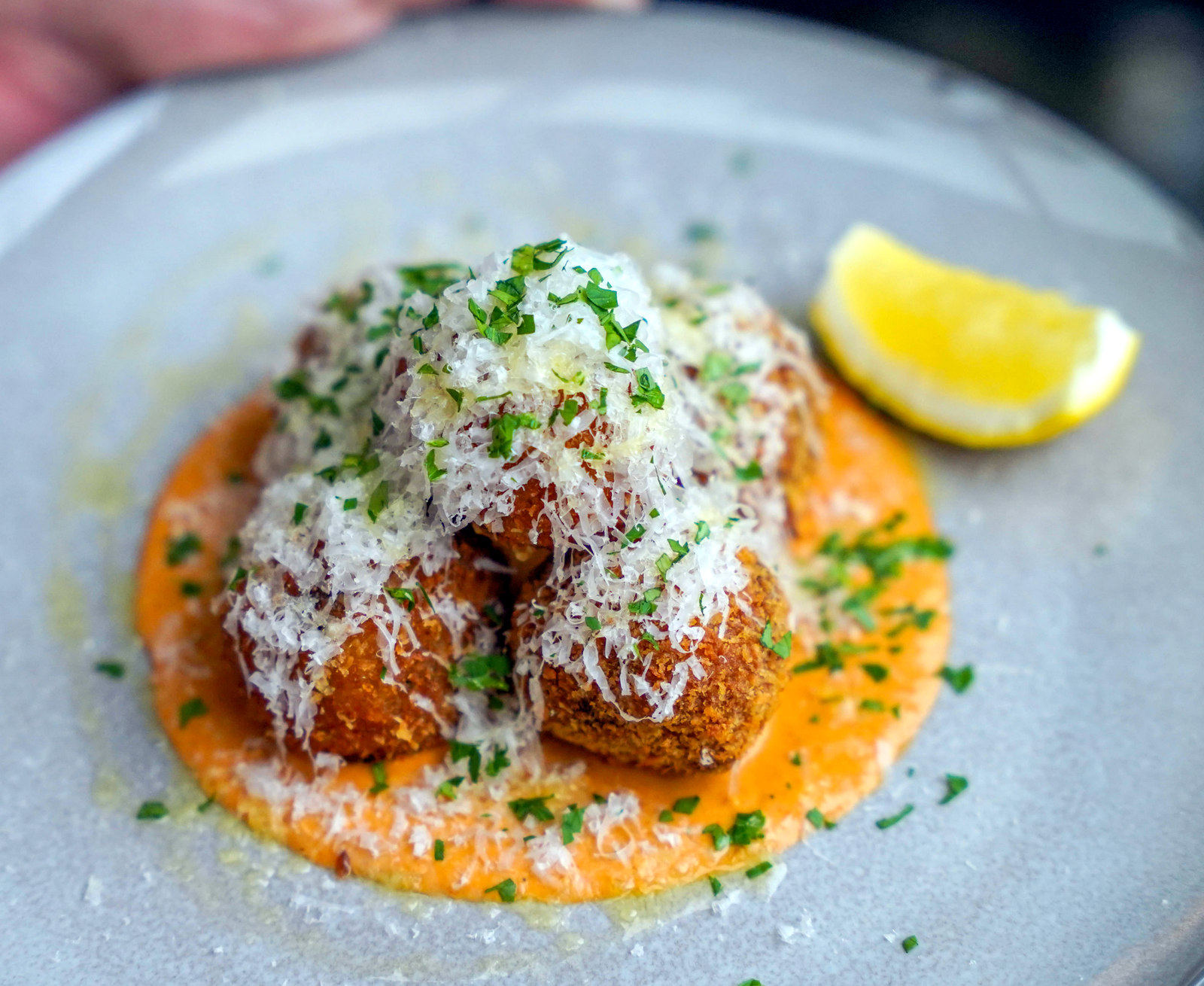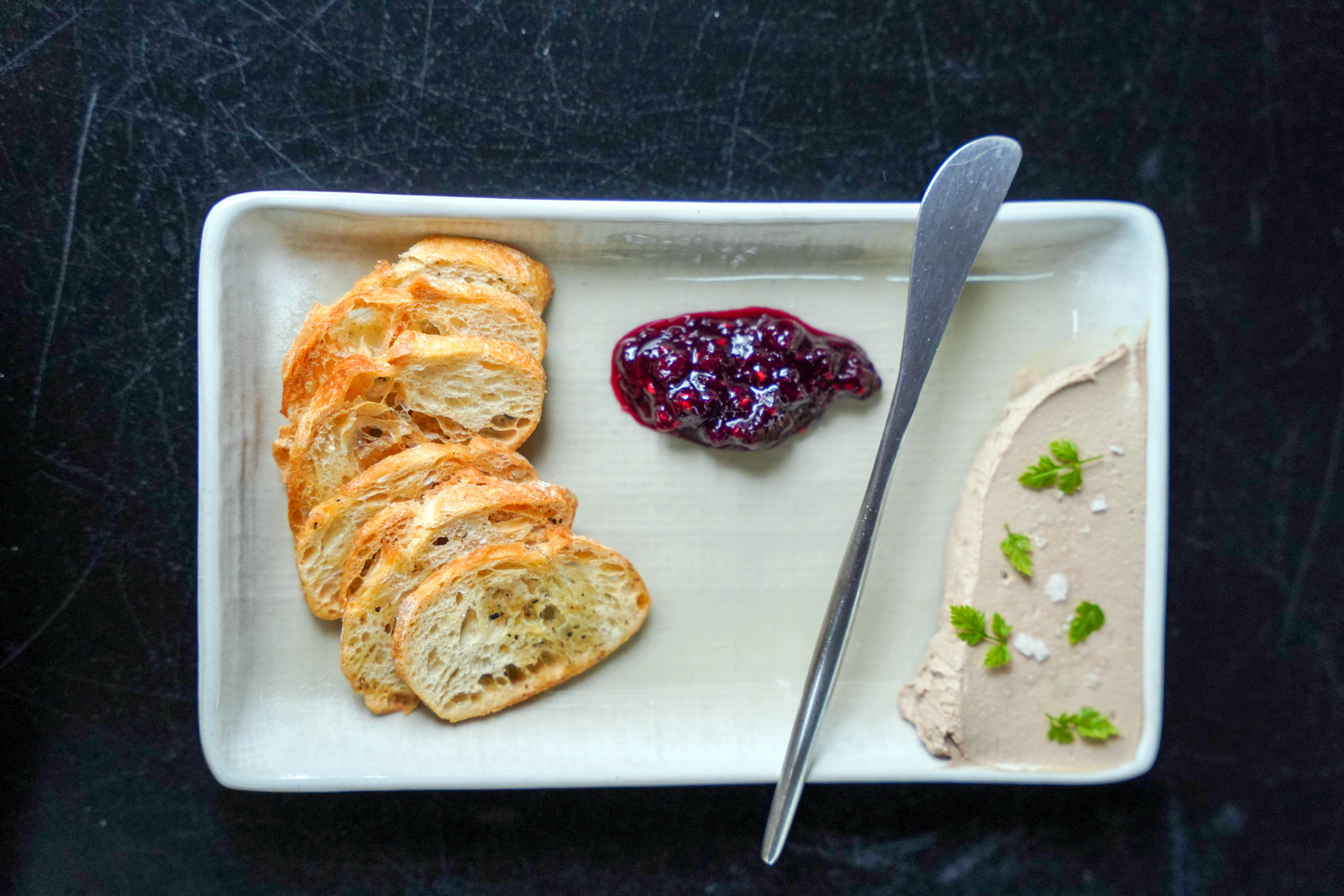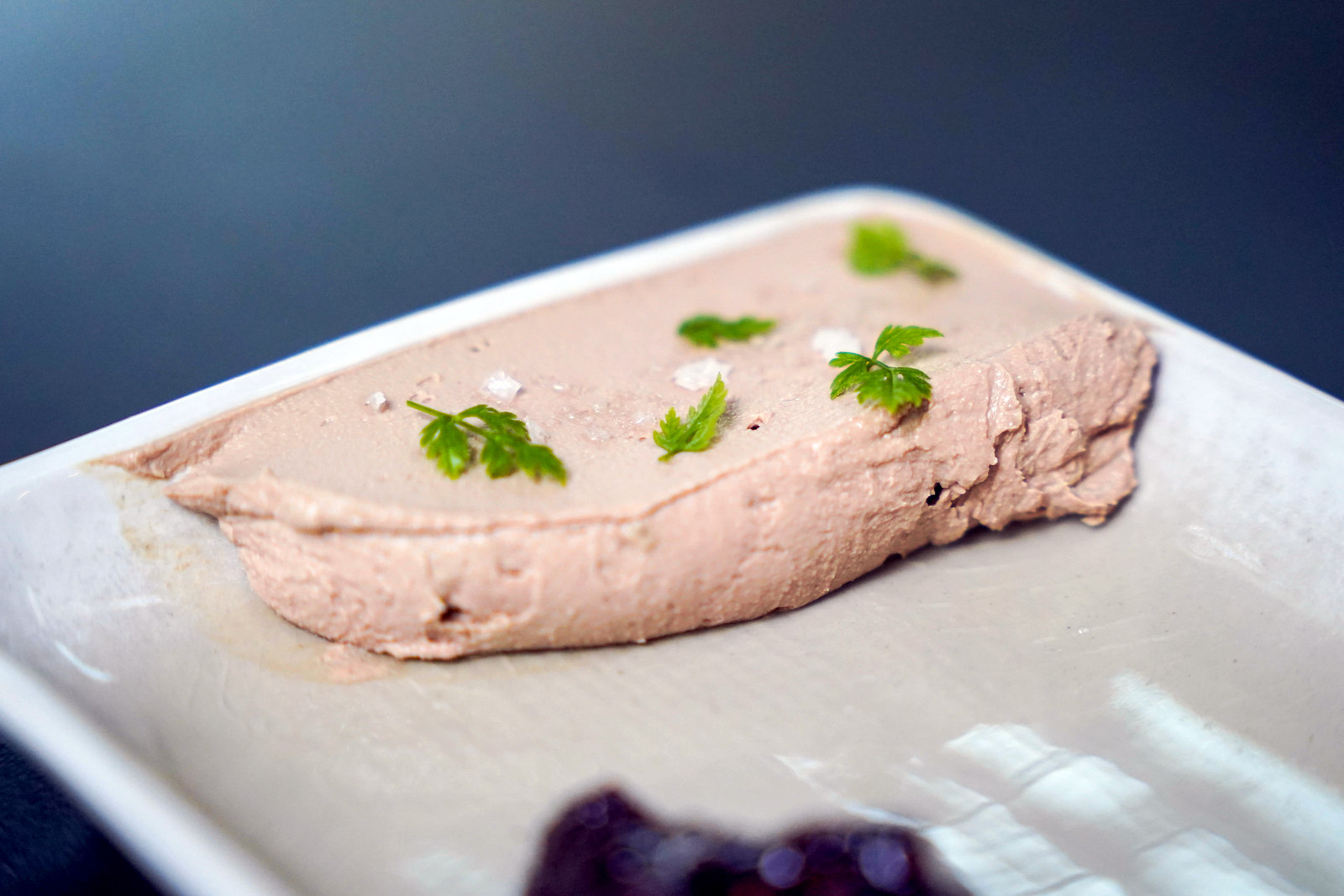 The kitchen puts its own confidently playful spin on familiar recipes, turning them into original Evoke creations.
The kitchen brings together Sicilian rice balls with Provencal vegetable stew and Catalonian tomato sauce in the Ratatouille Arancini, a vegetarian starter that's utterly addictive - appealingly golden-crumbed, these arancini conceal a rich, lively medley of charred eggplant, roasted zucchini and bell peppers, aromatically sweetened with paprika over a creamy-tangy chilli cashew romesco (RM28). Certainly a snack to inspire repeat visits.
Evoke's Chicken Liver Pate (RM18; served with bread crisps and mixed berry jam) is also irresistible, its smooth, softly spreadable texture enhanced by its clean, concentrated taste - the secret is a milk brine that erases excess gaminess and endows a more luscious texture.
Other appetisers to munch on include seafood galore - crispy school prawns with citrus chilli sauce; Venus clams with white wine, cherry tomatoes and crushed olives; and Evoke's take on Spanish chipirones fritos and gambas al ajillo.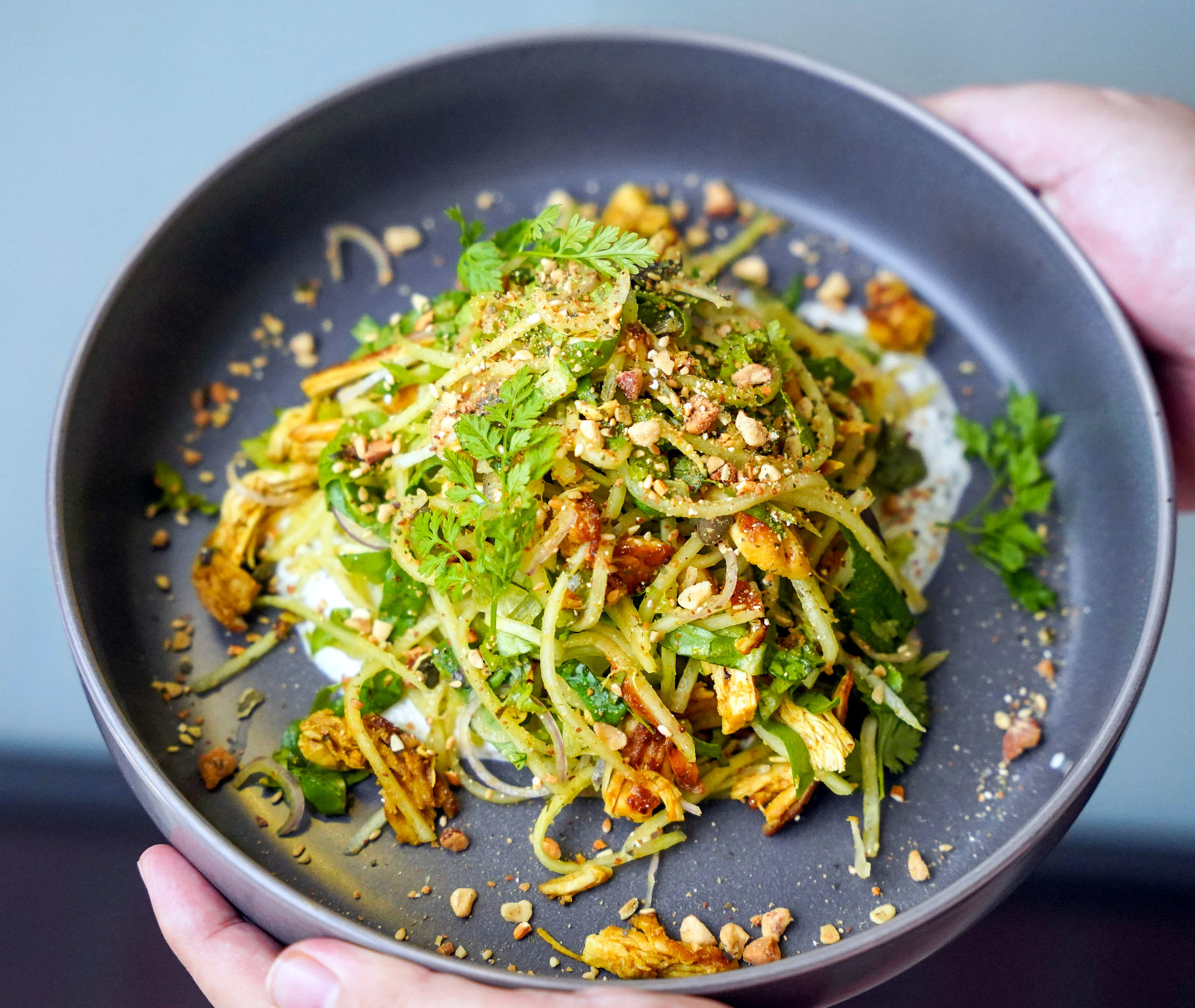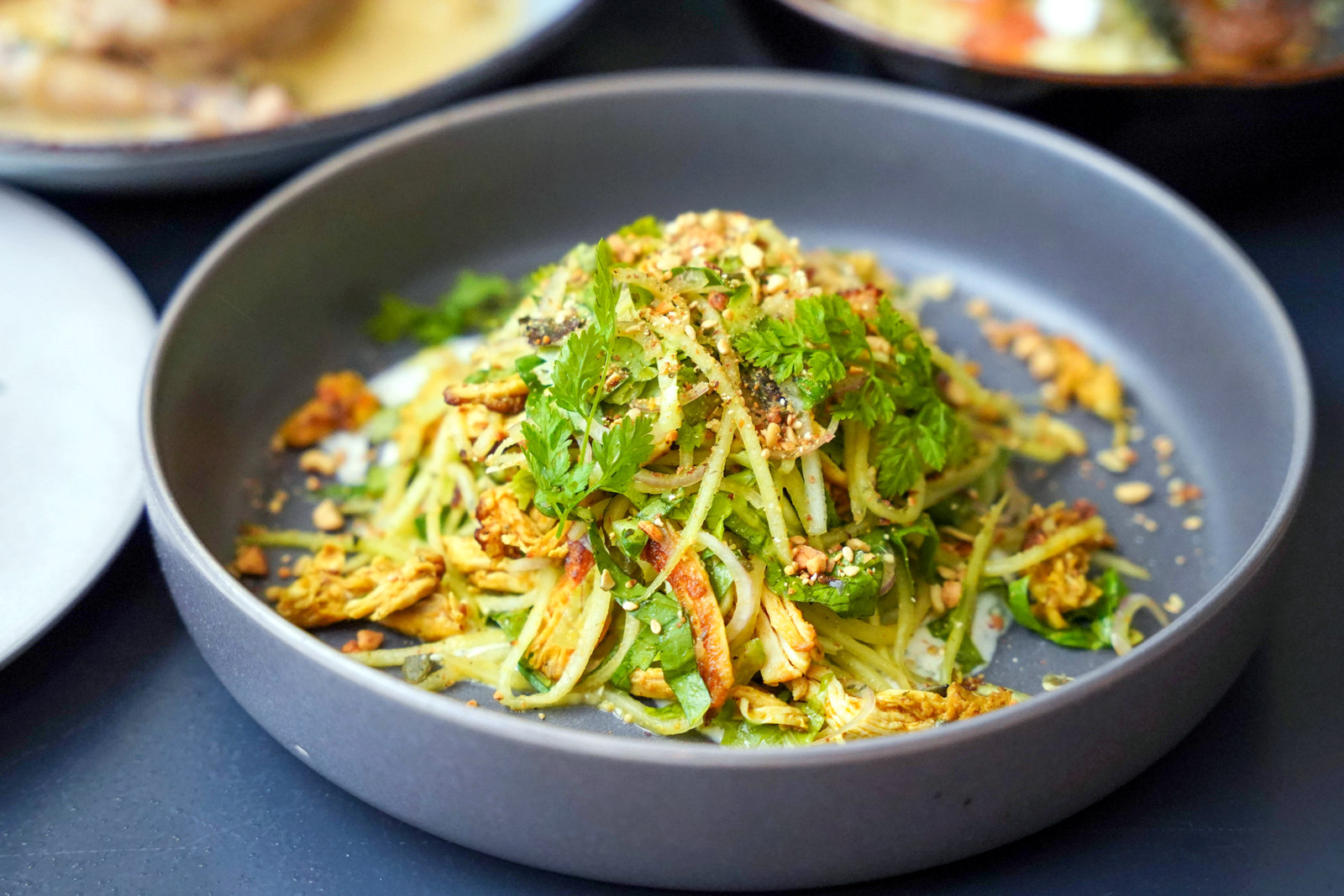 Salads as vibrant as Evoke's Chicken Cucumber Salad (RM28) deserve to be celebrated - a wholesome wonder that bursts through like a bountiful harvest, herbaceously full-bodied with shredded spice-rubbed chicken, cucumber, sesame seeds, coriander, mint and hung yogurt, as bright and buoyant as a Mediterranean summer. One of our most memorable salads of 2022, a mood-boosting meal even on its own.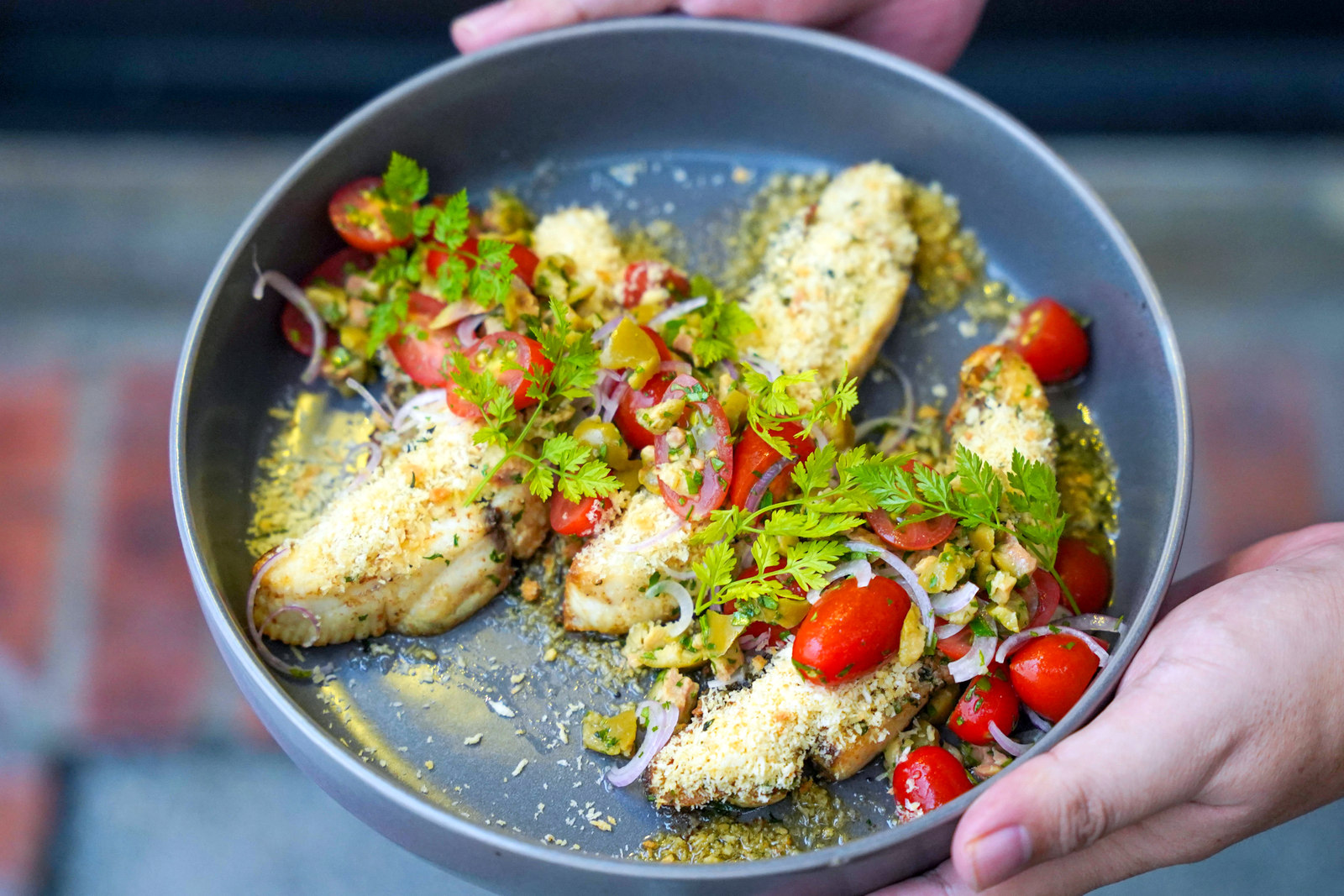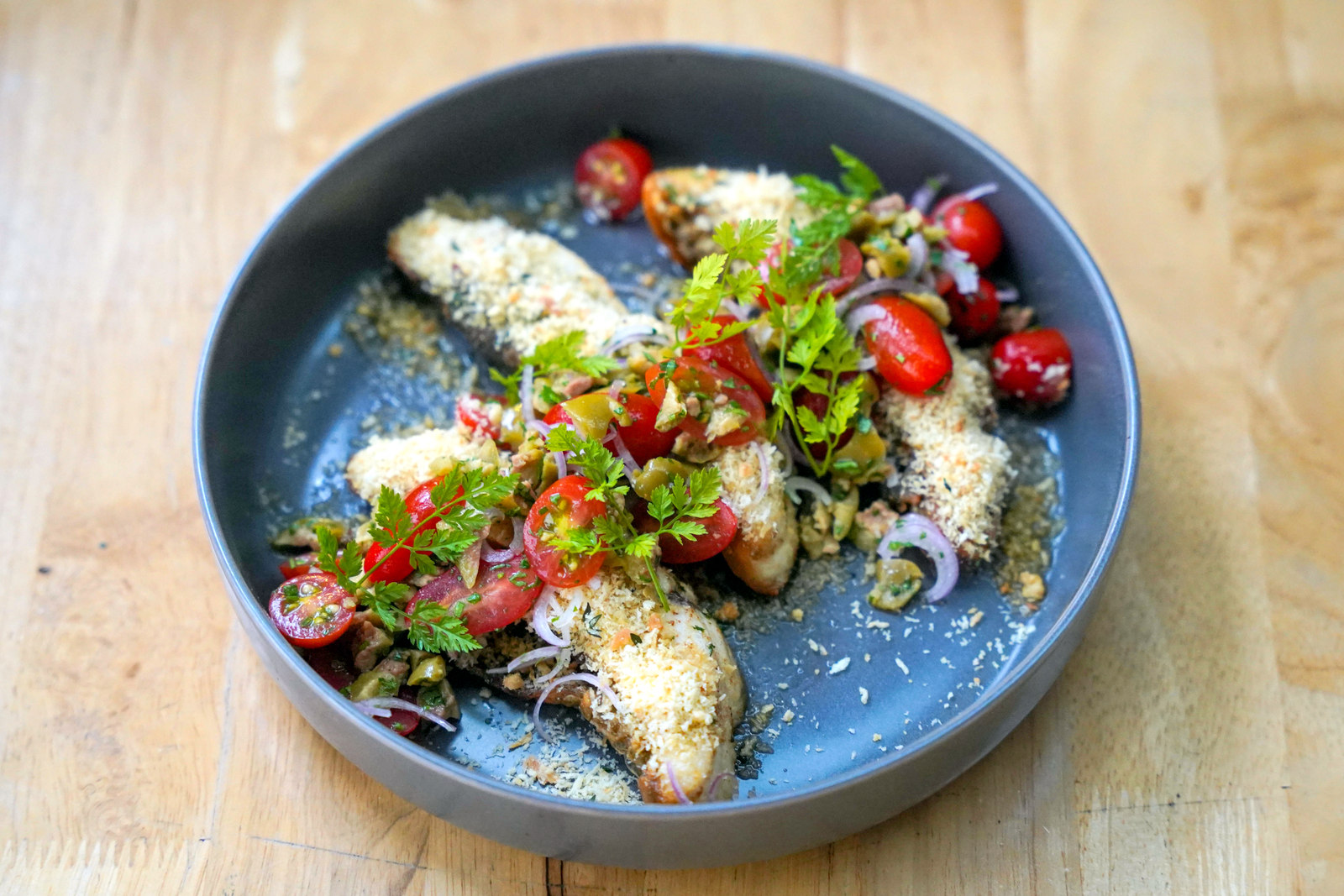 Fish, fowl and red meat form the foundation for Evoke's main courses.
The Pan-Seared Barramundi (RM50) does justice to this locally sourced fish, plump and moist, cooked brasserie-style with beurre noisette for a buttery Parisian flourish, sprinkled with breadcrumbs, cherry tomatoes, garlic, thyme and olive oil for an elegant ensemble that's a visual beauty of a recipe, more than meriting a page in a Julia Child cookbook.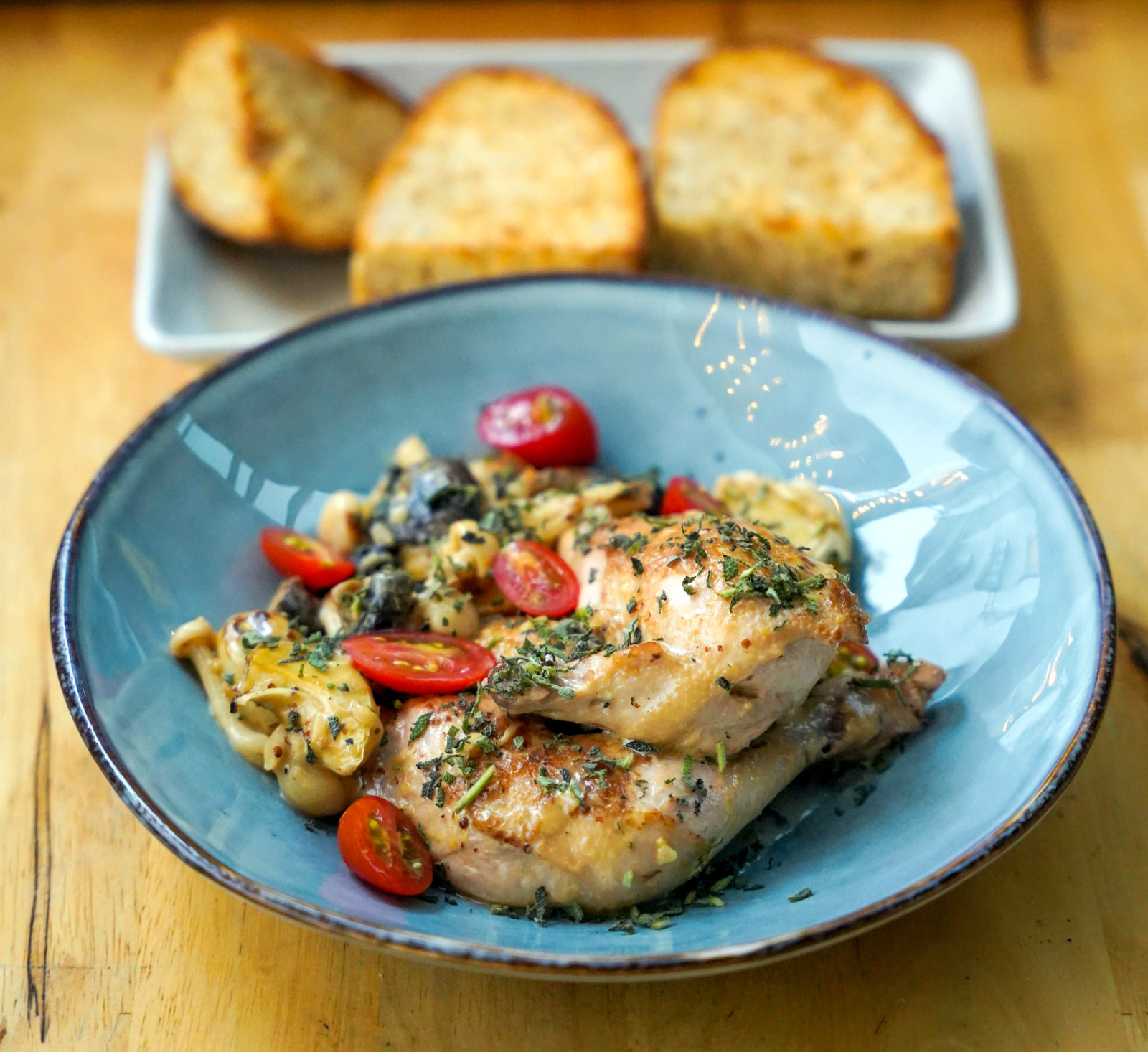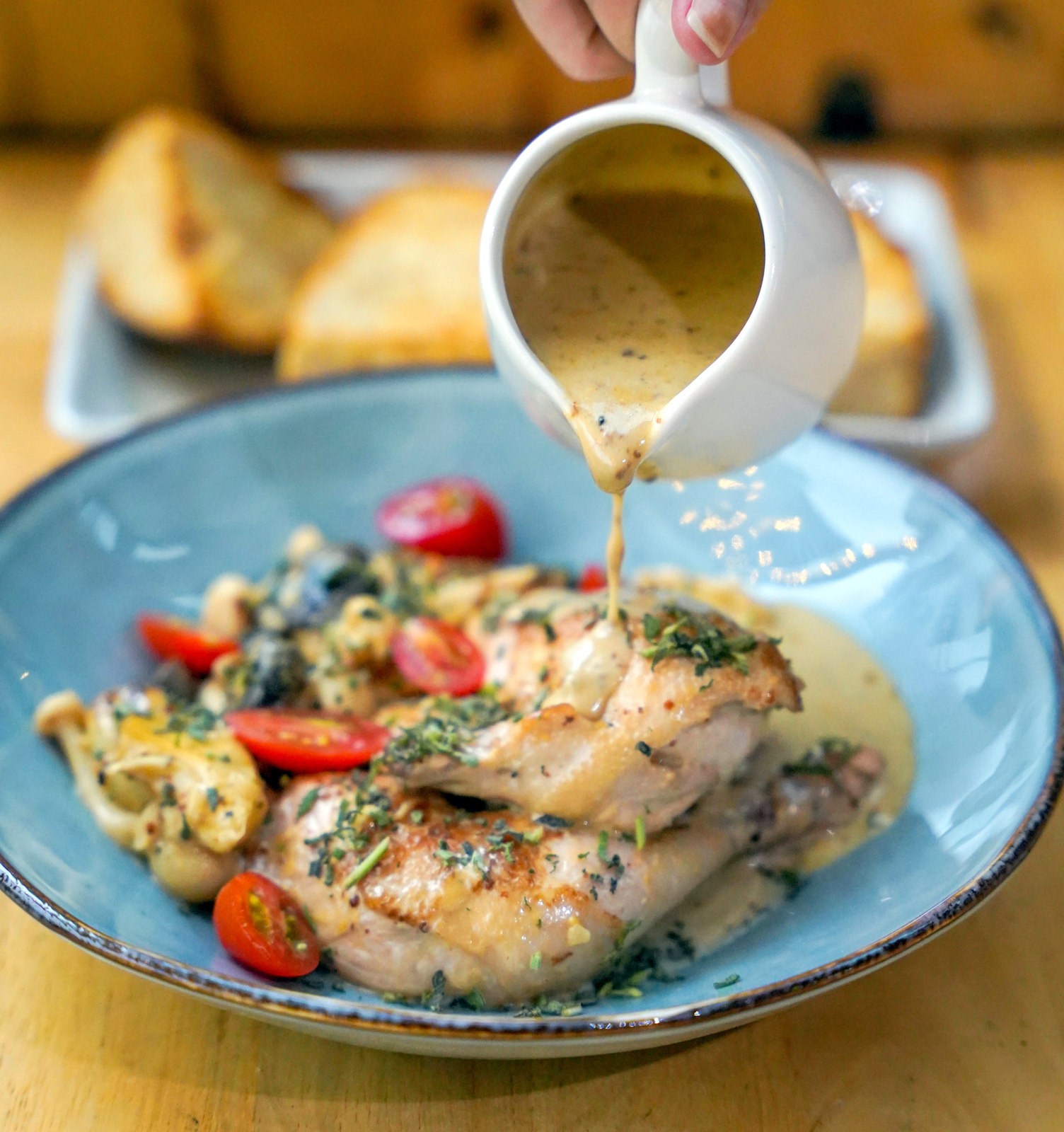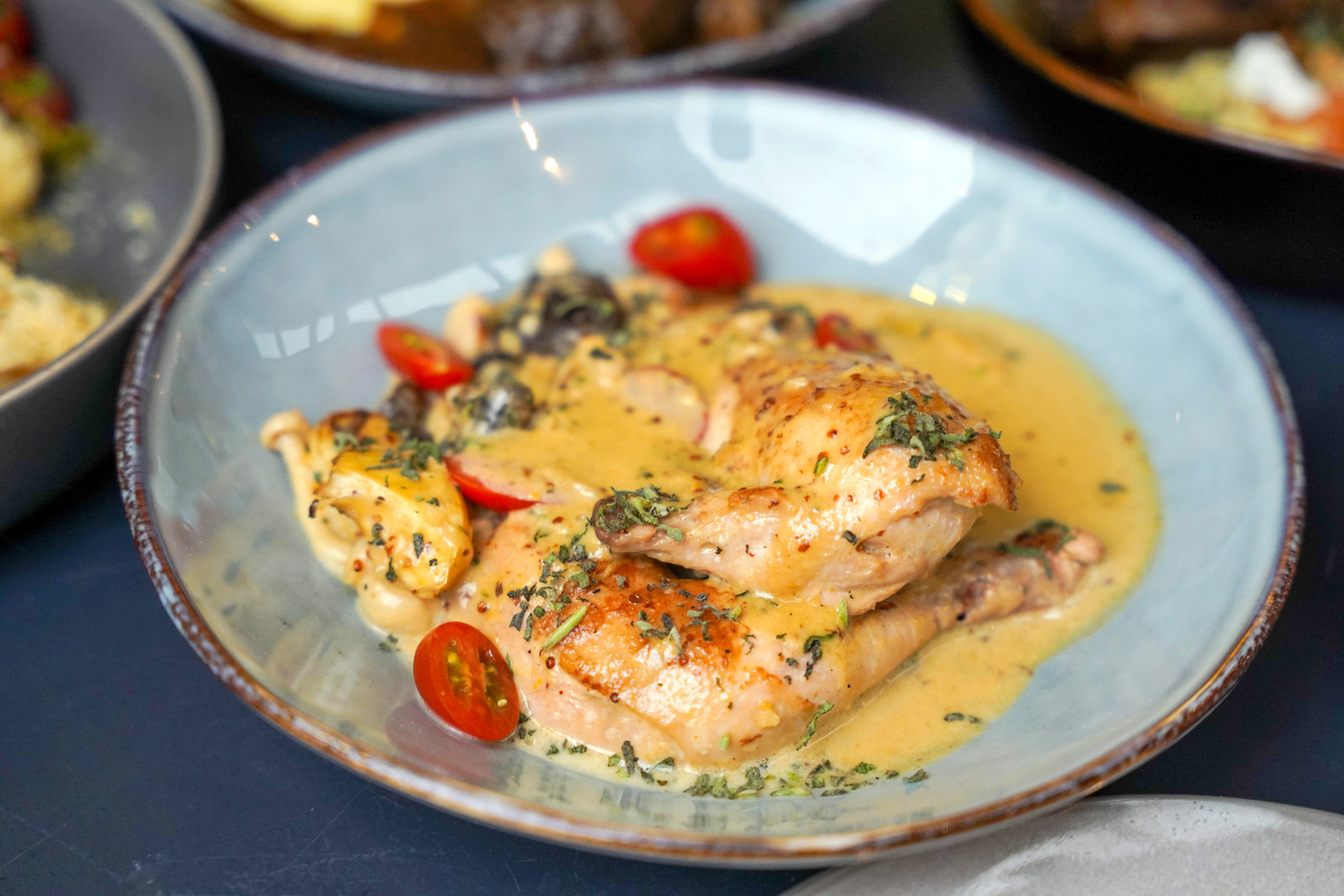 The Braised Half Spring Chicken (RM50) is poultry pleasure at its most soulful, showered with a delectable Dijon mustard sauce that makes the succulent meat even more sumptuous, soaked up with sliced sourdough, complete with whole garlic cloves and mixed mushrooms for aromatic earthiness. Lip-smacking enough to evoke (no pun intended!) a top-flight bistro's special of the day, true to chef Ryan's chiefly French culinary chops.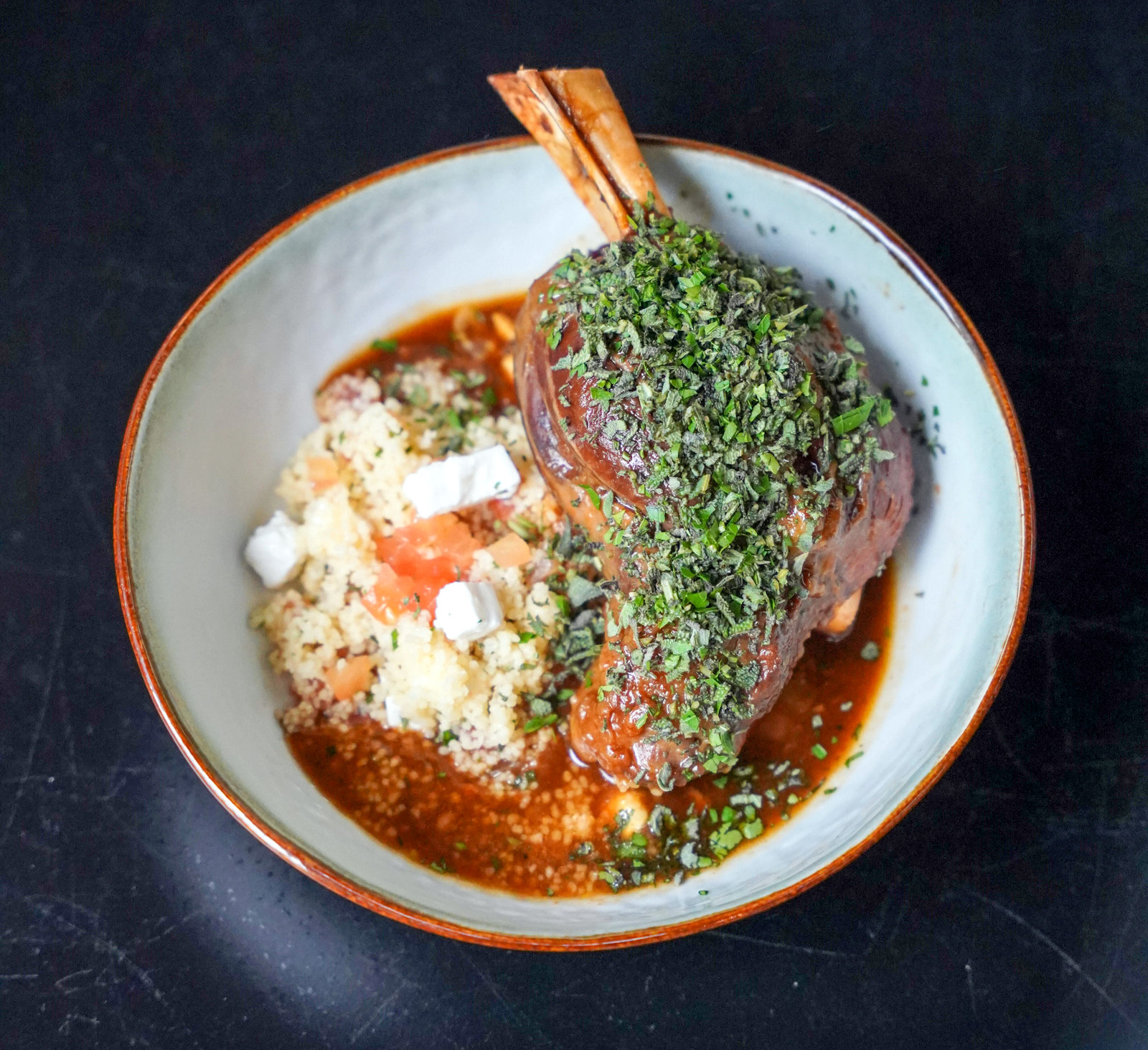 Braised lamb shank might seem like a cliche, but Evoke's rendition is remarkable, combining cues from Athens and Algiers to complement meat that's monumental, triumphantly tender, coated in chopped parsley and sage, perched over meltingly marinated feta cheese, couscous and tomato concasse - comfort food for carnivores to satisfyingly sink their teeth into (RM88).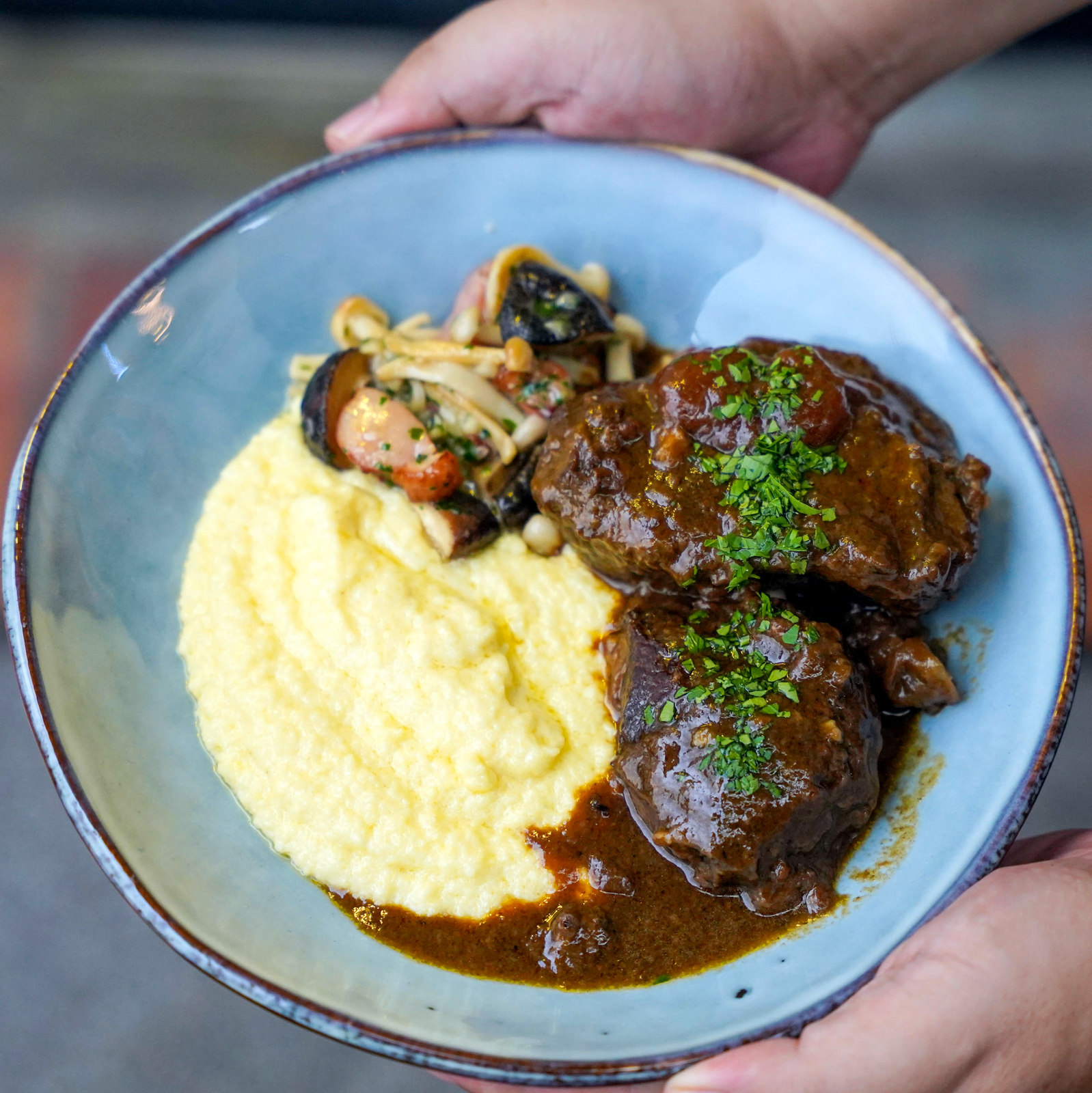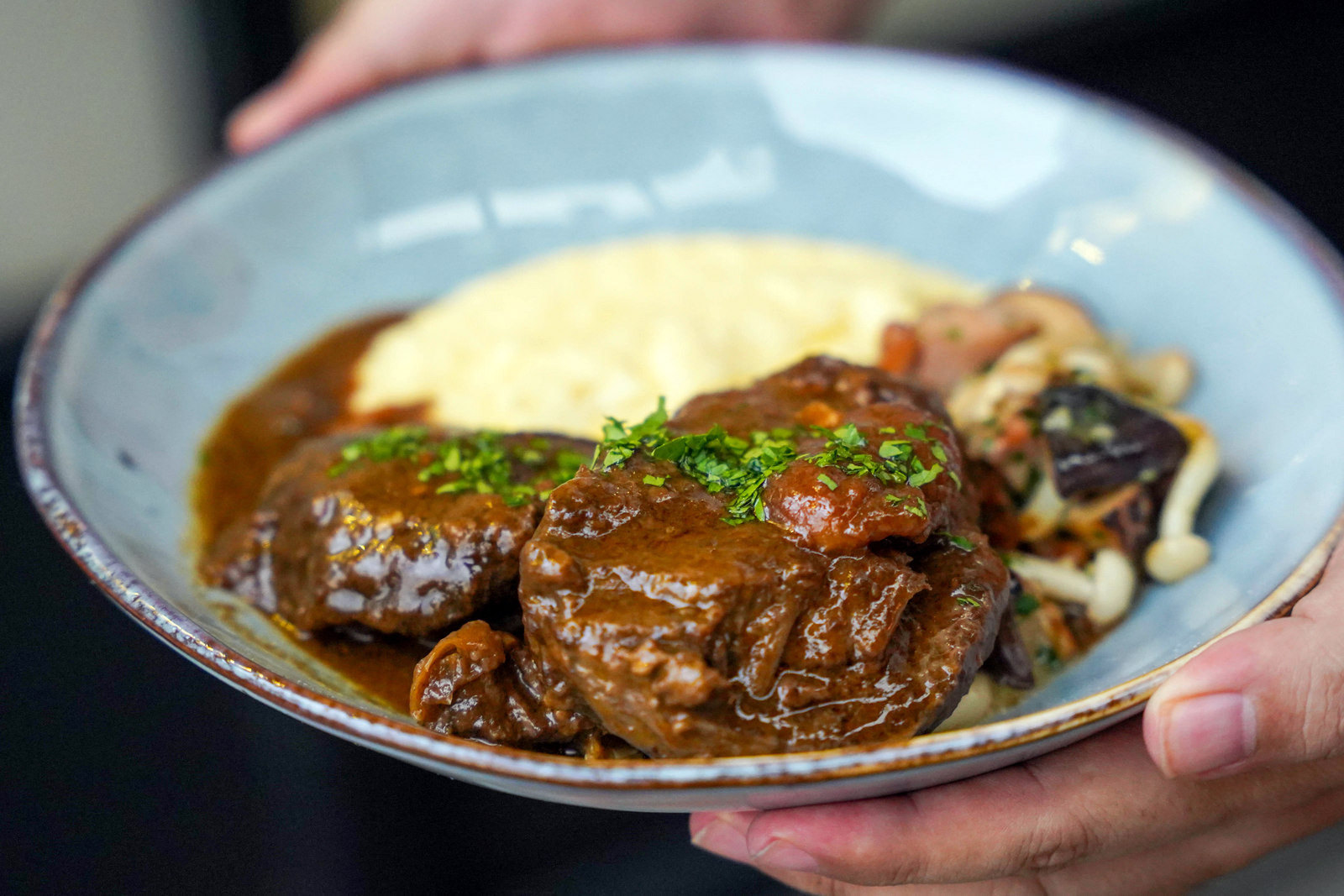 Beef bourguignon (RM108) is also an Evoke highlight - this pork-free version swaps out bacon lardons for smoked duck breast while retaining the slow-simmered, sweet-savoury voluptuousness of this mother of meaty stews, cooked per tradition with bay leaves, thyme and tomatoes but distinctively rounded out with shiitake mushrooms plus polenta instead of mashed potatoes. With respectable French restaurants now increasingly scarce in KL, Evoke's bourguignon meets the mark in fulfilling our cravings.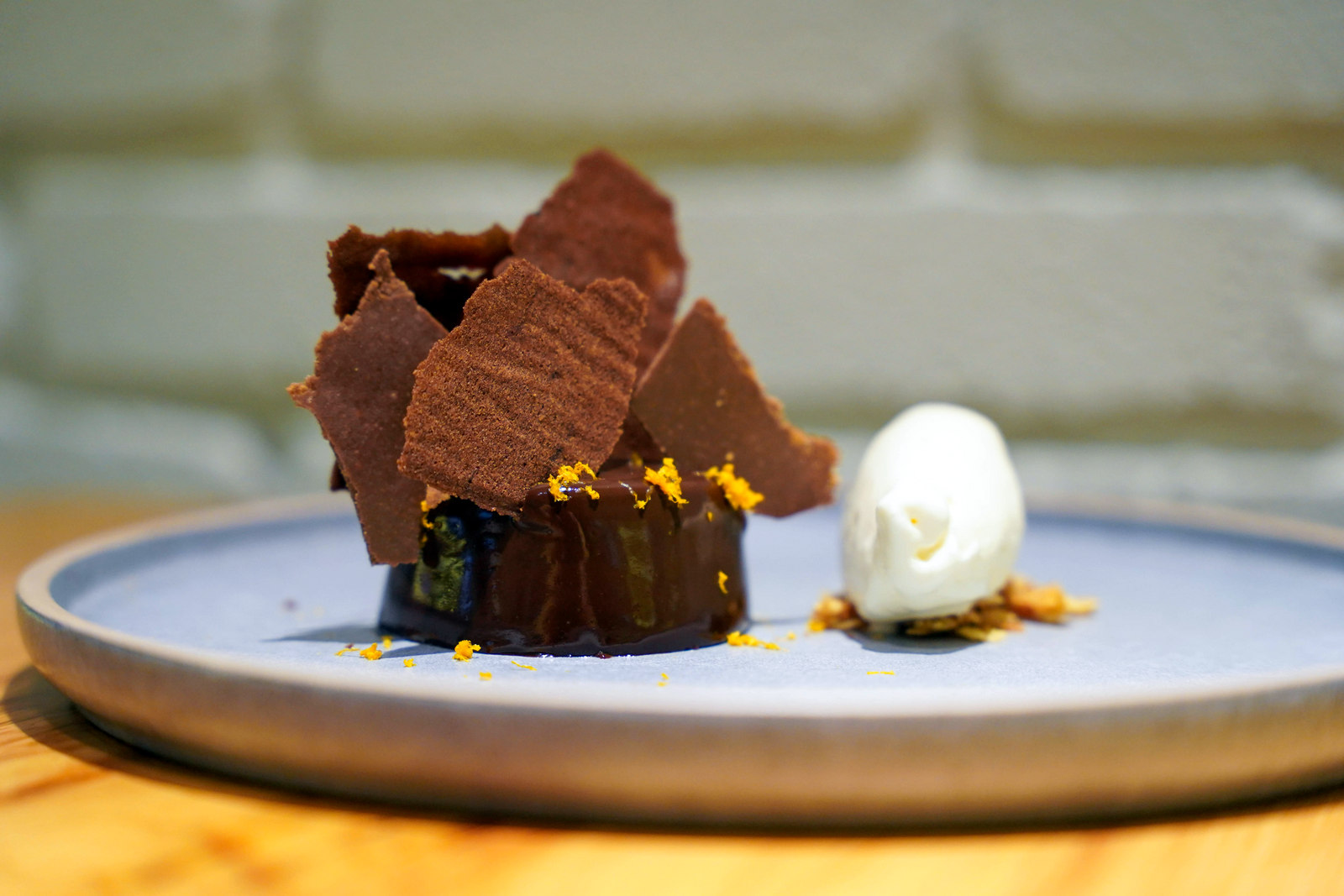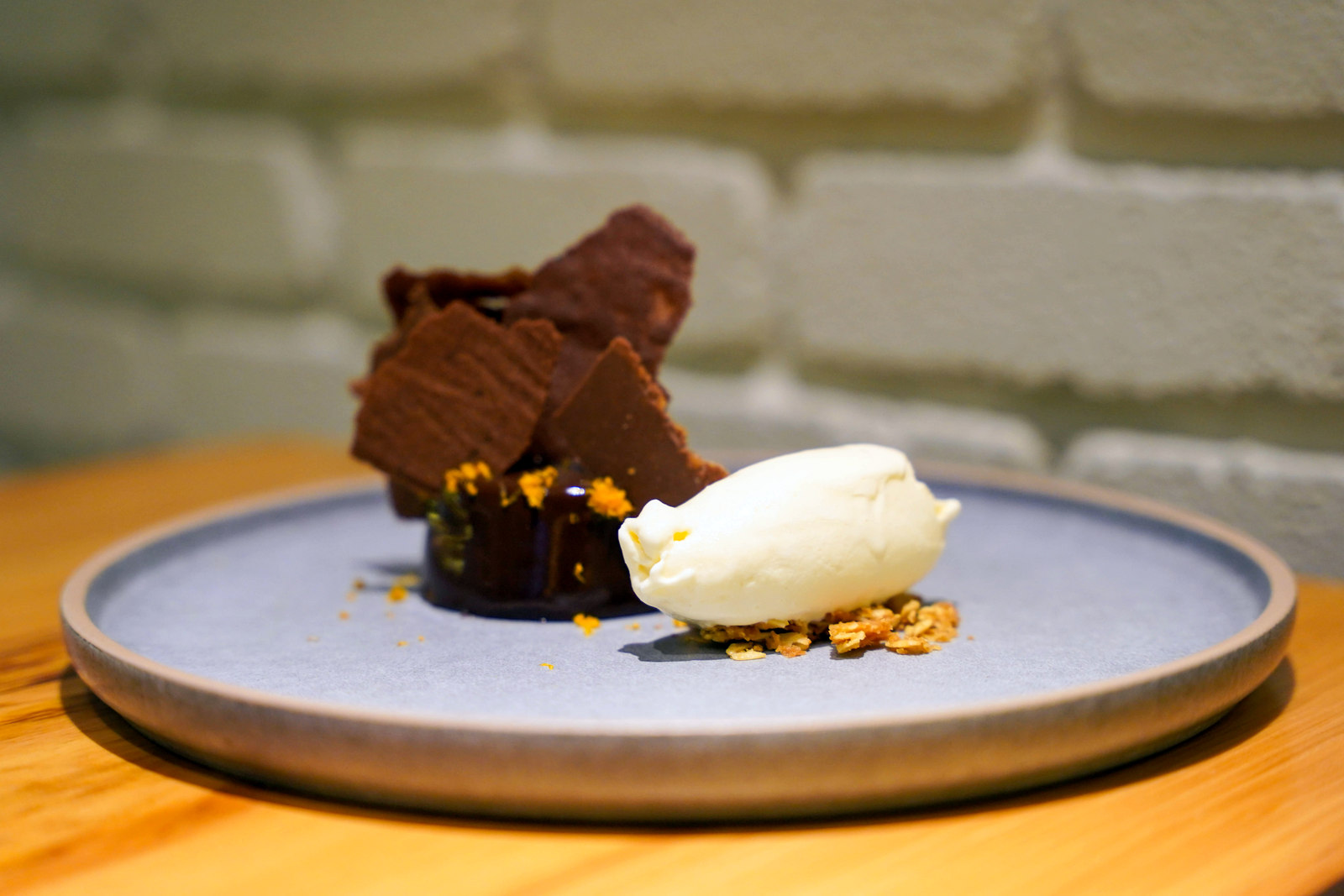 Evoke's dessert list is compact but hits suitably sweet notes with a Basque burnt cheesecake with Chantilly cream and lemon pound cake with miso butterscotch. But we're happy to end our encounter with Evoke with the Chocolate Cremeux (RM25), infused with orange and finished with orange zest, topped with chocolate tuile and flanked with vanilla ice cream, a dark, dreamy fantasy turned to decadent reality on a plate.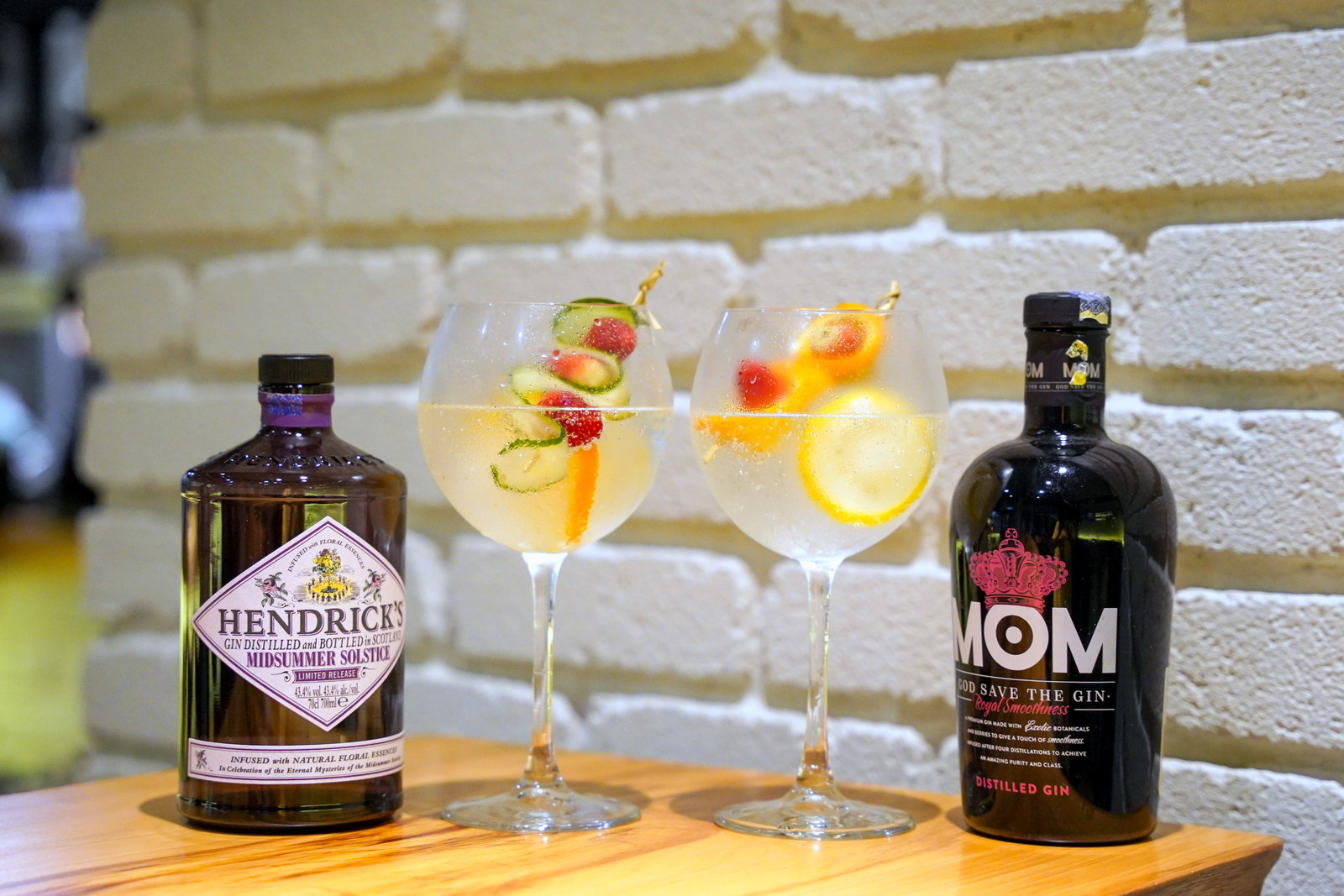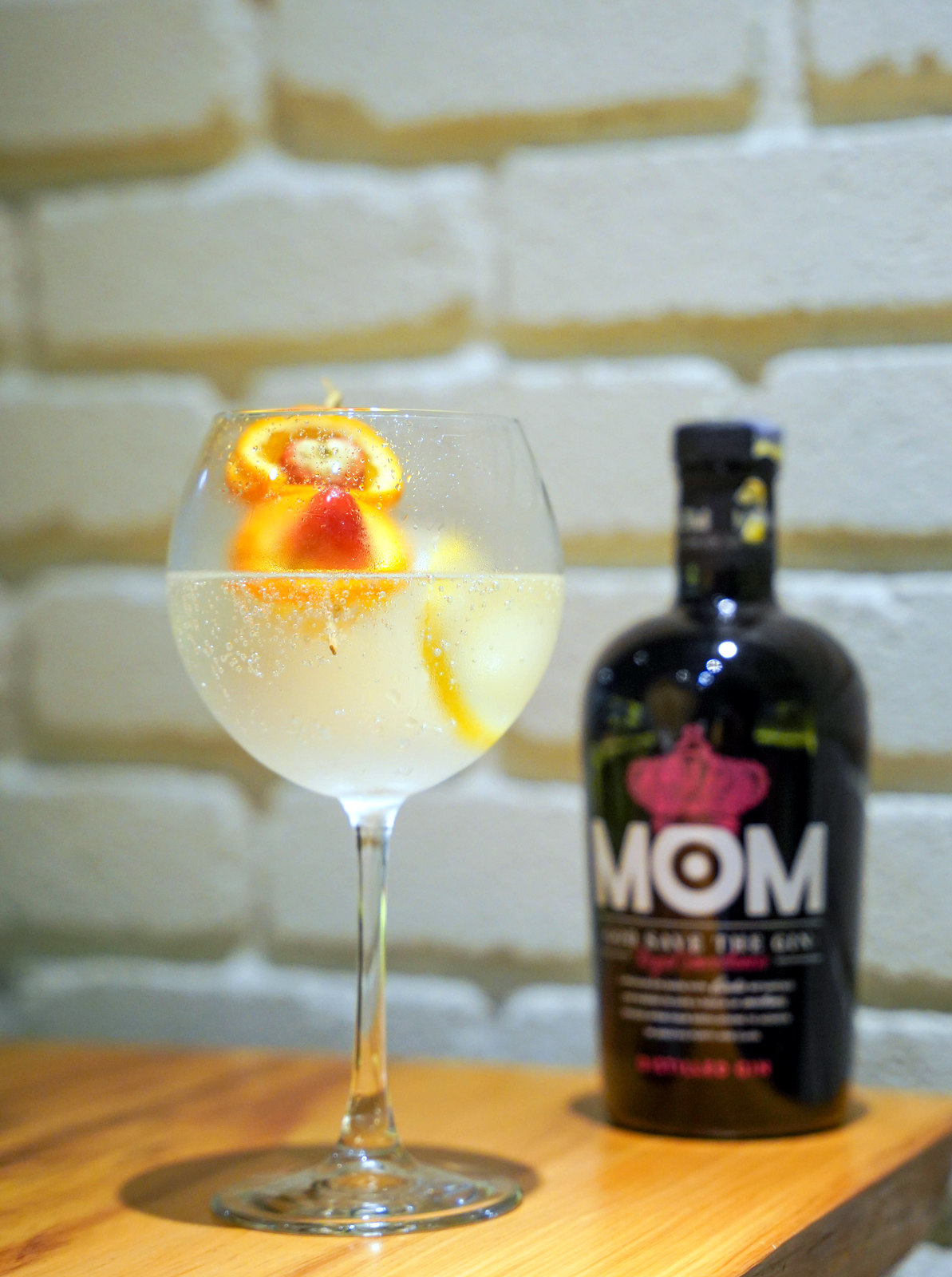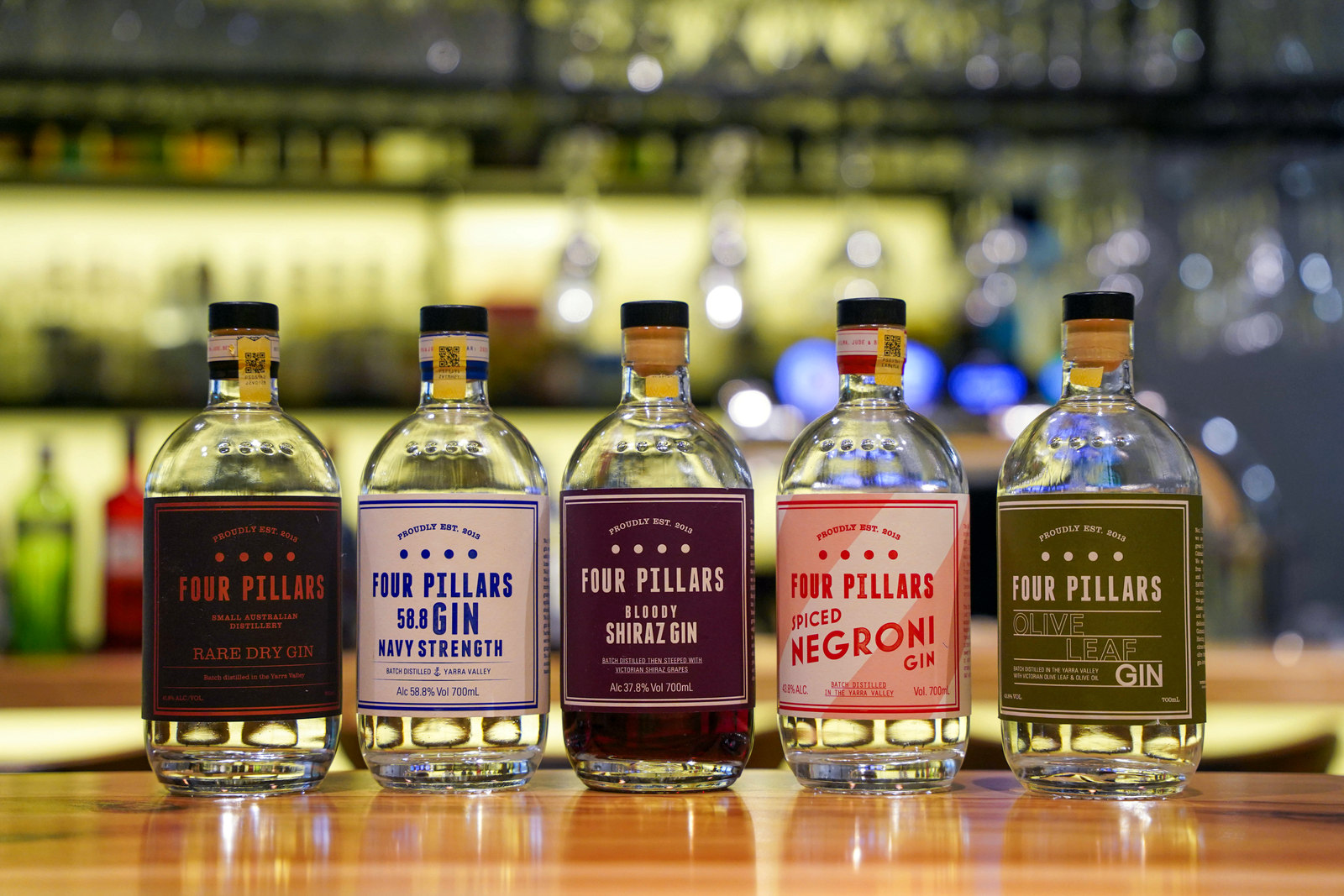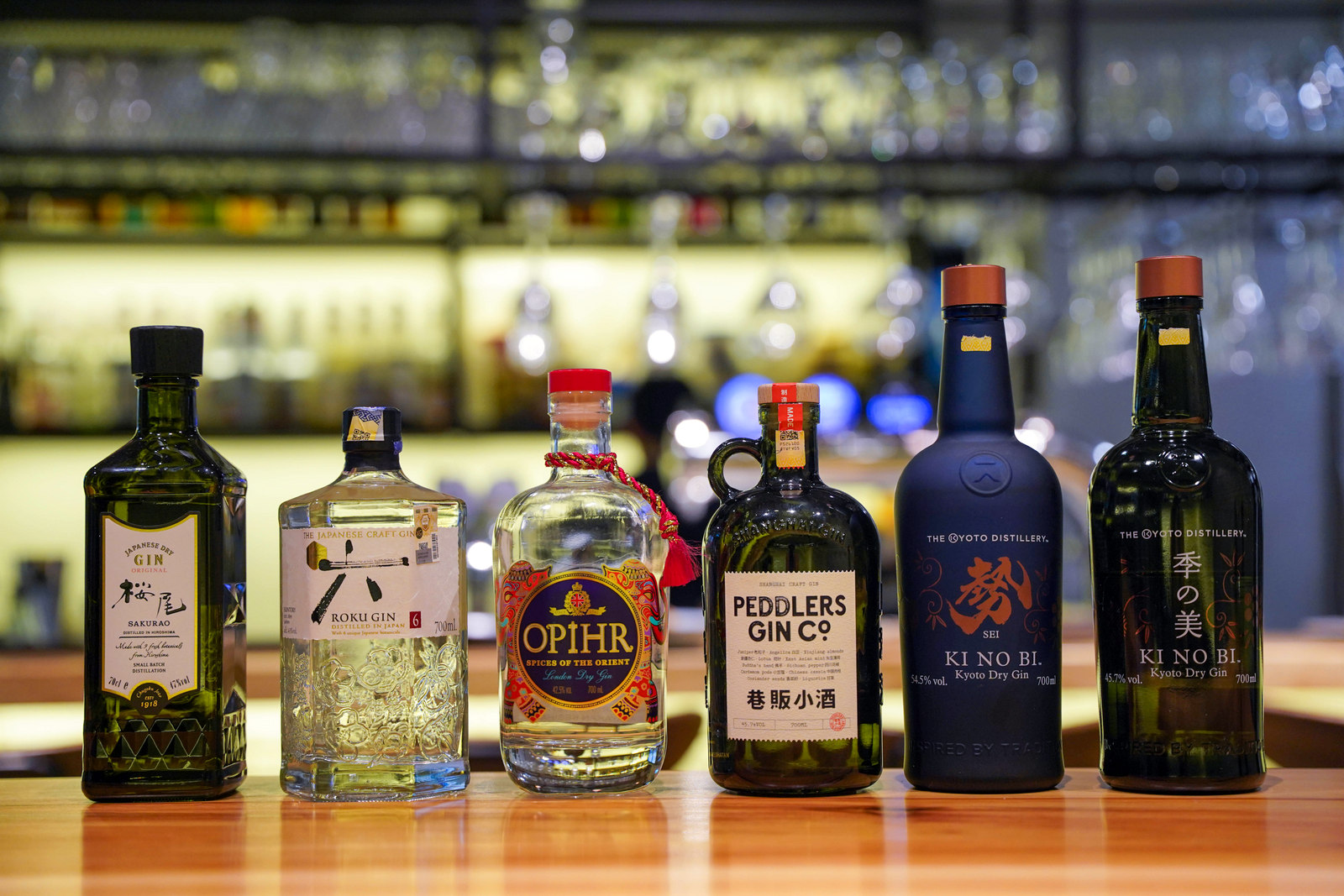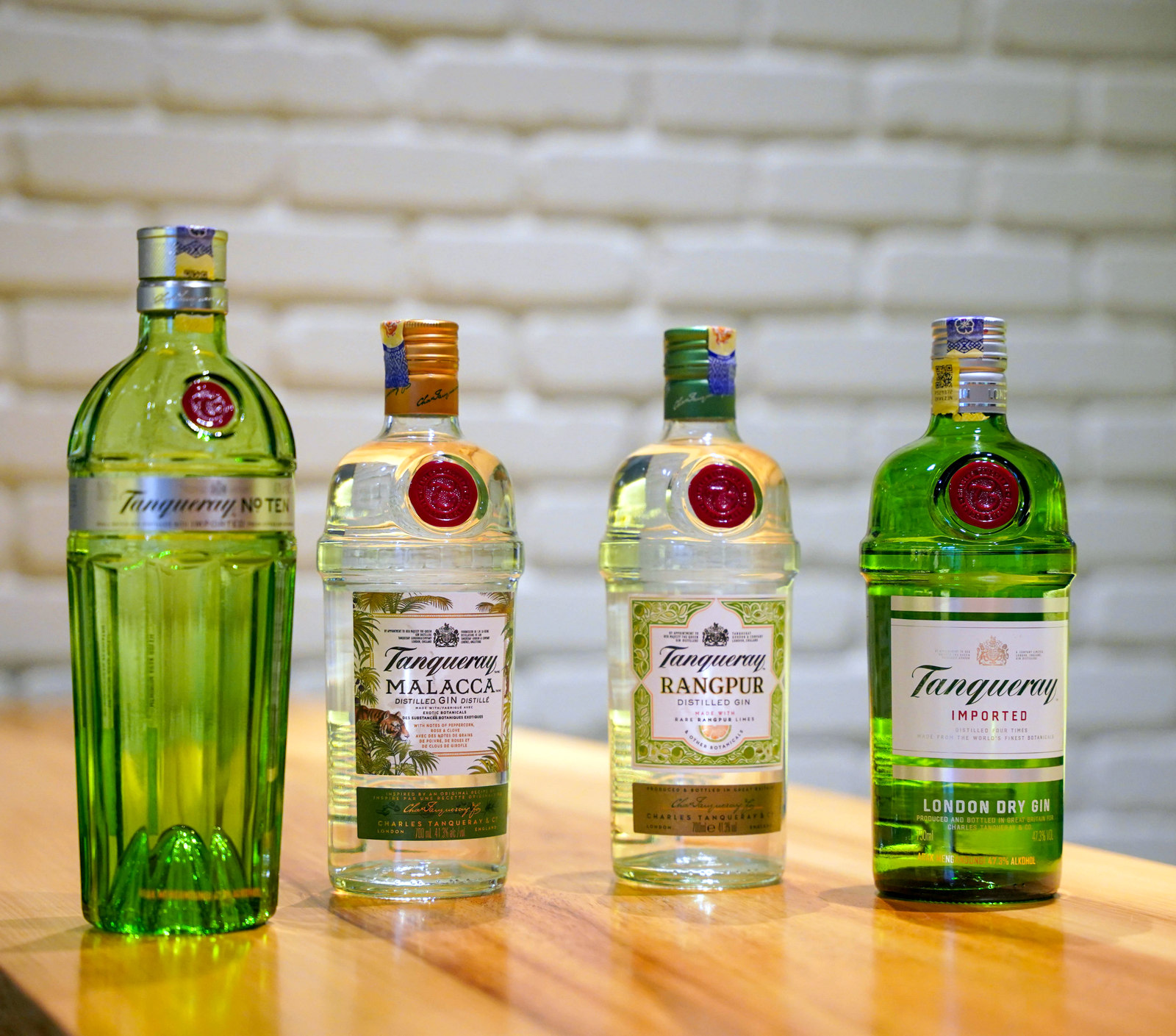 With hunger guaranteed to be banished, thirst has no place at Evoke either. The bar takes pride in its array of 29 different gins that represent the globe, from the UK to Australia and Japan.
Gin flights are available for sampling, though Evoke's gin and tonics are the drinks we lust for, poured into Copa de Balon glasses that showcase no less than 45 millilitres of your choice of Beefeater to Botanist, London No. 1 to Four Pillars Olive Leaf. 
Limited edition gins are available too, such as Hendricks Midsummer Solstice, Tanqueray Malacca and more.
Beverage fun fact: Evoke serves its own still and sparkling water from a dedicated water tap, instead of relying on bottled brands. It's part of the founders' nod to environmental values, which includes sanitising and chilling all glassware with an ecologically friendly Italian-made Thrill machine that eliminates microorganisms effectively.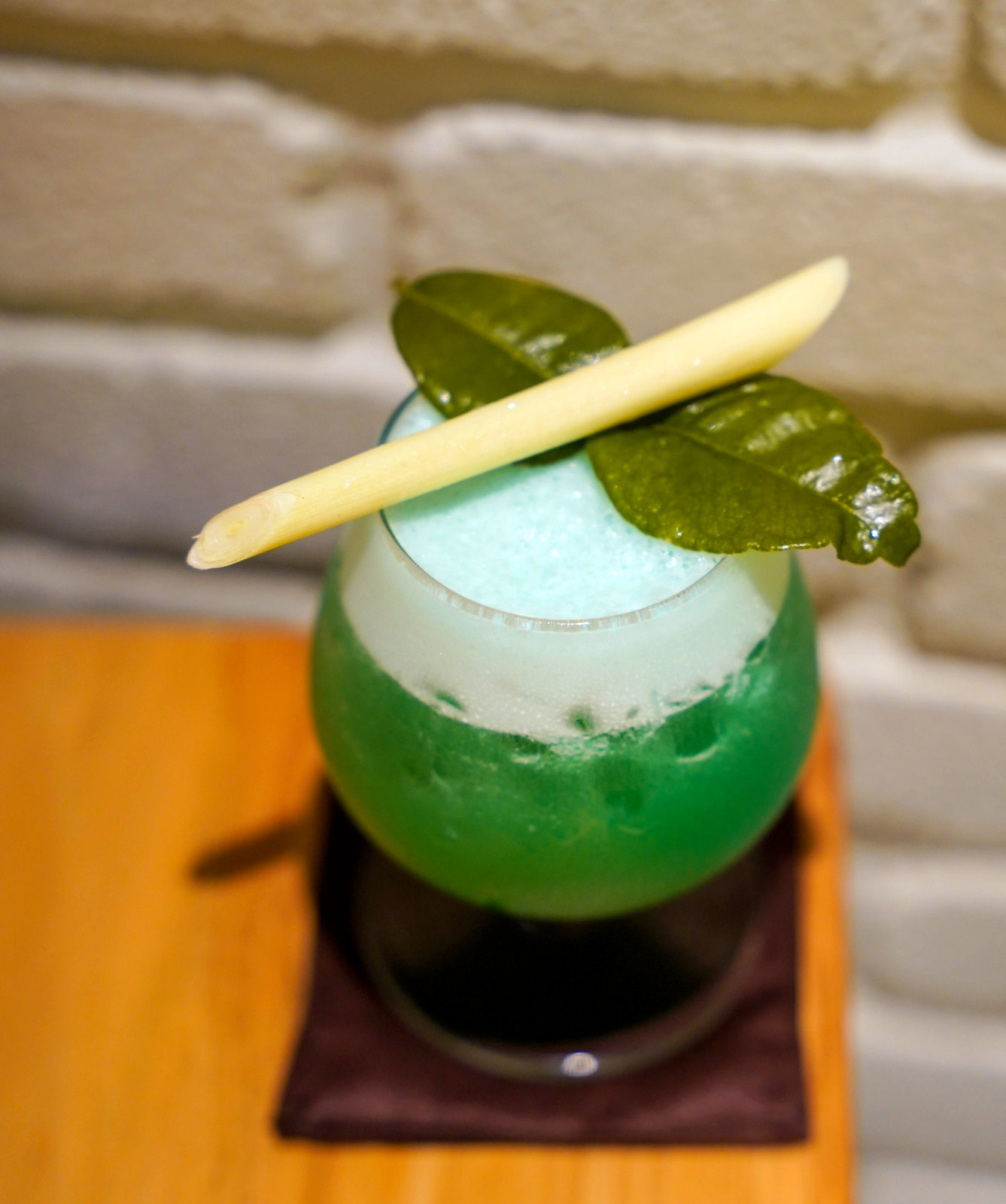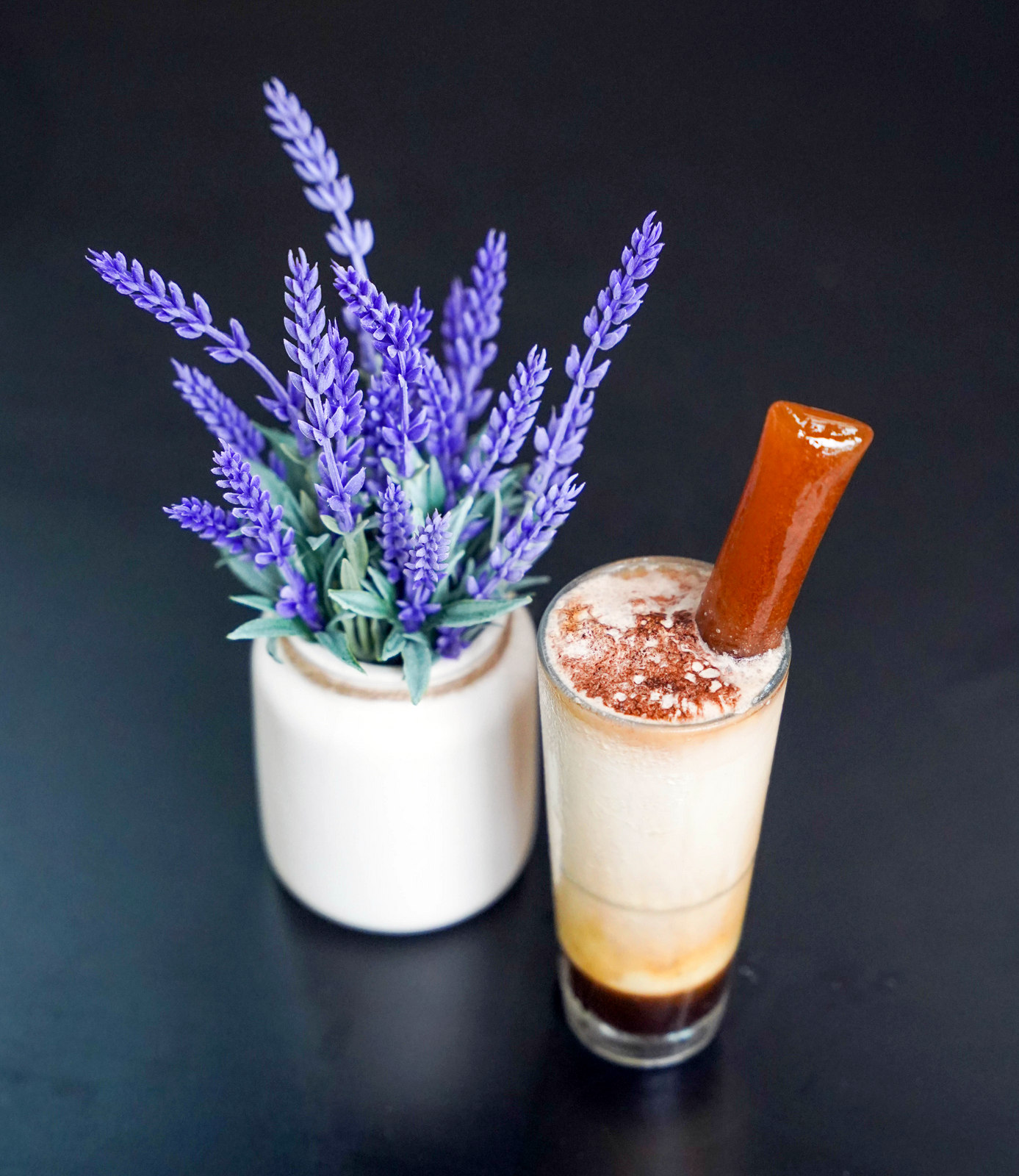 Iced Caffé Latte with Coffee Popsicle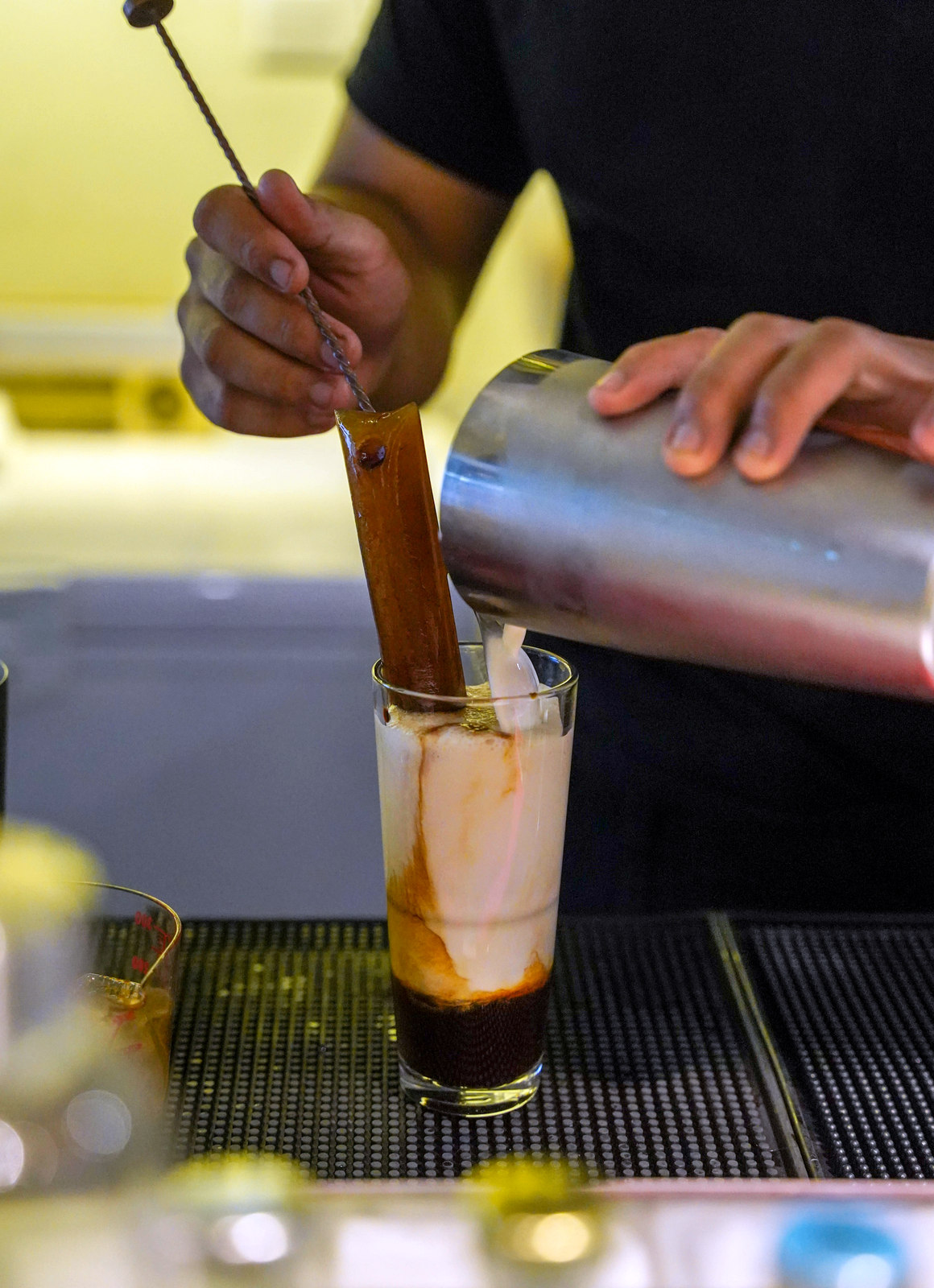 By the time Evoke's cocktails roll in (try the Evoke Mule, blending lemongrass vodka with kaffir lime and ginger), the afternoon's worries turn into a distant memory for another time, making us look forward to our next rendezvous with this well-rounded kitchen and bar.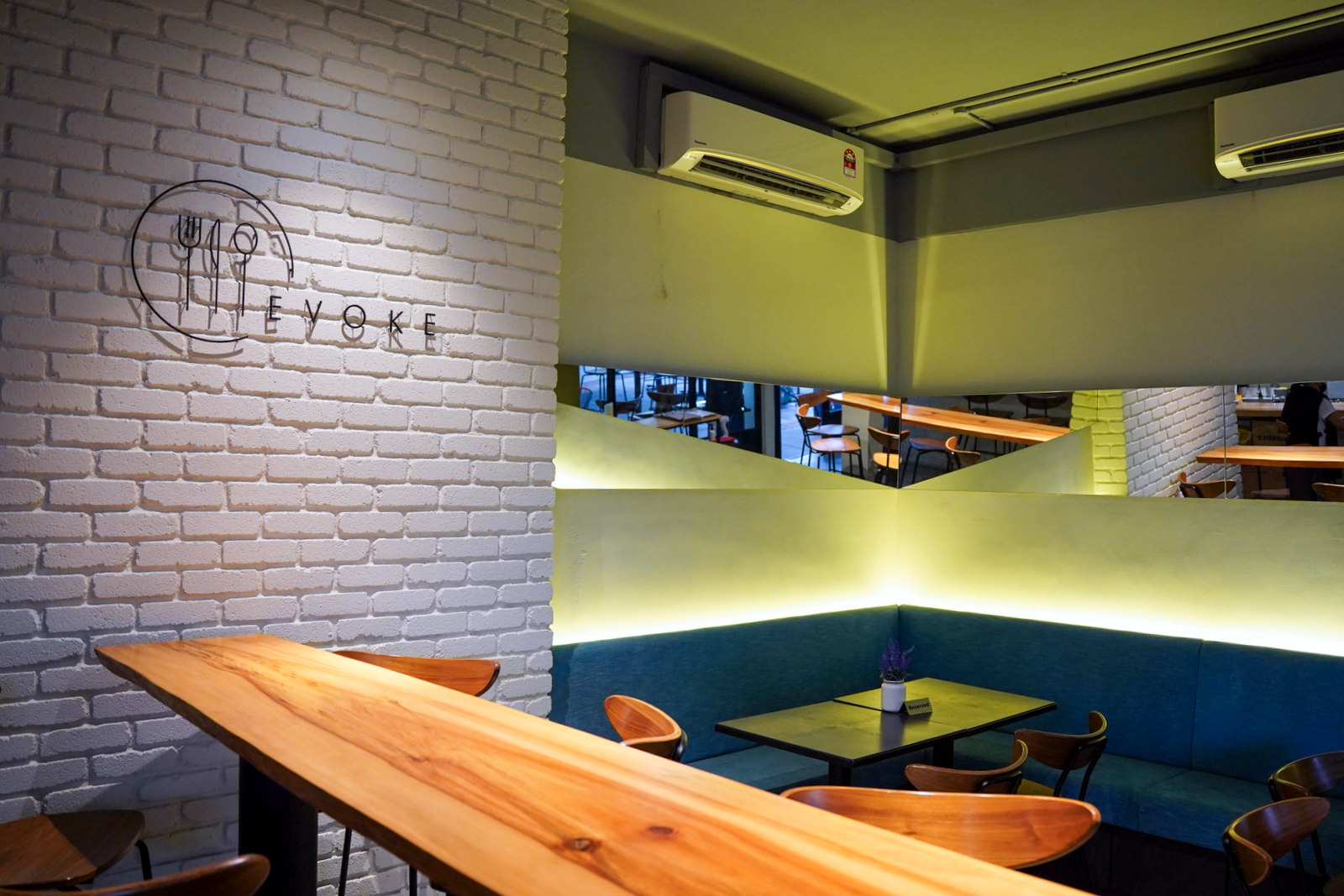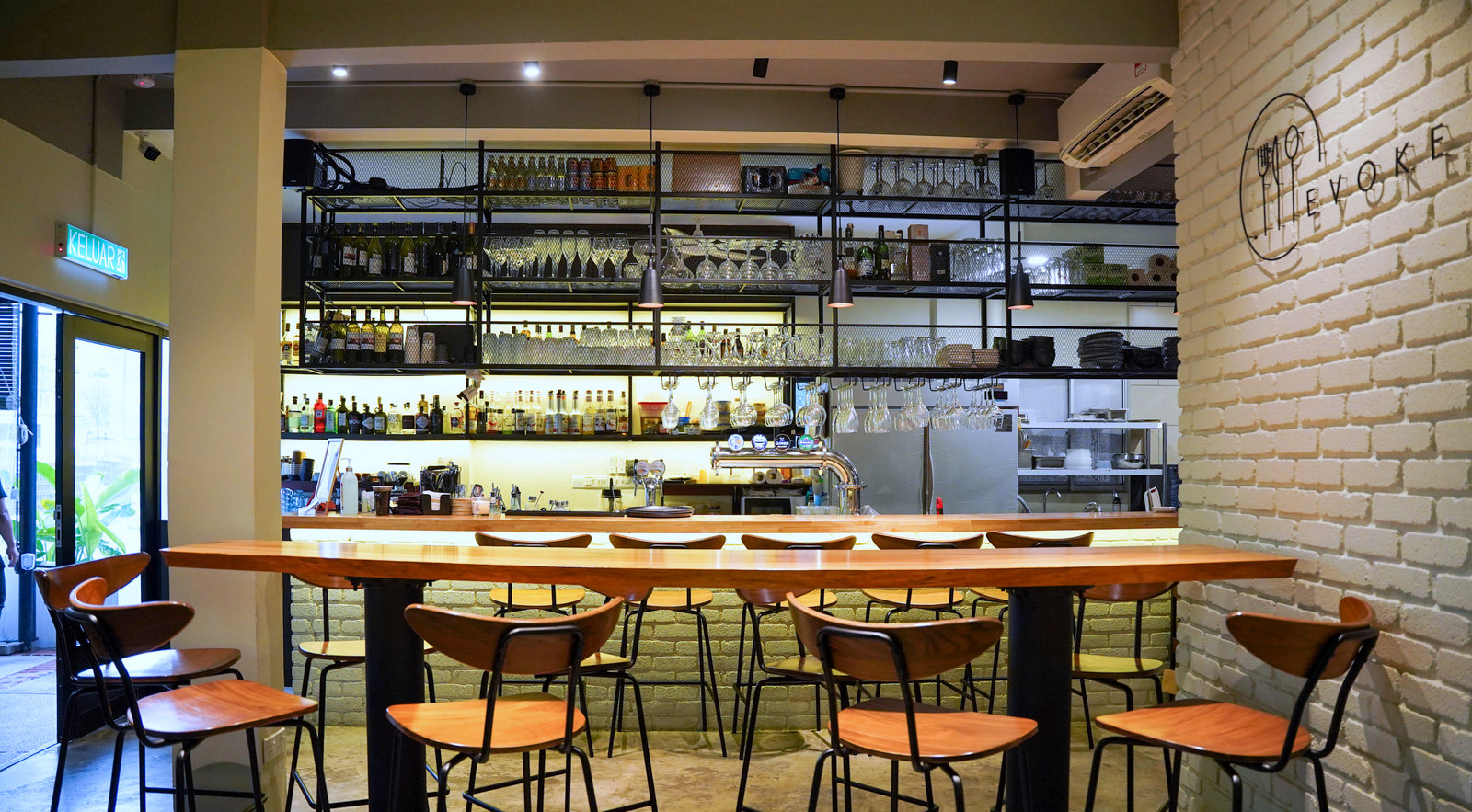 Evoke Gastrobar 
H1, The Stories of Taman Tunku, Bukit Tunku, 50480 Kuala Lumpur. 

Sunday to Thursday, 11am-10pm.
Friday & Saturday, 11am-12am.
Tel: 016-613-3288