Et Cetera: Bukit Jalil's pasta parlour puts a creative twirl on fresh pappardelle & tagliolini, plus burgers & platters
March 10, 2023
---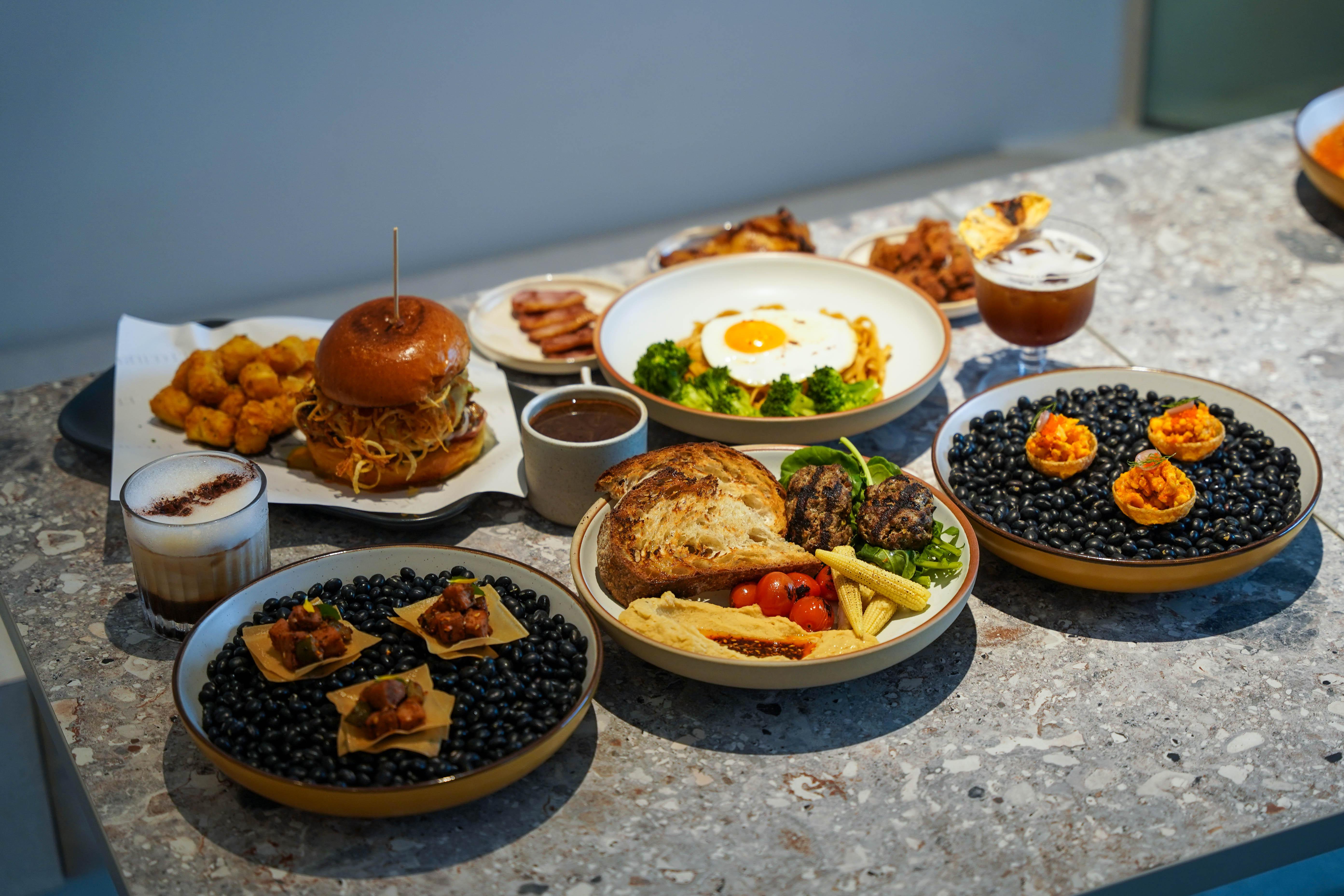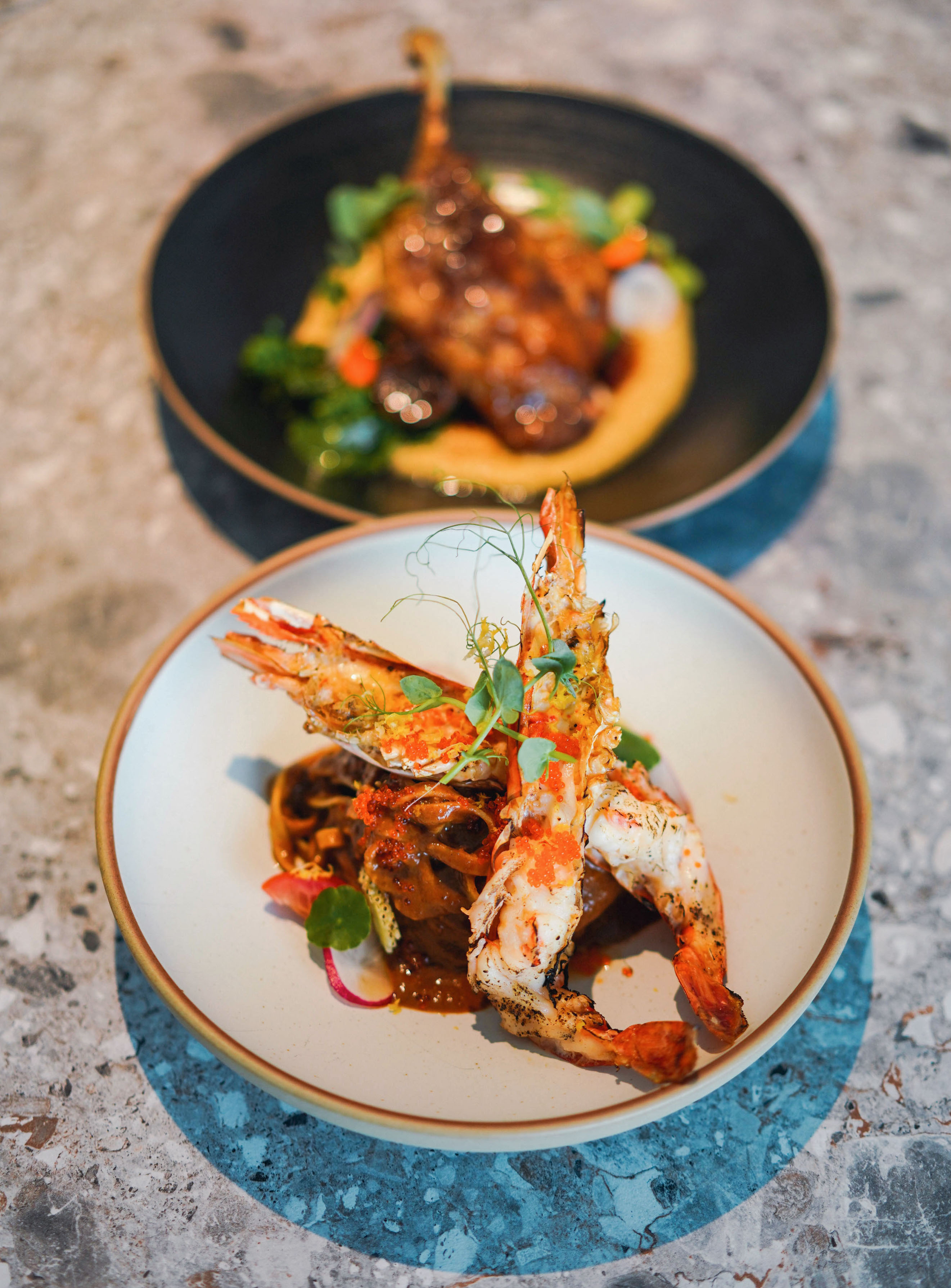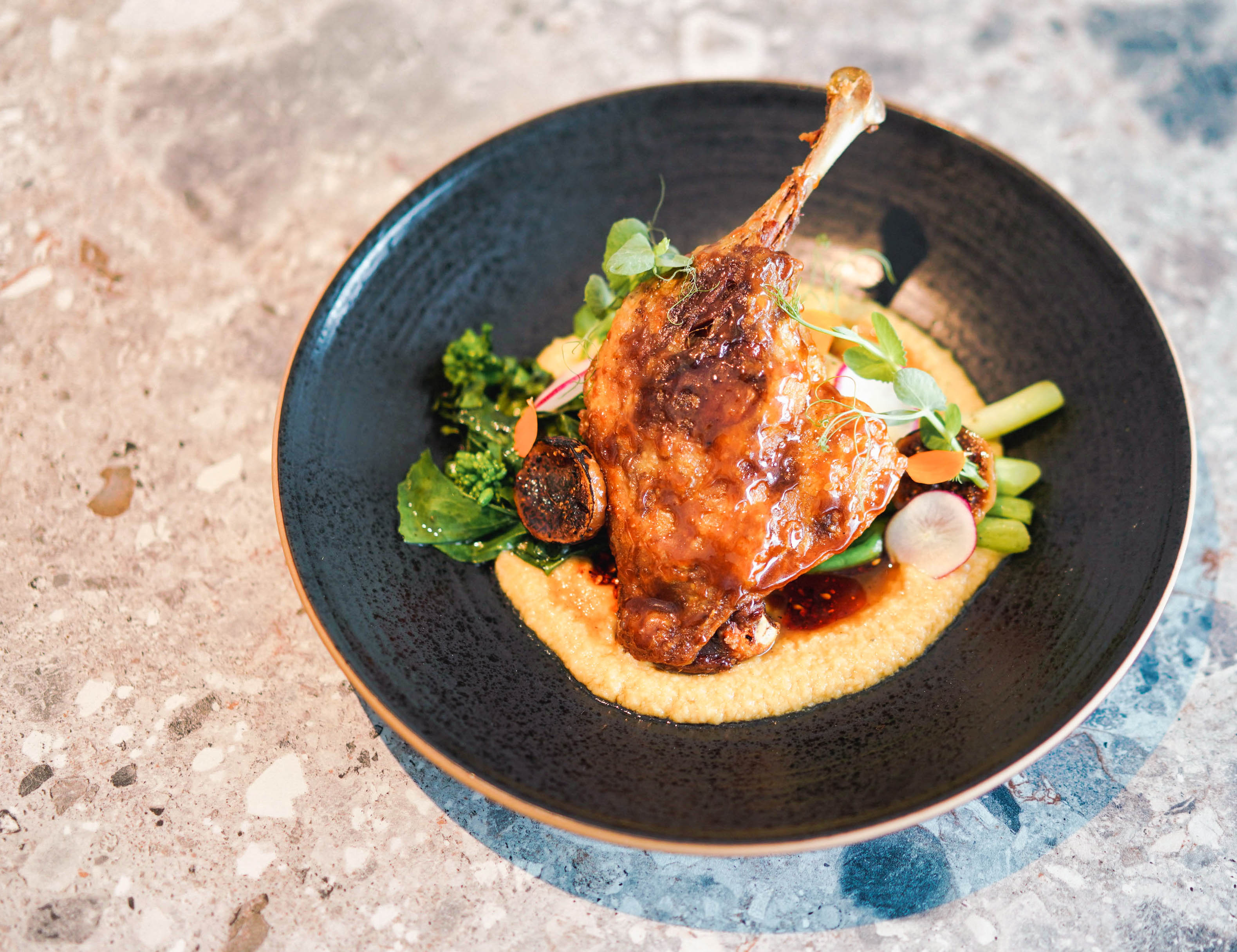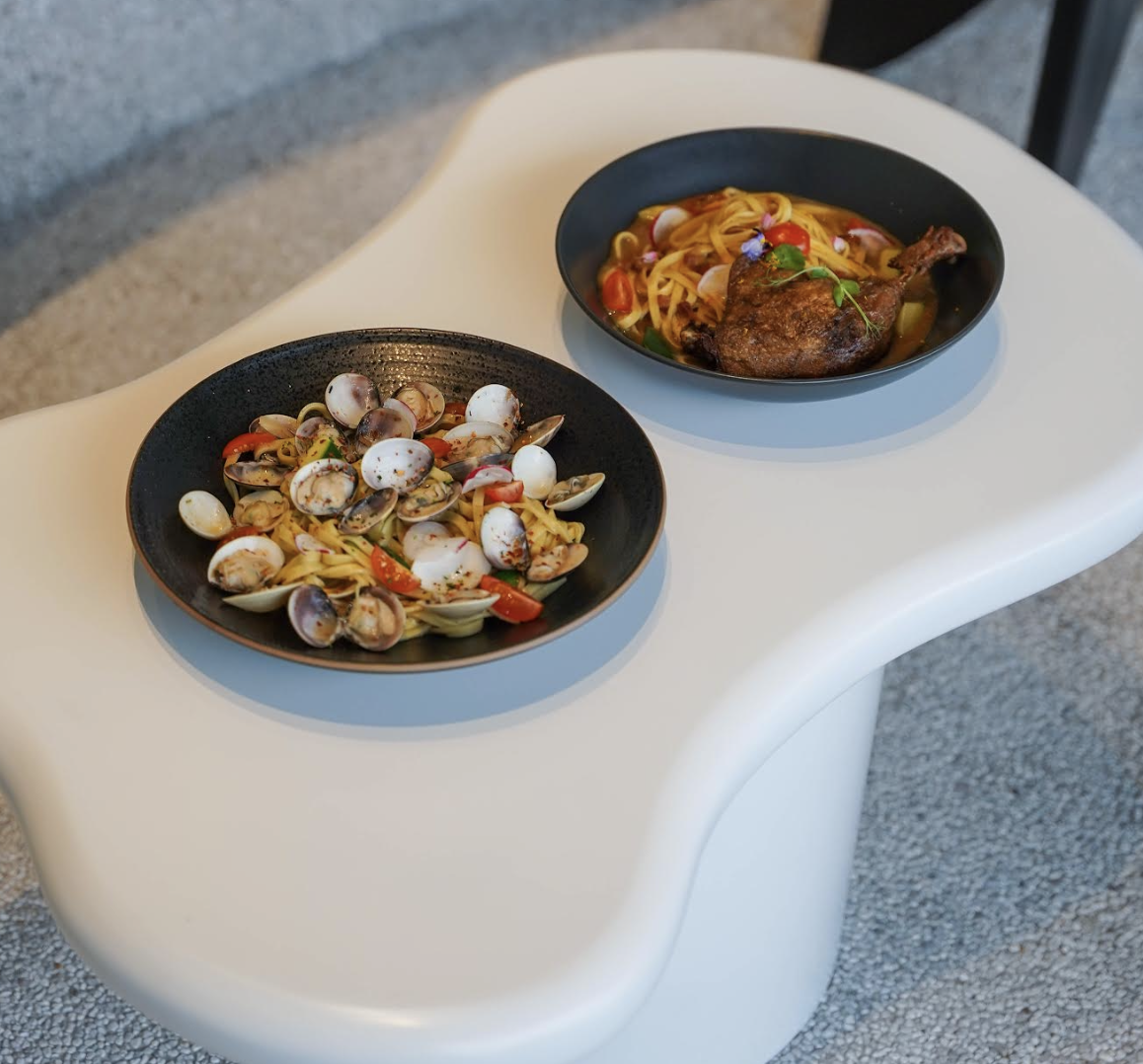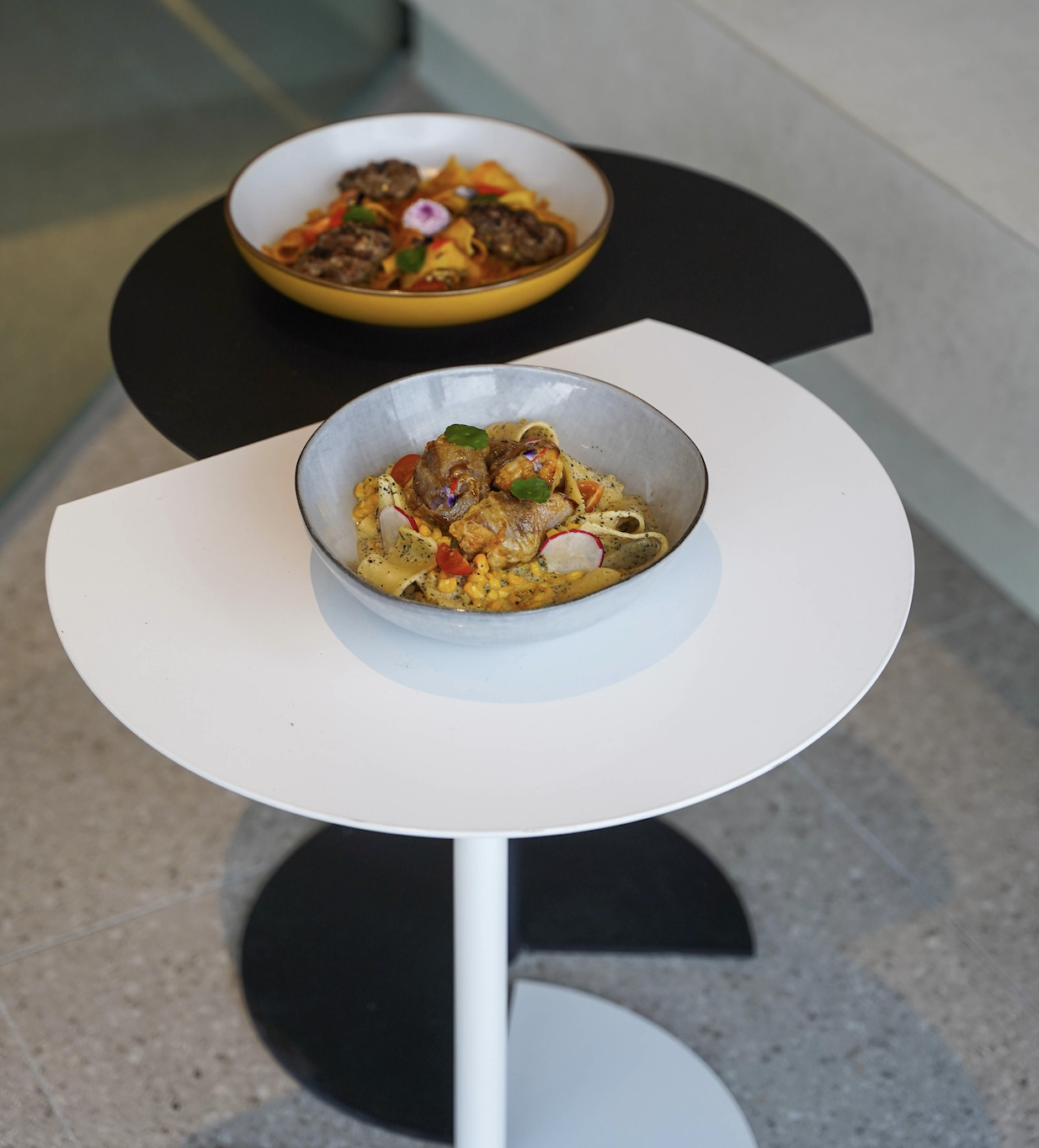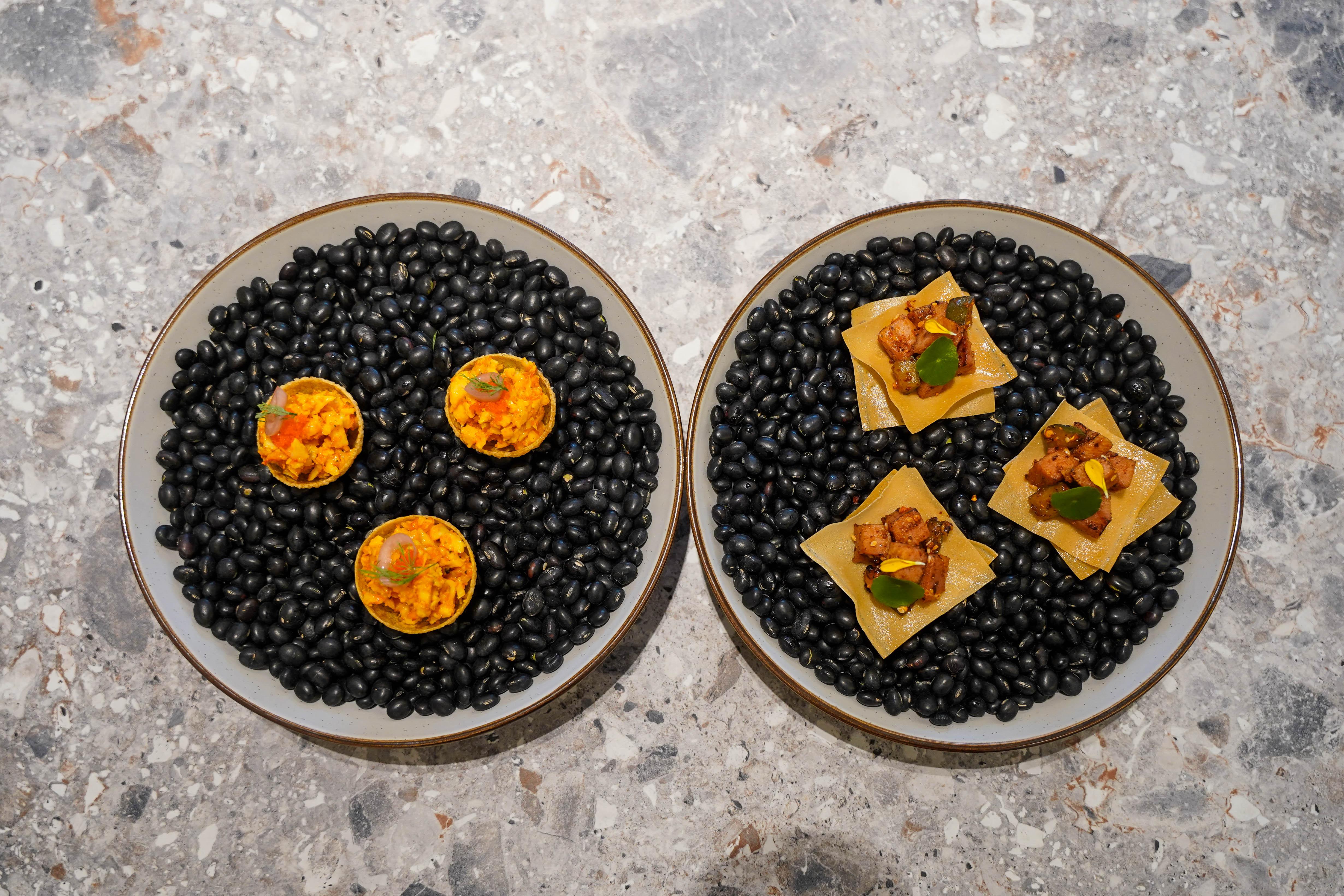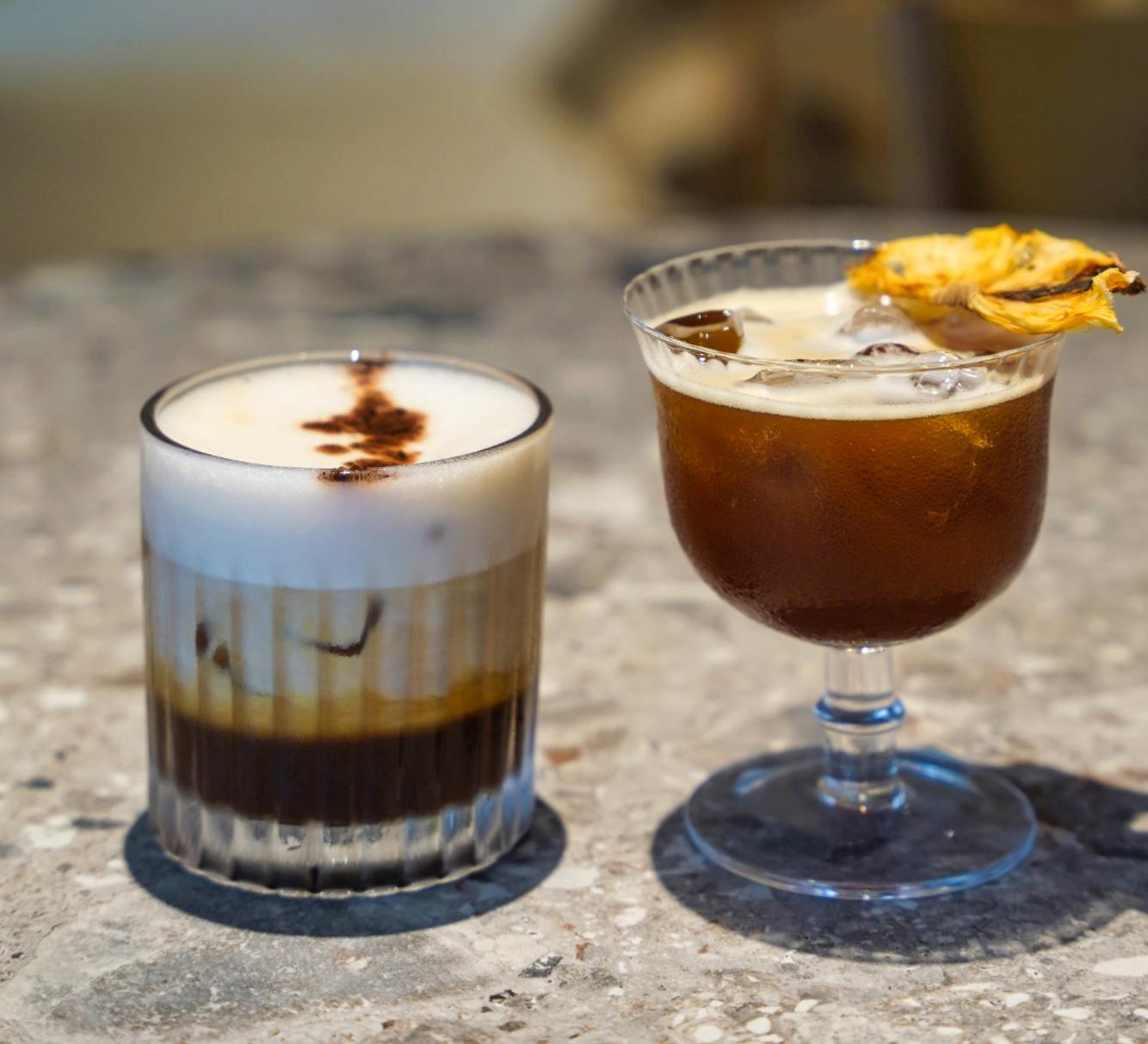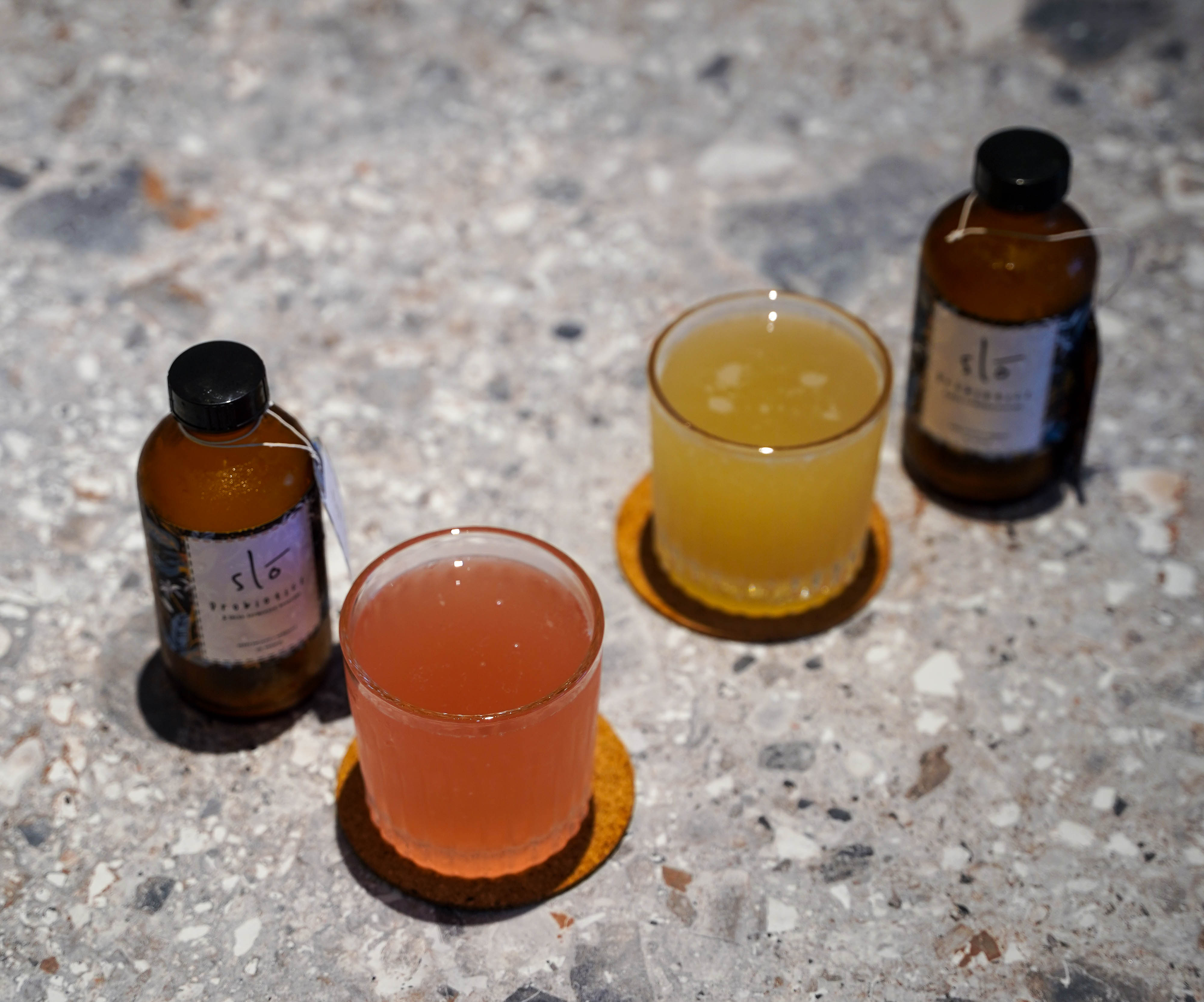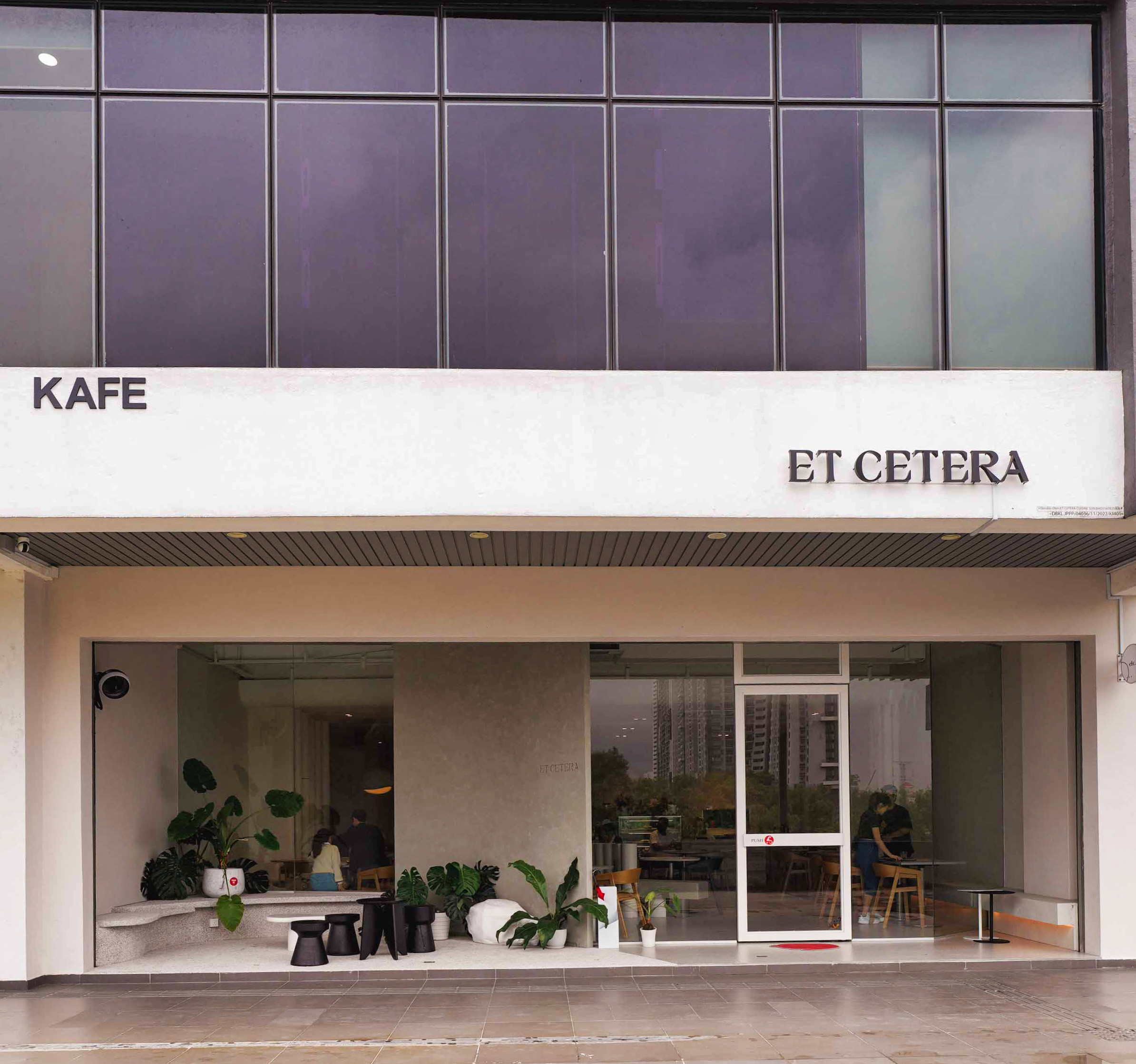 On a recent cold, rainy afternoon, we returned to Et Cetera to seek shelter from the storm, finding hot, hearty comfort in this Bukit Jalil cafe's latest menu, with its creative takes on fresh pasta, bread, buns, small plates and sip-worthy beverages.
:ess than four months old, Et Cetera has fast become a popular lunch stop, only a short stroll from Pavilion Bukit Jalil. Now, it's also open for dinner on weekends, serving more ambitious creations for leisurely Friday, Saturday and Sunday evenings.
This isn't KL's typical pasta parlour: Its handmade pasta emerges in eclectic recipes that seek inspiration from far beyond Italy, spanning Mideast-themed pappardelle with beef kofta, yogurt and sumac to French-inflected orange duck tagliolini with duck confit and duck bacon.
That playful imagination extends to Et Cetera's other temptations - from Thai chicken burgers to a pearl barley cross between paella and risotto, Et Cetera is exciting, expressive, exemplary.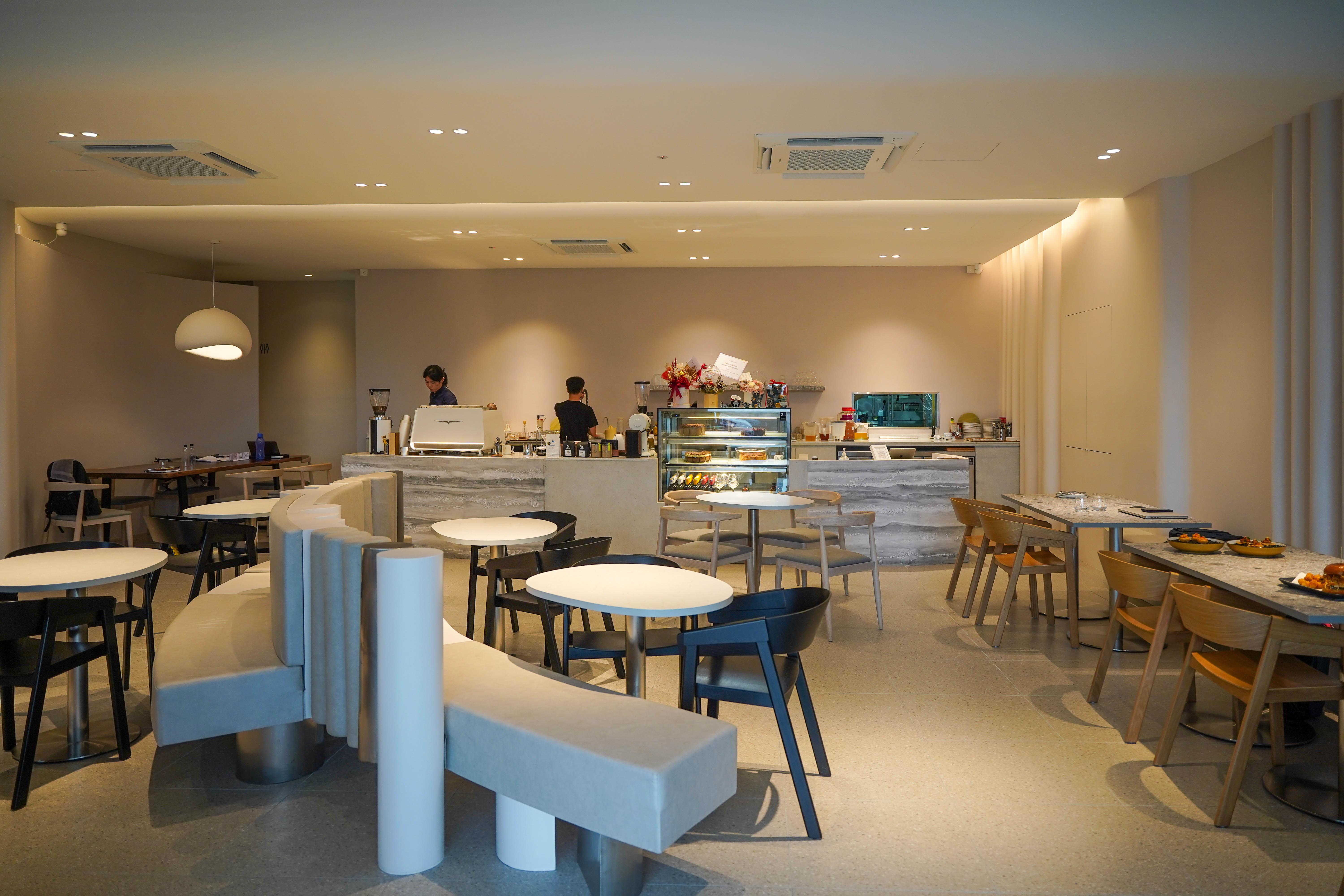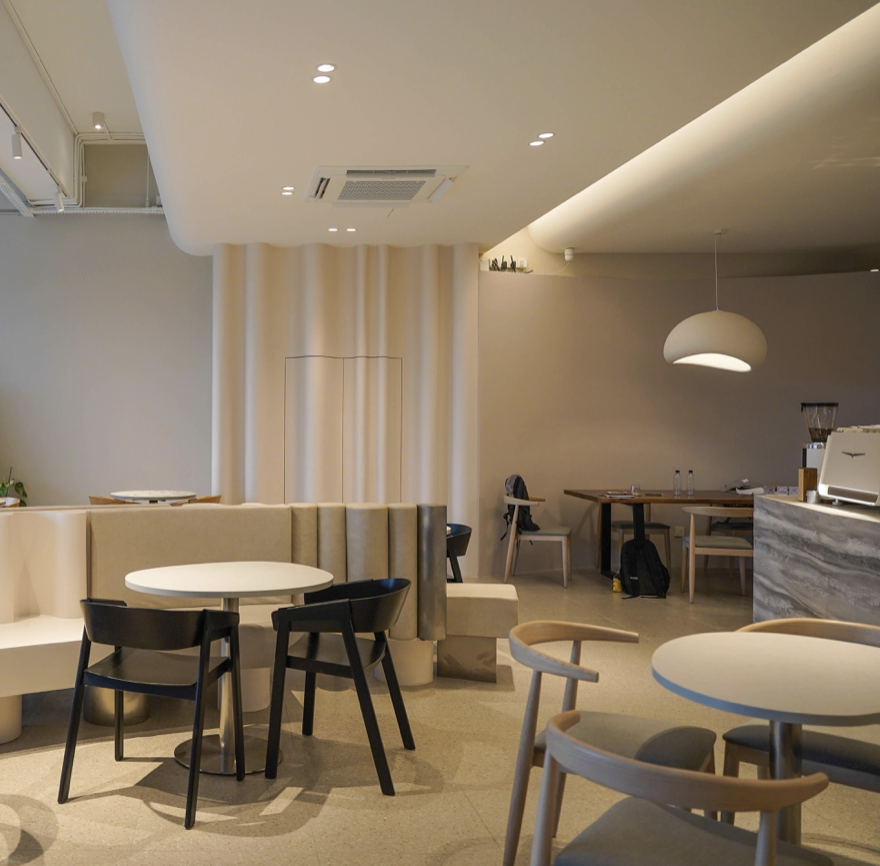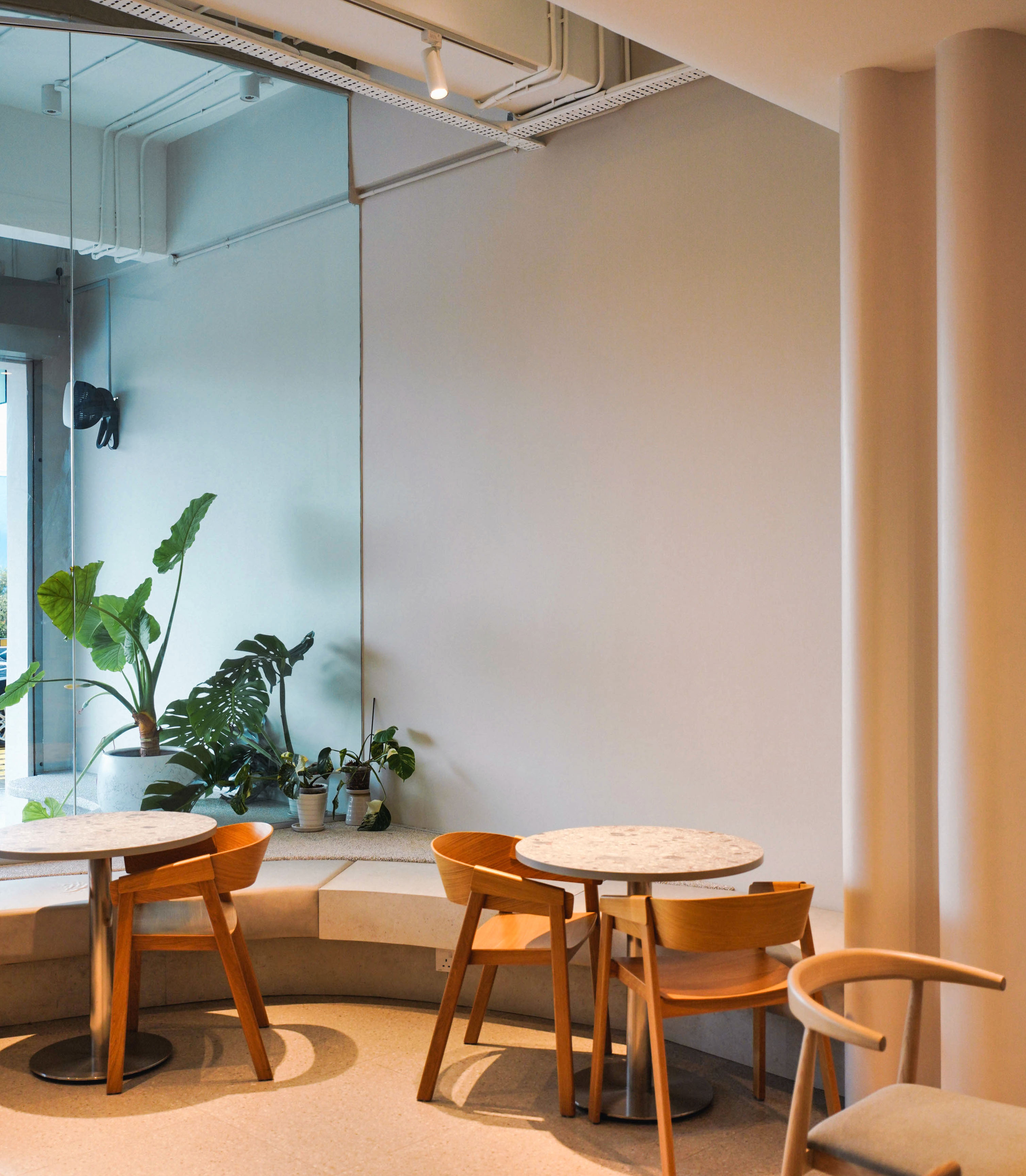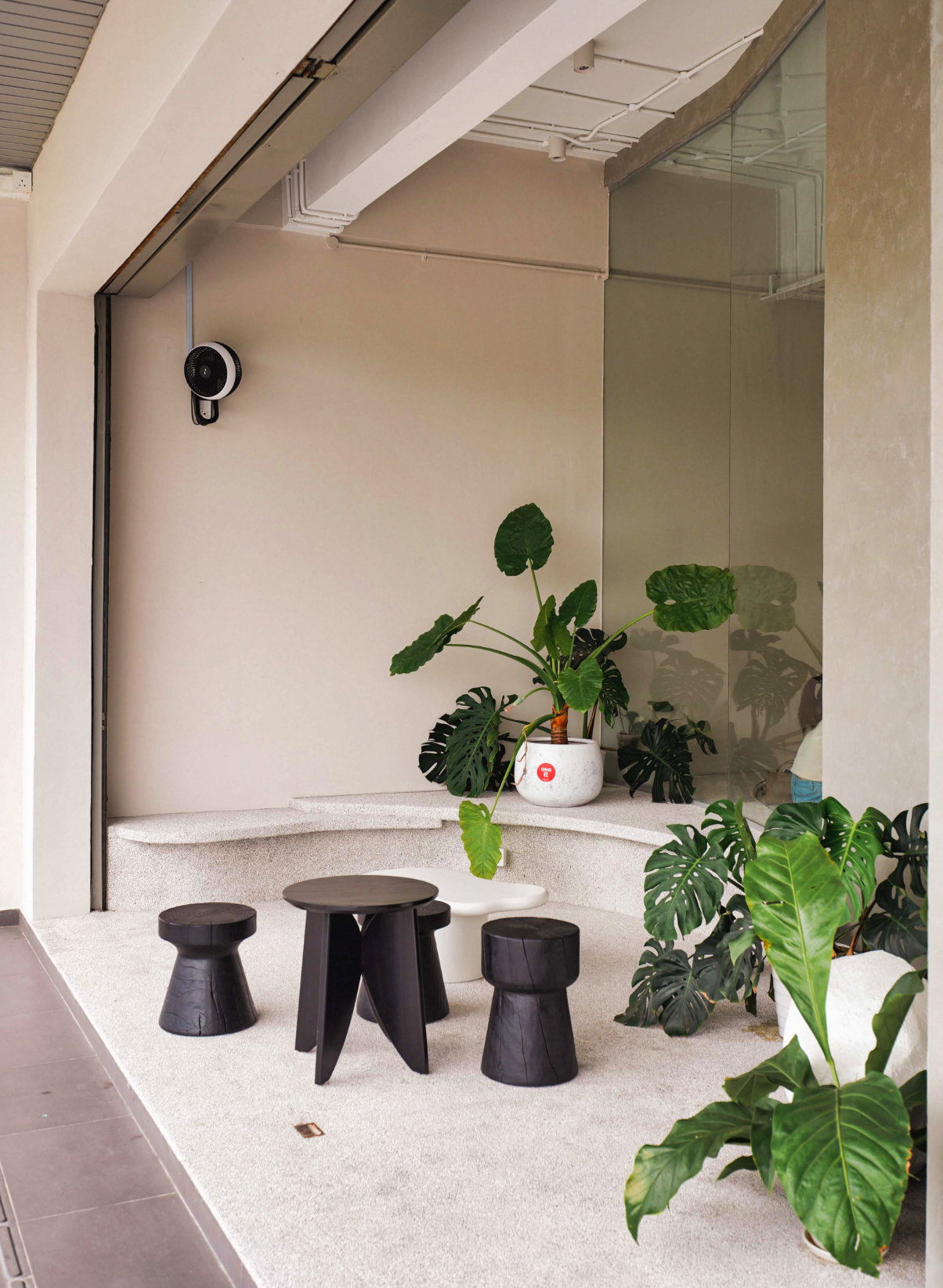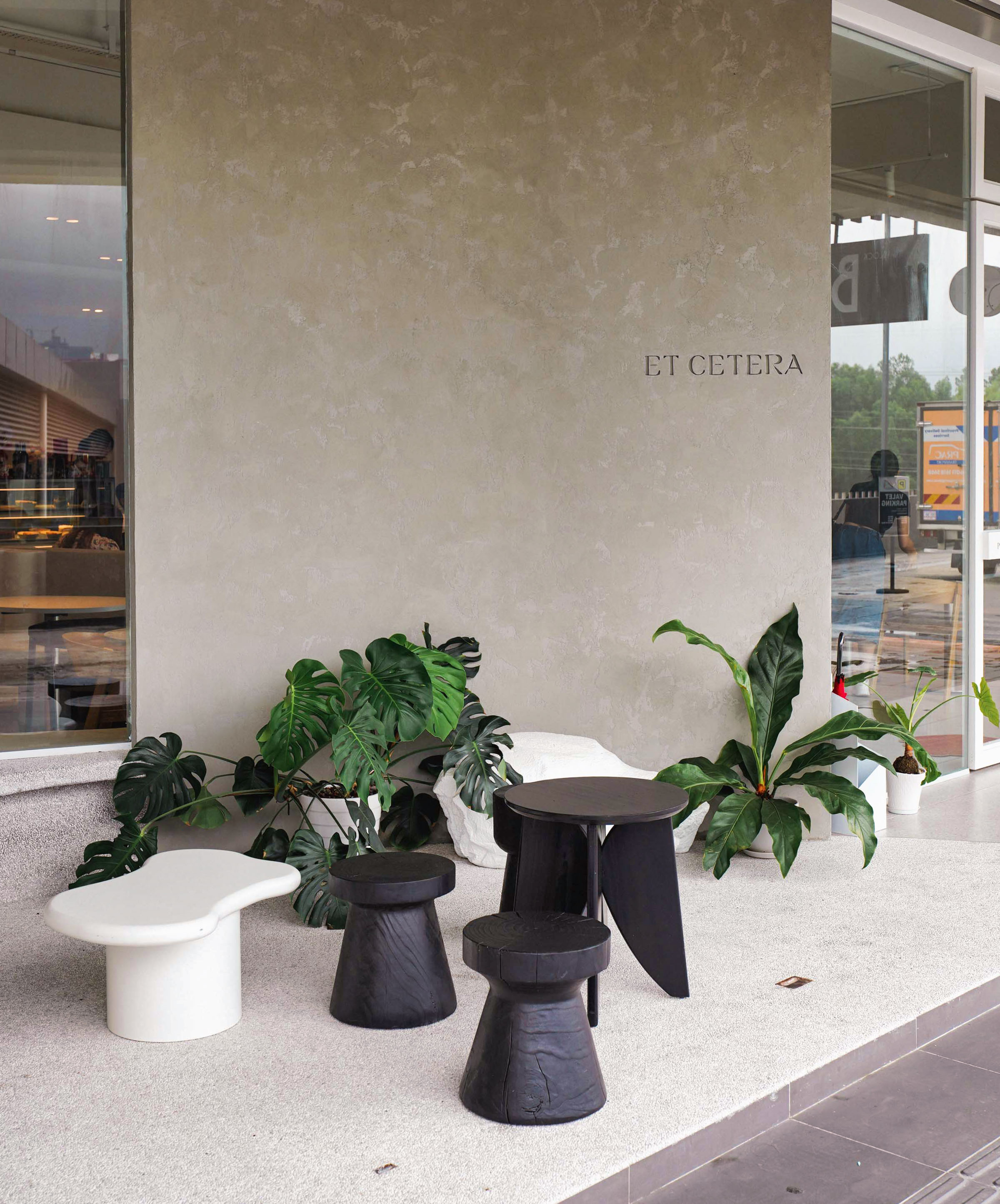 By now, Et Cetera's setting is instantly familiar on Instagram. A bright star in KL's social media world of cafes, its leaf-loving entrance offers a warm welcome into a sleek space with mainly monochromatic tones, calm and comfortable for a fast bite or long conversations.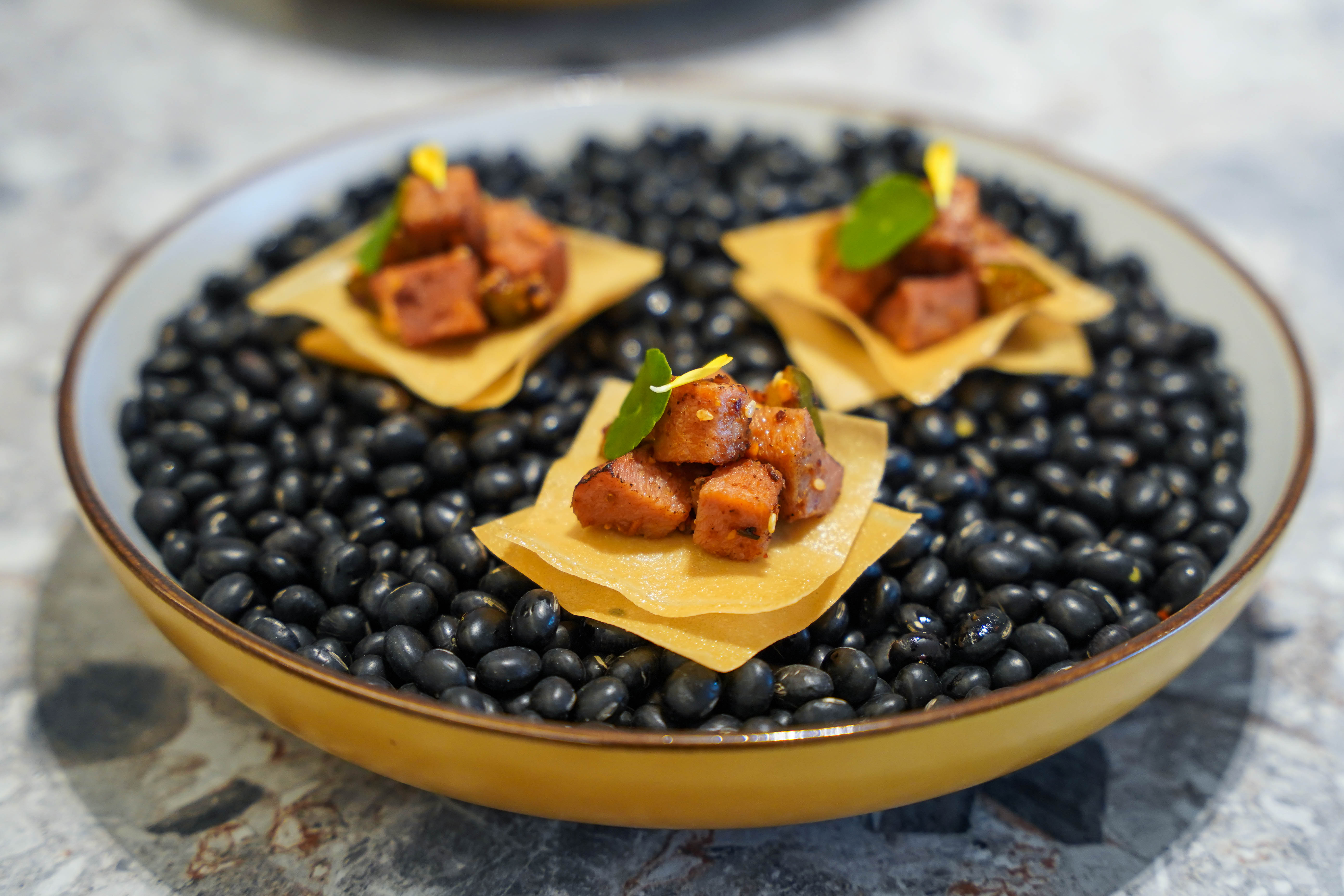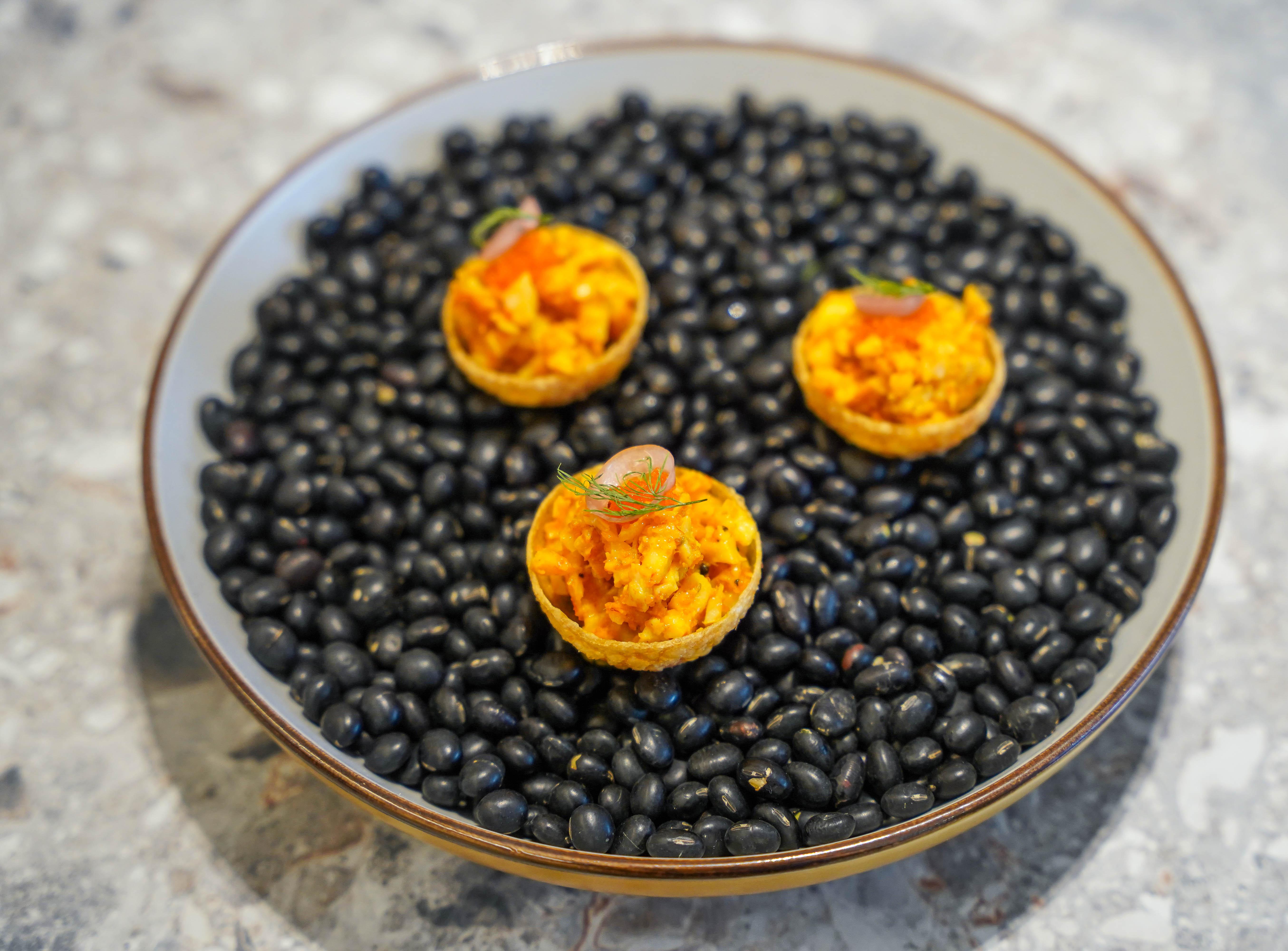 Before indulging in the main meals, snack on or share the Asian-inflected amuse bouche (RM18 for three pieces), popping out on plates piled with black pebbles, furnishing bursts of flavour to whet the palate.
The Grilled Mala Duck infuses Et Cetera's own chilli oil with unmistakable Szechuan-style heat to morsels of smoked duck, layered with pickled cucumber atop crackly popiah skin for a balance of fieriness and tang, succulence and crunch.
The Mango Turmeric Prawns turn to tantalising Indian influences, inserting turmeric-tinged tiger prawns with sweet mango chutney, pickled onions and briny ebiko in crispy puri puffs.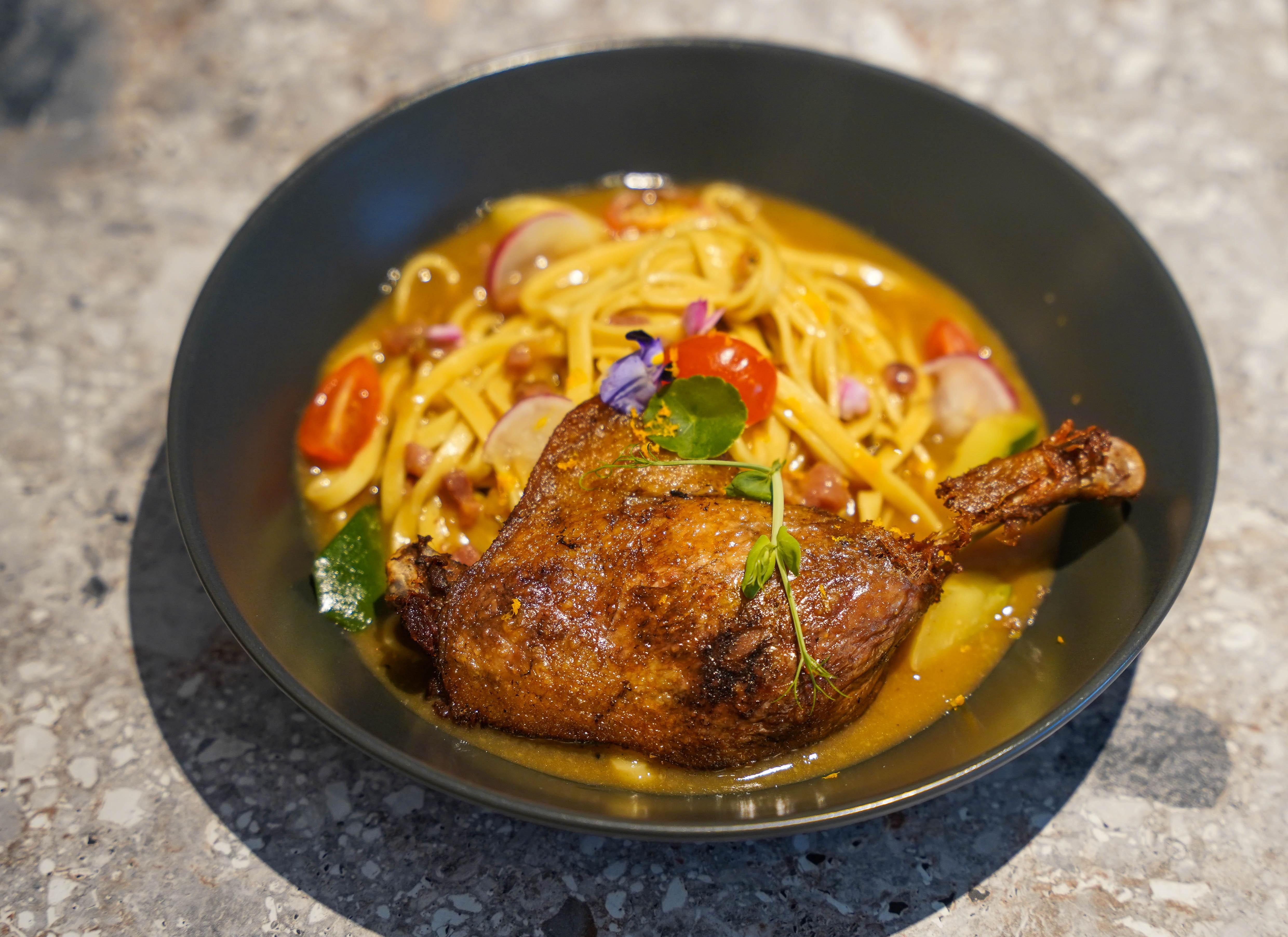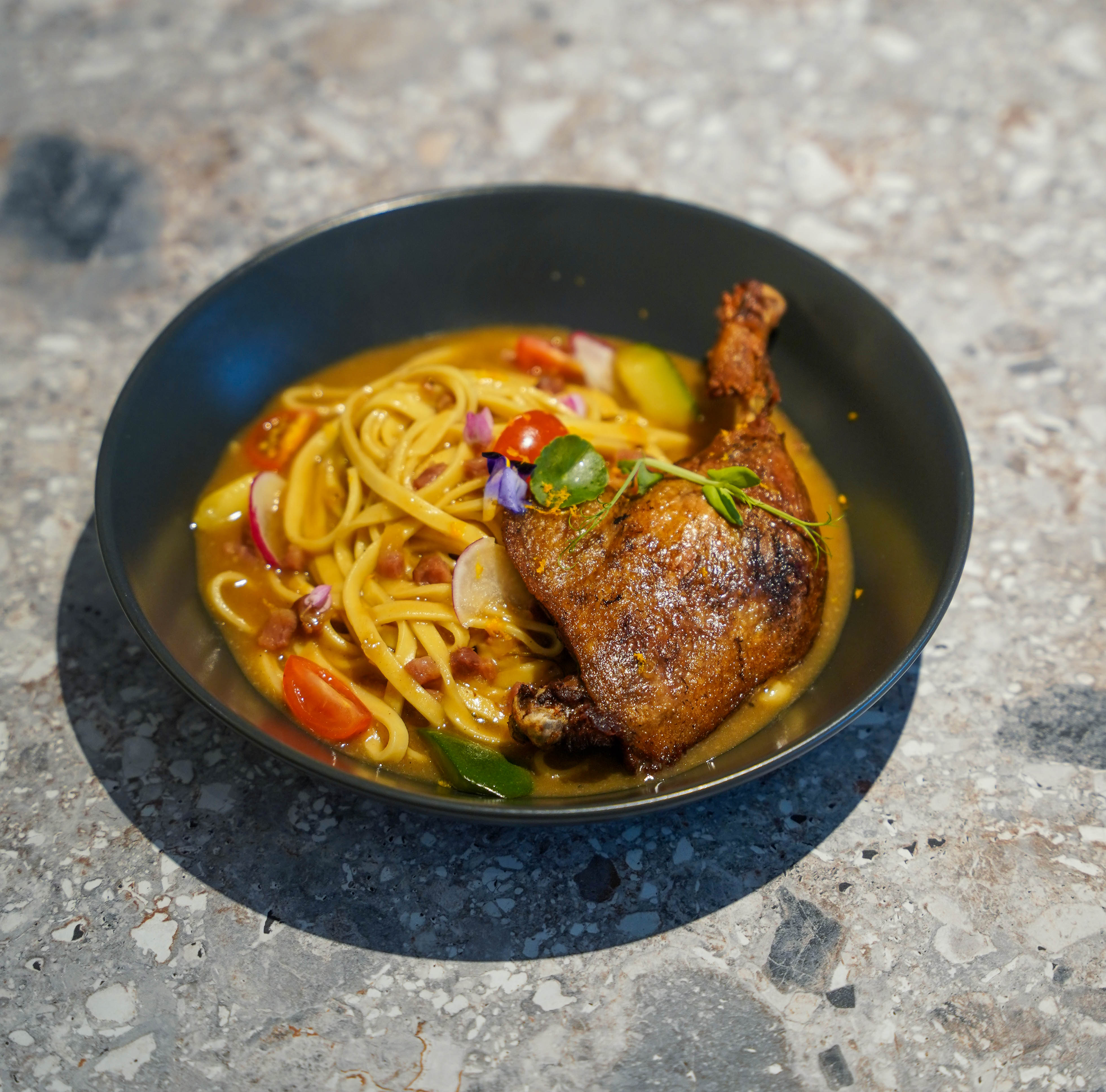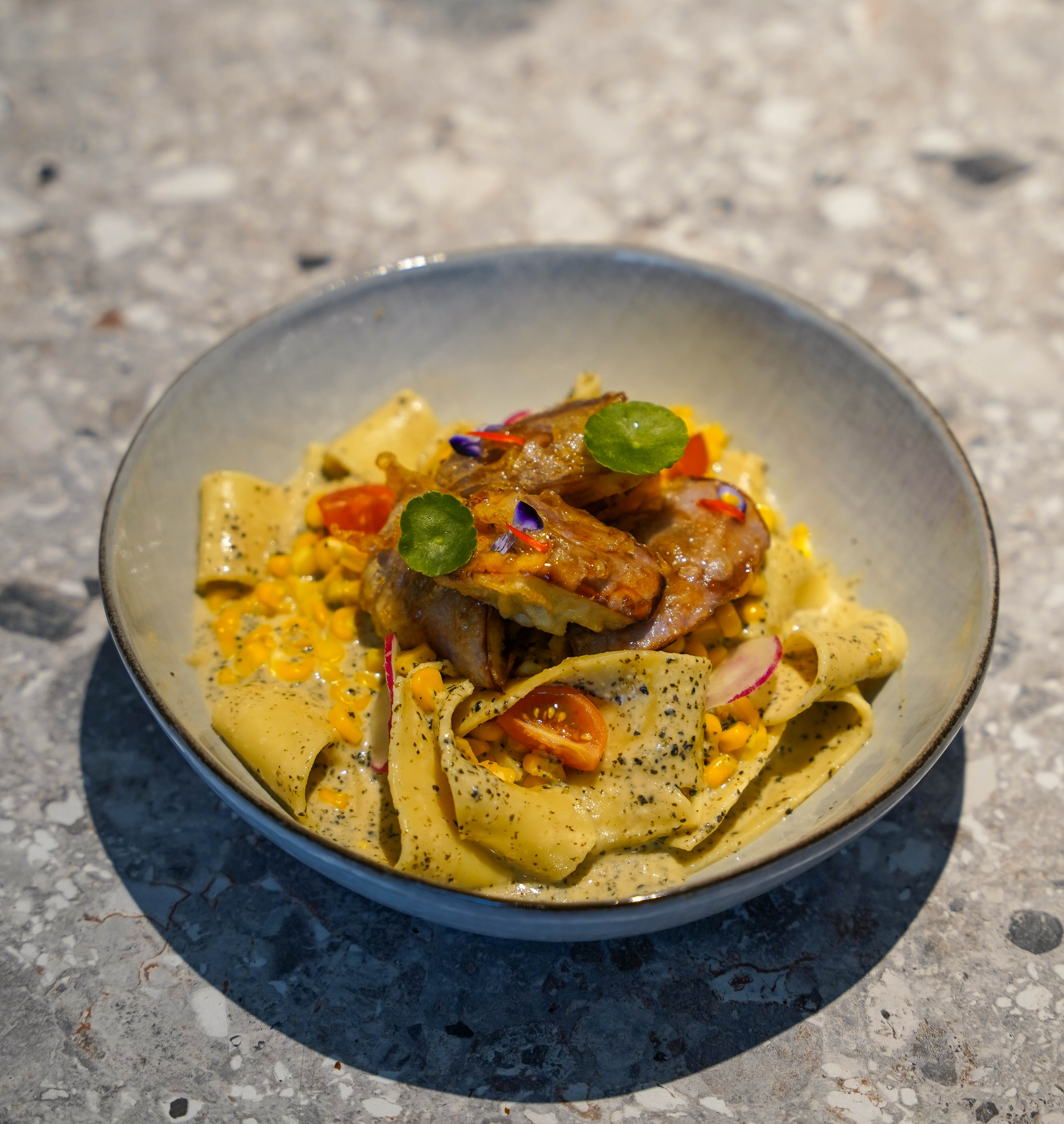 Unlike many other cafes, Et Cetera opens relatively late at noon - that's partly because its kitchen brigade is busy putting the final touches on fresh pasta in the morning, after plenty of kneading and shaping.
Et Cetera currently serves two types - the thinner tagliolini and broader pappardelle, folded purely with flour, eggs, salt and olive oil, buoyed by blended-from-scratch sauces. 
The Orange Duck Tagliolini is a delight, jazzed up with juicy whole duck leg confit and duck bacon, tossed with rich orange gravy and citrus zest for brightness, aromatic with cloves and bay leaves (RM42), deservedly the signature dish for duck devotees. 
Et Cetera's talented chefs are constantly experimenting with inventive creations - when we visited, their other poultry speciality was chicken on pappardelle with seaweed, sweet corn and evaporated milk. While that adventurous concoction isn't currently unavailable, chicken remains a crowd-pleaser in preparations like pesto pappardelle and miso carbonara.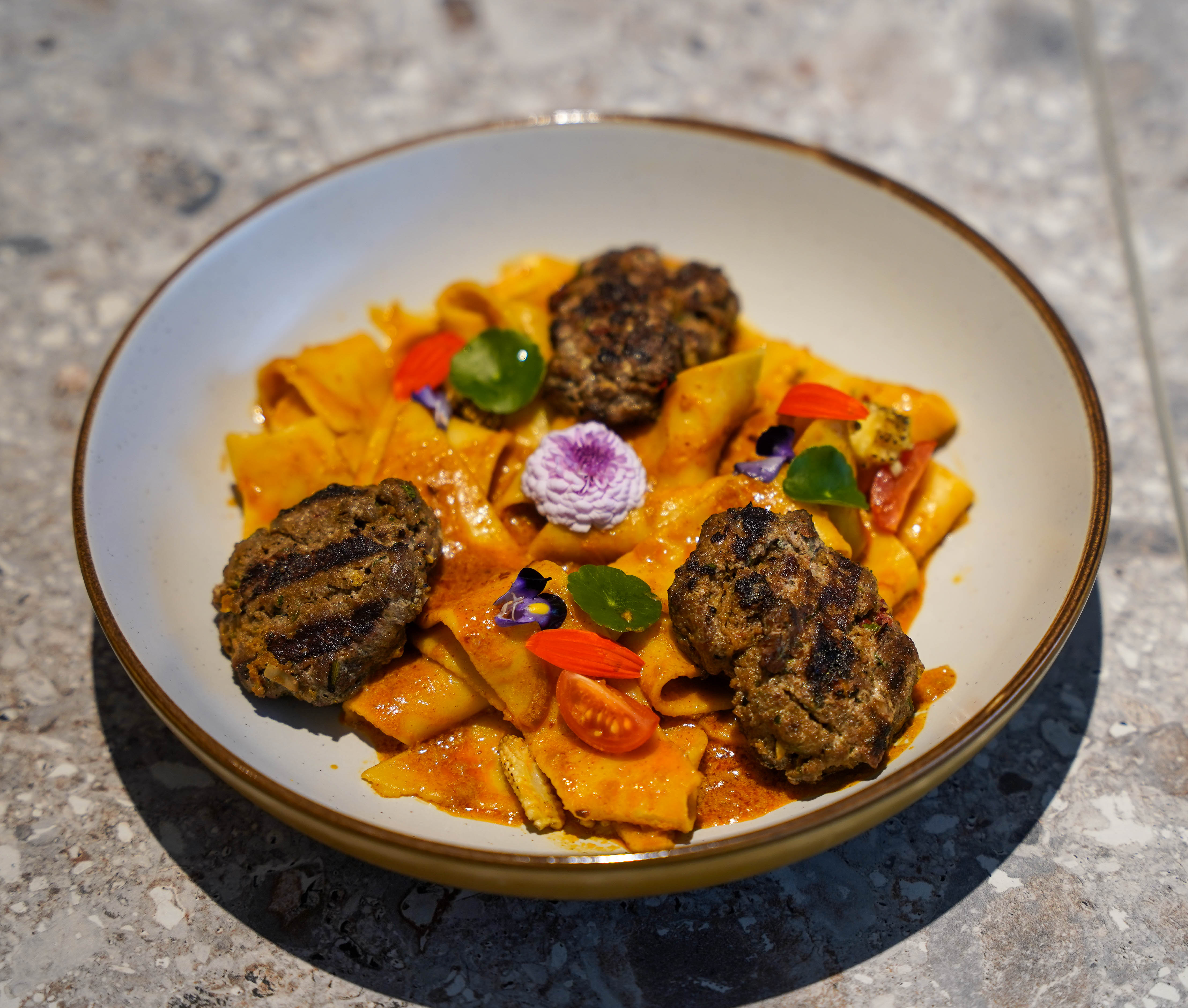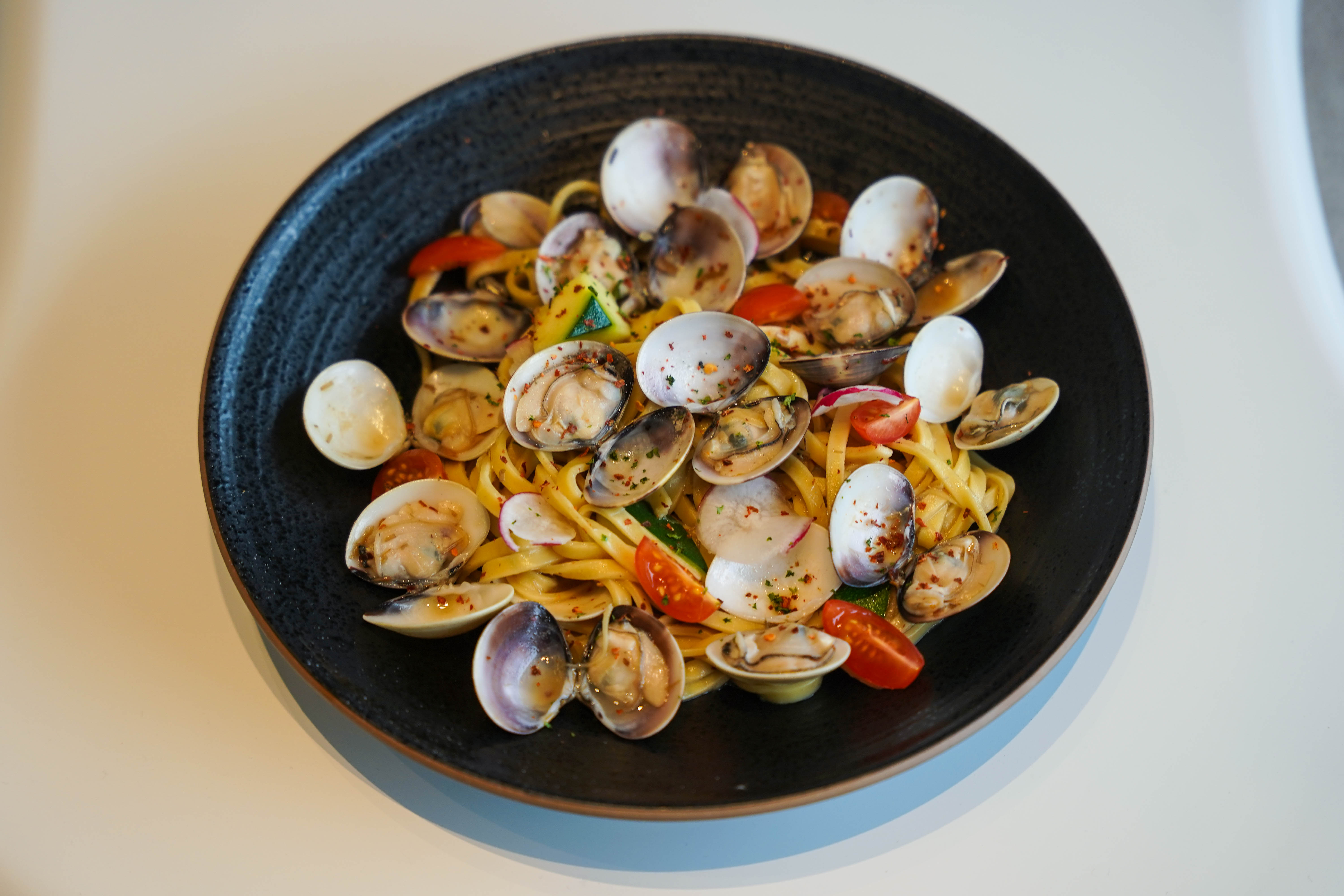 Another delectable, distinctive pasta is the Mideast Pappardelle, topped with chunky-textured beef kofta, flavourfully marinated in spices such as cumin and paprika. This potent pasta smoothly soaks up a sauce that channels cinnamon, cloves and star anise, perked up with sumac and yogurt, beautifully bringing together Italy and Iran (RM40).
Prefer a seafood pasta? Check out the Superior Vongole Tagliolini, putting a Chinese twist on the conventional vongole, with a bounty of briny white clams caught in ribbony strands of tagliolini, all assuring a full-bodied bite, fragrant with Shaoxing rice wine, lemongrass, ginger and chilli flakes - a pasta with powerful oomph (RM38).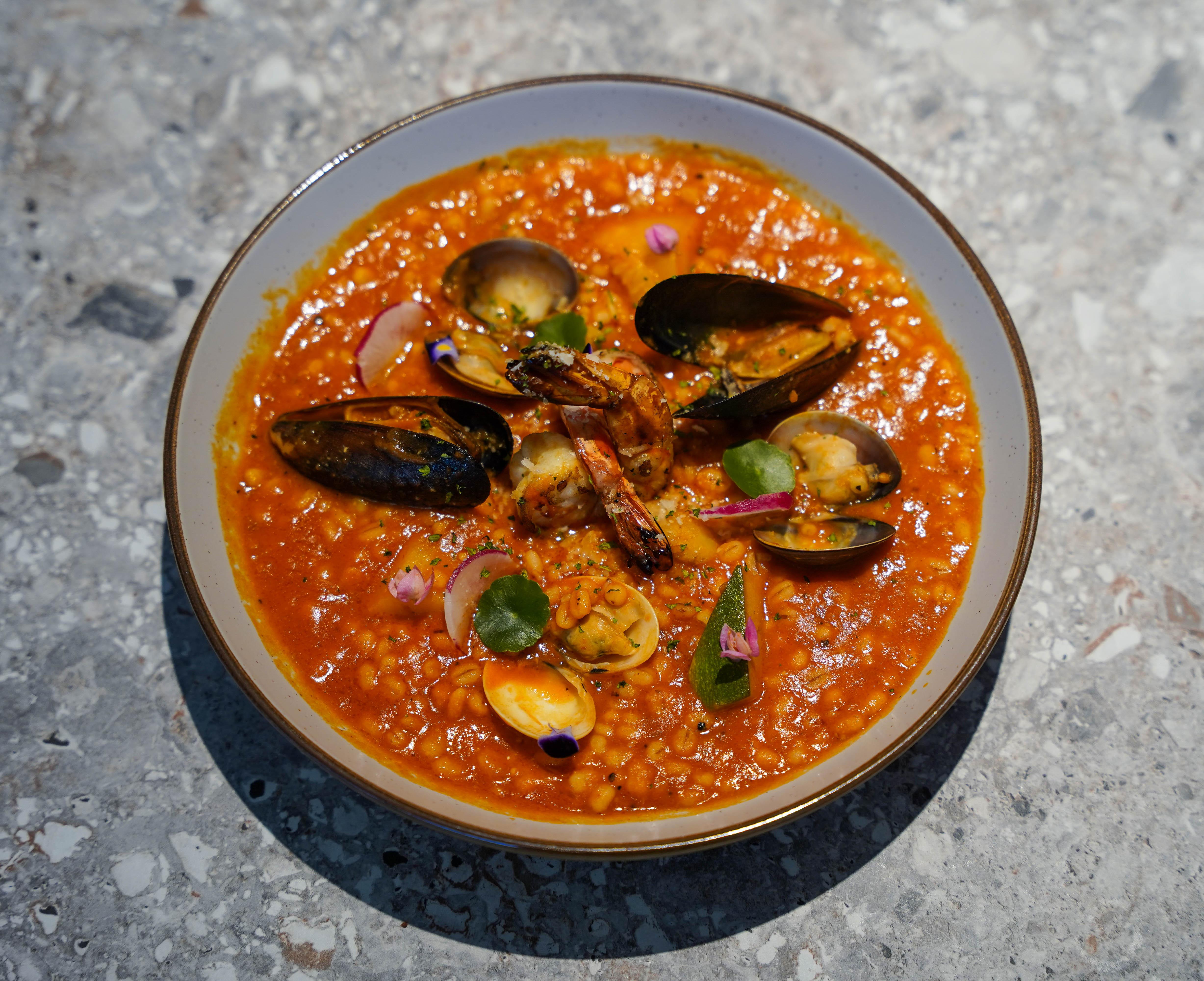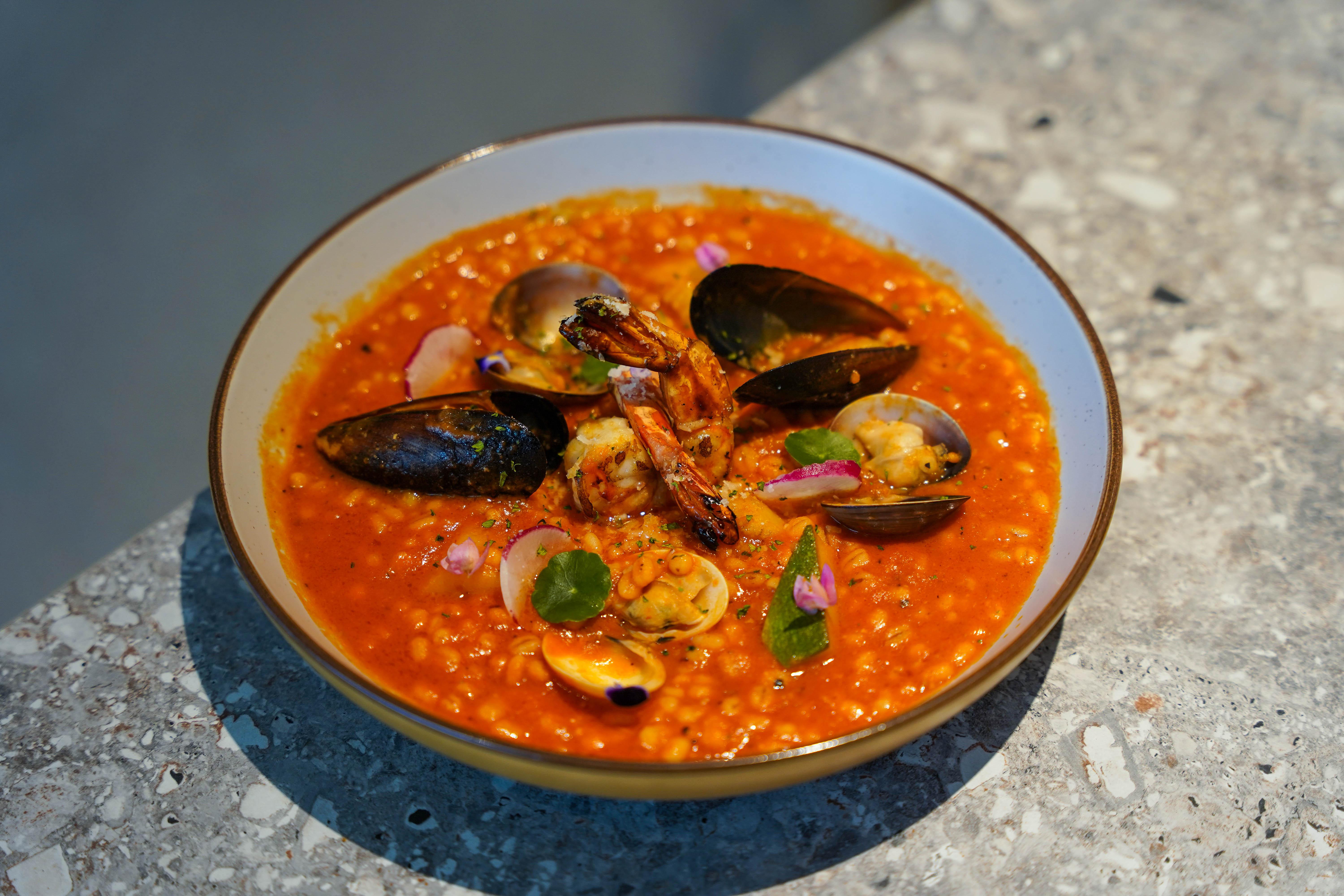 Beyond pasta, Et Cetera offers its spin on orzotto, a speciality of northeastern Italy, rarely seen in KL. This might evoke risotto, but it's cooked with pearl barley instead of rice.
Try it in the Paella Barley Risotto, swimming with prawns, mussels, white clams and scallops in pomodoro sauce with prawn oil and Parmigiano-Reggiano (RM42), or the vegetarian-friendly Mushroom Barley Risotto, mingling with mixed mushrooms, portobello confit and 'Malaysian truffle oil,' made with buah kulim (RM38).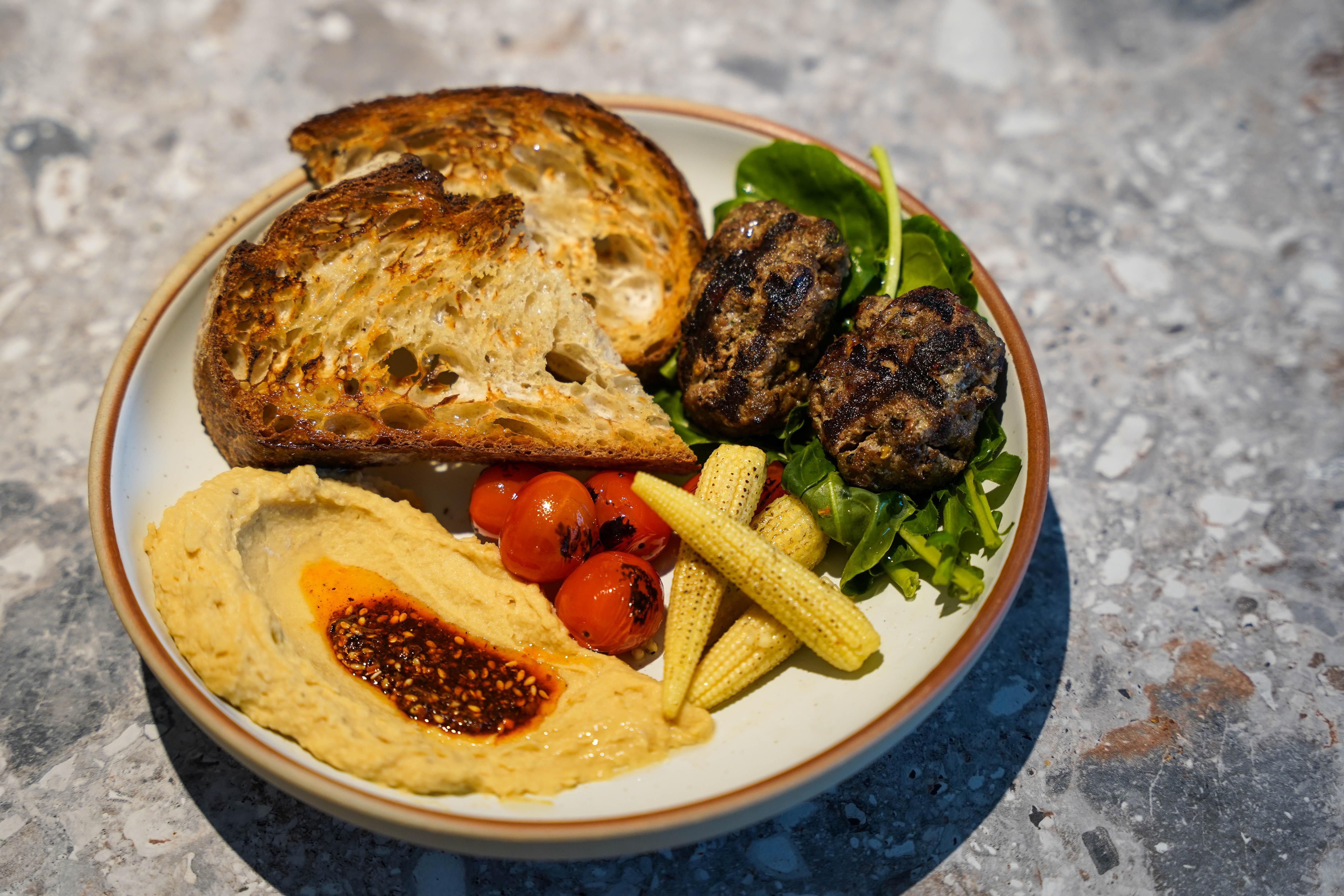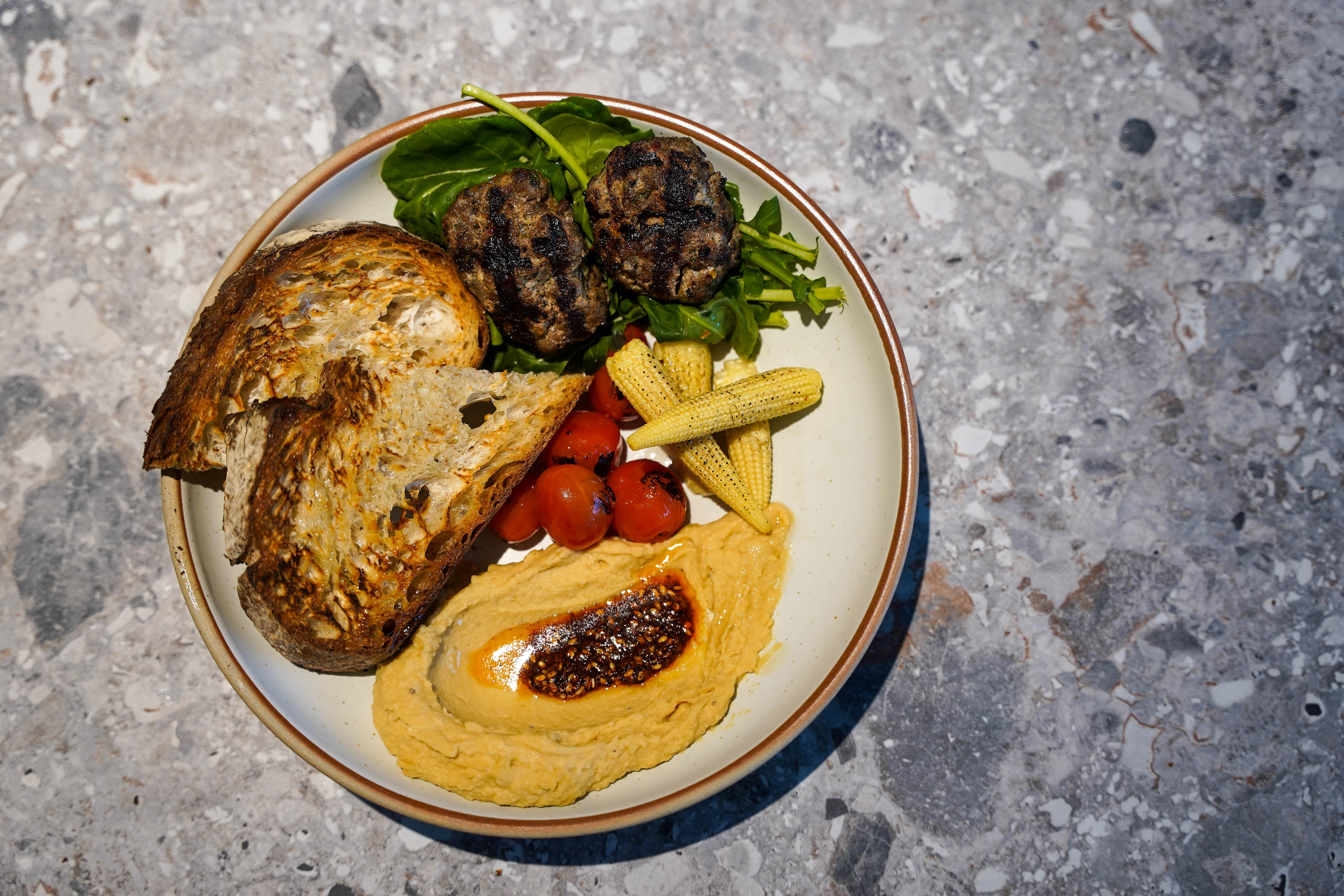 Et Cetera is the reincarnation of Restart by Slo, formerly in Kota Damansara. When Restart first began in 2021, its top temptations were sourdough sandwiches - Et Cetera honours that history by also serving scrumptious bread platters like Etc's Bruncheon, tempting with toast, hummus, arugula, chilli oil and a choice of beef kofta or grilled chicken (RM30).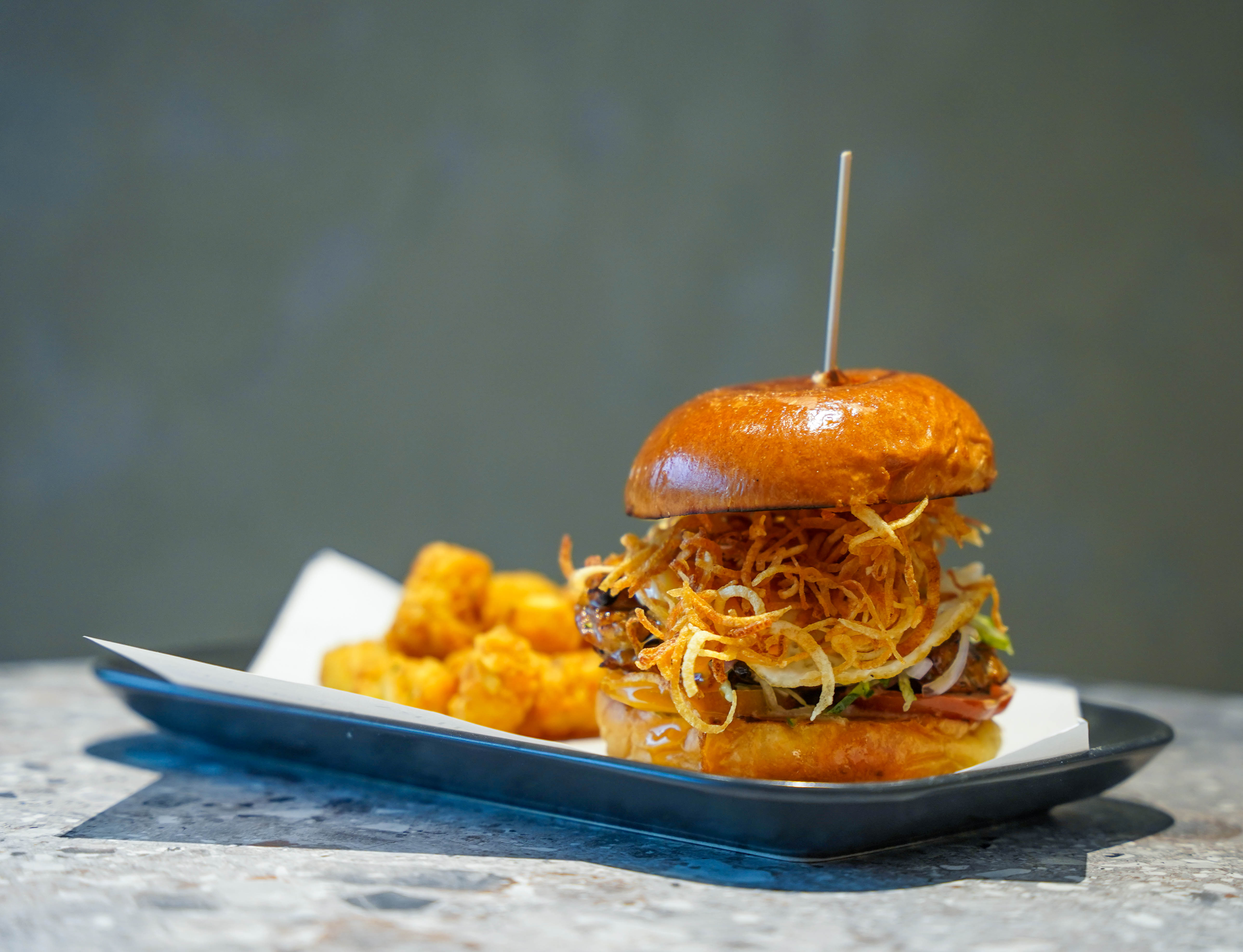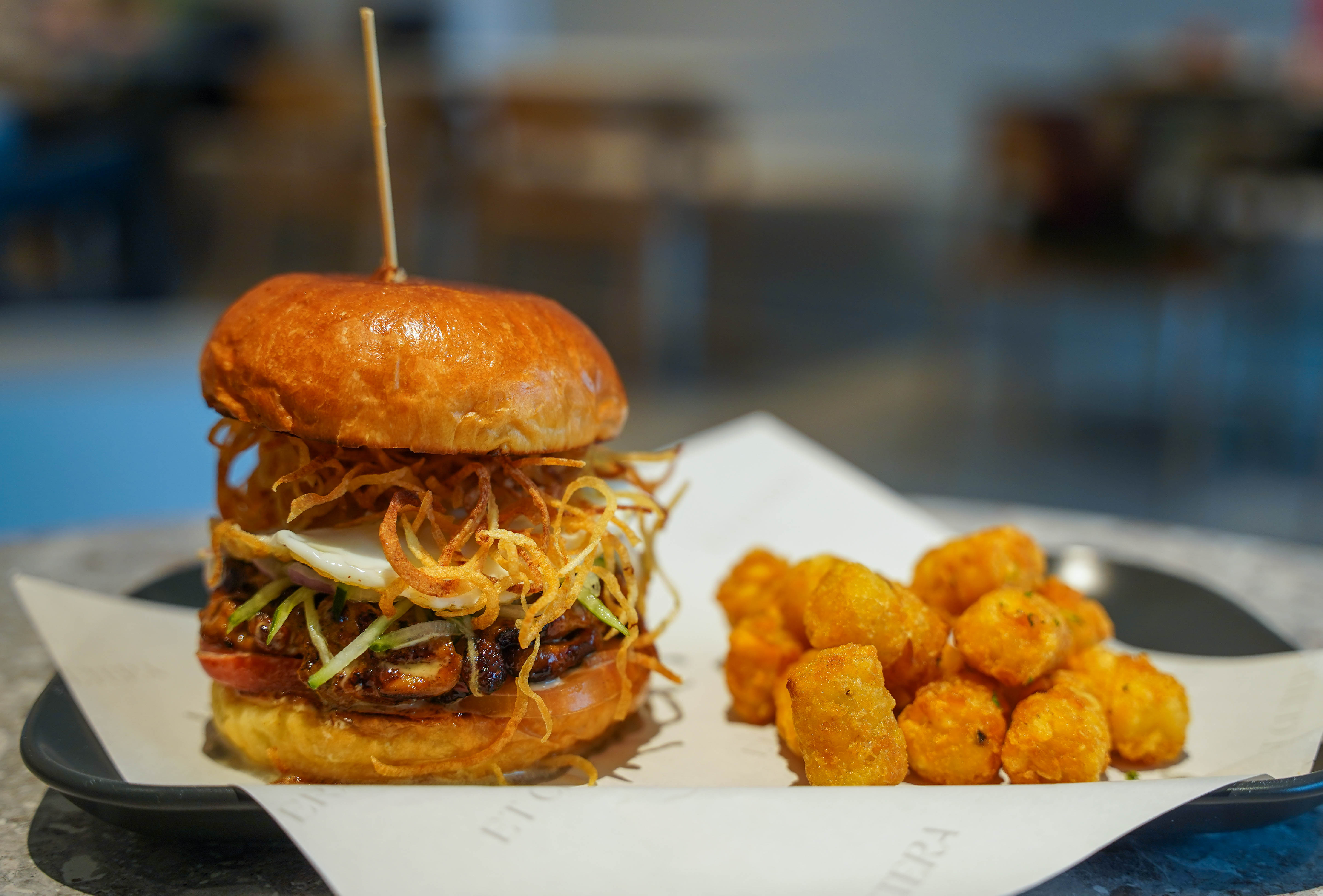 Burger buffs should also bookmark Et Cetera - the Thai Chicken Burger brings a bit of Bangkok to Bukit Jalil, showcasing a towering triumph of grilled chicken thigh with cucumber salad, sunny-side-up egg and Thai aioli inspired by som tam flavours, stacked in brioche buns, served with tater tots, instead of French fries, for a fun time (RM30).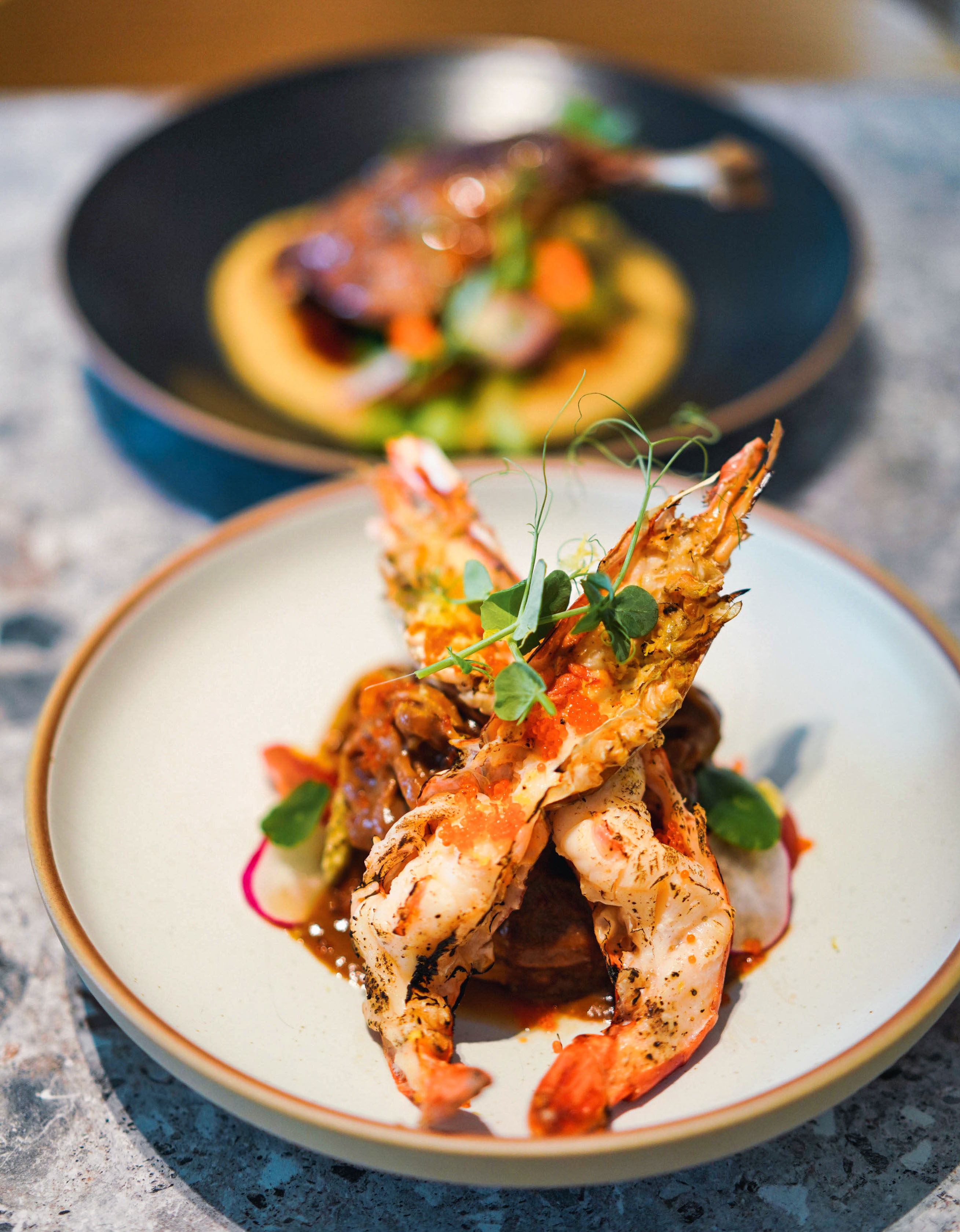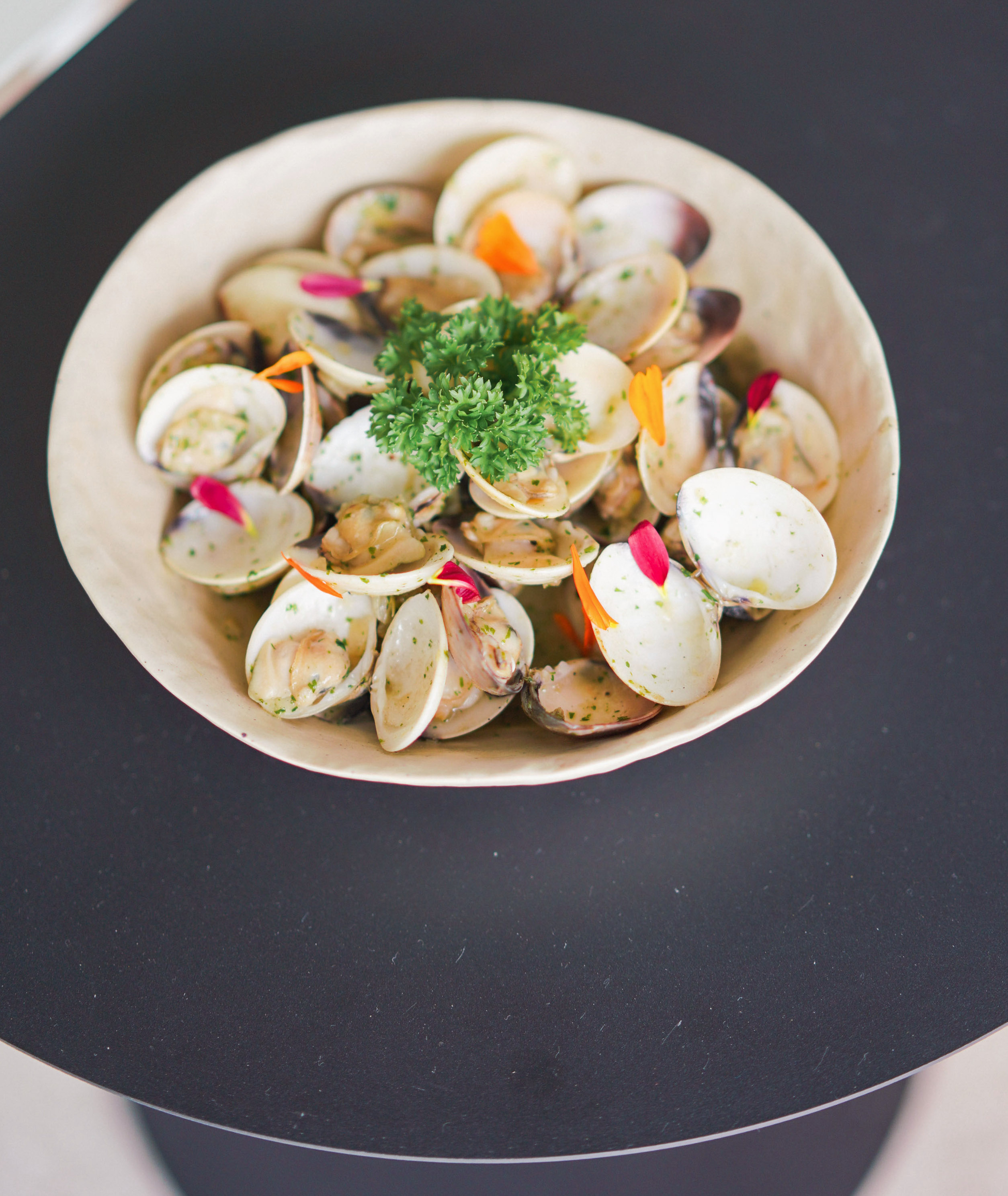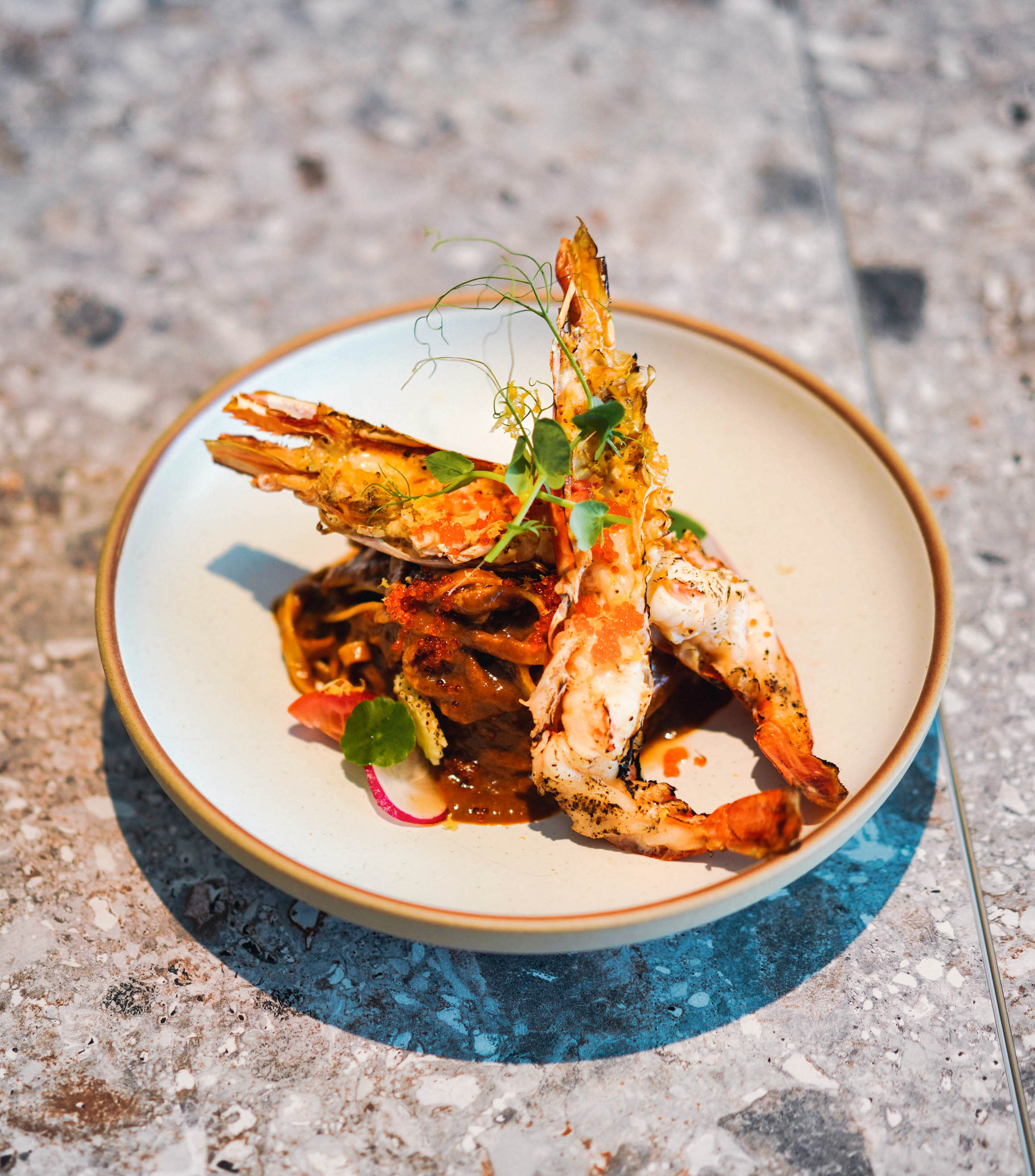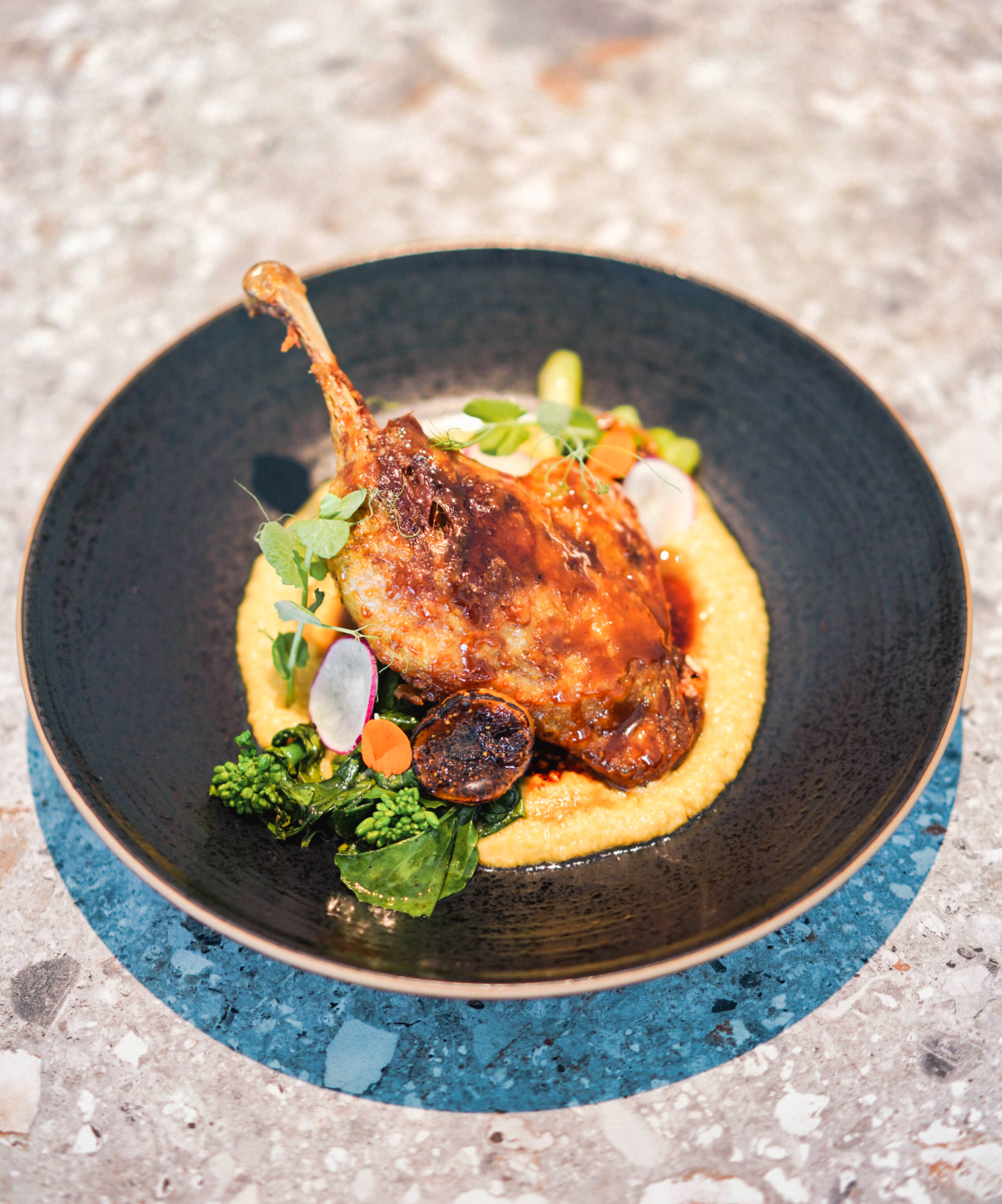 On Fridays, Saturdays and Sundays, Et Cetera is now open for dinner, with an expanded menu that includes weekly specials. These change nearly every weekend, comprising more elaborate creations that take a little more time to prepare and plate.
These specials are available in limited portions, changing nearly every weekend, so there's always something different to sample.
Recent weekend specials included a mighty, massive freshwater prawn served over tagliolini in a robust bisque made mainly with tiger prawn heads; confit whole duck leg with hoisin plum glaze, served over hummus and roasted vegetables with chicken jus, chilli oil and figs; and clams wonderfully cooked in white wine sauce. 
Upcoming specials might include fish like sea bass and beef such as Black Angus sirloin steak.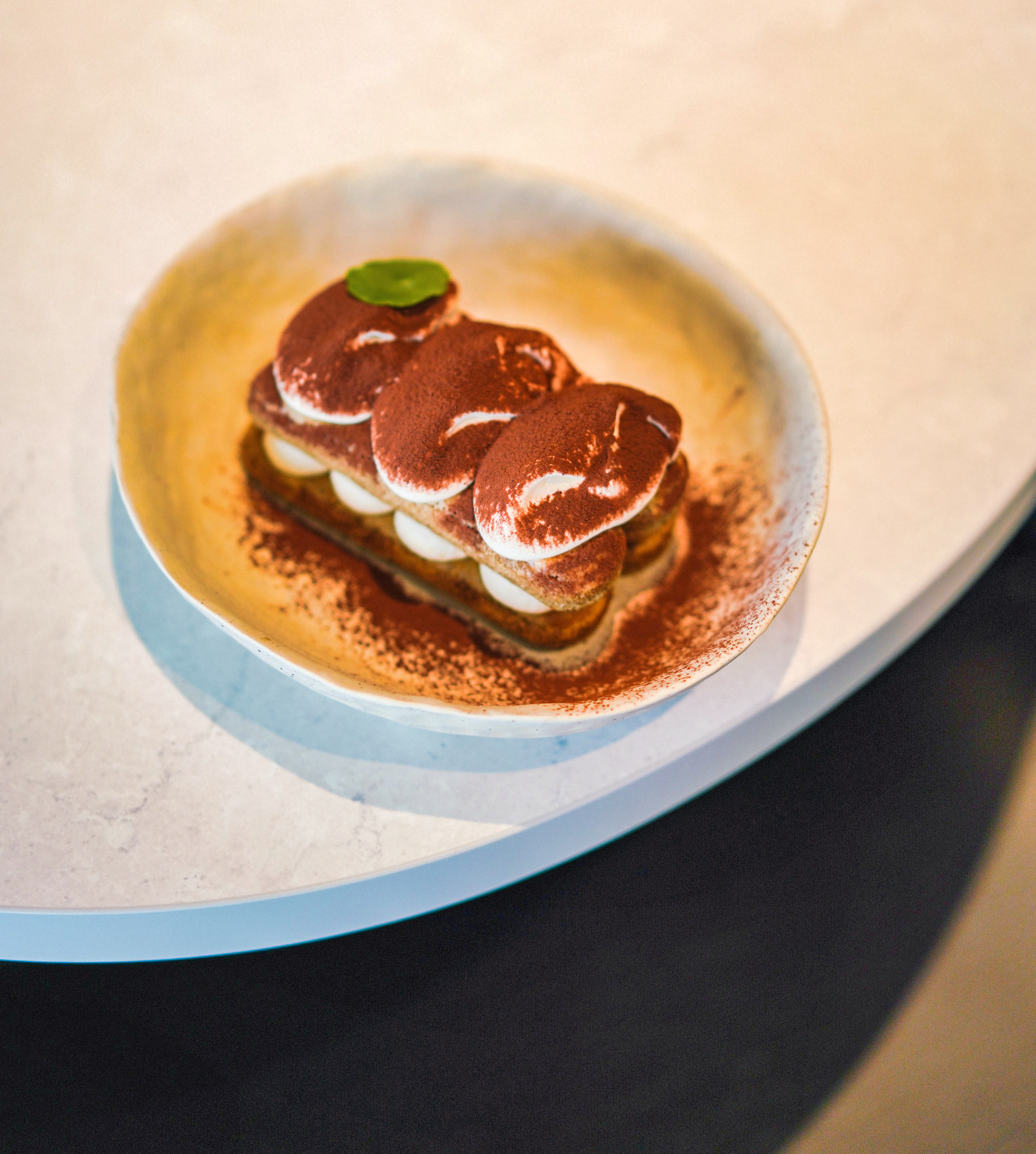 Etc's Tiramisu is a terrific conclusion to the meal, layered with coffee and rum-soaked ladyfingers, Baileys-infused mascarpone cream and cocoa powder. Other tempting options include vanilla creme brulée made with Papua New Guinea vanilla beans and rum-raisin cake.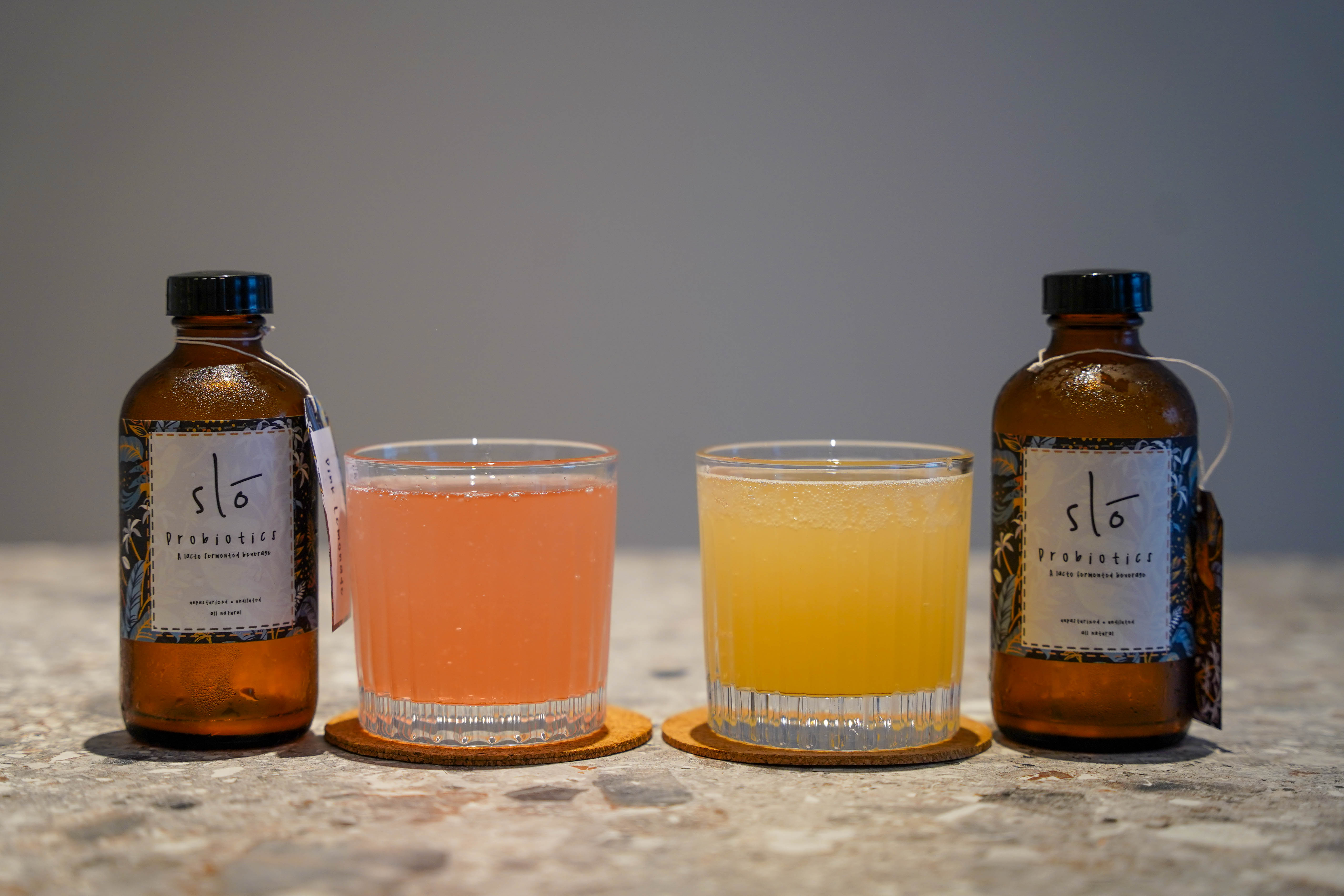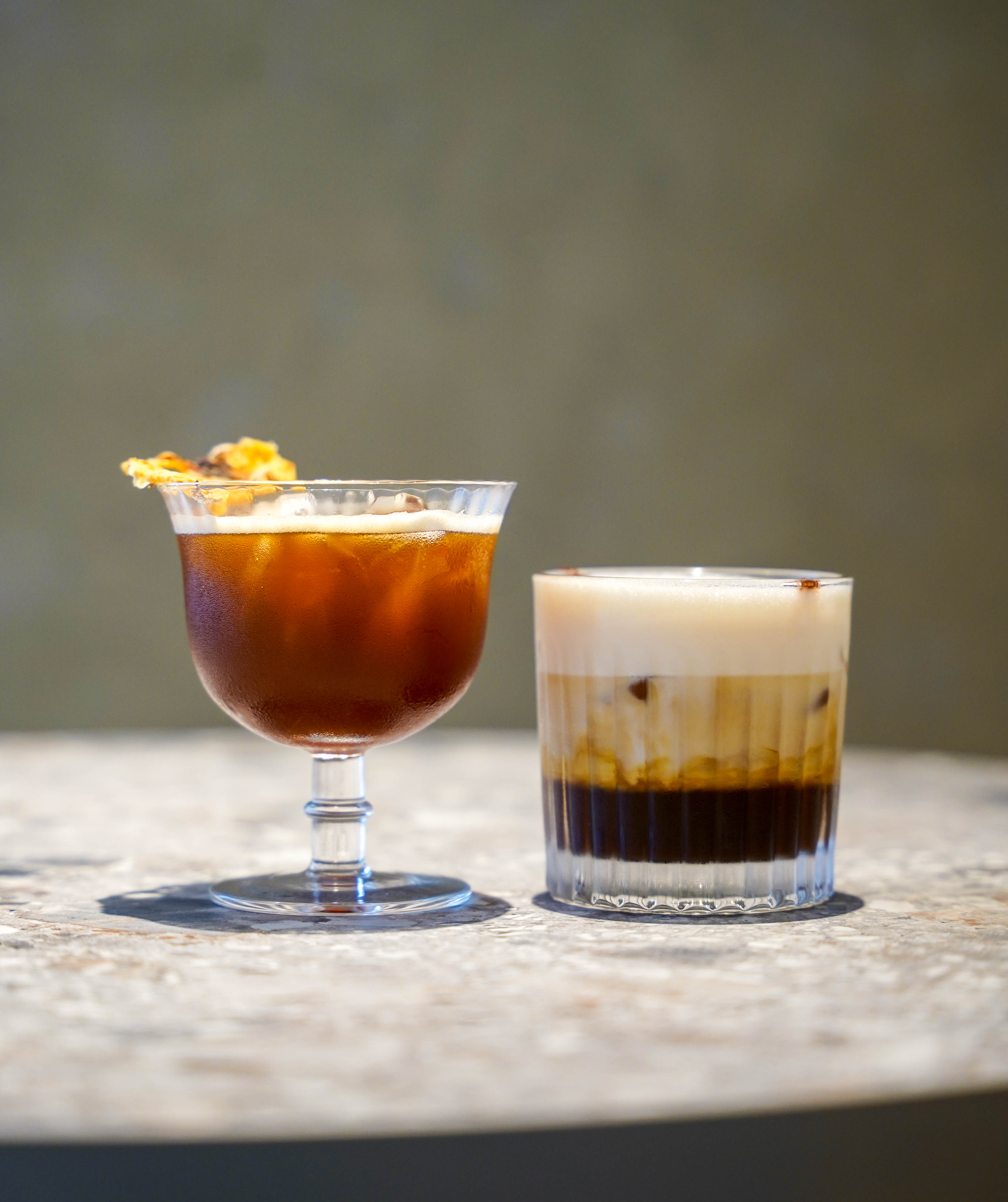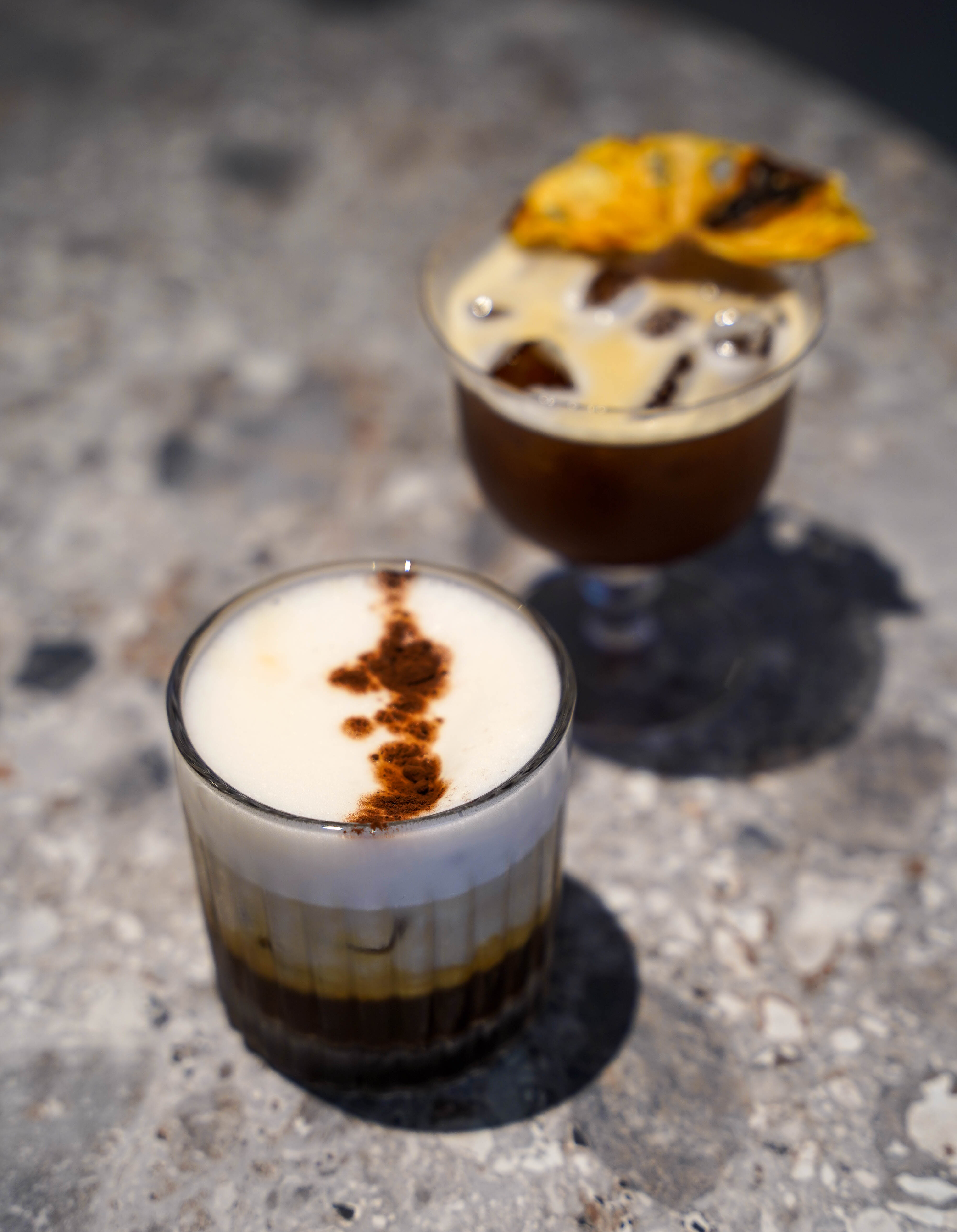 Before Et Cetera and Restart, the cafe's founder was a barista who launched his own home-brewed kombucha in 2020. Those probiotic powerhouses remain a force here, complemented by other ferments like the Pink Lemonade, naturally hued with roselle, and Lavender-nade, a lovely medley of lemonade and lavender that takes more than a week to make.
Looking for a unique change from lattes? Et Cetera's flagship coffee beverages include the Whipped White Russian, a non-alcoholic potion of espresso with oat milk, Okinawan black sugar and orange bitters, and the Pineapple Express, where coffee and tea collide, harmoniously channelling 24-hour cold brewed coffee with lapsang souchong, pineapple juice and honey.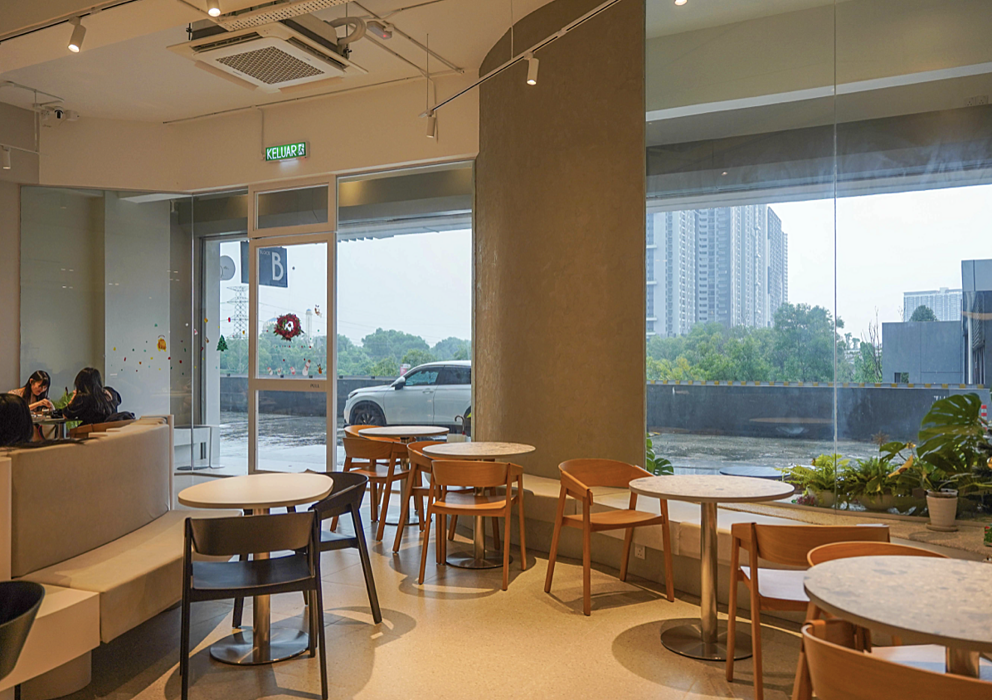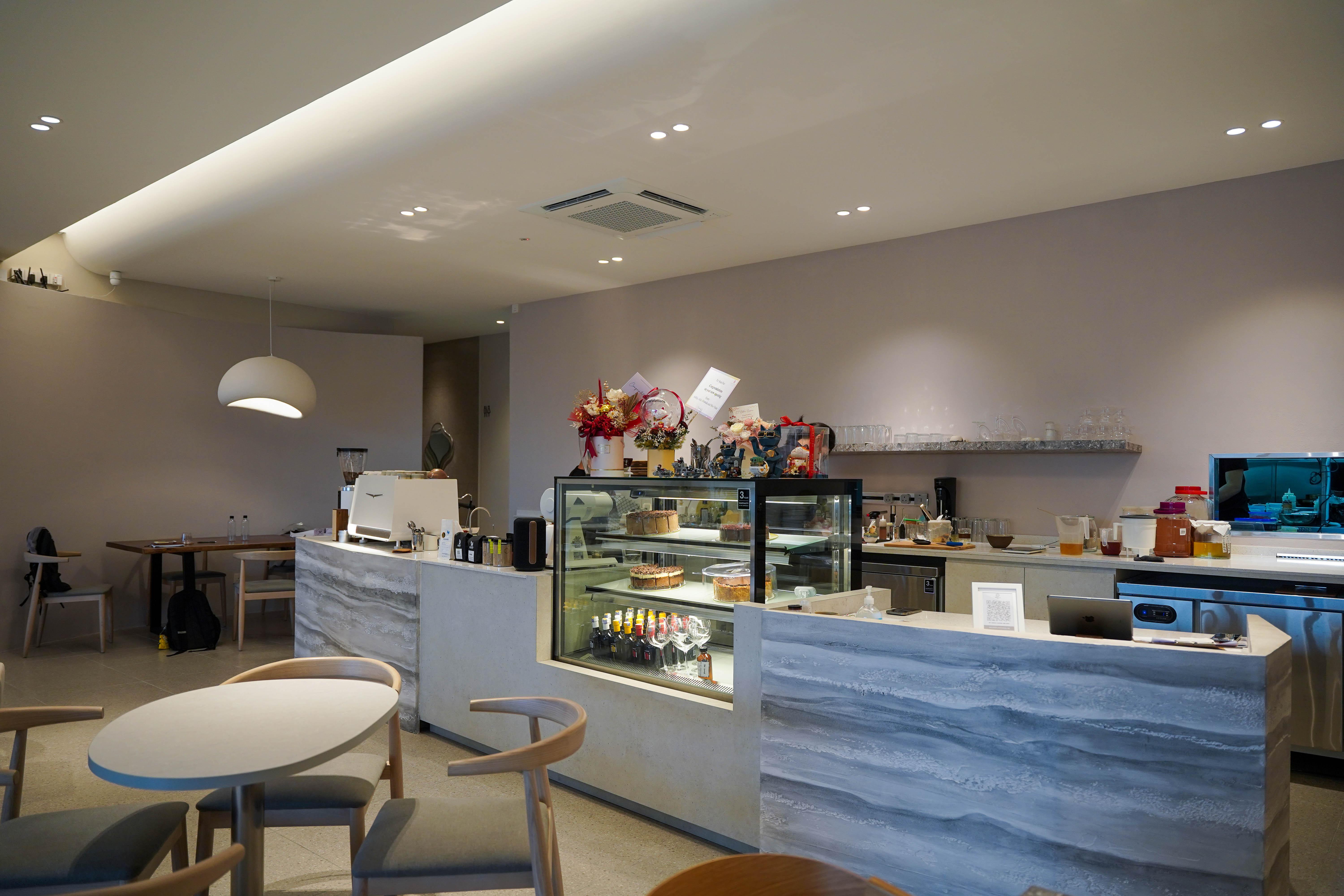 Et Cetera
B-1-12, Aurora Place, Plaza Bukit Jalil, Persiaran Jalil 1, Bandar Bukit Jalil, Kuala Lumpur.
Open Monday-Tuesday, Thursday, 12pm-6pm; Friday-Sunday, 12pm-10pm. 
Tel: 011-3905-2650