Down To Bones: Get a good ribbing at OUG's playful protein powerhouse for pork, chicken & lamb
March 16, 2022
---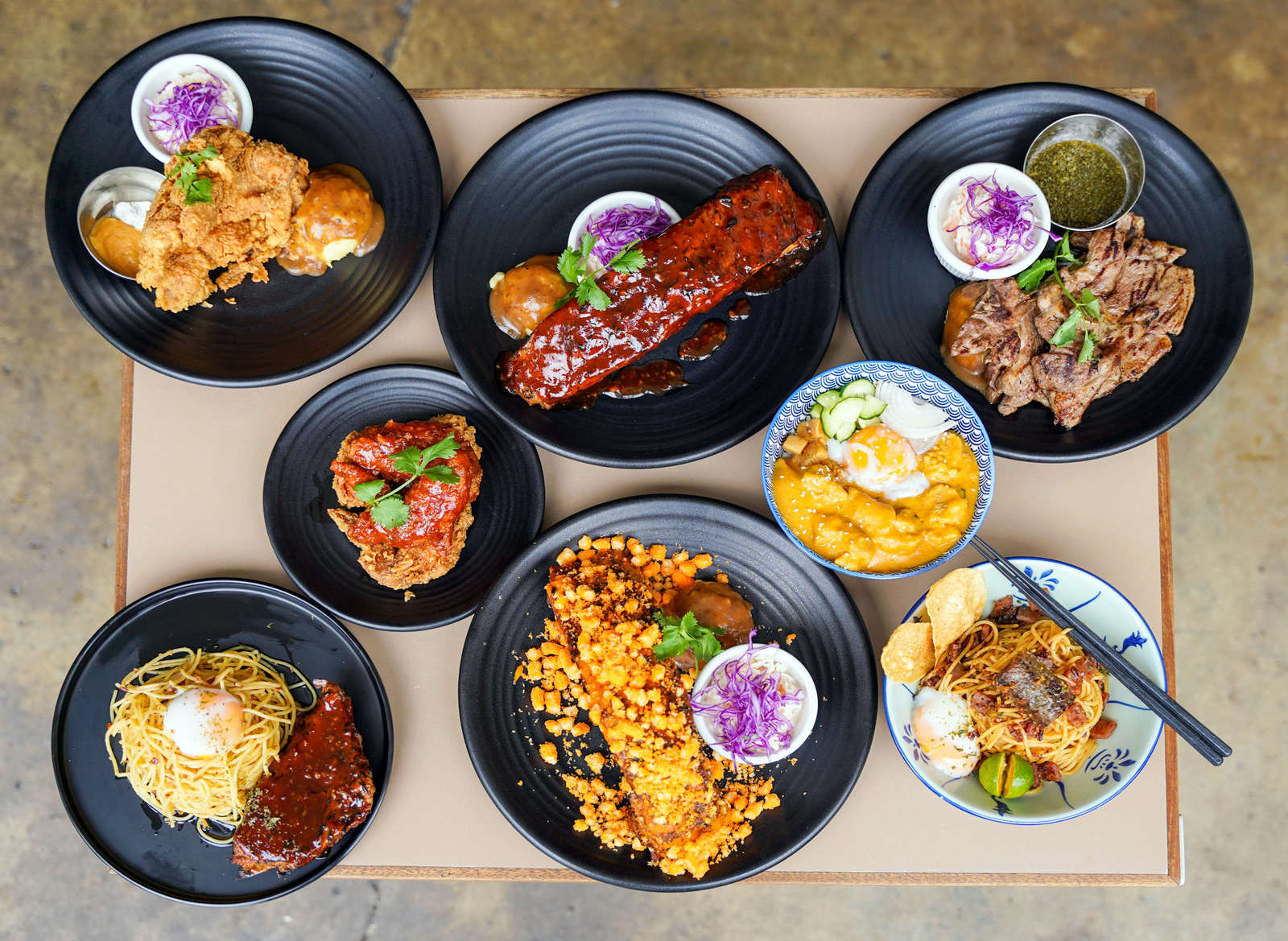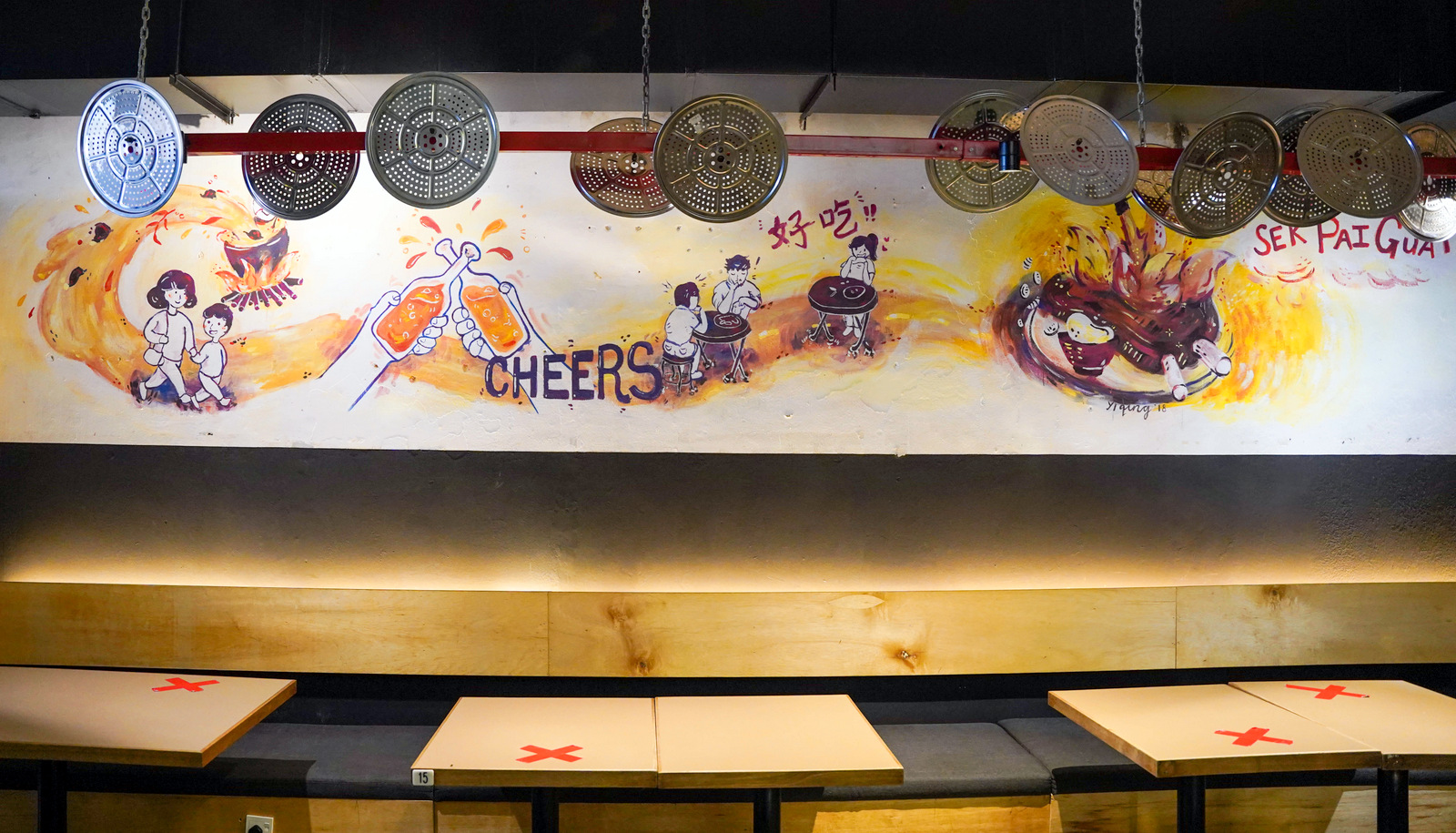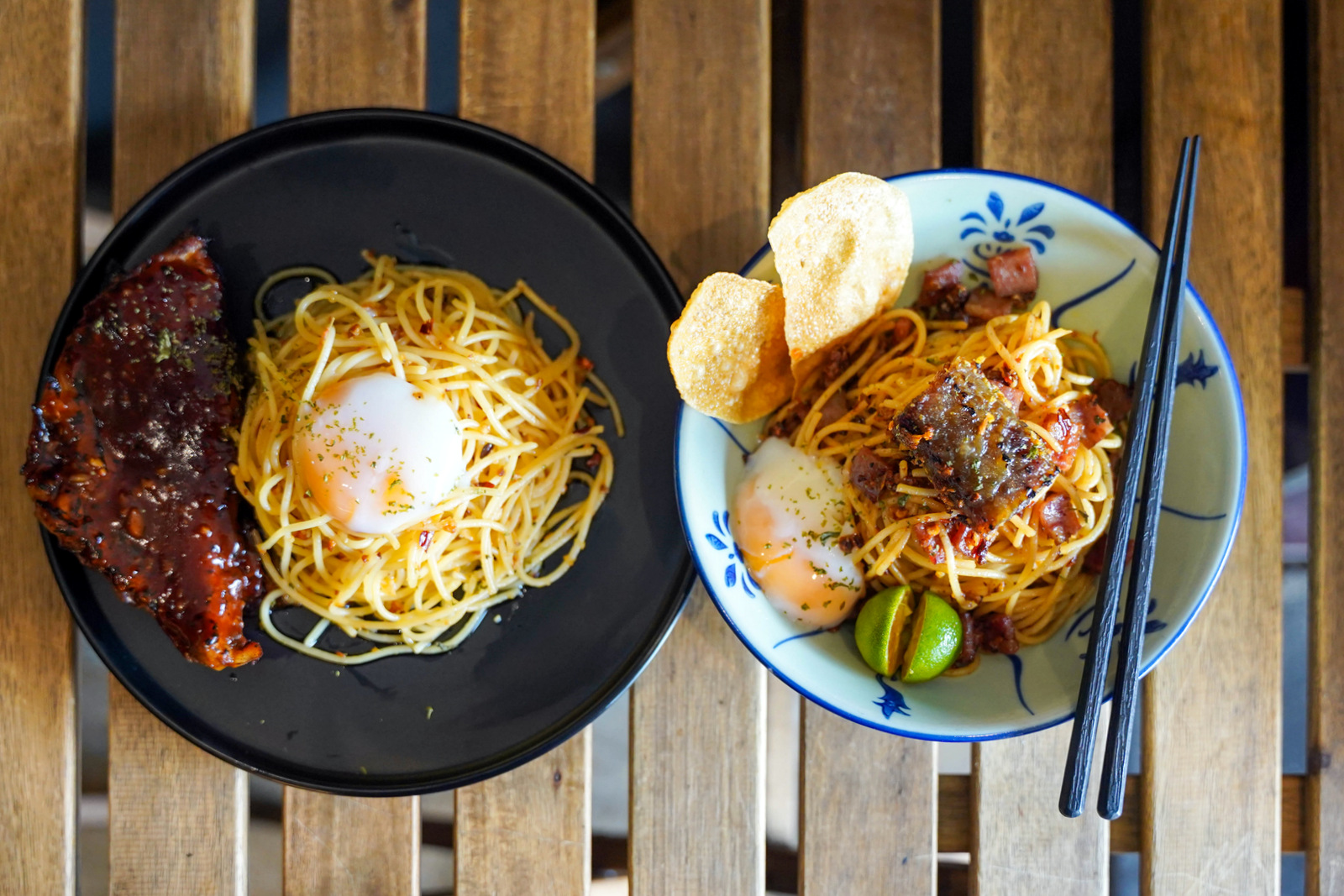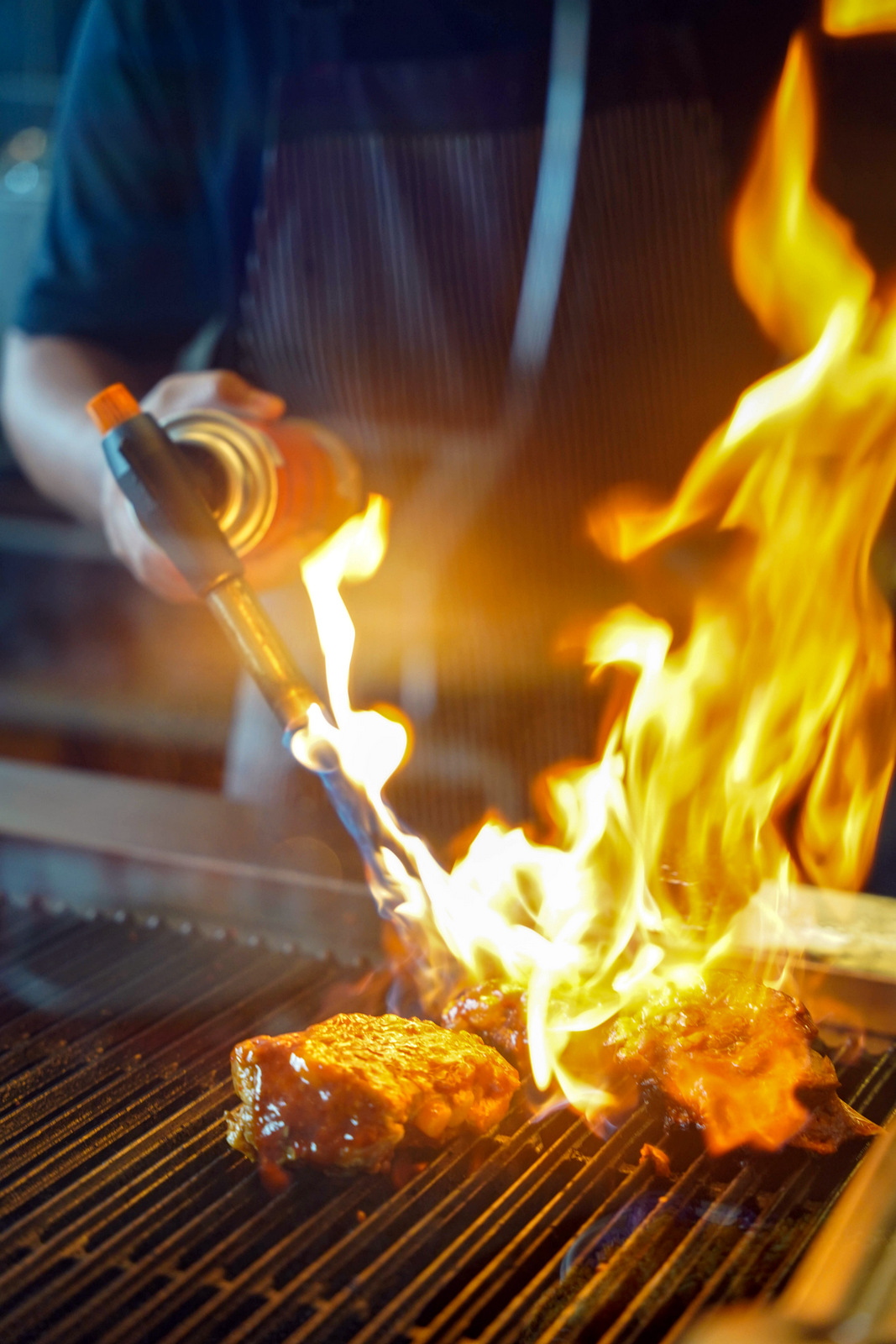 Sticky pork ribs showered with Super Ring crumbs; fried chicken wings spattered with Kampung Koh chilli sauce; spaghetti slicked up with bak kwa sambal - Down To Bones gets down to delicious business with a meaty menu of mischievous inspirations.
It's been six years since Down To Bones was first born as a kopitiam stall in Taman OUG, carving a reputation for colossal BBQ pai guat. It has since matured into a full-fledged restaurant, firing up a distinctive range of ribs, chicken and lamb, plus pastas and rice bowls.
Down To Bones is passionate about produce. Its ribs are freshly sourced from Old Klang Road's local markets, meticulously marinated overnight. Its chicken is chilled, never frozen; its potatoes are mashed every morning. It banishes microwaves, MSG and canned food - everything from mushroom soup to mint sauce is made from scratch. Cooking timers, measuring instruments and weighing scales ensure precision of preparation.
It's no surprise that Down To Bones now serves two tons of its flagship ribs every month in OUG, where its main founders have lived for over three decades. This eatery has become a firm neighbourhood favourite - irresistible if you love lip-smacking protein that's worth getting your fingers dirty for.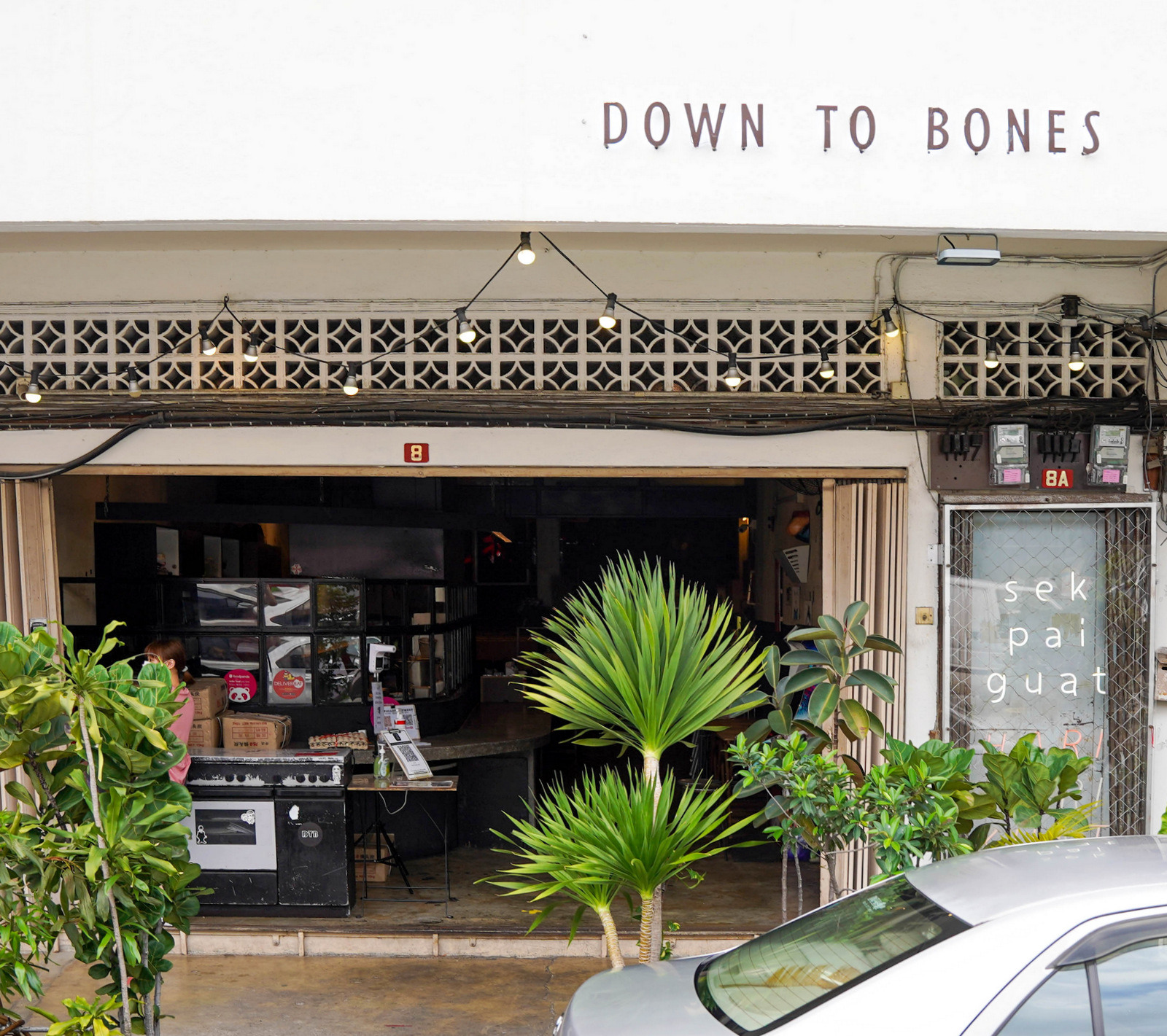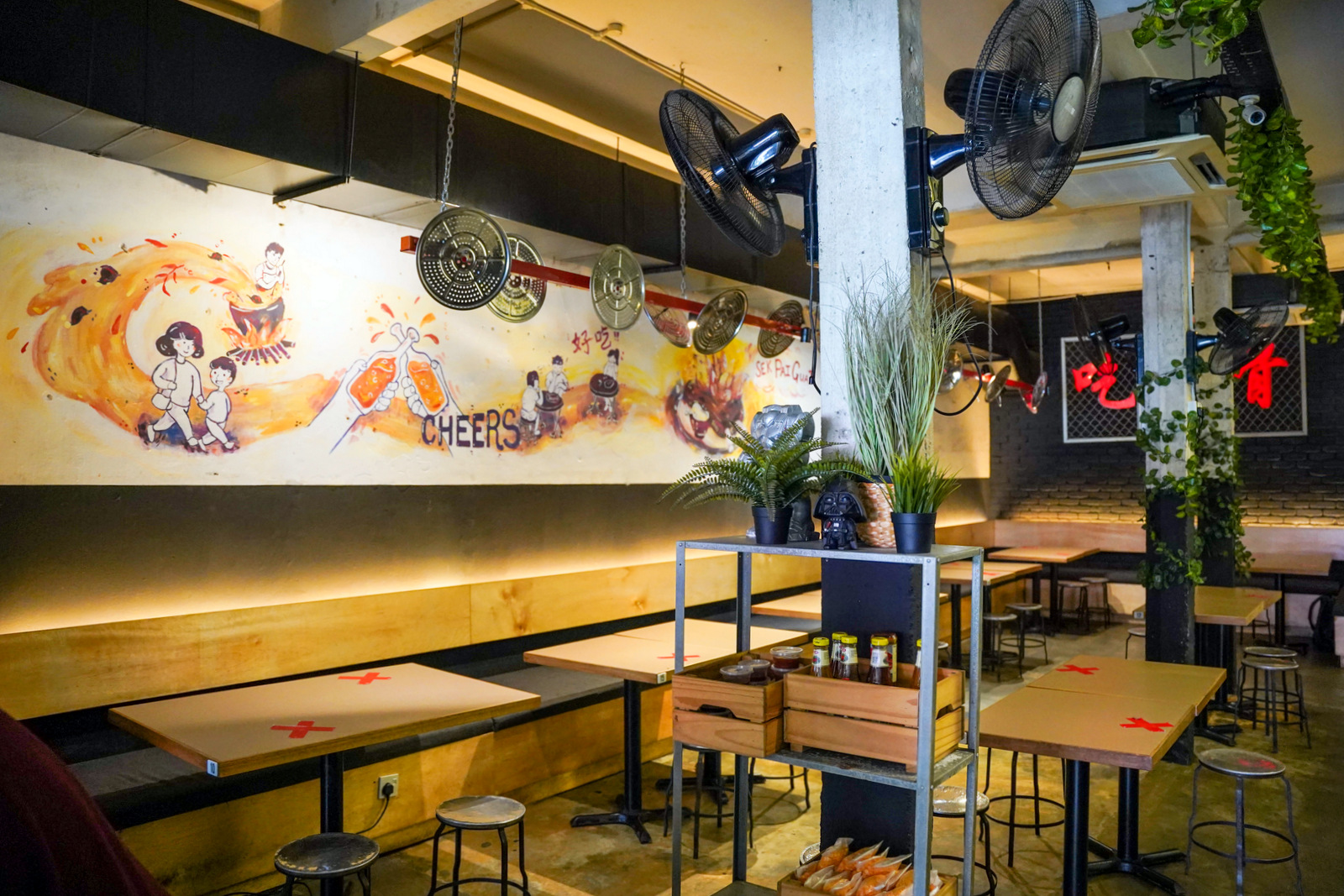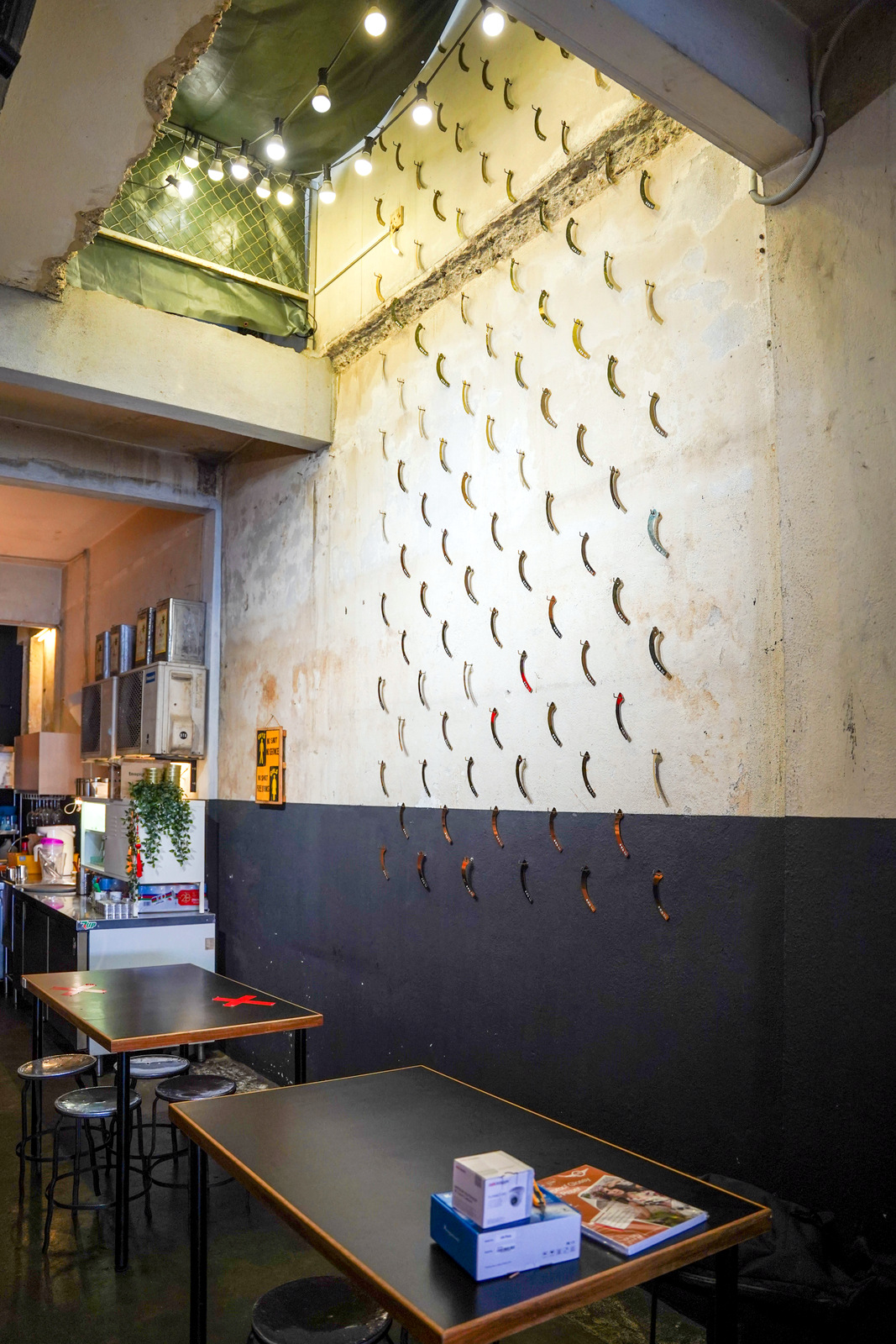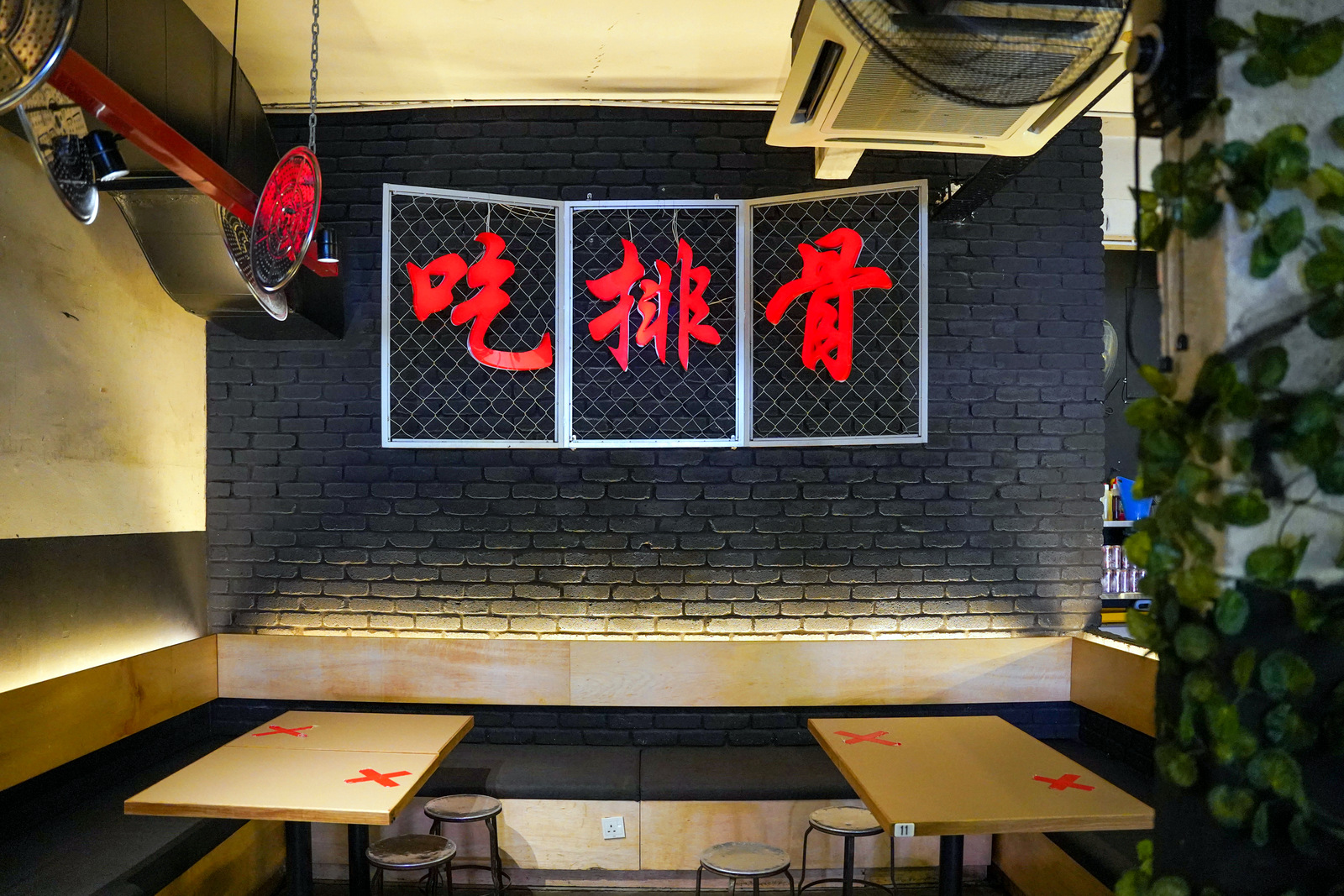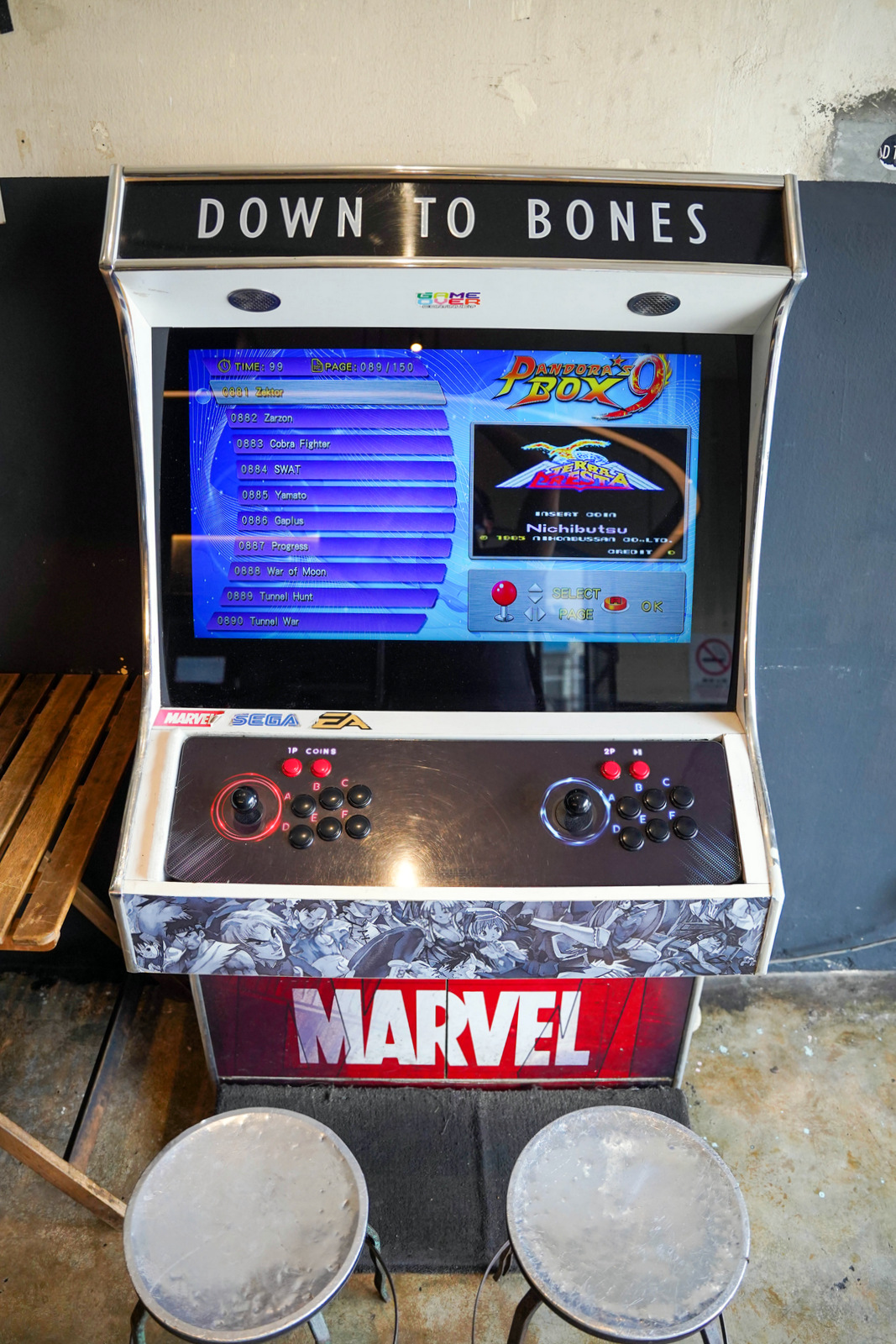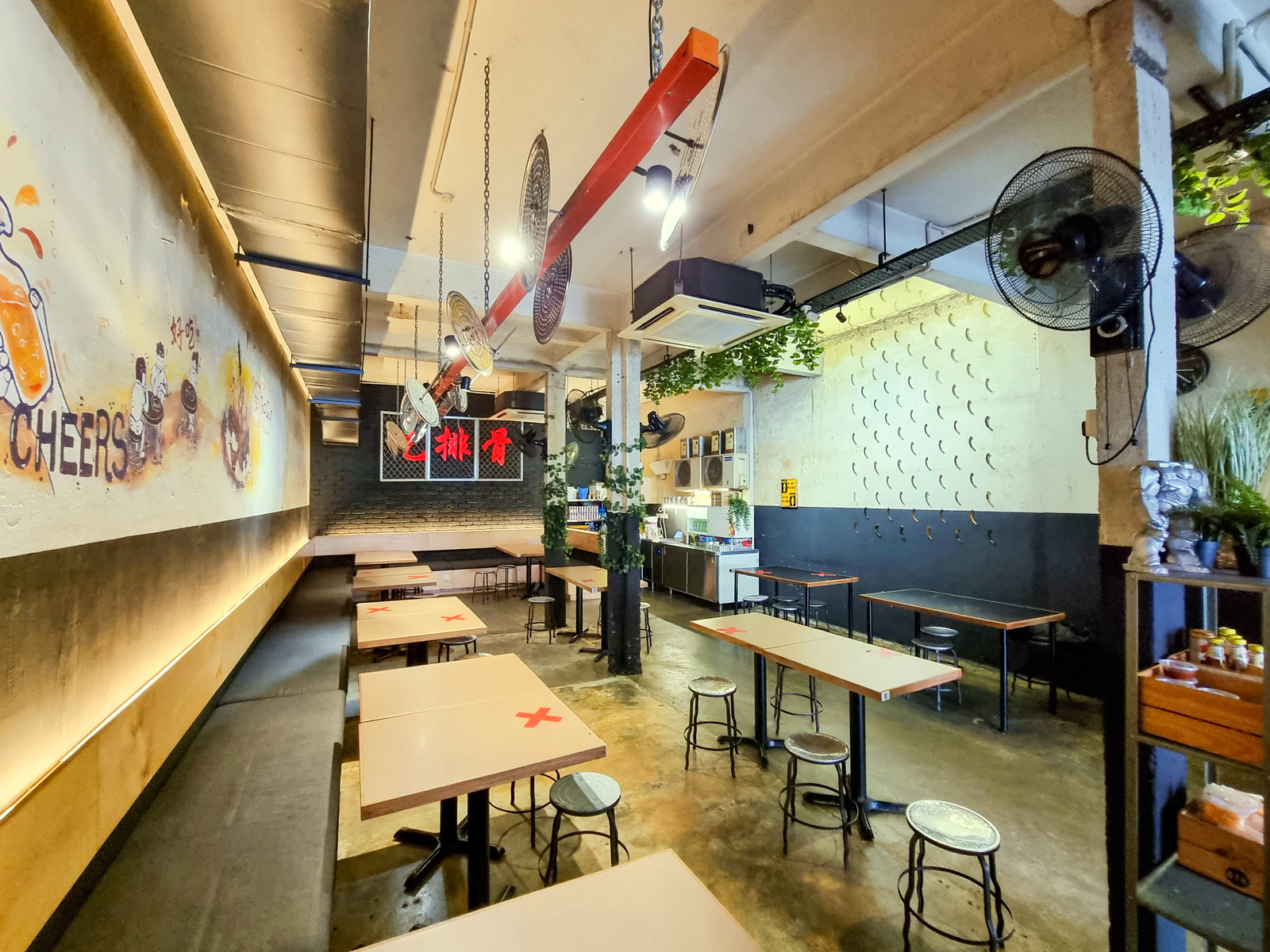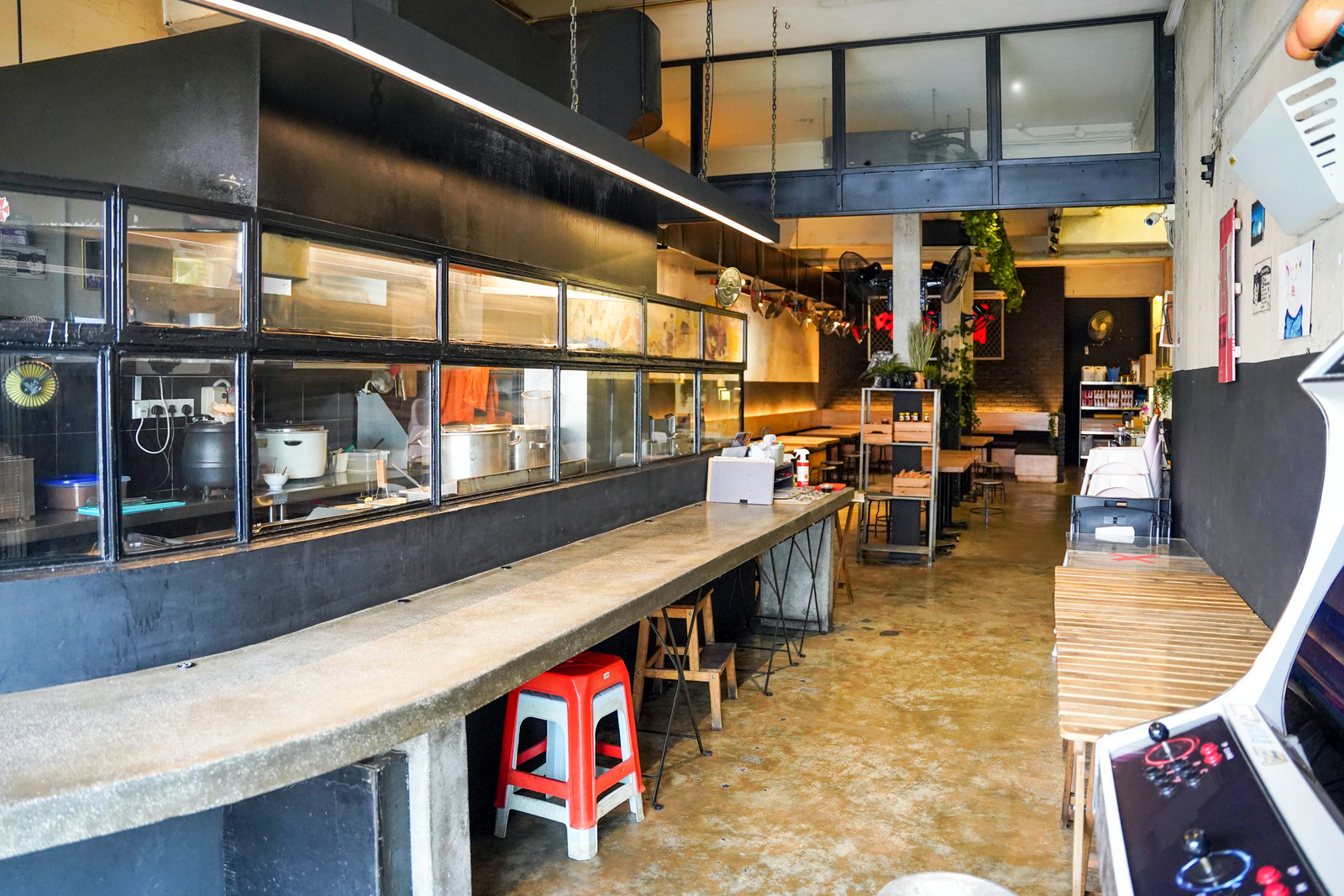 This space is a charming, casual cavern for carnivores. Watch your meat being grilled to order in the open kitchen, or play an arcade-style game while waiting.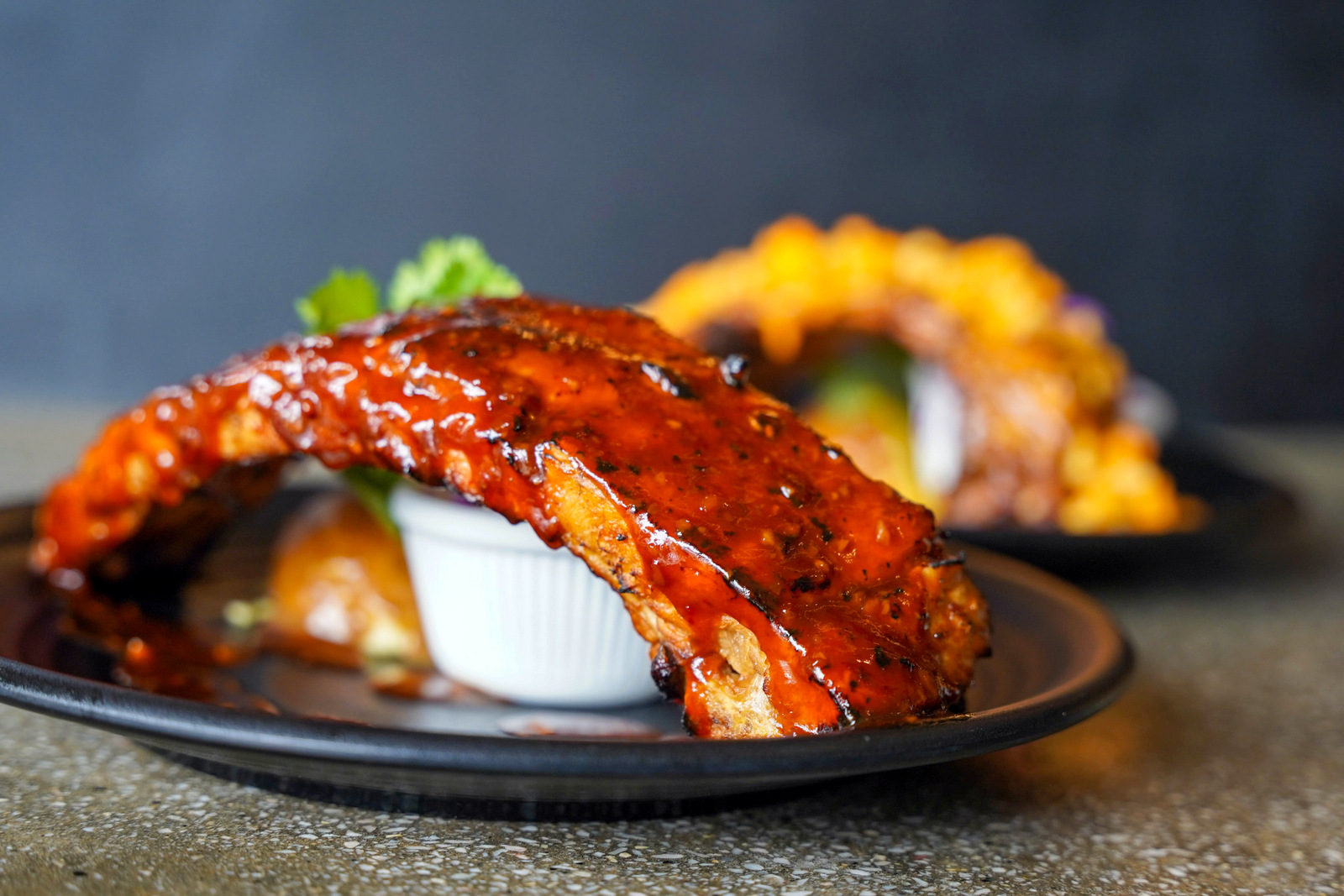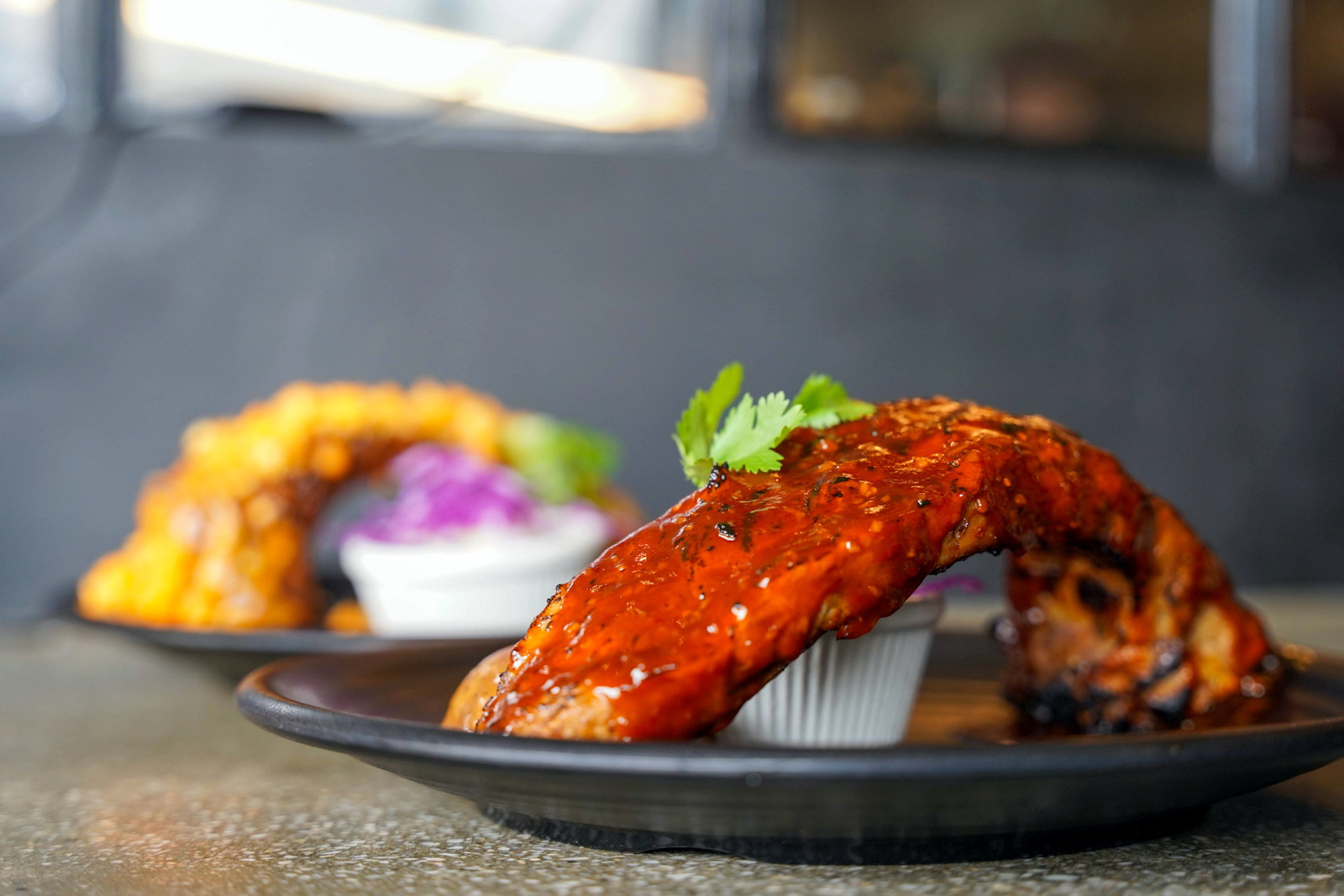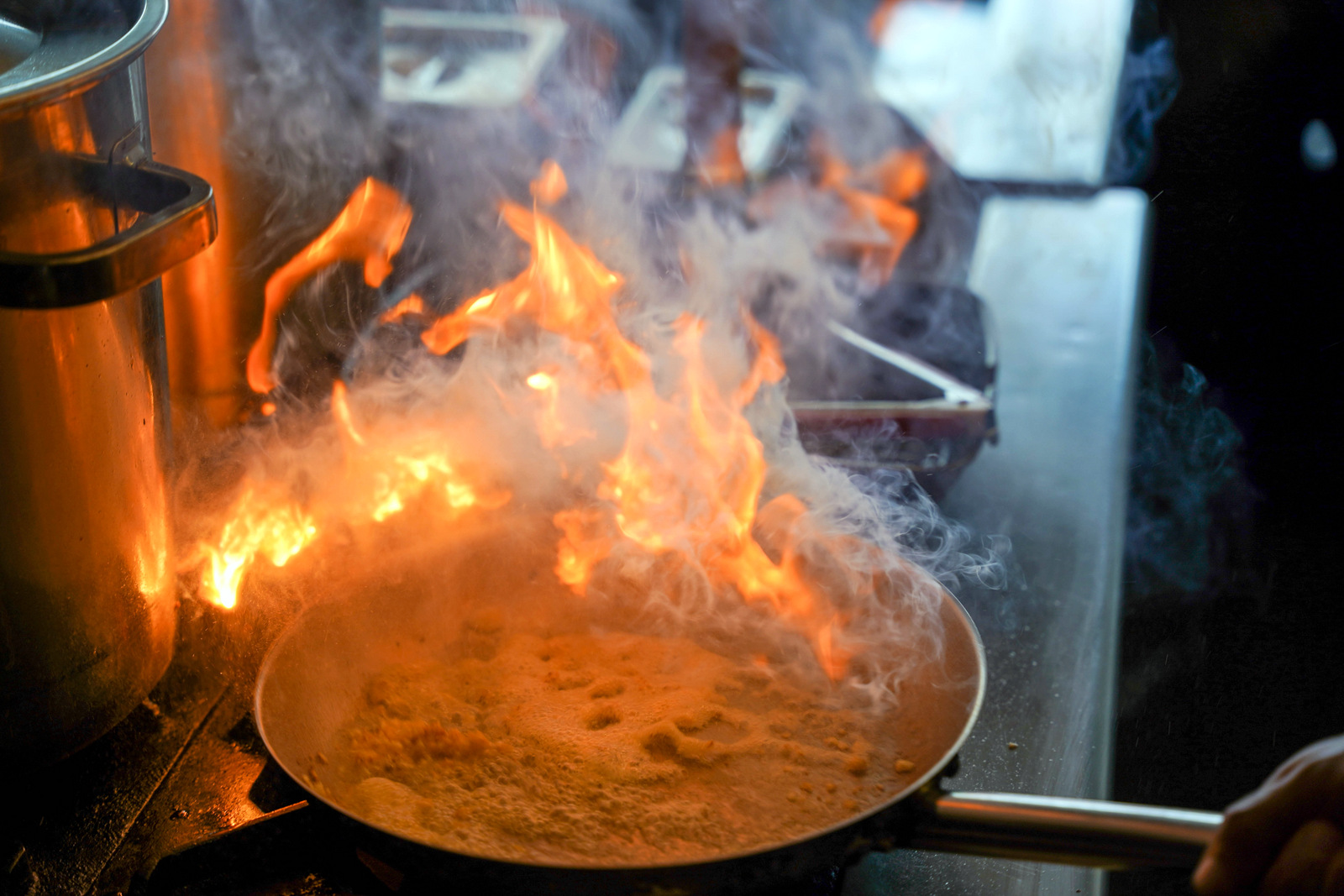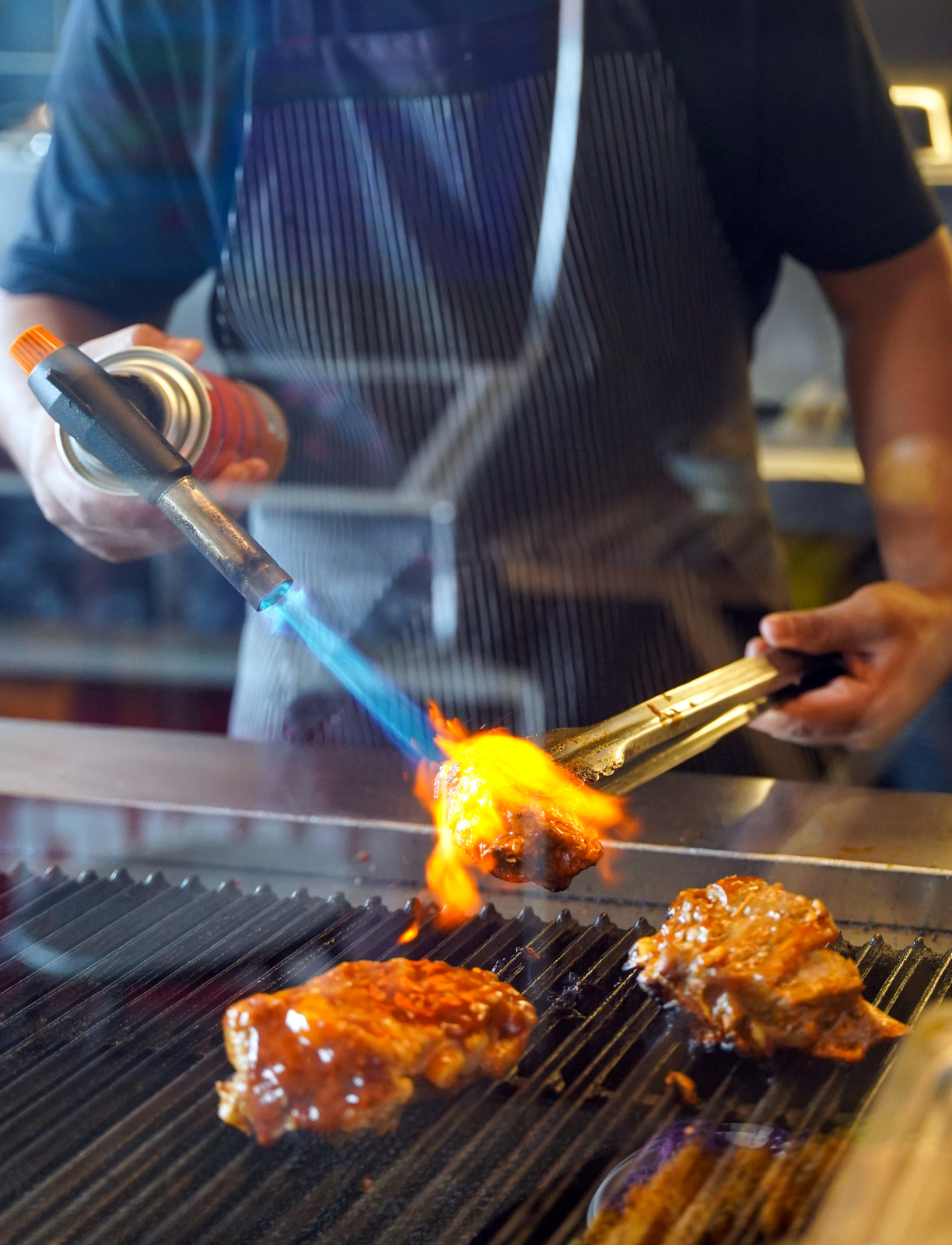 Start with the Ultra Ribs, perfected after a long experimentation (RM30, with mashed potatoes and coleslaw). 
These spare ribs, balanced in lean and fatty proportions, are trimmed in-house for the ideal cut, marinated for eight hours in a secret sauce blend for the ultimate tenderness and tastiness.
Three hours of braising in aromatics of bay leaves, onions and ginger elevate the slabs before they hit the grill, blow-torched for a pronounced caramelisation.
The result of these painstaking steps - pure primal pleasure, succulent but not sickly sweet, one-note or cloying. A subtly smoky, firm bite leads to a juicy, tangy-savoury chew, bursting with lively flavours that bring out the best in the flesh. Look no further for your fix of ribs.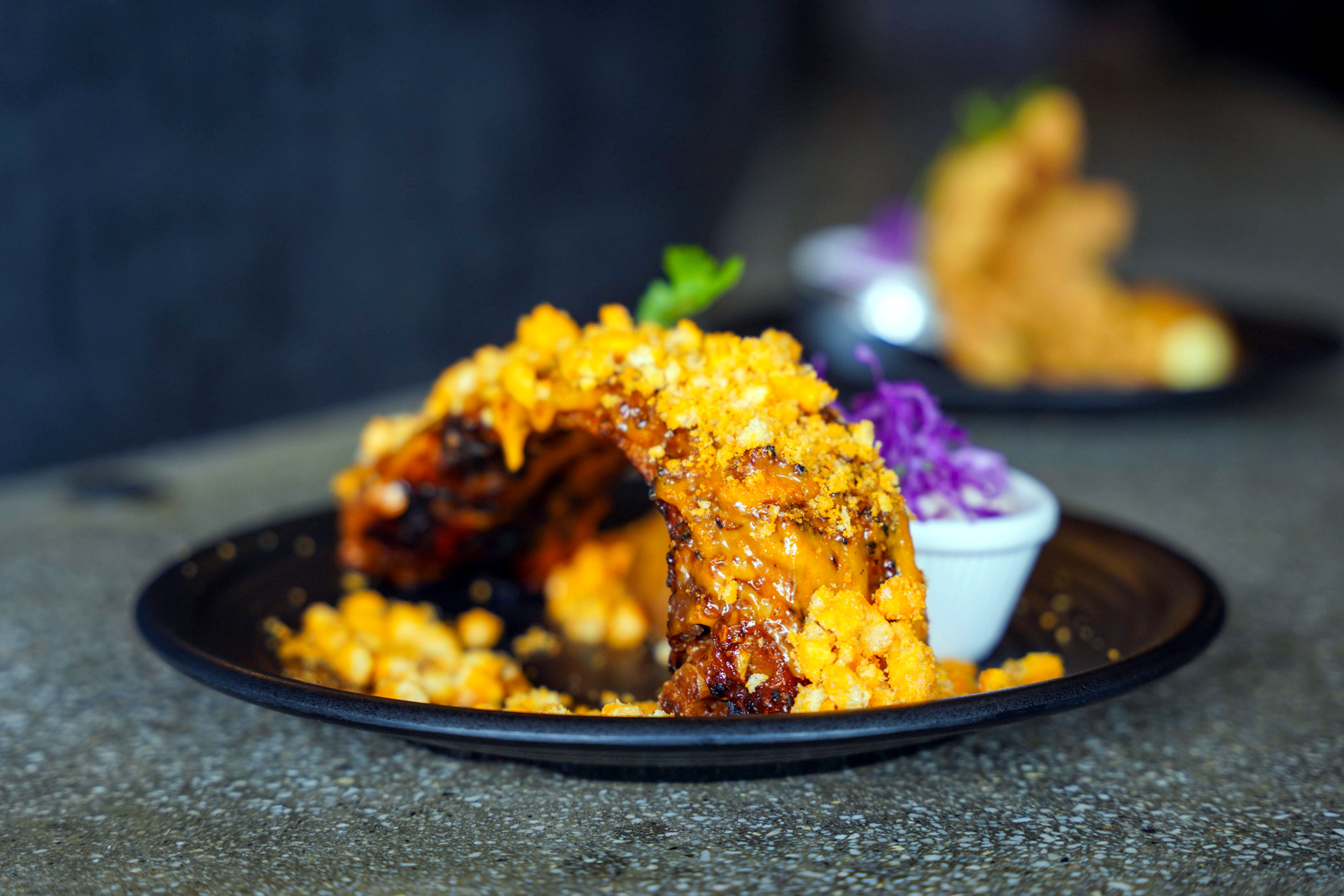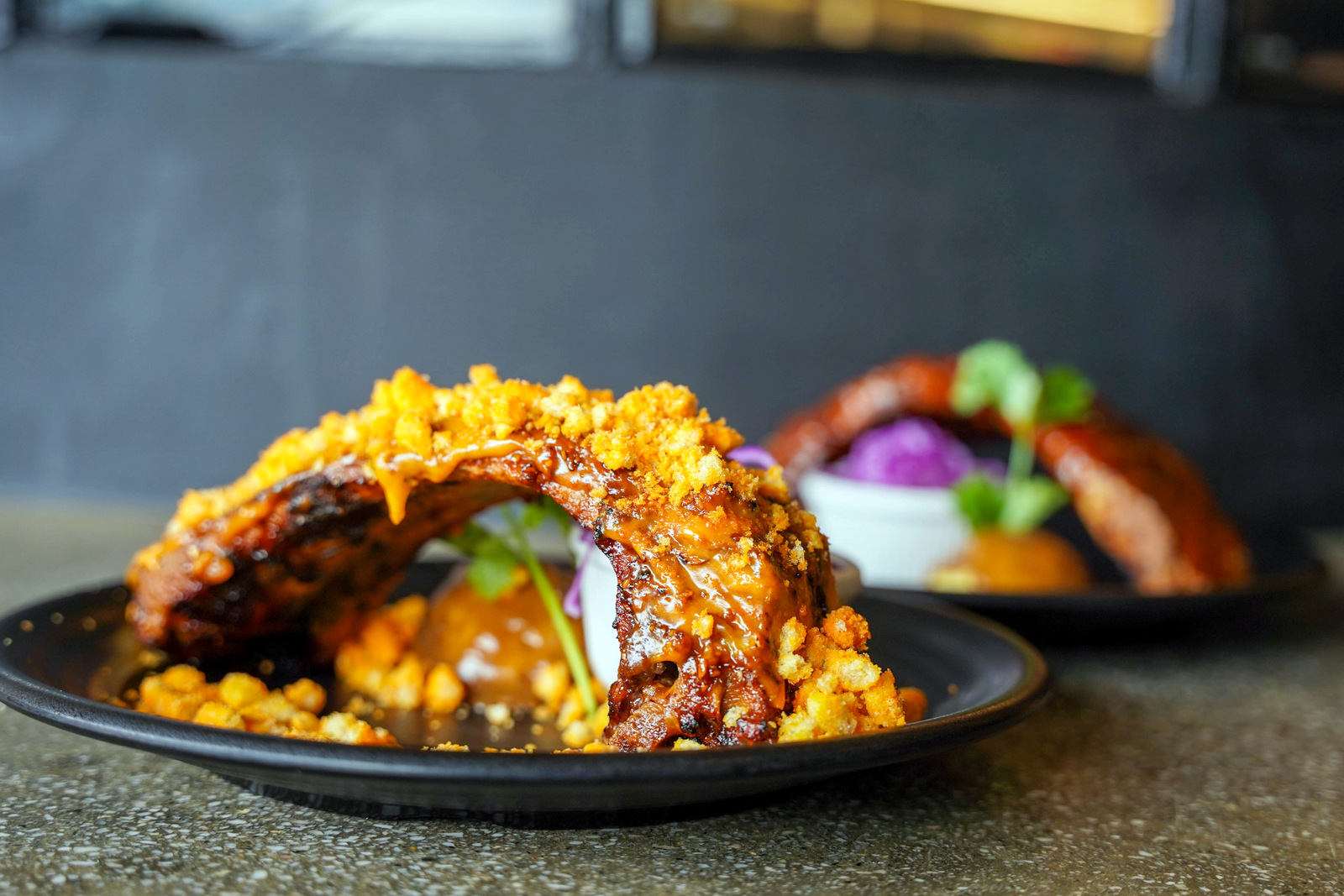 For a unique Down To Bones rendition of pork ribs, check out the Super Ribs (RM30) - these take the basic BBQ ribs and blanket them with ABC kicap manis and cheddar cheese glaze, speckled with crispy Super Rings cheese crumbs. Everyone who's young at heart will love this textured treat that tastes like a childhood snack gone hog-wild.
The mash and coleslaw on DTB's platters deserve special mention - chunks of hand-peeled potatoes lace the full-bodied, not-powdery mash, while the slaw is reassuringly refreshing with crunchy cabbage.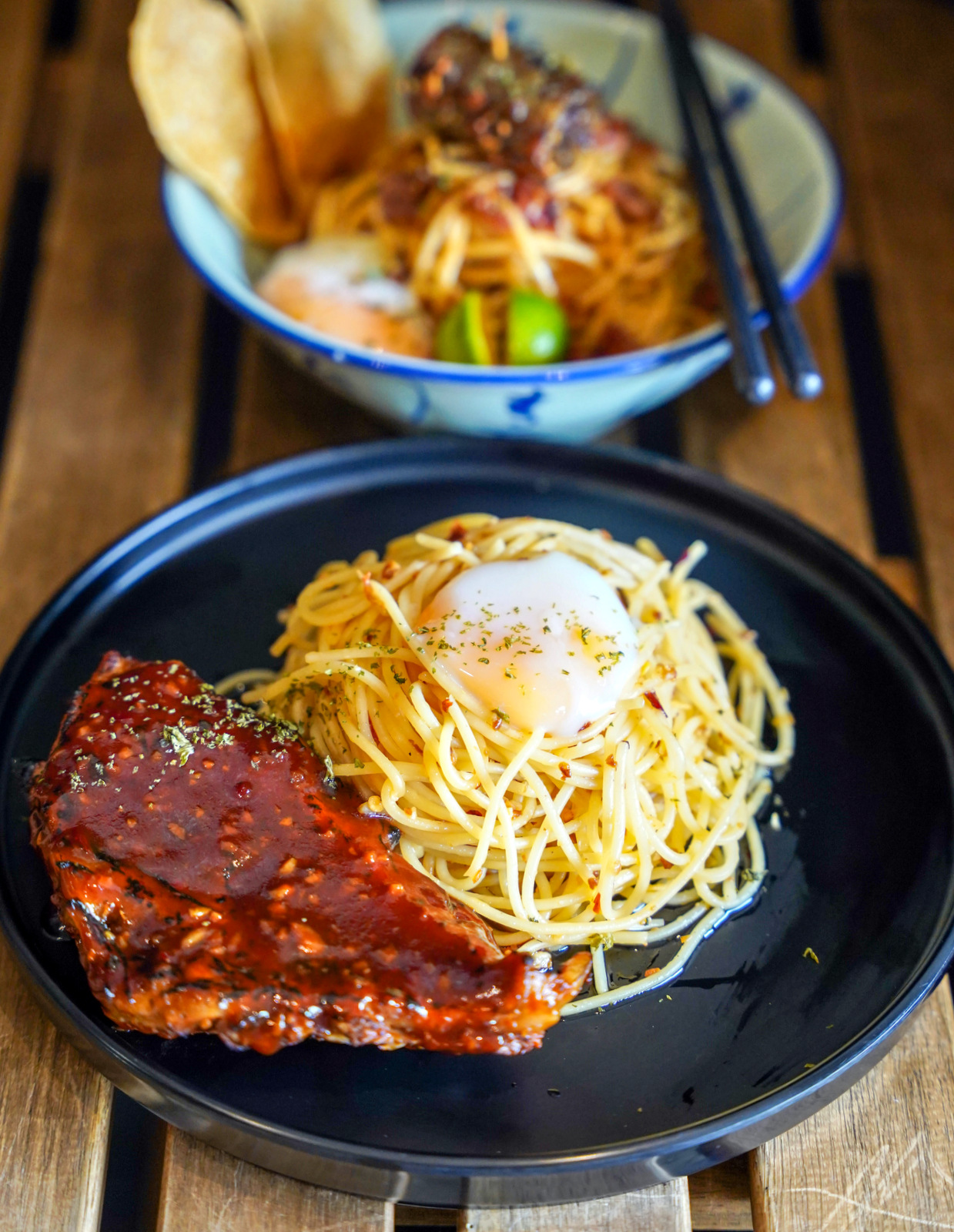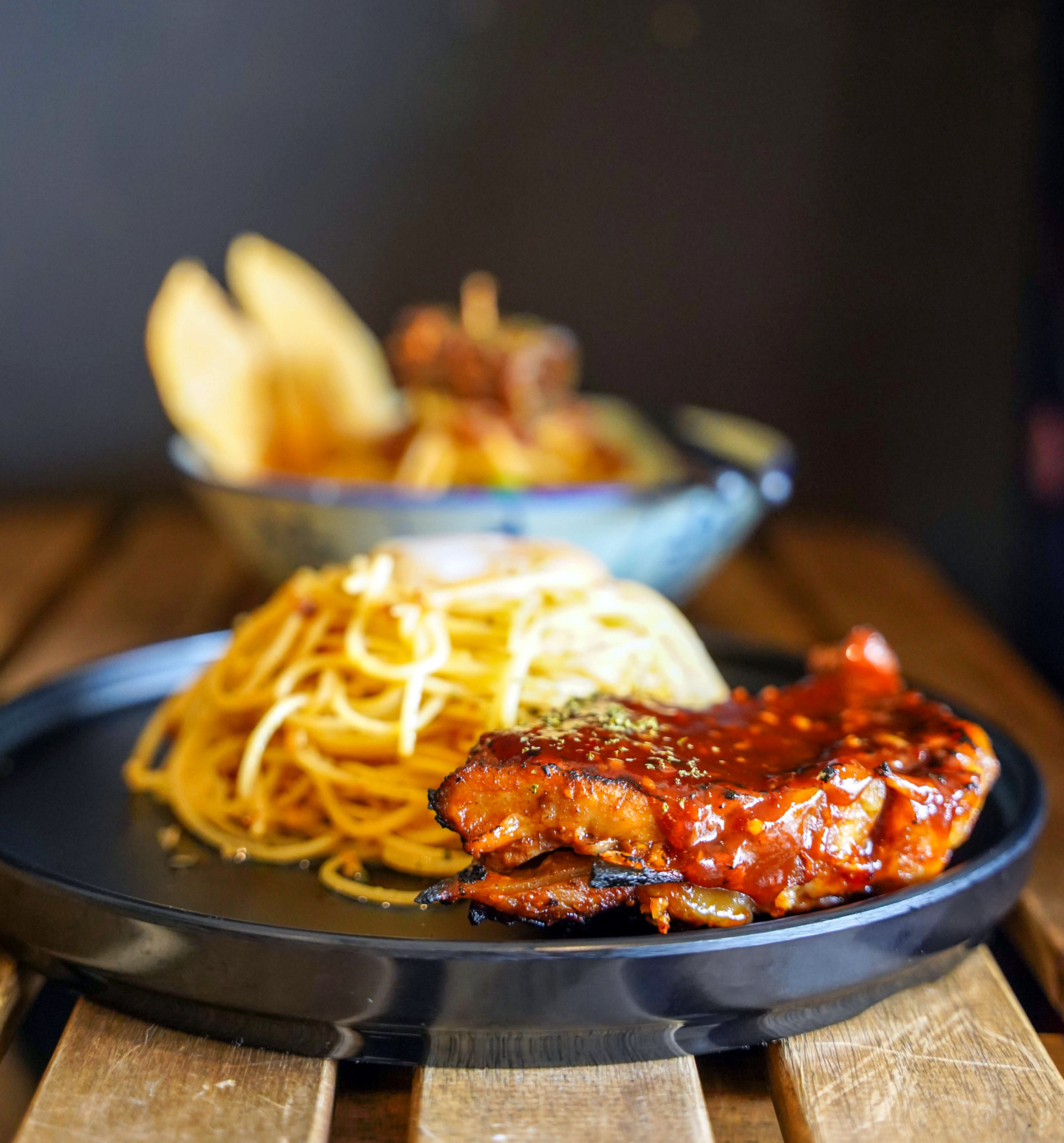 If you prefer a smaller serving of ribs, rounded out with crave-worthy carbs, have the Aglio Porky Olio.
The spaghetti is confidently al dente, with a deeper flavour than regular pasta aglio olio, thanks to garlic that's sautéed at high heat to a beautiful brown. 
This comes with 'baby ribs,' every bit as lusciously saucy as their bigger counterparts, crowned with sous-vide egg - comfort-food pasta, in a choice of spicy or non-spicy versions.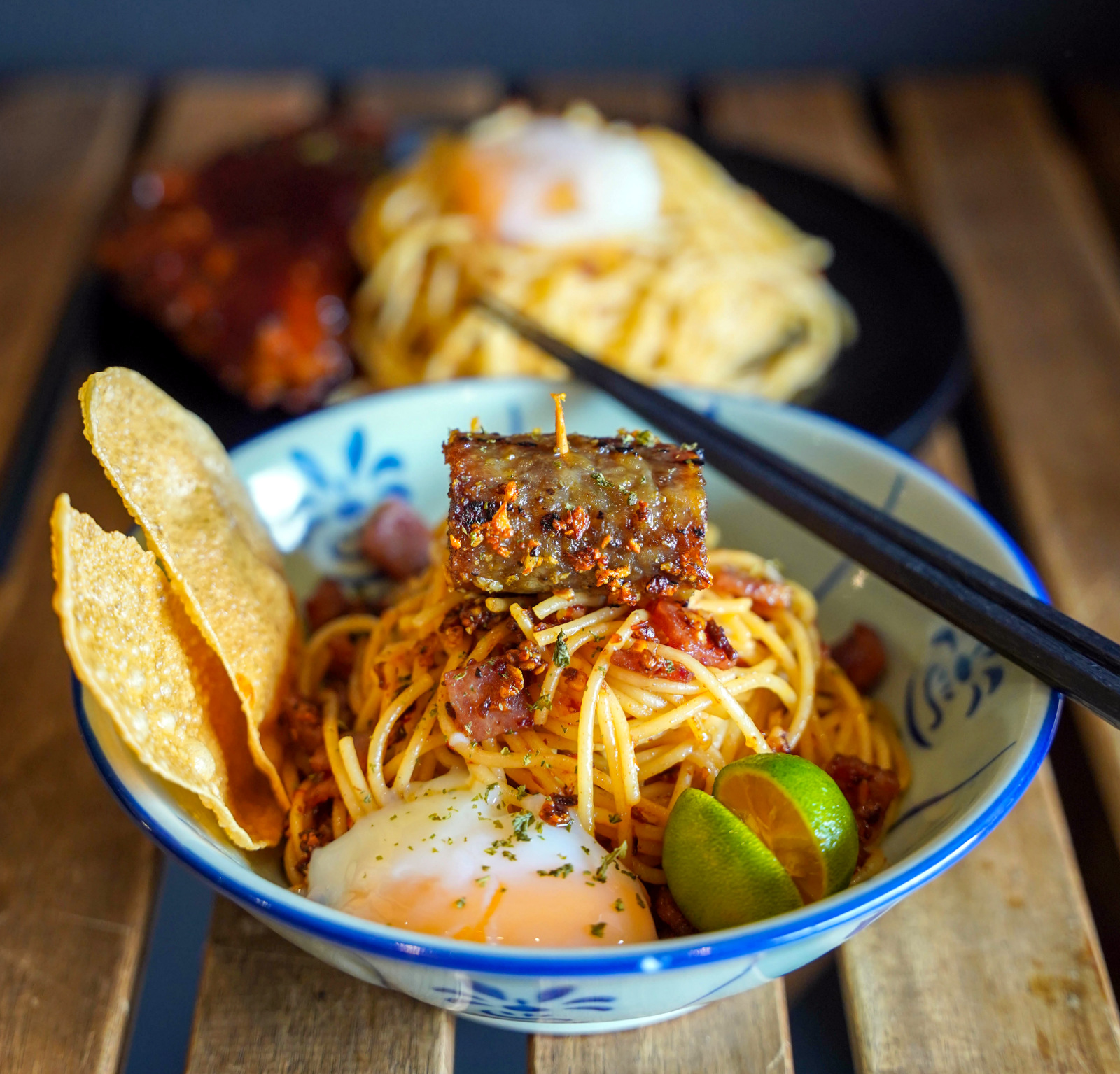 Fans of unique pasta recipes, bookmark DTB for its Sambal Bak Kwa Spaghetti (a steal at RM22), boasting the kitchen's own-grilled bak kwa, sumptuously spiced and charred, not dry at all, and robustly addictive bak kwa sambal, its richness pierced through with calamansi, plus papadum and a soft-boiled egg. Unmistakably Malaysian, with familiar but surprising elements of sambal, bak kwa and papadum that combine for a one-of-a-kind pasta creation.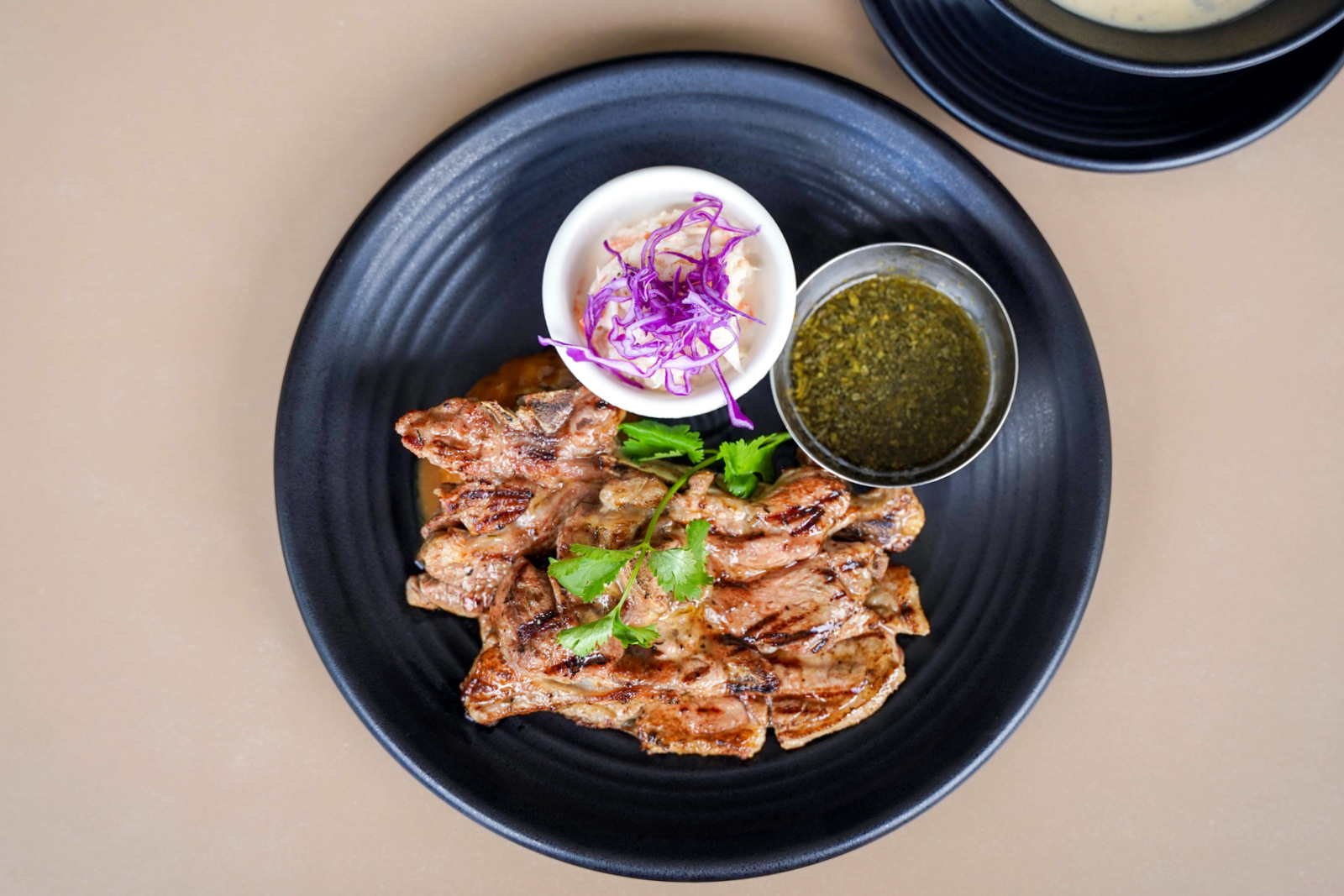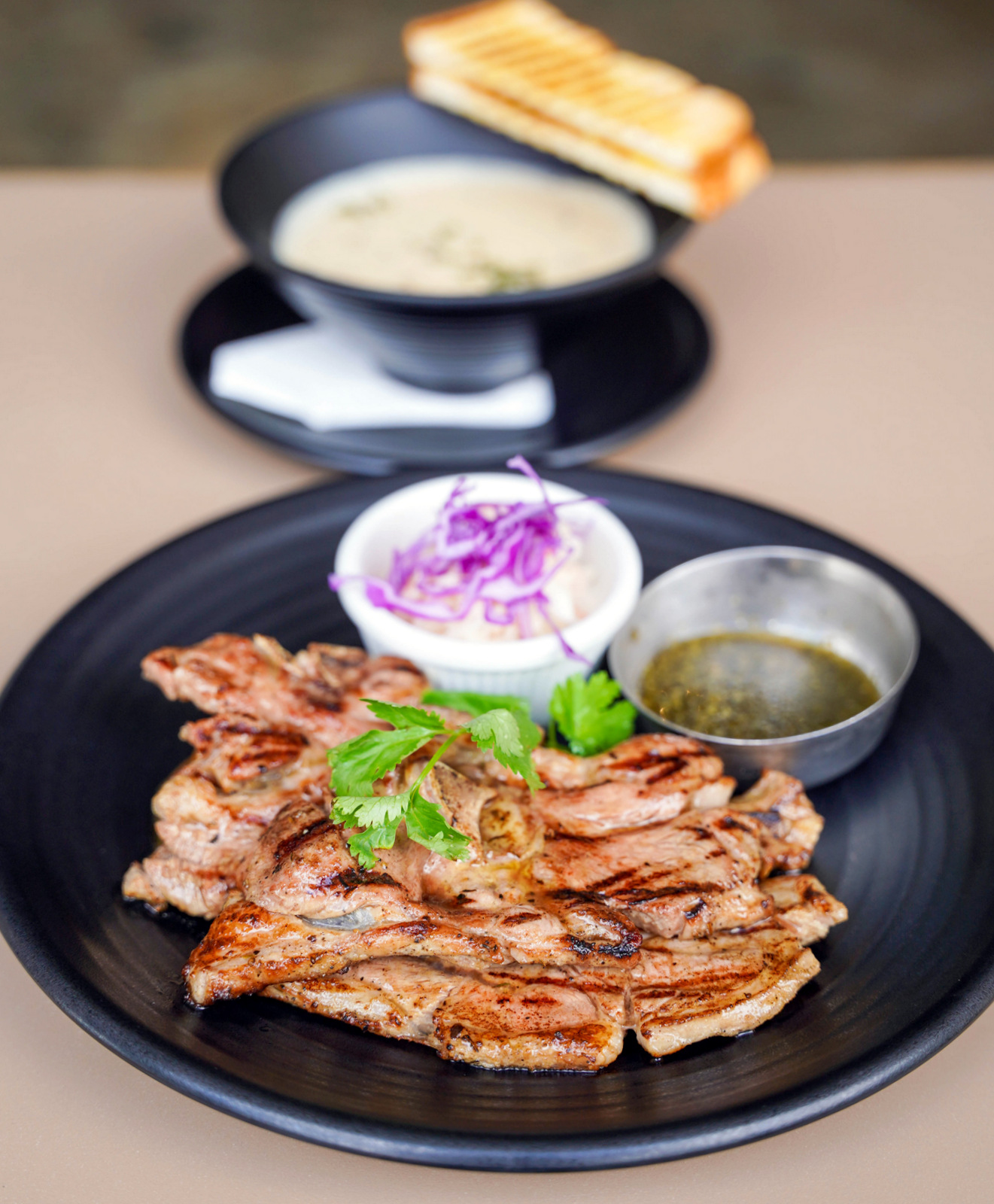 Down To Bones might be best known as a purveyor of pork, but it takes pride in lamb too - this lamb shoulder has also been fine-tuned through the years, brined for up to eight hours, splashed with milk before being seared, then grilled, yielding a light crust and pleasant chew, not tough or gristly, elevated further by DTB's lively, punchy mint sauce.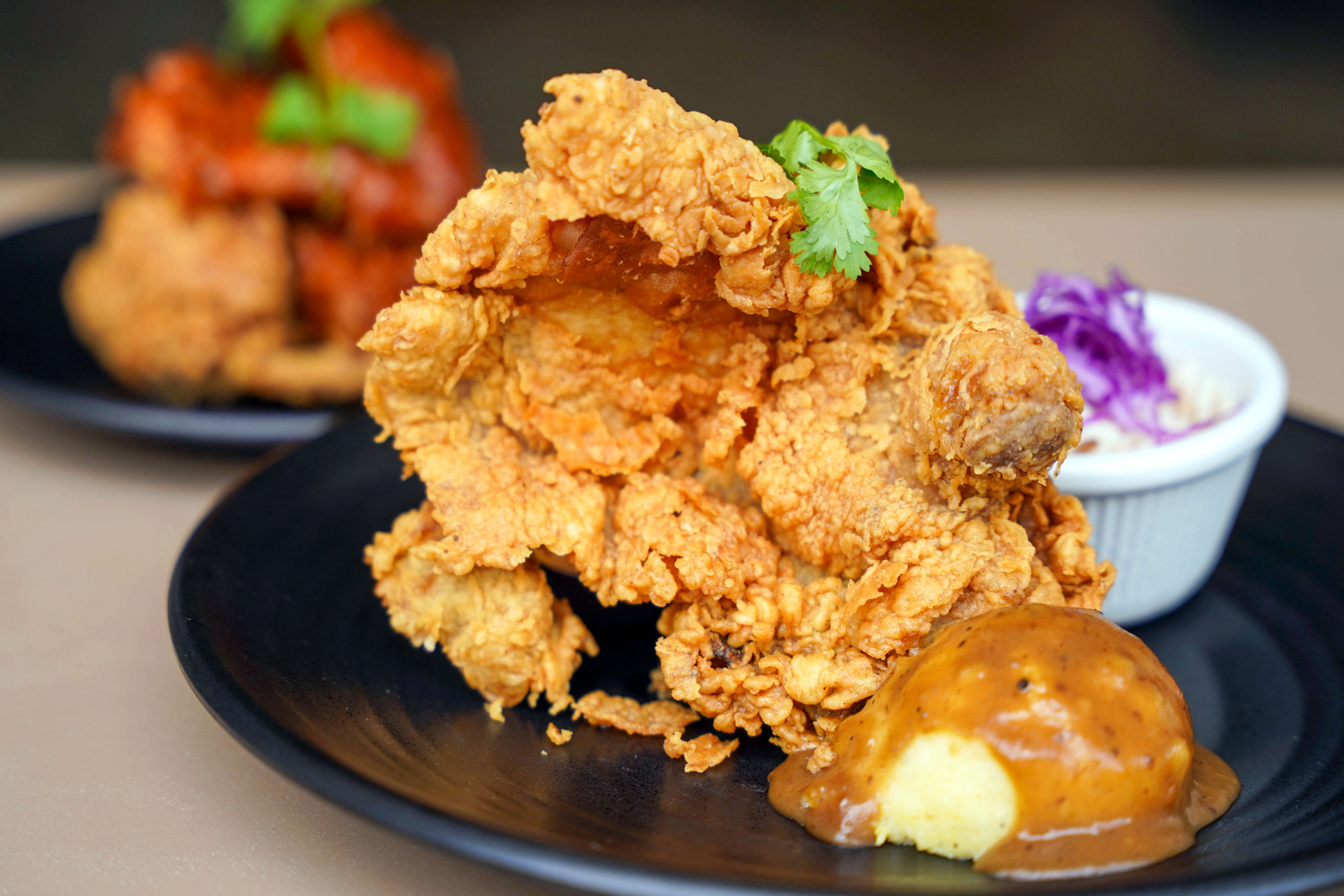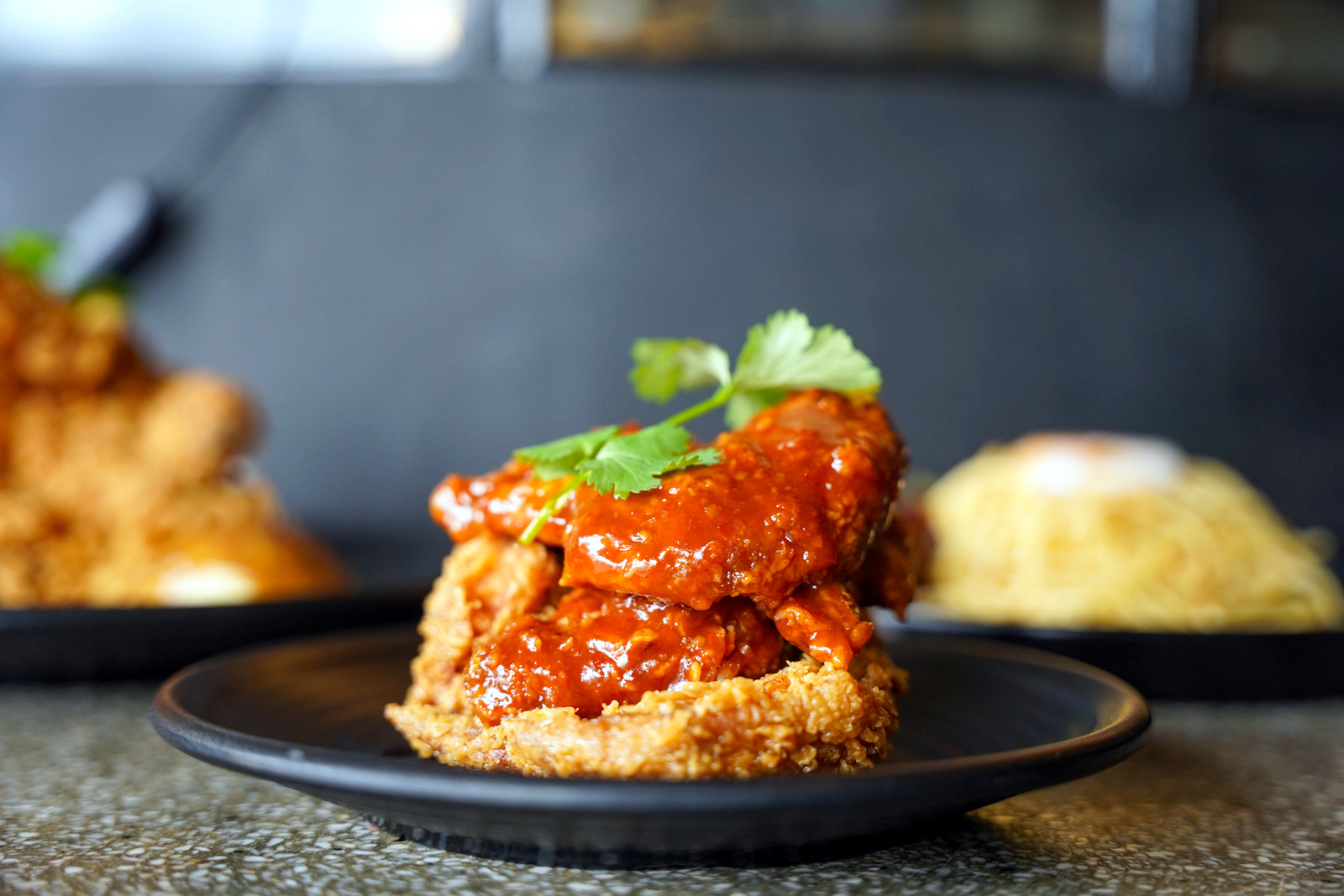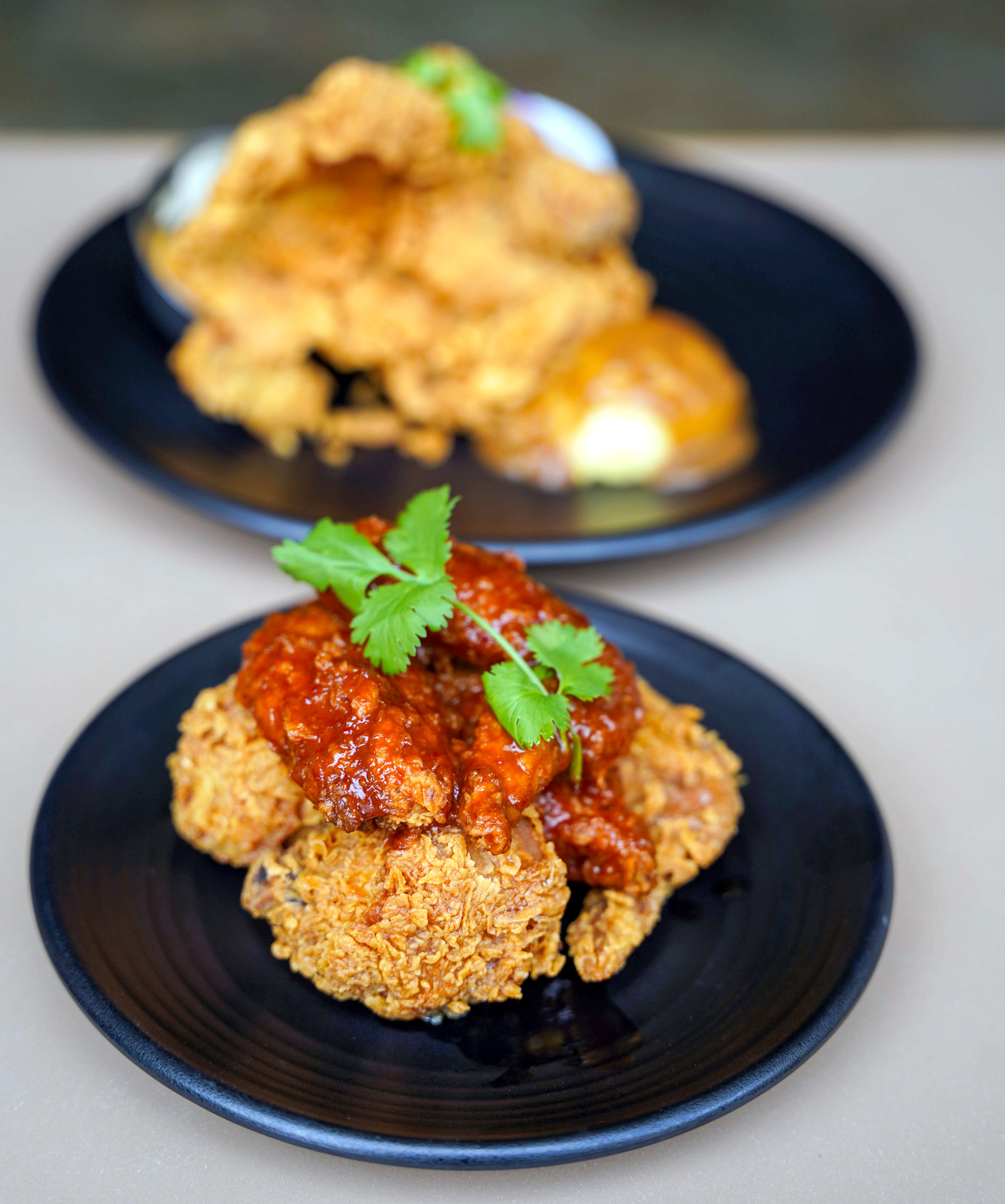 Chicken too is brilliantly brined to lock in its natural moisture, buttermilk-fried for  an impeccable crunchy-juicy experience in the boneless thigh that's strikingly served with French onion sauce, cheese sauce, plus the essential buttery mash and coleslaw (RM24).
Hot-wing enthusiasts, snack on DTB's memorable interpretation, coated in Kampung Koh chilli sauce, appetite-stimulating with a spicy-sweet, garlicky kick, laced with hints of ginger. Have it on a mixed-wing plate with honey soy wings - this could be our favourite from a non-Korean restaurant (RM17 for six pieces).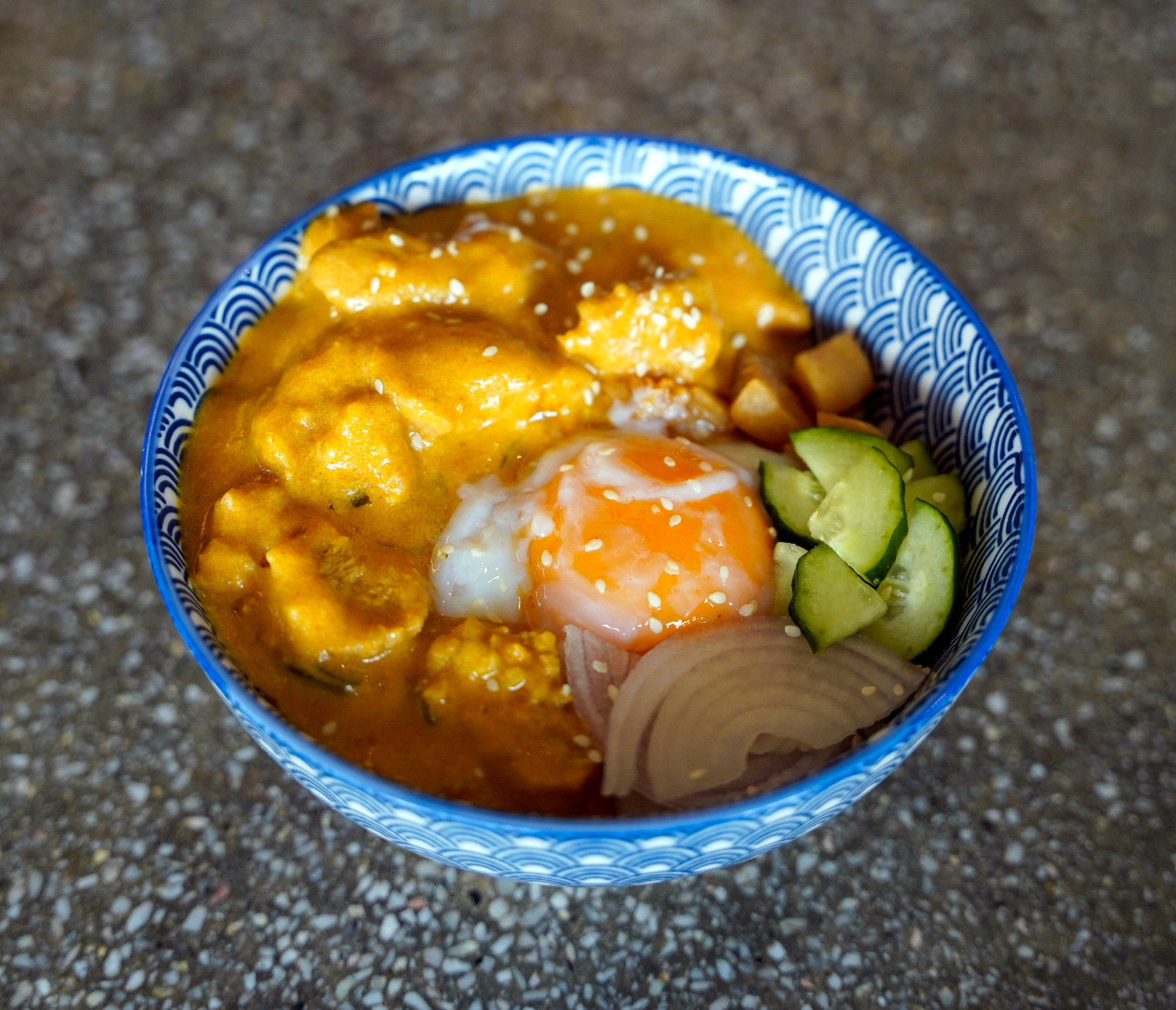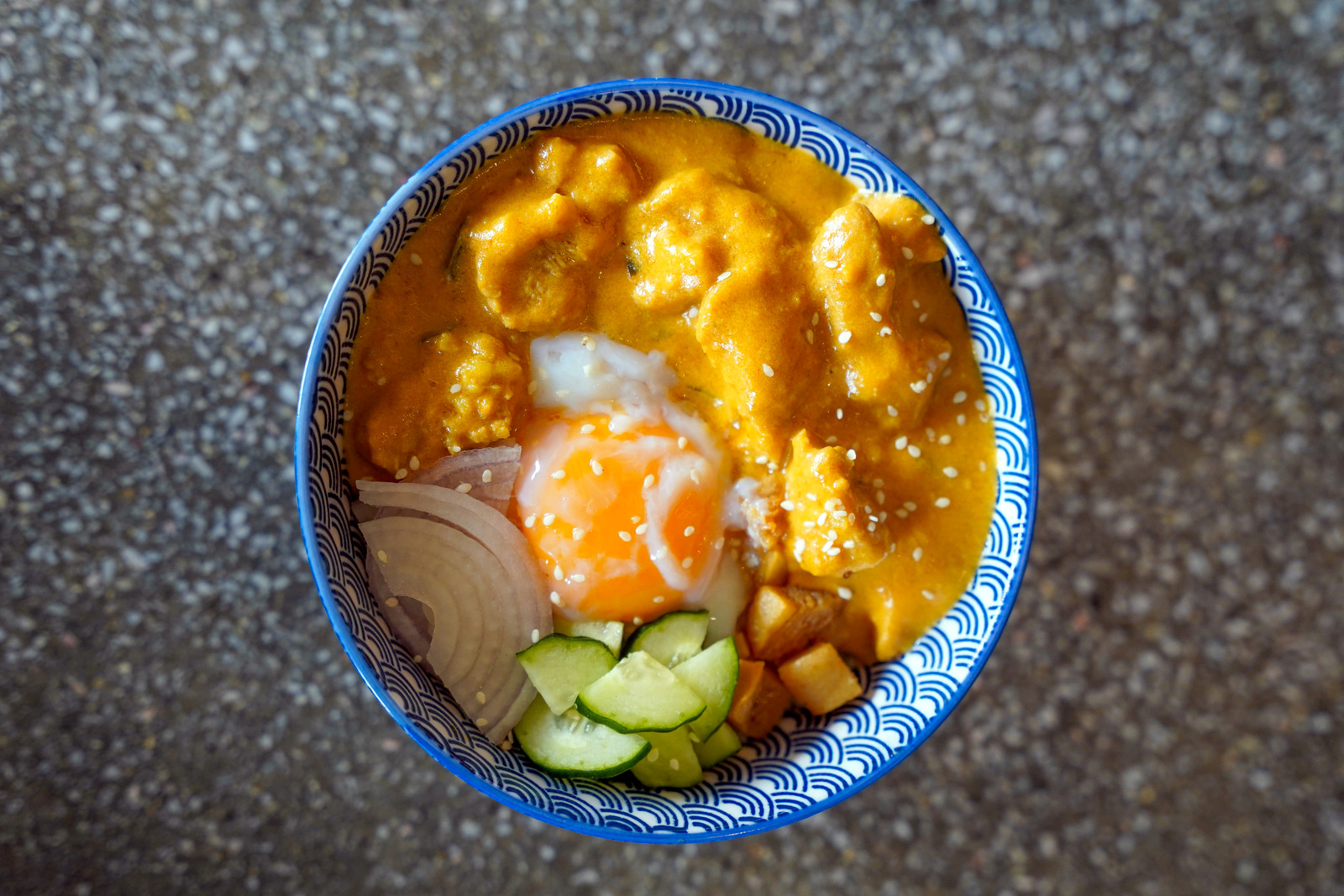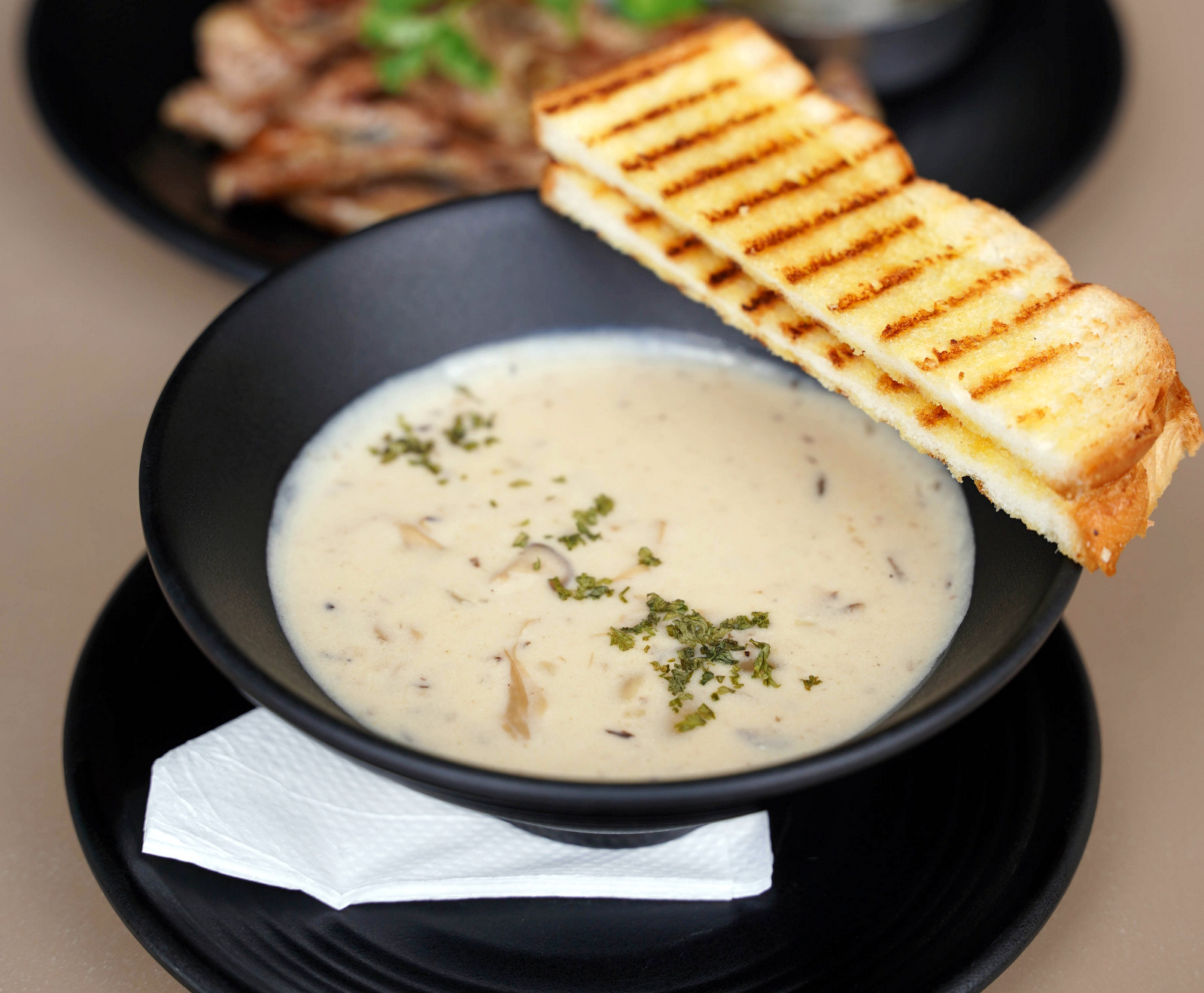 There's much more to explore here, especially when we need a pick-me-up to lift our mood. 
The signature rice bowl is sinfully soothing and sultry, layered with the creamiest braised pork curry, poached egg, chilled cucumber and red onions, made decadent with crispy pork lard, over rice that's superbly aromatic with pork lard oil (RM22). The perfect pork rice bowl.
Even mushroom soup, which sounds like a culinary cliche, has extra love and effort poured into it here, with a medley of king oyster and shiitake mushrooms, certainly not straight from the can, complete with buttered toast, simple but so satisfying (RM12).
On days when we can't make it to Down To Bones for dining in, the restaurant's deliveries and pick-up services are worth considering - order directly on DTB's official website at sekpaiguat.com to enjoy barbecue bundle promotions. Also note that Down To Bones operates a second branch at Sanctuary Mall in Telok Panglima Garang.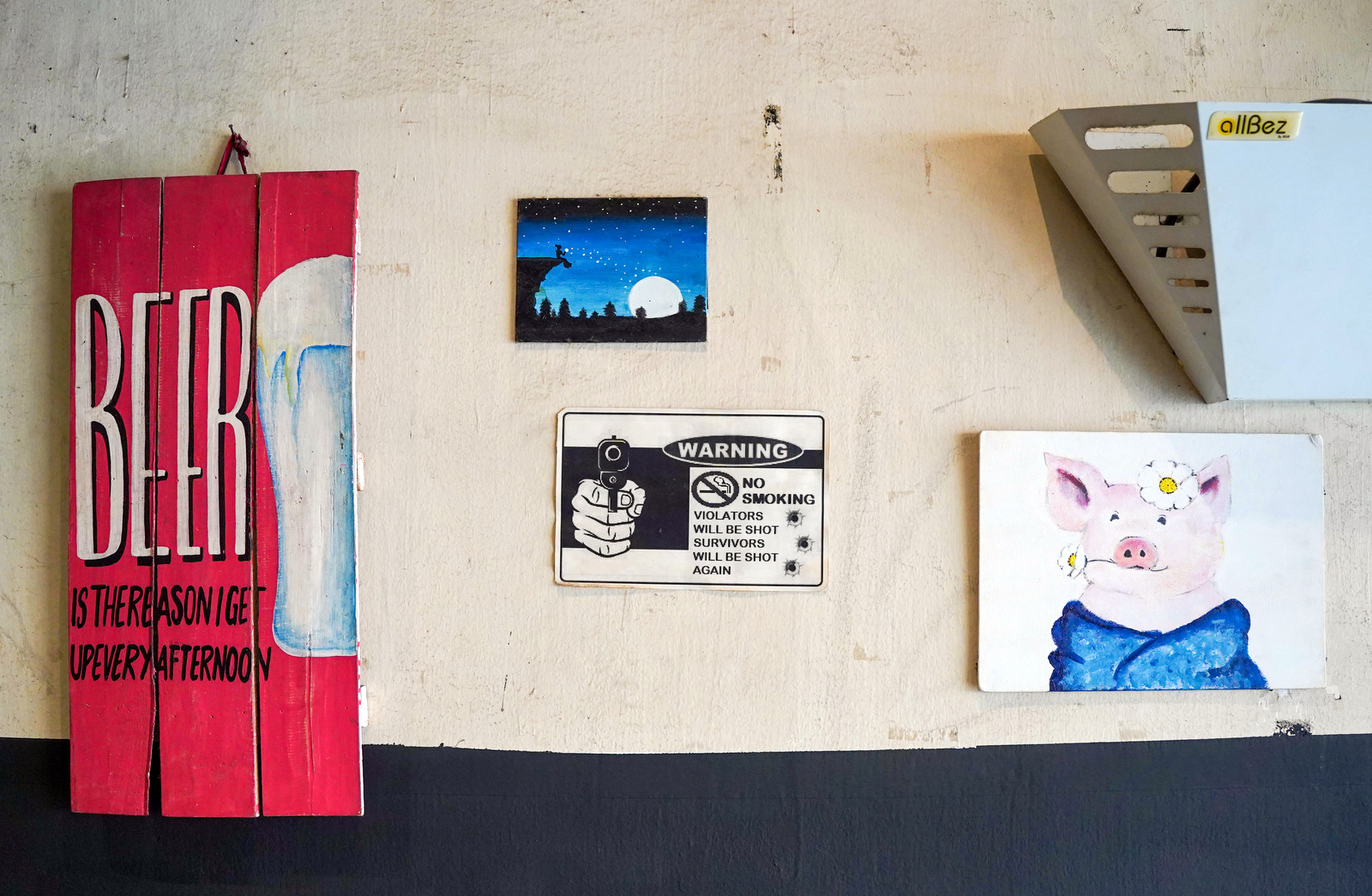 Down To Bones
8, Jalan Hujan Rahmat 3, Taman Overseas Union, 58200 Kuala Lumpur.
Daily, 12pm-3:30pm, 5:30pm-10pm. Tel: 03-7972-0130
G-33 & G-33A, Ground Floor, Sanctuary Mall, Lot 41296, Persiaran Eco Sanctuary, 42500 Telok Panglima Garang, Selangor. 
Open Monday-Thursday, 11am-9pm; Friday-Sunday, 11am-10pm. Tel: 03-8685-1085
---
You Might also Like