Currry Shokudo launches new 48-Hour Tonkatsu Curry Rice for PJ's most captivating Japanese curry
May 6, 2023
---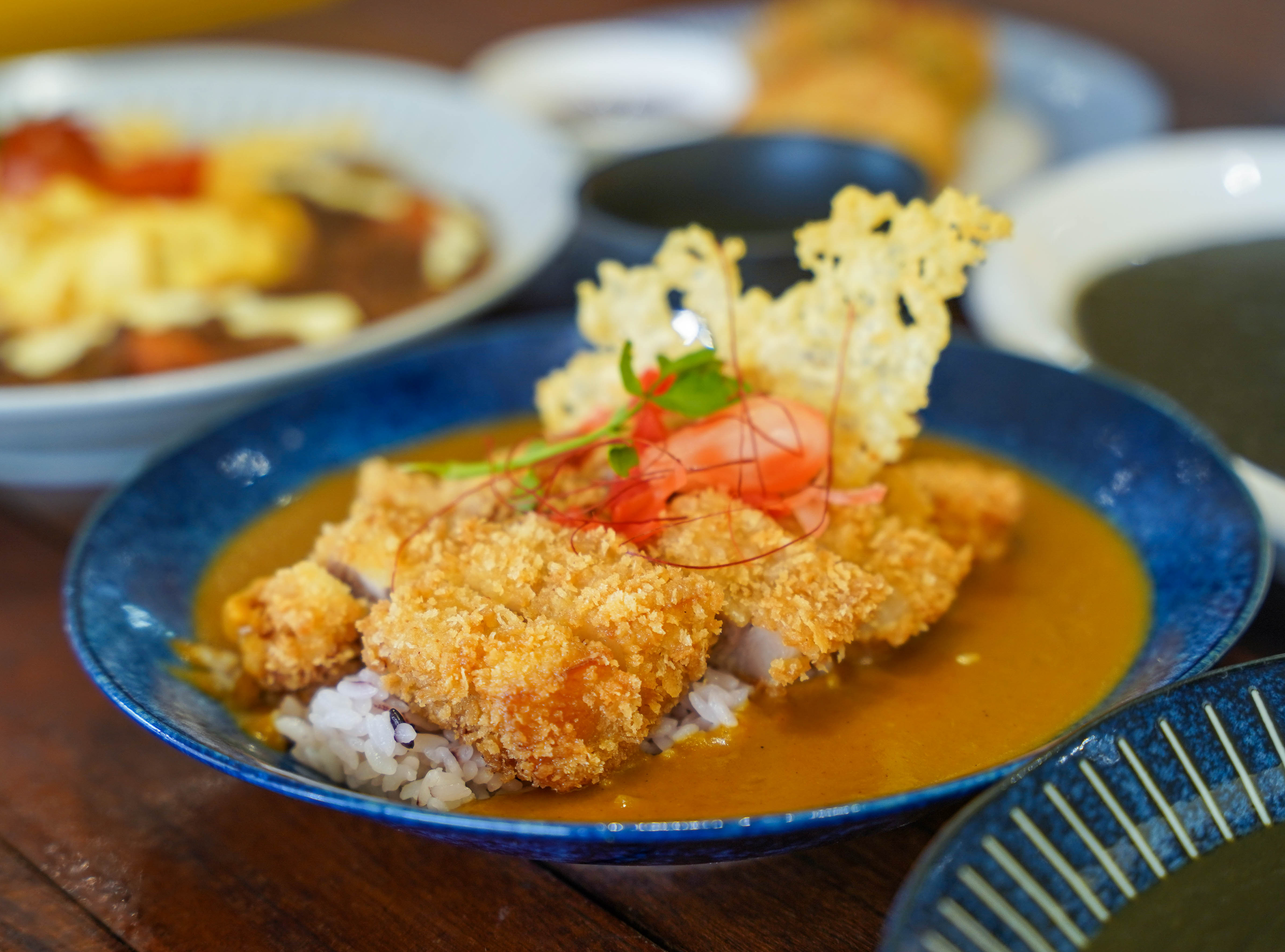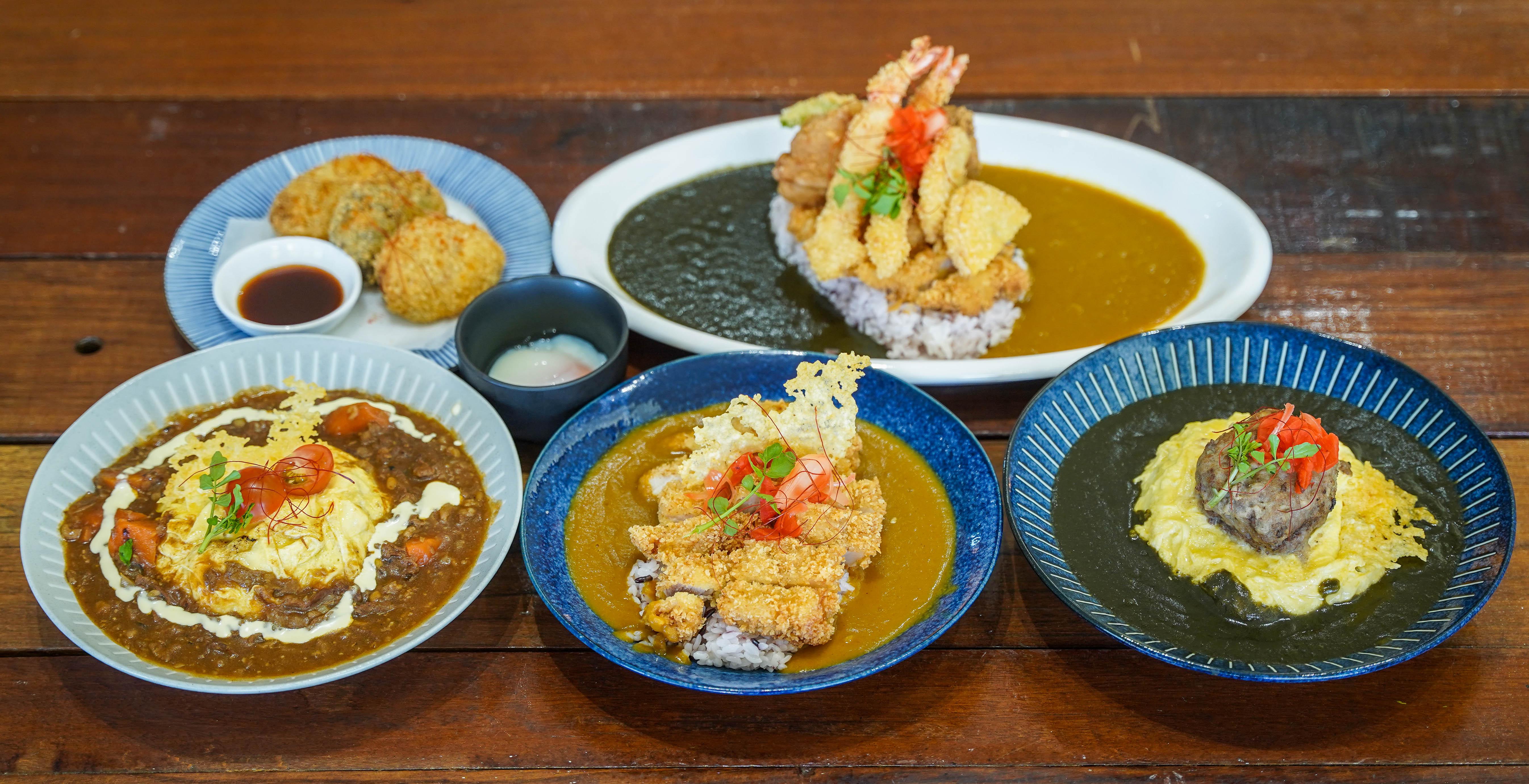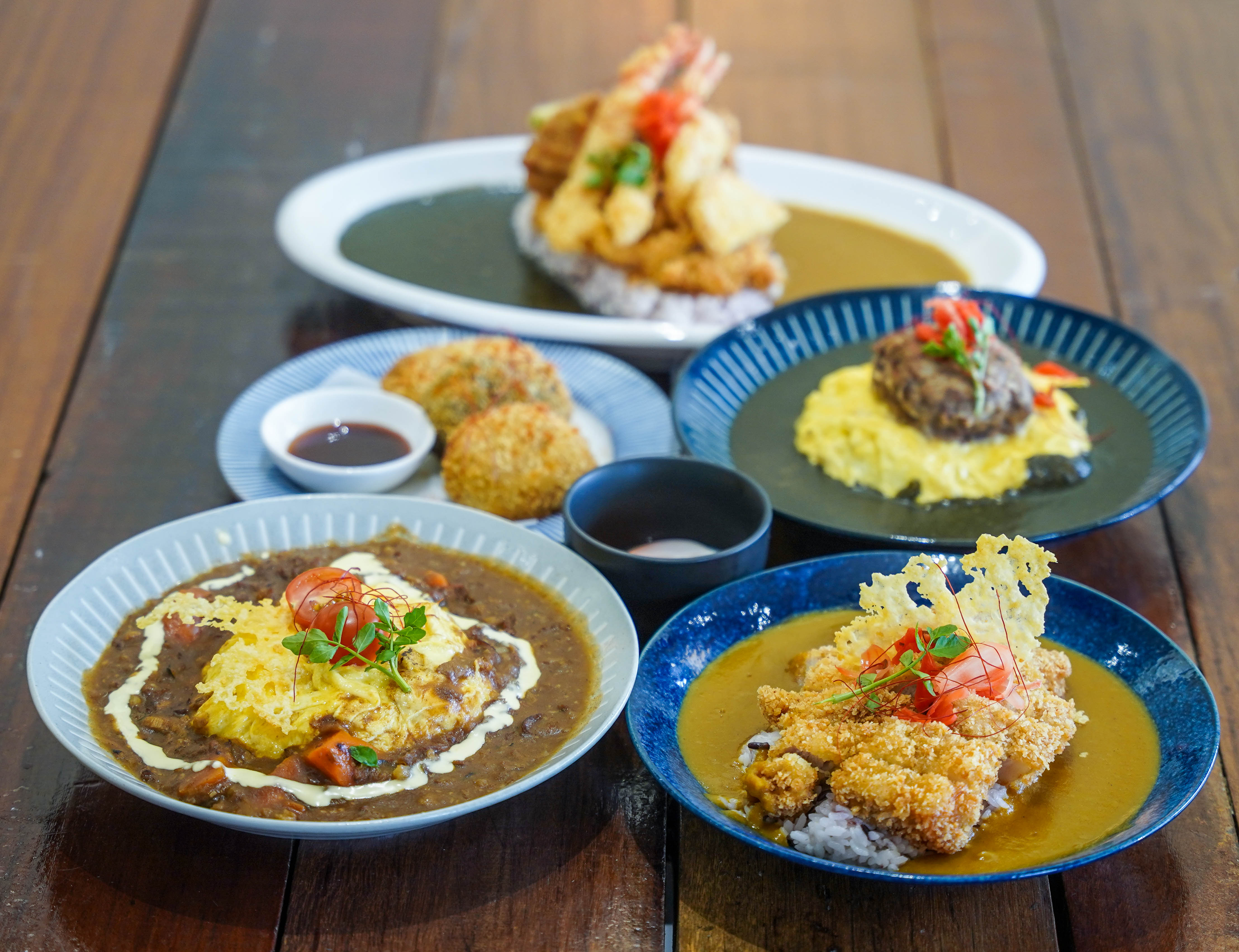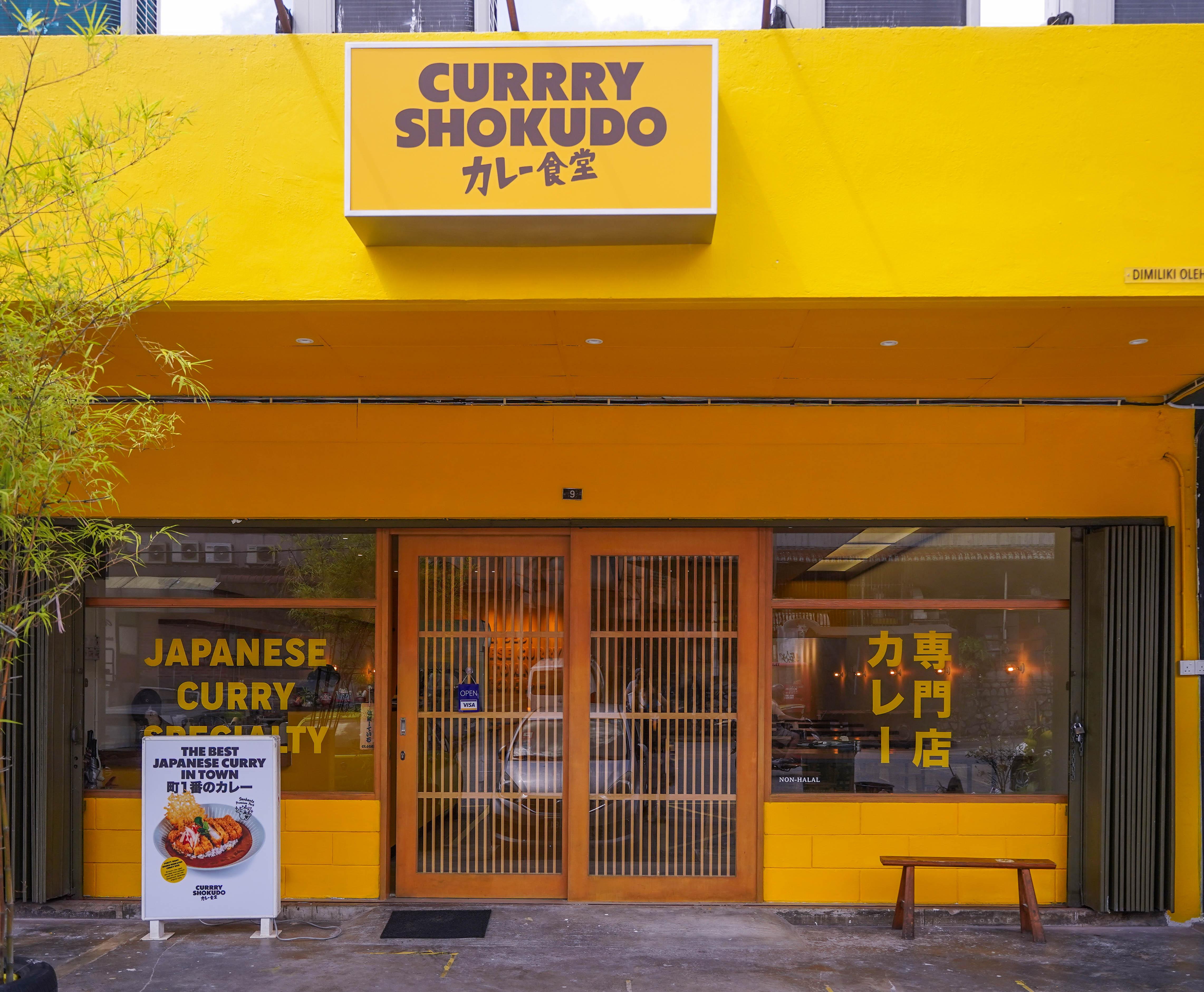 Searching for the most distinctive Japanese curry in the Klang Valley?
After eight years, Taman Paramount's Shokudo Japanese Curry Rice has been reborn as Currry Shokudo, freshly refurbished with revamped recipes.
Currry Shokudo's newest smash-hit creation is its 48-Hour Miso-Aged Tonkatsu Curry Rice, which had 100 plates sold on the first day of its relaunch!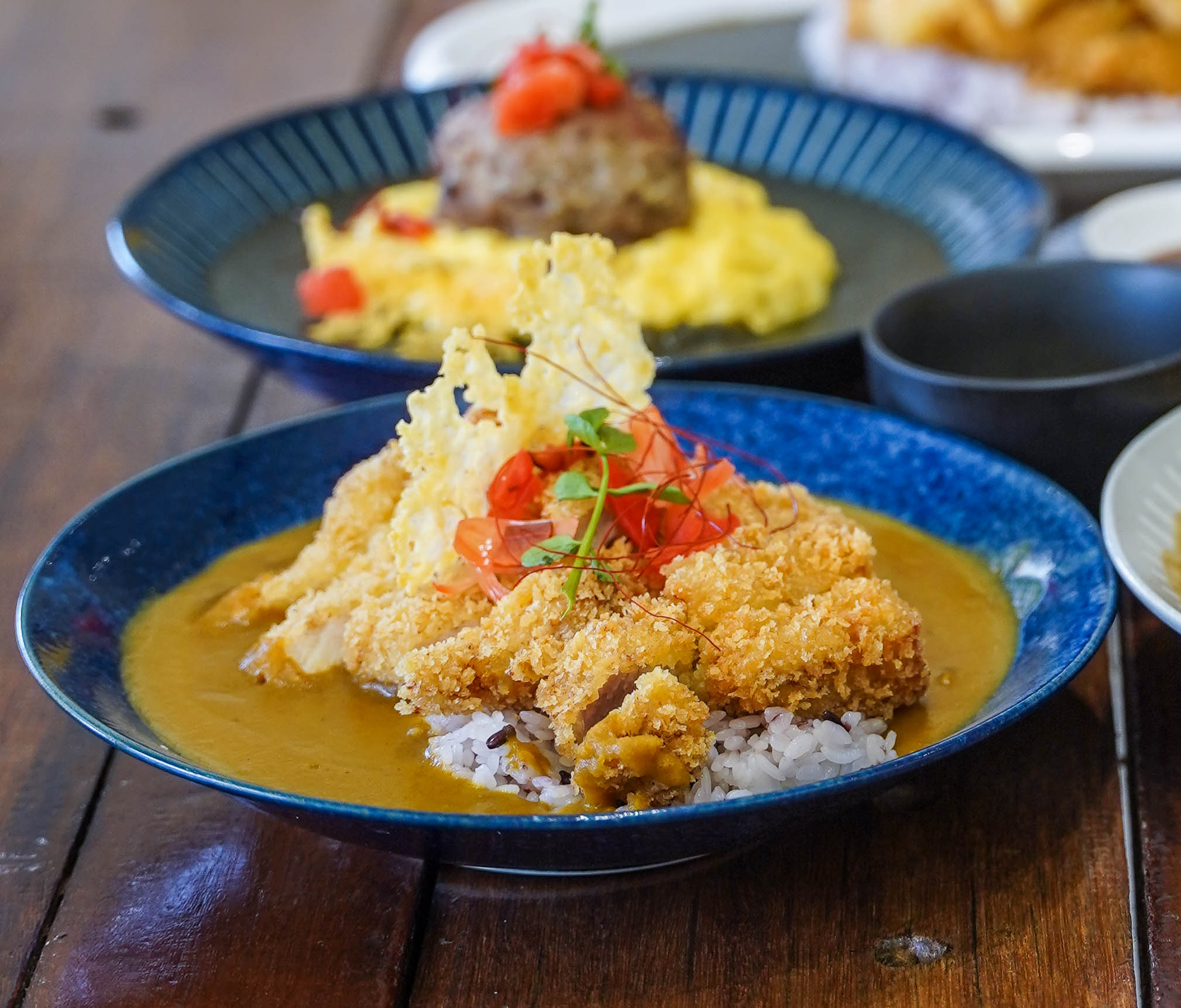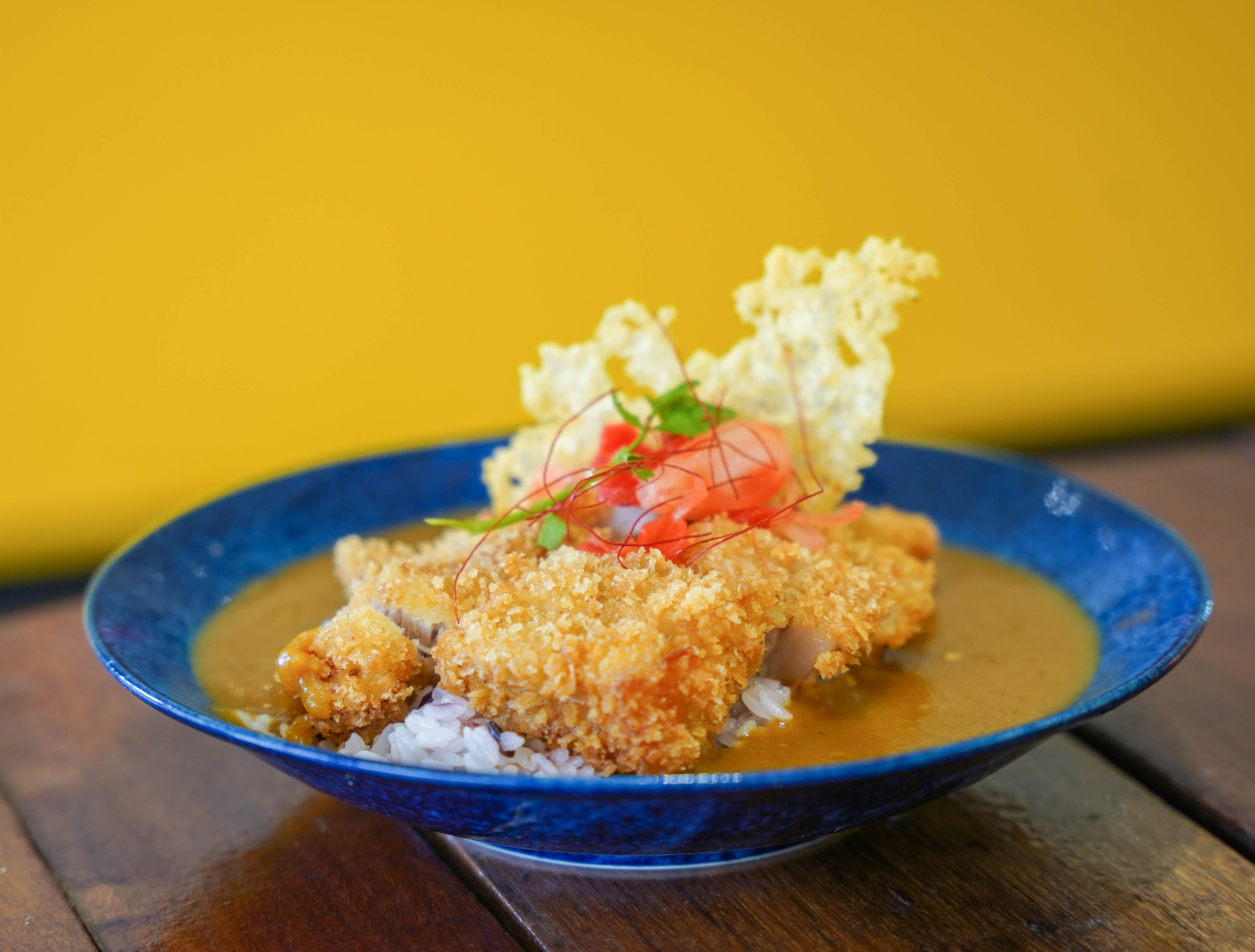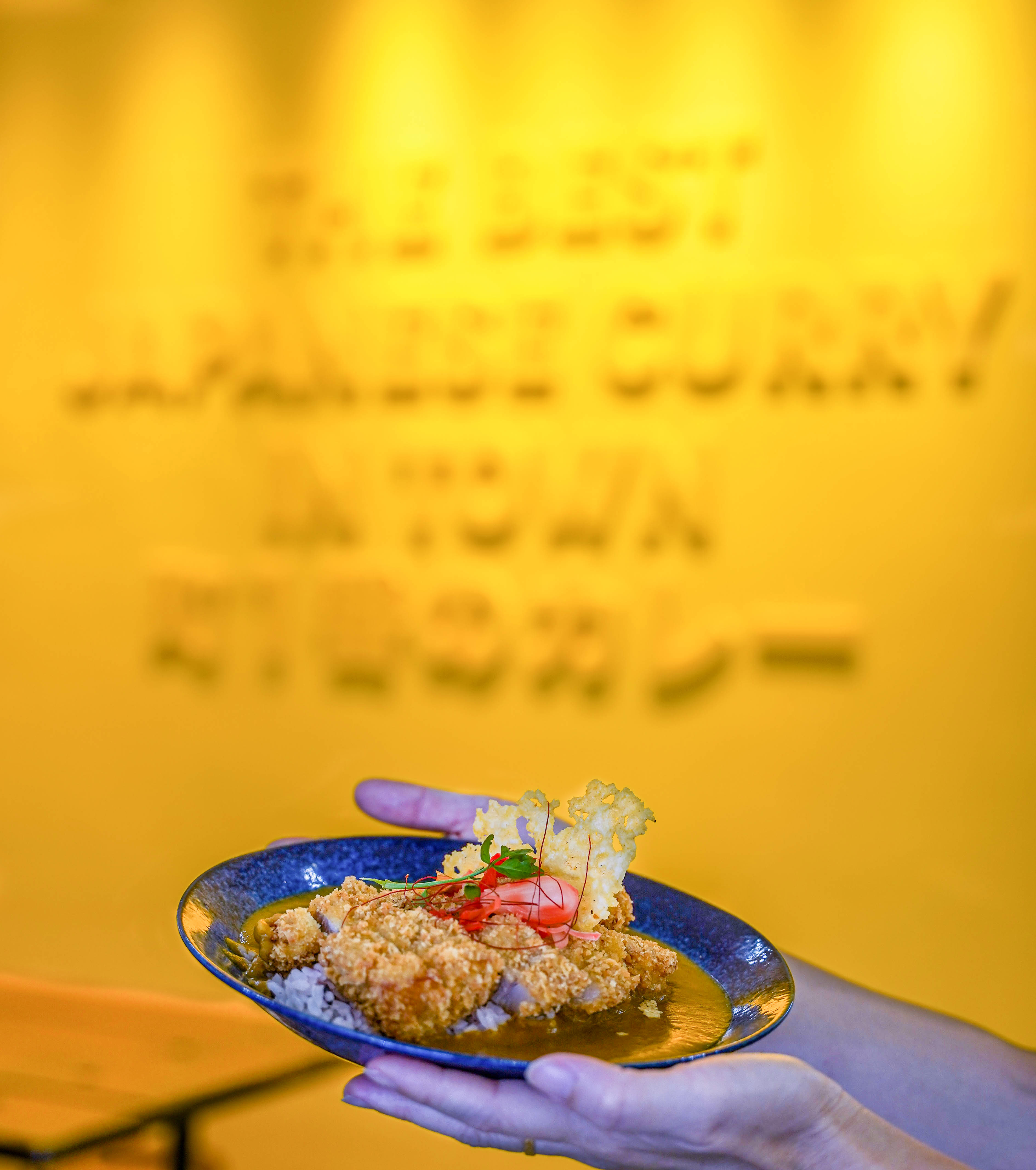 This 48-Hour Miso-Aged Tonkatsu Curry Rice (RM26.90) is an upgrade of the restaurant's longtime bestseller.
This latest version showcases a premium pork loin cutlet that's now miso-aged for 48 hours. The result: Tastier, more tender pork, pleasurably panko-breaded for a fresh, crisp bite and lusciously chunky chew, creamily complemented by the Japanese curry.
Currry Shokudo cares about consistency. All its pork is sourced from Sanbanto Pork Butchery, for award-winning meat that's free of hormones and antibiotics.
Even the rice on each plate has been carefully chosen. Currry Shokudo relies on kuromai, Japanese black rice from Kumamoto prefecture. This rice is richer in fibre, vitamins, minerals such as iron, and antioxidants, better for digestion, blood sugar and disease reduction.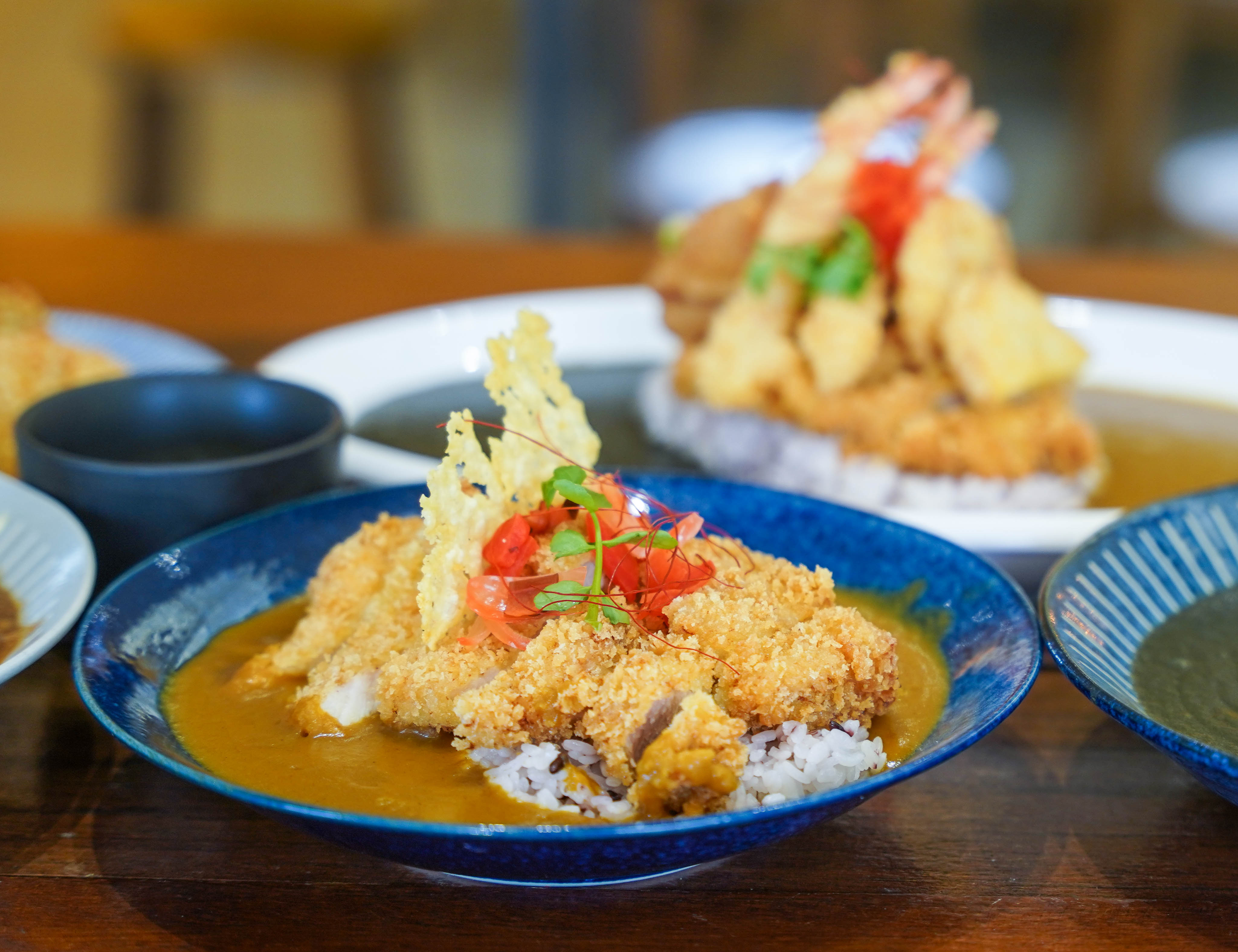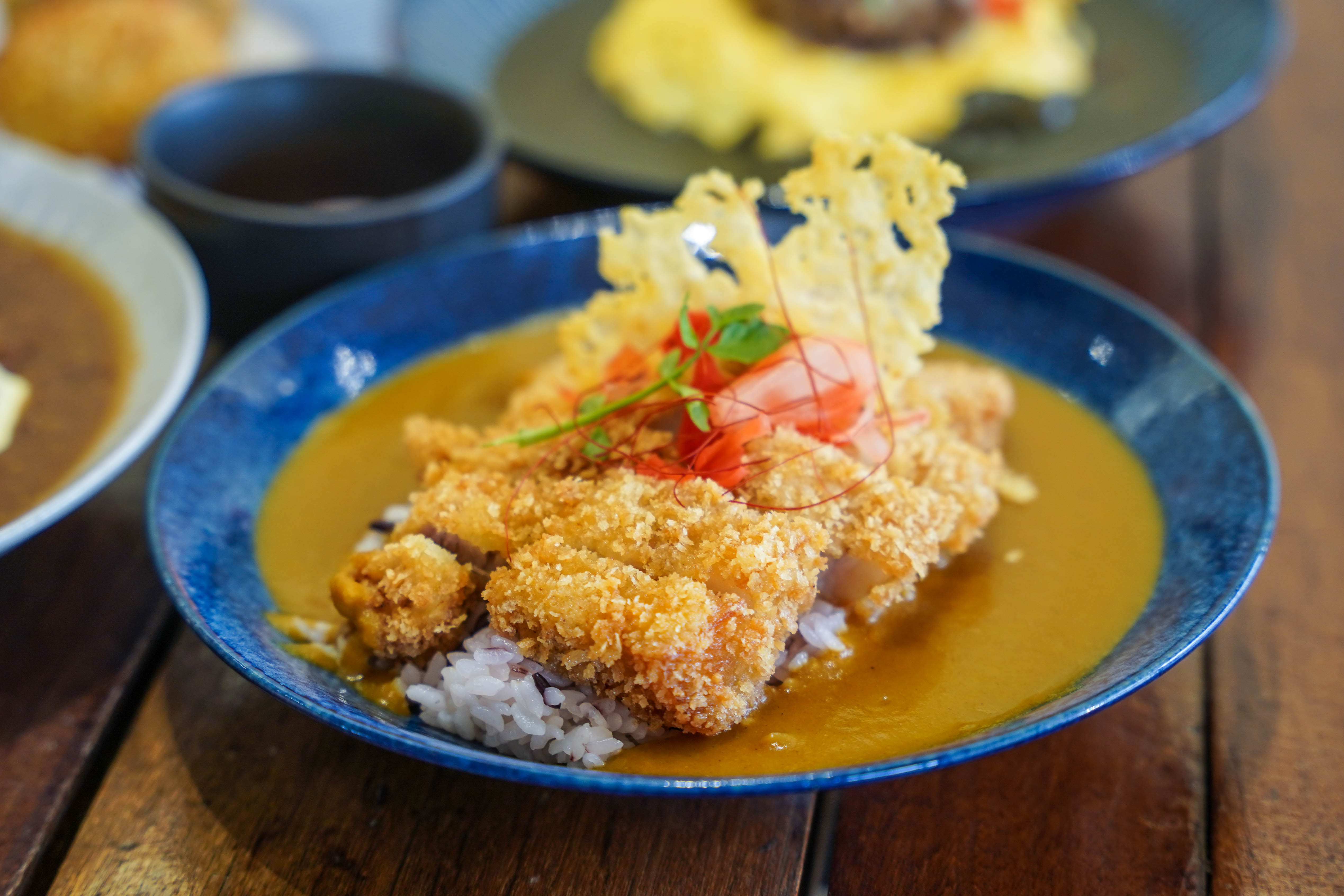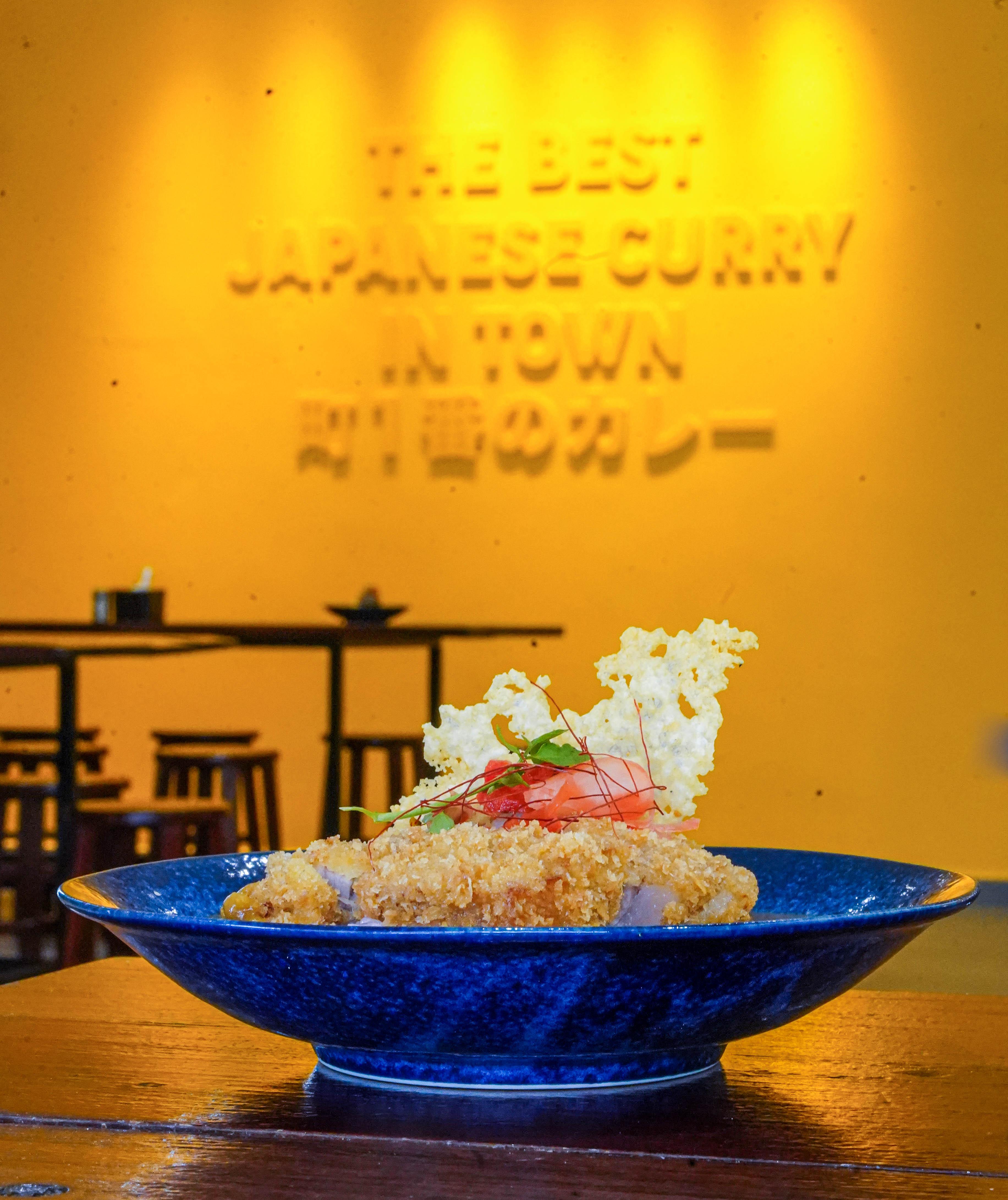 What makes Currry Shokudo's Japanese curry unmistakably unique?
The restaurant pays tribute to classic curry traditions while infusing its own tantalising twists, carefully calibrated after years of refinement.
The recipe comes from the family of a Japanese chef from Kanagawa prefecture, perfected over four decades and passed on to his former protege, Chef Kuan, one of Currry Shokudo's Malaysian founders. Chef Kuan has loved the delicate flavours of Japanese curries ever since he first tasted them in the 1990s.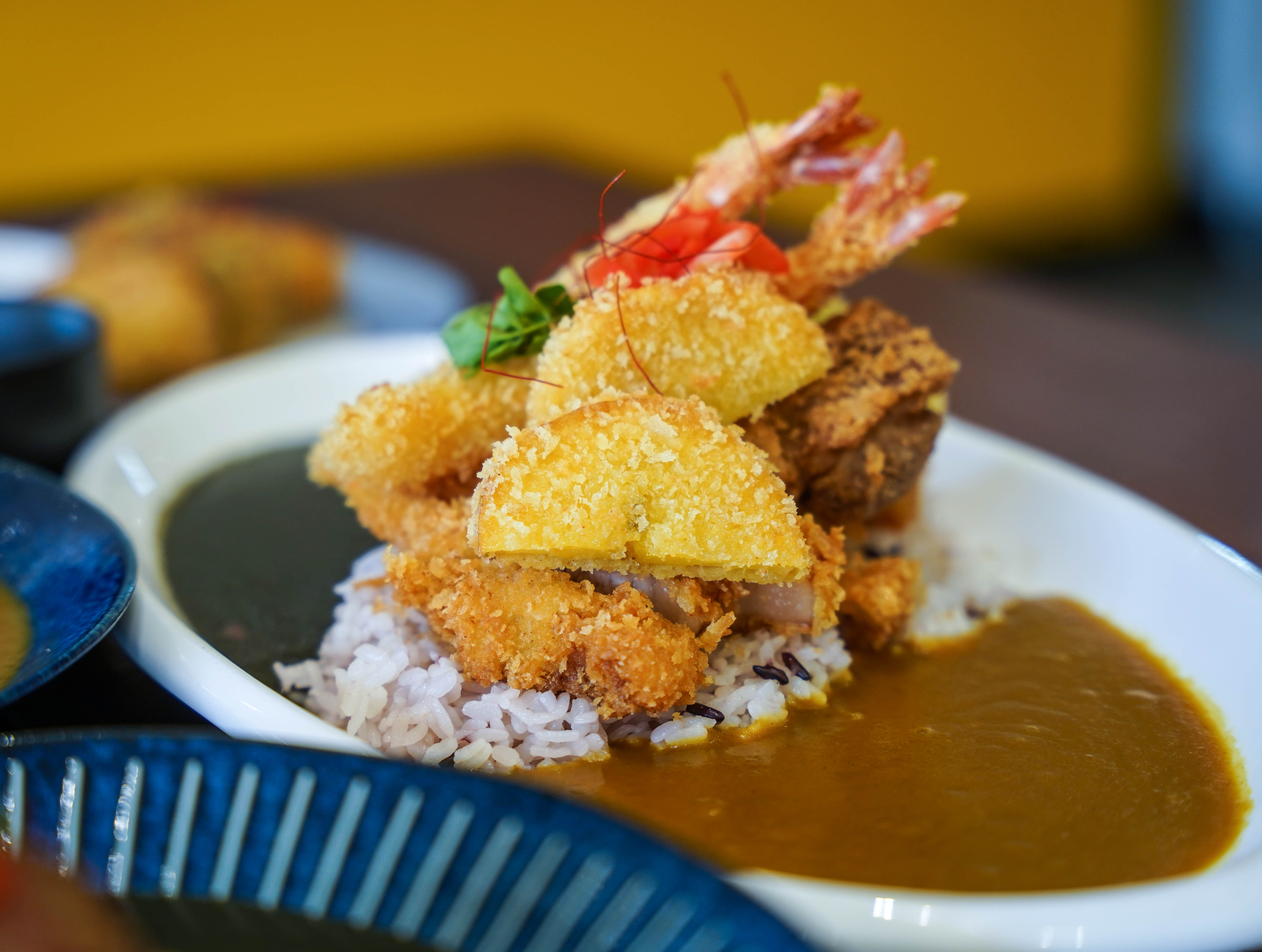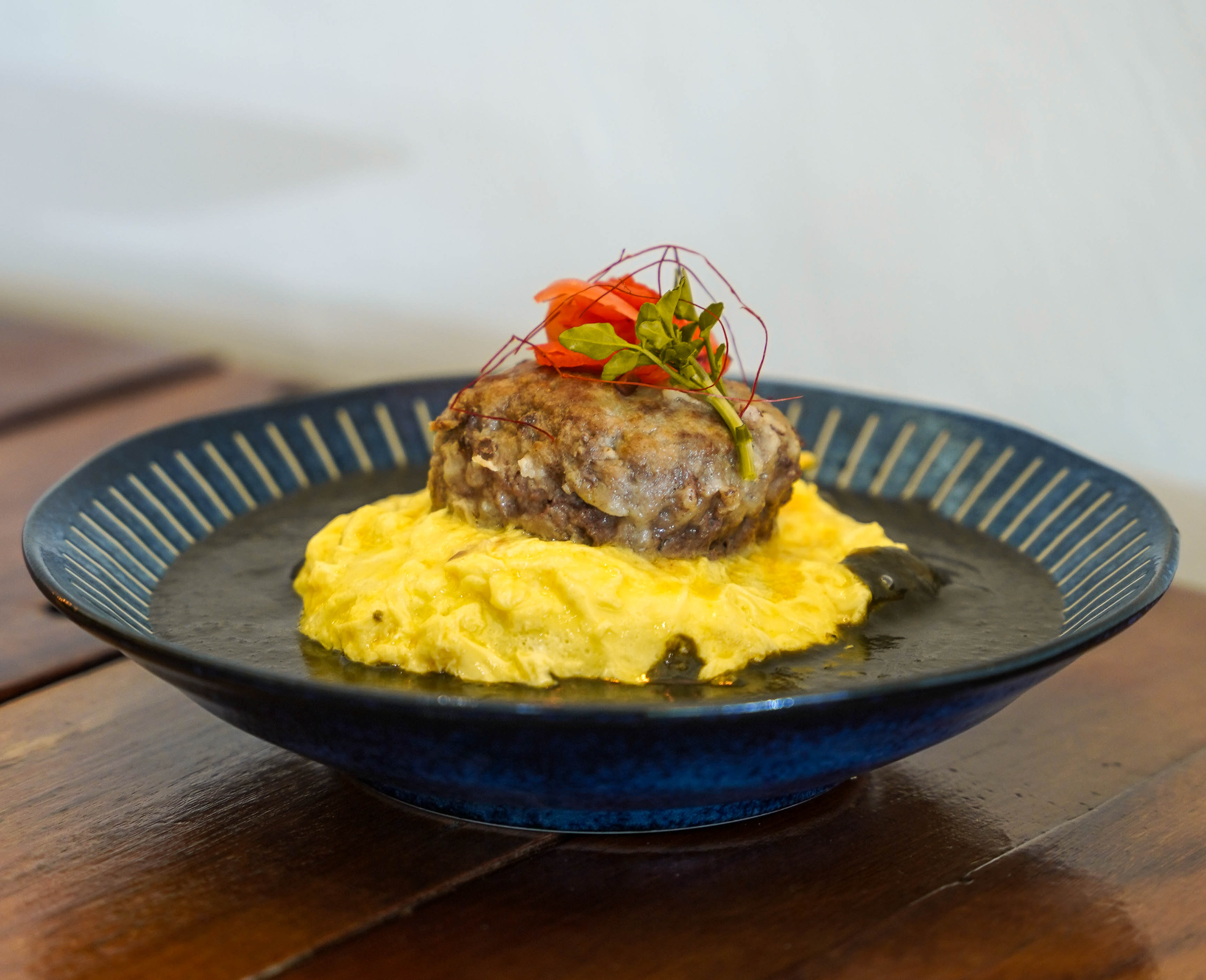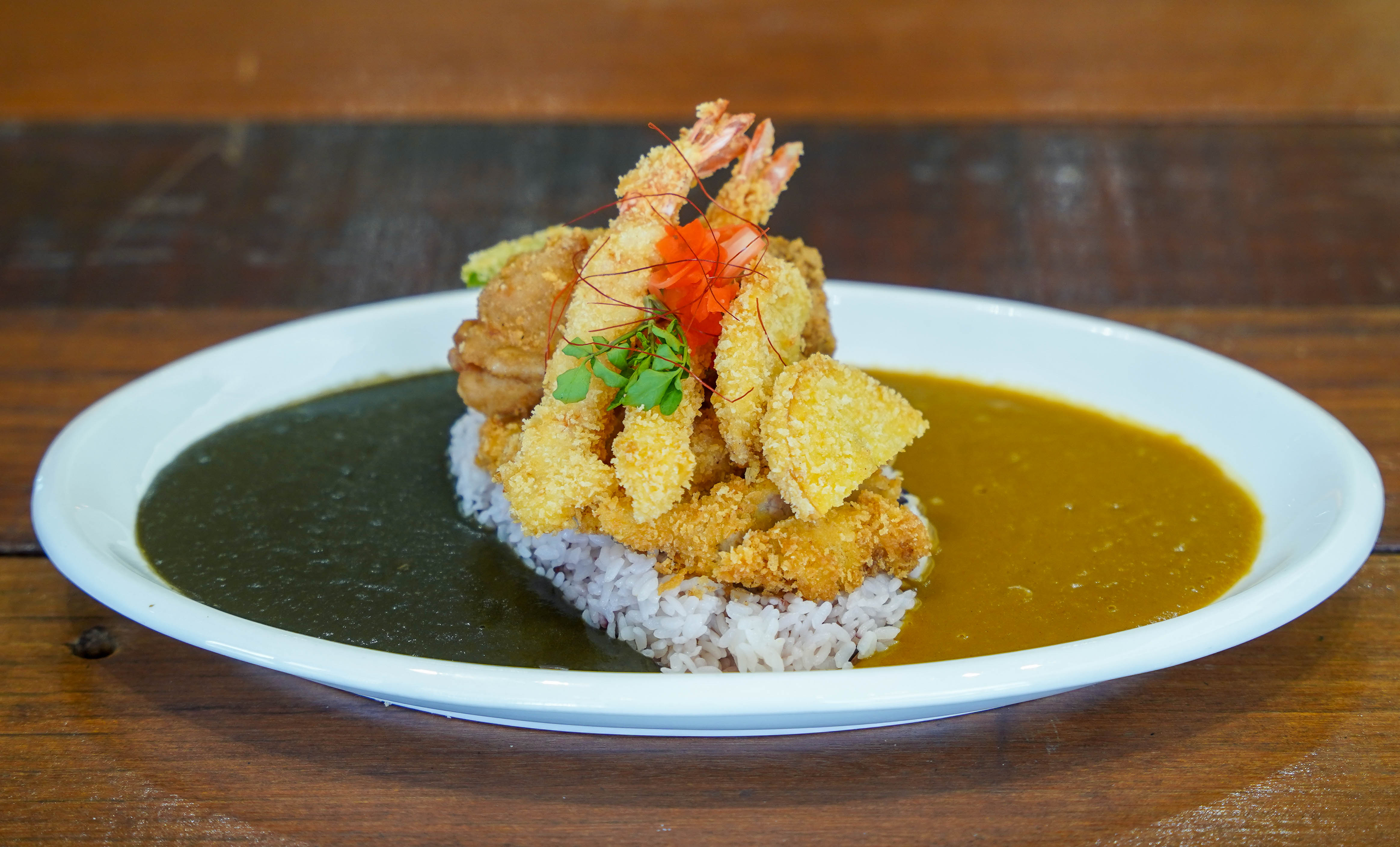 Currry Shokudo's curry blends together potatoes, carrots and ground spices in a puree, simmered with pork bone broth for hours.
Customers can choose between two types of curries - the original Japanese curry or the new black curry.
The original is soothingly smooth, subtly sweet and spicy, satisfying in its simplicity, richly aromatic with the fragrance of vegetables, fruits and gentle spices. 
The black curry is intensified with Indian spices, harnessing garam masala, cayenne pepper and high-quality bamboo charcoal powder. The garam masala elevates the elegant umami, the cayenne pepper brings a moderate spiciness, the bamboo charcoal conveys a deep, dark colour.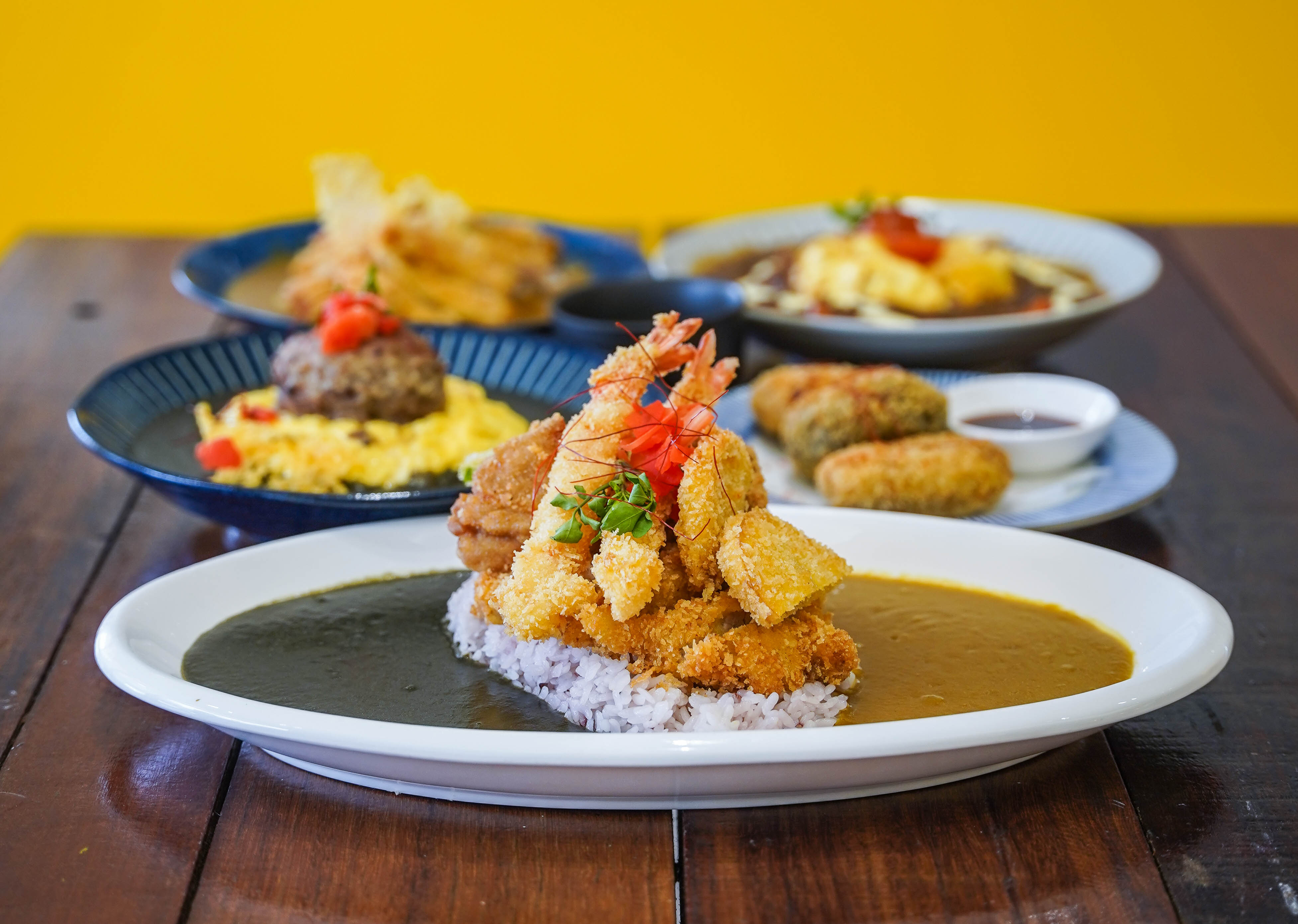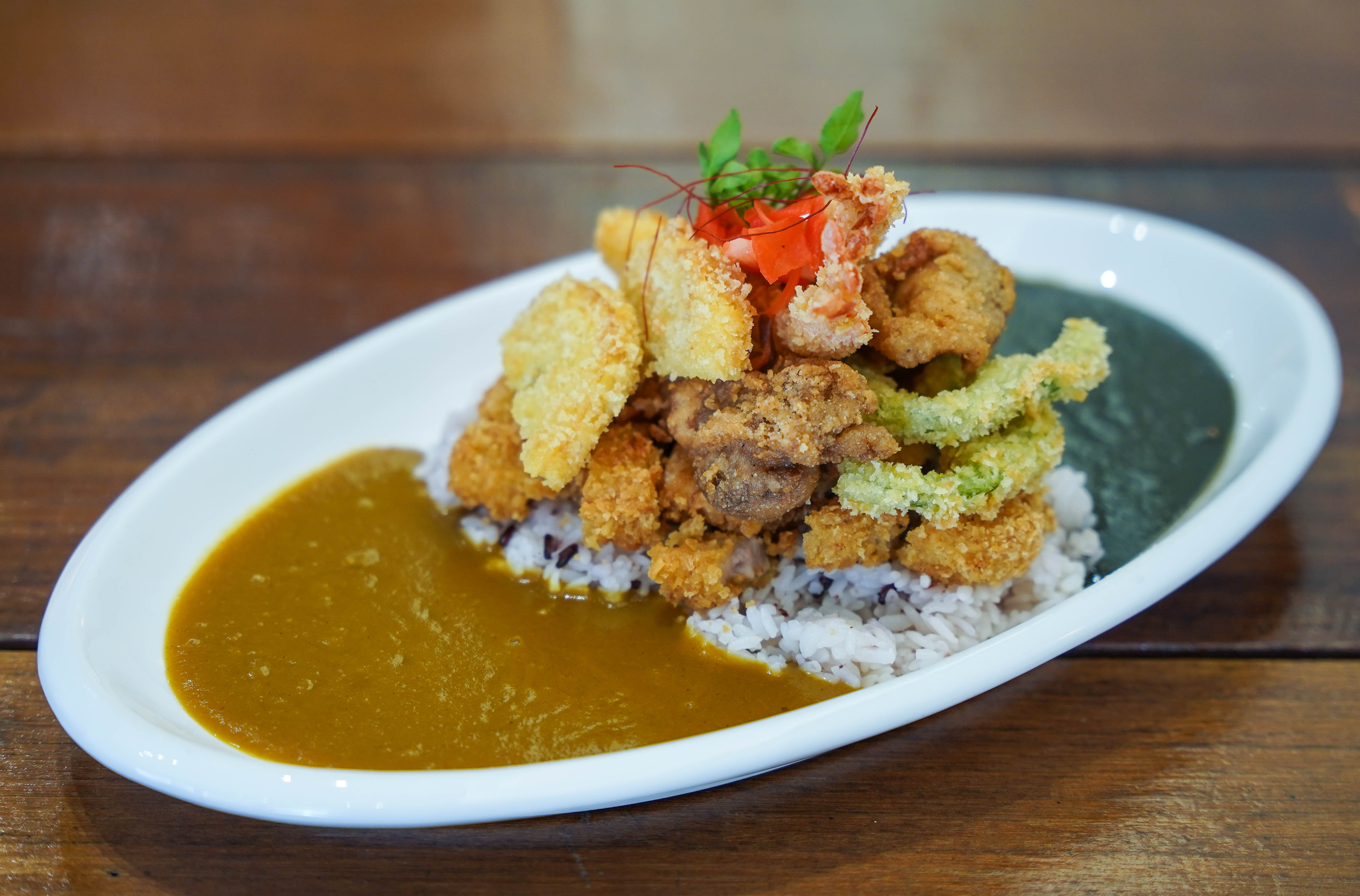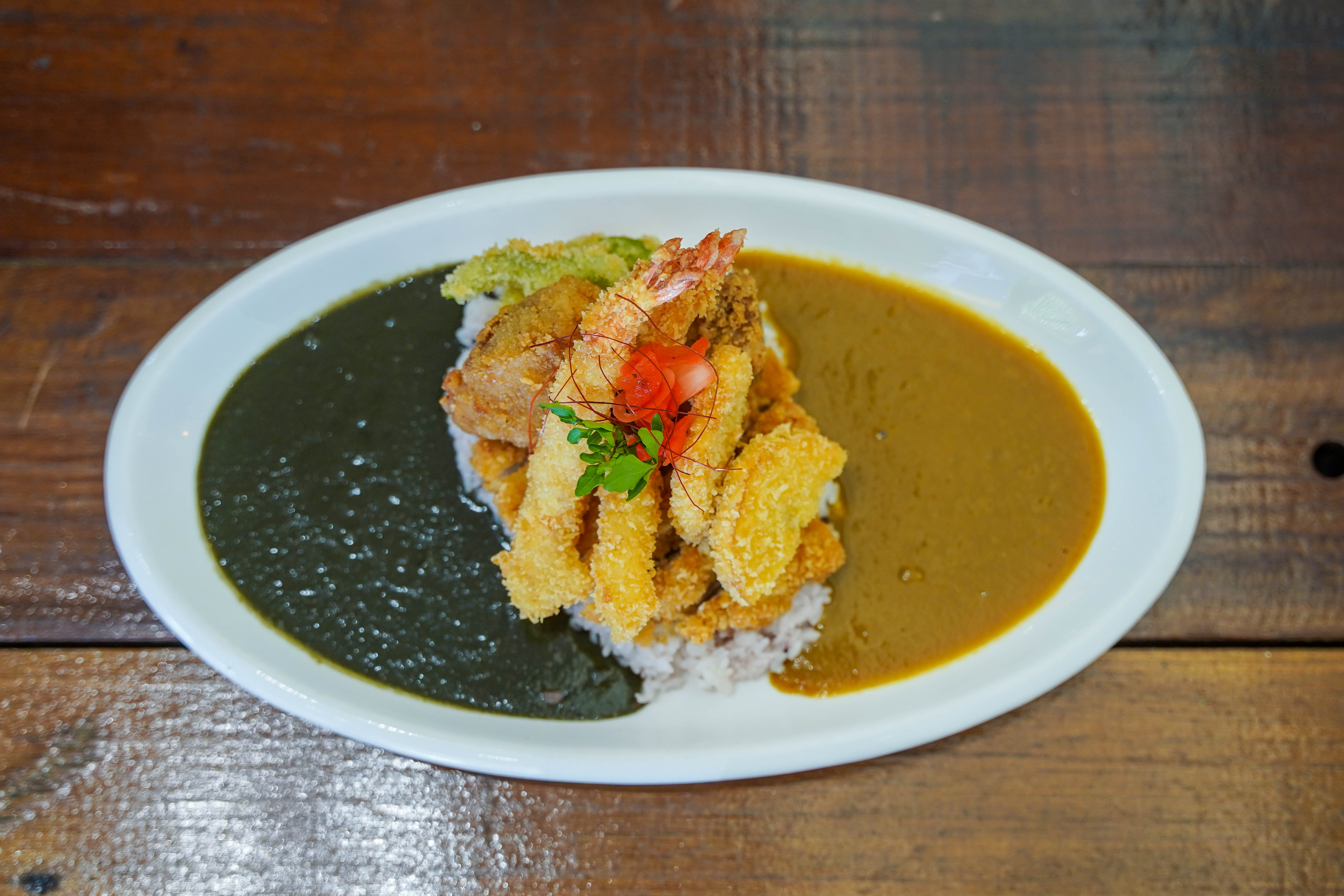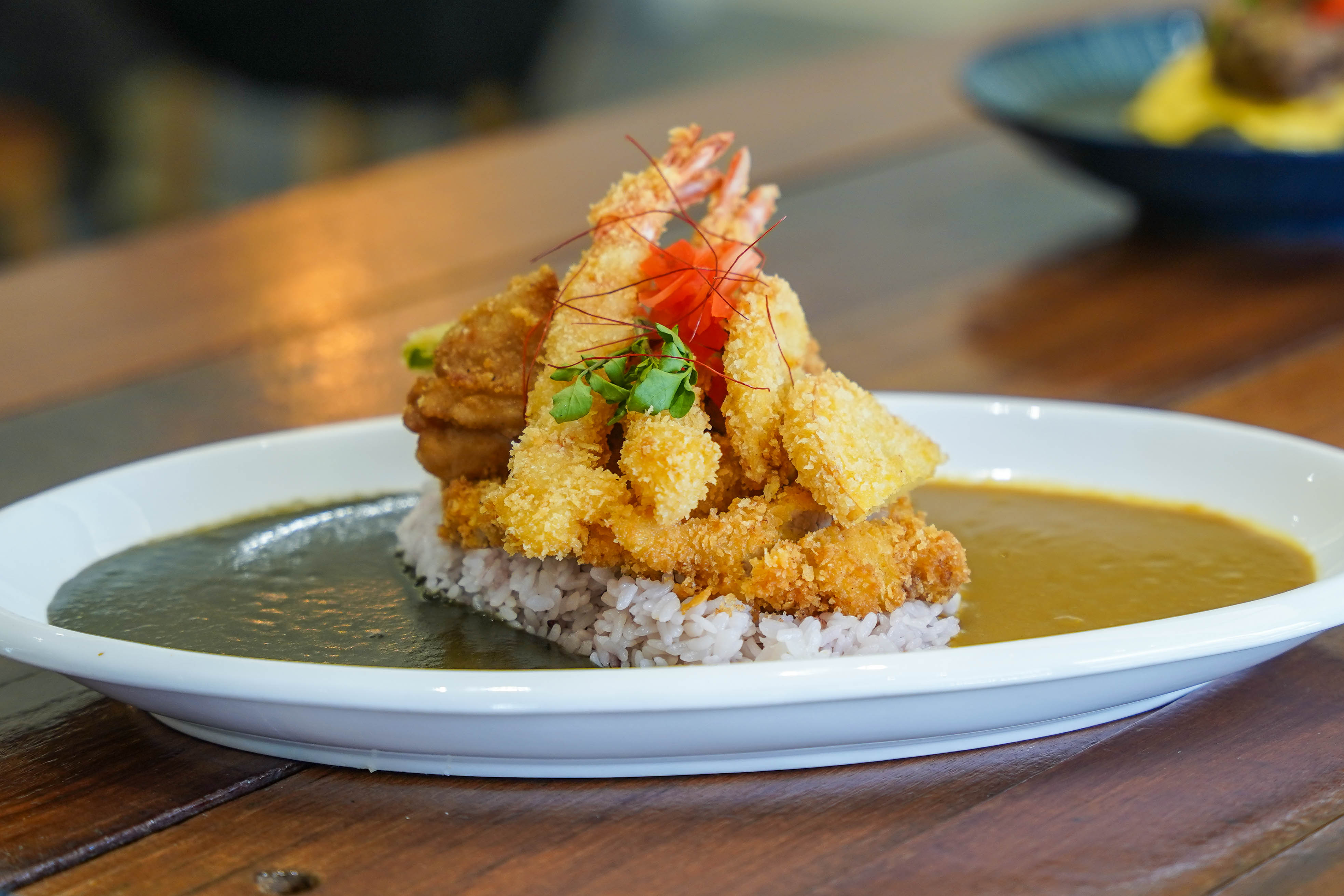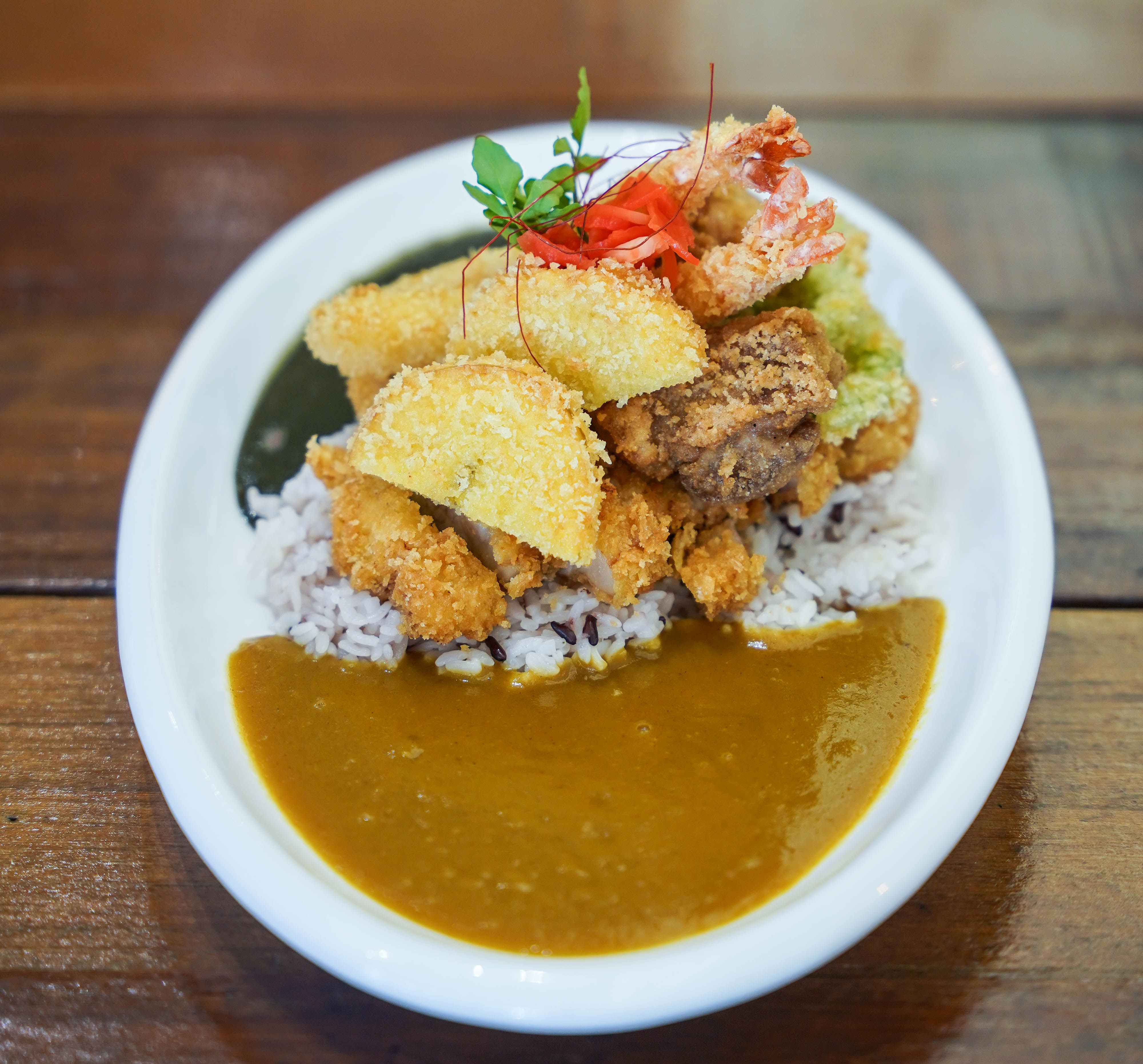 To try both curries, check out the Double Curry Rice series, which presents the original and the spicy black curries in one serving.
Sink your teeth into the 48-Hour Tonkatsu + Ebi + Tori Karaage Double Curry Rice (RM49.90) - this is loaded with all of Currry Shokudo's best bets, comprising the miso-aged tonkatsu, plus deep-fried prawns and Japanese-style fried chicken, balanced with crunchy-battered apples and capsicum, irresistible with rice and the two curries.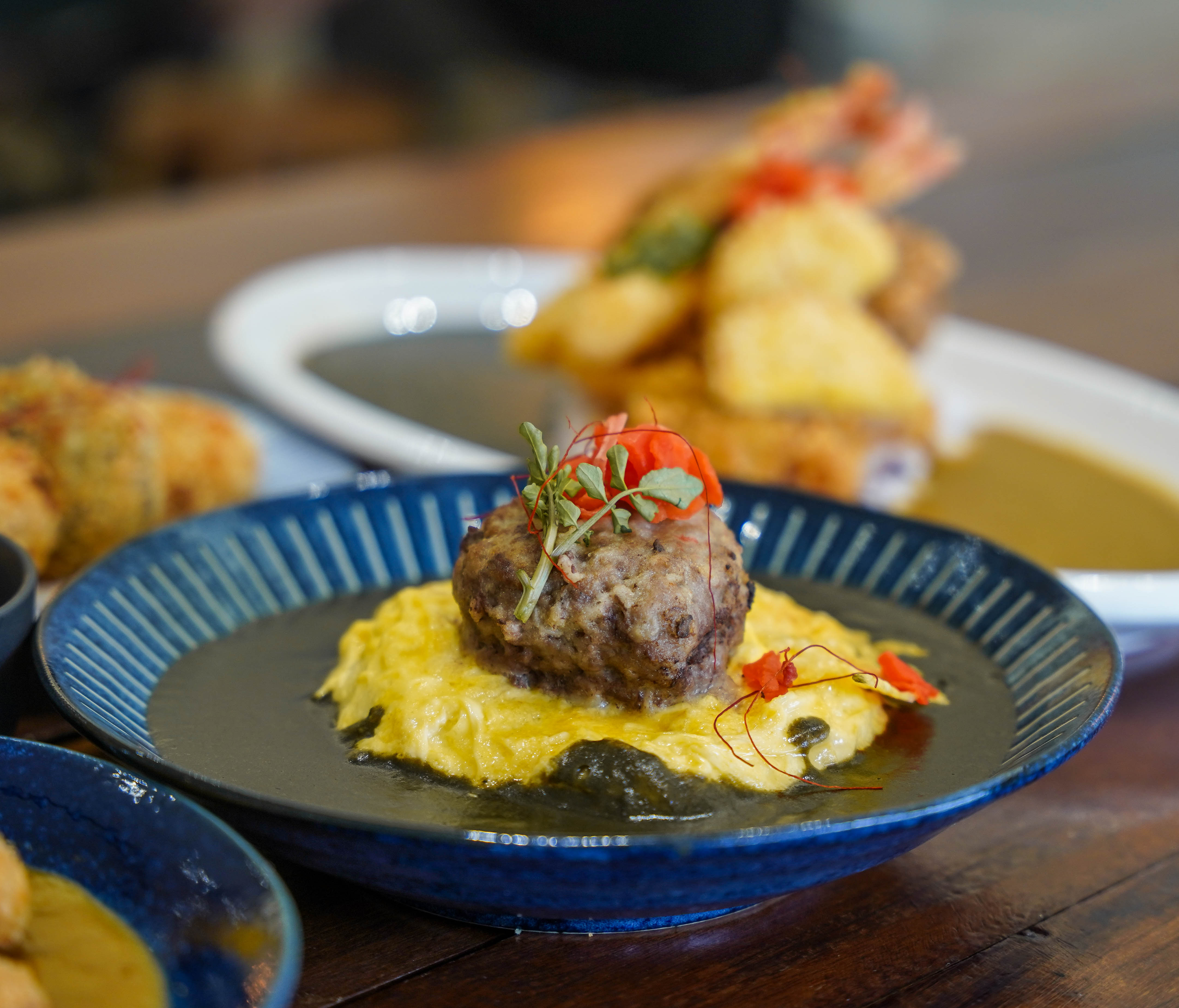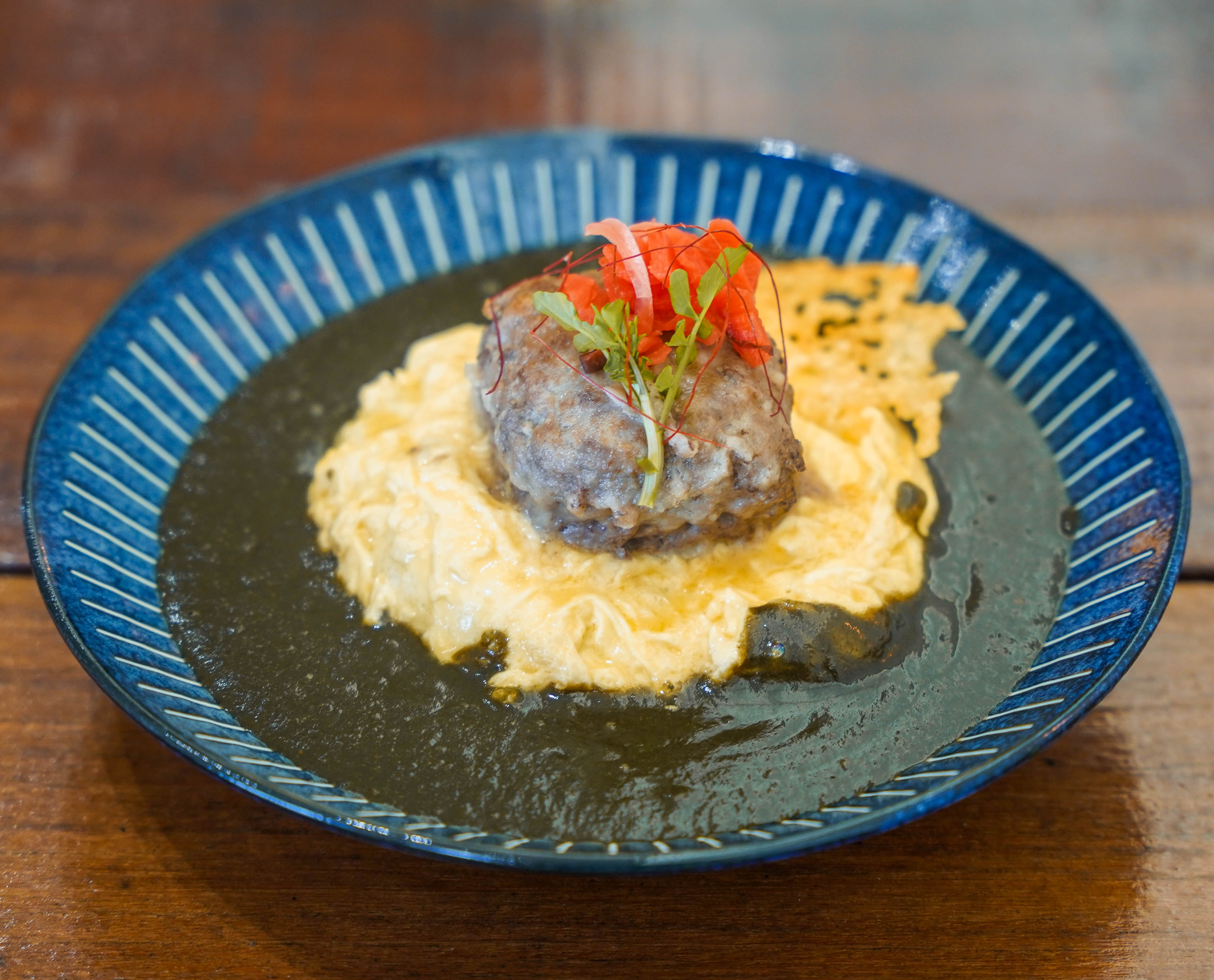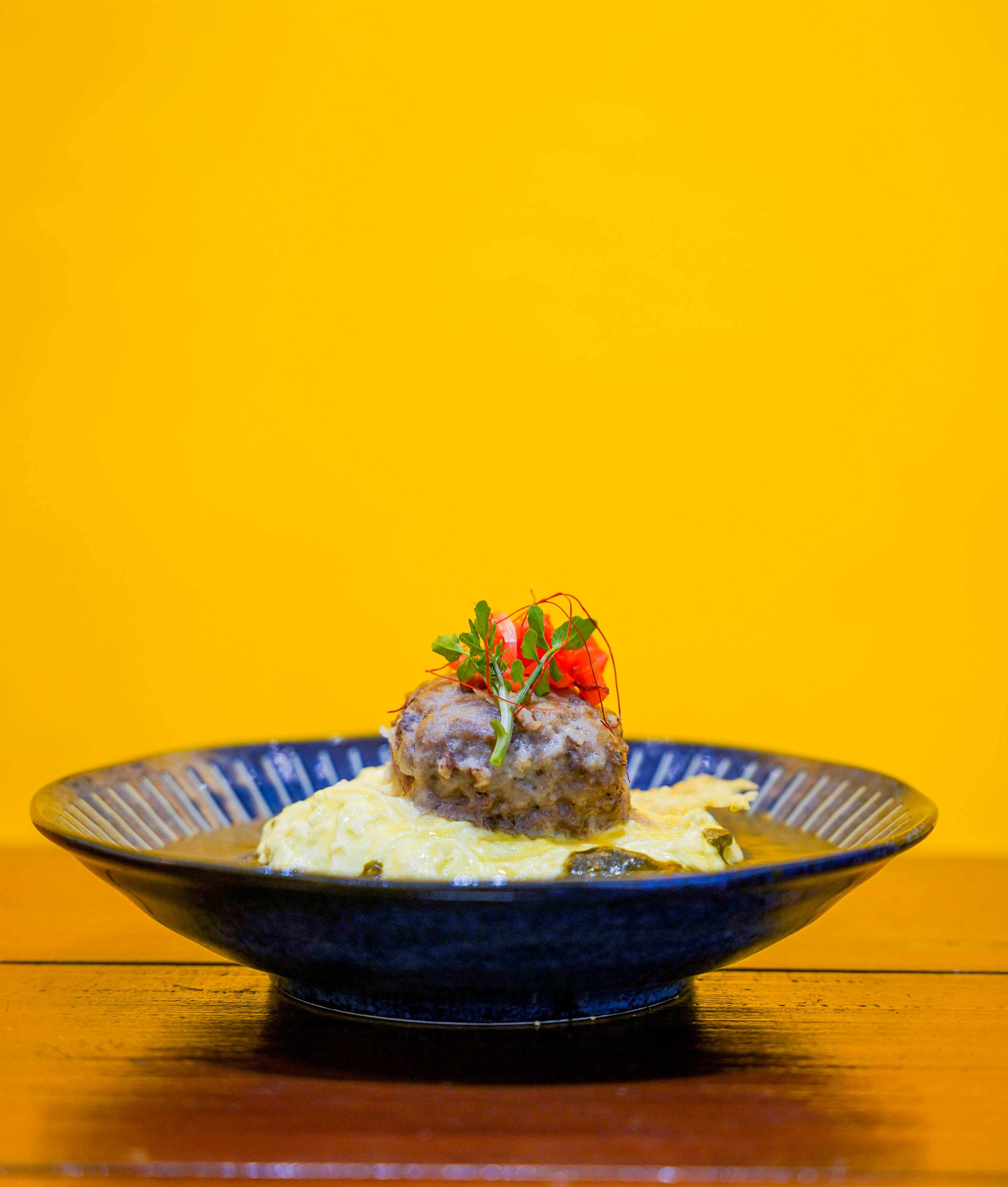 Hambagu buffs, bookmark Currry Shokudo for its Gyu Hambagu Spicy Black Curry Rice (RM24.90).
The hambagu grilled meat patty is handmade with a mix of minced Australian beef and Malaysian pork, using the time-honoured Japanese method of preparing hambagu.
Currry Shokudo's ratio of beef and pork is precisely formulated to boost its taste and texture, tinged with milk and bread crumbs. It's a juicy patty, particularly potent with spicy black curry. The kitchen recommends an omelette add-on for an extra layer of deliciousness.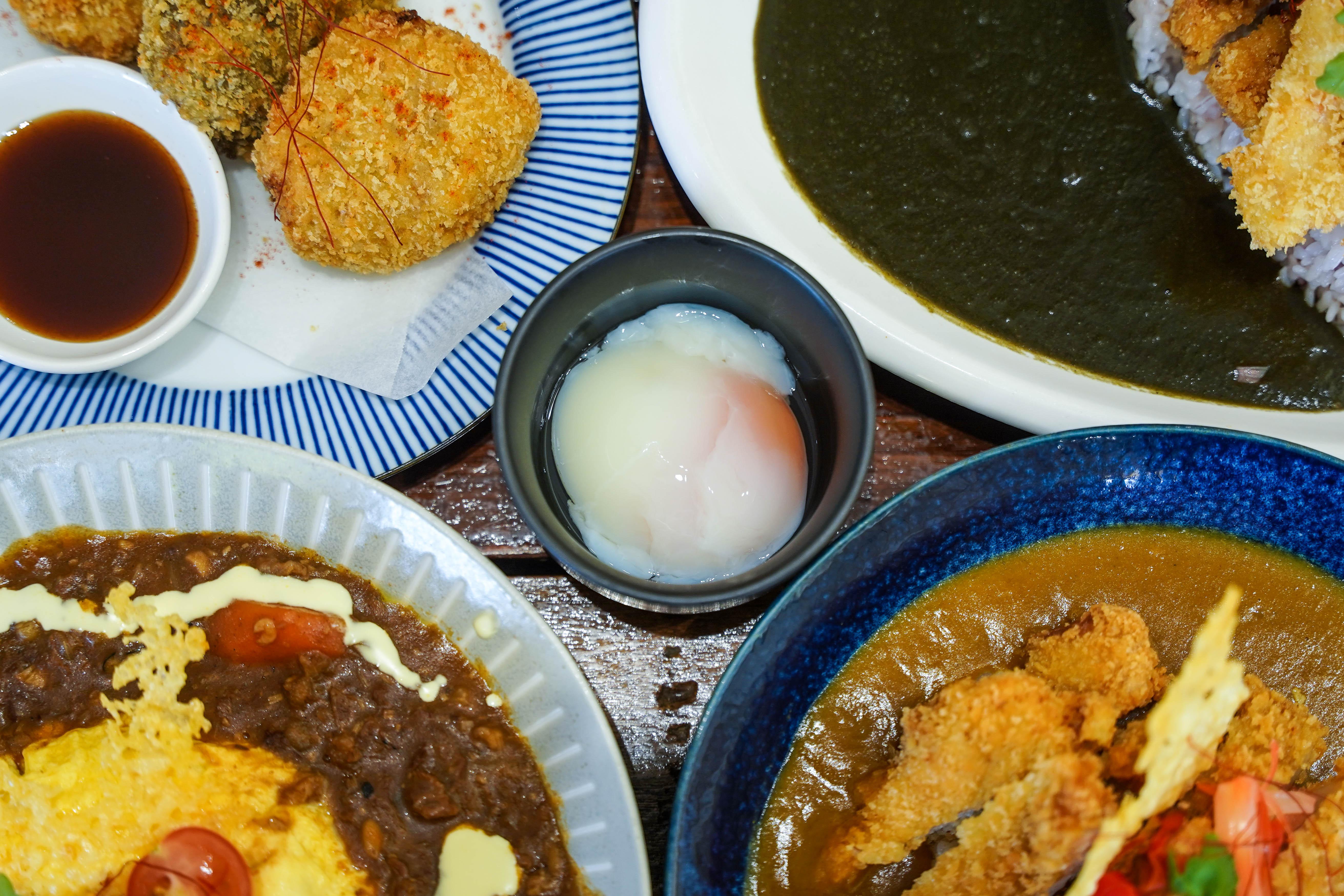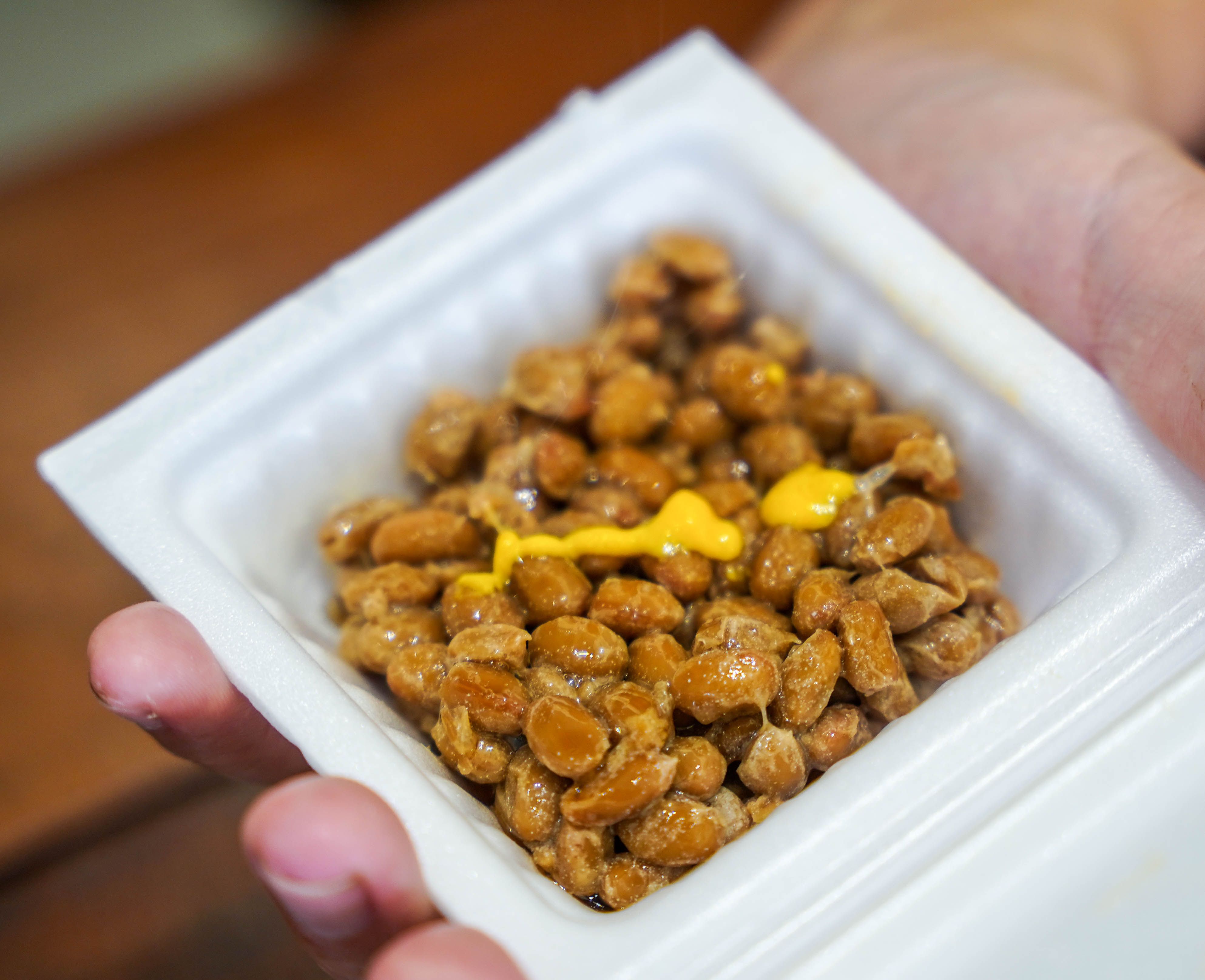 Besides the omelette, main courses can be topped with Onsen Egg (RM2.90) or Natto (RM3.90), delightful for side dishes too.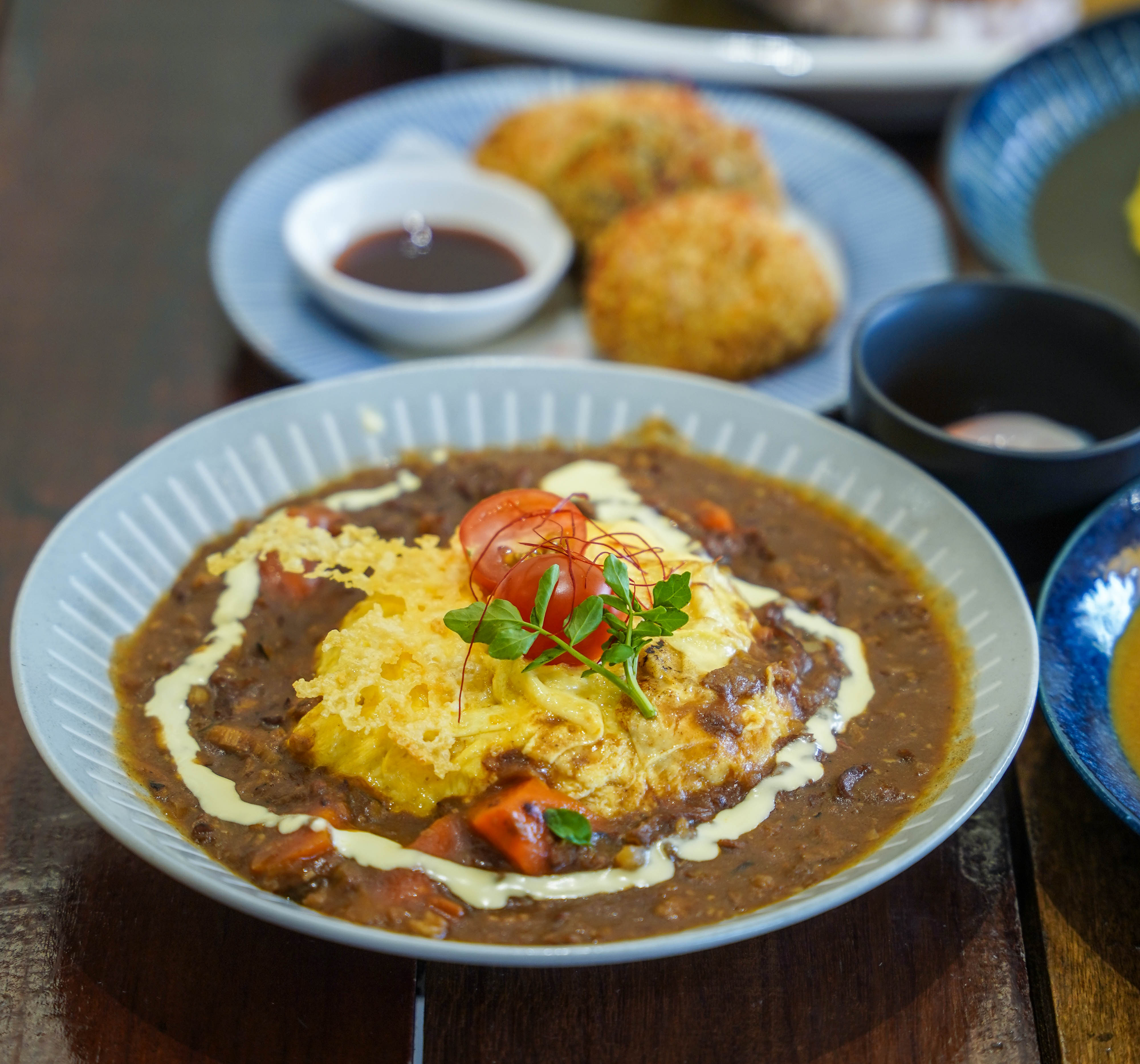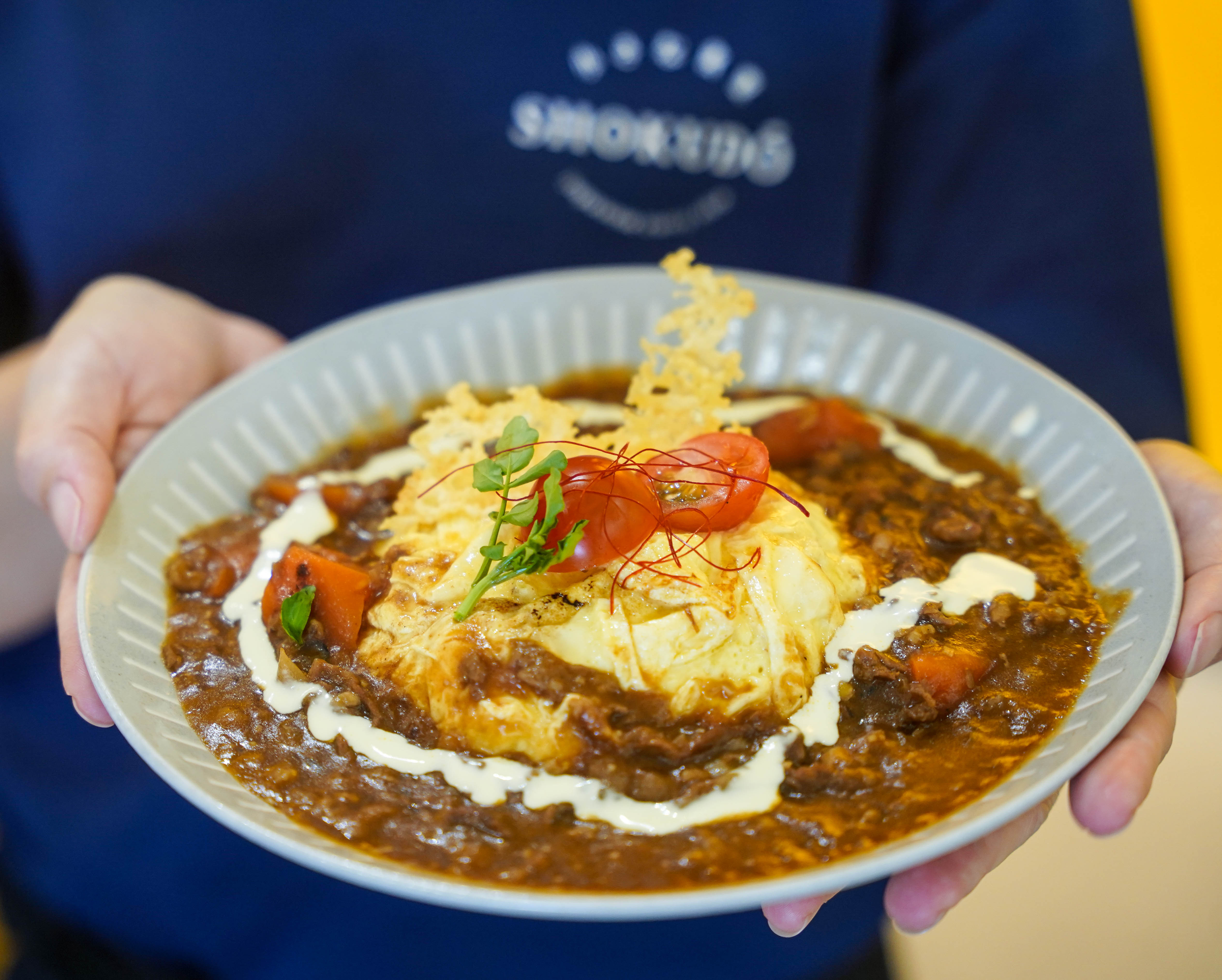 Scrumptious non-curry treats are also available. 
The Beef Hayashi Rice (RM33.90) takes inspiration from Japan's yoshoku Western-inflected cooking, created with minced Australian beef, richly blanketing the rice with savoury-tangy demi-glace sauce, thick with tomato stew and red wine, a treat with fresh cream and omelette.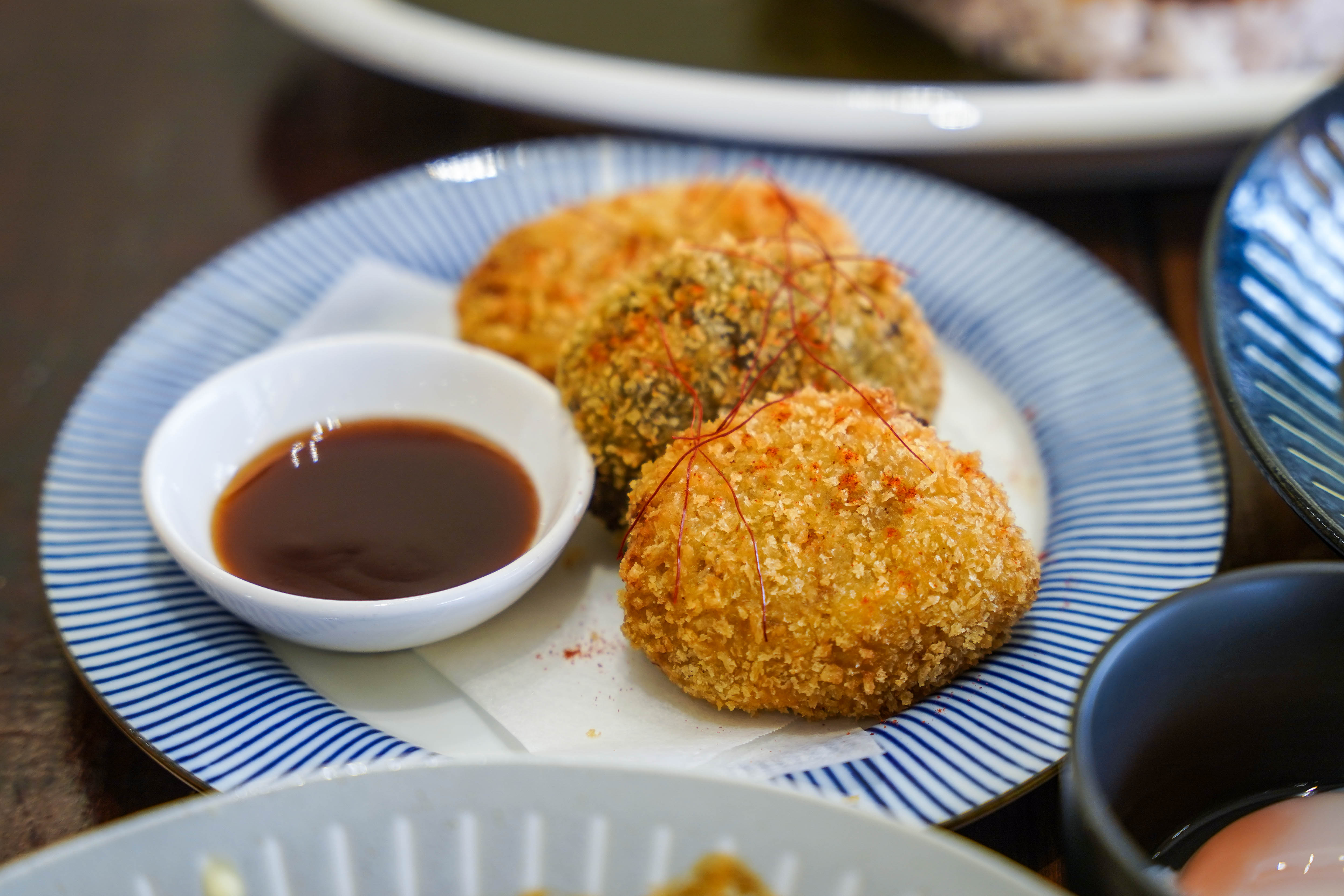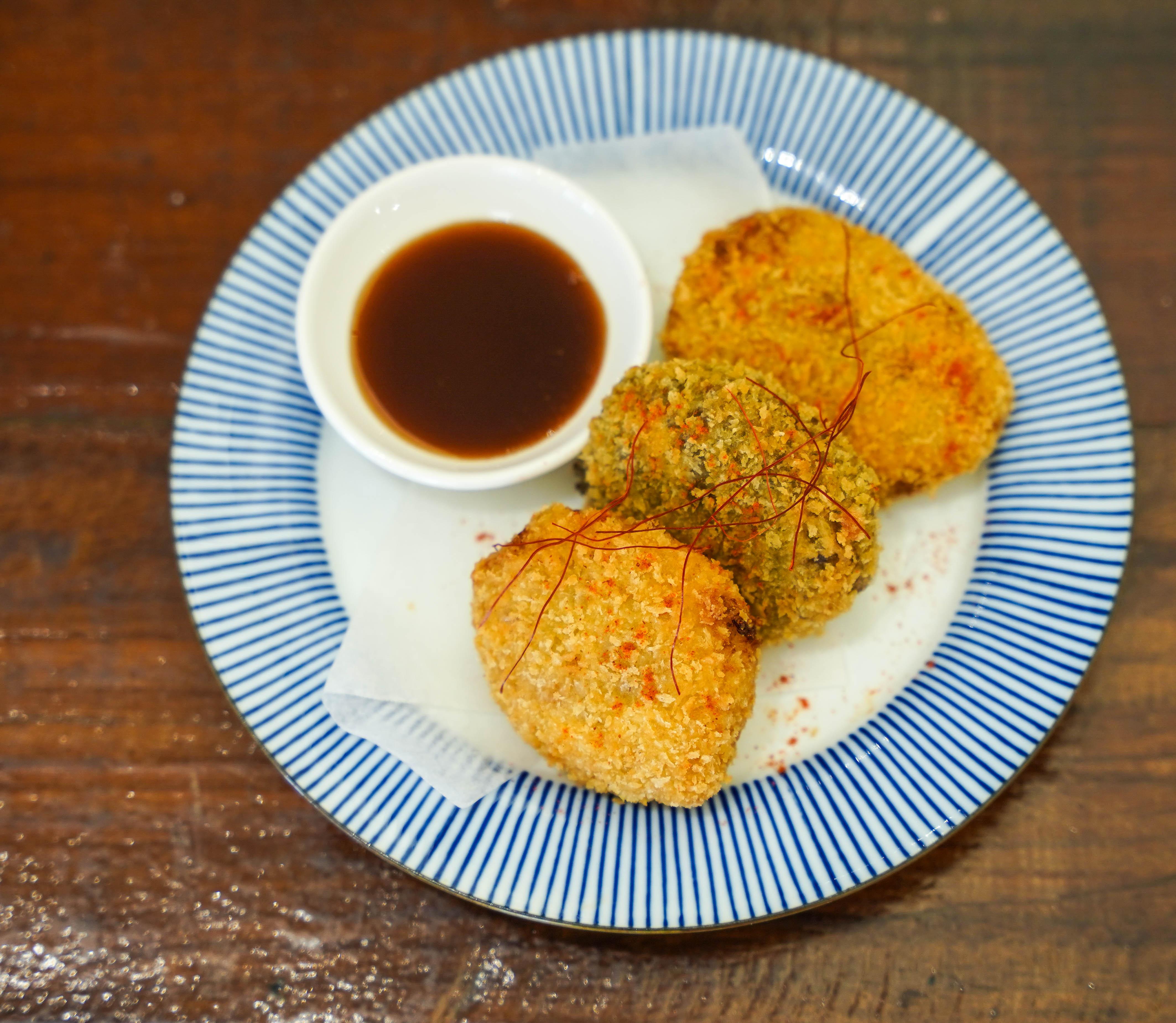 Also addictive: The Korokke Platter (RM15.90), a triumphant trio of handmade Japanese potato croquettes, sumptuously soft inside and surprisingly laced with three different fillings - bacon morsels, minced chicken with original curry, and minced beef with spicy black curry. It's a brilliant way to infuse Currry Shokudo's curries into a sensational snack.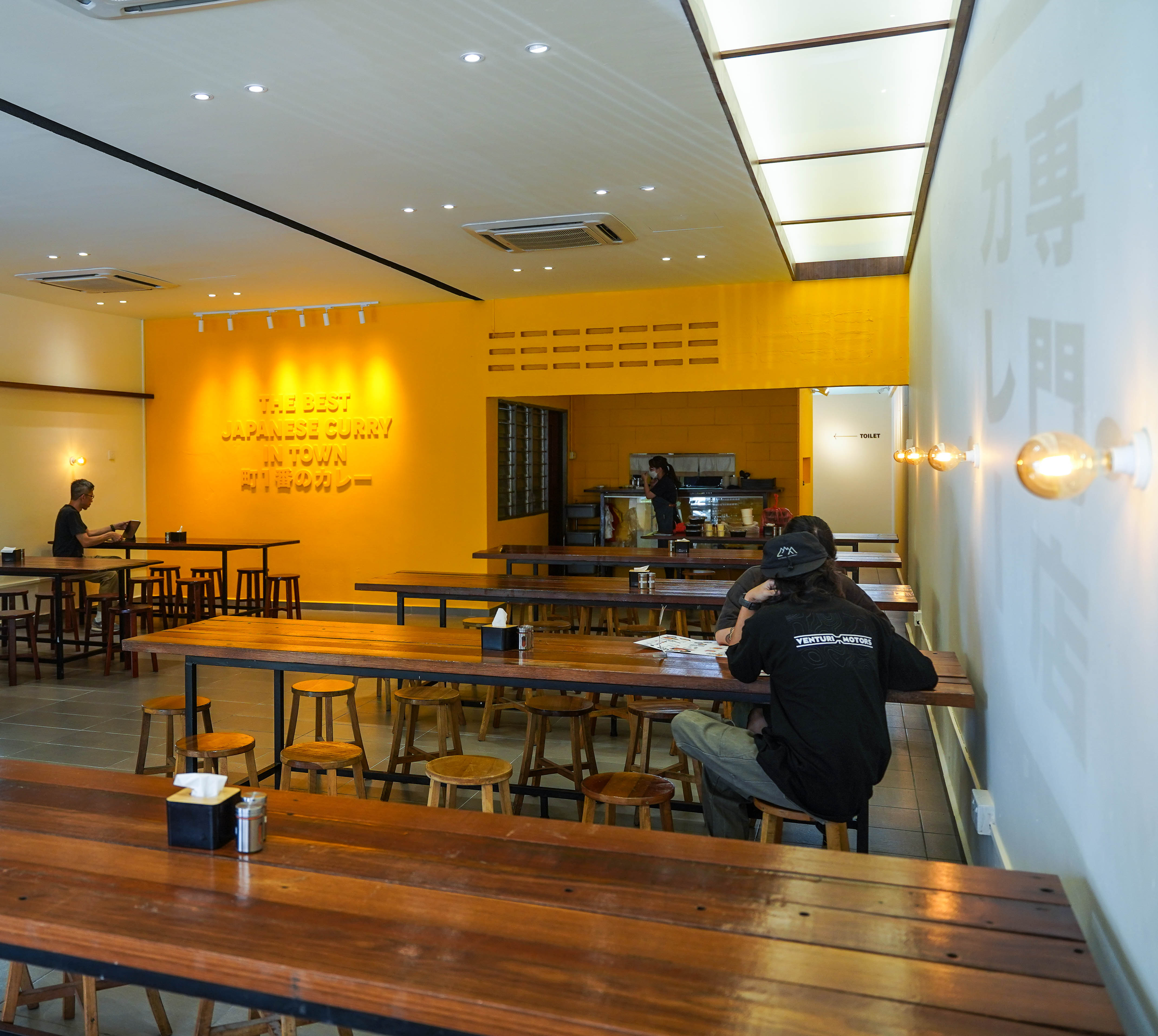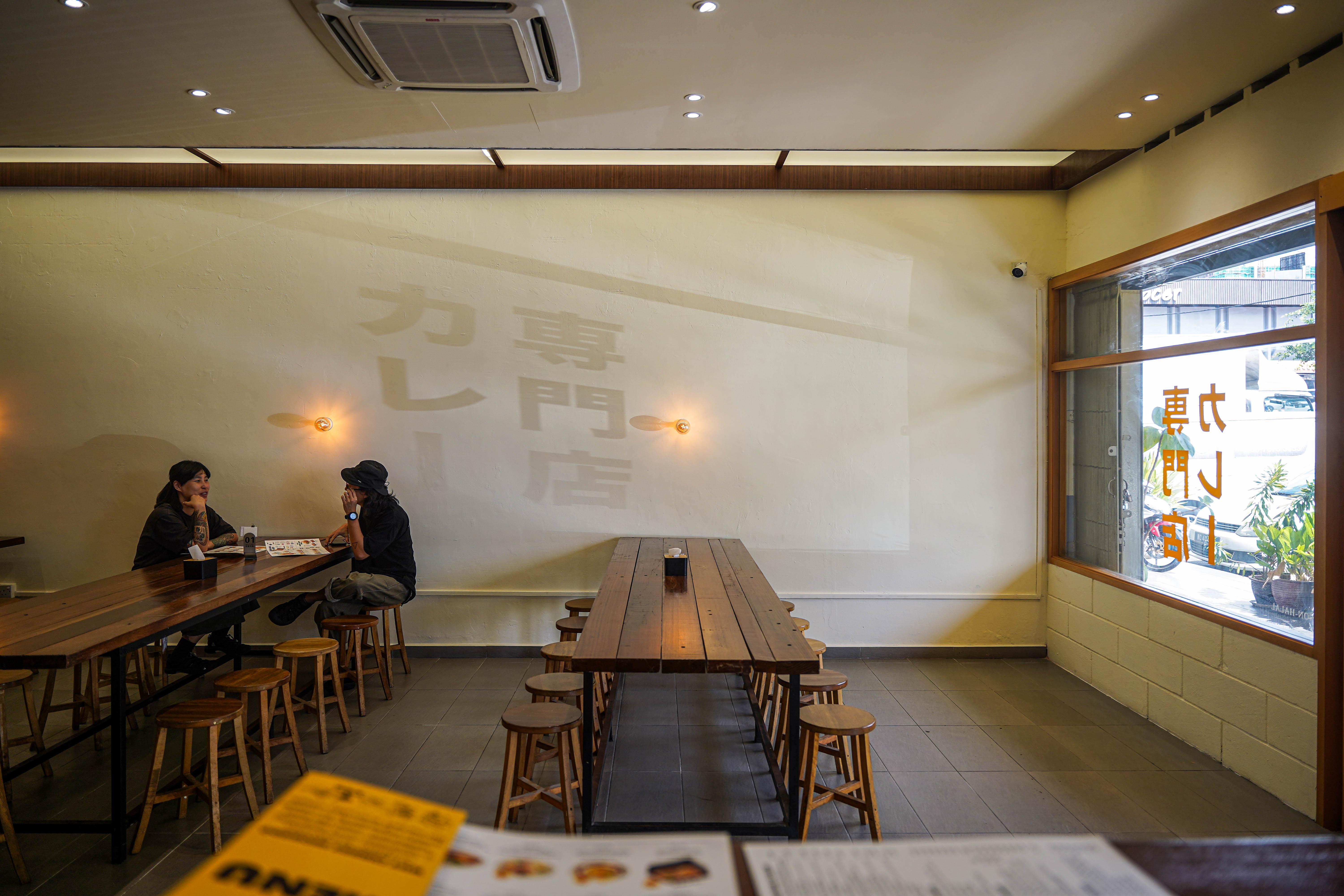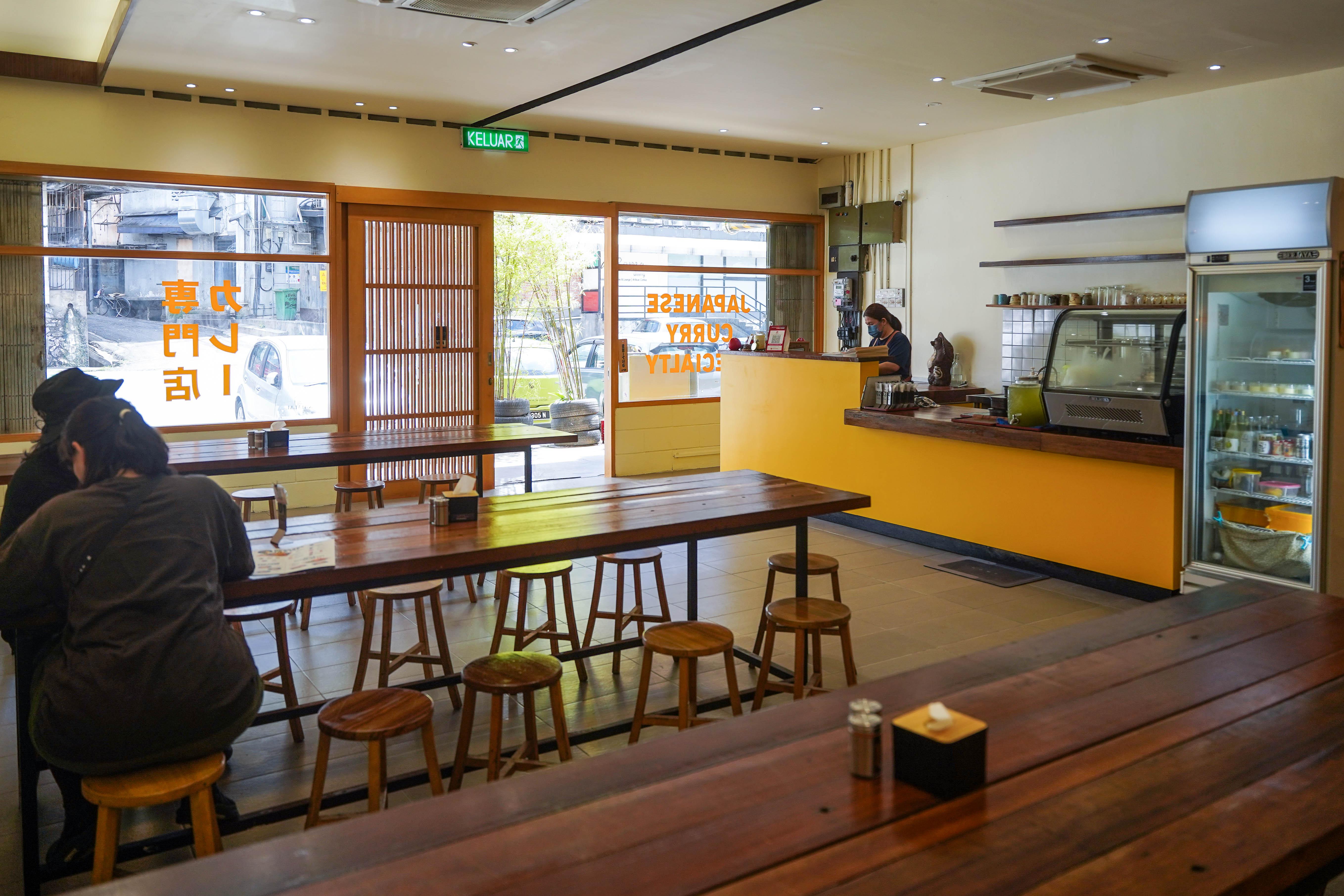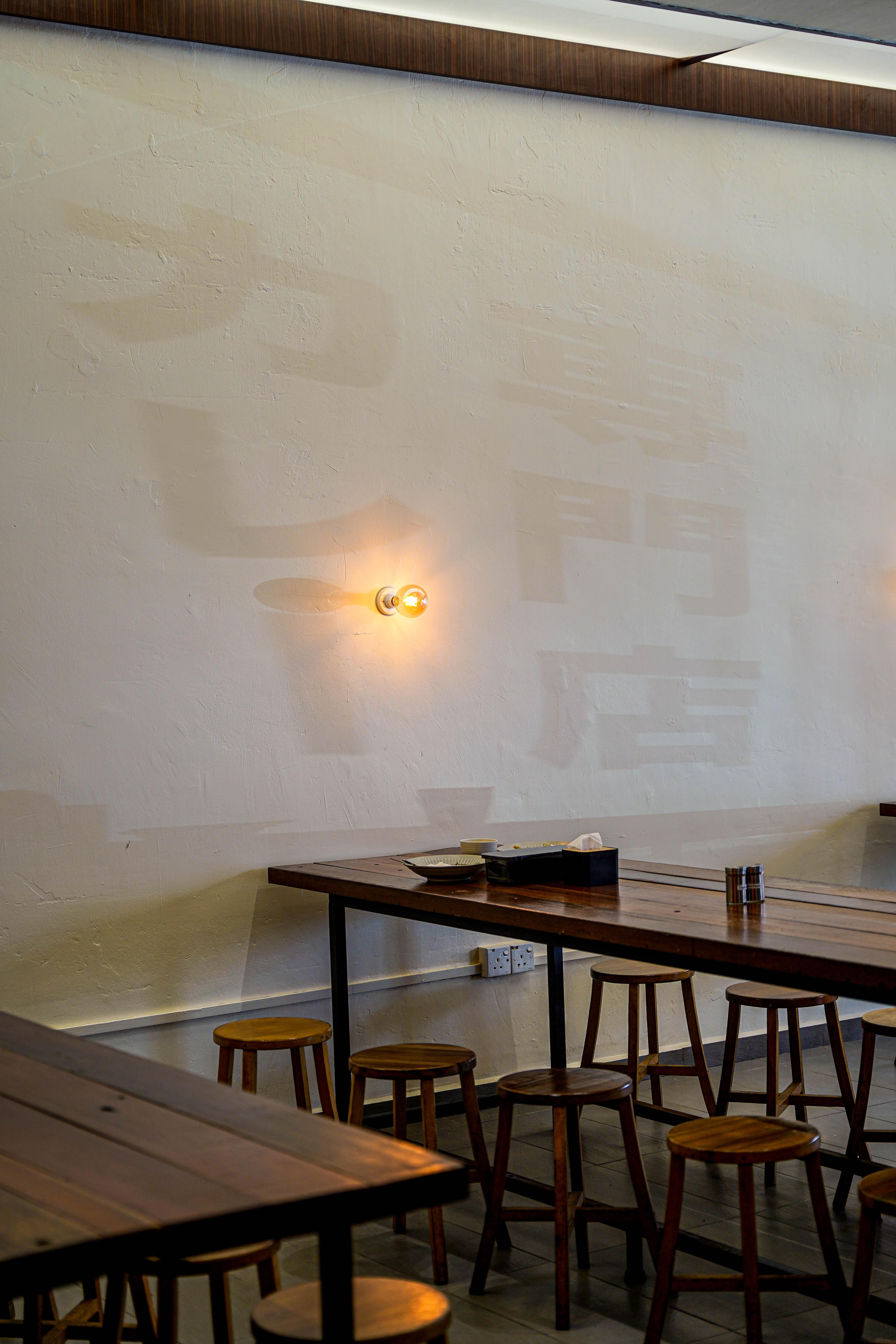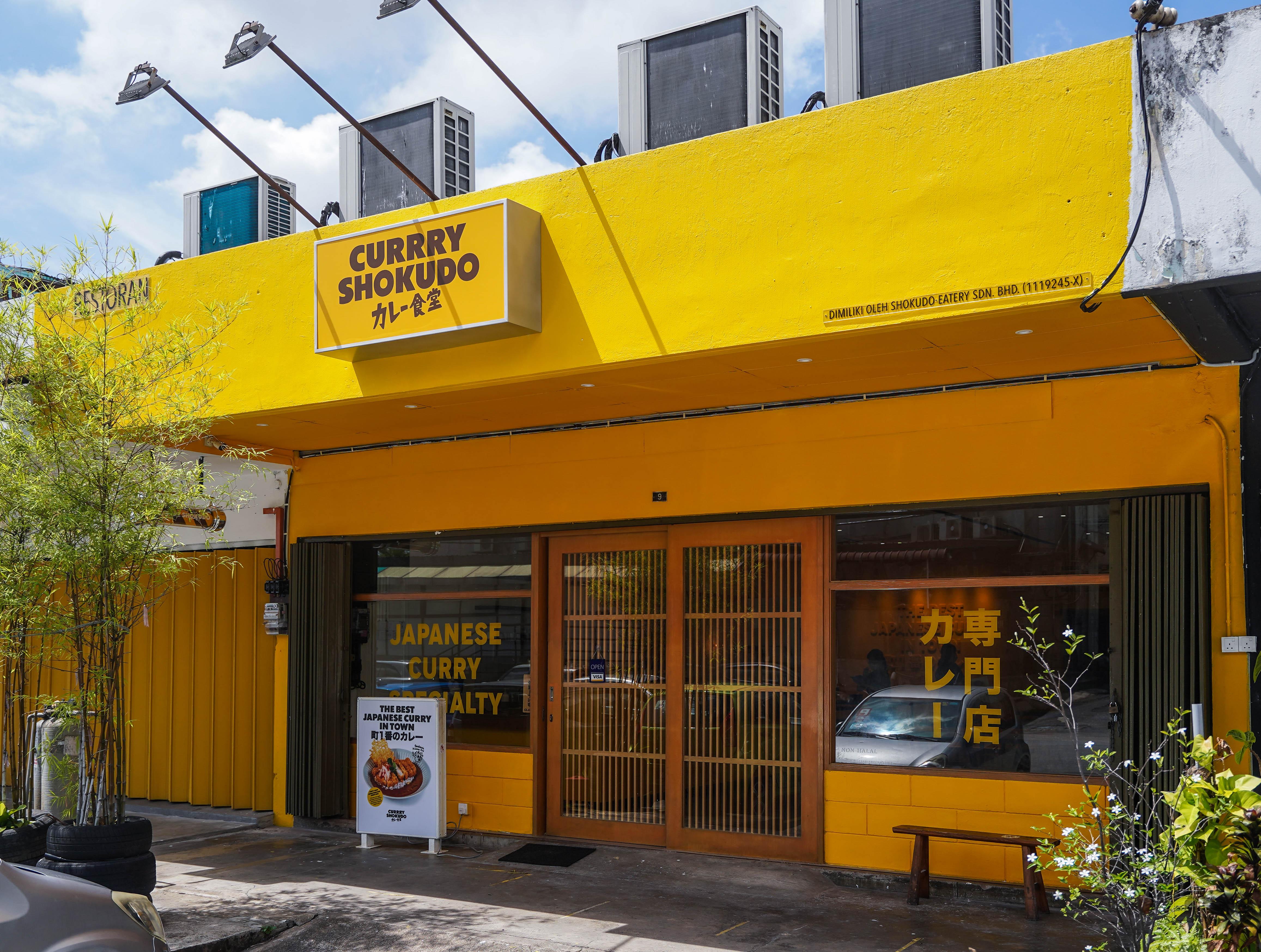 Currry Shokudo's new facade is strikingly trendy, harbouring a casual canteen-style setting inside - the ideal location for comforting everyday meals, crafted with impeccable ingredients.
A sign outside the bright yellow entrance proclaims this to be 'the best Japanese curry in town' - it's certainly worth exploring for curry with character and charm.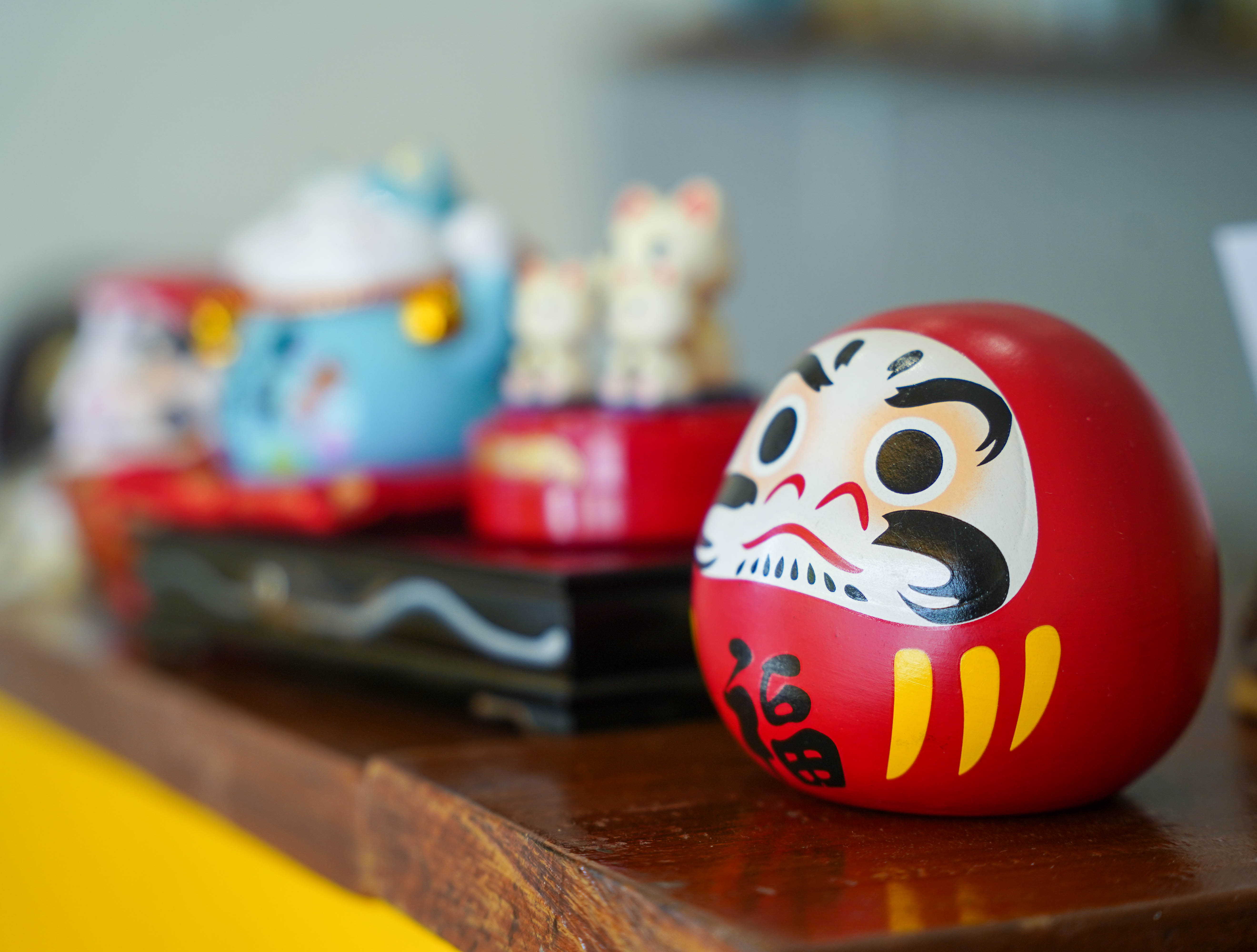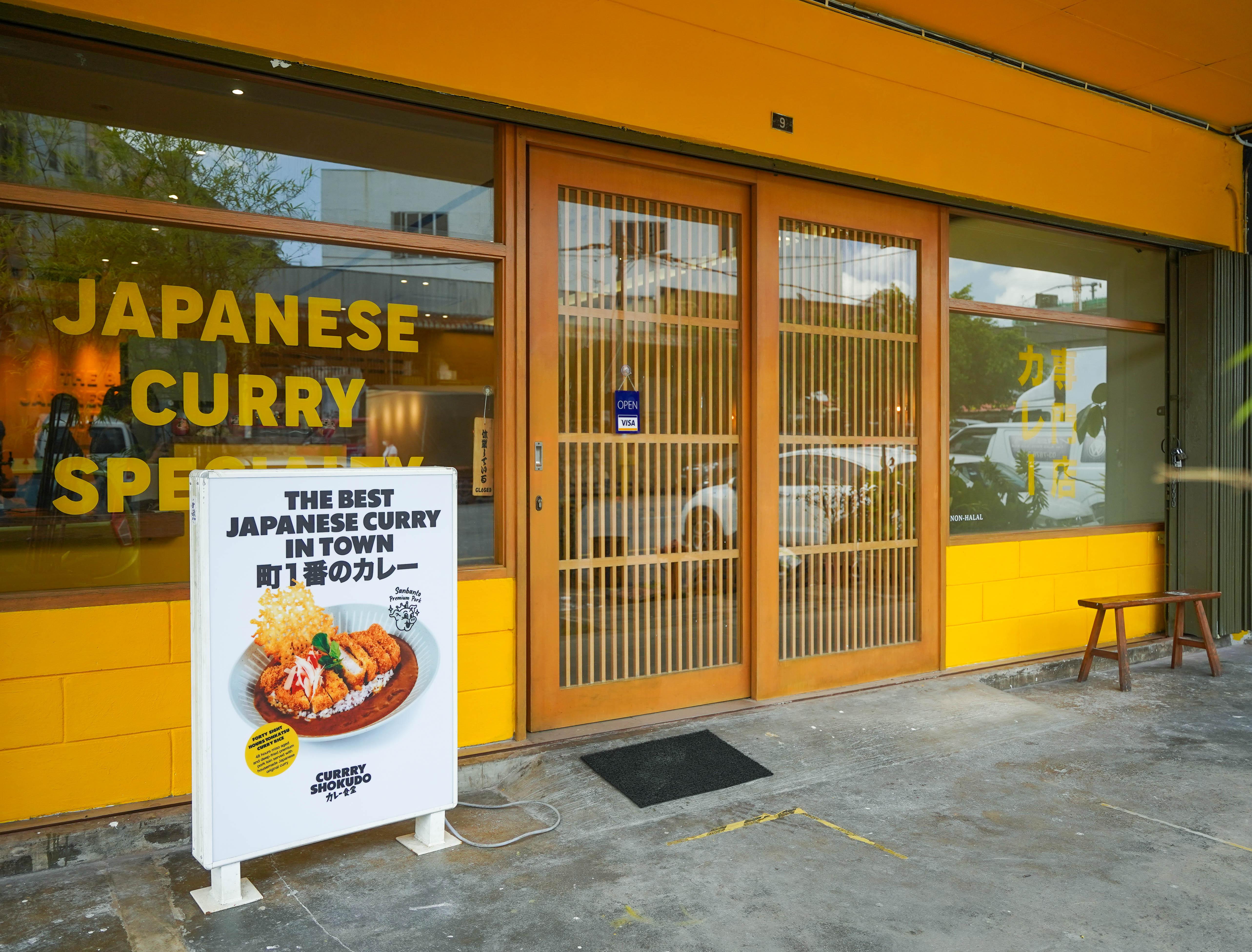 Currry Shokudo 
9, Jalan 20/13, Taman Paramount, 46300 Petaling Jaya, Selangor.
Open Tuesday-Sunday, 11:30am-2:30pm, 6pm-9:30pm. 
Tel: 011-2612-9916