Cottle Coffee Malaysia brings together a true-to-Melbourne roastery & cafe in Sunway Damansara
March 23, 2023
---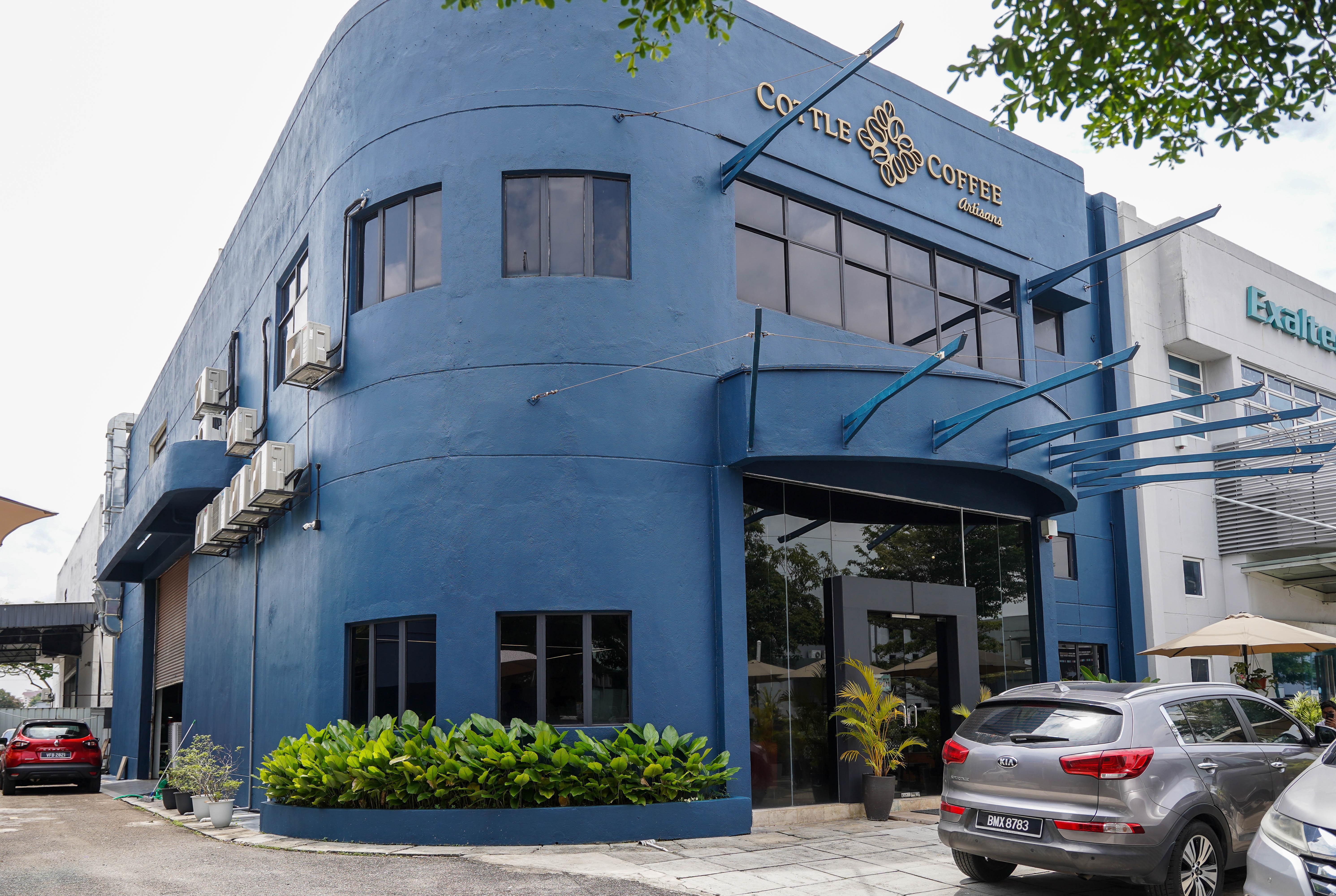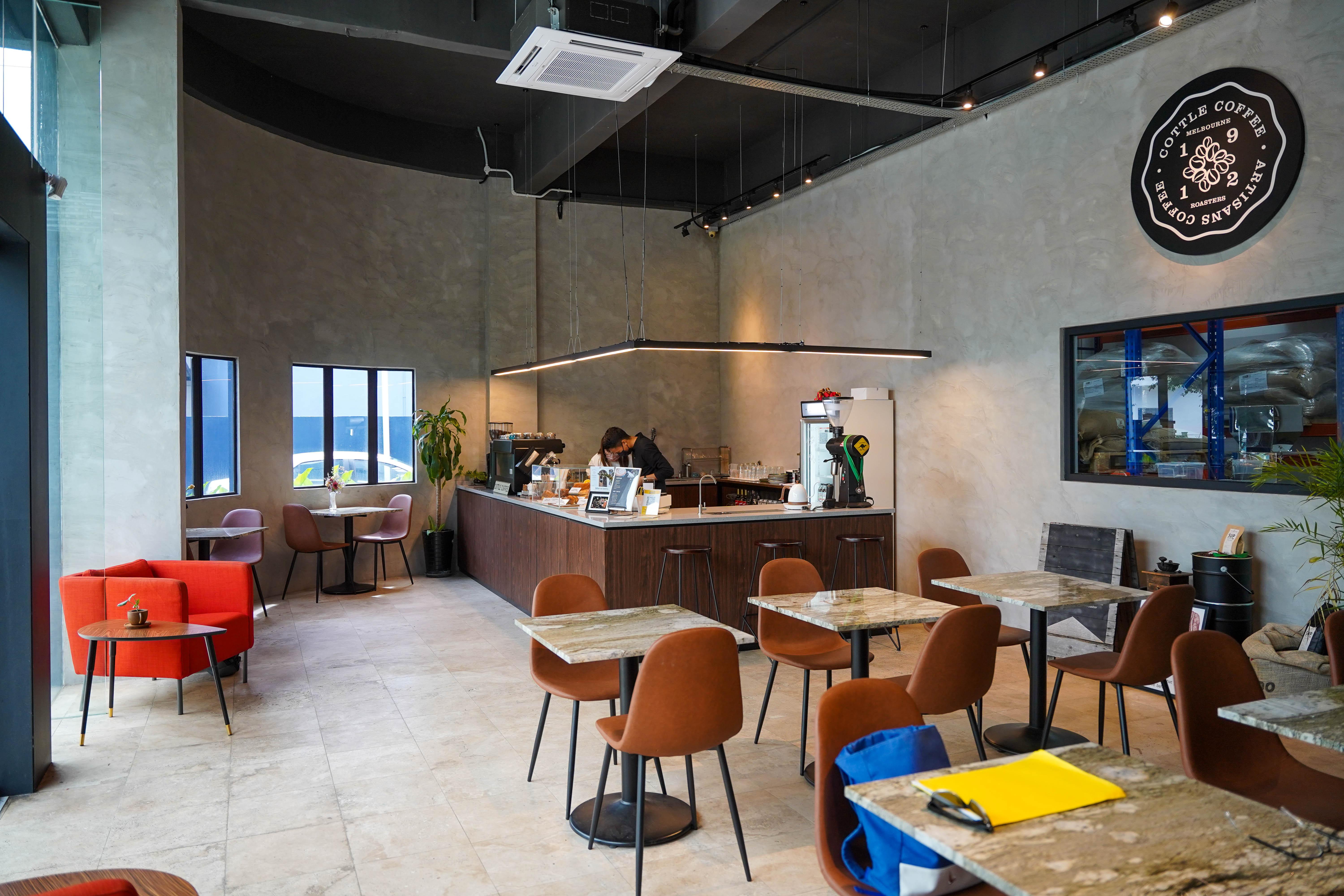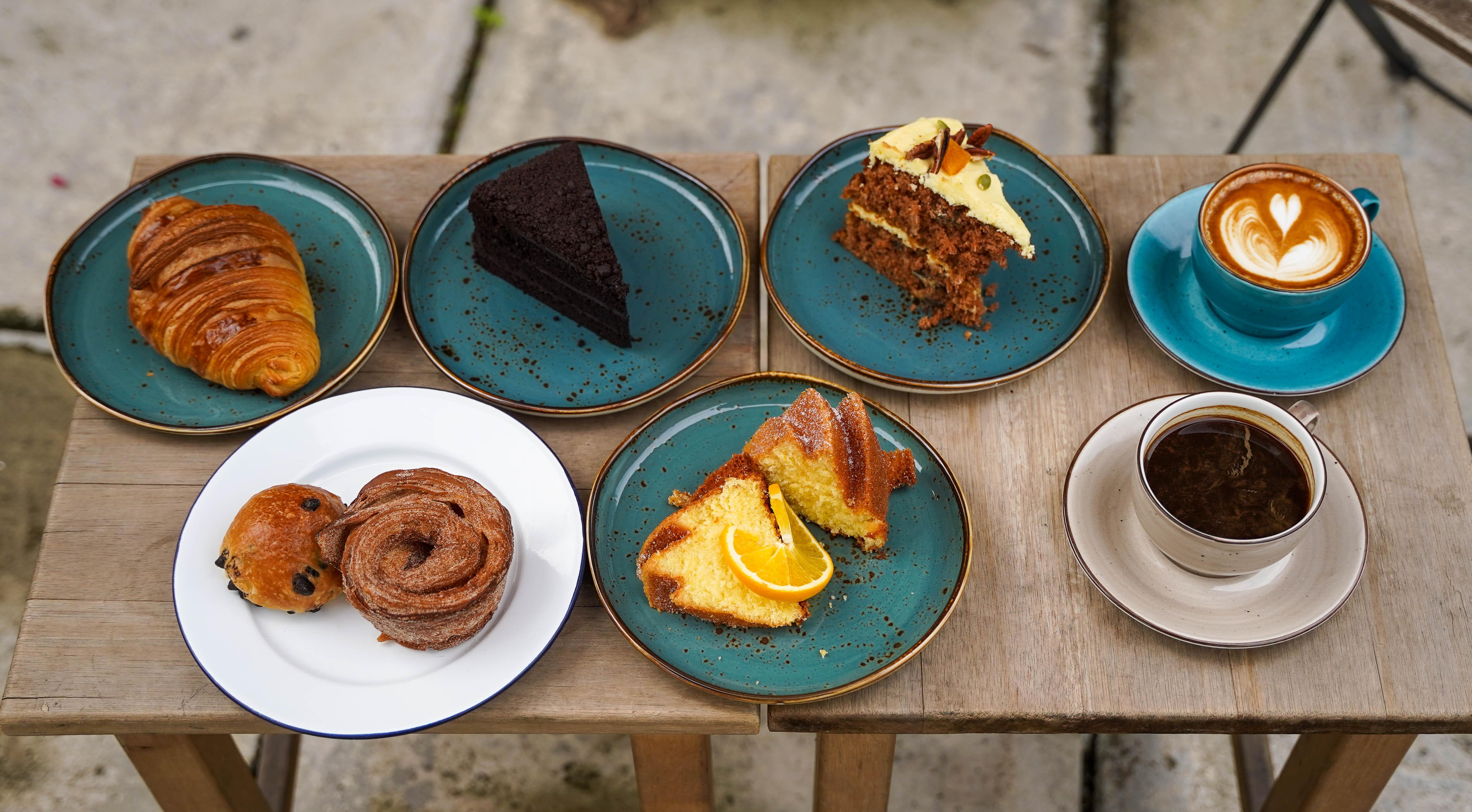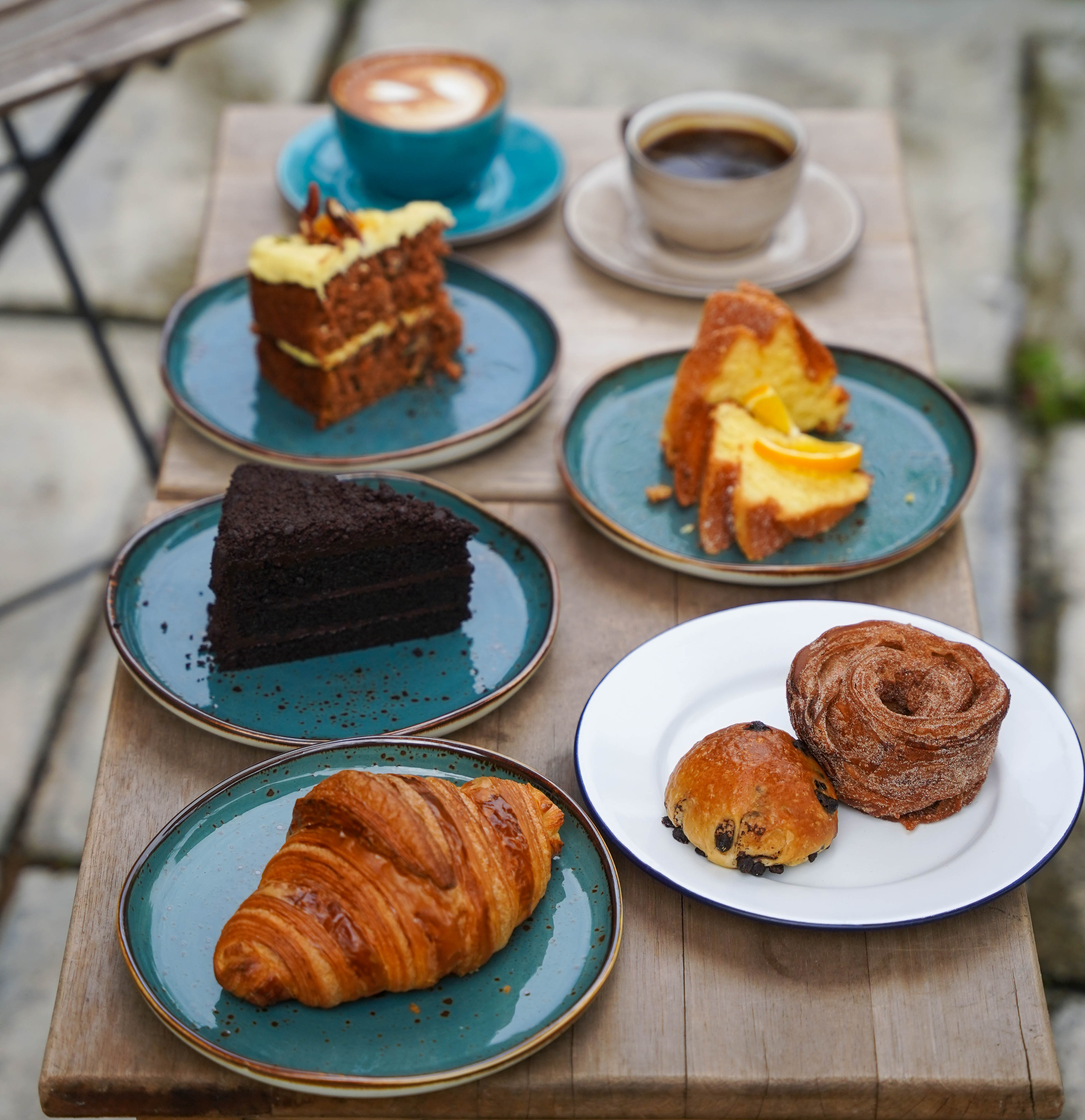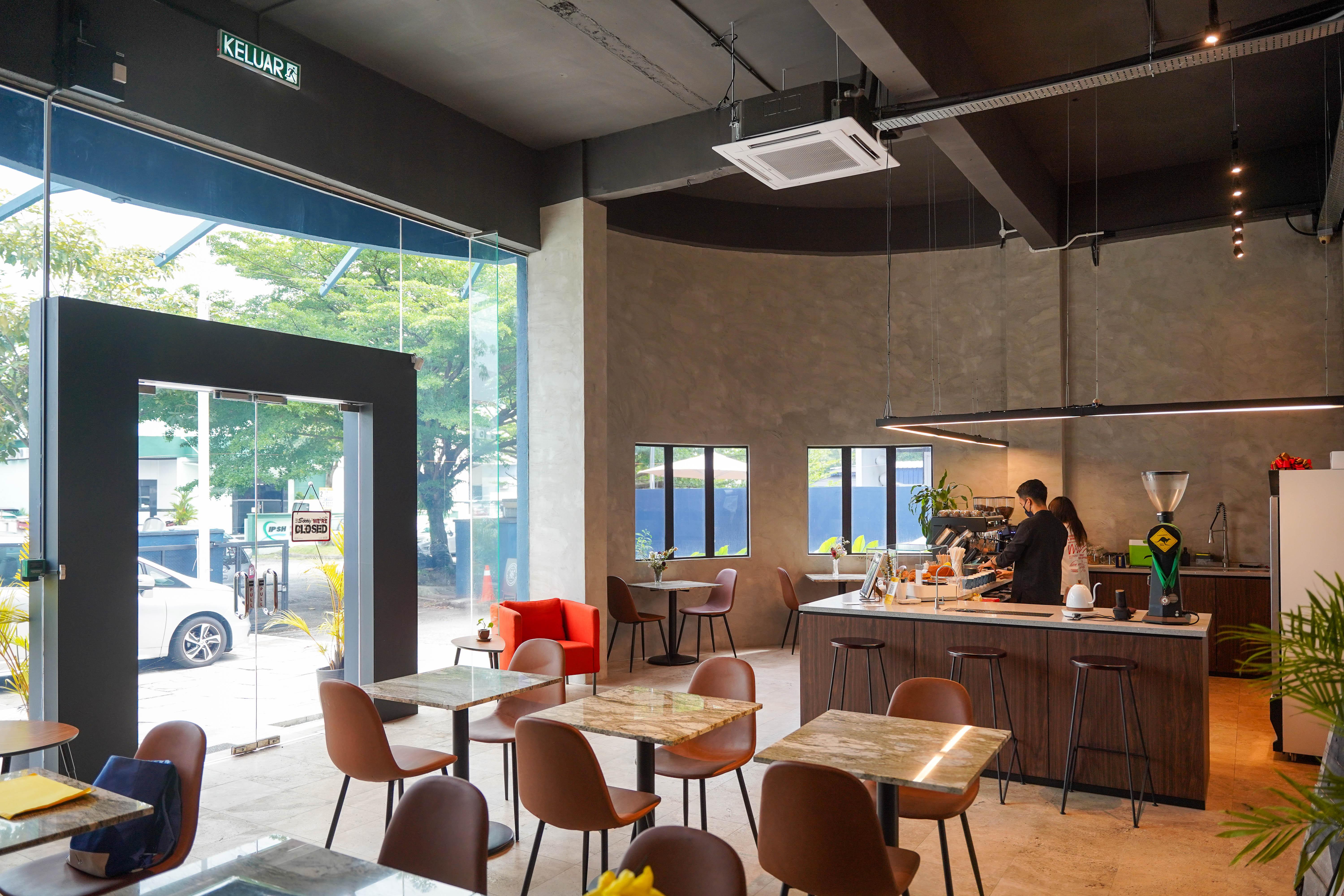 A five-decade-old coffee brand born in South Melbourne has a new home in the Klang Valley.
Cottle Coffee first ventured into Malaysia with a cafe in Damansara Utama in 2015 but made its mark mainly as a supplier of roasted beans. Now, it brings together both a cafe and a roastery in Sunway Damansara - follow the aroma of Cottle Coffee's brews to its beautiful cobalt-blue space on a street of computer and automobile accessory warehouses.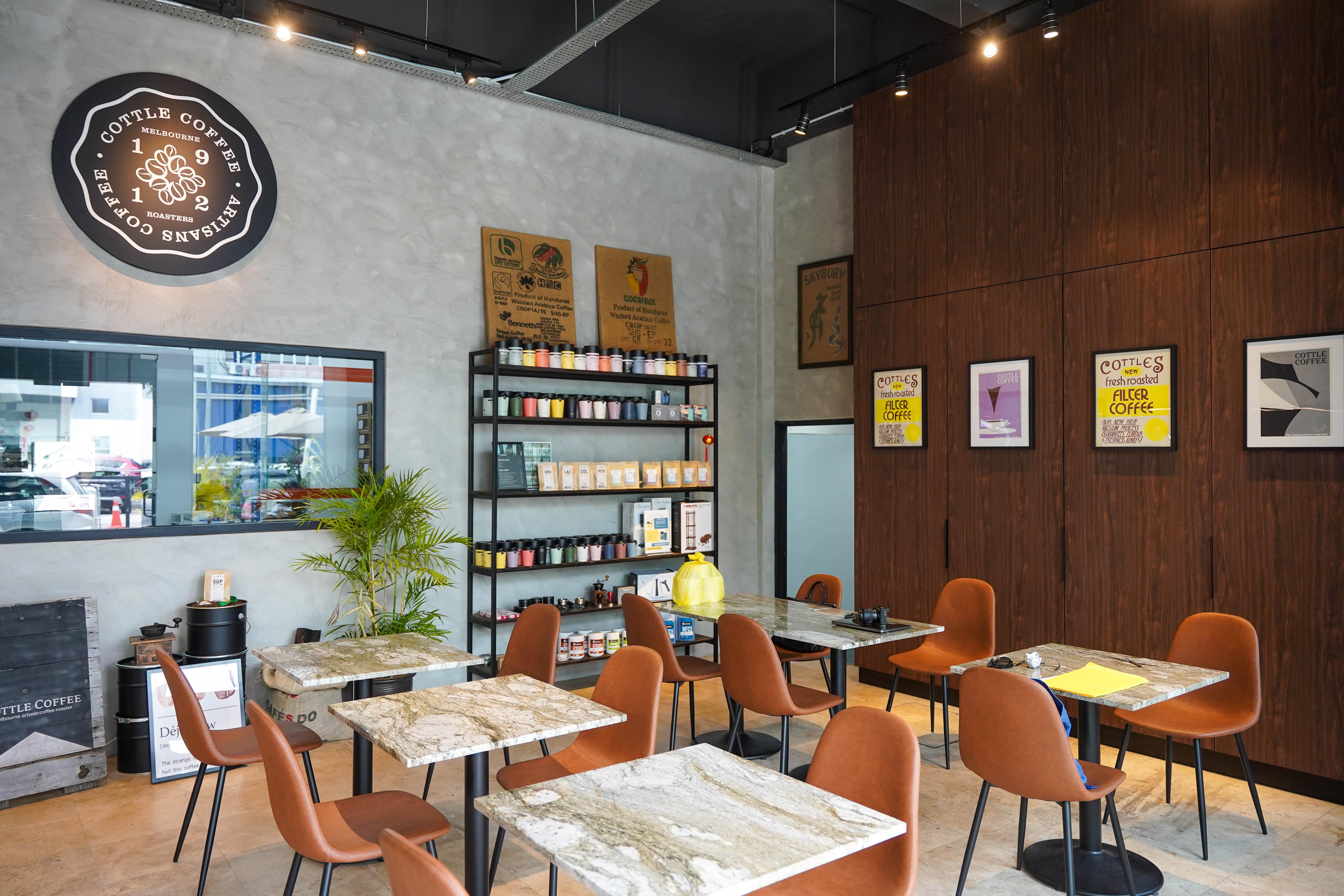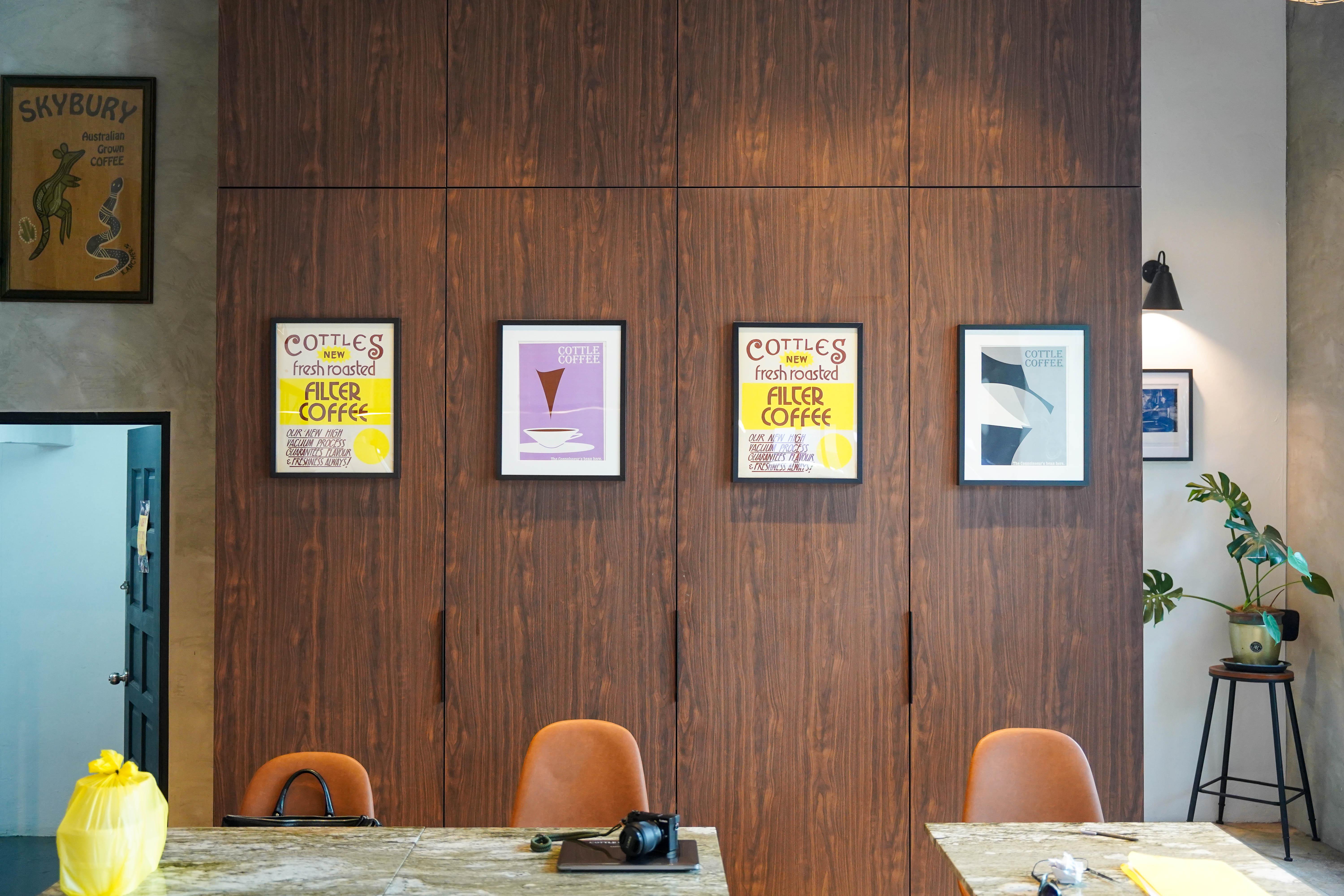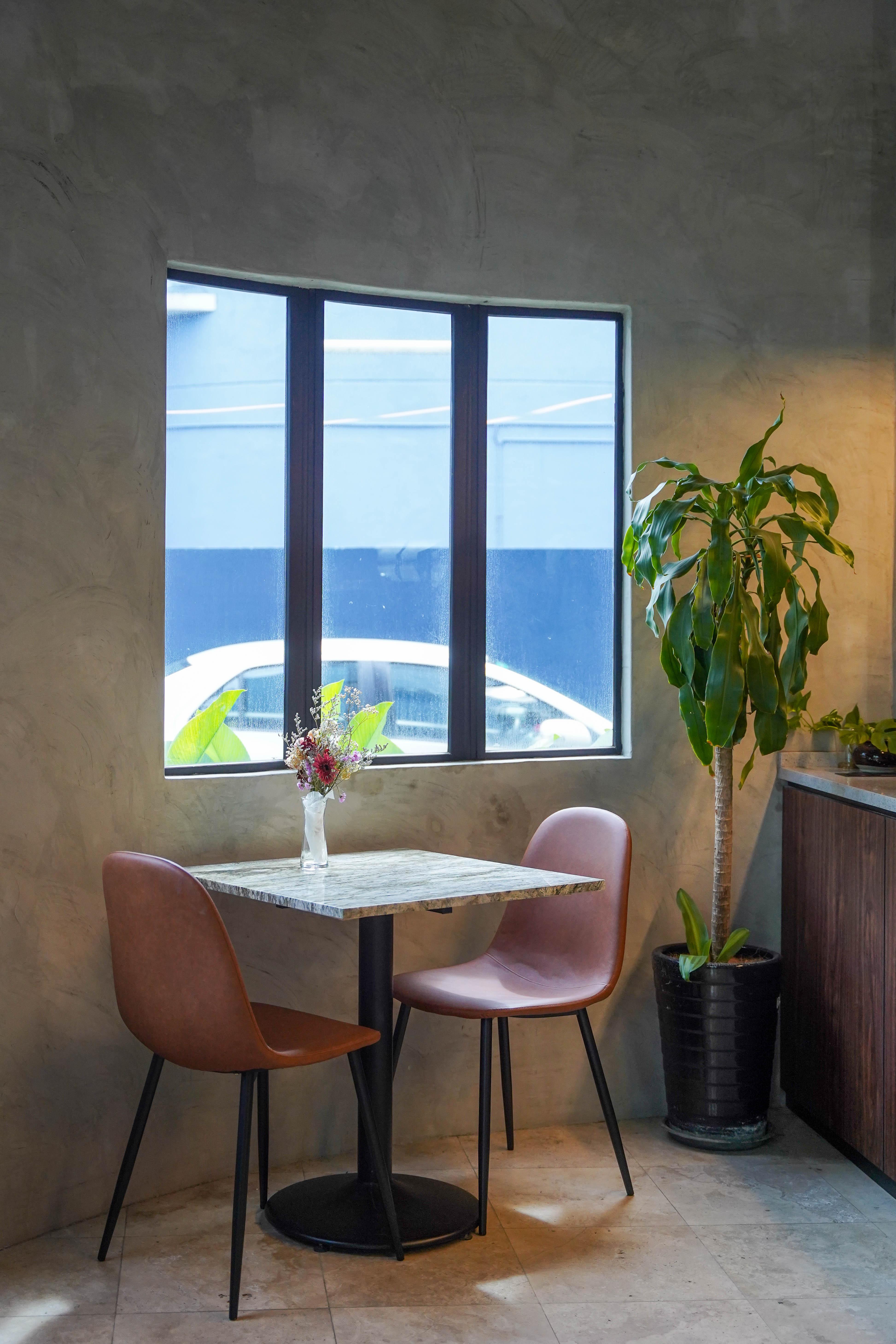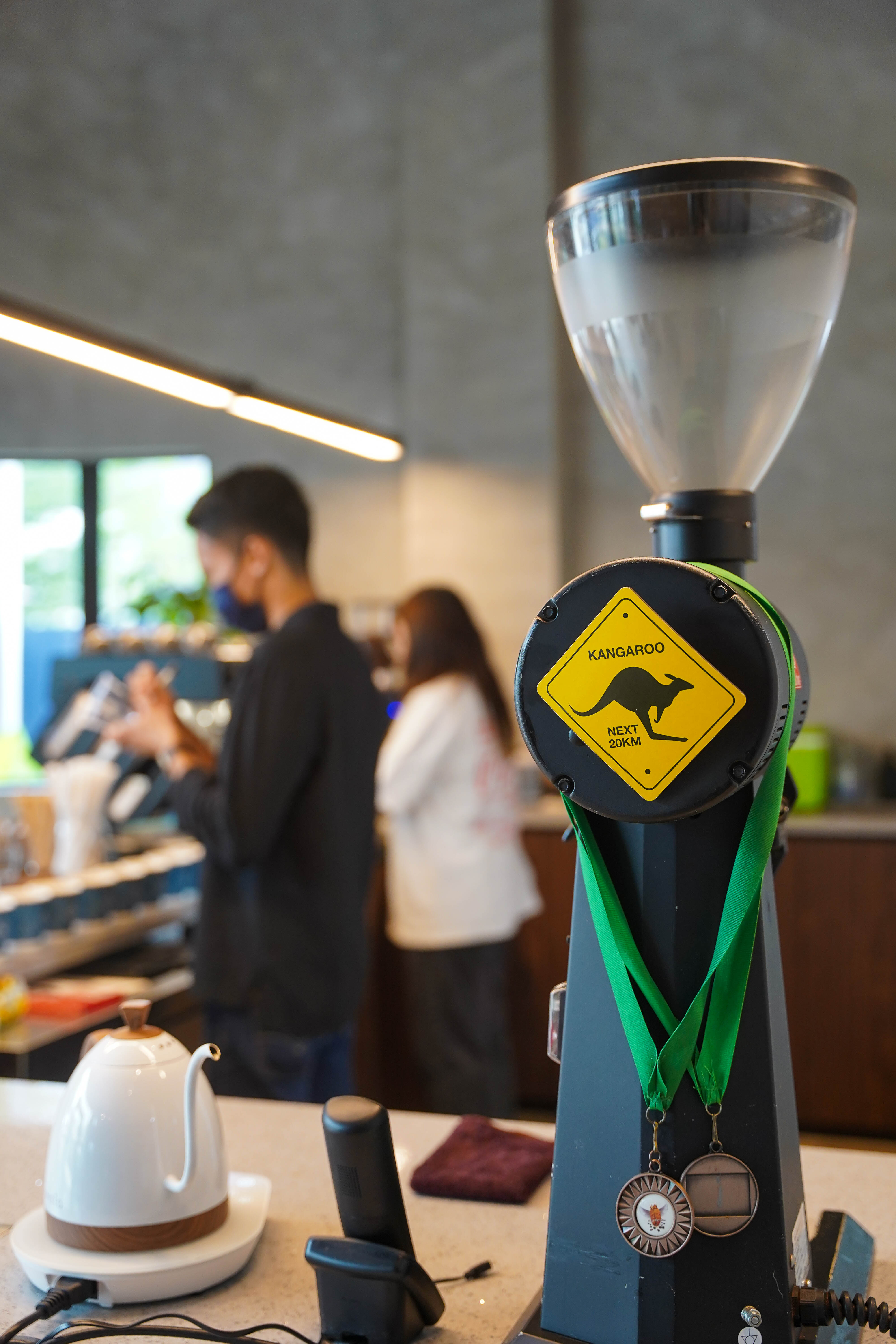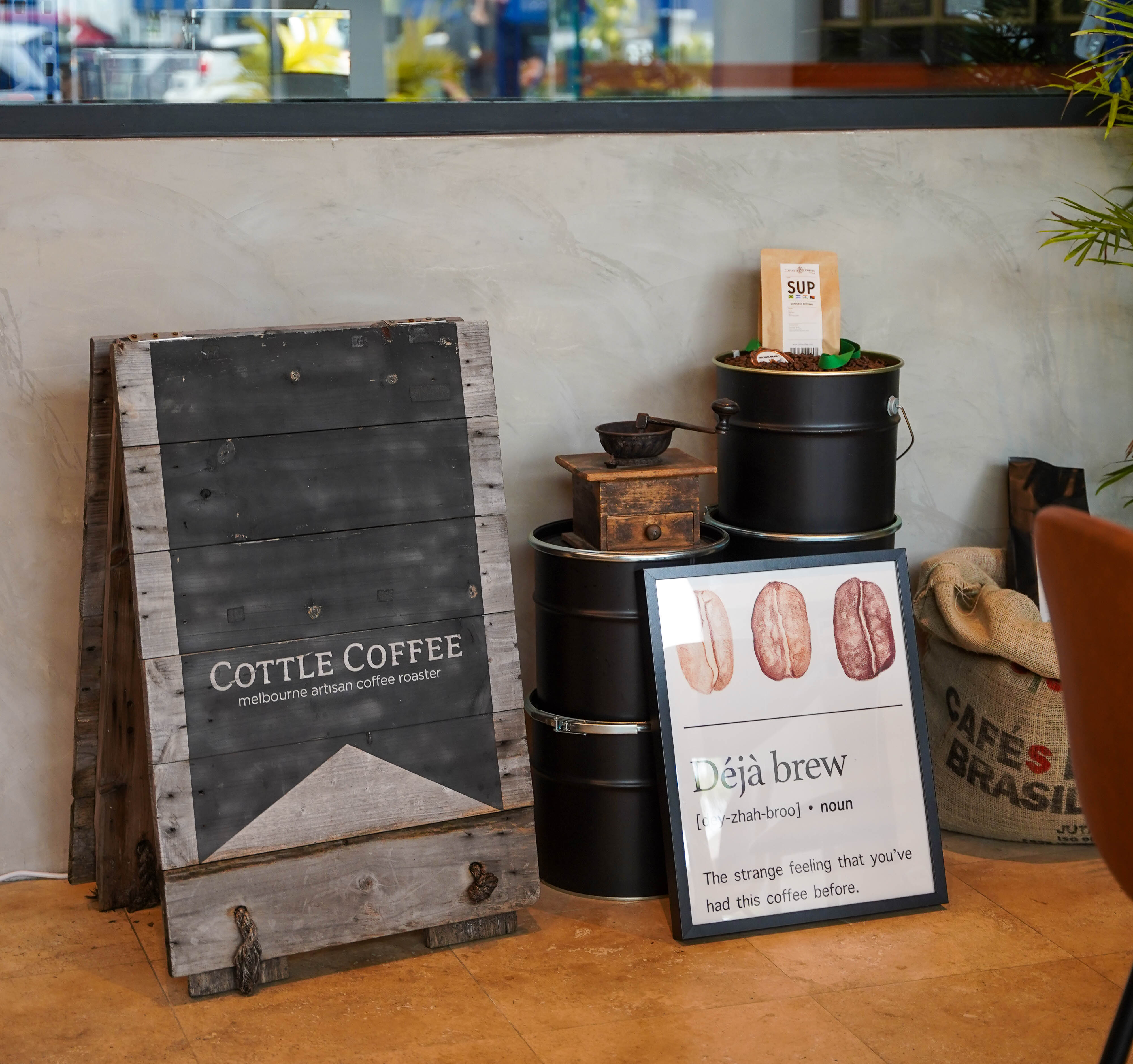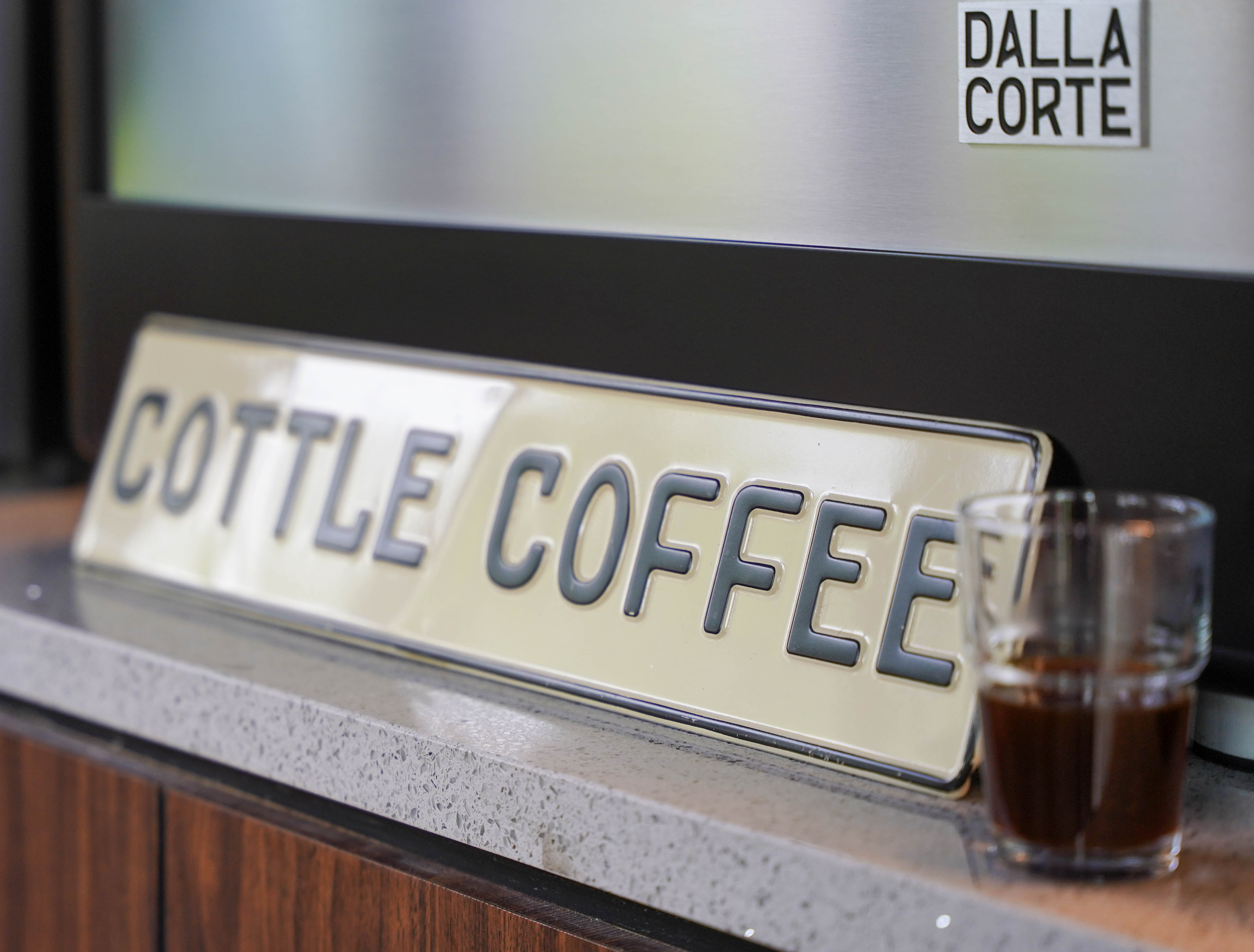 With plenty of seats available, inside and outdoors, this is a comfortable setting to linger over pastries and cakes paired with pour-overs, lattes and lots more.
Conveniently, Cottle Coffee has several dedicated berths for customer parking.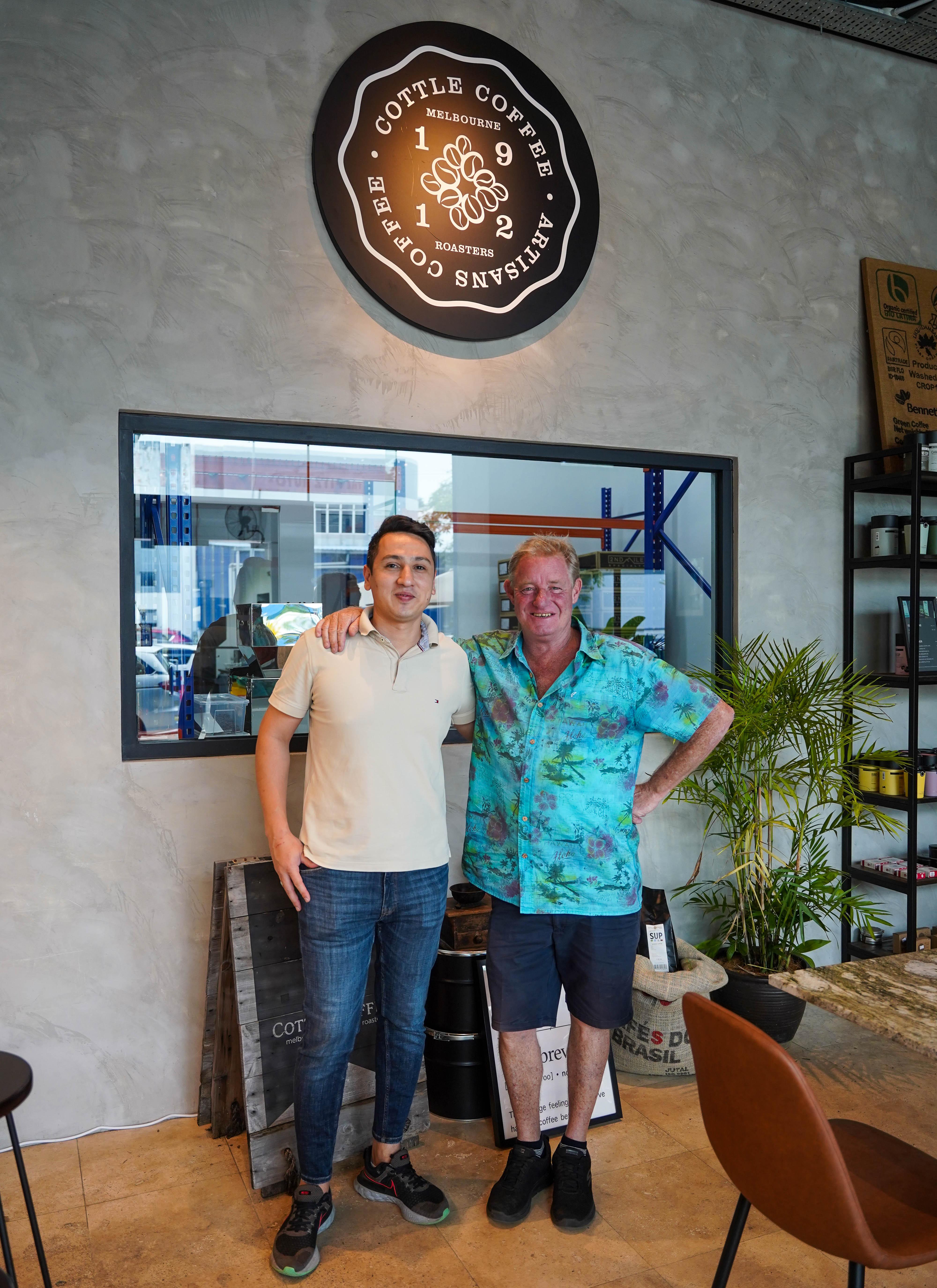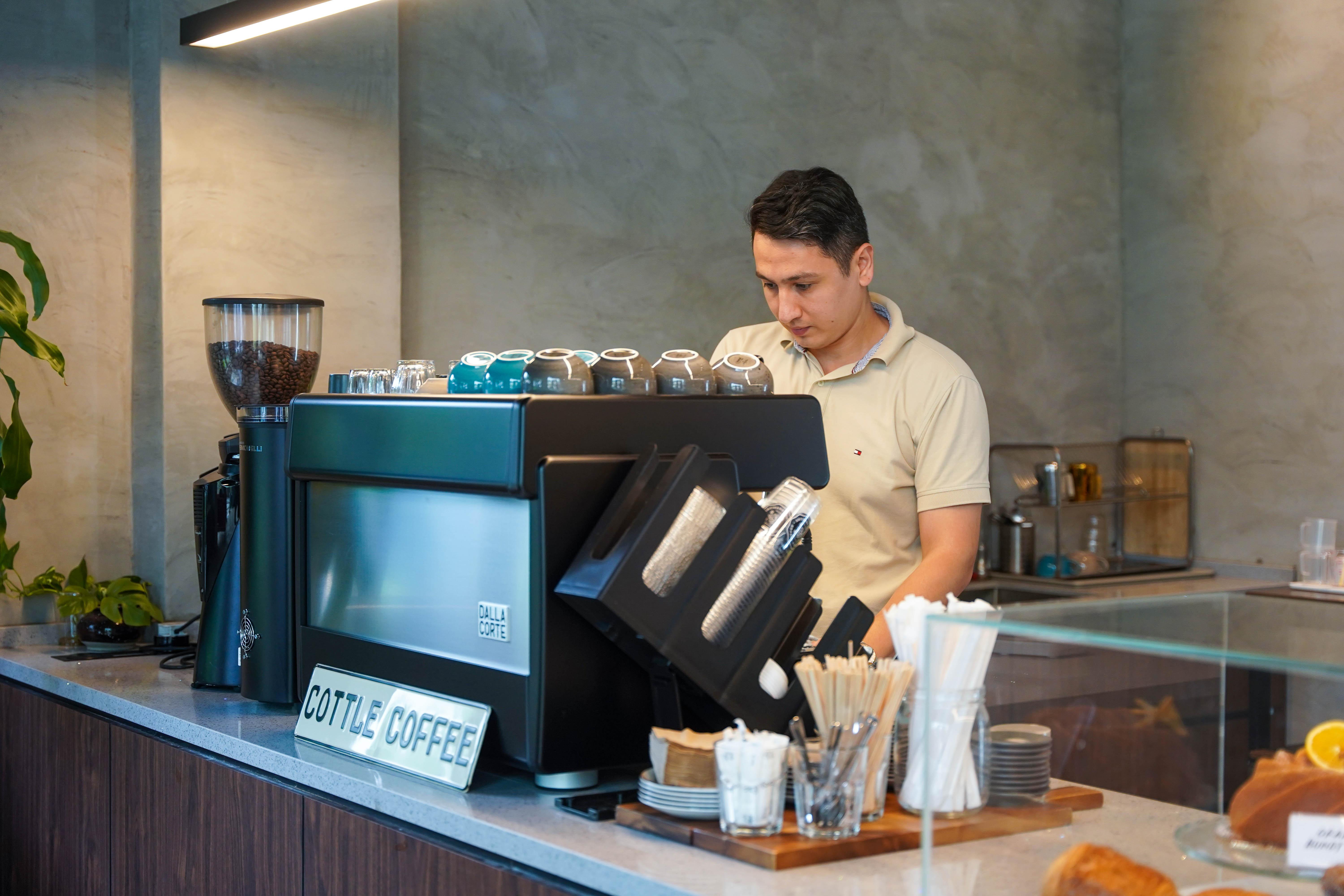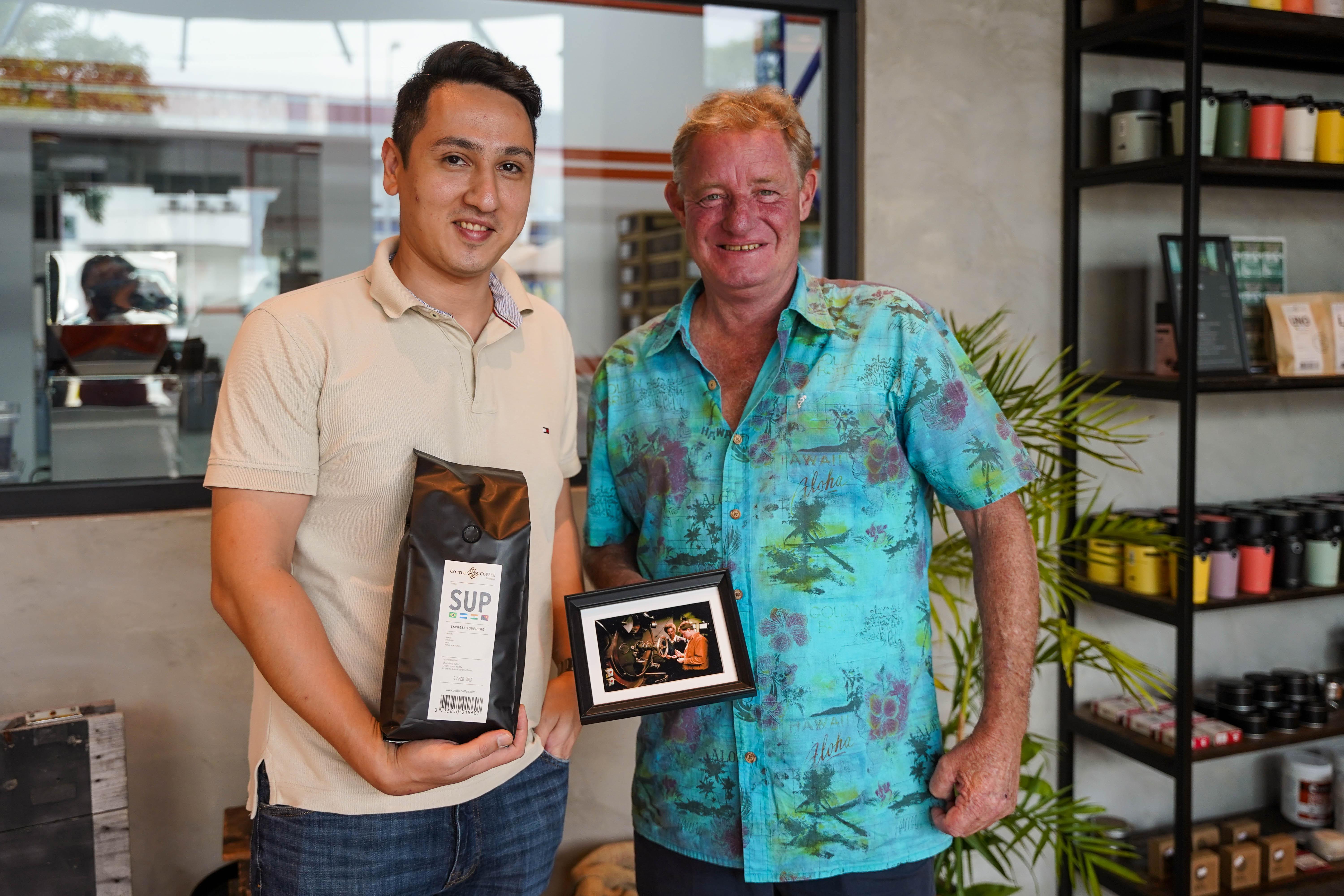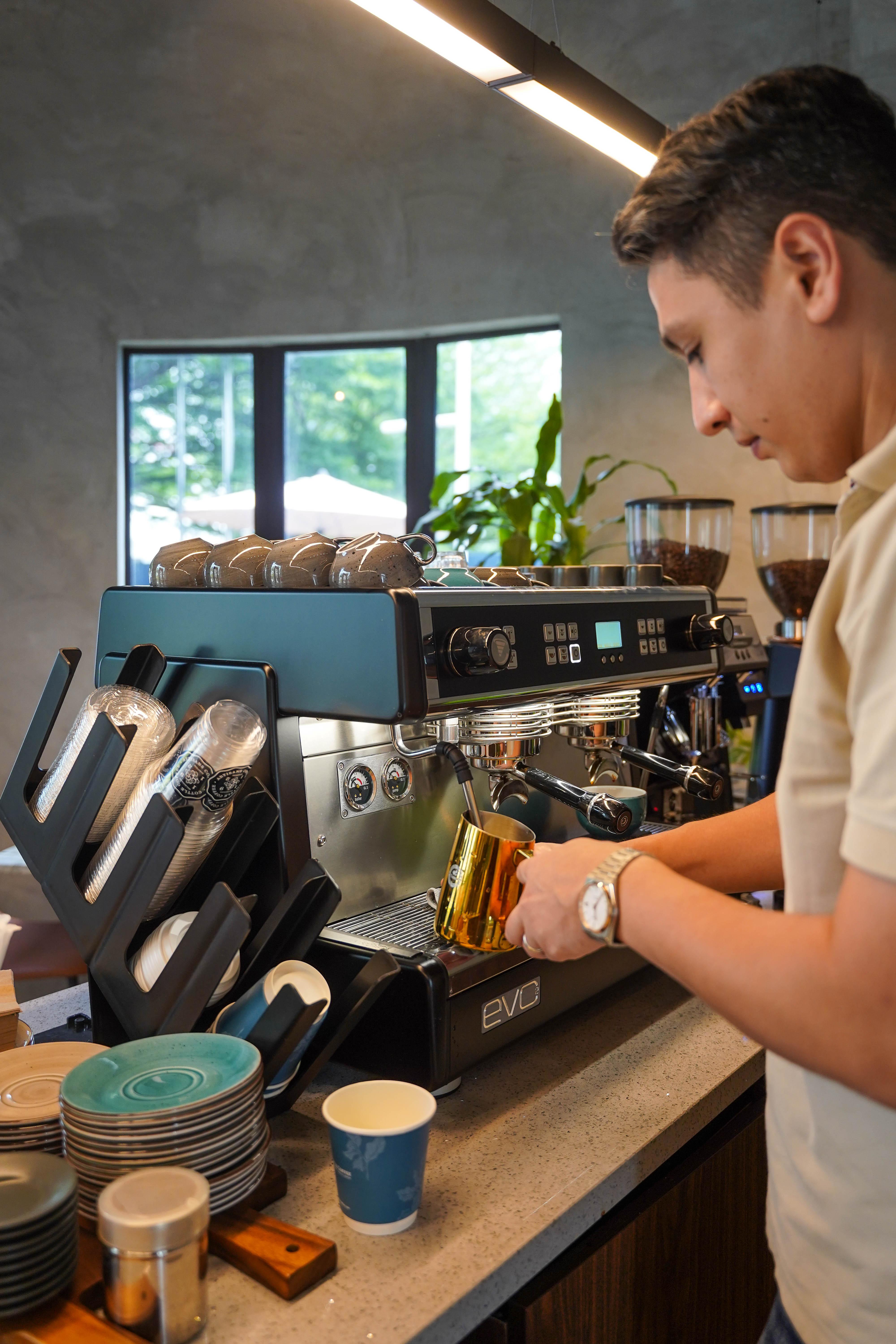 From time to time, you might encounter Richard Cottle, a fifth-generation Australian coffee purveyor who currently helms Cottle Coffee in his home country, pictured here with Cottle Coffee Malaysia's general manager, Amin Kor.
Richard's father established Cottle Coffee after taking over a South Melbourne roastery that had thrived since 1912. Cottle Coffee was formally born in 1972, becoming a world-class curator of top-tier coffee sourced from across the globe, roasted and blended in Australia. 
With the coffee market rapidly evolving in the past decade, Cottle Coffee first began supplying its single-origin coffee and blends to KL cafes in 2013. Instead of shipping the beans, which could take weeks and erode the coffee's flavour and fragrance, Cottle Coffee's representatives regularly flew into Malaysia and personally hand-carried the beans to the cafes.
After opening in Damansara Uptown in 2015, Cottle Coffee moved a few times before finally settling down in Sunway Damansara, where it lovingly roasts on site in small batches, serving its coffee straight to customers here.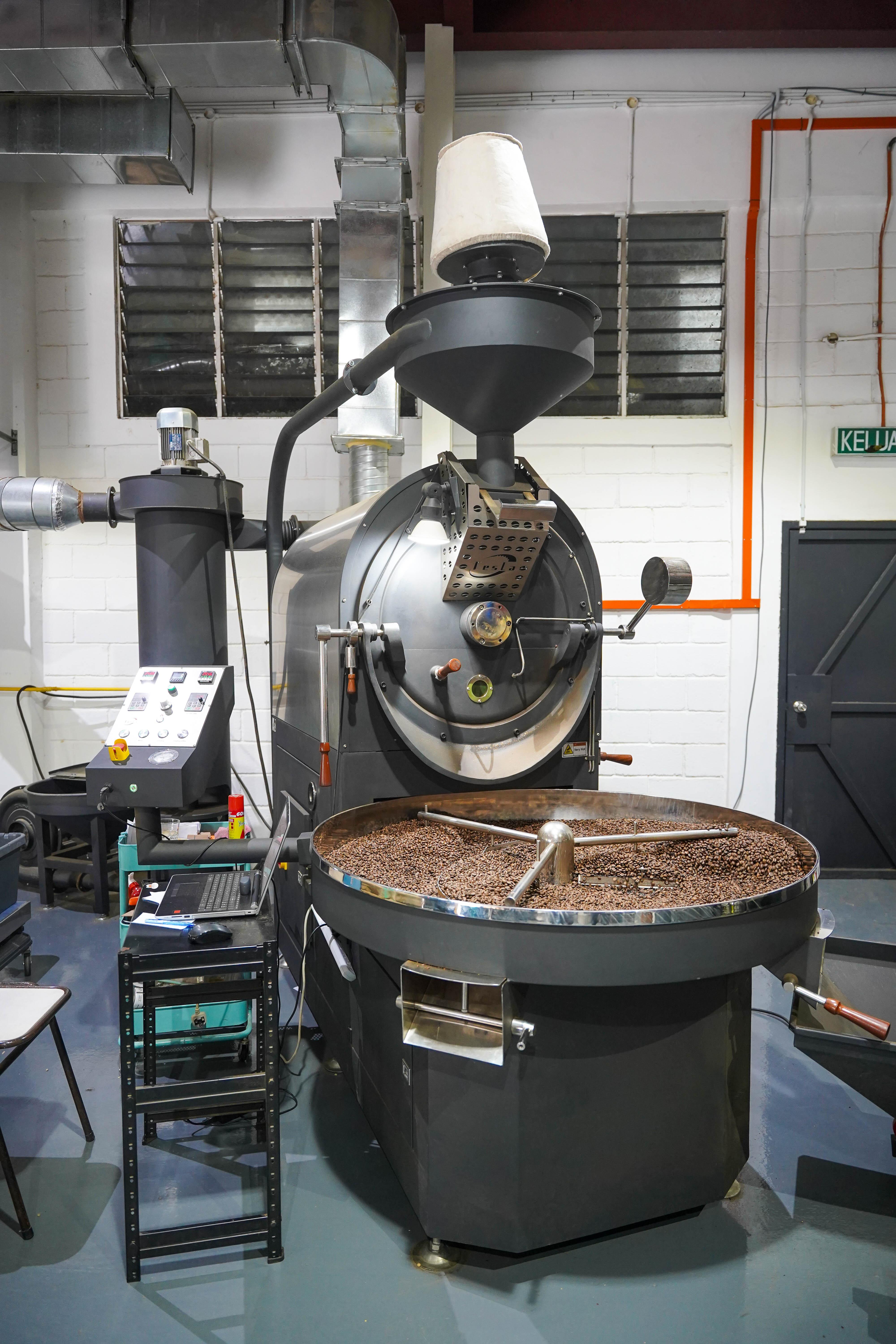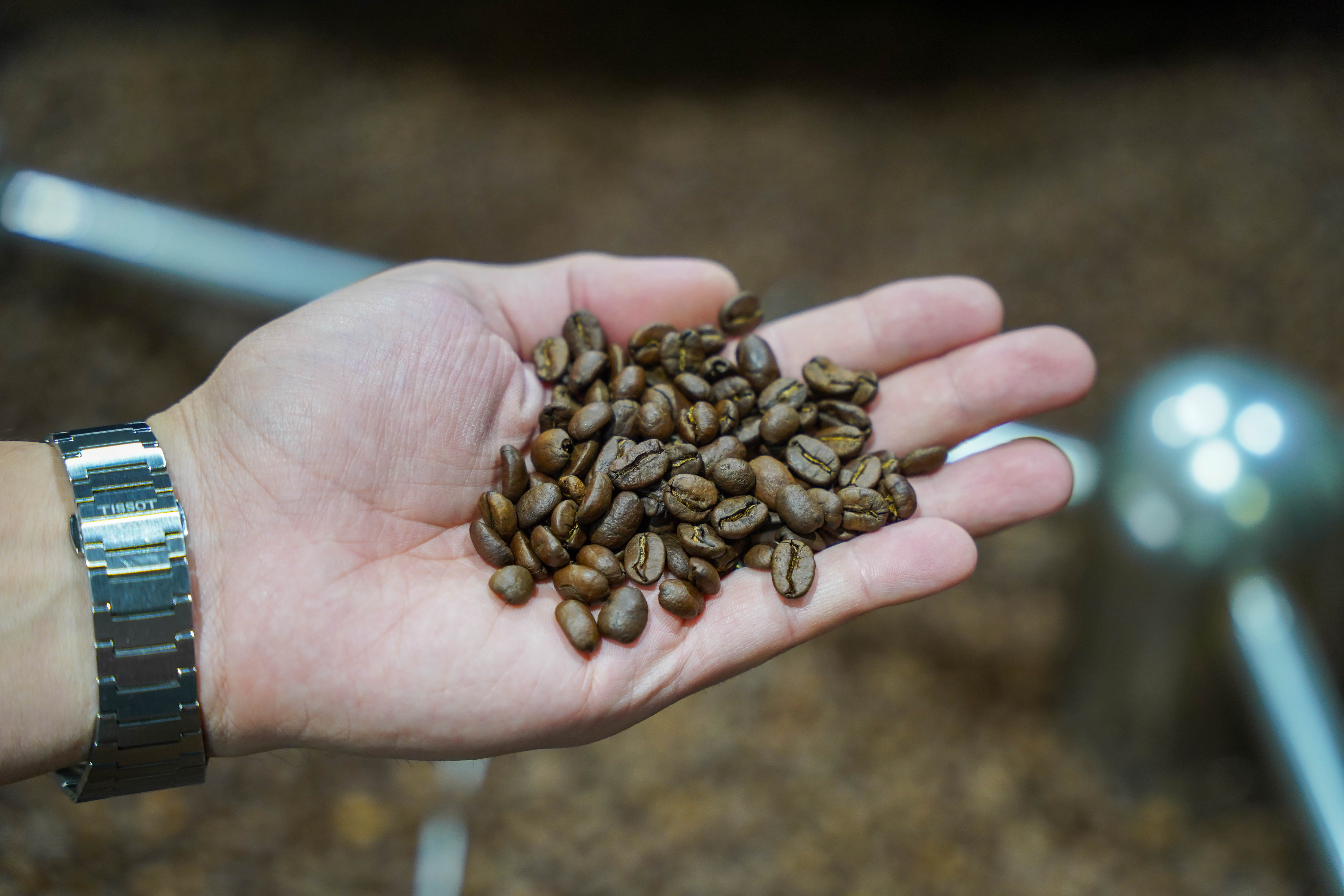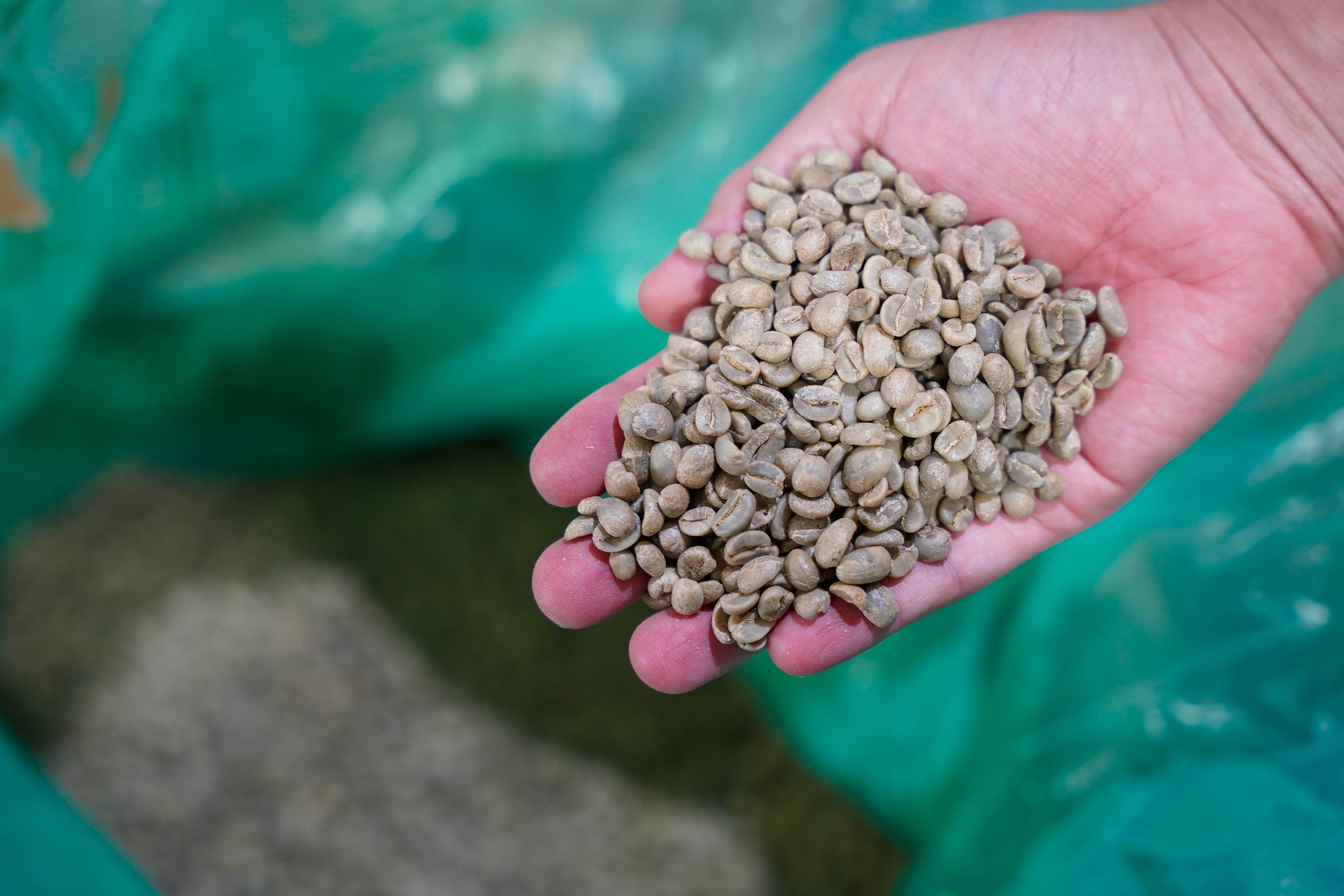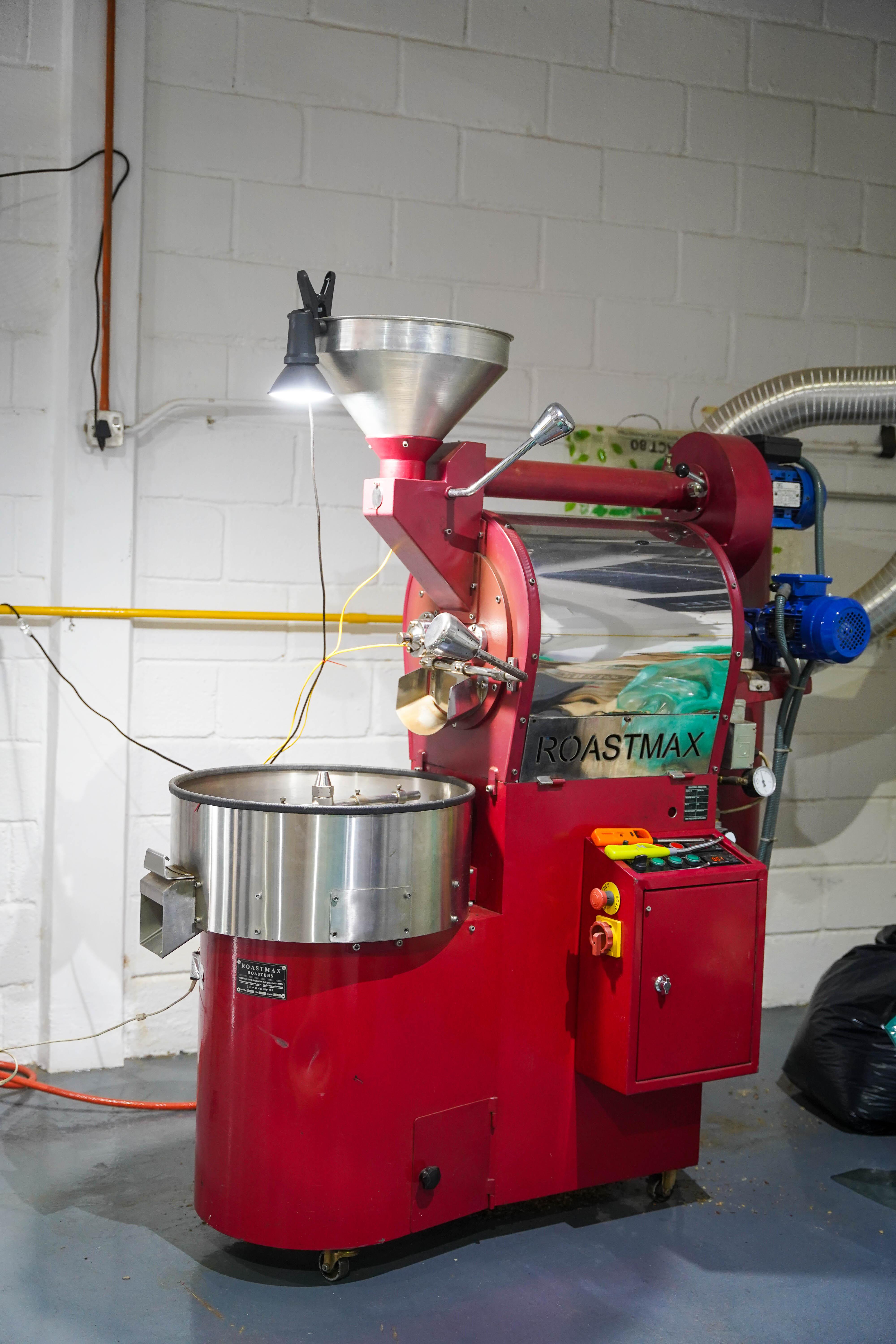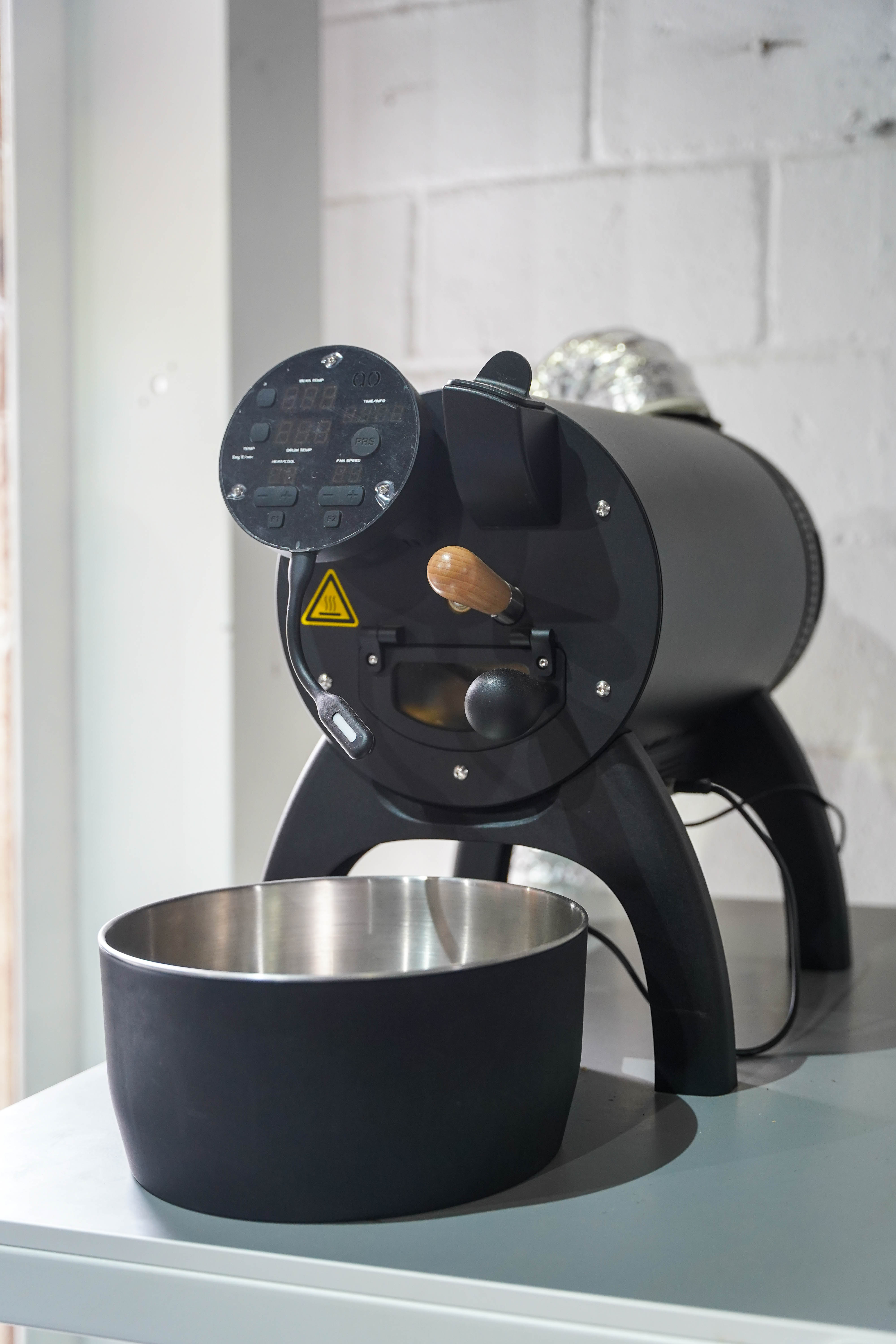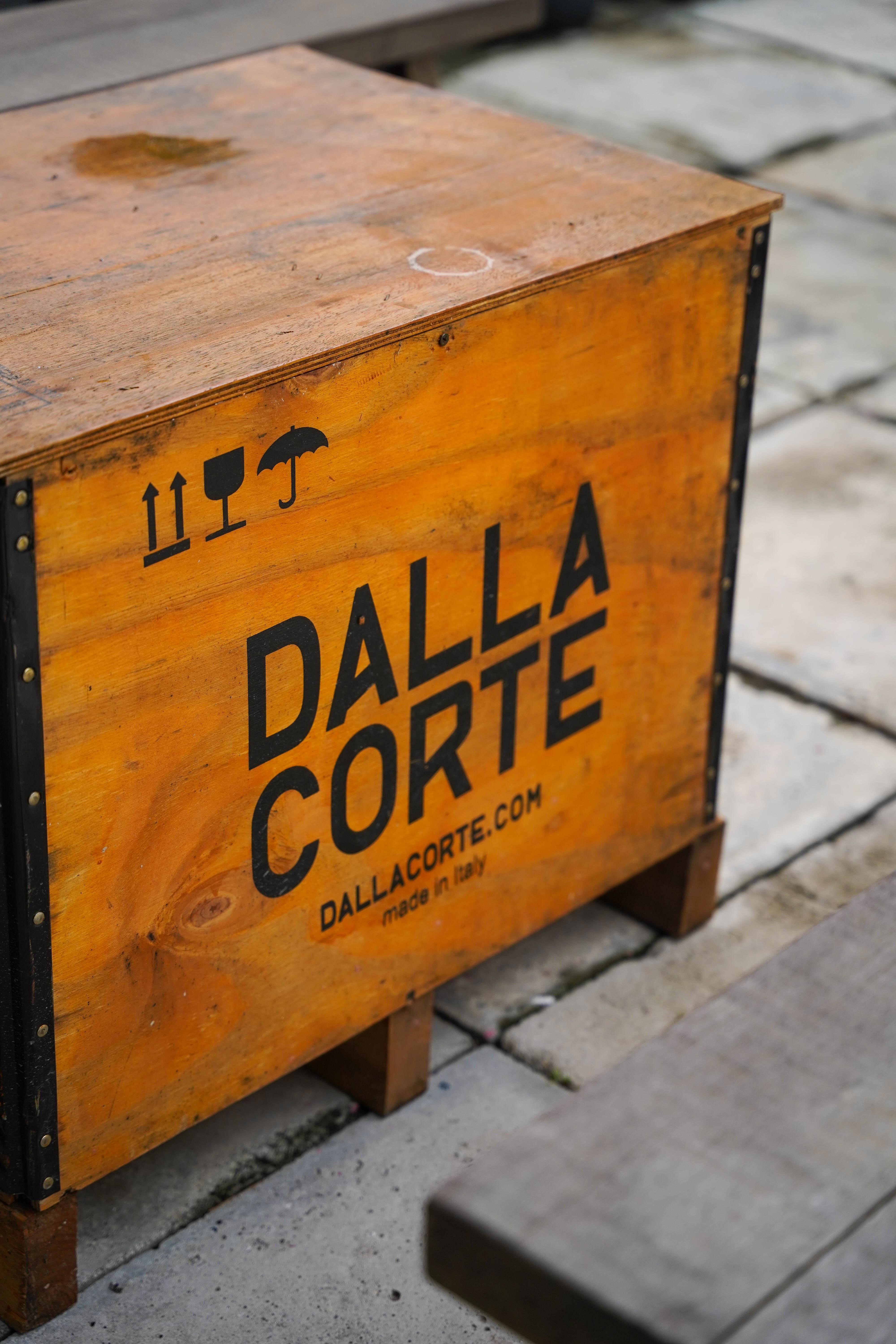 Cottle Coffee's roasting facilities sit behind the cafe, comprising three roasting machines for various volumes and purposes: The 30-kilogram roaster handles blends, the five-kilogram roaster tackles single-origins, and the one-kilogram roaster is for filtered coffee. Most of Cottle Coffee's equipment comes from Dalla Corte, an Italian espresso machine specialist that's also another family-run business, with a history that stretches back to the 1940s.

Cafe customers can peer through a glass window into Cottle Coffee's storage cool room, kept at 22-24 degrees Celsius to maintain the moisture of green beans and the freshness of roasted beans. New batches of beans are brought in quarterly, with roasters here striving to replicate the flavour profiles of Melbourne-roasted beans, despite different humidity conditions. Roasted beans are rested for 10-14 days before being sent out to over 40 cafes across Malaysia that rely on Cottle Coffee.
When you visit, feel free to chat with Cottle Coffee's team members, who are enthusiastic to share information about their coffee. If the venue isn't too busy, customers can even enjoy a casual tour of the roastery.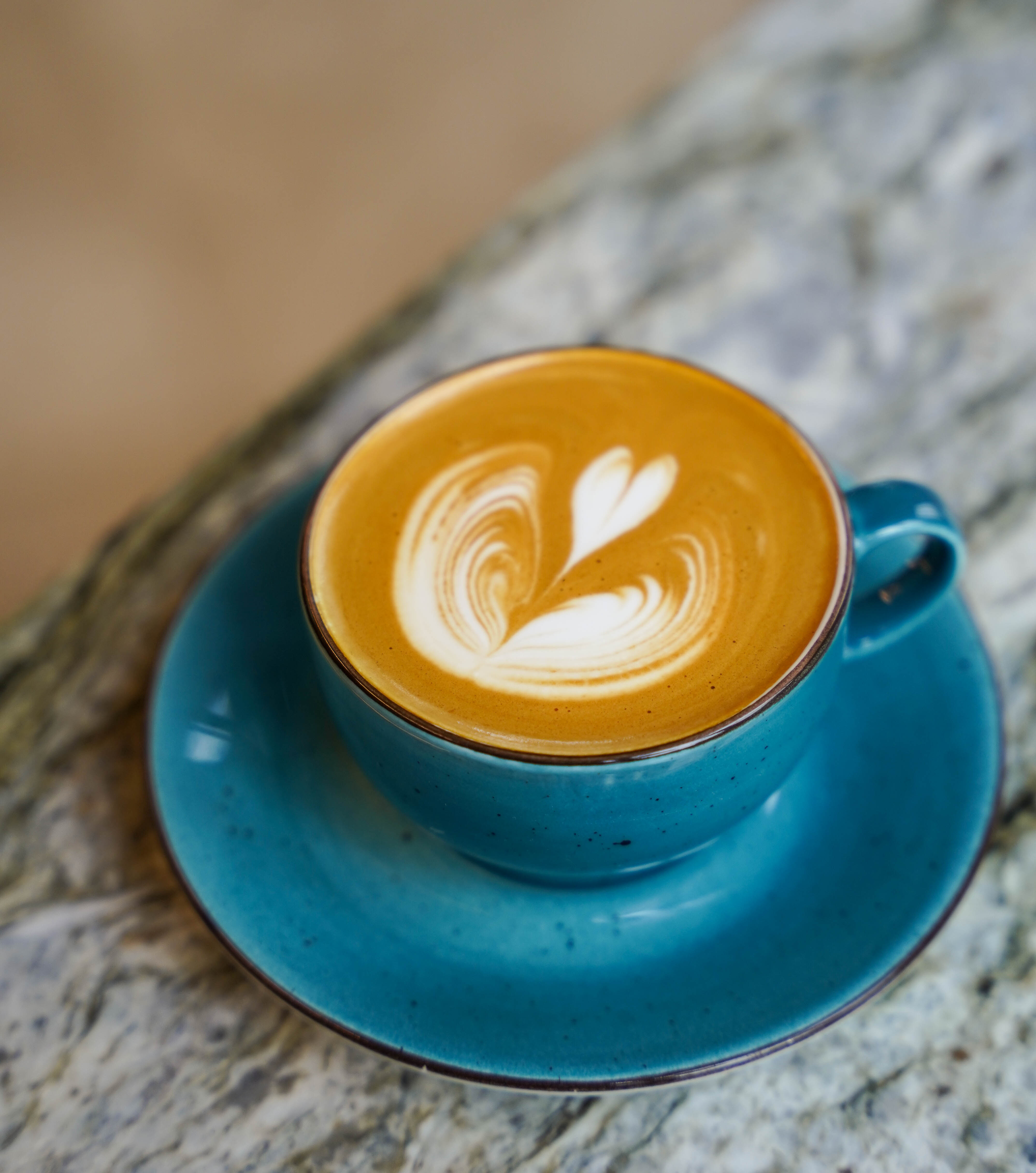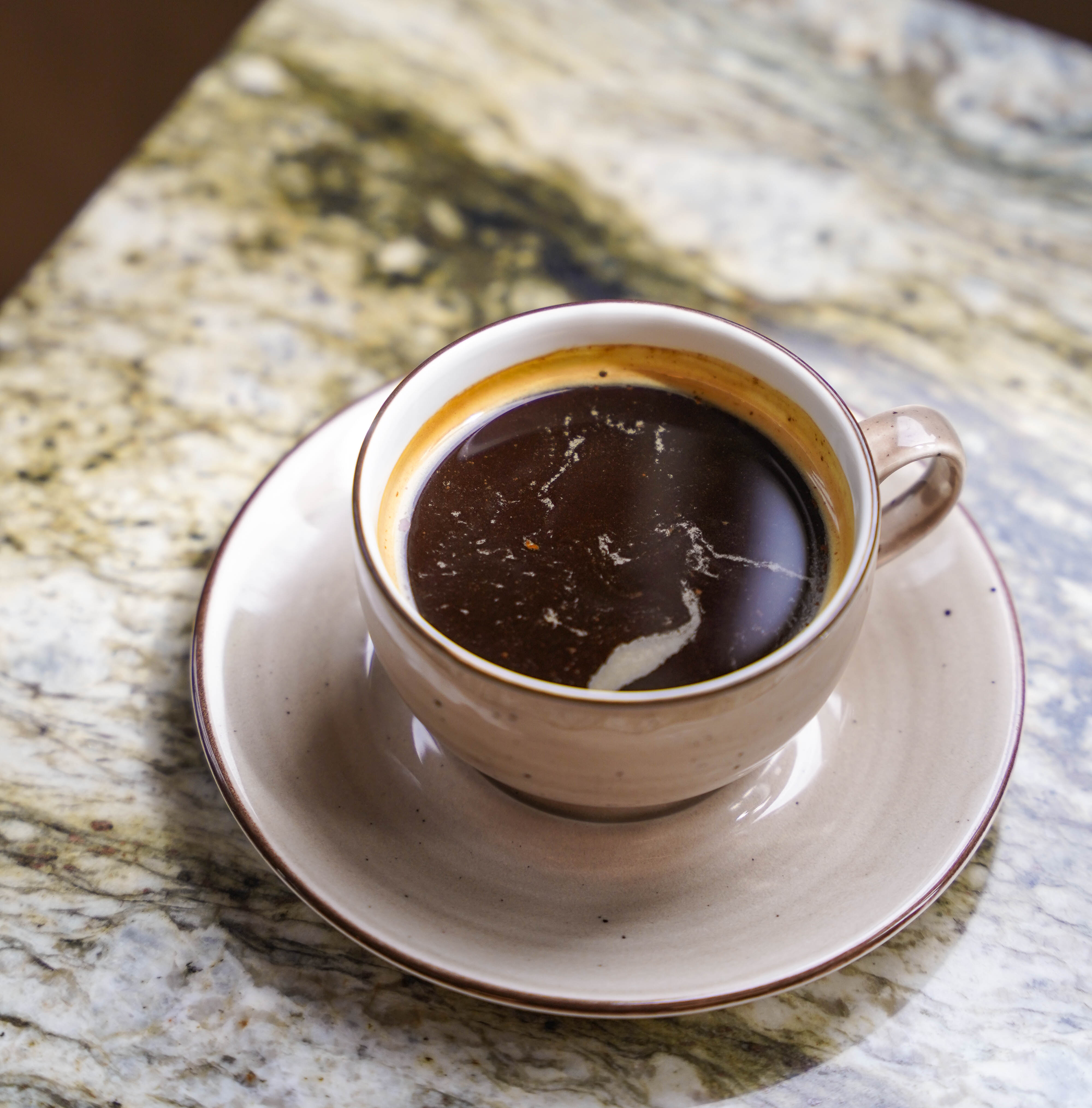 Cottle Coffee showcases a rotation of three house blends. The crowd favourite might be the Espresso Supreme, a blend of Brazilian, Honduran, Indian and Papua New Guinean beans, chocolaty and nutty, with a clean lemony acidity and creme caramel finish - perfect for a Long Black (RM10) or Hot Latte (RM11).
Other potential blends include the Lazarus (Brazilian and Colombian, with bright orange notes, subtle spice and grapefruit acidity, with a smooth, buttery body and lingering toffee finish) and Numero Uno (Brazilian, Guatemalan and Indian, powerfully full-bodied with low acidity, finishing on sweet malty creaminess).
For Cottle Coffee's current opening promotion in Sunway Damansara, selected coffee is offered at RM8 a cup. Alternative milks are available - soy (+RM2), almond (+RM3) and oat (+RM4).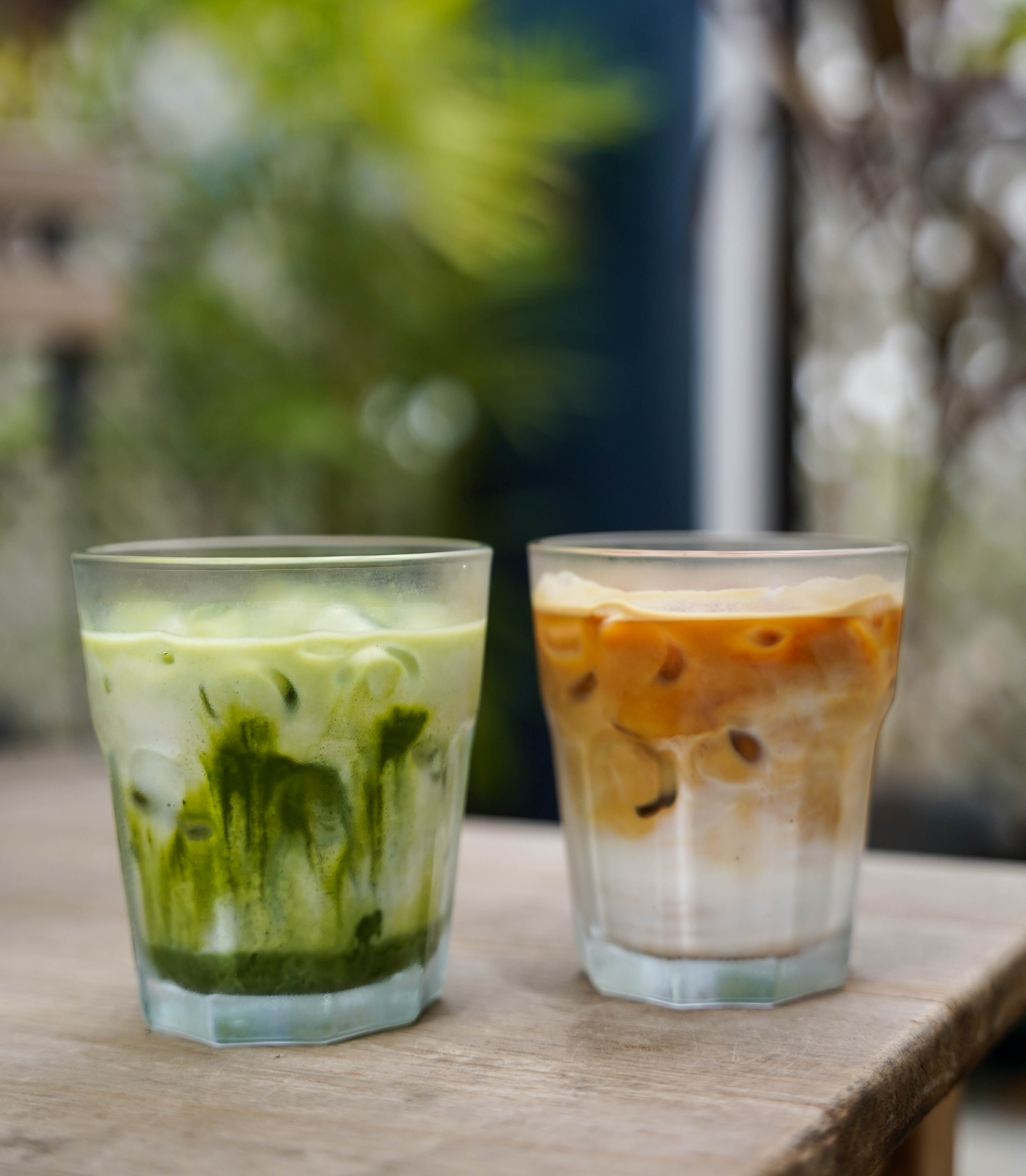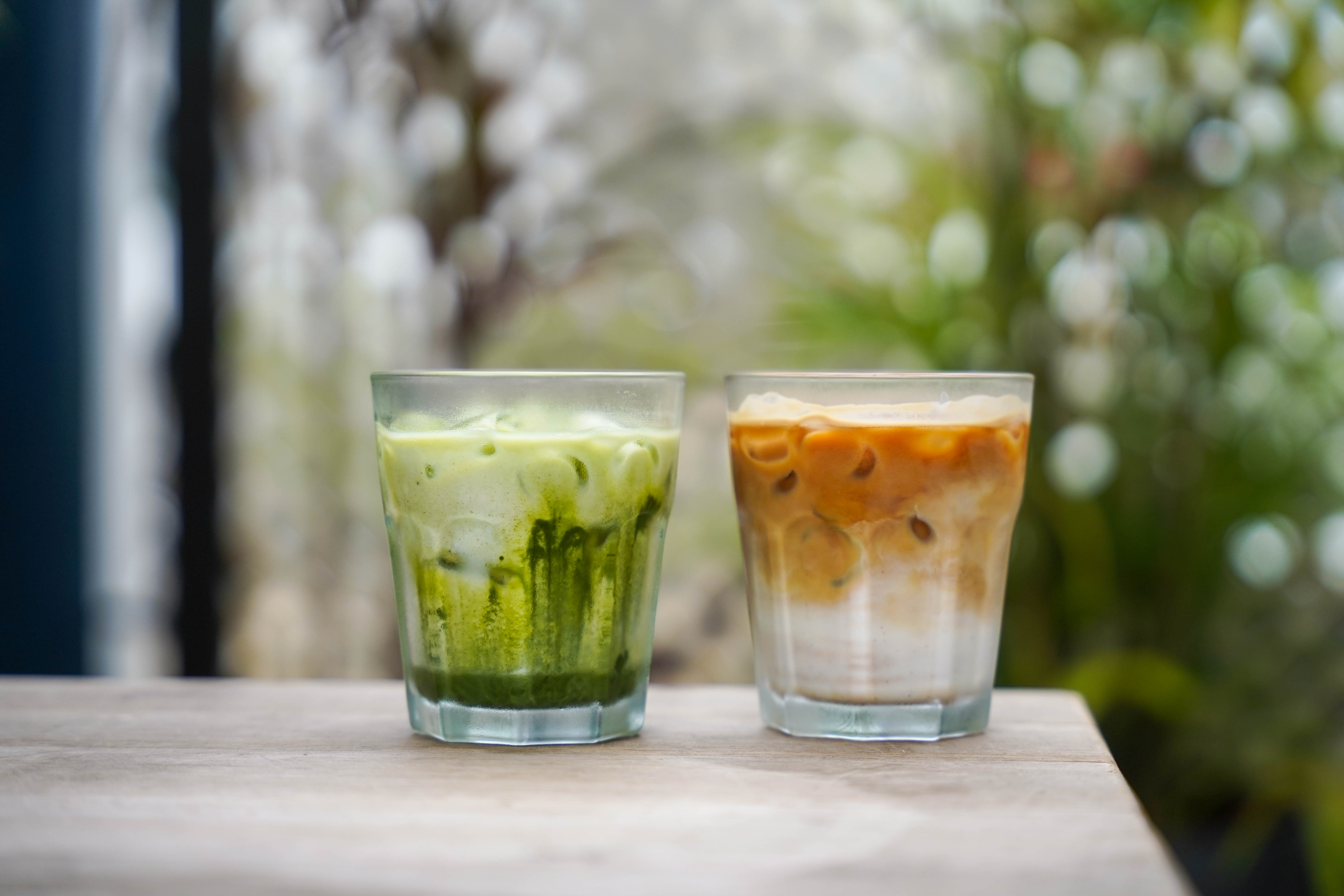 Cooling caffeine quenchers include the Iced Latte (RM12) and Iced Matcha Latte (RM14), balanced without being too bitter. Beyond coffee, artisanal tea, houjicha and chocolate drinks are also available.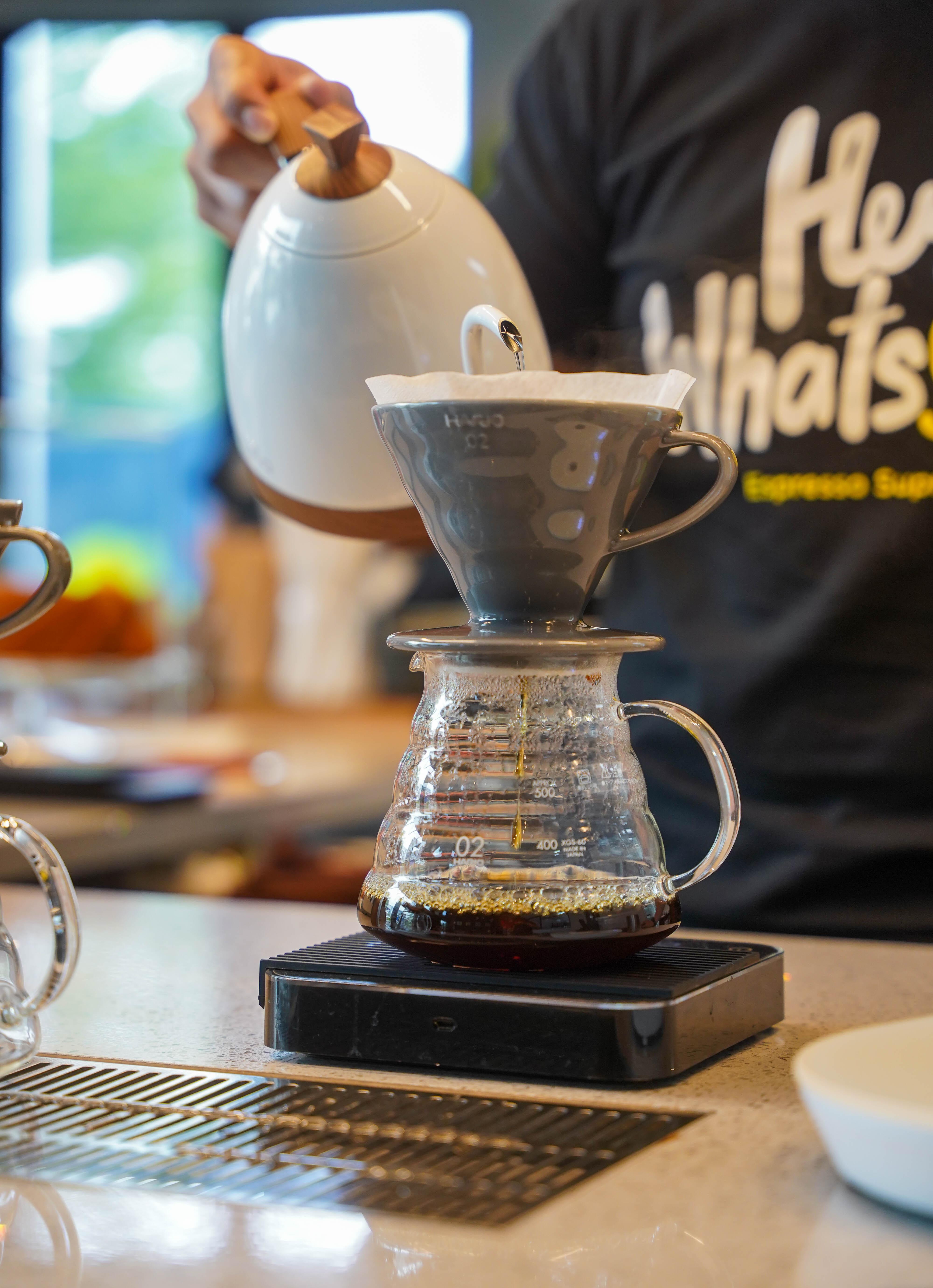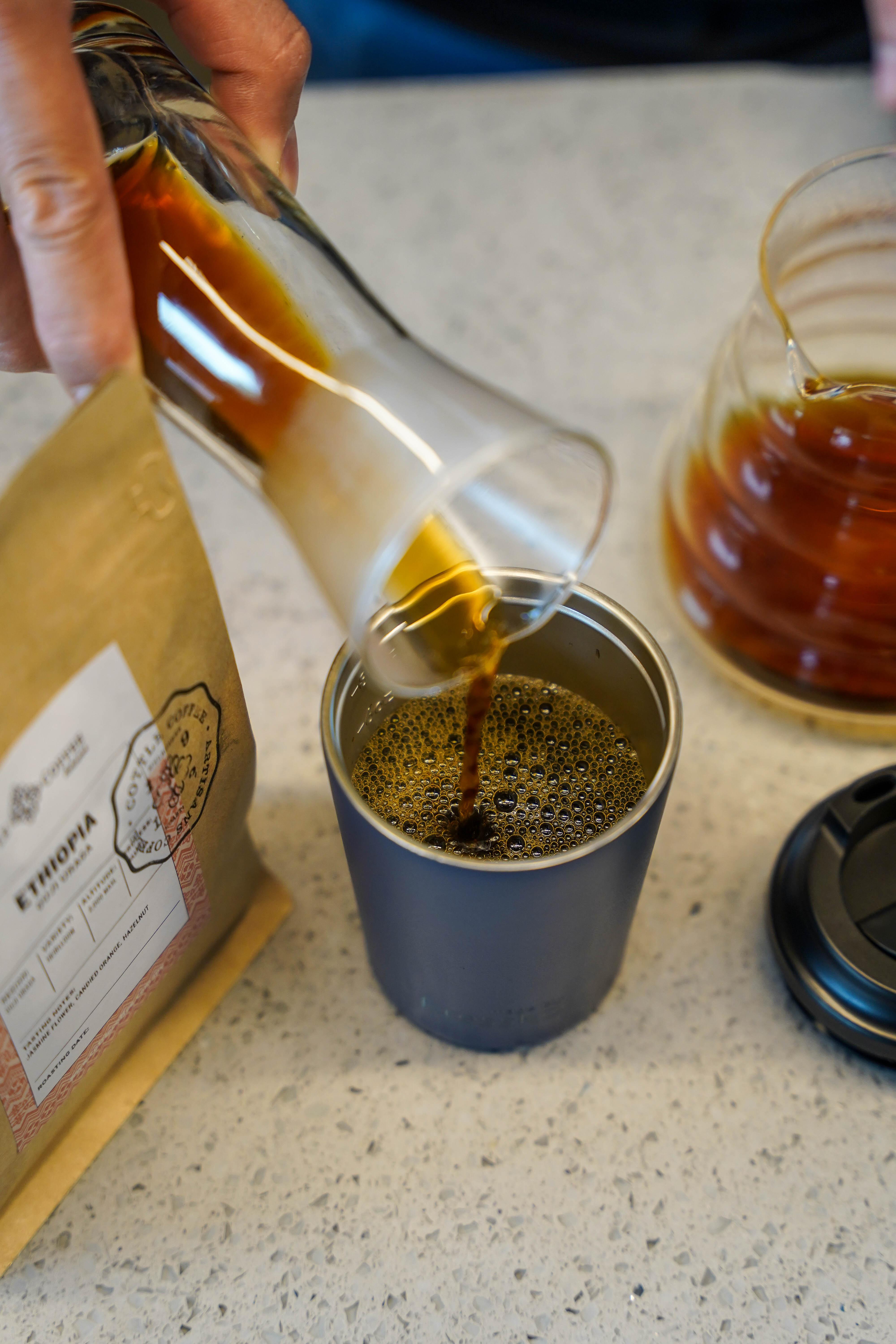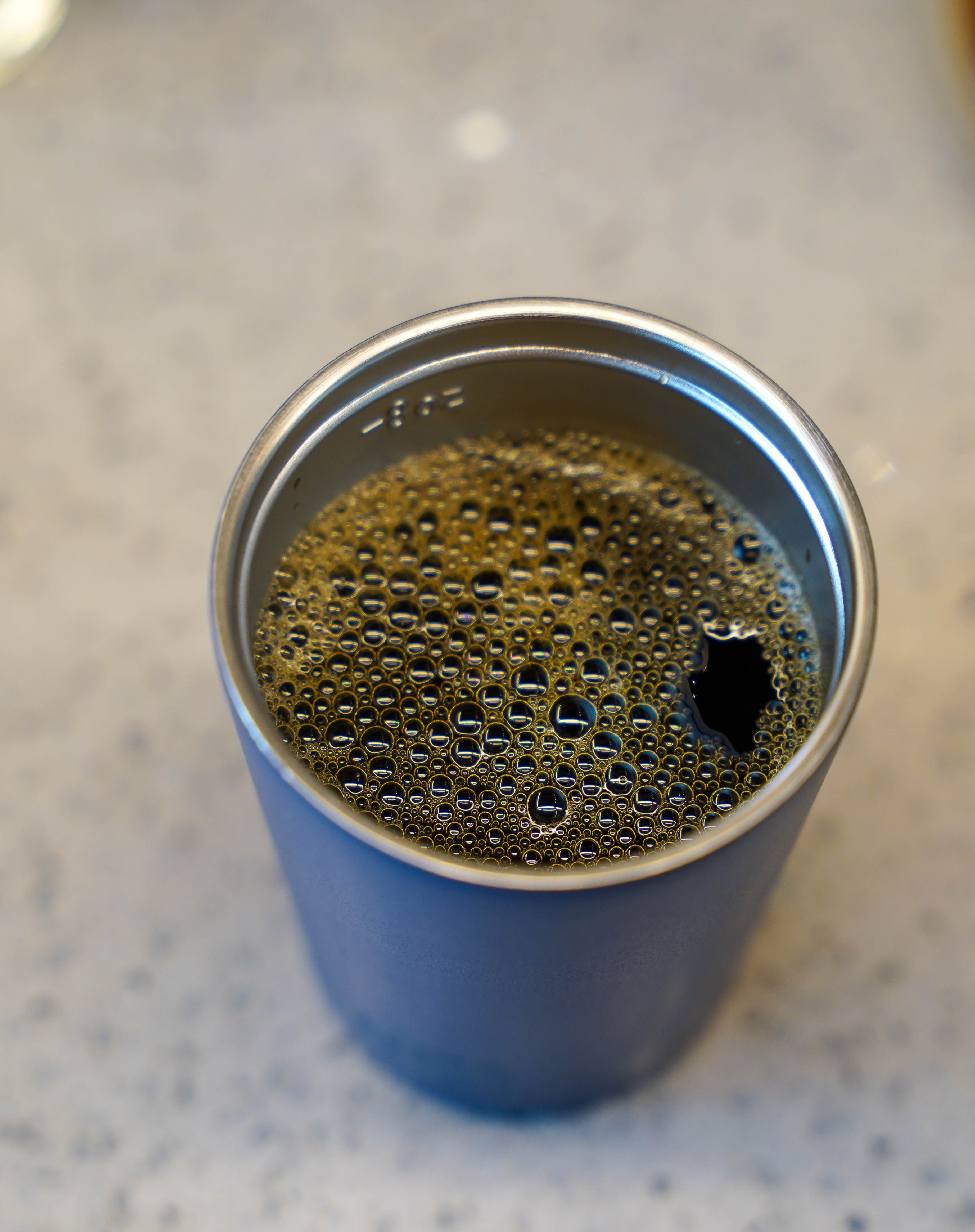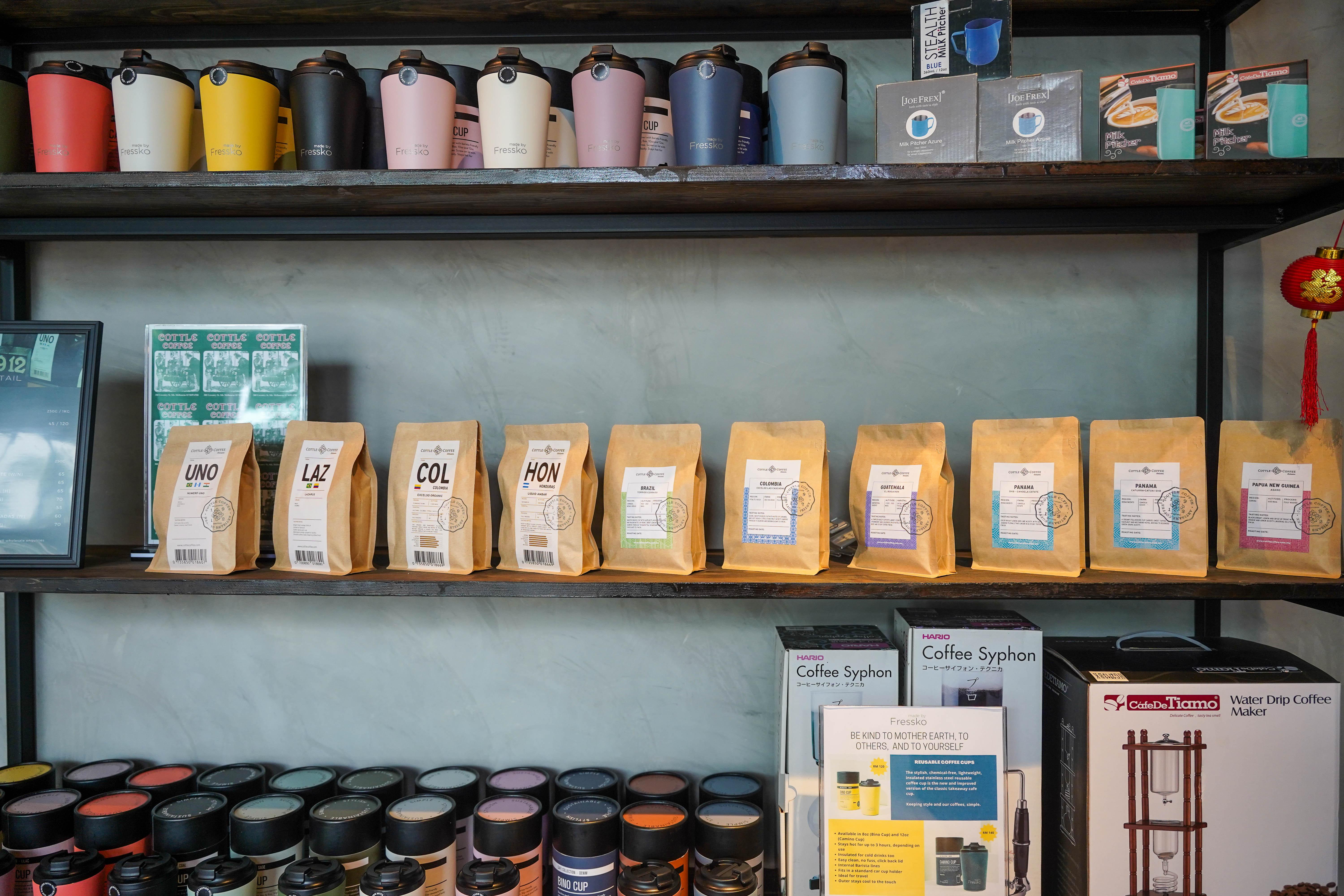 For the full Cottle Coffee experience, filter coffee is a should-try. 
The Panama Single Origin Filtered Coffee, served in a  Fressko cup, is light with a crisp lime acidity, buoyed by a floral jasmine softness. Customers can check out the ever-changing single-origin selection, spanning Colombia, Brazil, Guatemala, Papua New Guinea and more.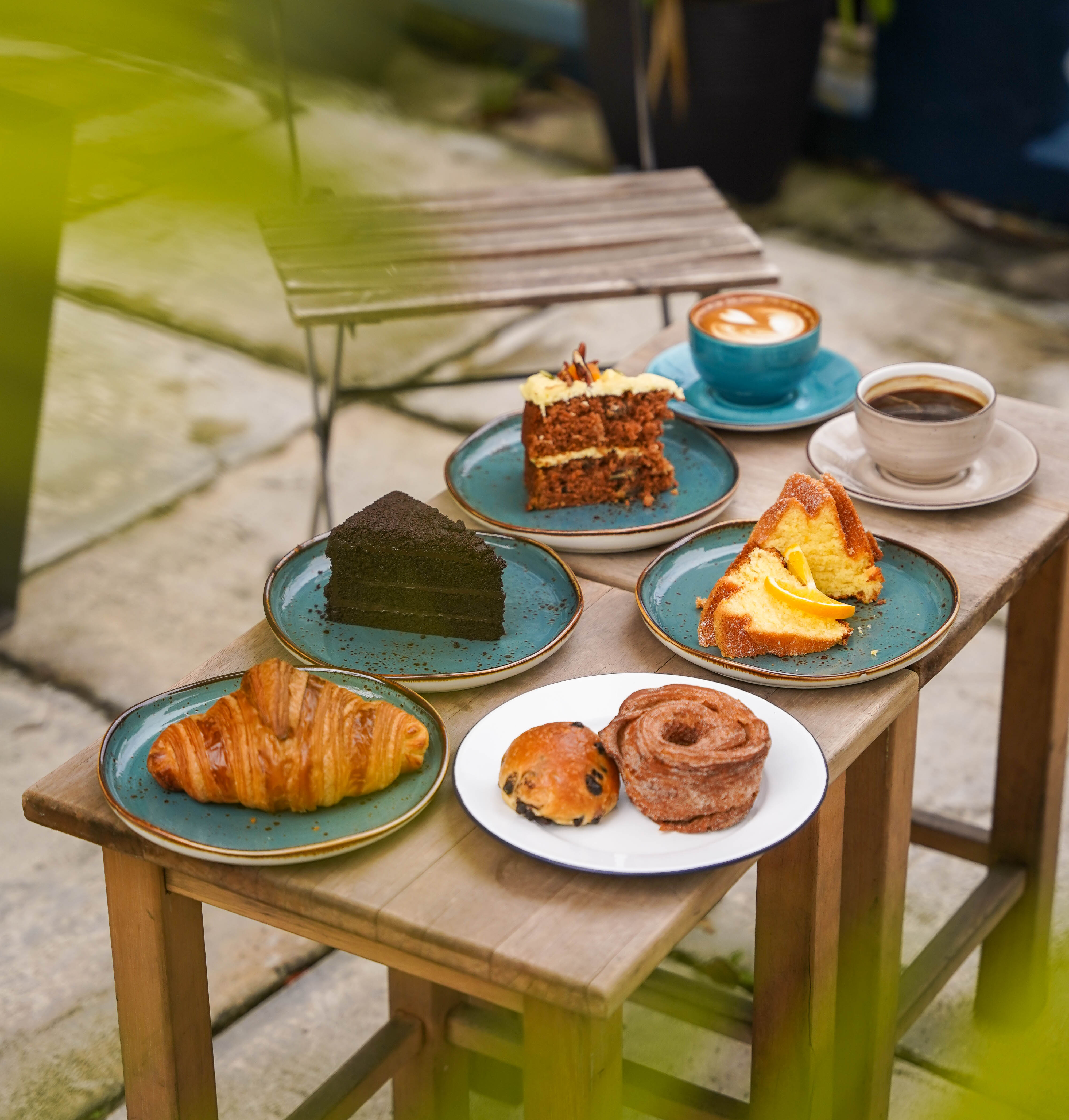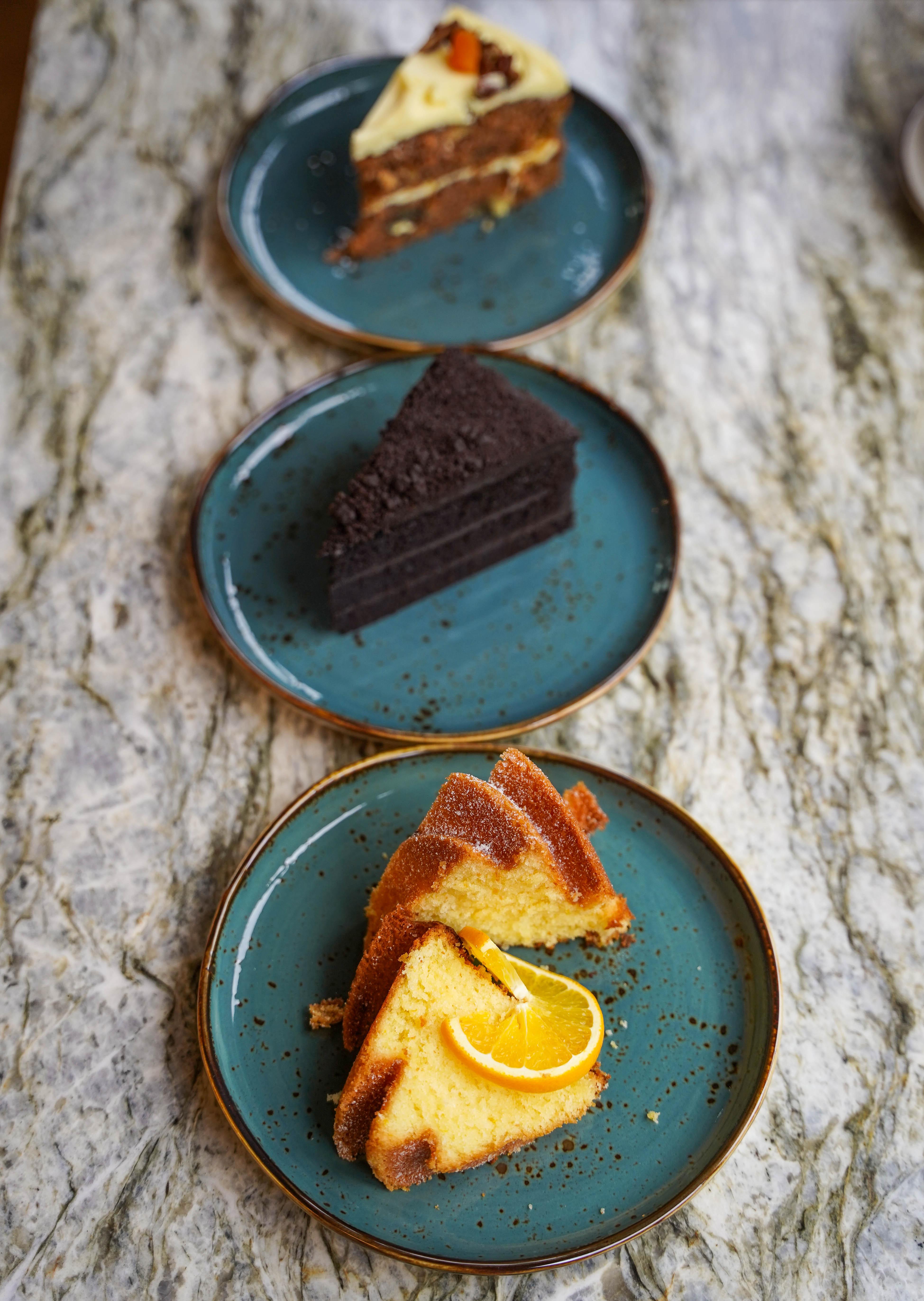 Cottle Coffee will eventually have a kitchen for hot fare. For now, its pastries, pies and cakes hail from Huckleberry, one of Cottle Coffee's clients in Bukit Damansara.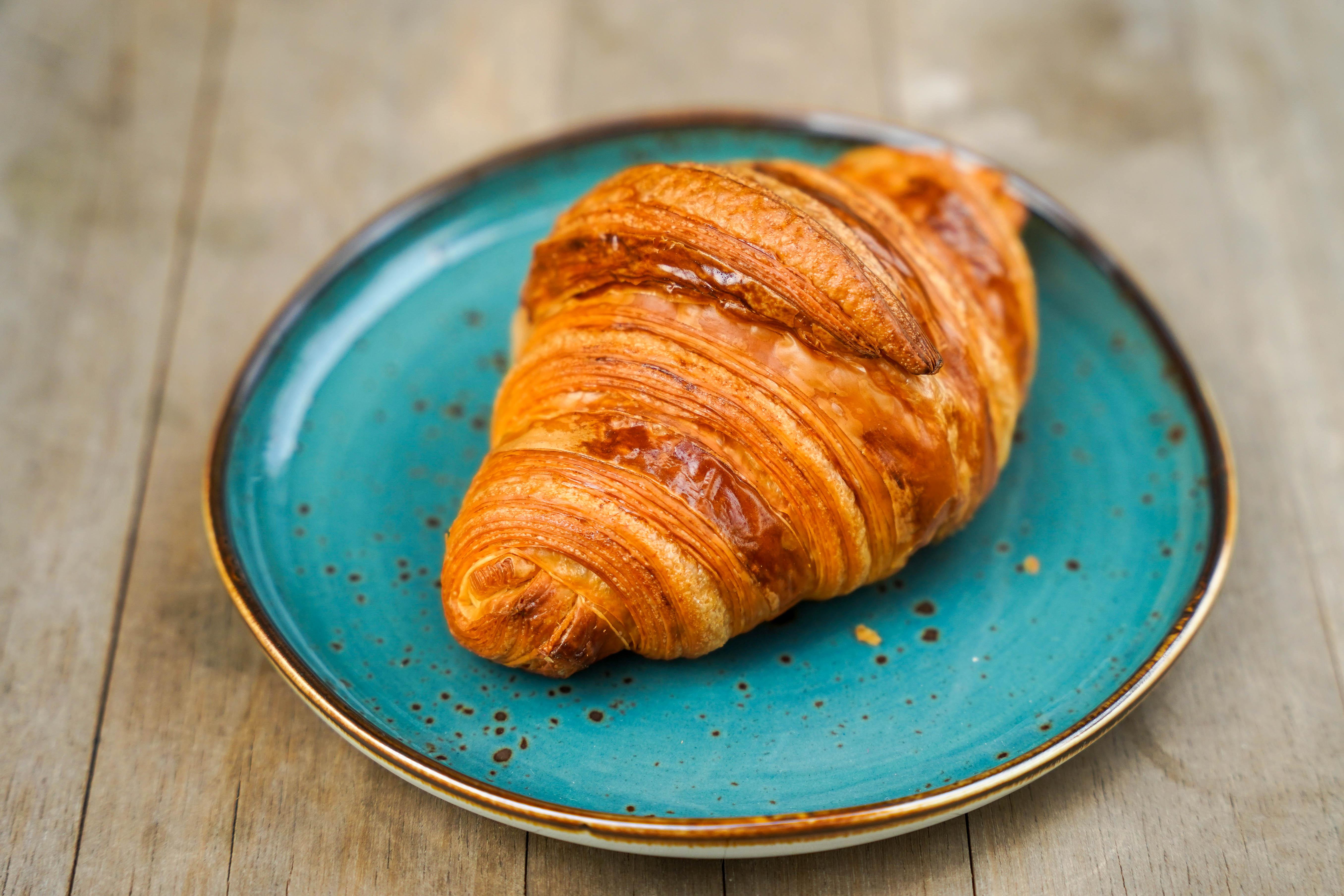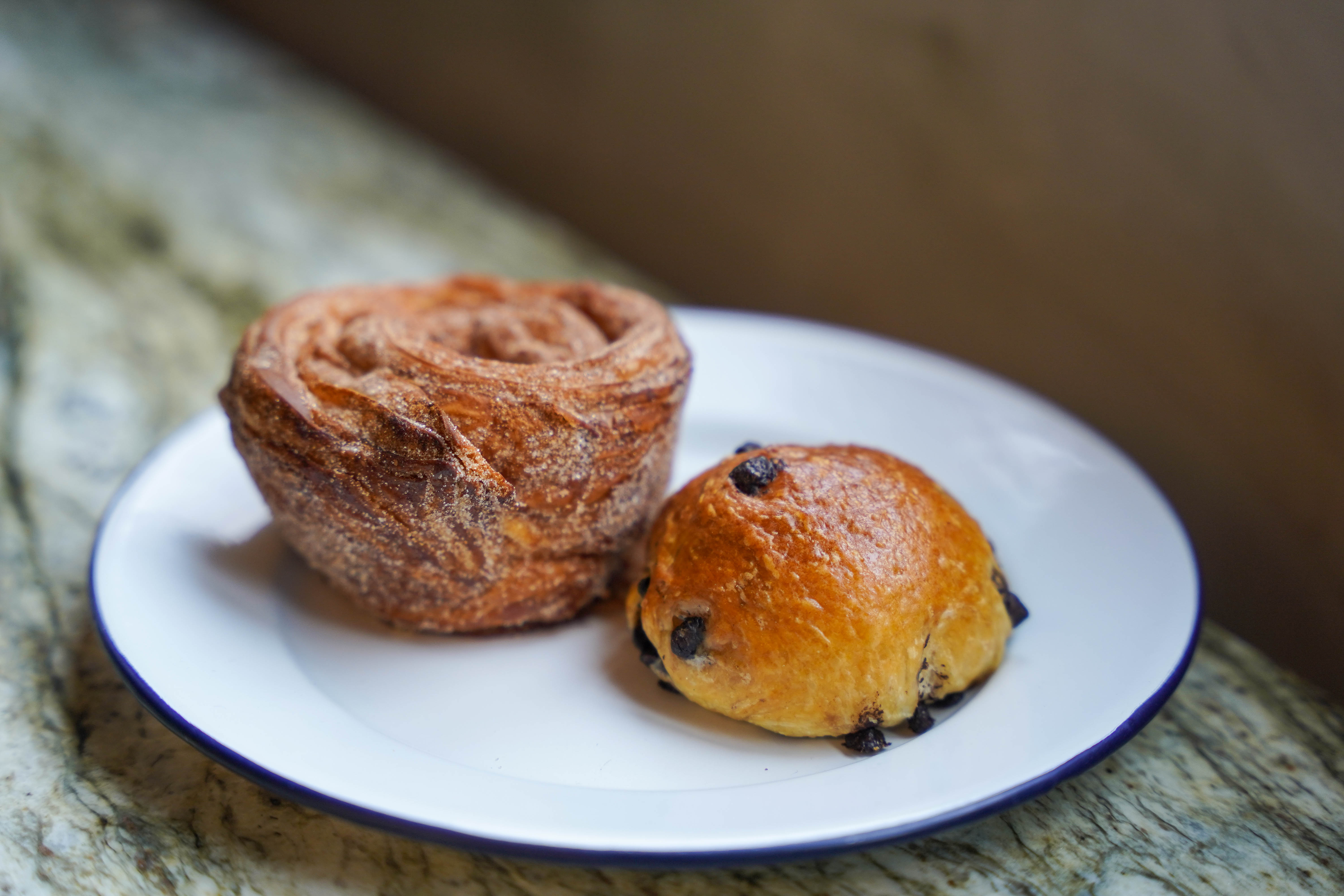 Chomp on Croissants, charmingly chunky, fluffy and flaky (RM6.50), Cinnamon Rolls, confidently crisp and not overly sugary (RM6.50) and Chocolate Chip Brioche, a petite pleasure, tender with melty chocolate chips (RM3.50).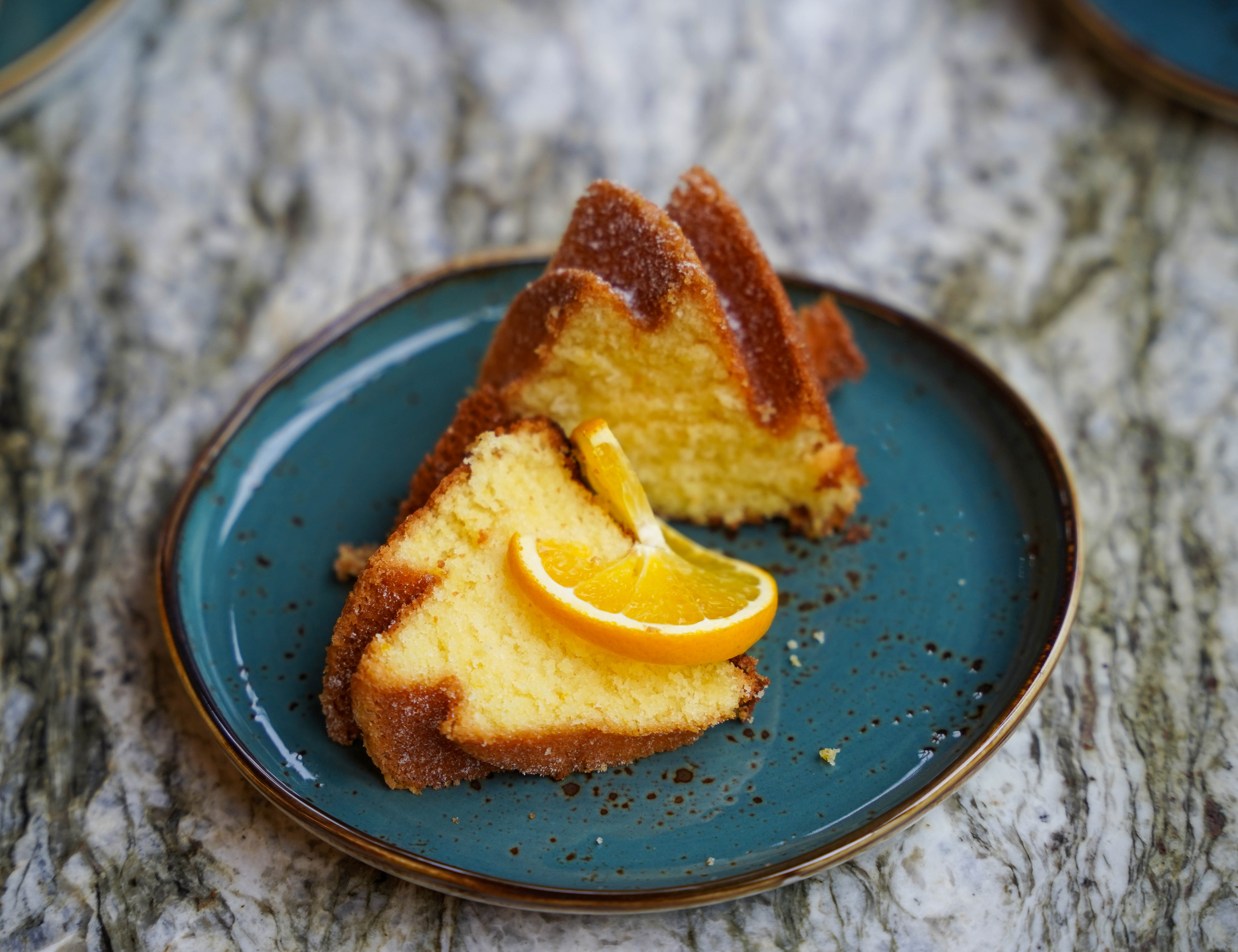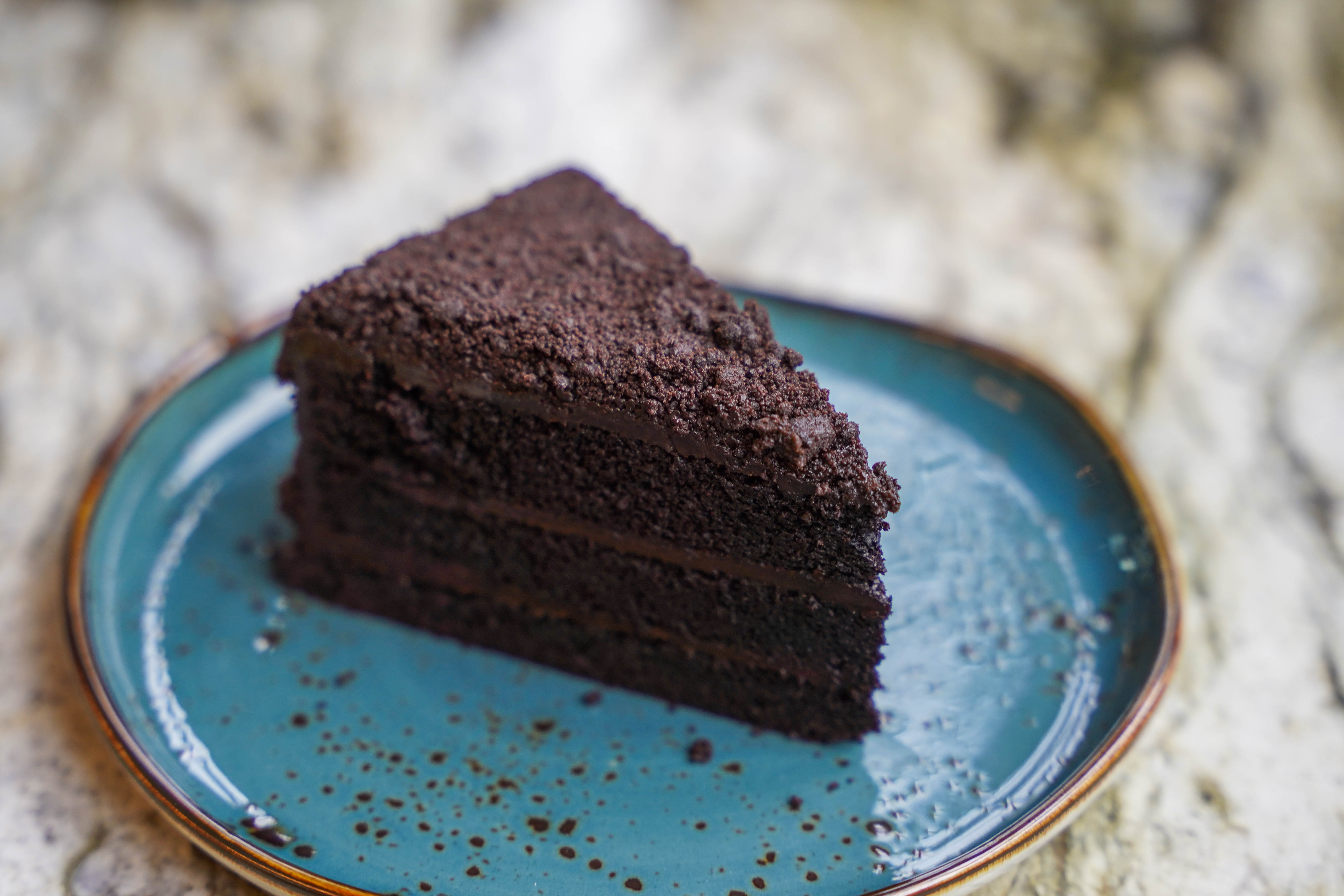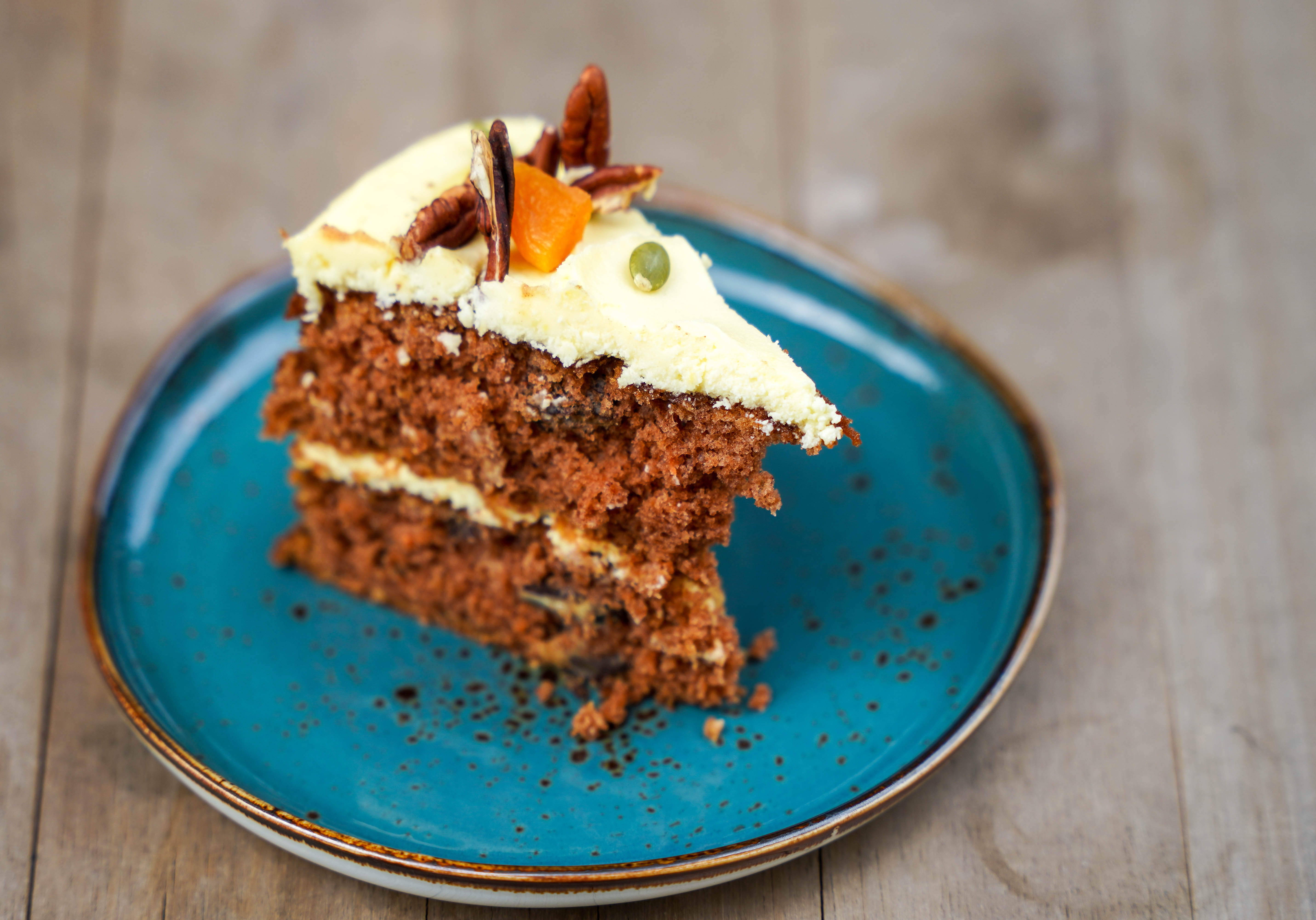 Cake enthusiasts can indulge in the irresistible Orange Bundt Cake, a recent weekly special with a lively citrusy zestiness (RM9.50), Awesome Blackout, dark, dense and delightful (RM19) and perennially popular Carrot Cake, complete with a cream cheese frosting (RM16).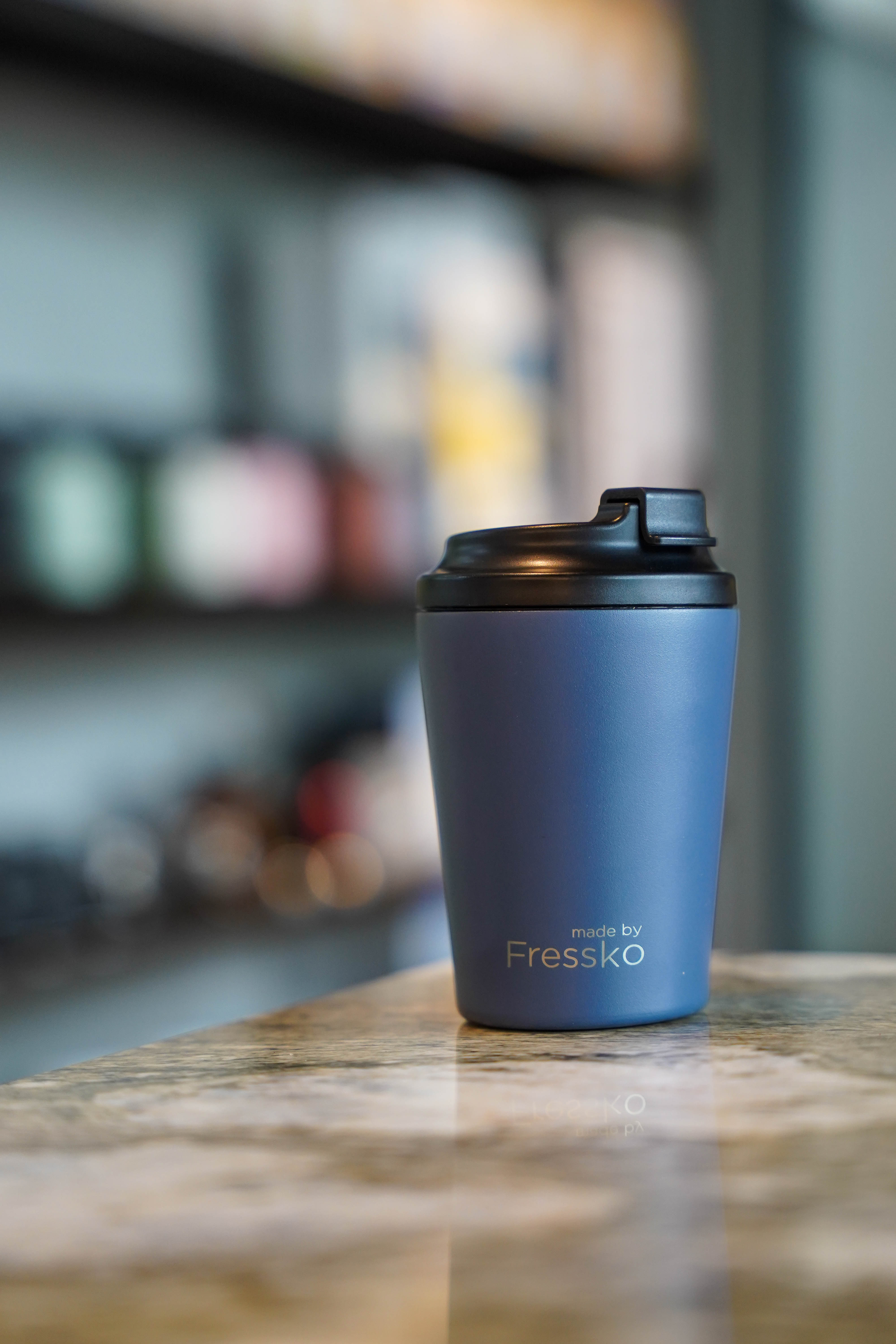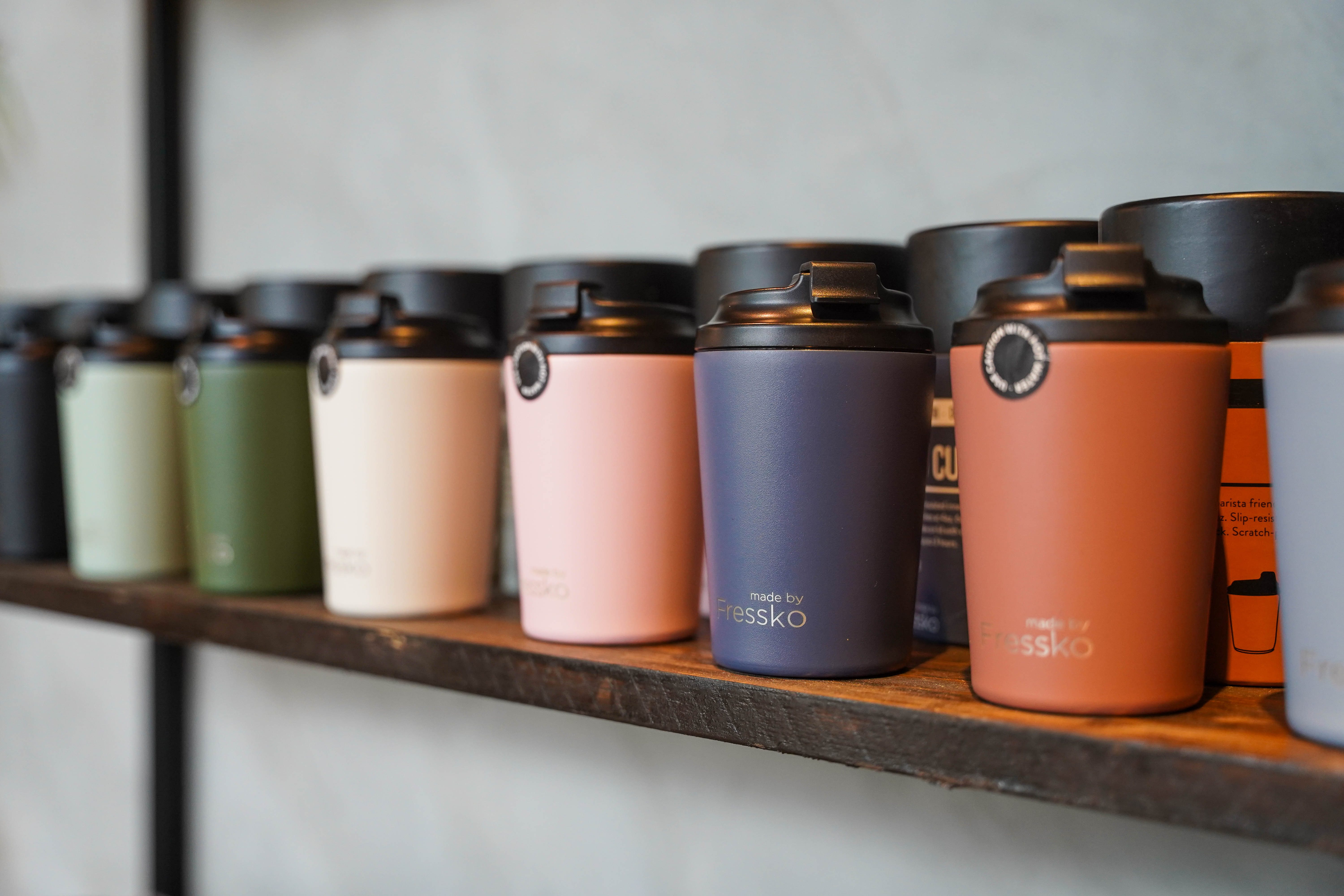 Cottle Coffee is the official importer of Made By Fressko reusable coffee cups - these are chemical-free, lightweight cups with insulated stainless steel, keeping beverages hot for three hours, suitable for cold drinks too. 
These fit easily under coffee machines and in standard cup holders in cars, available as the 8oz Bino Cup (RM120) and 12oz Camino Cup (RM140). 
At Cottle Coffee, customers receive 1 free handcrafted beverage with every purchase of any Fressko cup. You can also get RM2 off future beverage purchases when you use a Fressko cup. Purchase these cups, as well as a variety of beans and tools, at 
cottlecoffee.com.my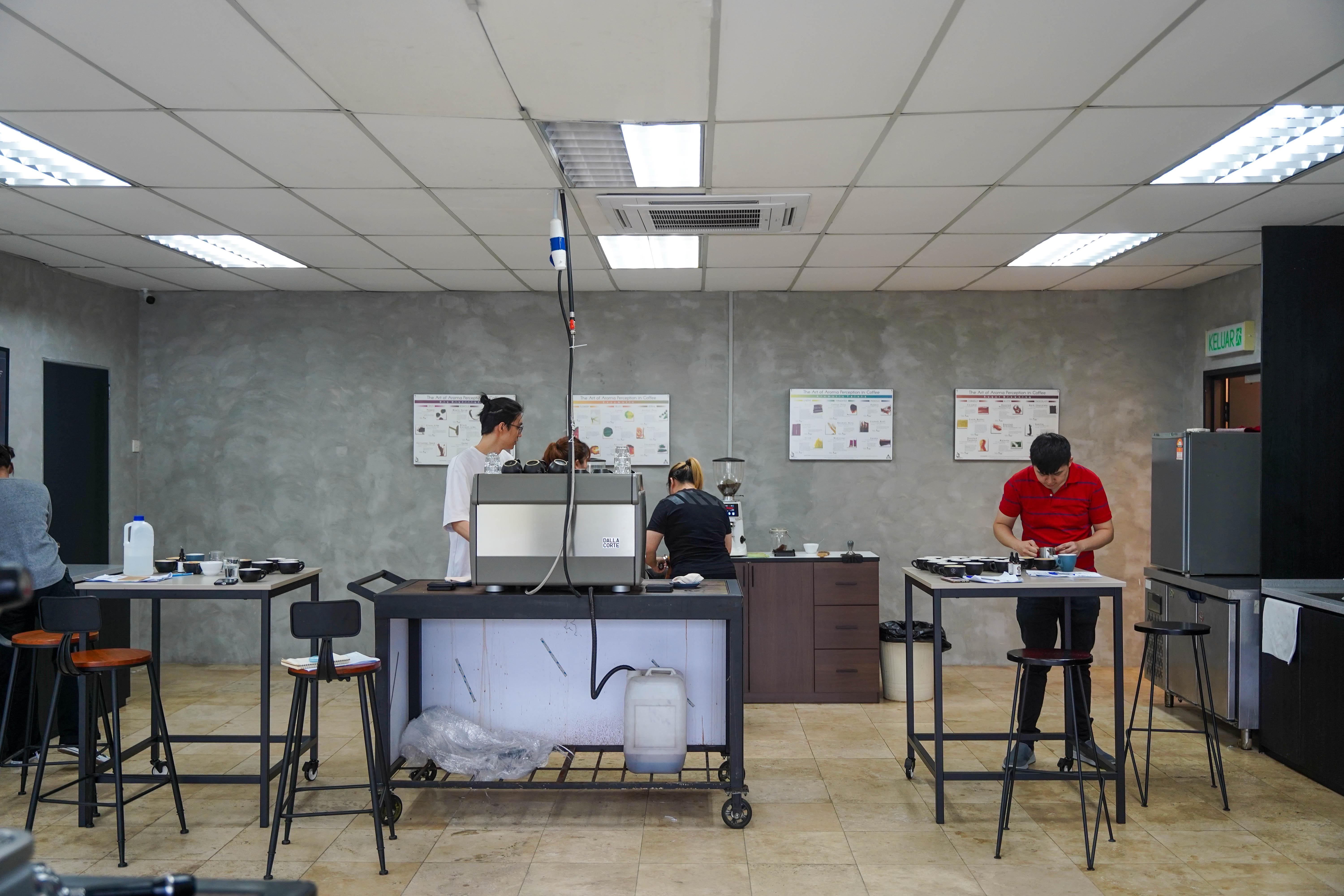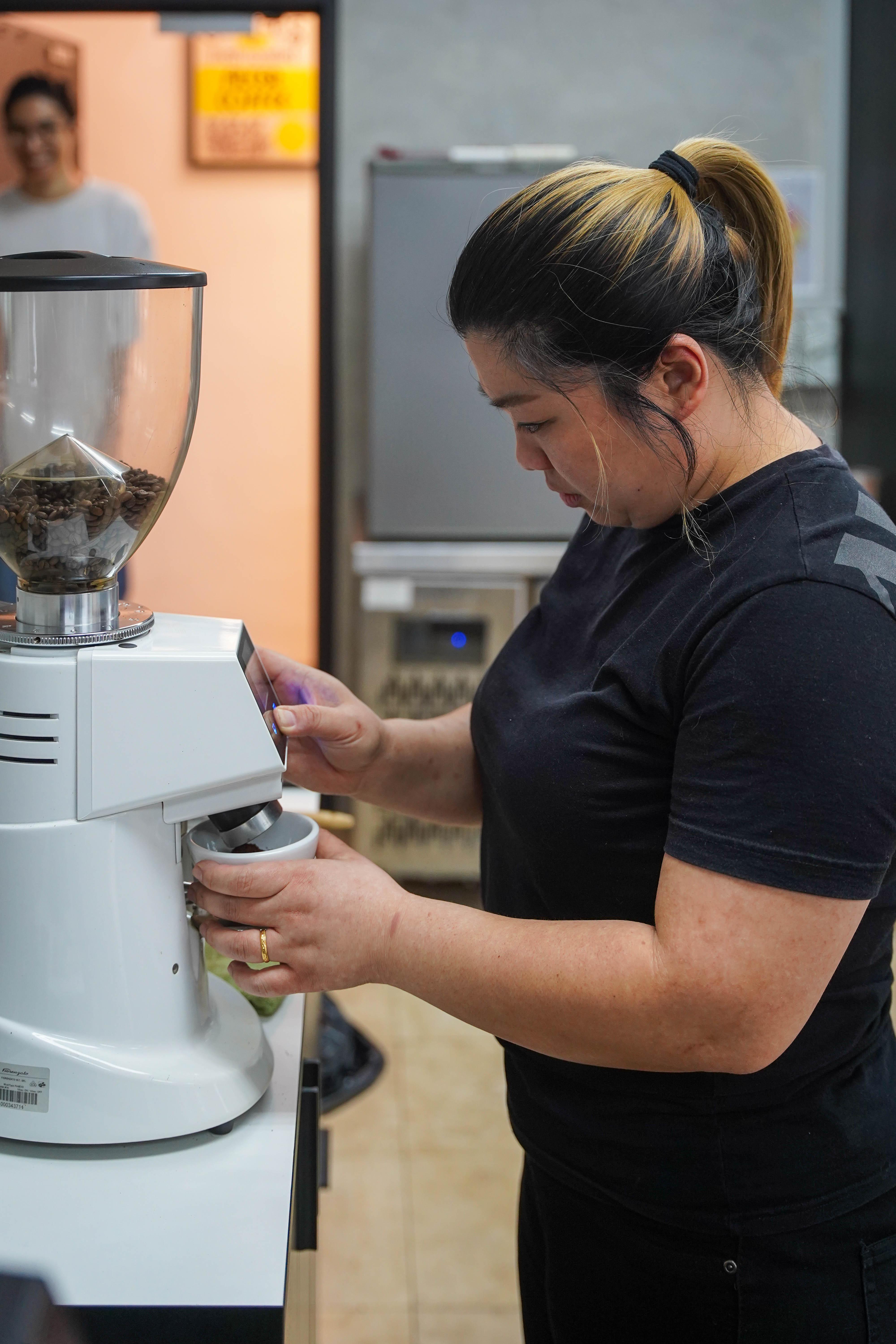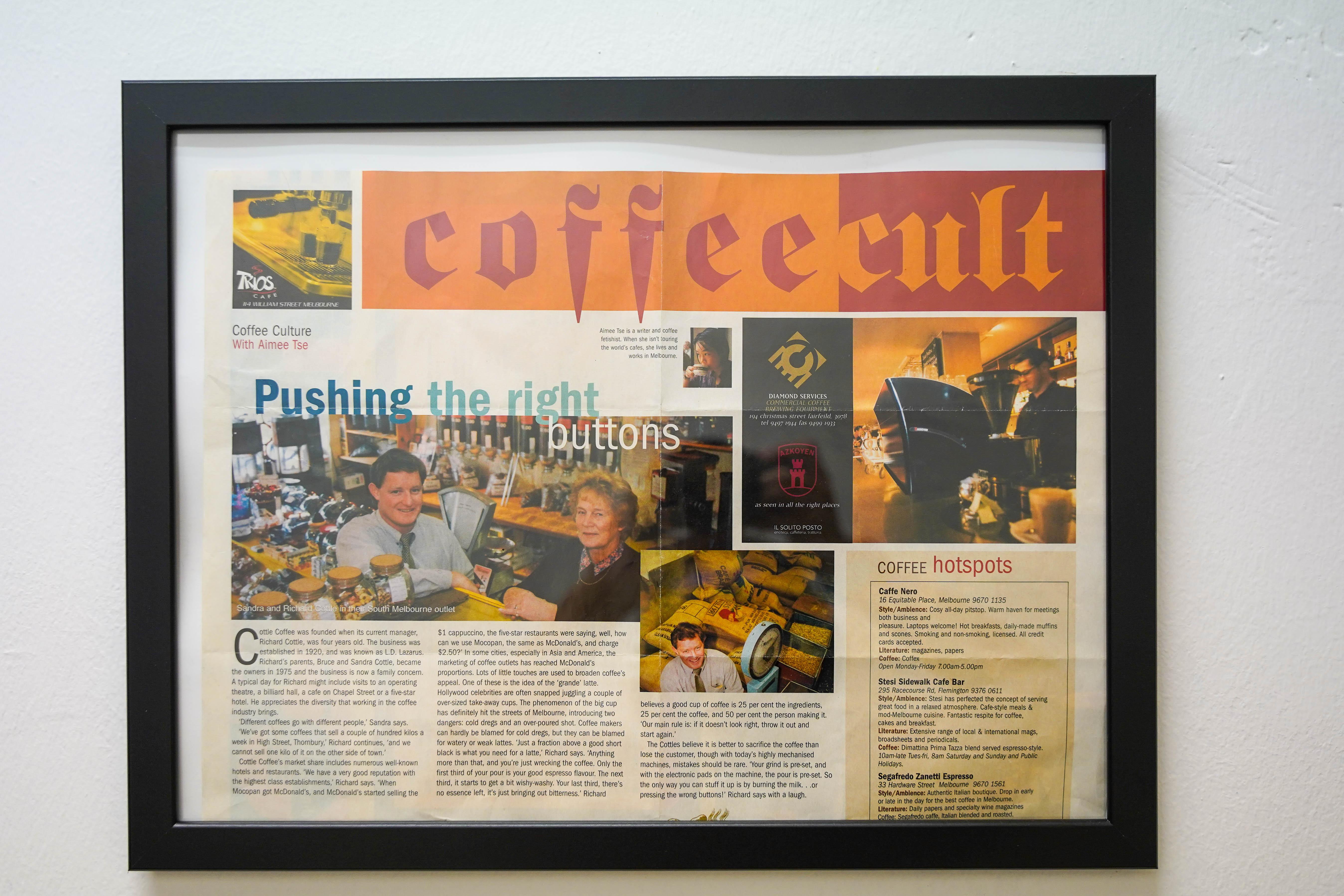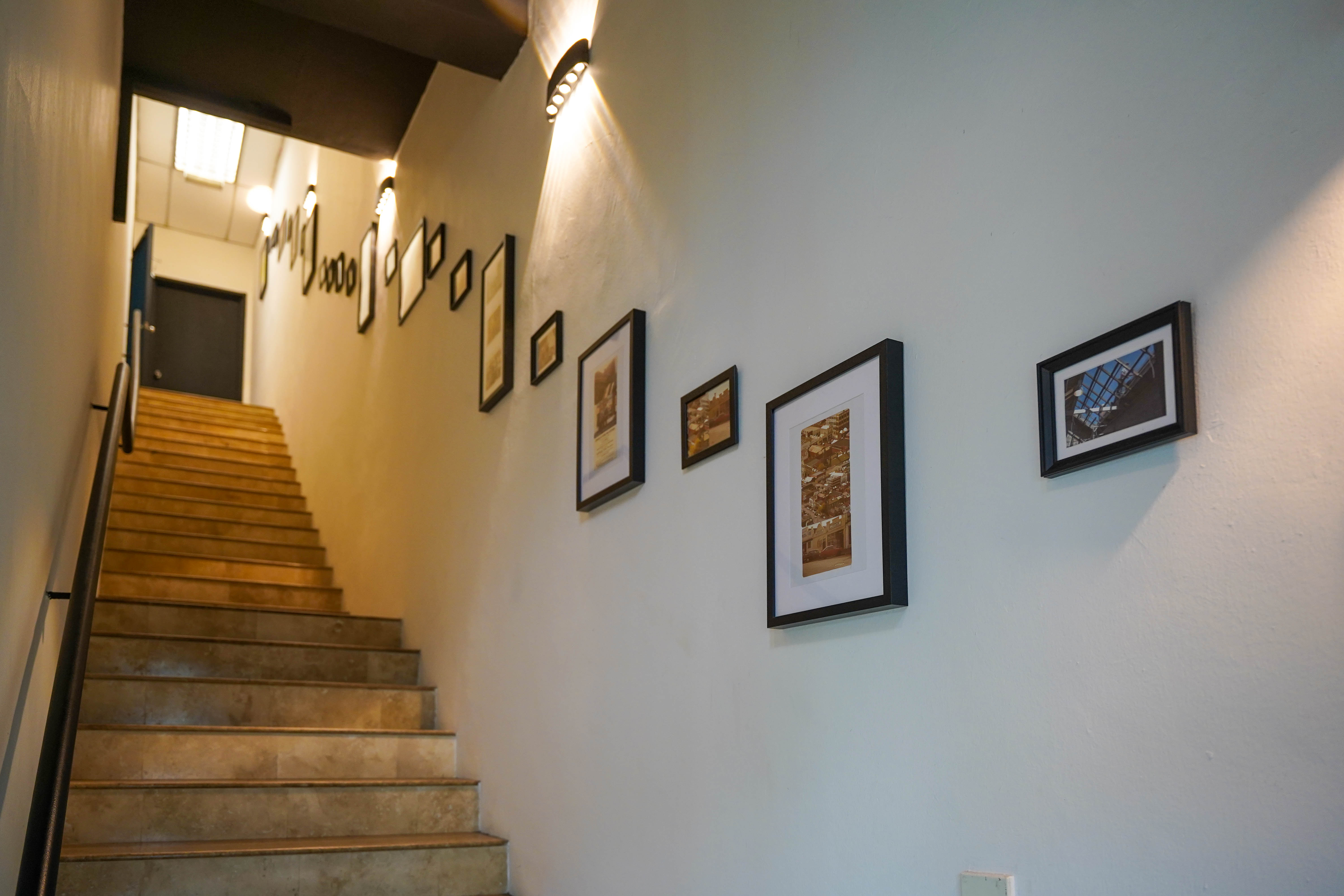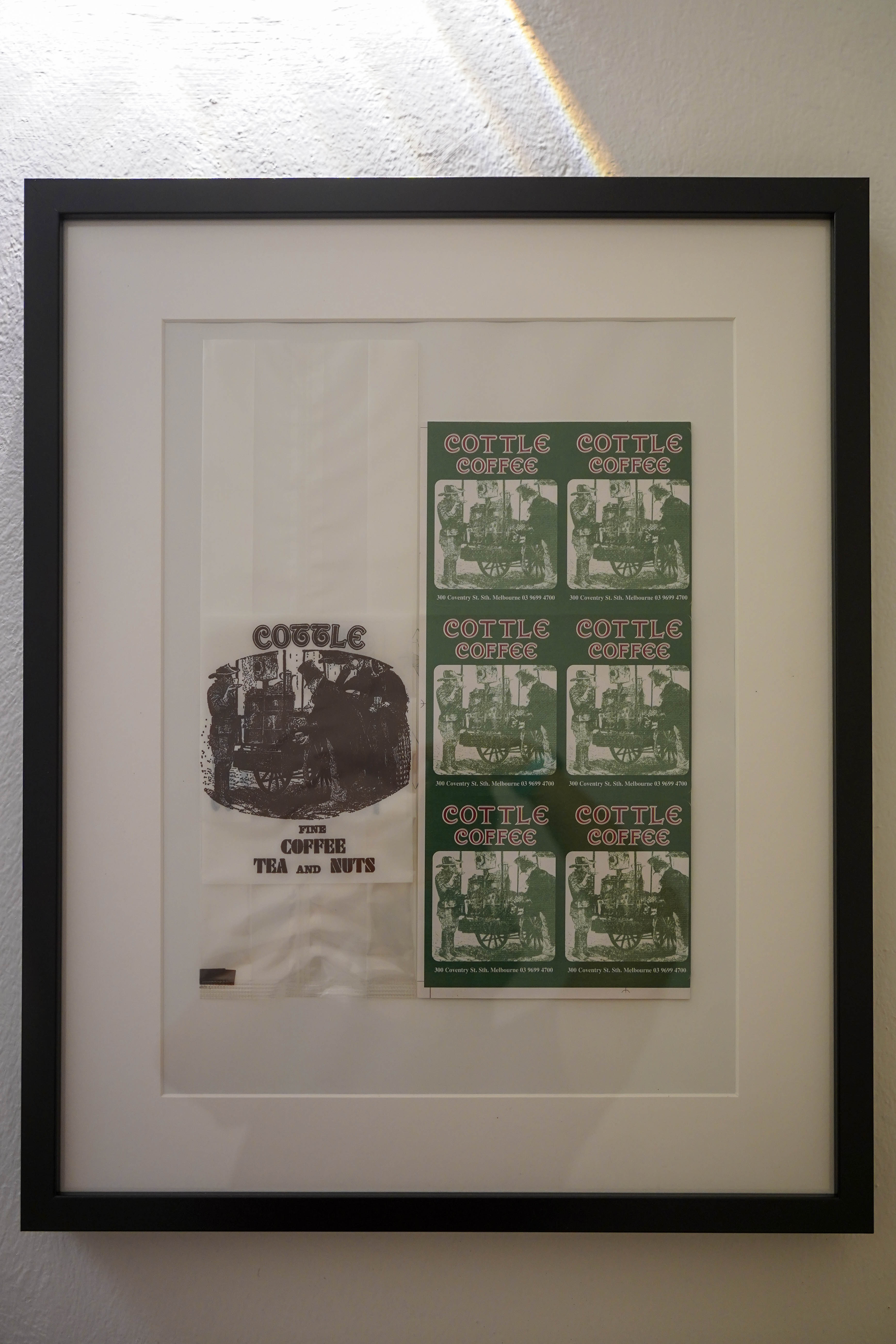 There's one more component to Cottle Coffee - an academy that offers a Two-Day Barista Course. Learn how to calibrate a coffee grinder for espressos, prepare drinks for a cafe menu, clean and maintain equipment, and free-pour latte art.
Students will experience 2 full days of practice worth RM990, 3+ hours of online videos worth RM150, a 150-page e-book with course slides worth RM49, and 2+ hours of work experience at Cottle Coffee's flagship cafe, plus a Cottle Academy certificate and lifetime support for your career as a barista.
Classes are held upstairs, past a flight of stairs that illustrates key moments in Cottle Coffee's history. 
Book online here
 for these classes - each class averages 2 to 4 students, so personal attention is assured. 
Cottle Coffee Roastery
9, Jalan PJU 3/46, Sunway Damansara, 47810 Petaling Jaya, Selangor.
Open Monday-Friday, 8am-4pm. Tel: 03-7733-7070
Website: 
cottlecoffee.com.my