Coffee Stain: Serving up a refreshed experience in Publika after a decade of dedication
November 23, 2022
---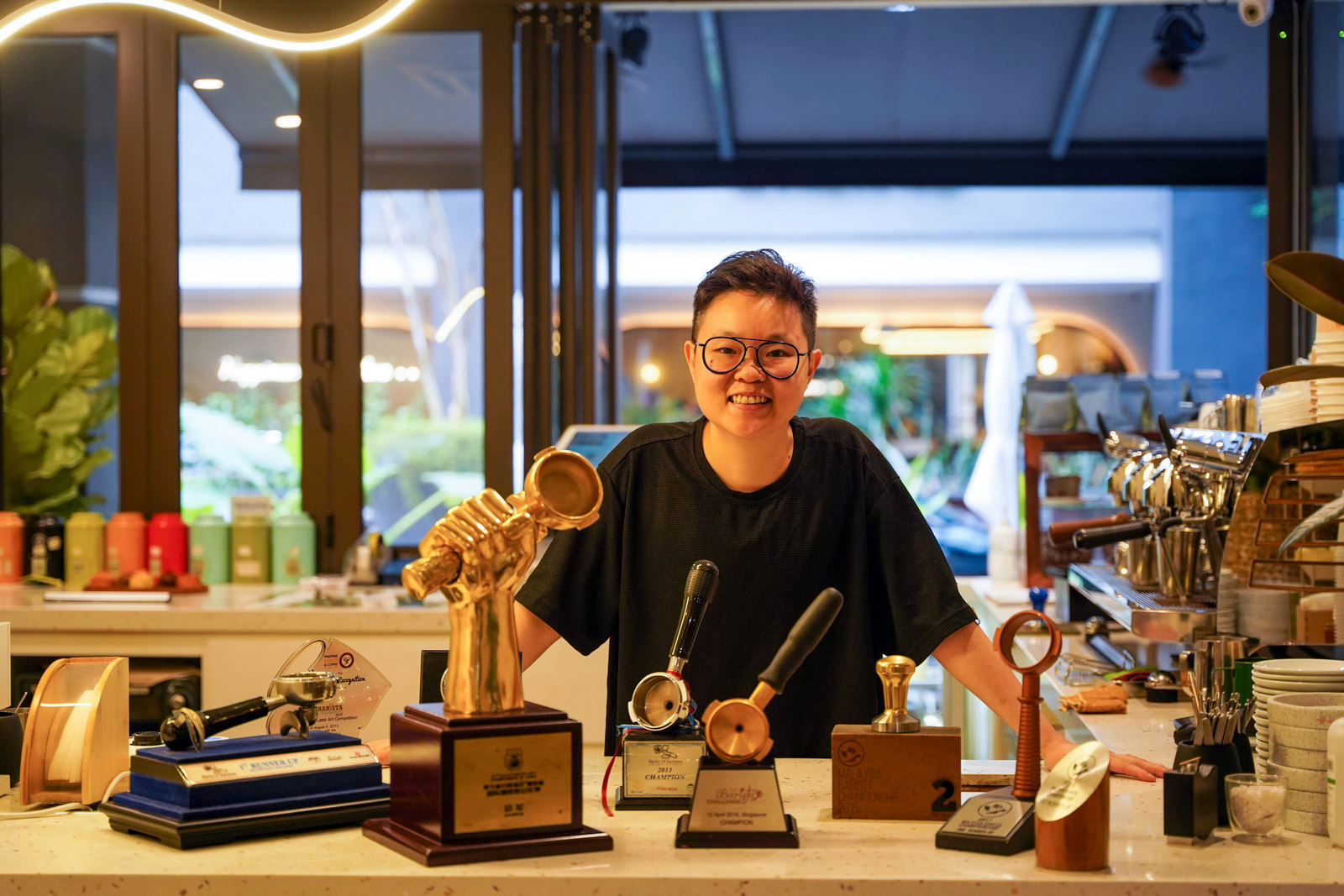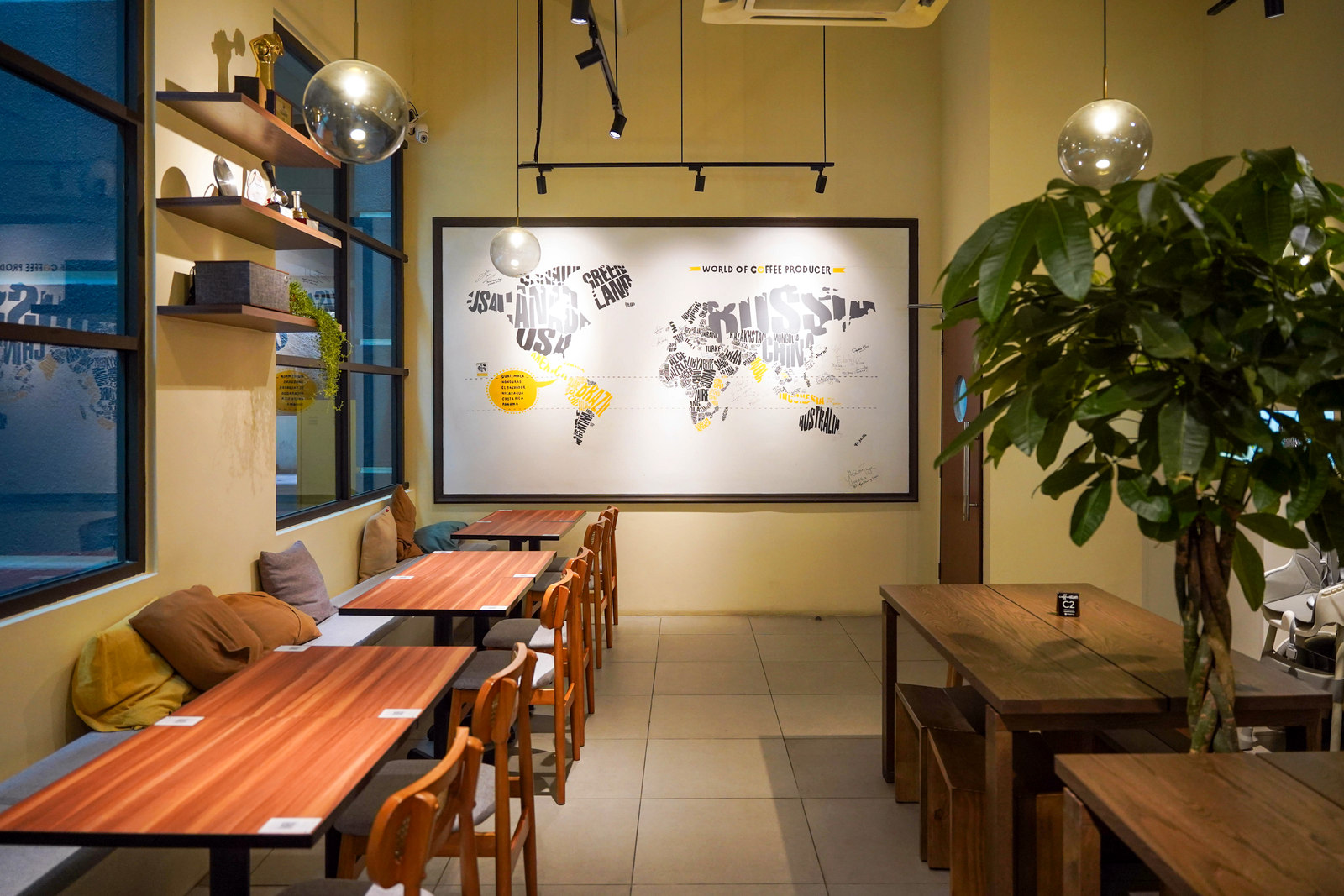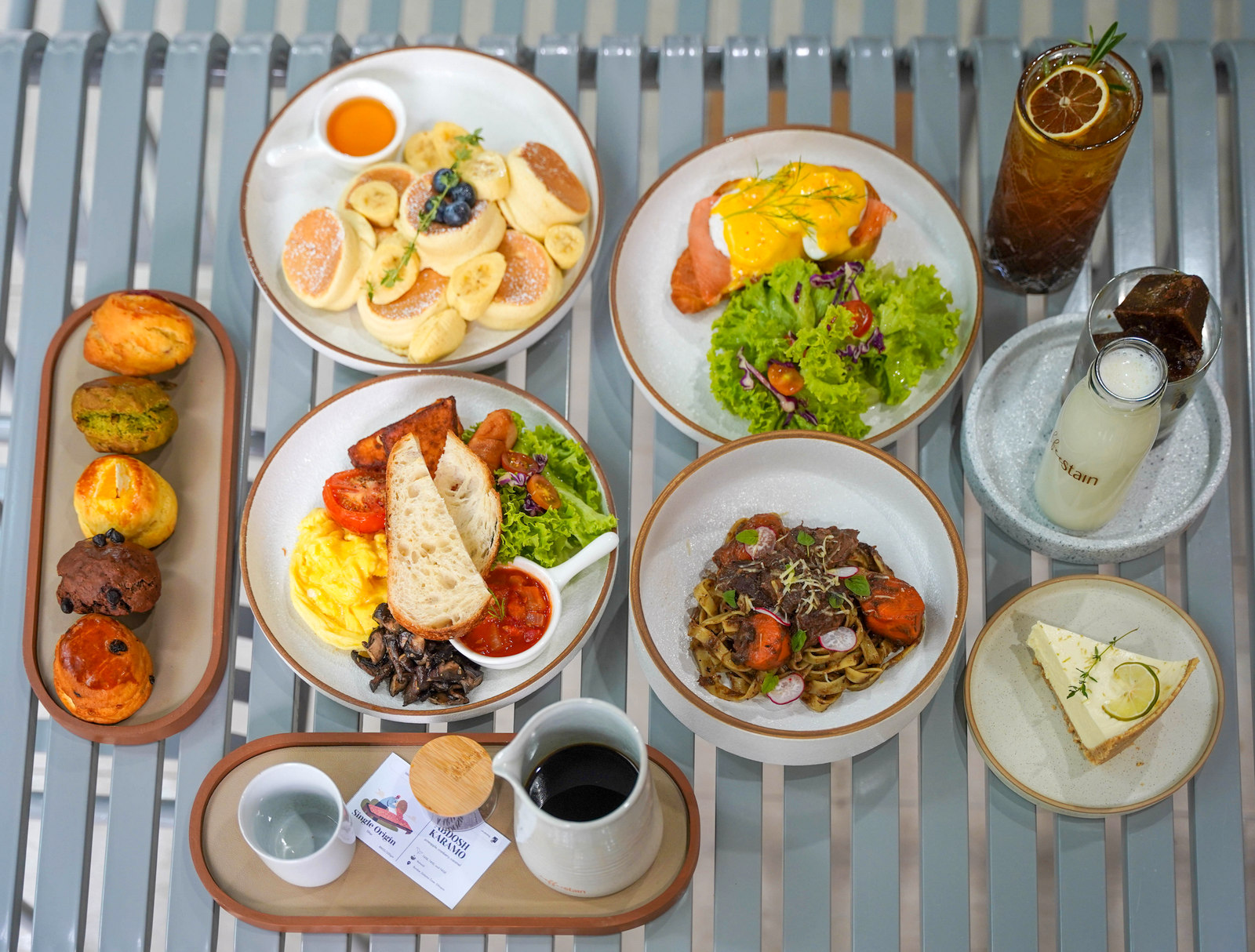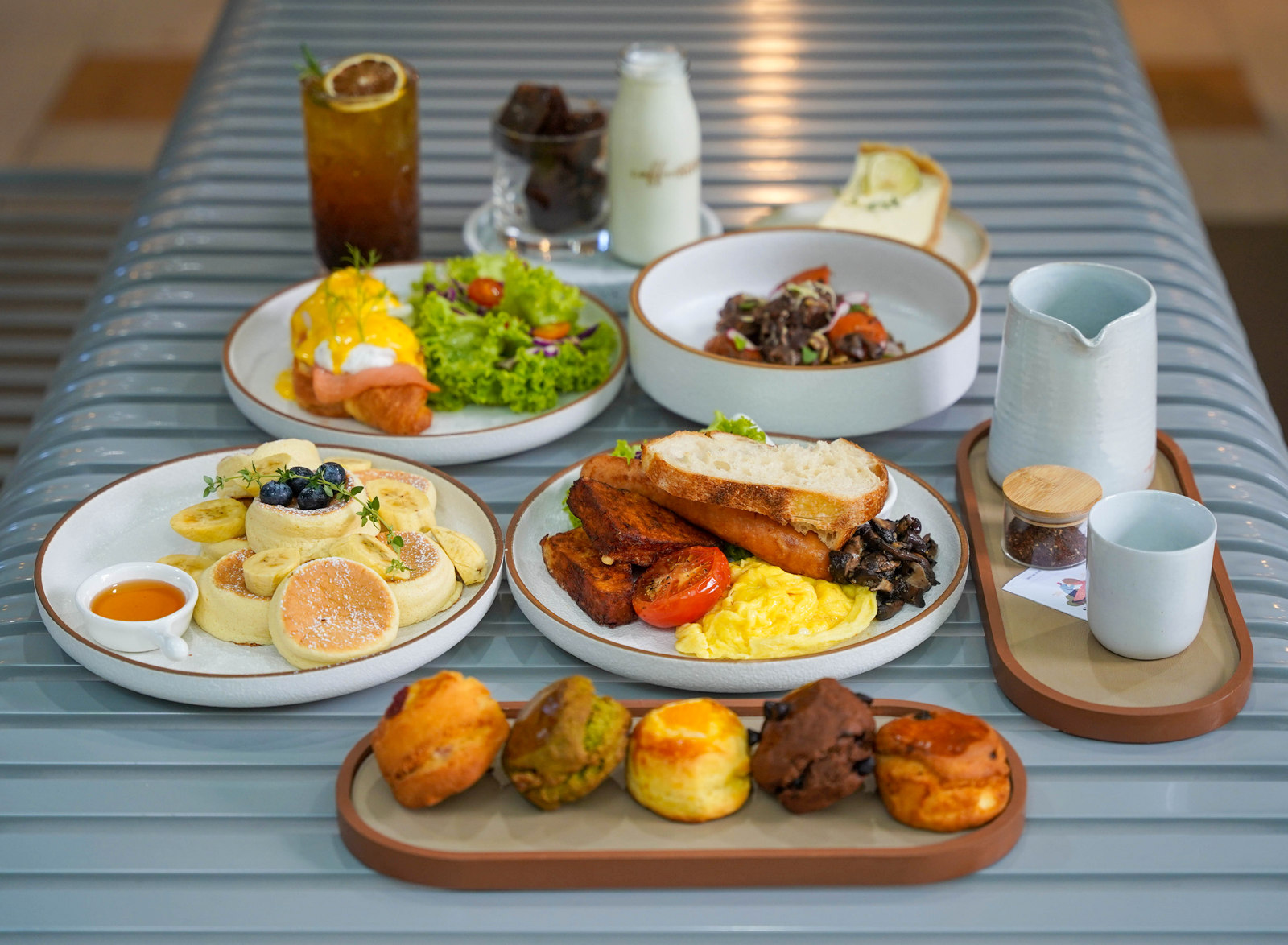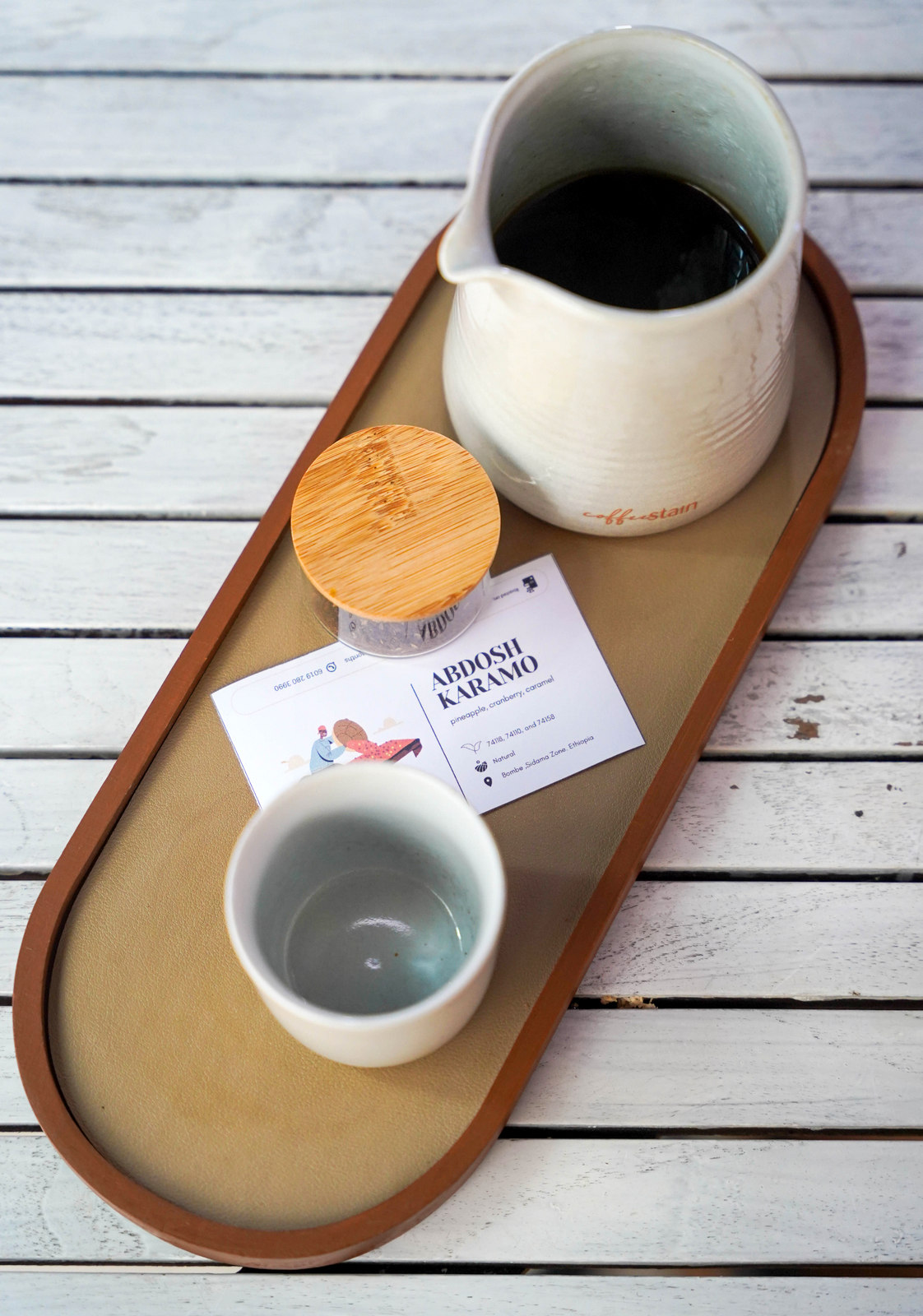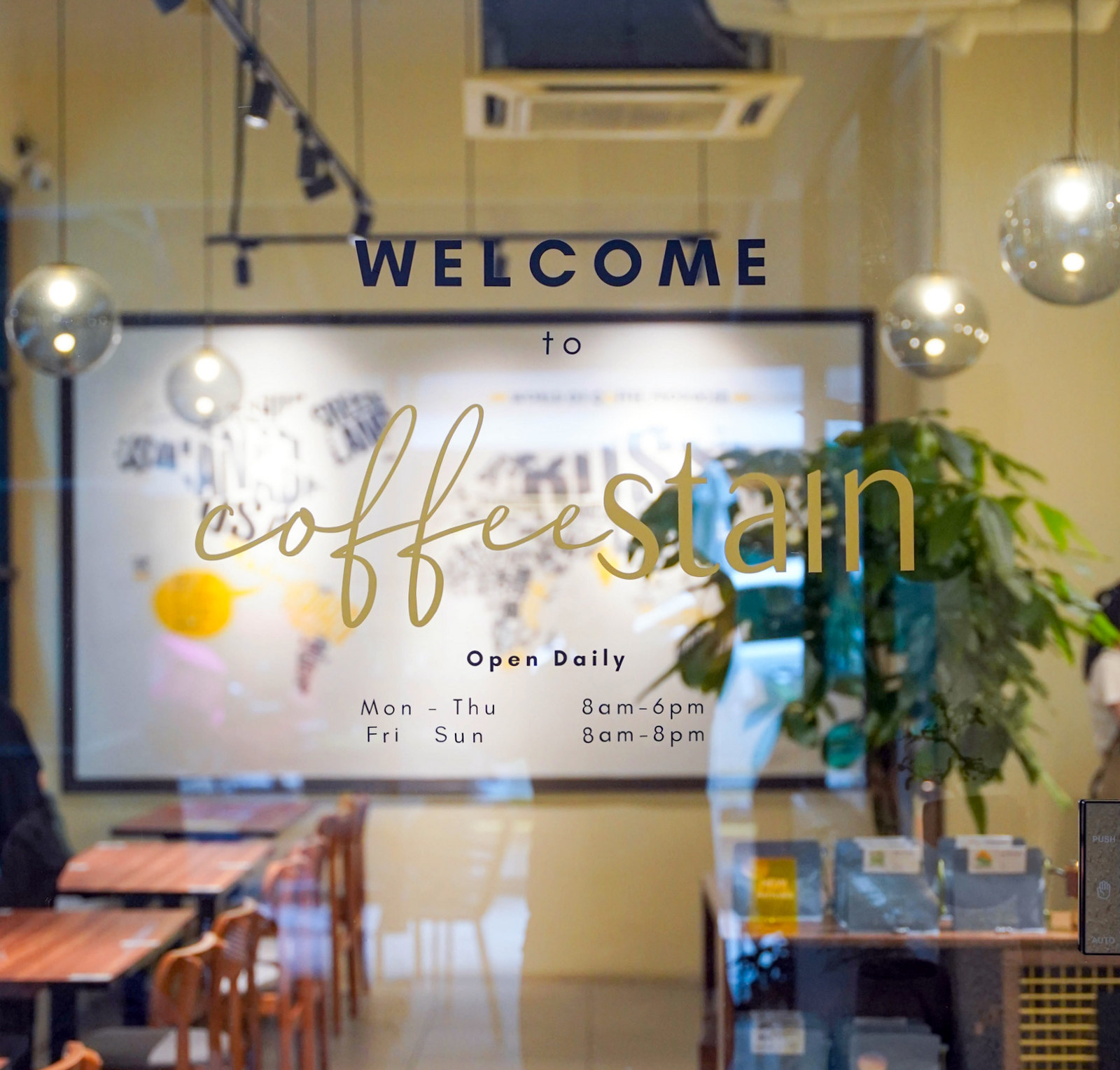 It's been 10 years since Coffee Stain brewed its first cup in Solaris Dutamas, launching a decade of dedication to the craft of coffee.
One of KL's trailblazers of the contemporary cafe movement, Coffee Stain recently refreshed its space, creating an even cosier, calming experience for customers.
But it remains run by the same passionate people who've persevered through highs and lows.
The three siblings who founded Coffee Stain have accomplished something rare - from sourcing their coffee beans to preparing each espresso, they carefully and conscientiously participate in each step of the process.
Sylvia scours the globe to purchase the beans - when we visited Coffee Stain this past month, she was in Ethiopia meeting with farming communities and scouting for new varietals of beans with interesting characters. Her brother Edmund is the roaster, overseeing the science and supply of single-origins and blends to create complex, compelling flavours.
While Sylvia and Edmund mainly work behind the scenes, the person you'll likely meet here is their final sibling, Sam, the head barista who loves connecting with customers over coffee. A familiar face for Malaysia's coffee watchers, Sam has reaped top rankings at numerous barista championships, locally and abroad.
Together, the trio represent true craftspeople in the field of artisanal coffee, welcoming patrons into Coffee Stain's family of coffee lovers.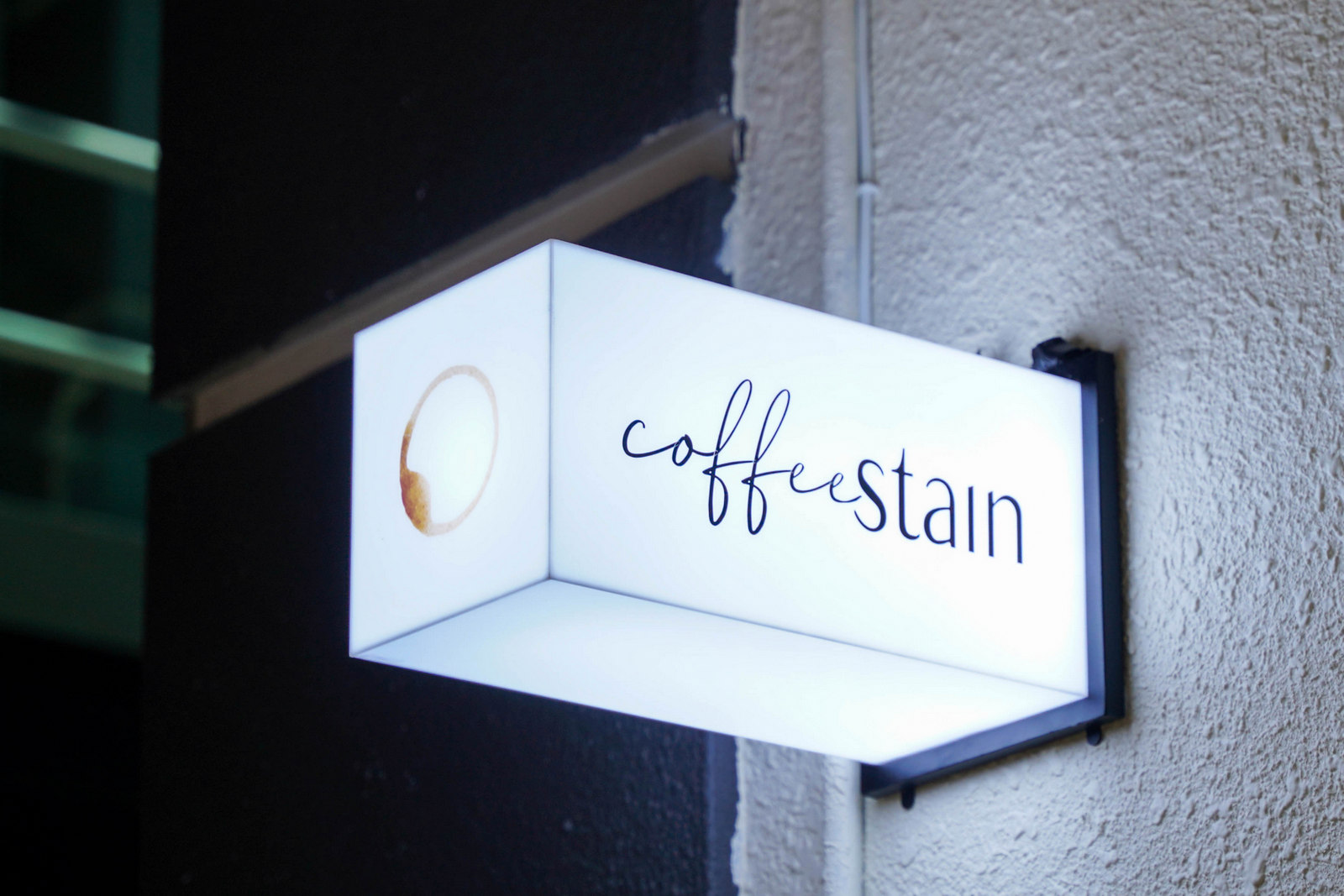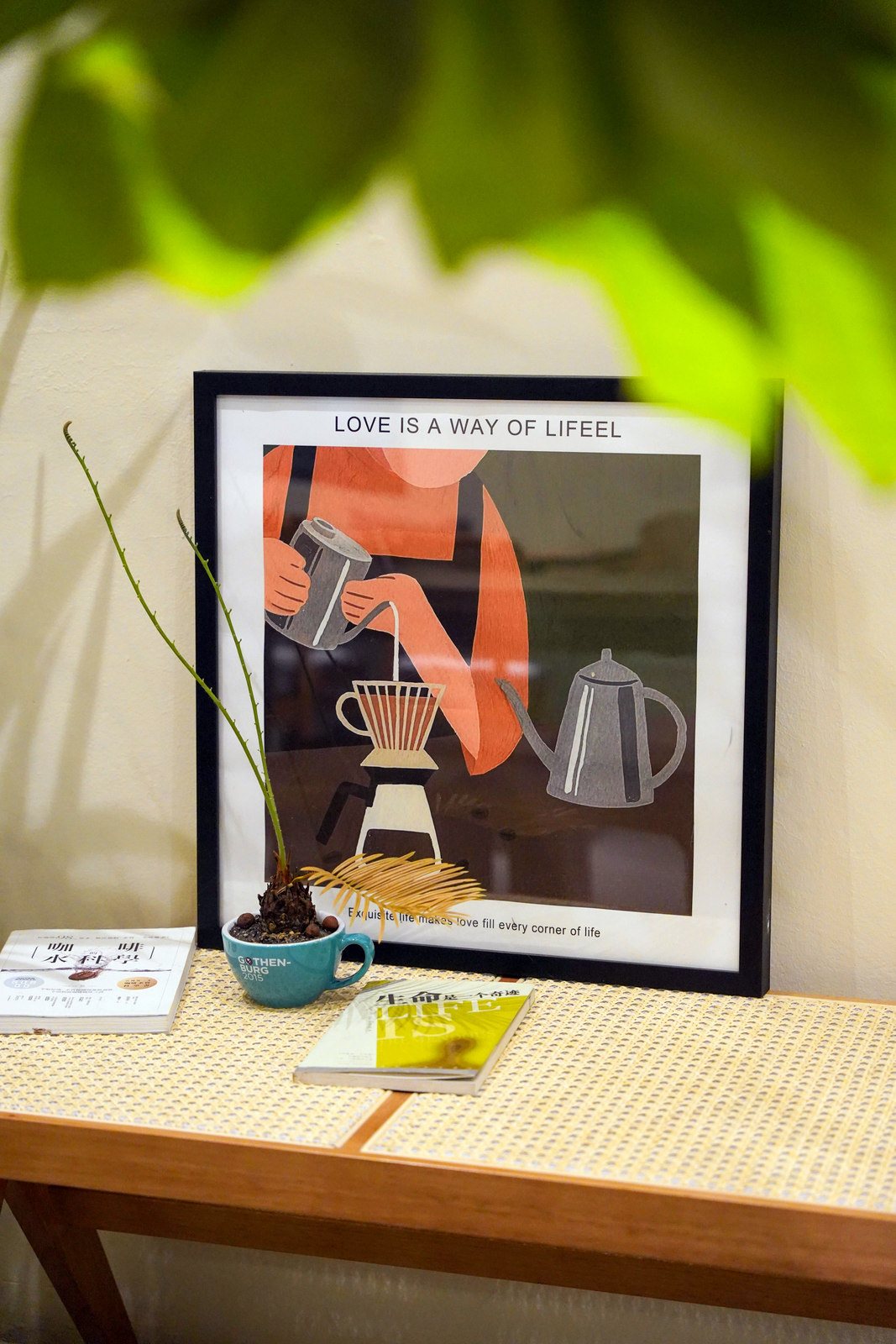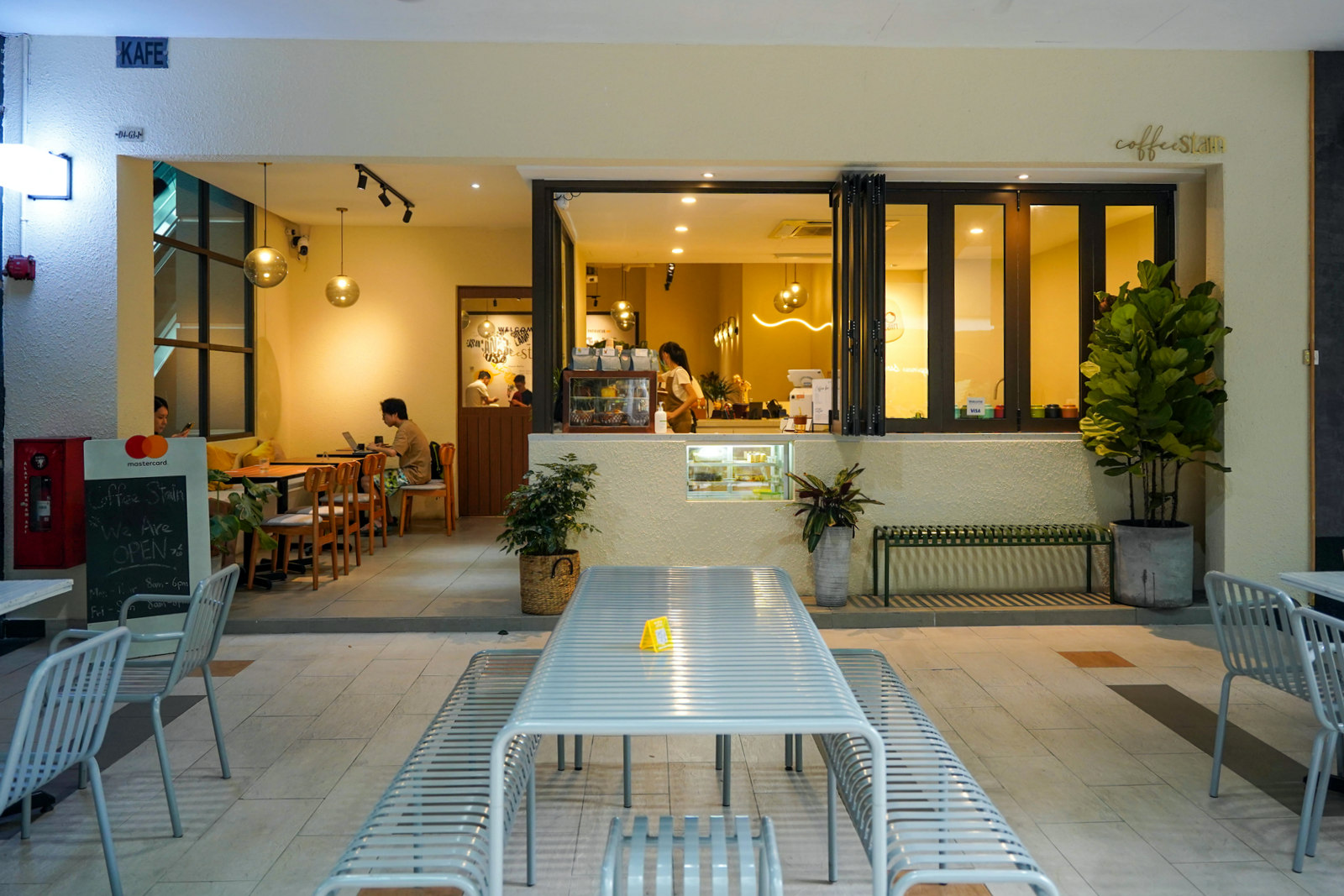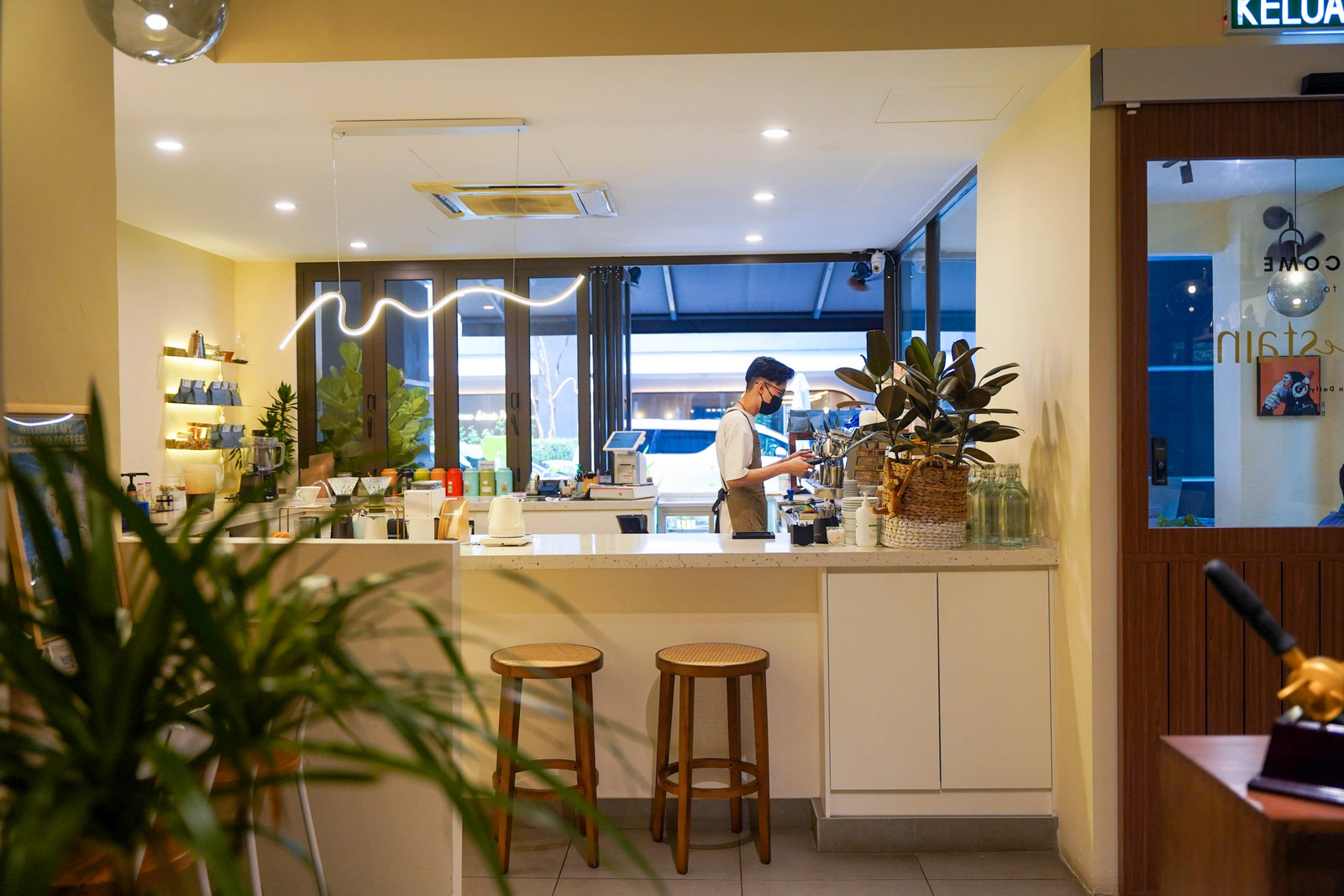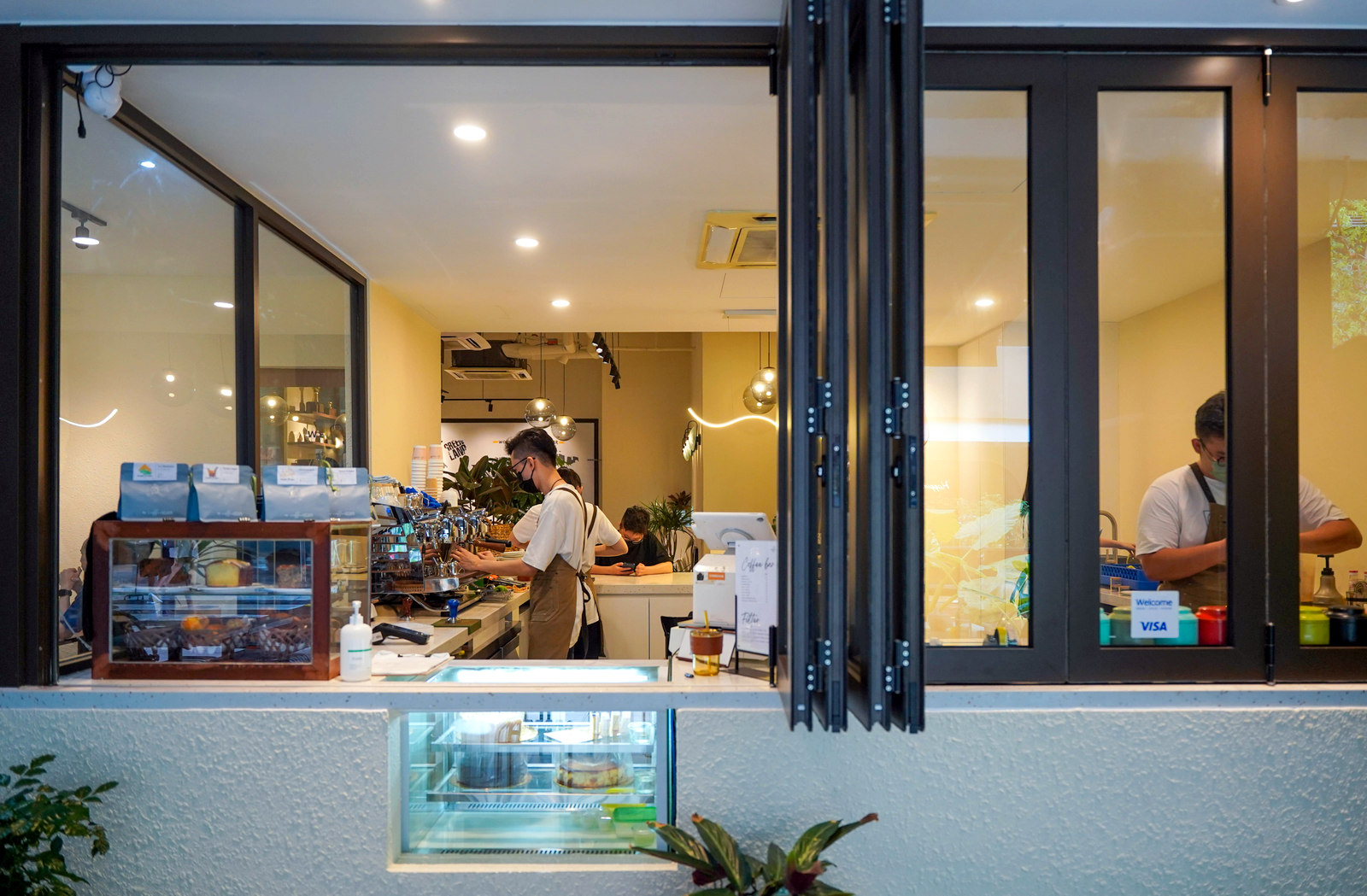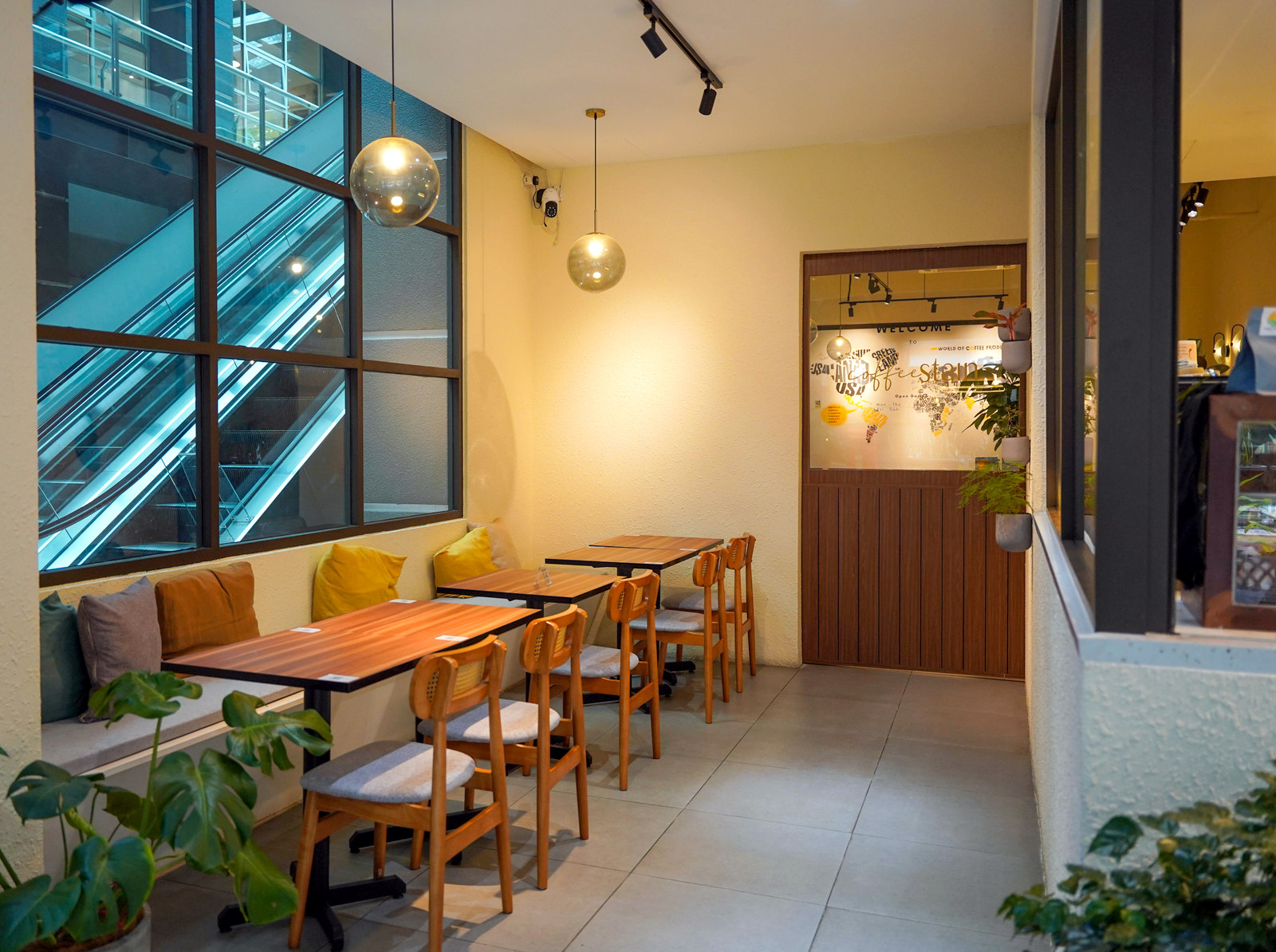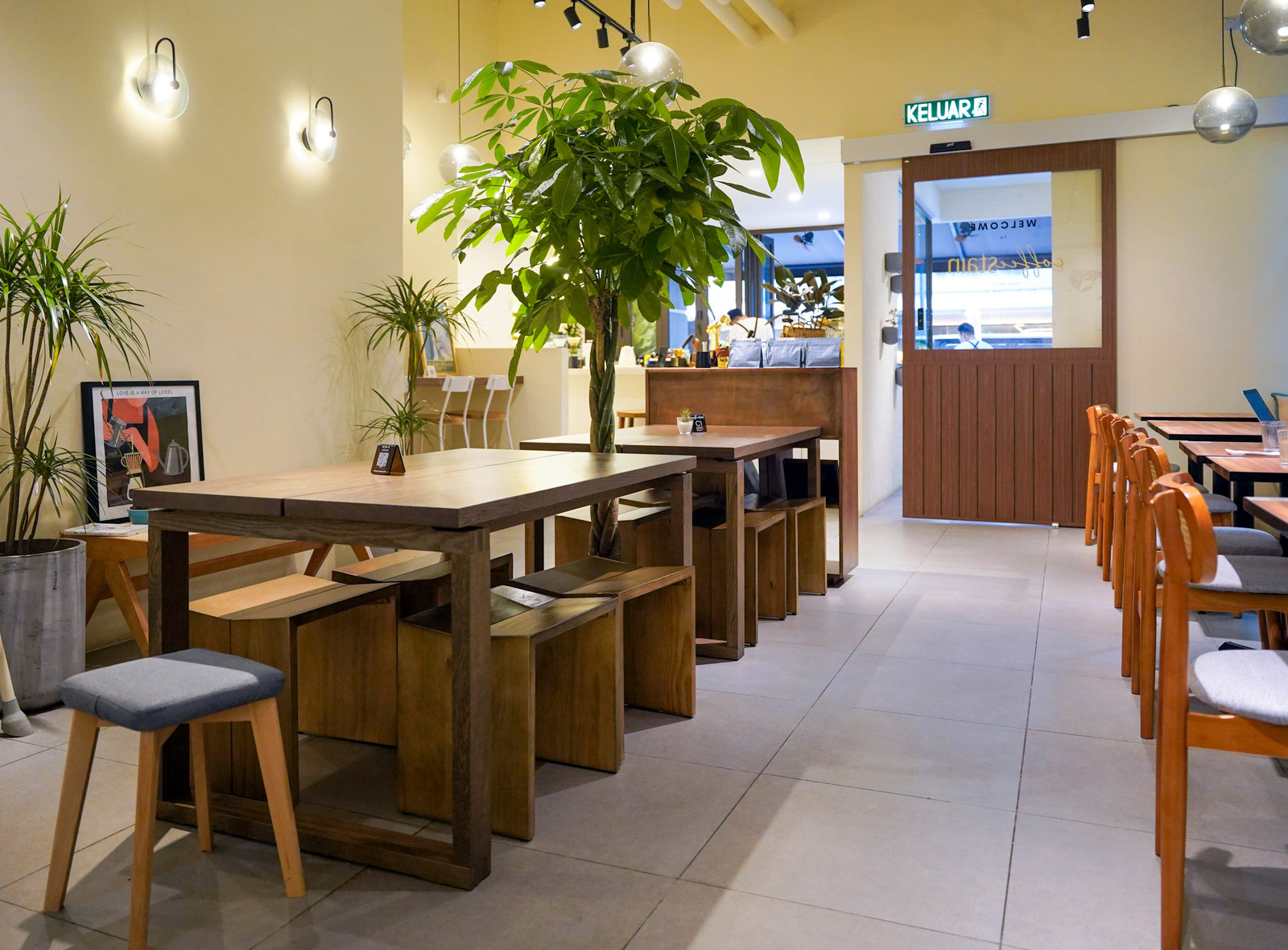 Coffee Stain's freshly refurbished space is comfortable and confident, bright and buoyant without overwhelming the senses. The simple, straightforward setting maintains the focus on the customers and the coffee, without striving to steal the spotlight.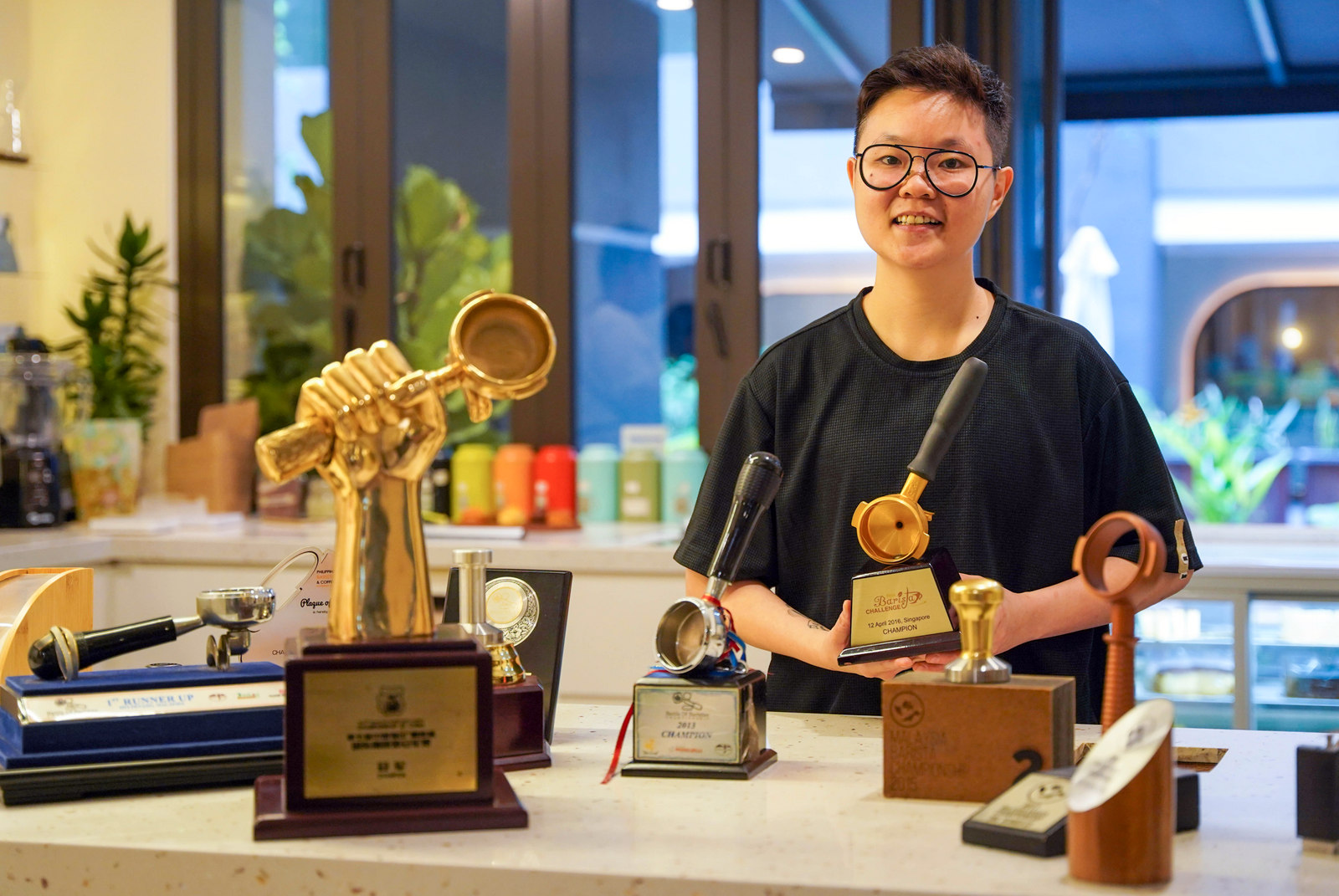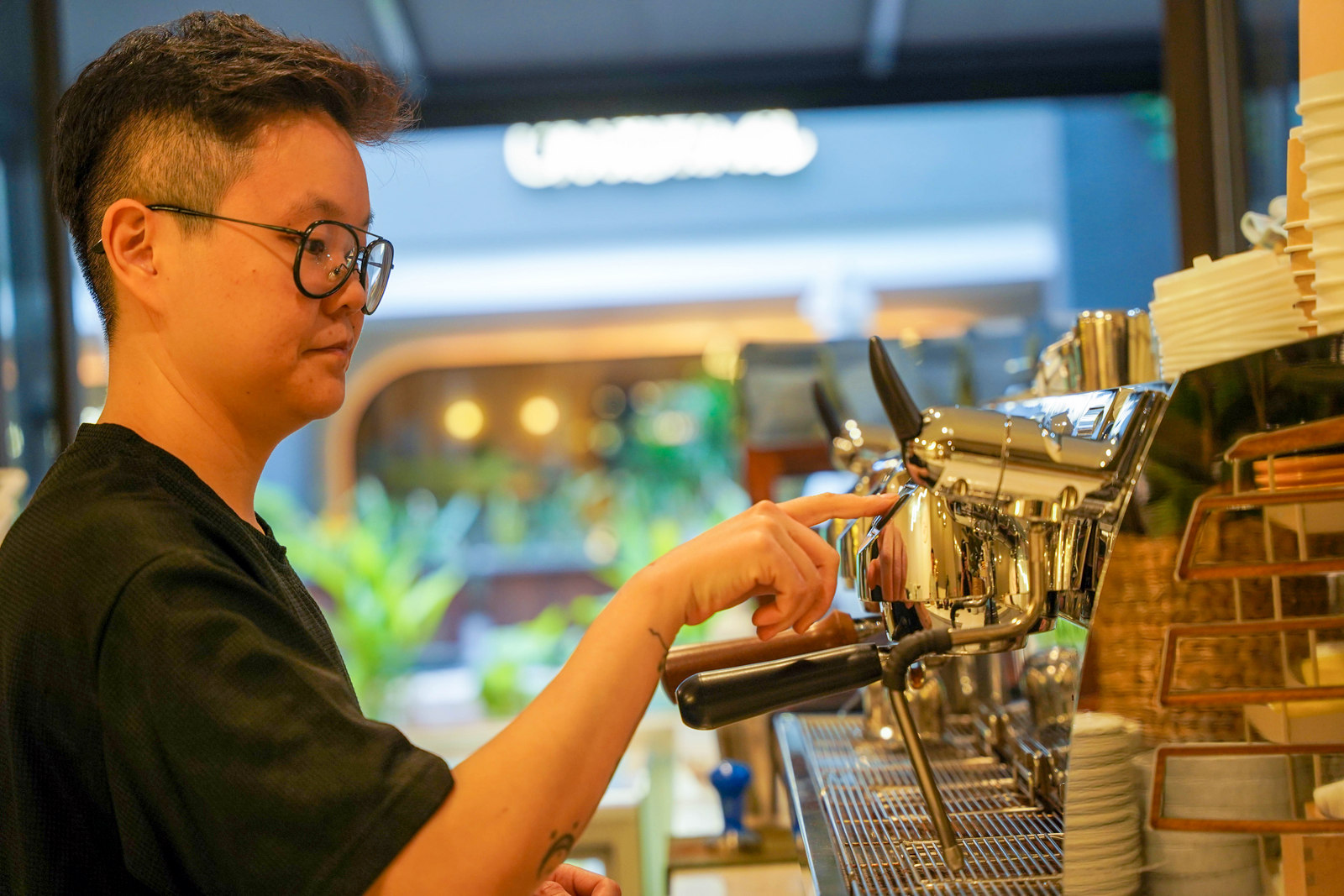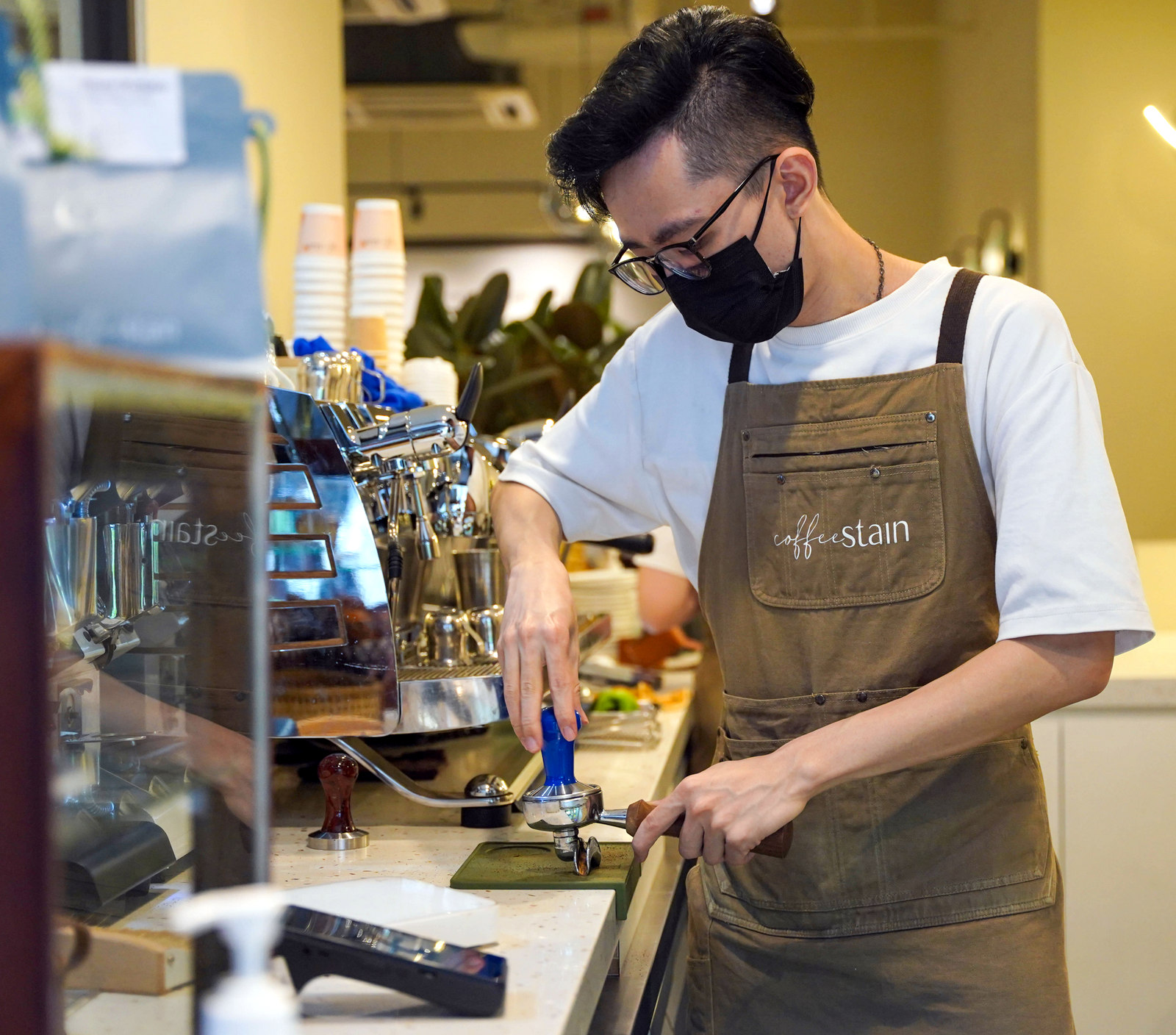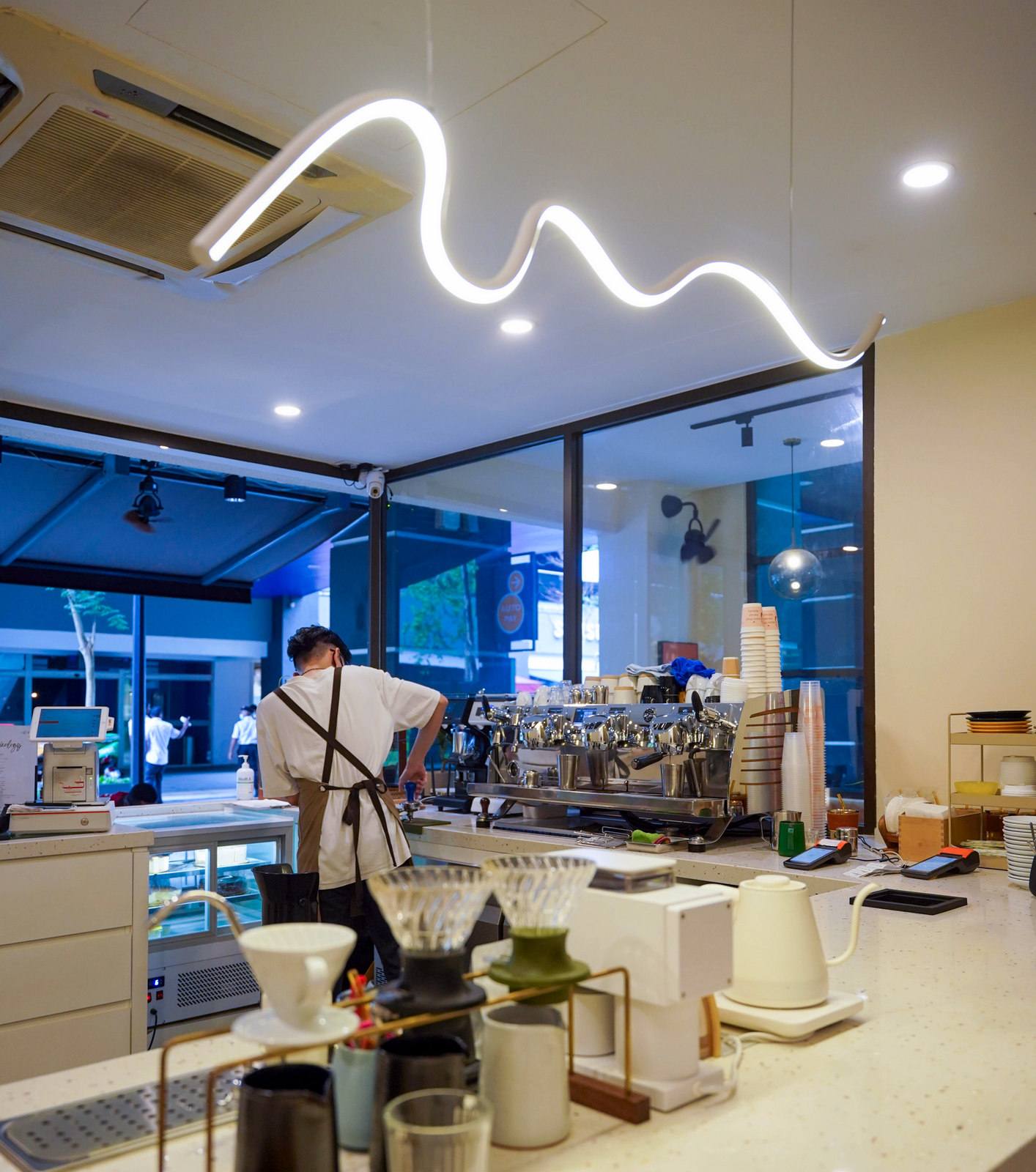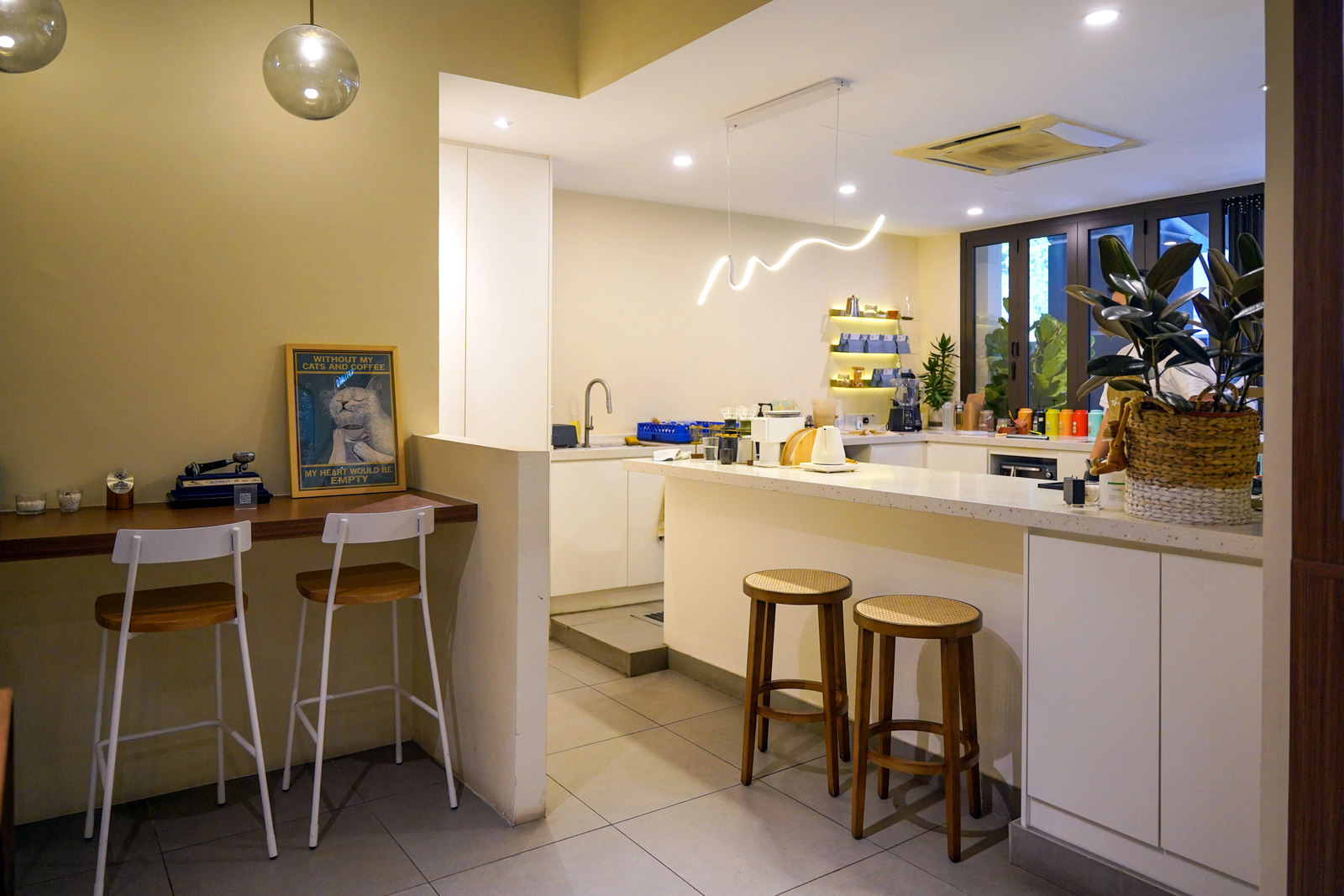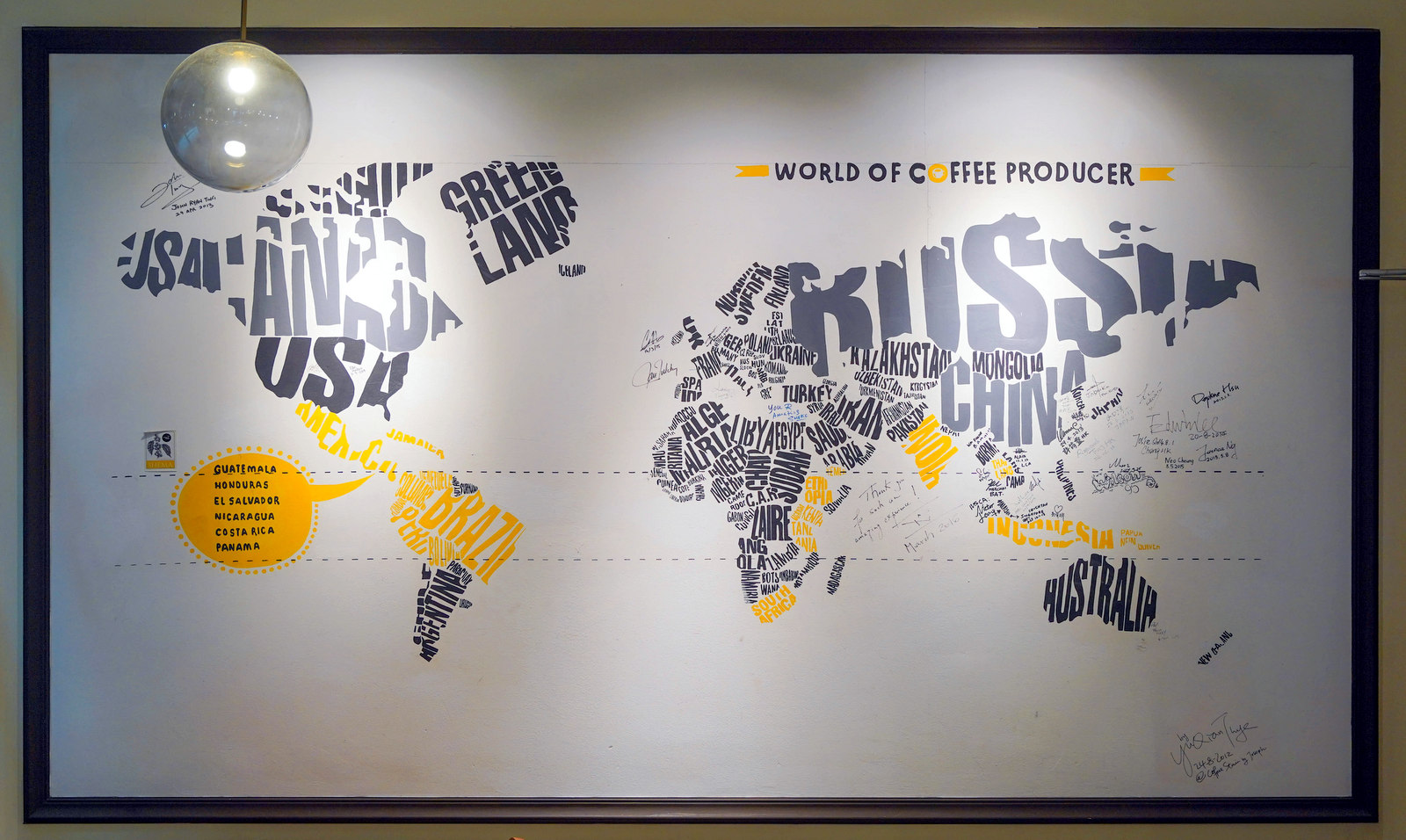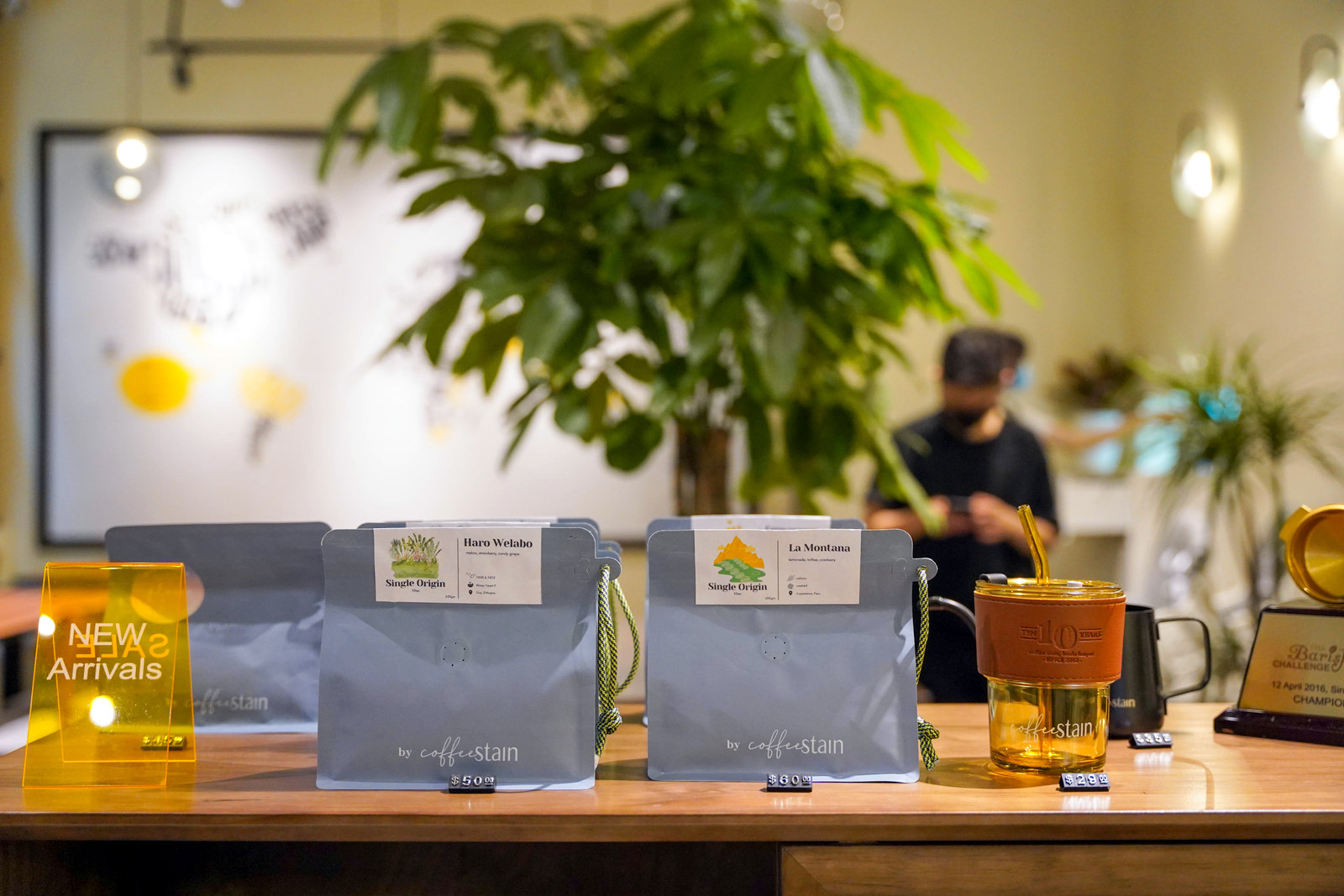 Sam leads a team that's consistently enthusiastic about each cup. 
Their philosophy is "cup by cup, we leave a stain in everyone we meet," with stain representing a positive mark by their definition,
"For us, a stain is beautiful, personal, and permanent," Coffee Stain says. "To the farmers, it is about the connection that is made. To the drinker, it is an experience of how a single cup can change their lives. And to us at Coffee Stain, it is about friendships that will last a lifetime." 
Every bean is procured straight from the farmer, travelling thousands of kilometres to reach the customer. Coffee Stain knows all the farmers by name, instead of relying on middlemen - this helps the cafe practise zero wastage and contribute to farmers by investing in their future.
"Coffee is more than just a drink," Coffee Stain adds. "It's an experience that brings you to the far corners of the world, for a spiritual experience."
Take a seat at Coffee Stain's Discovery Bar to watch the team work its magic, harnessing state-of-the-art equipment for a blissful brew. Also take a minute to admire Coffee Stain's signature map on the wall, showcasing coffee-cultivating regions as well as countries where some of the cafe's coffee recommendations come from, spanning Central America to Asia.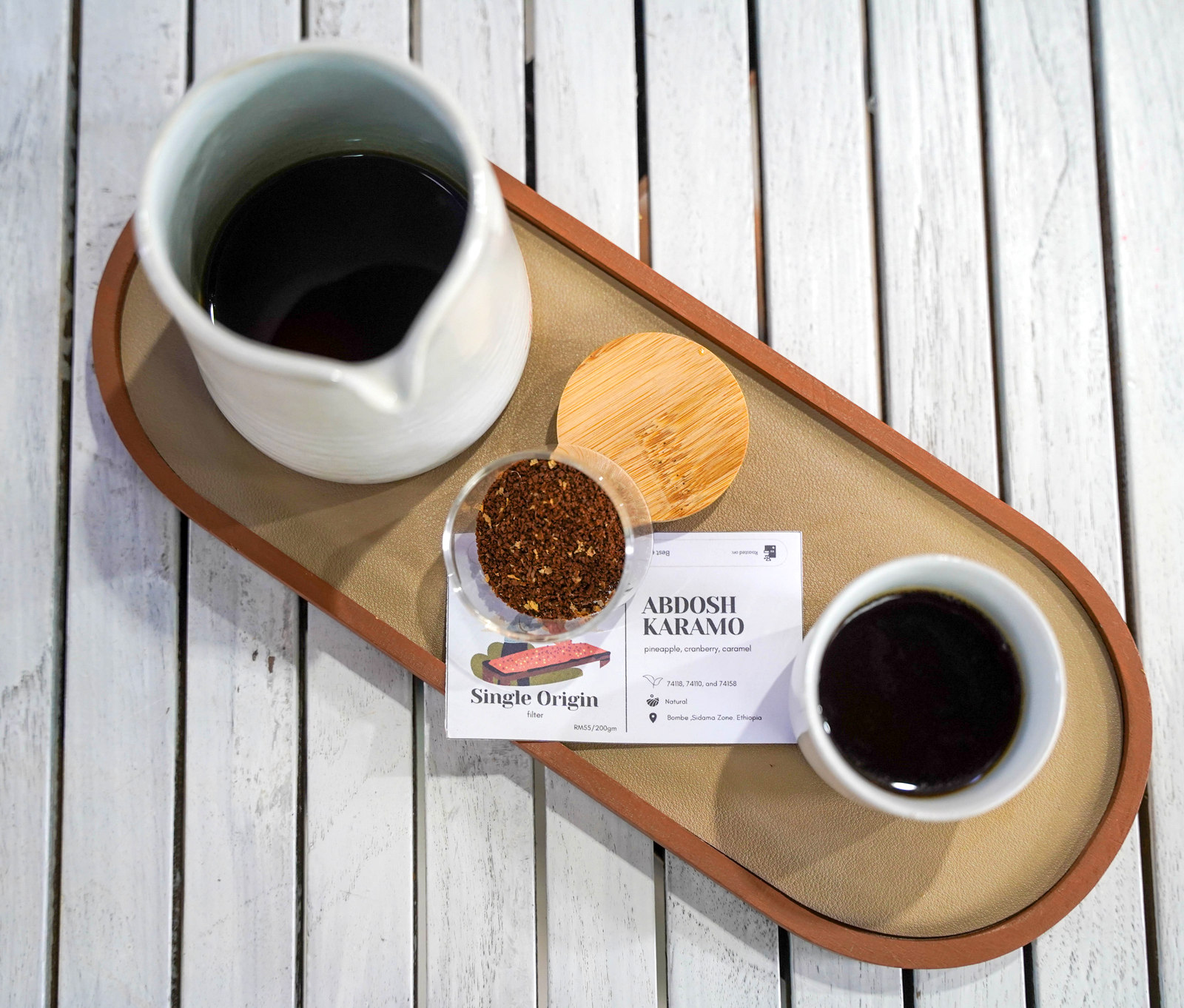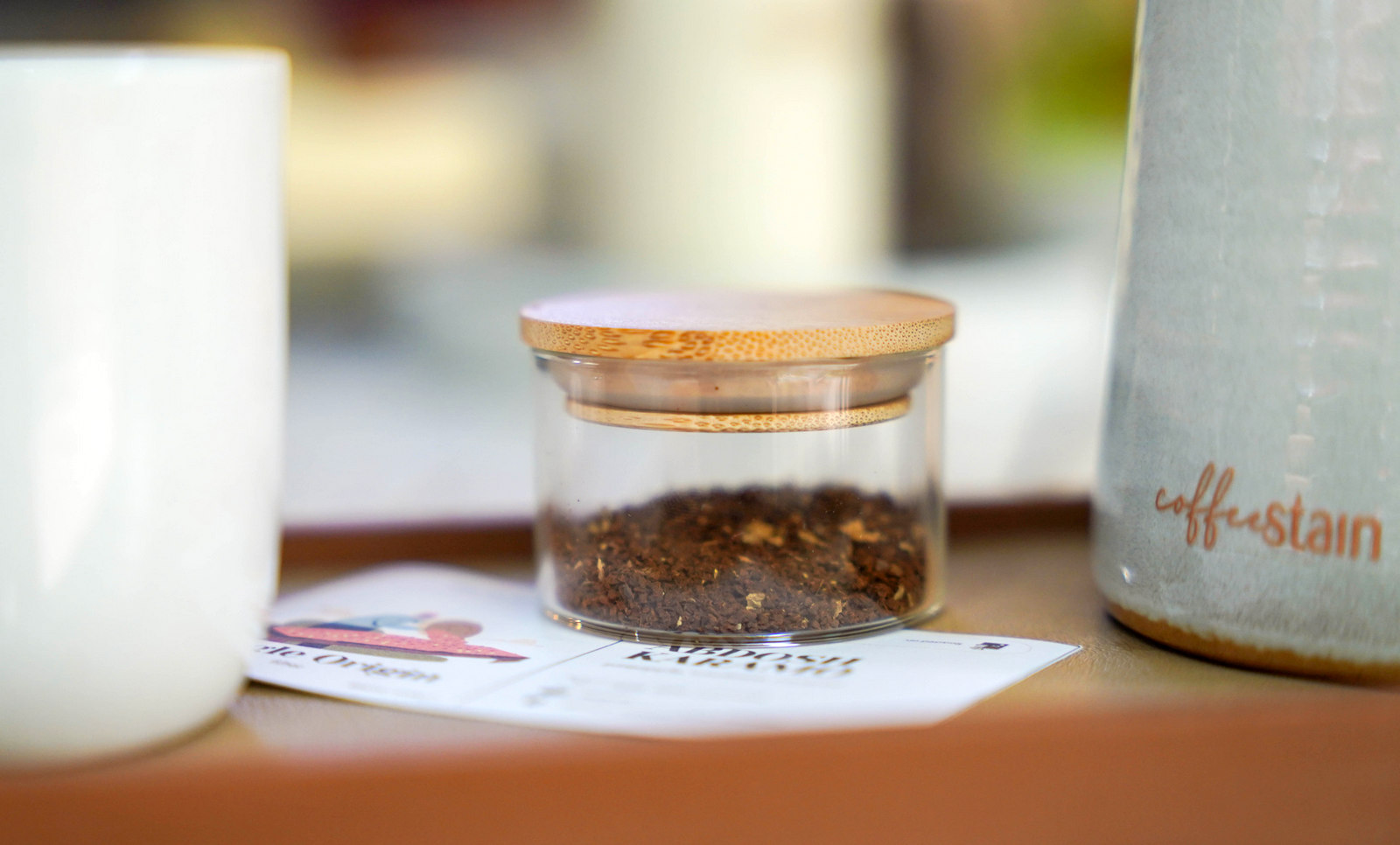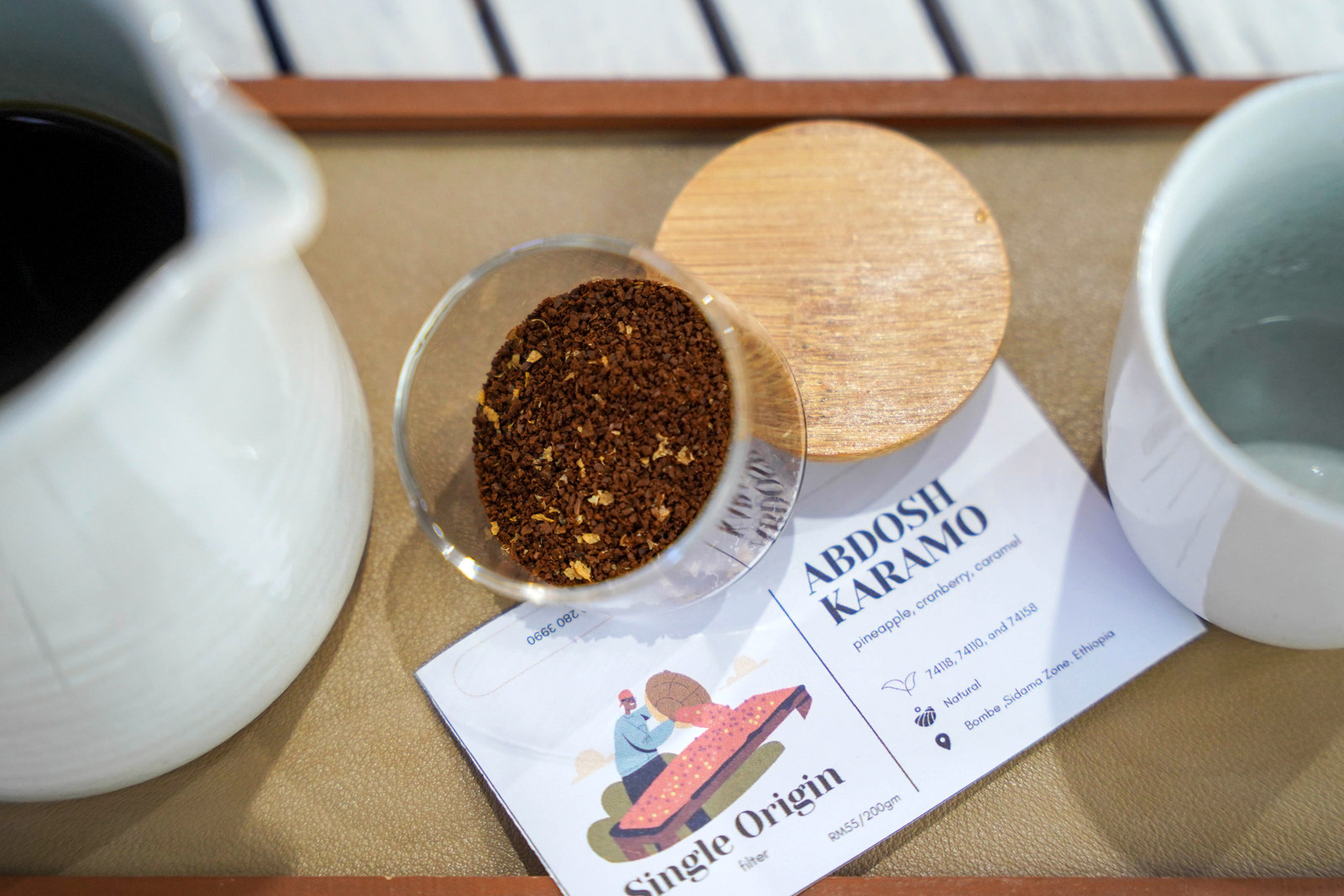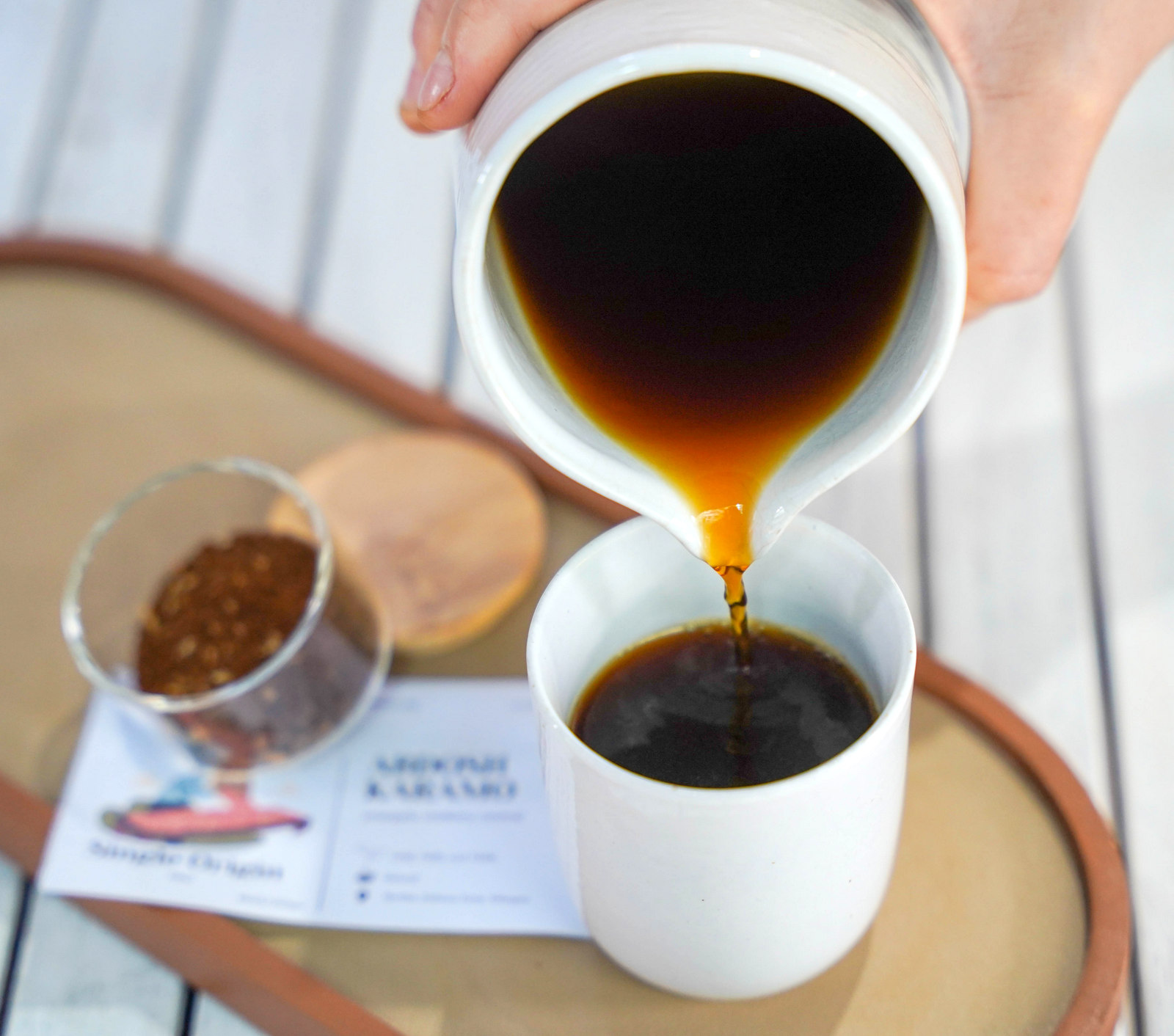 With single-origin options that evolve every week, there's always something exciting to explore at Coffee Stain. 
"It's like Narnia - when you open the wardrobe, you step into a new world," Coffee Stain promises. "We want people to try coffee from Colombia today, Guatemala tomorrow. It's a coffee playground. You can taste different flavours each time."
Coffee Stain's Single Origin Coffee (RM15) is served alongside the ground beans for customers to take a whiff before savouring a sip. The fragrant aromatics of our Ethiopian Sidamo, whole-cherry fermented and fully natural, blended fruity notes of pineapple and cranberries with a gently acidic caramelisation for clean, clear coffee captivation.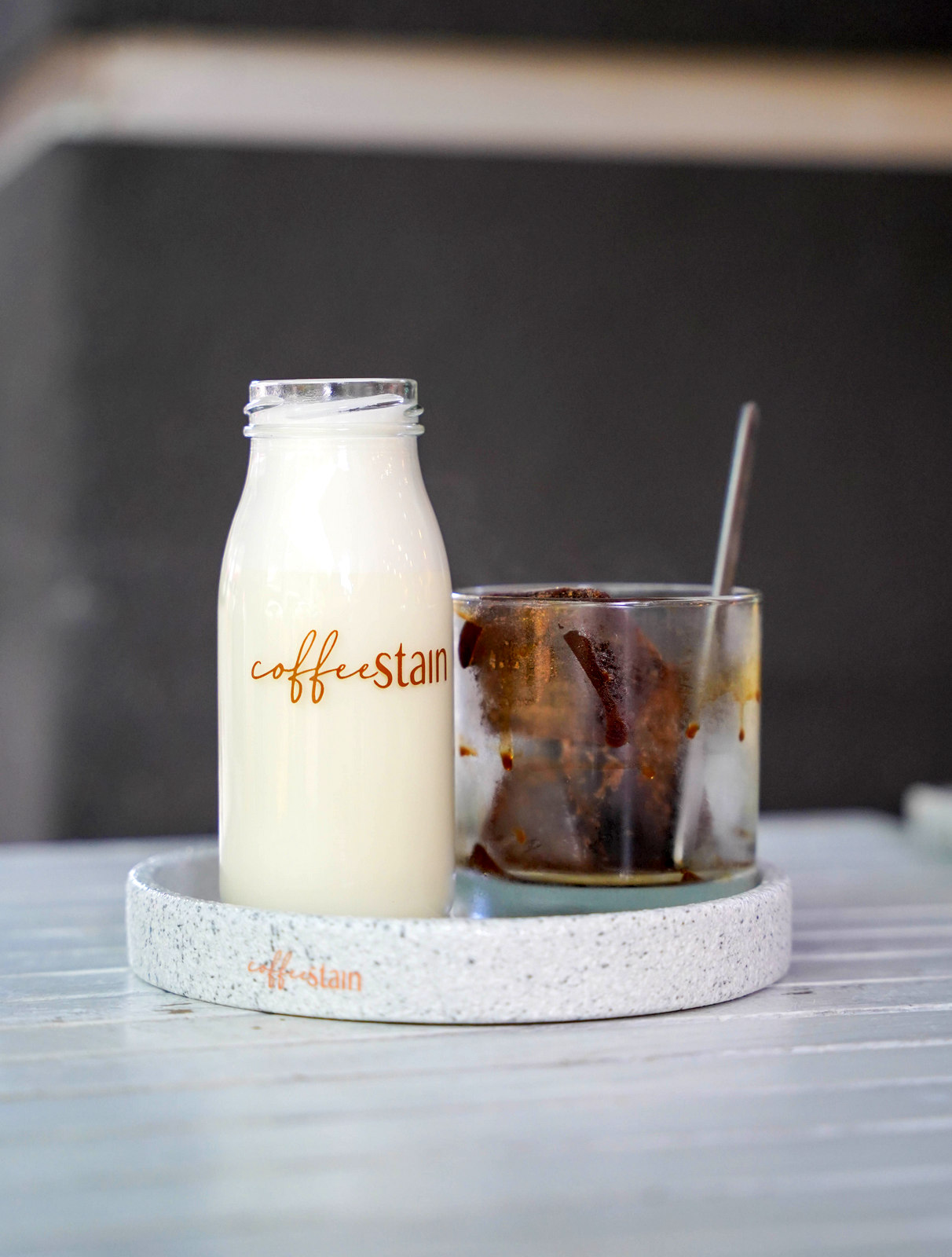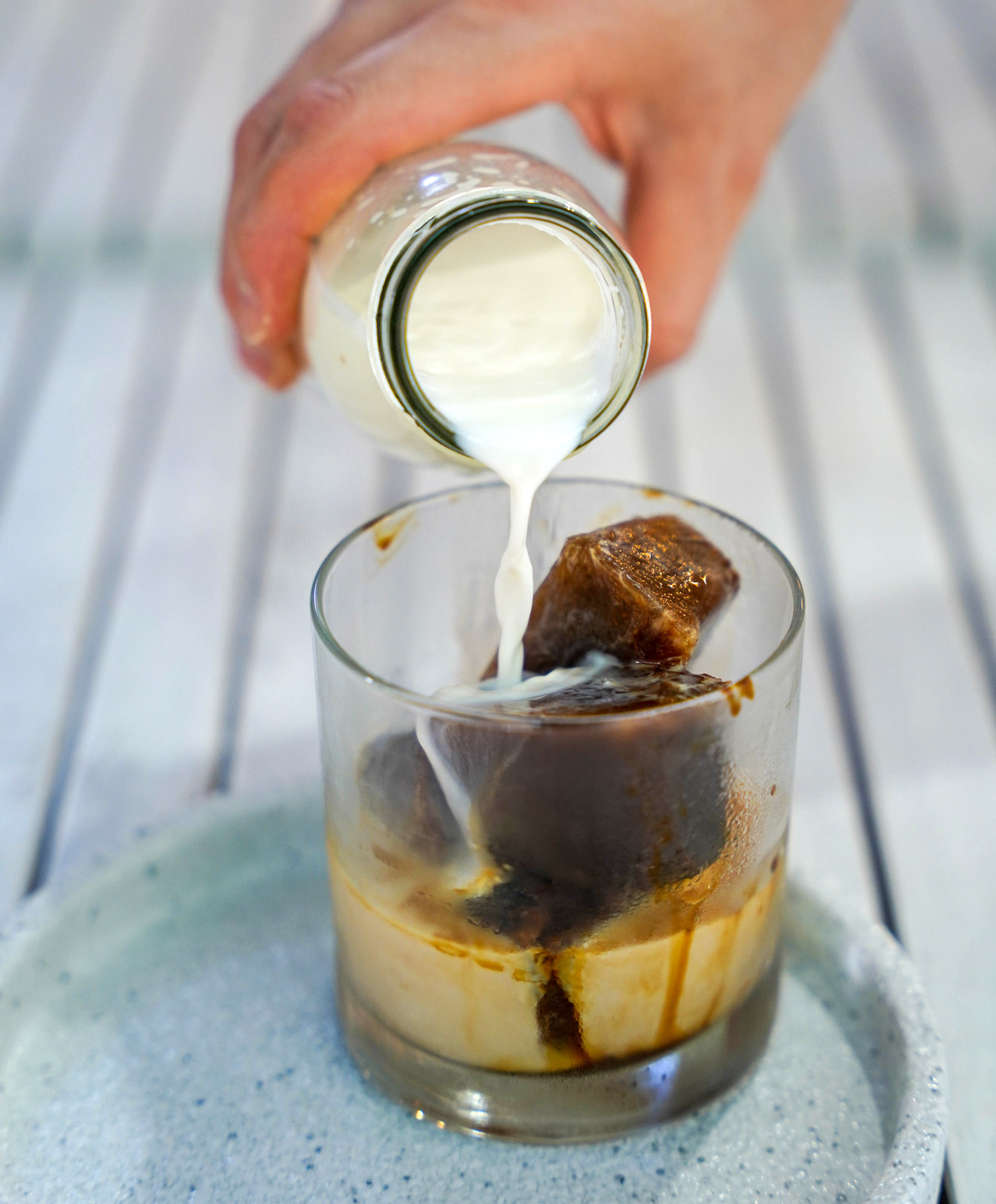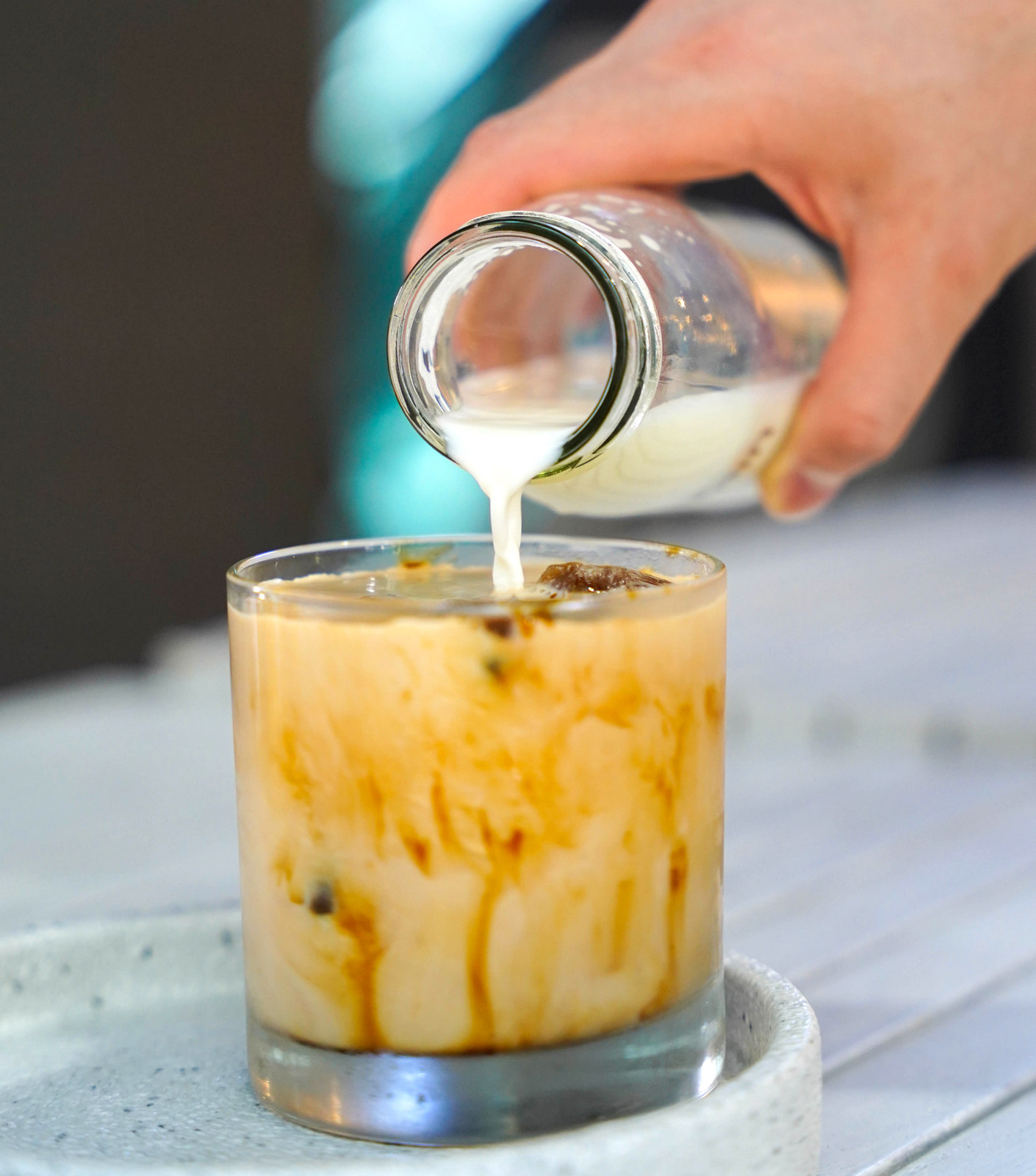 Coffee Stain knows how to skilfully mix serious coffee with playful pleasure. 
The Cool Cube (RM16) pours over Colombian coffee ice cubes with steamed milk, harmoniously bringing together the chocolaty, nutty coolness of the cubes with the silky warmth of the milk. Ideal as a caffeinated refreshment on hot, humid afternoons.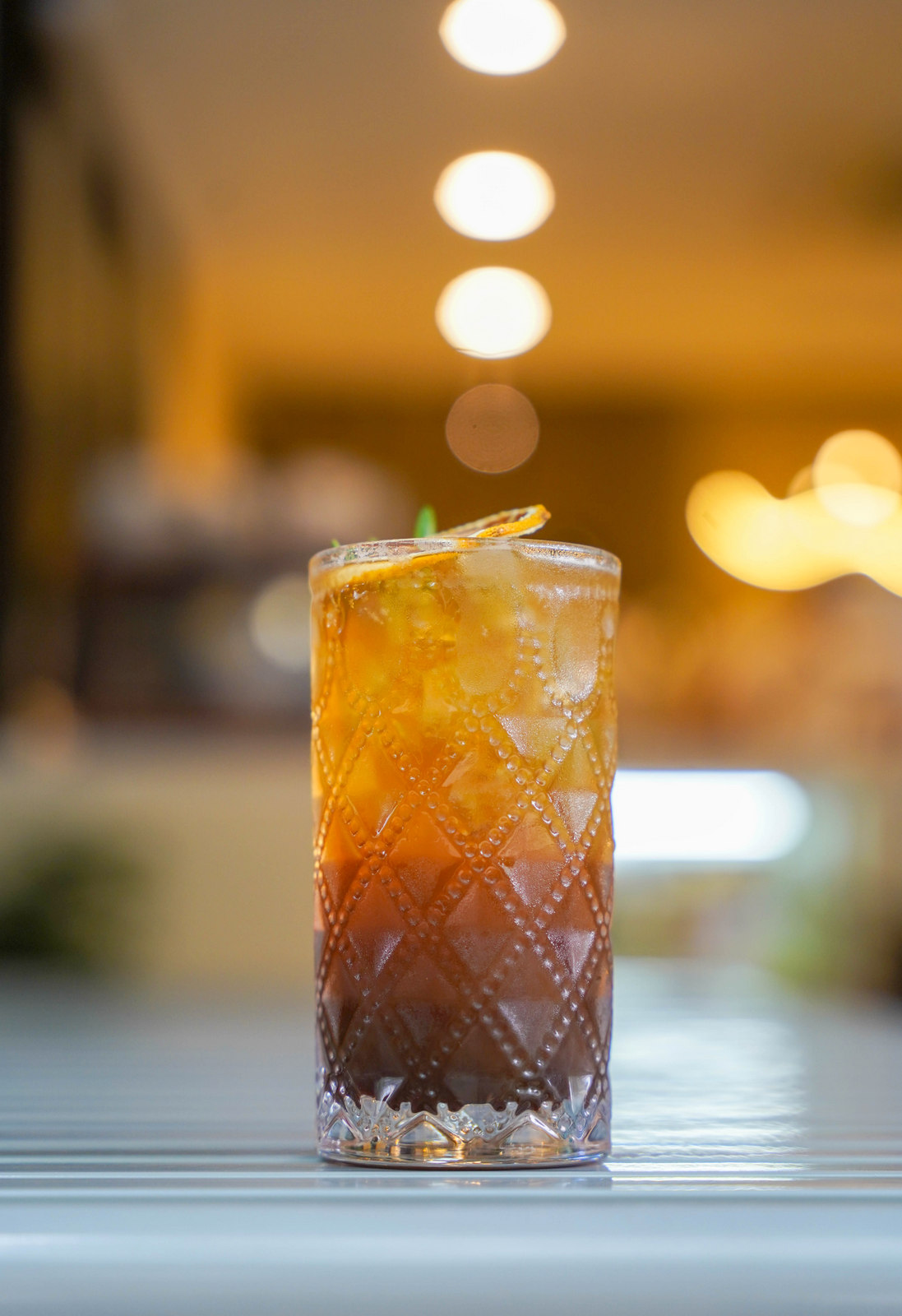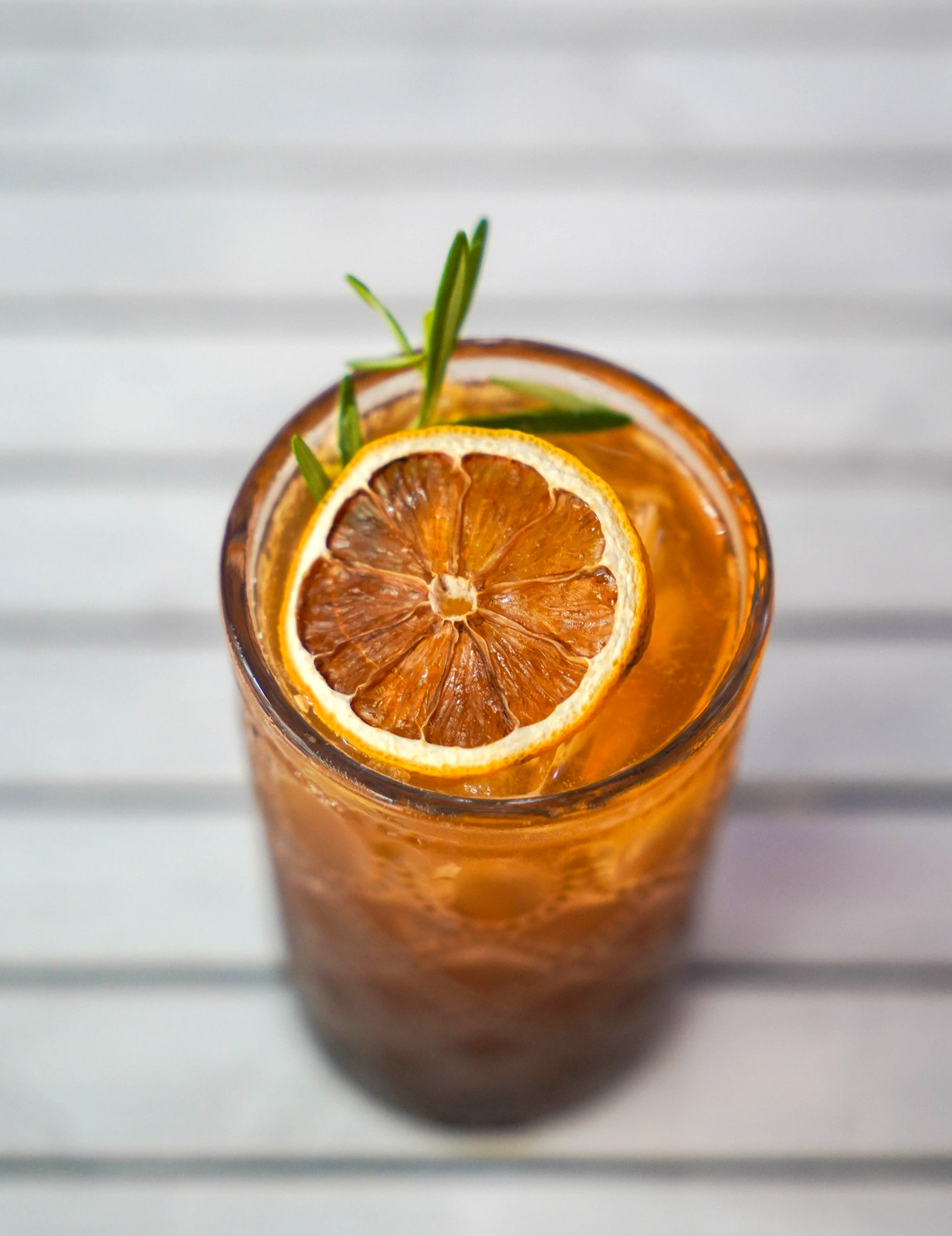 With mocktails and mixology increasingly popular among KL's young cafe devotees, Coffee Stain also serves sparkling sensations like the Citrus Black (RM15), a double espresso that's jazzed up with lemon, soda and sugar, sweetly balanced with citrusy, herbaceous liveliness.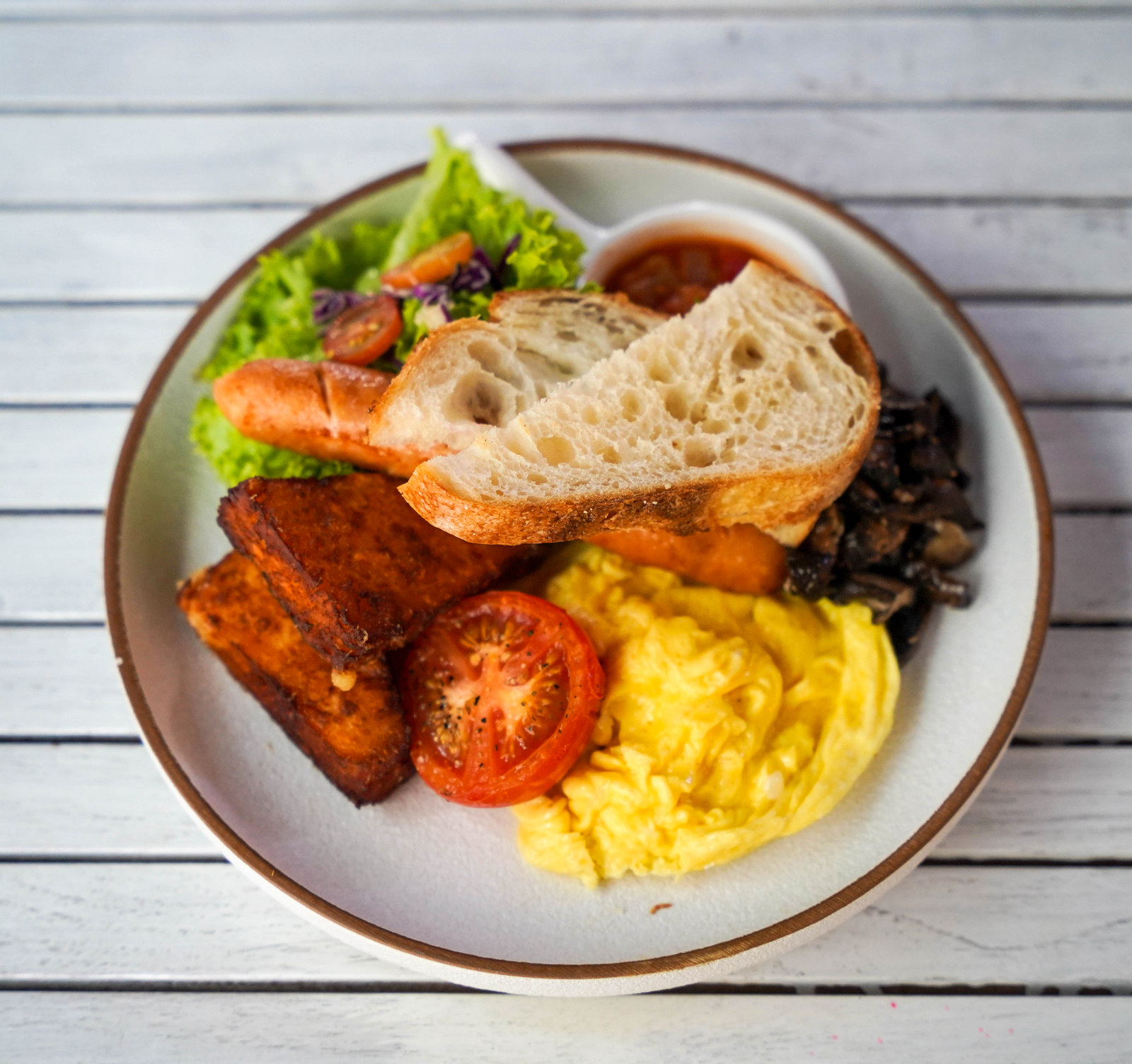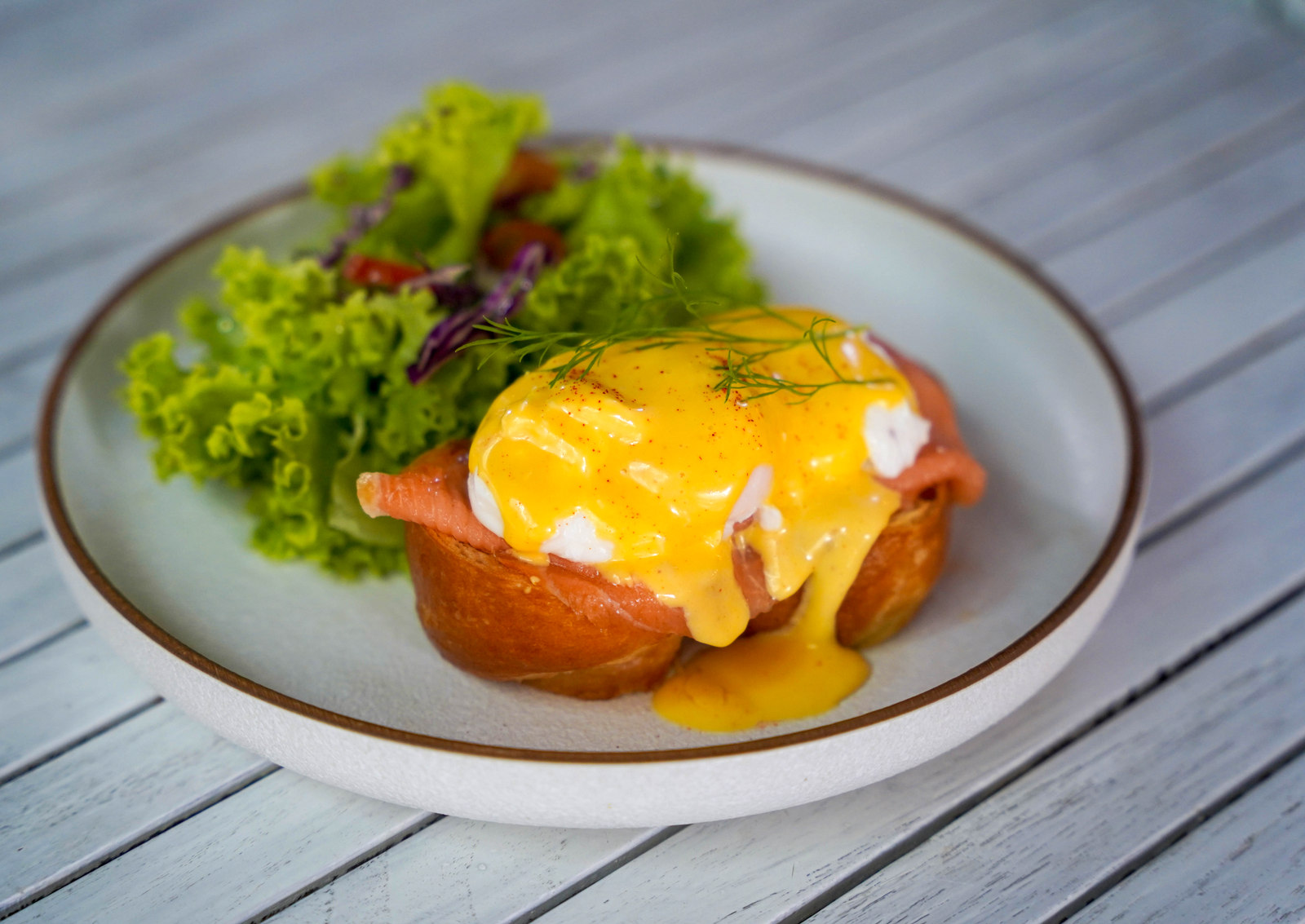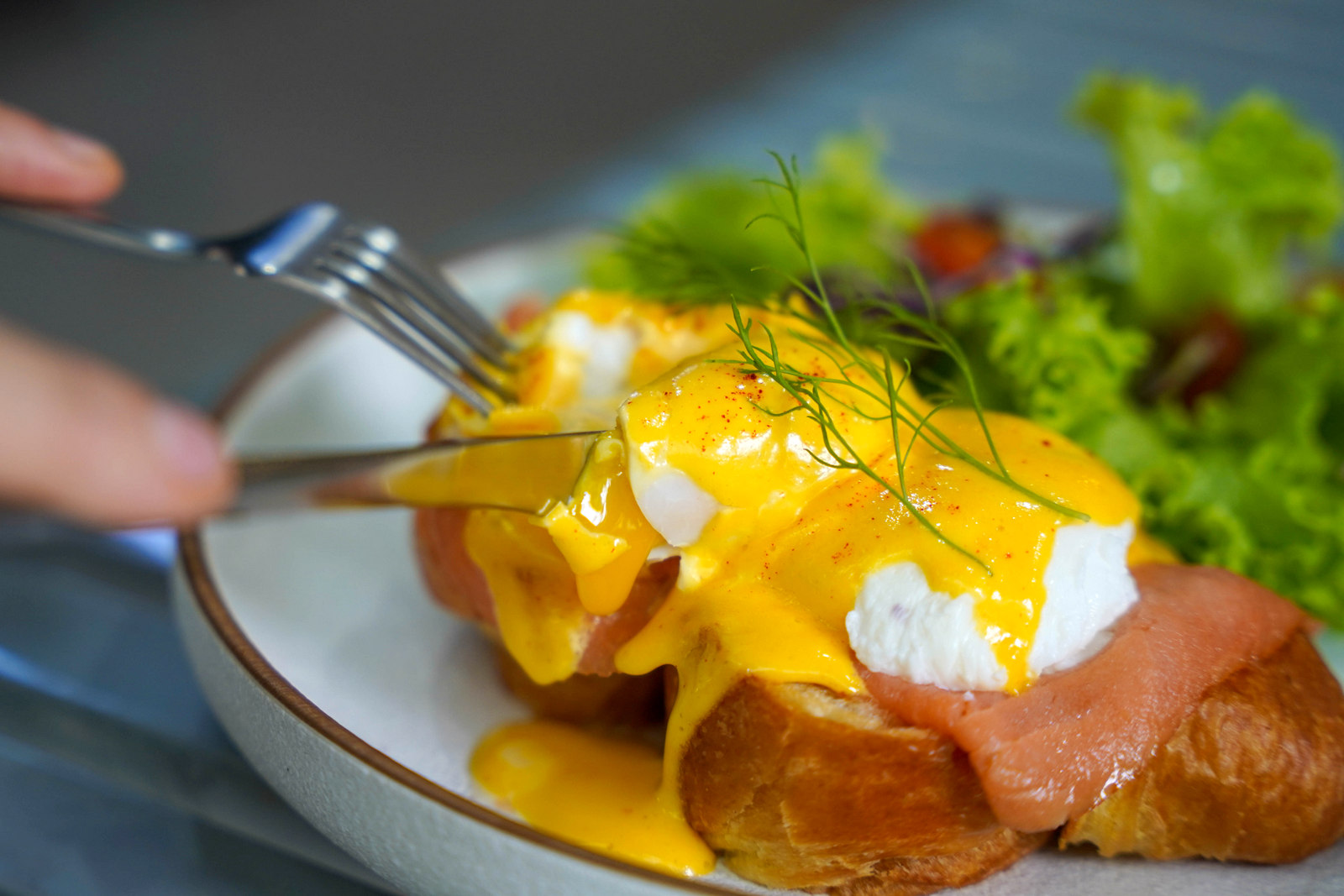 True to a well-rounded cafe, Coffee Stain also takes pride in its brunch fare - it bakes its sourdough bread, peels and grates its own potatoes for its tender-textured hash browns, and blends its own hollandaise sauce.
The Big Breakfast (RM30) is the crowd-pleaser, a hearty platter of chicken cheese sausage, sauteed mushrooms, mixed greens, tomato salsa, hash brown, grilled tomato, sourdough bread with a crisp-edged chew, and a choice of scrambled or sunny-side-up eggs.
The Benny Pair of Egg (RM26) is also satisfying, with plump poached eggs layered with smoked salmon on a toasted croissant, bolstered by mixed greens and rich hollandaise sauce.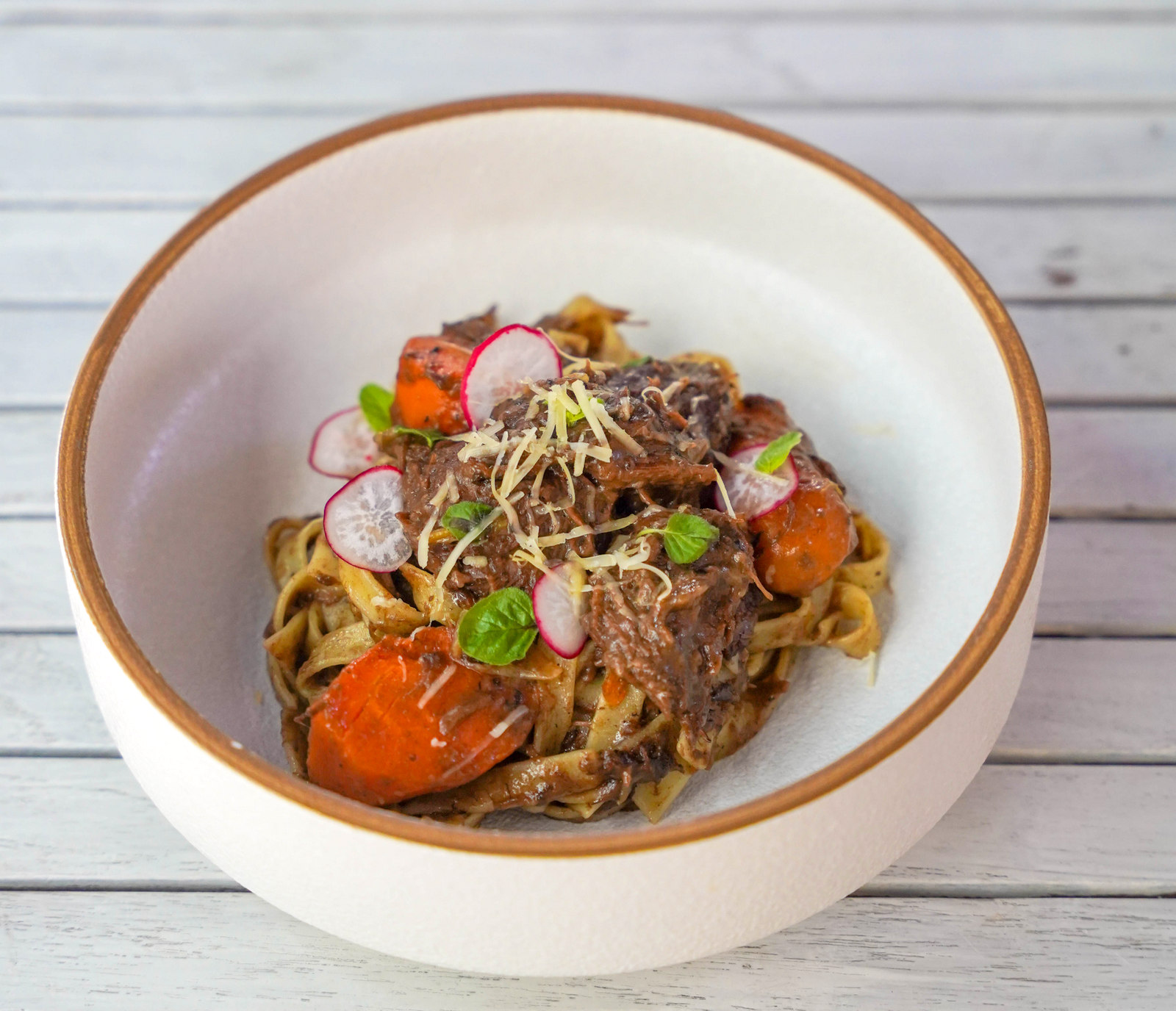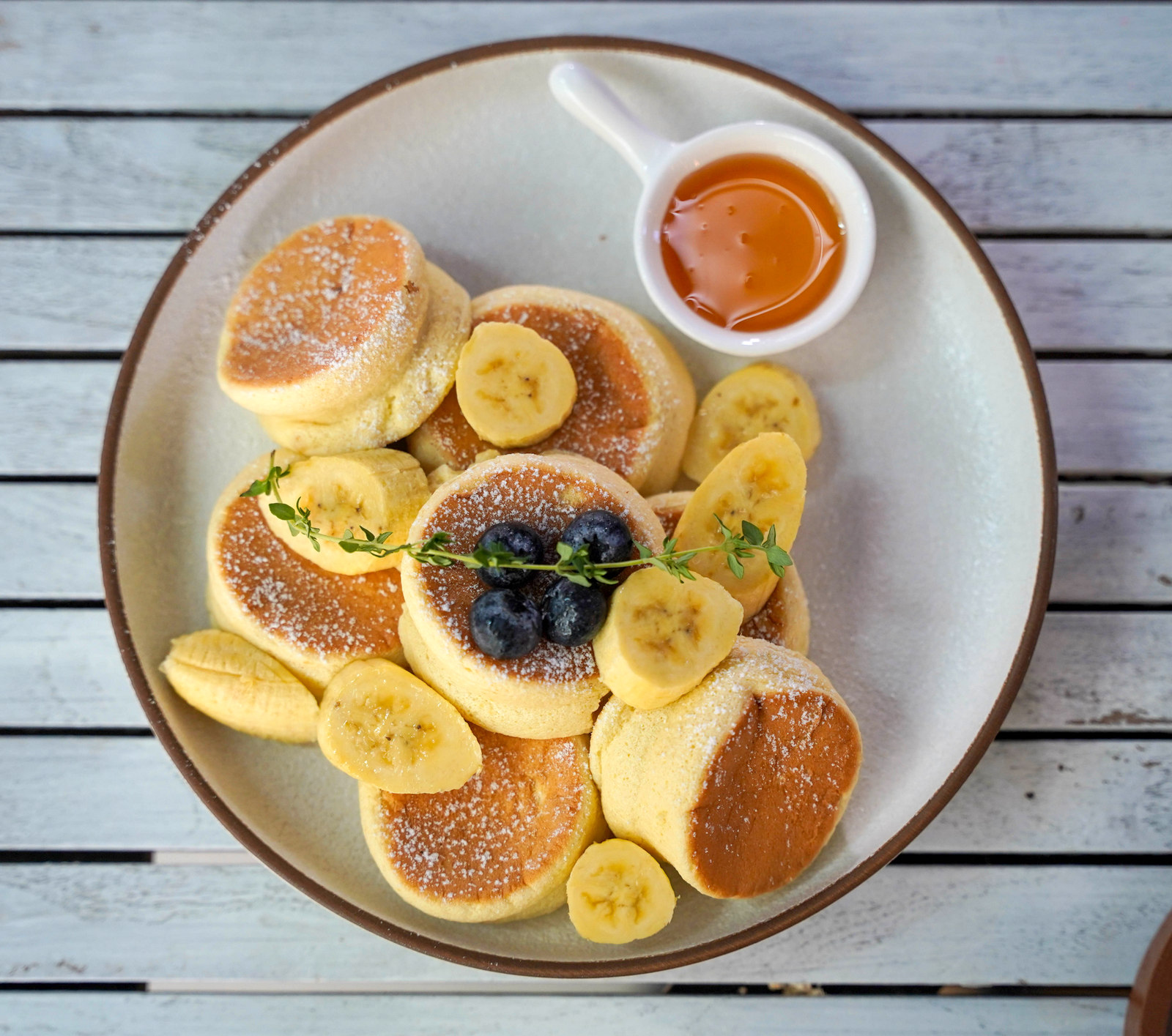 You can have a full meal from main course to dessert at Coffee Stain, from the Balsamic Braised Beef Cheek Pasta, a soulful recipe of tagliatelle with succulent, eight-hour-cooked beef cheeks, lightly sauced with beef jus for beef-on-beef sumptuousness (RM33), to the charming Souffle Babies of mini souffle pancakes, superbly soft and fluffy, rounded out with bananas and blueberries, sprinkled with icing sugar and wild honey, impressively served within five to eight minutes of ordering (RM23).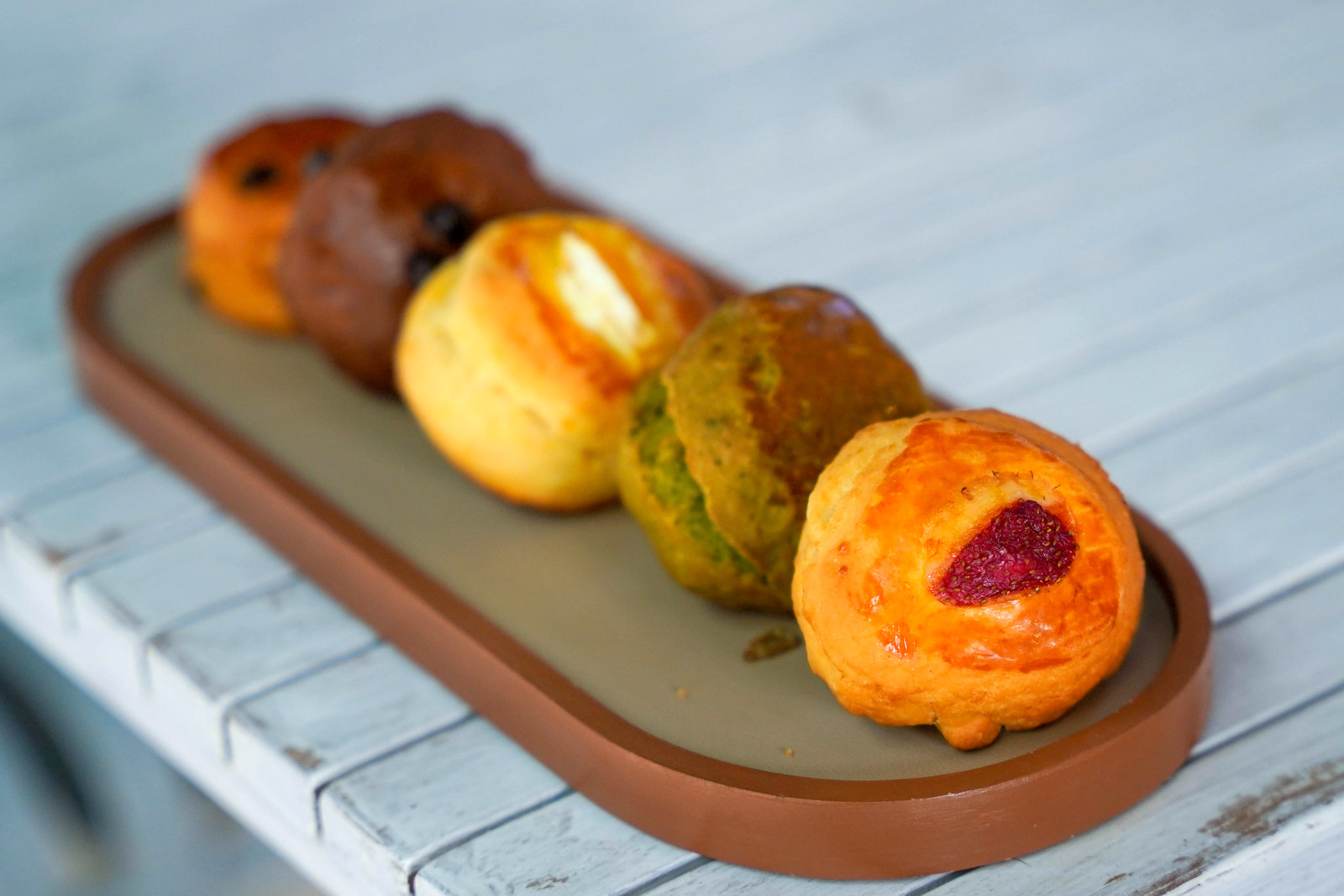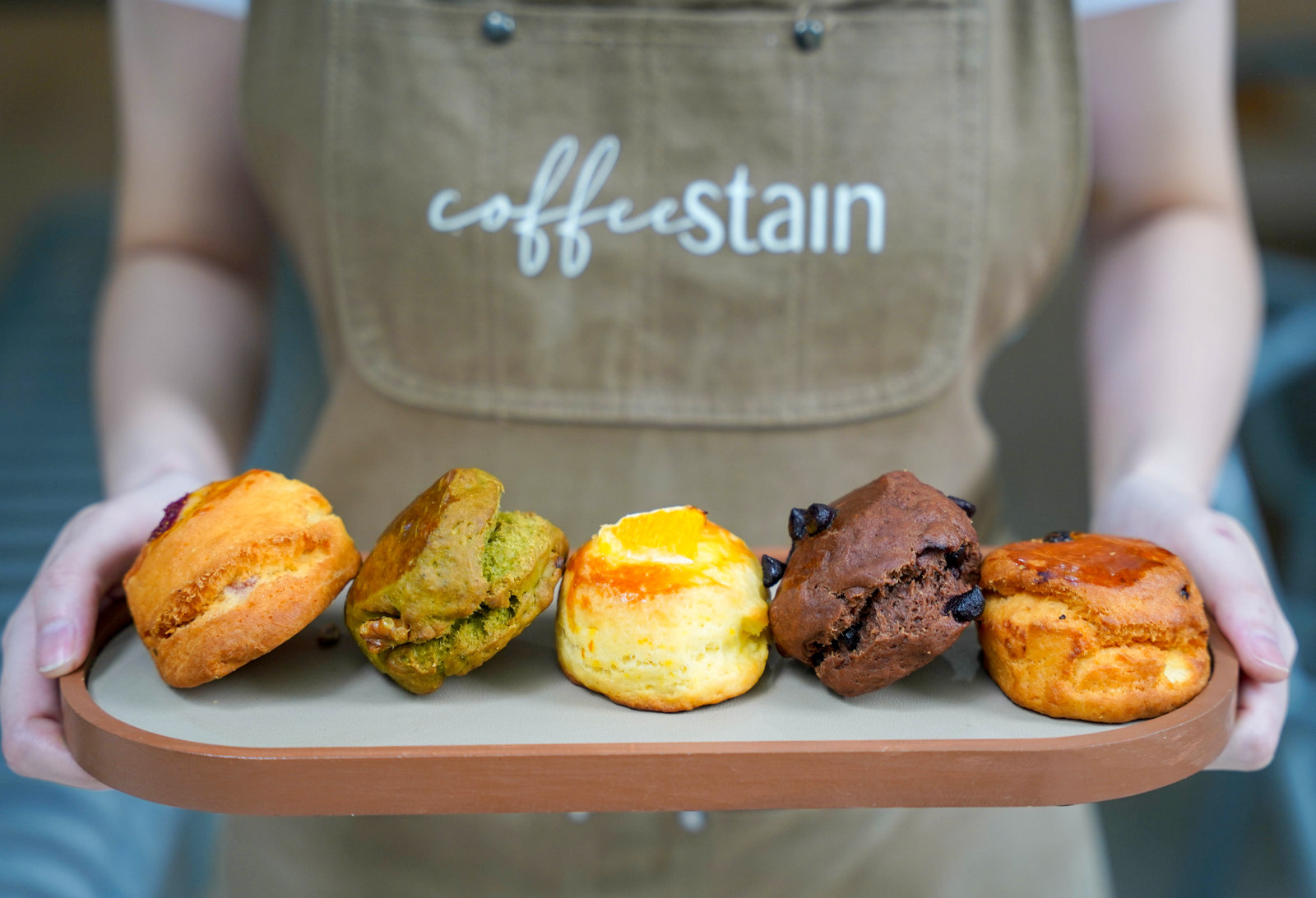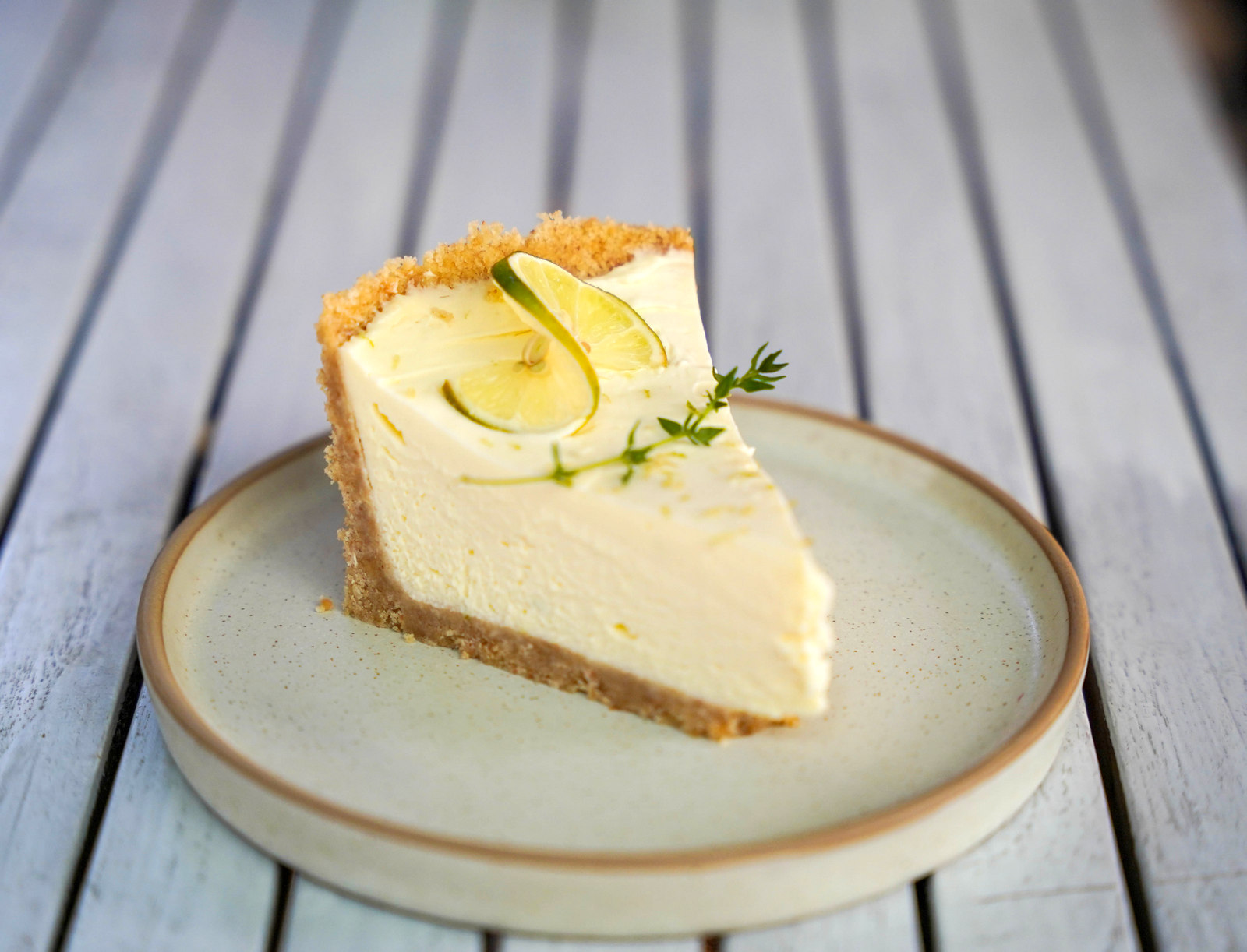 Coffee Stain bakes its own scones (RM5.50 each), the perfect teatime indulgence for a light snack. Five flavours are available, comprising chocolate, raisin, orange, matcha or strawberry. Alternatively, the lime cheesecake (RM16) is also lovely, soft and supple with cream cheese.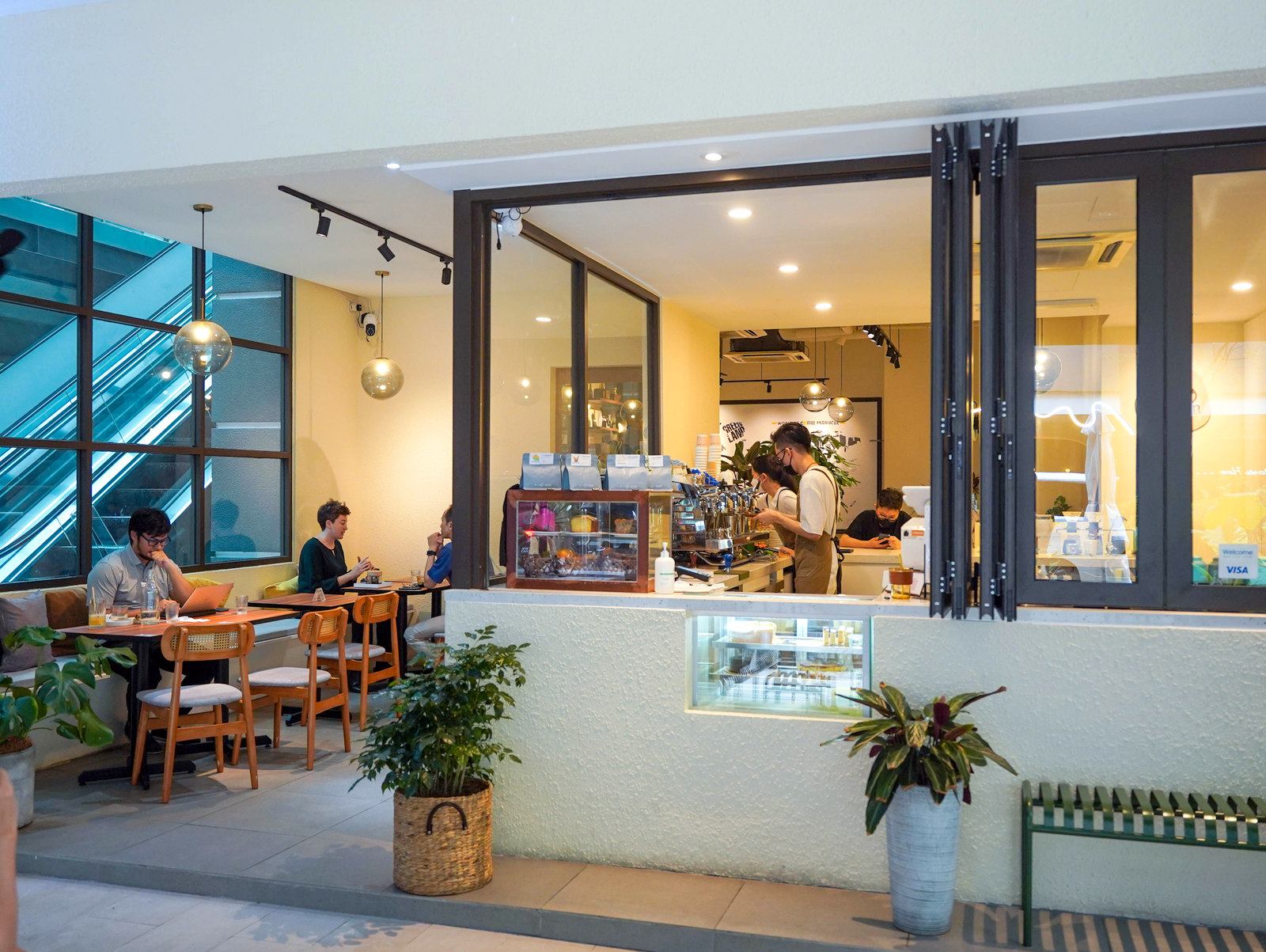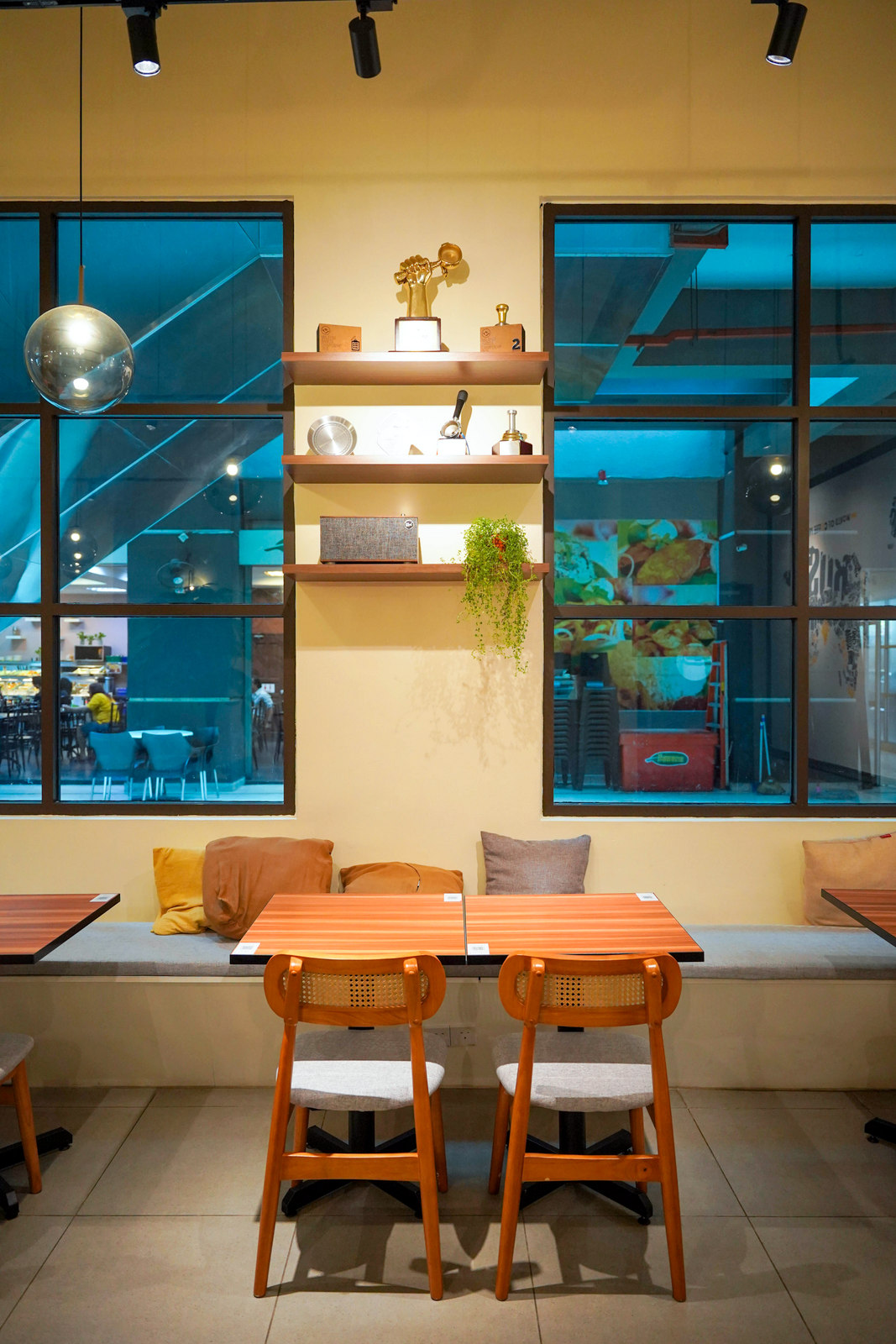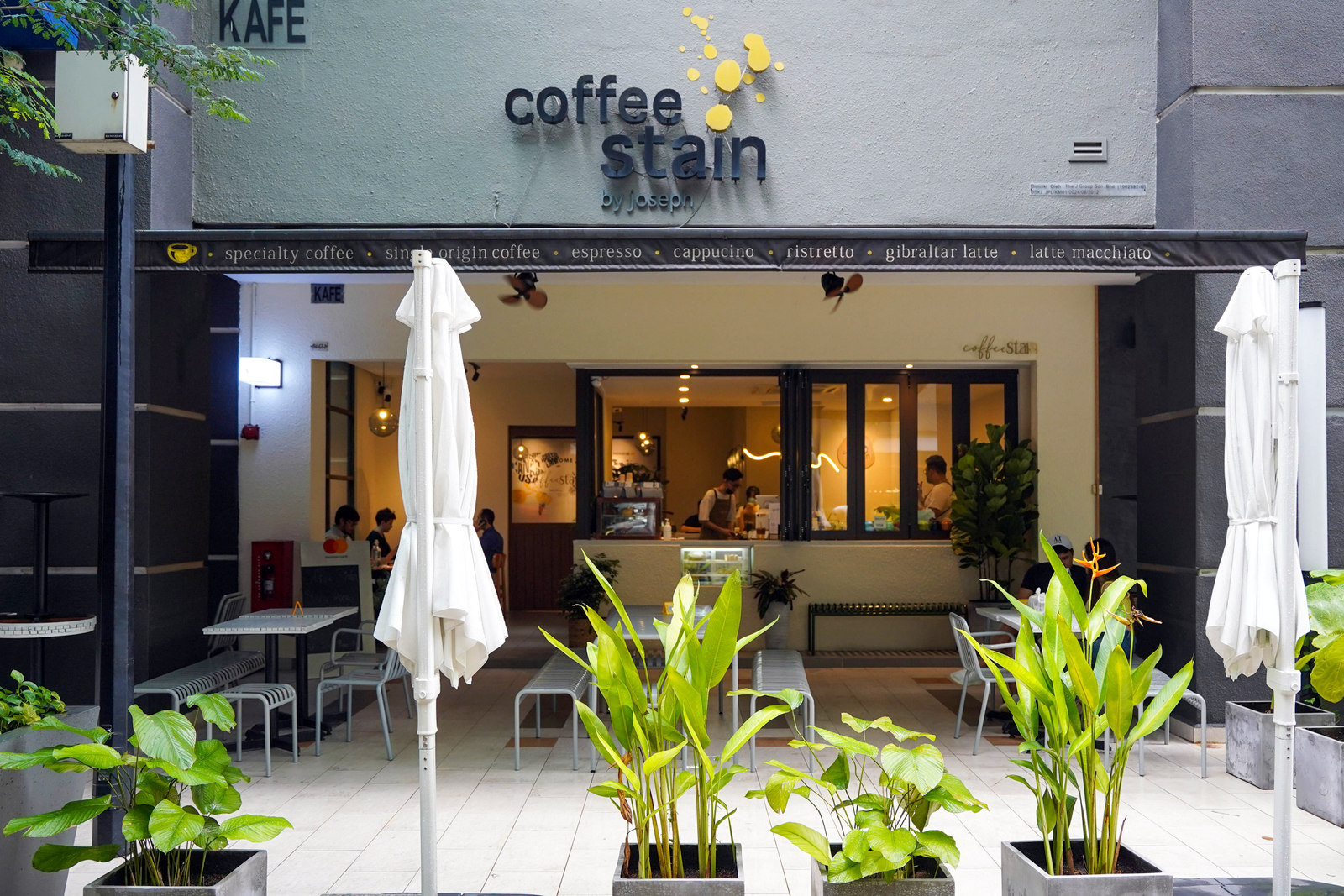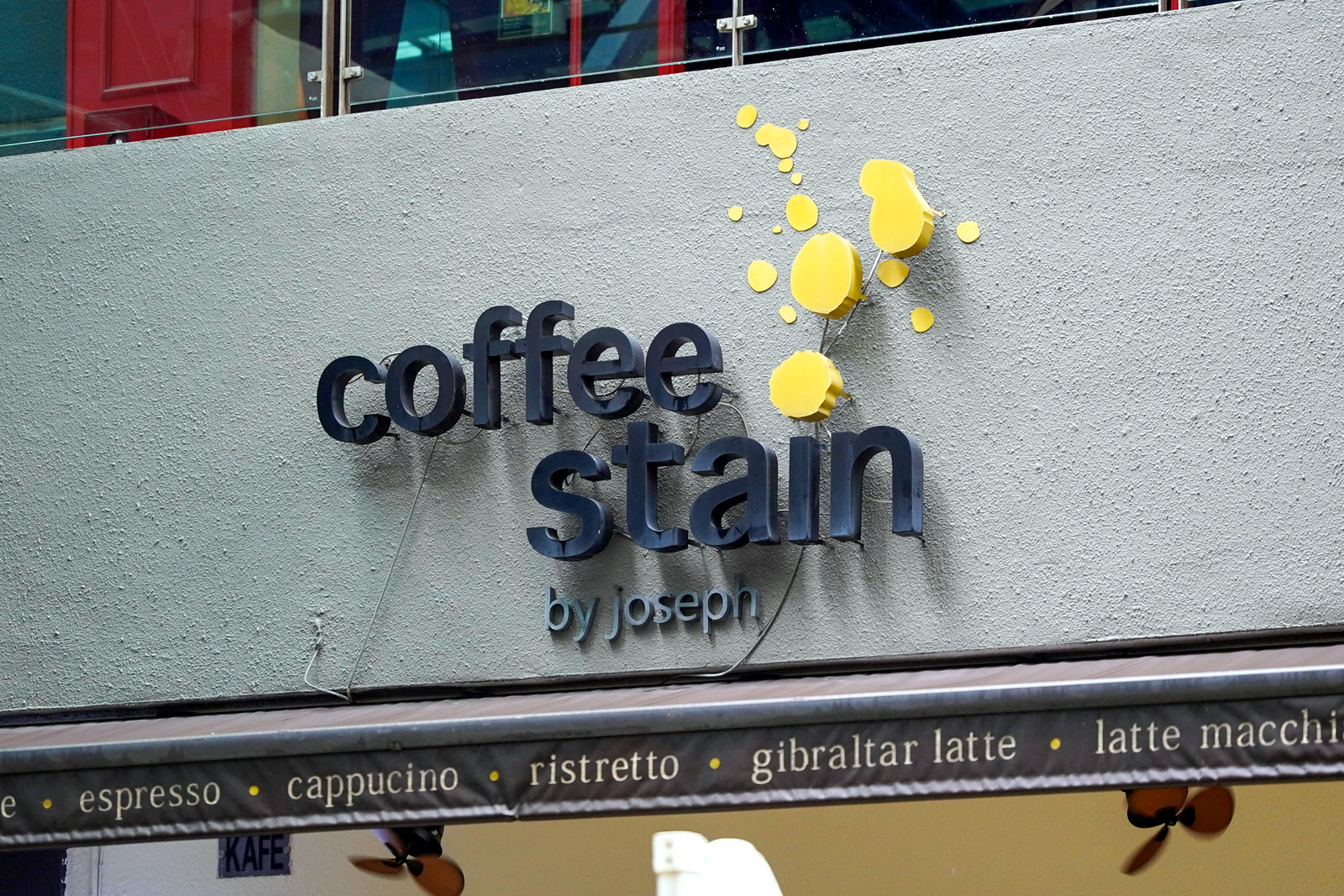 Coffee Stain
D4-G3-01, Solaris Dutamas / Publika, Jalan Dutamas 1, 50480 Kuala Lumpur. 
Open Monday-Friday, 8am-6pm; Saturday-Sunday, 8am-8pm. Tel: 019-280-3990