Coal & Clouds brings wholesome & whimsical Asian-inflected indulgences to Suria KLCC
November 1, 2023
---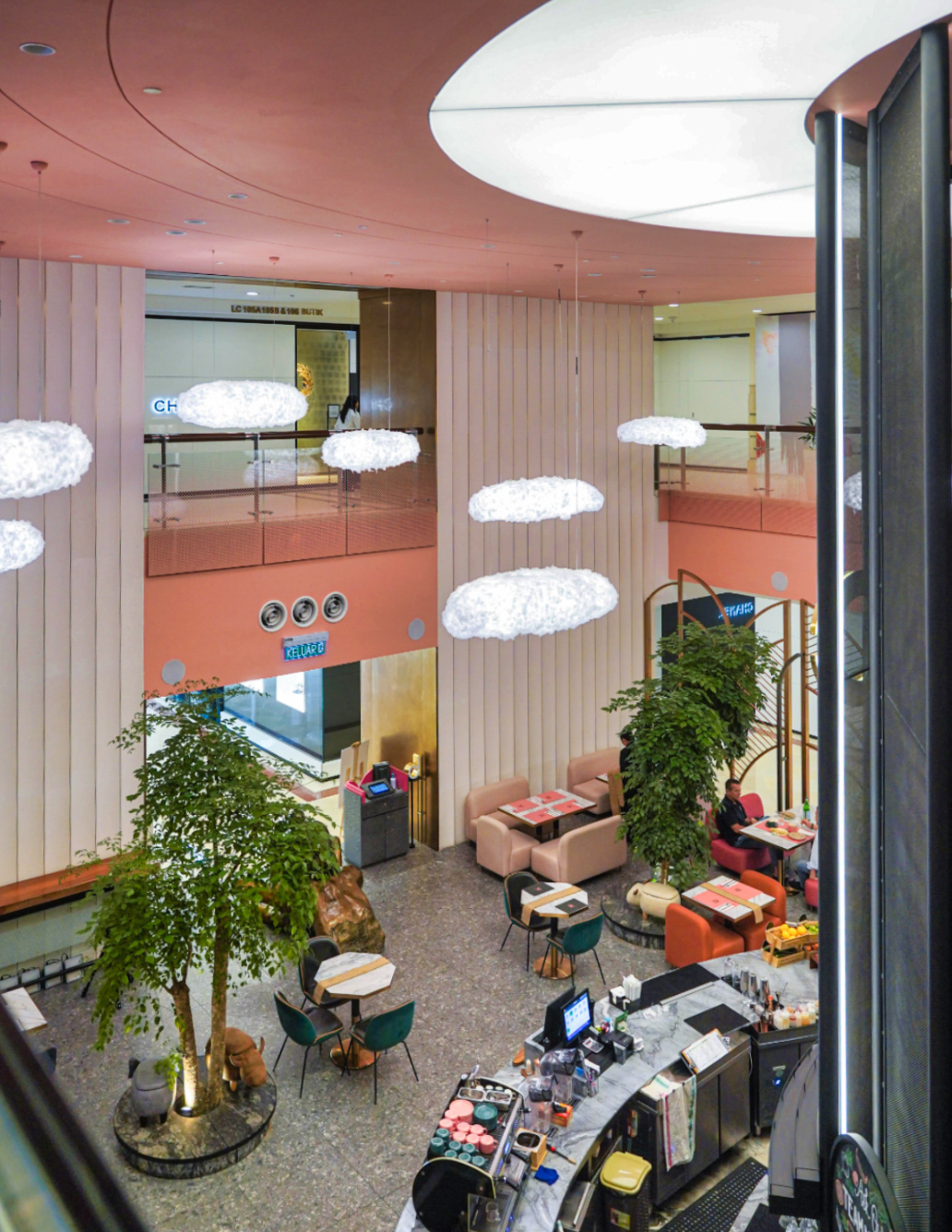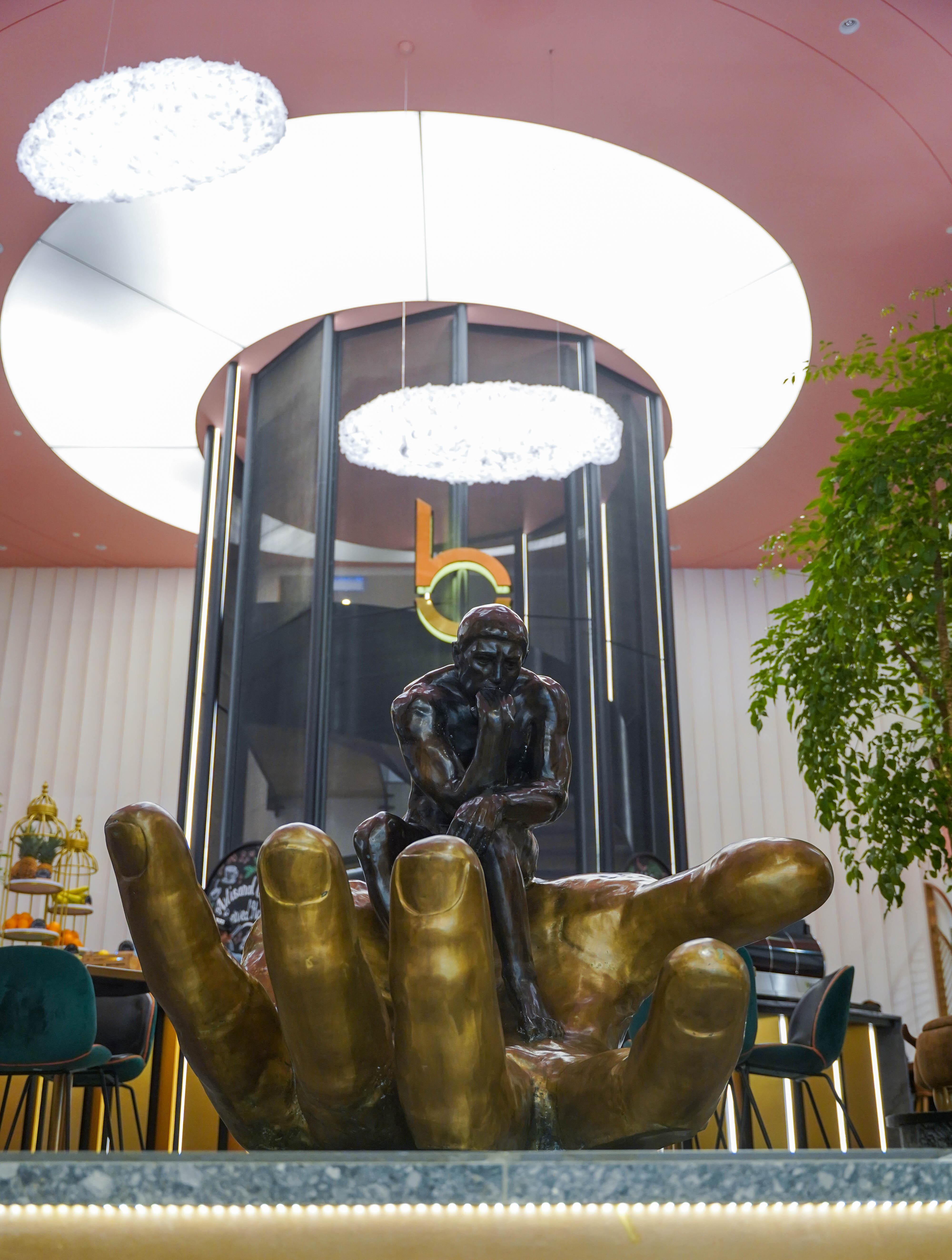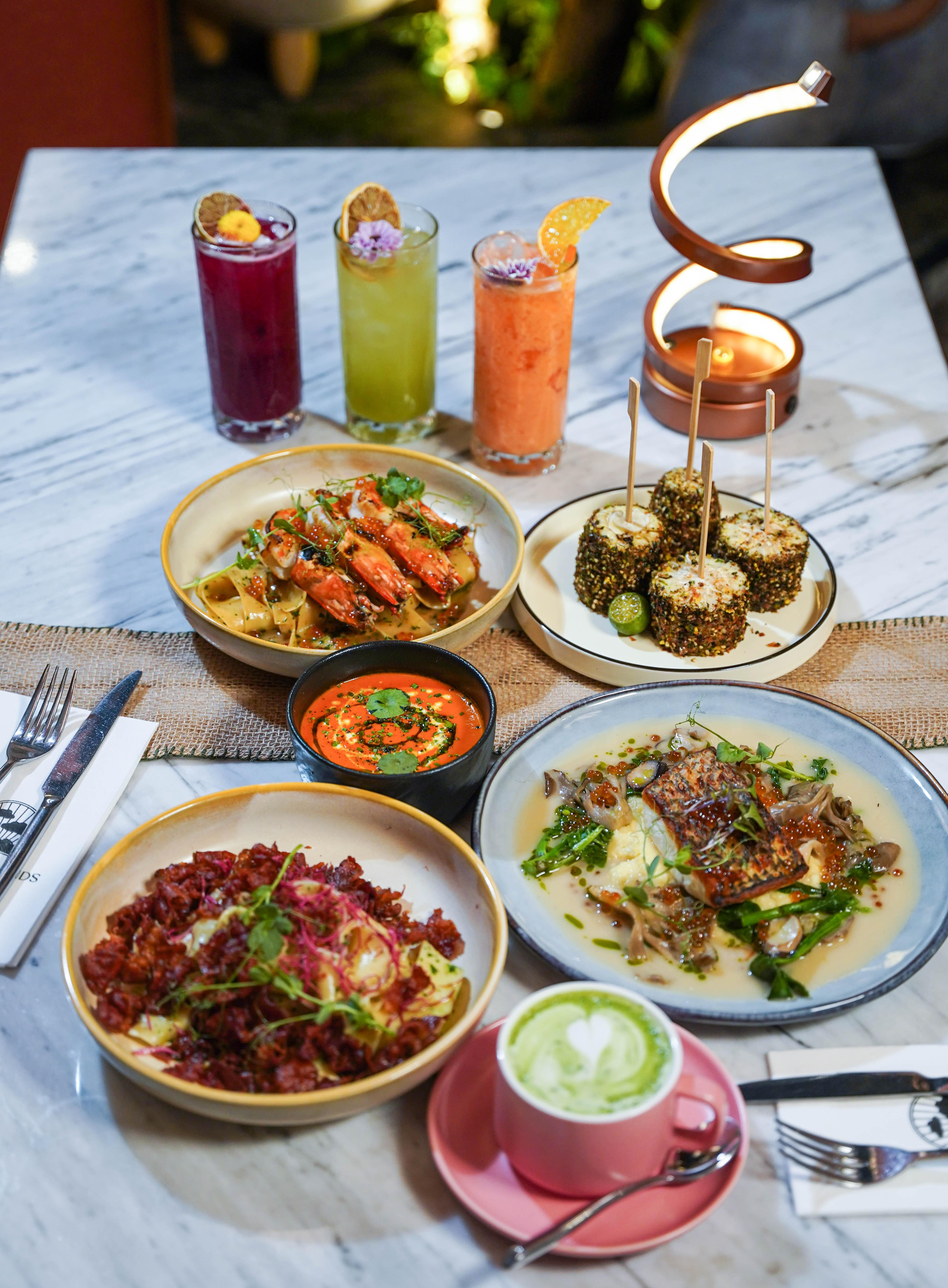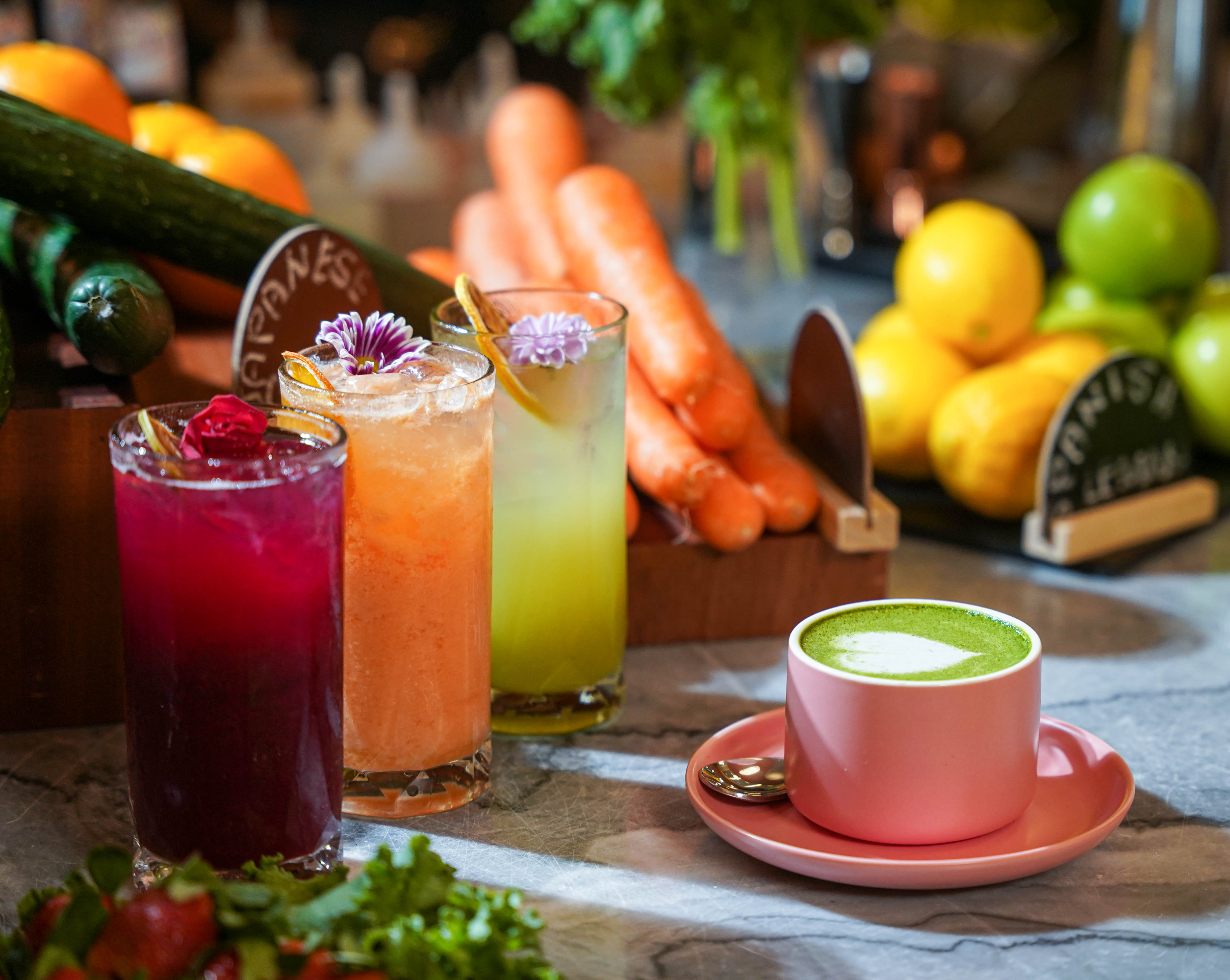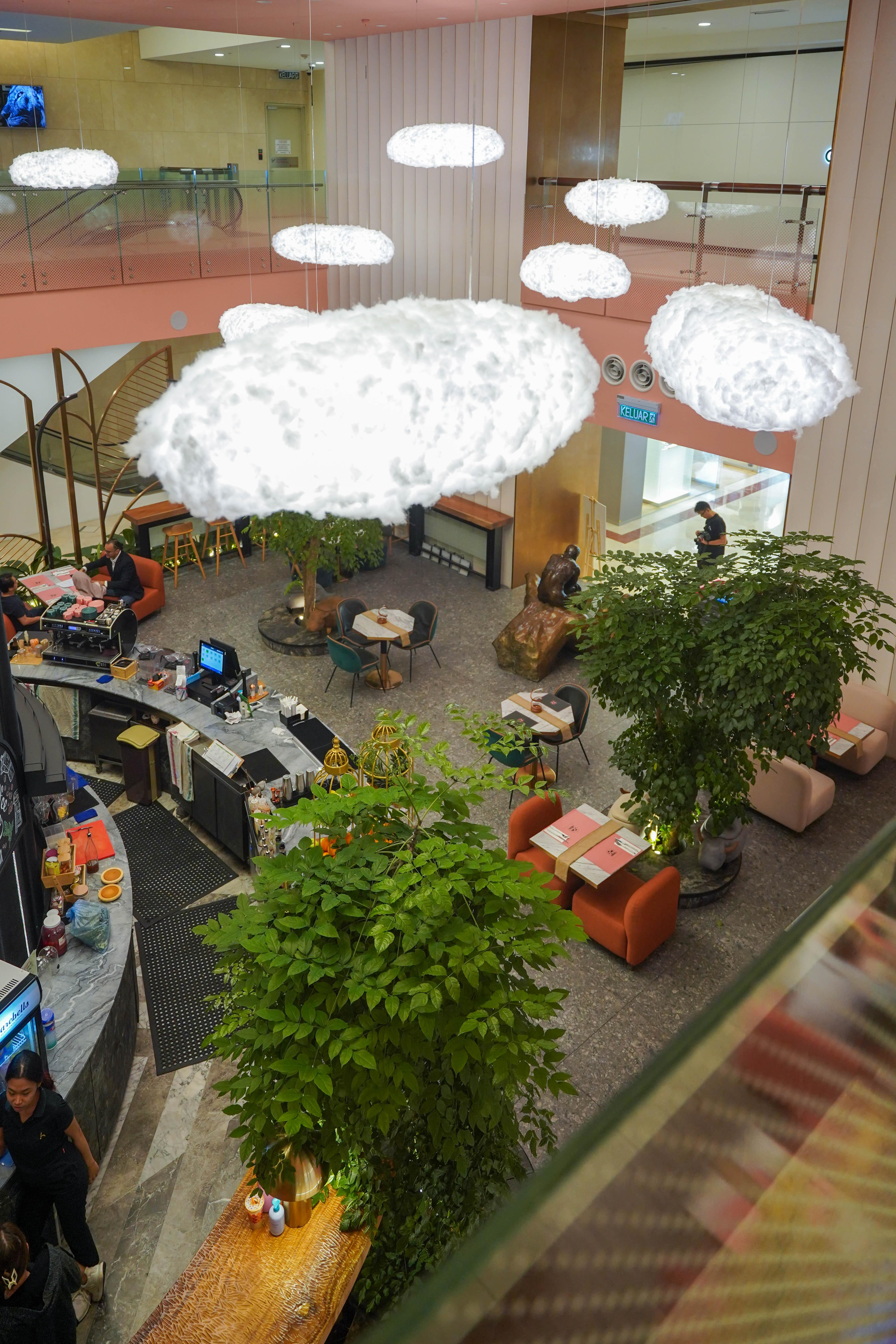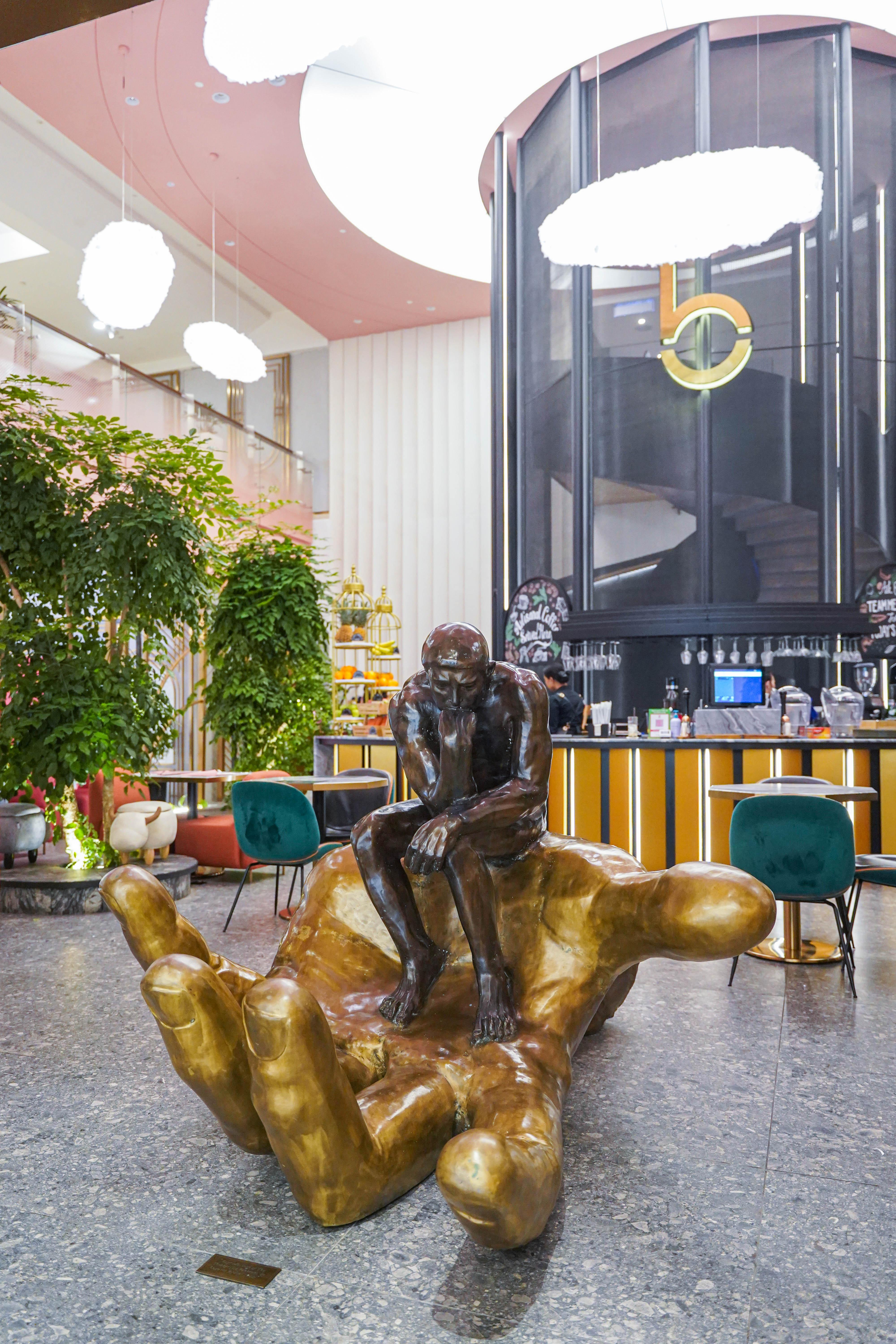 Coal & Clouds is a wonderland for wholesome, whimsical meals in the city centre - this unique restaurant is a natural extension of BABEL Fitness Sanctuary in Suria KLCC, serving Asian-inflected indulgences for a one-of-a-kind cheat day menu.
The kitchen handpicks produce from passionate farmers to serve health-conscious choices, spanning heartwarming capsicum soup to soulful chargrilled snapper, elevating each culinary creation for customers with different dietary needs.
Fun fact: Coal & Clouds' name refers to the finest binchotan charcoal that's the cornerstone of every recipe here and the clouds that bring rainfall to vegetables delivered daily, fresh from the farms.
Watch our video about Coal & Clouds here!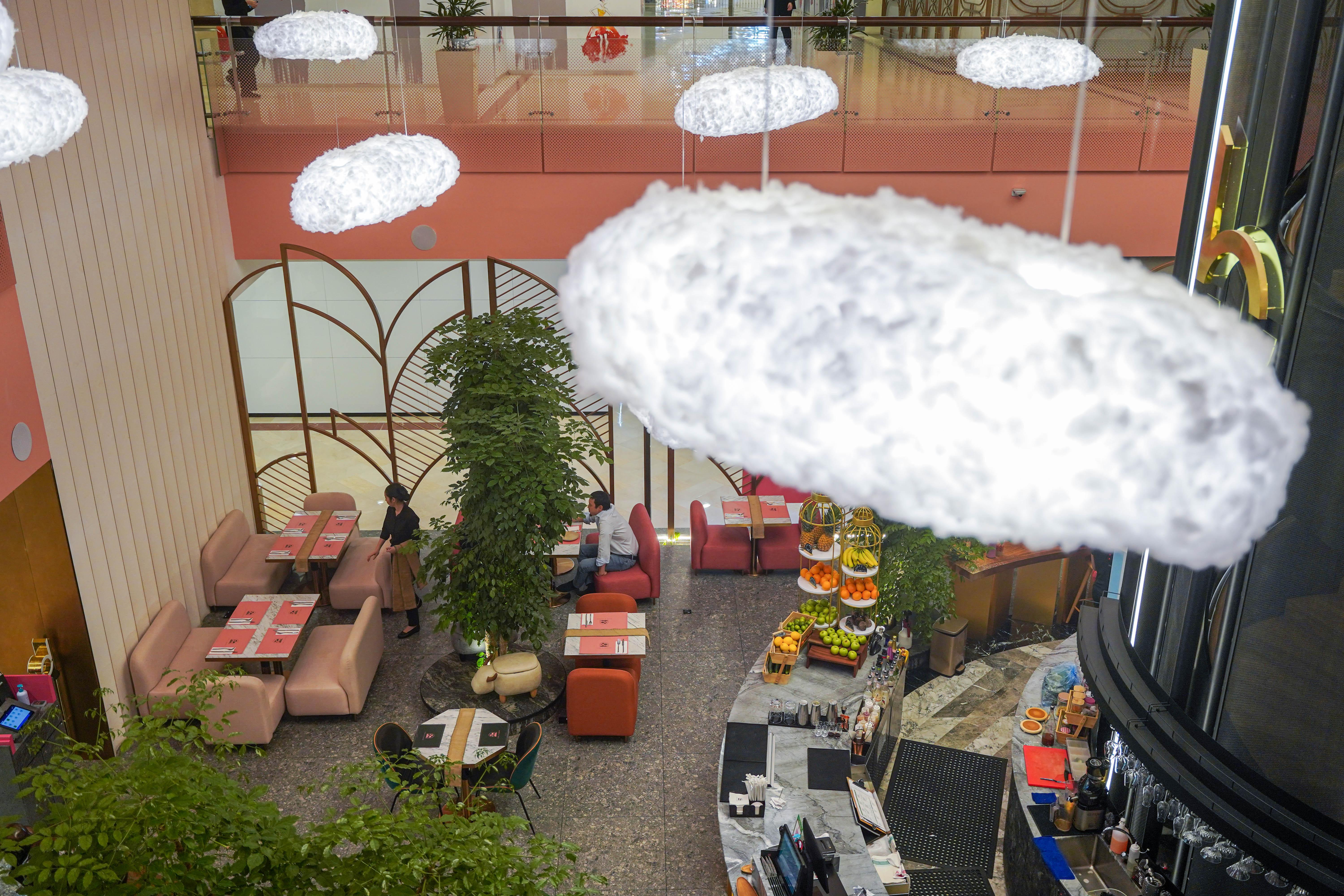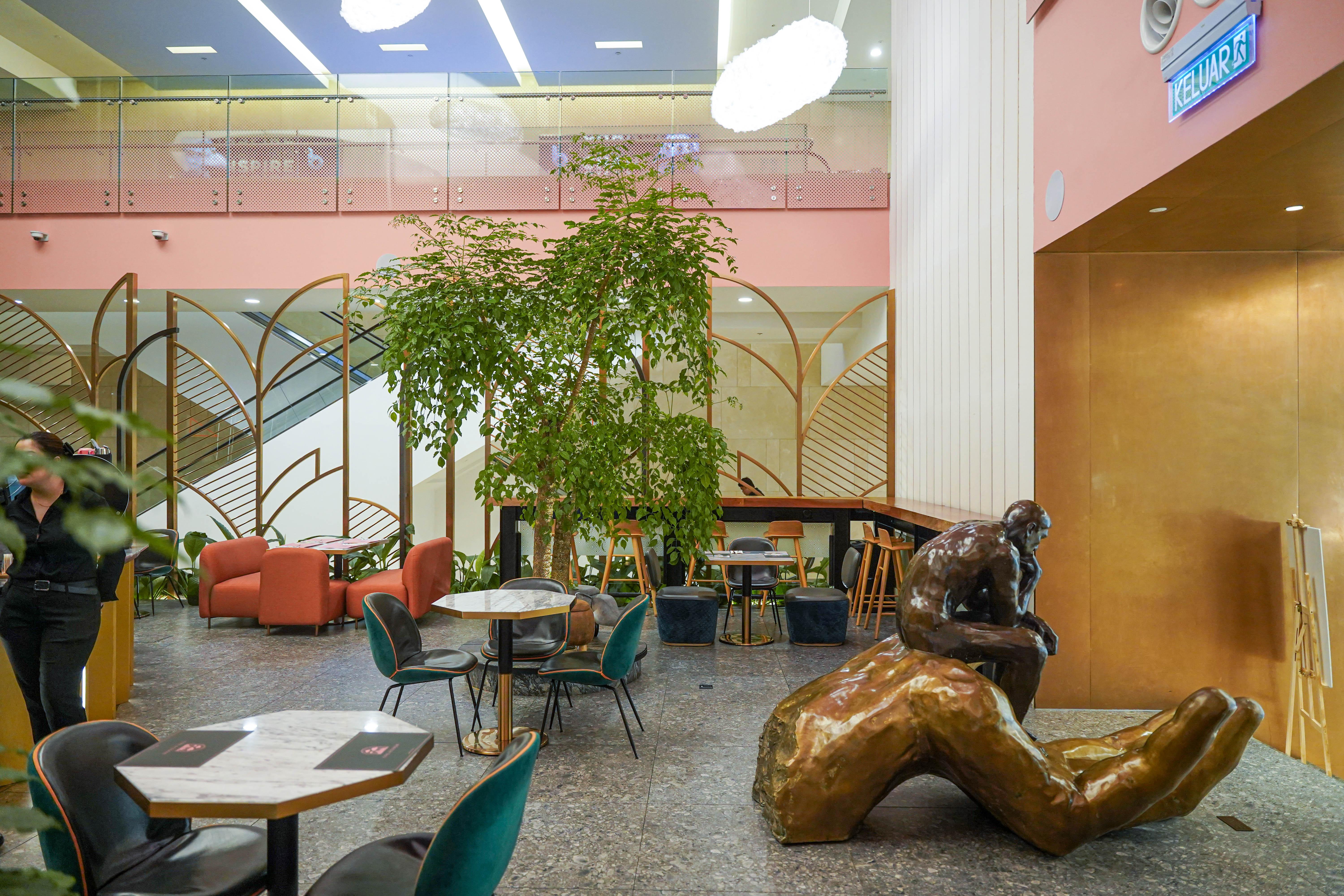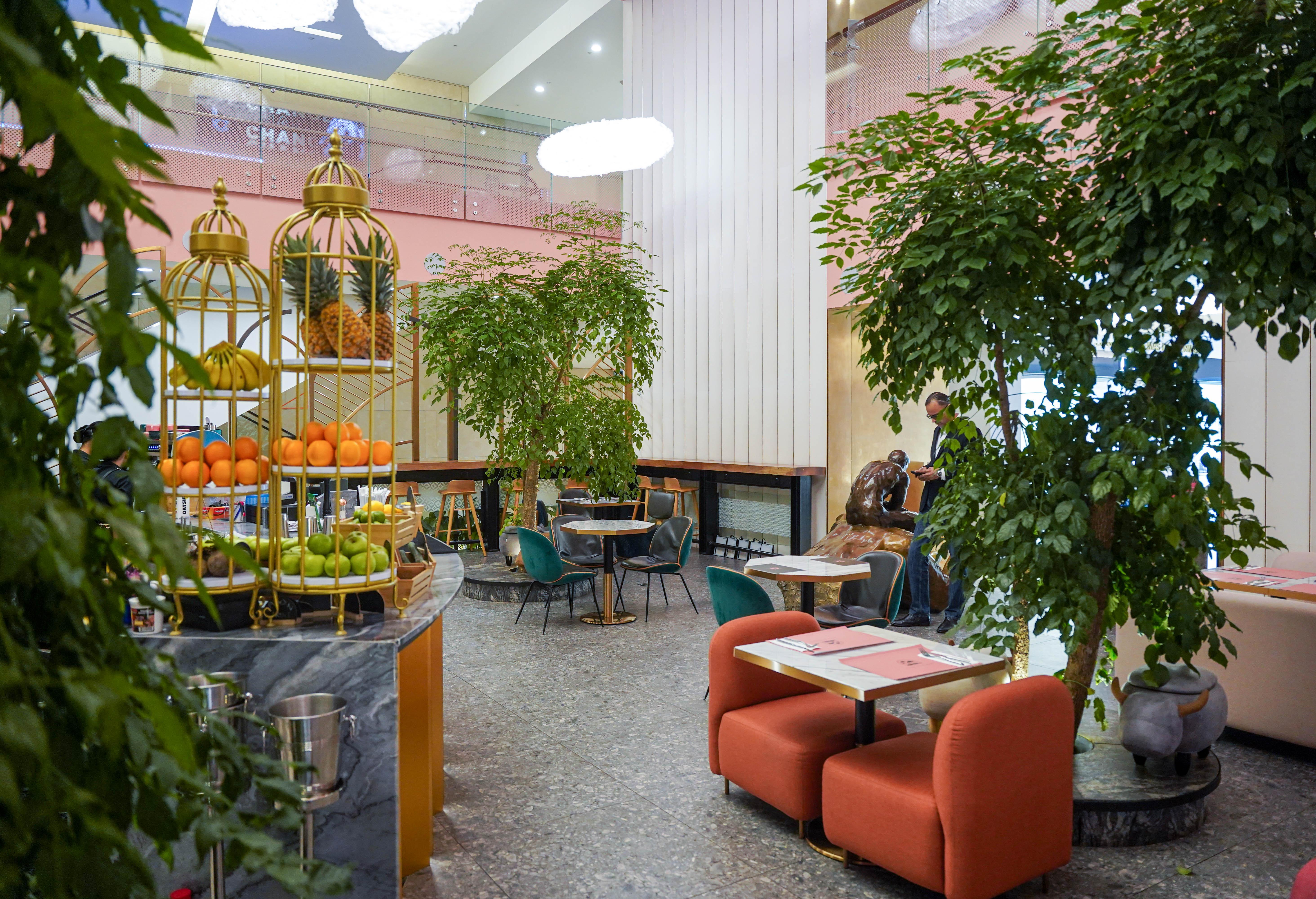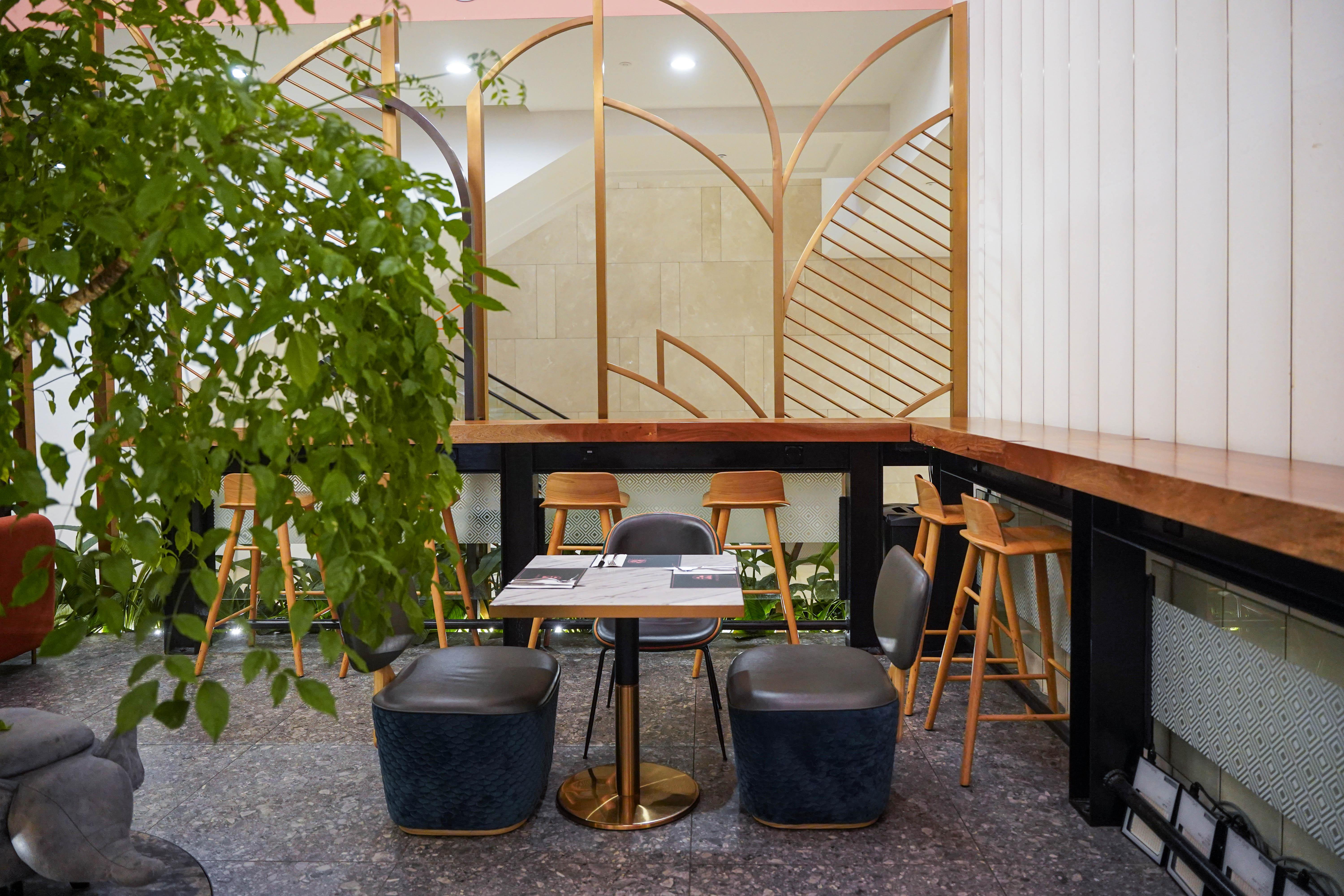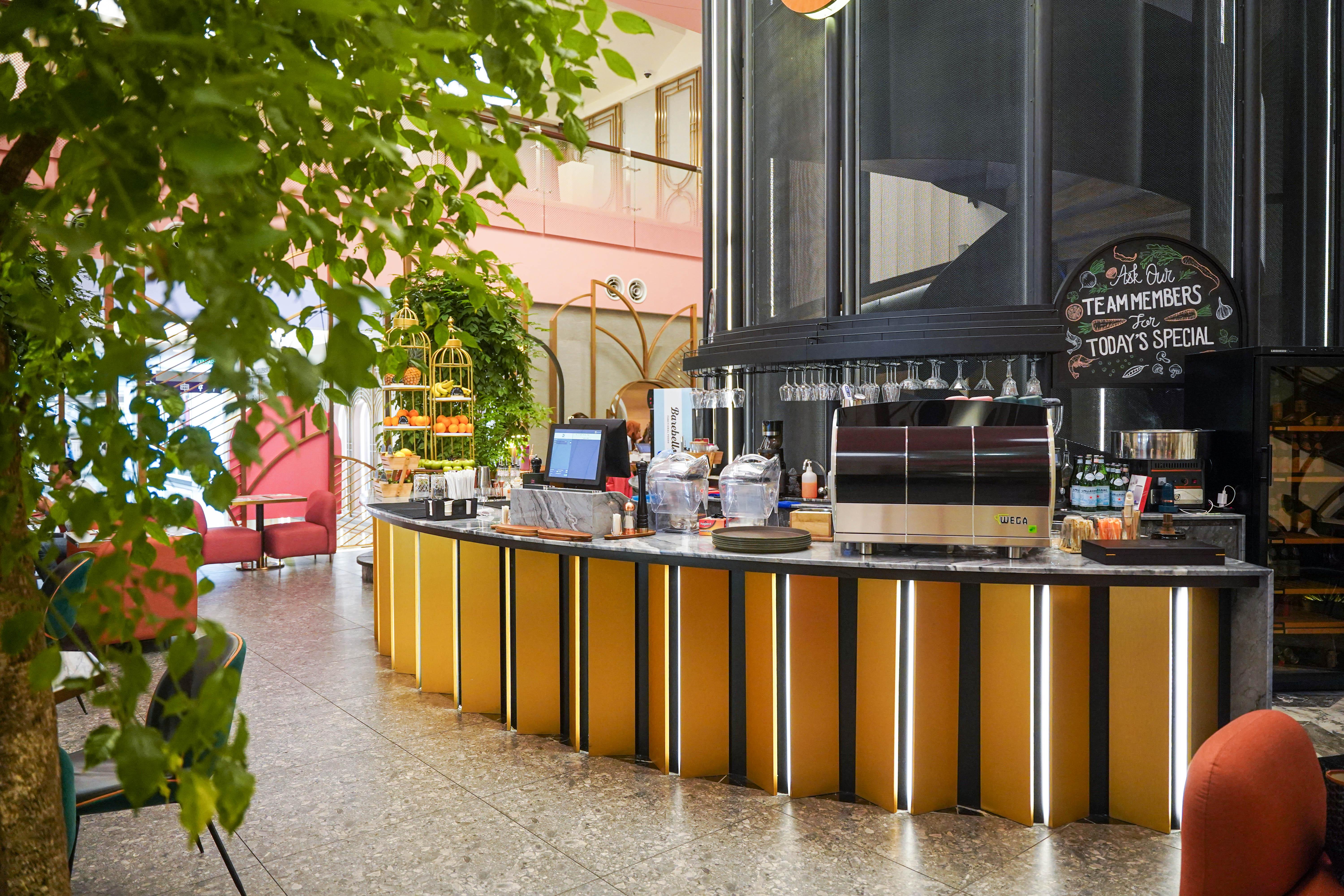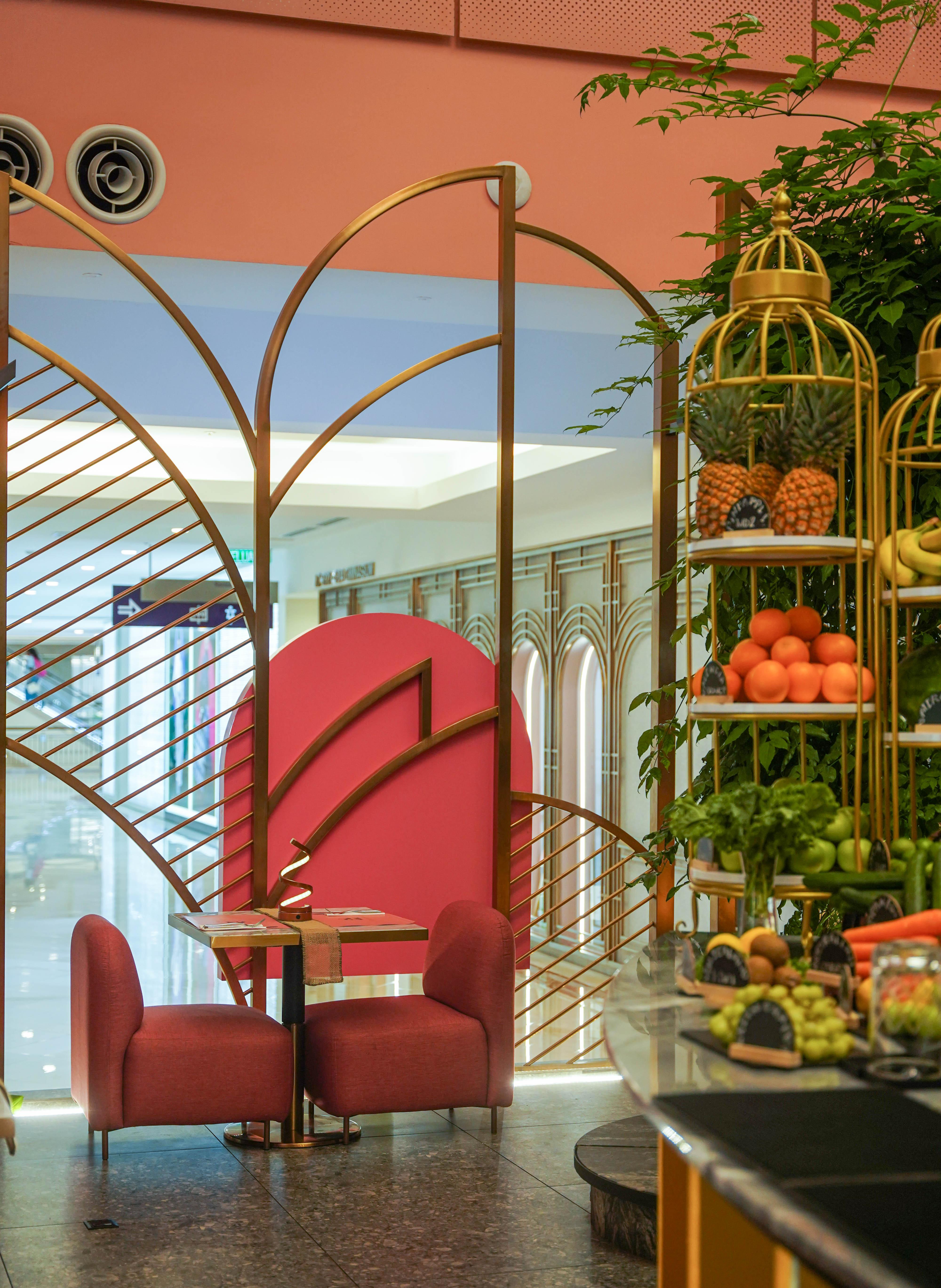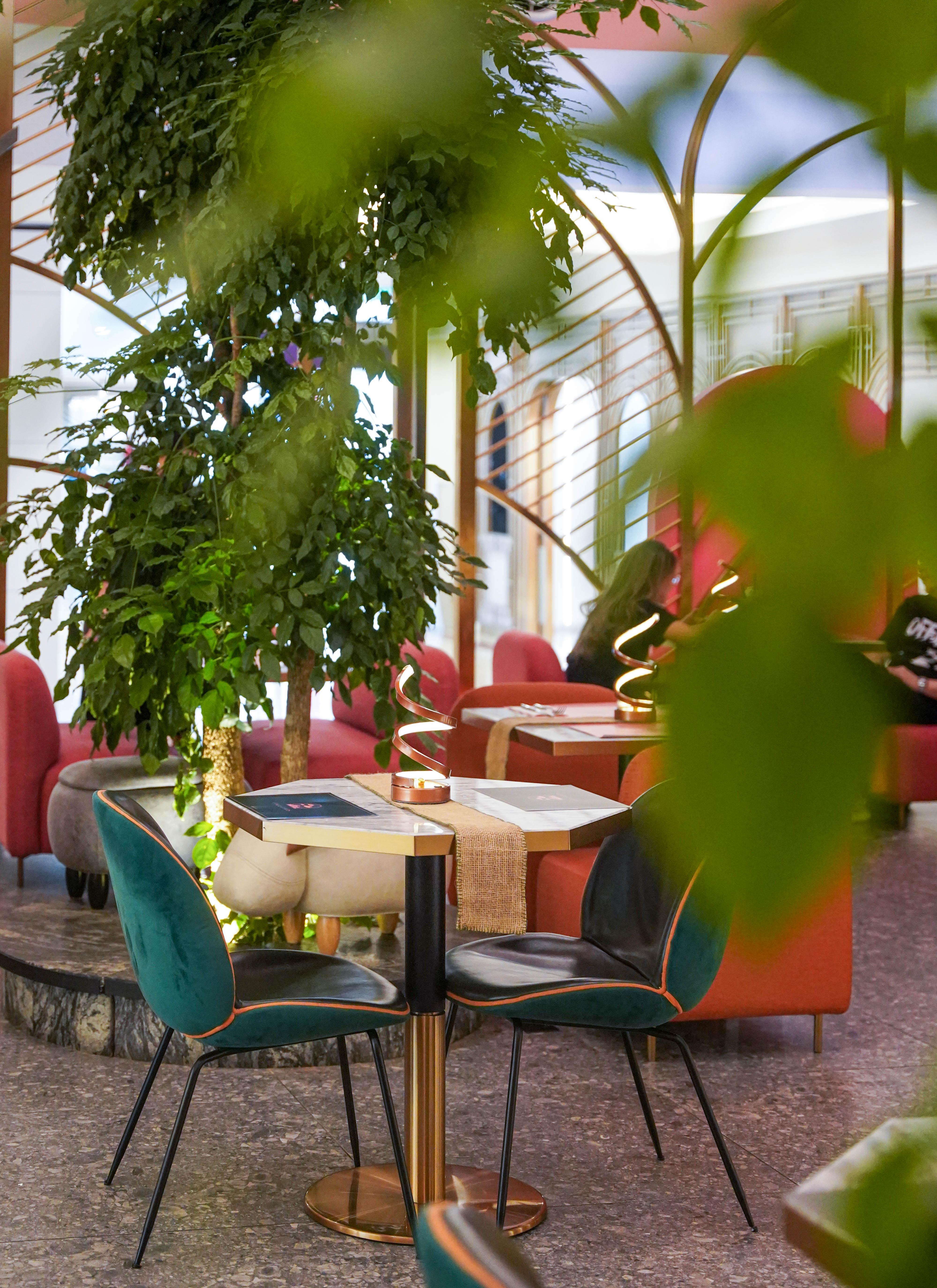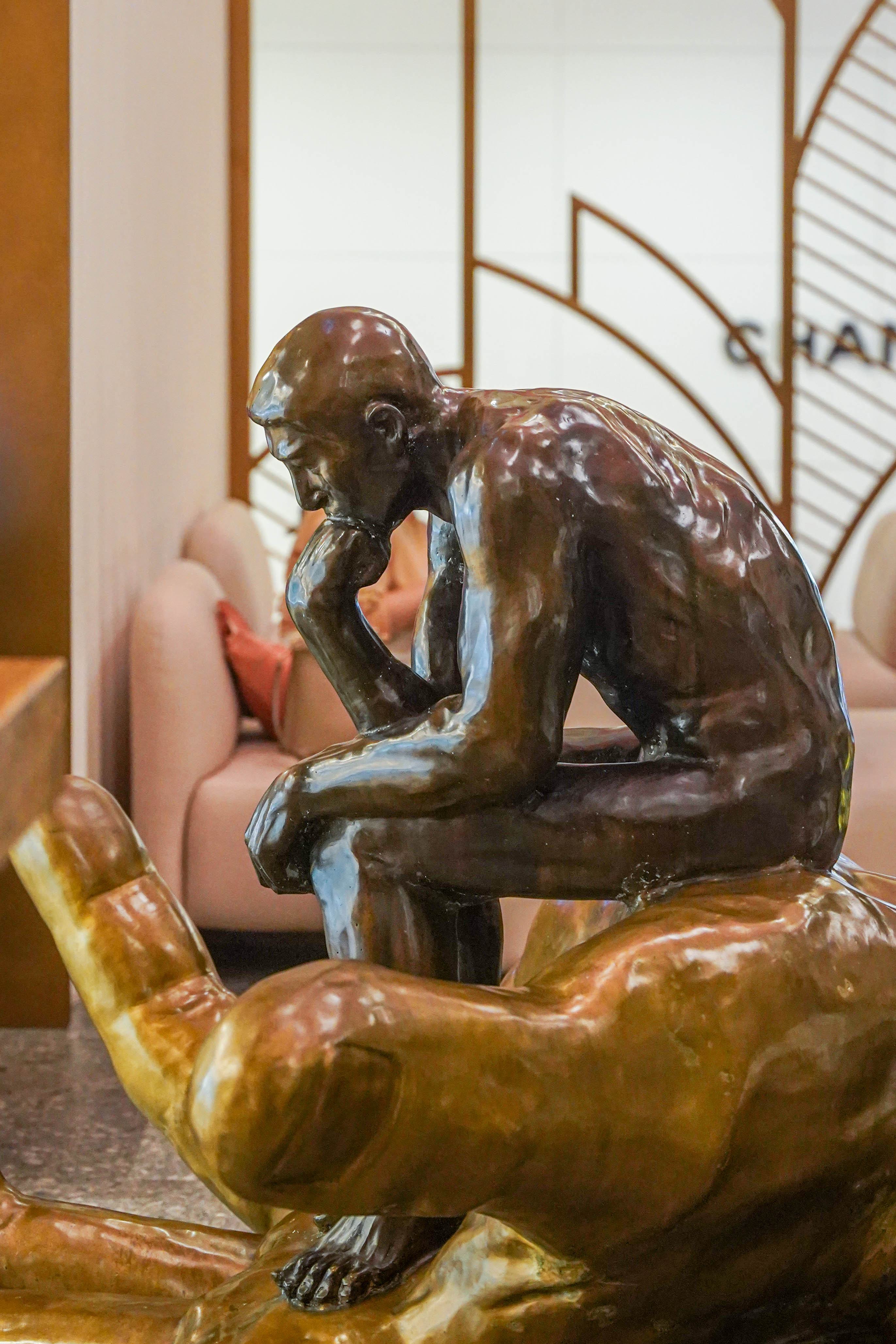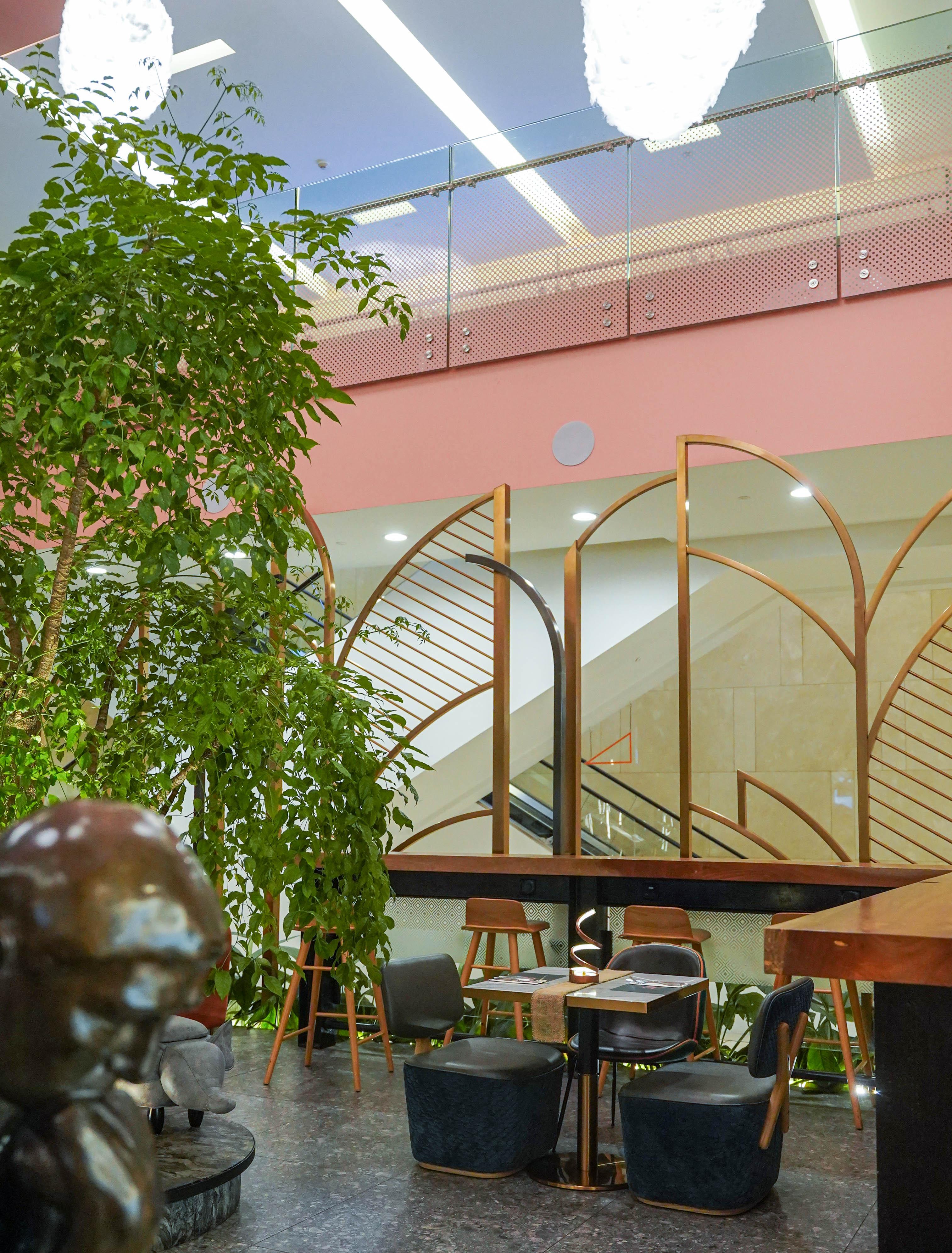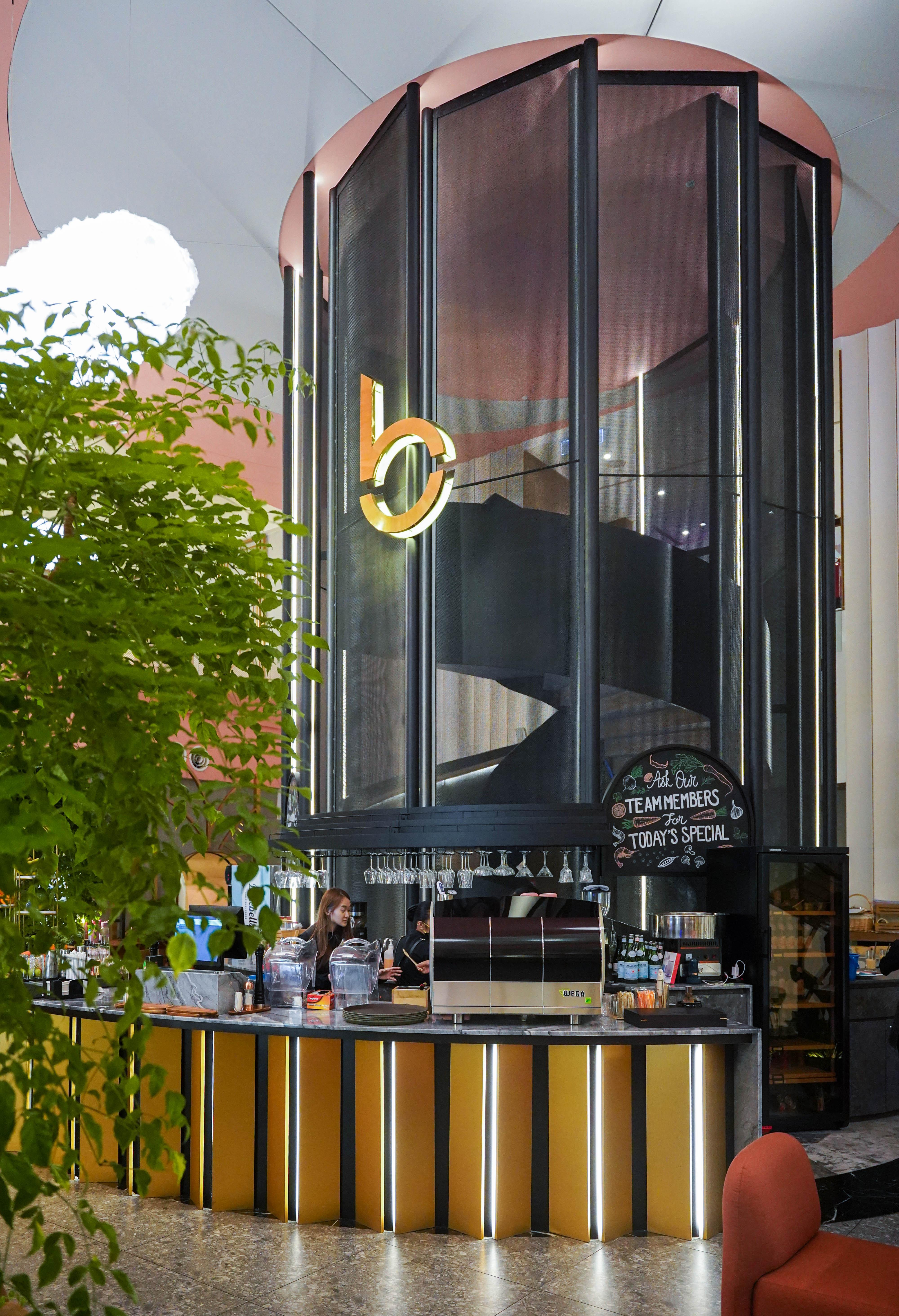 Coal & Clouds' captivating setting offers love at first sight, with its soaring ceiling and leafy corners - perfect for a relaxing escape inside this bustling mall.
It's a brightly welcoming, spacious restaurant, with playful flourishes like 'clouds' floating overhead and a life-sized thinker sculpture that takes centrestage.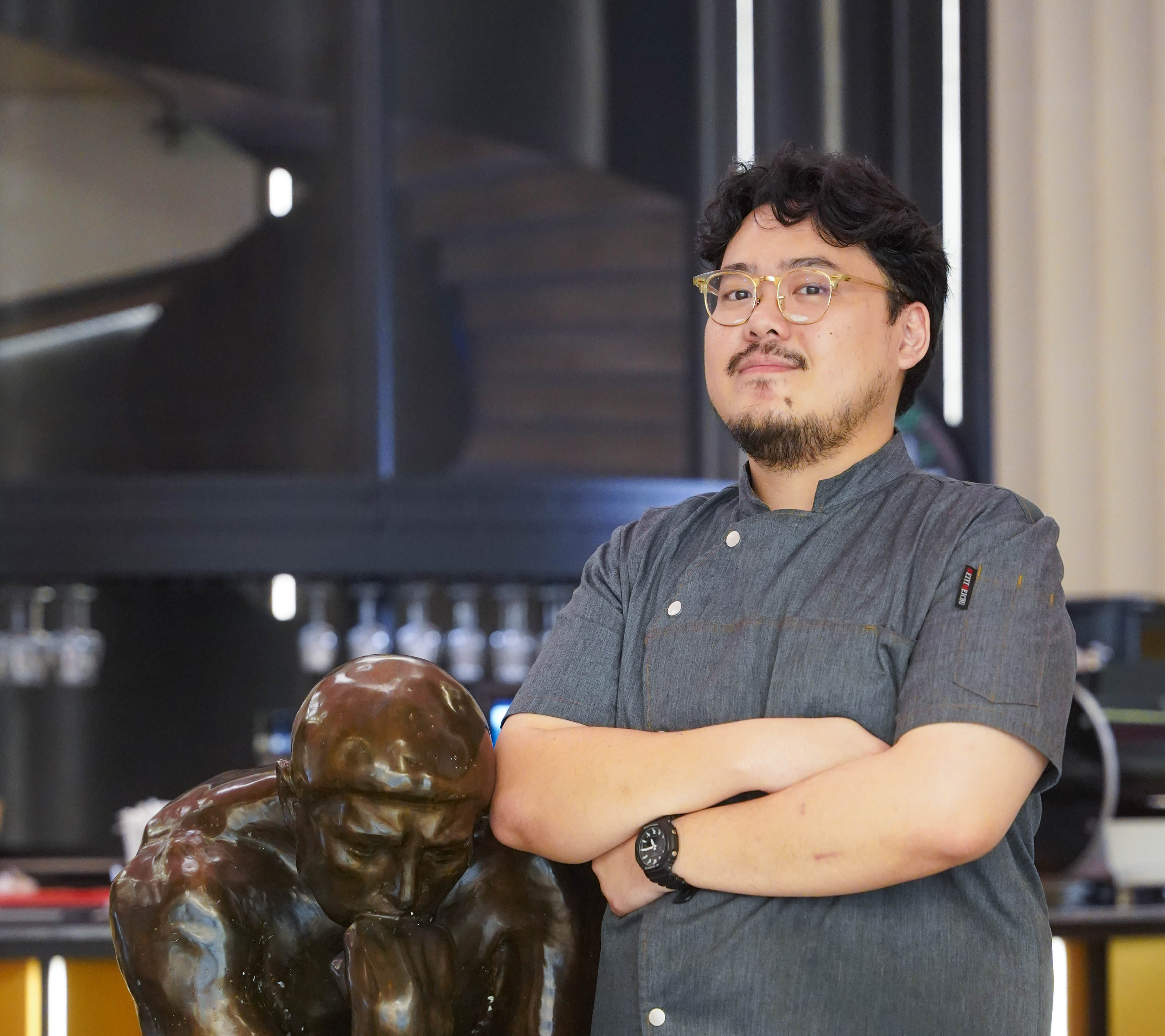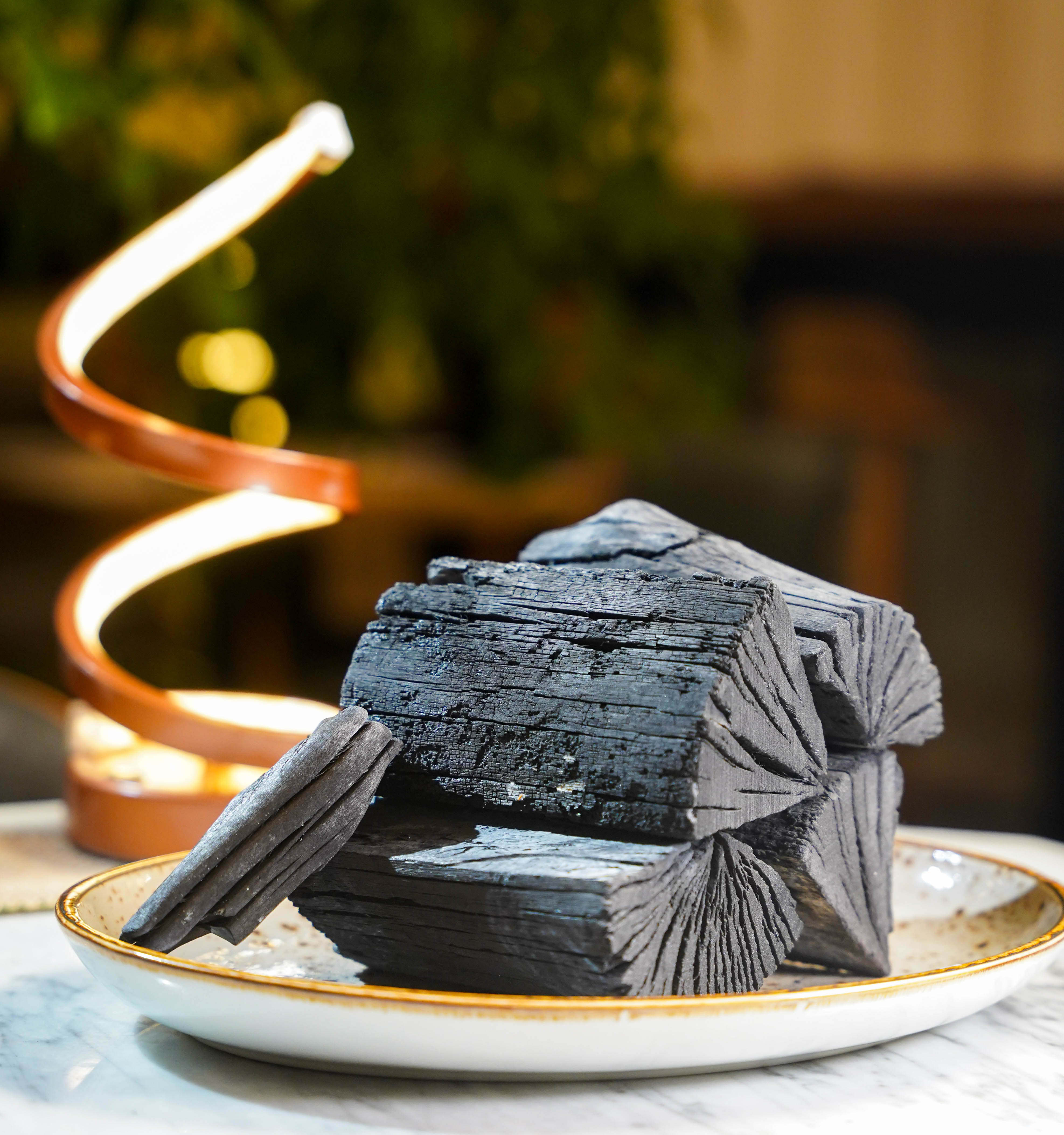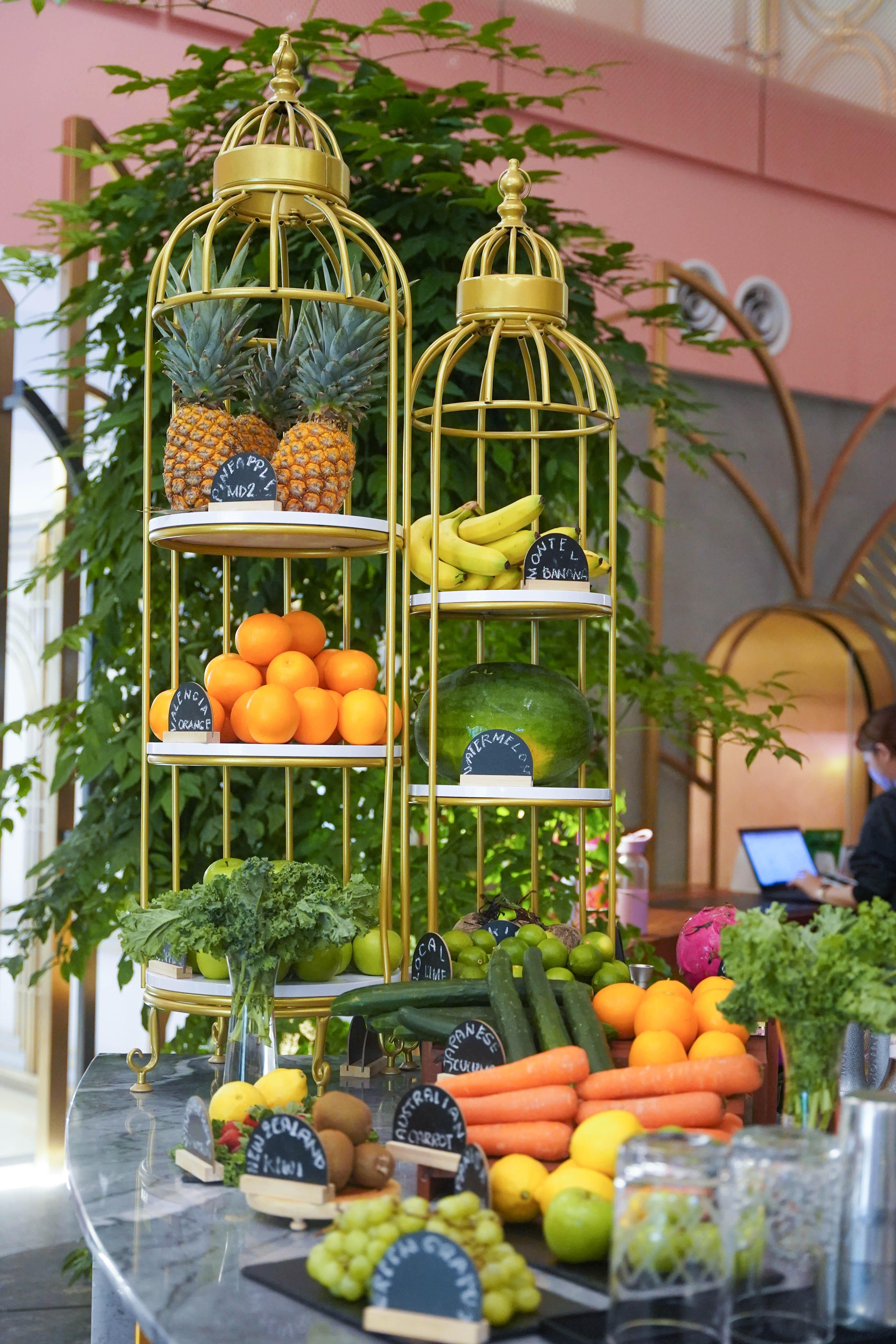 With nearly a decade of professional experience, Coal & Clouds' head chef Darren Yong is a warm, enthusiastic presence, fusing impeccable local flair with an inventive sense of fun. He seeks to reinterpret and reinvigorate Malaysian produce through modern European techniques, elegantly instilling elements like bunga kantan into a rich, robust pasta.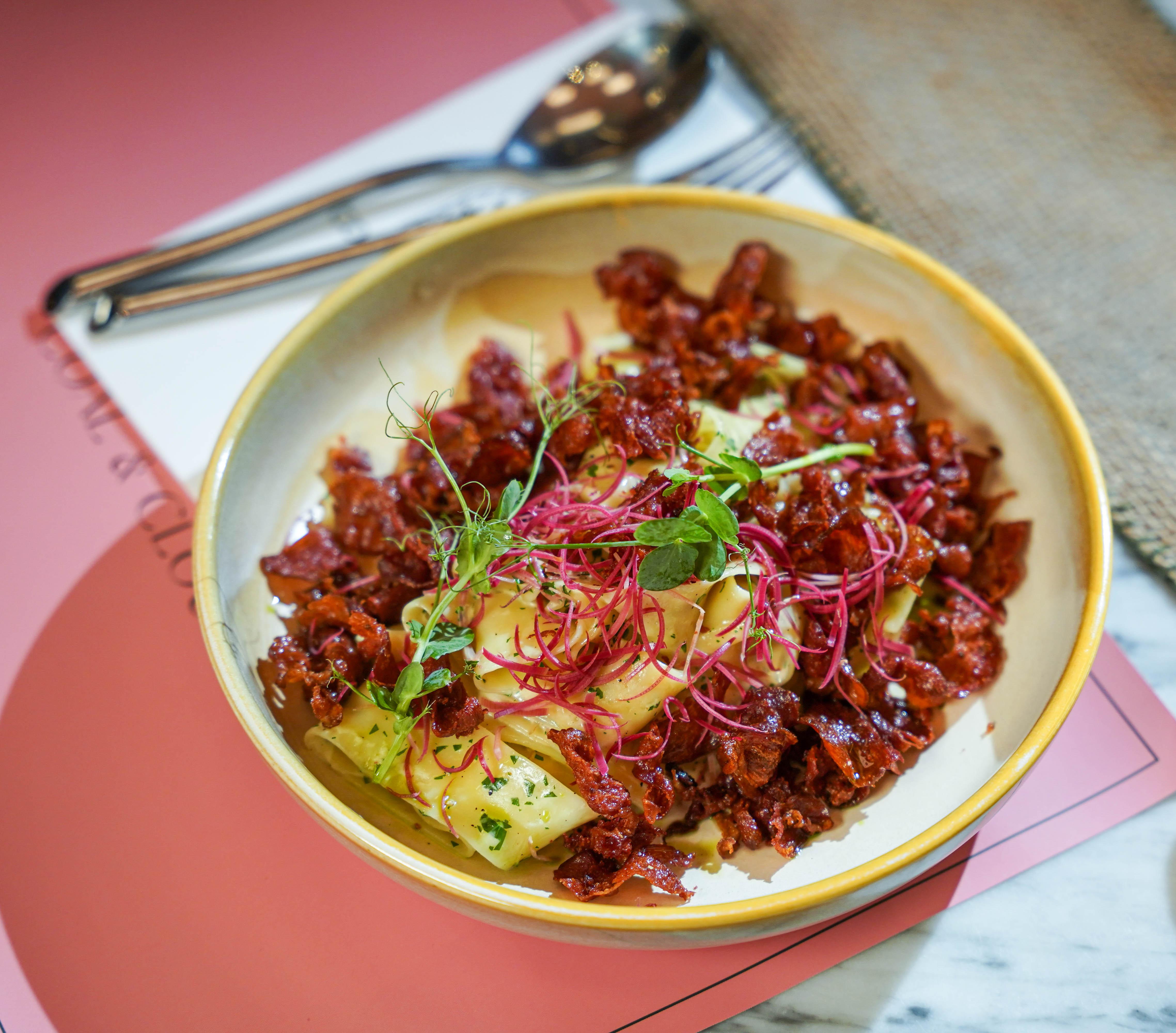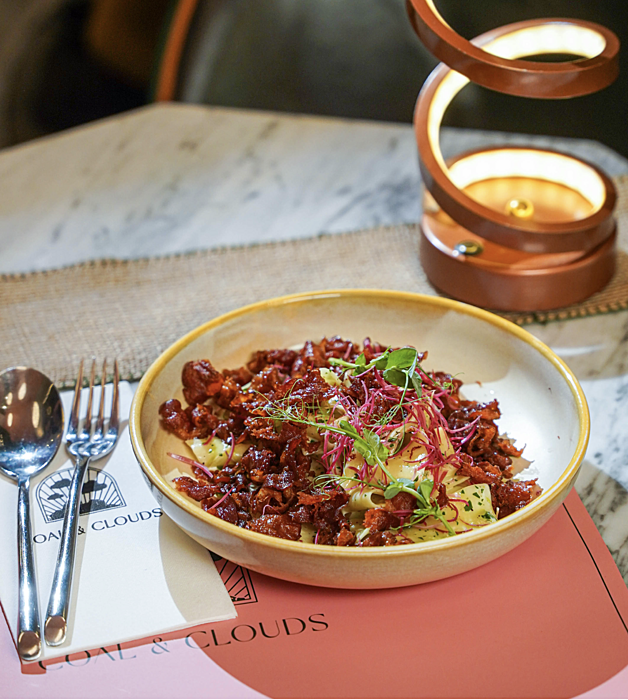 The Bunga Kantan Cream Carbonara with Duck Bacon (RM42) is indeed a crowd favourite, lovingly laced overnight with bunga kantan, giving the sauce subtly sharp, gingery notes. It's topped with Coal & Clouds' own crispy duck bacon, smoked with thinly sliced charred duck breast, its potent savouriness bolstering the pappardelle without being cloying. 
Coal & Clouds relies on Italian-sourced De Cecco pasta, which boasts a heritage of over 135 years. This pappardelle is firm and full-bodied, a delight for devotees of al dente textures.
The menu thoughtfully comprises calorie estimates for each recipe, so customers know that this pasta is 660kcal - nourishing but not guilt-provoking!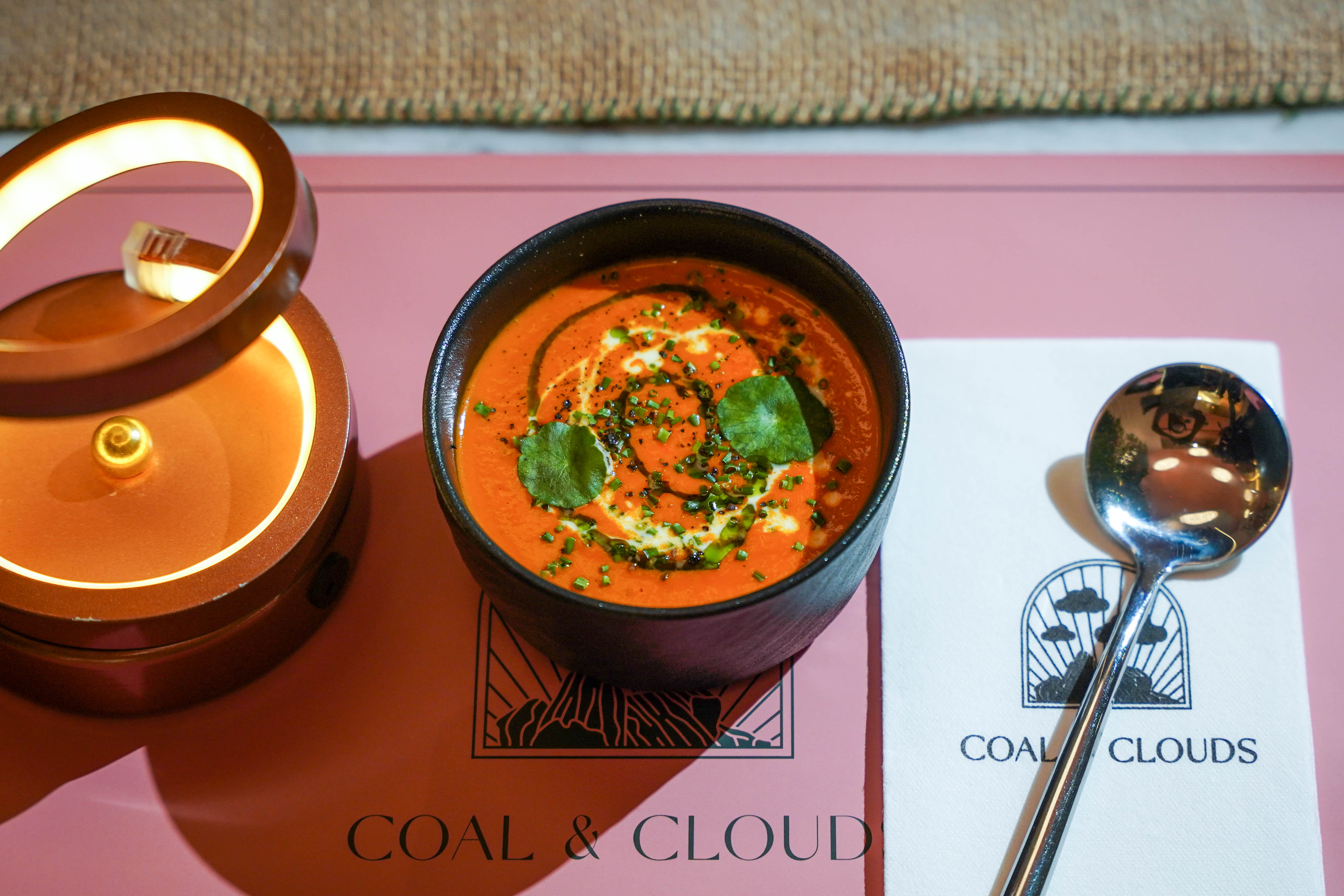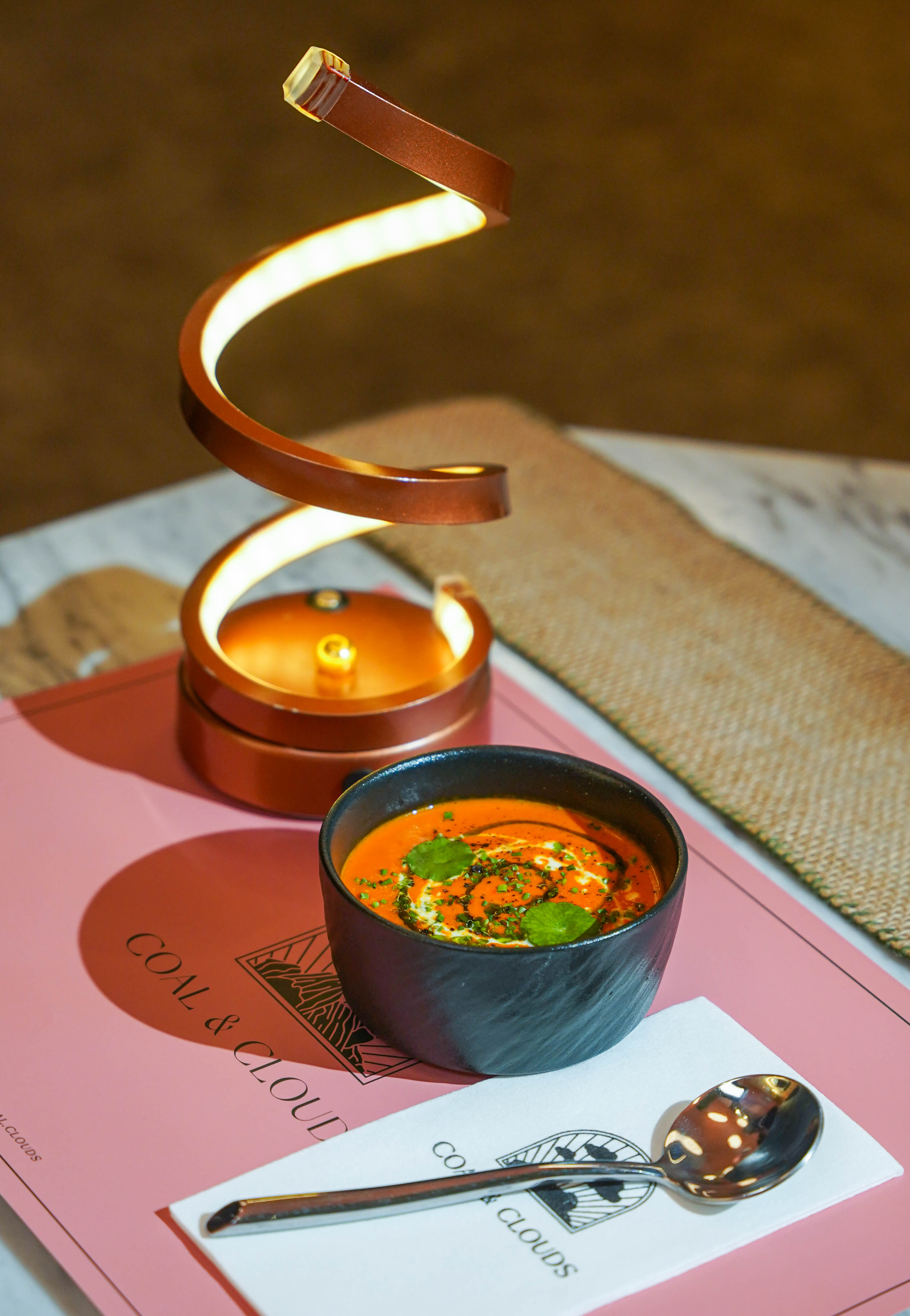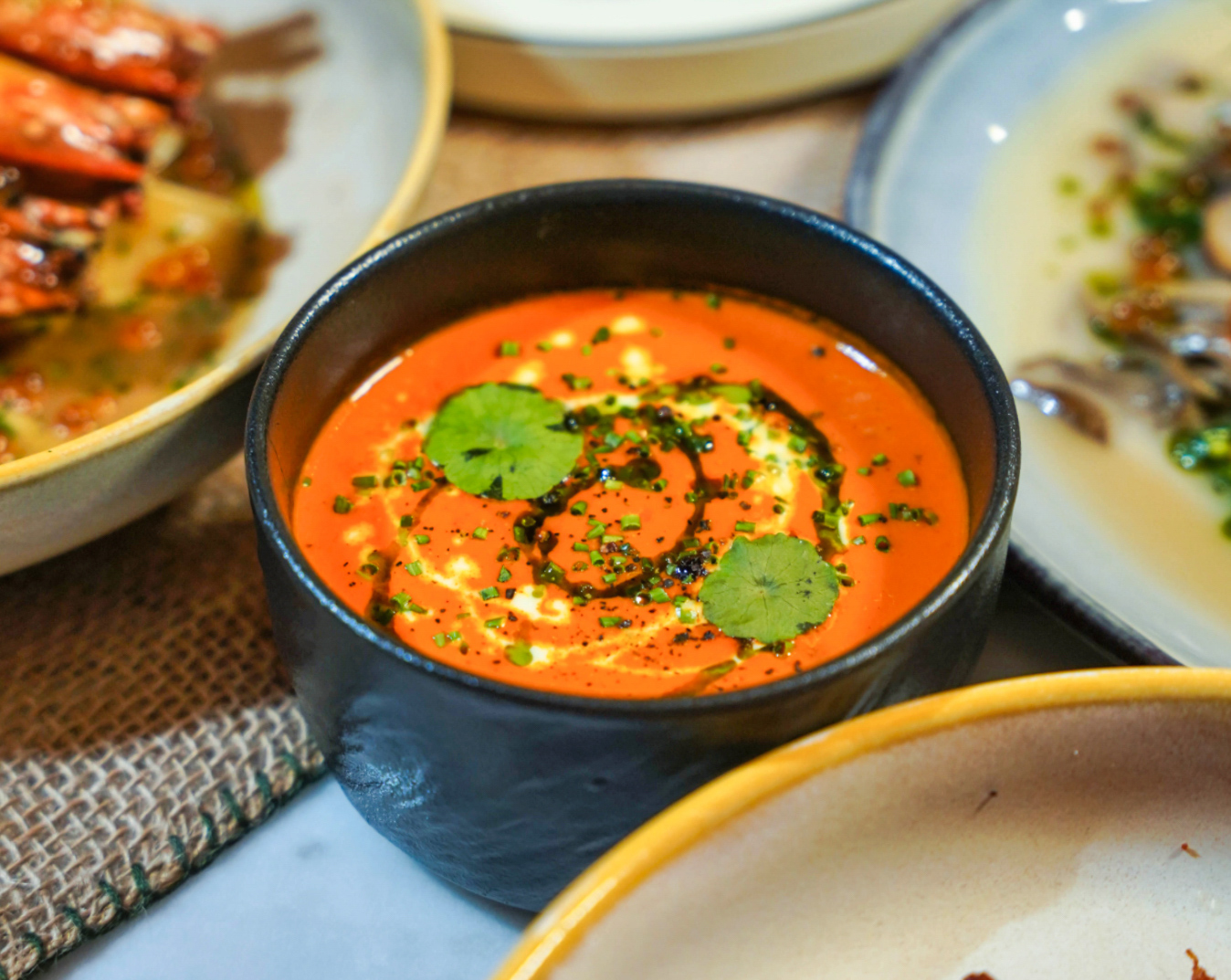 The Surprisingly Heartwarming Soup (RM22; 180kcal) lives up to its name - a homely medley of Cameron red capsicums with house-dehydrated tomatoes, finished with onions and cream infused with a choice of rosemary oil, truffle oil or curry leaves. The capsicum is coal-charred for a blistered skin, rubbed and blended with tomatoes for a thick, spicy-sweet pleasure. Ideal for a vegetarian, gluten-free treat.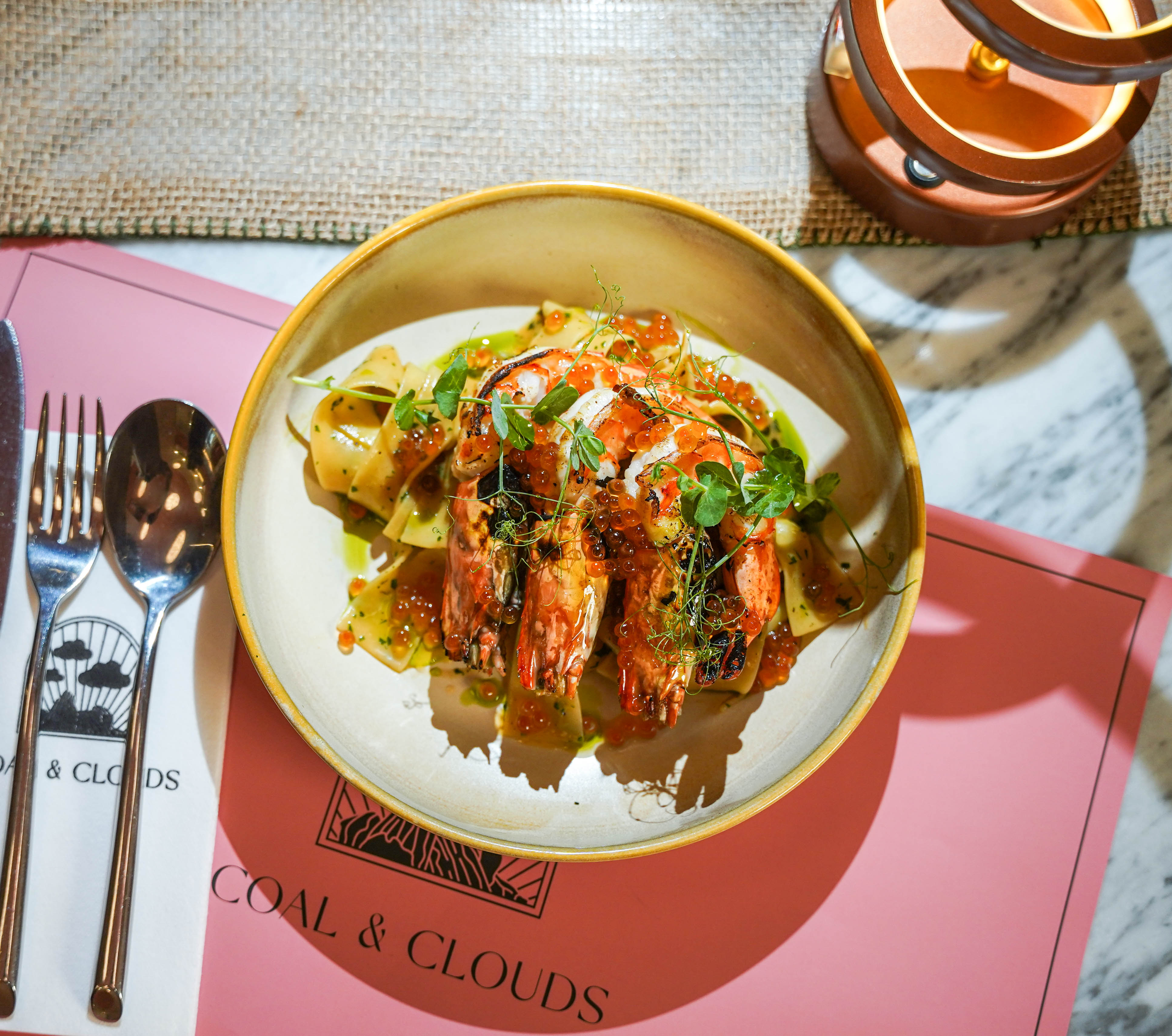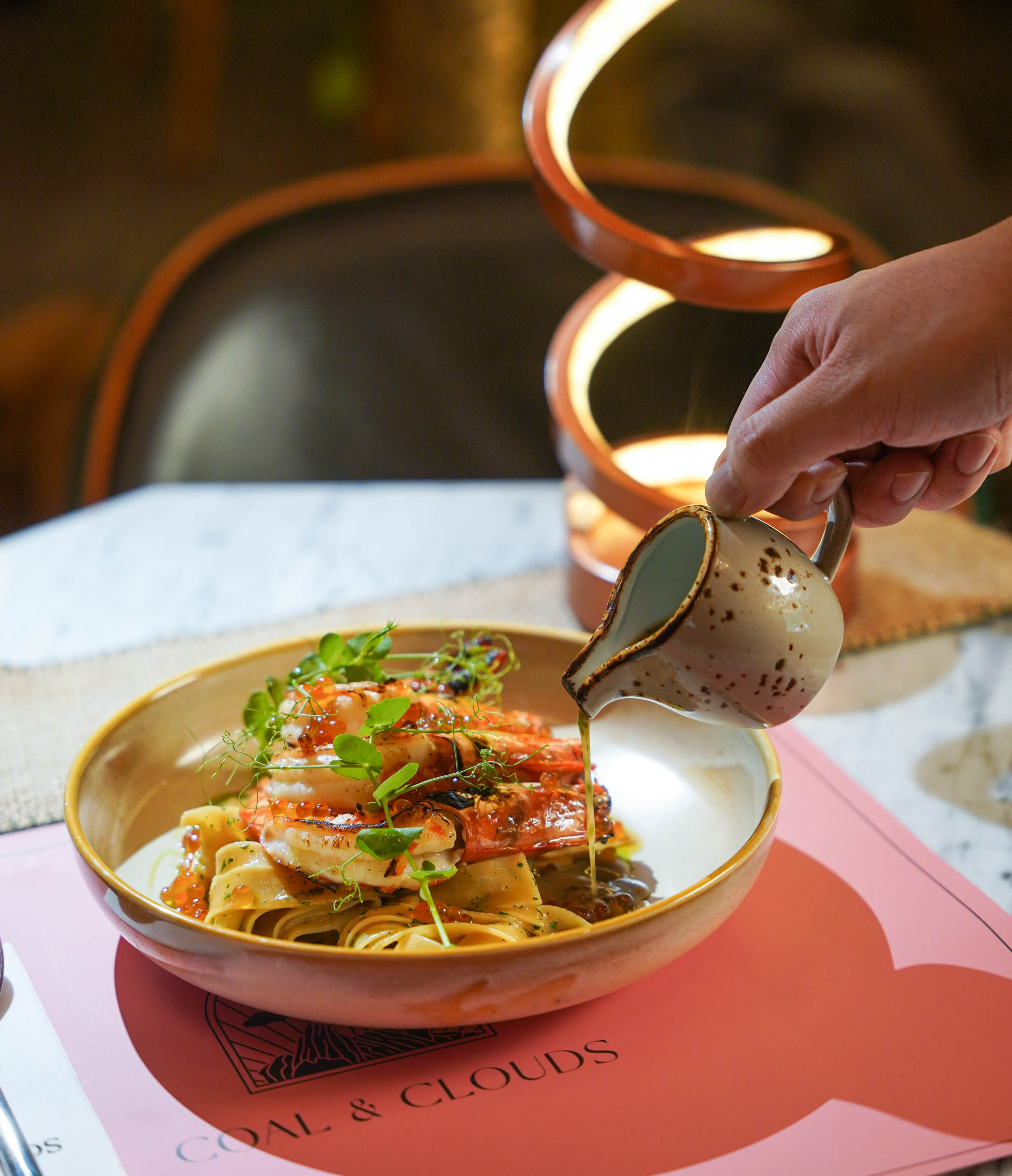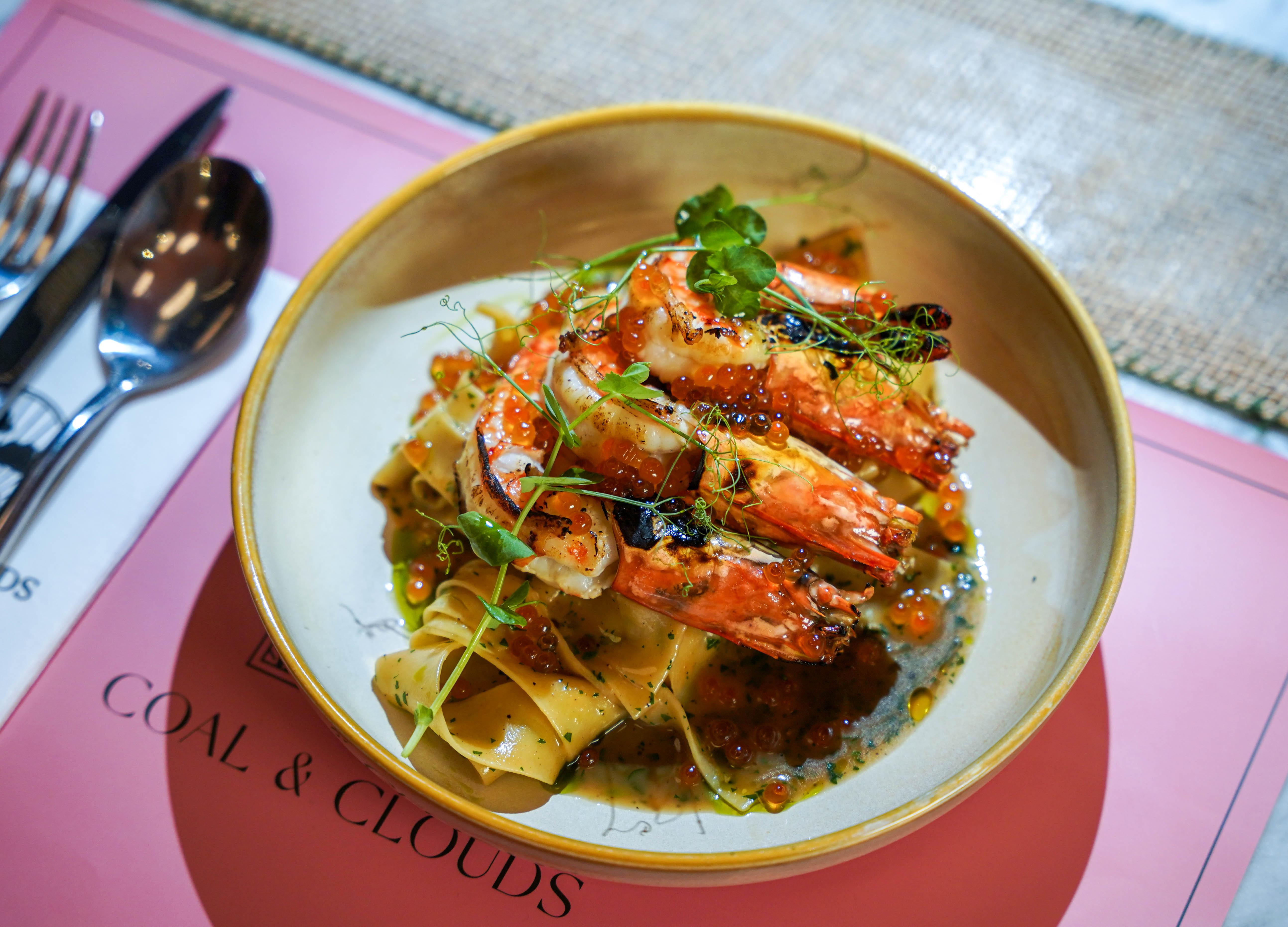 The Tiger Prawn Lobster Bisque Pasta (RM58; about 390 kcal) is compelling in its complexities, with fragrant, briny flavours that speak of the sea. The chargrilled giant Sabah tiger prawns are fresh and plump, soaked in soothing seafood bisque that's made with Nova Scotia lobster head, prawn shells, kombu dashi and aromatics of celery, carrots and garlic. The bisque is meticulously made, first sautéed, then simmered for at least six hours.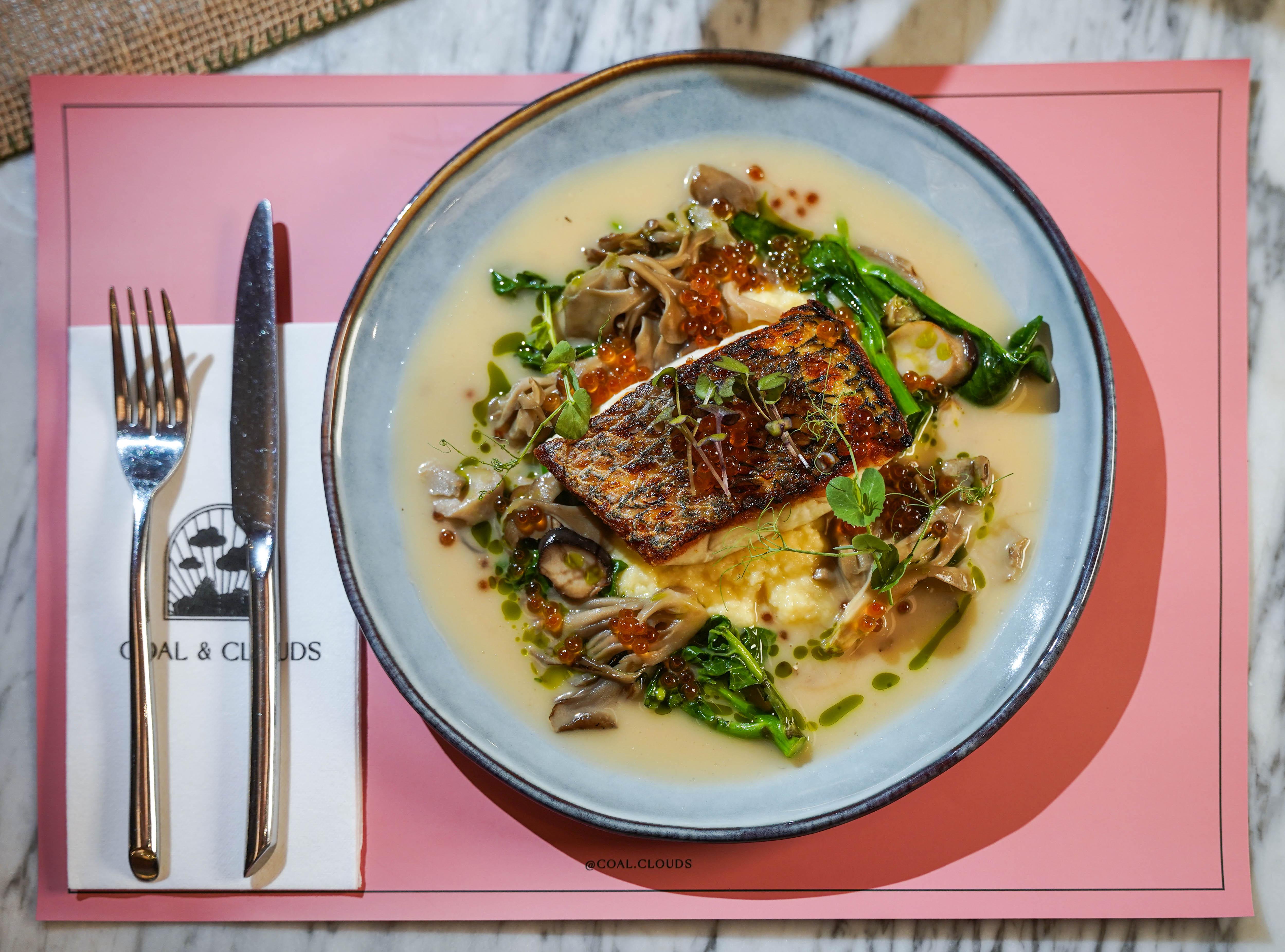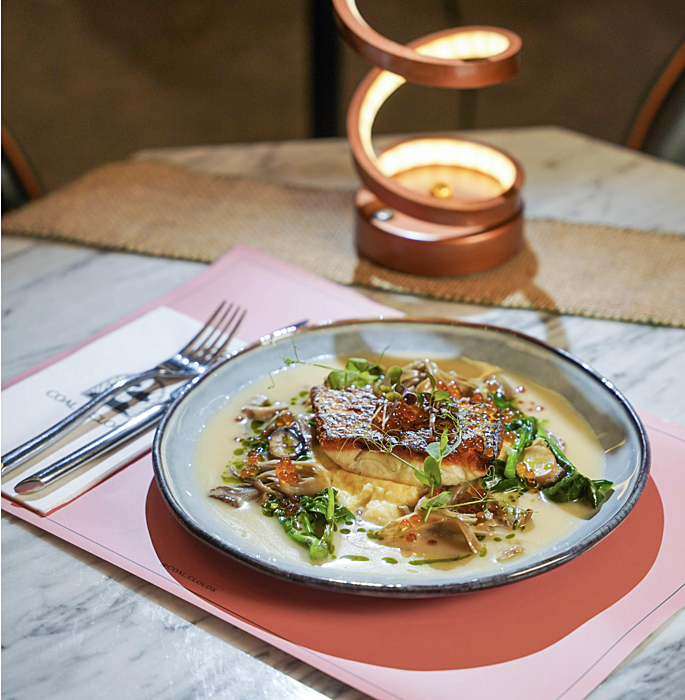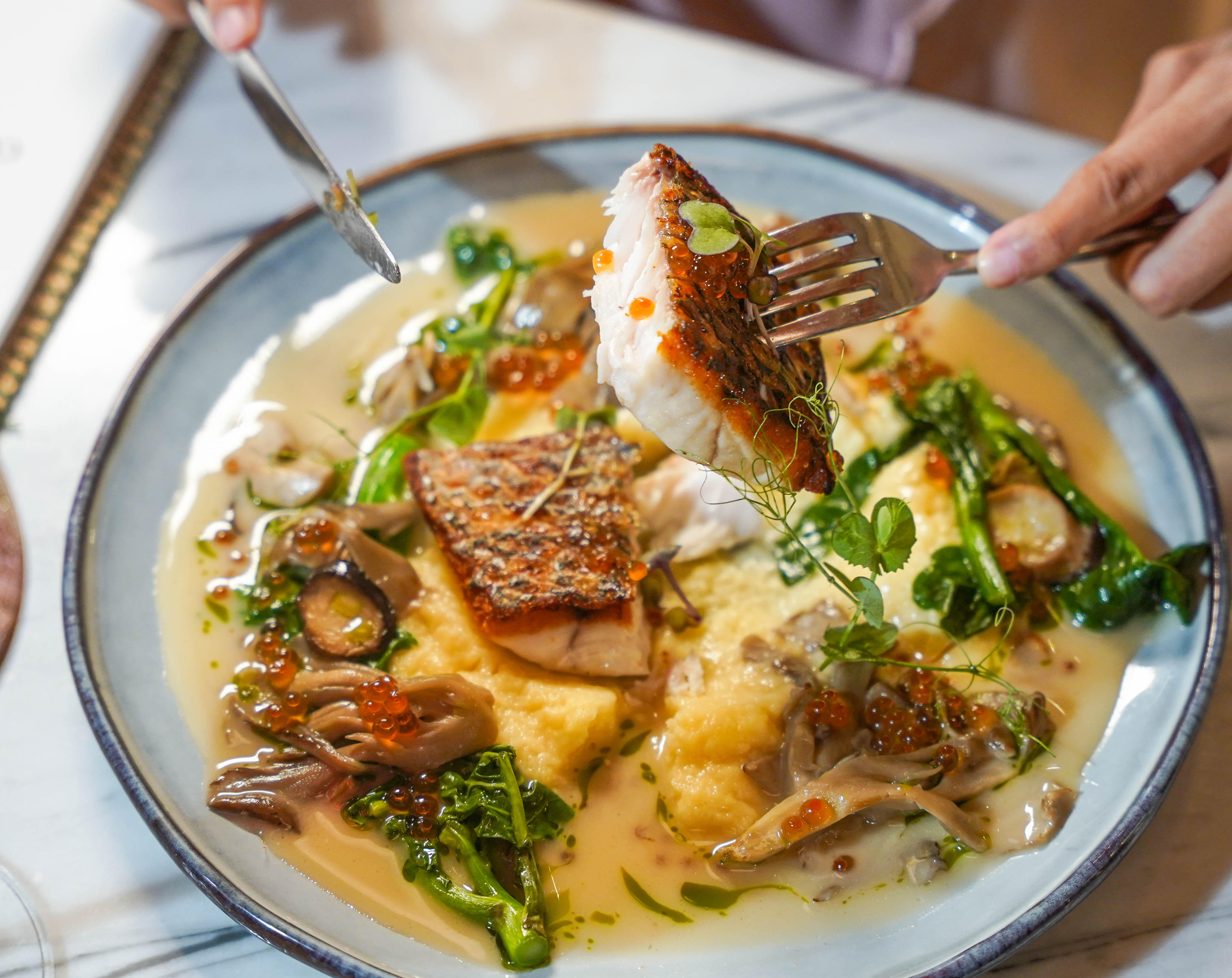 Chargrilled Andaman Snapper with Polenta & Ikura (RM60; just 302 kcal) is Southeast Asian fish at its finest, fleshy and flaky with a pure, clean taste. It surfaces in fish bone jus that's crafted French-style - the fish's bones are roasted till dark and deep, sauteed with tomato and kombu dashi, steeped for six hours, then strained for an intense umami, punctuated with bursts of ikura. All in all, a lot of fun to enjoy with an unconventional coupling of polenta and kailan, bringing together the textured Italian cornmeal with the familiar Chinese kale.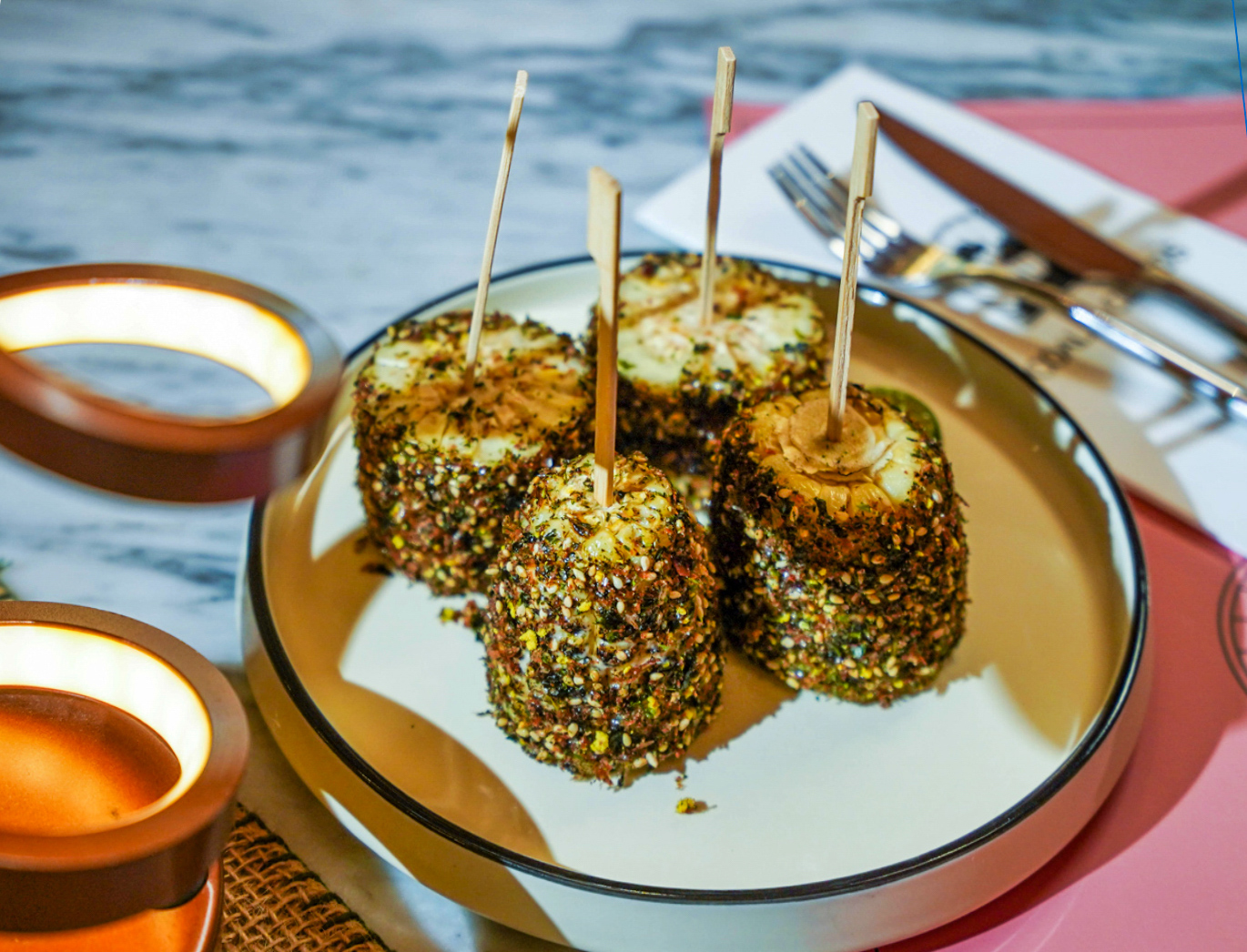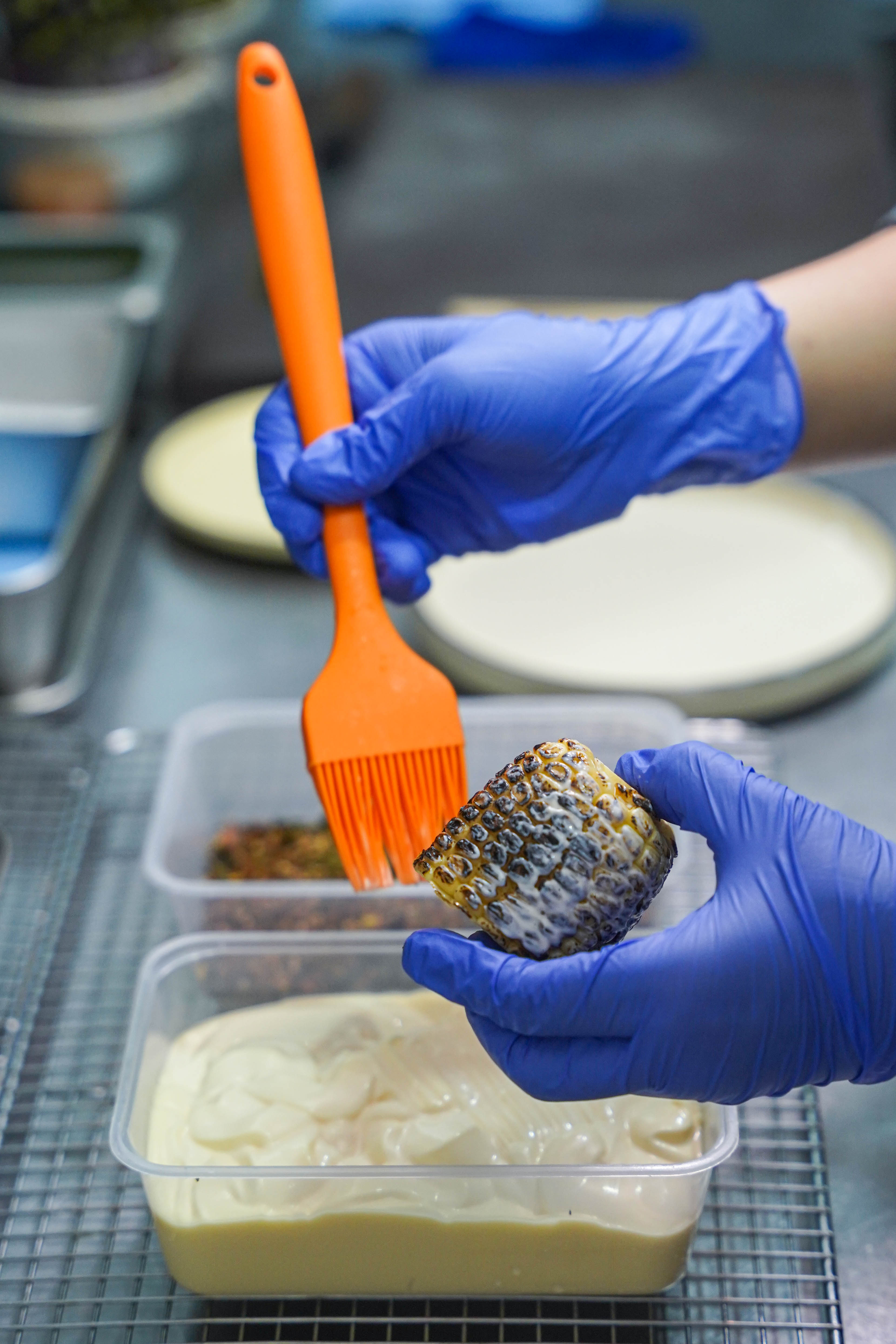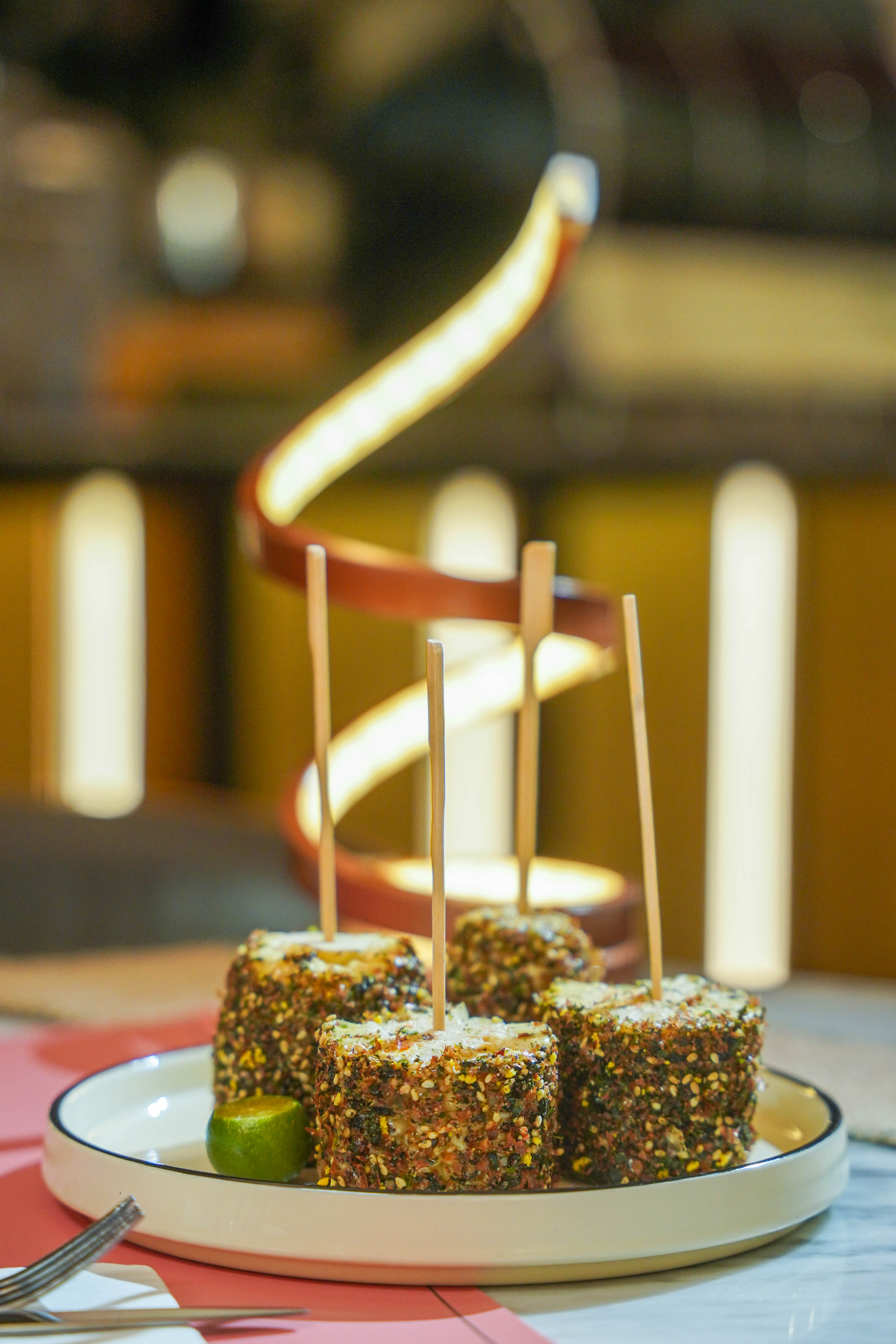 The Furikake Corn Hob (RM25; 190 kcal) is a playful snack to share - milky-sweet white Cameron corn on the cob, confidently charred, layered with creamy Japanese mayo and crunchy furikake for a winningly addictive temptation.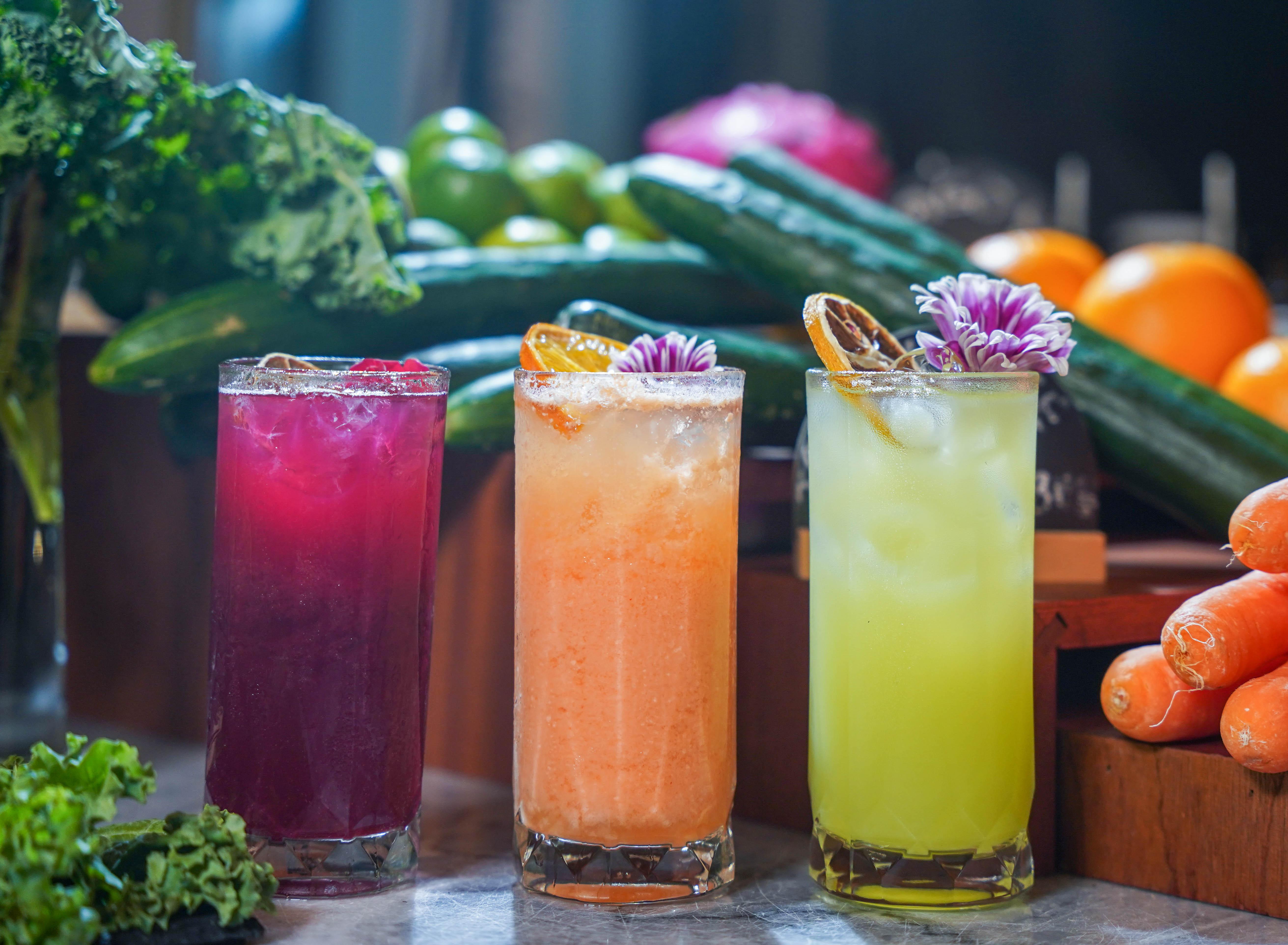 Coal & Clouds also serves up creatively cool beverages to pair with its cooking.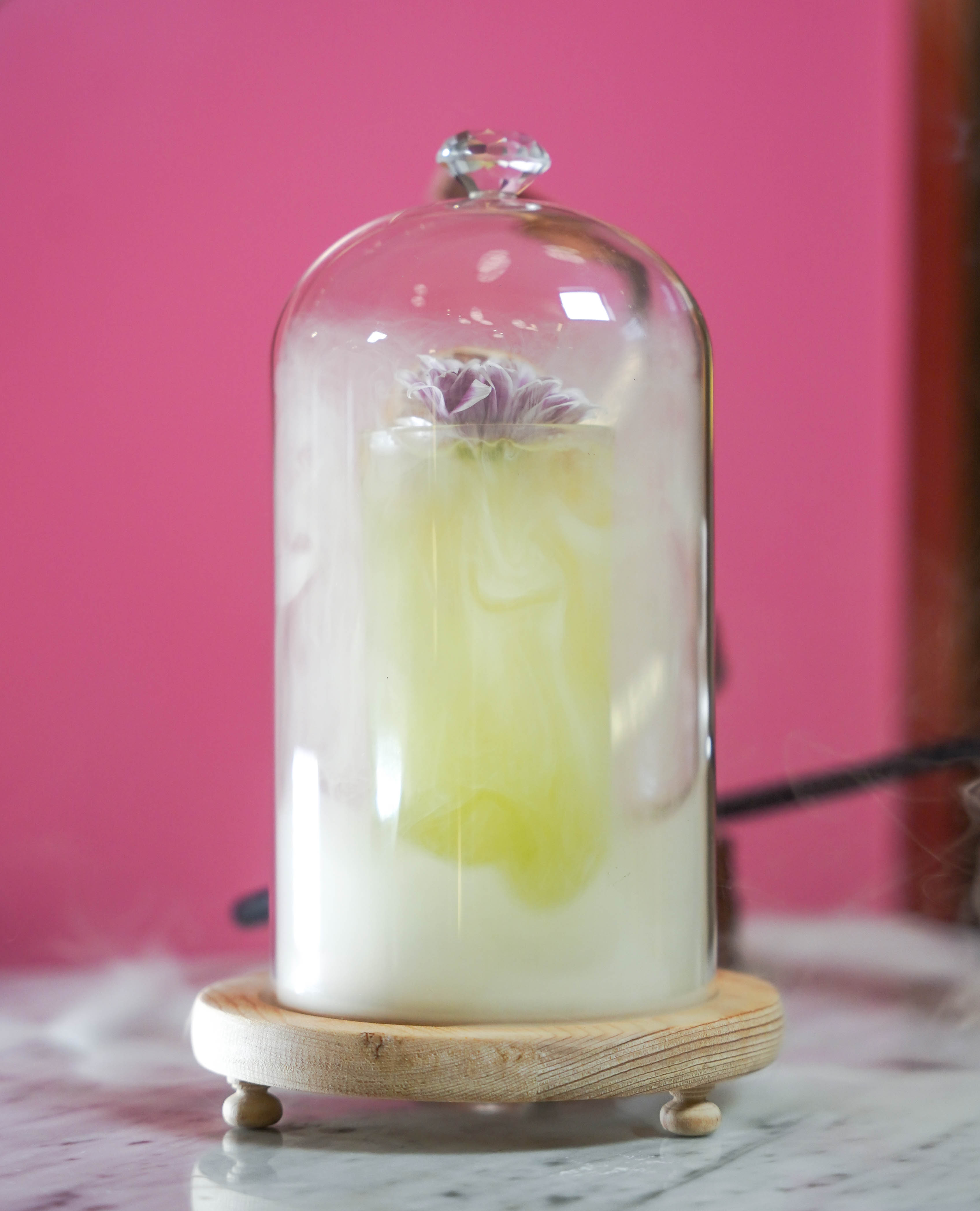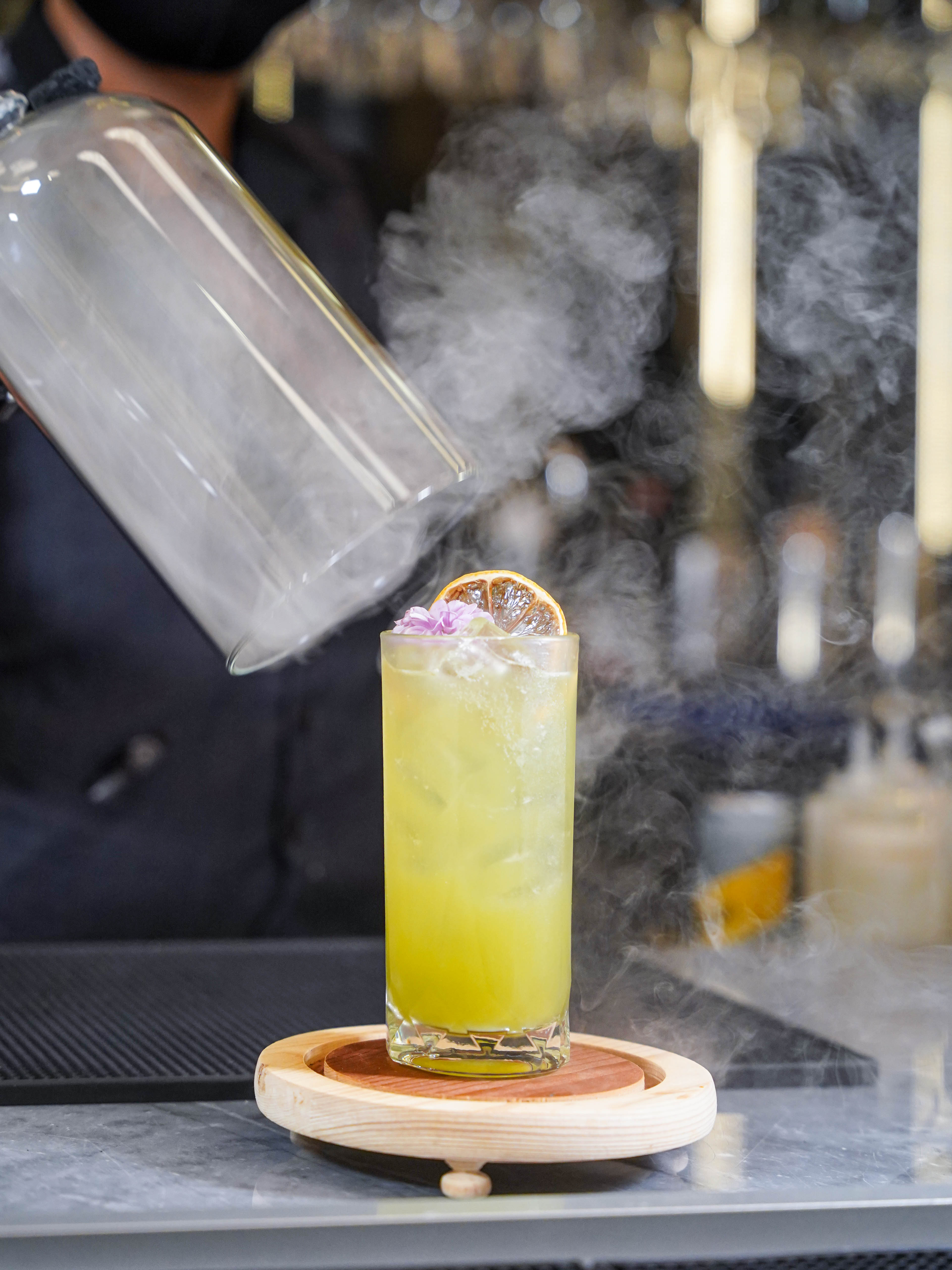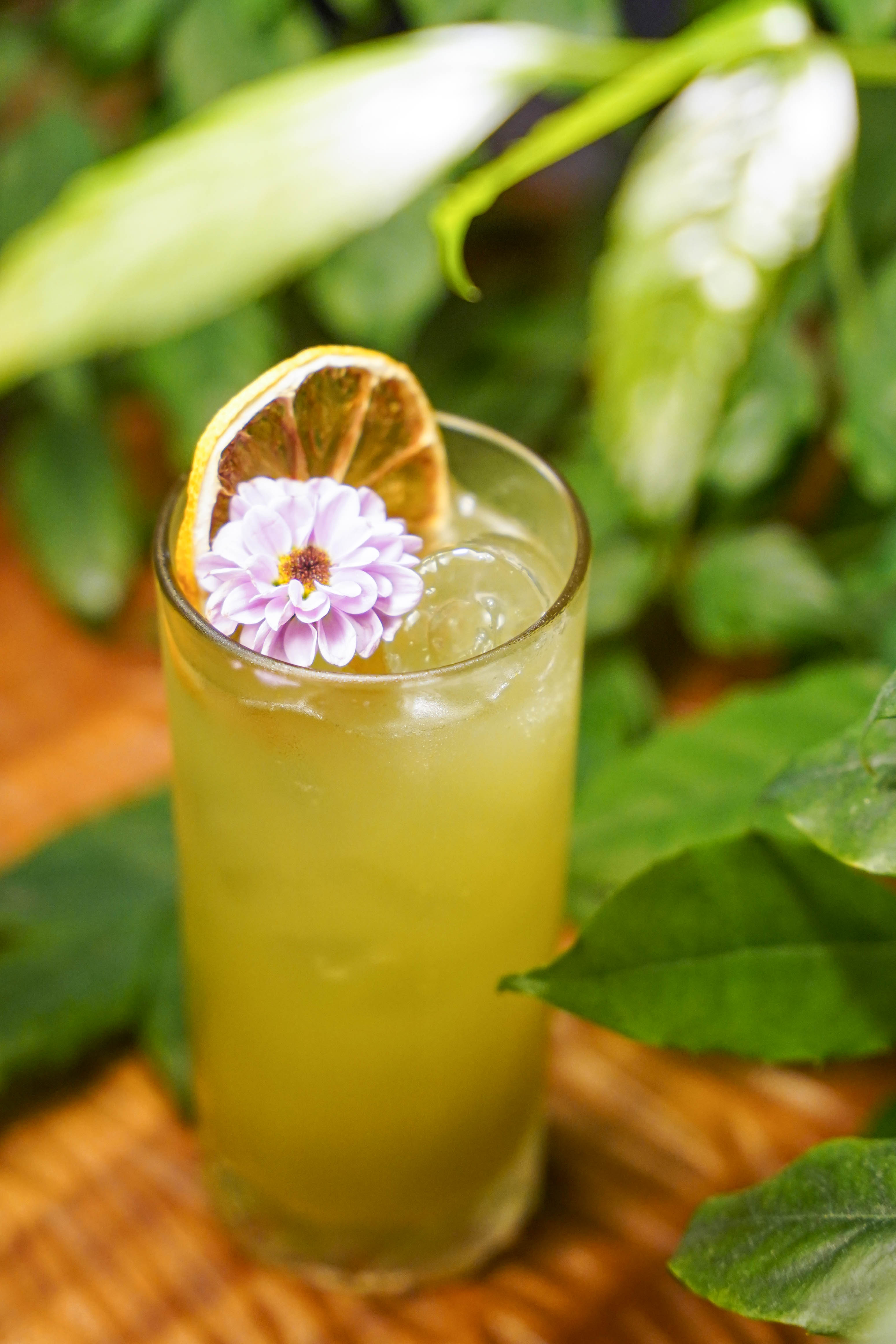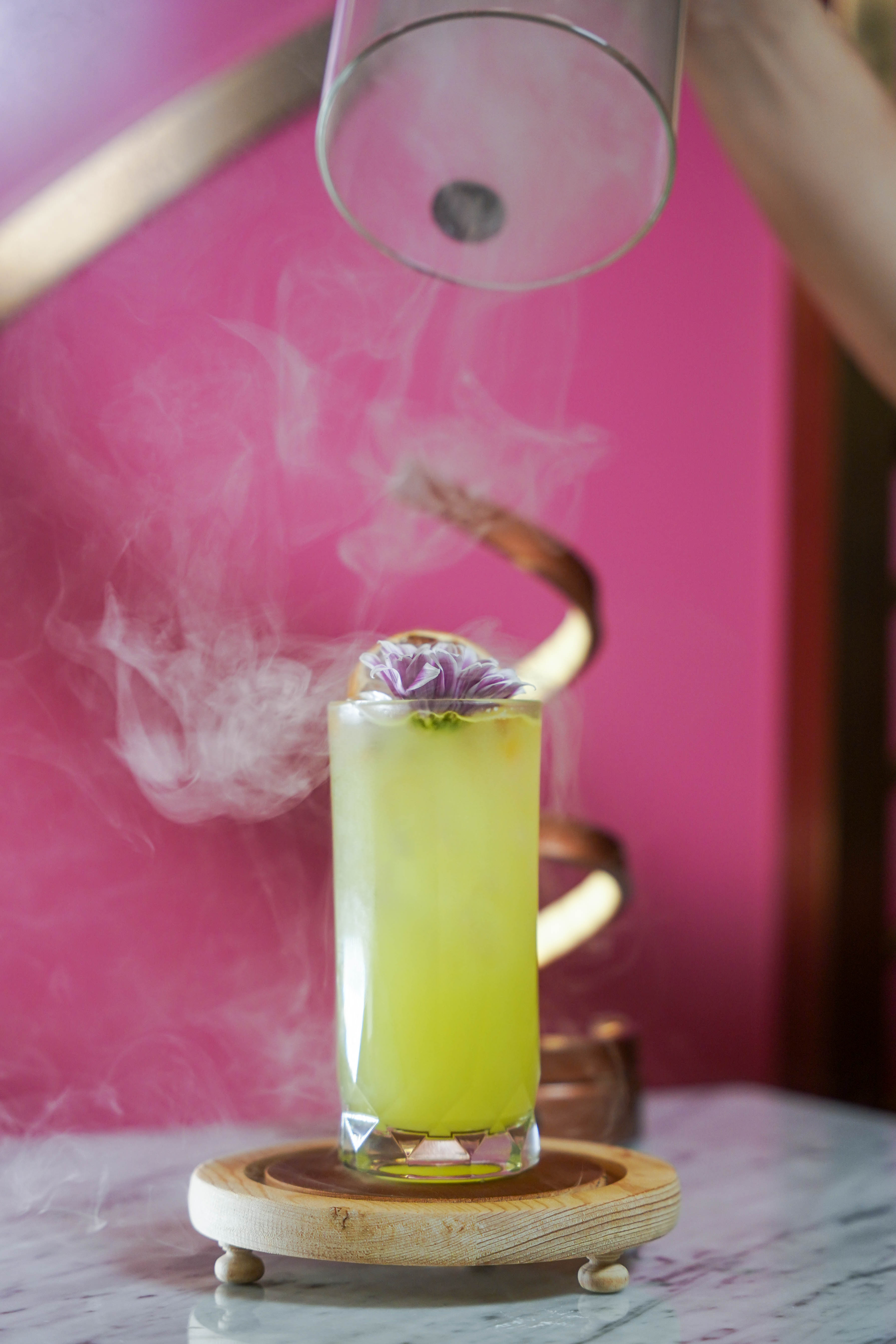 Spice Greens (RM24) is a reviving refreshment of celery, cucumber, jalapeños, coconut and lemon, served in a swirl of pecan smoke for a nifty, nutty twist.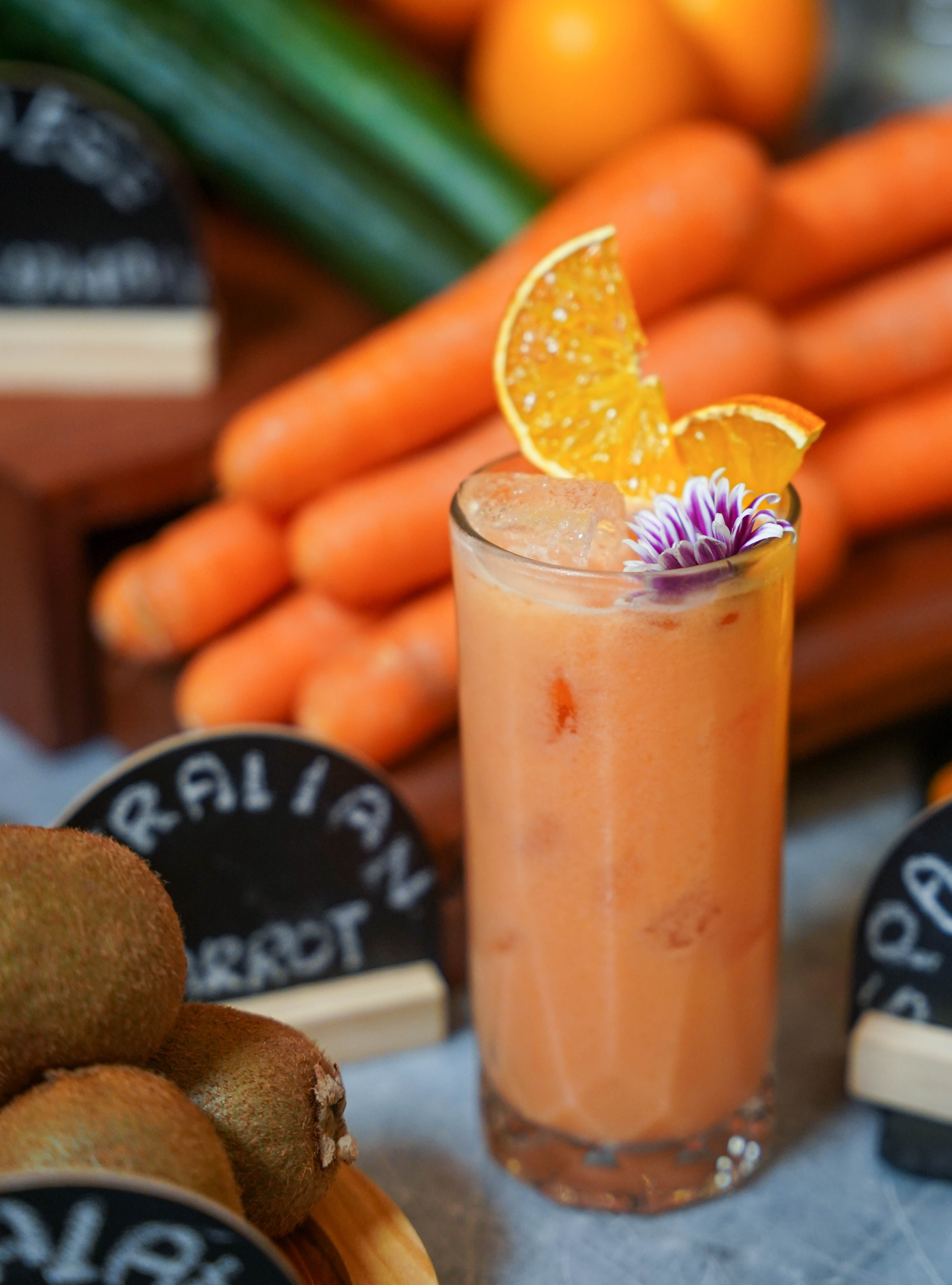 Doctor's Advice (RM24) deserves to be taken, a vibrant betacarotene-loaded potion of orange, carrot, ginger, yoghurt and salted caramel.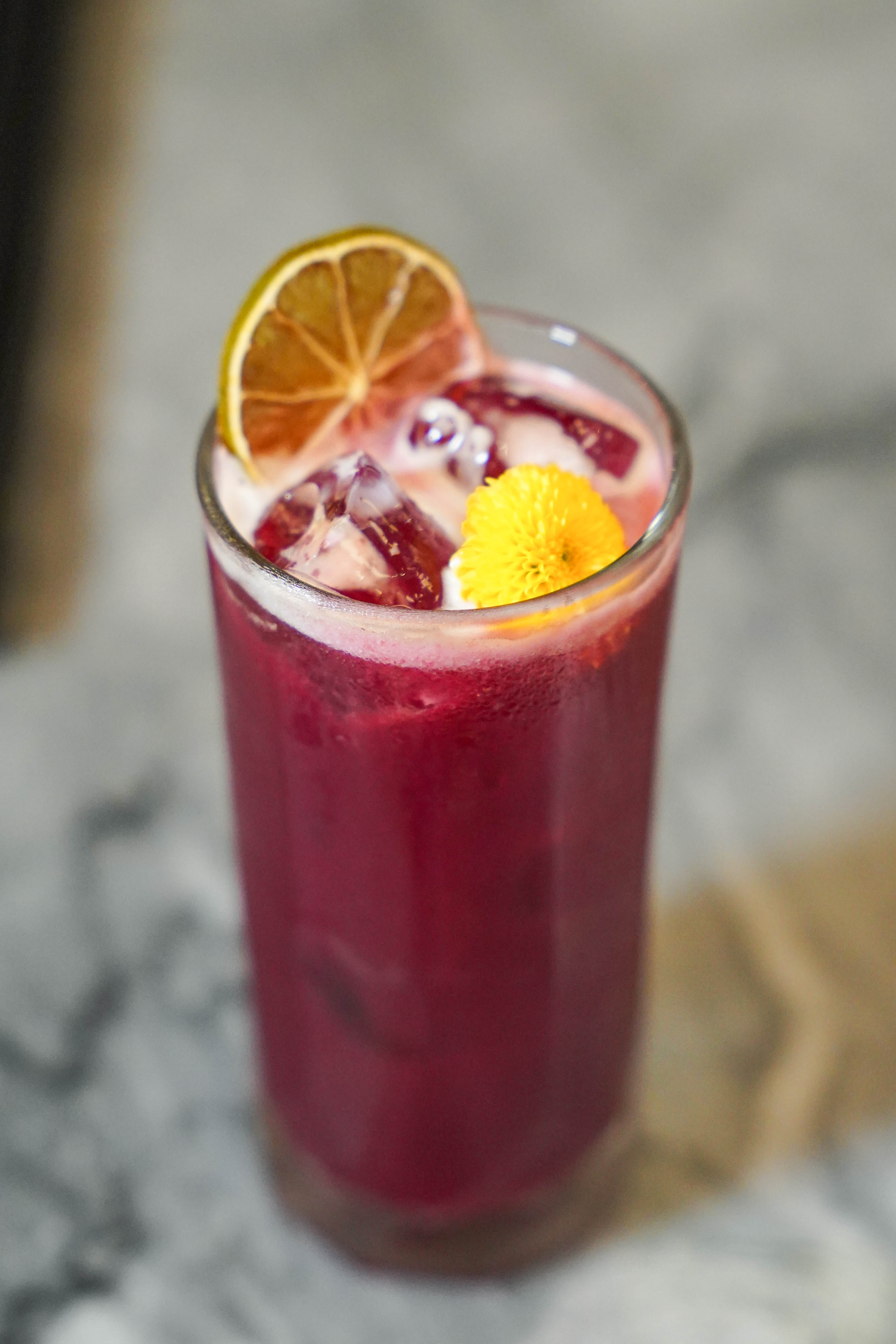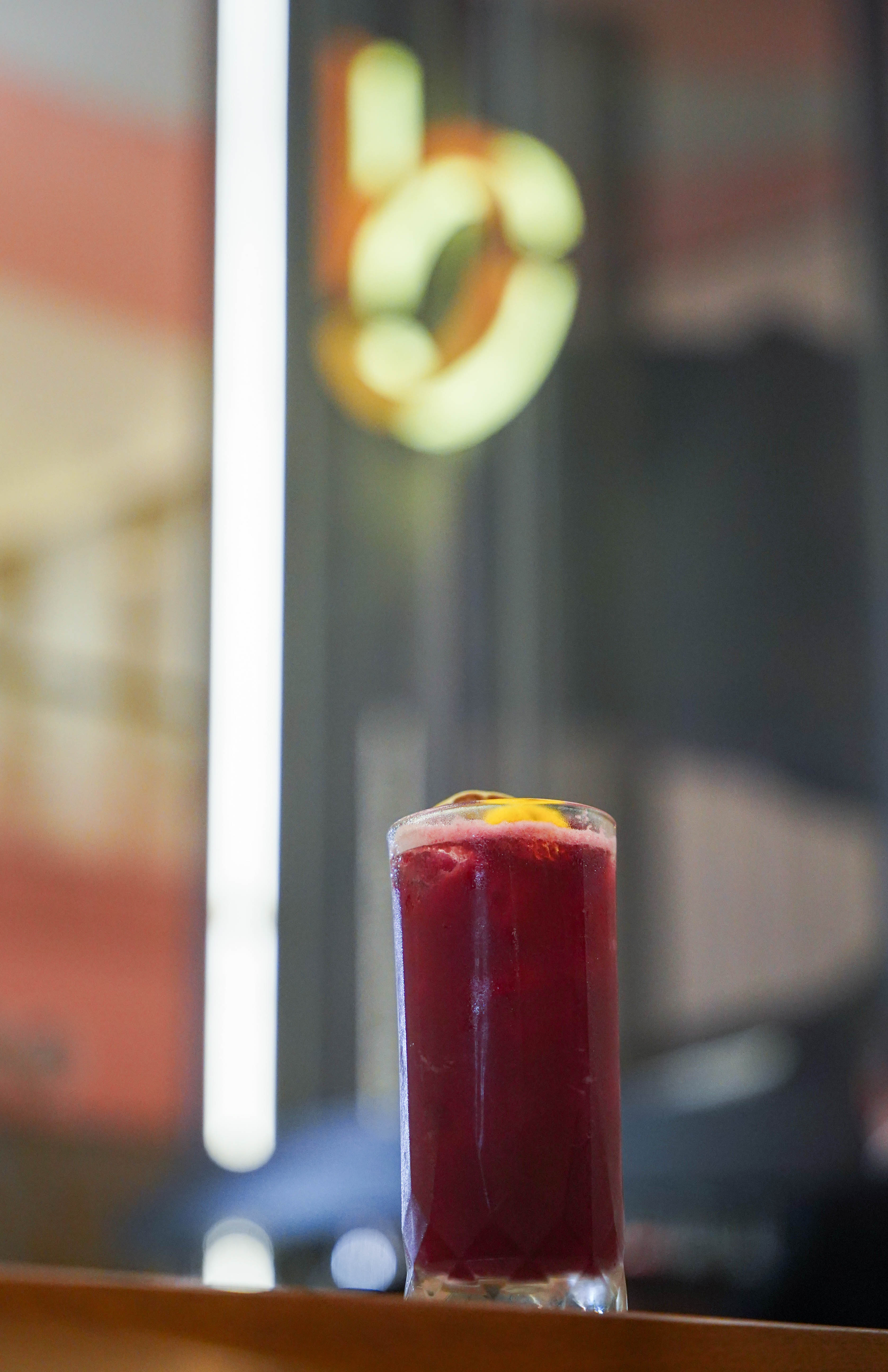 Anti-Oxidant Blast (RM24) is propelled by pomegranates, beetroot, orange, lemon and lychee, beckoning with brilliant red hues.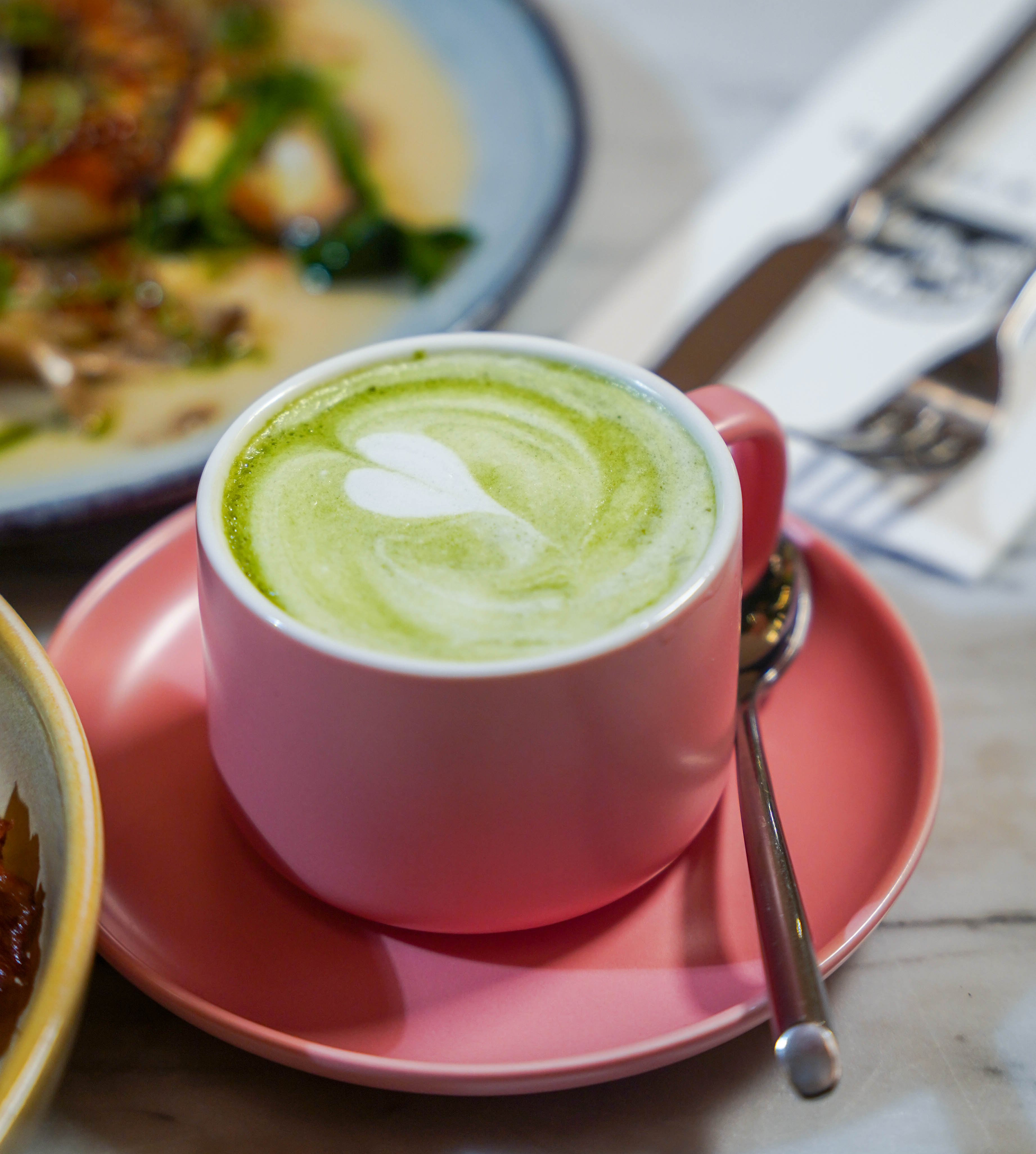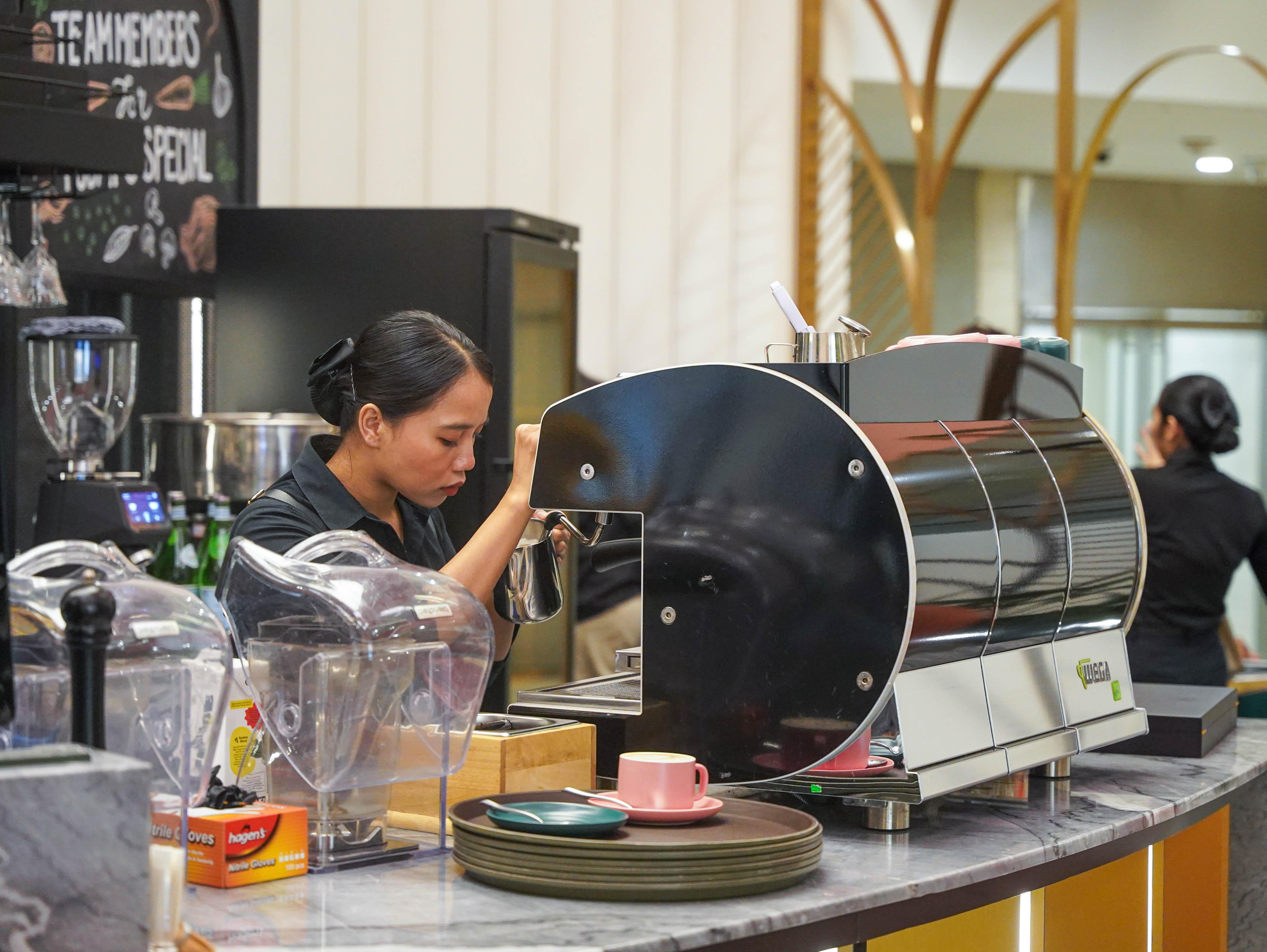 Matcha enthusiasts can leisurely sip on the Hot Matcha Latte (RM15), brewed with top-tier Niko Neko matcha for an elegant earthiness.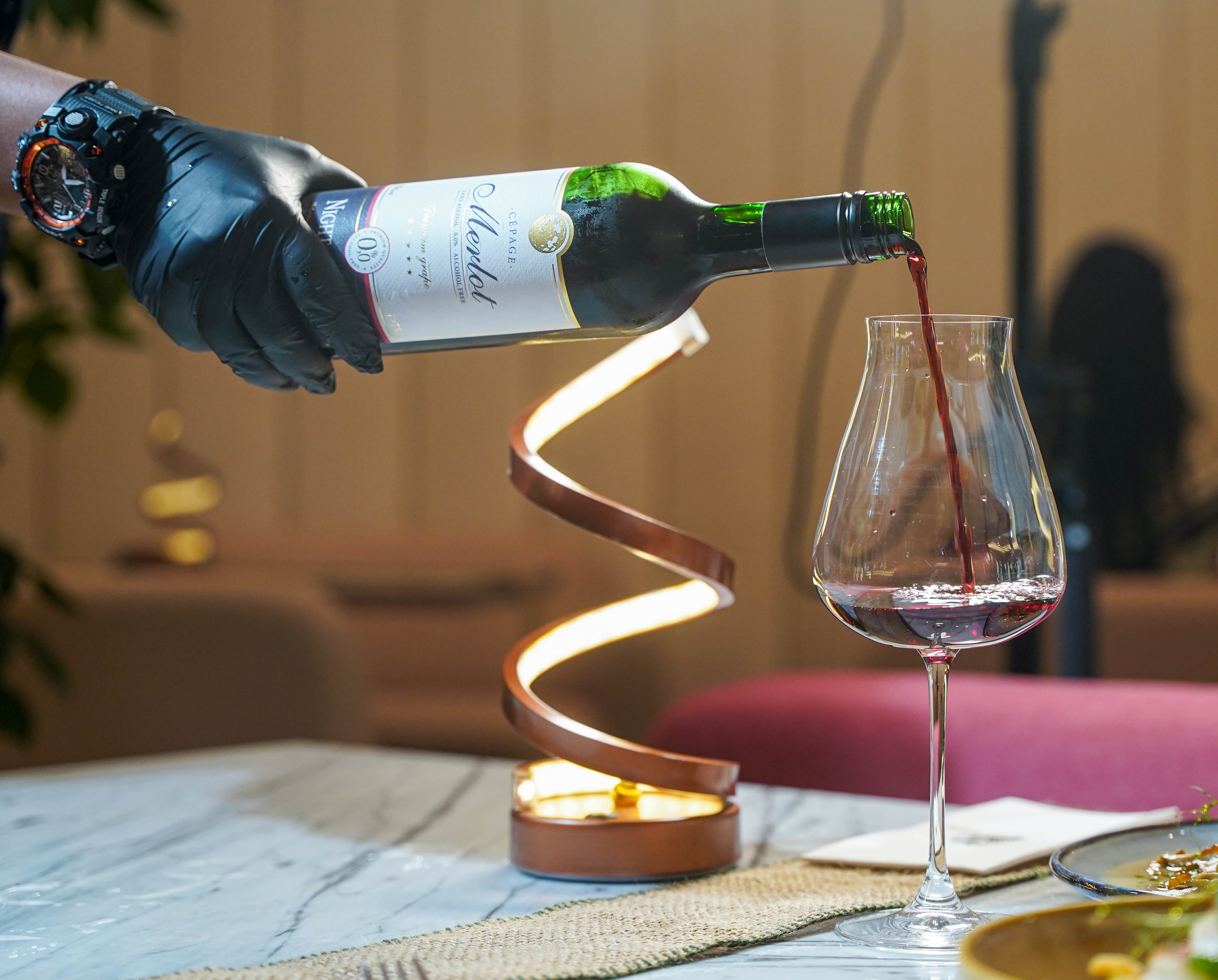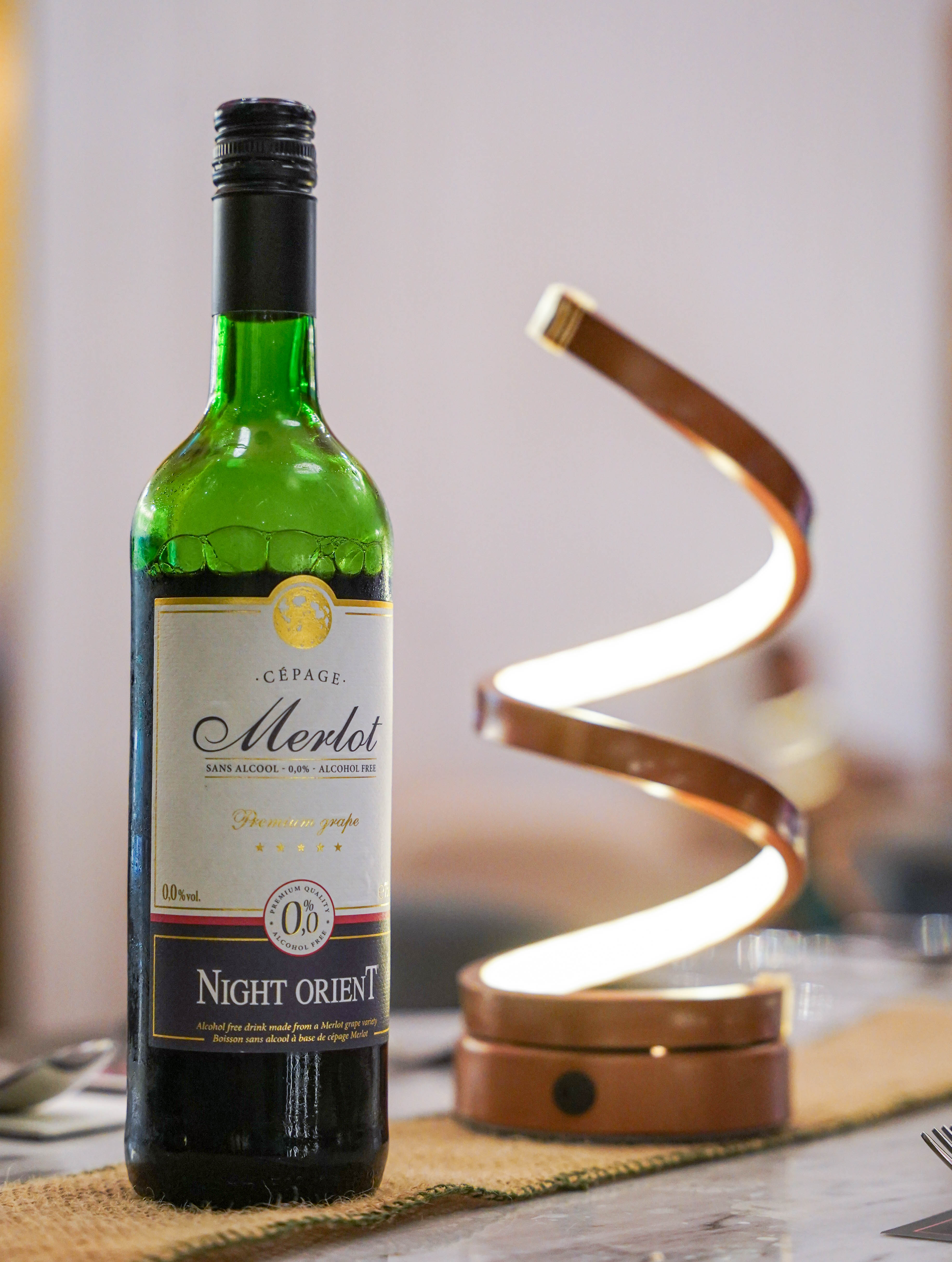 Coal & Clouds also offers a full range of wine and liqueurs, perfect for pairing with meals in the evening. Non-alcoholic wines are available too - all the flavours of Spanish grapes, none of the hangover!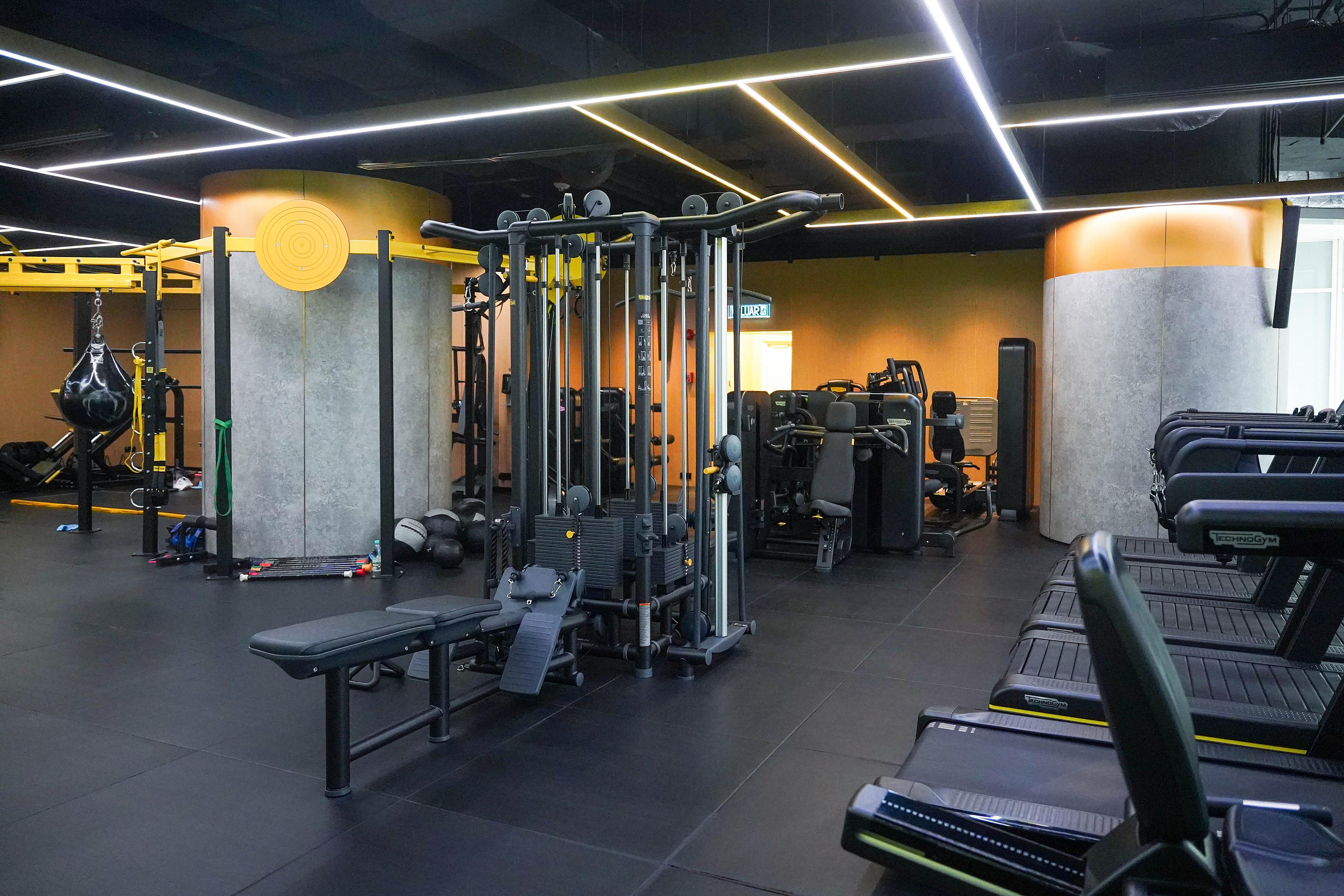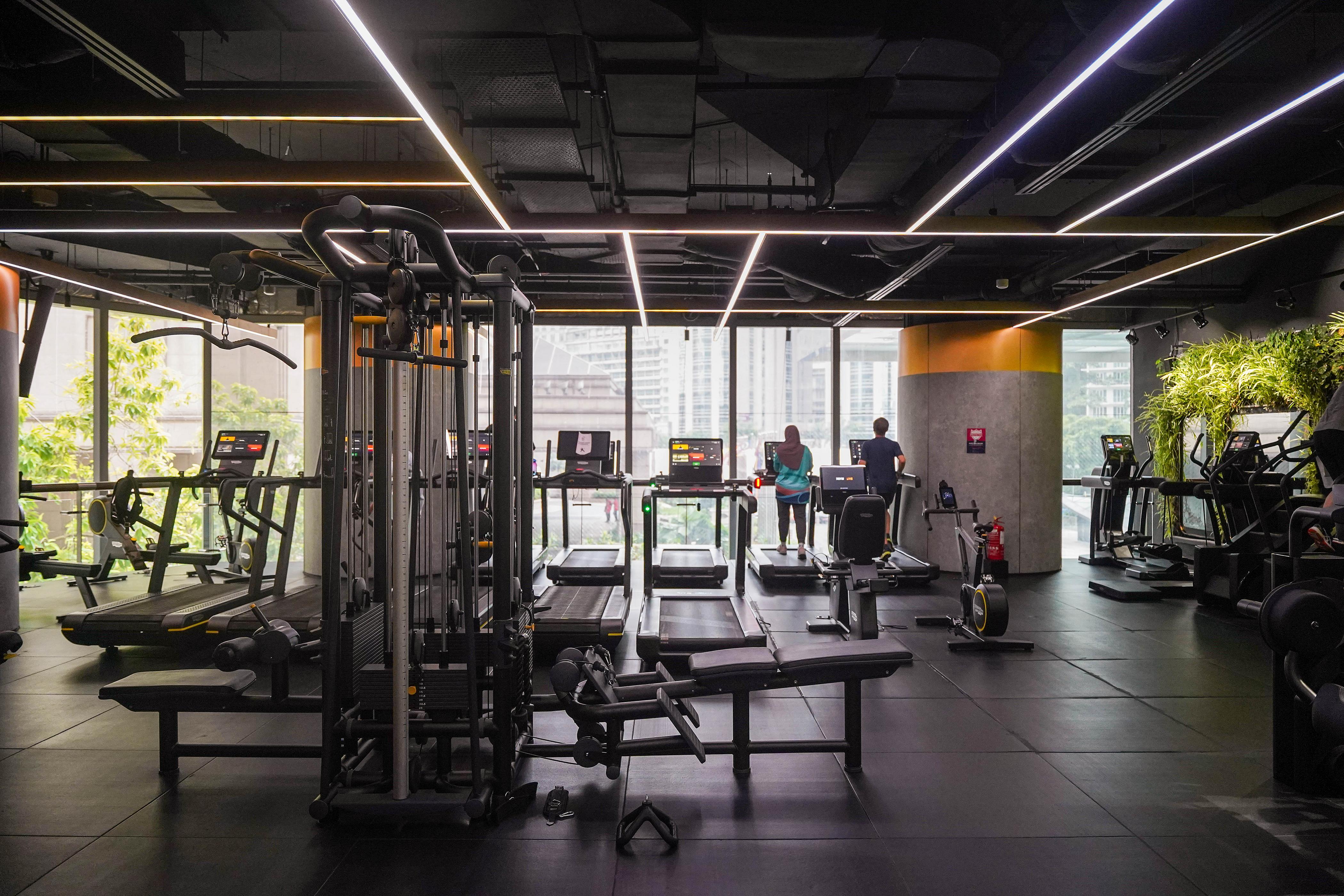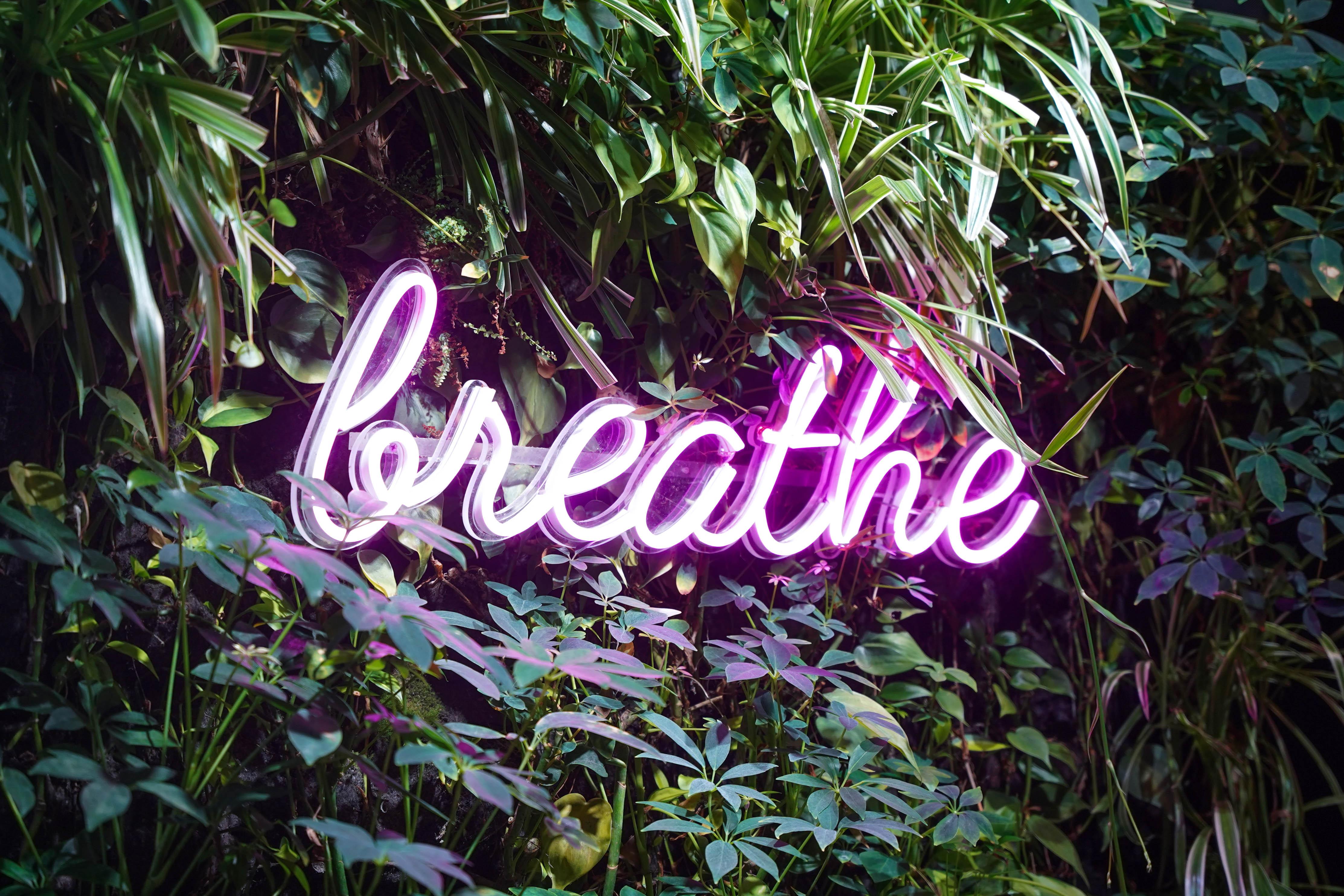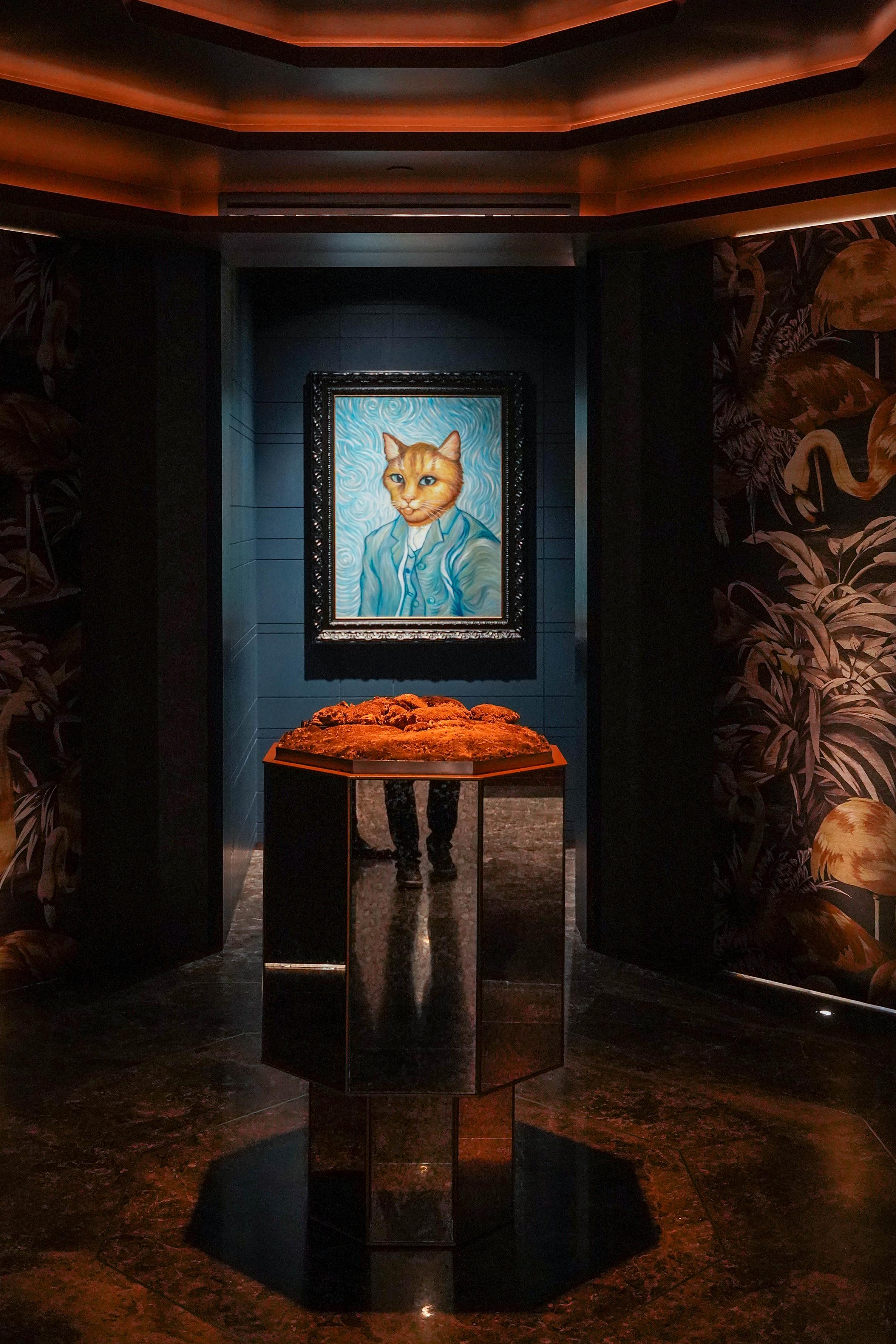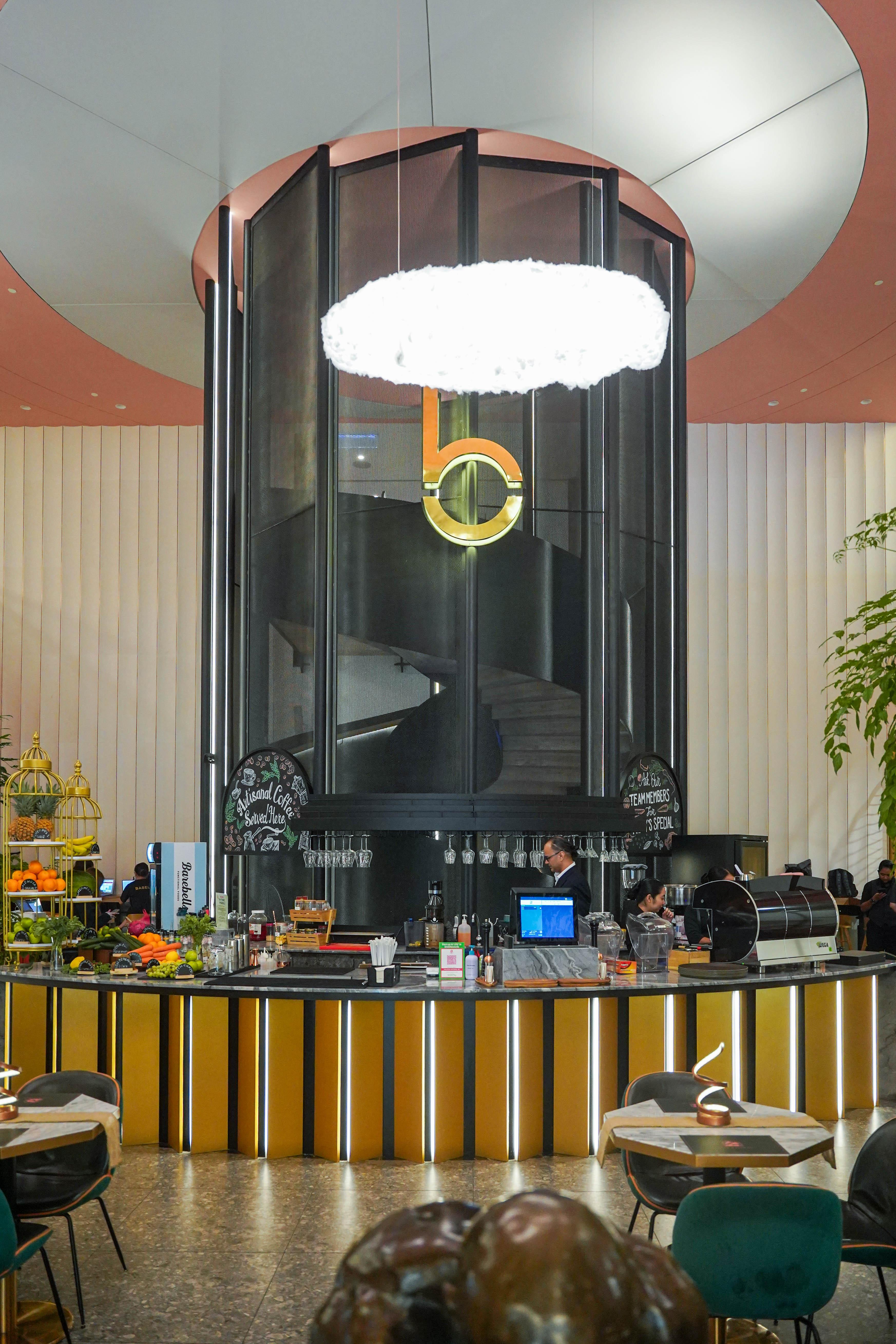 Behind the counter, the stairs lead up to BABEL Fitness Sanctuary, a 15,000-square-foot, state-of-the-art gym - convenient for a workout before lunch or dinner at Coal & Clouds.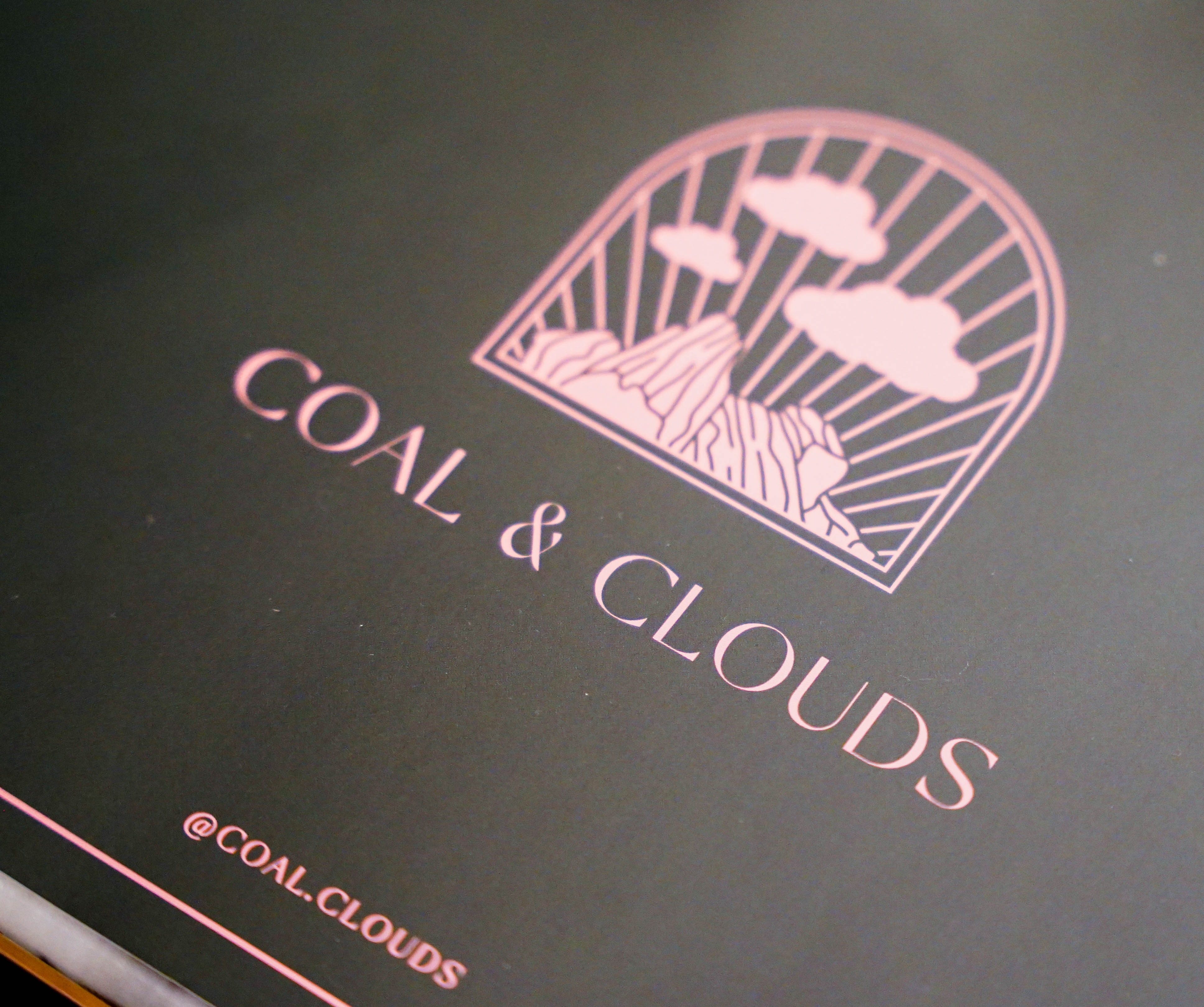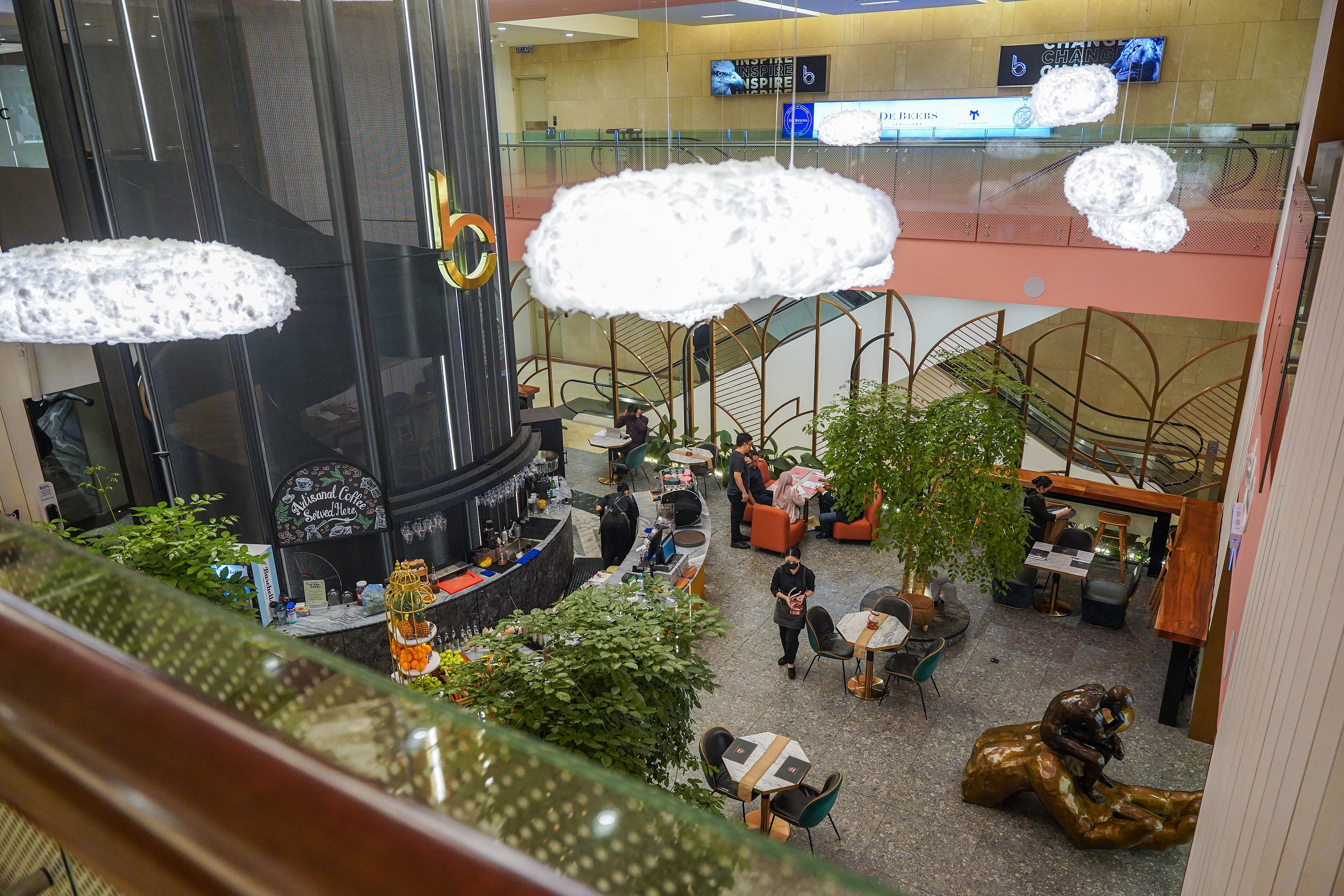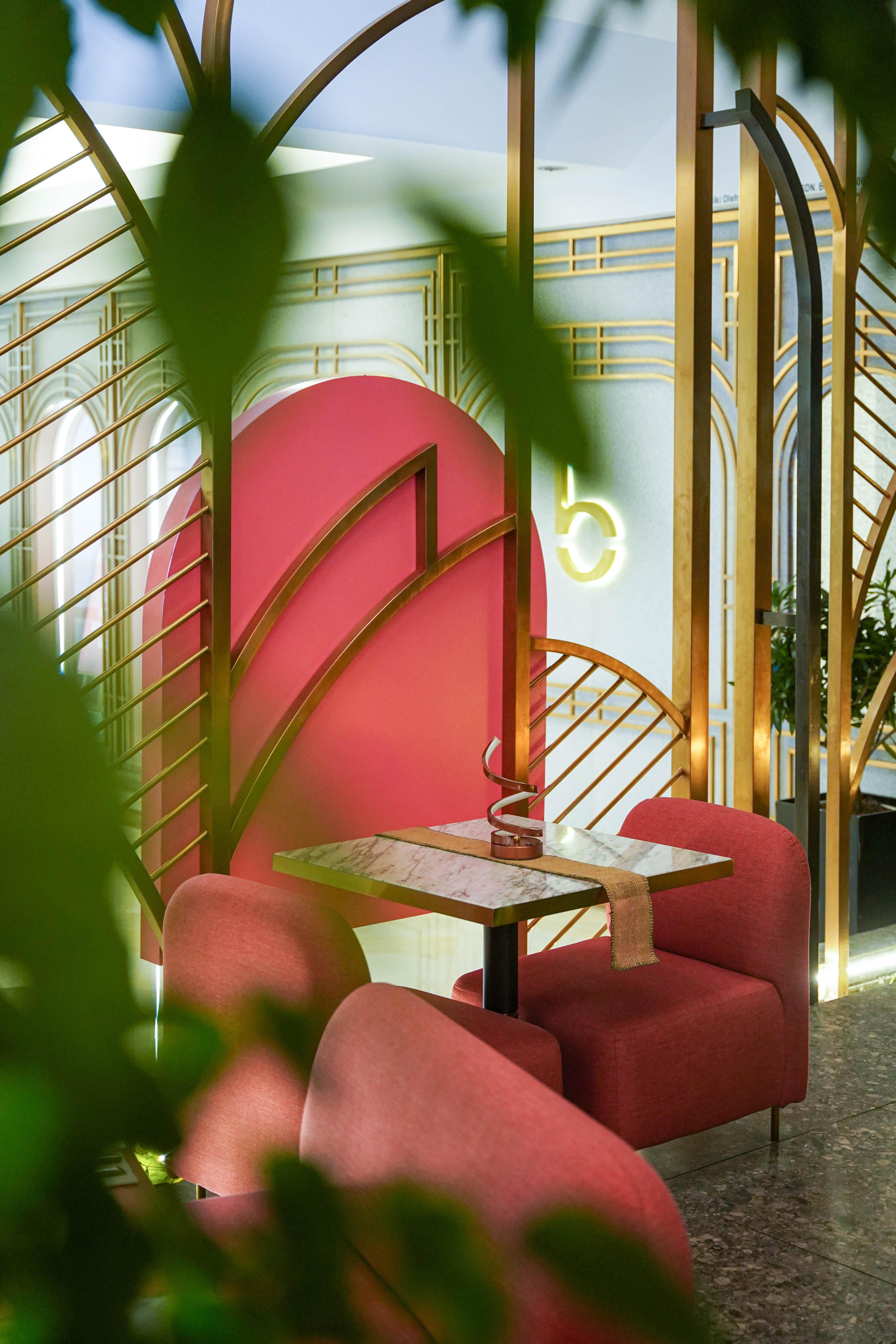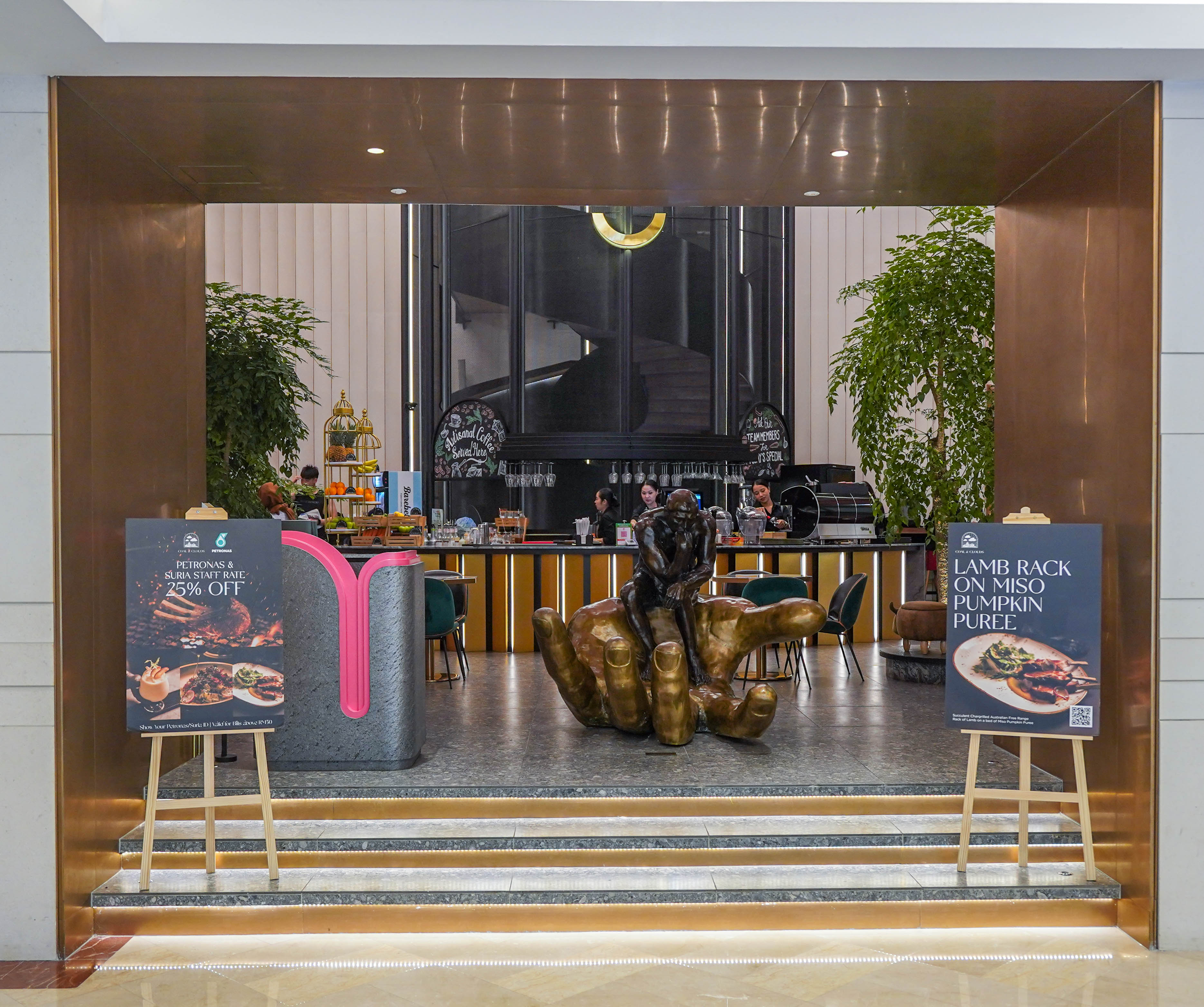 Coal & Clouds 
LC-G-02, Suria KLCC, 50088 Kuala Lumpur.
Open Monday-Friday, 10am-10pm; Saturday-Sunday, 10am-9:30pm. 
Tel: 016-963-3520