Chic Cafe: Cheras' cheerful choice for chicken karaage plus Japanese-inspired donburi & desserts
November 14, 2023
---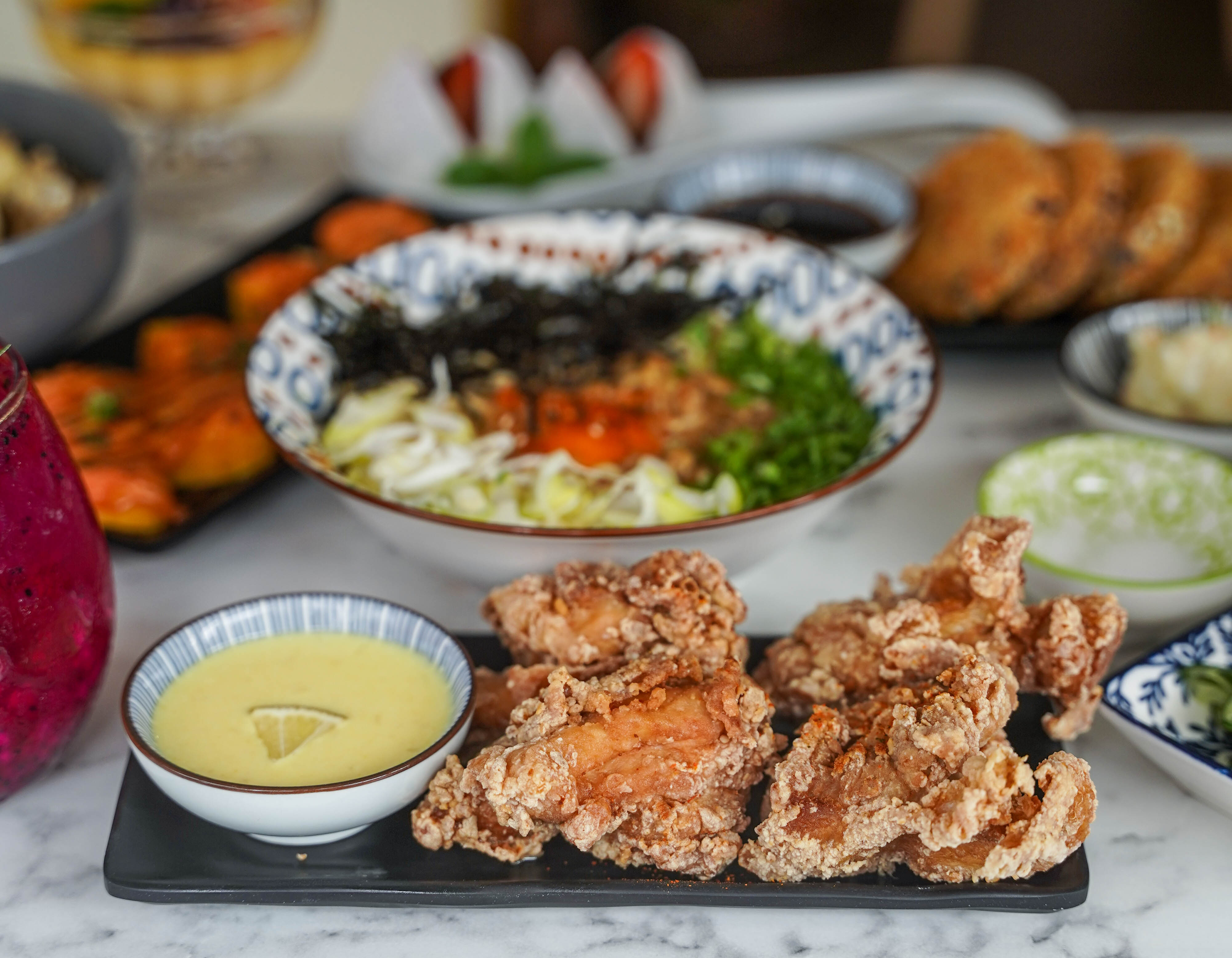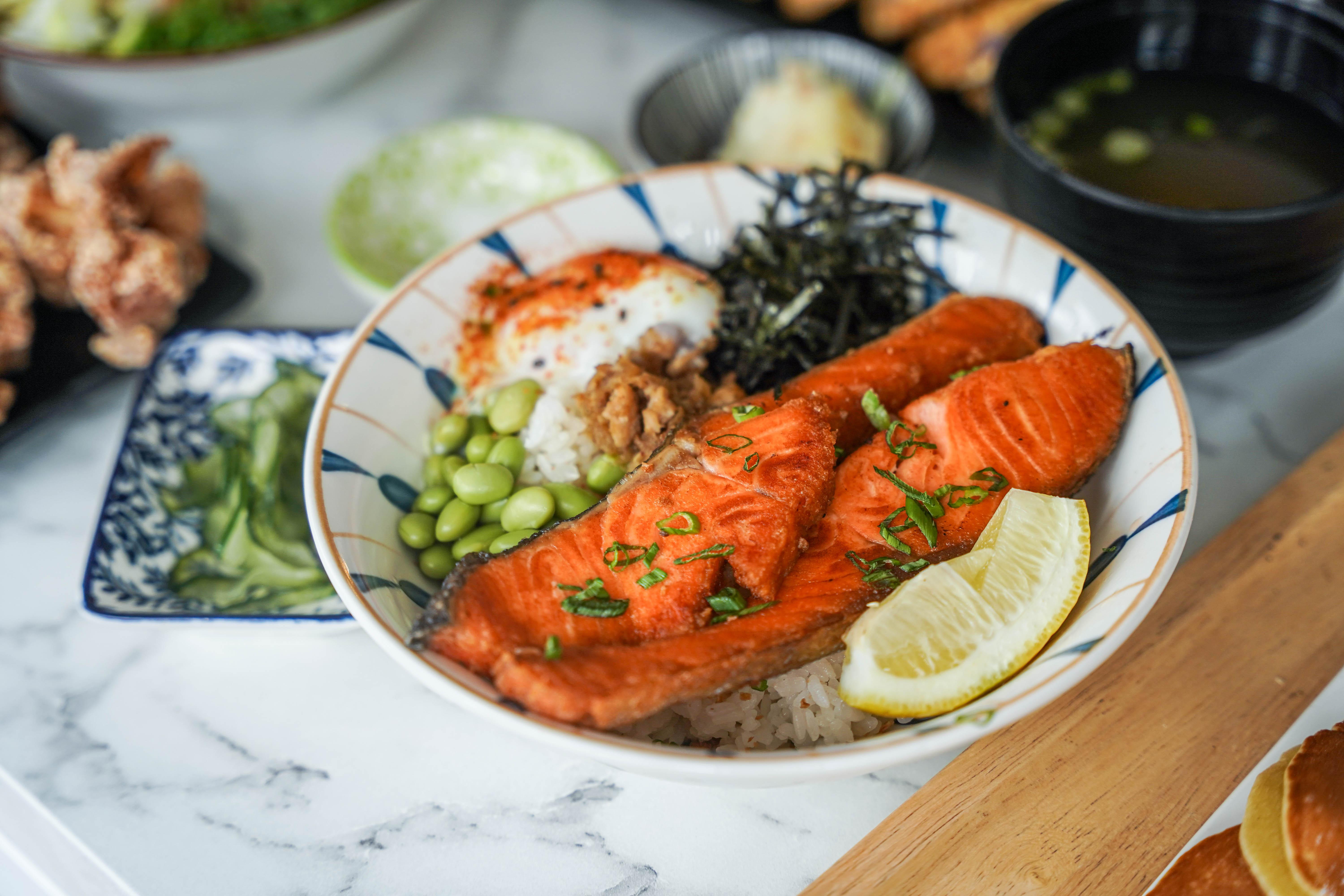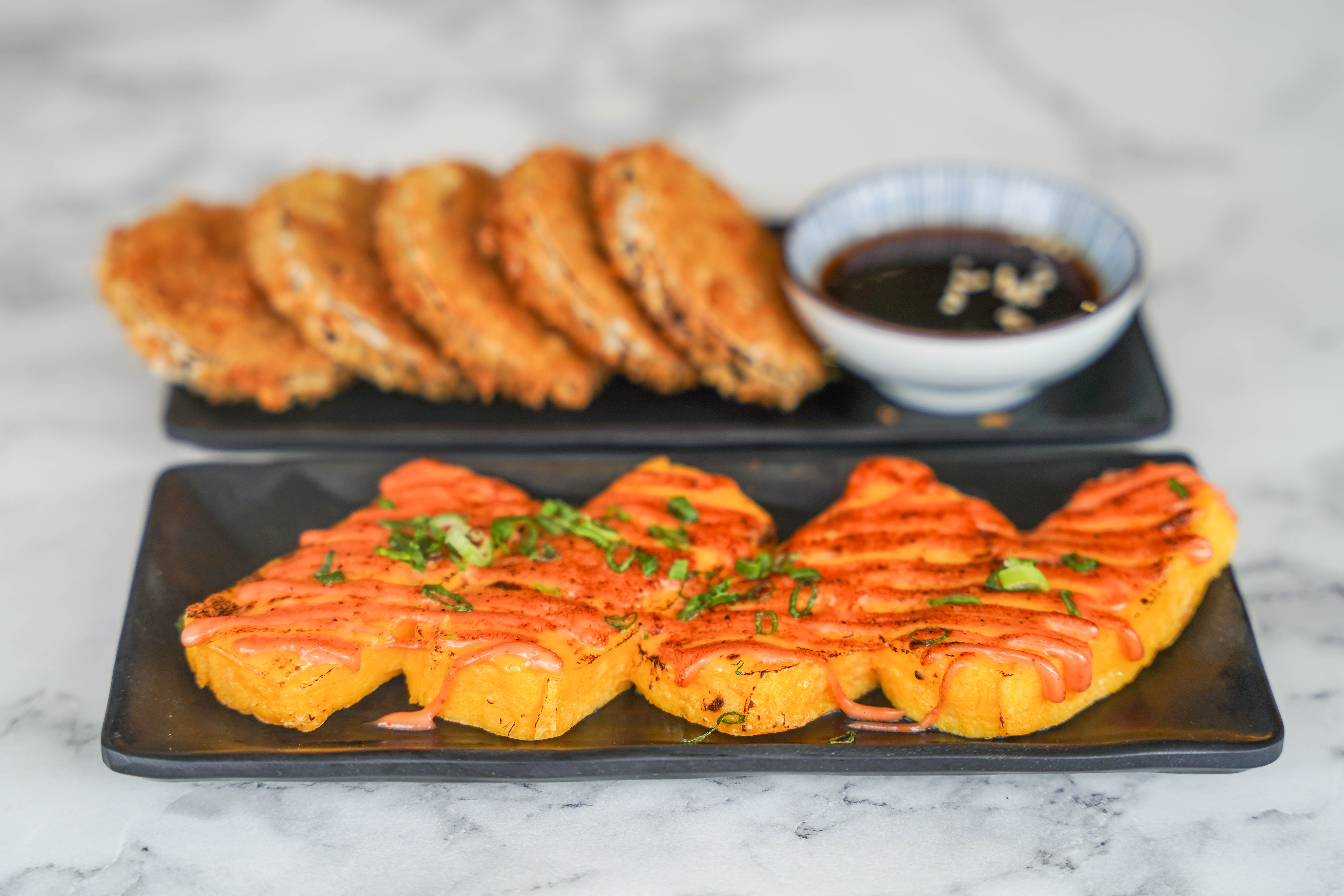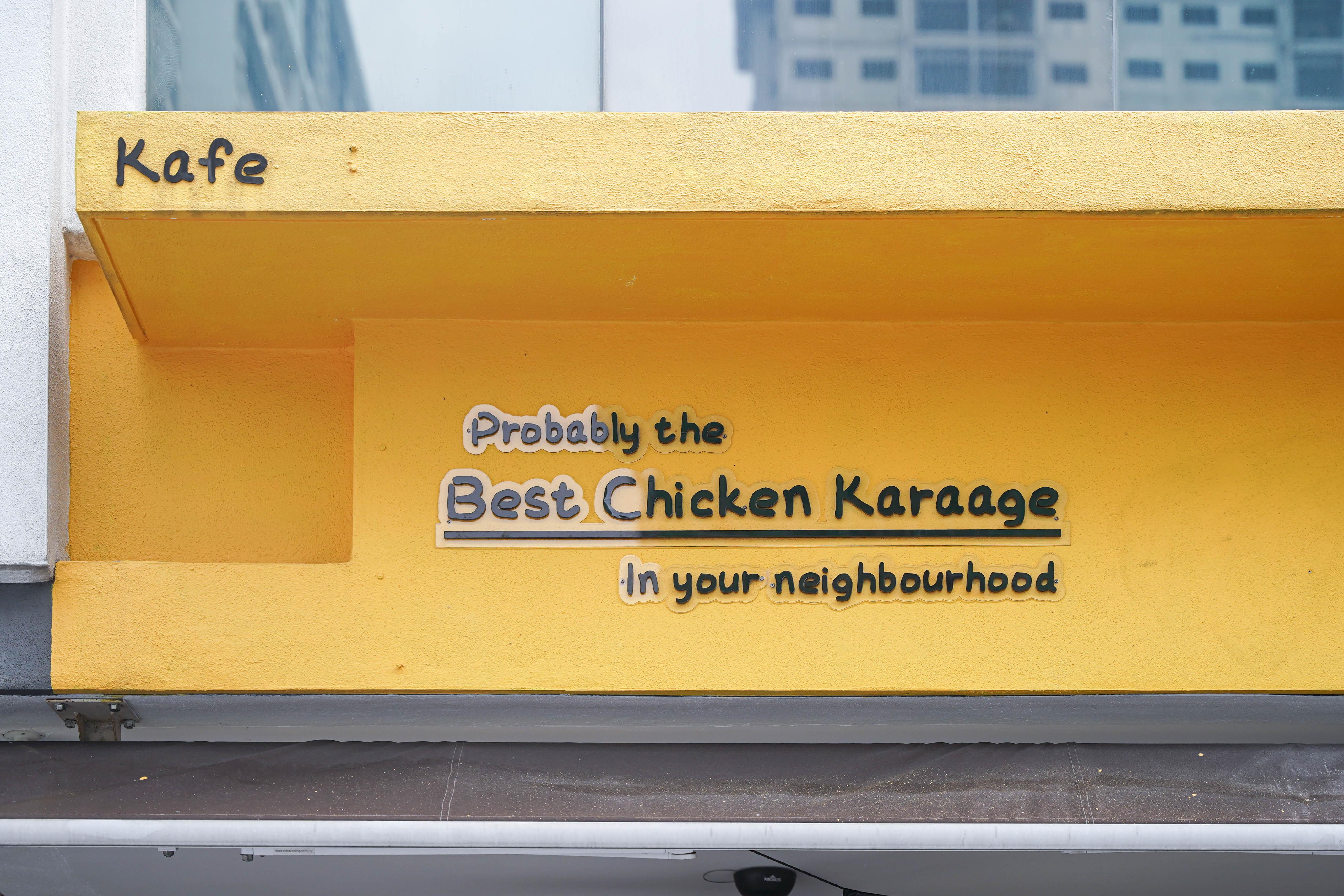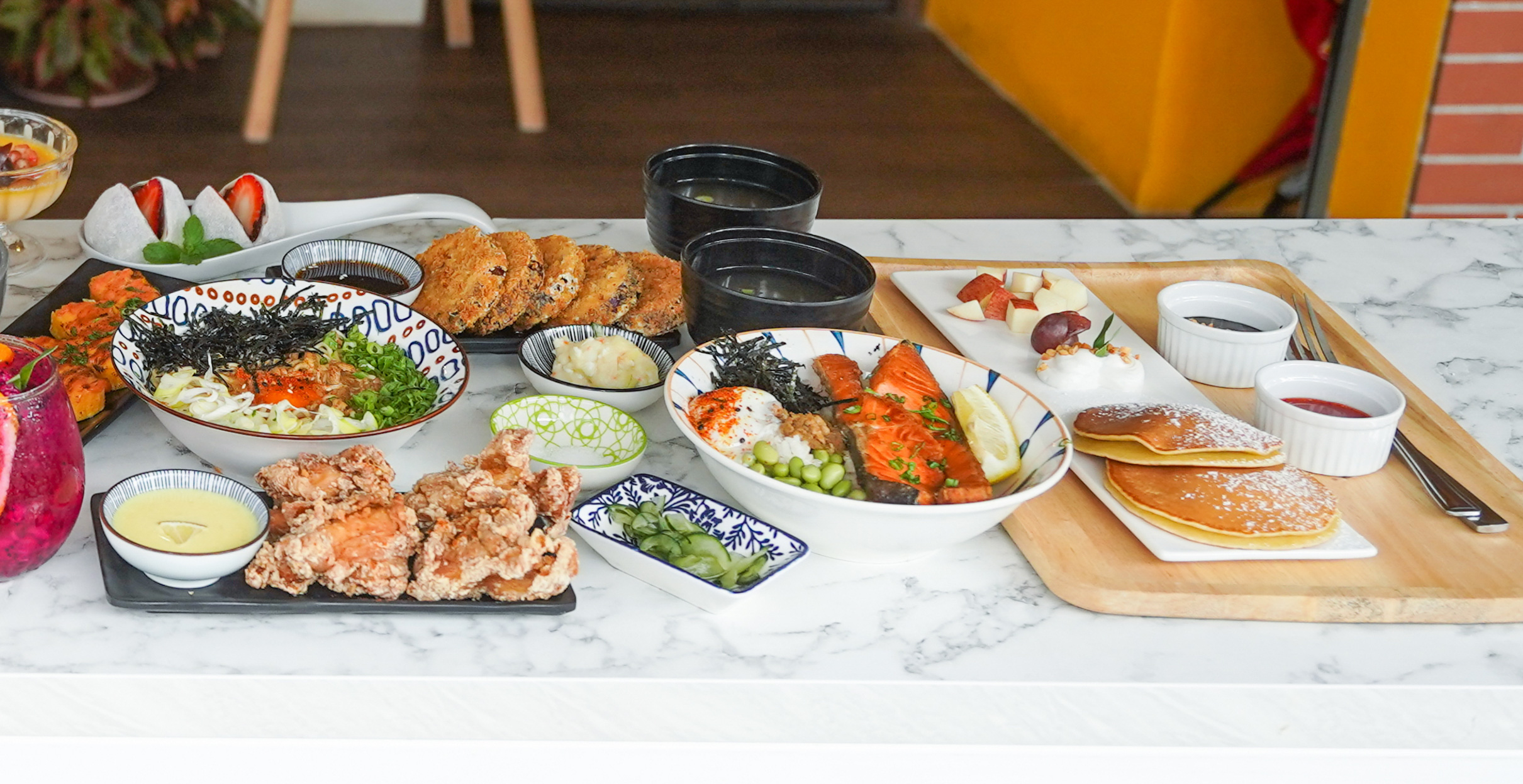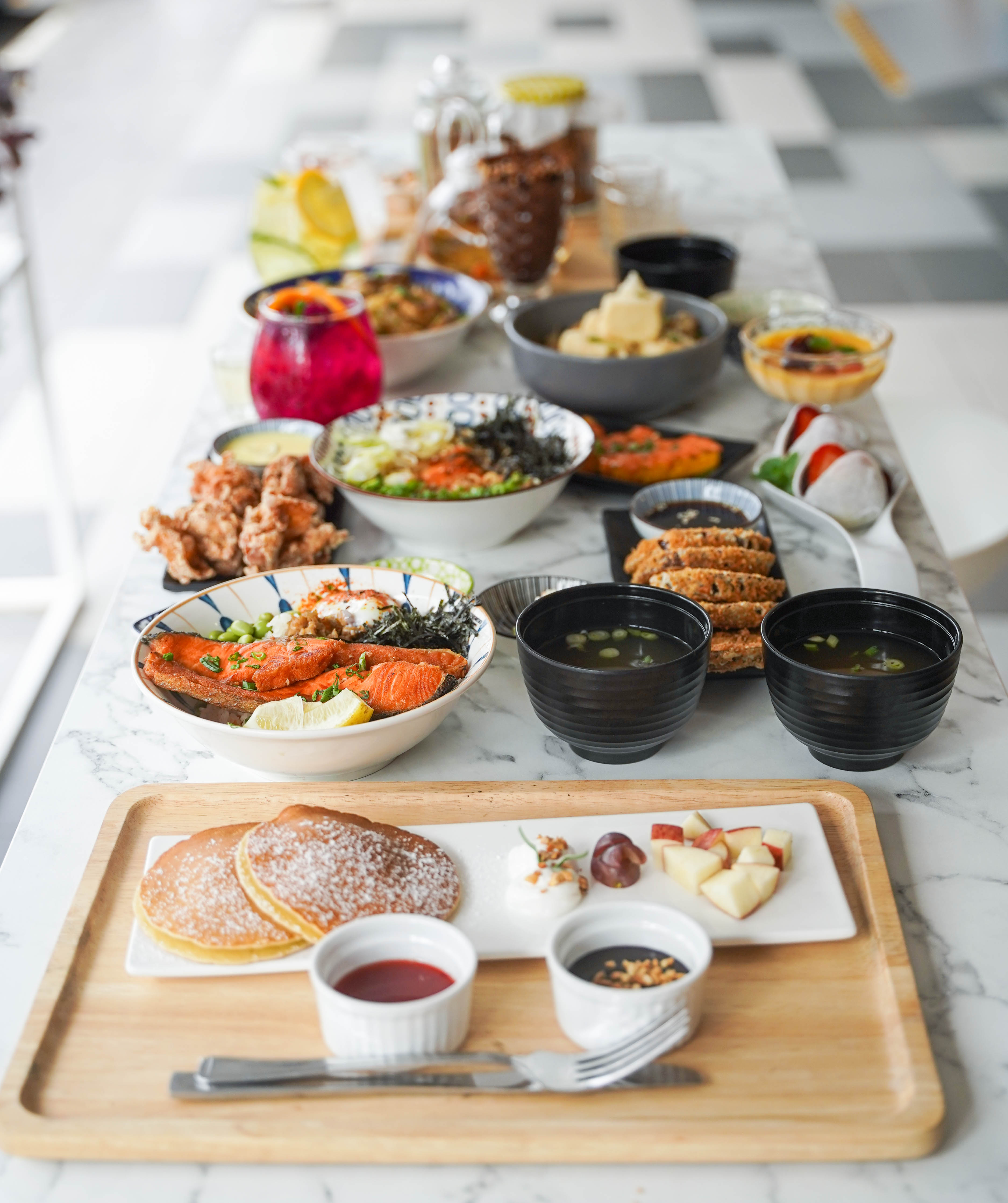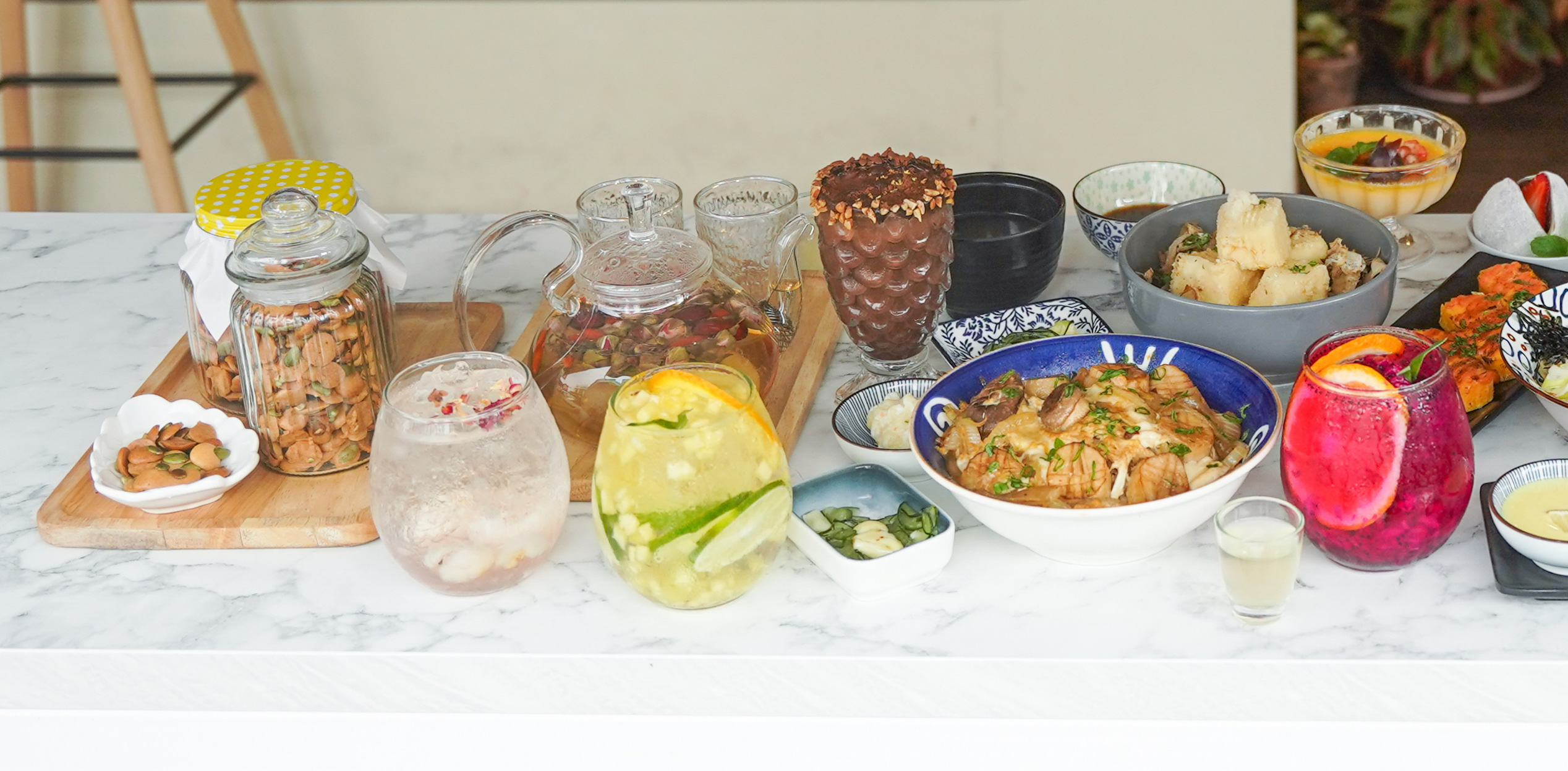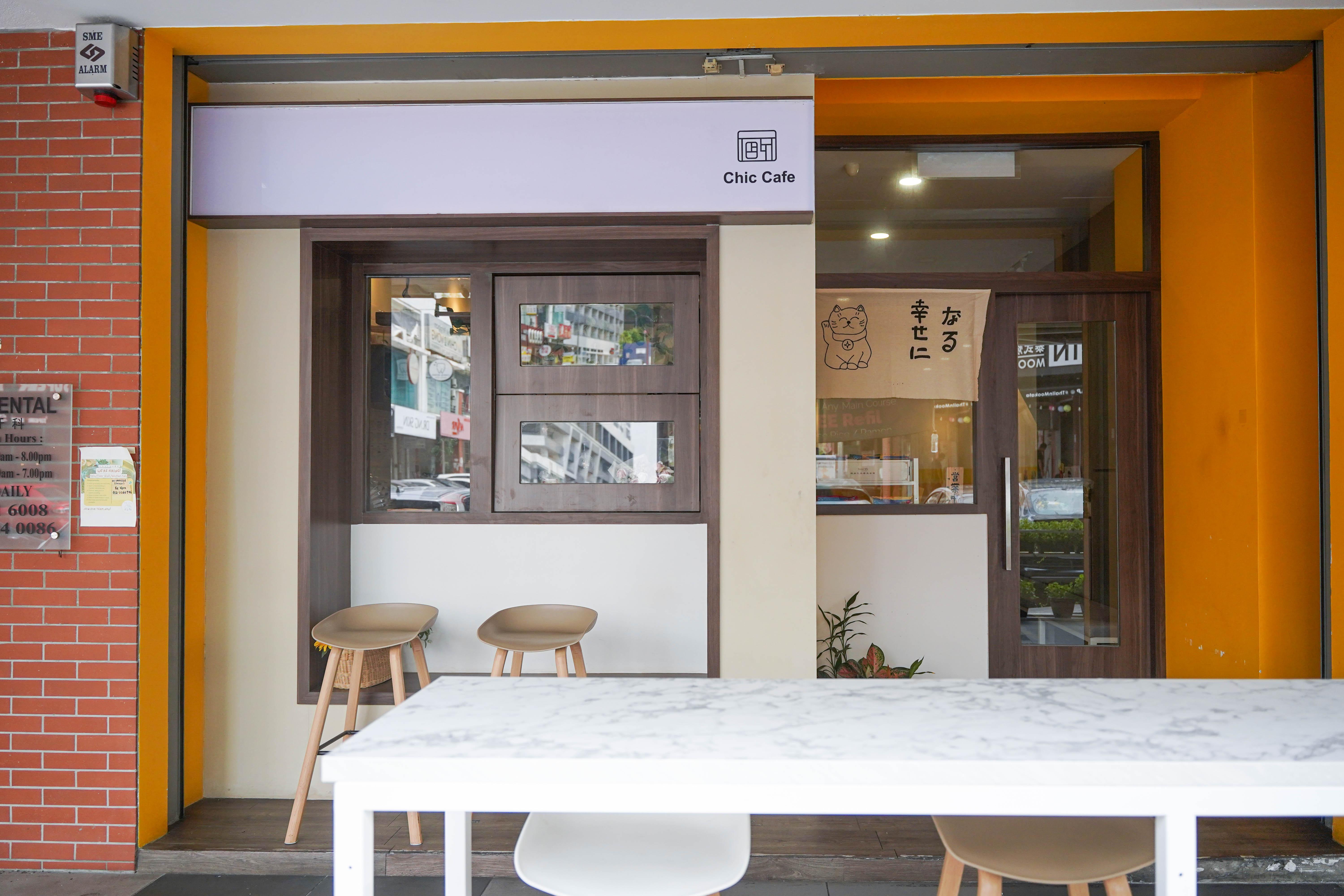 Bringing a bright yellow liveliness to the neighbourhood, Chic is Cheras' cheerful choice for chicken karaage, golden and gloriously crunchy, served with scrumptious ramen, plus diverse Japanese donburi and desserts such as mochi dorayaki pancakes and strawberry daifuku.
If you're craving a playful, pleasant meal with modern Japanese inspirations at remarkably reasonable prices, check out Chic for a comforting experience, perfect for casual everyday get-togethers with family and friends. 
Fun fact: Chic is currently running a champion promotion: Dine-in customers can refill their rice or ramen once for free - excellent for hearty eaters who want extra grains and noodles! The cafe also serves complimentary house-baked pumpkin seed cookies in a thoughtful touch.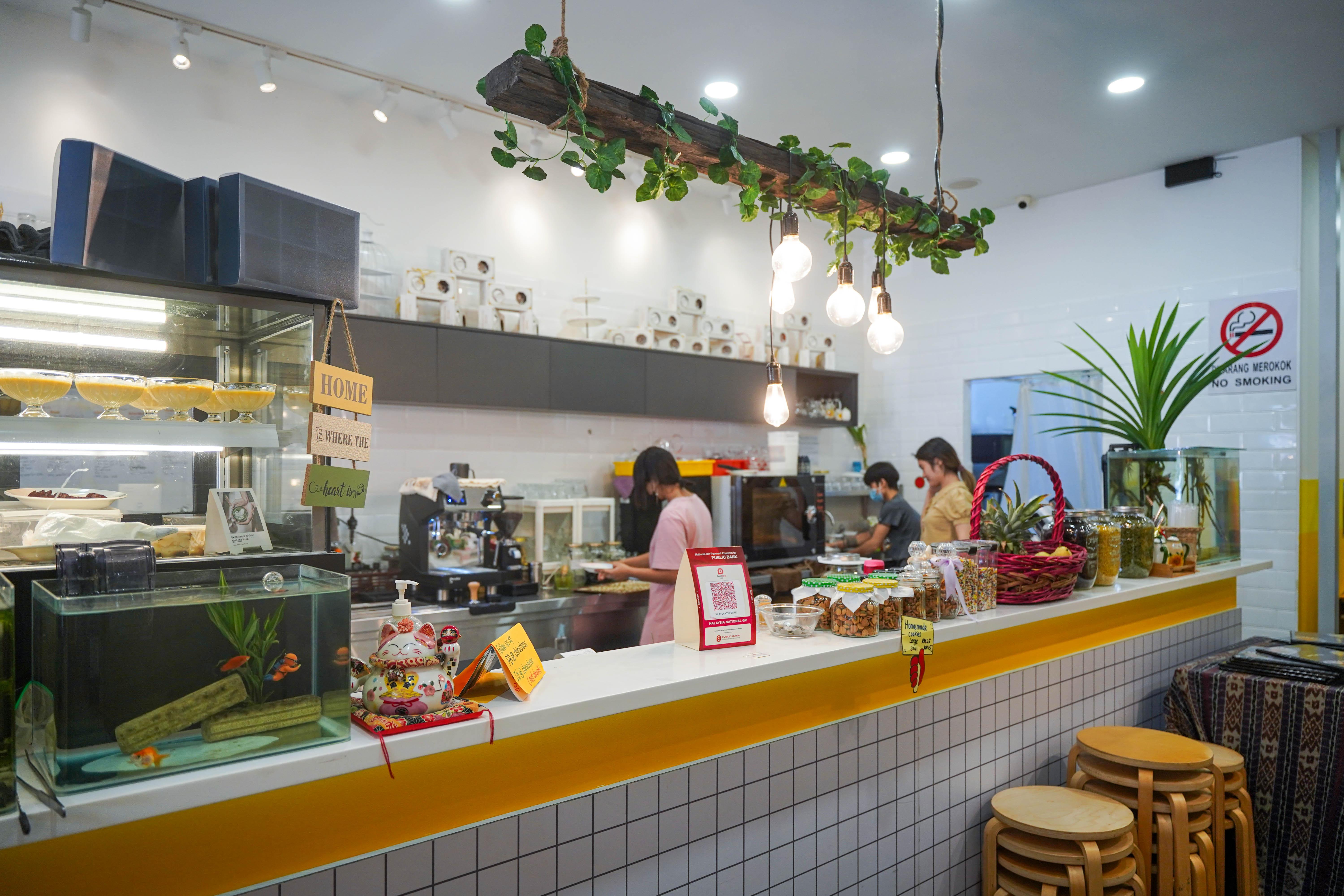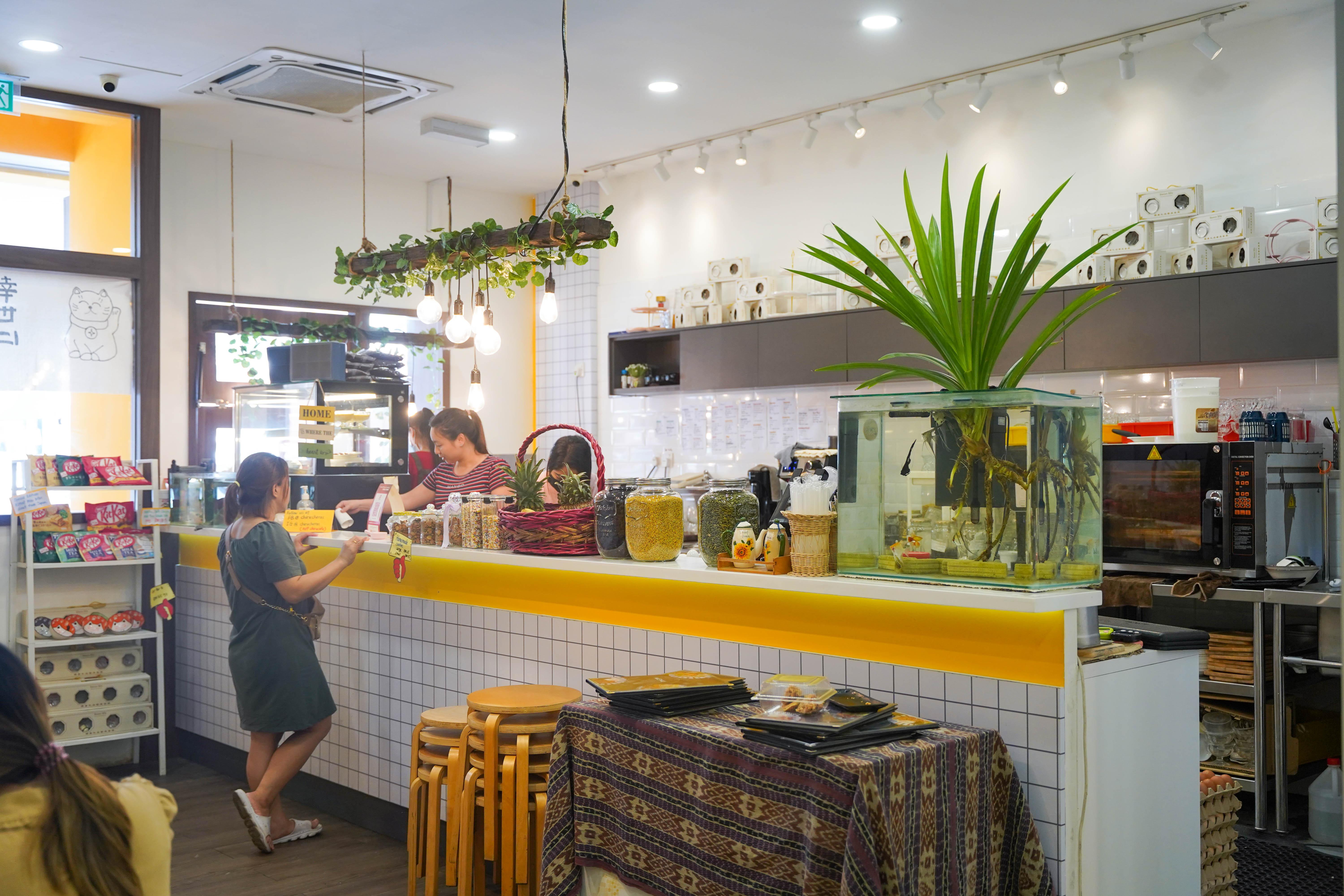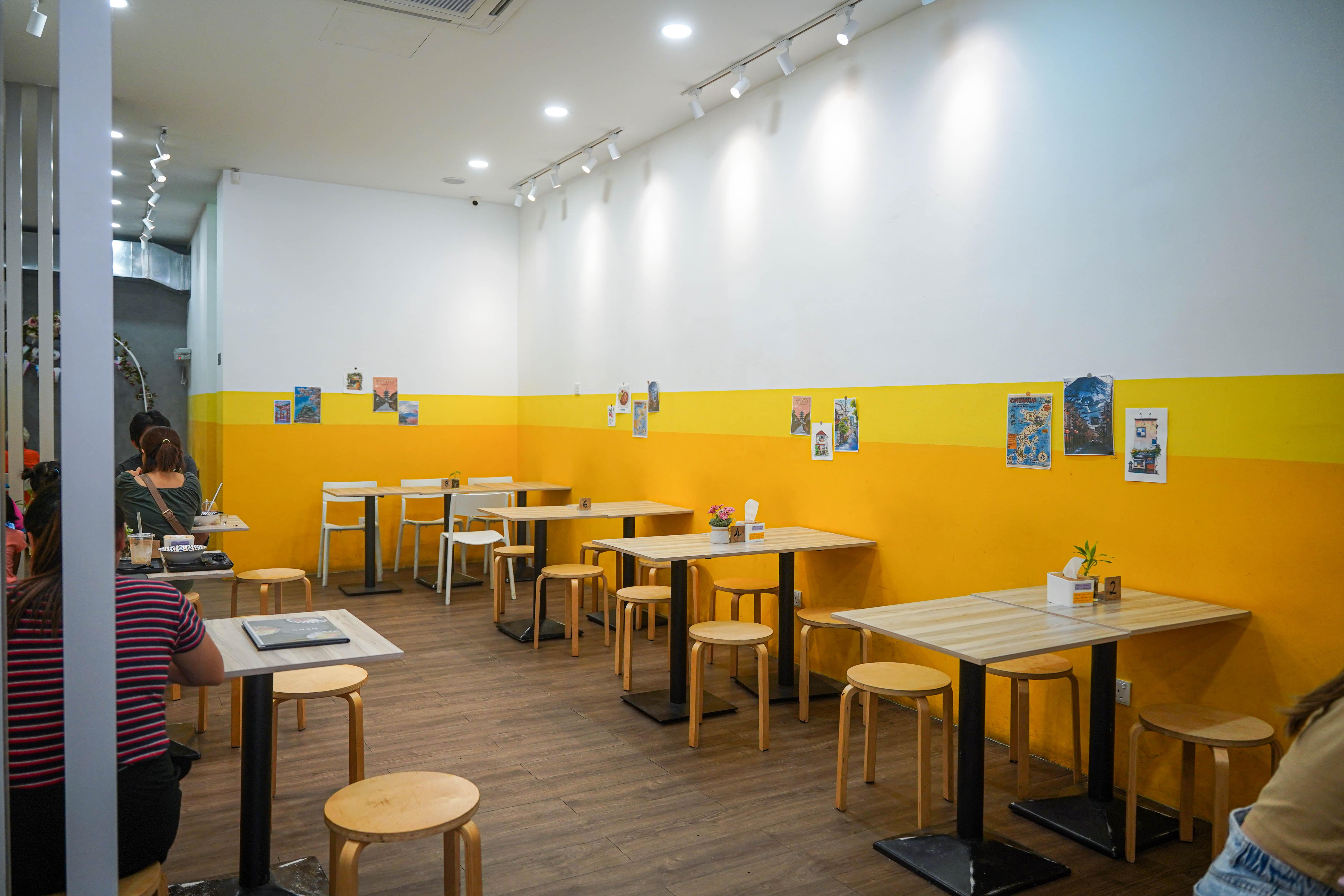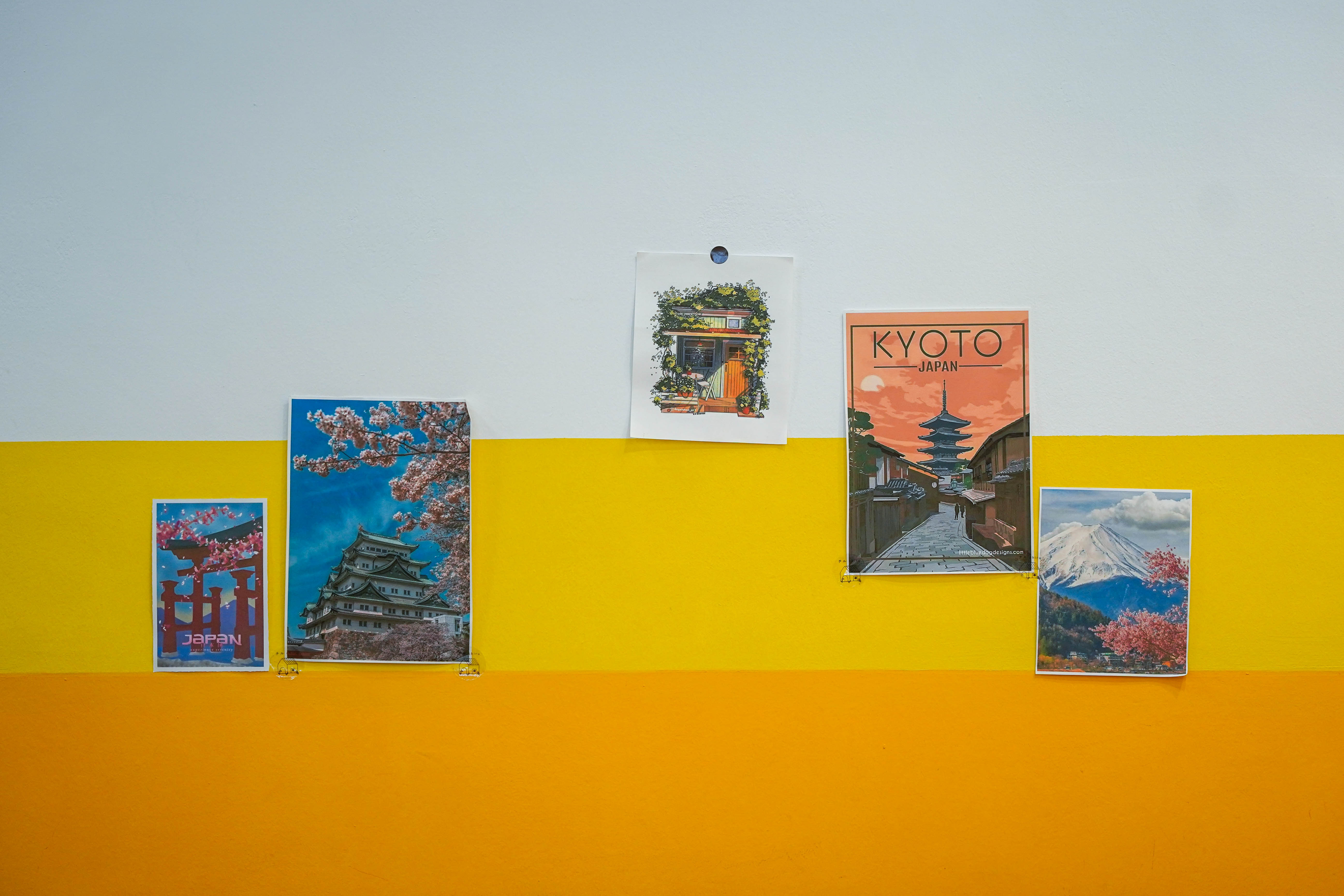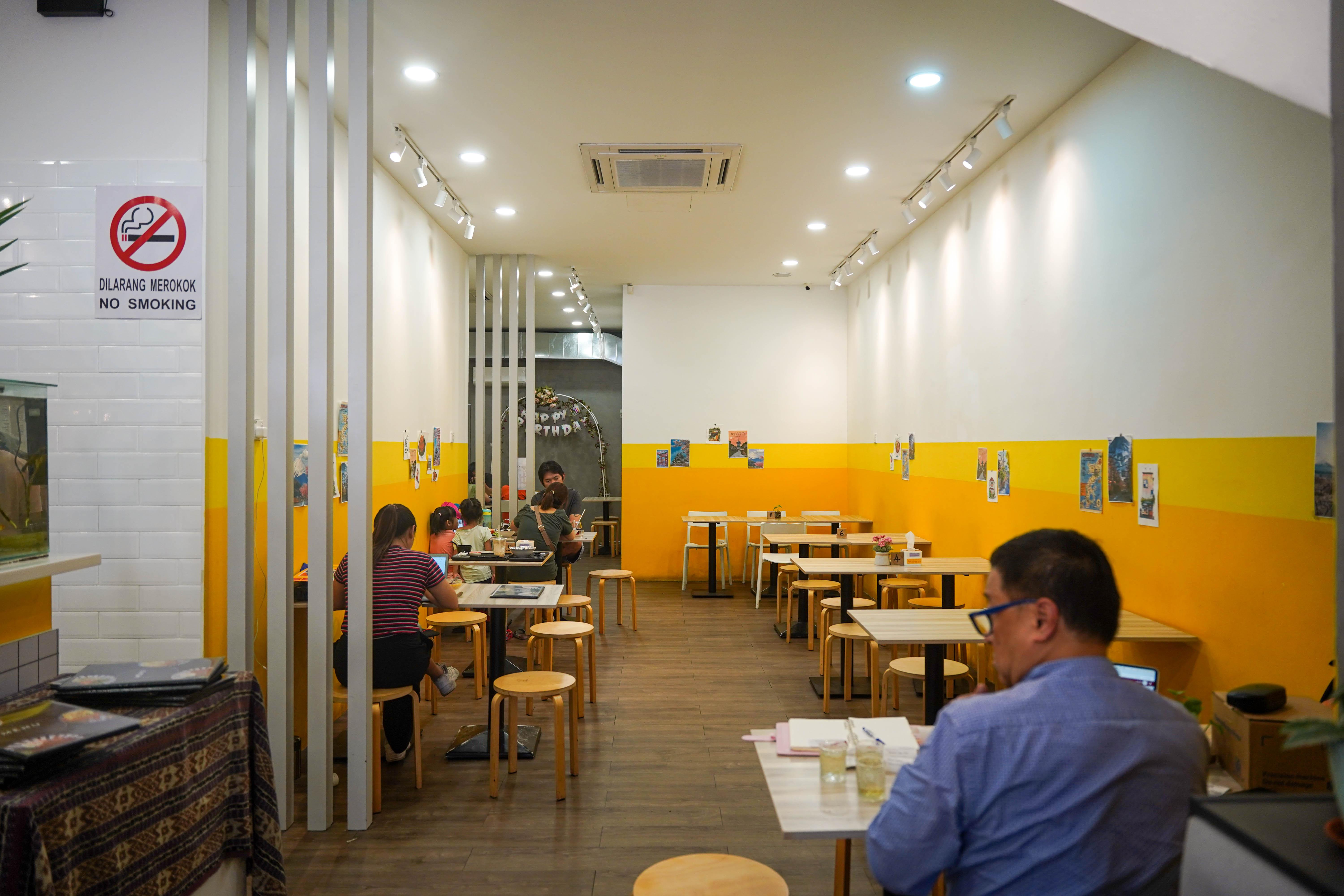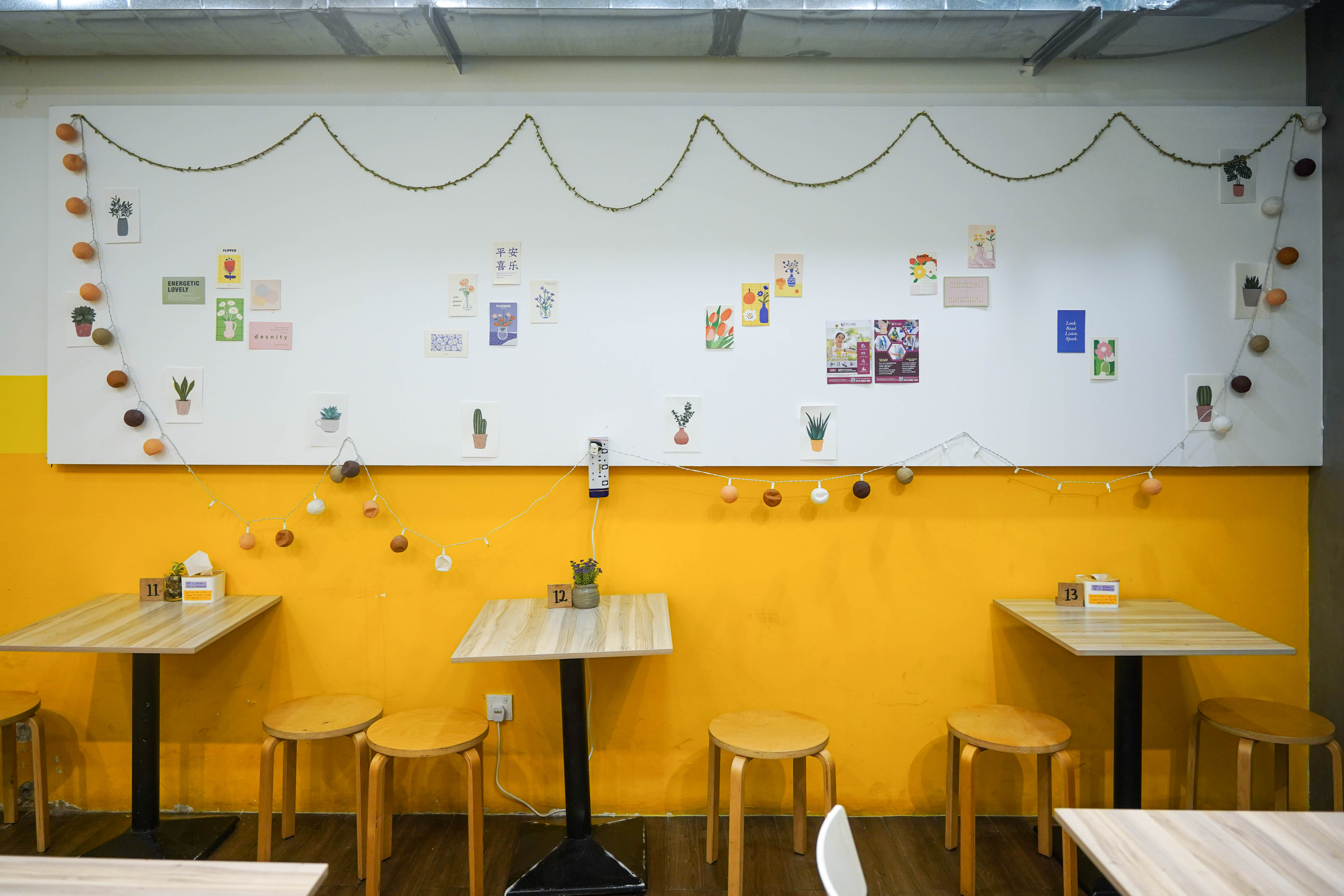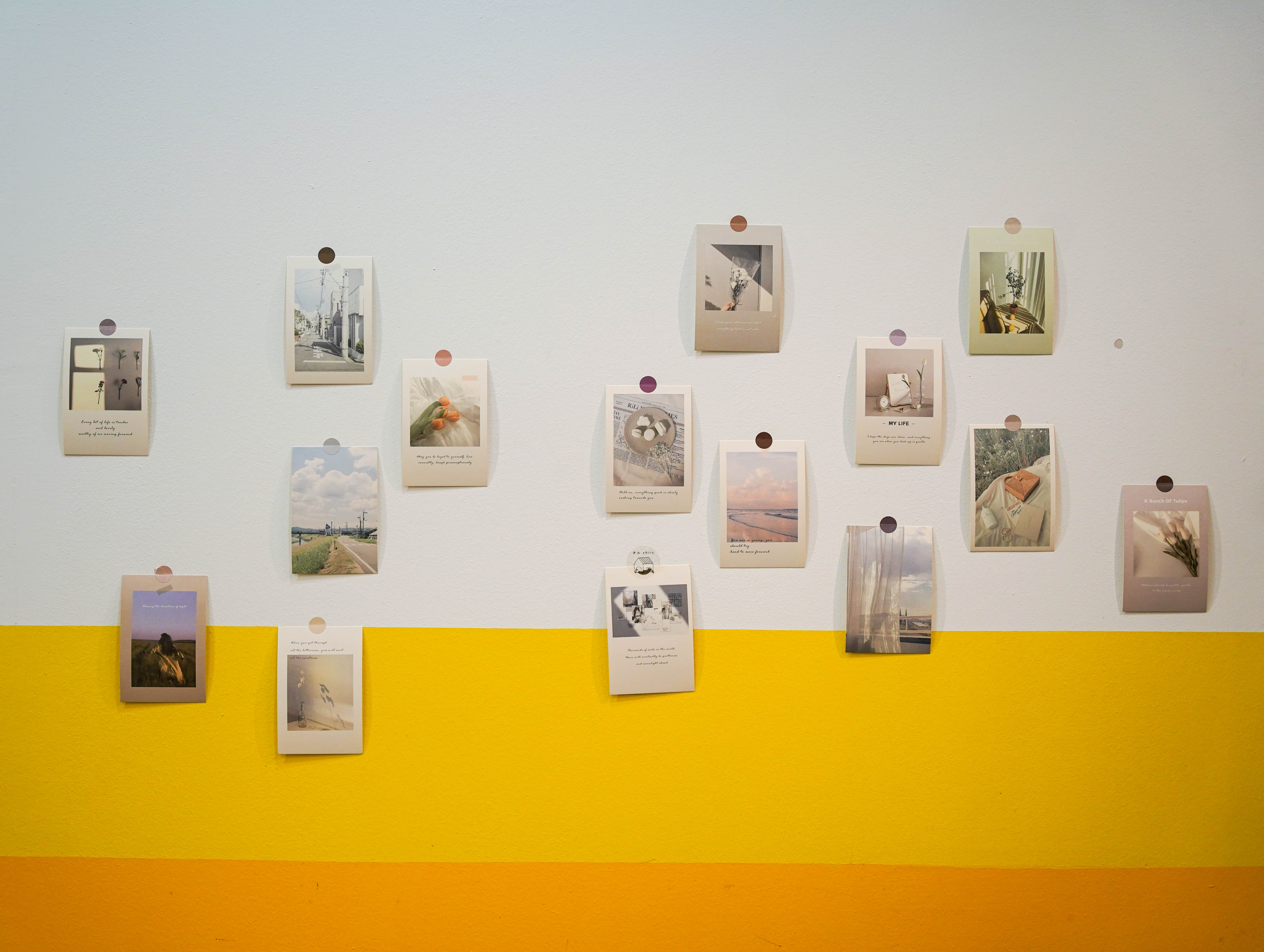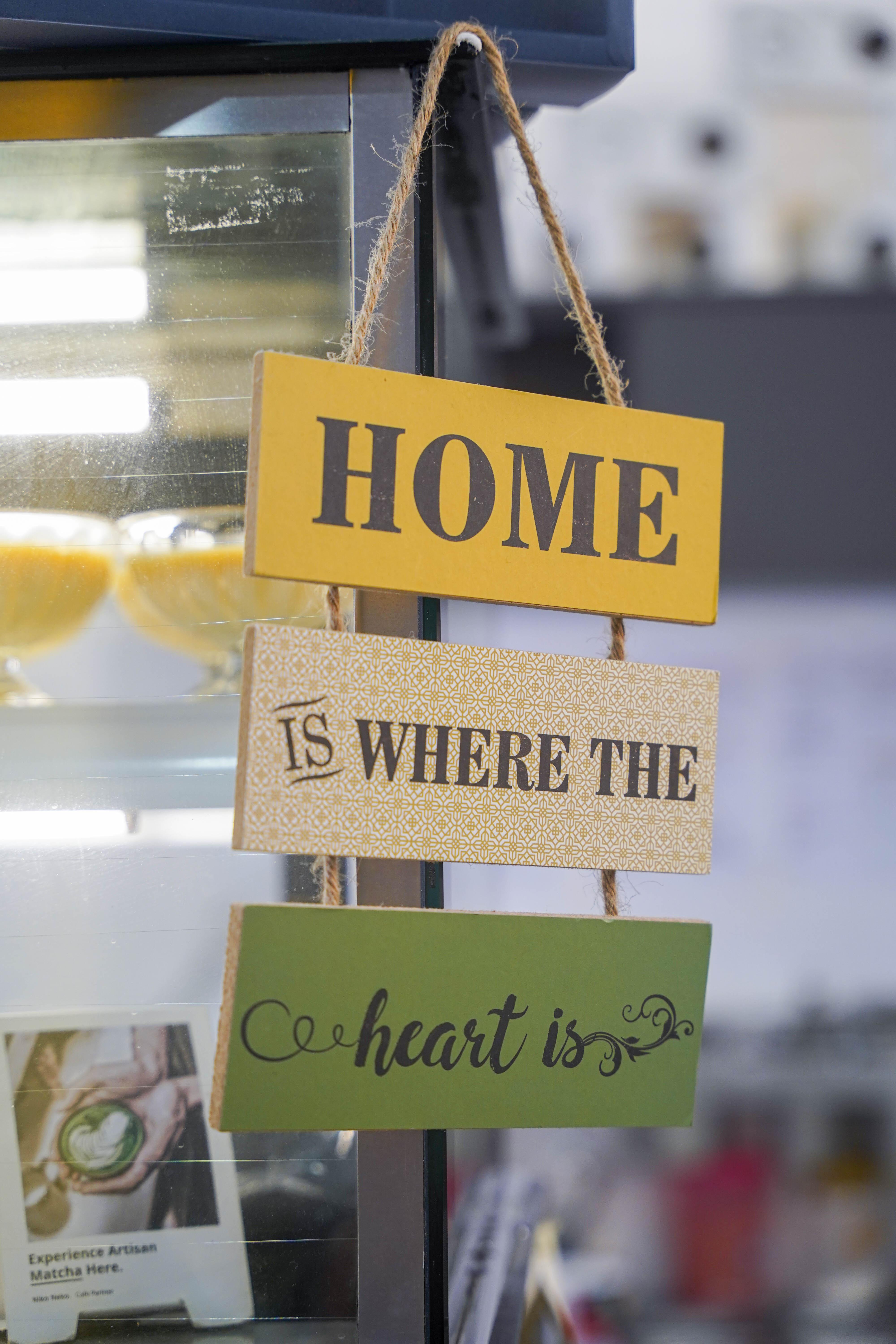 Chic is cosy and fuss-free; its walls are lined with colourful little posters that celebrate the natural beauty of Japanese landscapes, the ideal setting to savour Japanese-influenced cooking.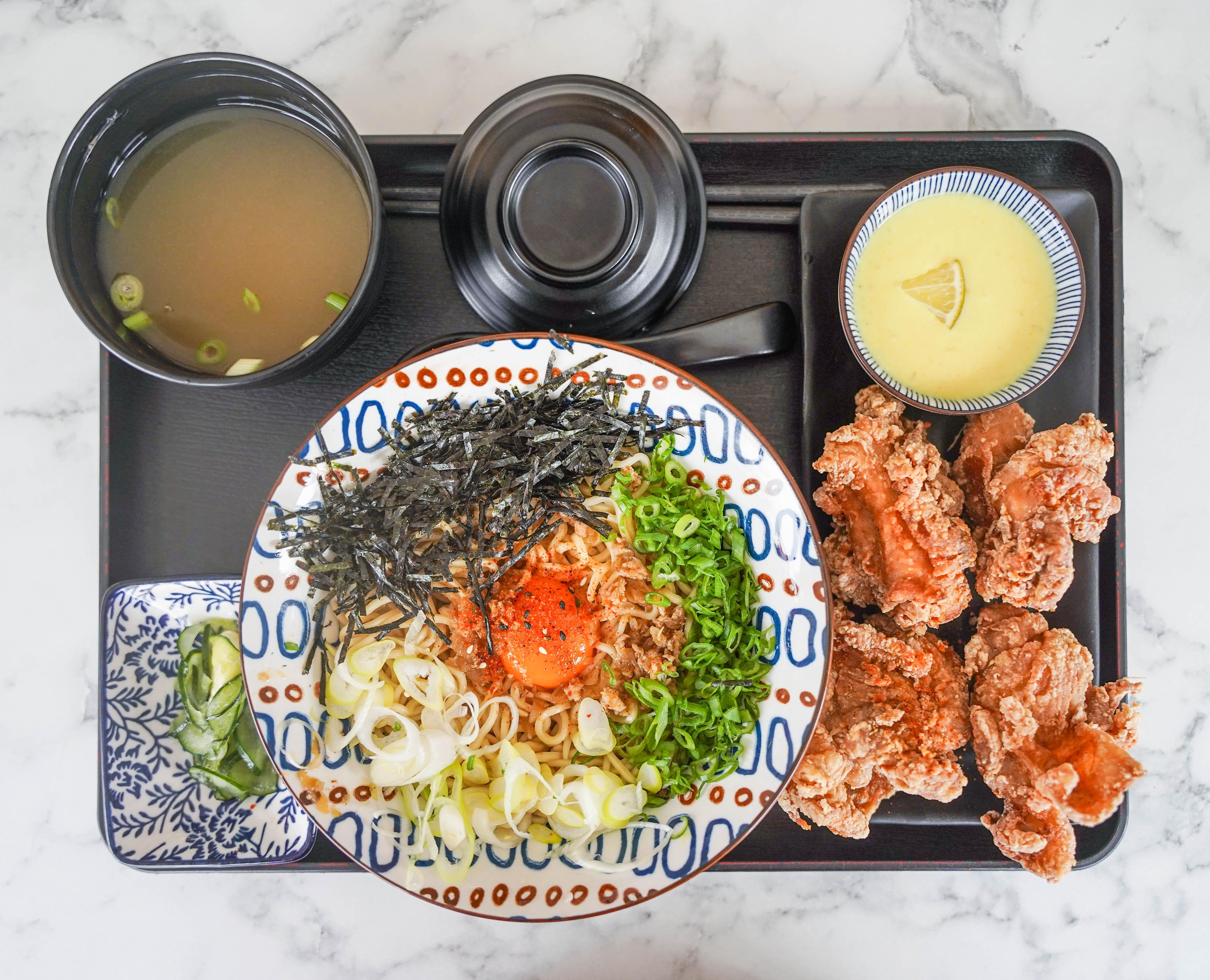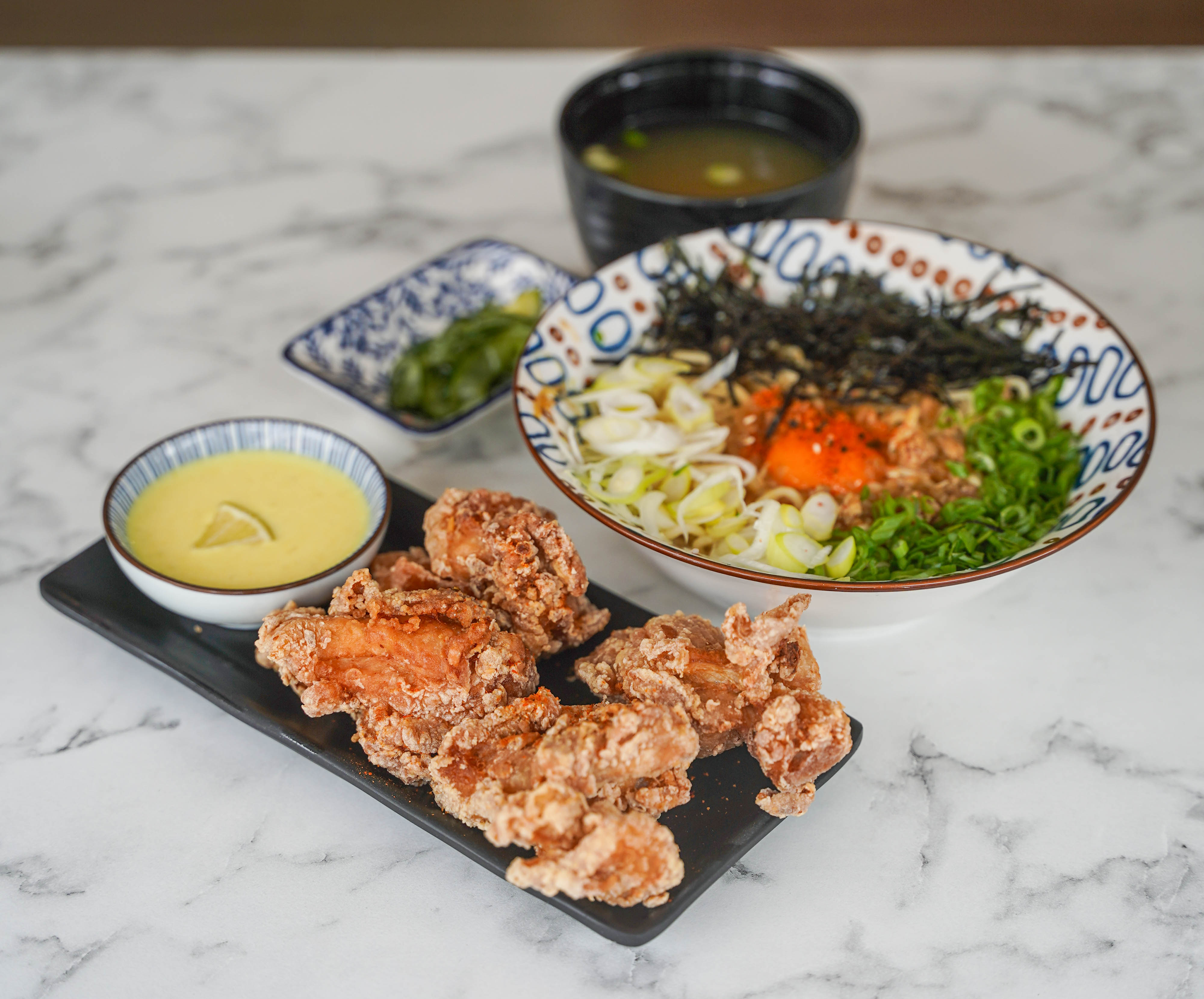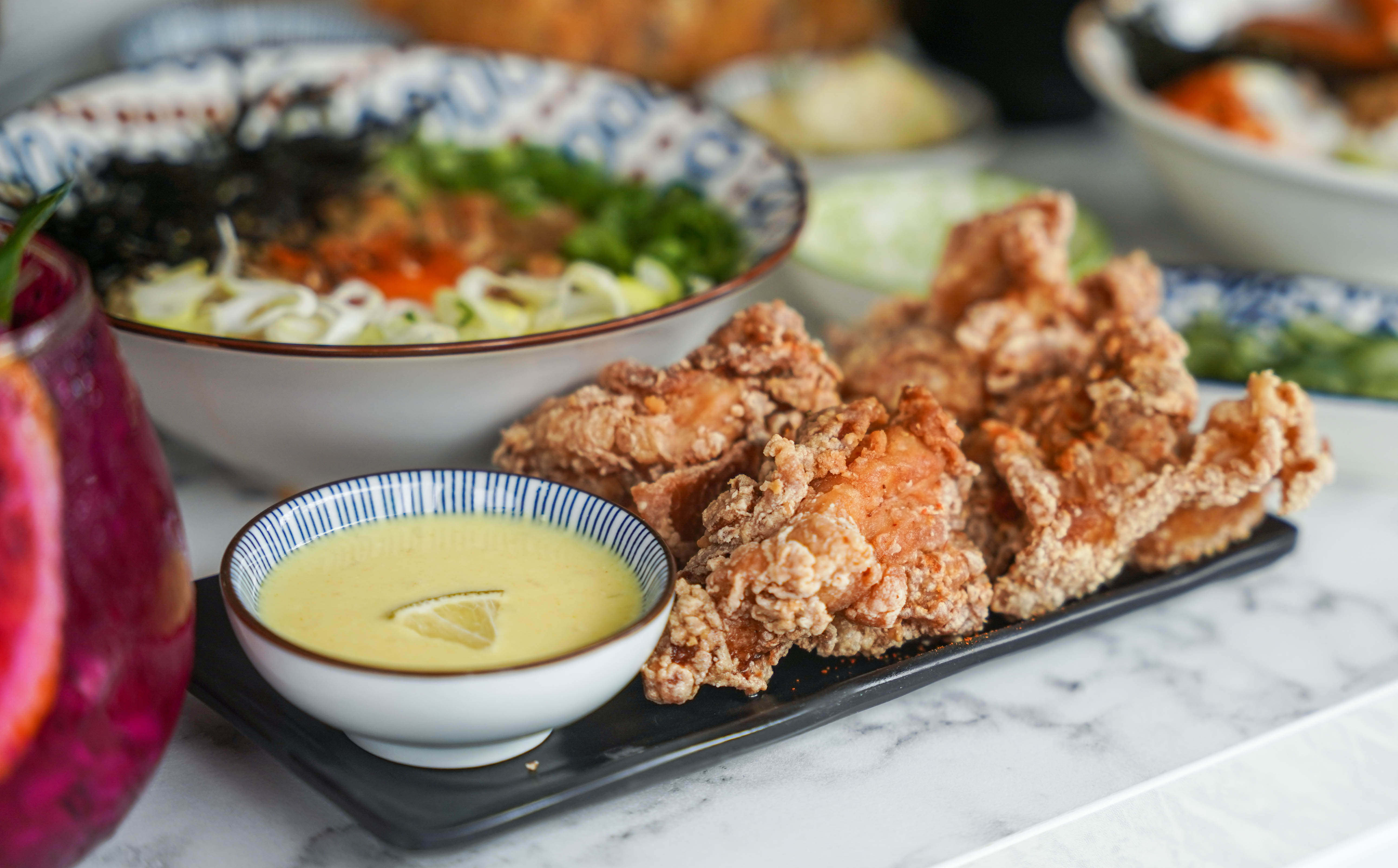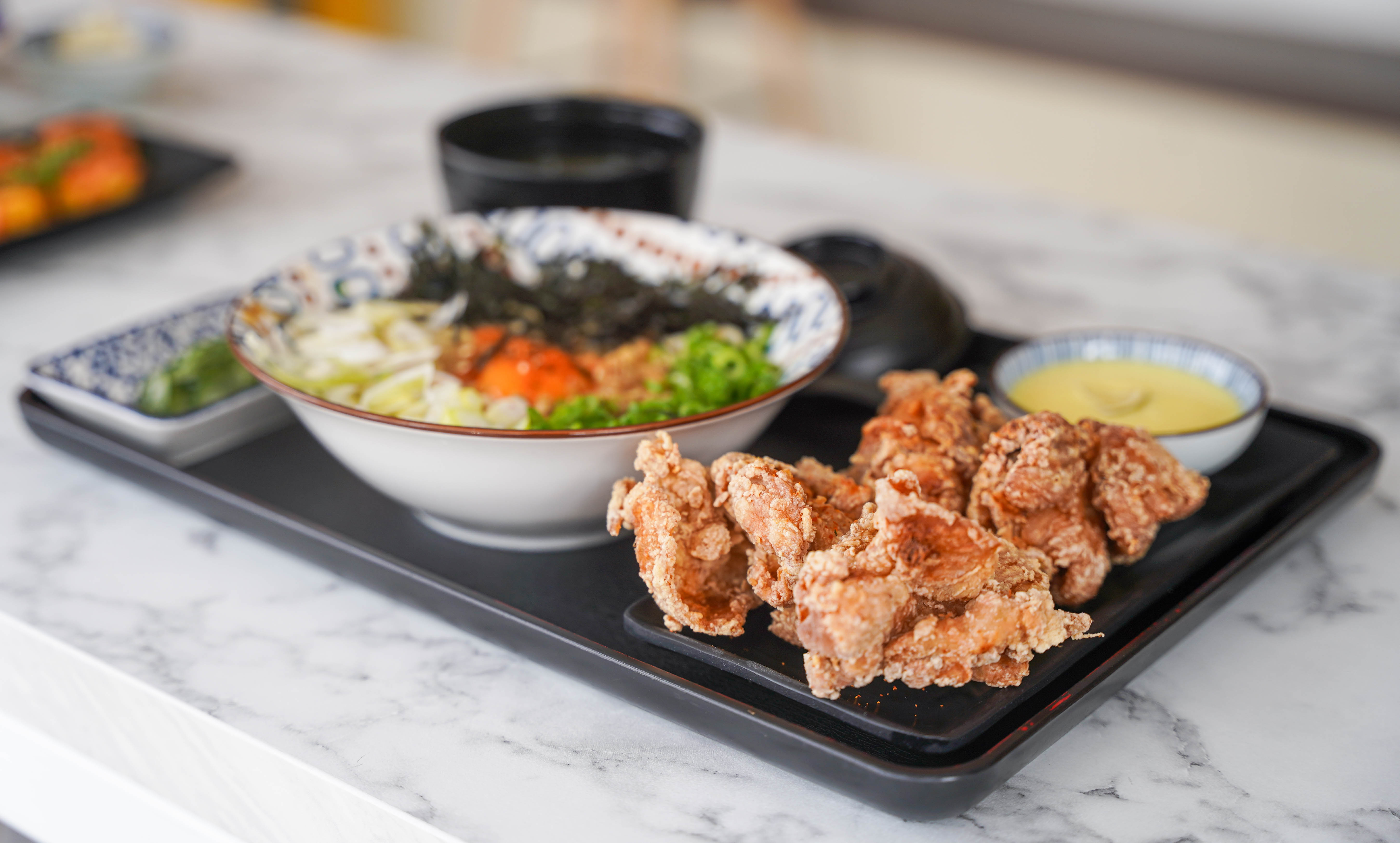 If it's your first time at Chic, the Signature Golden Karaage Ramen Set (RM21.90) is the should-try, relying on Chic's own special recipe for chicken karaage.
True to Chic's promise of 'probably the best chicken karaage in your neighbourhood,' these bone-free chunks of chicken boast a satisfyingly crisp, crackly batter, harbouring super-juicy meat inside. 
The chicken is complemented by a yogurt-based dipping sauce, a lighter and less greasy alternative to conventional Japanese mayo. The selection includes the refreshingly tangy-zesty mustard fruity yogurt sauce, as well as chilli yoghurt, tomato onion yoghurt, pineapple celery yoghurt or even cream cheese yoghurt - a creative variety to choose from!
This is a true value-for-money set, rounded out by a full bowl of mazesoba-style ramen, blanketed with egg, minced chicken, seaweed and scallions to mix up and toss together. Super-tasty, lip-smacking stuff.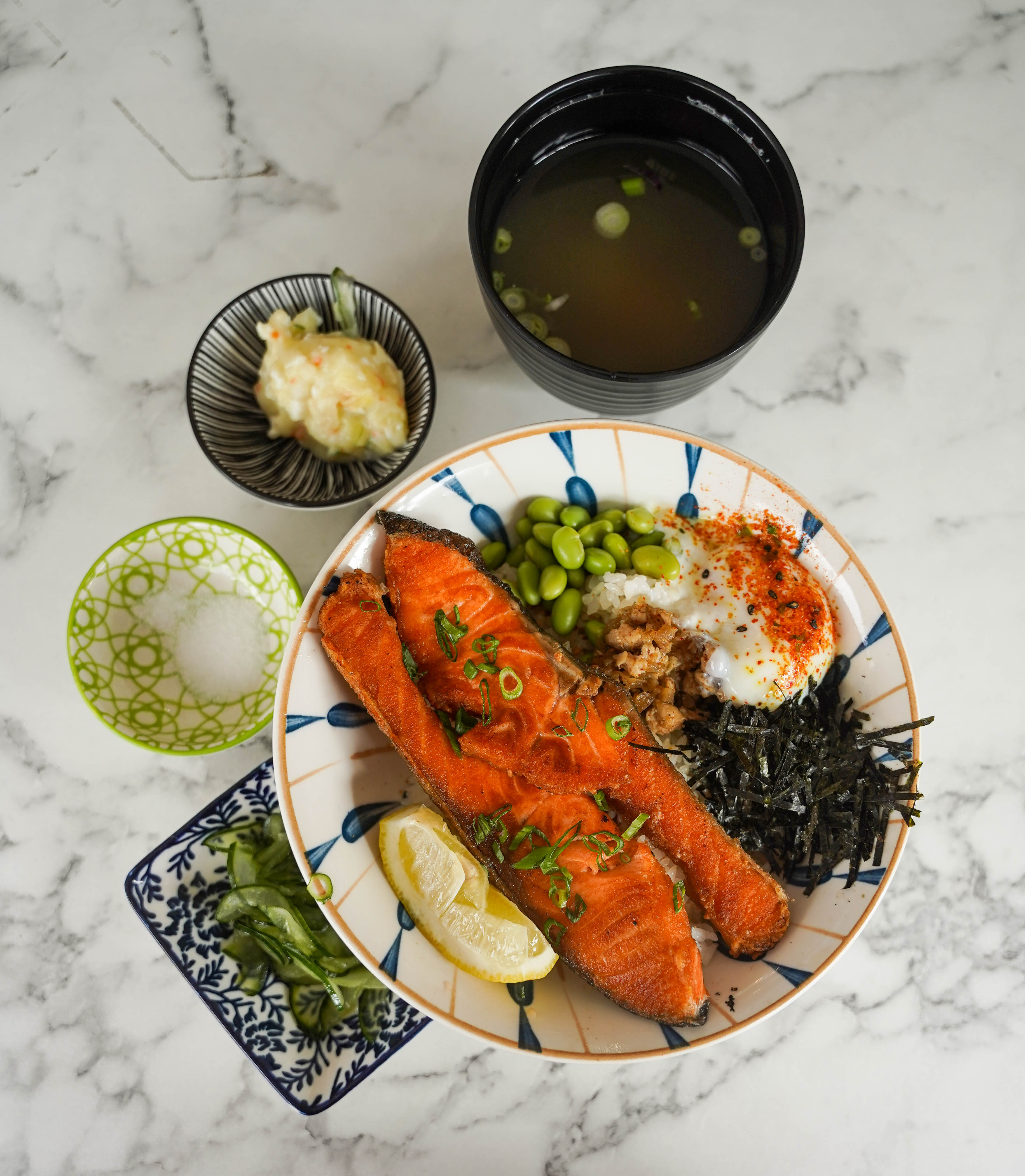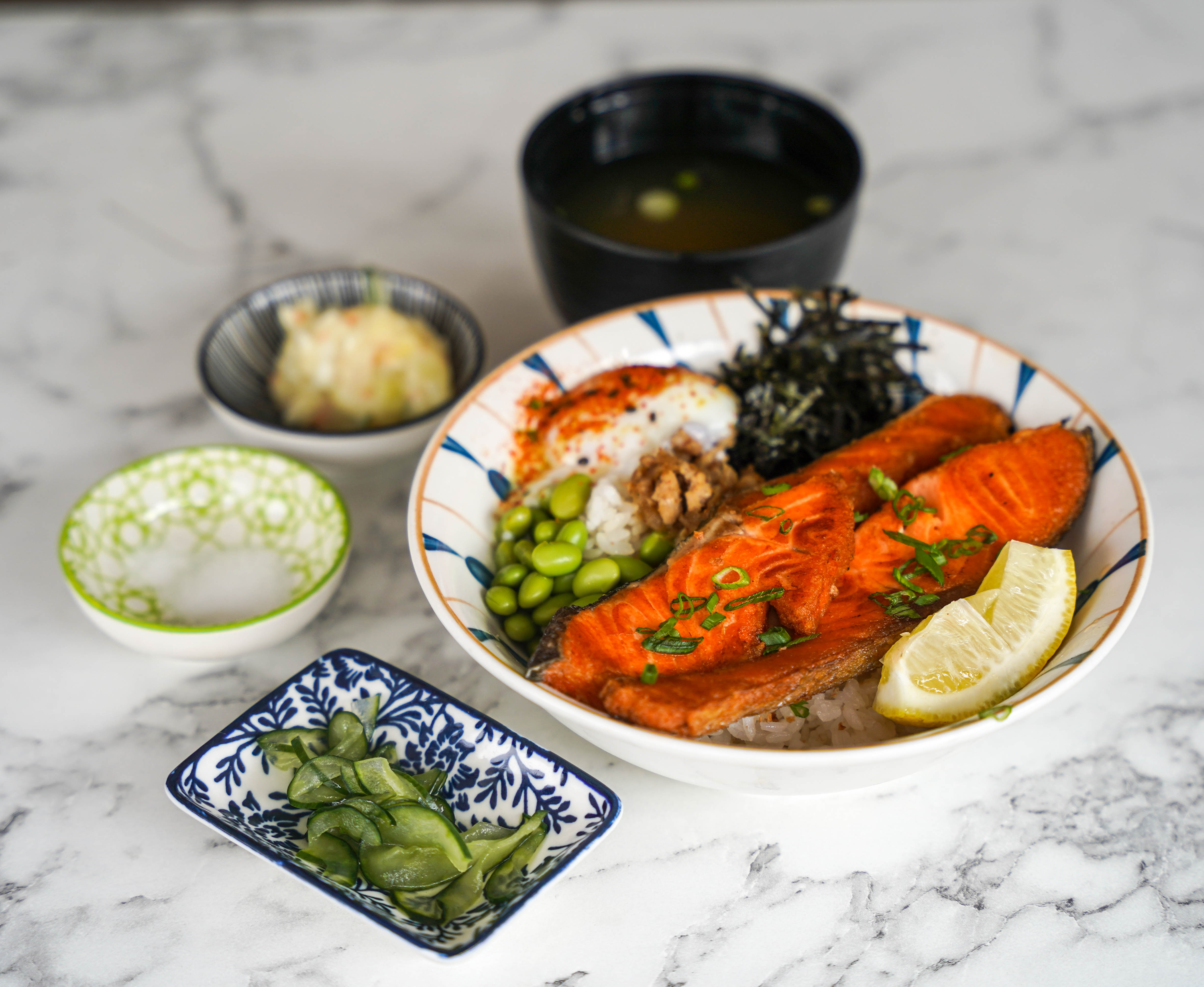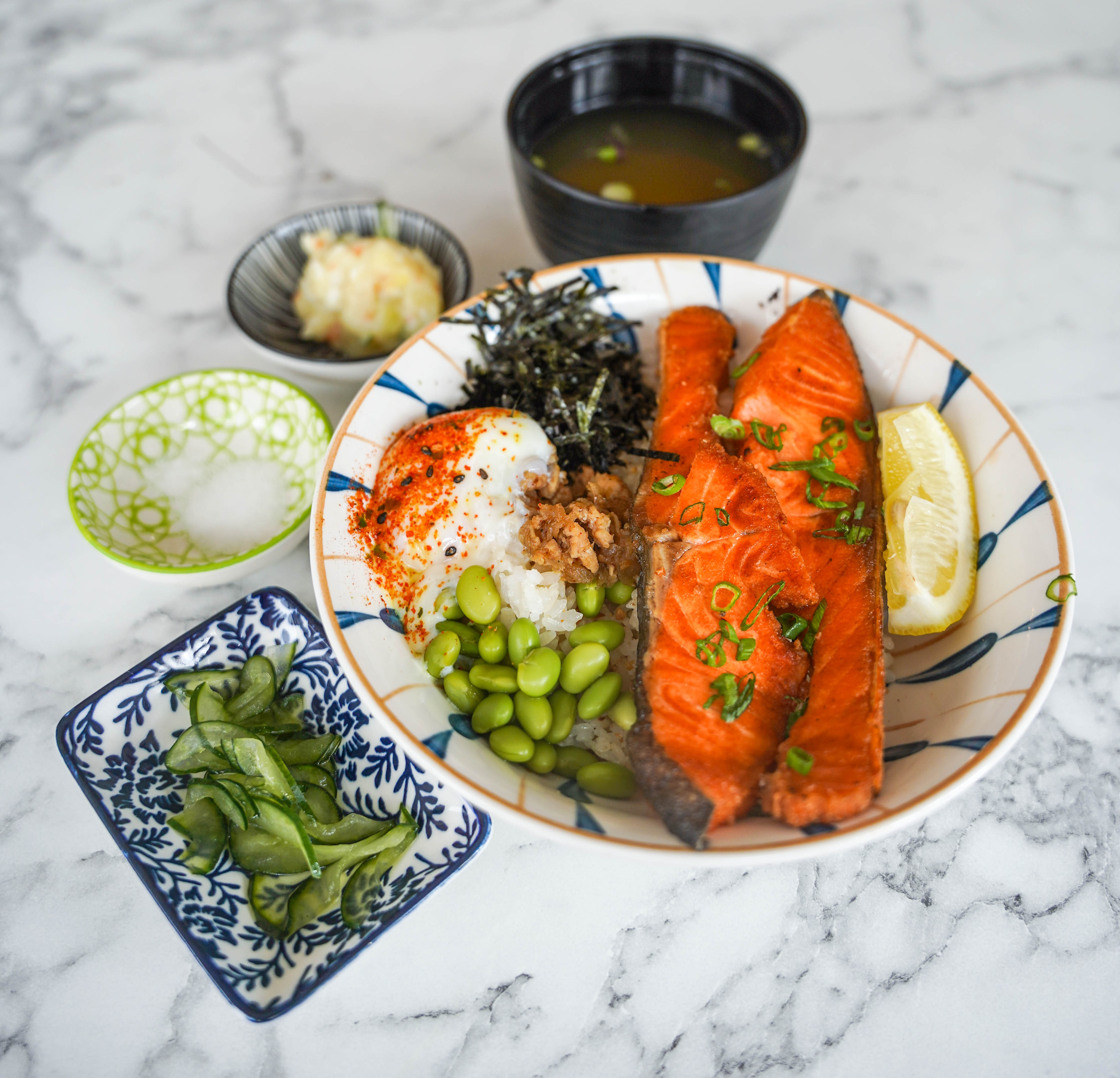 Chic's kitchen is also capable of dishing out delicious rice bowls. 
The Grilled Salmon Teriyaki Rice Set (RM26.90) is gorgeous with a thick, tender slice of salmon, savoury and sweet with teriyaki sauce, complete with onsen egg, edamame, seaweed and lemon on rice, for a brilliantly balanced lunch or dinner.
All of Chic's rice comes with potato salad, pickled cucumber and miso soup.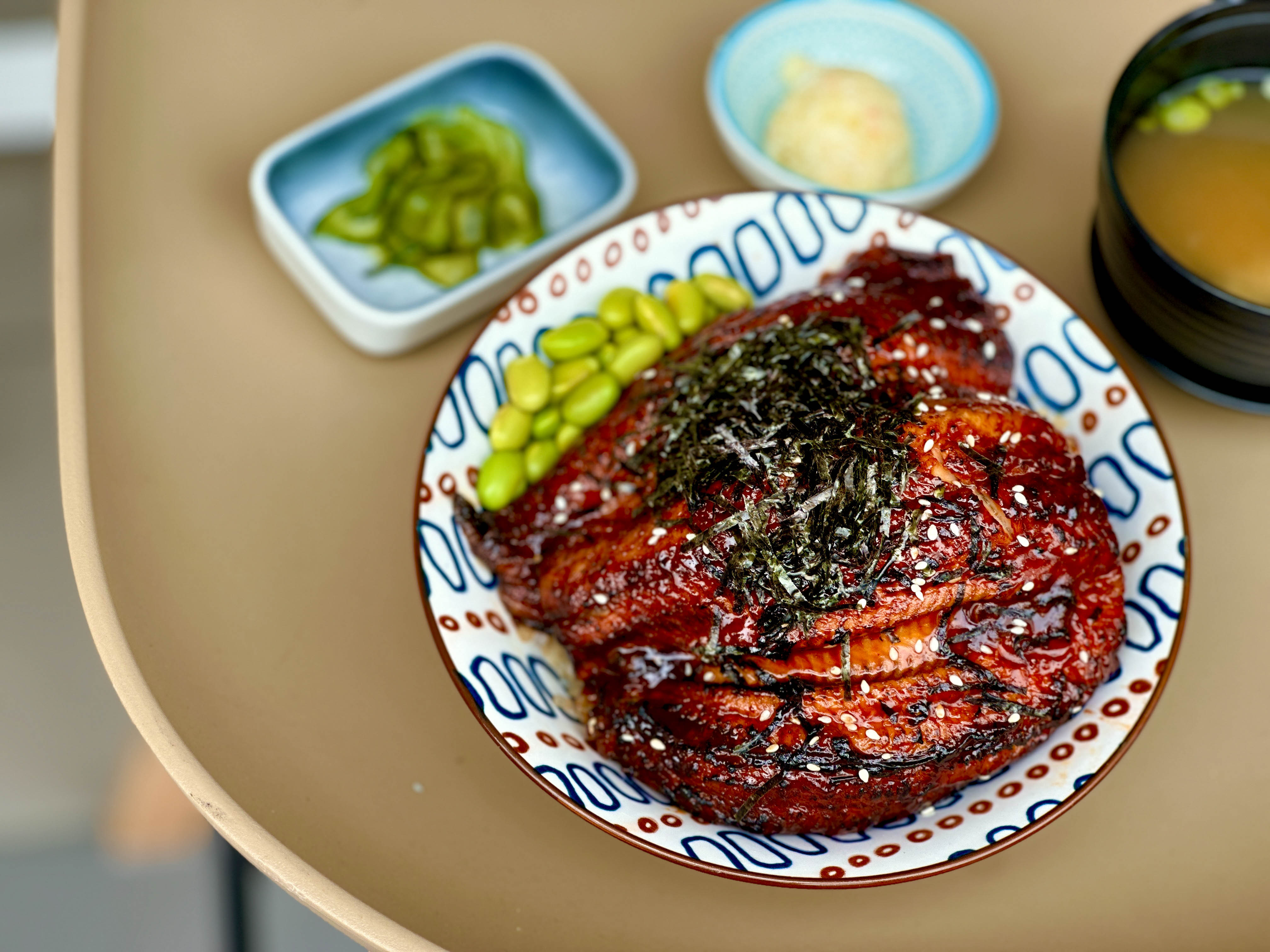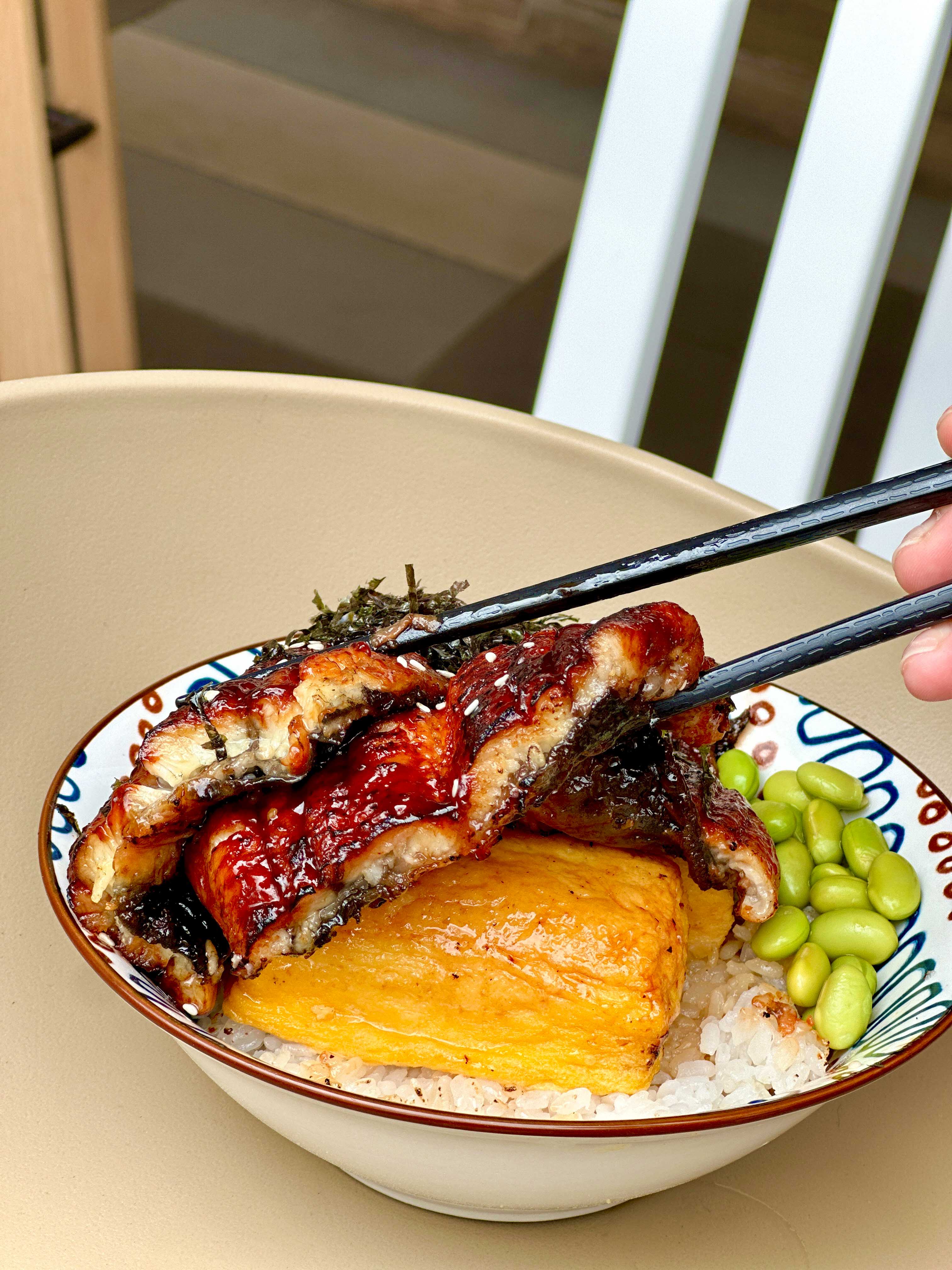 The Unagi Don is also a winner, luscious with large portions of eel and egg, for an unbeatable recipe that everyone will dig into enthusiastically.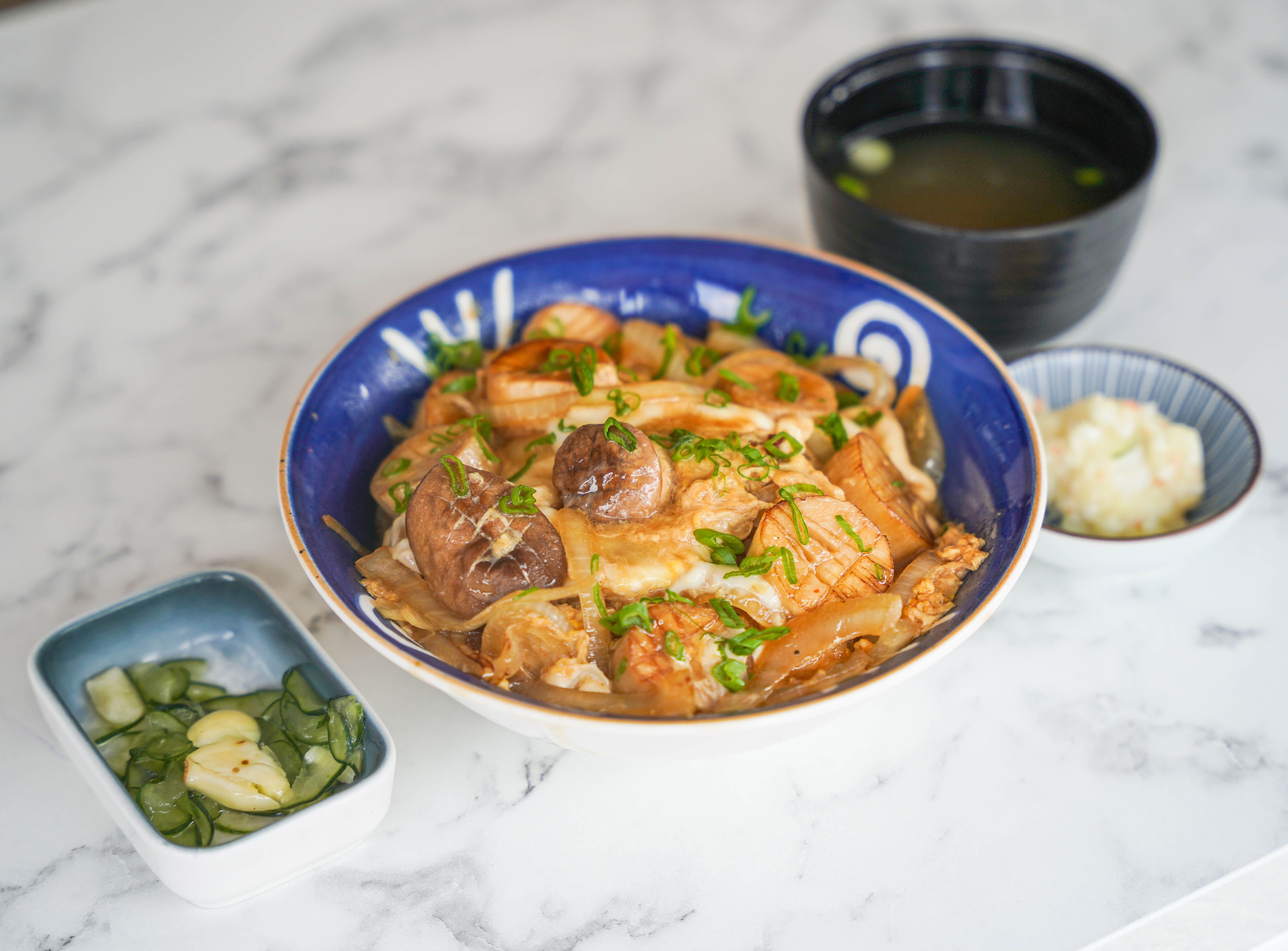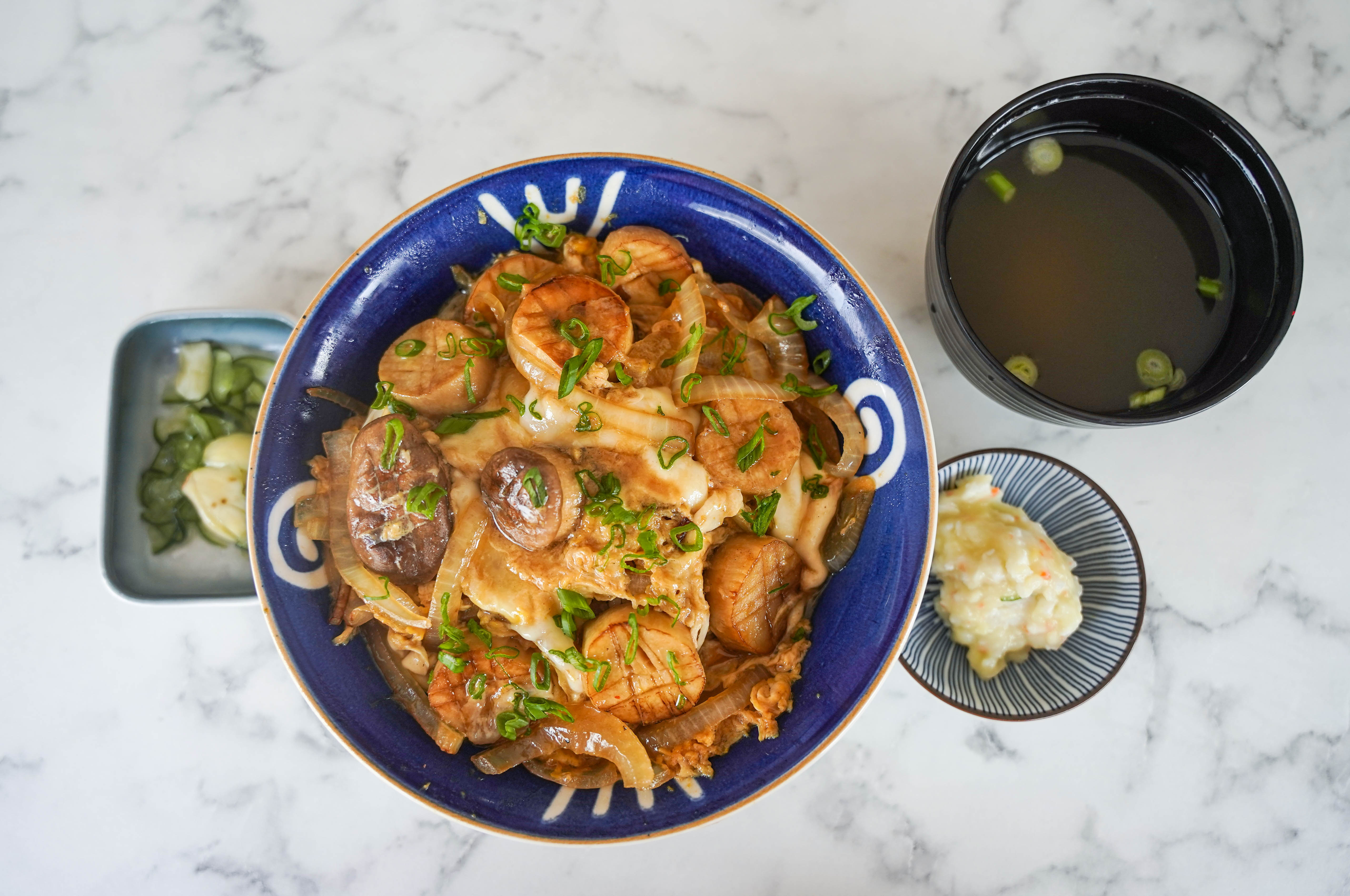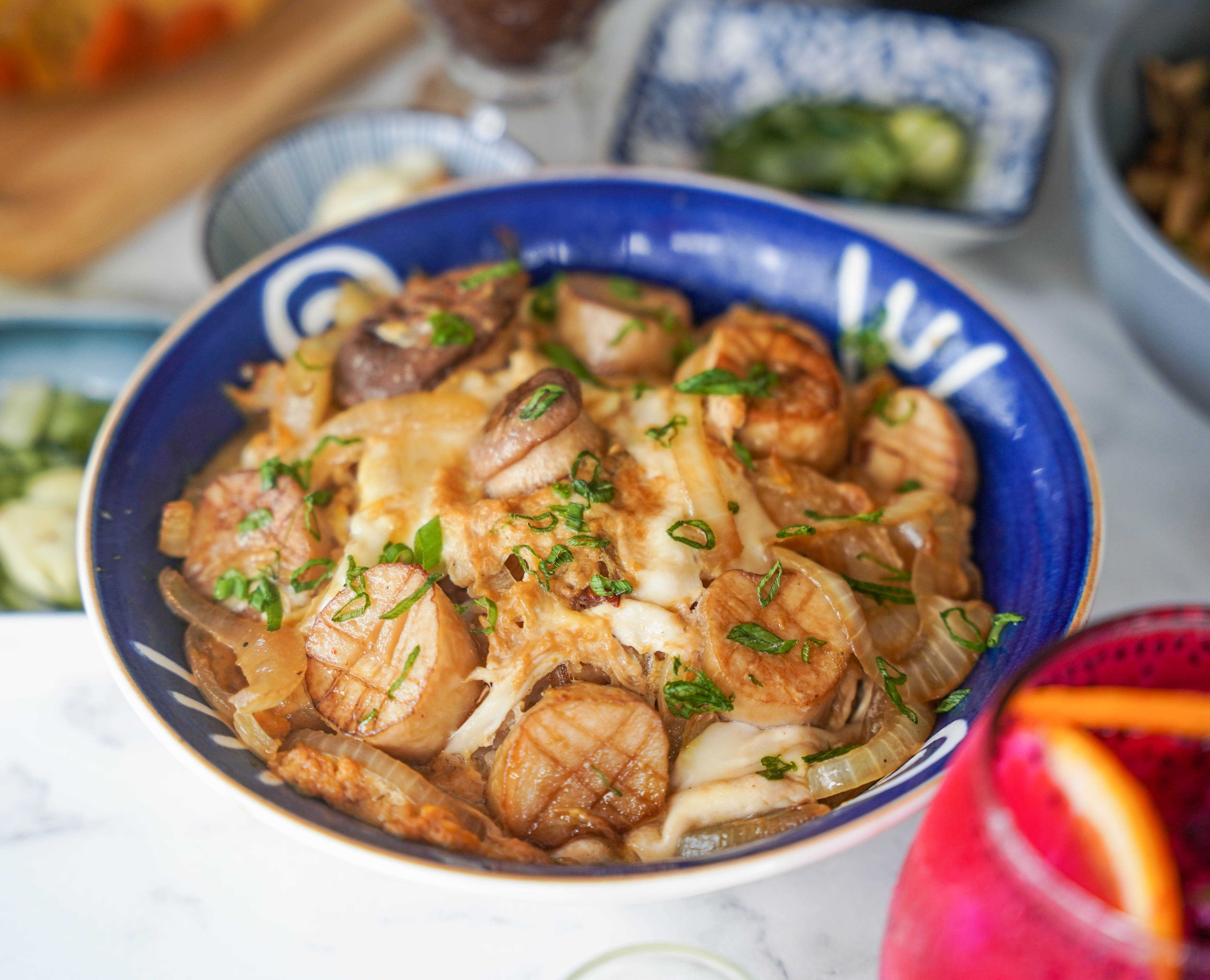 The Oyako Mushroom (RM19.90) is our best bet for a soulful meat-free meal - rich with shiitake mushrooms, onions and egg in soy sauce, earthy and elegant, enticing for vegetarians.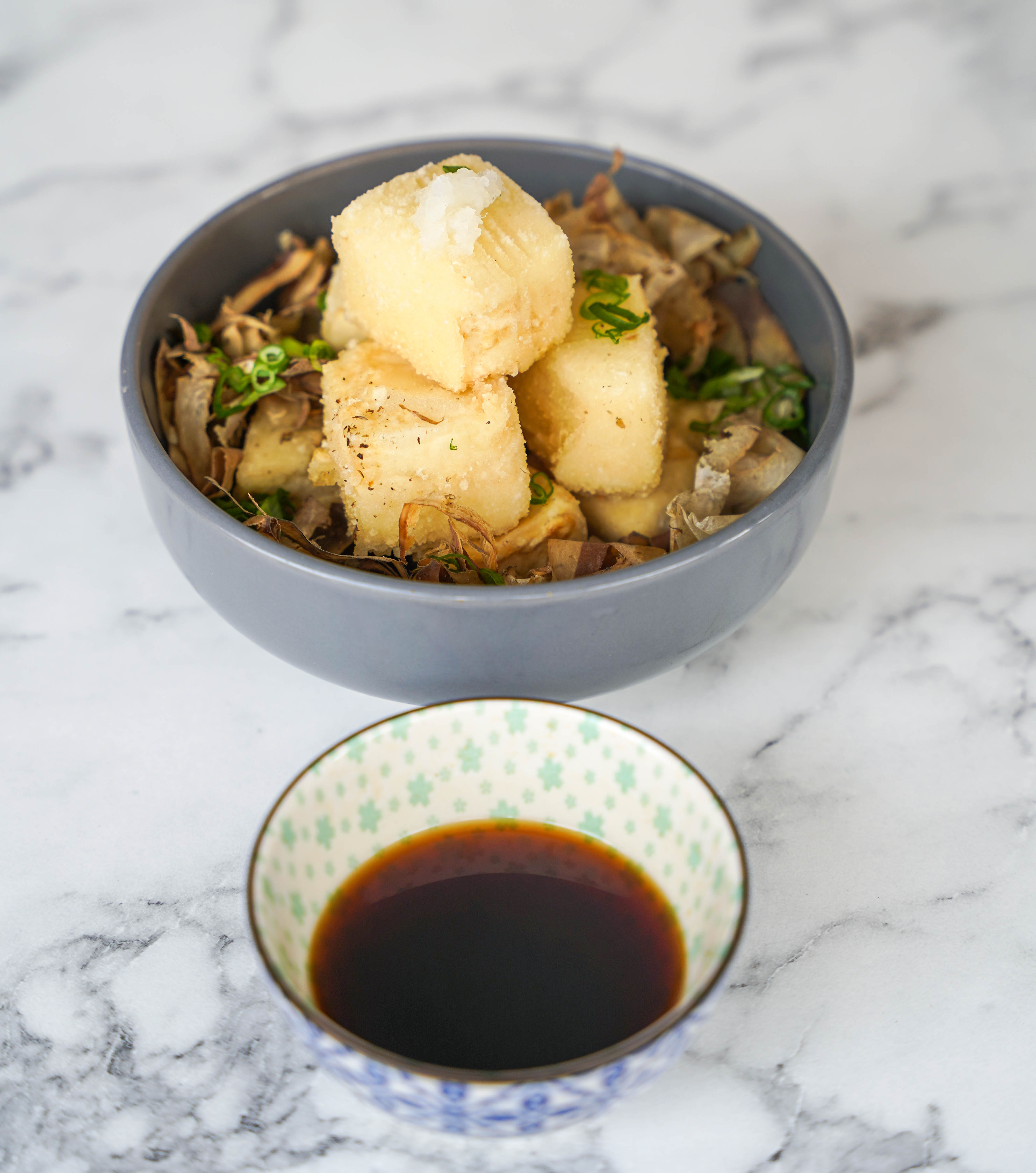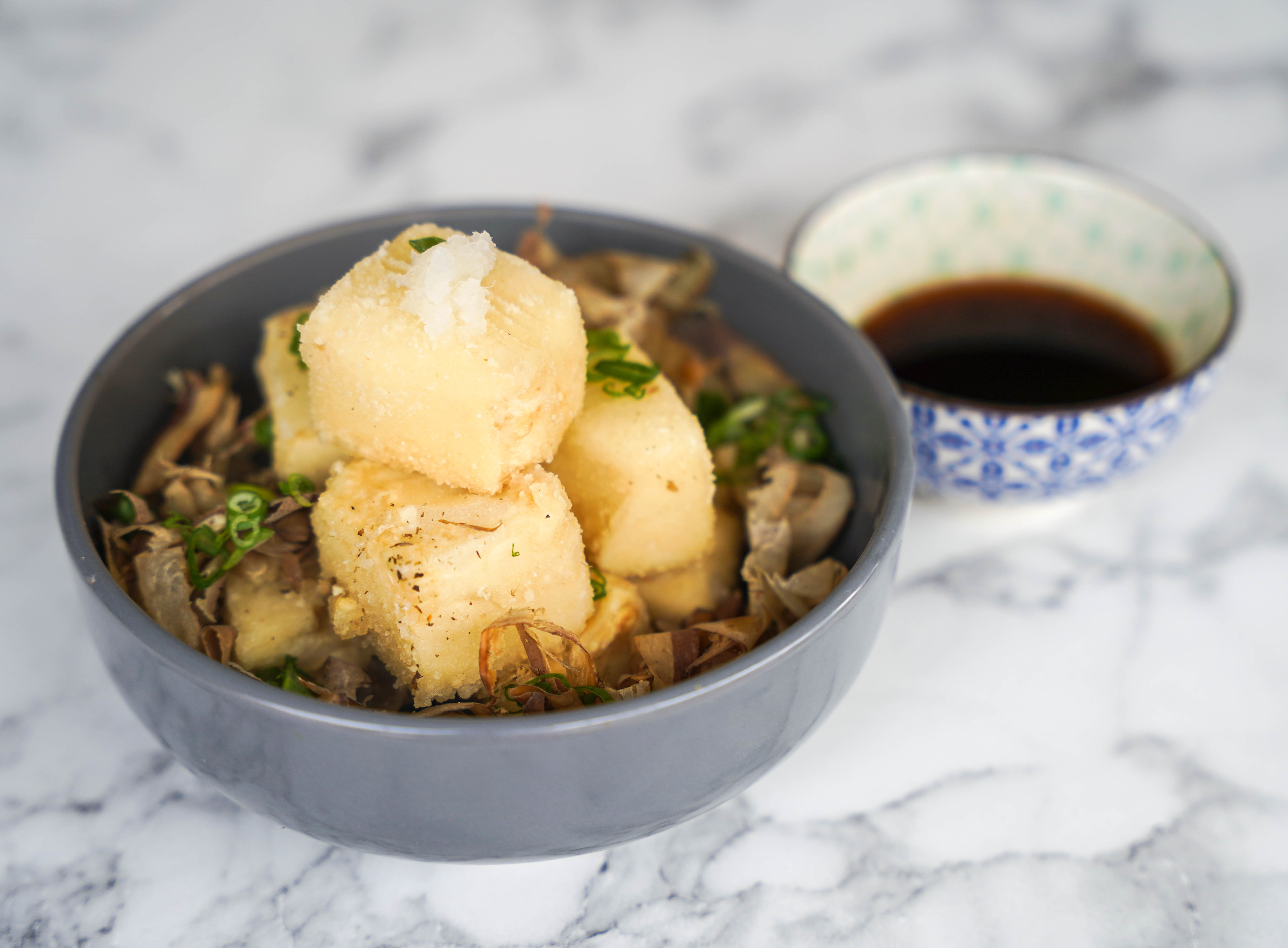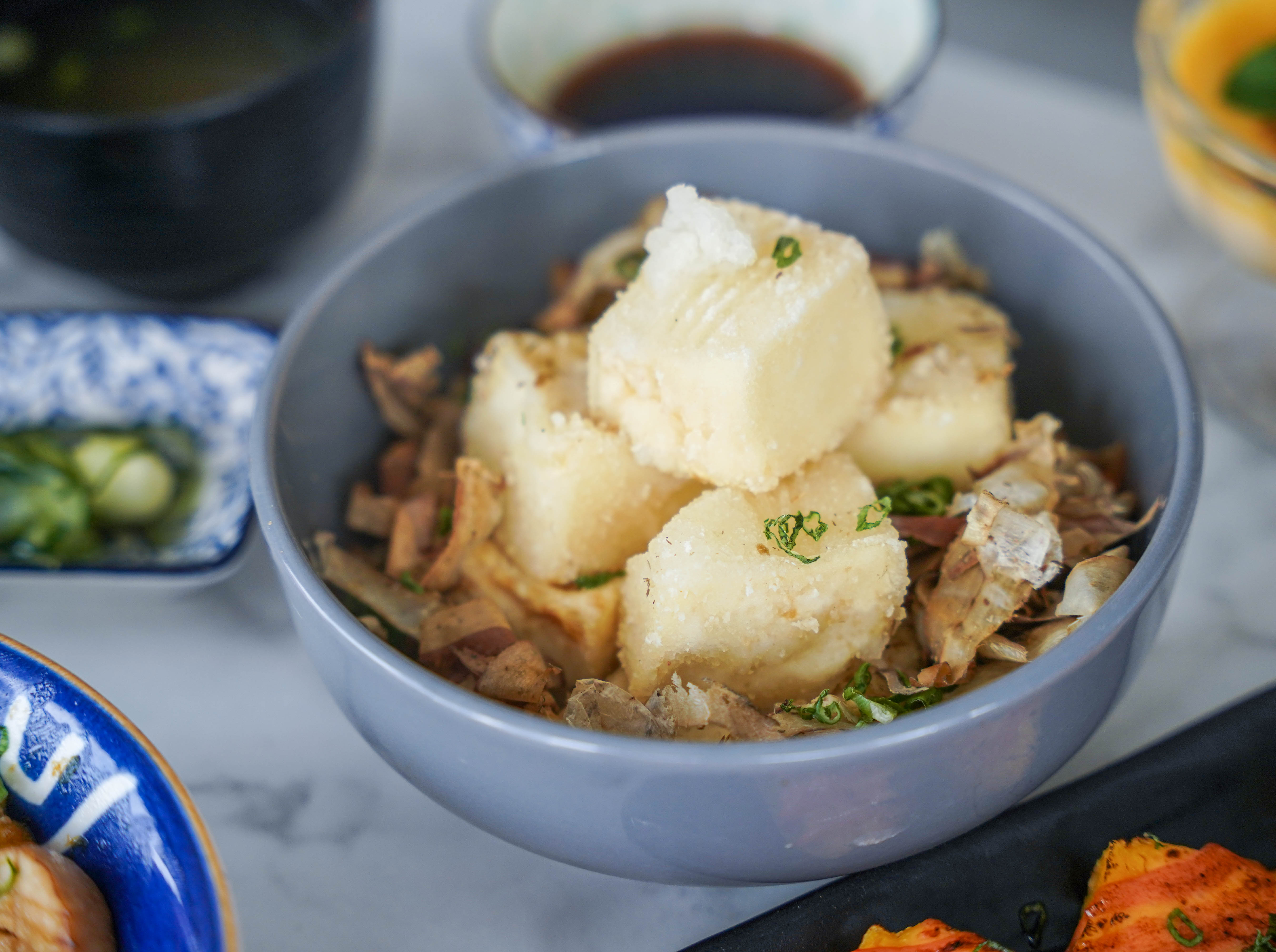 Side dishes are suitable for sharing - the standout is the Agedashi Tofu (RM10), with a thin fried skin, silken-smooth and softly supple to the chew, enhanced with radish for a full-bodied bite and the unmistakable umami of bonito flakes and soy sauce.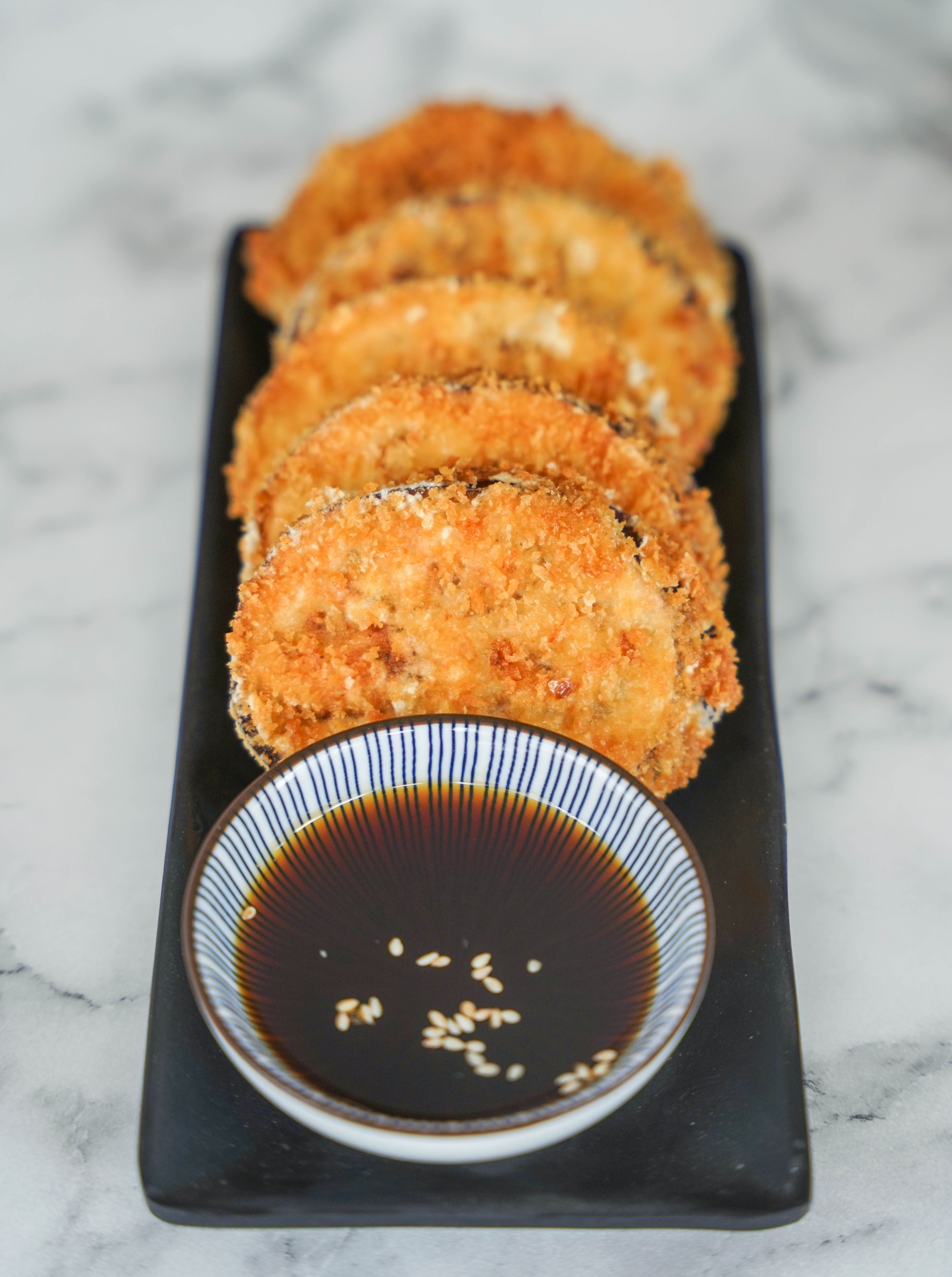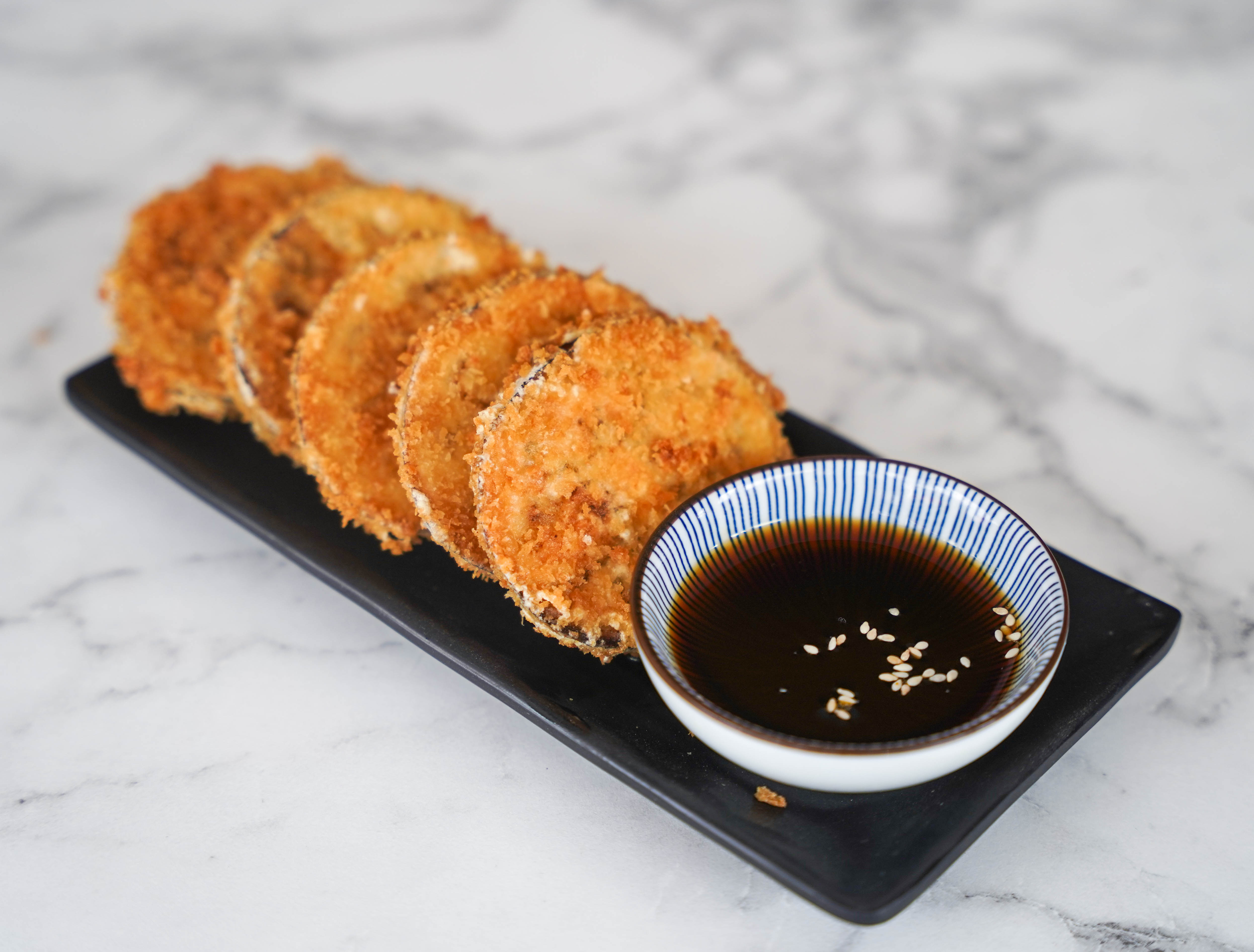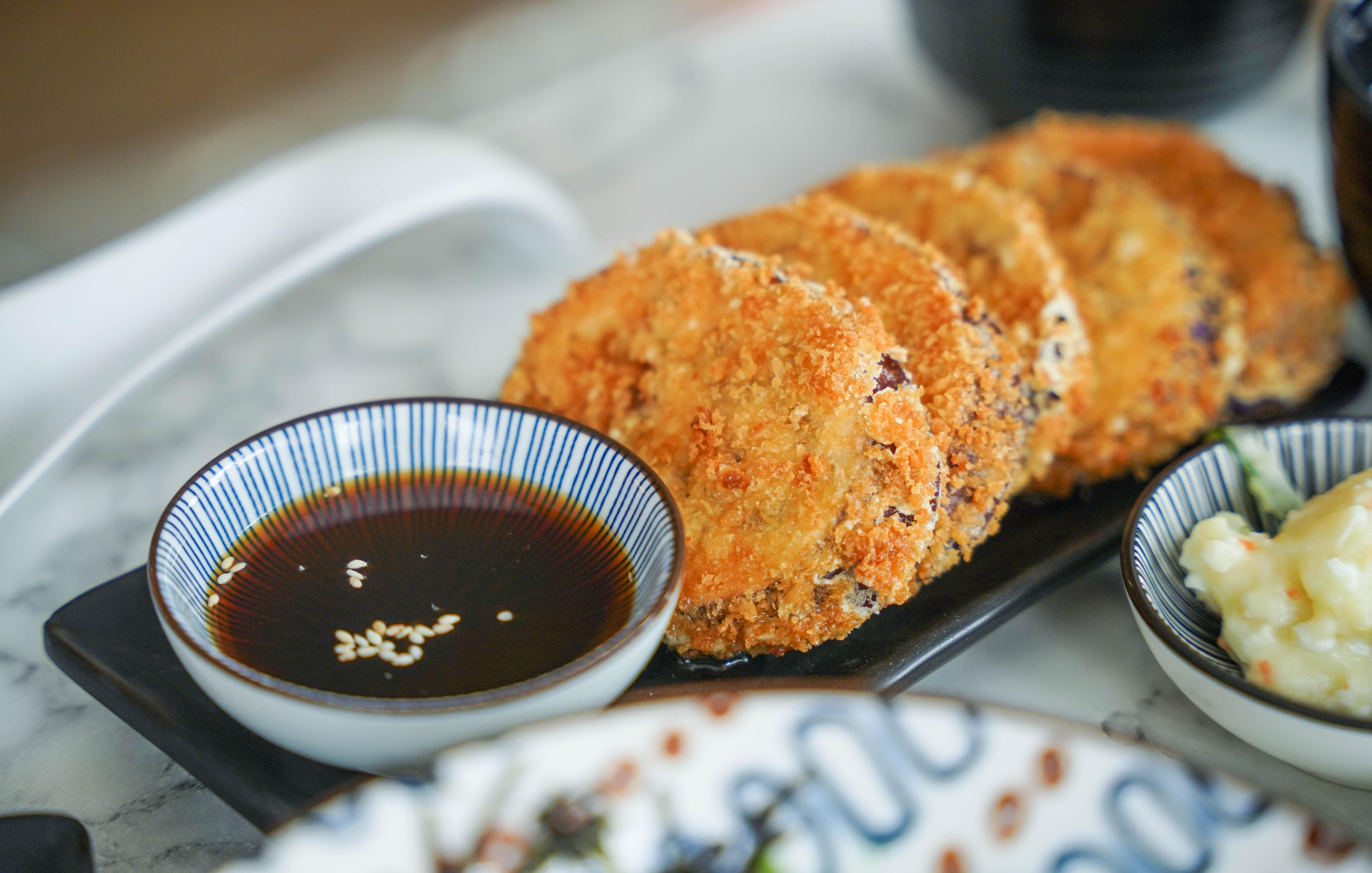 The Crispy Eggplant (RM10 for five pieces, RM18 for 10) is fabulous for fans of addictive fritters, delightful to dunk in teriyaki sauce. A wonderful way to enjoy eggplant in a delectably different style.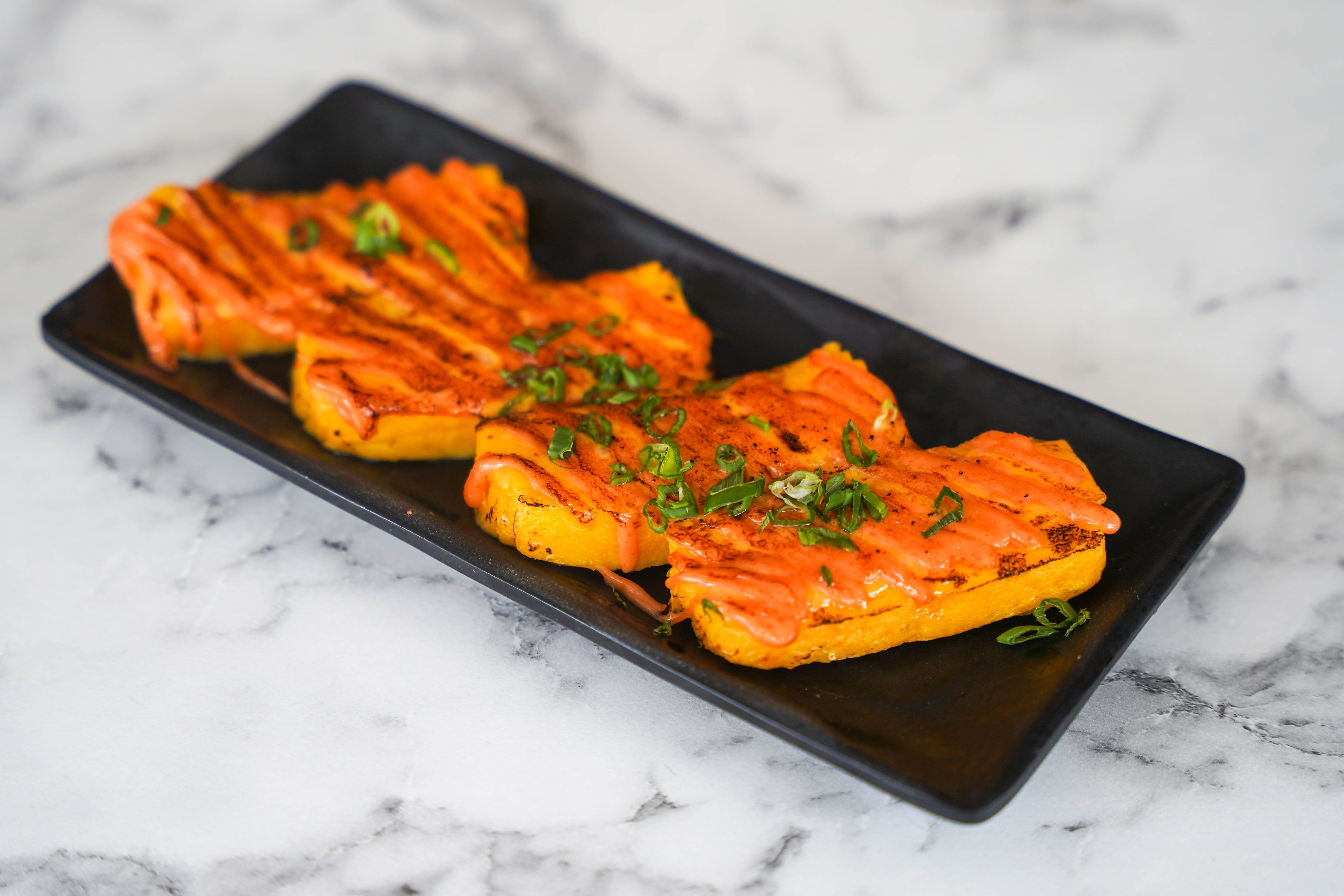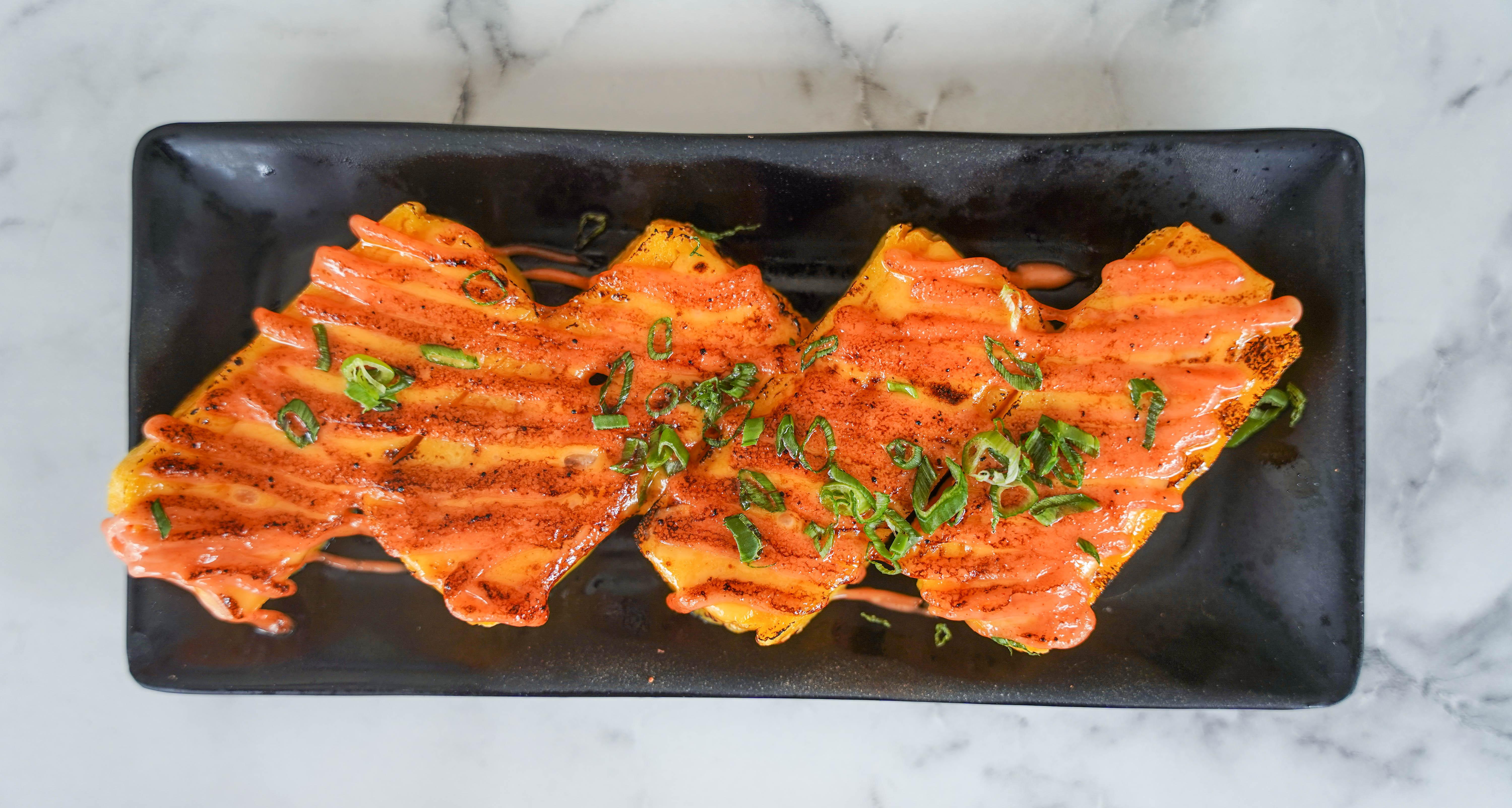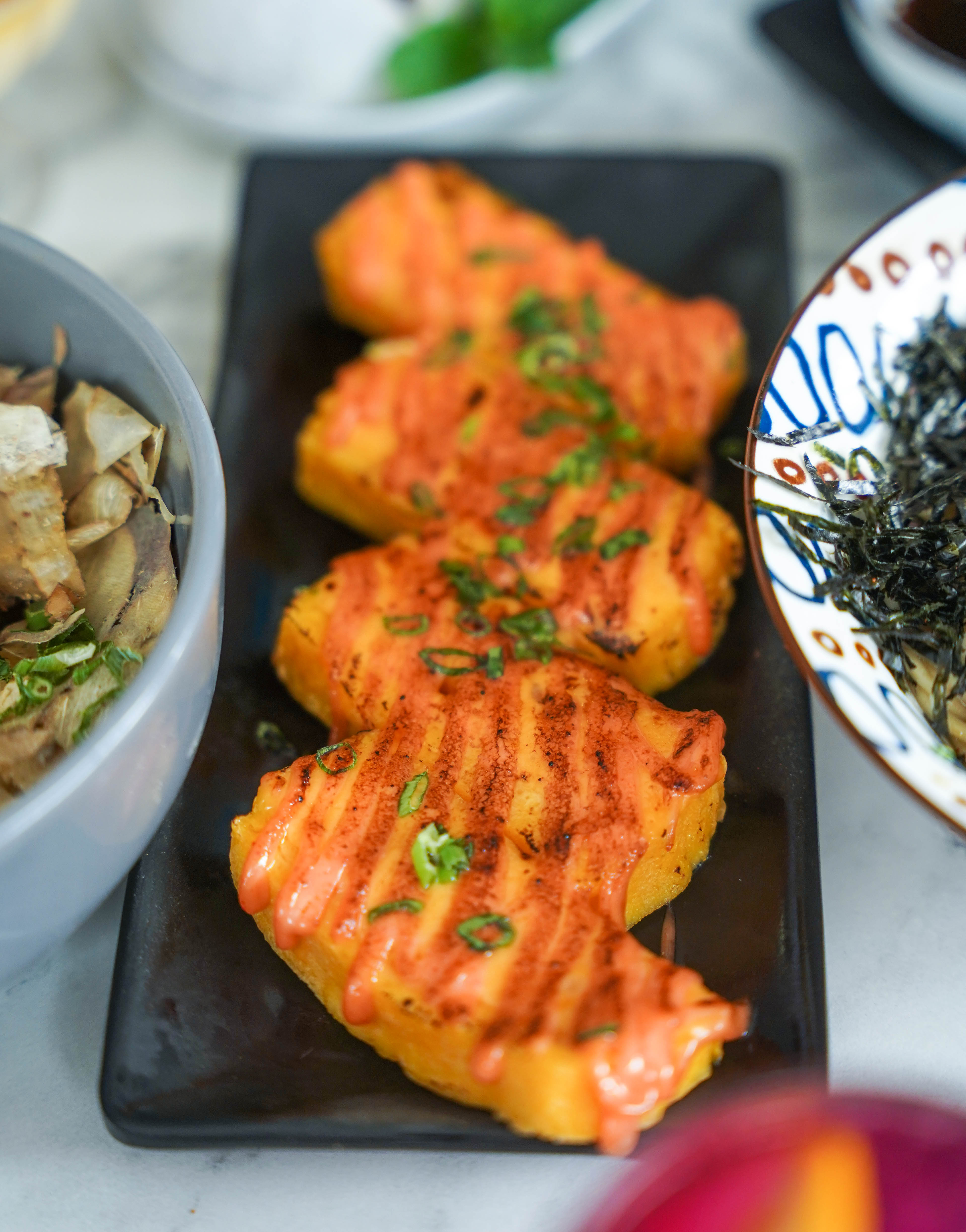 The Cheesy Mentai Tamago (RM10 for 4 pieces, RM18 for 8 pieces) is a crowd-pleaser, bringing together irresistible Japanese omelette with luscious cheese and mentaiko sauce, memorably punchy in flavour and melt-in-the-mouth in texture.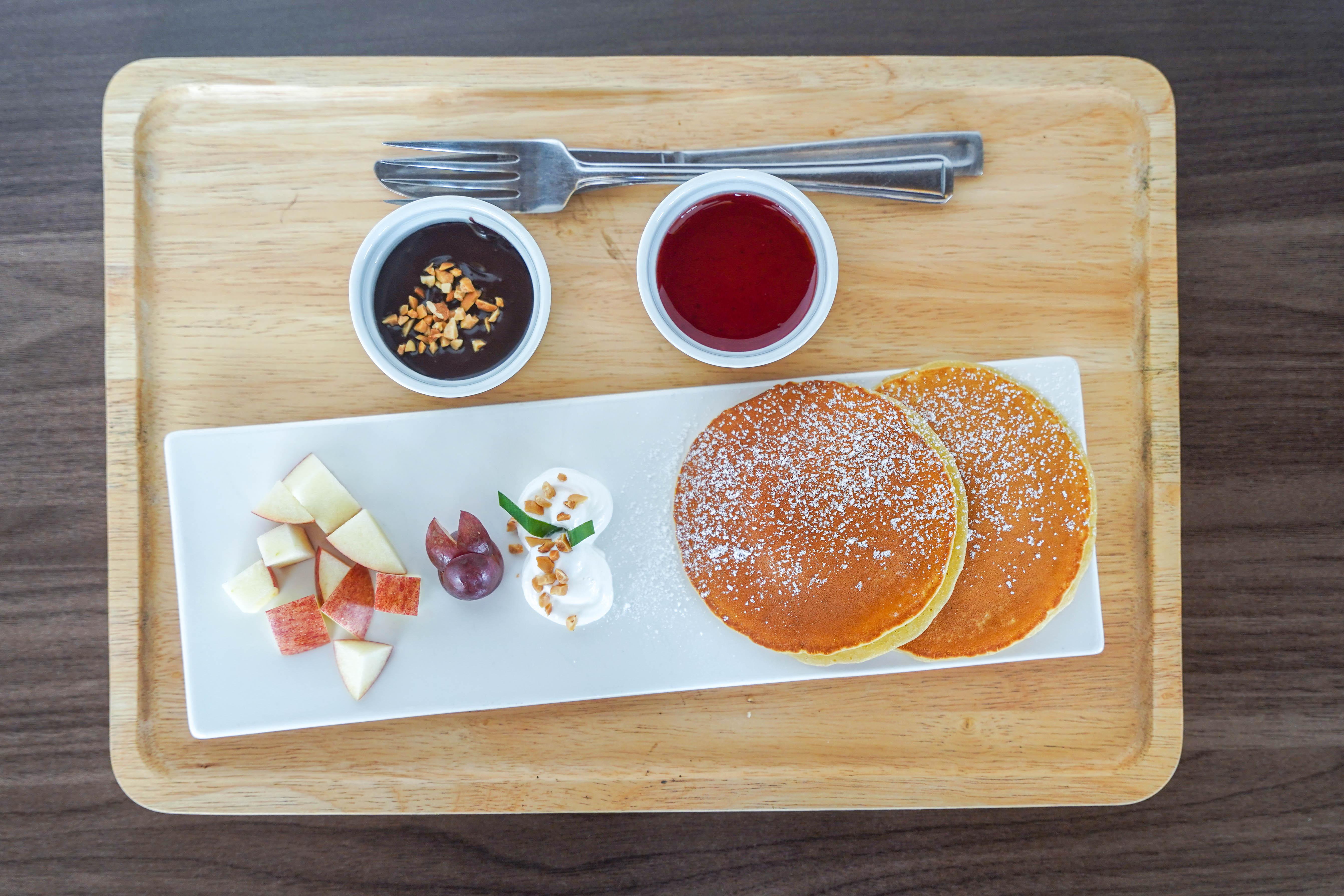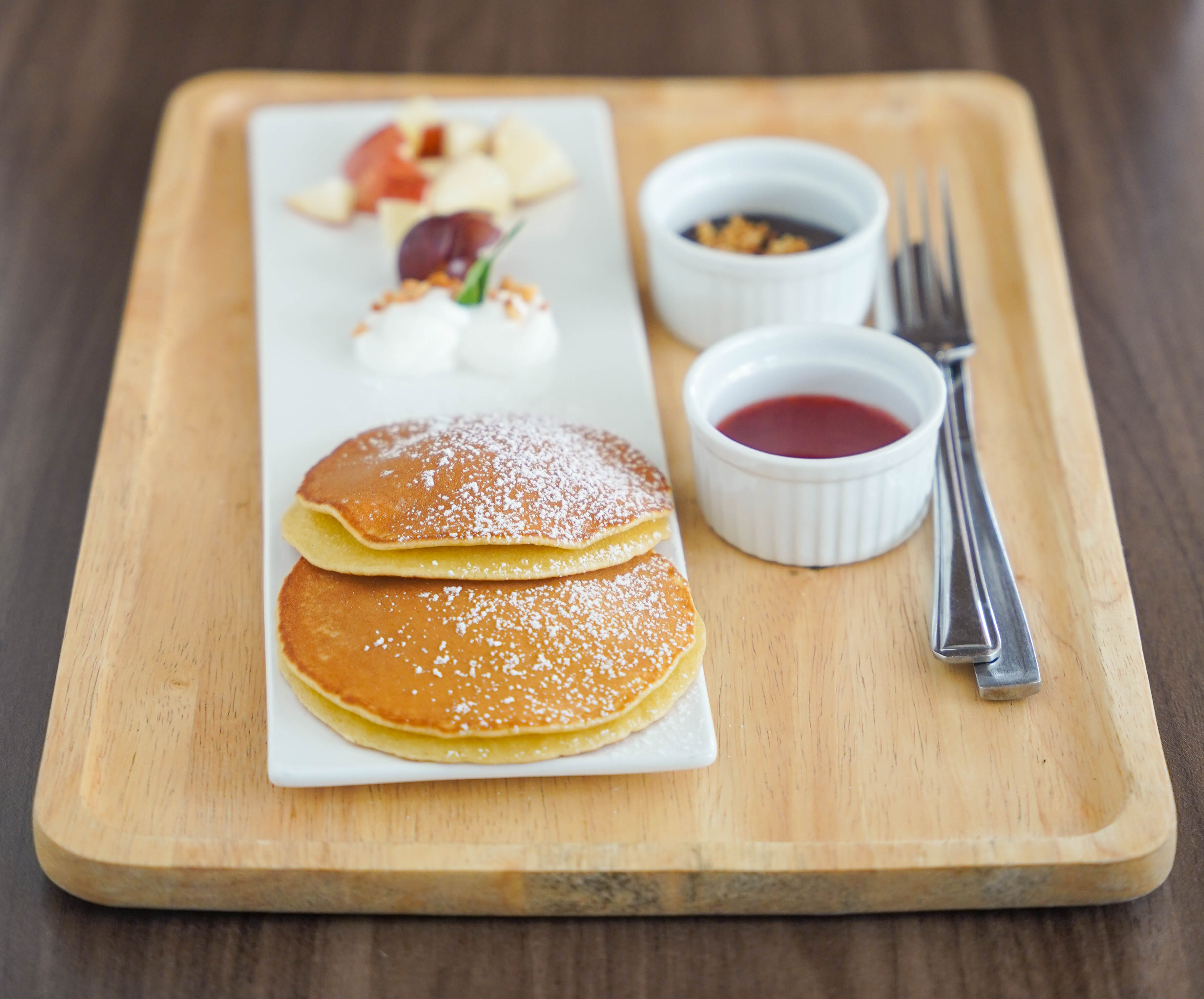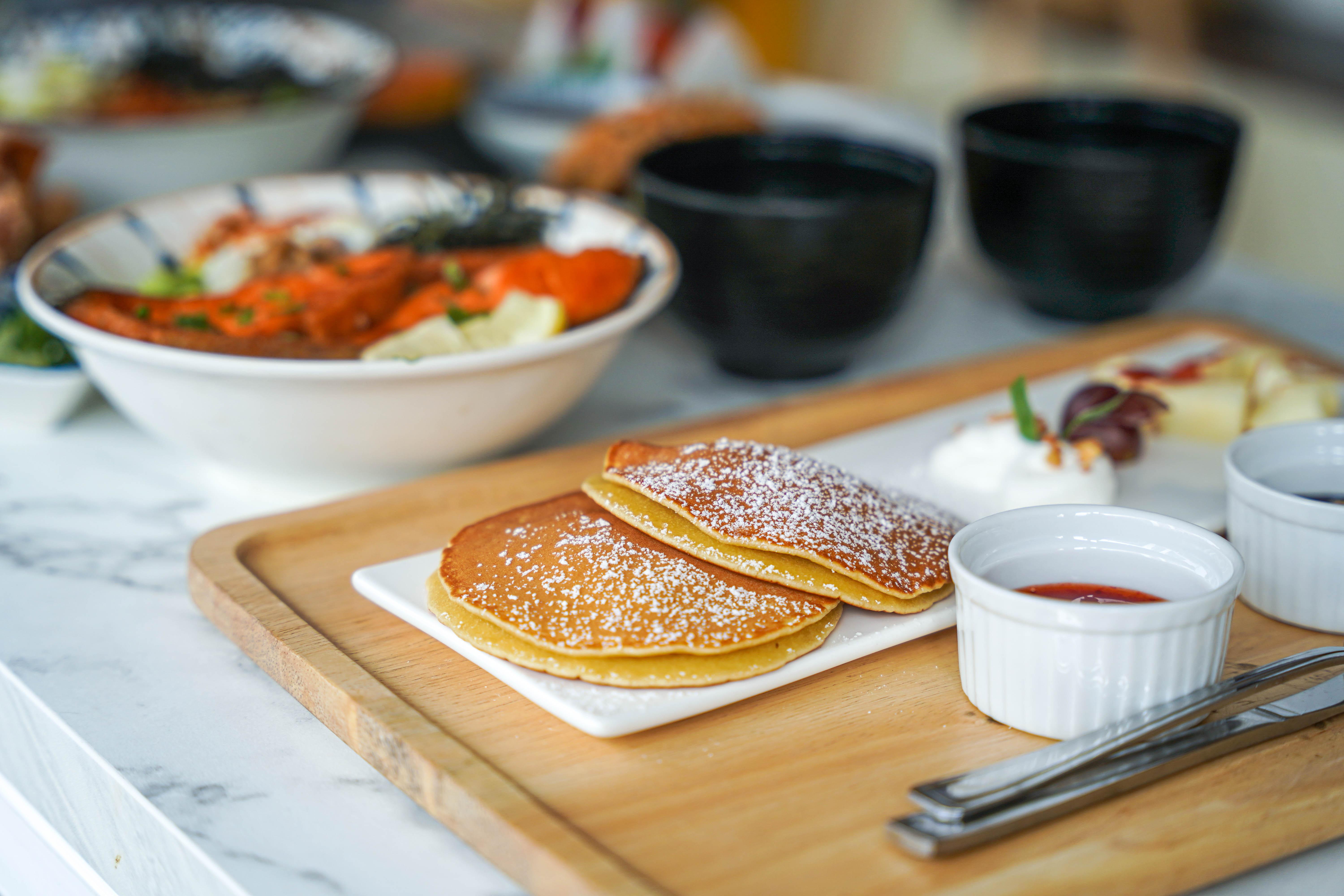 Chic Cafe takes pride in its house-crafted desserts - the top temptation might be the Mixed Flavour Mochi Dorayaki Pancake (RM12.90), which layers mochi in between thin slices of pancakes. This results in a sticky-chewy, fluffy combination - a one-of-a-kind creation that stretches the thrill of having pancakes. It comes with whipped cream, sliced apples, chocolate sauce and strawberry sauce, making these marvellously multi-dimensional pancakes.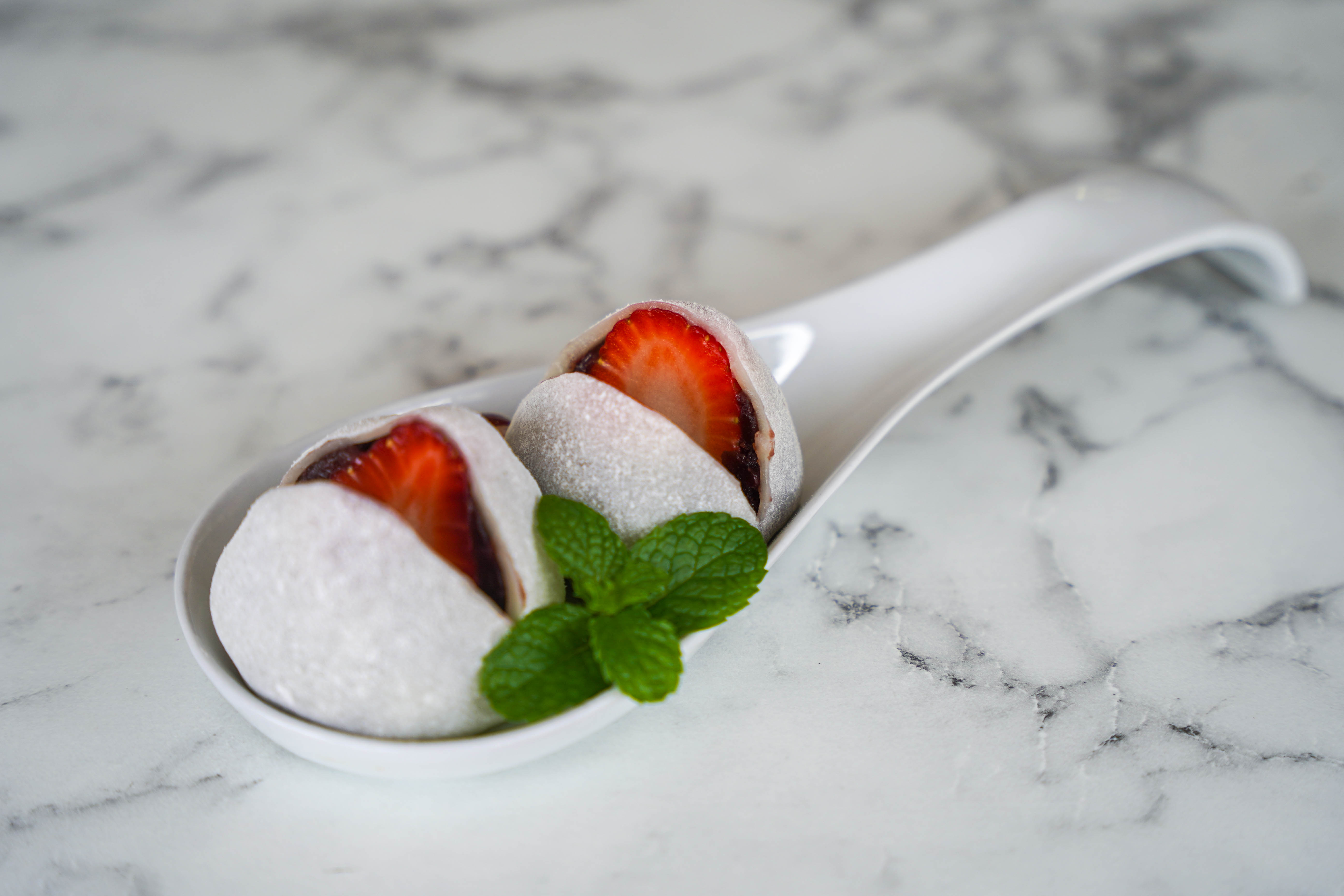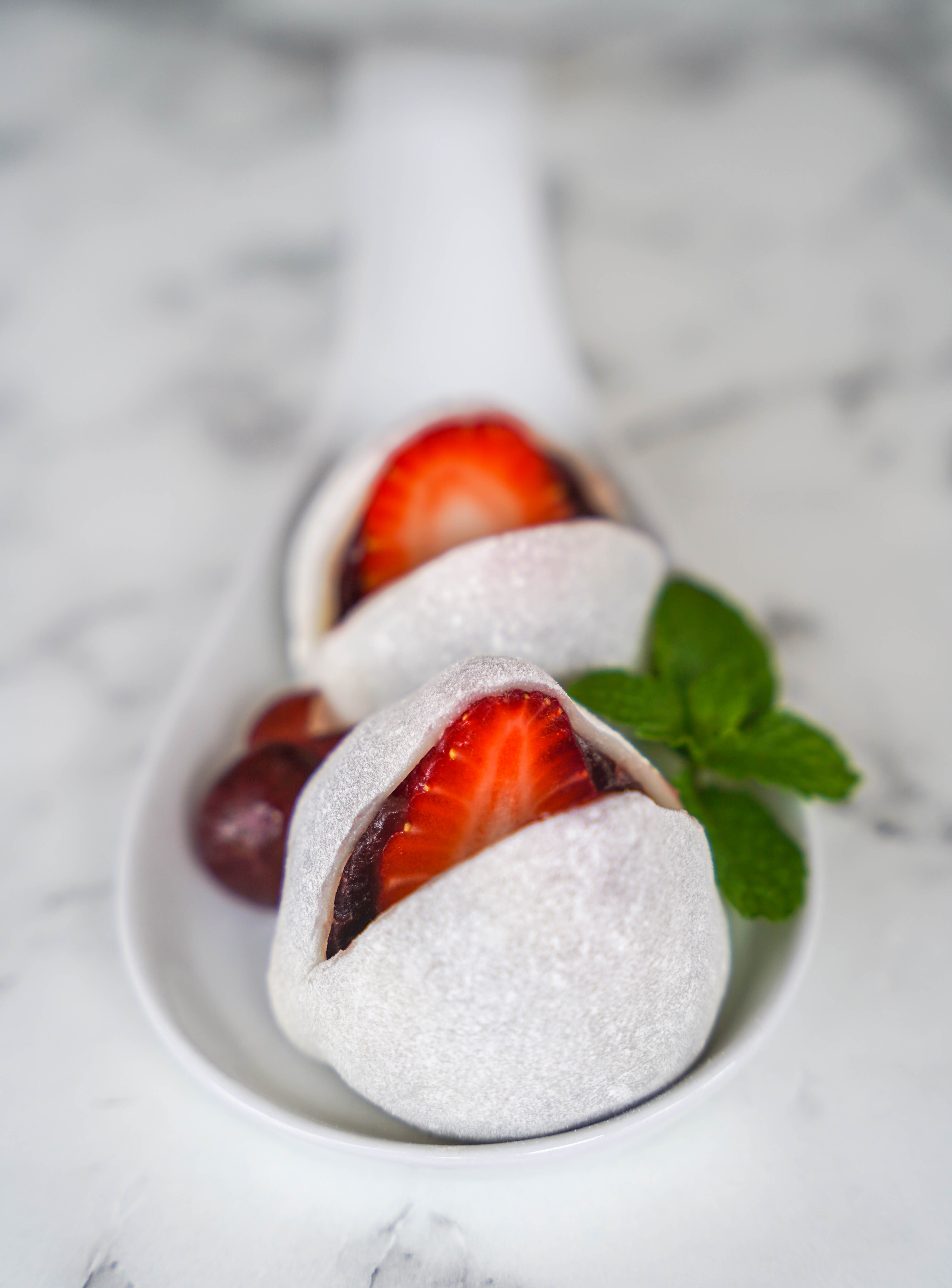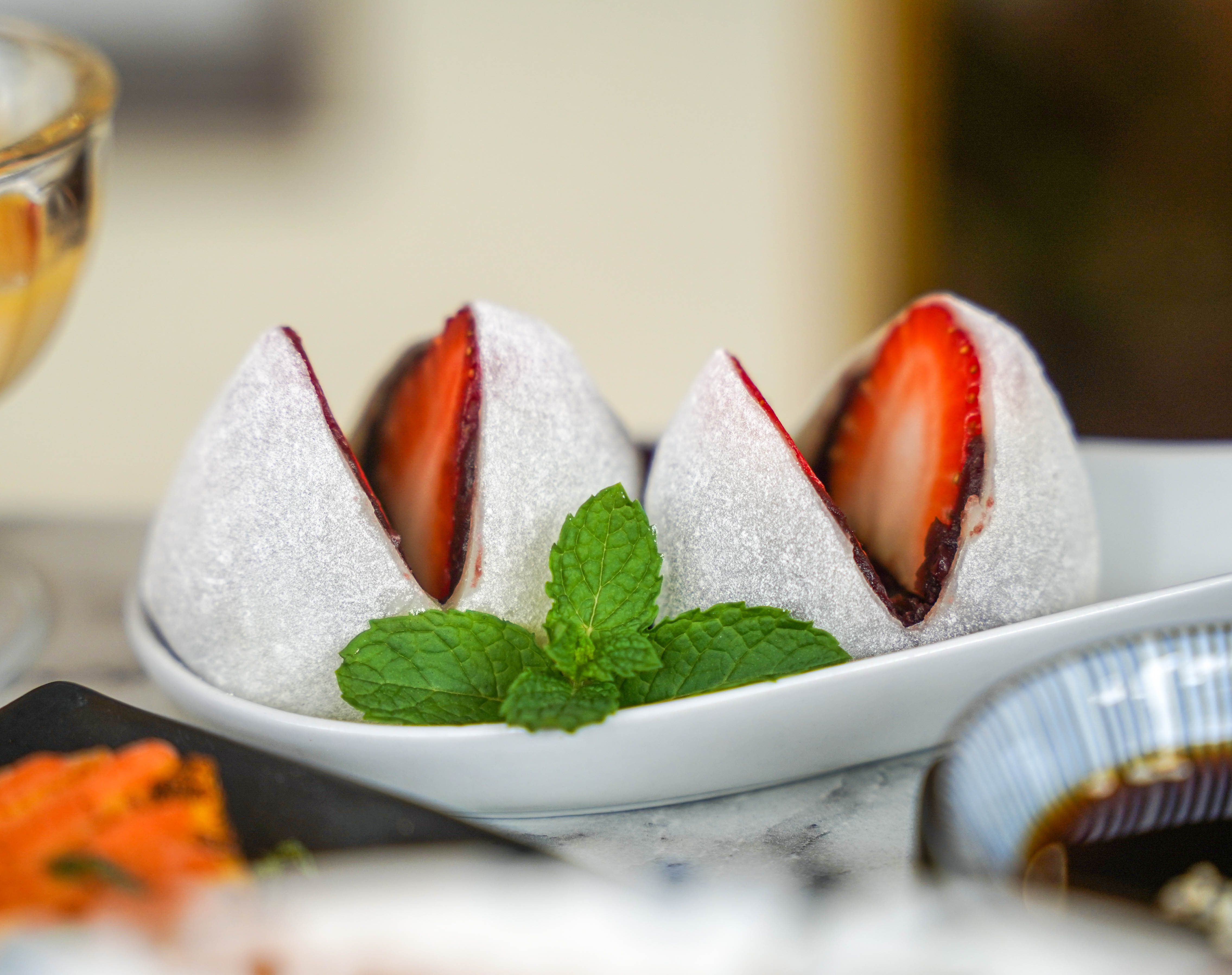 Daifuku devotees, rejoice! Chic Cafe's Strawberry Daifuku (RM12), plumply packed with red bean paste and fresh strawberries, taste triumphantly authentic with a glutinous elasticity, bursting with the sweet-sour perkiness of the strawberries and creaminess of the bean paste.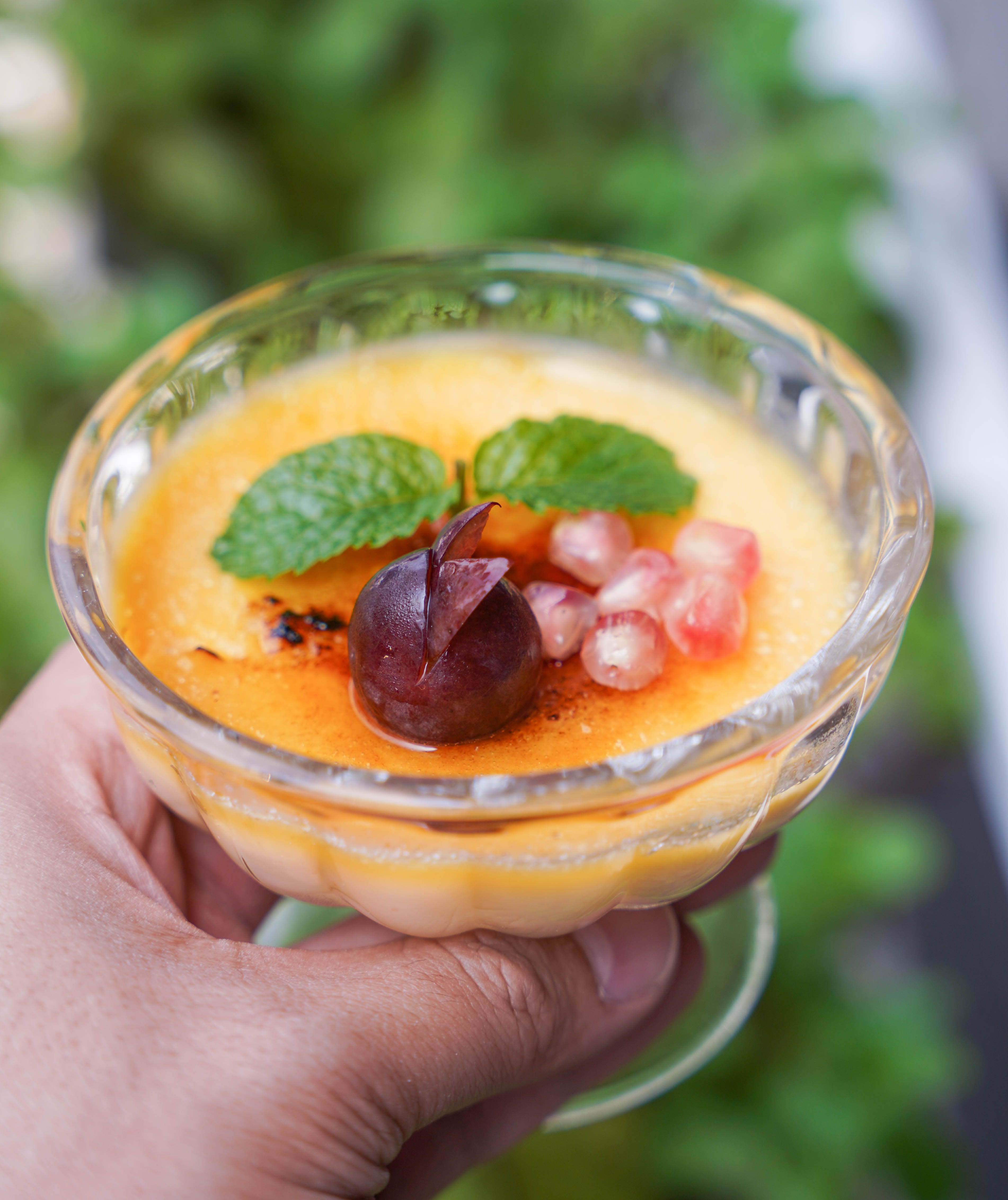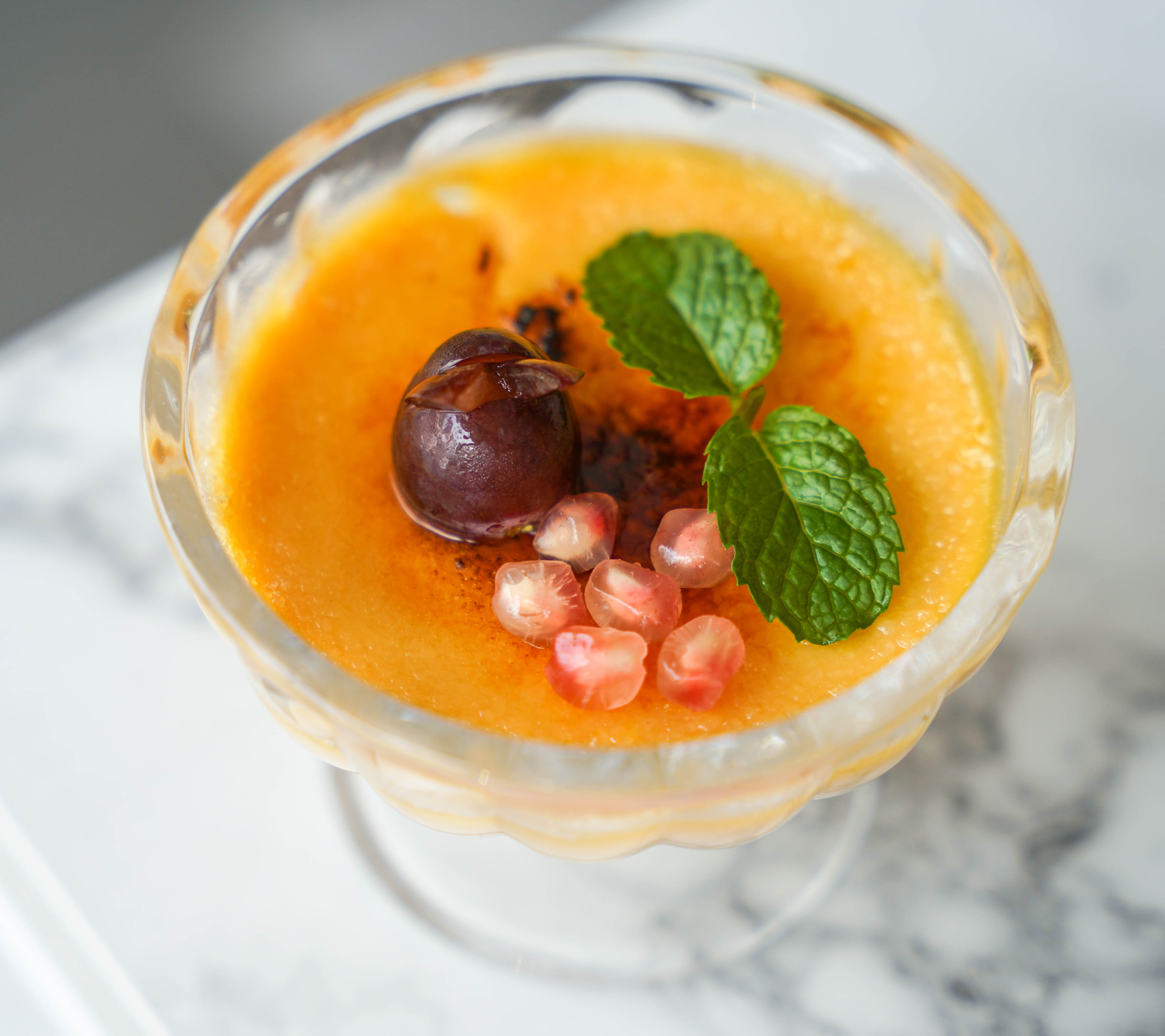 On hot, humid afternoons, Chic Cafe recommends the Yuzu Creme Brulee (RM16), jazzed up with pomegranates and grapes to buoy this gently citrusy creme brûlée.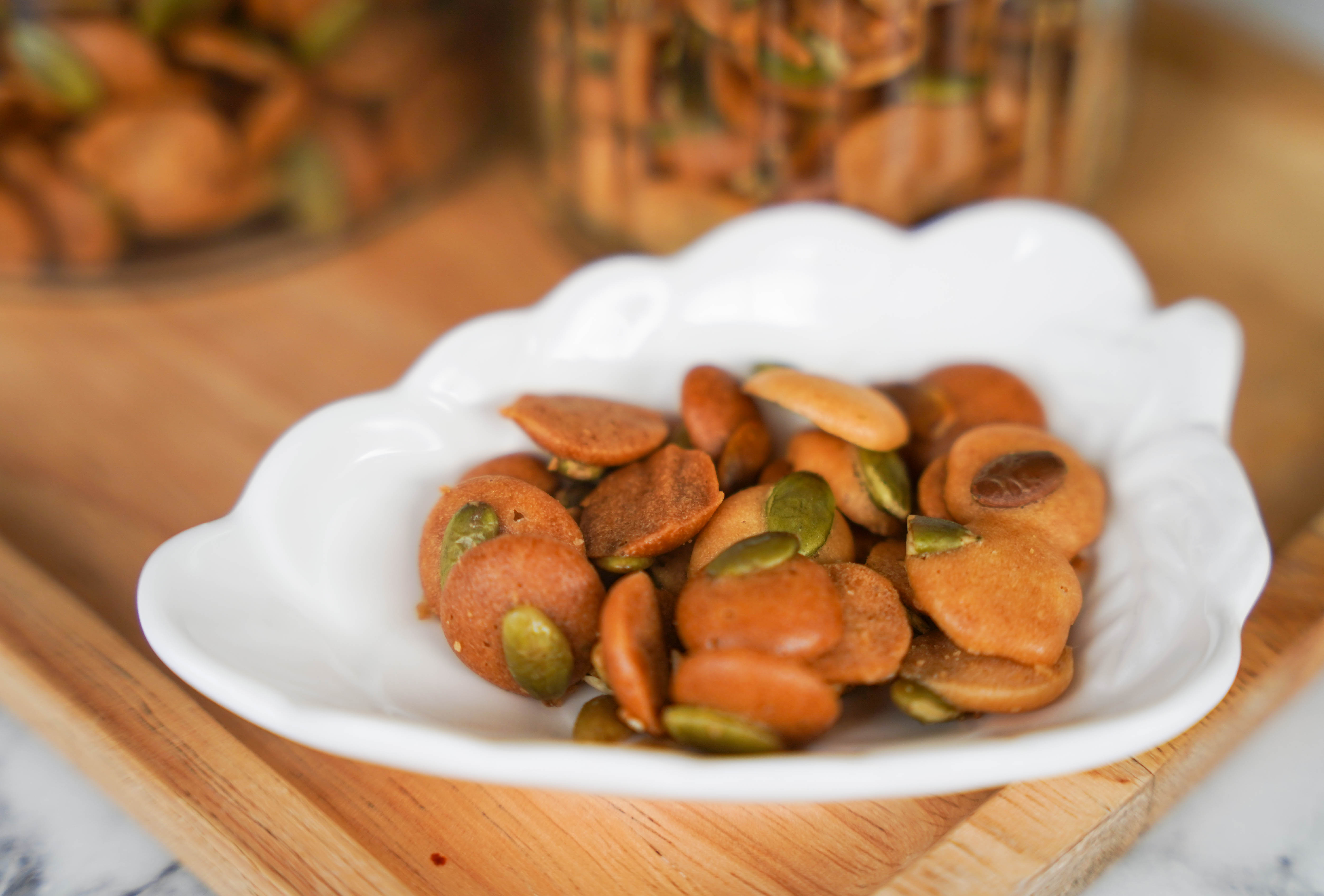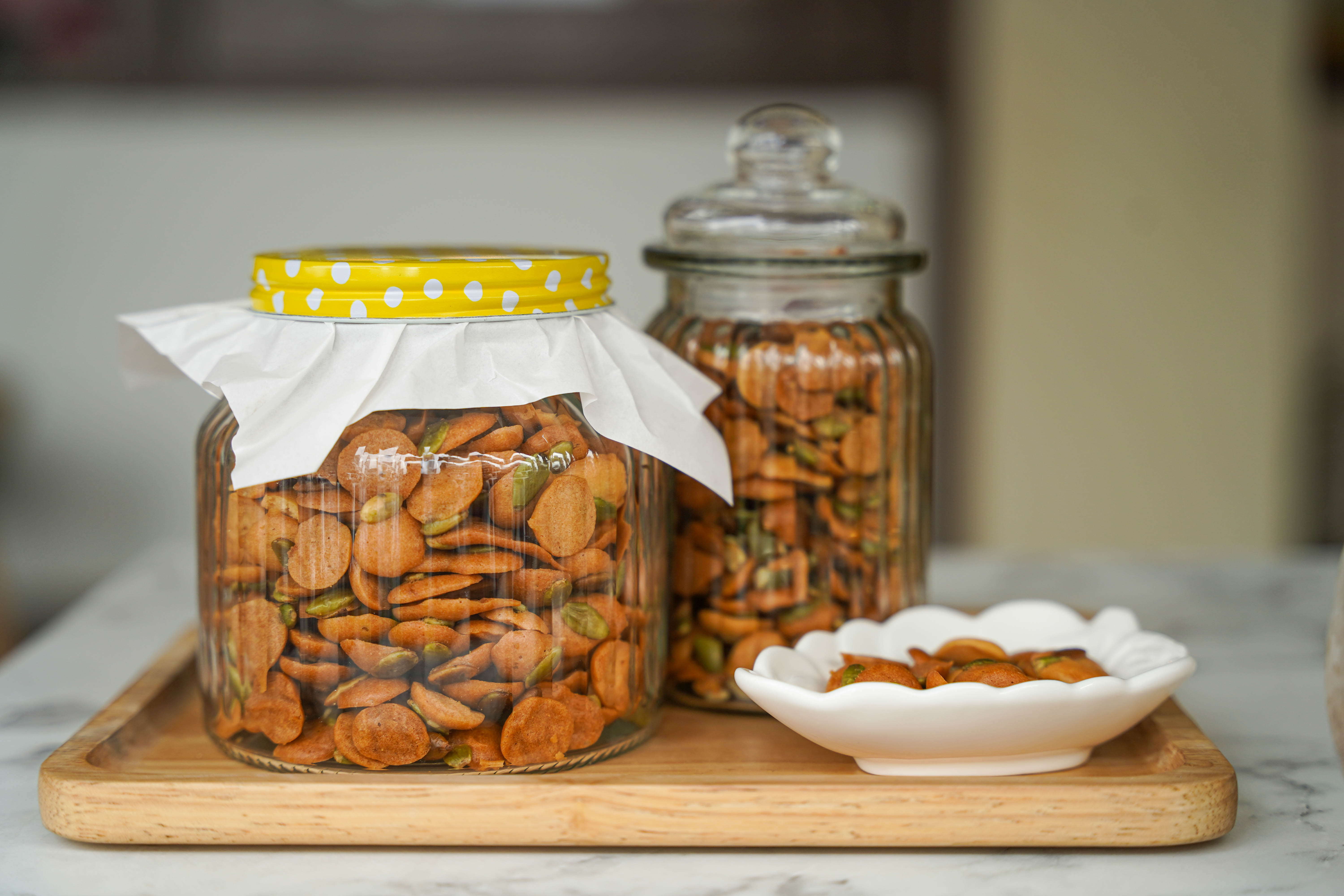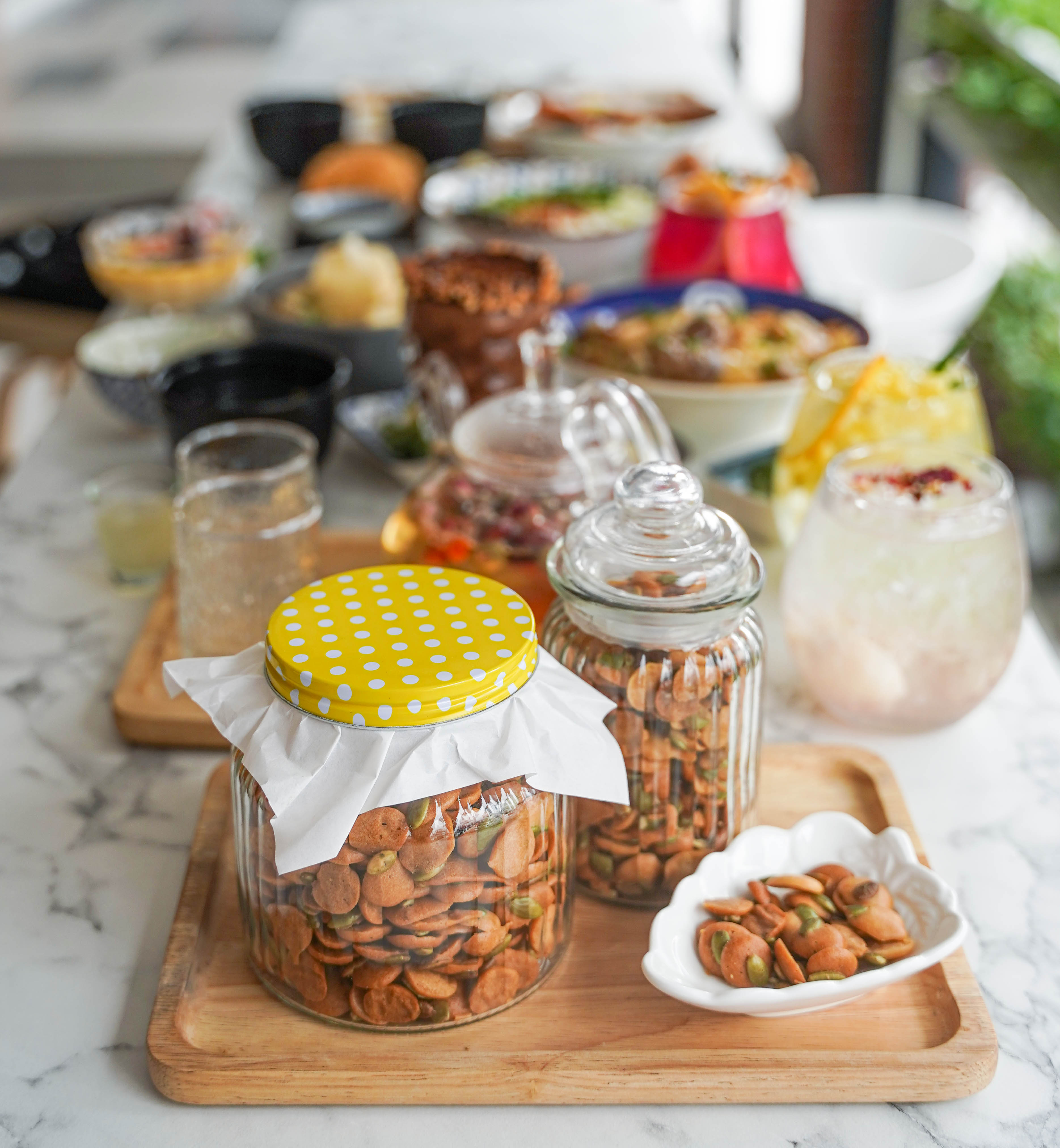 Every customer at Chic gets to munch on a complimentary serving of the cafe's Homemade Pumpkin Seed Cookies. These yummy cookies are also available to purchase at RM15 for a small jar or RM25 for a large jar.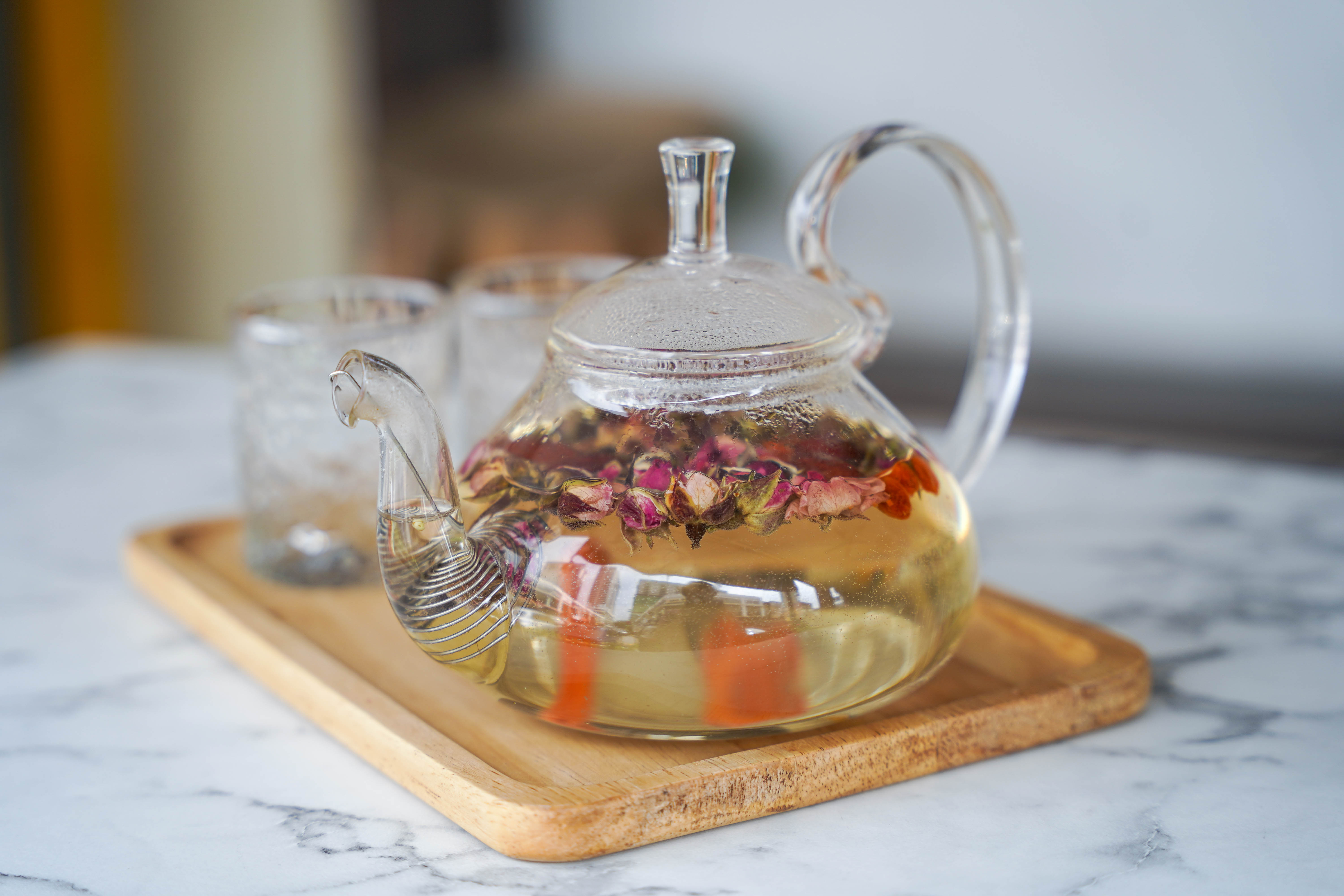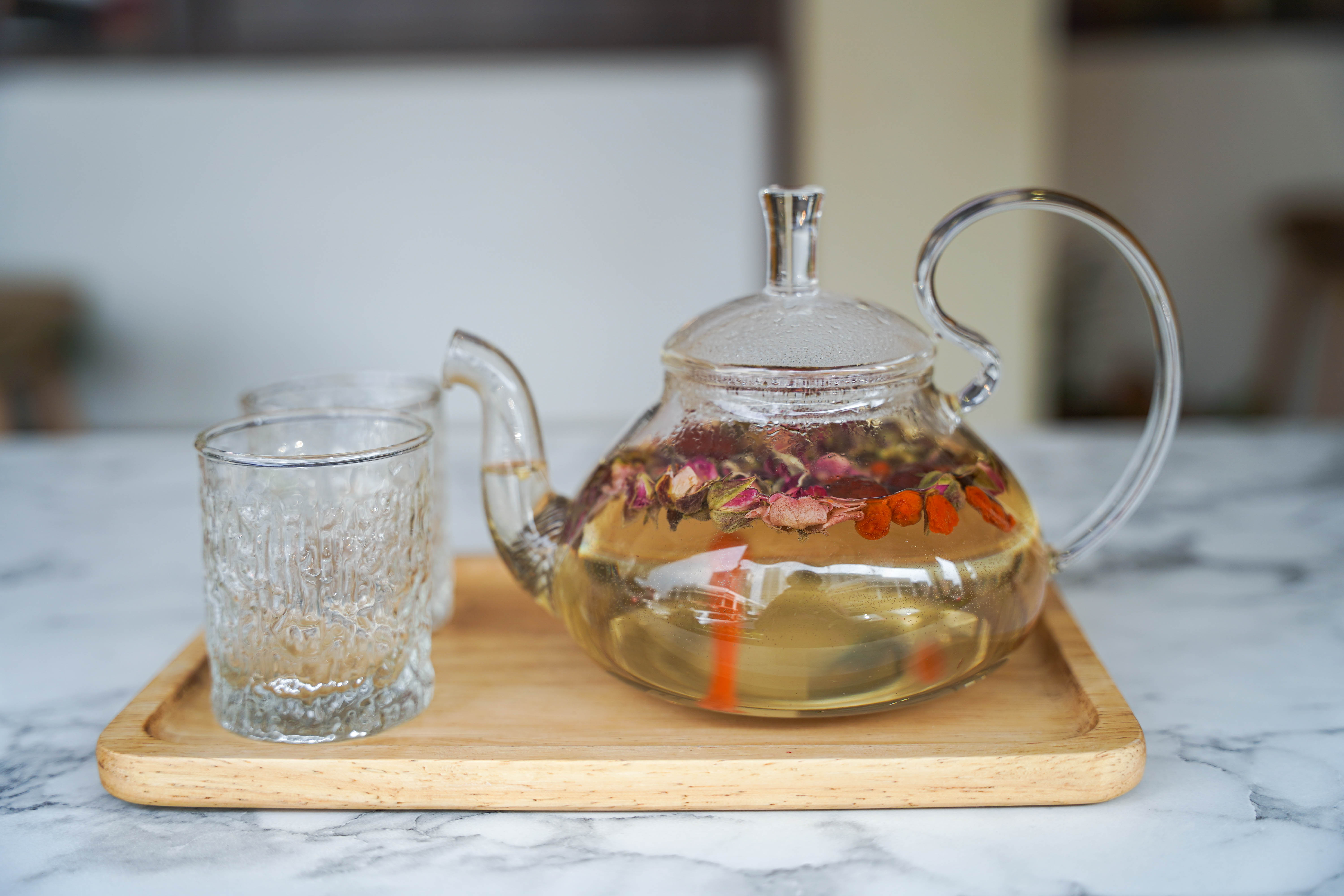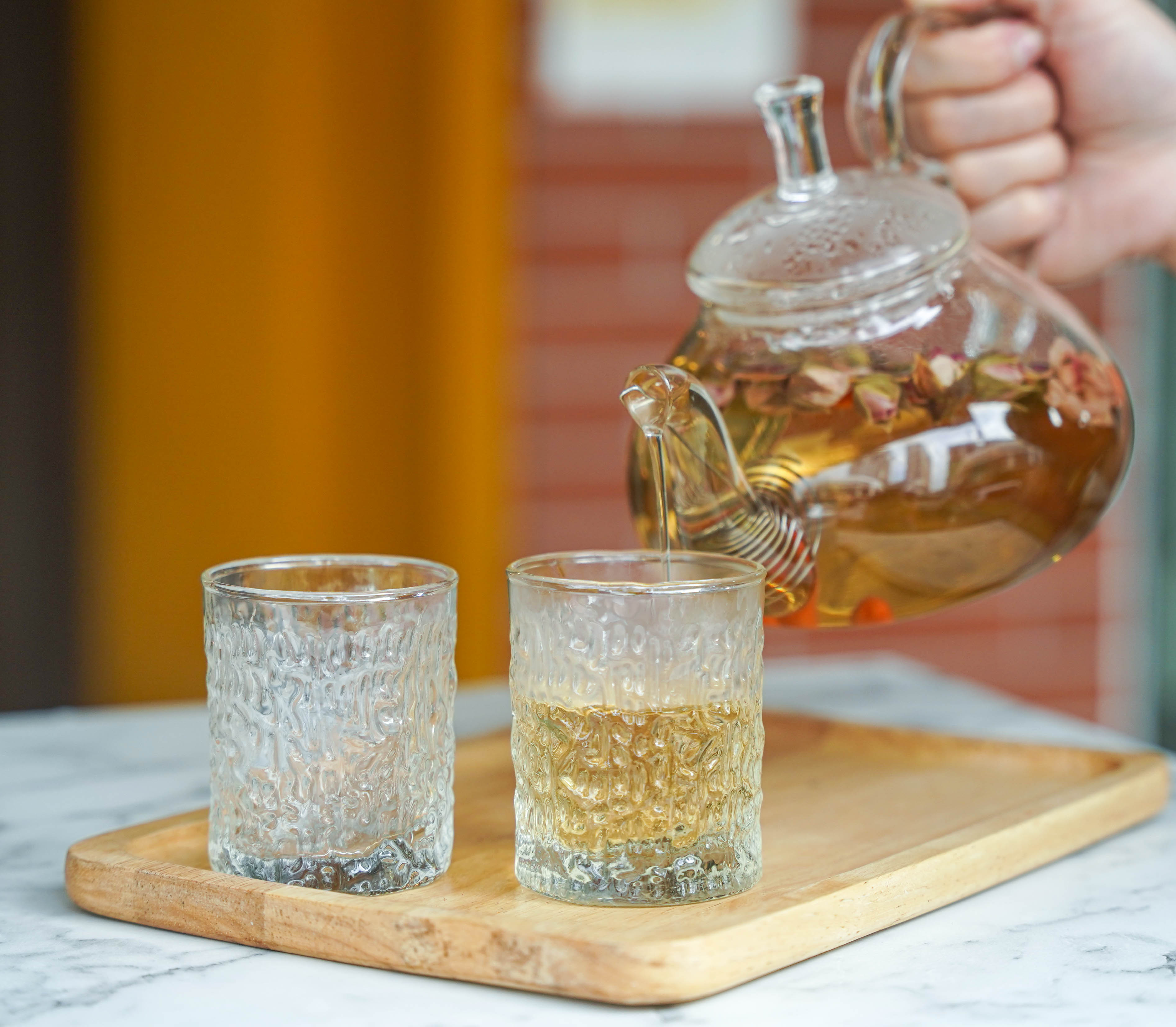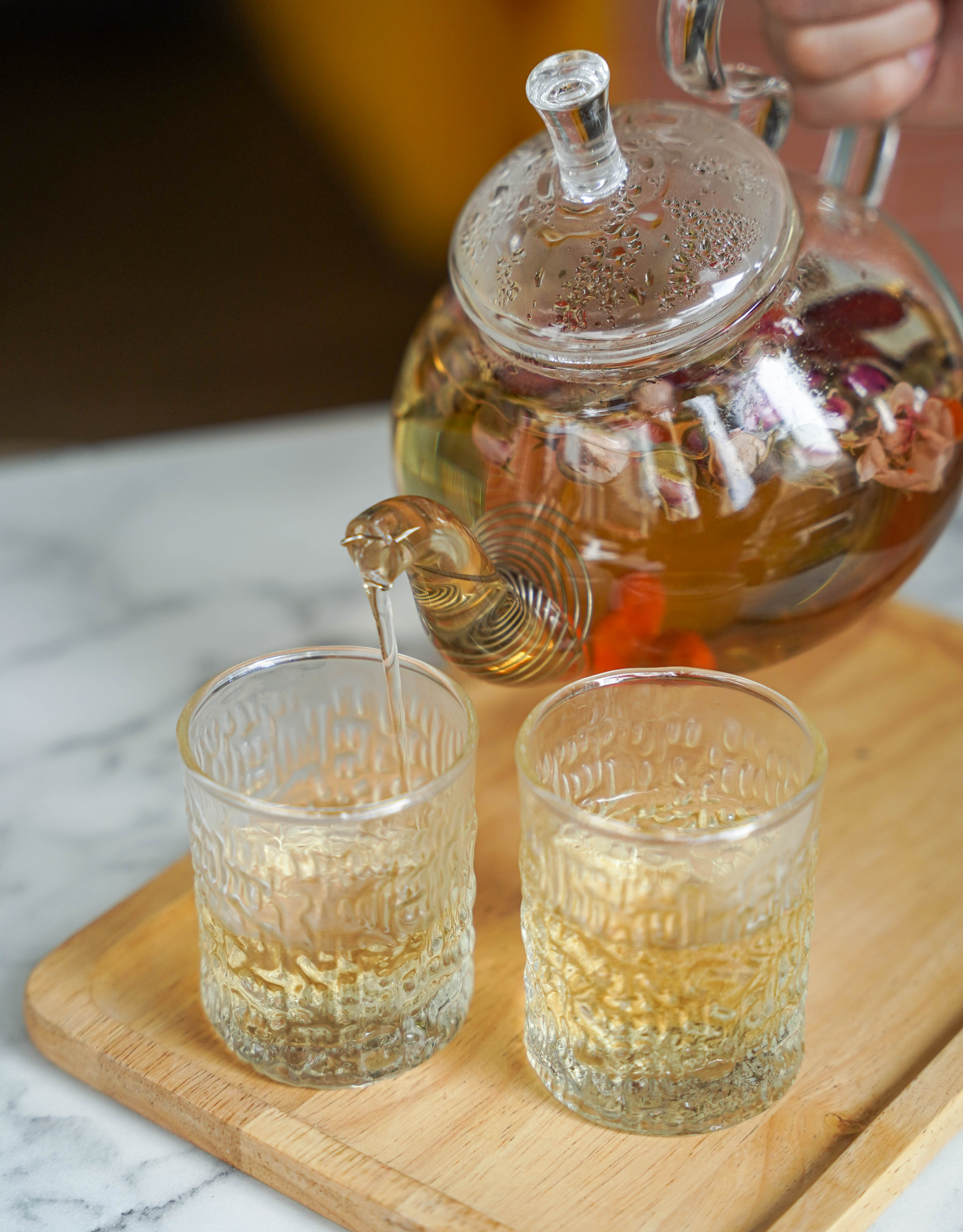 For drinks, the Rose Tea (RM14) is aromatic with a perfumed floral fragrance - lovely for a teatime treat with your favourite friends.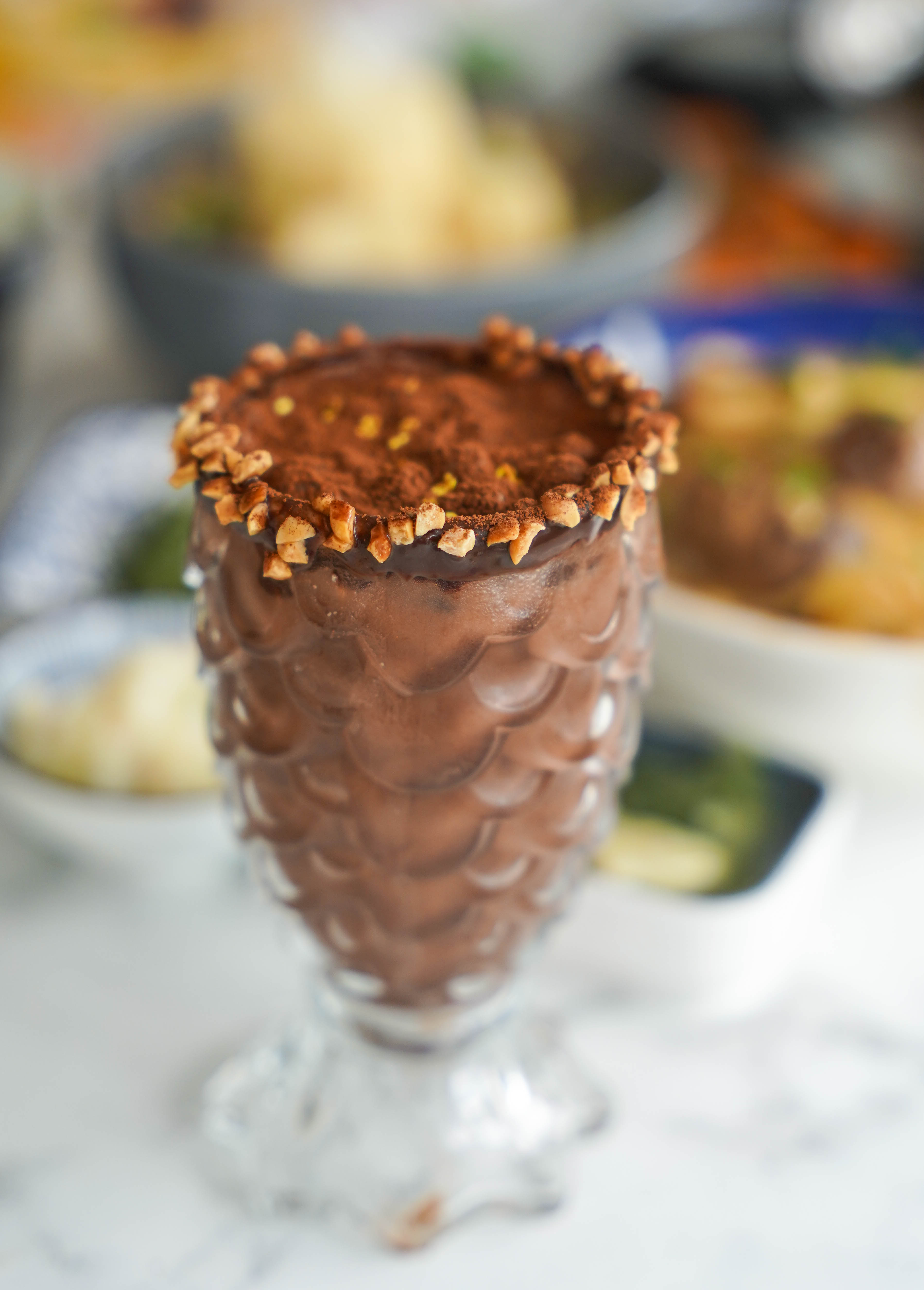 For a decadent, young-at-heart drink, slurp up the Sparkling Chocolate (RM11) - this is another unique Chic concoction, blending dark chocolate with sparkling water for a splash of fizziness to uplift the cocoa richness, bolstered by a generous rim of nuts.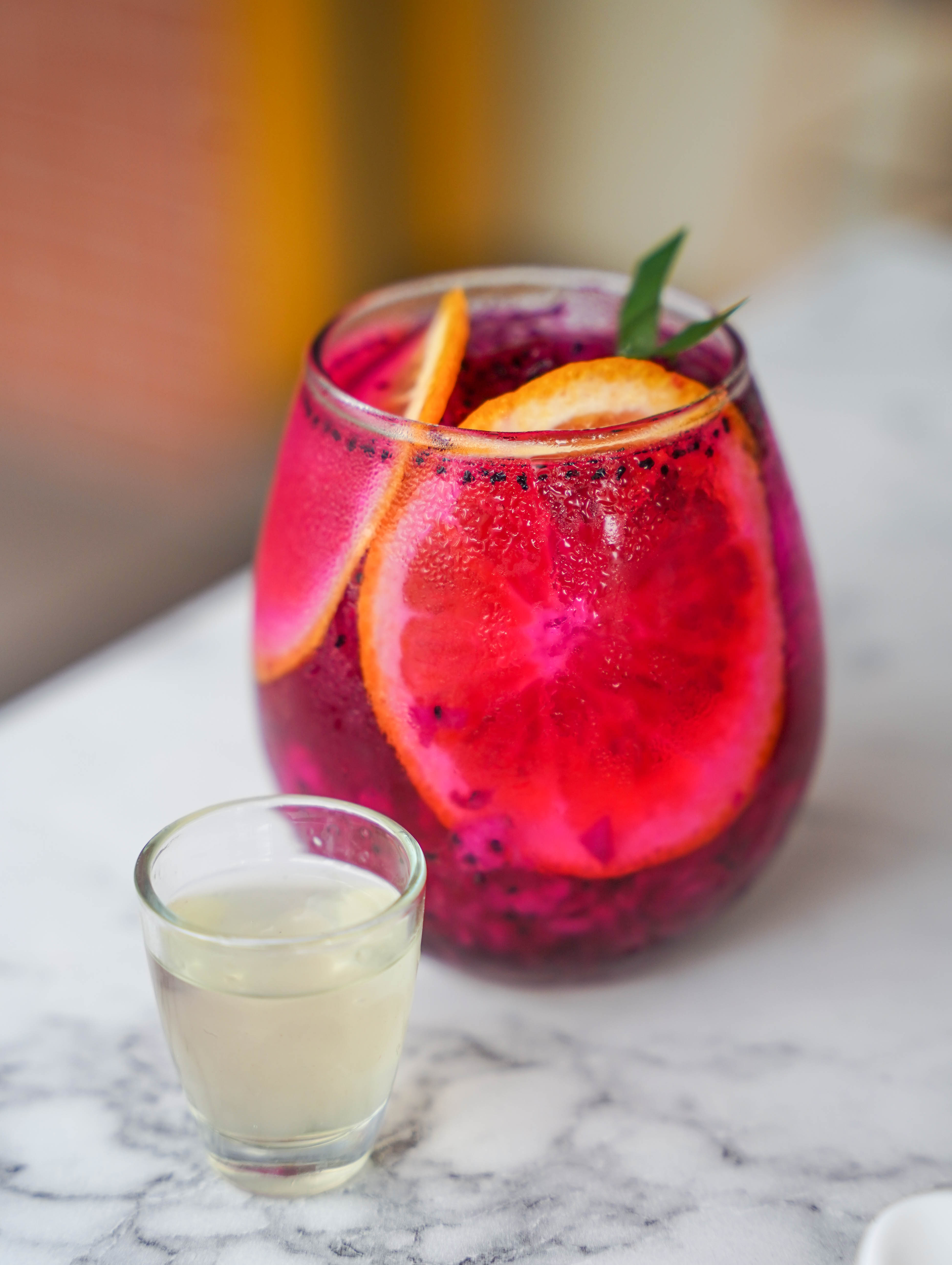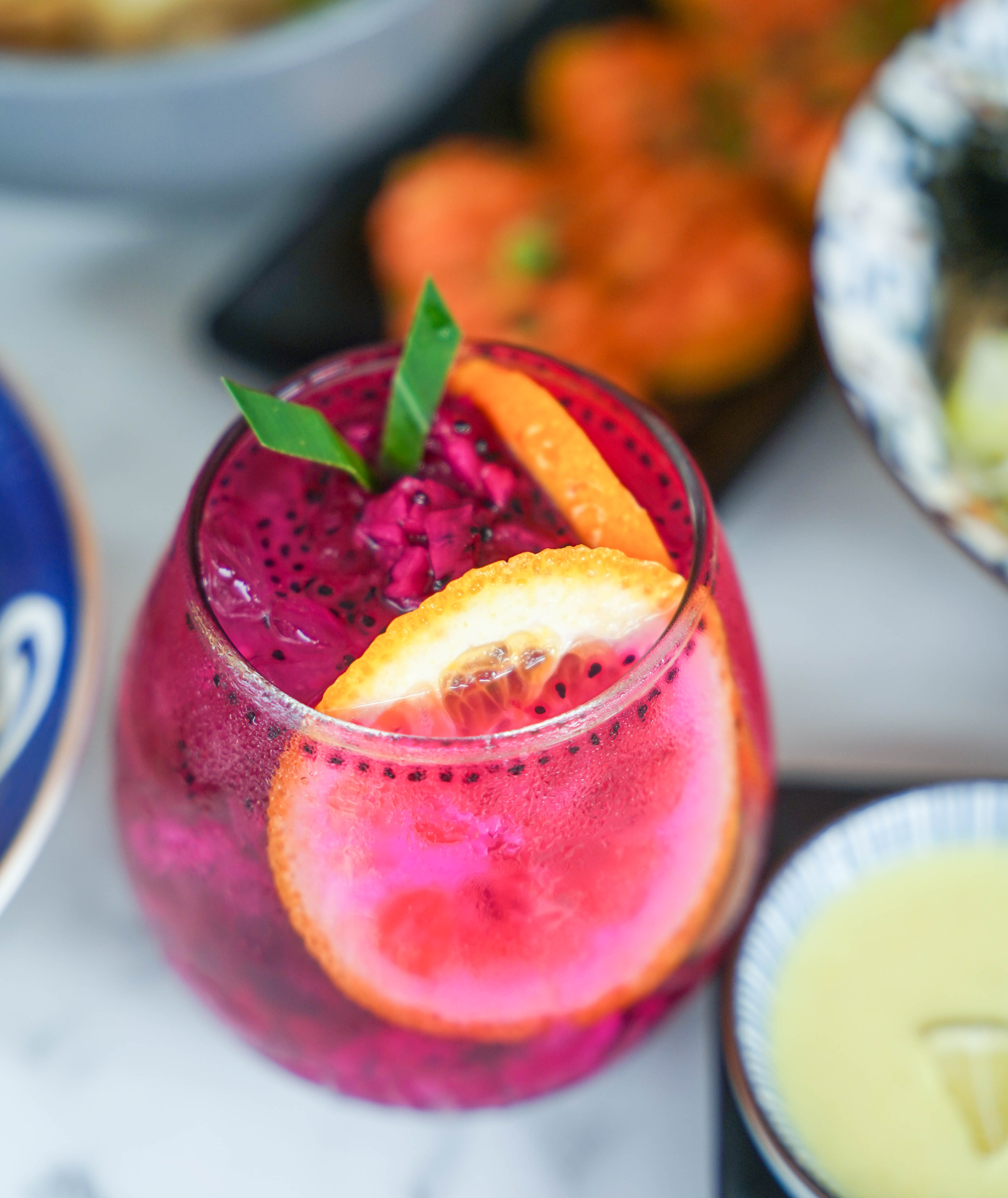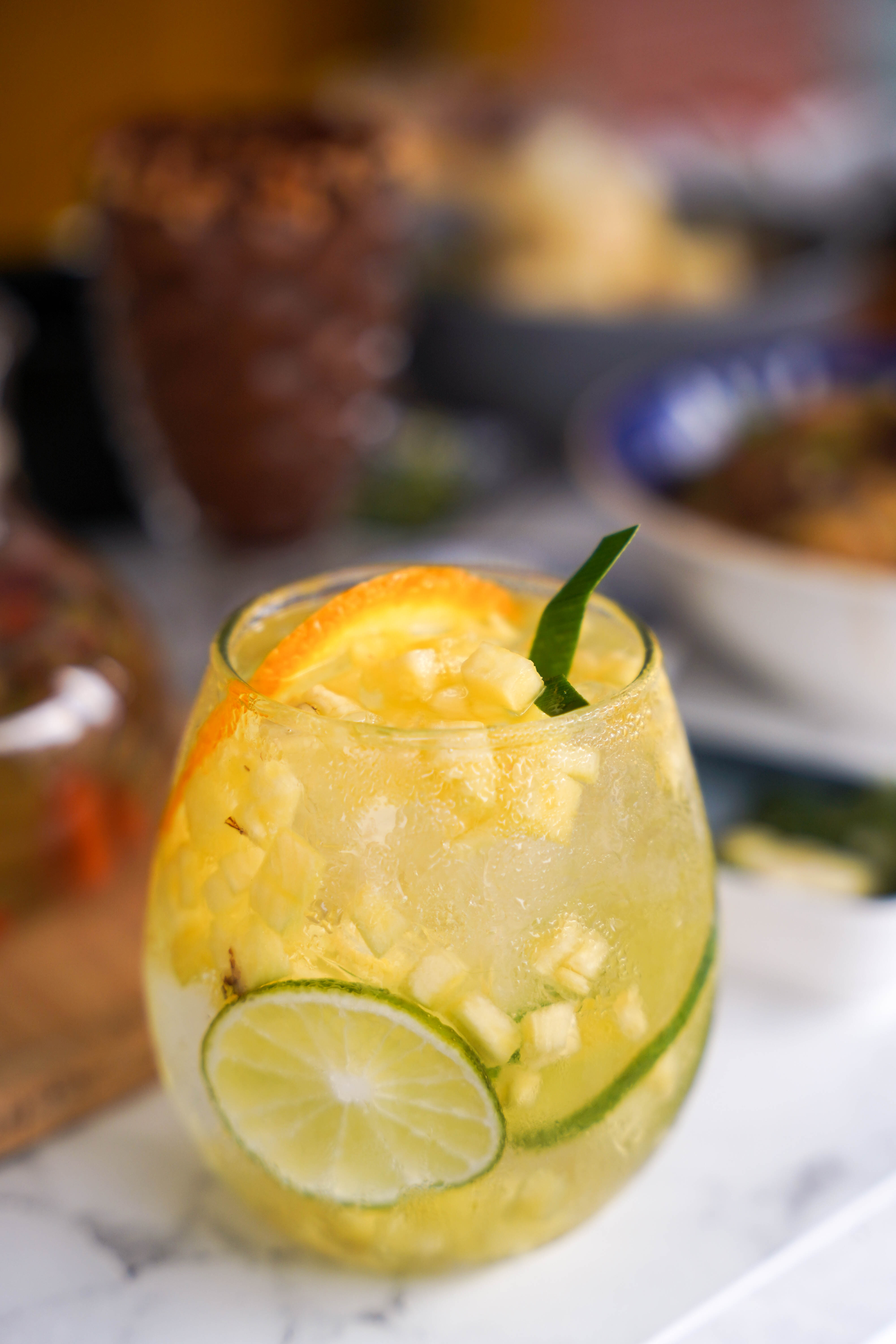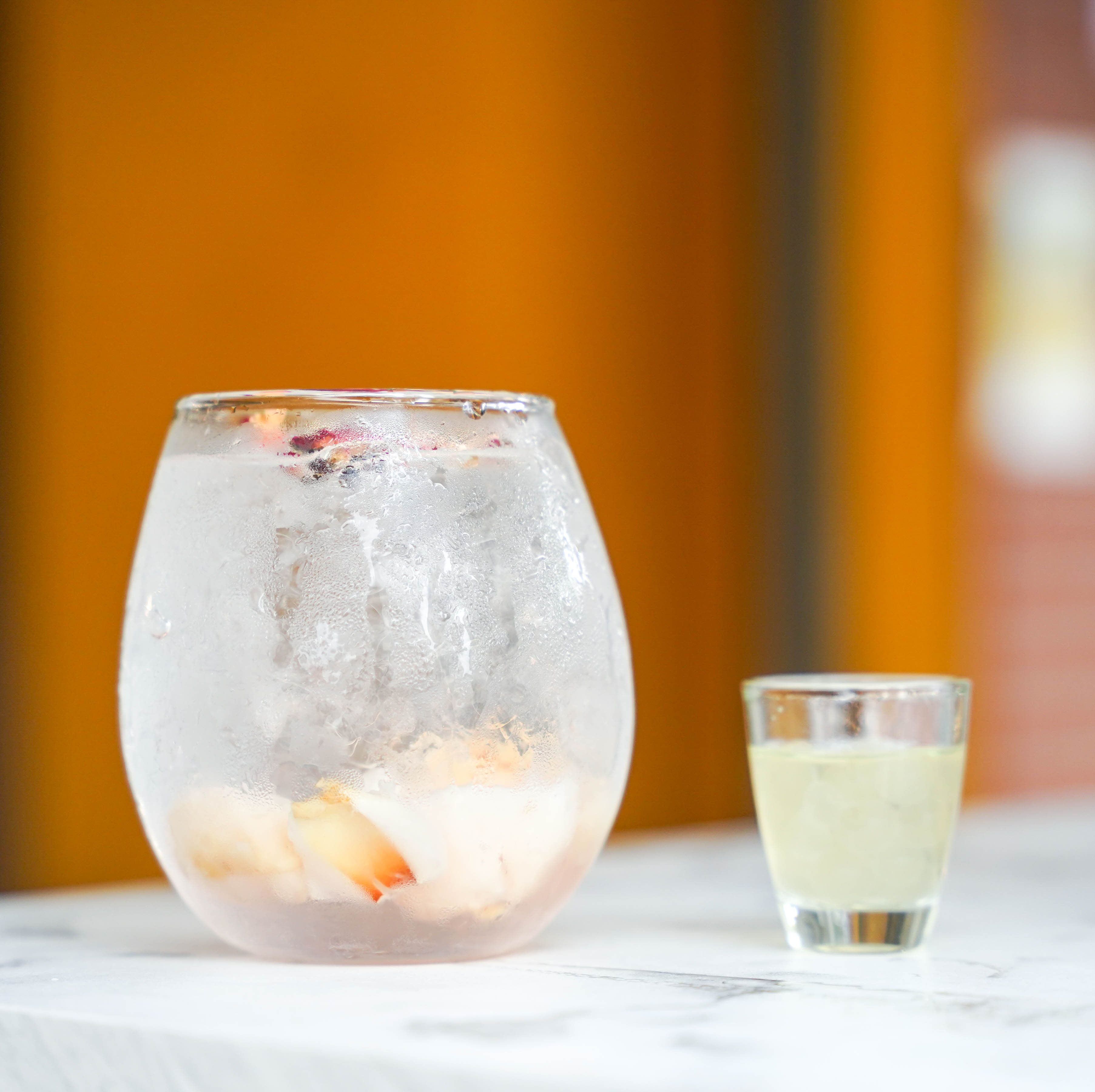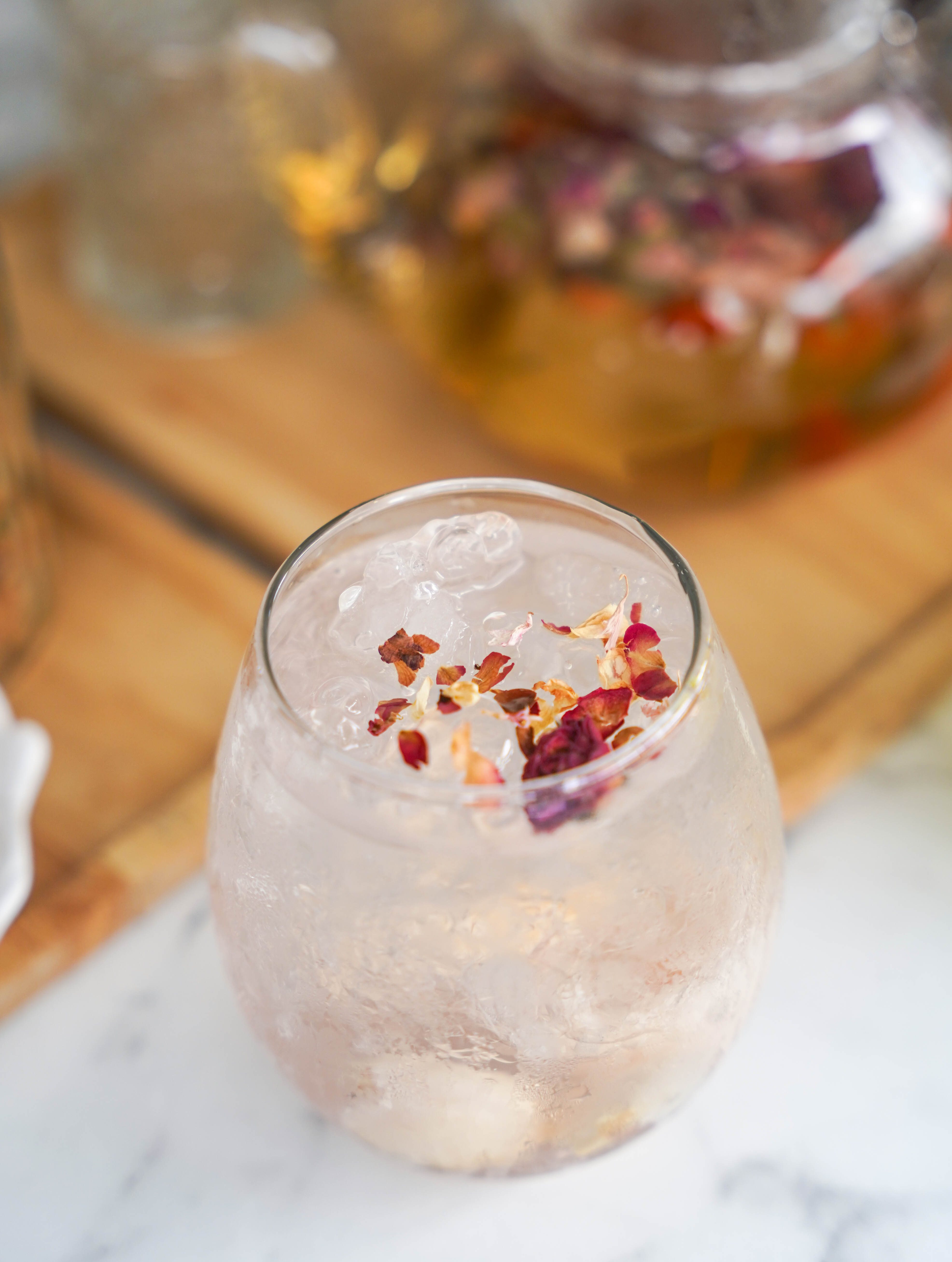 Other sparkling thirst-quenchers come with lychee-flavoured boba, including Dragonfruit Galaxy (RM10); fresh dragonfruit with orange slices), Pineapple Lime (RM10) and Rose Lychee (RM11; the best bet for the least sweet drink).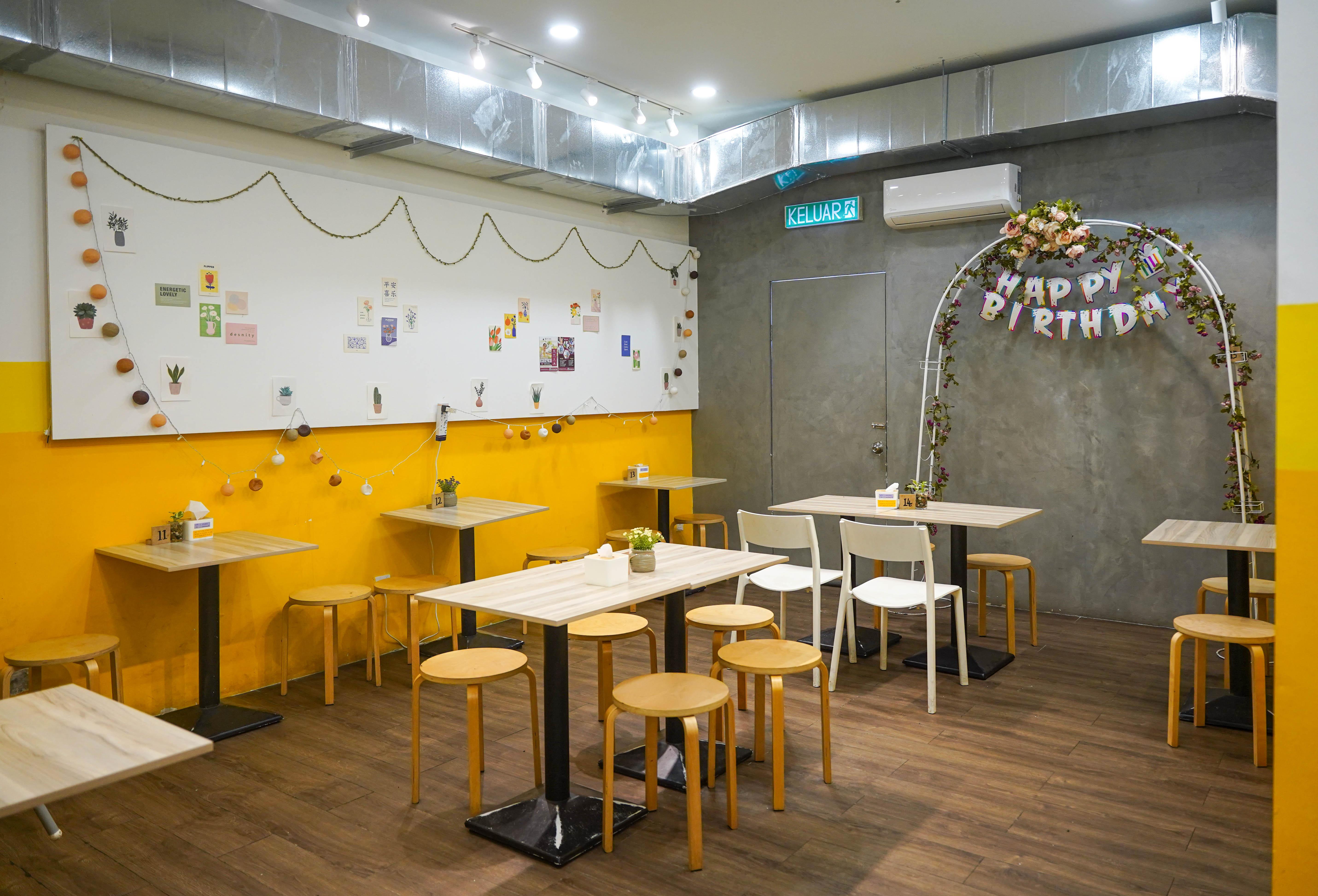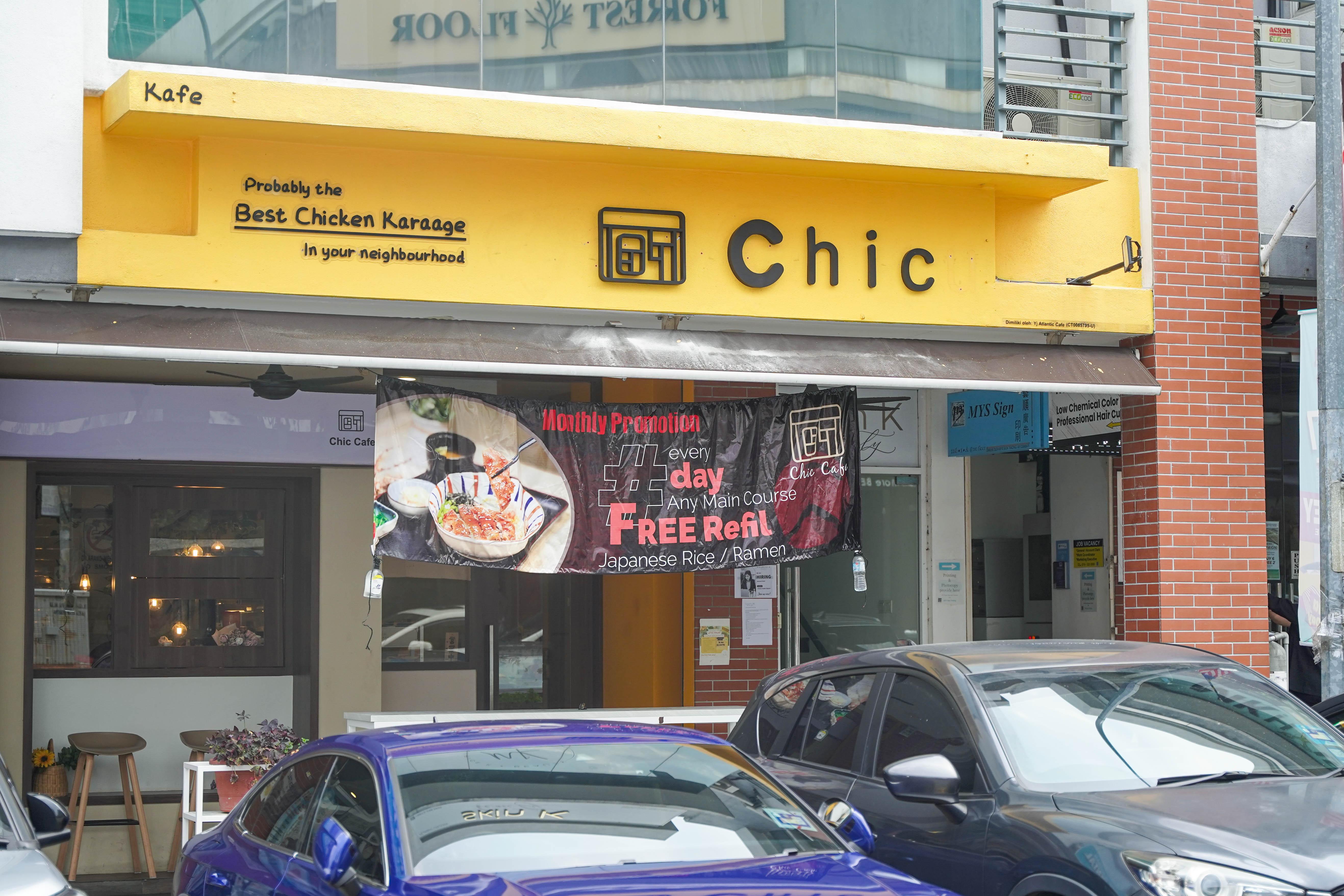 Chic Cafe
117, Jalan Dataran Cheras 8, 43200 Cheras, Selangor. 
Daily, 12pm-10pm. Tel: 012-226-6946