Chateau Dionne's autumn menu ushers in a season of love for modern French dining in KL
October 8, 2022
---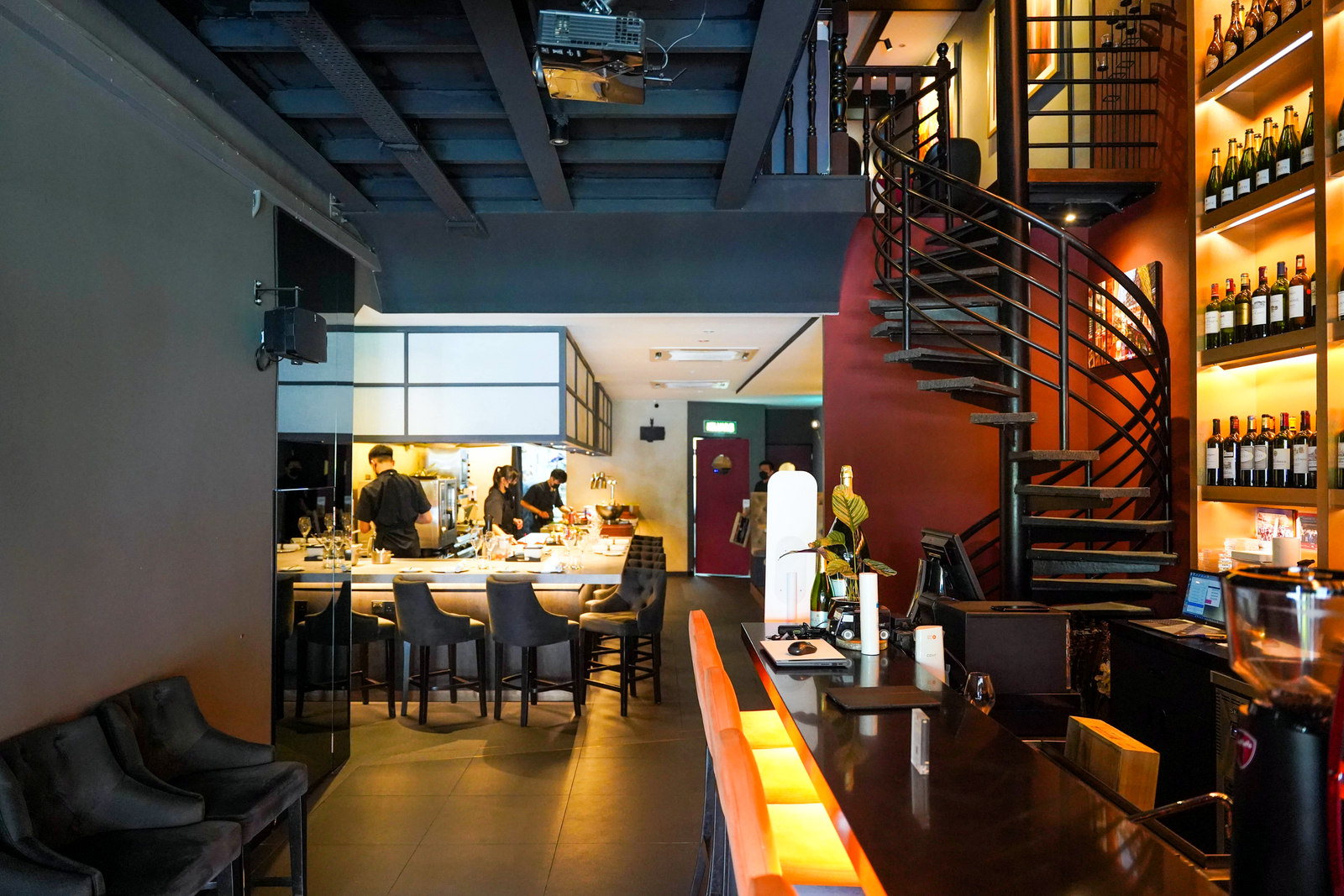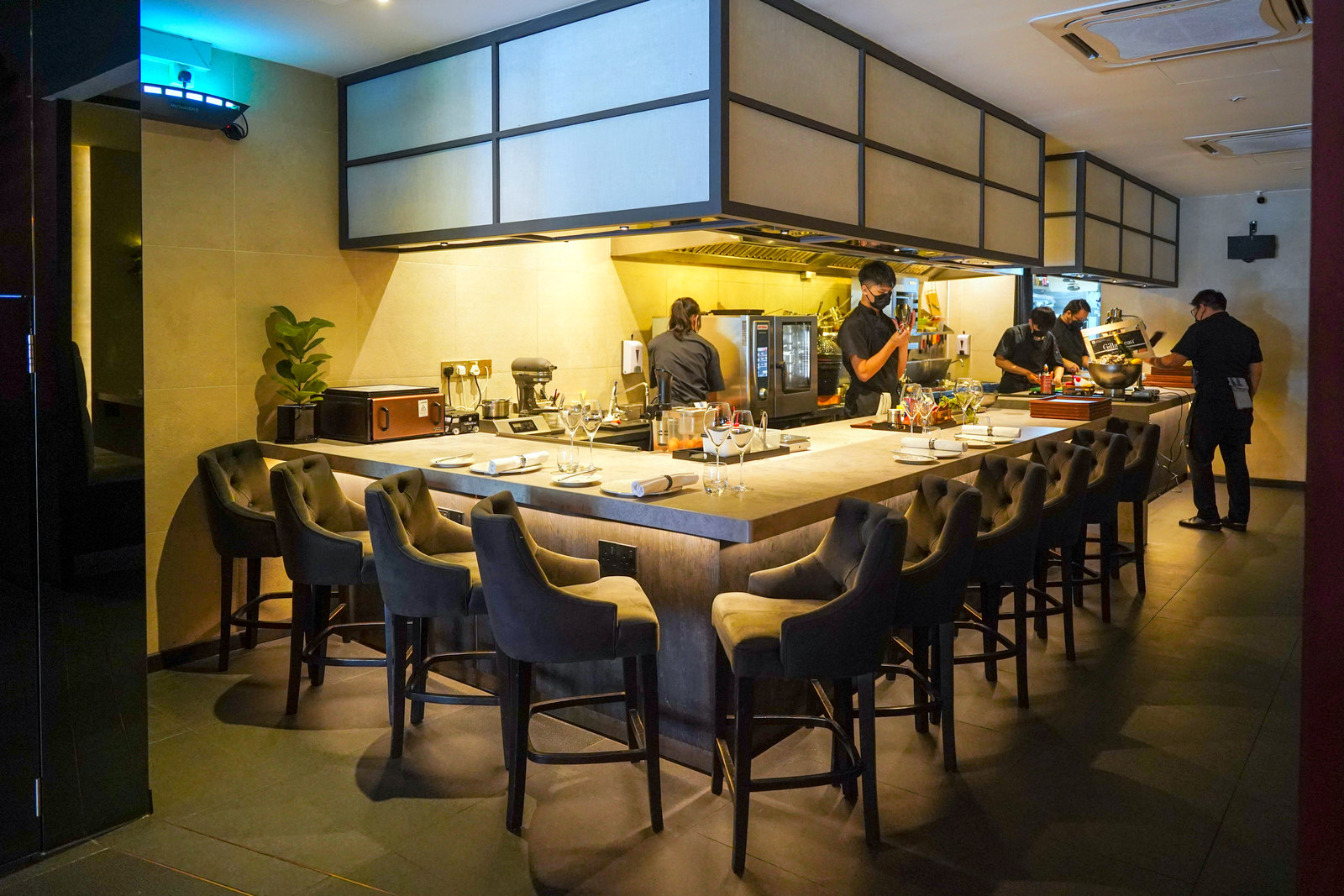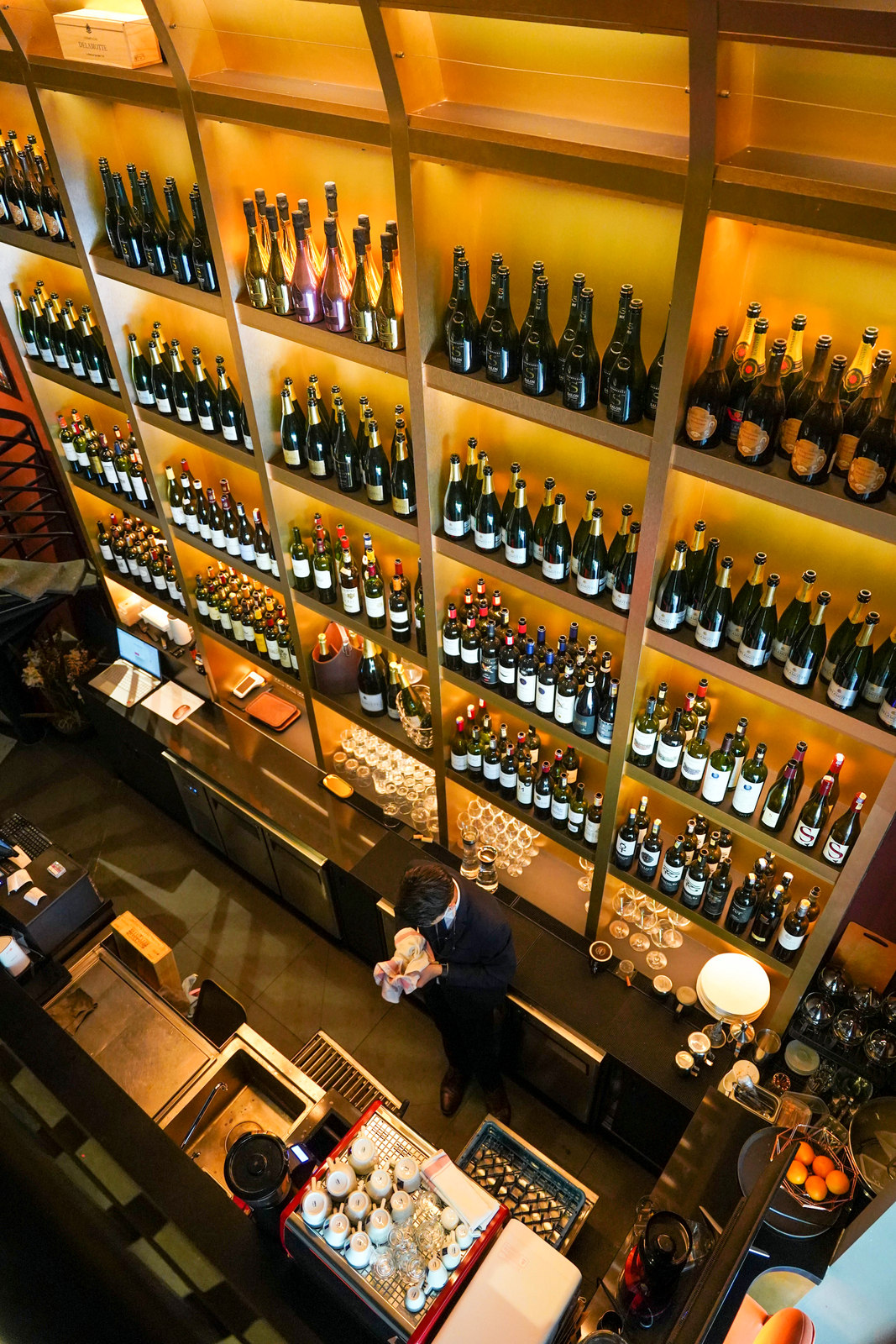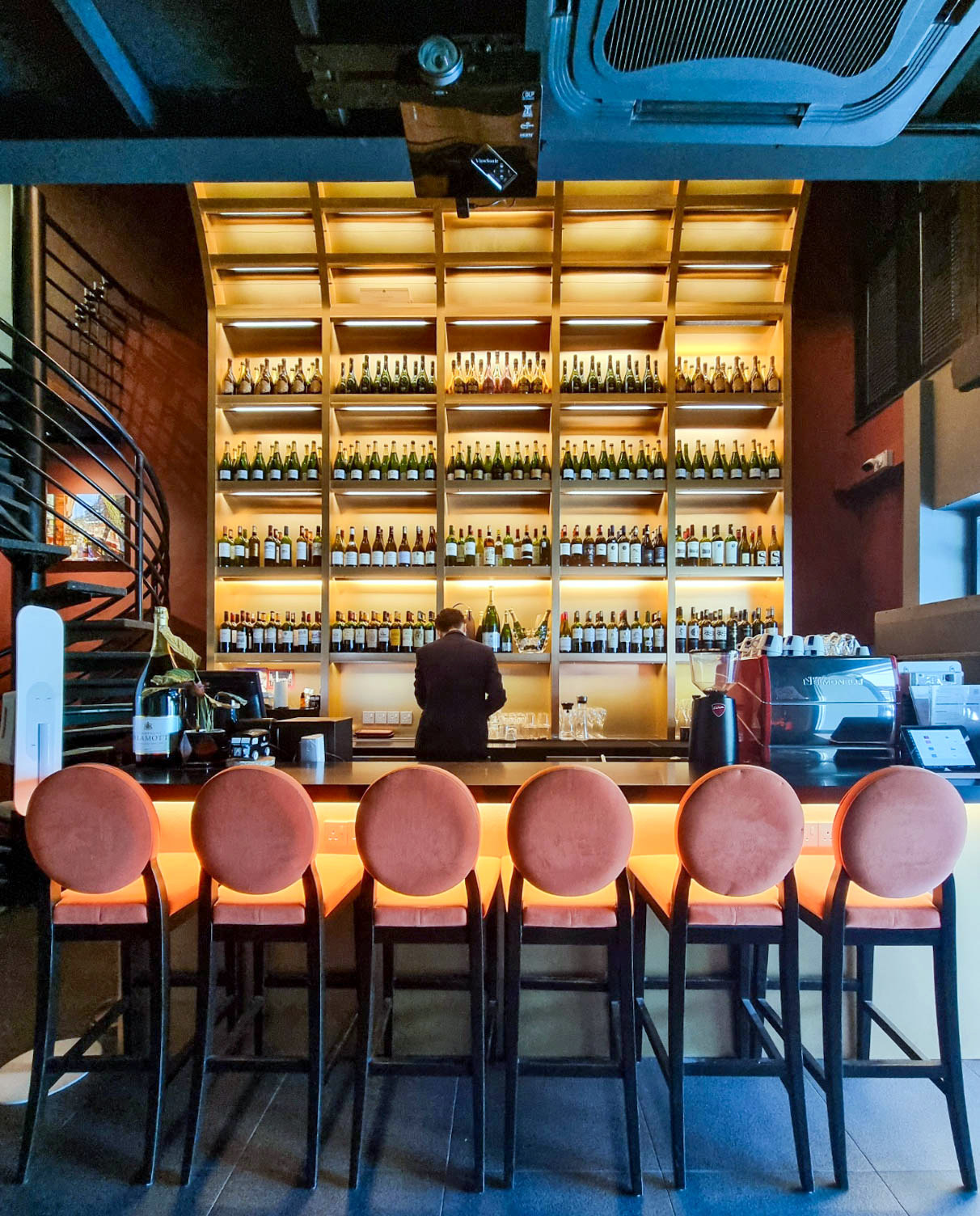 It's been two years since Chateau Dionne emerged in Bukit Damansara, establishing a new foothold in KL for a Shanghai-born French fine-dining establishment.
Under chef-patron Andy Choy's stewardship, Chateau Dionne has made its own mark in Malaysia, nurturing a thoughtful take on the classic French canon, pooling together experience and imagination for everything from bouillabaisse to boeuf, oysters to Osciètre.
Chateau Dionne has matured into a restaurant in command of its capabilities. Its latest Autumn Signature Menu, launched this month, ushers in a season of love for time-honoured French produce, fashioned into modern, memorable masterworks.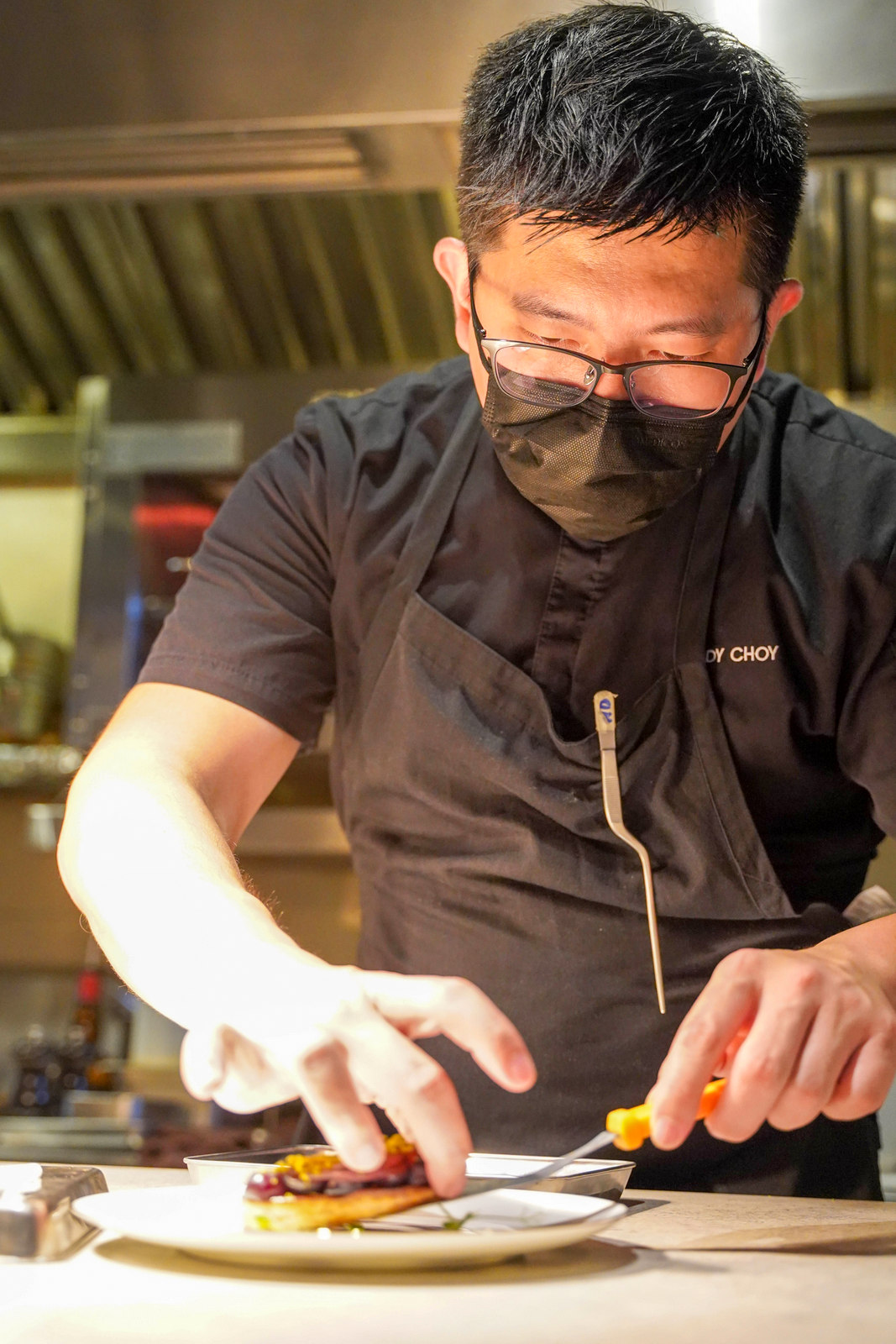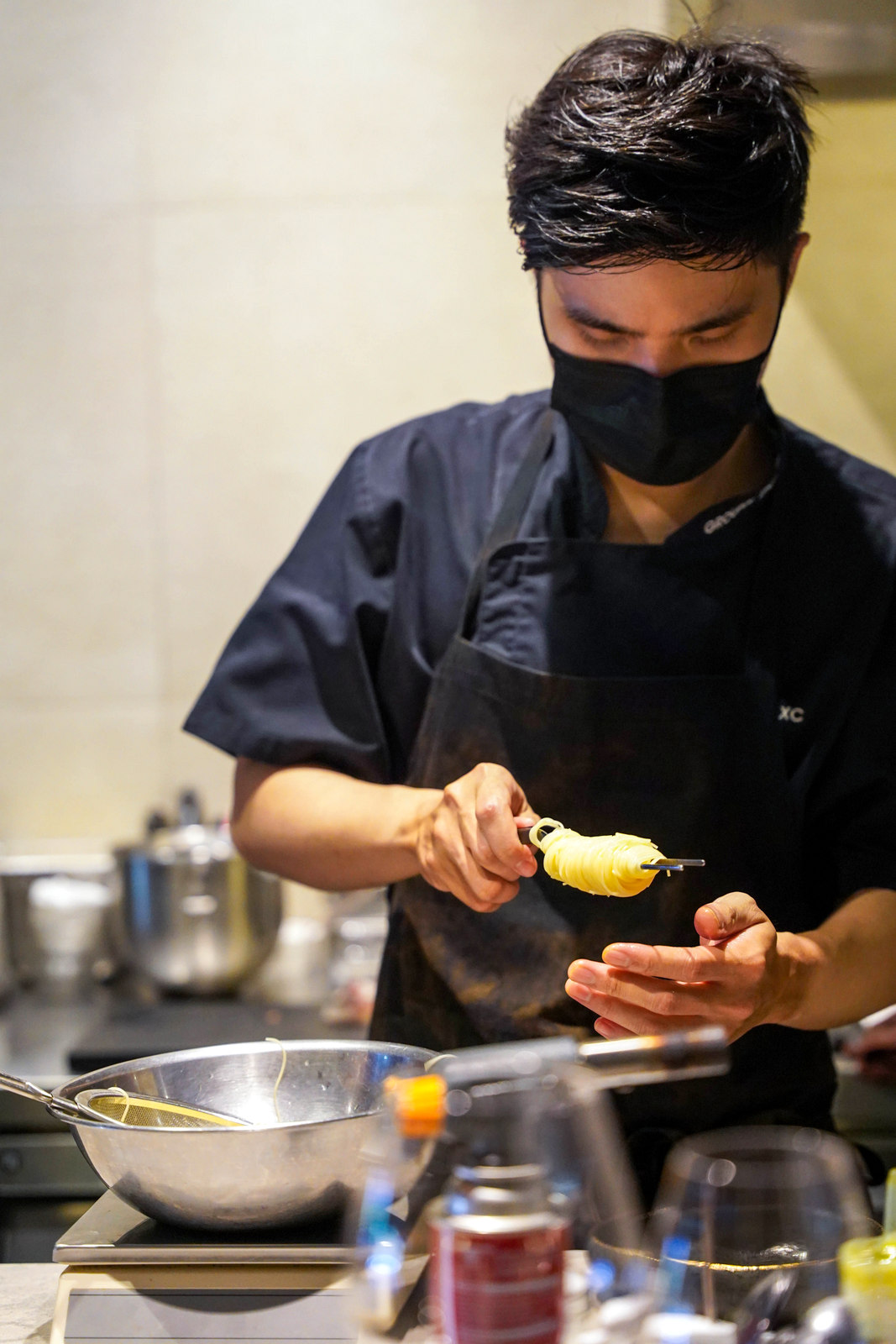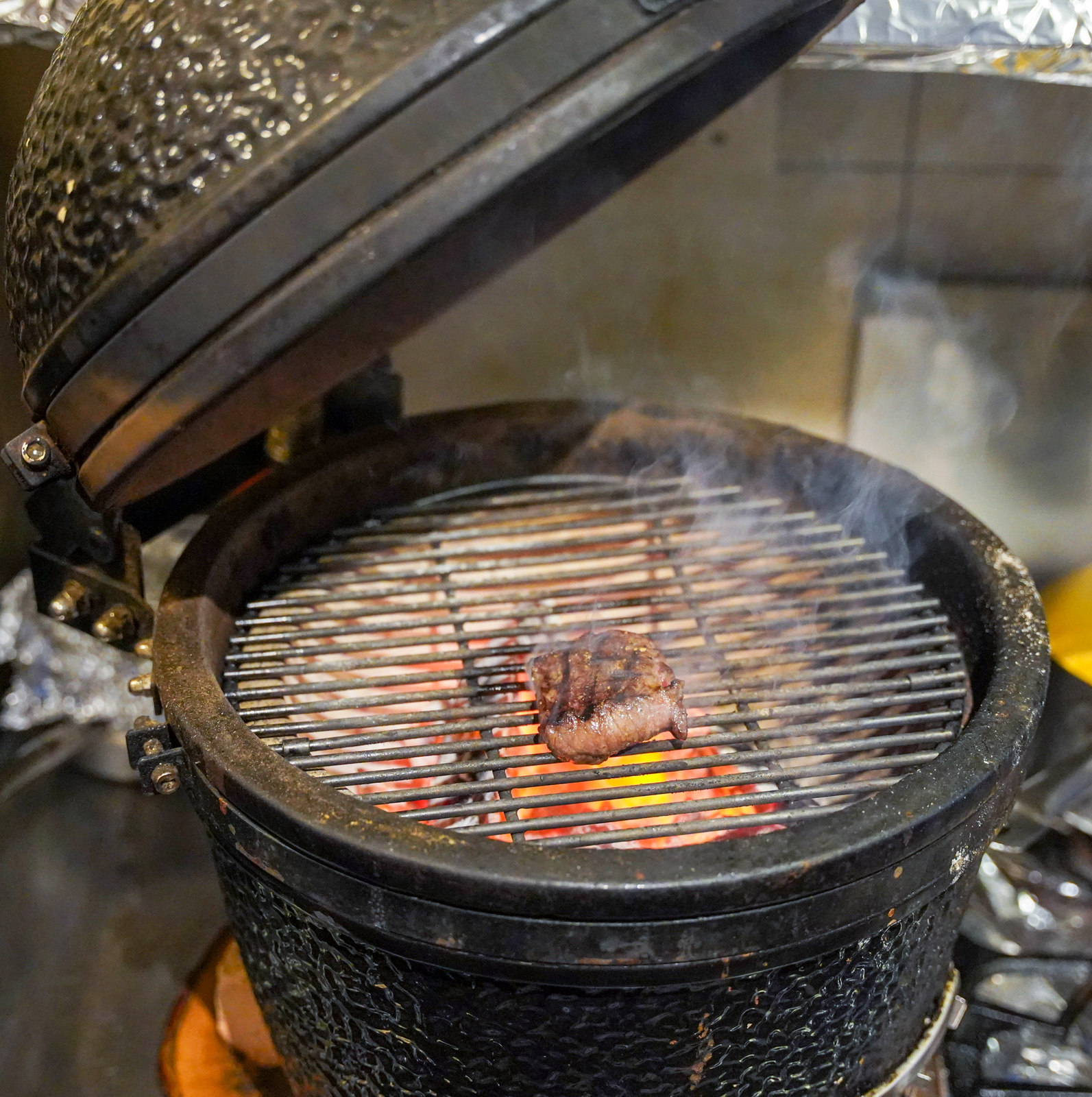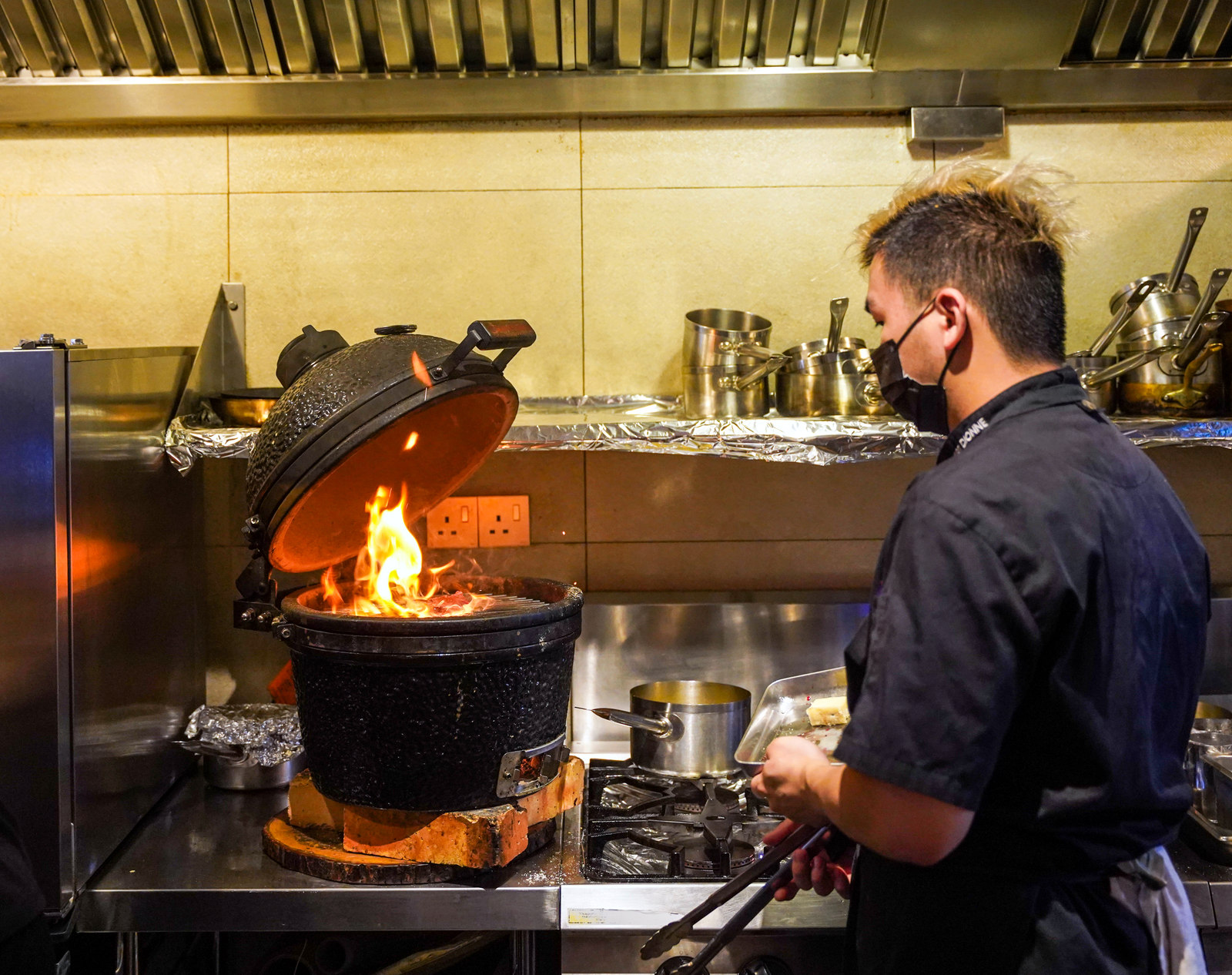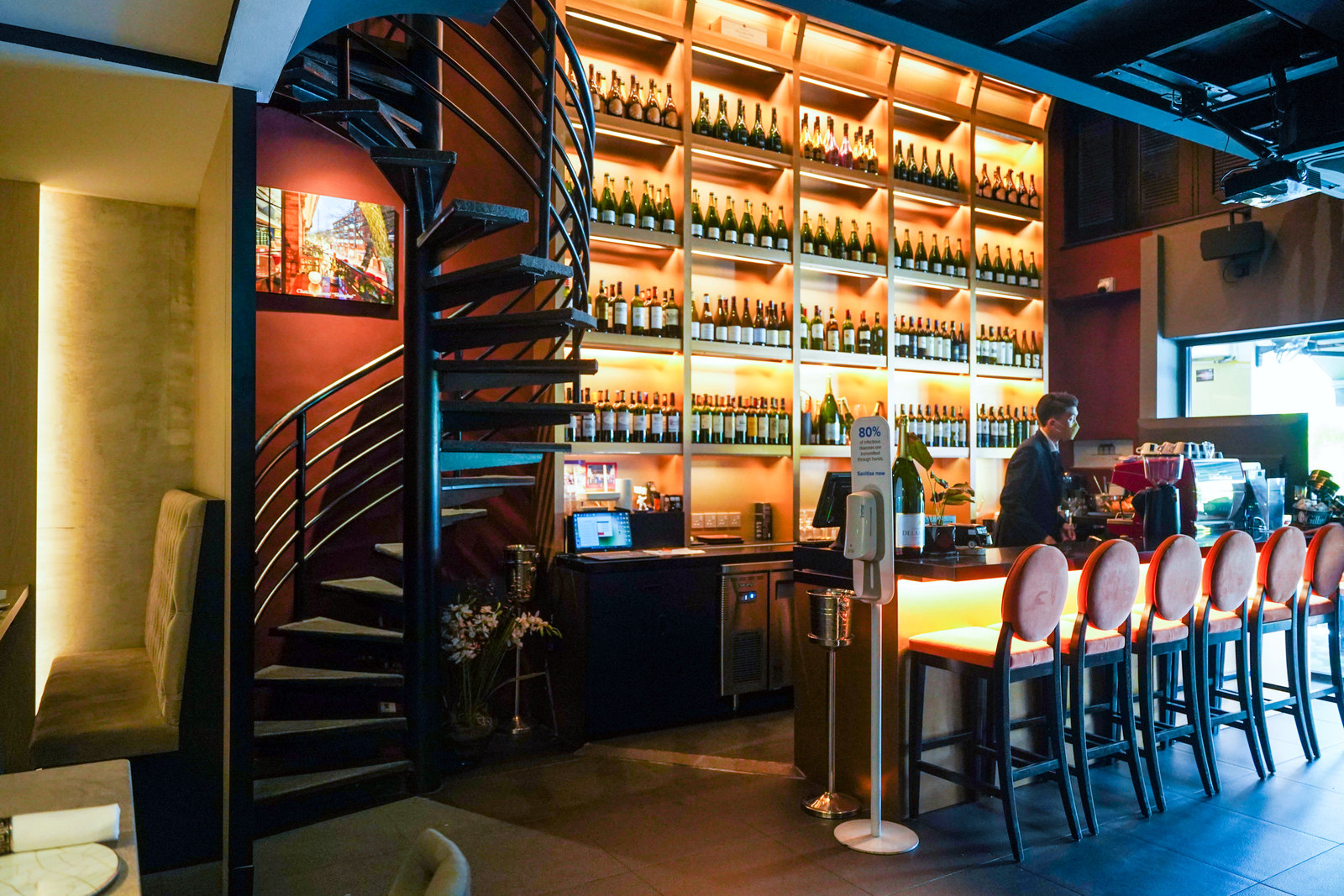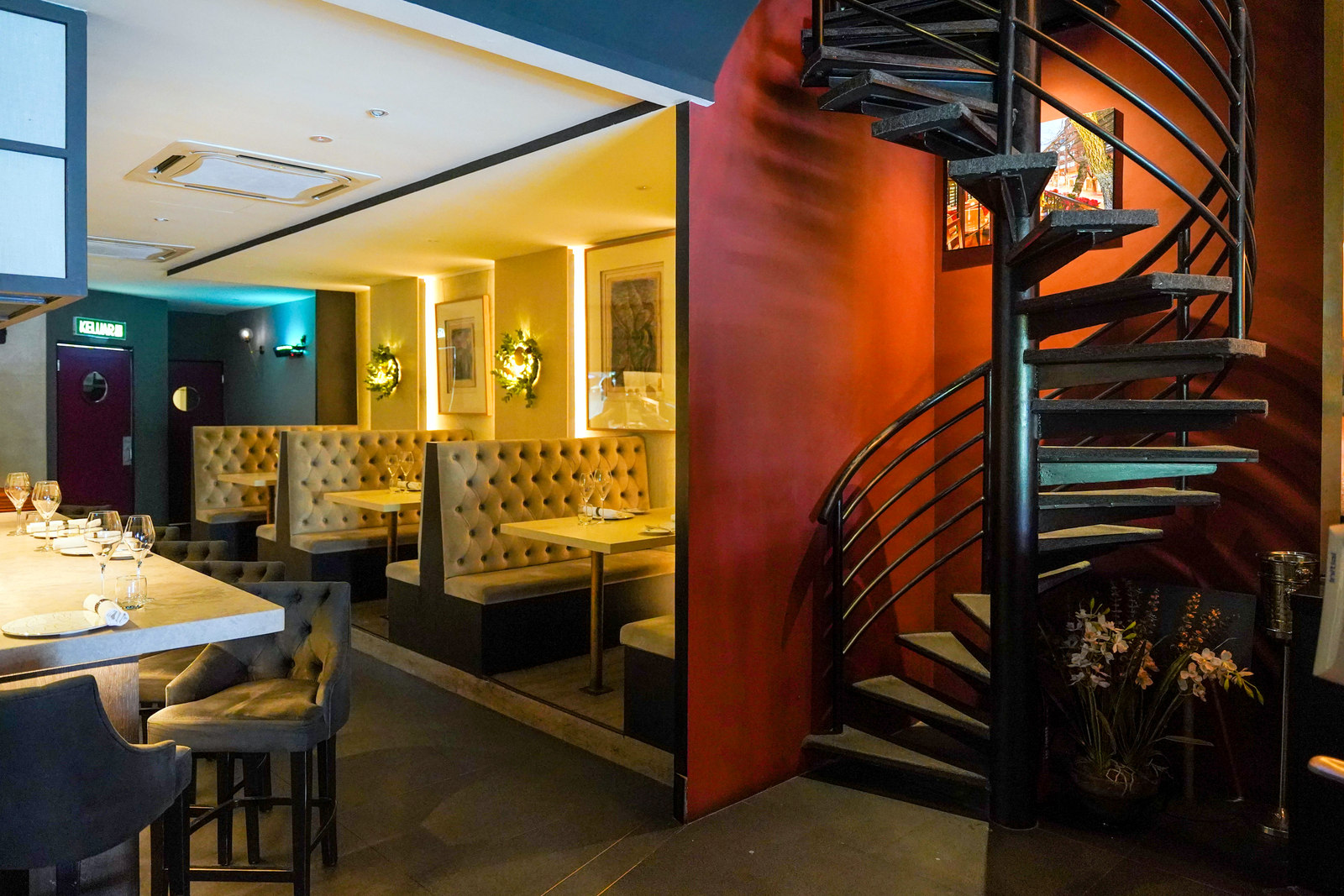 Chateau Dionne carves out an instant impression, capitalising on every corner of its space.
A floor-to-ceiling bar for aperitifs and digestifs is the striking centrepiece, gleaming on the right as guests enter. 
The chef's table peers into the open kitchen where Choy and his team, including sous chef Maxc Cheng and pastry chef Shan Min, finesse their creations. Seating booths nearby offer a comfortably intimate experience.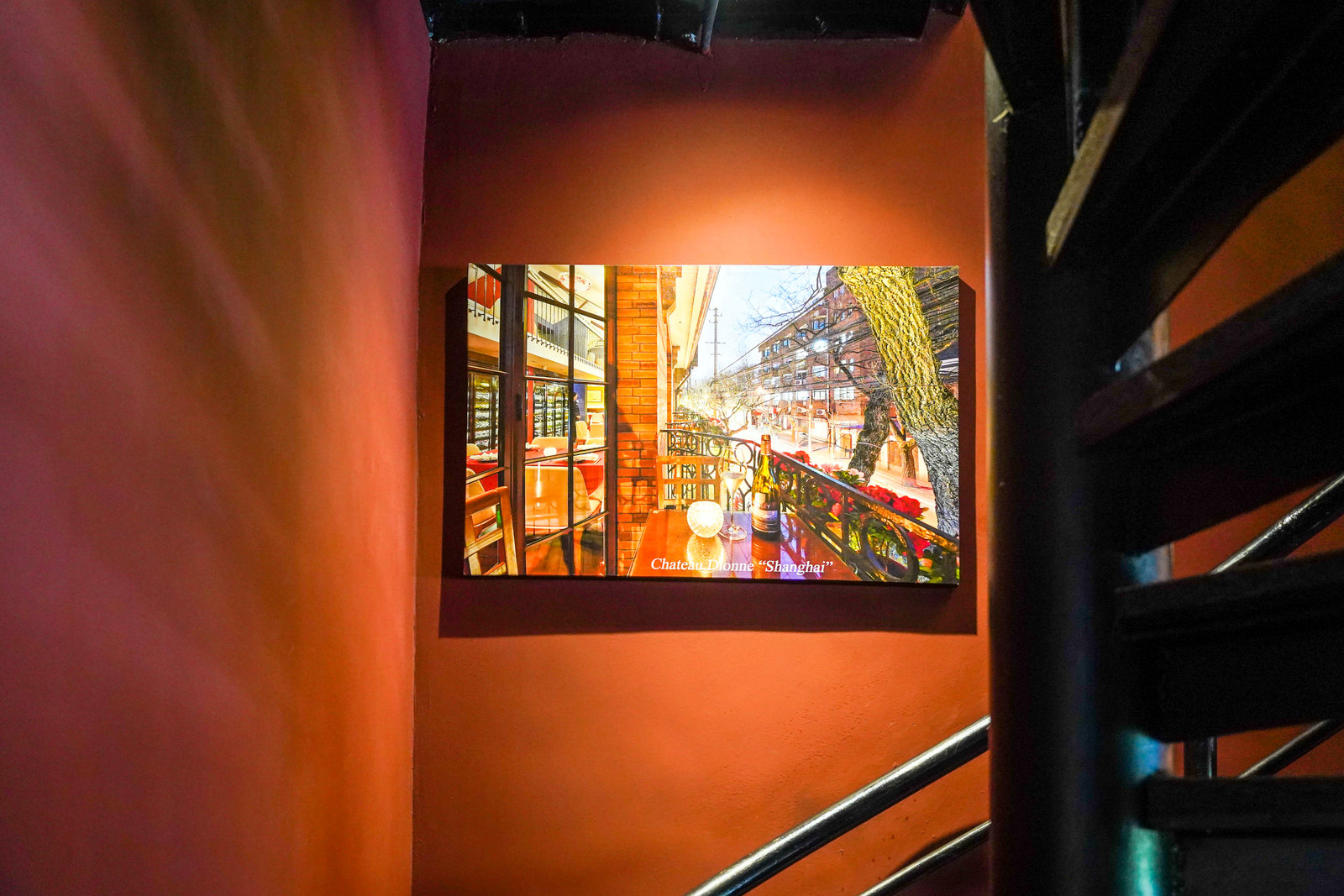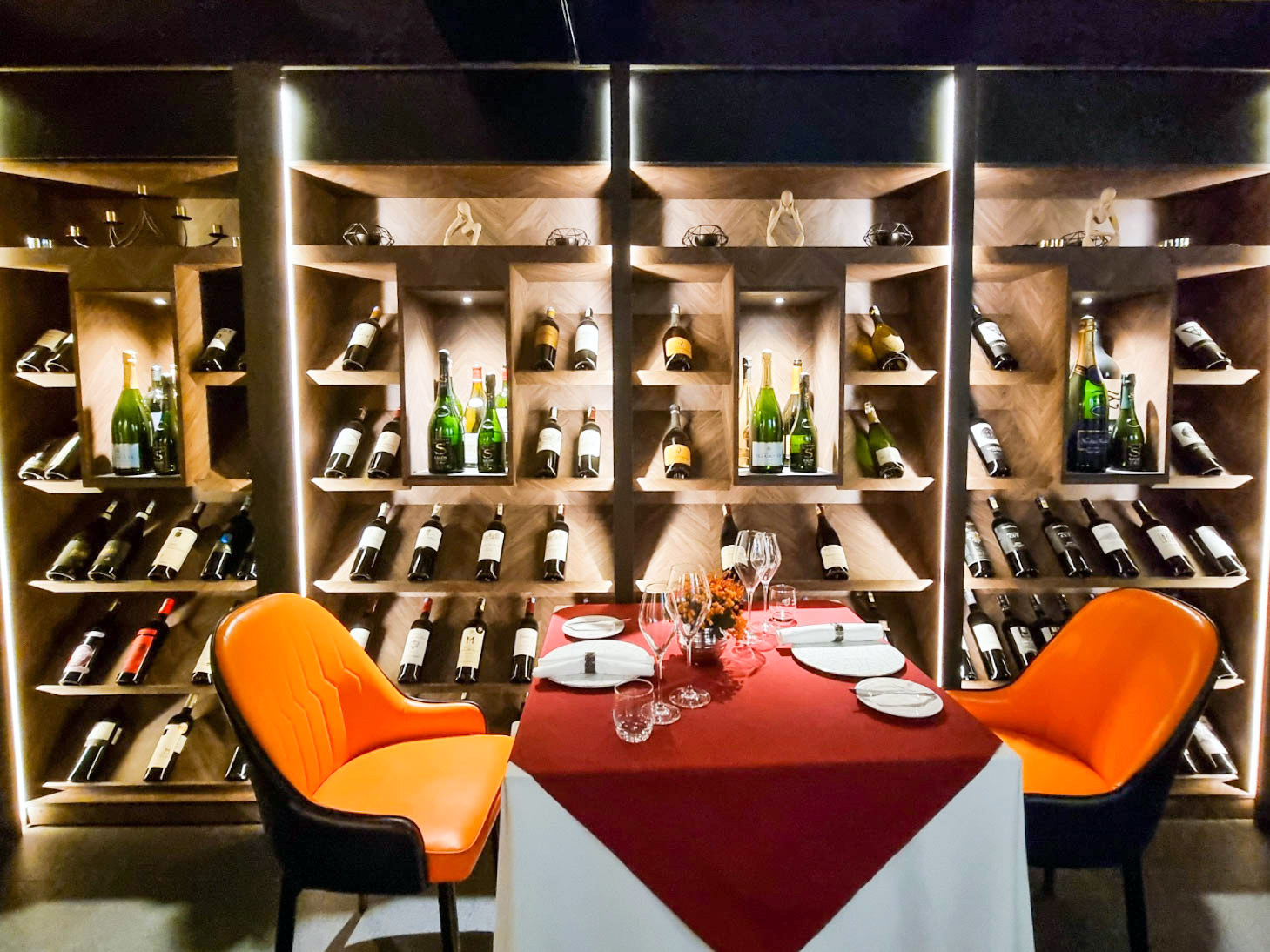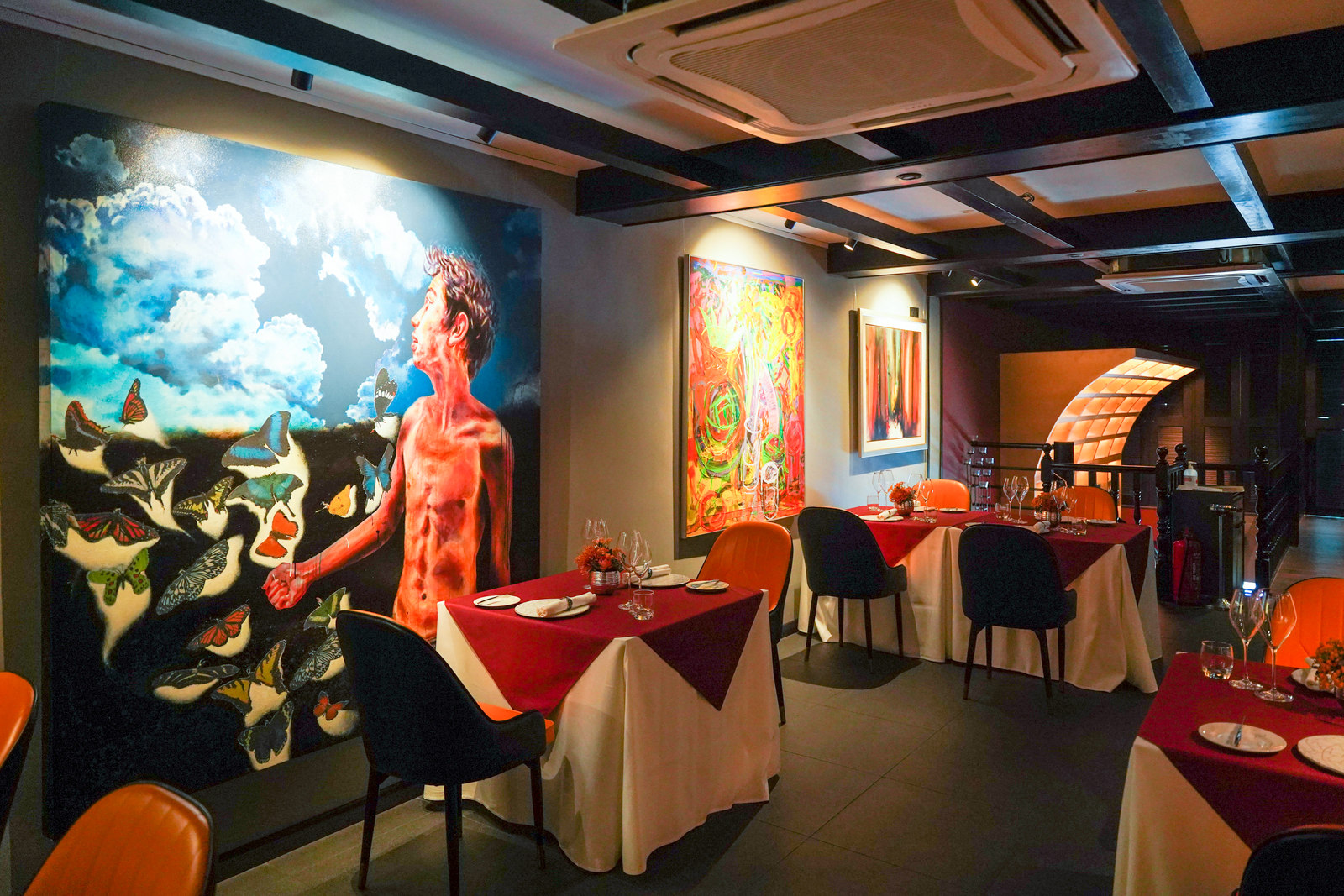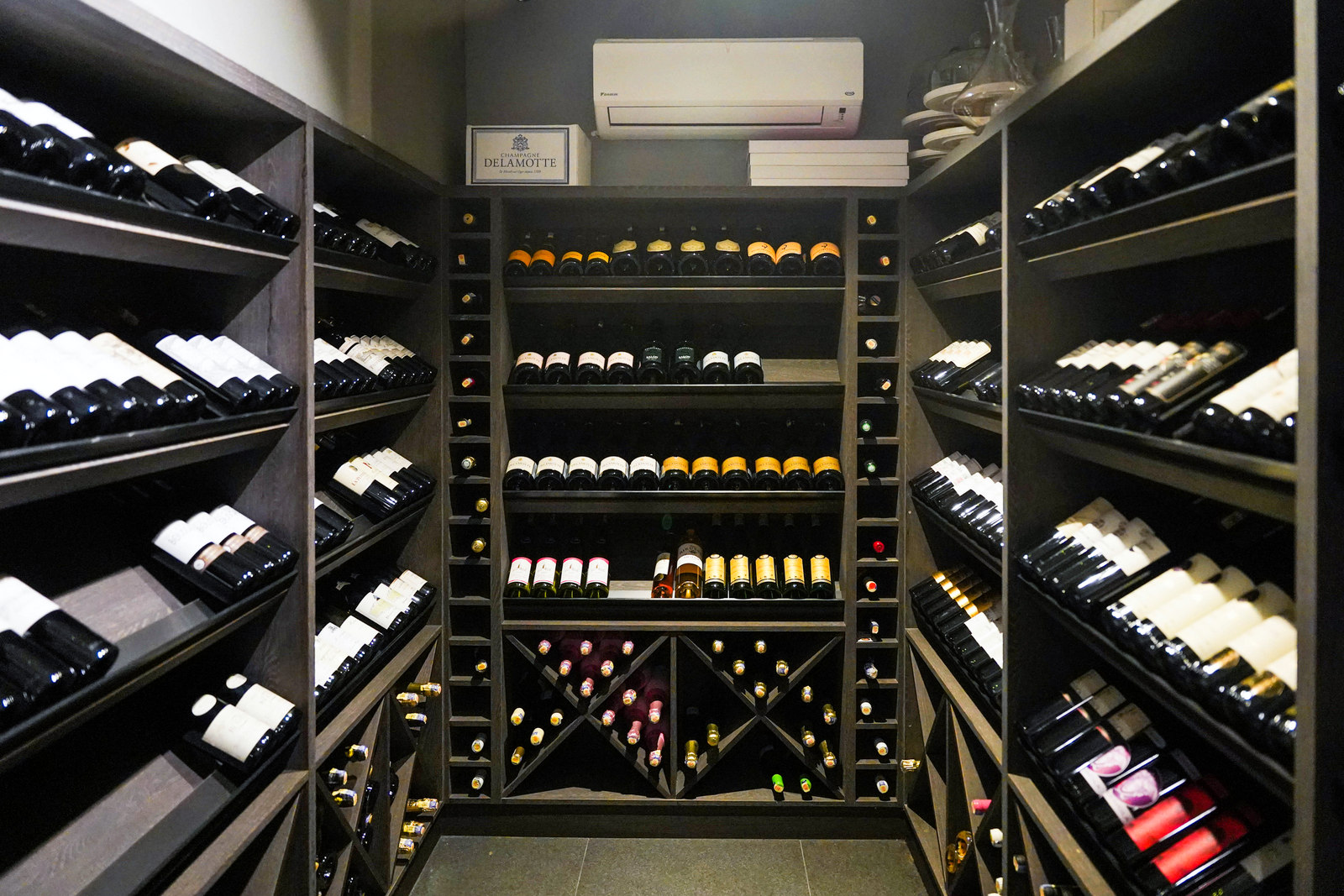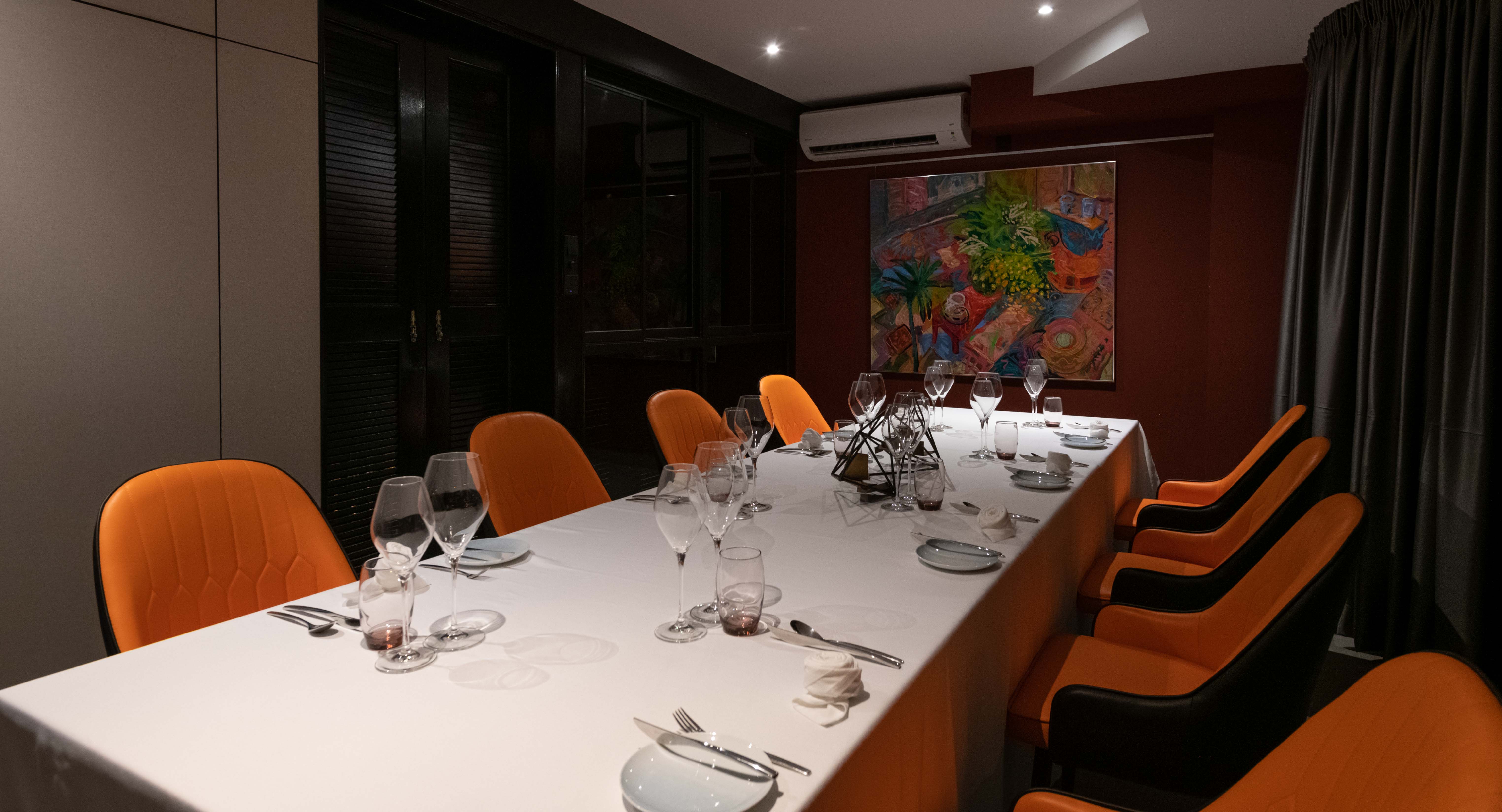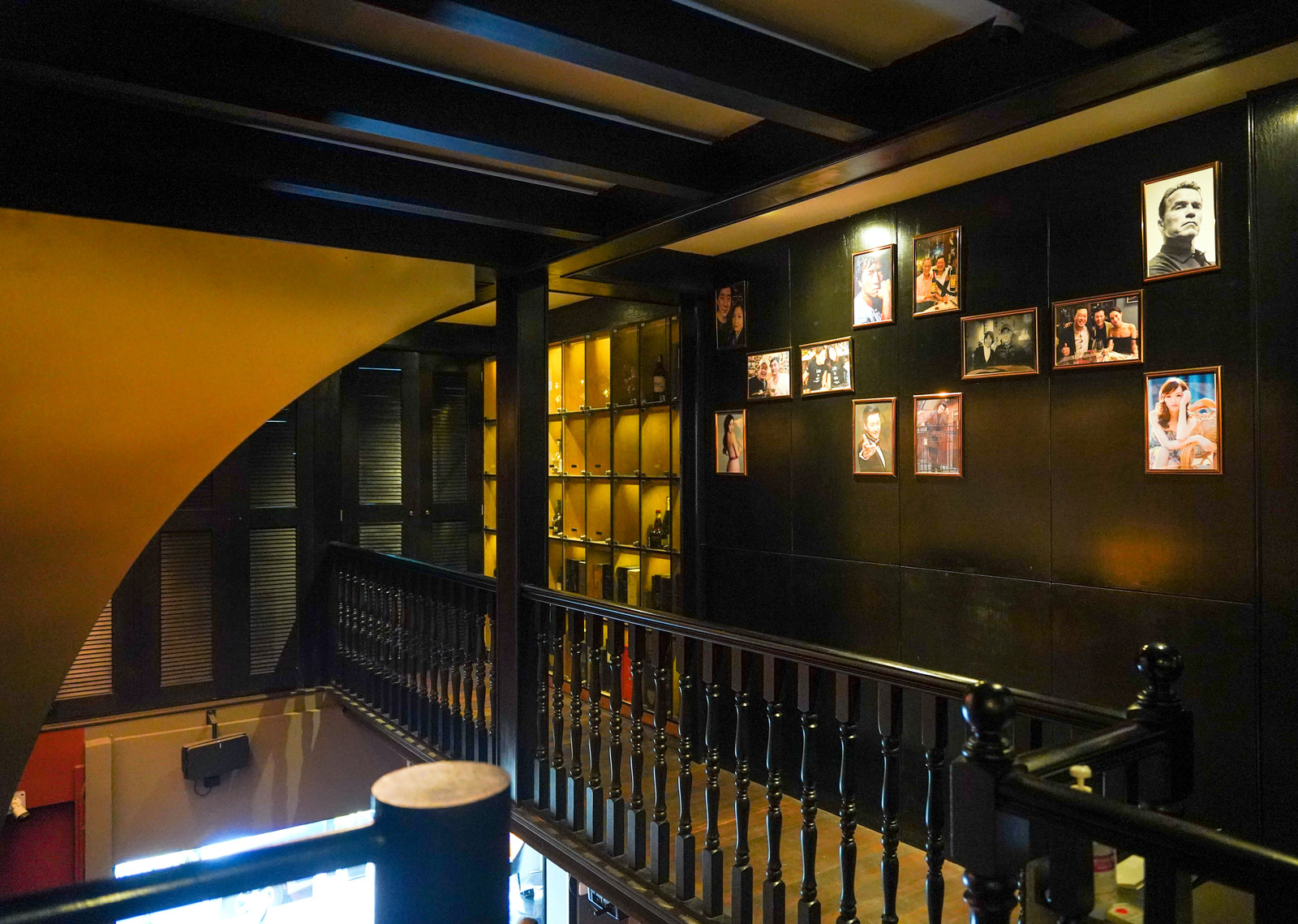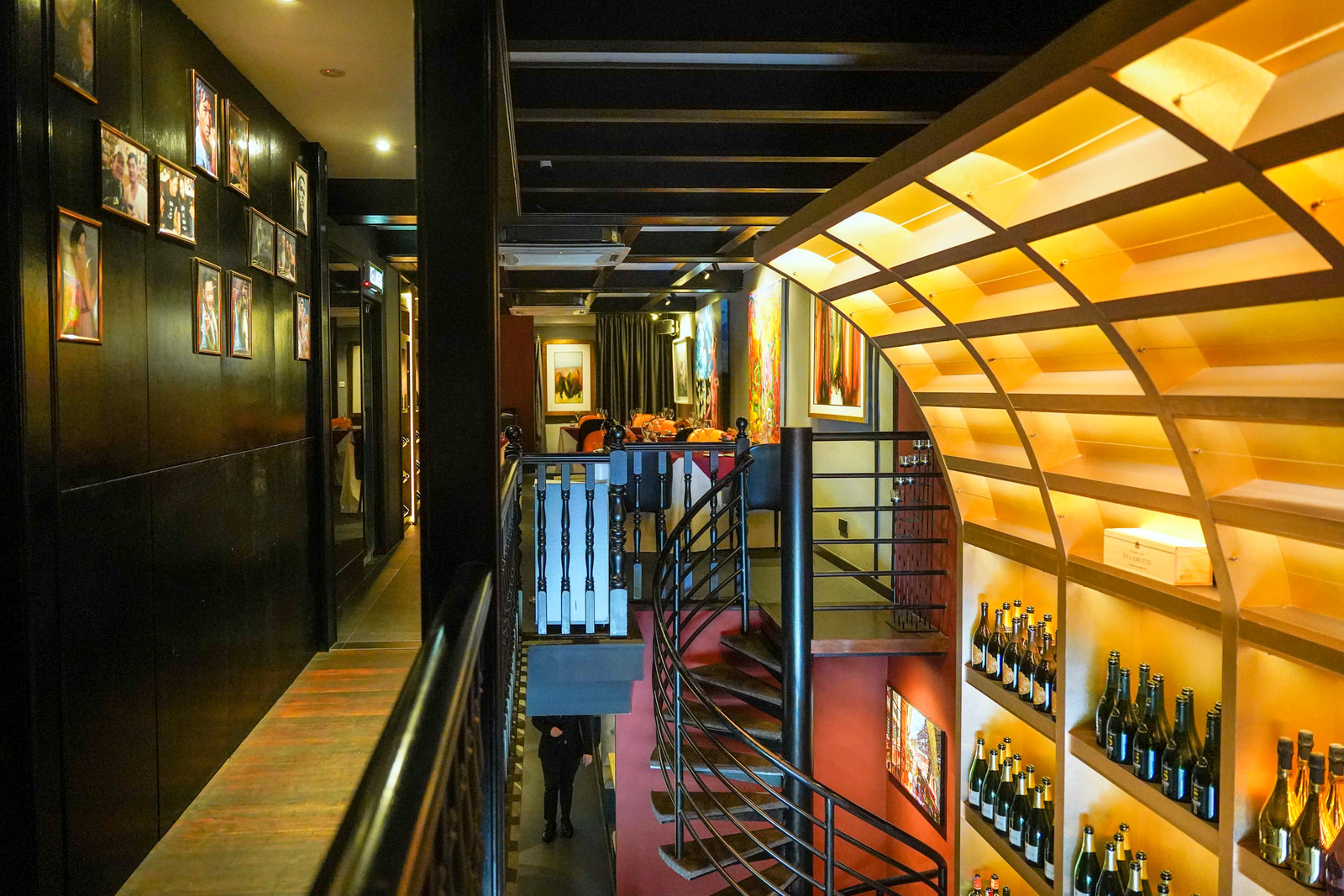 The spiral staircase leads to a larger dining mezzanine that evokes an art gallery, lined with paintings by Malaysian-based illustrators. This is sometimes the scene for wine dinners, always a cause for celebration at Chateau Dionne.
Behind the walls, secret spaces beckon, including a walk-in wine cellar, plus private rooms concealed past photographs of celebrities who've patronised Chateau Dionne in Shanghai.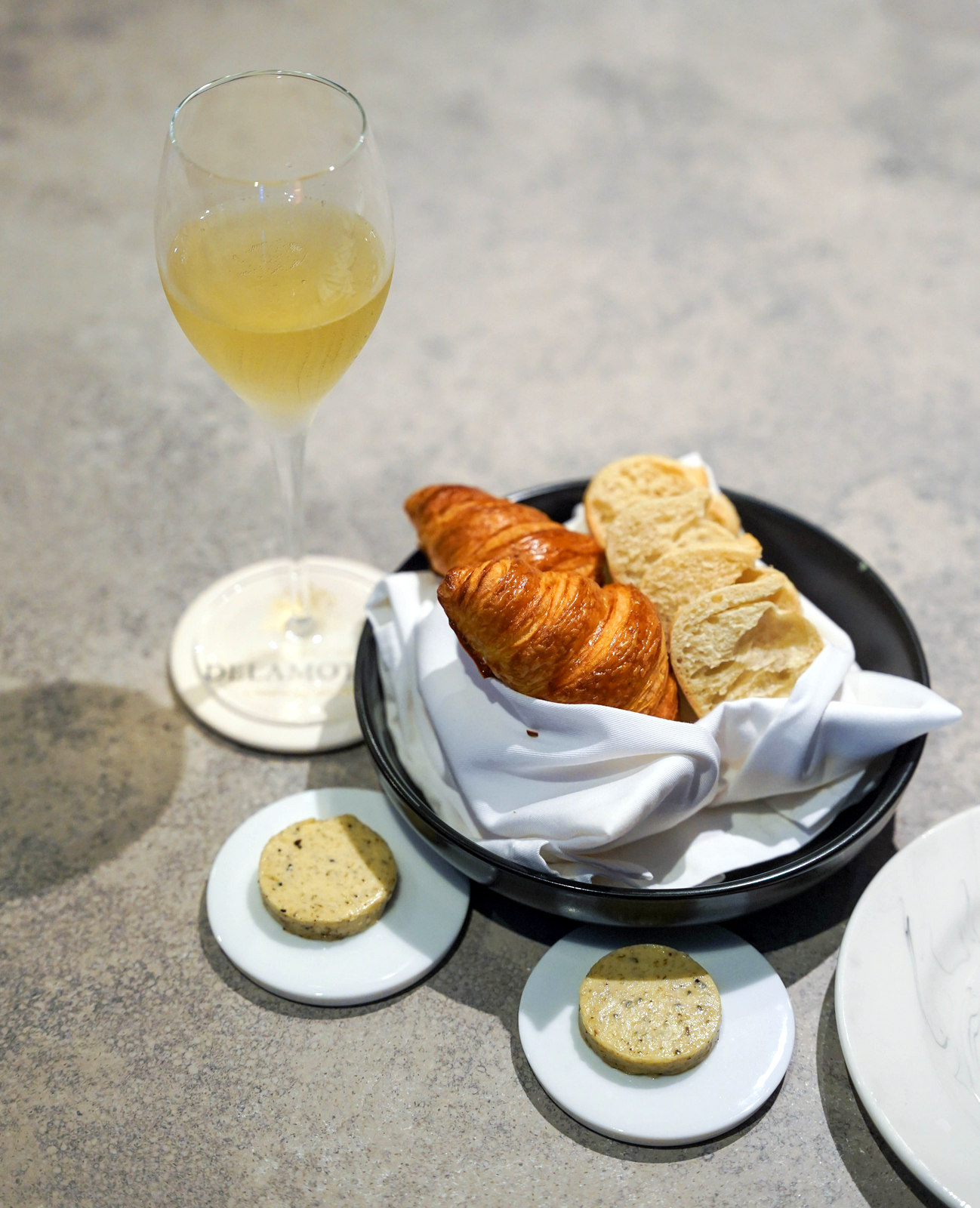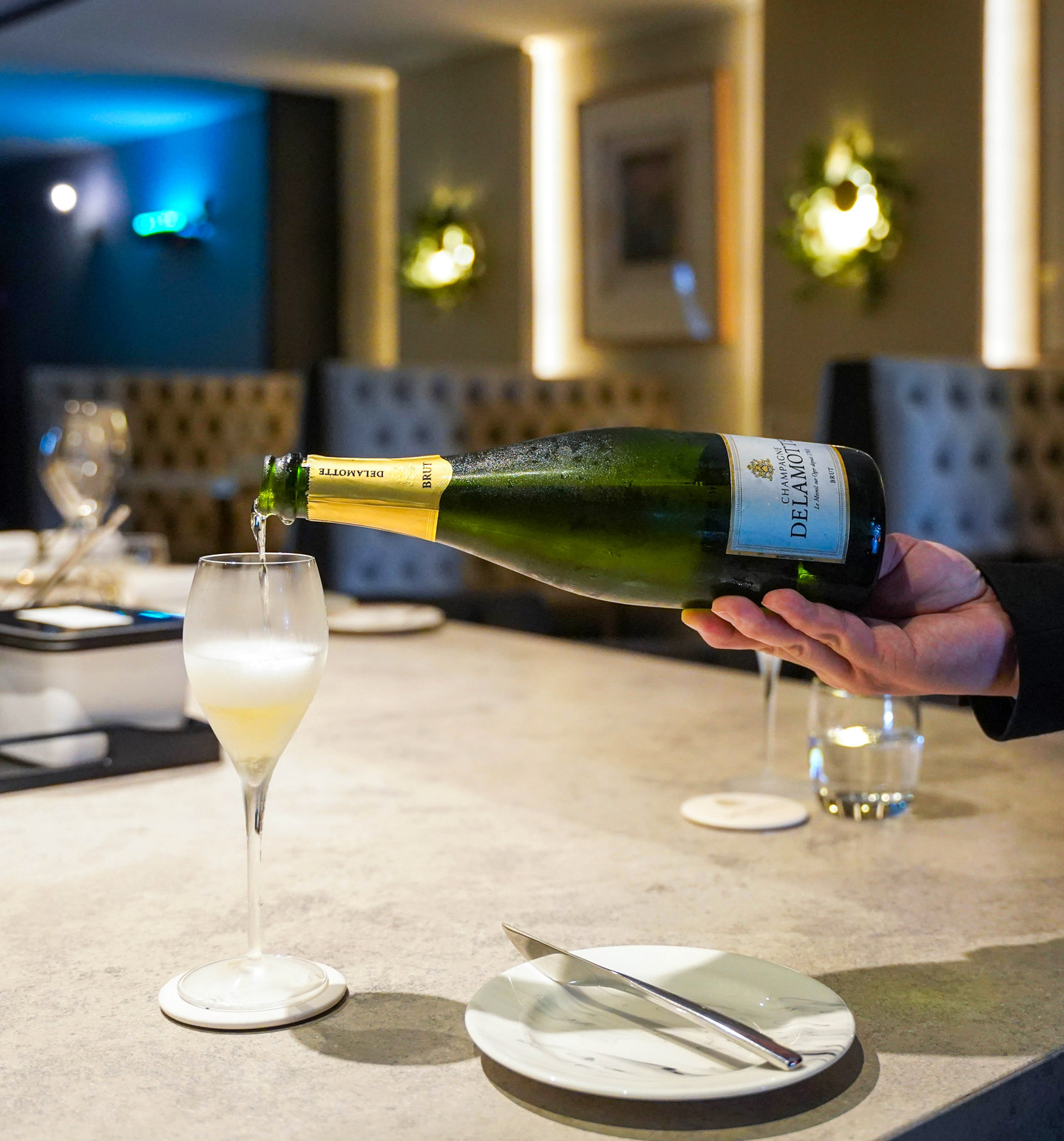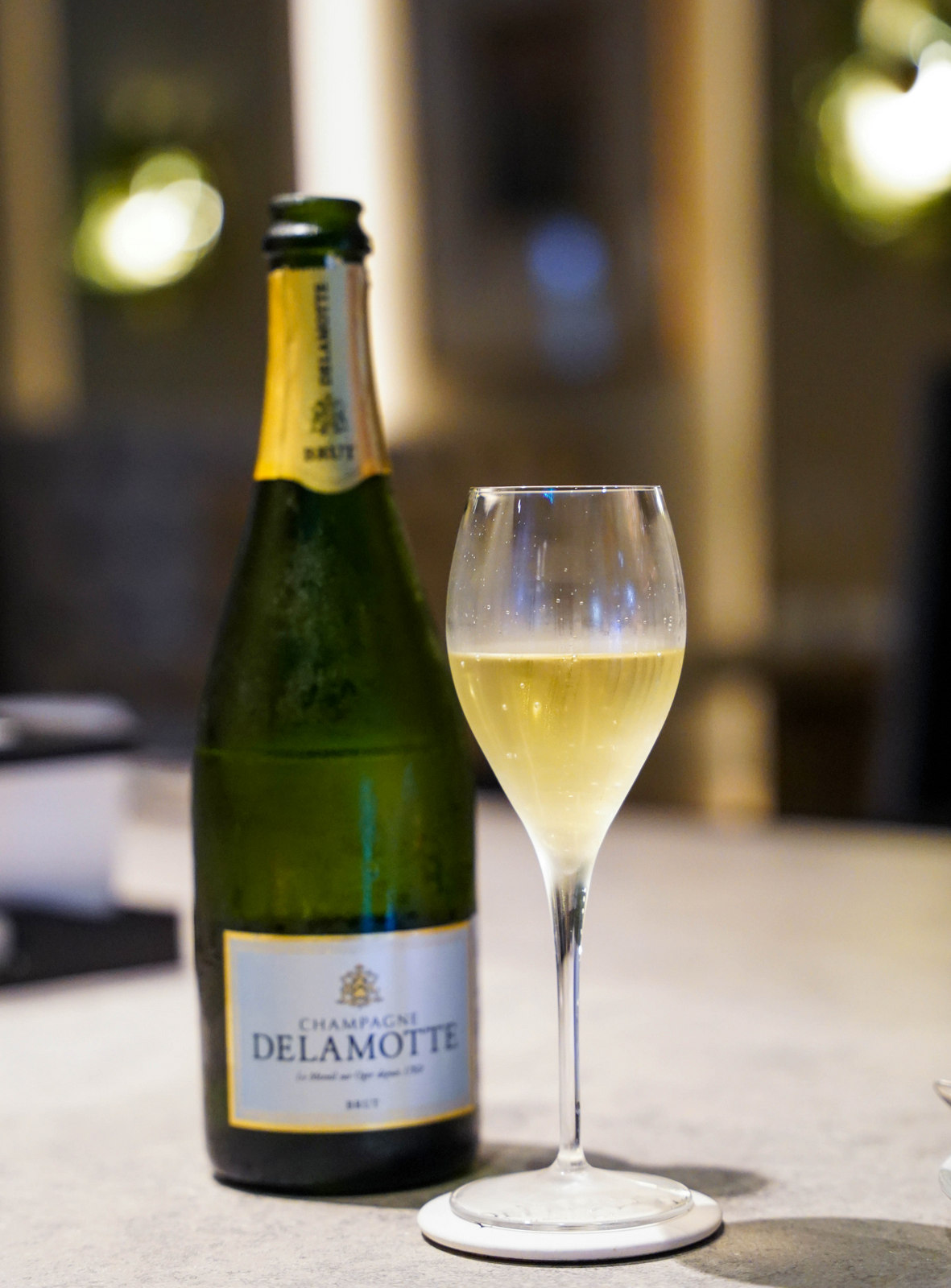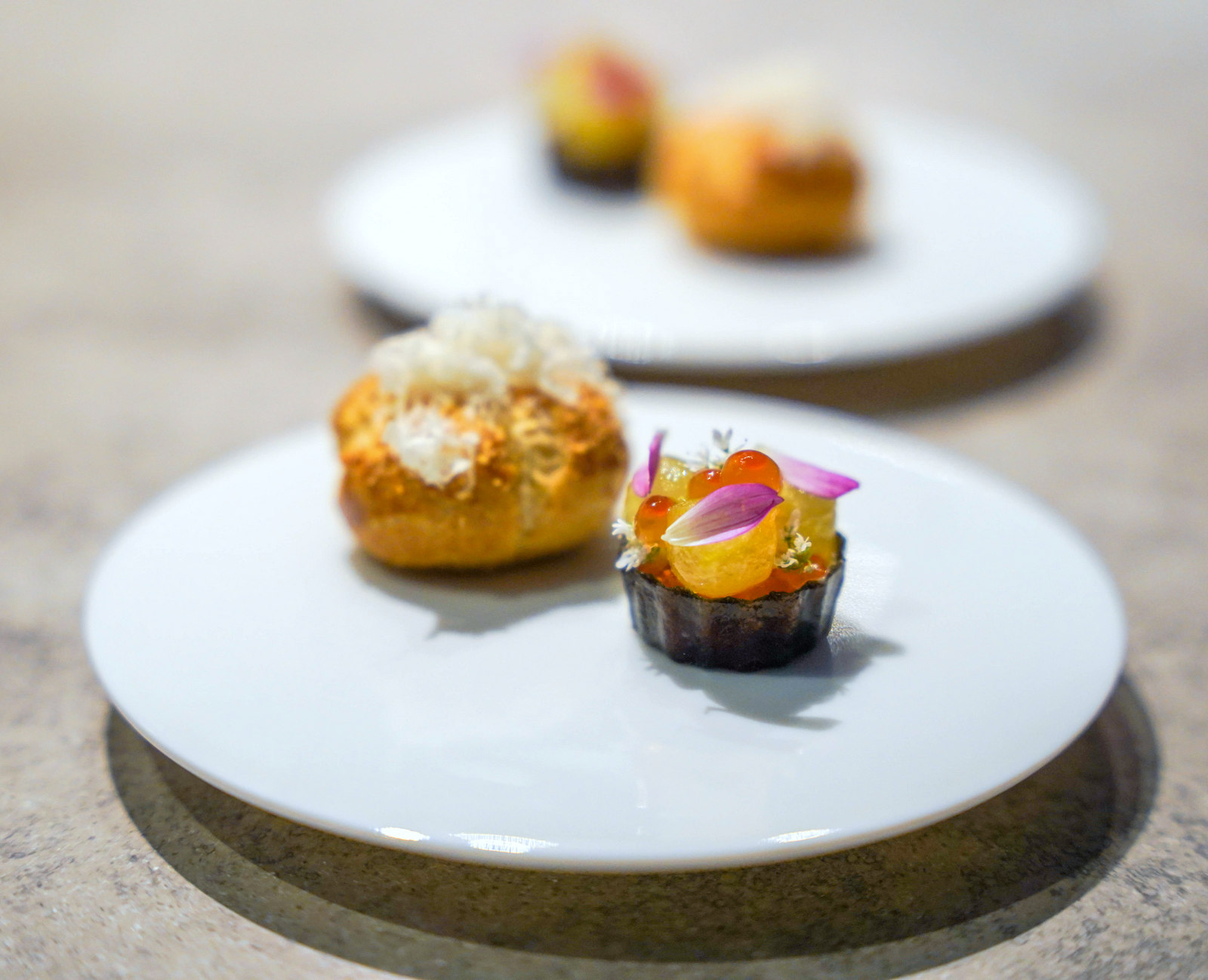 While Chateau Dionne offers a complete a la carte selection, its lunch sets and dinner degustations are the ideal introduction to the kitchen's recommendations.
The Autumn Signature Degustation Dinner is reasonably priced at RM398++ per person, starting with the equivalent of a boulanger's basket, comprising mini croissants, baguette slices and artisanal sourdough bread, all freshly crafted in-house, paired with potent truffle butter. 
Canapés and amuse bouche change regularly, small in size but big in flavours and creativity. Each effort is exquisitely elaborate - when we visited for lunch, the kitchen served bamboo charcoal pie tee bursting with with nori cream and Granny Smith infused with sake and sakura, alongside choux stuffed with truffle cream and showered with shredded Gruyère.
Wine pairings are available for all of Chateau Dionne's sets, both day and night, potentially drawing from the restaurant's repertoire of primarily French vintages, a bevy of Burgundy and Bordeaux. But even if you're not opting for pairings, the Delamotte Brut makes a marvellous meal-opener, a Champagne with a clean, citrusy crispness.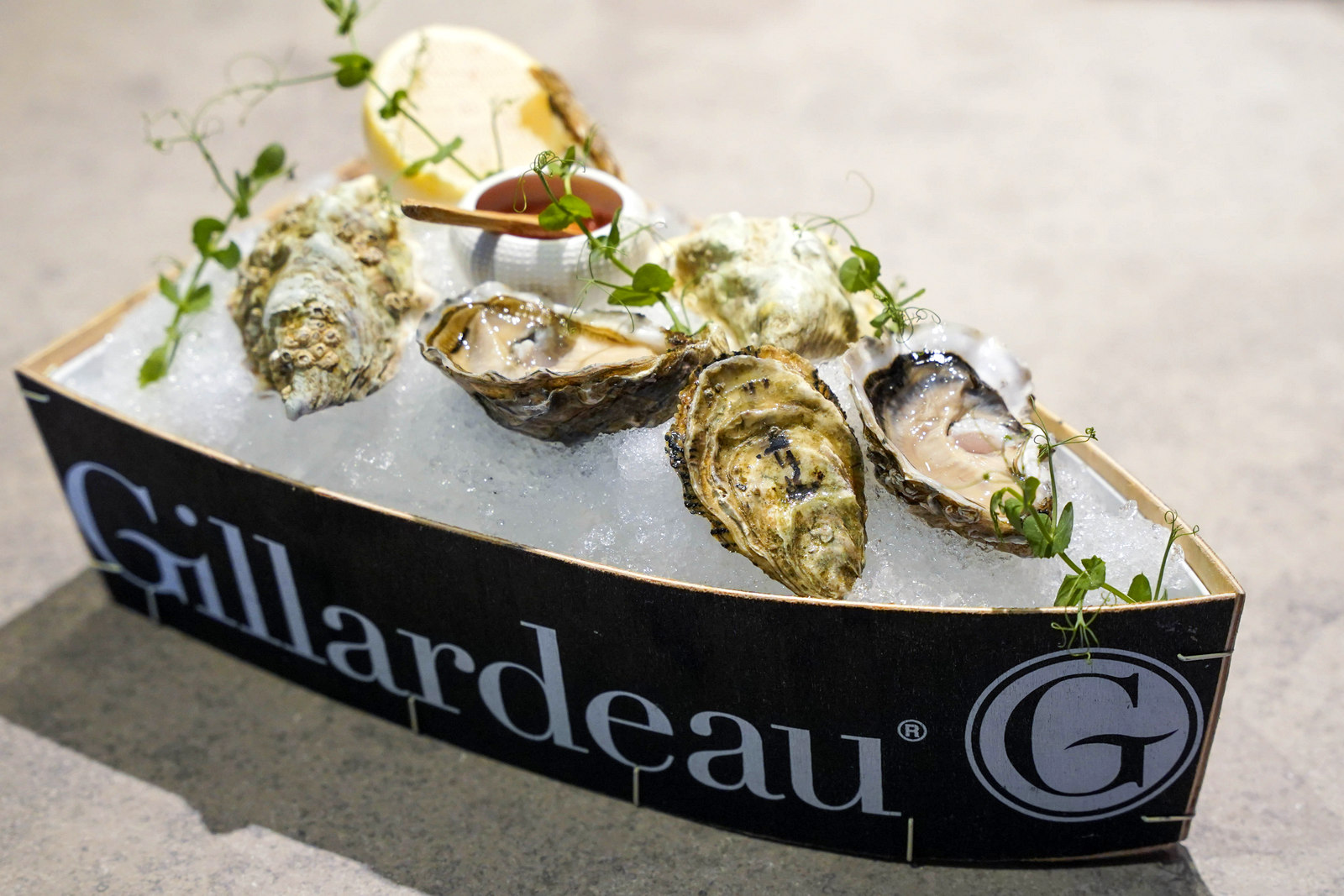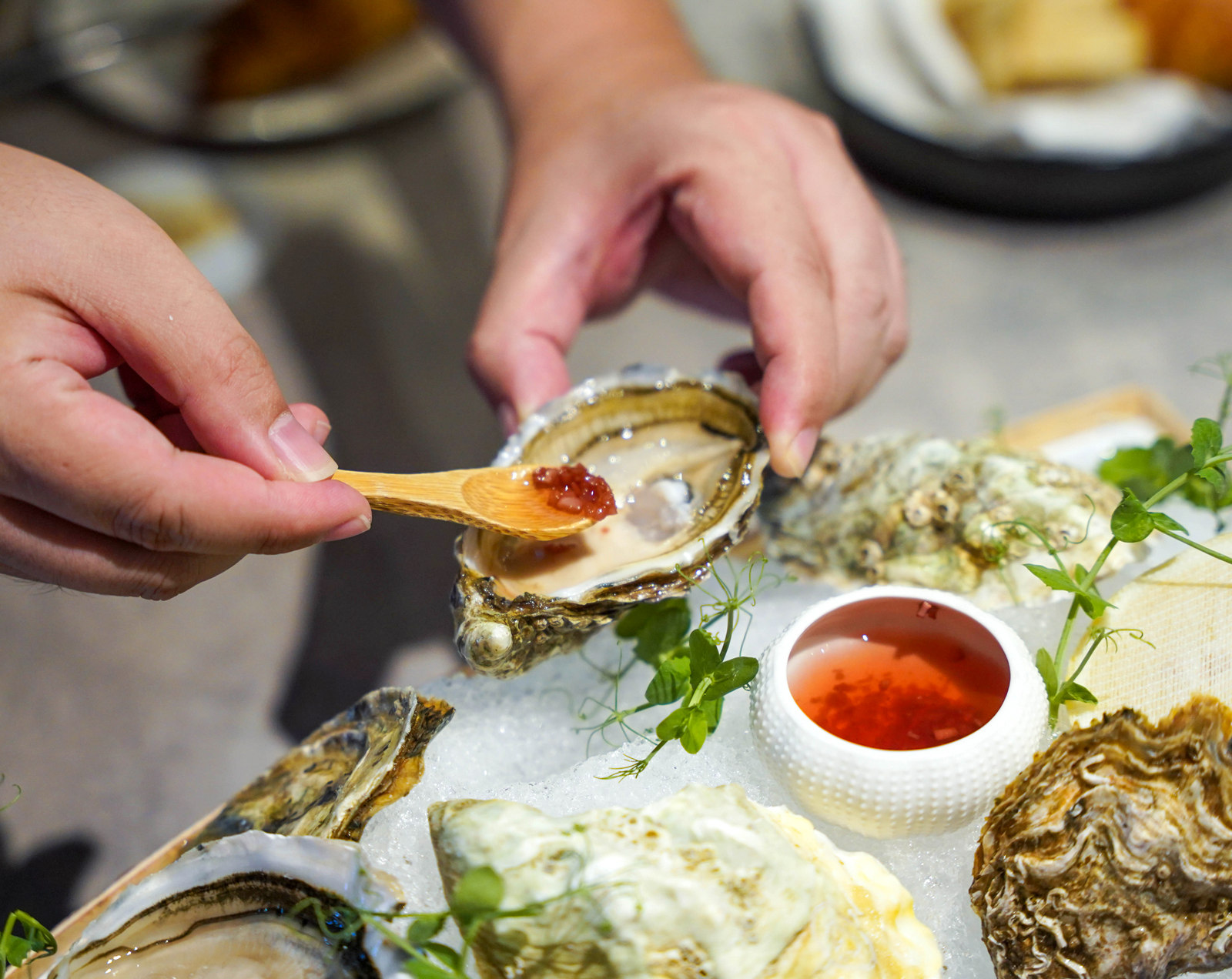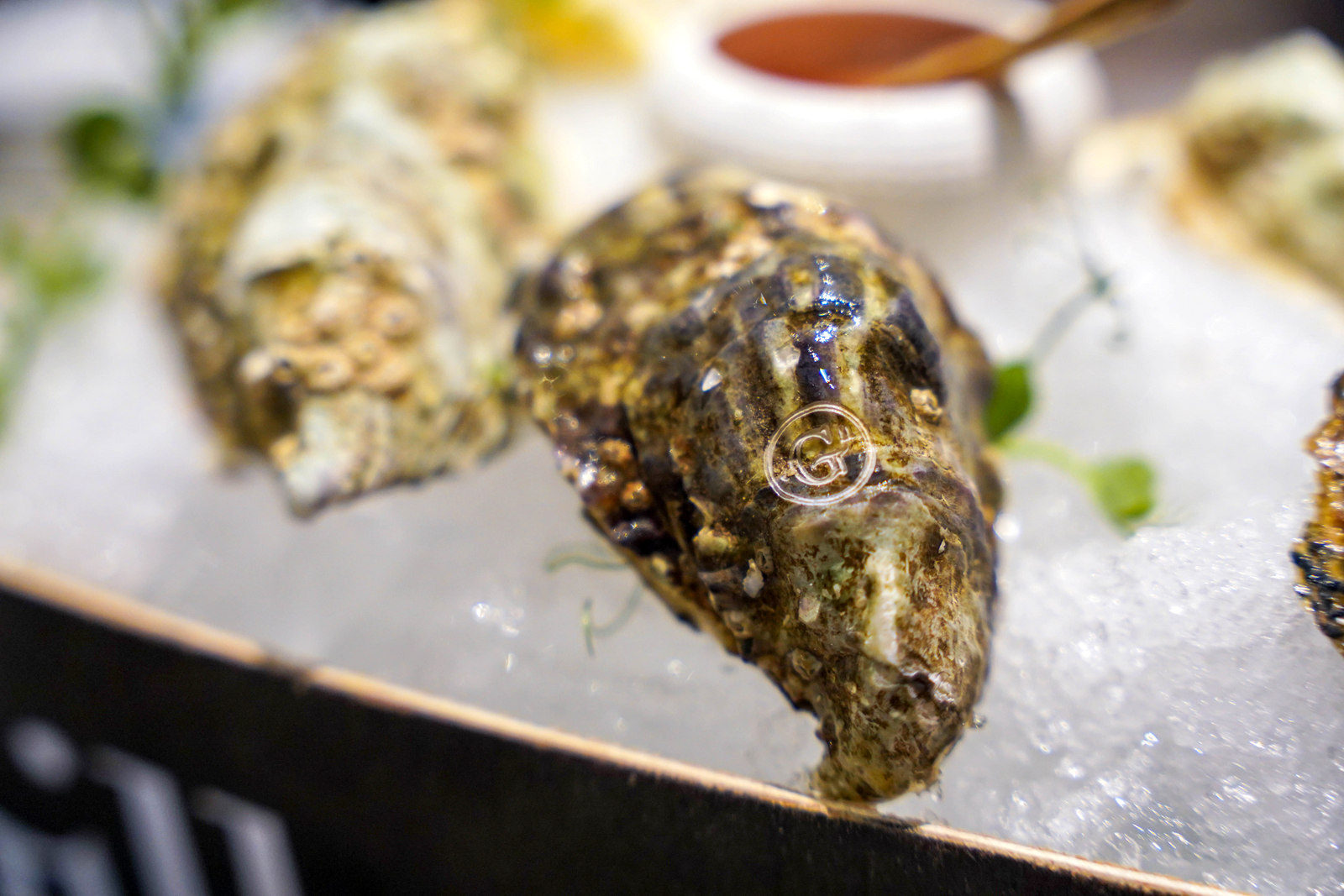 At the chef's table, oysters on ice prove too irresistible to ignore. Chateau Dionne secures these from Maison Gillardeau, run by the fourth generation of a French oyster-cultivating family. 
Generous-fleshed with flavour hints of hazelnut, the oysters are laser-engraved with Gillardeau's G emblem on their shells, paired at Chateau Dionne with scintillating, shallot-studded red wine vinaigrette - perfect proof that oysters are best savoured in the cooler months from autumn to spring.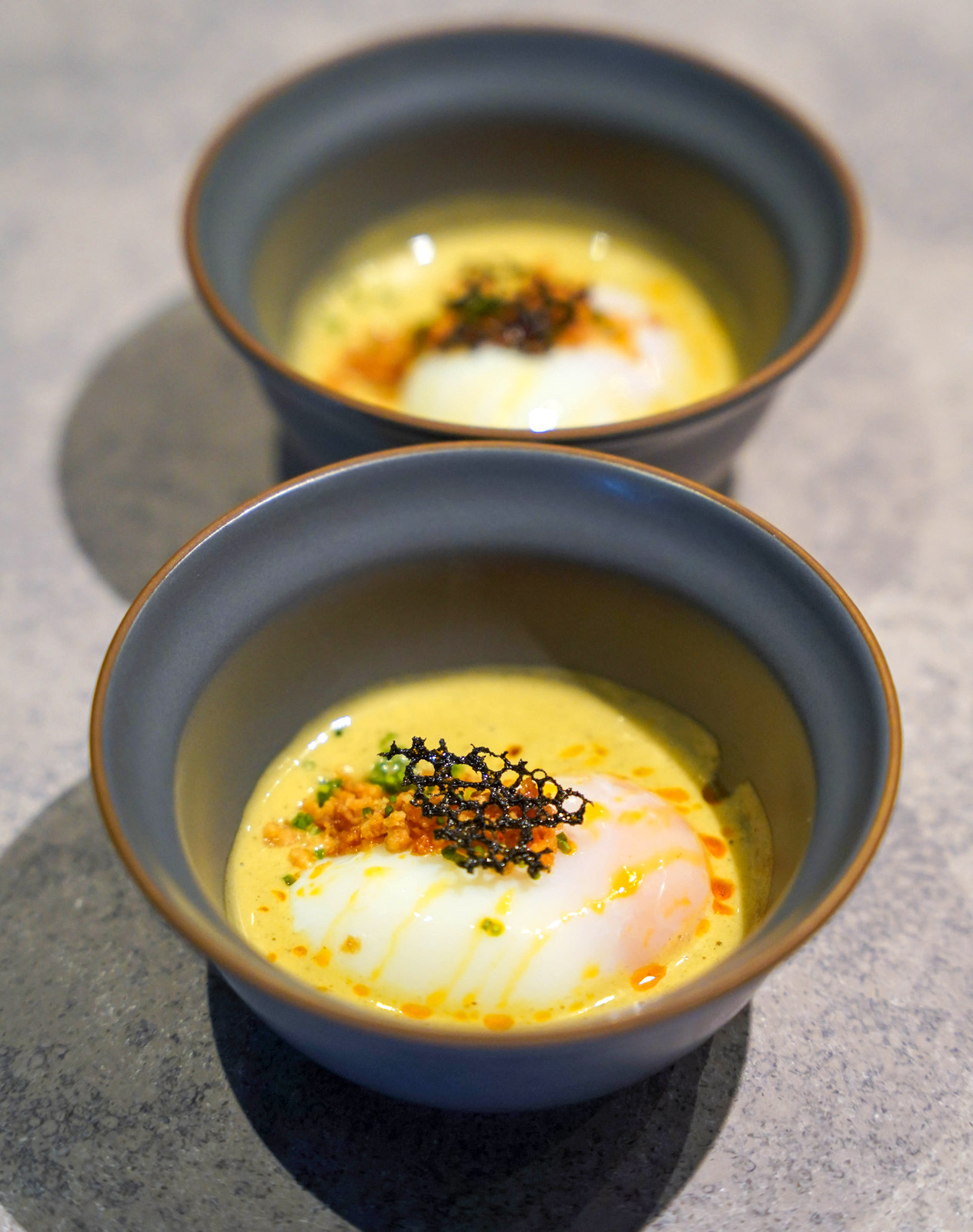 This was our first trip to Chateau Dionne, but the restaurant's longtime loyalists reputedly know that a 63-degree free-range egg is consistently part of its sets, served in ever-evolving preparations. This time, the egg is made mellow in yellow, its rich, creamy yolk partly submerged in yellow squash espuma sprinkled with yellow zucchini and red sansho pepper oil, crisped with crumbs of Parmesan and a black bamboo charcoal tuile.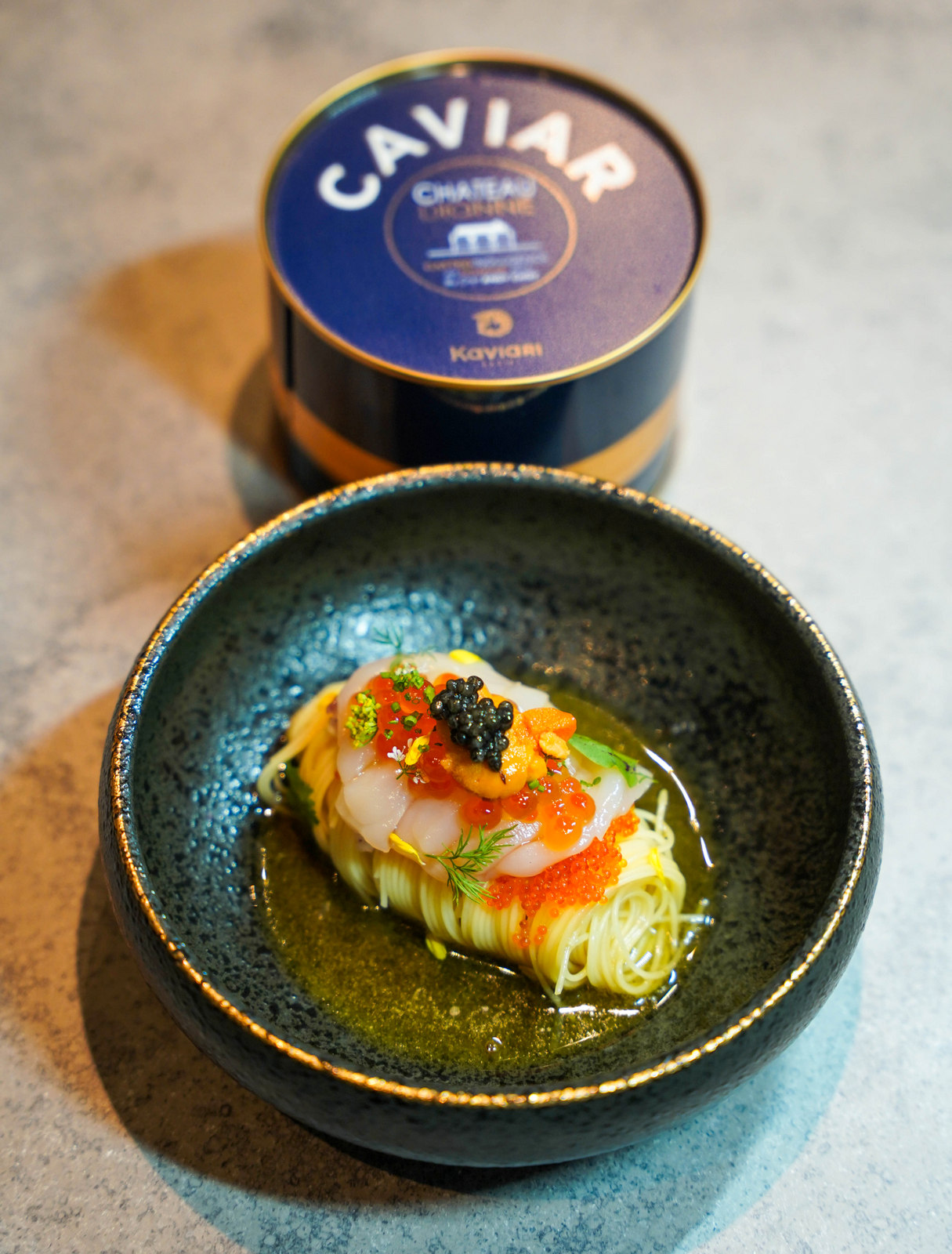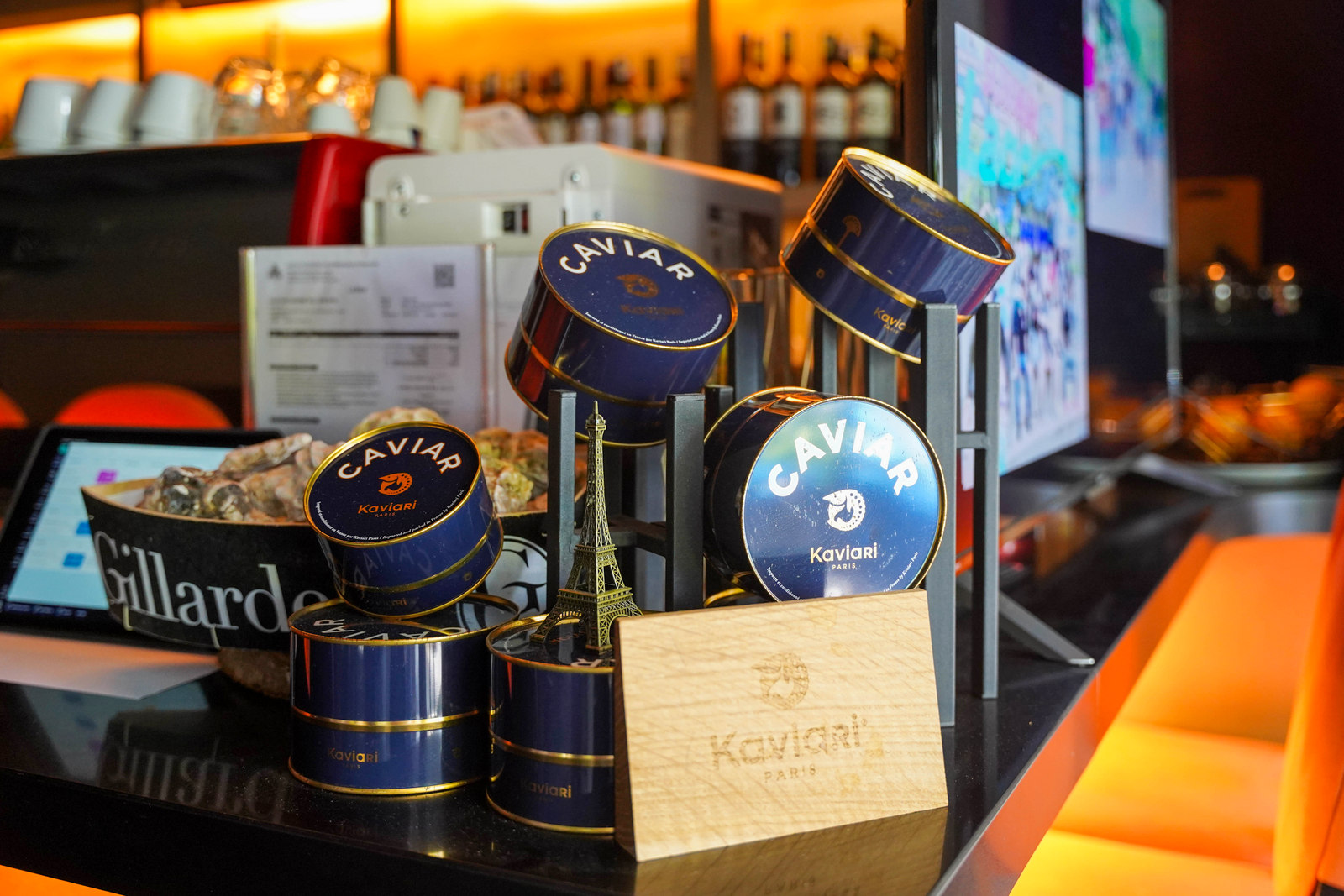 Near the oysters, Kaviari caviar shares the prestigious limelight, some exclusively canned with Chateau Dionne's logo in a collaboration with the Paris-origin company.
The caviar crowns our choice of cold starter, Cheveux d'Ange (with a RM98 supplement), literally angel's hair, a thick, dense swirl of firm capellini sweetened by the sea, pure and pristine with luscious Hokkaido scallop, salmon roe and uni, delicately dressed with truffle ponzu to bring it all back to earth.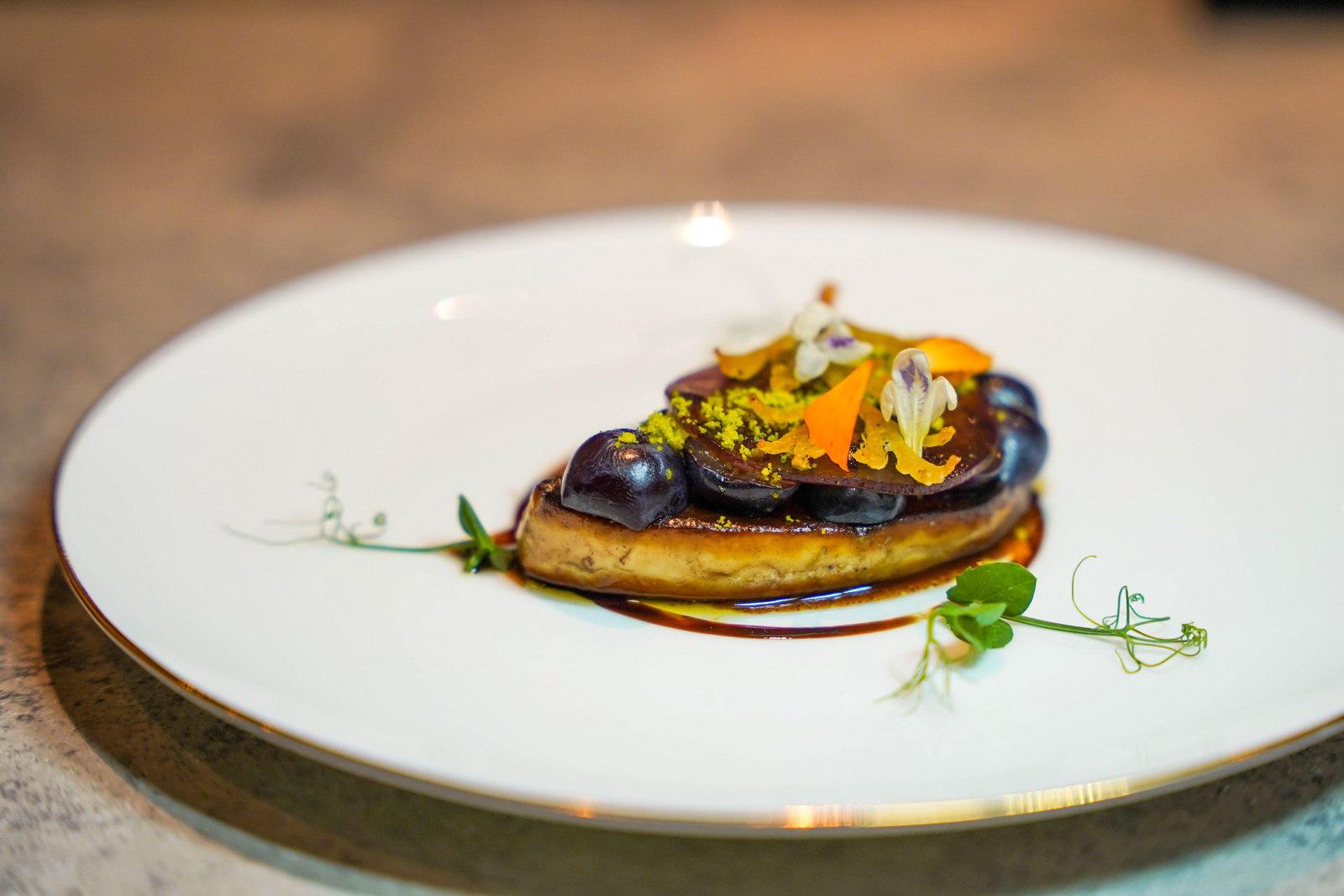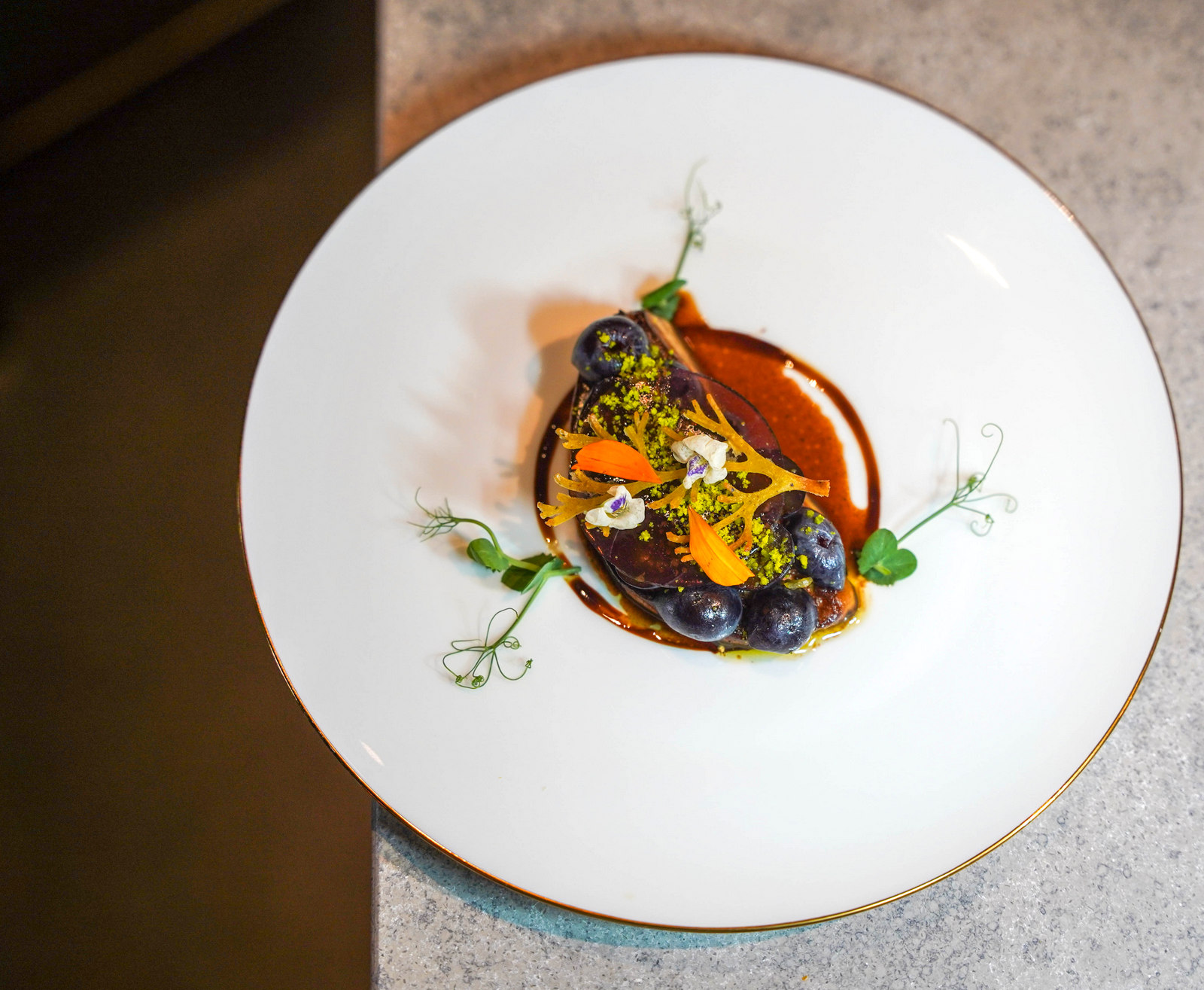 From the Delamotte champagne house founded in 1760 to Maison Gillardeau that traces its roots to 1898, Chateau Dionne's choices pay tribute to French producers that have stood the test of time, persisting through multiple world wars and the march of history.
Similarly, the foie gras reveals the work of Rougié, a business birthed in 1875. Rougié takes pride in pampering its ducks, free-range nurtured for 12 weeks, then individually hand-fed with locally grown, antibiotic-free corn twice a day for 10 days.  
Chateau Dionne does justice to Rougié's foie - the hot starter of this degustation is jazzed up with juicy sous vide Muscat grapes, deepened with dark balsamic, and made playful with piney pistachios and a berry-rich port wine sauce, embracing classic flavour accompaniments while embellishing them with contemporary flair.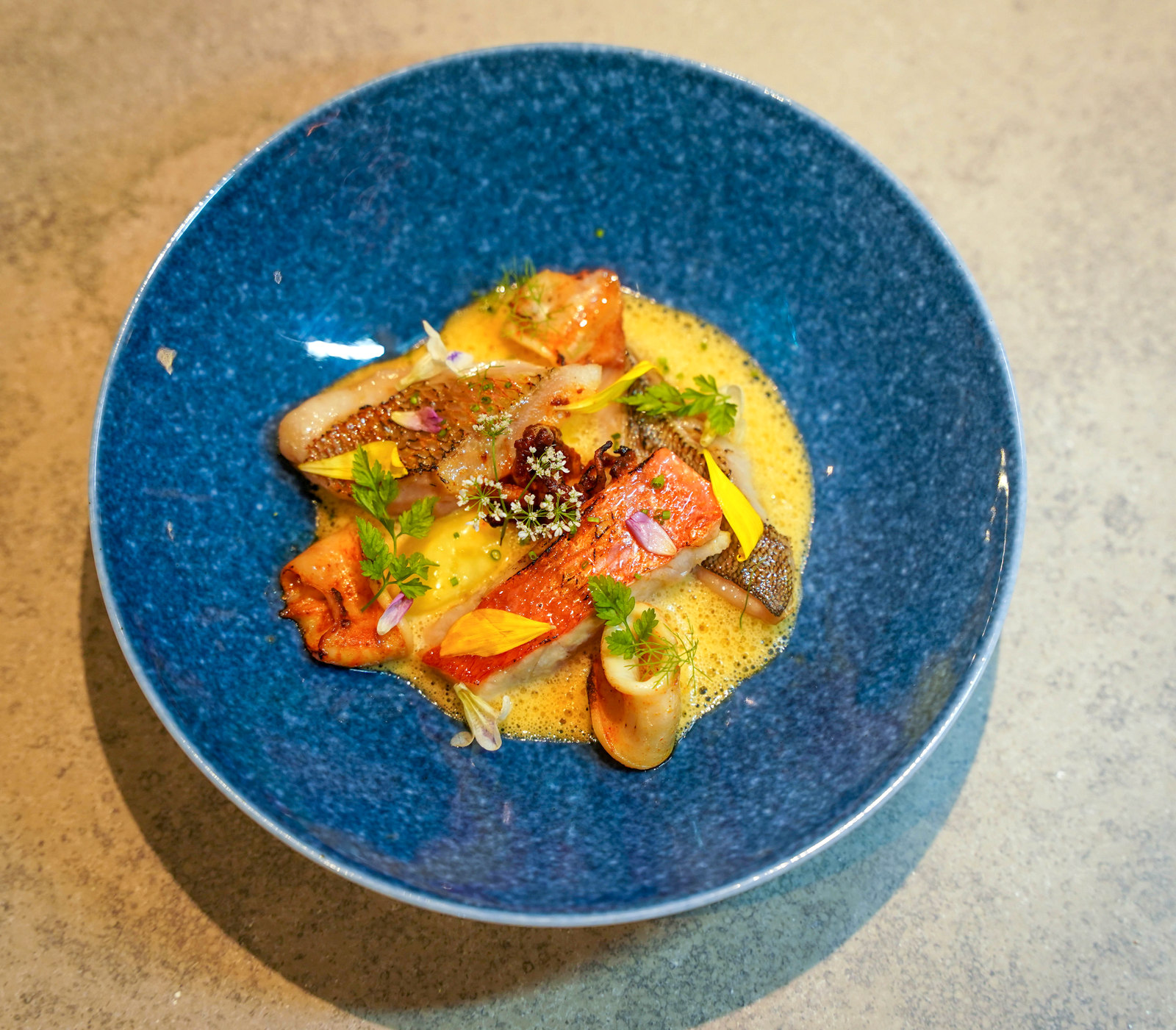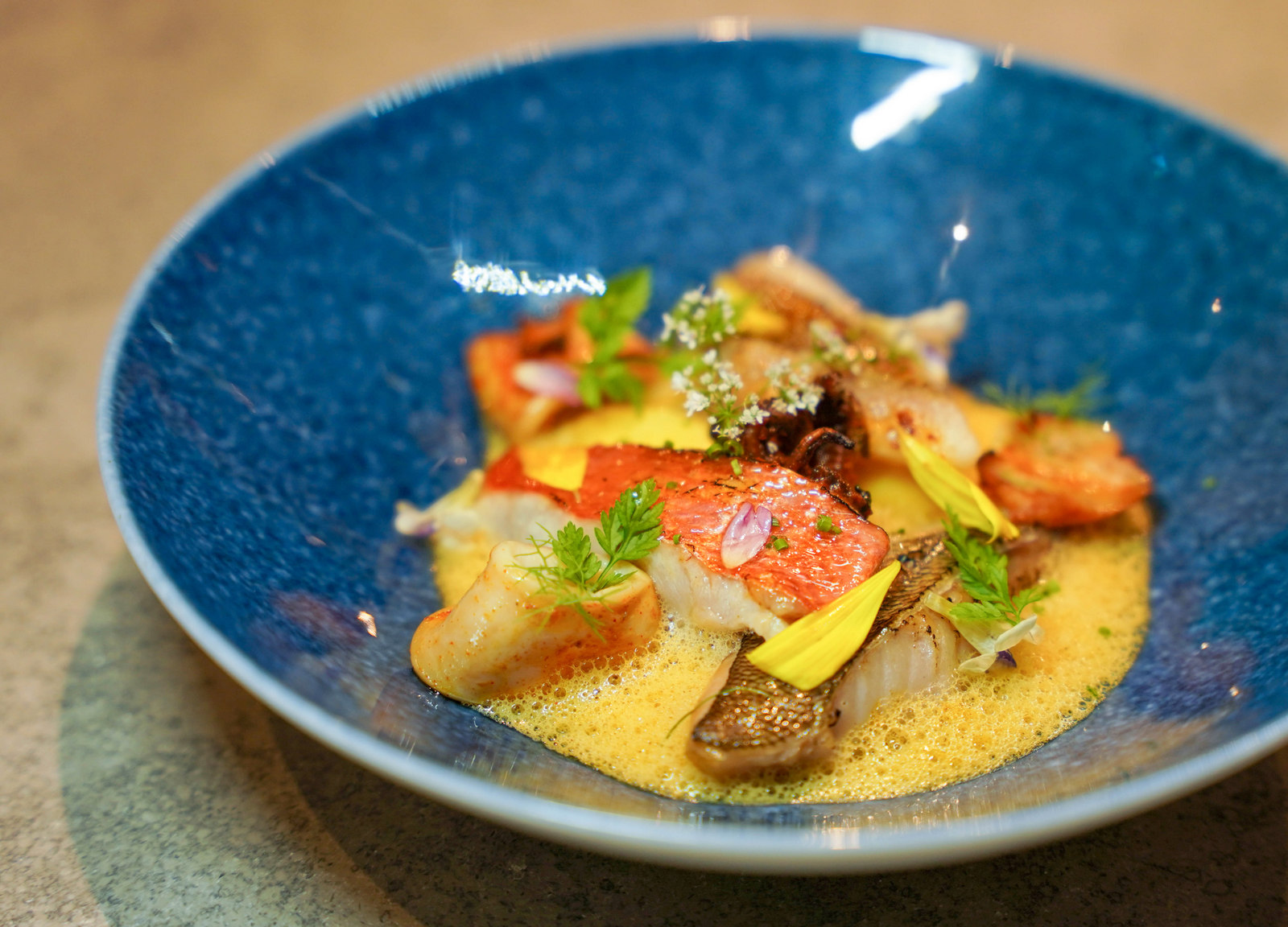 Penang-born chef Choy's credentials are extensive, working his way up from a hotel trainee in his hometown 18 years ago. 
He has since refined his craft at respected kitchens internationally, from London to Dubai, Bahrain to France, extensively in China from Beijing to Shanghai and Tianjin. Stints at Guy Savoy and Gordon Ramsay's groups of restaurants polished his expertise in European cuisine.
But his experiences beyond his resume also inform his passion: When he travelled to Marseille, he spent an entire day sampling bouillabaisse from no fewer than five restaurants in the Provencal port capital, soaking up the different nuances of the fishermen's stew, which traditionally features at least three kinds of bony rockfish. 
Bouillabaisse isn't part of Chateau Dionne's degustation, but it's worth ordering as an interlude before the main protein.
Choy honours the spirit of bouillabaisse while imbuing an Asian soul. 
He relies on three types of Japanese-sourced, sashimi-grade fish from Tokyo's markets, air-flown regularly into KL, such as kinmedai (an approximation of rockfish), isaki and tai - fish that Japanese restaurants often fillet and use for stews and soups.
These are simmered with other seasonal seafood - perhaps Spanish squid, or French mussels this month - in a stock of the same three fishes' bones, mixed with aromatics of mirepoix.
The result is a one-of-a-kind bouillabaisse, elegant and elevated with gorgeously prepared fish. There's even a secret weapon in the recipe, laced with local lemongrass and a hint of chillies.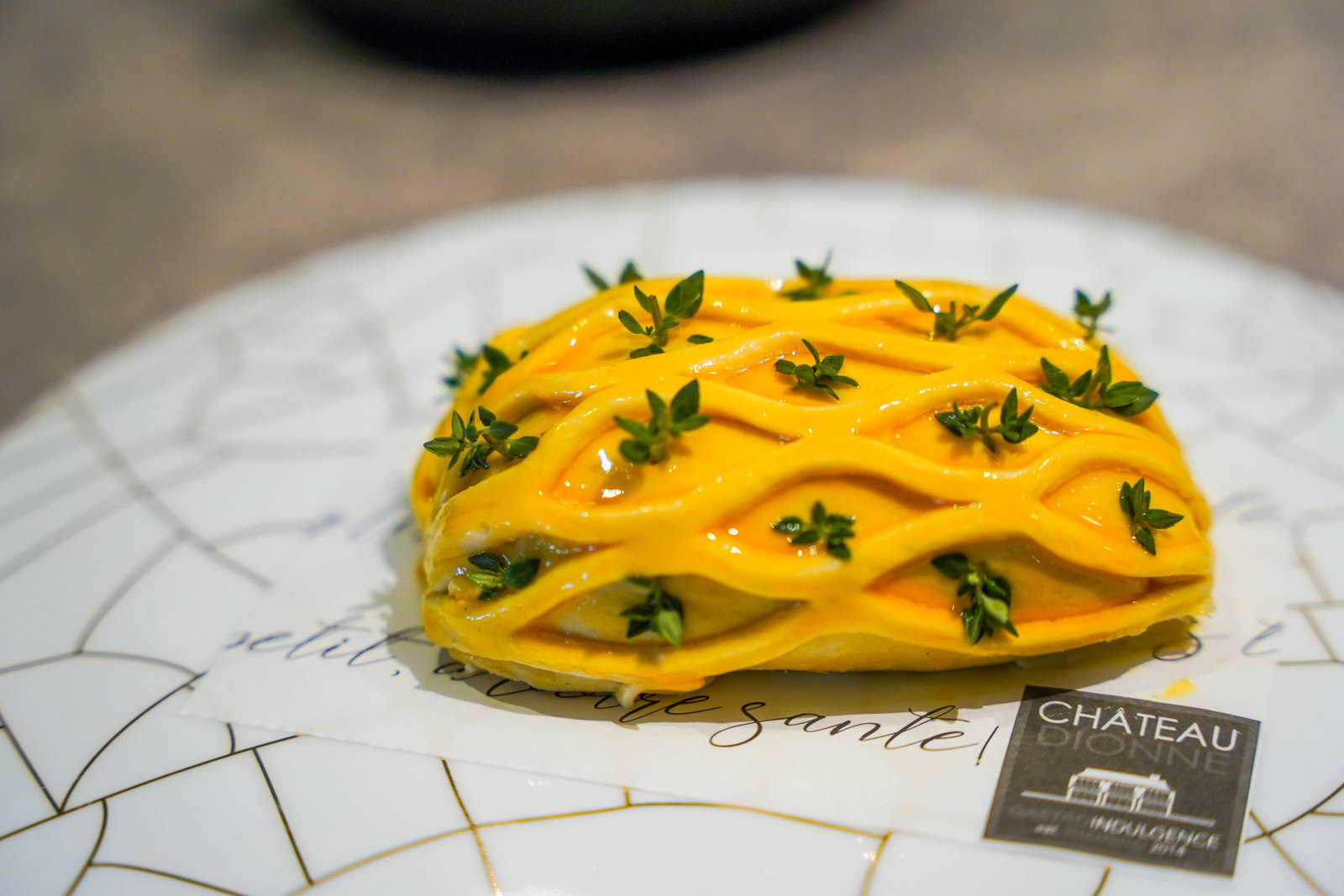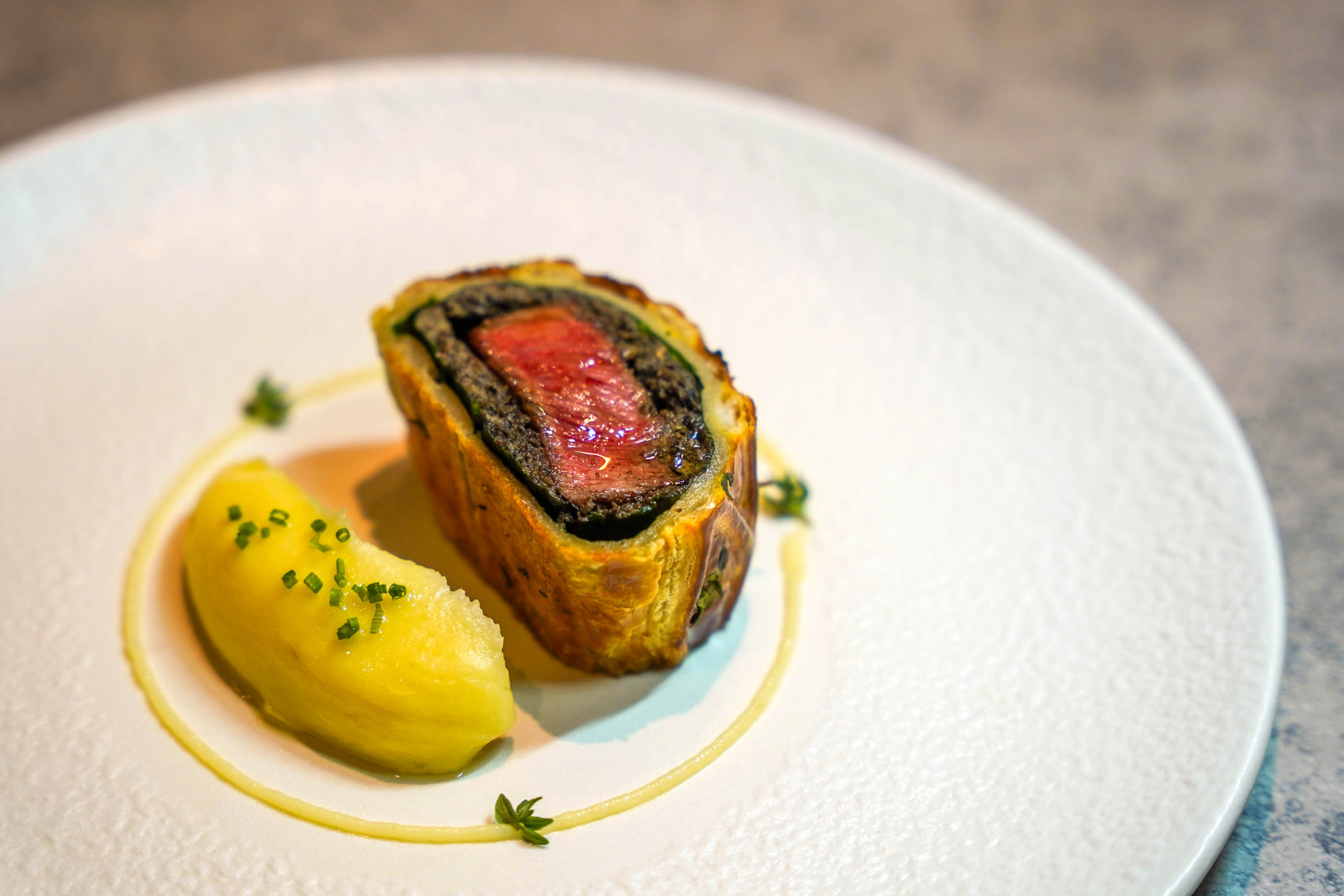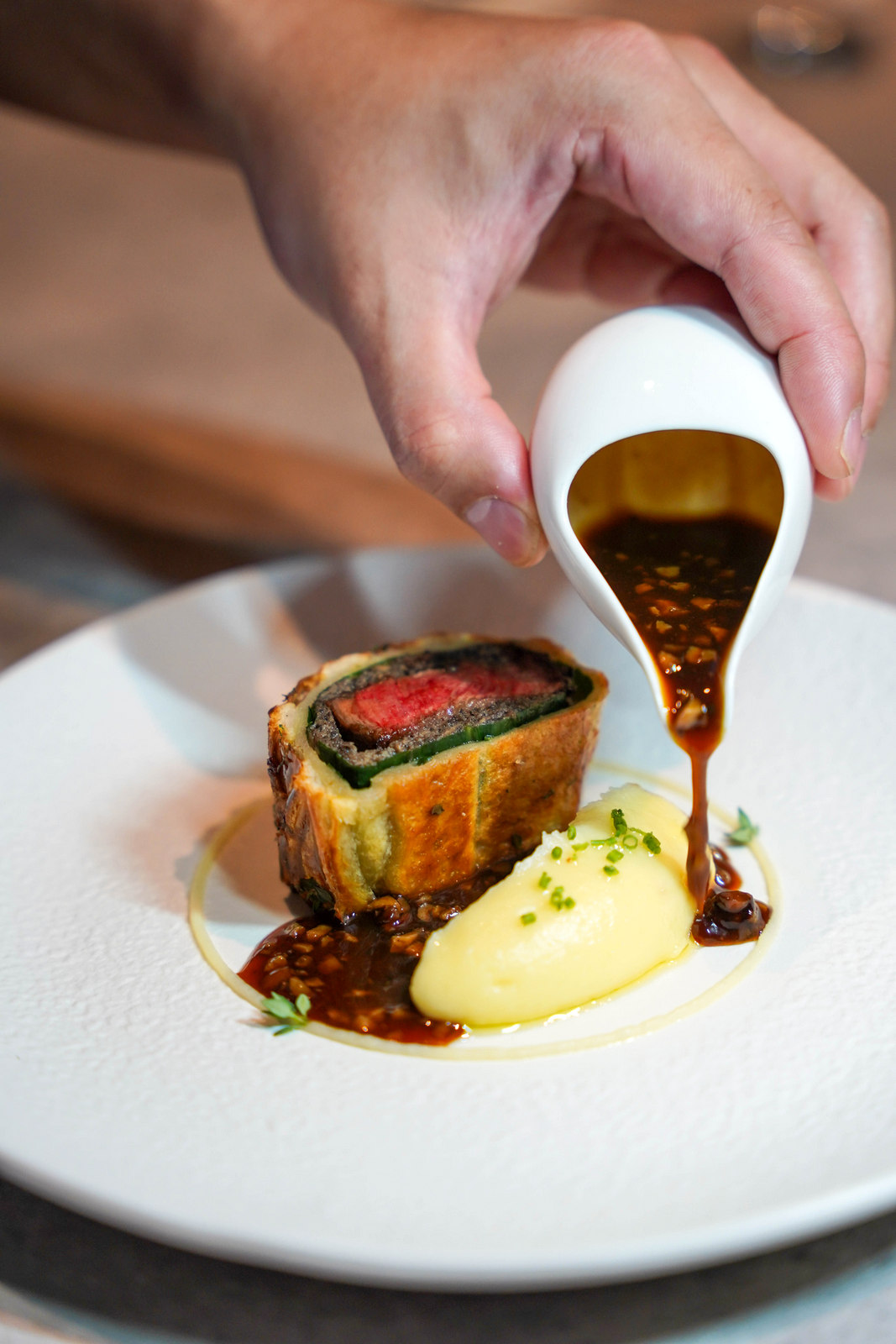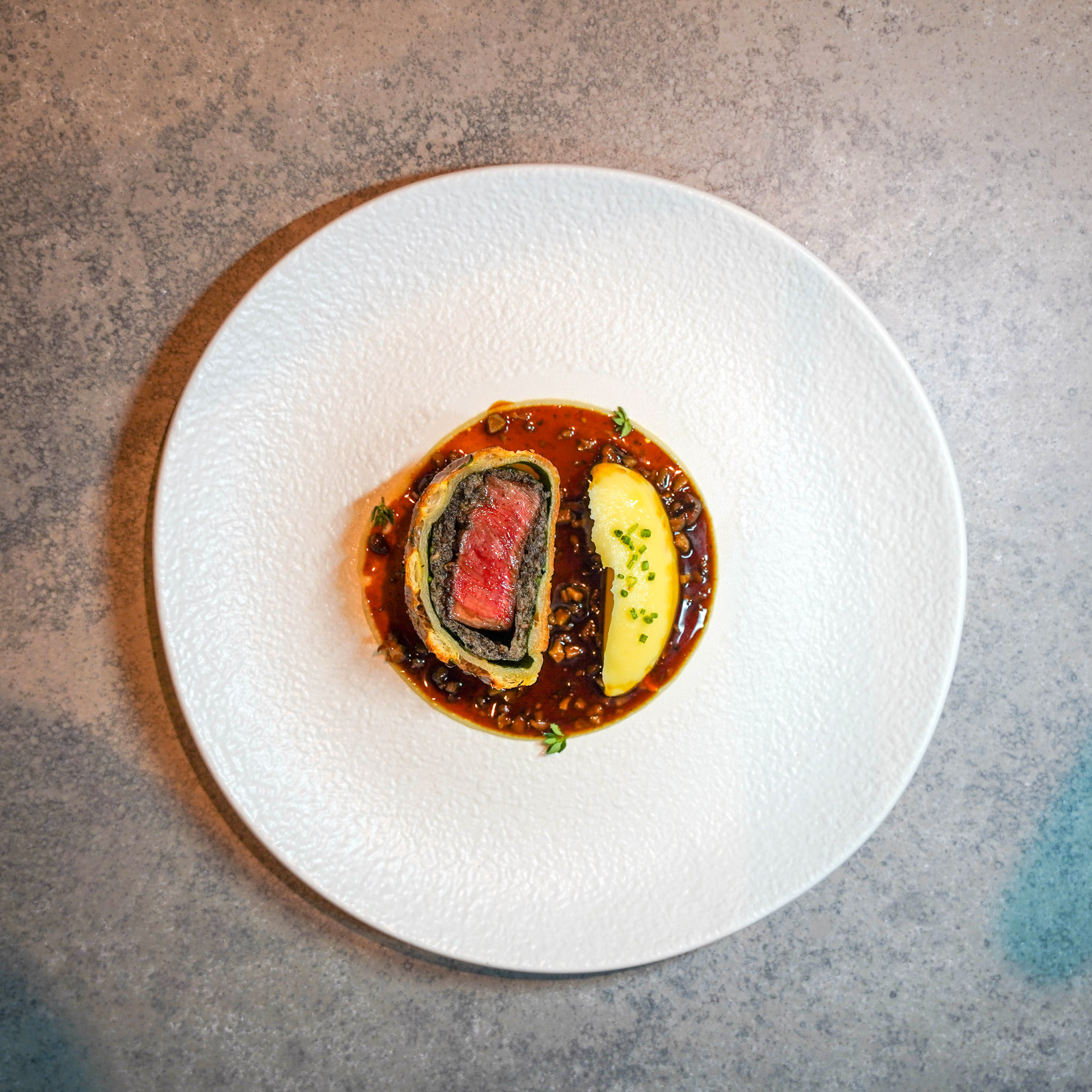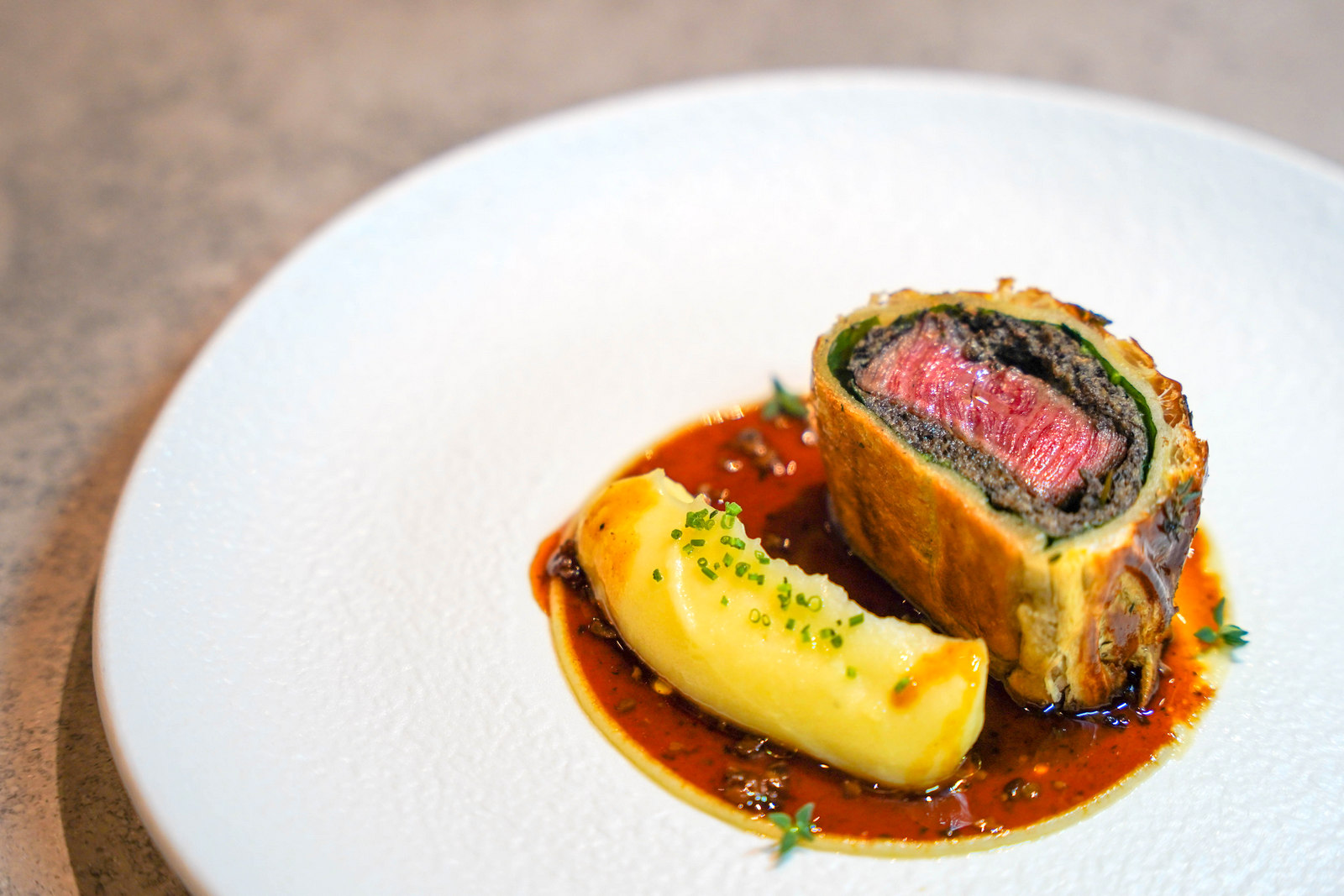 The star of the degustation's selection of mains this month is the beef Wellington.
While this might sound out of place in a French restaurant, chef Choy points to its probable historical origins as a continental European 18th-century concoction, resembling the French filet de boeuf en croûte.
This is terrific beef Wellington - the core of the Australian wagyu tenderloin MB5+ is smooth, succulent and full-bodied, earthily encased in duxelles, enveloped in spinach-tinged, rosemary-scented puff pastry, swathed in Perigueux sauce for a subtle French accent.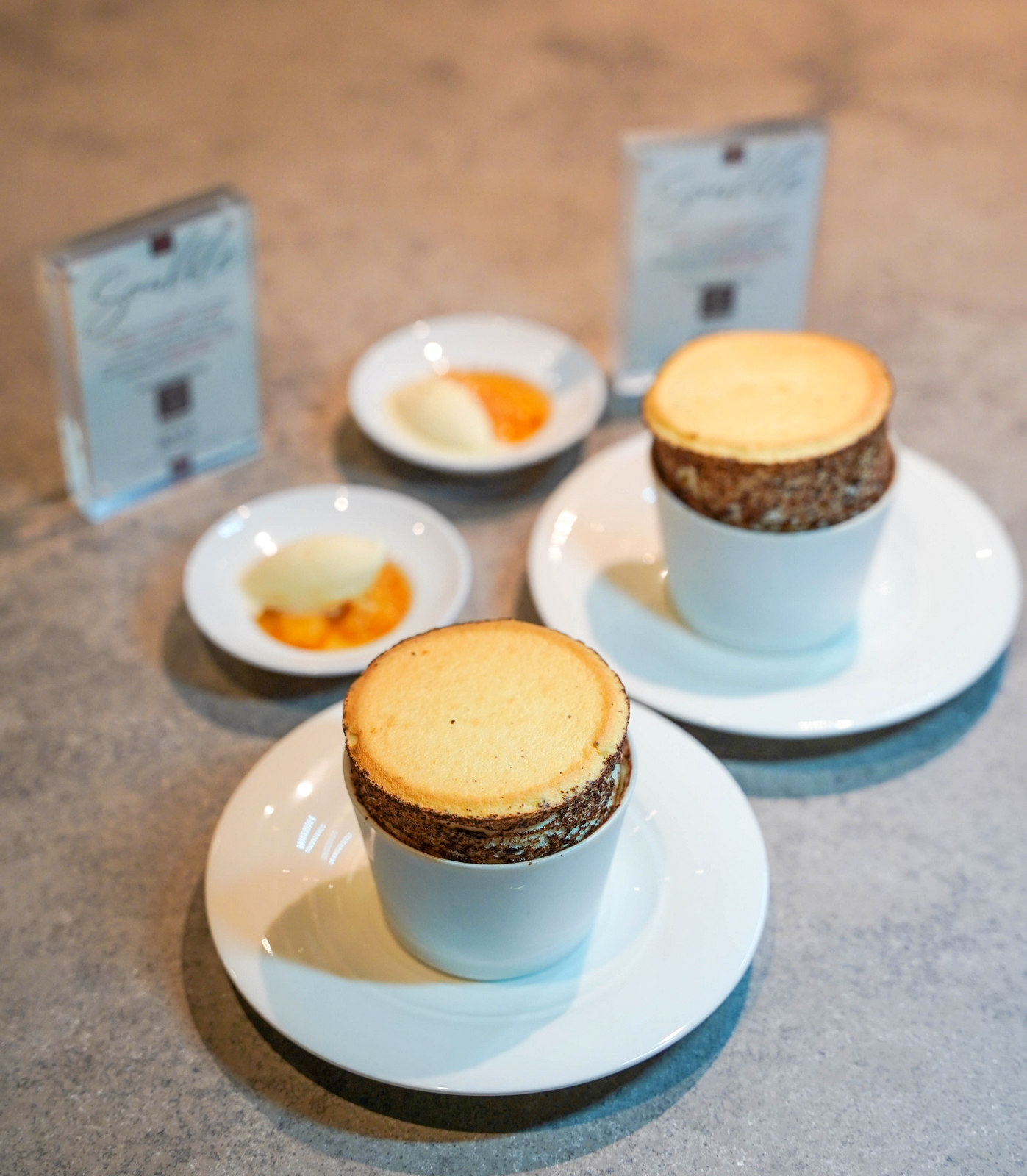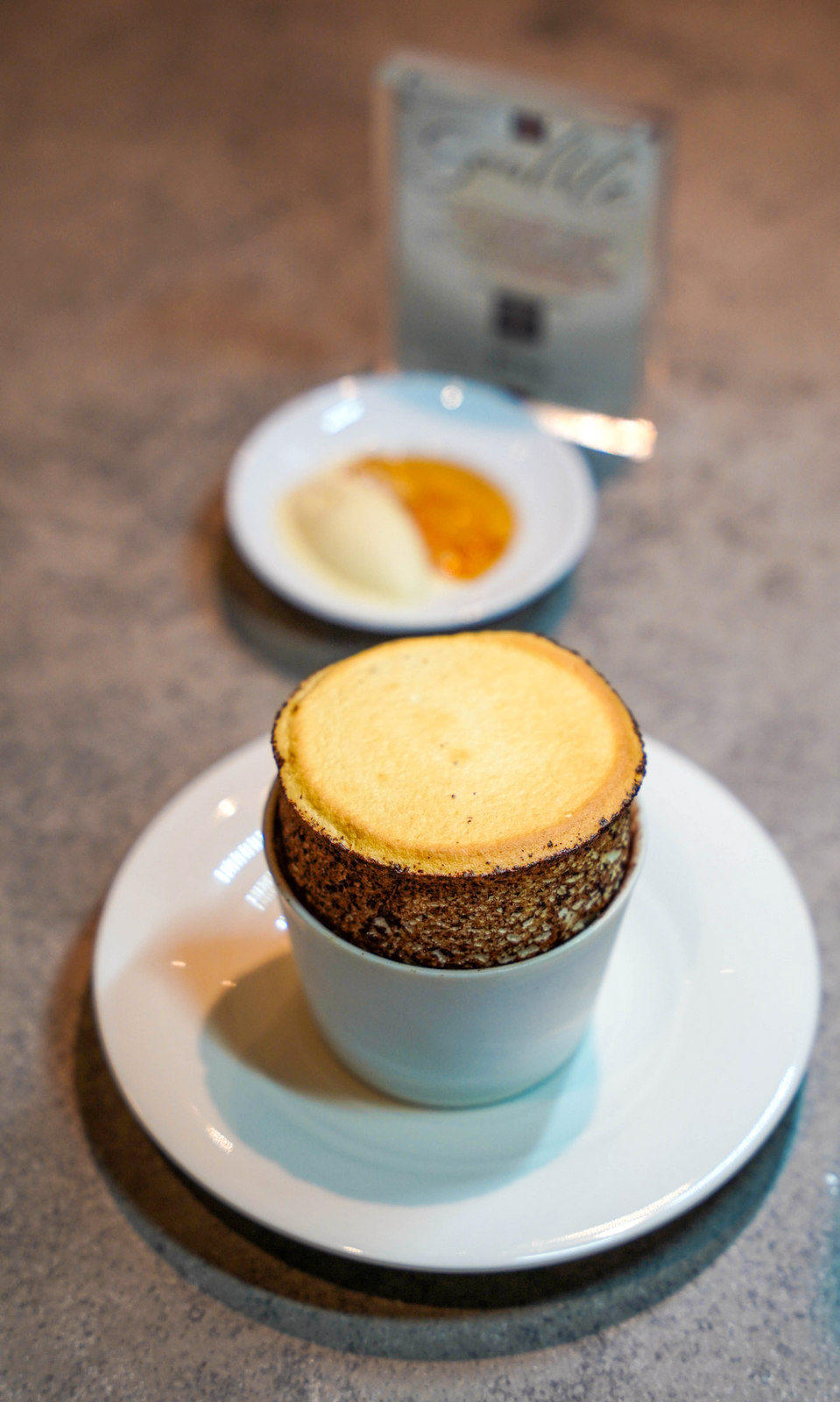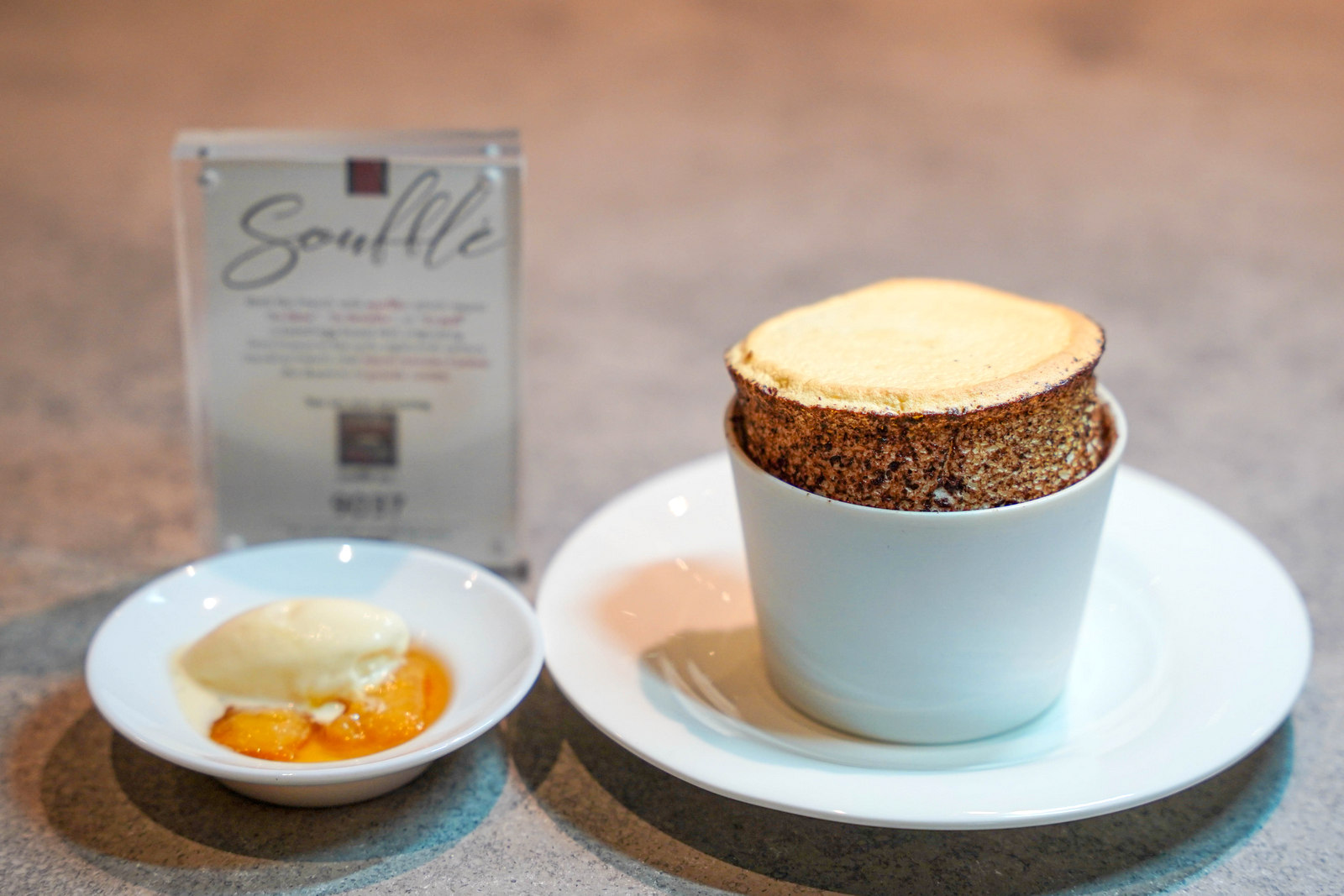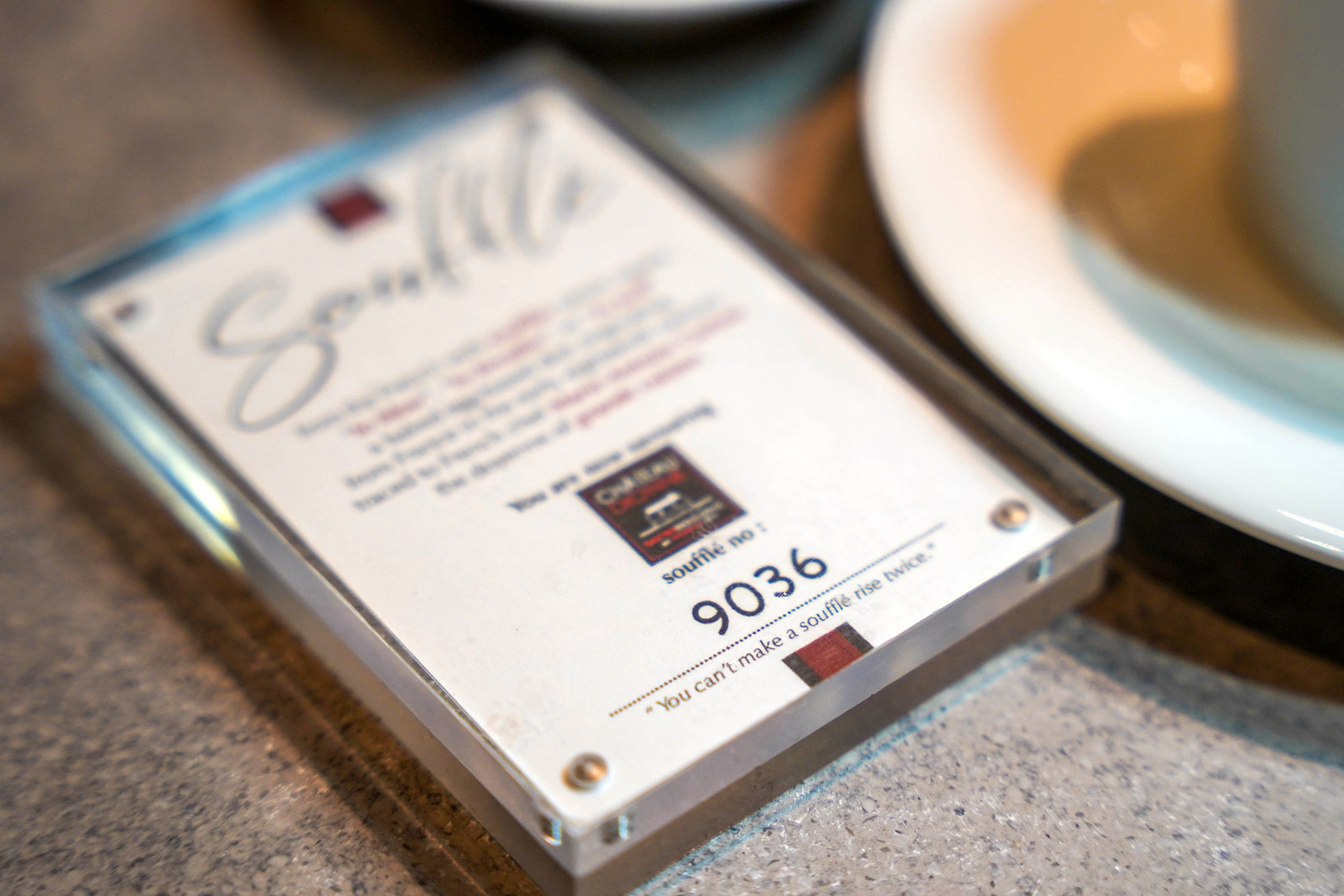 A meal here should conclude with the signature soufflé - Chateau Dionne has served nearly 10,000 soufflés since its September 2020 inception, a remarkable figure when we consider the lockdown disruptions last year, with each soufflé numbered accordingly.
Similar to the egg at the start, the soufflé at the end never stays exactly the same - recently, it was a Grand Marnier soufflé served with vanilla quenelle and orange marmalade; by next month, guests can expect a revised flavour, but with the same puffy-fluffy airiness that floats through its browned exterior to its soft, dreamy centre.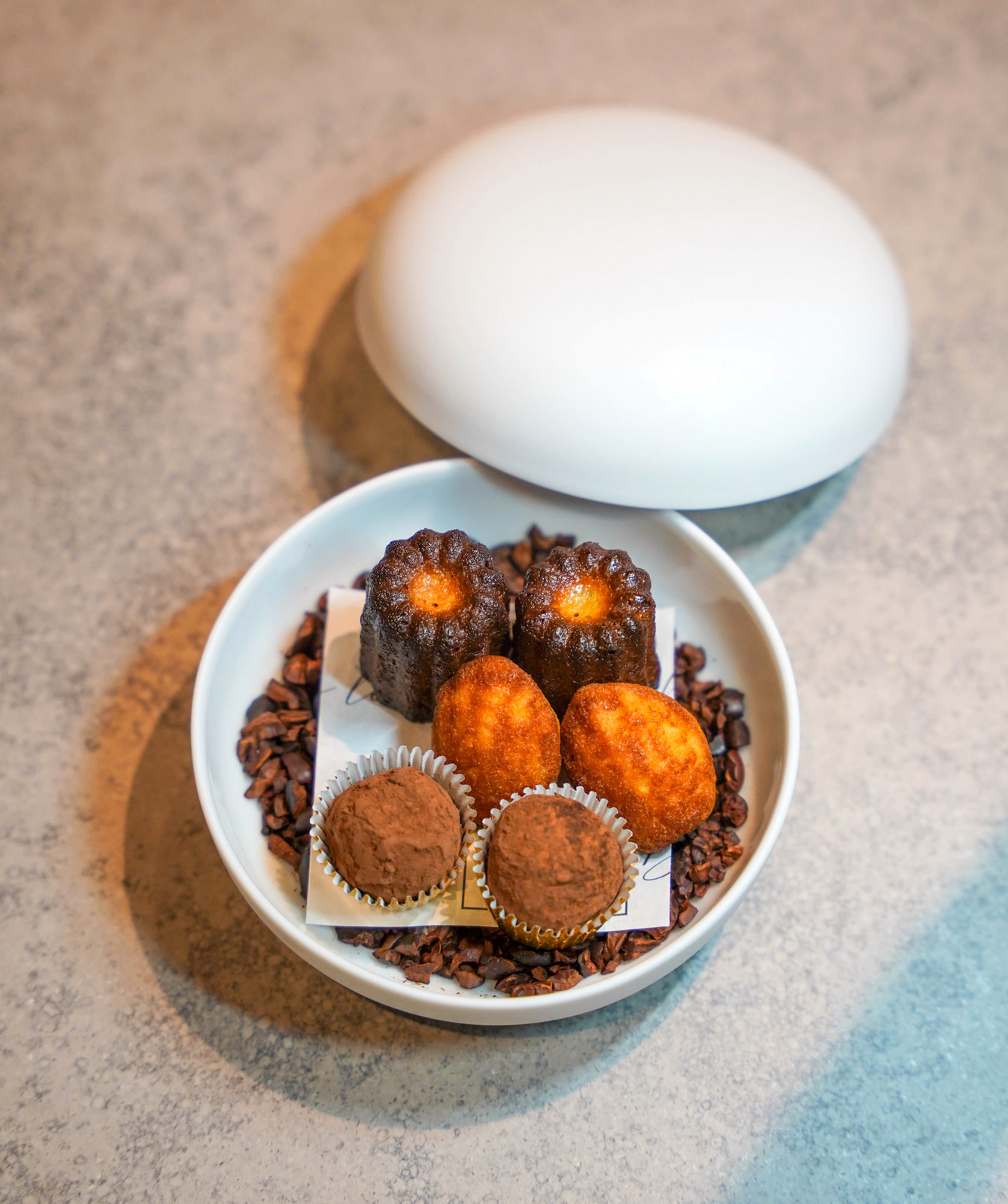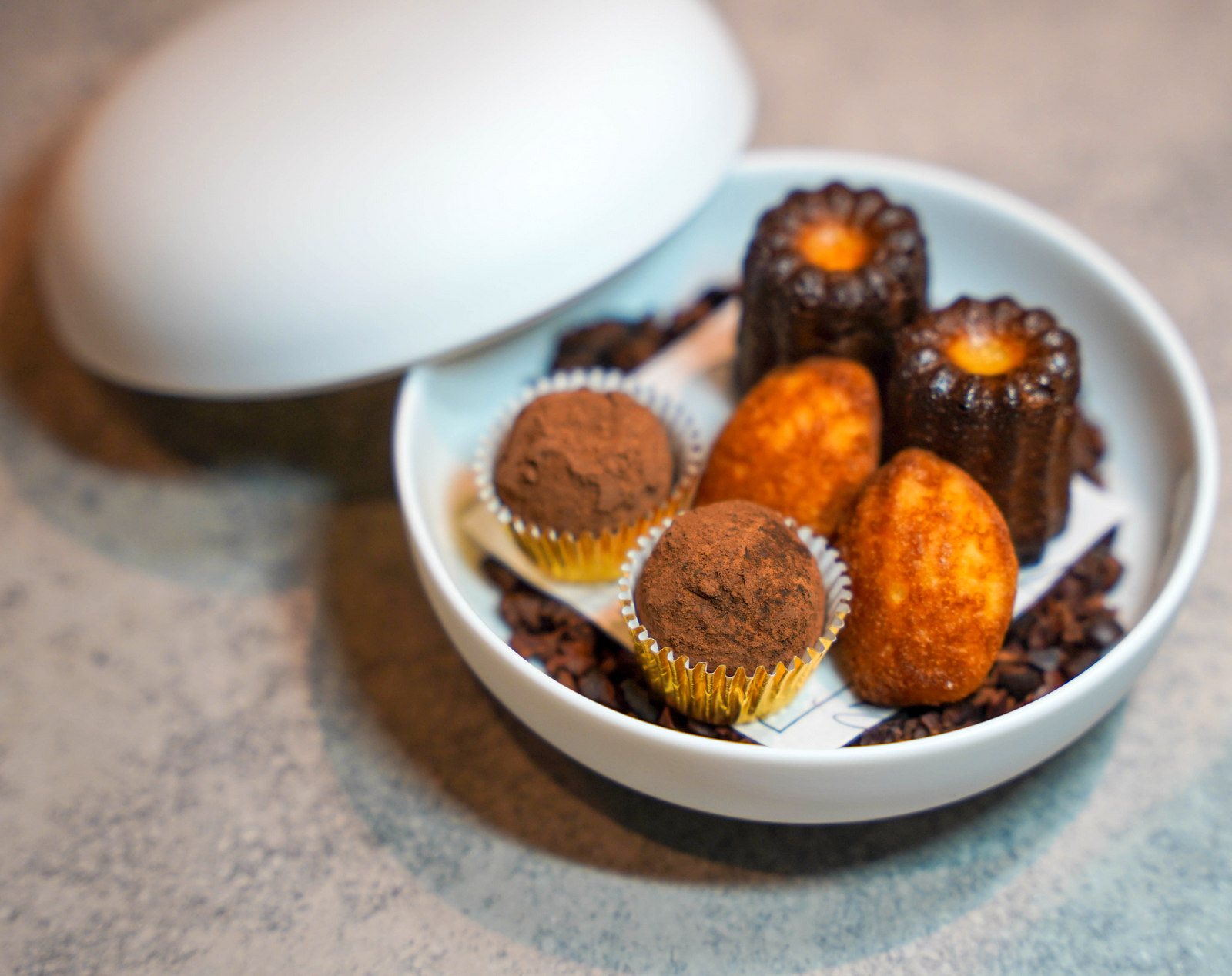 The Chateau Dionne experience is comprehensive - petits fours include potential highlights of citrus madeleines, rum caneles and 74% dark chocolate truffles. 
Fun fact: Chateau Dionne's bakes have proven popular enough that its fans regularly take some home. We might soon see an offshoot that puts a patisserie spin on Chateau Dionne, broadening the horizons of one of KL's most proficient French restaurants.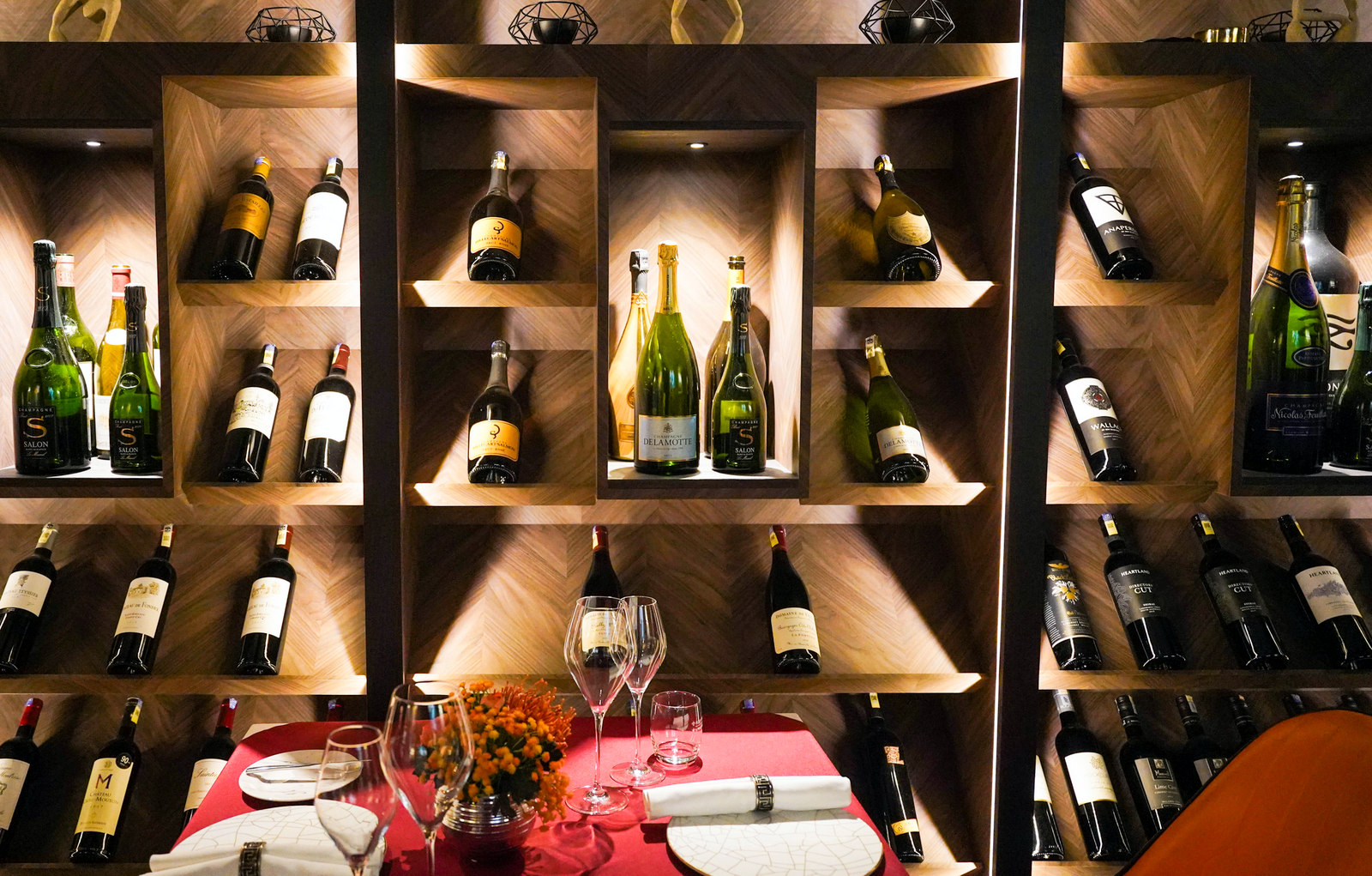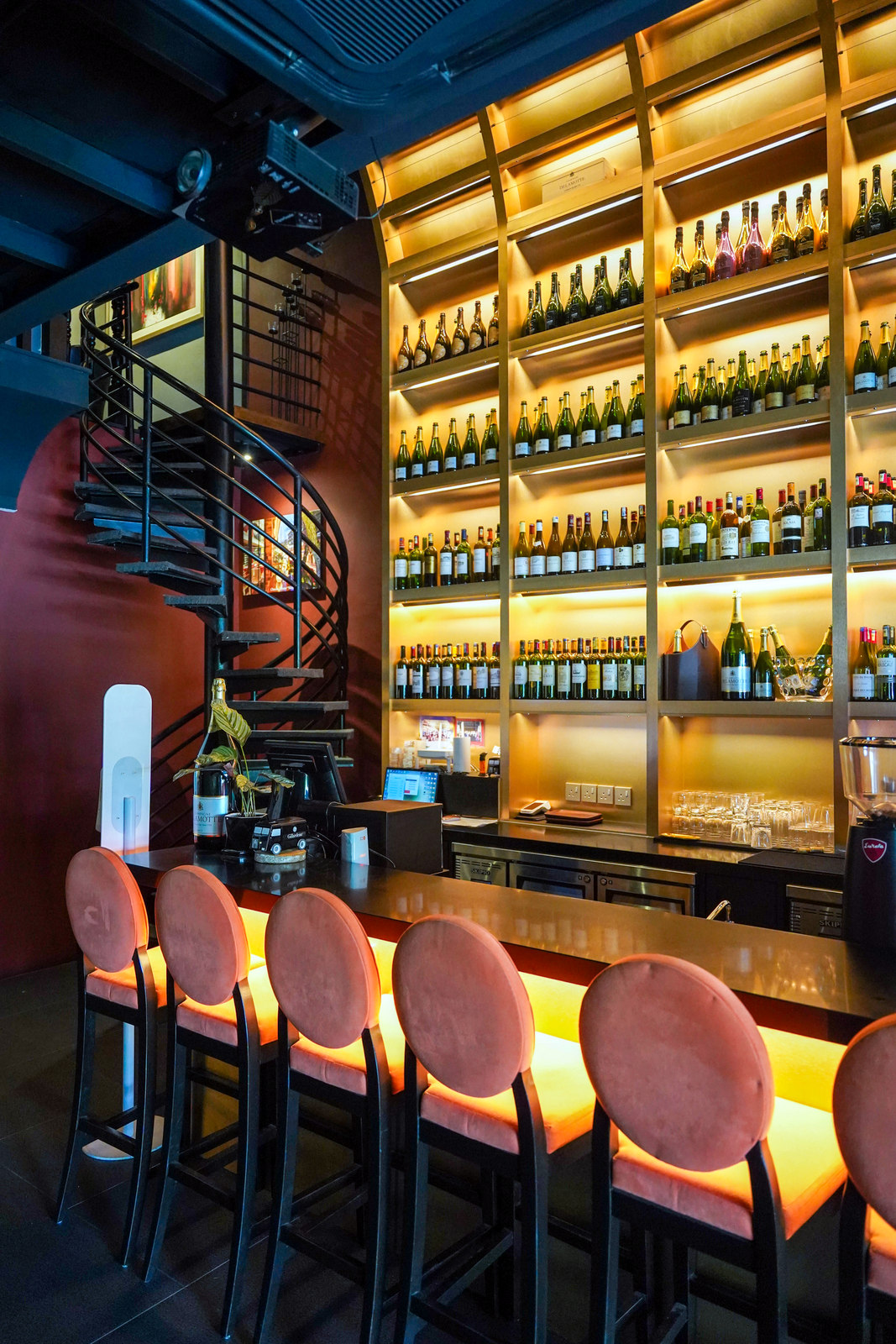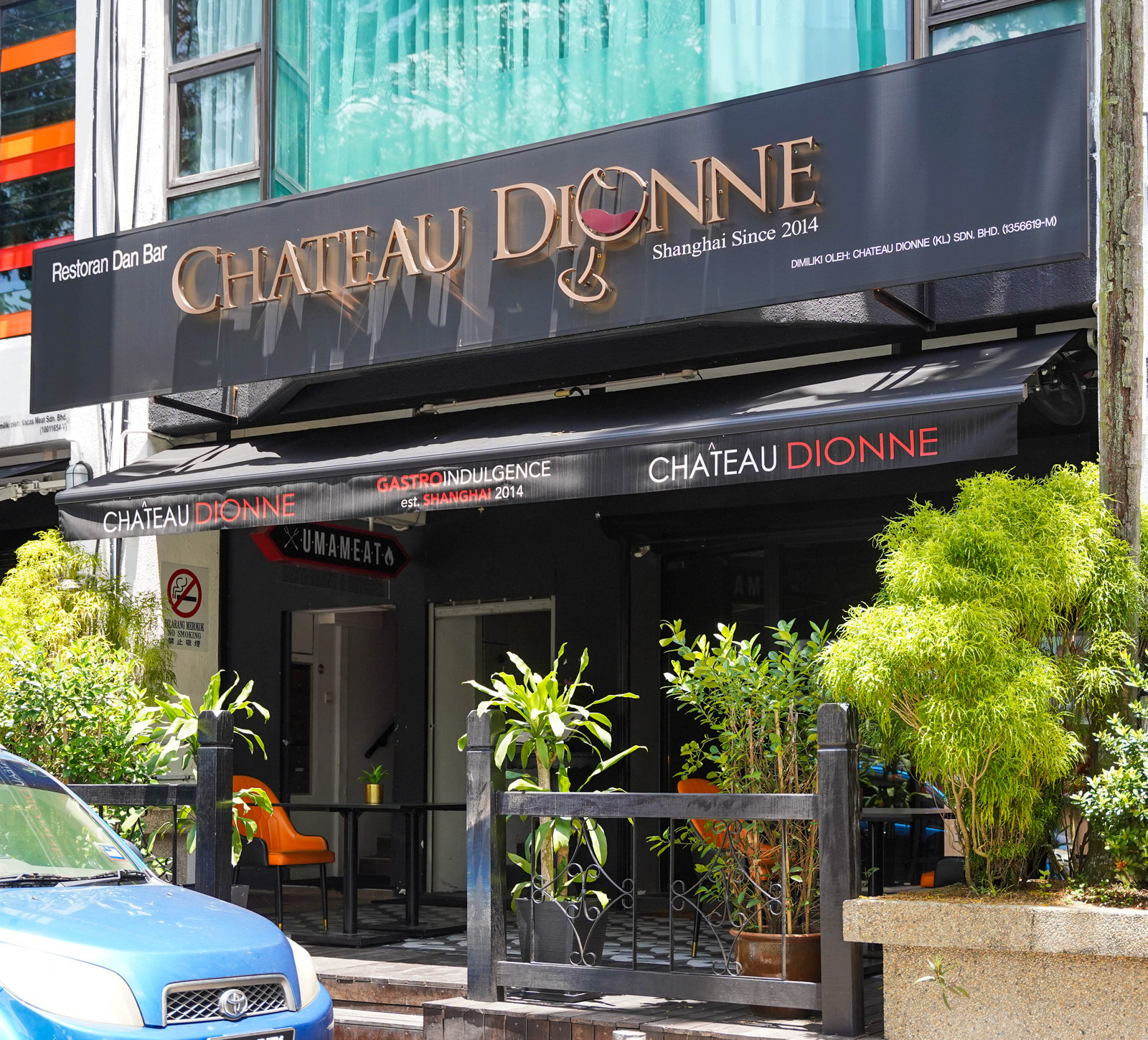 Chateau Dionne 
24G, Jalan Medan Setia 2, Bukit Damansara, Kuala Lumpur
Daily, 12pm-3pm, 6pm-11pm. 018-318-8199